Kayla and Christopher's Rock Garden photos are the perfect way to inject some colour and hope into our future. Spring is just around the corner. However, our world as we know it has currently been turned upside down as we plod on into the unknown. With so much out of our control, it is important to look for the positives and find things to look forward to.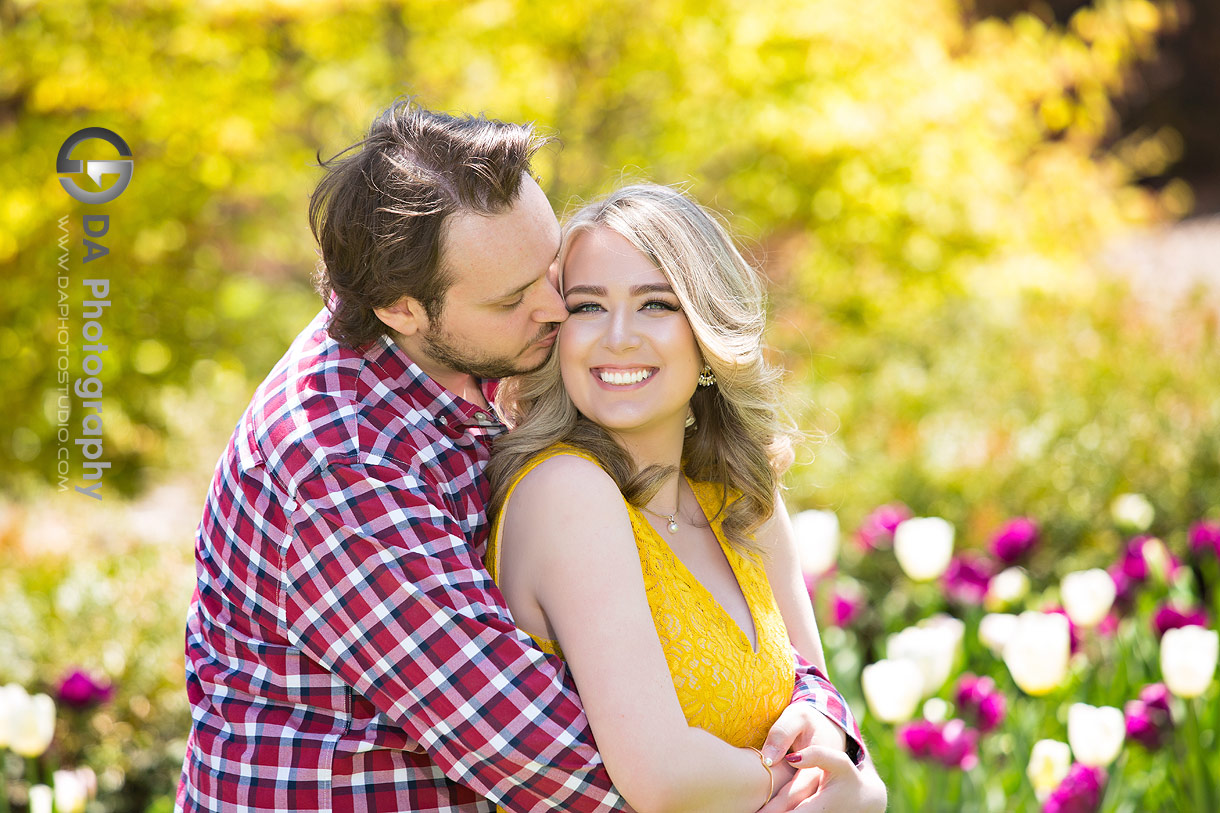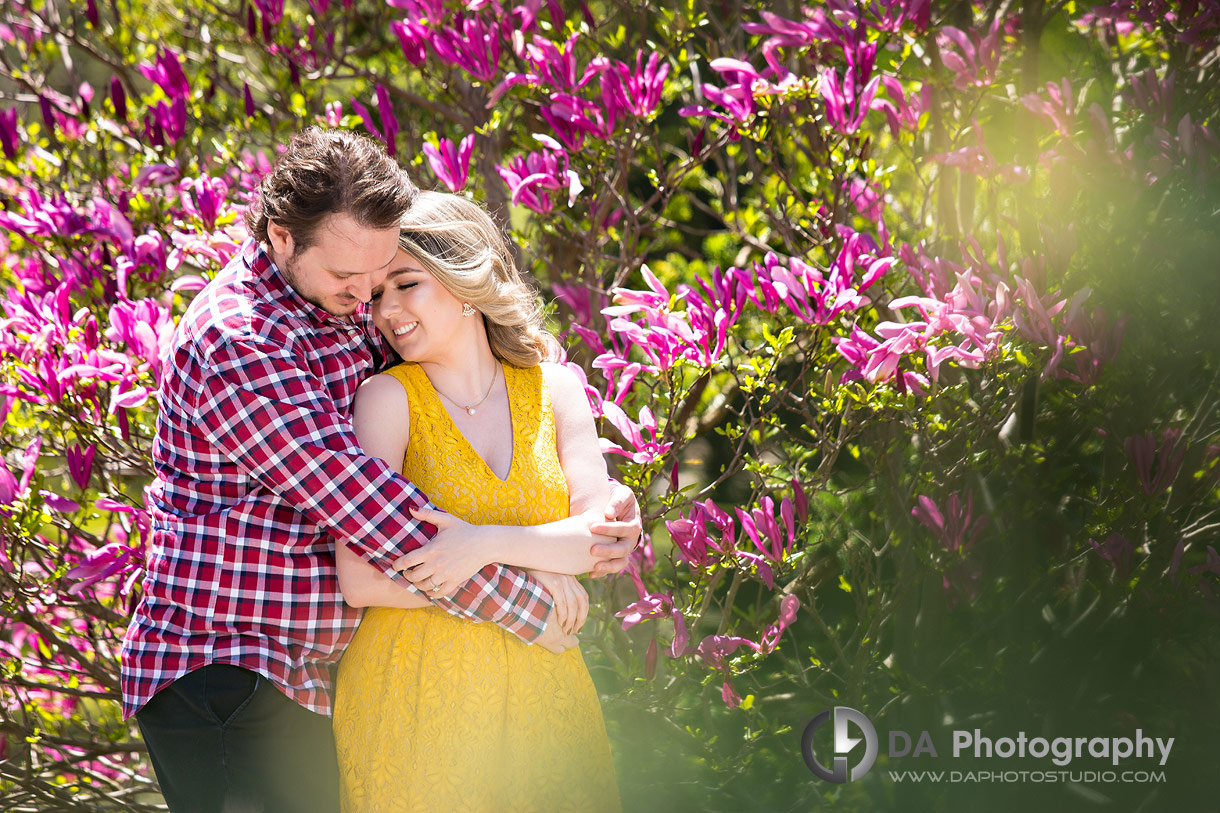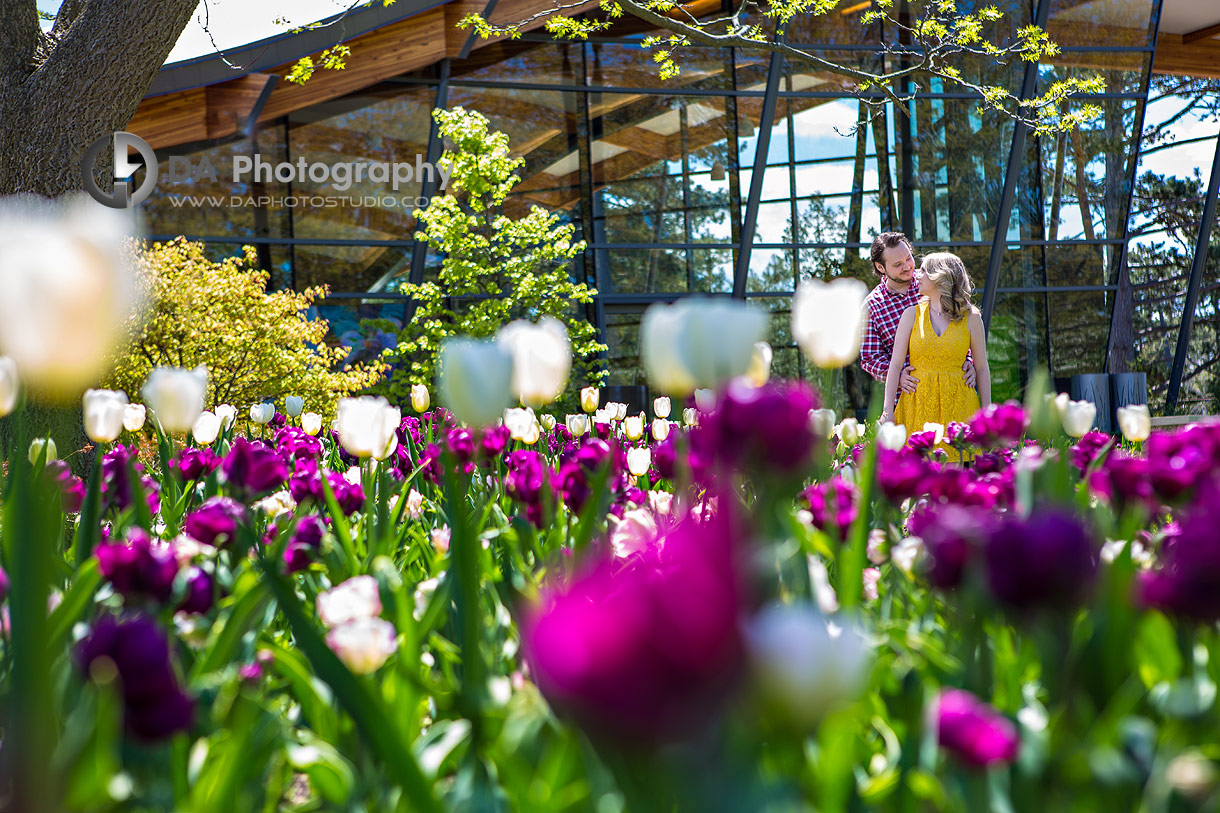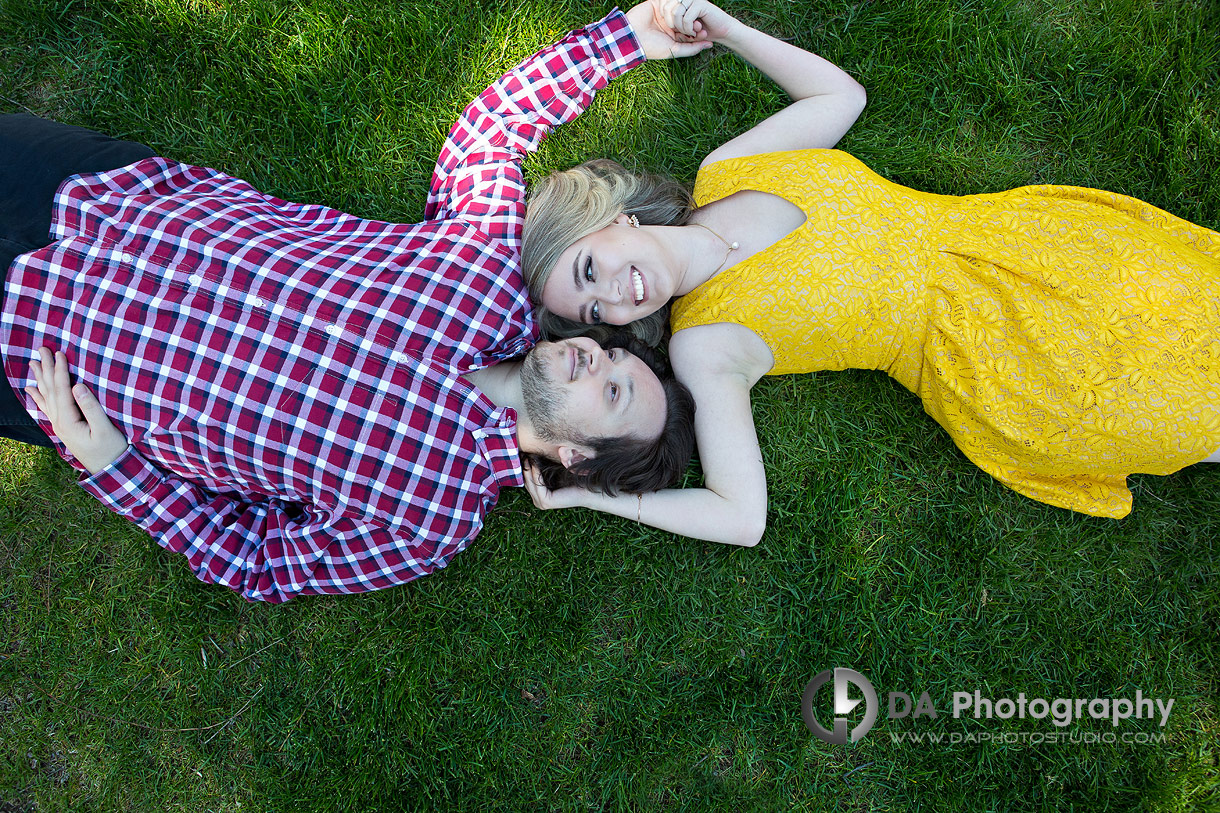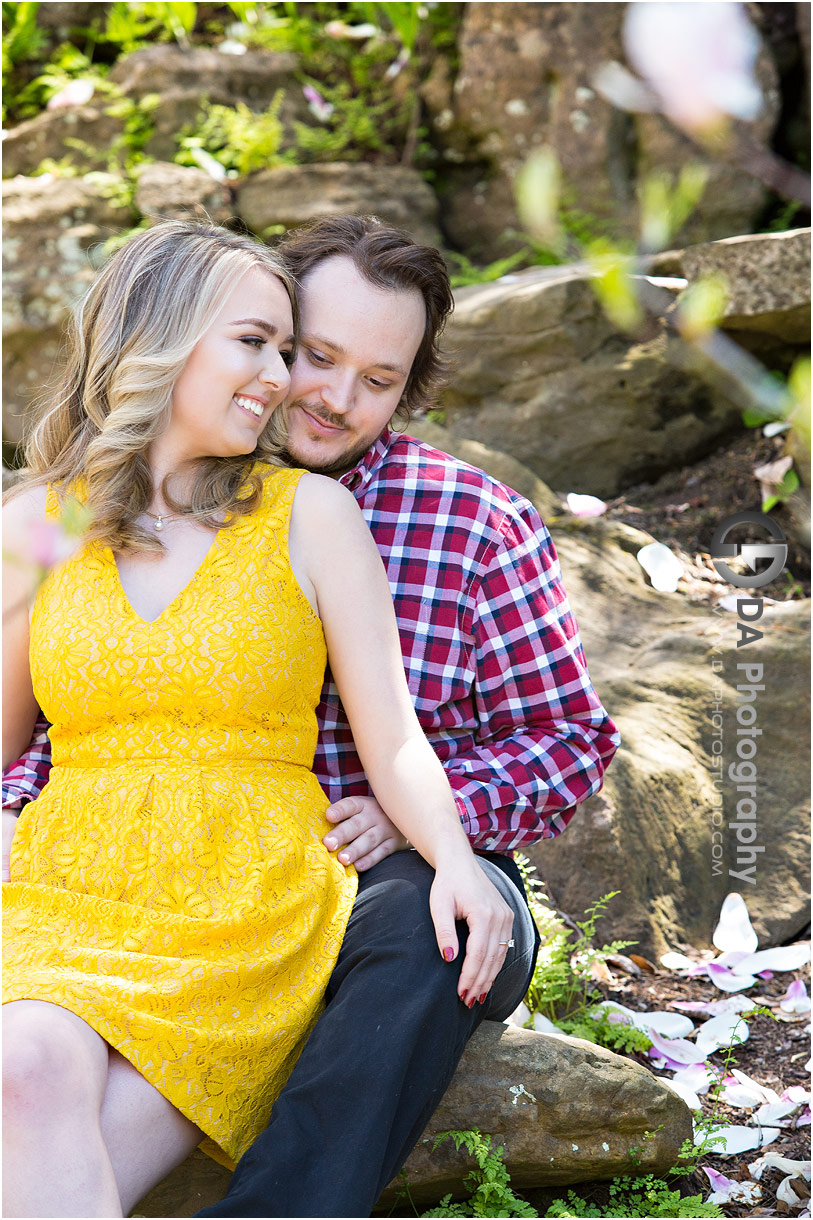 The Rock Garden is set within the Royal Botanical Gardens (RBG) and offers a surprisingly affordable 90 minute permit for photography. We were able to secure a midweek morning session. With only the odd person strolling by, it felt like we had the place to ourselves.
This local tulip field offers the perfect spring backdrop for these Rock Garden photos
One of the beautiful things about this location is its variety of different feels. With their Spring session, we were lucky enough to be able to utilize both a vibrant field of tulips and the majestic yet elegant magnolia trees; a great alternative to the highly sought after cherry blossom trees. My couple had decided to dress is bright colours which just made the whole session feel fun and fresh.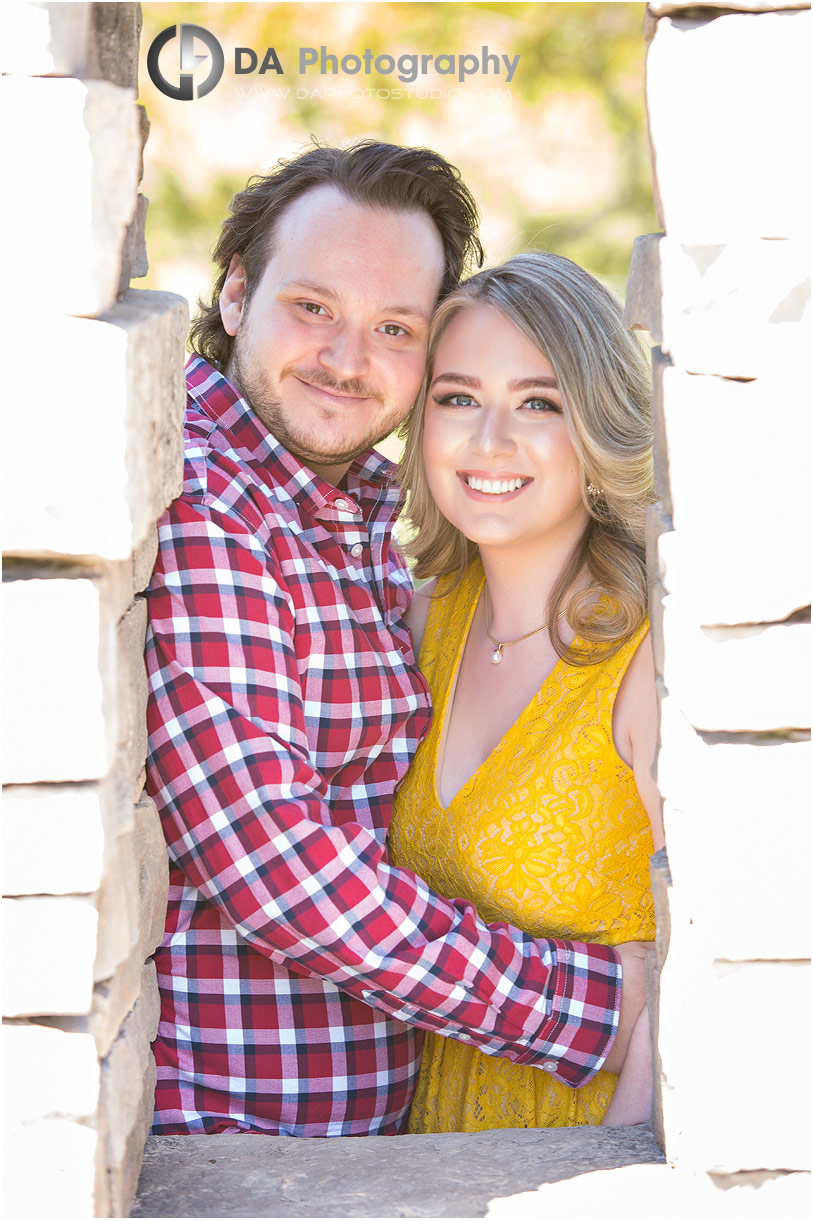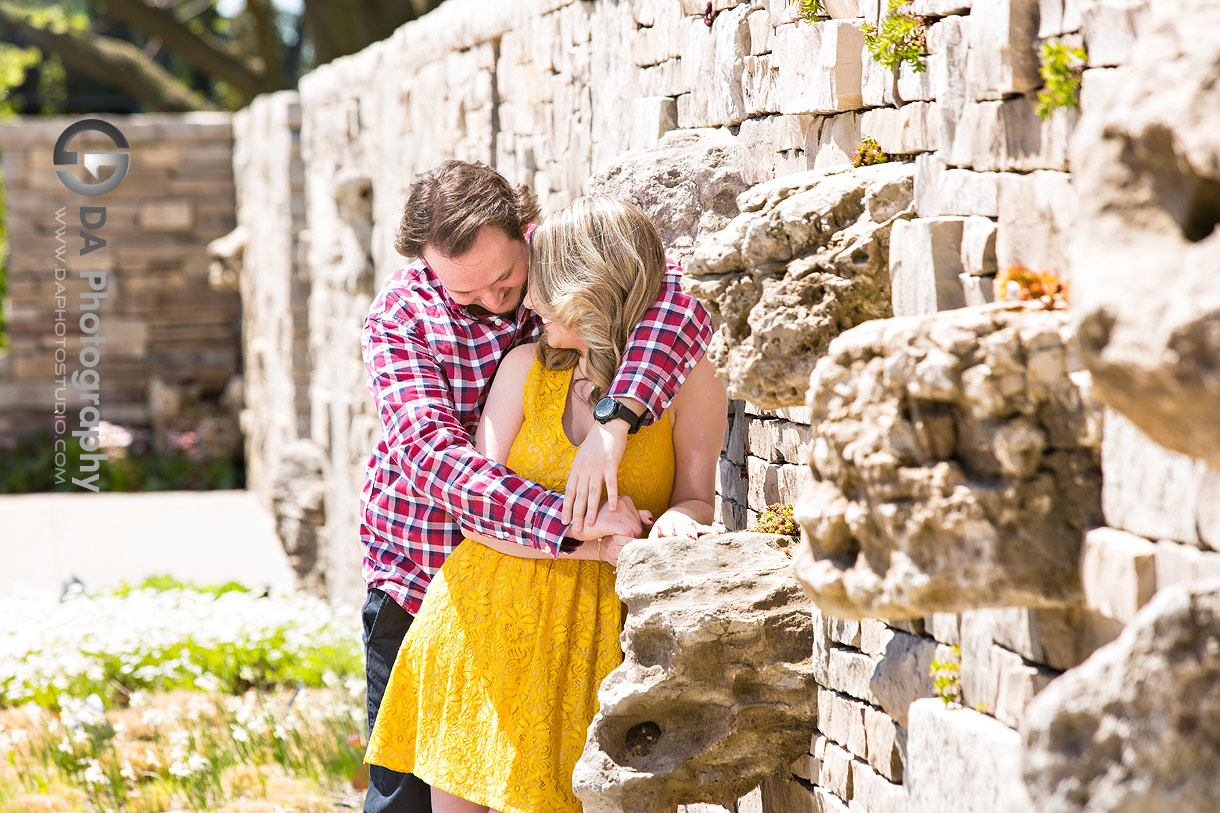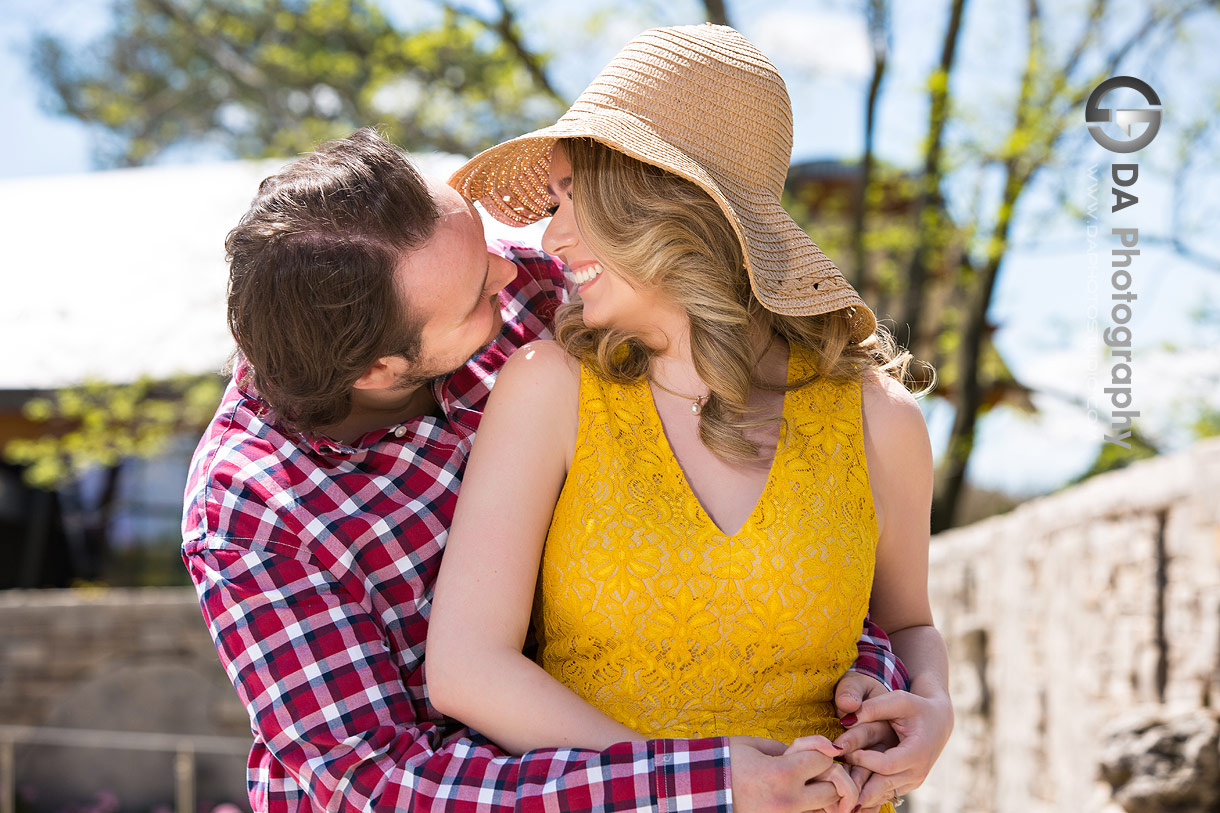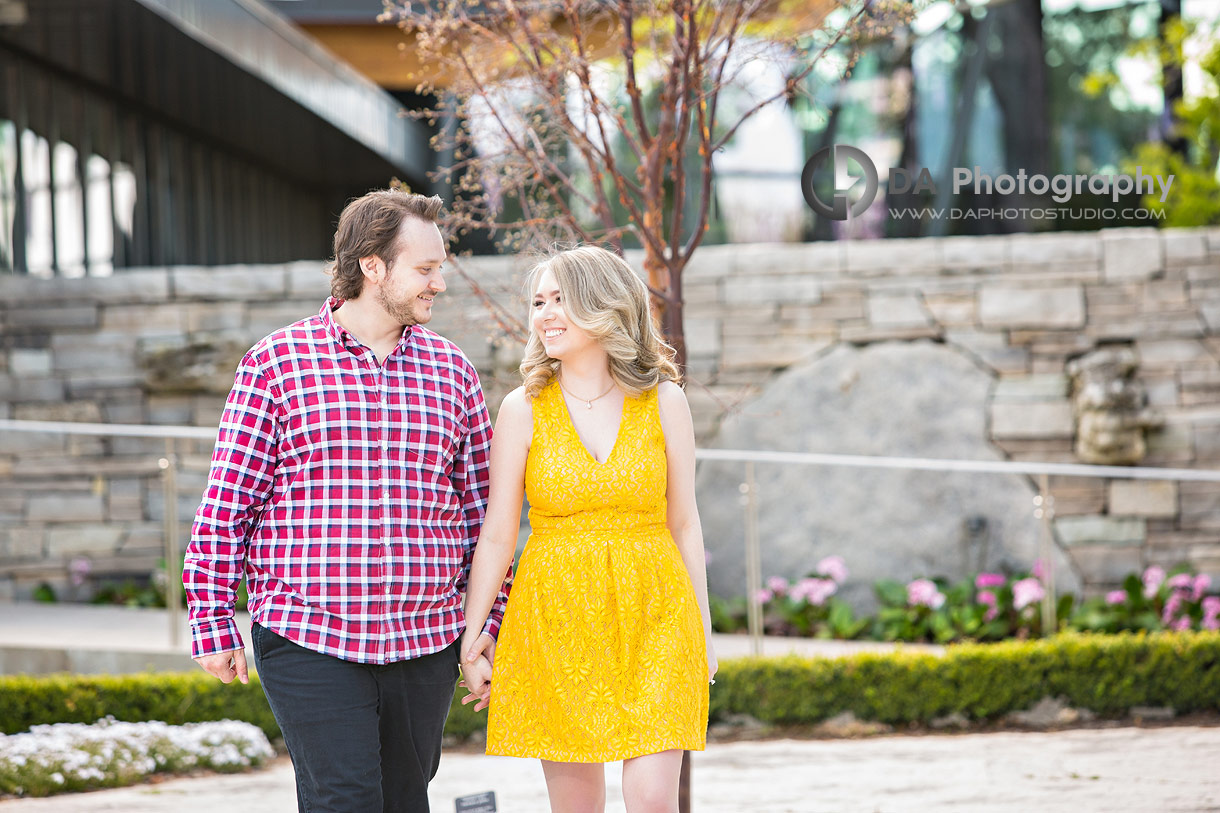 RBG features modern looking infrastructure with glass and geometric looking lines. This offers an interesting contrast to the delicate floral displays in the gardens. A rugged stone wall by the entrance was the perfect backdrop for the start of our session. As Kayla and Chris discovered a natural window within the wall, they started off with a playful note as they peered through at me on the other side. To showcase off the tulip field to its best potential, I positioned myself on the floor. The bright purple and white petals and long green stems popped by taking precedent in the composition of the frame.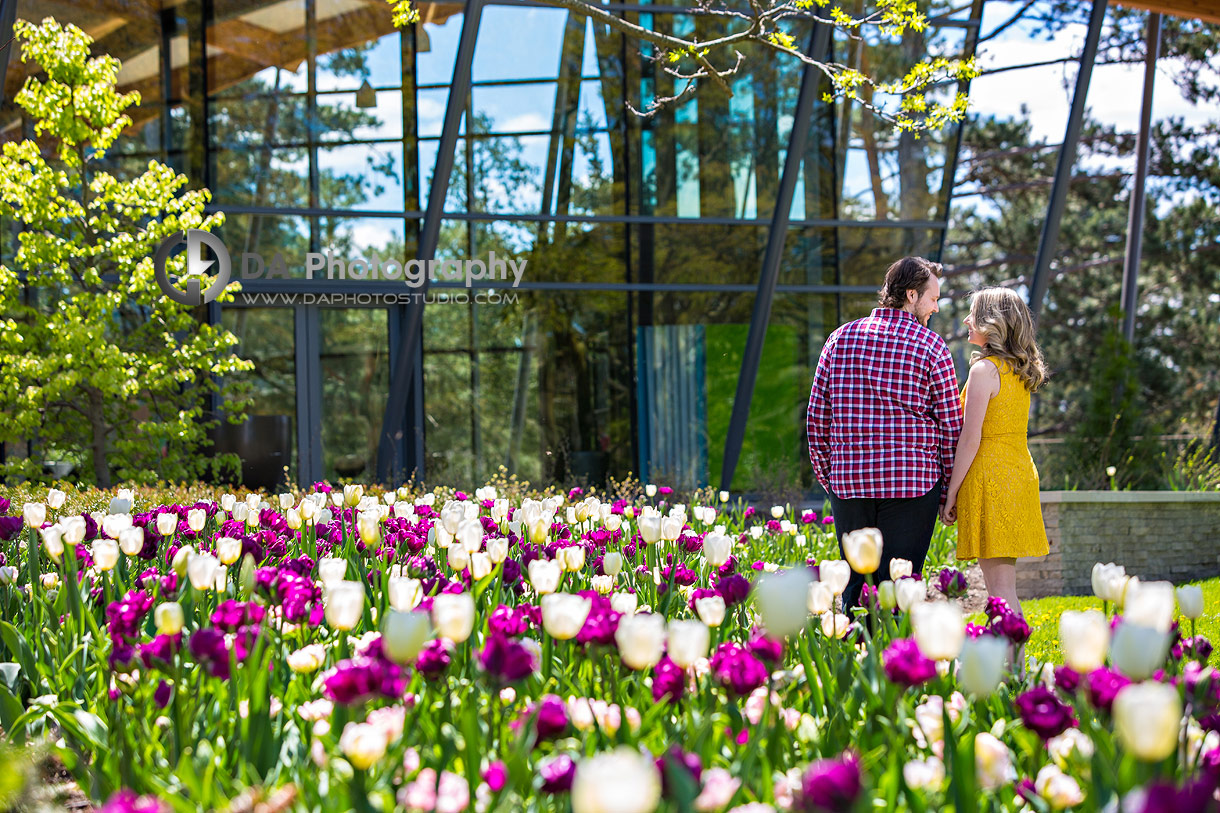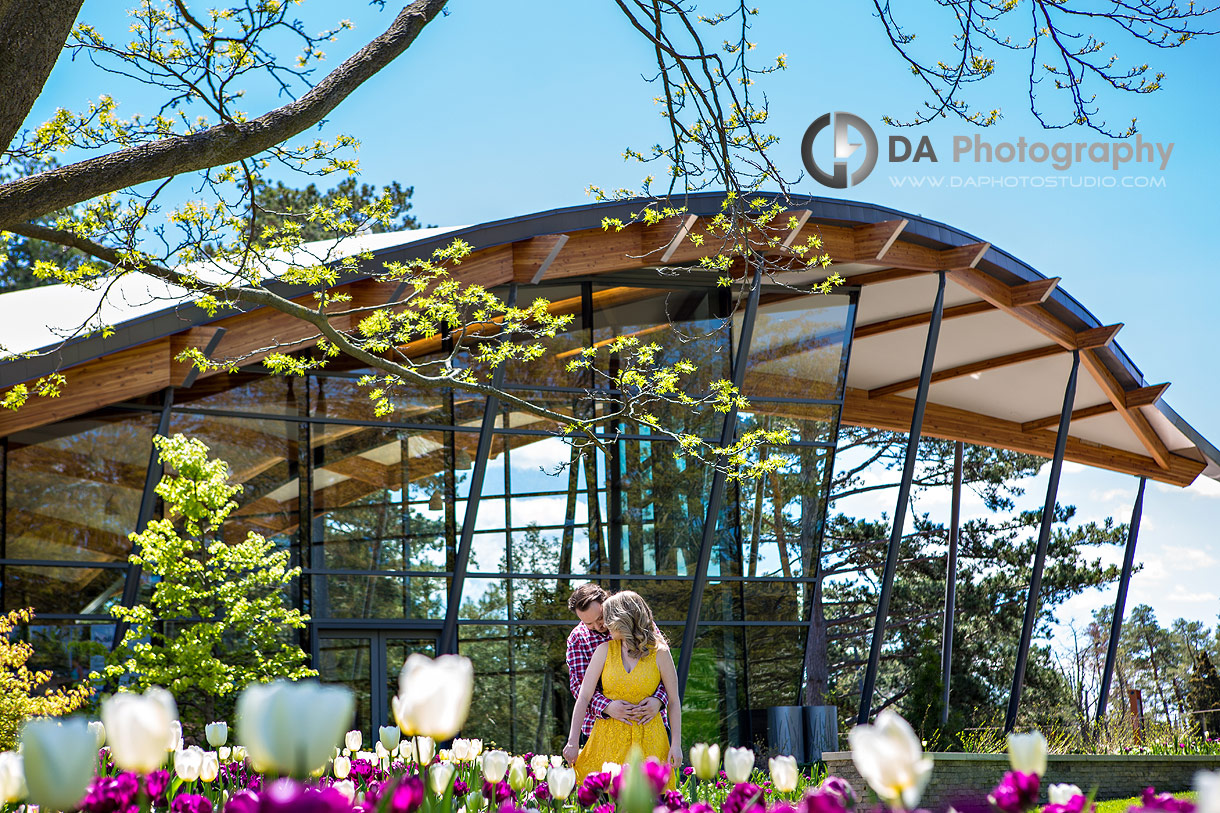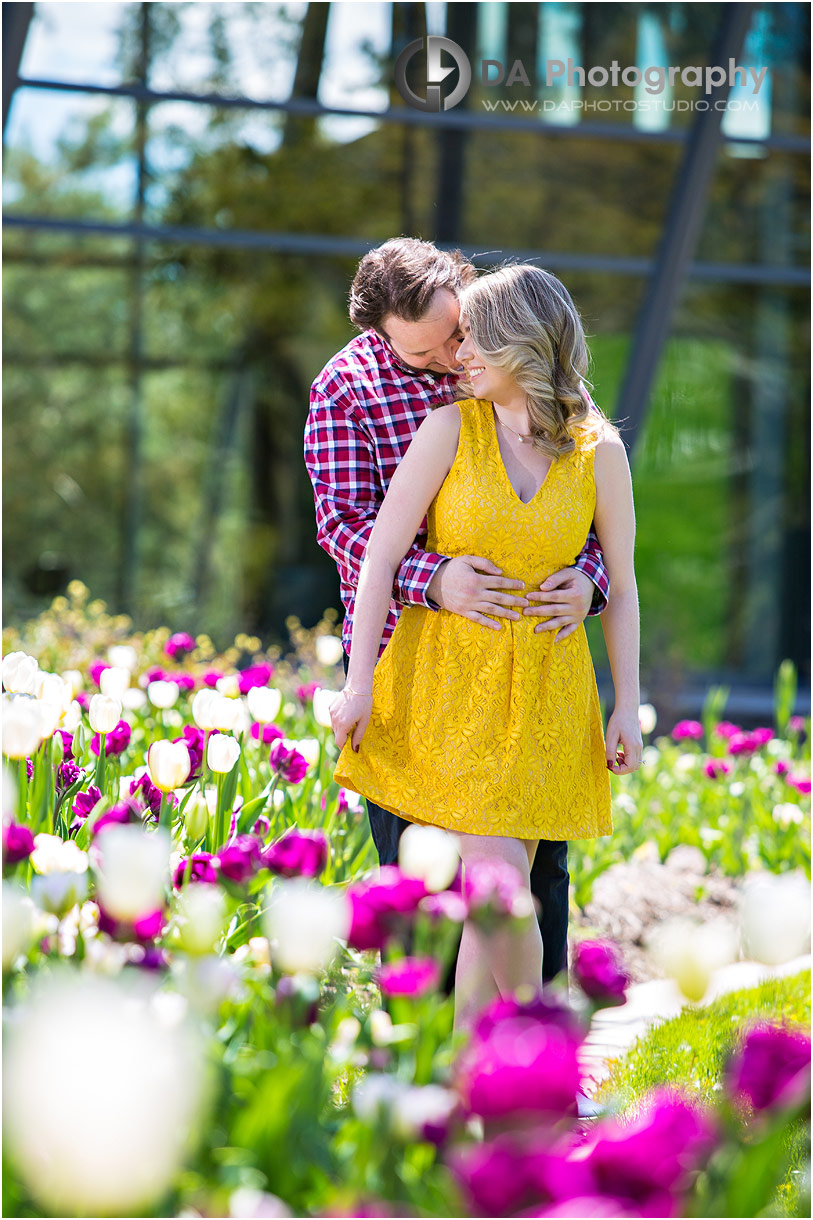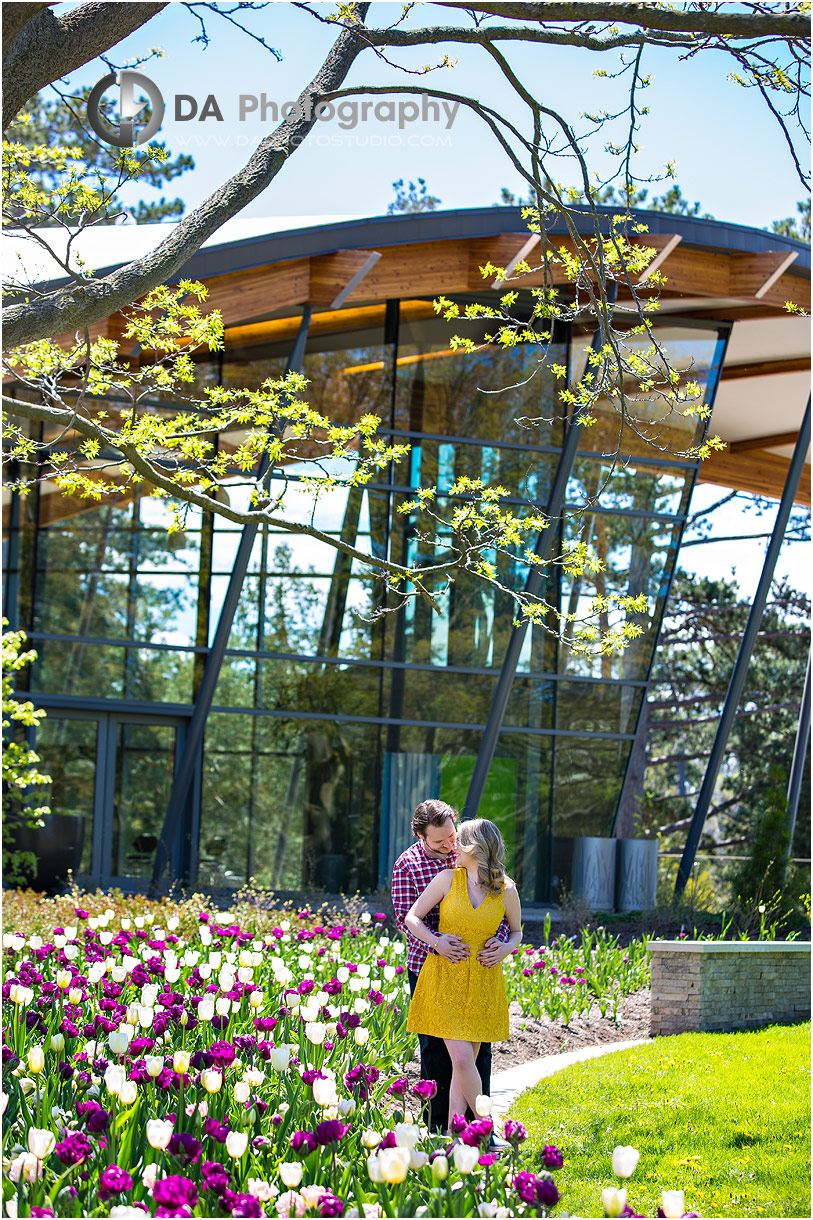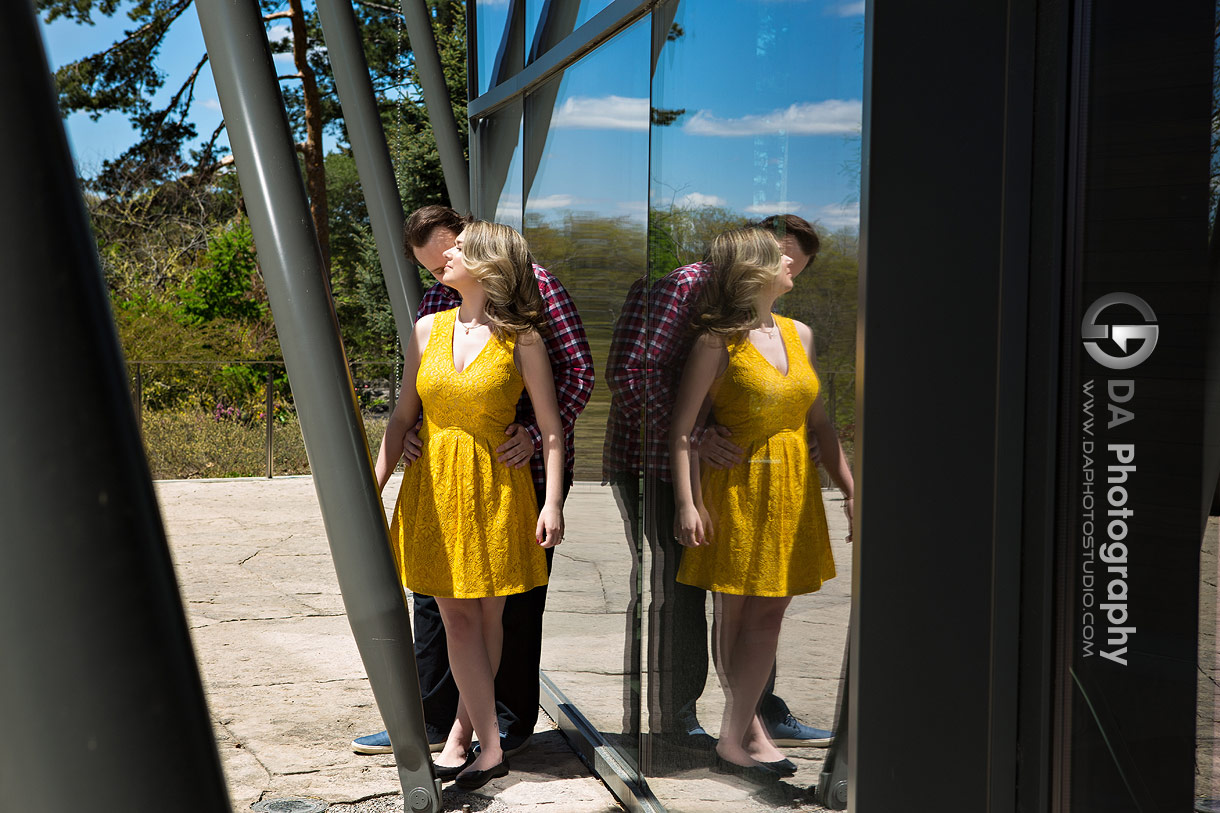 Hidden walkways were the perfect setup to feature them leading each other down the path. The large grass floor meant it added texture and a solid colour against the two of them laying down, photographed from above. I usually recommend delaying anything that involves laying or sitting on grass until the end. This minimizes problems that may occur in case it is wet or stains their clothes.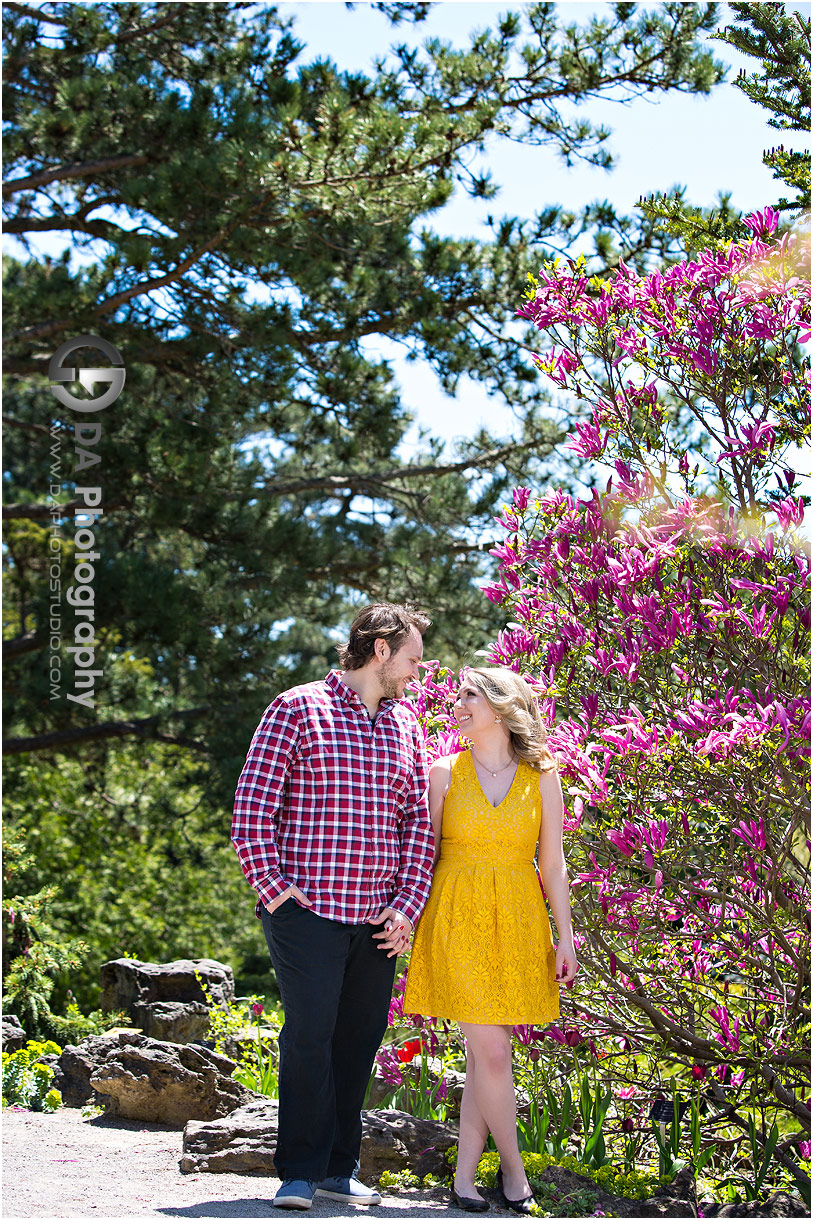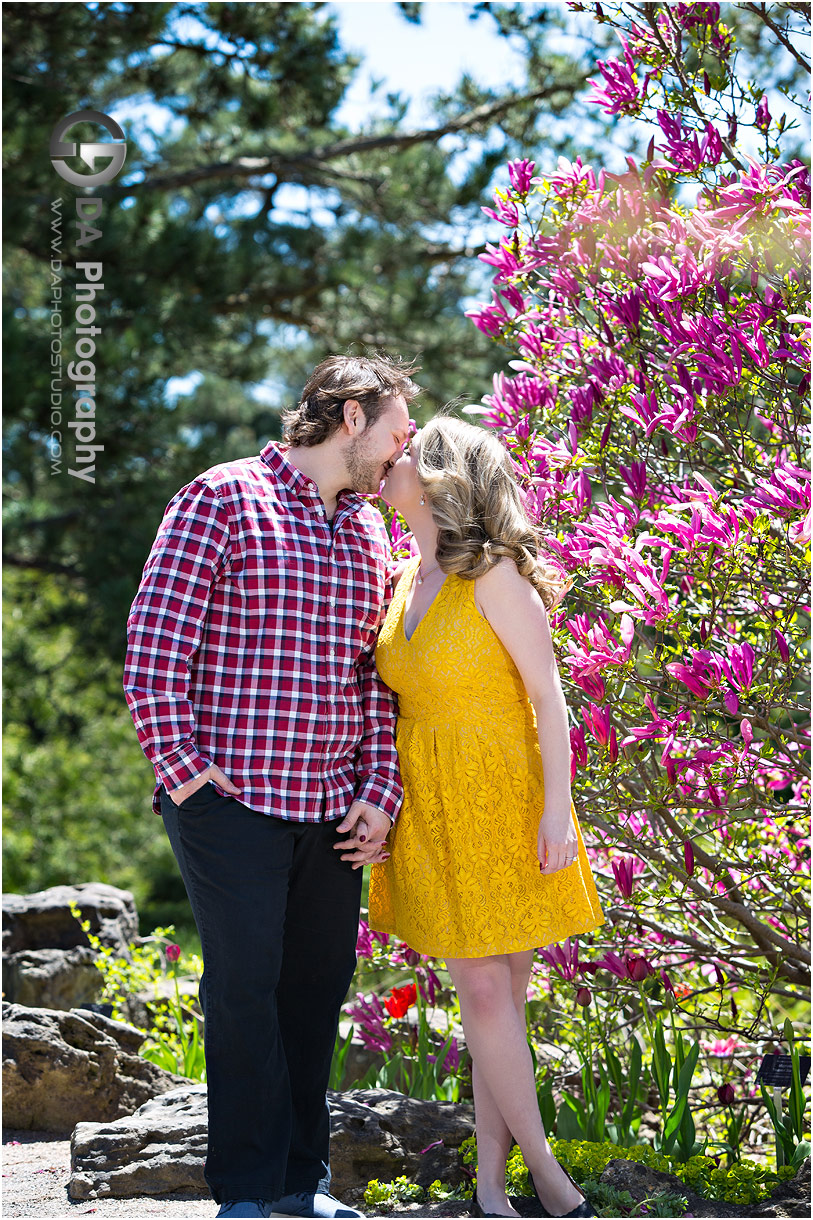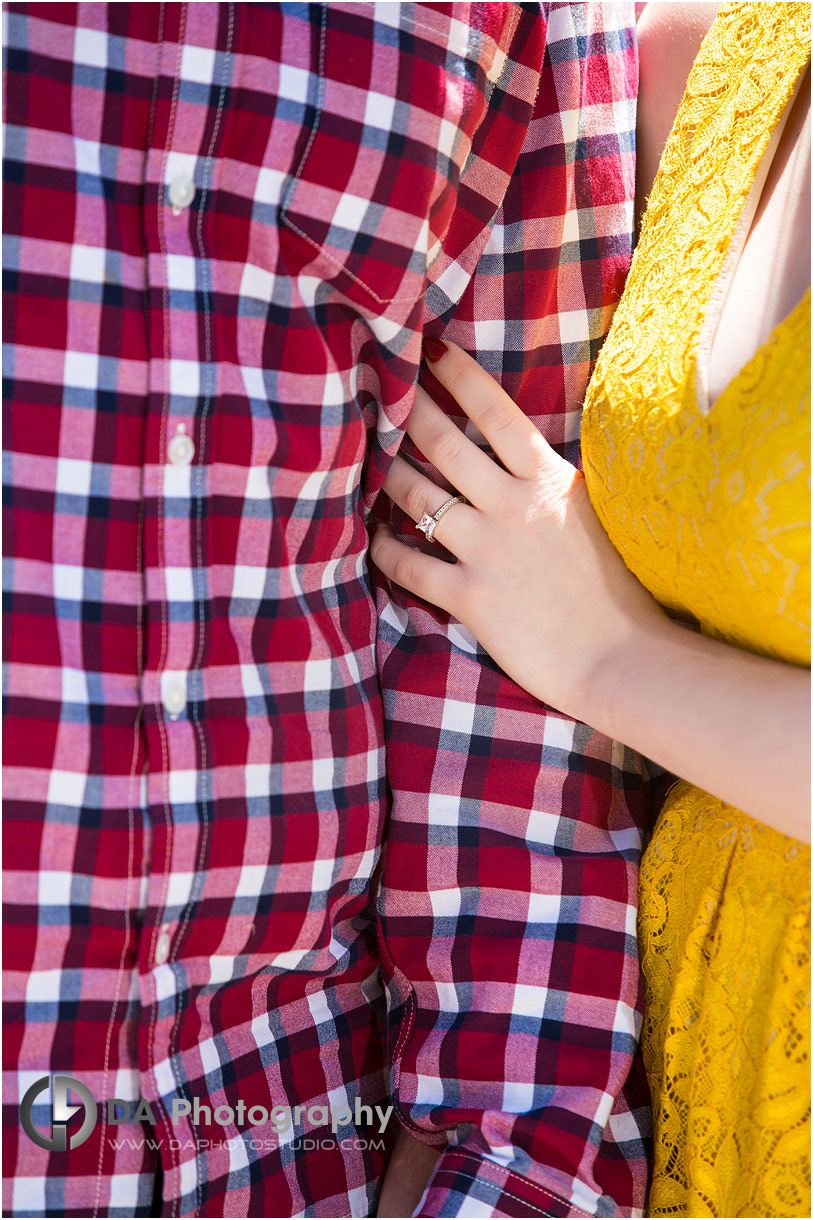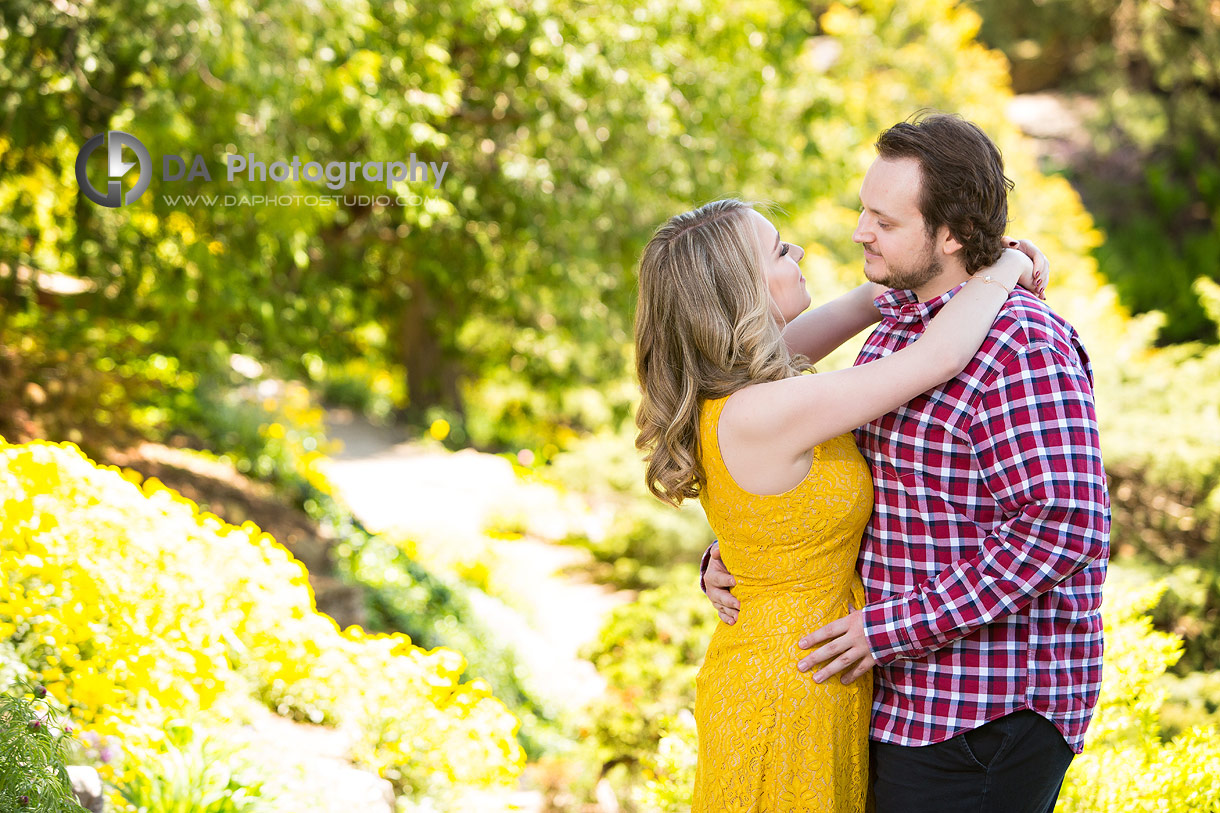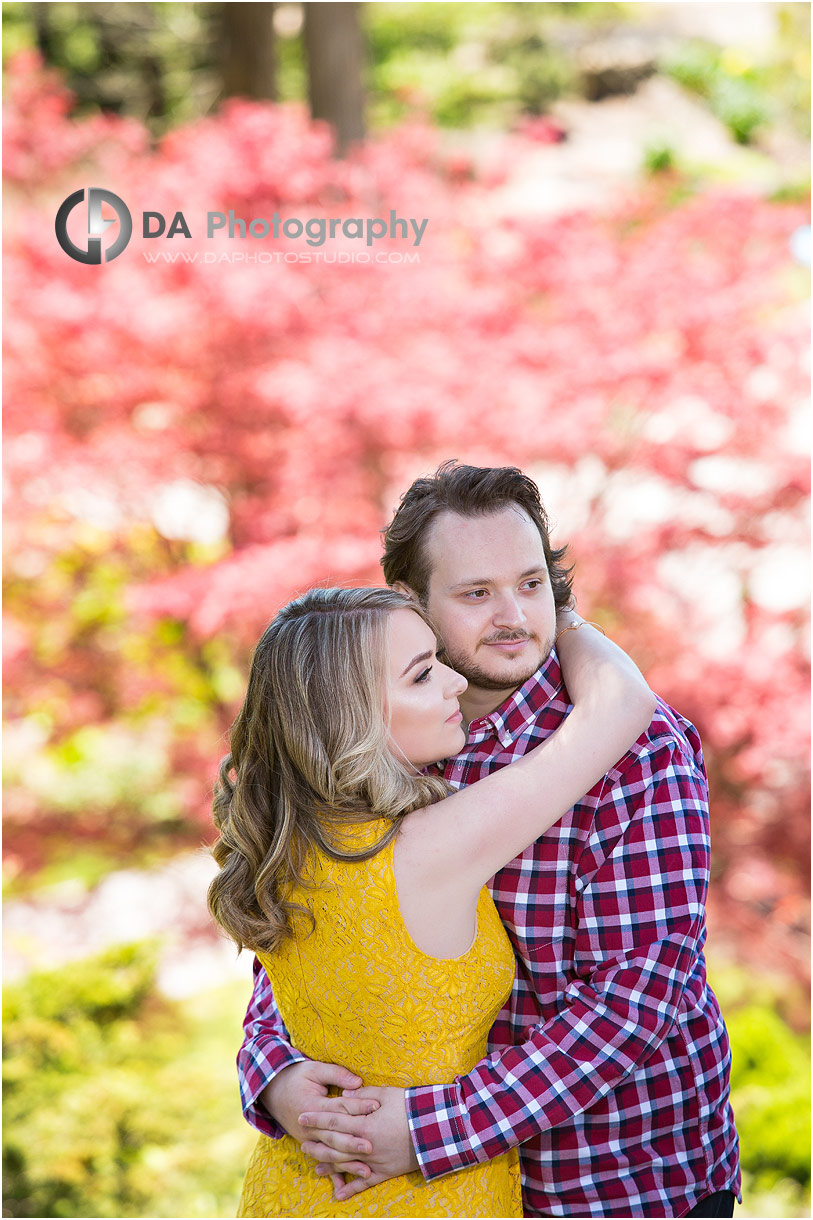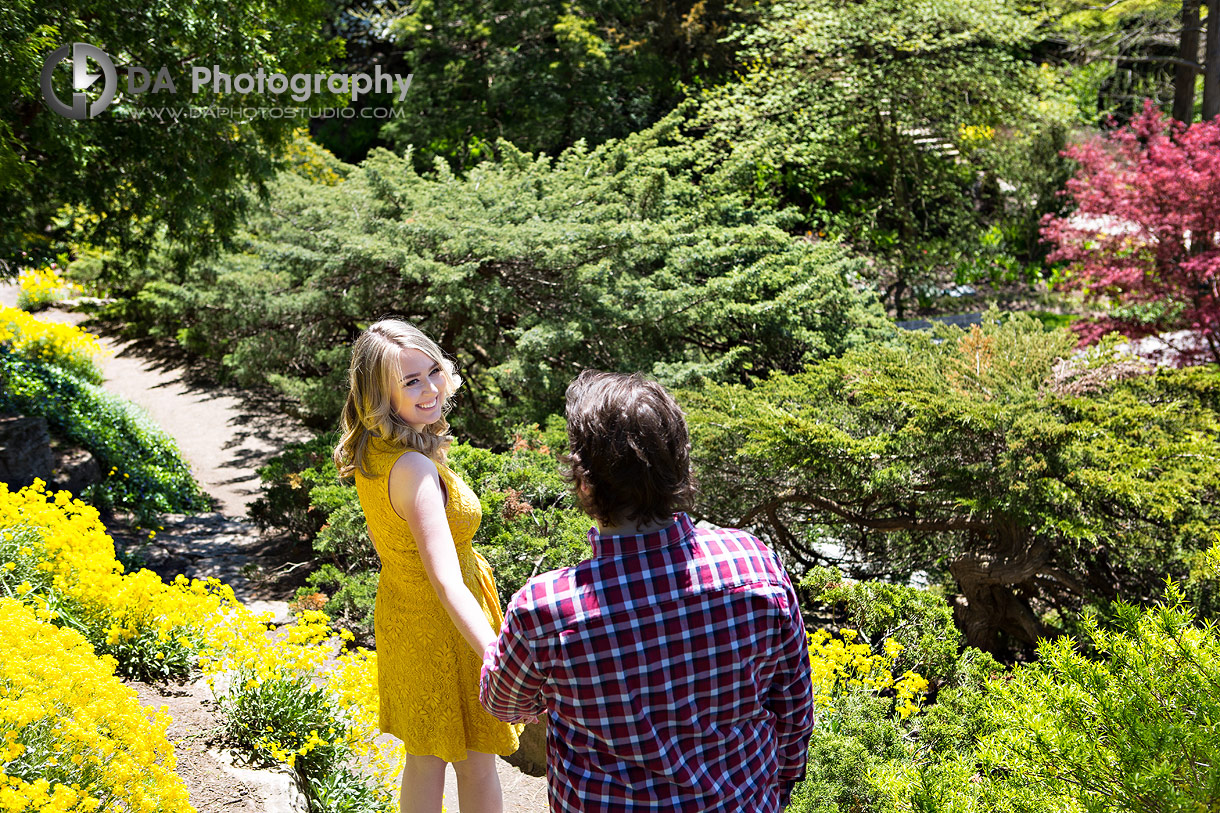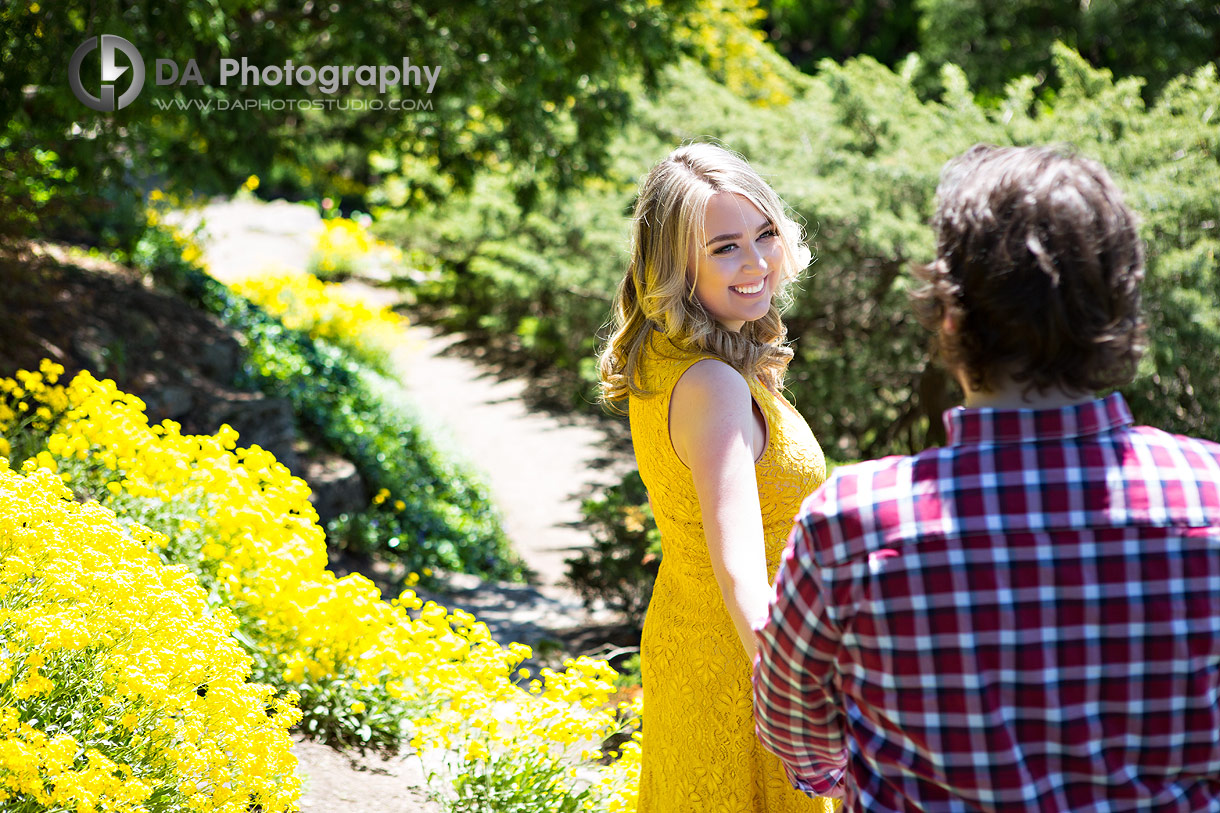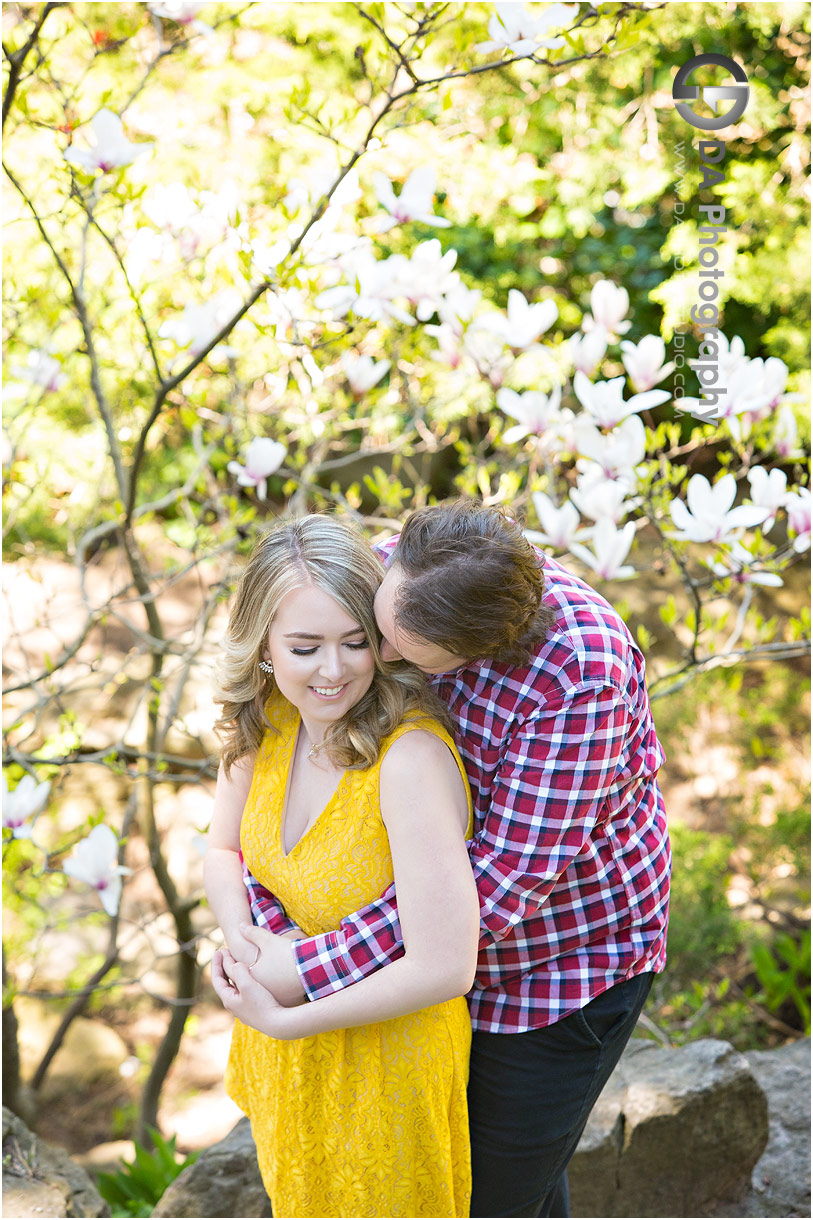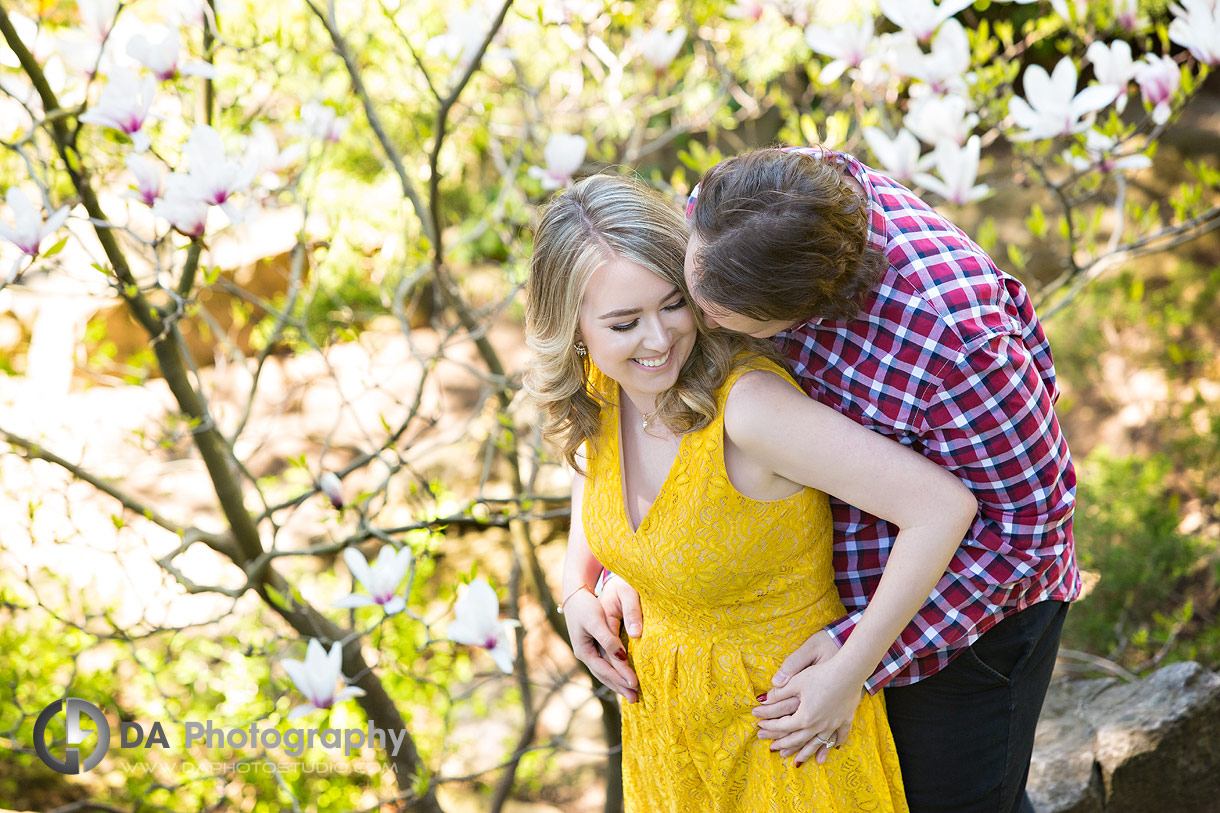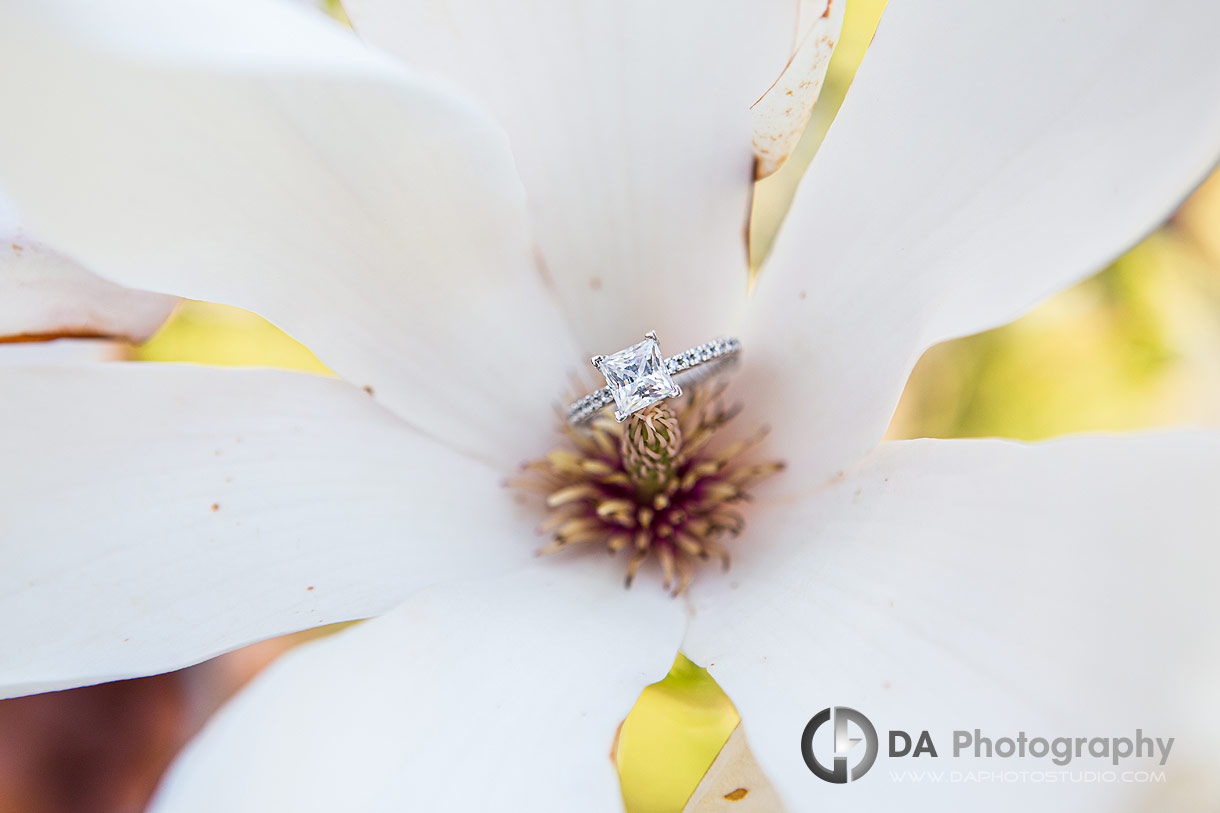 Beat the cherry blossom crowds and see what local alternatives are available in these Rock Gardens photos
One of the ways I wanted to show off the size of the space available for their Rock Garden photos was by positioning myself above them. The upper vantage point allowed me to show just how small they were amidst the sprawling ground of RBG.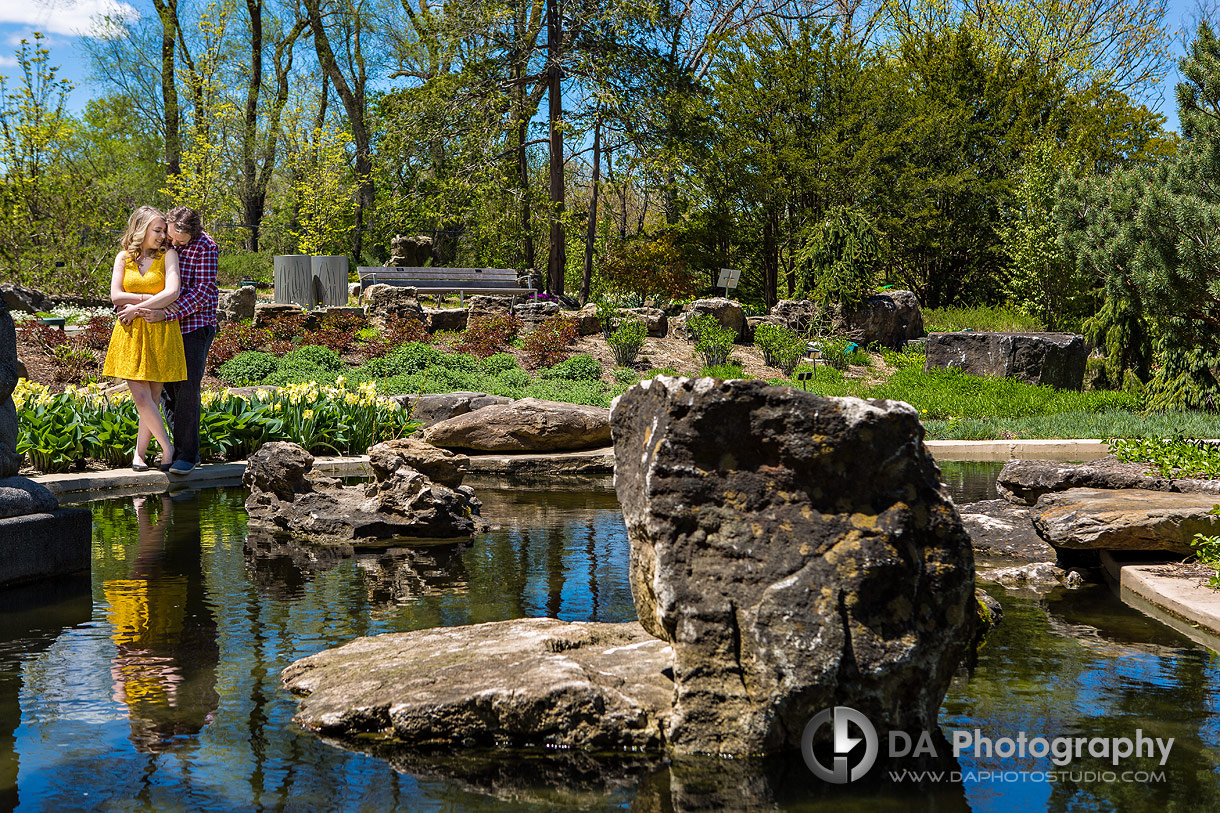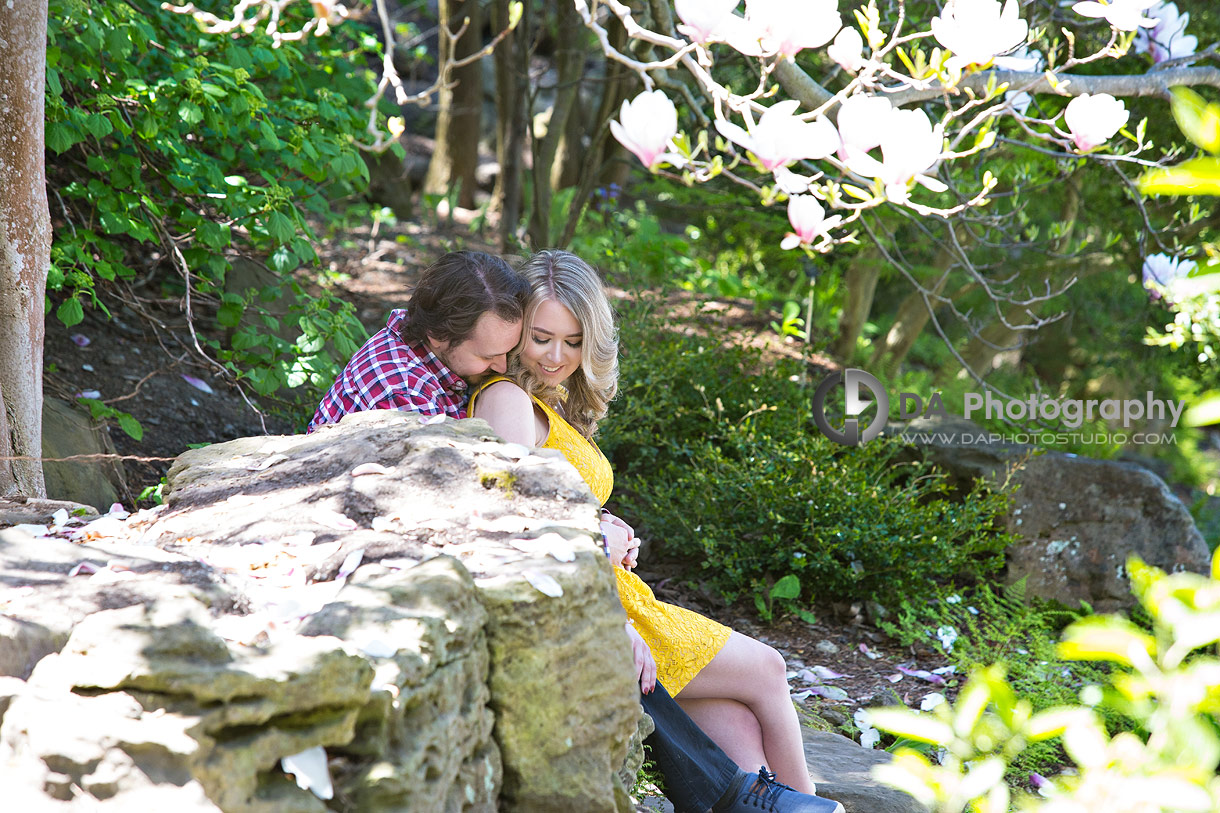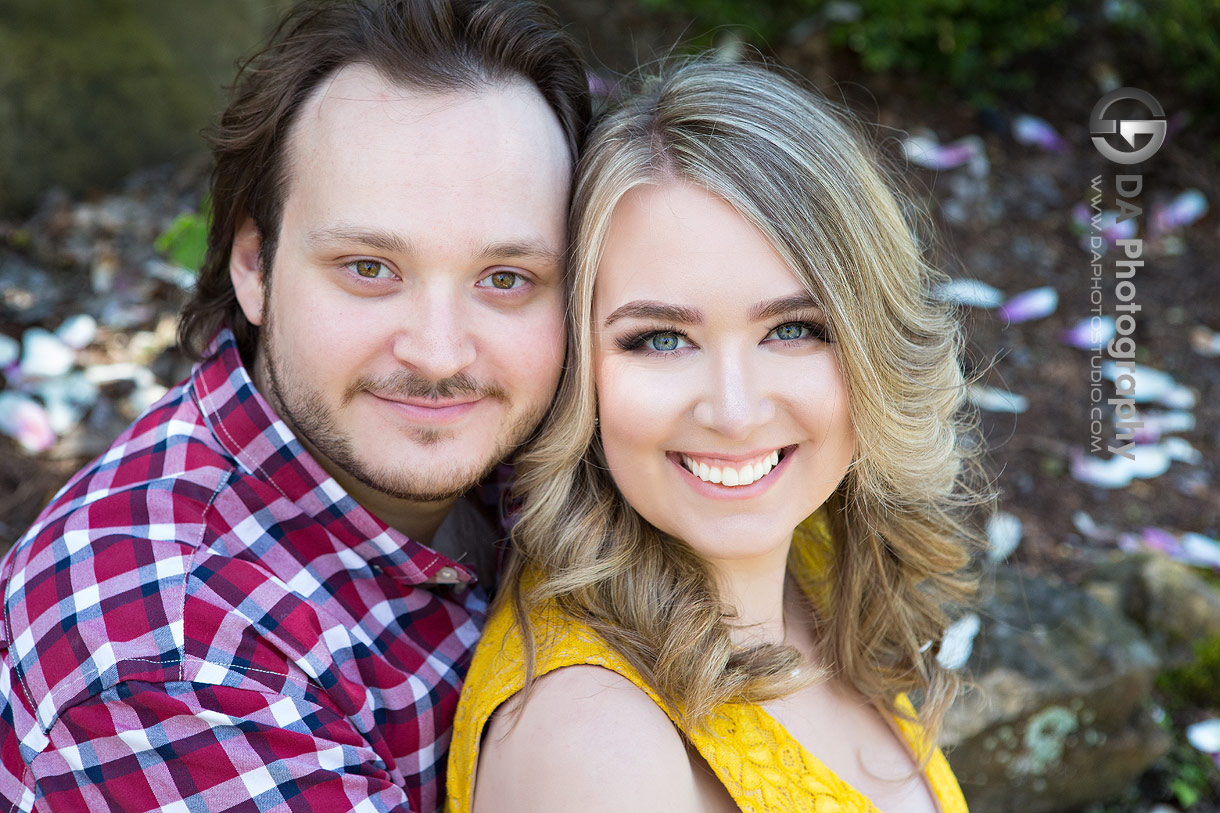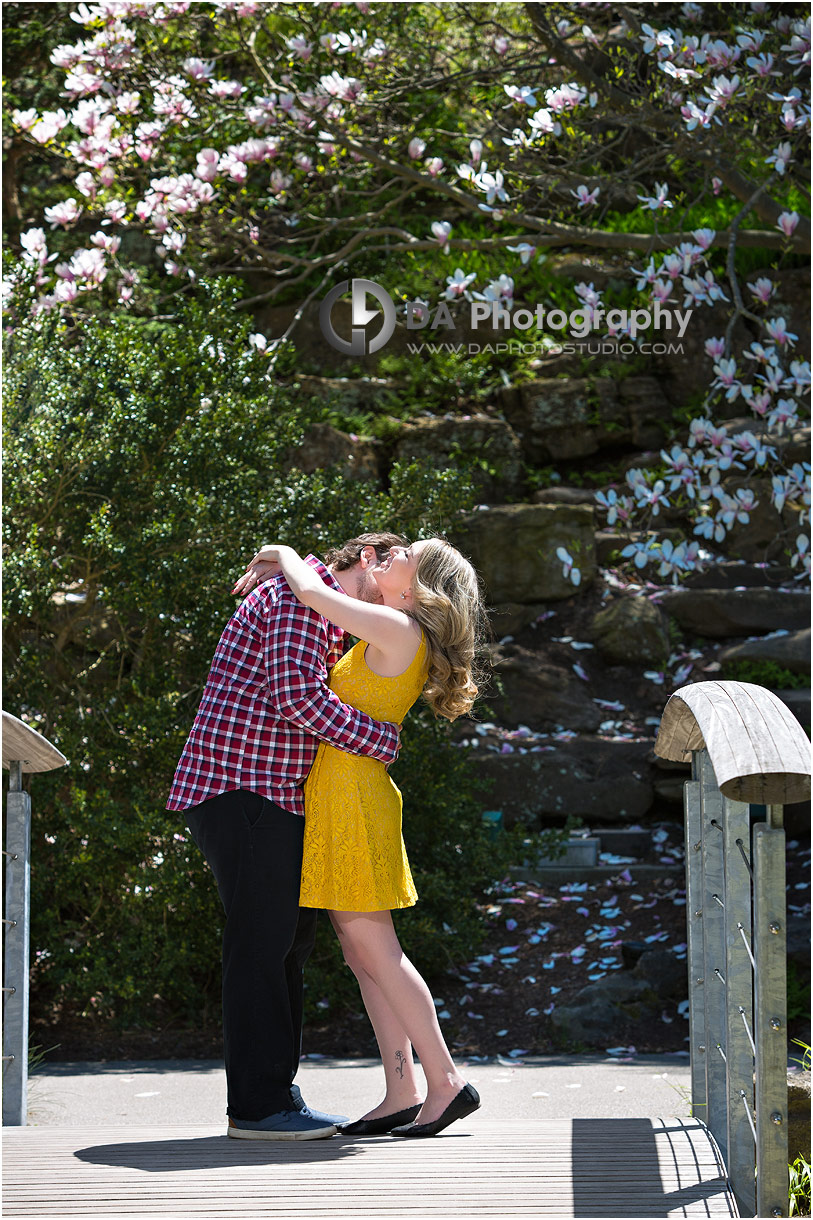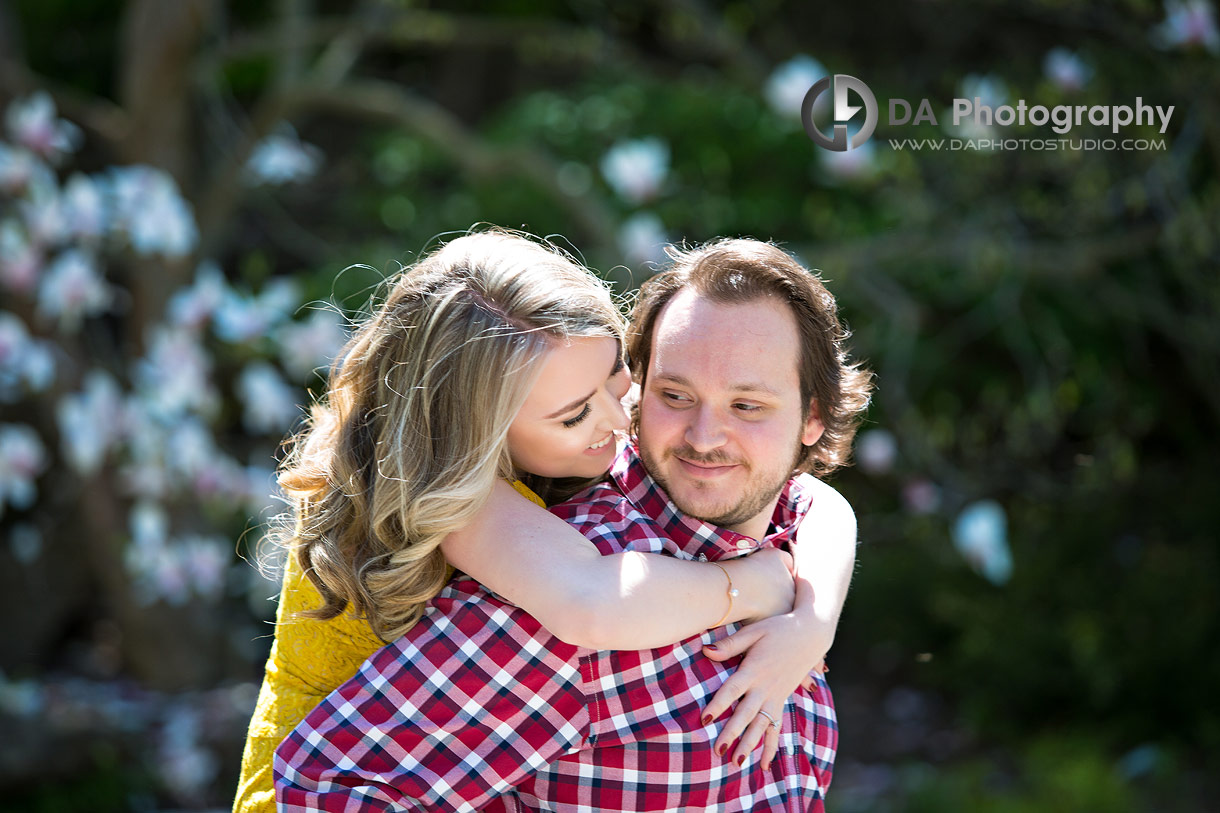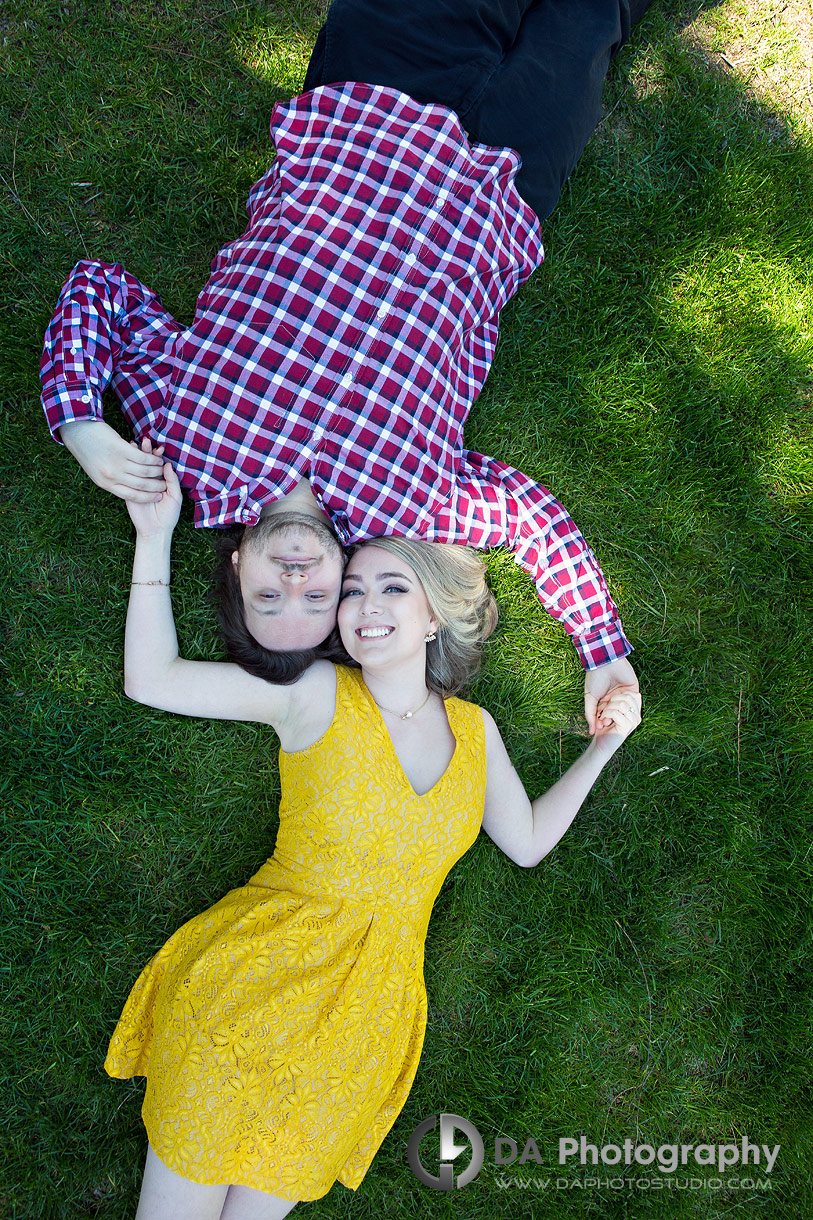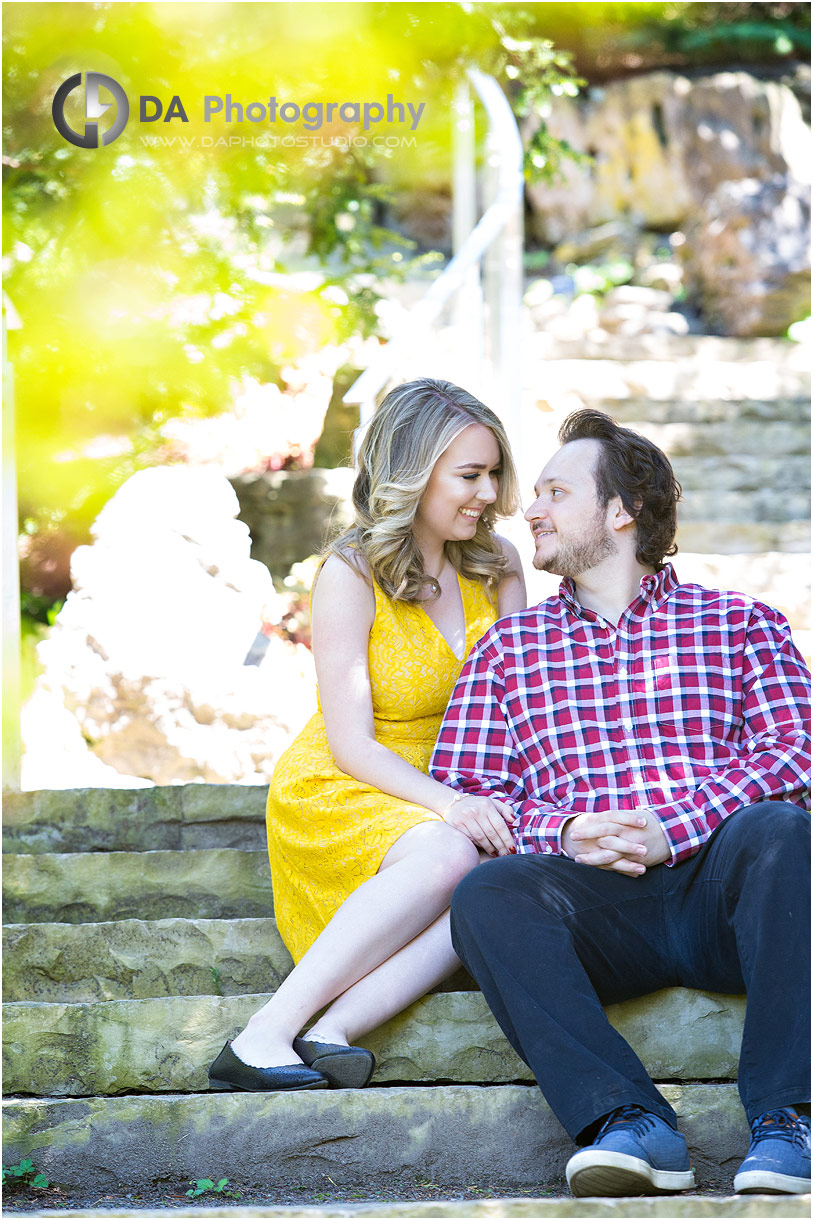 Now is the perfect time to start planning. If you have the opportunity, we always suggest going and seeing your location a year before your planned photoshoot. This rule goes for wedding photography as well as engagement sessions. This way you will be able to see what the terrain is likely to look like during that season. If time is not on your side or you prefer to work on the fly, visit several locations a week prior to your session and see which suits your needs better. Advance knowledge of backdrops, what is in bloom and available to use will allow your photographer to get the most out of your session.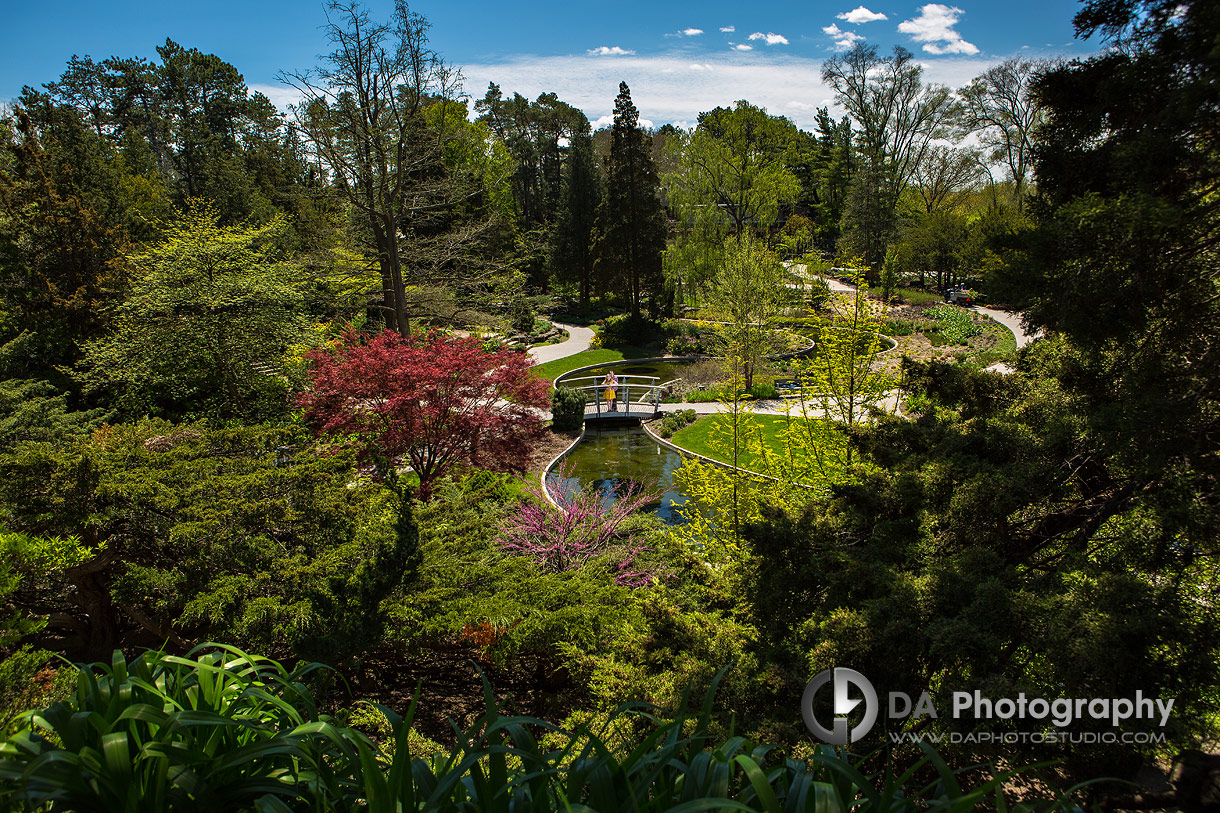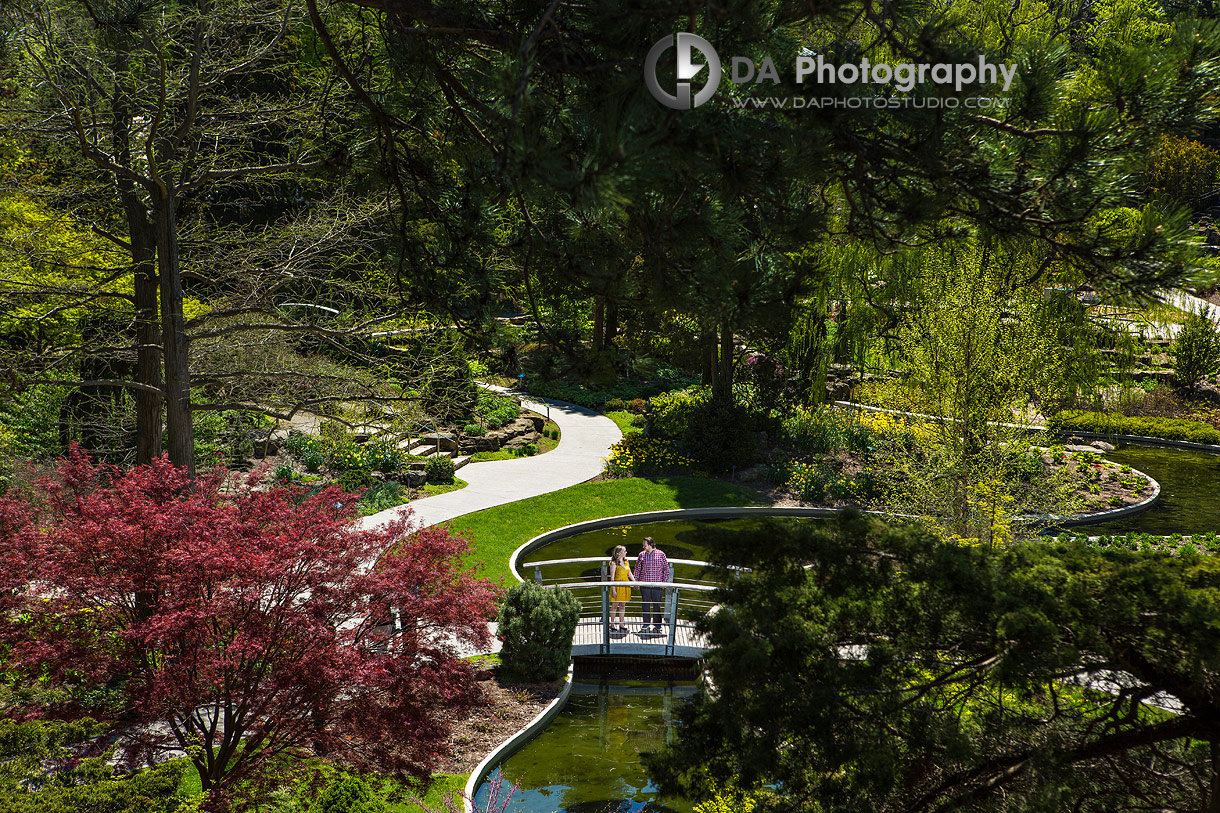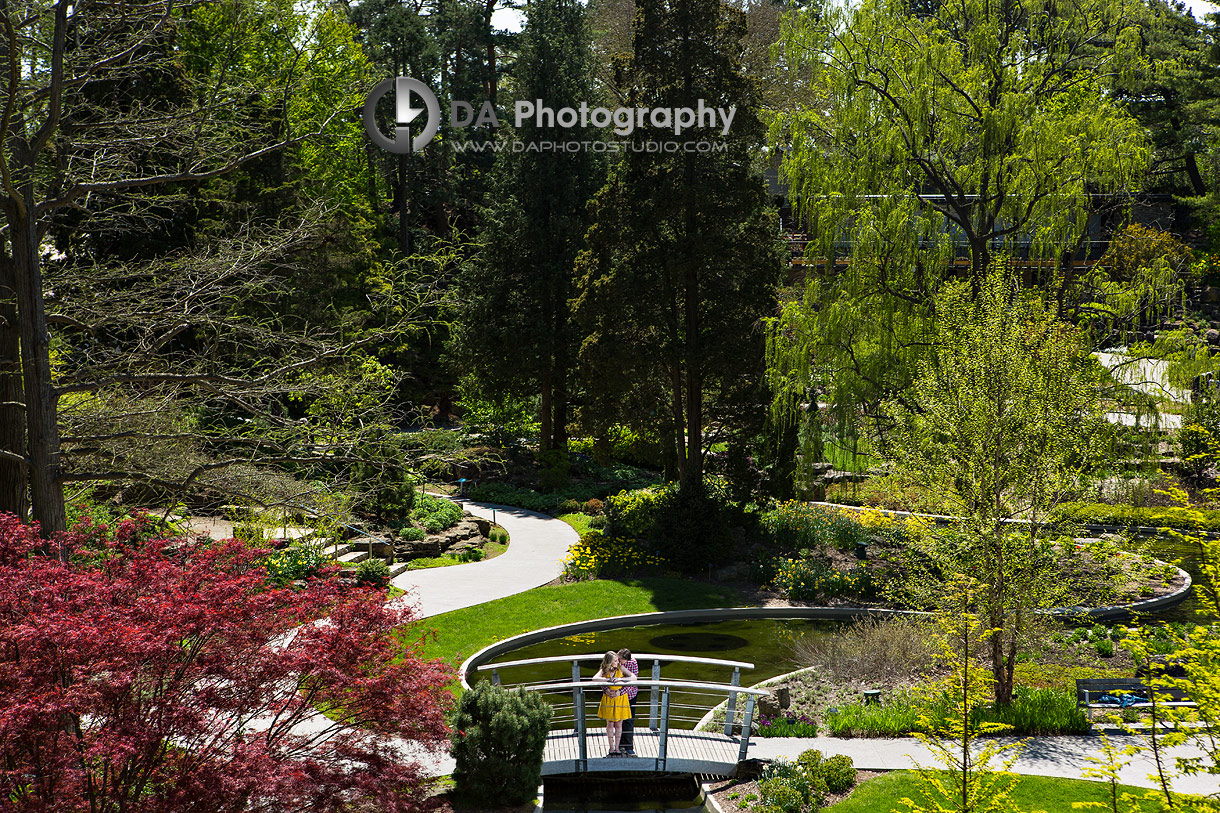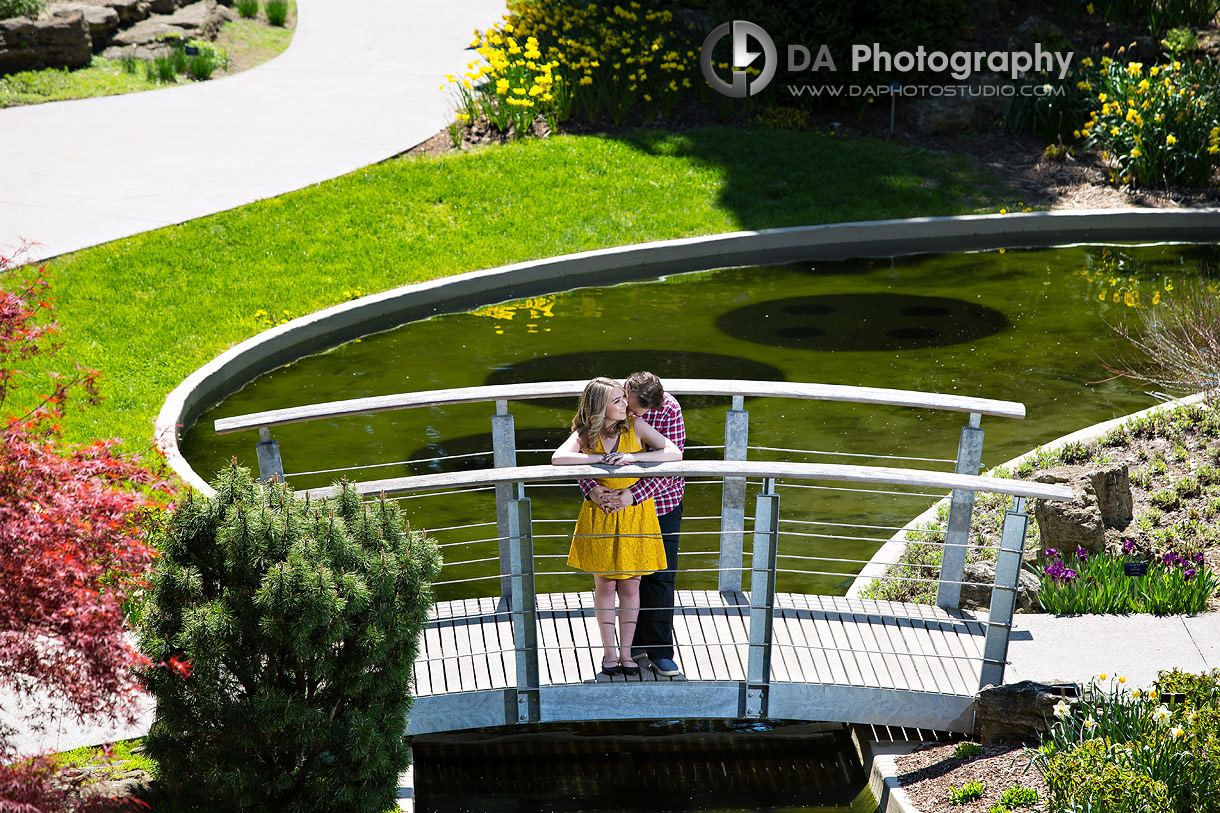 Photography Location:
Rock Garden
at Royal Botanical Gardens, Burlington, ON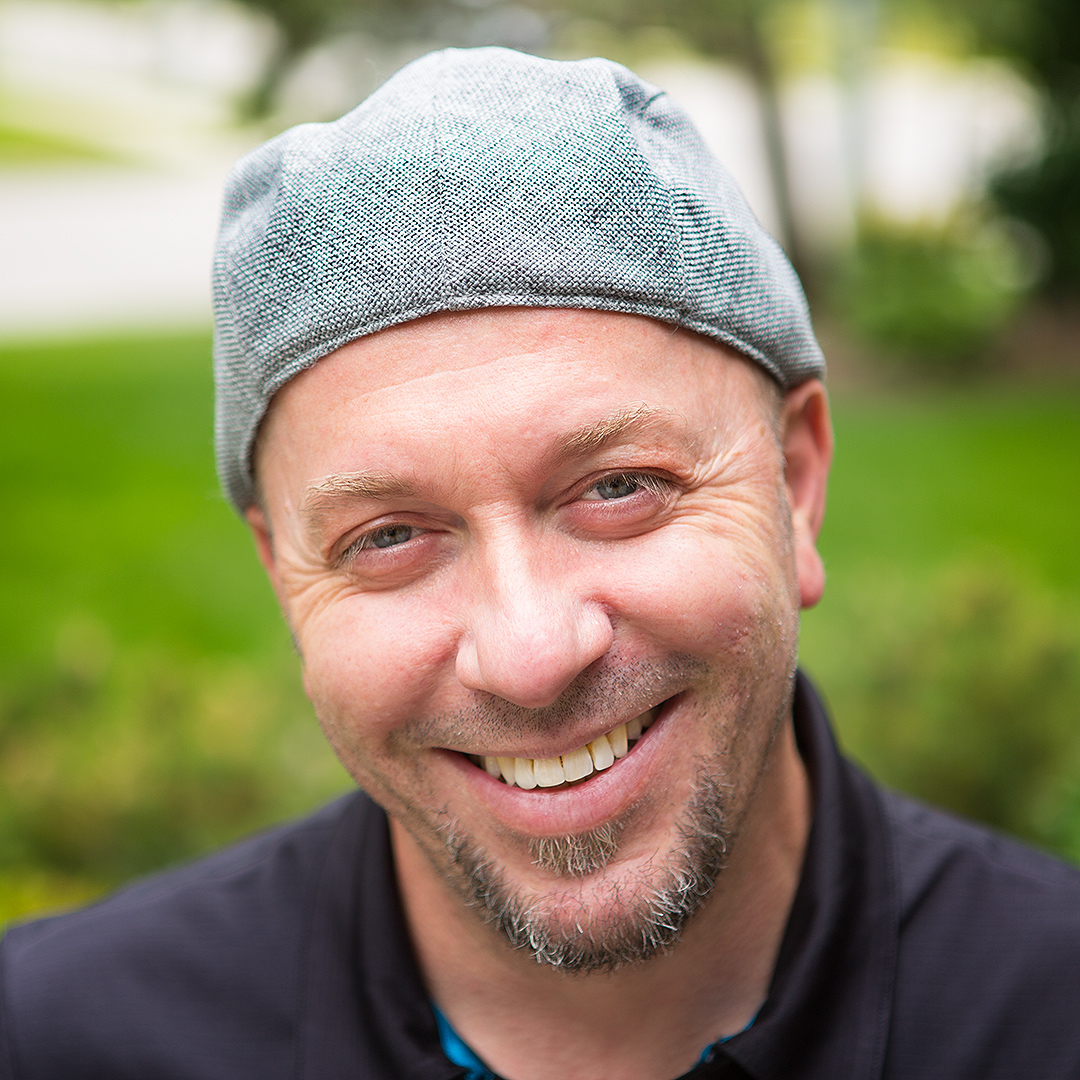 My passion and biggest asset is taking the time to make every client comfortable and relaxed before I even pick up the camera. The result? Photos of you that actually look like you at your best! I can prove to you how much you can enjoy having your picture taken. Lifestyle photography is about the experience that happens to be served up along side of some great photos.
Specialties:
Family Photography for families that like to move around and enjoy their photo time, Wedding Photography for couples looking for a mixture of photojournalistic, contemporary and traditional images and Professional Corporate headshots that are far from cheesy and stiff.