Capturing a family year after year is a joy. Spending time at Gairloch Gardens for the photo shoot, is even more fun!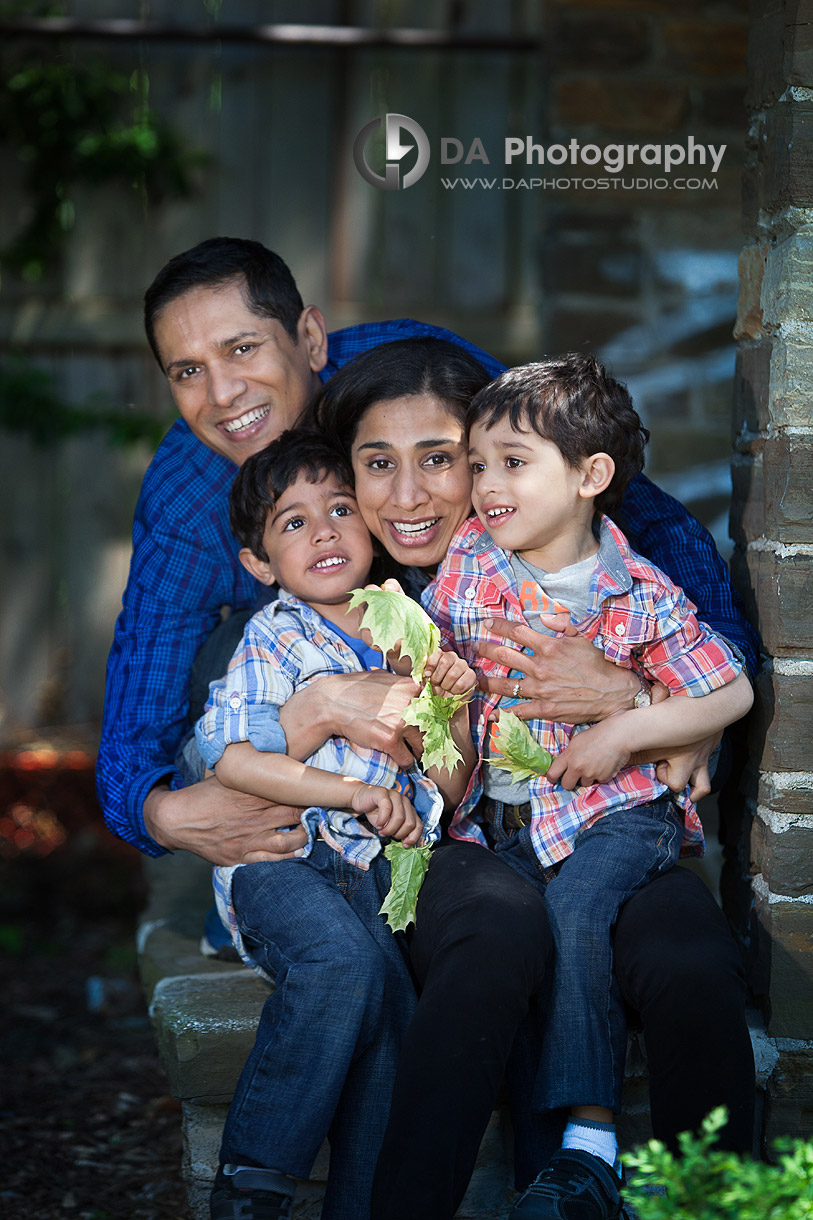 The Power of Twos
Two boys. Two photo sessions. Equals double the fun! Last year when I met up with Ferhana and her boys, they brought along their toy of choice – scooters. This year the scooters were replaced with a soccer ball. The boys love playing and I can assure you, they have some serious skills! Being that soccer (or as I call it, futbol) is one of my favourite sports, I had to get a foot on the ball once or twice during our photo shoot to play with the boys too. It's all in a hard days work!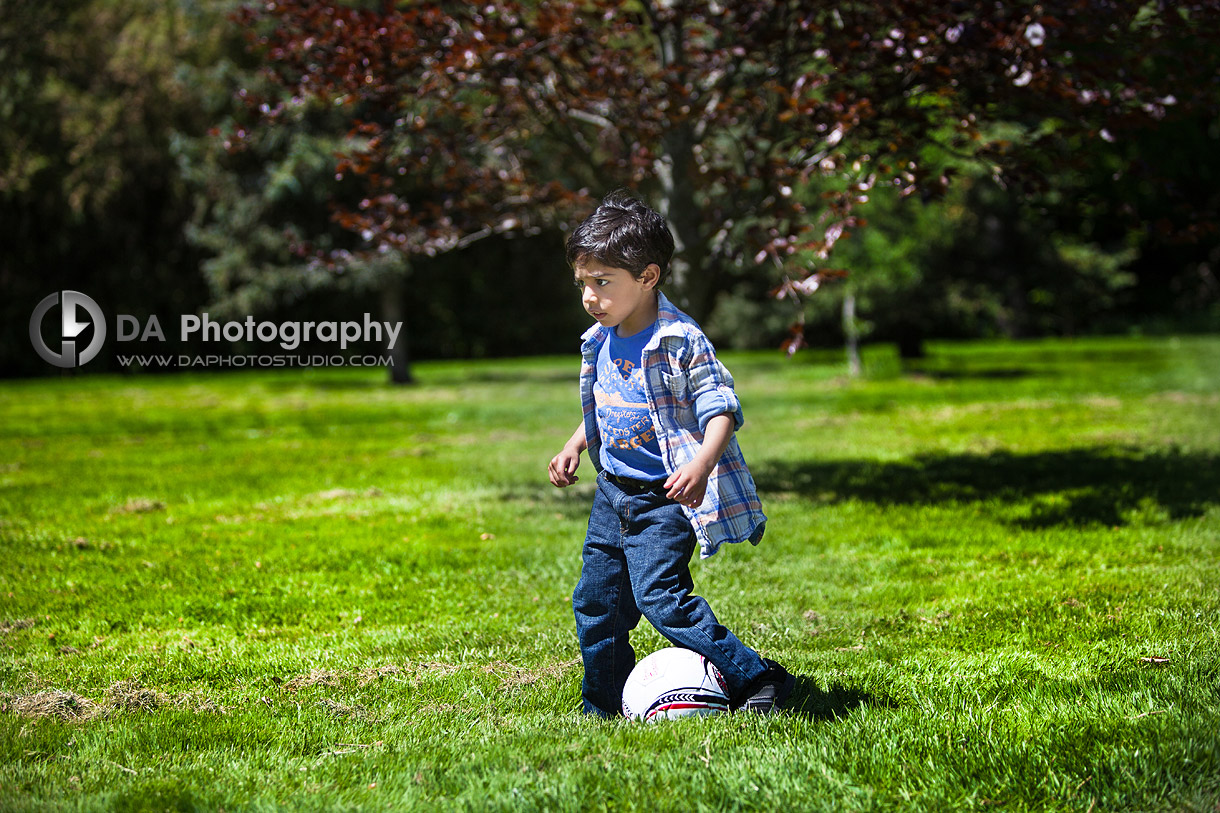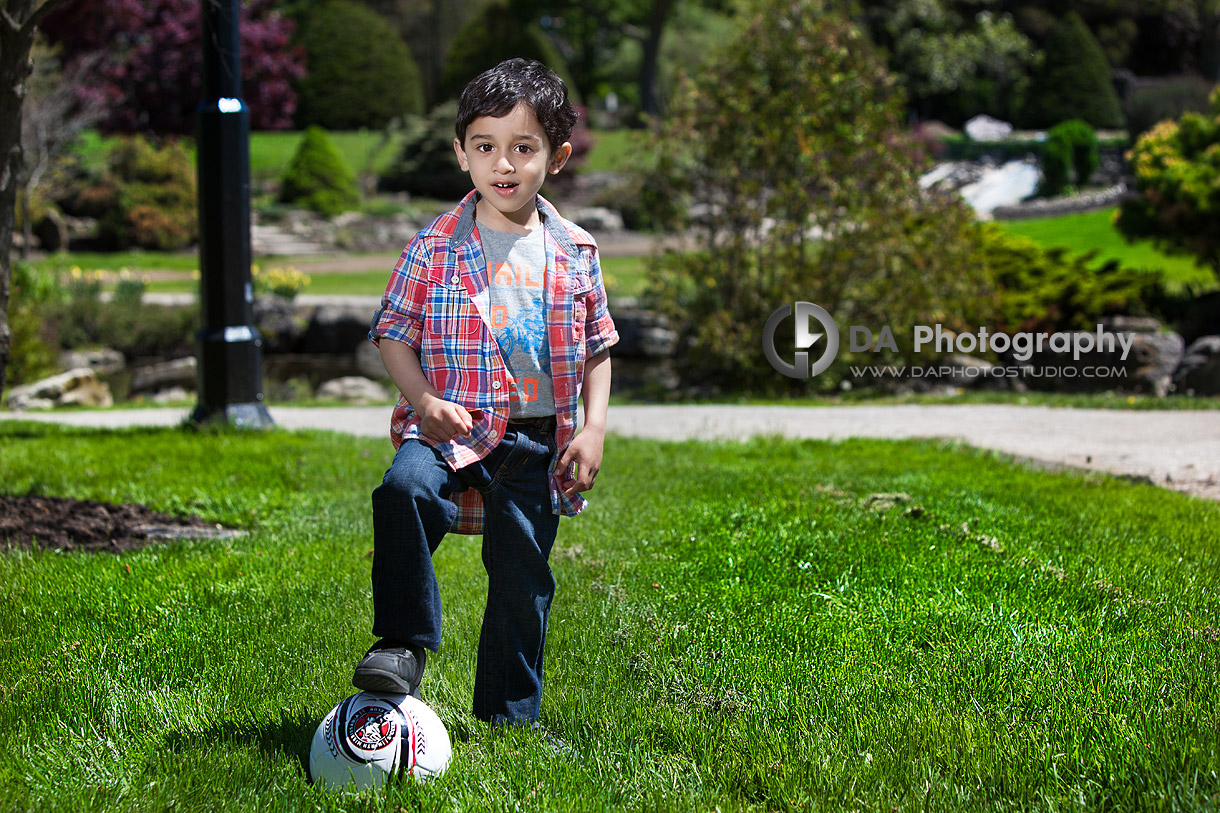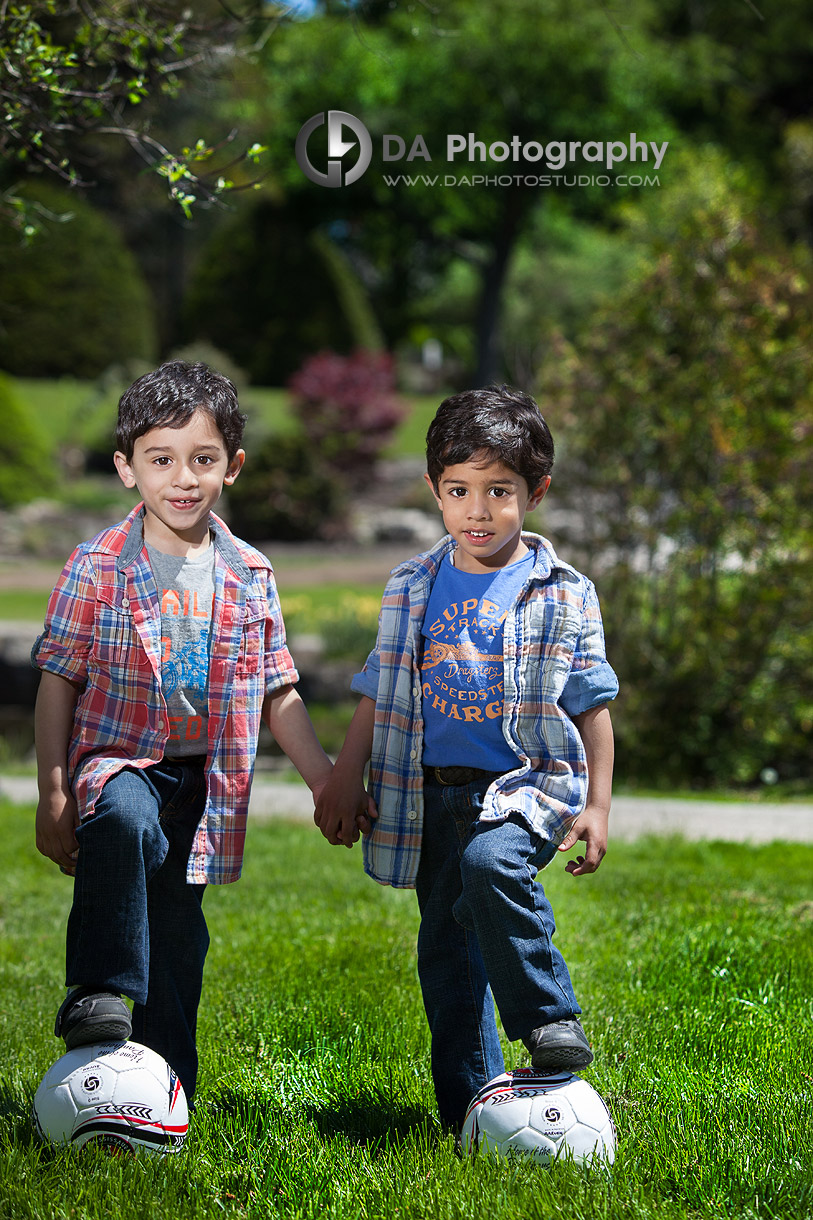 Location: Gairloch Gardens
Another part of a hard day's work is going to Gairloch Gardens. I've said it before and I'll say it again, it's one of my favourite outdoor spaces for photos. Ferhana and her family are familiar with the park and know as well as I do how many backgrounds we can get for photos. We travelled throughout the park to catch photos in the trees, on the pier, by the pond, on the grass and on a wooden log. It was easy to keep the boys involved with the photo session when we kept them busy running and playing along the way. I was also able to capture some great photojournalistic style photos on the way to our next destination.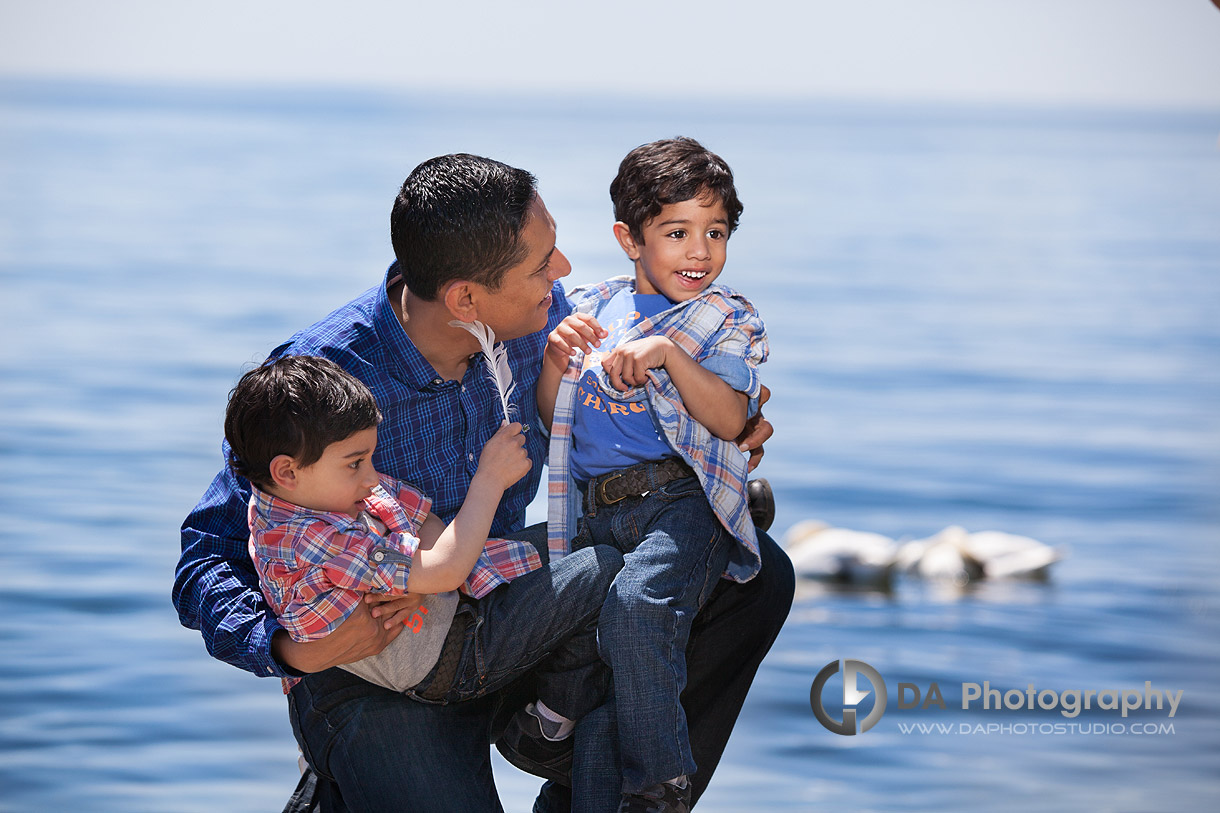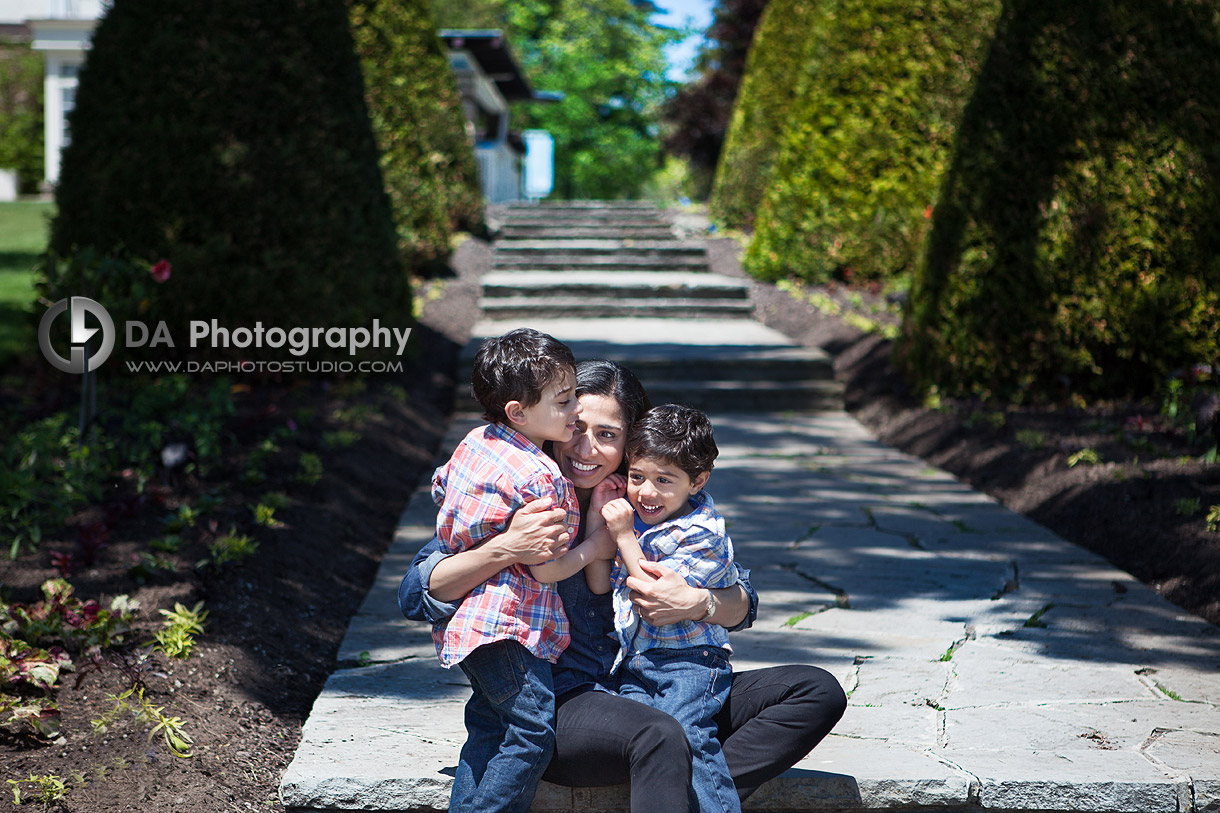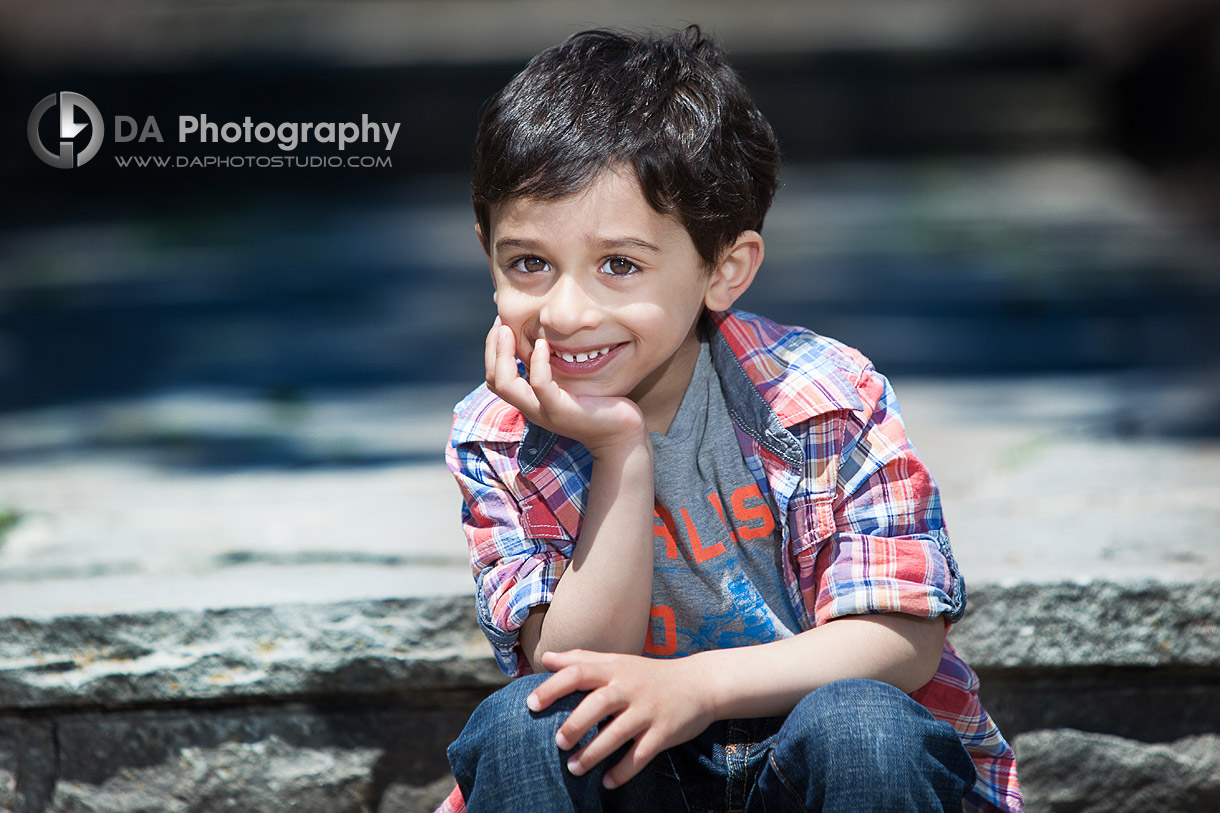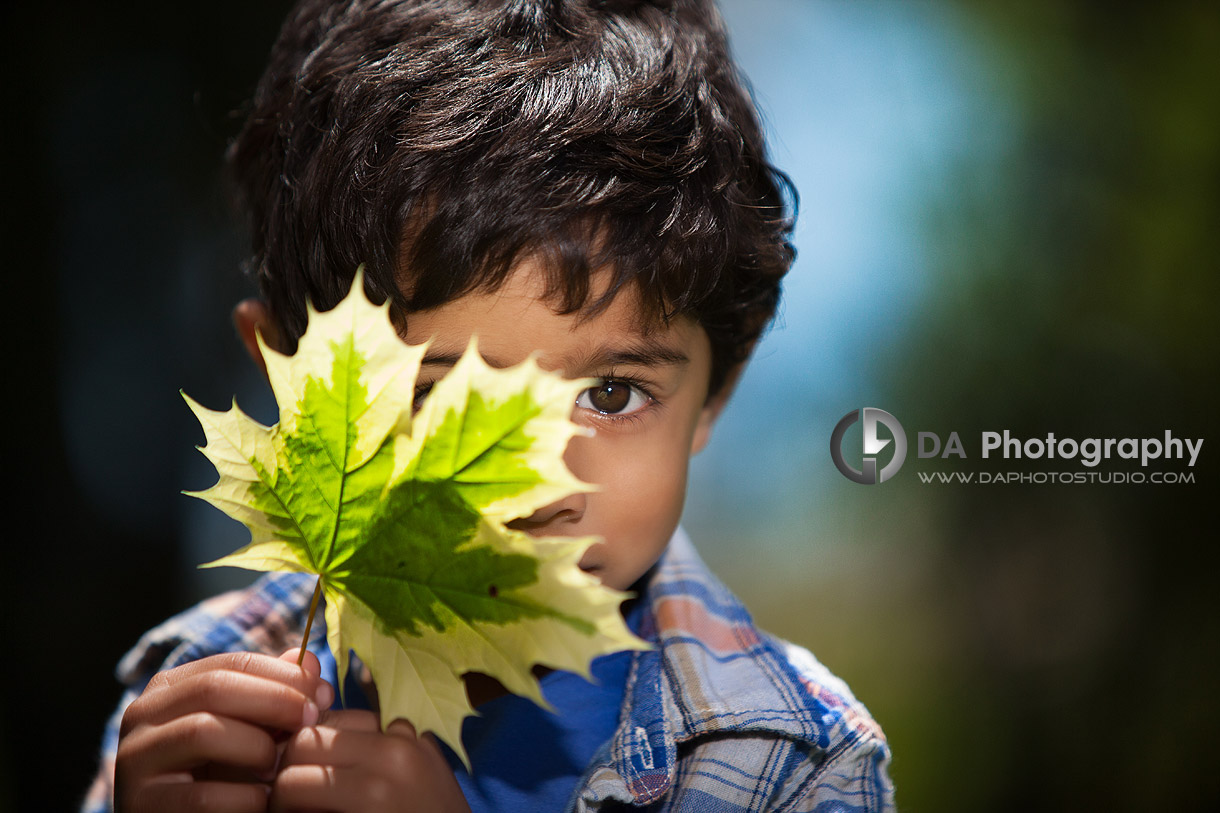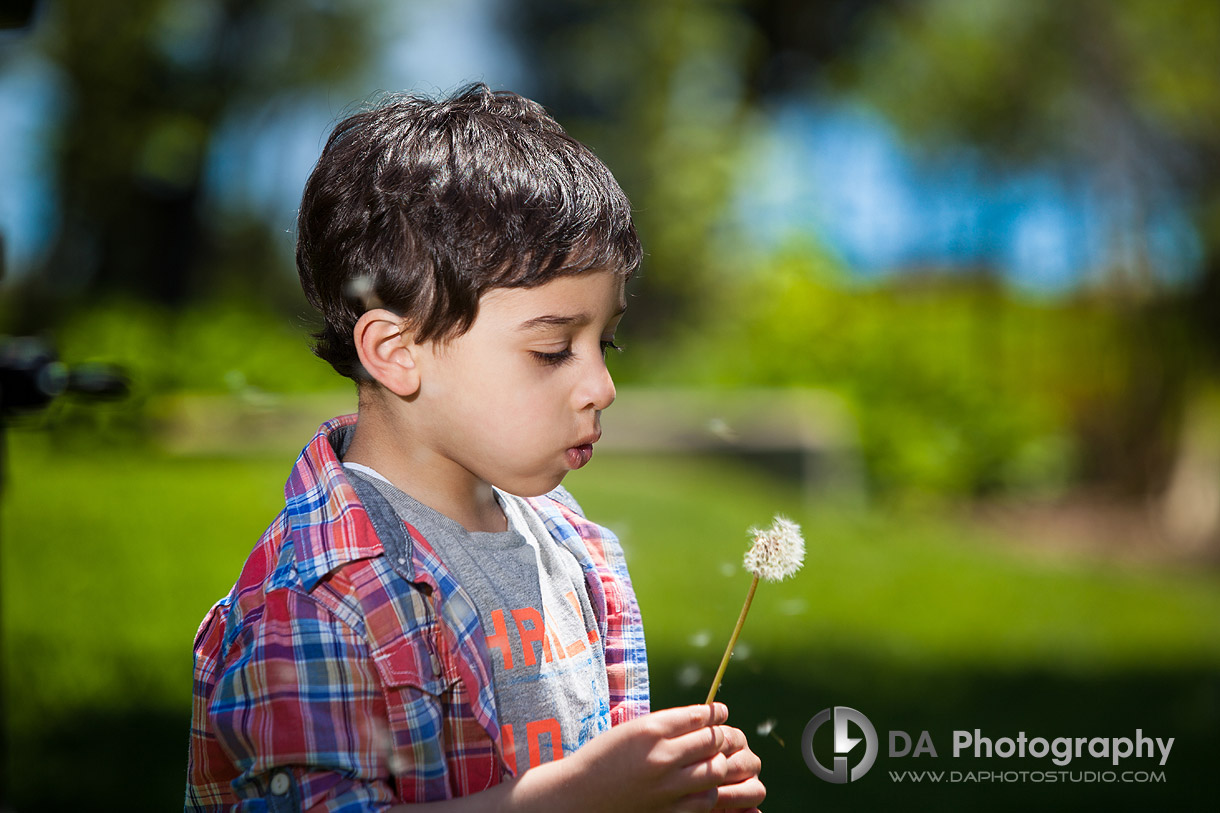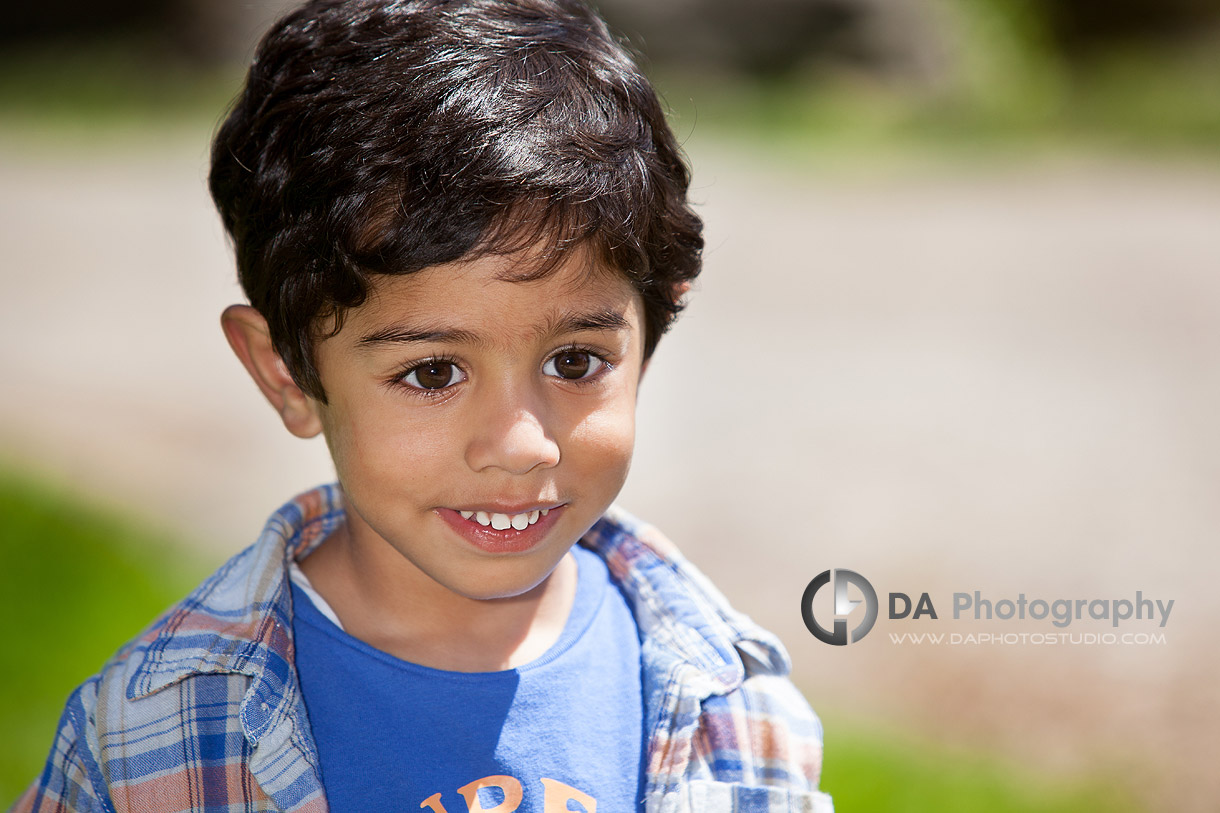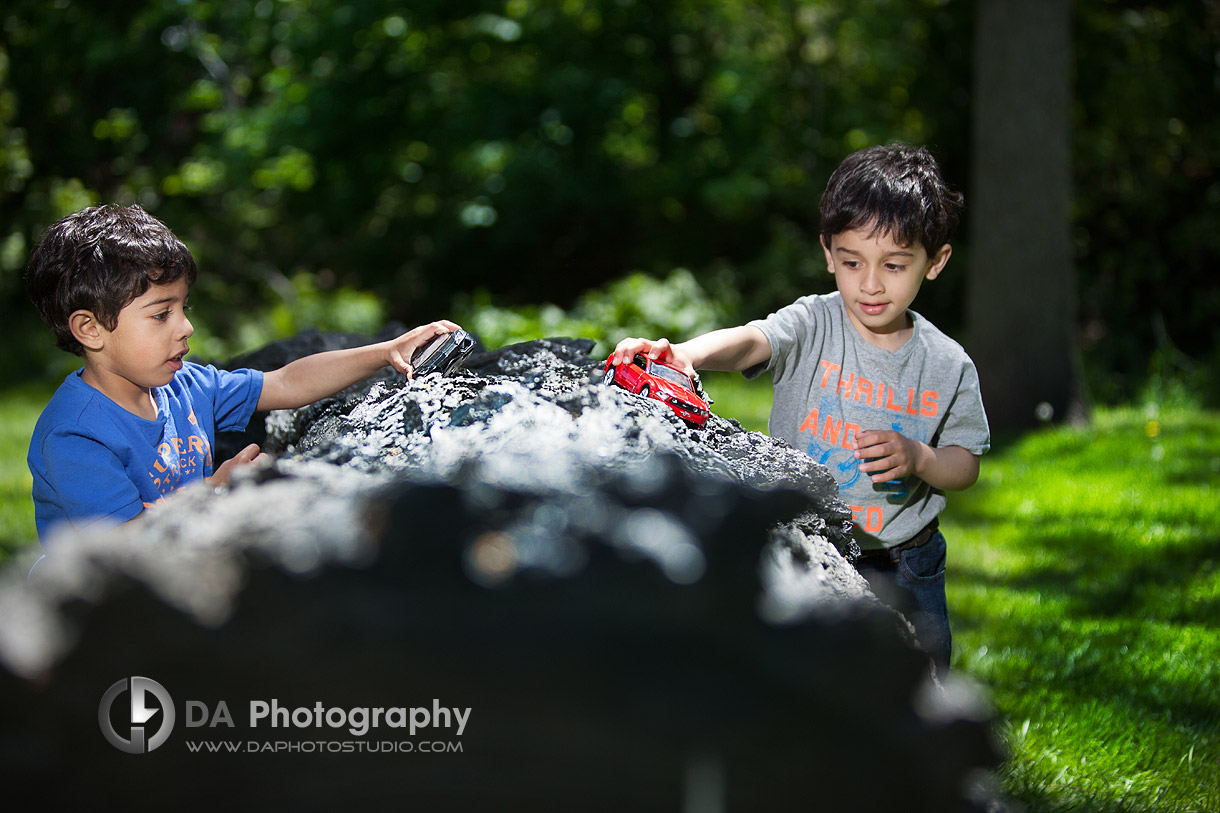 Three Generations Together
Seeing the boys interact with their grandparents was a joy to see. There's something about the bond between kids and their grandparents that warms our hearts. The boys naturally slow down to answer questions and there's a calmness in their behaviour. Grandparents have a knack for this kind of thing and don't rise to the energy of kids. It's an amazing thing to see.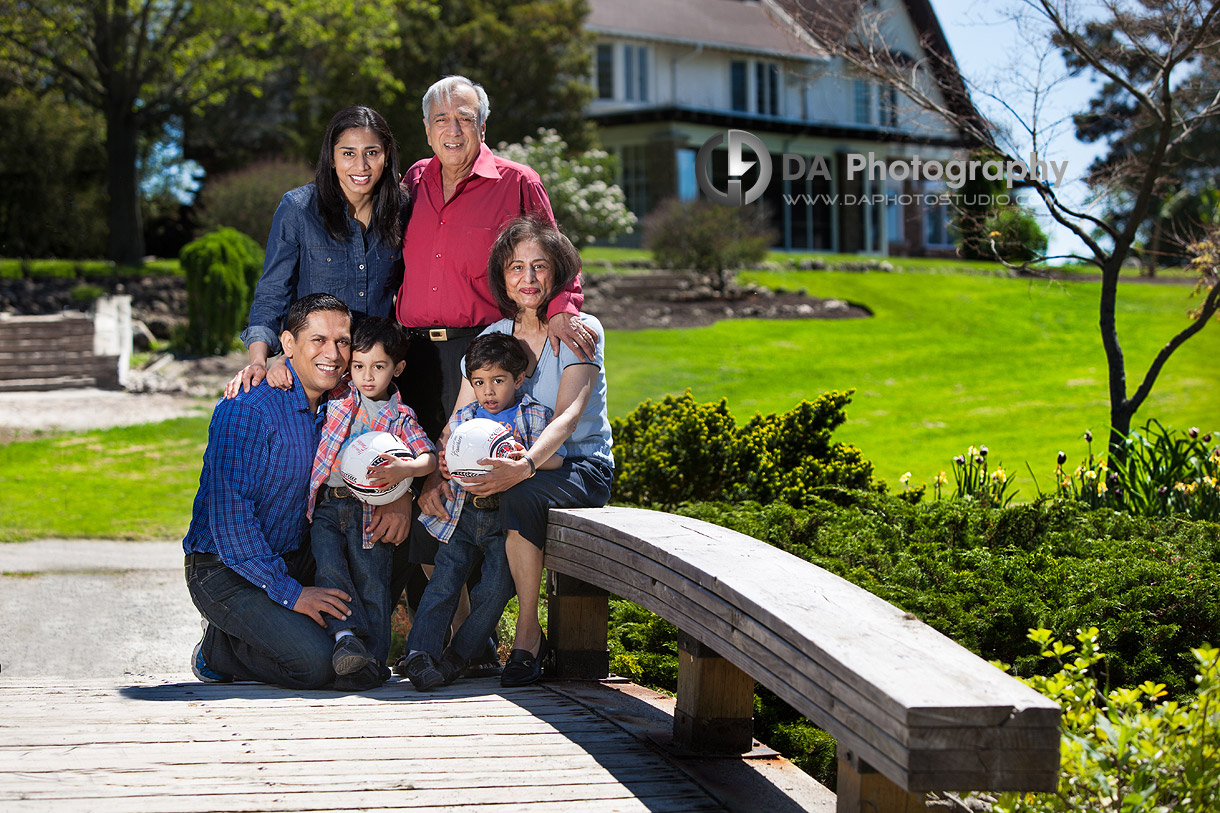 During our photo shoot I took the boys' grandparents on a photo shoot of their own. I was able to capture the joy on their faces while looking over at the younger versions of themselves – as parents and as young kids. It must be an amazing thing to see your kids become great parents. I can see the pride in their faces and I loved photographing the entire family together.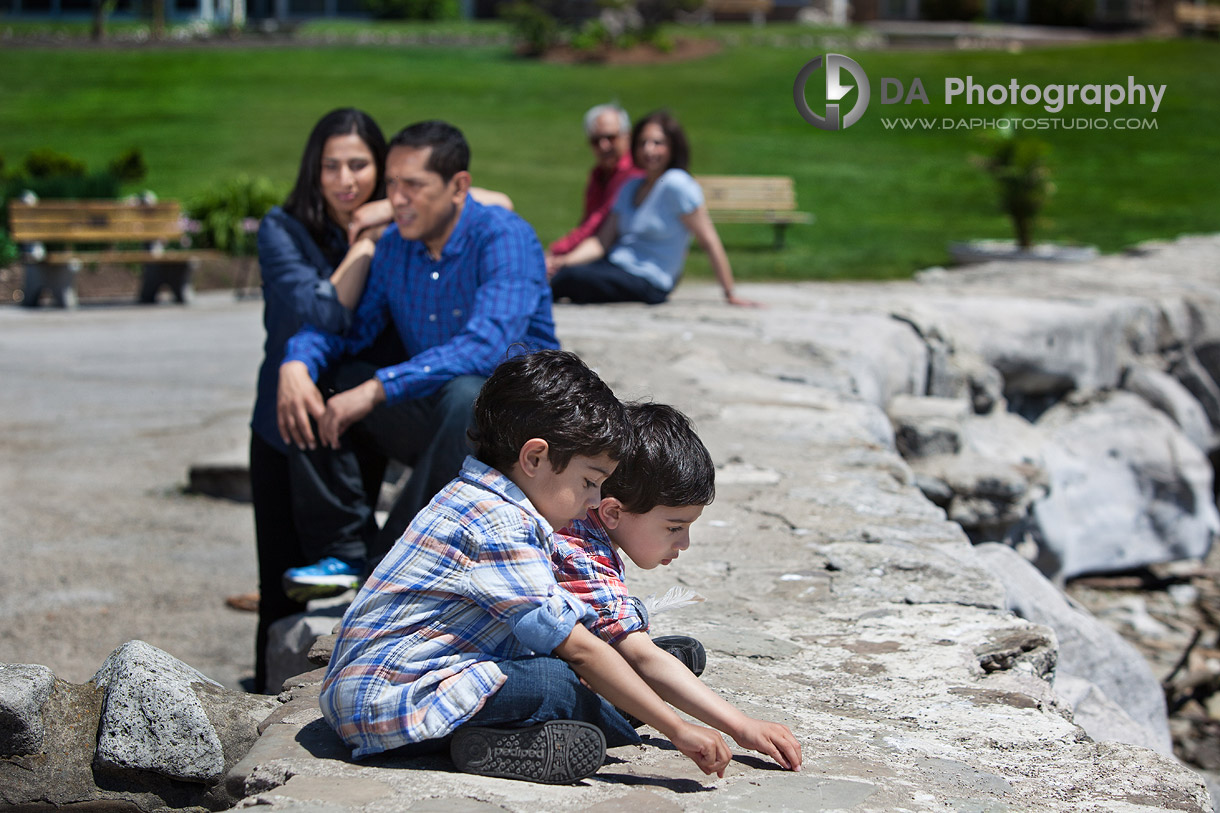 Growing Up
One of my favourite things about photographing families year in and year out is that I get to see the kids grow. Within one year I noticed a major difference in Ferhana's boys. Their facial expressions are different and their energy levels are different. As parents we don't notice because we see our kids every day. We don't notice those slight differences. Hopefully by photographing the boys, their parents will look again at last year's photos and see the changes I see.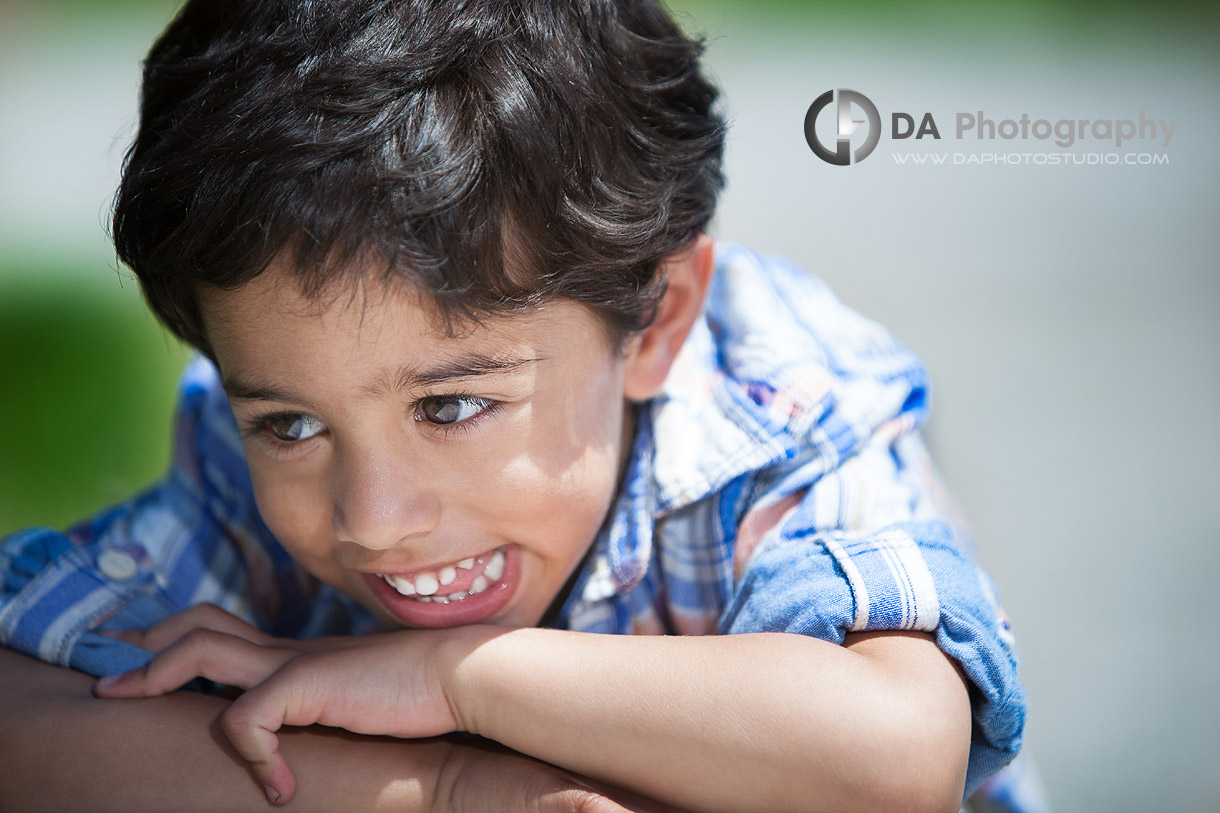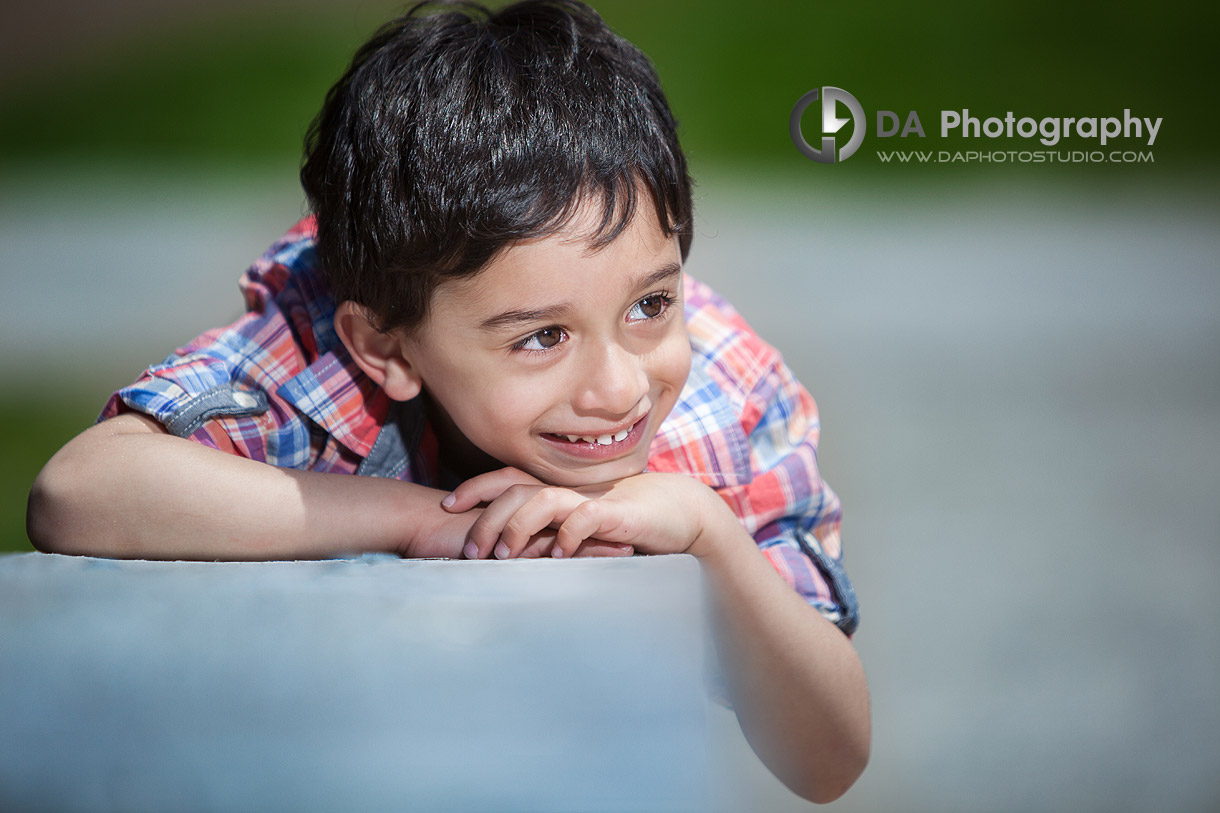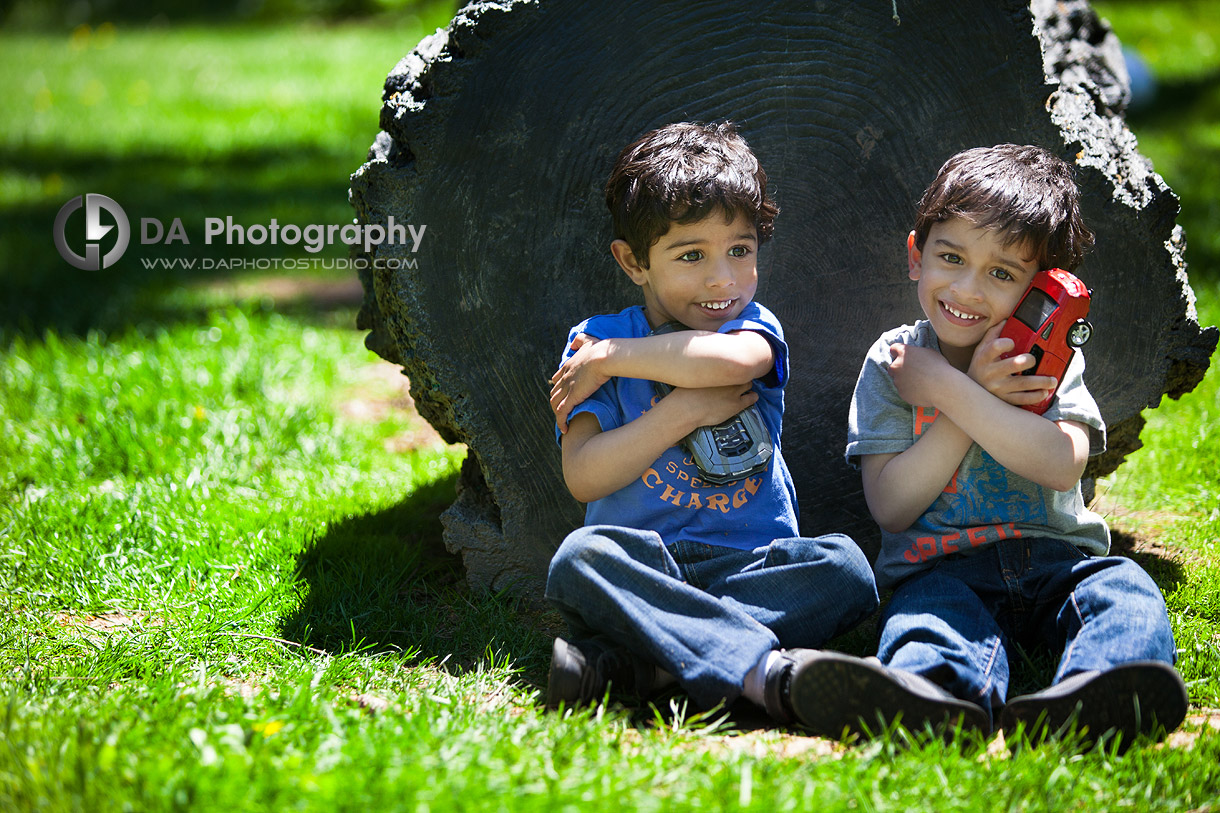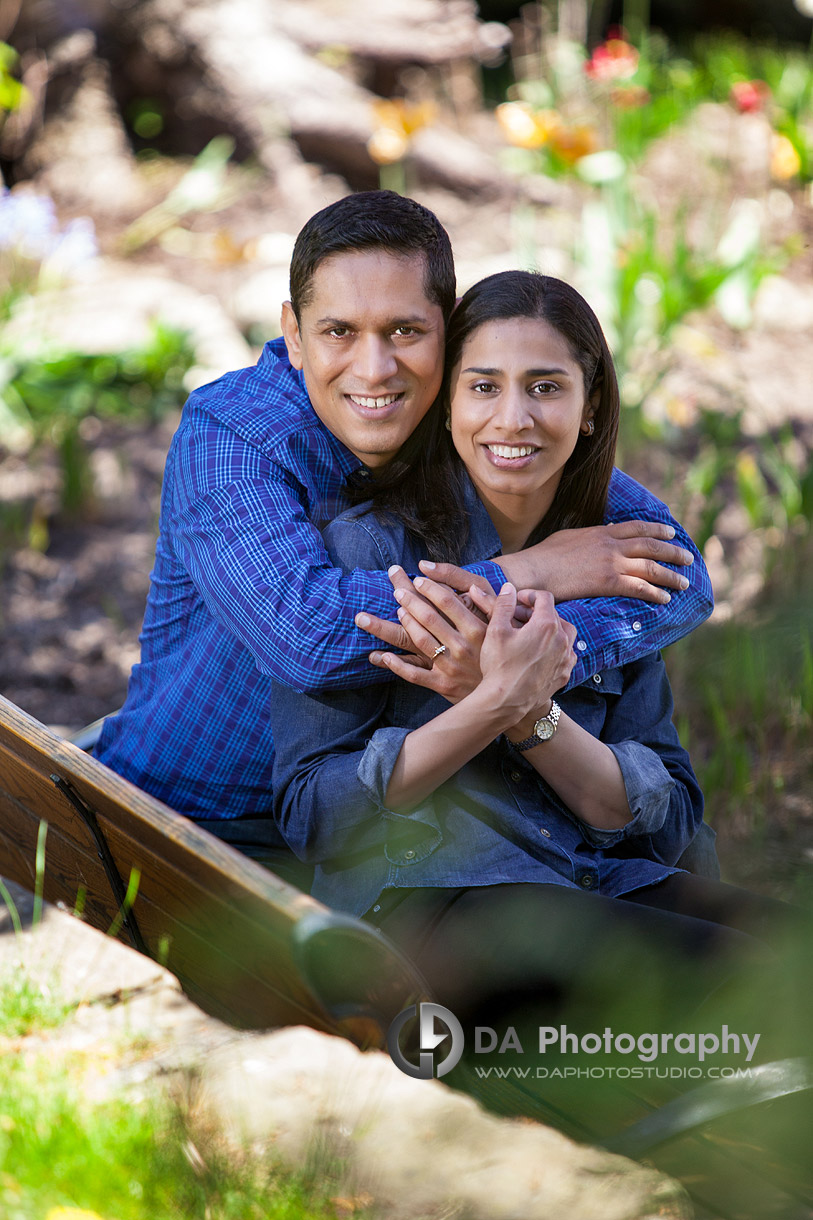 Arm Over Shoulder
Capturing the energy in Ferhana's boys was not a hard thing to do – they are two very active young boys! One of my favourite photos of the day is a quiet moment between them, where they are sitting side by side, arm over shoulder.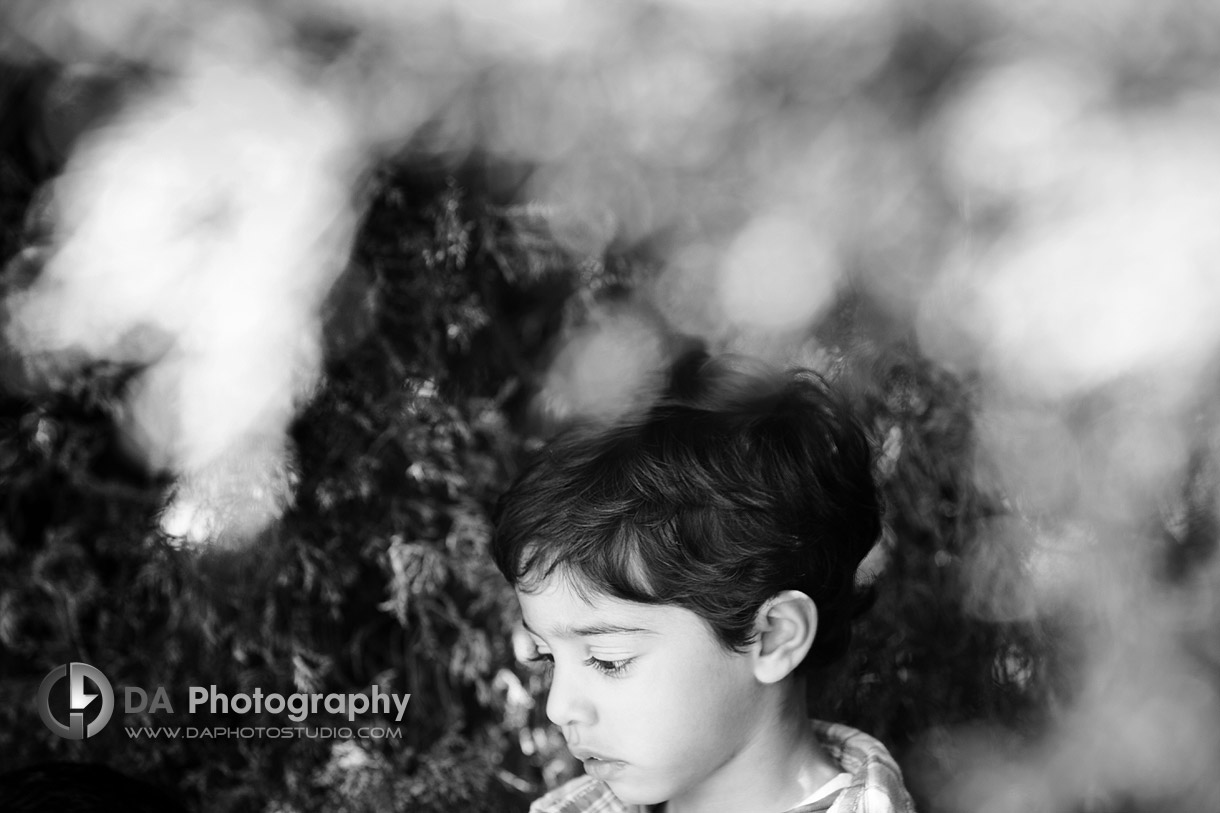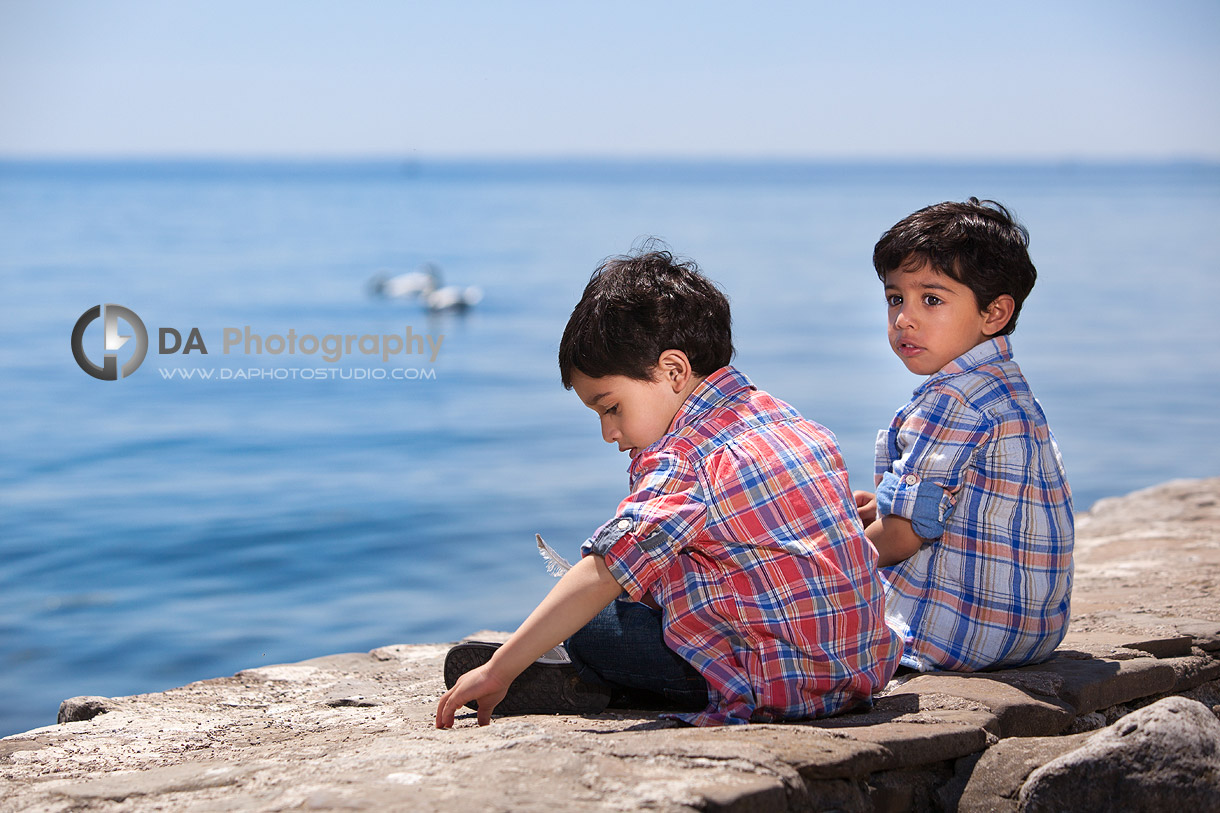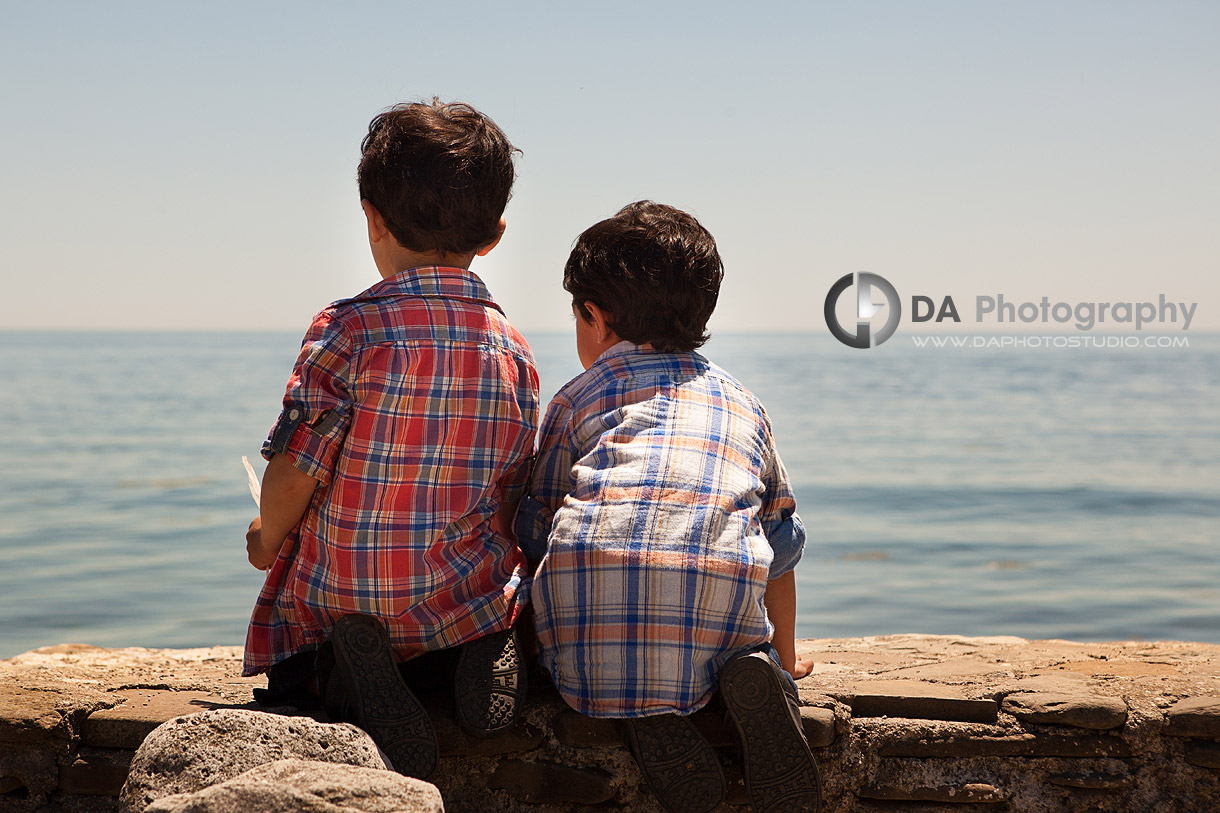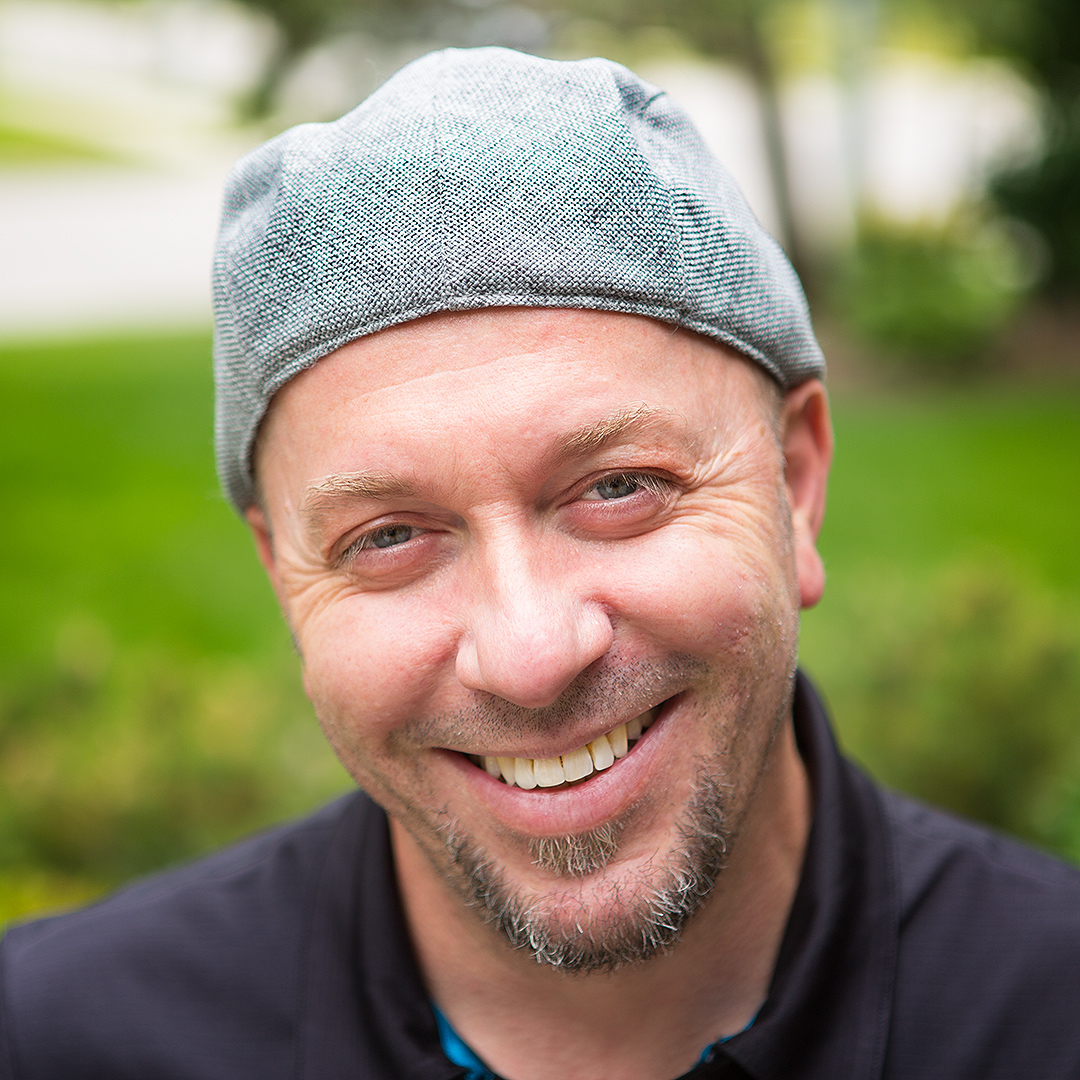 My passion and biggest asset is taking the time to make every client comfortable and relaxed before I even pick up the camera. The result? Photos of you that actually look like you at your best! I can prove to you how much you can enjoy having your picture taken. Lifestyle photography is about the experience that happens to be served up along side of some great photos.
Specialties:
Family Photography for families that like to move around and enjoy their photo time, Wedding Photography for couples looking for a mixture of photojournalistic, contemporary and traditional images and Professional Corporate headshots that are far from cheesy and stiff.