When they knew they were going to take the next step, they wanted a high school engagement photo session to pay homage to where it all began. Anna and Filip met in high school where their relationship blossomed.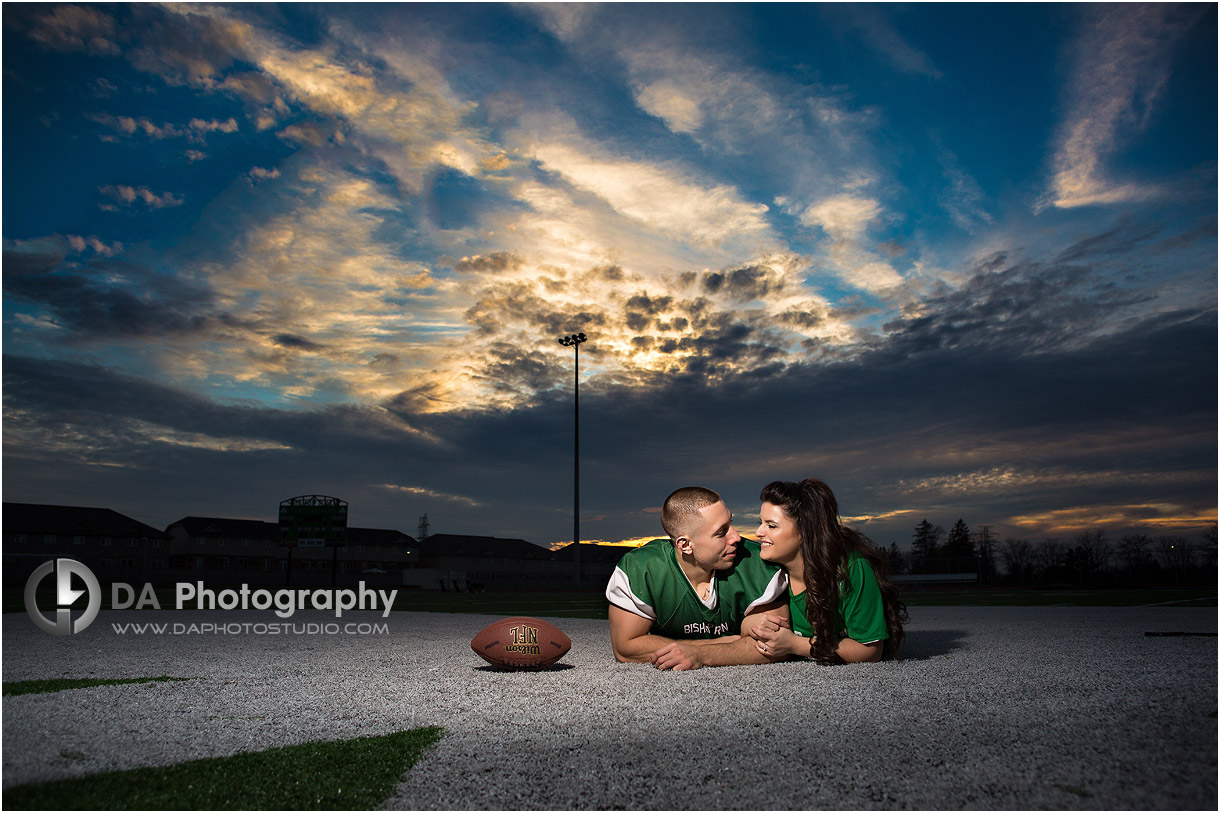 The main benefit of heading to Bishop Ryan Catholic high school was that they were both familiar with the location. They knew exactly what areas had meaning to them and could make instant suggestions for definitive backdrops.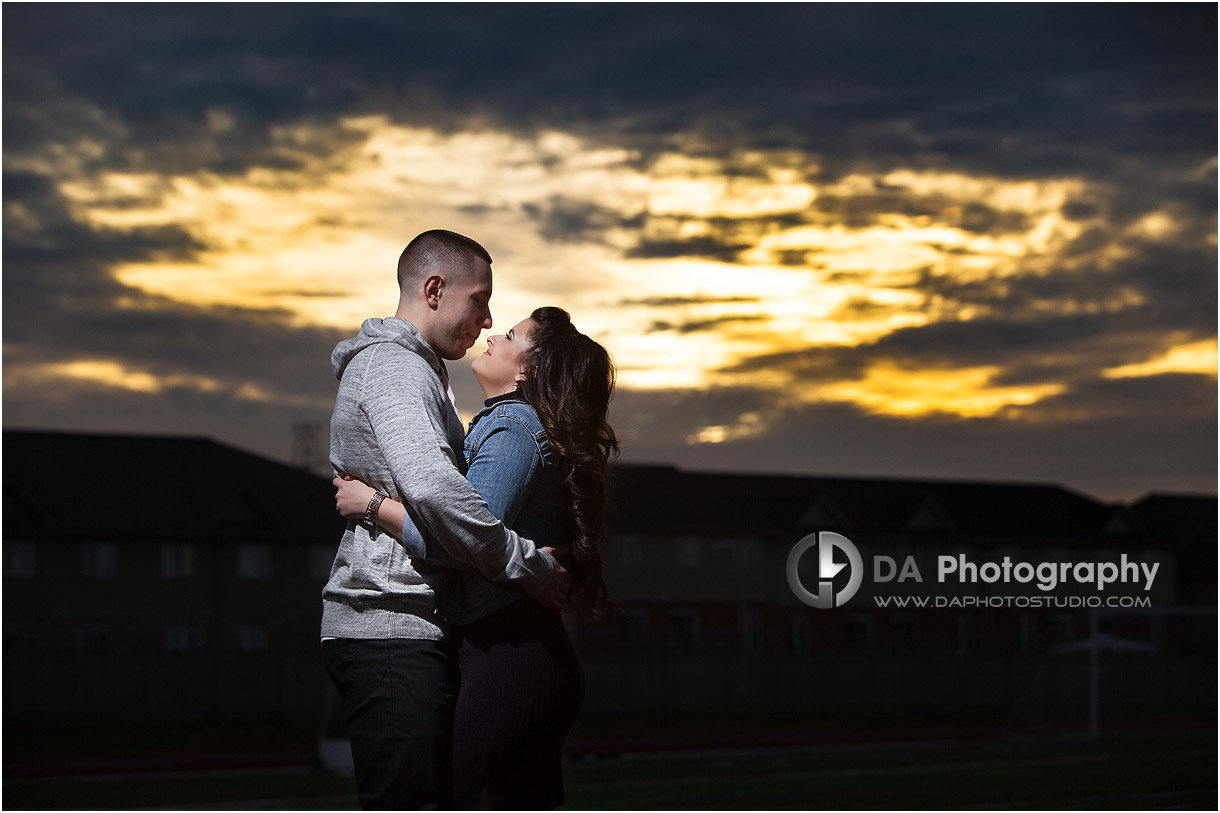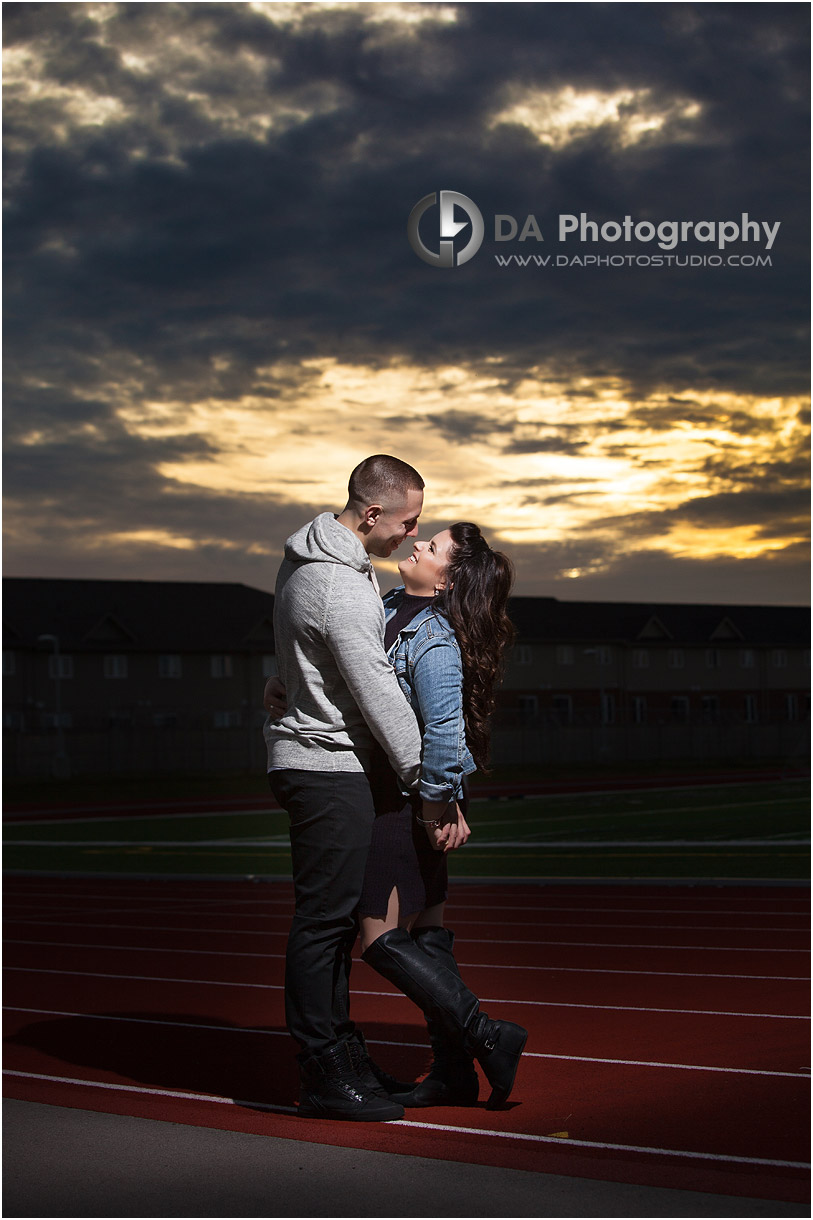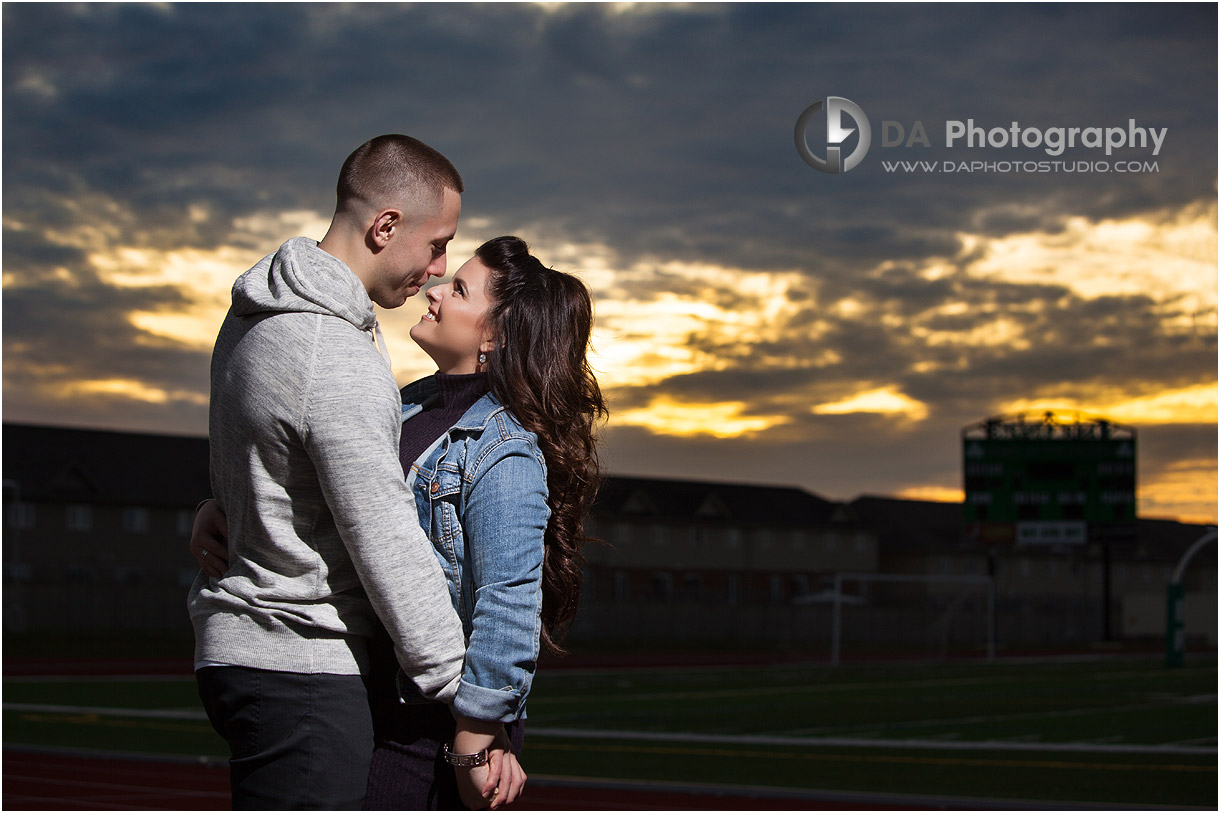 I want to dedicate this blog post to Erika who was my photographic assistant that day. As a small business owner, I put in way more time that I ever account for. I was tired, burnt out and having a moment of self-doubt. As we drove to meet Anna and Filip, she brought me back up by reminding me of my achievements. Erika inadvertently gave me the boost I didn't know I needed and my creative juices flowed once we arrived.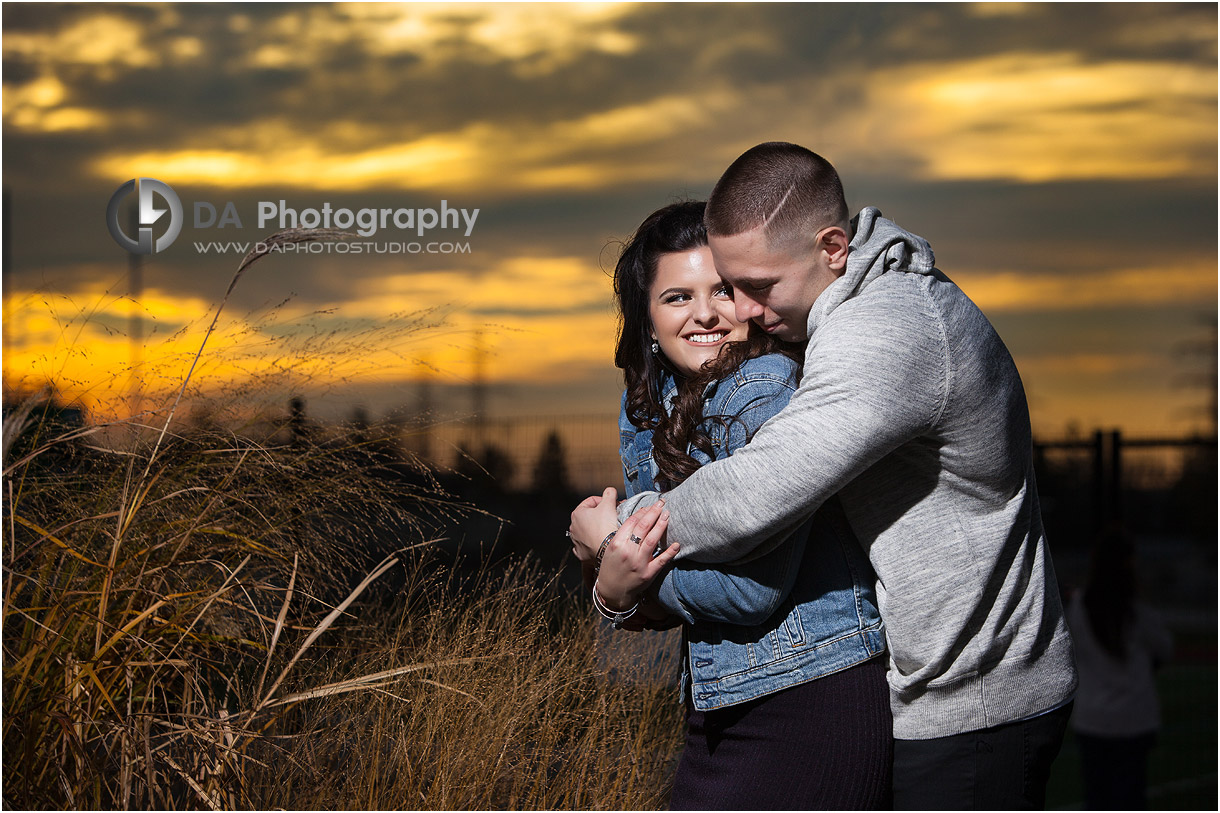 A true love story with a back to roots high school engagement photo session
We started the session at the front of the school by the front gates. The Canadian flag stood majestically in the frame whilst billowing in the wind, making a statement.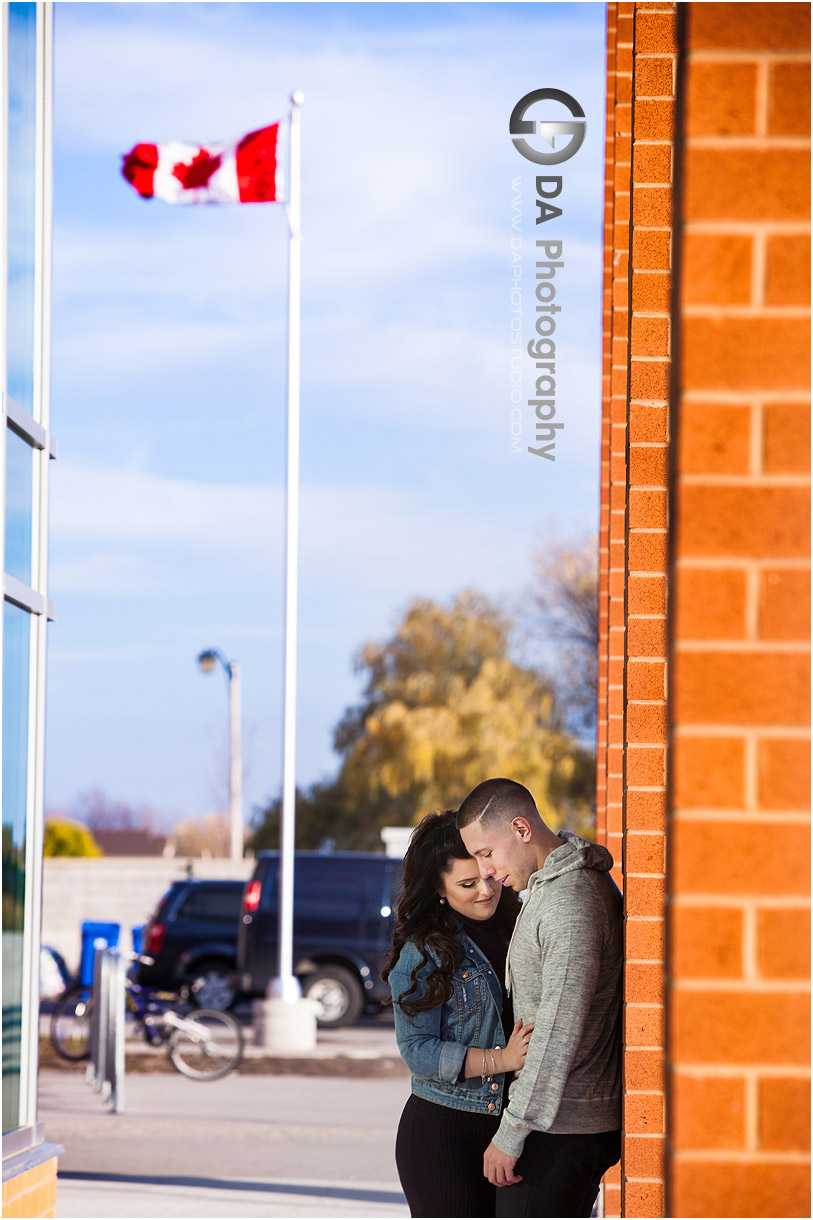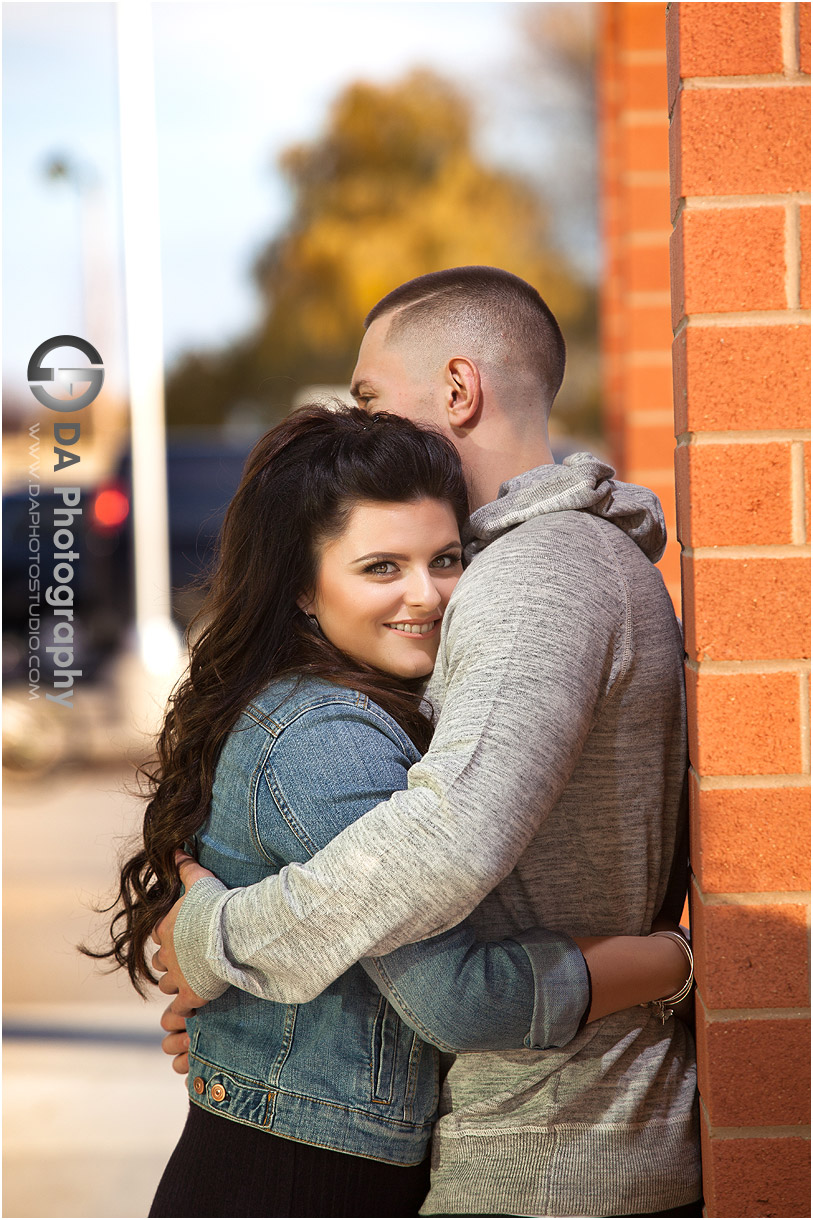 Once we entered the school, we headed straight for the lockers where they used to chill when they were dating.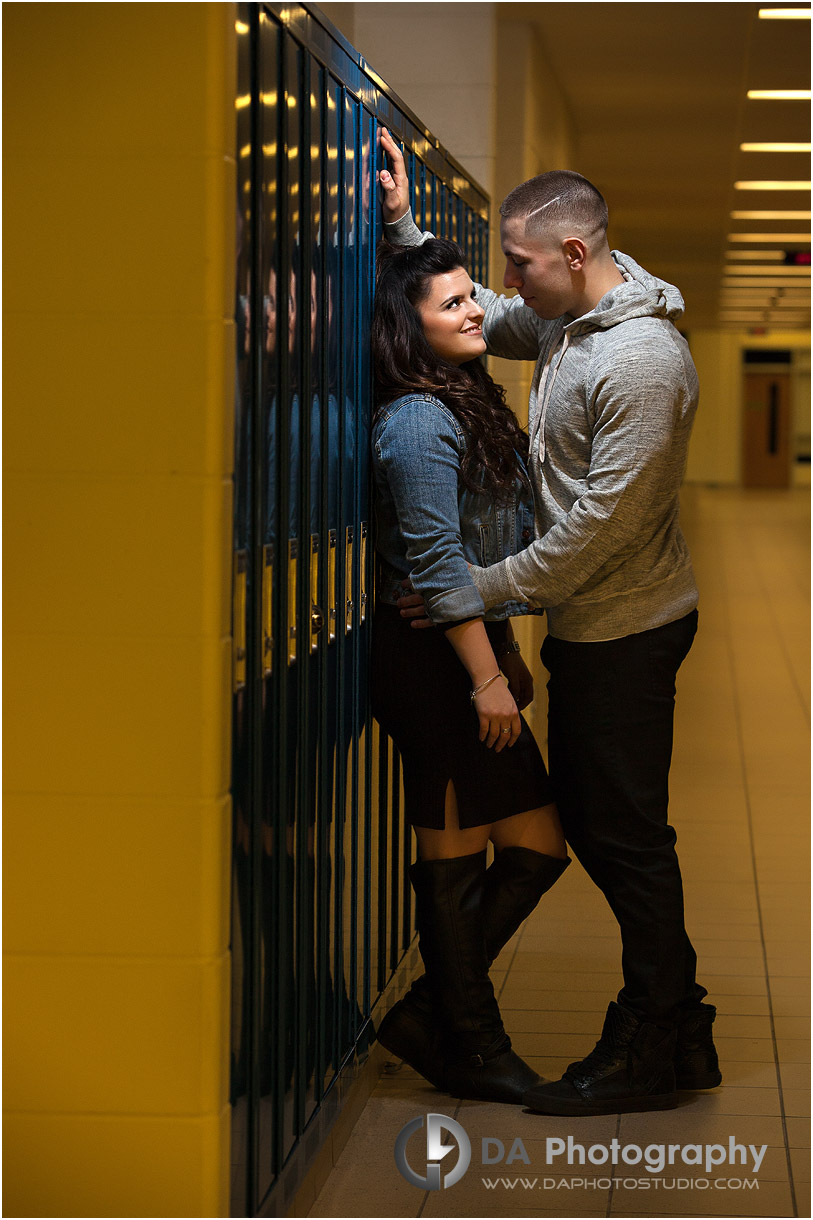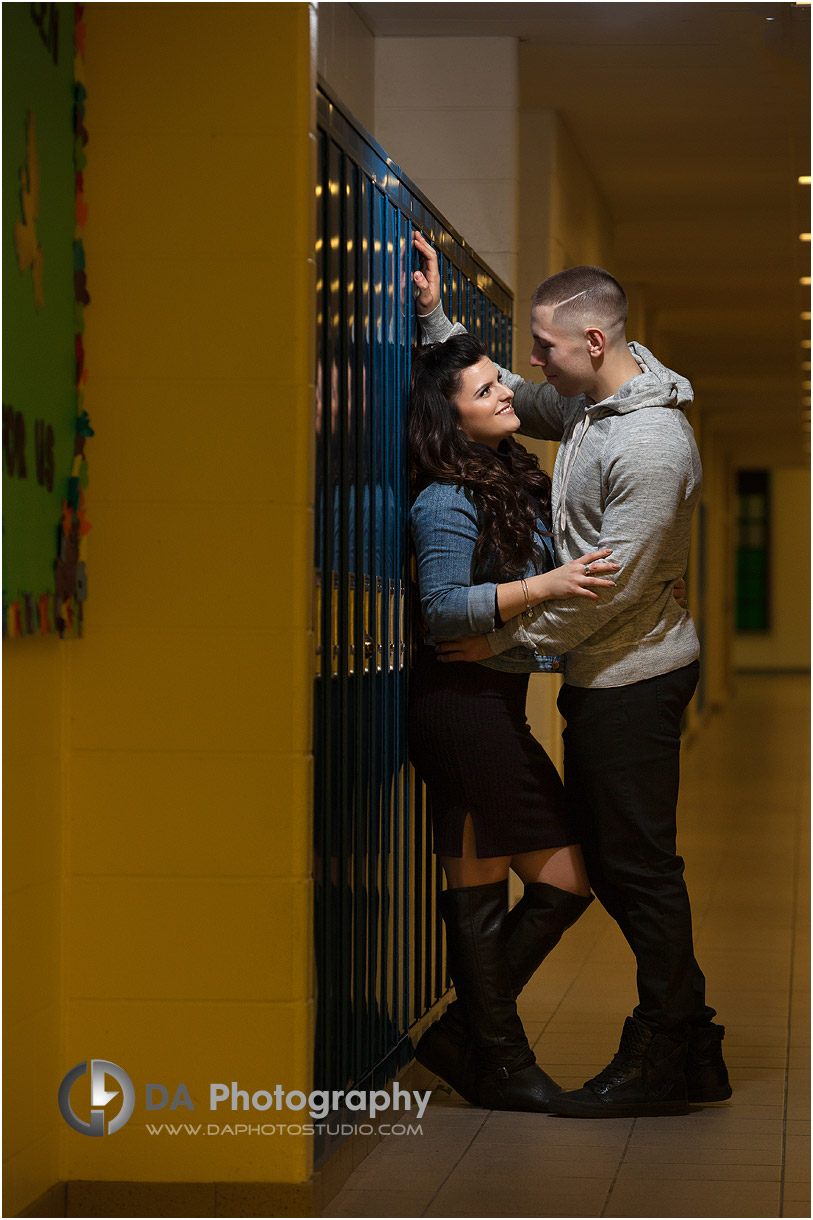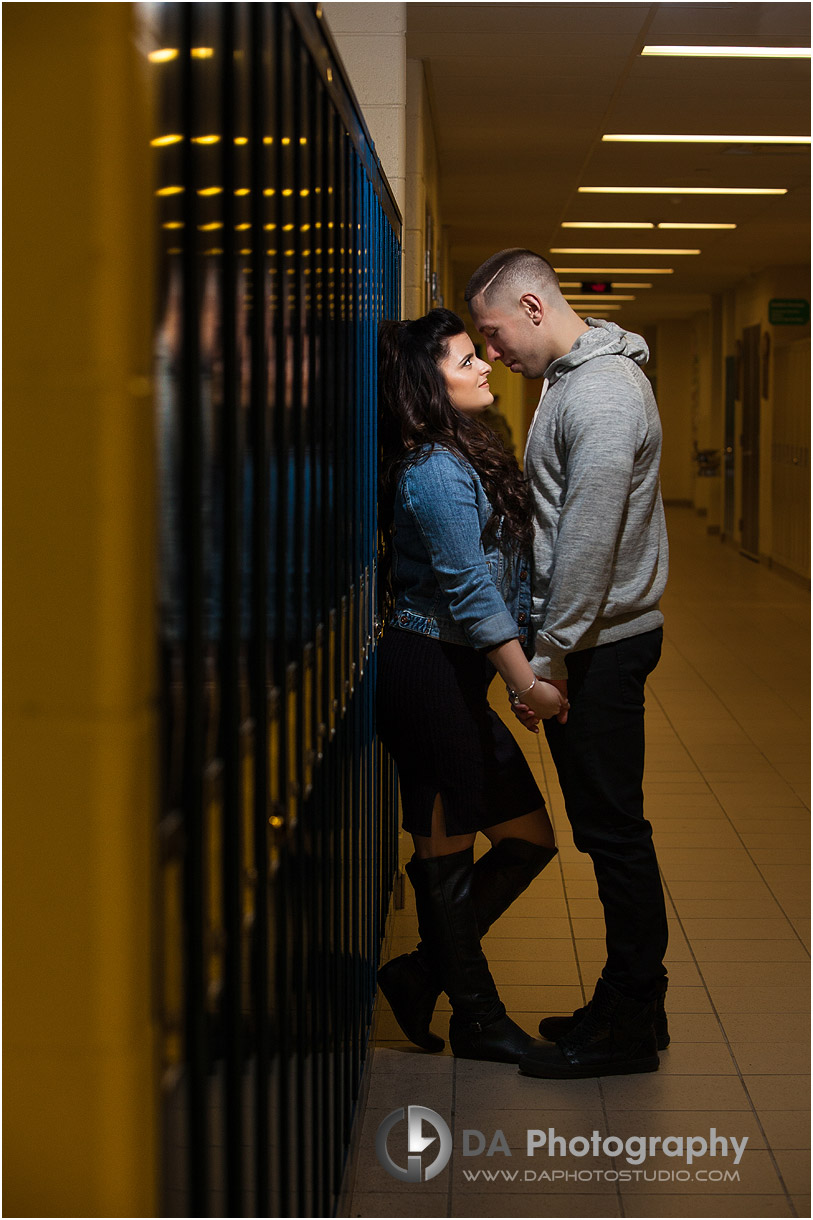 As we started reliving their past you could see them relaxing and warming up in front of the camera.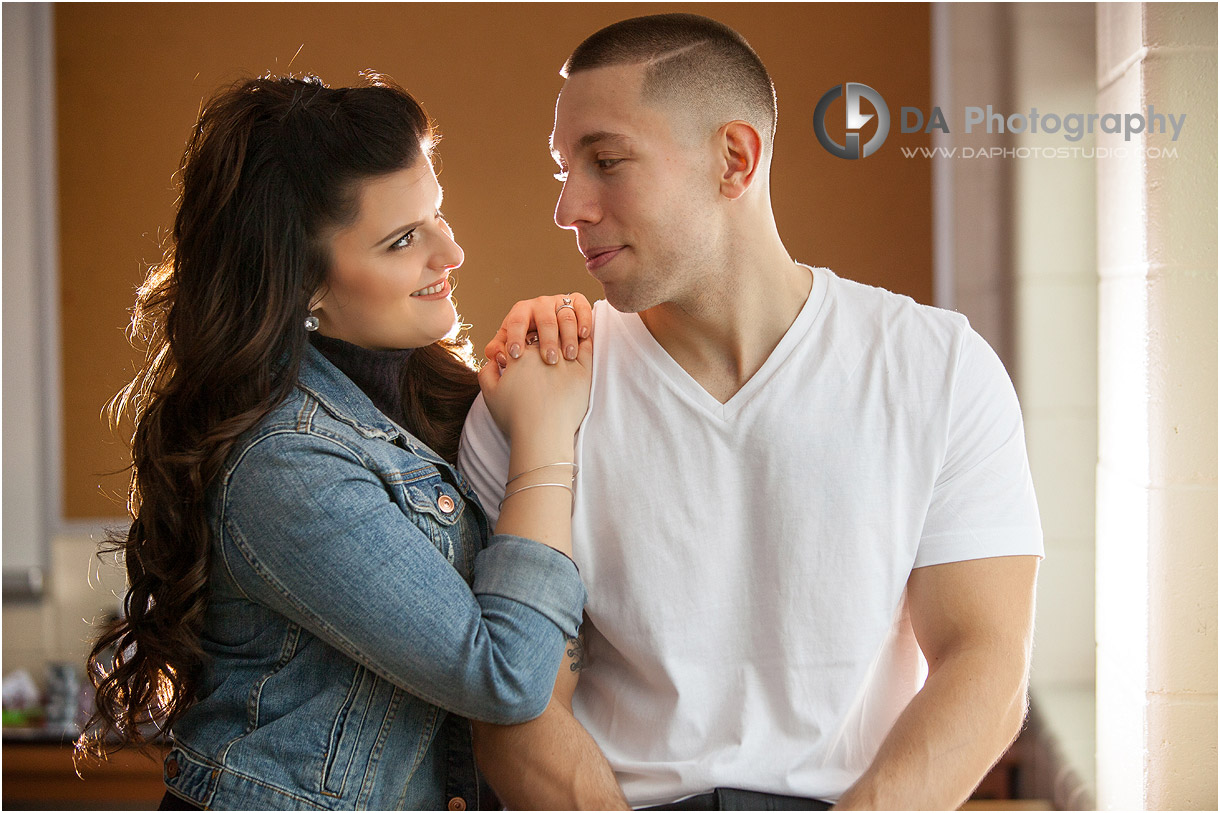 At one point I had them lying on the floor of the corridor to gain a different perspective and dimension to the shot.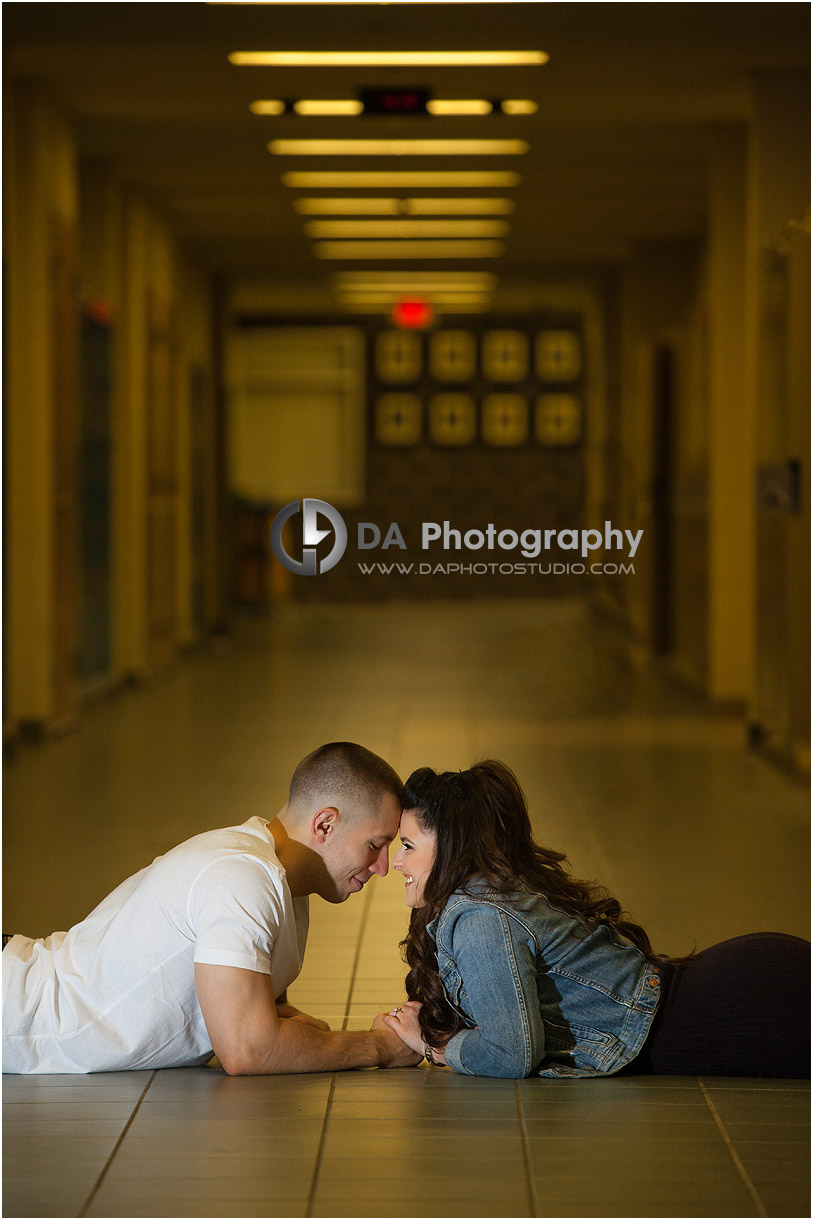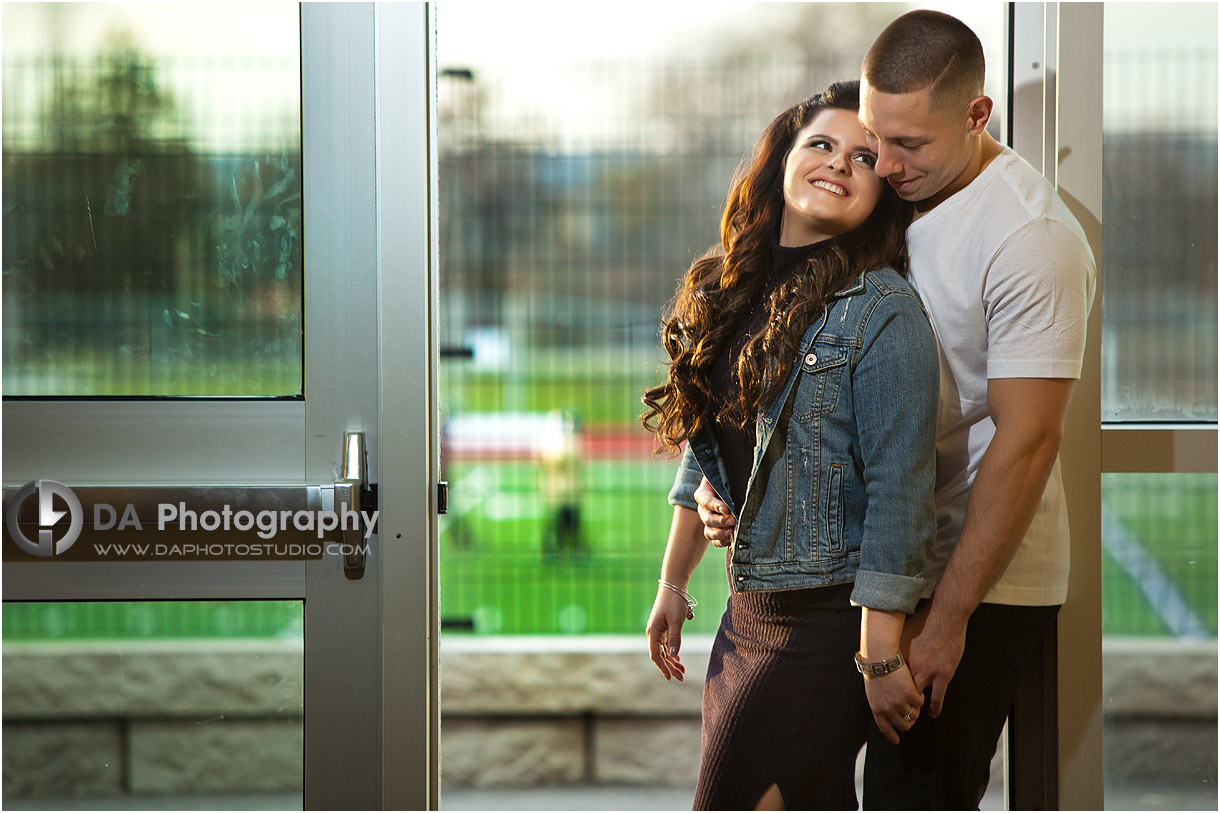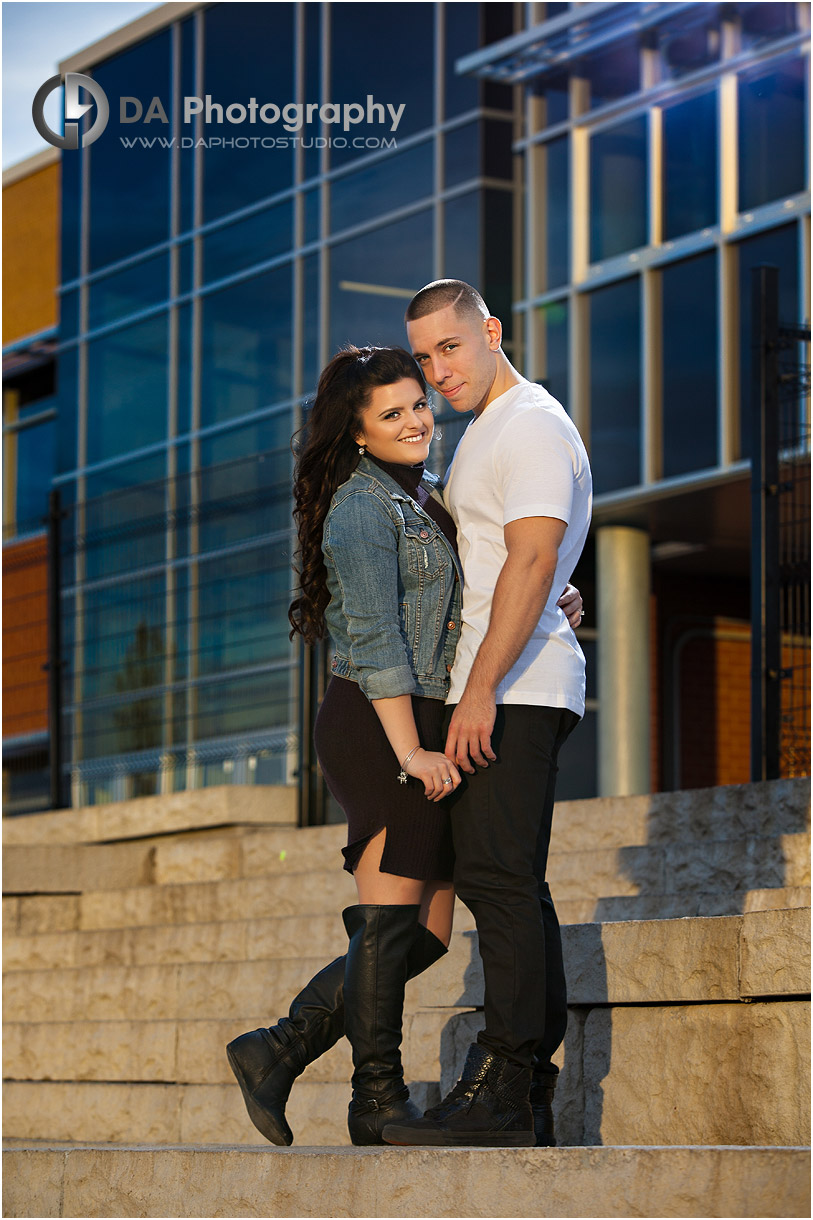 It was at this point in their high school engagement photo shoot that I noticed the start of a stunning sunset. The wind during the day had made for some really interesting cloud formations that added great texture to the images.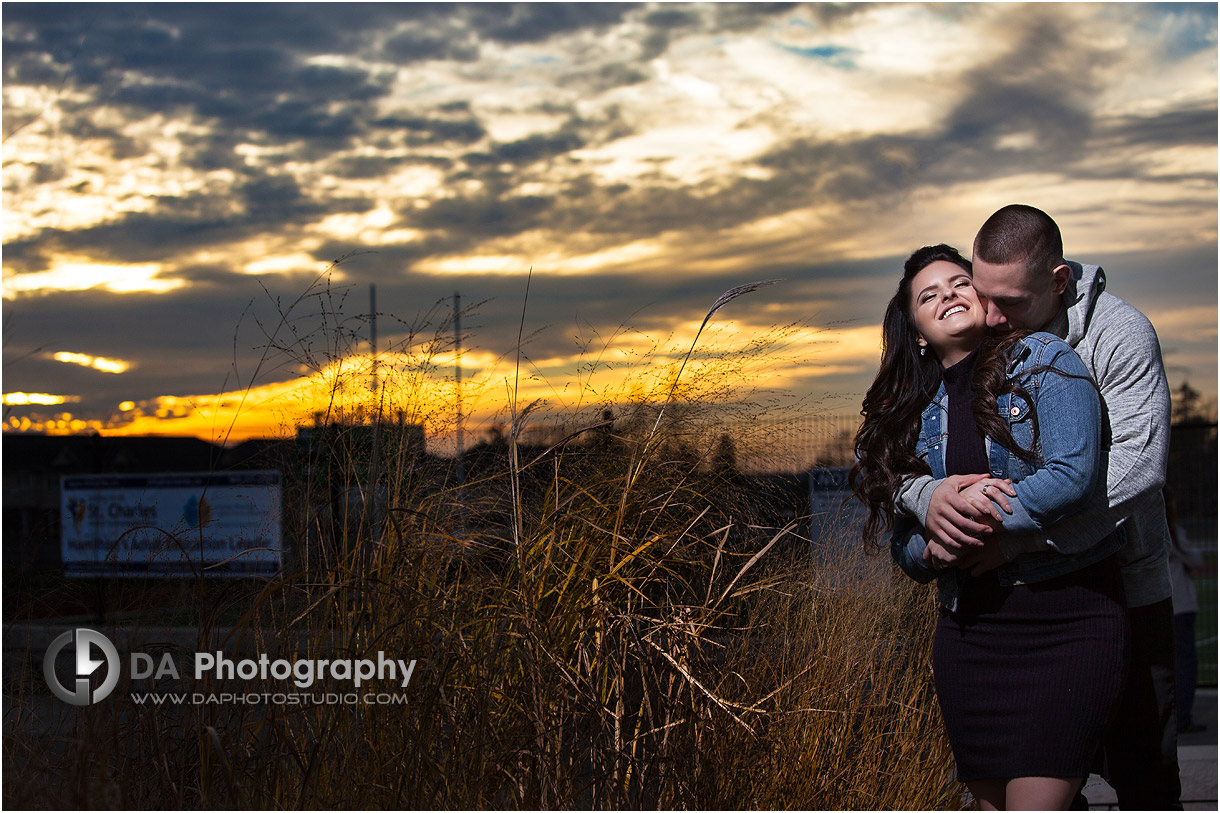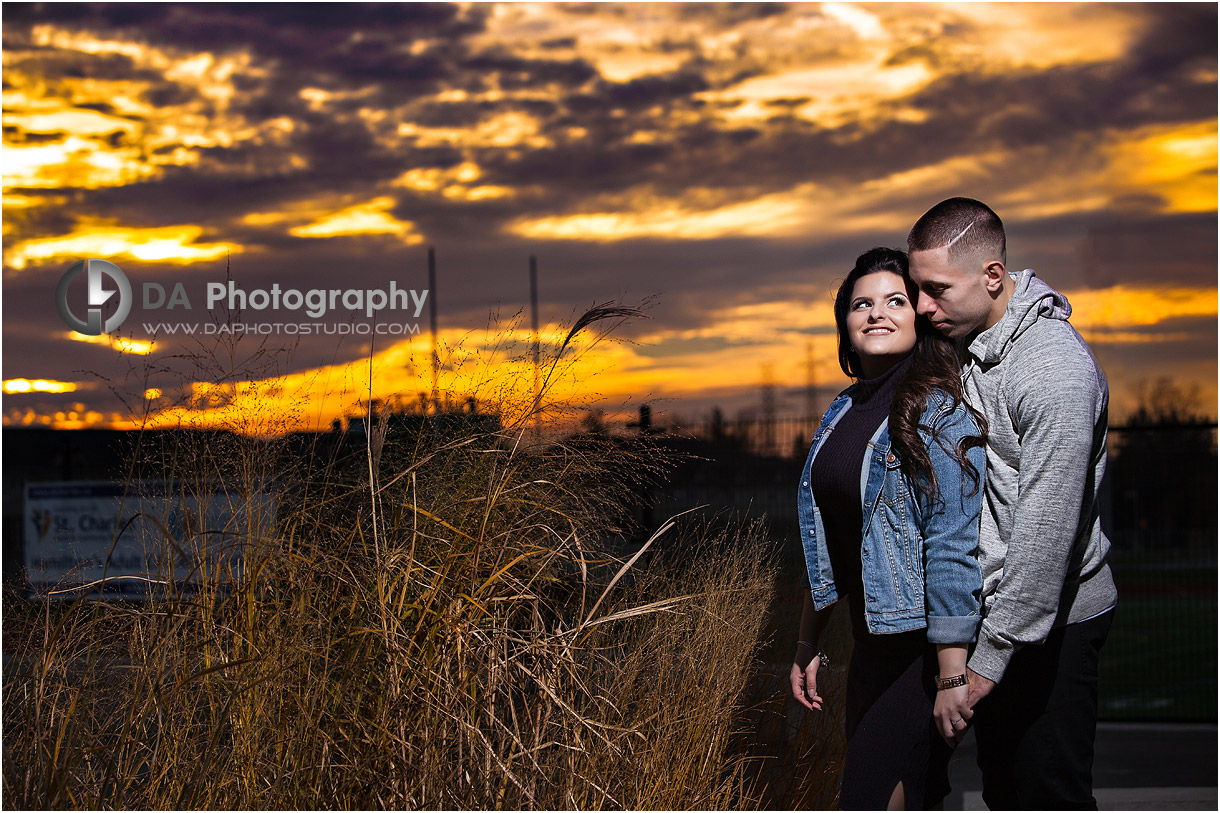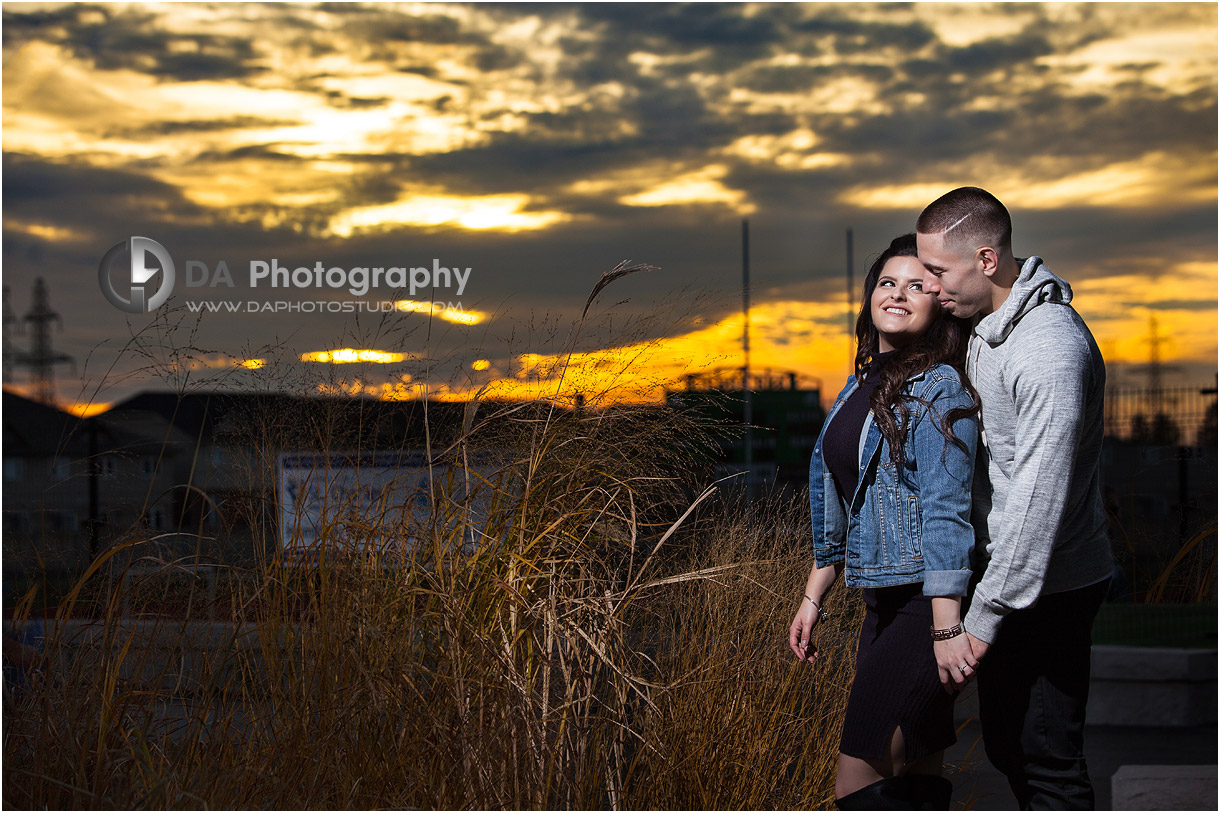 We did a quick costume change and made our way onto the football field where Anna was originally wooed.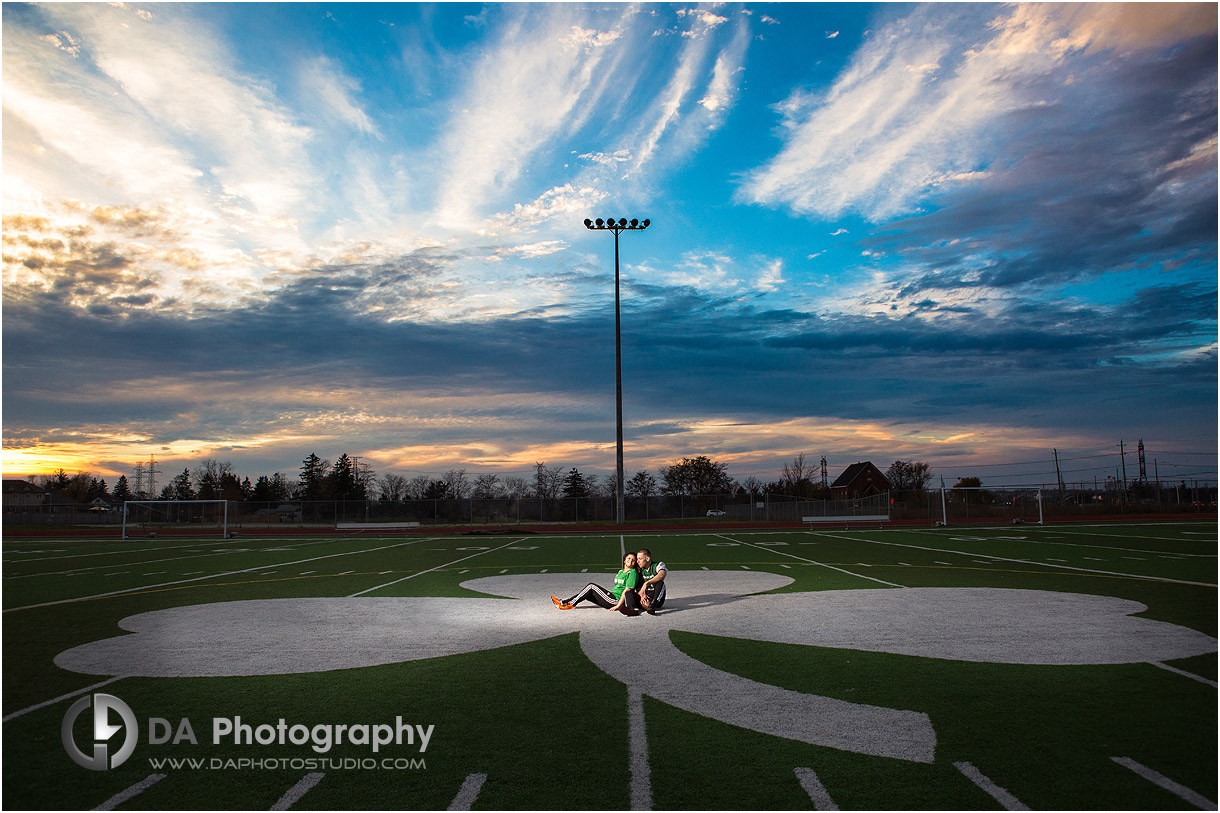 If you are a hopeless romantic then check out this high school engagement photoshoot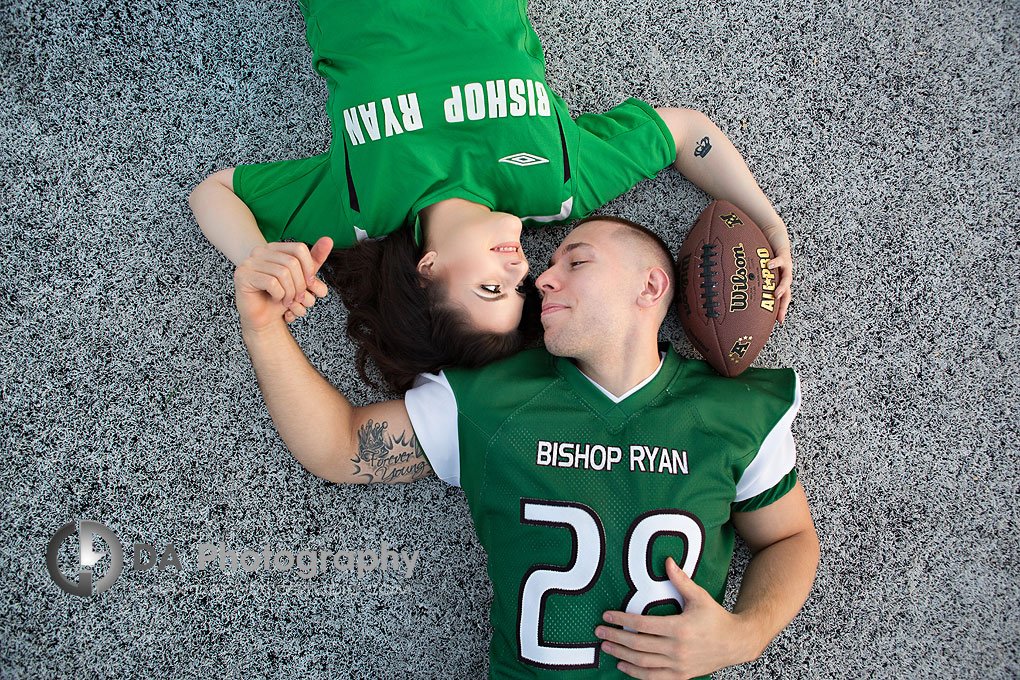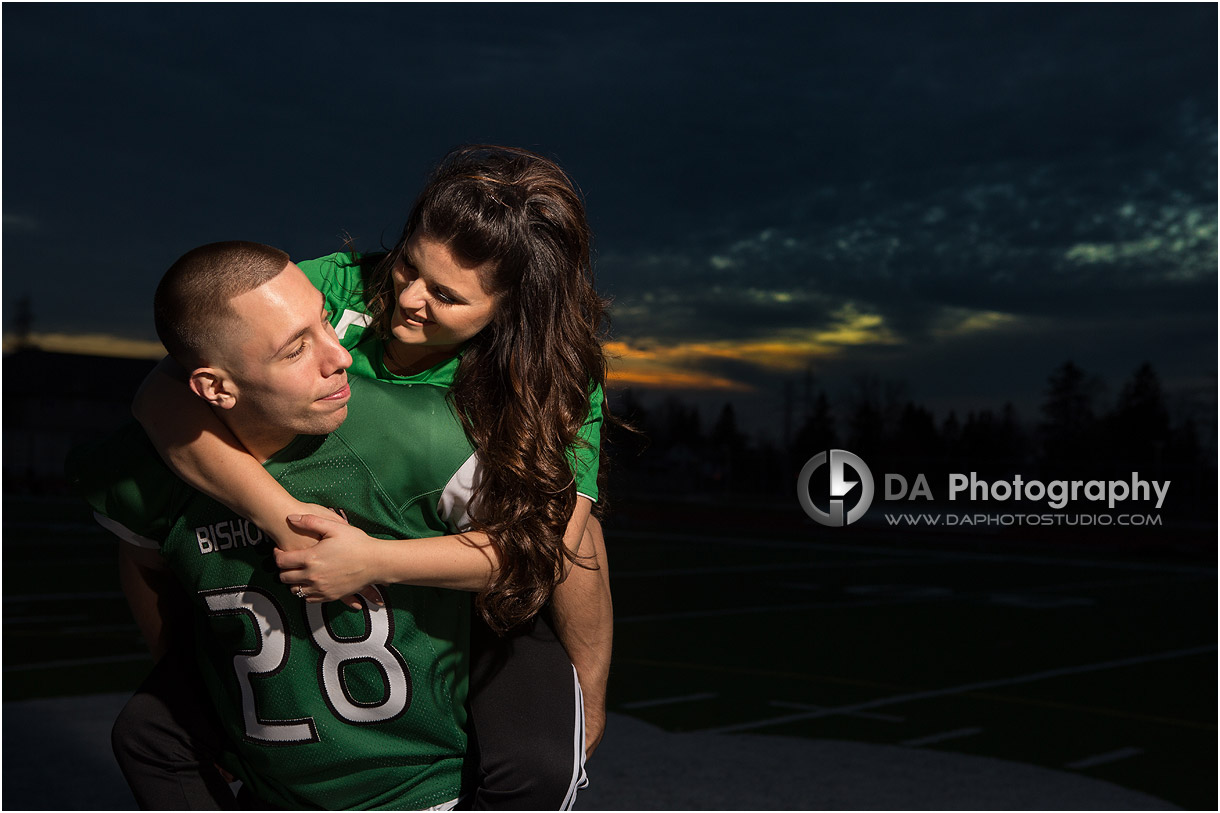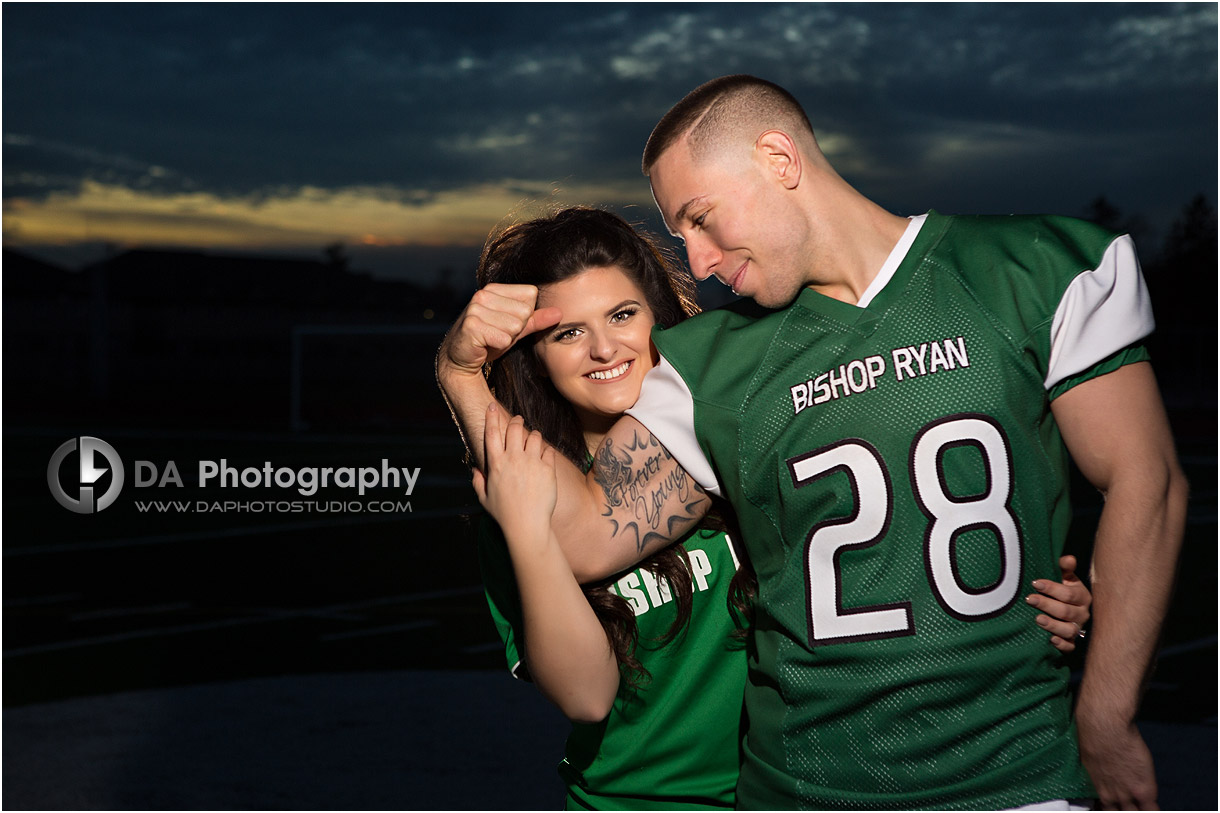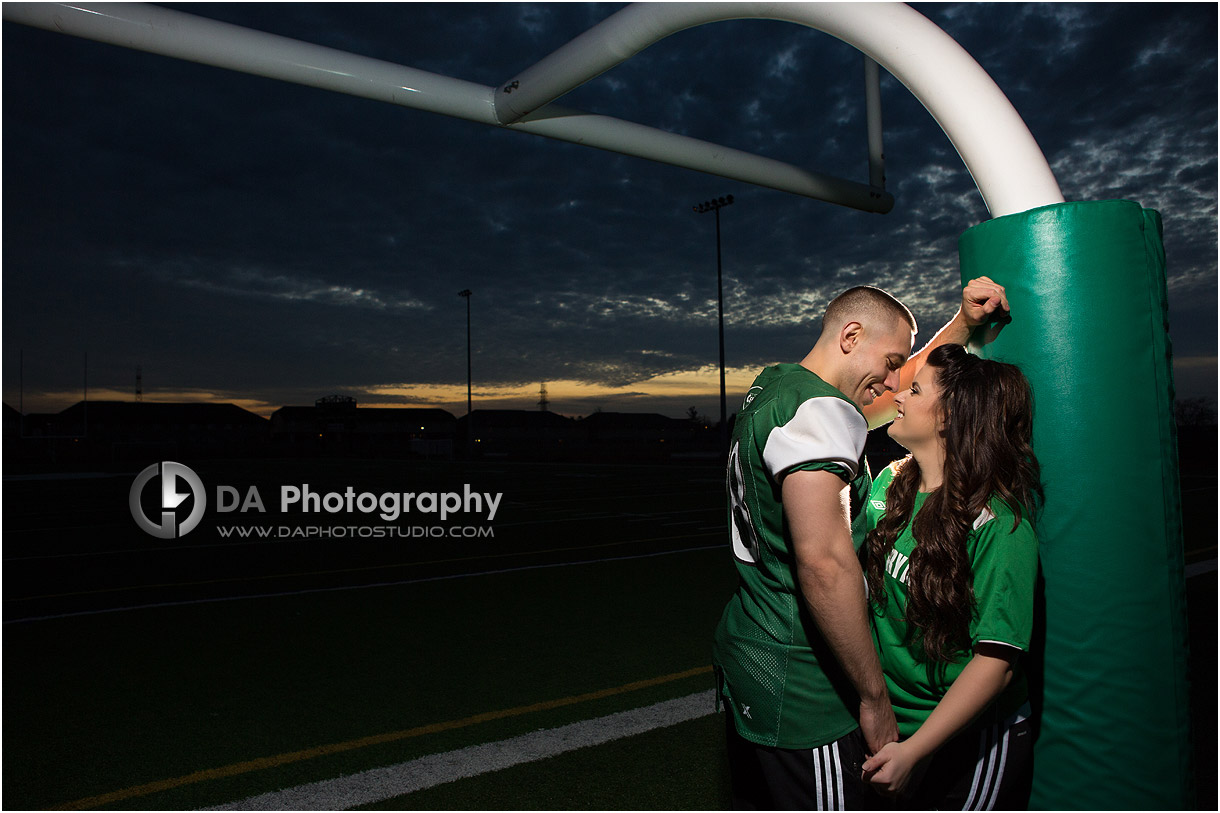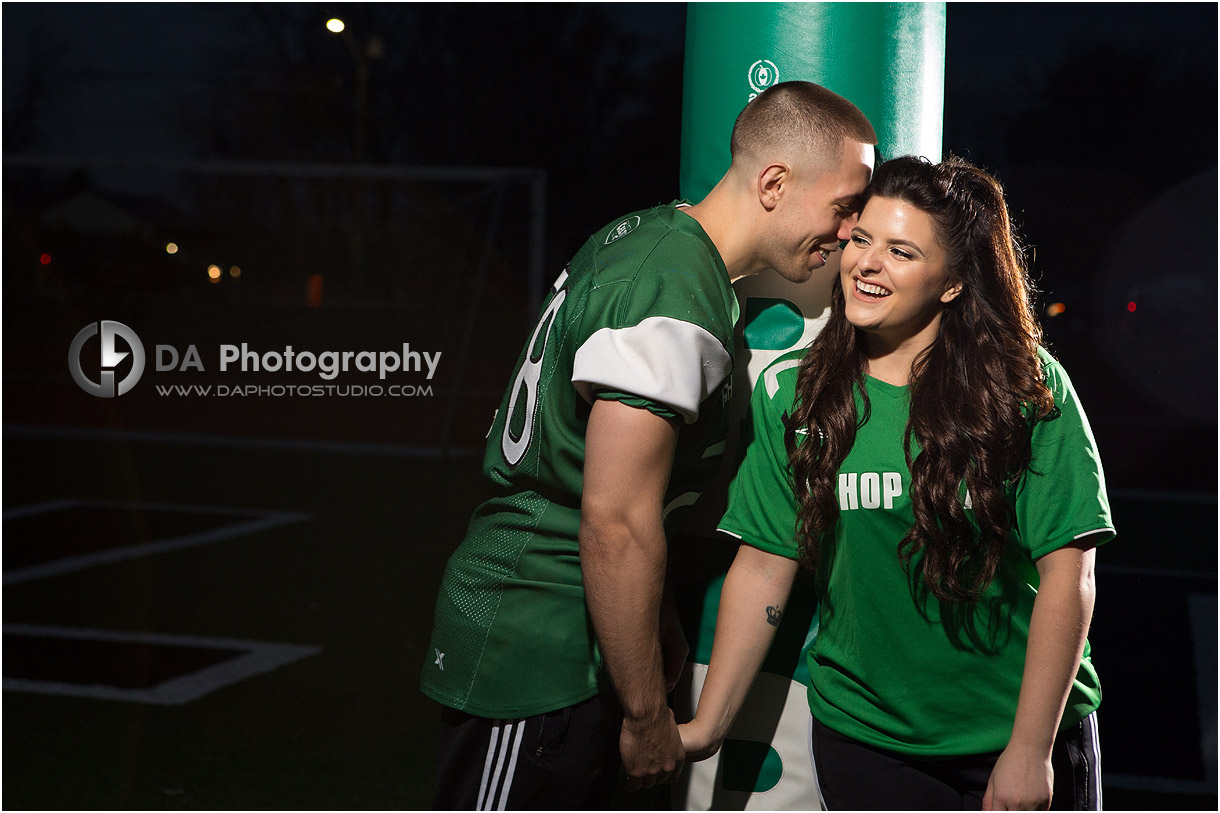 It was adorable seeing how smitten they still were with each other. The green from their tops was really vibrant and offset nicely against the brown of the football and the grey of the floor. The contours of their body in this position offered clean, simple but fun lines.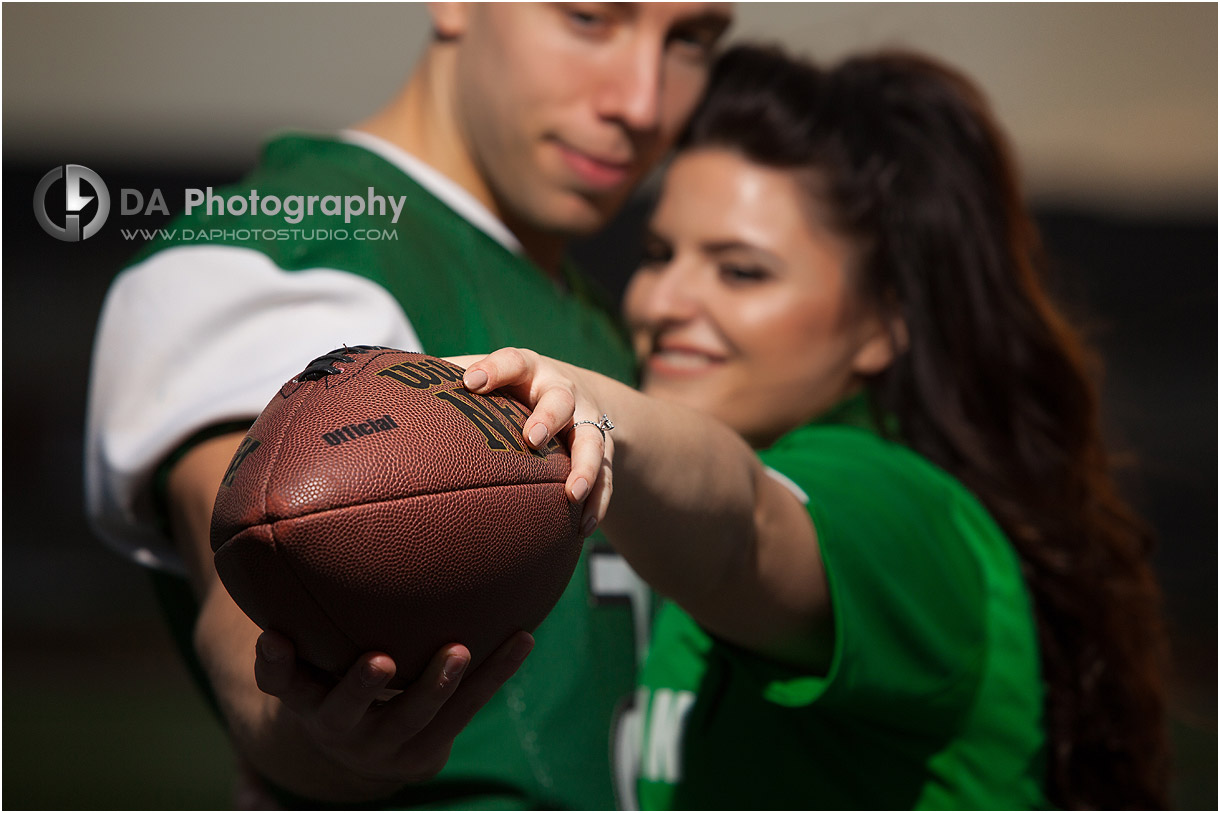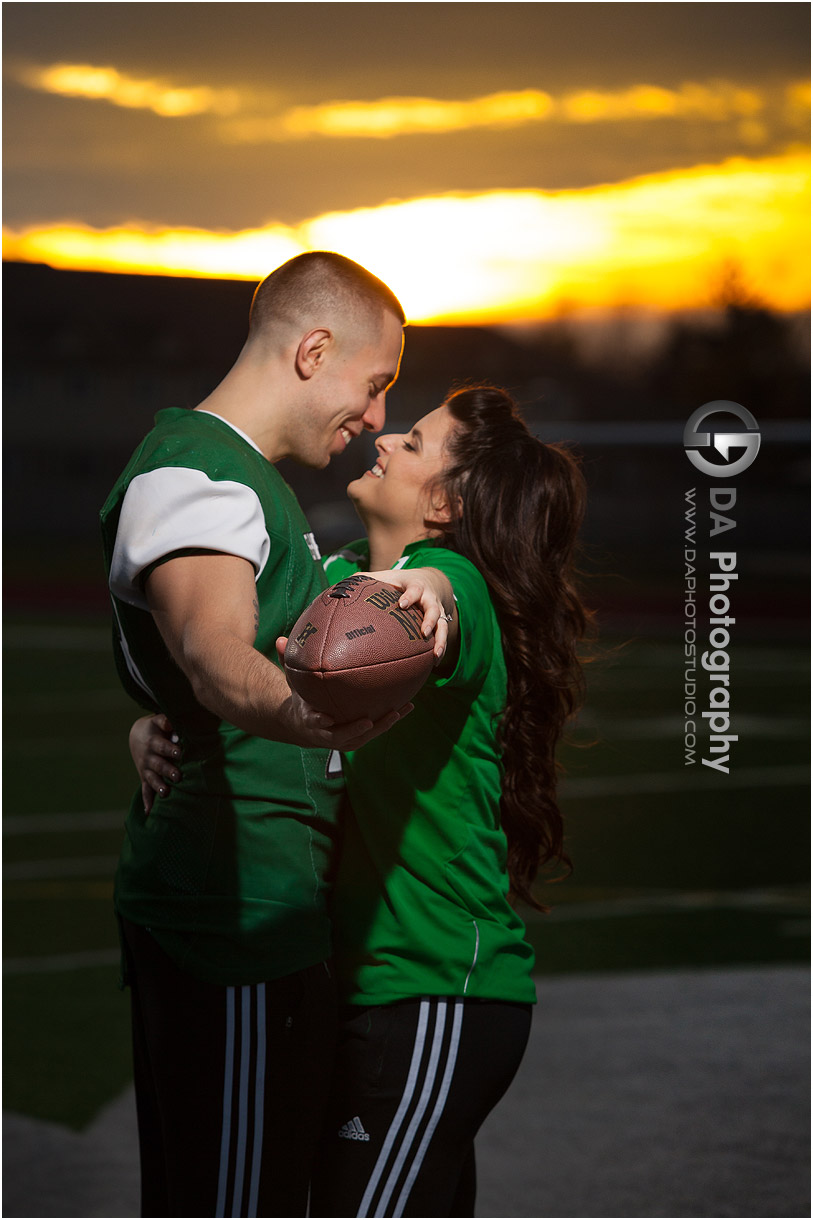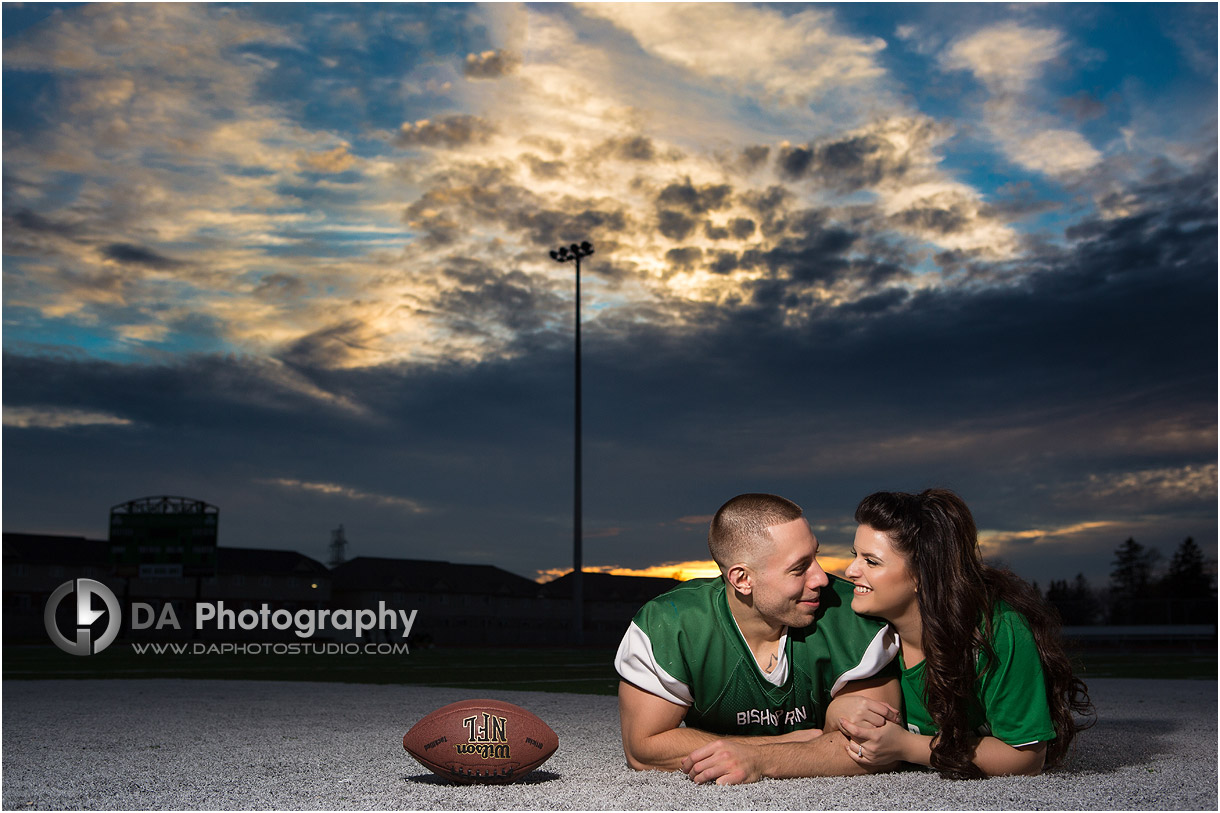 I could see they were comfortable so I made the most of it with playing with multiple backgrounds. I did a wide shot showcasing the entire field whilst they sat in the centre of the emblem.
We definitely had fun, recreating scenes that brought back memories of where their love story had begun. Their relaxed demeanor exuded in the photos and added a genuine facet to the images.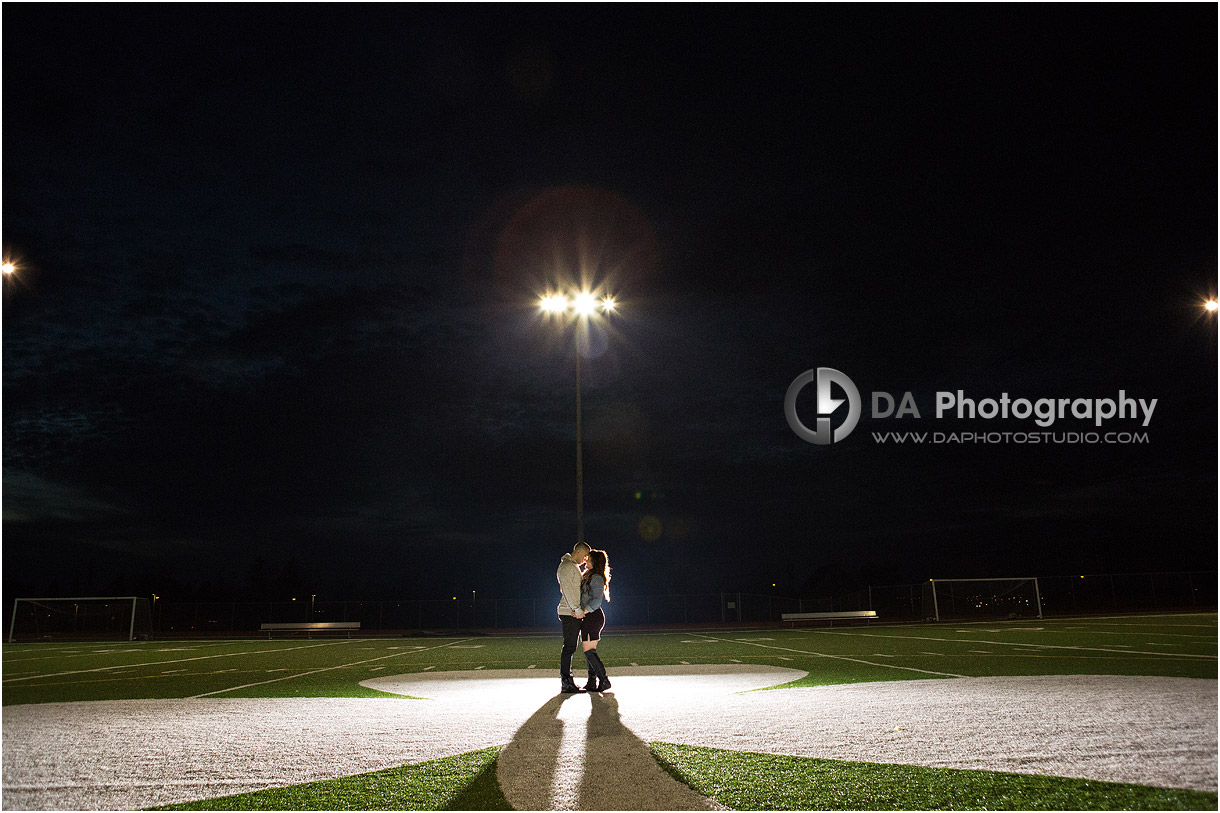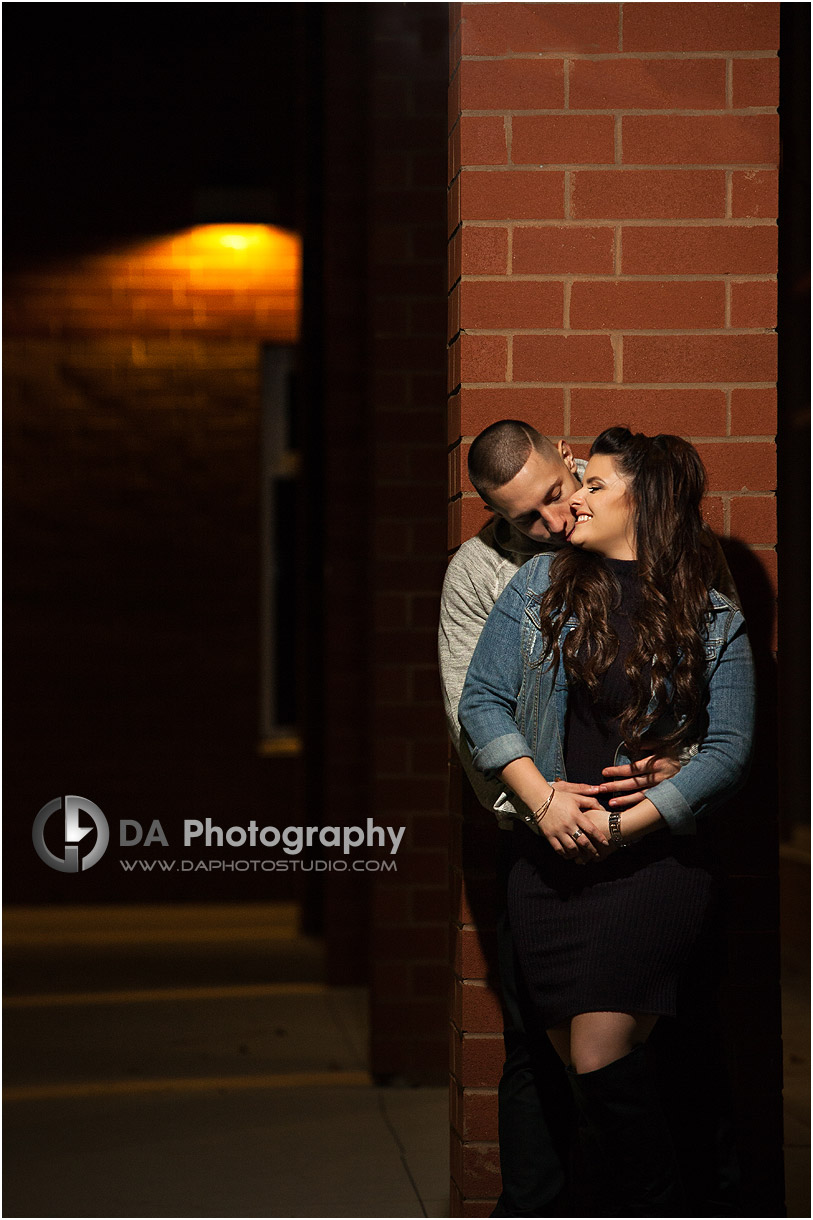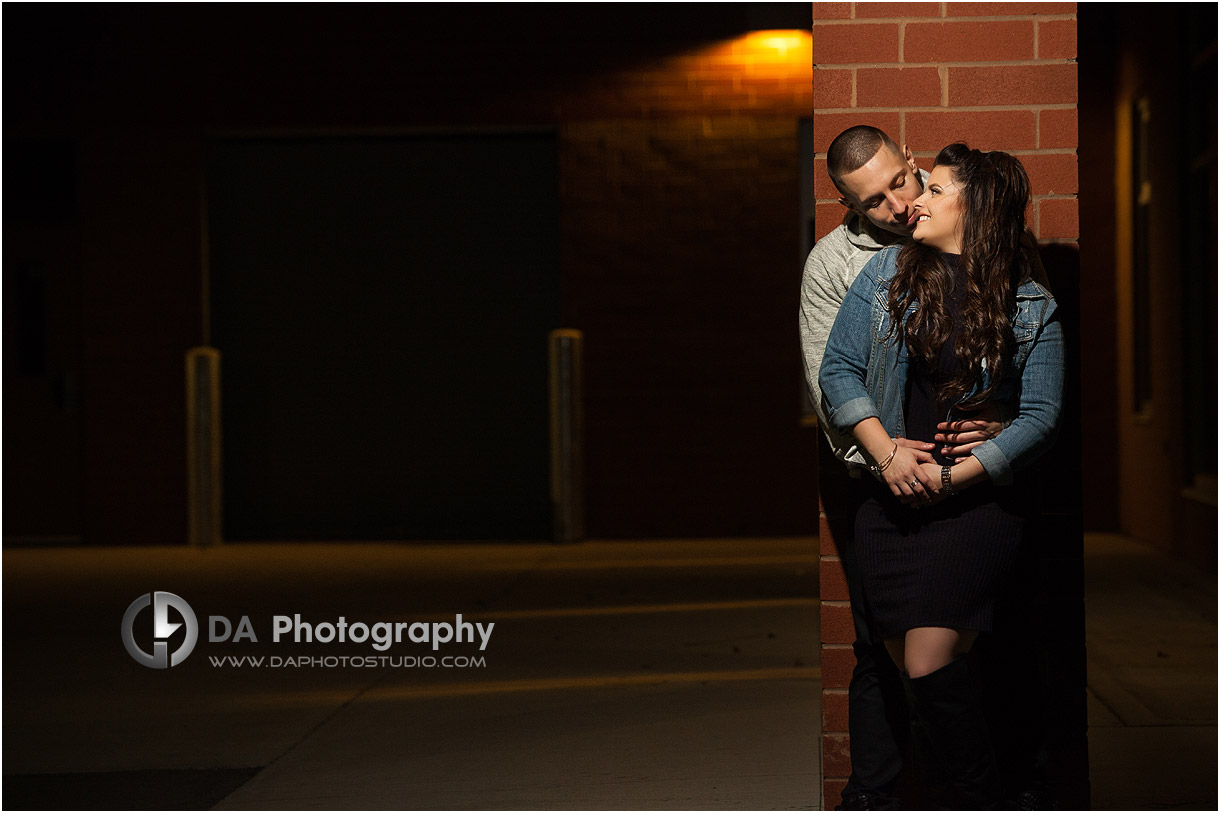 If there is one piece of advice I can offer to others, it is the importance of finding a connection to your location. The connection adds an additional element that will translate in the images and add a deeper dimension.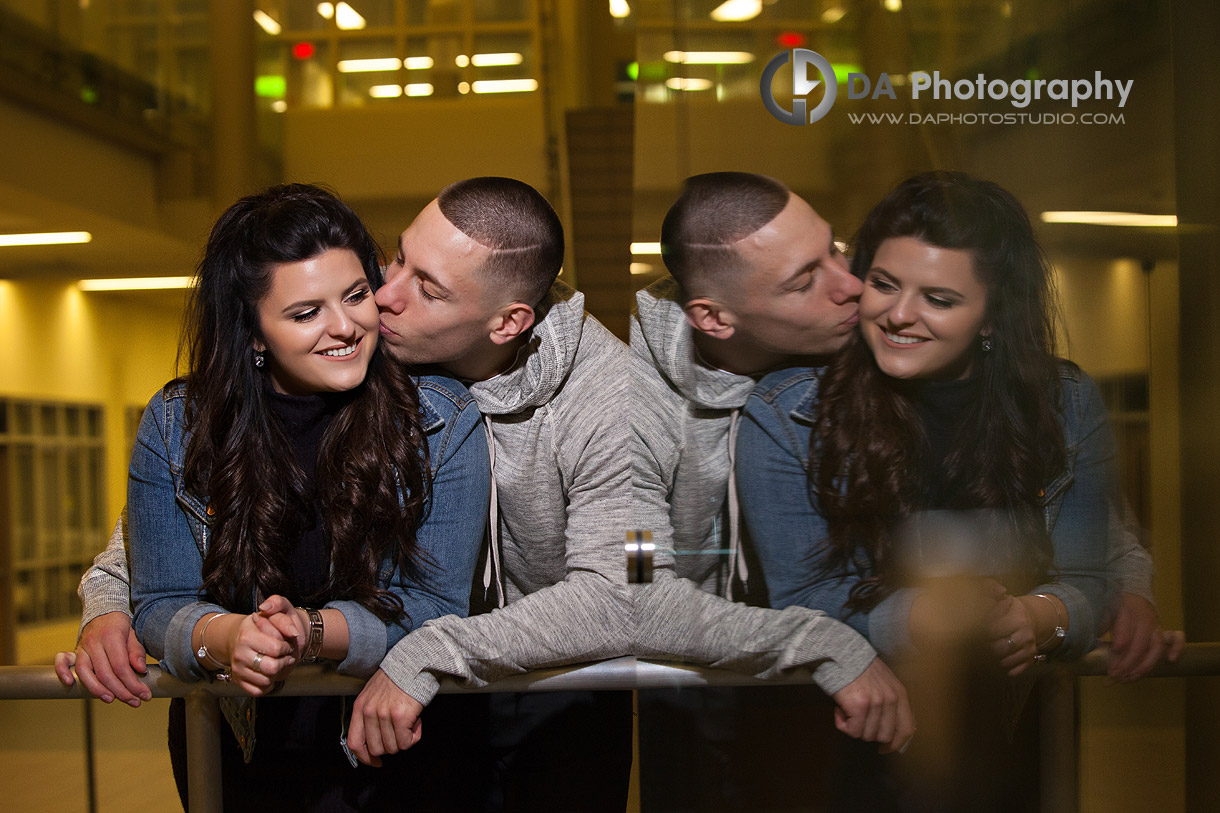 If you are interested to see more images taken in Hamilton Area please check this
wedding blog post
.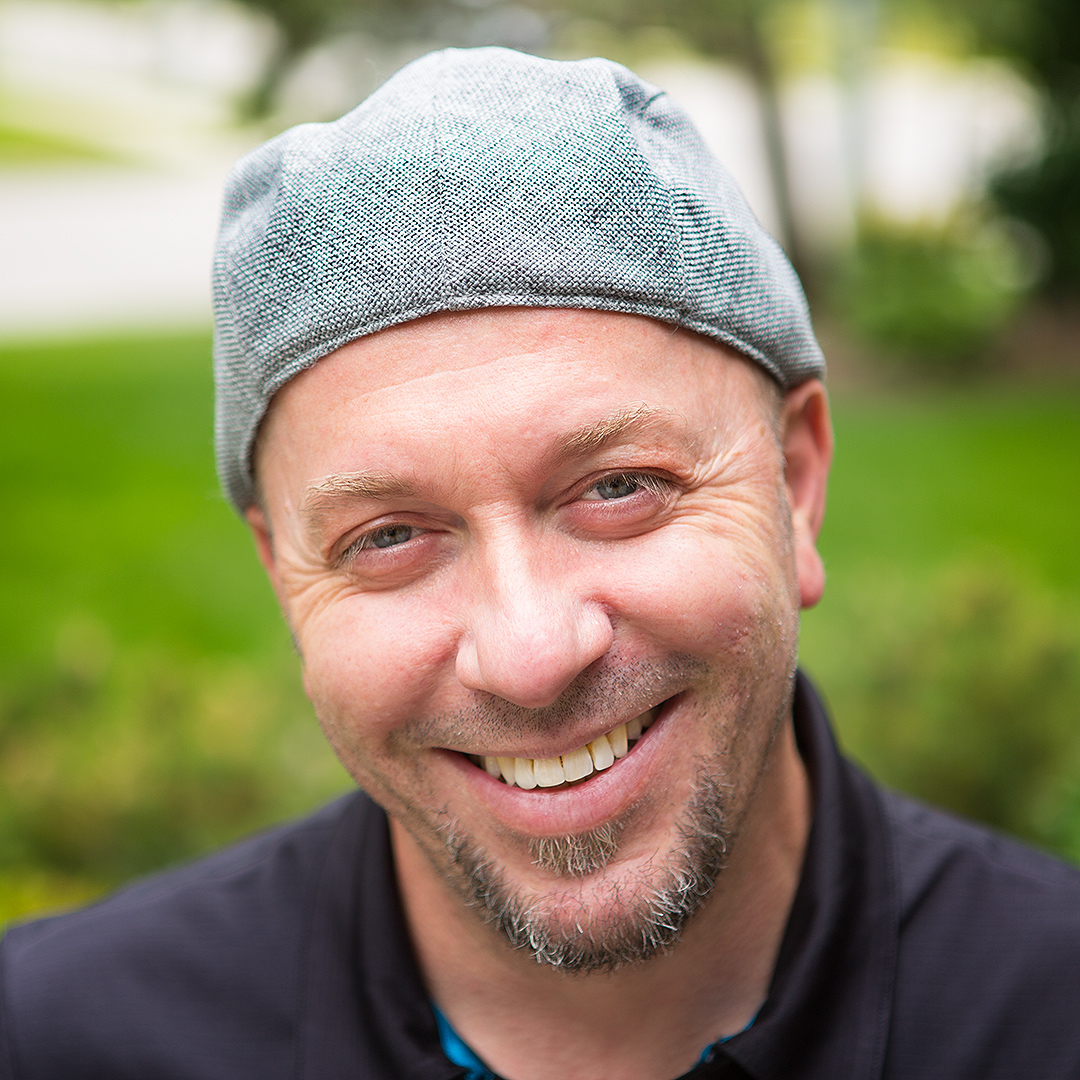 My passion and biggest asset is taking the time to make every client comfortable and relaxed before I even pick up the camera. The result? Photos of you that actually look like you at your best! I can prove to you how much you can enjoy having your picture taken. Lifestyle photography is about the experience that happens to be served up along side of some great photos.
Specialties:
Family Photography for families that like to move around and enjoy their photo time, Wedding Photography for couples looking for a mixture of photojournalistic, contemporary and traditional images and Professional Corporate headshots that are far from cheesy and stiff.