These Rockwood Conservation family photos were organized and completed within less than a week! Gio's family decided on the date and the rest was a breeze. Before, whenever planning sessions for young families, it tends to be a bit more complicated. Organizing young children, the family's schedule and suitable locations is a lot to put together in such a short time frame.
However, this session was not a typical one. I have known Sven, Gio and their two little daughters for over 3 years now. Certainly, having a great relationship already established with your current and past clients is a total perk! It allows both sides to be very open and honest with one another. This means that scheduling a session and deciding on a time and location can be a simple feat when there are no doubts or unknowns.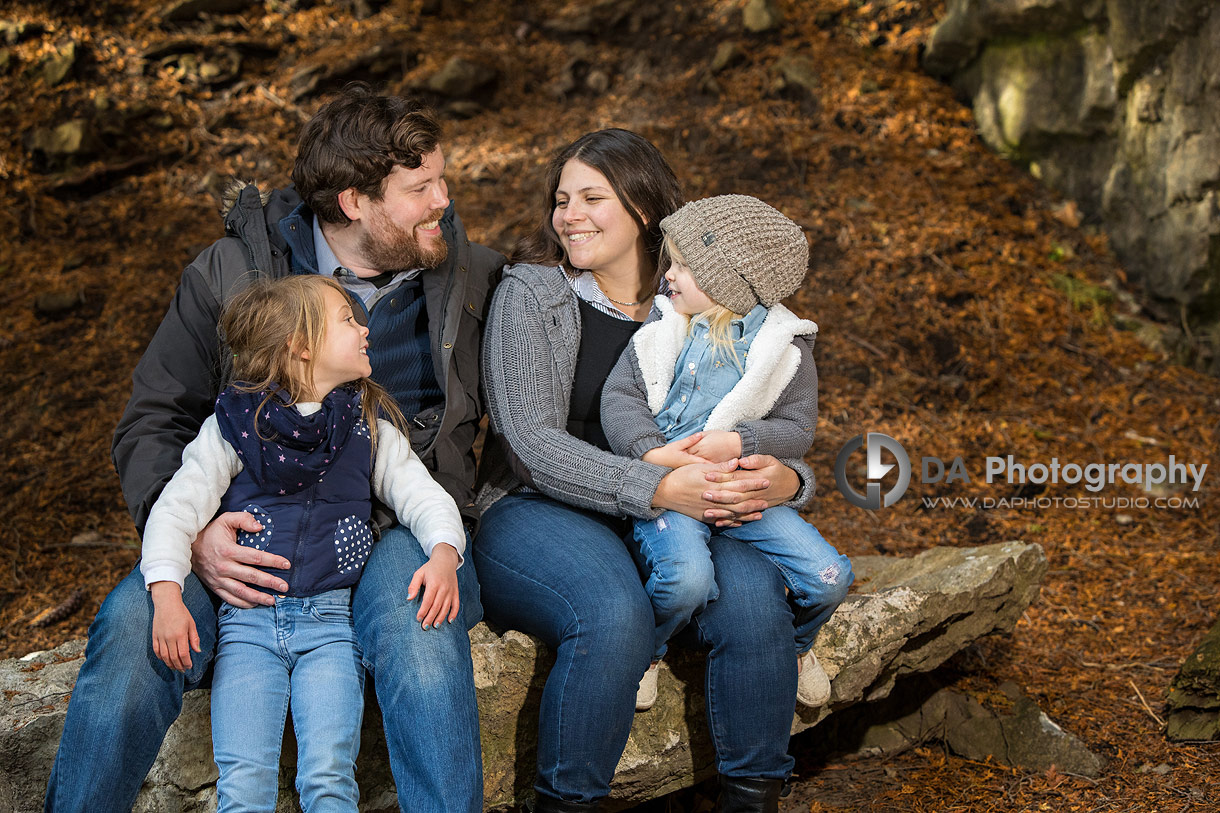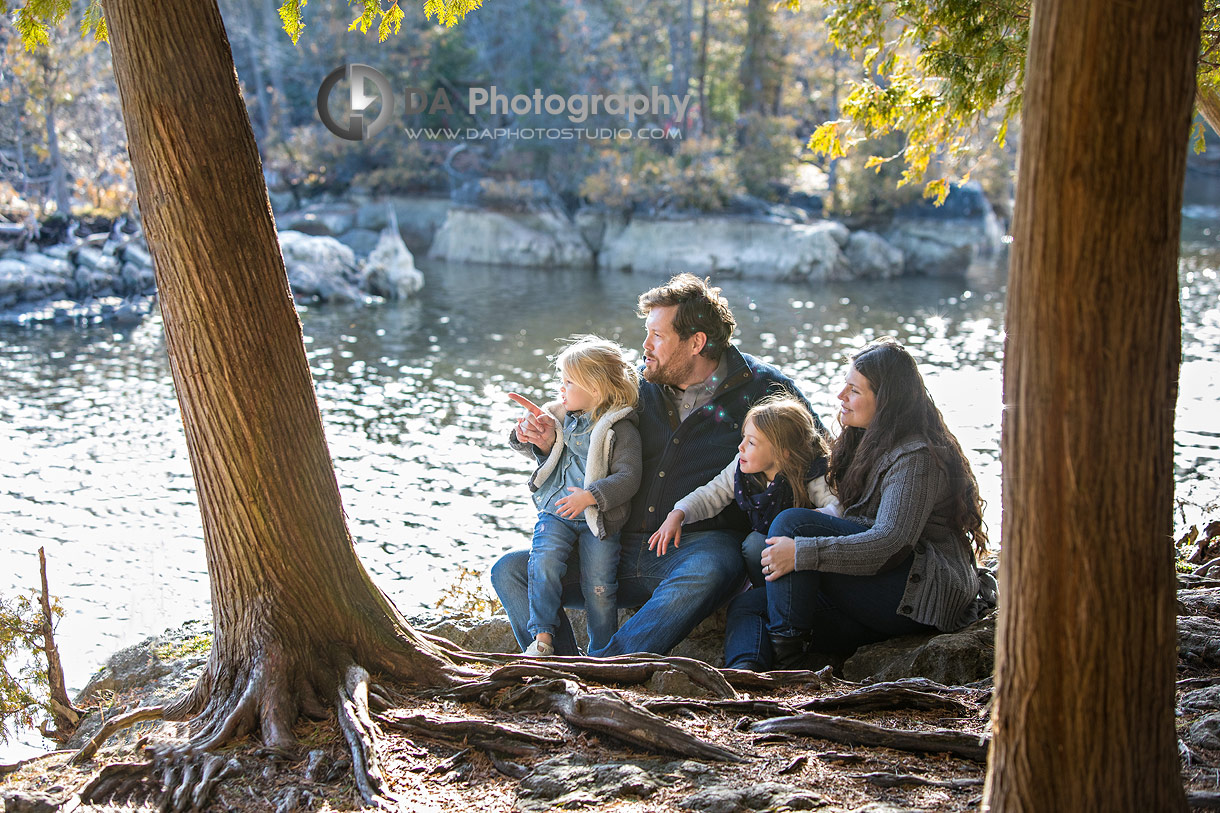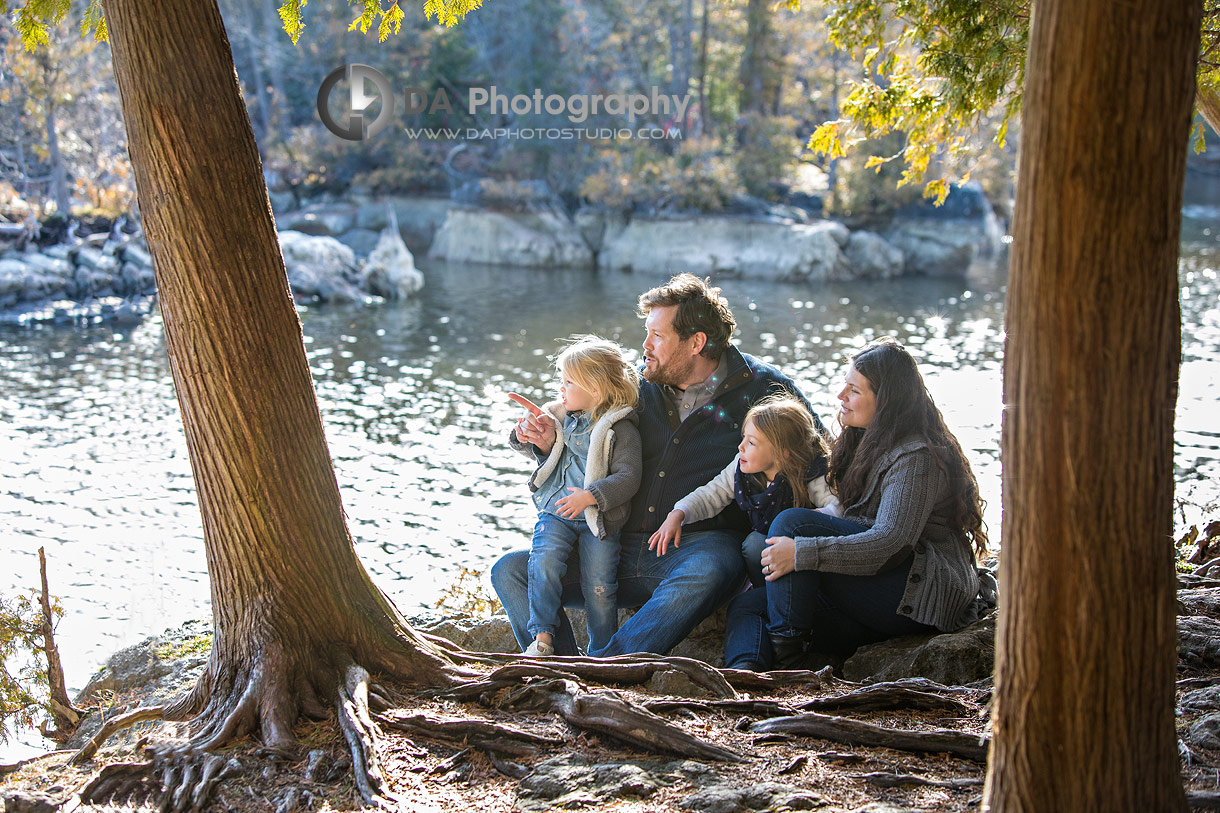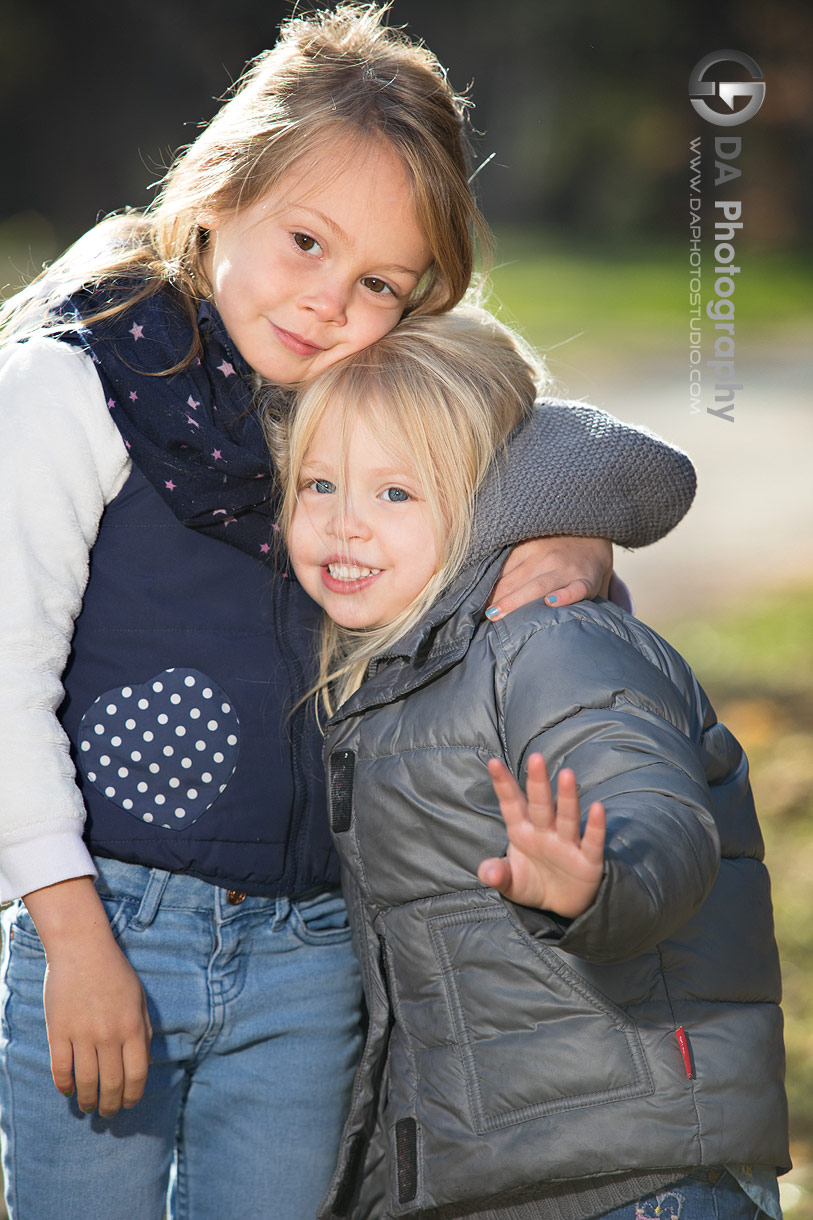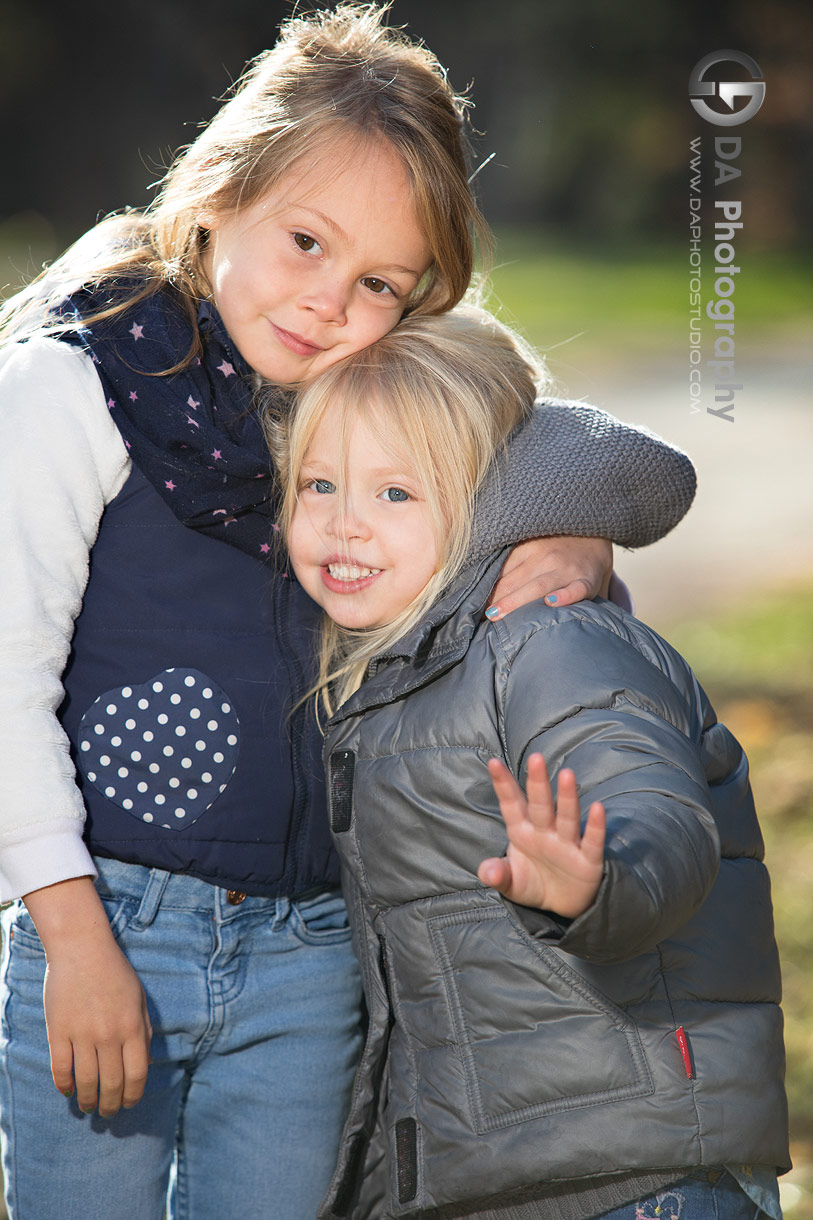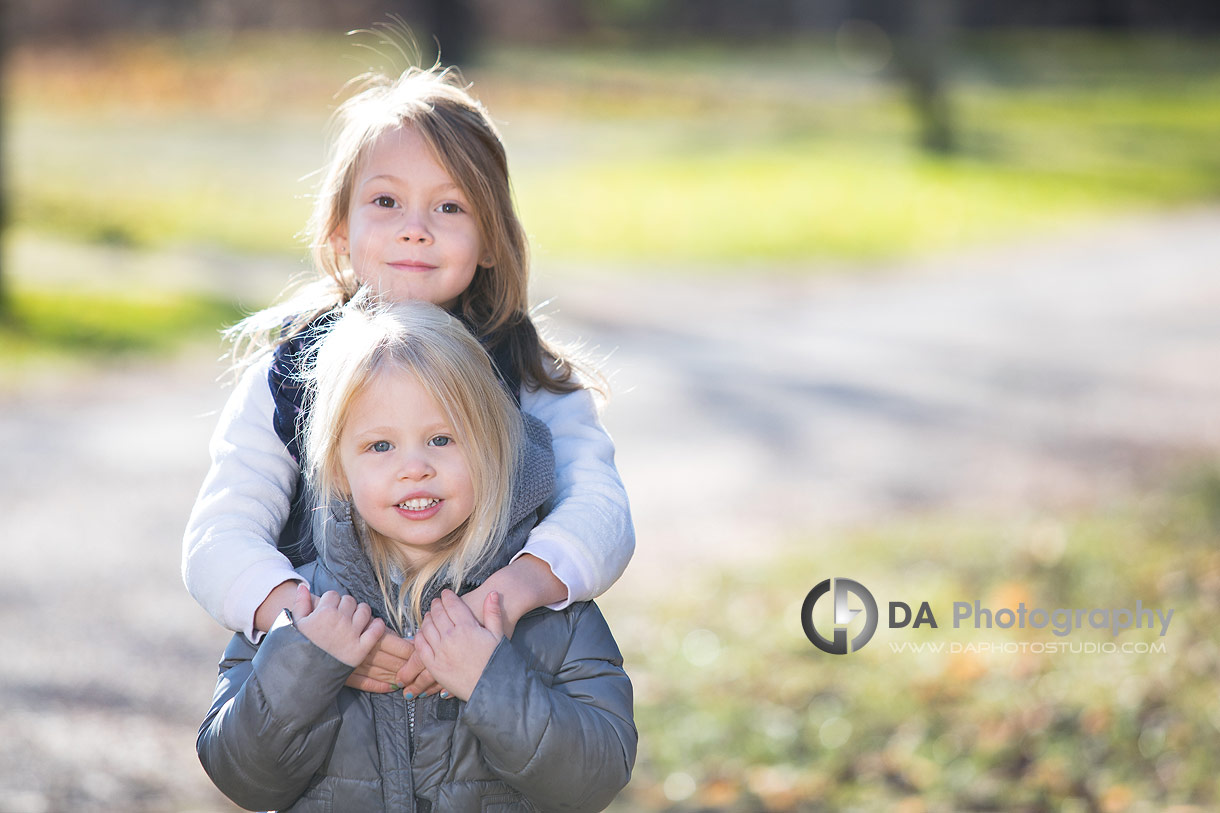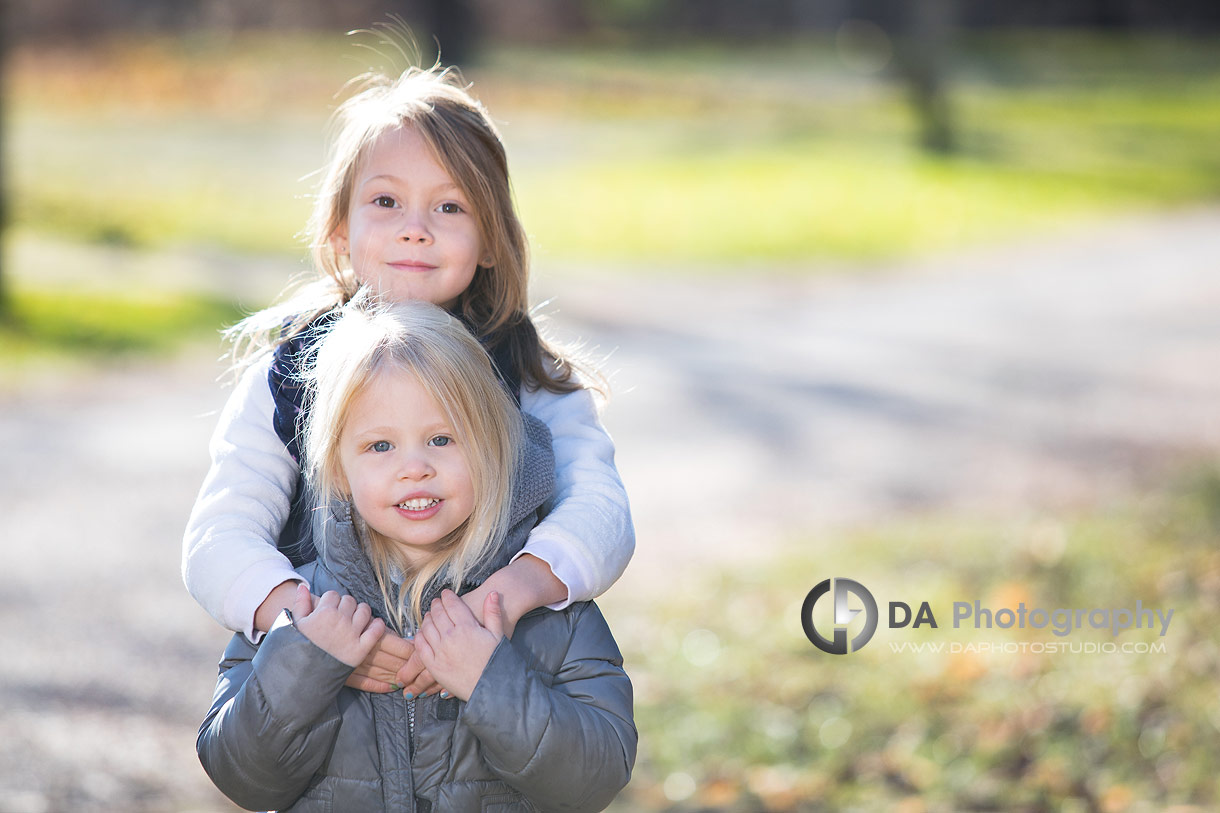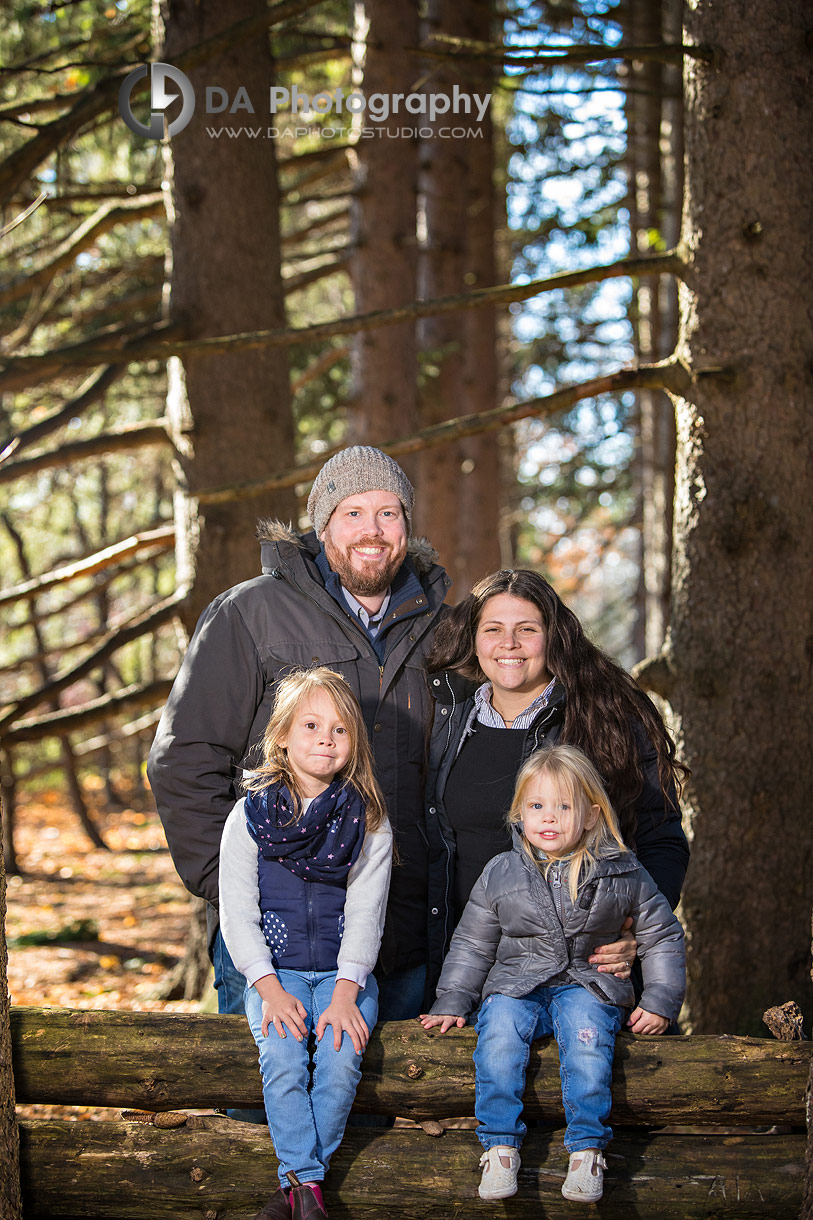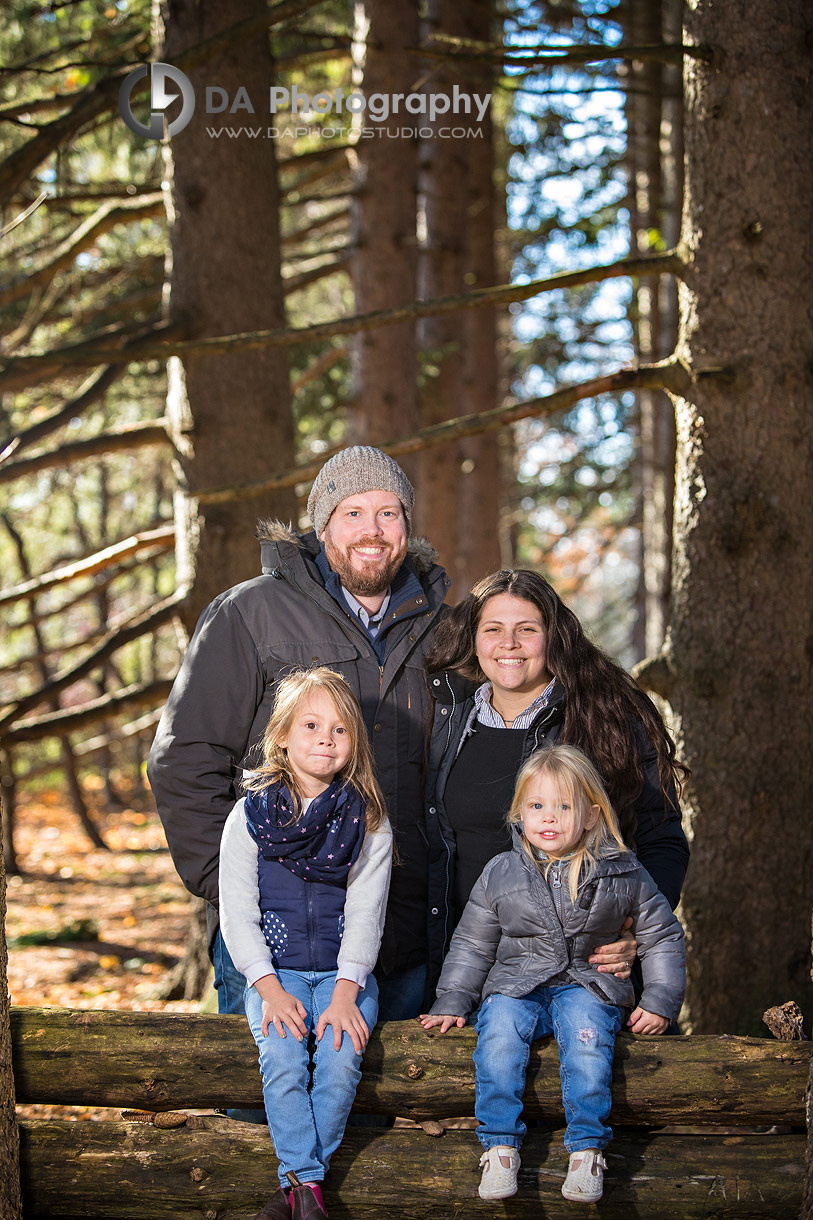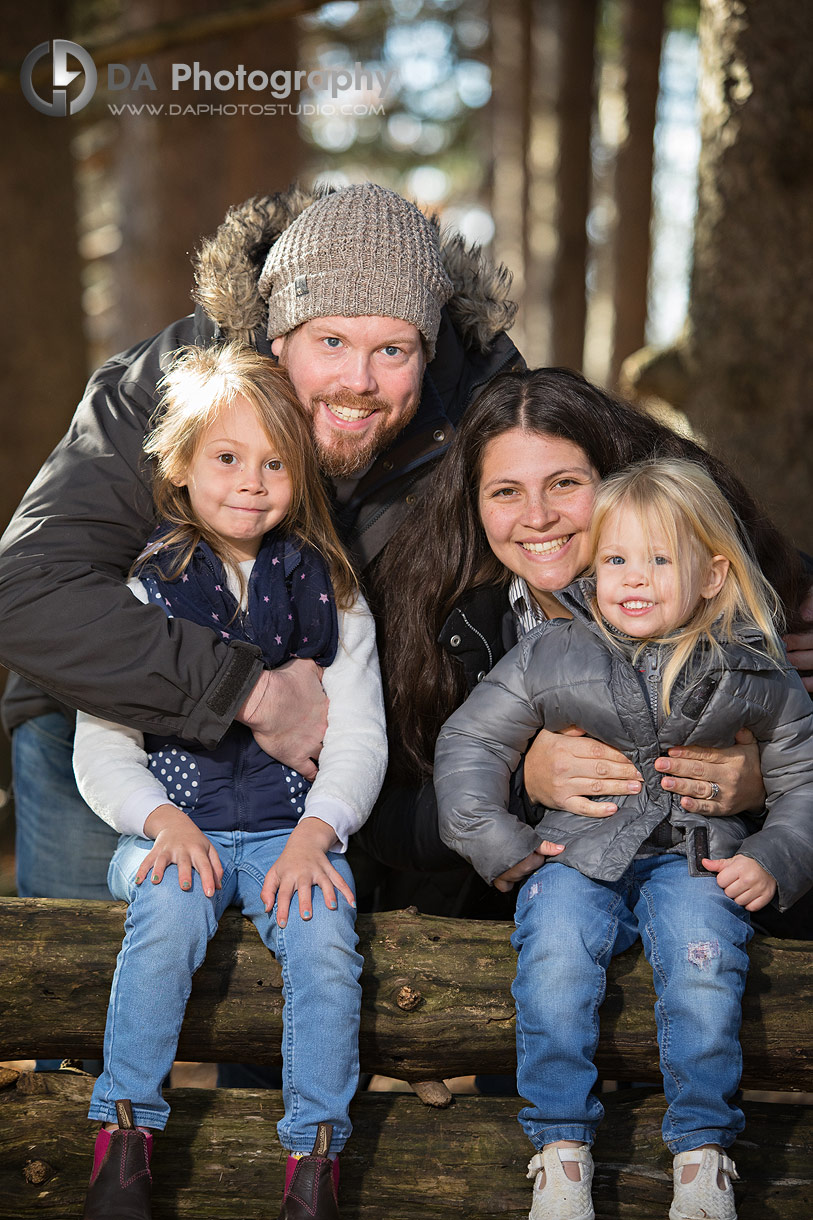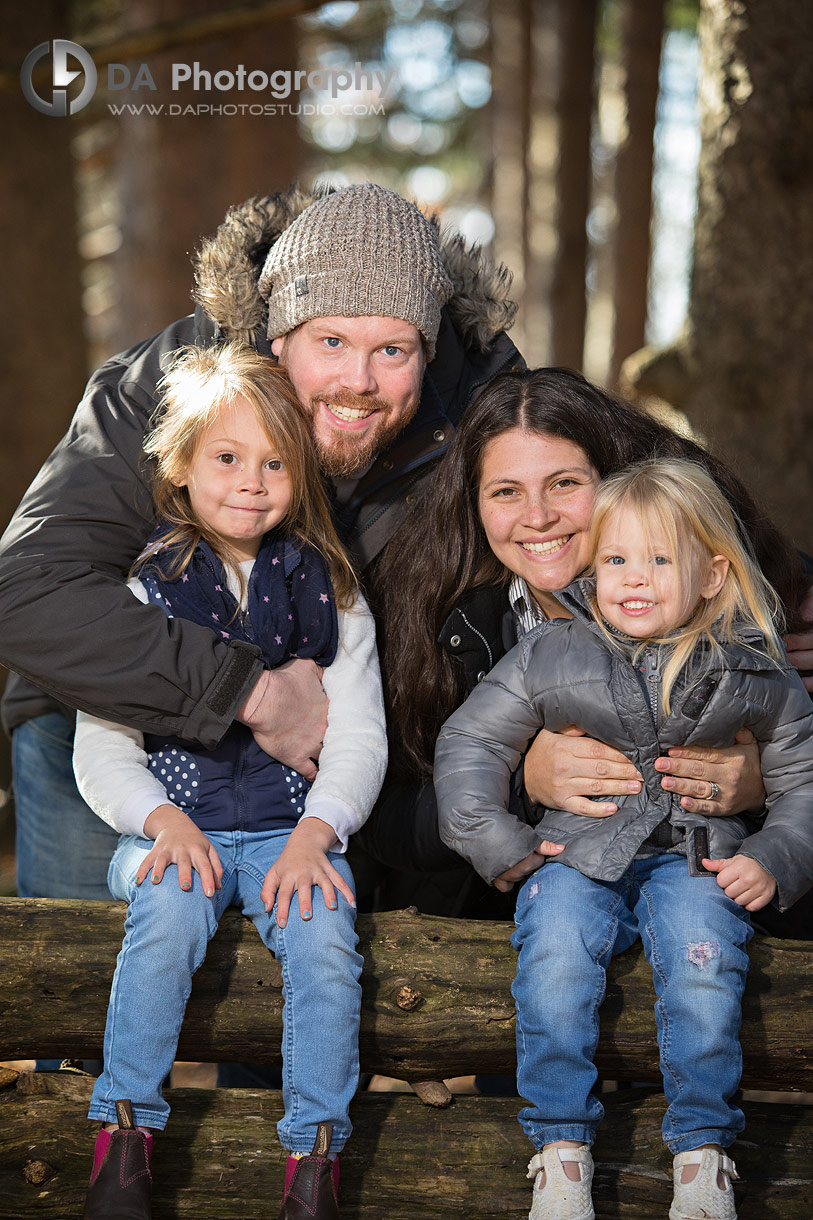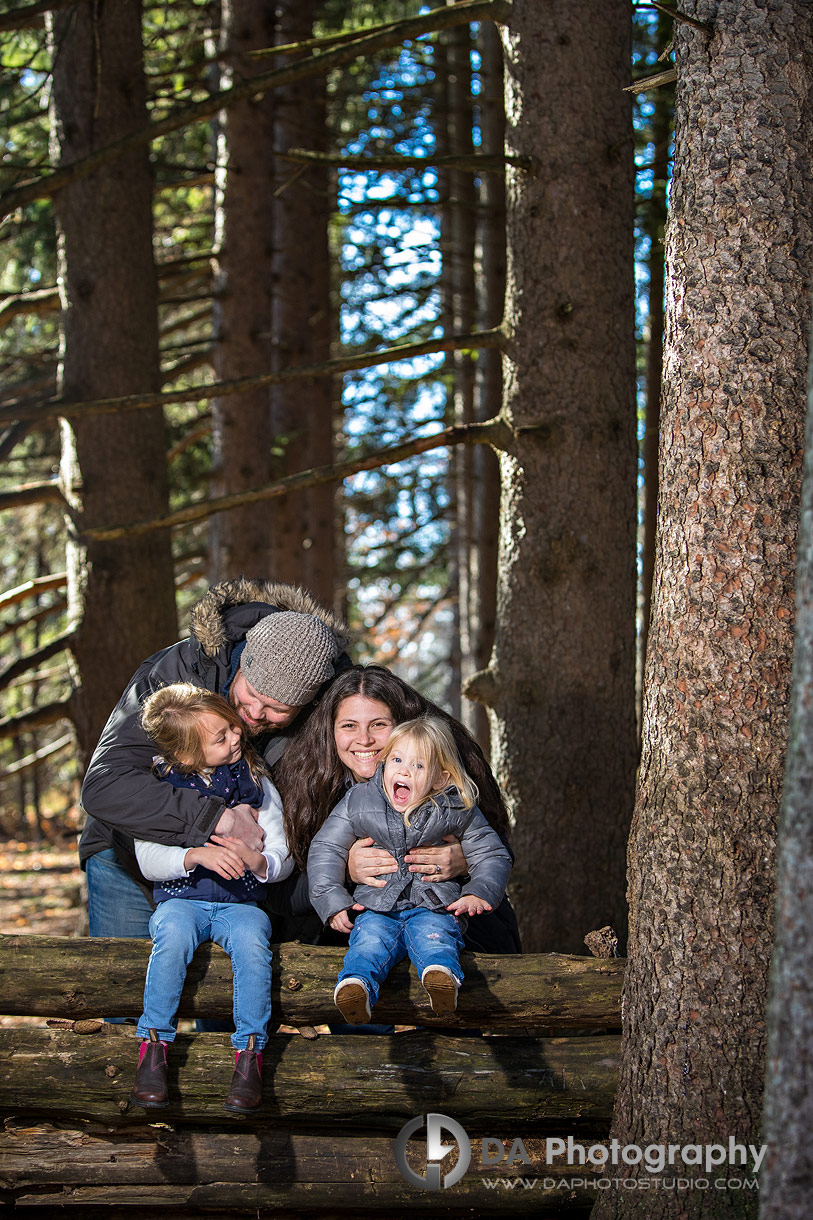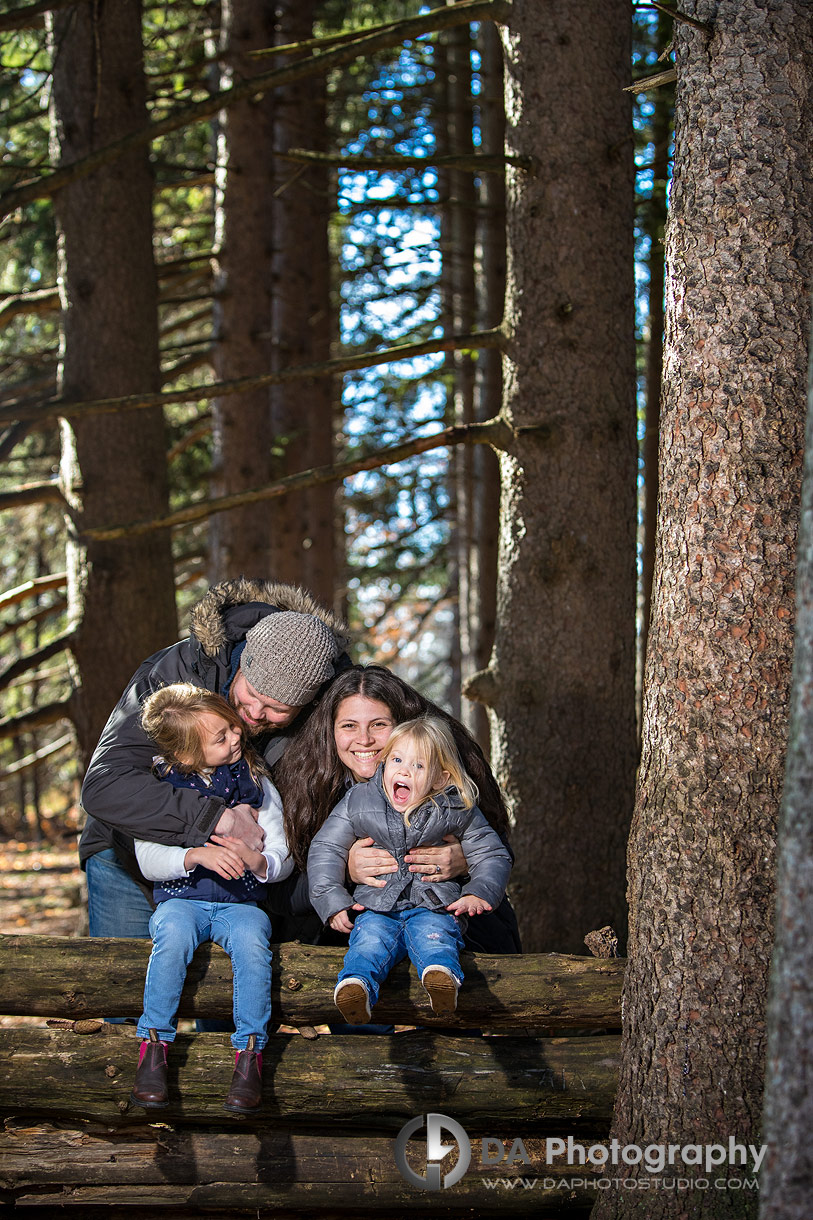 How I knew Sven+Gio prior to these Rockwood Conservation family photos
Before I get into this amazing family photo session, I would like to share a little story behind my connection to this lovely couple. Back in 2018, I worked with them as their wedding photographer at Walter Falls Inn and Spa. This is their's full wedding blog post. I had so much fun with them and their family and you can totally see this through their gorgeous photos.
We had tried to organize an engagement session prior to their wedding. But, as every family with little children understands, there simply was no time to spare for that kind of luxury! Even our initial meeting had been over Facetime to be more convenient. This was Pre-COVID, back in 2017, and was generally unheard of.
They ended up choosing to forego the engagement session and instead opted for a fall family photo session for after their wedding day. It was the perfect solution for this busy family!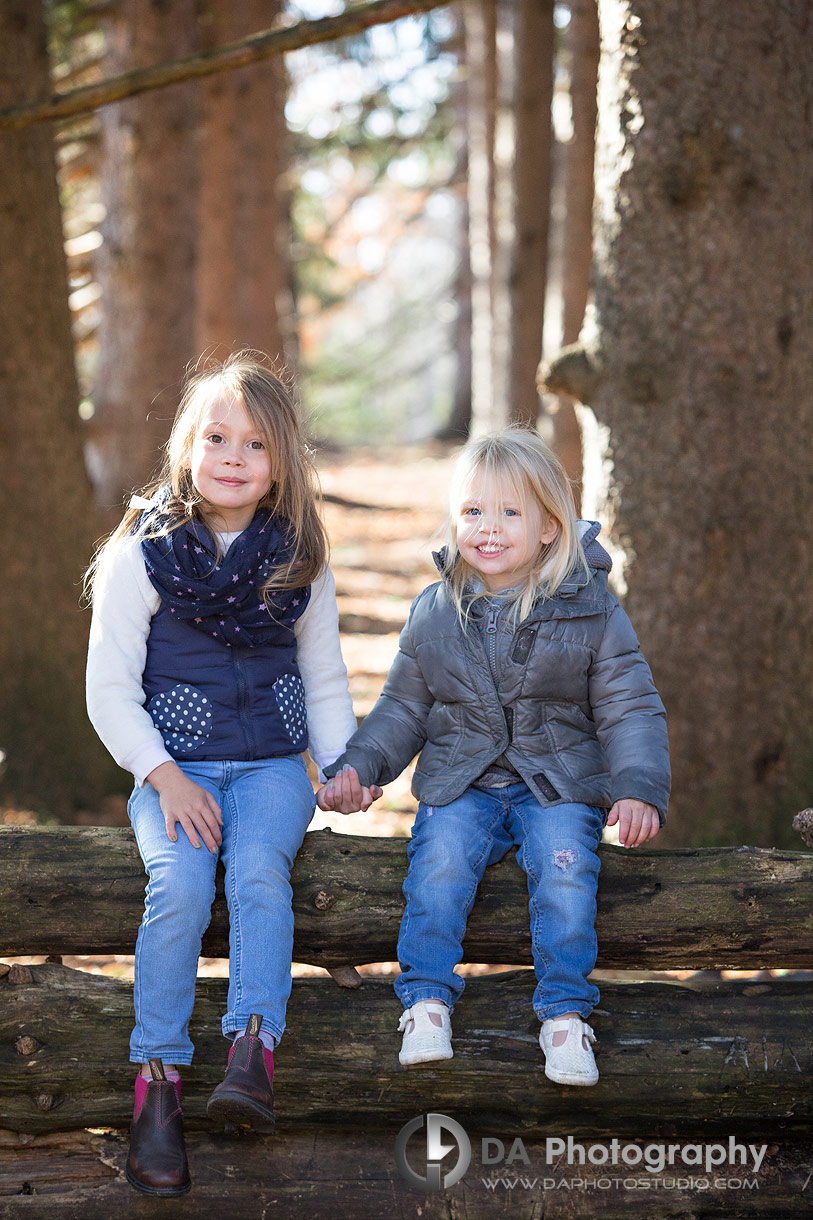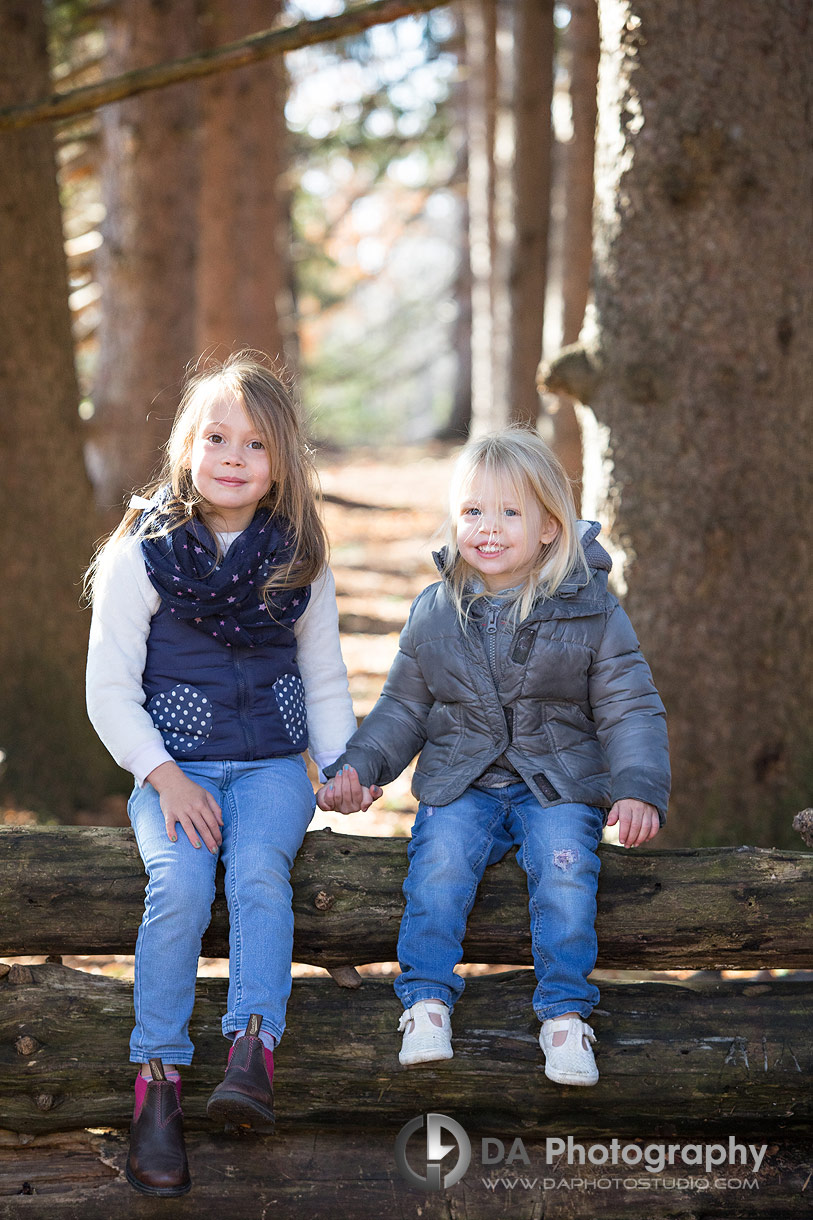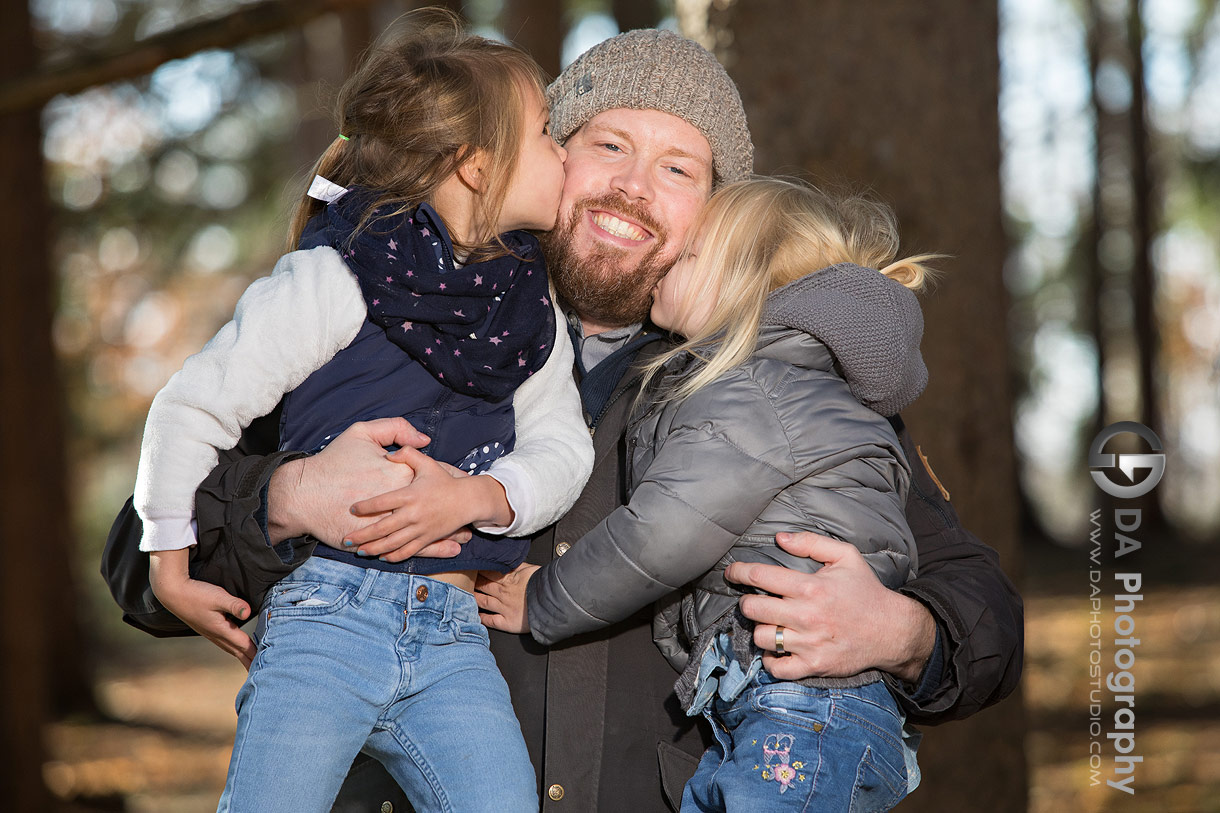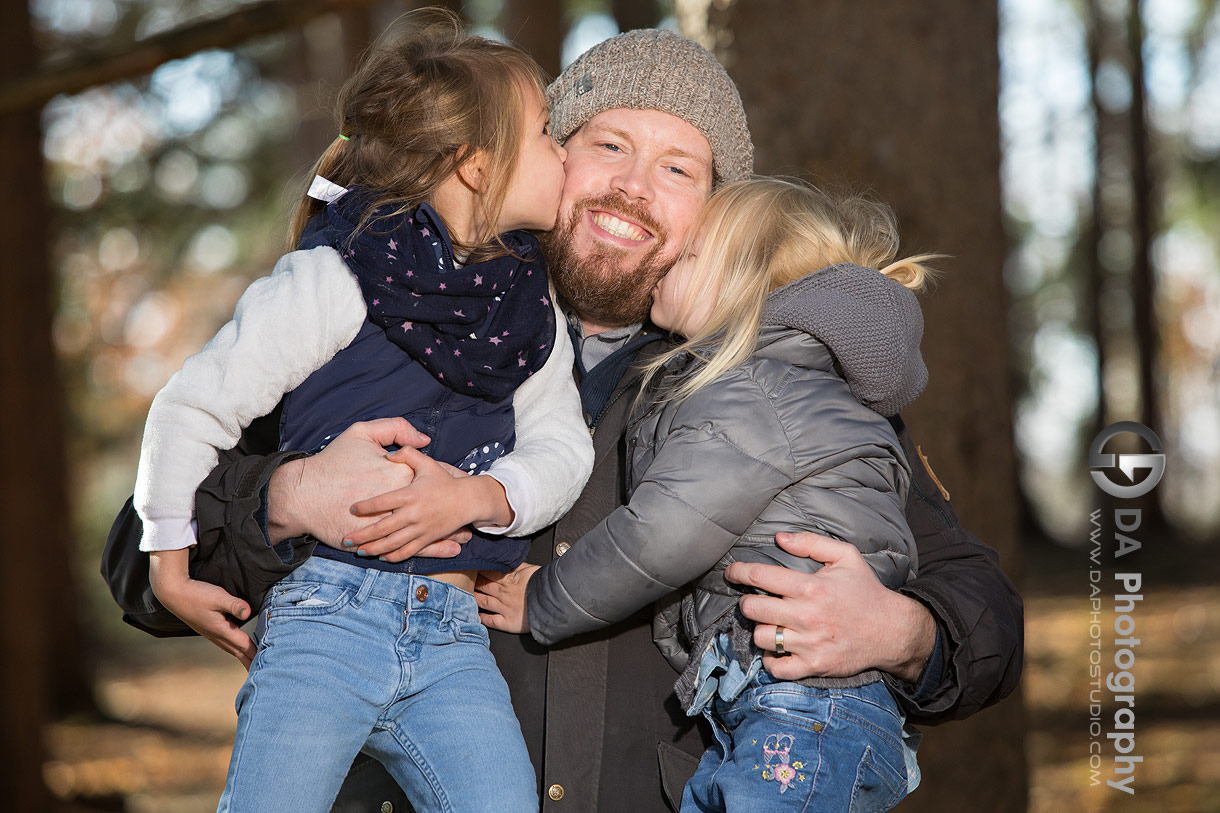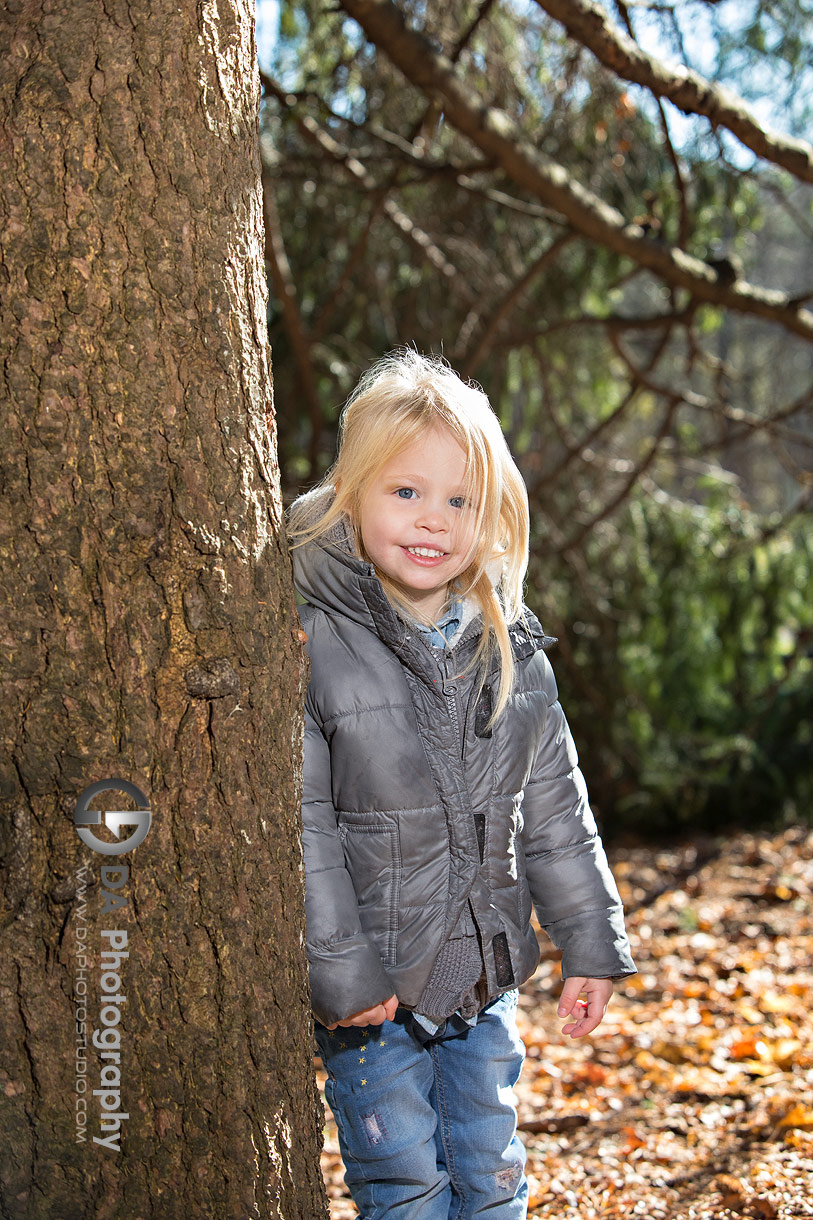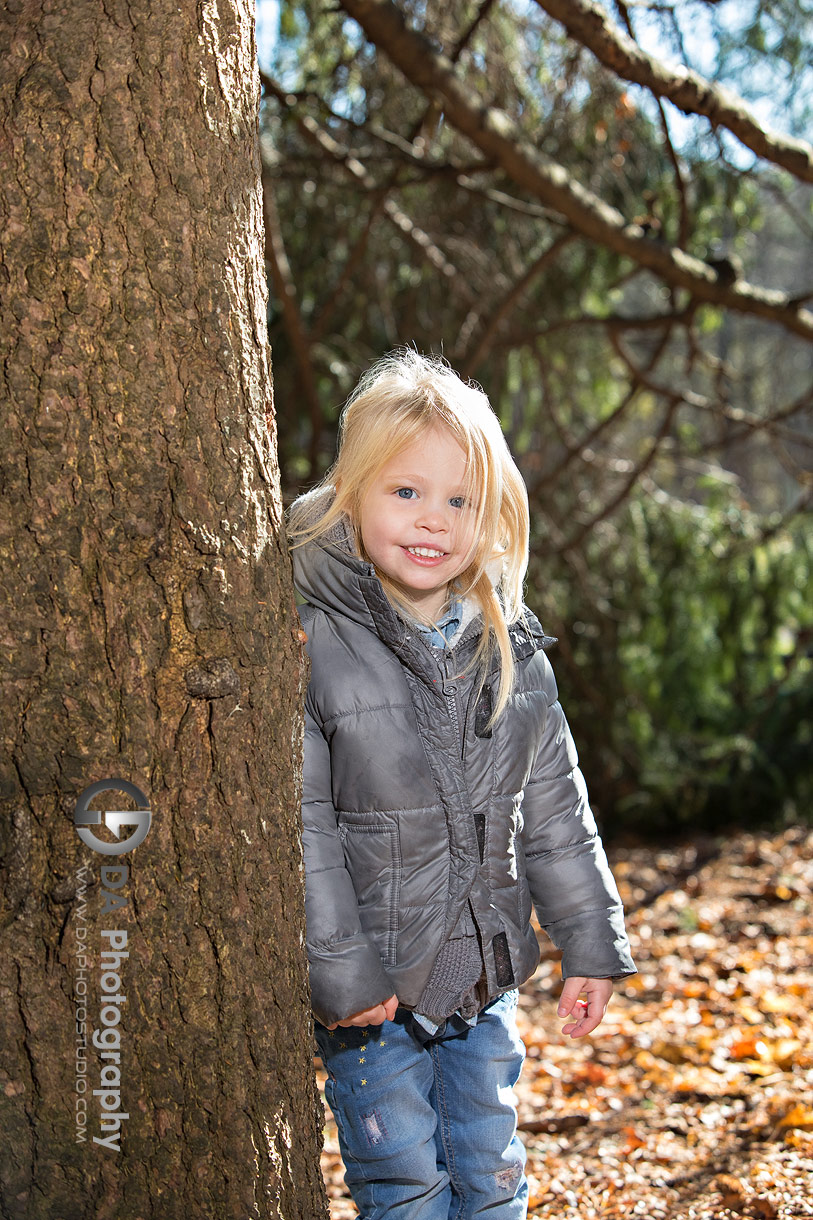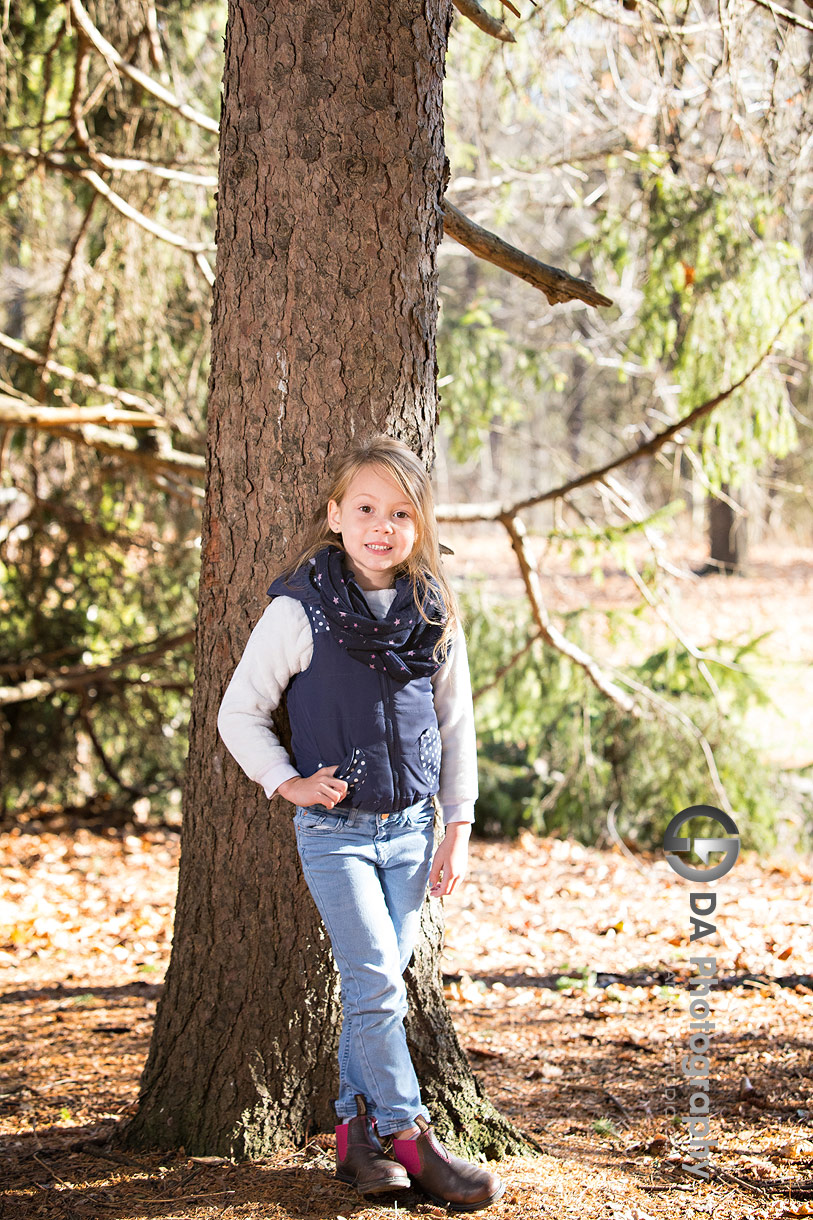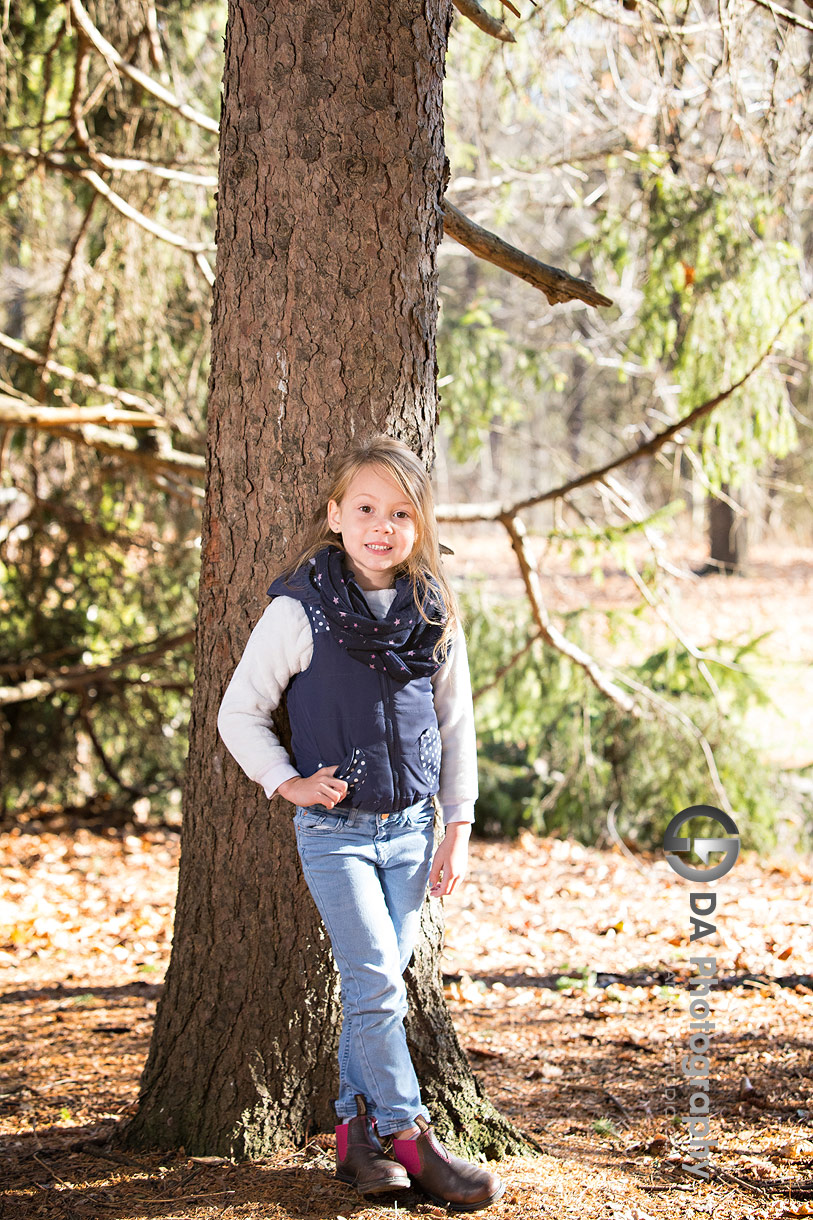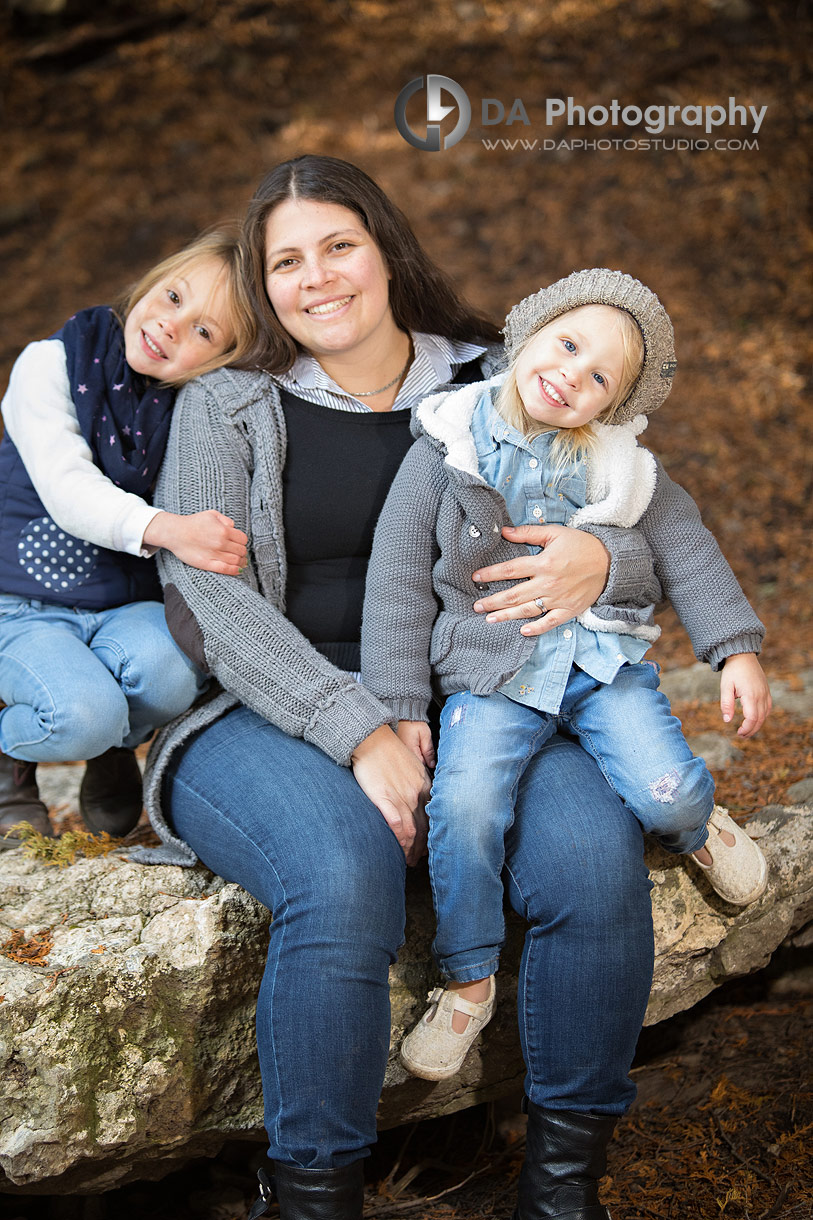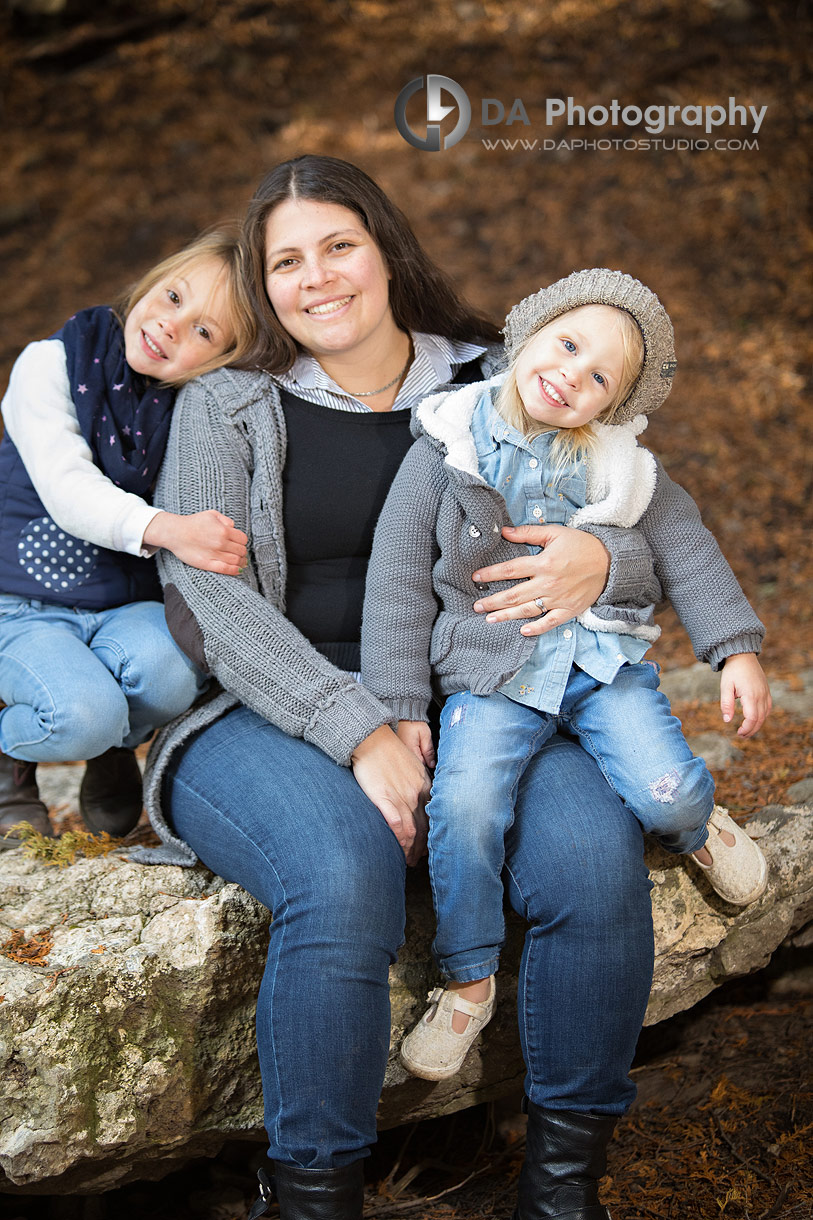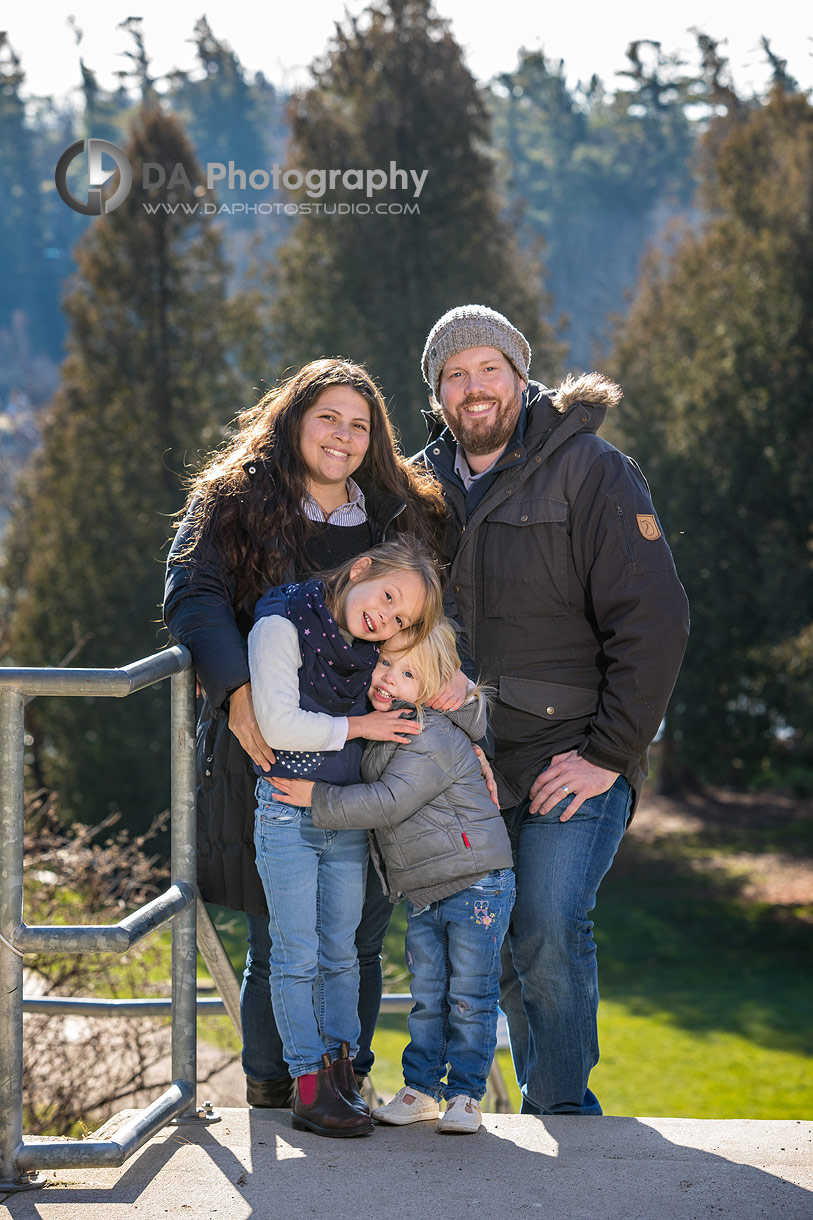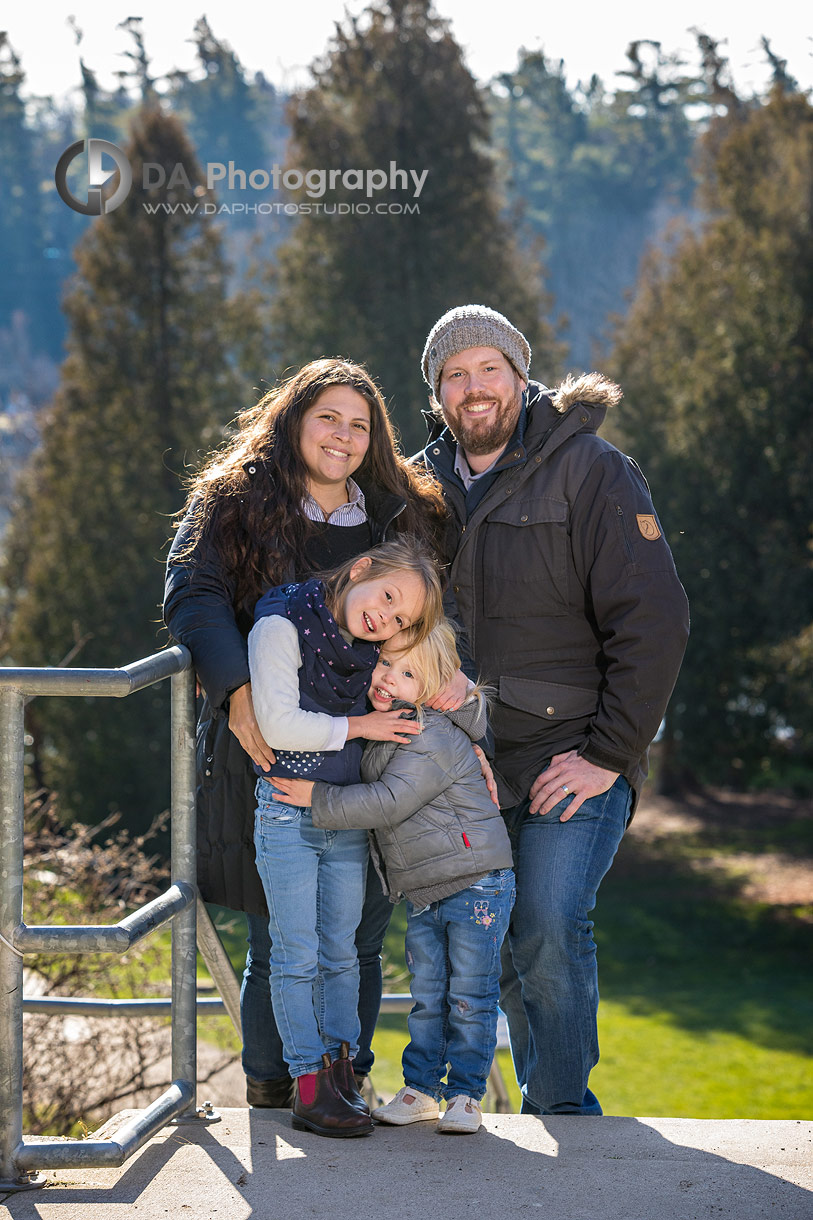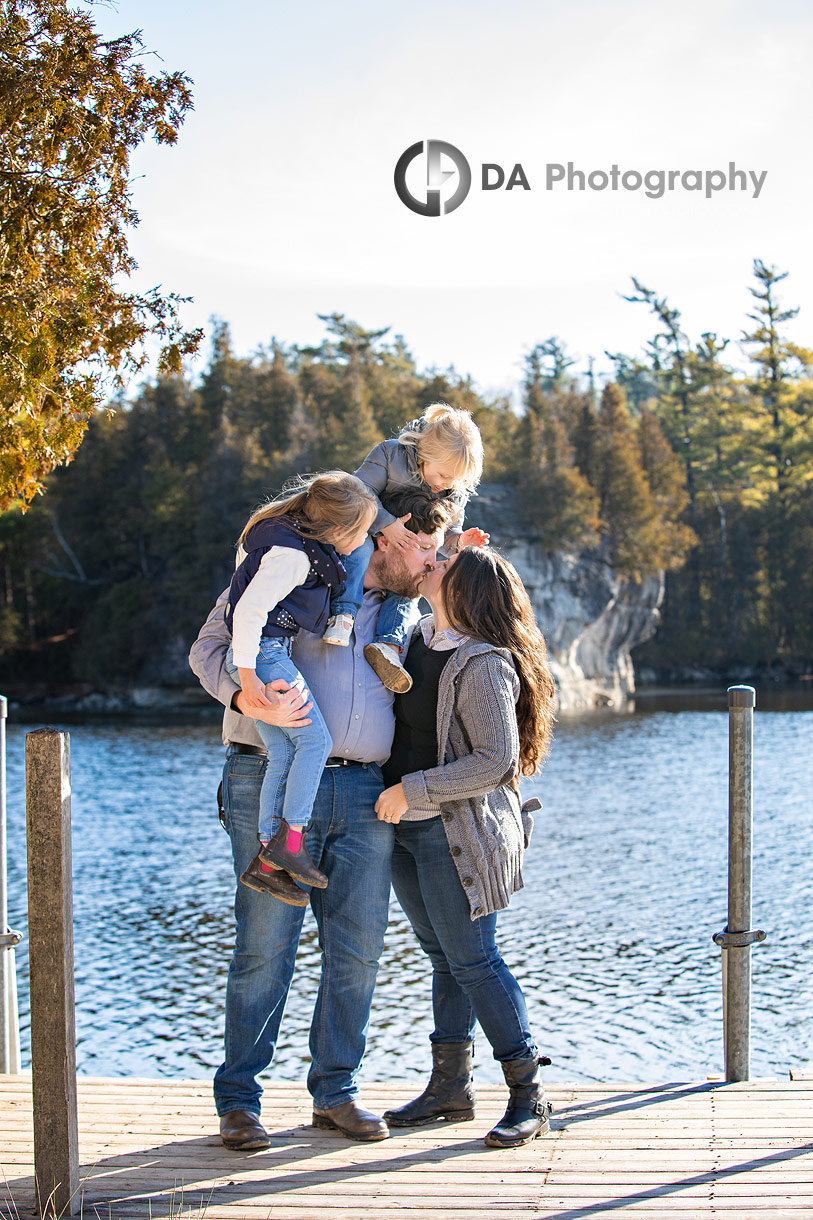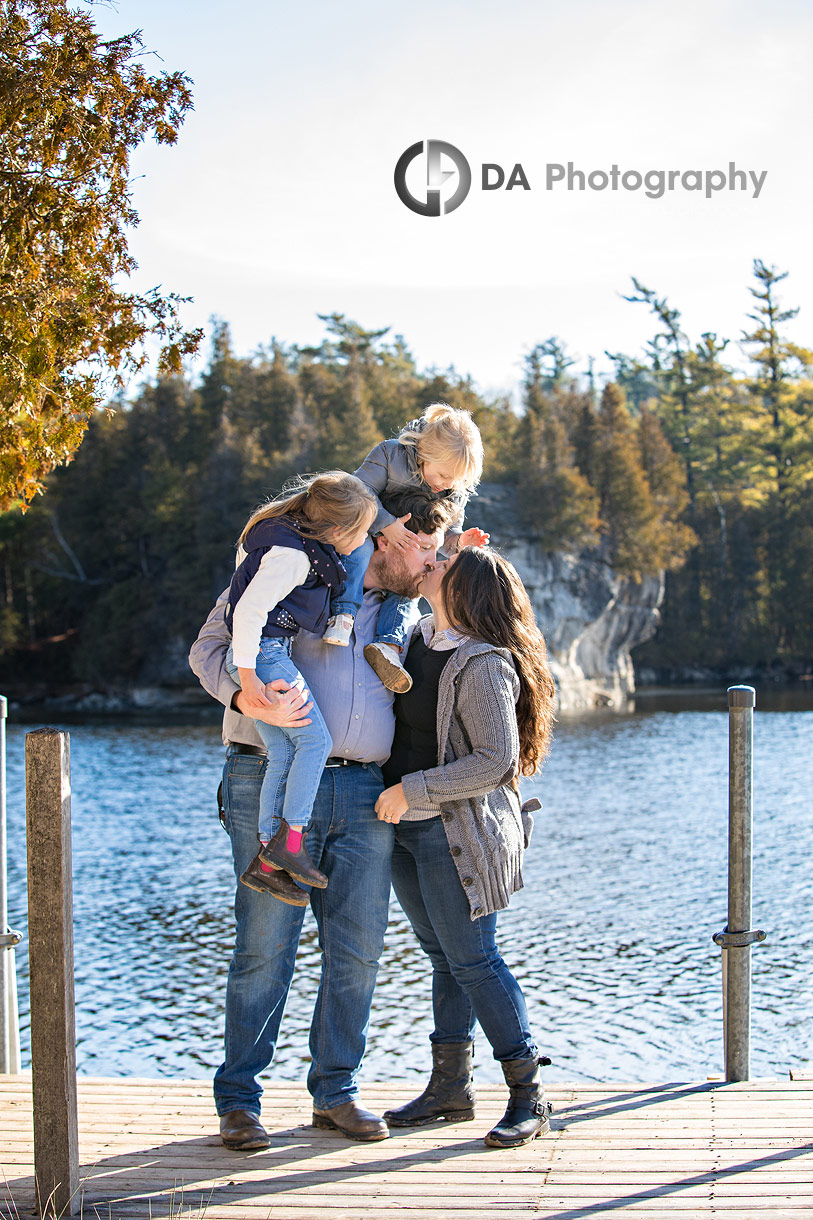 Moving to Halifax
Fast forward two years later to when I received an email from Gio. She said that she would like to schedule their family session. Gio being Gio, she was so calm and relaxed. She mentioned that the only stipulation for them was that they couldn't do the photos any later than the week of December 12th-13th. At this time they would be packing for their move to Halifax, she added.
Gio might not have appeared to feel the pressure, but I certainly did! That wasn't a lot of time. I wanted to make sure that I captured gorgeous photos of Sven and Gio and their daughters like we had planned. Although not rushed by Gio or Sven in any way, I knew myself that I had to act fast. The weather for the following weekend looked great considering we were having some cold temperatures recently. It seemed as though there would be an opening of warmer weather for two days before another snowstorm arrived.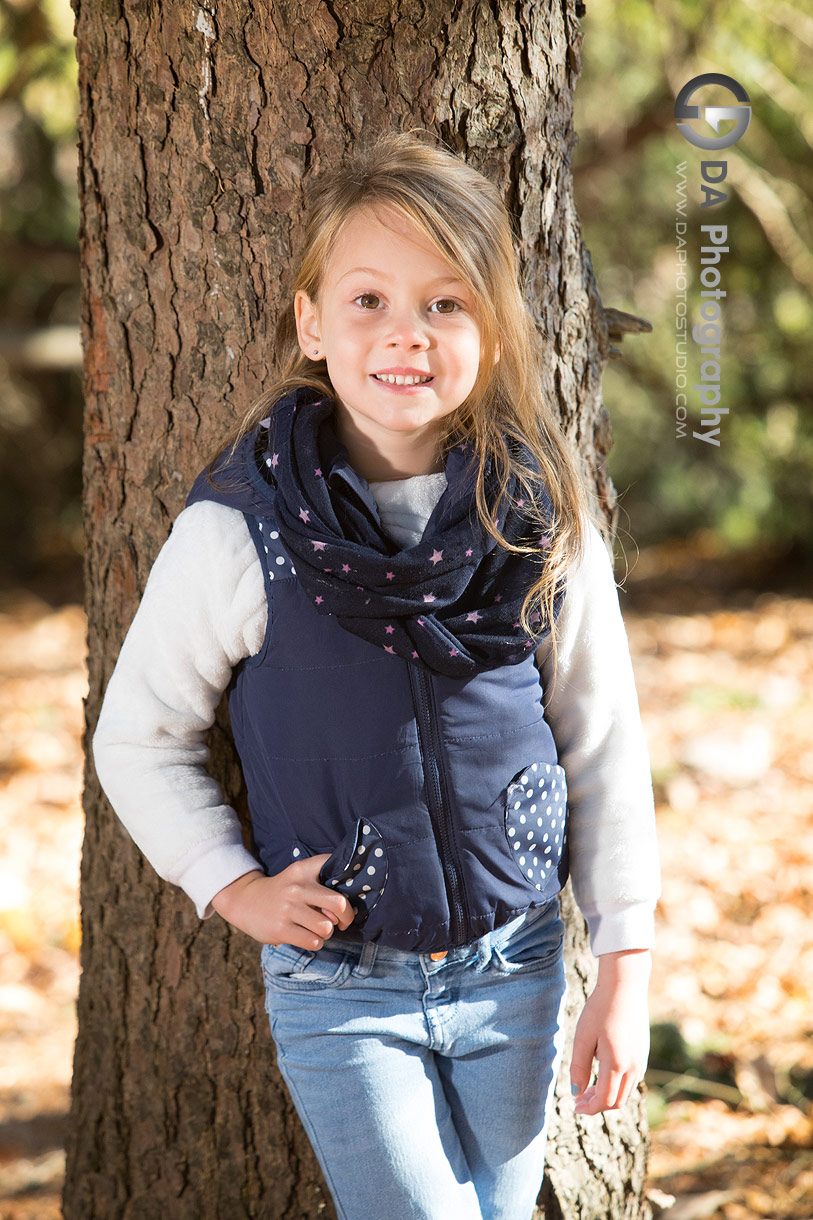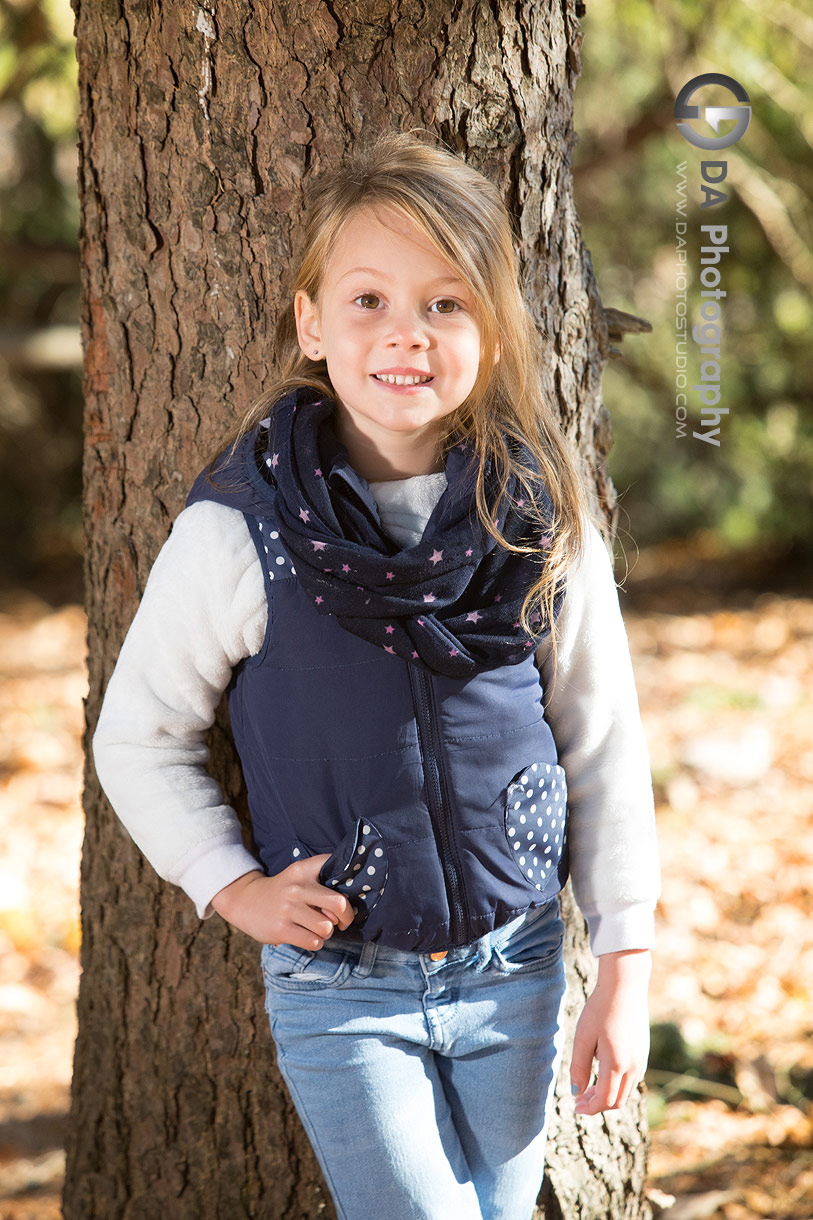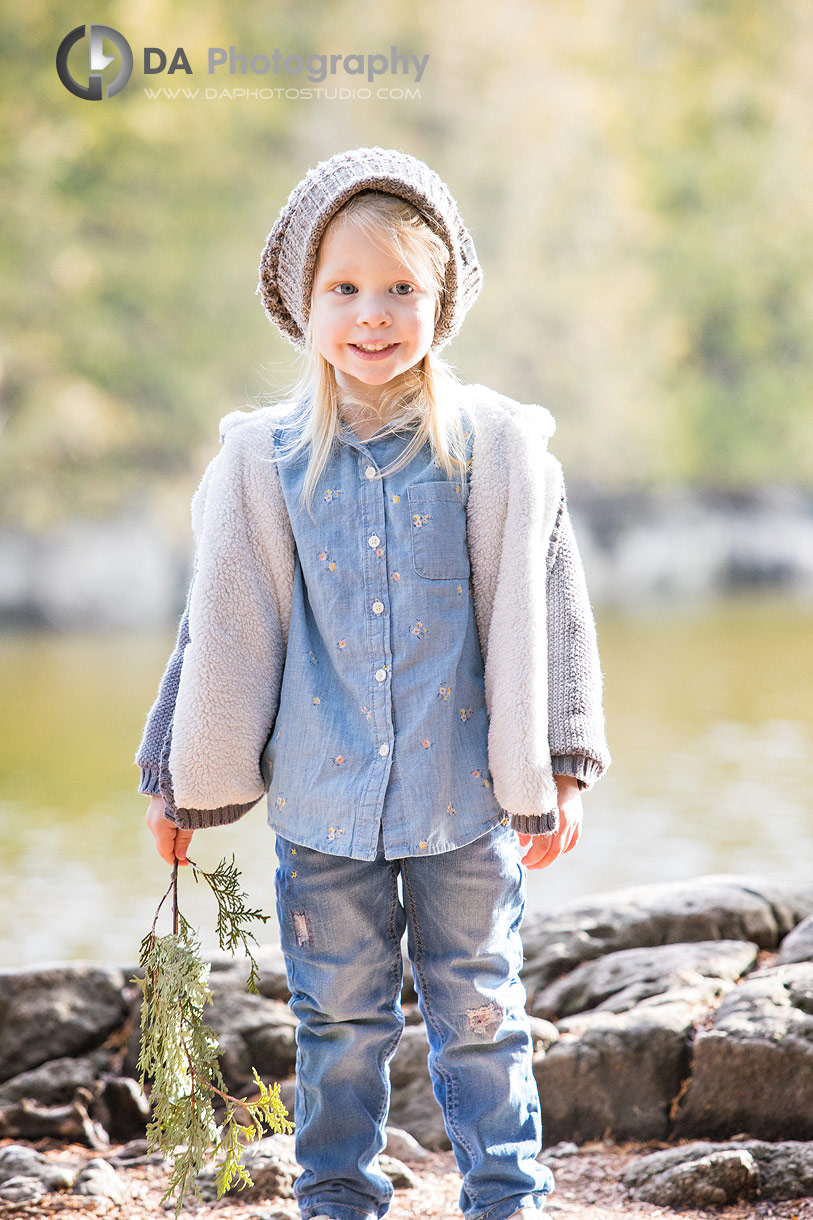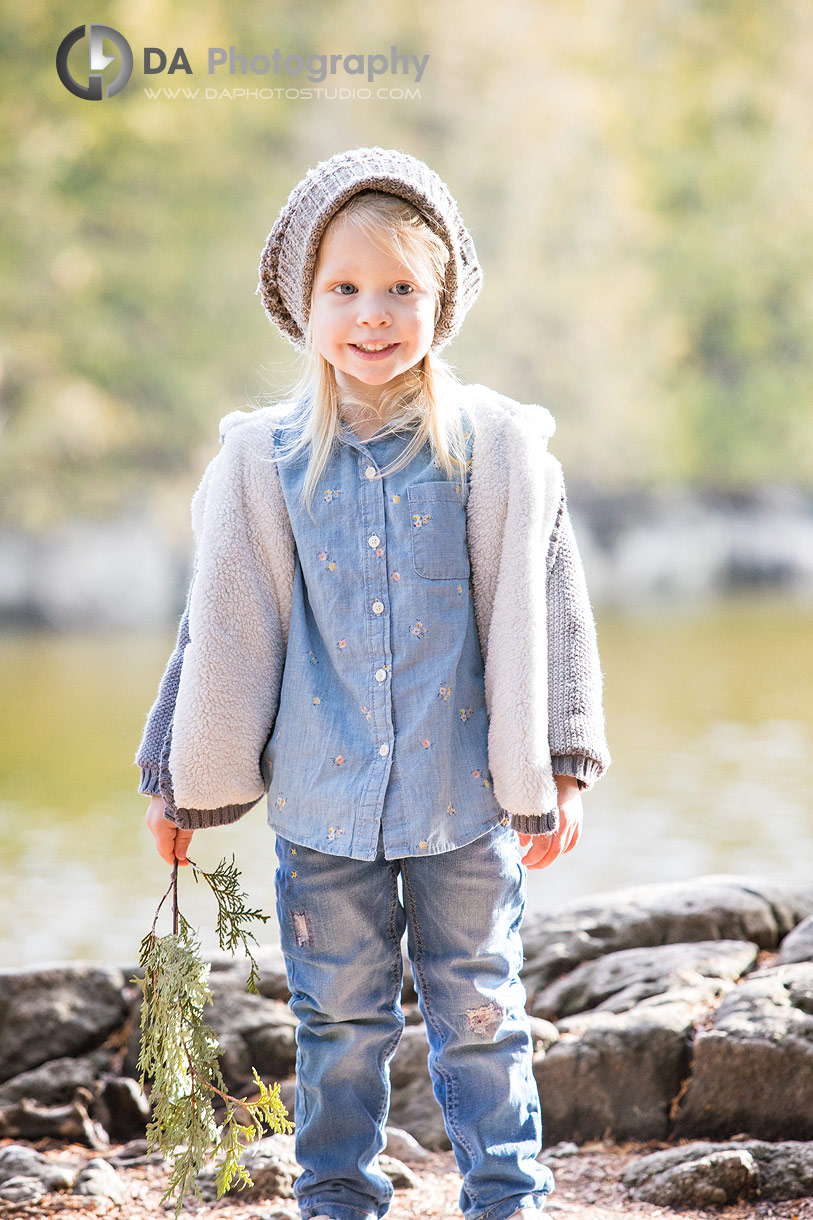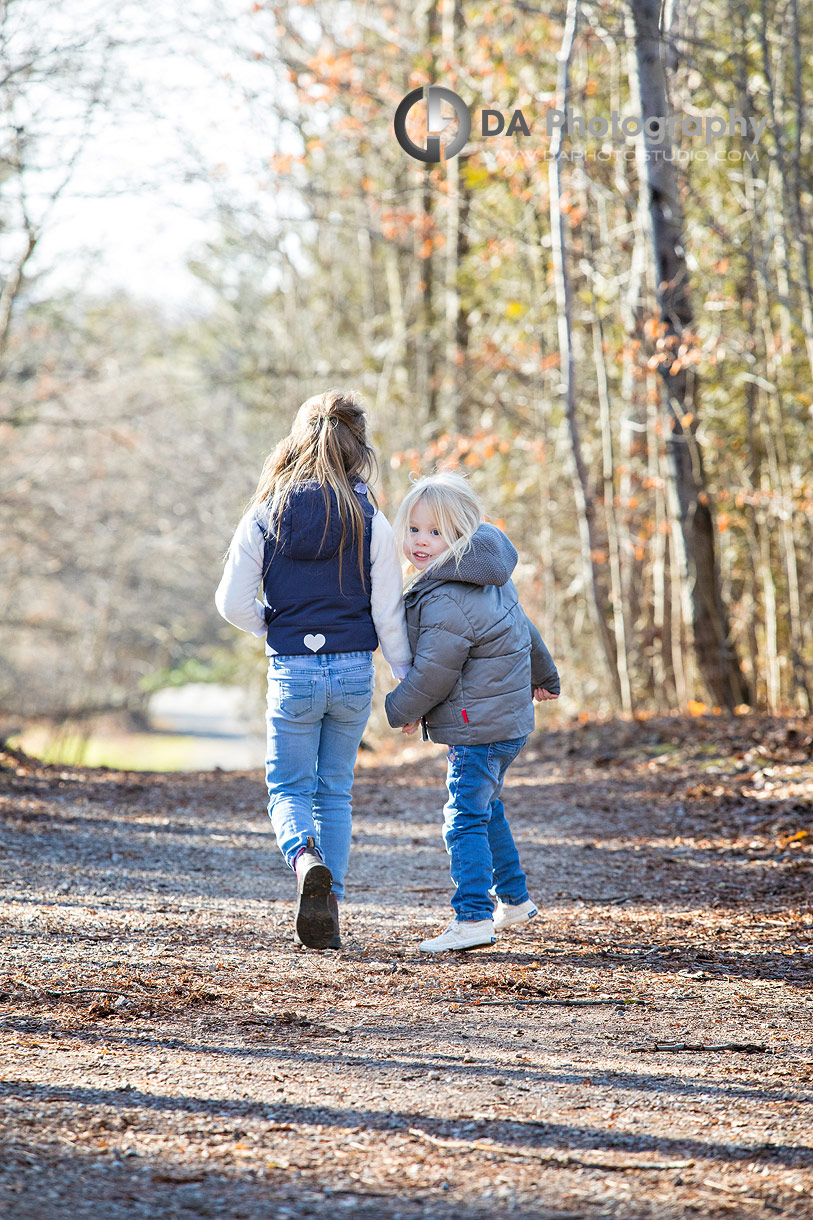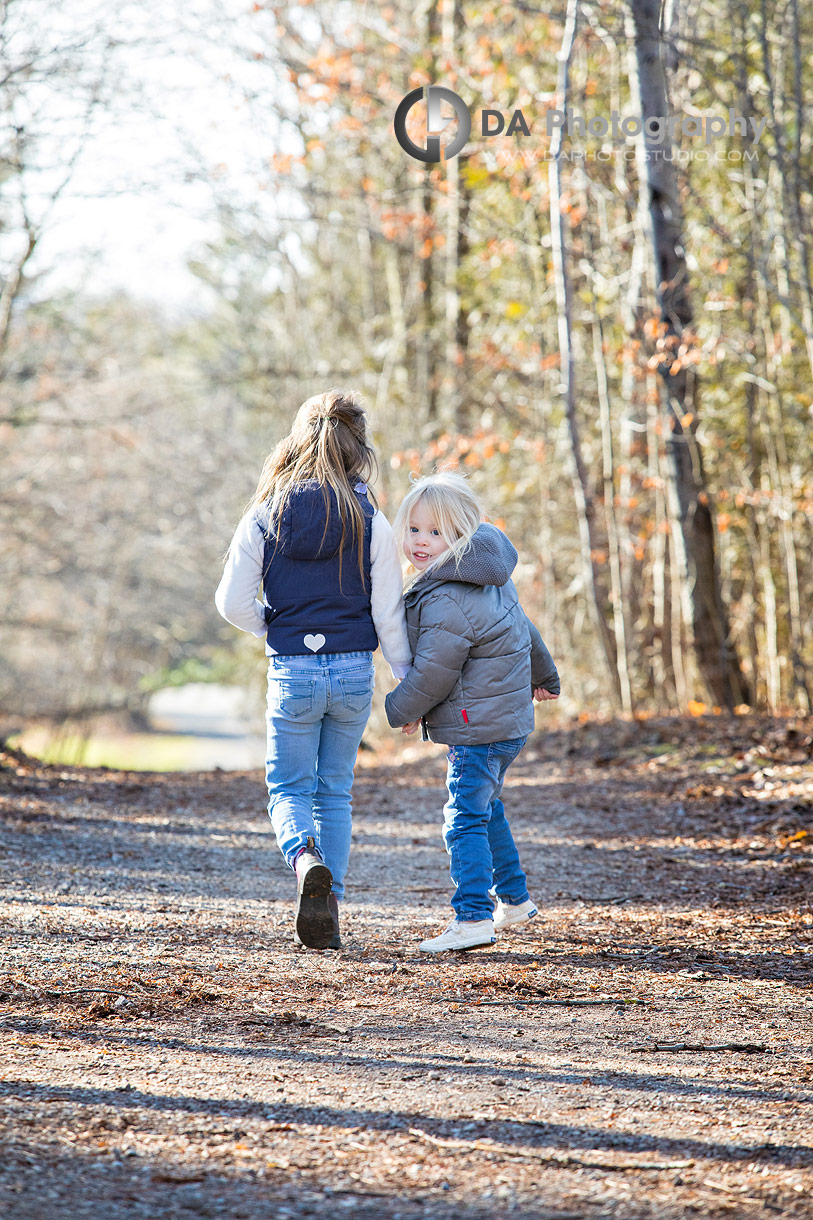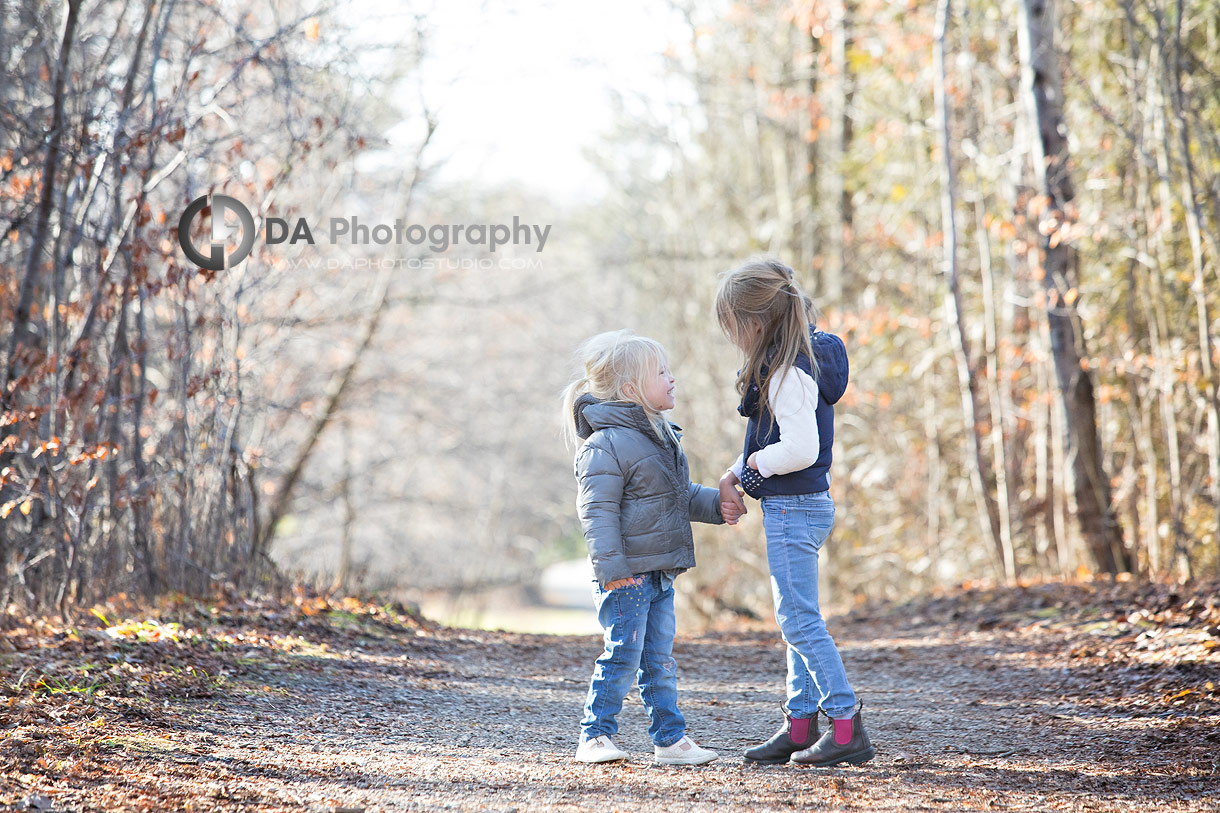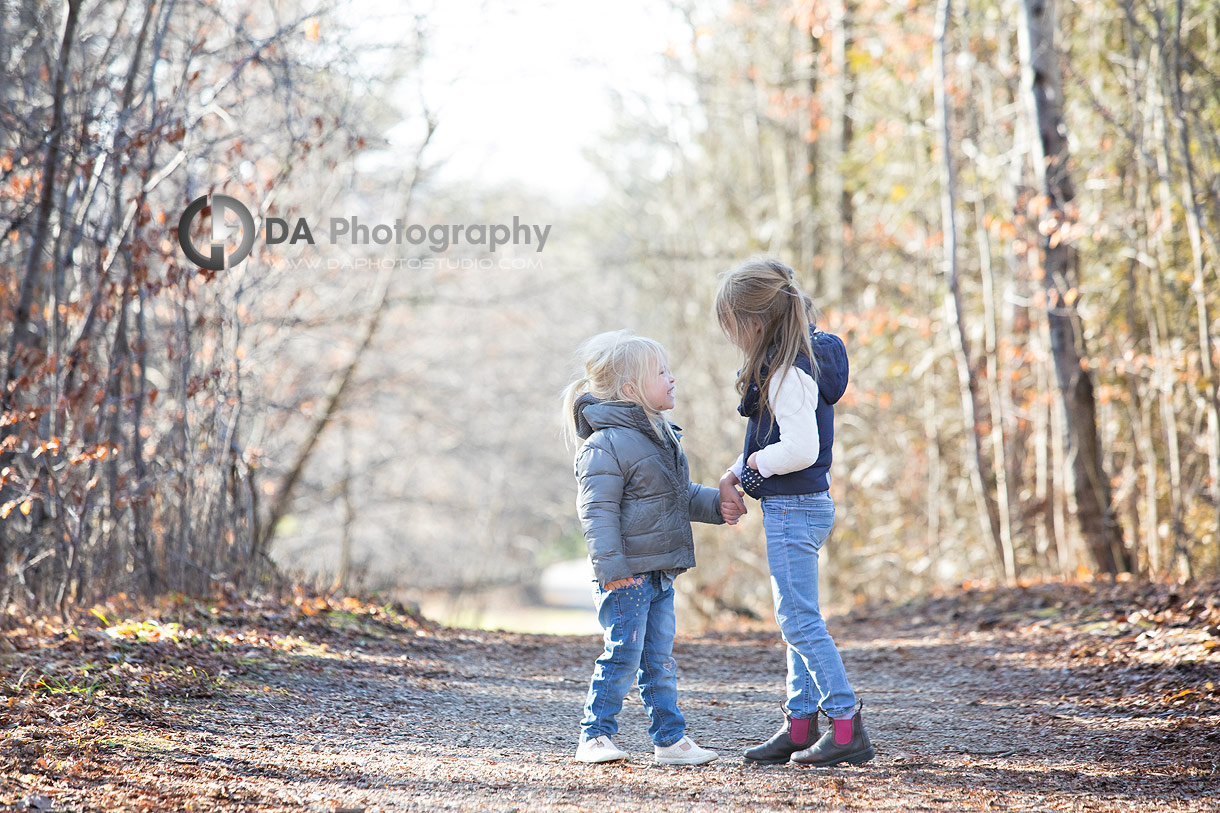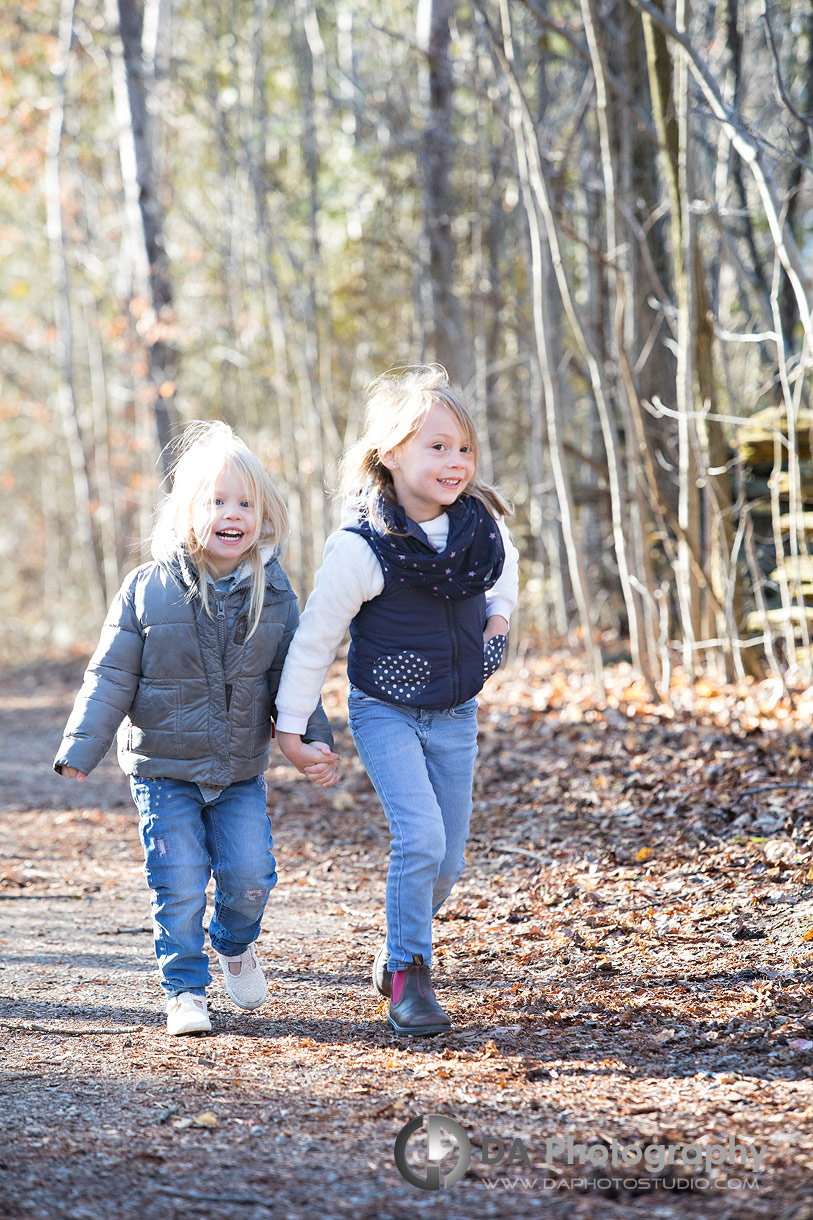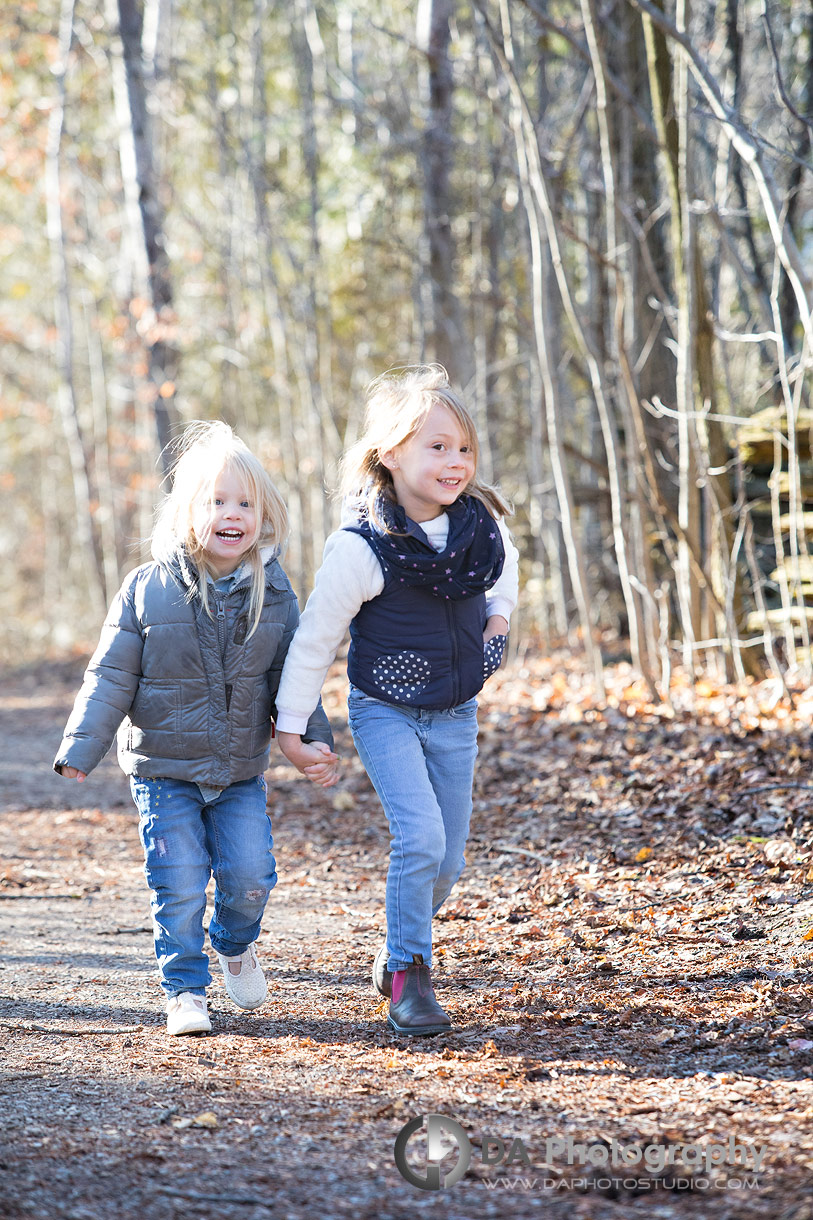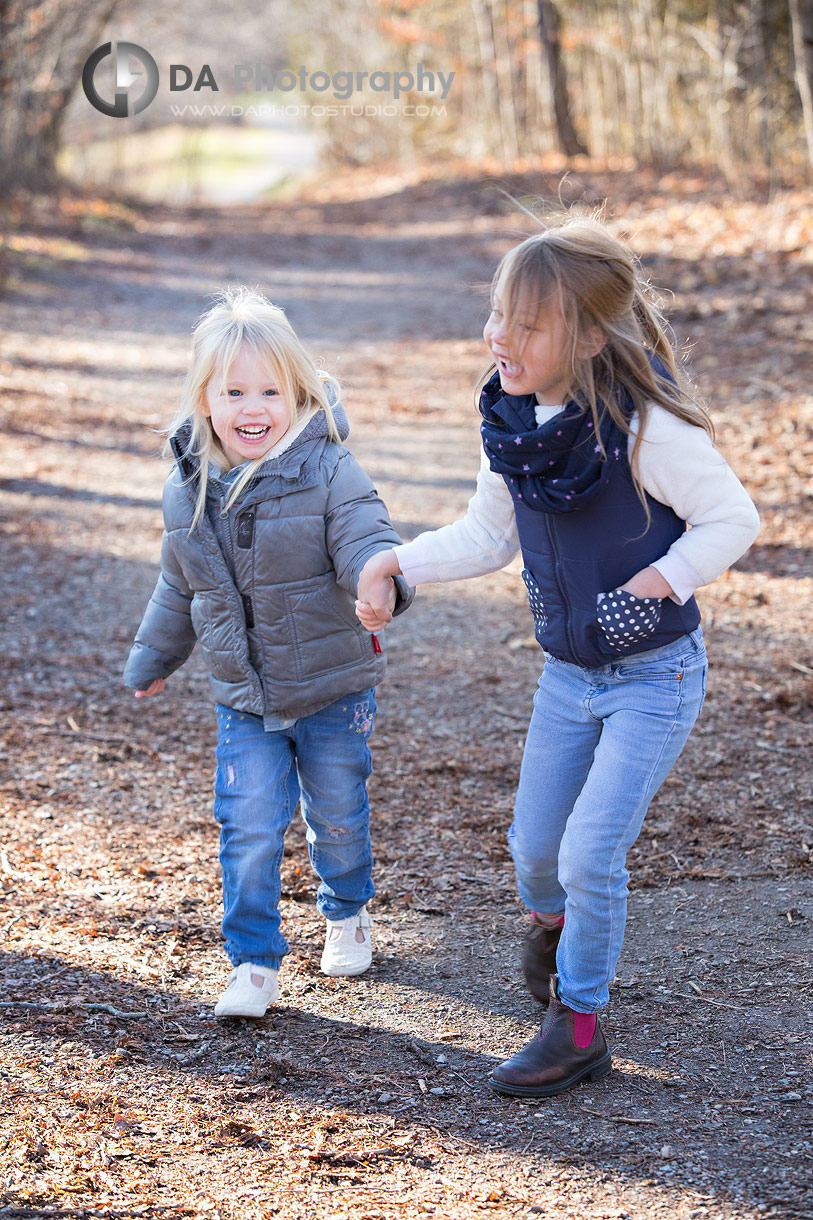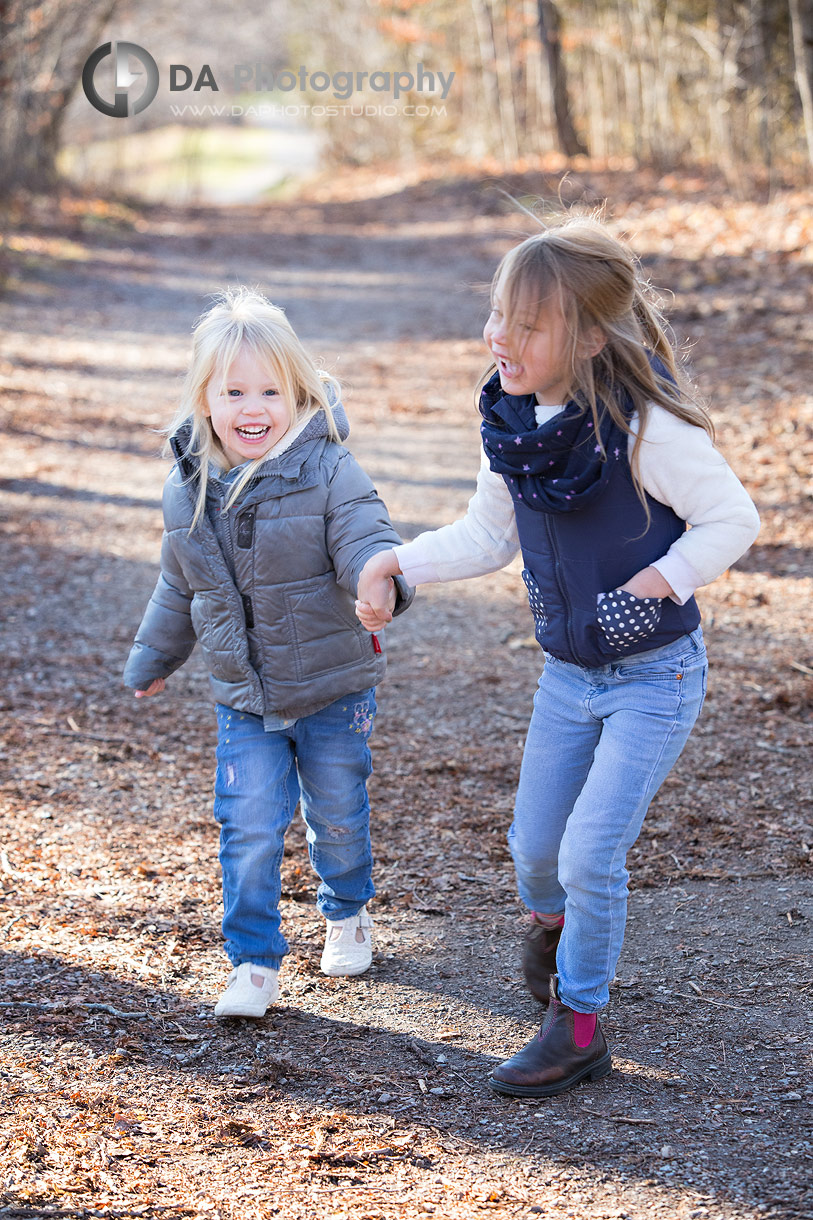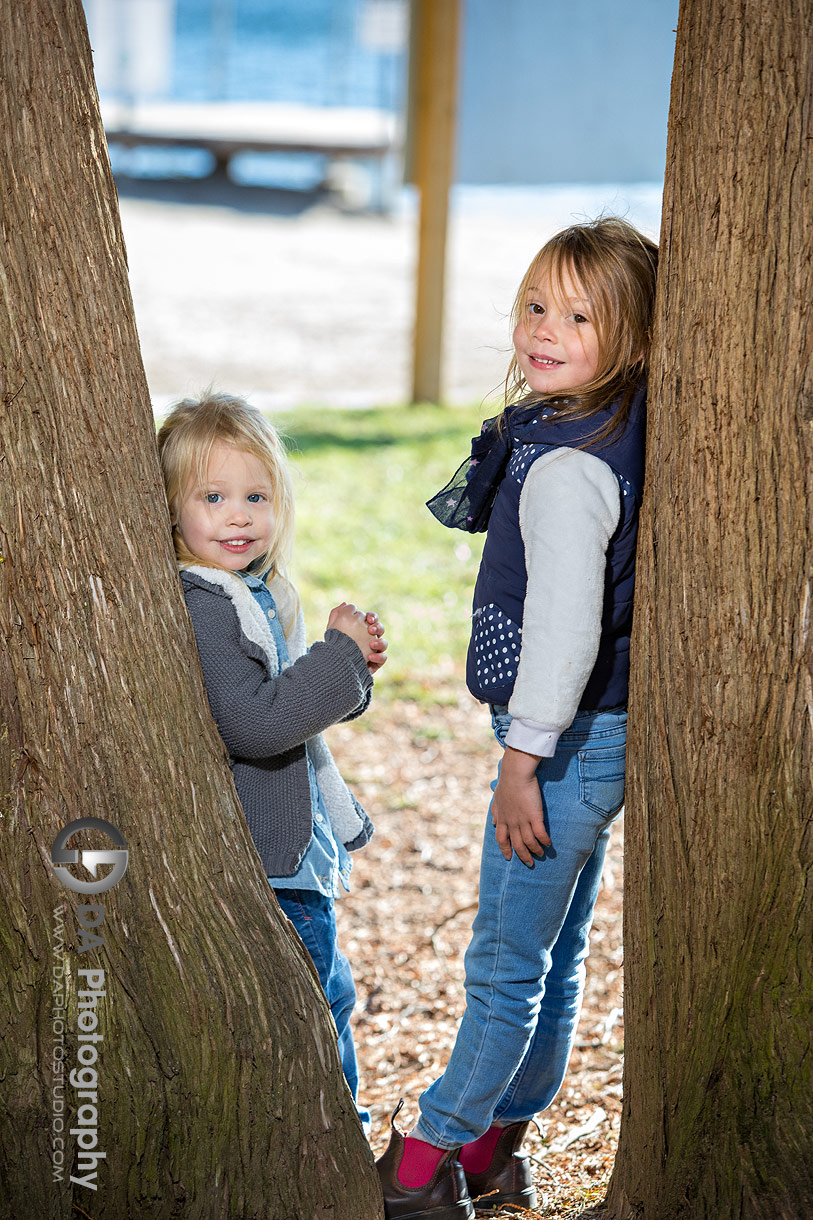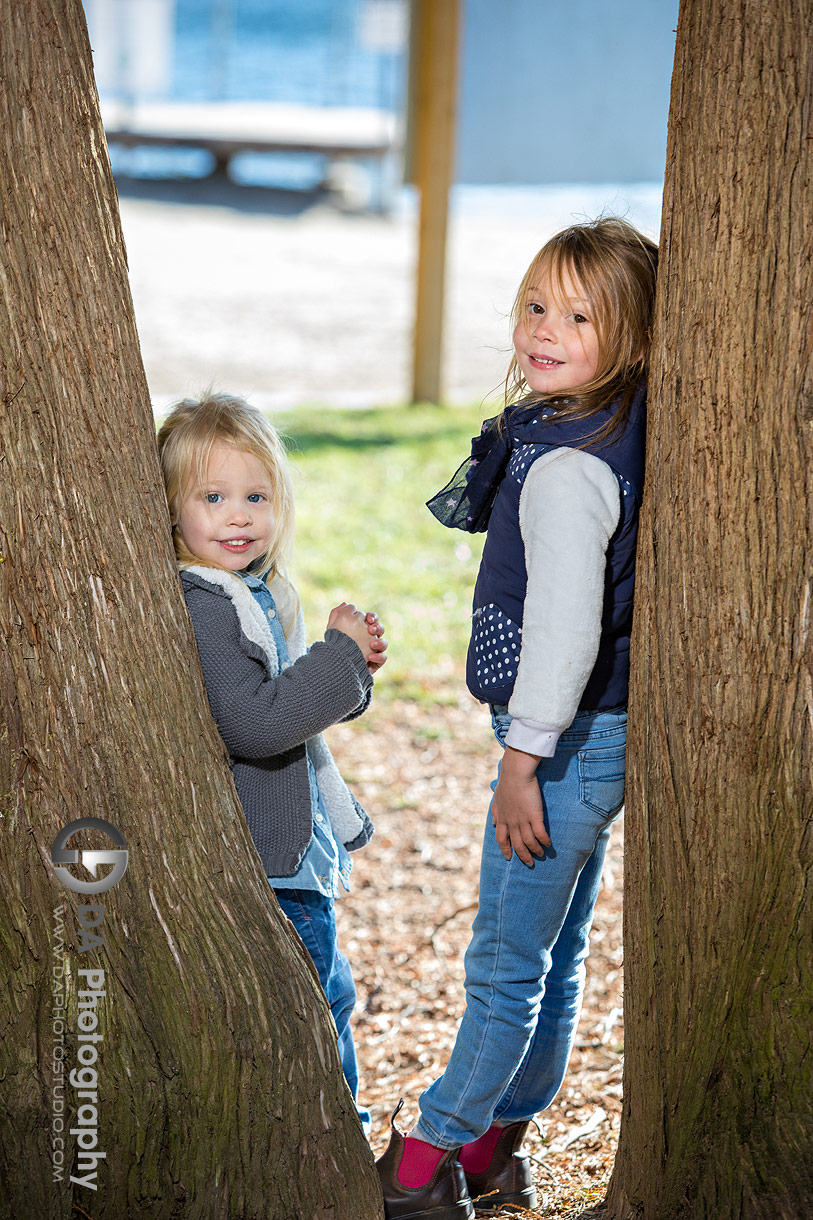 Photo session scheduled in a week for their Rockwood Conservation family photos
Already knowing Gio and Sven's likes and personalities, I offered them two locations. I suggested we go to either the Guelph Arboretum or Rockwood Conservation Area. Both of these locations were totally their style. Gio fell in love with Rockwood Conservation as this location truly reflected their outgoing personalities and their love of the outdoors.
They were pleased that it was still opening (even with COVID-19 restrictions) and we had our schedule set. Now, it was only a matter of capturing some great photos and delivering them with enough time for Gio and Sven to choose their favourites before their move!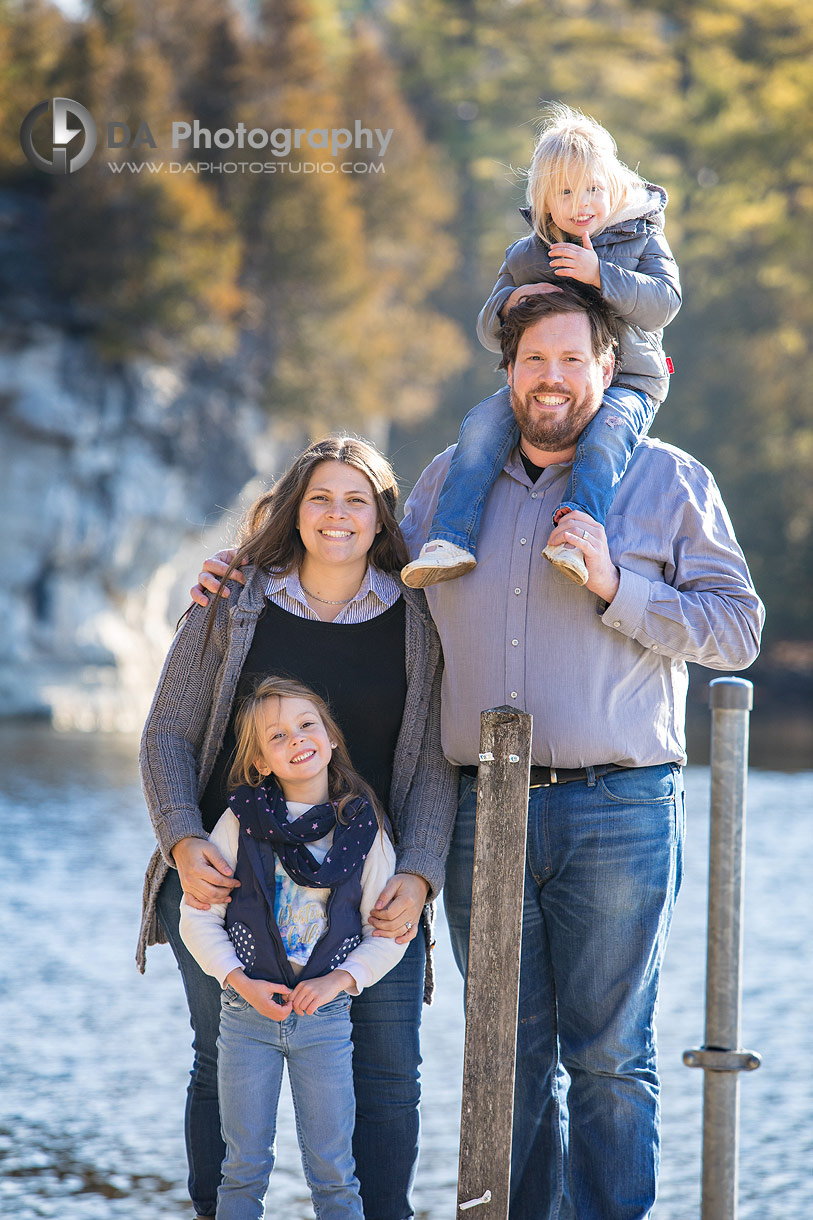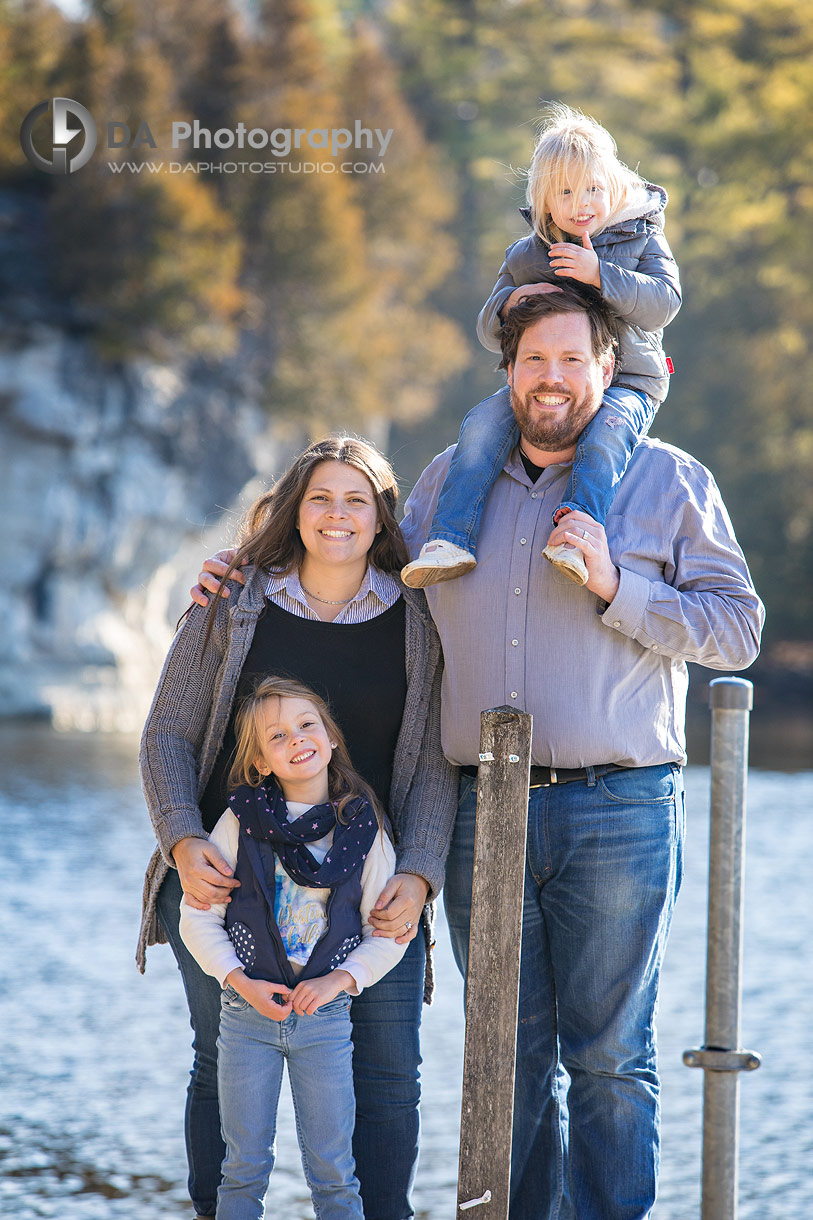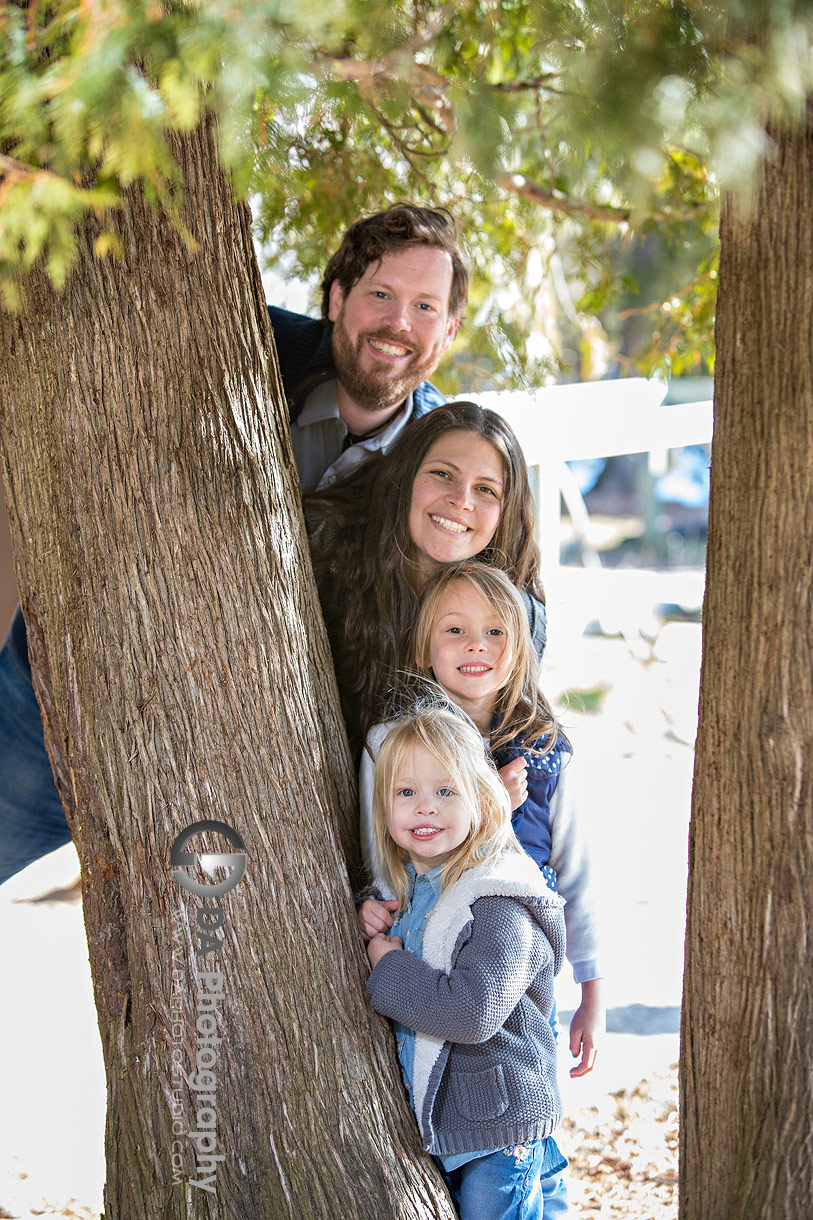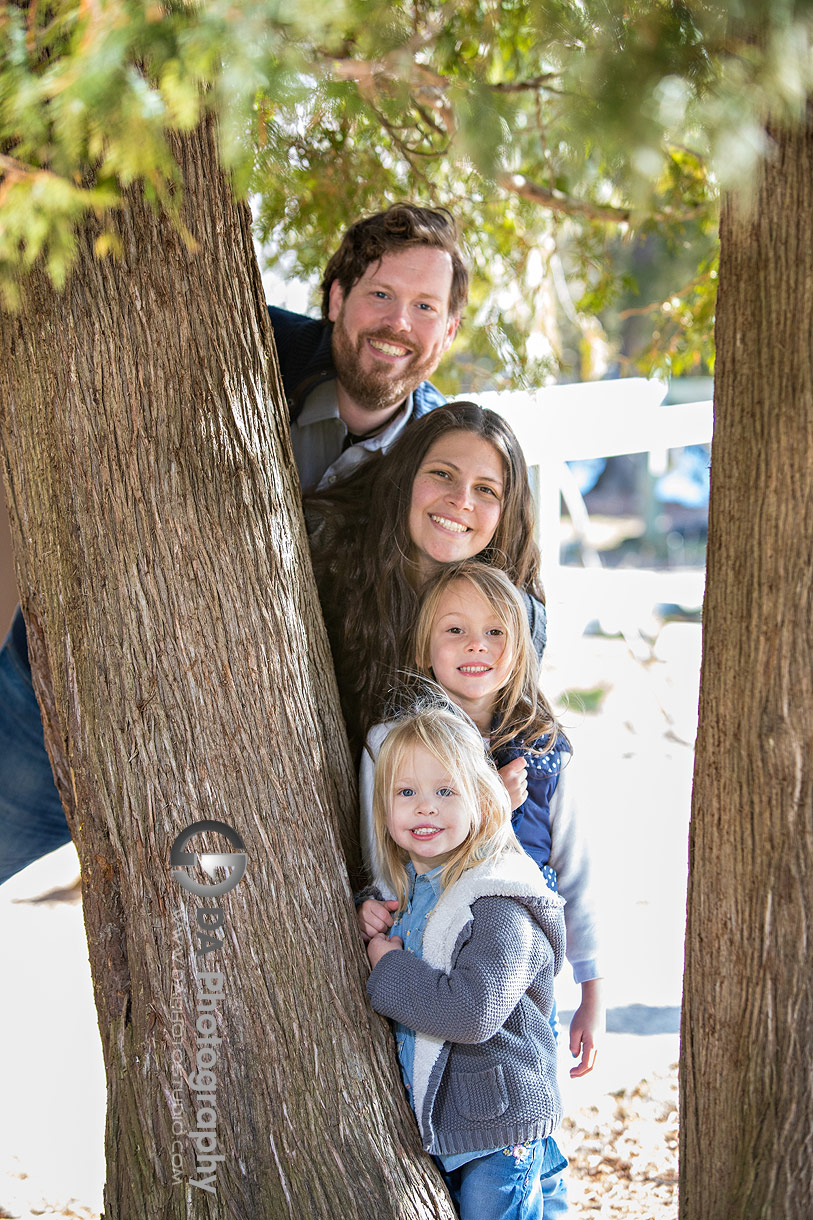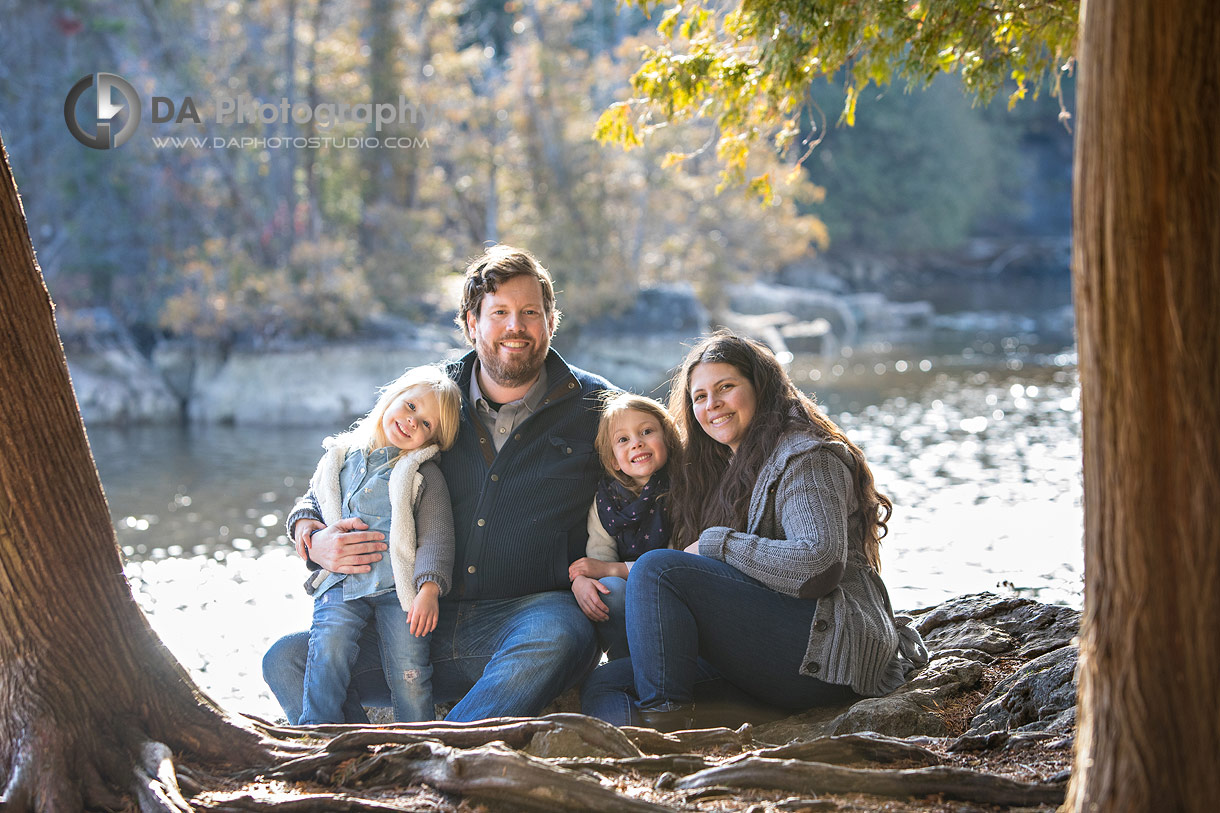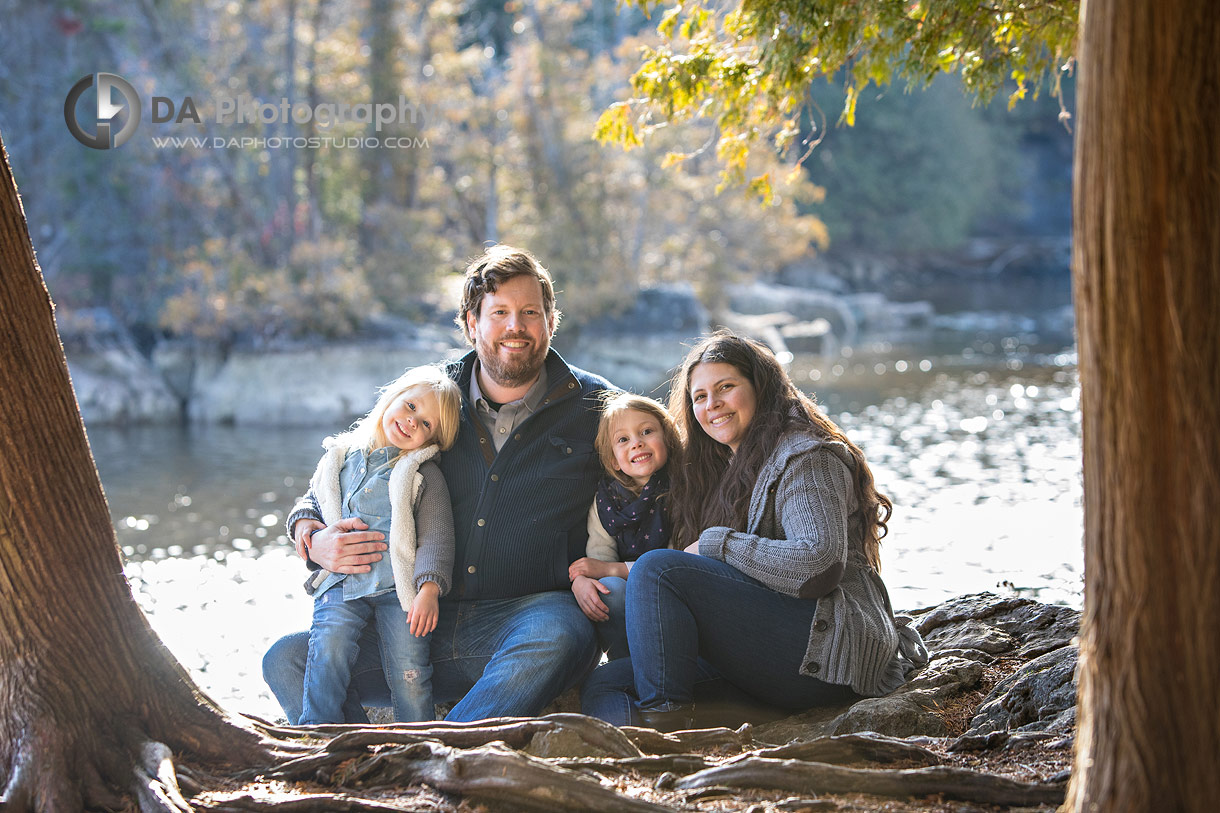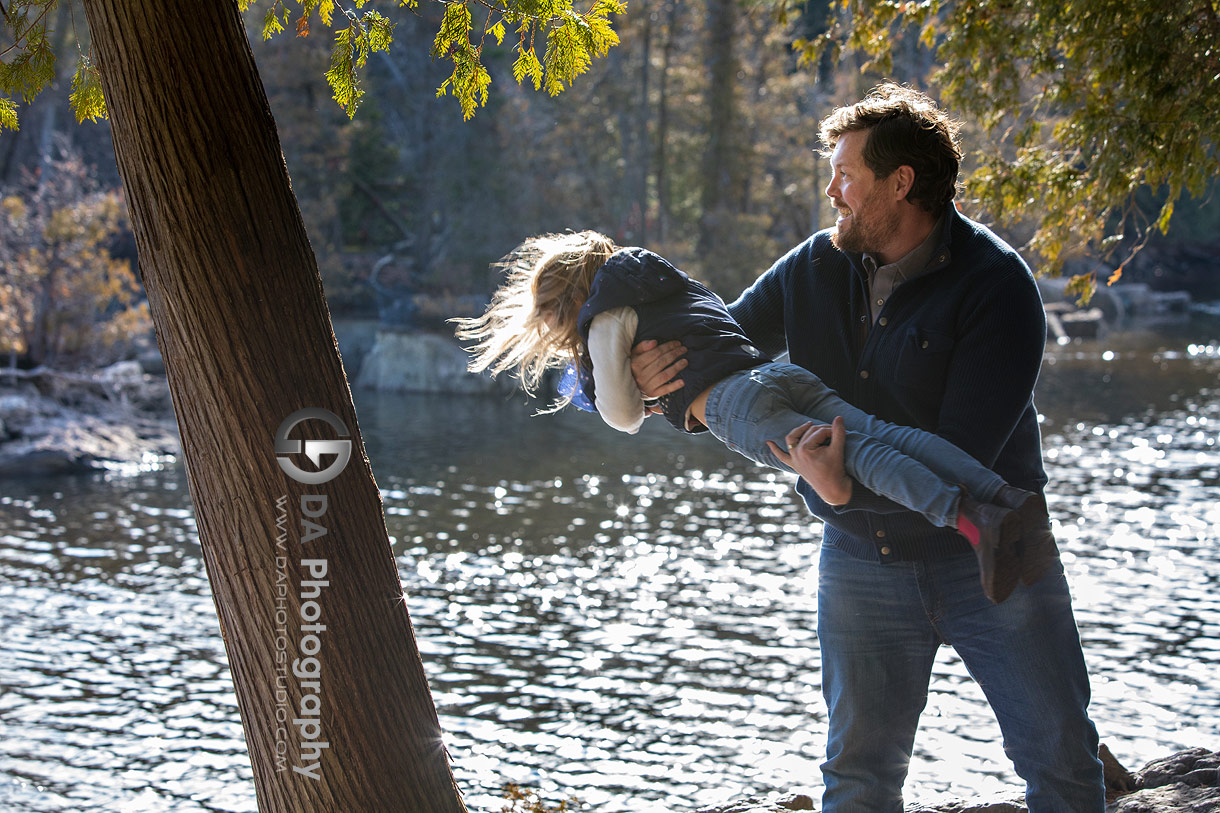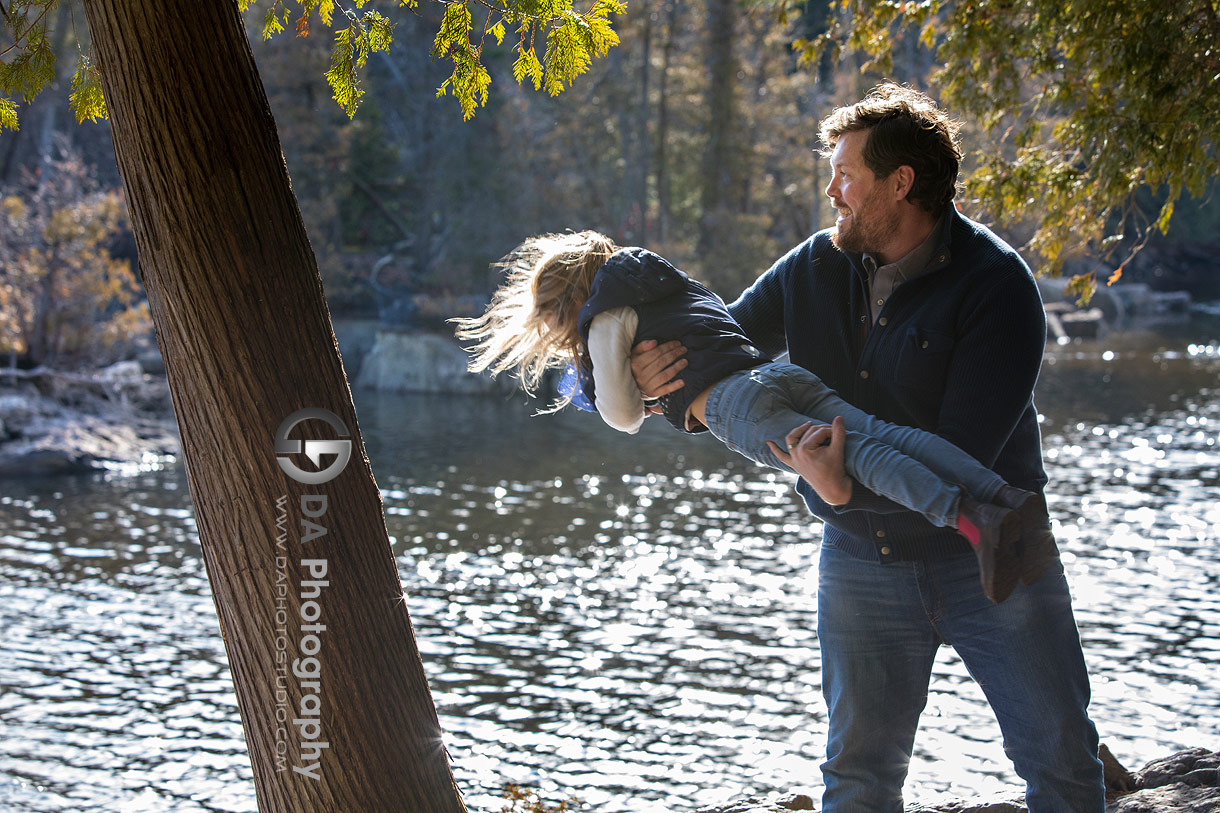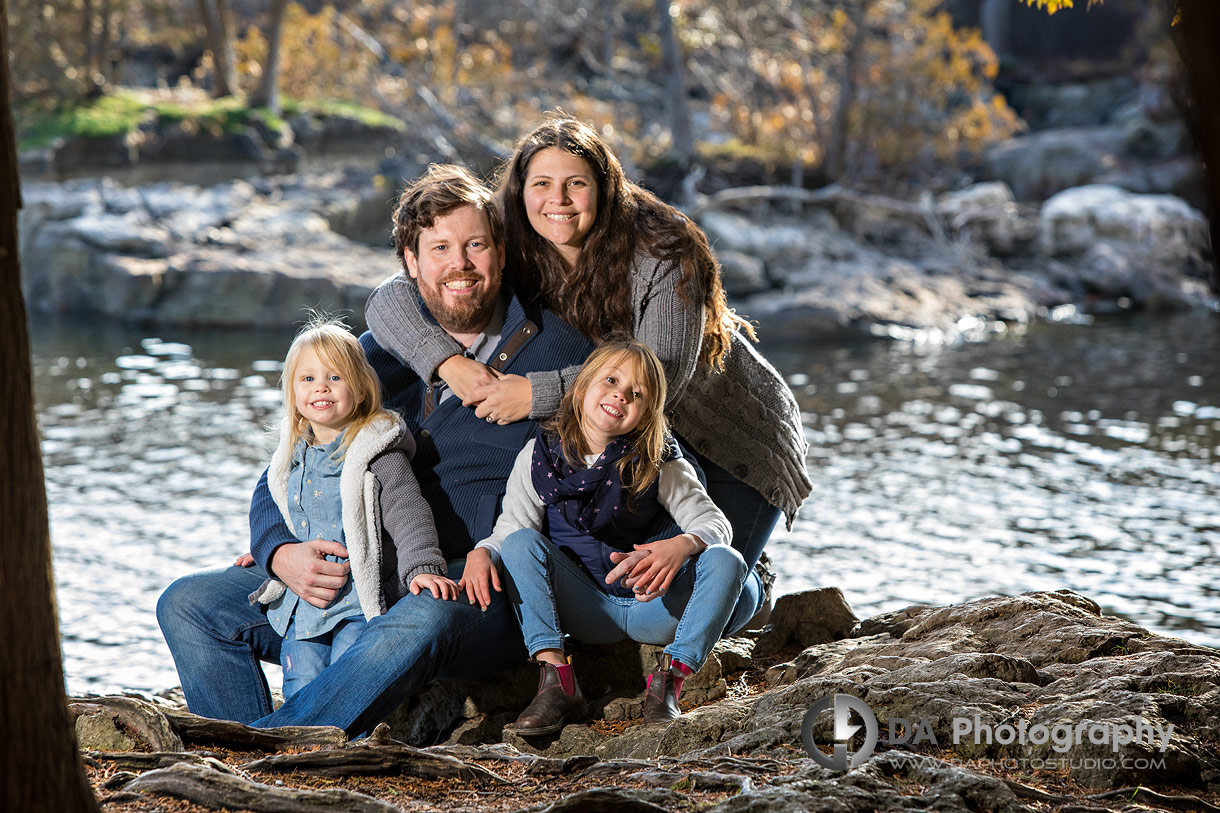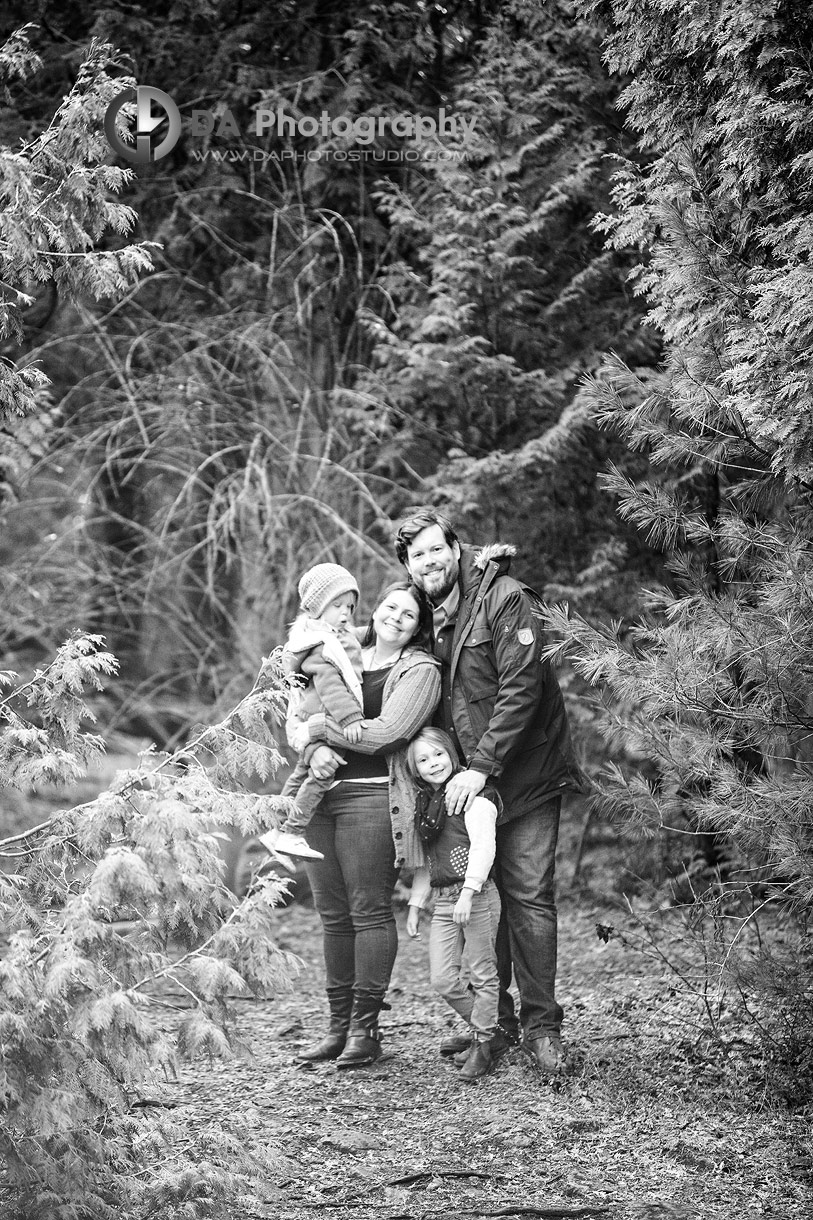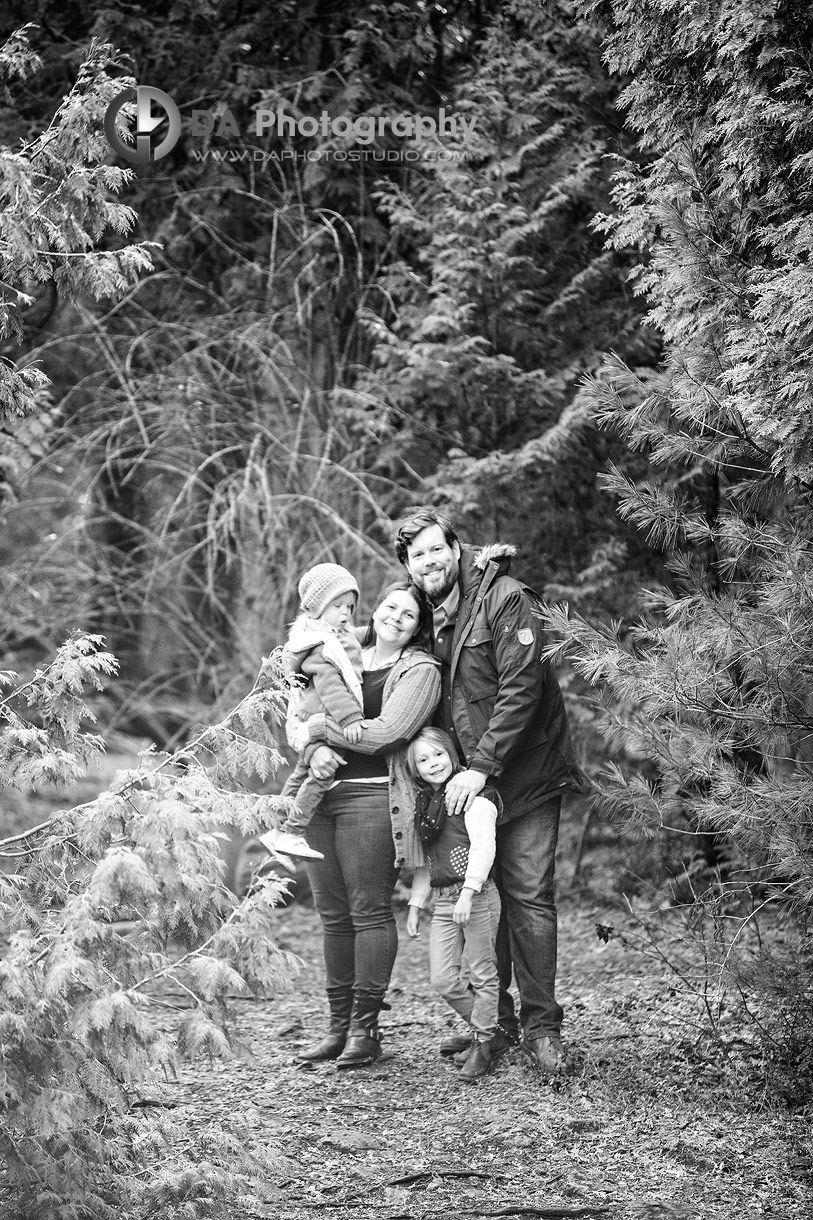 Past clients relations
When you nurture great client relationships, there is no room for failure with your family photos. It was such a treat to see how much the little girls have grown since we last met. Seeing their lovely interactions, I knew that we would get some really great photos that day.
We couldn't have asked for a better day in November! The weather was beautiful. It was sunny and with no wind. The temperature was cool and you had to bundle up a bit. However, it was not so much that you were sweating or too cold. As well, the park wasn't overly crowded with other visitors.
Both girls seemed to really love the camera. The little one had no inhibitions almost right from the start and had big smiles for me. I didn't wait for an invitation to start!  This freedom allowed for me to take a variety of posed but in many ways unposed images. Her older sister was more aware of how she would look in the photos. She was taking into account how her hair looks, what she was wearing and how she stood in the images. This did not surprise me as I have two of my own at home. Although mine are boys, they still have the same reactions towards the camera.
For their session, we walked around Rockwood Conservation for almost 3 hours! Not one member of this lovely family complained or sounded tired in the least. I knew that maybe I was pushing their limits a bit. So, I brought them back to the parking lot to wrap things up. Here, we happily ended our session. I wished them a safe and pleasant trip for their journey ahead.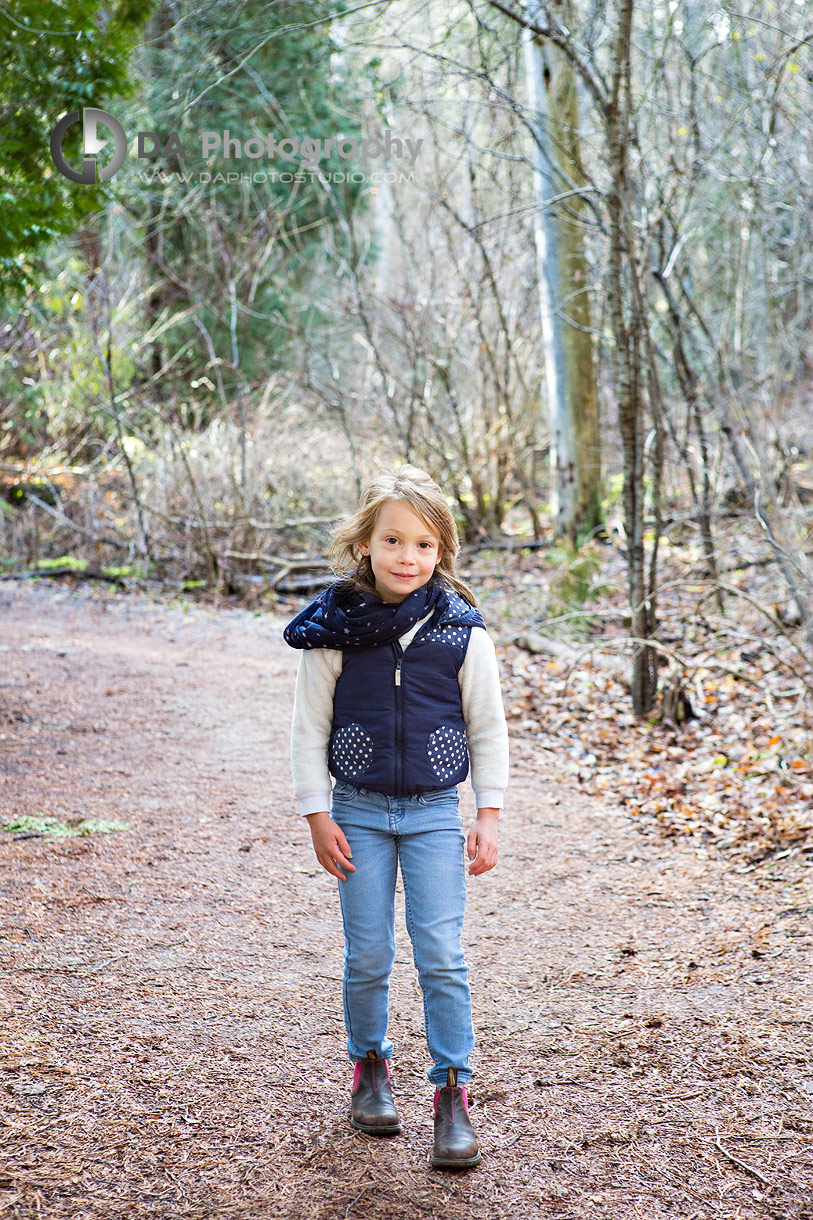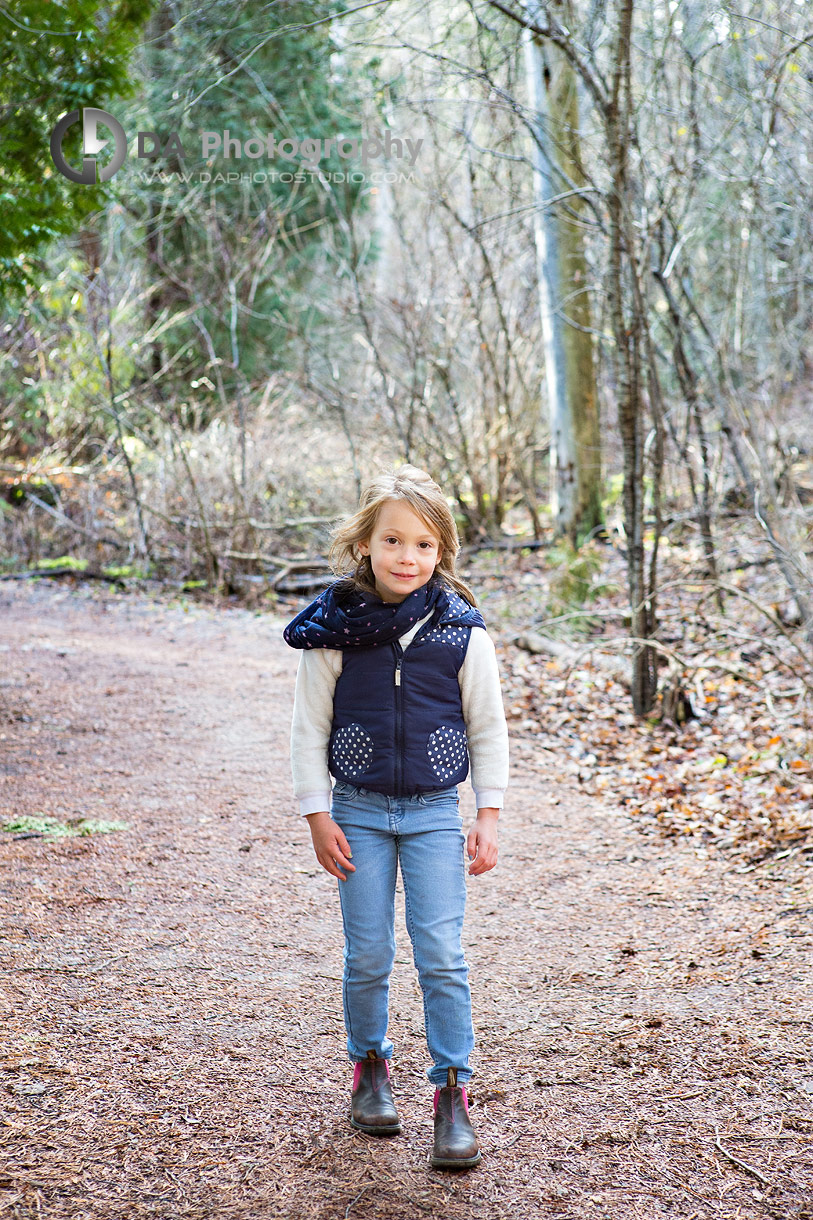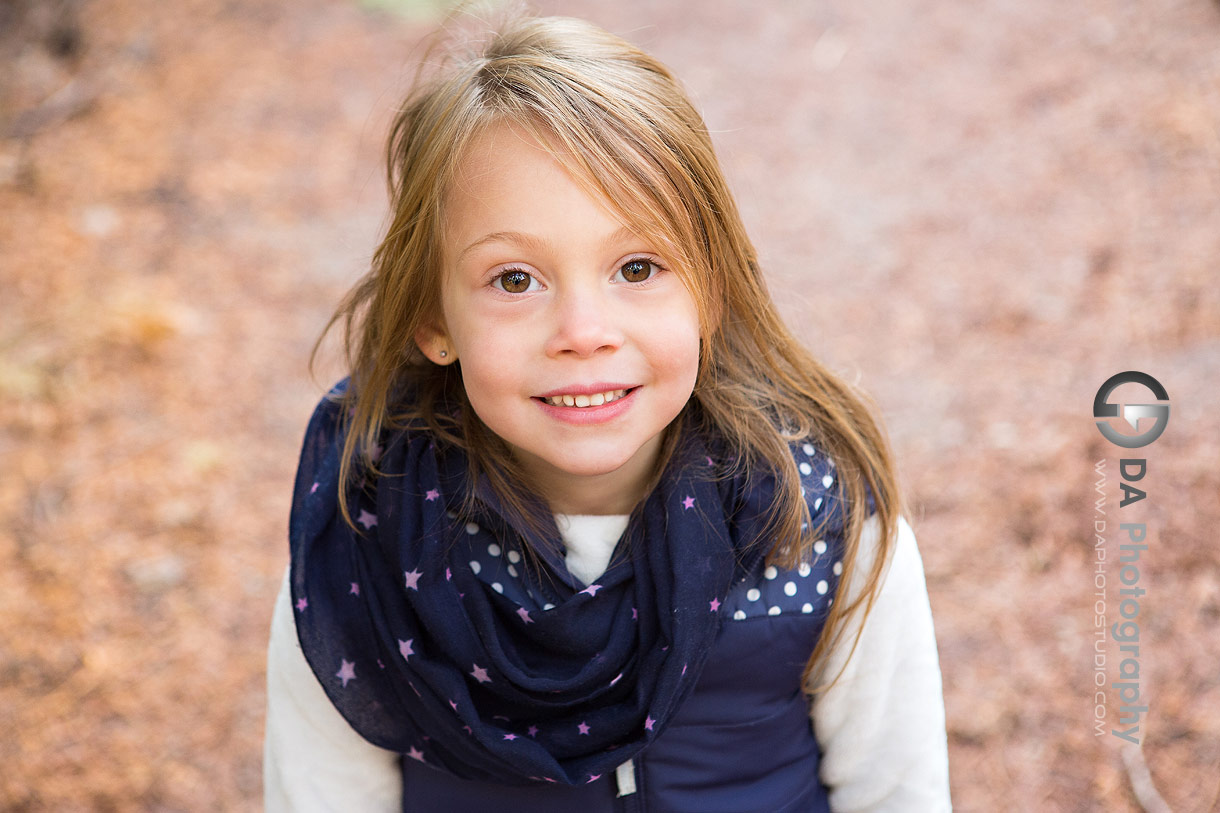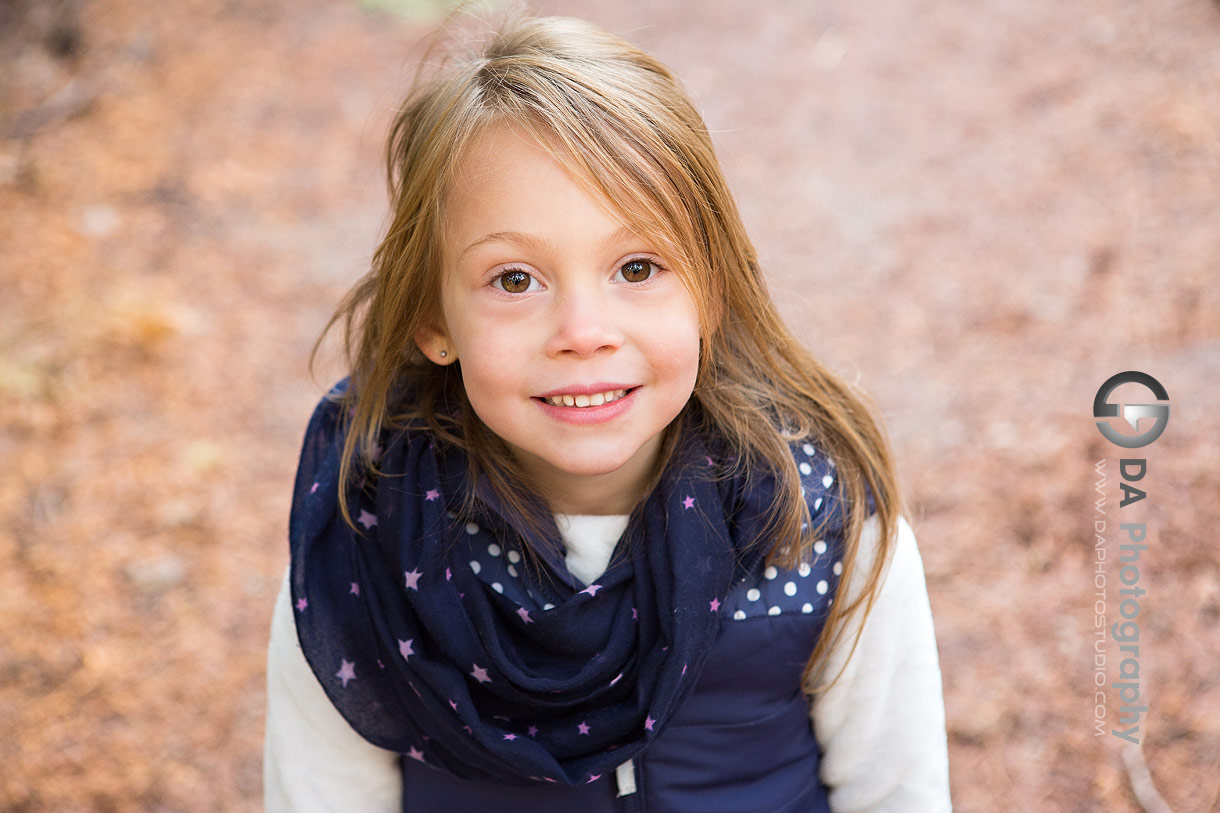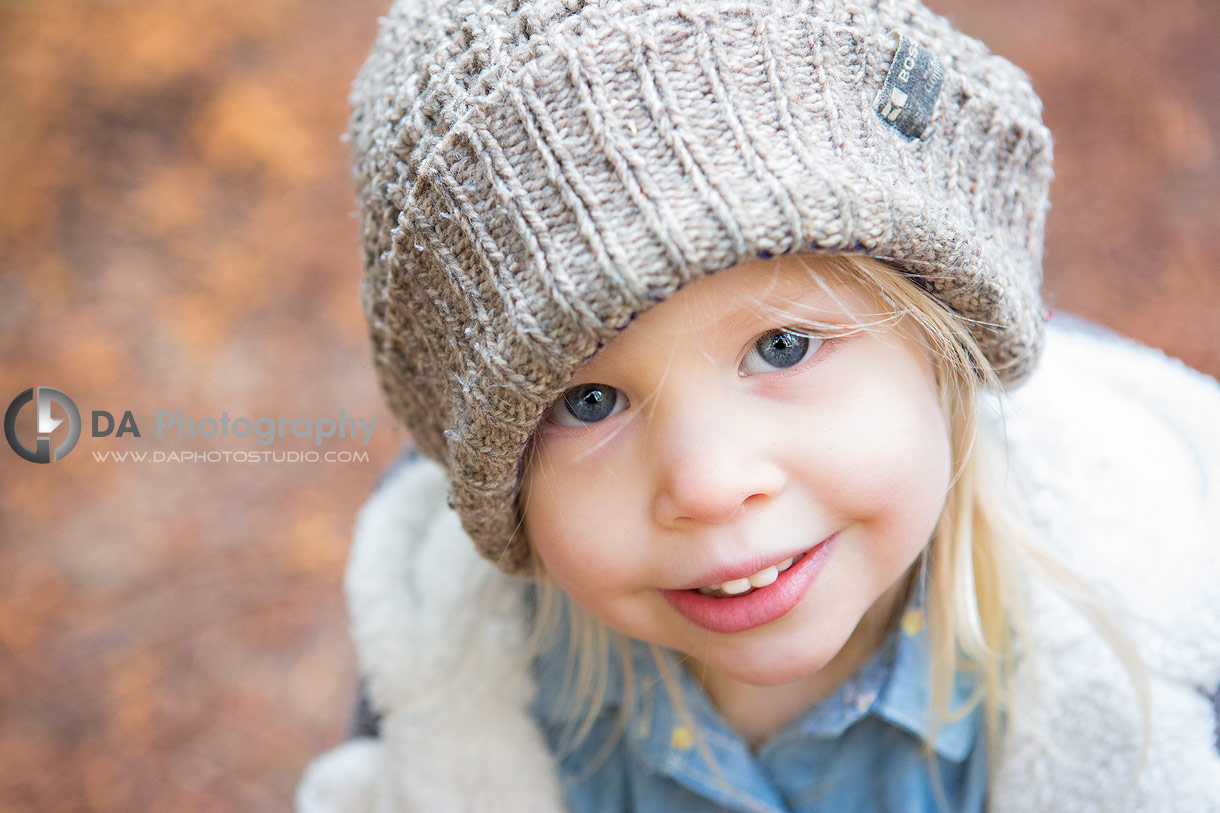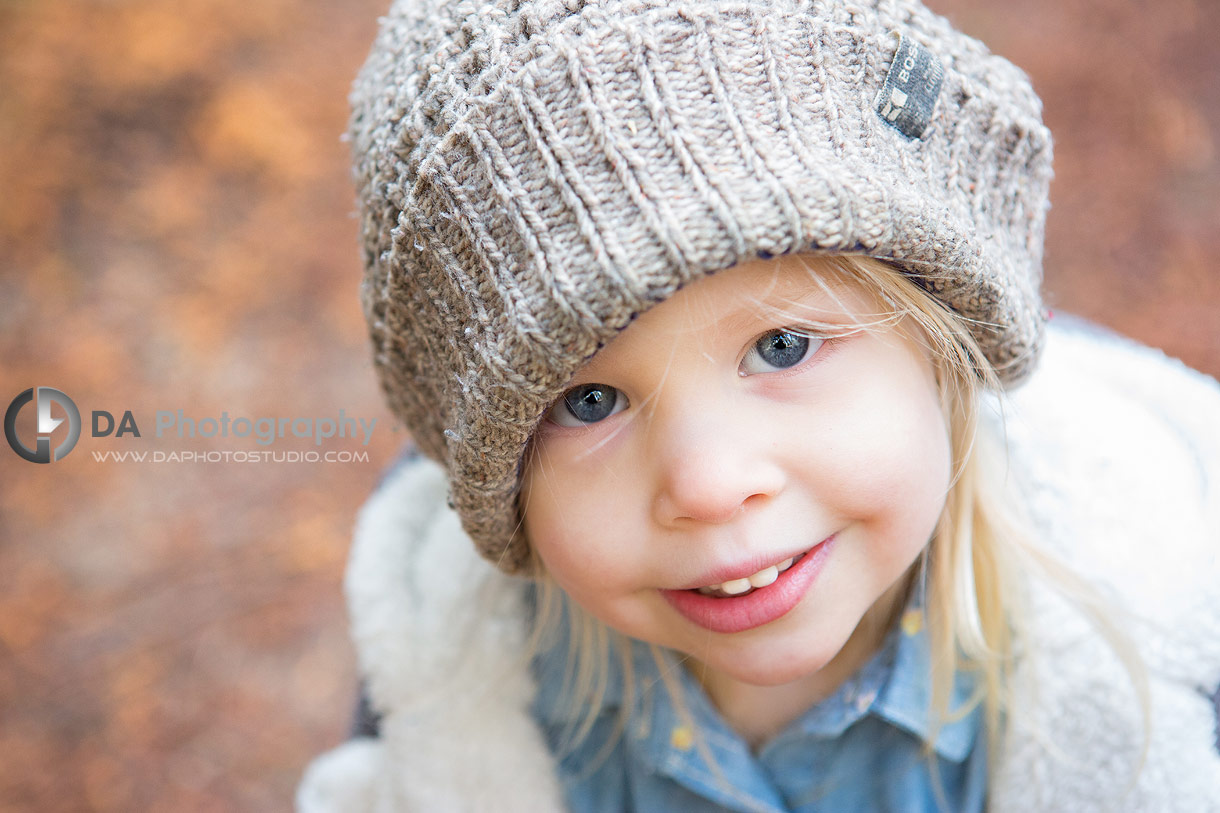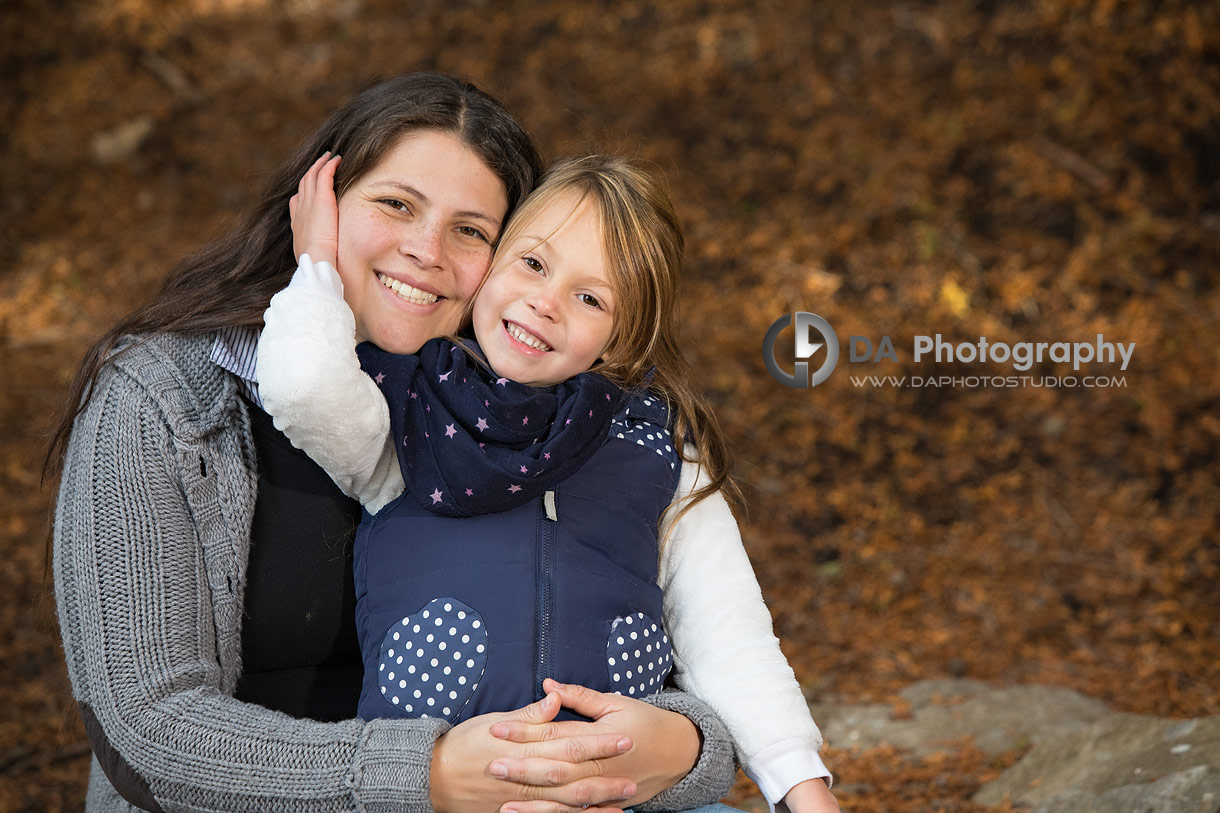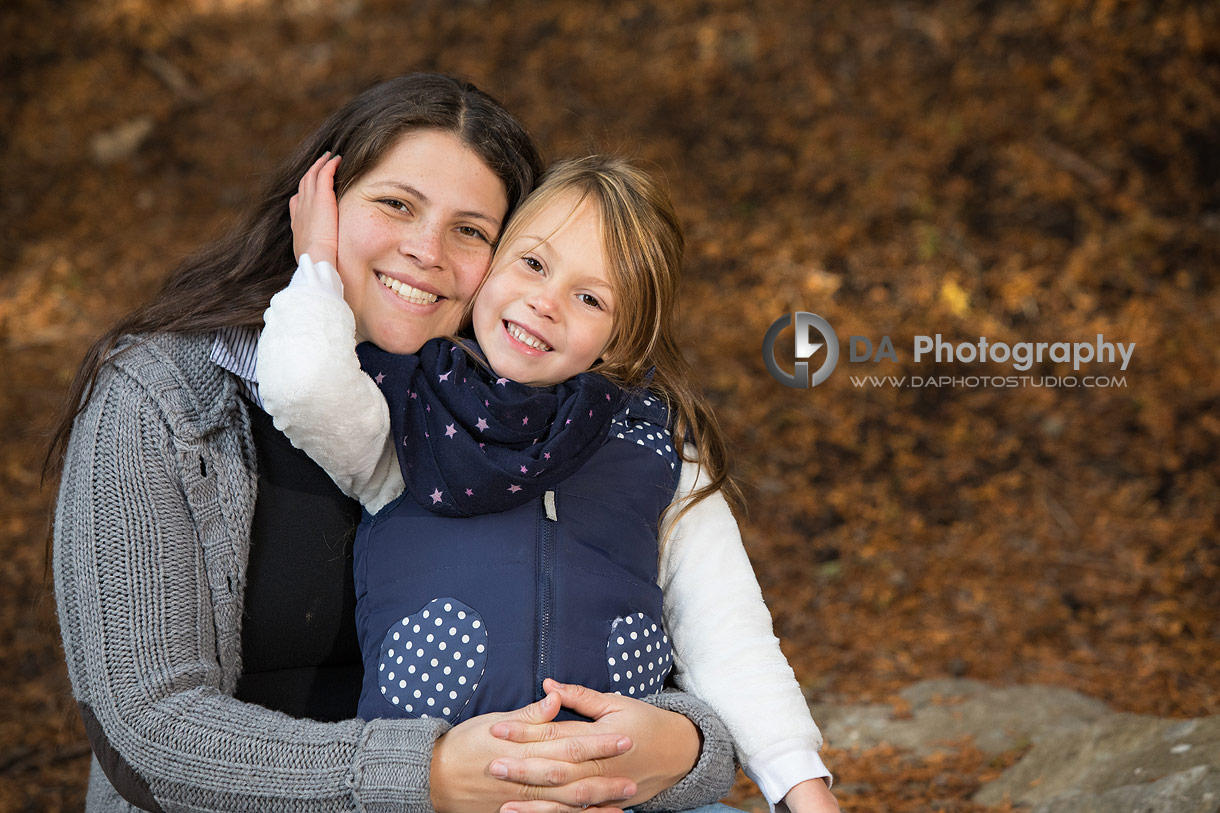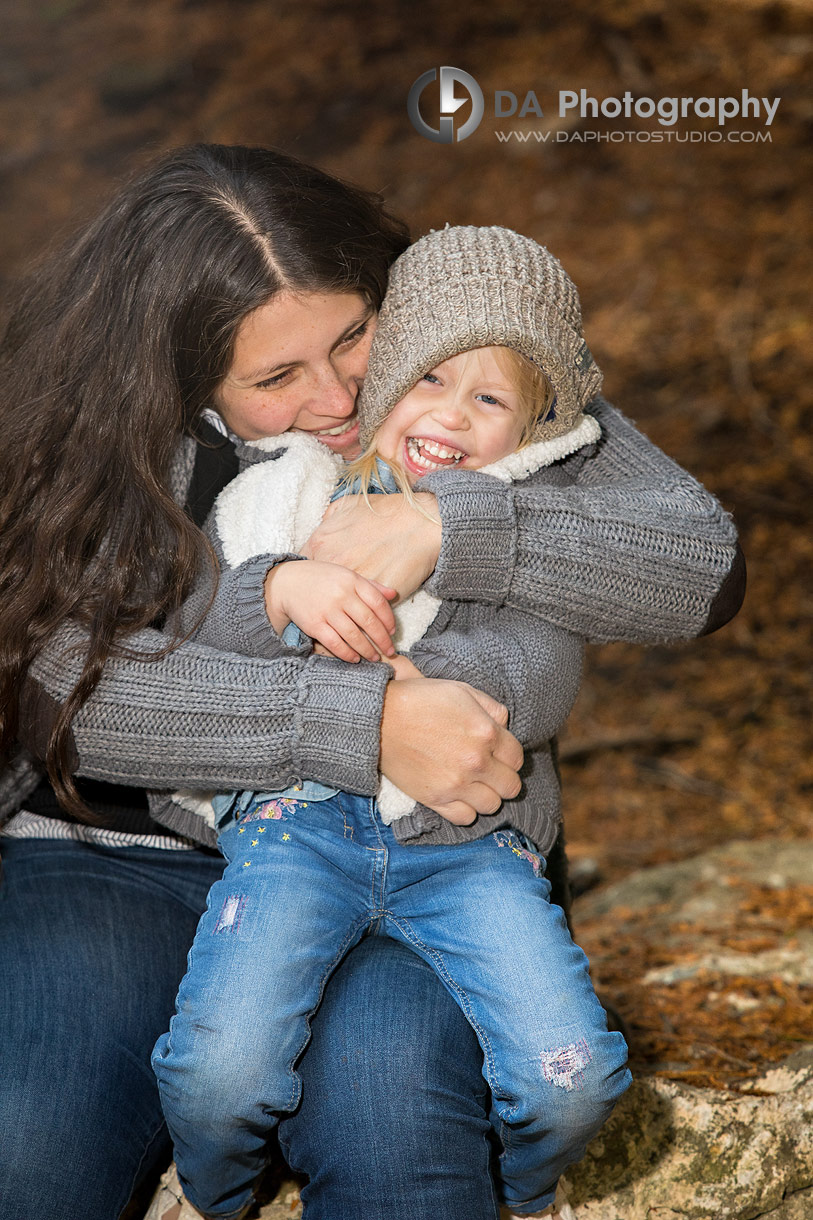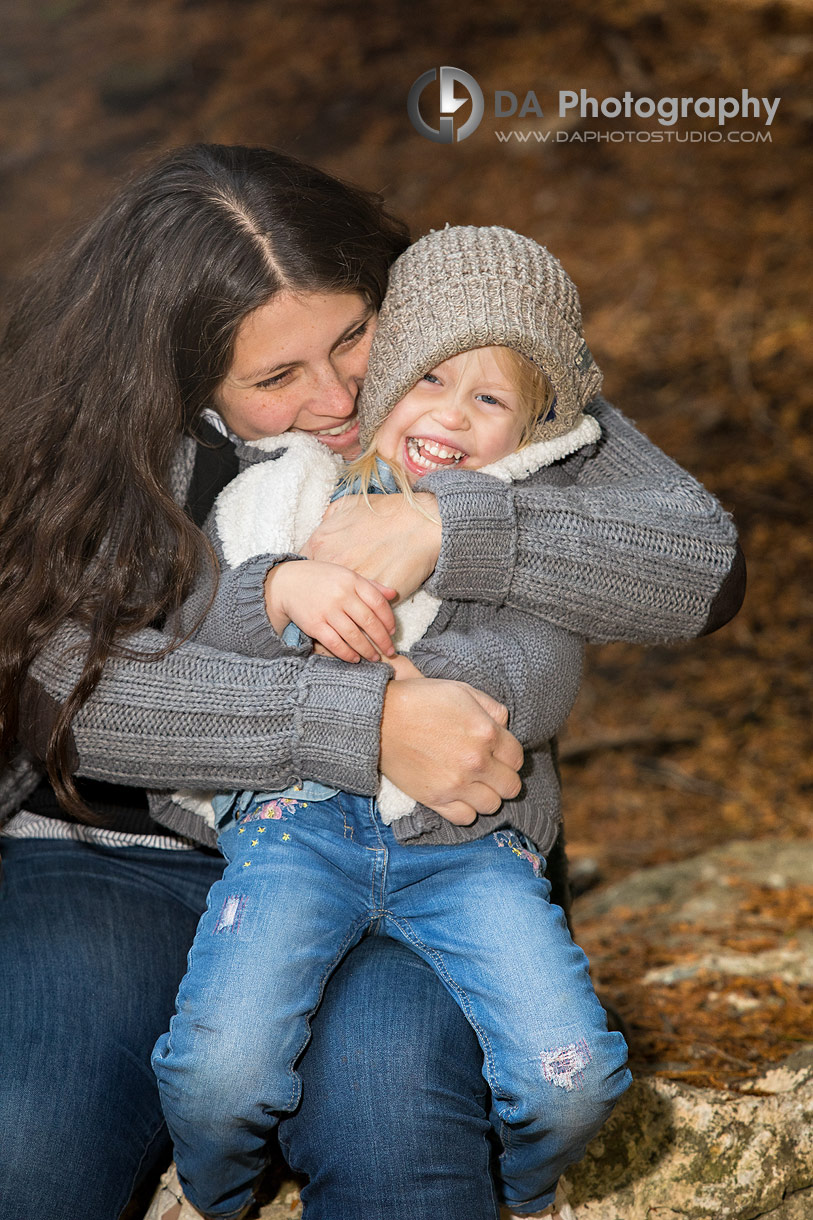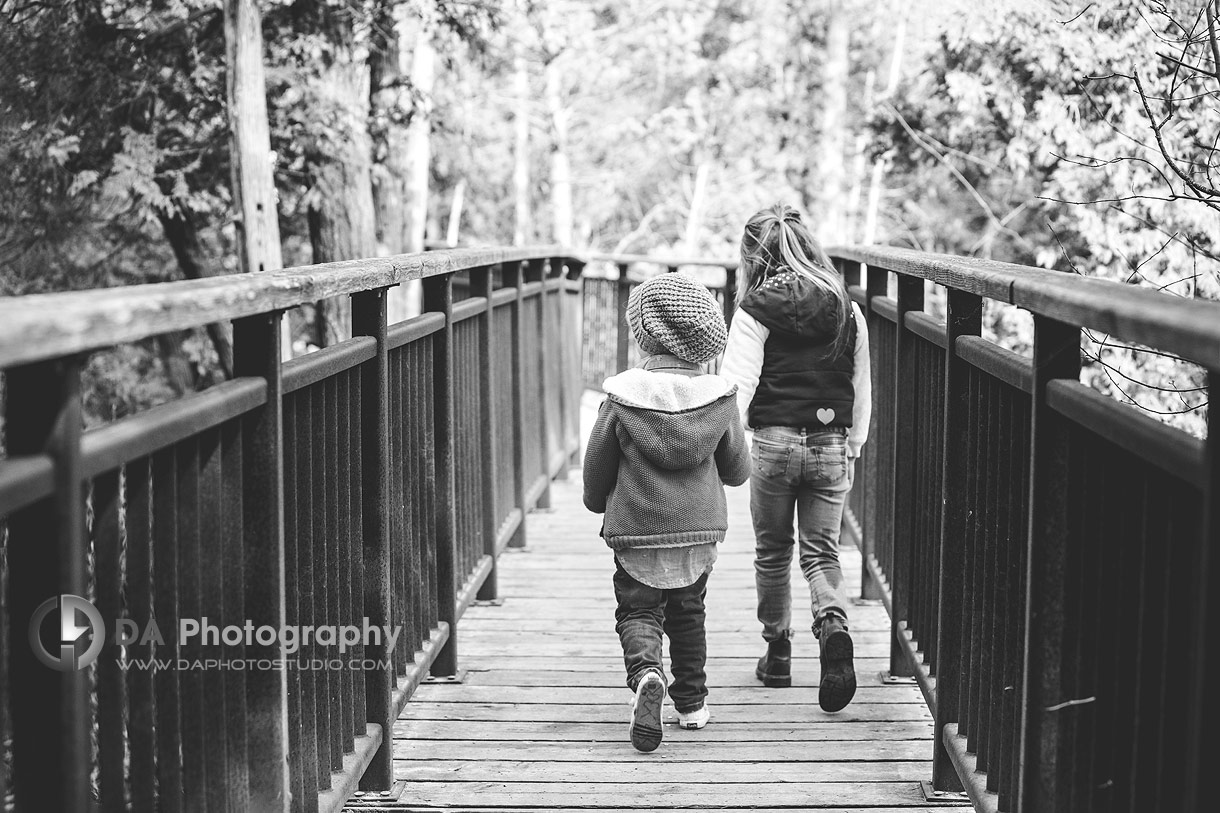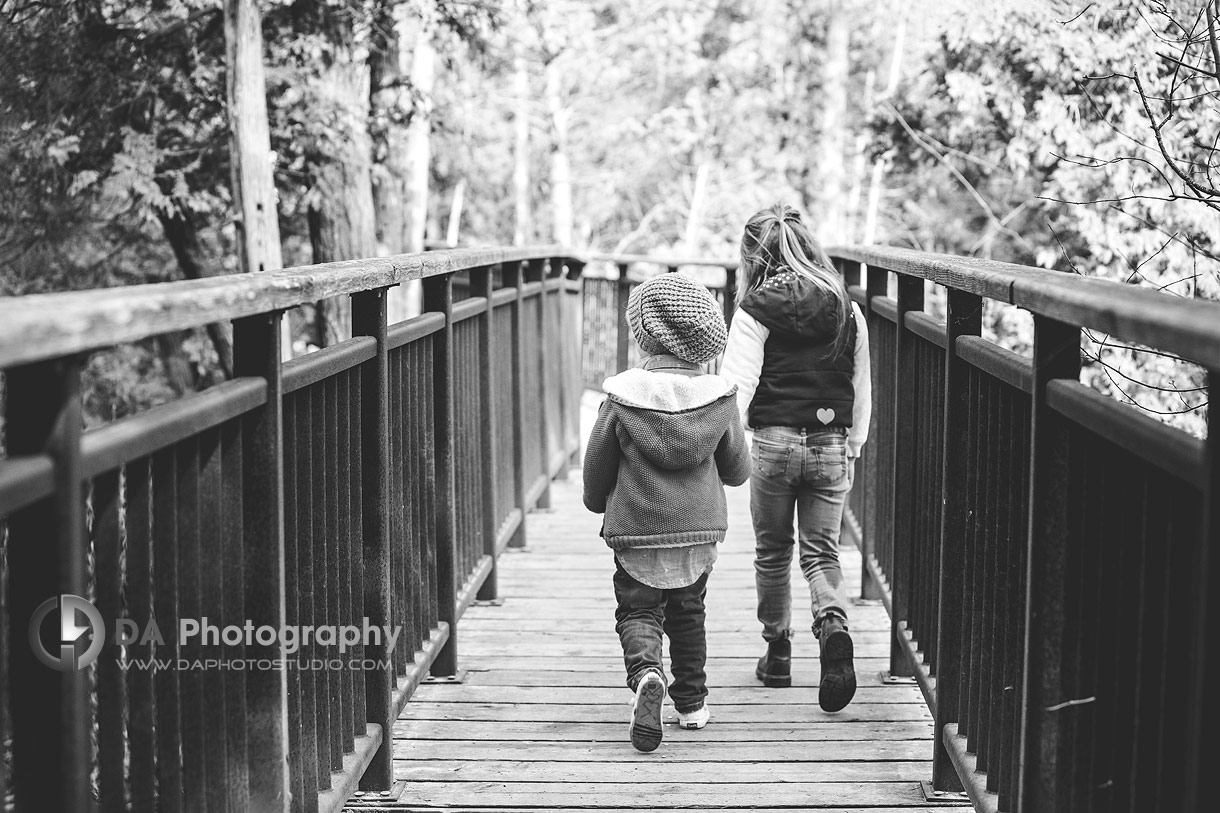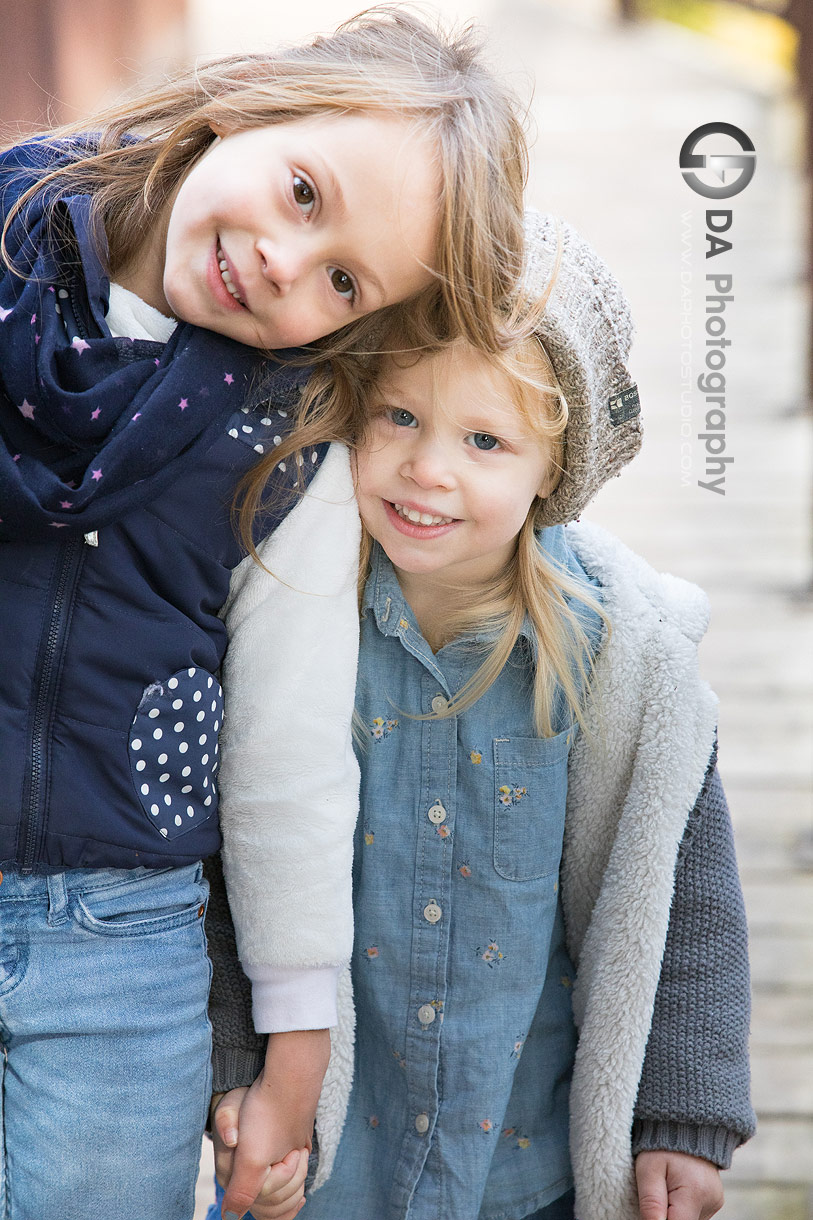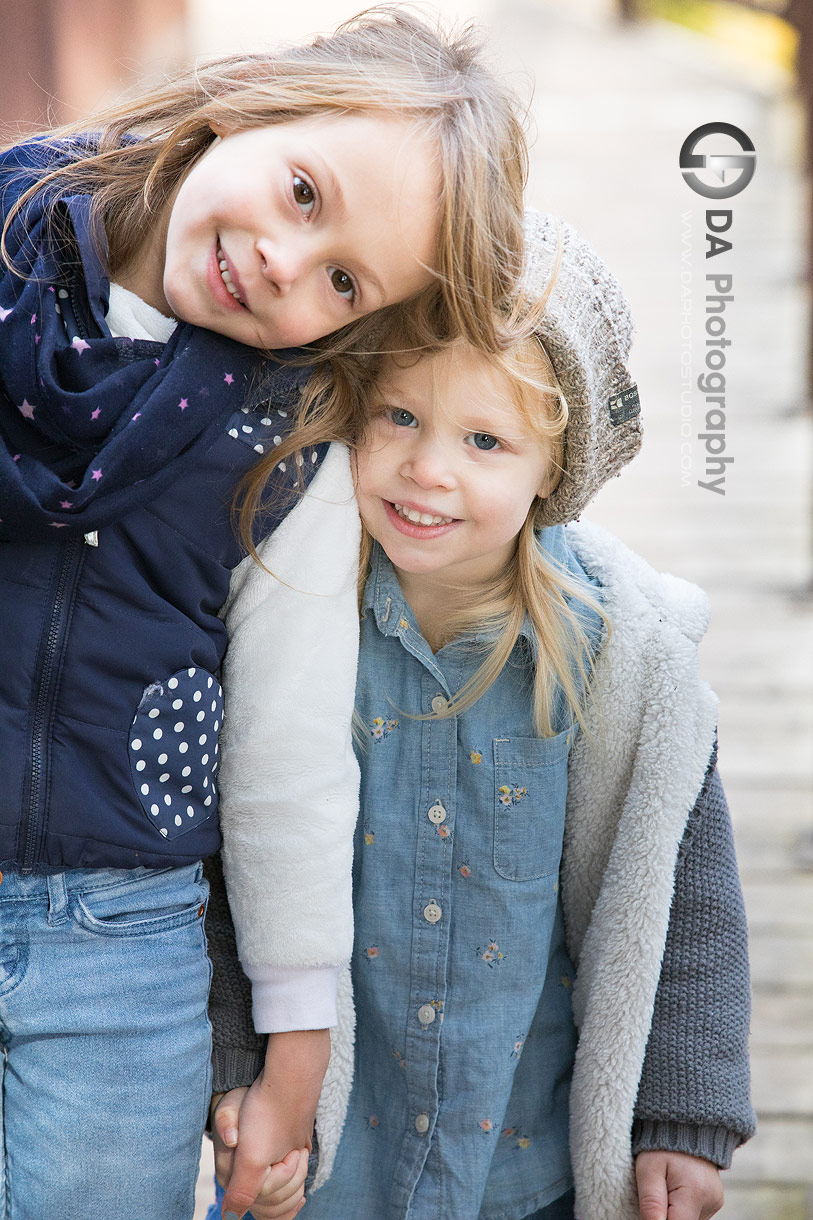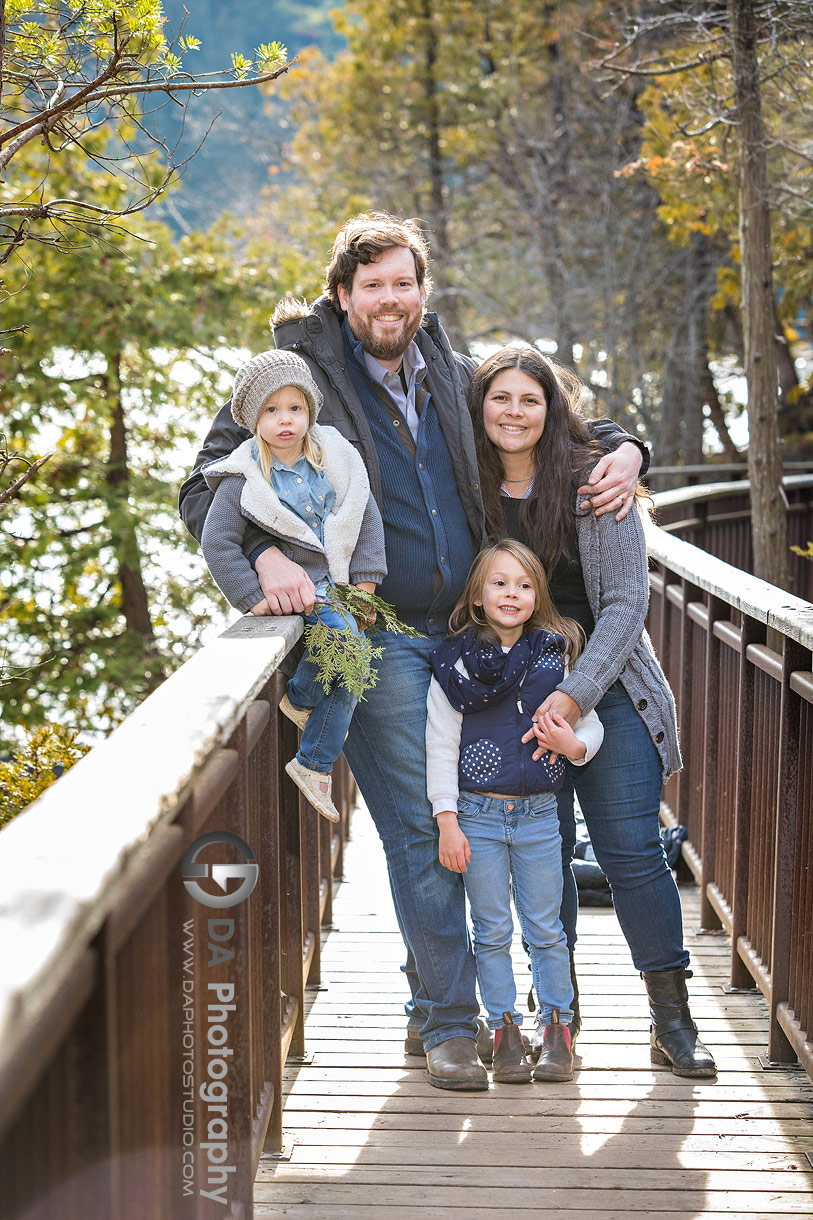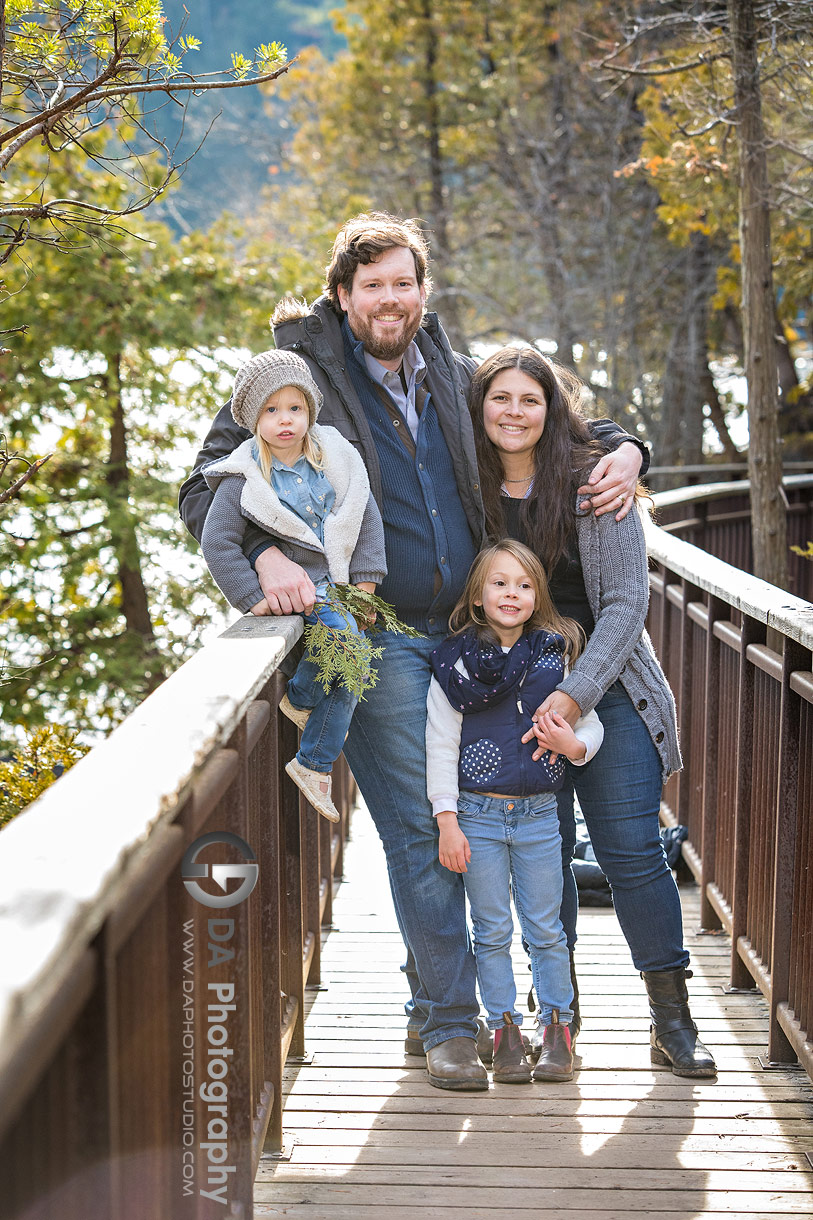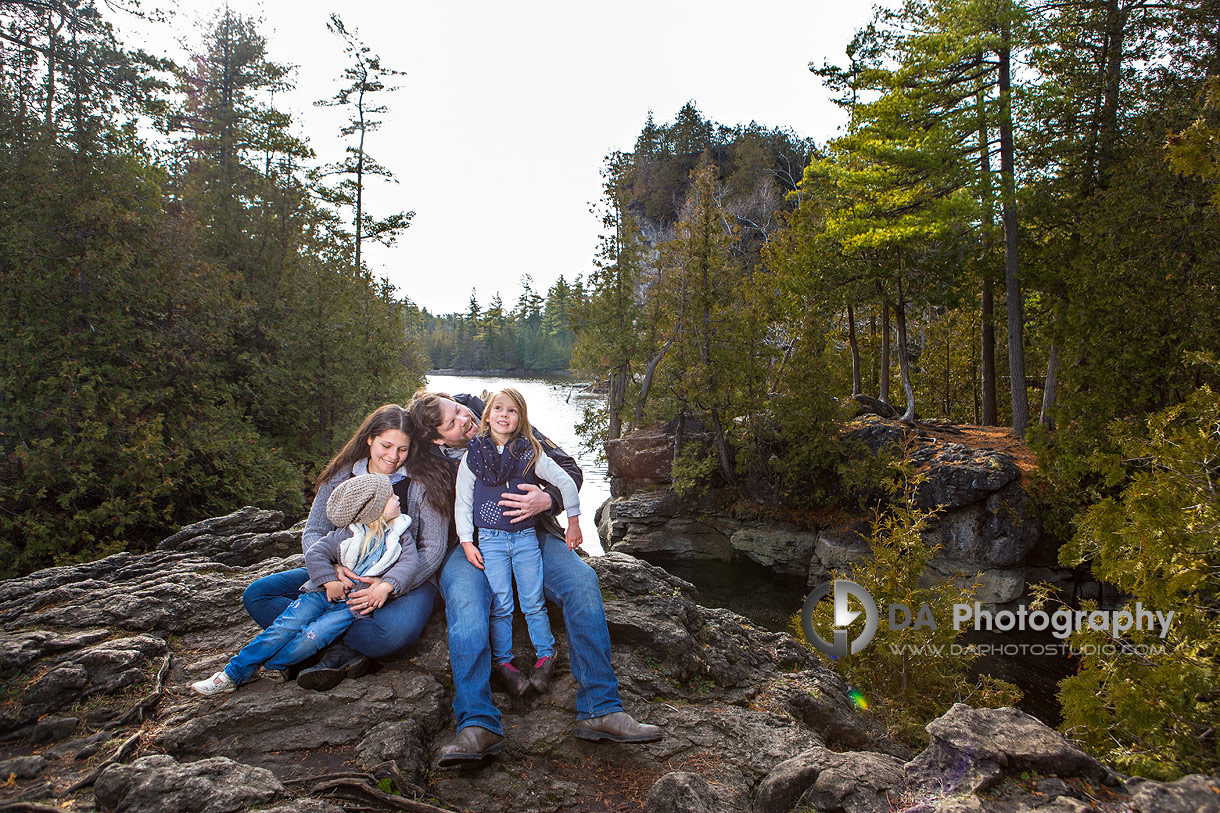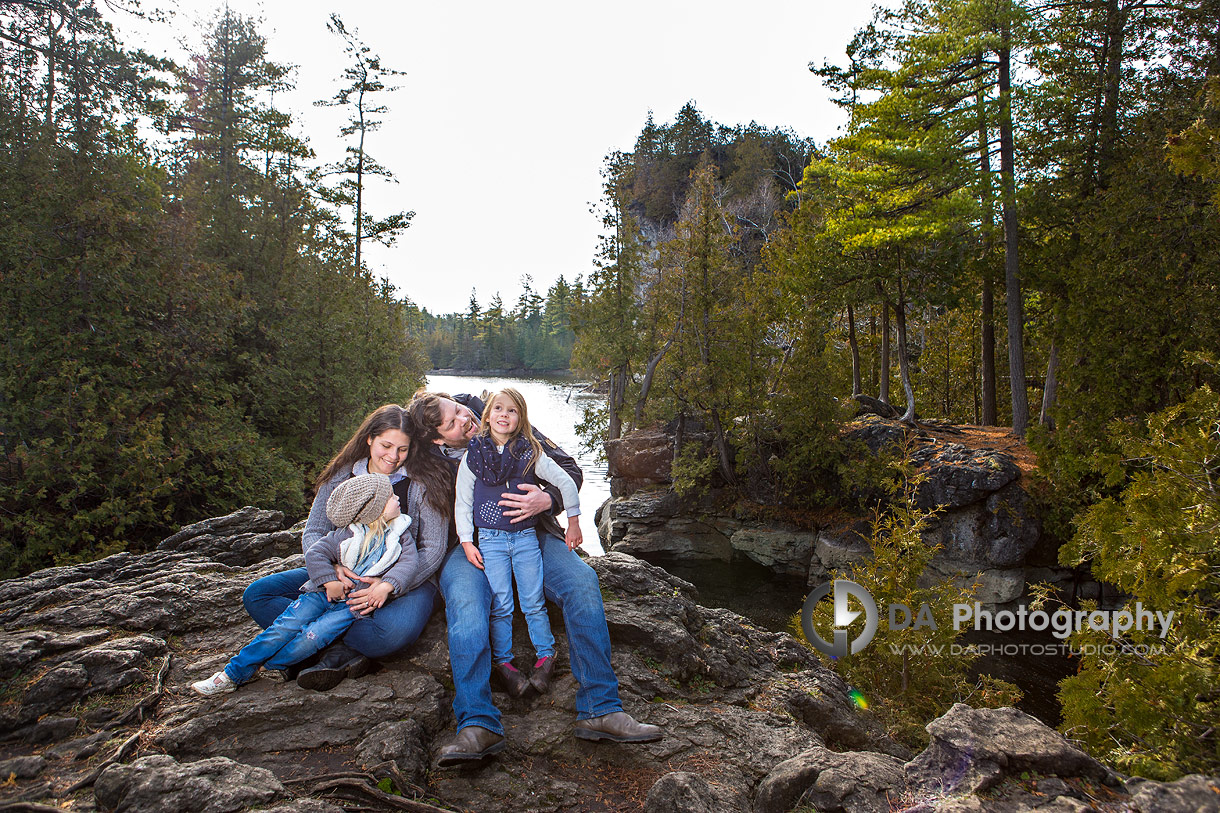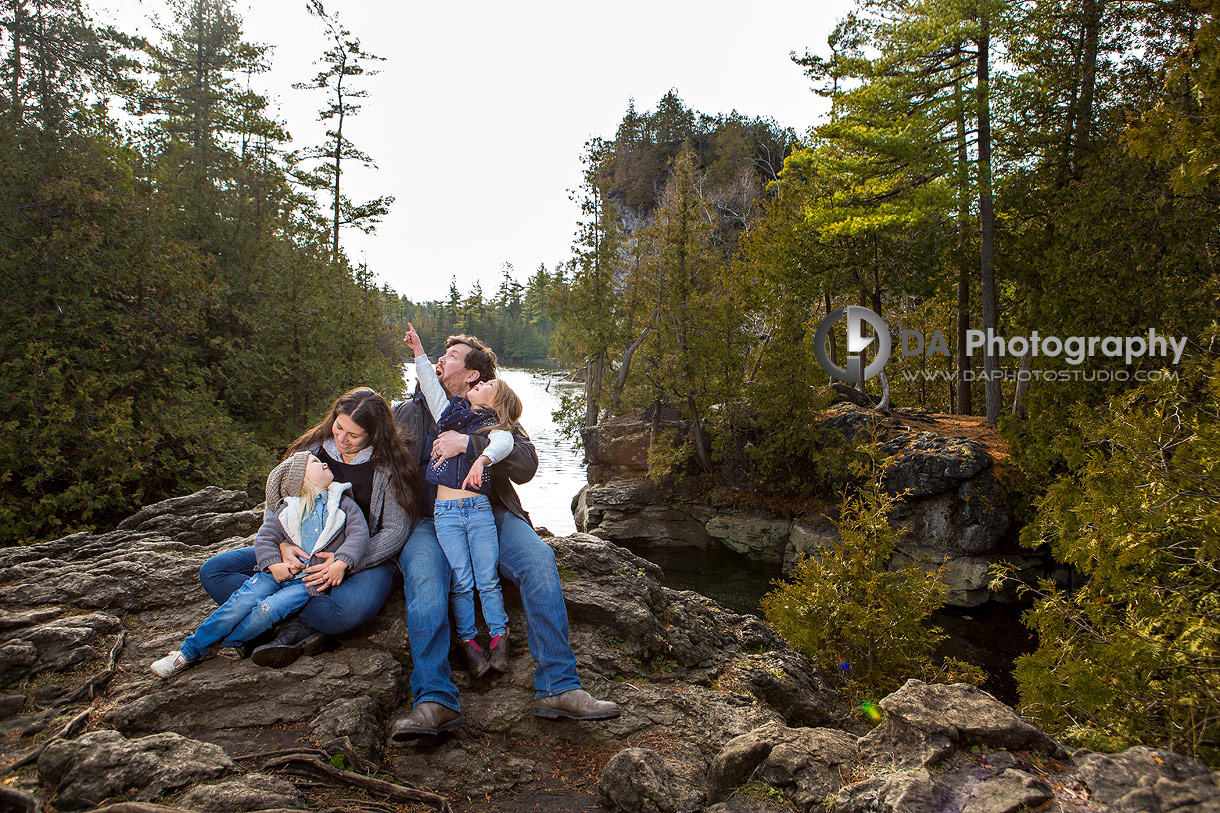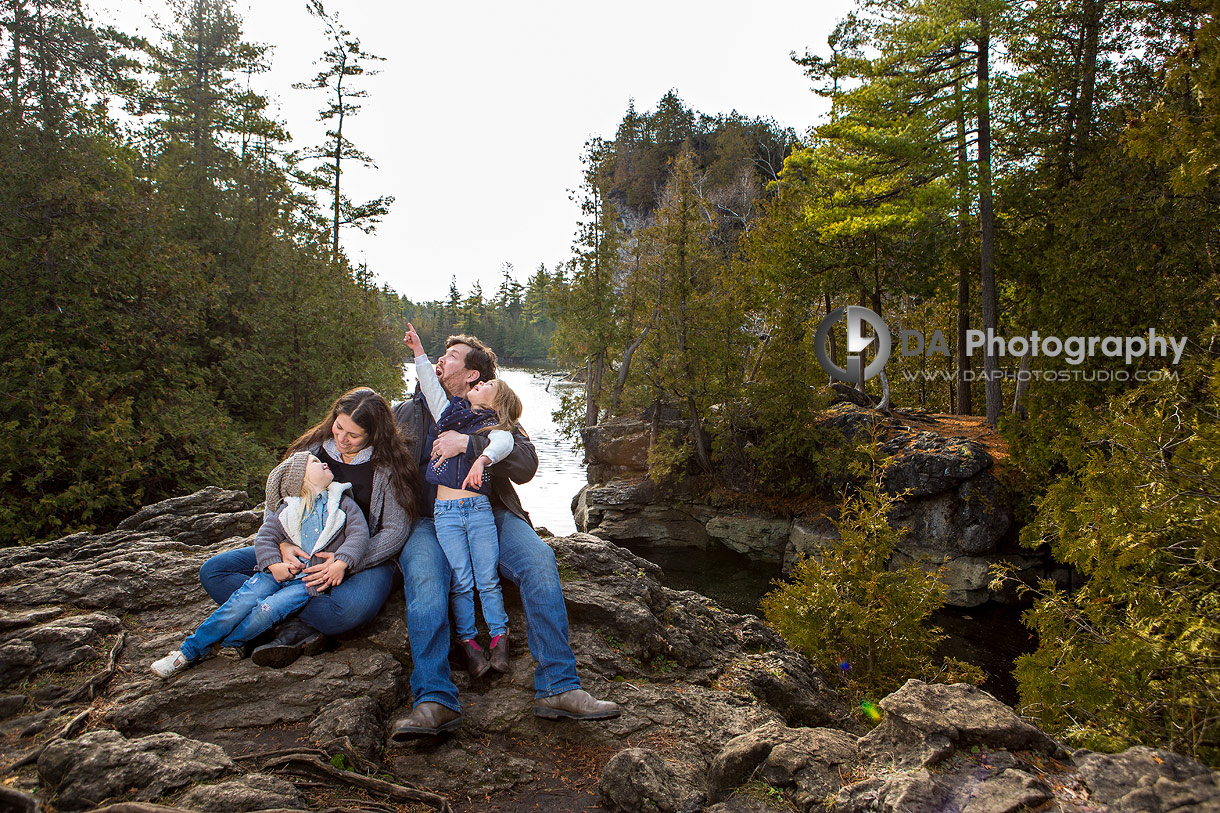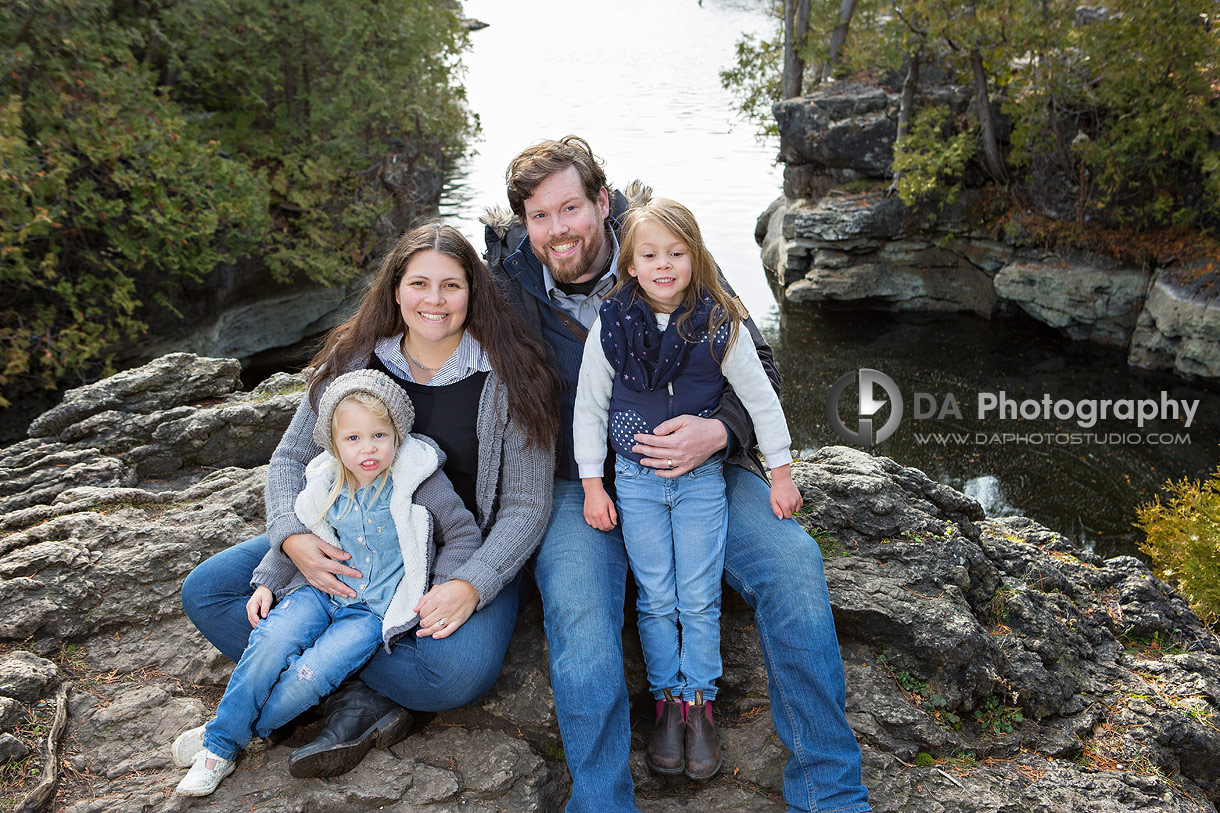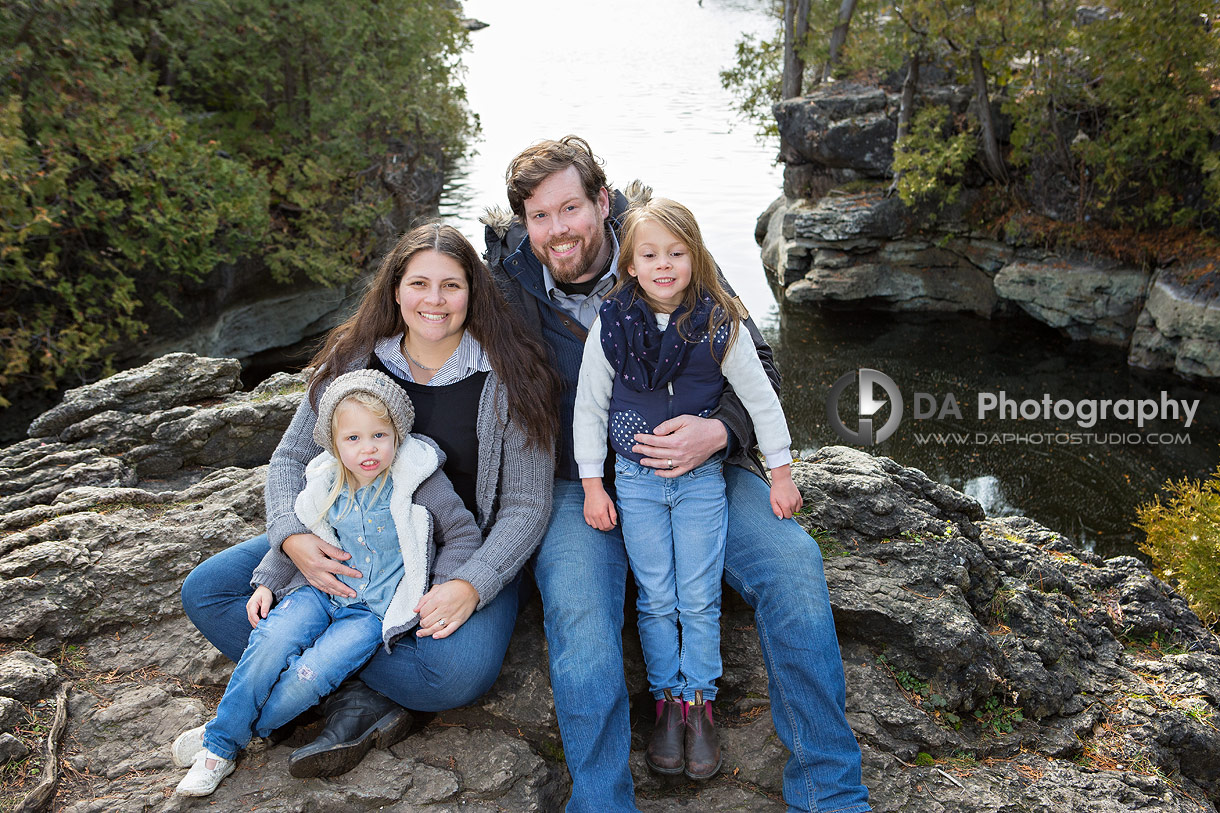 Photograph, deliver and write their blog article in a week
I was so pleased that the weather cooperated! We had so much fun together and I captured some great images for their family photo session. The very next day a snowstorm began and was still going four days later.
It was such a joy to work on their photos. I could easily choose my top 90 favourites and normalize the other 200+ photos for their proofing. Gio and Sven never expected to have their photos that fast. They had even asked me to take a photo with their phone so they could have one to show off when they moved to Halifax.
After delivering the images, I asked myself why I couldn't share their story in my blog as well. And this is how I began writing this little article to express my joy and pleasure working with really special past clients.
If 10 years ago someone had told me that I could schedule, shoot, edit, deliver and blog about a photo session in less than a week, I would laugh and say it's totally not possible! Now, with our current technology and our larger need for instant gratification, I discovered that I'm able to adjust and deliver this to my clients. For sure, my 25+ years experience has given me the knowledge to do so. However, enjoying what you are doing while you are doing it is just the cherry on top that makes it that much easier to deliver!
Sven and Gio: wishing you a great move and all the happiness in your new home! Stay safe and happy and keep in touch. Soon after this crazy time of COVID-19, you might just get a visit from my family for some Atlantic Canada seafood in exchange for another photo session there. Until next time!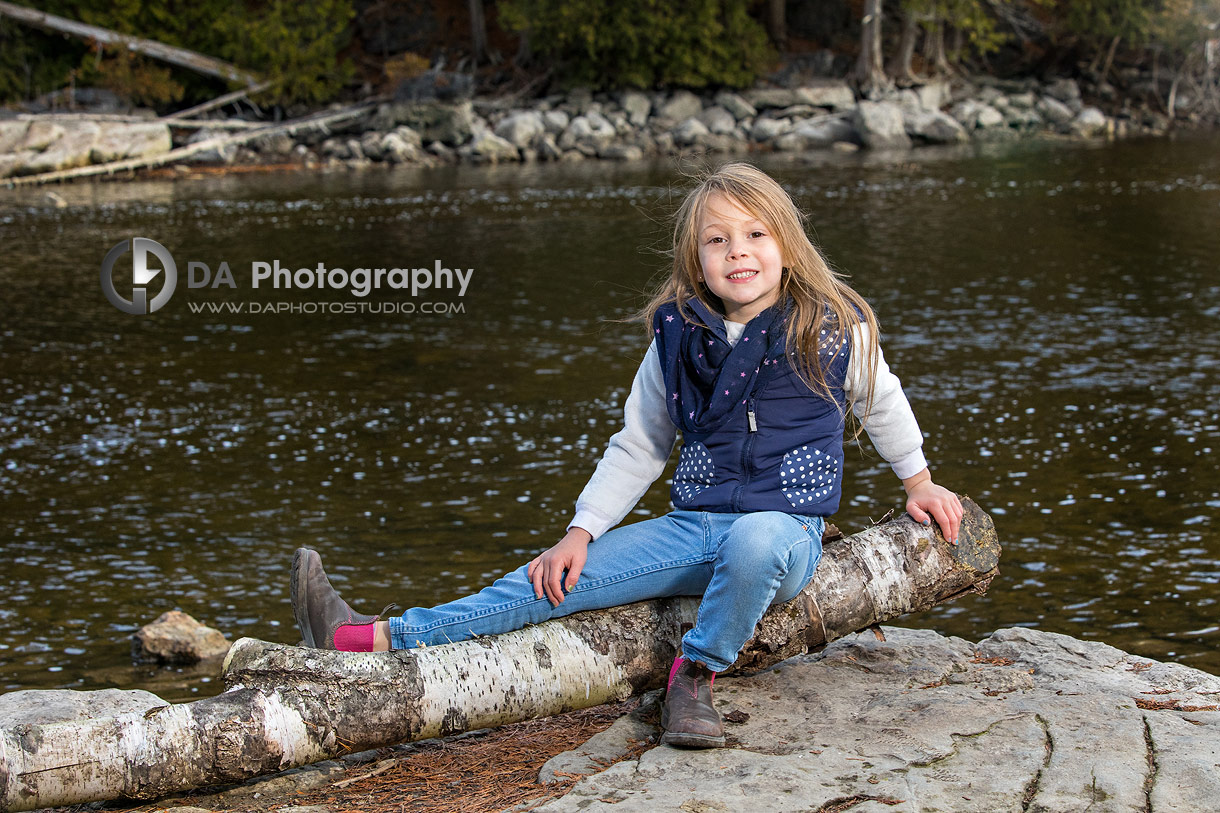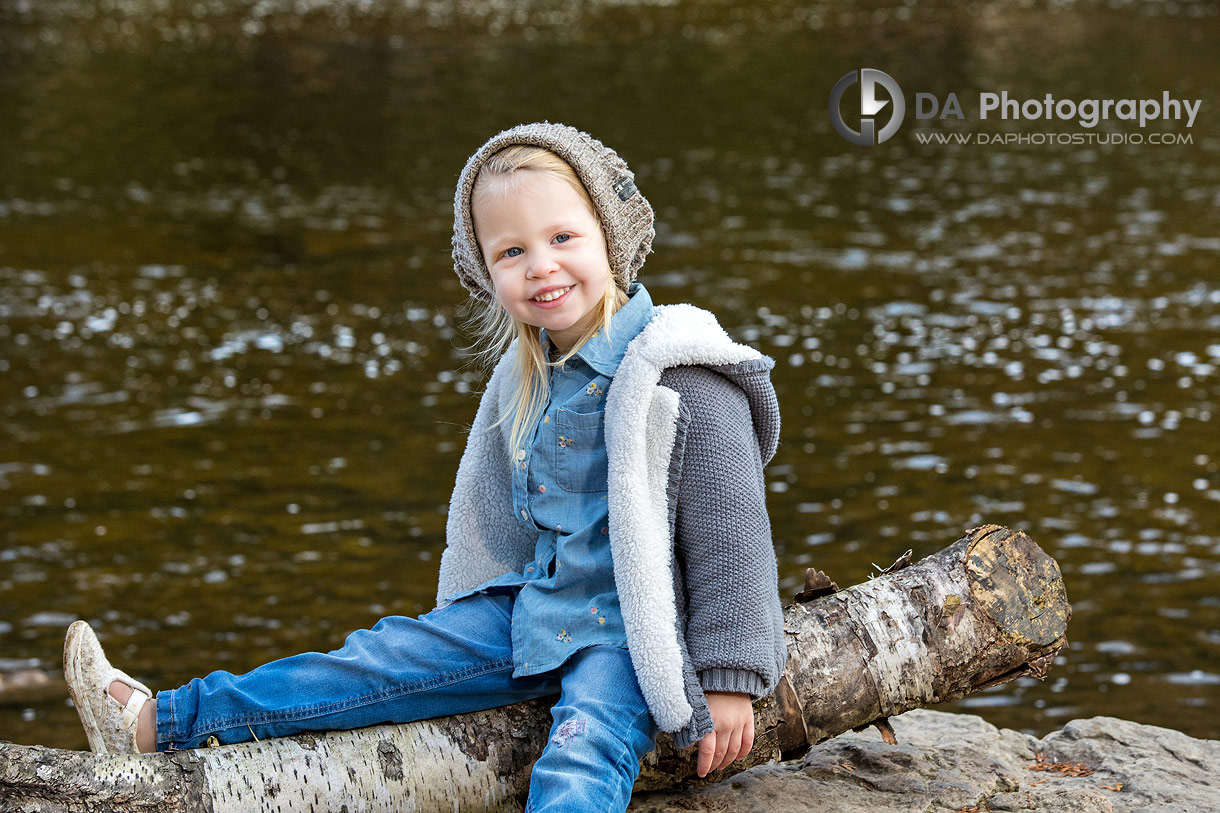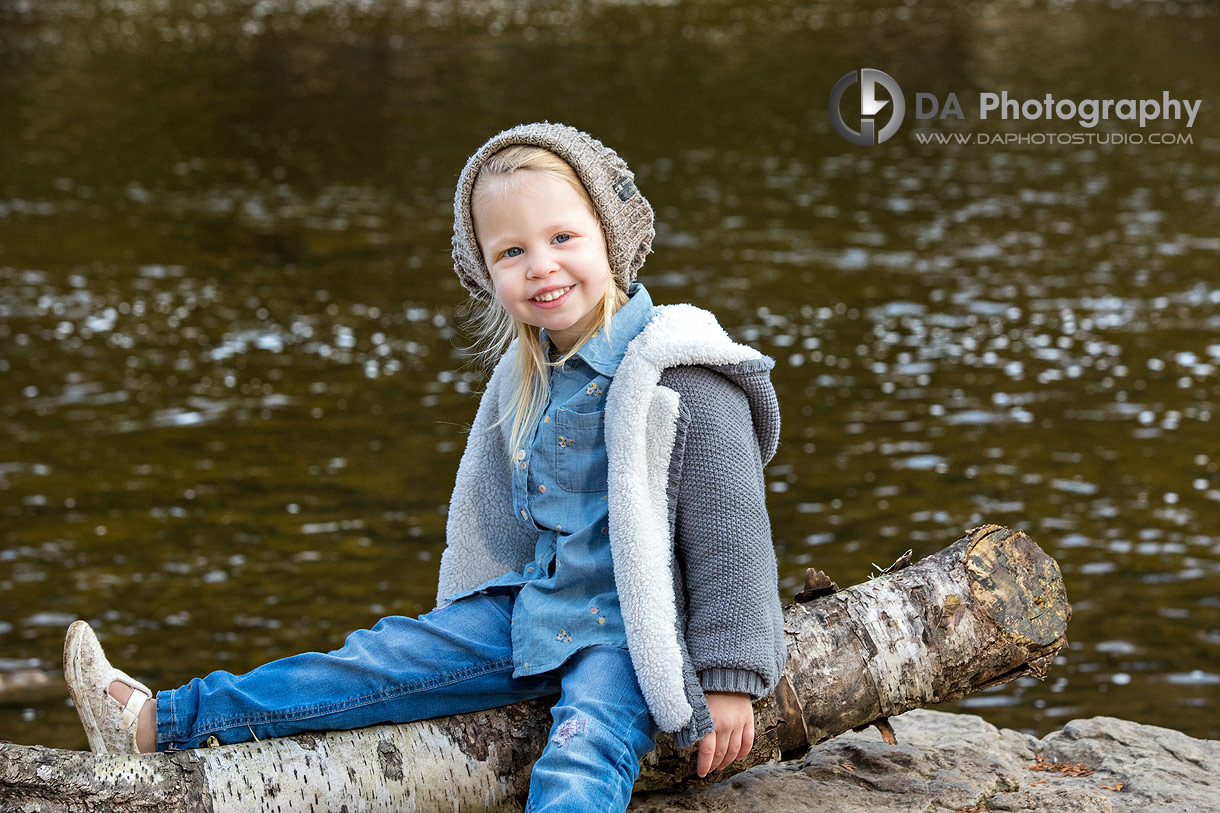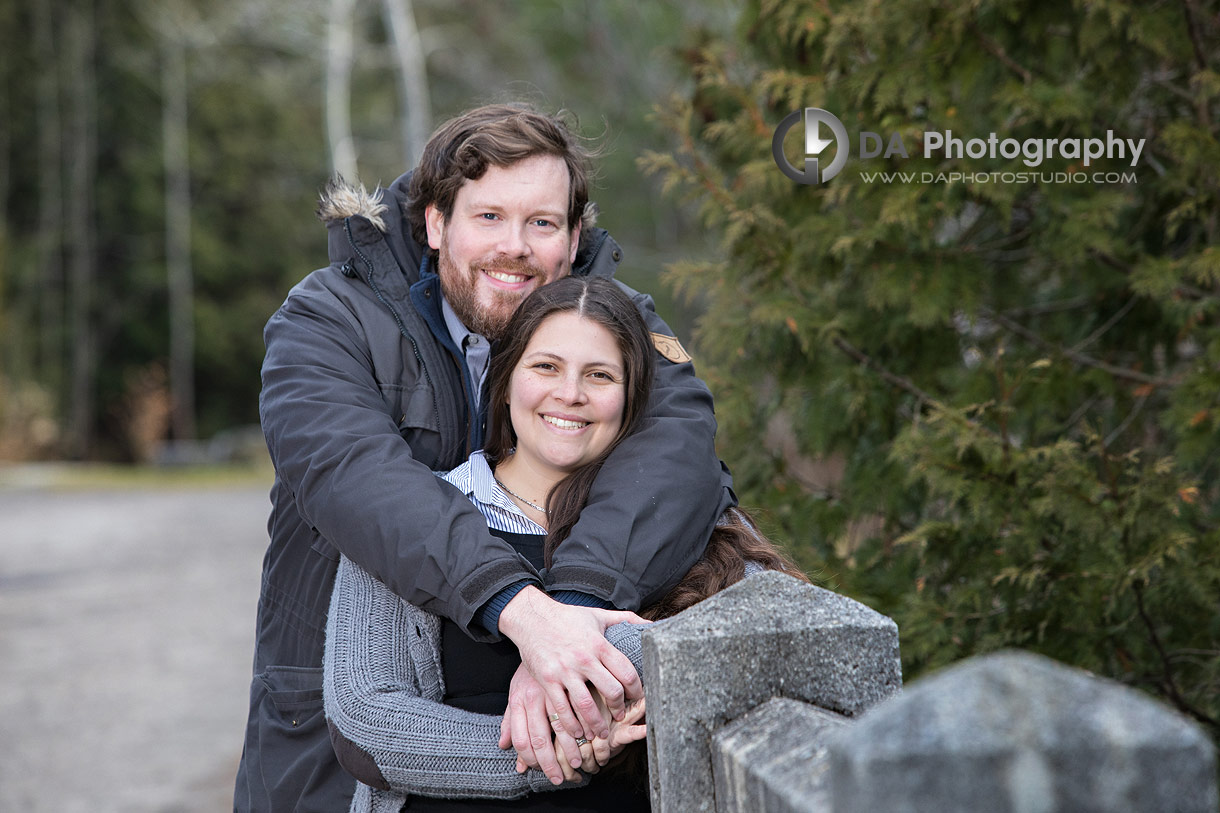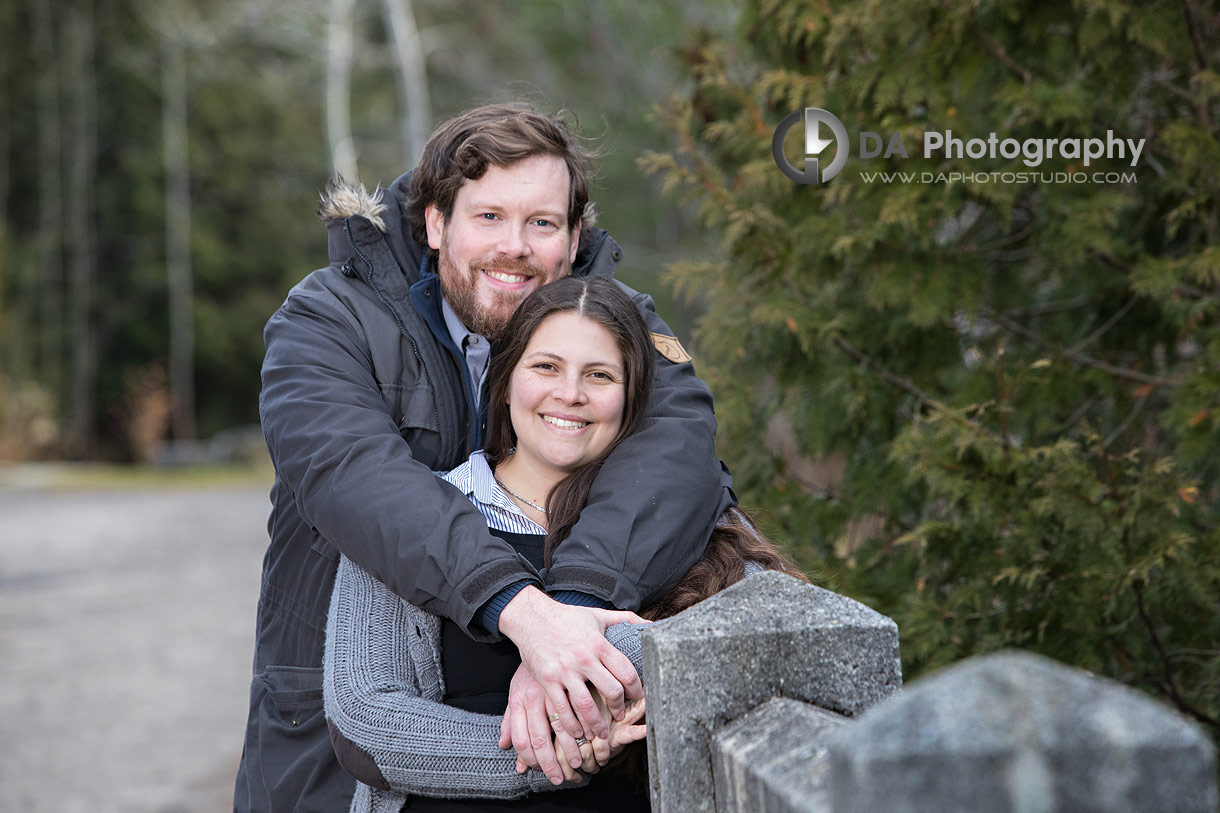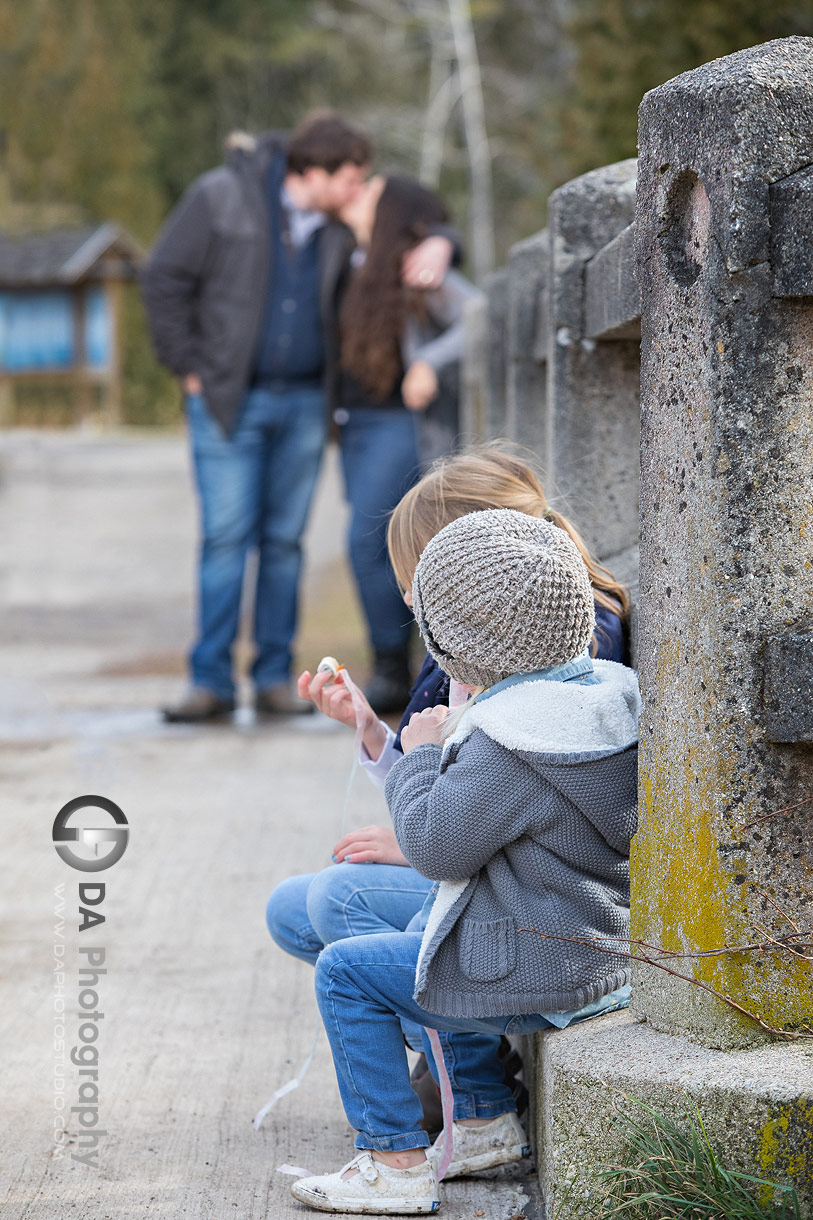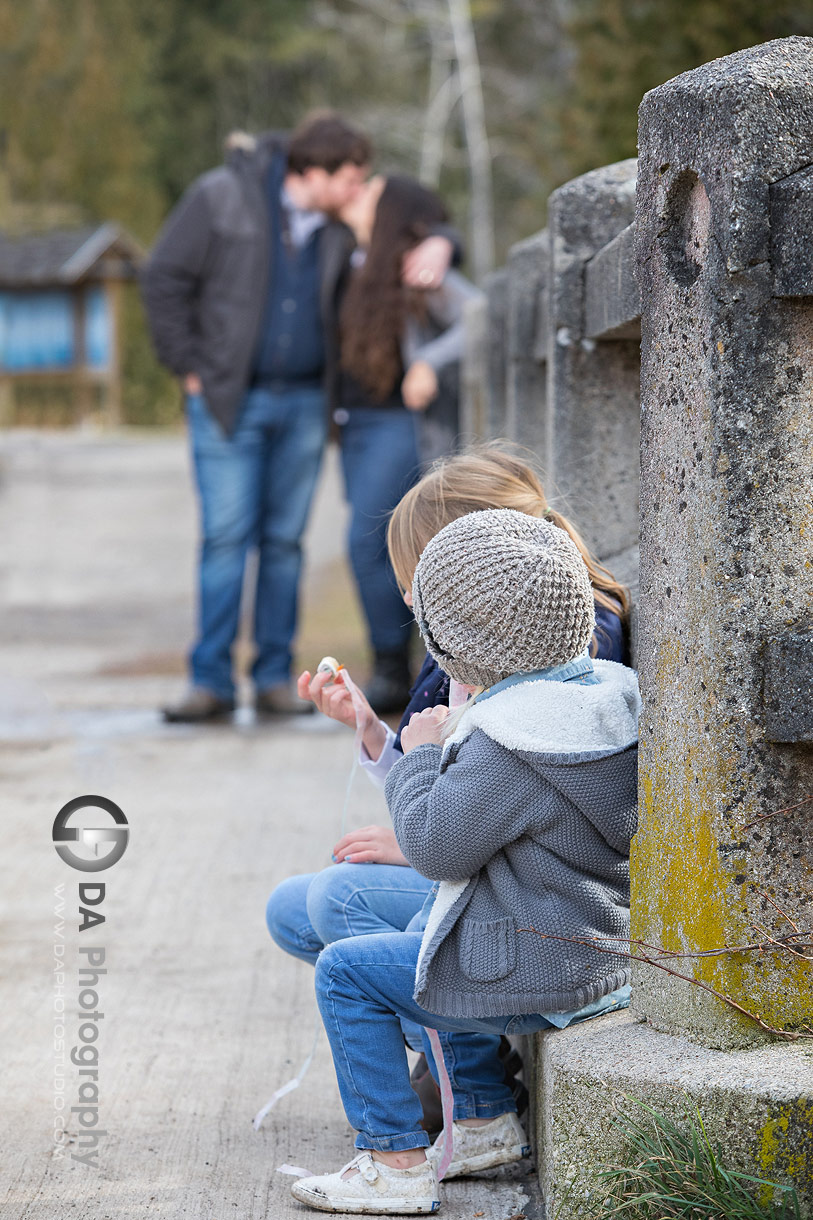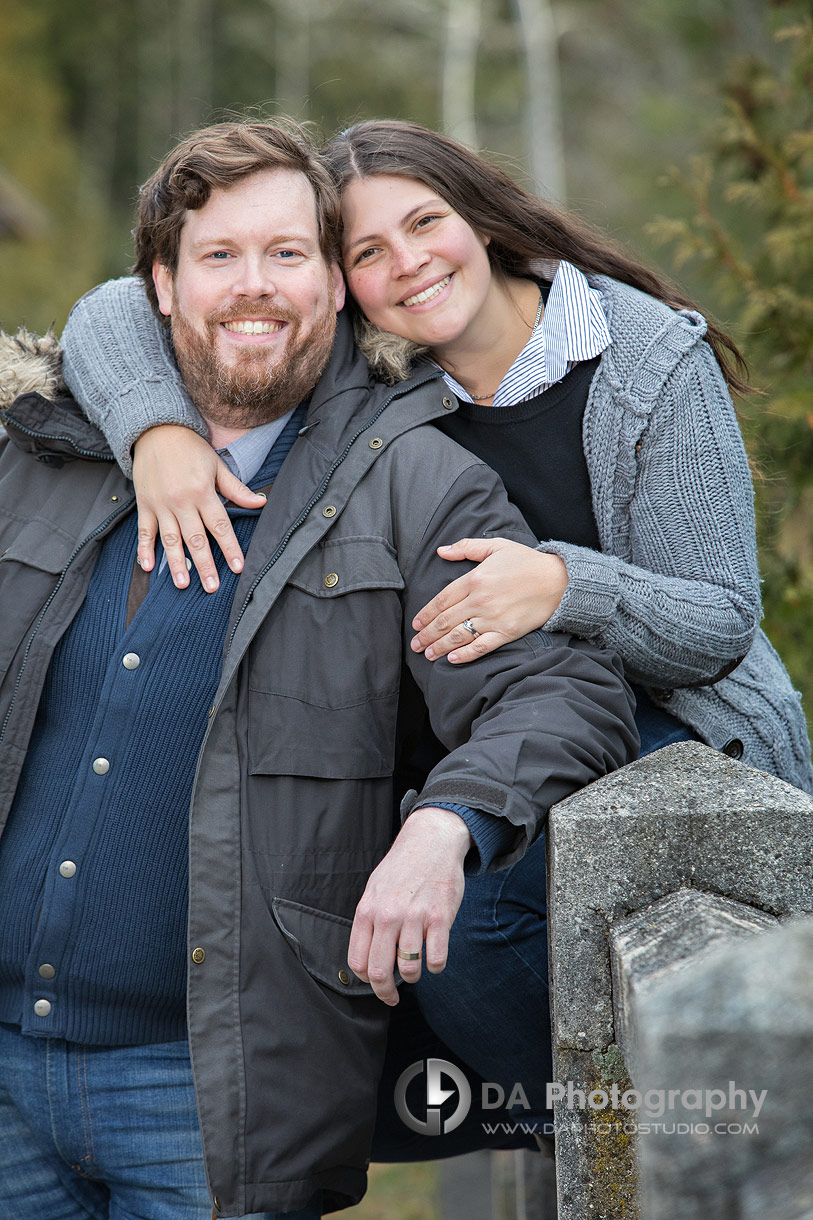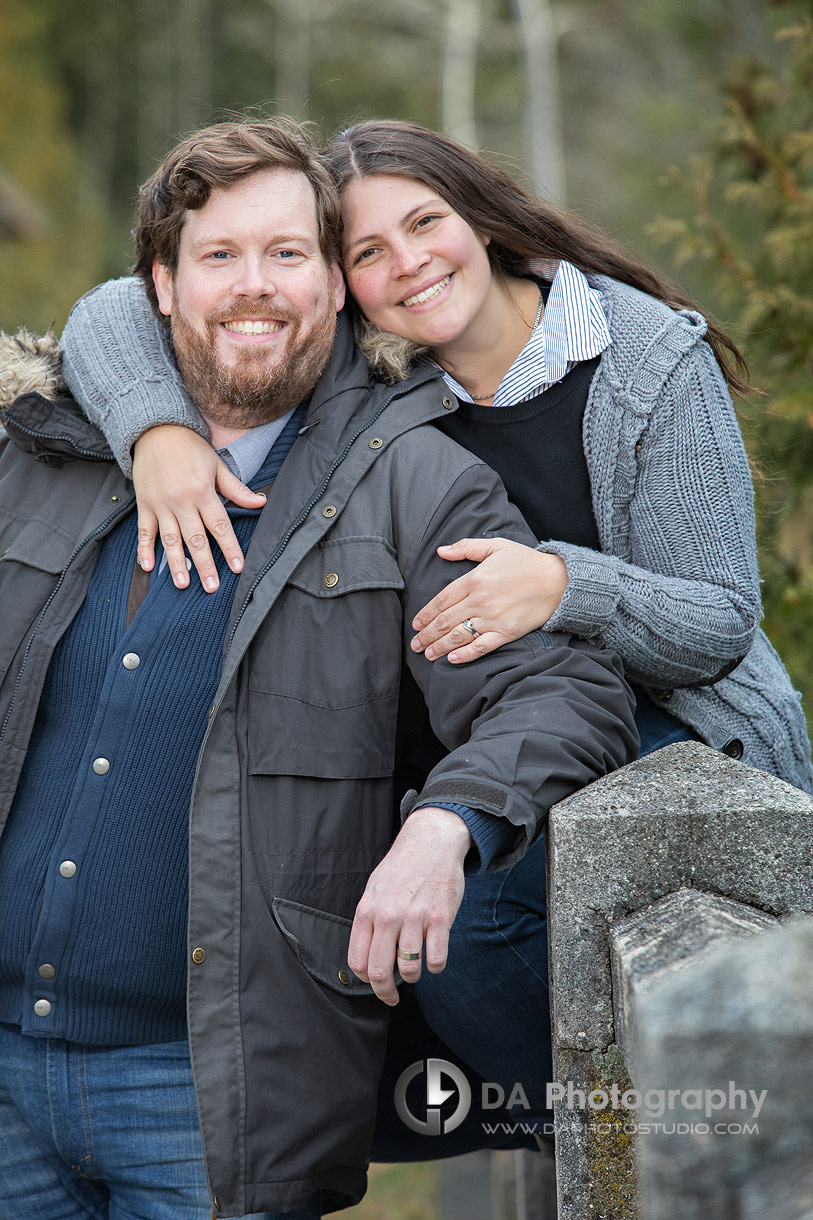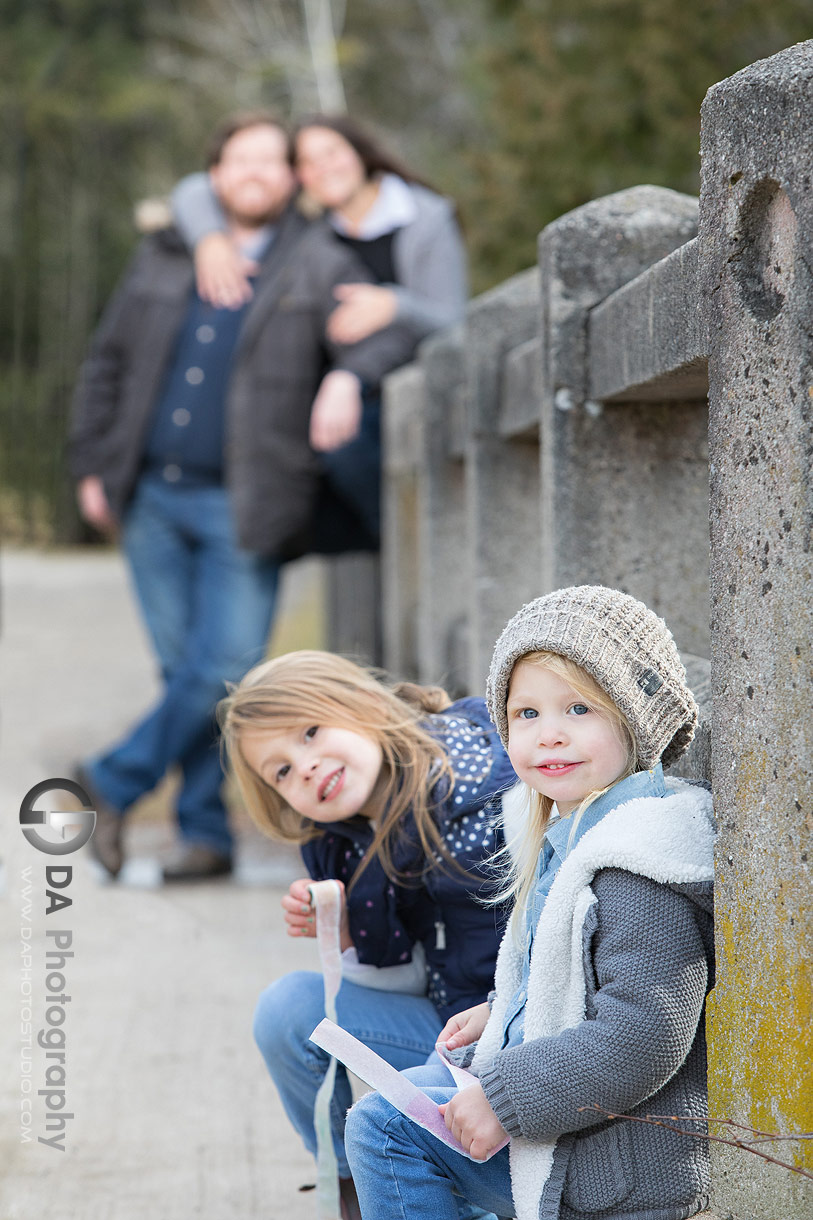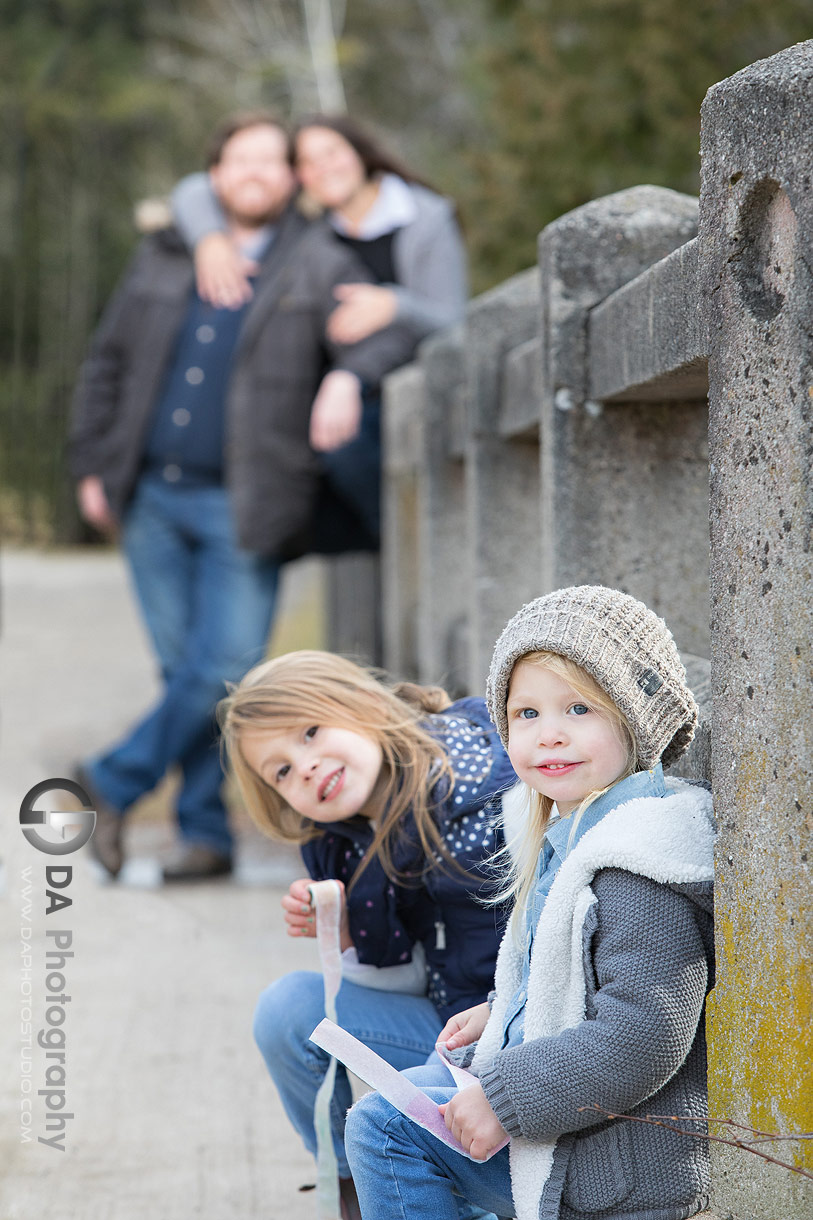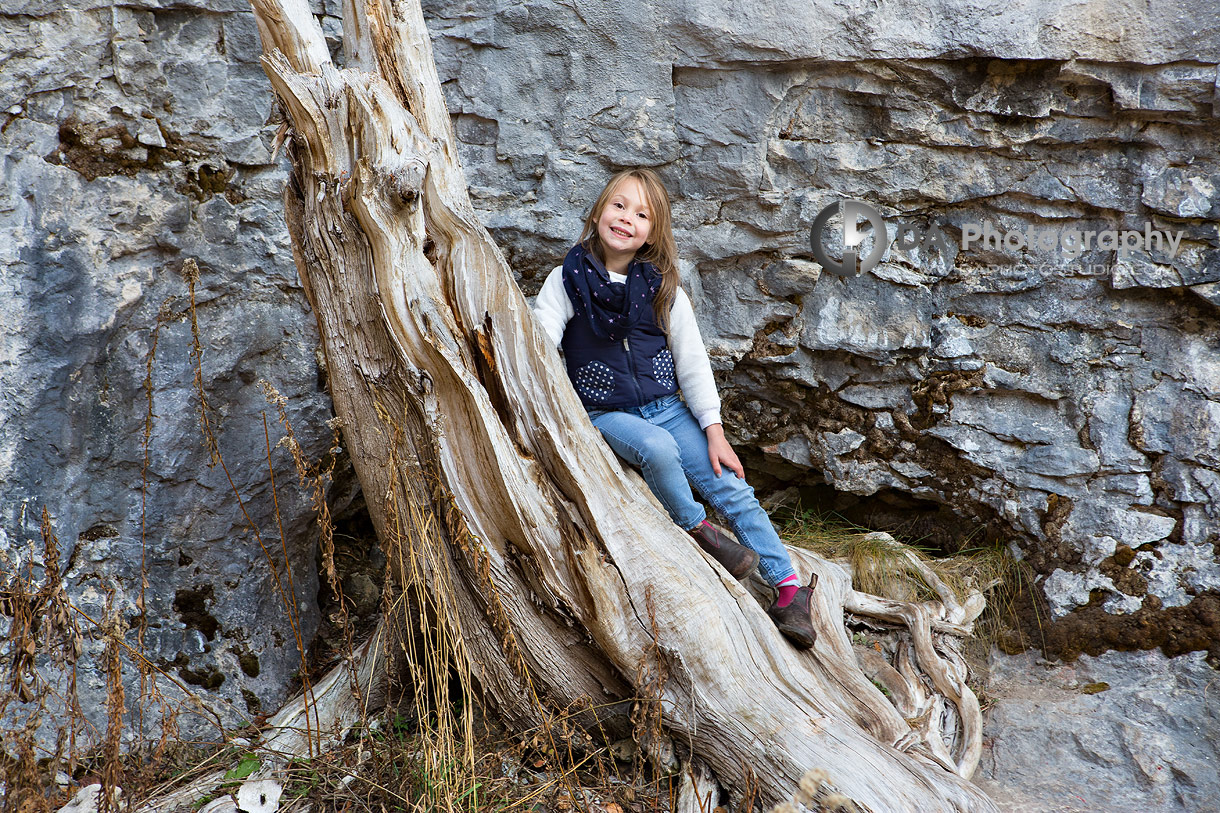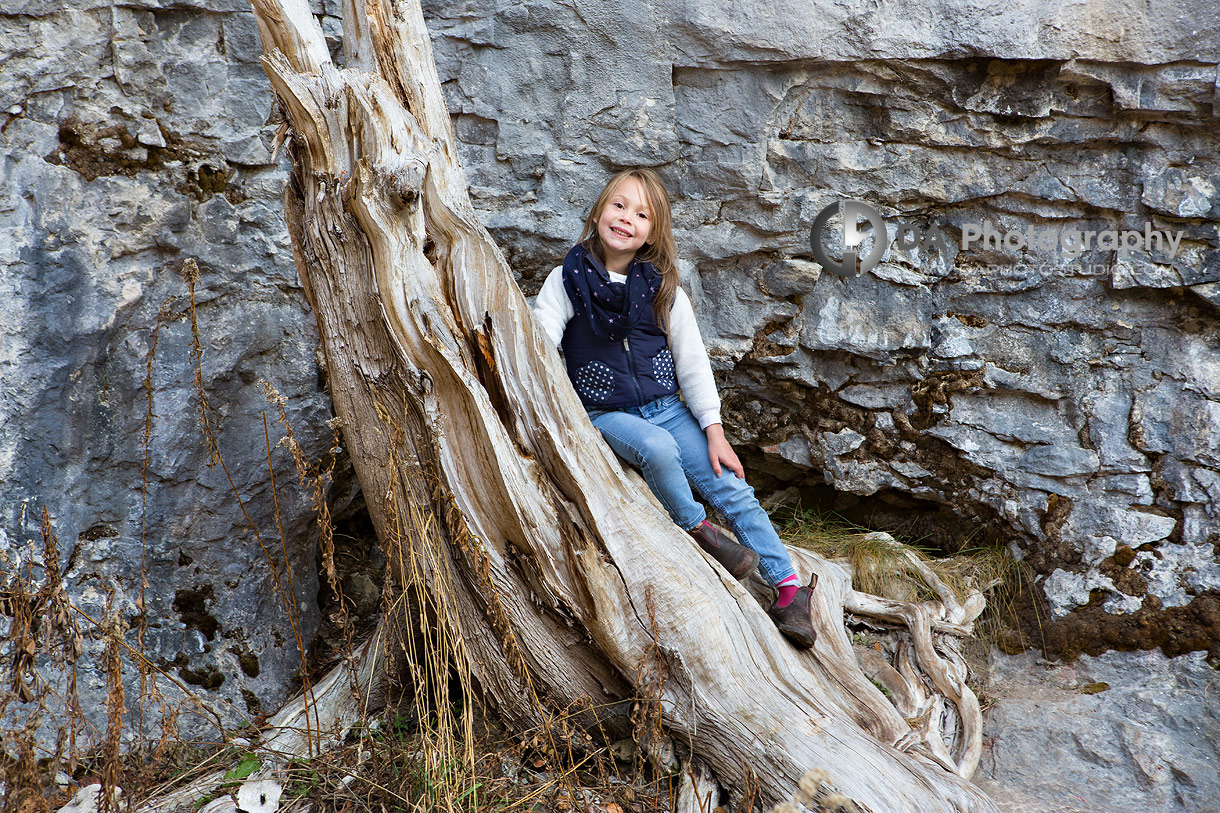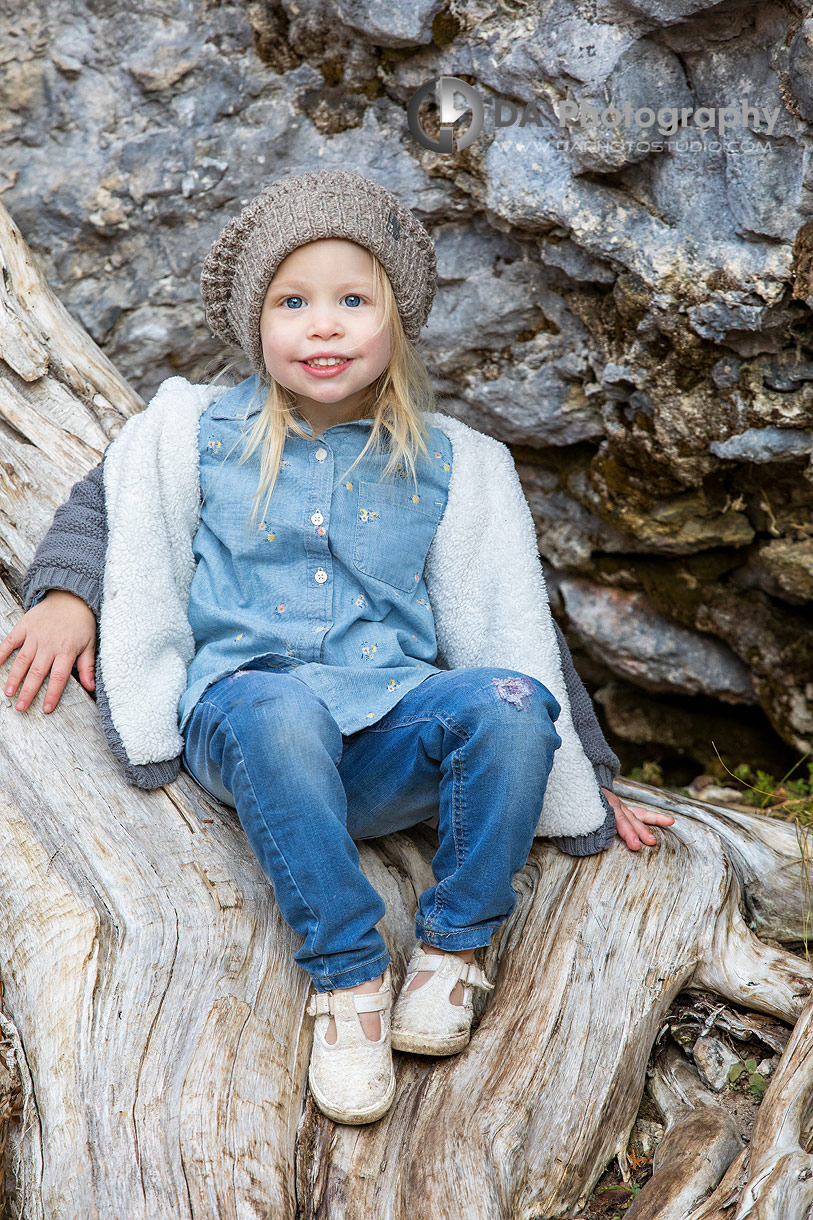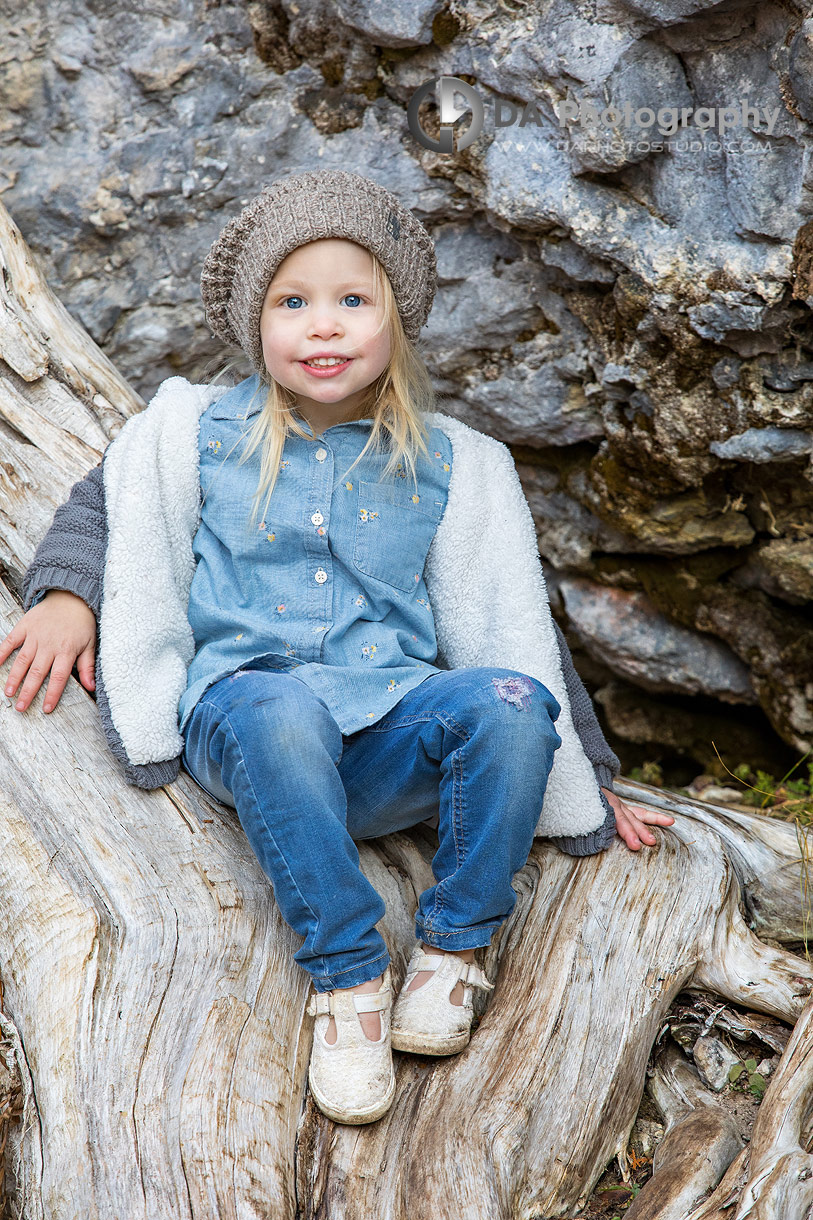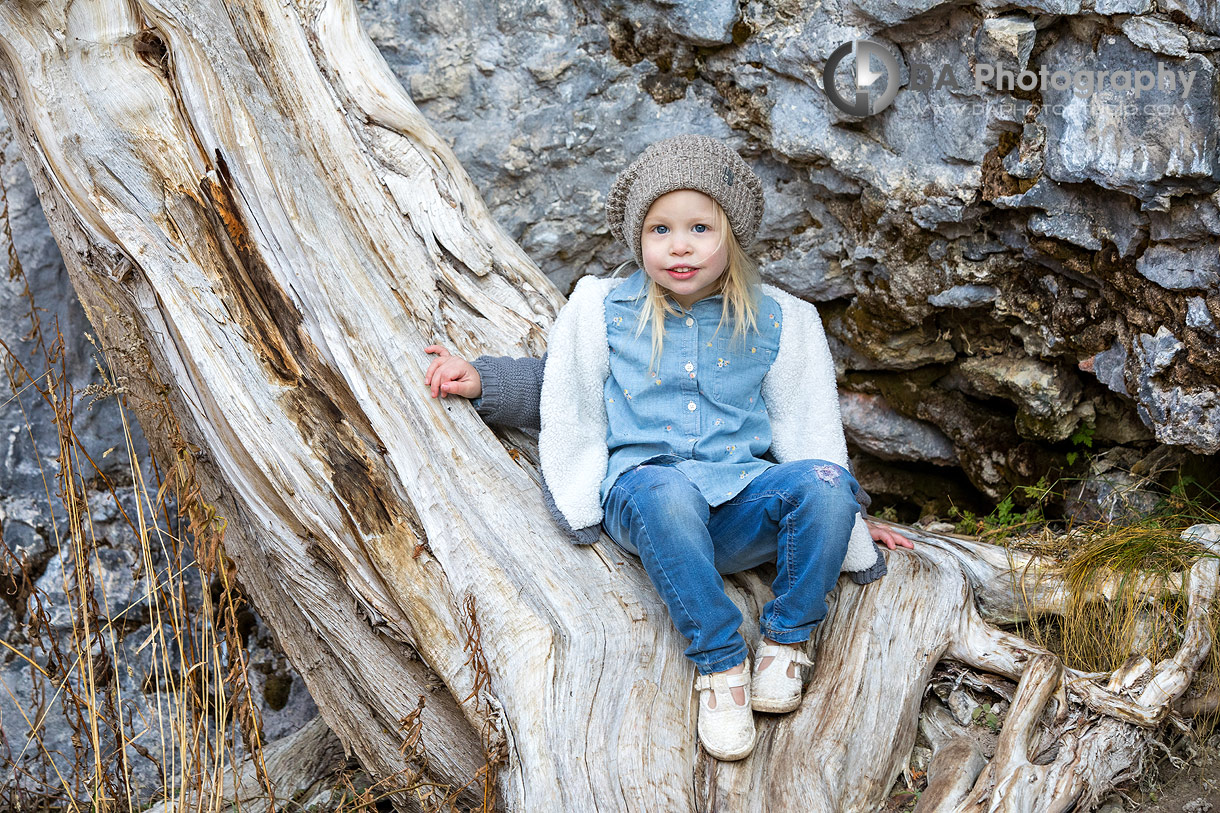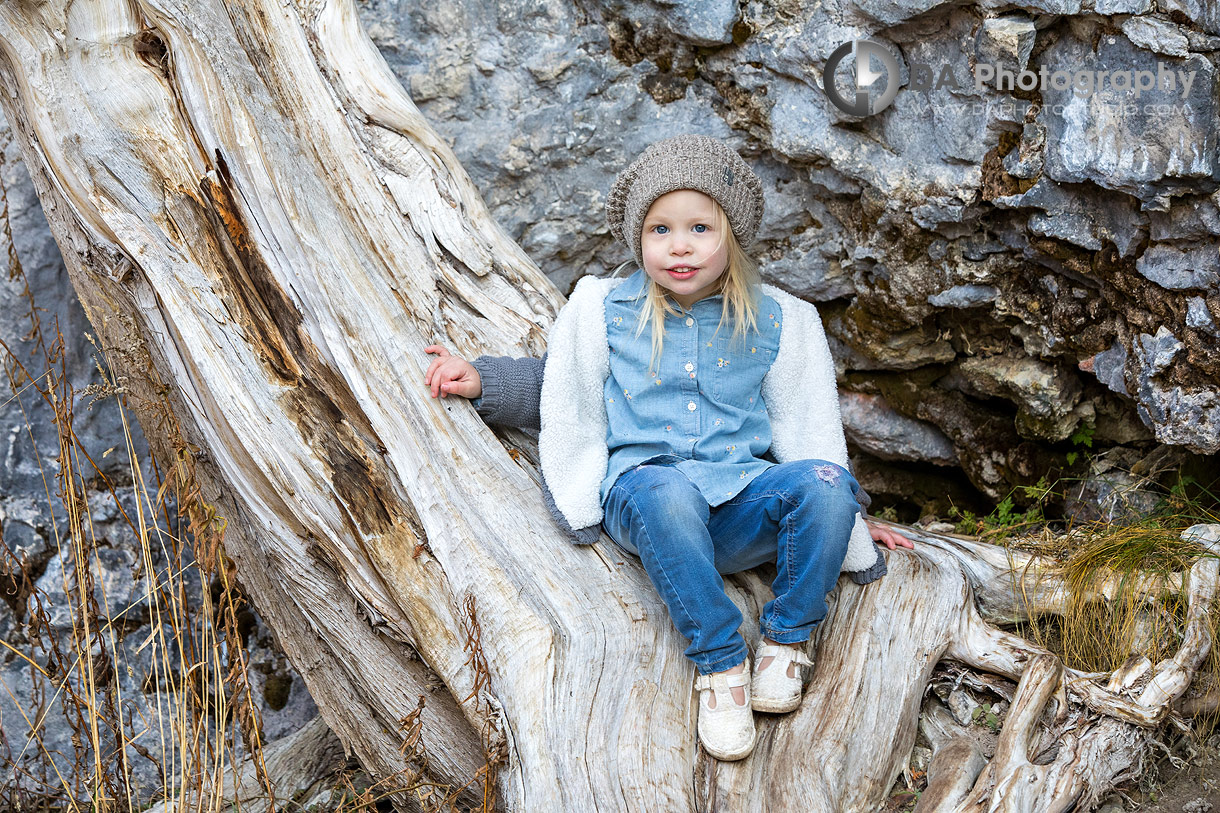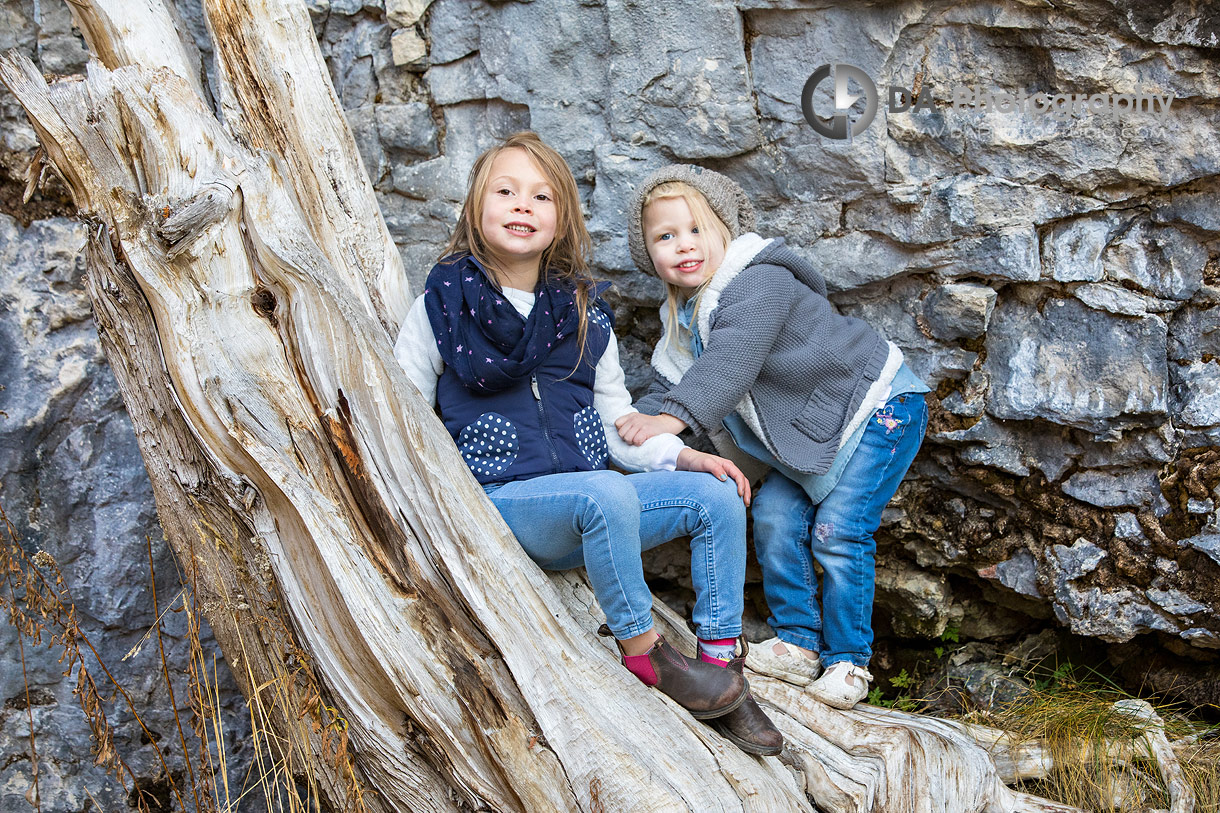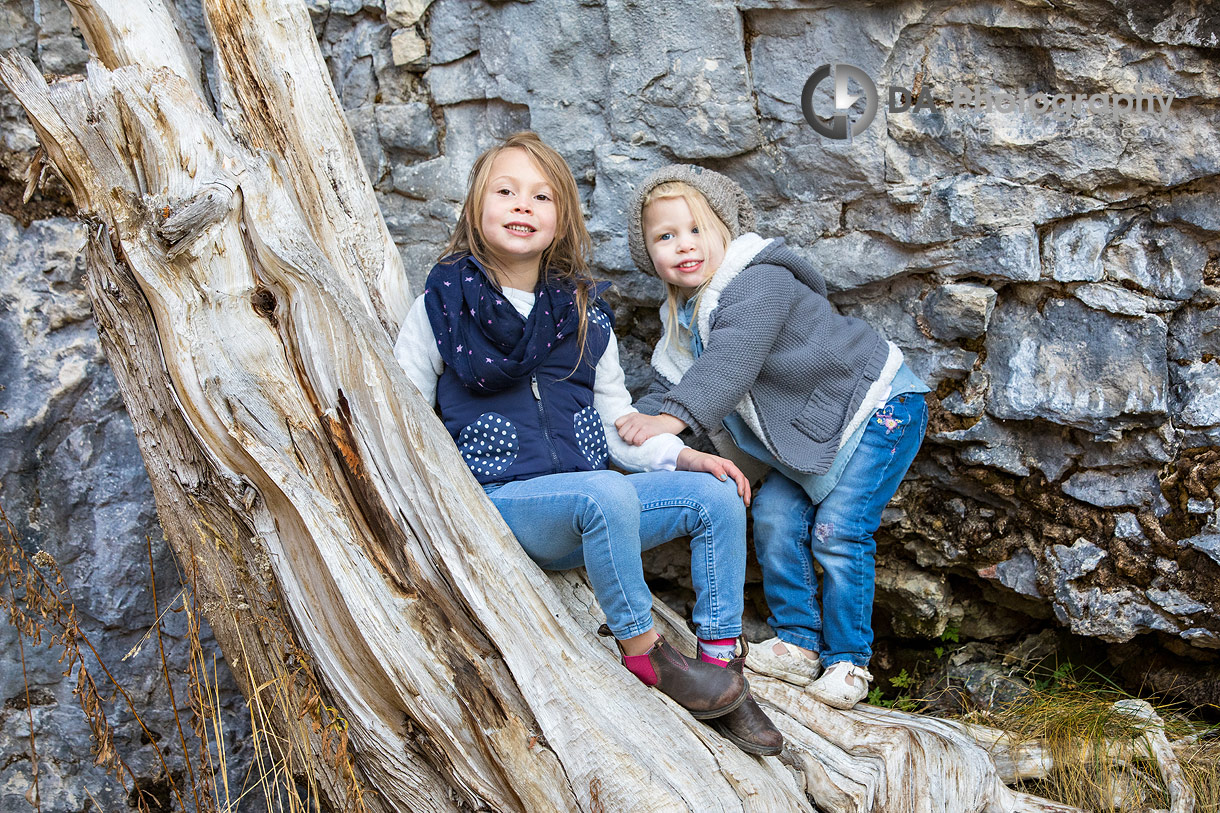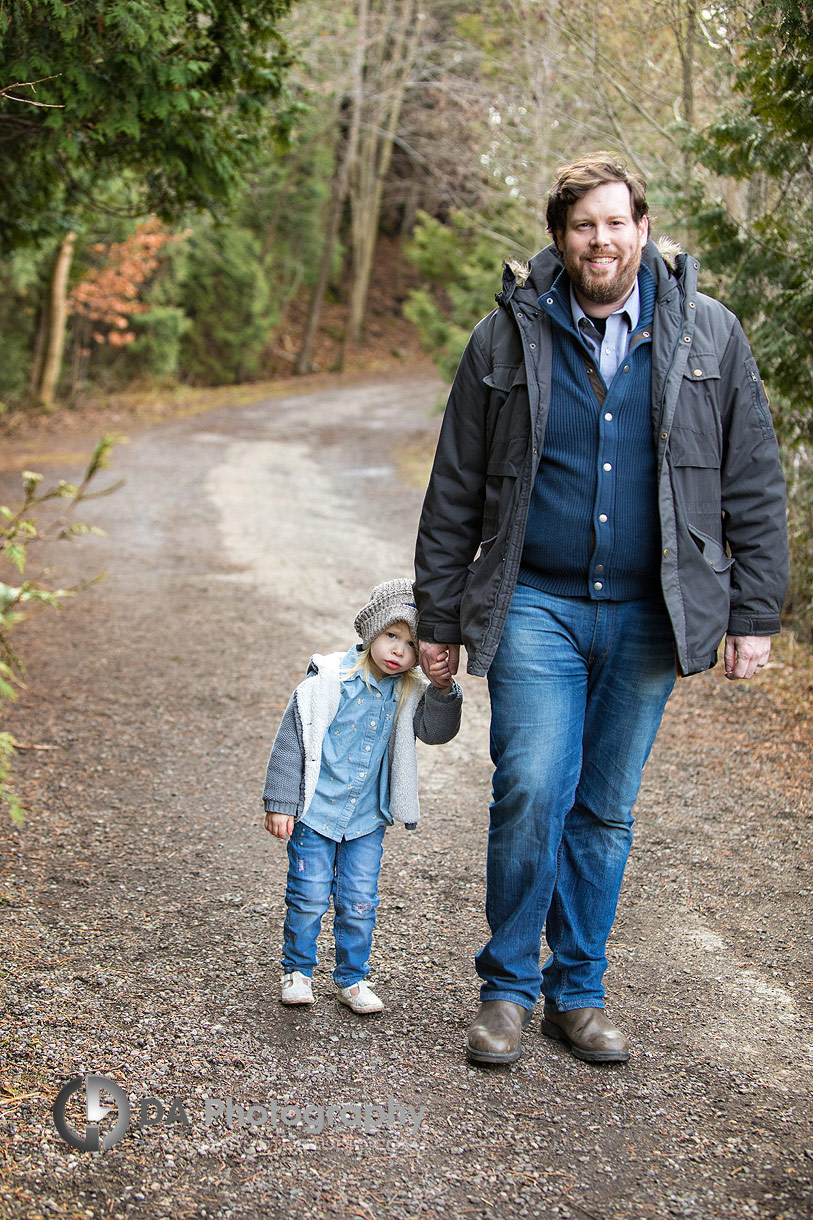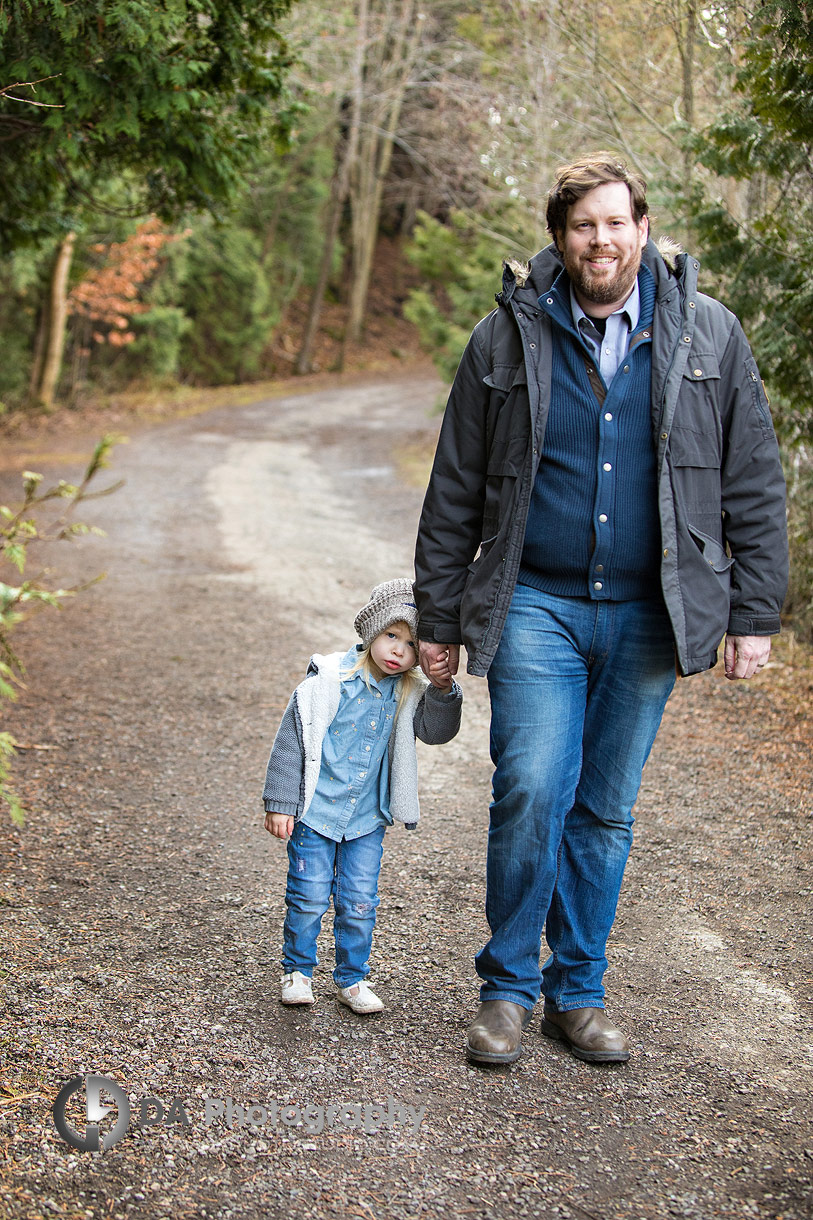 Moving from Heart Lake Conservation area to Rockwood Conservation area as go to place for family photo sessions
After this session, I realized that my go-to location for family photos and engagement has began to shift towards my local area. For many years, Heart Lake Conservation Area has been this for me. It was a location that was ideal for families with active kids. After moving to Guelph, Rockwood Conservation Area has now begun to replace that. This location is equally stunning with gorgeous views. However, it is also closer and more attractive to my current clients.
I'm always open to venture to a variety of locations for my clients. However, I'm often asked for suggestions for upcoming sessions. Rockwood Conservation Area is a location that continues to be loved and enjoyed by all my clients that are looking for a great place to take their next family photos.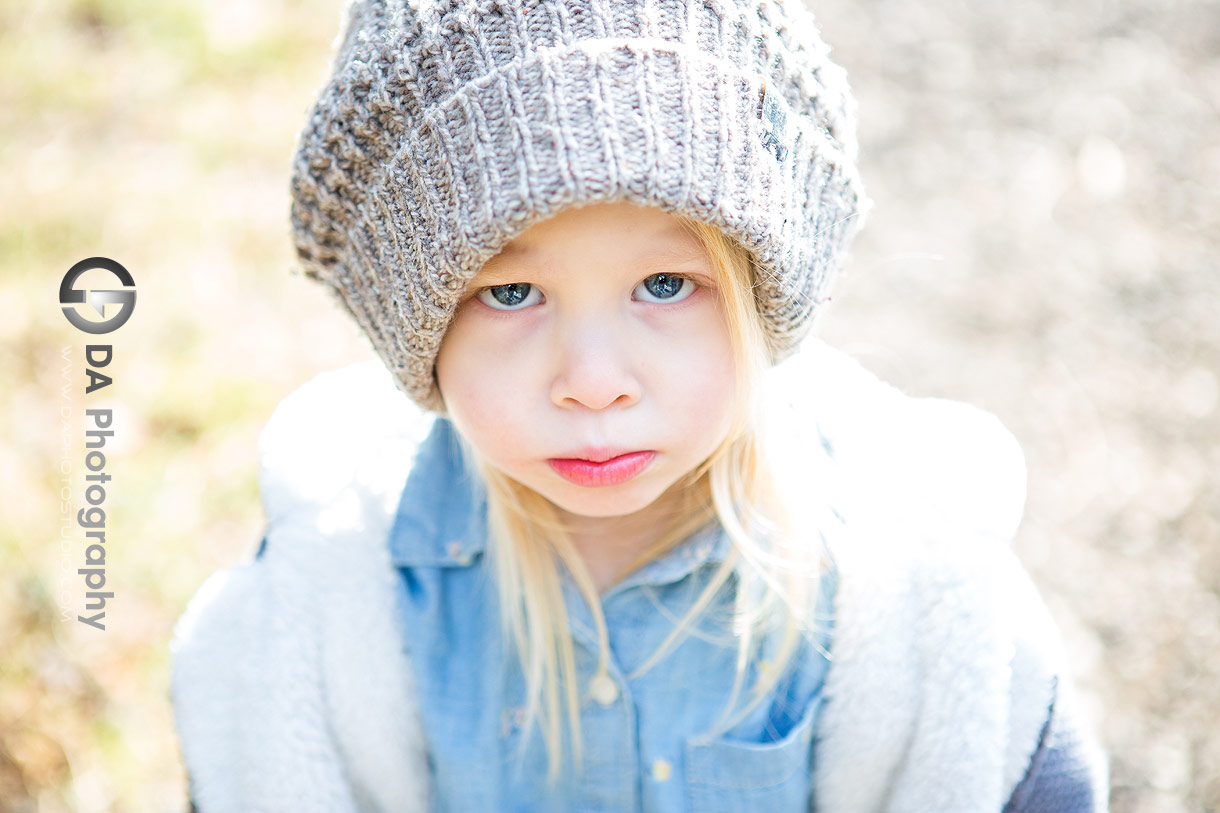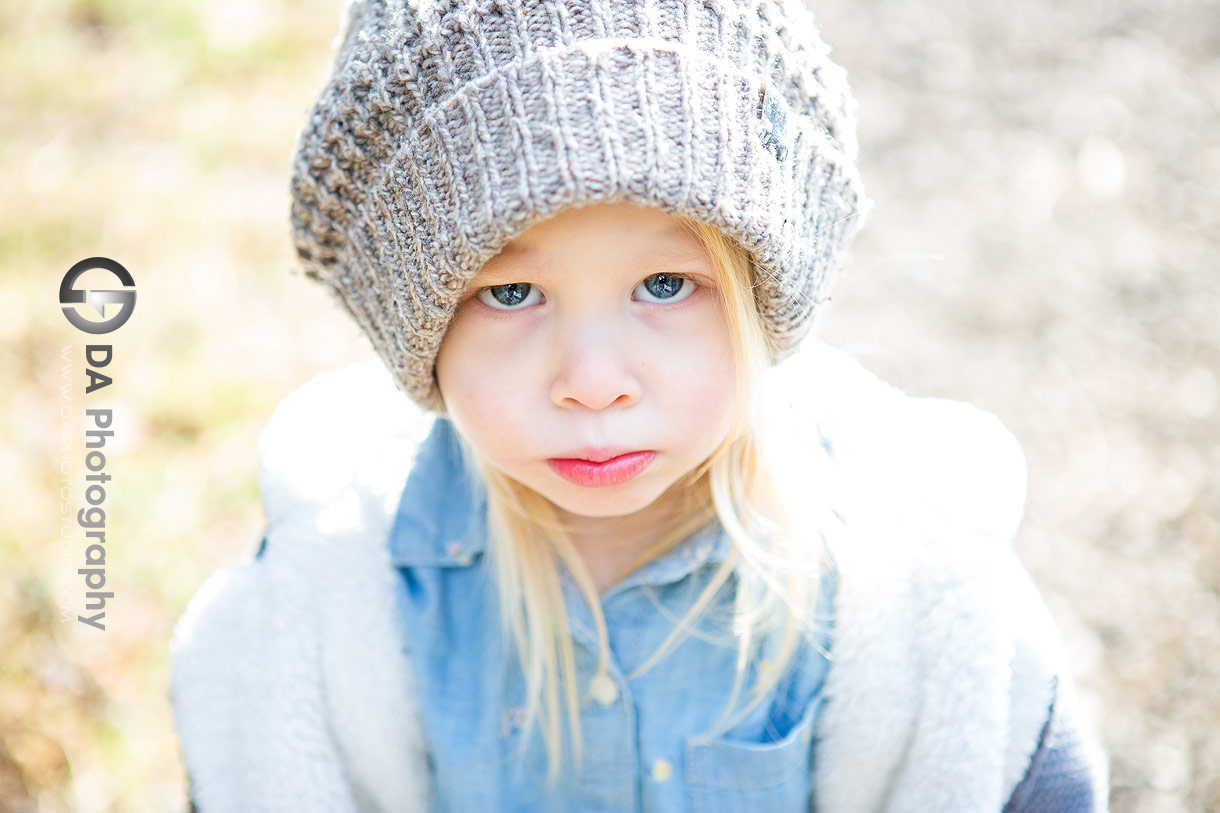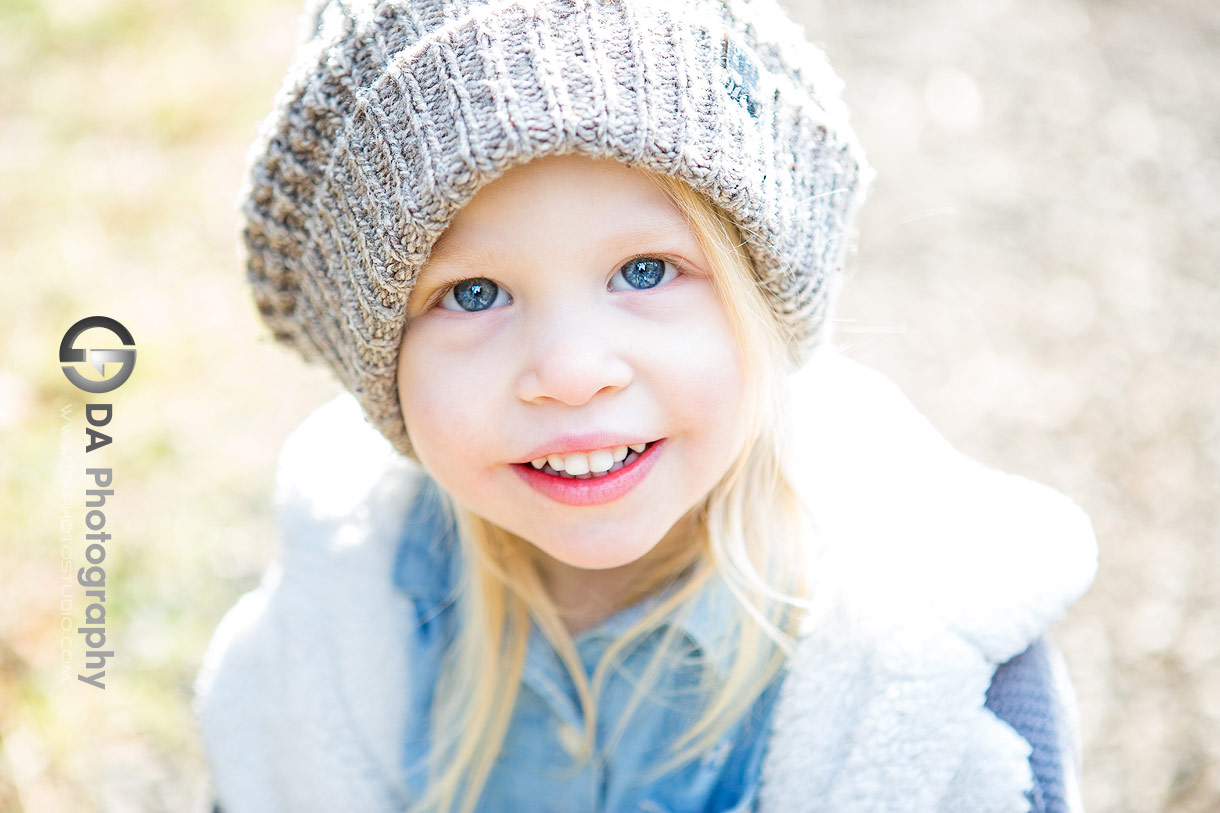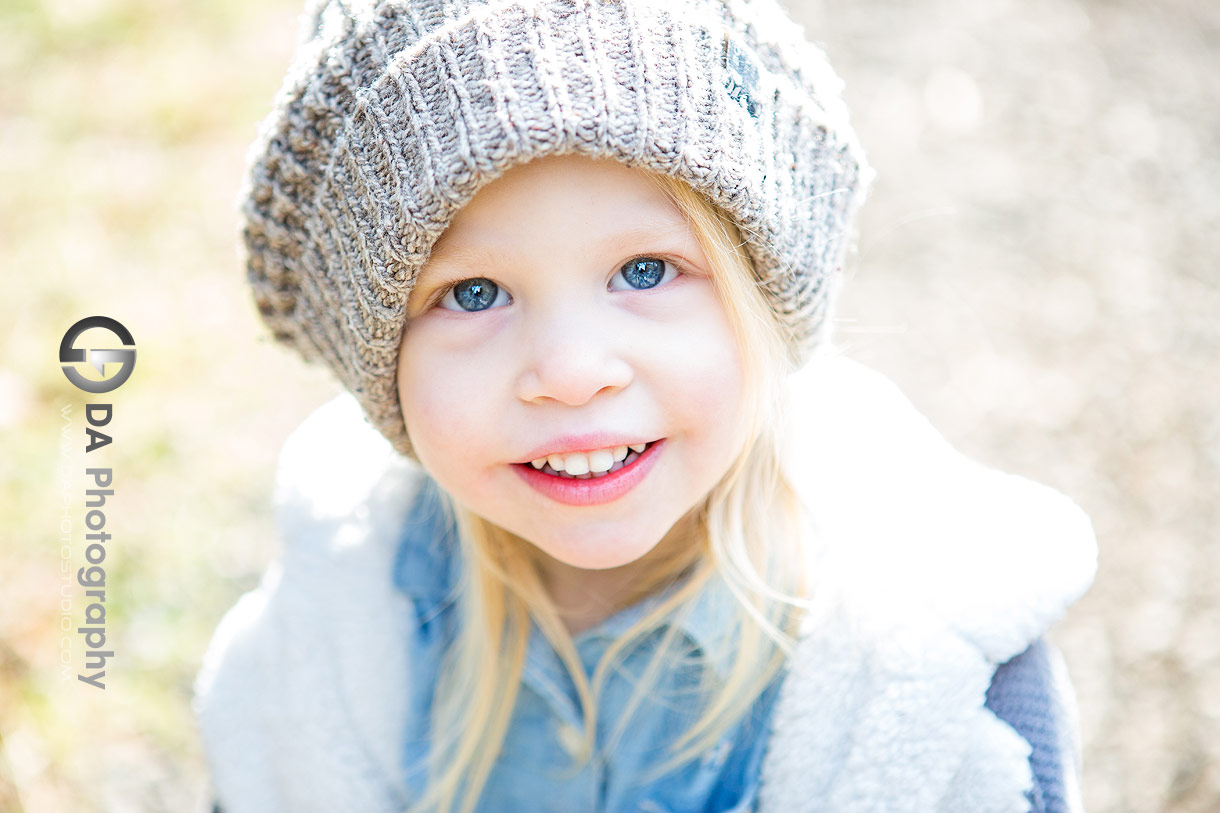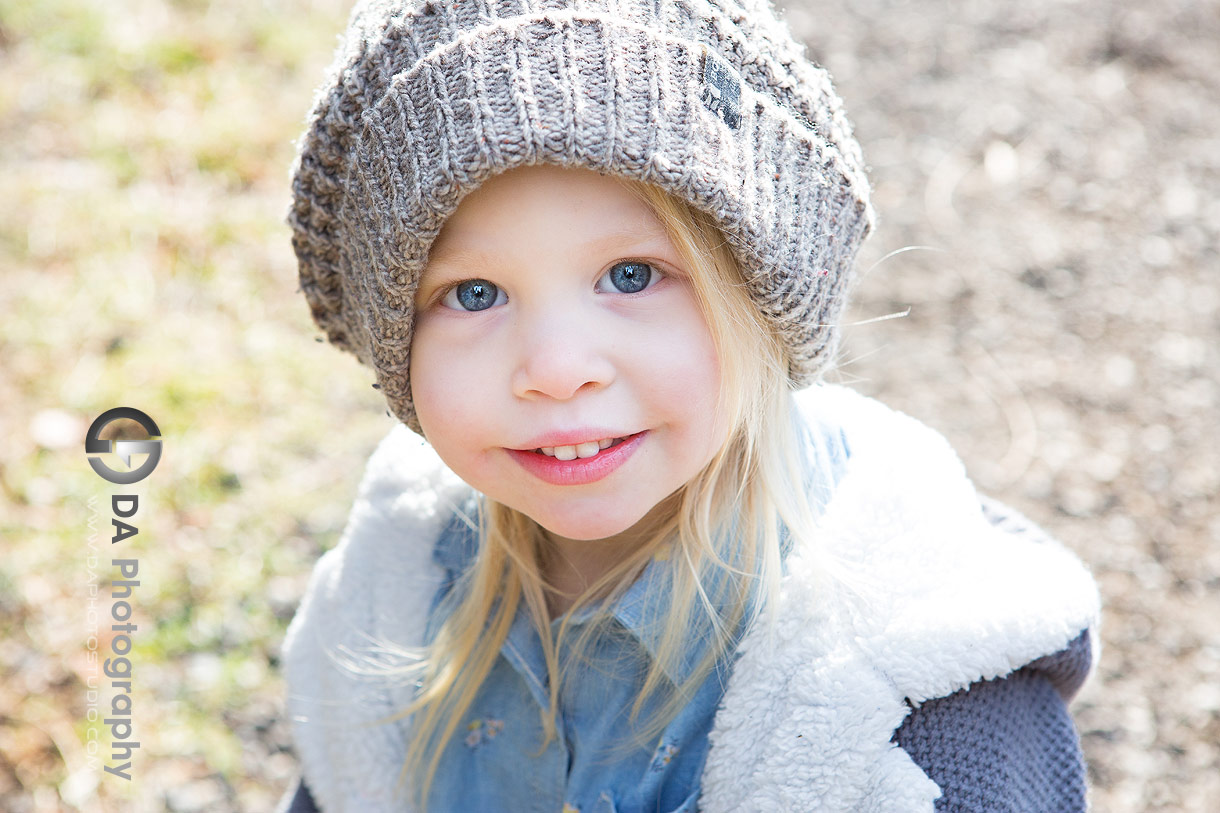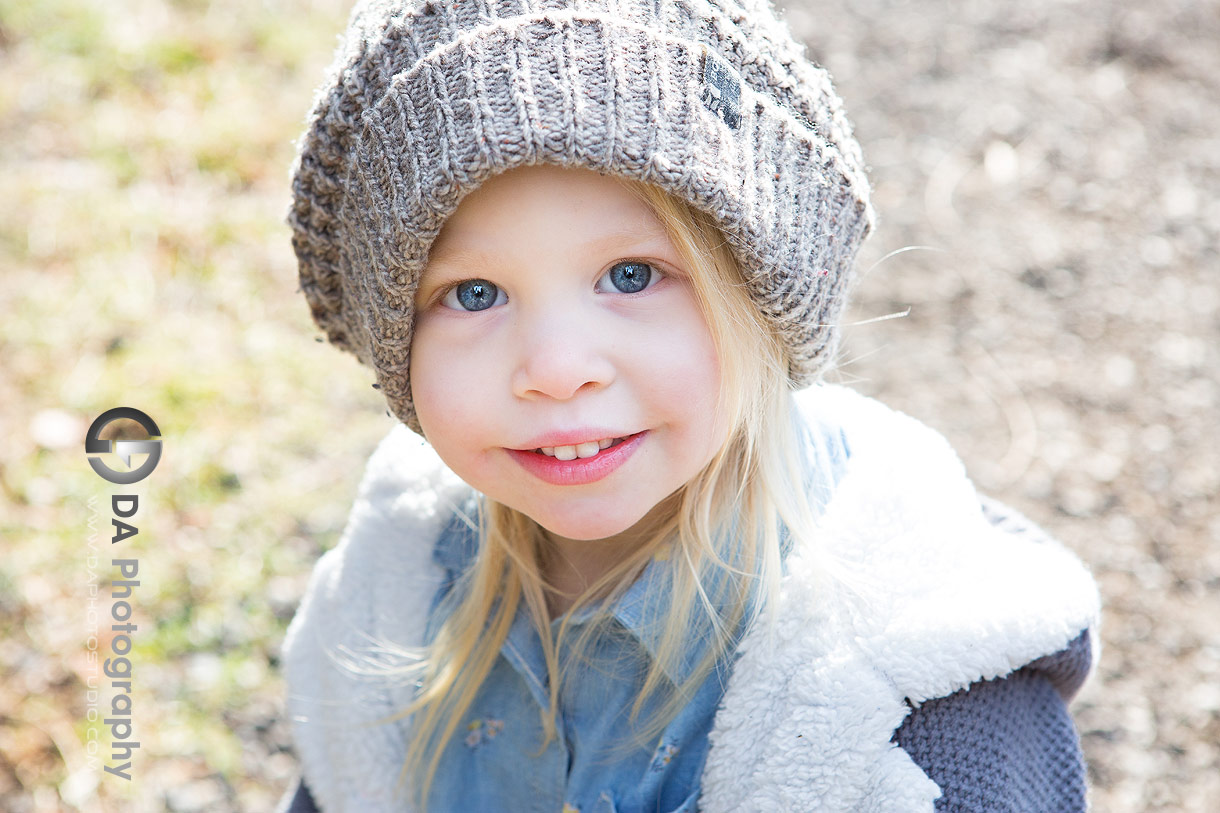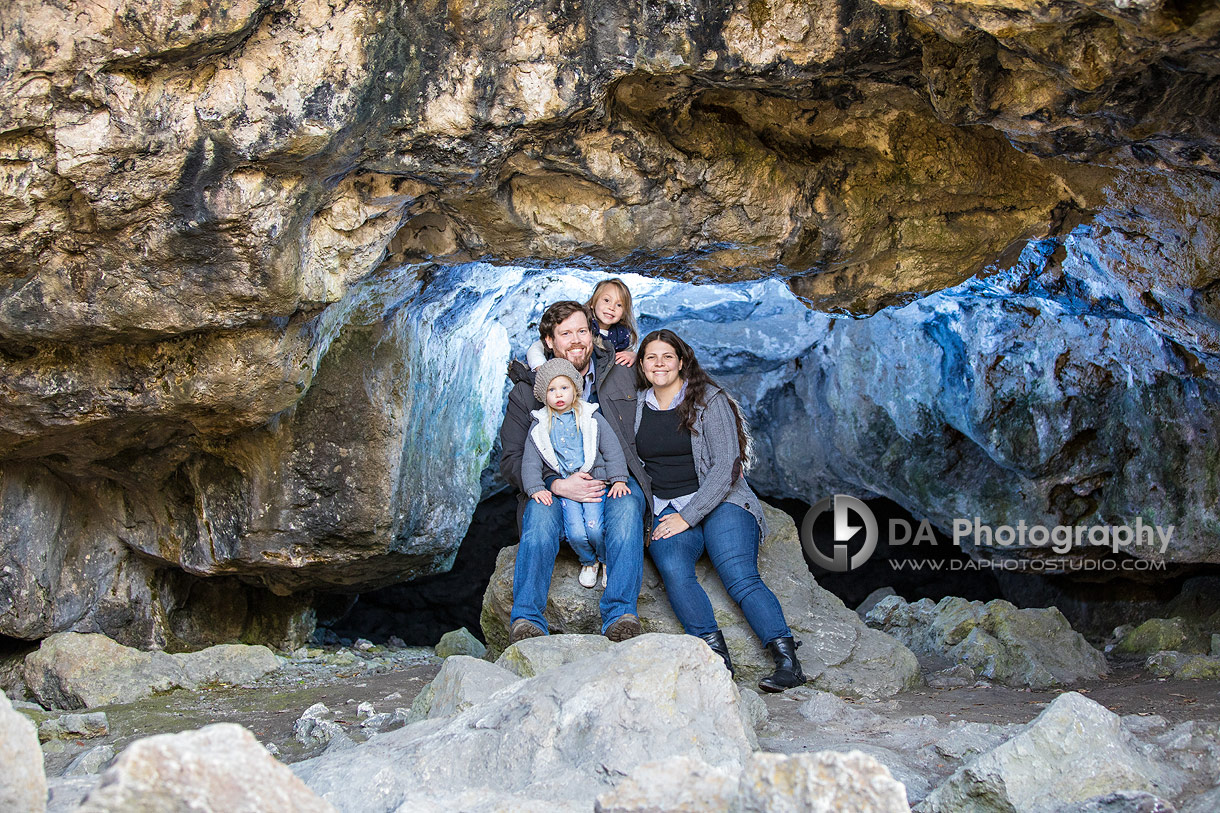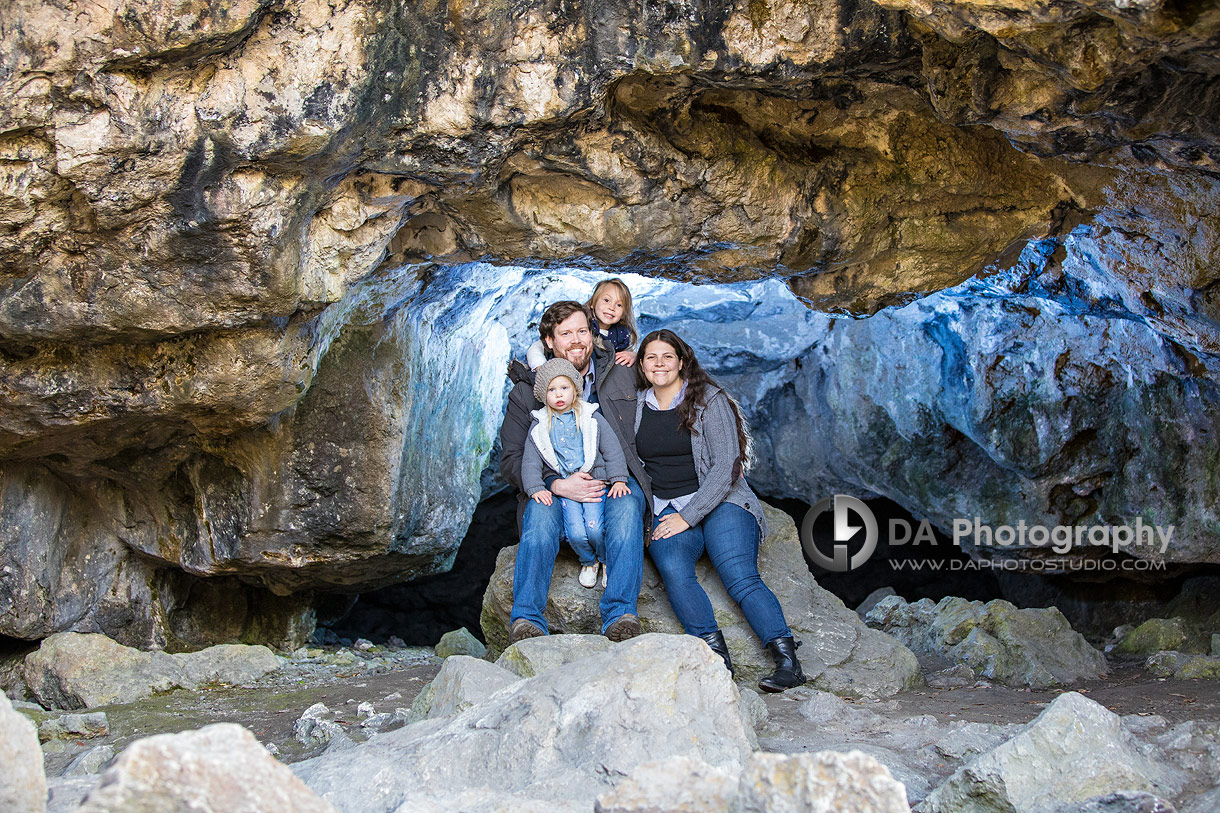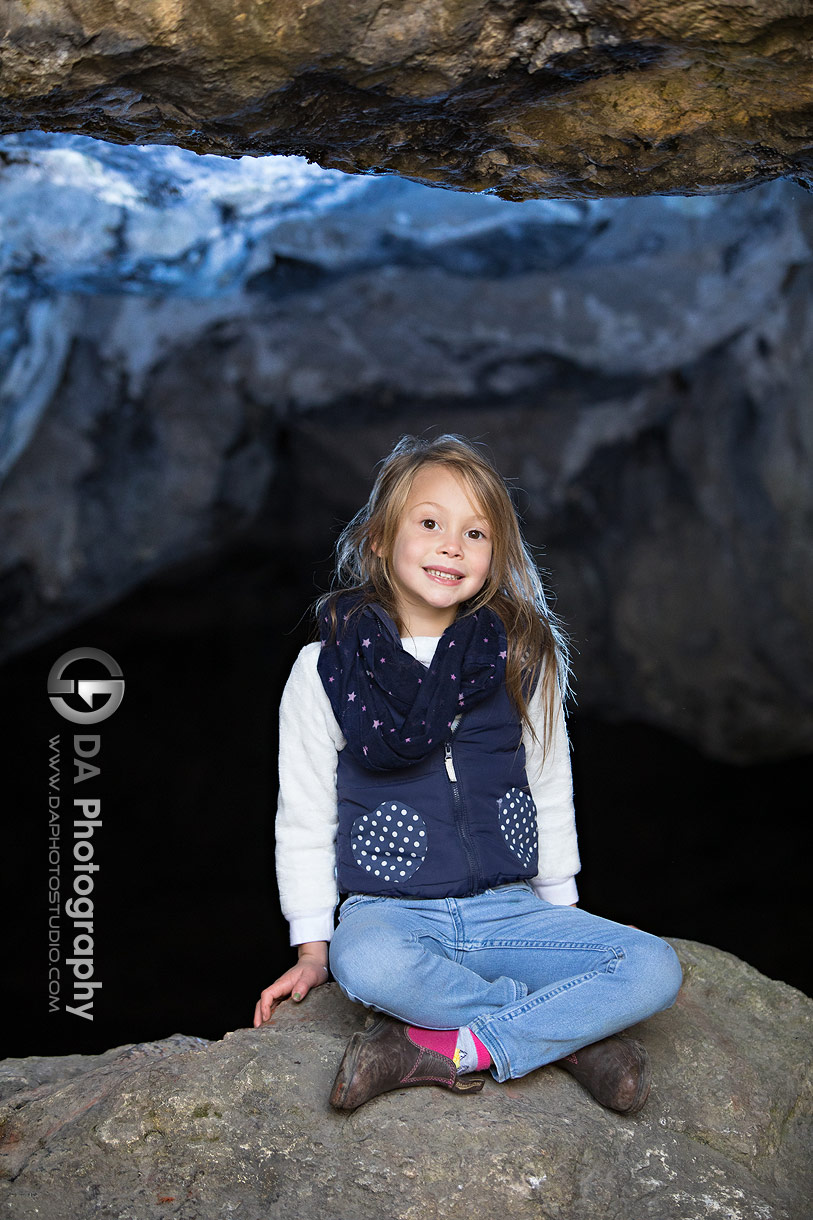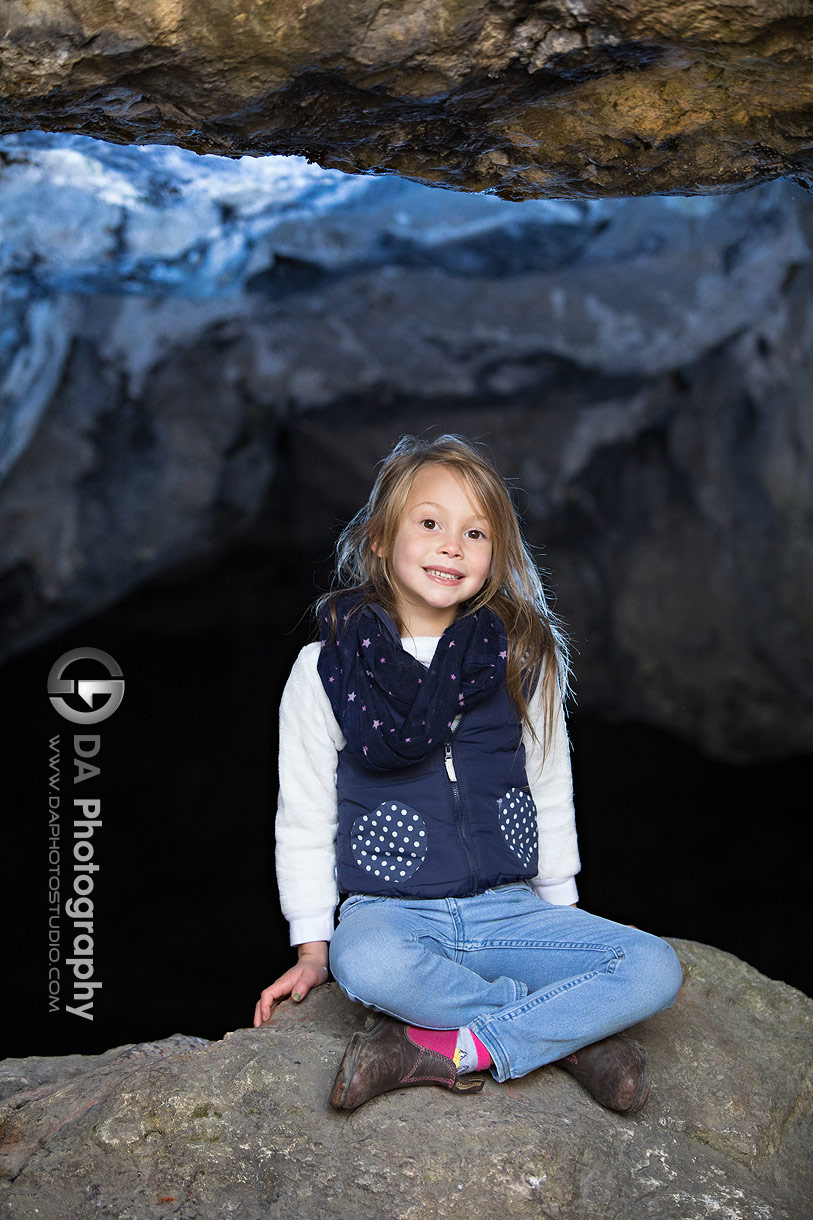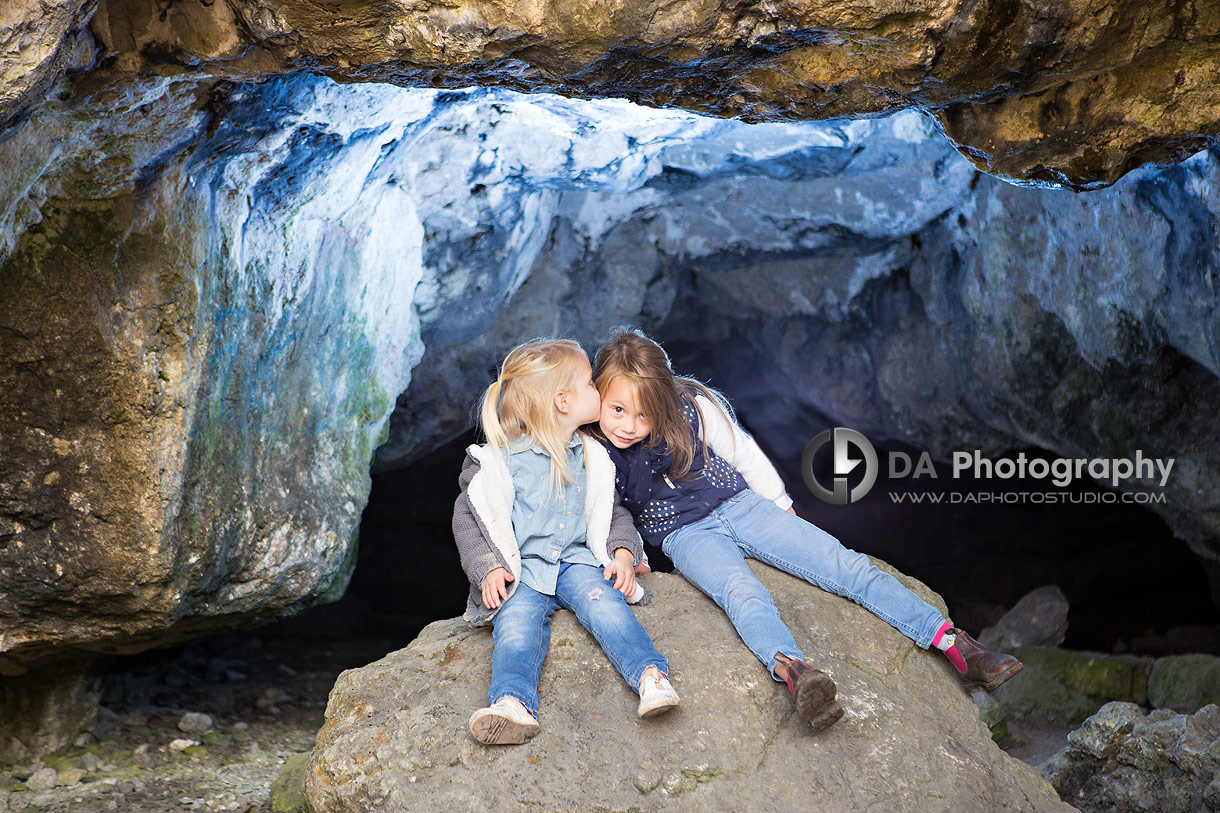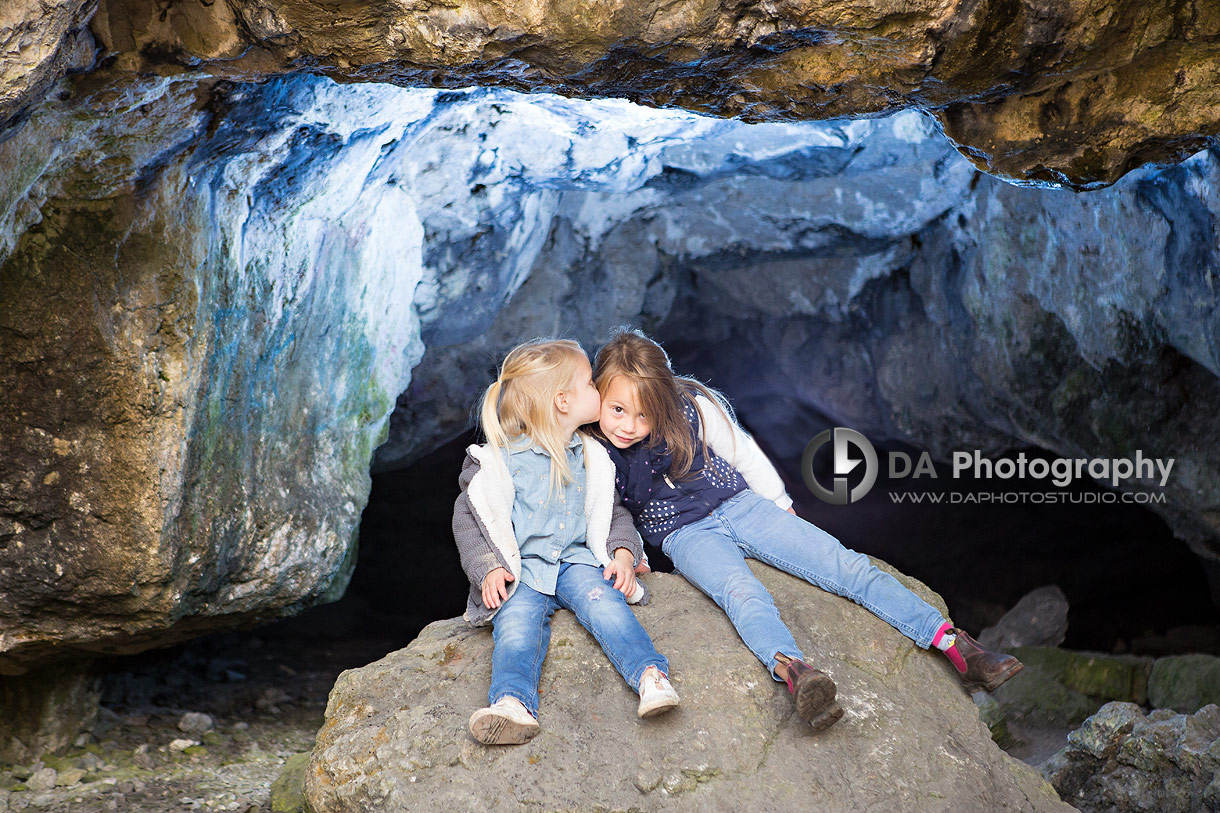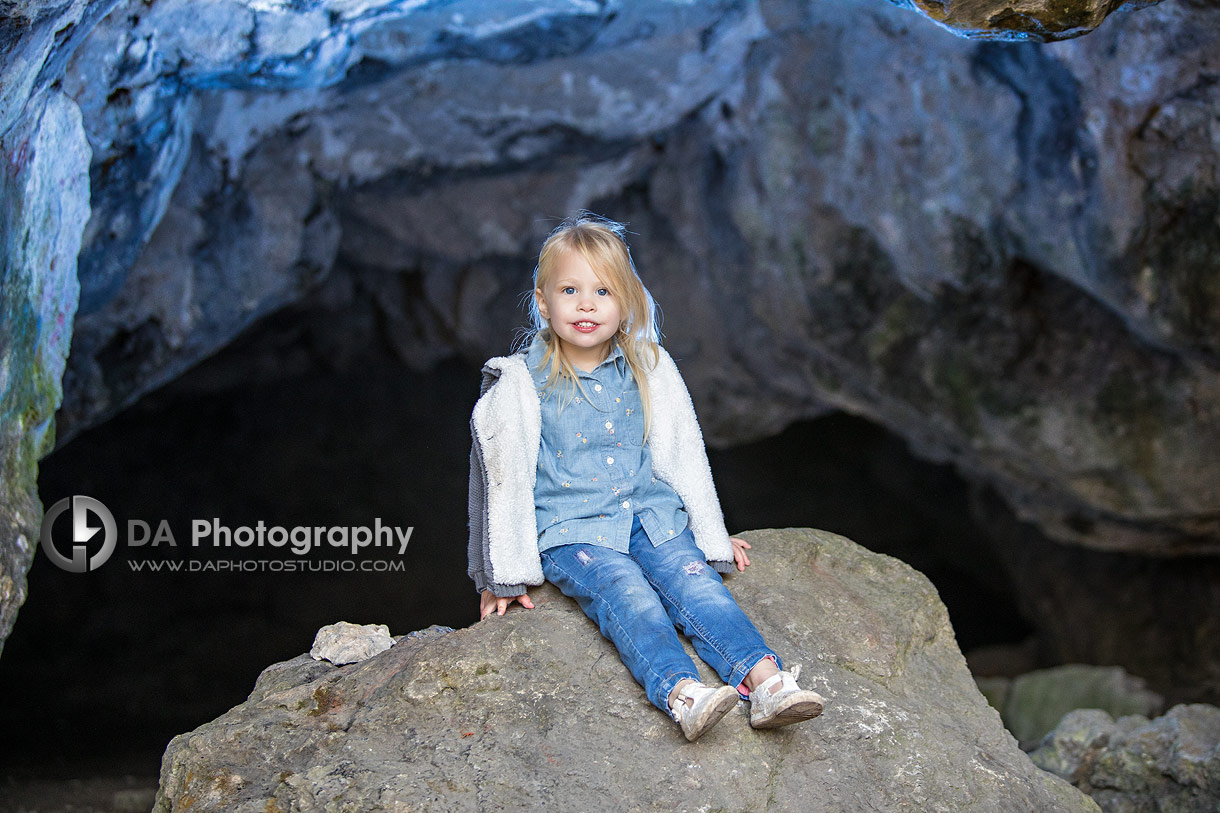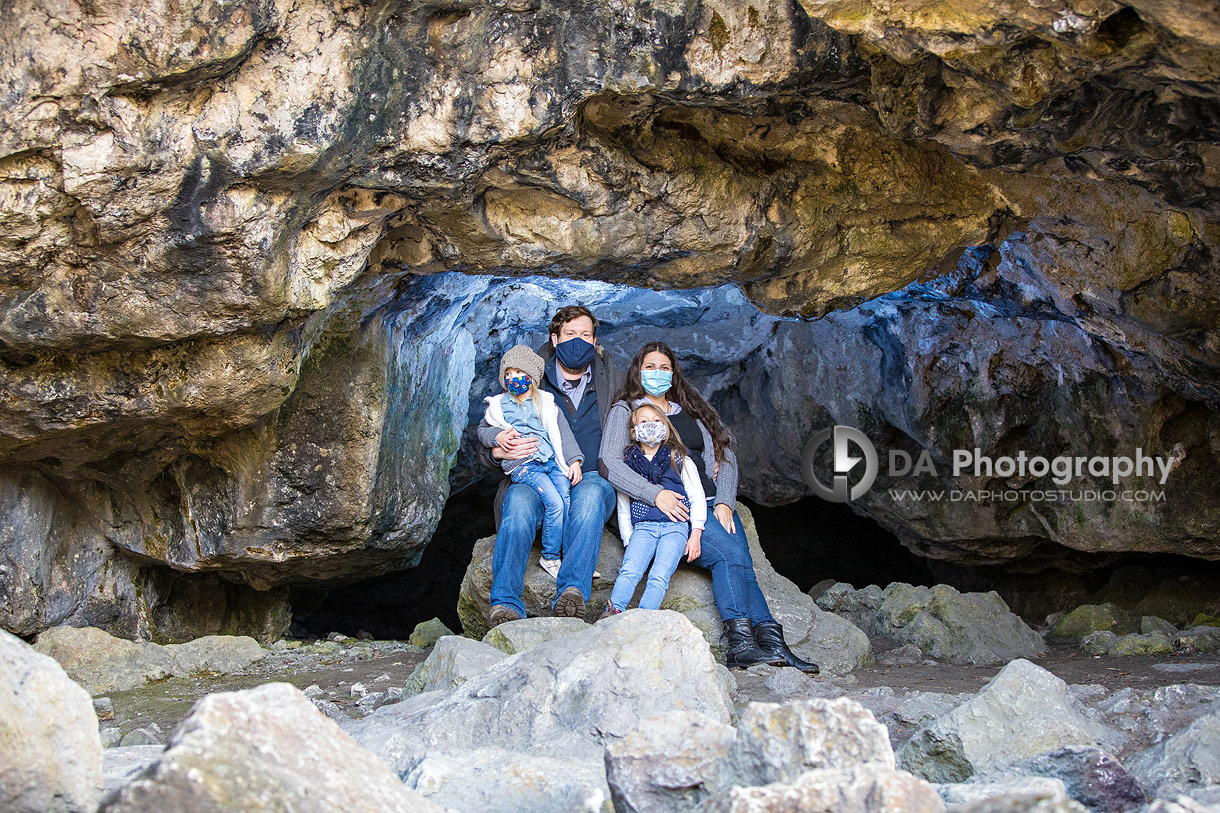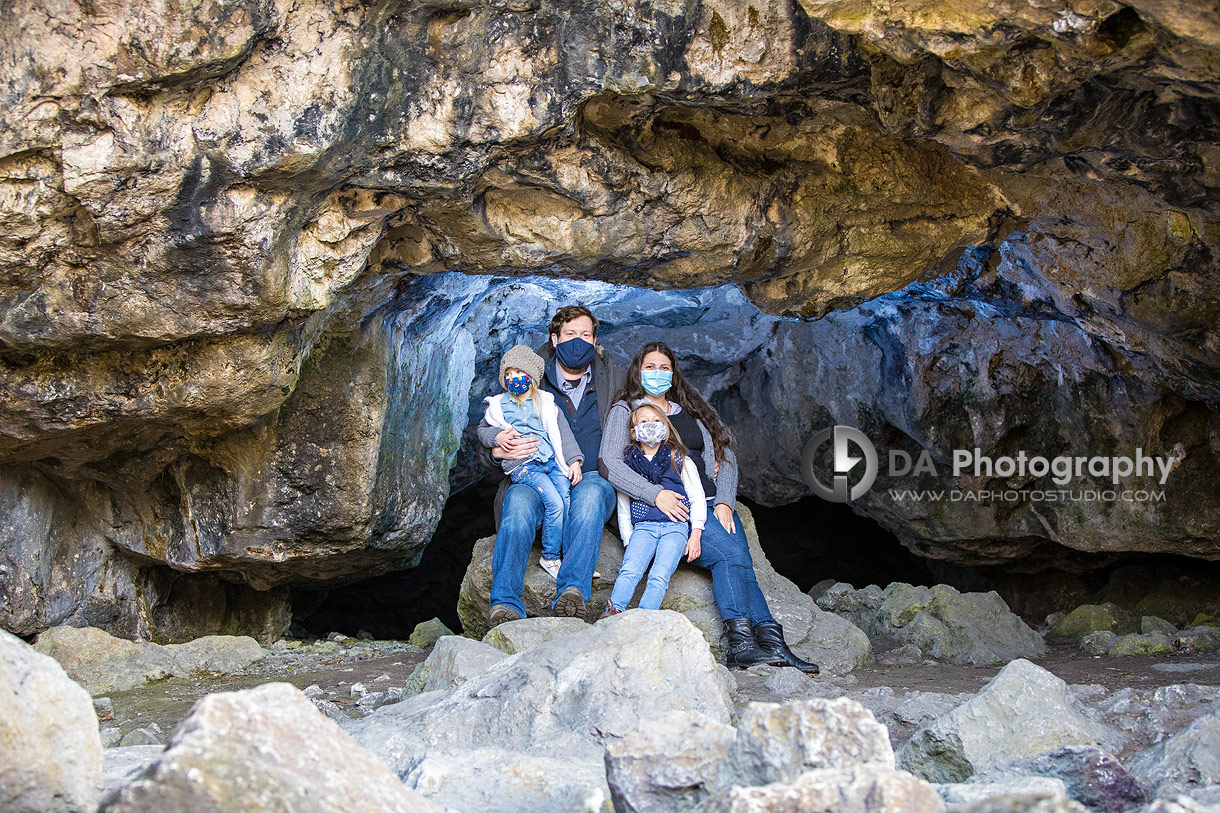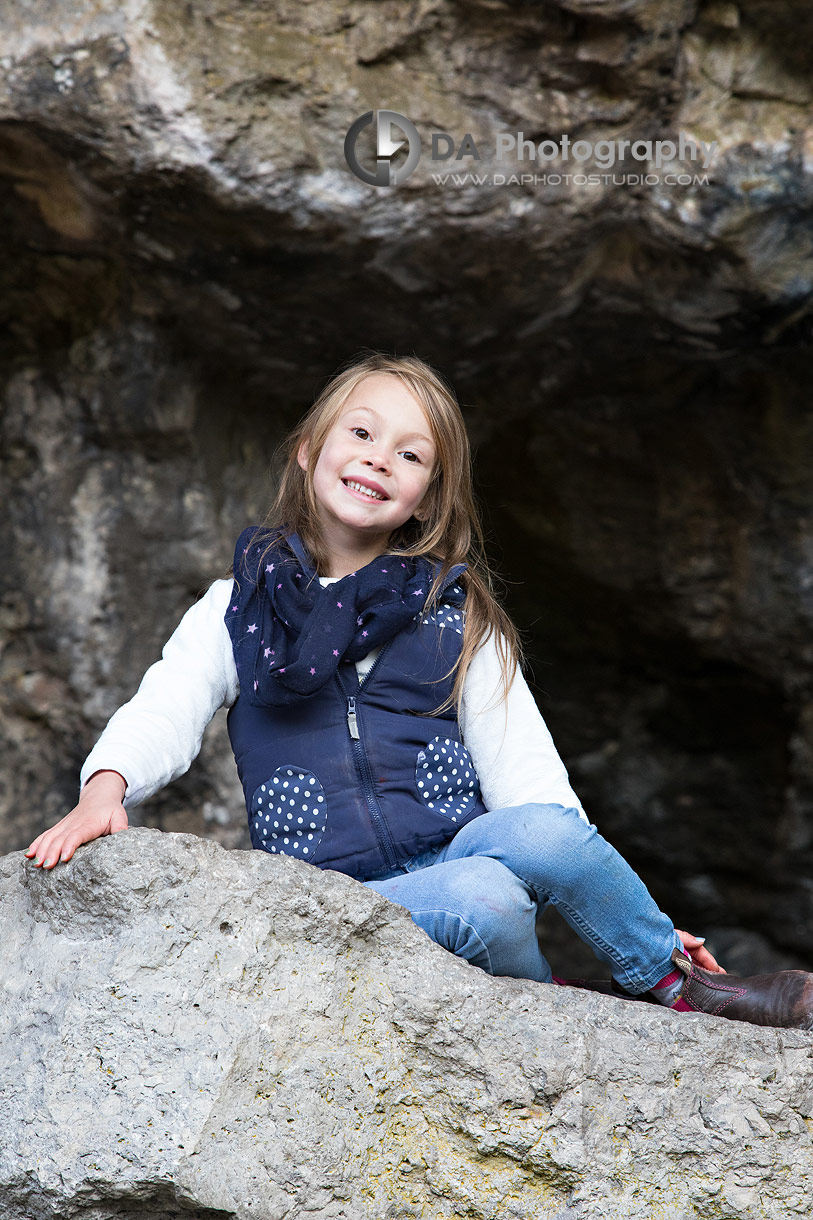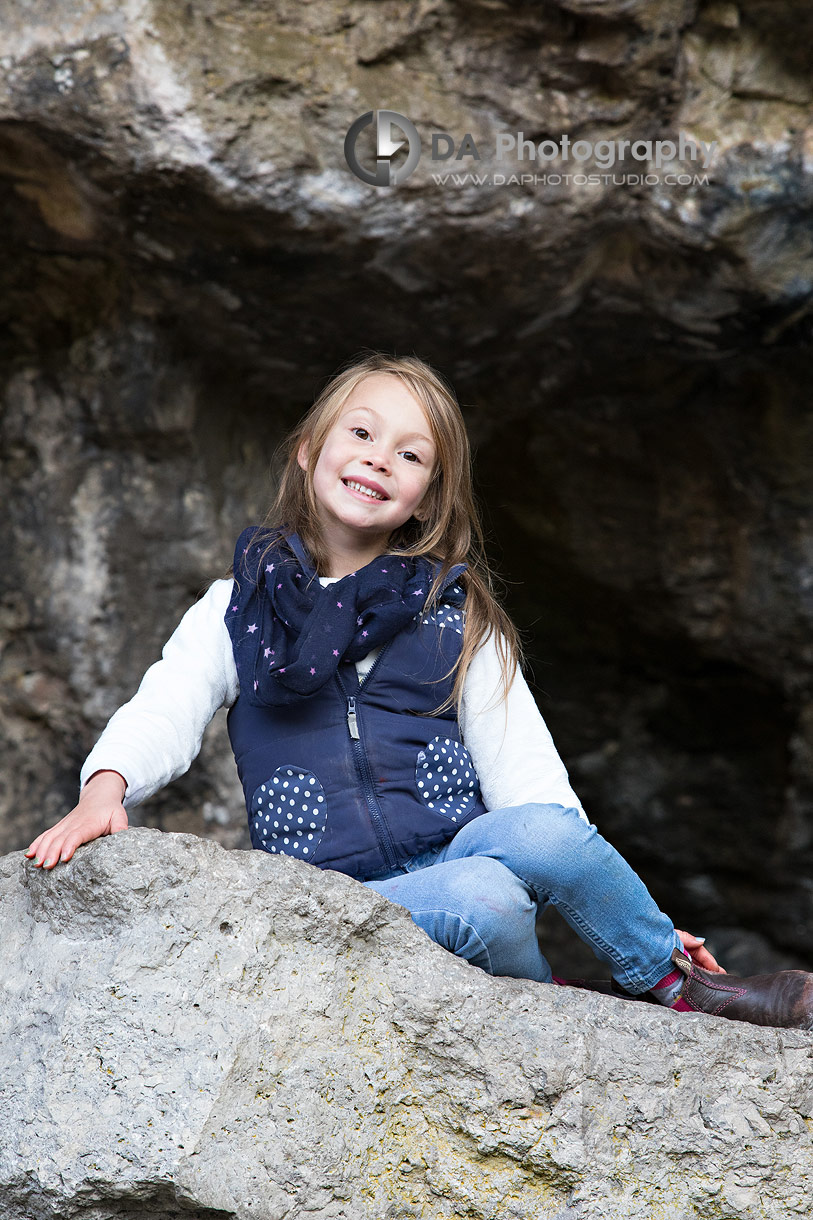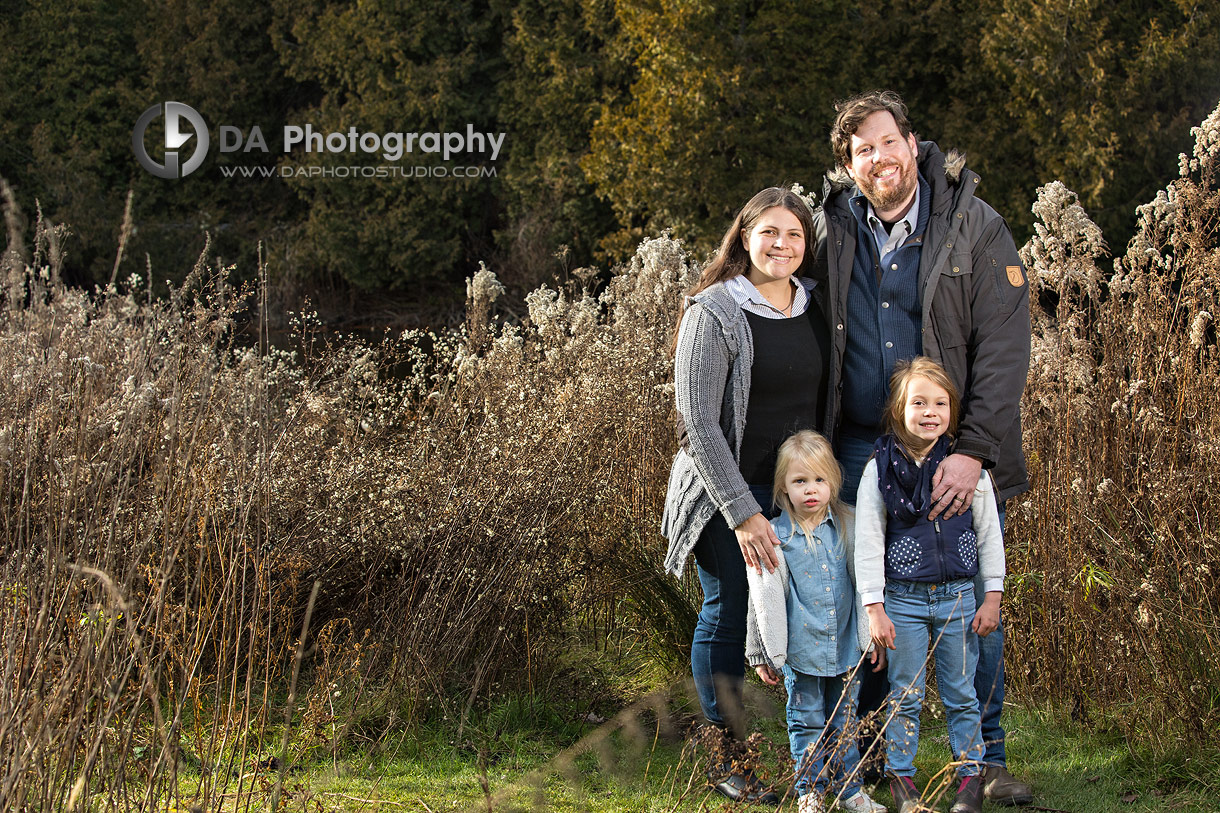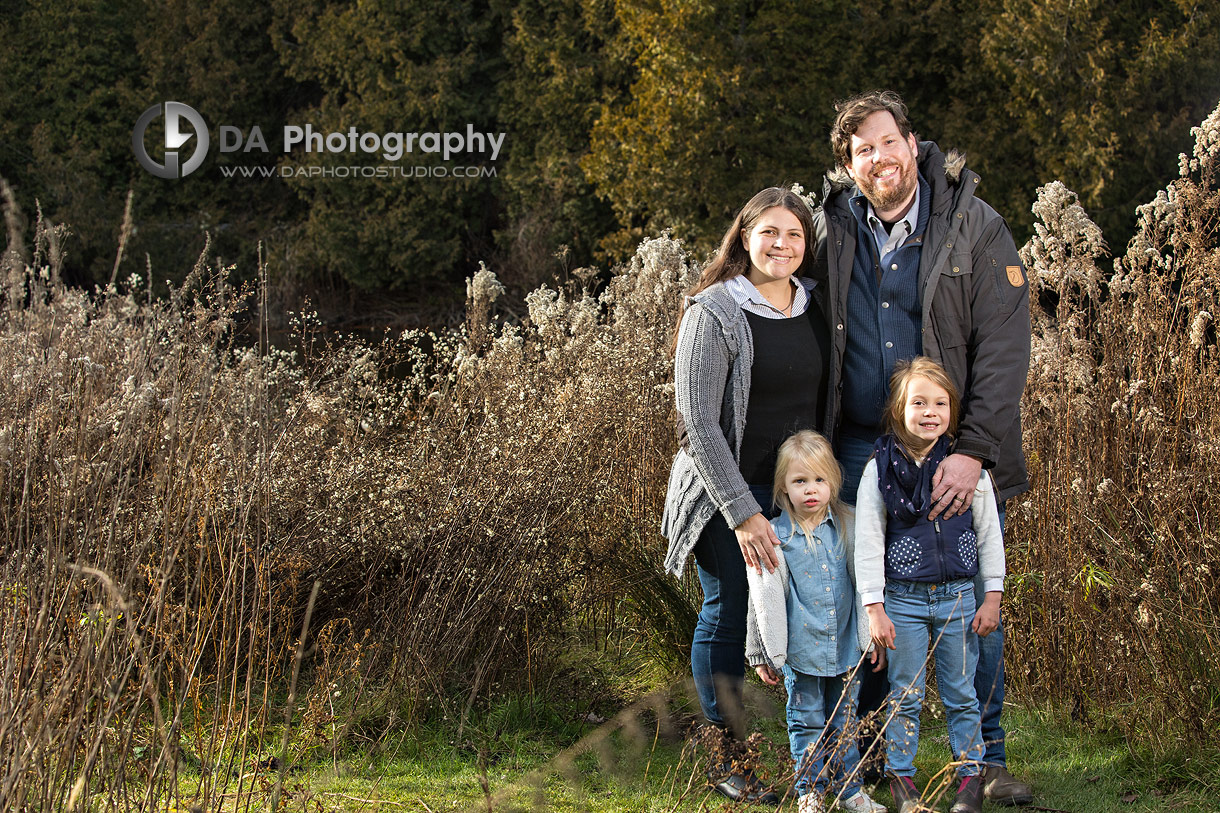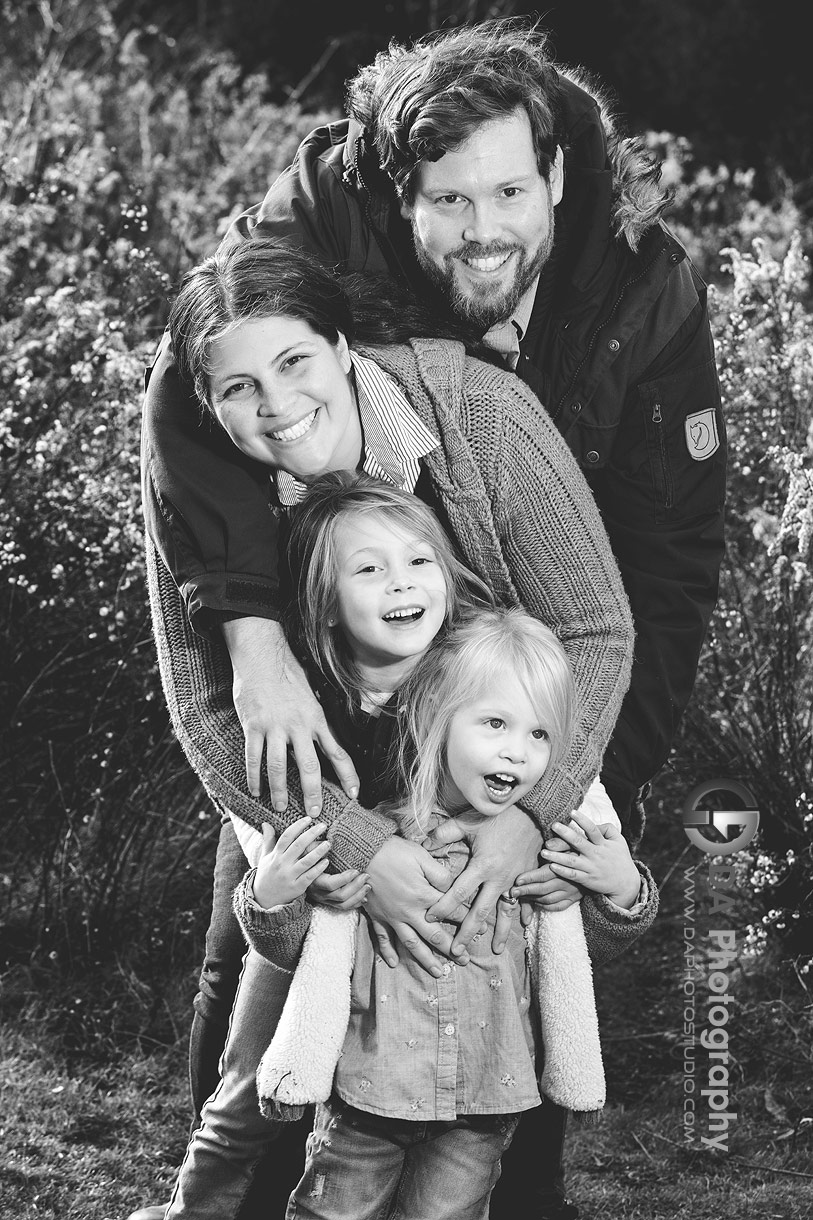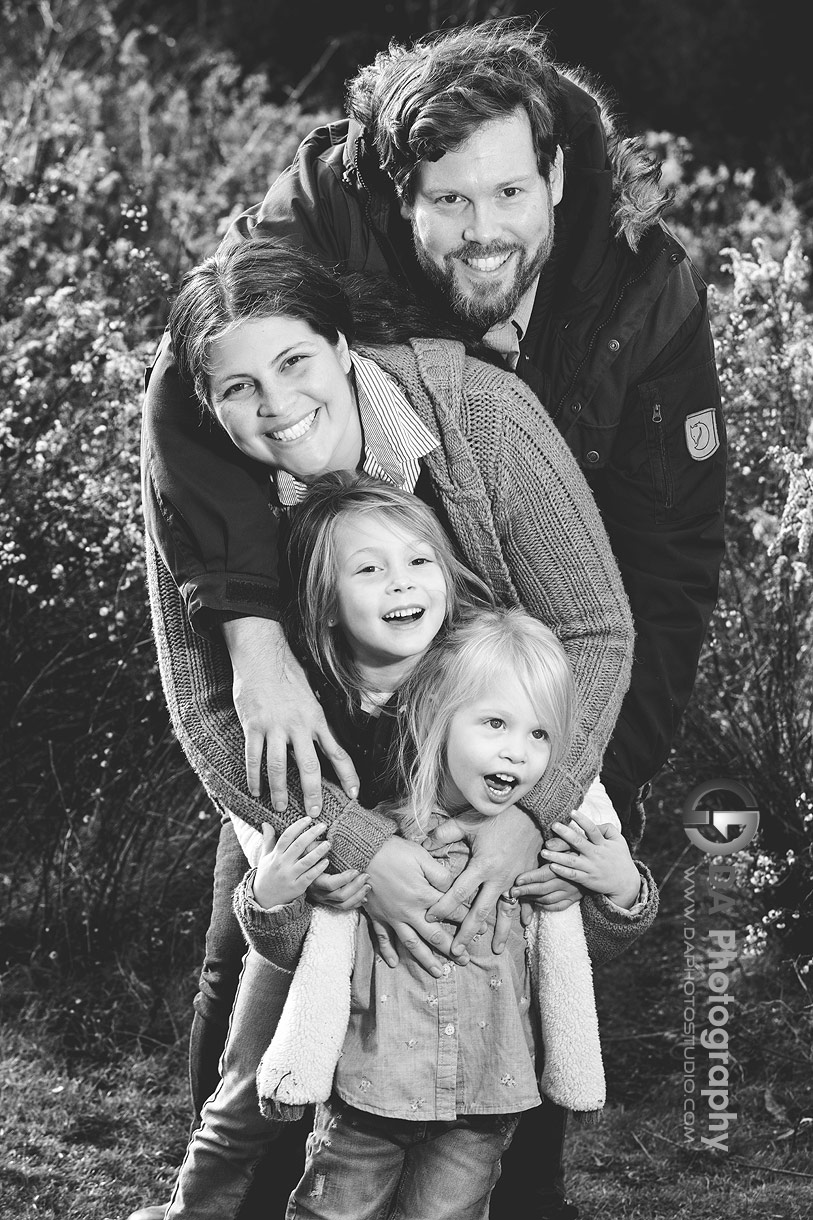 Want to see some more Rockwood Conservation Area photos? Check
another blog
post.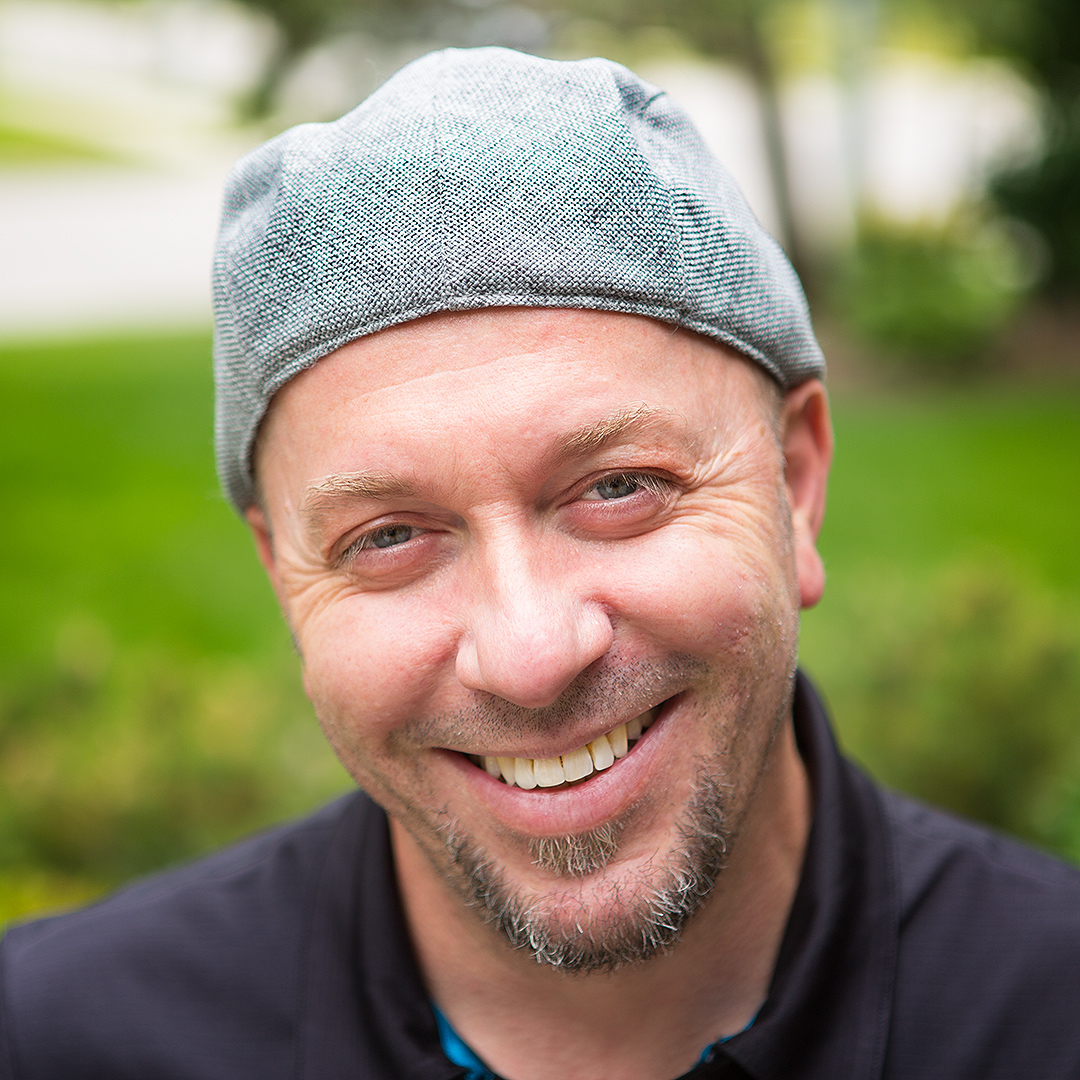 My passion and biggest asset is taking the time to make every client comfortable and relaxed before I even pick up the camera. The result? Photos of you that actually look like you at your best! I can prove to you how much you can enjoy having your picture taken. Lifestyle photography is about the experience that happens to be served up along side of some great photos.
Specialties:
Family Photography for families that like to move around and enjoy their photo time, Wedding Photography for couples looking for a mixture of photojournalistic, contemporary and traditional images and Professional Corporate headshots that are far from cheesy and stiff.