Fall weddings have the potential to be naturally breathtaking, but this Ancaster Mill wedding had more reasons to be even better than usual.
Do you wonder why that is? If you have 5 minutes to read about Alison and Chris' unique wedding, you will surely see for yourself!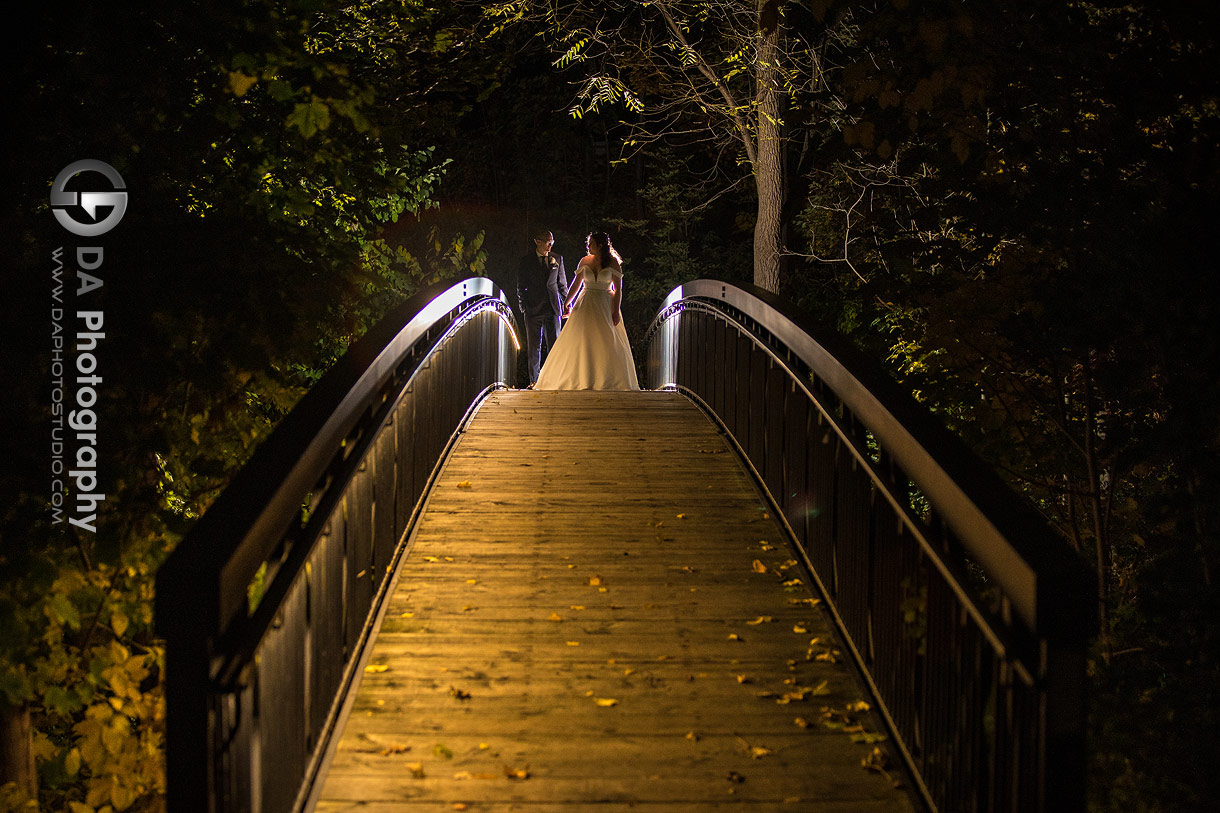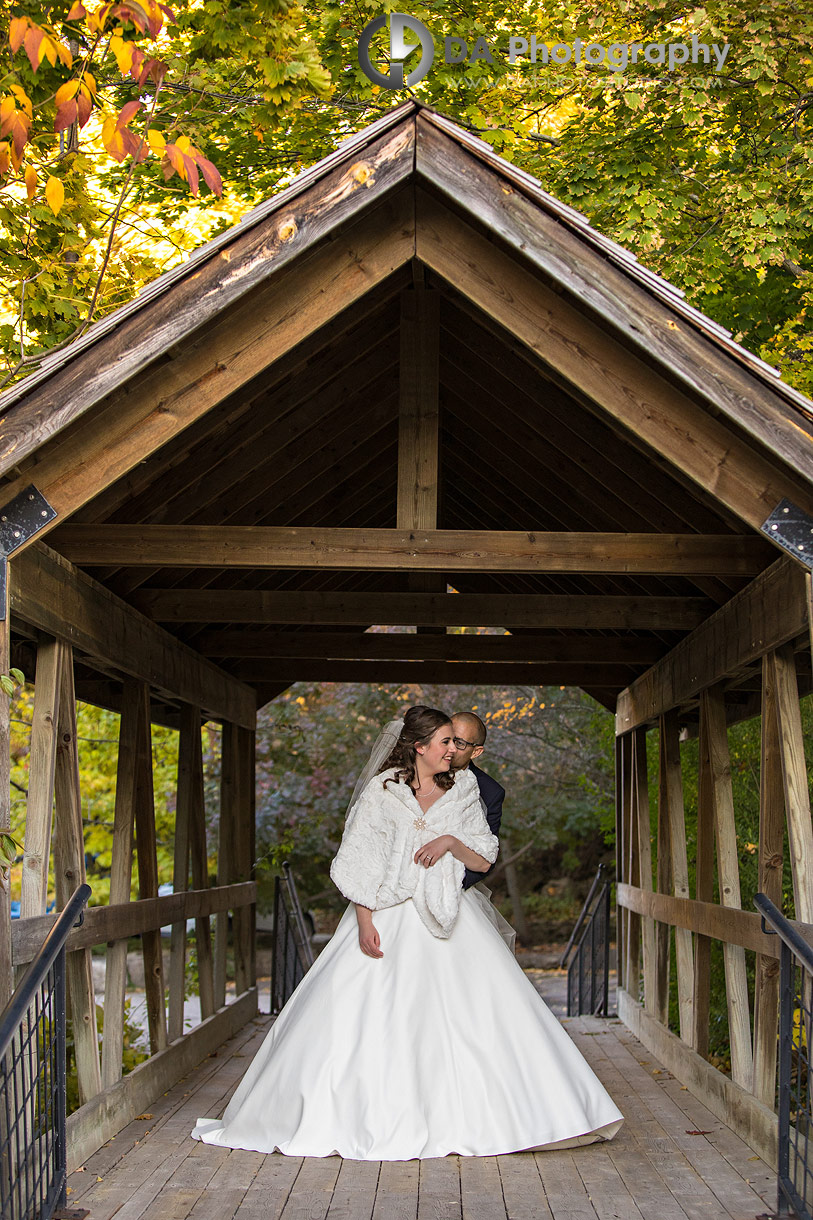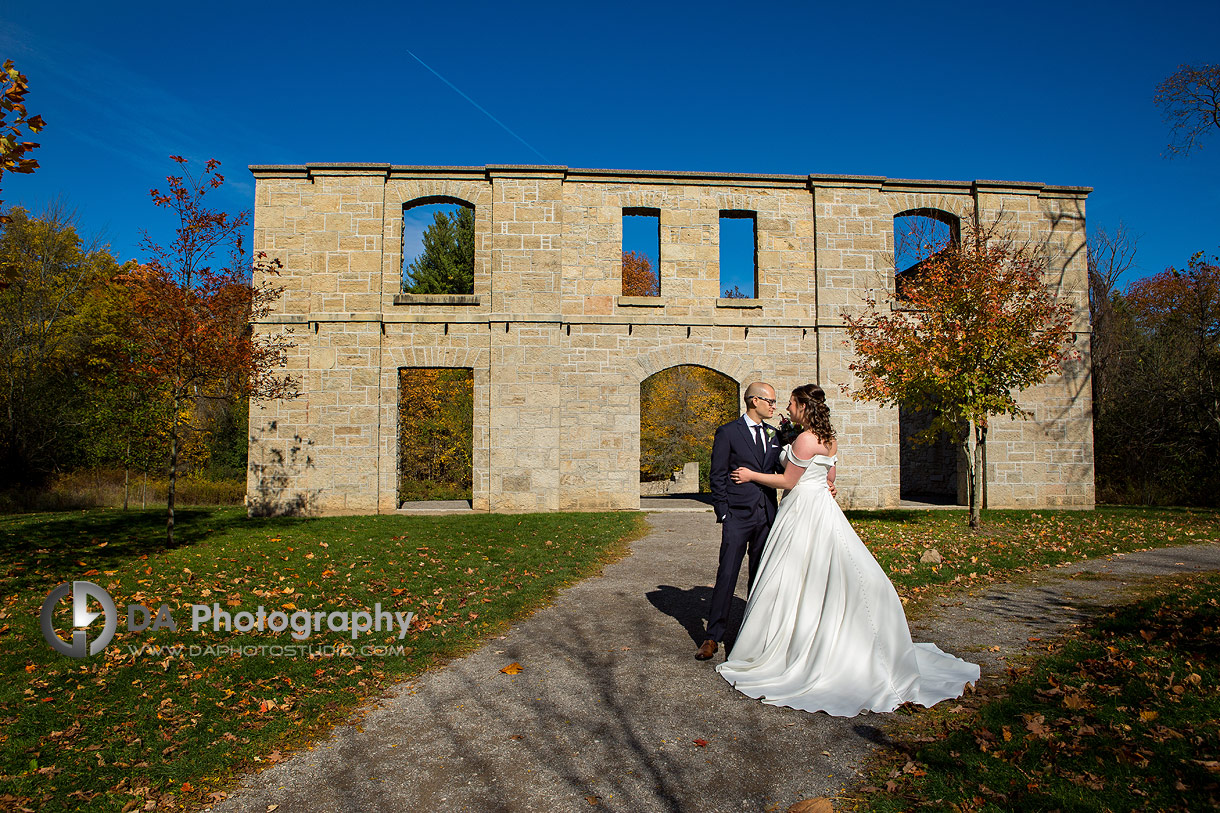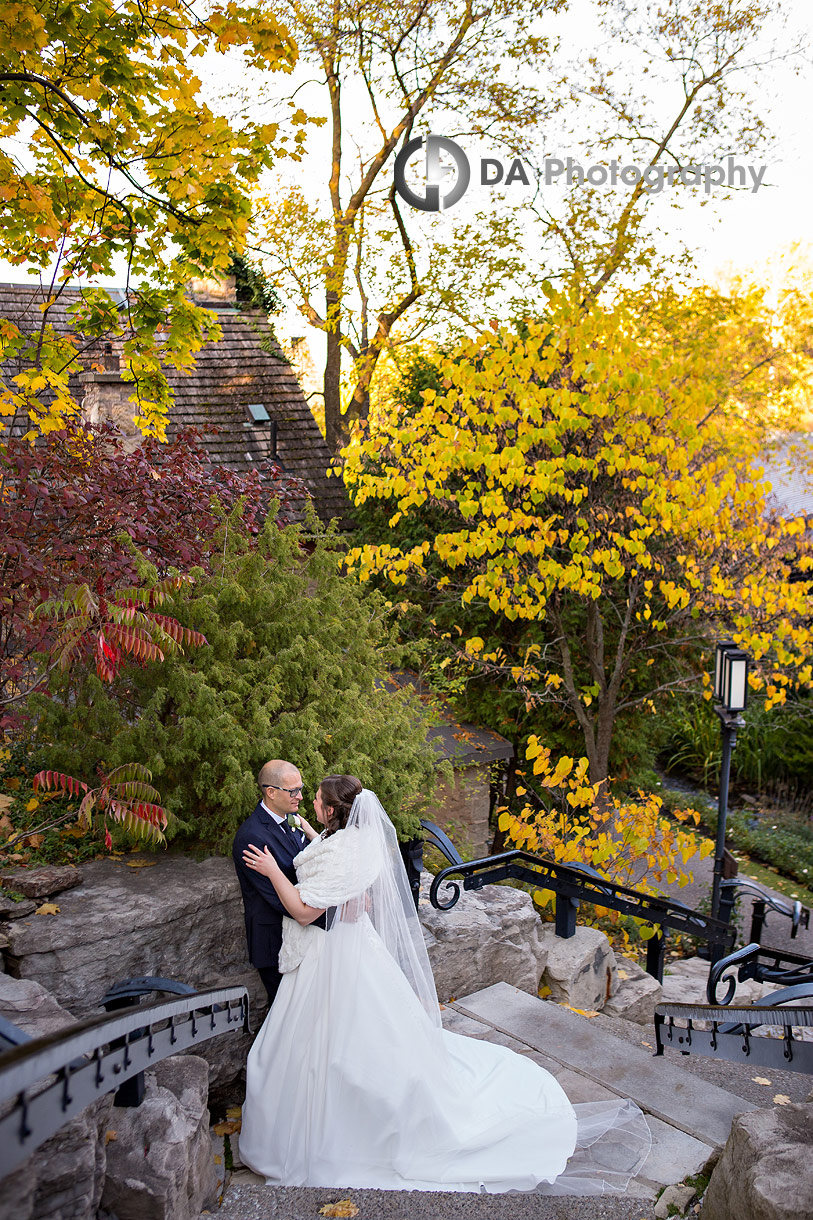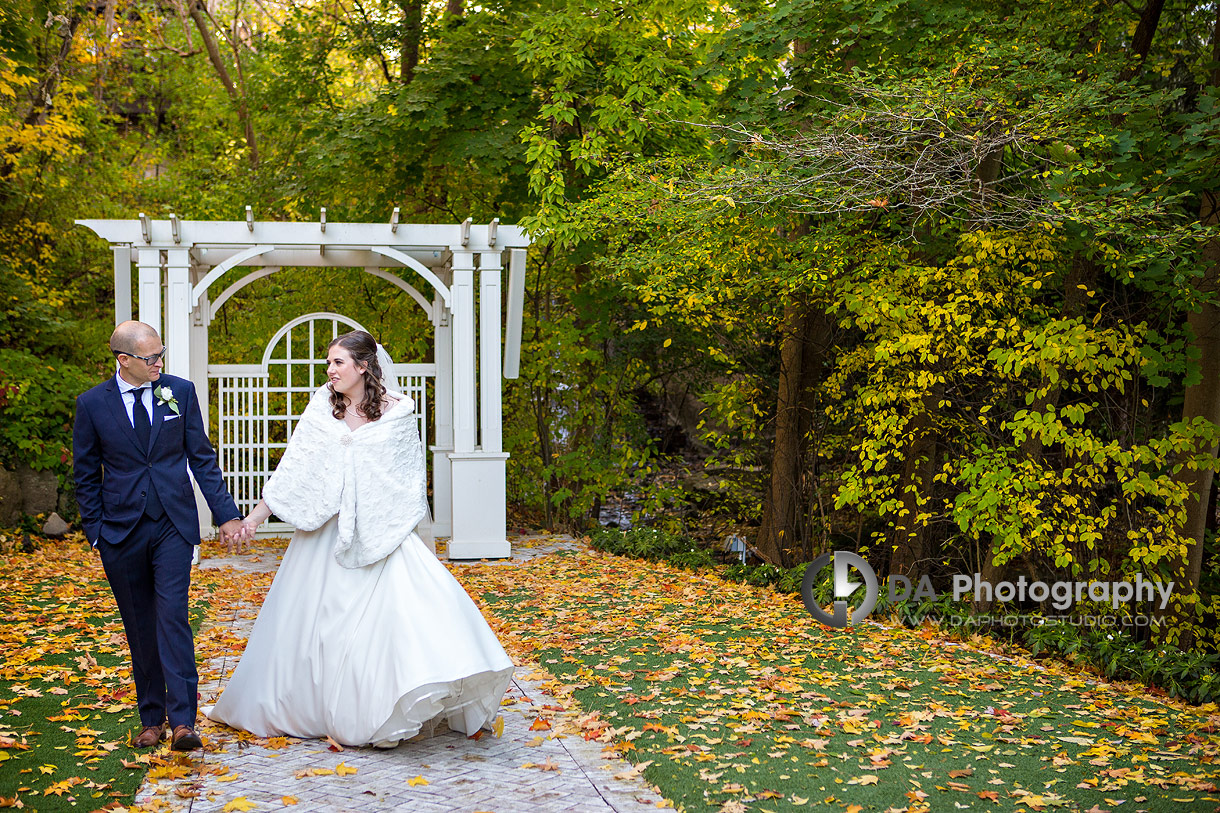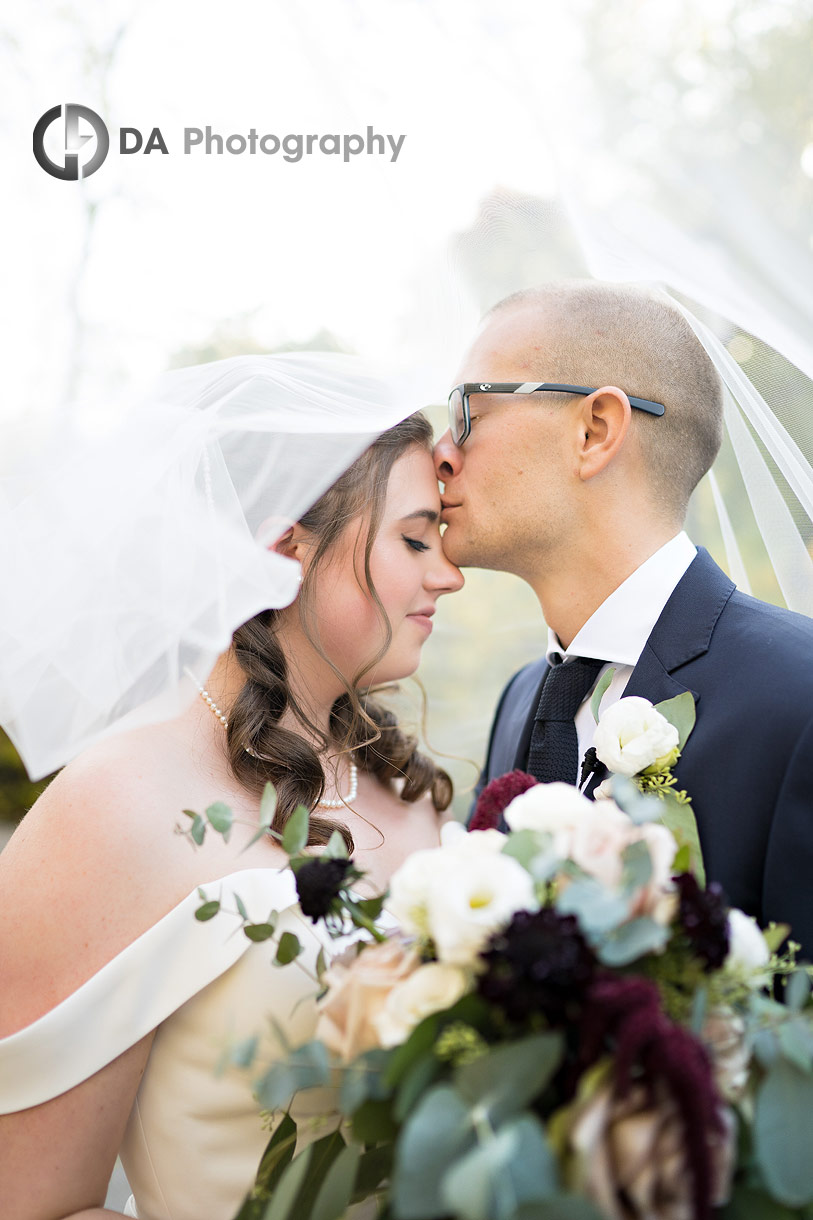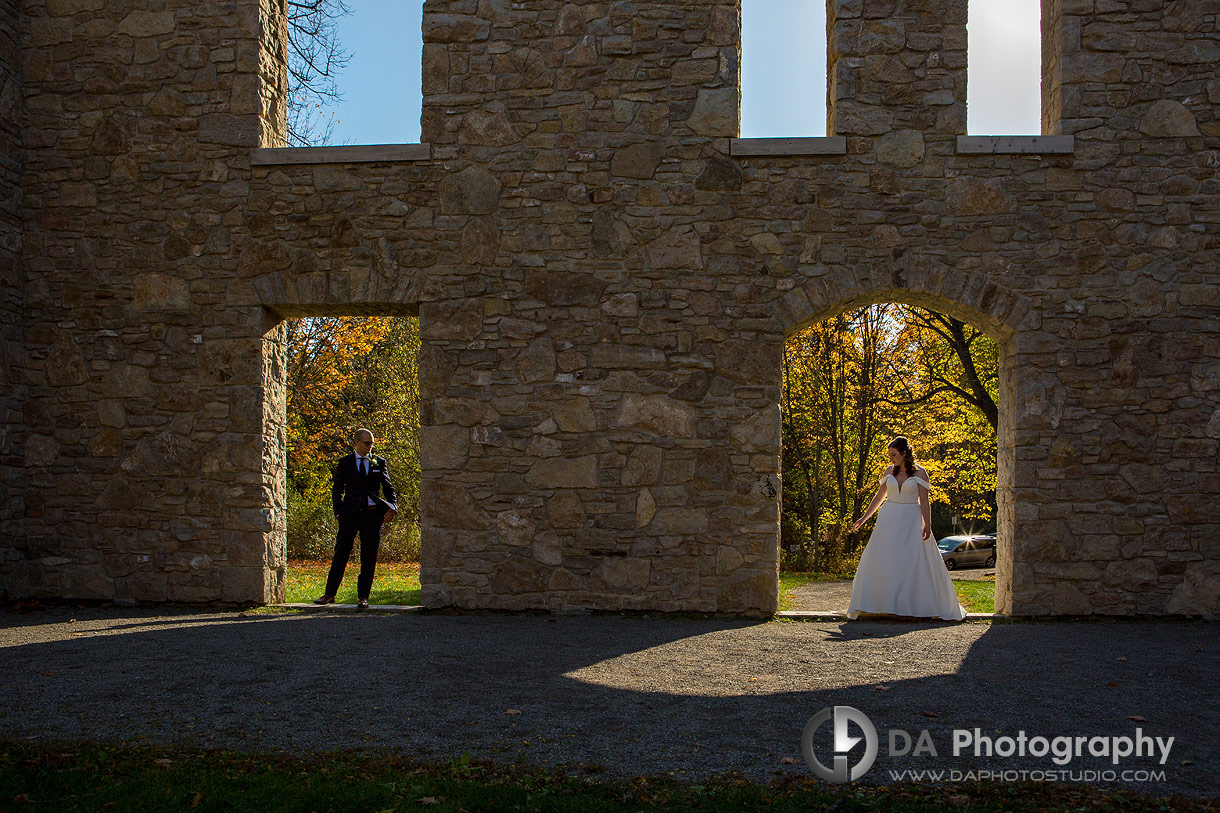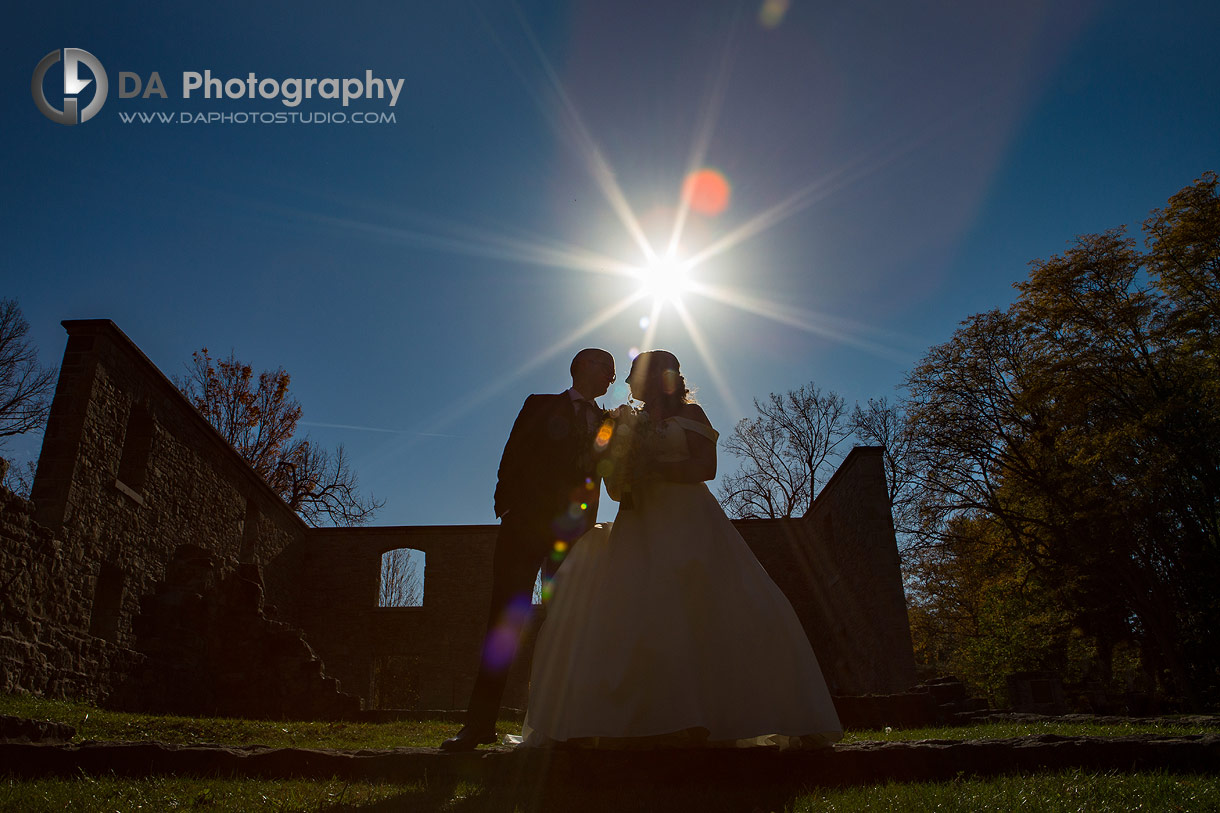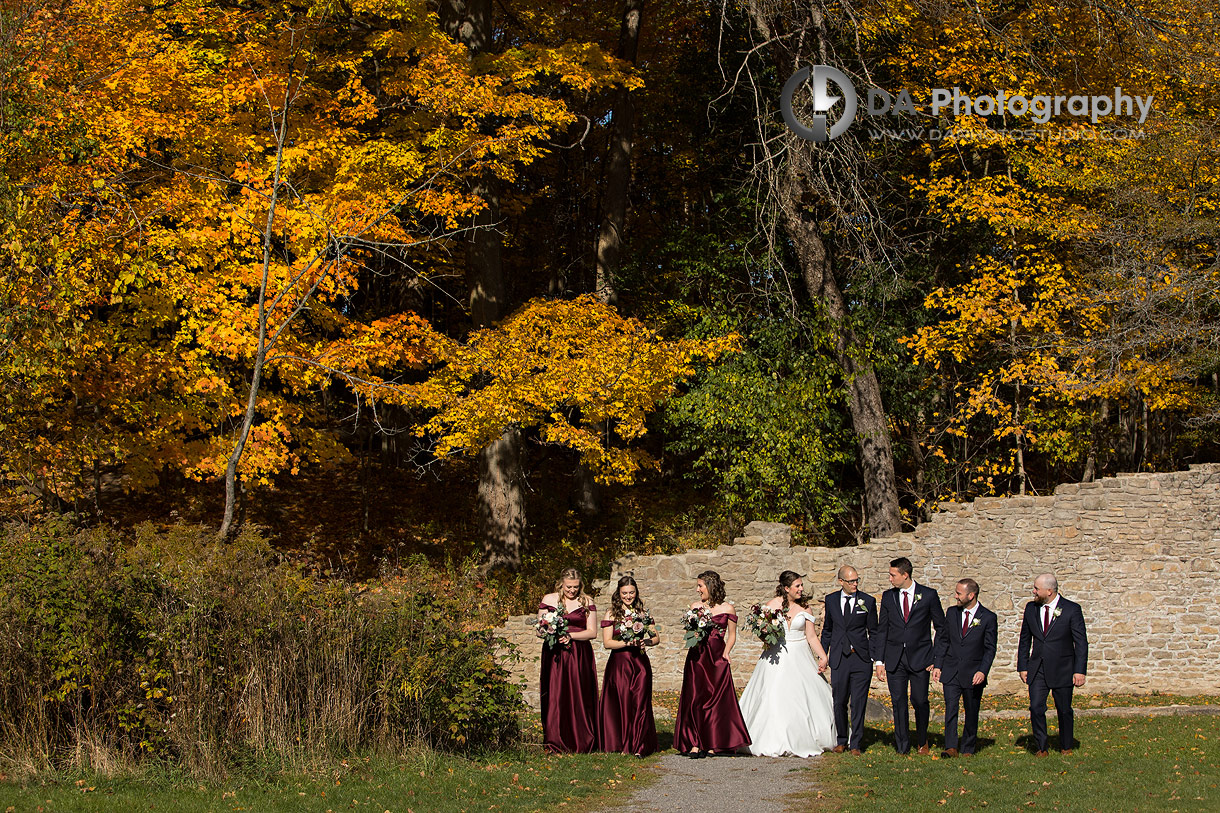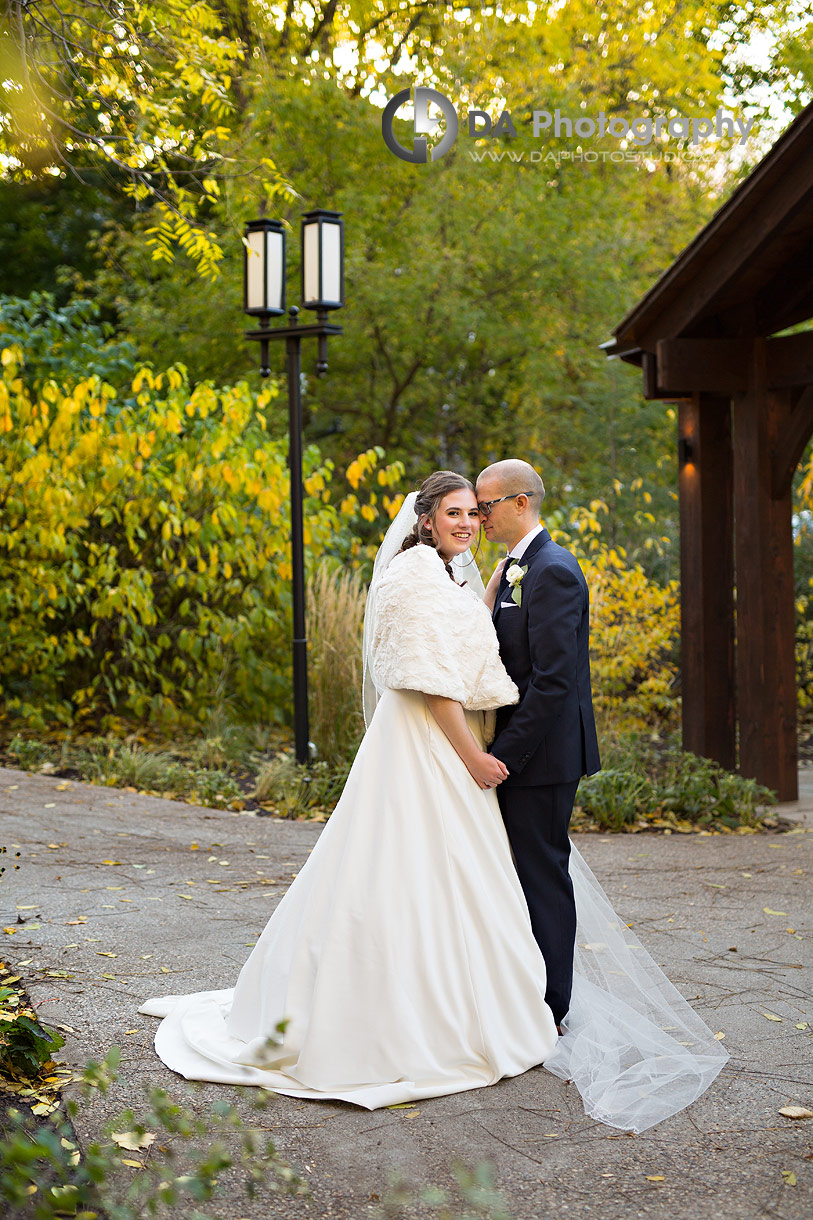 Why is this Ancaster Mill wedding different from others?
Undoubtedly, the Ancaster Mill is absolutely picturesque. Many couples choose to use this location exclusively for all their wedding day photography needs.
However, for even more photo opportunities, Alison and Chris added two more unique locations that are equally as wonderful. Firstly, Alison had chosen the cozy Barracks Inn in downtown Ancaster for their getting-ready photos. Then, the photo session was to take place at Hermitage Ruins. By combining these gorgeous locations with the classic and intimate feel of Ancaster Mill weddings, we achieved images that will speak forever to my couple and their special day.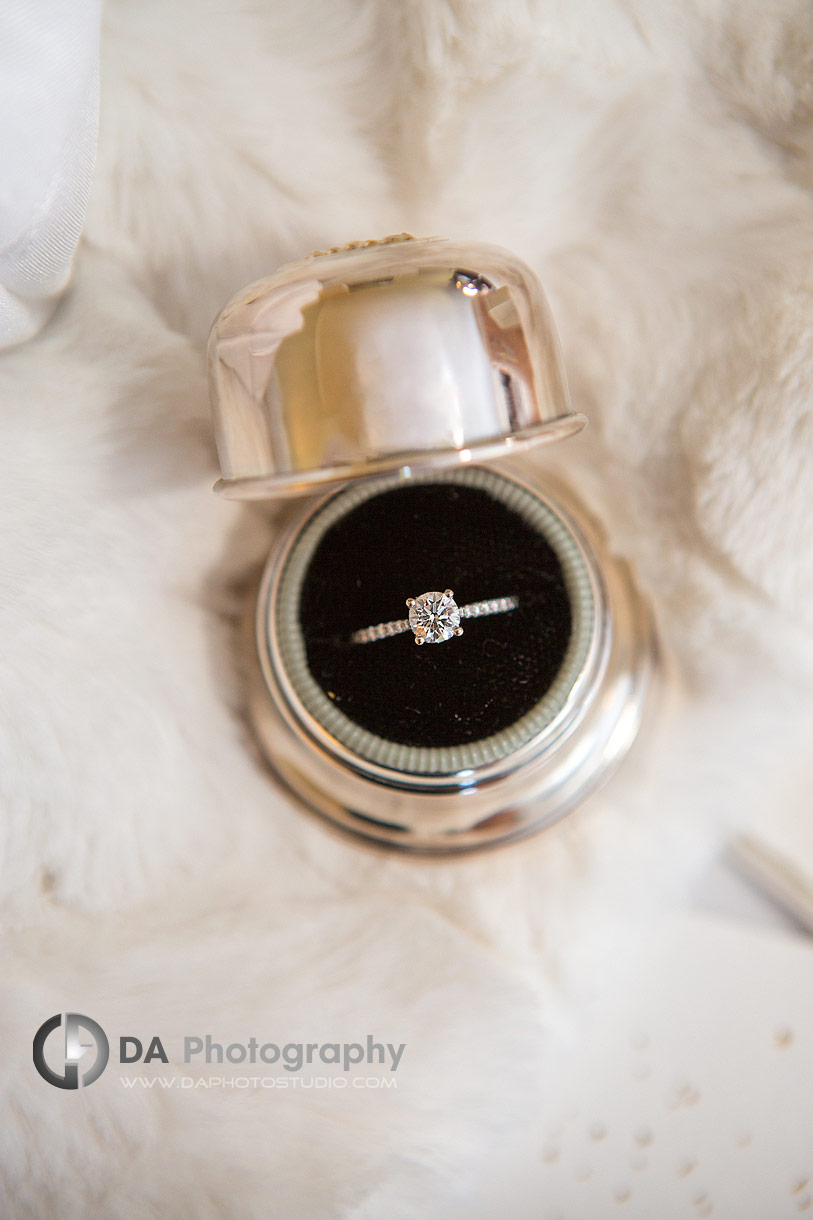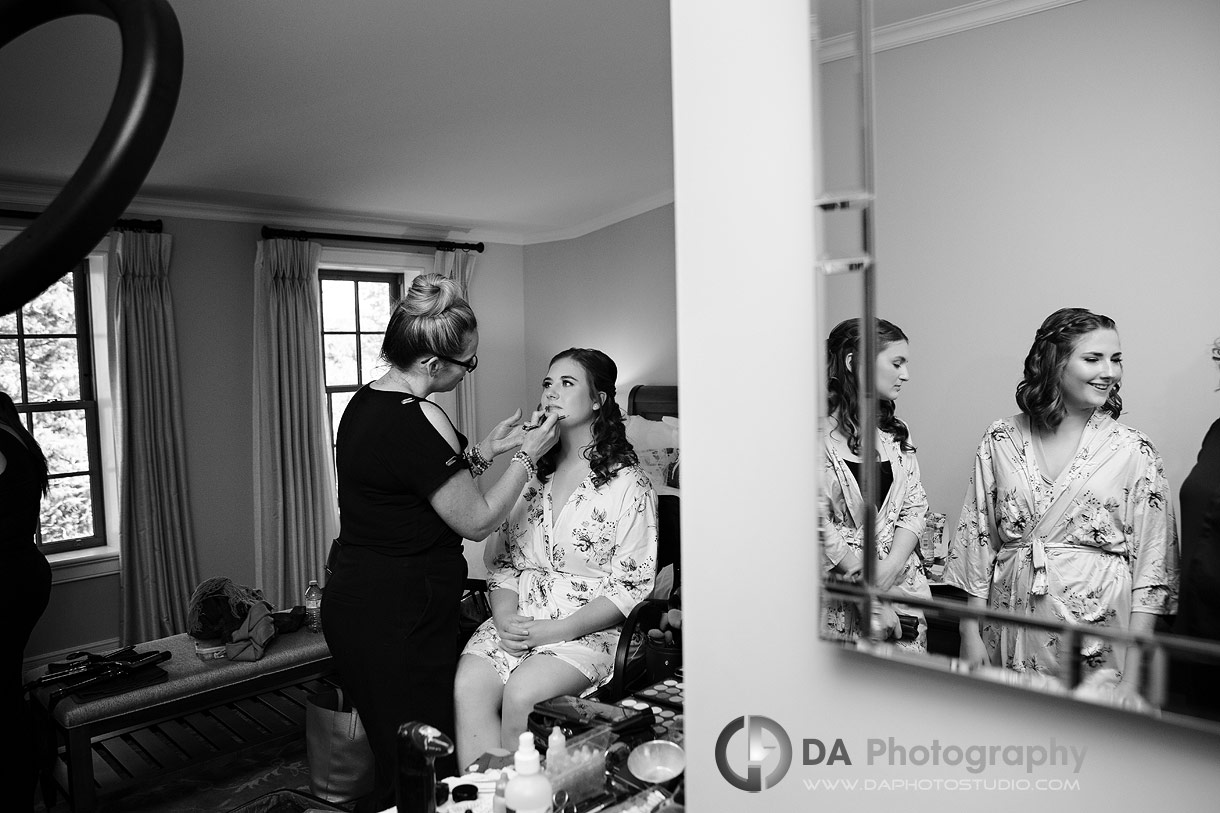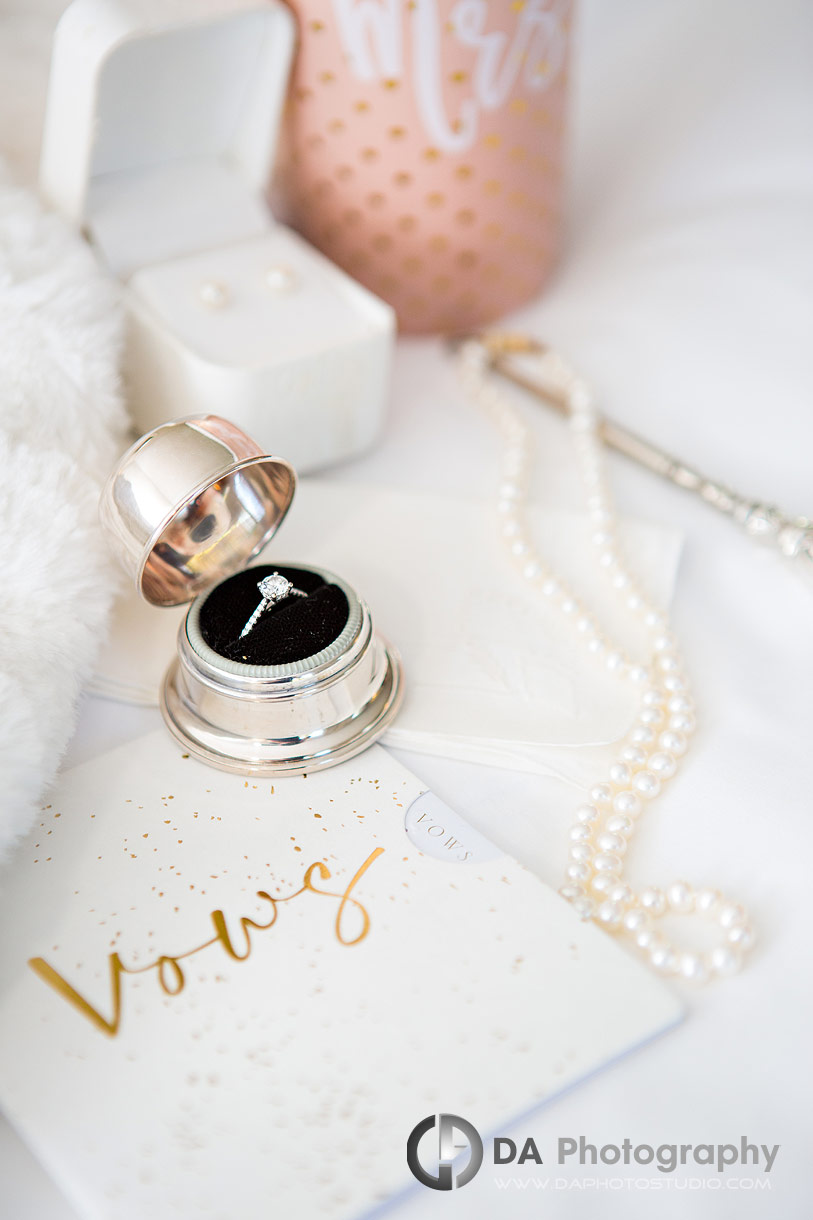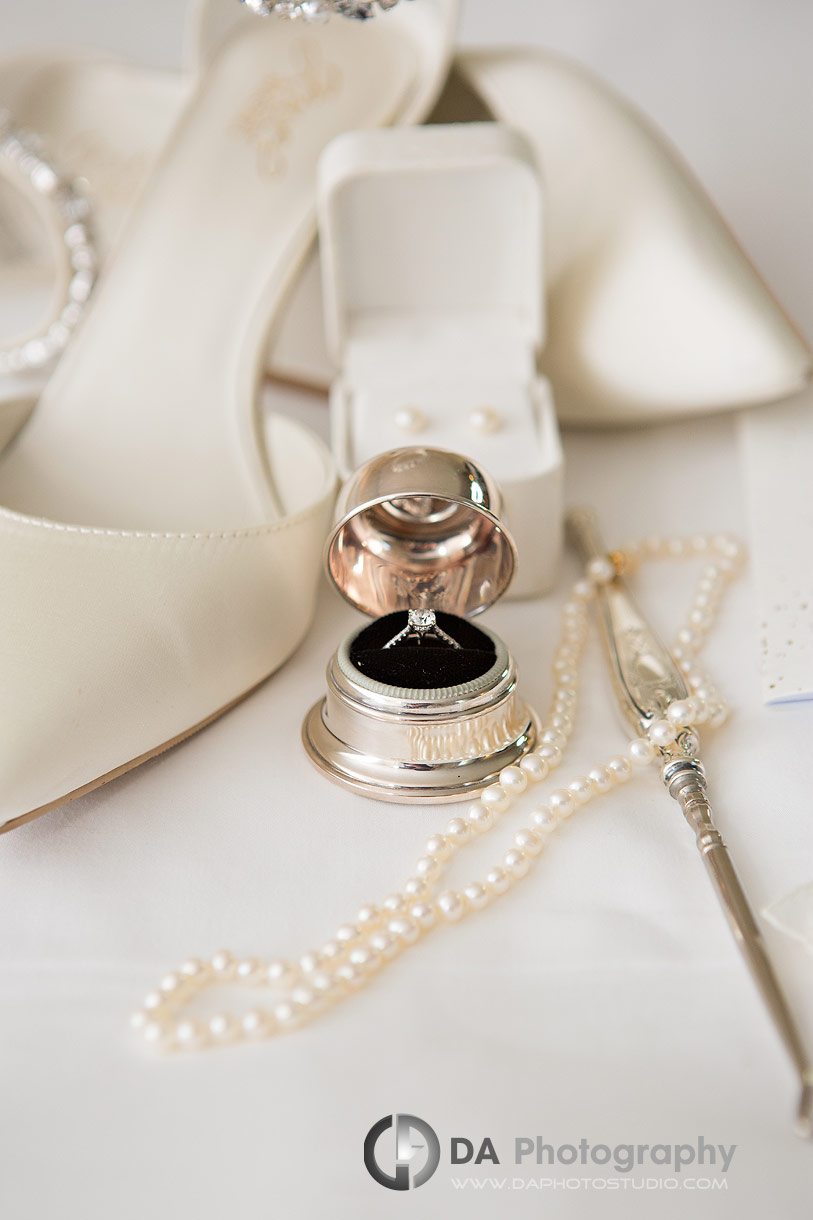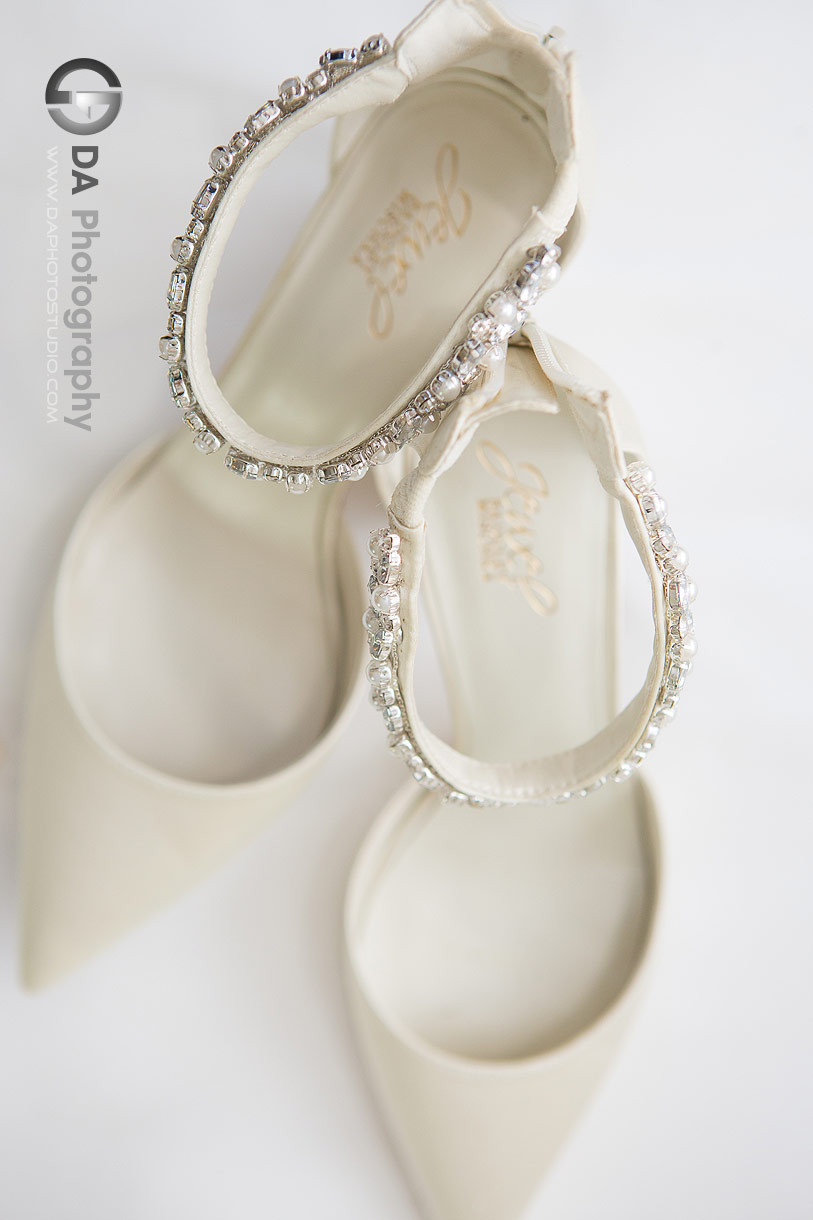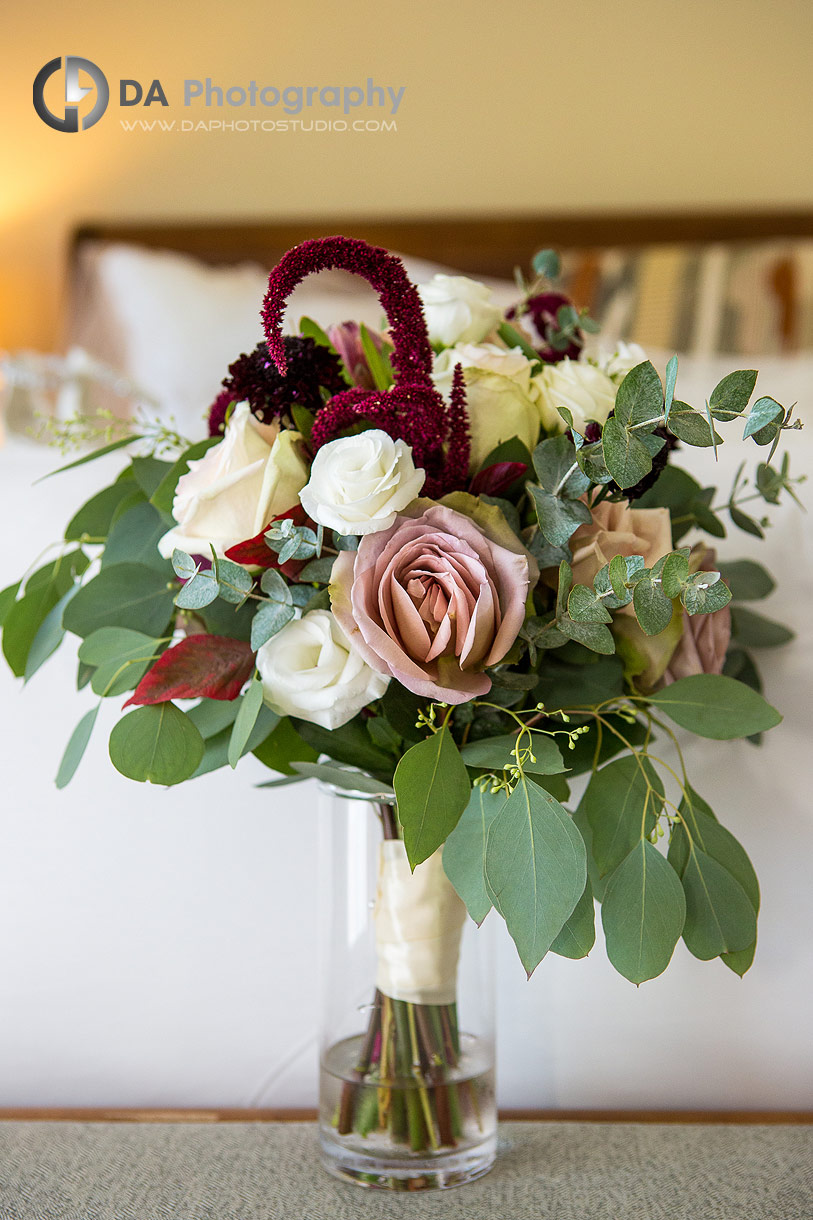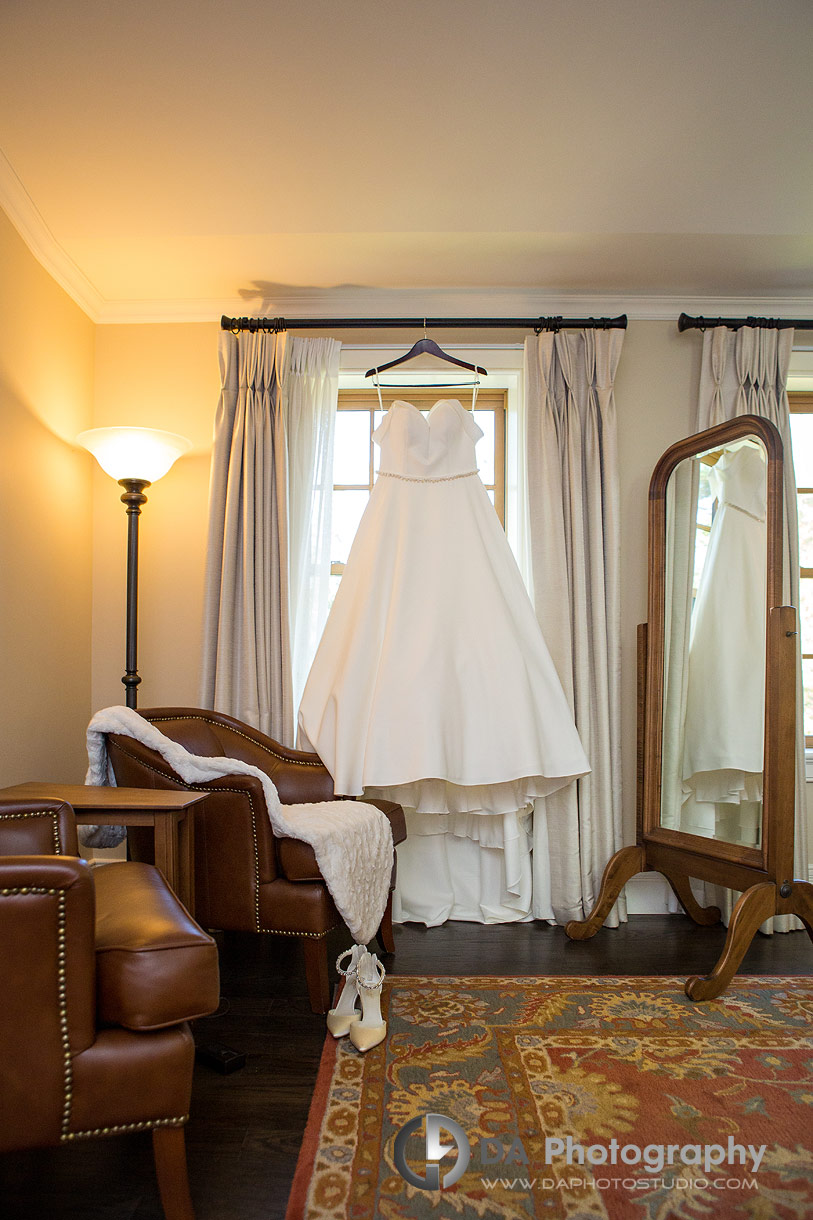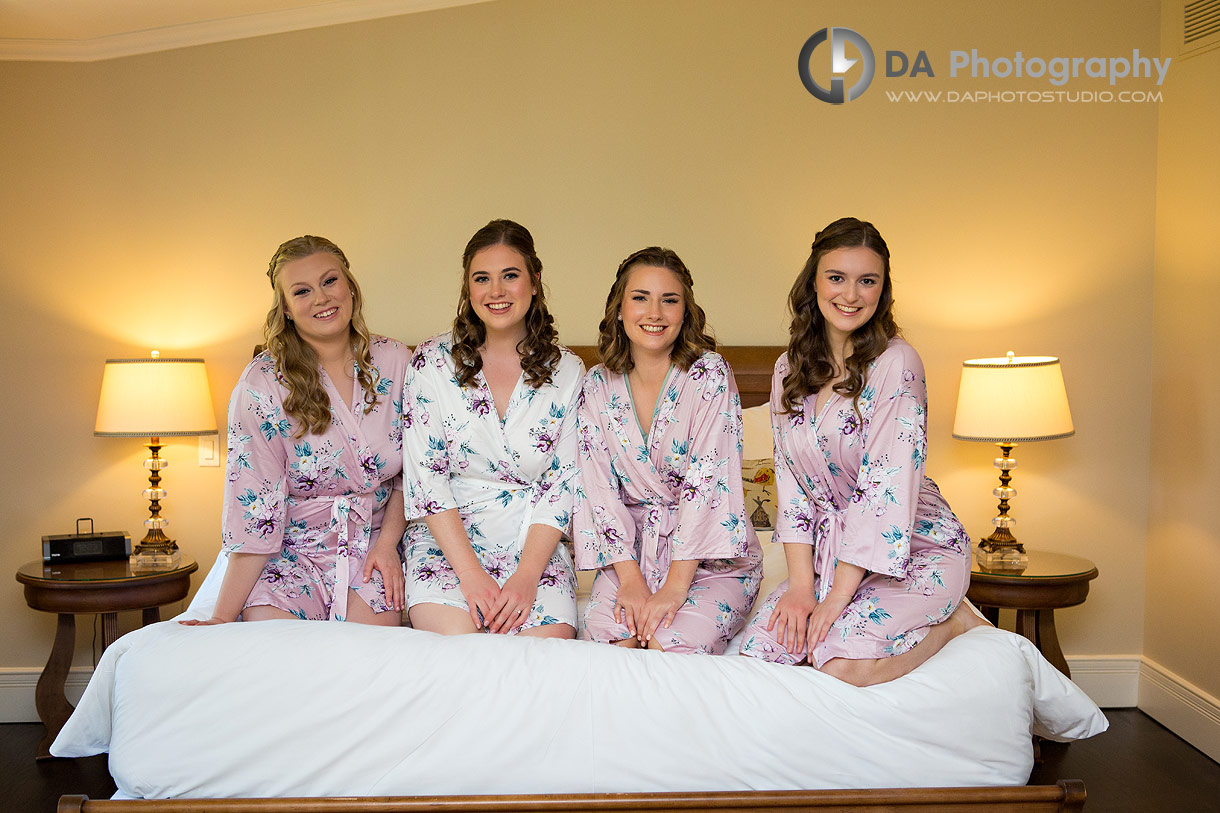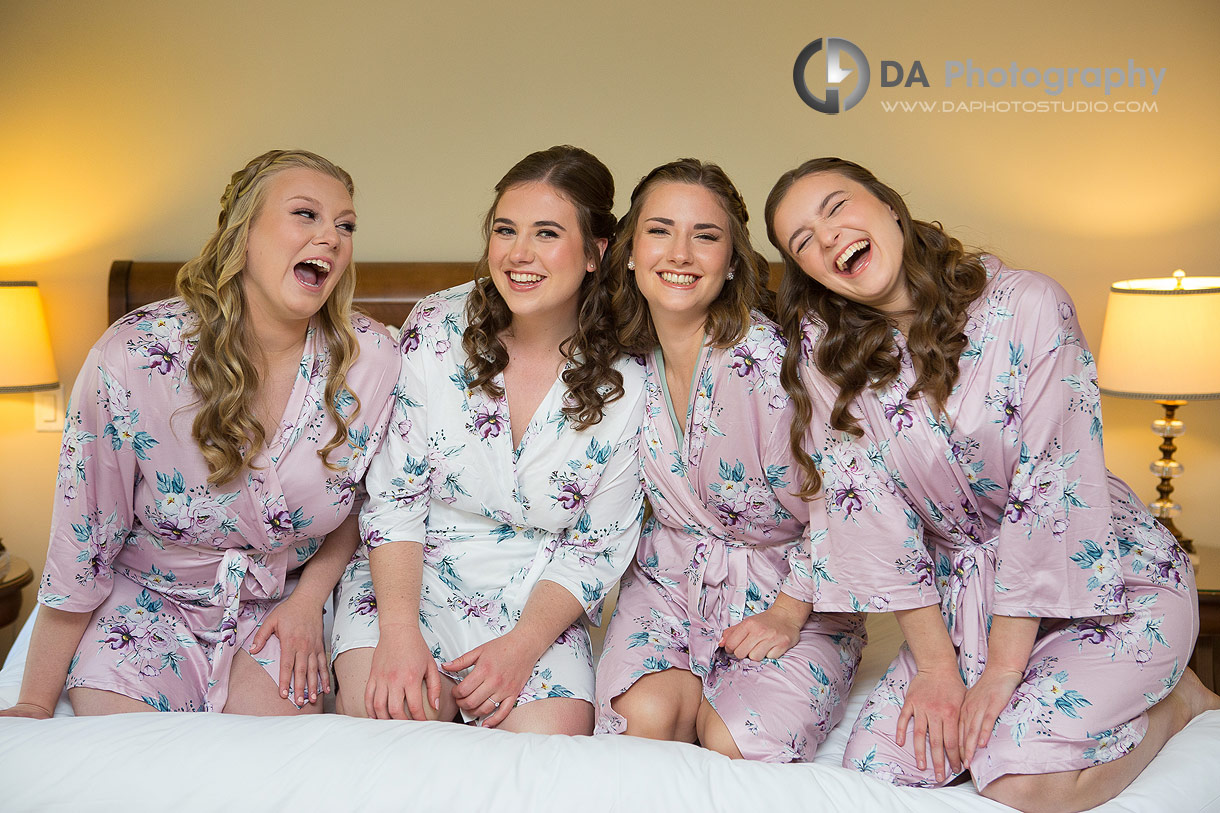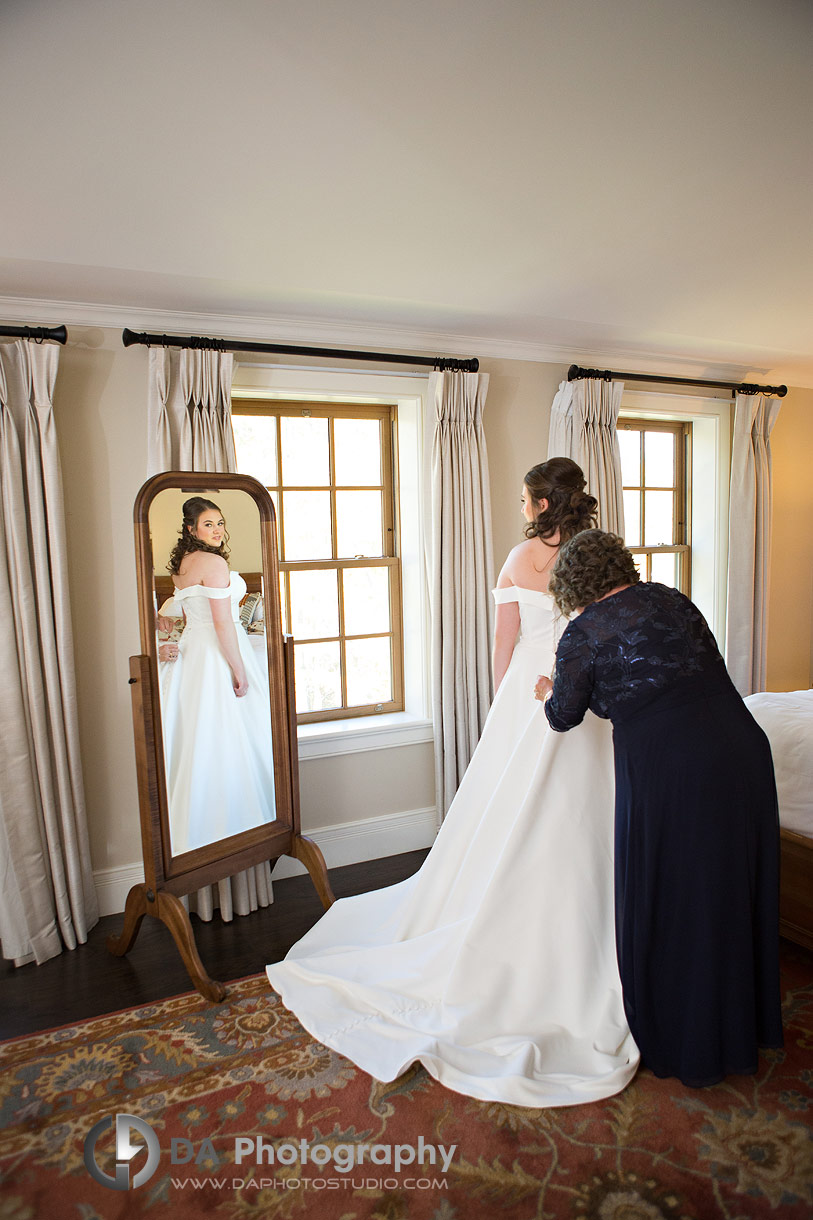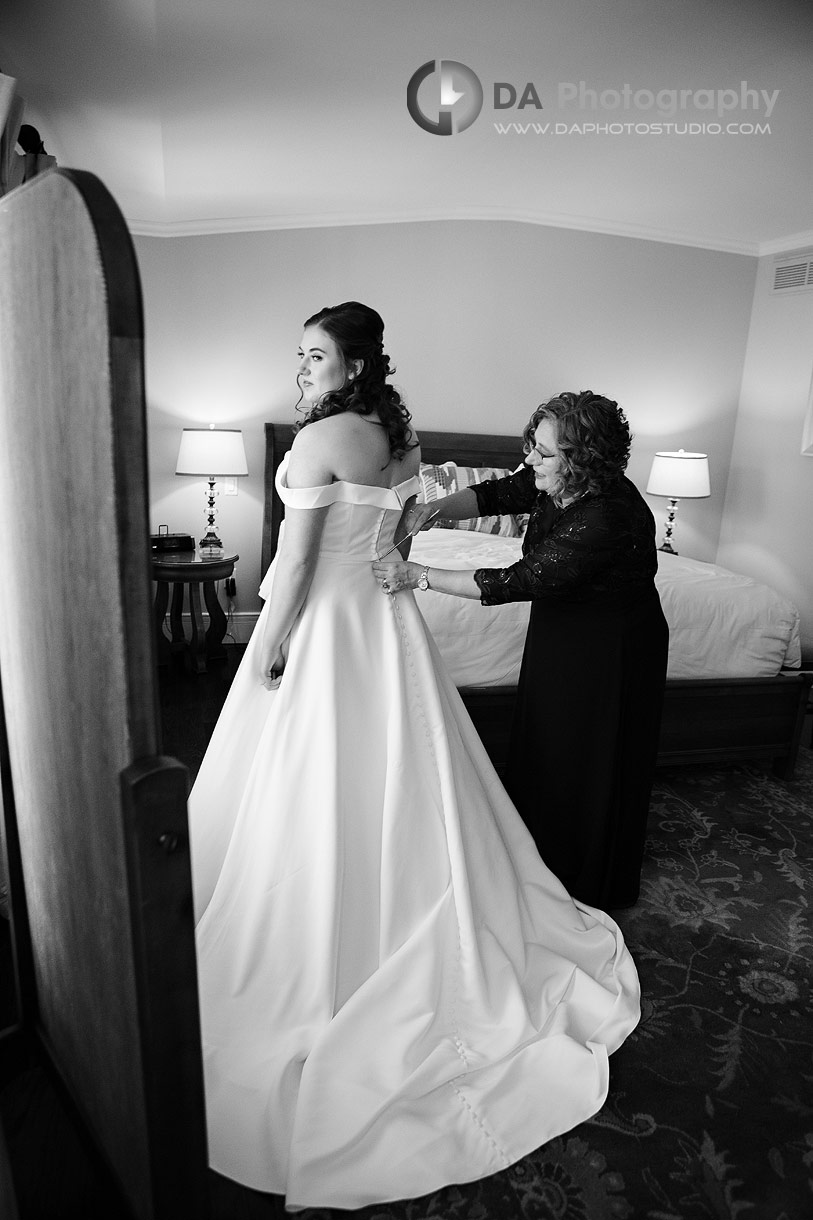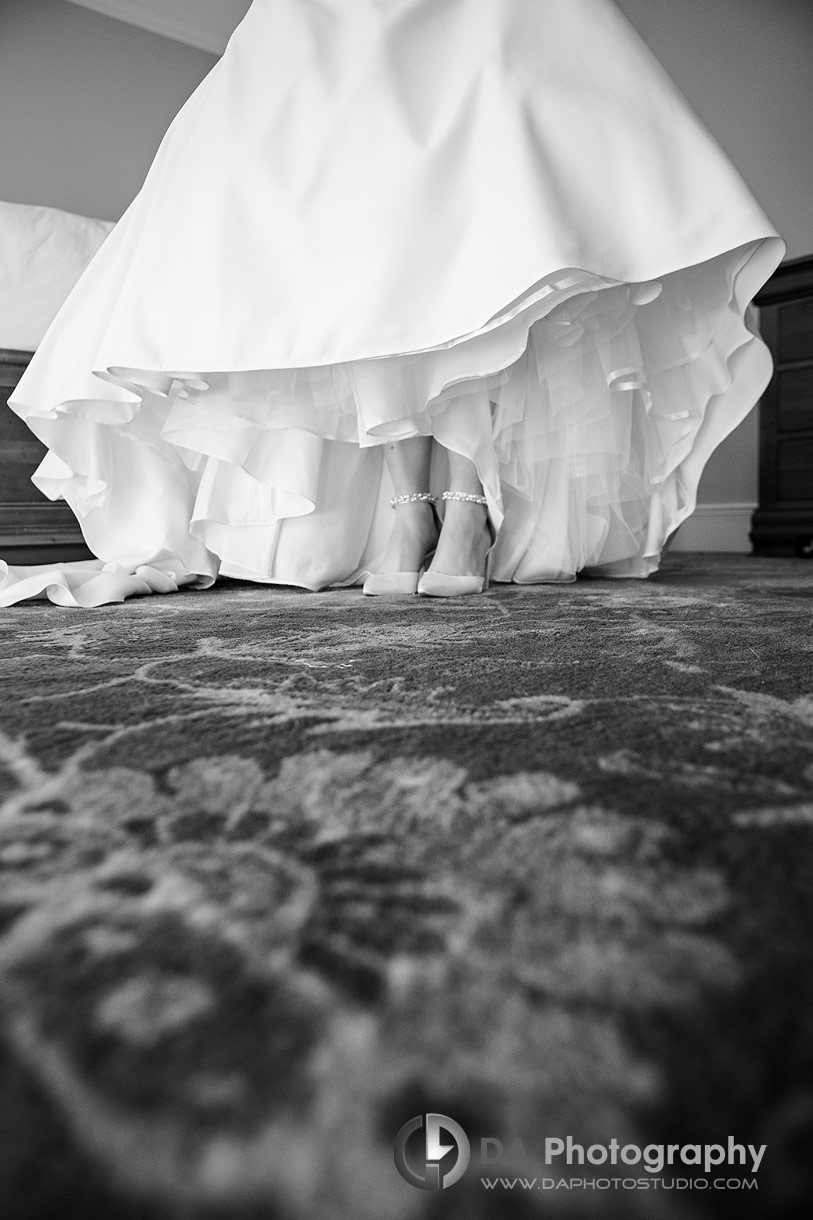 Barracks Inn and getting ready
My couple had many reasons for choosing Barracks Inn as a getting-ready location. For me, there were a few features that especially stood out and really worked for the wedding day.
The Barracks Inn is situated in downtown Ancaster. It offers a spotless look and comfy rooms that are easy to photograph. This location has a lot of character while still leaving opportunities for the photographer and wedding couple to add their personal touches.
Furthermore, its versatility allowed me to work with Alison and her bridesmaids while the 2nd photographer, Erika, worked simultaneously with Chris and the boys in the forest just behind the Inn.
Located in Ancaster and close to the Mill, it was a convenient and intimate location for the couple's first look photos. We took these on the balcony with the vibrant autumn colours in the background.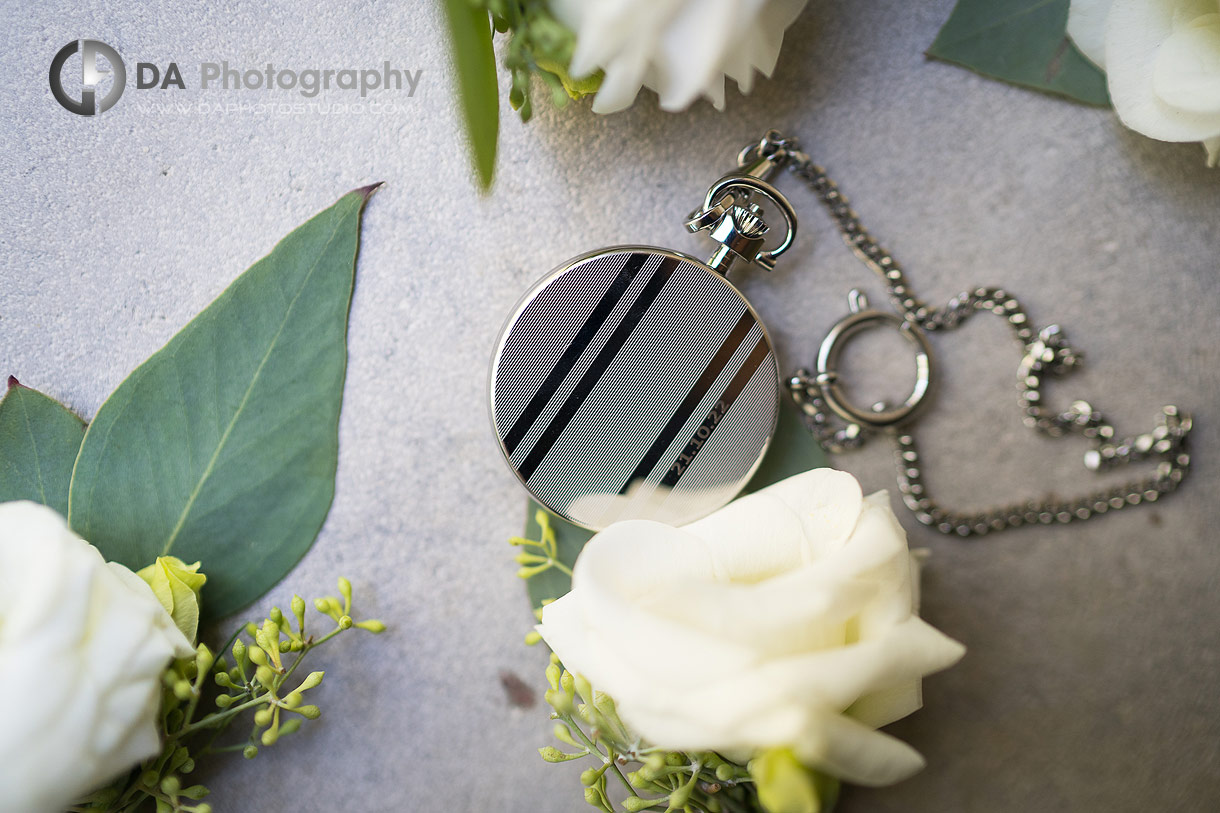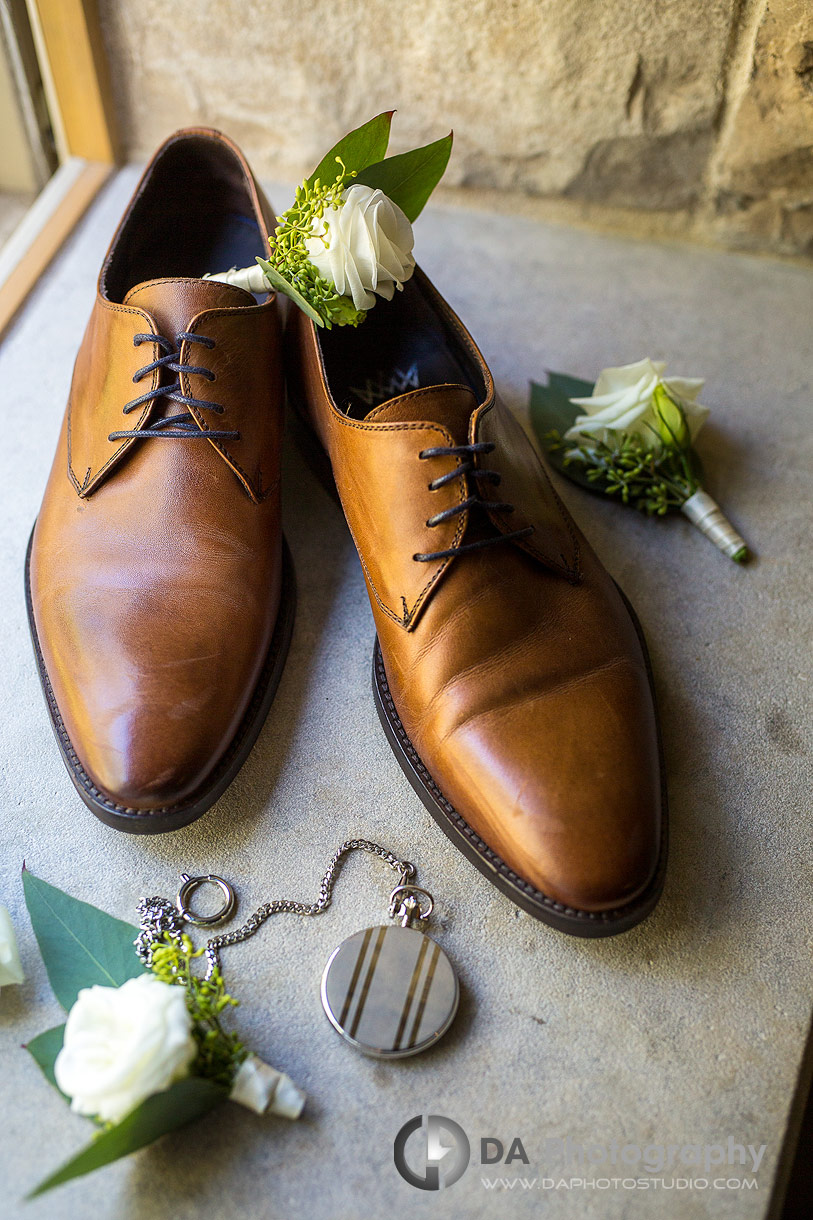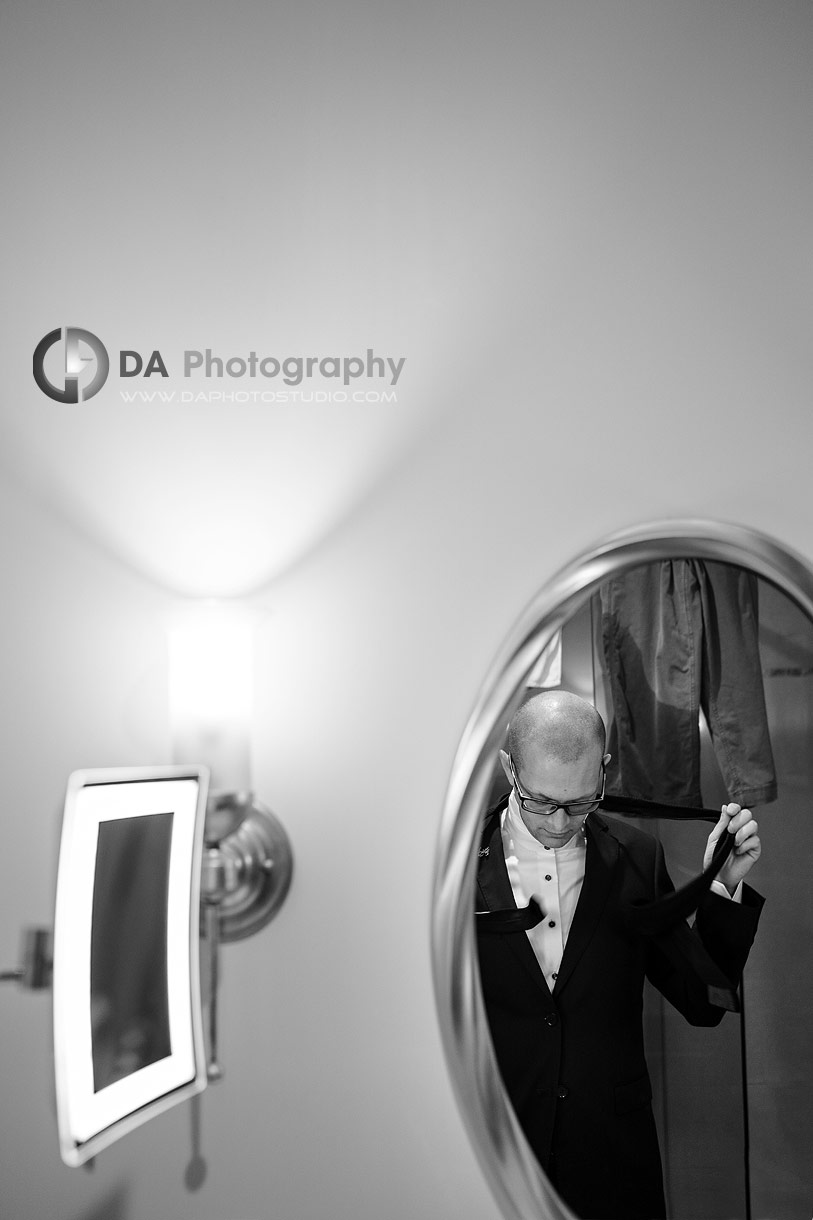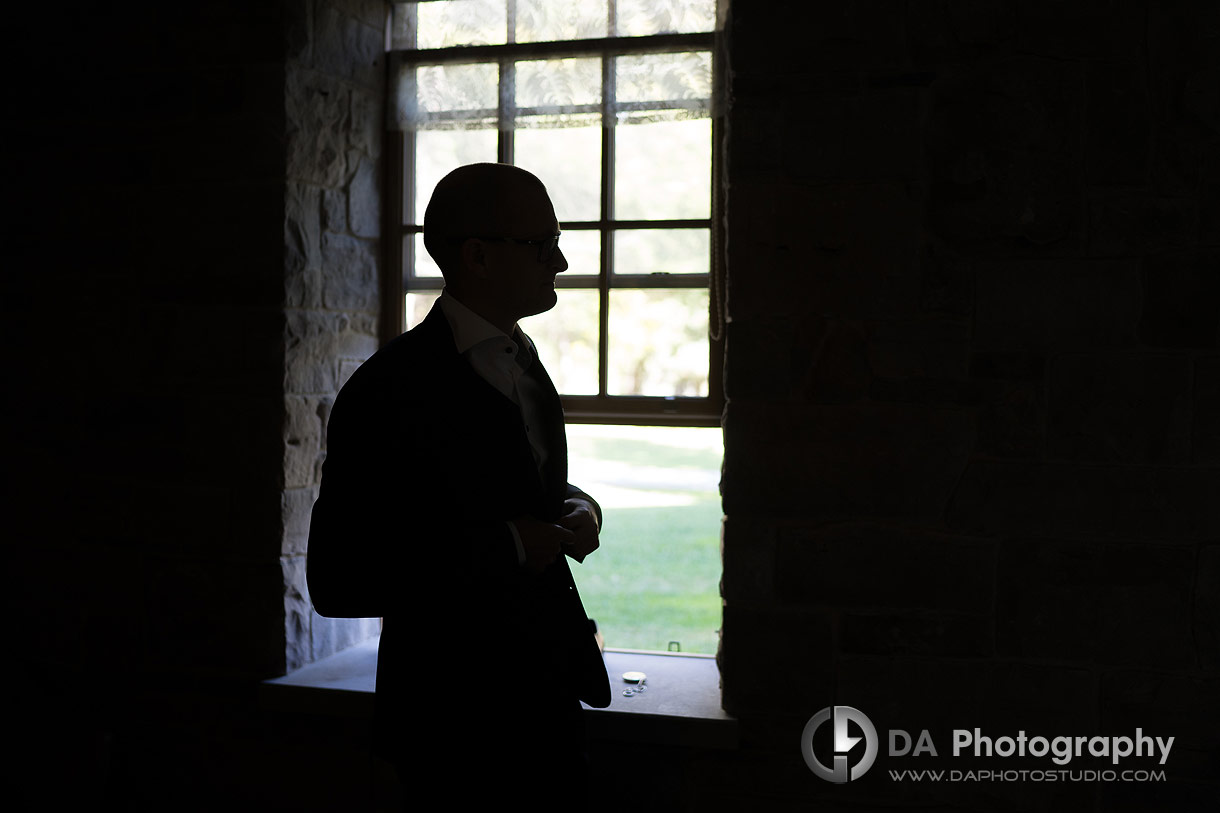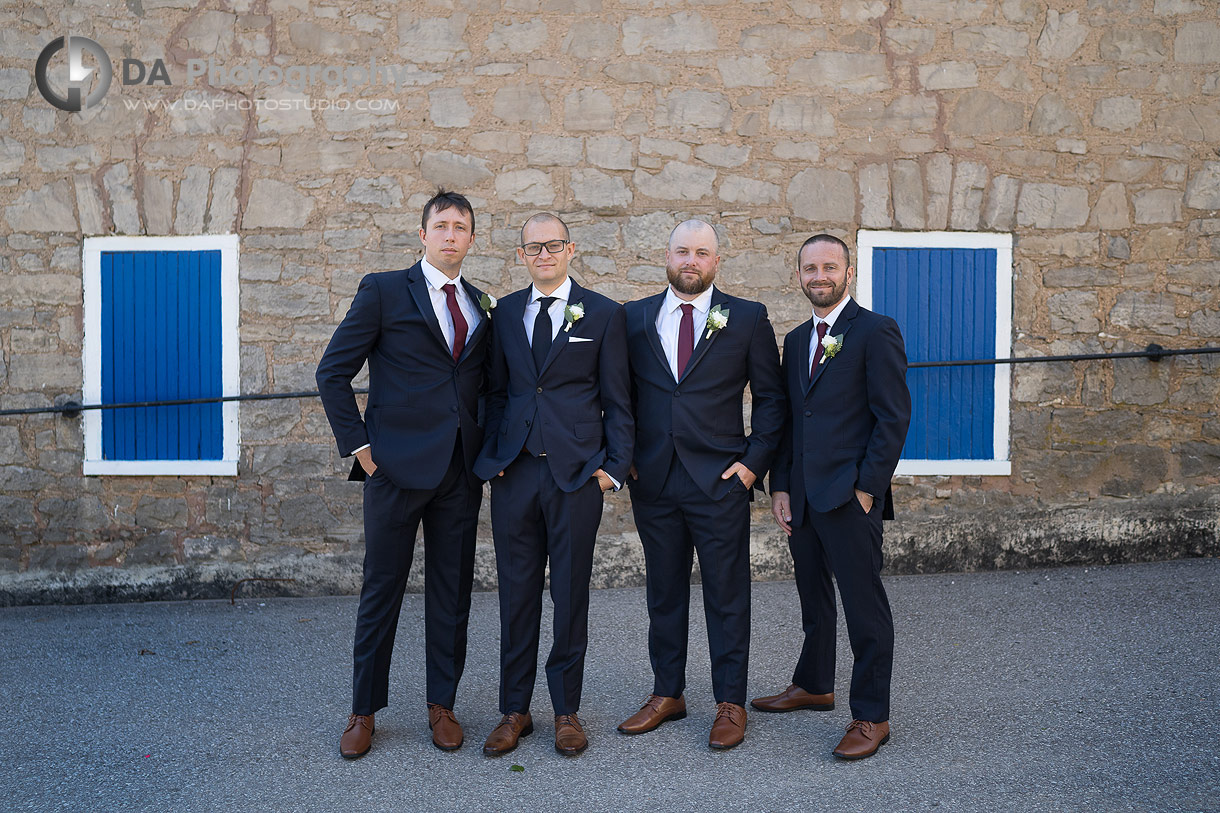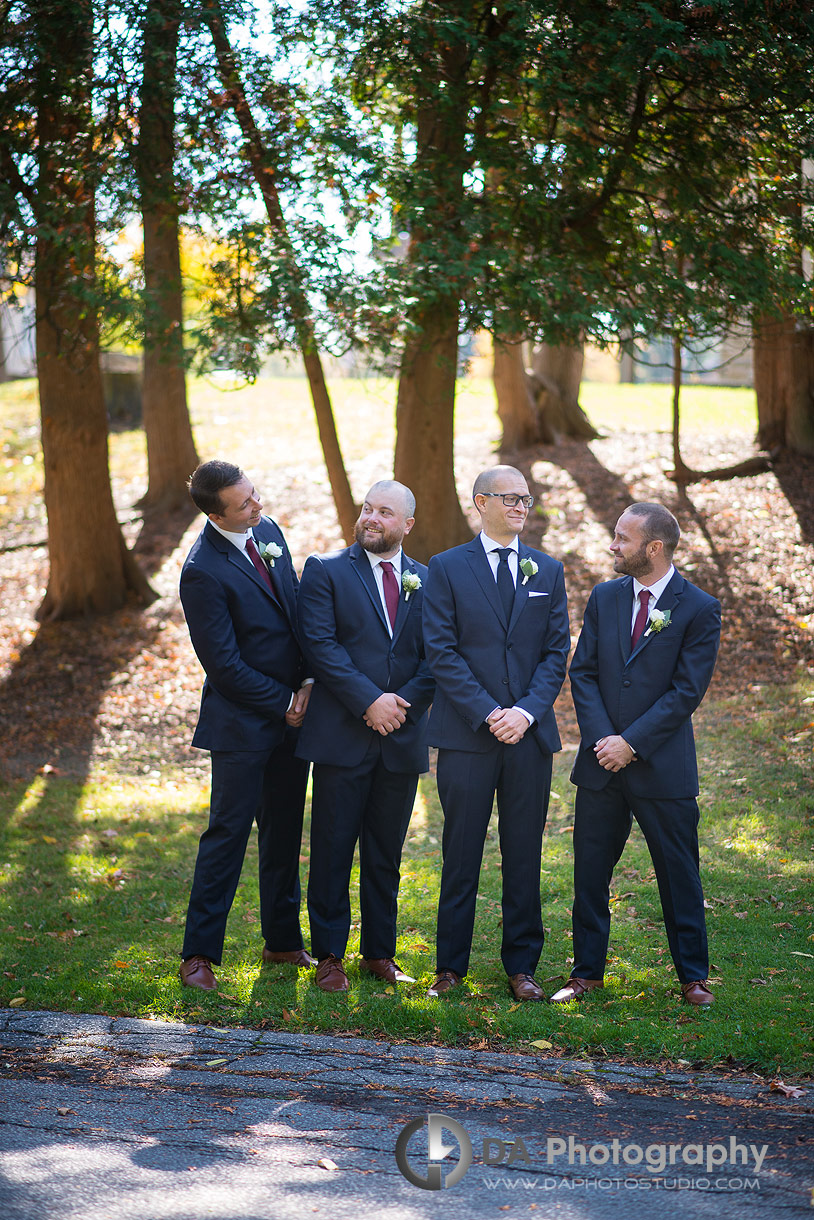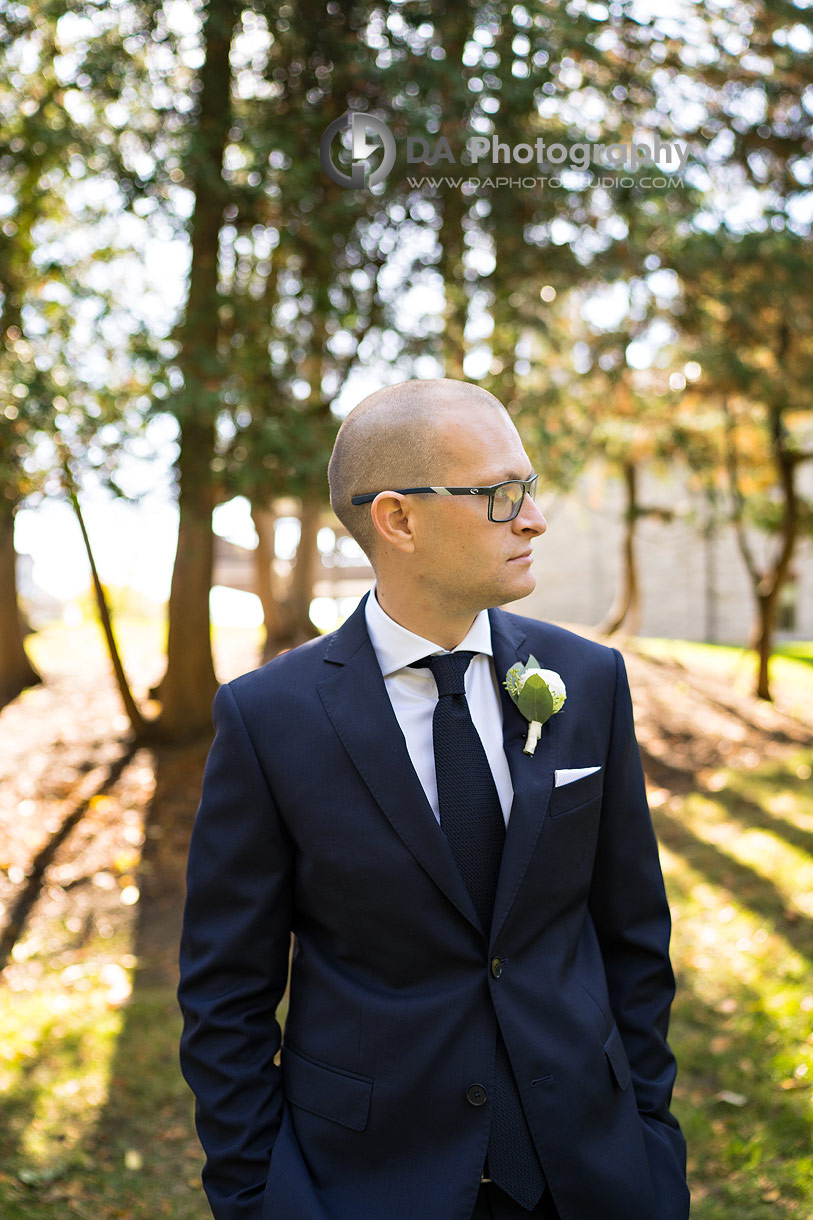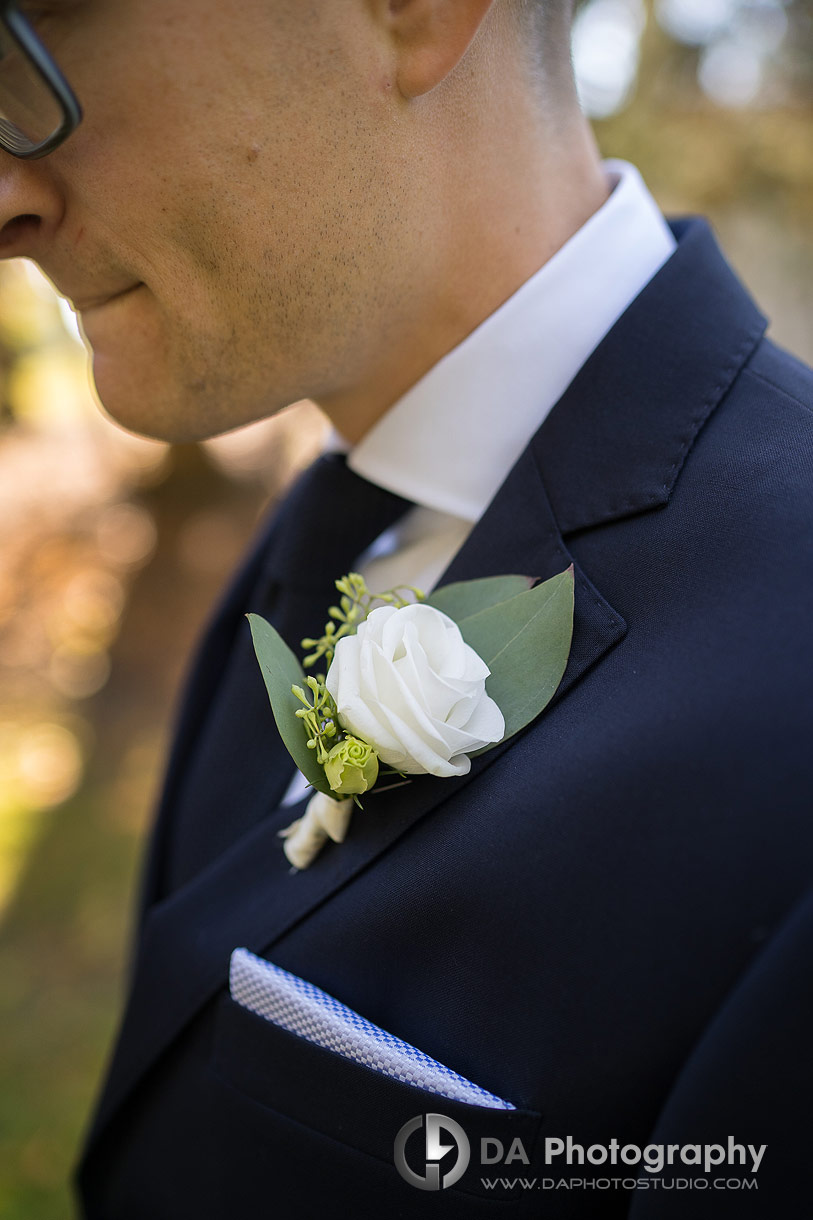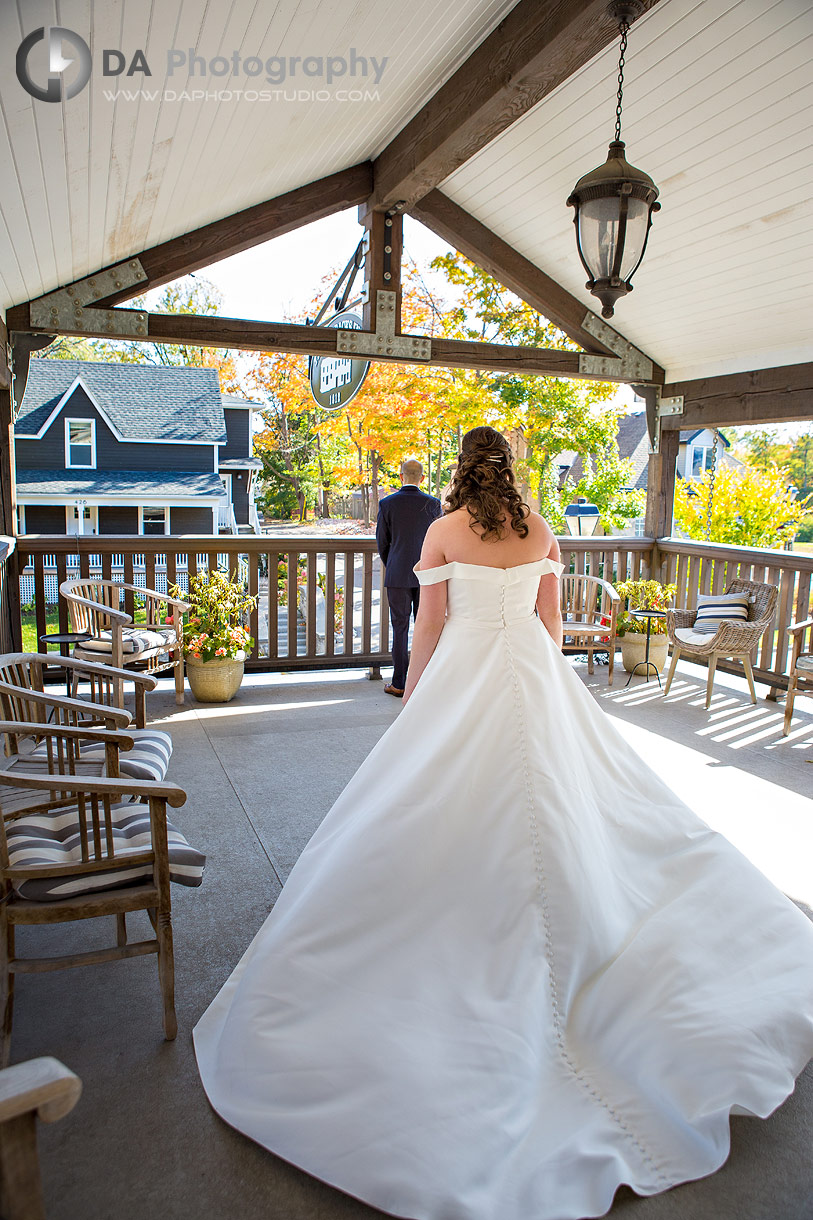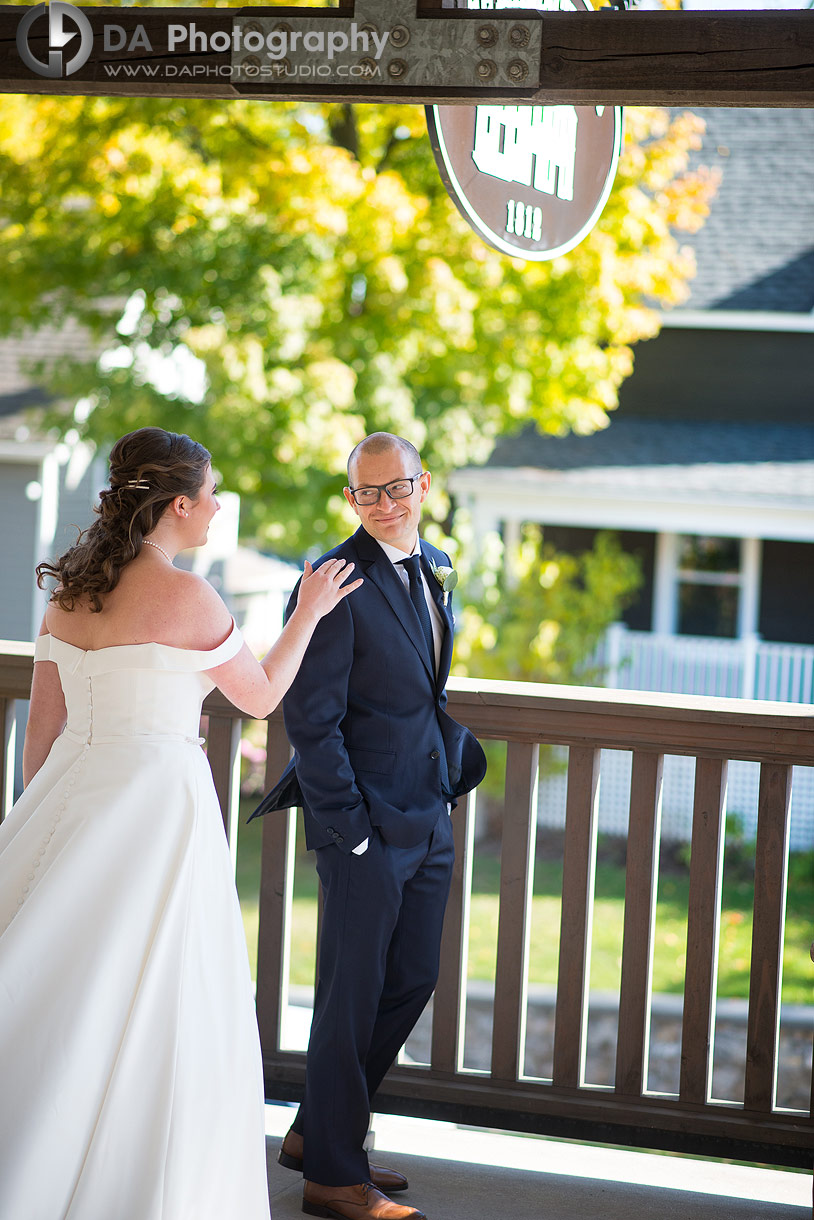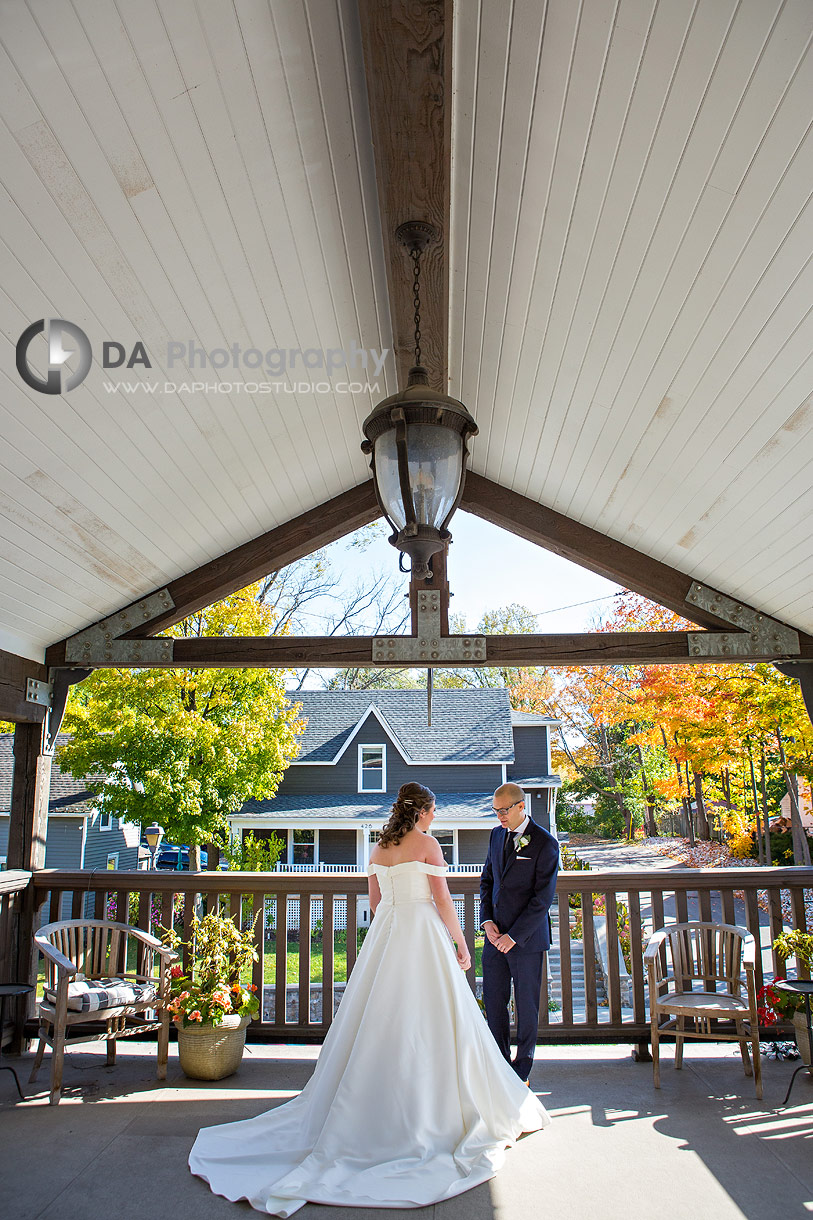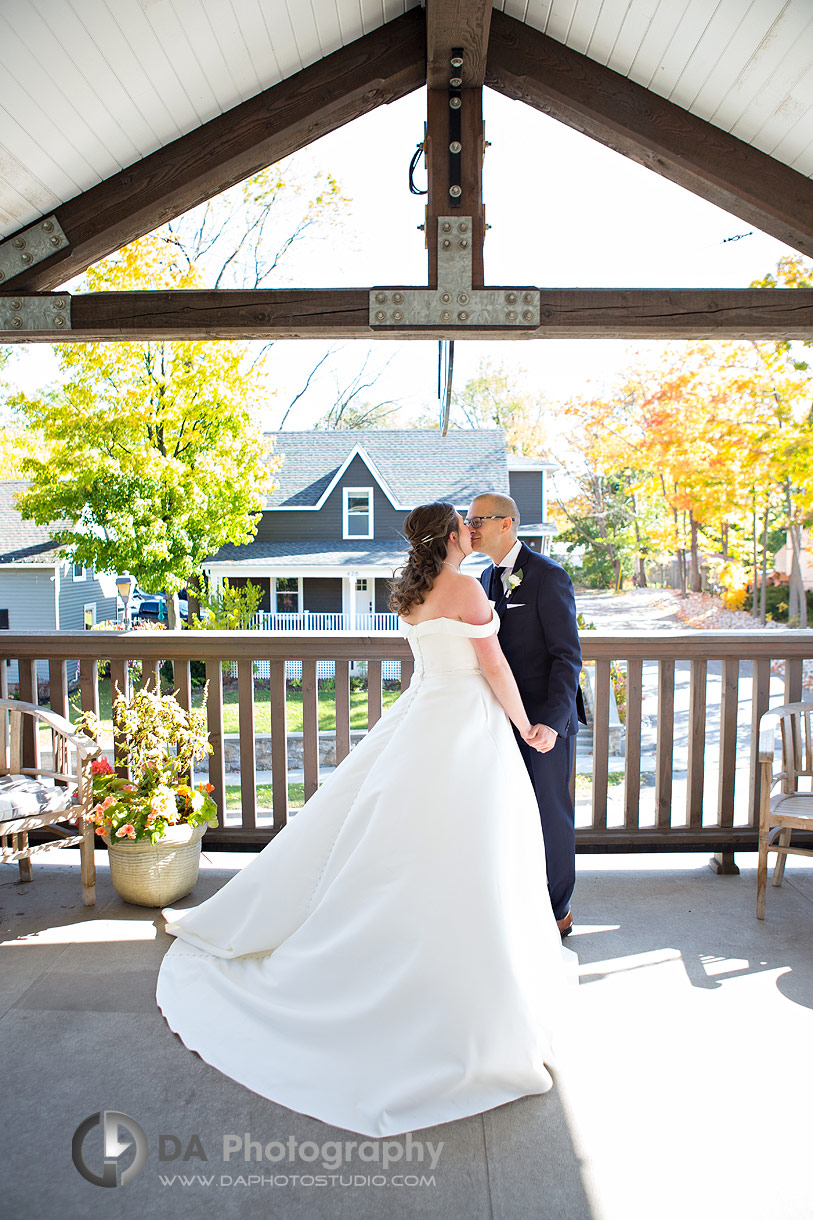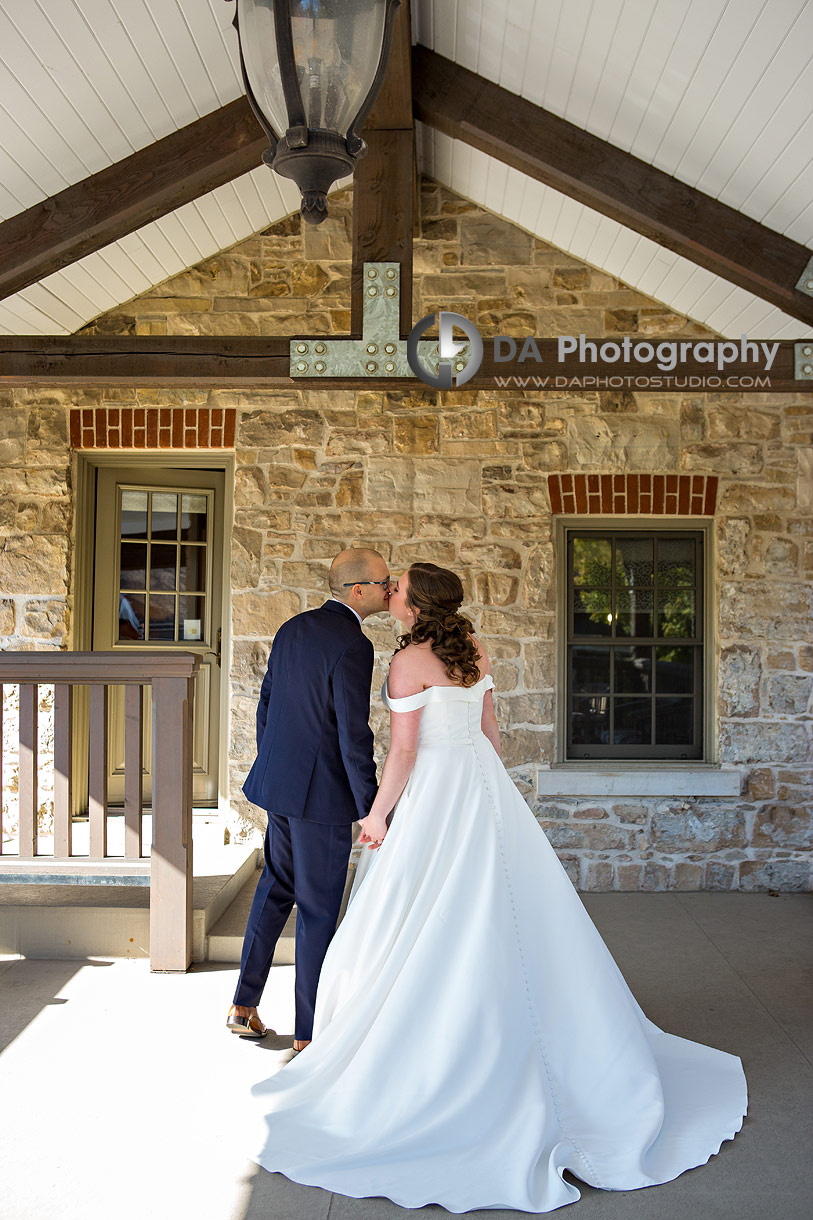 The unique view of Hermitage Ruins in Fall
While working on Alison and Chris' wedding plan, I saw some beautiful photos of Hermitage Ruins. However, the online images could not compare to actually seeing them in person. We could not ask for a better wedding day with the gorgeous locations and cooperative weather. The blue sky, vibrant fall colours, the unique structure of the ruins and my couple were all we needed for their photos to be one of a kind.
We took photos of the entire bridal party and the immediate family, and then we were ready for the wedding ceremony. With the first look complete, it may have been the beginning of the wedding for many guests, but our work was almost complete.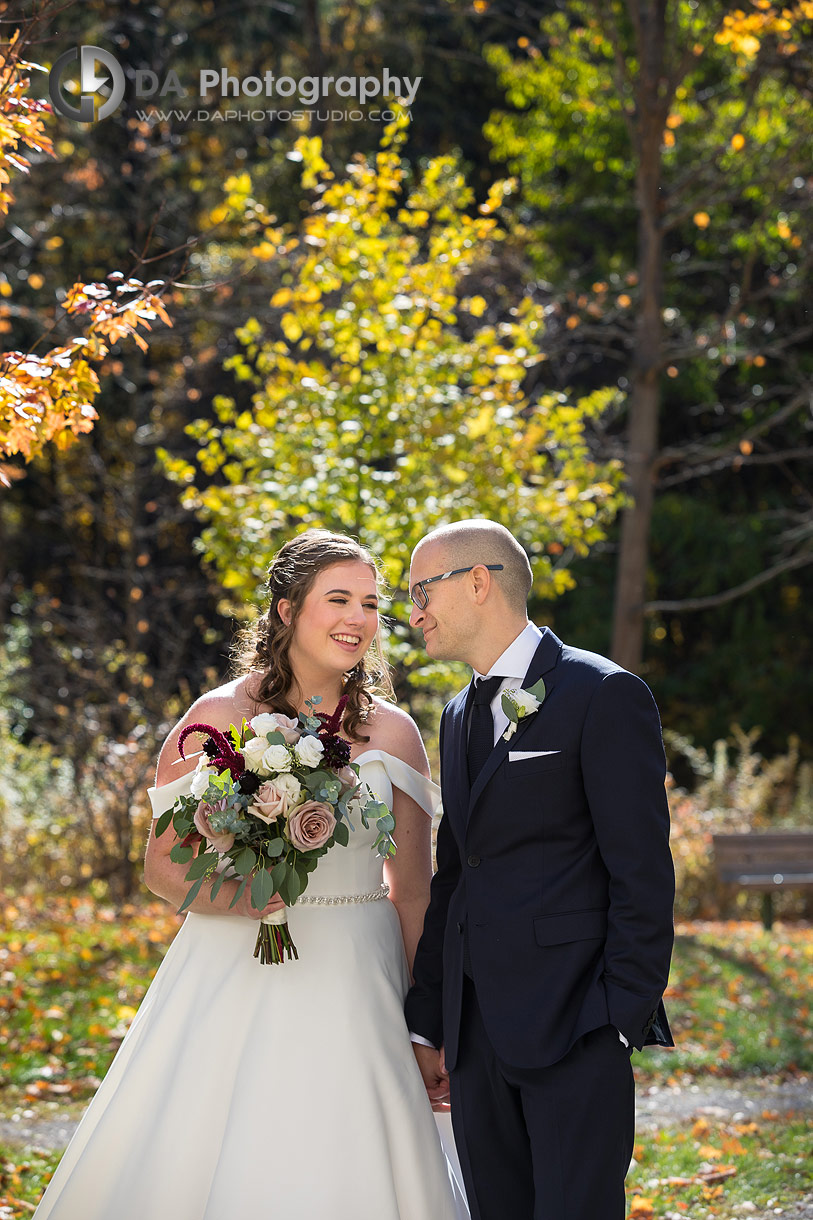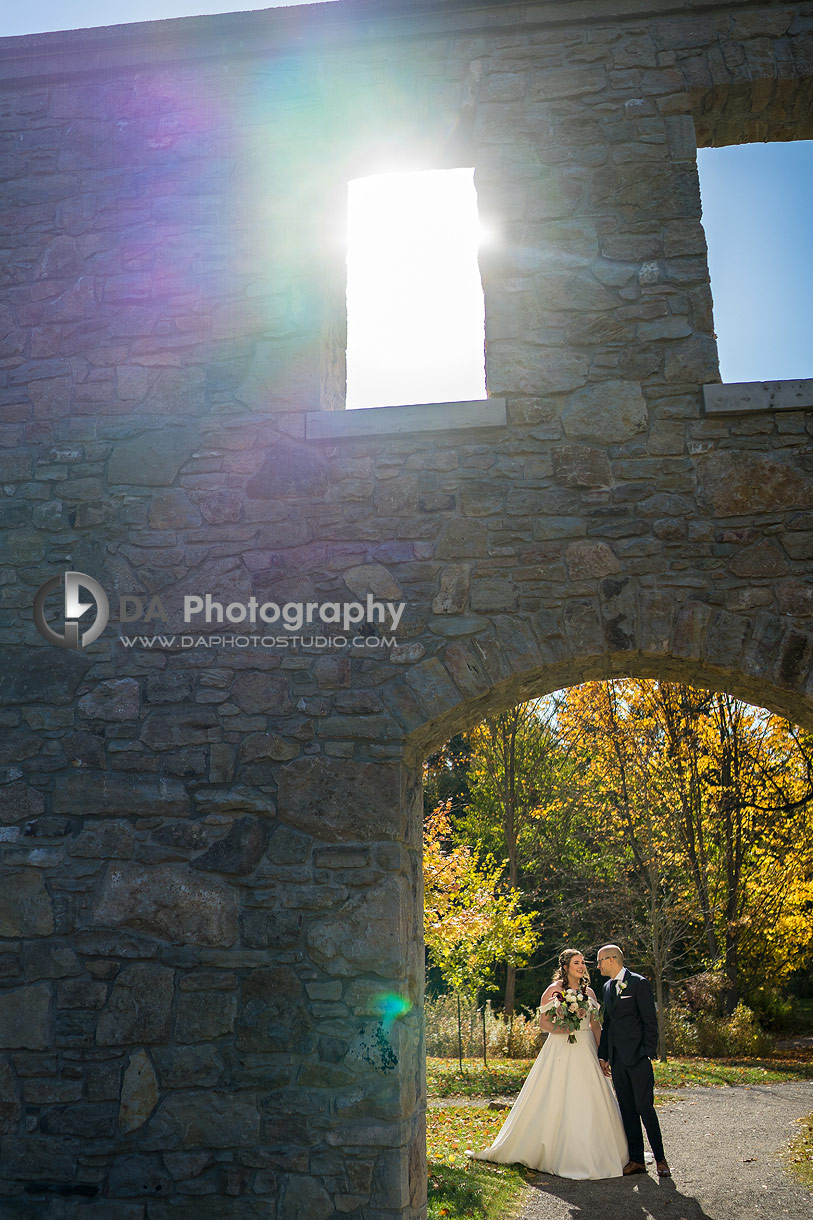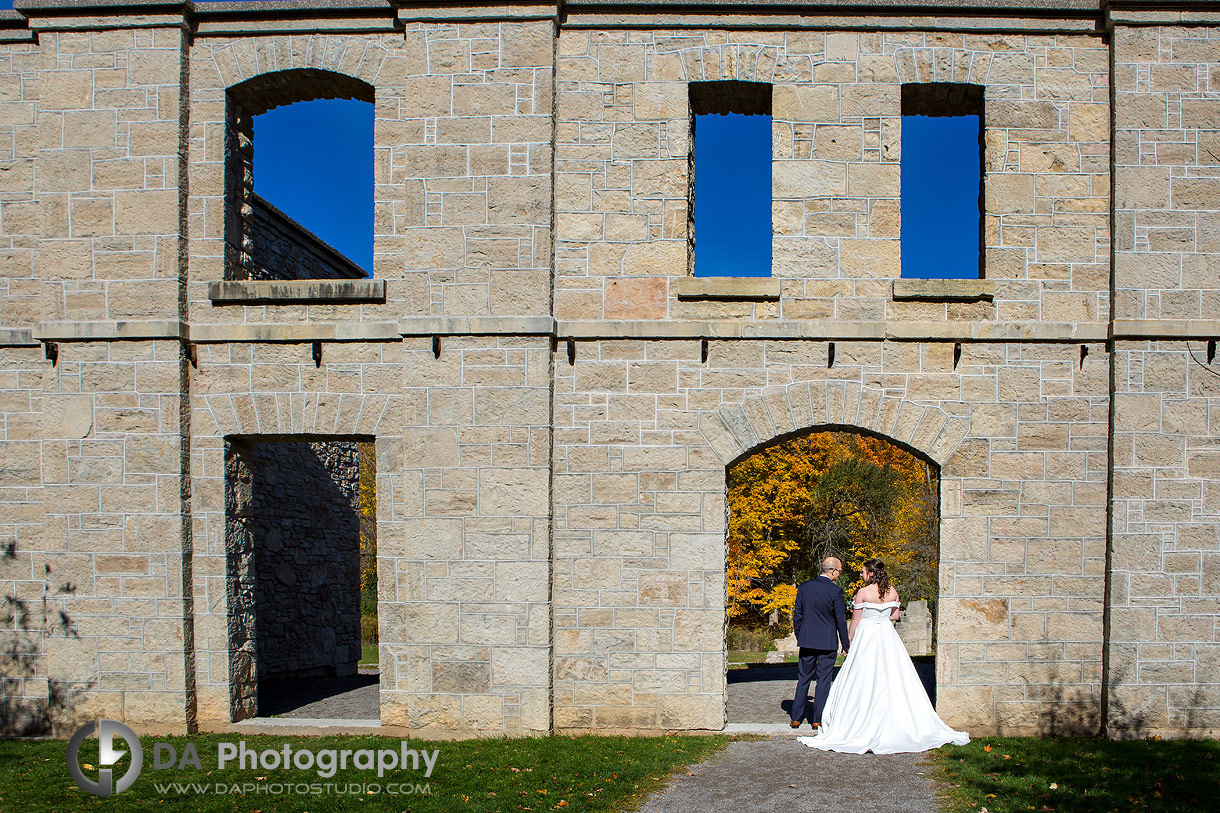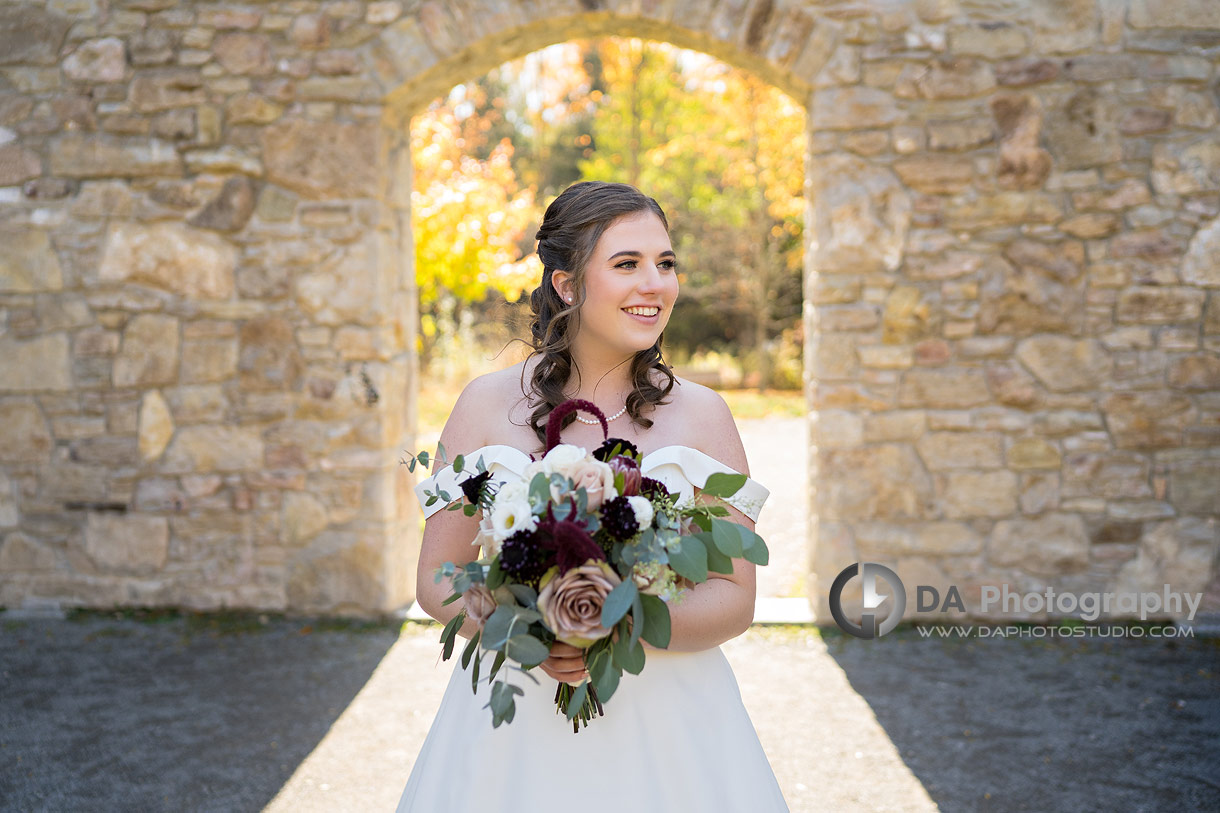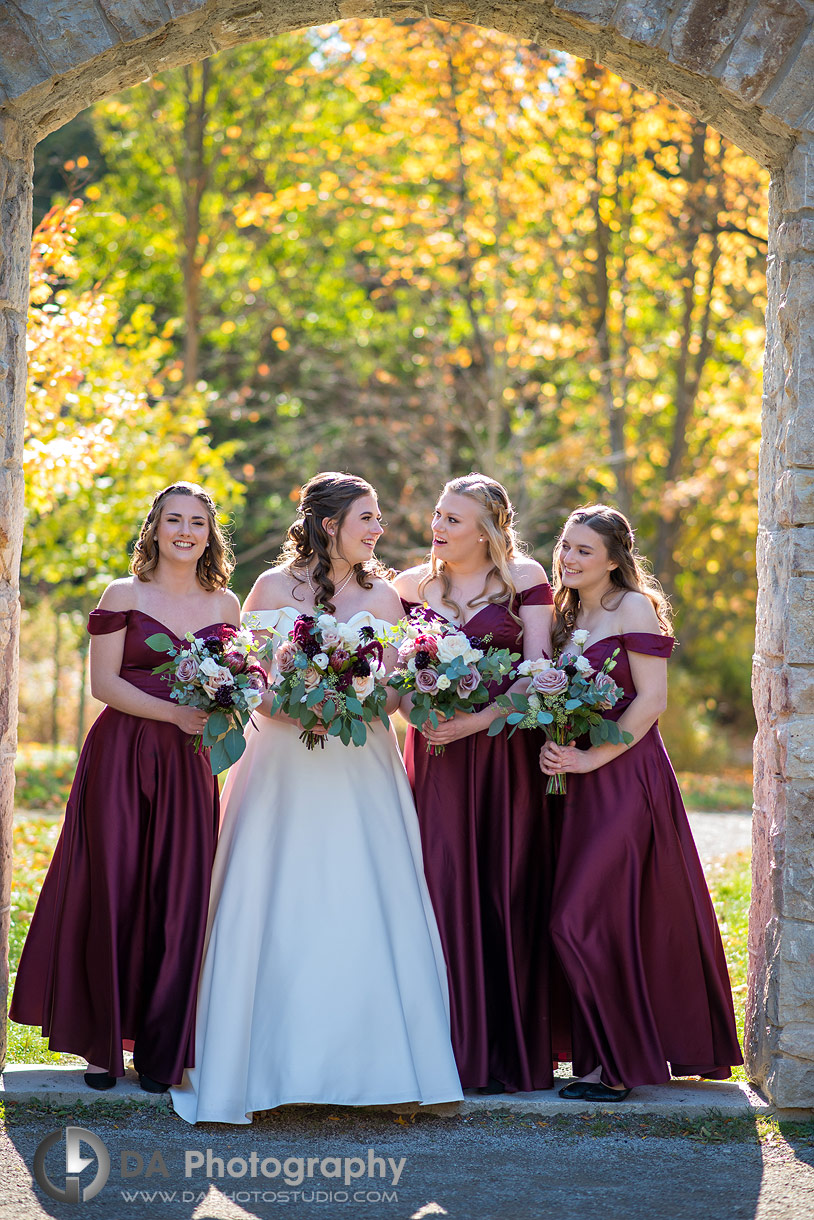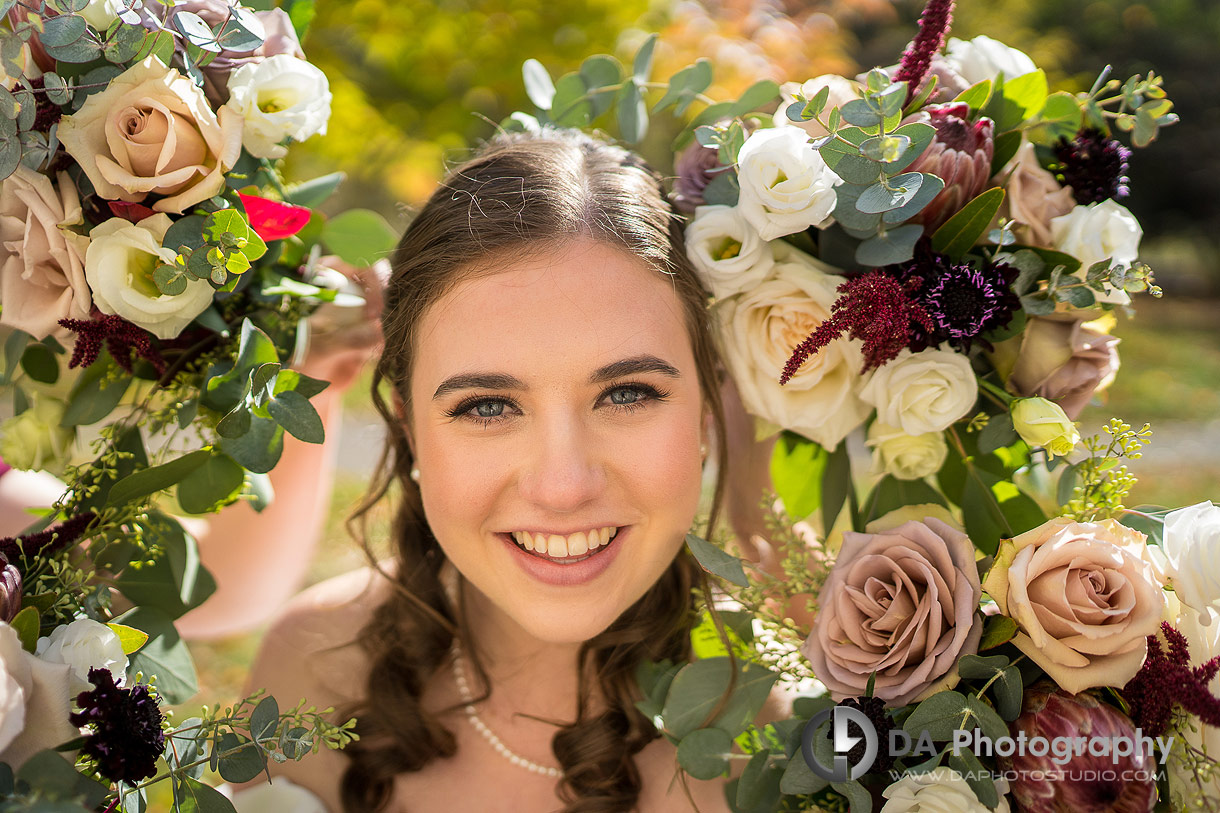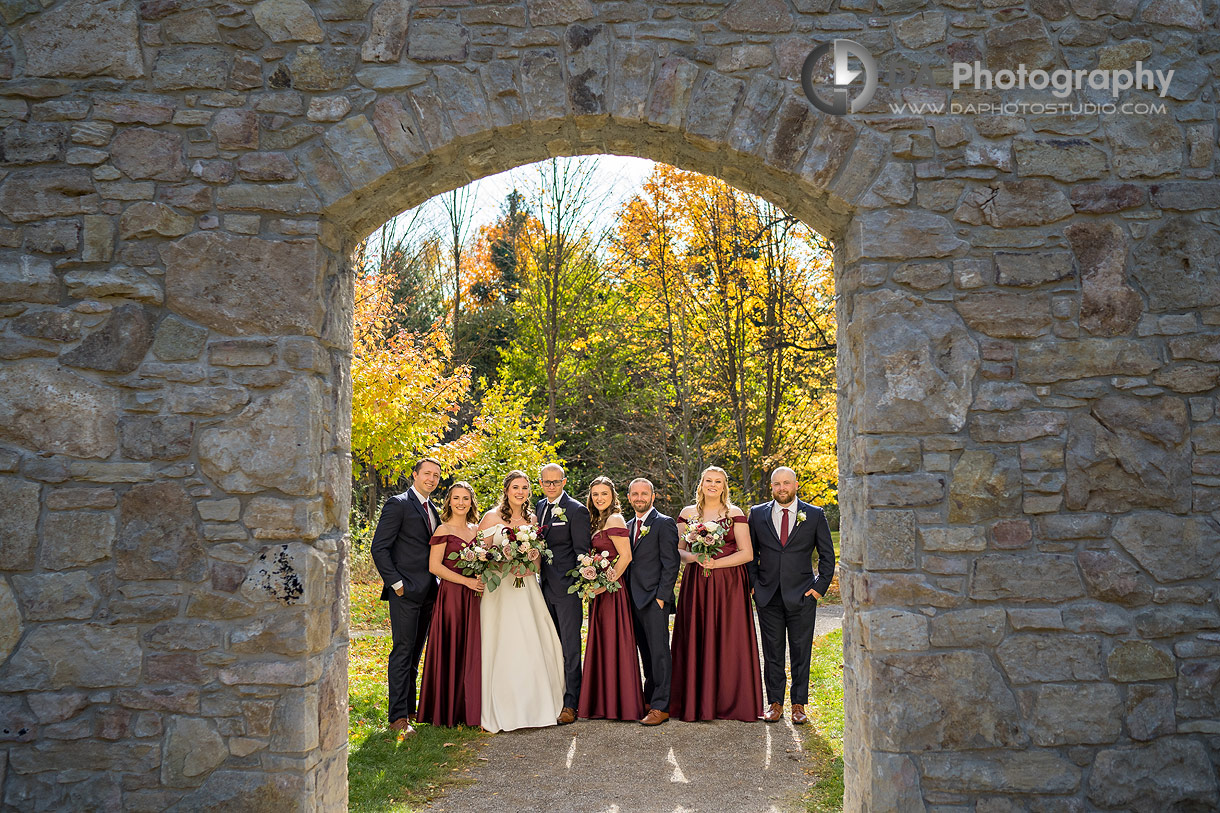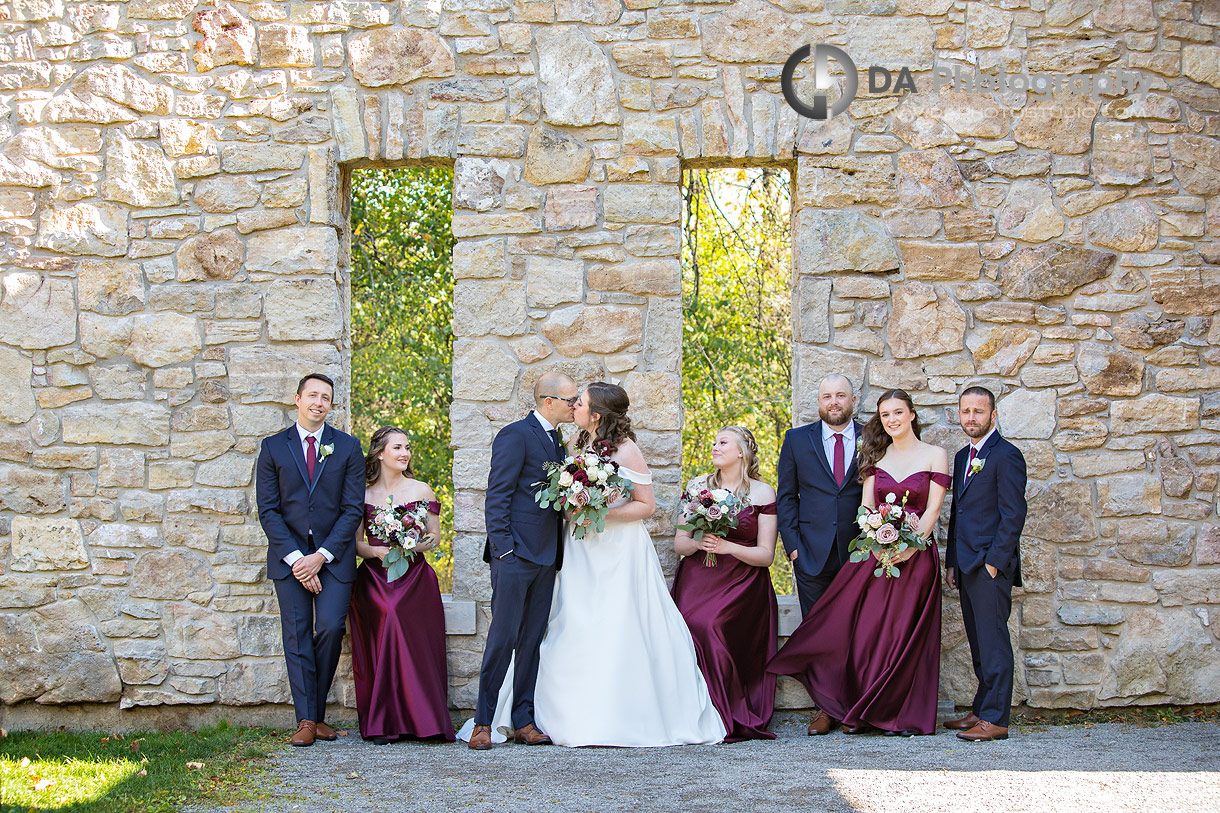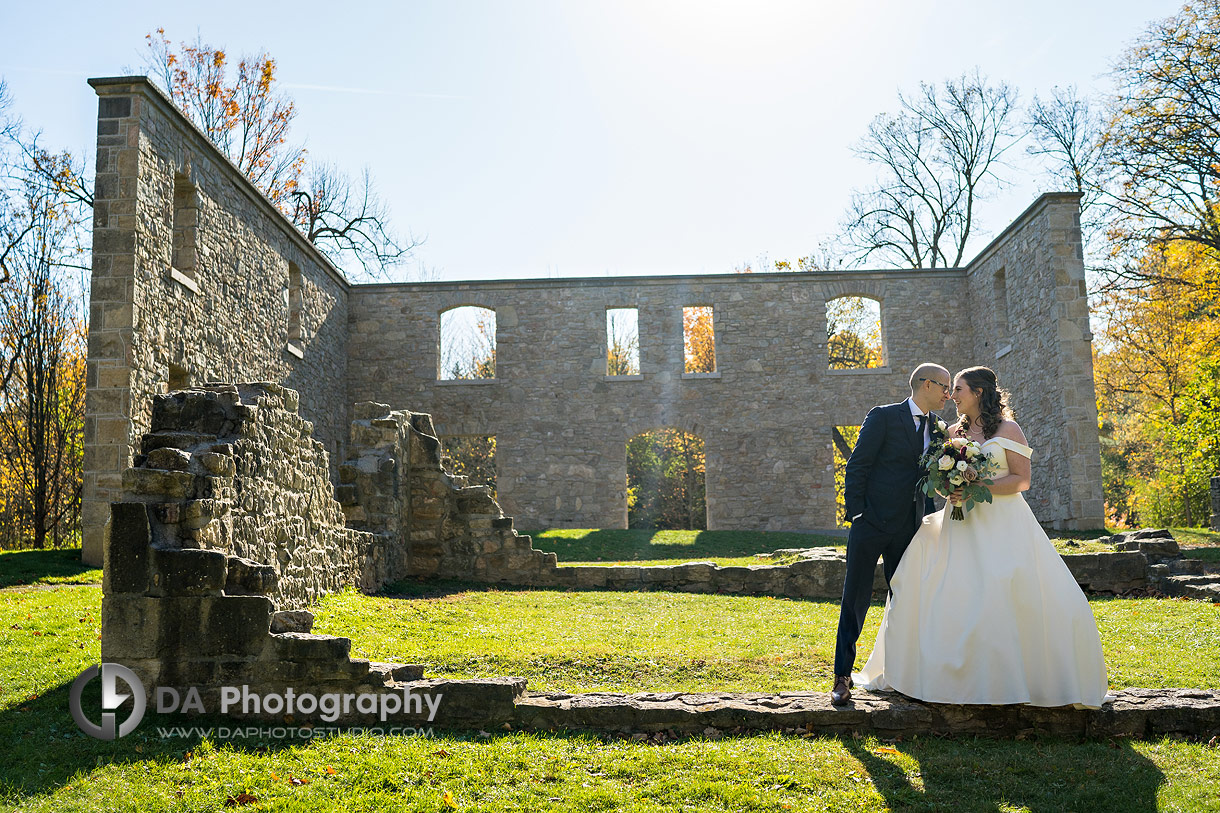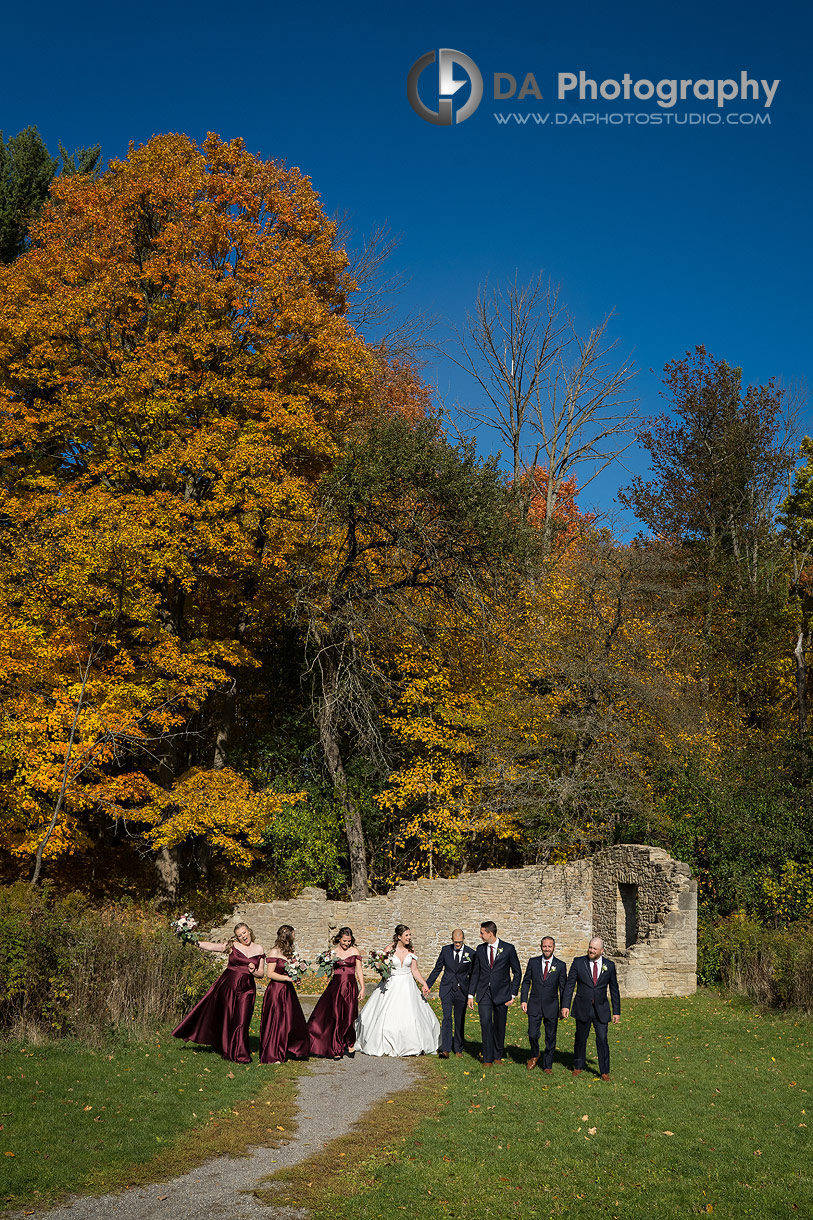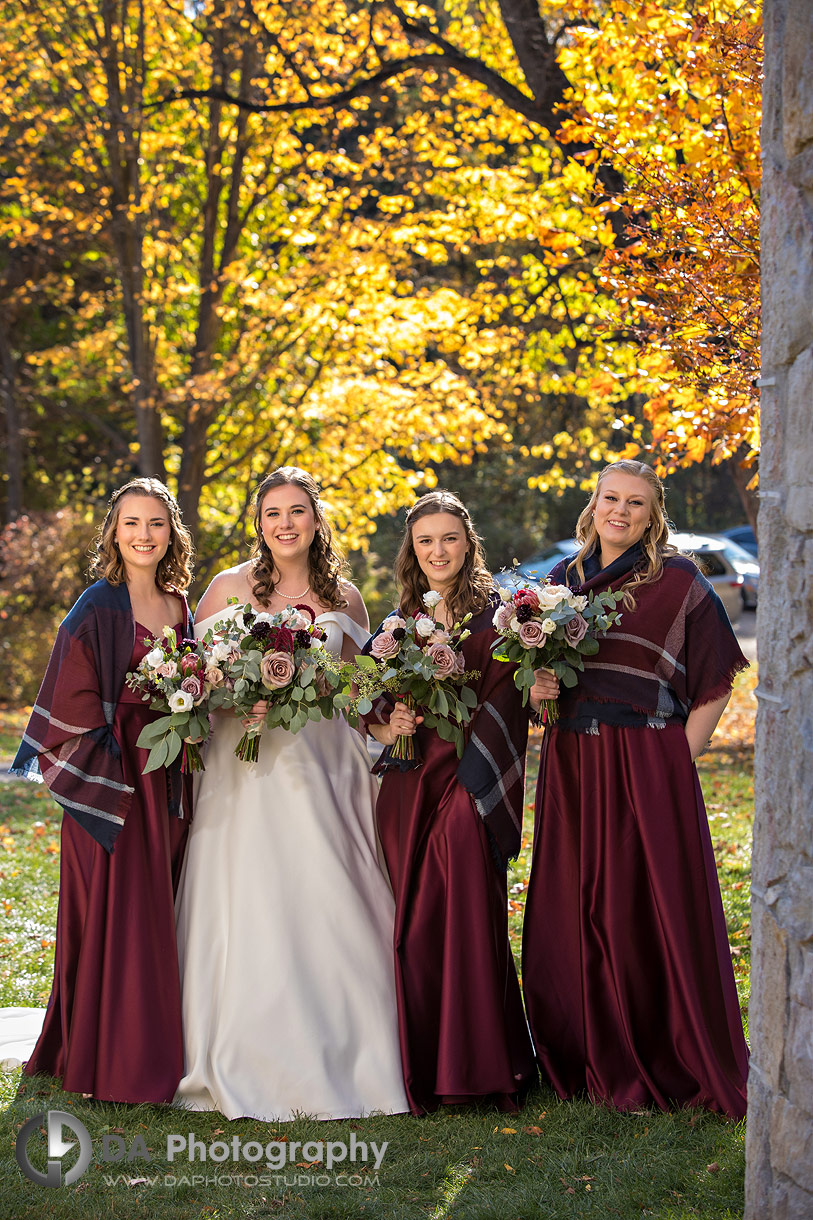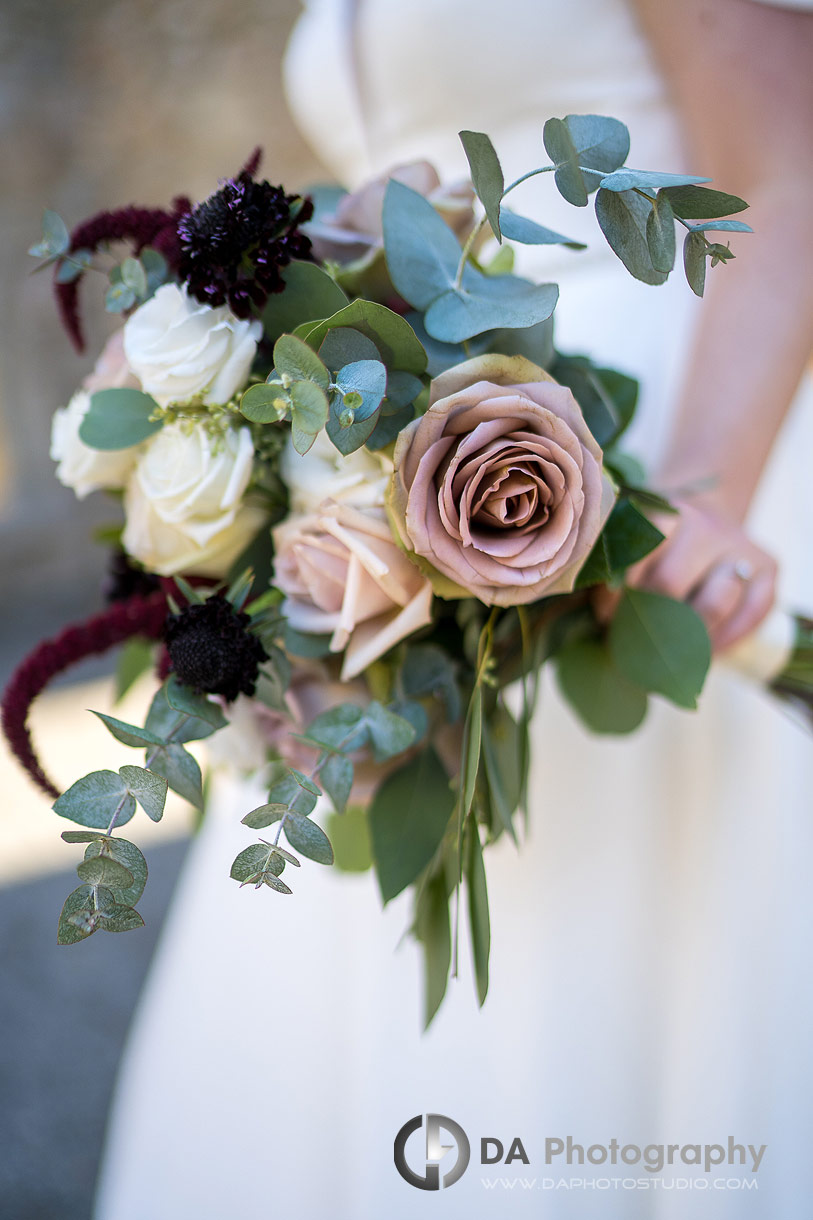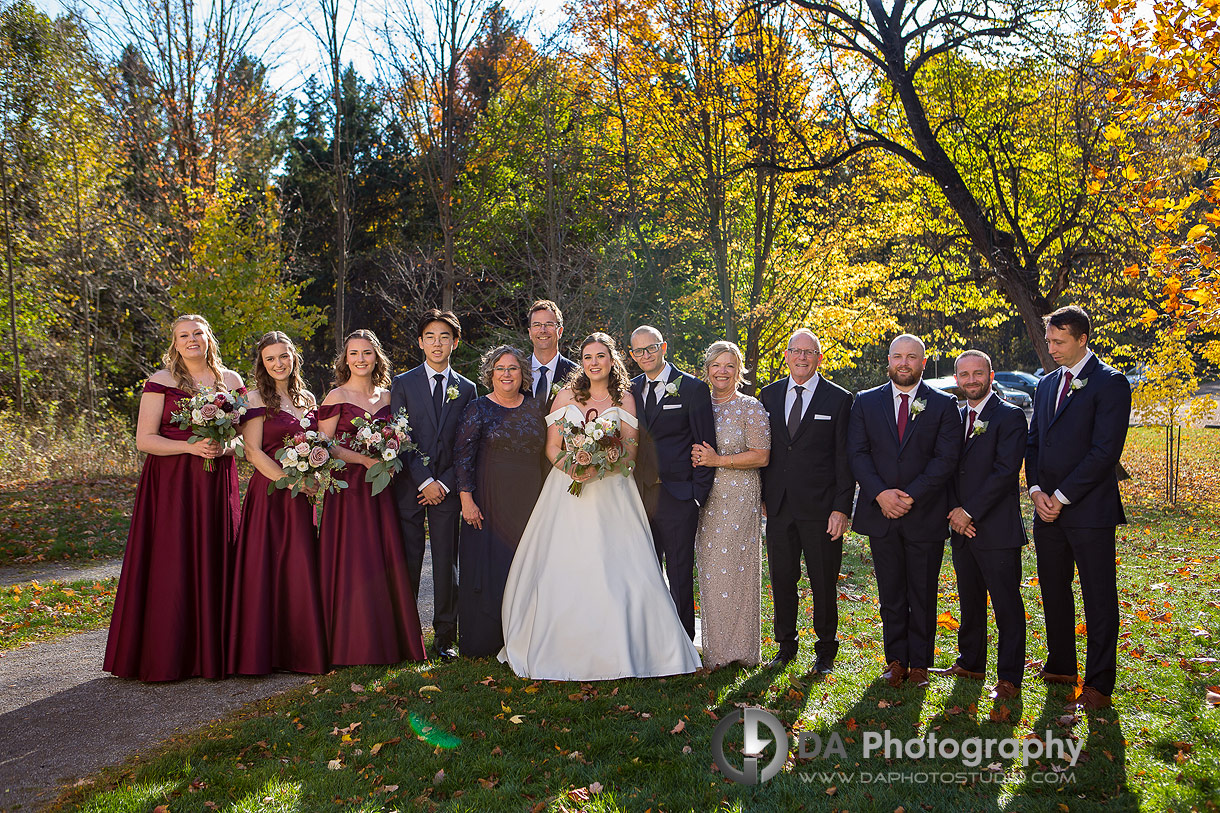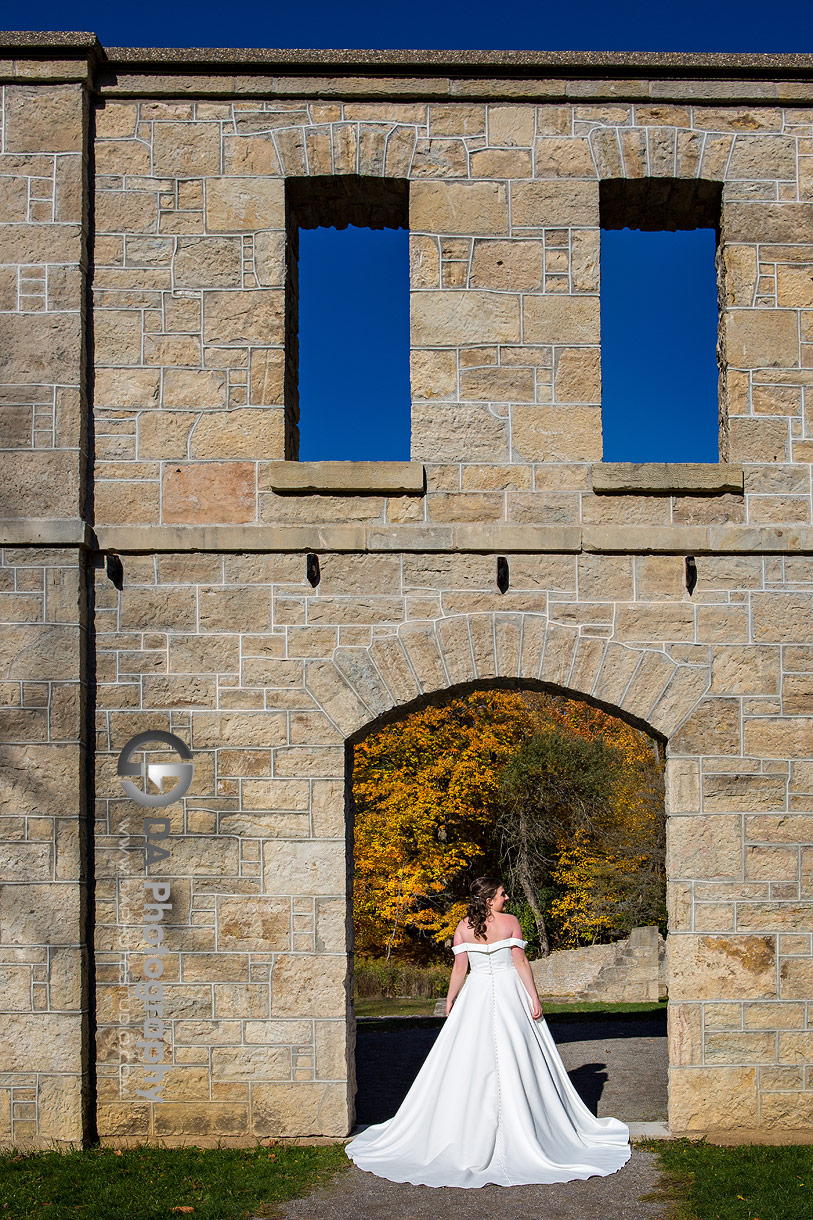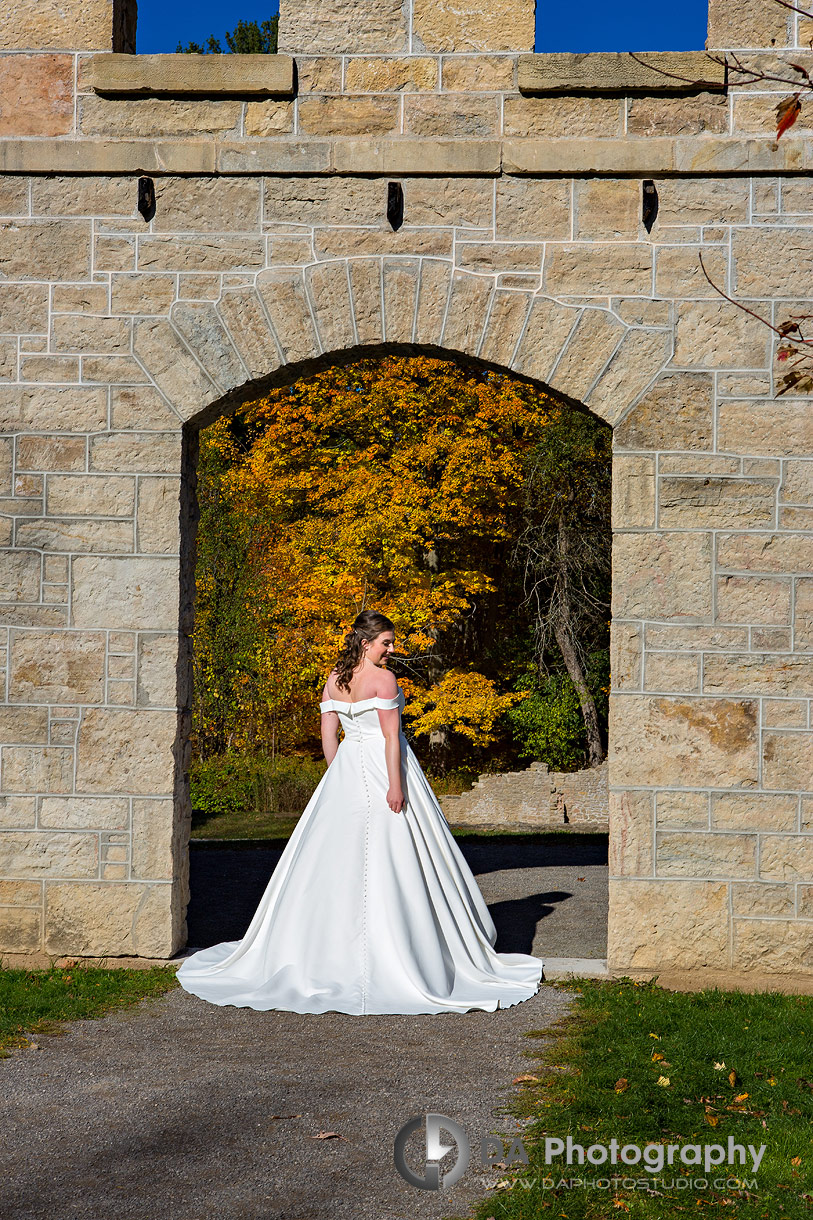 Ancaster Mill Wedding Ceremony at Miller's Chapel
Having first-look photos on your wedding day means that a lot of the heavy lifting is over when the ceremony begins. With the pressure relieved, we then have the luxury of more time for creativity. We photographed the ceremony with a more journalistic approach and were able to catch some really authentic emotions and lots of love.
The beauty of Miller's Chapel, with its tall windows, gave us abundant available light, which, combined with my off-camera flashes, was just right.
The ceremony was short and full of emotions from everyone. Very few dry eyes were in the seats when Alison and Chris left the chapel!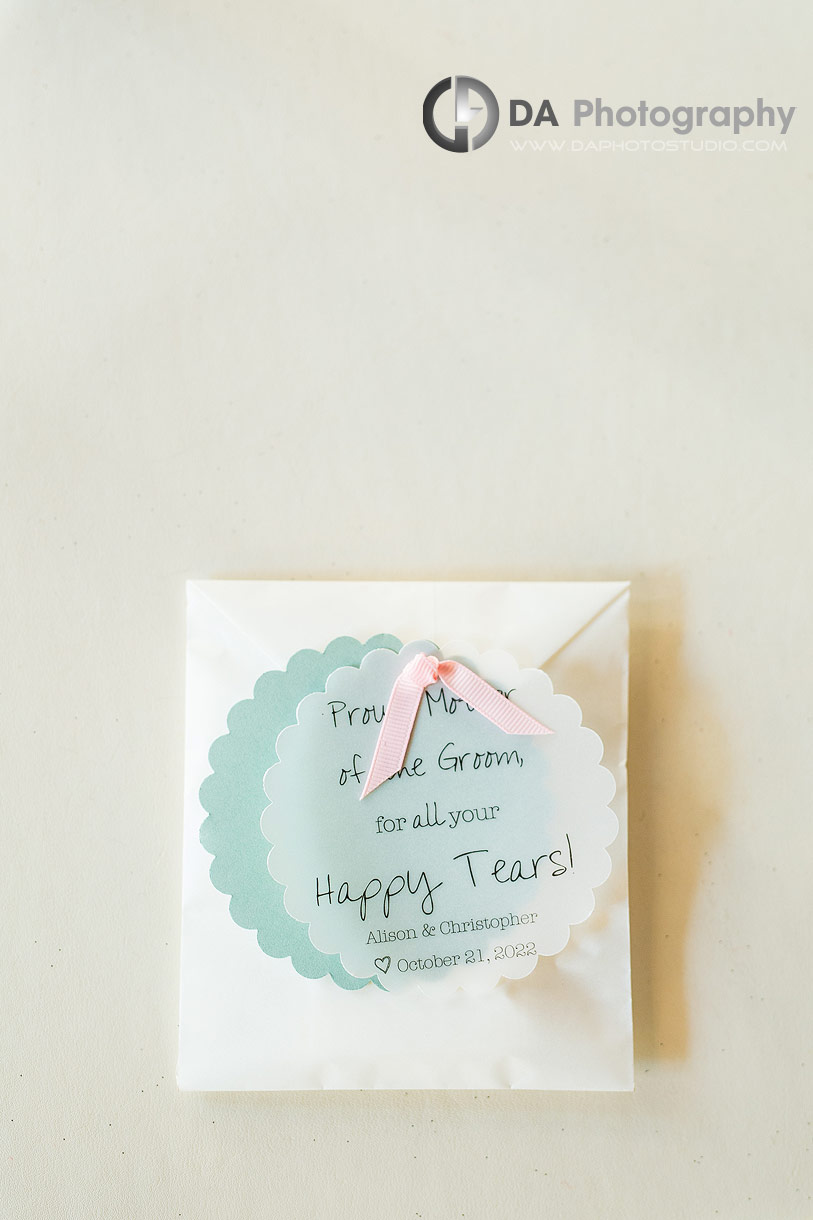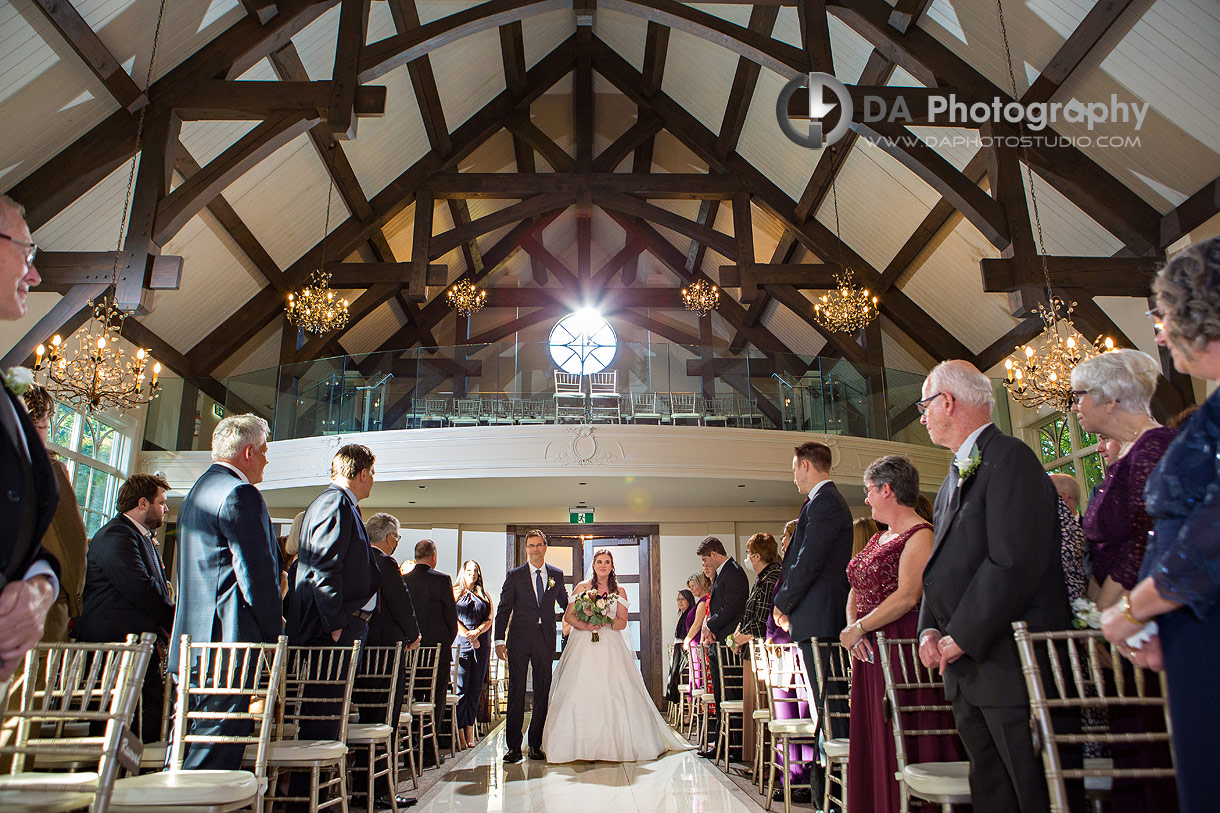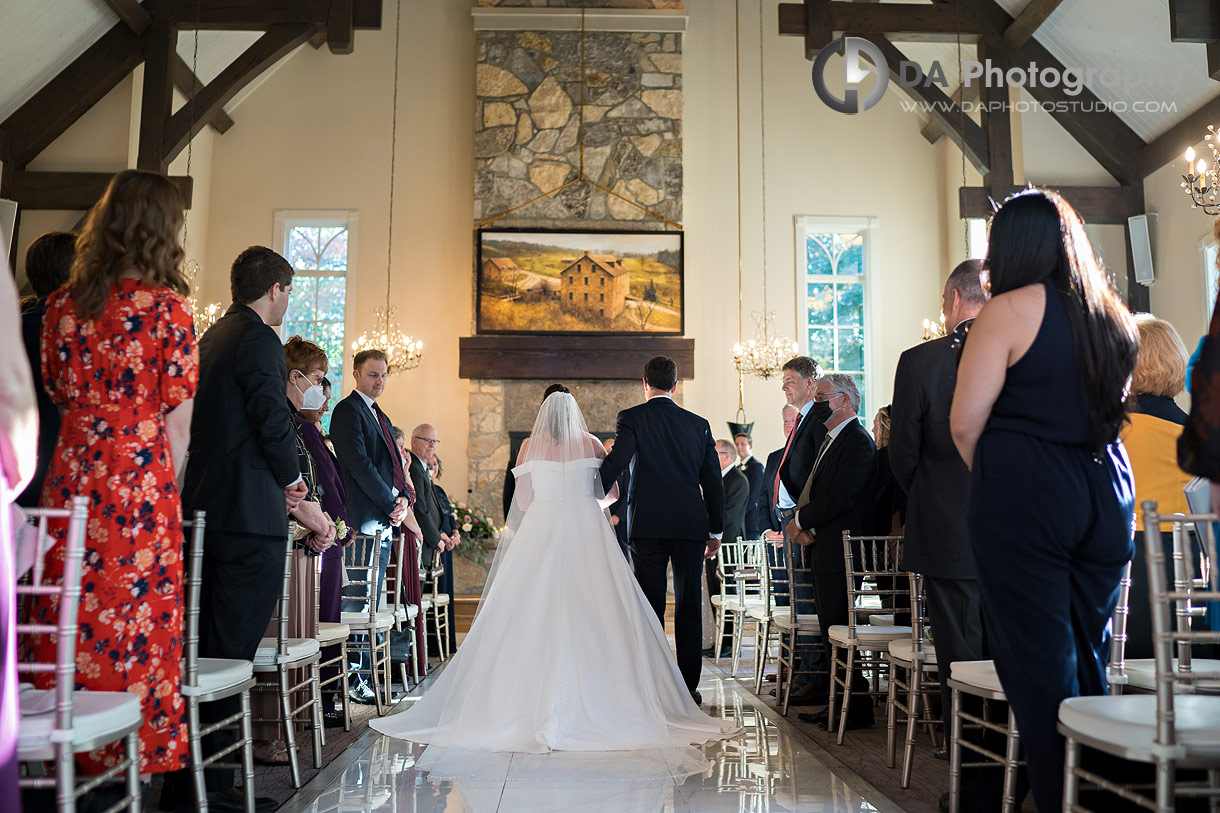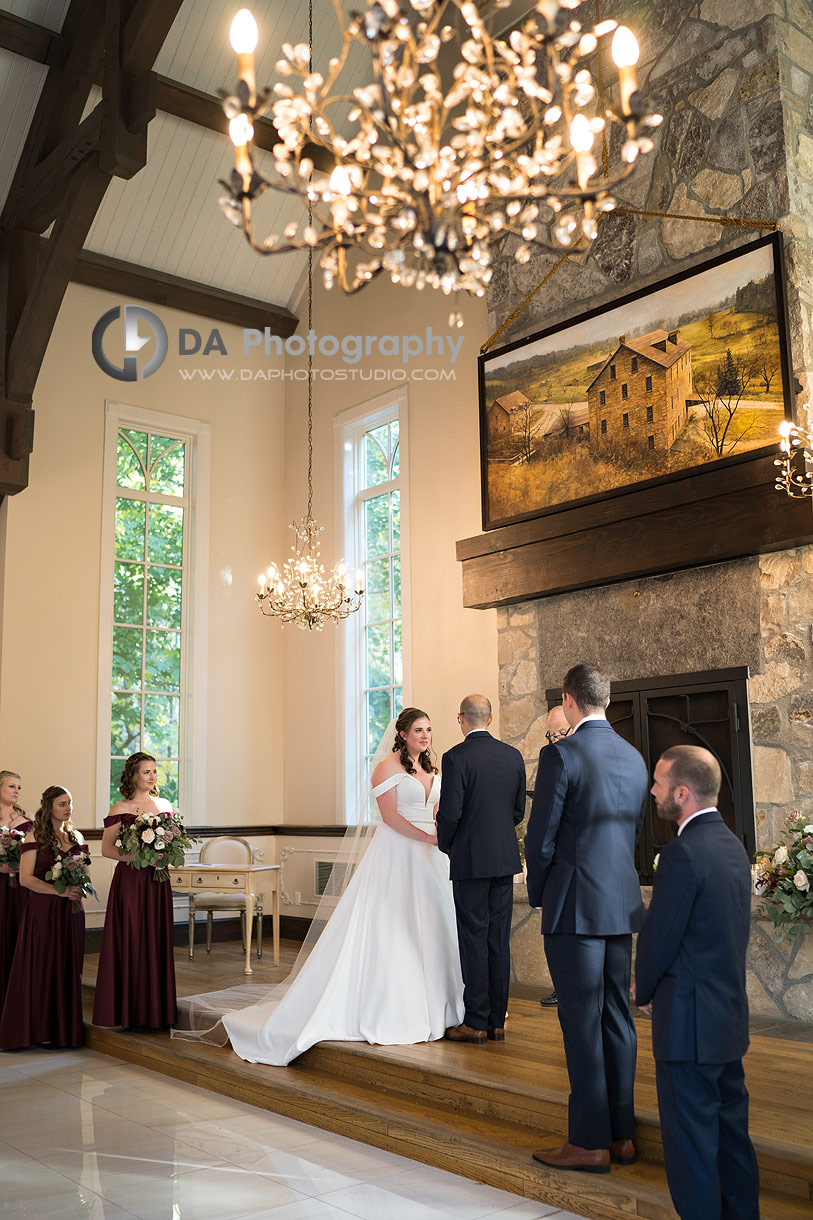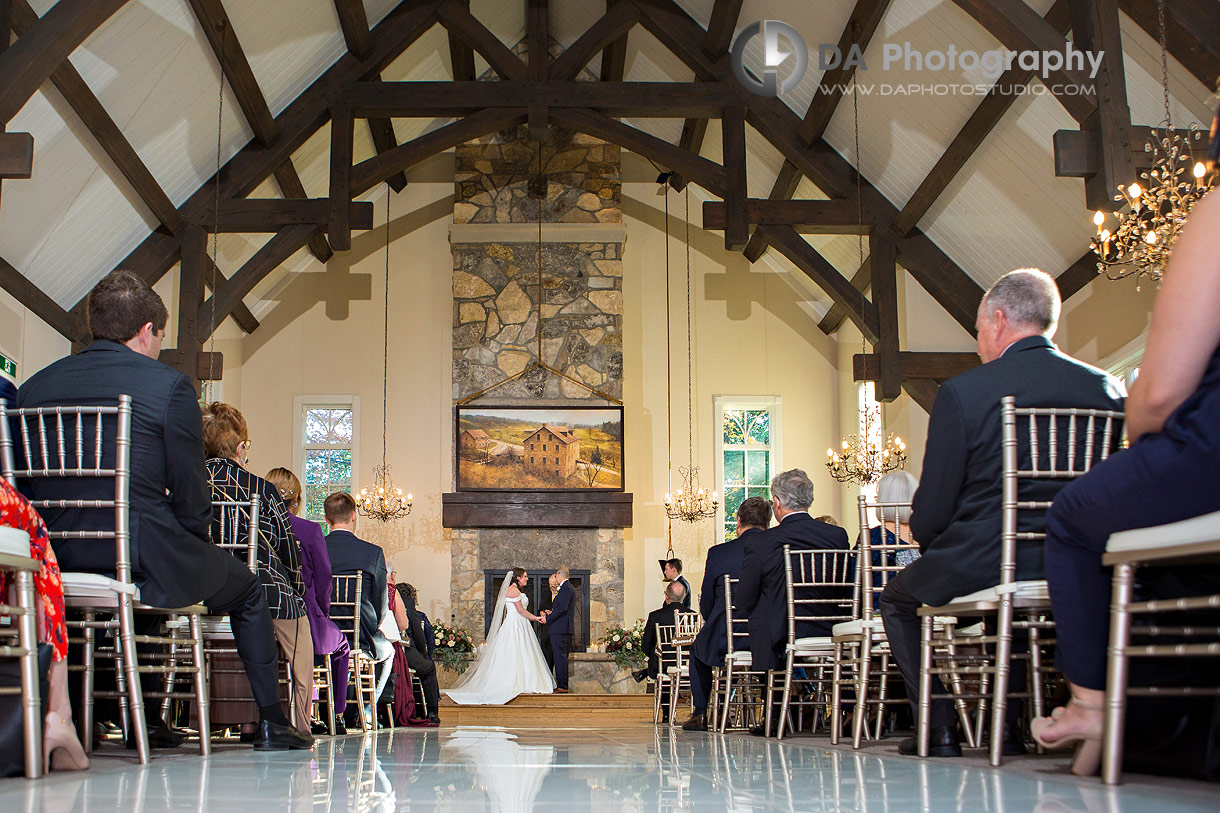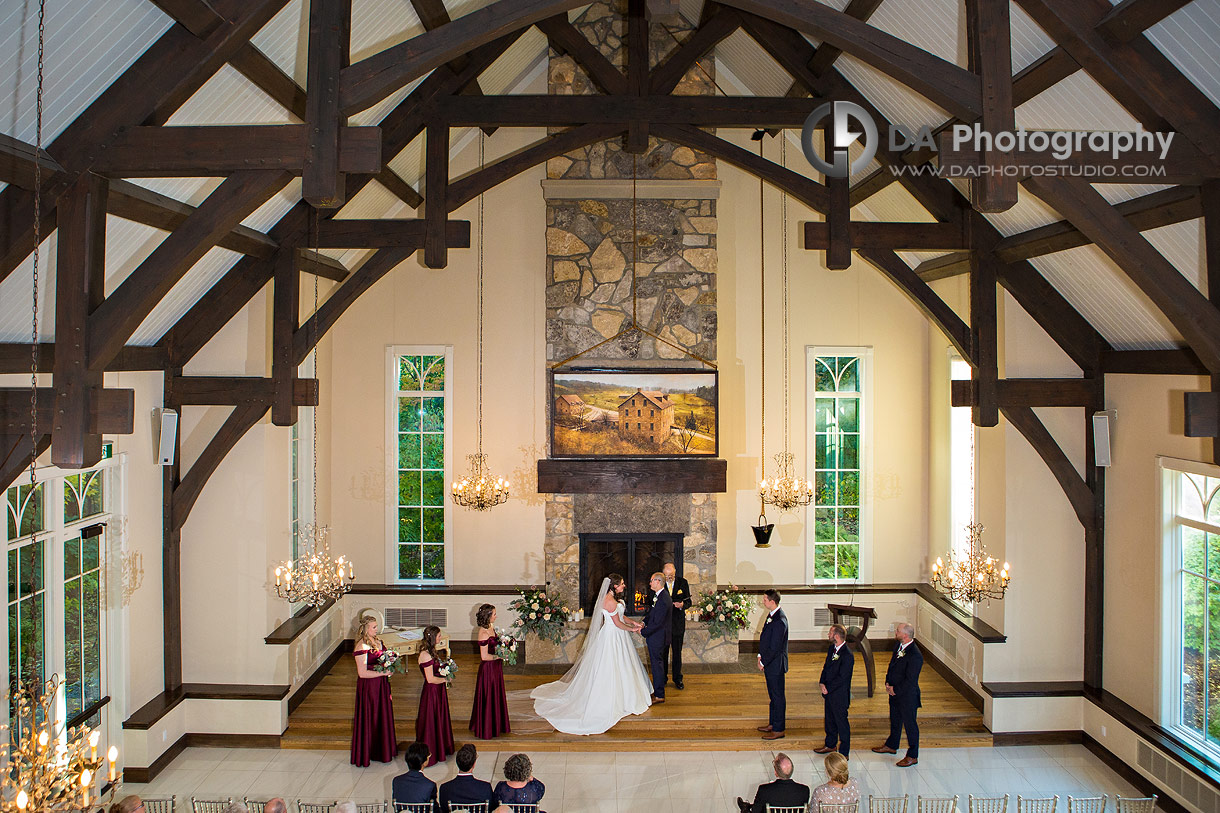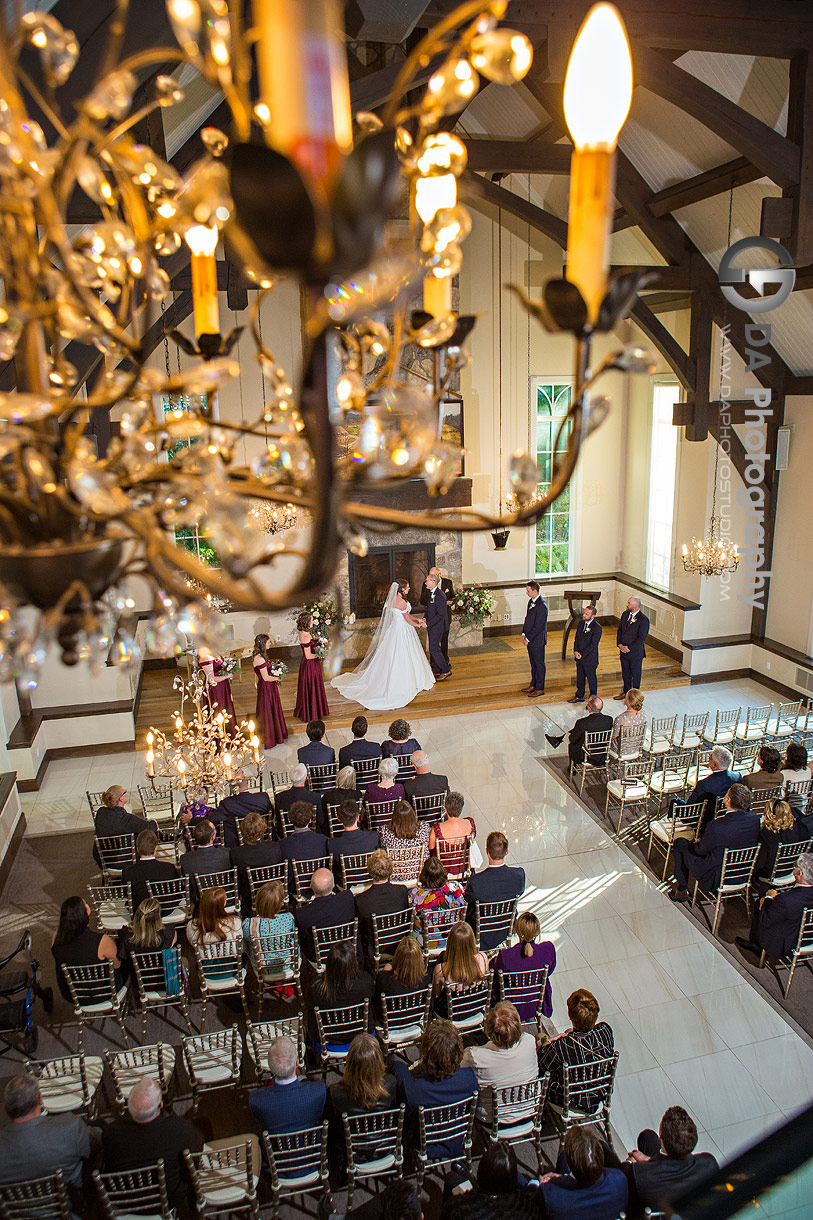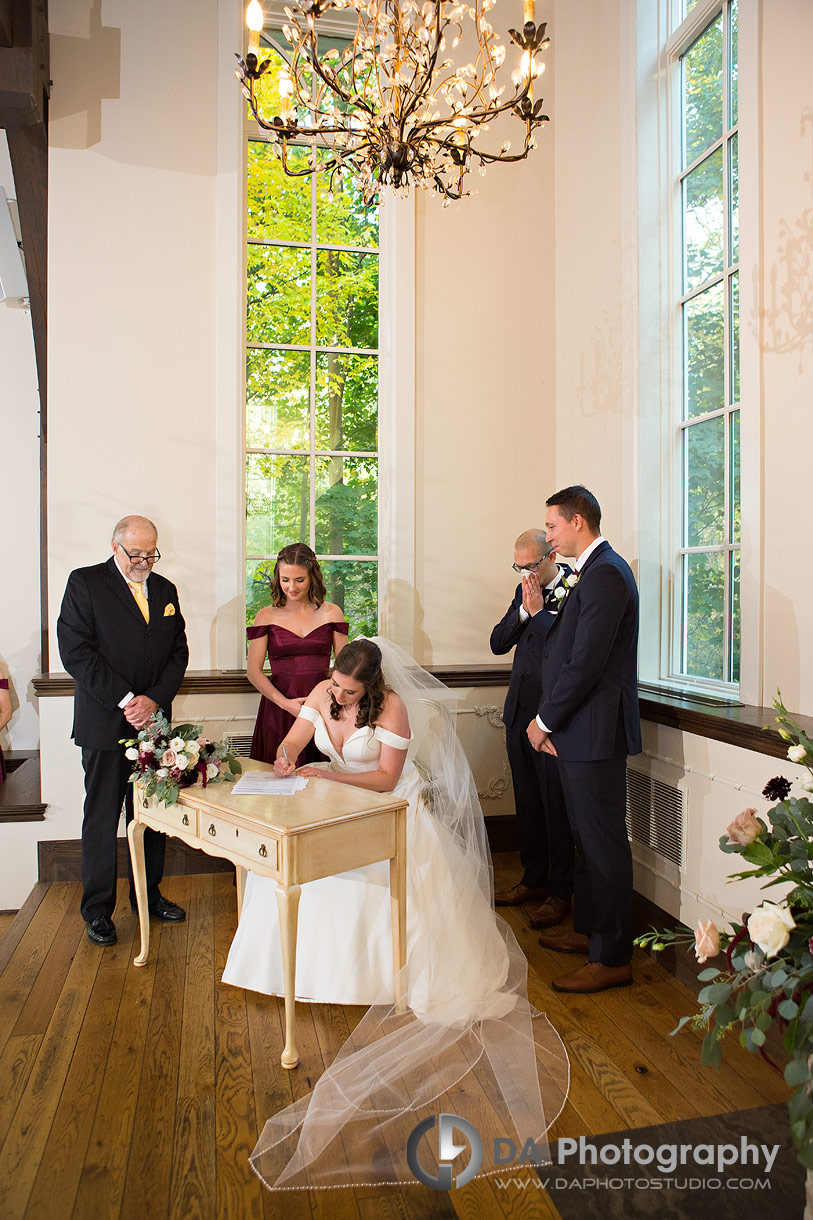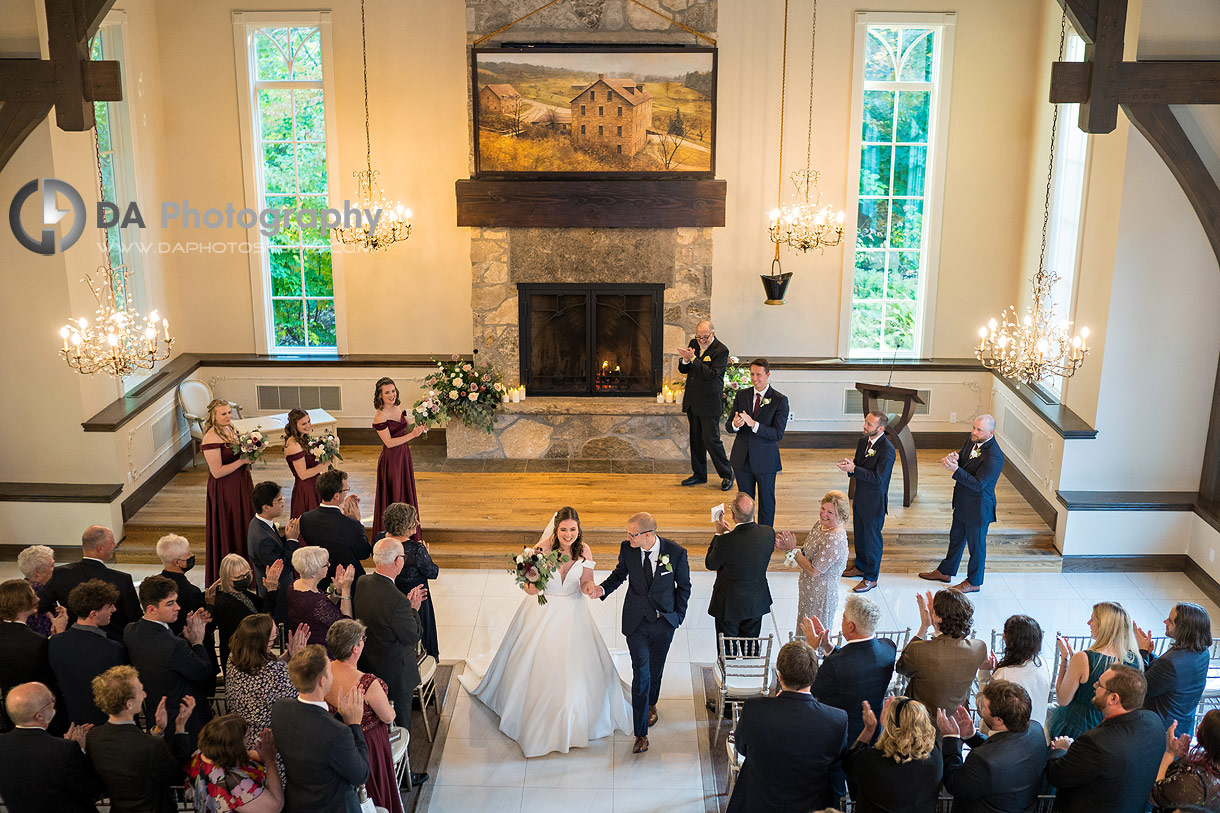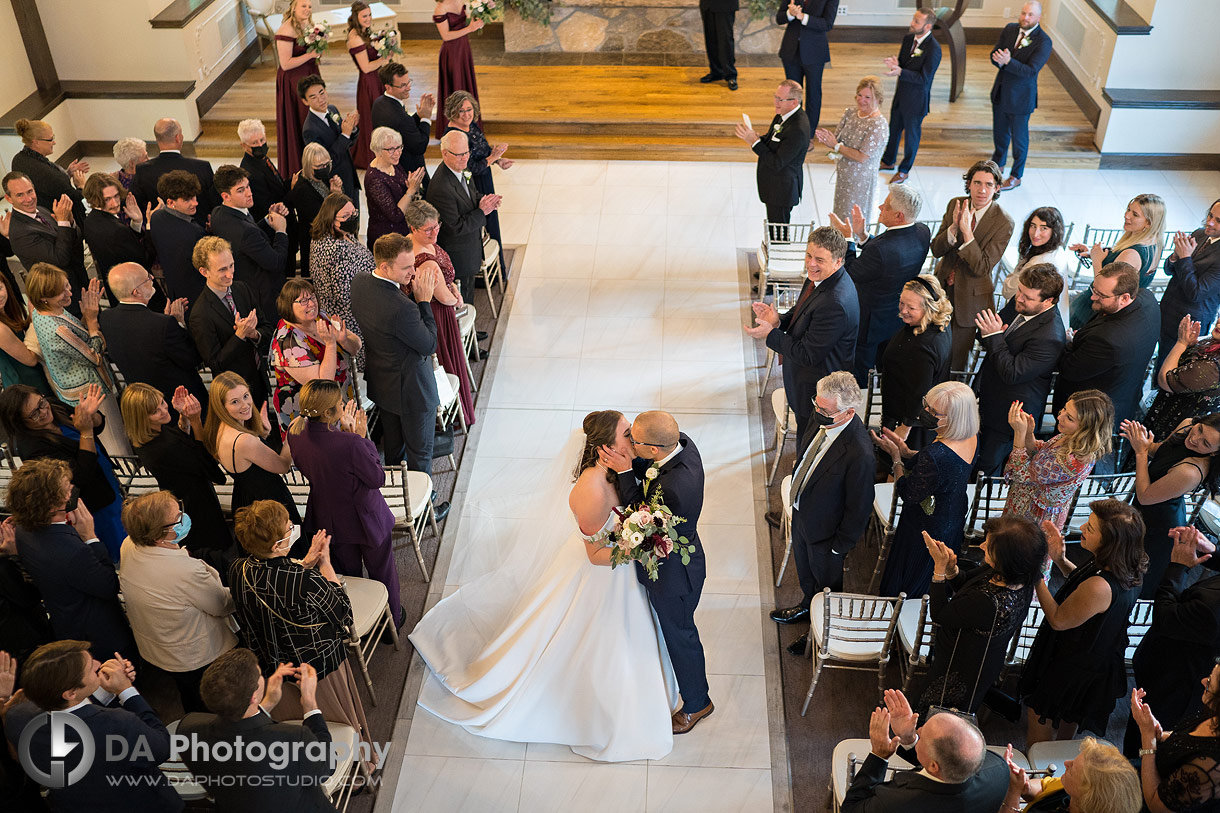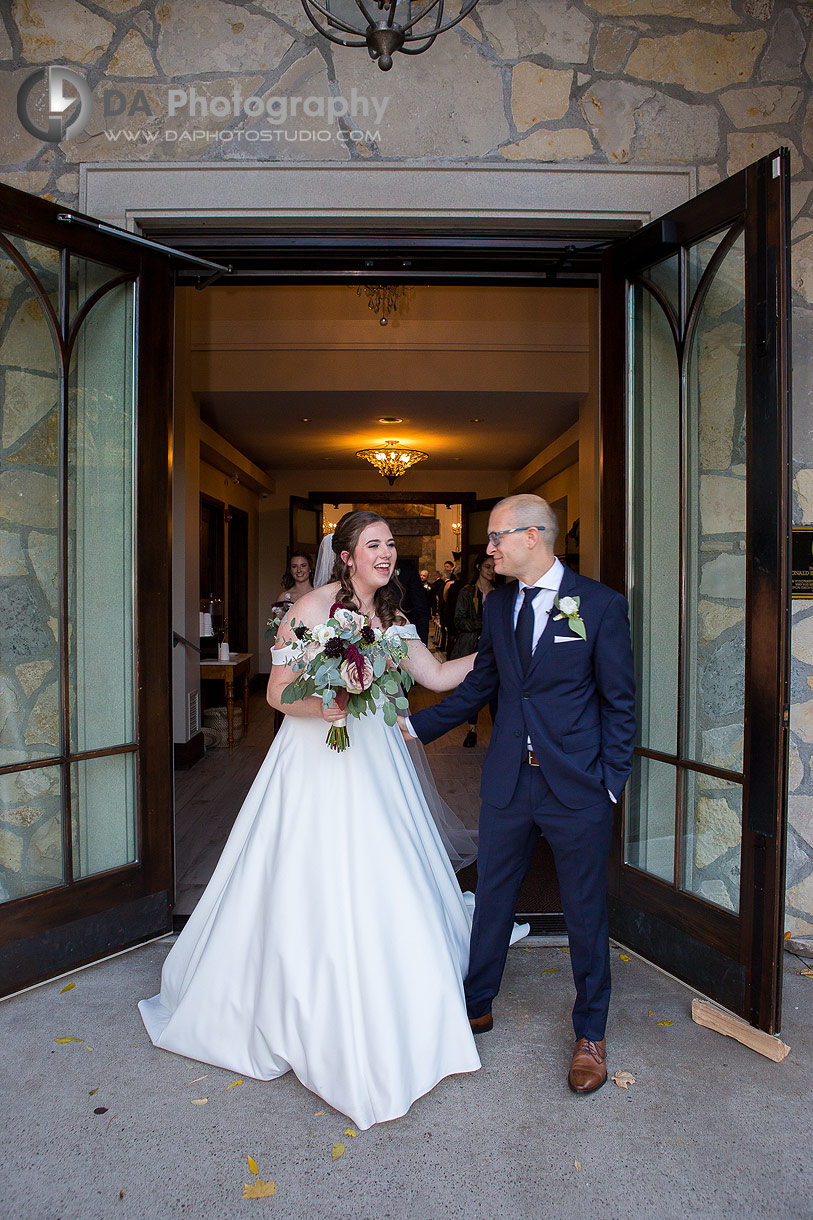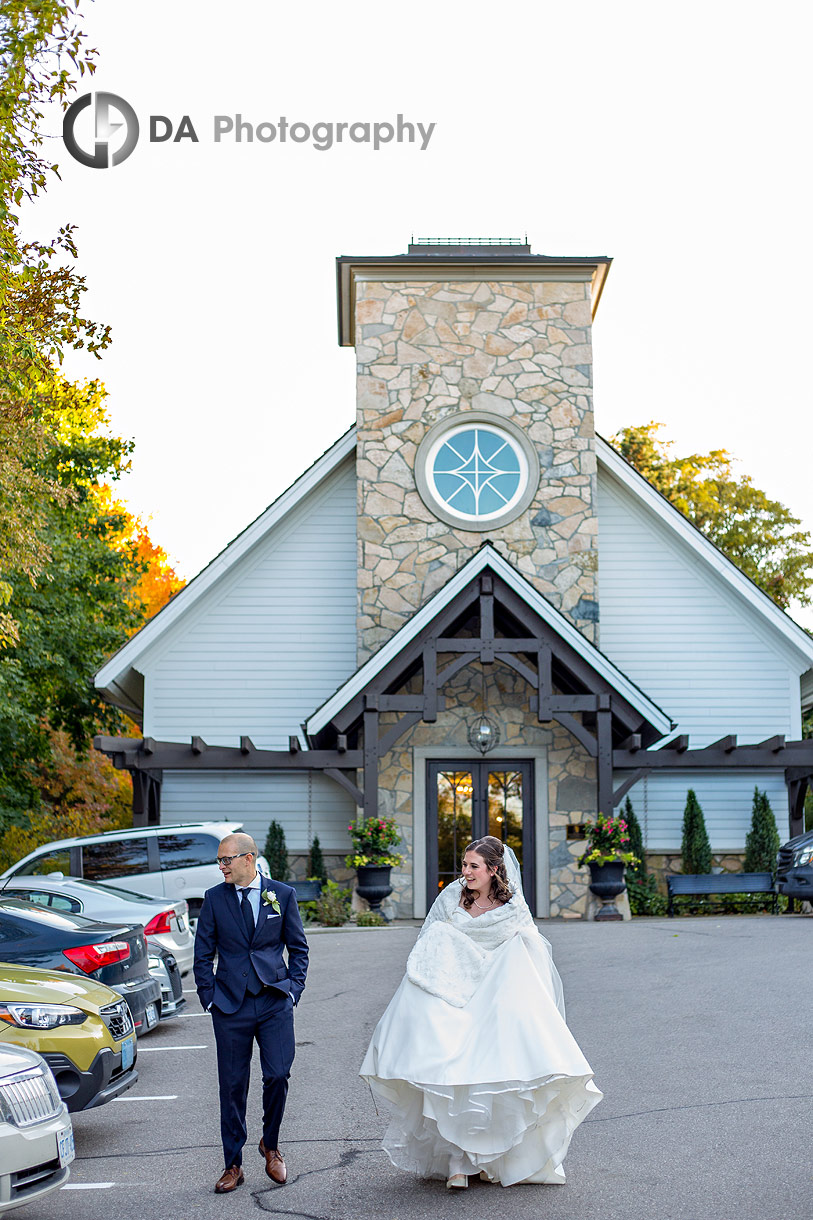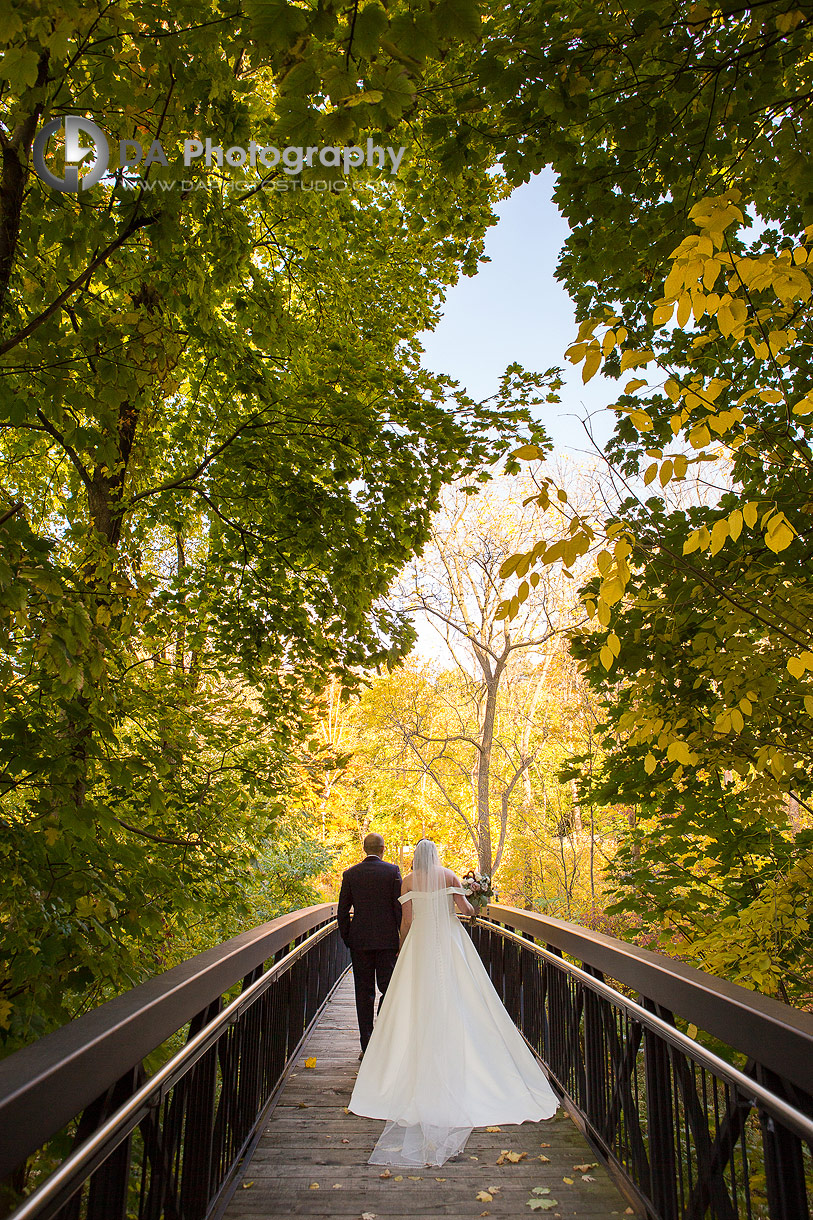 Cocktail at Millview Room vs Wedding Photography
While the guests went to the Millview Room for appetizers and drinks, we visited and worked on a handful of locations within the mill that are unique to this venue. Erika, in the meantime, was taking photos of the beautiful reception area setup. By then, it was all done and ready for their guests at the Falls Room.
At the golden hour, we had a chance to photograph and capture some very intimate and romantic imagery.
When we returned to their cocktail room, Alison and Chris still had time to mingle and enjoy their cocktail hour with their guests. If we had not taken a majority of their photos before the ceremony, there would have unfortunately not been enough time for this.
For this reason, I prefer and strongly suggest that my couples take pre-ceremony photos, especially in late Fall to early Spring.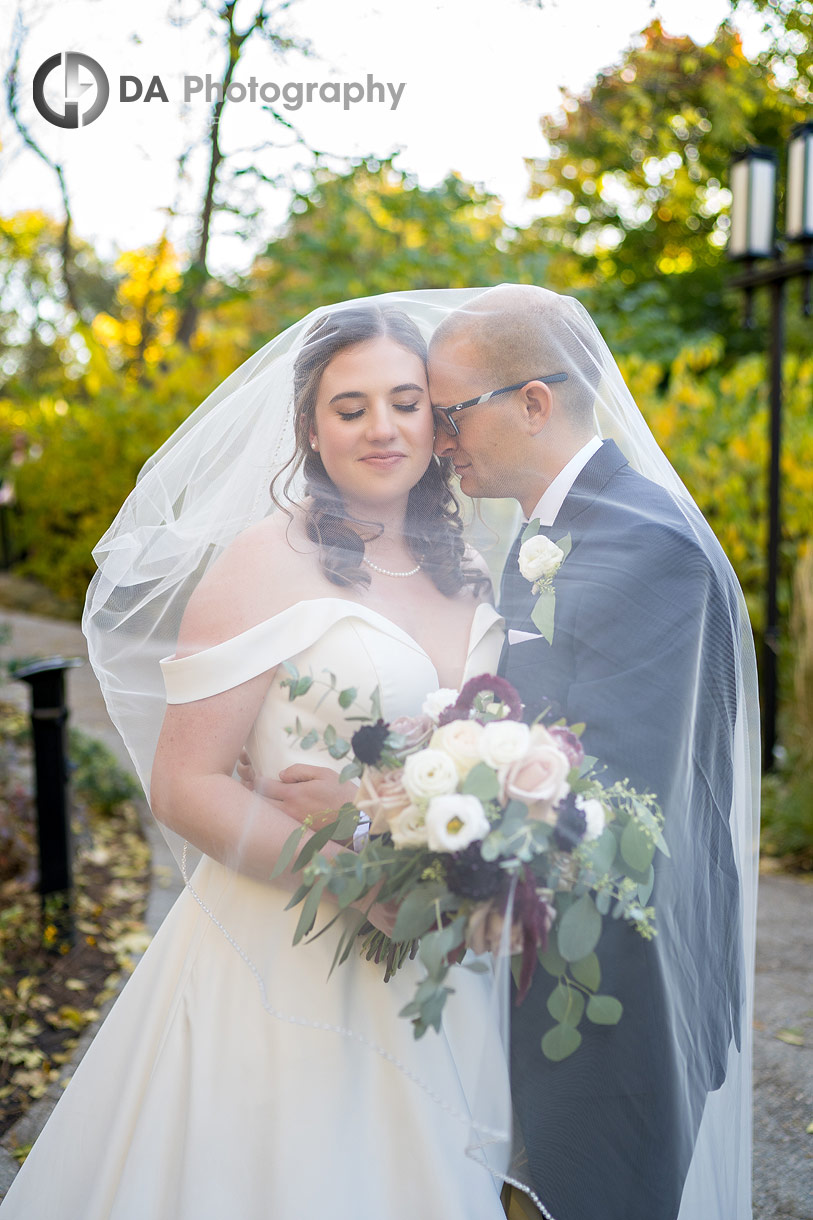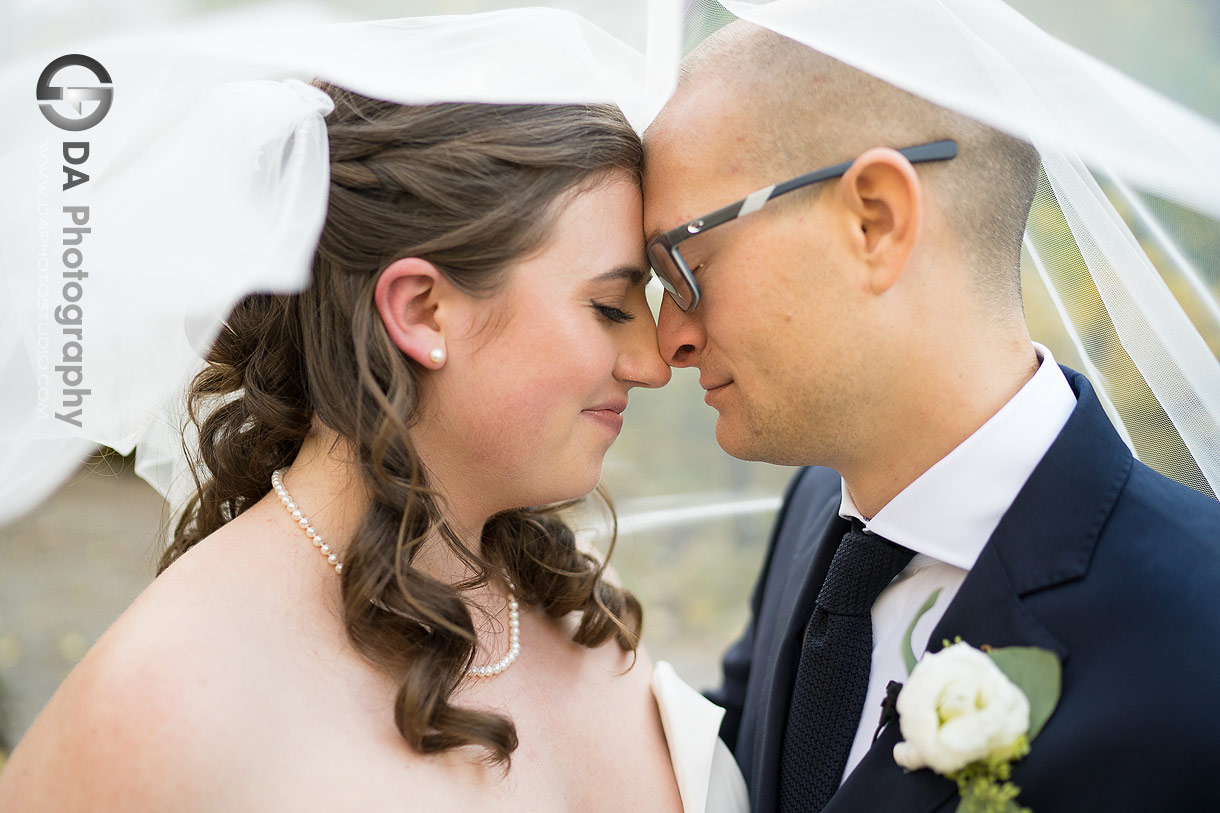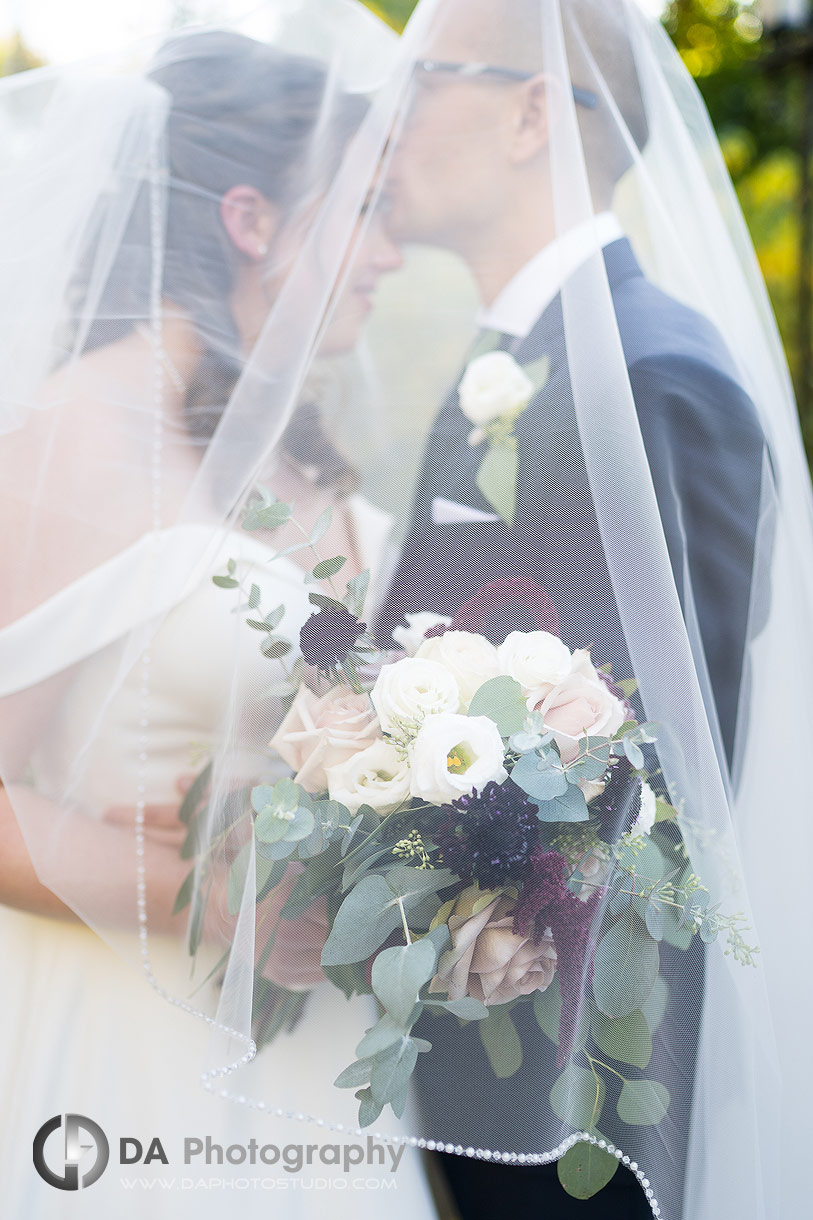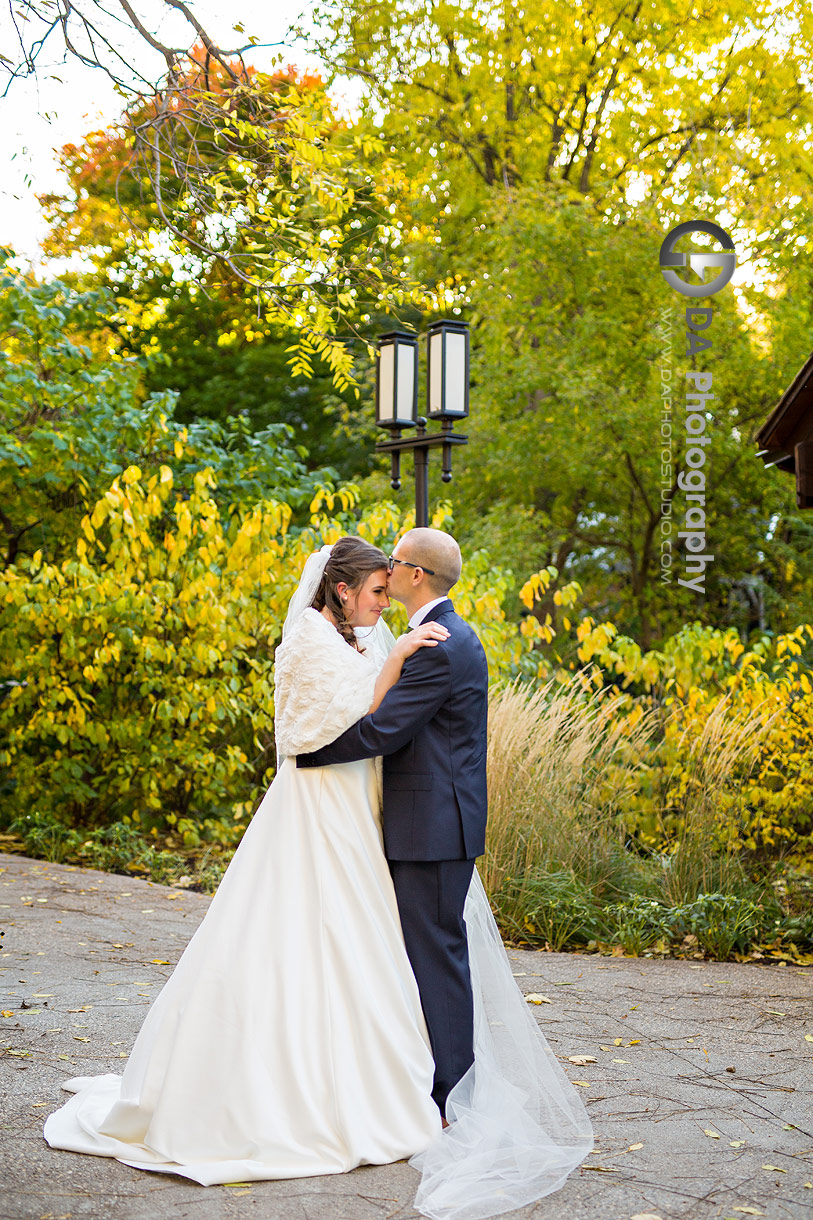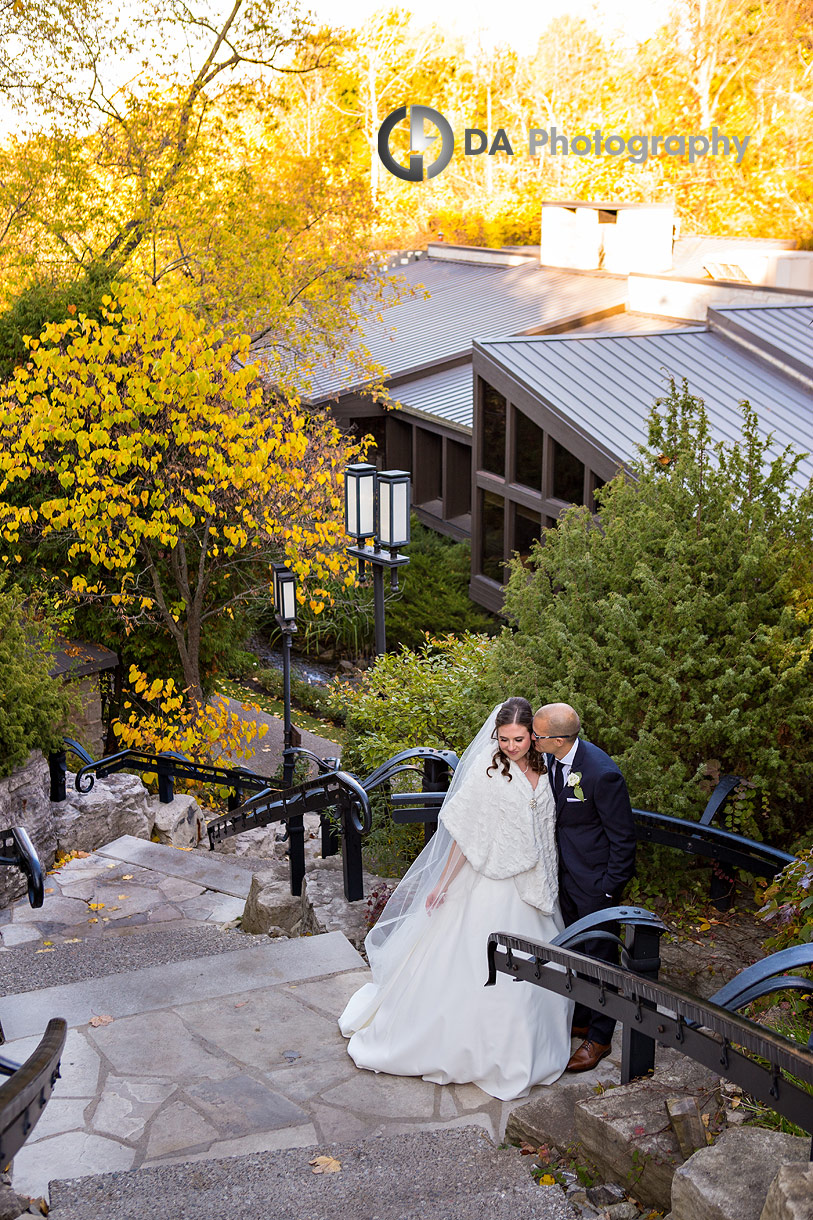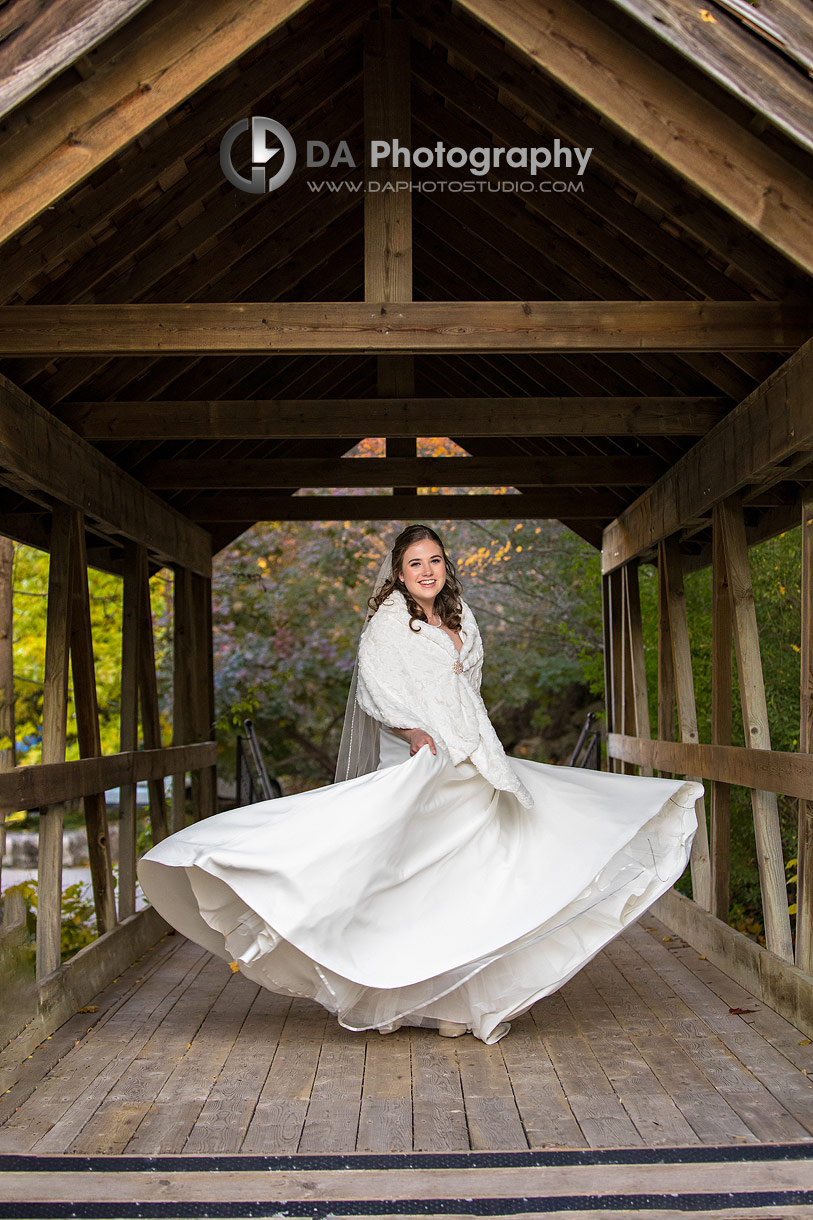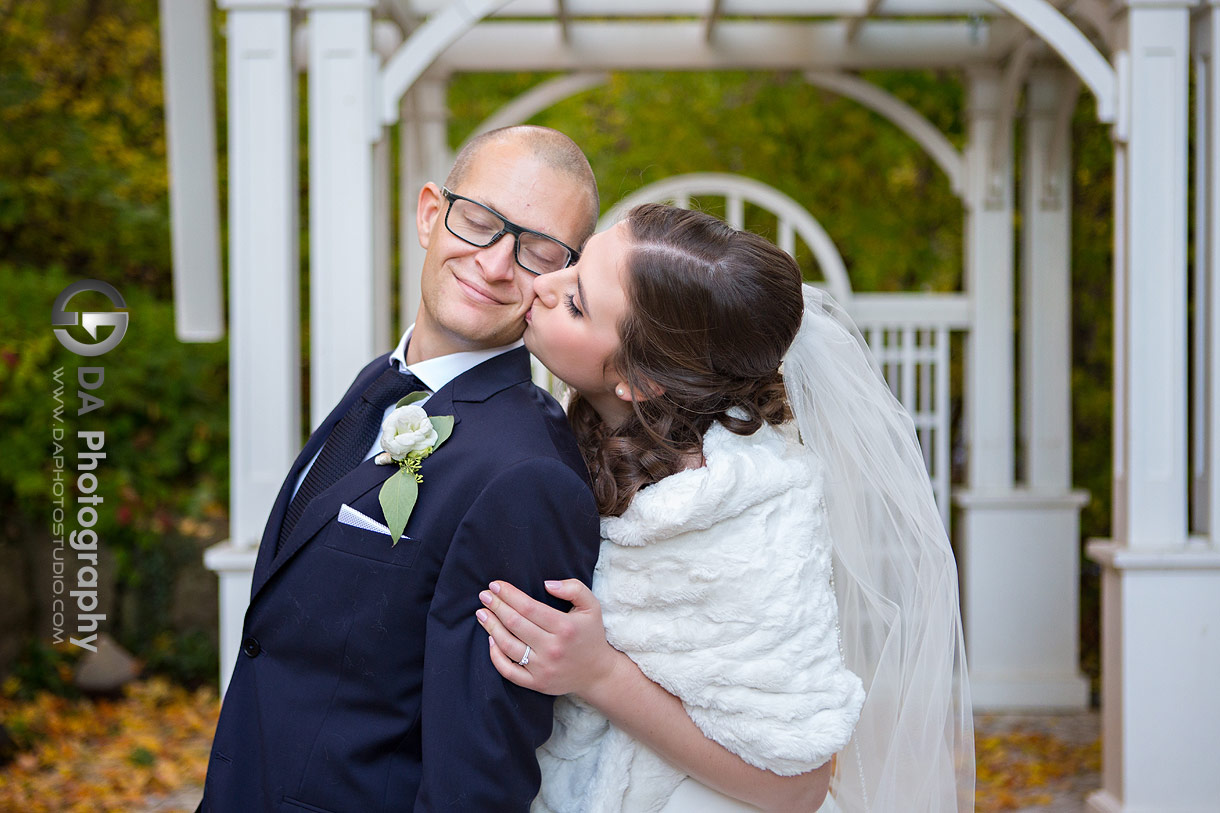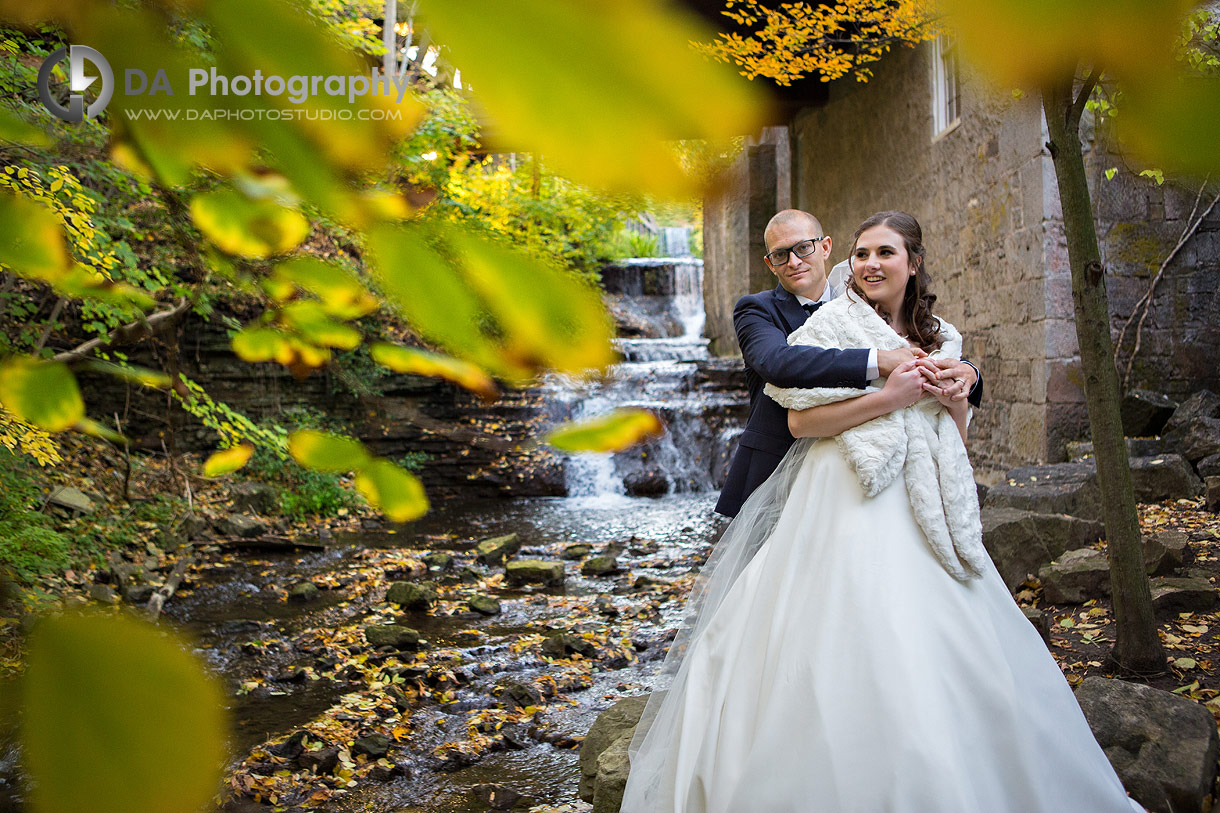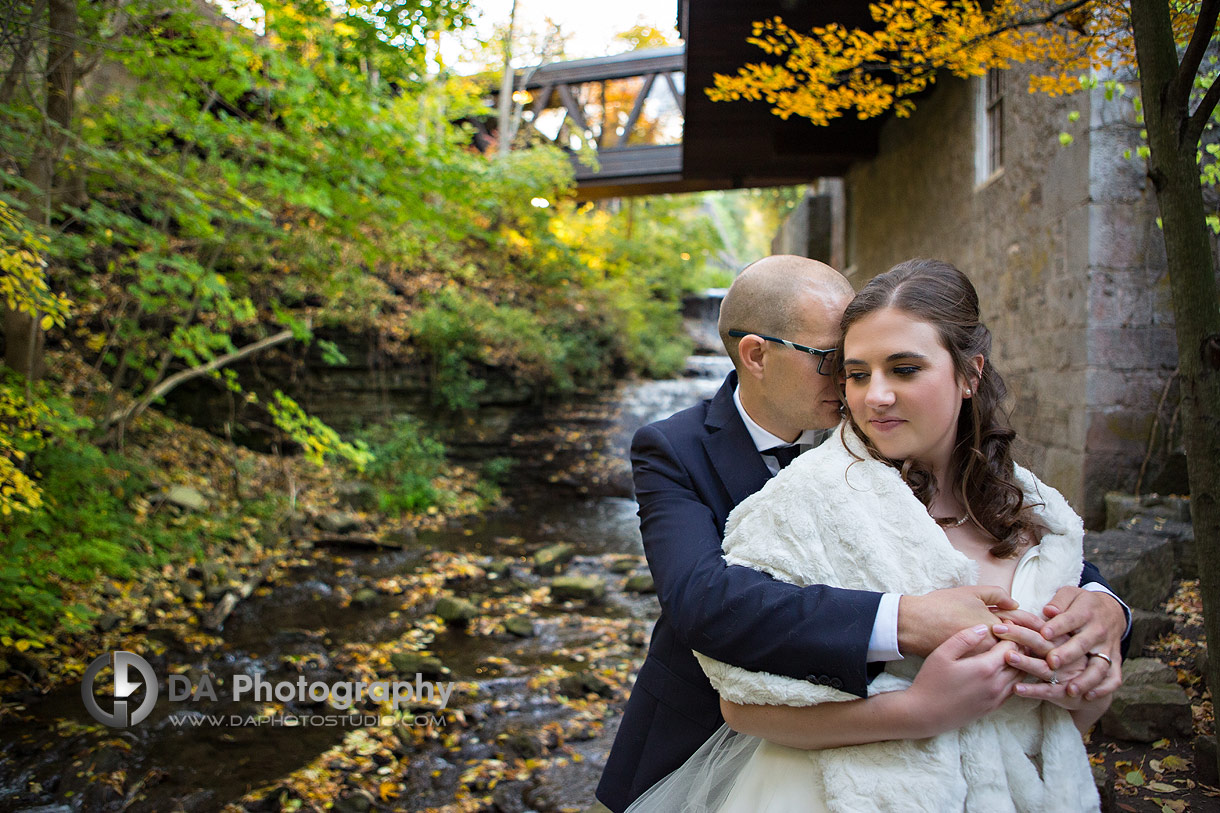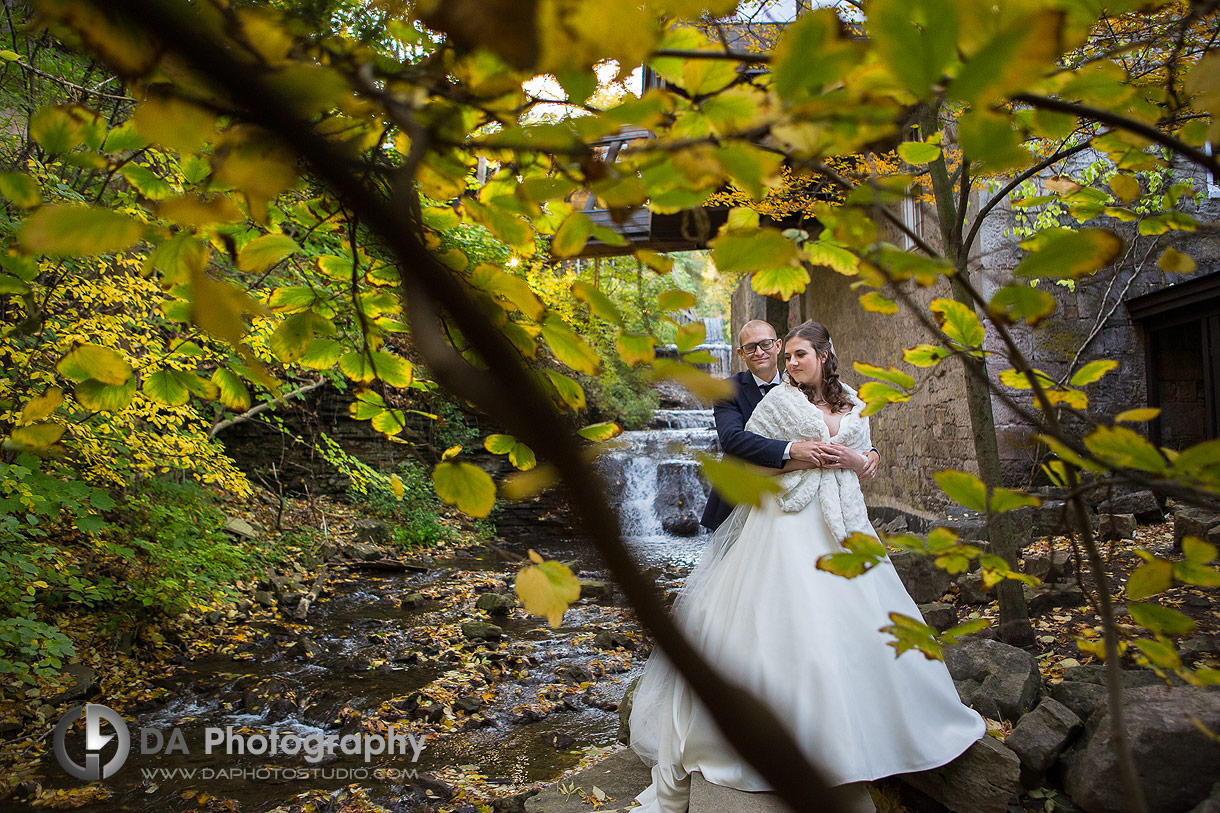 Wedding Reception in Falls Room at Ancaster Mill
Alison and Chris welcomed their guests in the Falls Room, where the harvest tables were set up with carefully placed centrepieces and flower decorations. The table numbers were of photos that we had taken at their engagement session in Rockwood Conservation Area that Summer.
During the reception part of the wedding day, I follow my couple's lead entirely. As their night unfolds, I am present to document how their wedding celebrations unfold. I love taking photos of all the fun and emotional moments as they appear and then present them in storytelling photography coverage.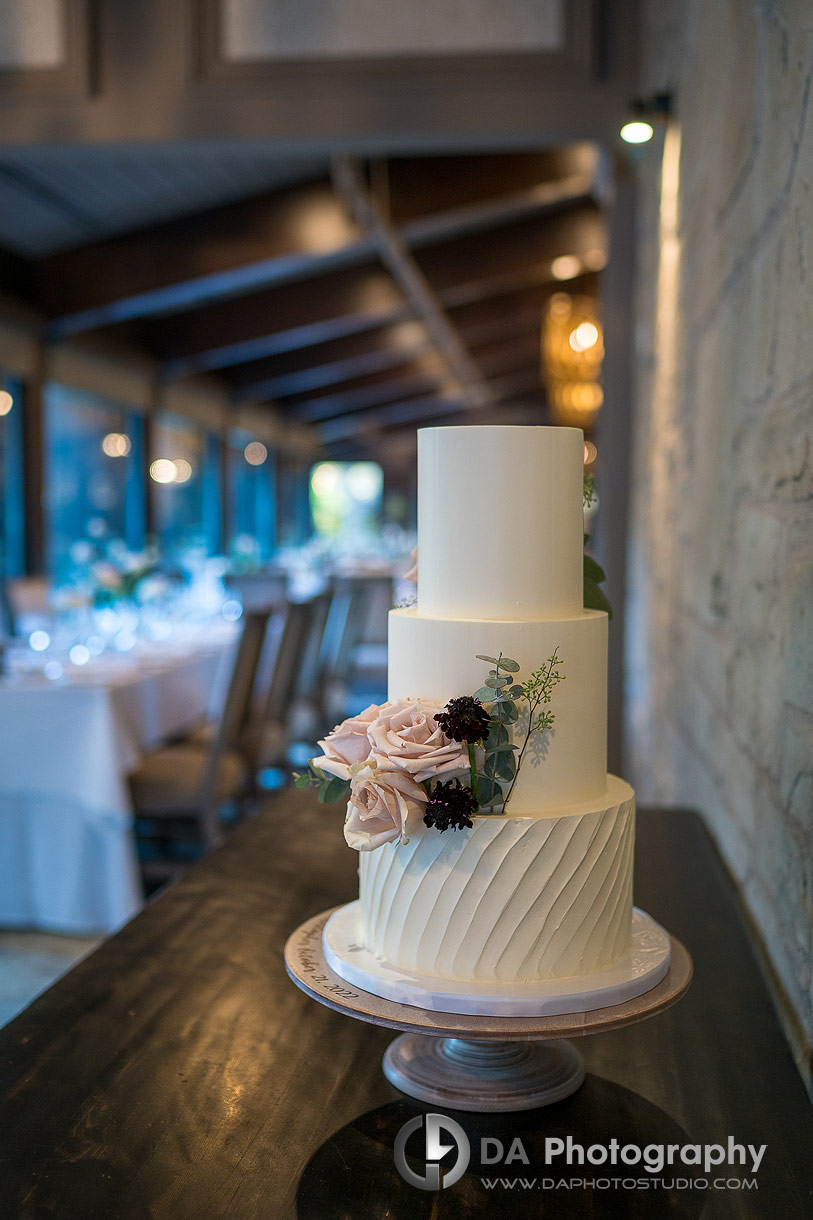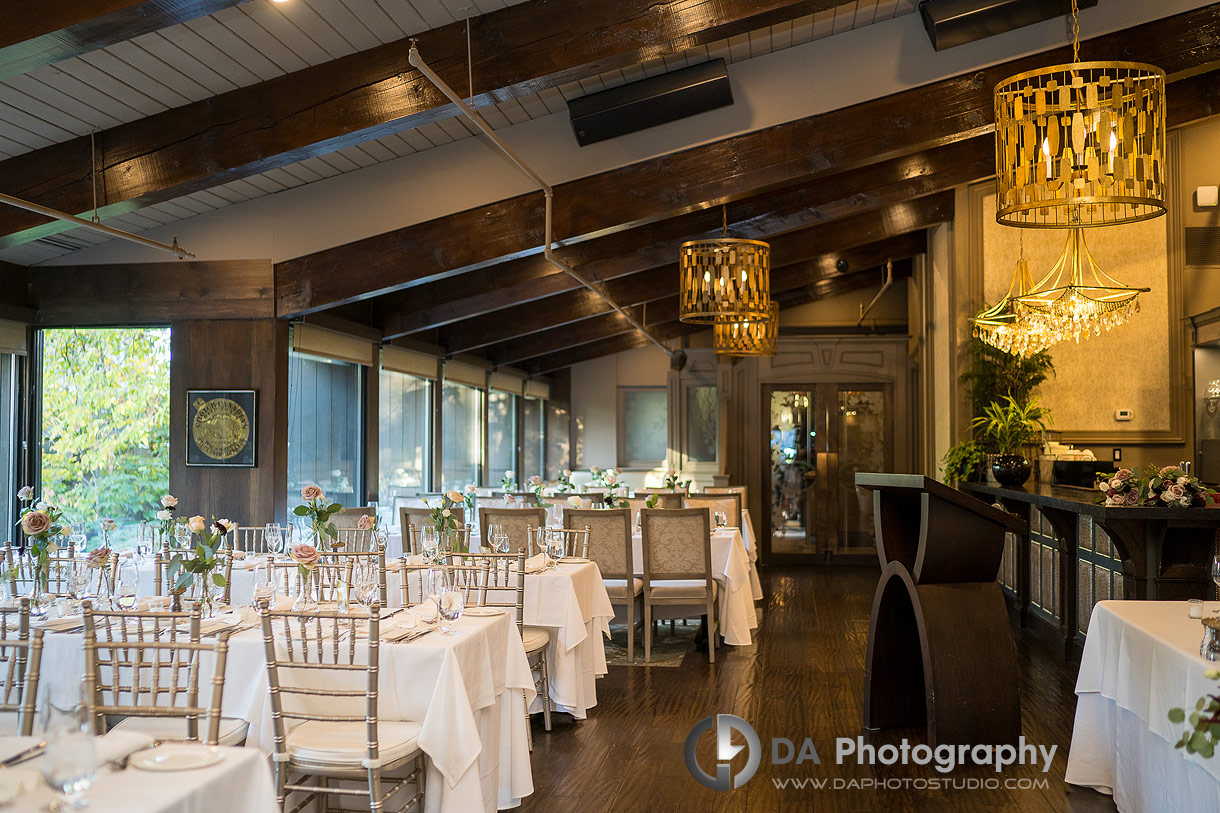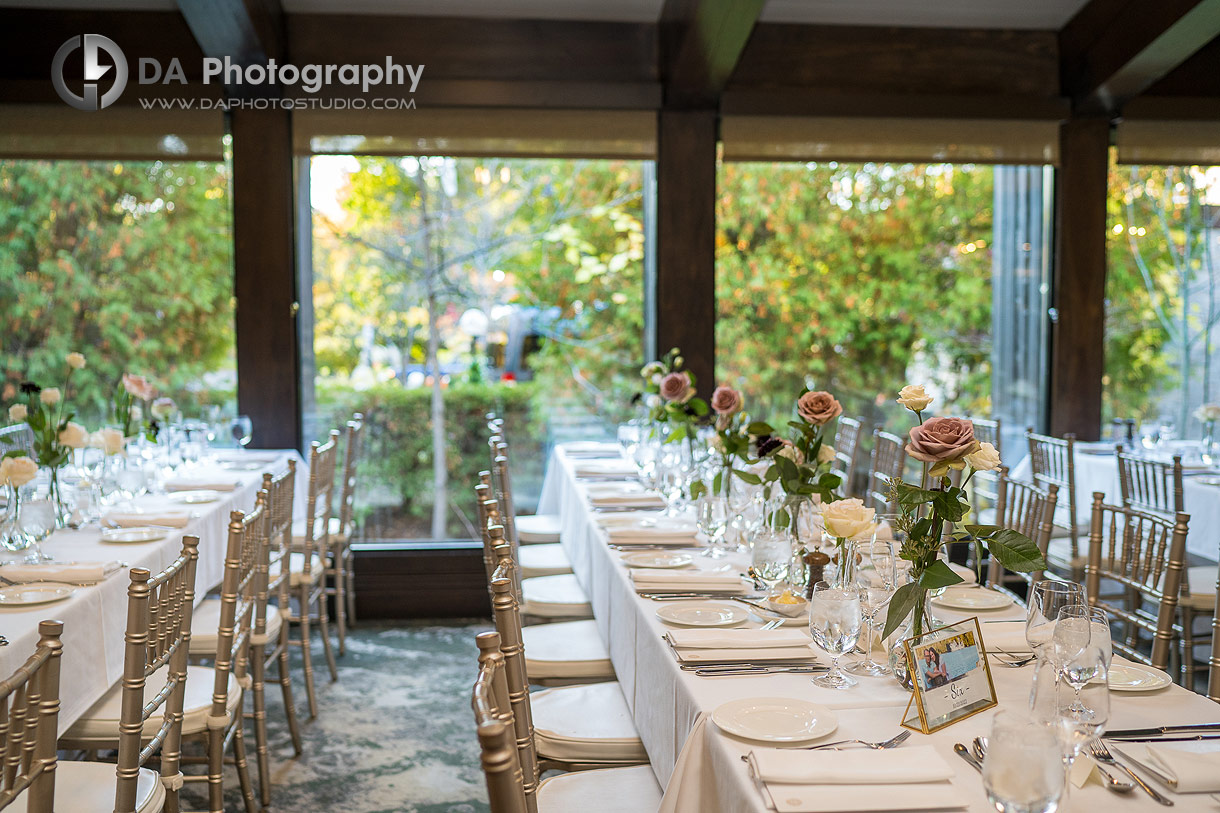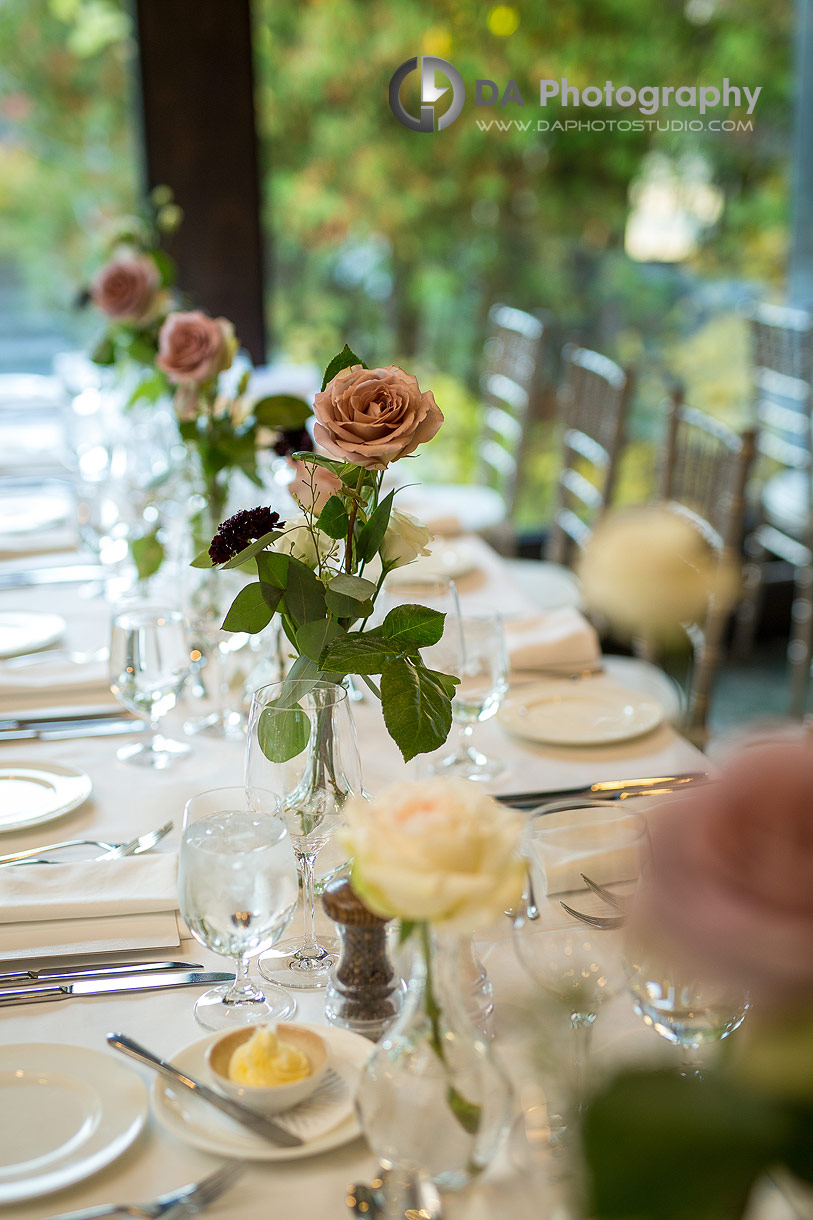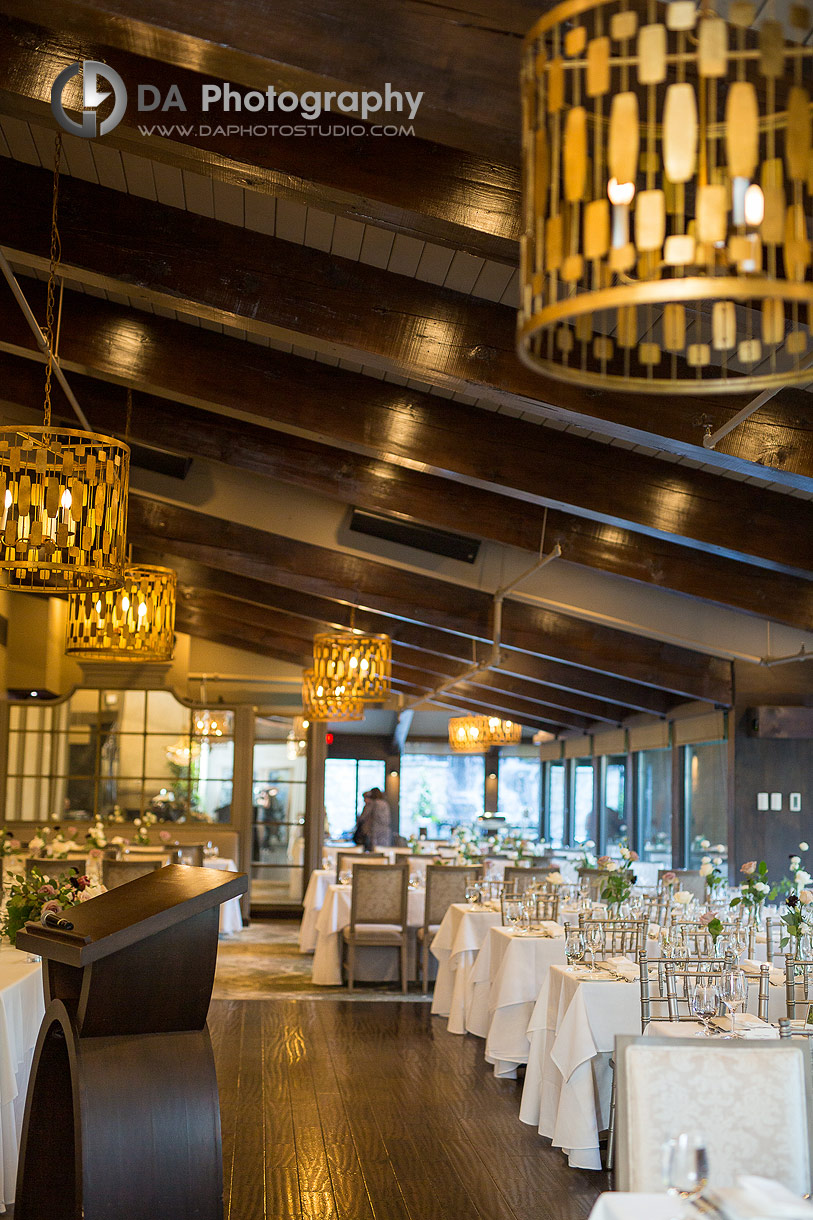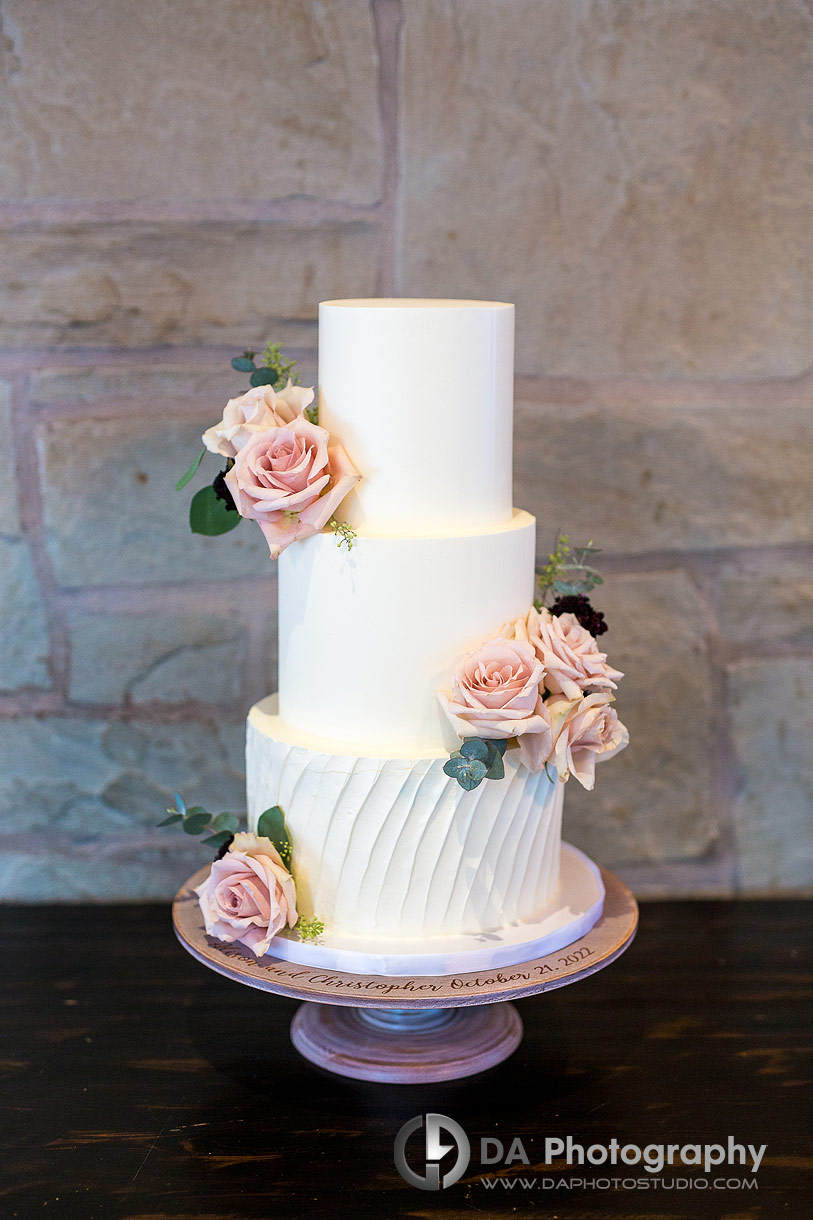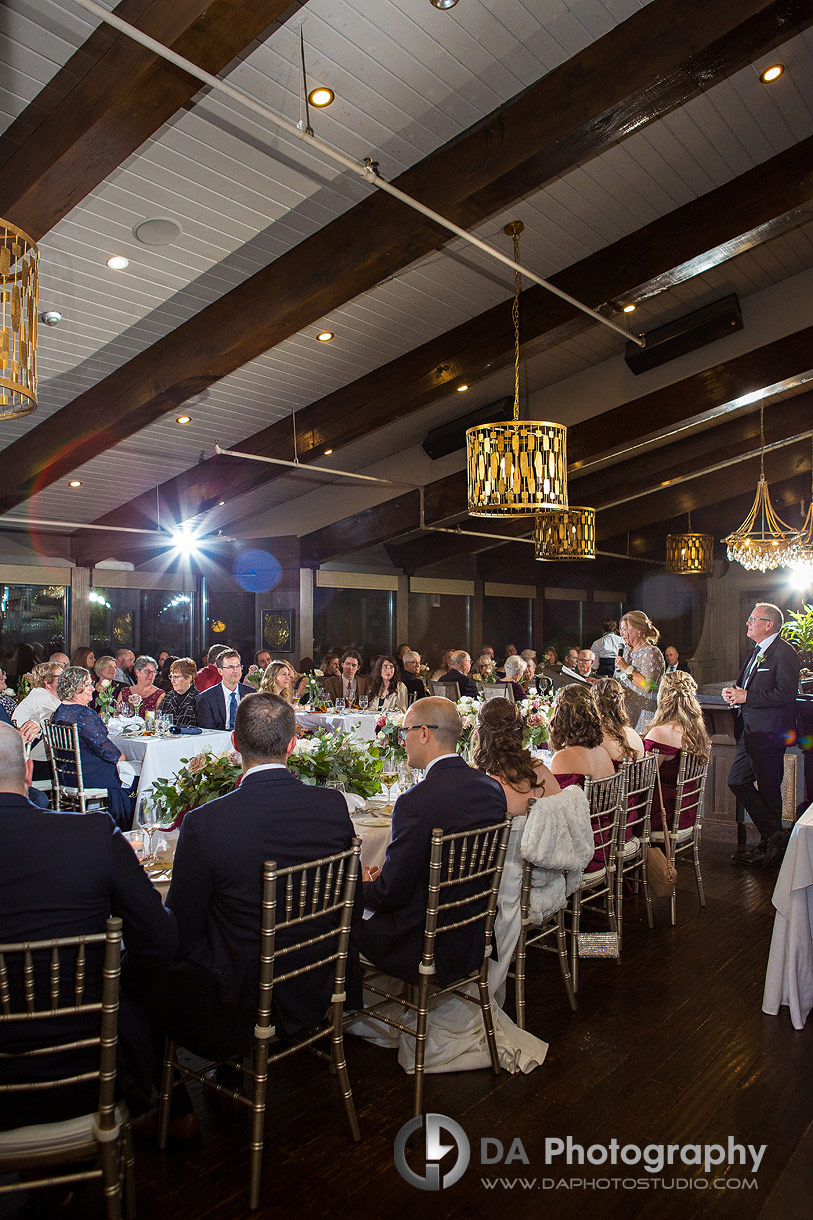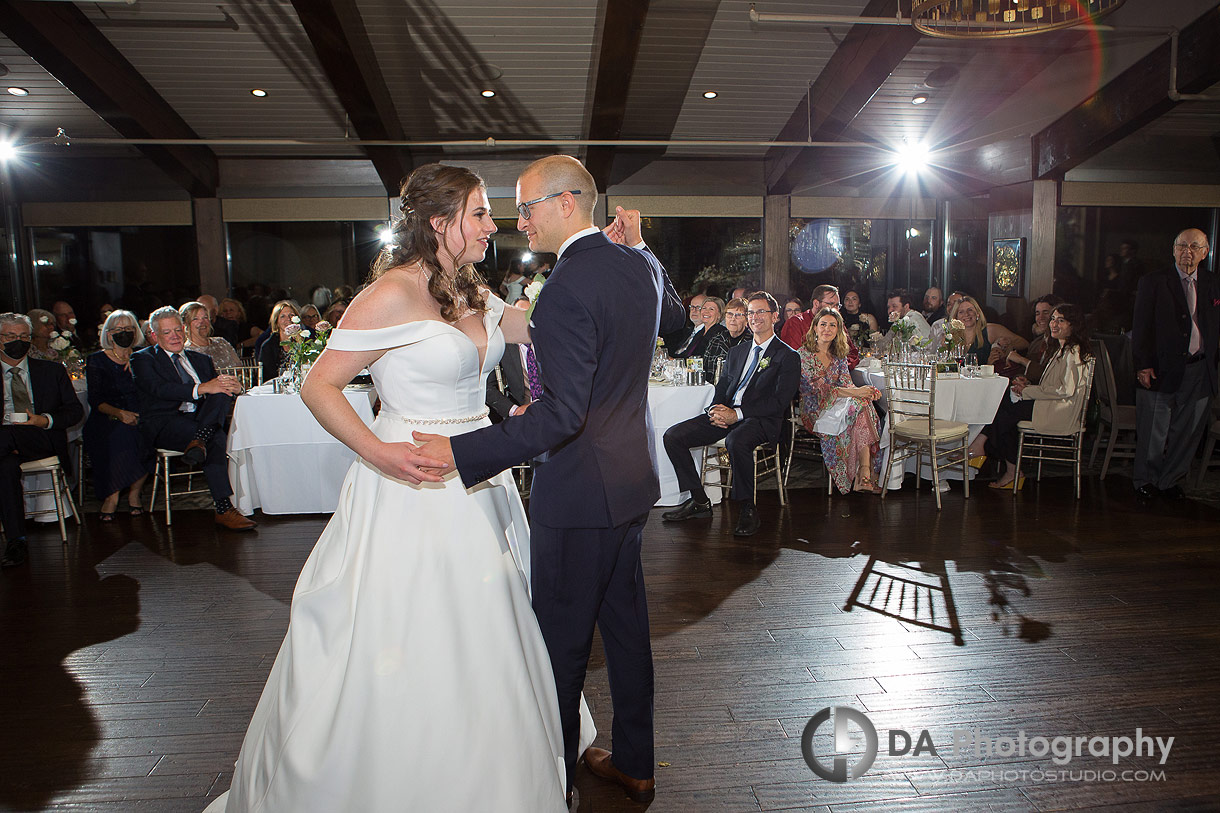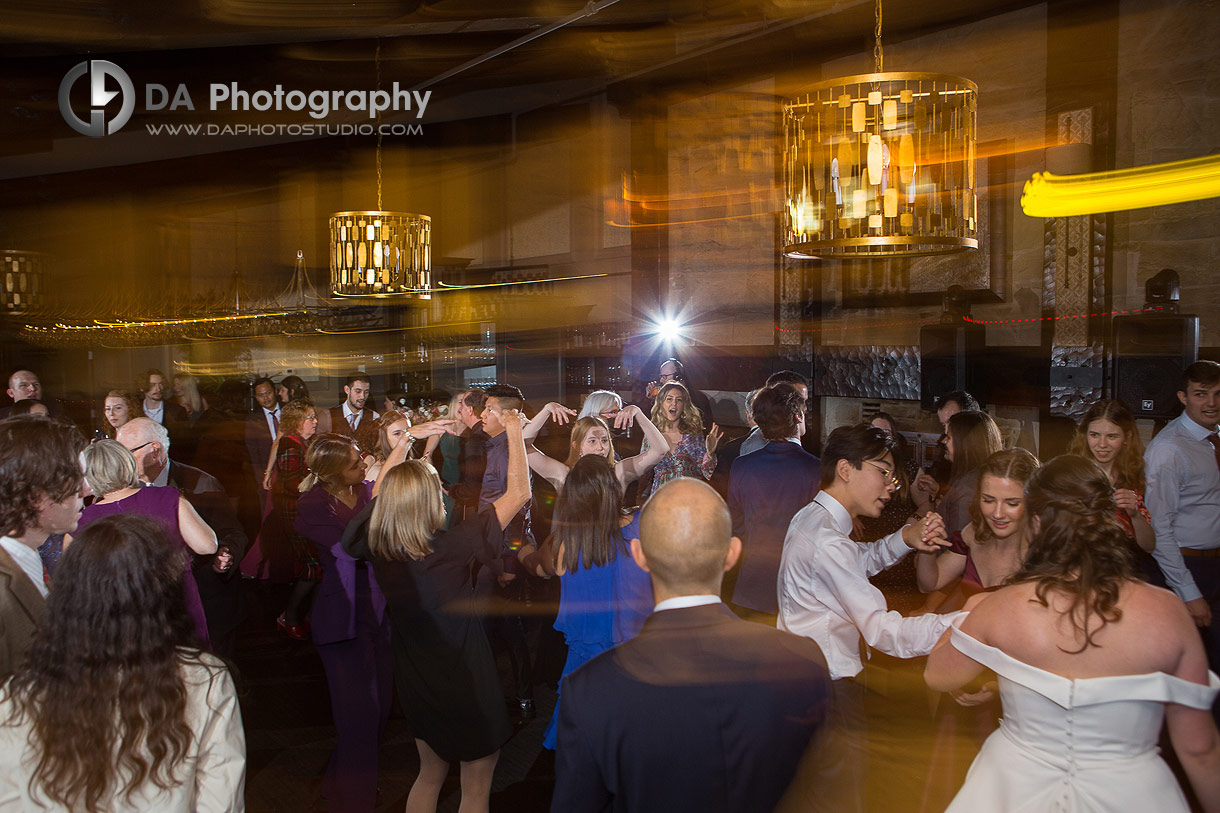 Nighttime photography at Ancaster Mill
One of the most unique characteristics of Ancaster Mill is the opportunity and possibility for nighttime photography. It's so versatile! I can easily spend an hour photographing at night and have more photos I want to try.
I love Alison and Chris' energy! Ultimately, it motivated me to go even one step further to ensure they had images they would enjoy for years.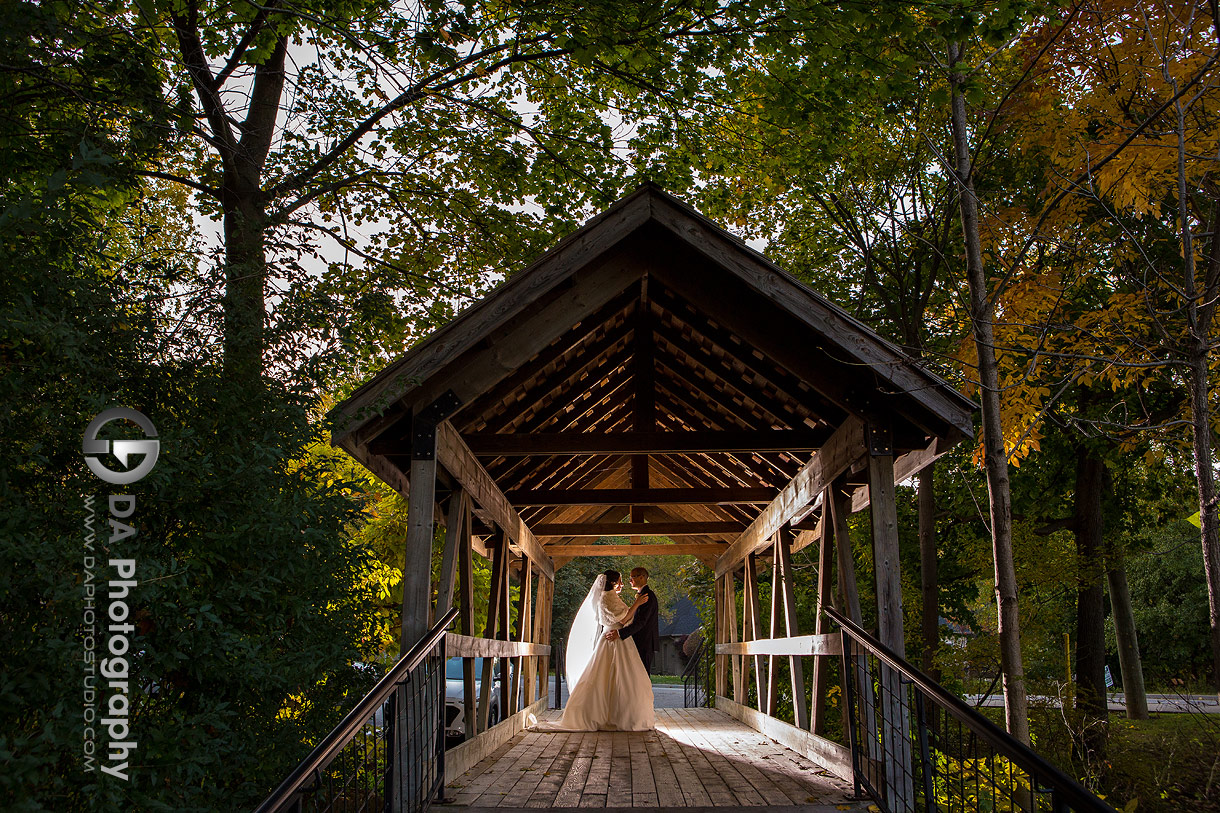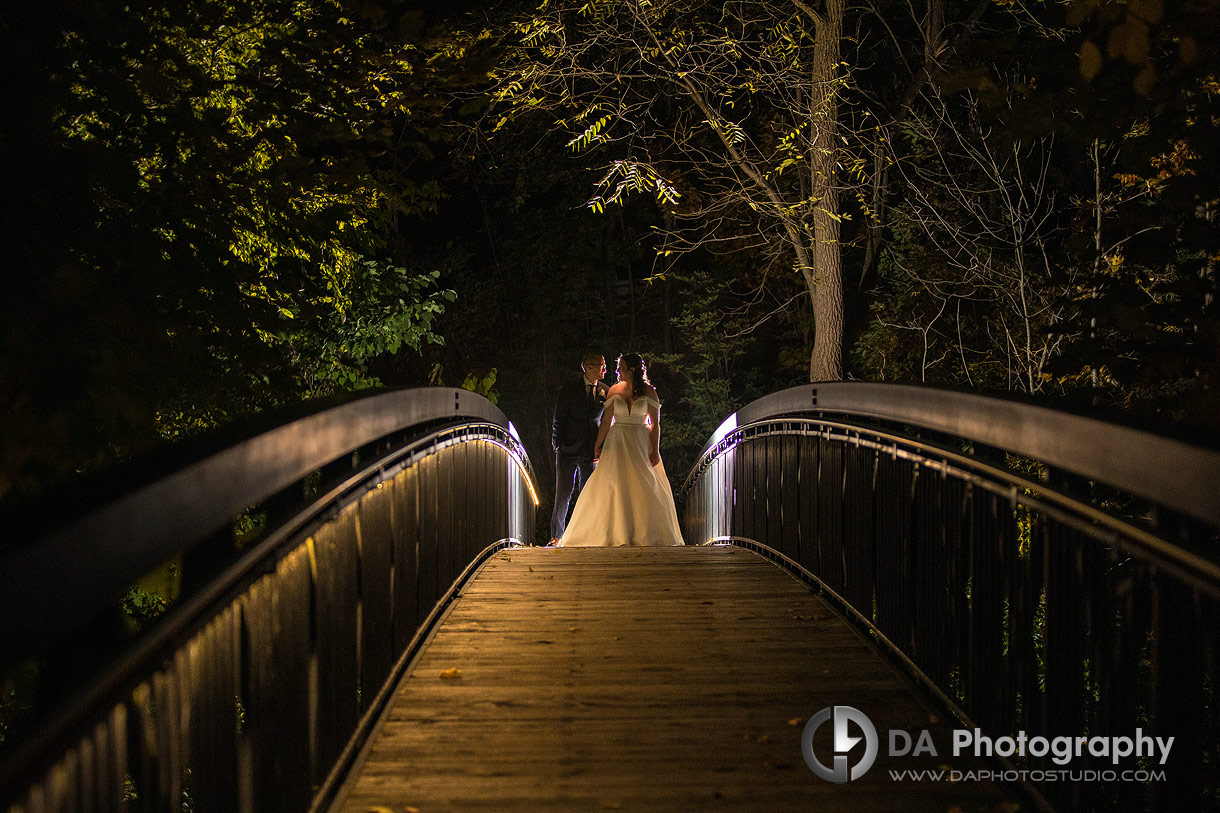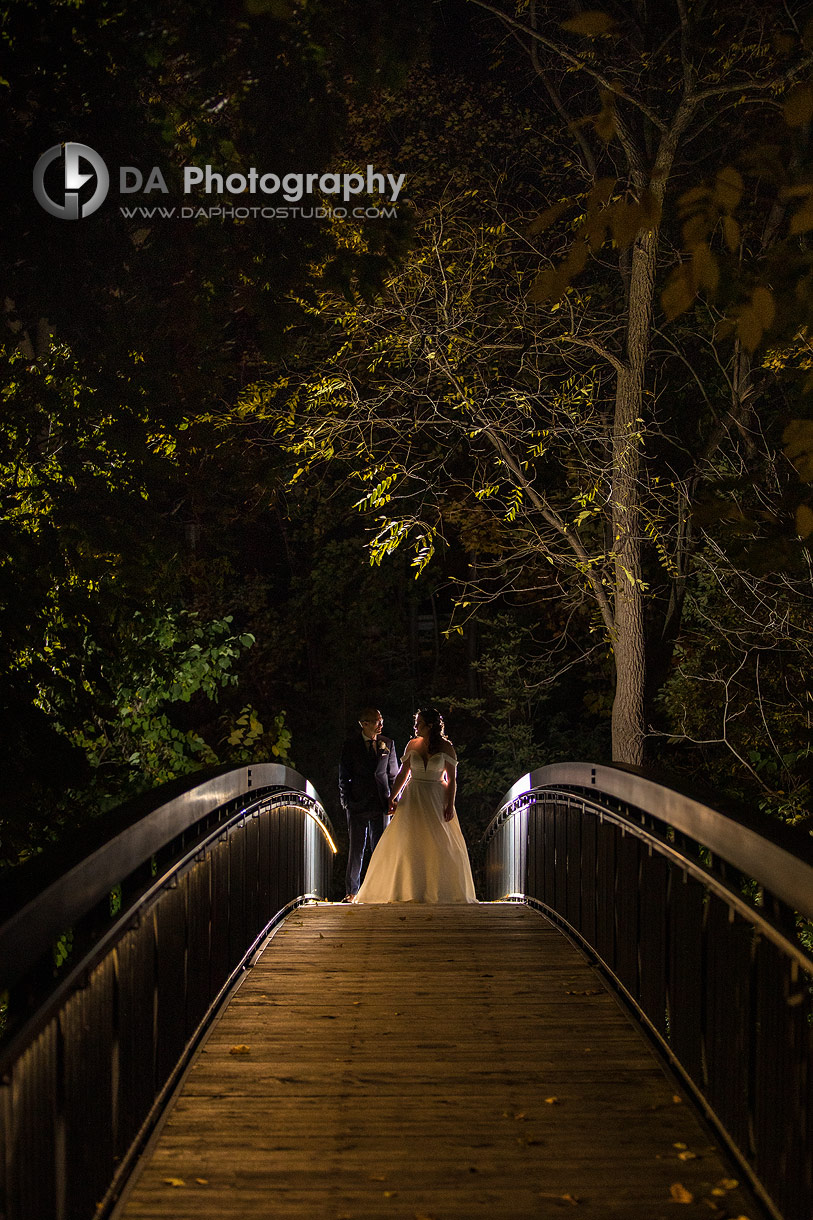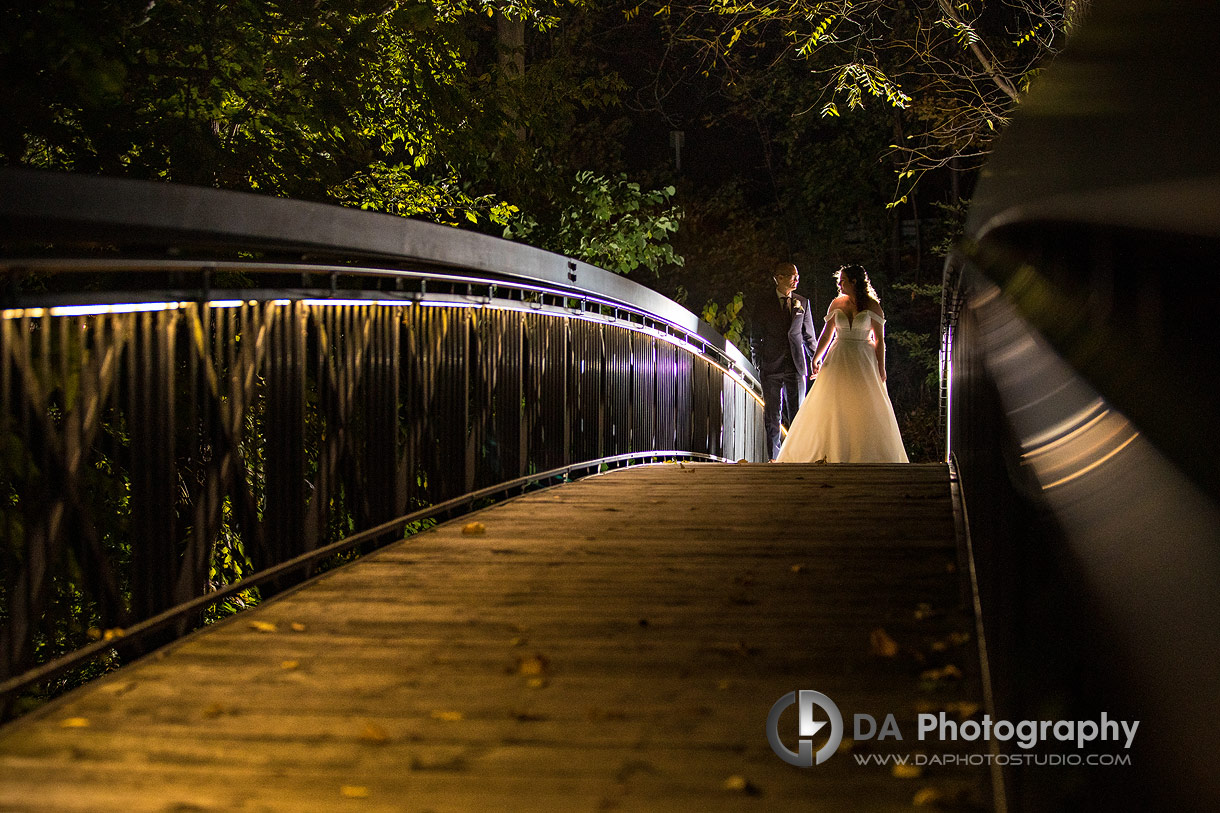 Project Manager planning her wedding
Alison's planning and organizational skills were put to good use for this couple's wedding day. Planning this day together was a breeze with Alison and Chris' clear communication and openness to feedback. It was not just the participants that benefitted, as it also helped make this celebration memorable for their guests. Thank you, guys, for your fantastic time and the fabulous memories we all created. Until next time.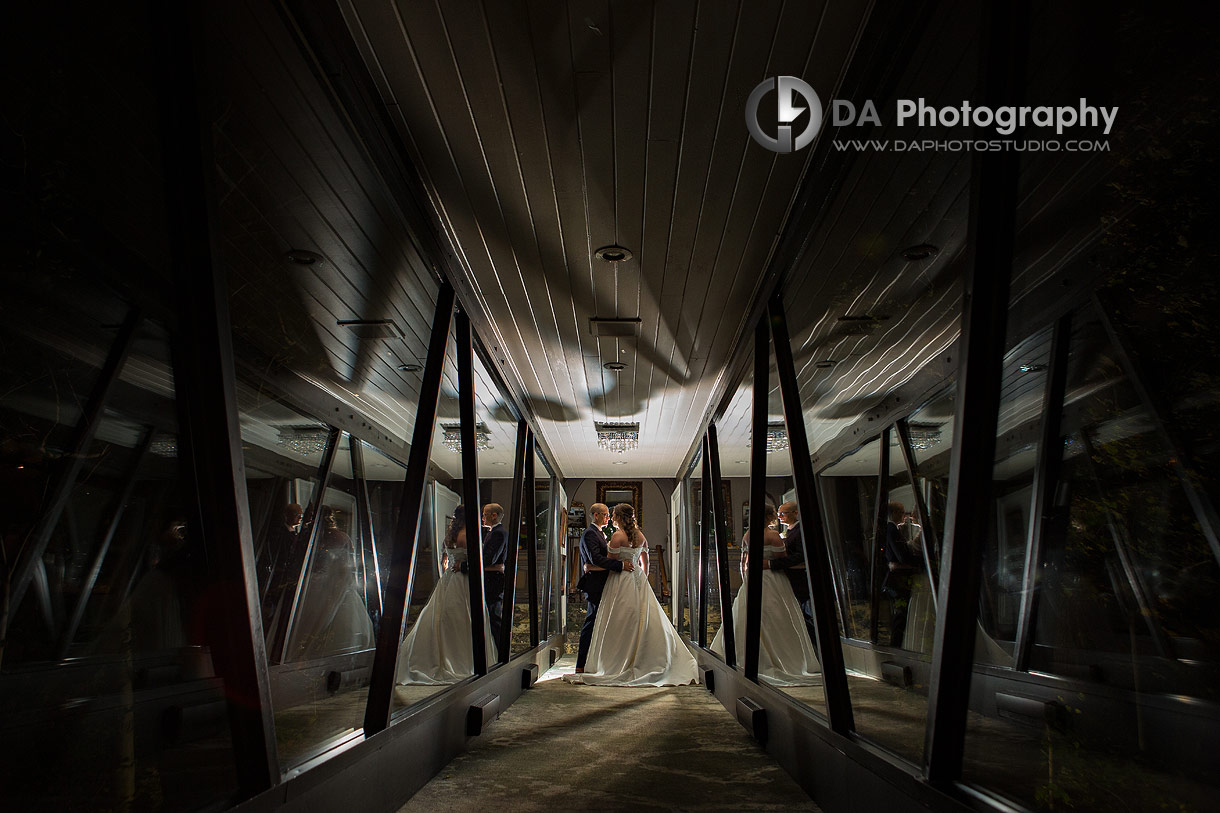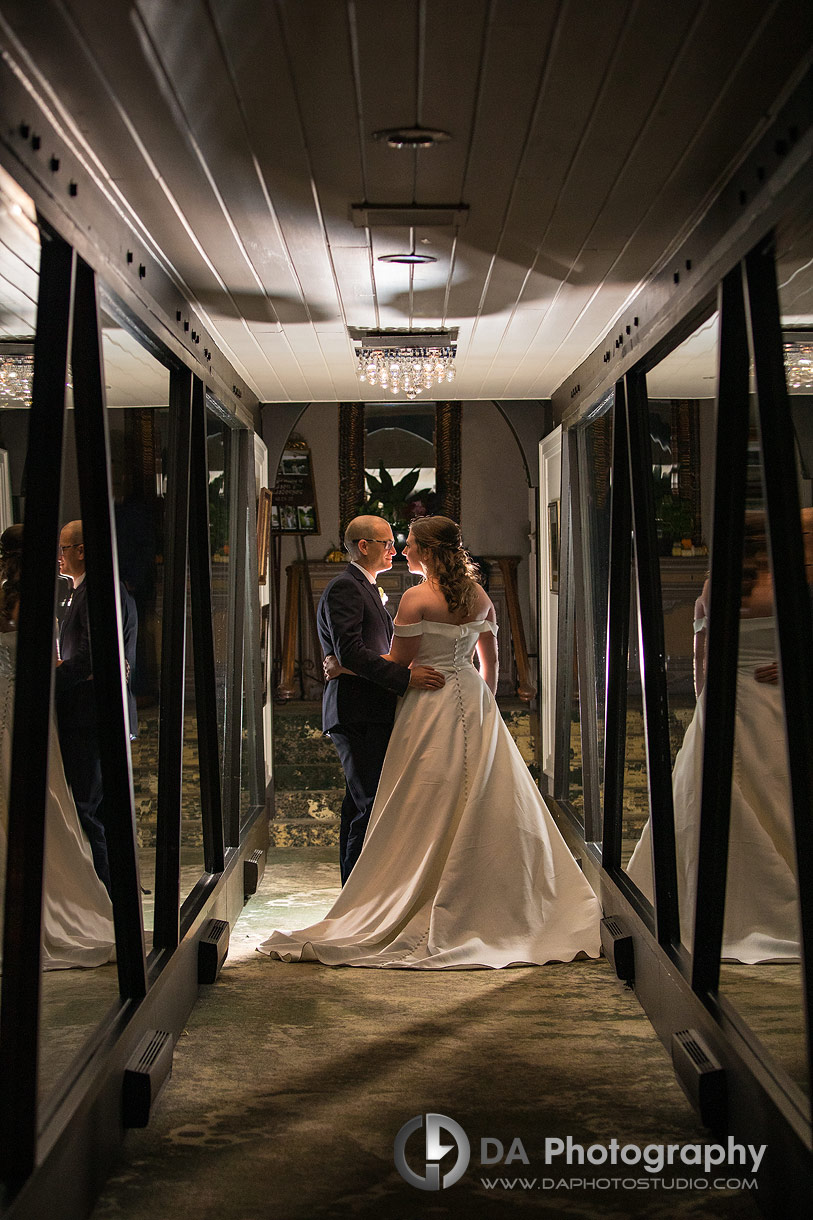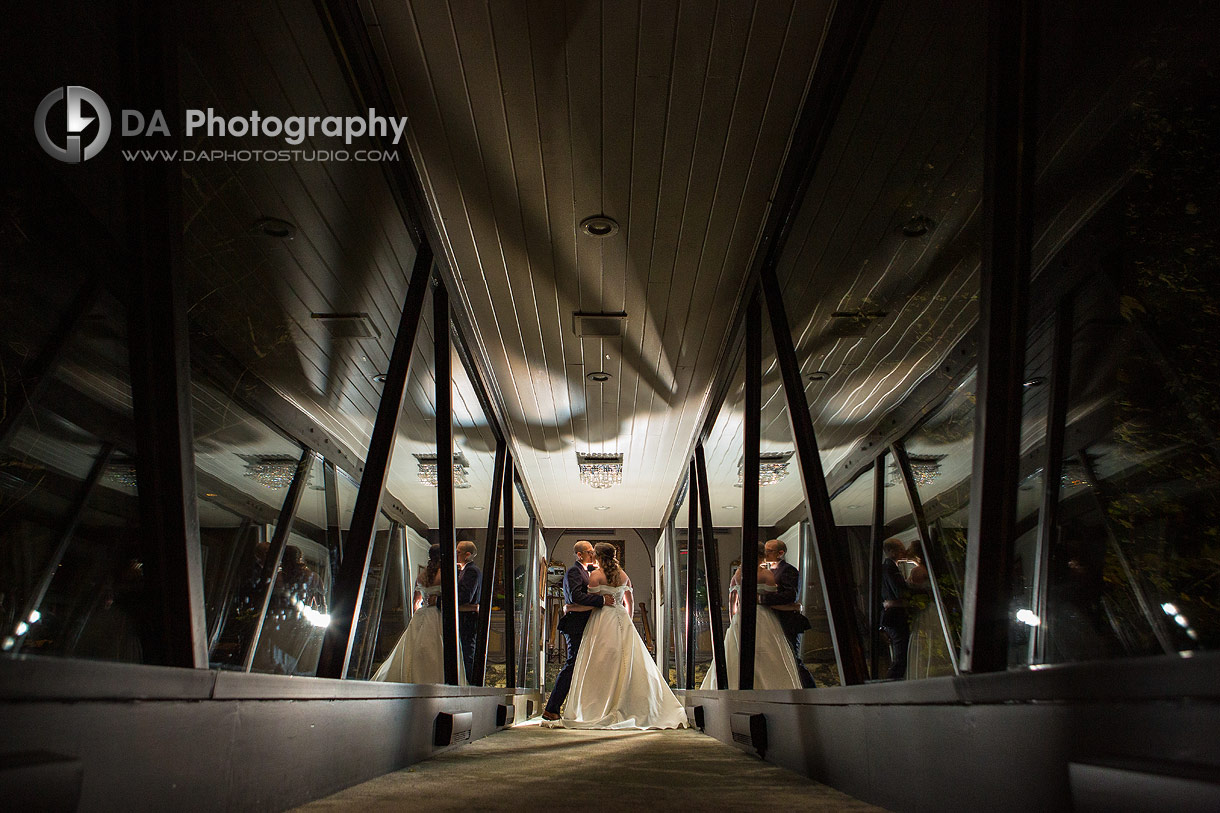 Credits to below wedding professionals and locations that helped Alison and Chris' wedding to be one-of-a-kind.
If you want to see another Ancaster Mill Wedding please check Maggie and Bryan's wedding.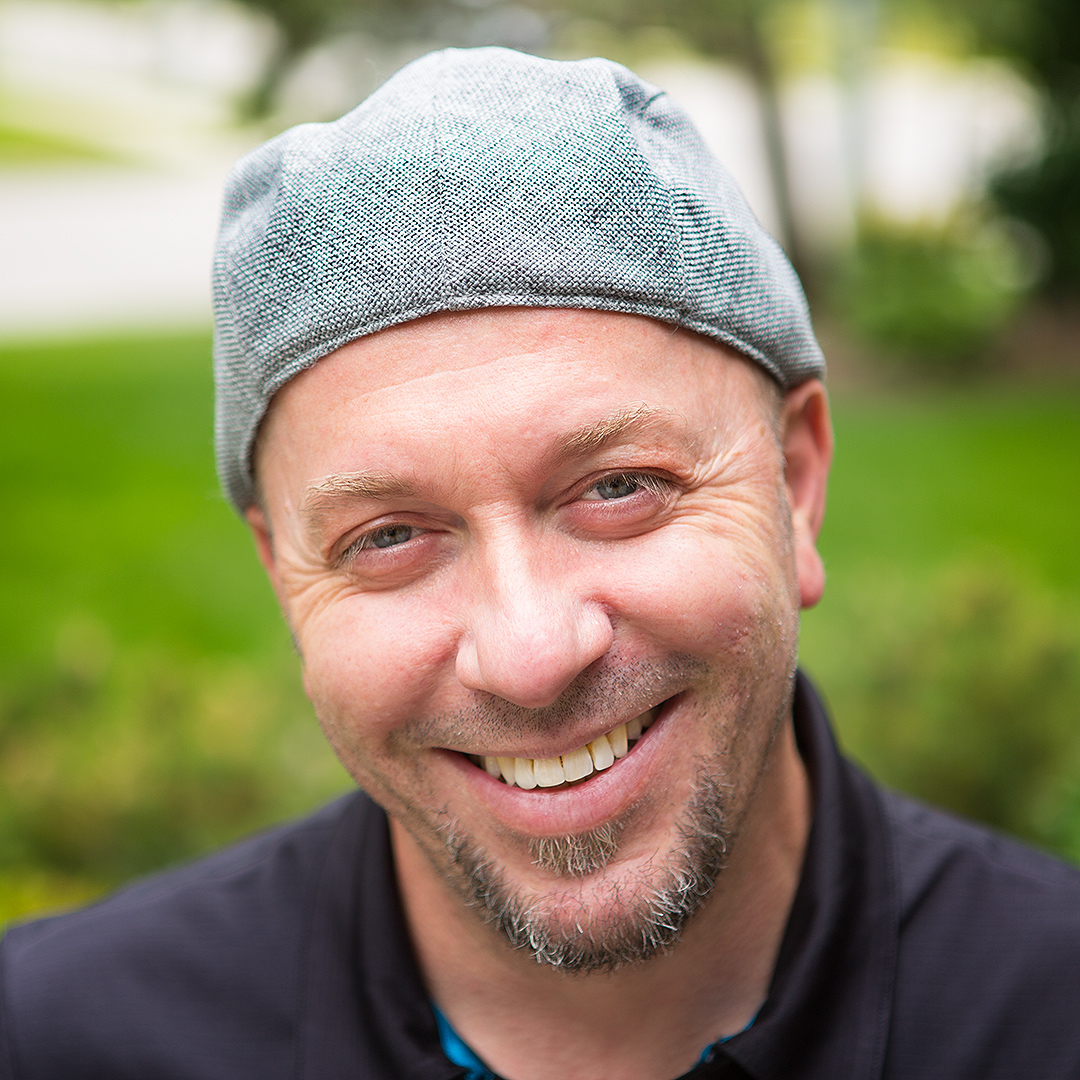 My passion and biggest asset is taking the time to make every client comfortable and relaxed before I even pick up the camera. The result? Photos of you that actually look like you at your best! I can prove to you how much you can enjoy having your picture taken. Lifestyle photography is about the experience that happens to be served up along side of some great photos.
Specialties:
Family Photography for families that like to move around and enjoy their photo time, Wedding Photography for couples looking for a mixture of photojournalistic, contemporary and traditional images and Professional Corporate headshots that are far from cheesy and stiff.