I have been closely involved in this intimate wedding at 1 Hotel Toronto since the very beginning of the planning process. I only knew the exact location at the end but was in on the rest of the inside information from the start.
Knowing the style of Erika and Andrew, I was sure that the wedding they planned would be perfect and they would ensure to look after every detail.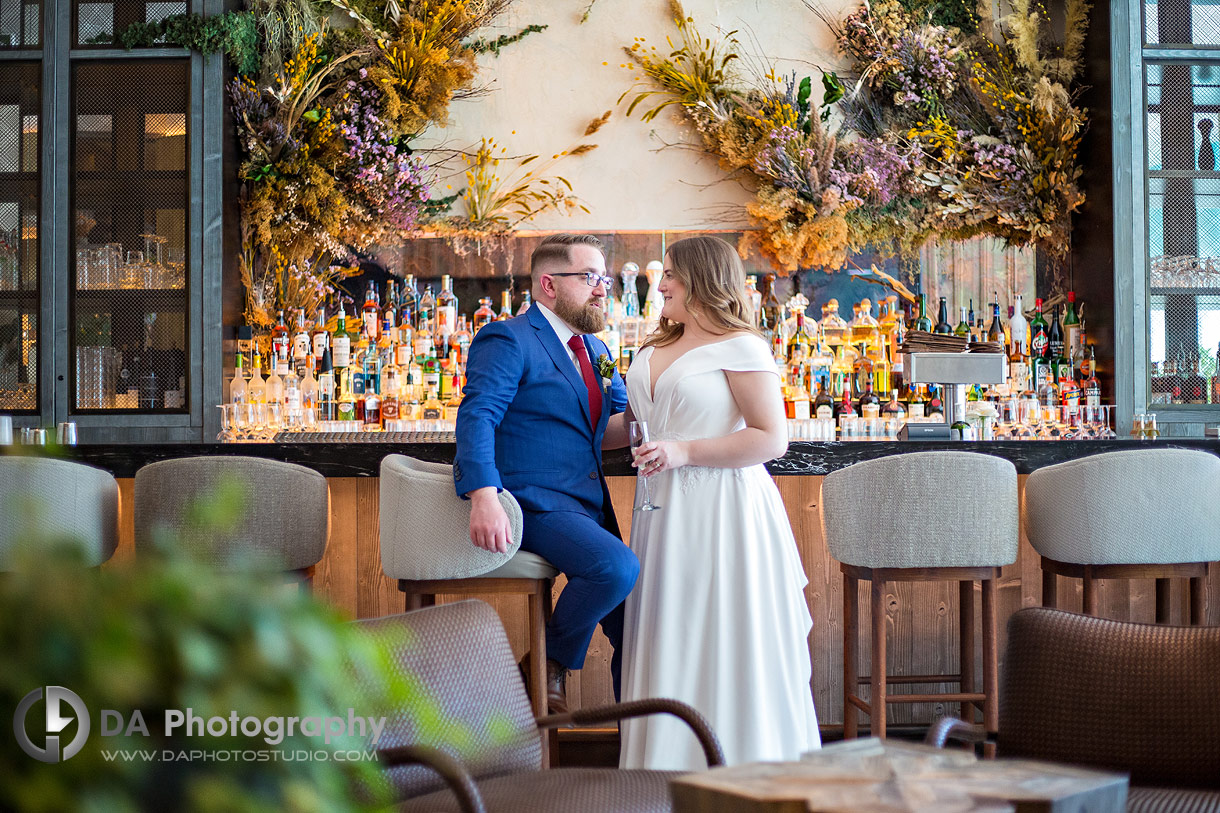 How this intimate wedding at 1 Hotel Toronto starts evolving
I met Andrew a while back through his brother Adam and he and his wife, Christina's, family. I worked with their lovely family for some time, and we have been creating some magic for their family since they lived in Brampton.
Recently they relocated even closer to me in Erin, Ontario. When Andrew was looking for a photographer, Adam and Christina suggested he connect with me. So he did just that, buying a gift certificate for a photo session as a present for Erika.
We ended up scheduling a very relaxed photo session in the winter of 2020 with their two dogs at Riverwood Conservancy in Mississauga.
Having winter photos with their dogs on a sunny day covered with fresh snow was a perfect choice. Undoubtedly, this was one of my favourite couples' winter photo sessions.
These two were so easy to connect with, and the result was a very successful and fantastic experience, in addition to their great photos.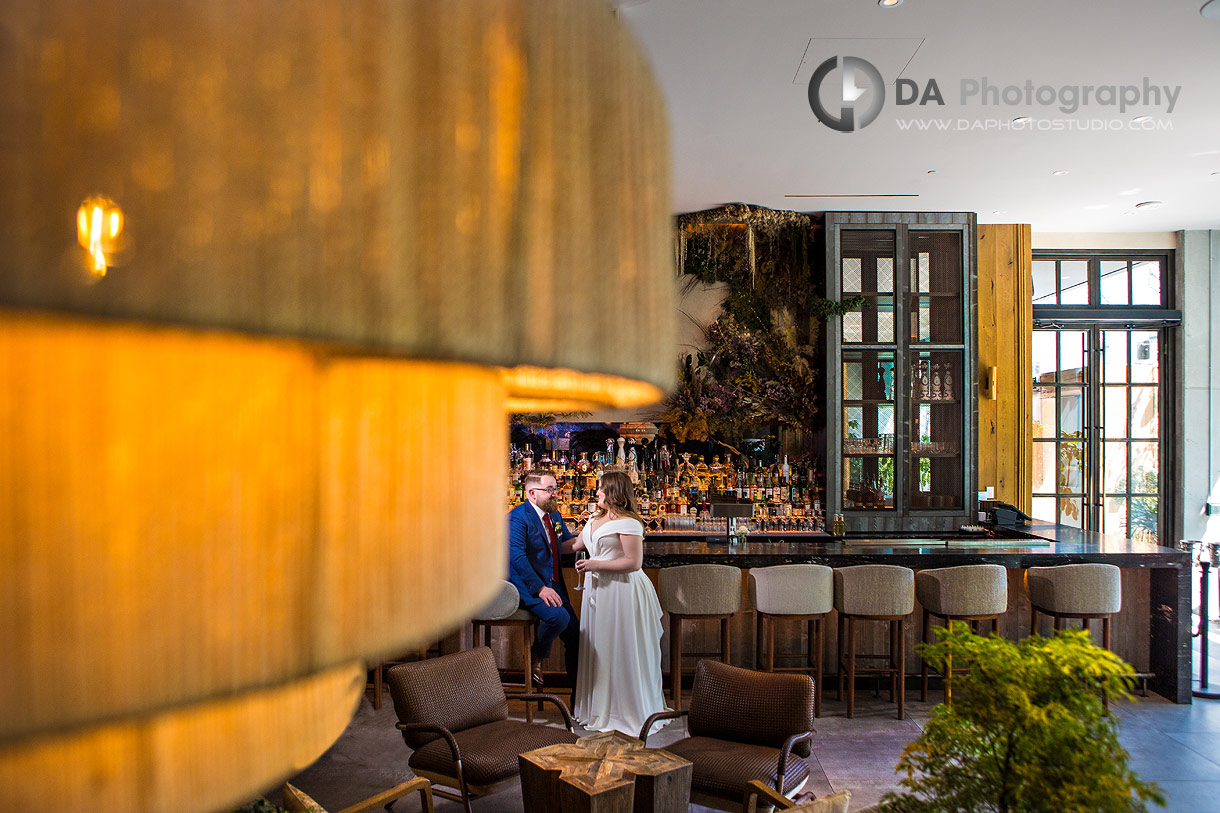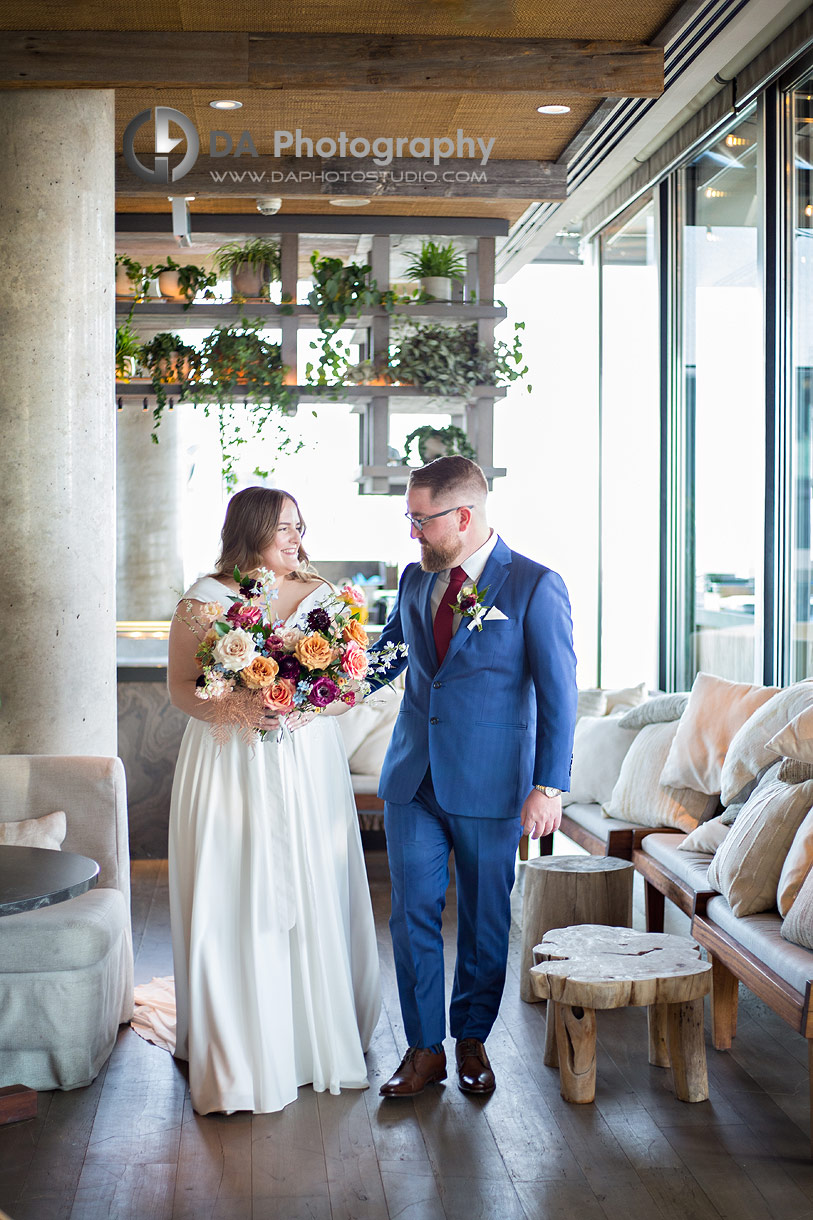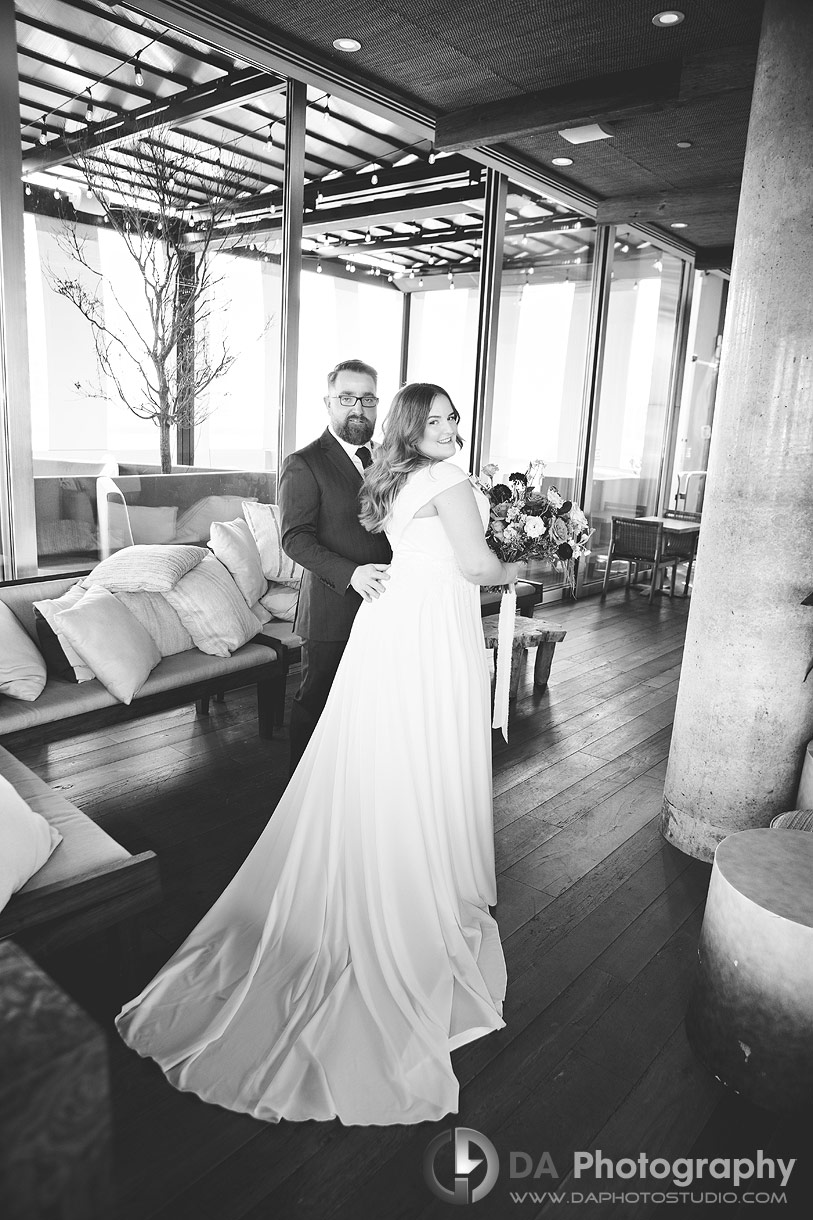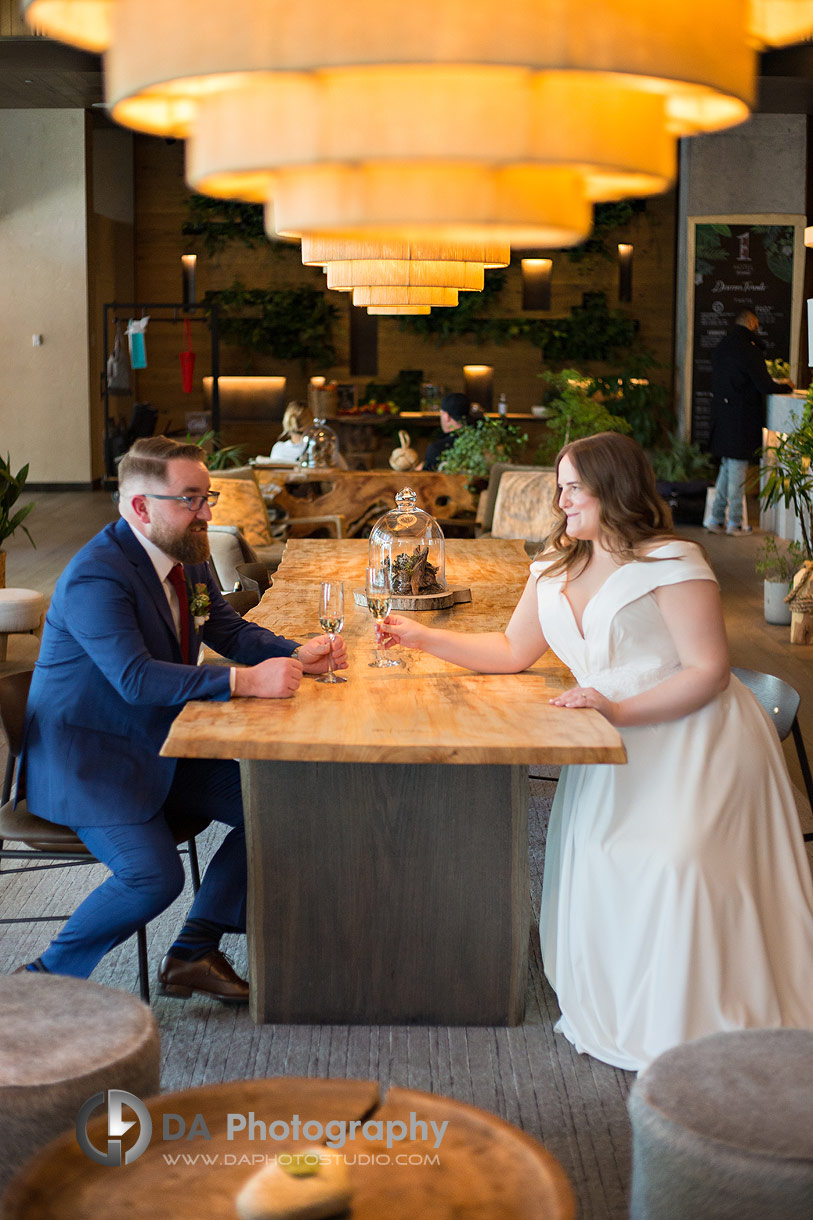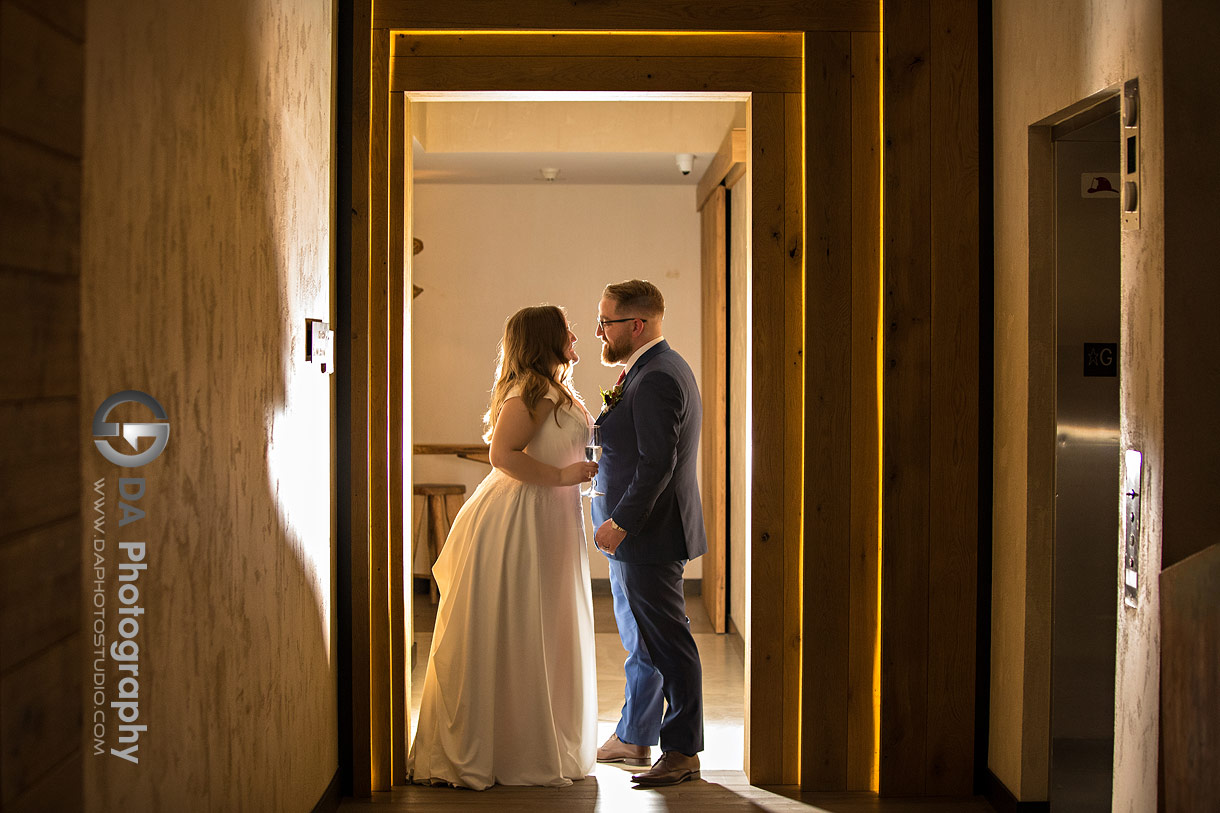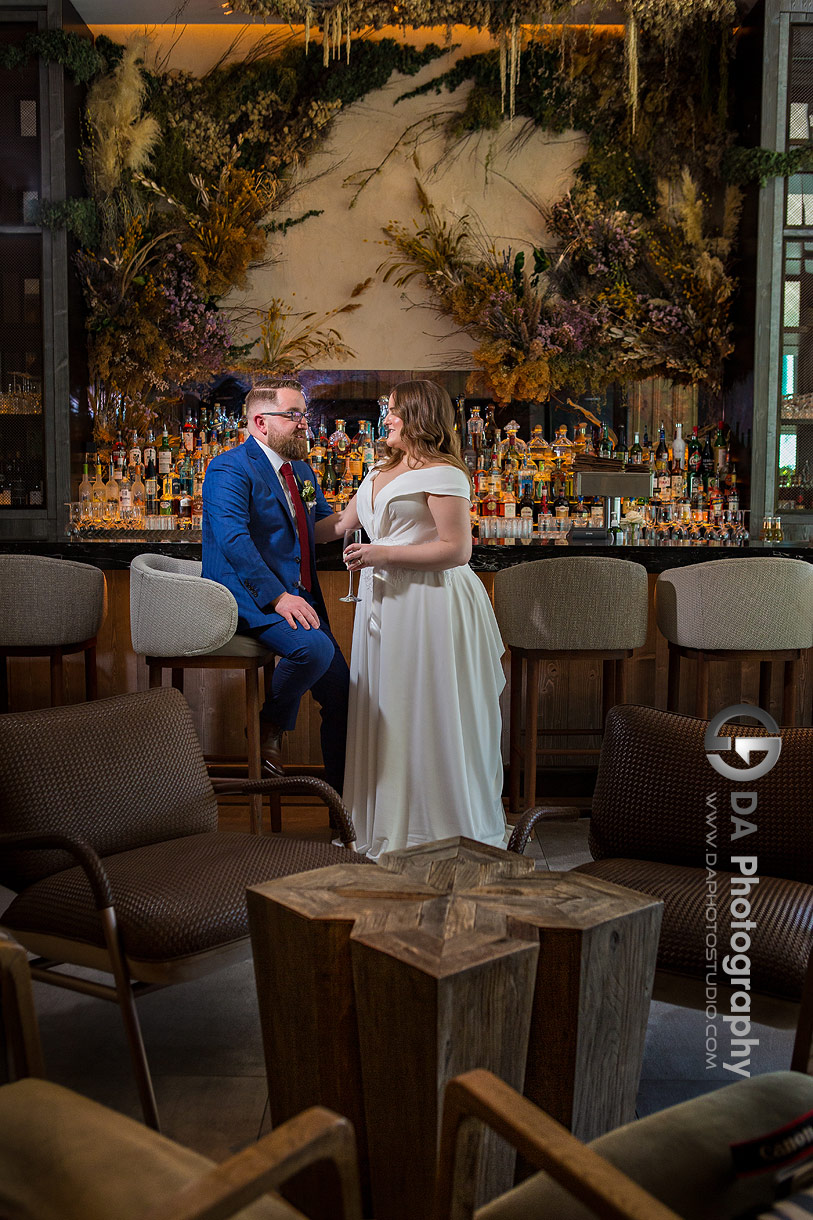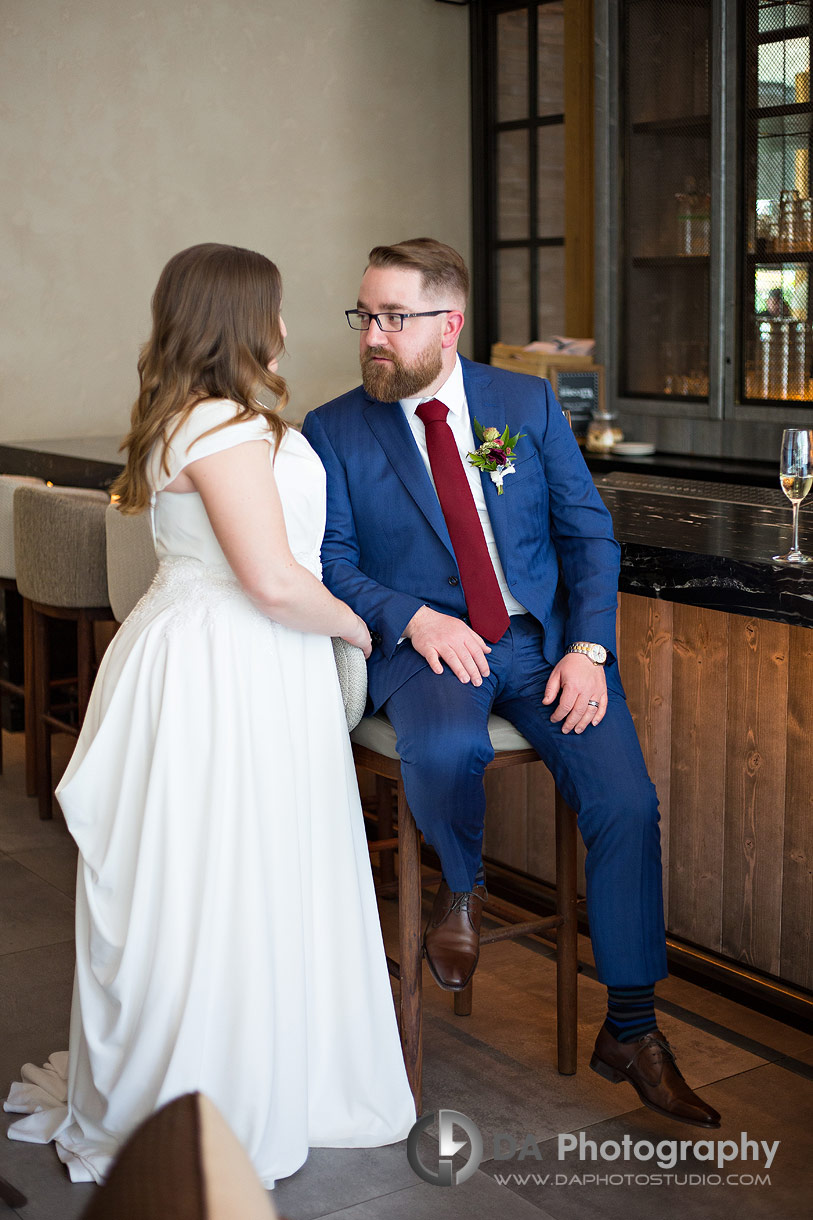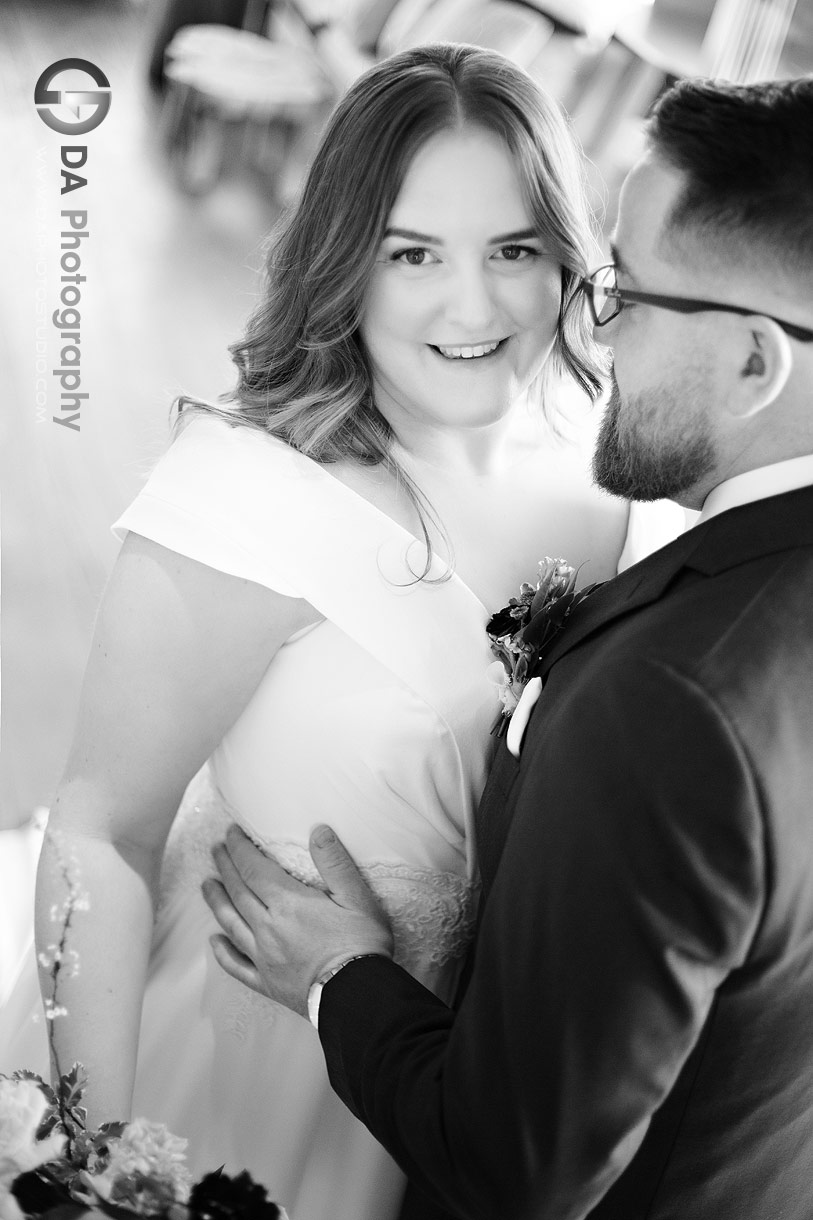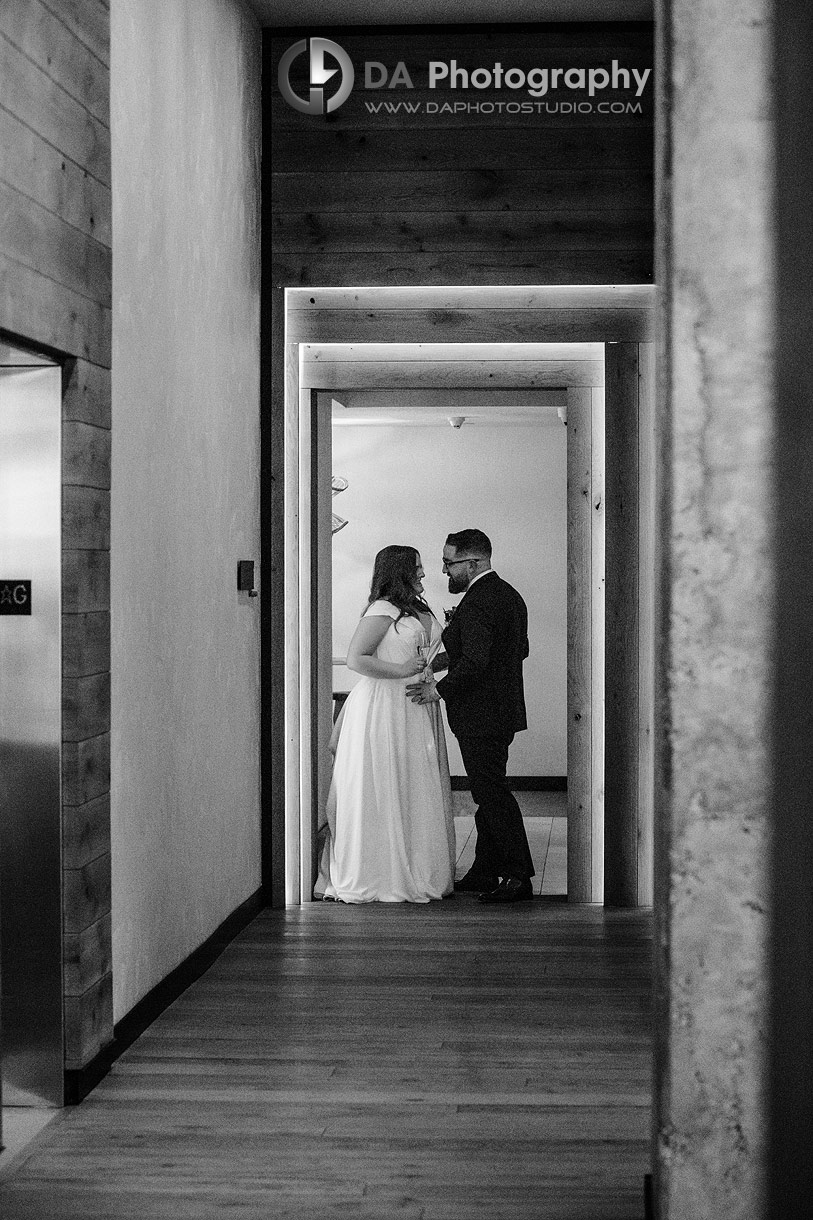 Surprise Proposal leading to their Intimate Wedding
One year later, I was on the path to being witness to a surprise proposal. This time Andrew gave Erika another photo session for her birthday. Then, Andrew and I together planned the big surprise from the beginning to the end.
Fortunately, we also had some help as Adam and his family stepped up to help.
We scheduled a family session for Adam's family just behind their property in Erin at the Hillsburgh library by Elora Cataract Trailway. This spot was particularly special to Erika and Andrew, so he decided to propose here.
After finishing with Adam's family photos, we started the session for the two of them. That was when the surprise proposal happened. We had so much fun! It was a sunny fall day that worked perfectly for all of us, including their fur babies.
We have created such lovely intimate photos, and some captured some great memories.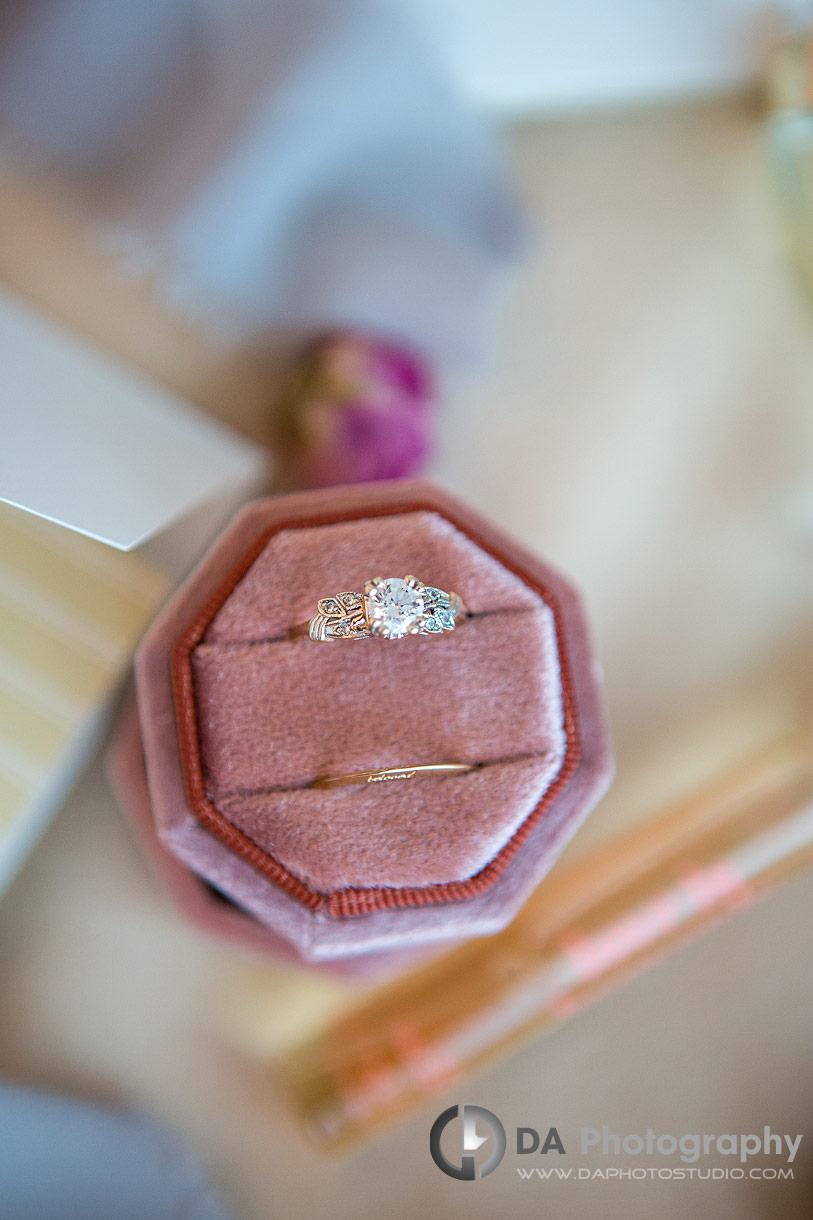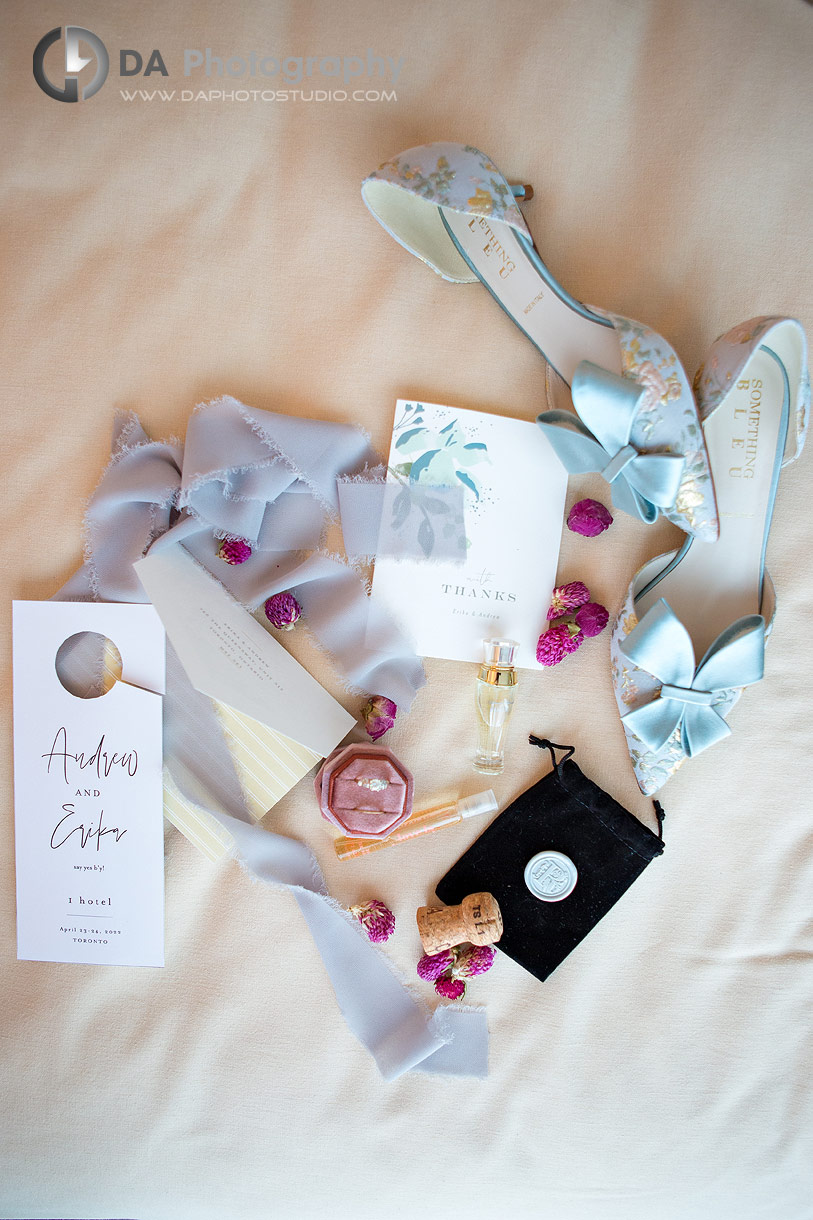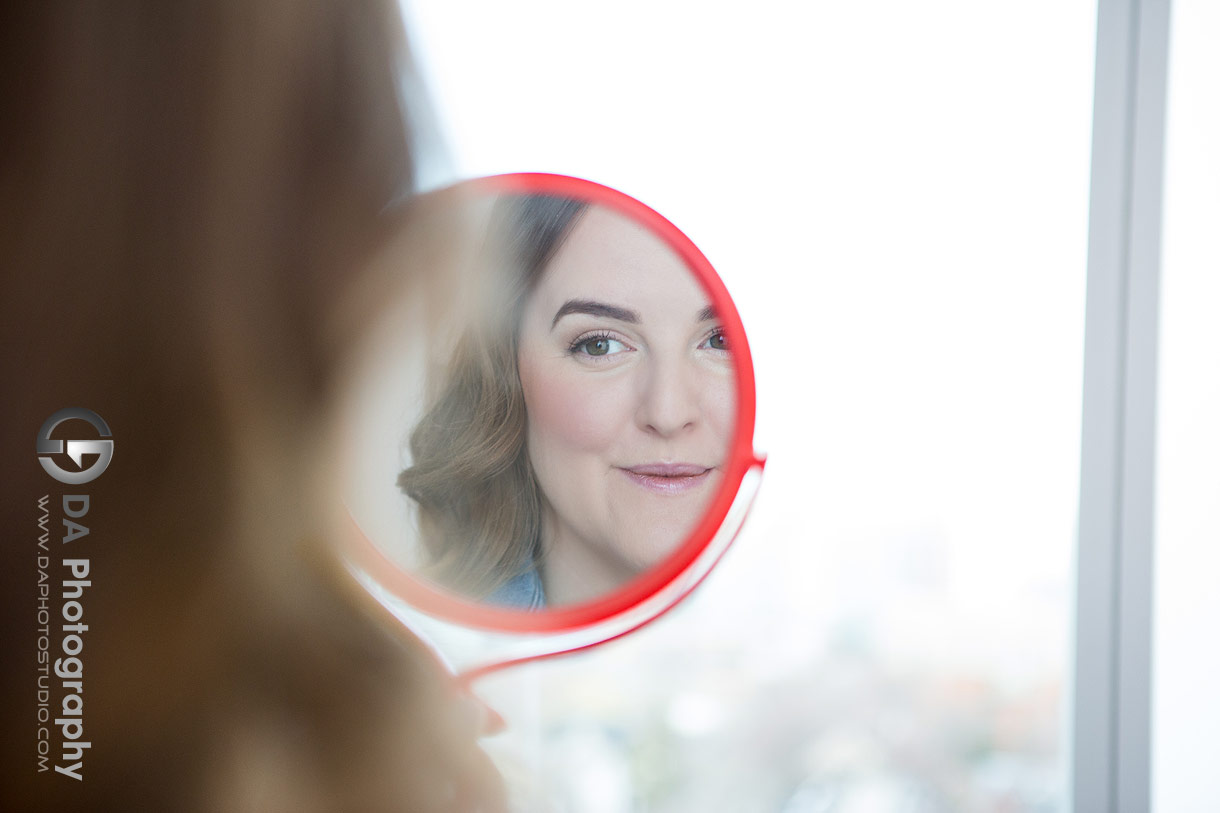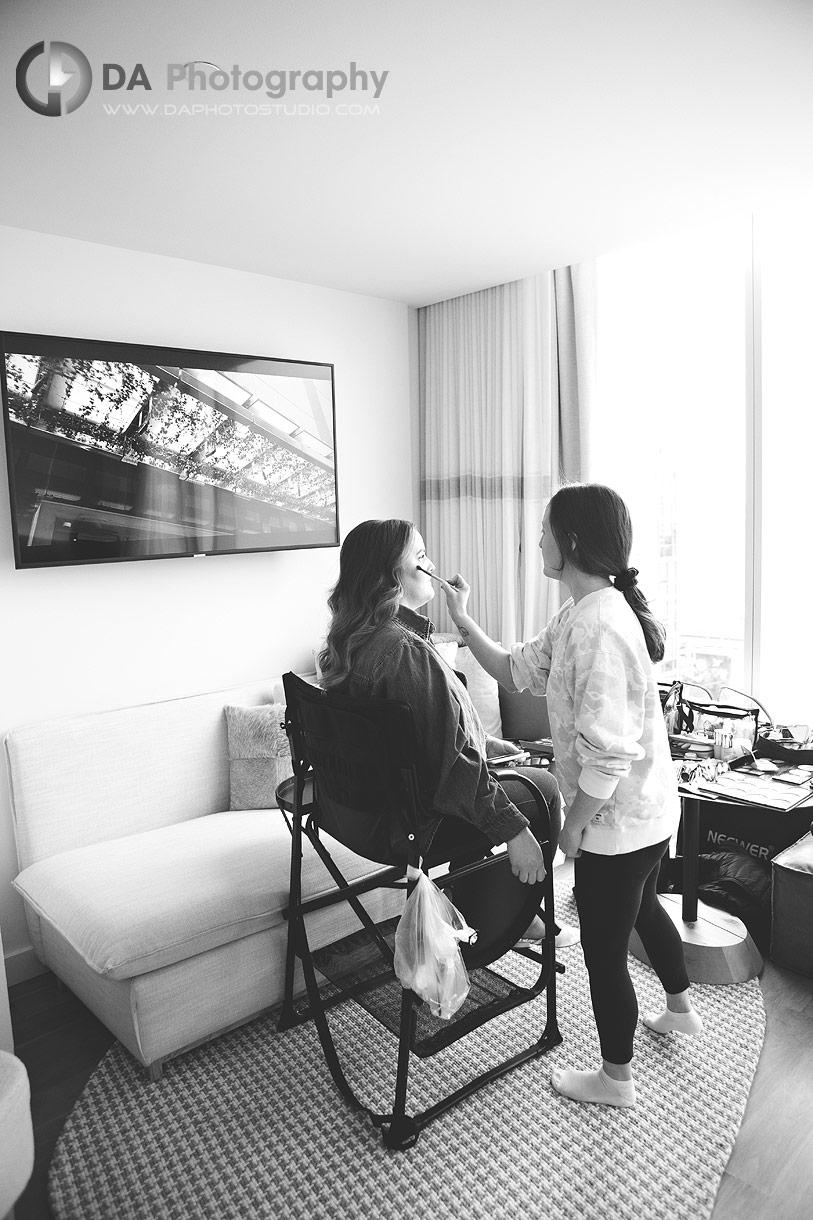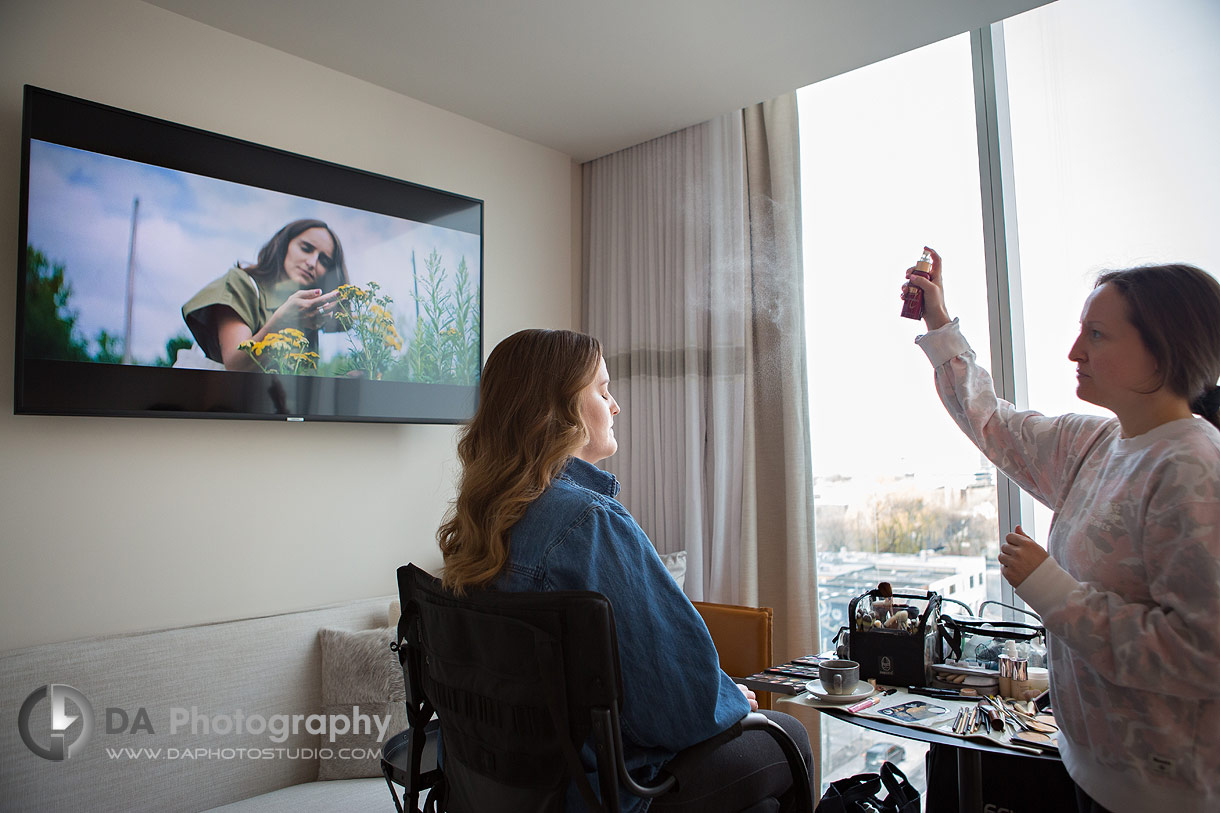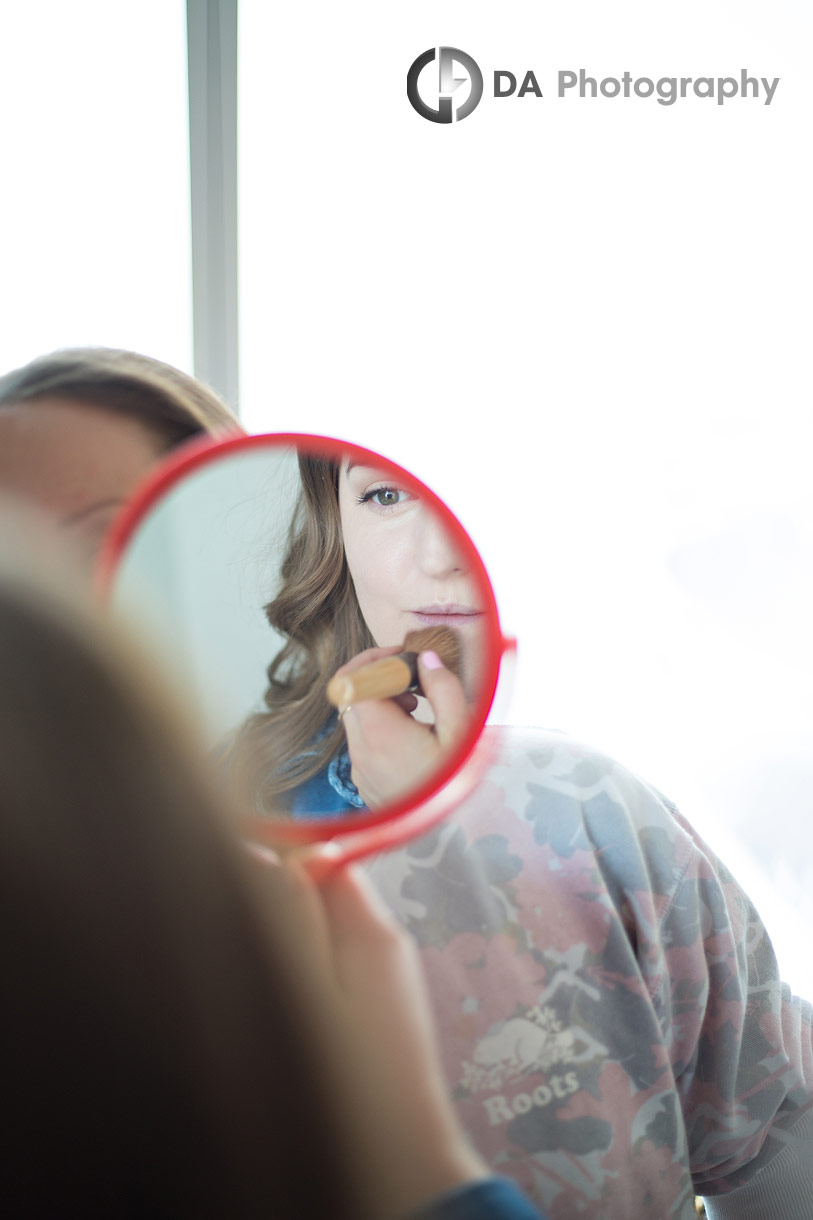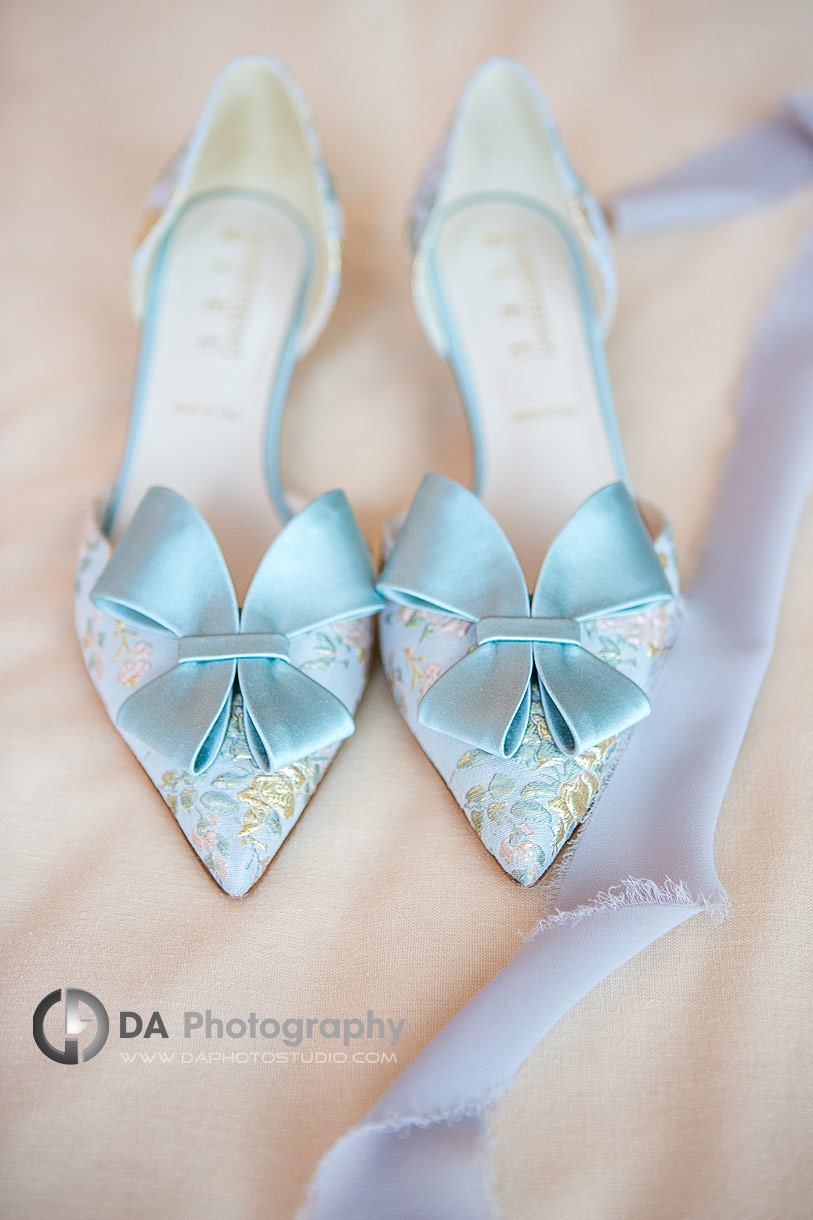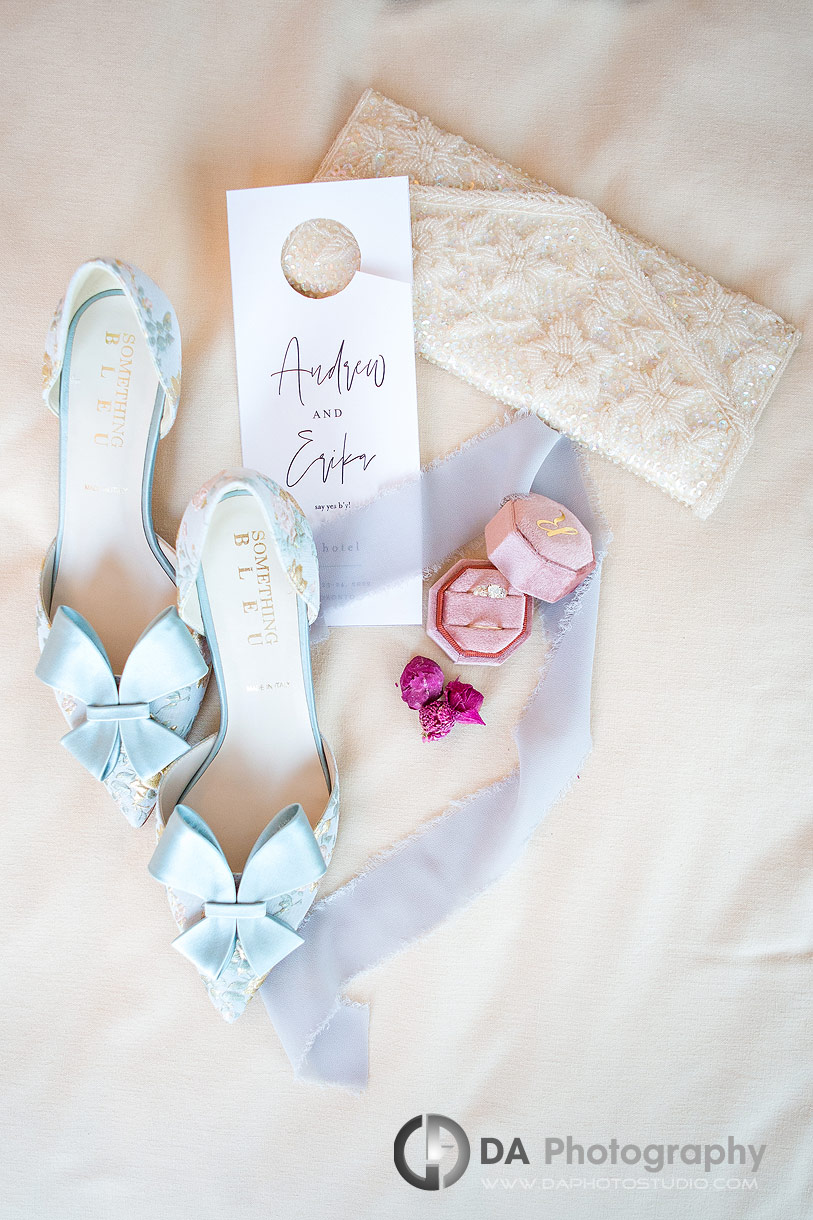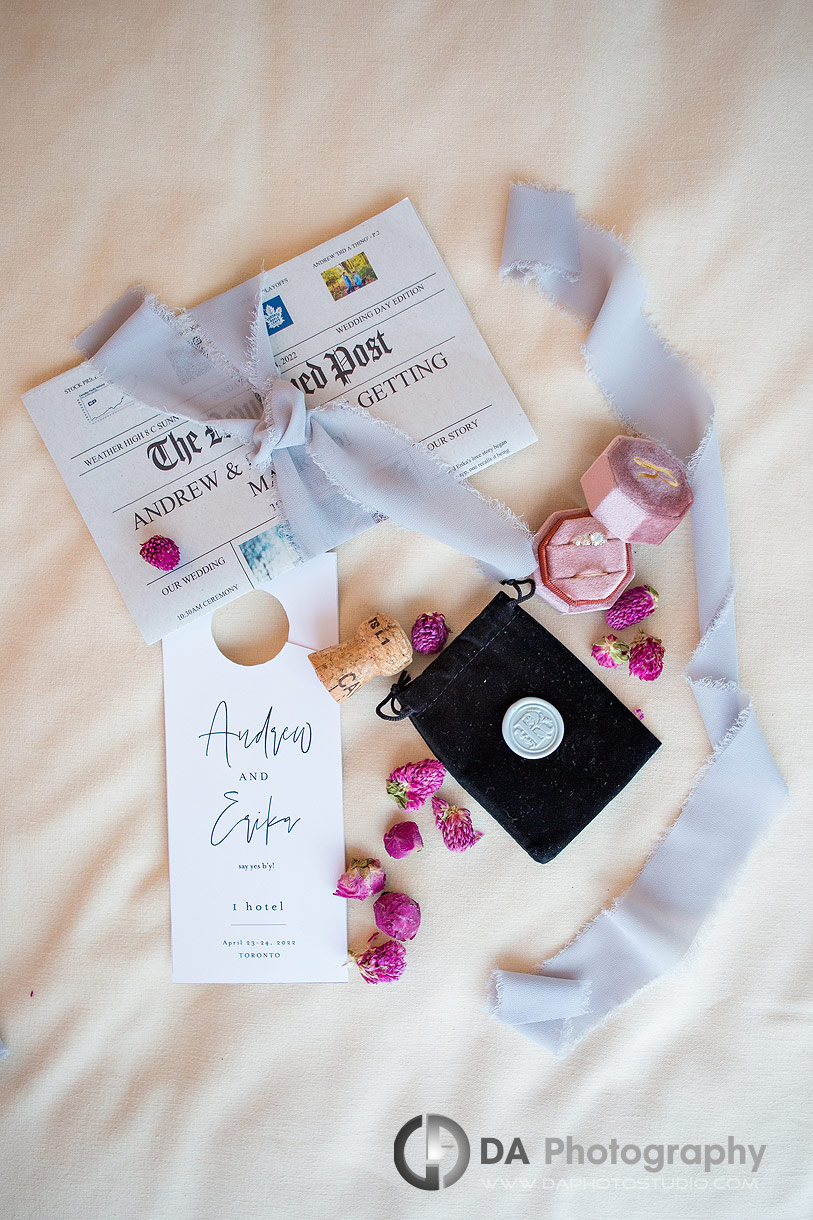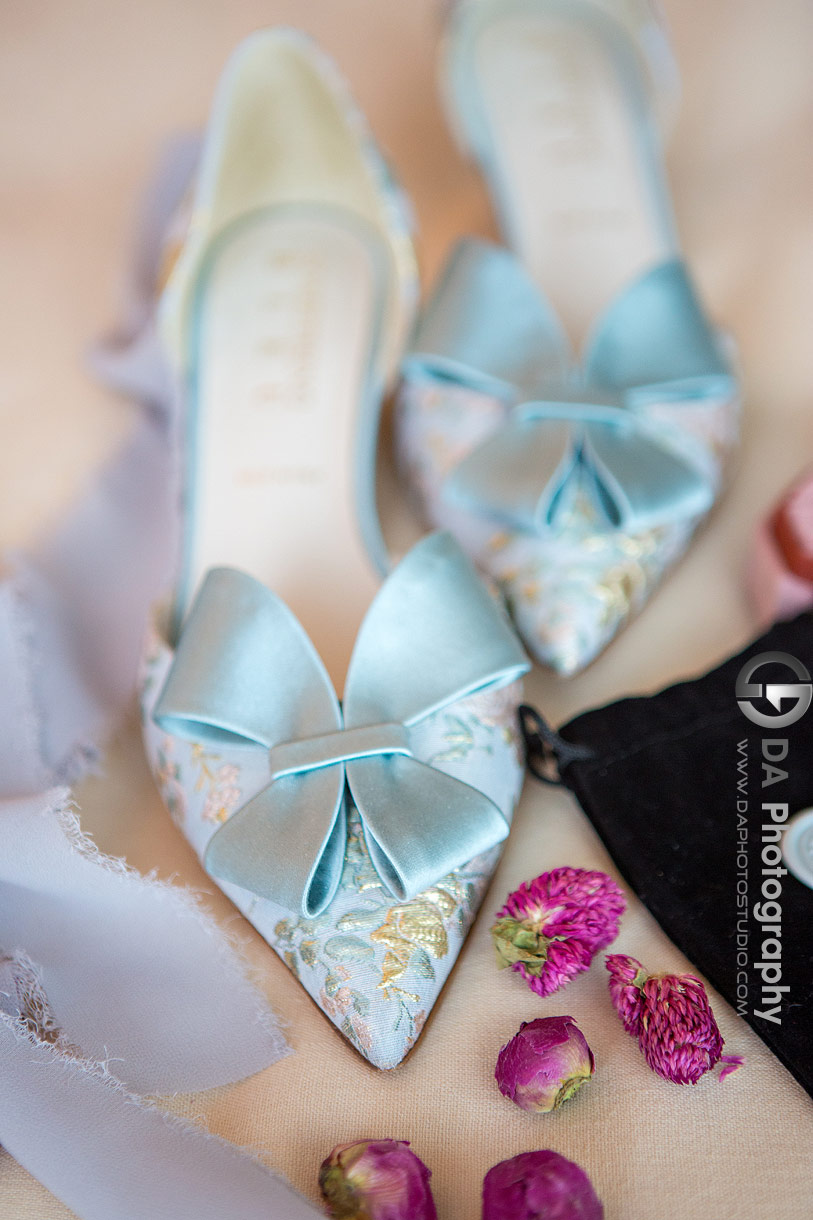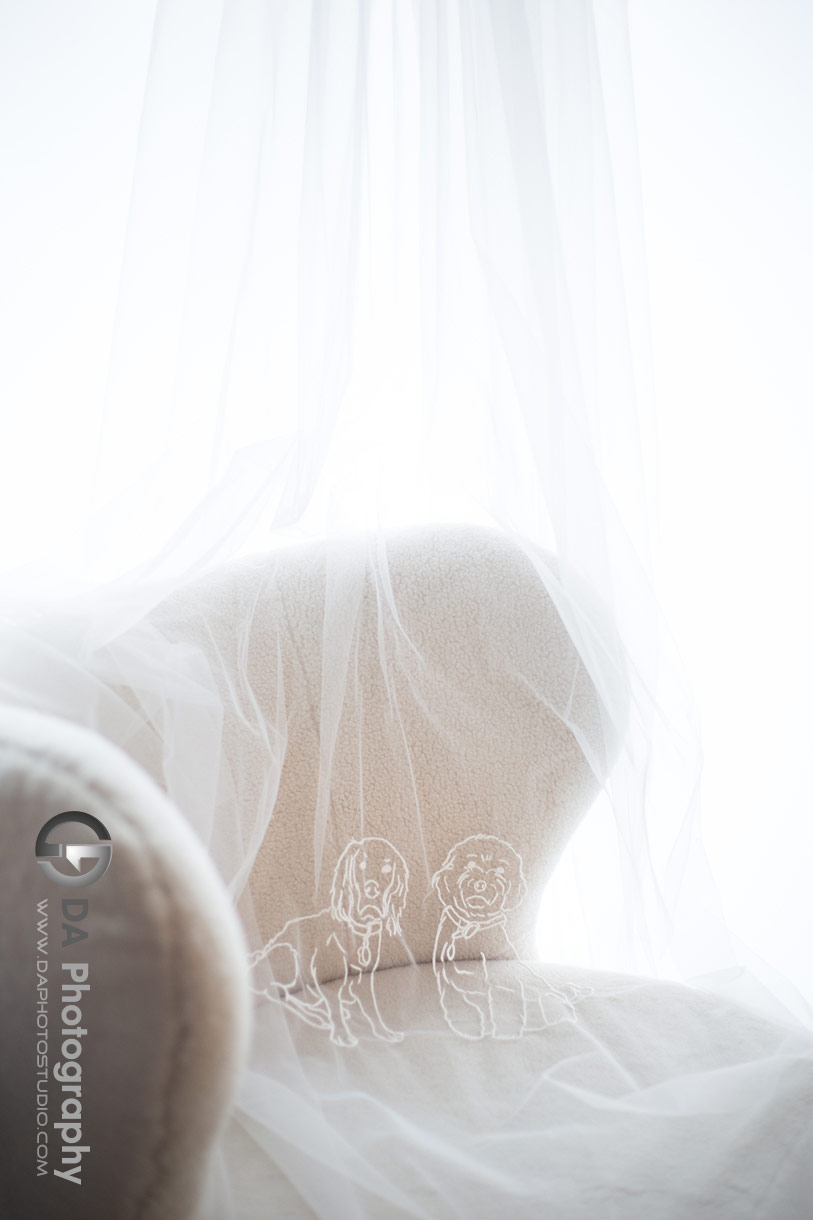 How we planned this Intimate wedding at 1 Hotel Toronto
Erika jumped in and started organizing her wedding the next day. Her attention to detail and quest for perfection helped her get exactly what she wanted.
She was with me 100% in her planning process, and we finally set the date and the location for their special day.
It was to be an intimate wedding at 1 Hotel Toronto in Spring 2022. Now the countdown began.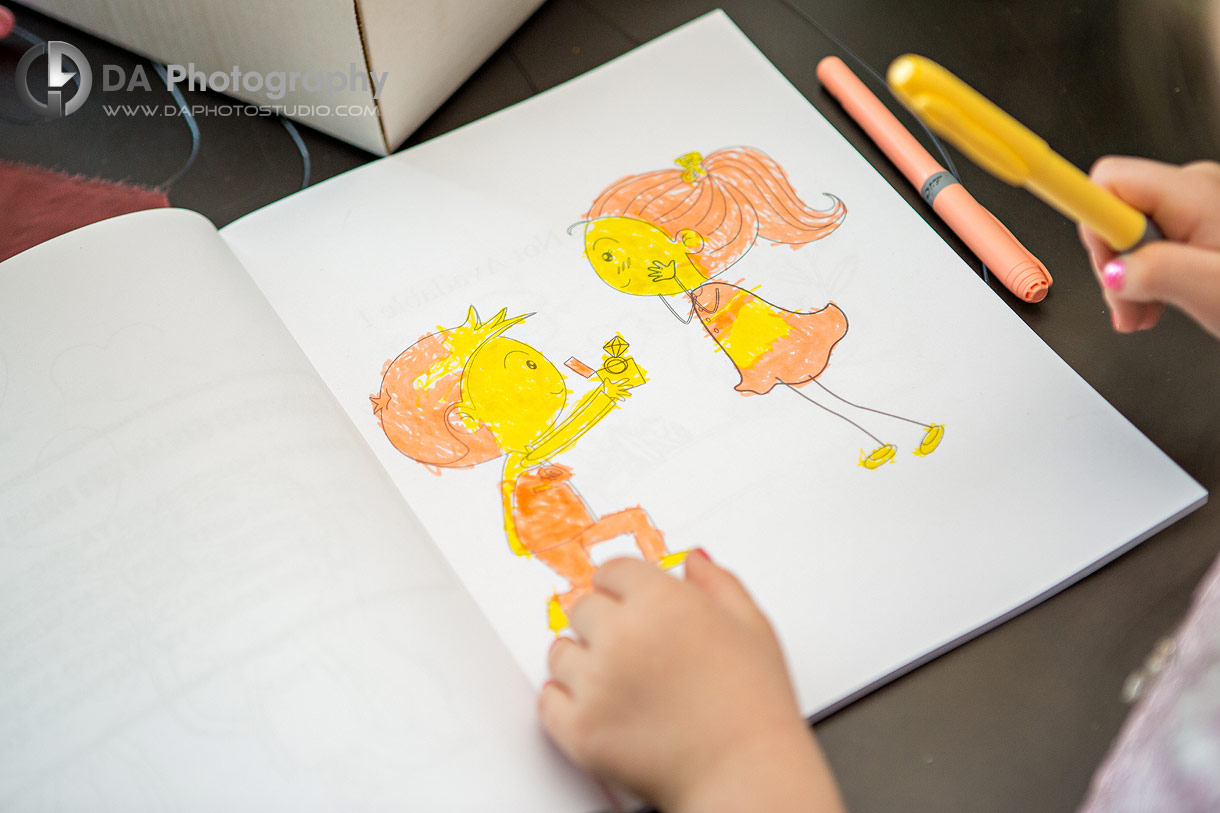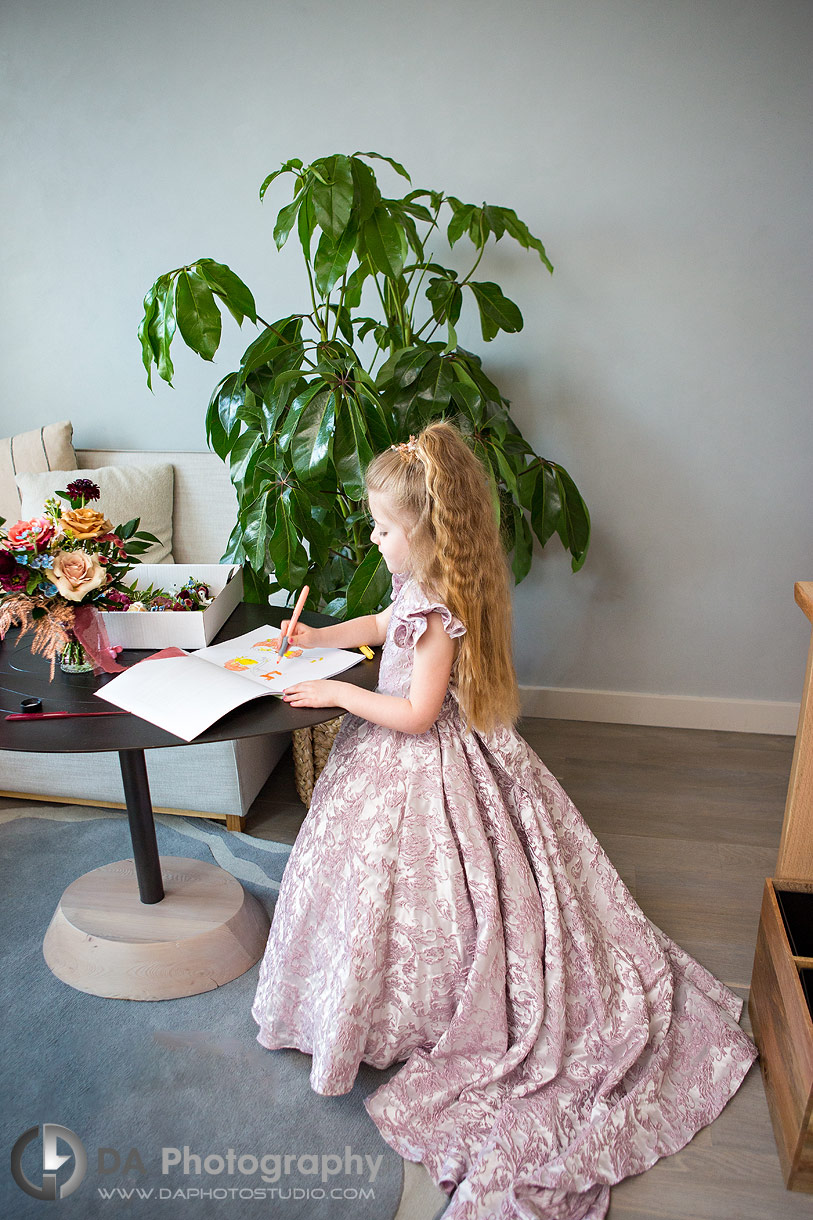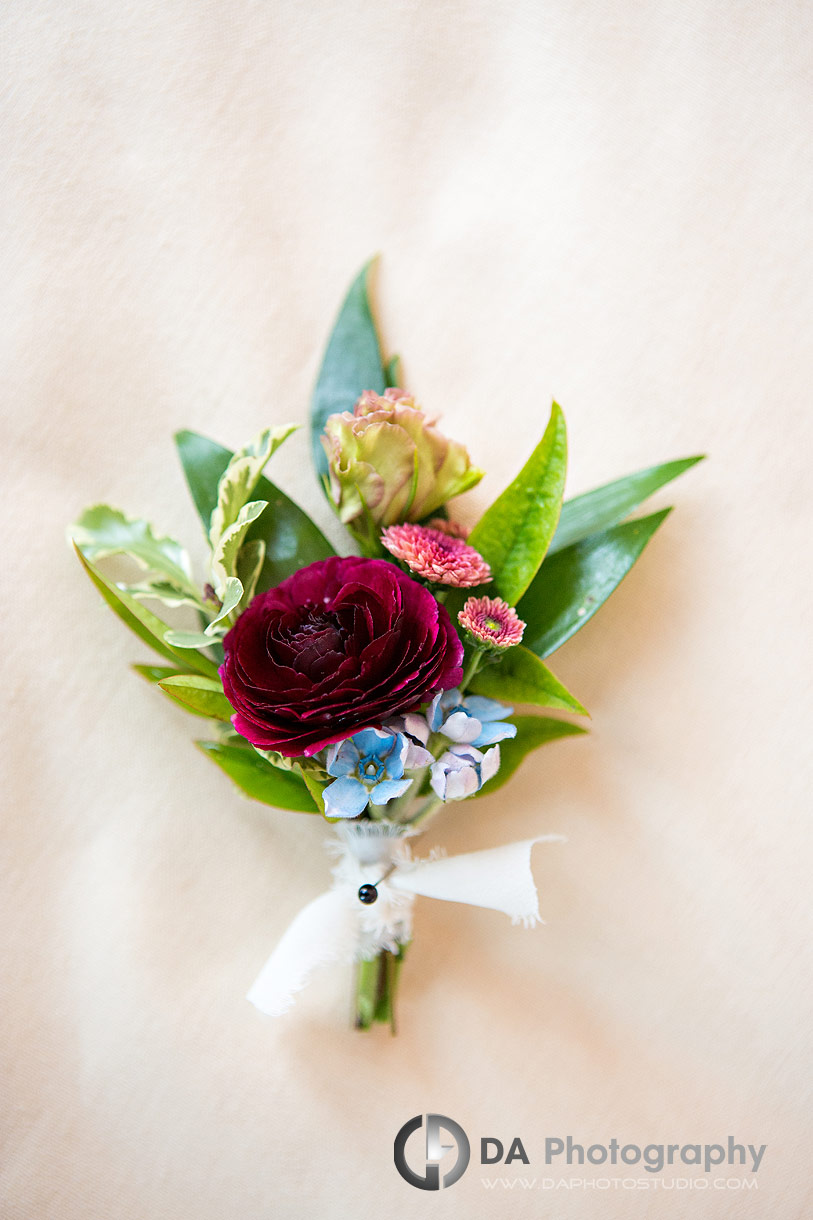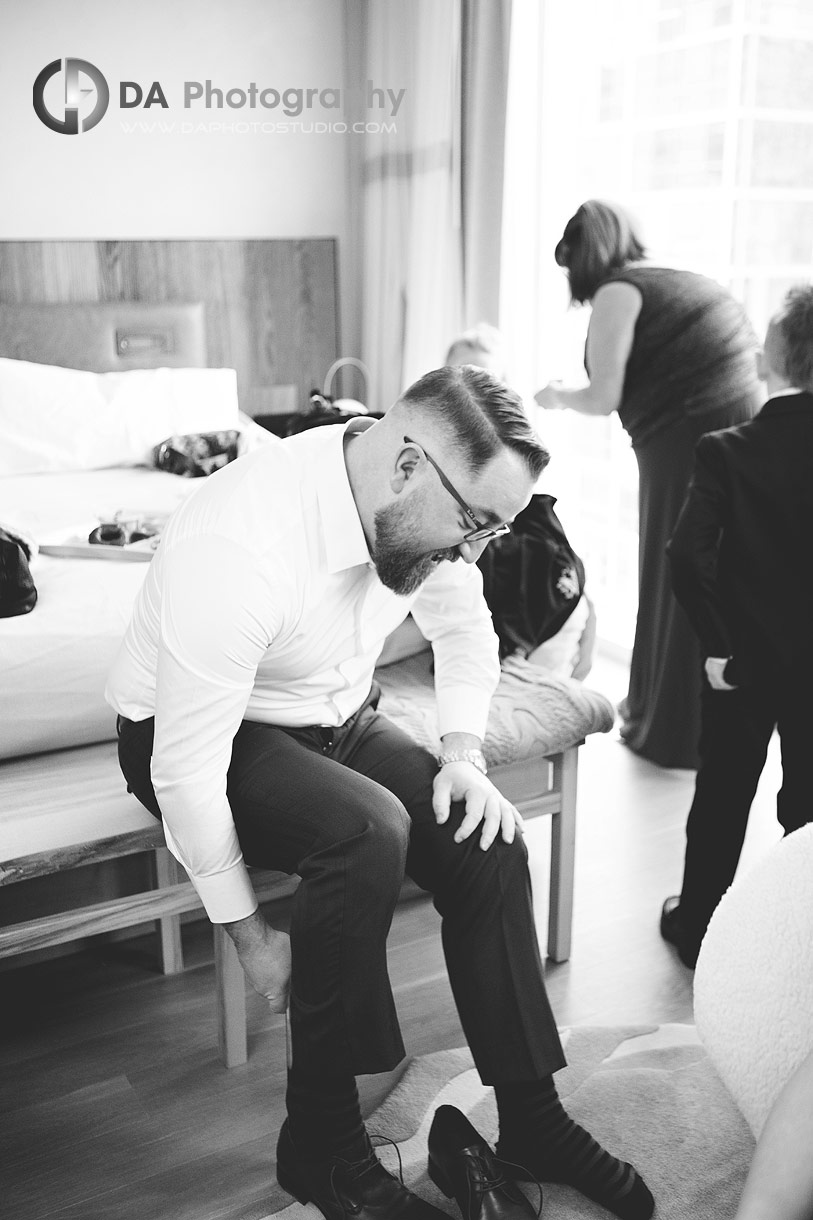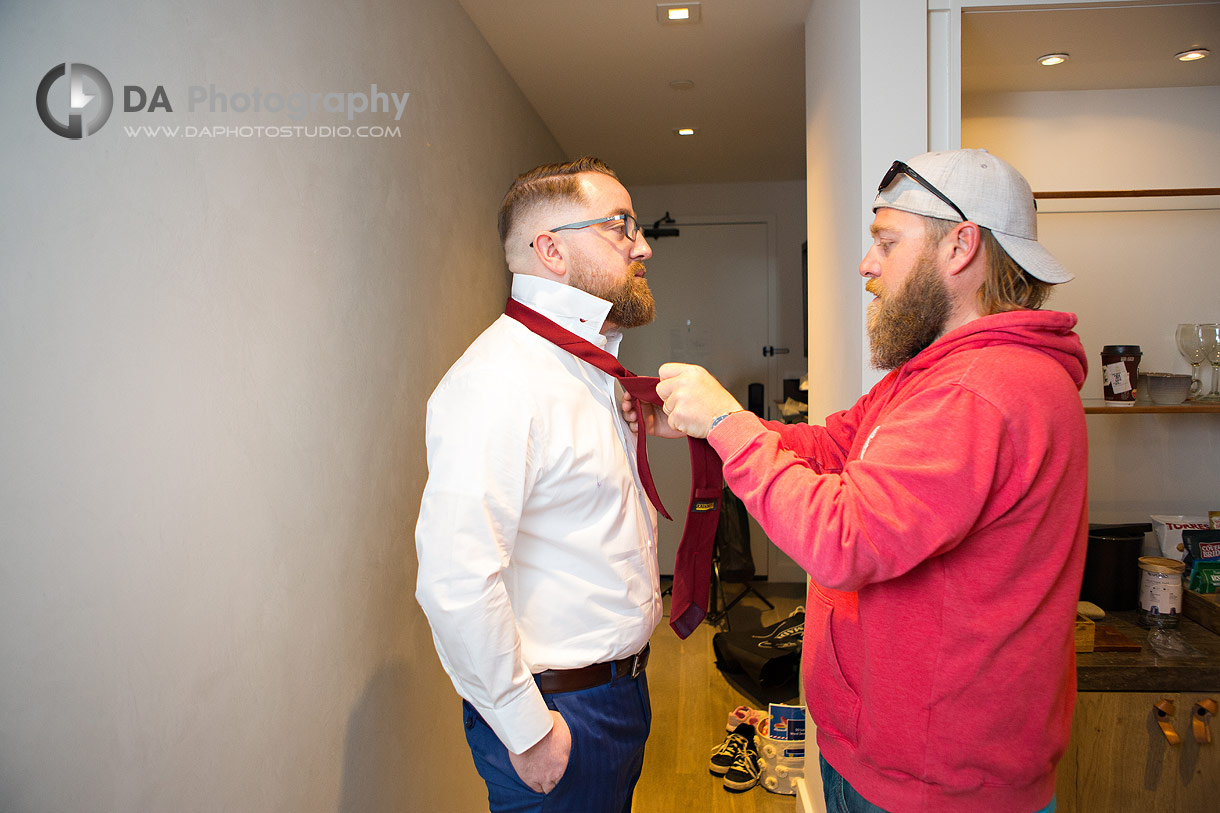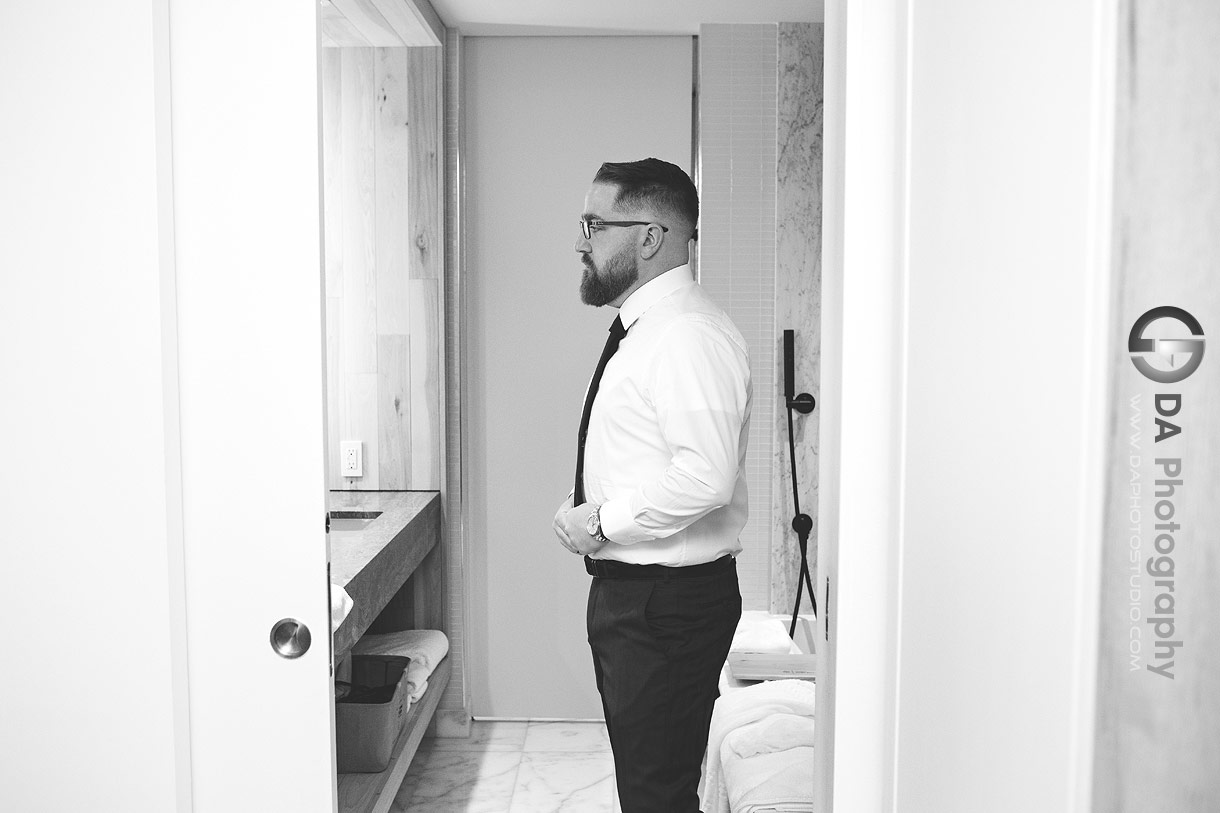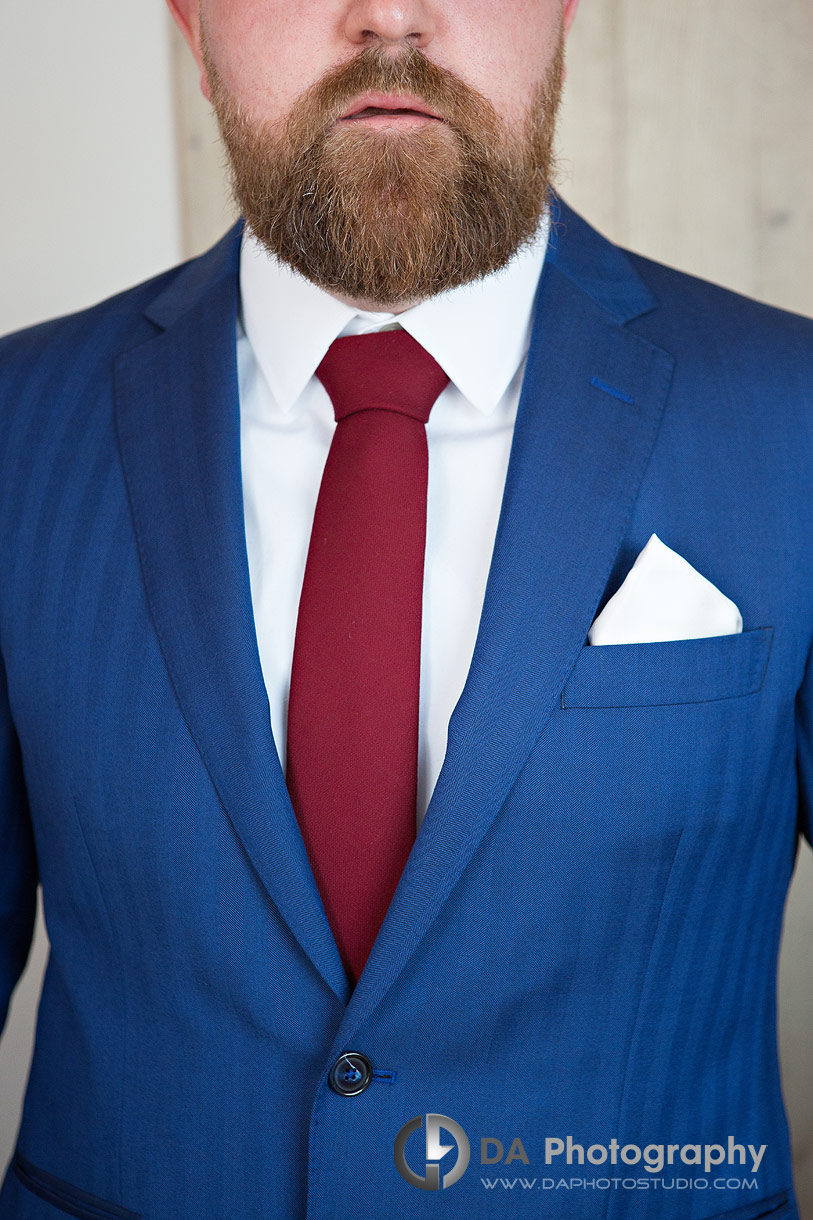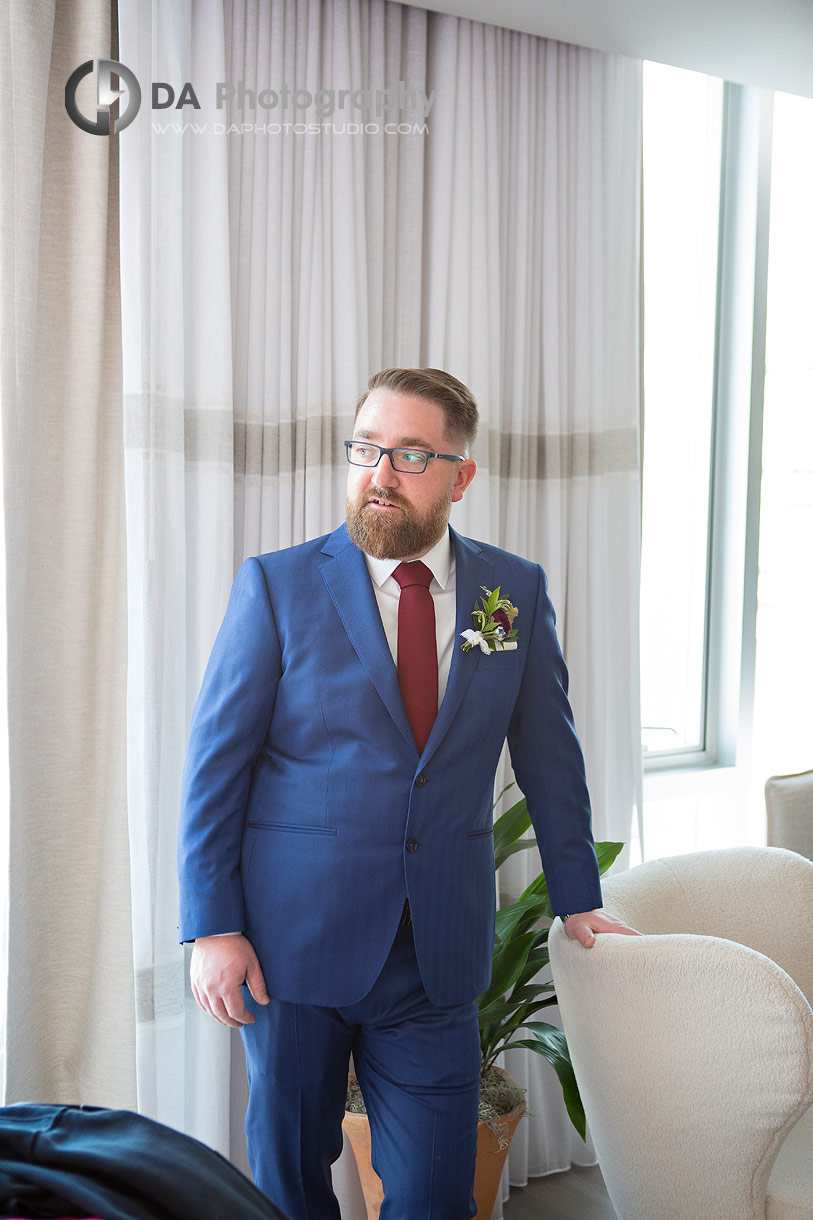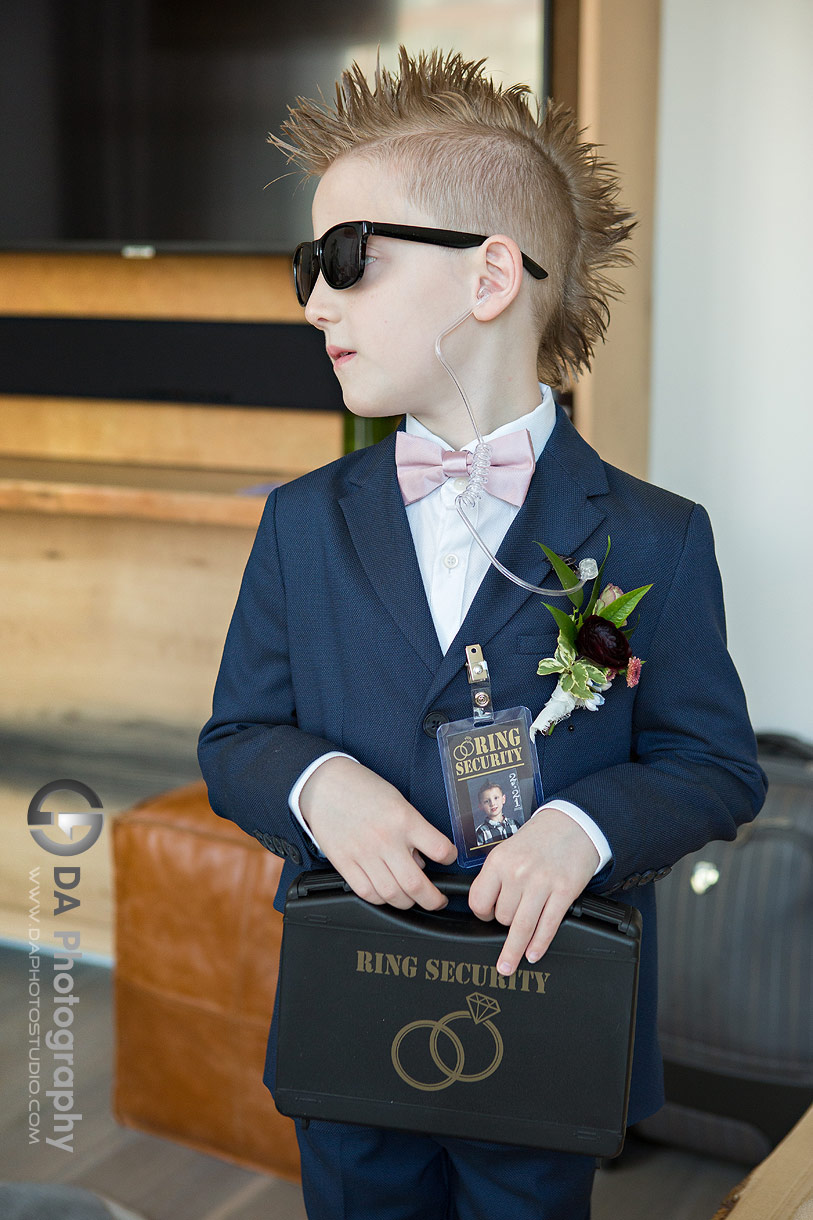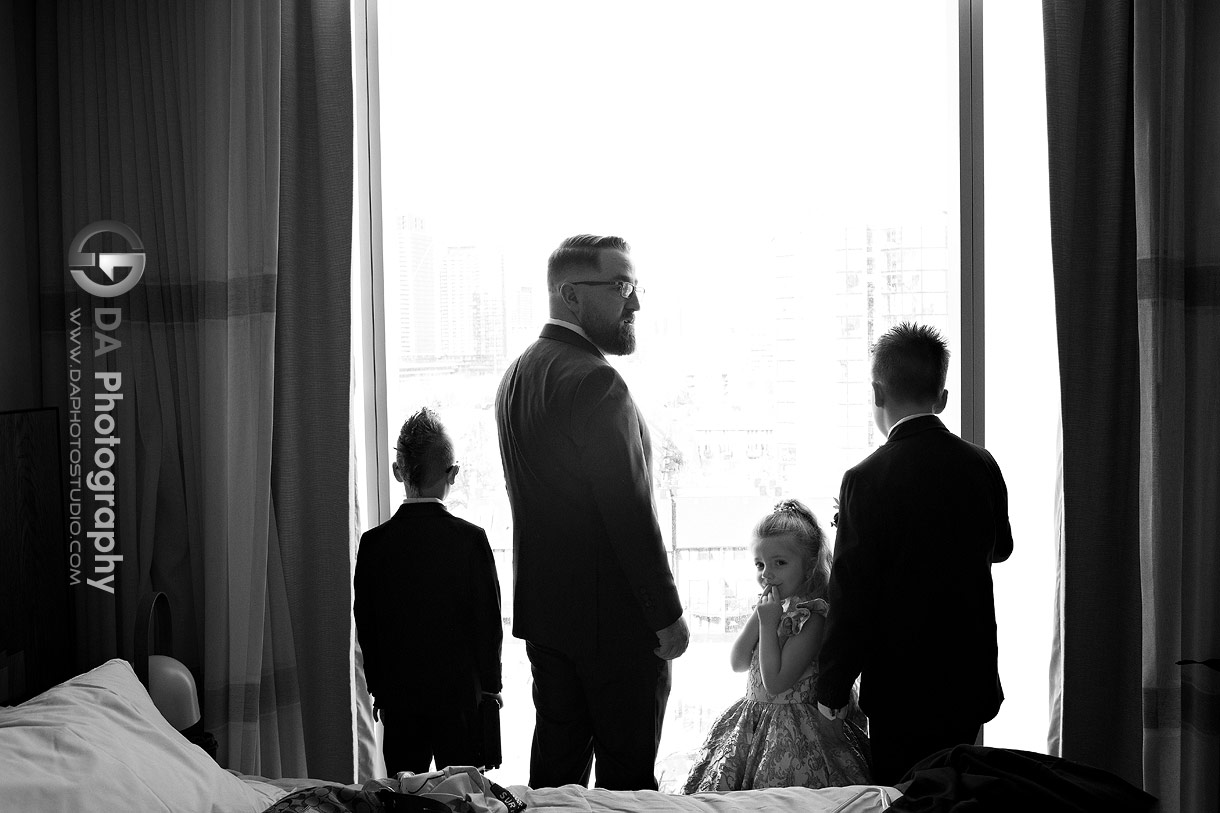 The day of Erika and Andrew's Intimate Wedding
If you have yet to visit 1 Hotel in Toronto, it's tough to explain this location's potential through a photographer's lens.
I kept my excitement to a minimum to keep the atmosphere manageable, but I was thrilled to photograph here.
We began by photographing Erika and her mom getting ready in their room. She had prepared a tray with all her details which was so helpful for me. I jumped right in to create some incredible photos. Because they wanted candid, documentary-style photo coverage, there was no need for excessive posing and staging.
Once I had finished this part, I went to Andrew's room, where I was entering very known territories. The entire family was getting ready with little people, parents, groom and siblings. It is so rewarding to work and create some candid and less staged photos.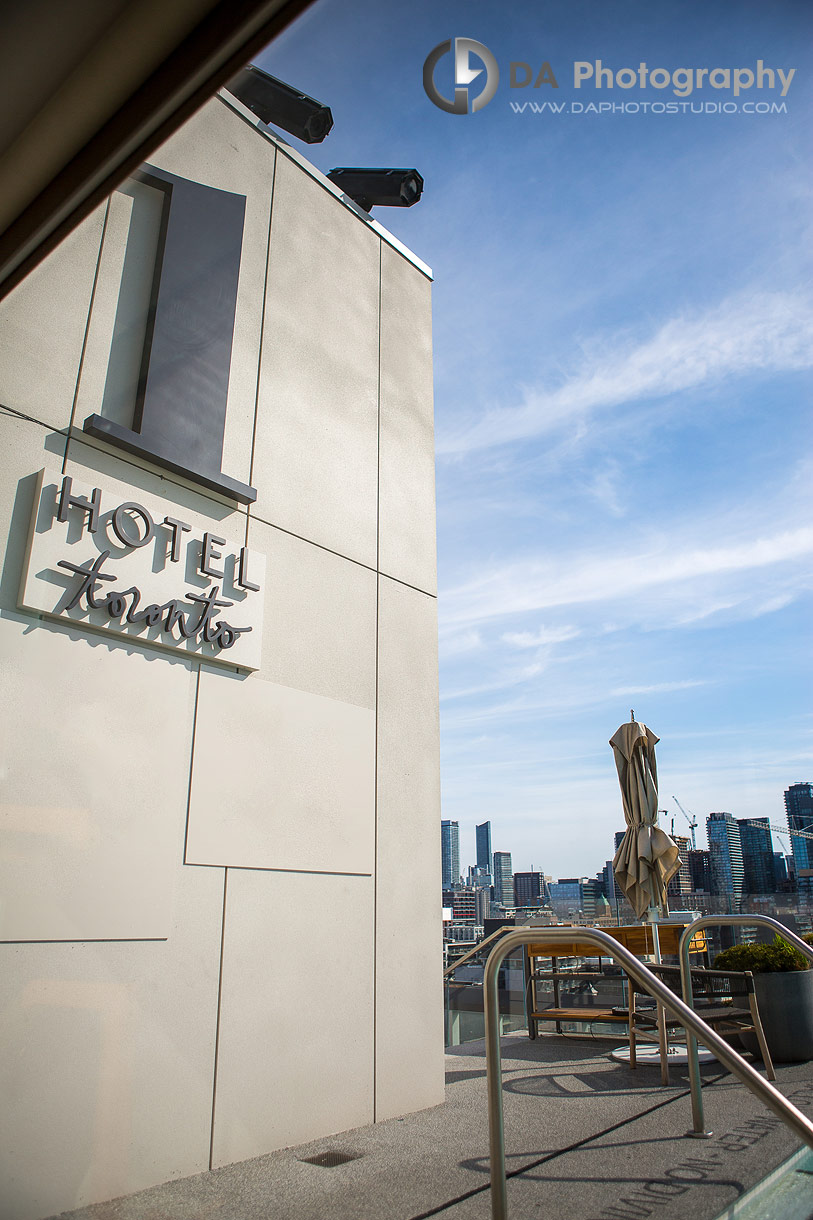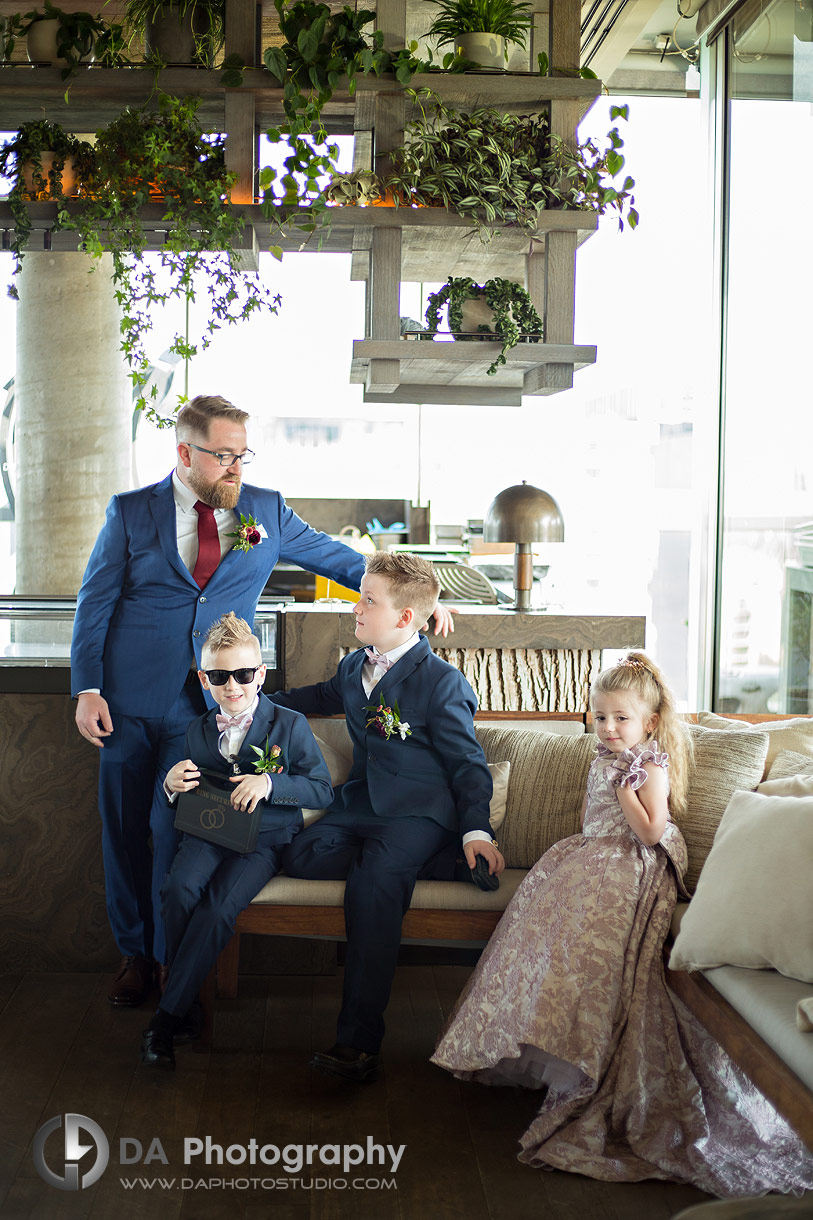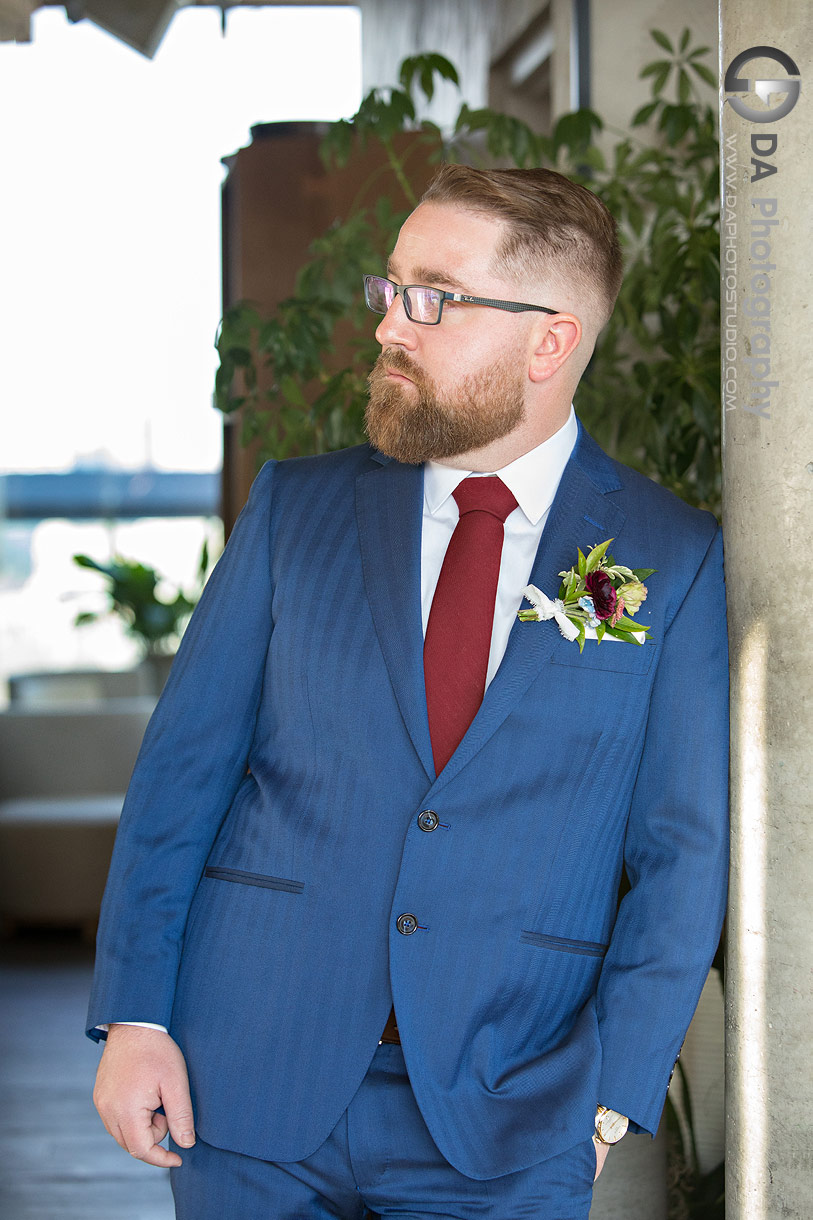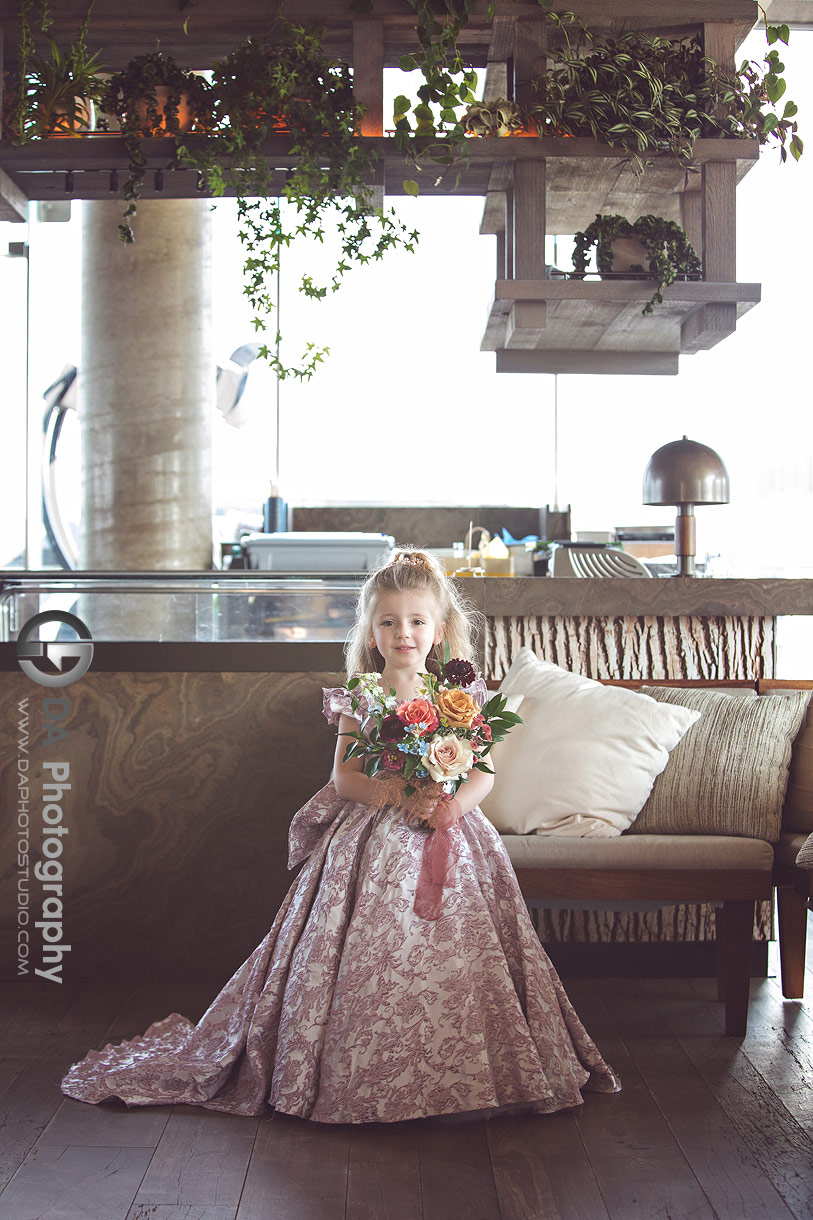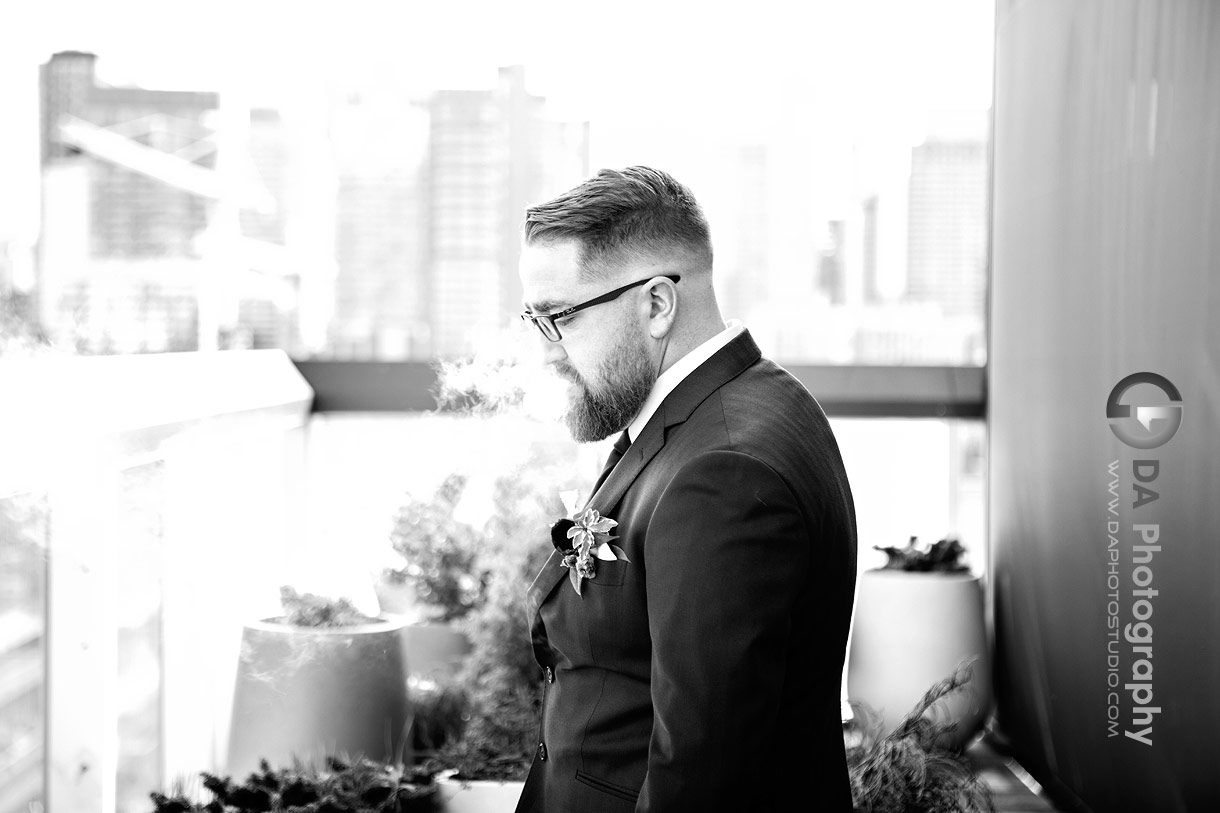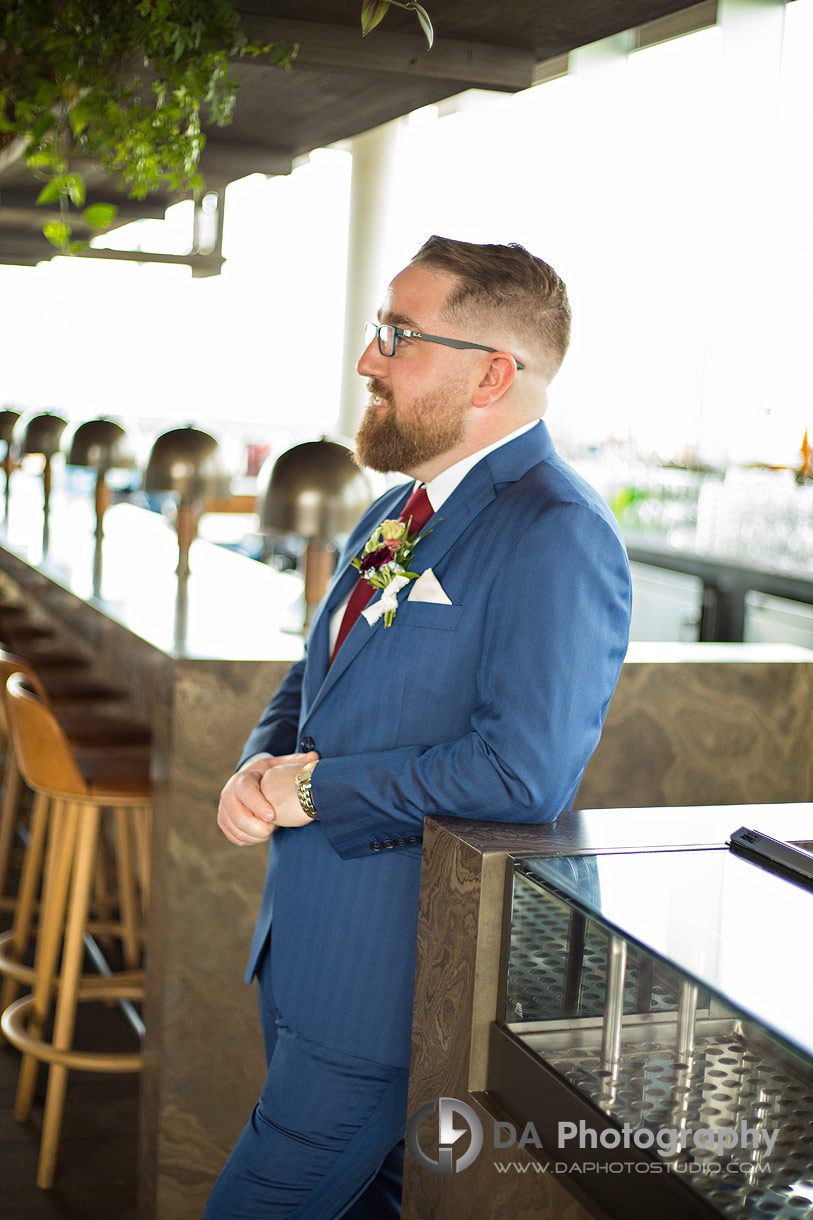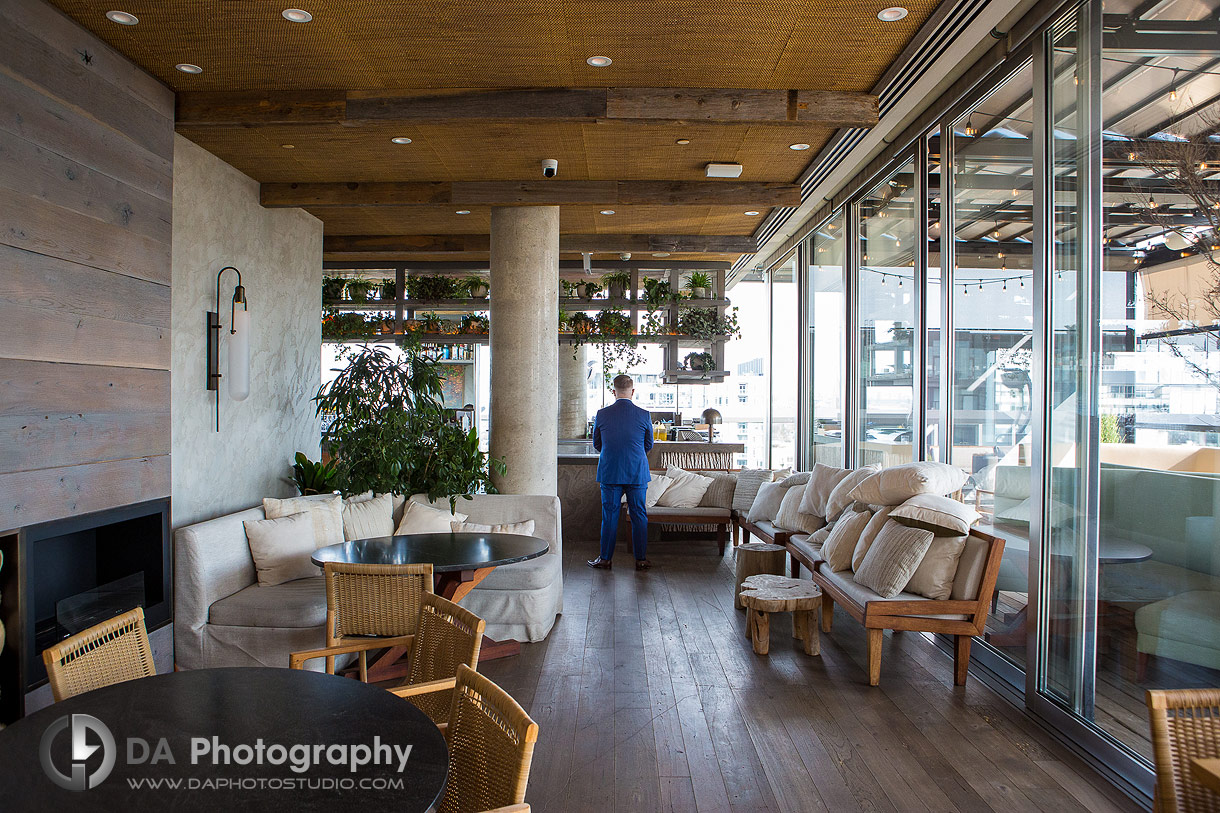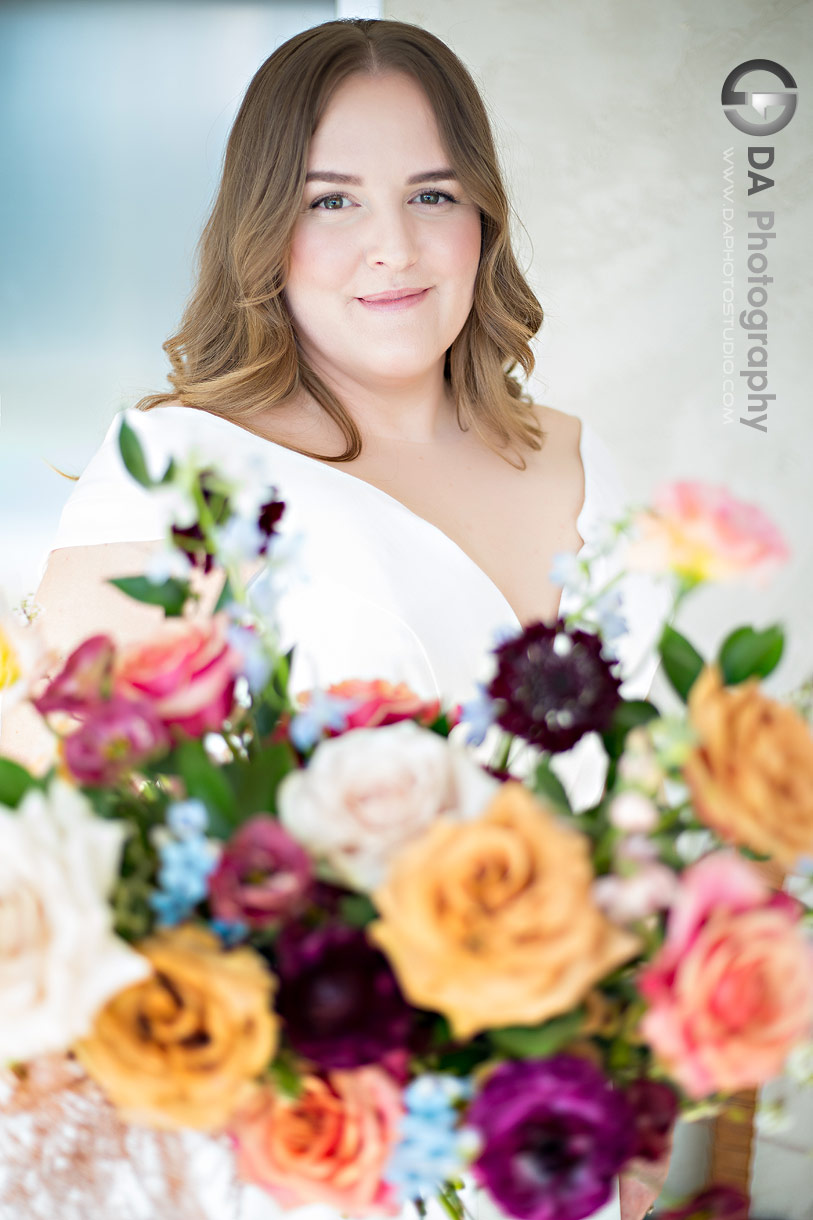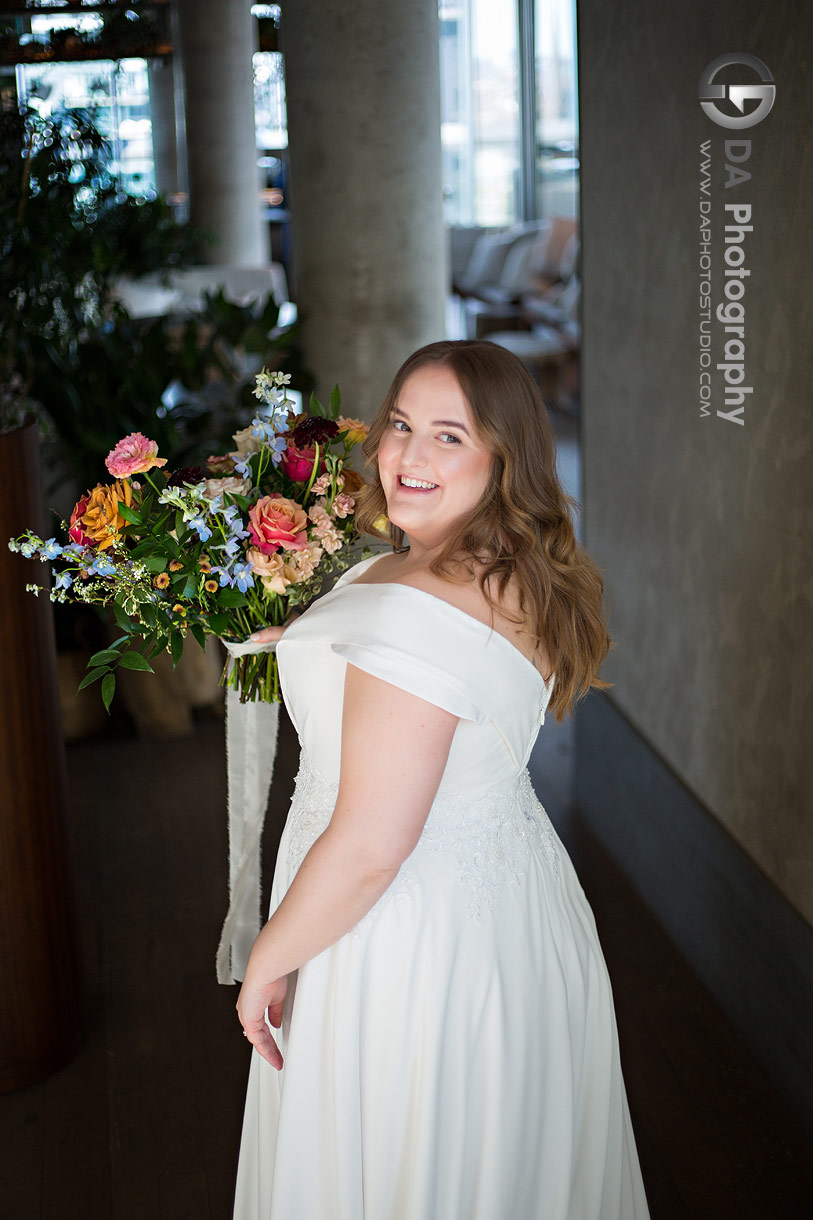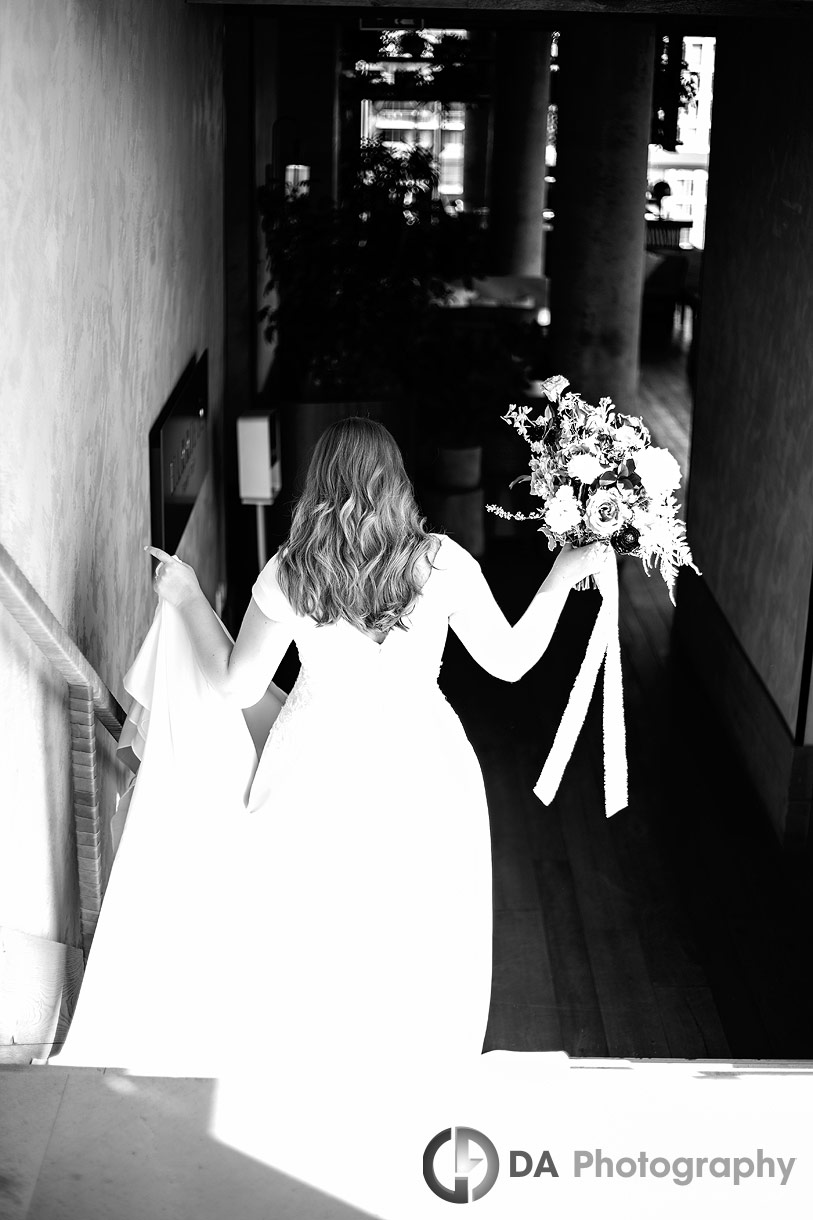 The first look at 1 Hotel Toronto's Harriet's Rooftop
We had planned for our first look to happen at Harriet's Rooftop. So Andrew and I went up and waited for Erika to arrive. However, if you have worked with me, you know it is hard for me to sit and wait. So here we did some family photos with the boys and Andrew while creating a plan for the first look.
And then came Erika! She was so eager to see Andrew that she stepped out of the elevator and practically ran toward him.
Seeing how fast she charged toward her man, I had to stop her. Otherwise, I would not have any photos, and at the same time, I may miss the entire first-look photo sequence.
We captured such lovely moments that these two expressed once seeing each other for the first time that day. My hard work was rewarded with these fantastic images.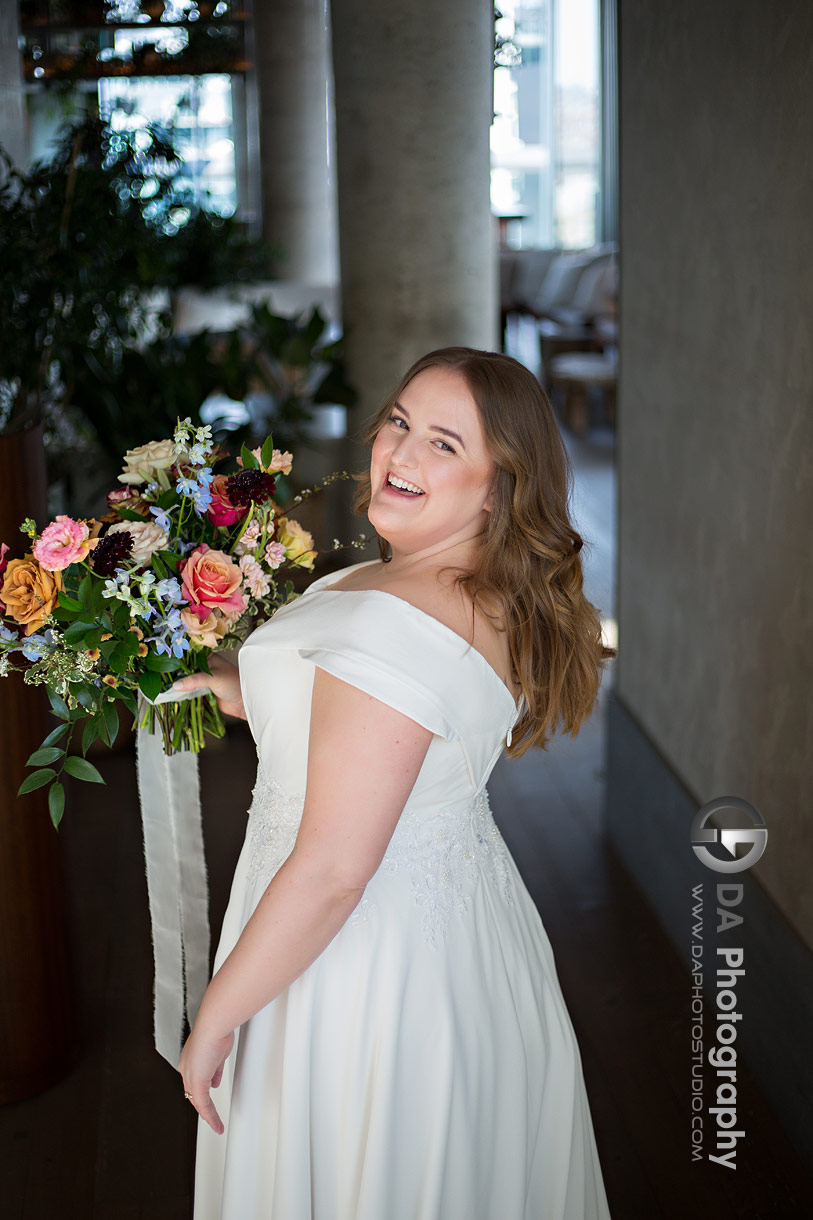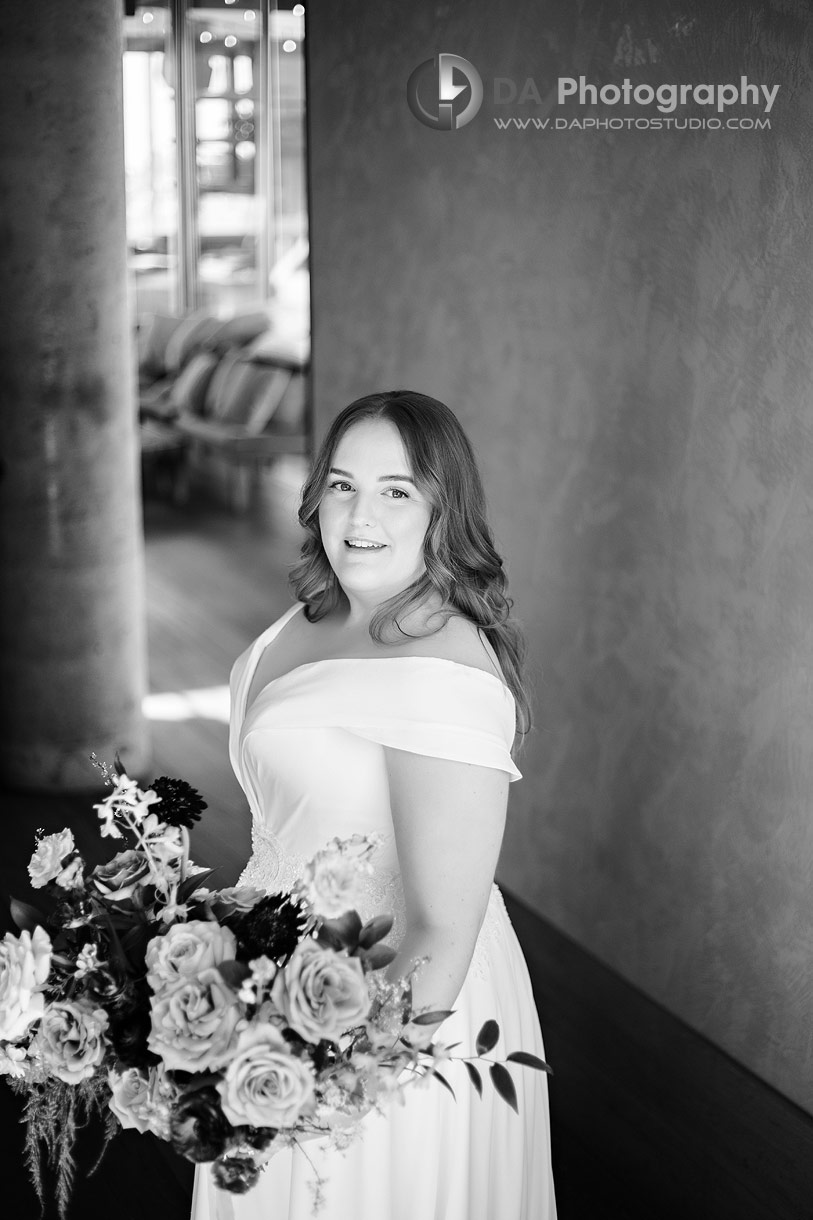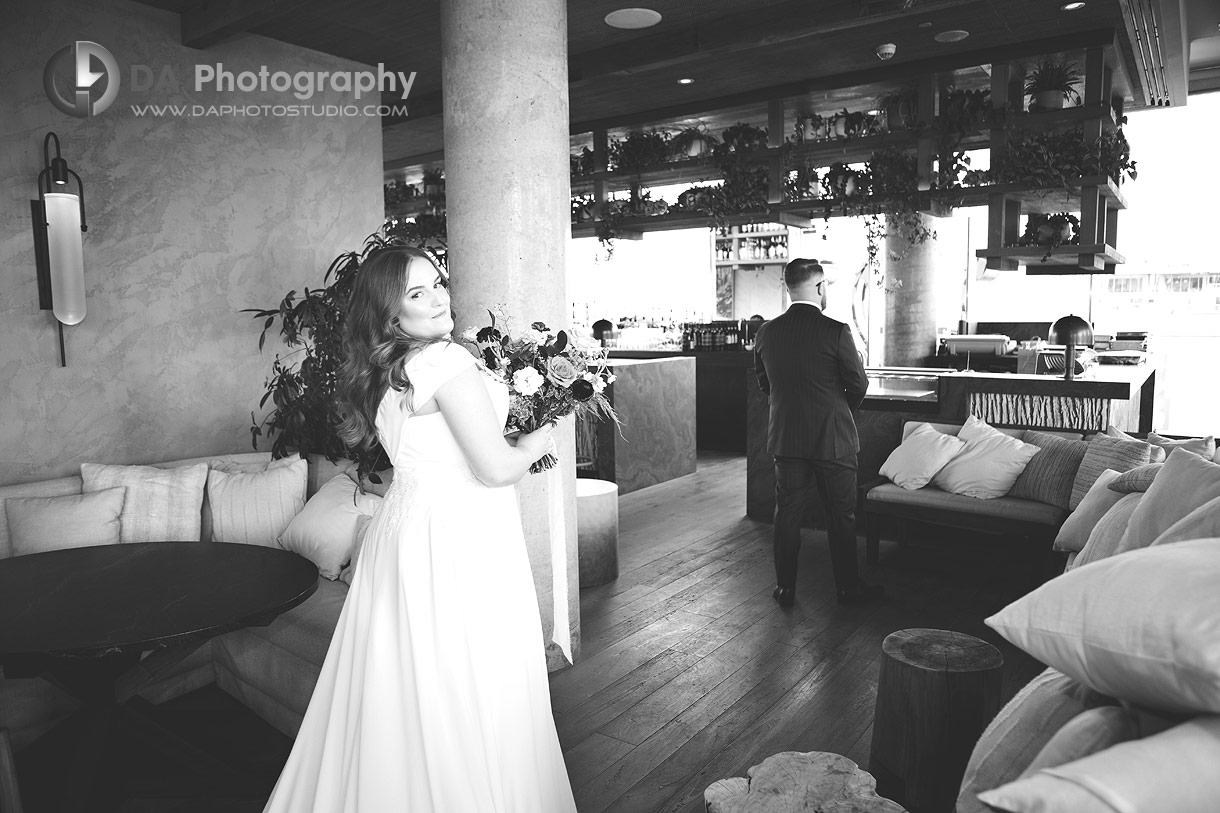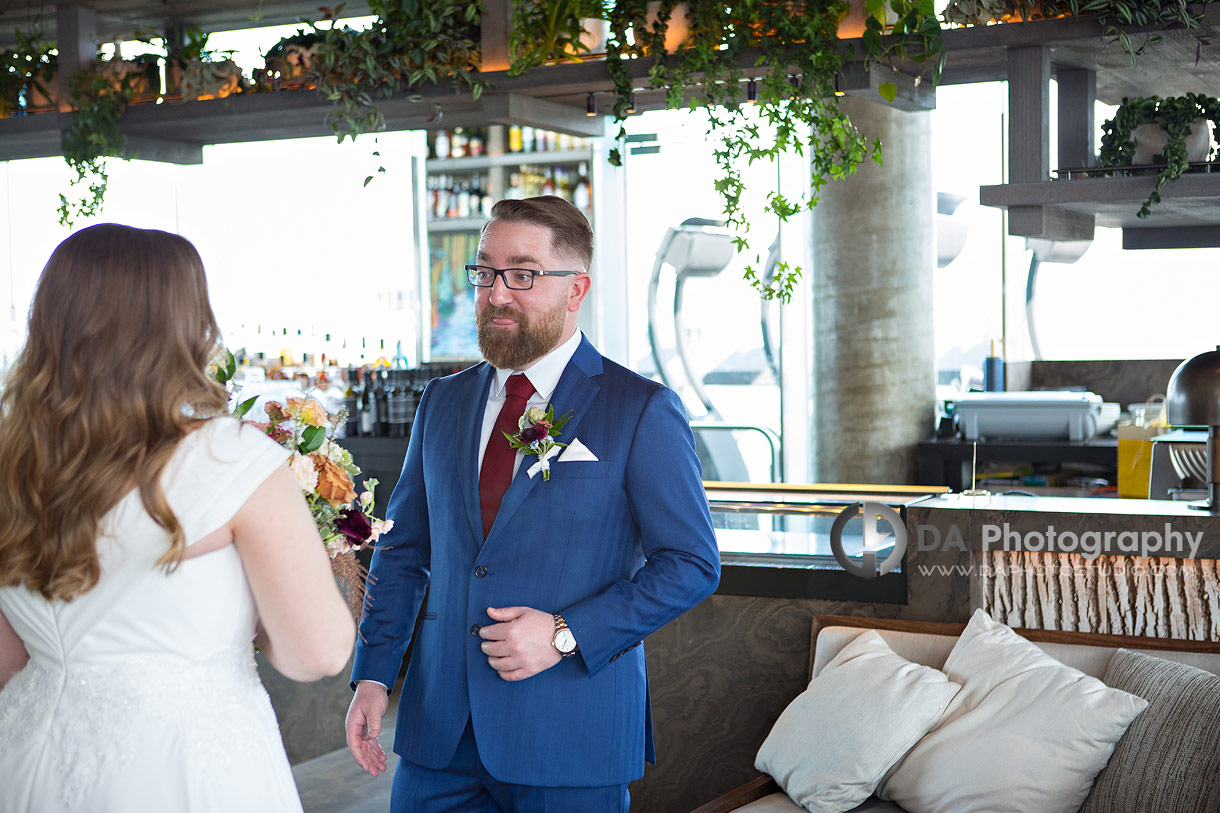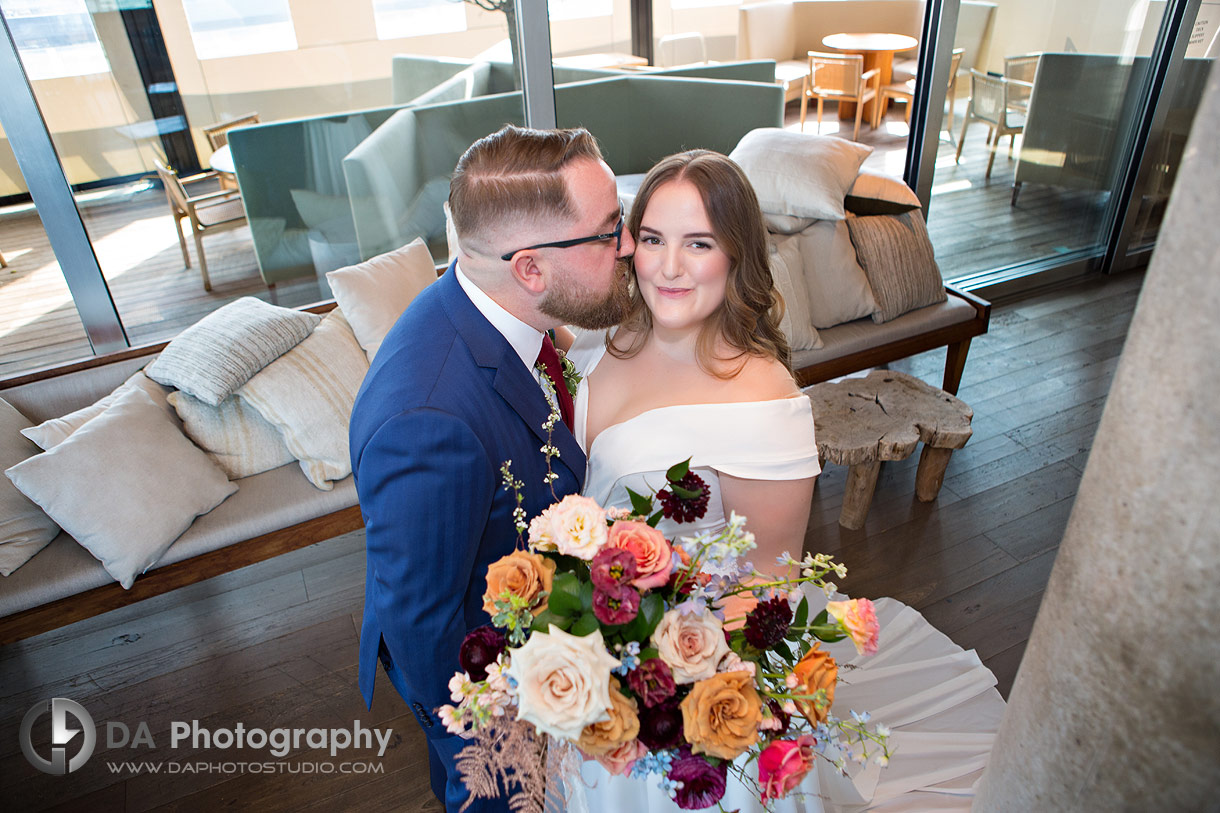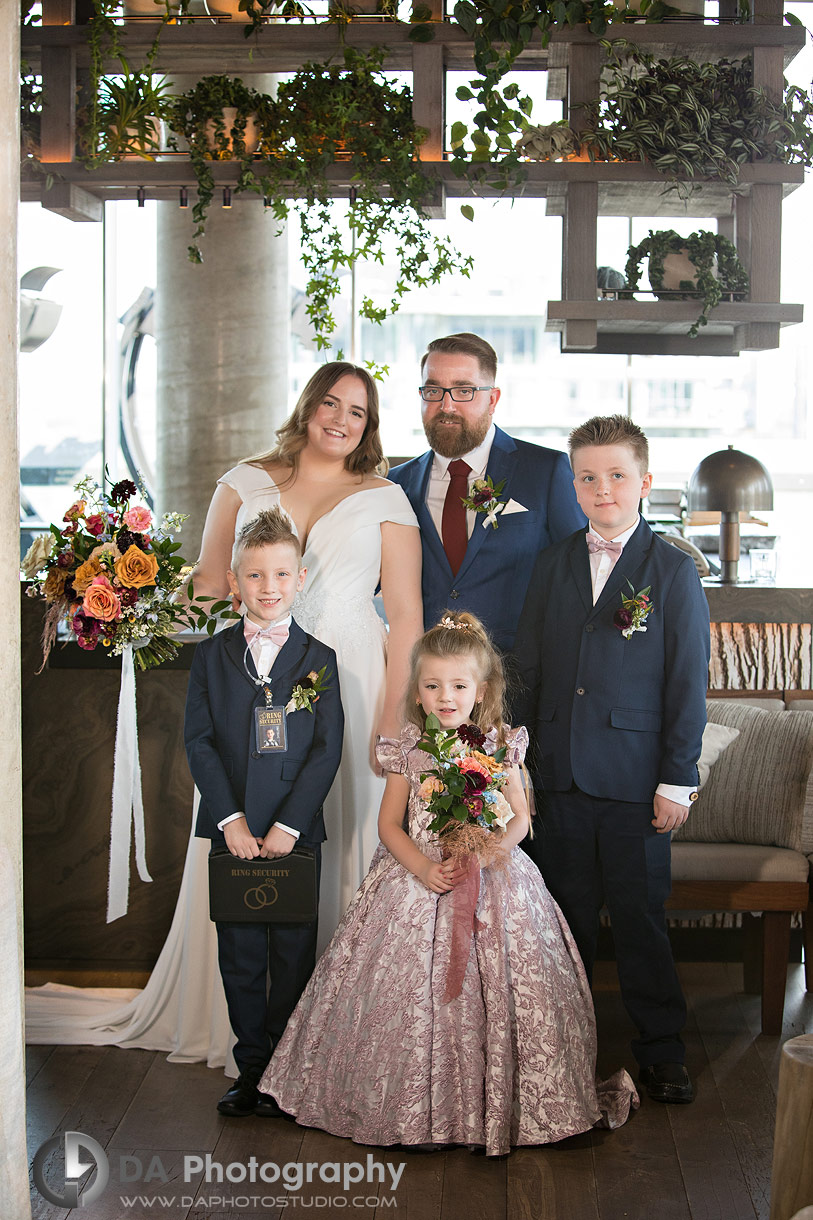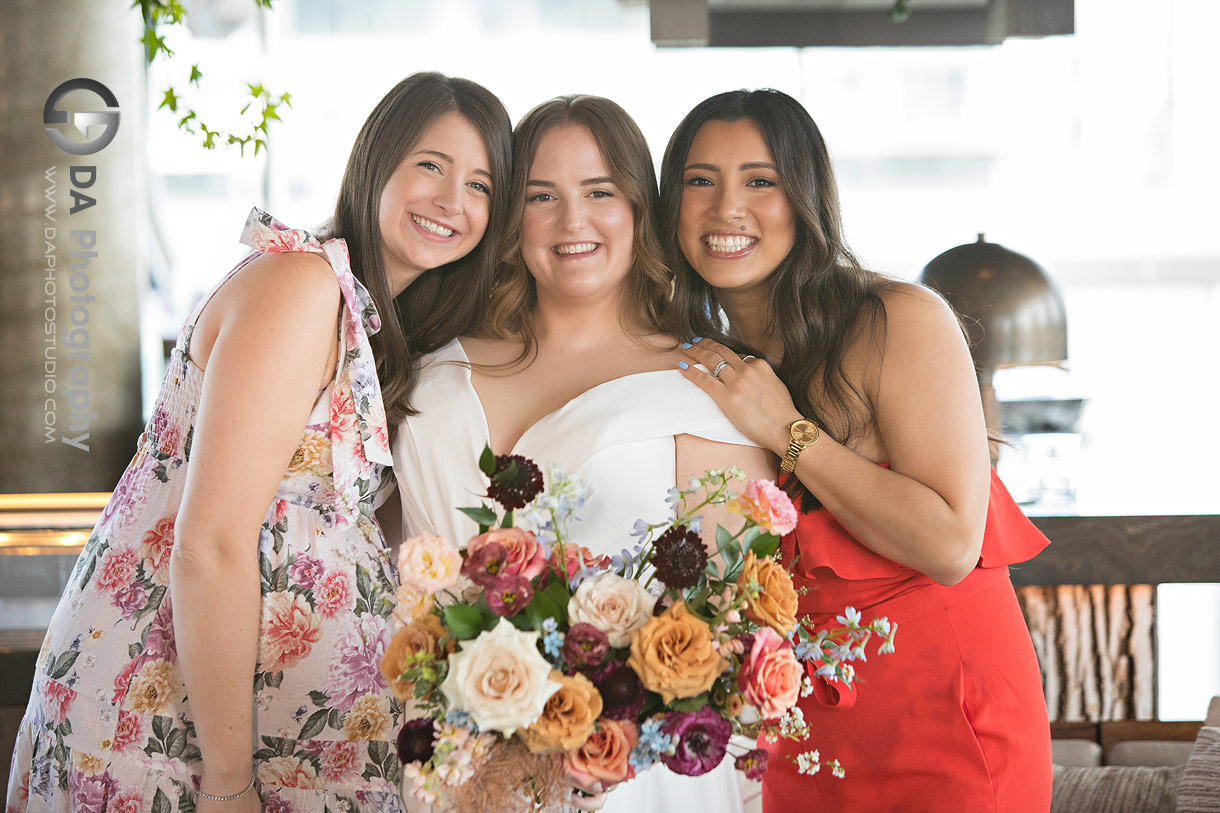 Intimate wedding ceremony
As a post-Covid wedding, it was important for Erika and Andrew to live stream the wedding so they could share with many people who couldn't attend in person. Being mindful of this, I worked a distance from the center and gave my wedding couple room to share this moment with their friends and family.
They had one of the smoothest and most stress-free ceremonies I have witnessed.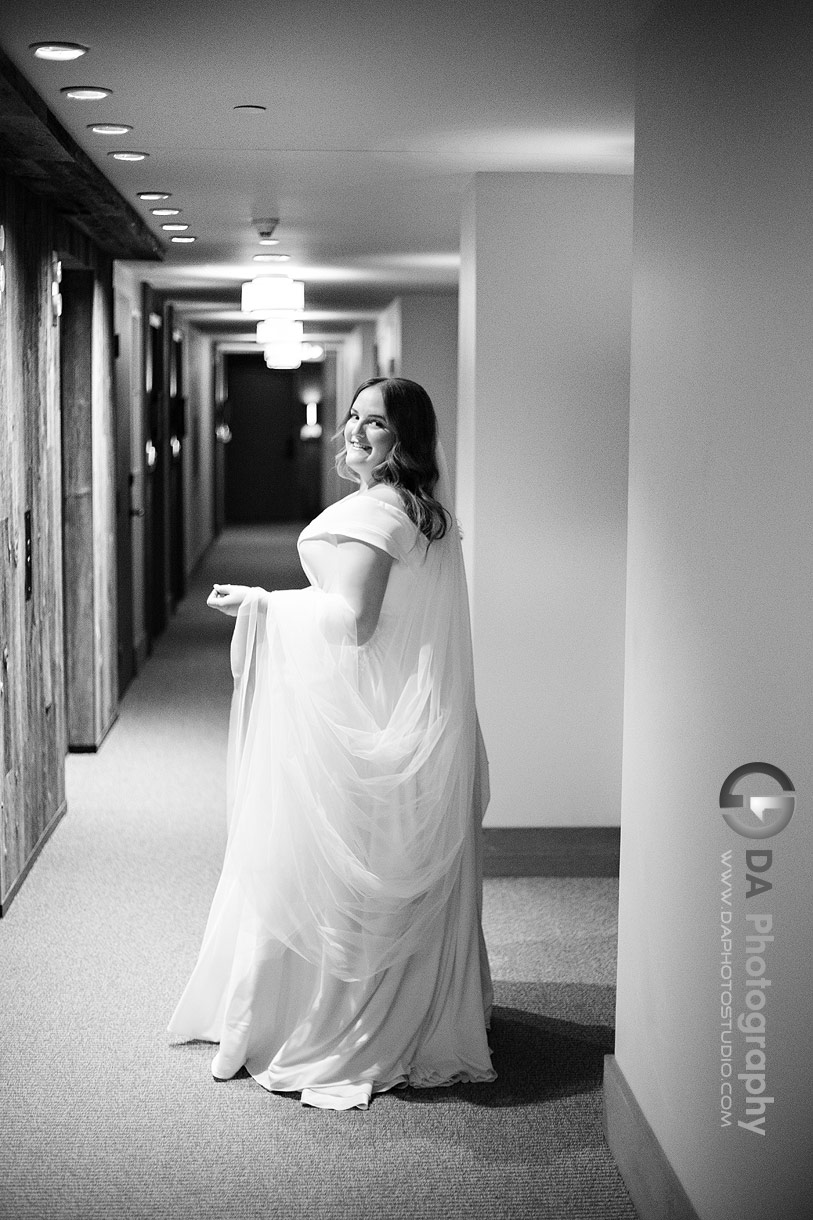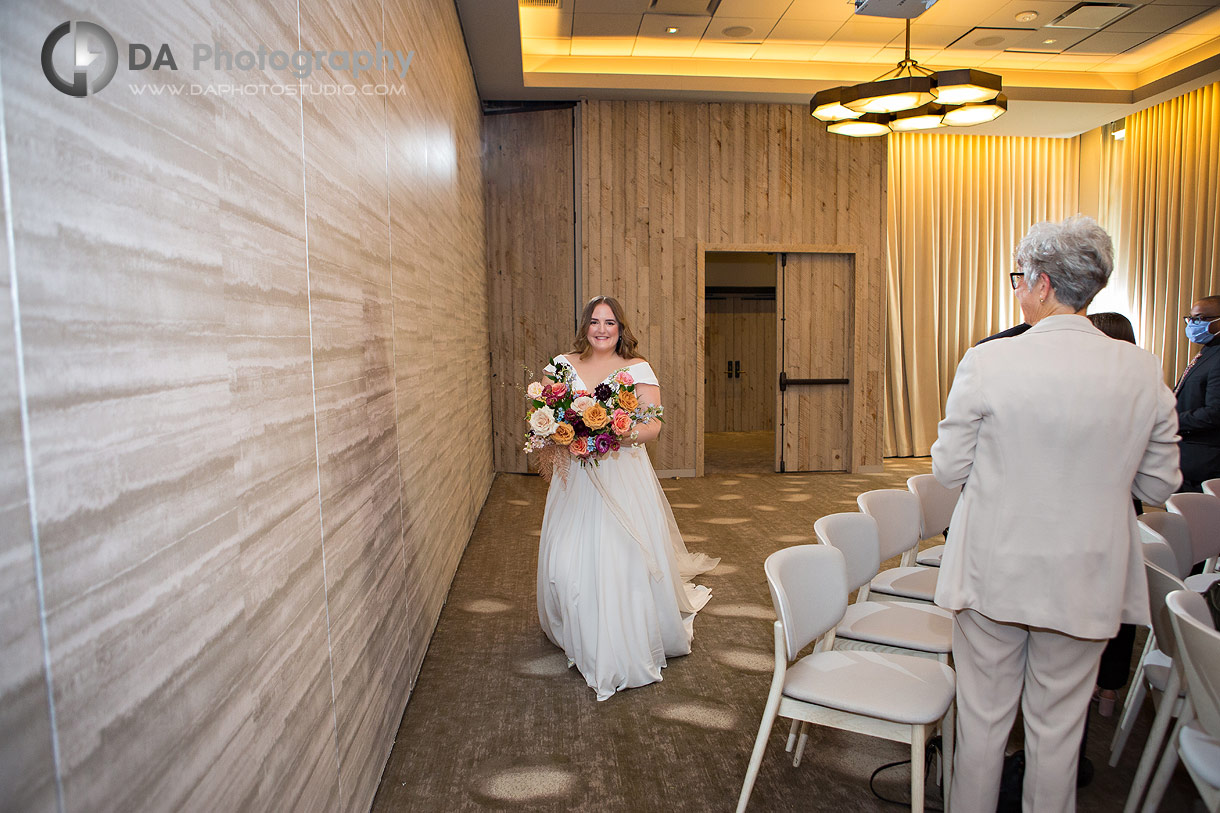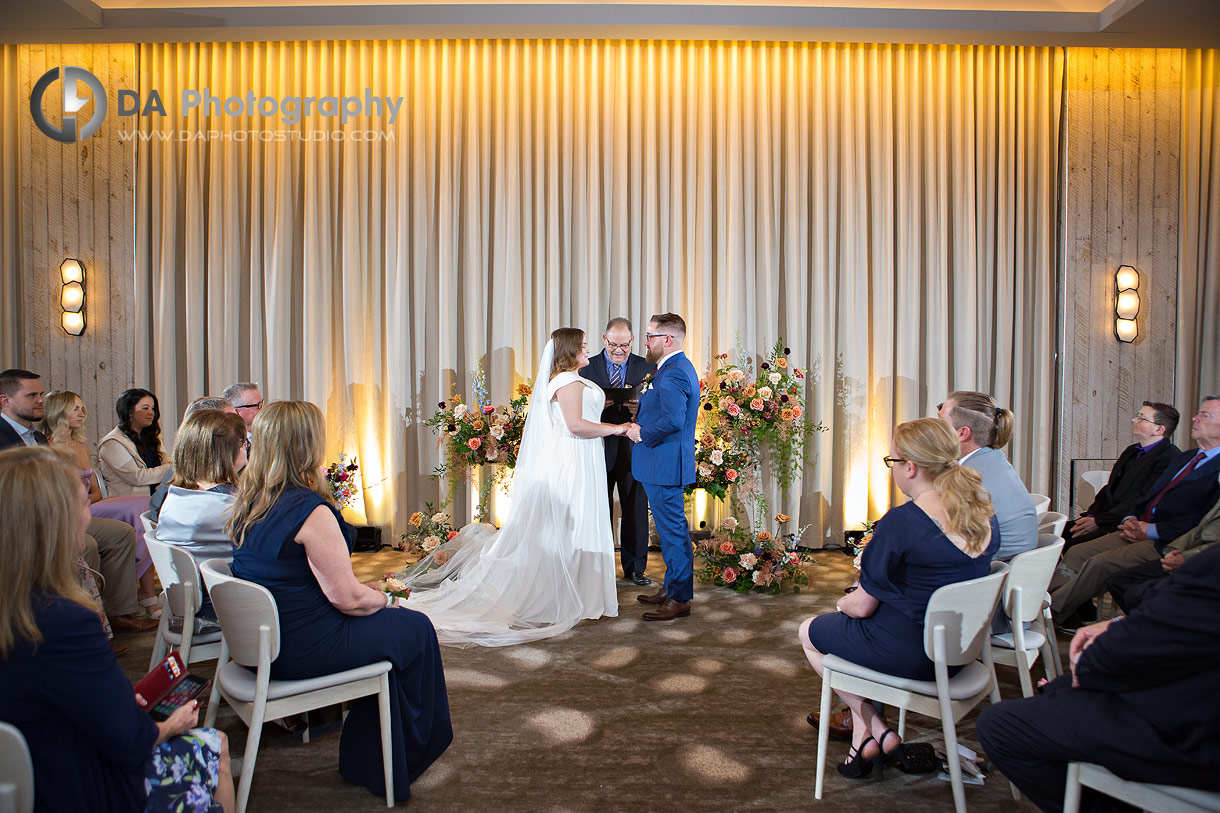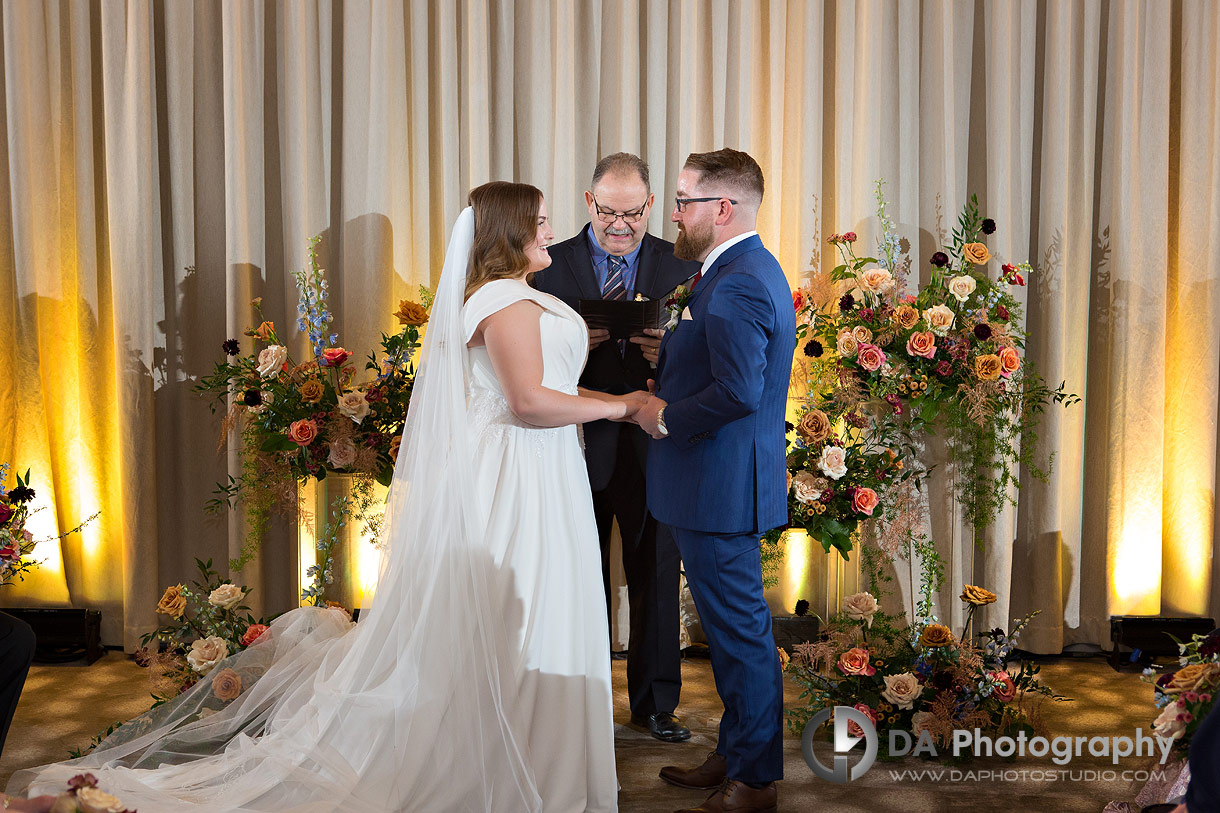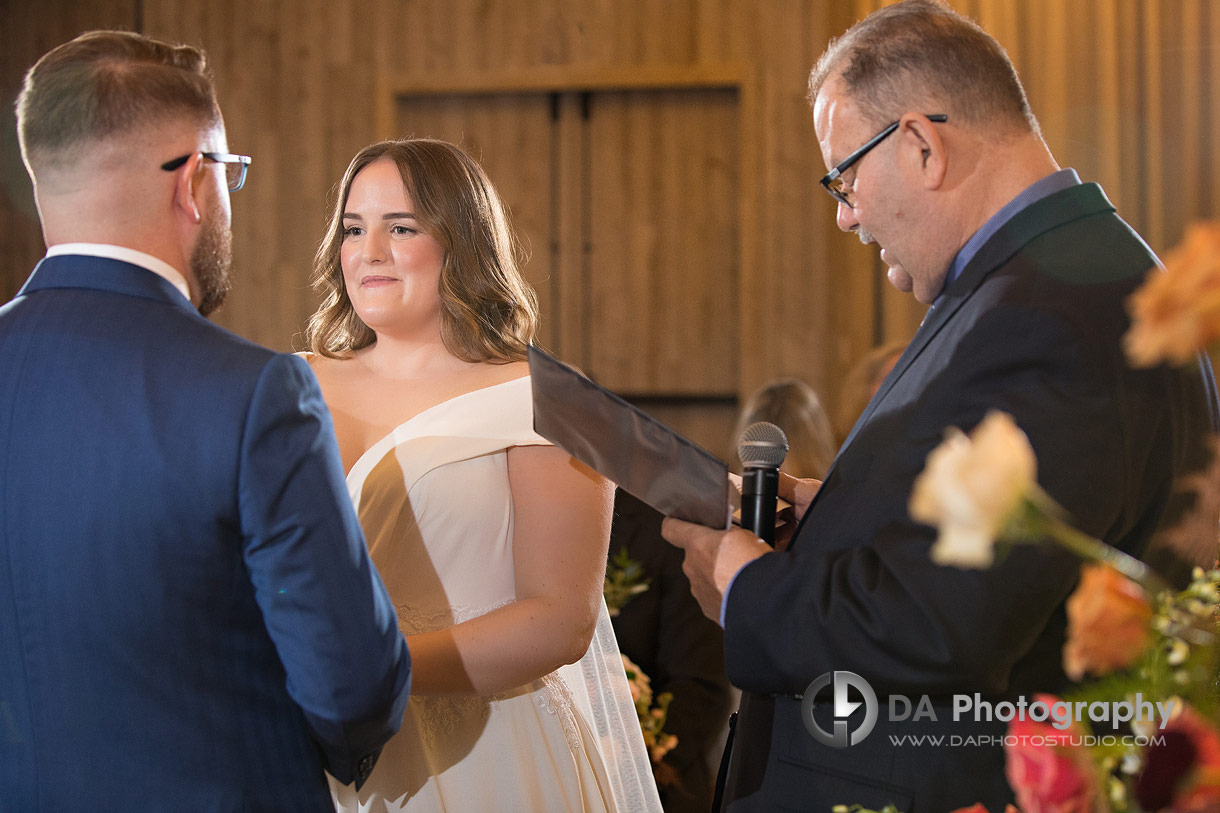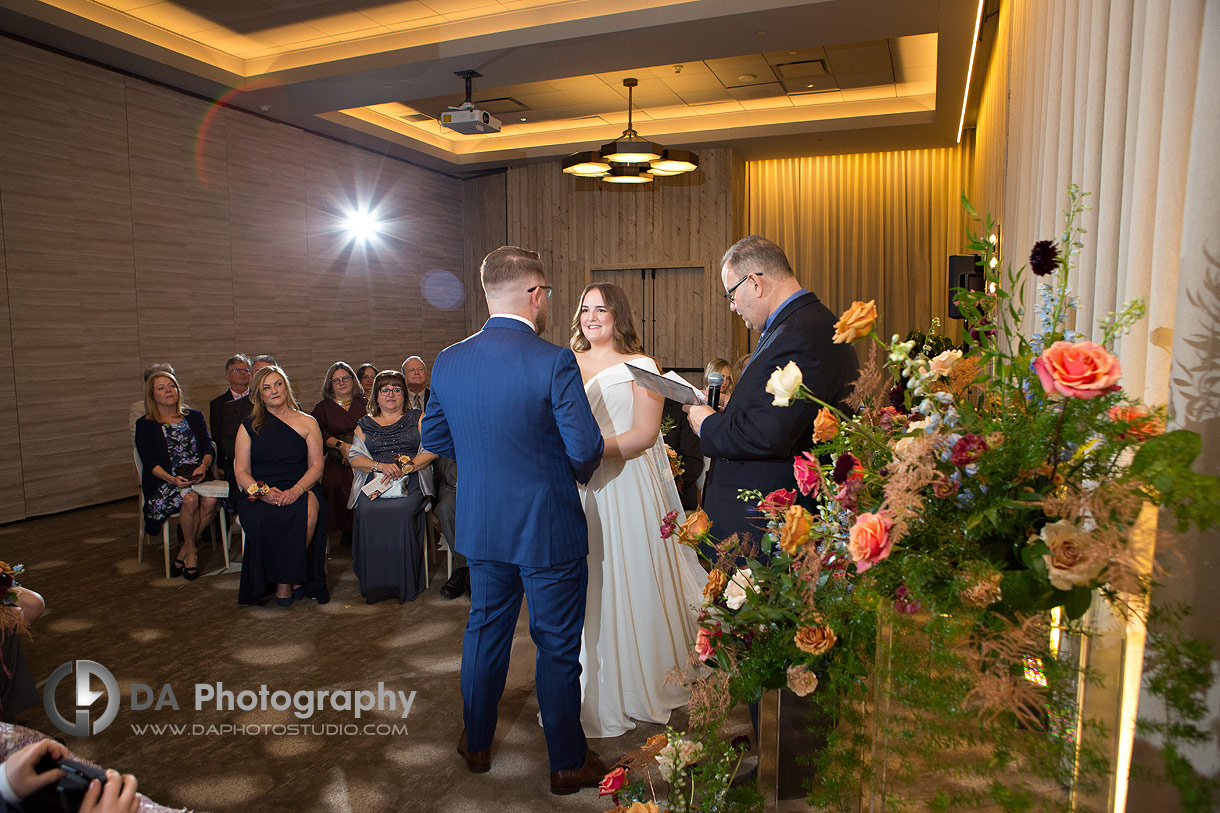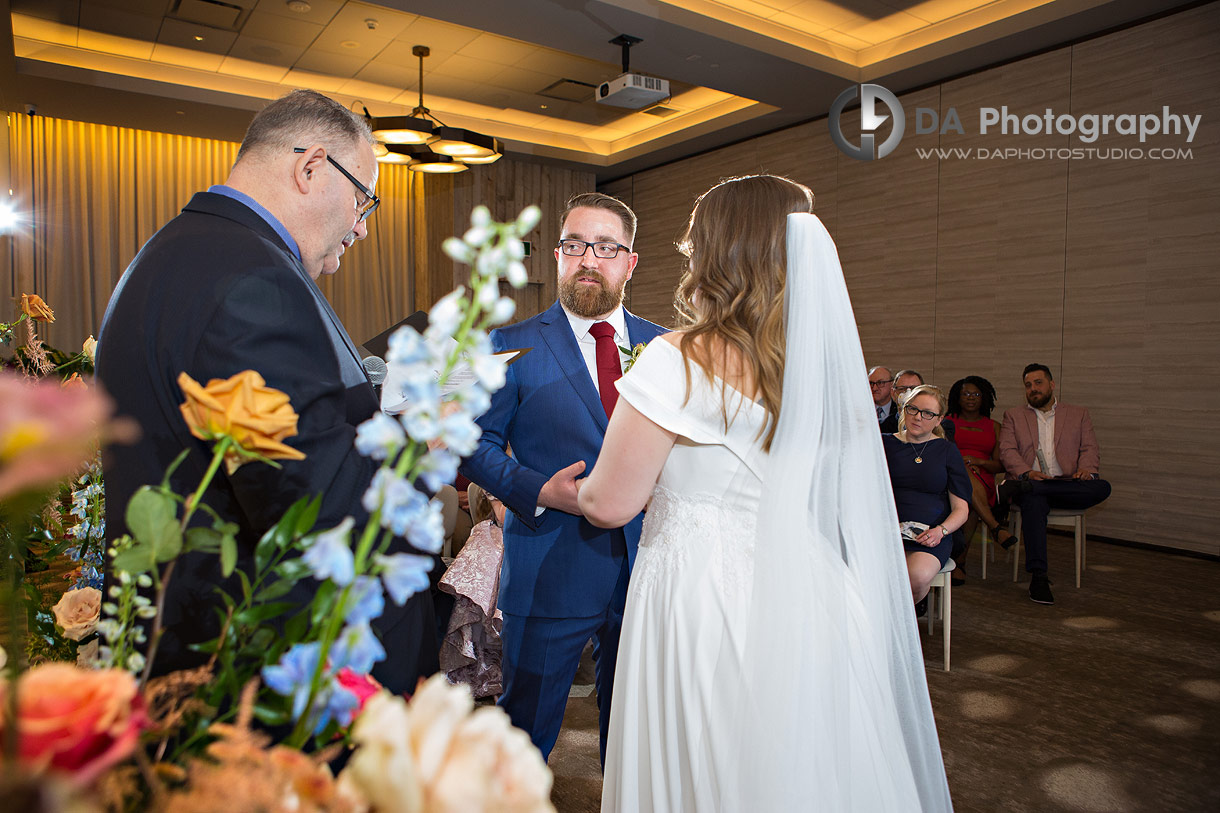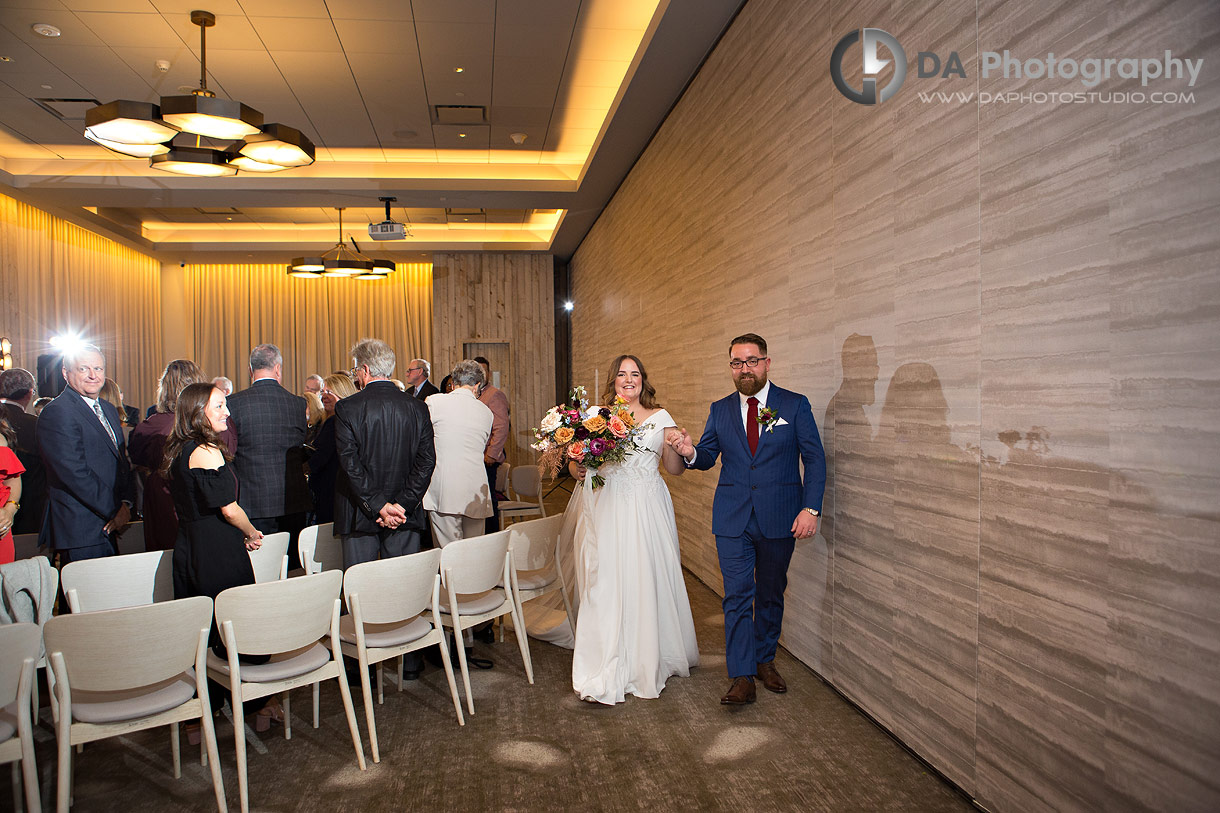 The beauty of a brunch wedding reception
The room was perfectly set up for their wedding. From flowers to the favours, every single detail was carefully planned. Of course, there were flowers for their favourite drinks that they were offering.
Unlike what might be assumed, at this brunch wedding, there was no shortage of excitement and happiness that comes with a dinner reception.
On the contrary, here I saw more focus on the wedding couple, especially with fewer distractions of extra drinks and sleepiness from a nighttime party.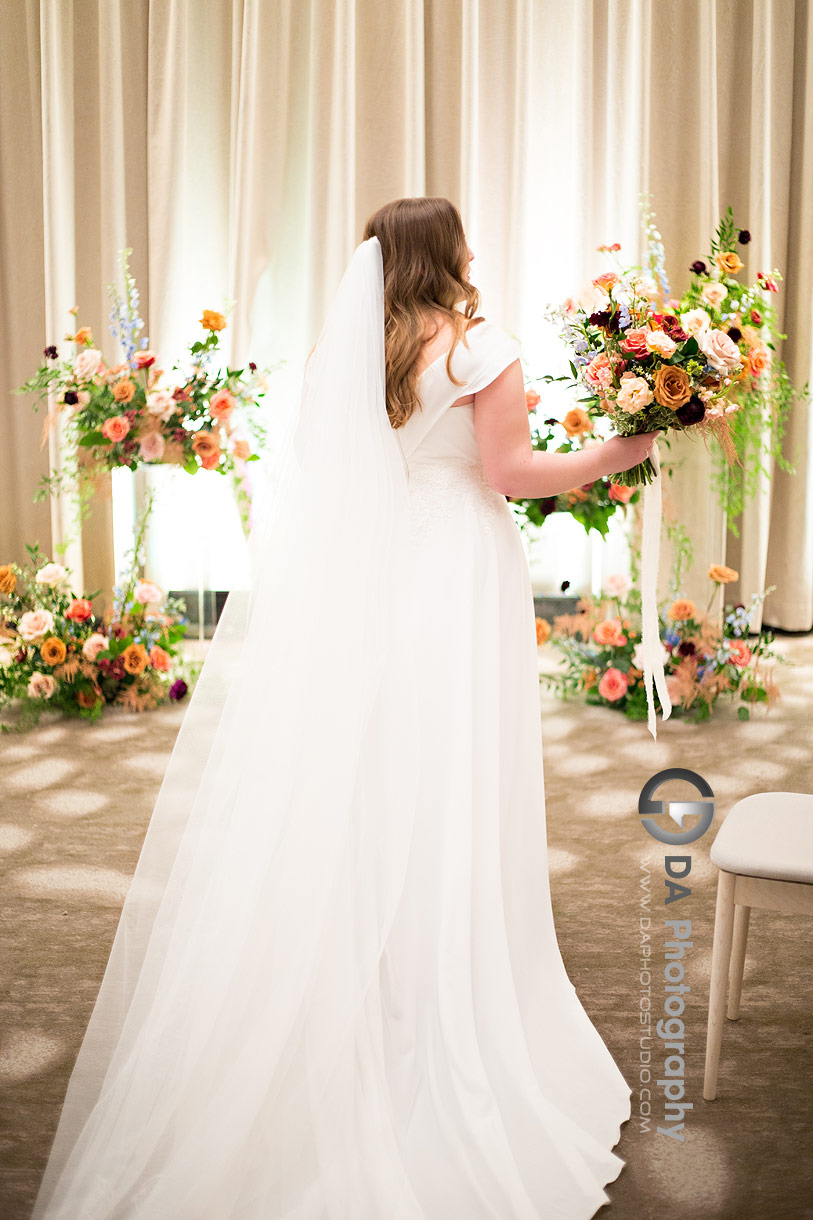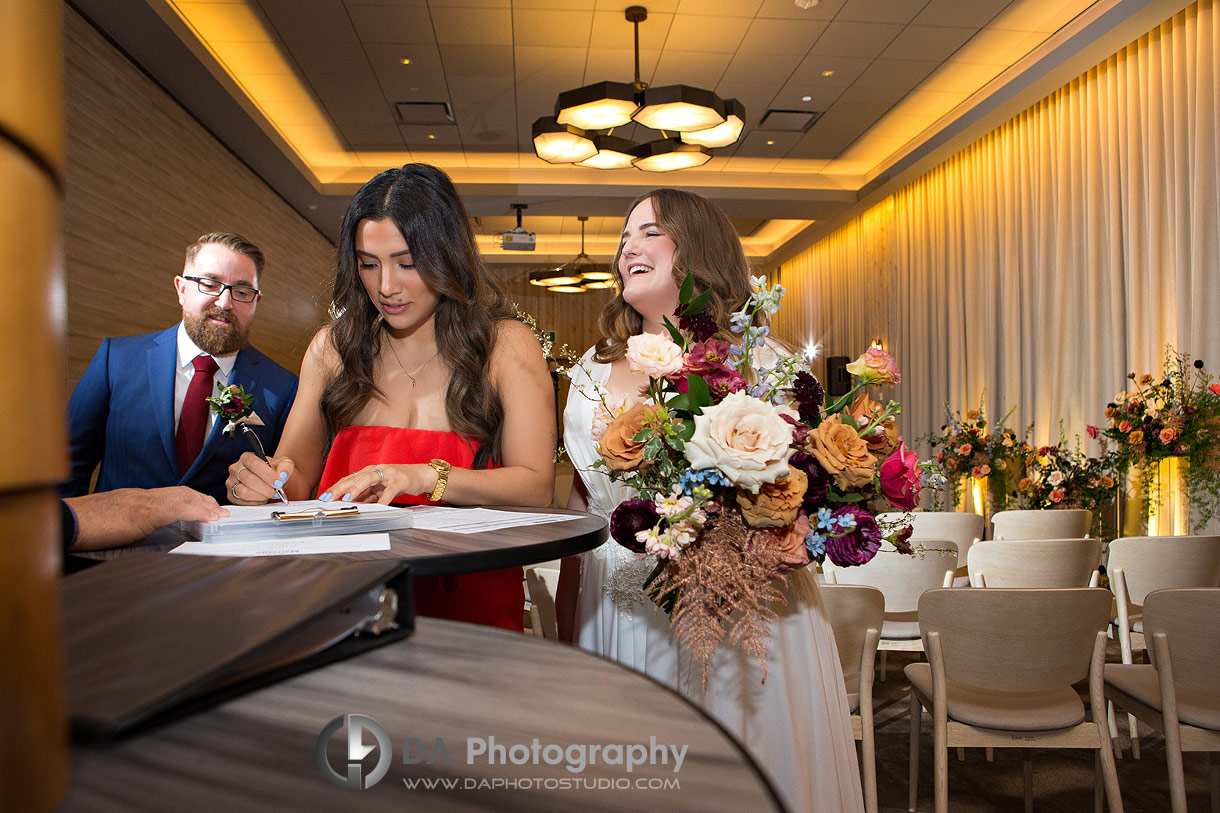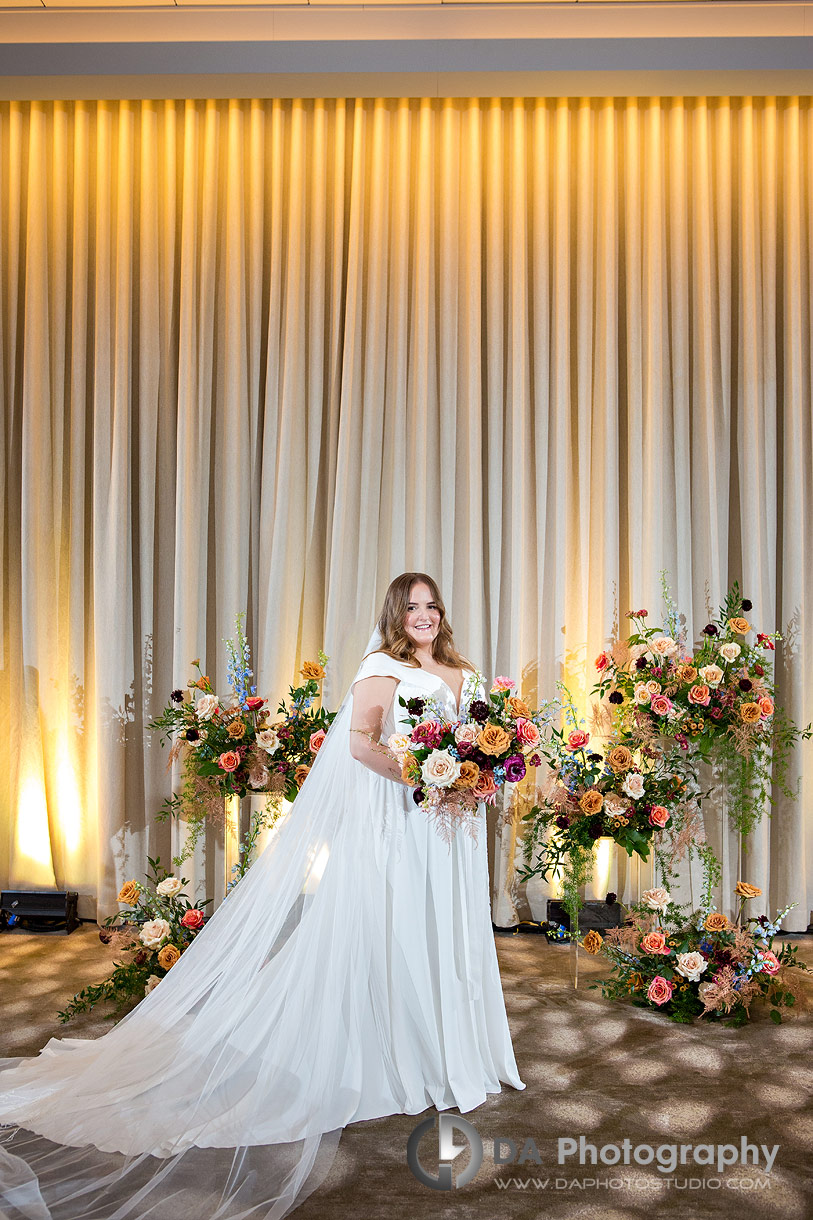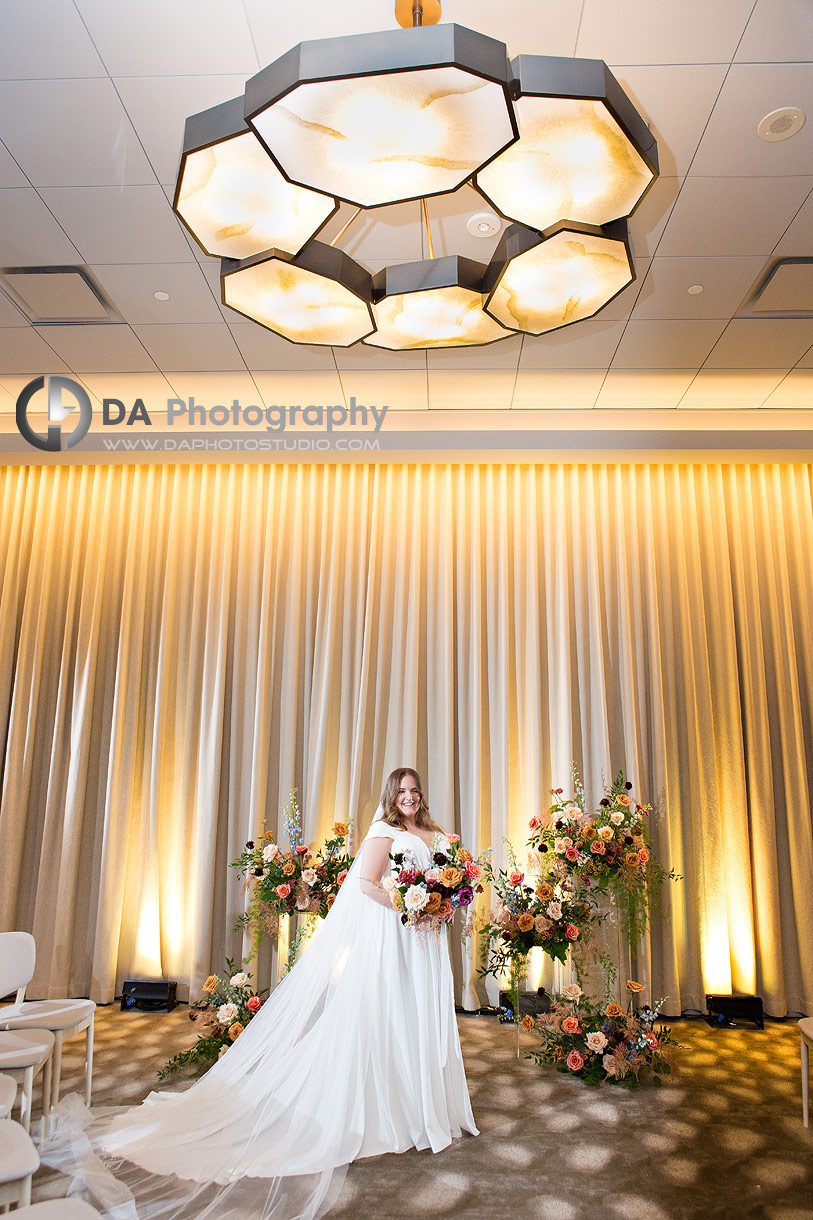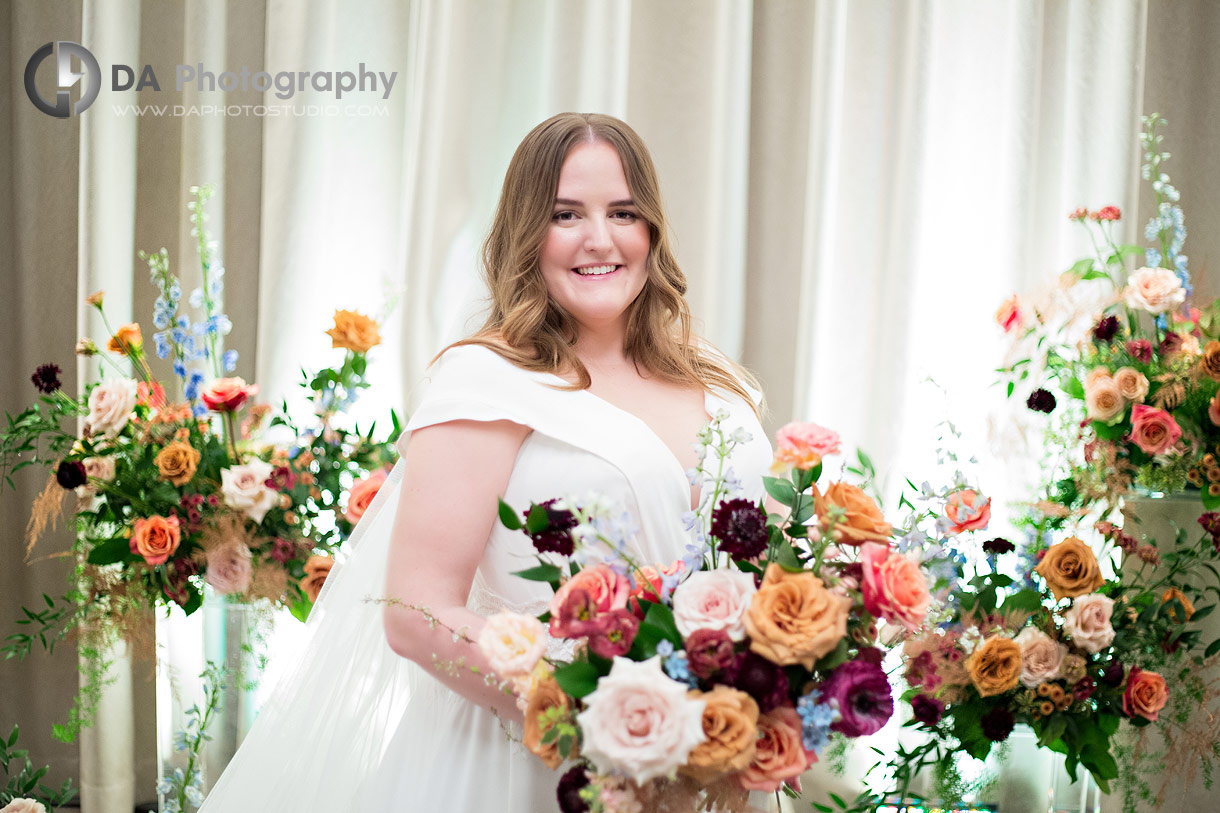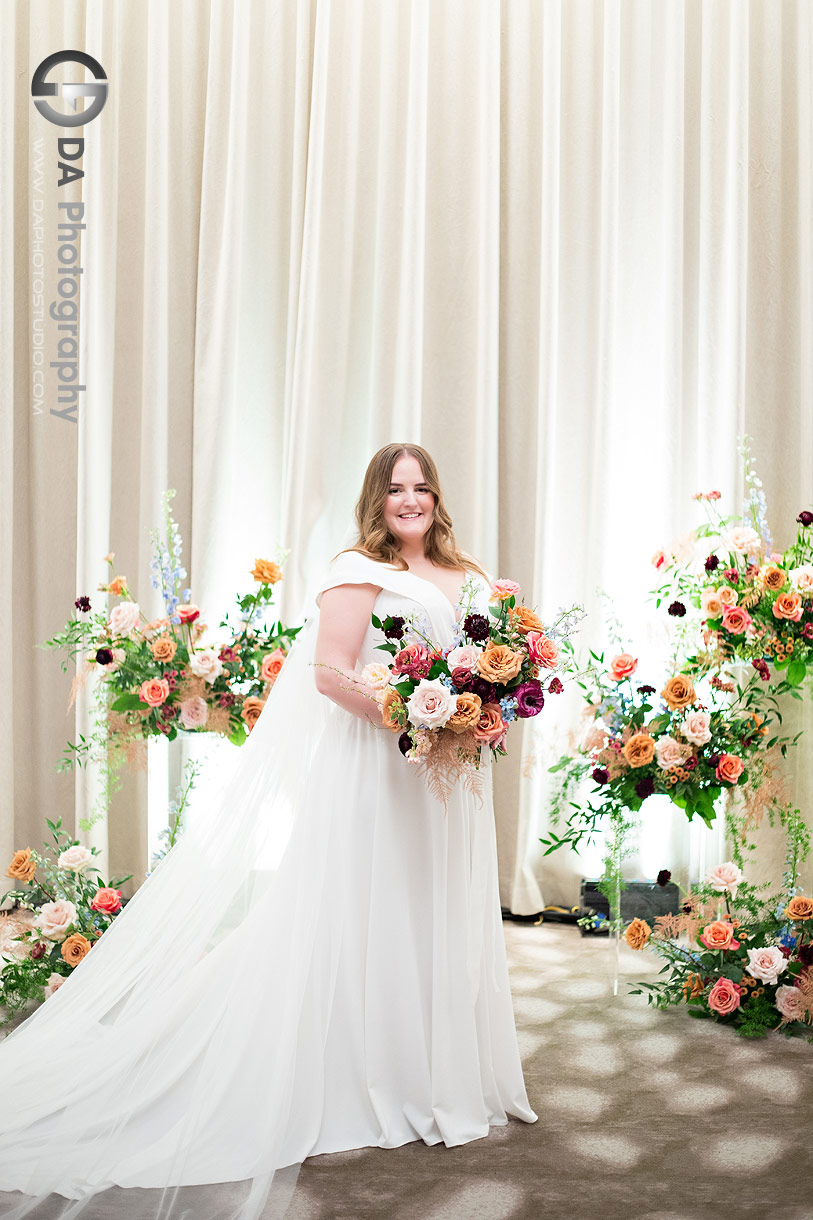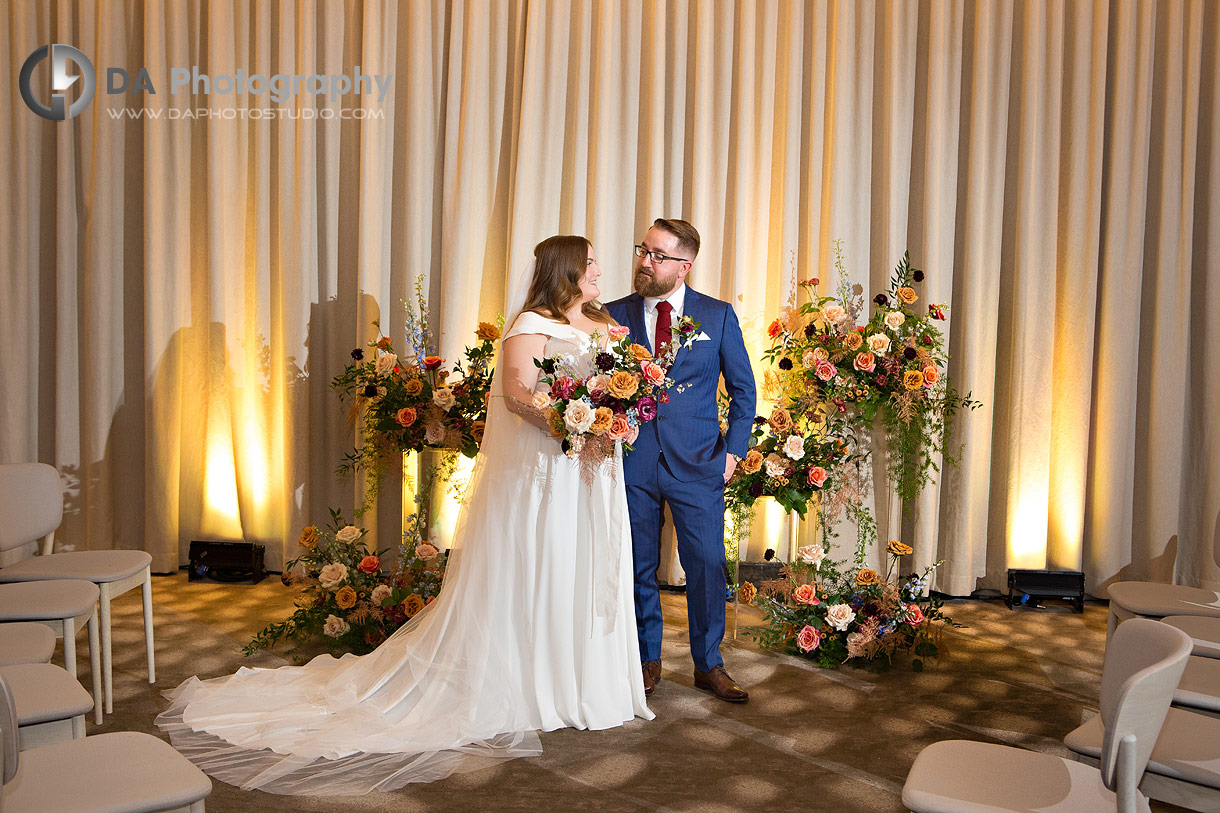 Intimate photo session at 1 Hotel Toronto's Lobby
Knowing that Erika and Andrew are not fans of posed images, I had a plan for the shortest photo session I ever did for a wedding day.
We did the entire photo session right in the lobby of 1 Hotel. This contemporary area offered me so much to work with, so I did not see any reason to ask for more.
One of my favourite spots was the hotel lobby bar stretching over the entire lobby area. The vibrant colours of the glass bottles, the mirror and the whole bar area design, provided me with unique hues and textures to work with.
It was also fantastic to work with the beautiful wooden details on the table where they sat.
In the end, Andrew's parents and brother came up, and we took photos with them too. No wedding is complete for me without my signature "nighttime" photos. For Erika and Andrew's brunch wedding, we could still accomplish these right in the 1 Hotel lobby and even during the middle of the day.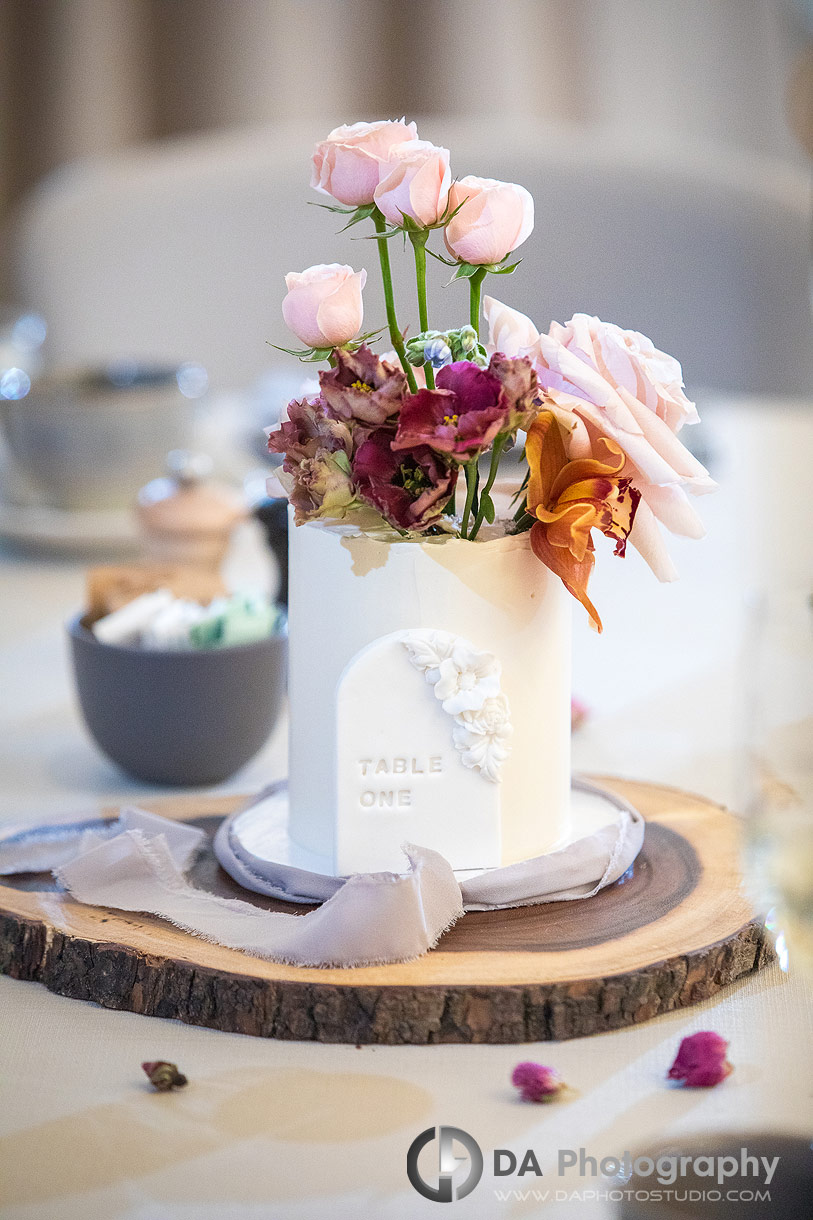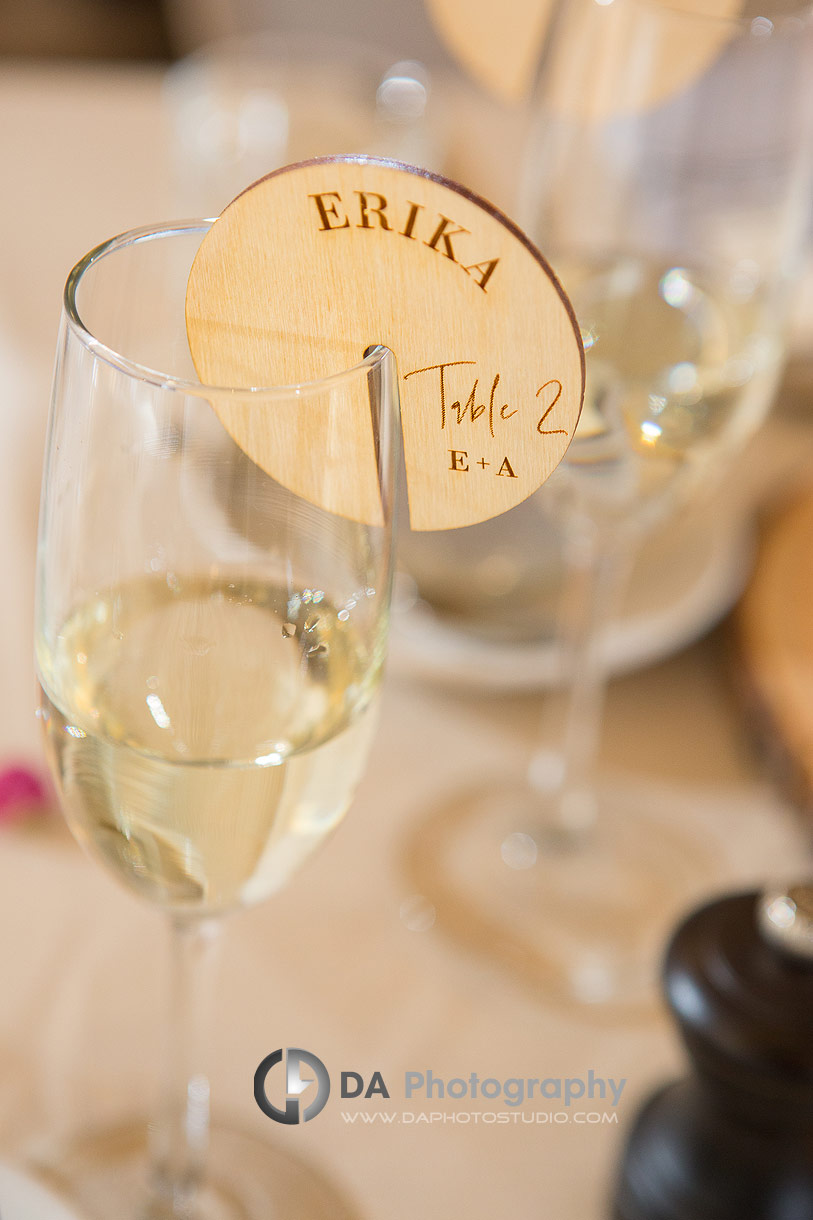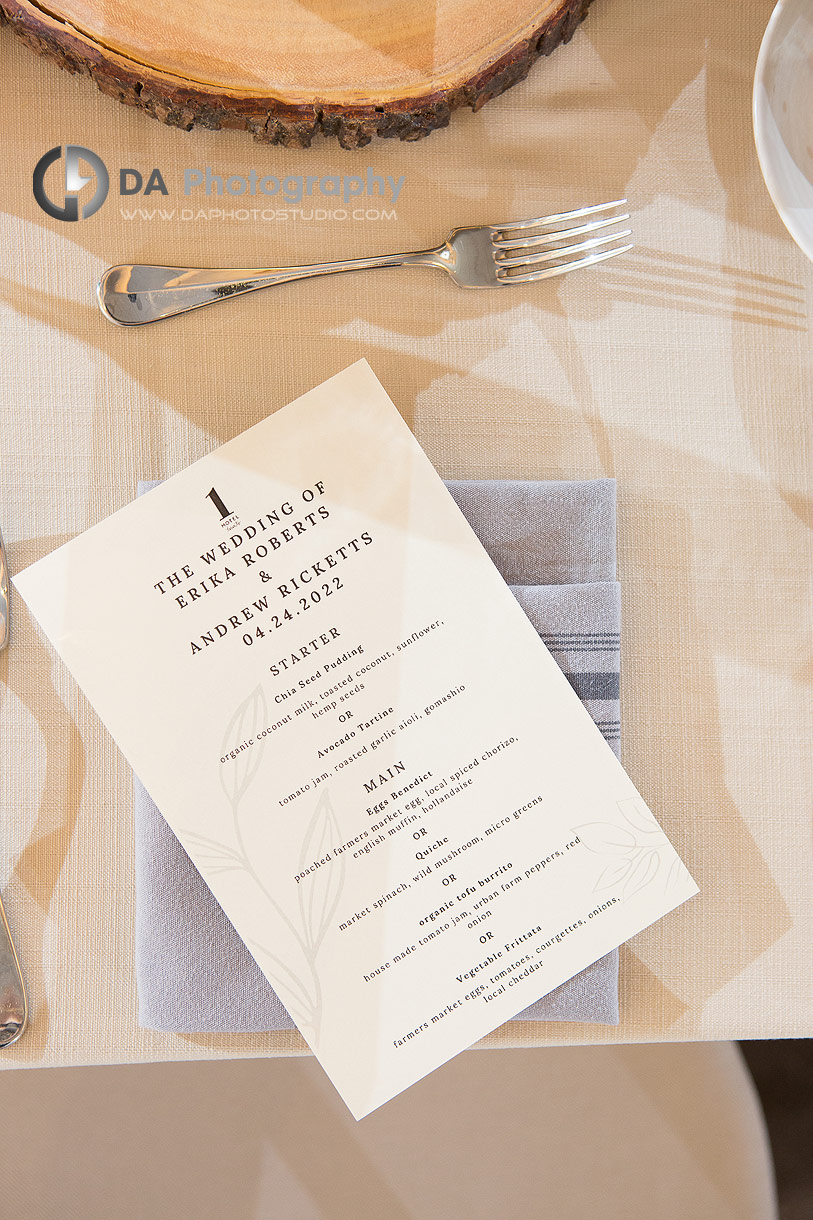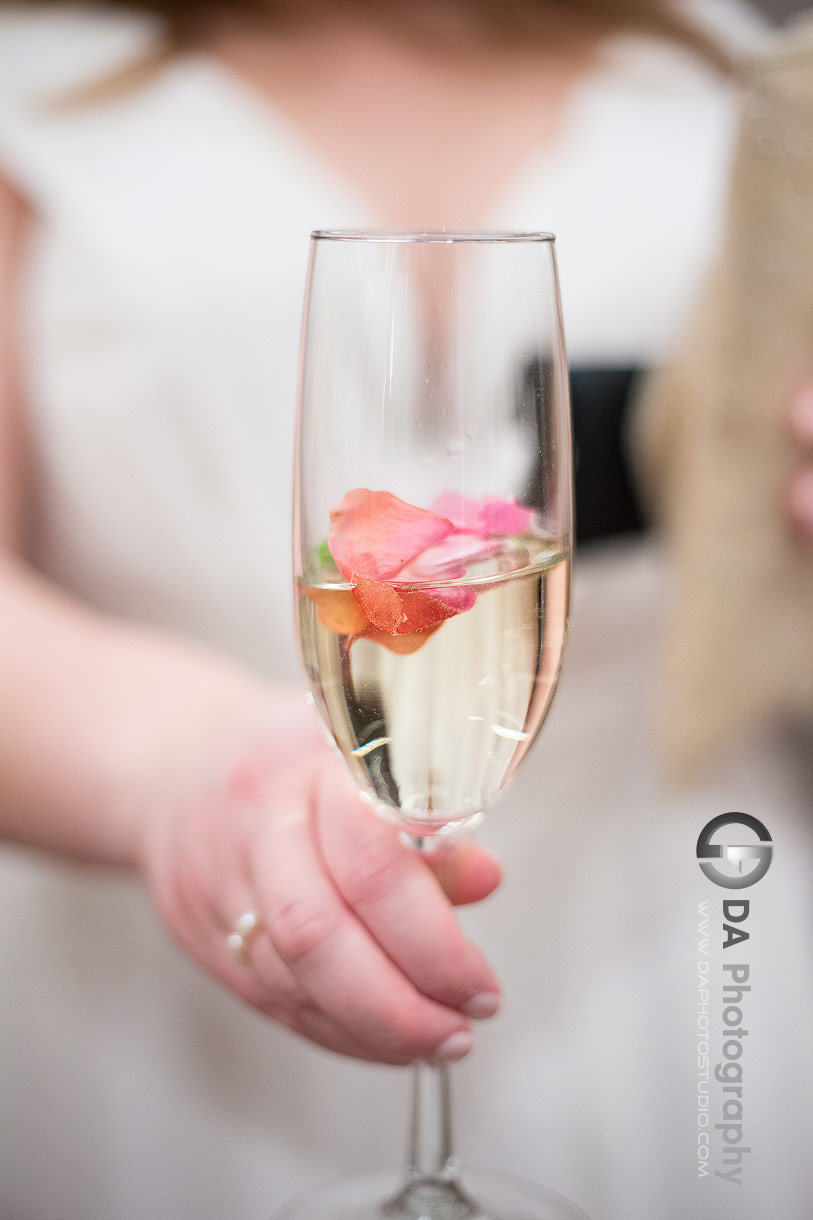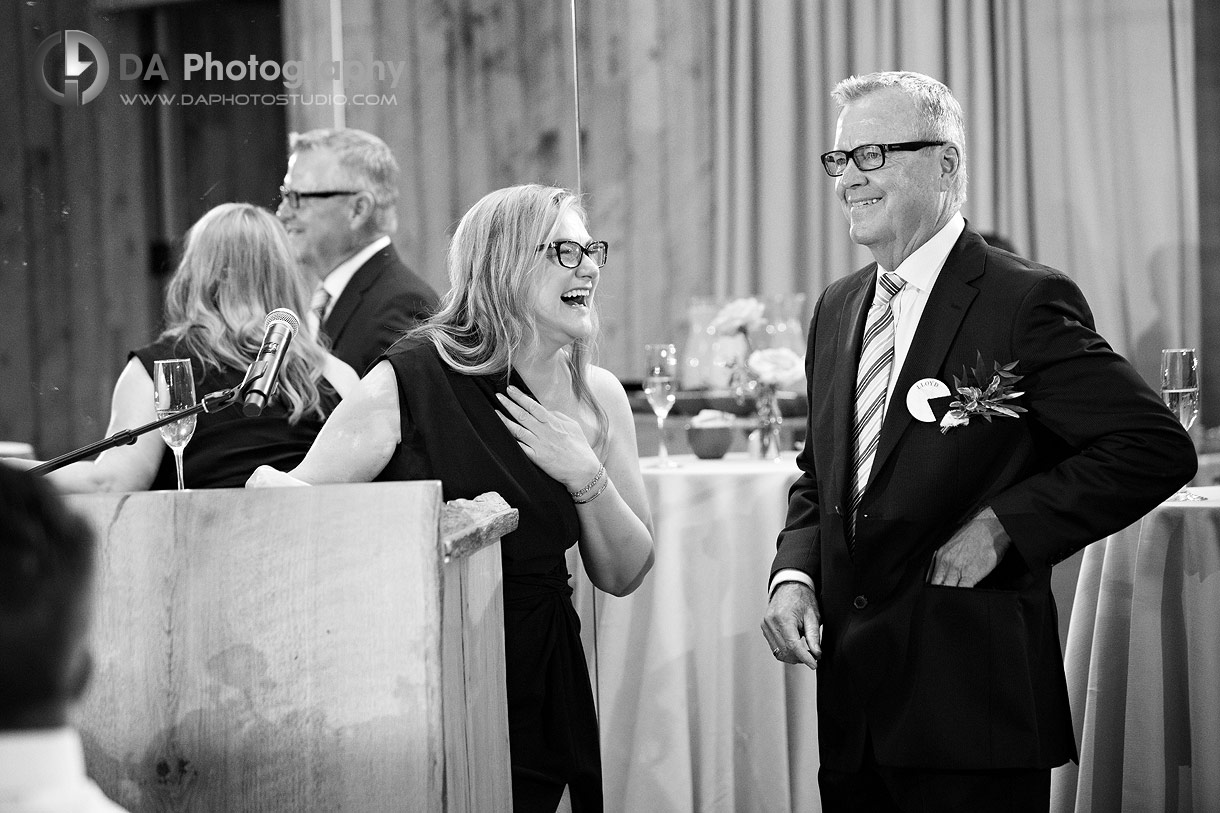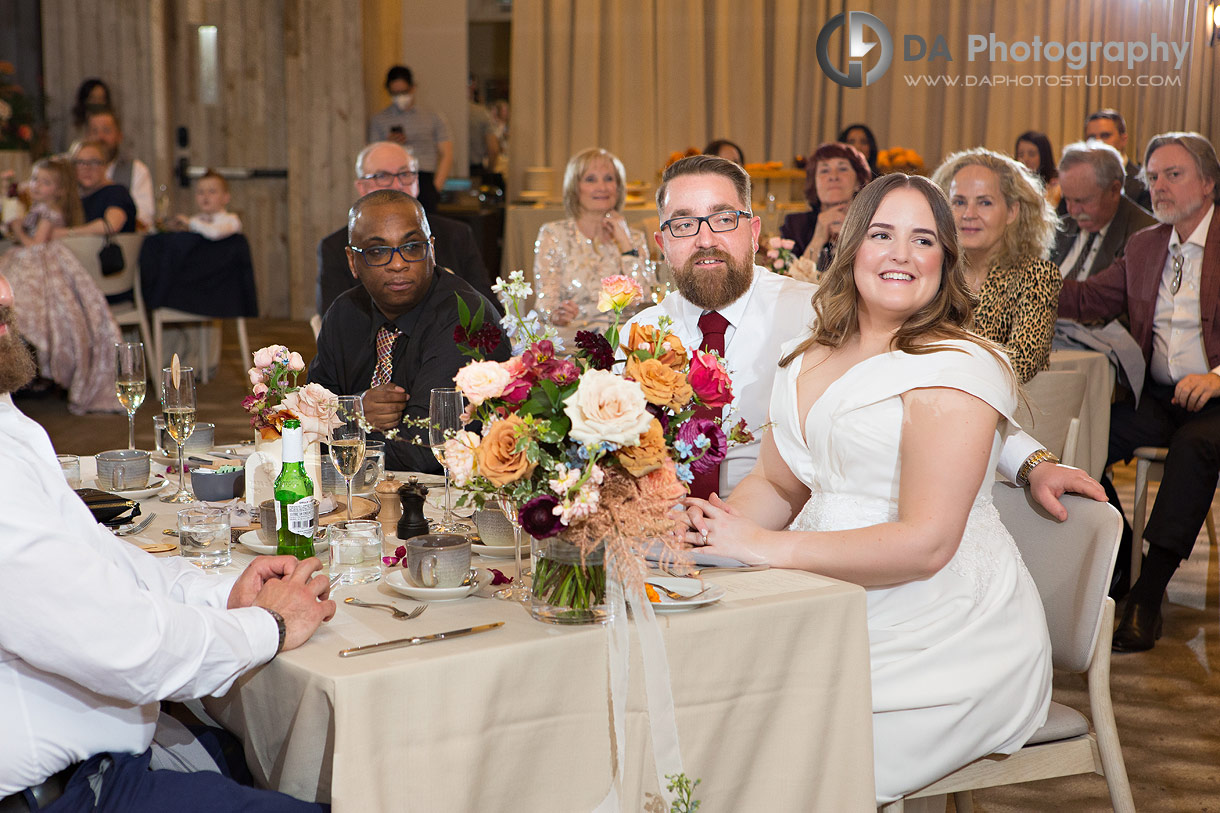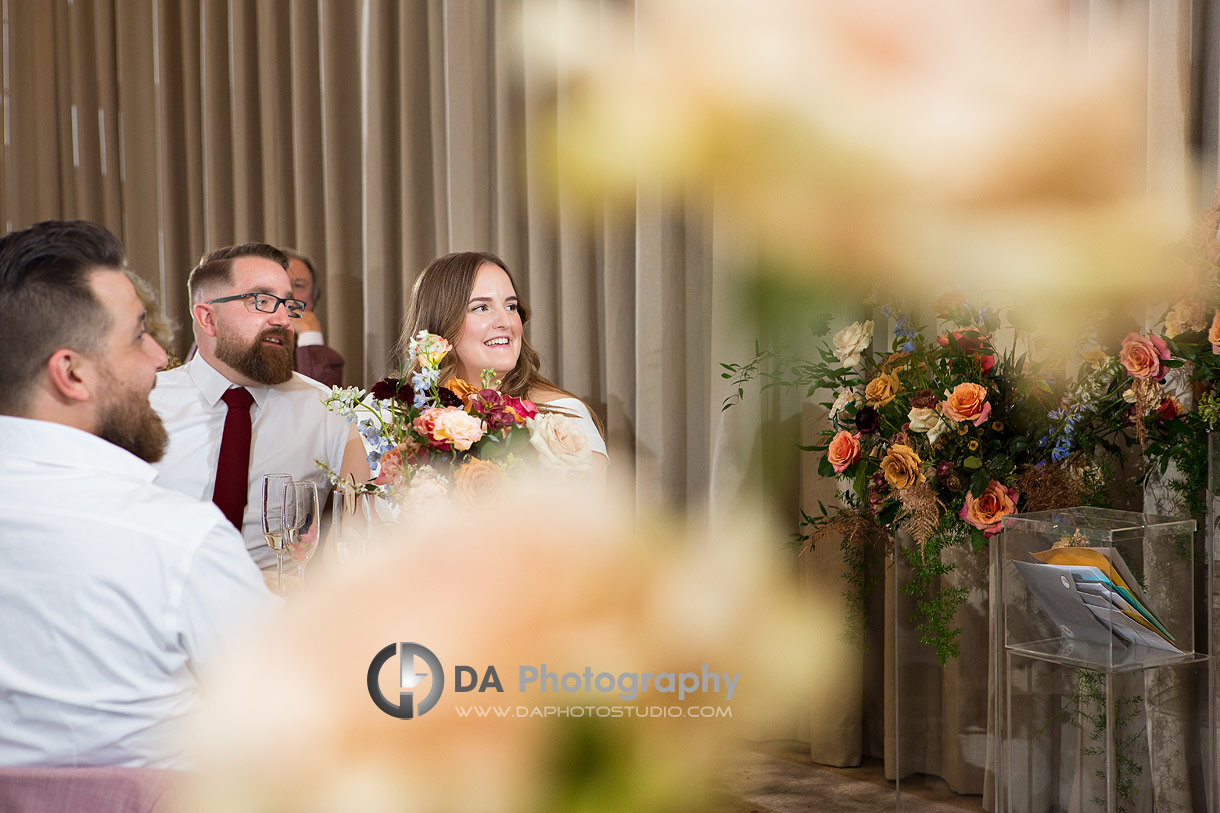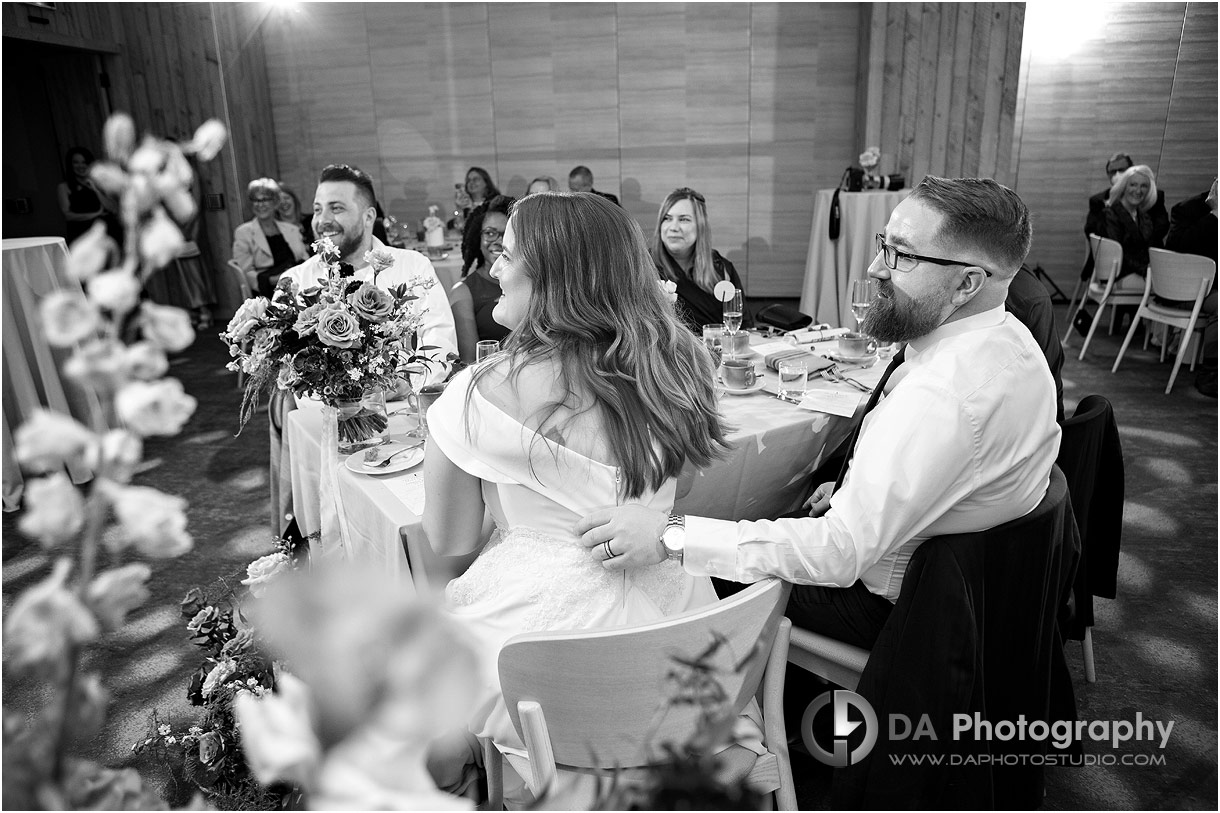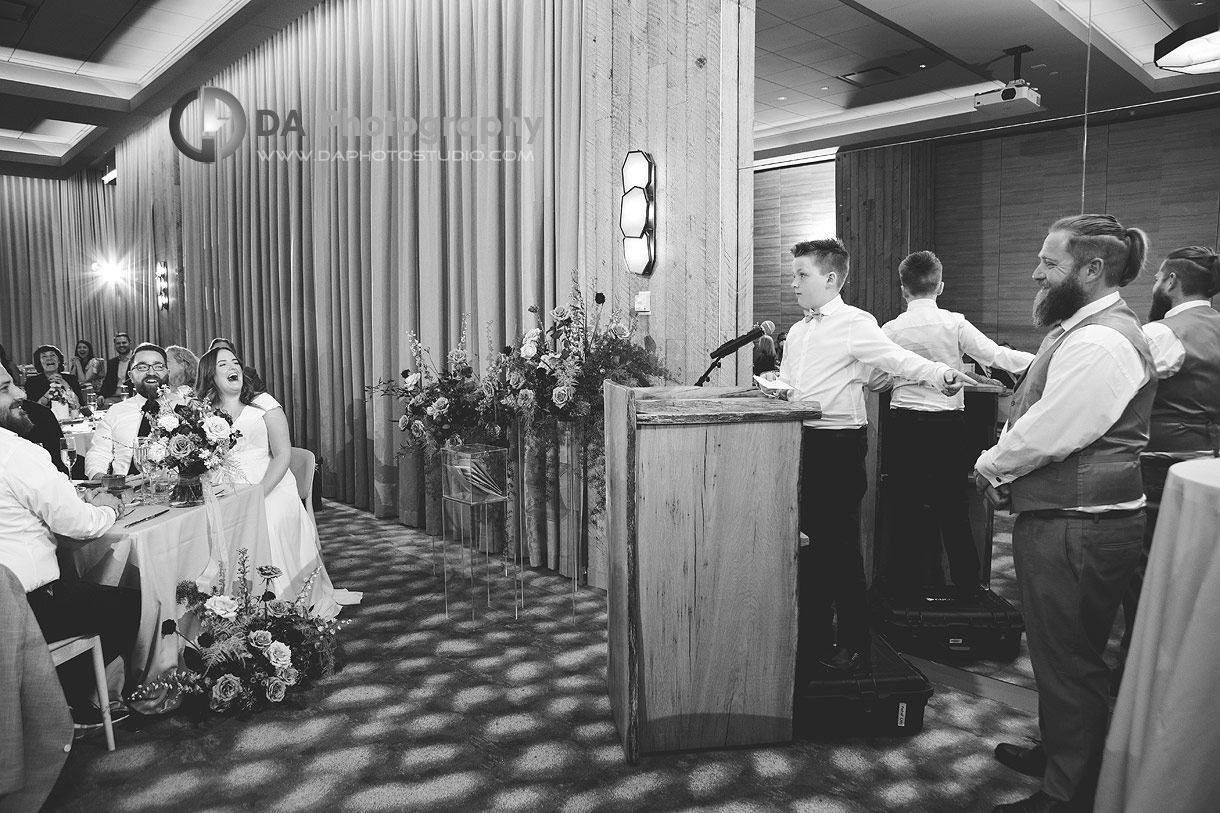 The reward for a perfectly planned wedding
This intimate wedding at 1 Hotel Toronto has opened my eyes to different options in the pursuit of the perfect location for weddings.
The selection and organizational skills that Erika and Andrew utilized in the planning and execution of their intimate wedding were superb.
I'm so happy they trusted me with their special day and felt honoured to be part of their family moments.
Thank you, Erika and Andrew, for everything (and your lovely Christmas Card too!).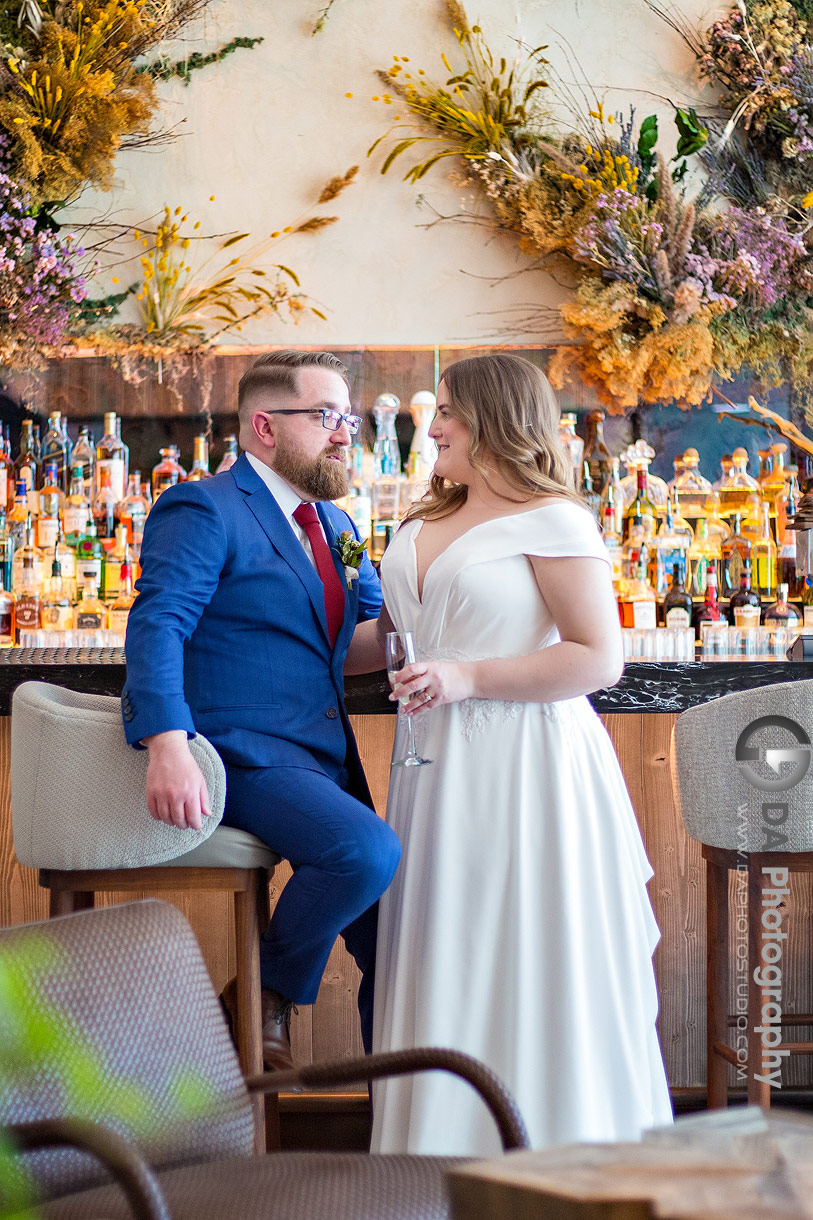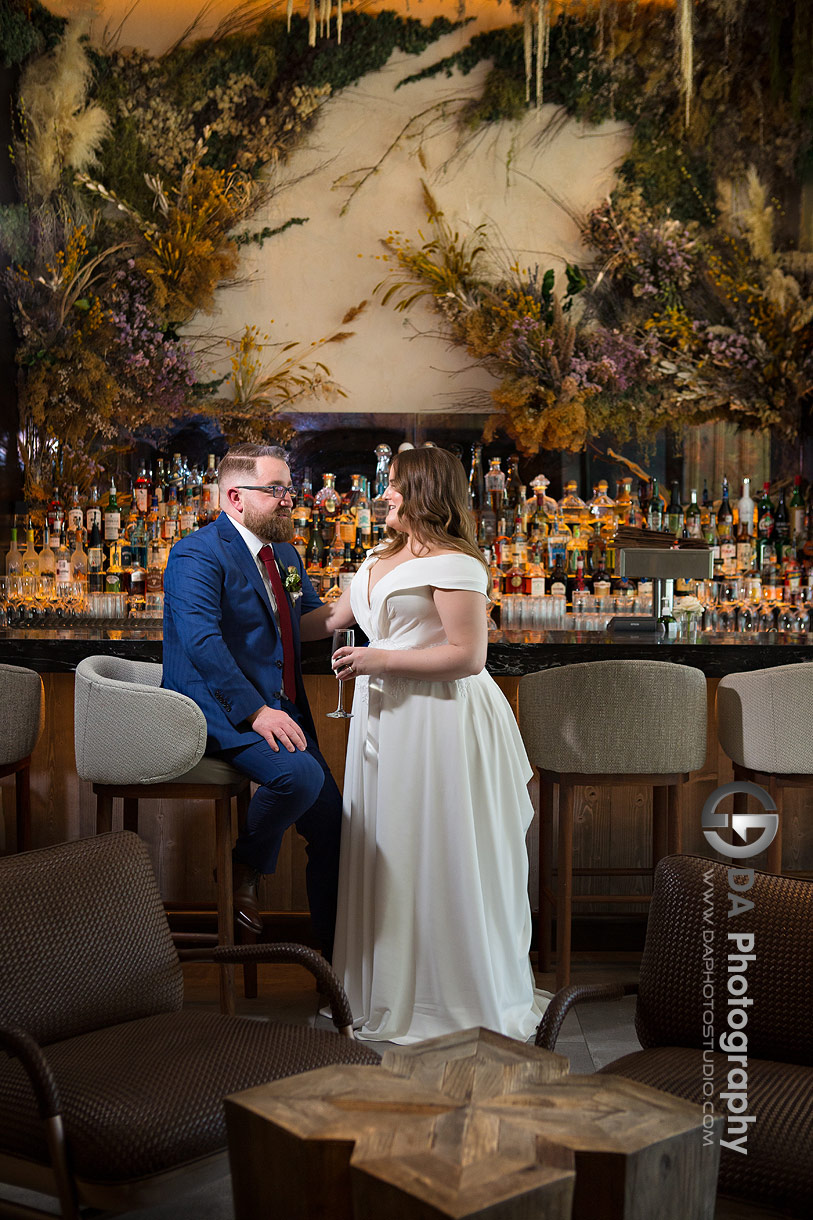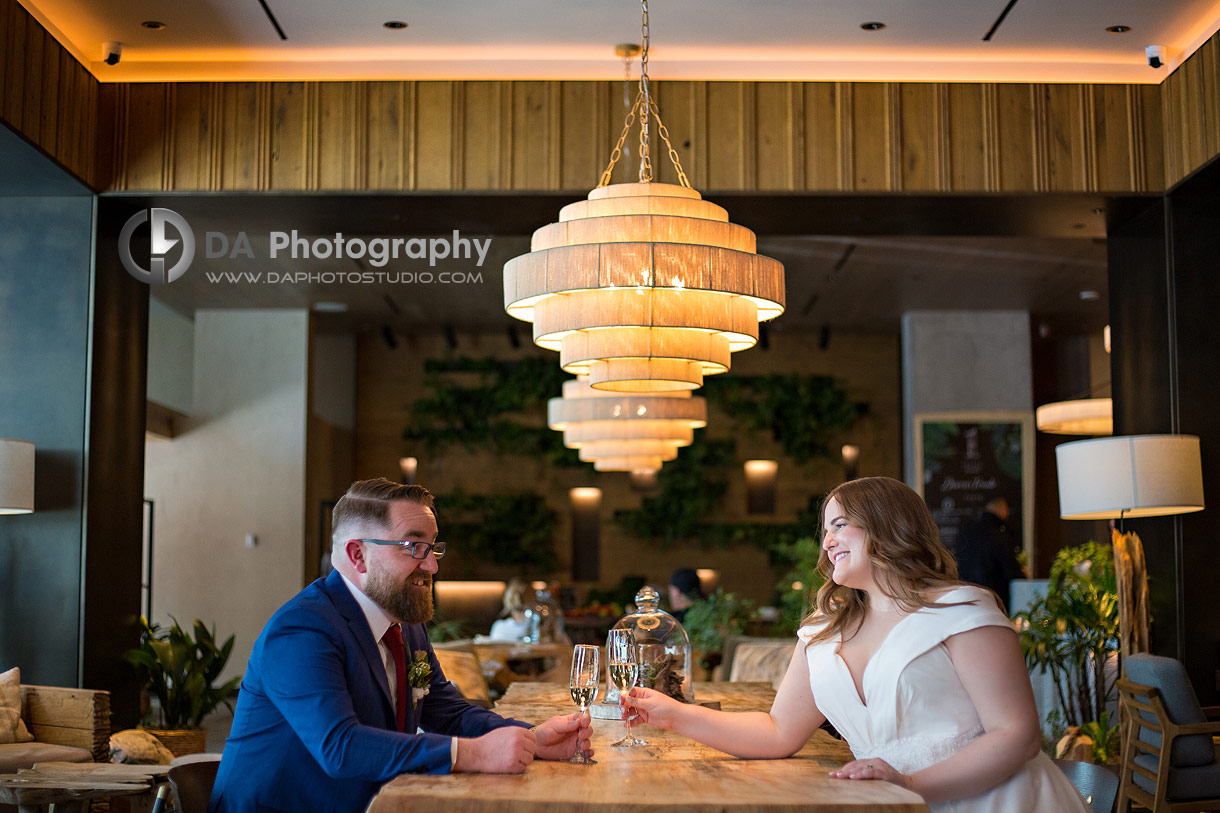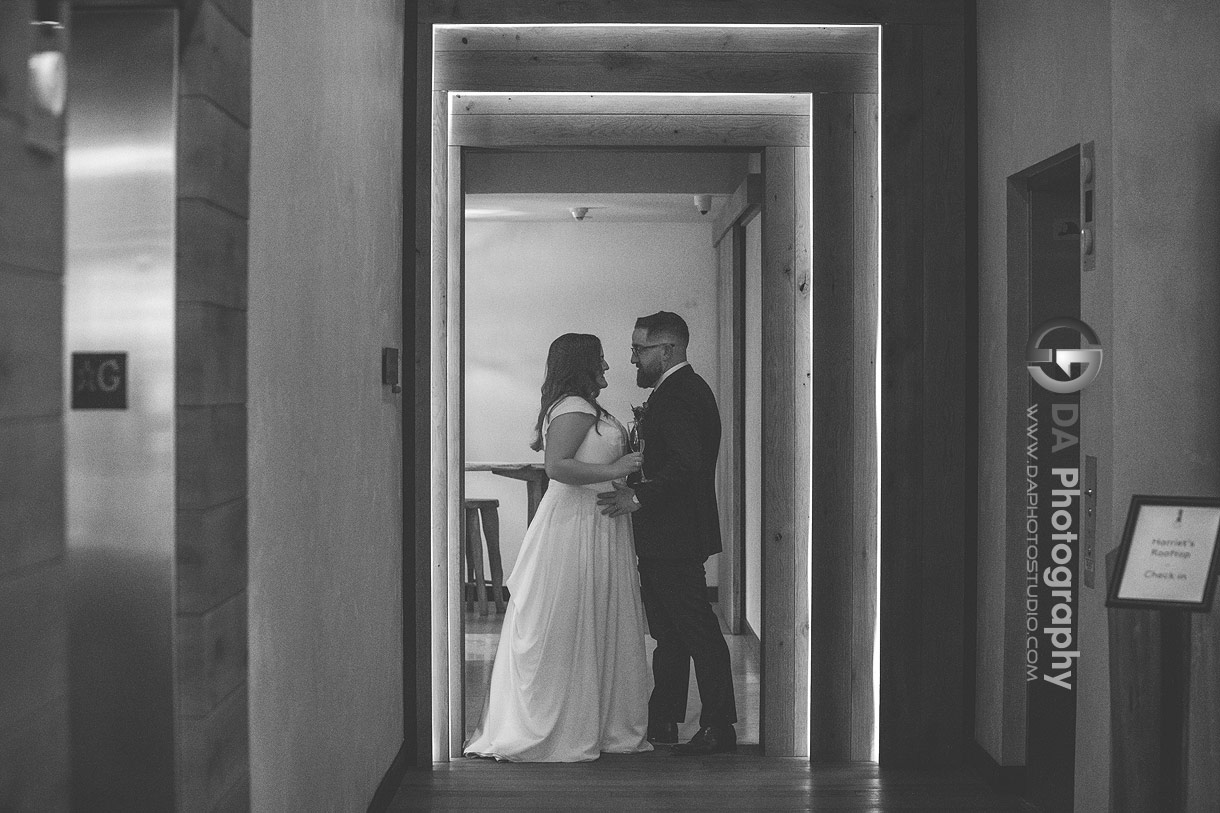 Credits to below wedding professionals and locations that helped Erika and Andrew's wedding to be one-of-a-kind.
If you want to see another spring wedding in Toronto please check Michelle and John's wedding.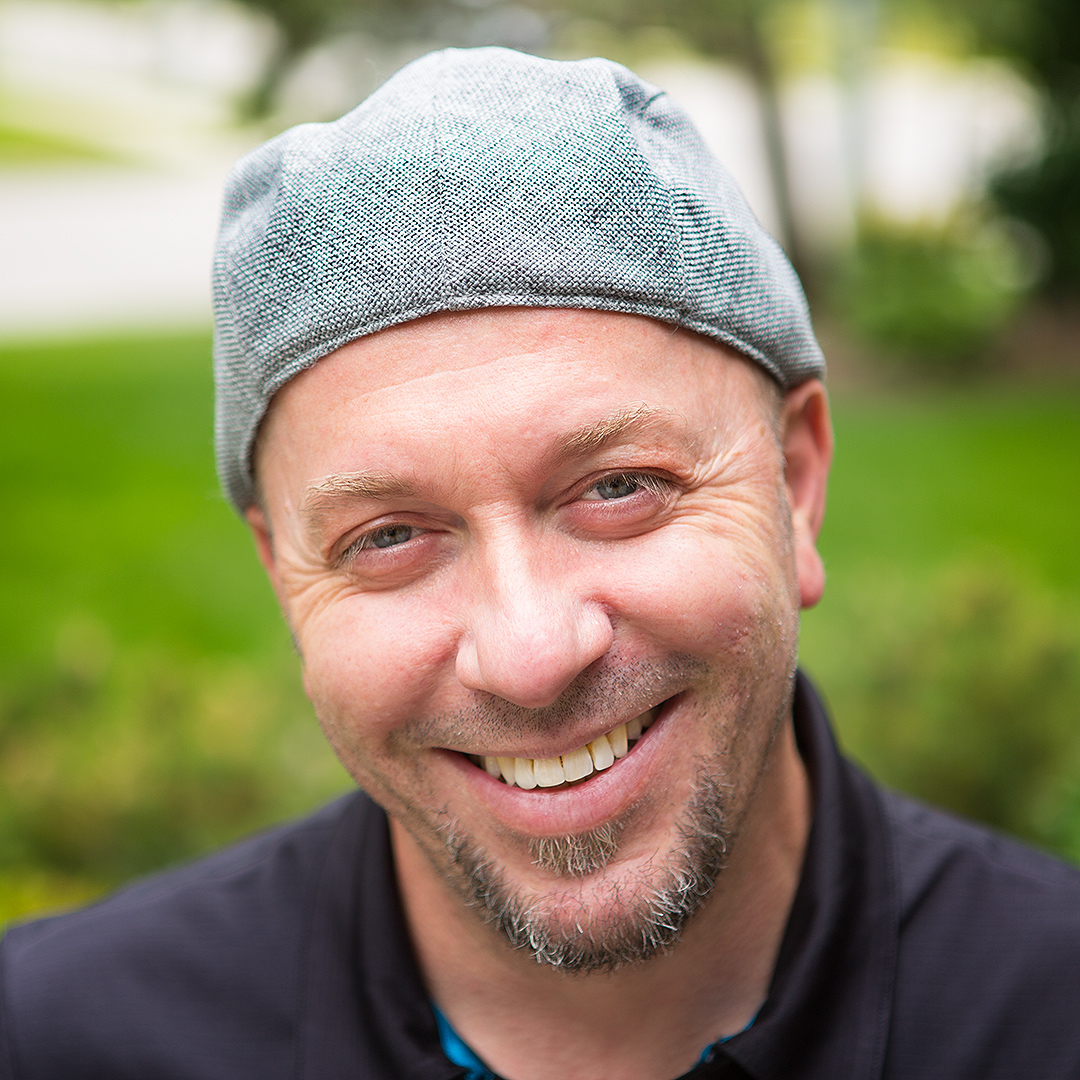 My passion and biggest asset is taking the time to make every client comfortable and relaxed before I even pick up the camera. The result? Photos of you that actually look like you at your best! I can prove to you how much you can enjoy having your picture taken. Lifestyle photography is about the experience that happens to be served up along side of some great photos.
Specialties:
Family Photography for families that like to move around and enjoy their photo time, Wedding Photography for couples looking for a mixture of photojournalistic, contemporary and traditional images and Professional Corporate headshots that are far from cheesy and stiff.