When you bring home a newborn, the last thing on your mind is coordinating a baby portrait session. That first week of trying to multi task in a zombie like state whilst hosting visitors can be a blur. The idea of trying to get your family to a studio to sit in posed positions and rely on your newborn cooperating within a set timeframe can be daunting.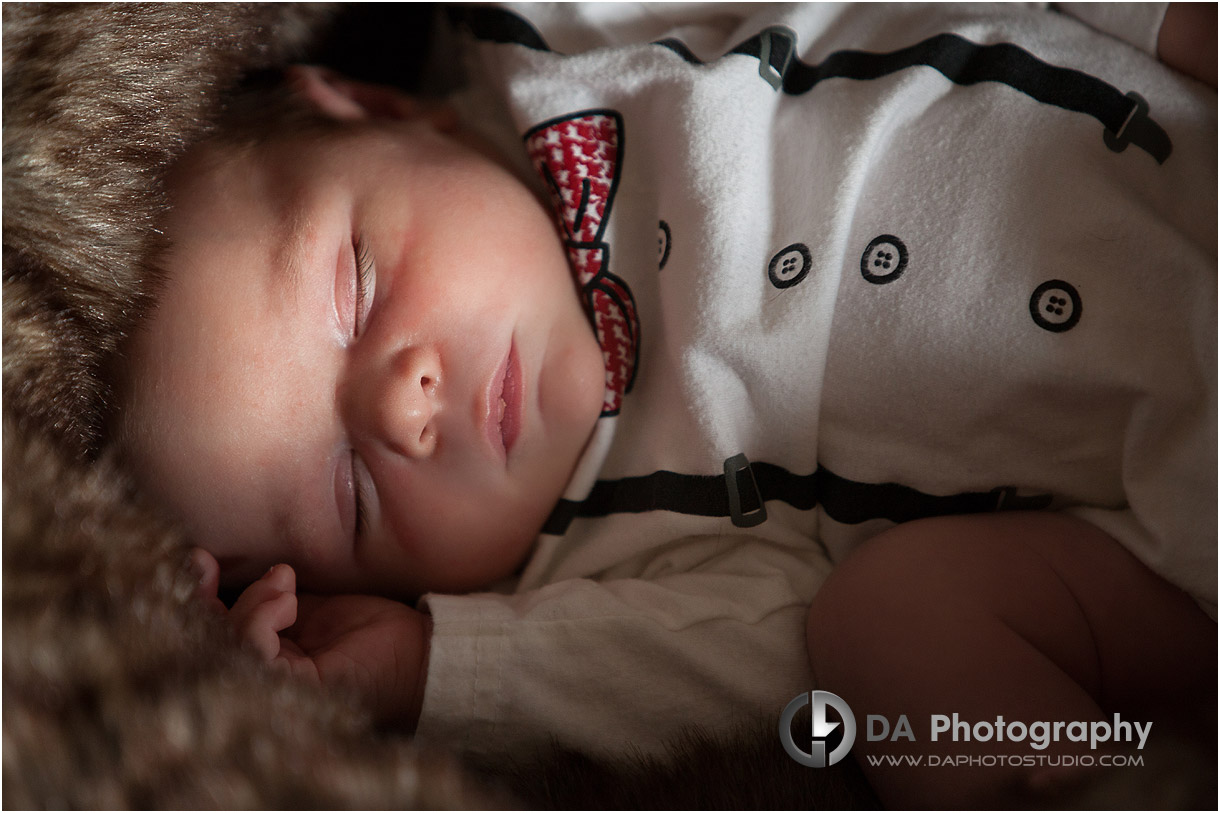 I am a huge advocator of family lifestyle photography which is representative of your life at that particular moment. Being able to use your home as a location for your baby portrait session offers familiarity, comfort and convenience. I don't like to set a time frame for a newborn session as you can't expect cooperation on demand.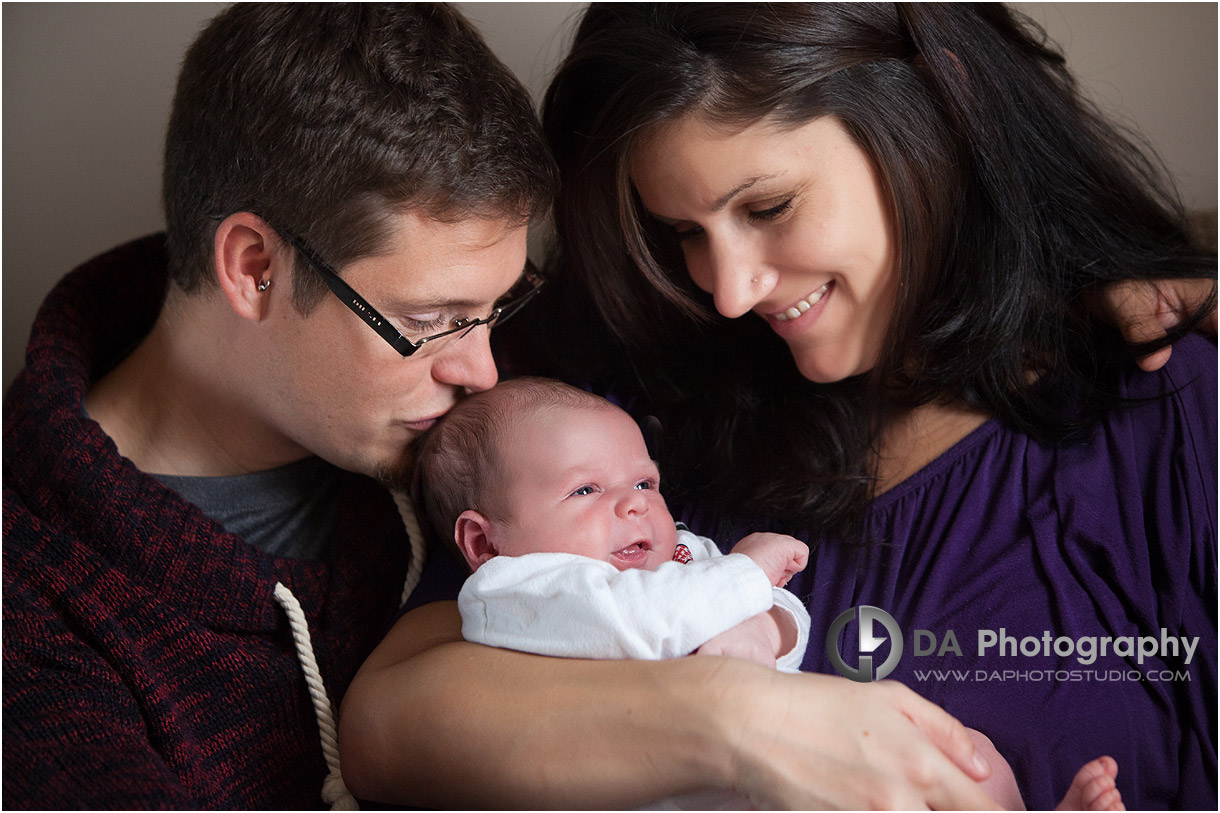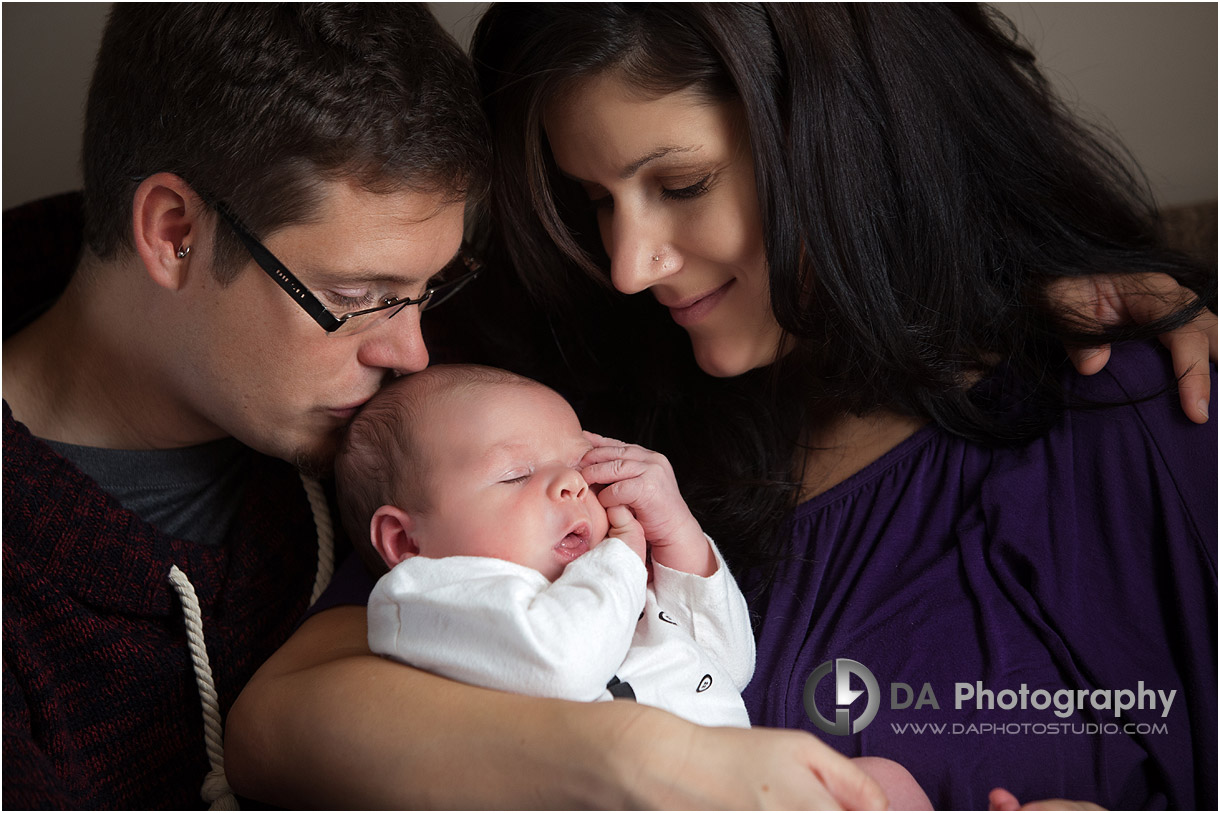 All you need are these special ingredients for a memorable baby portrait session
As a photographer, I like to work with the baby's schedule and let them dictate the order of the session. By following their lead, we can get relaxed parents and a variety of poses during their sleep and awake cycle.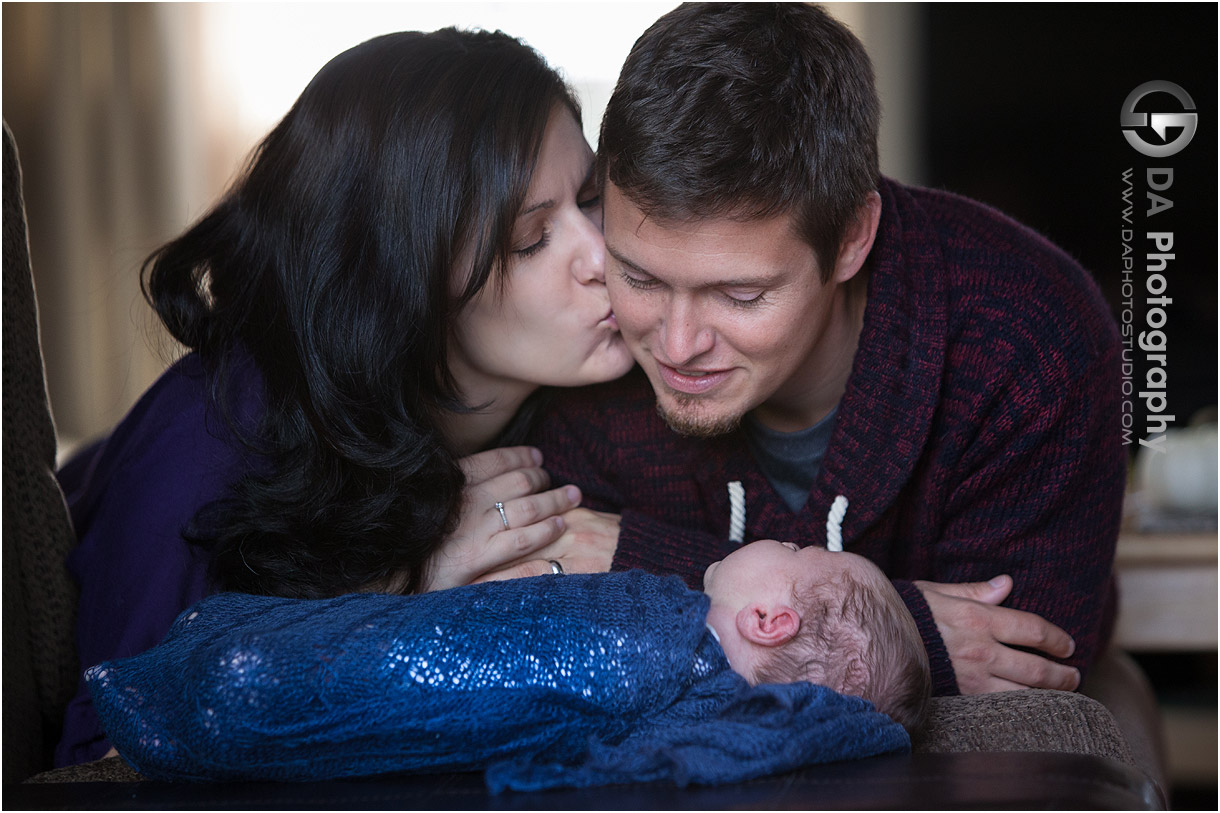 It was a pleasure to meet baby Liam, as I'd originally photographed his parent's wedding at Terrace on the Green. They were my first wedding at Terrace on the Green and the start of a beautiful relationship with the venue and their sister restaurant and event space, Edgewater Manor.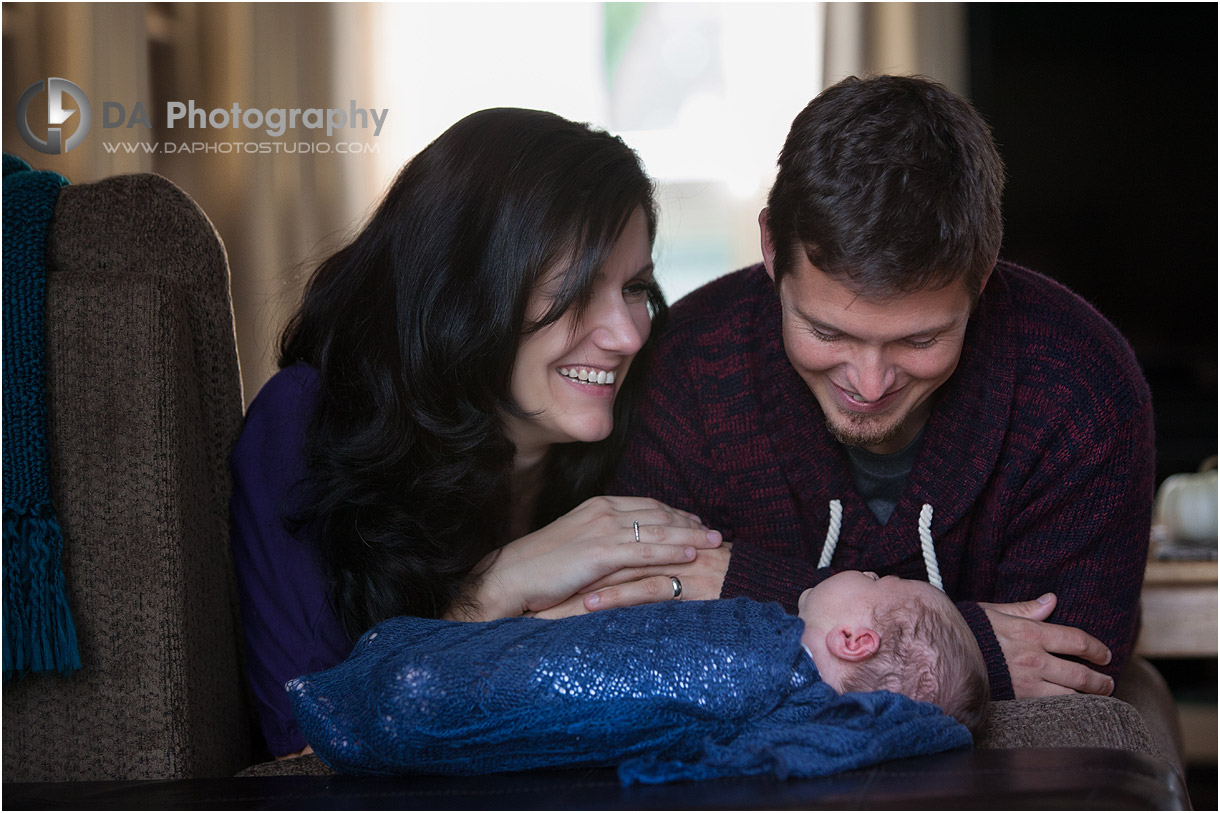 Liam was initially asleep, so I made the most of his quiet state by placing him in different positions. By laying him on the bench, it allowed a visual of how tiny he was in comparison to the furniture. We then moved to the nest which babies love as it replicates the womb and offers a soft, warm space. The simple fur like texture is all you need against the softness of their delicate skin.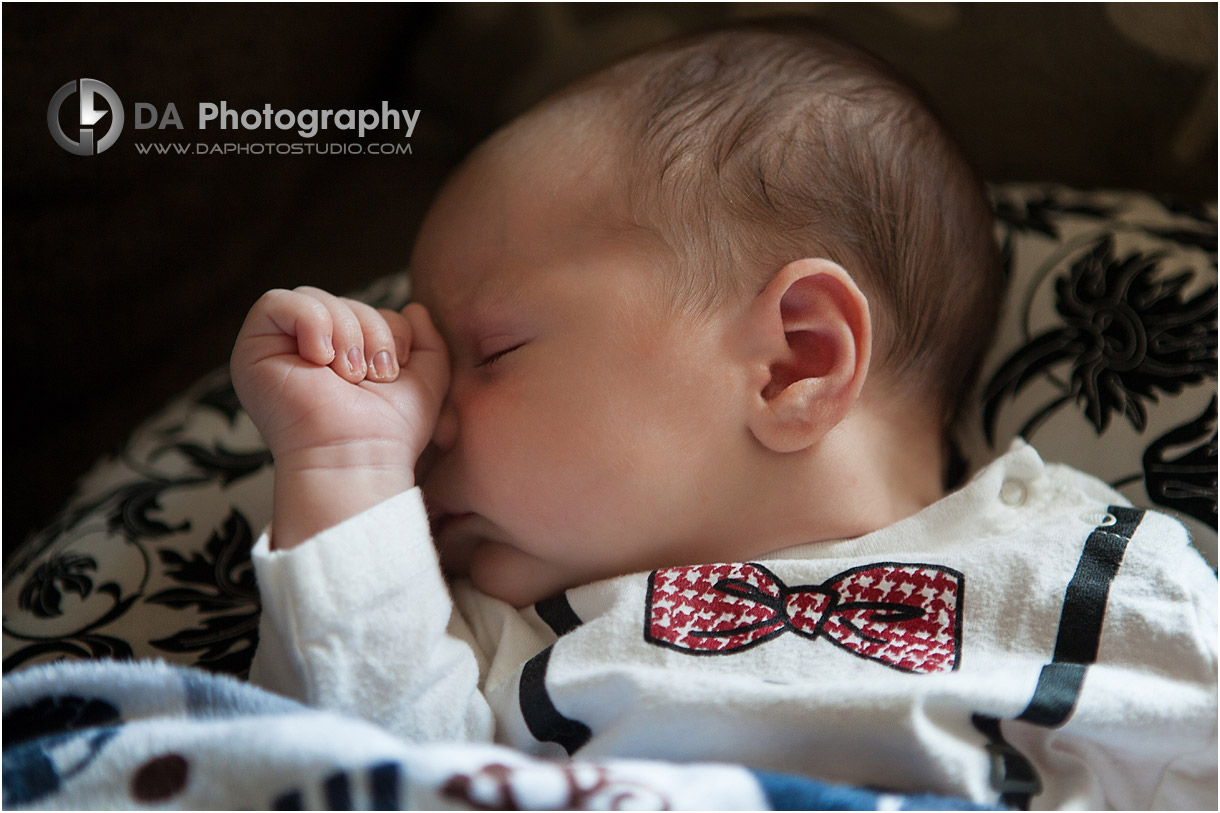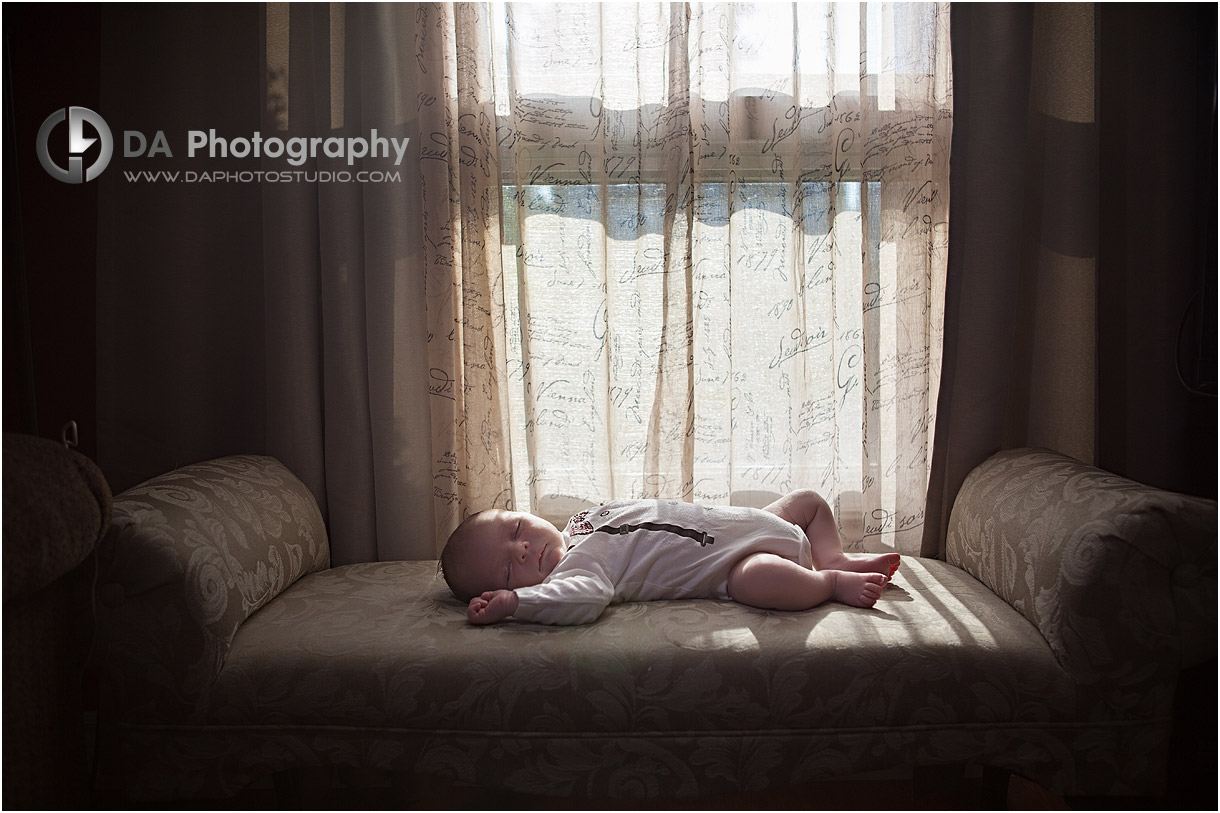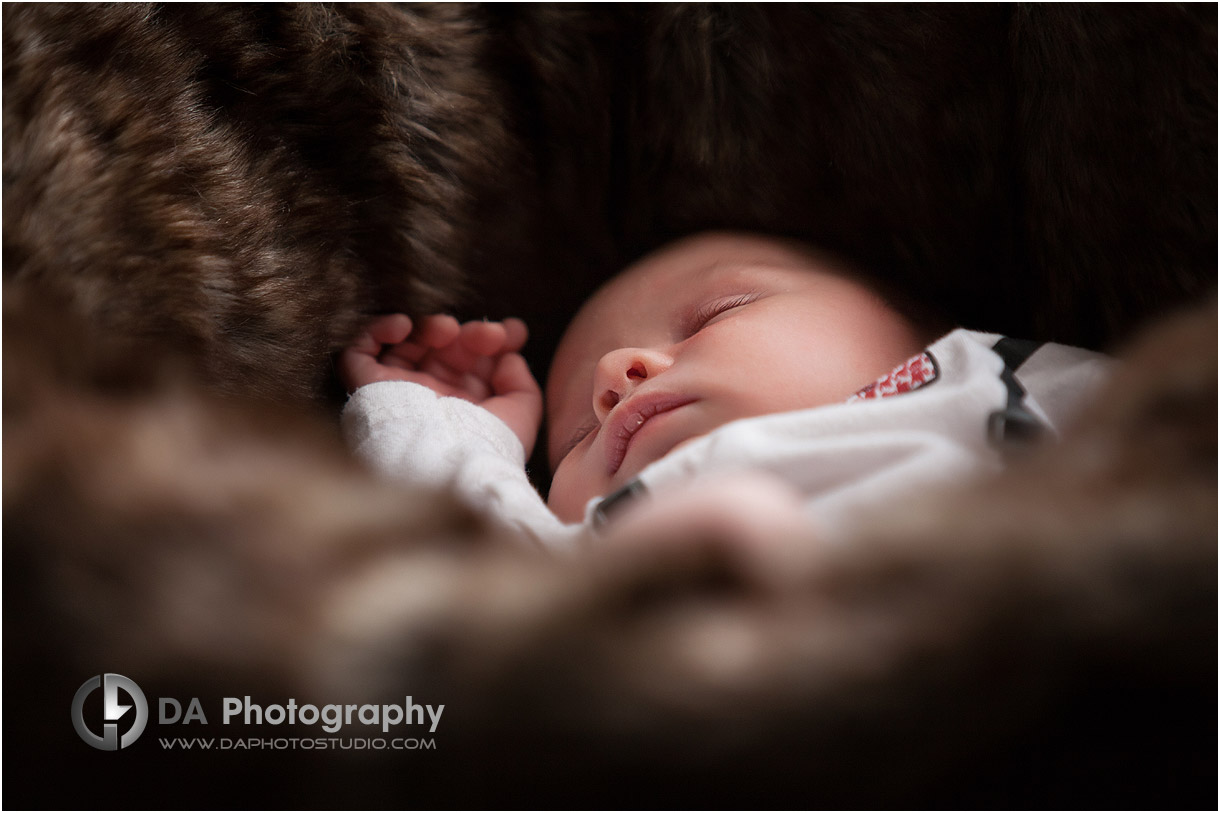 I have a soft navy lightly knitted wrap which I swaddled Liam in to remove the distractions of his clothes and focus the attention to his facial features. Once he woke, I had Nadia hold him over her shoulder so I could capture his beautiful blue eyes.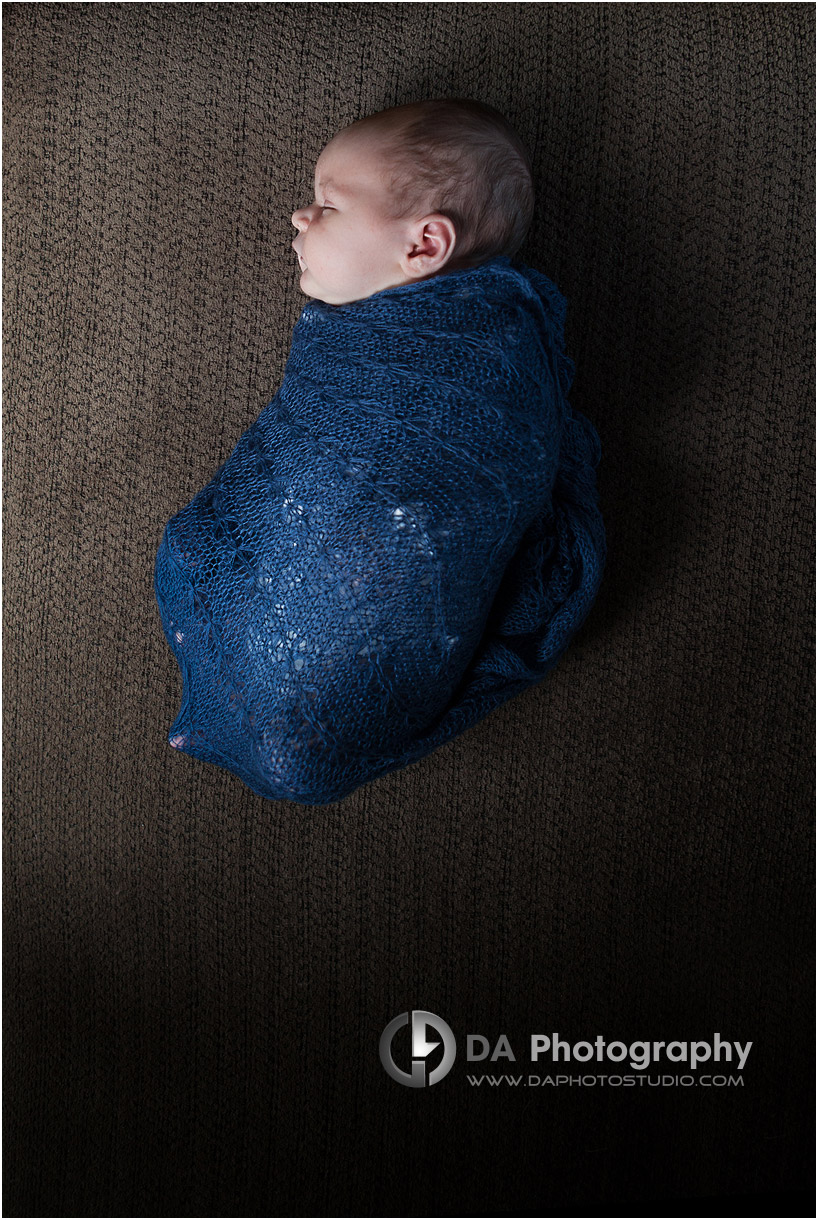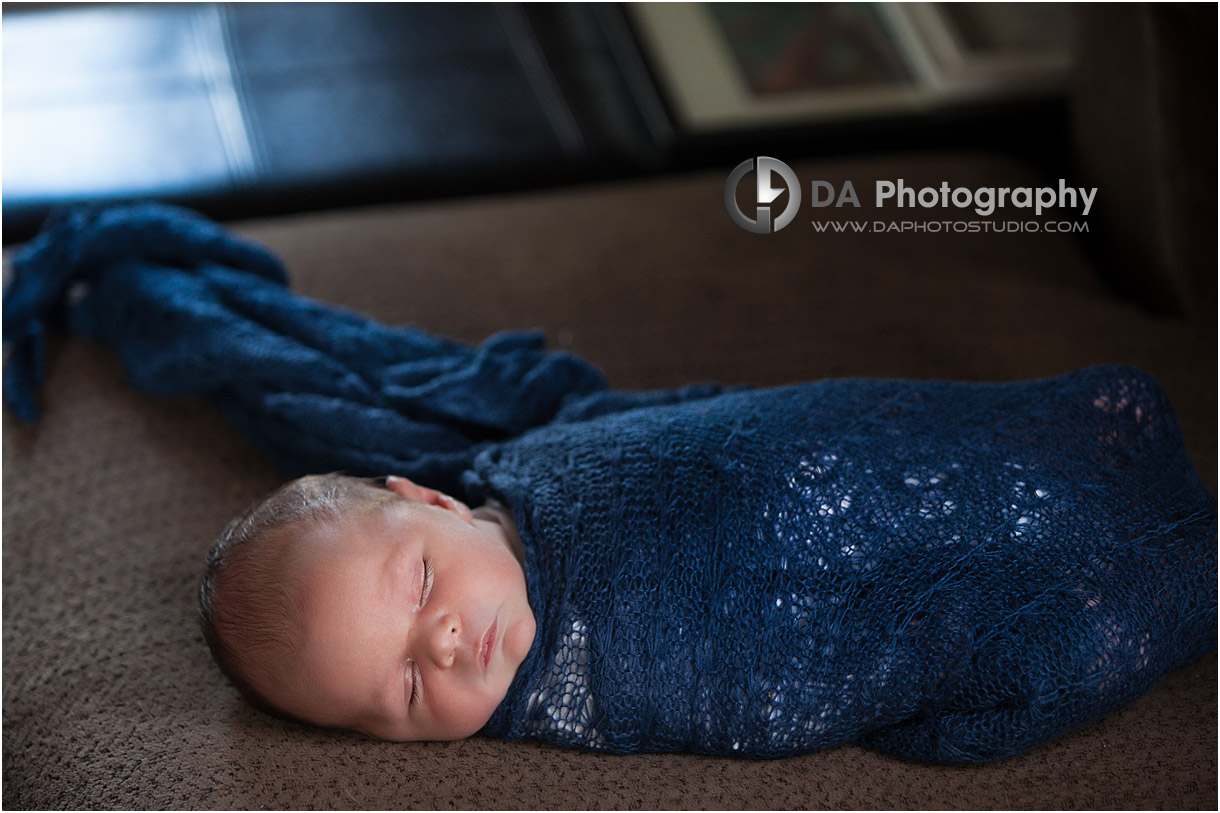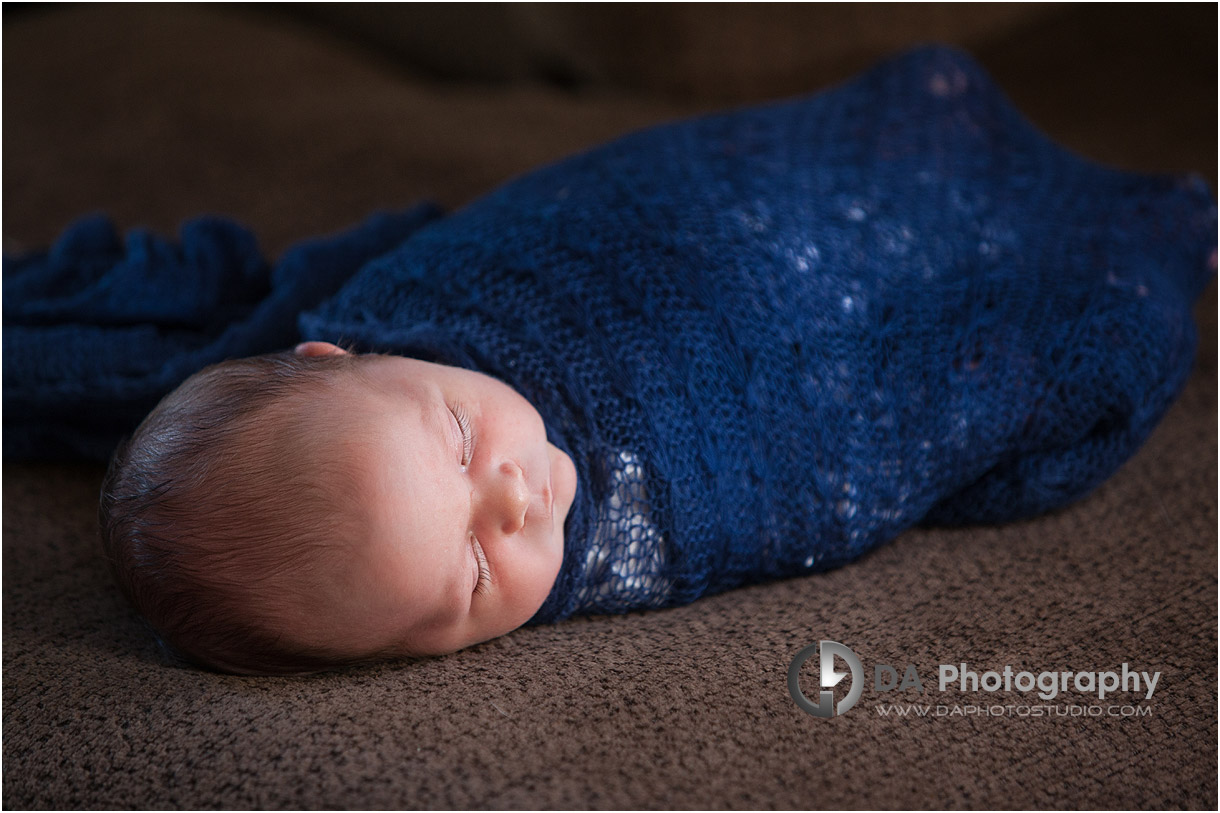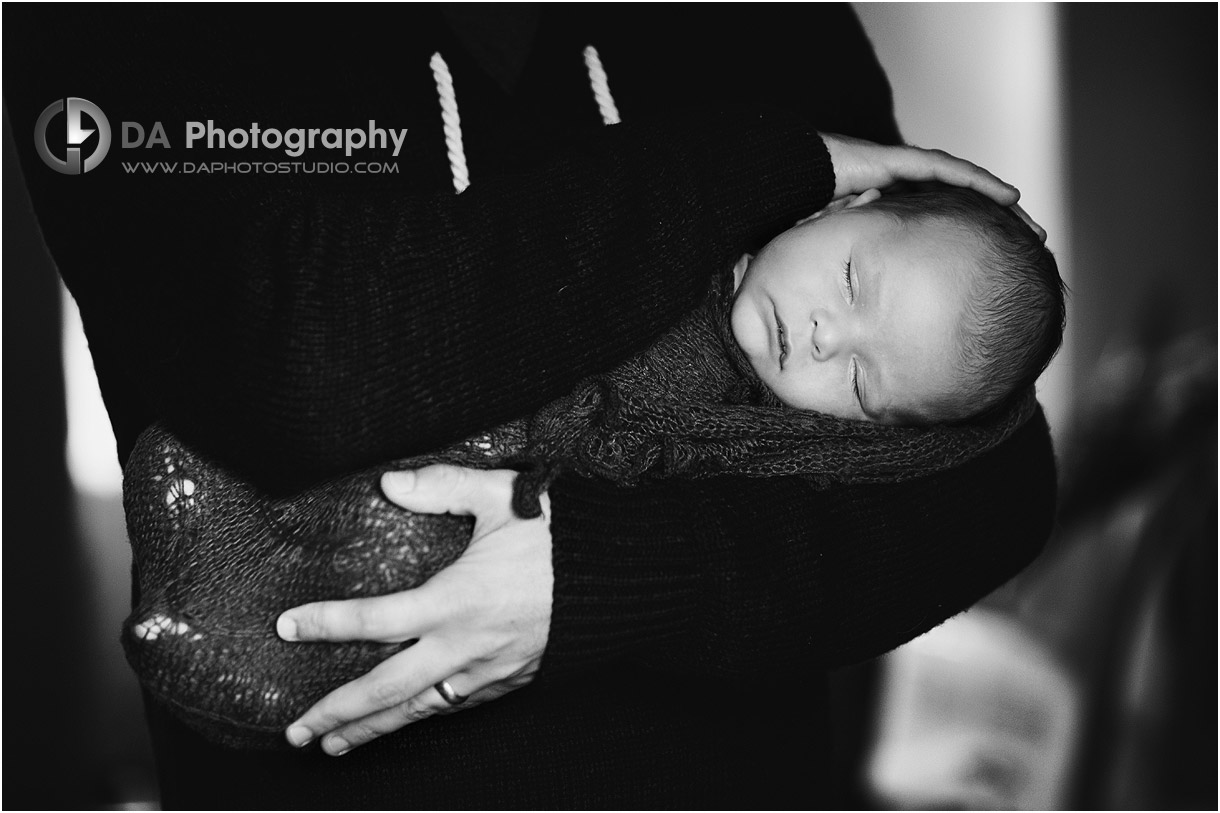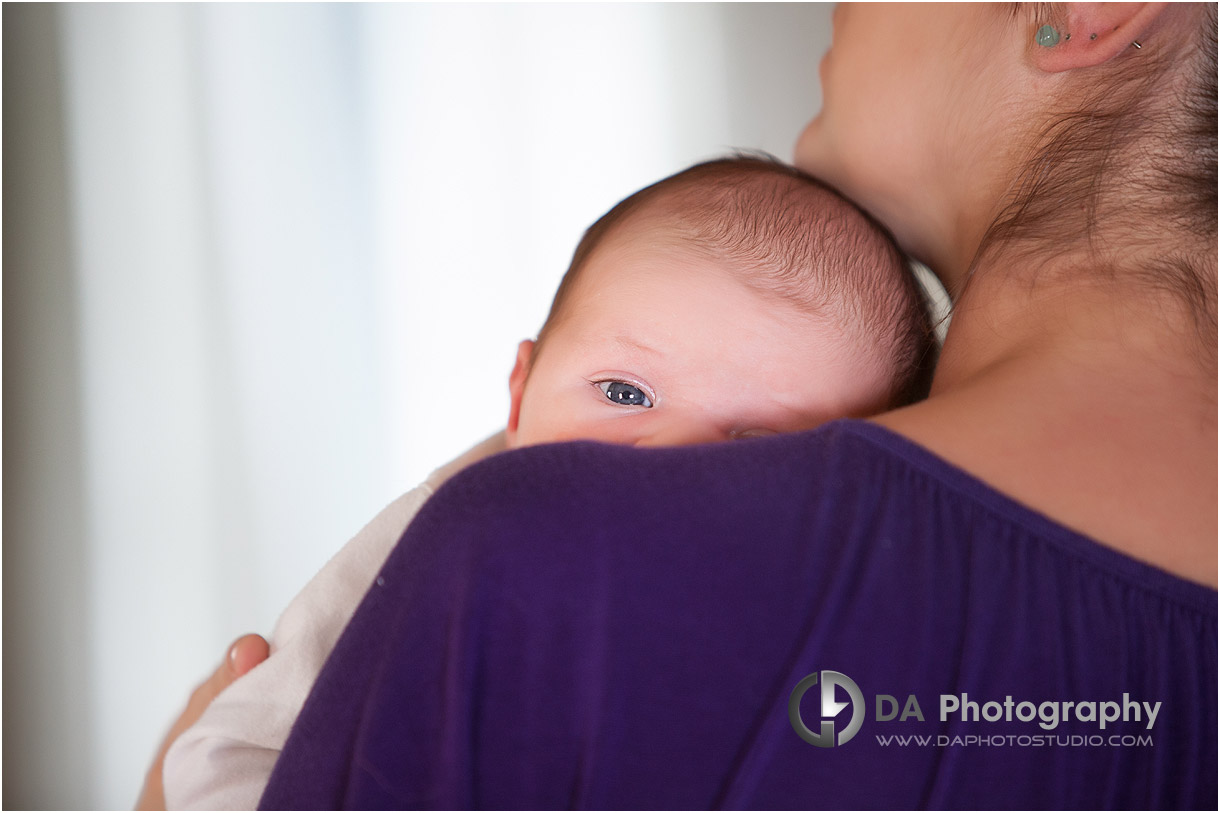 During this exciting new time, it is important to capture images of the family as a unit. When focused on looking at and holding the baby, the smiles and emotions are real vs stages poses. Individual shots of Liam's parents helped showcase the unique bonds their shared with their son. Seeing him with his father, nose to nose, really puts his size in perspective.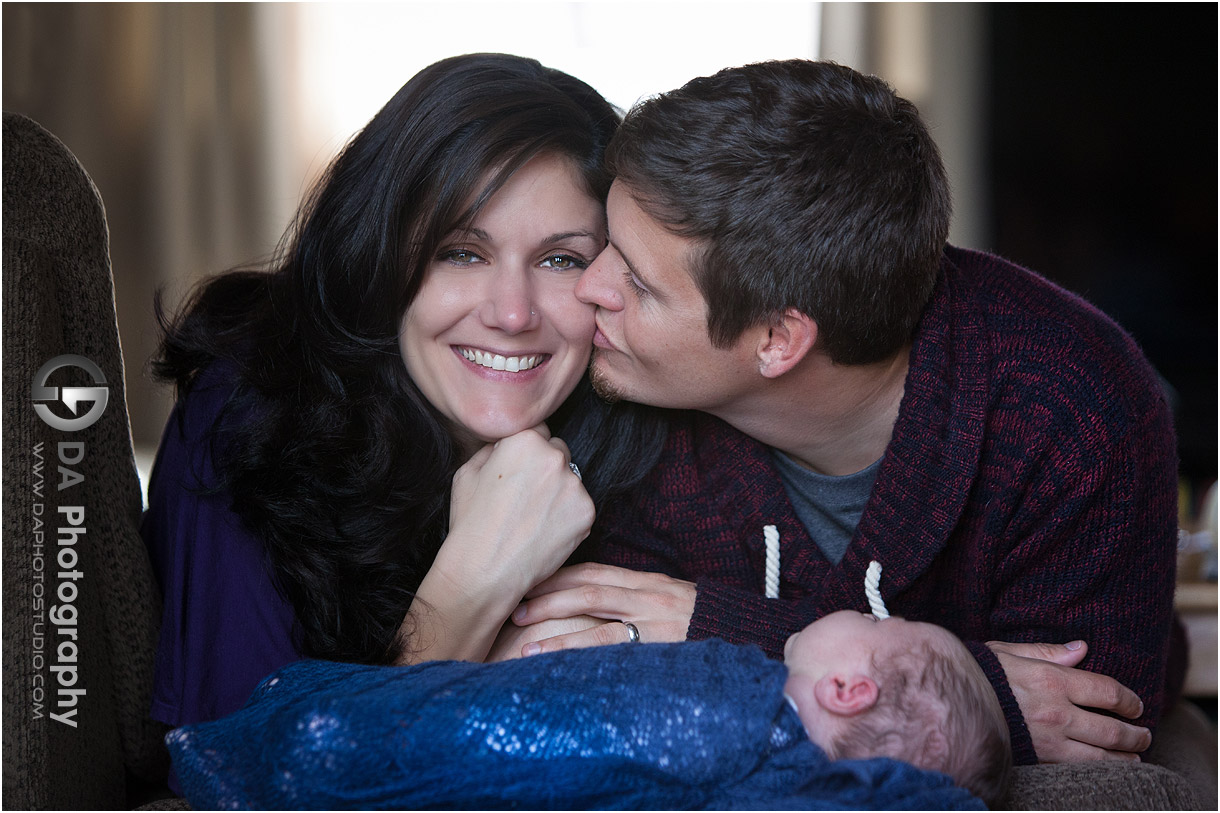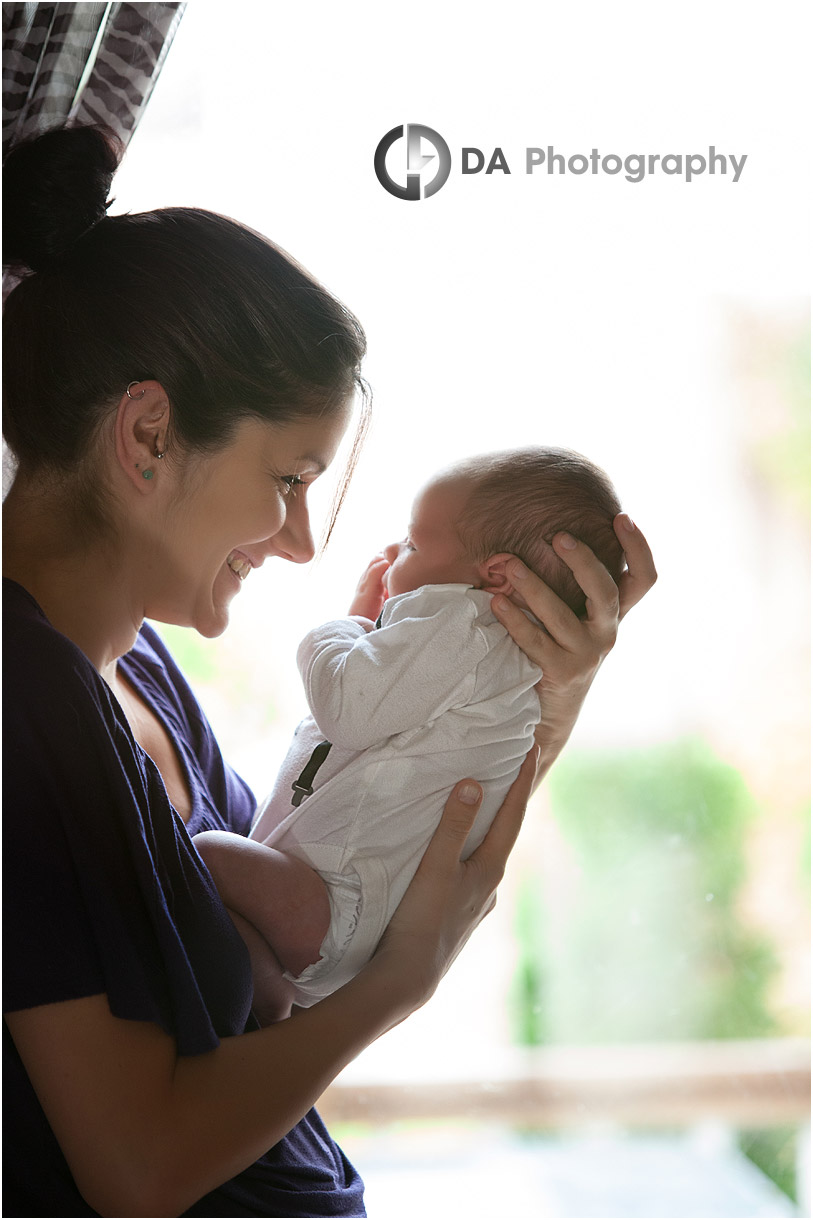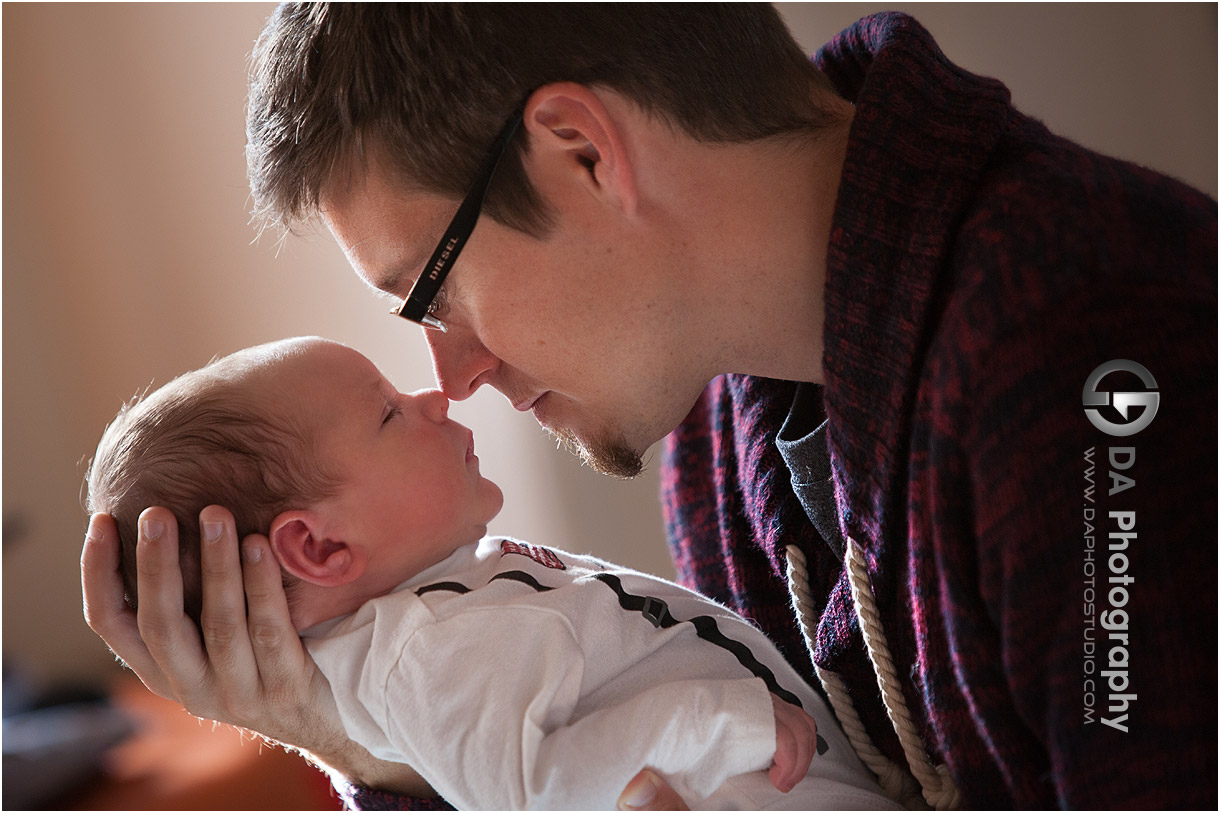 How an in-house baby portrait session can work in their favour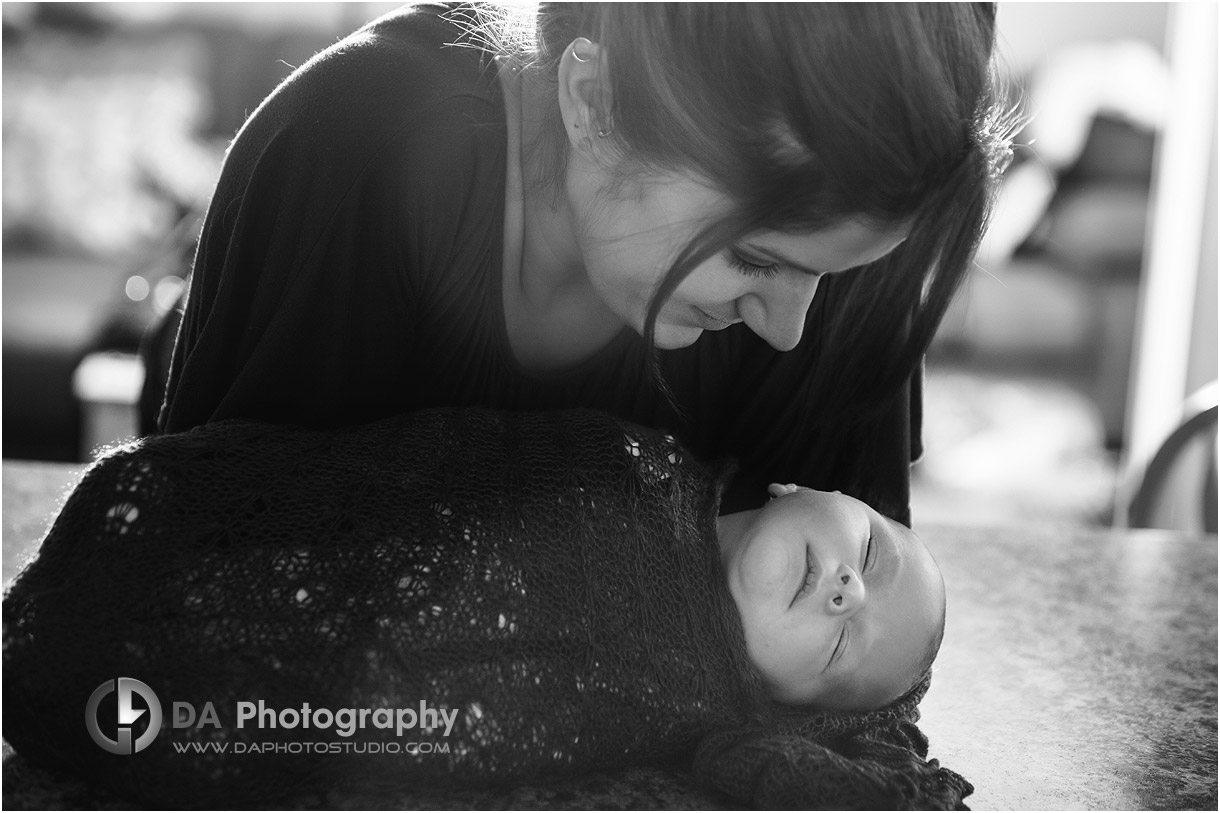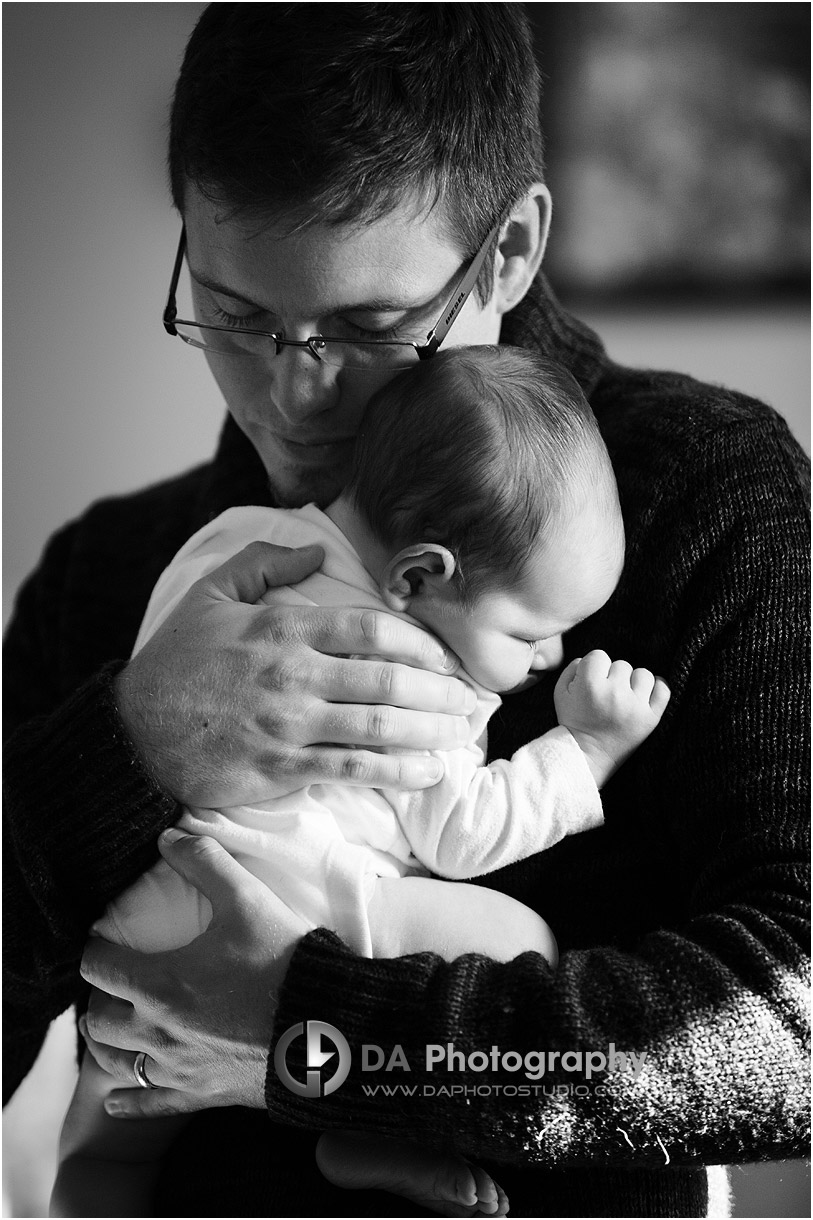 The photograph of Liam smiling was perfect timing as he passed gas so had a huge grin on his face. One of my favourite images was of a toy sheep on top of him as this was a family present. Integrating props that have an emotional connection or meaning makes the picture even more special.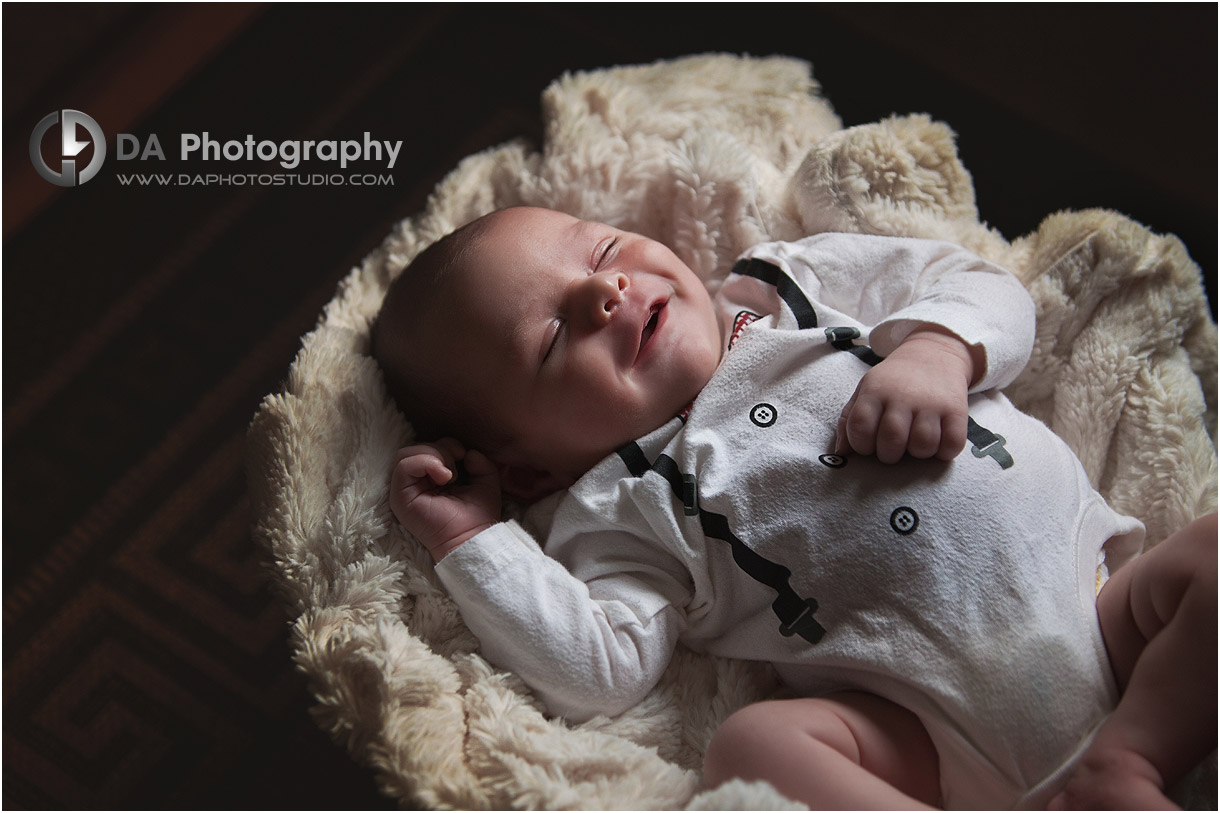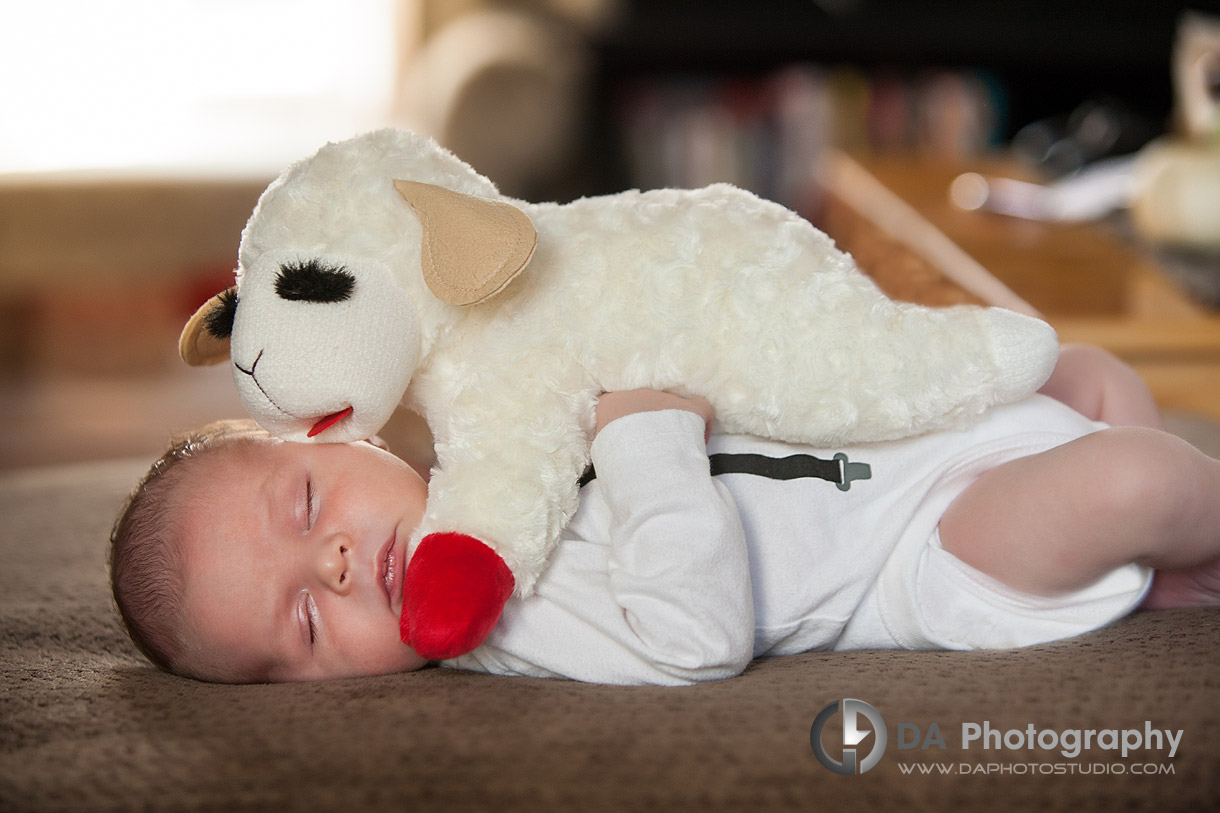 Our last few shots were in Liam's nursey which we focused on as a nice keepsake for when he's older. Fashion changes, so by using an in-house location, it's a nice way to capture the trend of that time.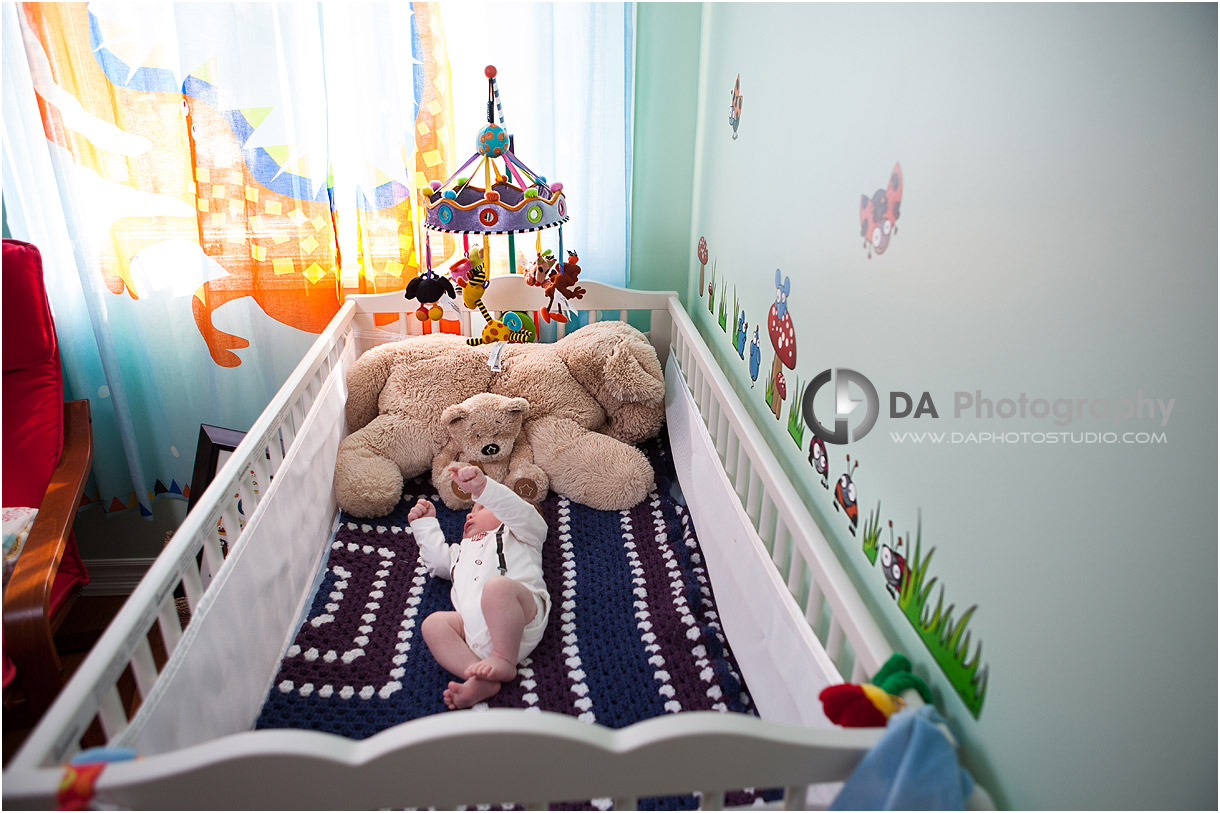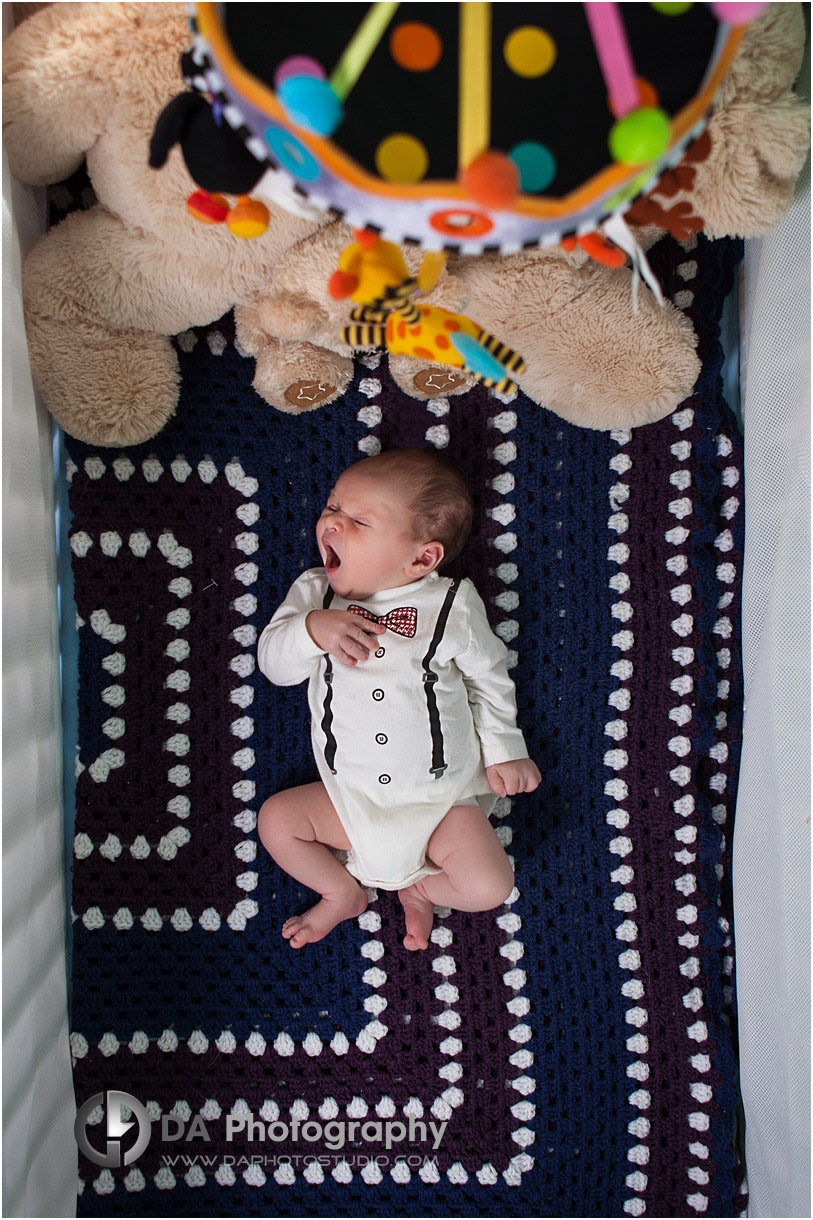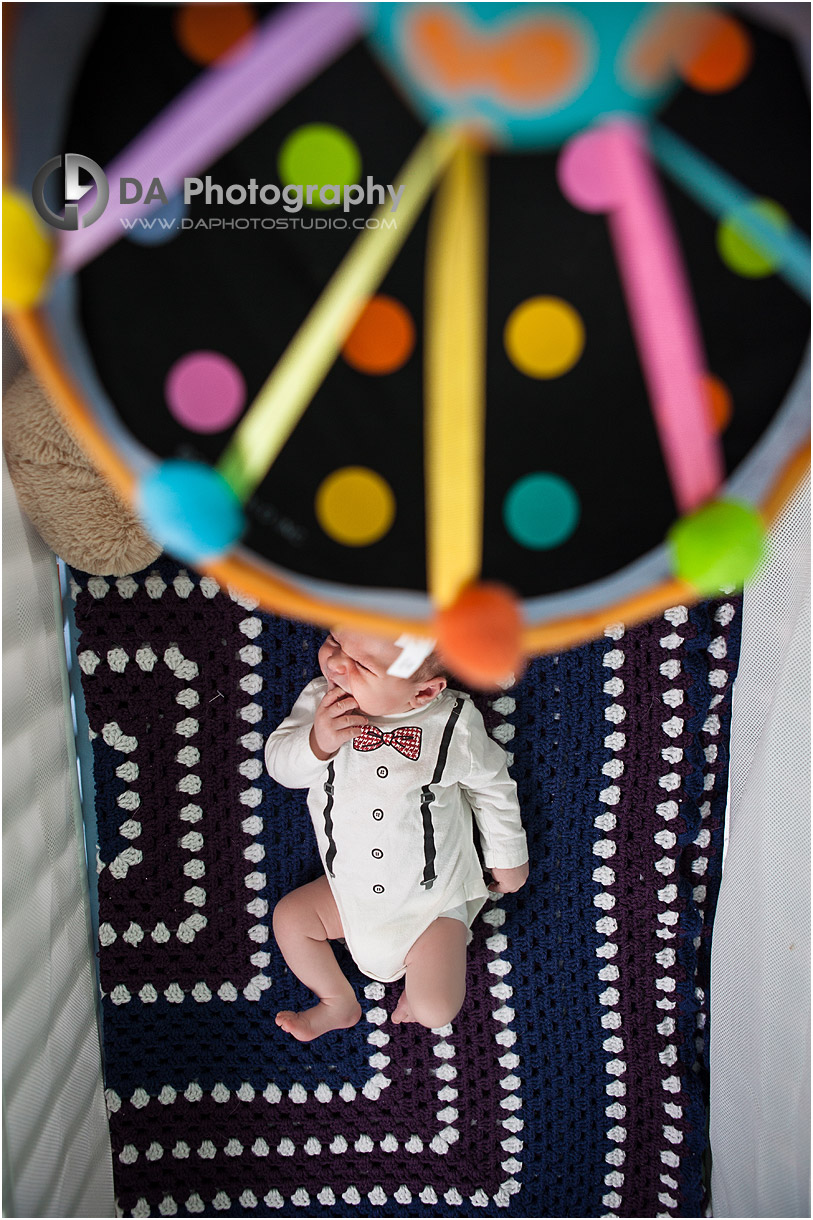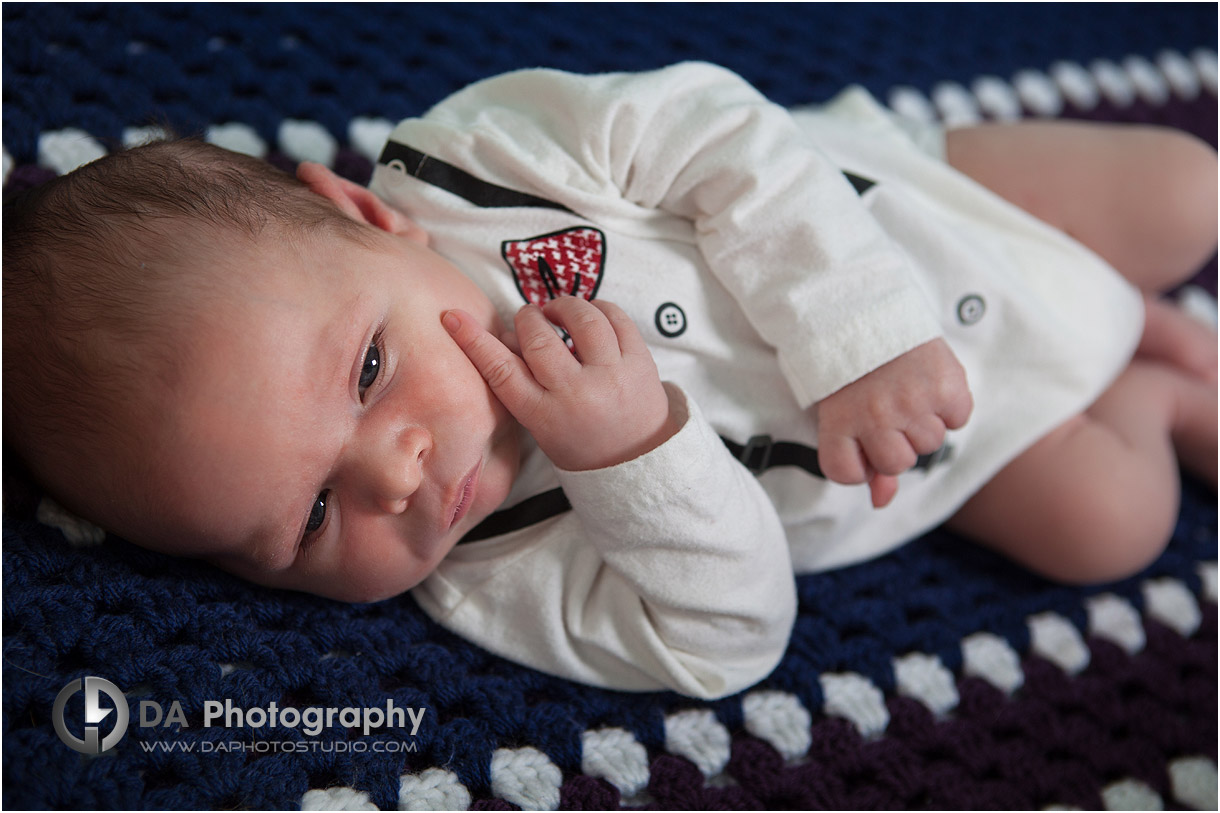 Nothing can replace the look of love between a mother and the child she has been carrying and is finally privileged to hold. Looking at how comfortable the family are, displaying their purest emotions of joy and love, surrounded by everything that is important to them, makes for amazing and real imagery.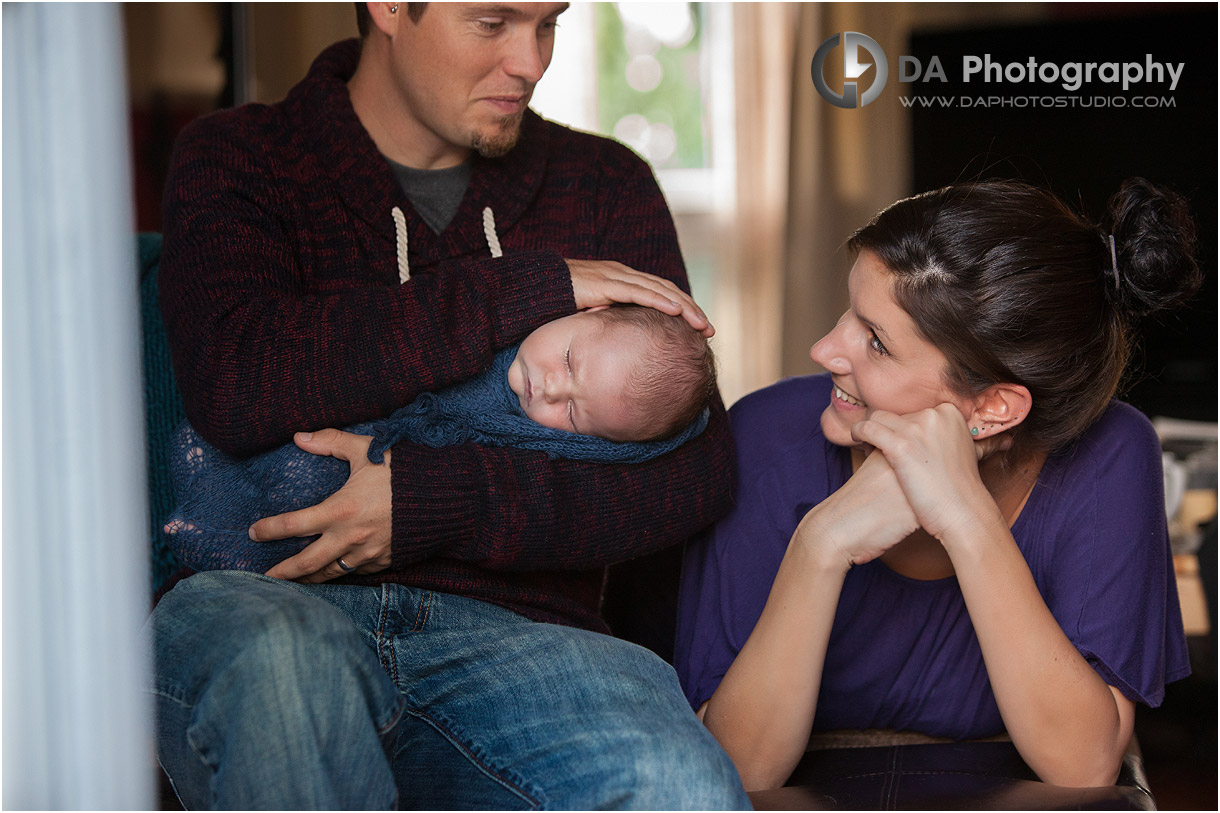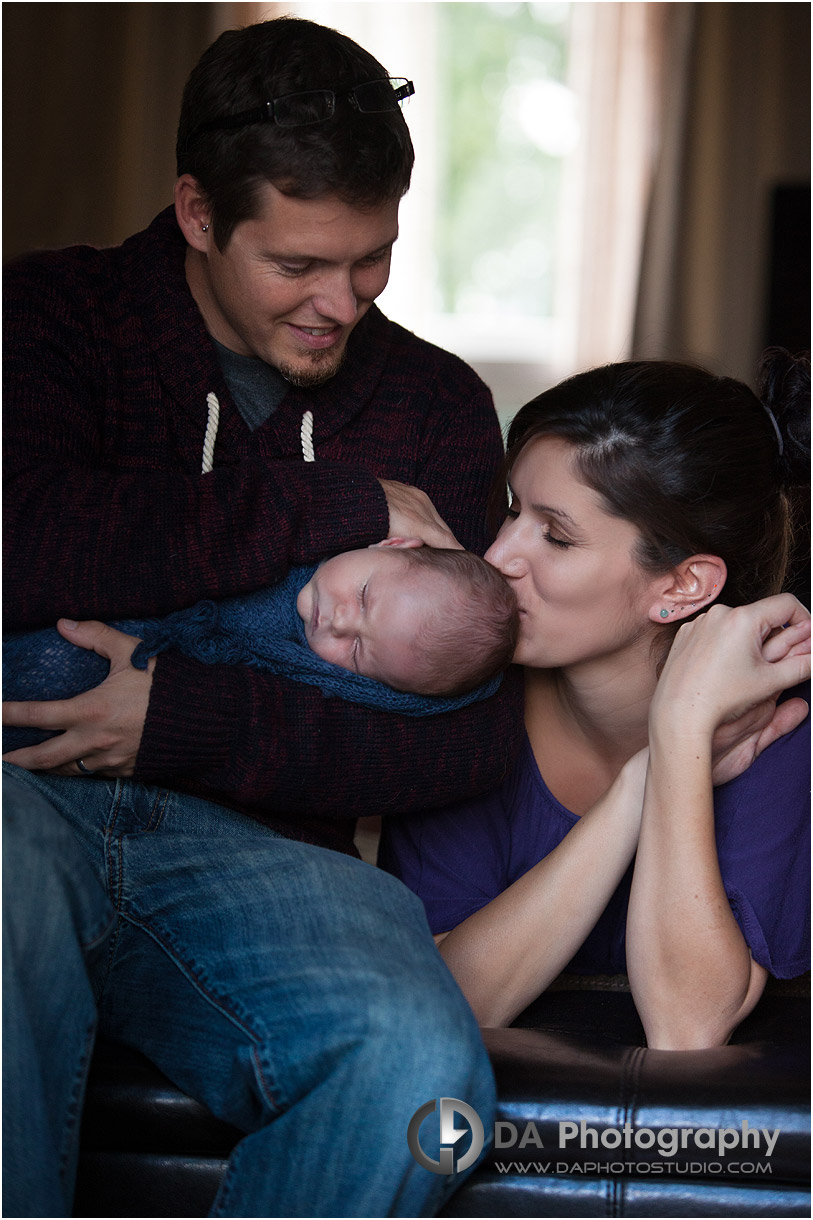 Photography Locations: Private Property, Brampton, ON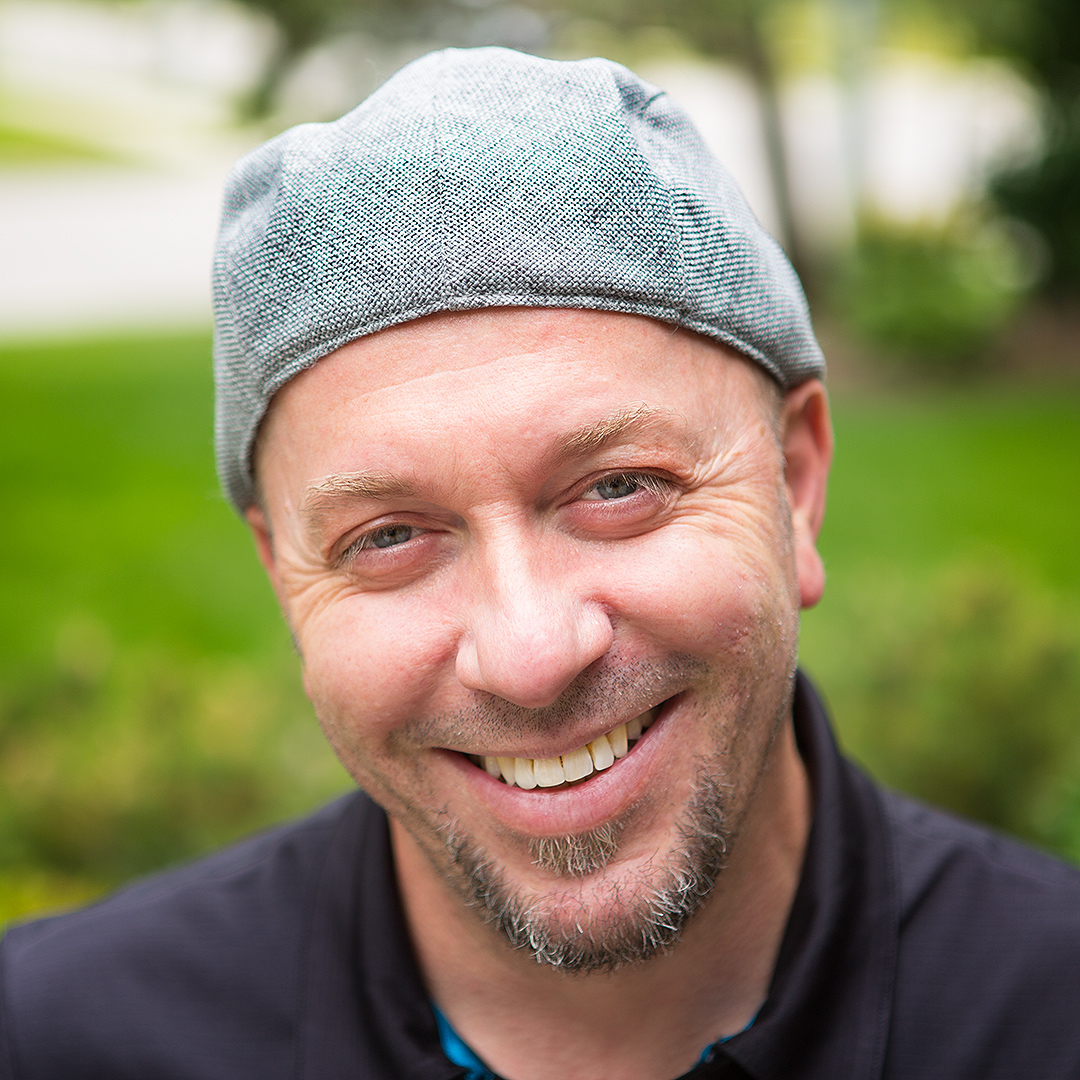 My passion and biggest asset is taking the time to make every client comfortable and relaxed before I even pick up the camera. The result? Photos of you that actually look like you at your best! I can prove to you how much you can enjoy having your picture taken. Lifestyle photography is about the experience that happens to be served up along side of some great photos.
Specialties:
Family Photography for families that like to move around and enjoy their photo time, Wedding Photography for couples looking for a mixture of photojournalistic, contemporary and traditional images and Professional Corporate headshots that are far from cheesy and stiff.