Shawn and Scherrie-Ann were such a detail oriented couple who were adamant they wanted a Brampton Church wedding. Both were very passionate about photography and my capabilities which really spurred on my creativity.
Jamaican born Shawn and Scherrie-Ann met in the Caribbean where their love story began. It wasn't however until they reconnected in Canada that they knew it was more than a holiday romance. Their story of persistence, true love, time and effort proved that if you want something badly enough, you can make it happen.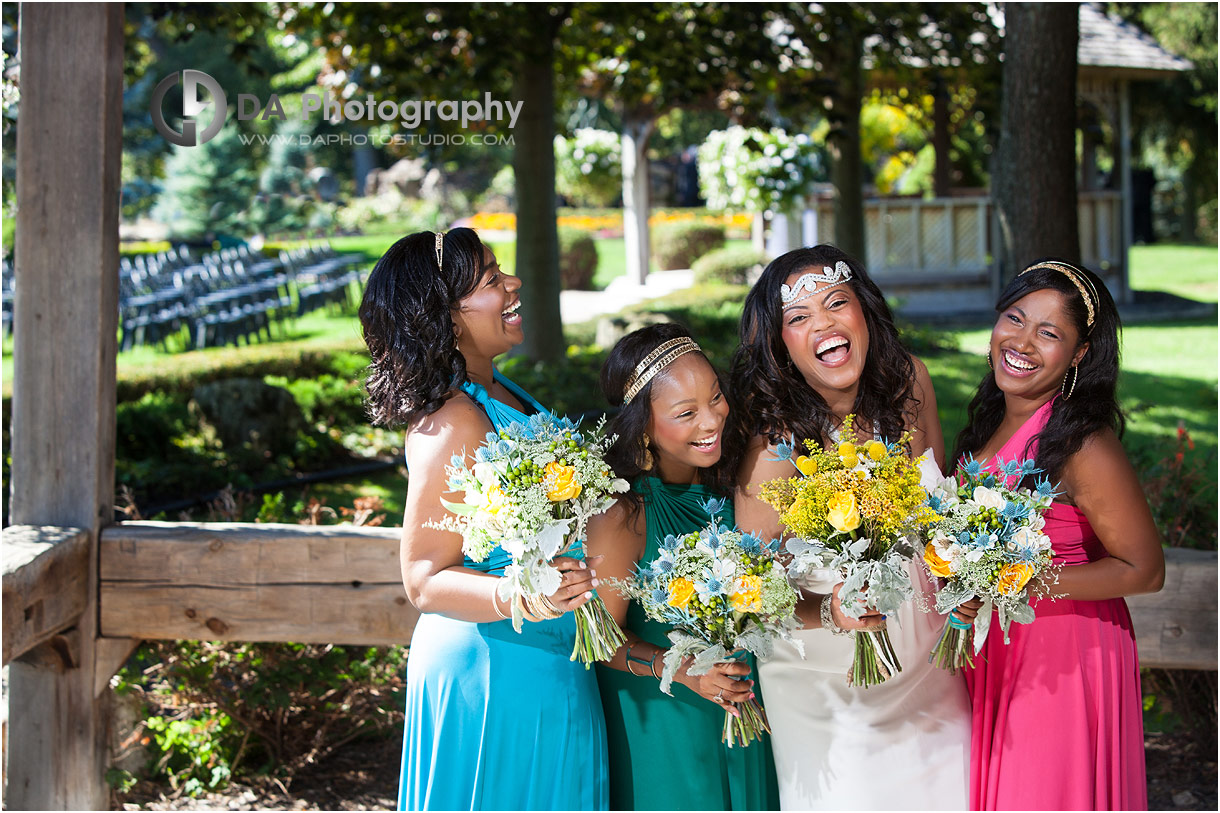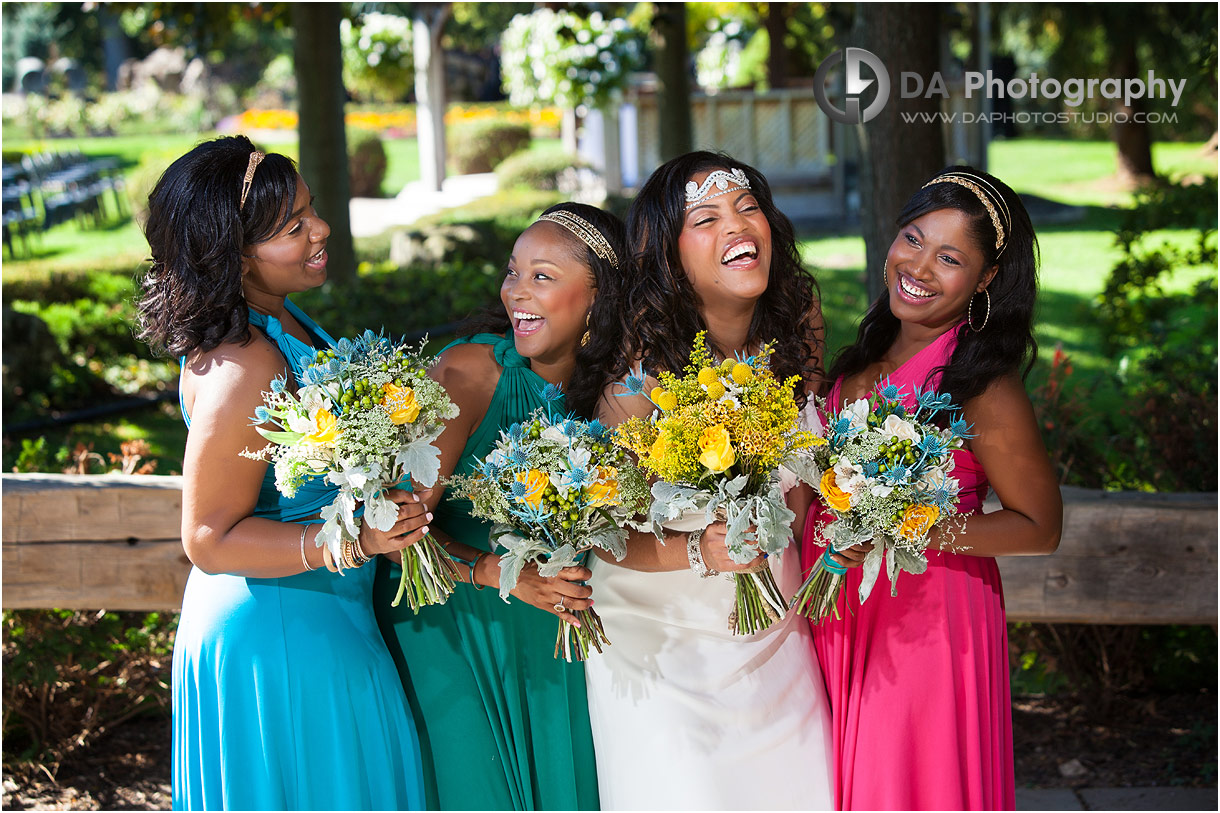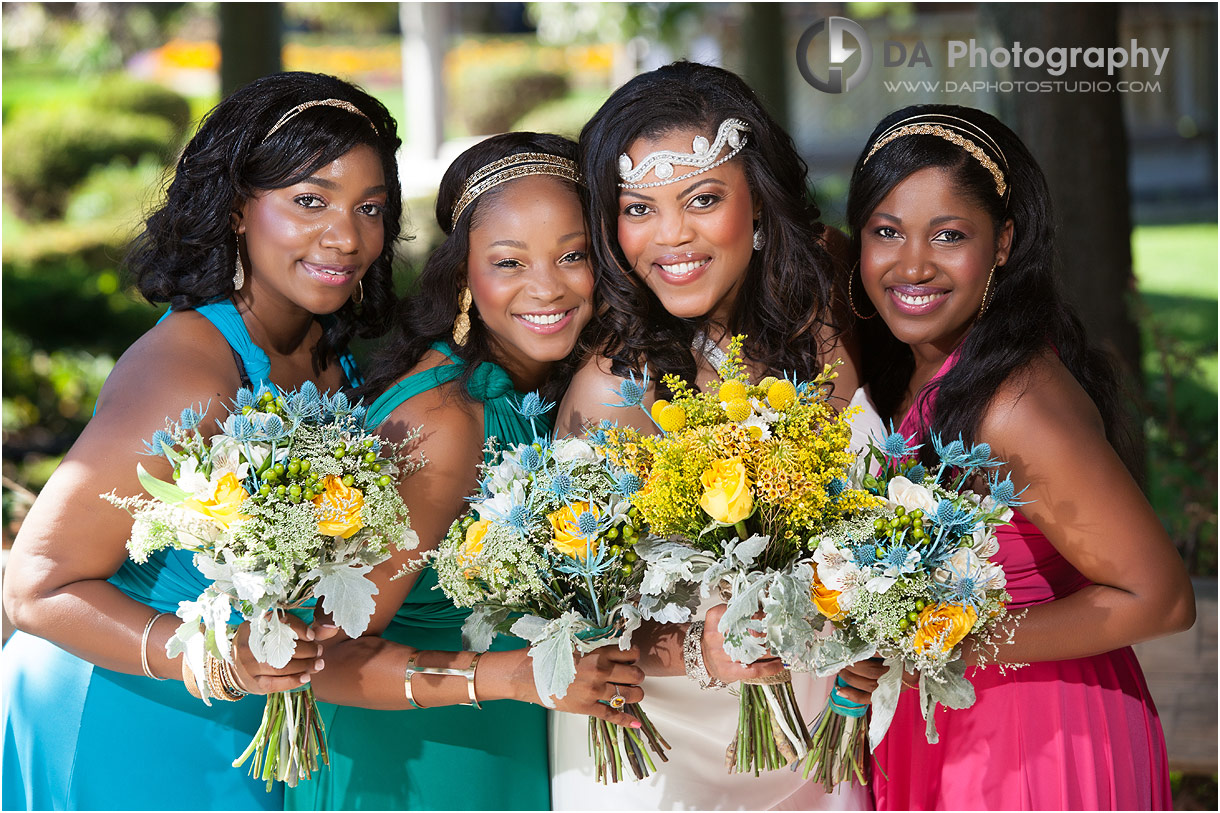 We started their wedding day by documenting both respective couples getting ready. The boys got ready at their house whilst Scherrie-Ann began her preparations at the Holiday Inn in Brampton.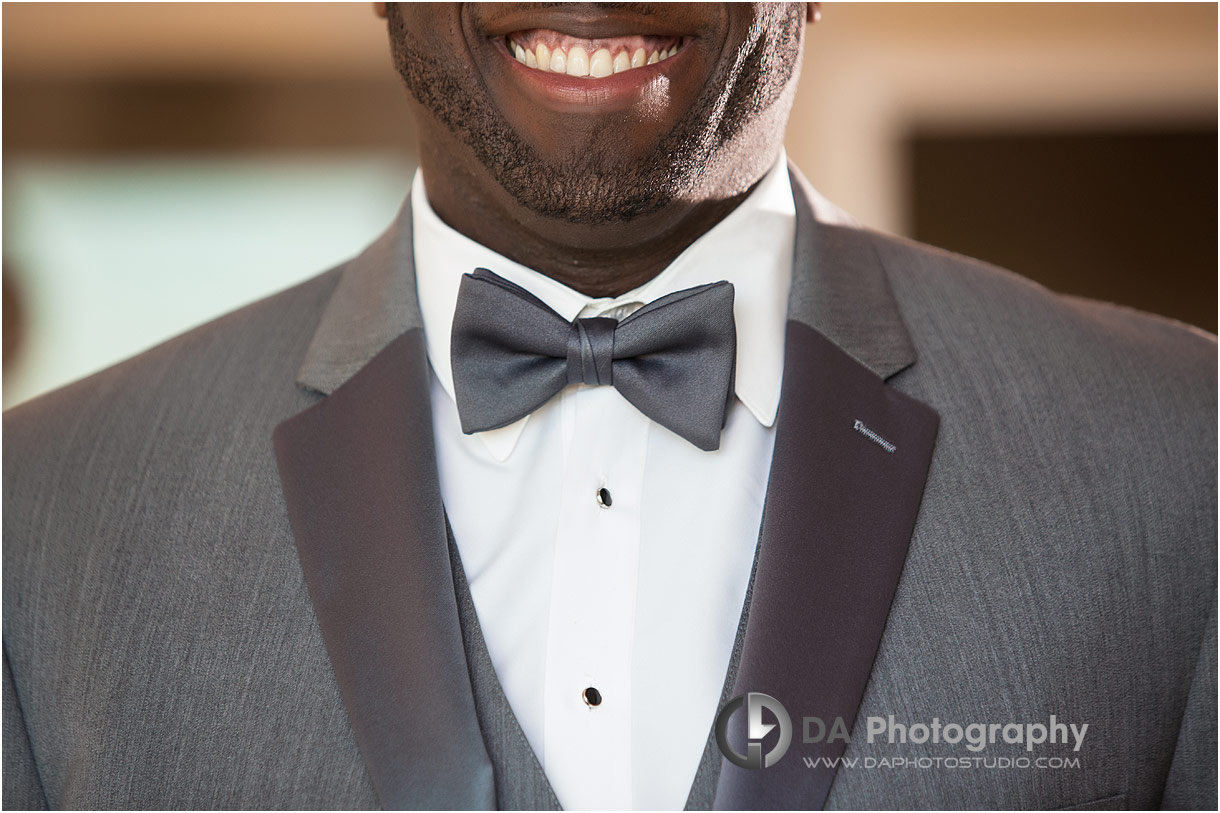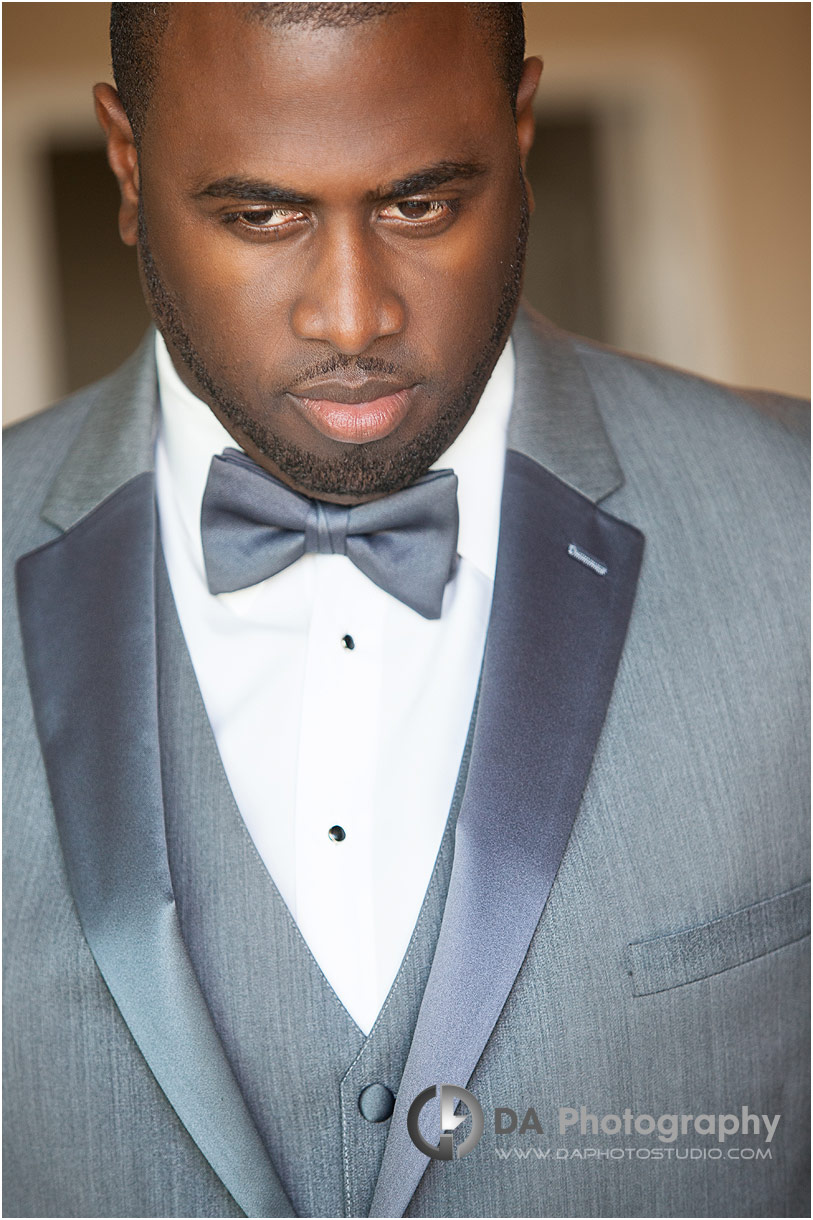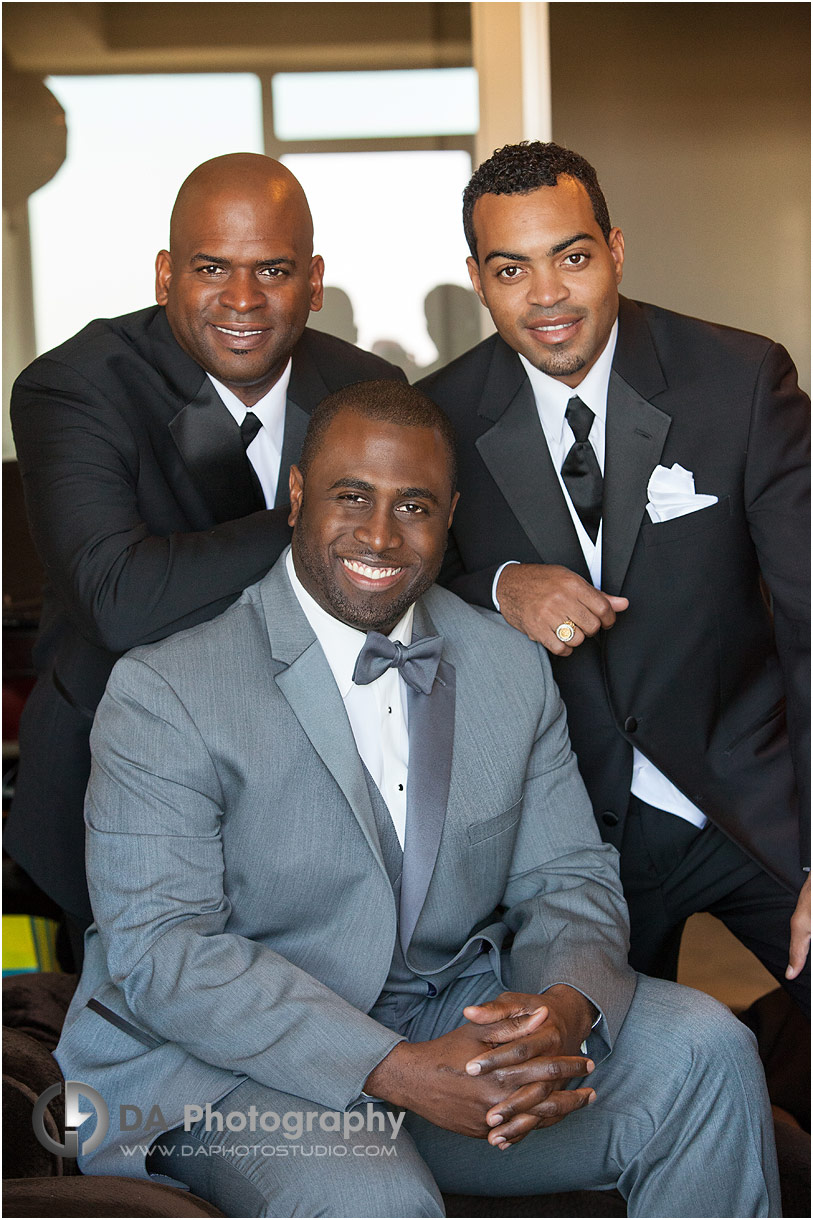 The colour theme represented the colours of the Bahamas and complemented the stunning detailing of her wedding gown.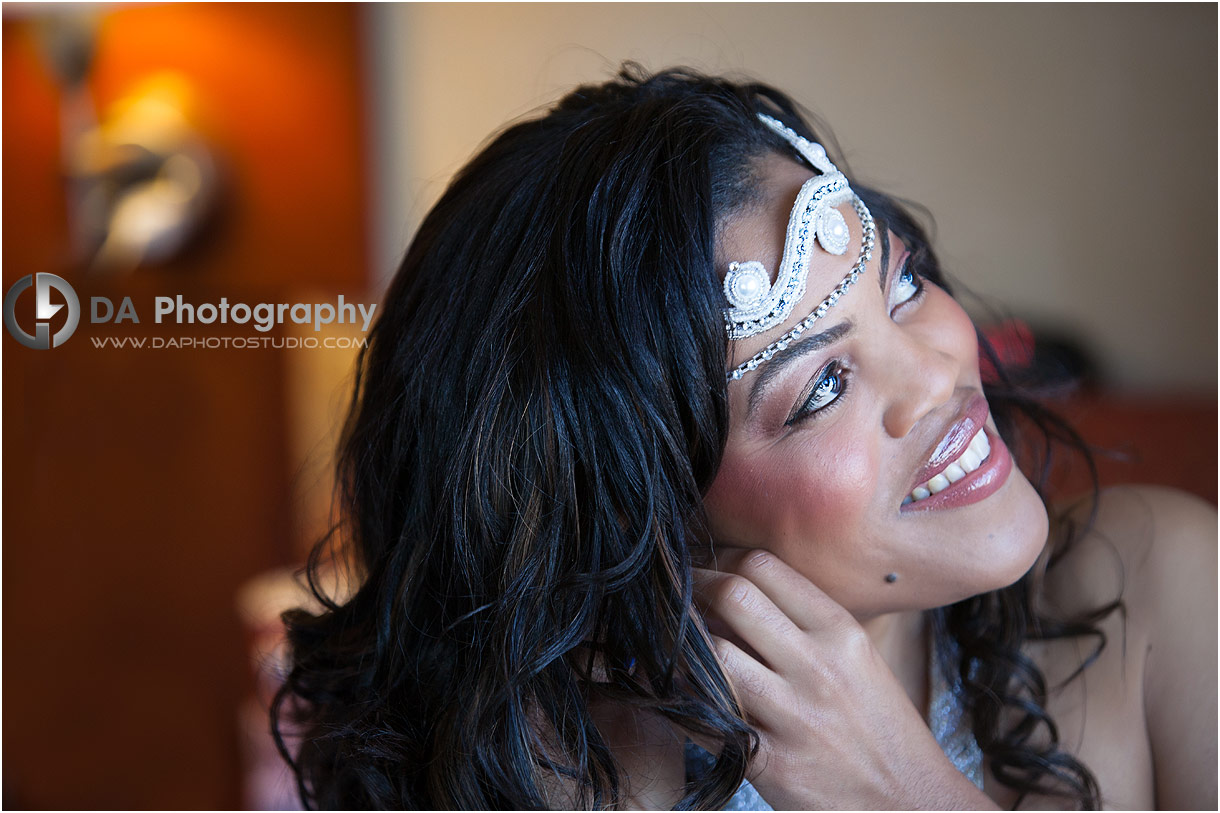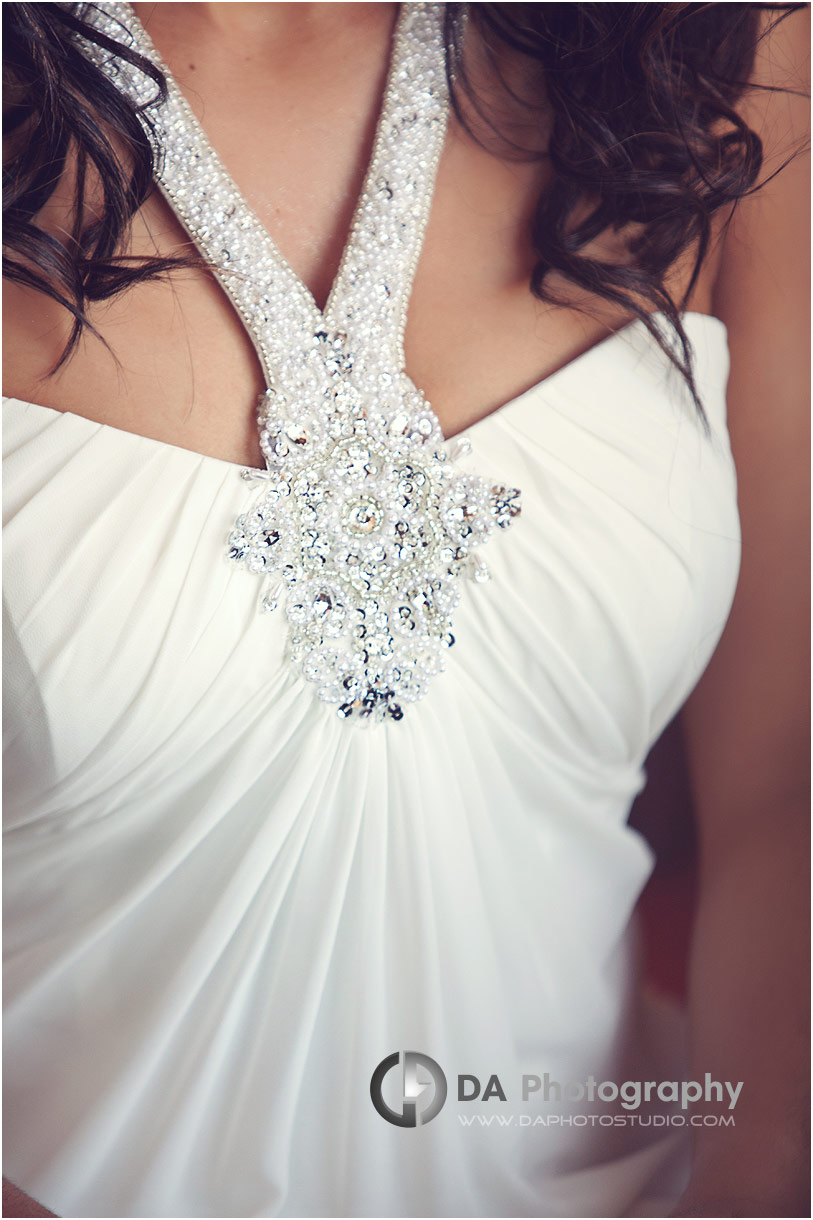 I always love getting some artistic shots of the wedding rings and playing around with shadows, props and vibrant colours.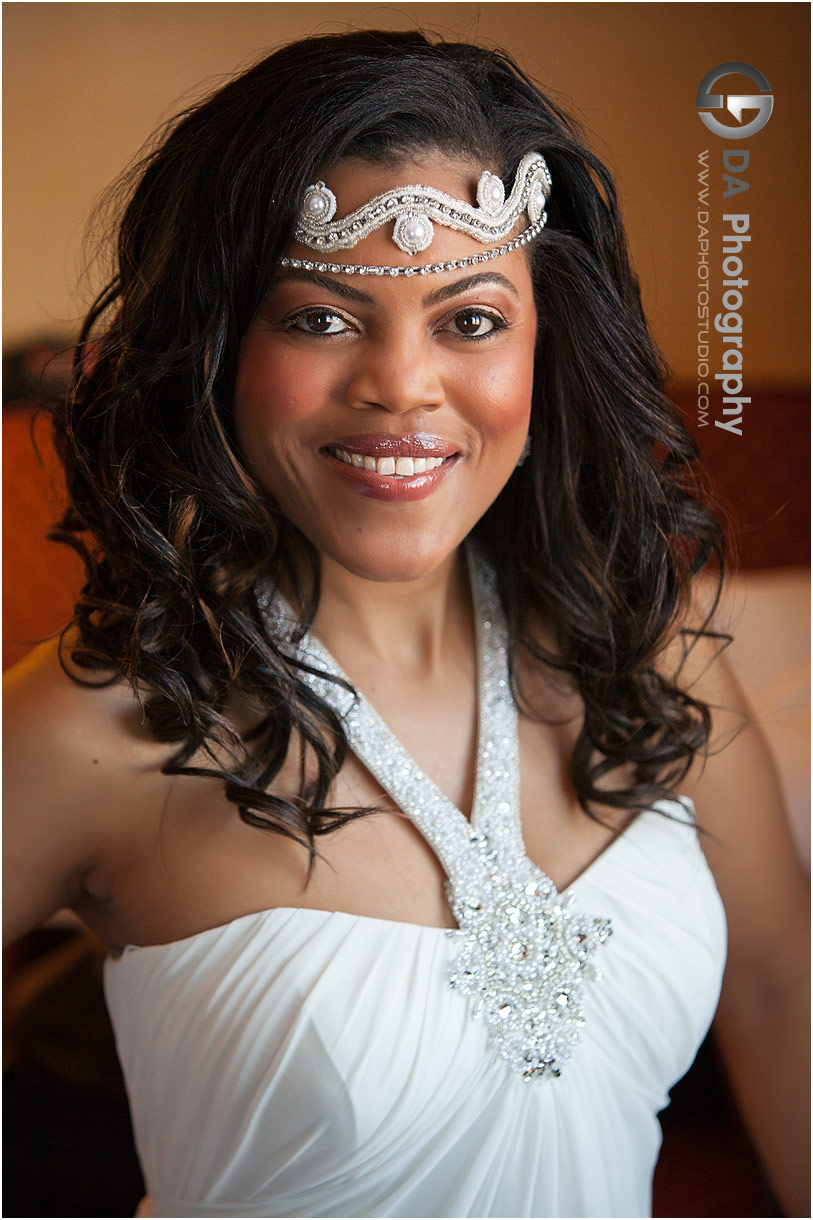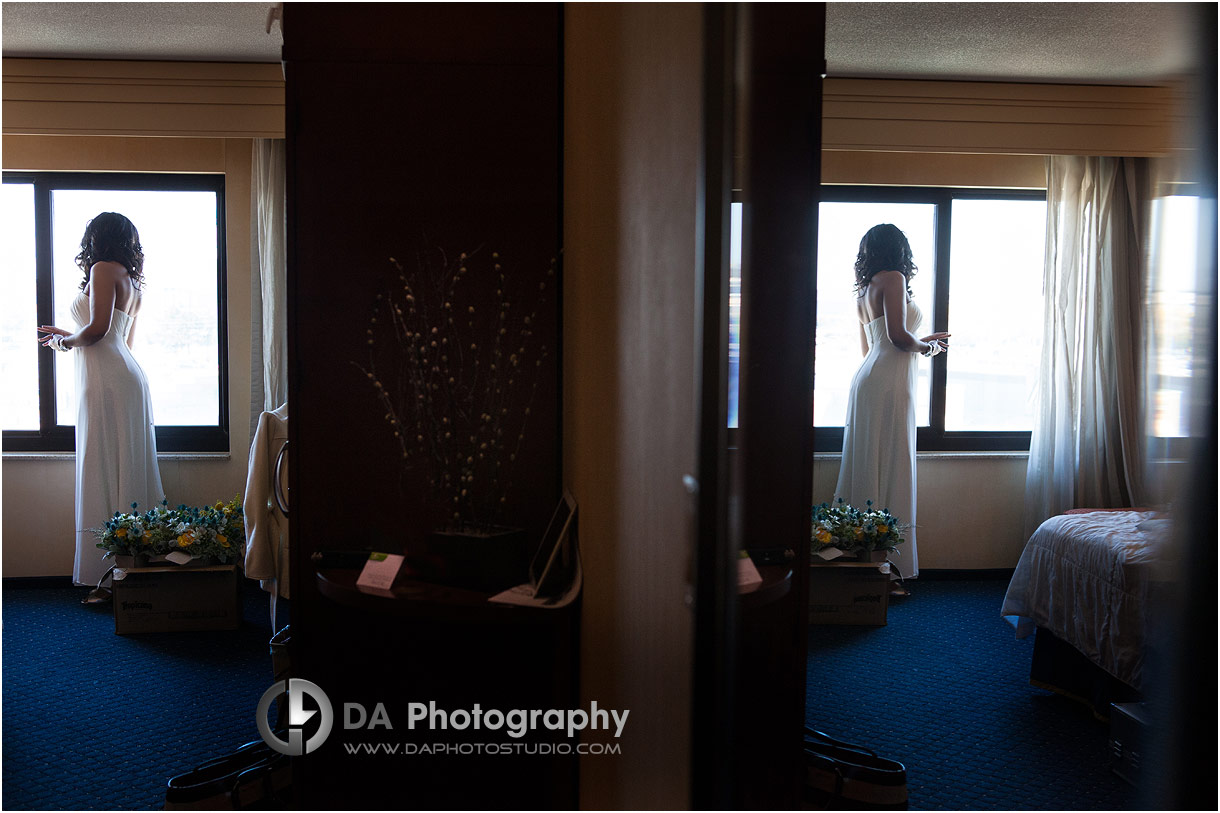 This image of the ring propped between the pages of the bible and creating a heart shaped shadow is one of my favourites.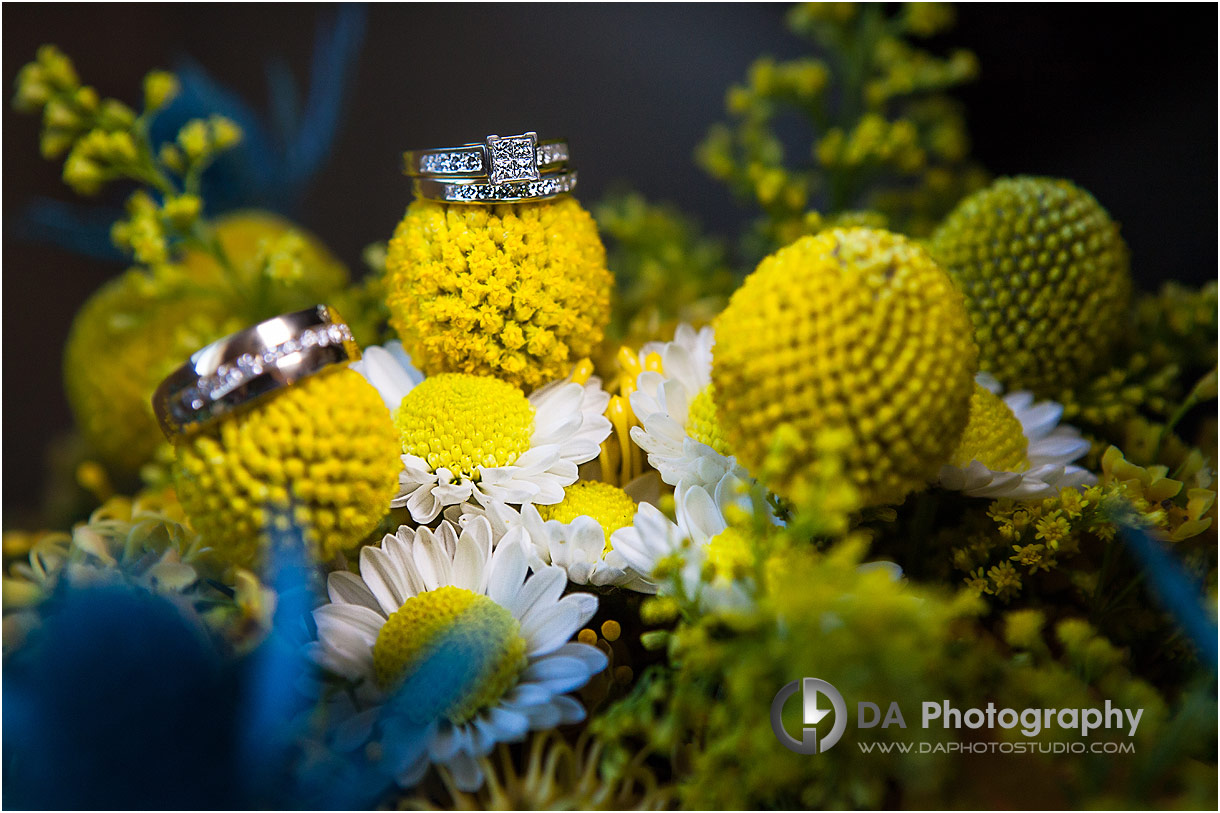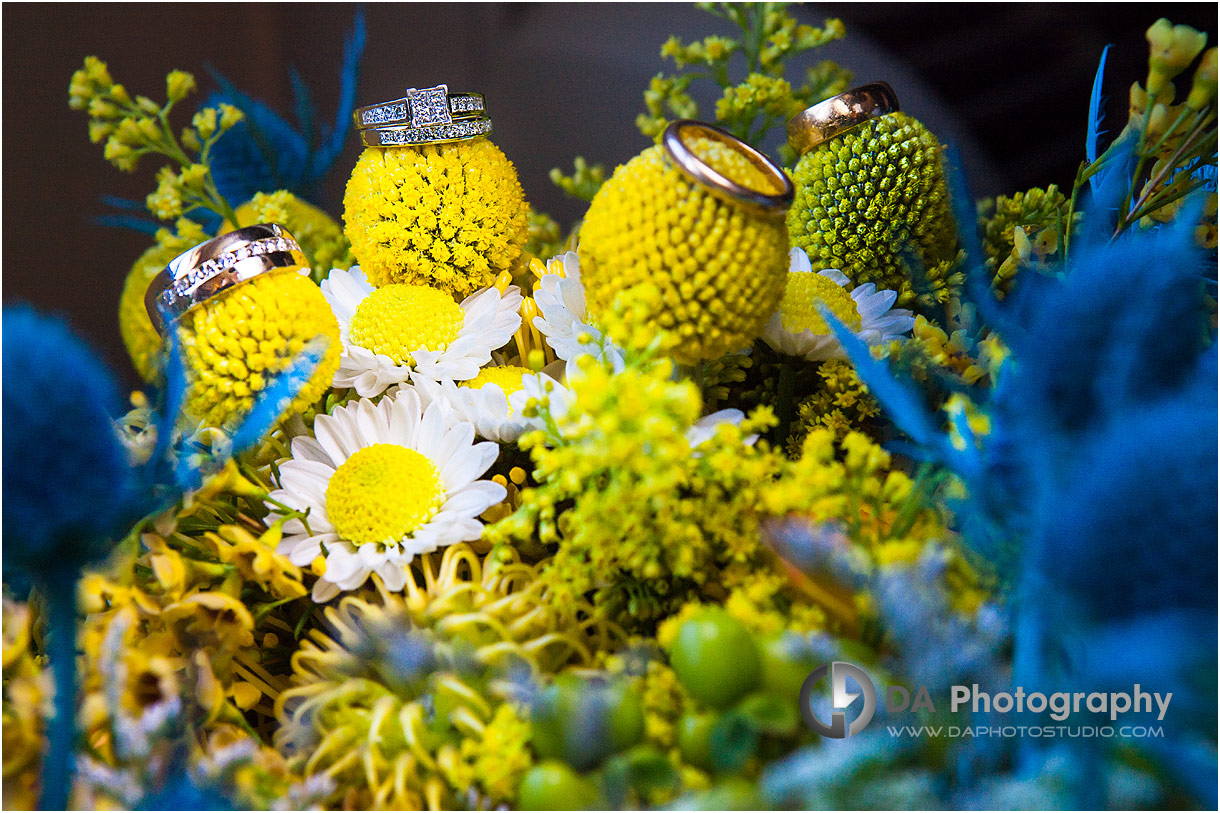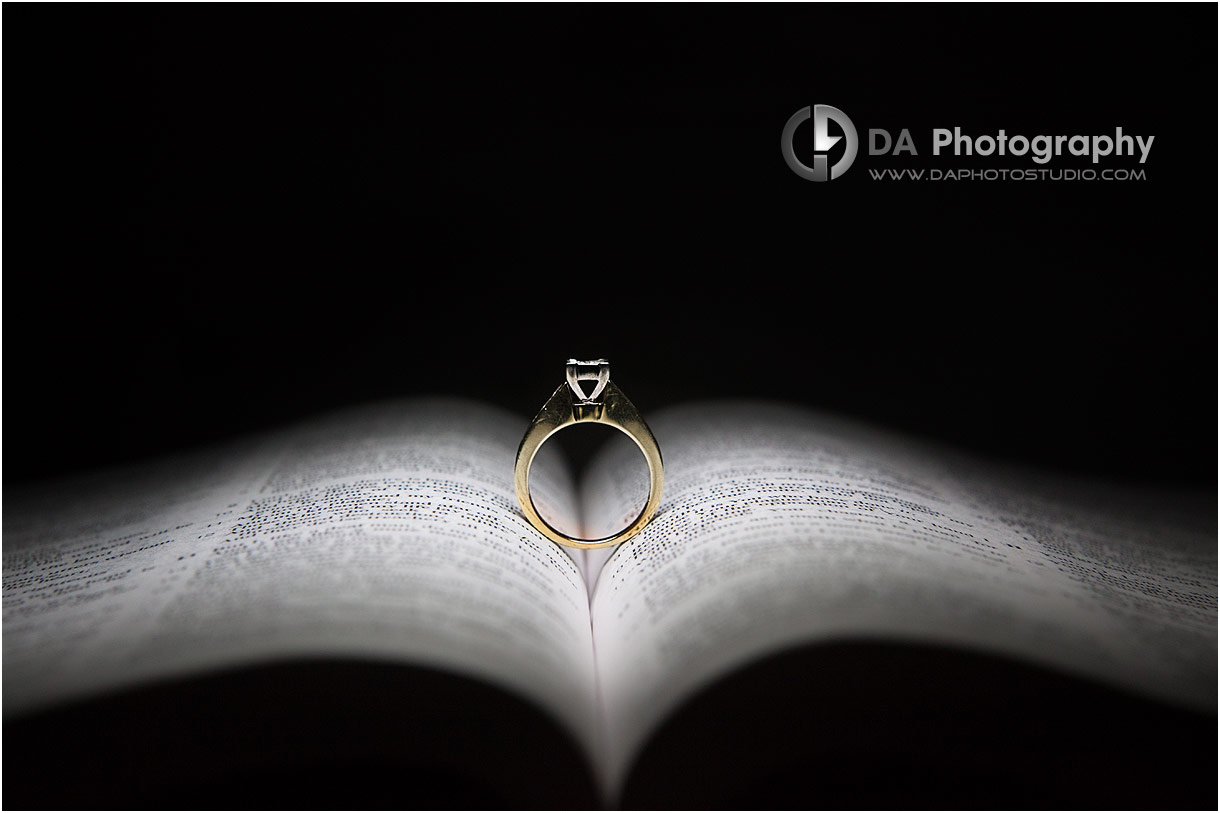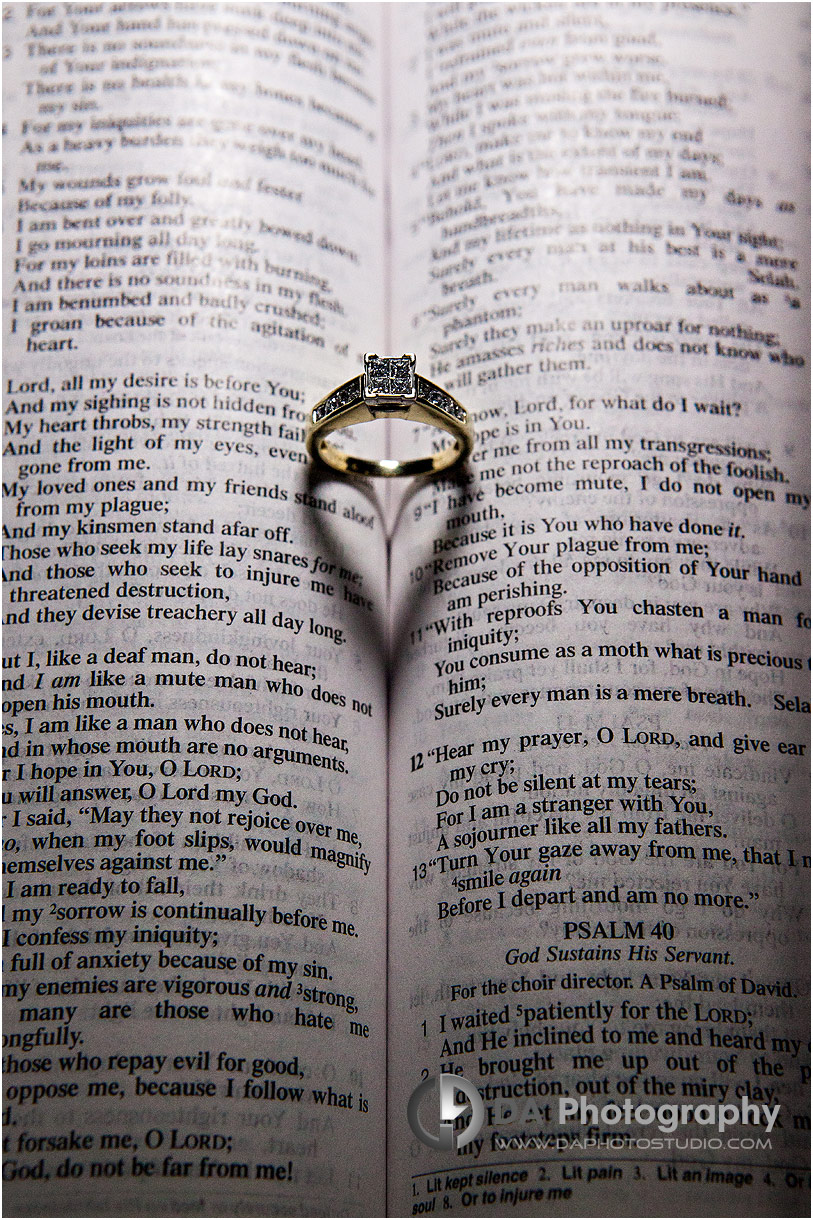 Brampton Church wedding with a hidden gem of an event space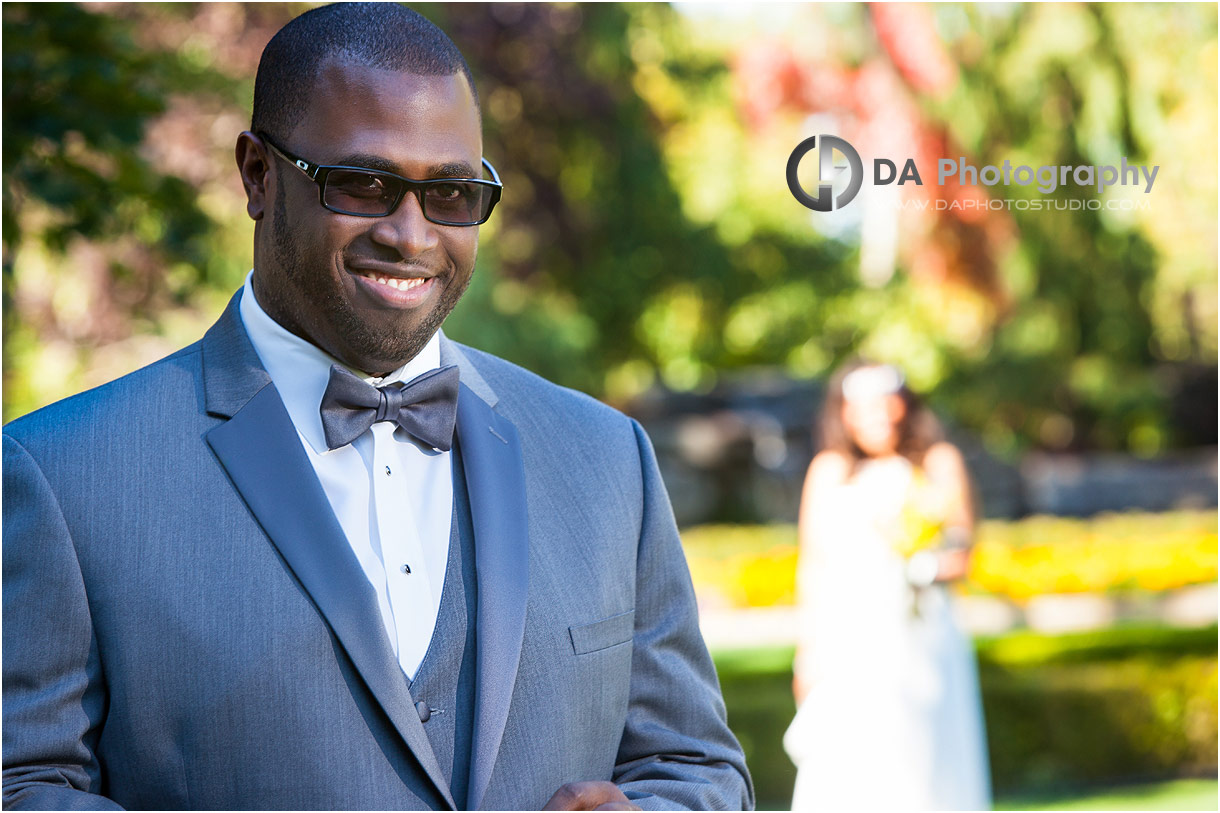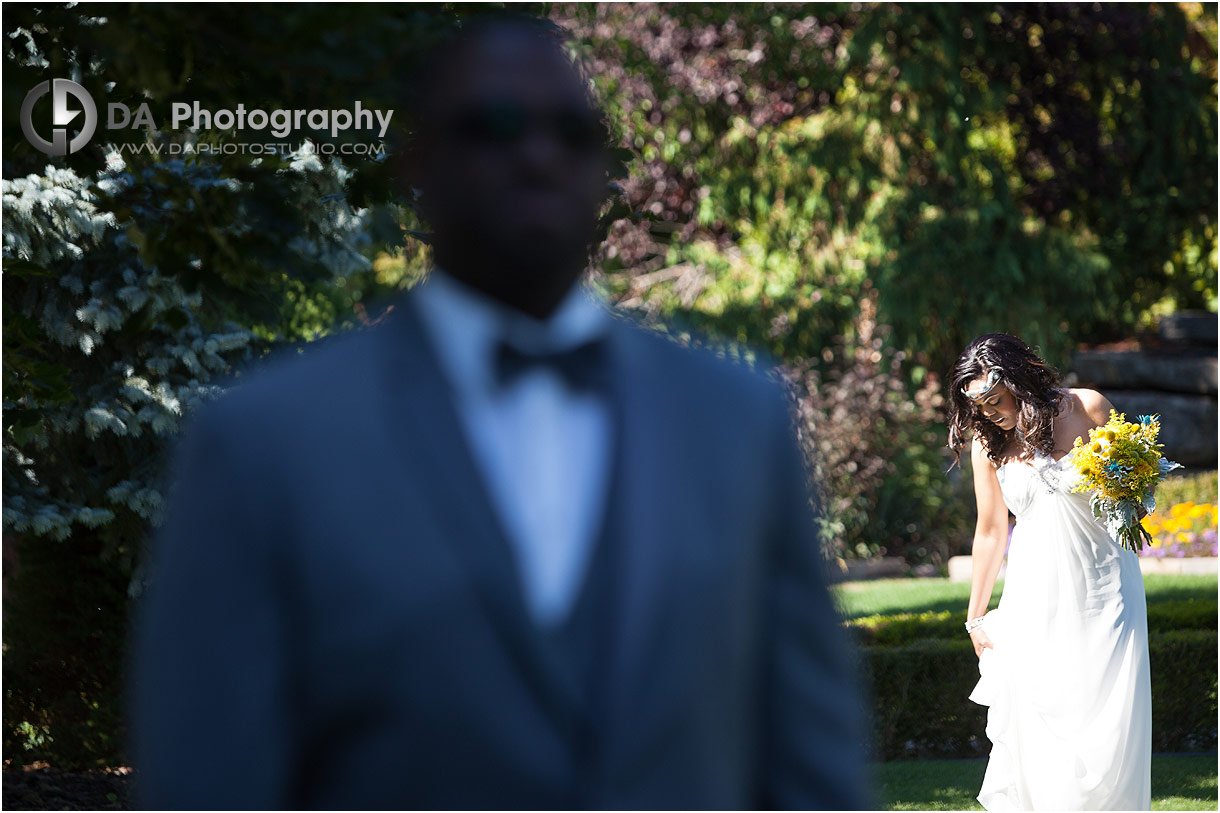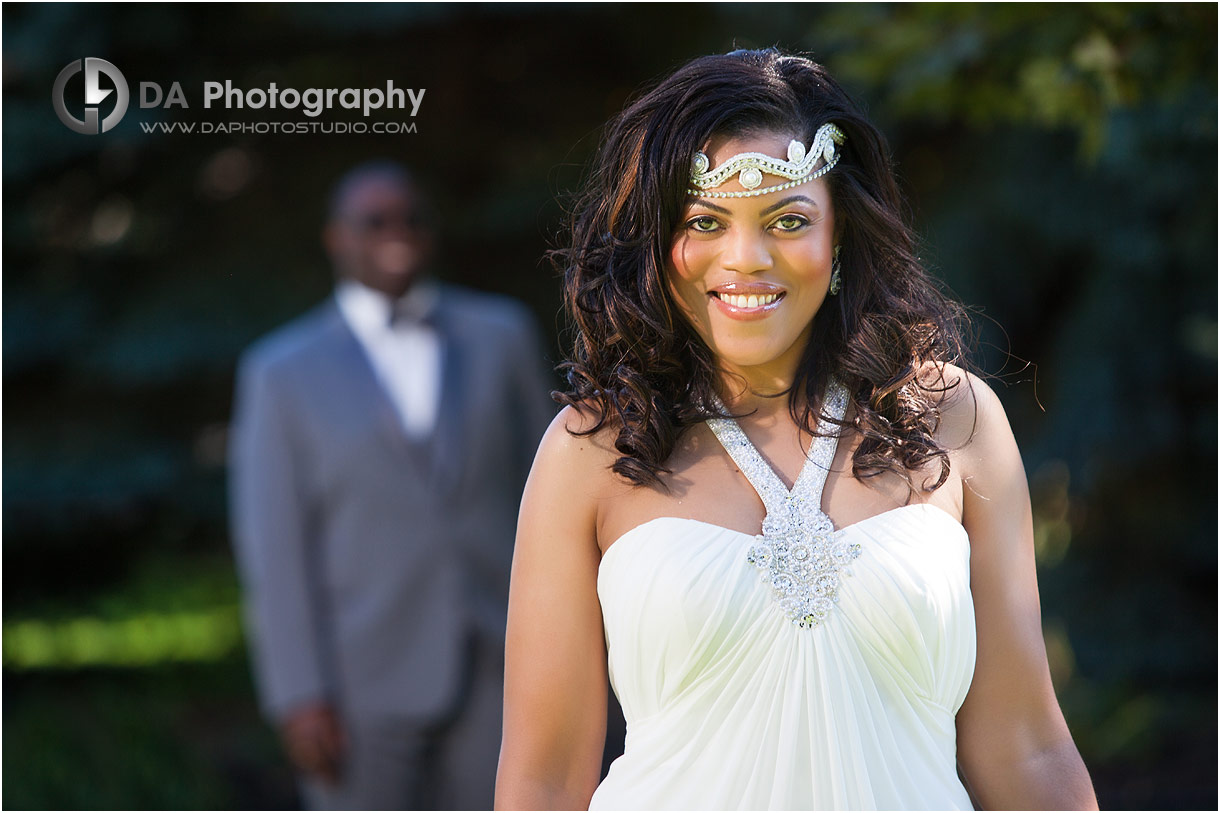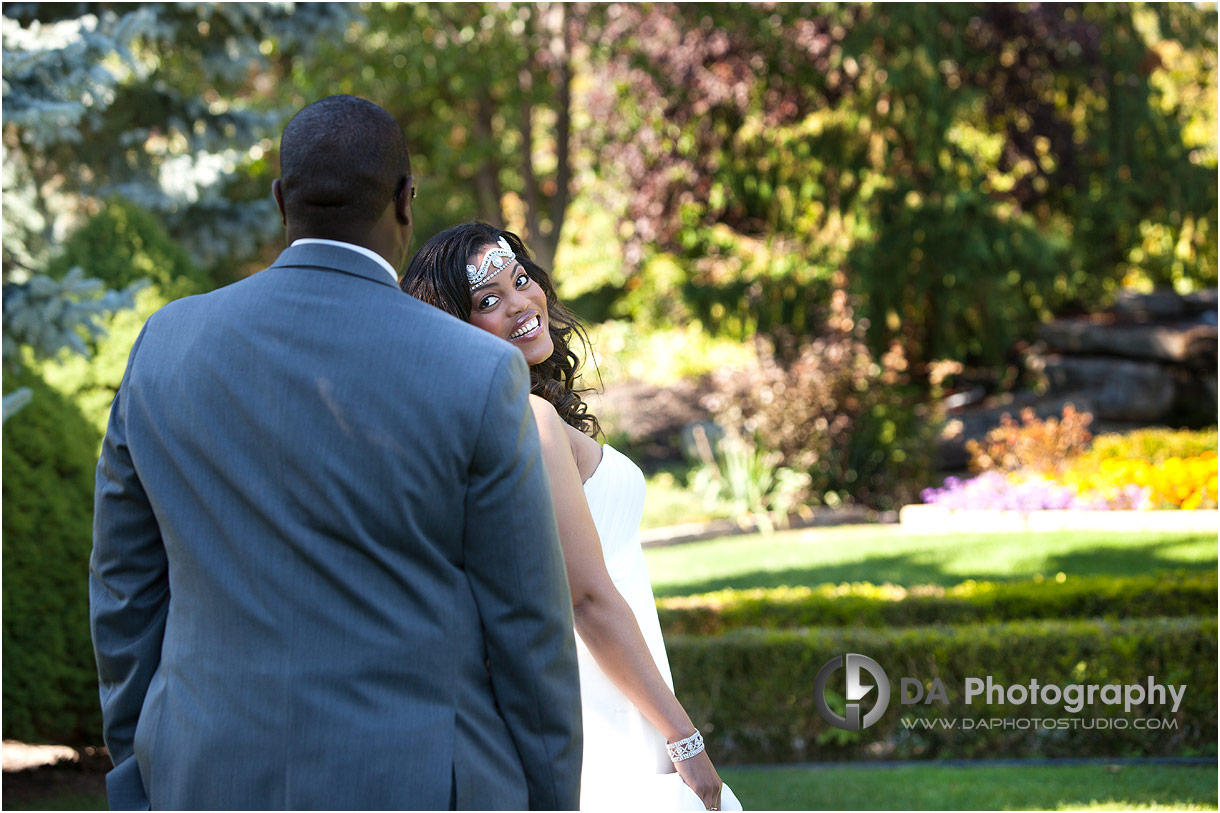 One of Brampton's best kept secrets is fine dining restaurant and event space, Terrace on the Green. Nestled away from the city and amongst sumptuous grounds, you feel like you have stumbled across a hidden oasis.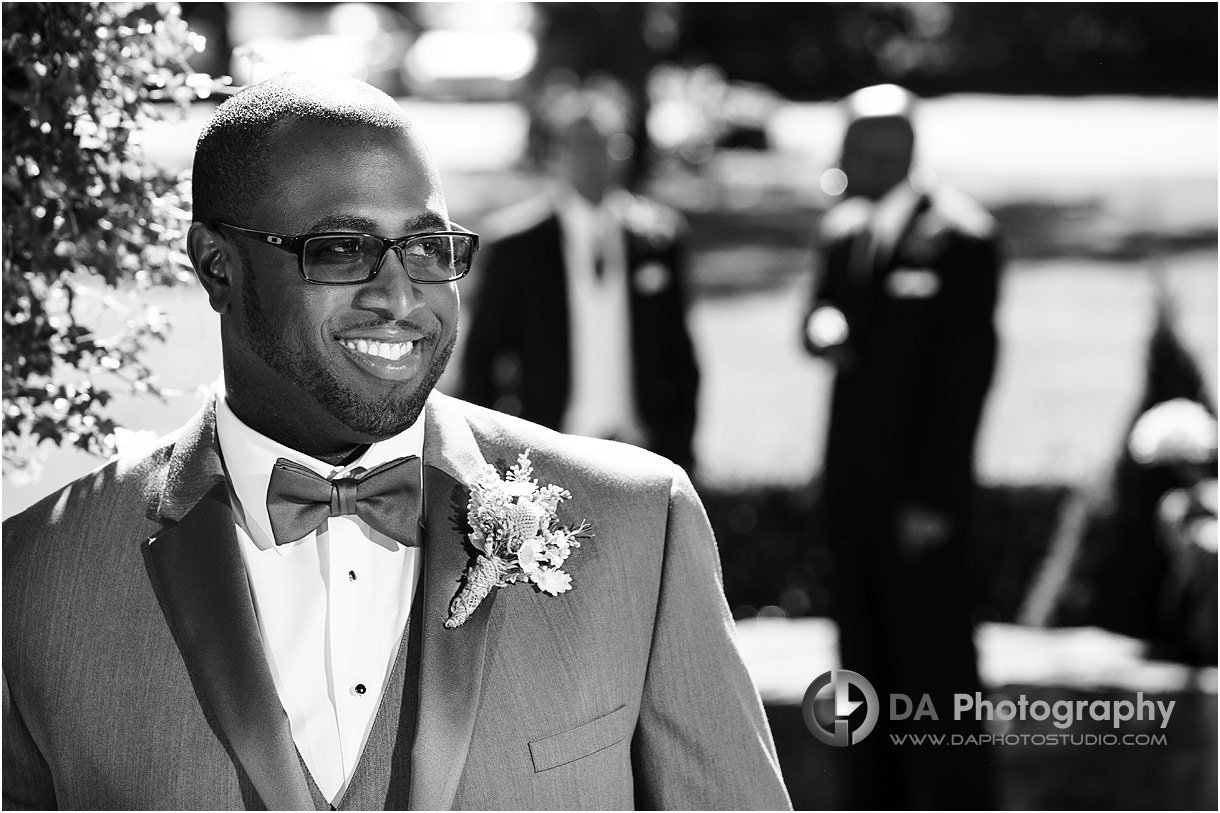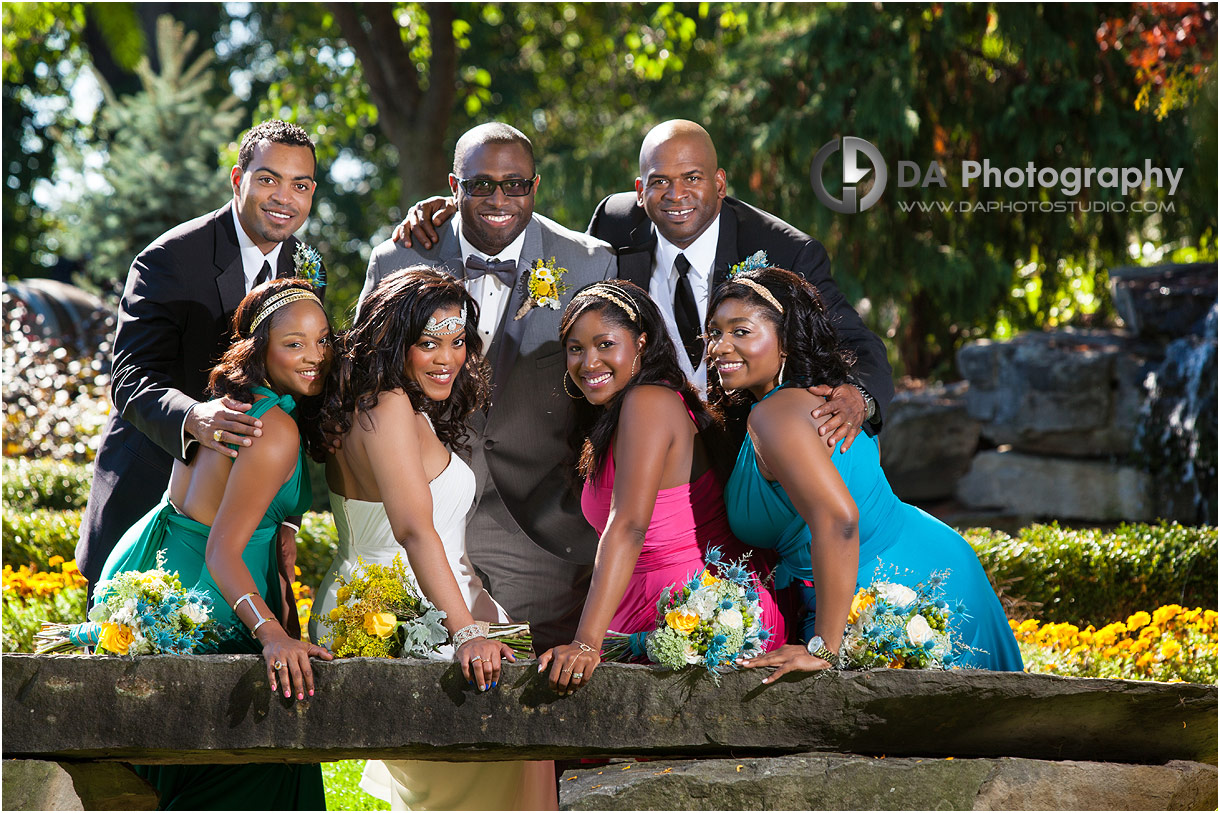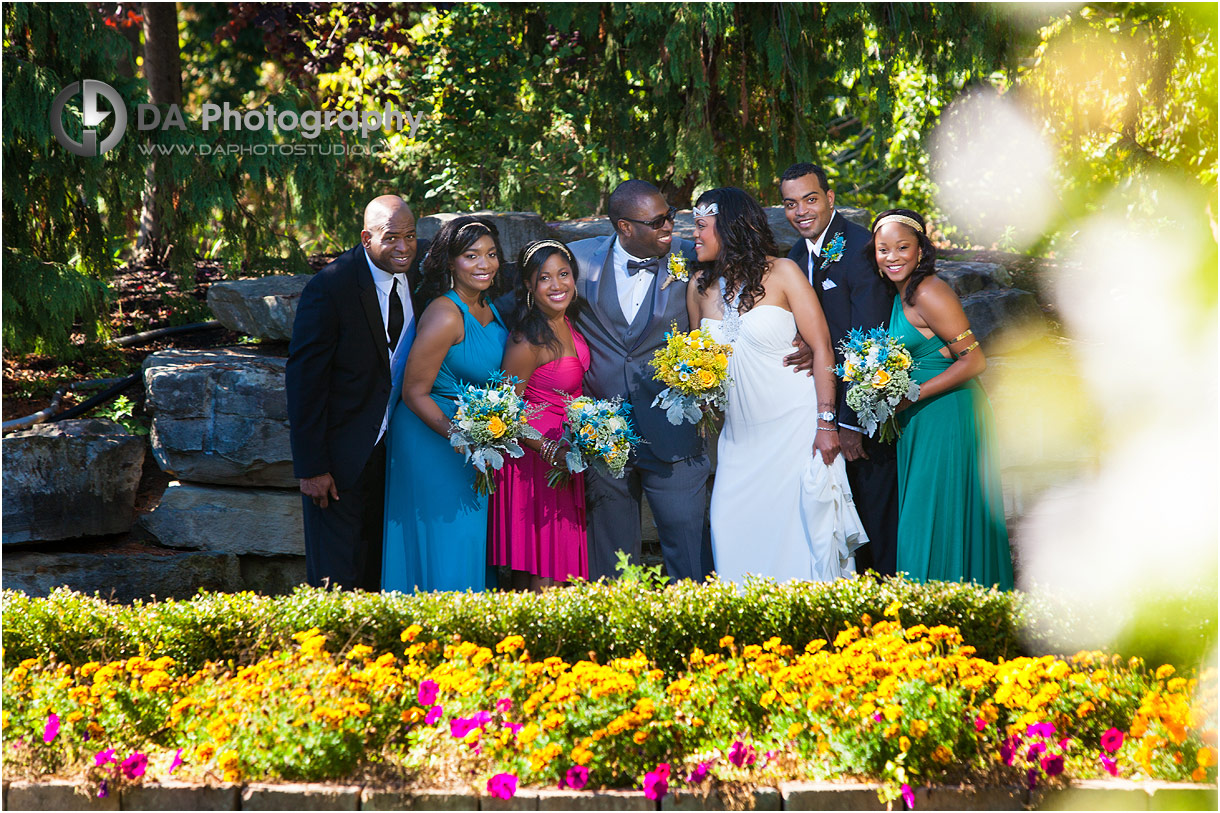 The grounds worked really well for the outdoor wedding photography session. It is obvious how much love and care goes into the upkeep of the gardens. Brightly coloured flowers, a waterfall, wine caskets, a gazebo and rustic covered areas offer plenty of different backdrops.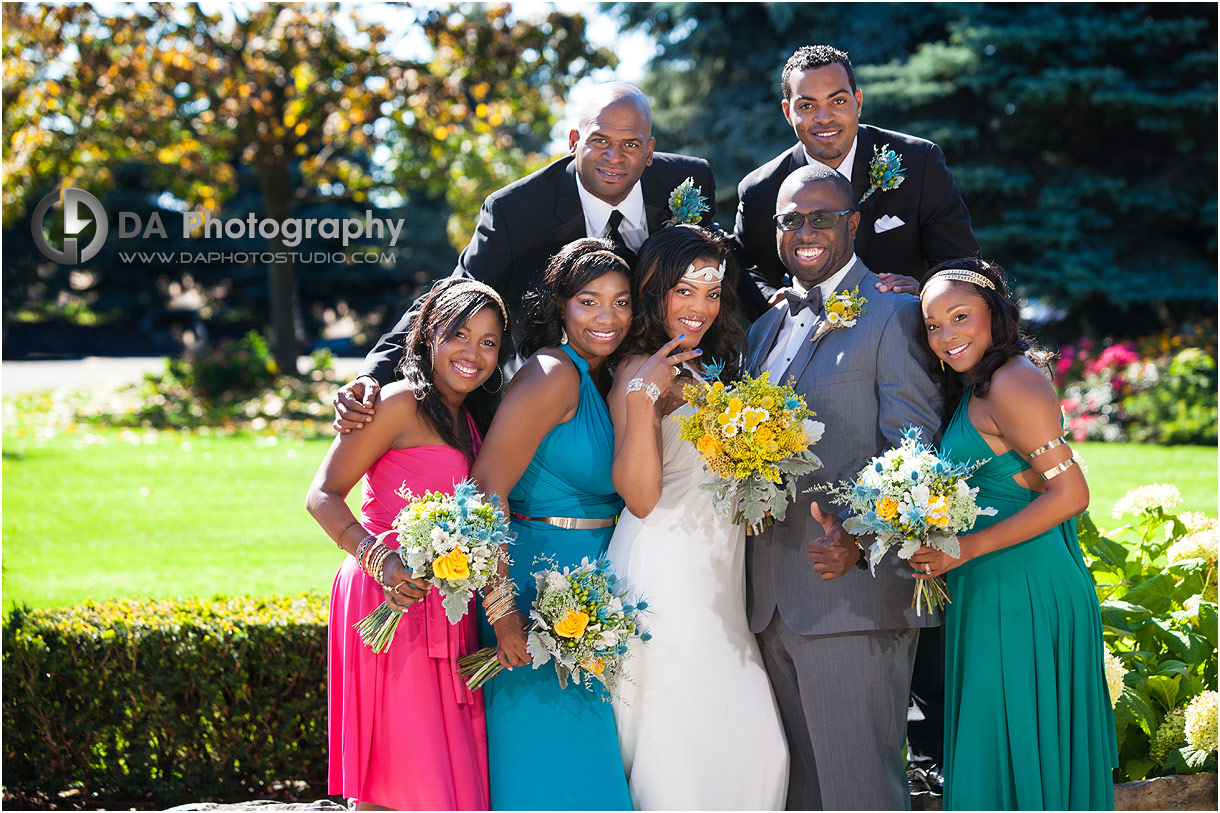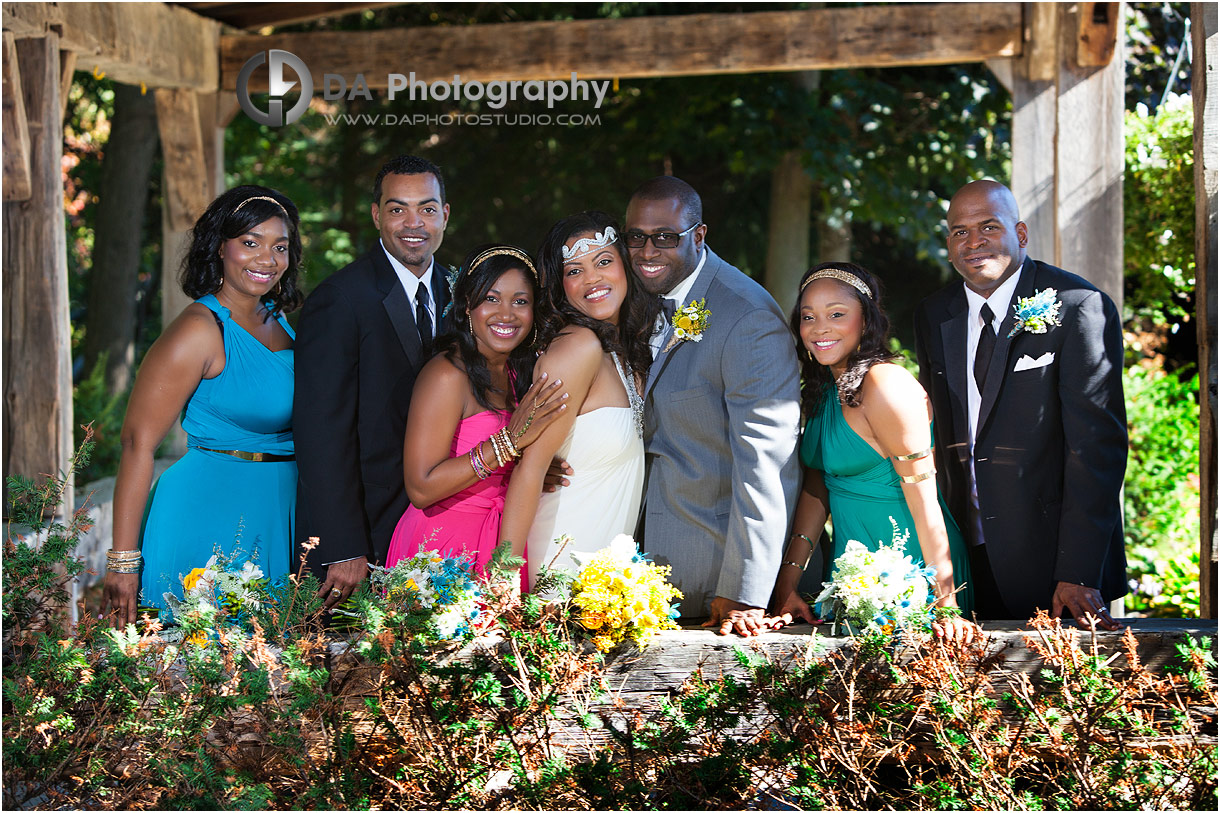 Following our pre wedding photo shoot we headed over to the Kennedy Road Tabernacle Church which boasted a state of the art sound and light system. I decided to photograph in a journalistic style to try and capture the energy and emotion of the ceremony.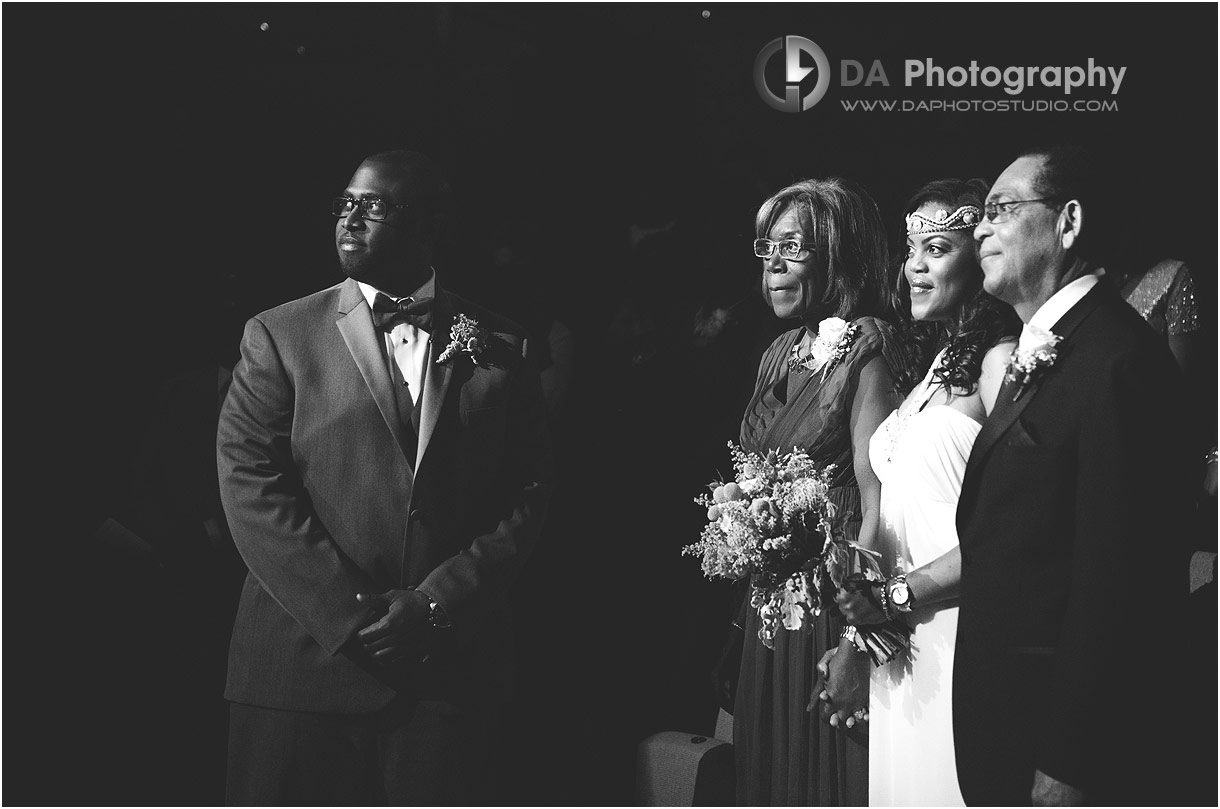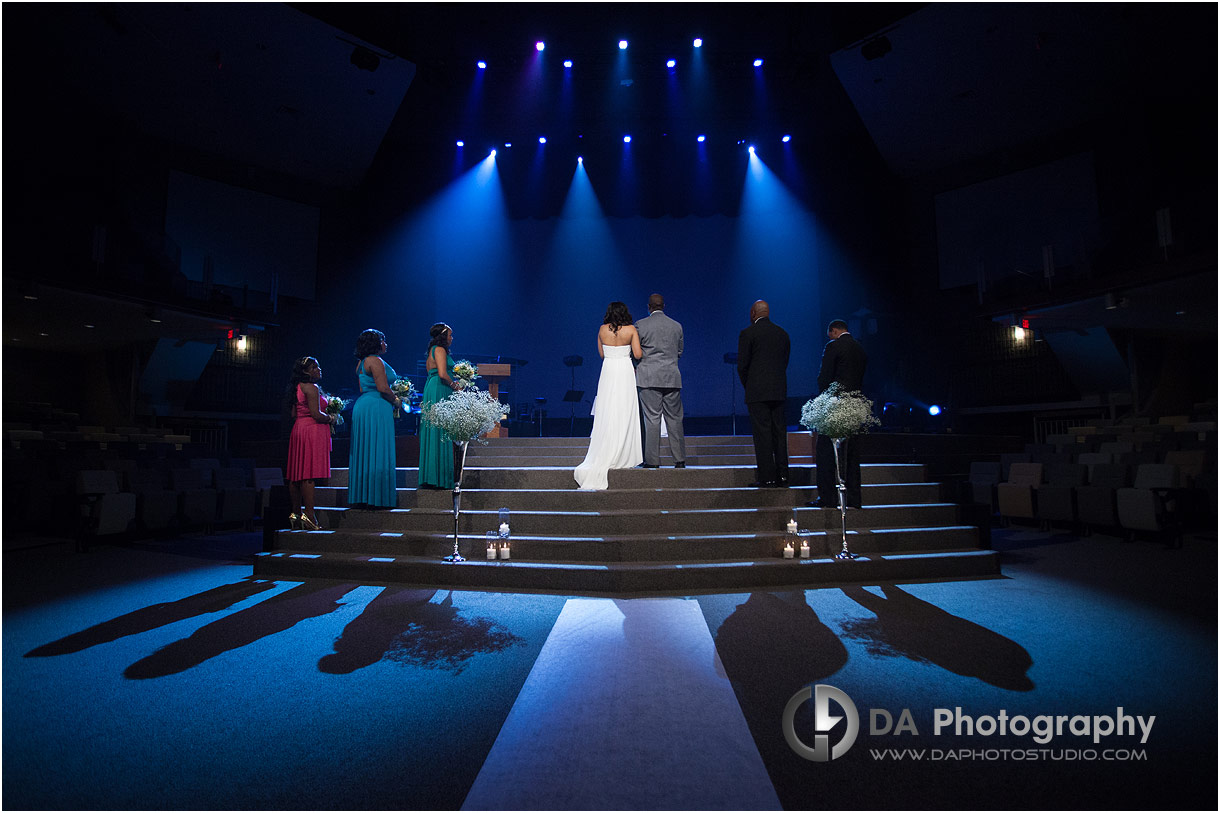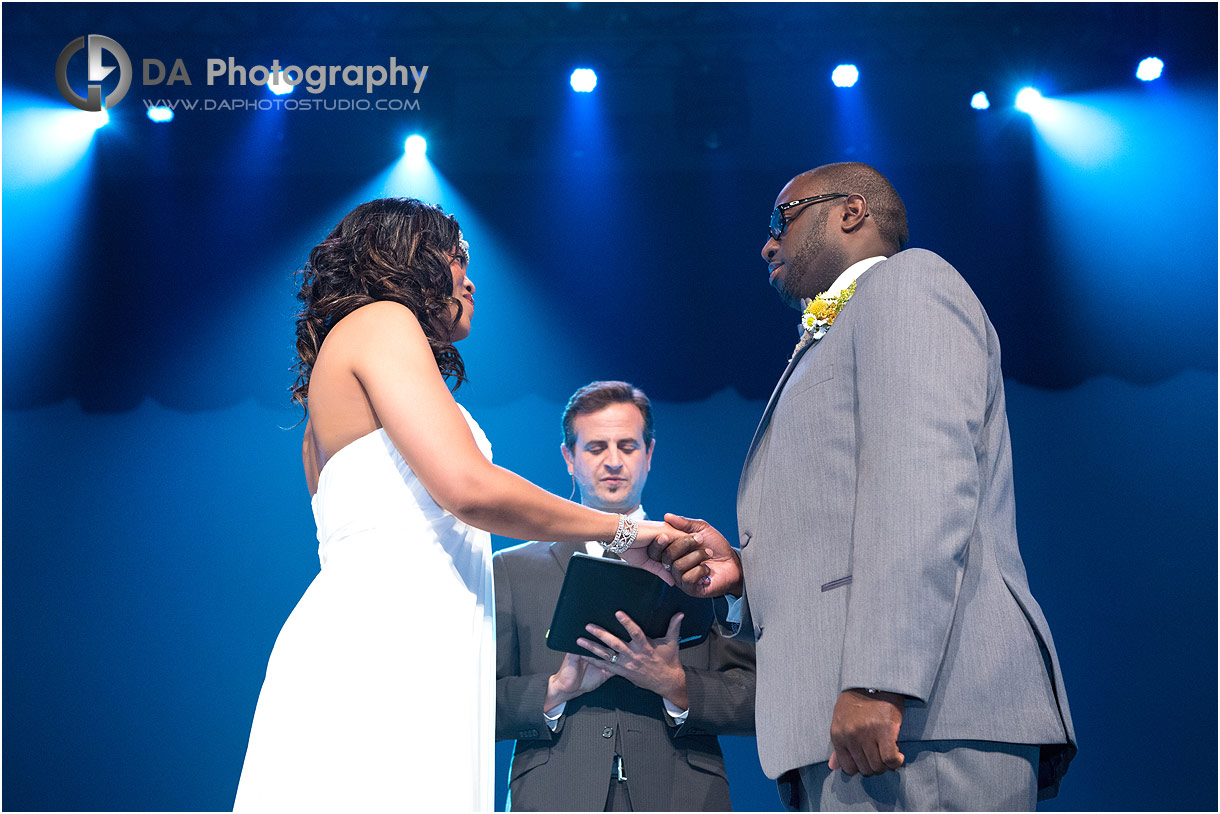 Once the vows had been pledged we returned to Terrace on the Green for some pre dinner, dusky exterior shots.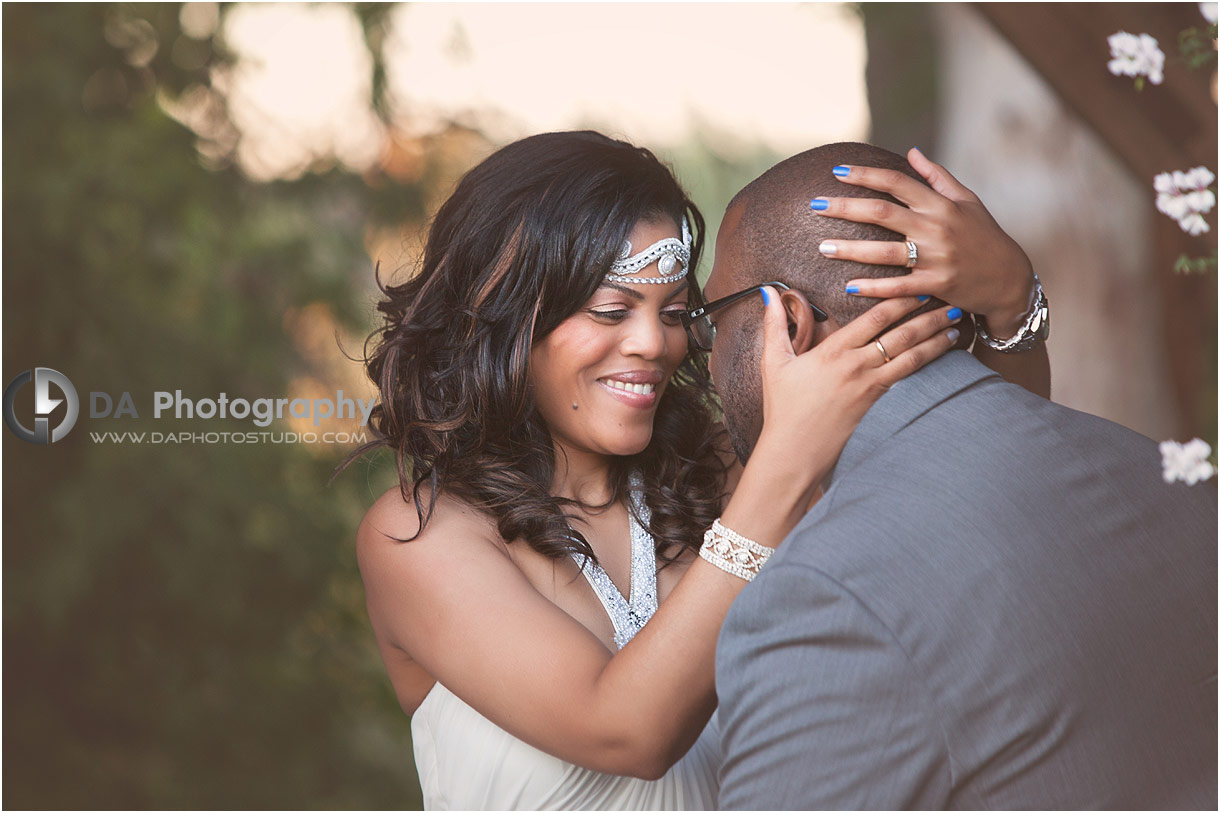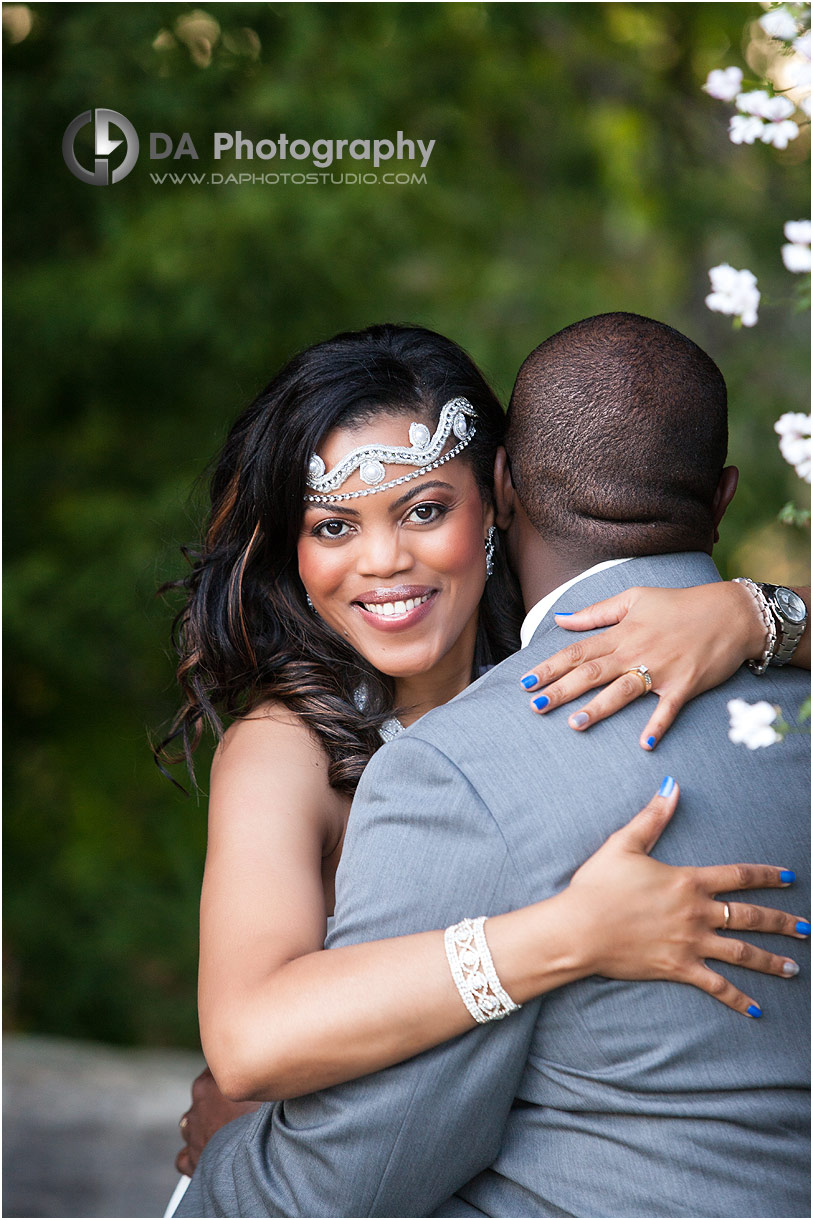 The photo of my couple walking through the grounds arm in arm really captured a good representation of the surroundings.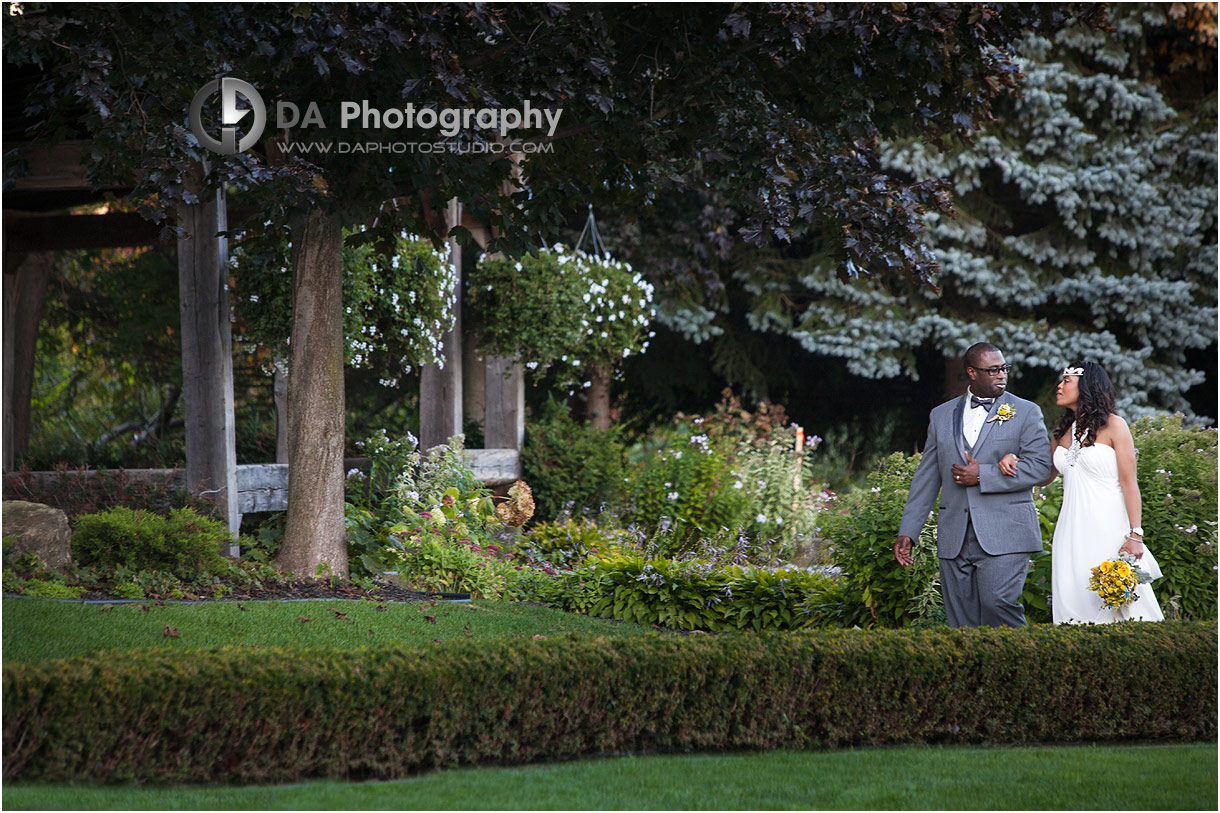 An abundance of windows and light made the reception feel spacious, luxurious and very different from the usual banquet hall.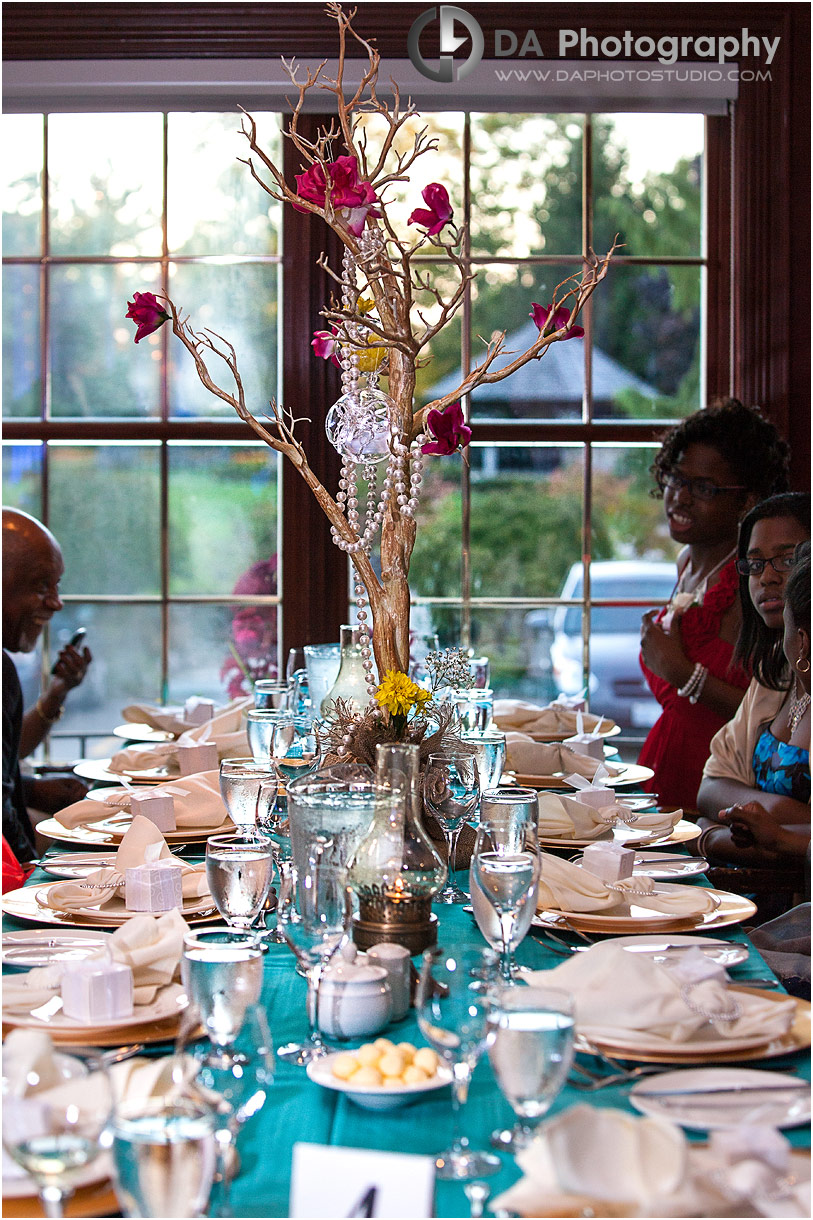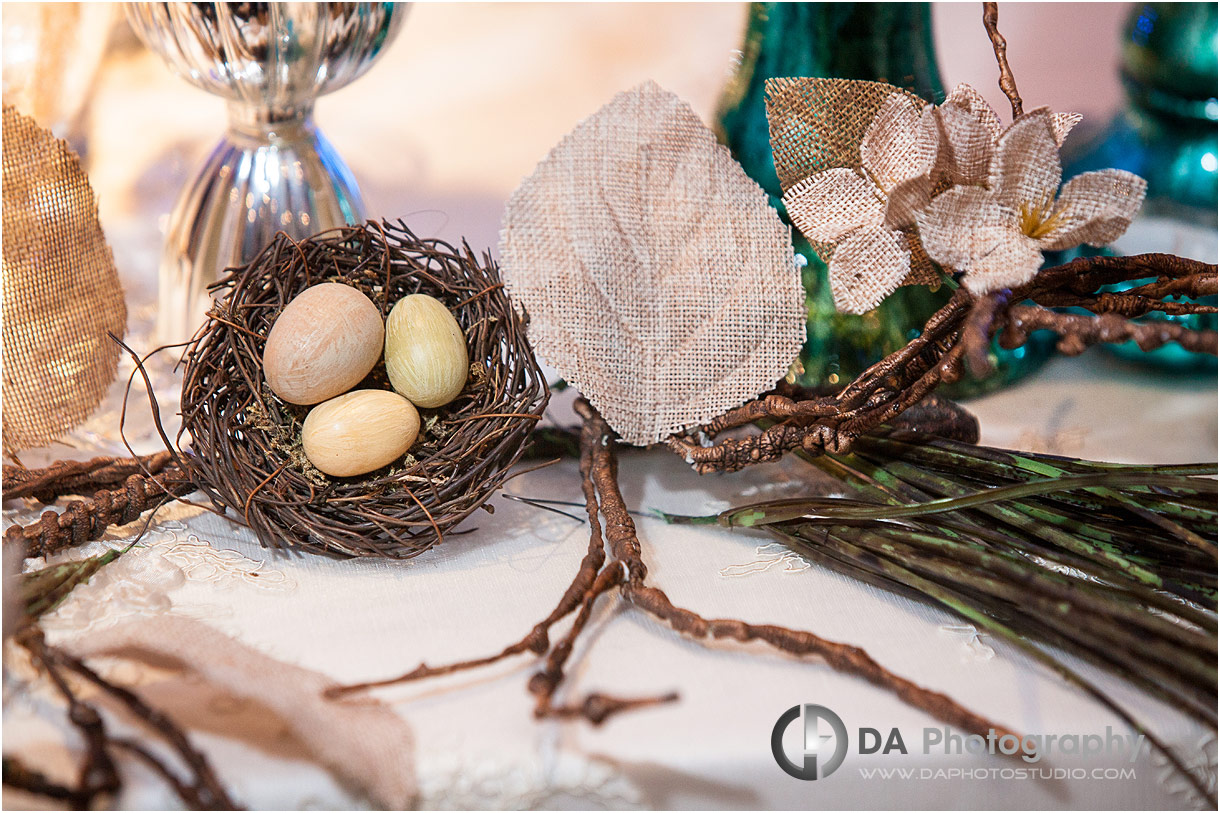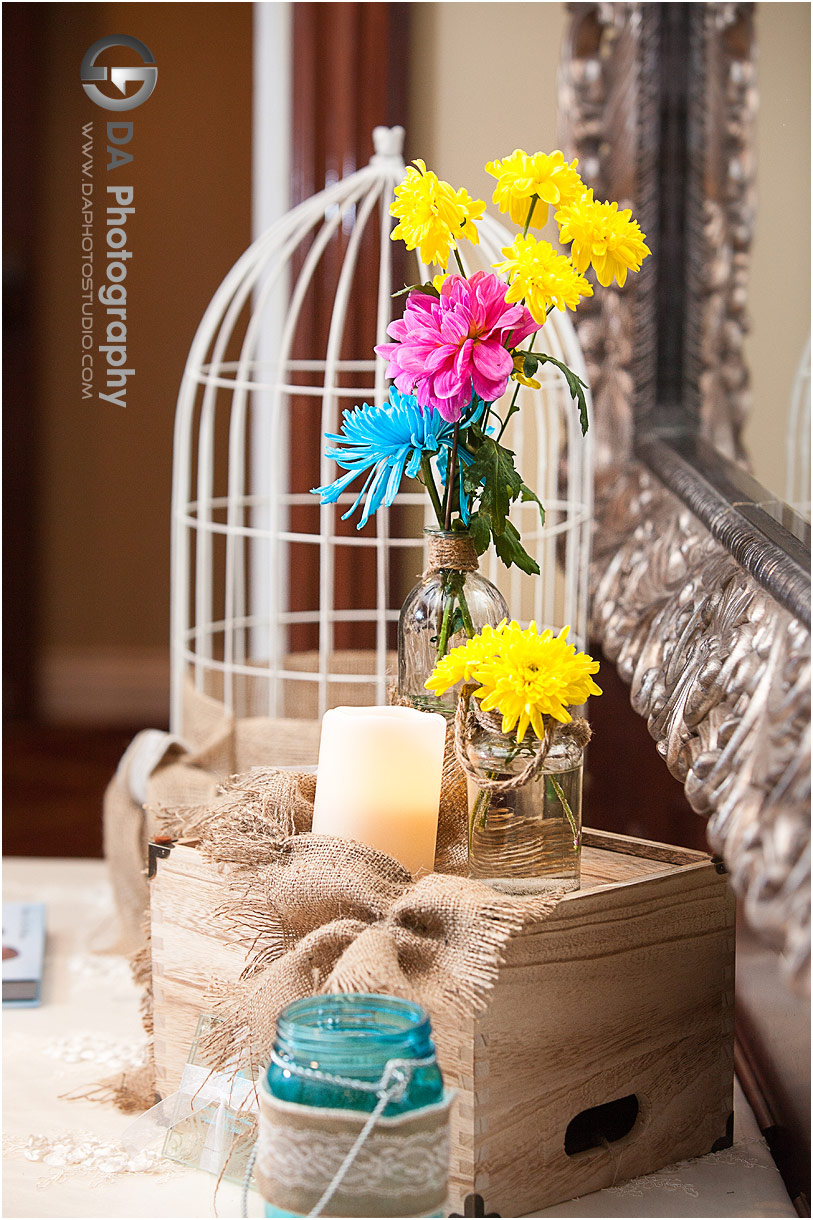 If you are considering a Brampton church wedding, then don't miss out on this hidden oasis of a reception space
Terrace on the Green is renowned as a fine dining steakhouse and seafood restaurant so guests talk about it for years. My couple had put a lot of effort into the detailing and accessorising and the hard work paid off.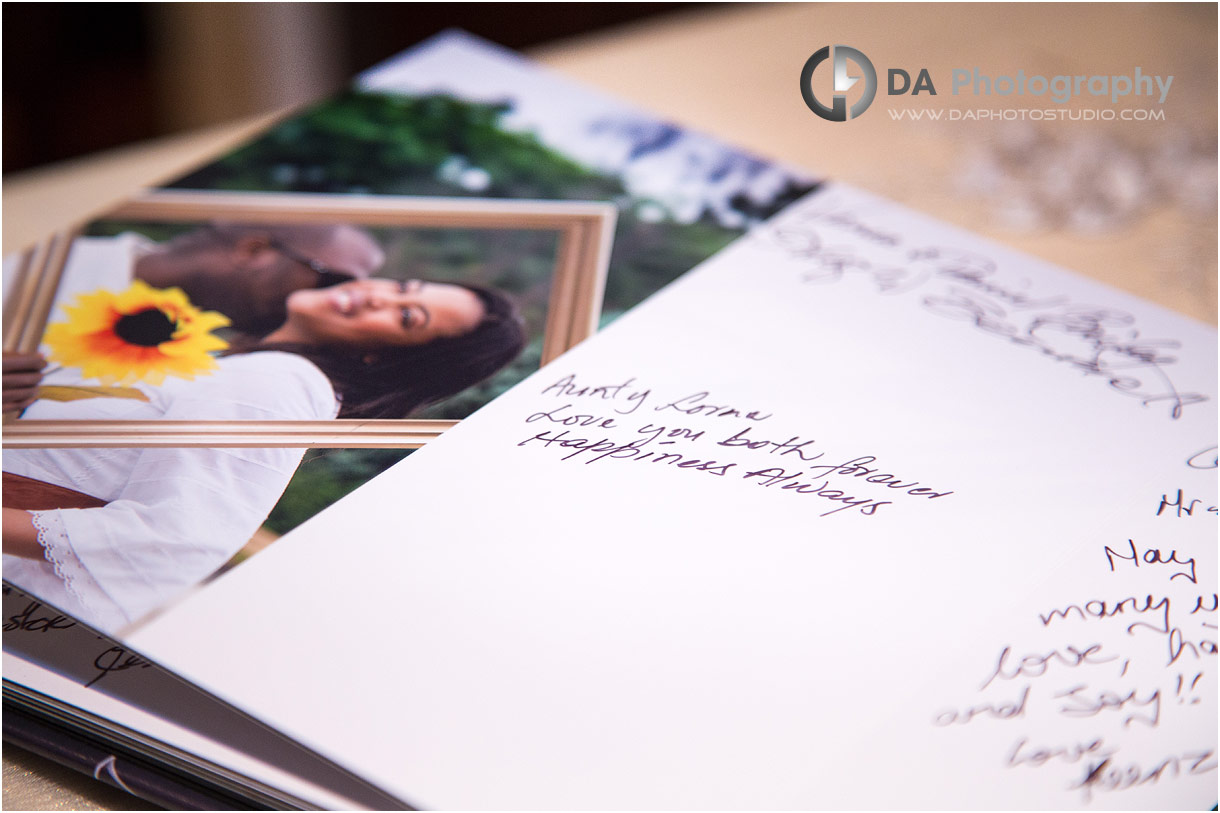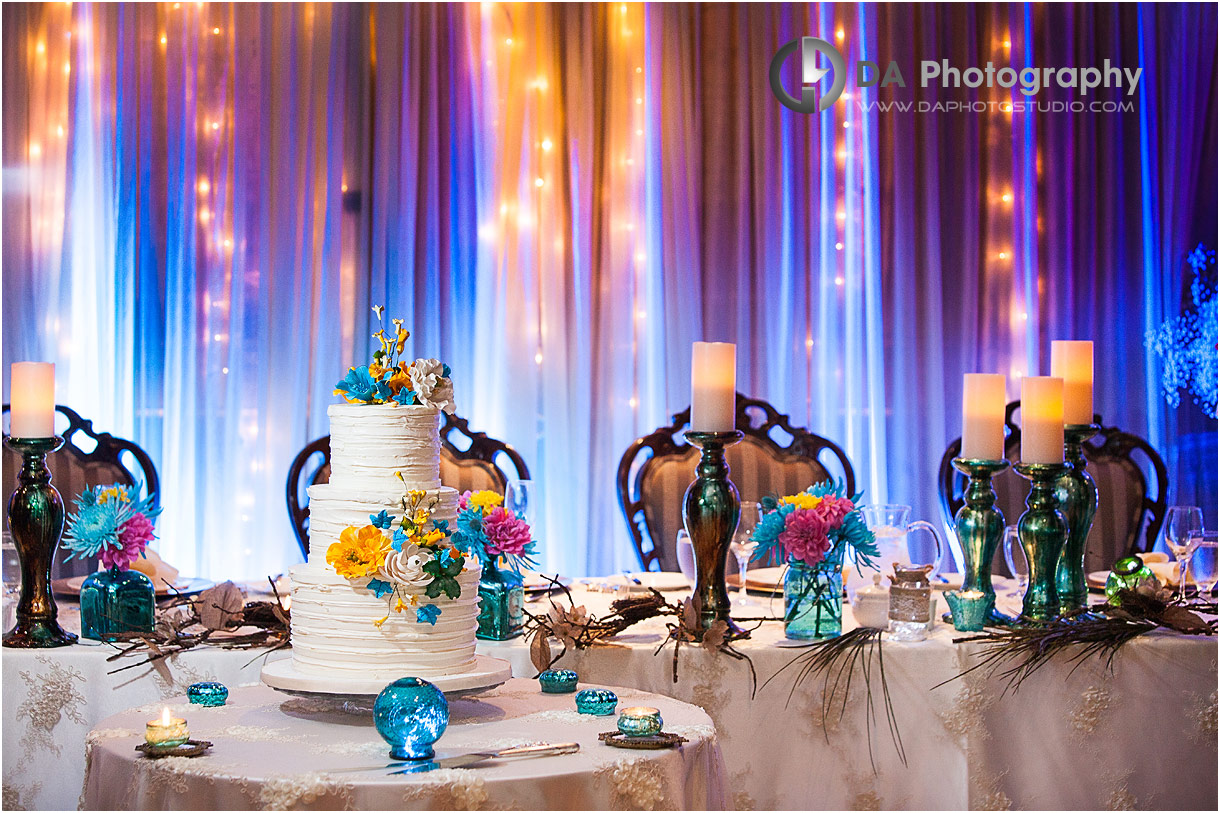 It is so challenging to find an elegant and versatile event space with guaranteed high quality food. Often cooking for the masses means a dip in quality or service, but we didn't see evidence of either.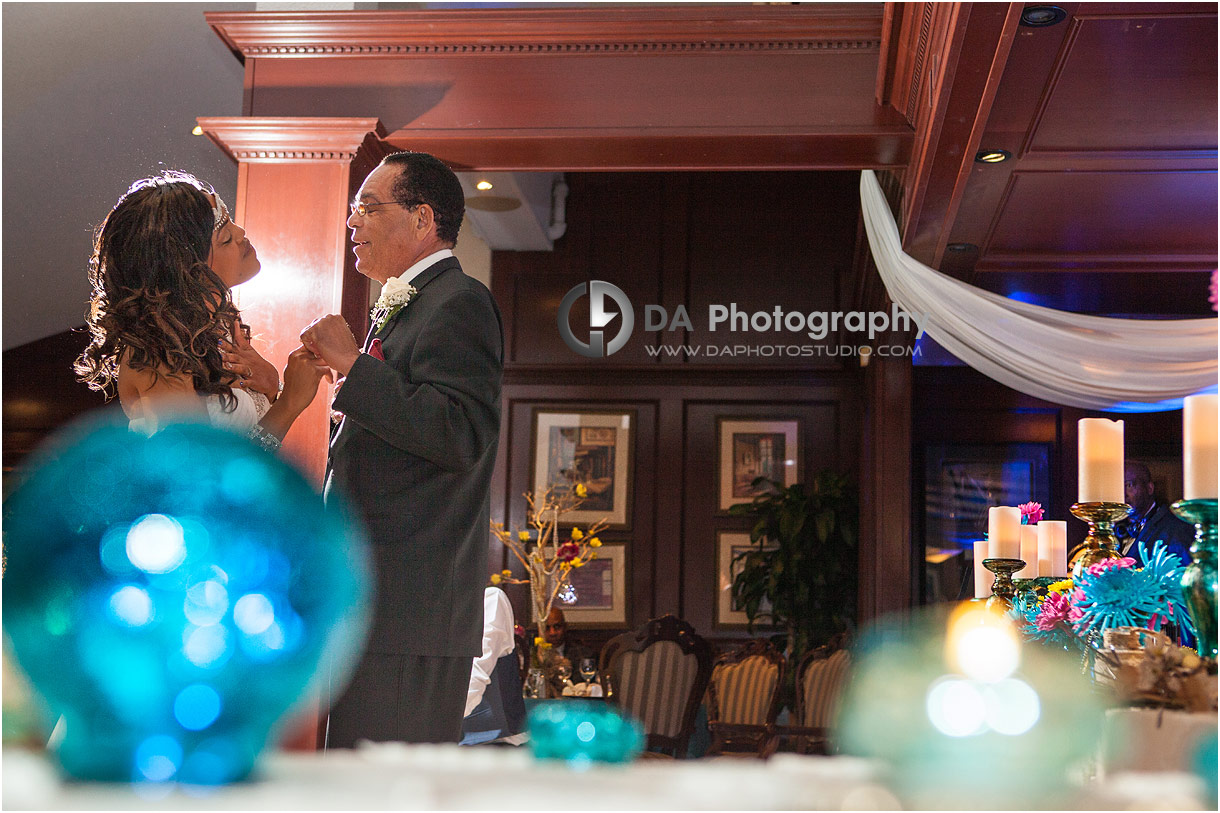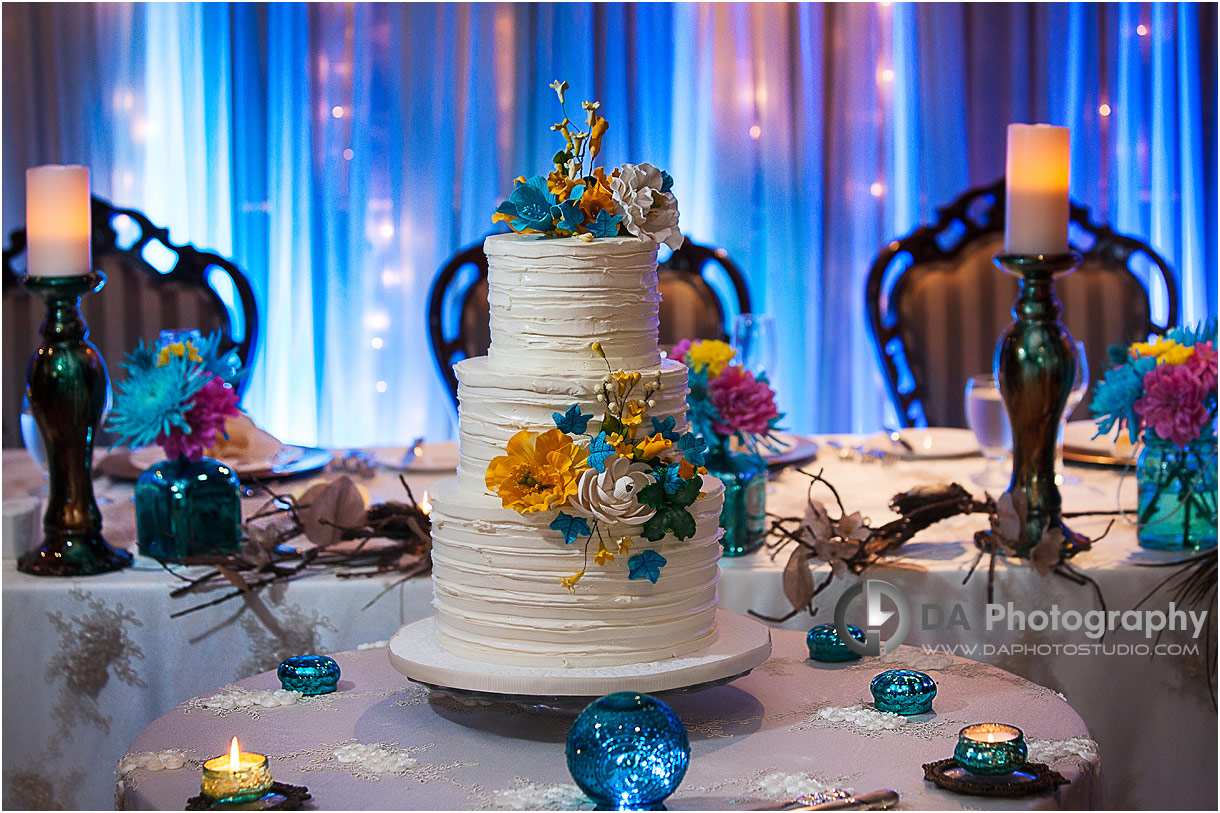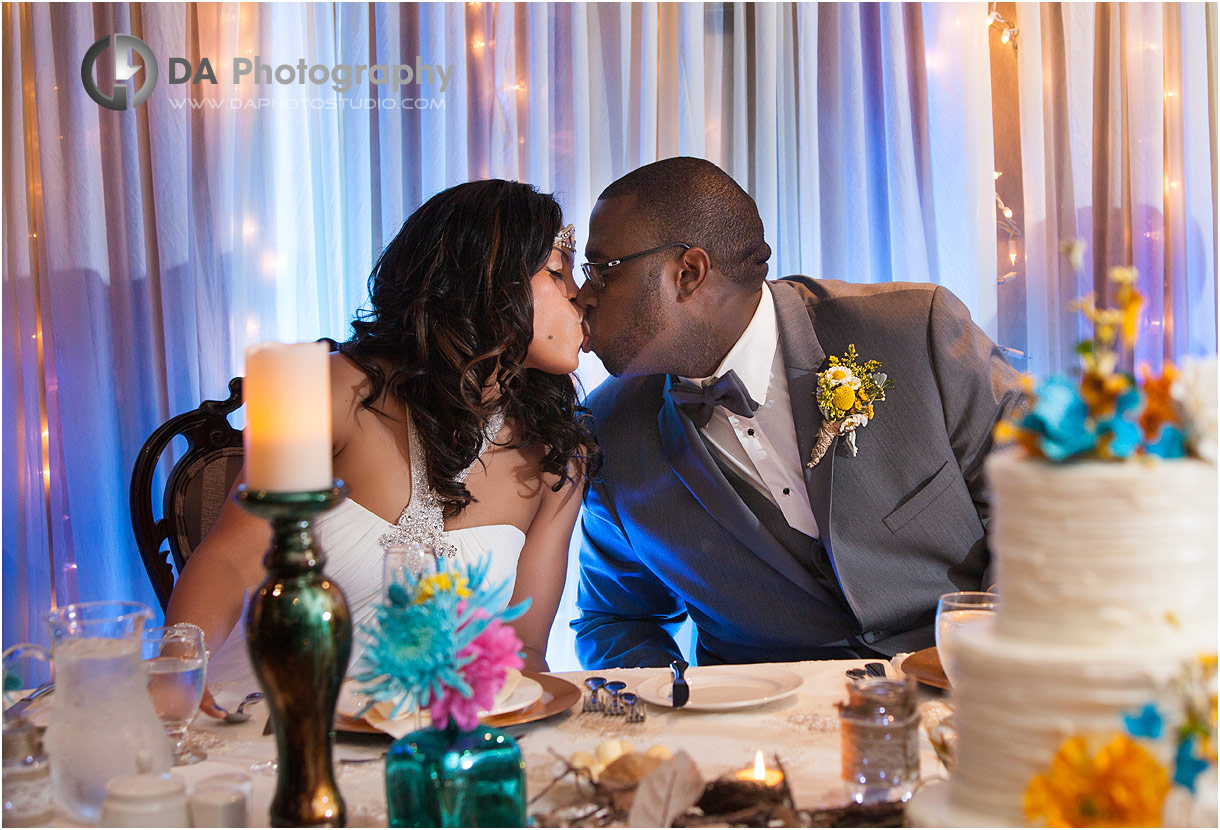 I love it when I build a relationship with my clients as it makes everything so much more relaxed and carefree. It was my pleasure to capture their Brampton church wedding as I'd shot their engagement so we had a connection. As an exciting ending to this story, I recently got a update which they celebrate the birth of their newborn. Their wedding seemed a distant memory so it's nice to be involved in capturing new milestones along the way. You can see their engagement photo session here.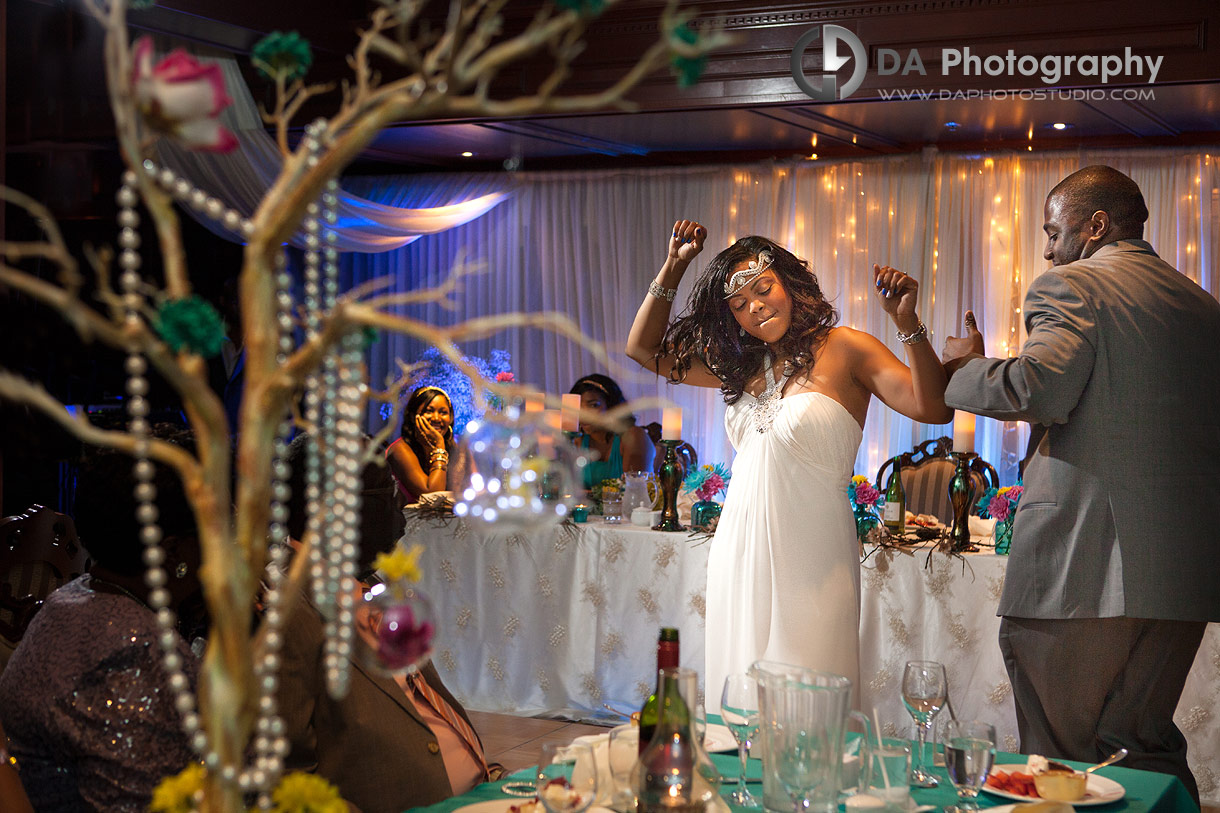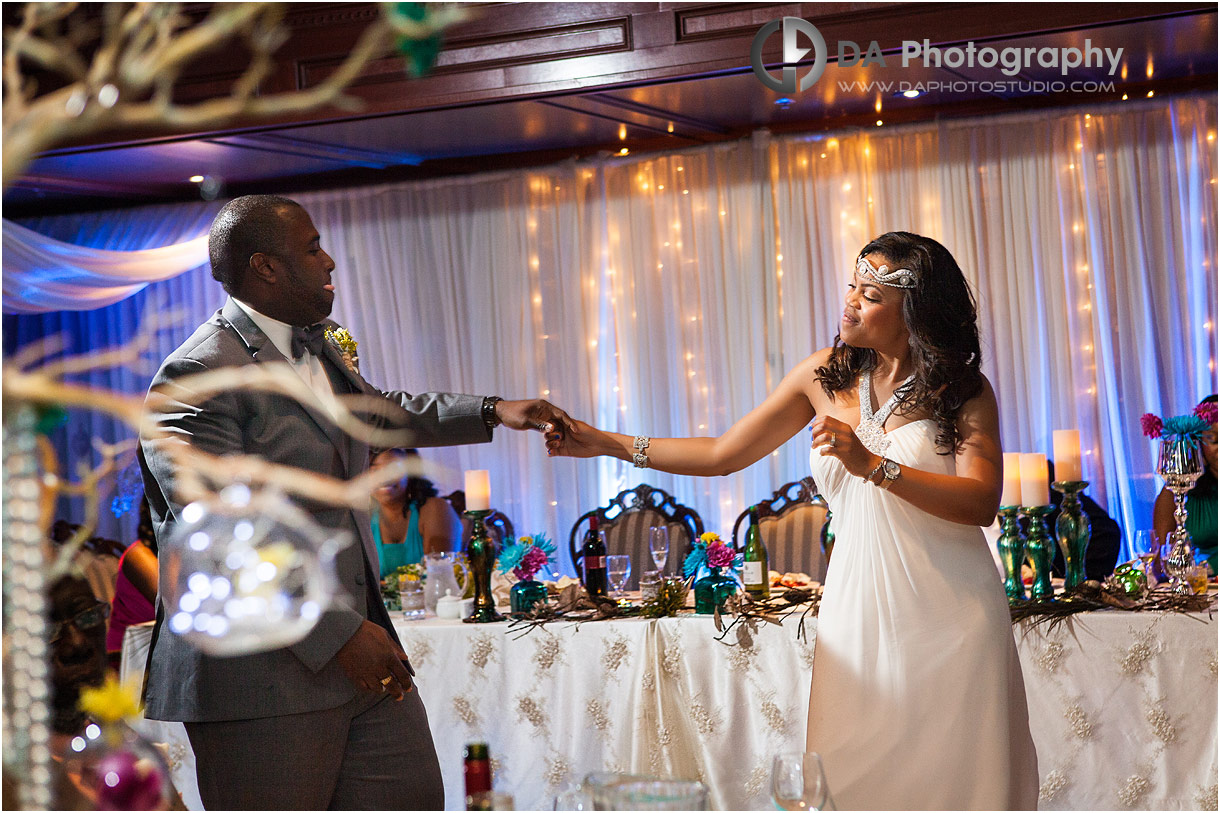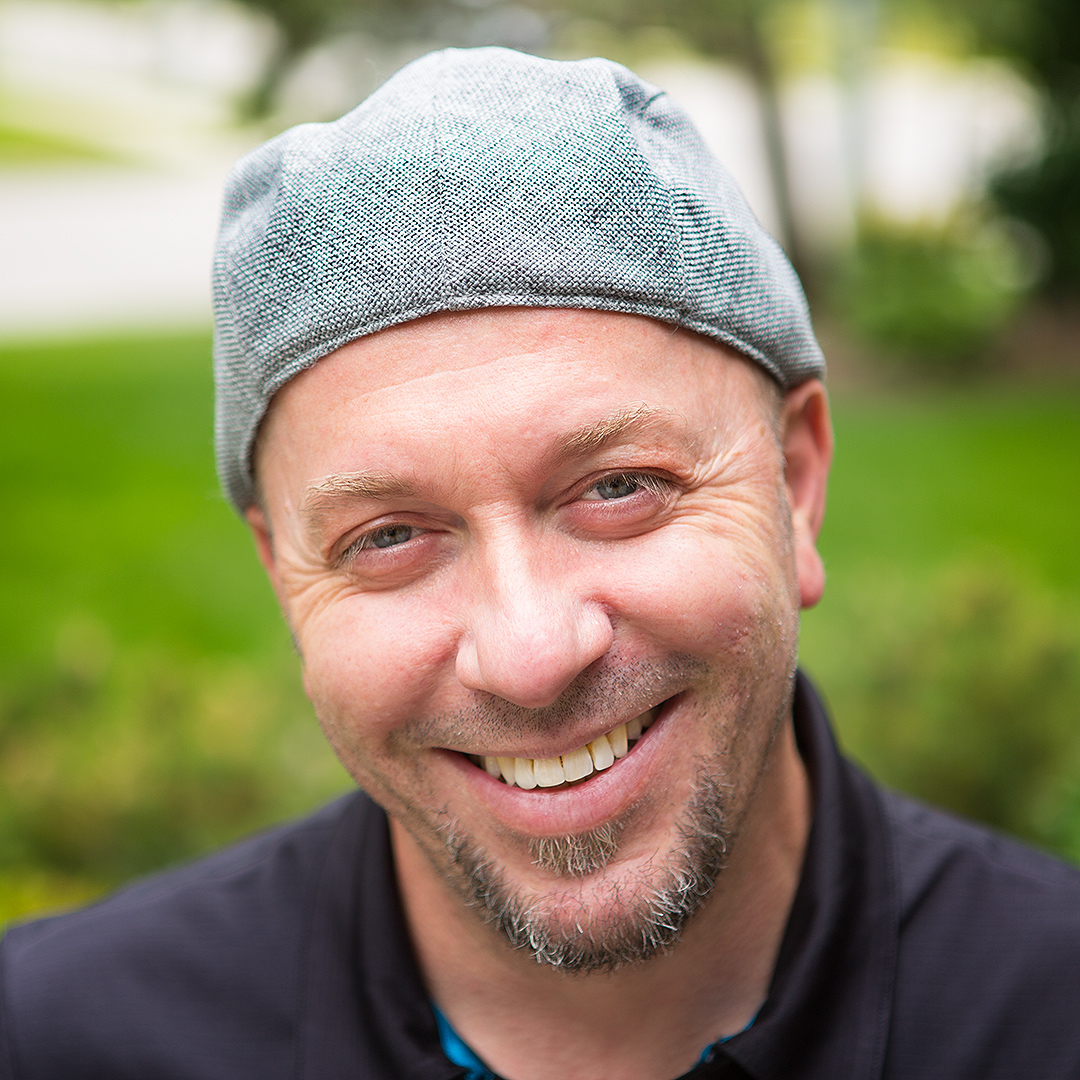 My passion and biggest asset is taking the time to make every client comfortable and relaxed before I even pick up the camera. The result? Photos of you that actually look like you at your best! I can prove to you how much you can enjoy having your picture taken. Lifestyle photography is about the experience that happens to be served up along side of some great photos.
Specialties:
Family Photography for families that like to move around and enjoy their photo time, Wedding Photography for couples looking for a mixture of photojournalistic, contemporary and traditional images and Professional Corporate headshots that are far from cheesy and stiff.