Carrie and Mike's Burlington golf wedding has remained one of my favourite experiences to date. Above all, it showed the power of perseverance as well as incredible family values.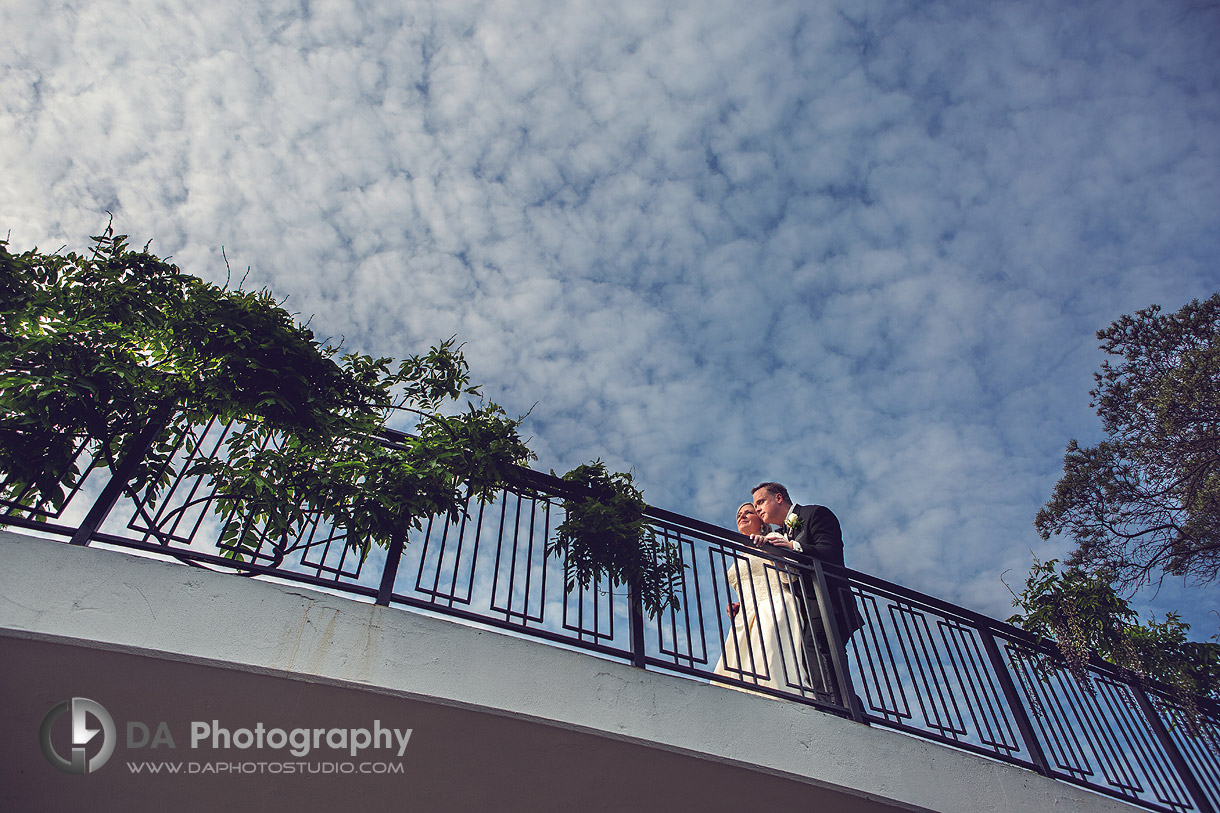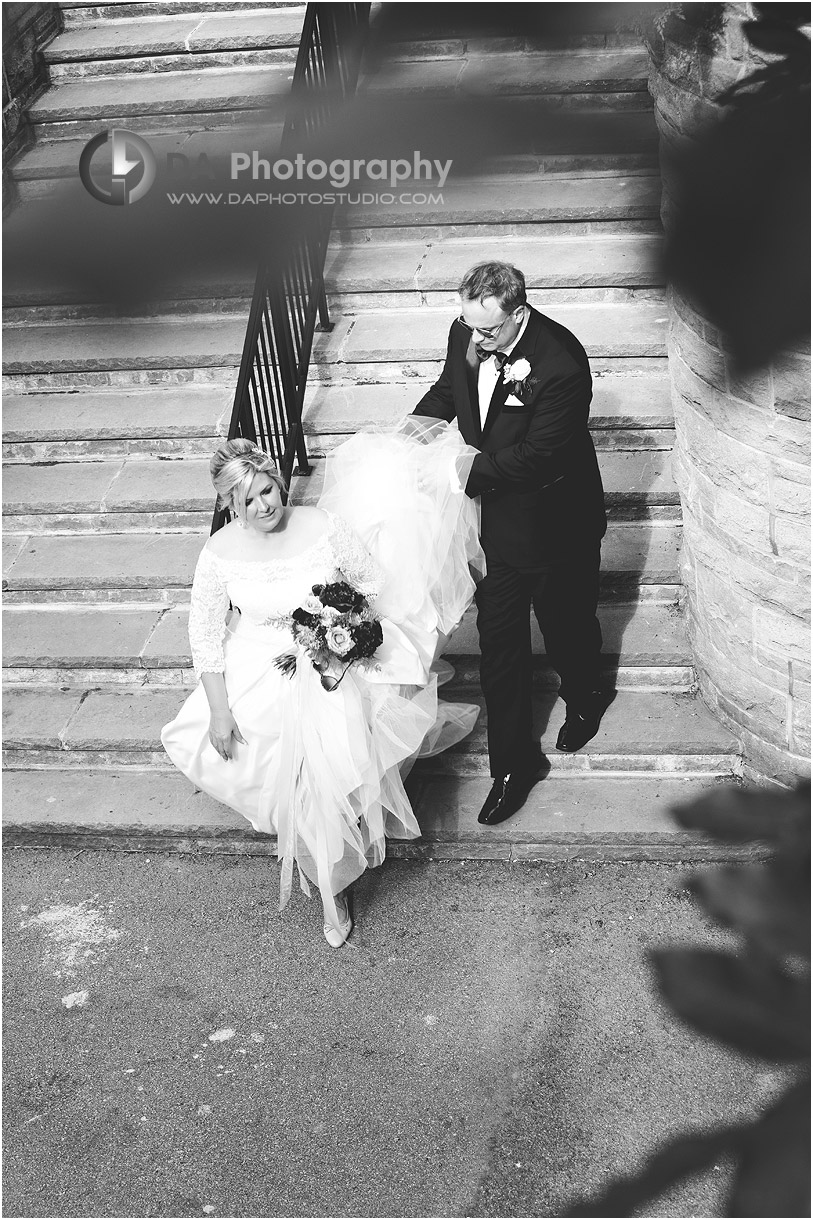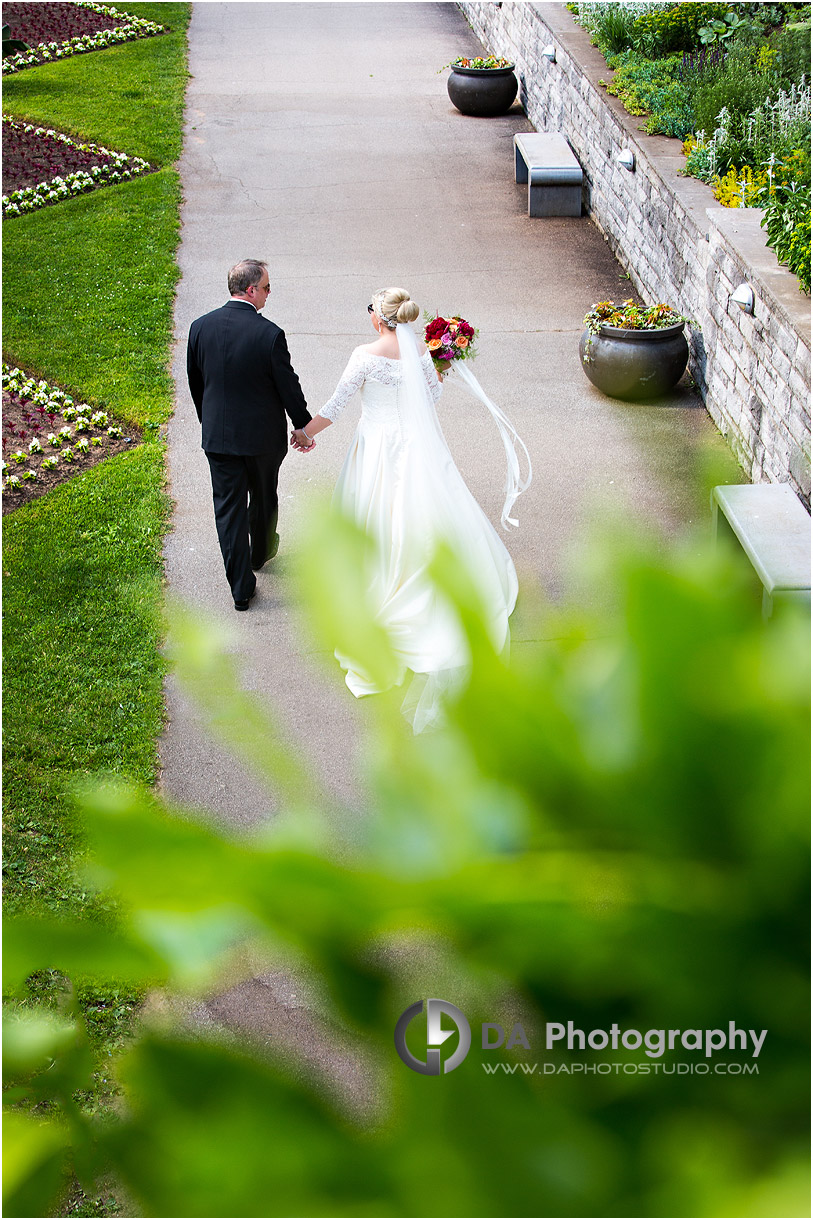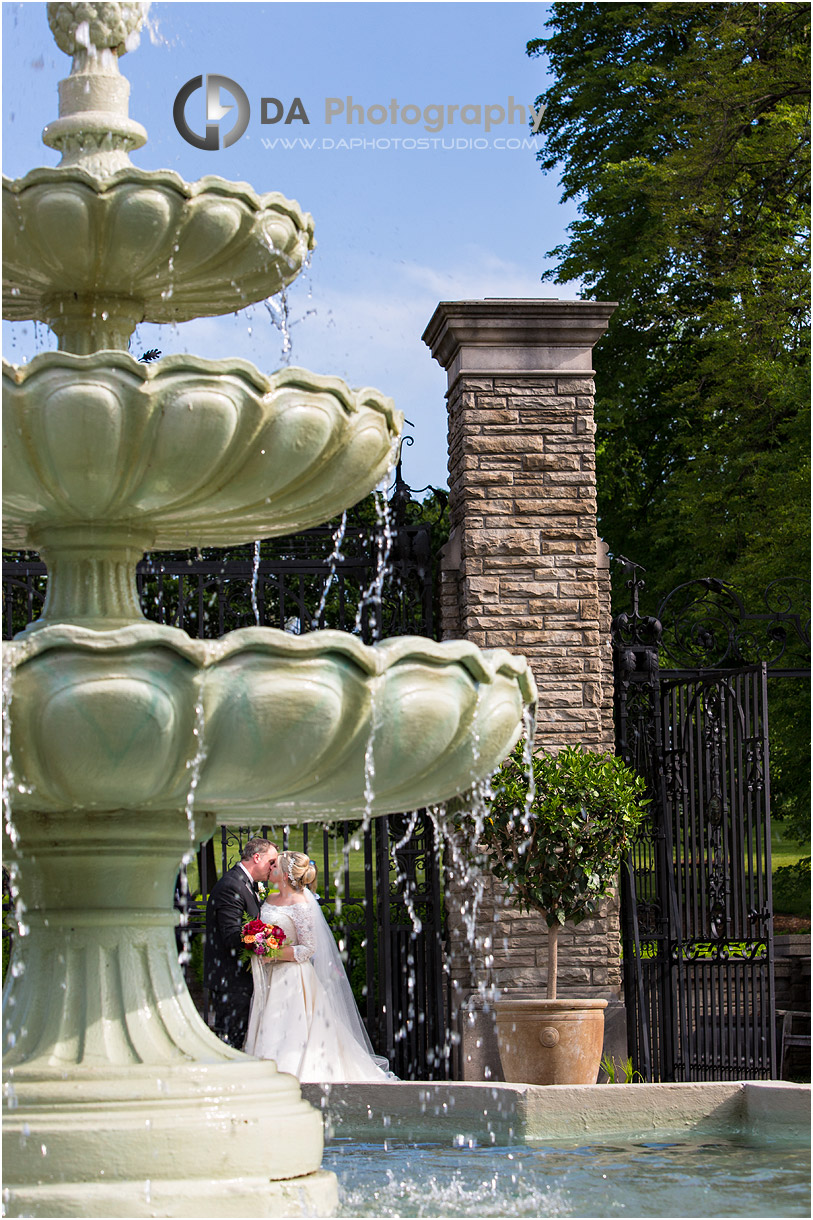 We met at a wedding show in 2015 and hit it off instantly. Carrie was drawn to my personality and Mike was memorized by the vibrancy of my photos. Feeling like we had made a great connection, I looked forward to hearing from them. I would be waiting for quite some time.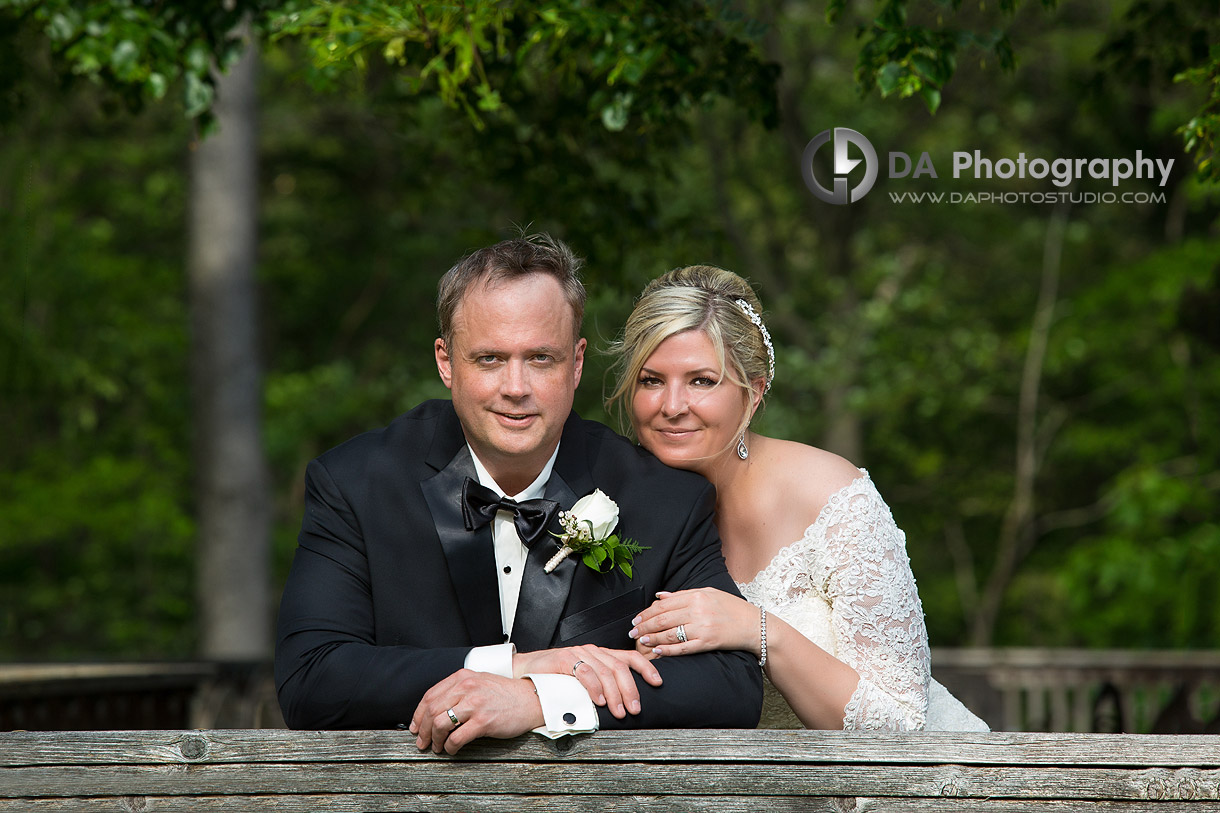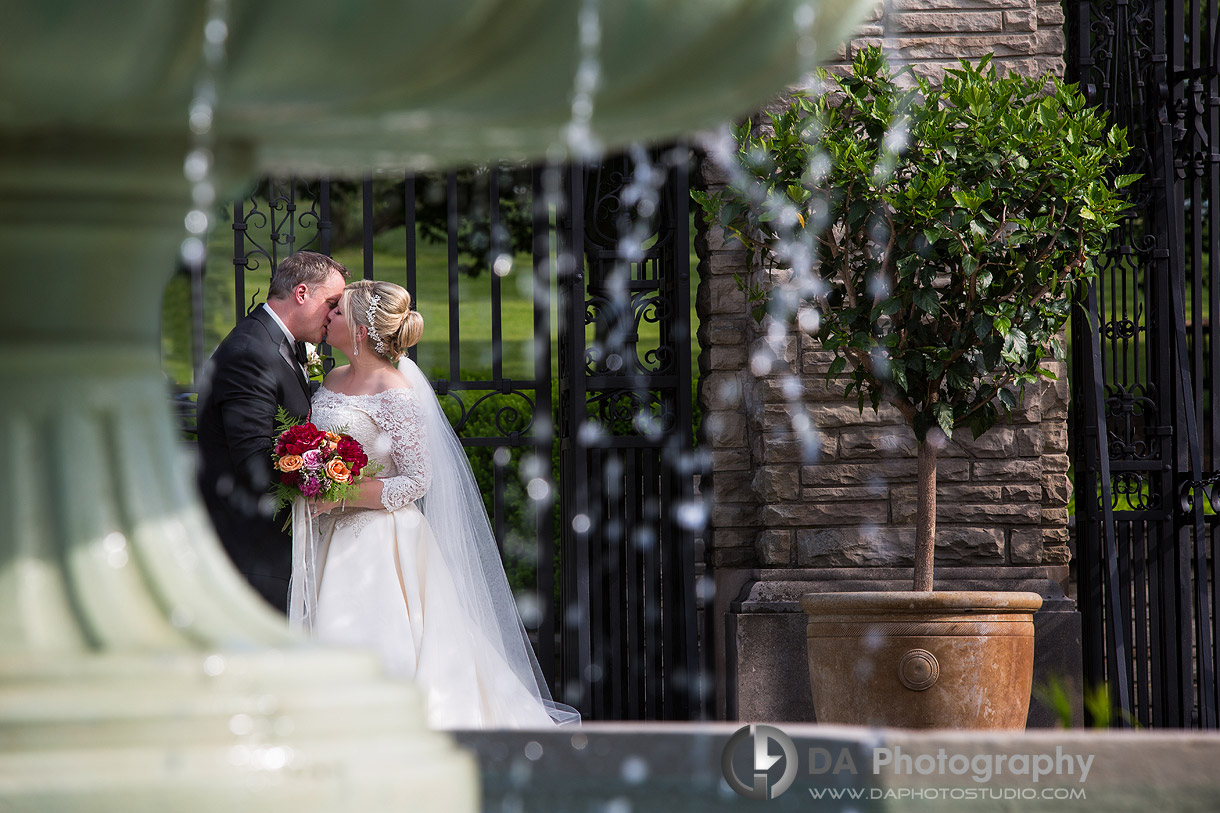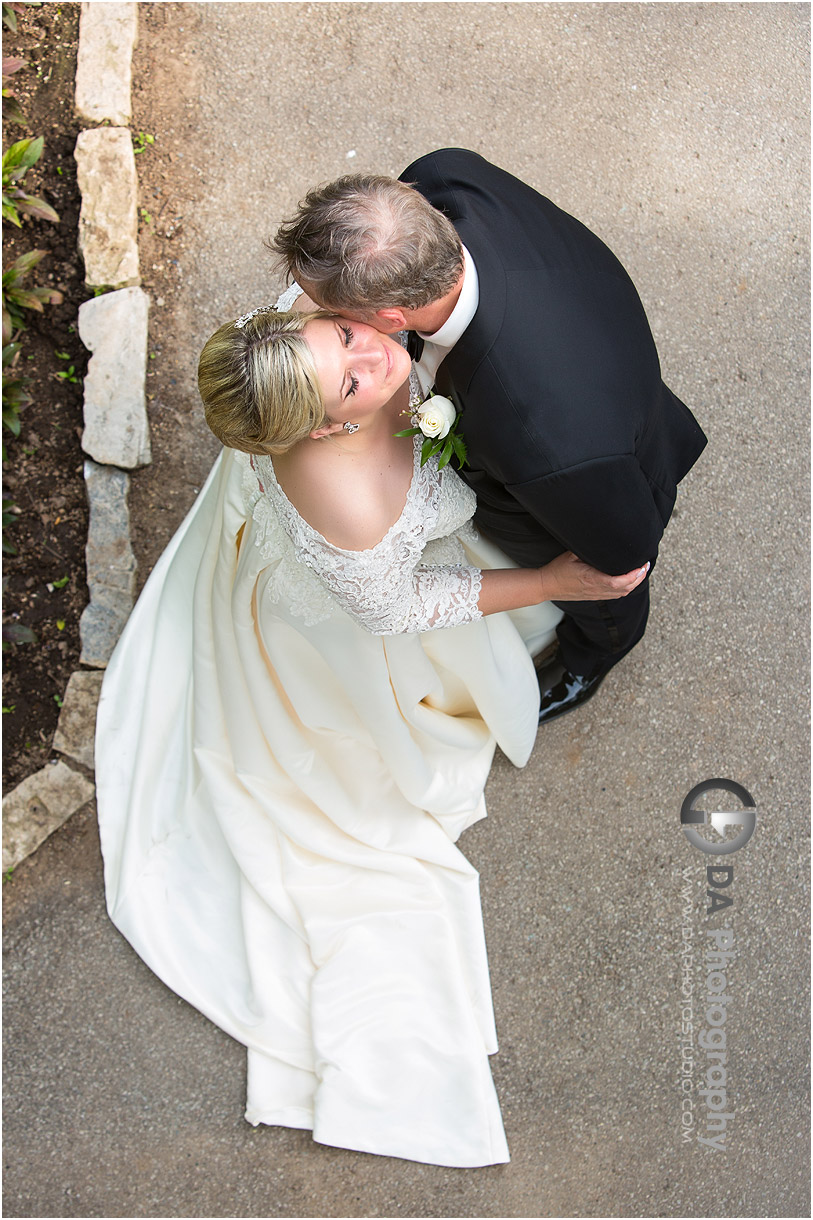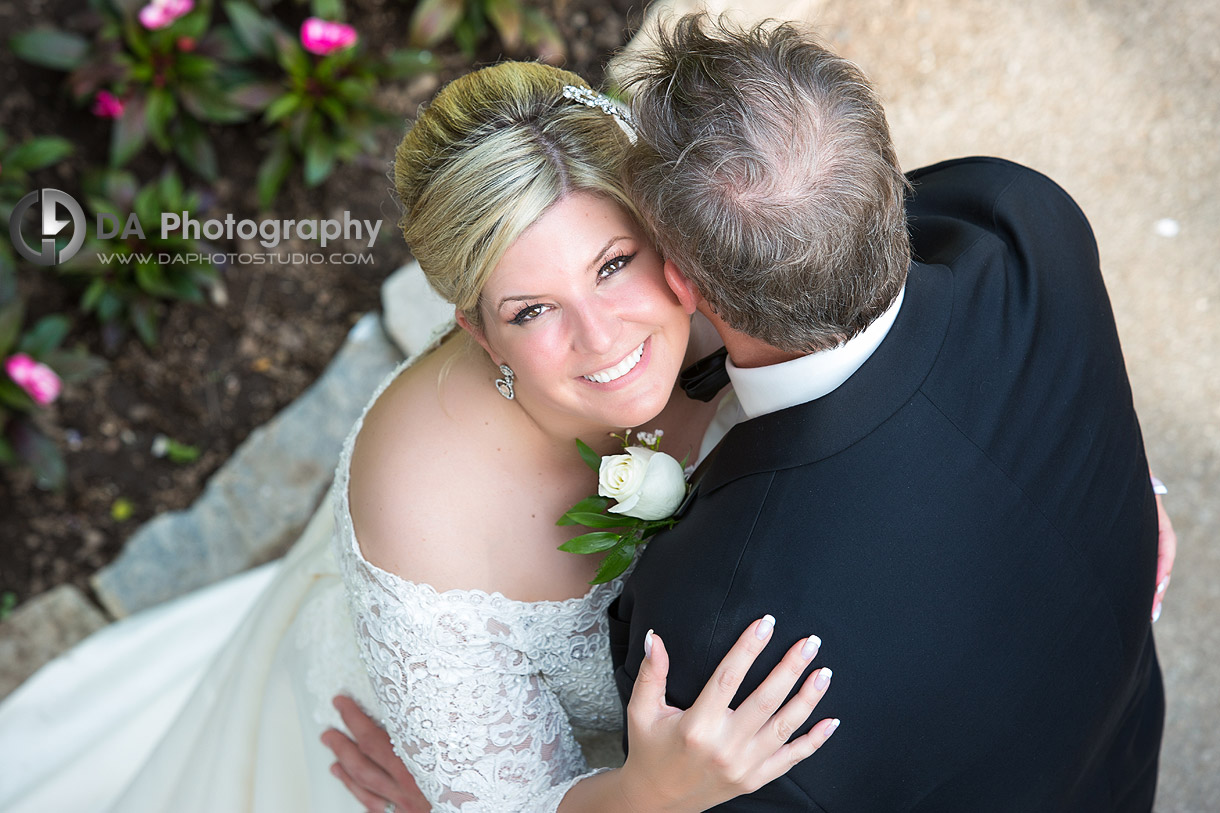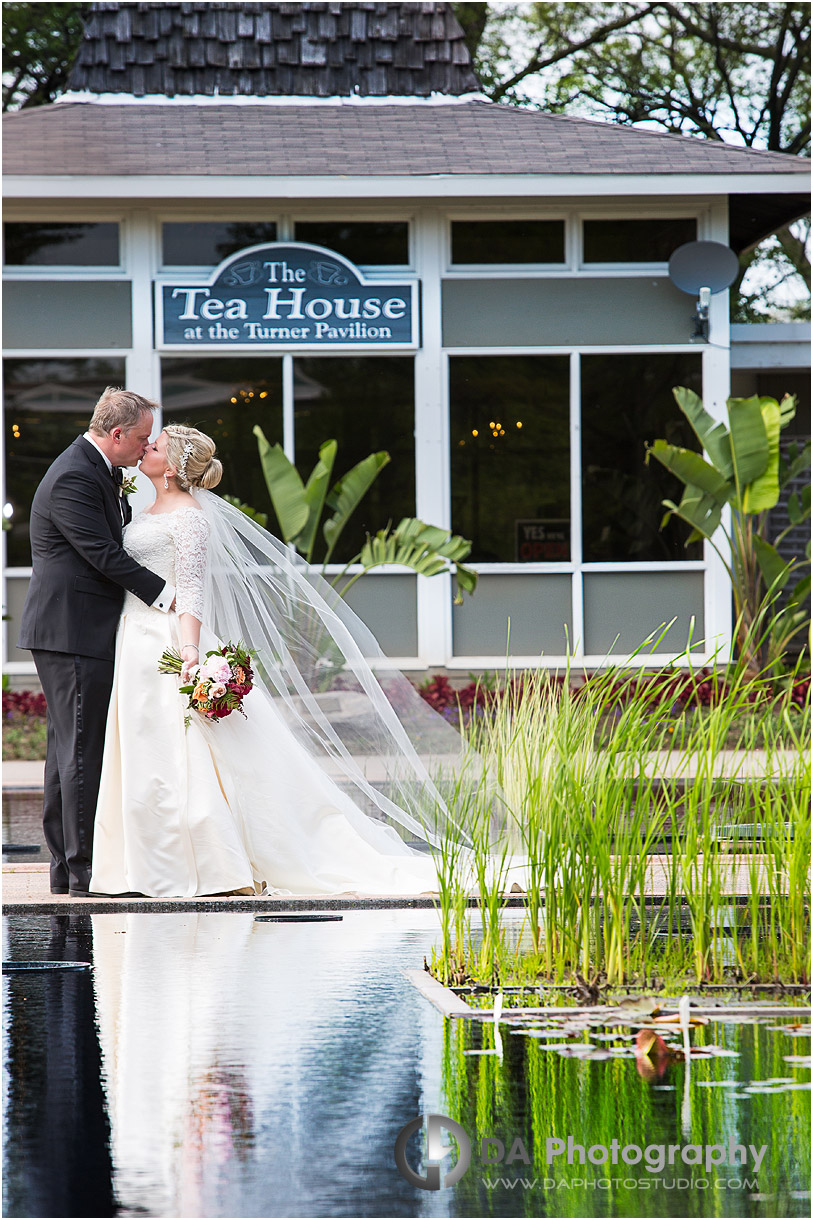 Fast forward to fall of 2016 where I was knocked off my feet in surprise. It turns out, Carrie and Mike had lost my contact info! They had been scouring every subsequent wedding show trying to find me. When they saw my booth, they ran over and hugged me. They had been waiting to cross paths again as they wanted me to be their wedding photographer! It was an incredible feeling knowing that I hadn't been the only one to feel that deep connection. Unfortunately, that had also had them on a wild goose chase for over a year. Once reconnected, we set everything up and in lieu of an engagement session, they opted to do a rehearsal dinner where I got to do a walk thru with them.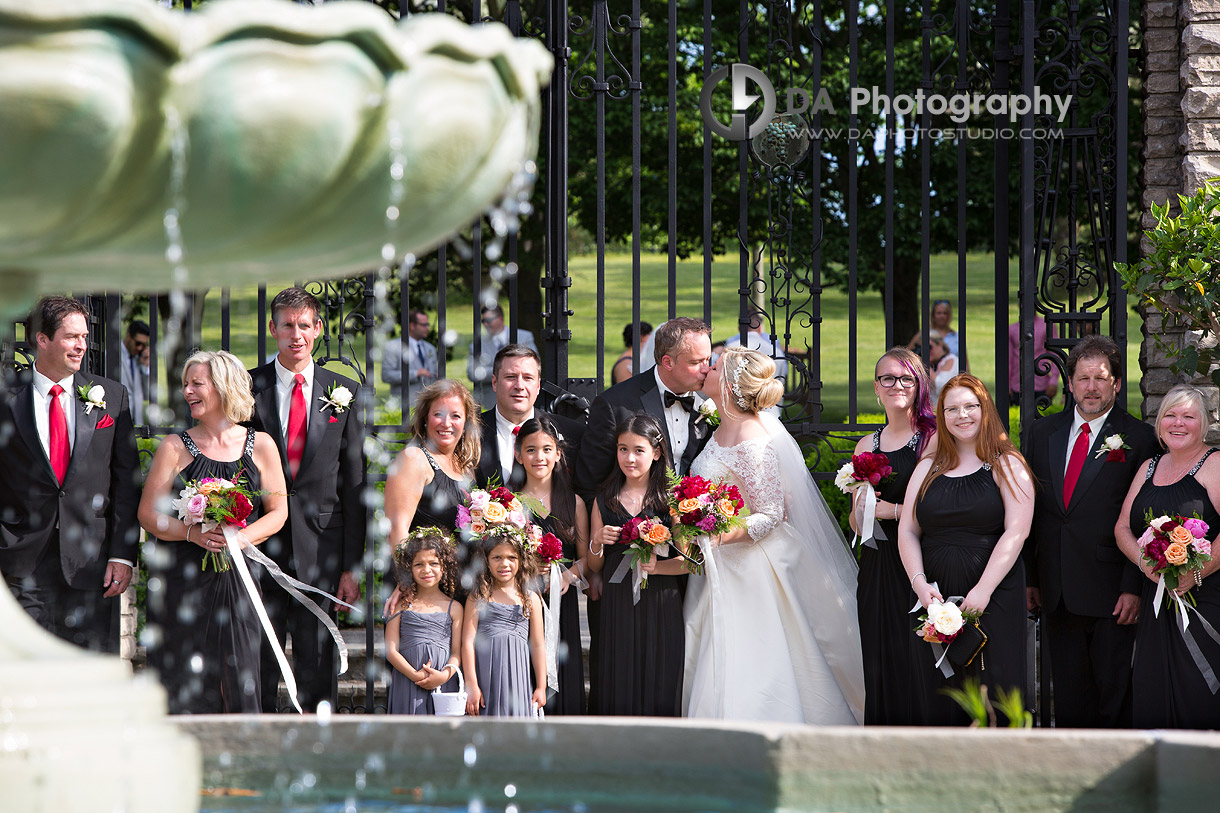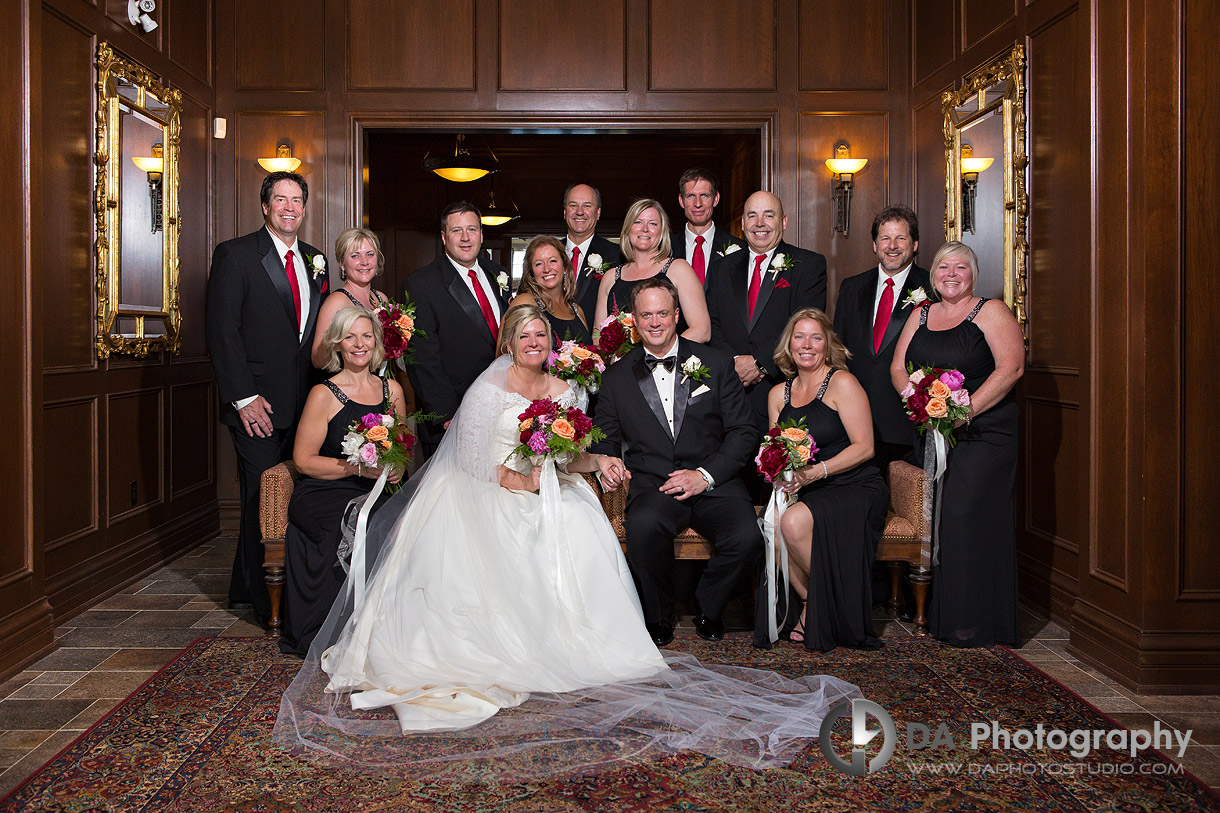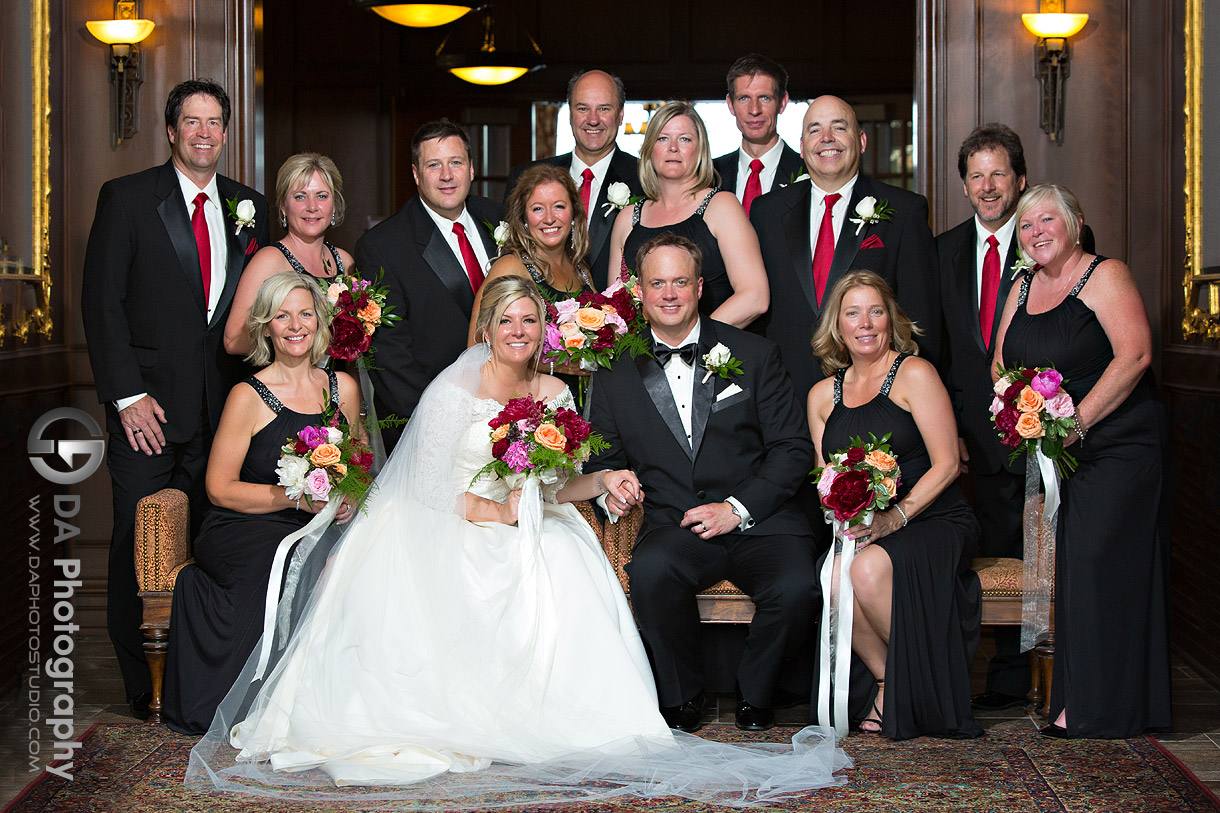 The morning of their wedding saw both parties getting ready at their house in Waterdown. The guys went down to the man cave to prepare, whilst I headed to the upper level with the girls. The wedding party was a bit camera shy and mentioned that they were a little nervous about how they would look on camera. Once they started to relax and enjoy joking around with me, this became a total non-issue!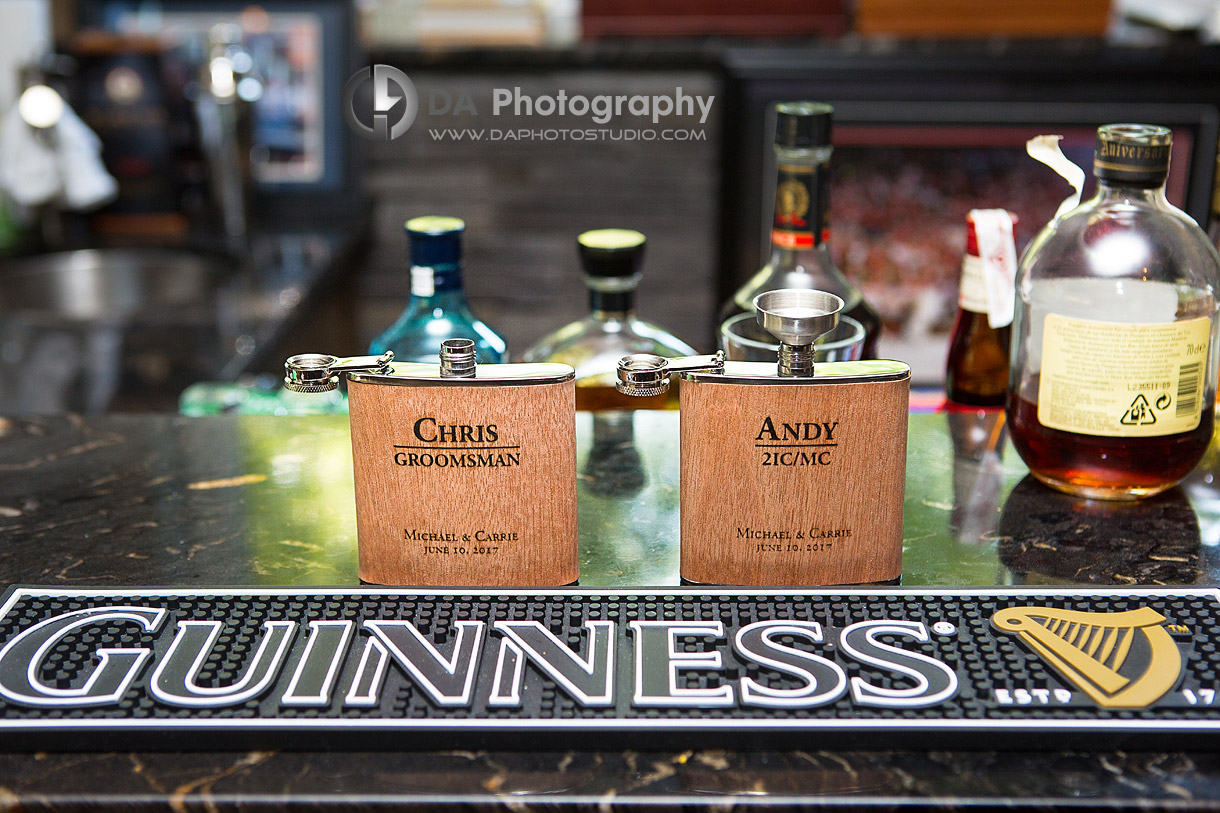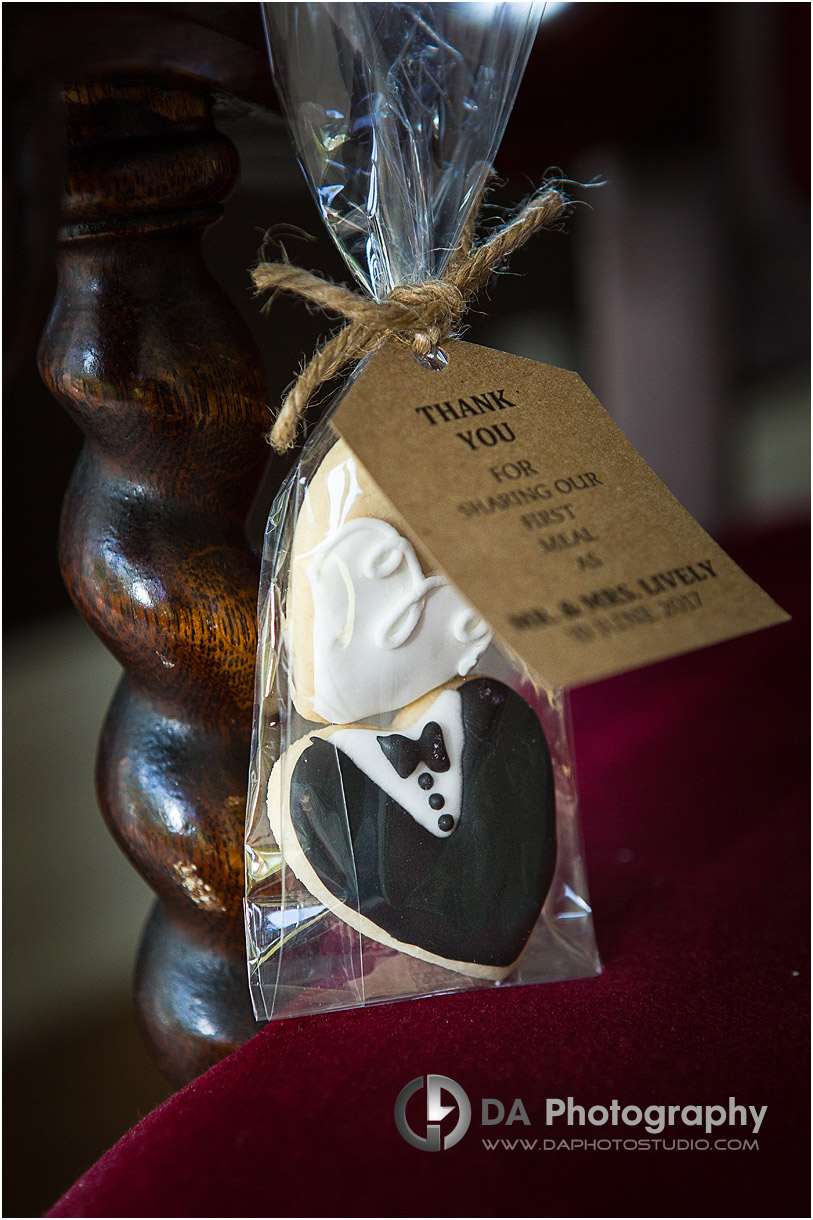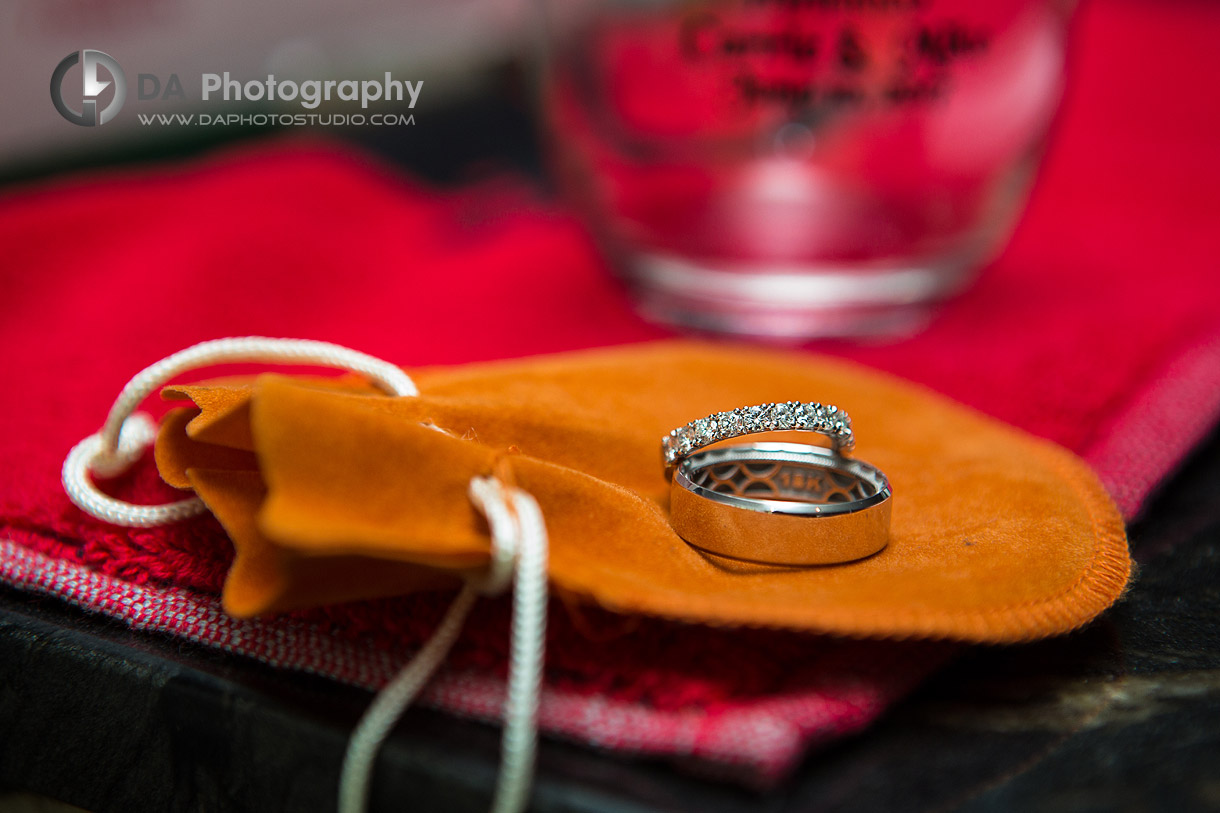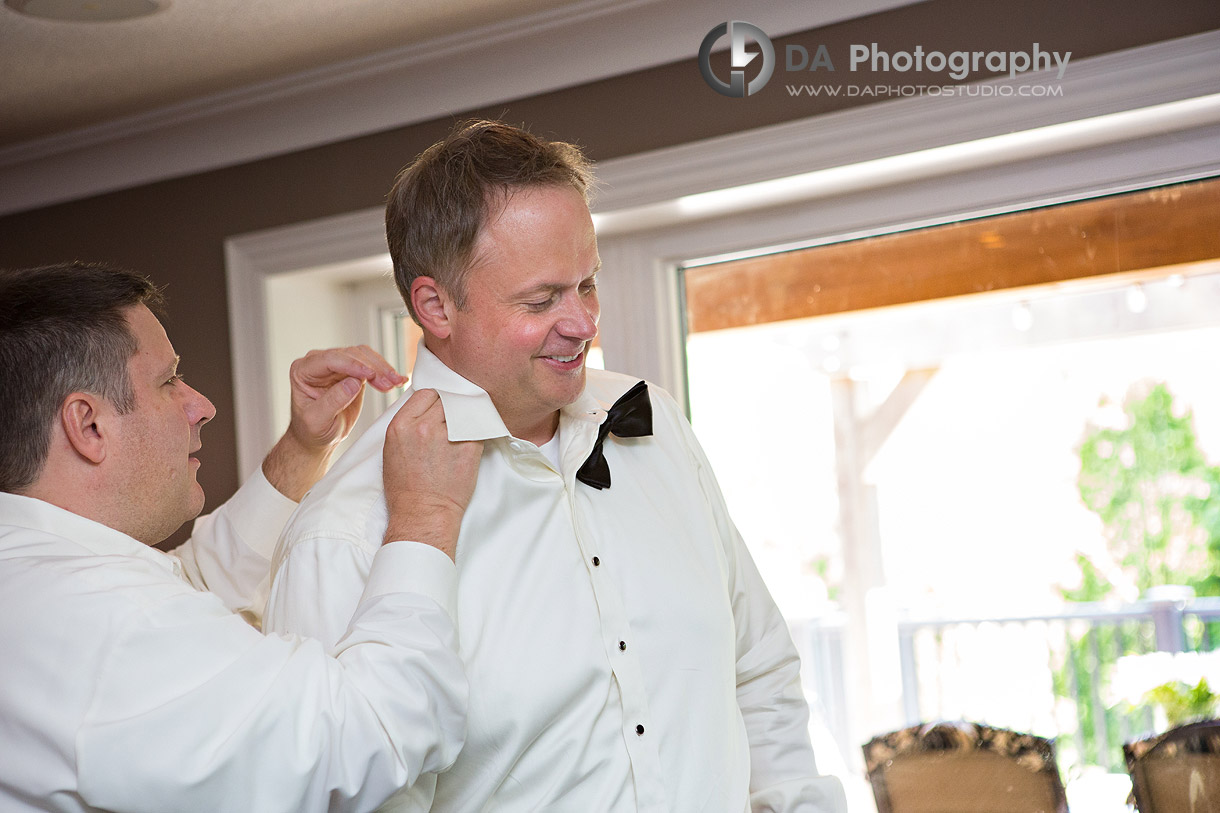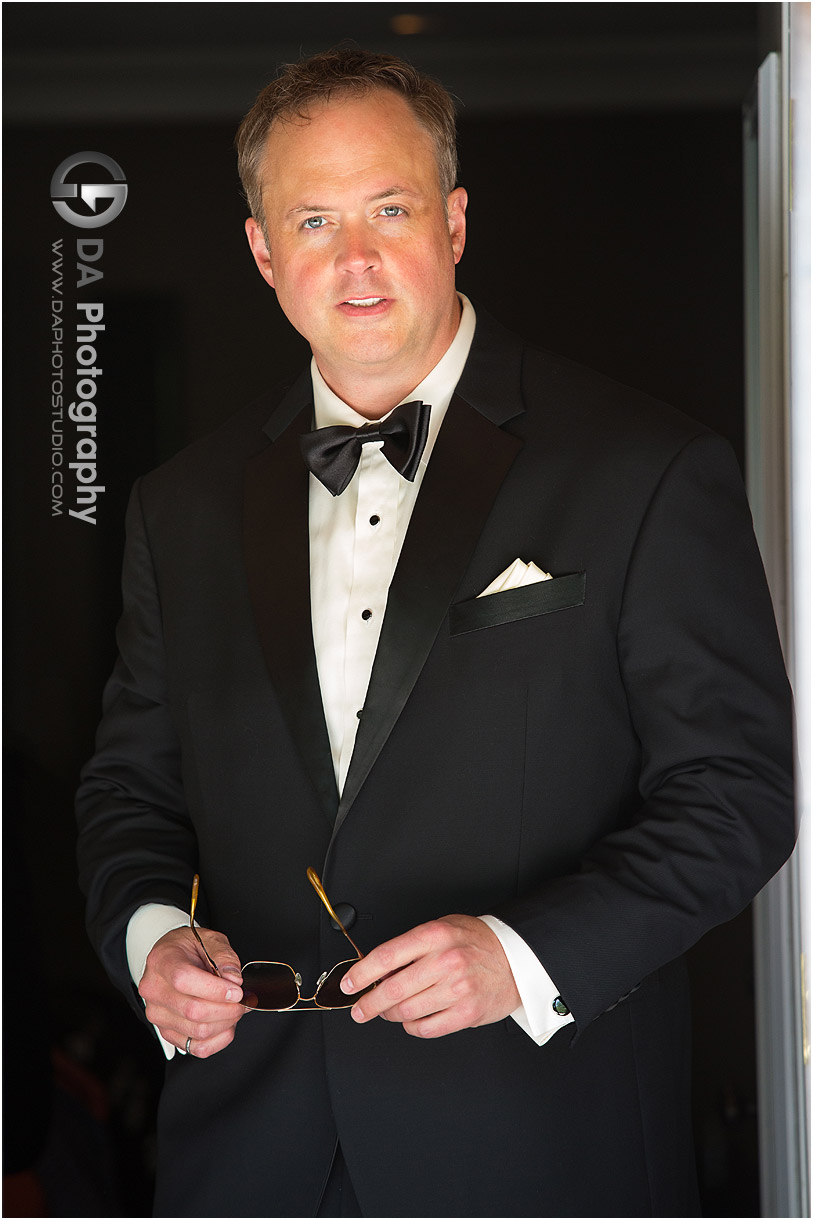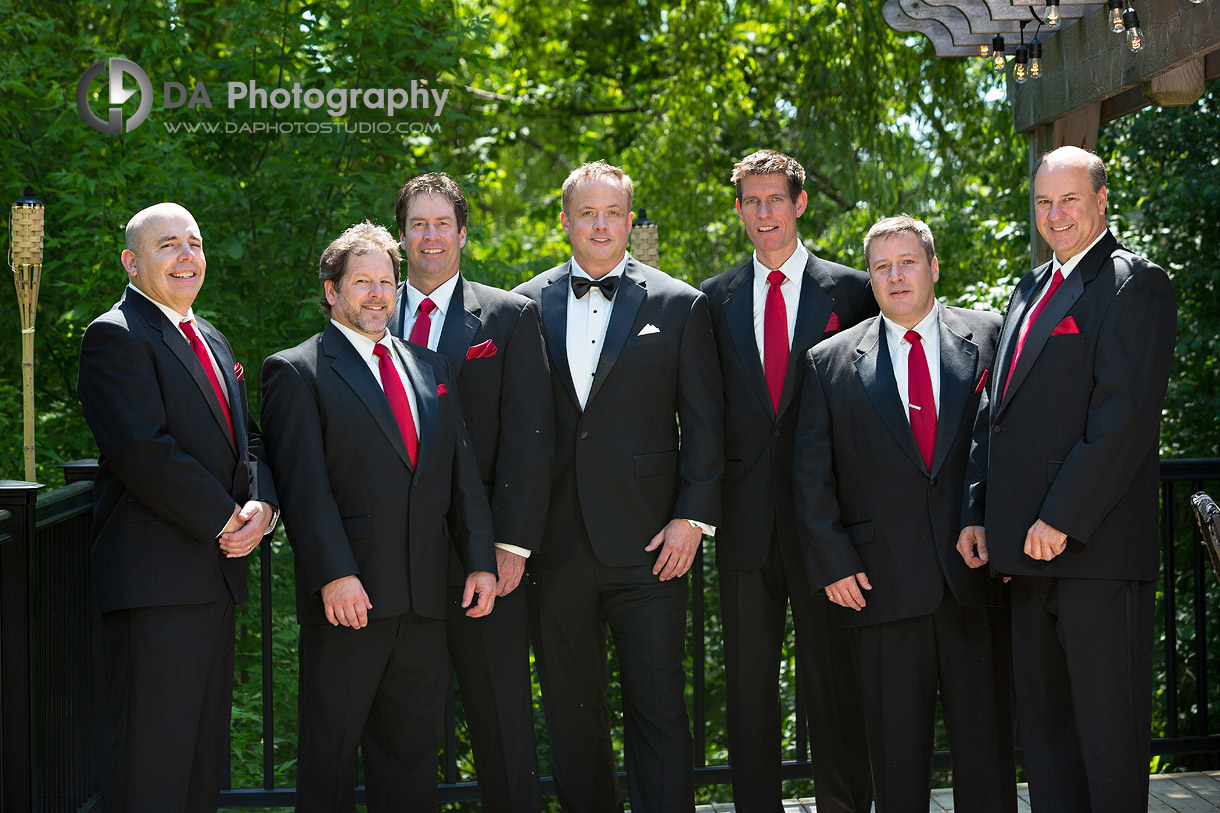 This Burlington golf wedding showed the power of perseverance to get what you want
I went with a more documentary style to capture a true sense of the vibe of the preparations. It allows for much more natural and honest photography. Aw well, it also has the ability to capture people's characteristics and personalities much more than staged poses. Both Carrie and Mike's mothers shared a very tight knit bond with their children who were so present and involved in their care. It was touching and emotional to see and reiterated how important family ties are.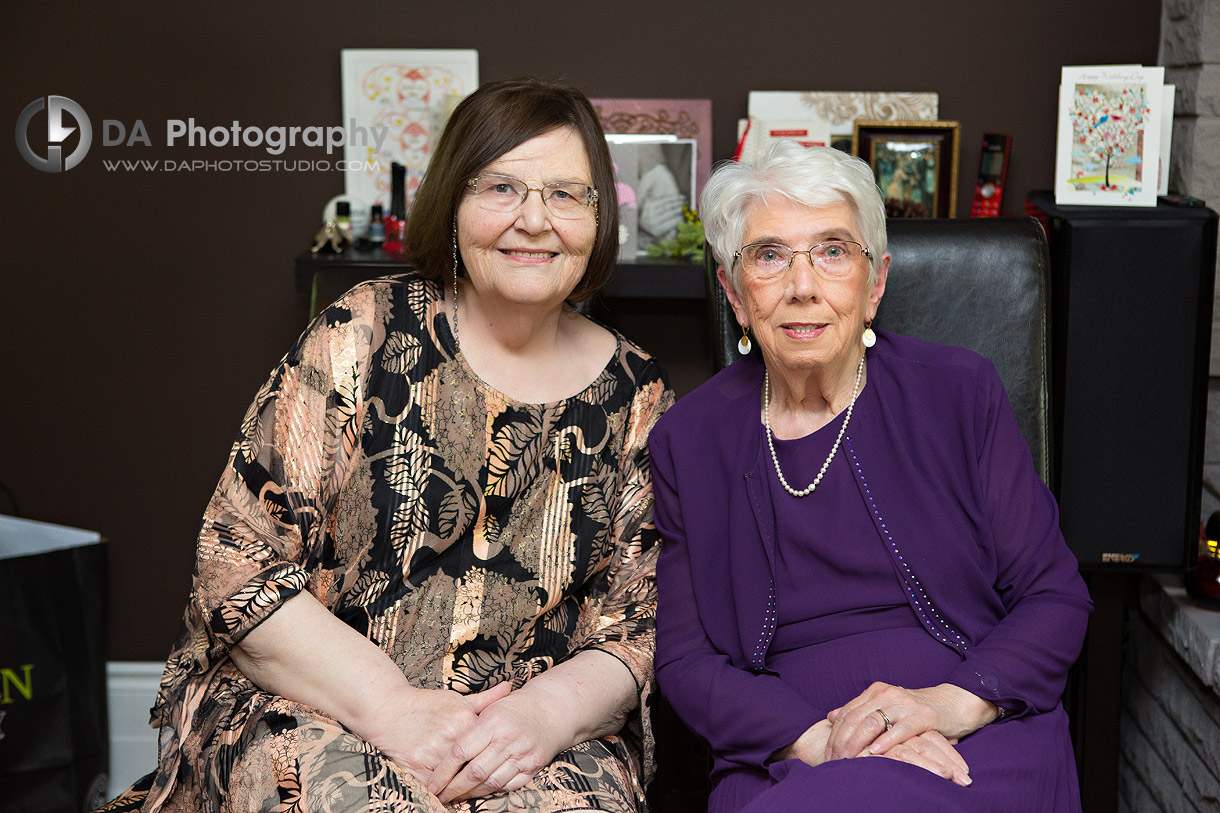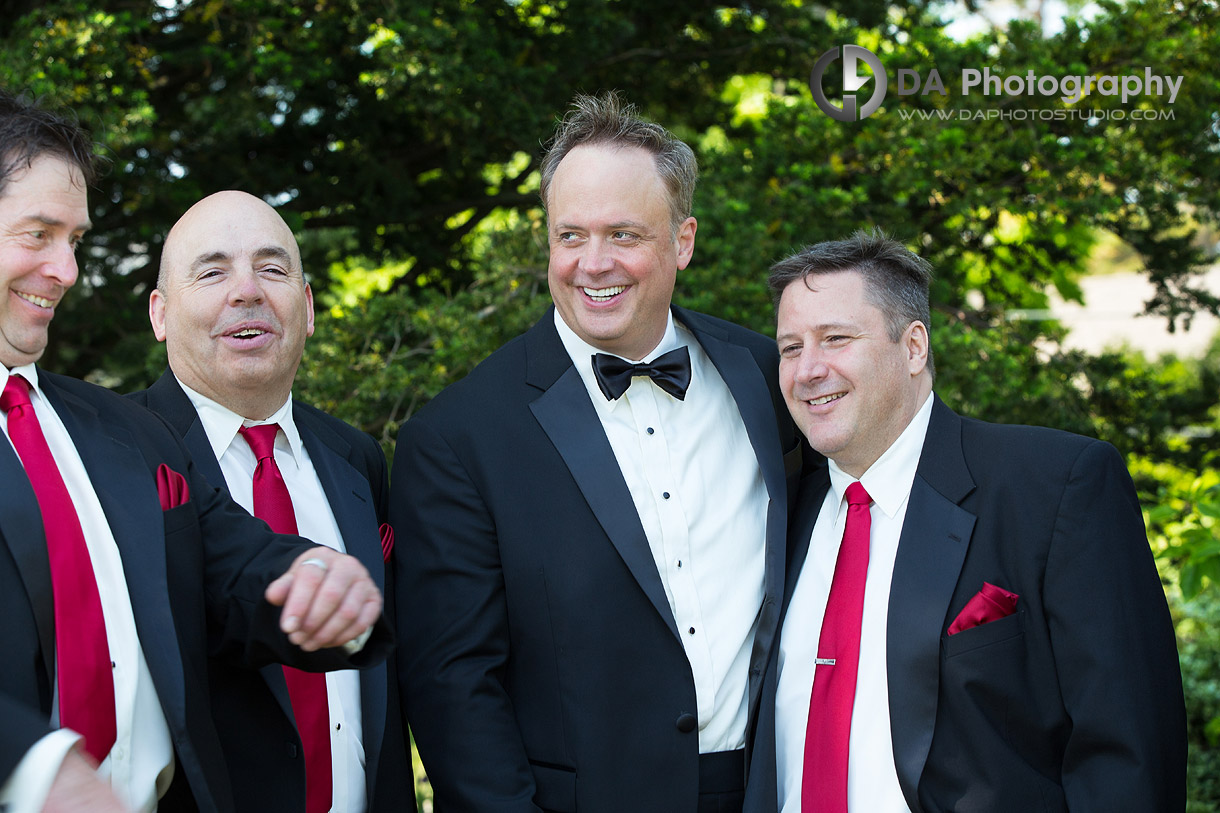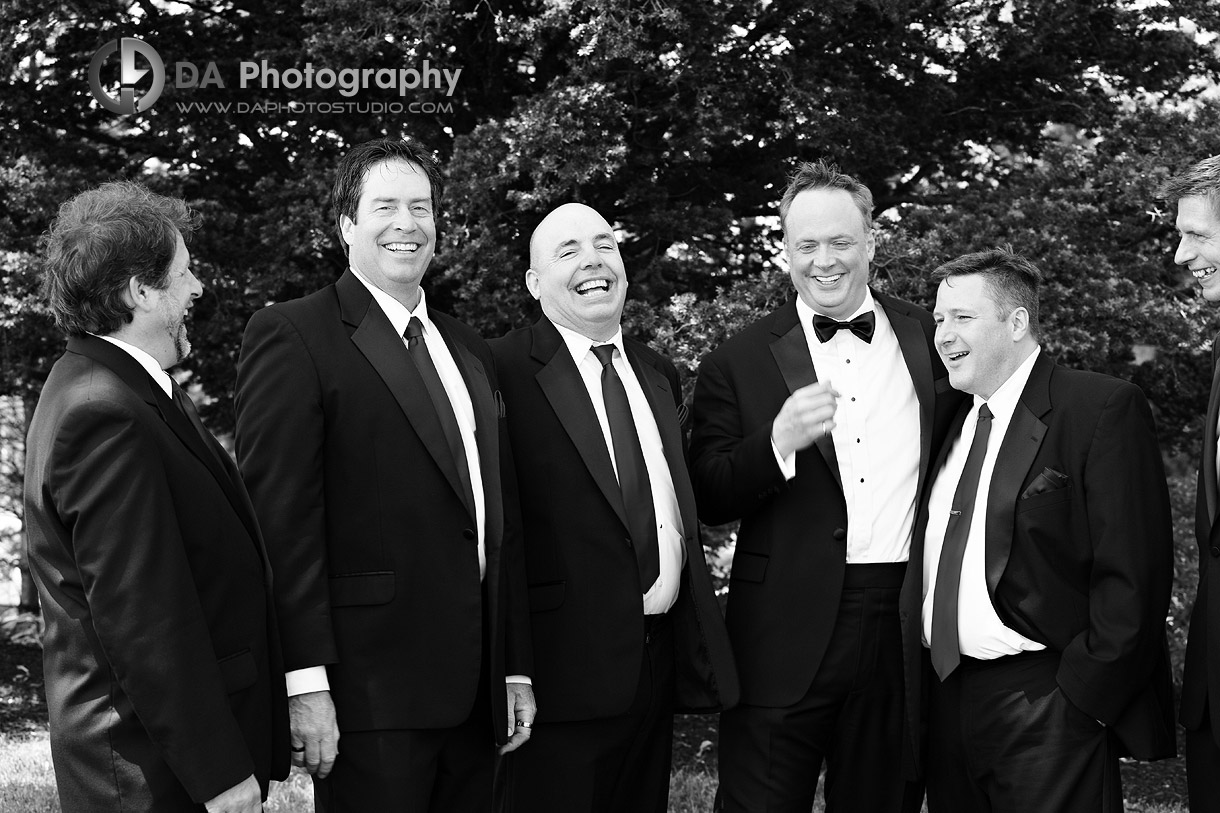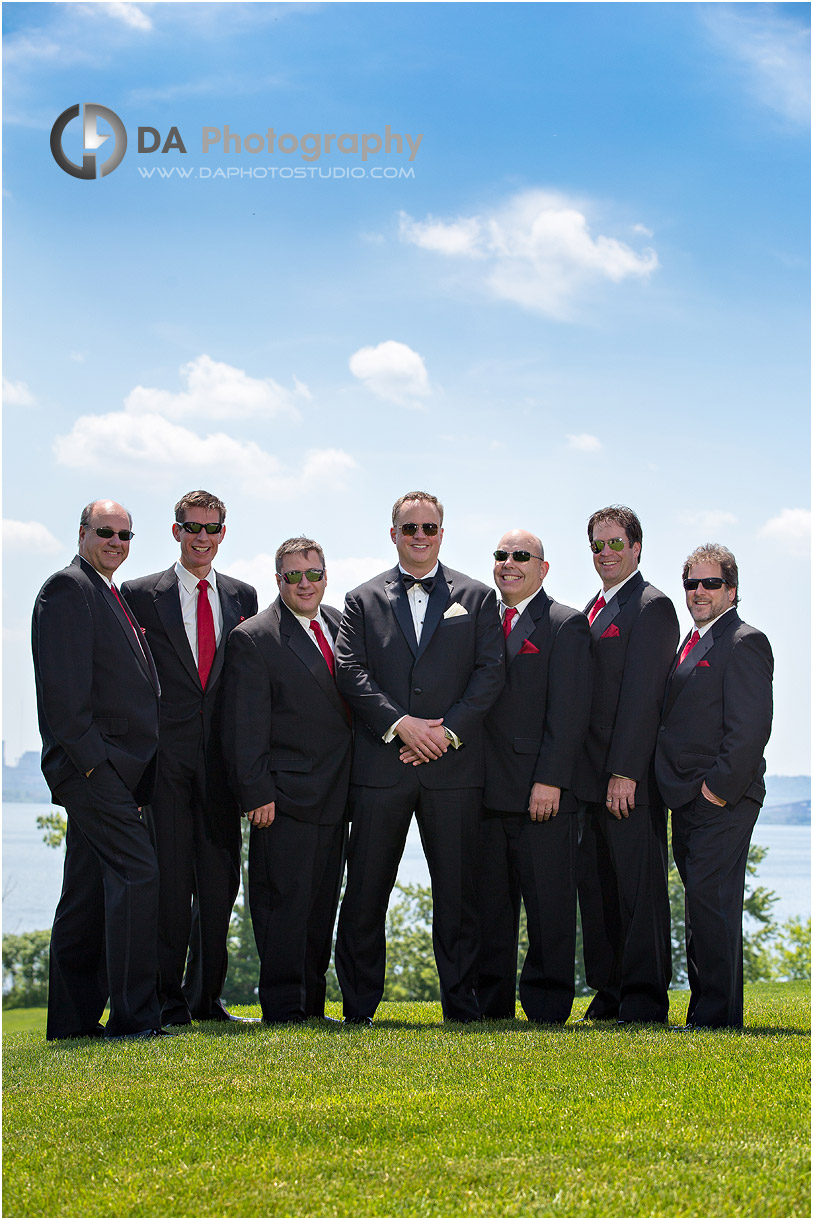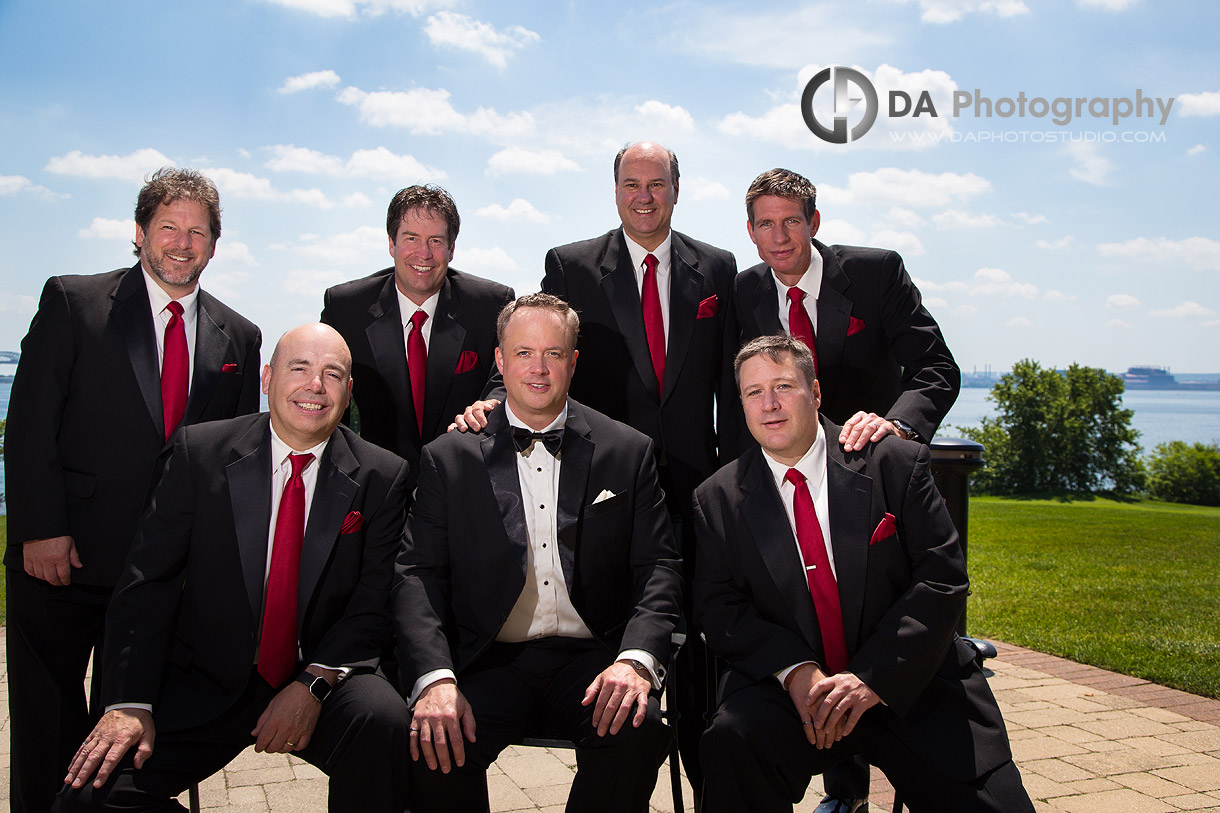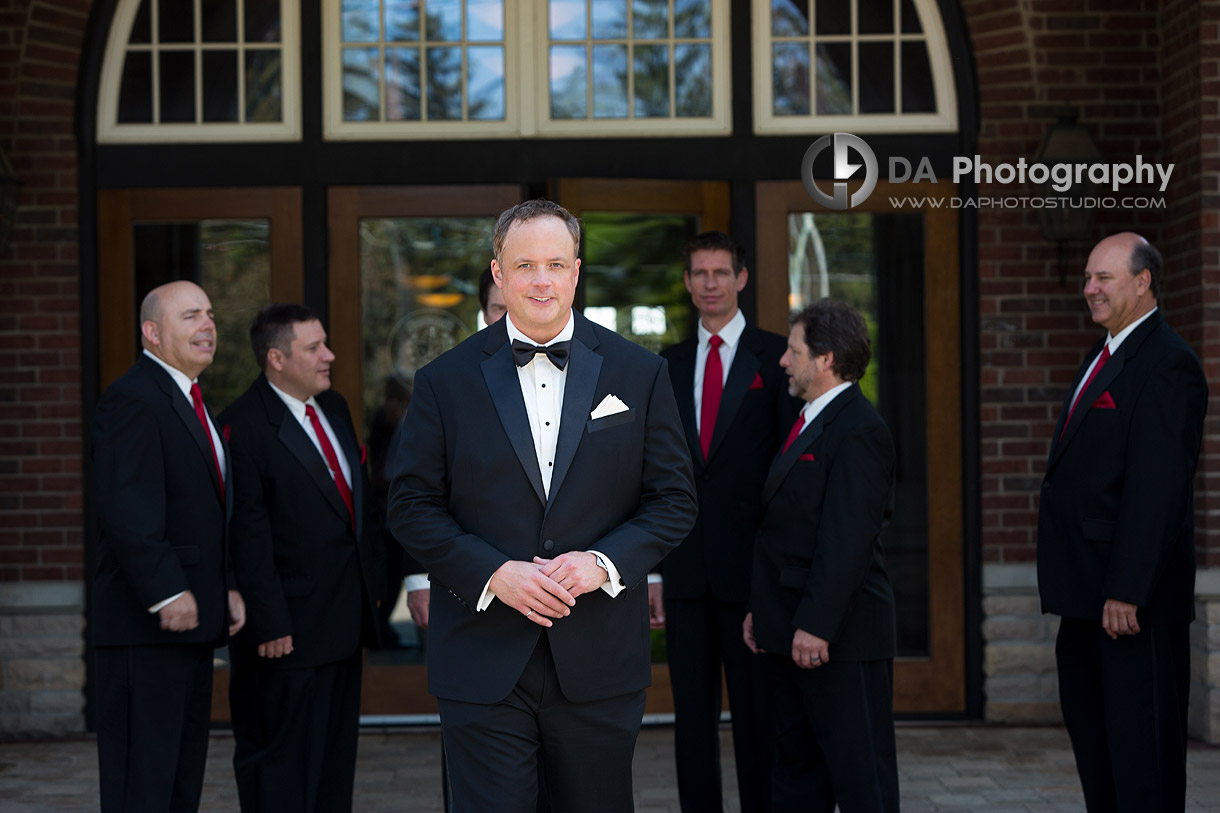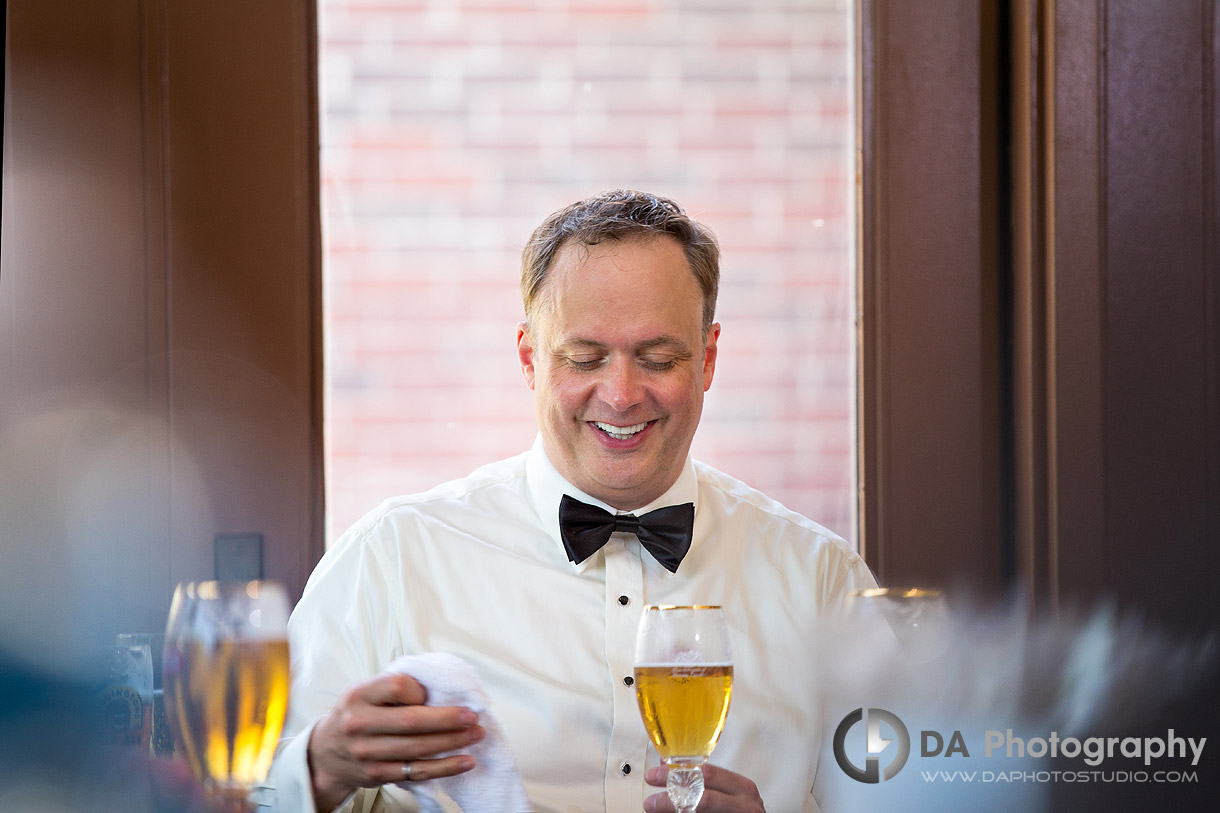 One of Carrie's requests was to get one silly pose of the bridal party to lighten up the mood and offer a reality check to offset any formalities. Including the children and grandchildren in these photos highlighted how family oriented they were. Before heading over to the church we went out into their garden to taken advantage of the vibrant foliage. We waited for the white vintage car that had been Mike's must-have for his wedding photos.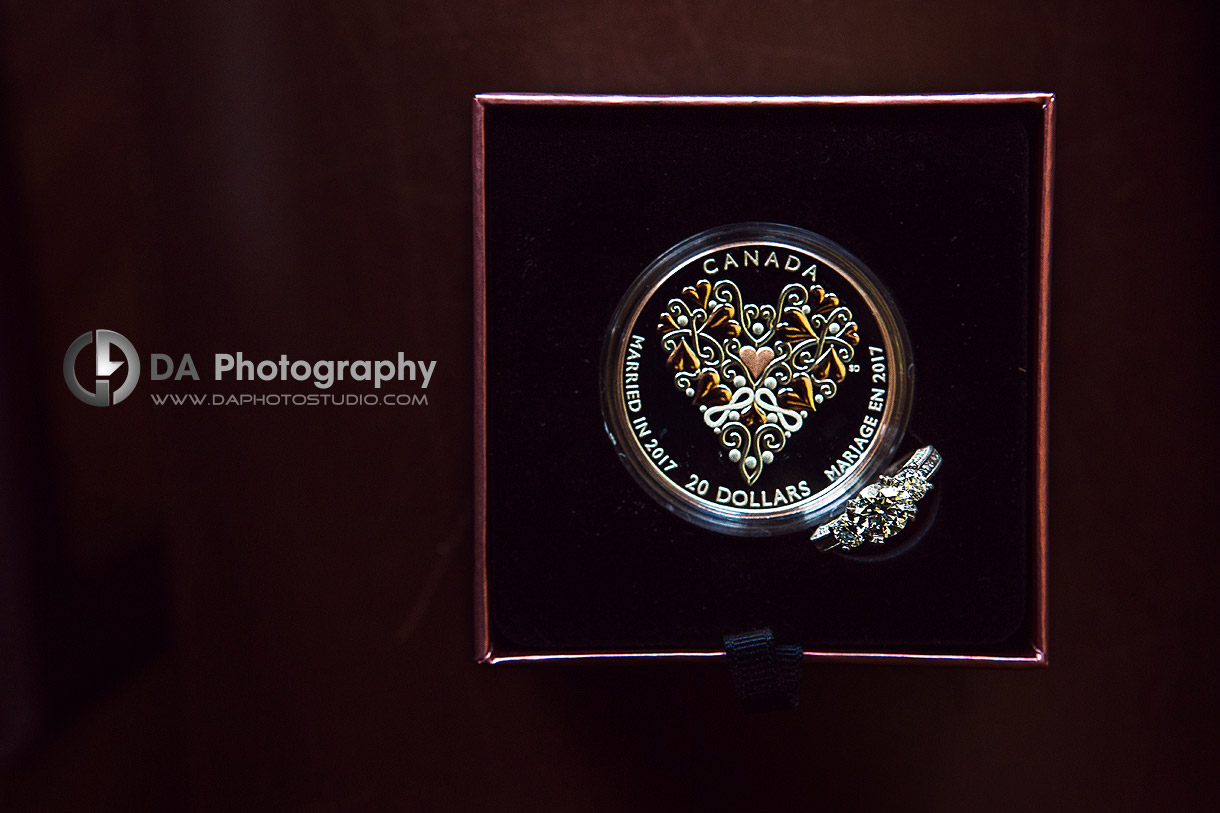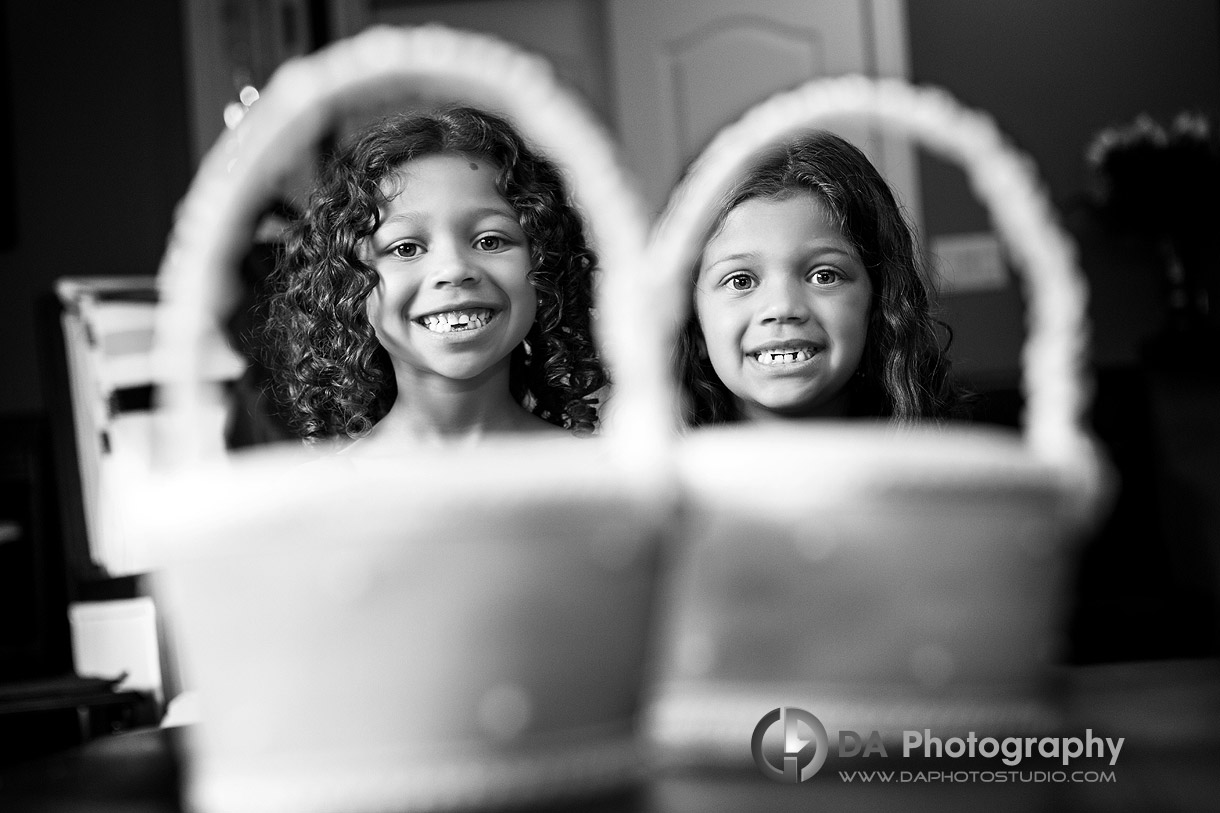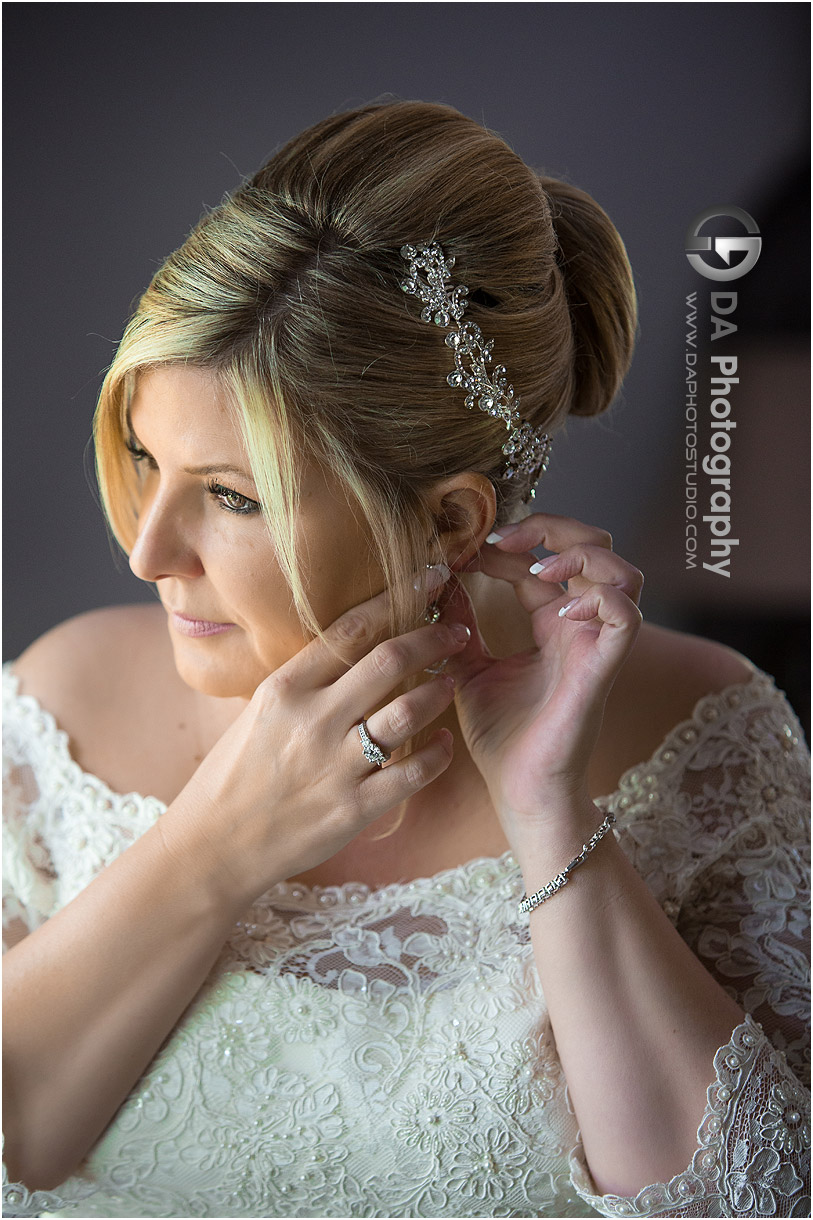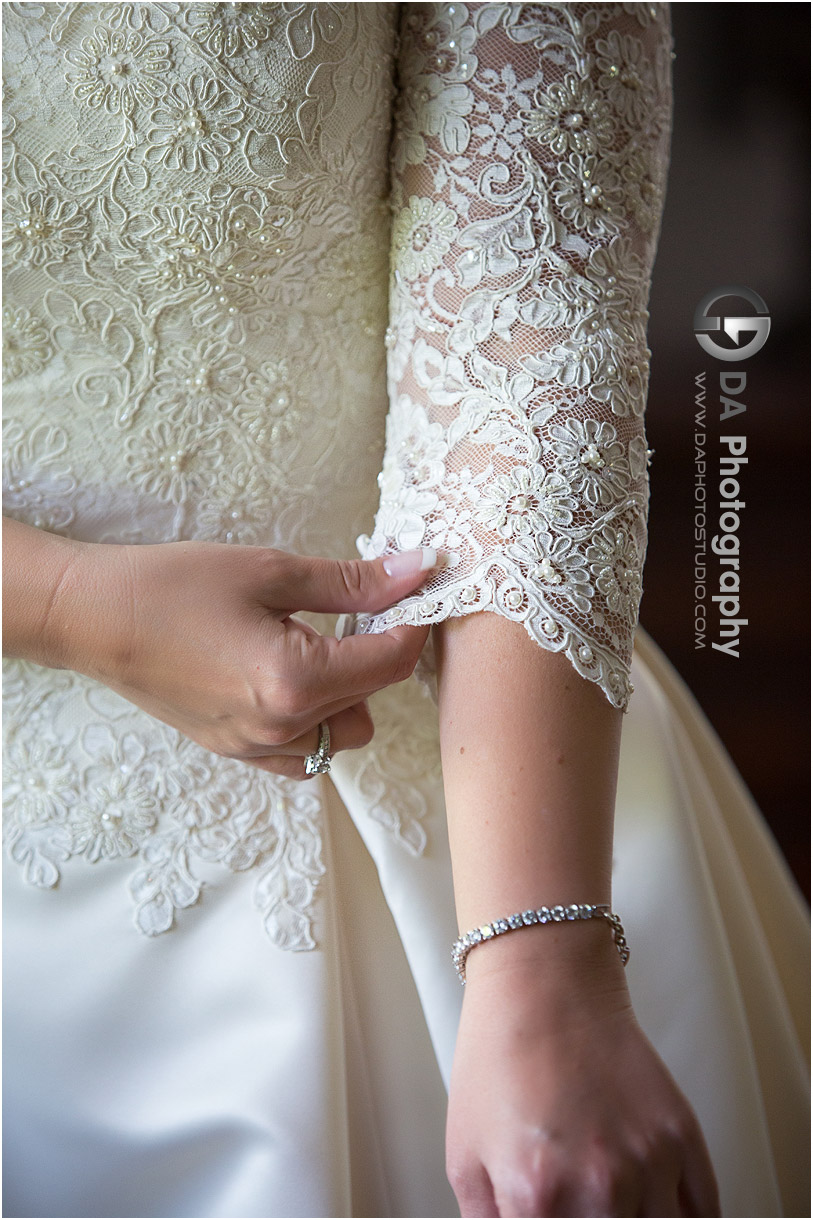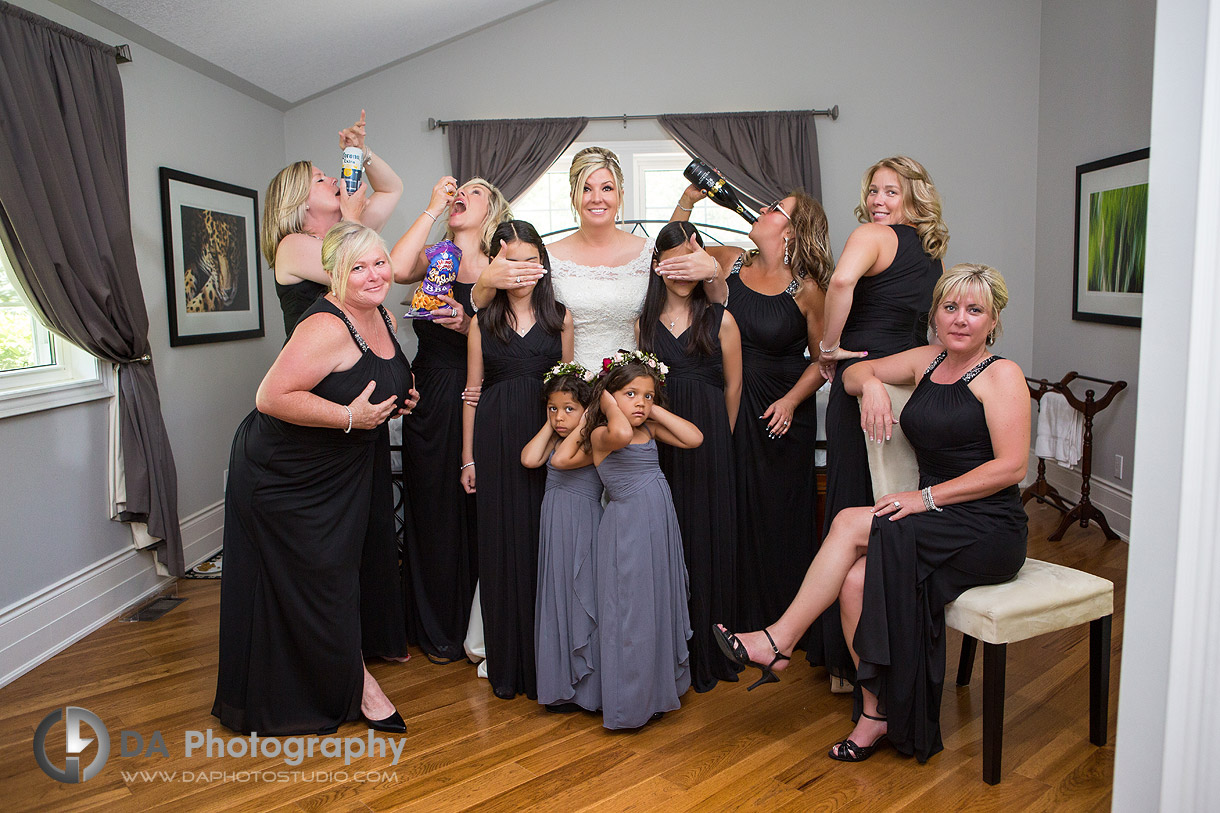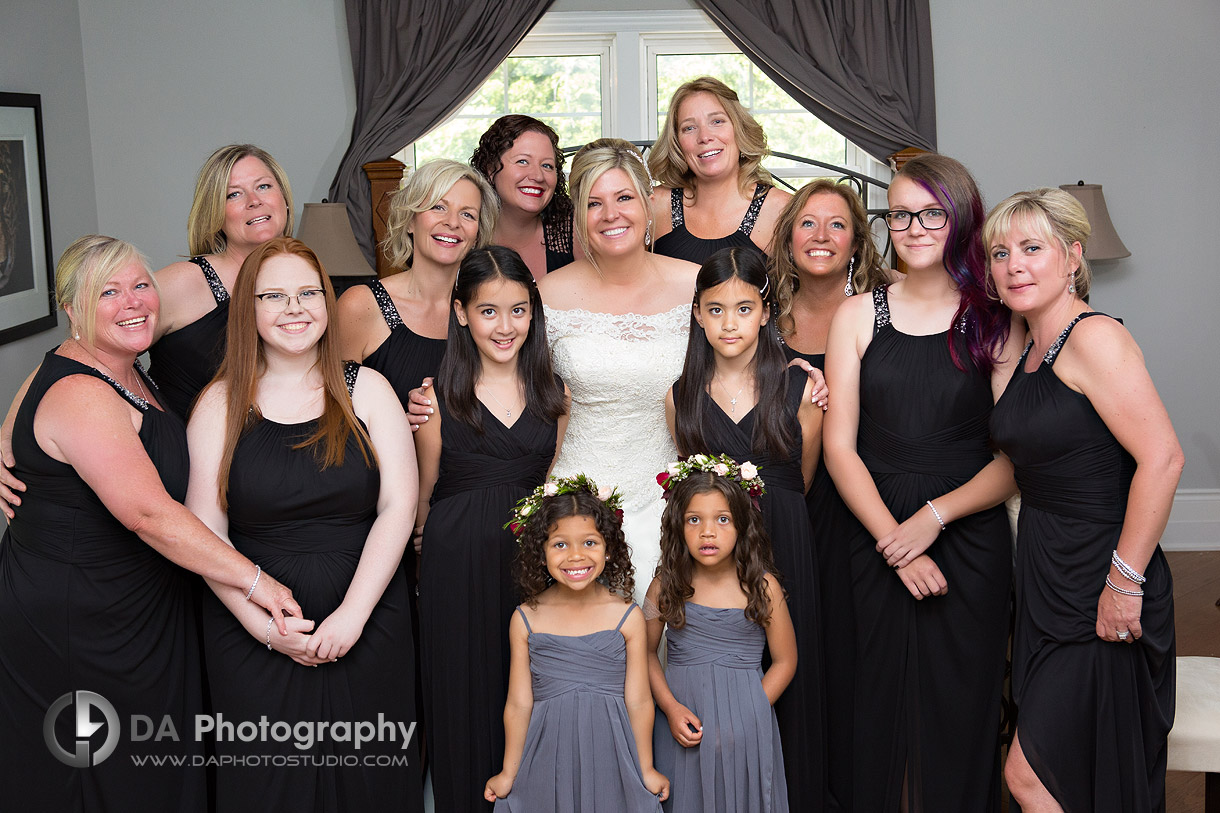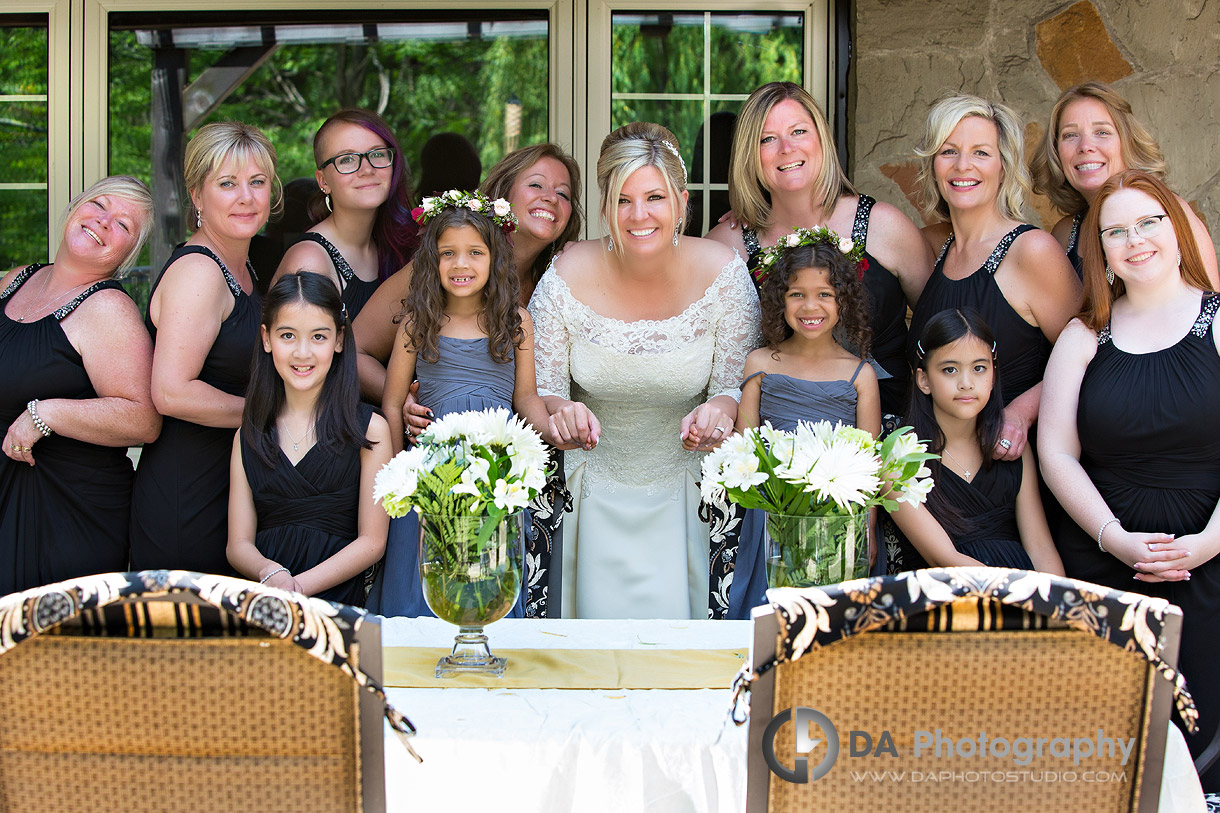 St. James United Church in Waterdown was beautiful; old and traditional both inside and out. I love the photo of Carrie and her mother sharing a moment together with the arch of the door in the background. The journalistic style offers a candid glimpse into their little bubble. As it wasn't a large venue, it was bursting to the seams with guests which made for a great buzz surrounding the ceremony.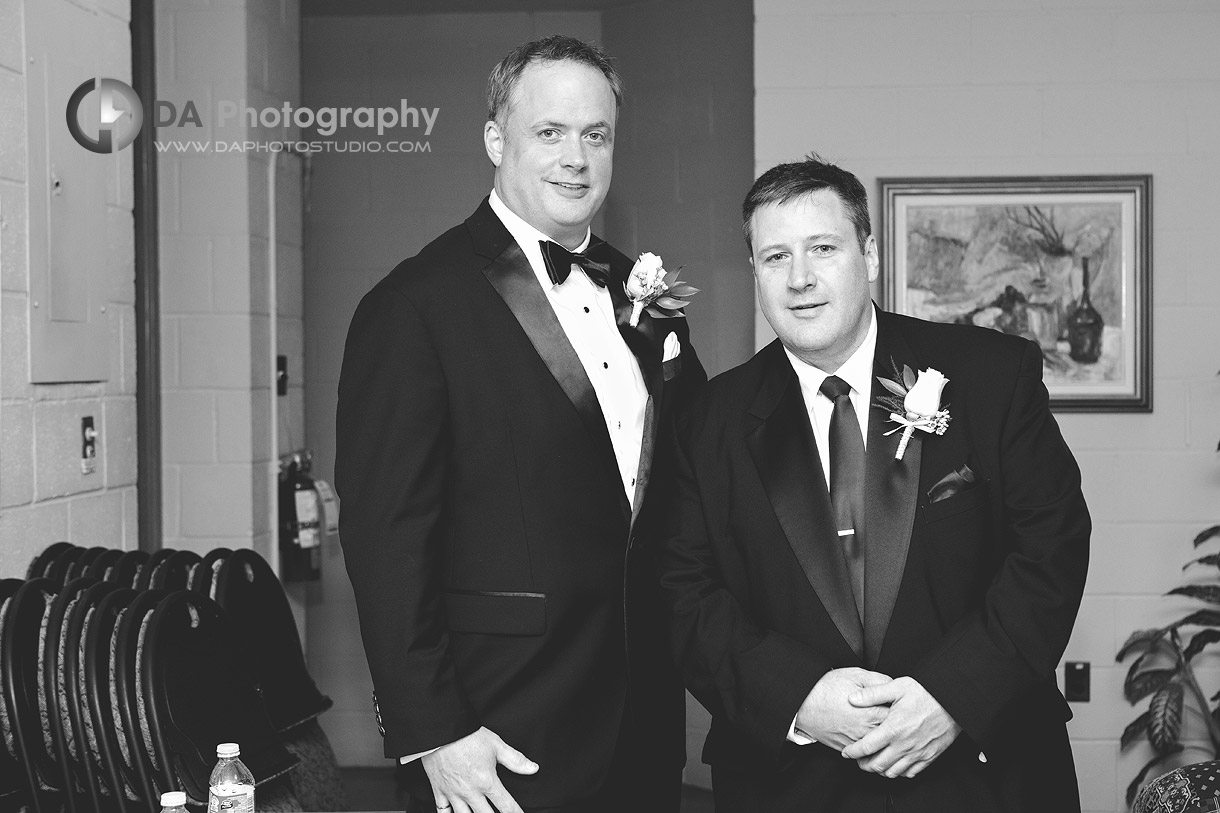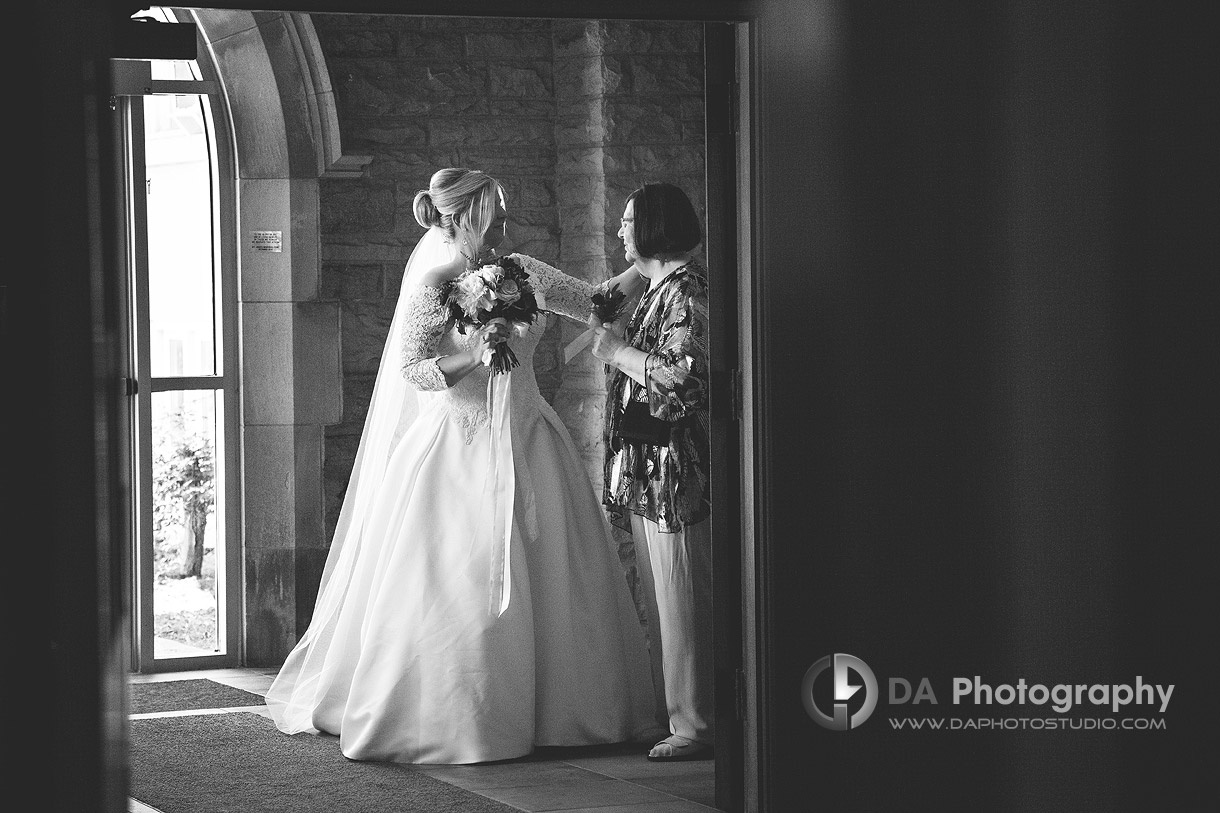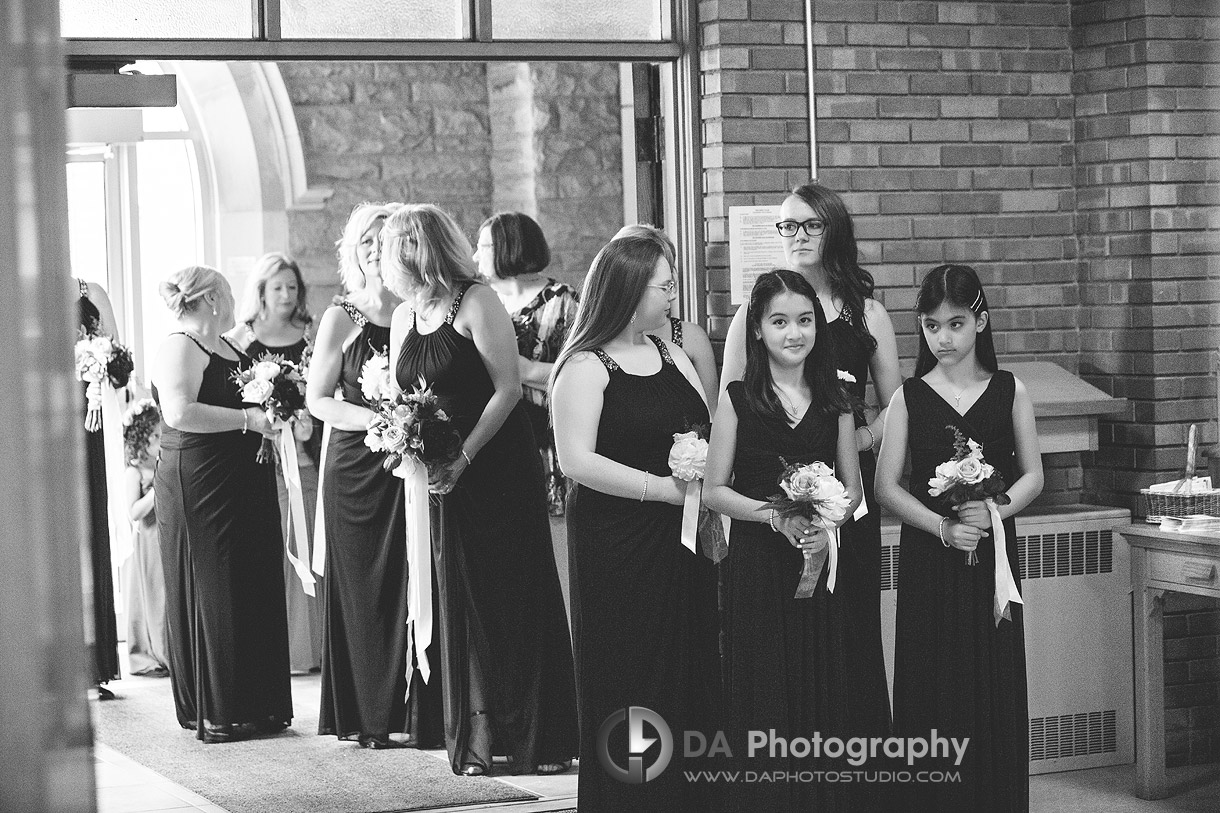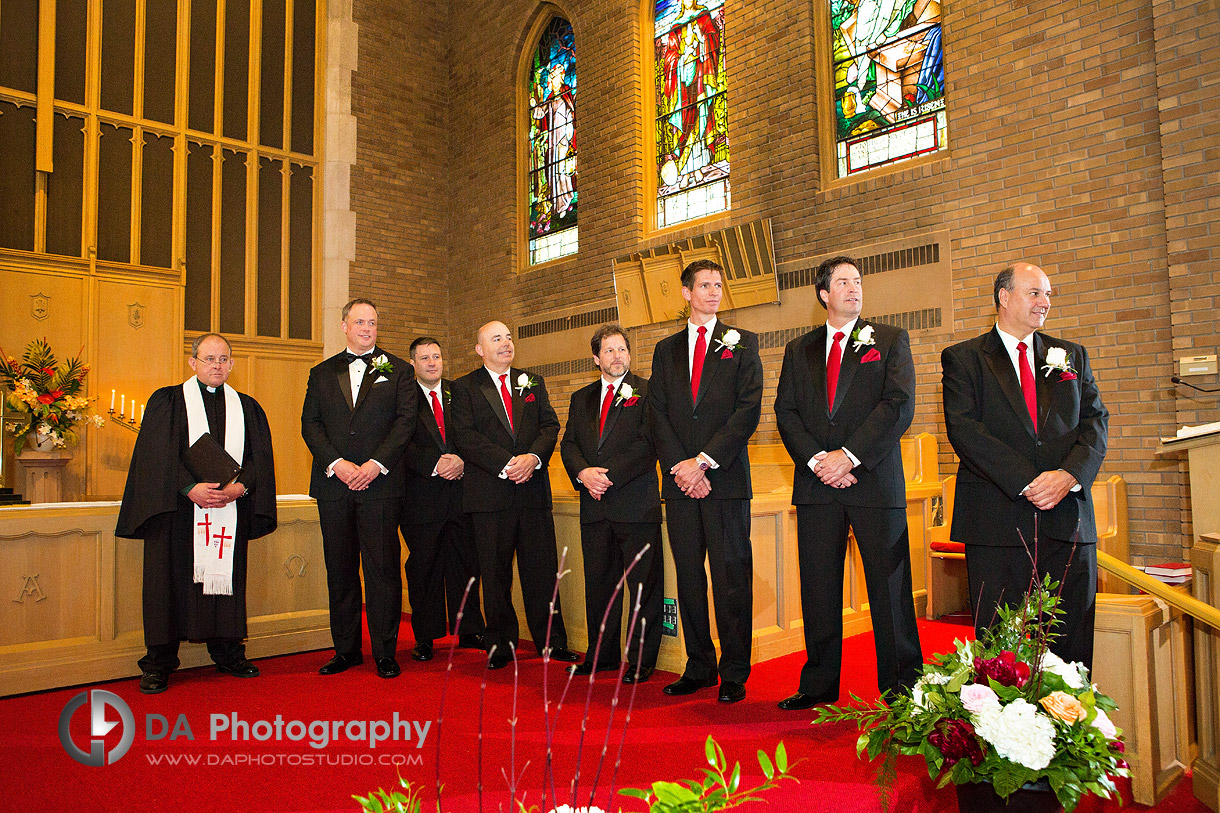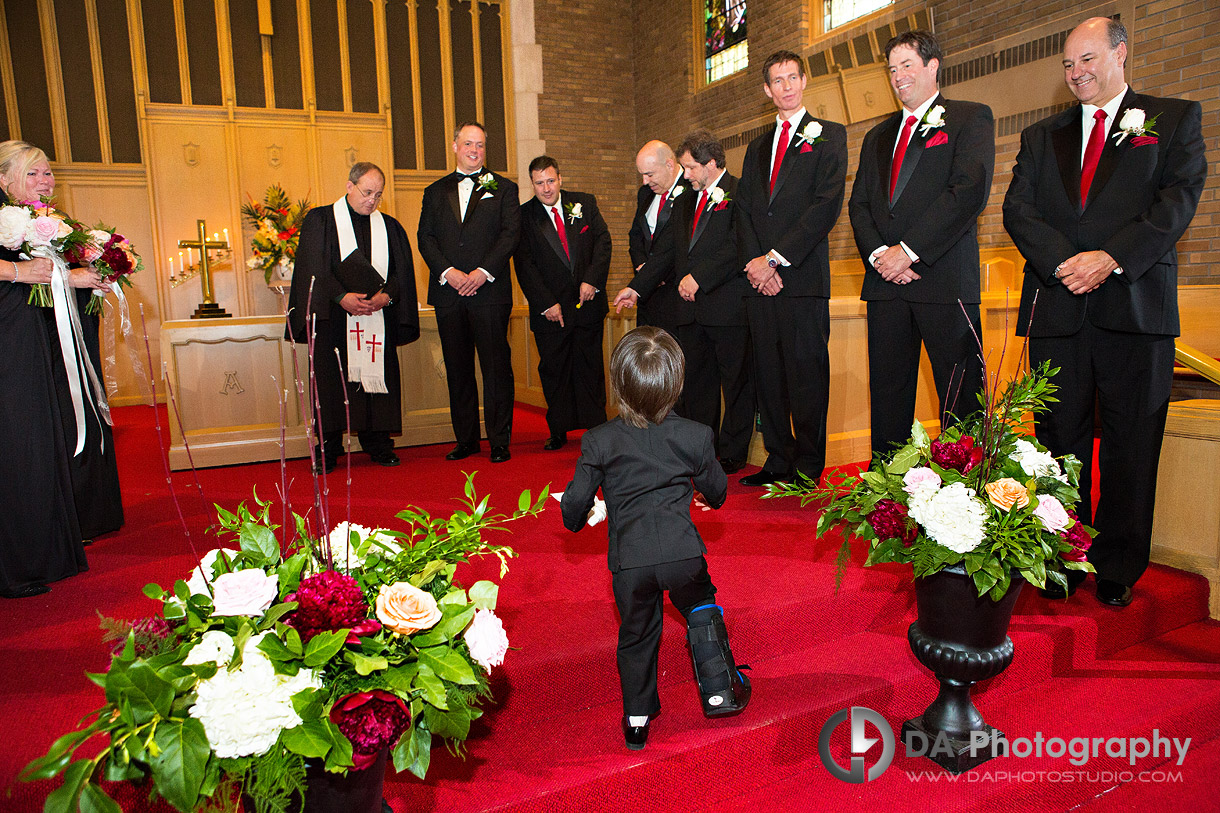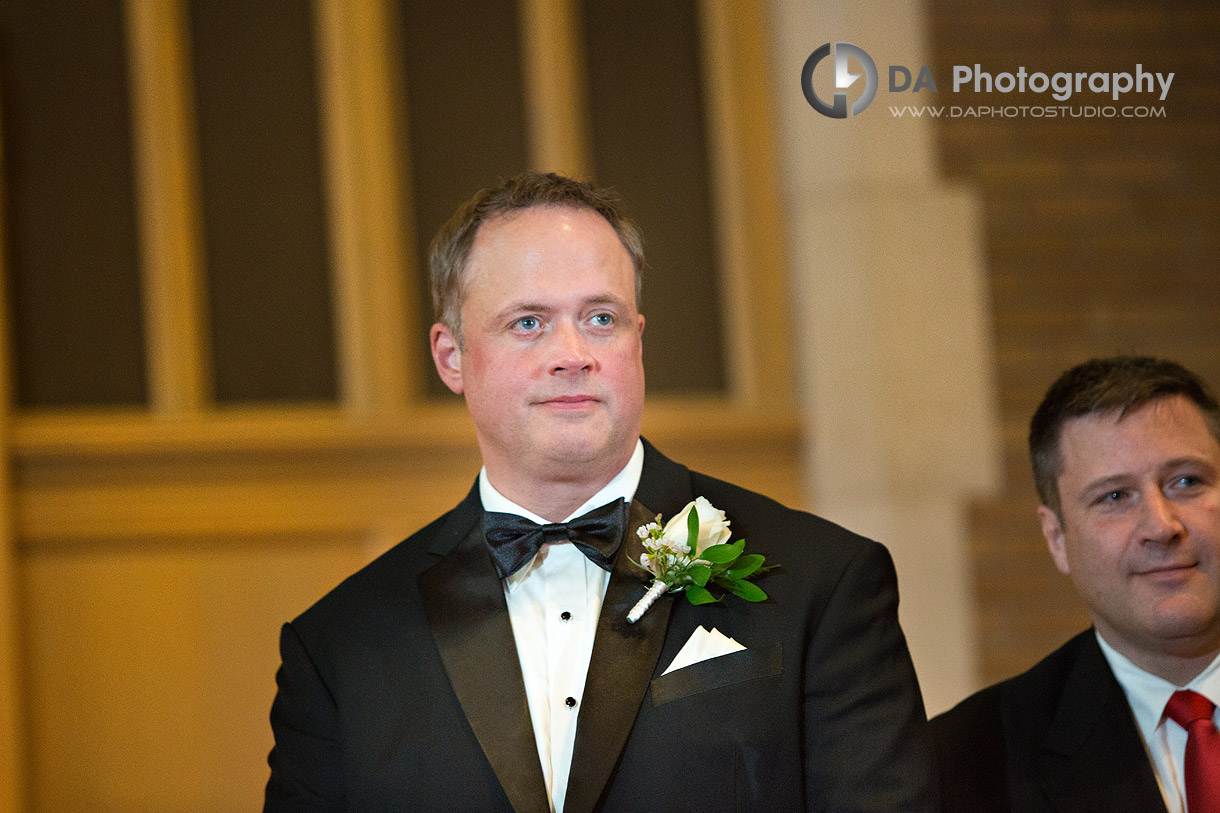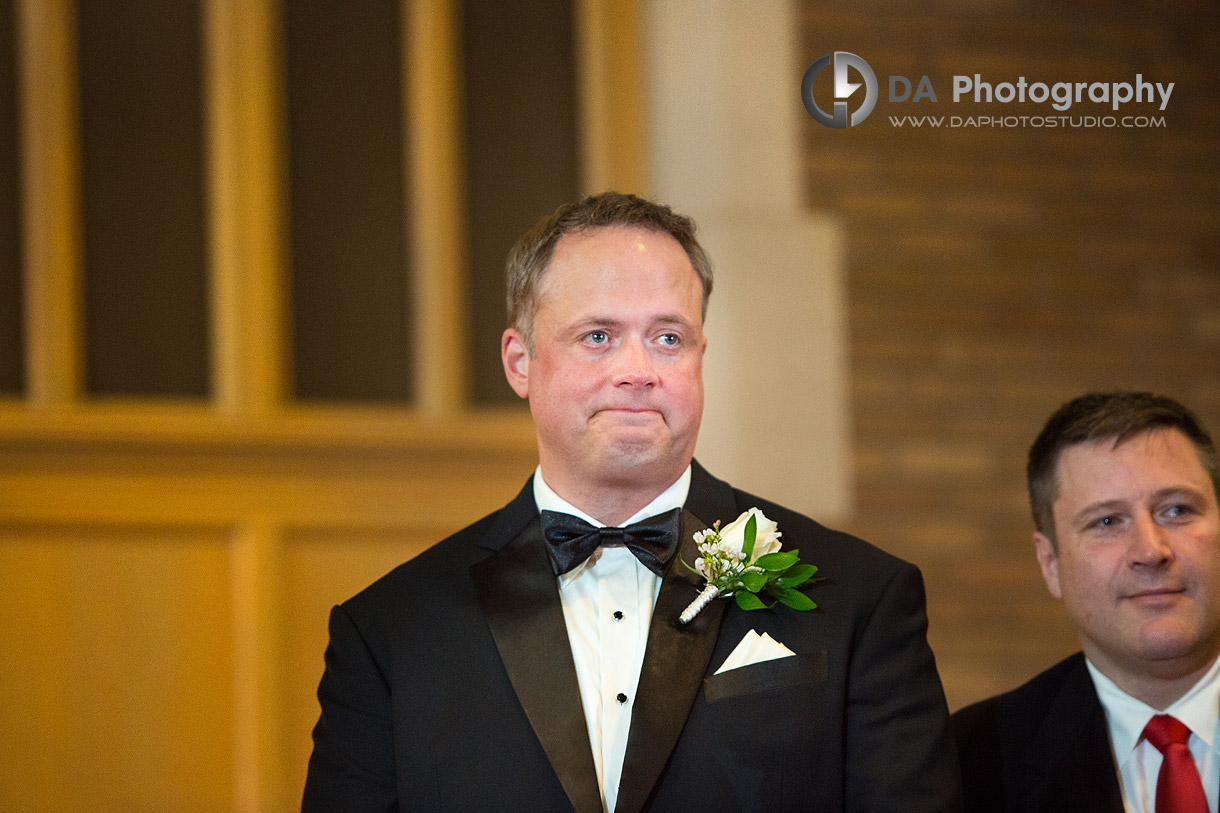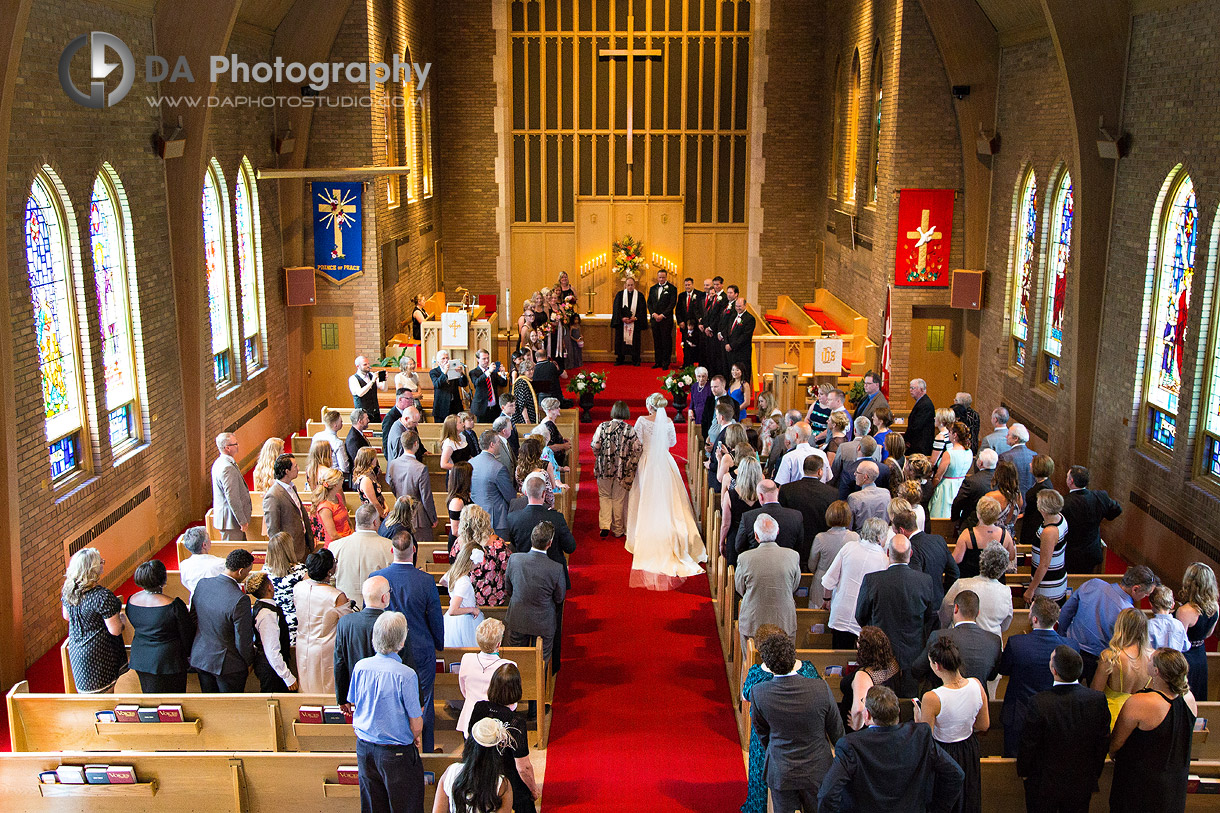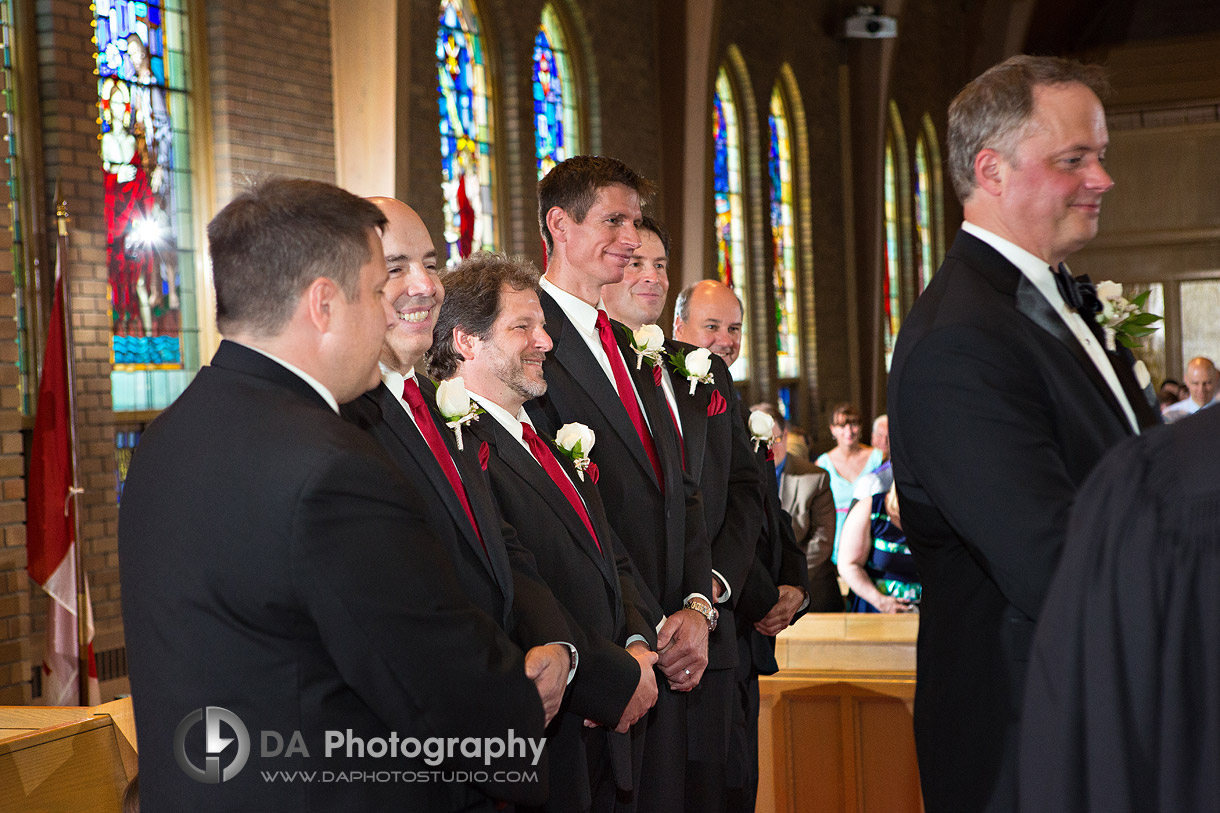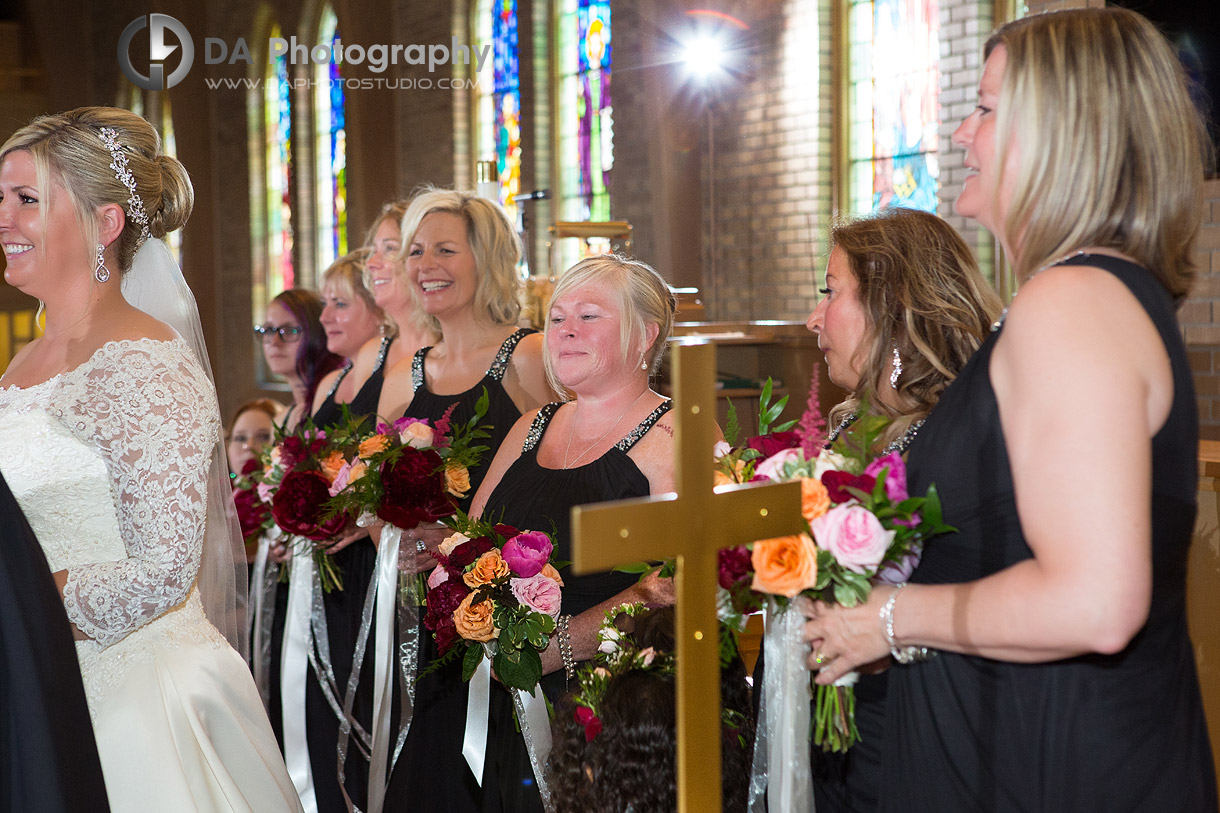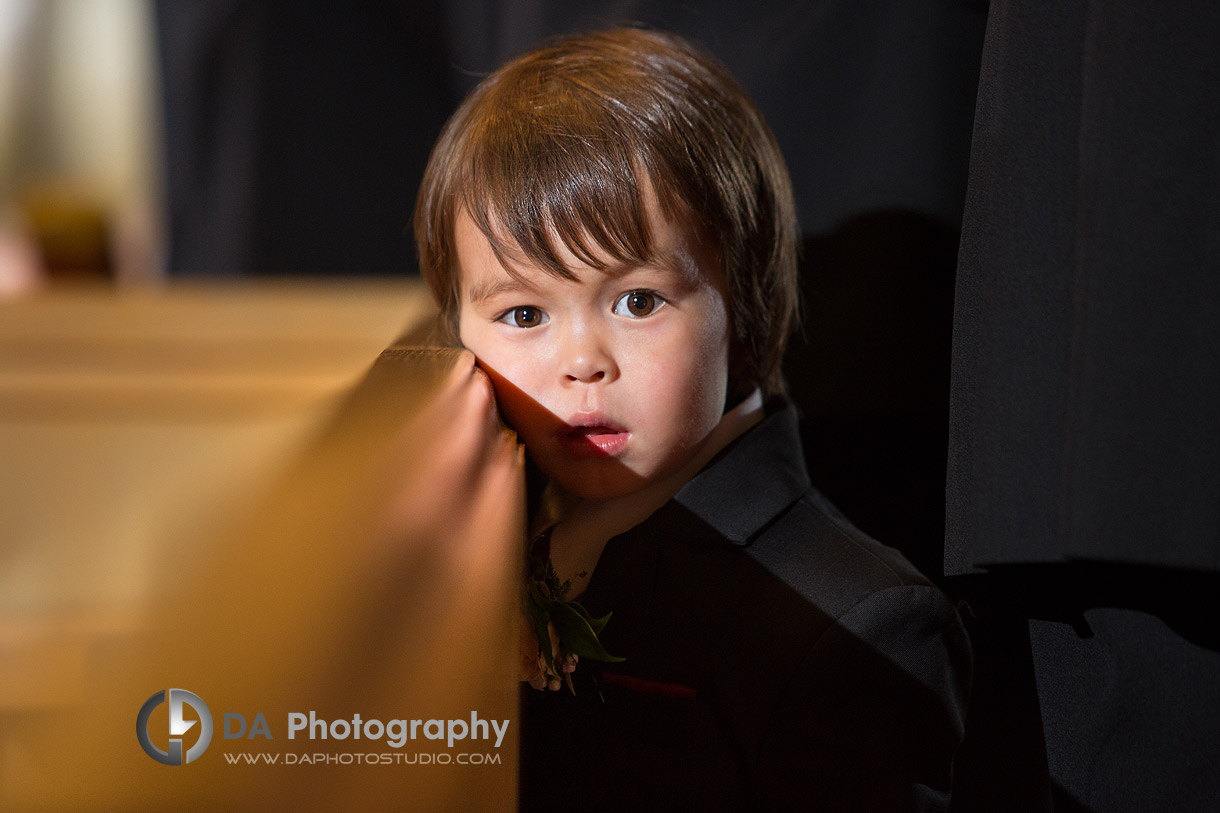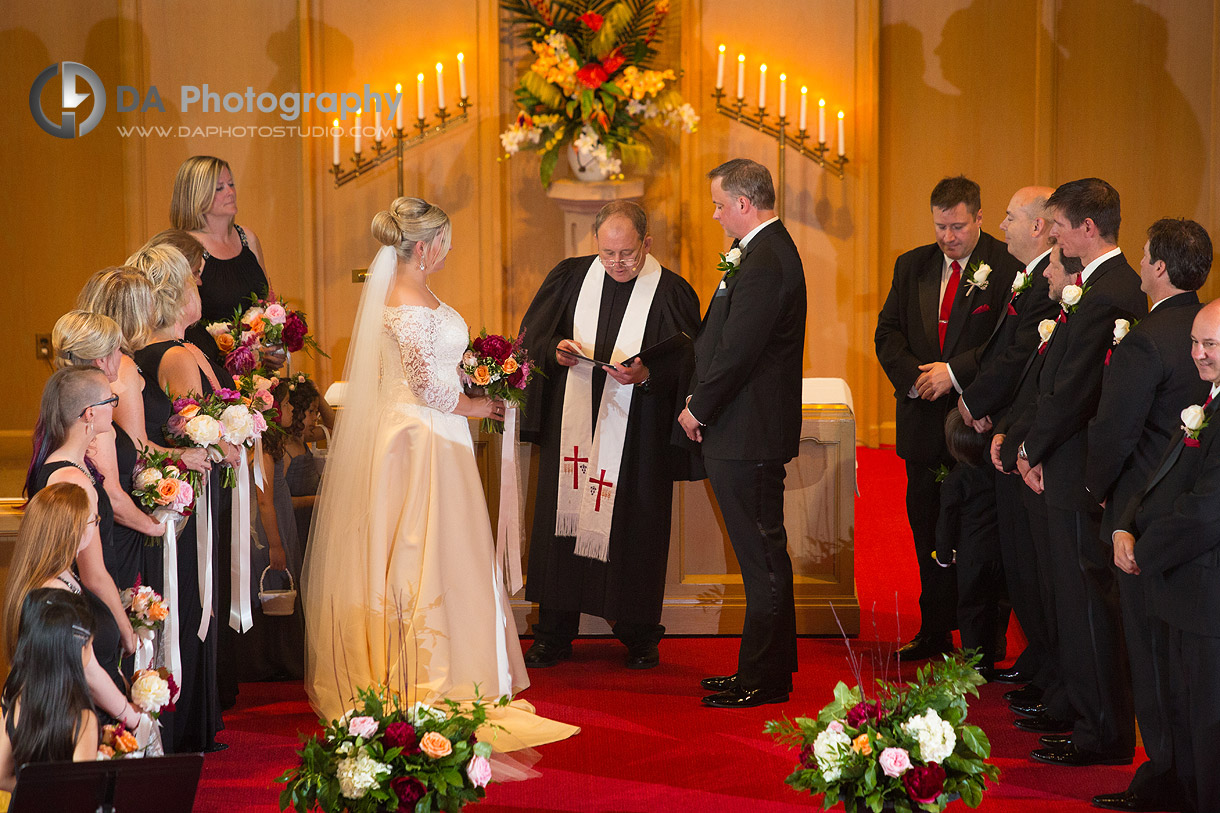 Perfect photo location option for this Burlington golf wedding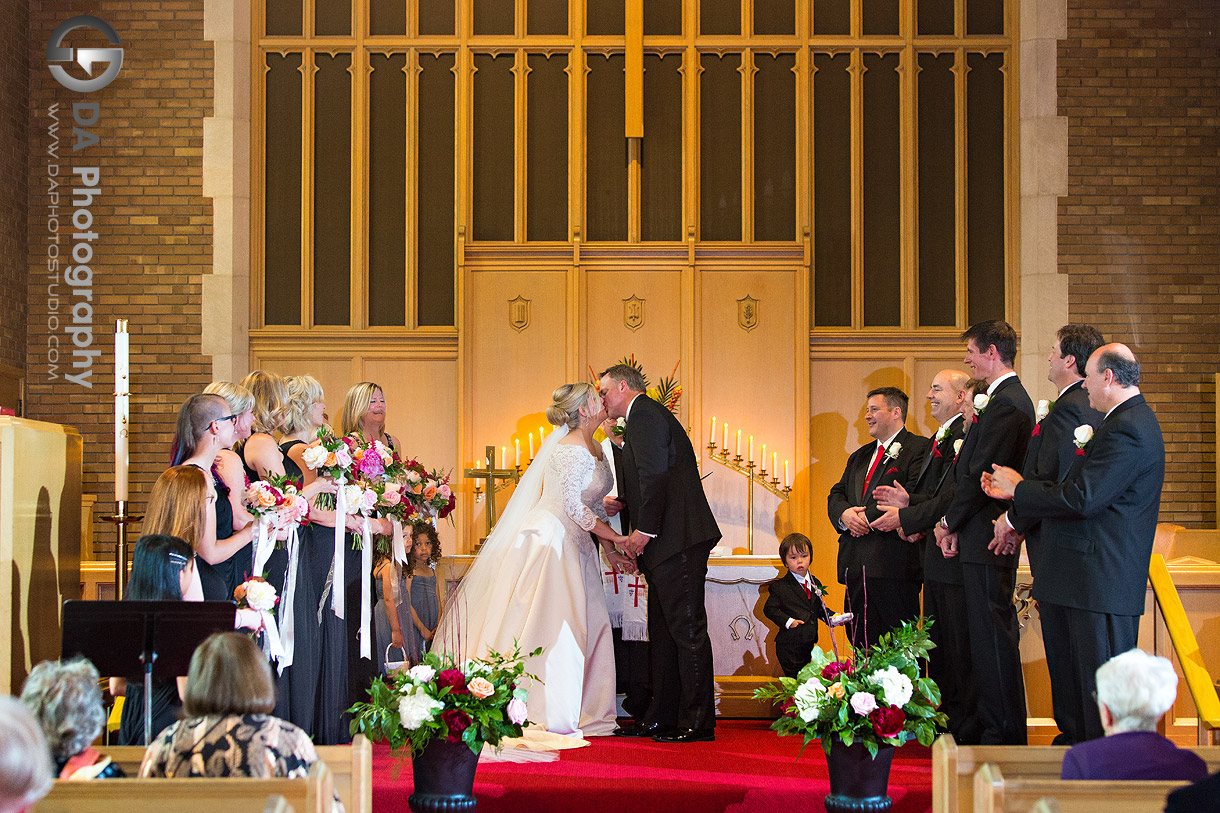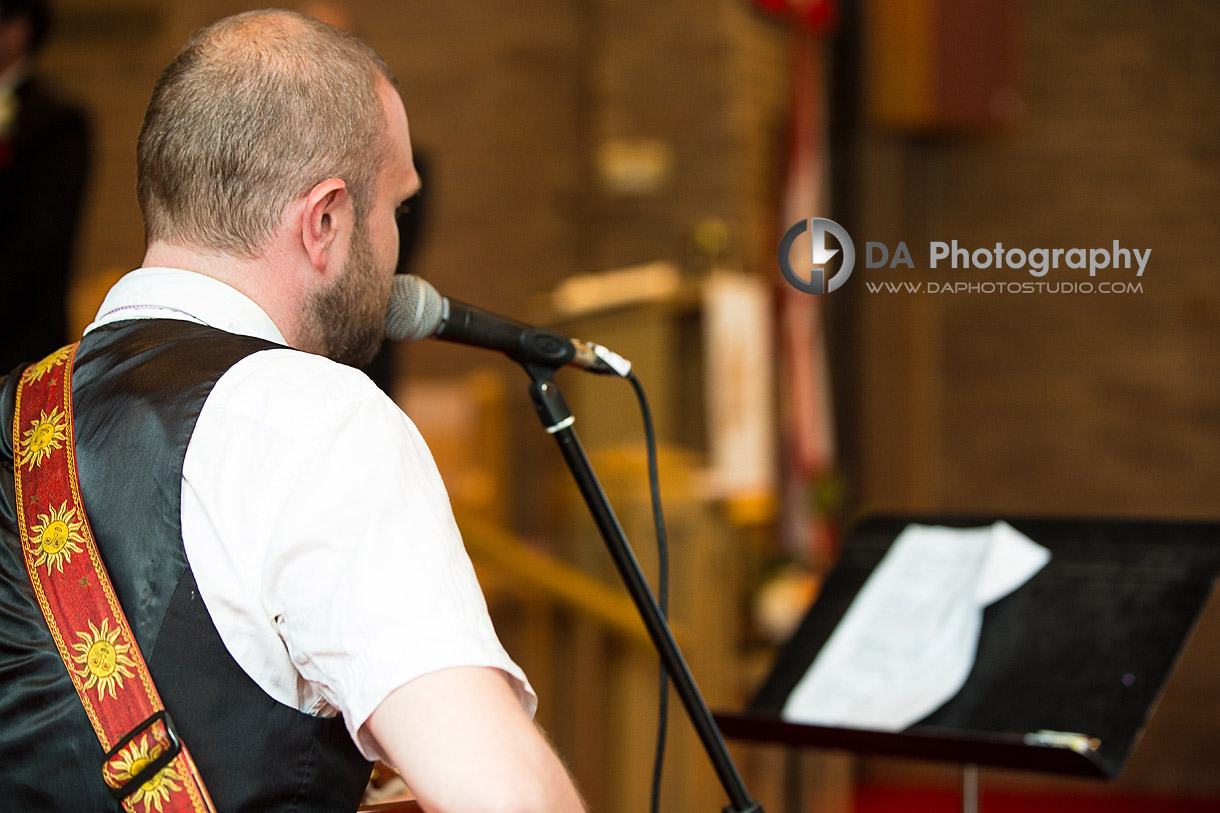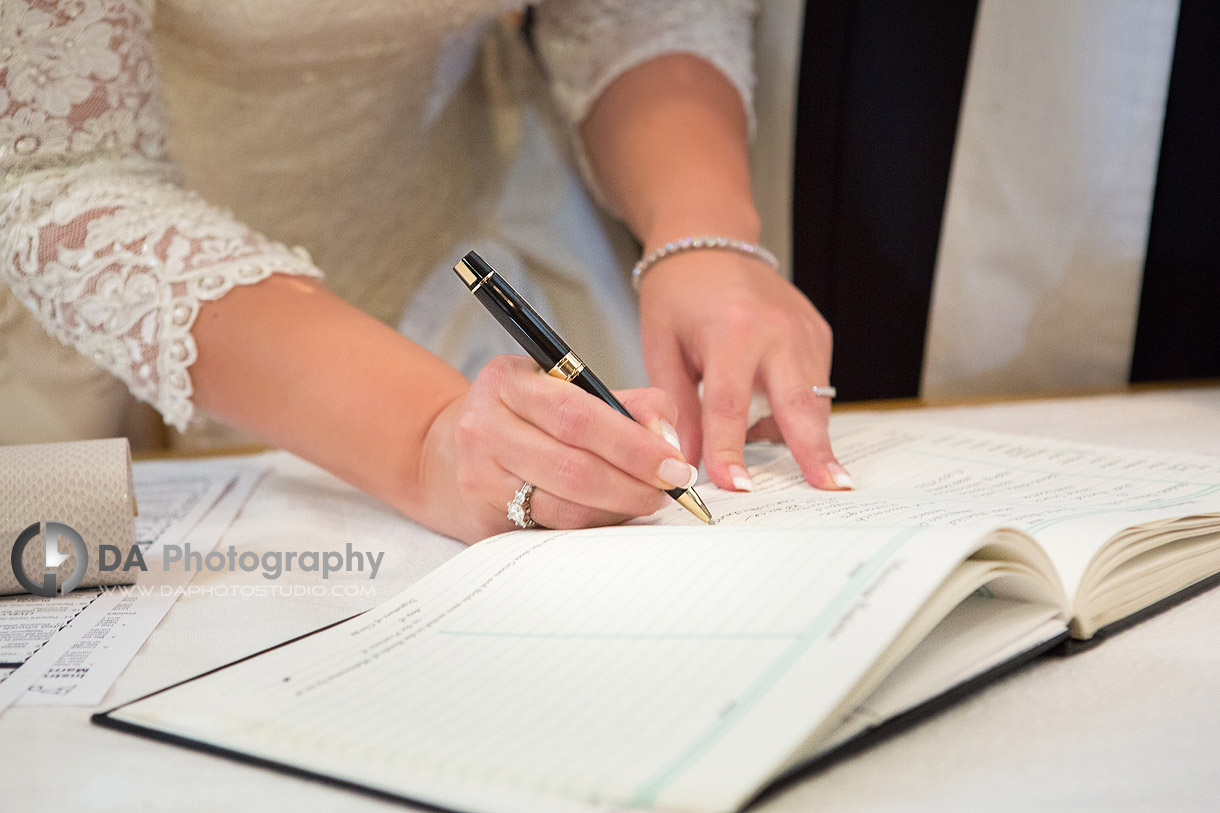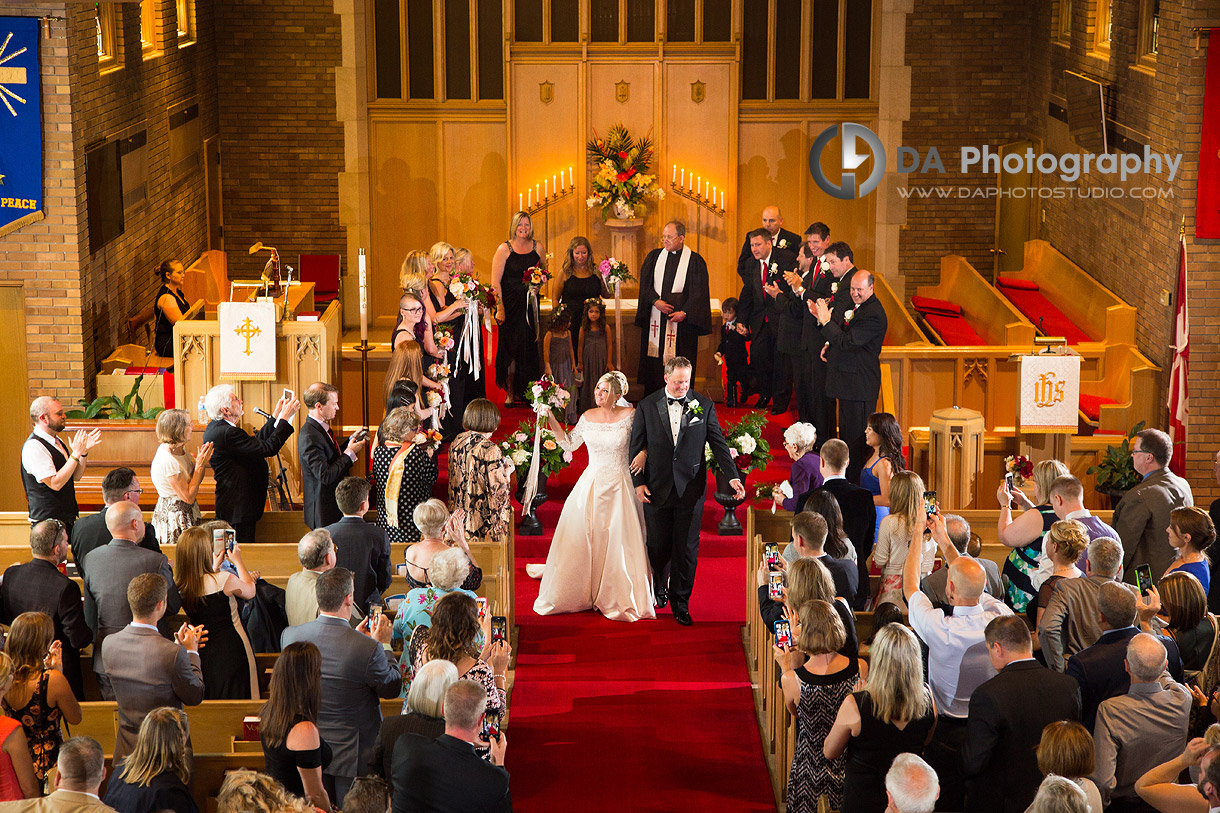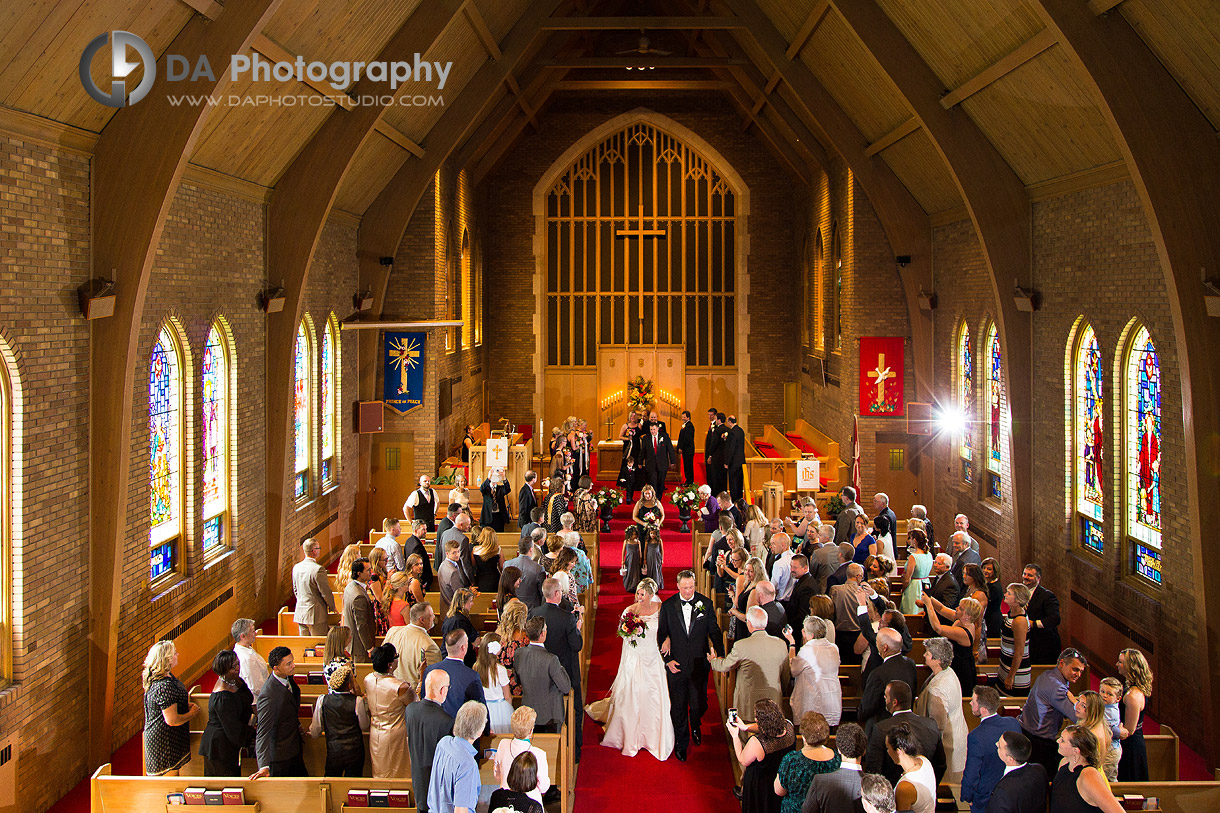 Once they had said their vows, we whisked the groups off to the Burlington golf and country club for some photos. There were a few elements I wanted to make sure I had great coverage on, including the car which meant a lot to Mike, and portraits with their mothers, who were the epicentre of both of their worlds. The stunning backdrops available at the golf club took me by surprise and offered an impressive variety of option for both indoor and outdoor looks.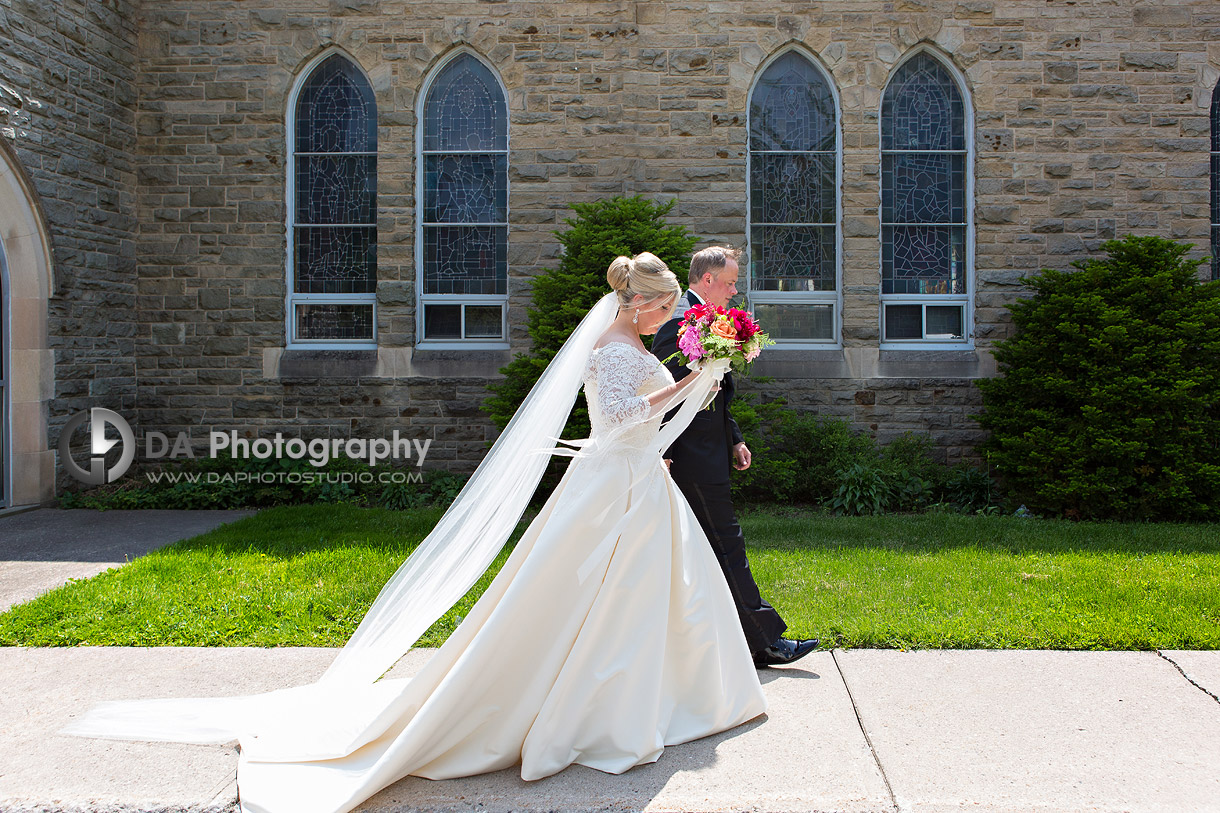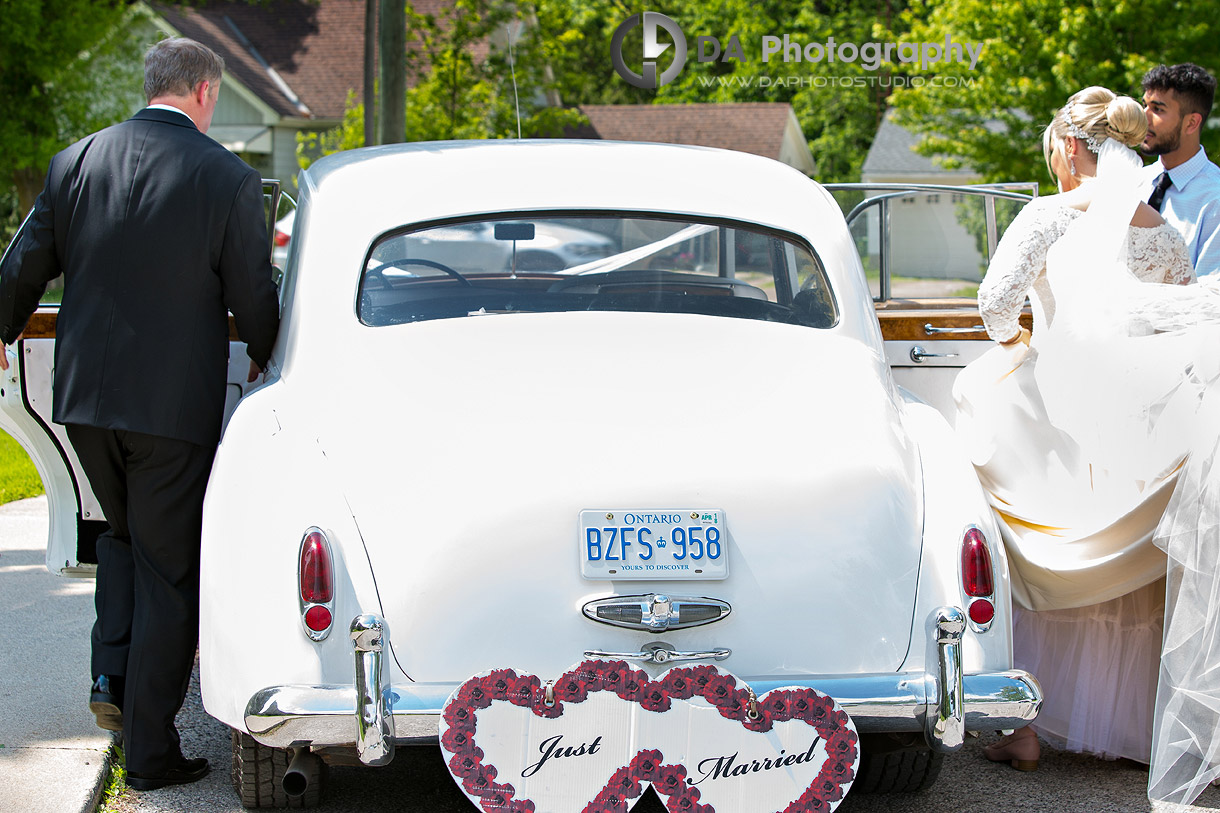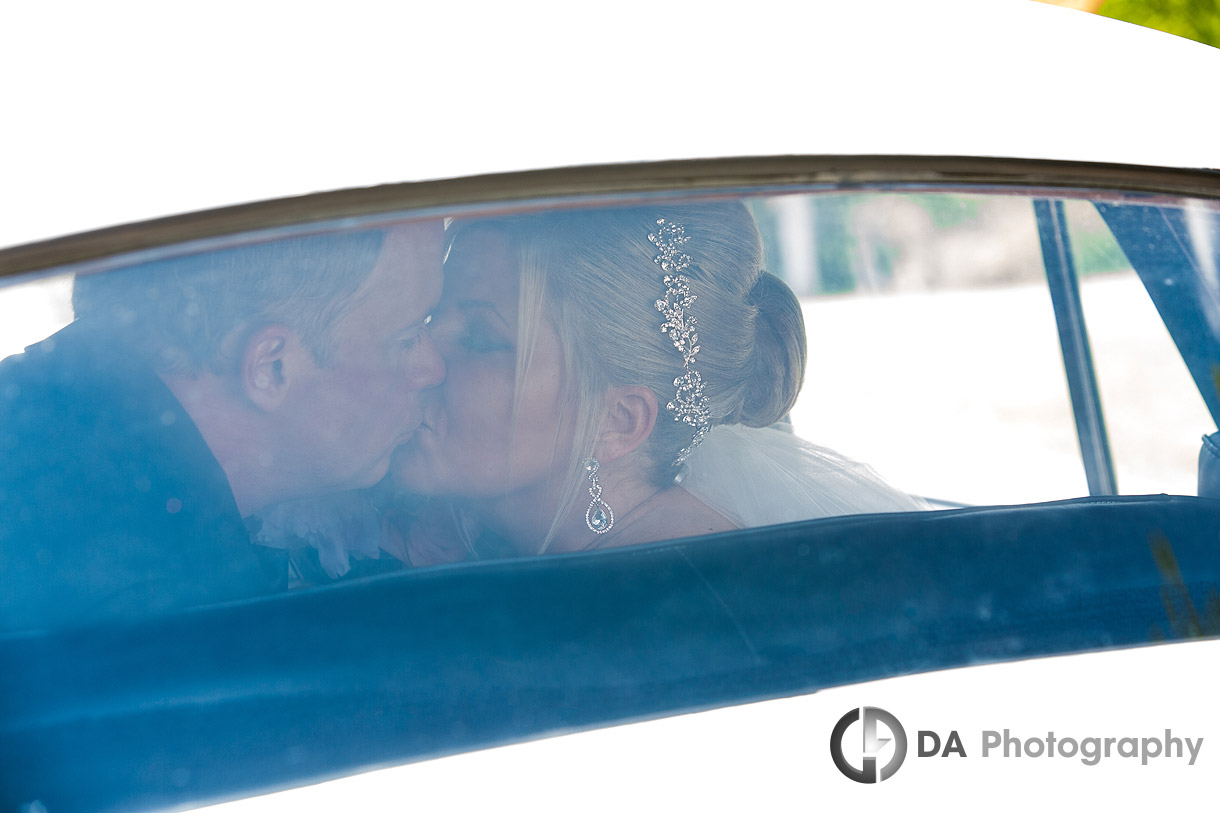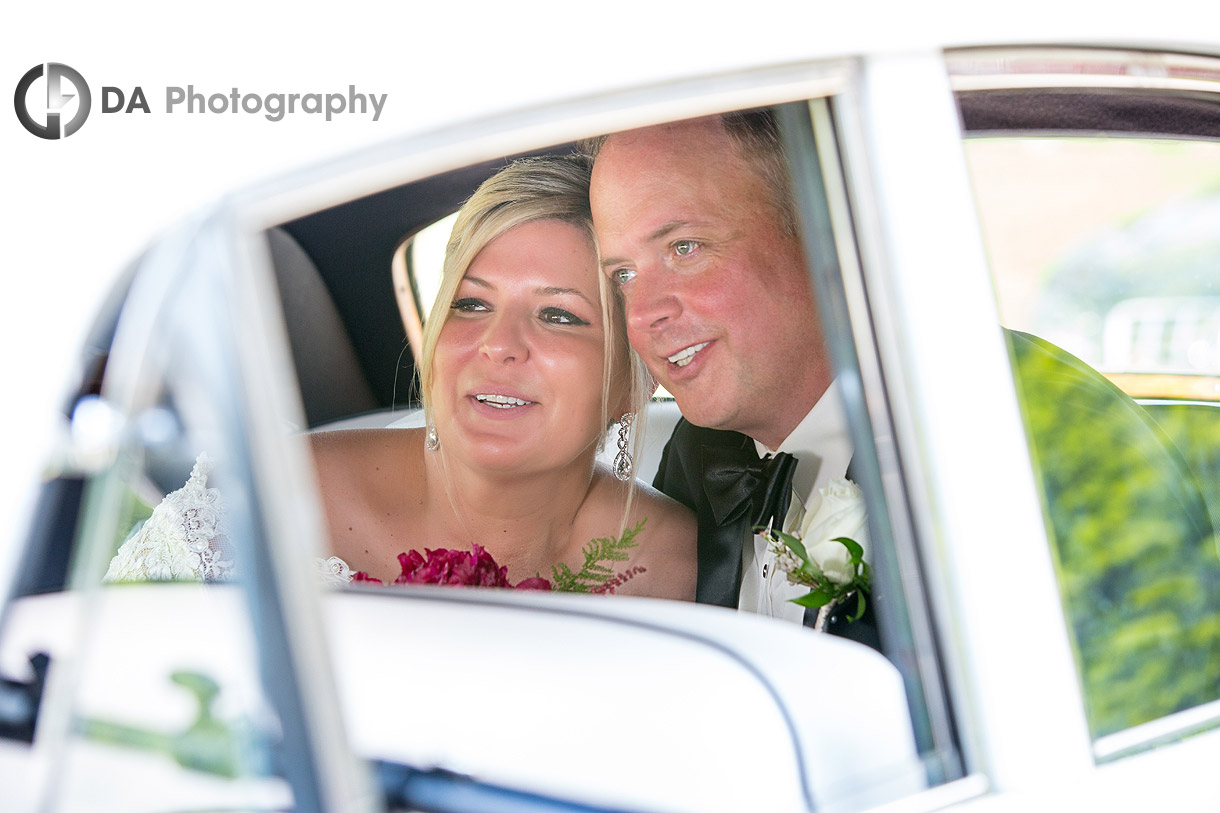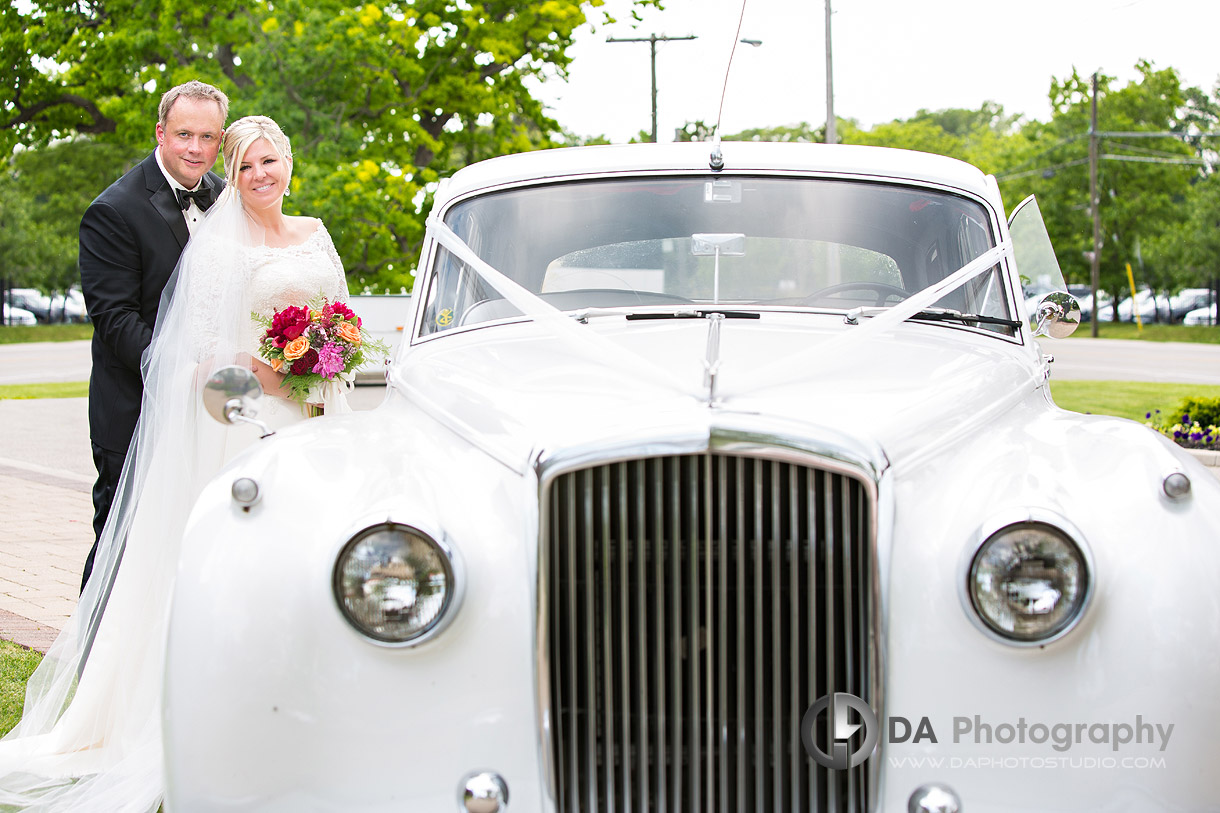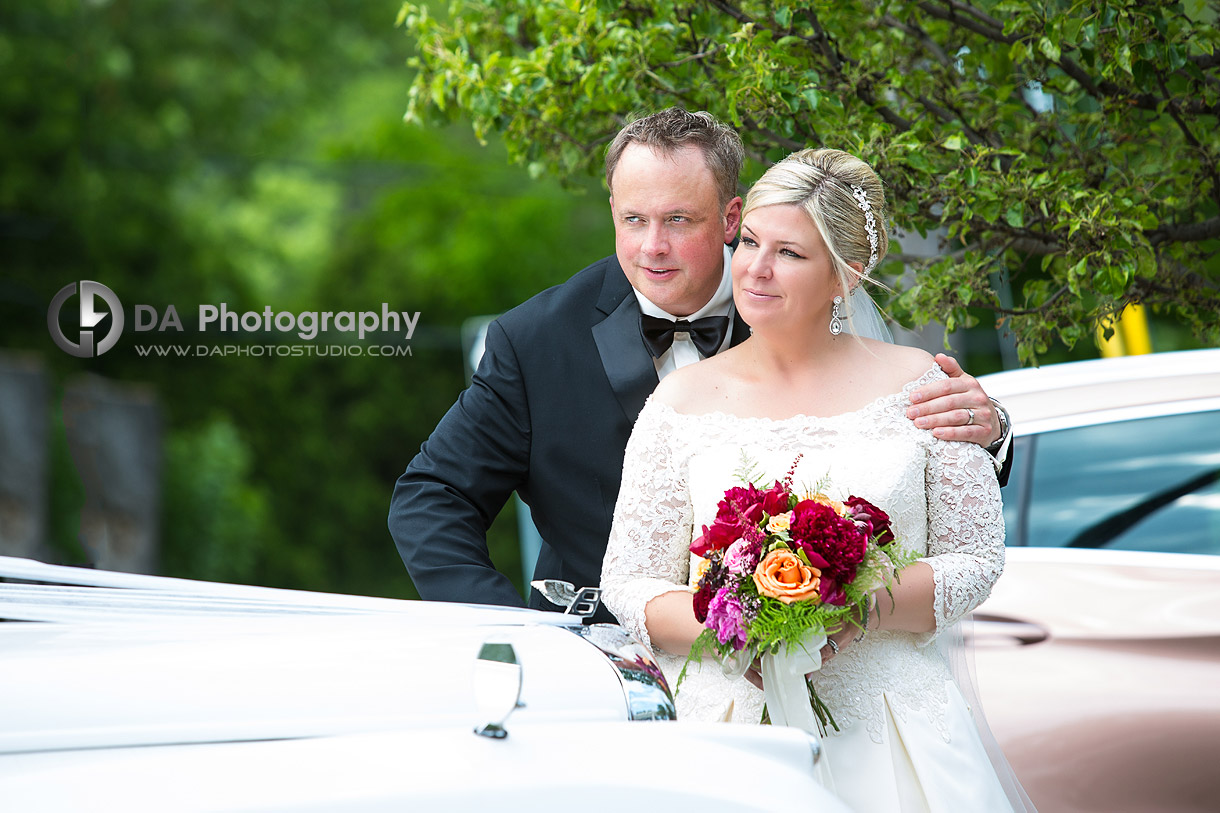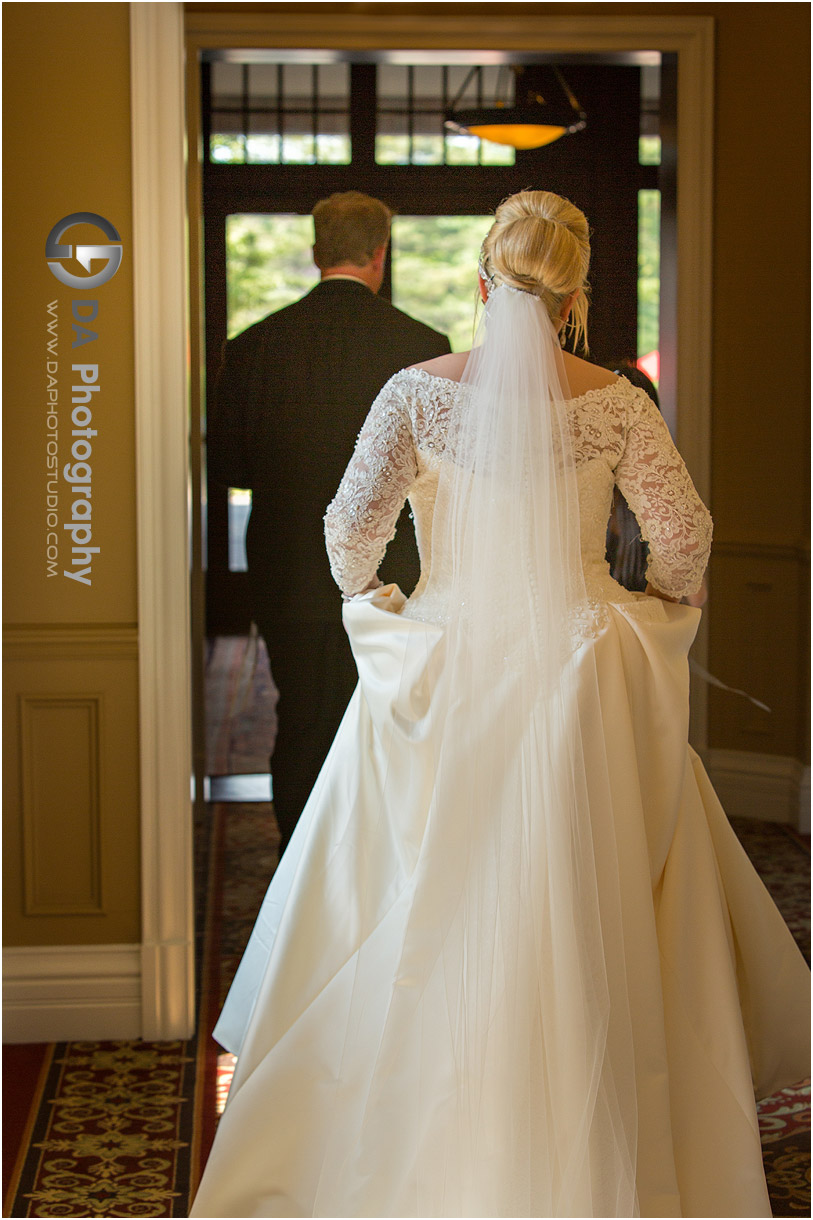 From stunning architecture and regal looking rooms to the lush greenery of the golf course, it was like discovering a hidden gem and my creative juices went into overdrive. Working in the heat of the sun, the shade and indoor areas offered a break and a chance to freshen up. Then, I gathered my wedding couple and bridal party to sneak them over to the Royal Botanical Gardens to capture the stunning flowers summer had graced us with. The grand wrought iron gates served as the perfect backdrop for the wedding party portraits. I loved how the colours of the outfits popped and how everyone seemed at ease.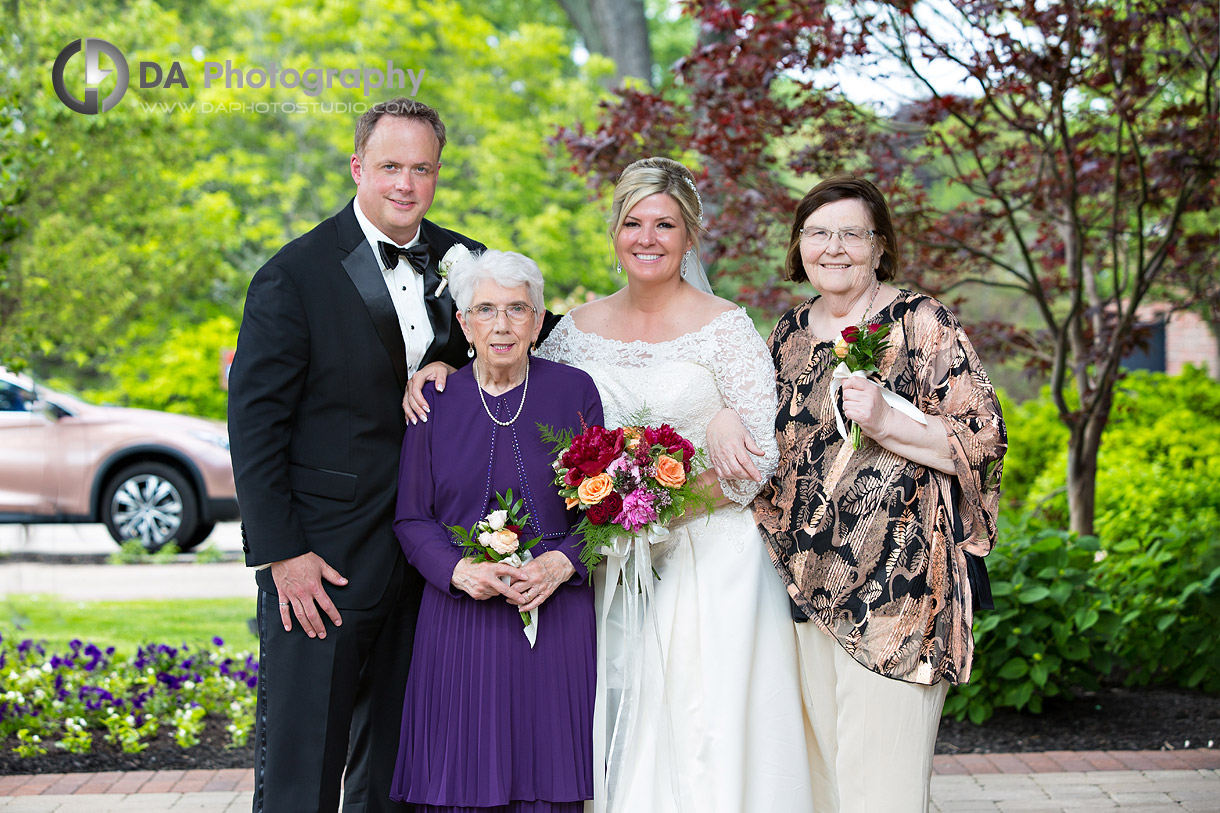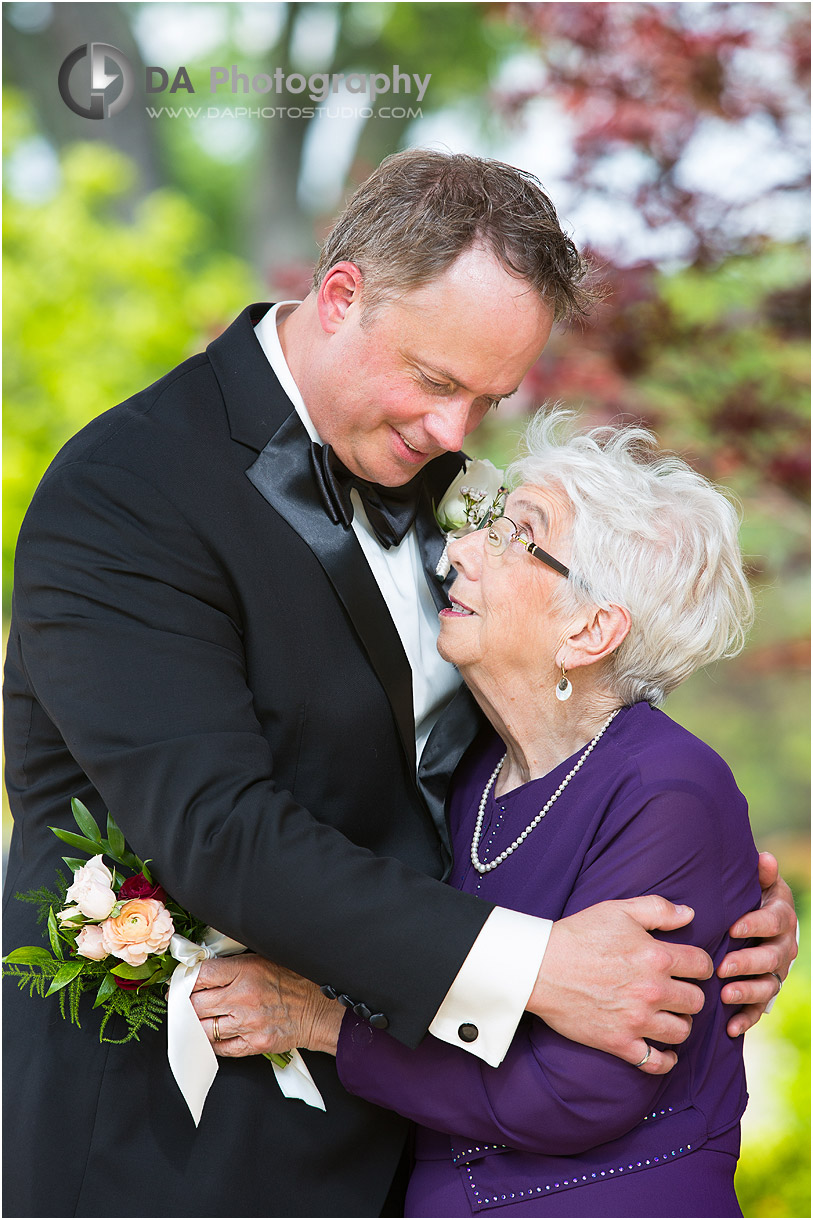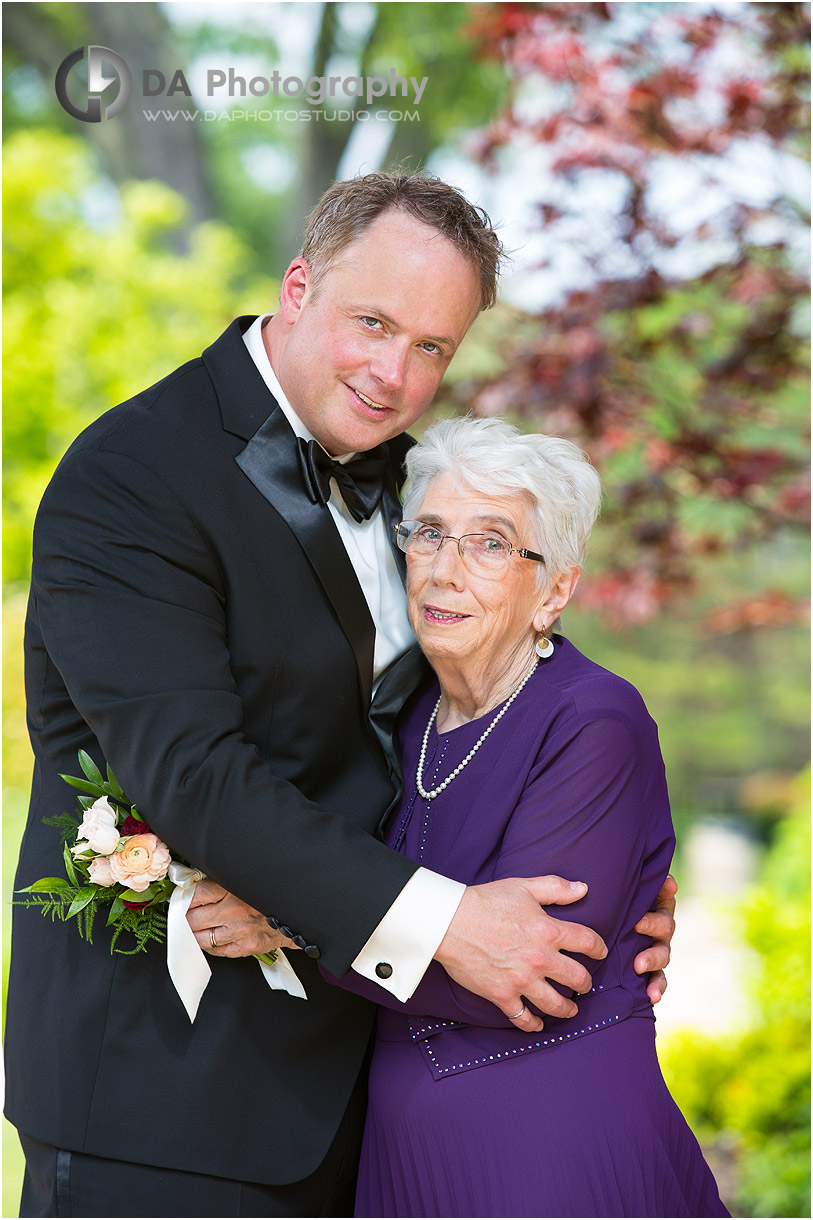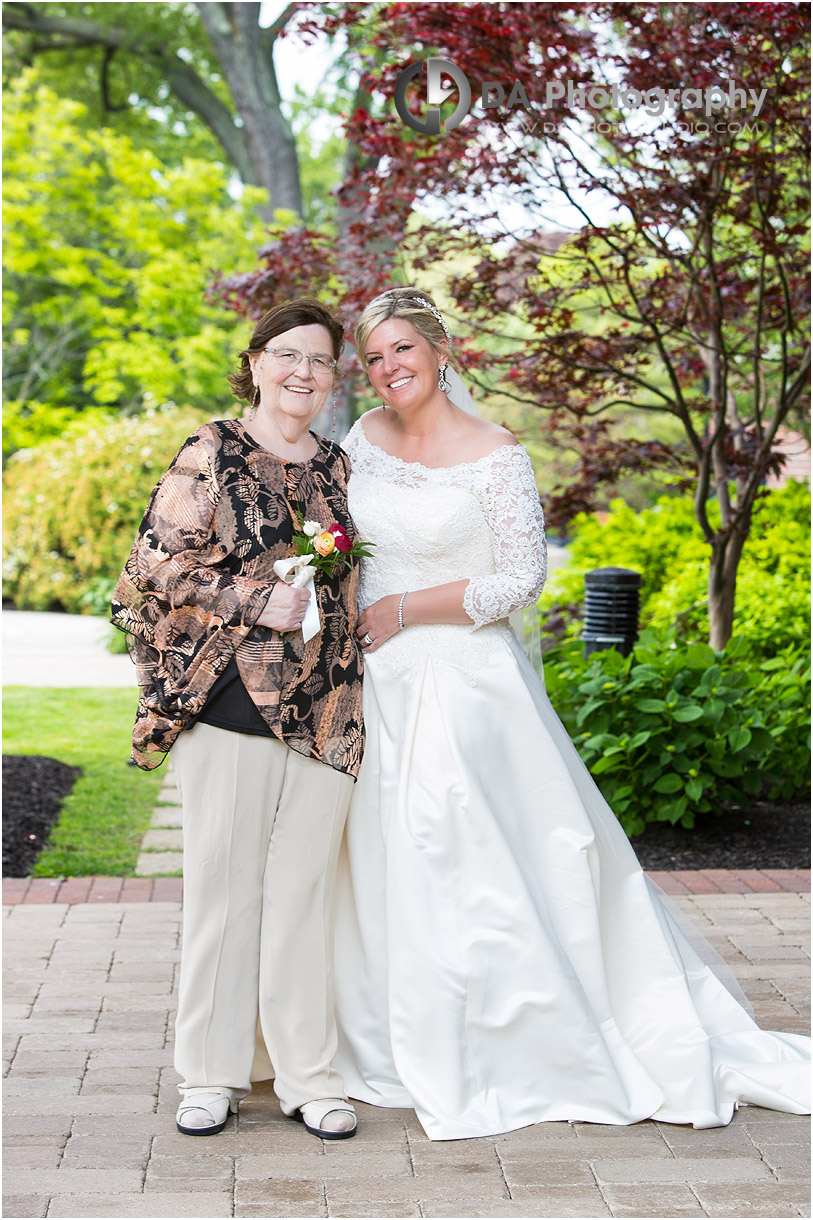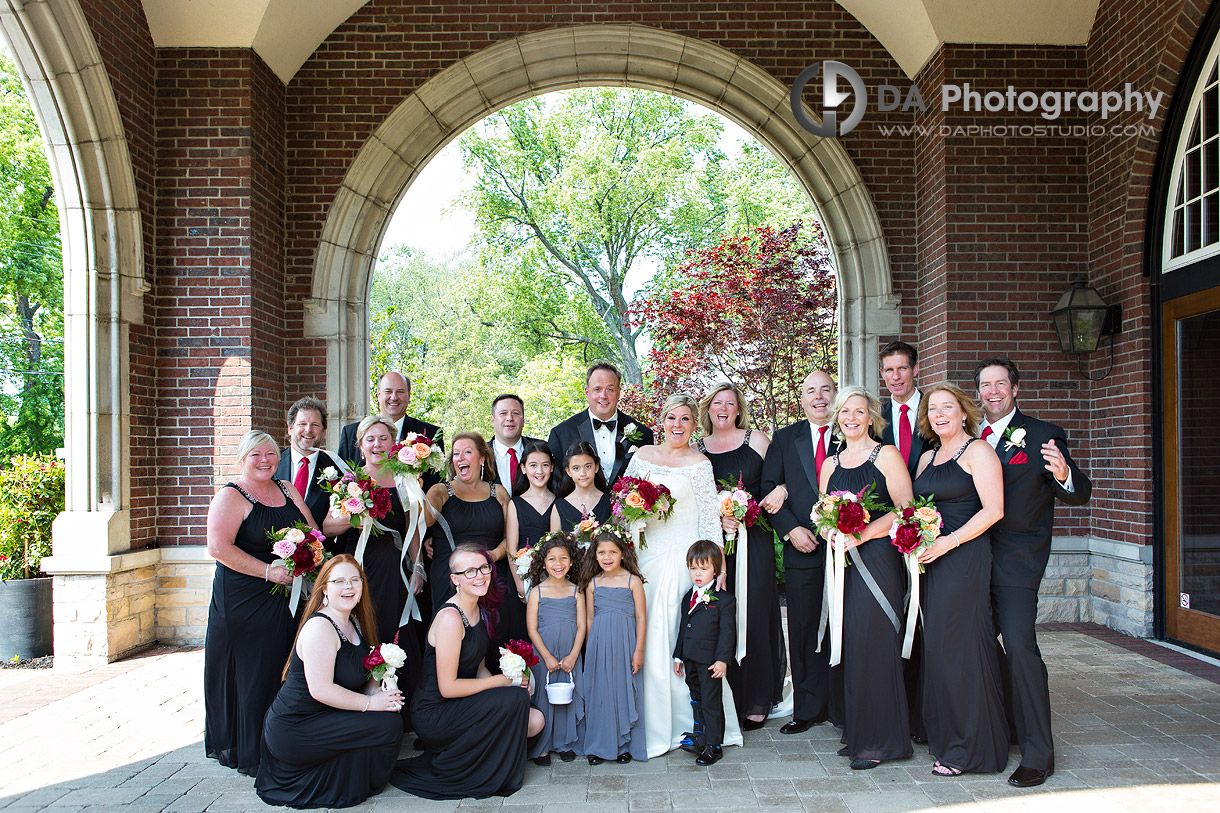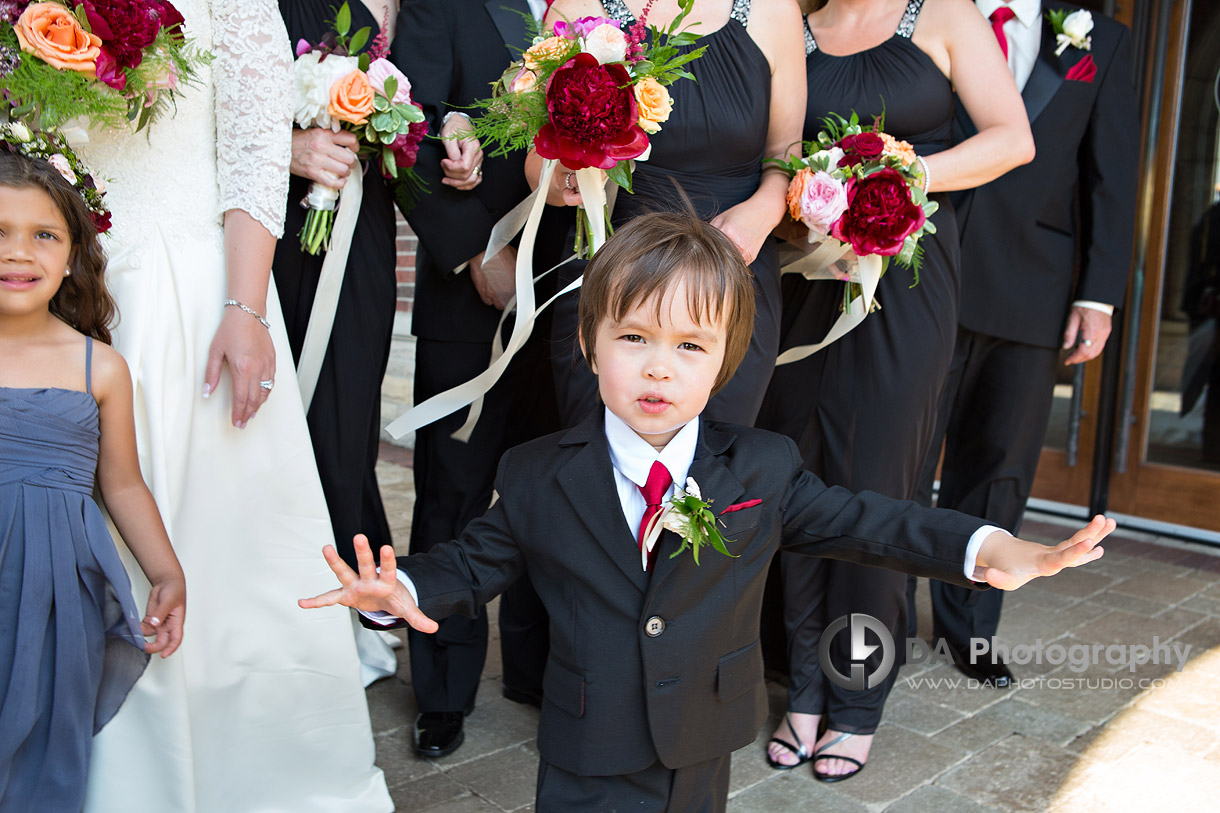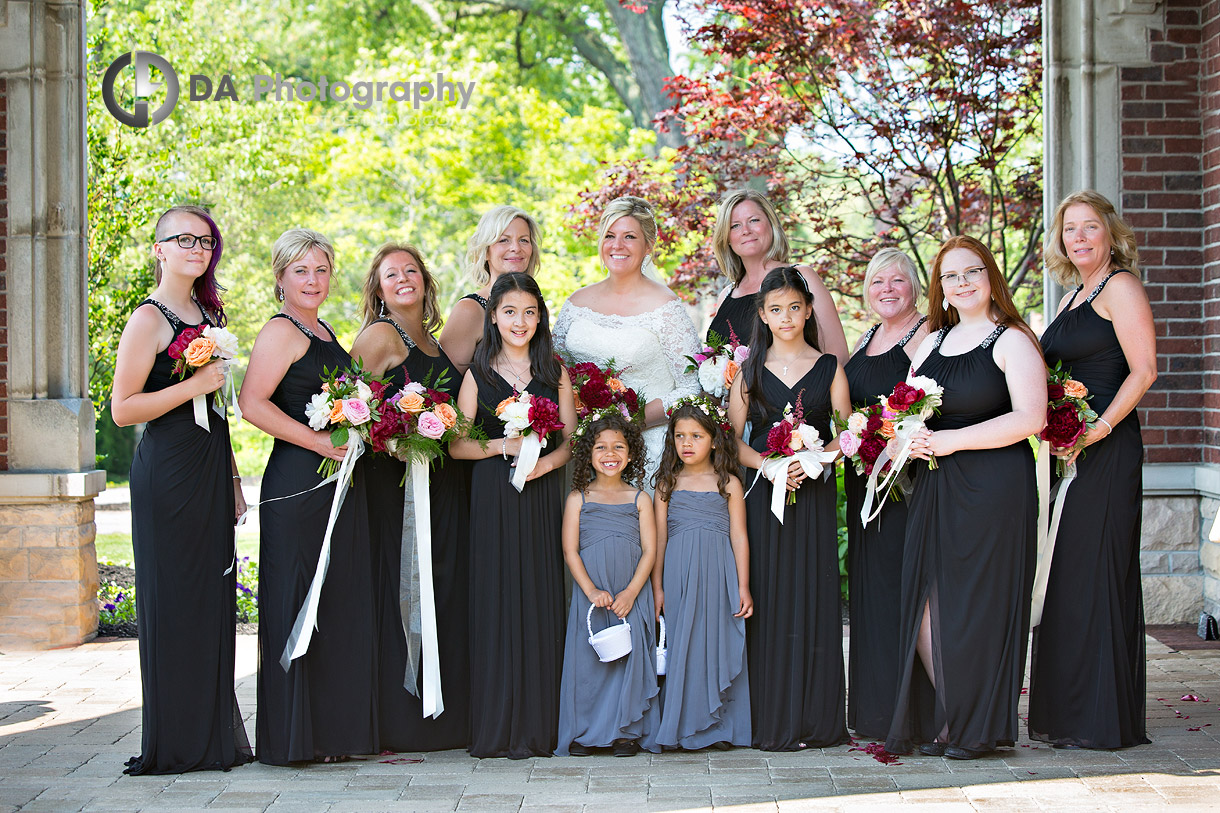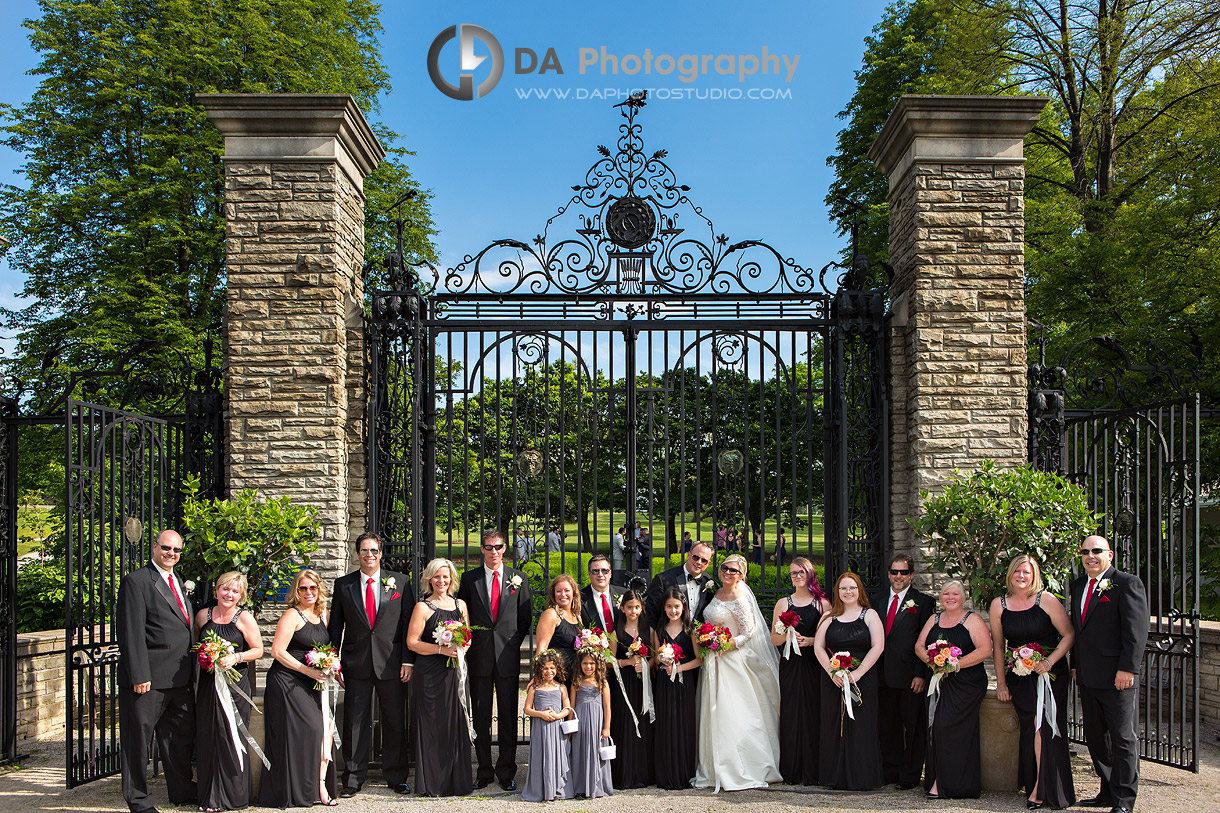 Discover what twist this Burlington golf wedding put on their photo booth to make it unique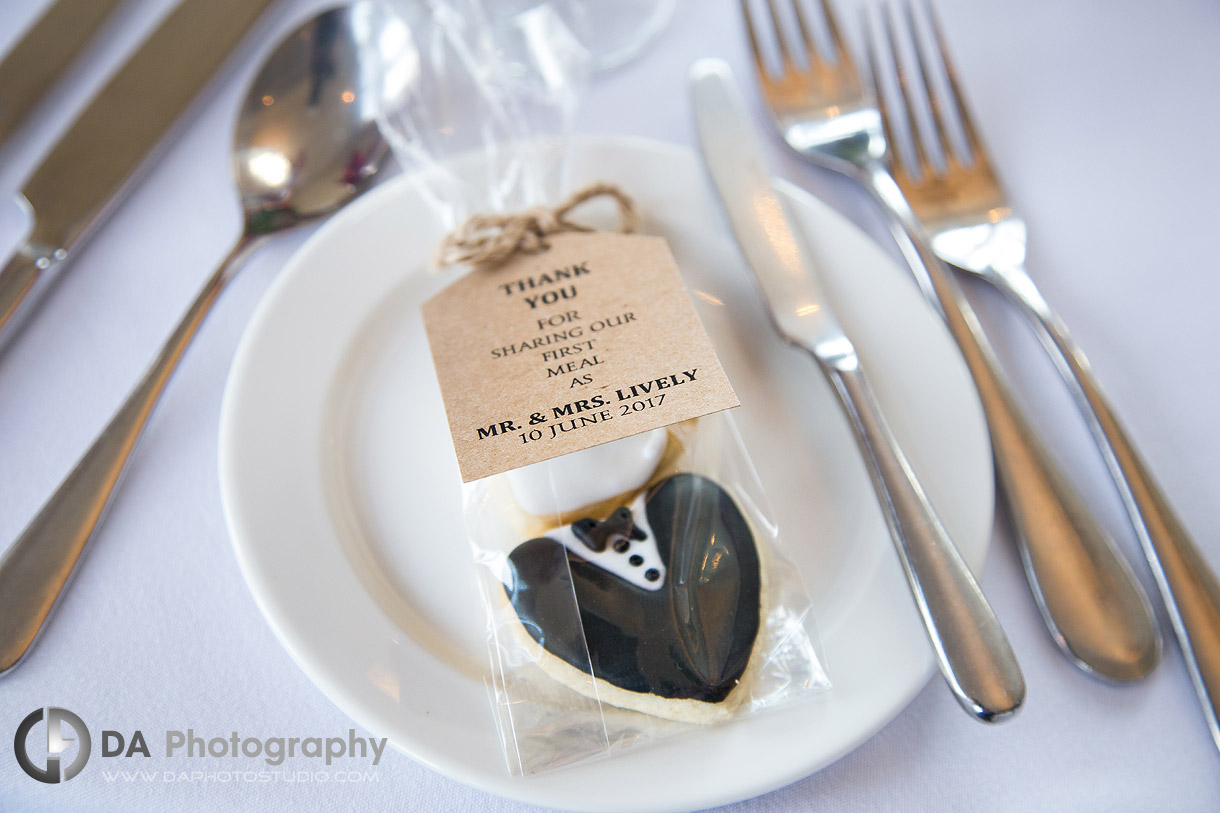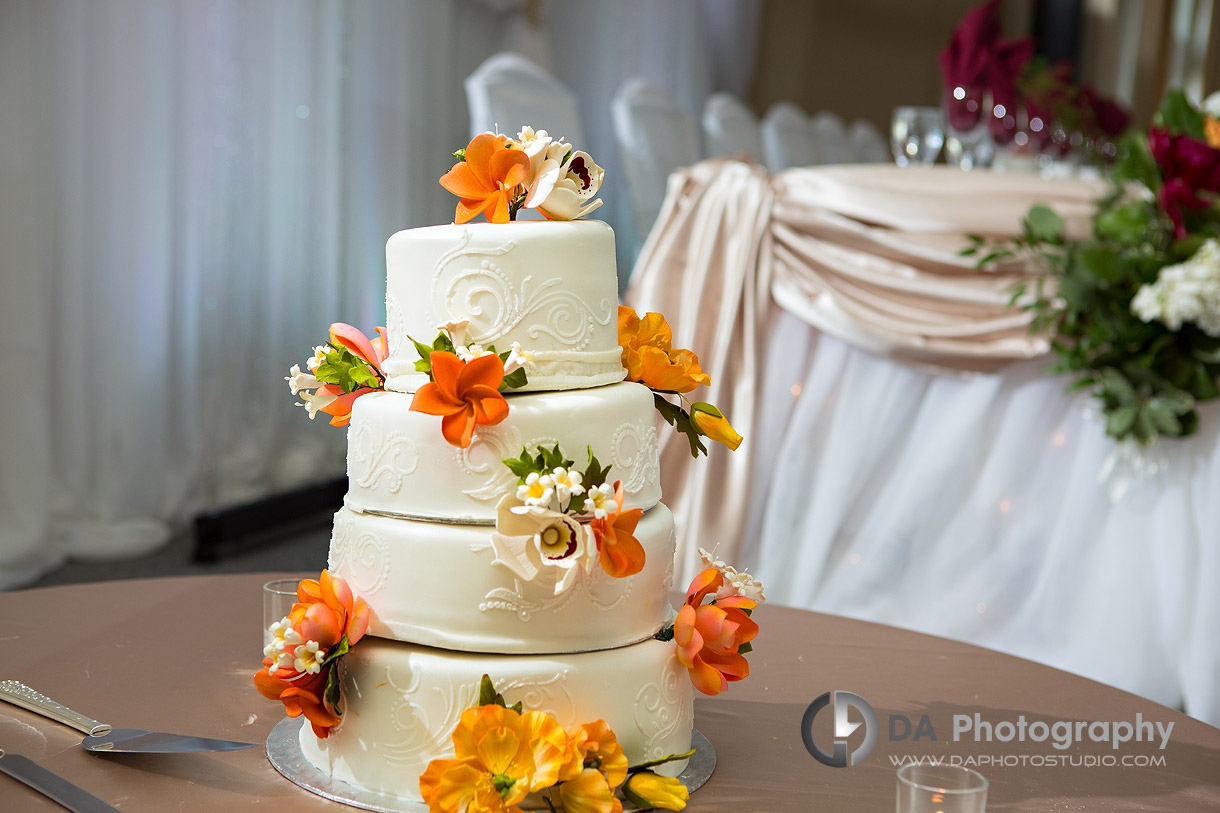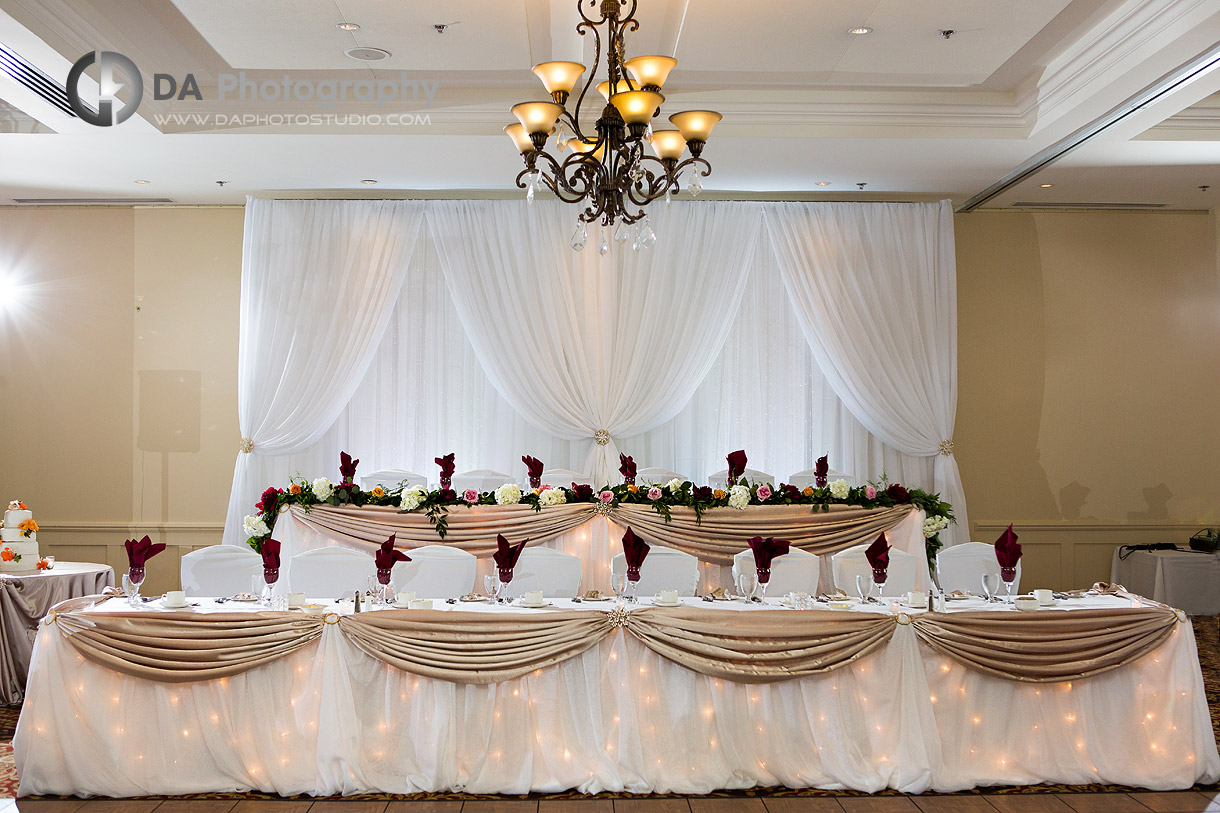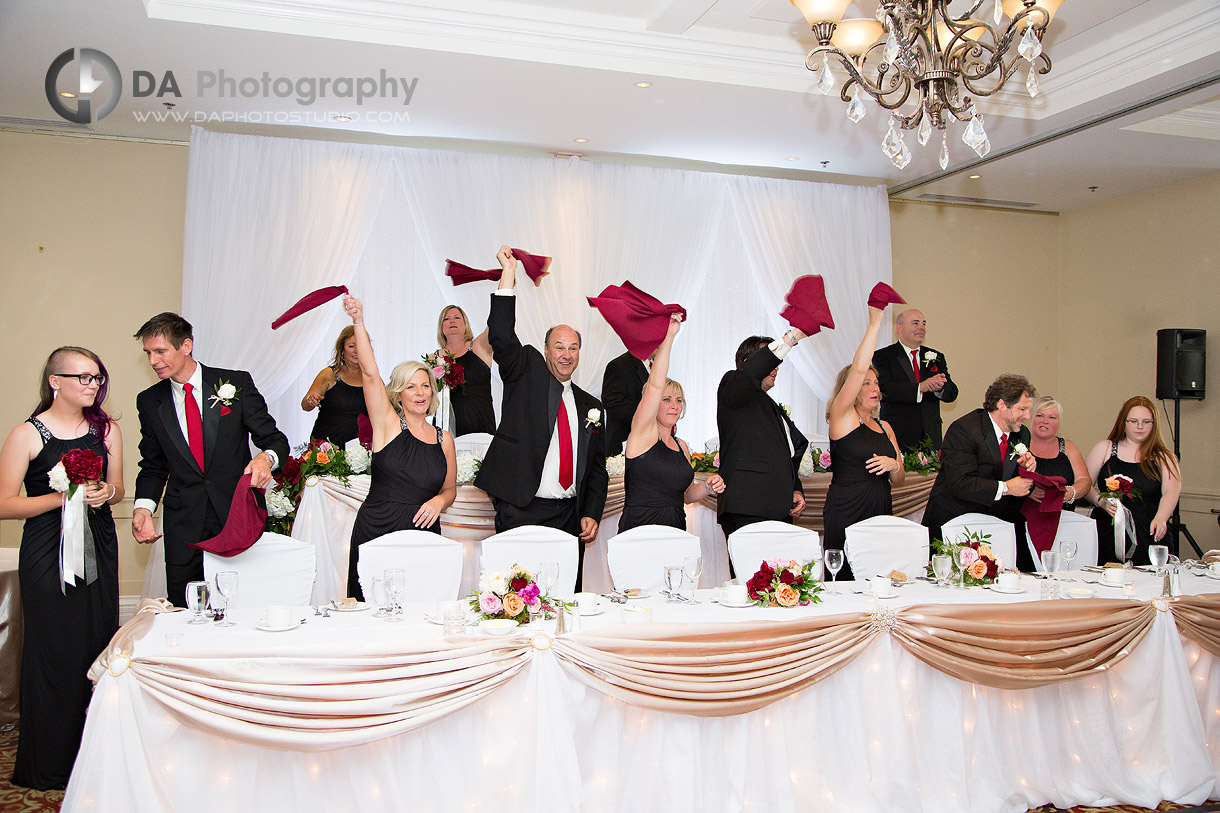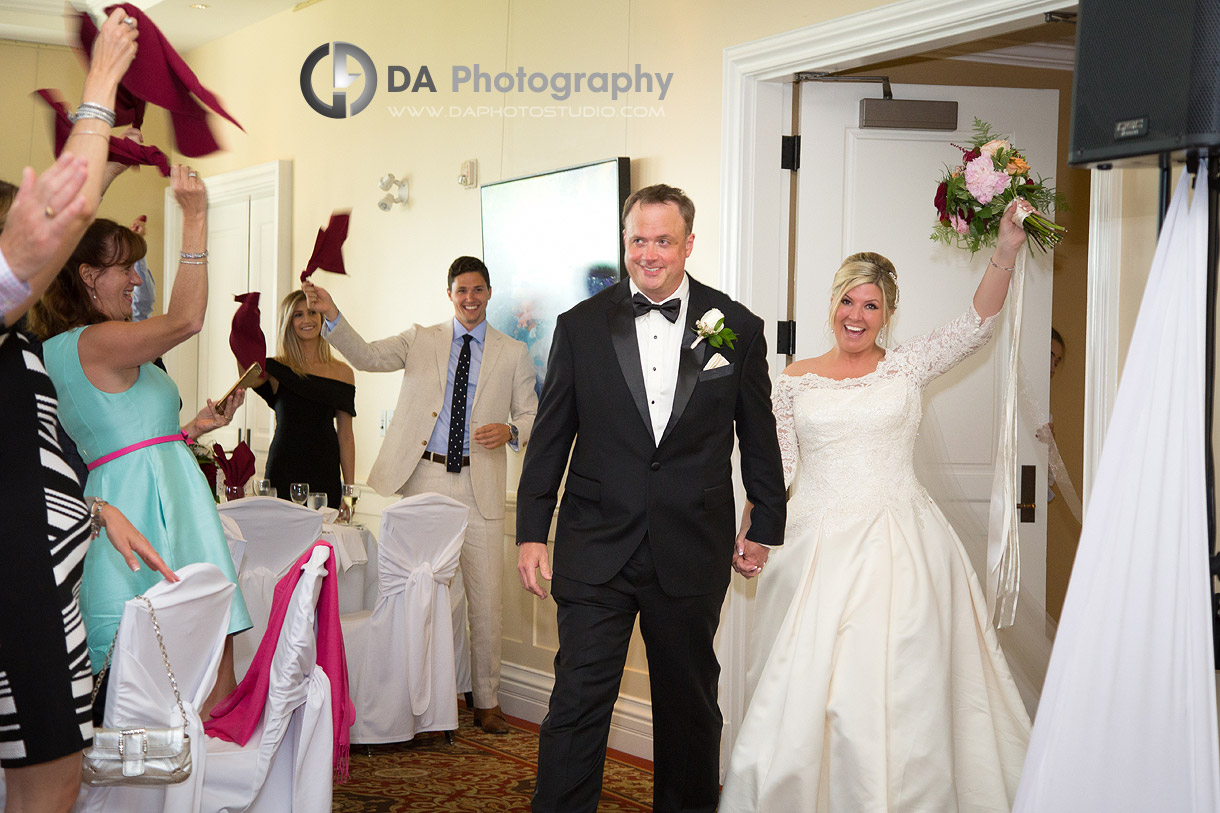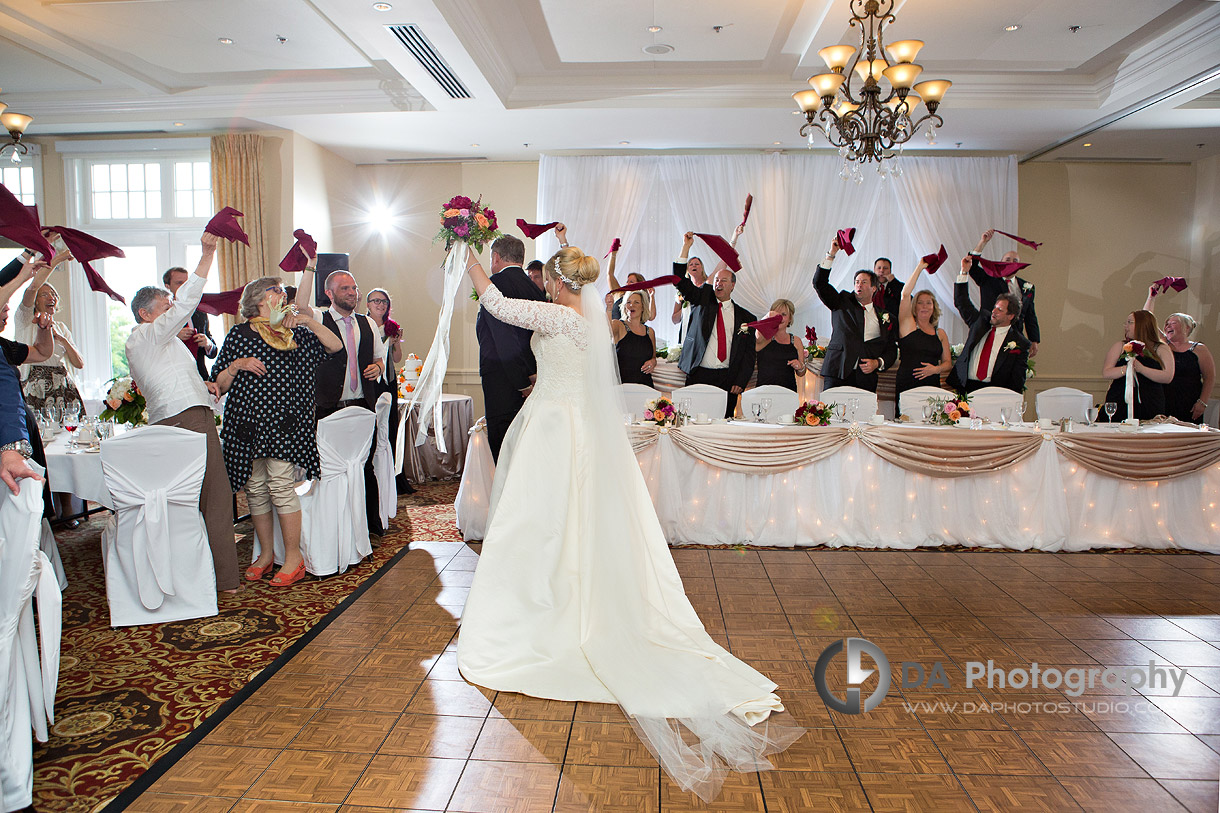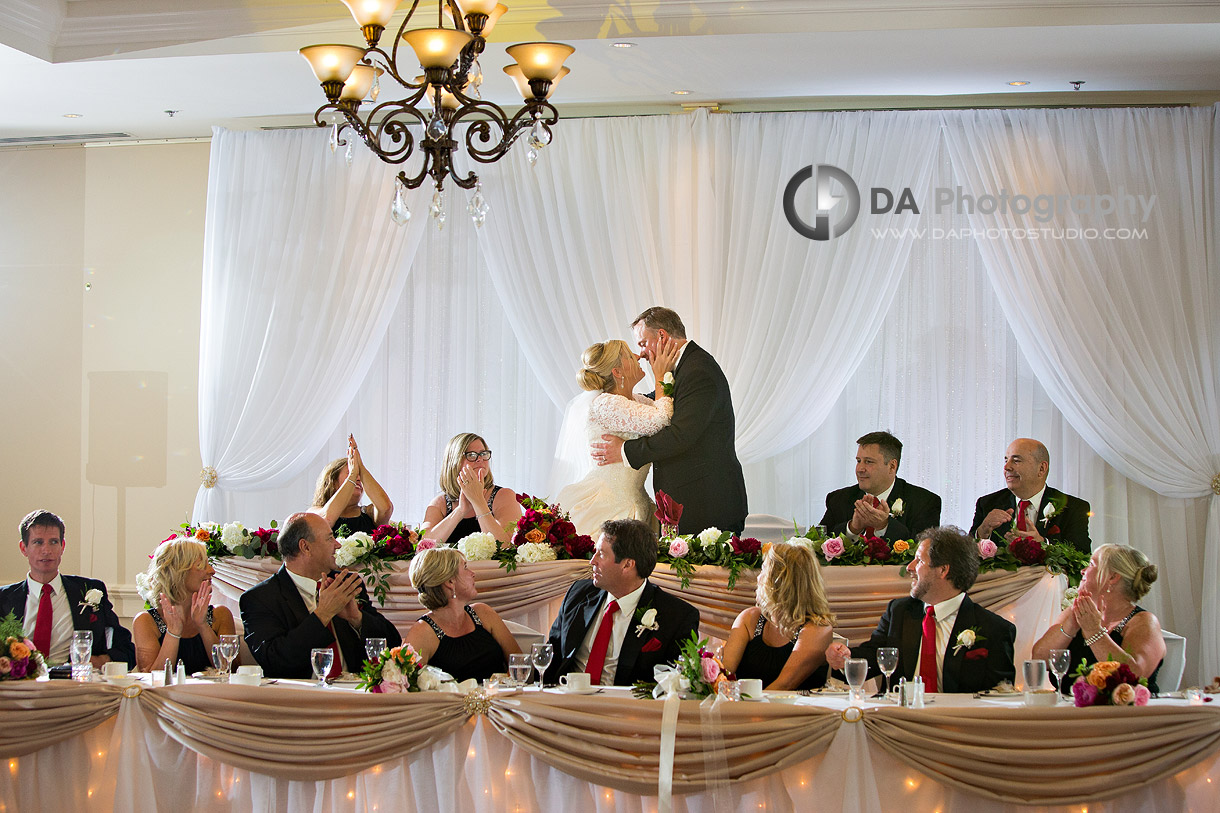 As the heat got the better of us, we headed back to the golf club for the reception and the party was soon in full swing. The emotions of the speeches and the energy of the wedding party had their guests ready to hit the dance floor. Instead of a traditional photo booth, Carrie, Mike and I had decided to do something a little different. We had the DJ make an announcement that there would be an outdoor photo booth setup for groups, couples and individuals.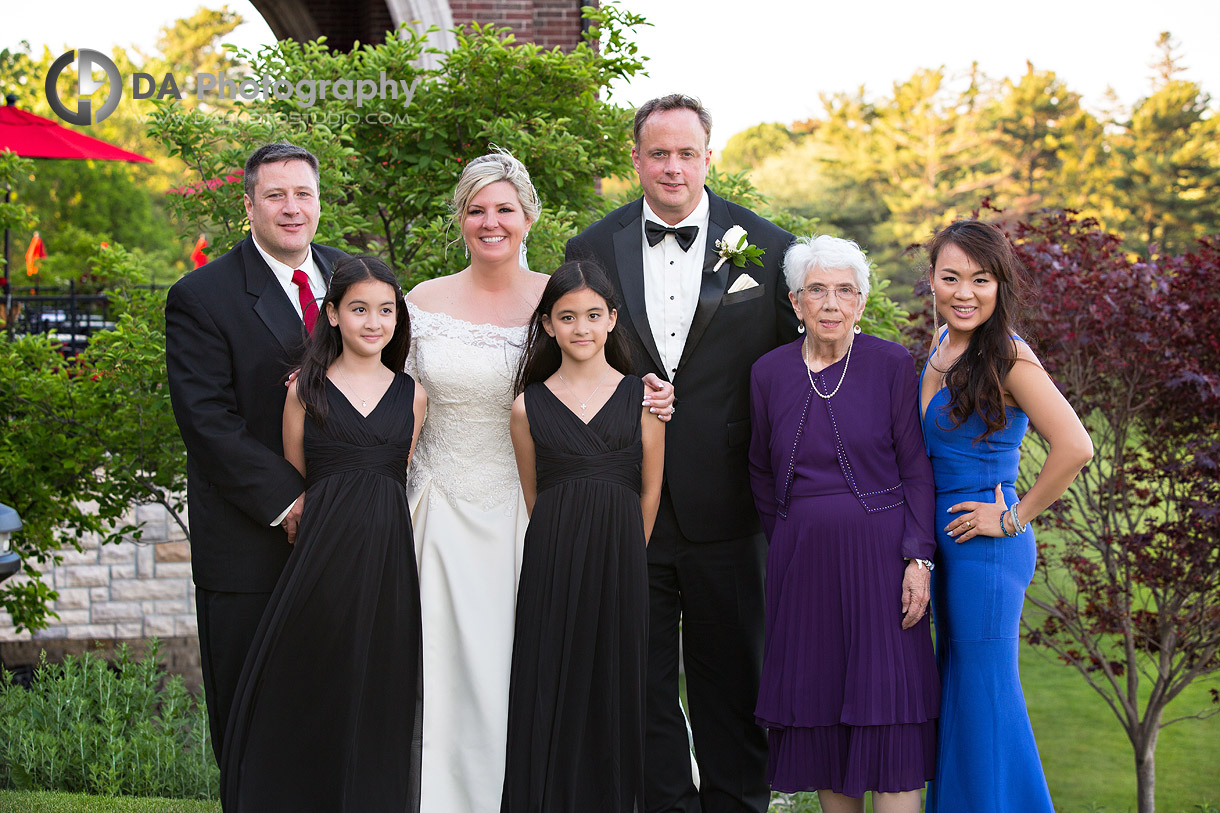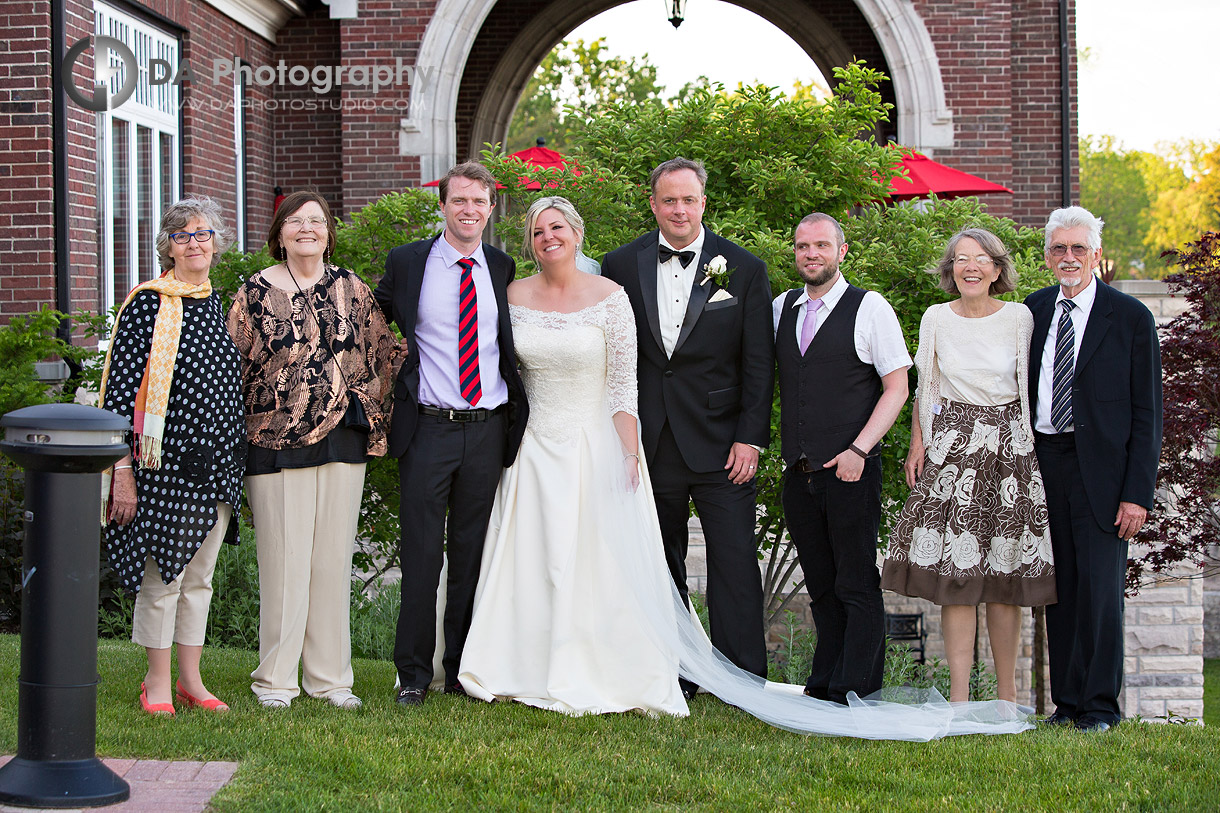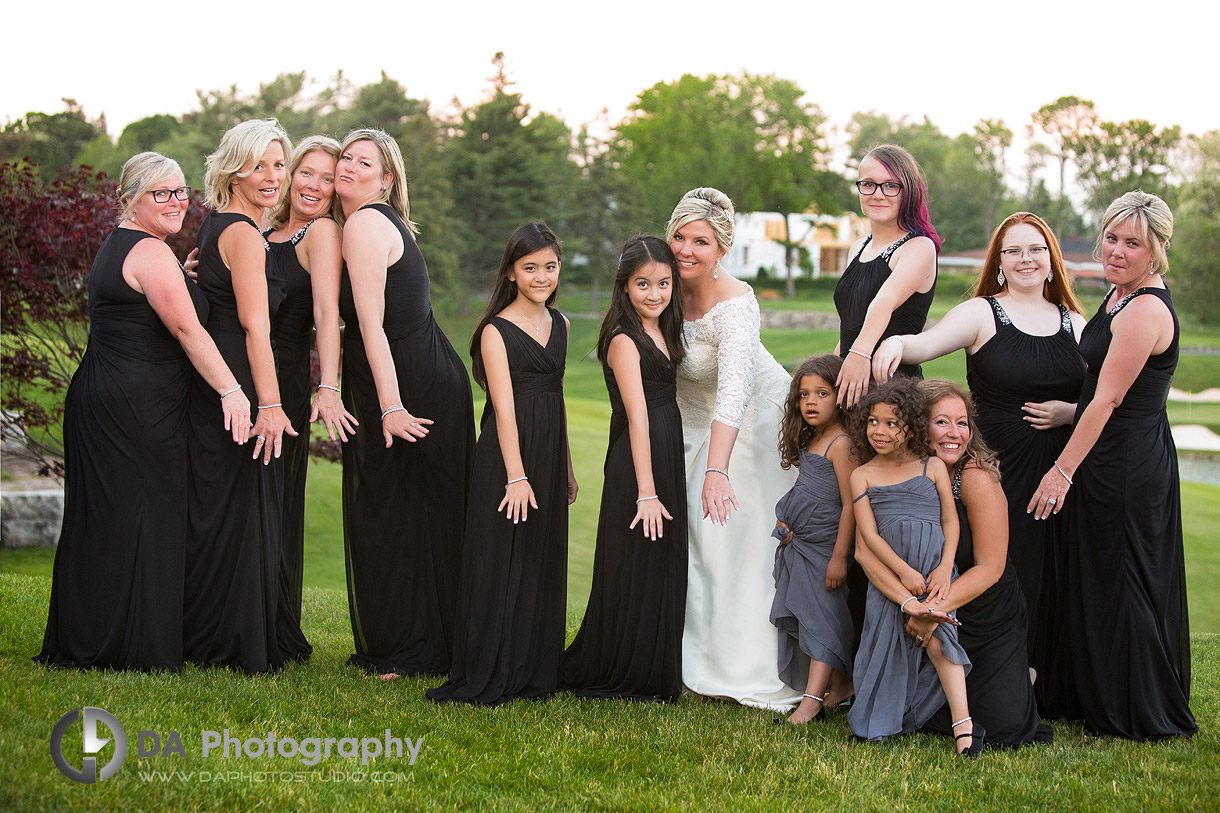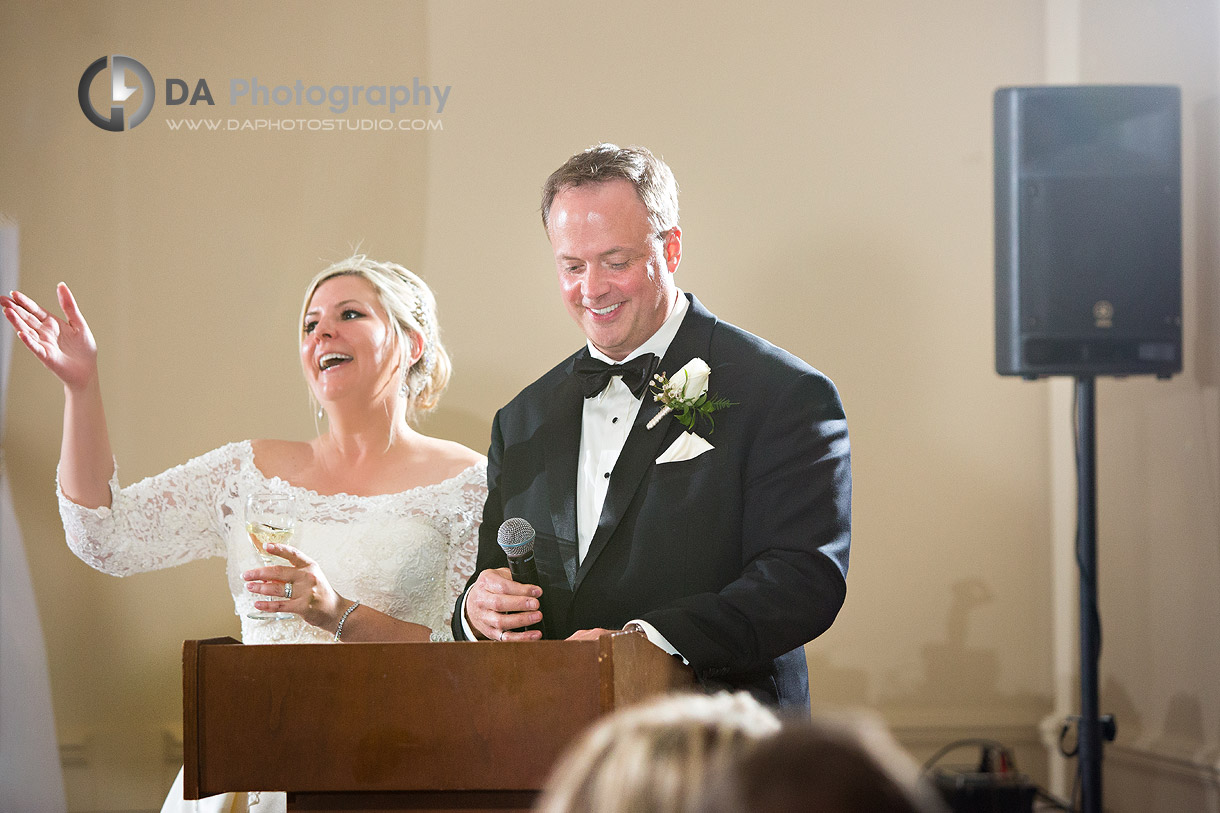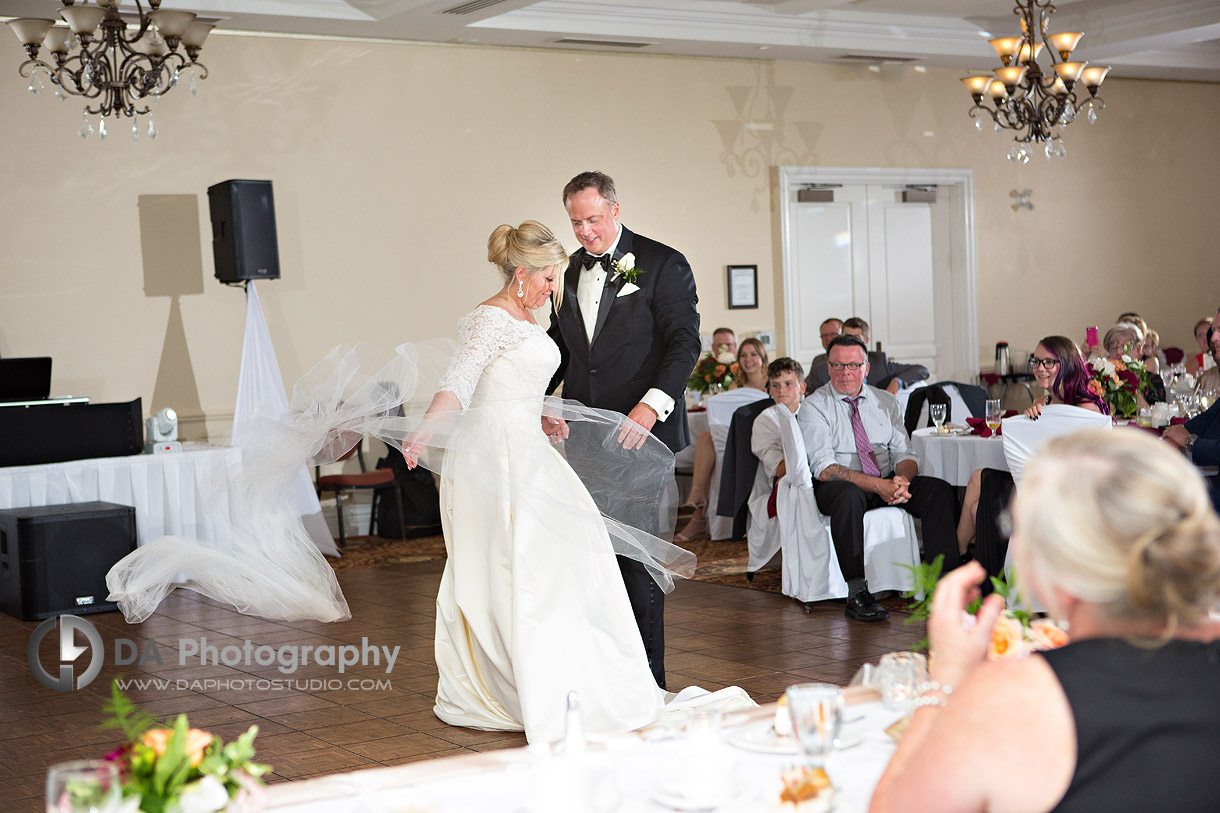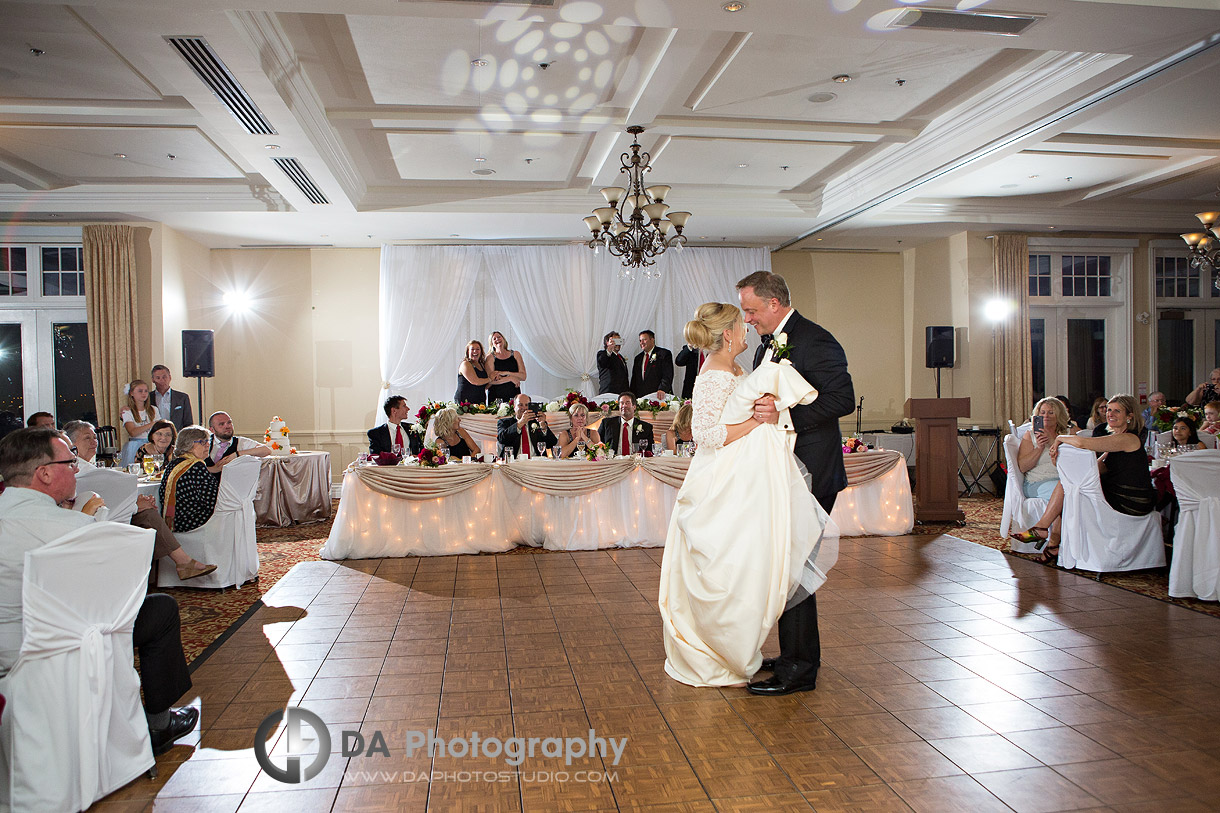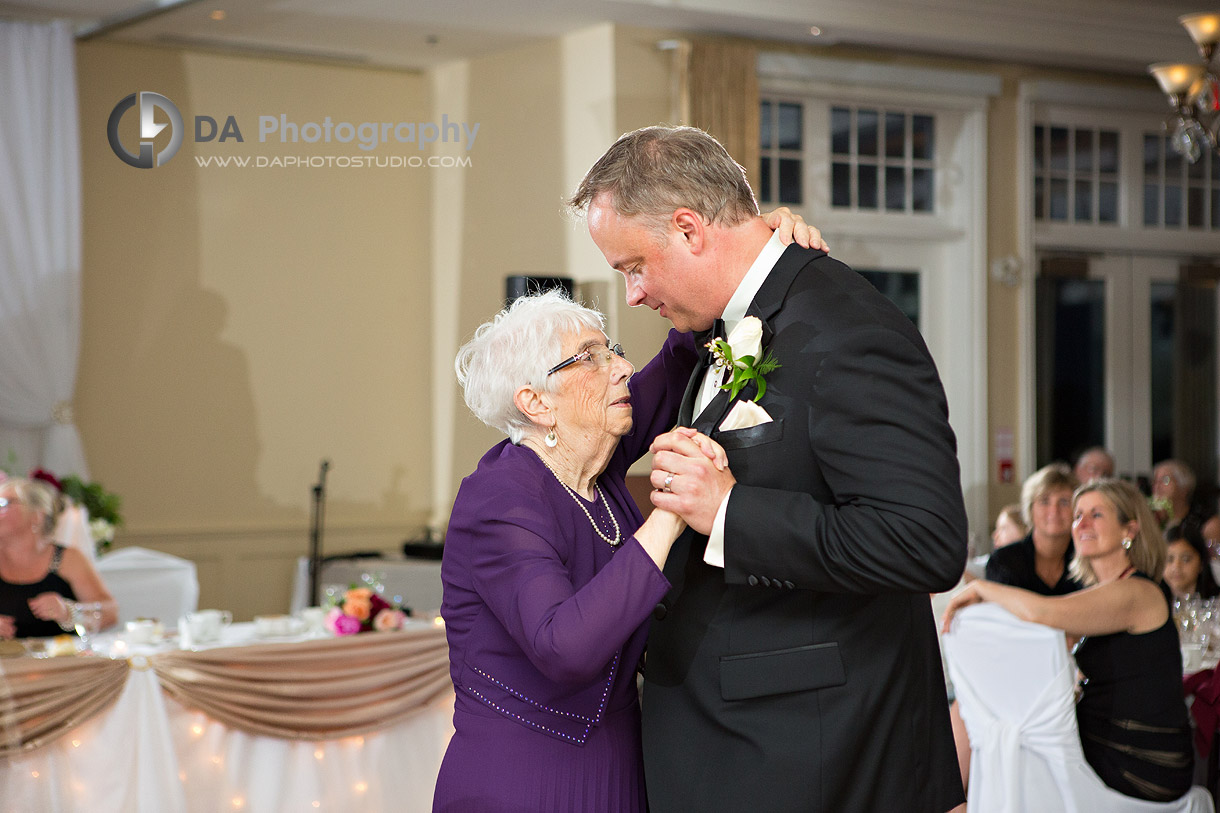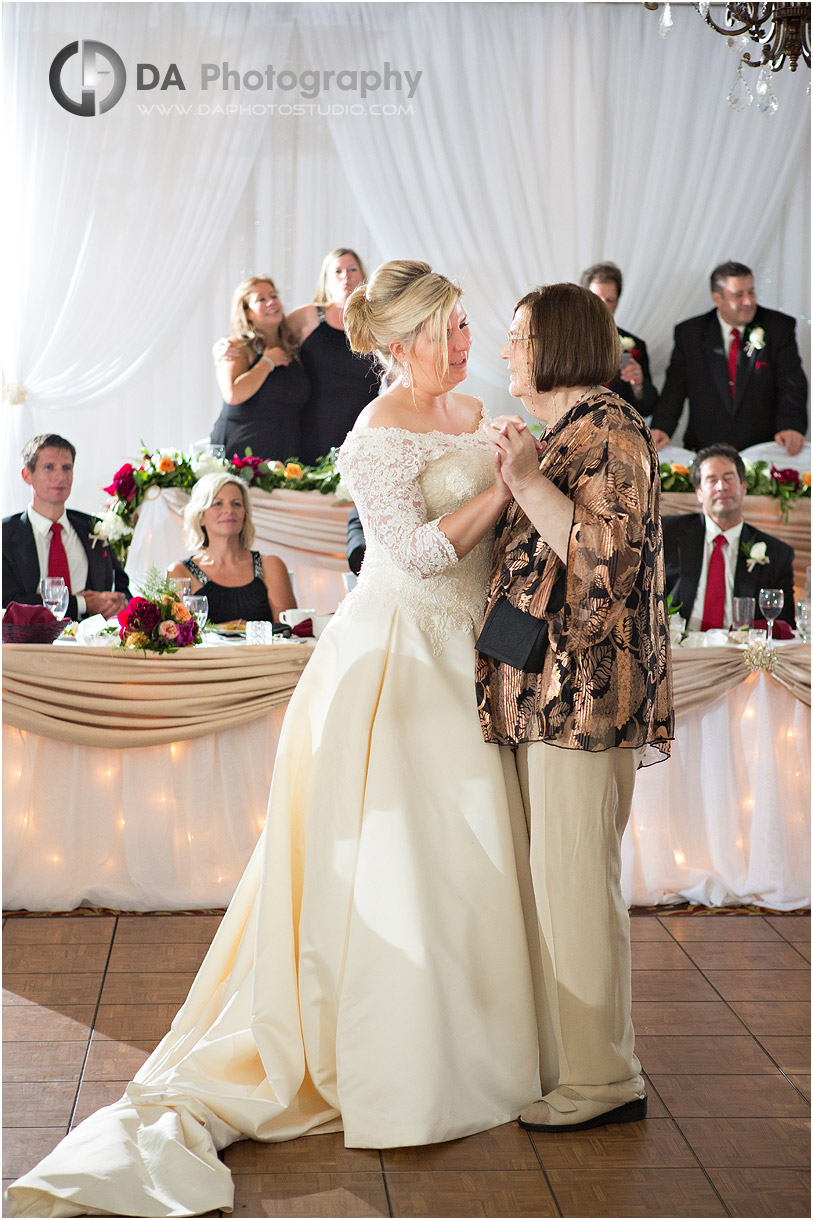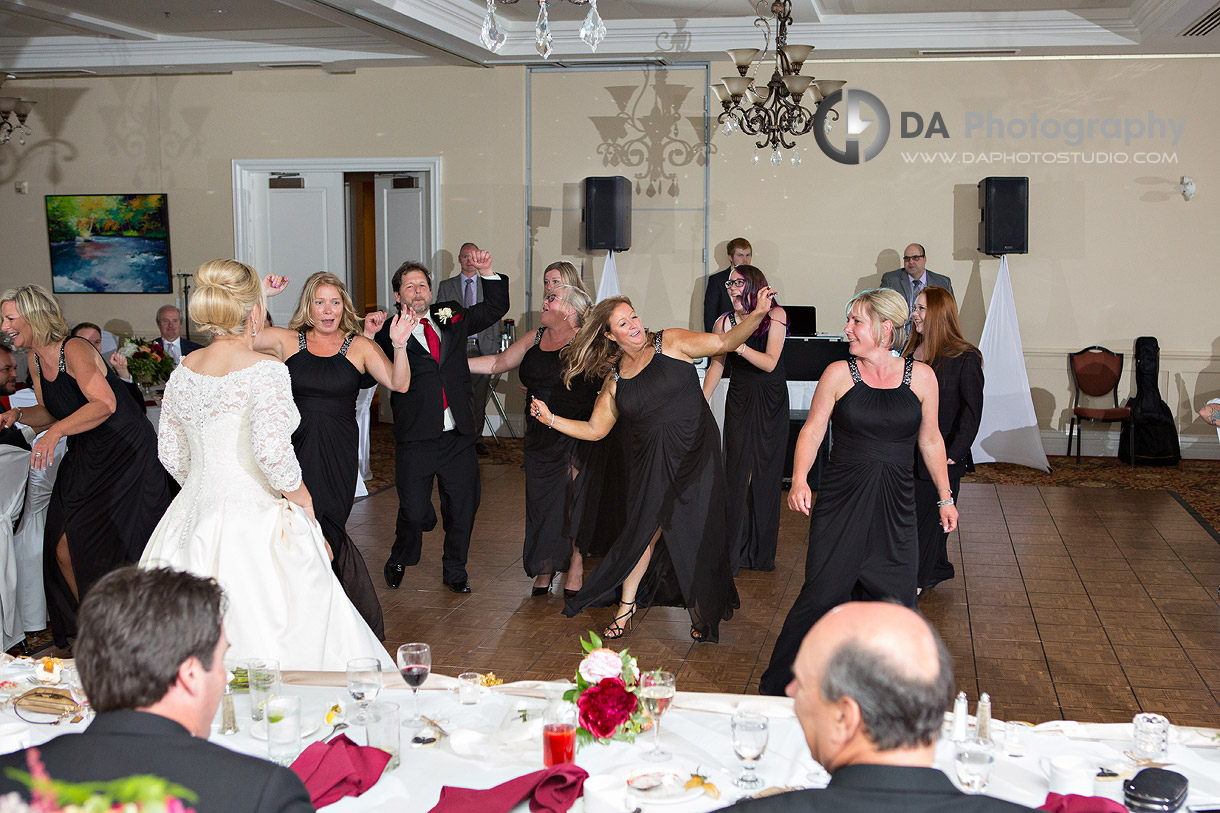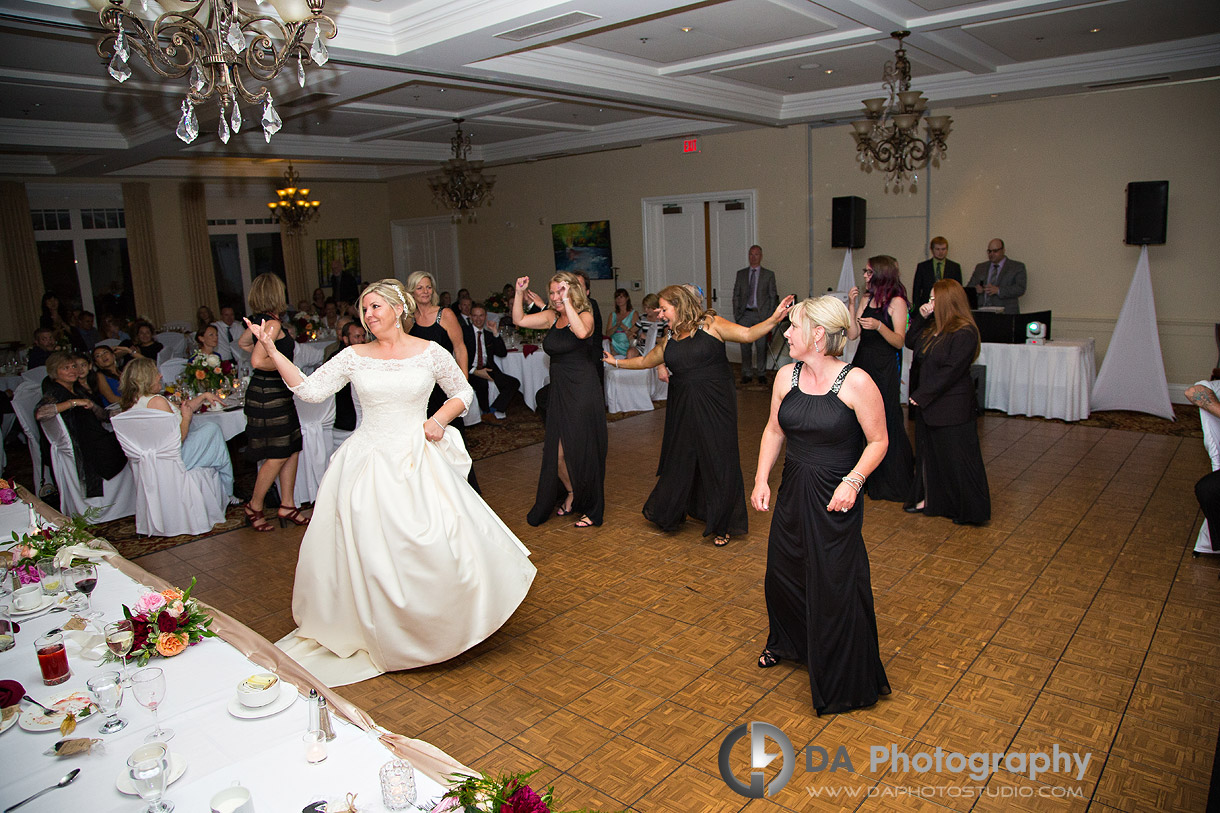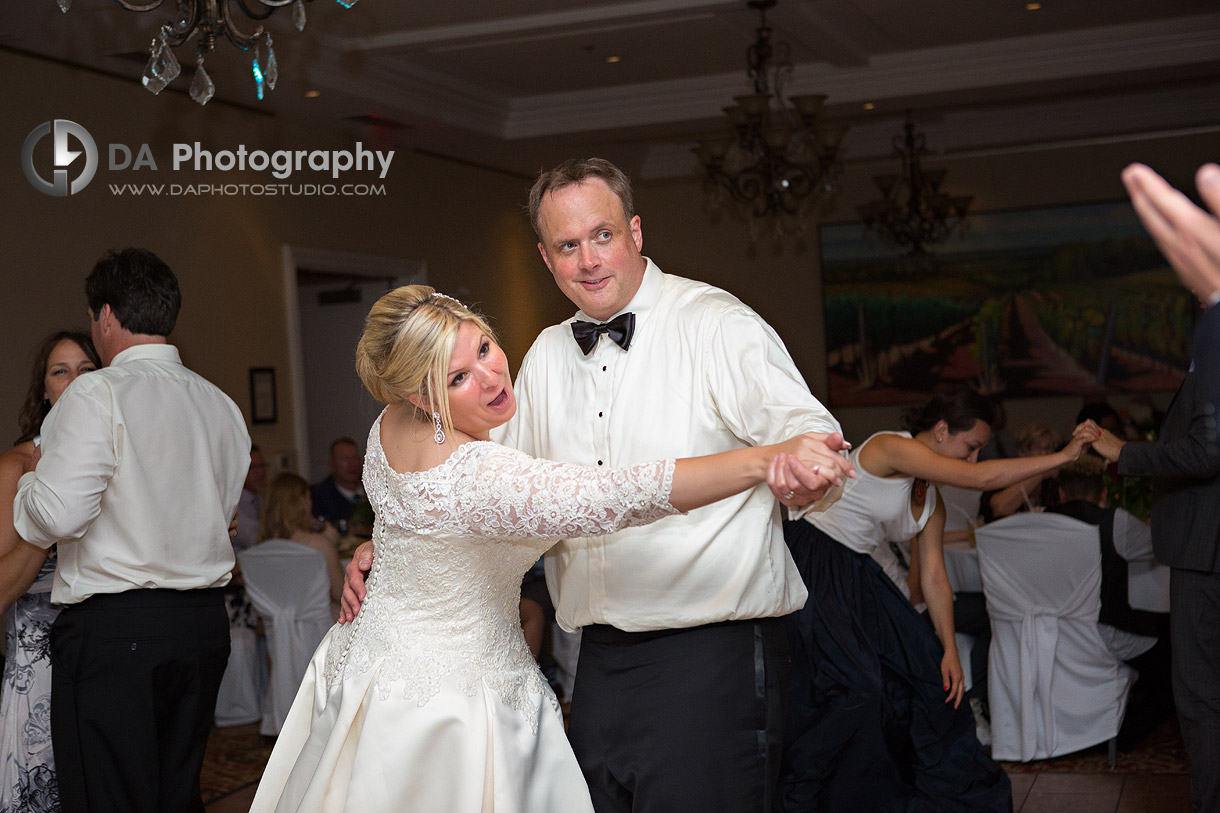 The light emitting from the full moon and the background of the twinkling lights of the sky bridge made for some stunning shots. Due to its perfect setup we decided to do Carrie and Mike's signature nighttime portraits there too and the reflection of the lights in the water made for a well-rounded composition.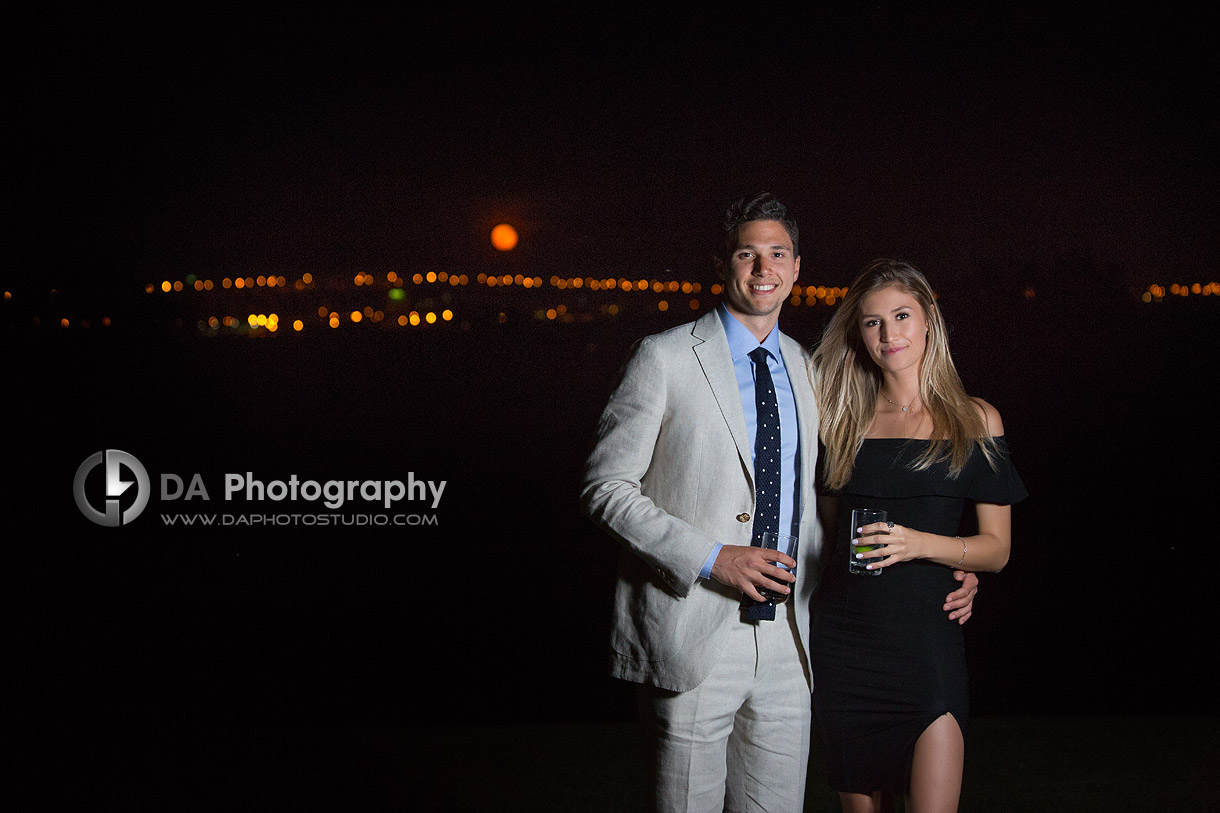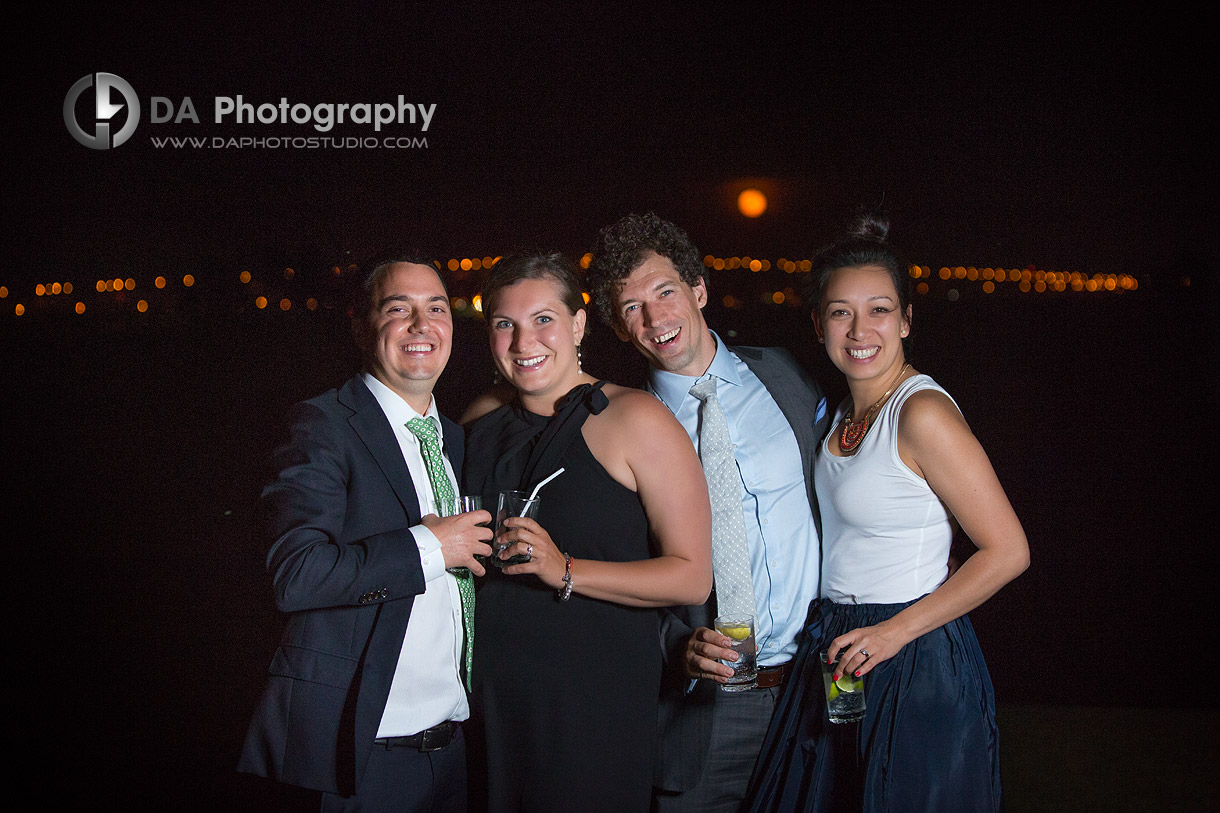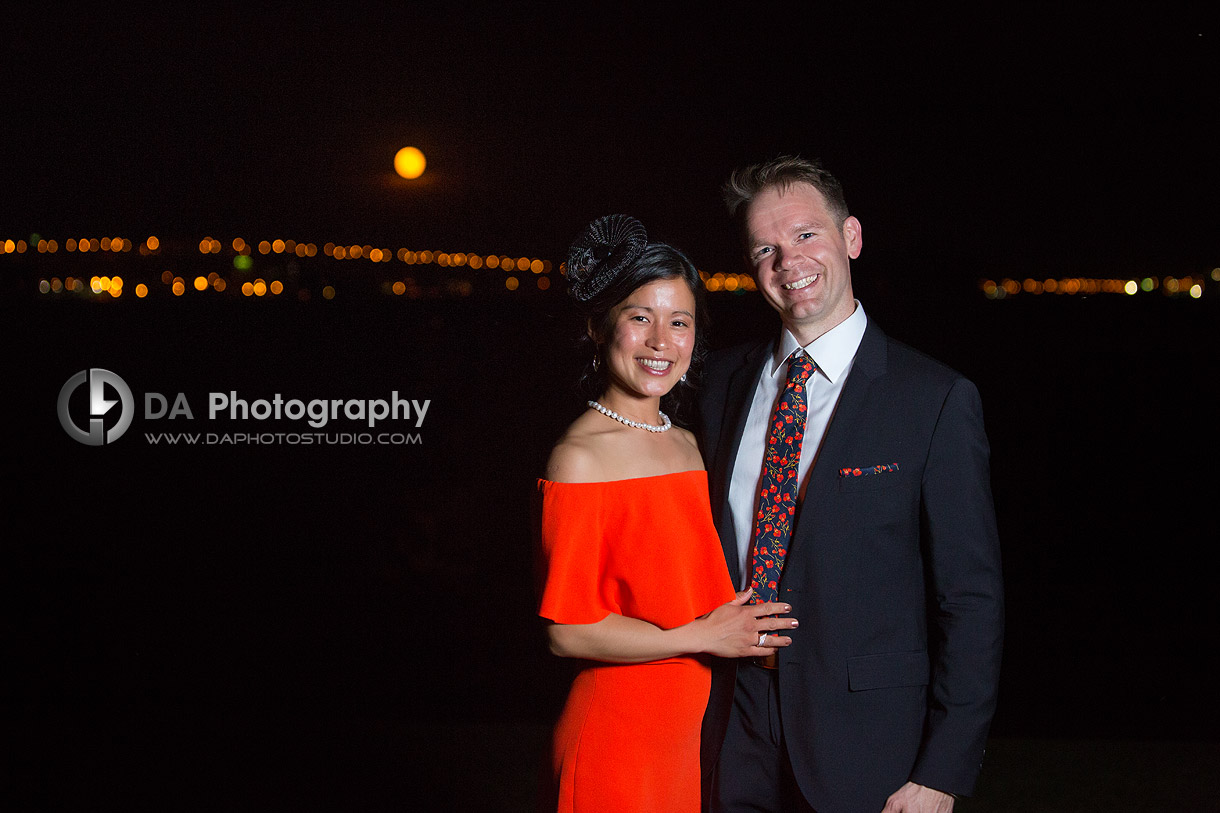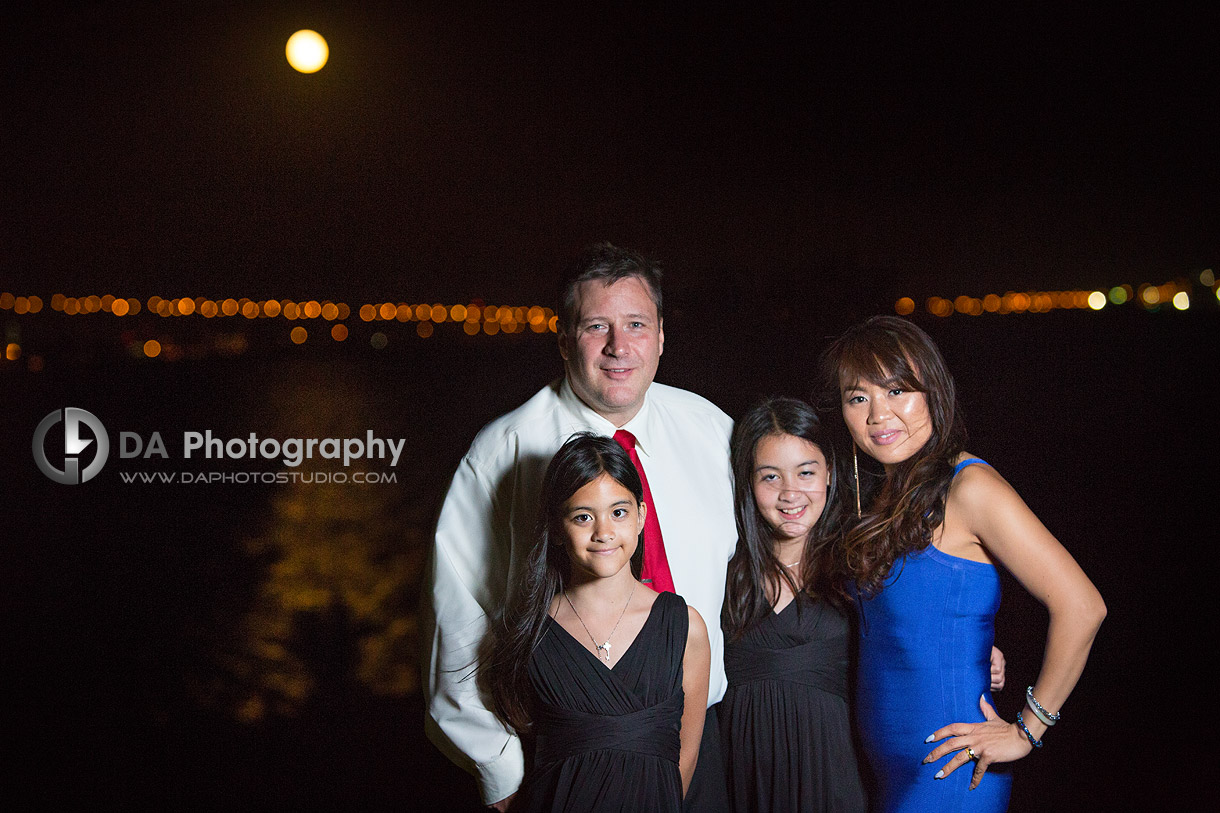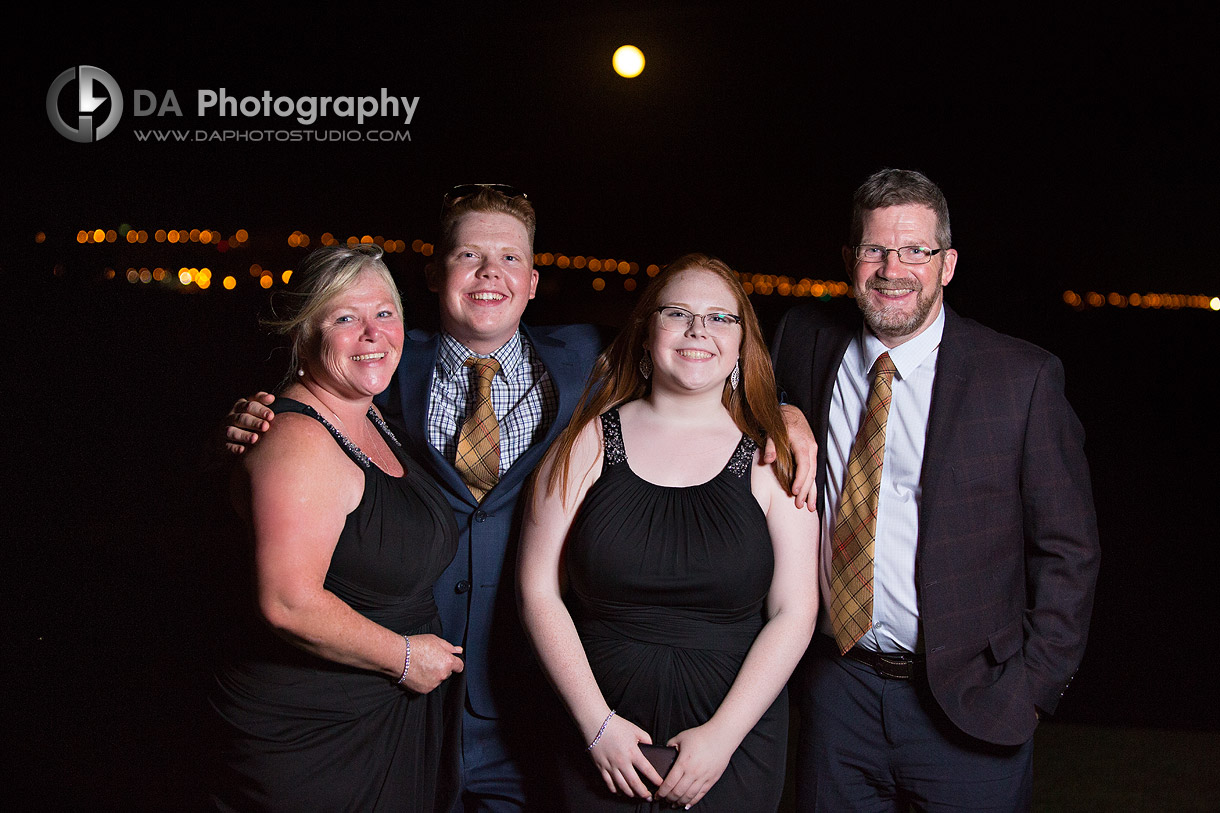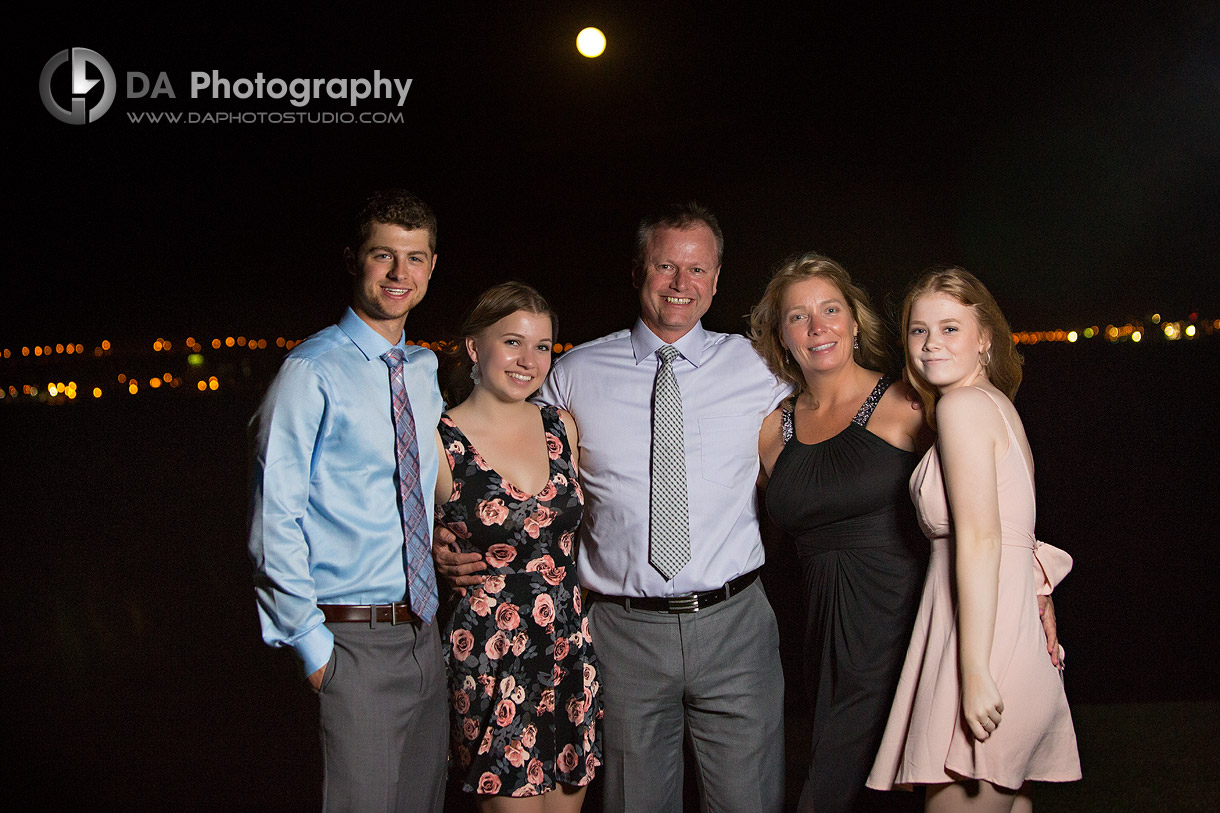 Carrie and Mike's Burlington golf wedding really validated the importance of staying strong on following your gut instincts. In their case, the stars aligned and reconnected us to make their dream wedding complete, but this was also down to their fierce determination to find me and secure their perfect match. My word of advice is, never underestimate a woman on a mission!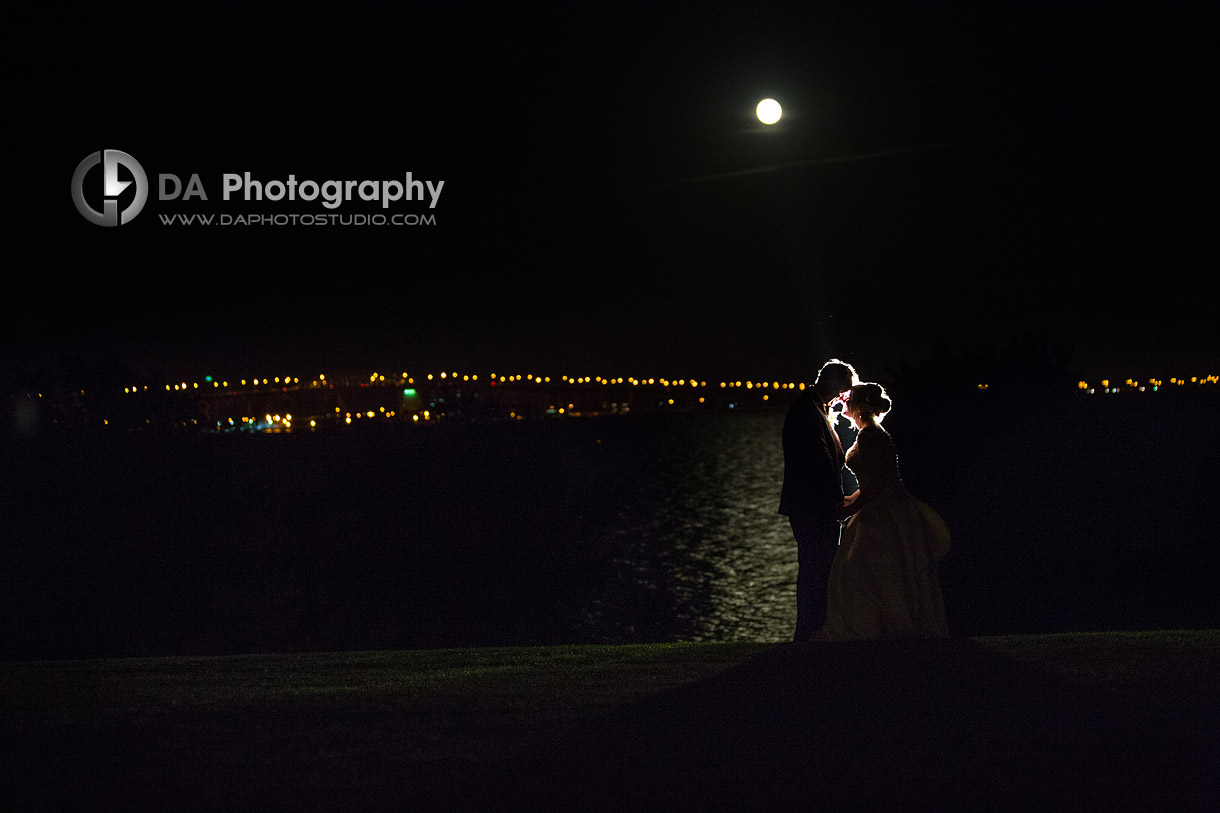 Please see another Summer wedding photographed at Royal Botanical Gardens.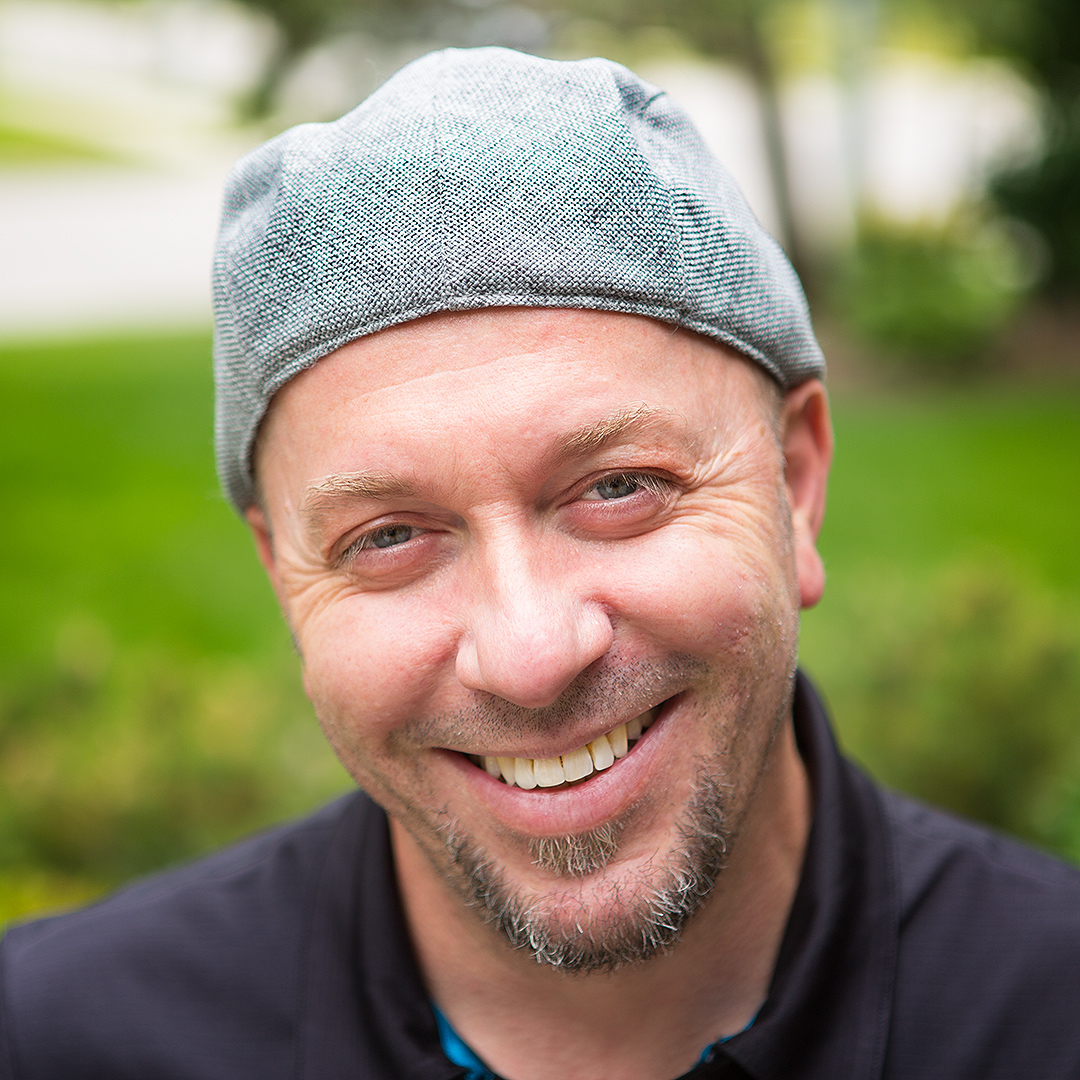 My passion and biggest asset is taking the time to make every client comfortable and relaxed before I even pick up the camera. The result? Photos of you that actually look like you at your best! I can prove to you how much you can enjoy having your picture taken. Lifestyle photography is about the experience that happens to be served up along side of some great photos.
Specialties:
Family Photography for families that like to move around and enjoy their photo time, Wedding Photography for couples looking for a mixture of photojournalistic, contemporary and traditional images and Professional Corporate headshots that are far from cheesy and stiff.