One of the things I love about my job is building ongoing relationships with my clients and documenting their milestones. Jen and Jeff are a classic example as I captured their engagement, Caledon summer wedding, maternity and newborn shoot.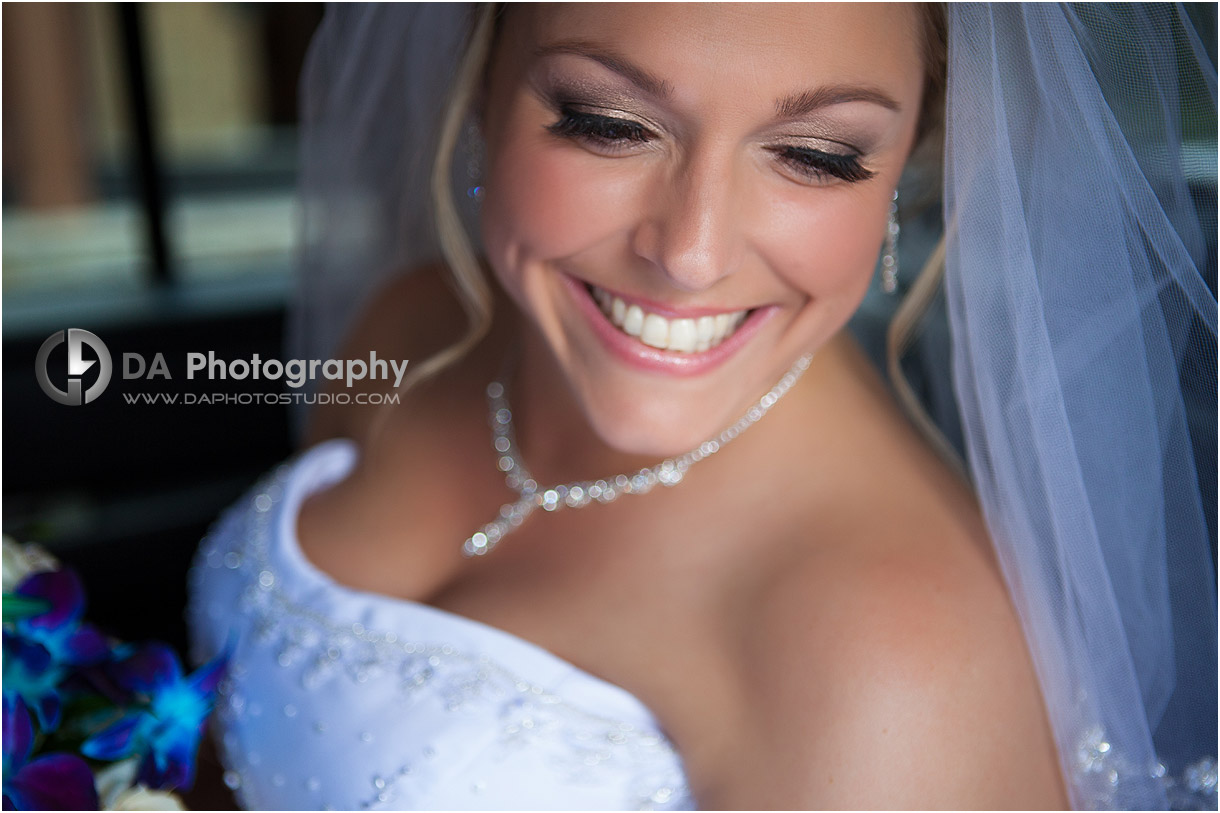 Jen had come up with the idea of photographing her ring on the newspaper as it displayed the date. That edition also featured a particularly vibrant and patriotic front cover which stood out nicely against the sparkling ring.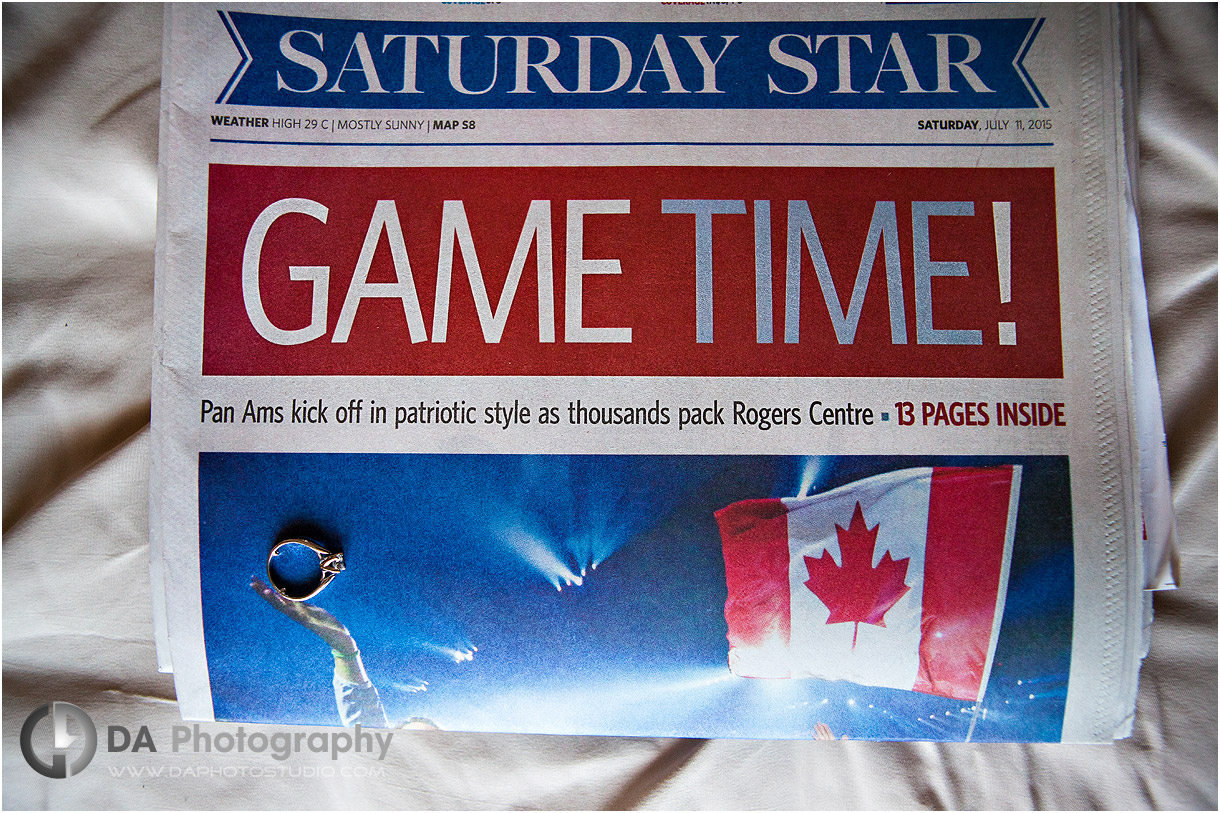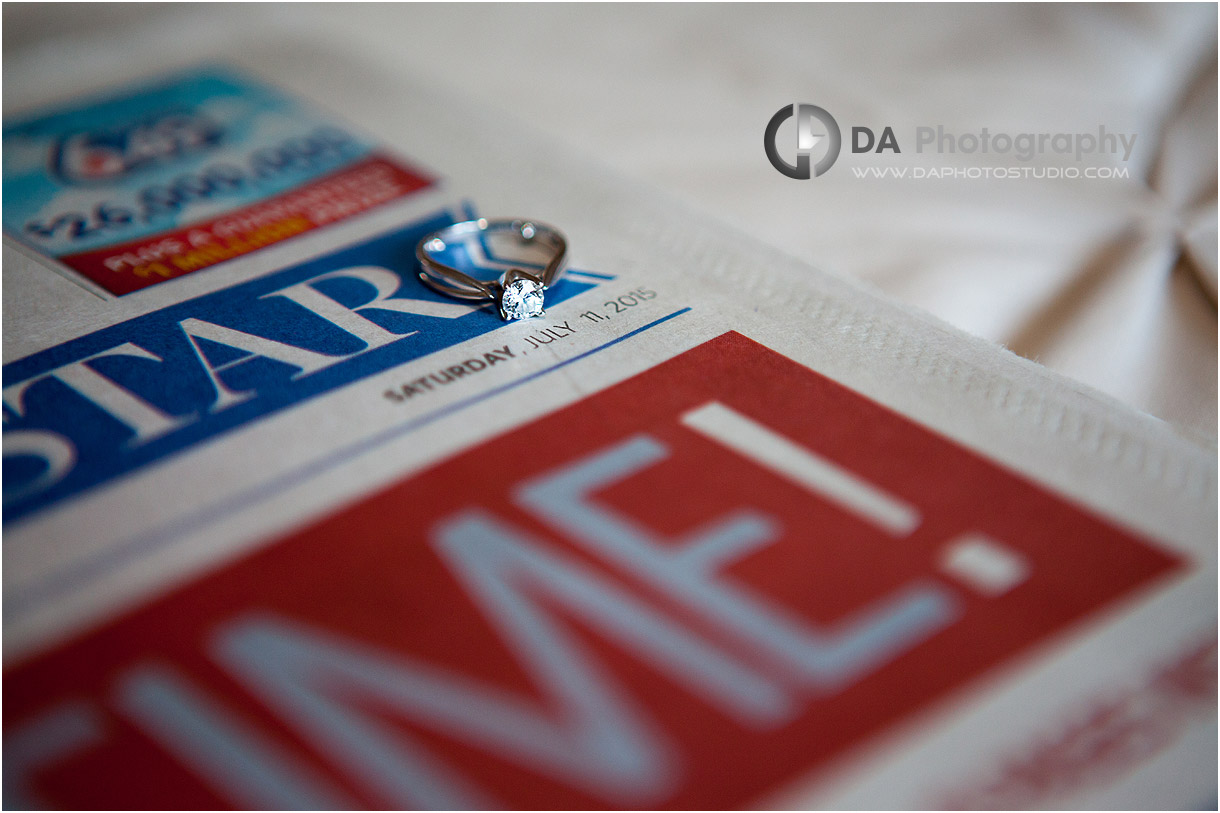 The beauty when hiring a second photographer is having the ability to be present in two locations at once. Jacquie focused on capturing Jeff getting ready with the boys whilst I stayed with Jen and her bridal entourage.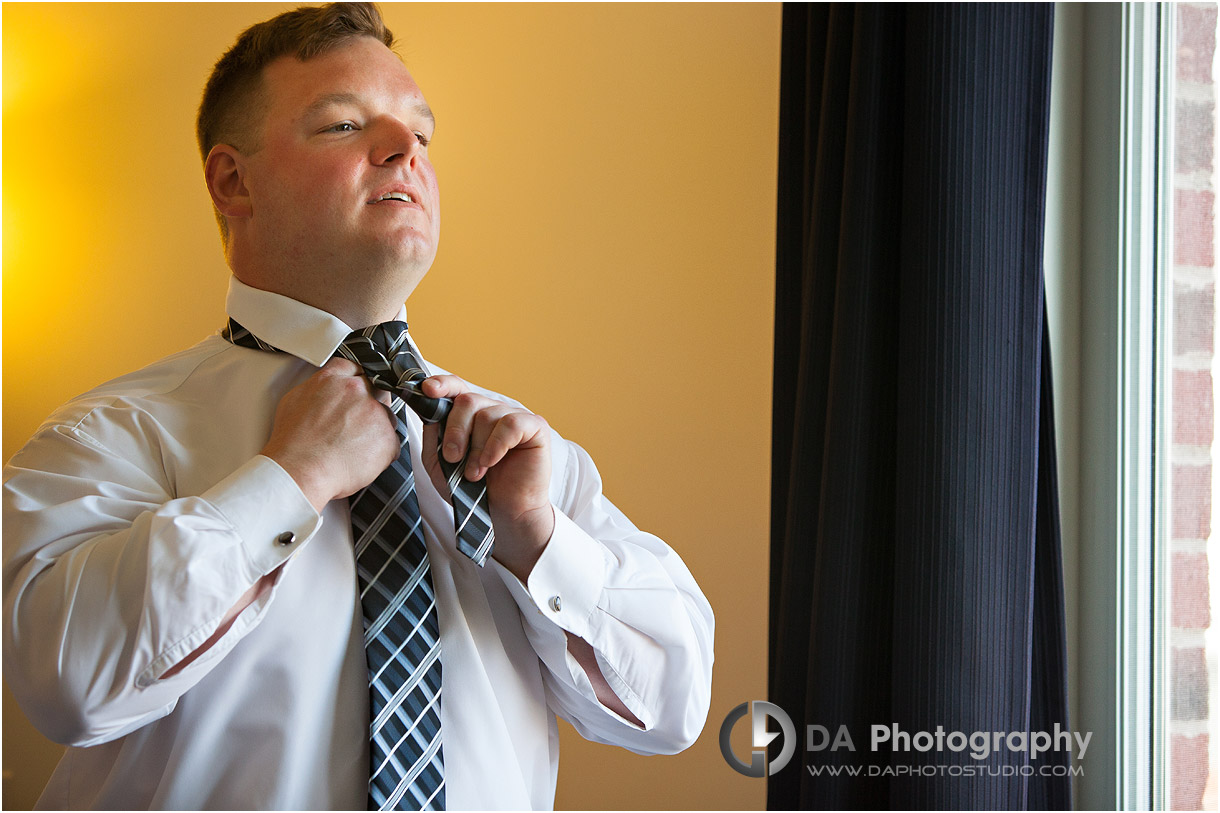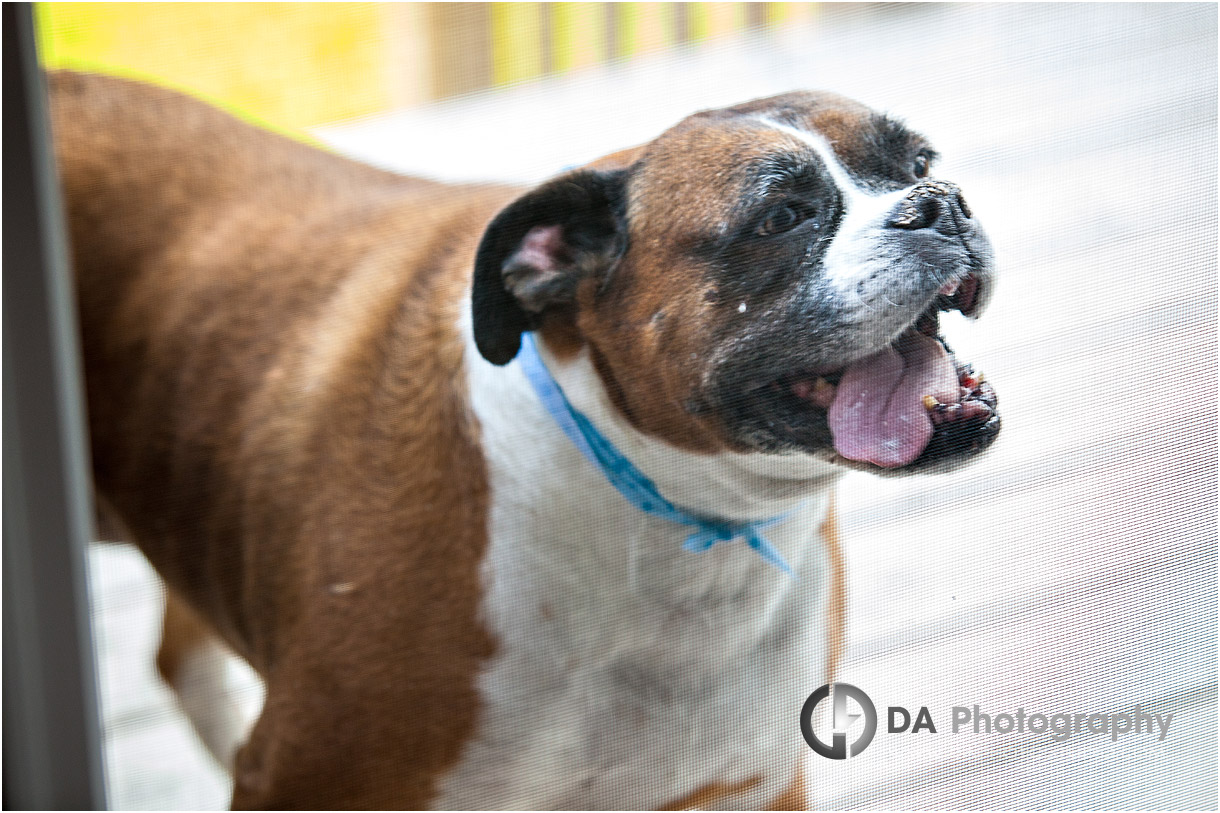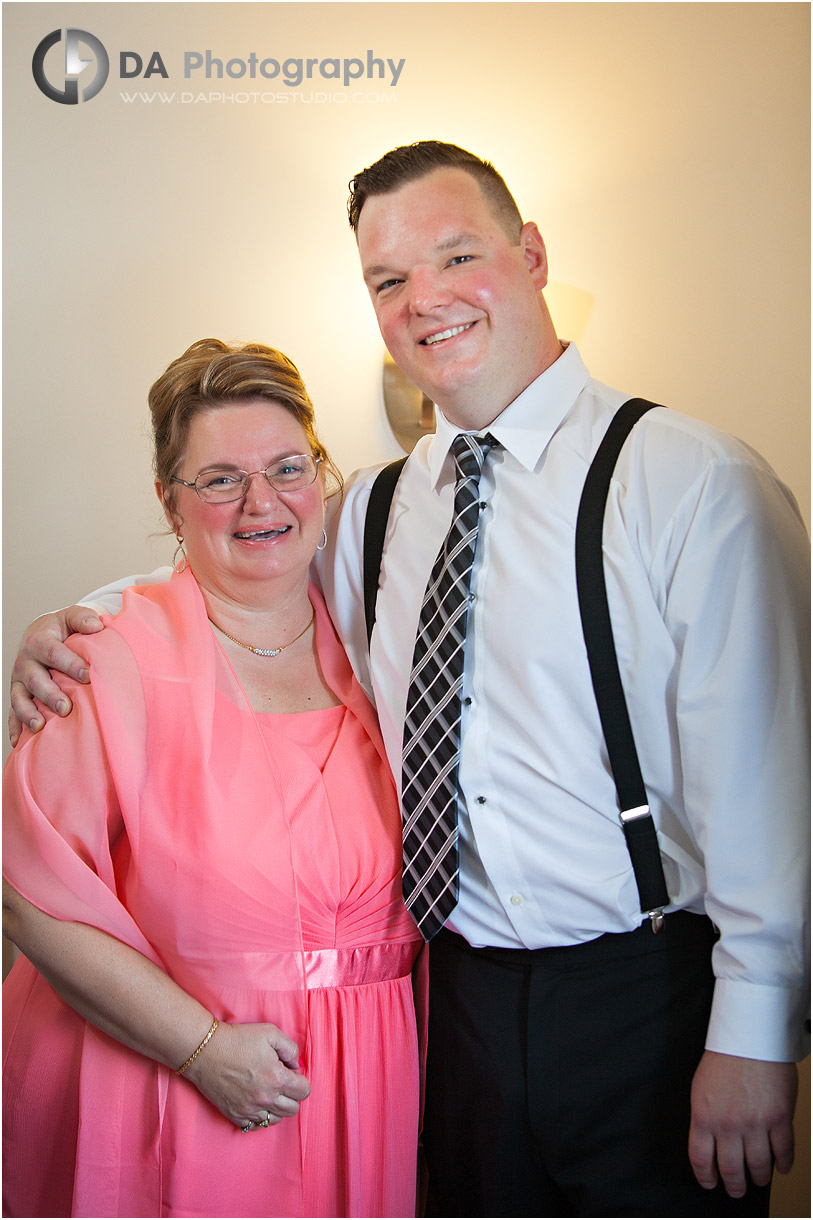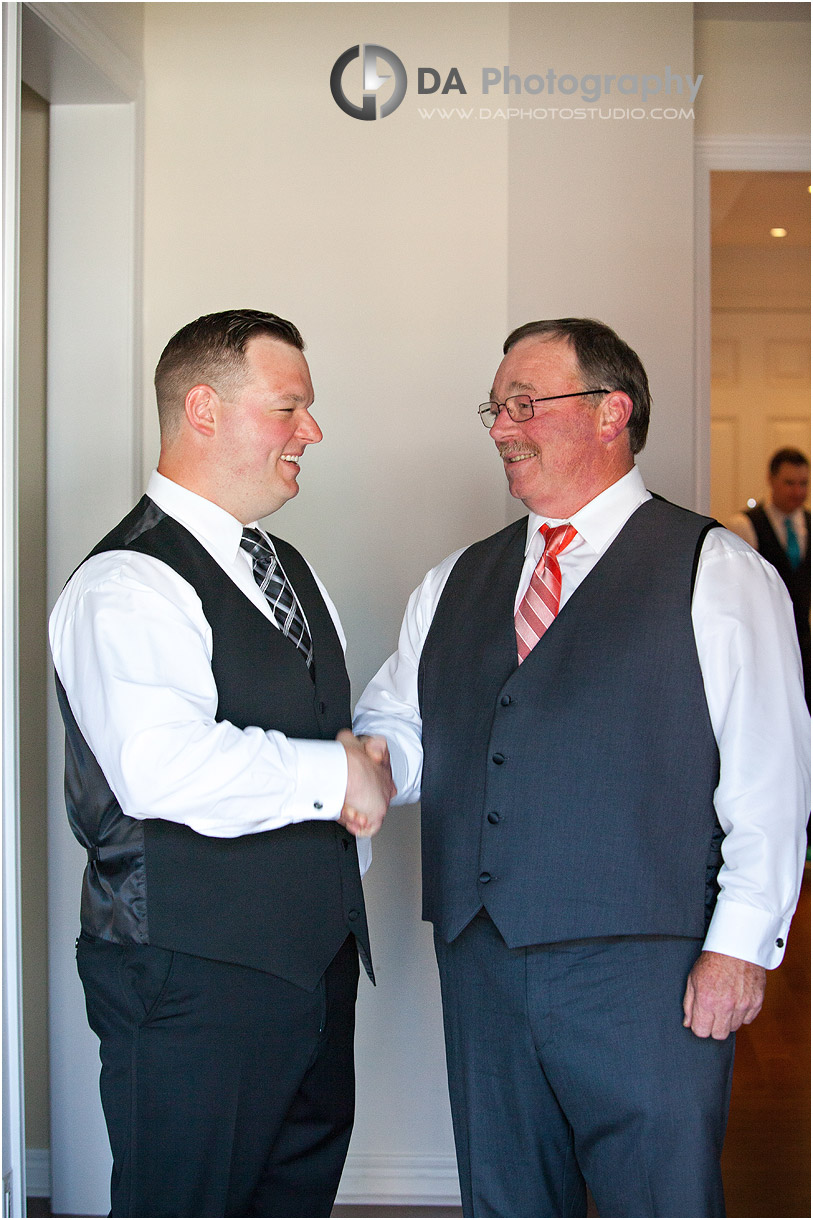 I tend to favour journalistic style coverage that captures the real-time feelings and emotions vs staged poses for the preparations. By shooting in this style, I managed to get this gorgeous shot of Jen who was putting her garter. In the background you see her mum who'd just informed the flower girl that they were going to take pictures. The pure excitement in the little girls face, the multi-generational span and the two activities captured in one image made for a great snapshot of getting ready.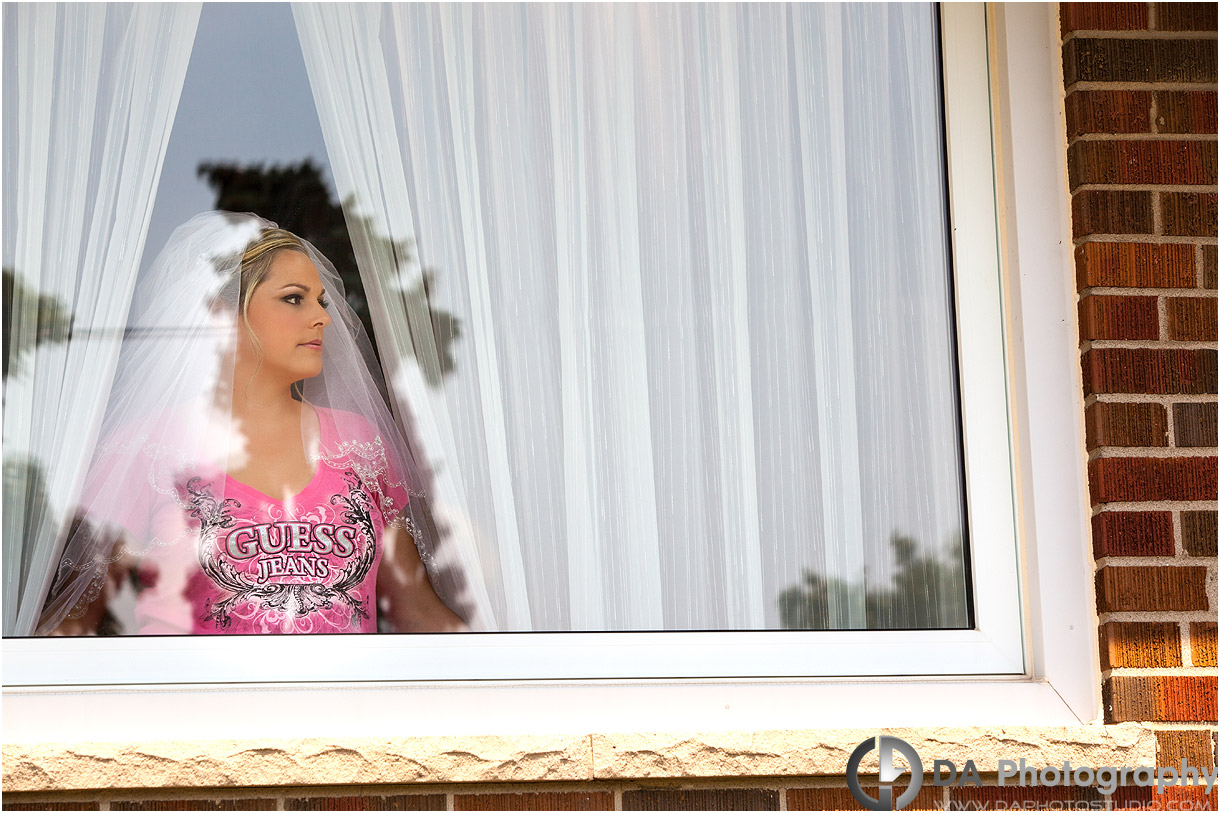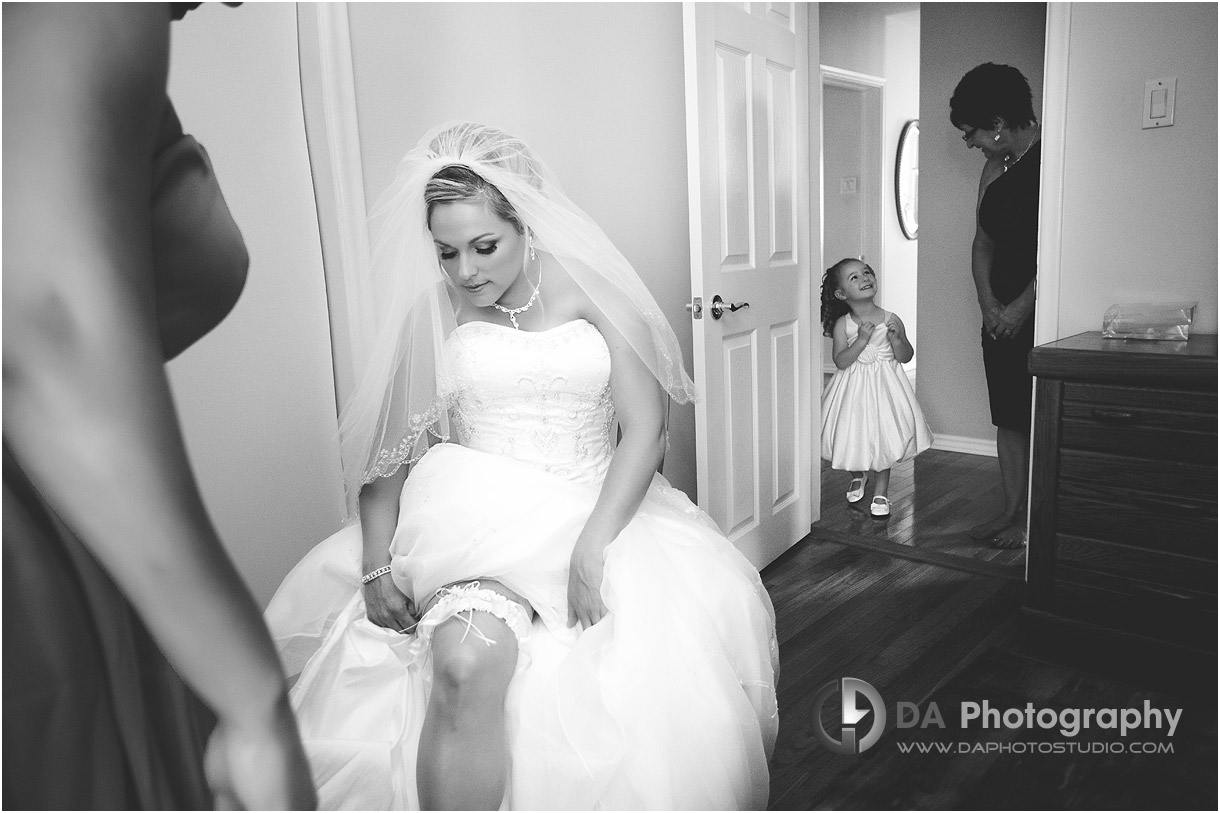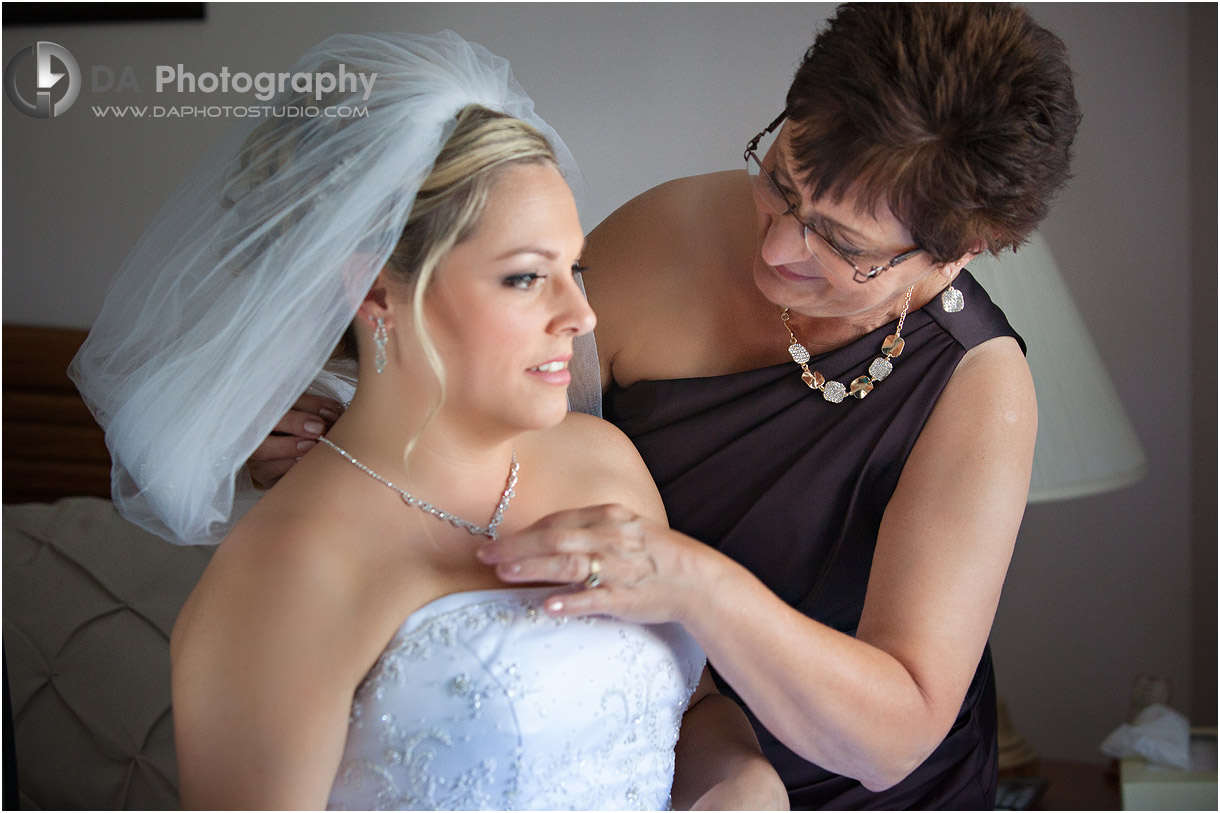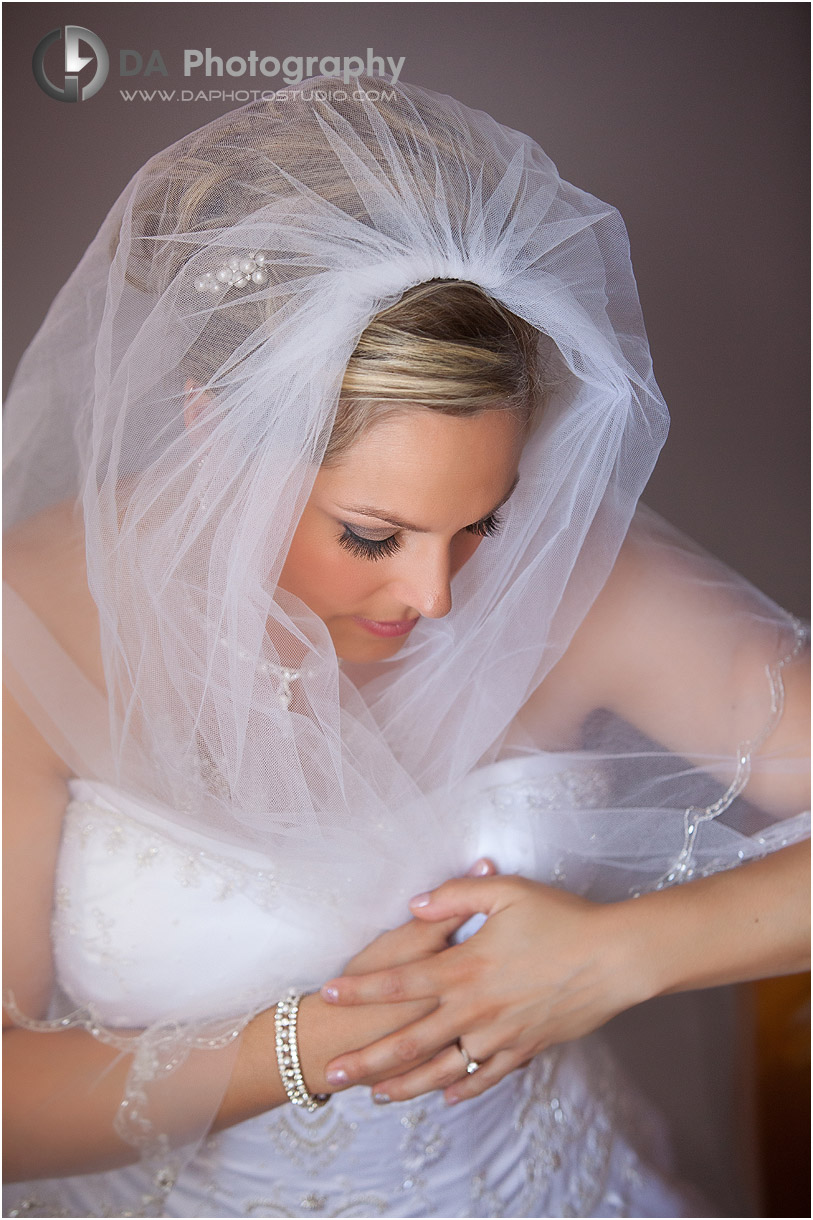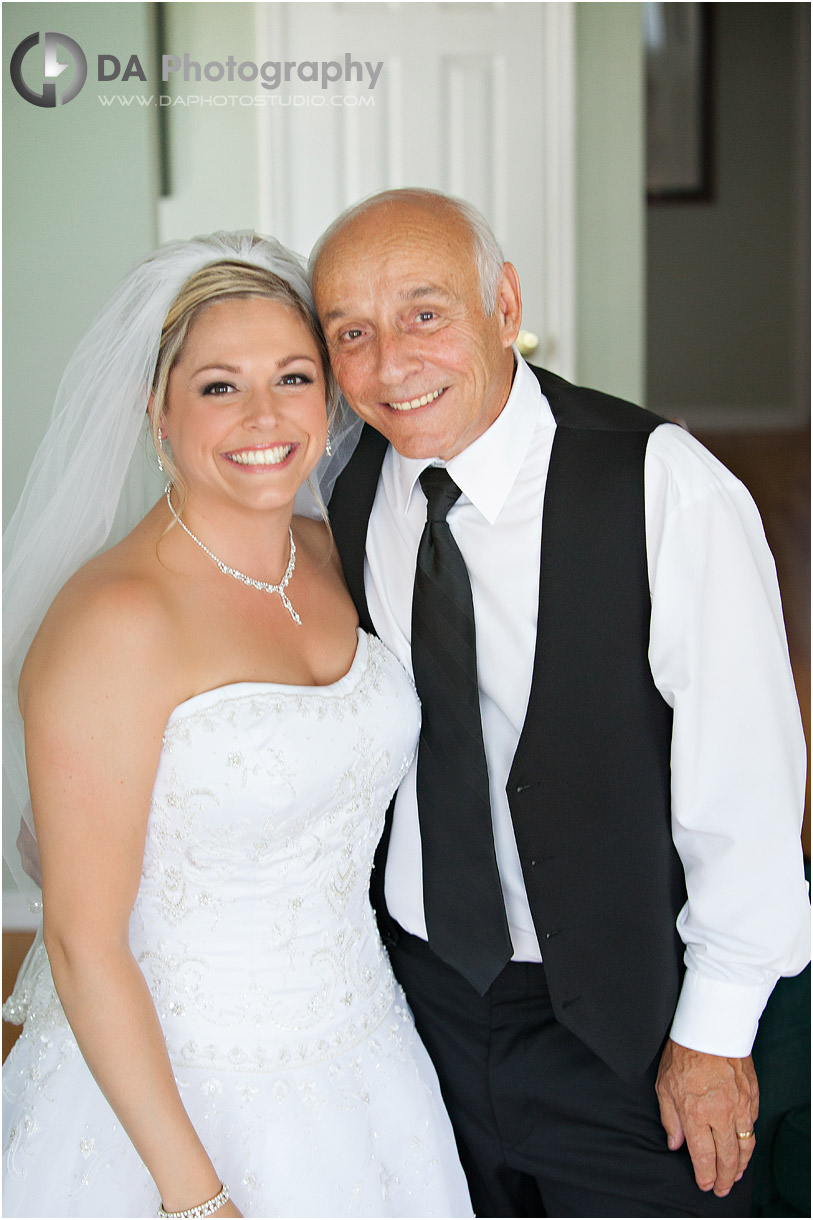 The importance of checking rules and regulations for this Caledon summer wedding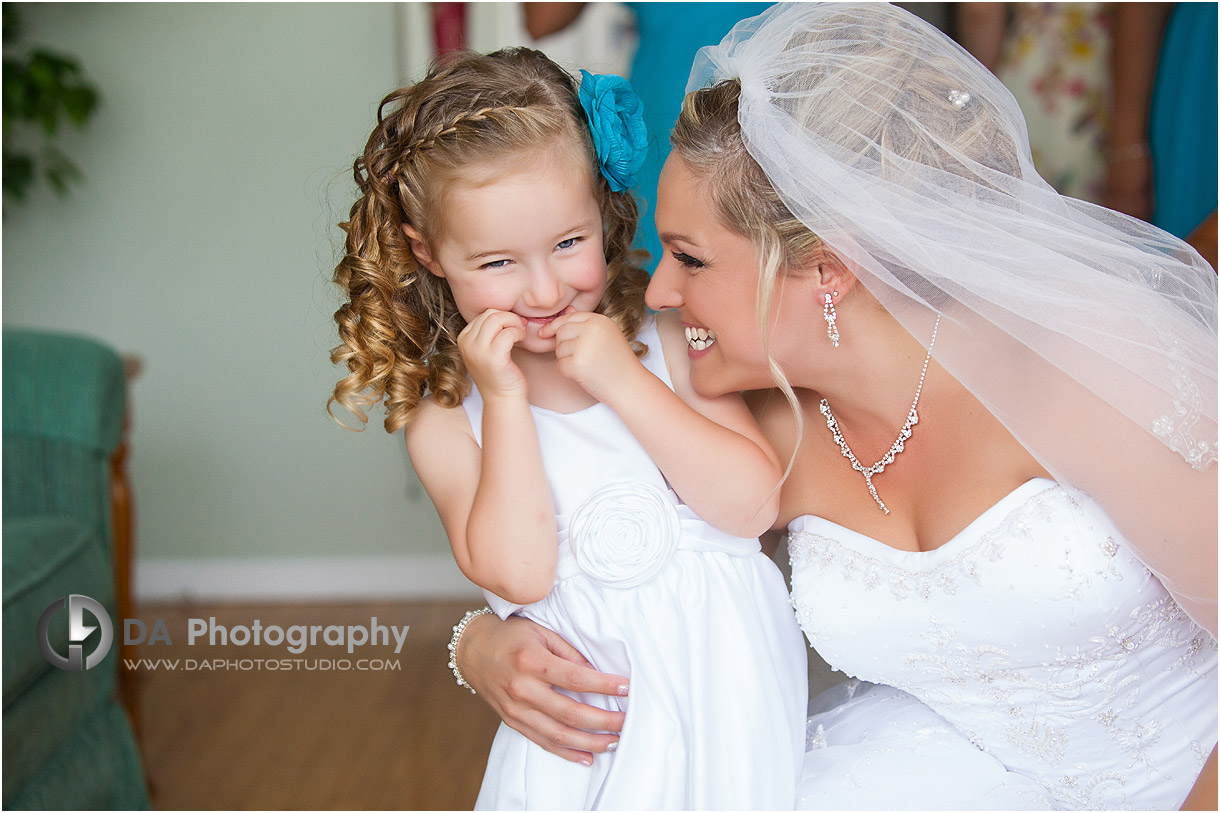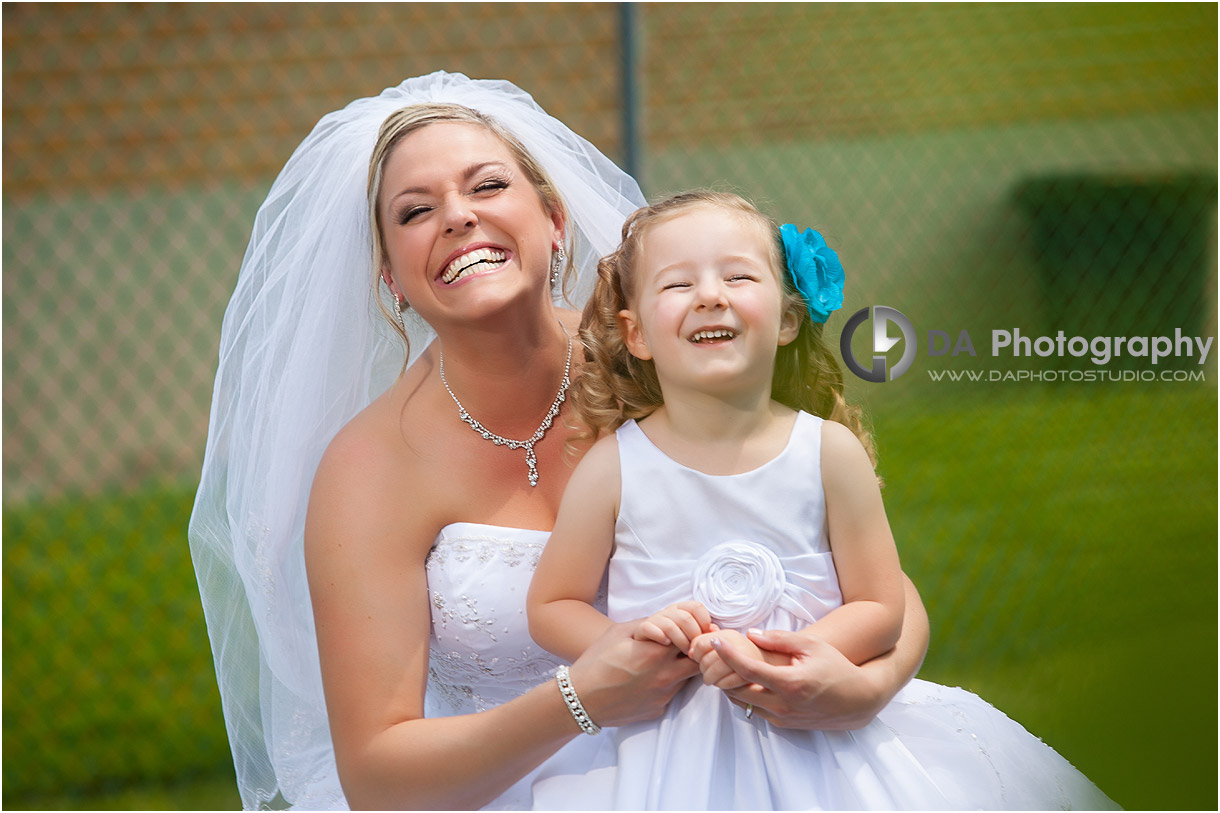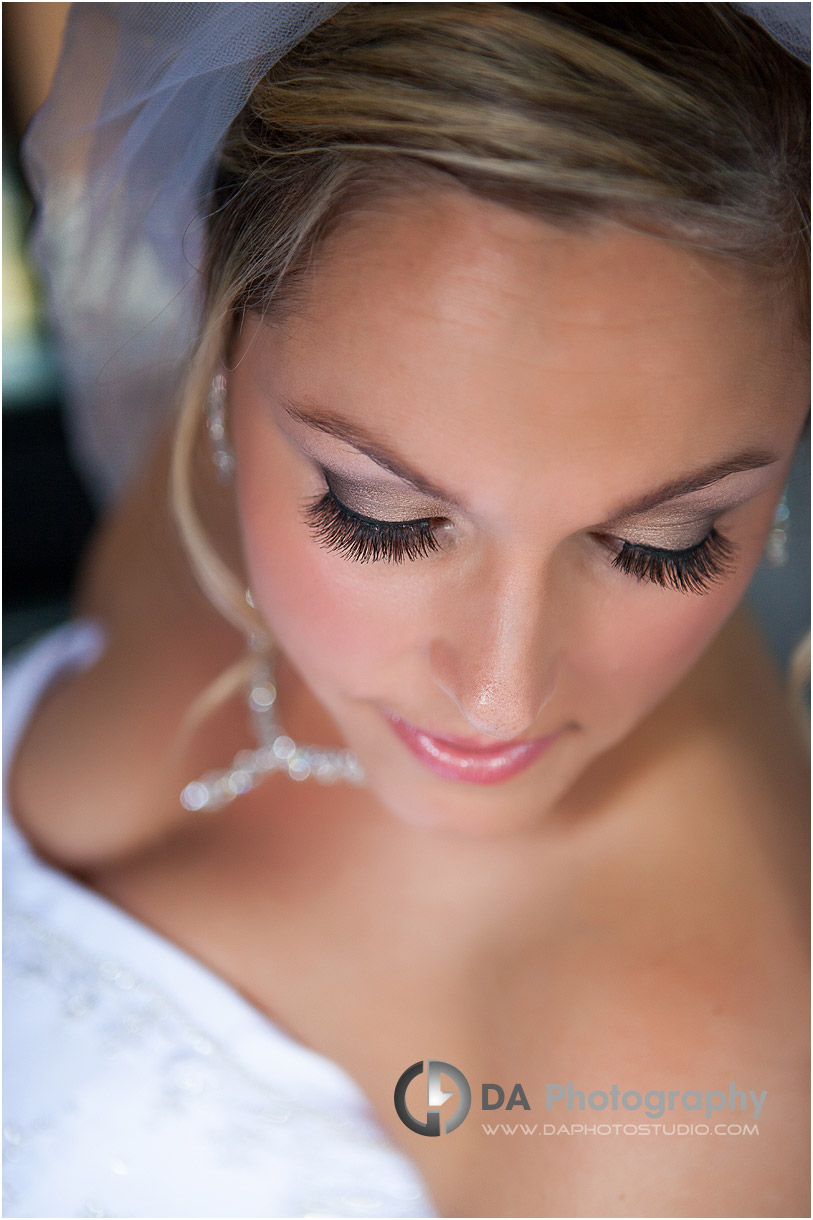 When we got to St John's church in Caledon we were met with a strict priest. He informed us of their no flash photography policy which subsequently meant I had to use a different lighting techniques. It definitely made it harder to capture the ceremony so please always check your church's policies.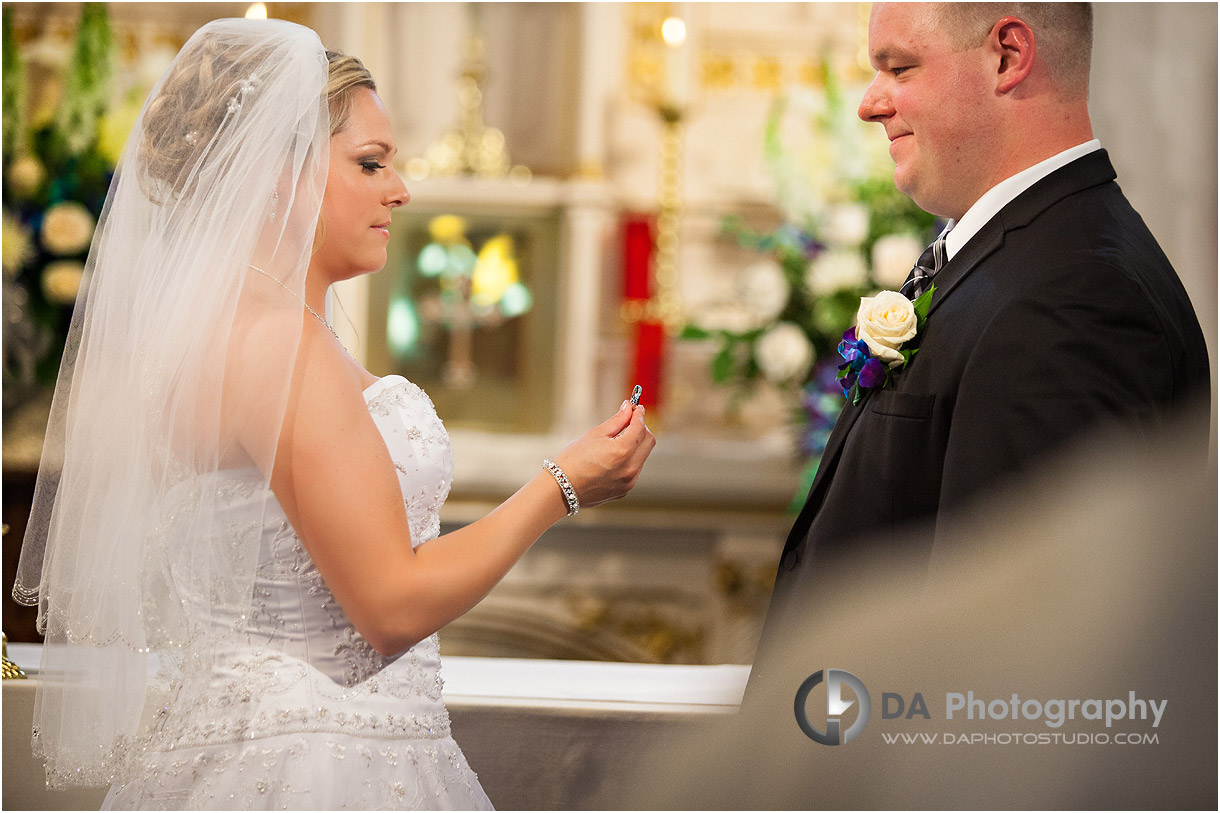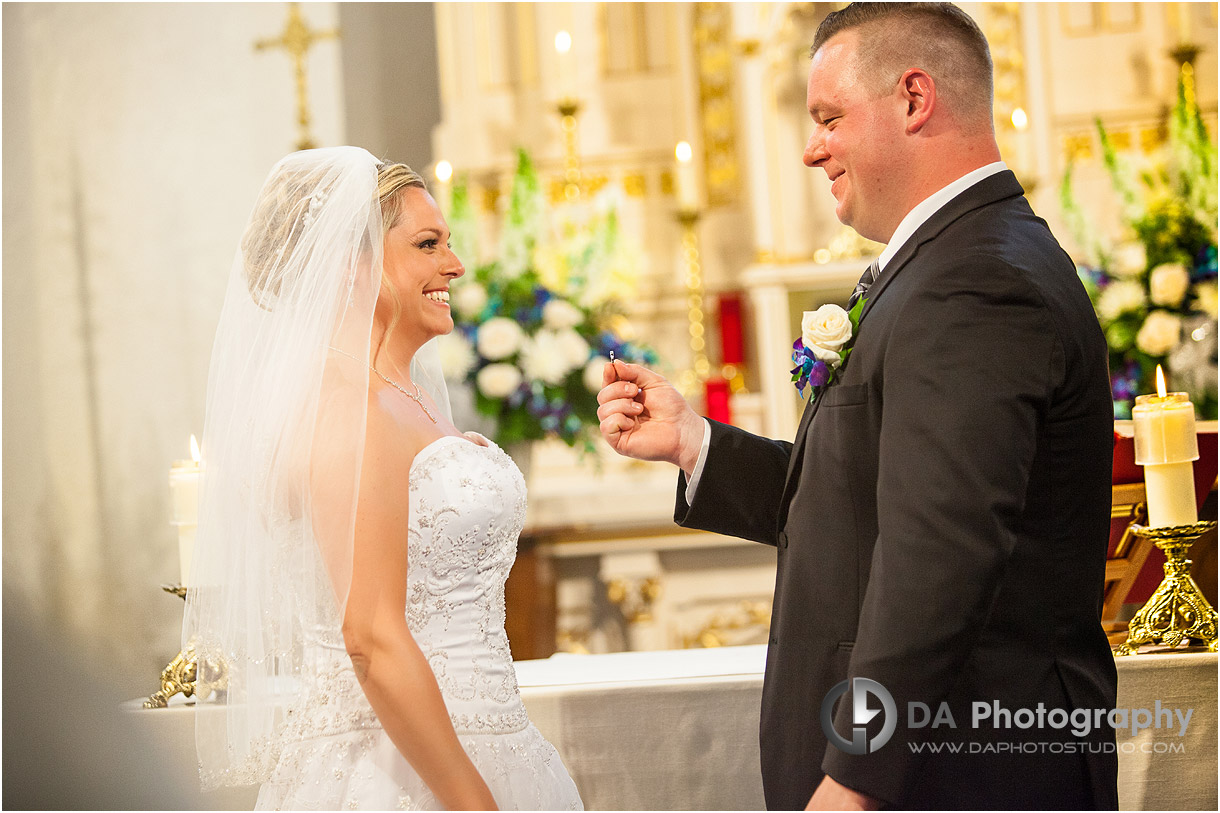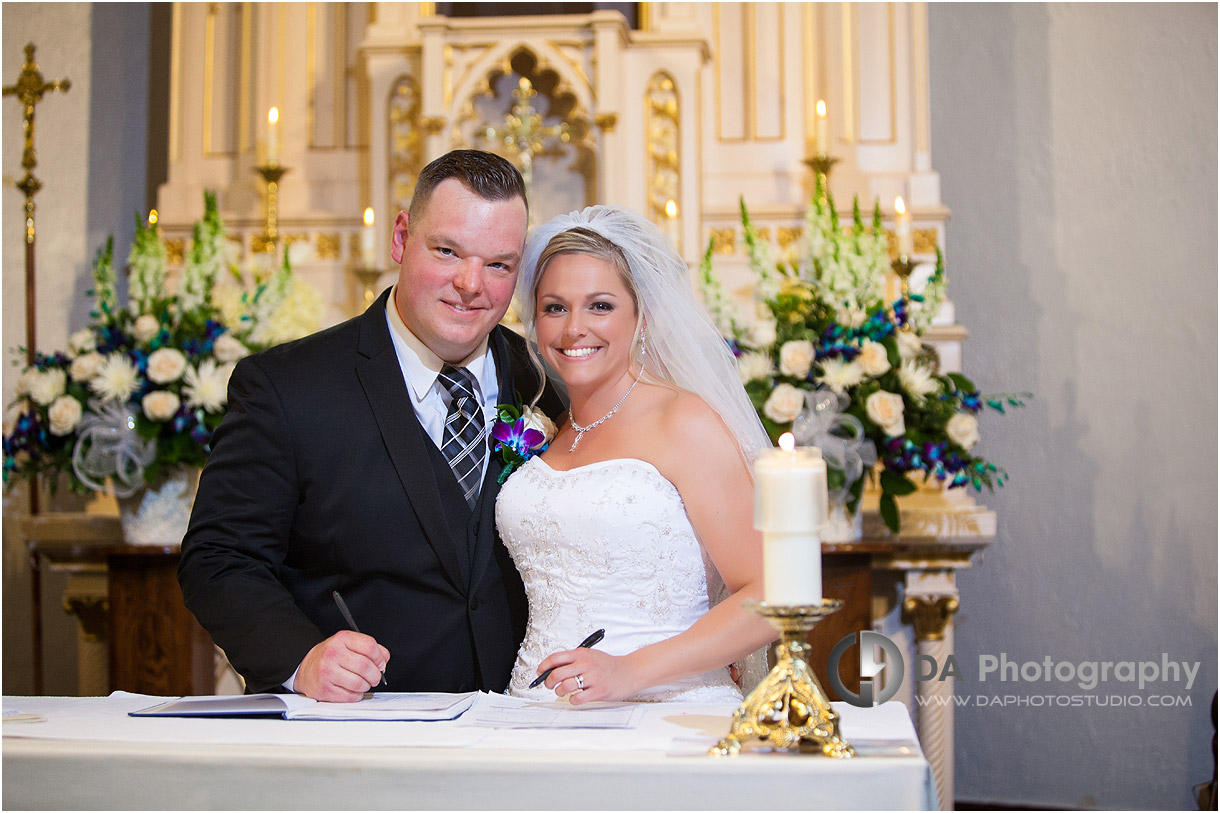 With so many amazing options for event spaces in Caledon, it's hard to decide what's best suited to your needs. Jen and Jeff narrowed it down to the very picturesque and versatile The Caledon Estates Banquet Halls who were a dream to deal with. From good communication, great service, amazing photographic backdrops and varying terrain, it's a very relaxed and versatile space.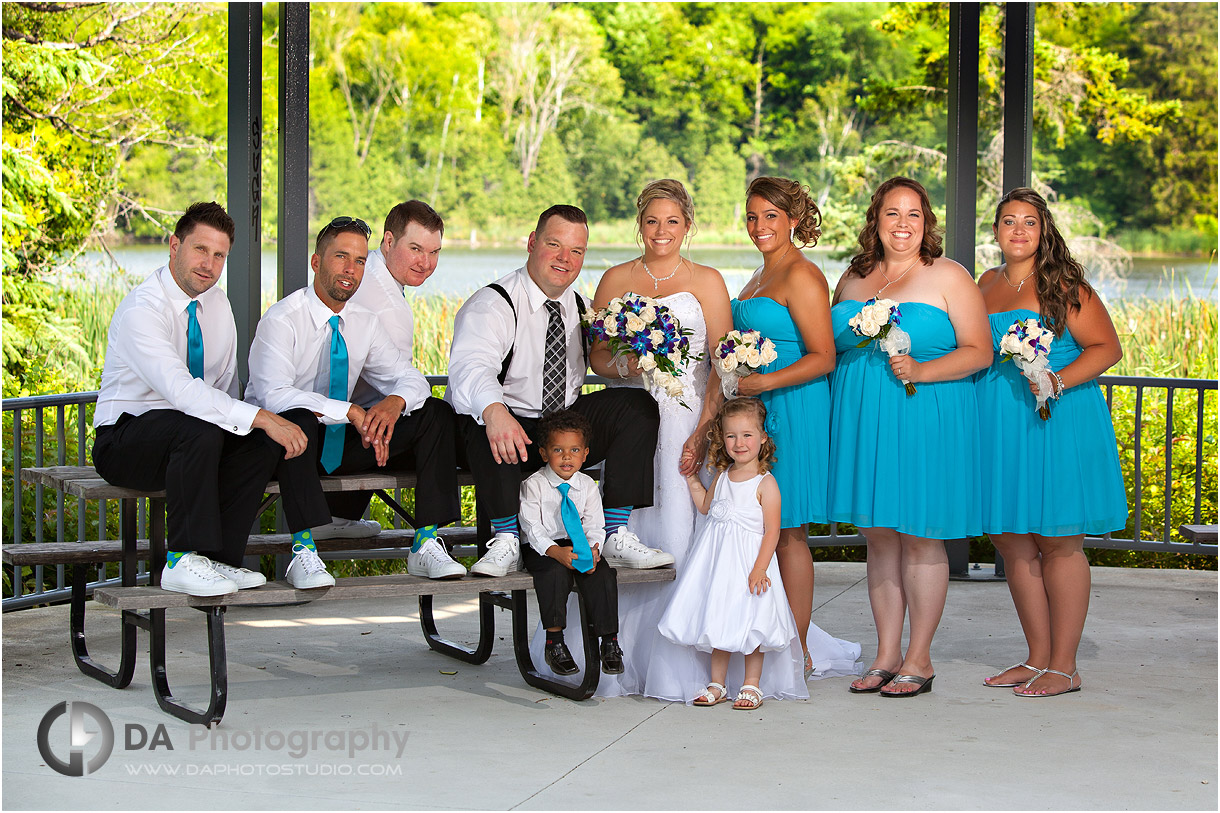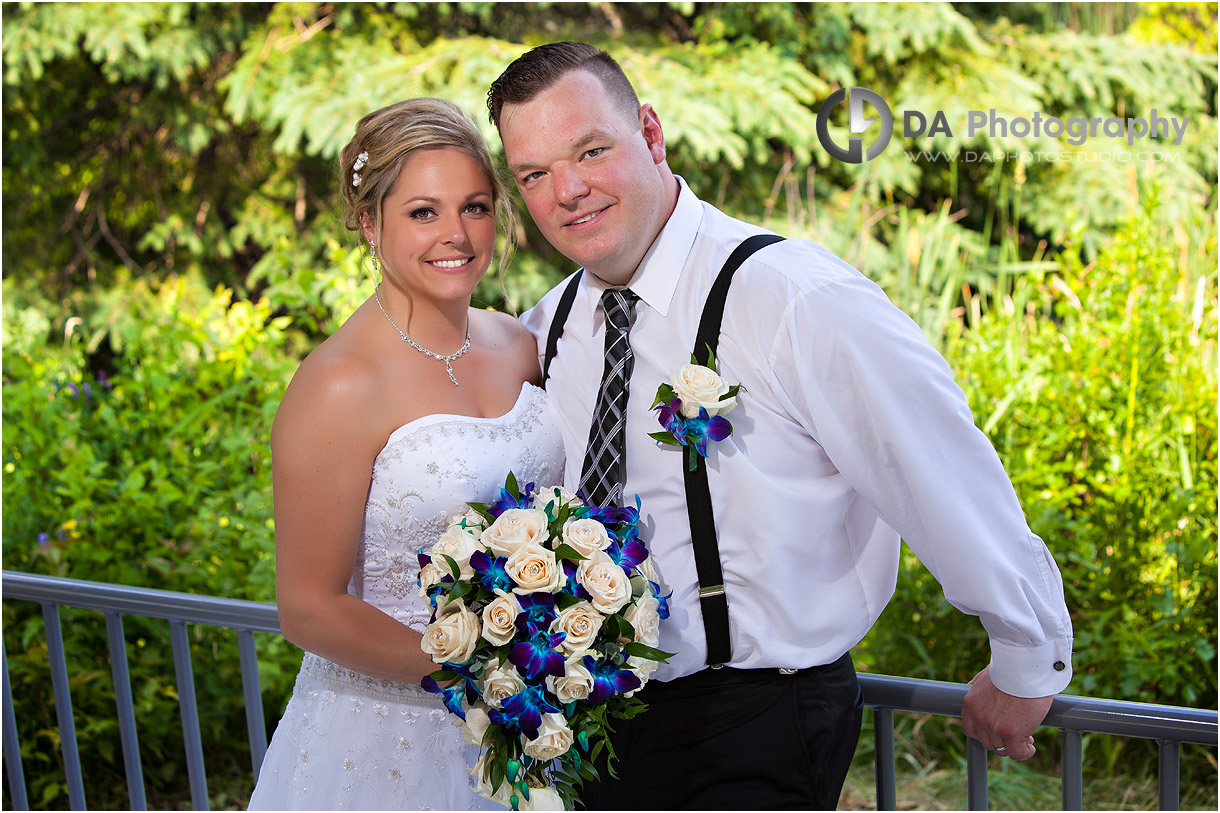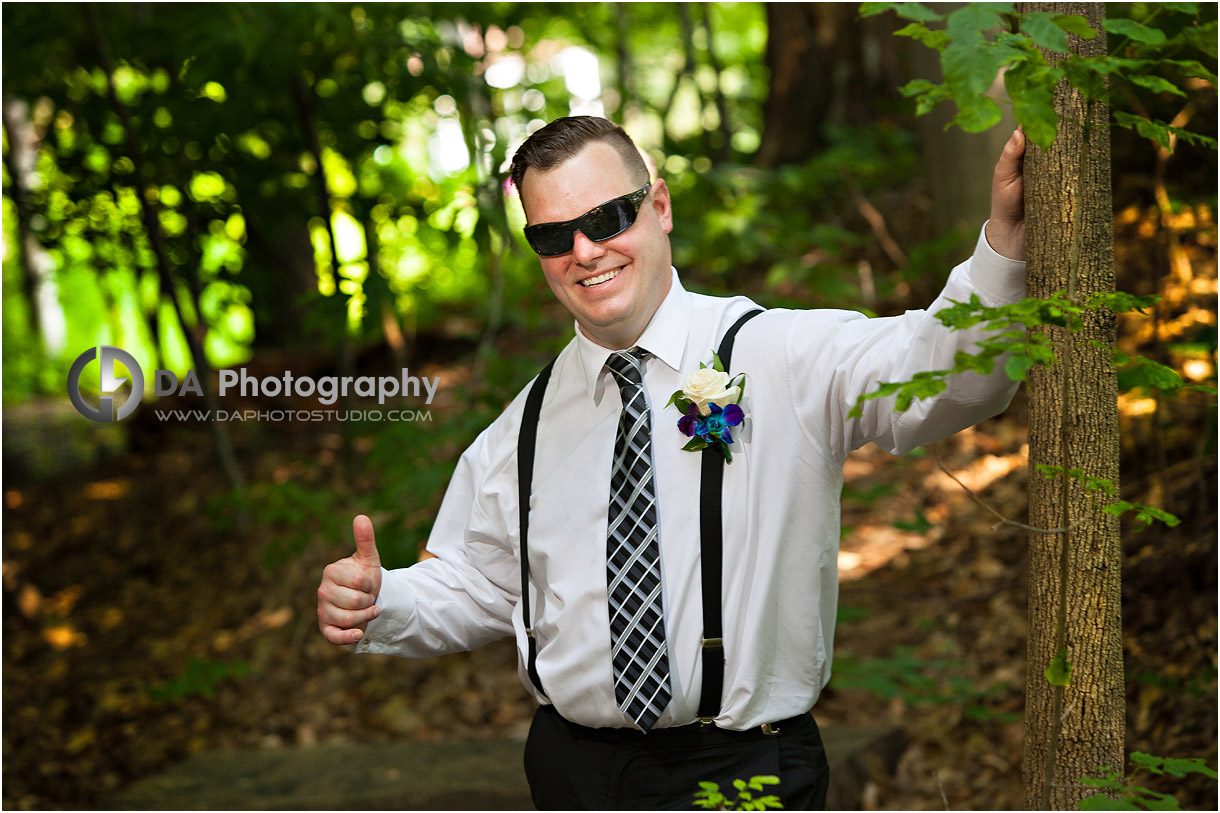 An added bonus at this location is not only the never ending, vibrant outdoor space, but the shady wooded areas. Having the option of shade that is still photo worthy is huge. In the summer you are battling both heat and the glare of the sun which means everyone is squinting.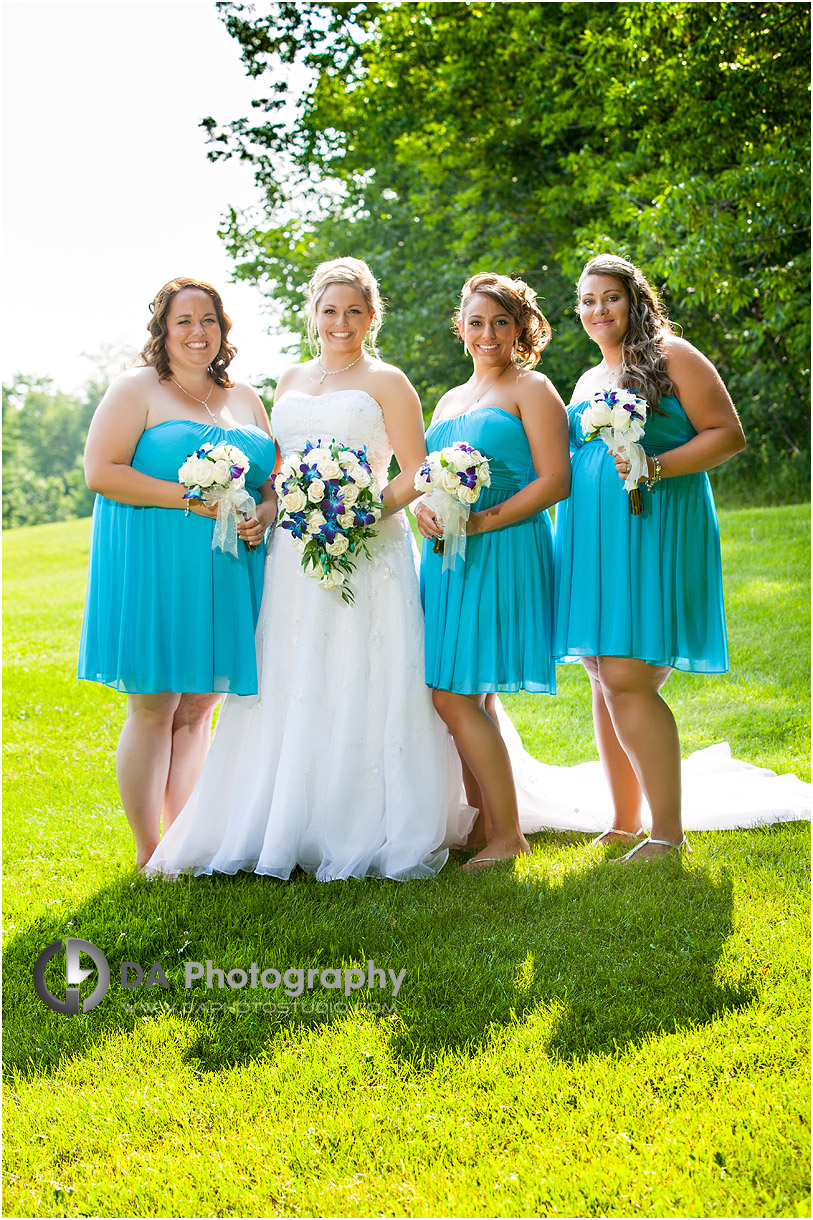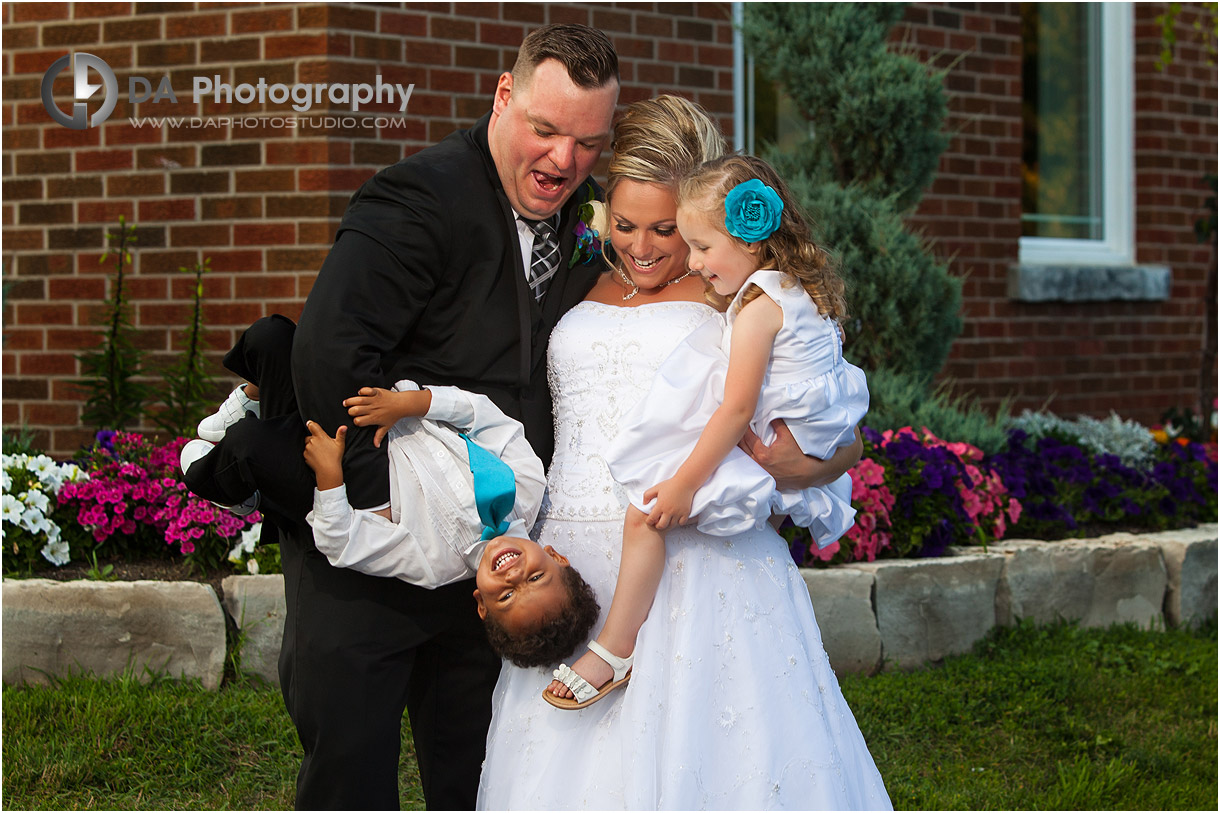 Which versatile and picturesque event space did this couple pick out of a sea of competition for their Caledon summer wedding?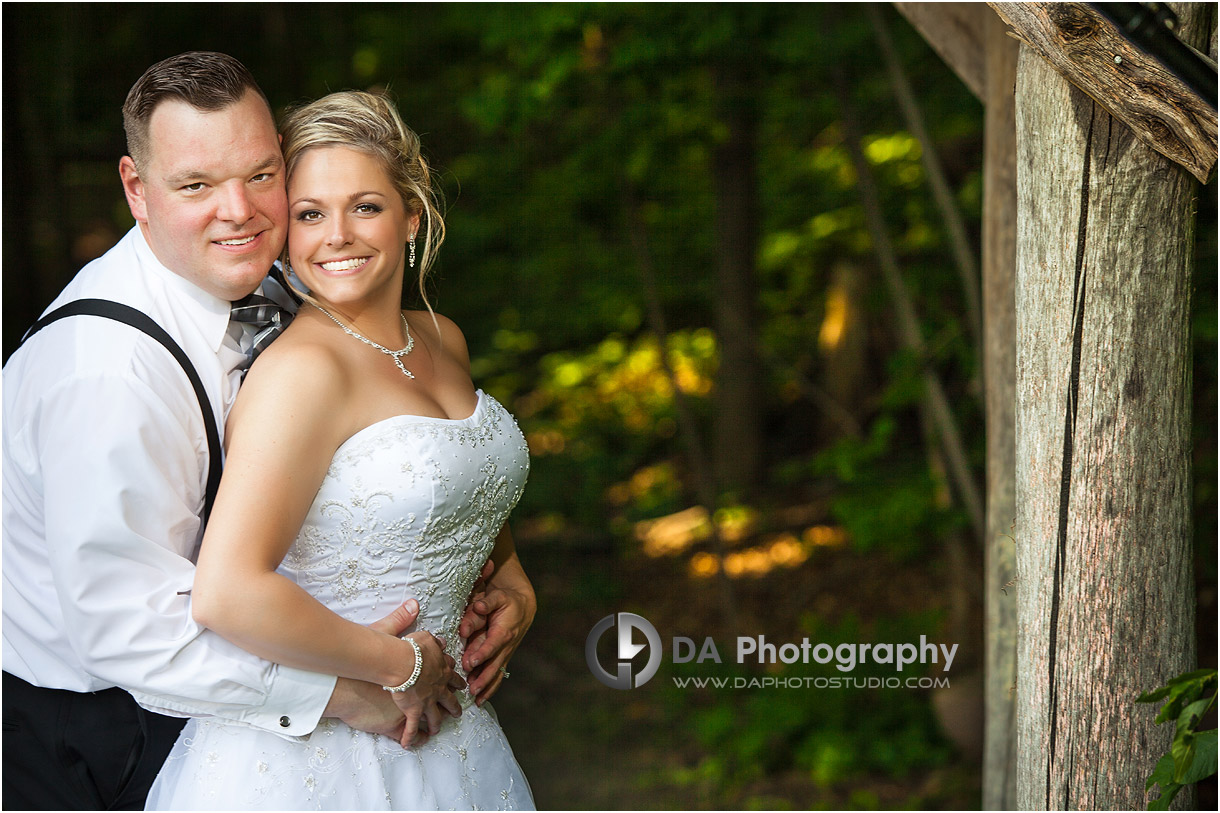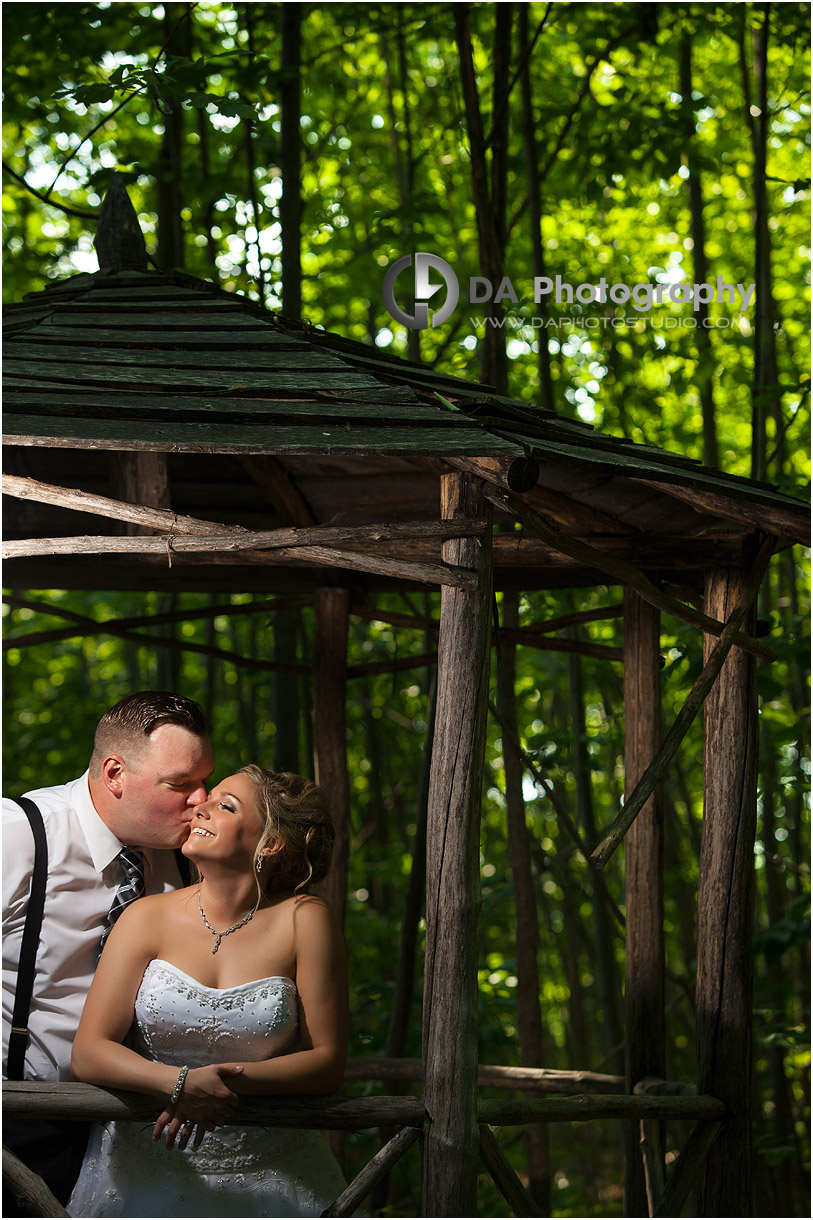 Once inside, this impressive looking banquet room we set up for the first dance. I always try to focus on the expression rather than the perfect pose.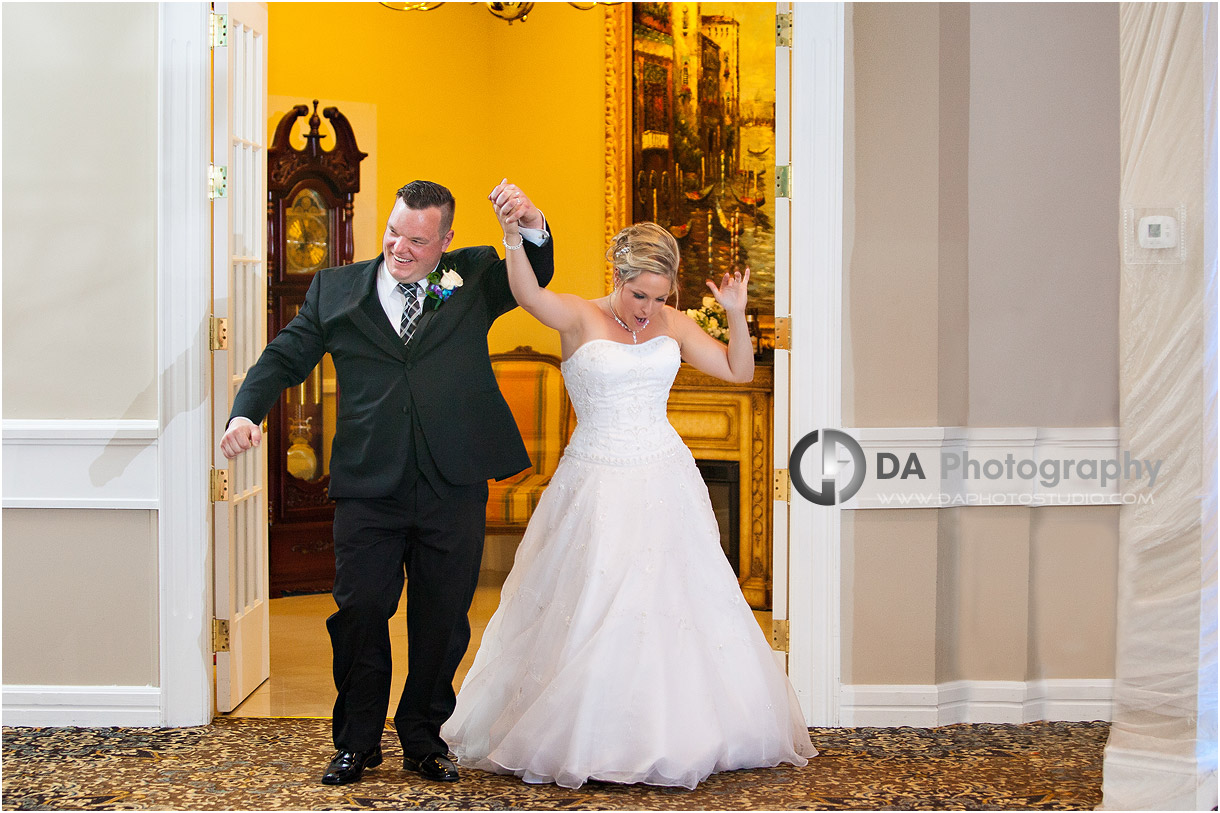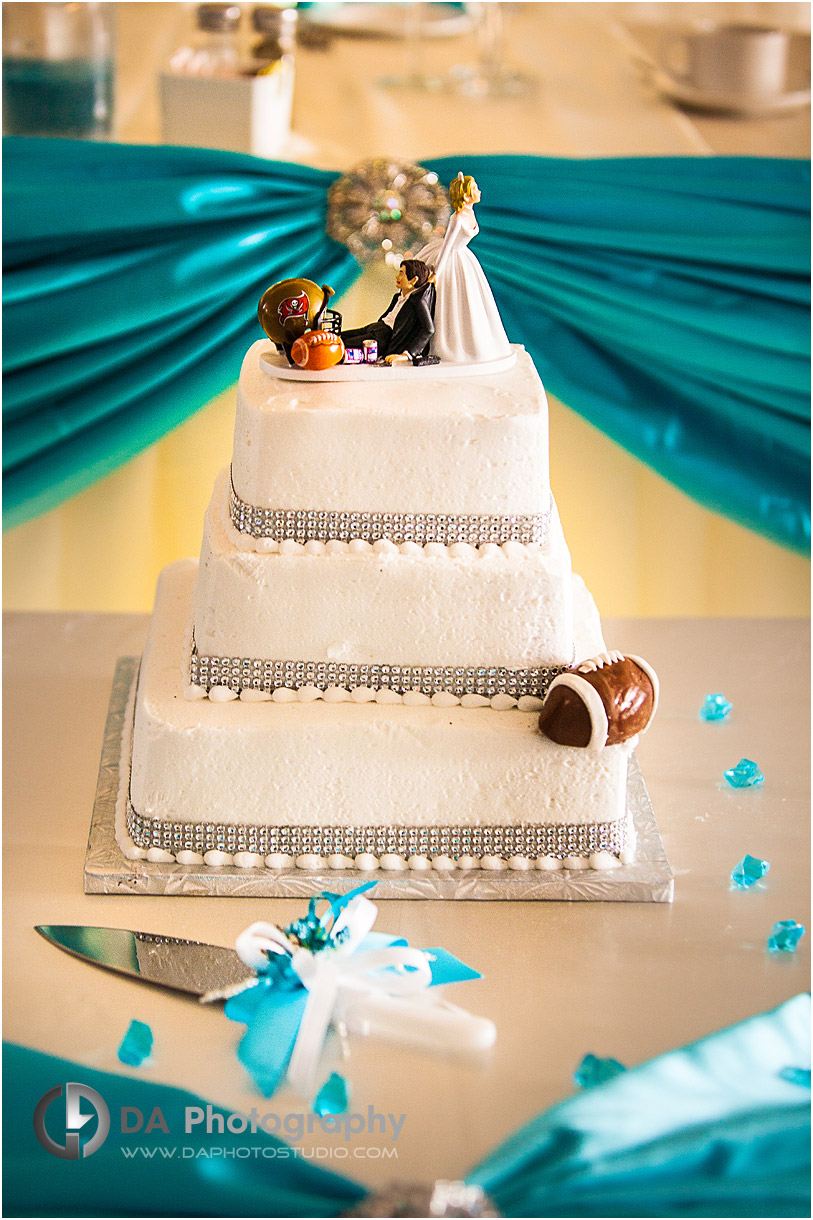 The food looked fantastic and the guests all seemed to be enjoying themselves immensely.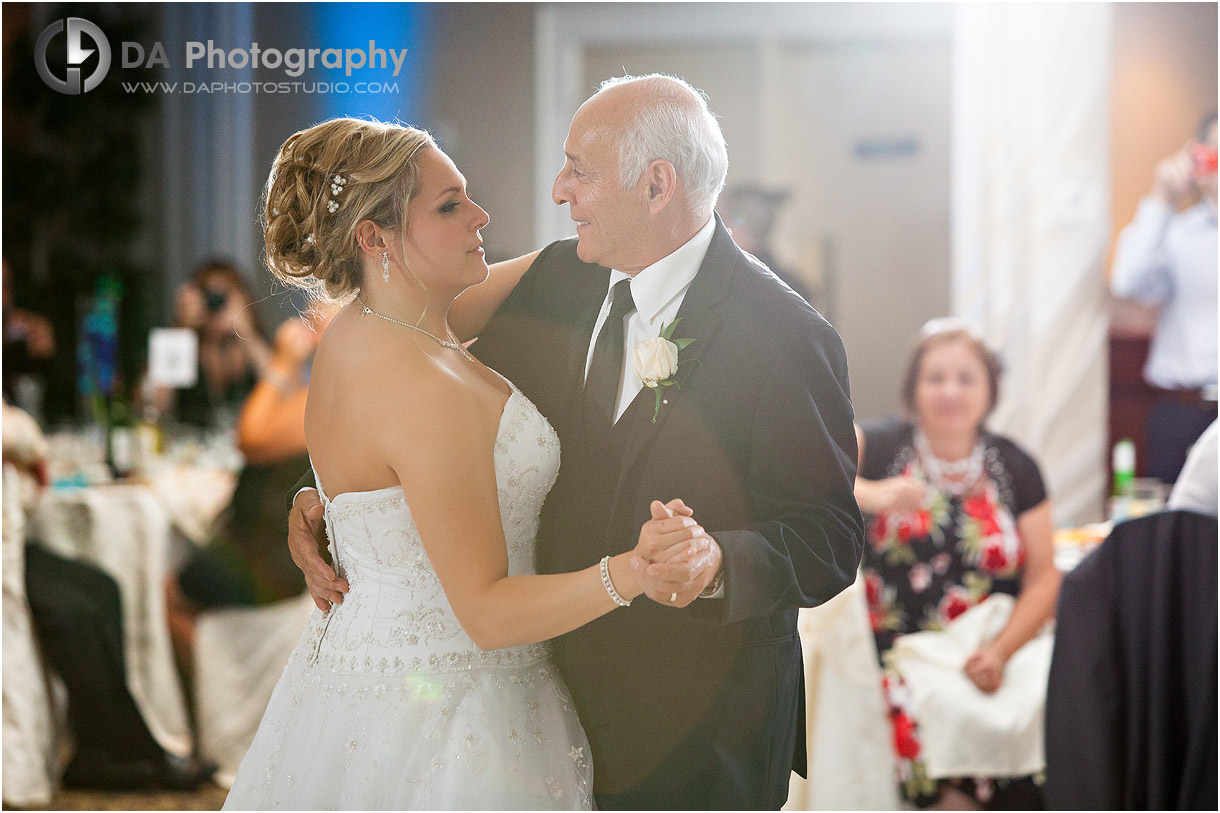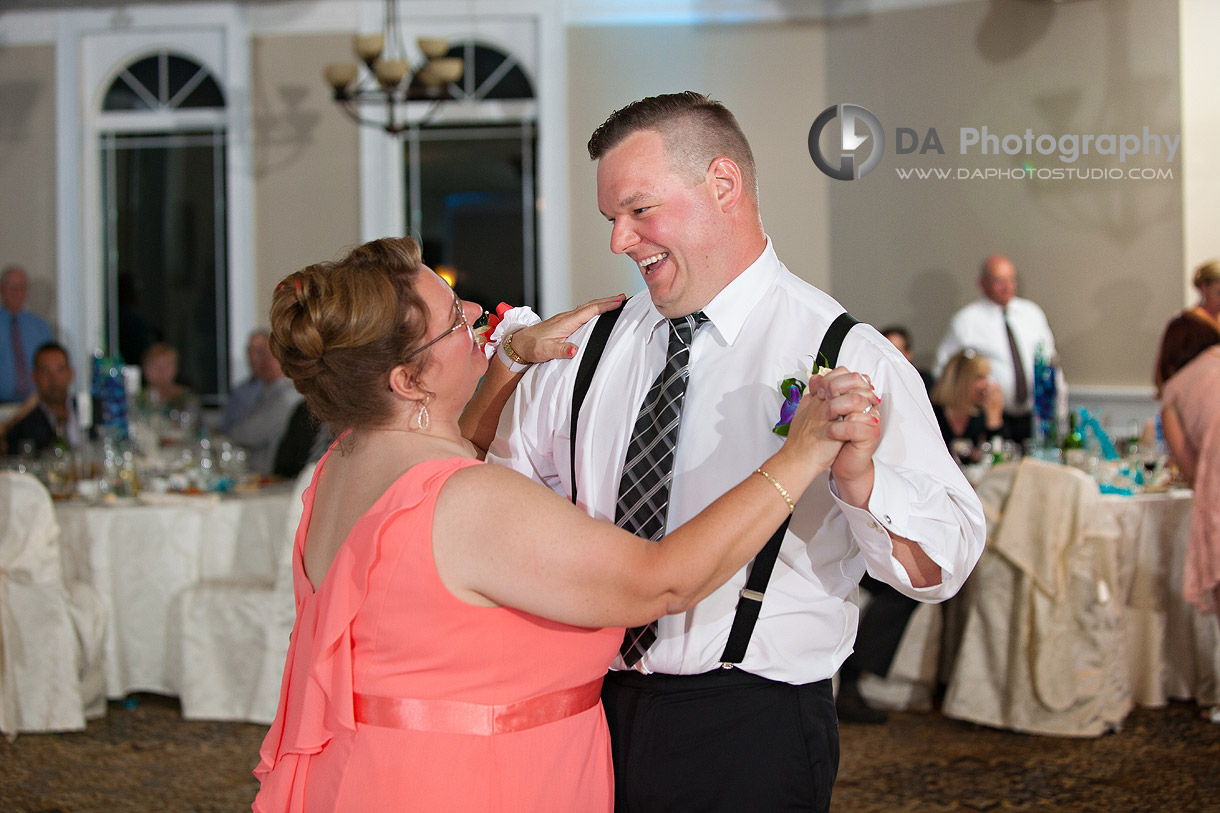 I love this image of the flower girl and the ring bearer that highlights the adorable innocence of youth.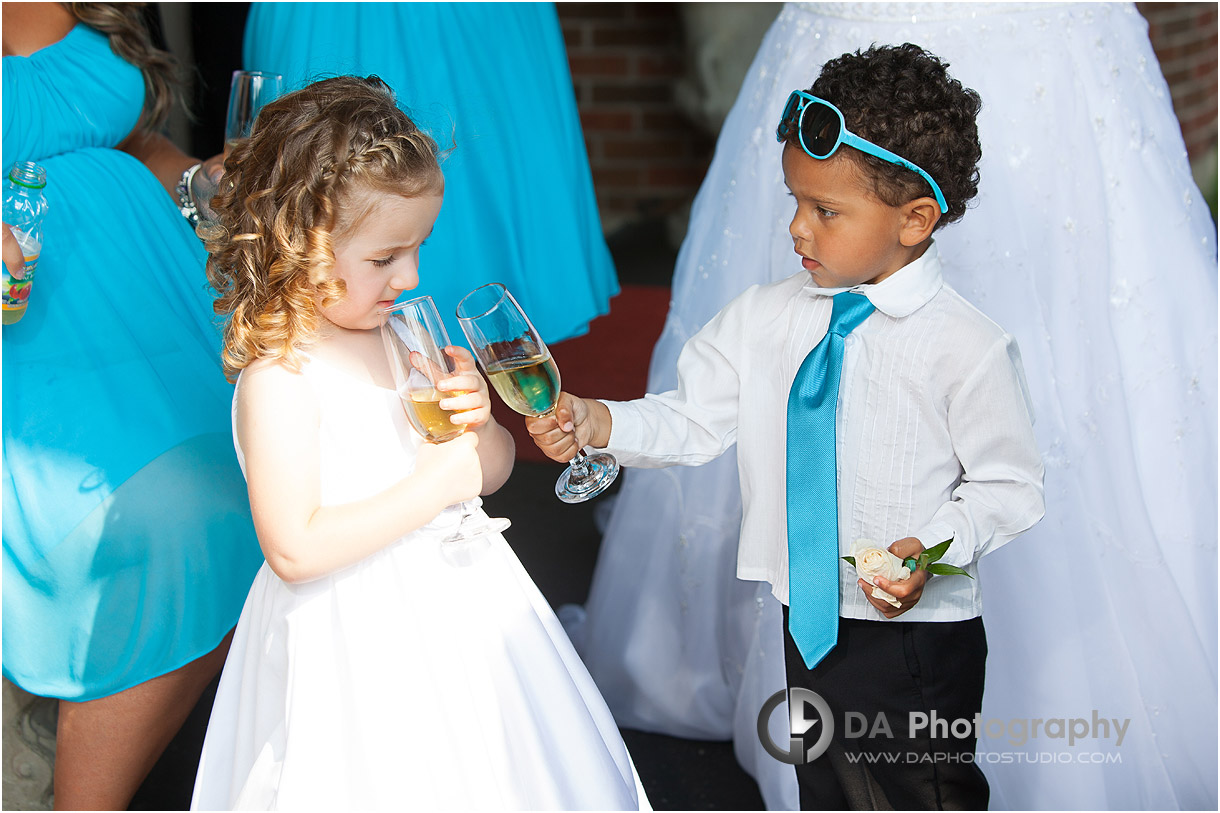 Before leaving, I snuck my couple outdoors into the still of the night to capture one of my signature shots. Jen and Jeff's shadow on the wall added an interesting detail in the overall composition.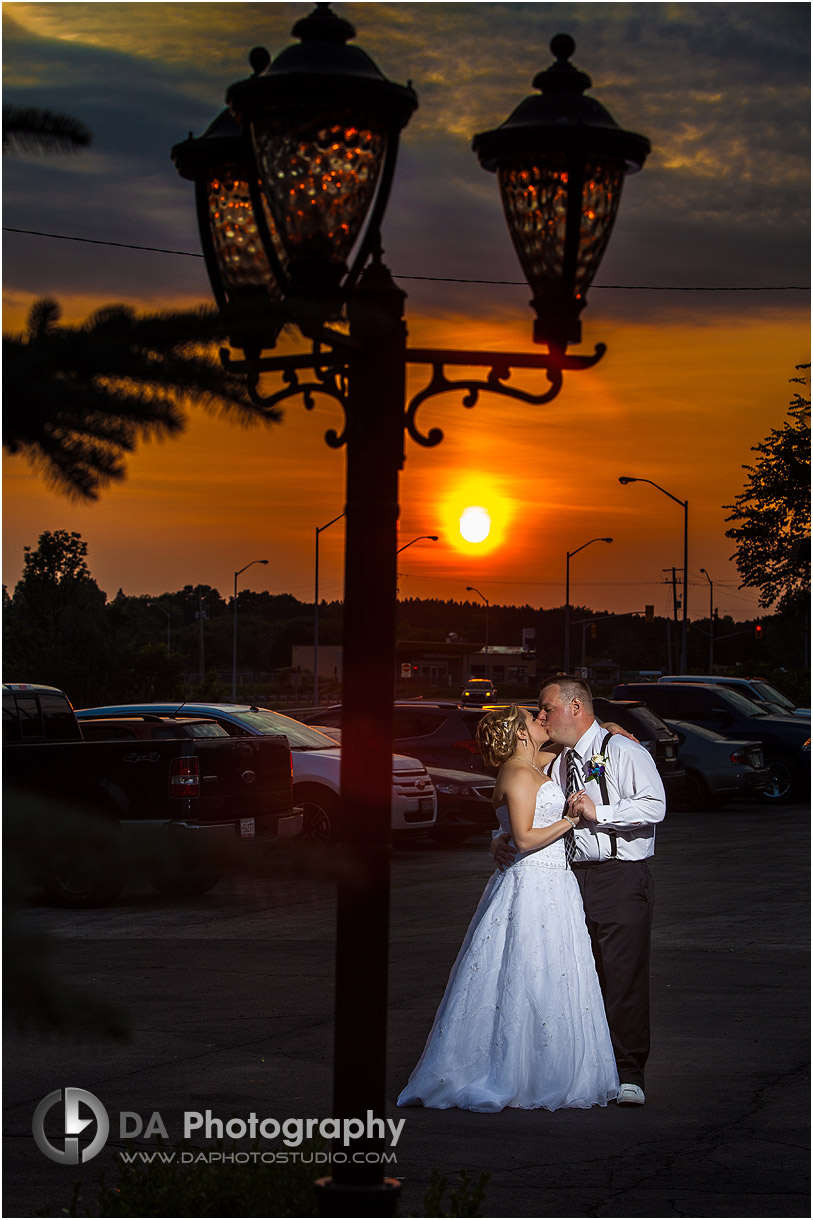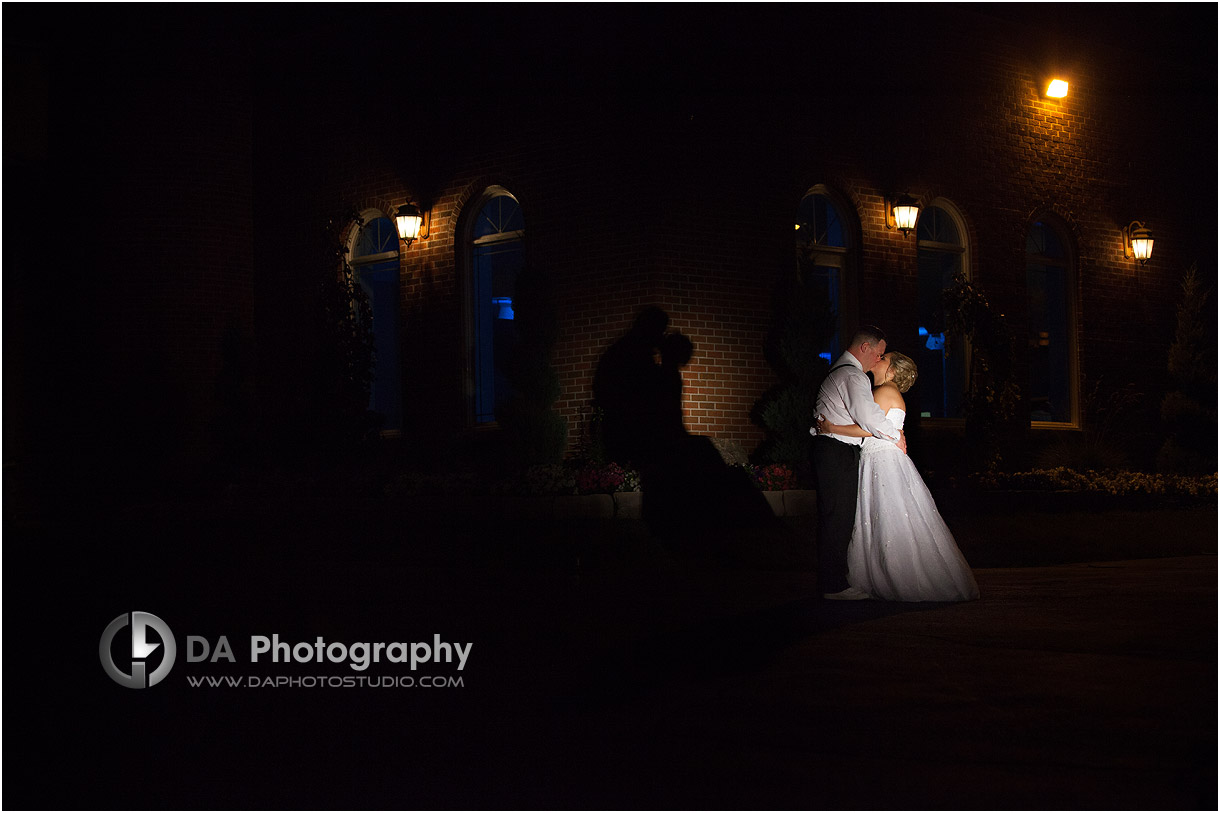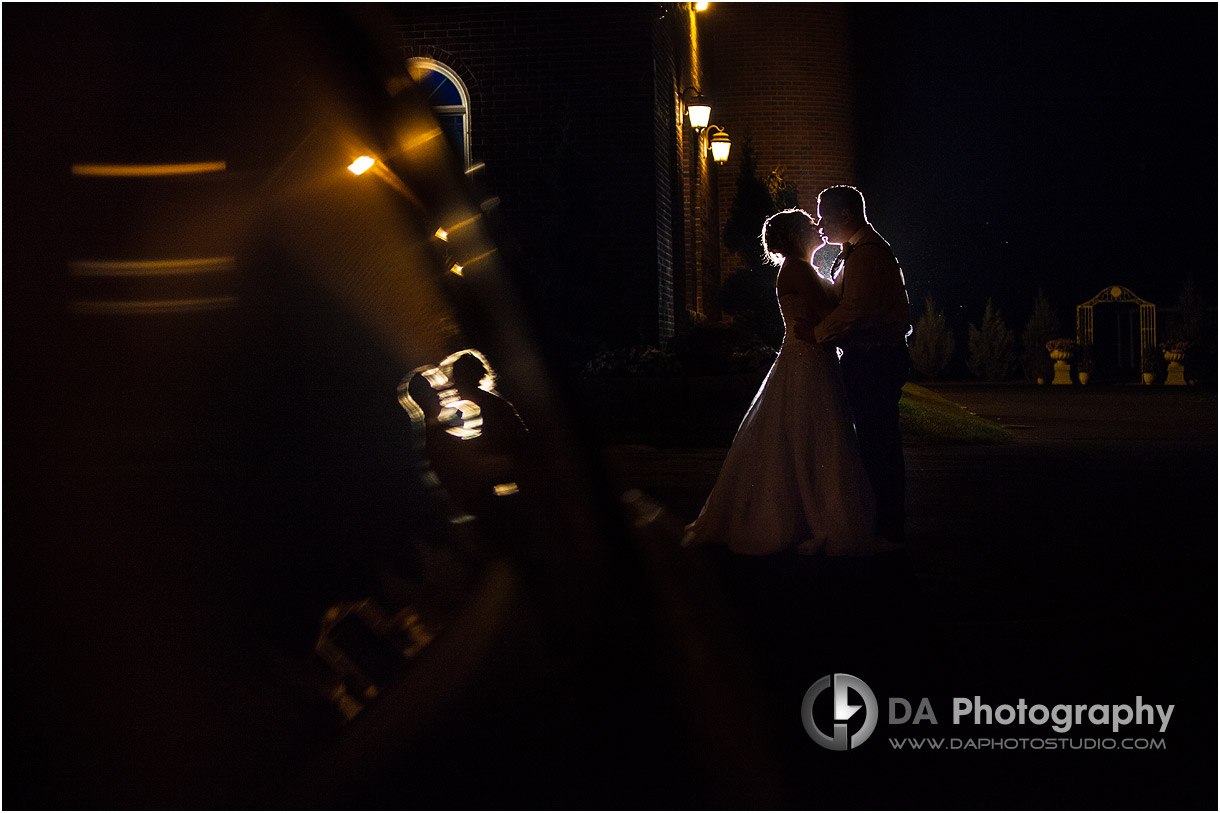 It is so important to double check rules and regulations for all locations and vendors before you book as it can make or break your day. We made the best of the situation inside the church but it definitely accented how accommodating the reception location was.
If you are considering a Caledon summer wedding, trying to decide on the perfect location can feel like trying to find a needle in a haystack. The Caledon Estates Banquet Halls definitely ticked all the right boxes as a strong contender for a fairy-tale, romantic wedding destination.
Please check Jen's sister engagement photo session
here.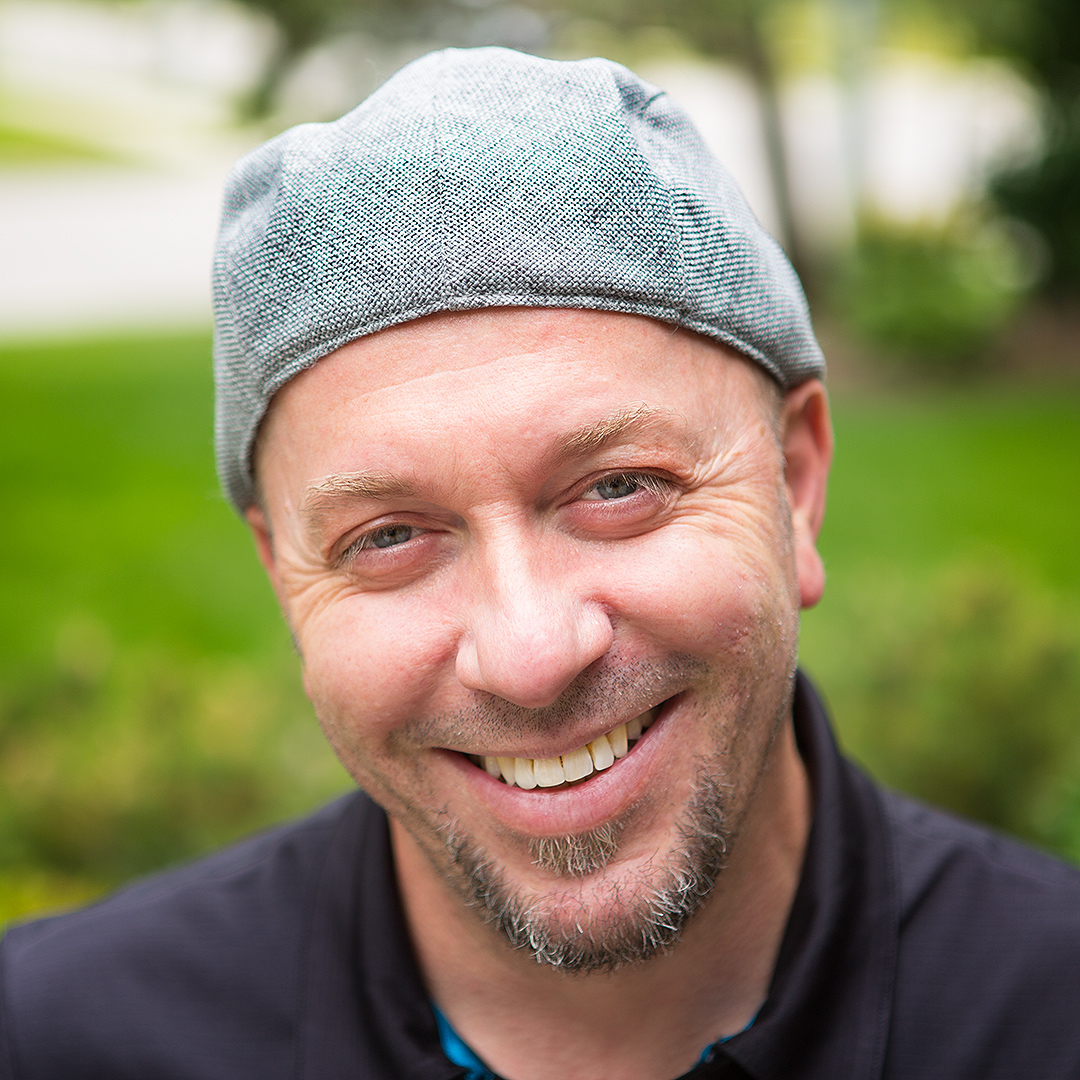 My passion and biggest asset is taking the time to make every client comfortable and relaxed before I even pick up the camera. The result? Photos of you that actually look like you at your best! I can prove to you how much you can enjoy having your picture taken. Lifestyle photography is about the experience that happens to be served up along side of some great photos.
Specialties:
Family Photography for families that like to move around and enjoy their photo time, Wedding Photography for couples looking for a mixture of photojournalistic, contemporary and traditional images and Professional Corporate headshots that are far from cheesy and stiff.