When a couple first approaches me wanting creative engagement photos, they usually show me something from pinterest etc for inspiration. Jen and Jeff had a very different vision which led to an incredibly heartfelt and personalised engagement session.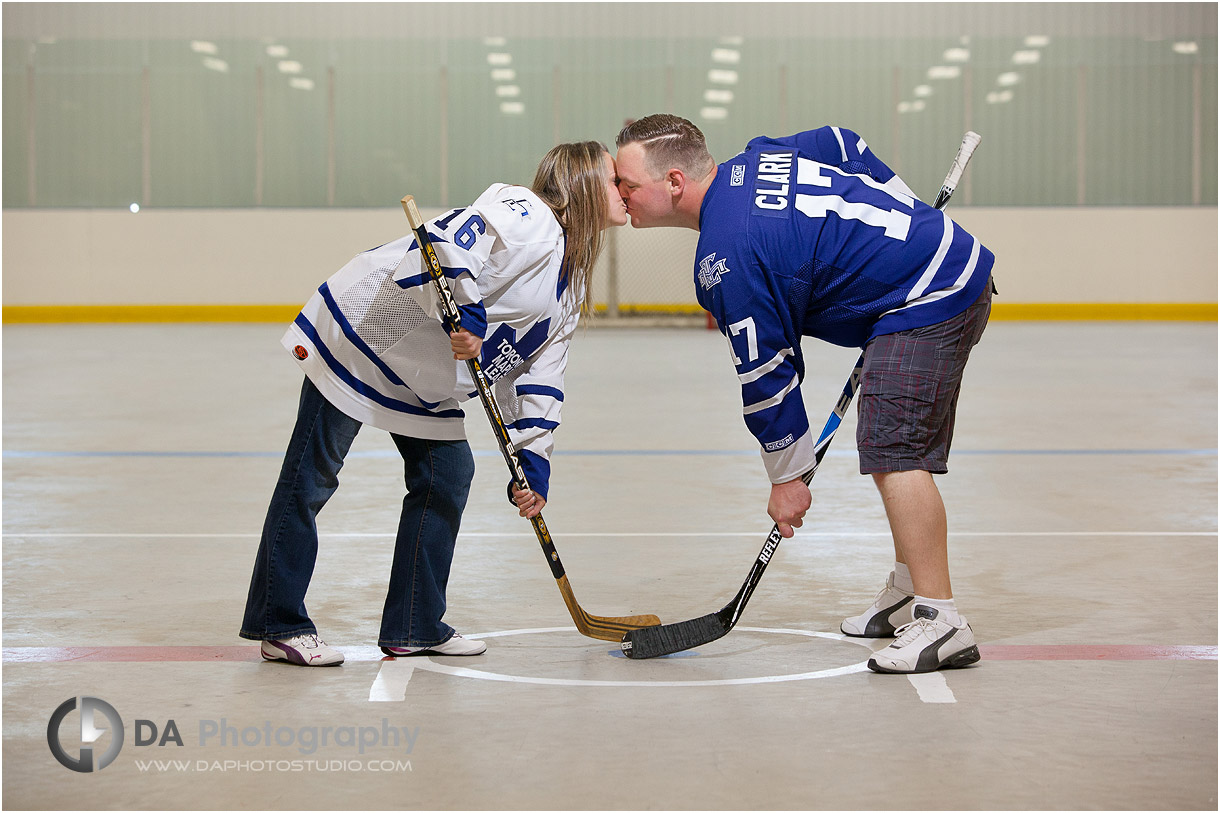 I first met Jen though her sister Niki, whose wedding I was due to shoot. Unfortunately as we were drawing up contracts we discovered I was already booked for that day. I went out of my way to find her a fantastic replacement, photographed her engagement session and we remained in touch. Having documented other various milestones, when her sister Jen got engaged, they touched base with their unusual request.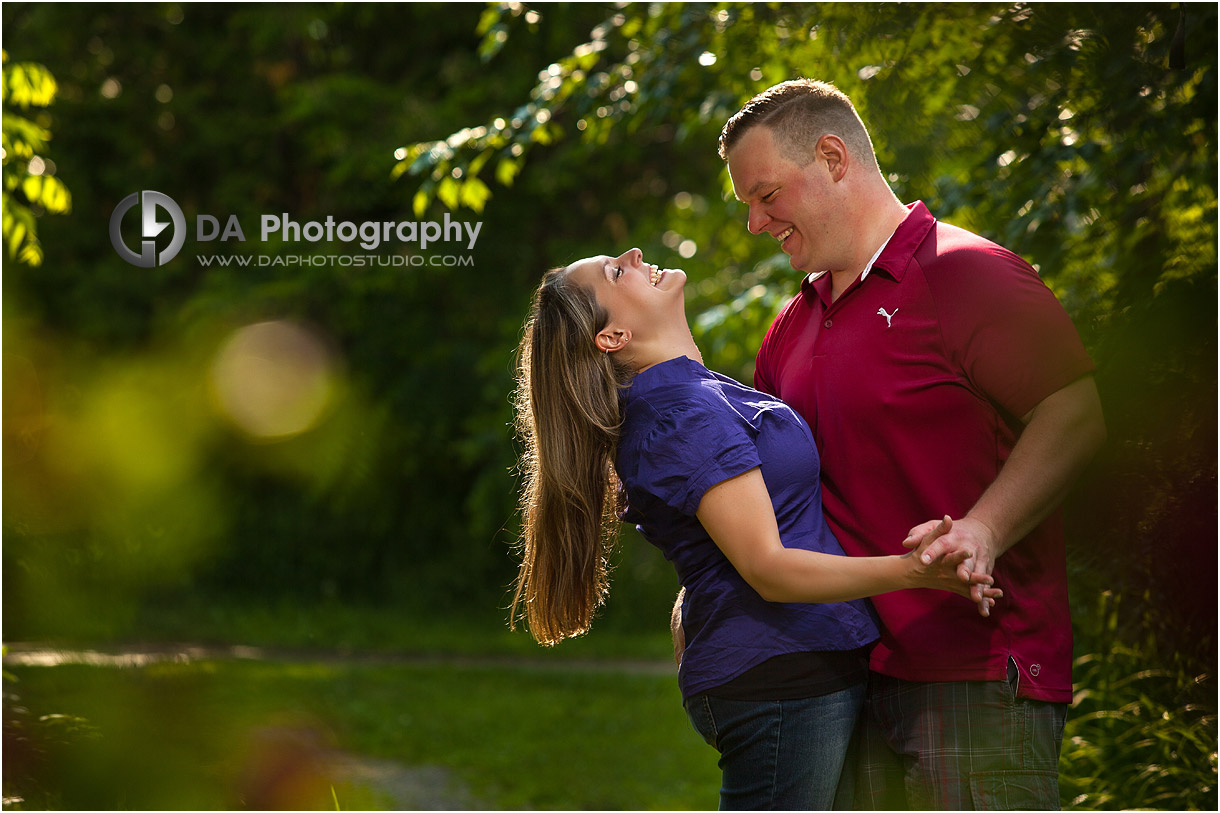 If you thought you had creative engagement photos, wait until you see what this couple captured in Caledon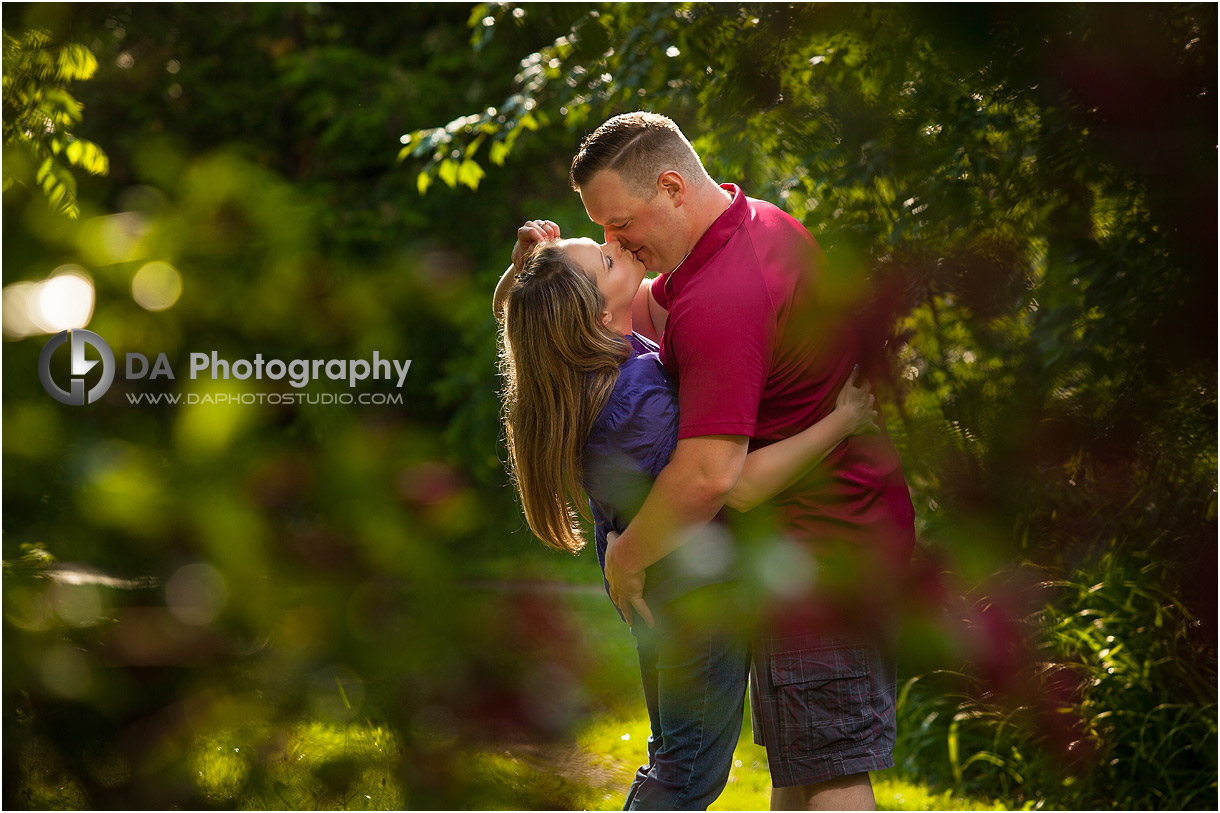 The first thing I noticed about Jen and Jeff was how much they truly enjoyed being in each other's company. The second was their passion for sports.
When we discussed what elements we would incorporate into their engagement session, it became obvious that hockey and football would play a big part.
We started the day at their local hockey rink in Caledon where they both donned their shirts and went onto the ice like.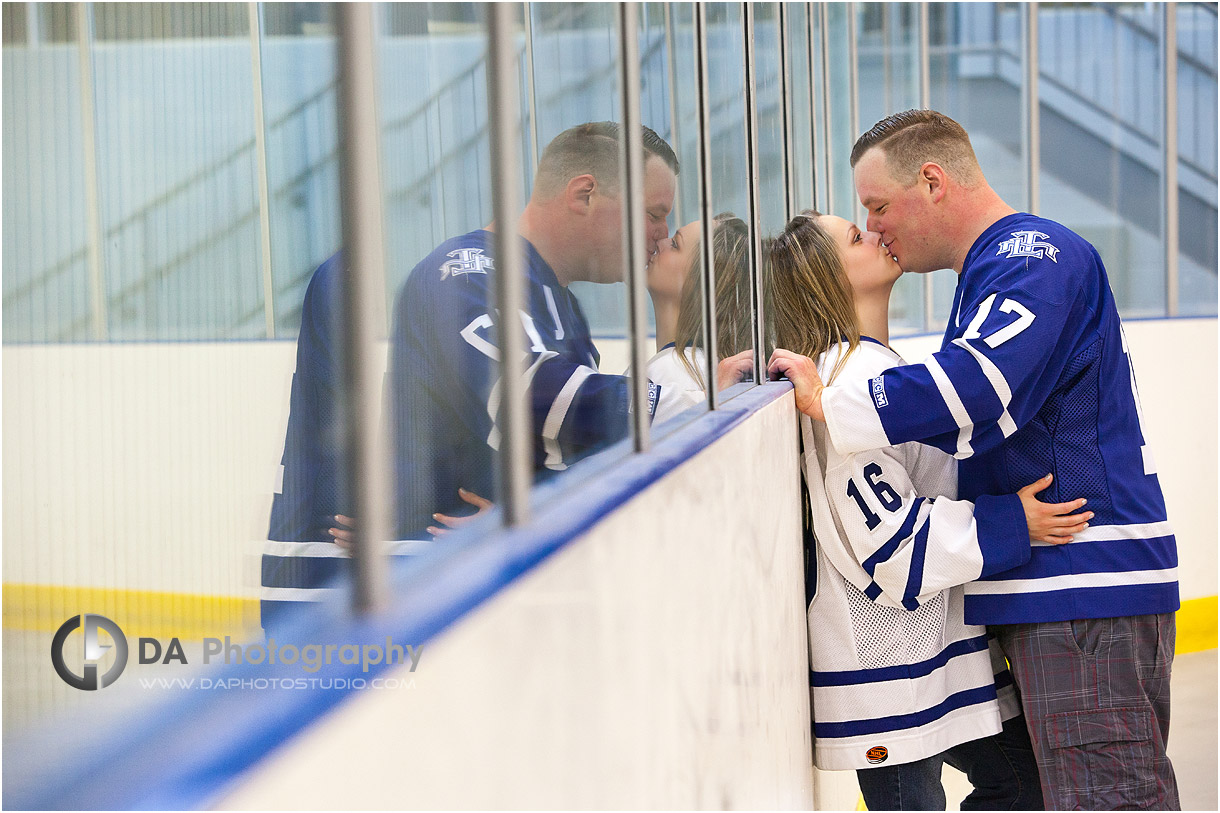 I love it when a client is even more enthusiastic about getting creative engagement photos than I am!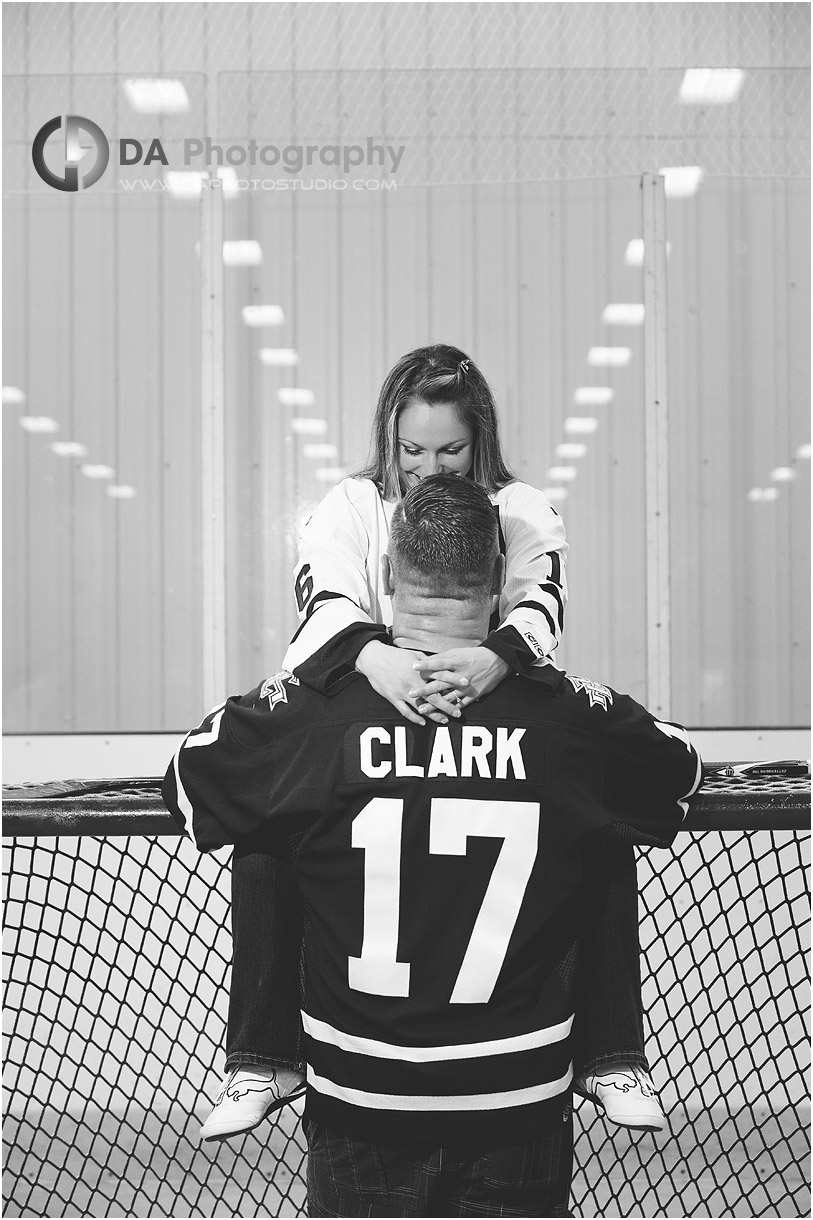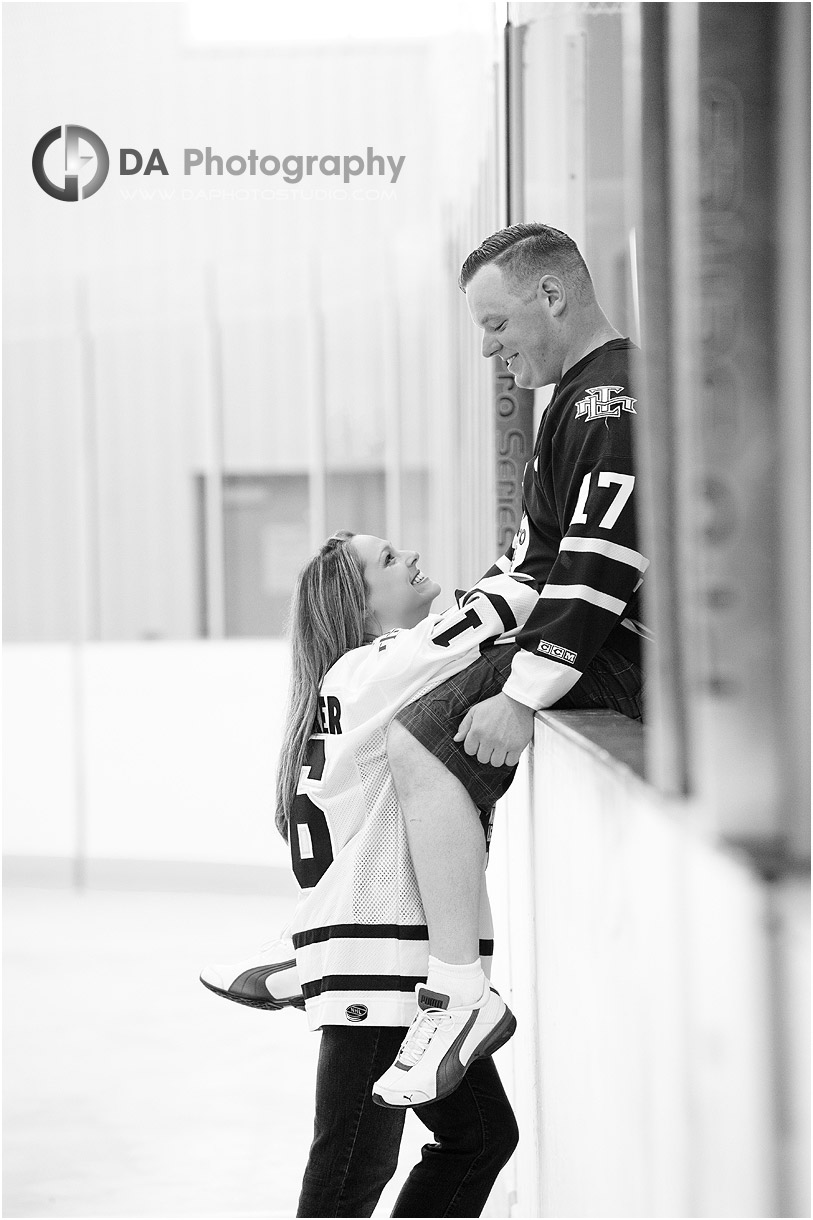 The image of them sitting inside the net on the ice like with the dated puck was unique and certainly stood out. The expanse of the white ice like, combined with the crossed sticks in the foreground made for a nicely composed frame.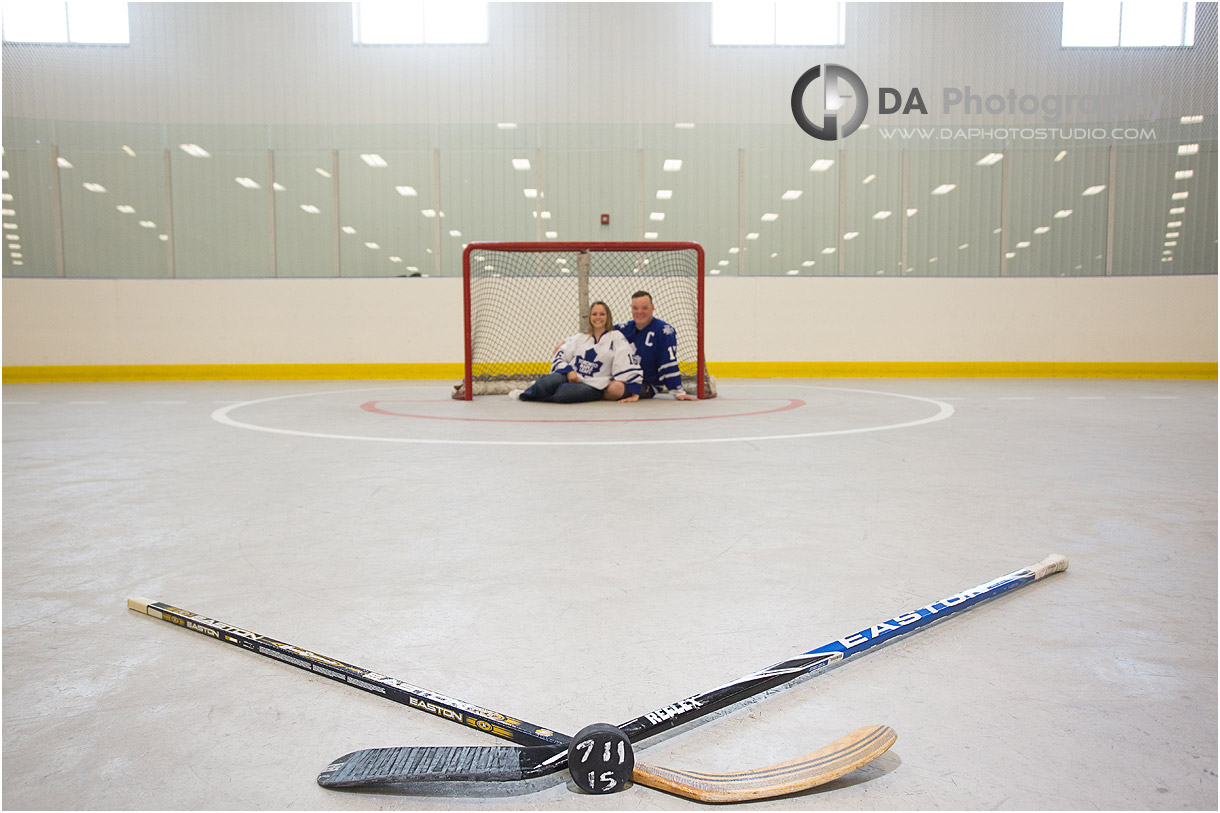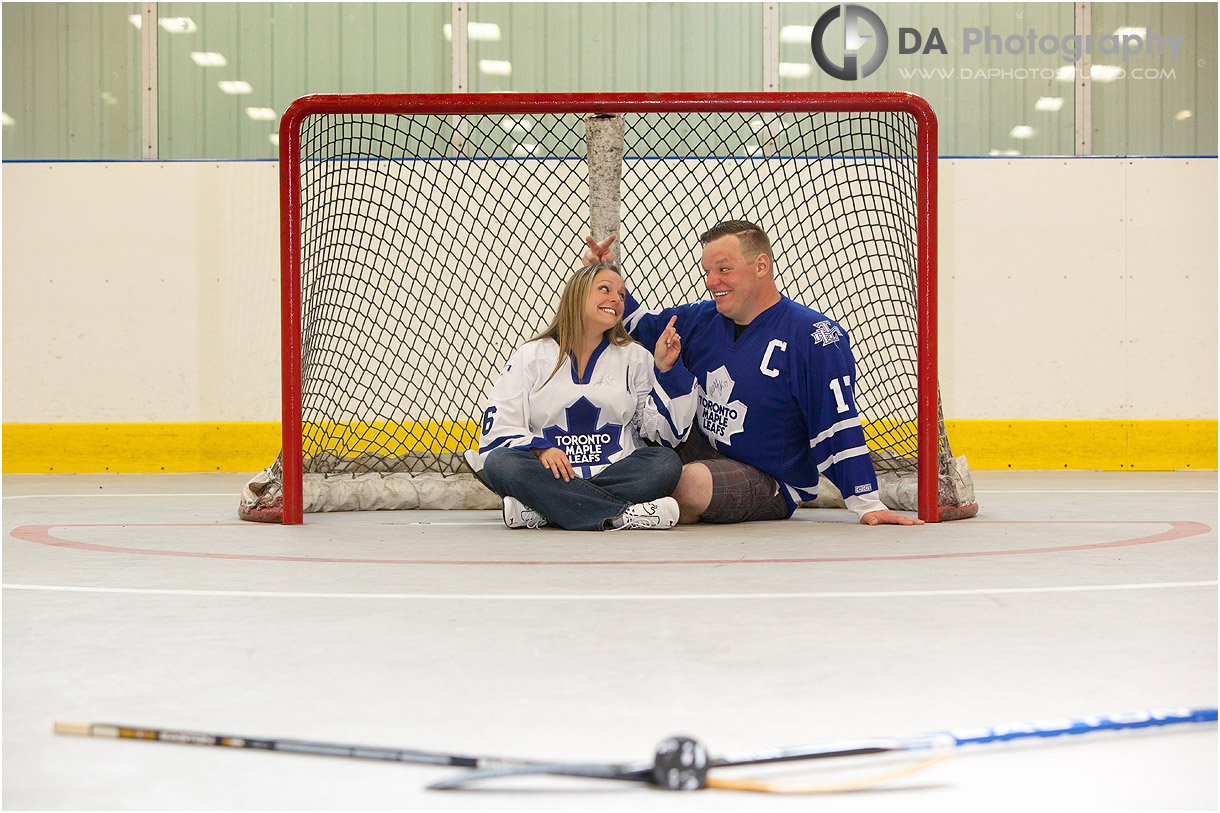 Watching them in an environment where they were totally comfortable led to such natural and easy going shots. Their relaxed demeanours meant they weren't conscious as to who was watching them canoodling on the side lines.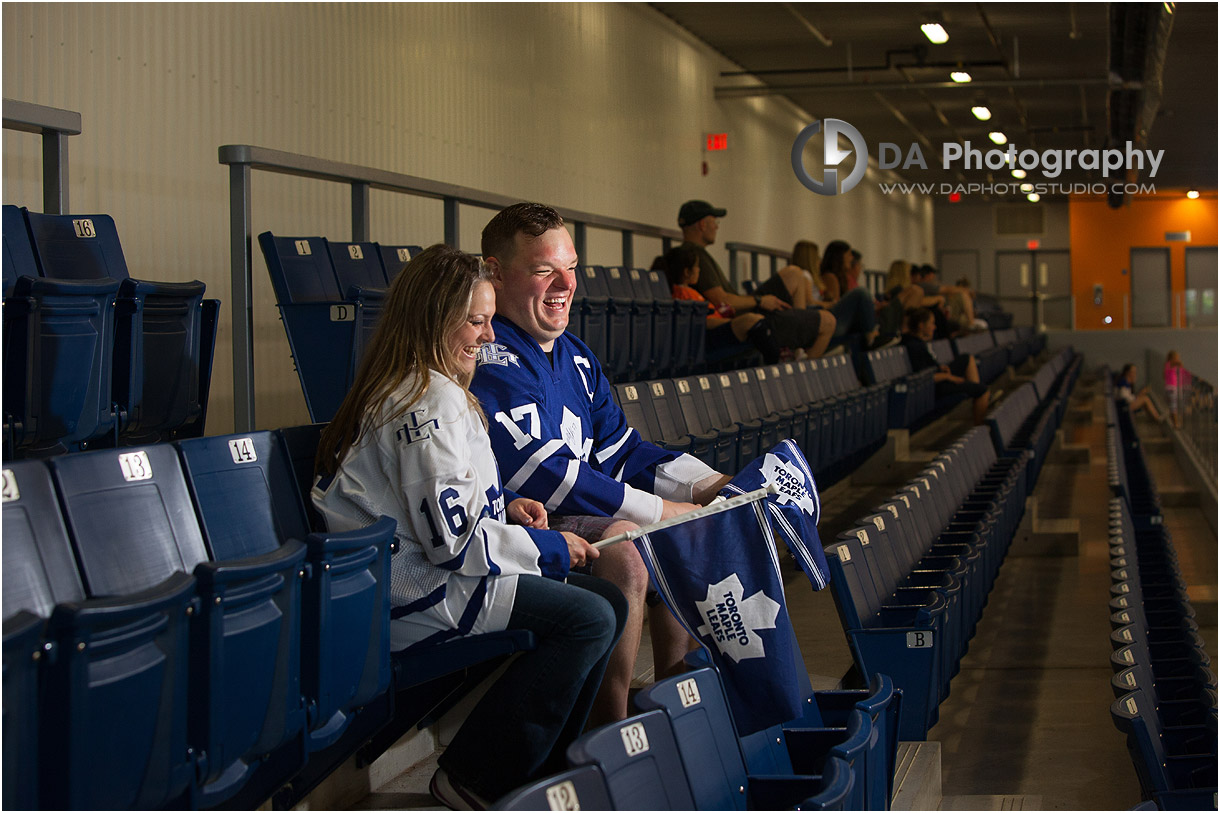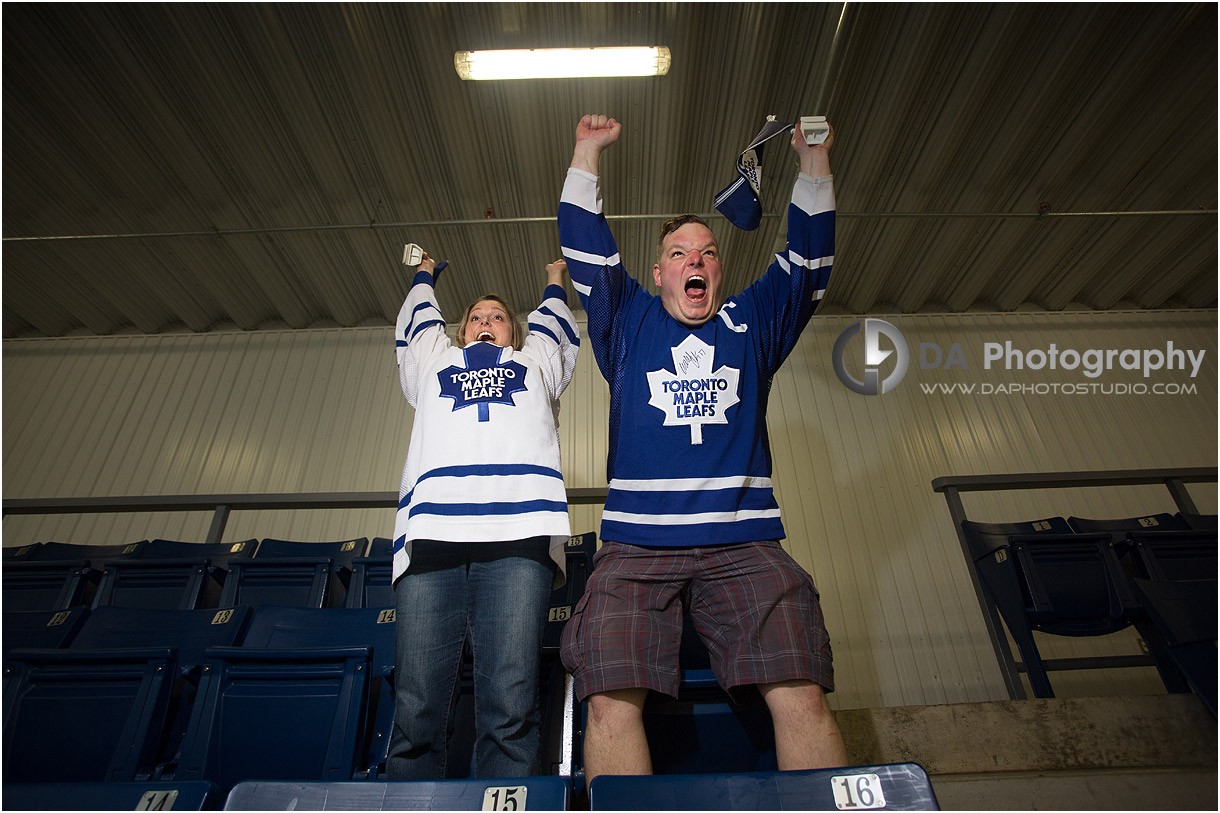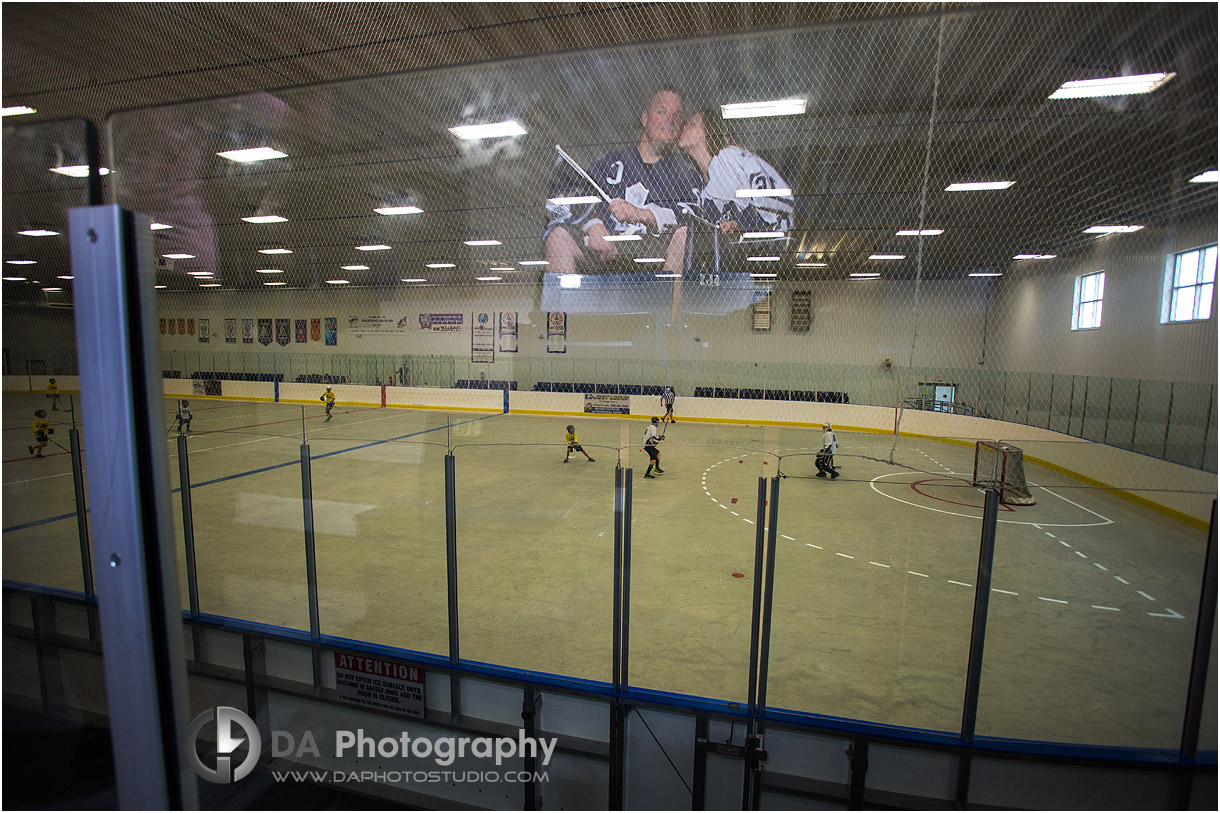 How this couple used multiple locations in Caledon to get the ultimate in creative engagement photos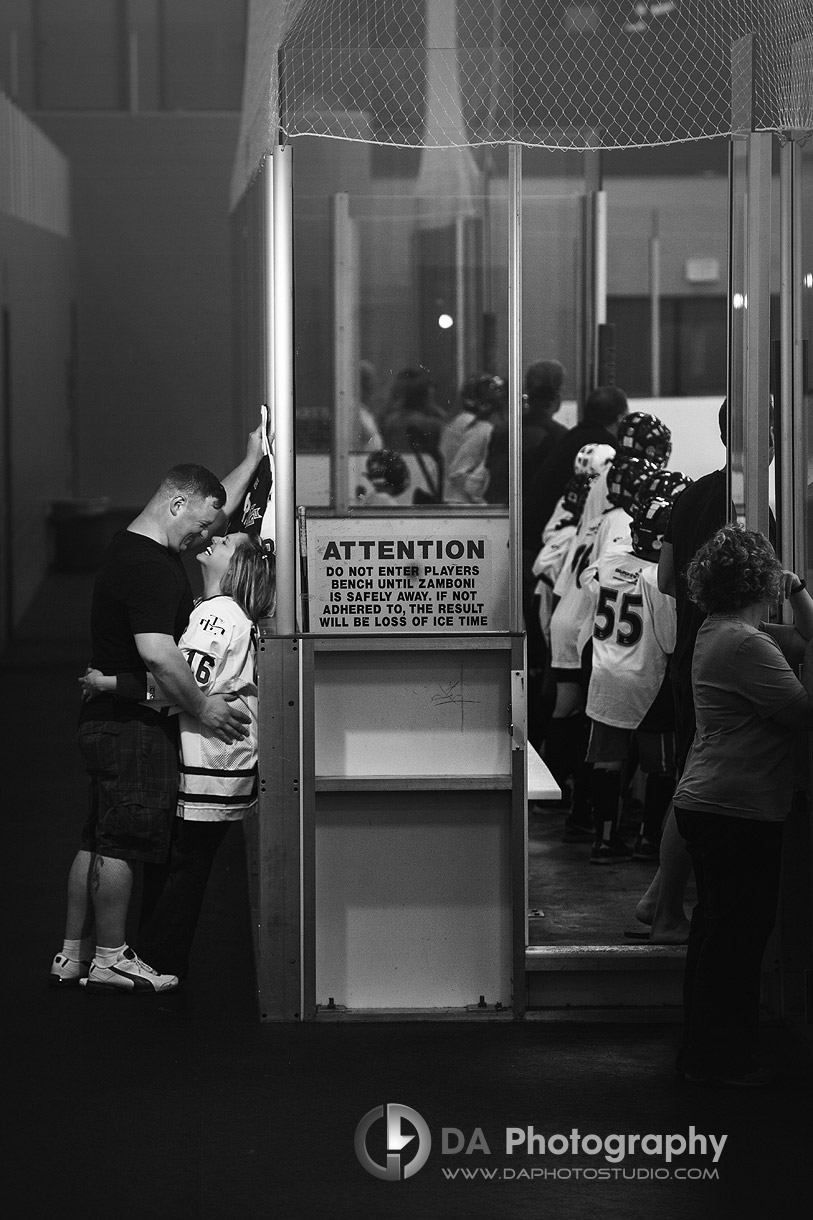 Following hockey, they decided to head to downtown Caledon for a family outing and go fishing with their dog.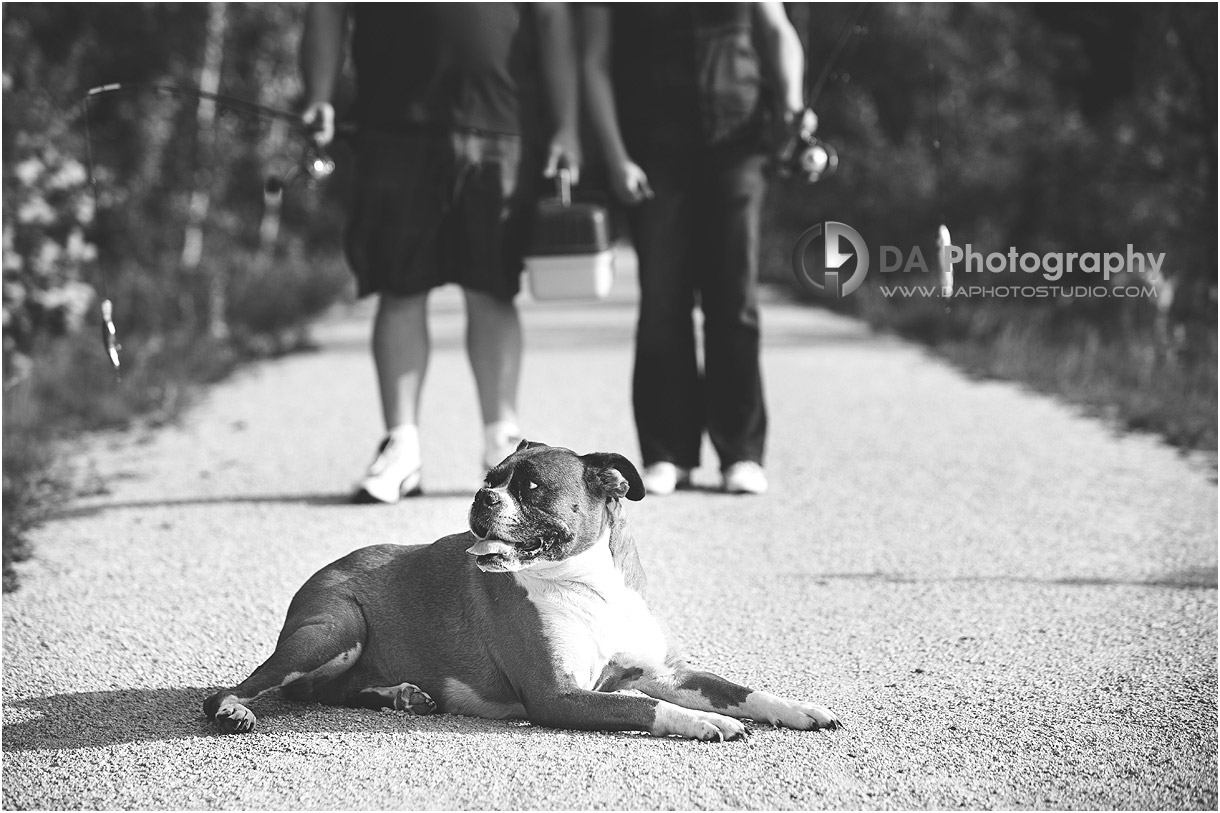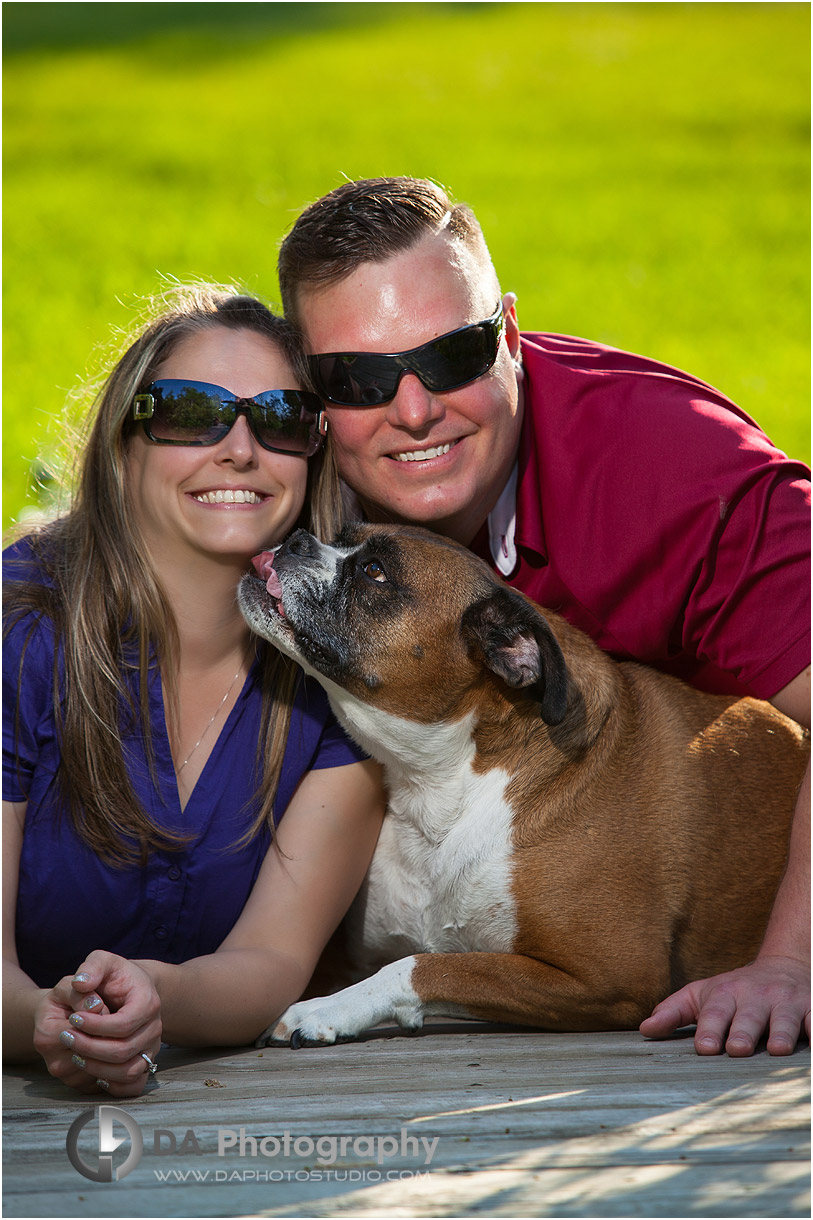 We were soon washed out with the rain so had some time to get to their last location of the day. Keeping with the sport theme, we decided to head to a football field where they played until sunset.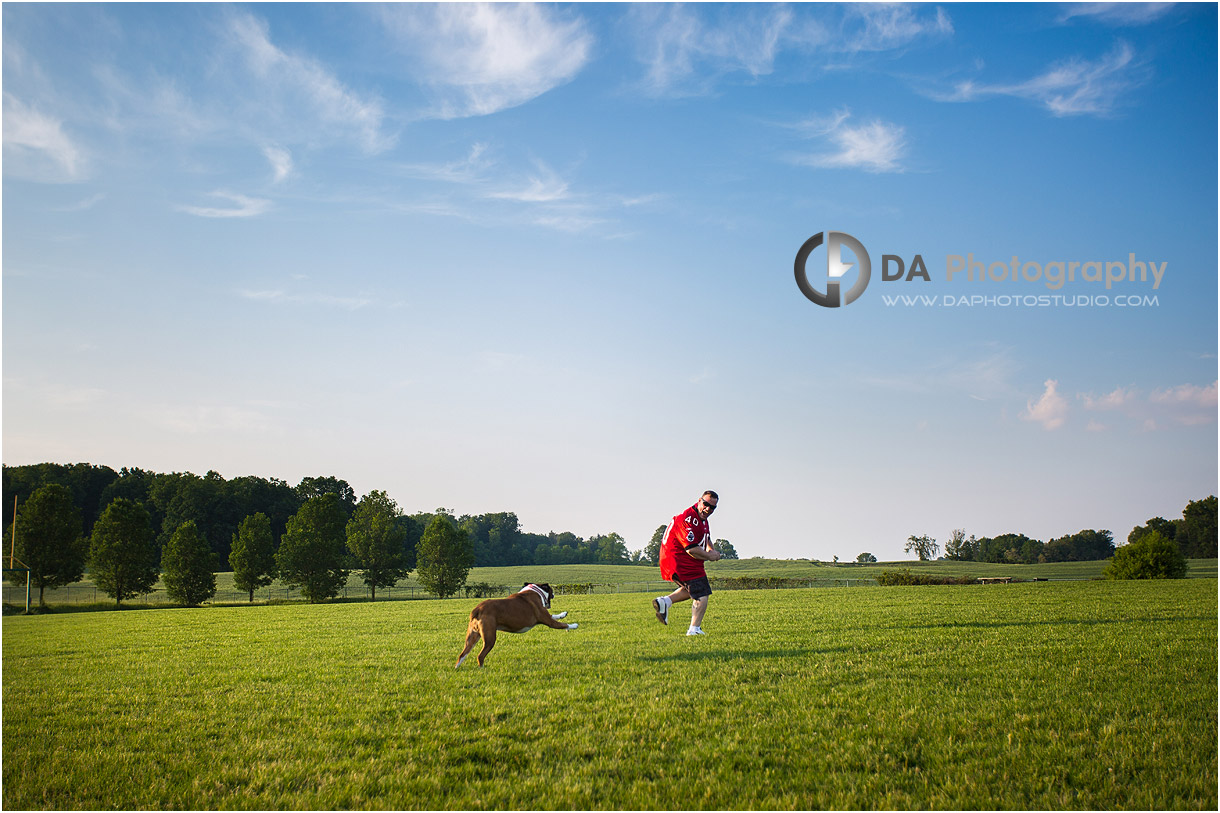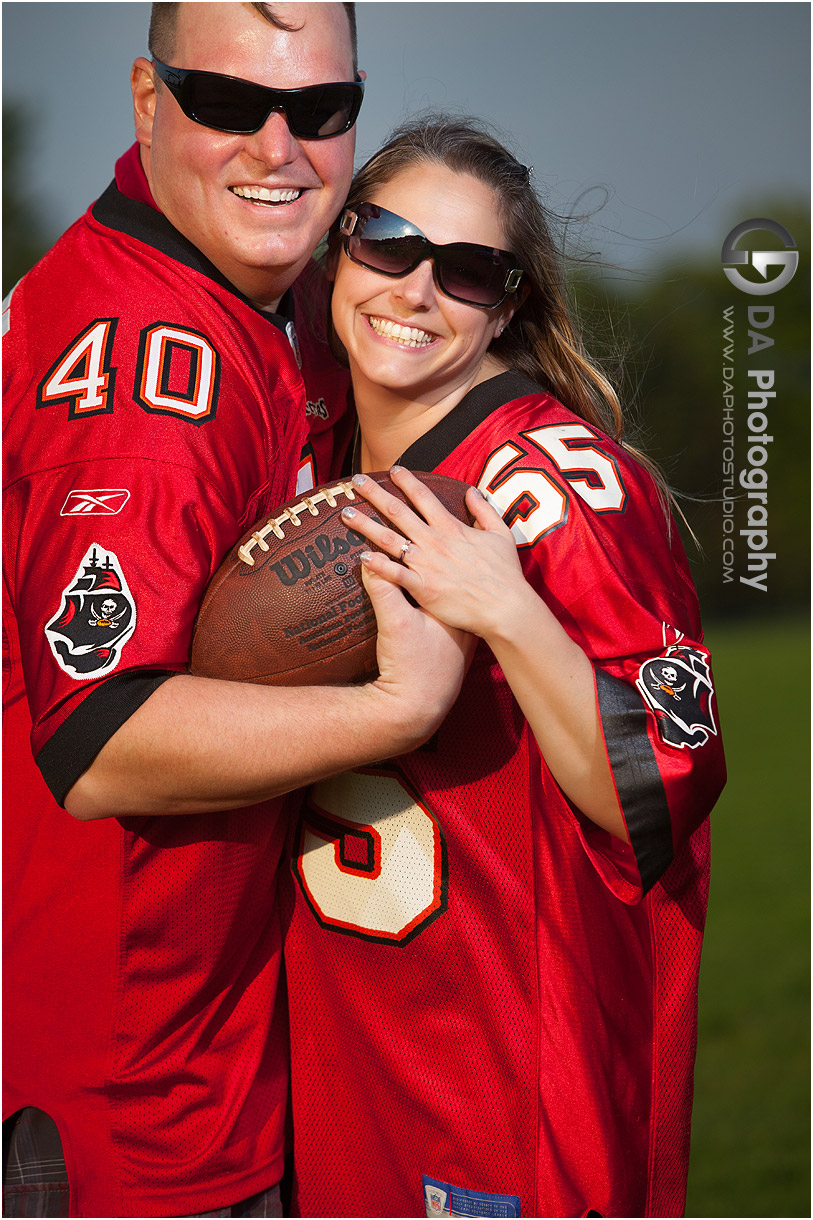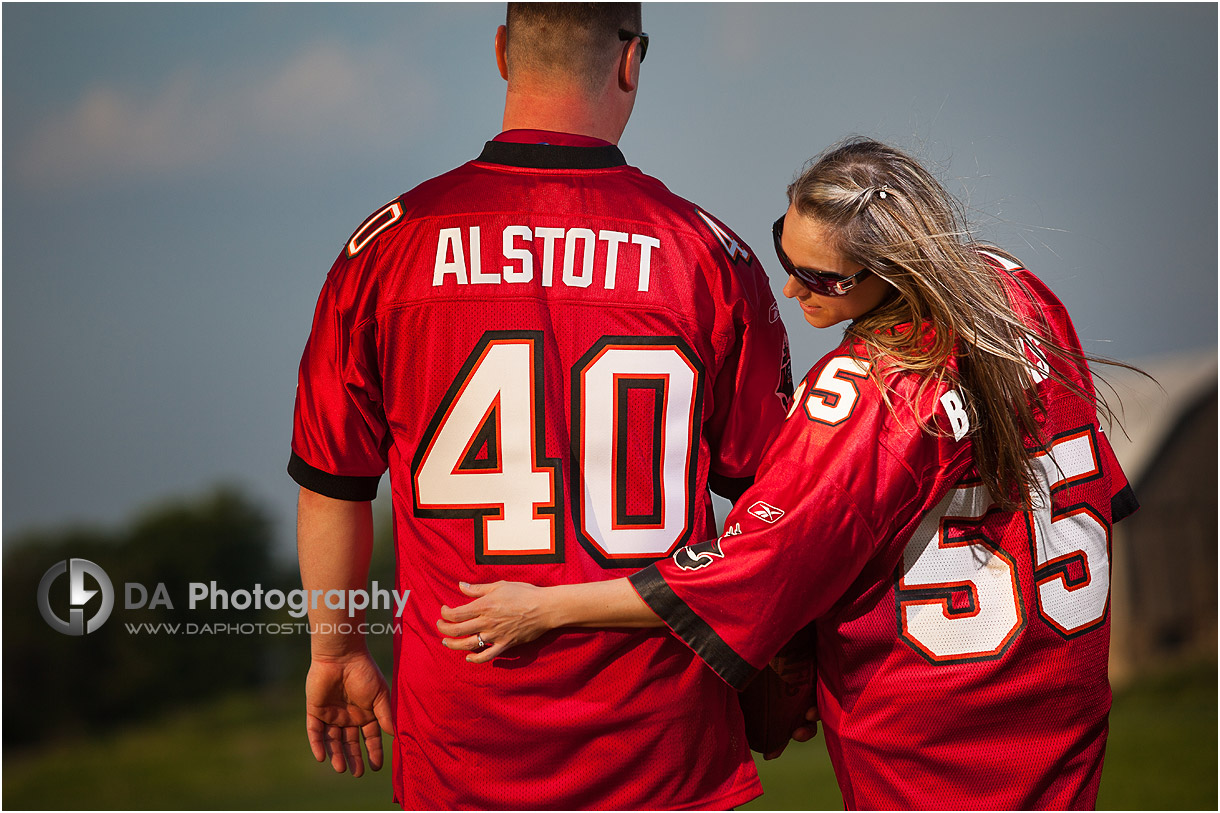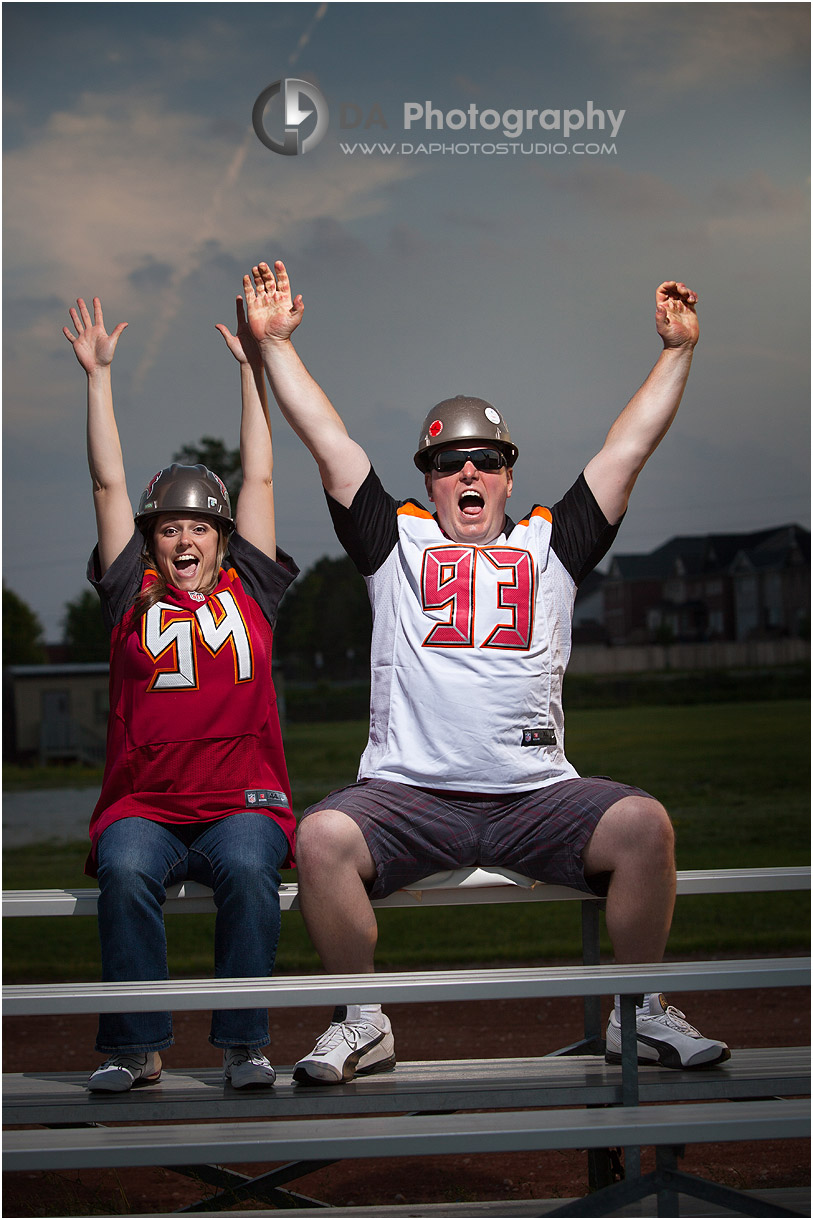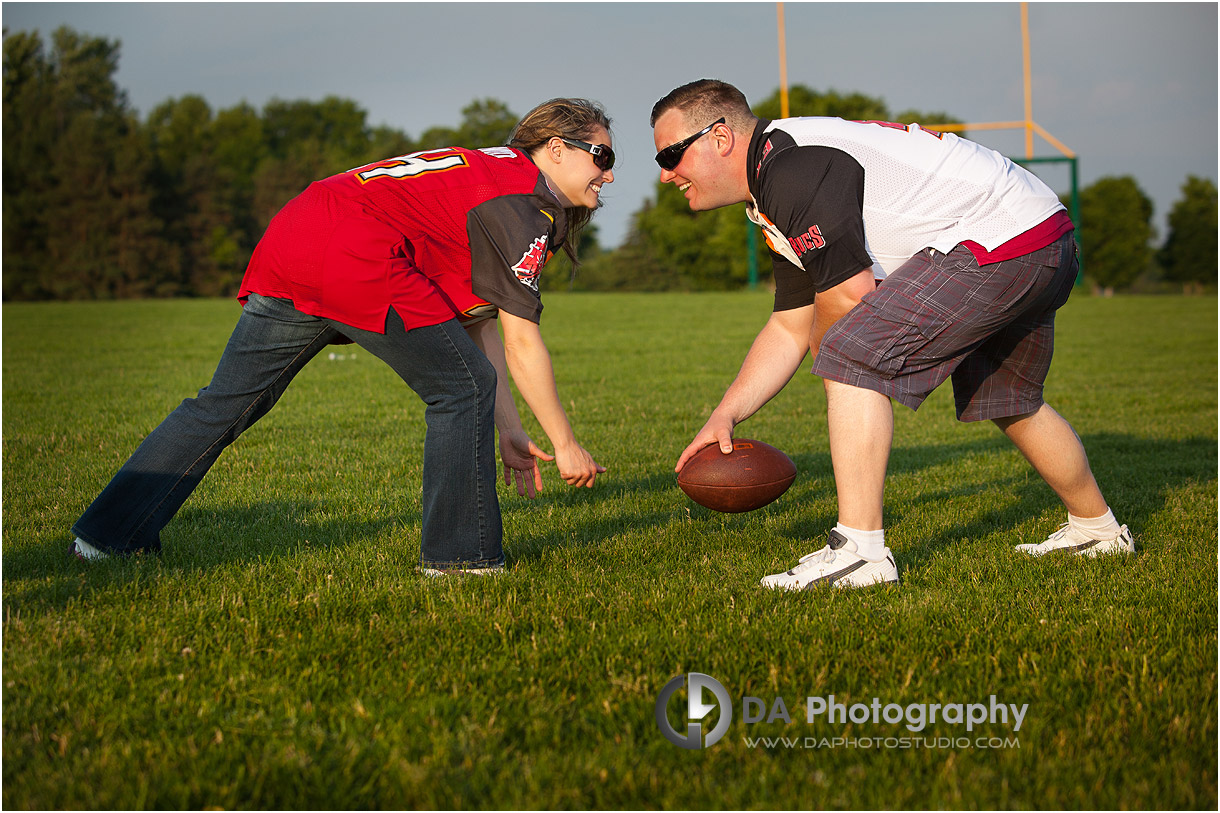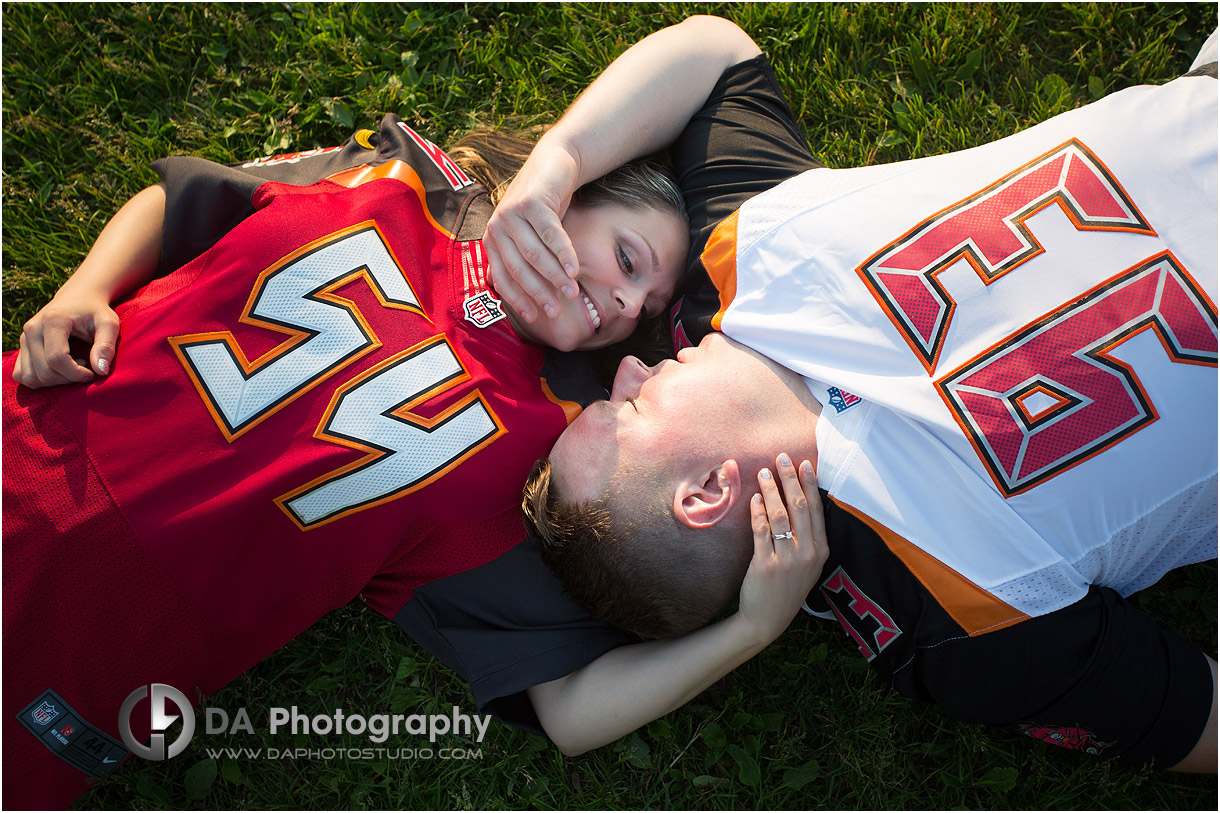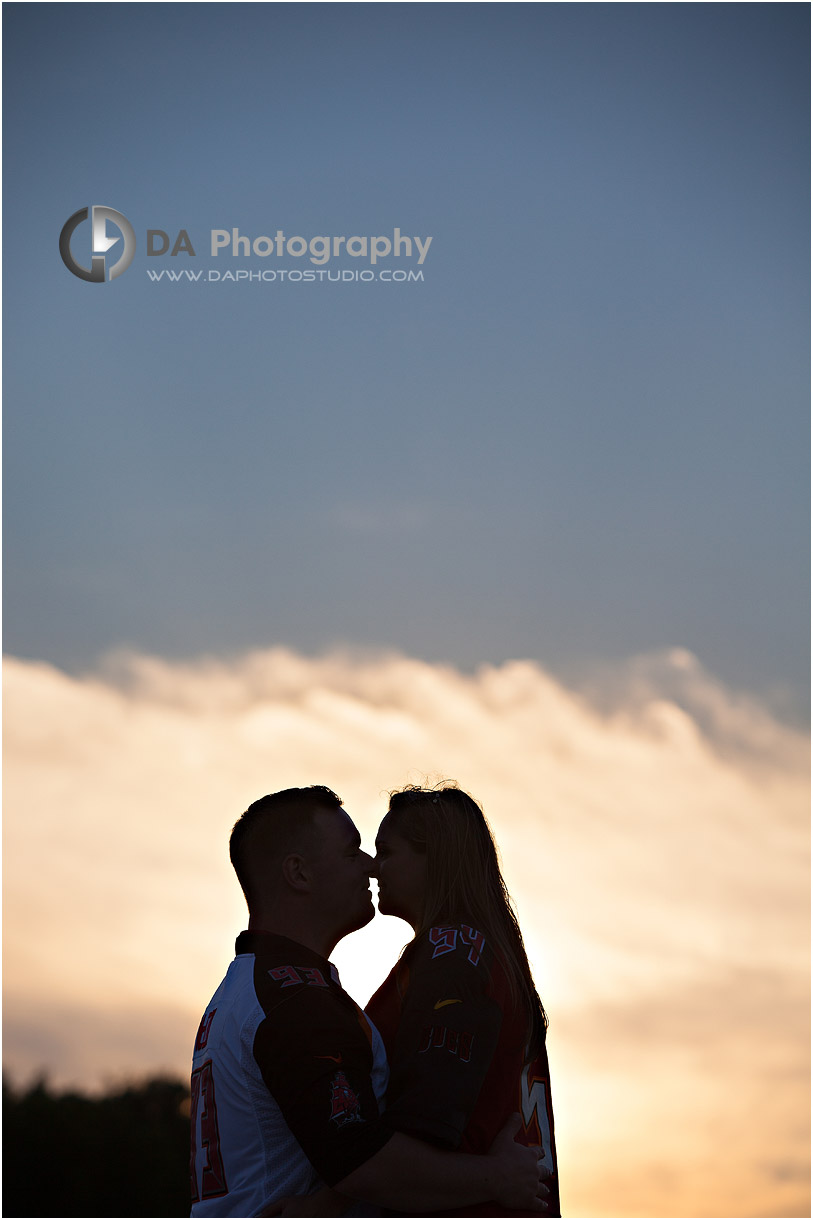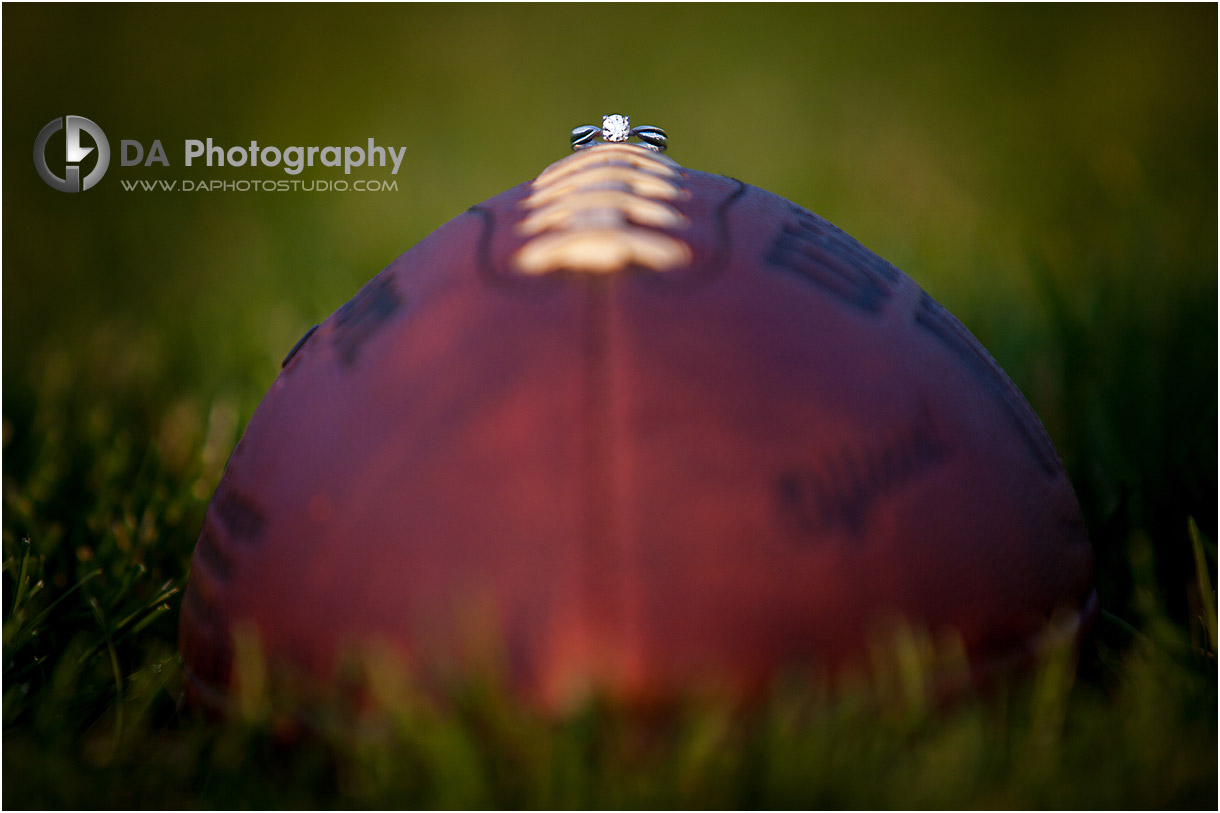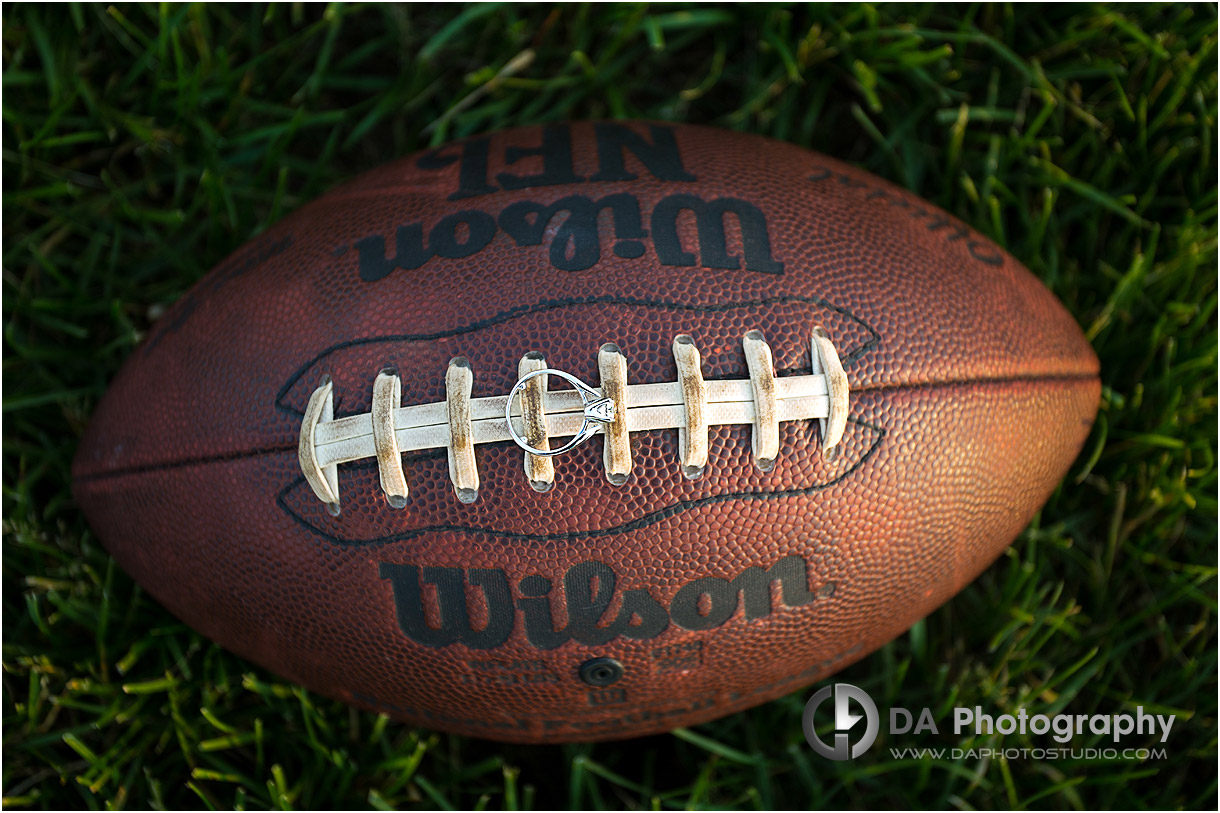 The fact they incorporated their dog into their engagement photo session shows the bond they shared. The importance they placed on him was evident when we saw him wearing the shirt he wore when Jeff proposed.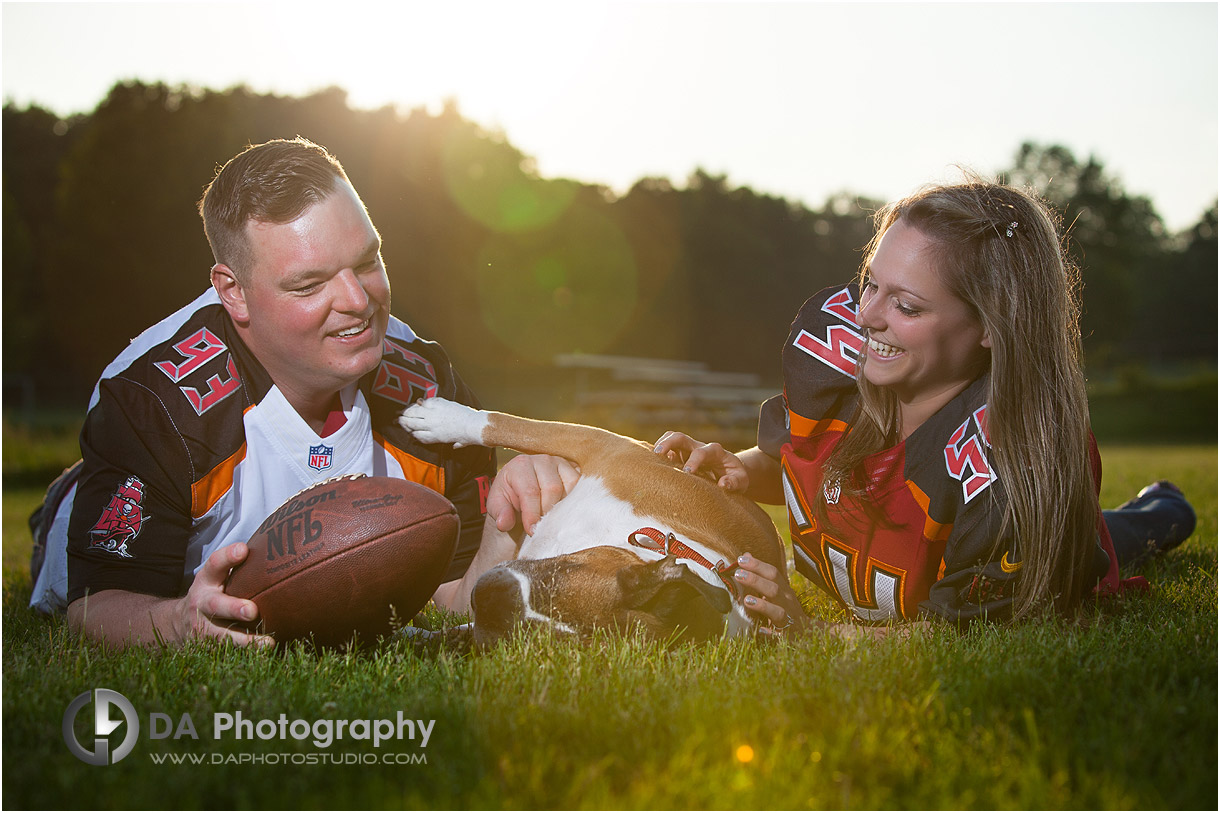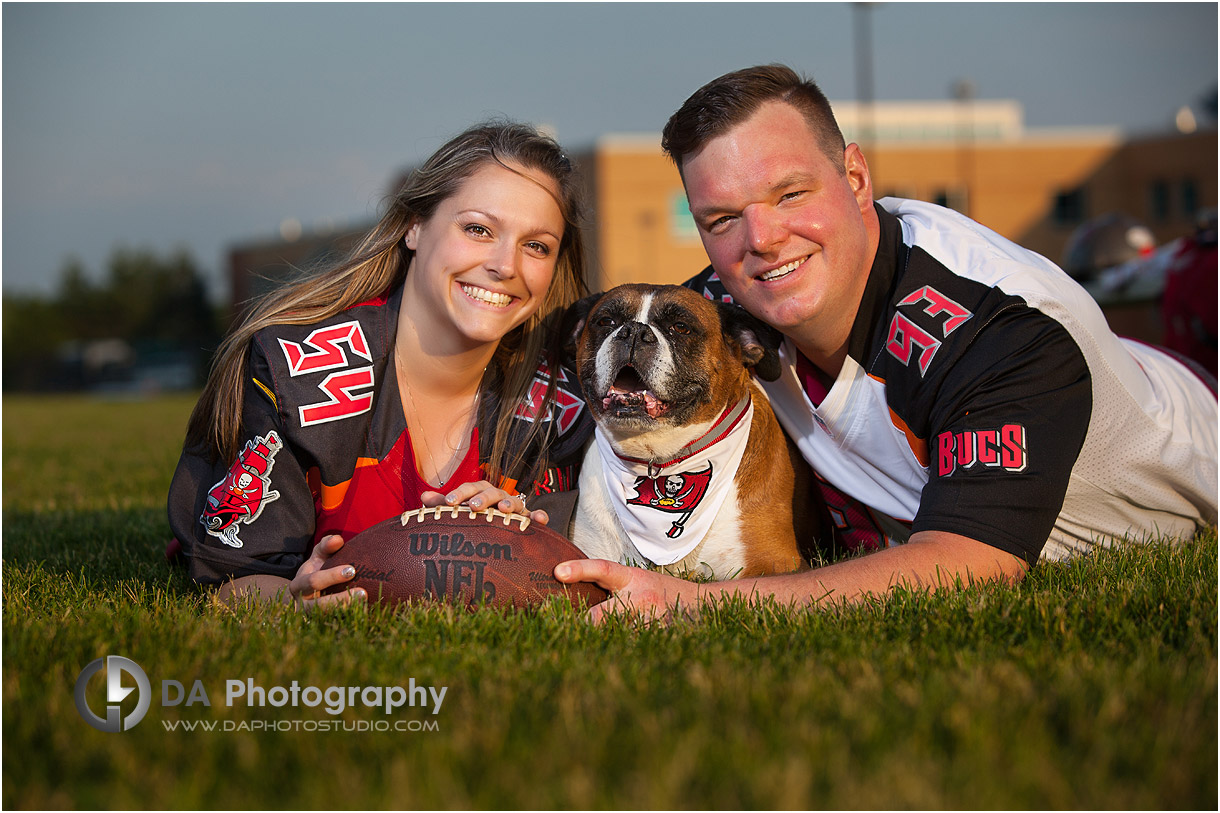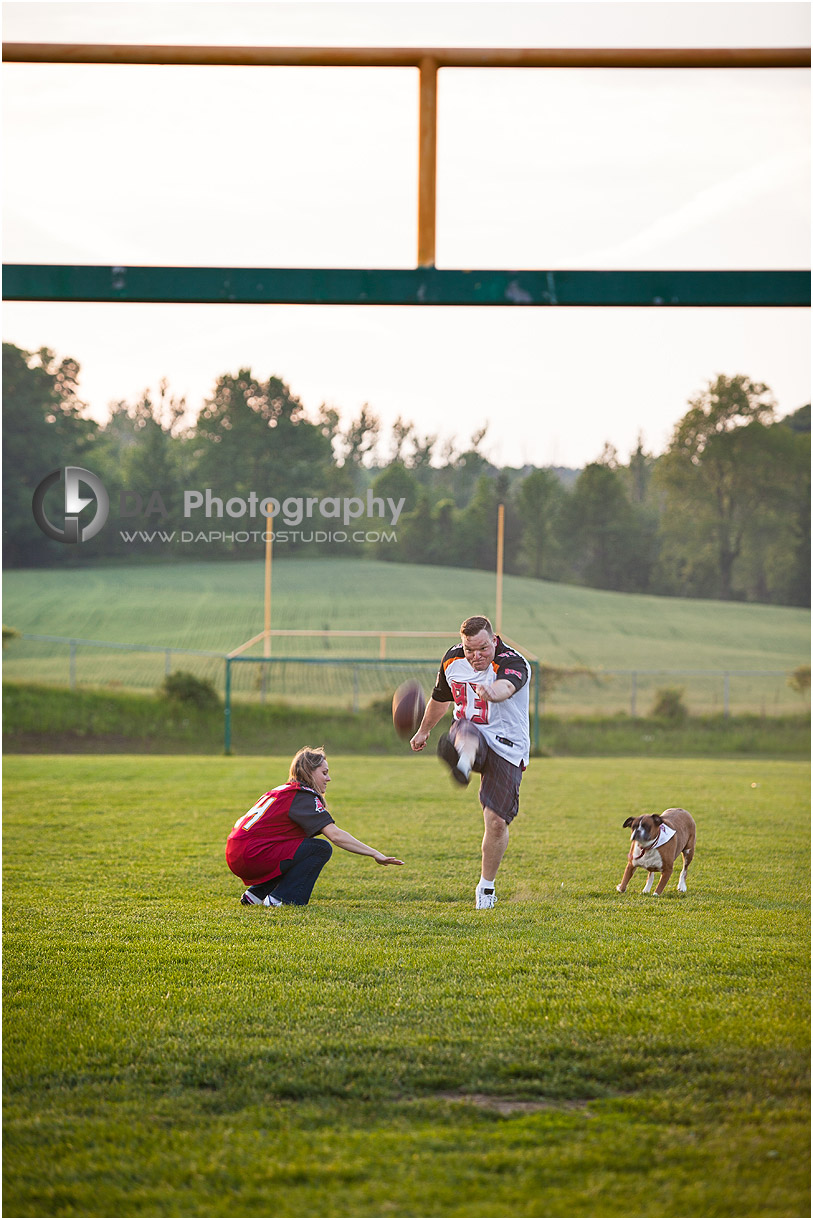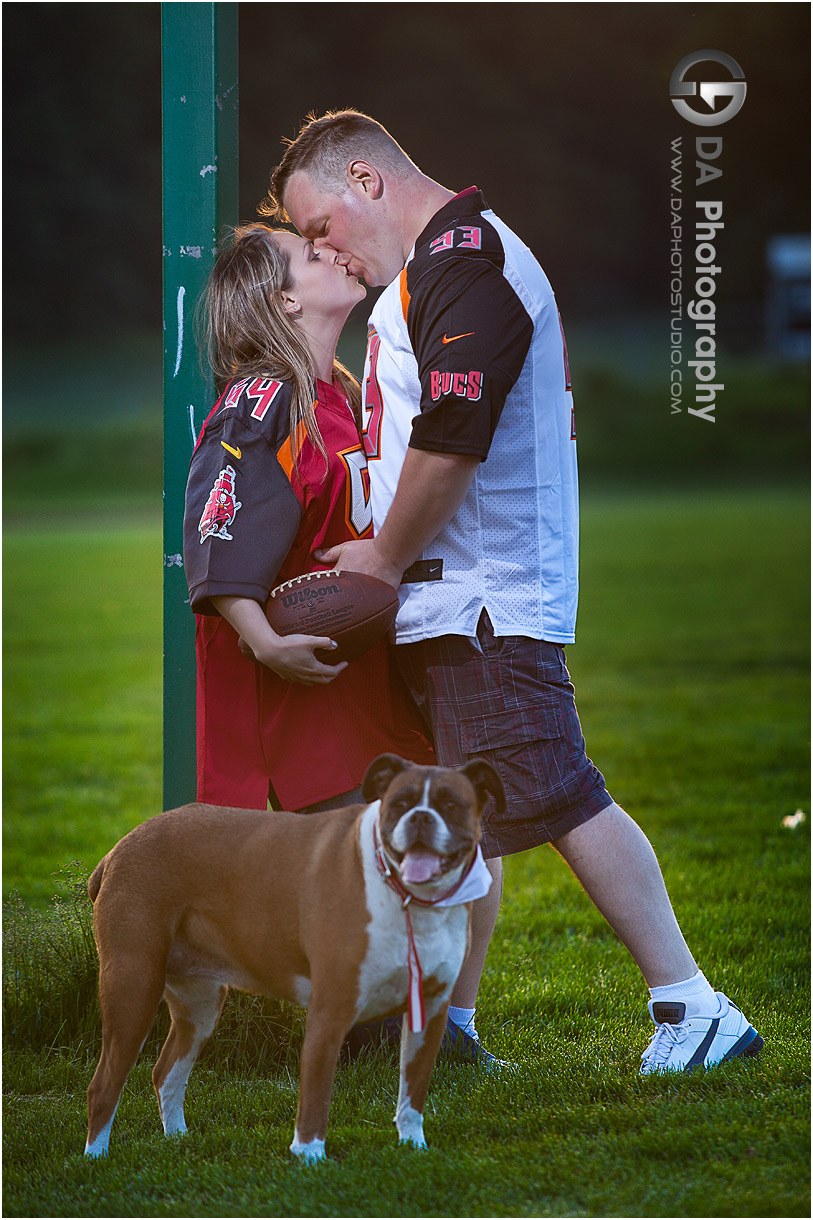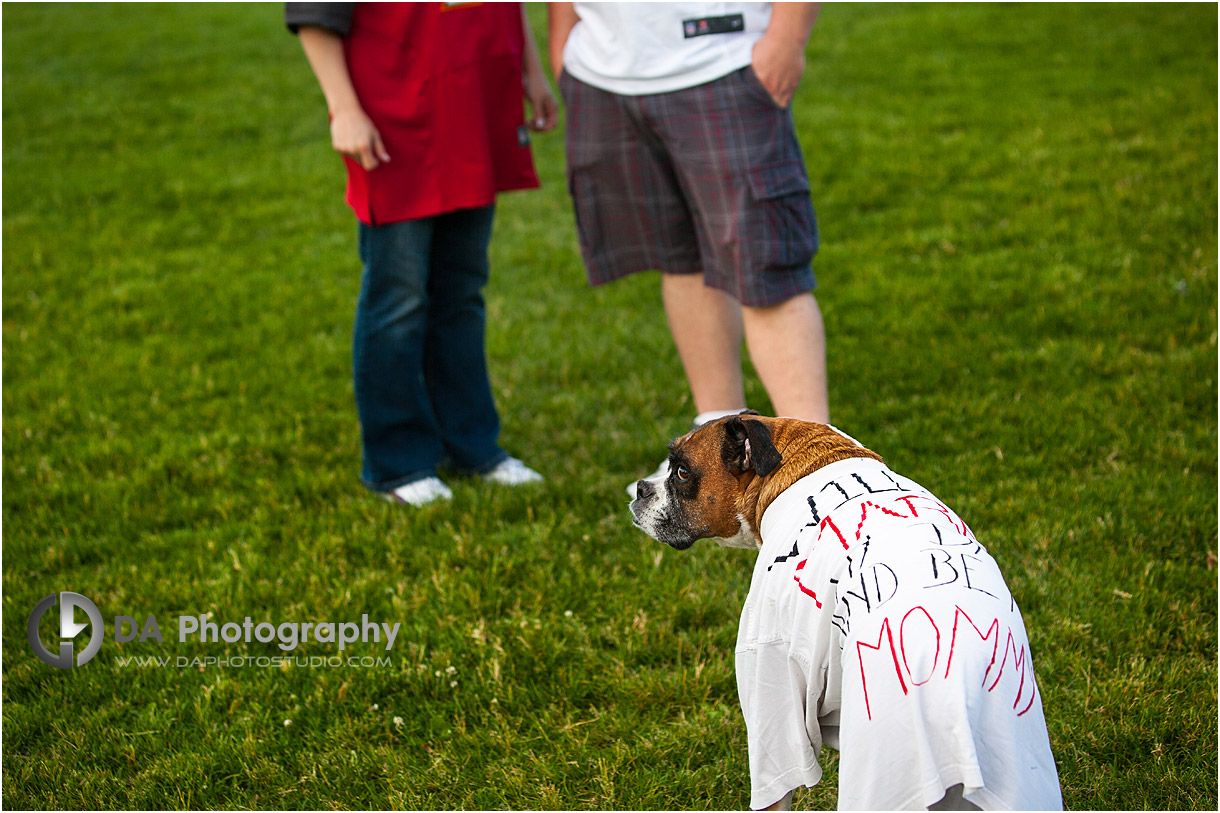 I have subsequently shot Jen and Jeff's wedding, maternity and their first born's photo sessions so they hold a special place in my heart. With such a powerful connection I look forward to documenting the next milestone in their lives.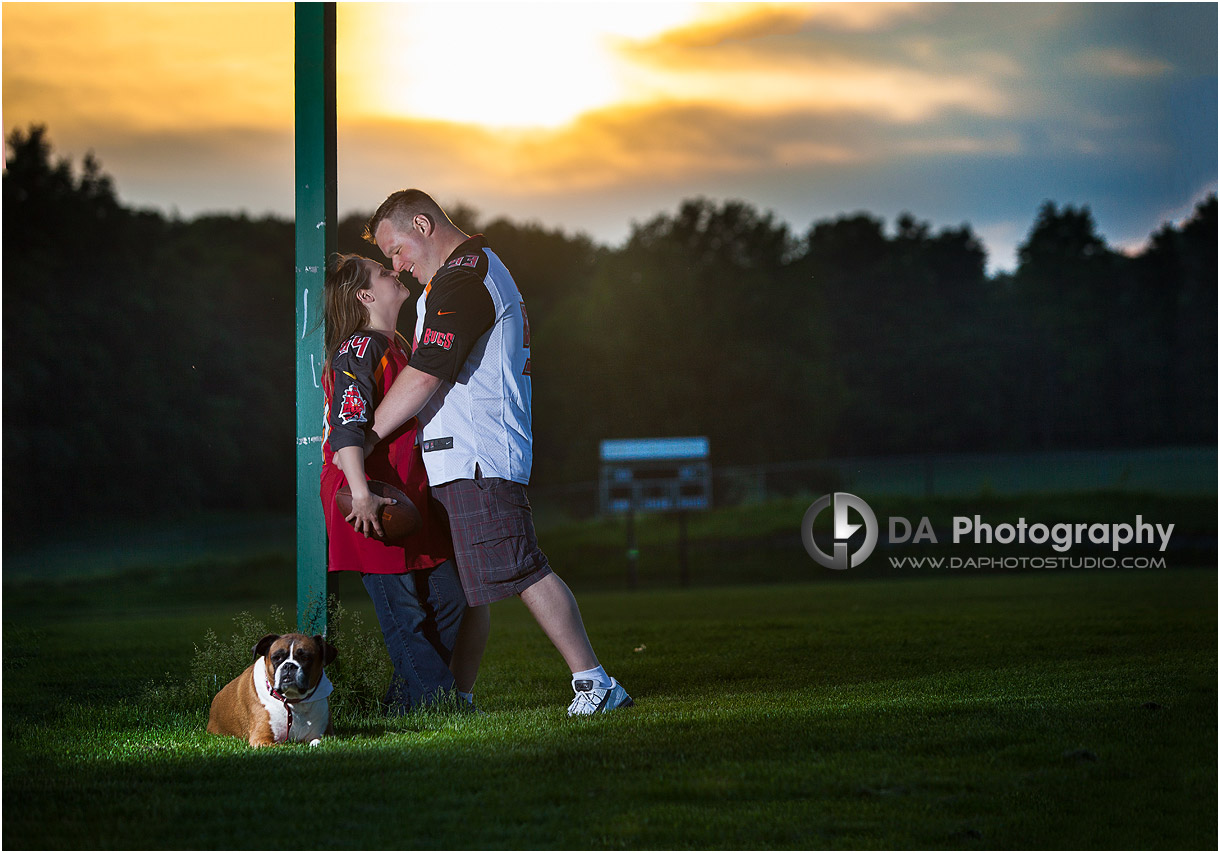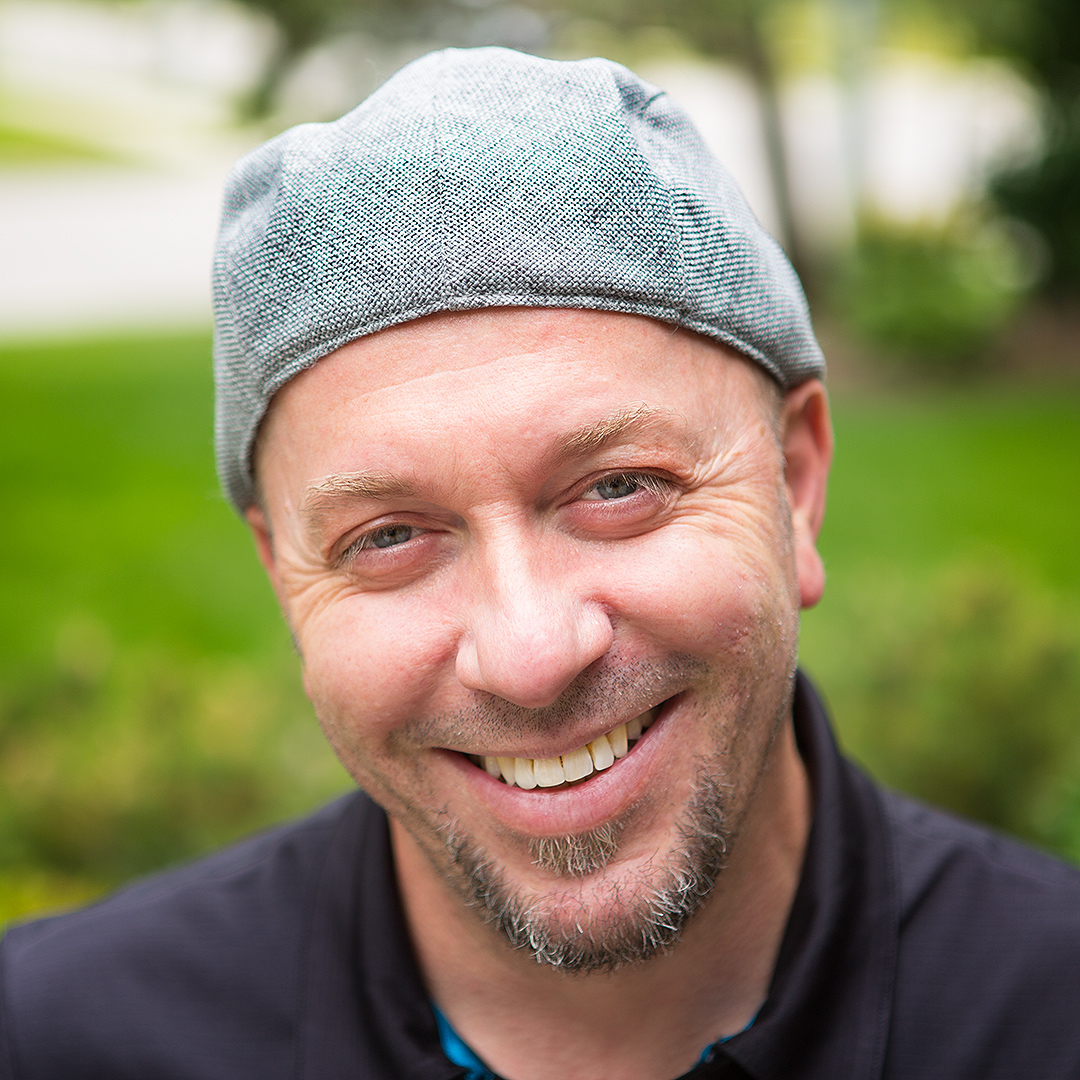 My passion and biggest asset is taking the time to make every client comfortable and relaxed before I even pick up the camera. The result? Photos of you that actually look like you at your best! I can prove to you how much you can enjoy having your picture taken. Lifestyle photography is about the experience that happens to be served up along side of some great photos.
Specialties:
Family Photography for families that like to move around and enjoy their photo time, Wedding Photography for couples looking for a mixture of photojournalistic, contemporary and traditional images and Professional Corporate headshots that are far from cheesy and stiff.