I'm an advocate for believing that we should embrace mothers and fathers throughout the year as opposed to celebrating a particular date. However, I'm also the first to get emotional when my boys bring home their school made Father's Day gifts.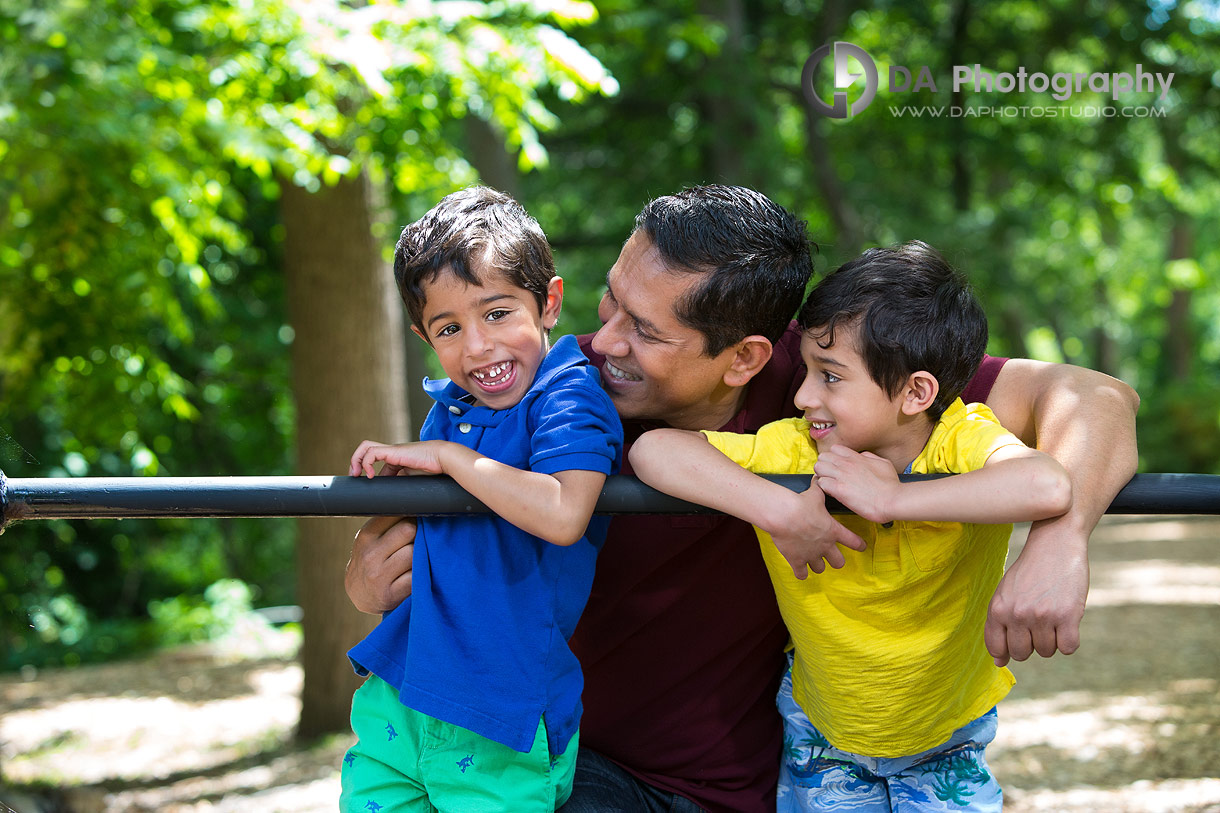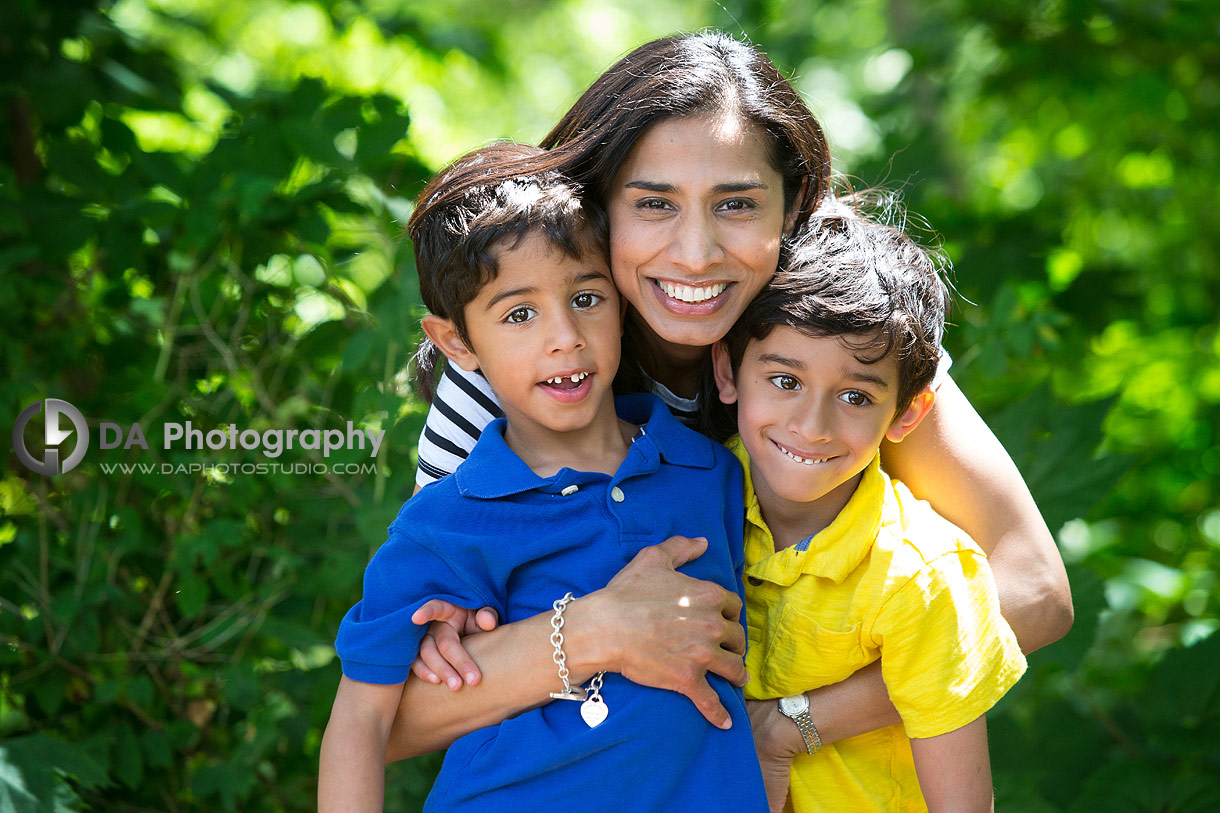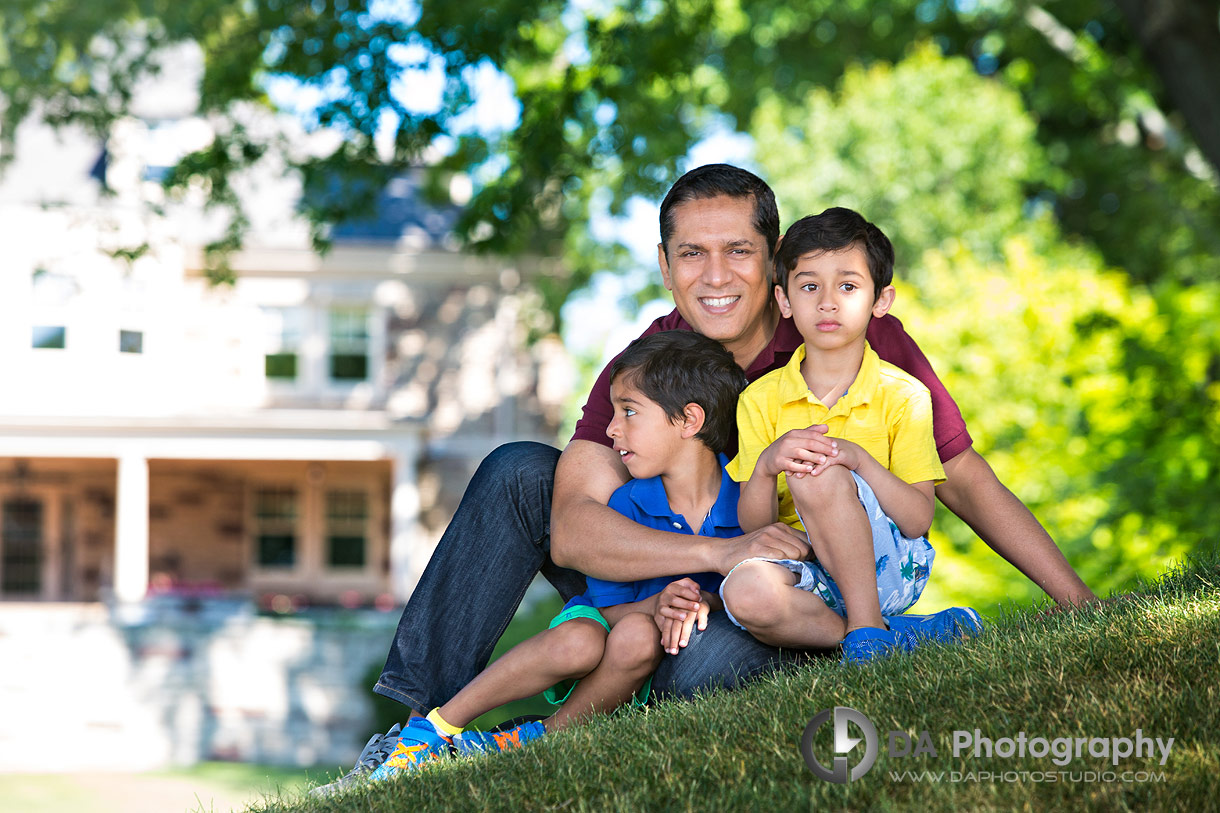 I have been working with Farhana and her family since 2013, when her twin boys were just 3 years old. I have been lucky enough to capture so many of the boys milestones and stages in their lives as they grow up. Farhana always wants me to focus on the defining things that are important to them at that particular moment in their lives. Their first photoshoot was all about their scooters at Kelso Conservation Area, whereas these Father's Day photos showcased their passion for bikes.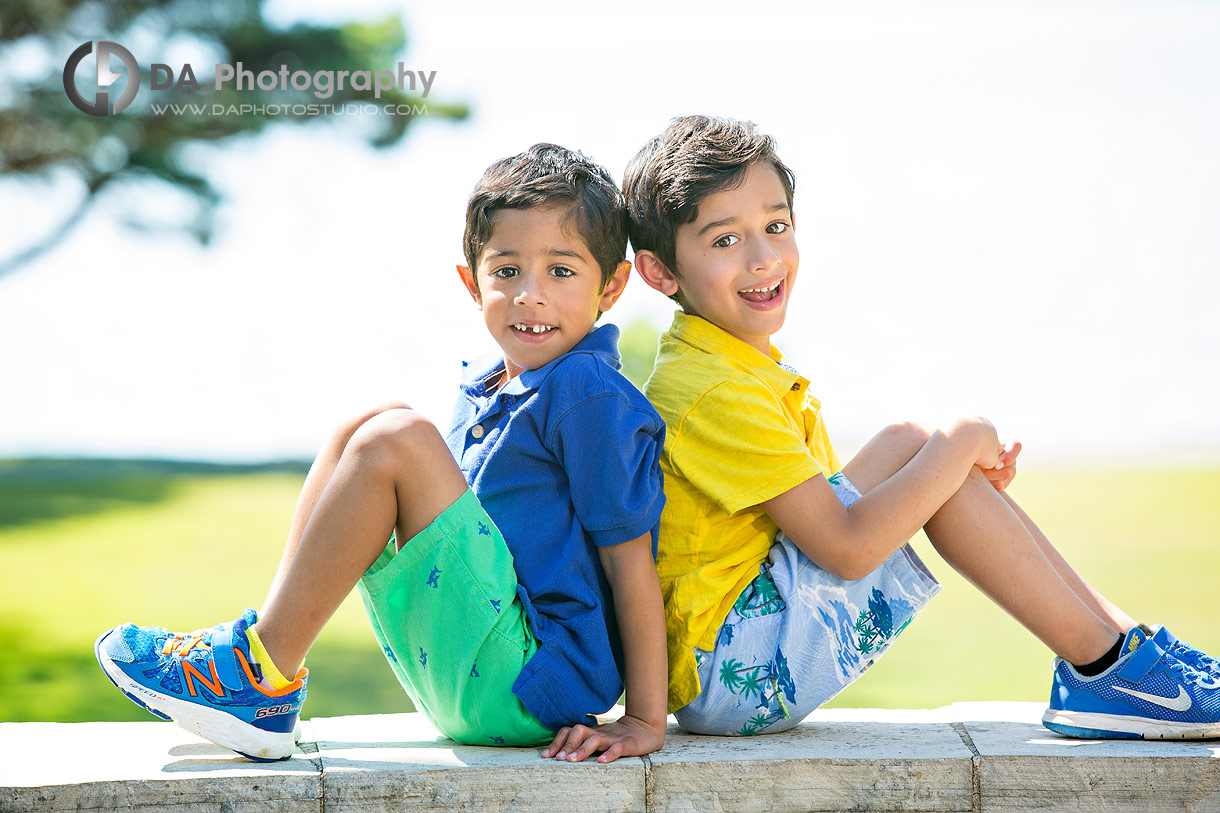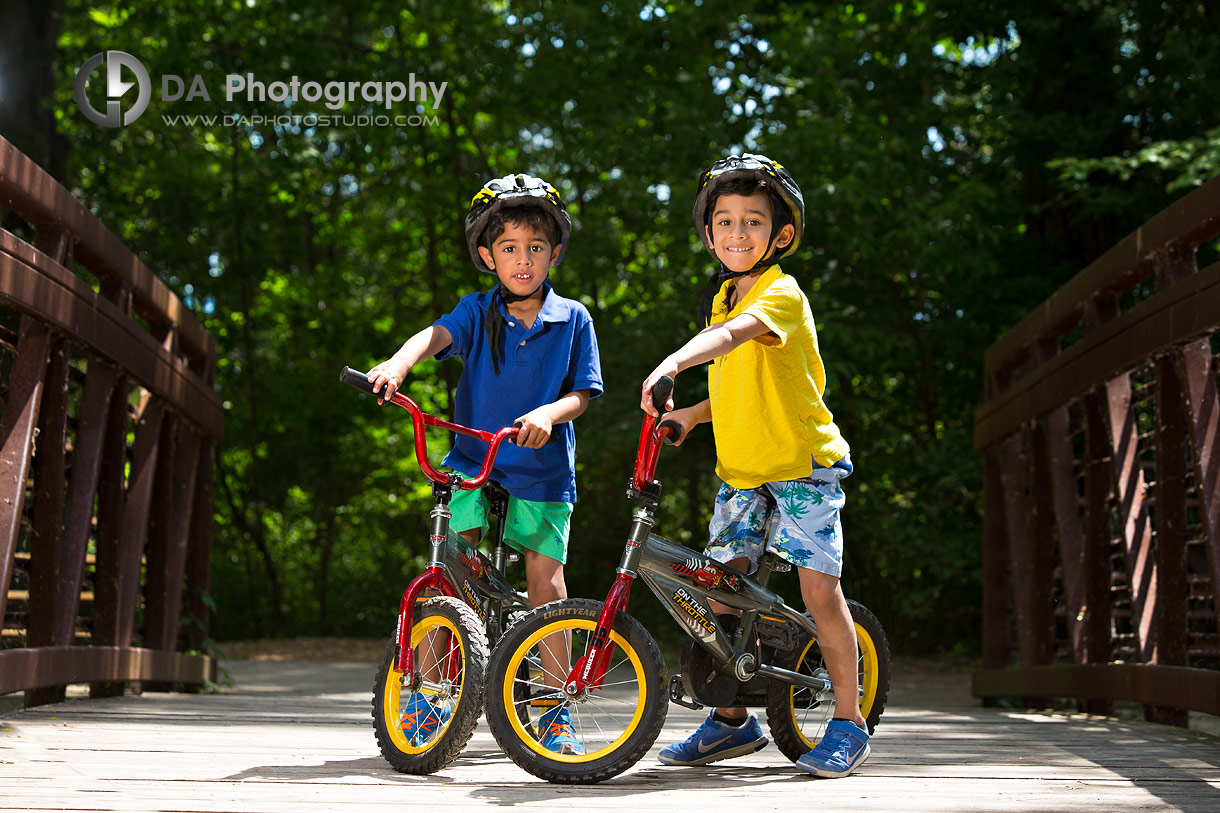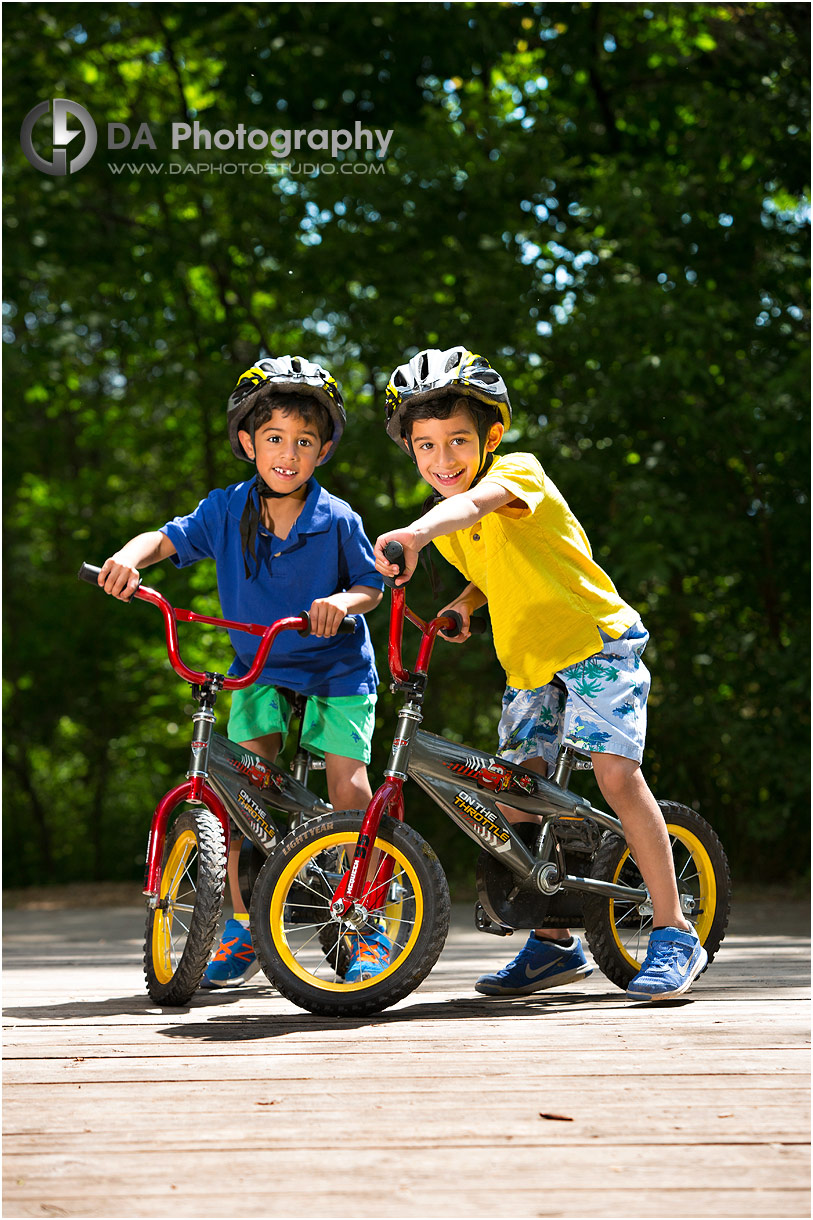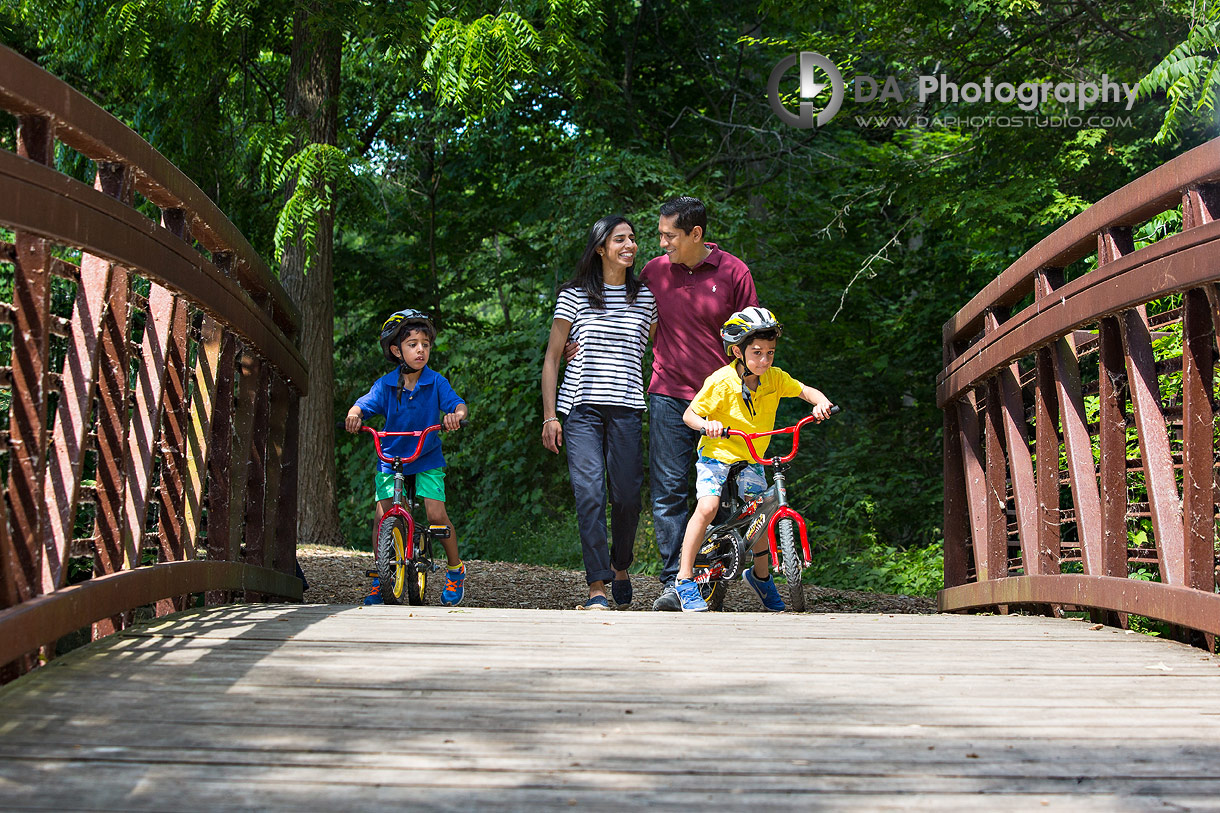 These Father's Day photos were the perfect way to capture the energy of these twin boys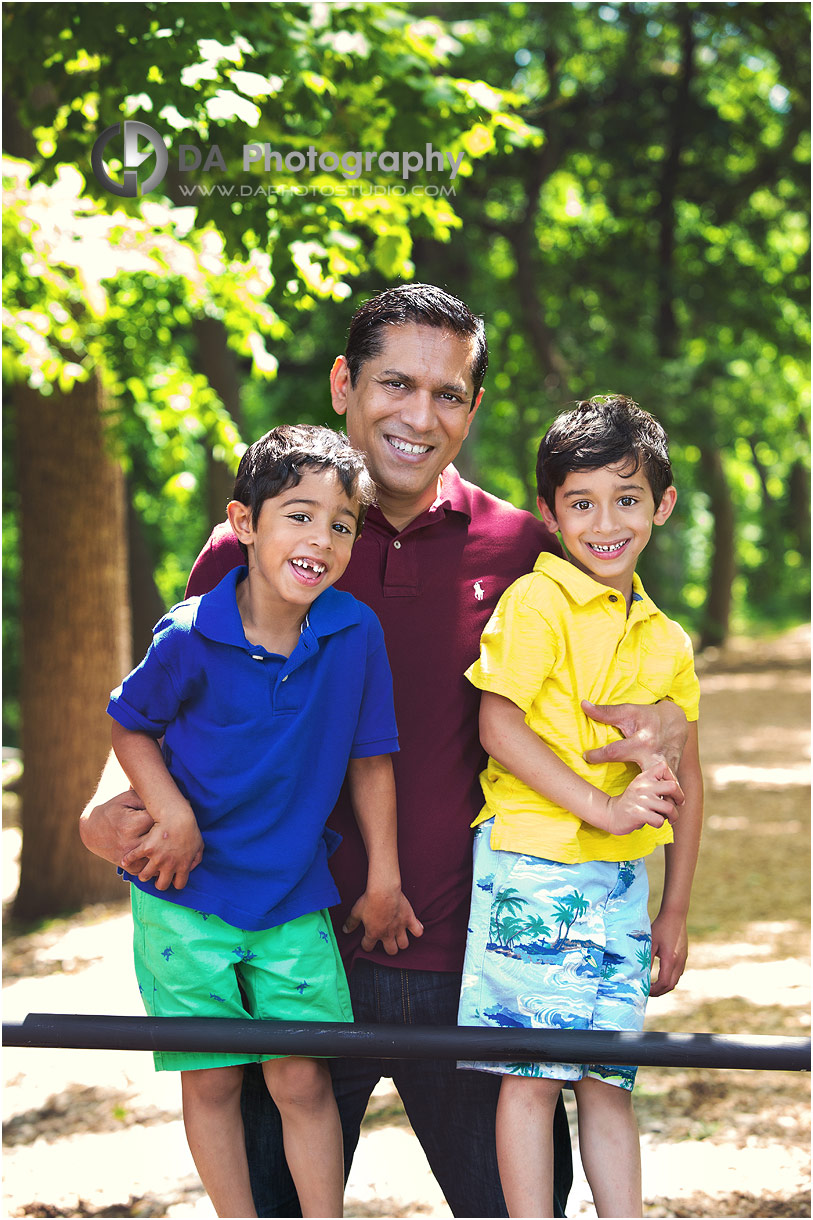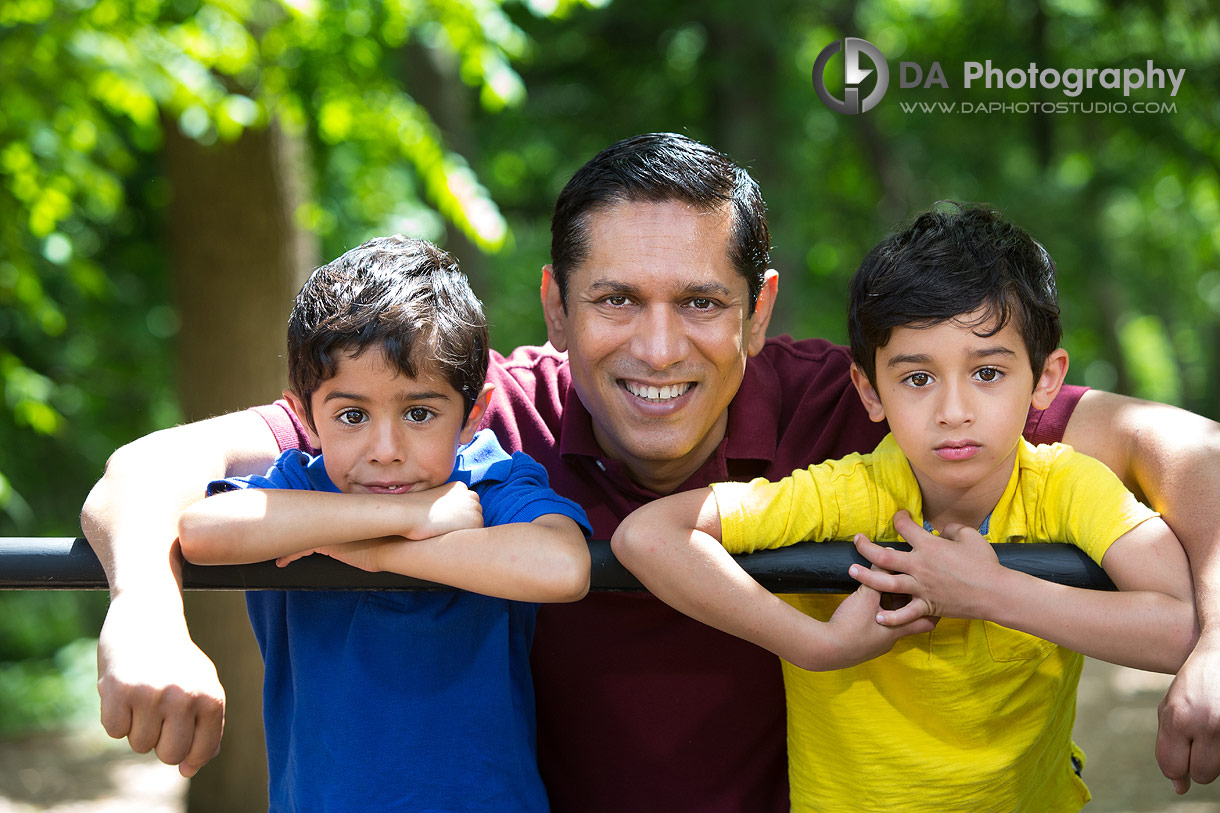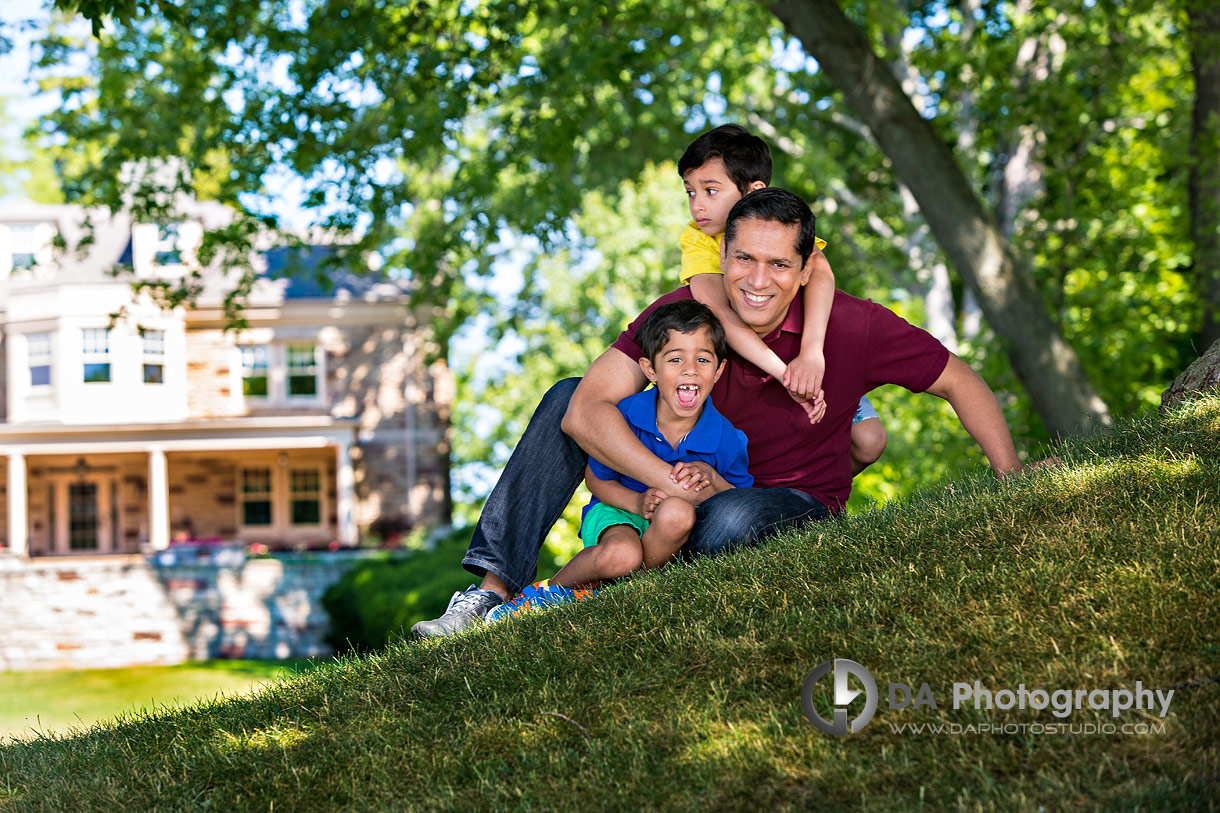 It is easy to see how much family means to them and while she included her parents in their last photo session, this time it was time to invite her mother-in-law to partake. We started off the session at one of my favourite Burlington locations, Paletta Mansion and Lakefront Park. This location offers it all and is perfect to keep children busy and engaged.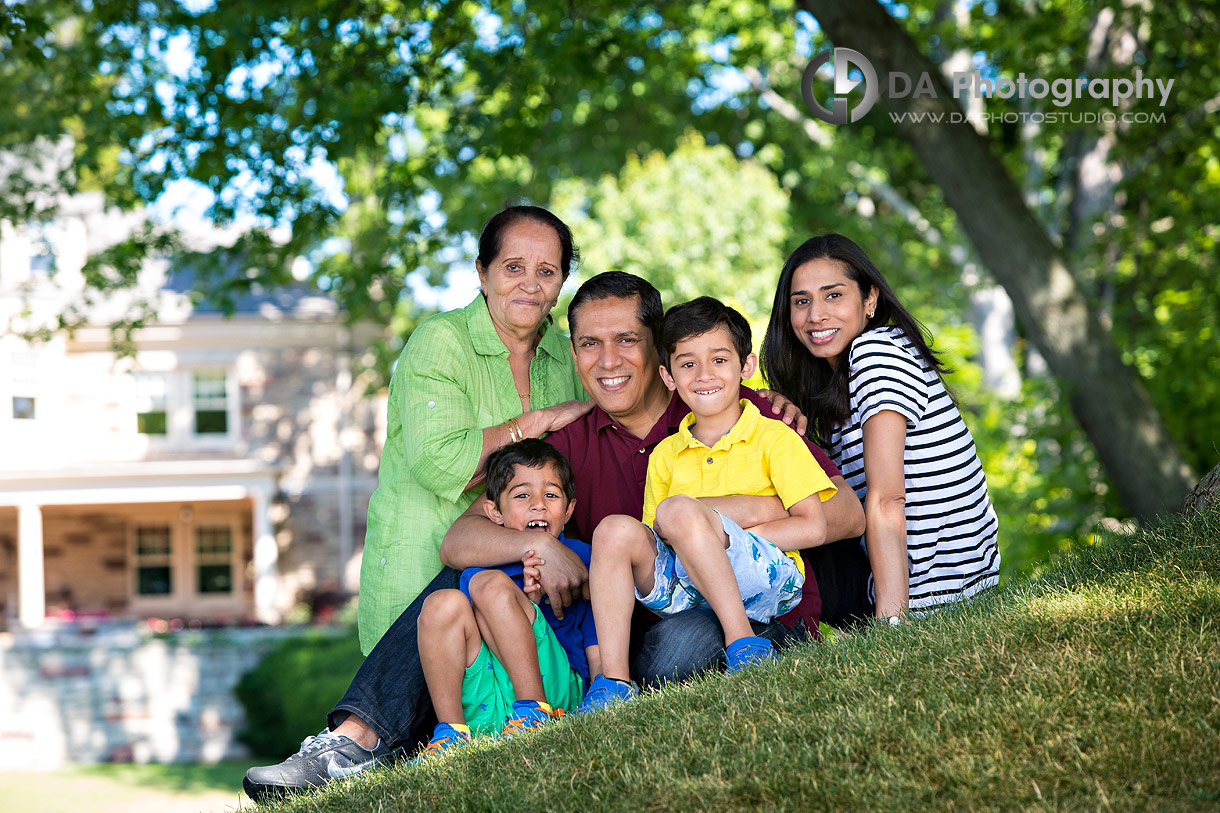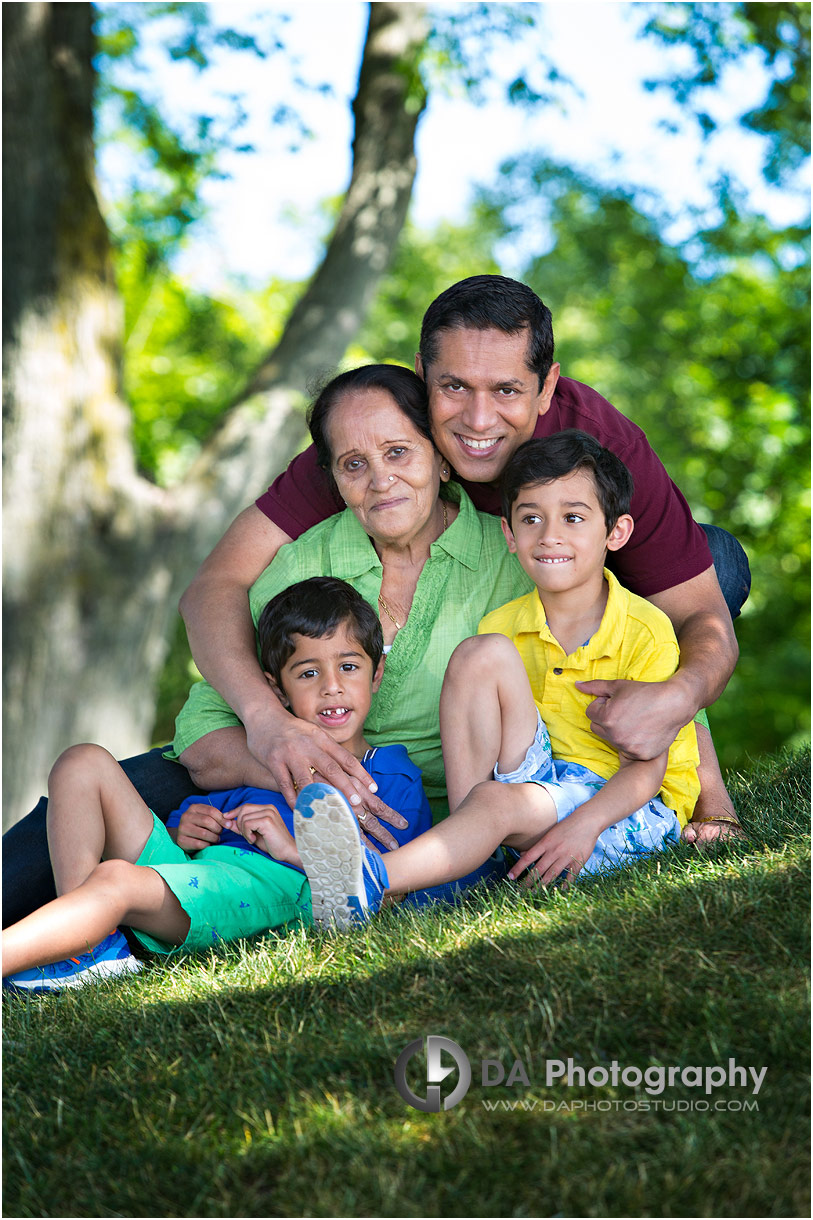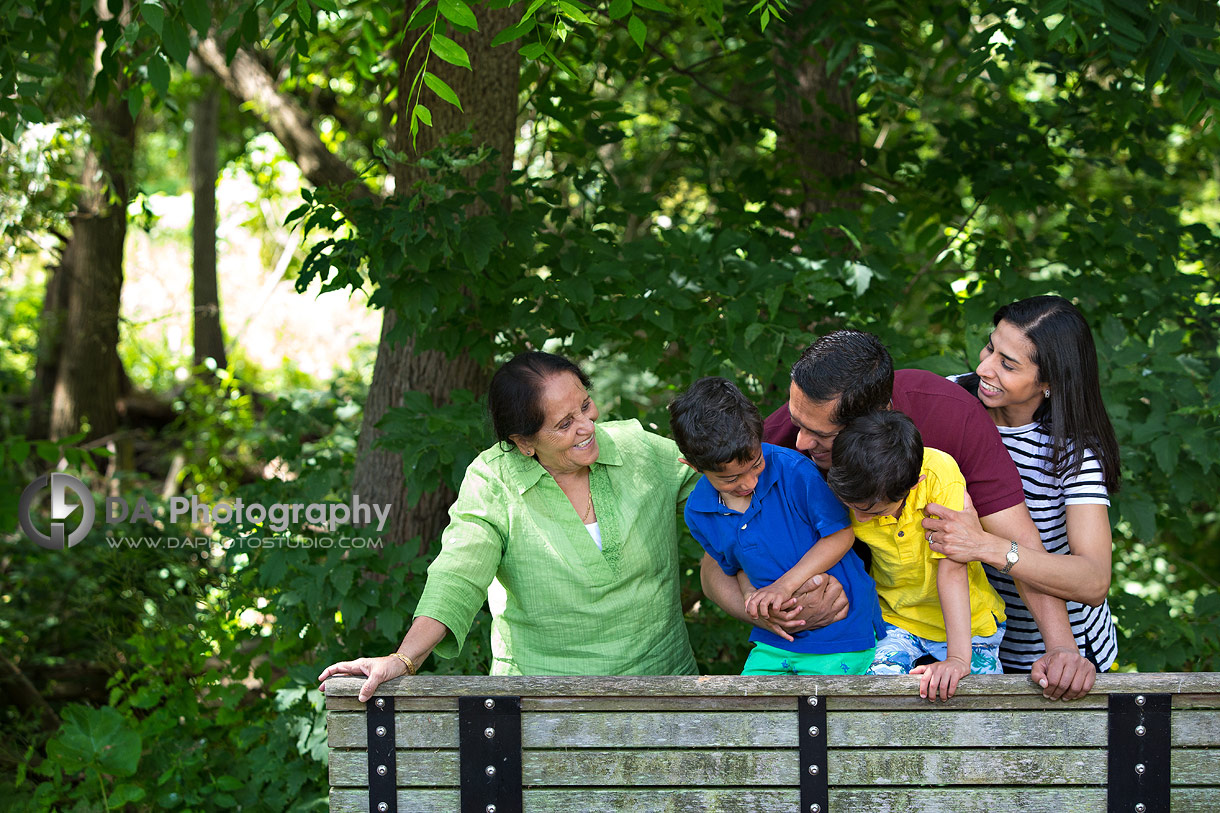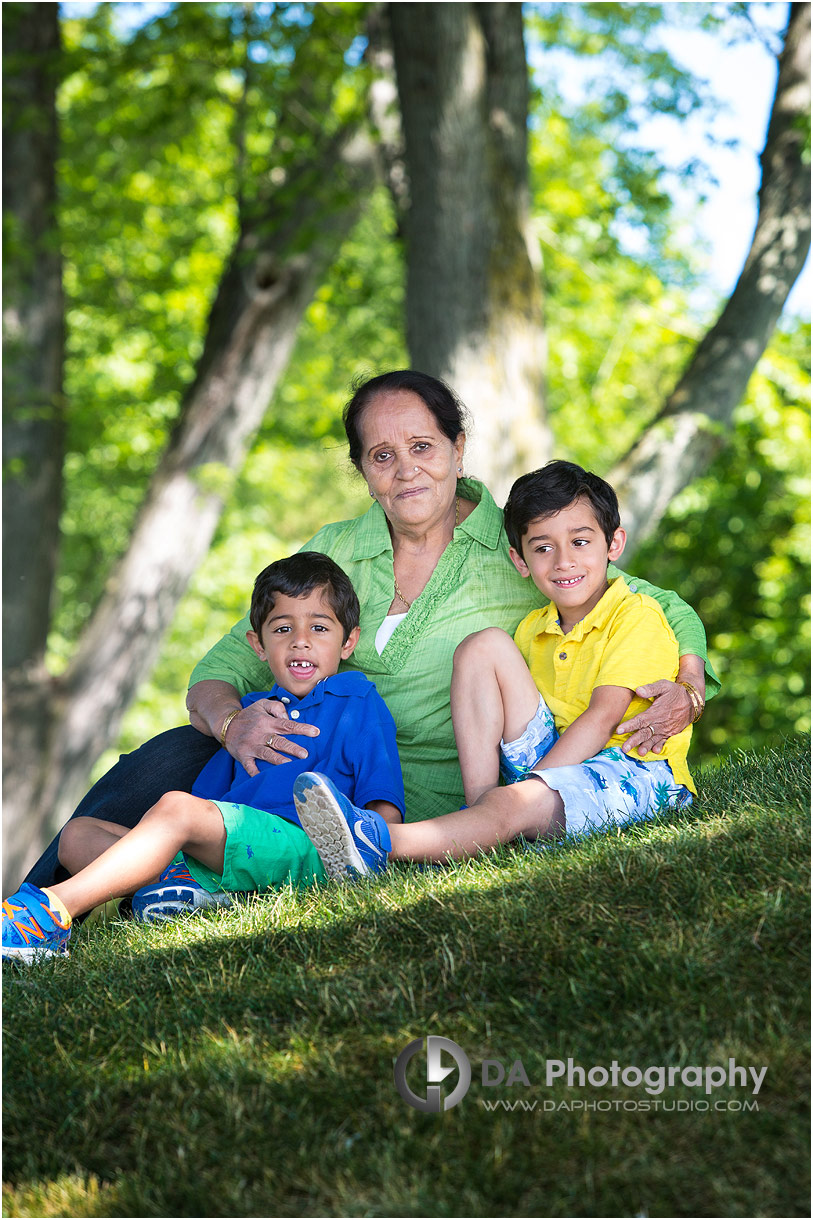 The boys are pretty much used to working with me now. So, when I followed them exploring the grounds on their bikes, their excitement was easy to capture. Farhana is always great to work with. She and I talk prior to their session about clothing choices and she comes up with a game plan. She had dressed the boys in bright, solid colours which made a vibrant pop against the tranquil lake and greenery.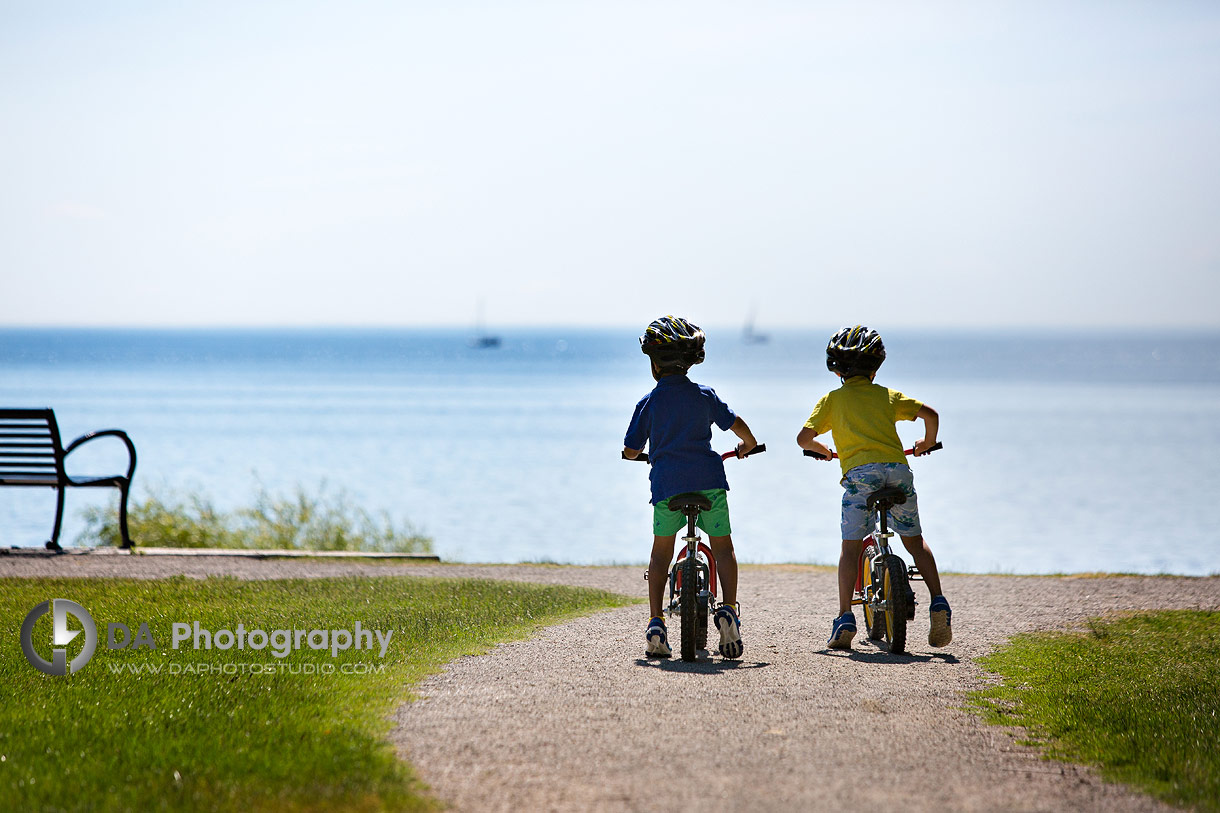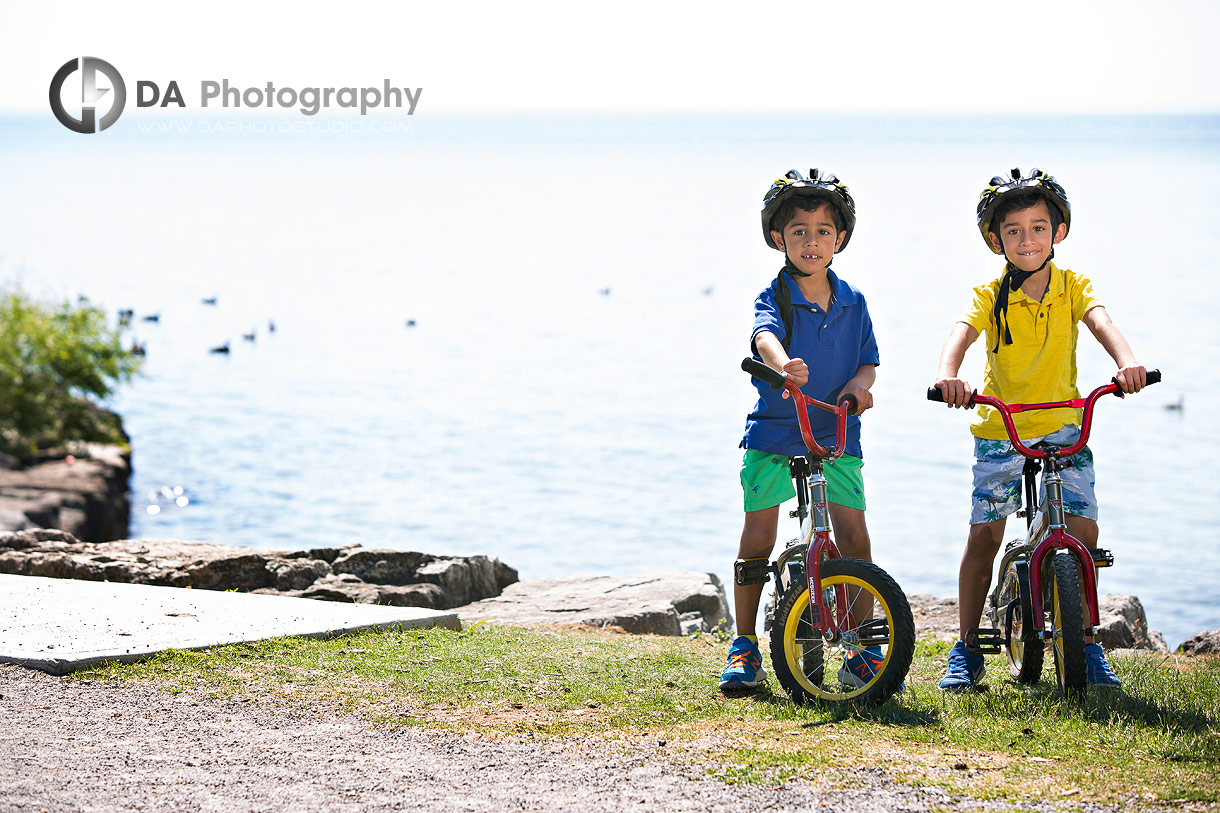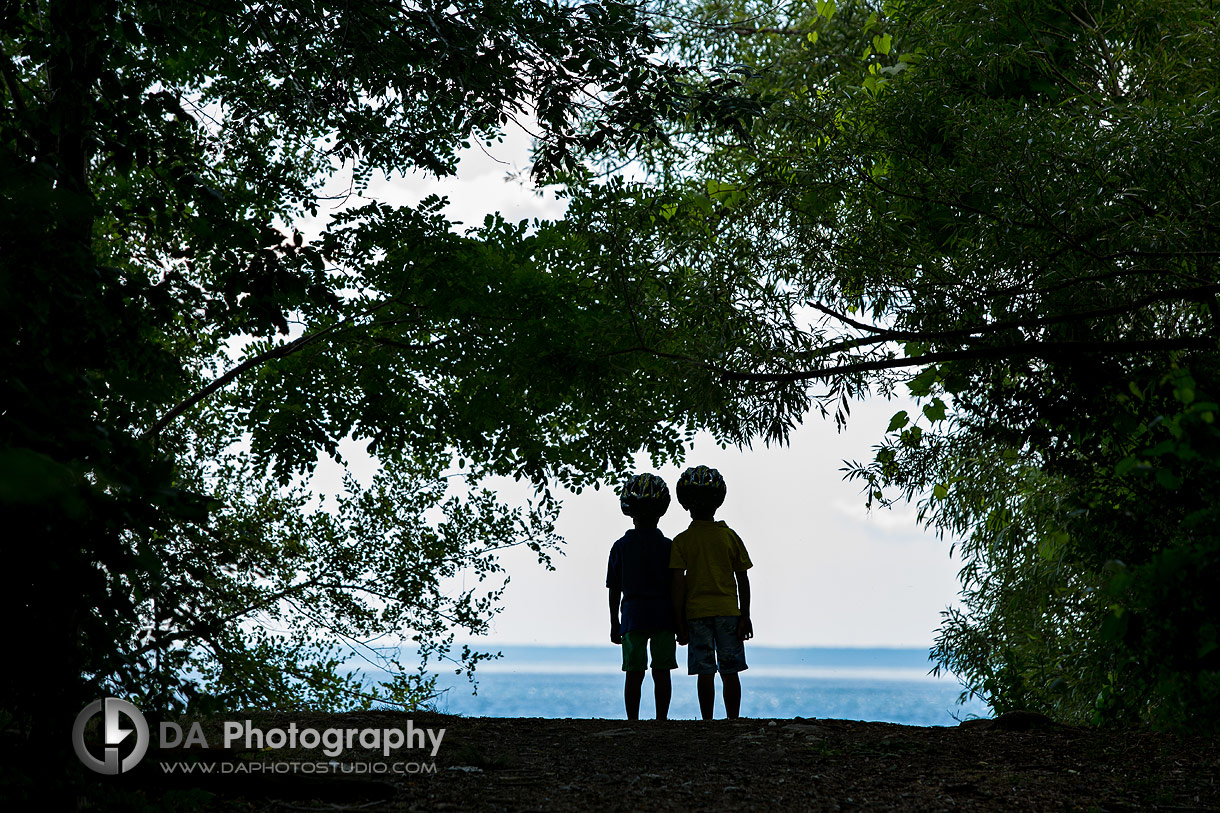 One of the twins had recently lost a front tooth. As that was an important milestone, I made sure to focus on his proud toothless gap! Their father who travels a lot for work, had such a beautiful bond with his boys. You can see how much they love being in his presence and these photos captured how reciprocal that bond was.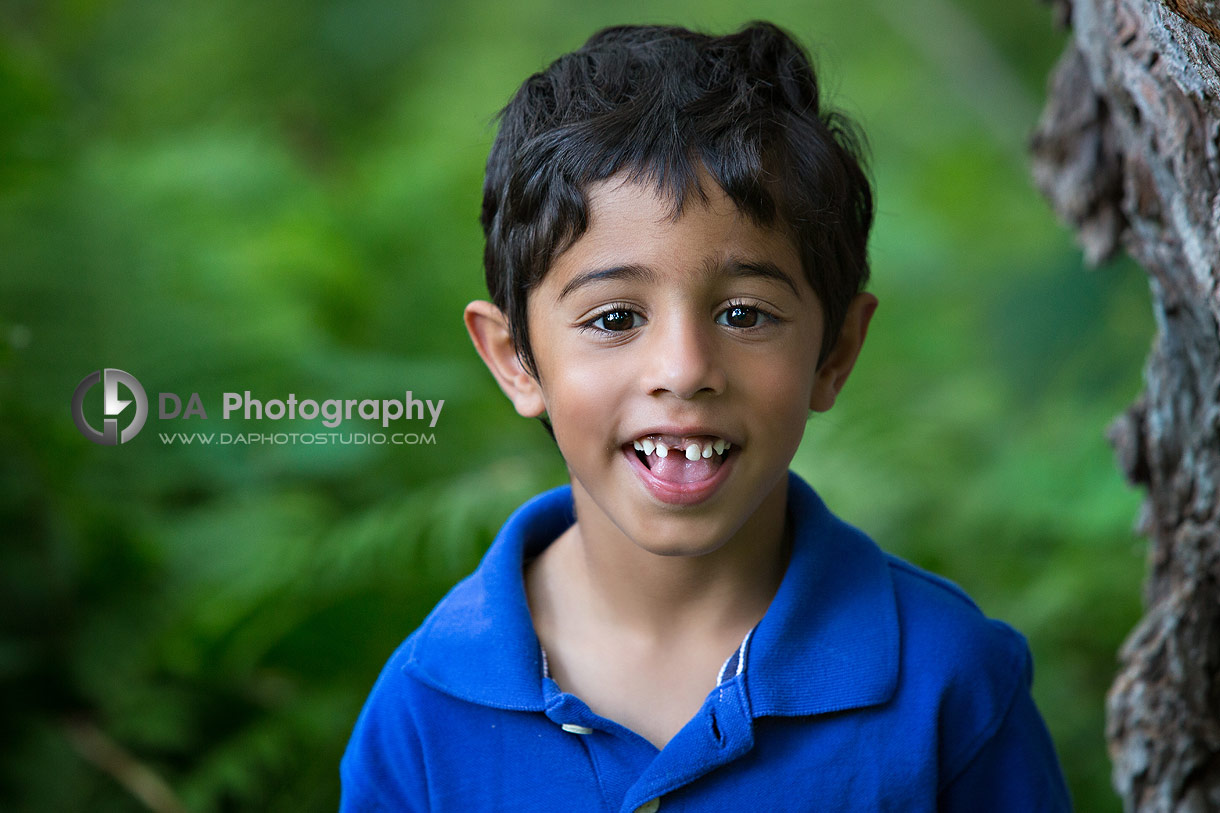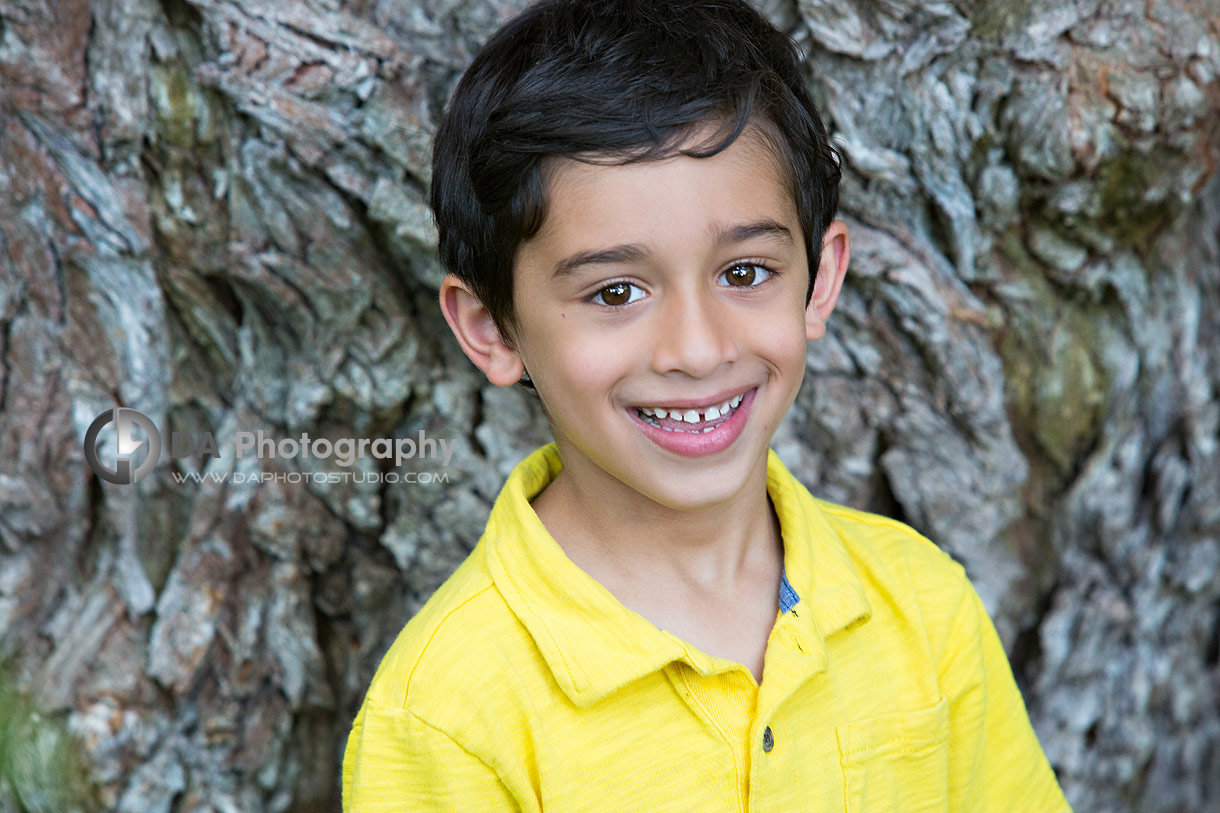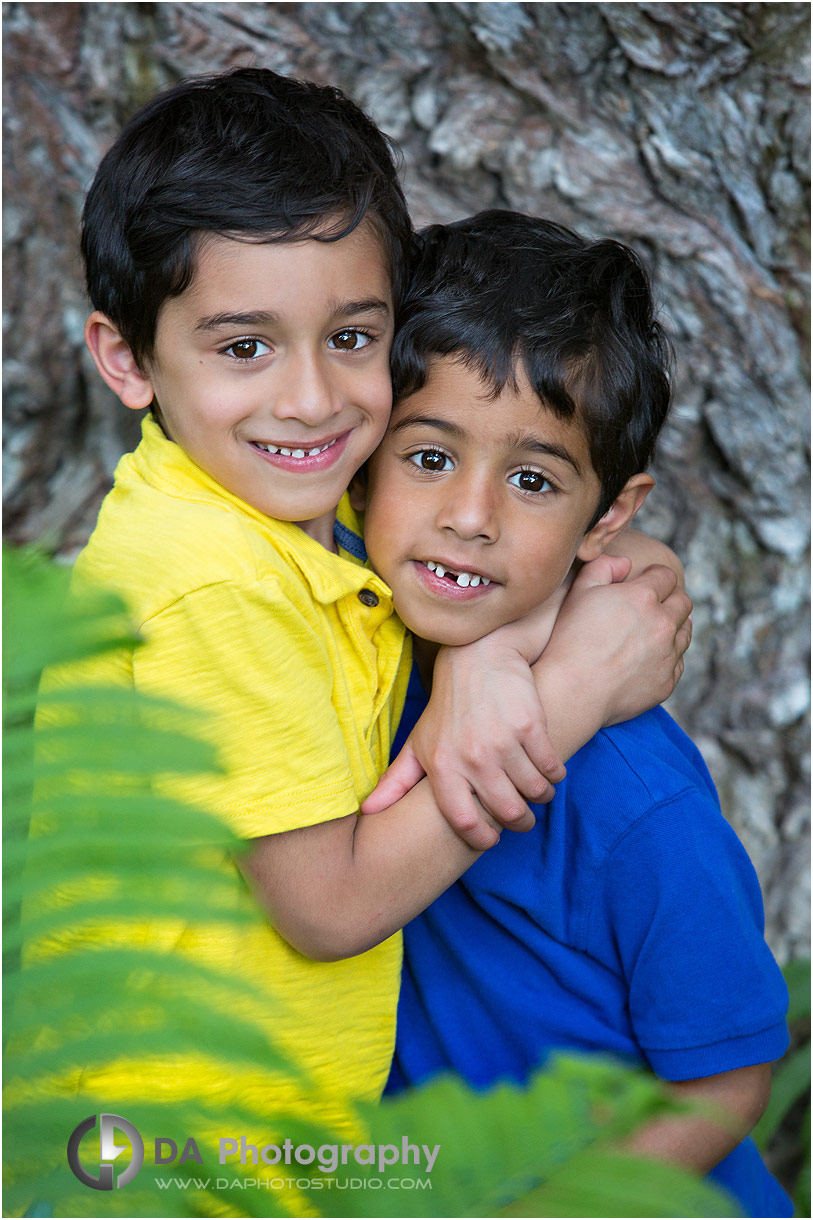 Father's Day photos to treasure forever, gap toothed an all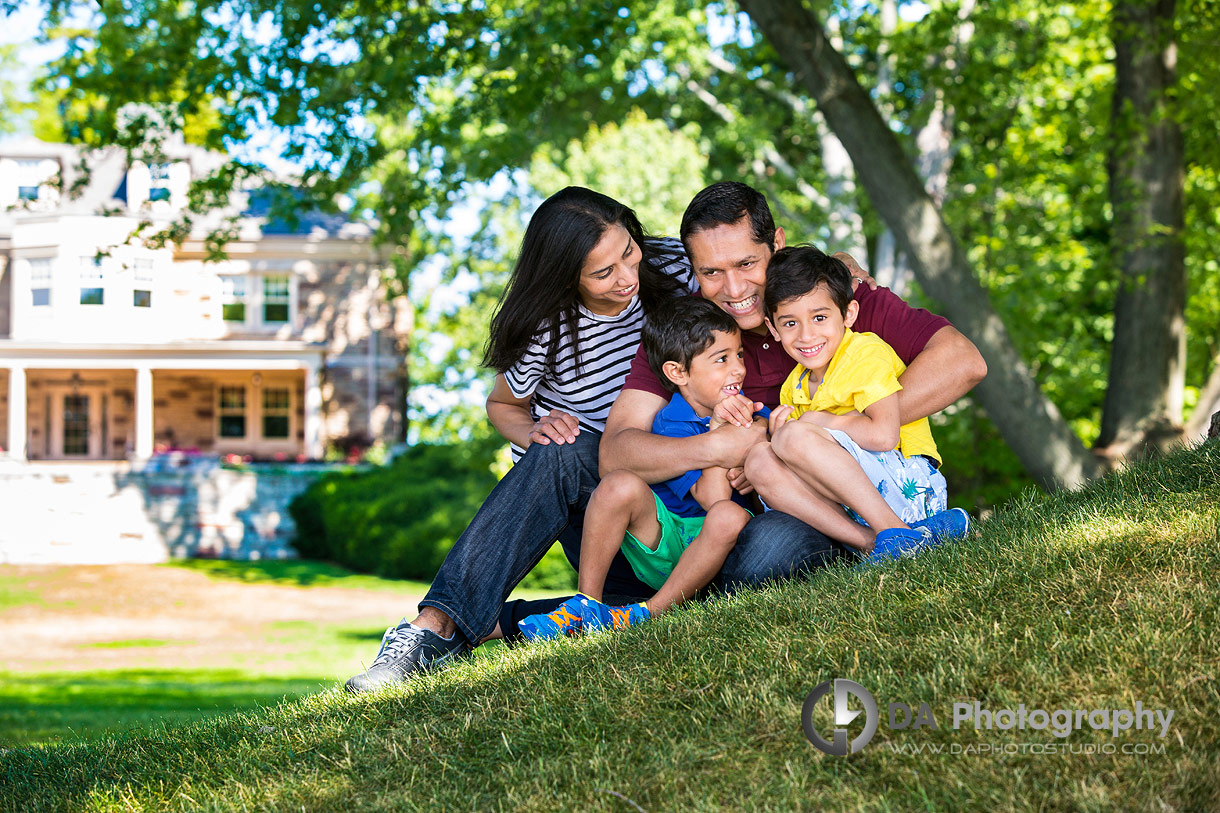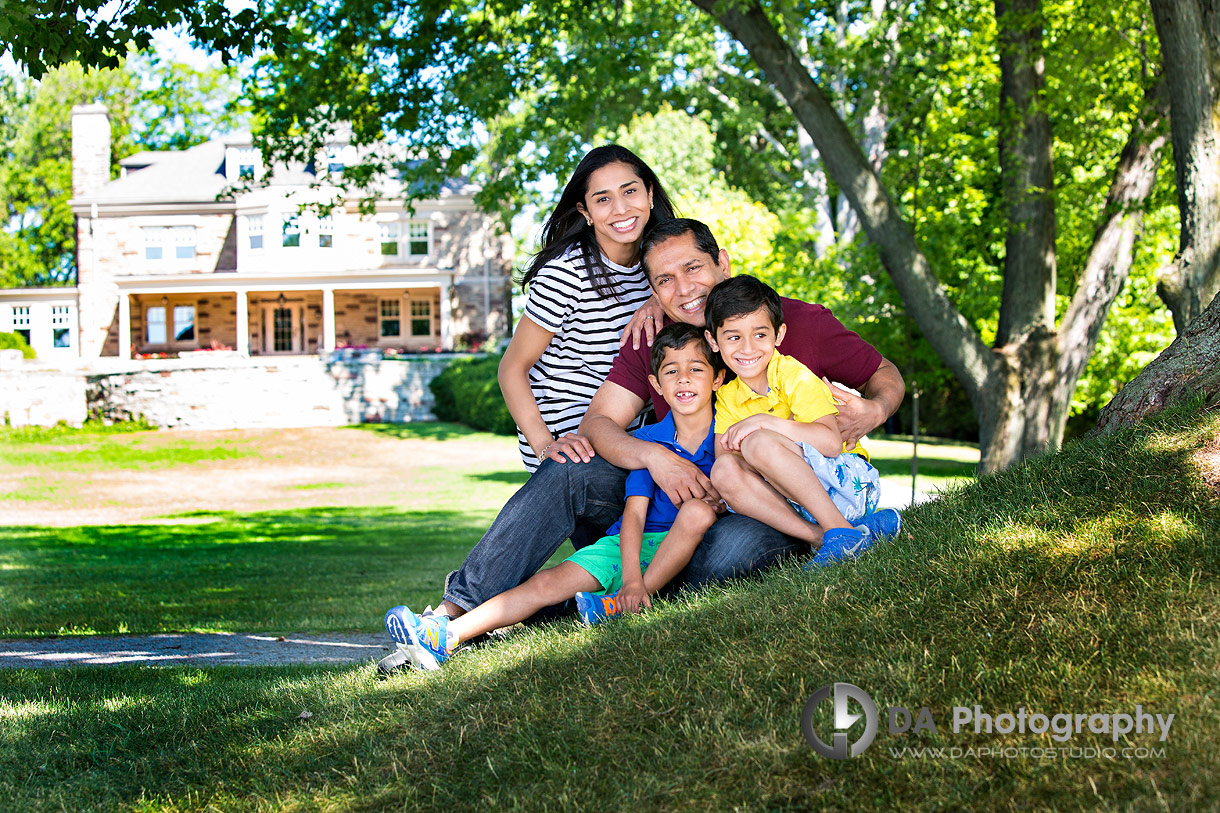 I am always astounded at how much energy these parents have and how they never seem to age! The only thing I can chalk it up to is remaining as active as their sons. Although the focus of these Father's Day photos was on the family unit, I made sure to get some of them as a couple.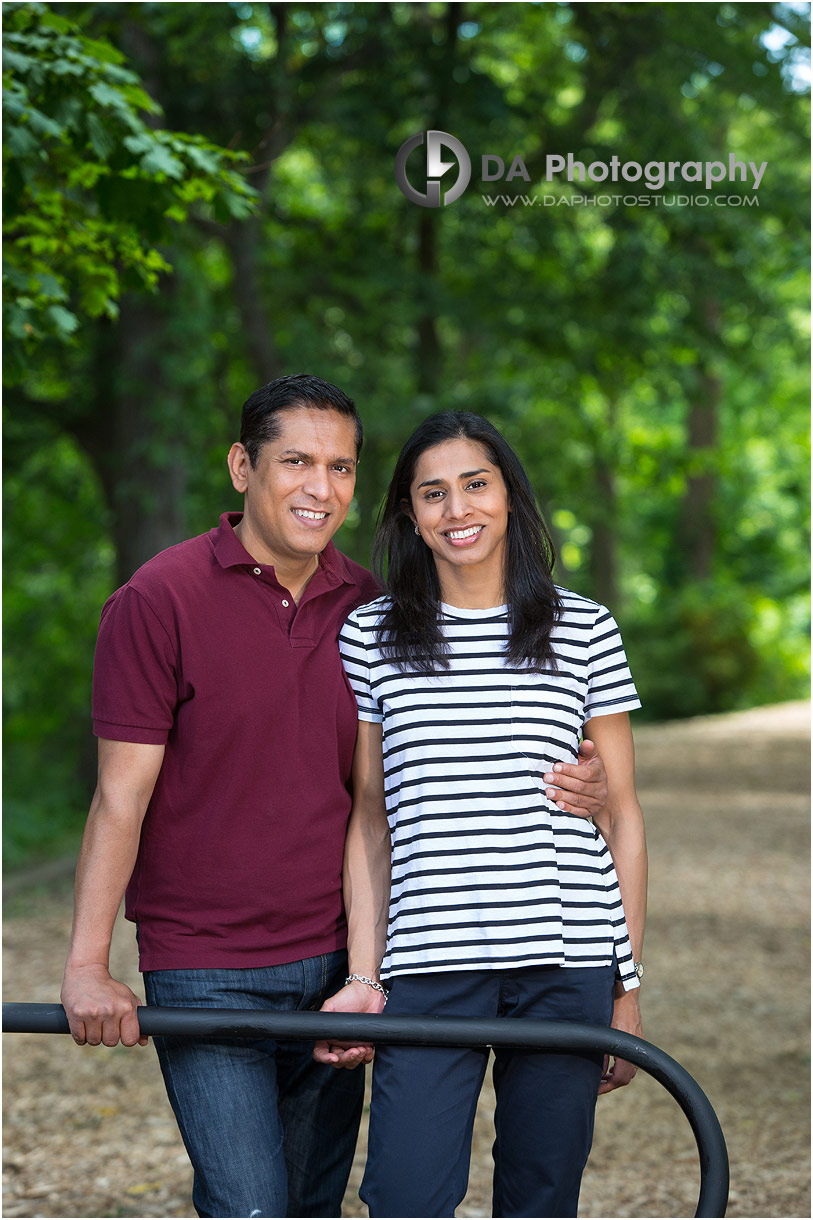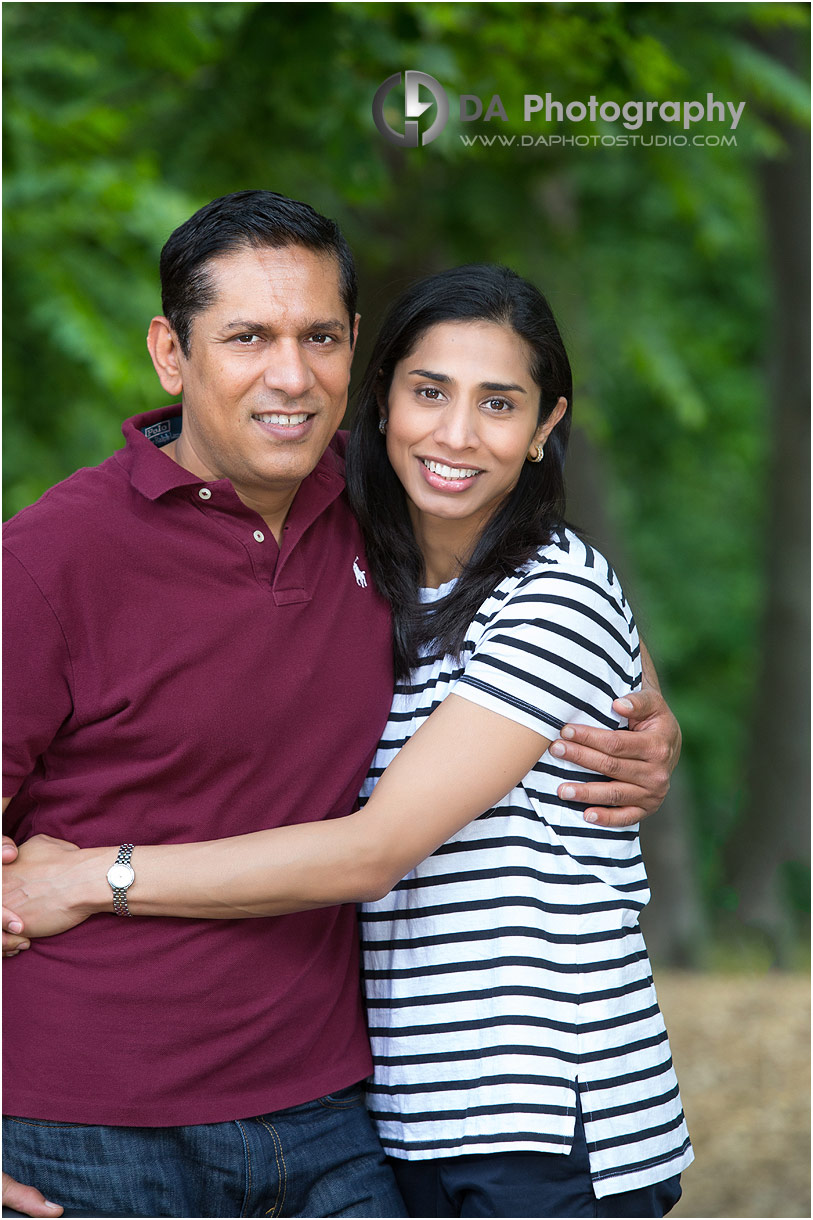 The location offers lots of favourite backdrops. I love to utilize the texture from the mansion, green foliage and the lake at the rocky shoreline. This time however, as we sought shade from the sun, I decided to experiment with a new backdrop. We had found cover under some branches which created a natural frame so I started snapping the boys silhouettes. The starkness offered a great contrast to the bright colours of the rest of the session.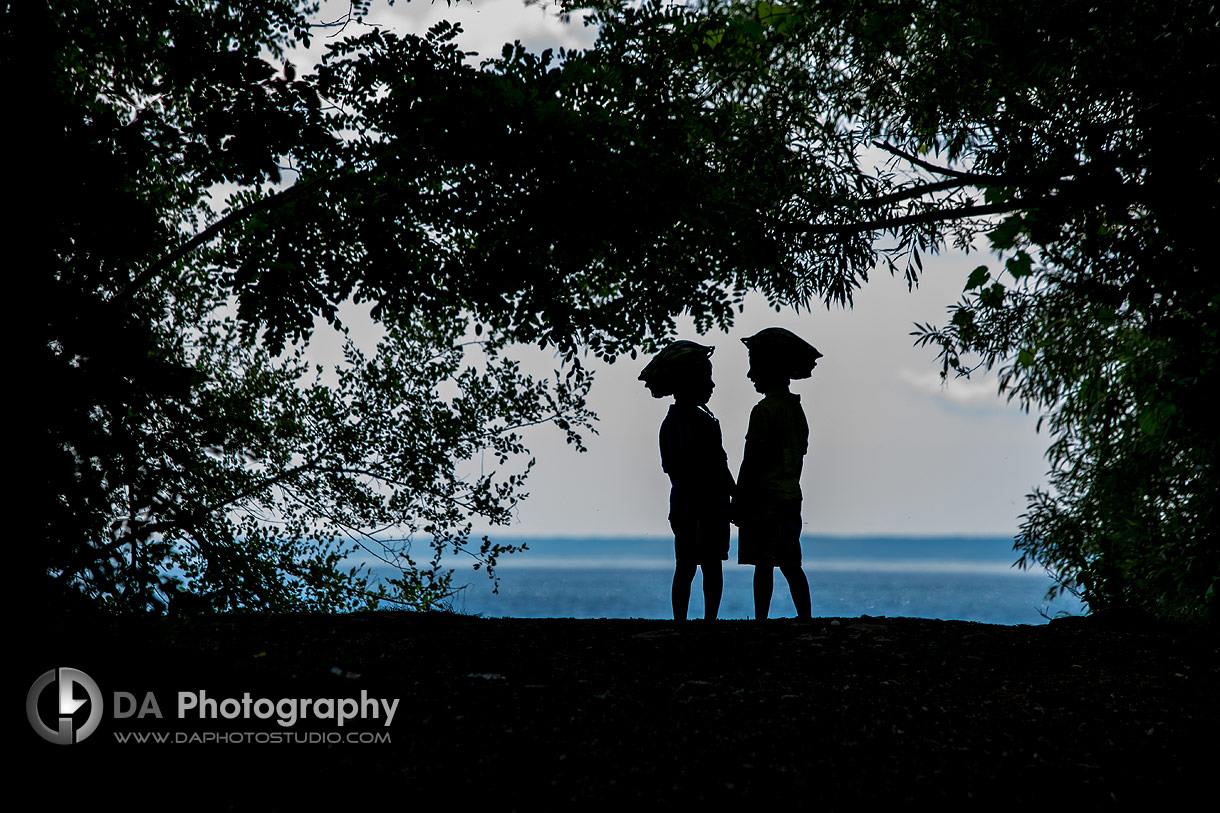 Providing these memories to every family member involved goes beyond the experience of the day. Being able to provide them with physical images will ensure they will remember those moments forever and will be able to retell the tales to their own family one day. It is important to remember to celebrate our mothers and fathers year round whilst we still can, and these keepsakes will keep those memories alive.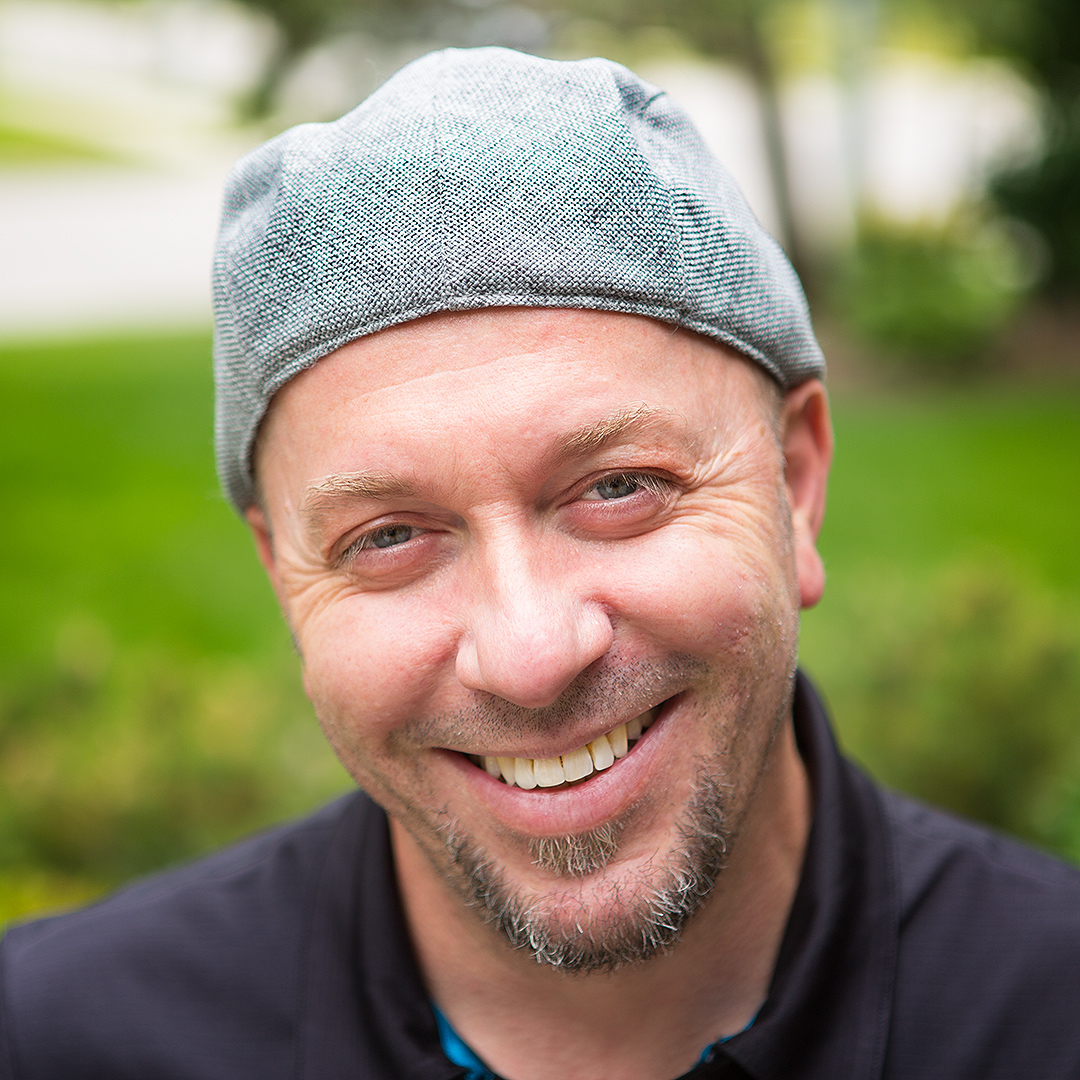 My passion and biggest asset is taking the time to make every client comfortable and relaxed before I even pick up the camera. The result? Photos of you that actually look like you at your best! I can prove to you how much you can enjoy having your picture taken. Lifestyle photography is about the experience that happens to be served up along side of some great photos.
Specialties:
Family Photography for families that like to move around and enjoy their photo time, Wedding Photography for couples looking for a mixture of photojournalistic, contemporary and traditional images and Professional Corporate headshots that are far from cheesy and stiff.