Photographing a fall engagement at Paletta Mansion is always a unique experience. This is especially so when you have couple that responds so well to all your ideas and creative approaches to the session. While preparing this blog for publishing, I realized what made this session so unique and very successful. Truly, I enjoyed every single moment of working together and I know my couple did as well. After reflecting on the day, I wanted to share five points that made this session so great for everyone.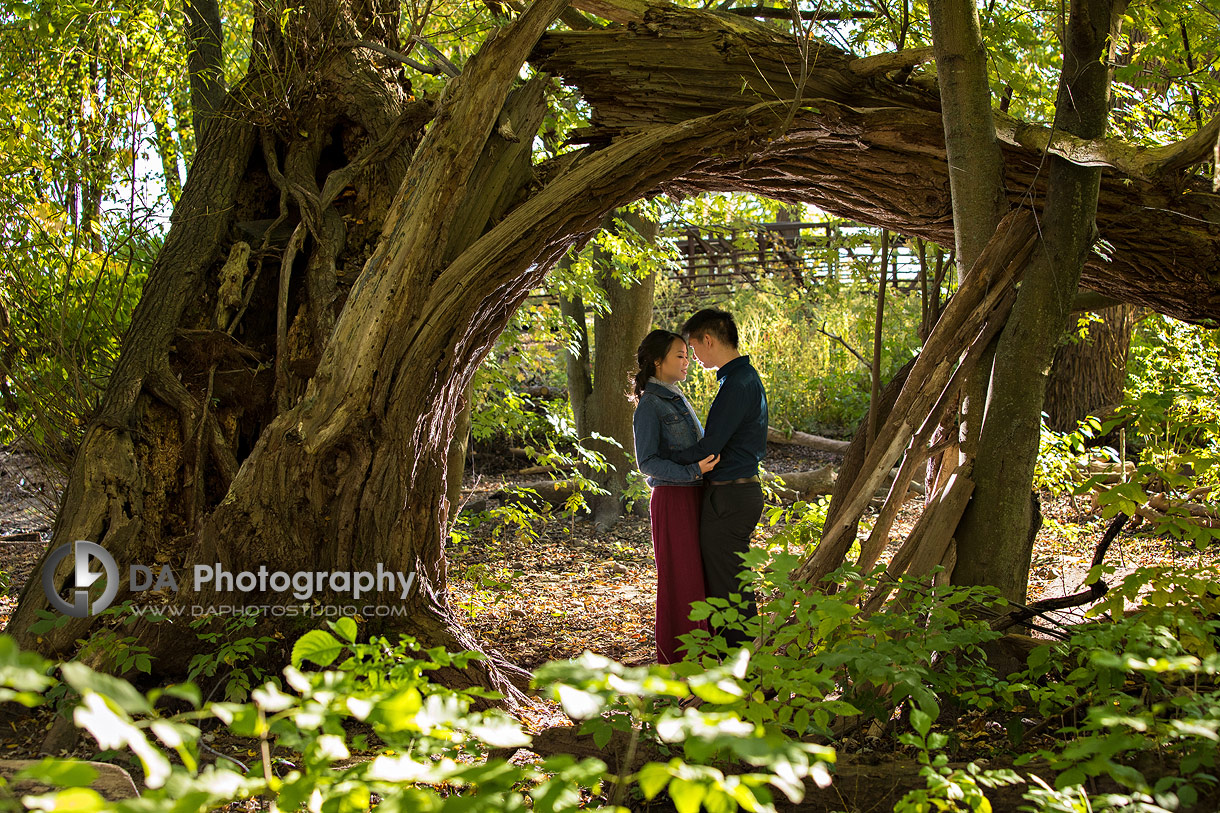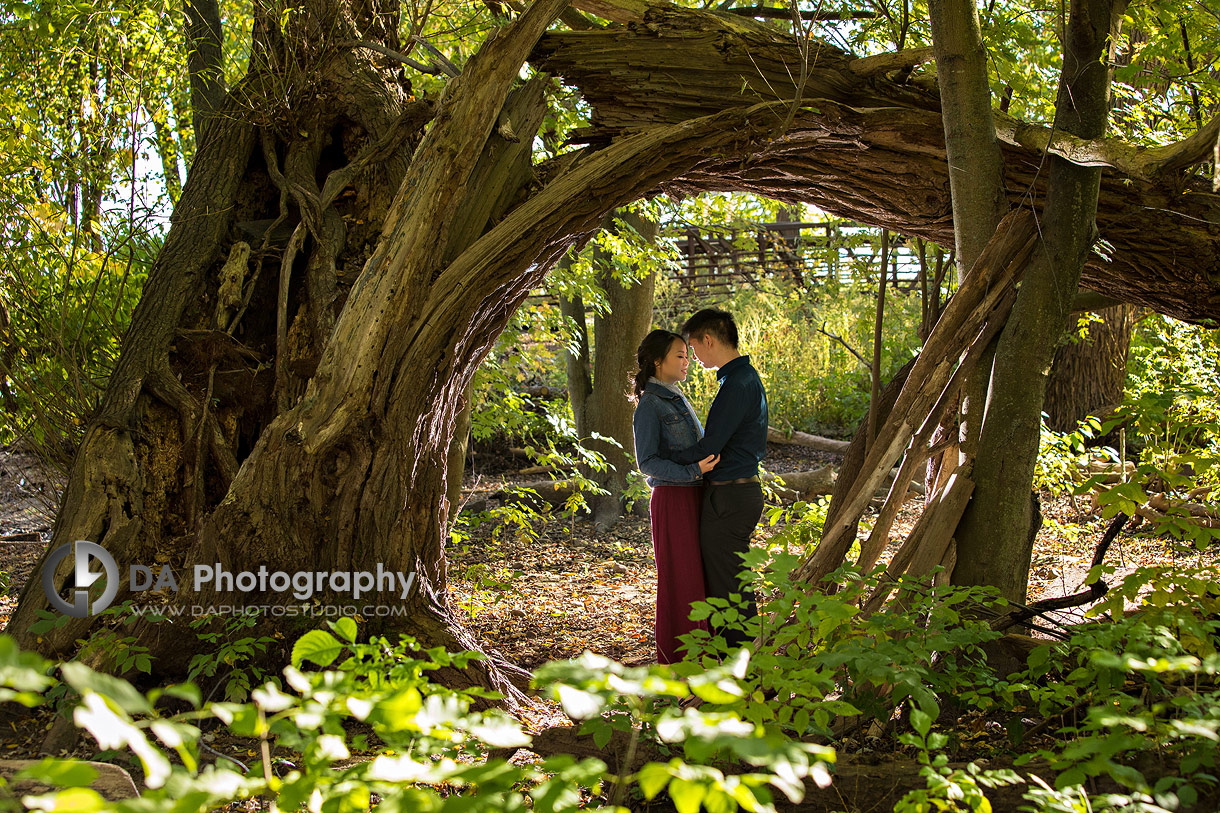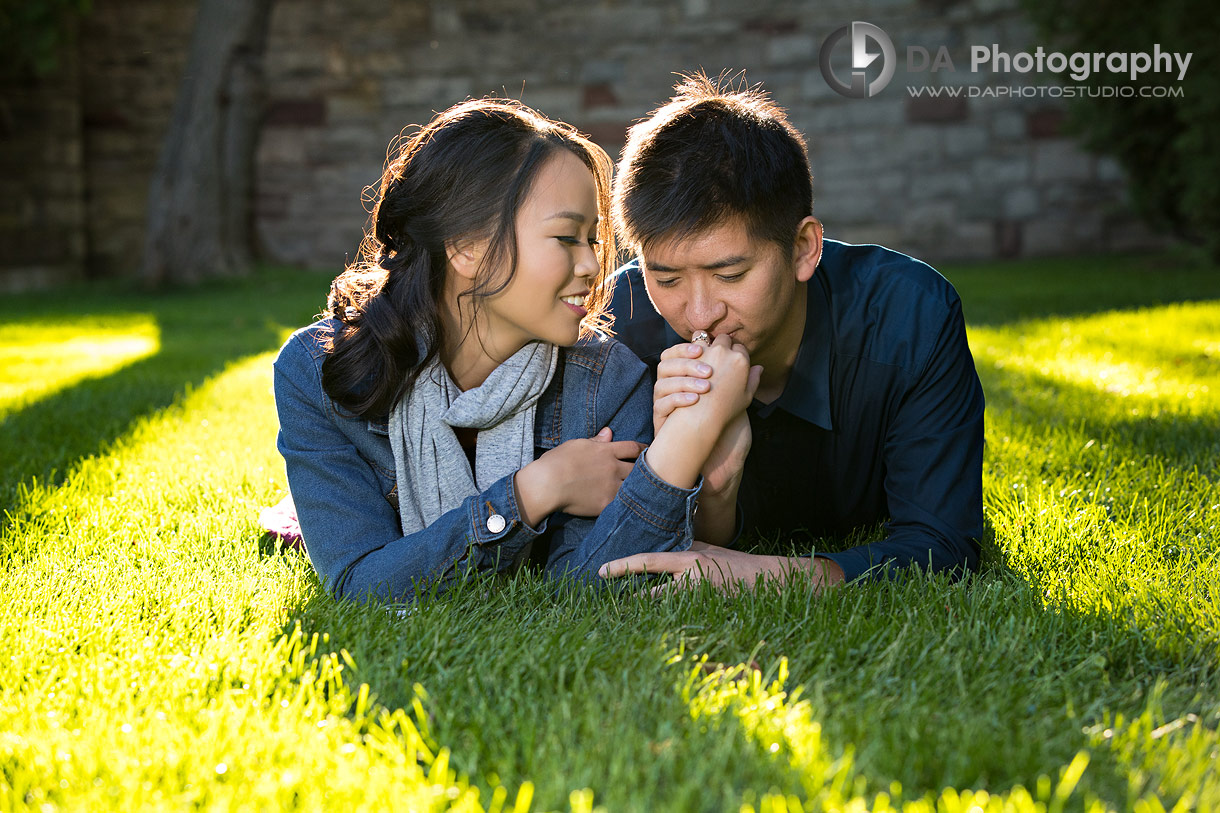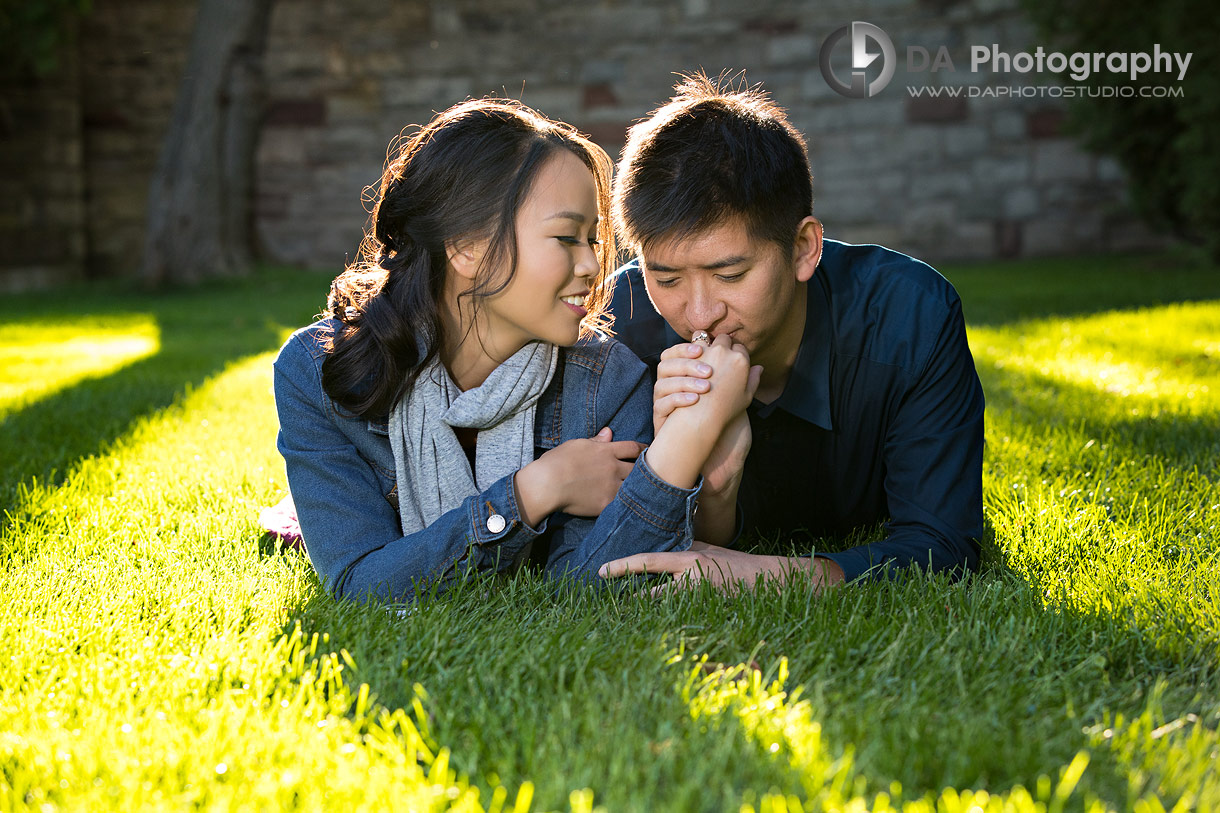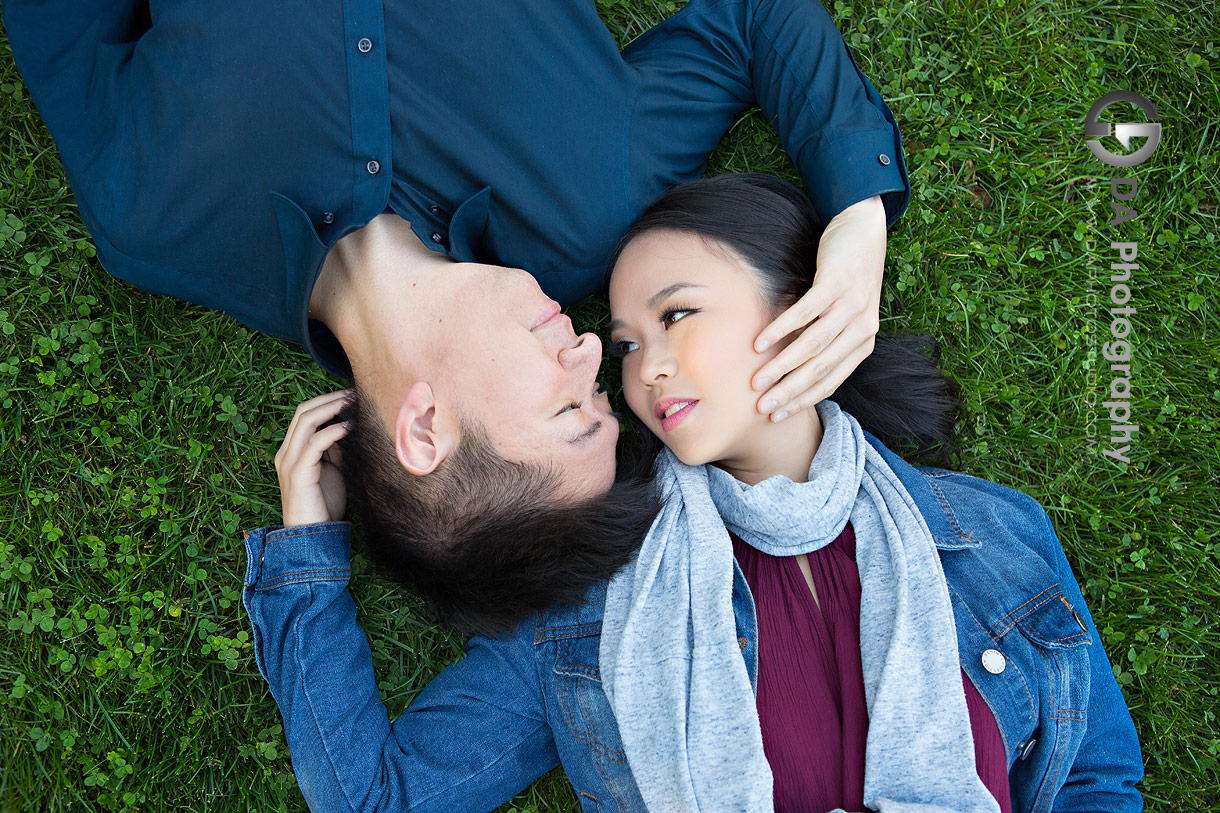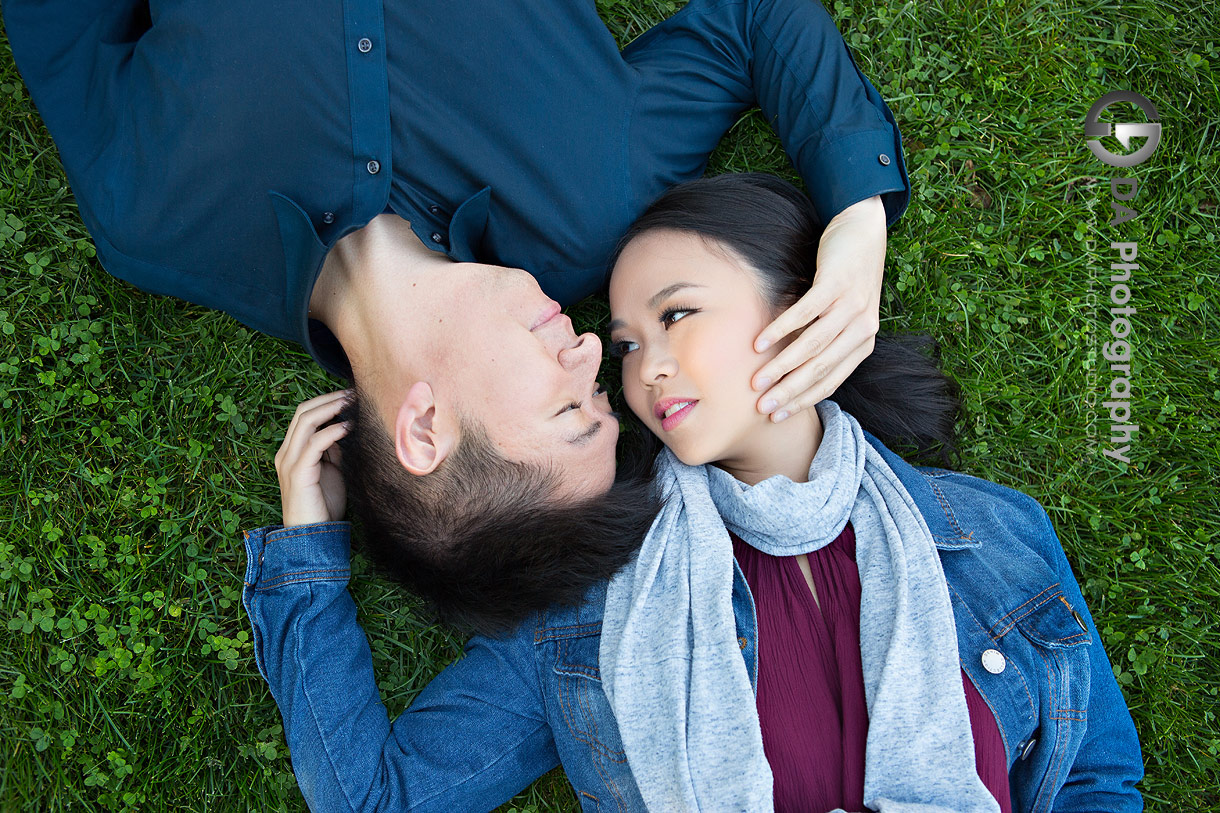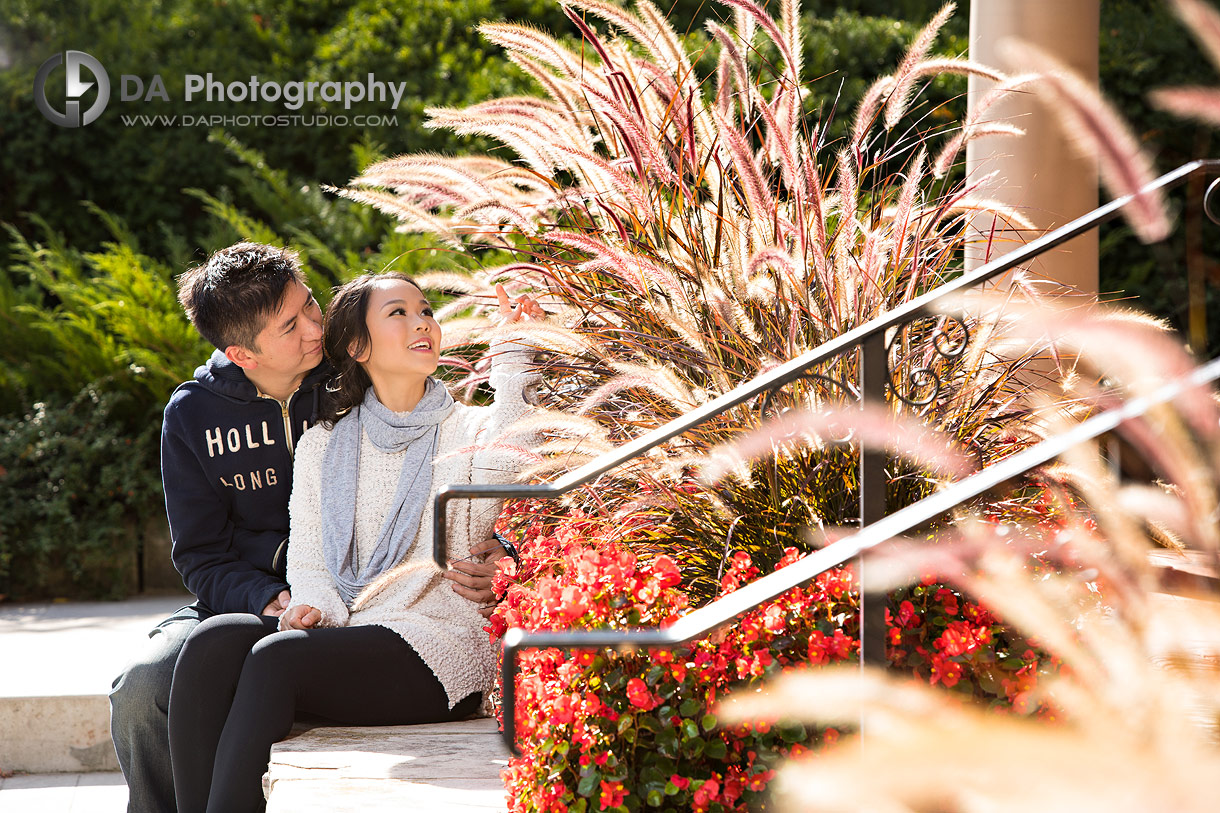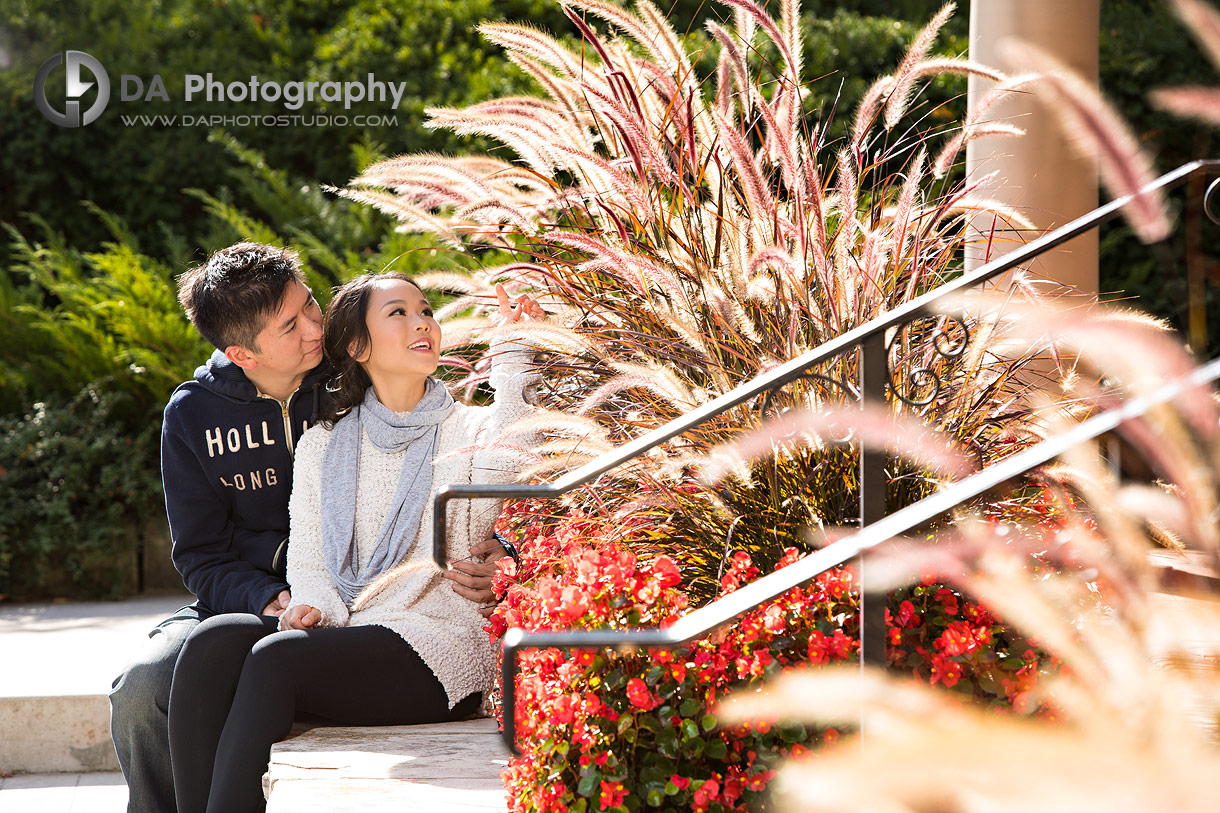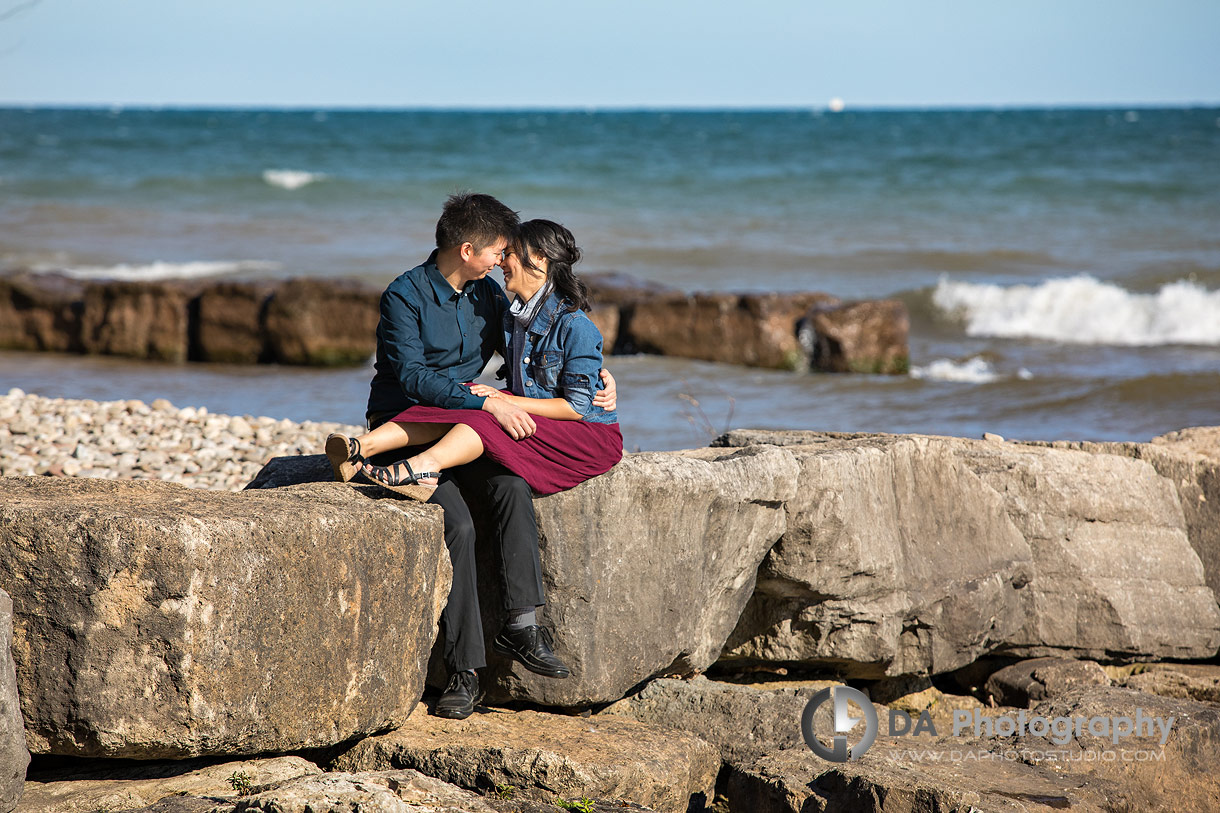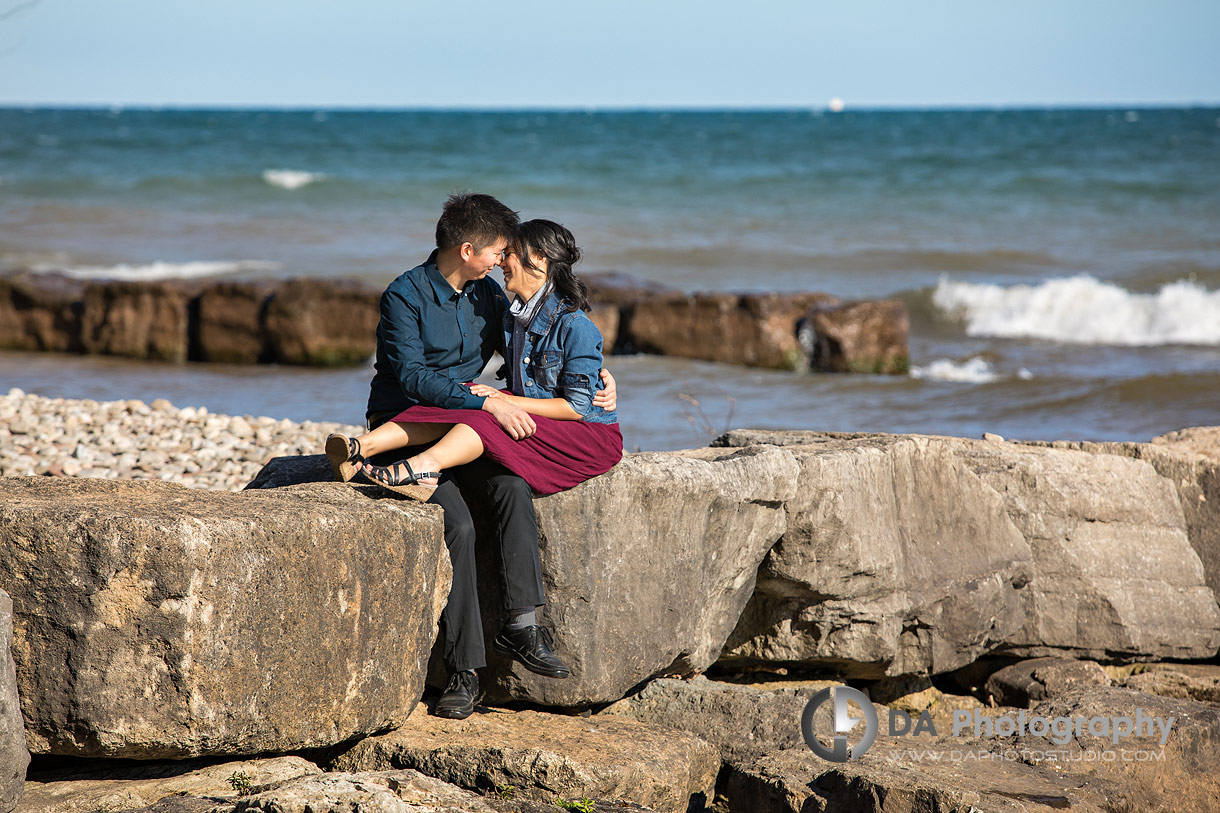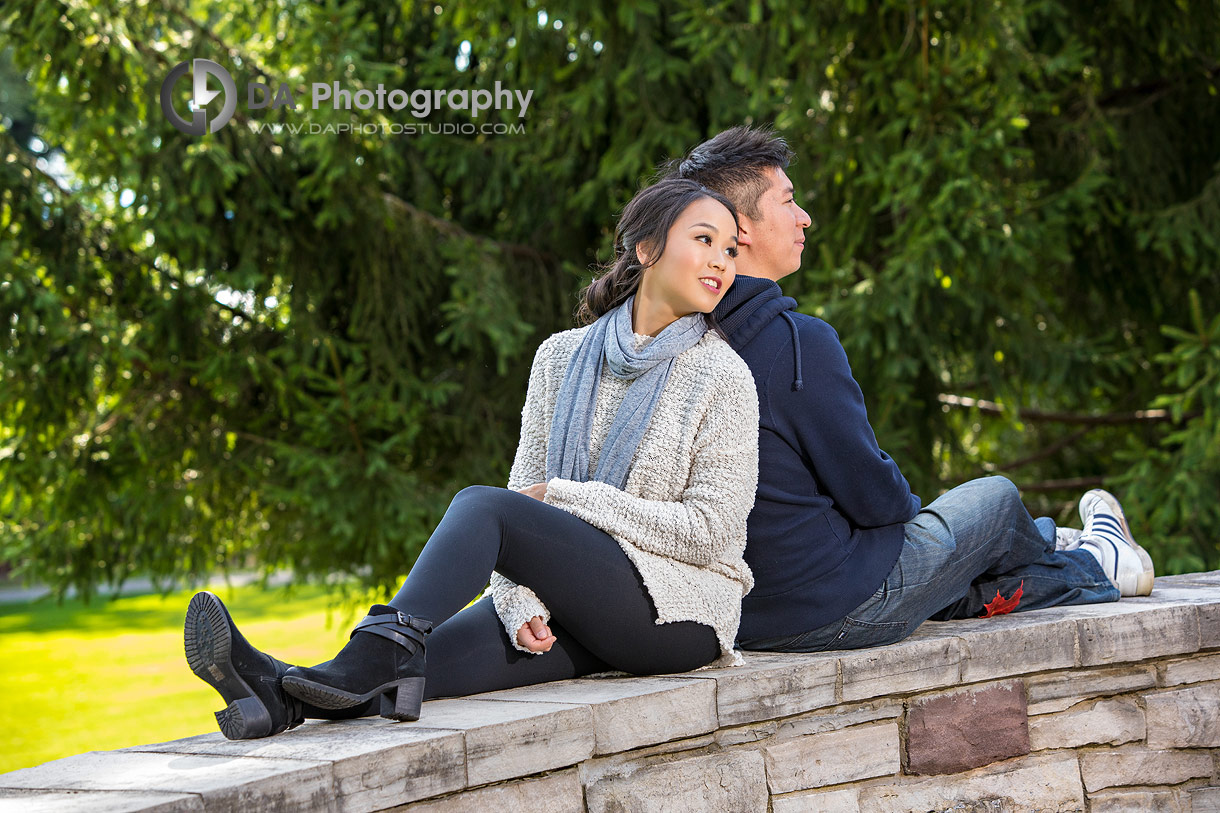 The interactions between this couple at their Paletta mansion fall engagement
The very first and most important take-away from this session was the amazing connection between Jess and Monty and how they interacted together. They traveled to Paletta Mansion in Burlington from Markham and North York. With that kind of commute it was apparent how committed they were and ready to get some really great images.
The session was at the beginning of the fall season and in Canada, this means unpredictable weather. We did not know what to expect in terms if the weather would be warm or cold. Which means, we also did not know how to dress for this outdoor session. Jess was prepared and had dressed warmly just in case. As most men do, Monty underestimated what he should wear to combat the weather. However, he knew he could take some cold if needed.
At the beginning, the two of them looked a bit nervous but also so excited to be apart of something new. The moment when we started, I could see how Jess was able to relax Monty. She was very spontaneous, focusing only on him and at the same time forgetting about everything else surrounding them. Being the center of her attention, Monty relaxed and began to pick up the vibe that Jess had established.
With this connection, I just needed to carefully time the moment when I would freeze it into a photograph. They were so cute together! More than a few times, I told Jess how much she reminded me of my little son, Max. Her wide open eyes were so curious. They gave me a multitude of expressions every minute that we continued working. It was a perfect scenario for me. I just needed to stop talking and keep taking pictures.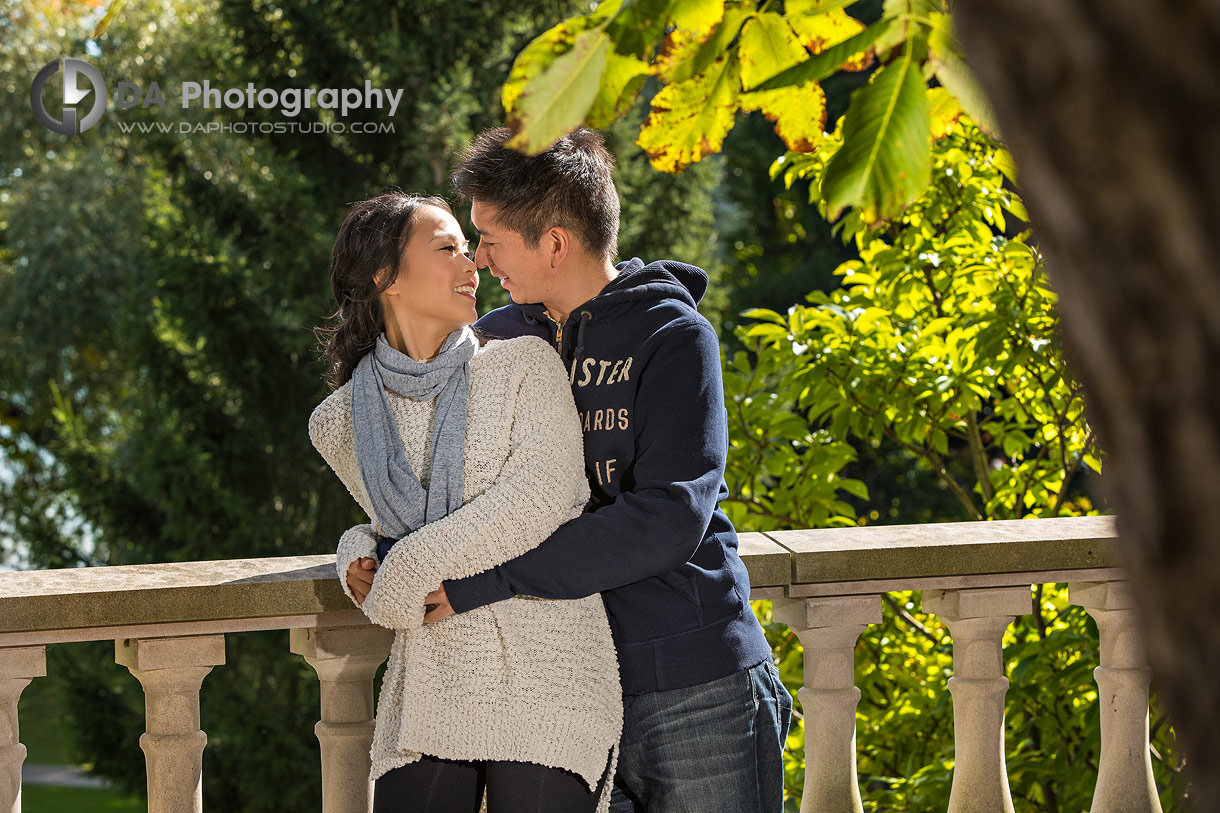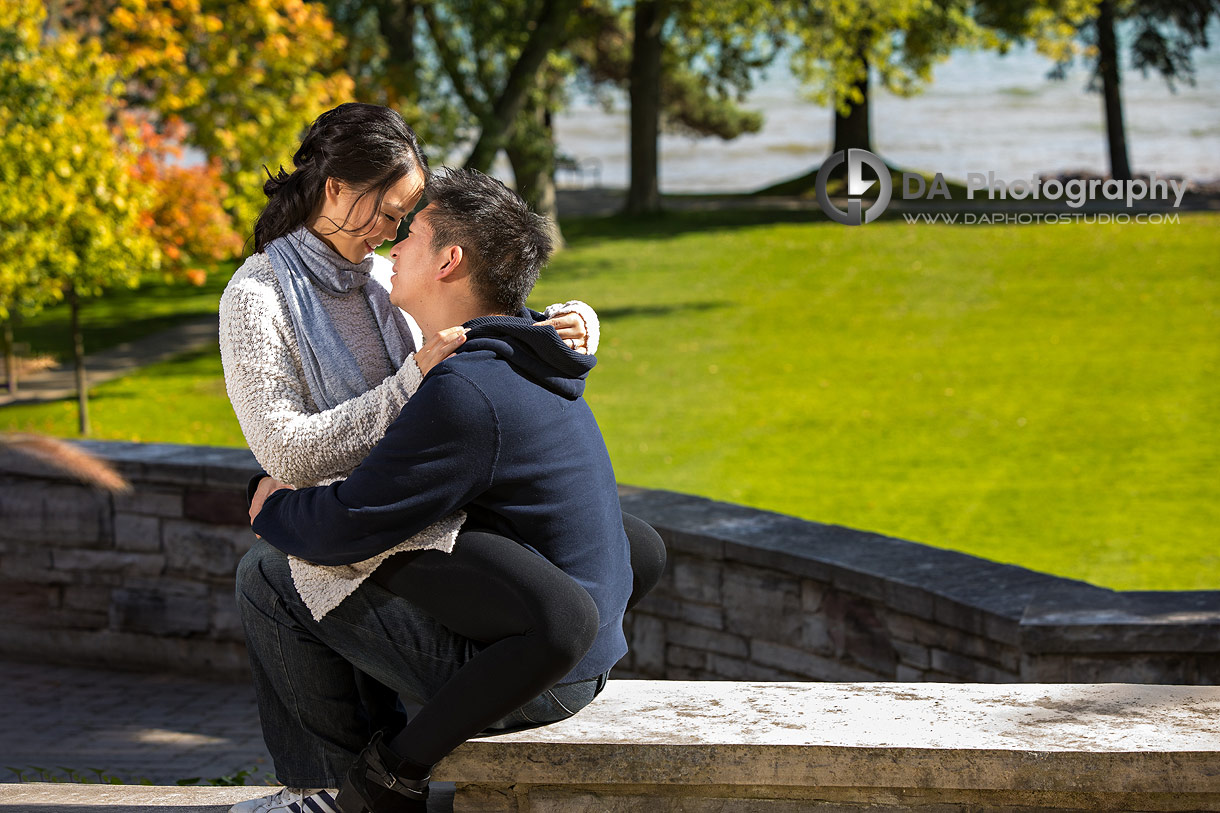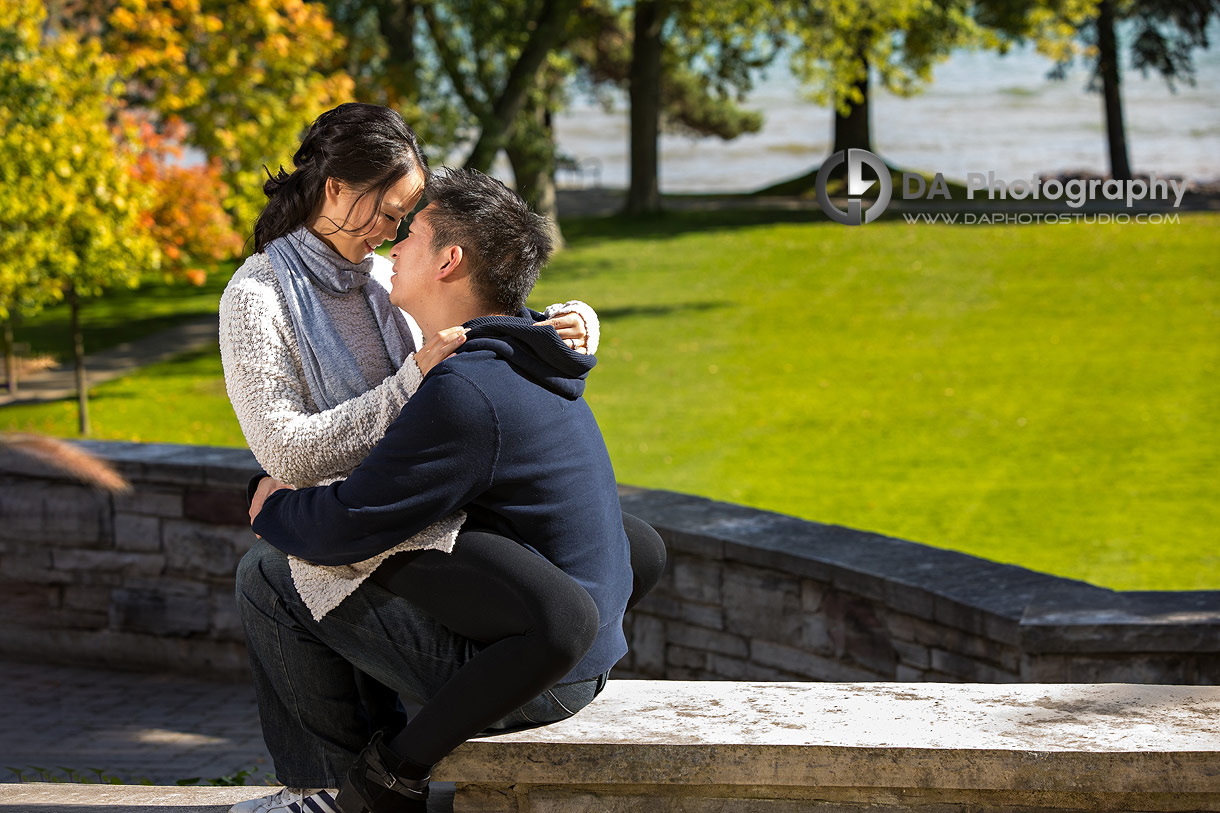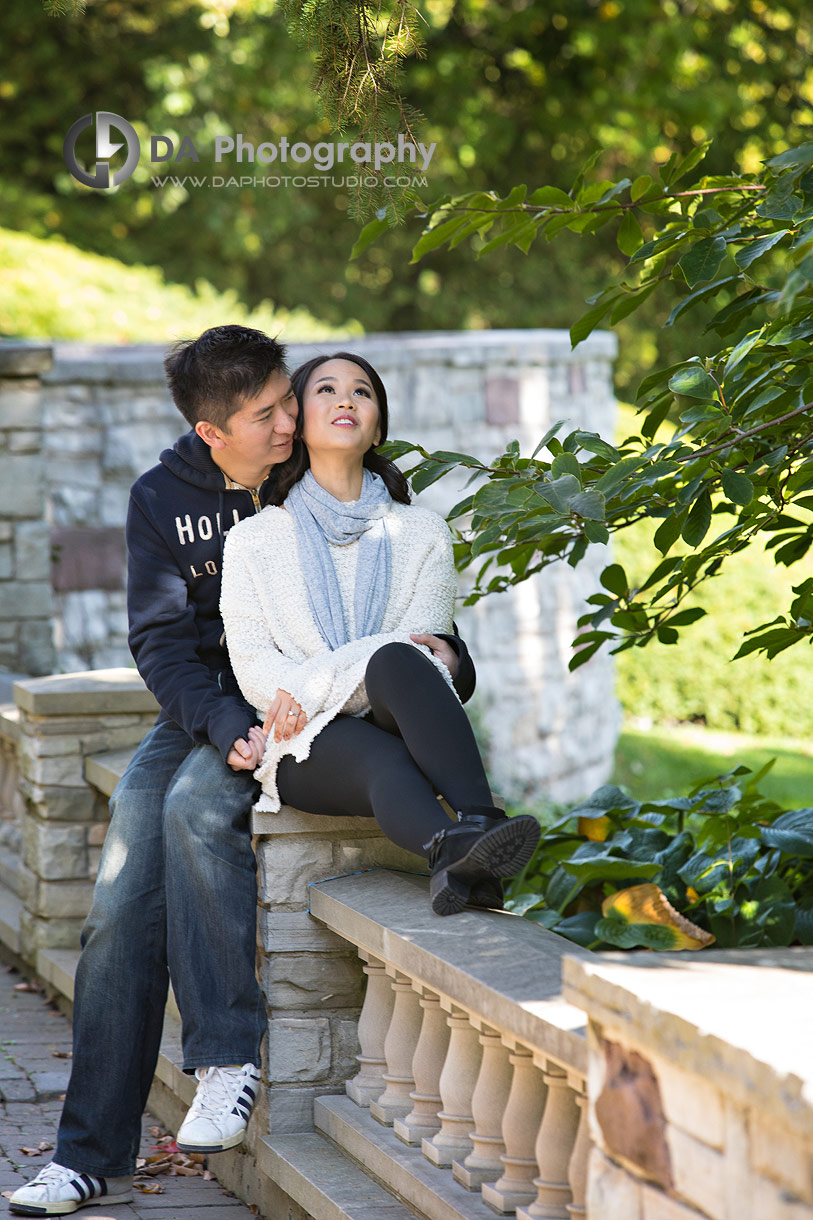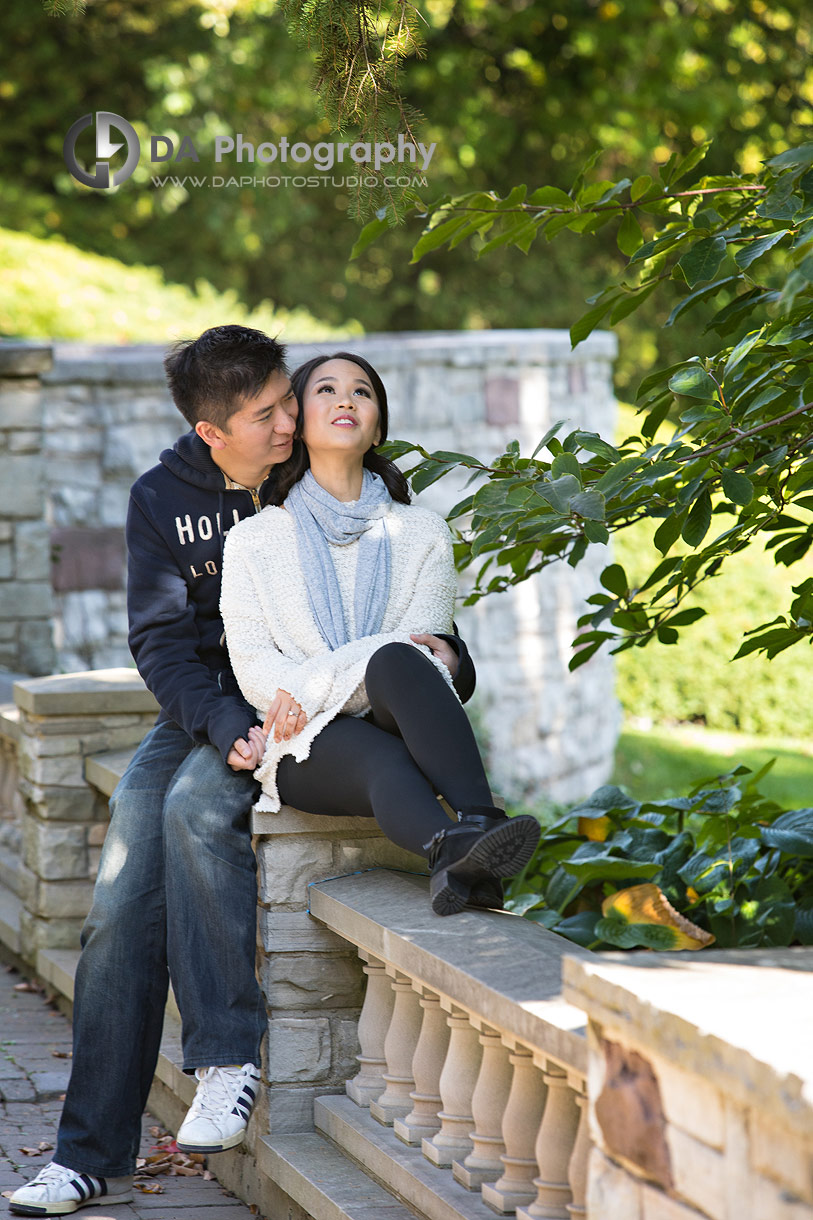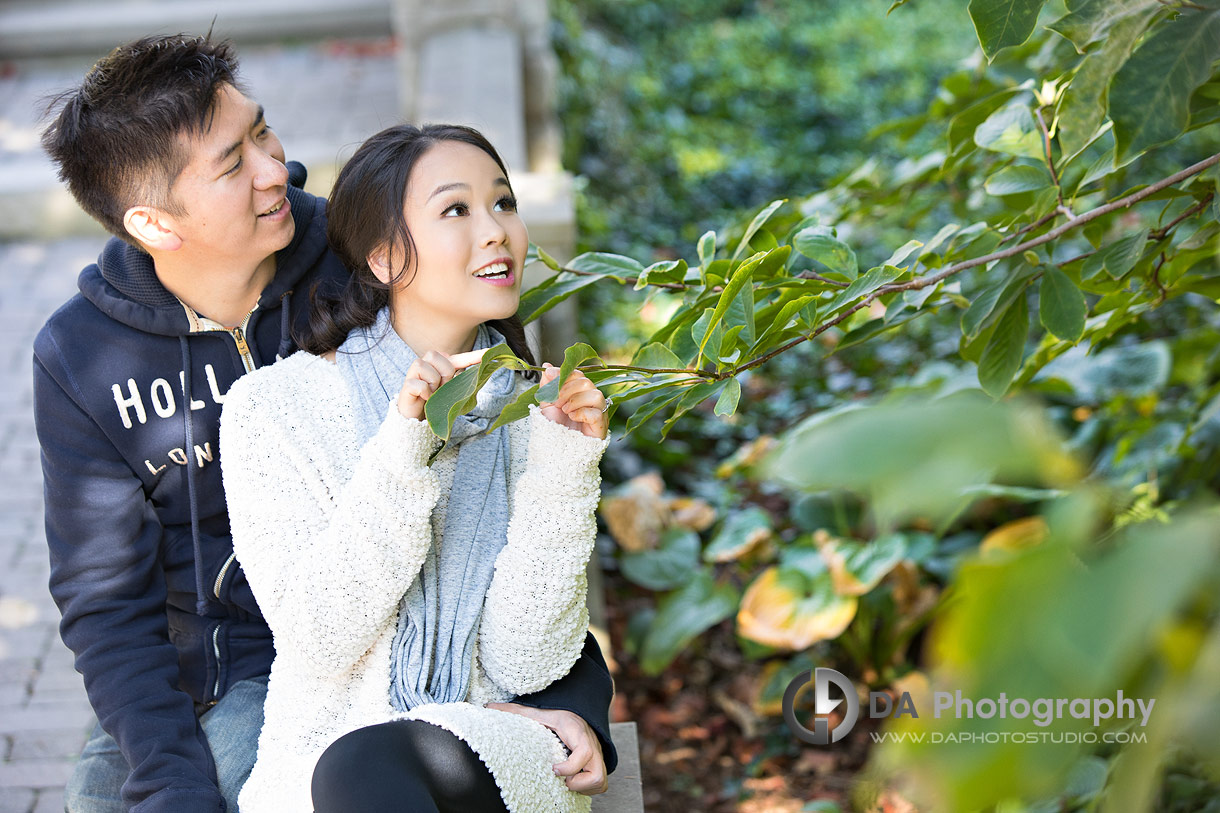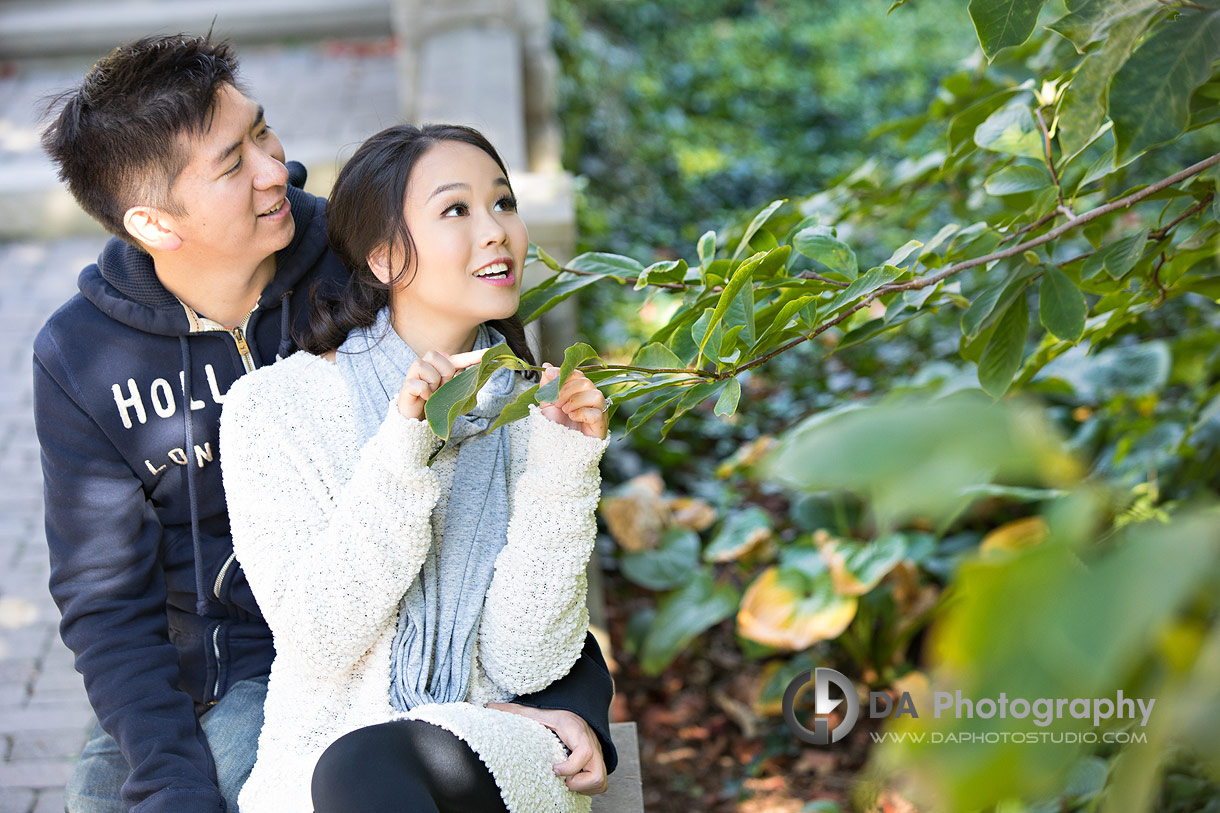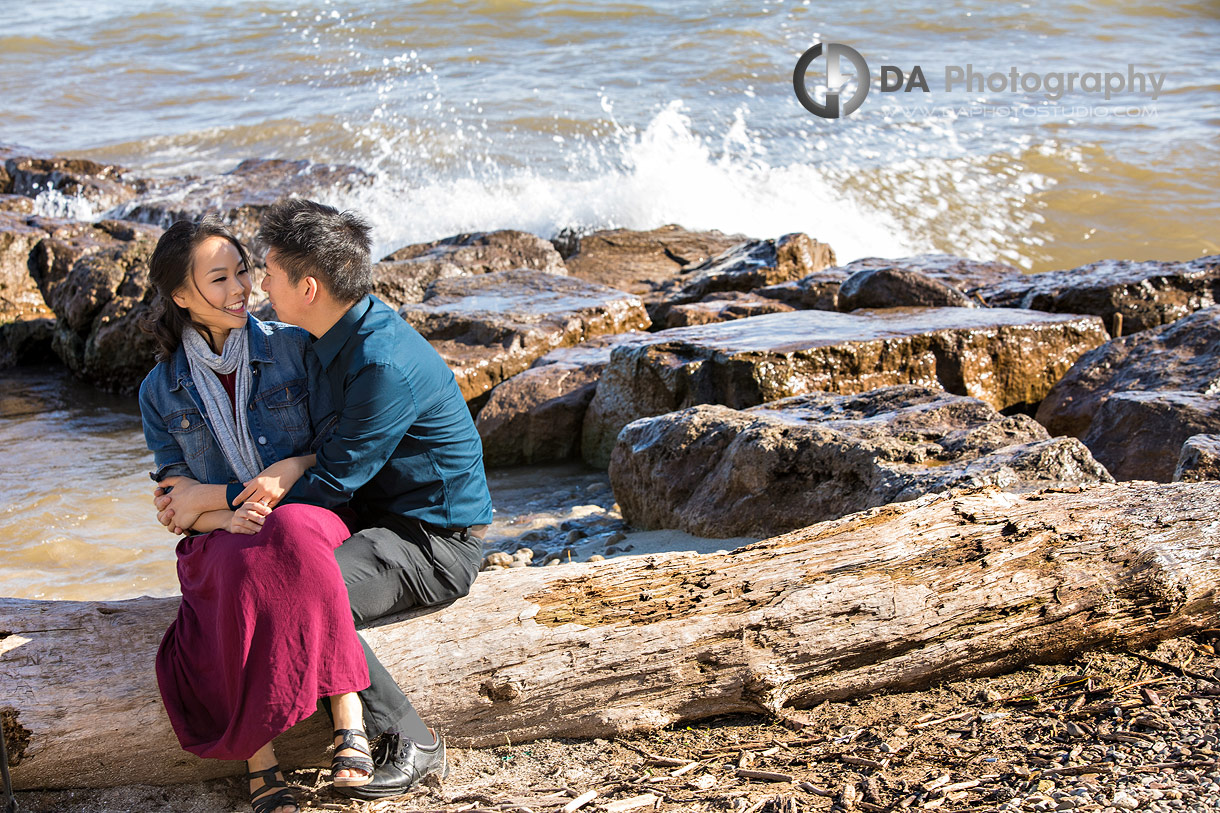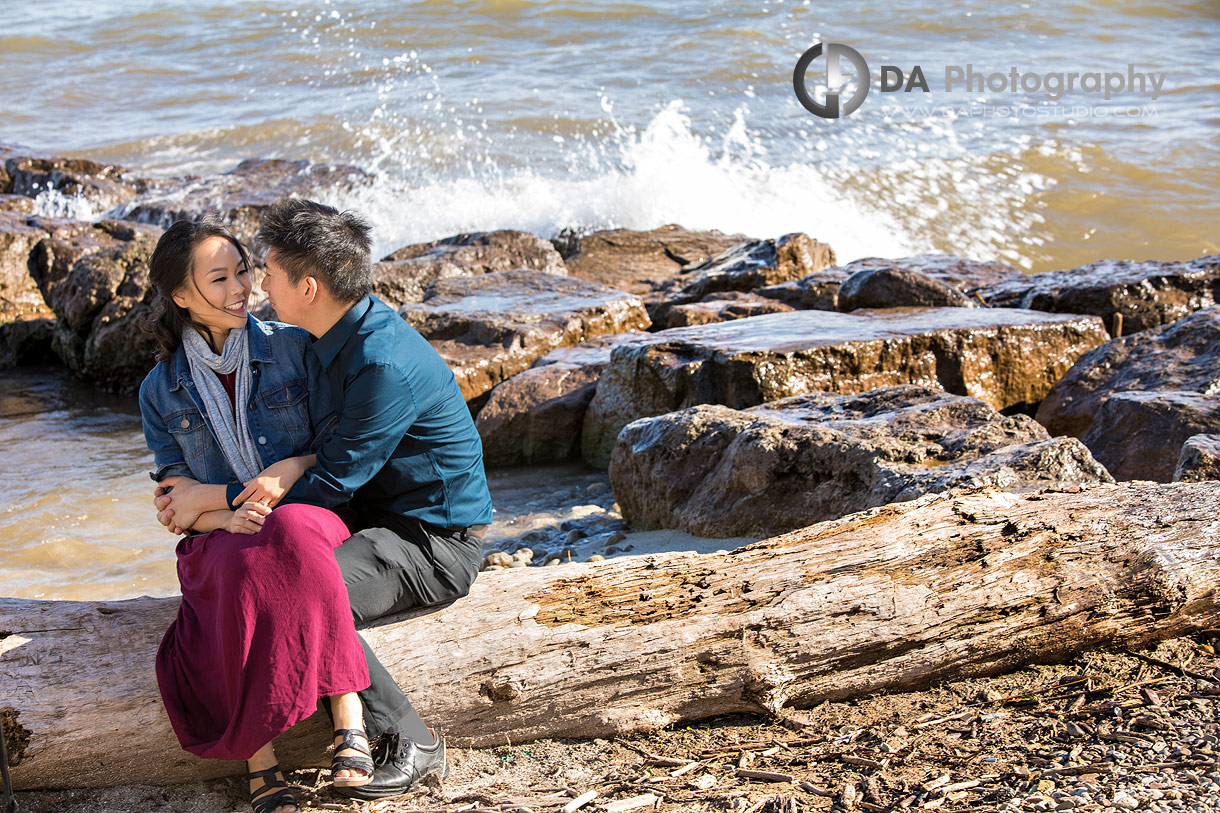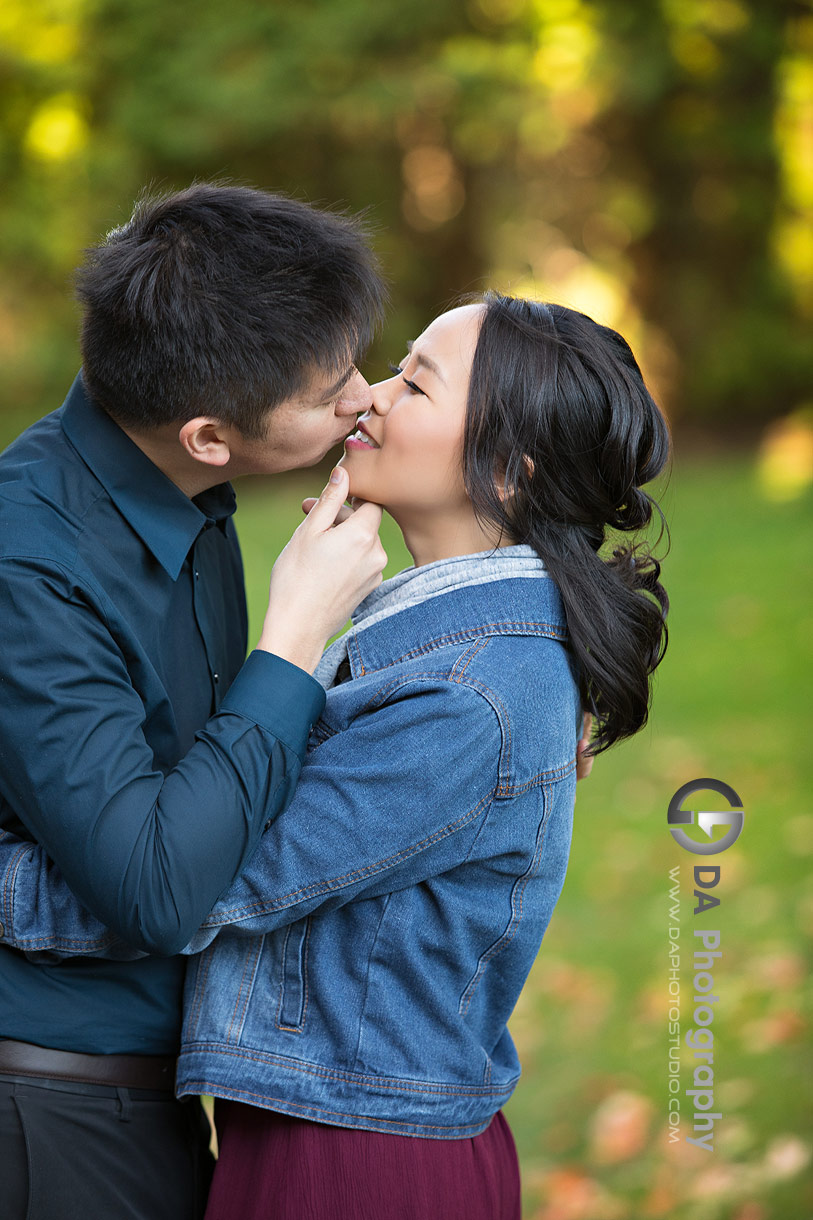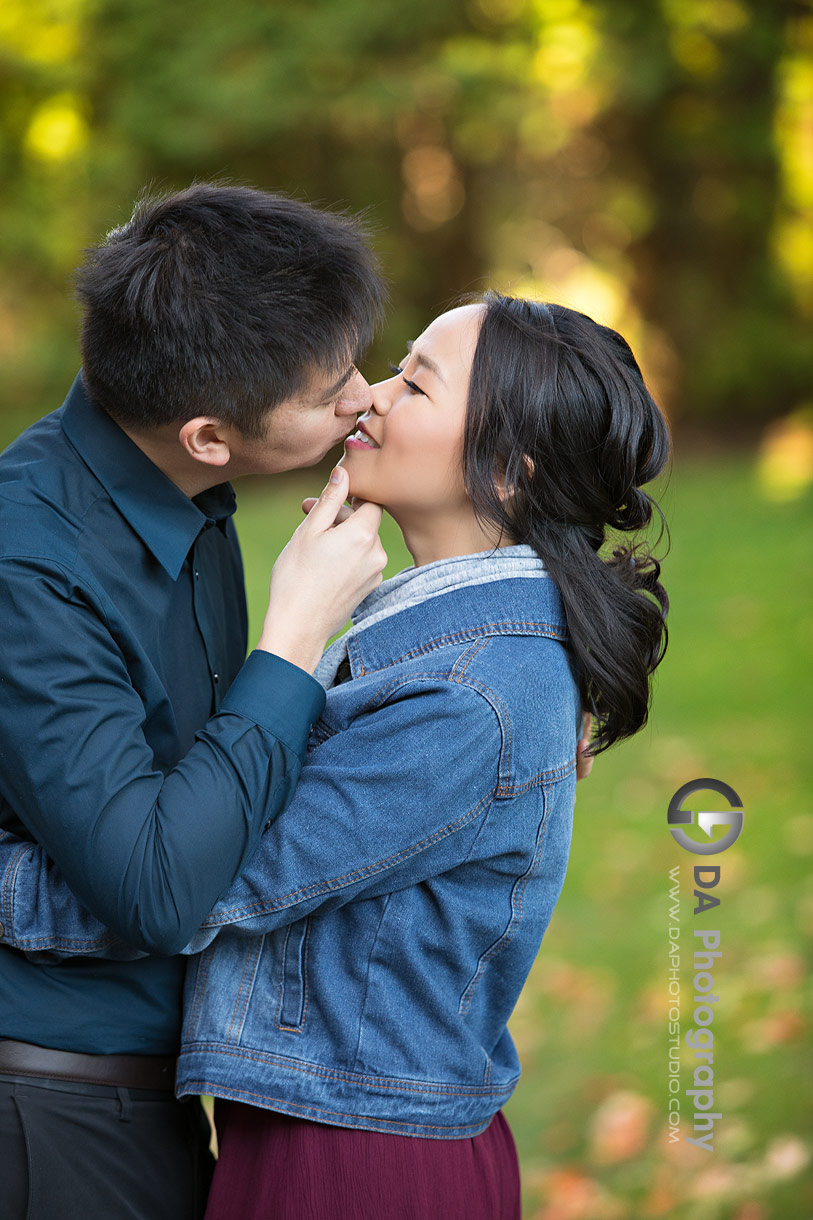 Location for the photo session
In addition to working with a great couple, the location is also crucial for an amazing fall engagement session. Paletta Mansion and Lakefront Park are great places to showcase their connection while also providing a variety of different photo scenarios. Even though I have worked this location for many years now, it continues to surprise me with new hidden gems within its boundaries. This is especially true when I have such a cooperative and relaxed couple. It gives me the opportunity to slow down and unleashes my creativity. Then, we can discover new places and try something that has not been done before.
For those who have not had the opportunity to see this location yet, I'm not exaggerating when I say the different photo opportunities available here. There are so many spots at this site where the images look totally different from each other, yet are still within the same colour palate.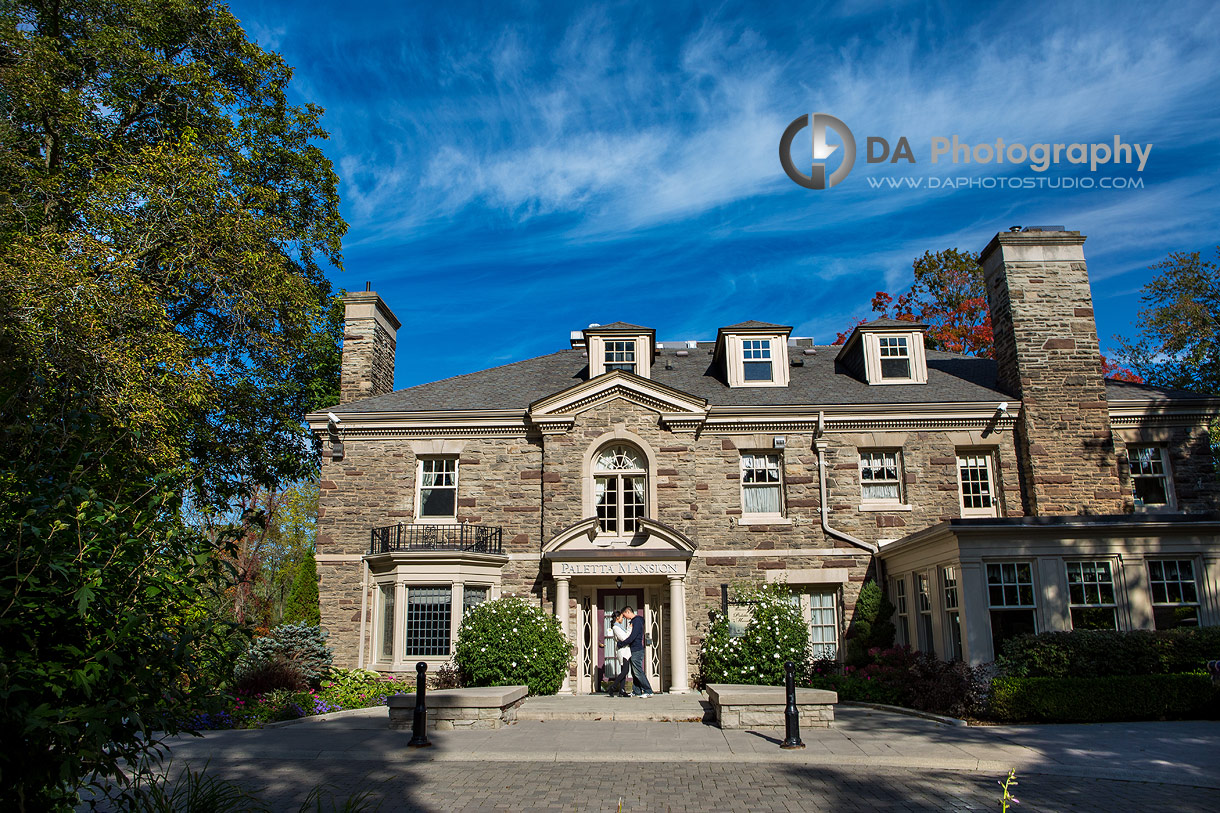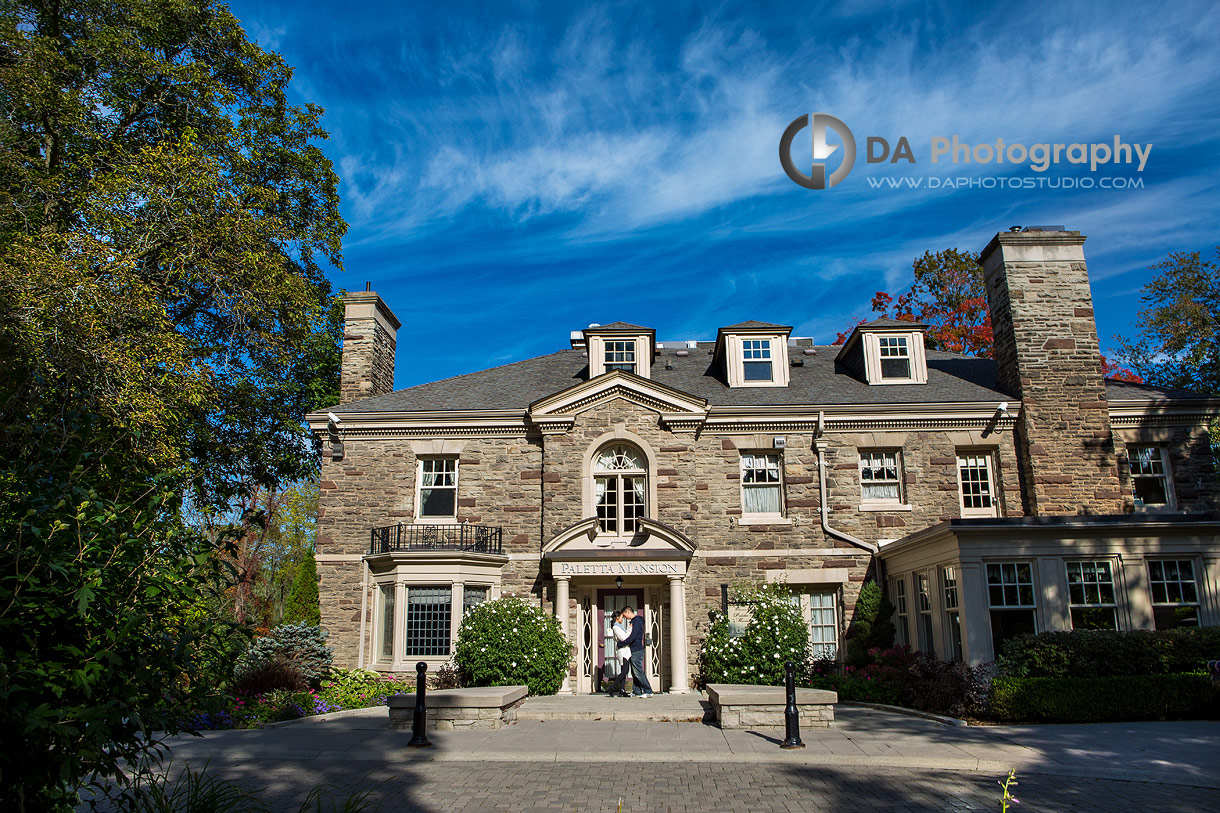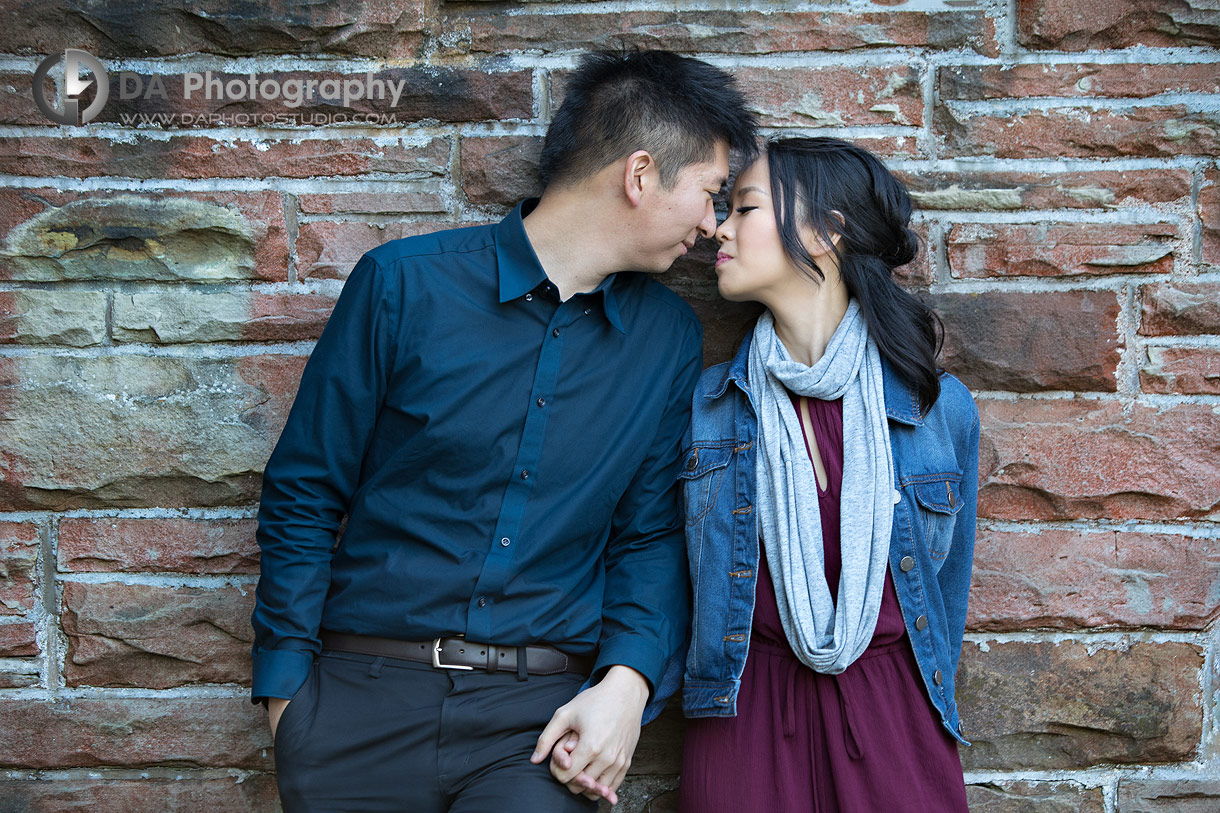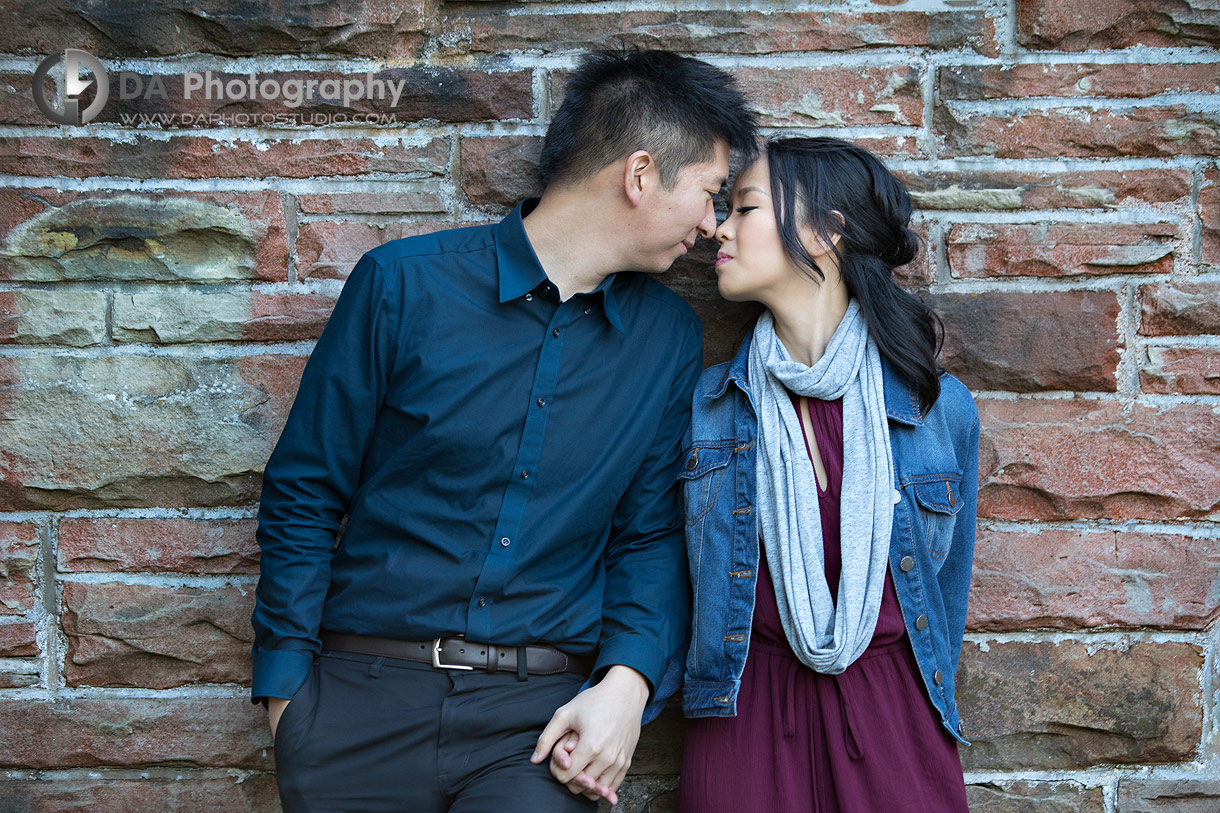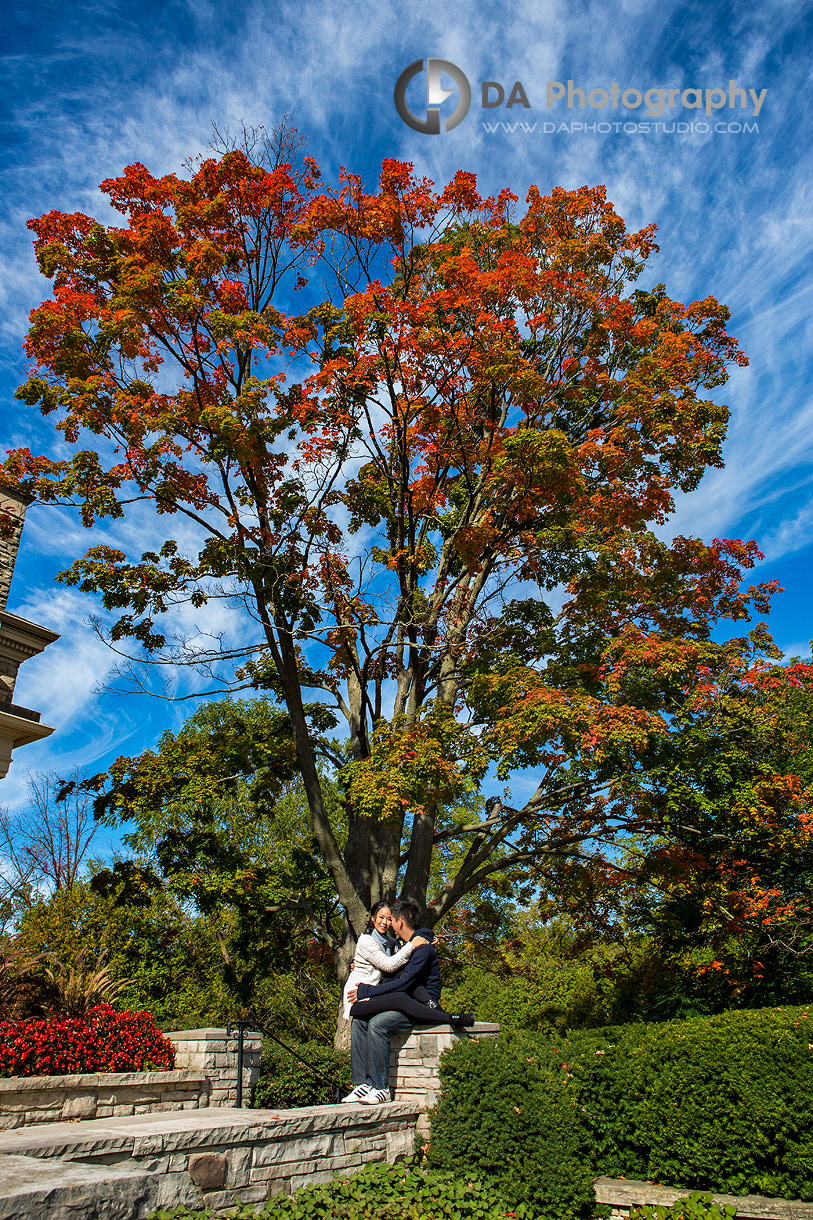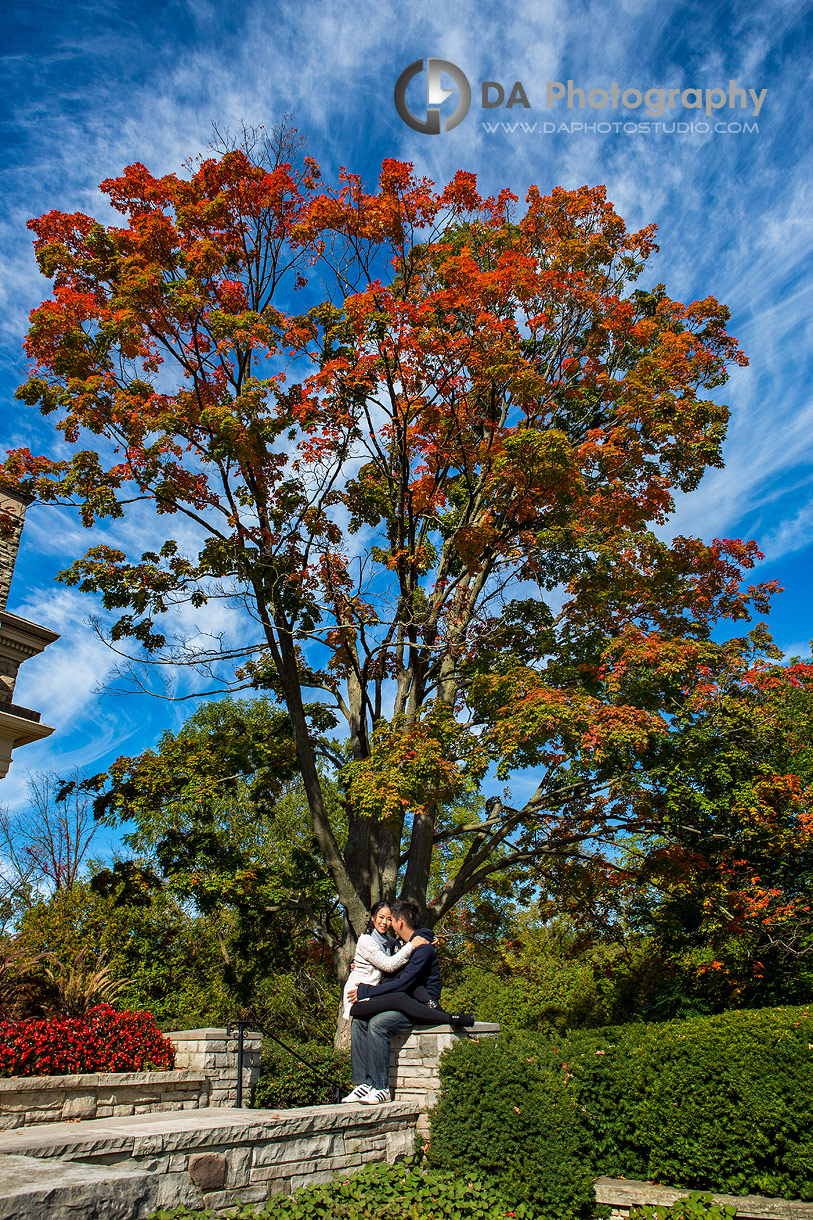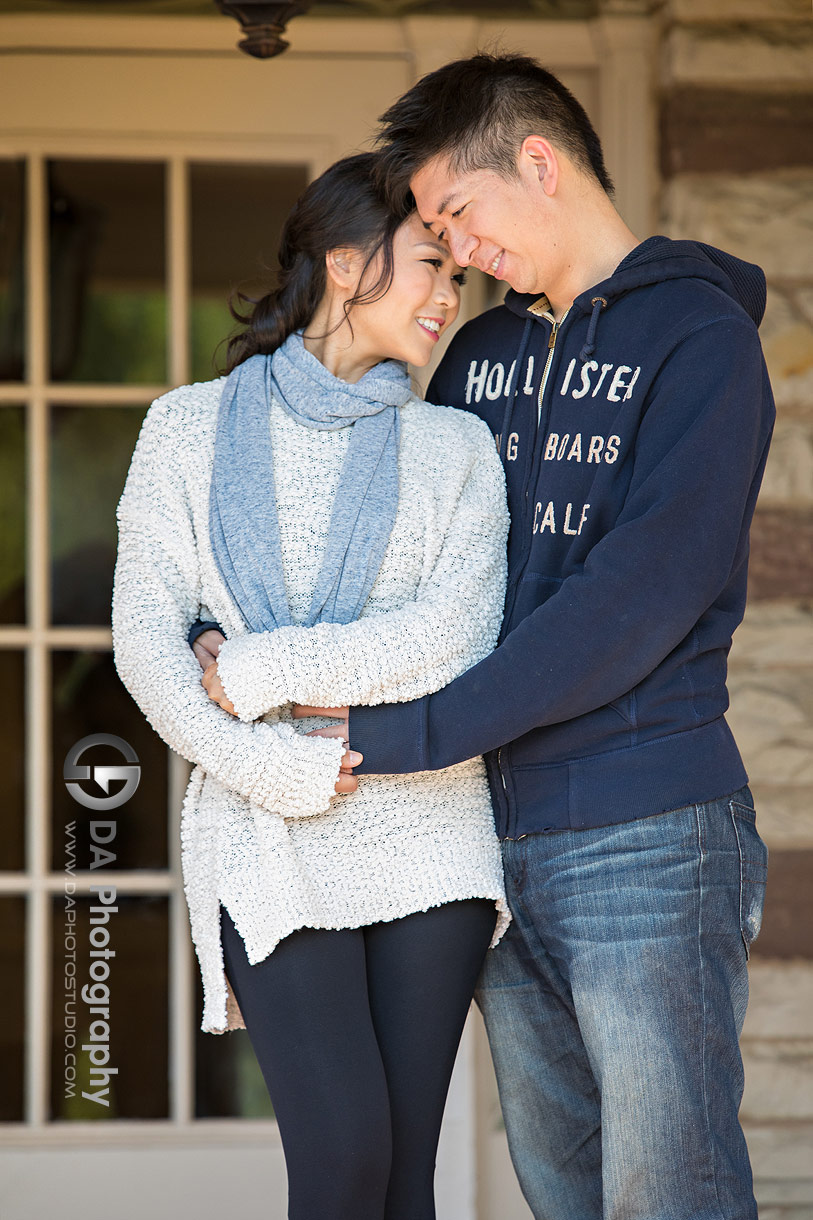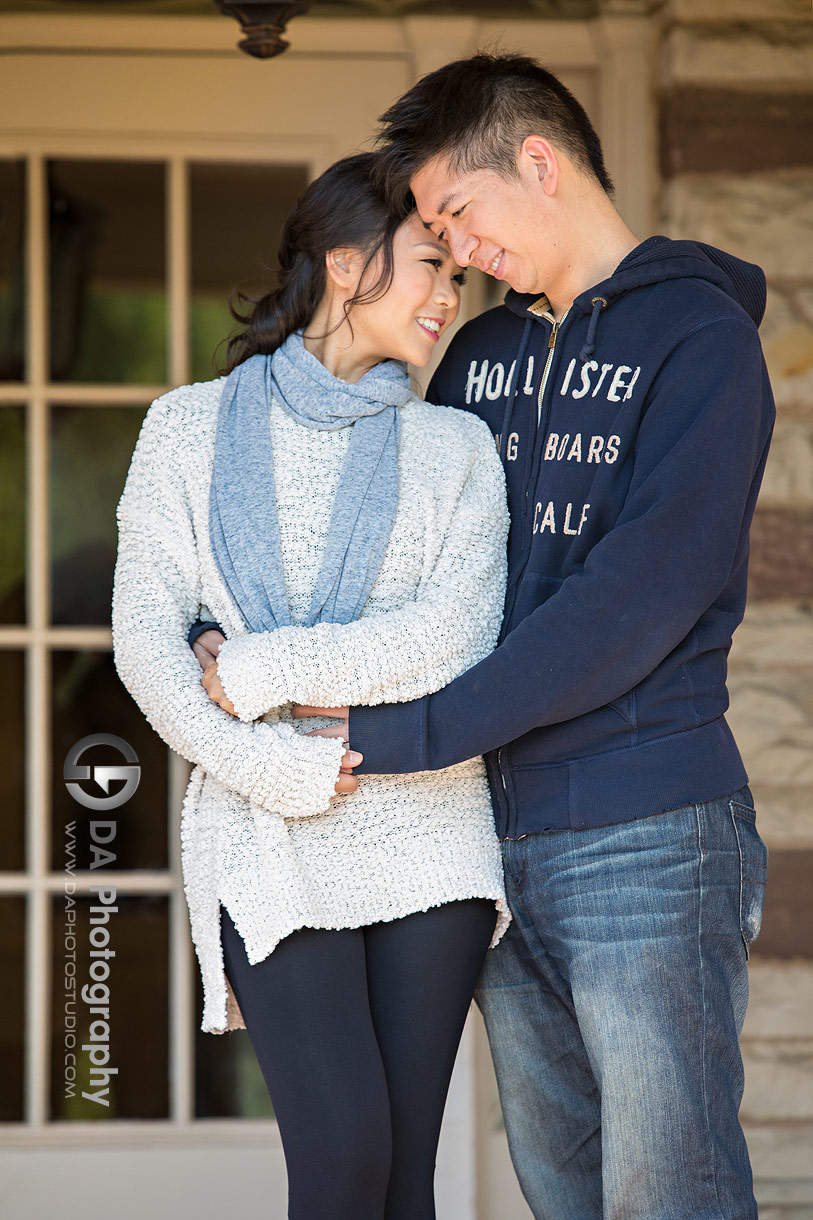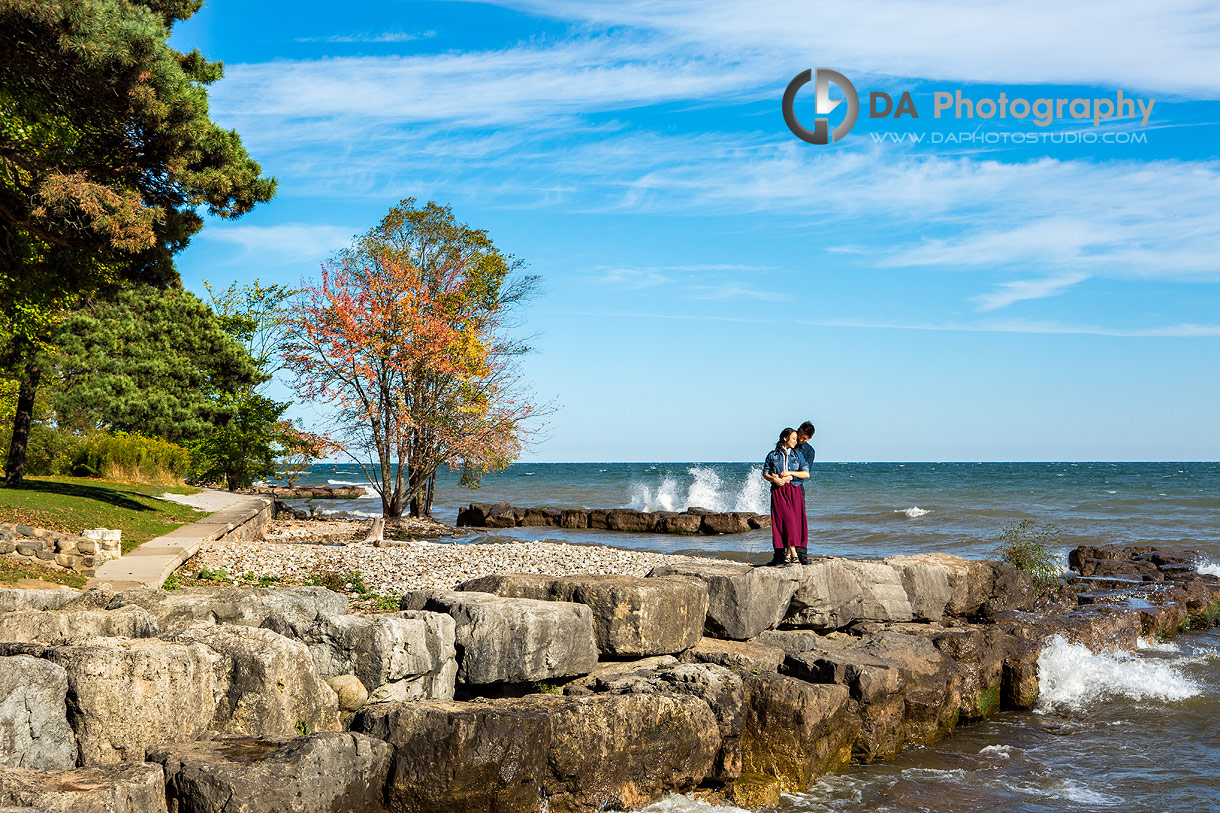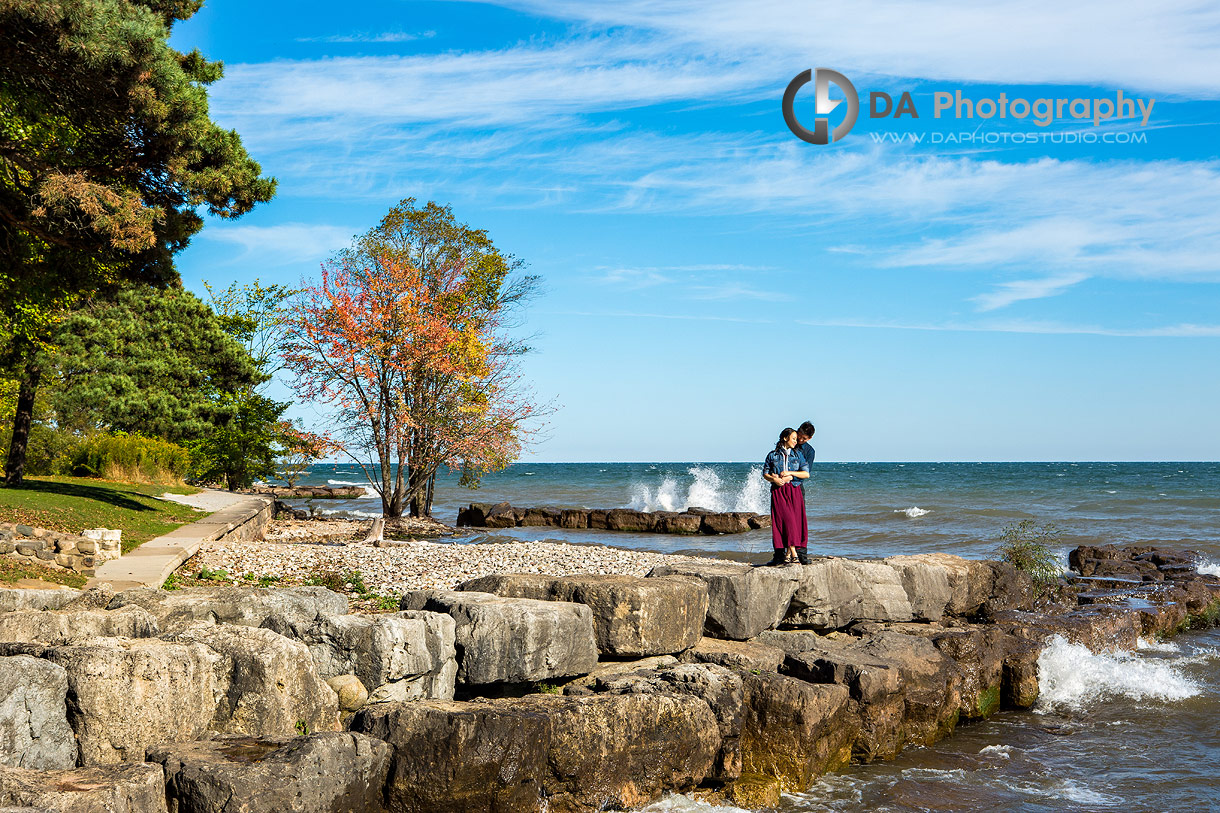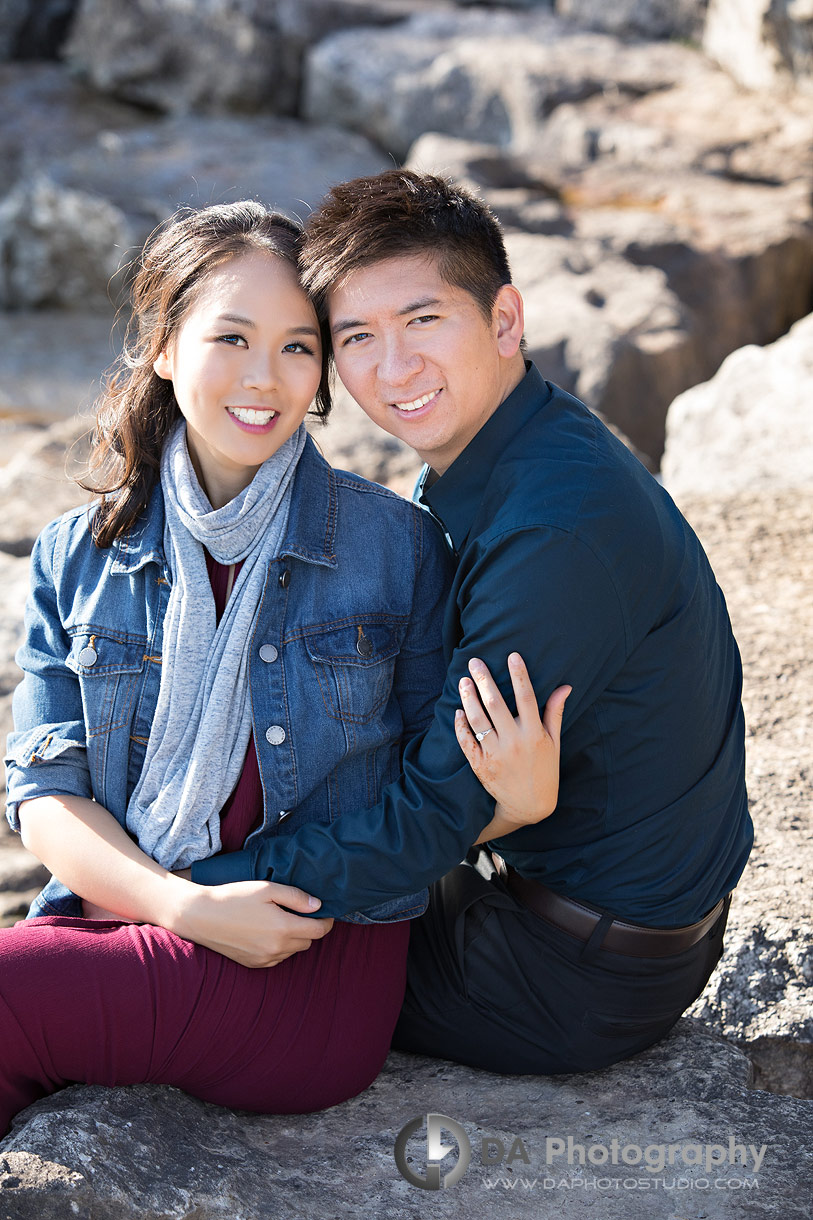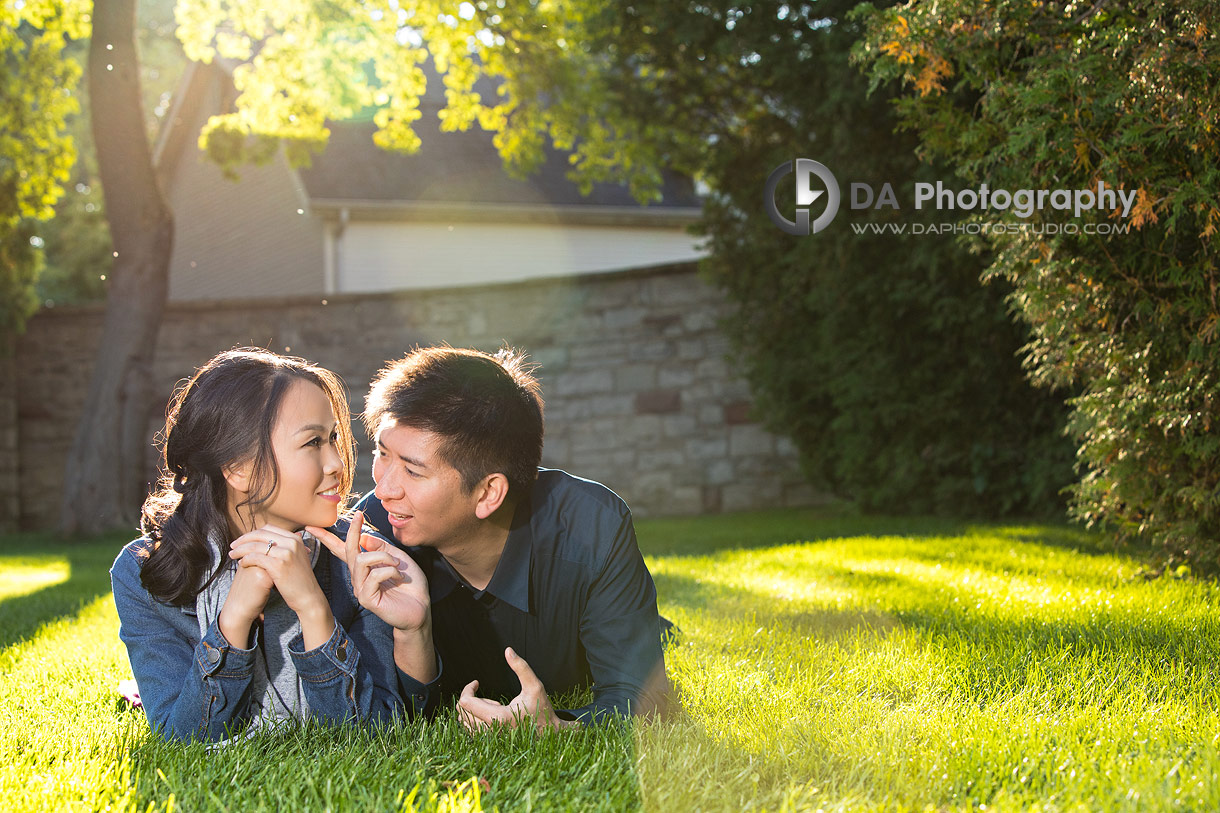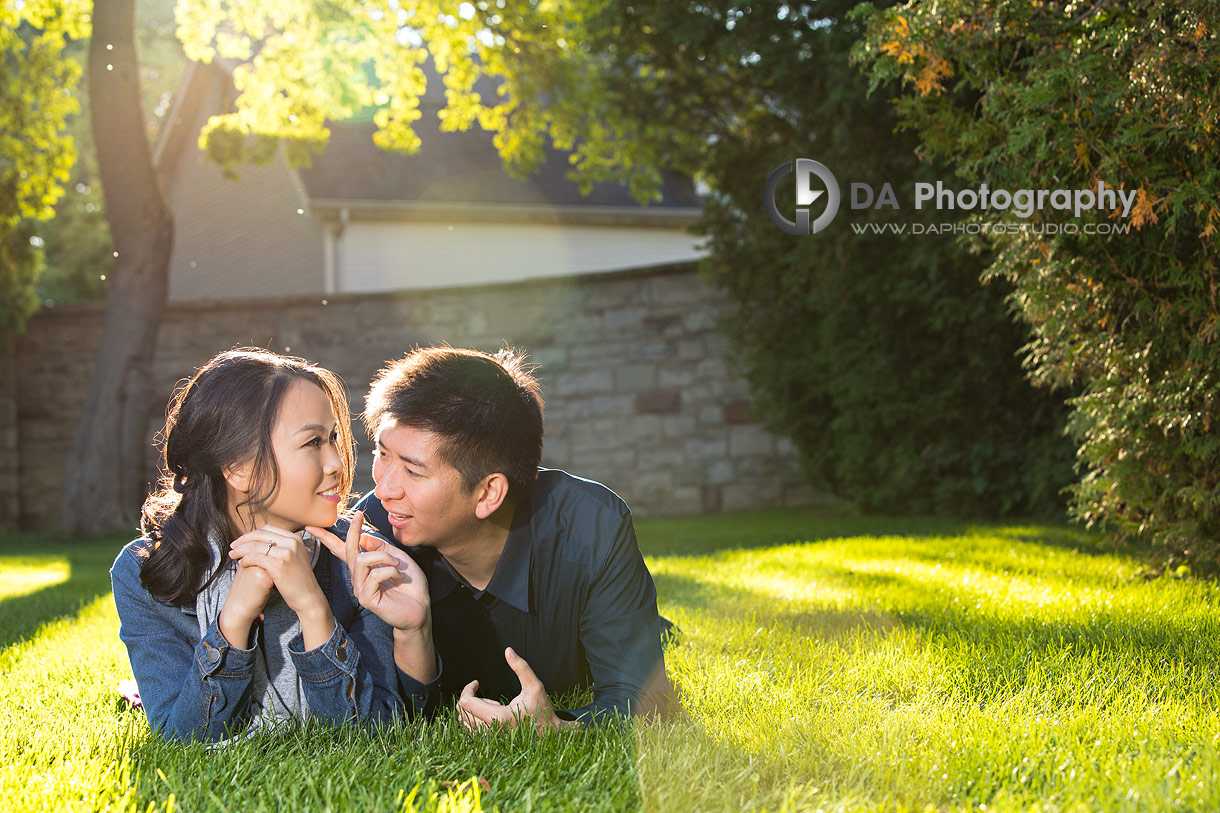 Endless options
Working by the mansion, we incorporate the architecture and the stone walls of the building. By the entrance of Paletta Mansion, you can create an amazing high-end, luxurious look. Then, simply turning your camera 90 degrees to your right, you can capture the lakefront for a more peaceful and relaxing image.
Moving towards the beach area, you have the option to take some great images with their immaculately kept garden flowers. At the beach, there are many options to photograph but my favourites are by the big boulders with some driftwood logs. On clear days, the lake view can sometimes give you the CN Tower and Toronto skyline  at night.
While traveling back to the parking area, we passed by the forest. Here, we took some interesting photos by the river working with some of the wind-damaged trees.
At the pinnacle of the engagement session, when our connection was the highest, we did some ground posing on the grass. Using he sun as a backlight, we photographed another set of unique photos.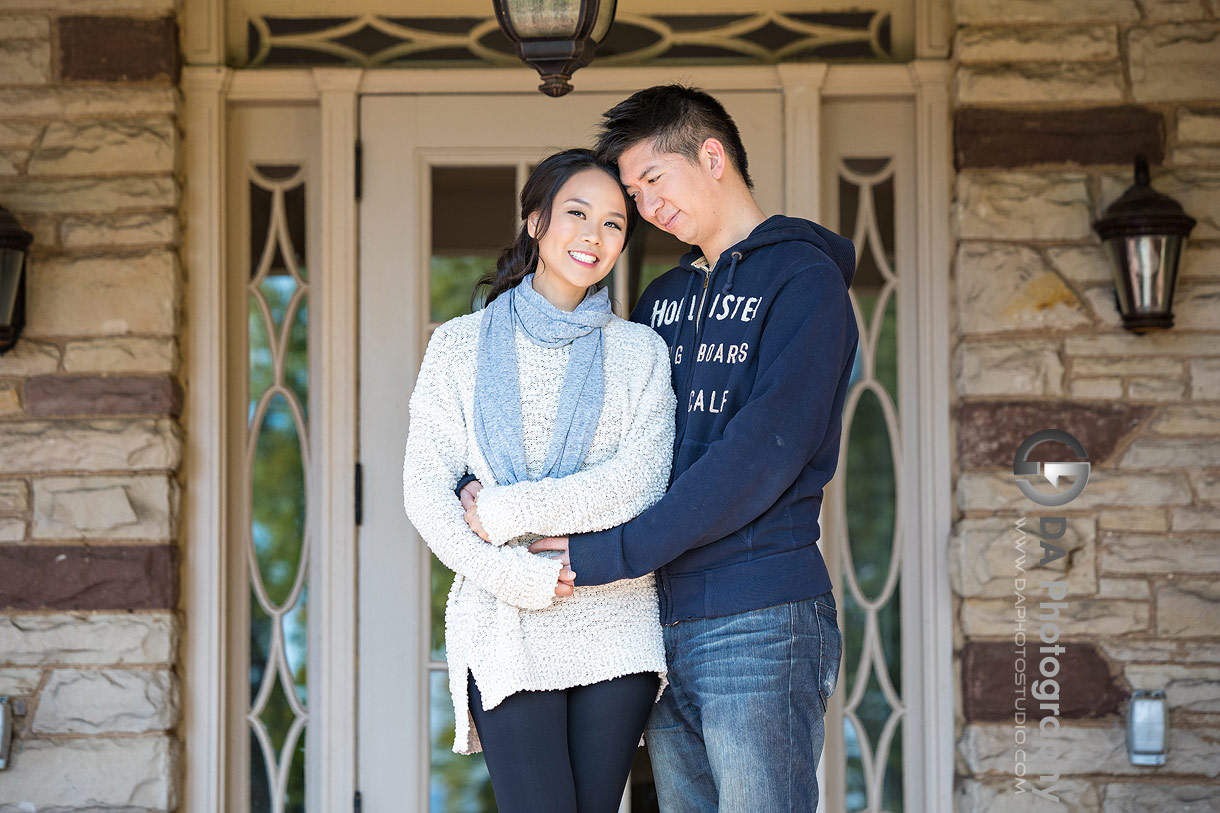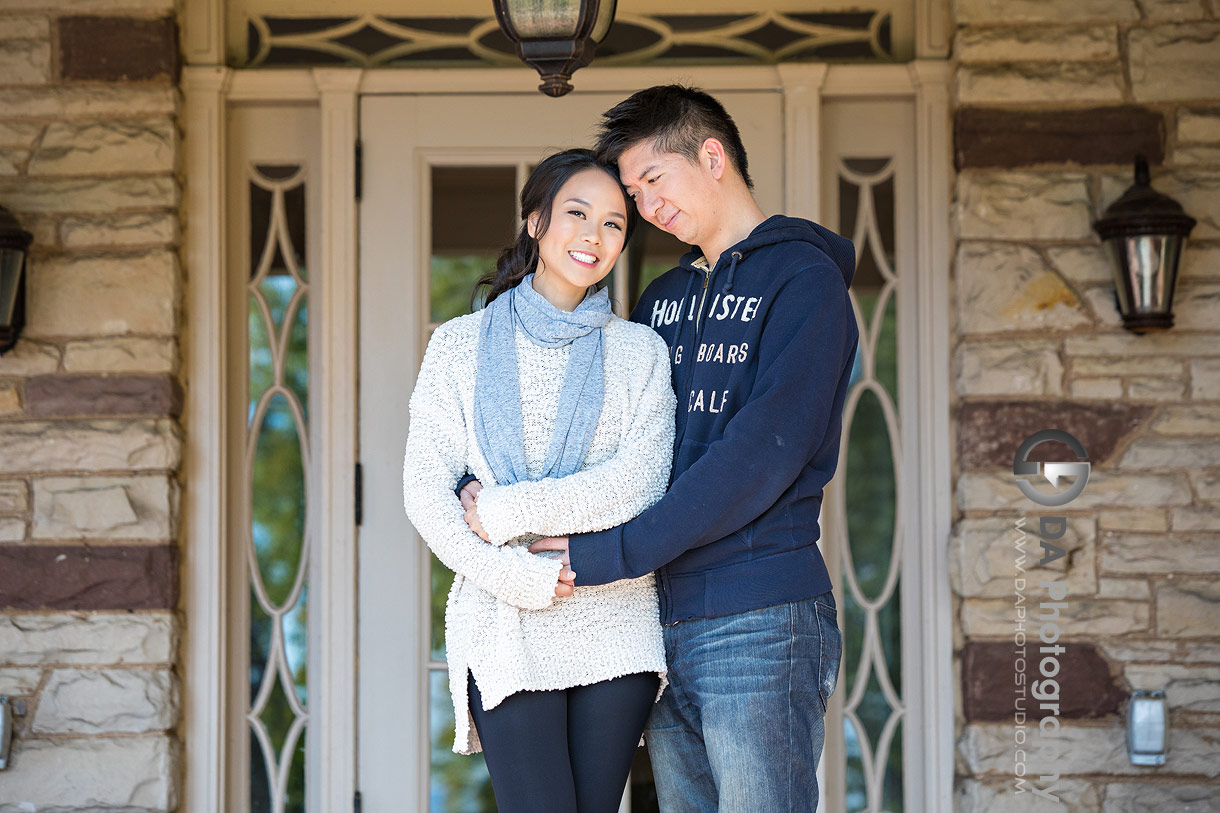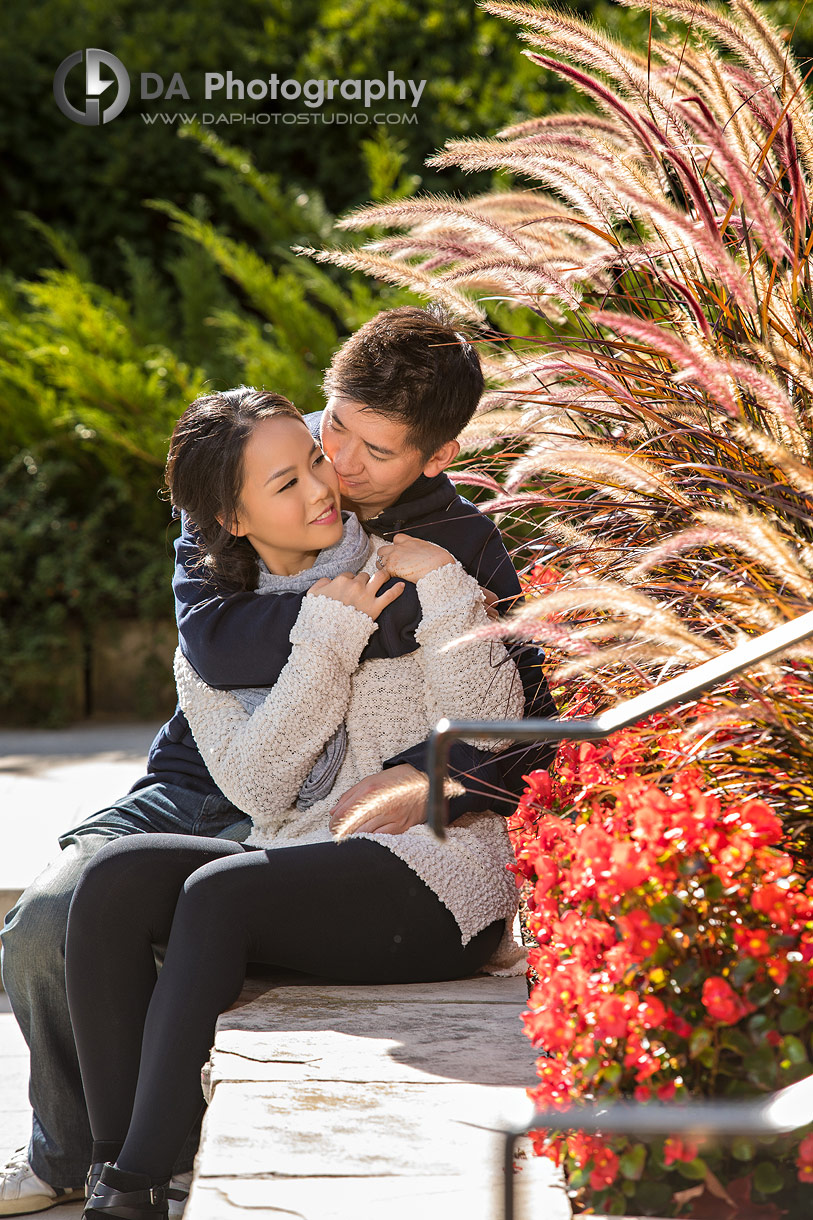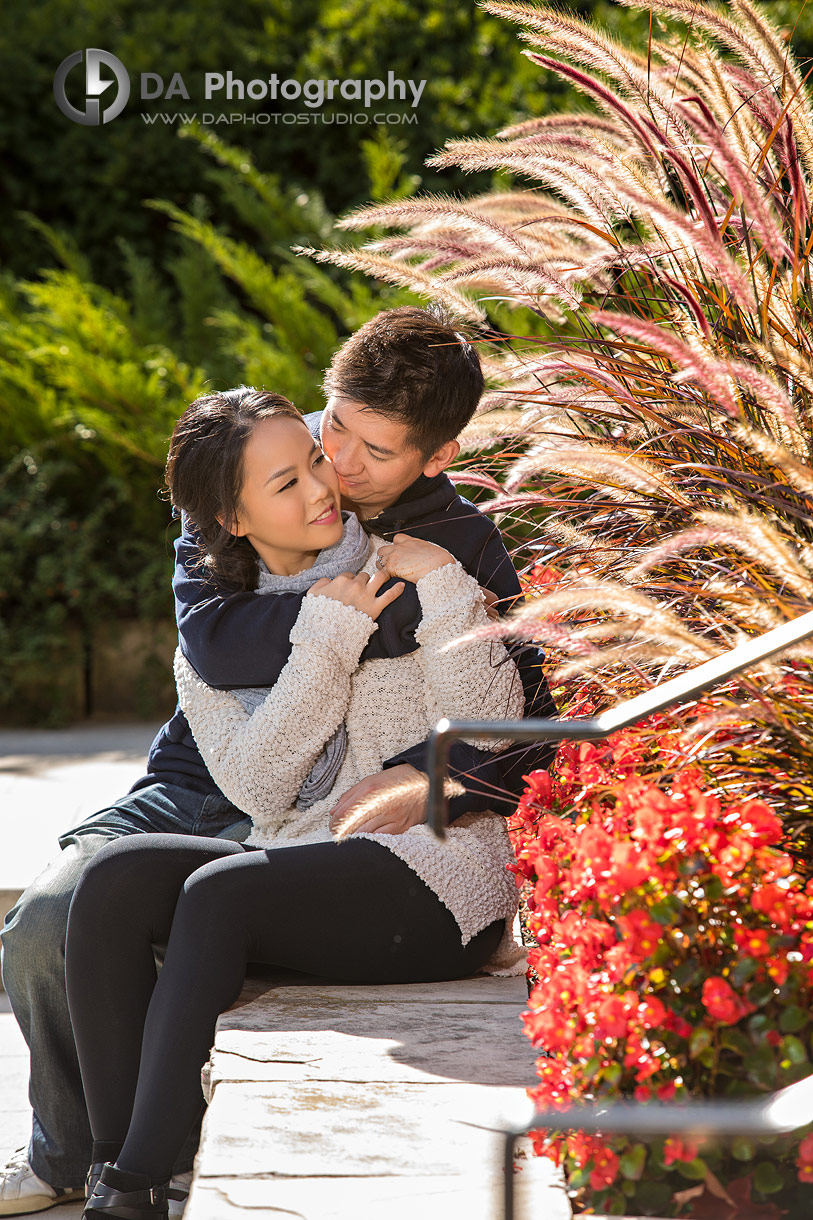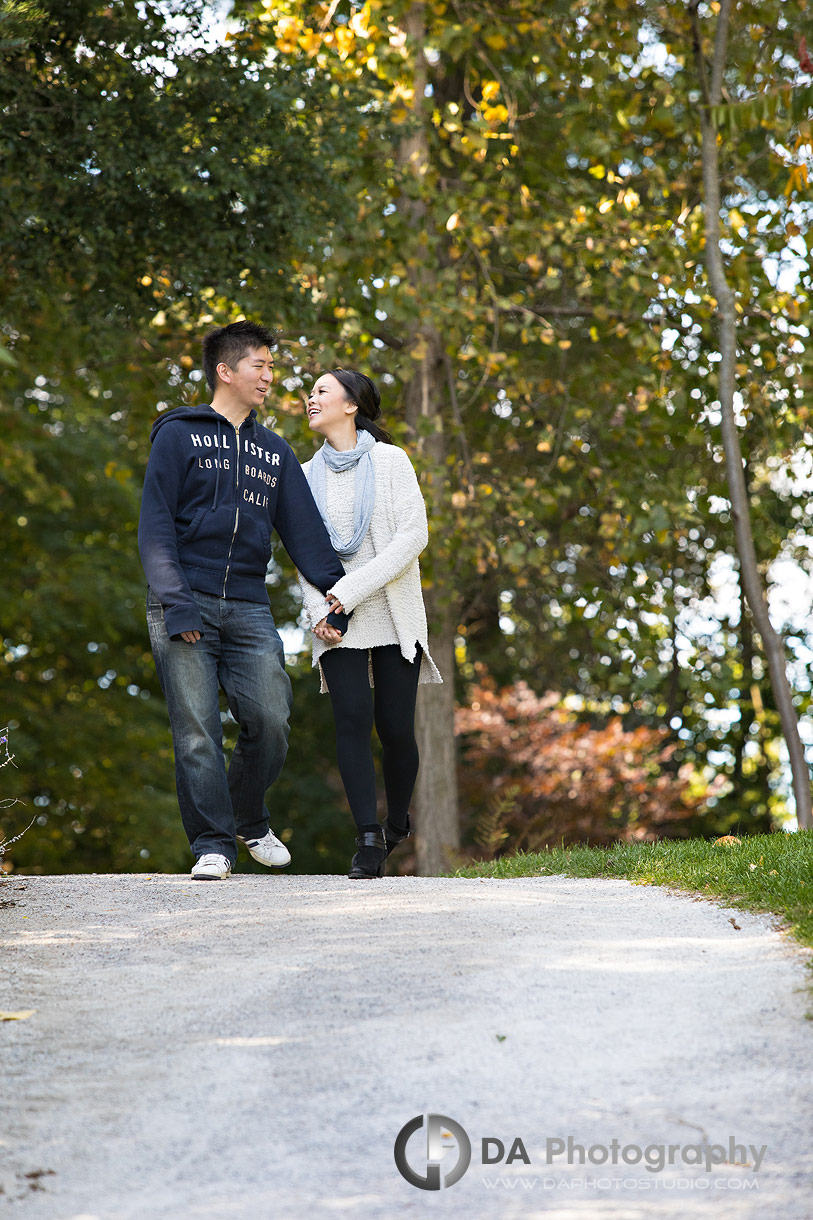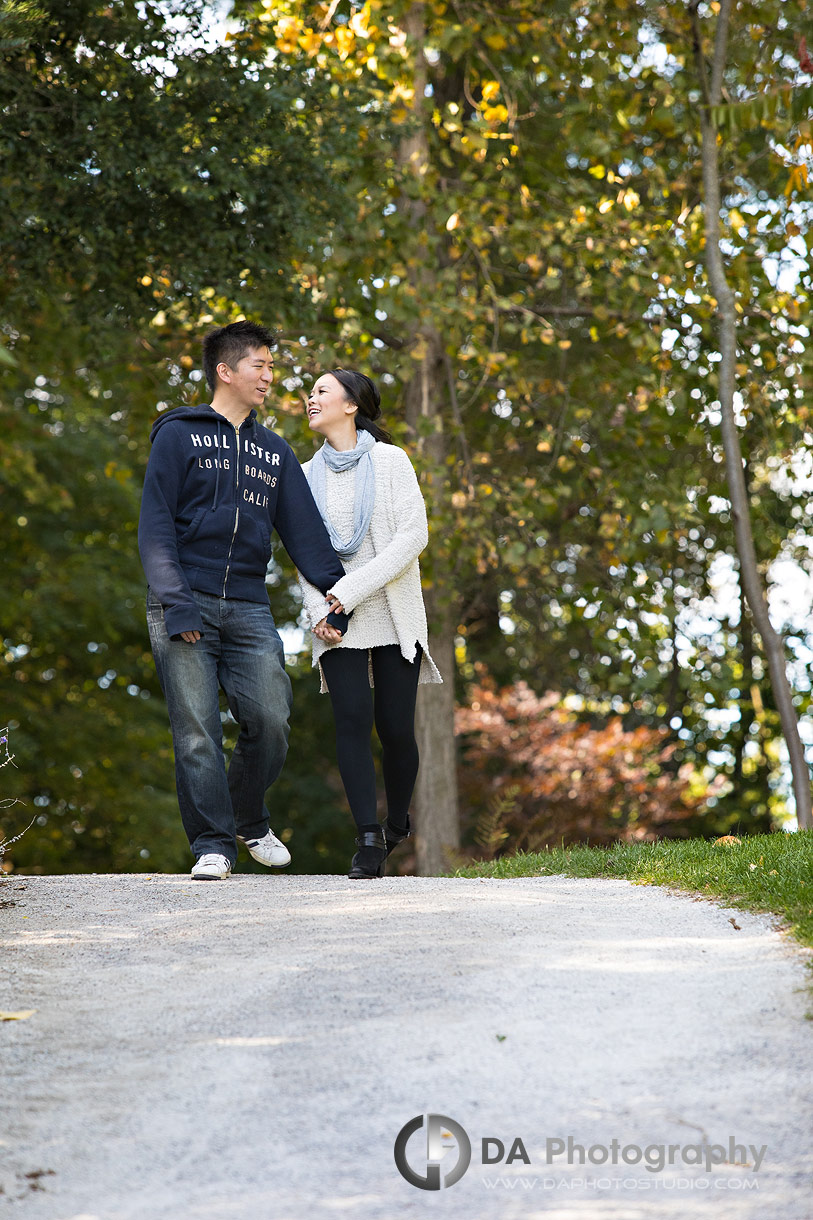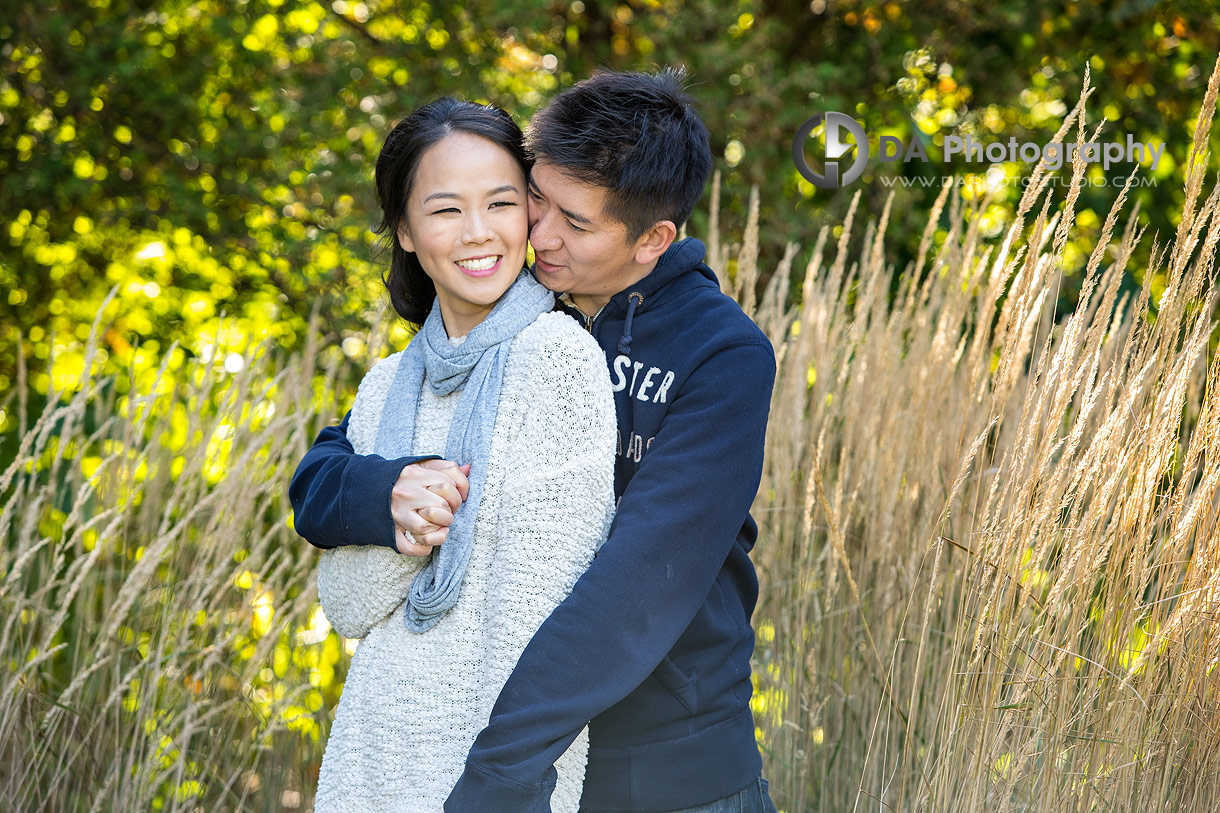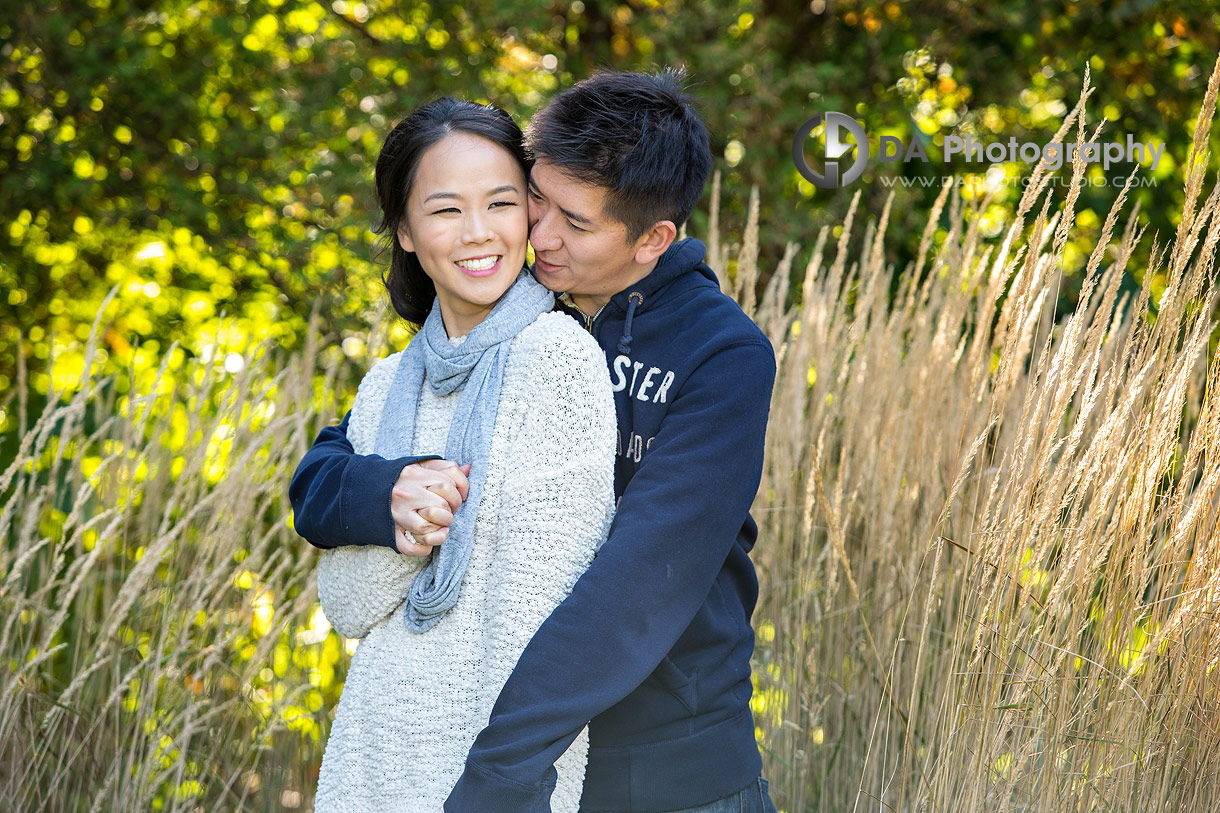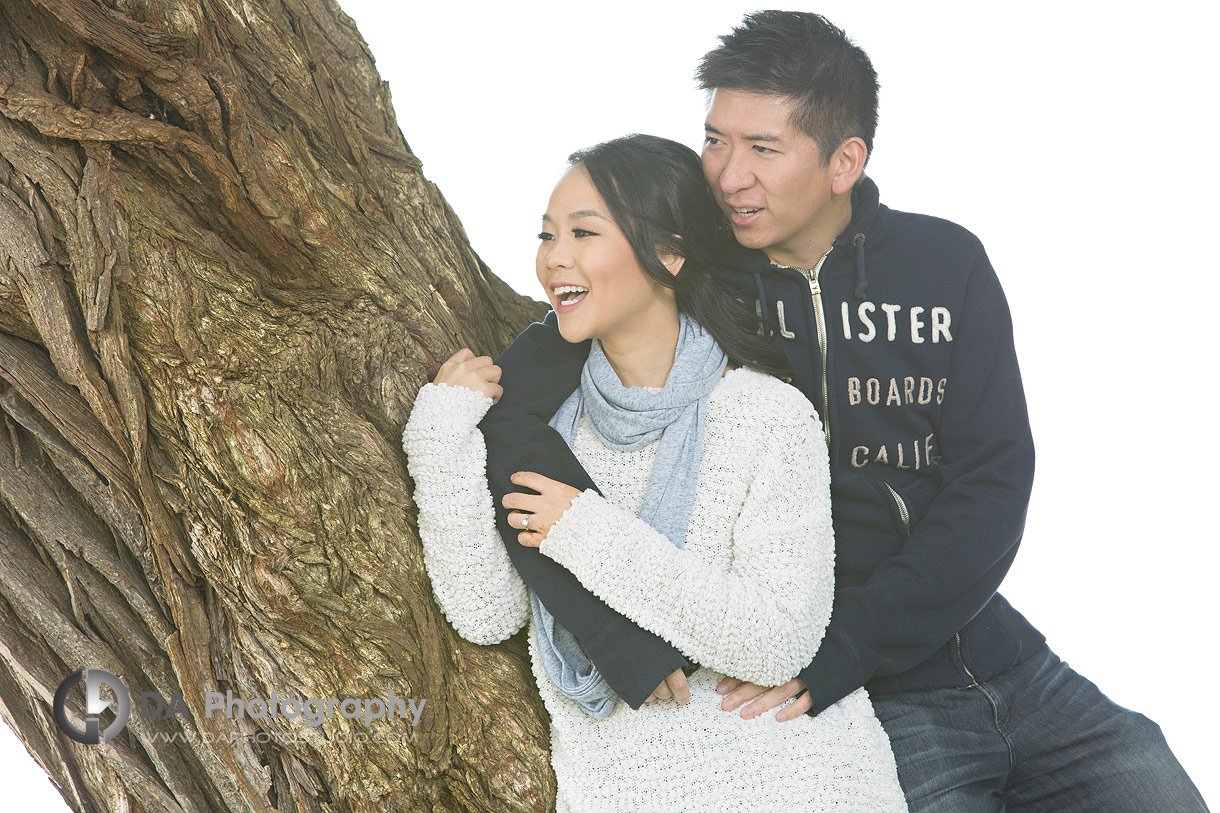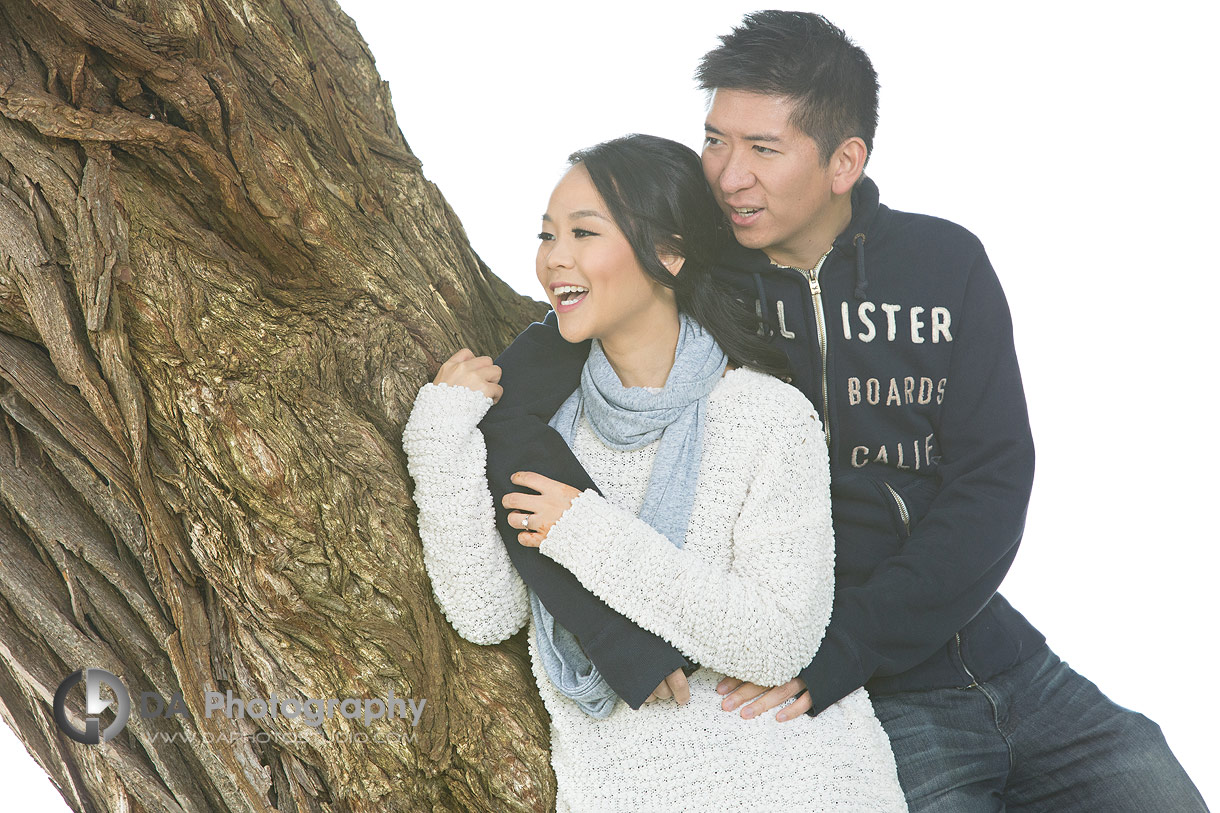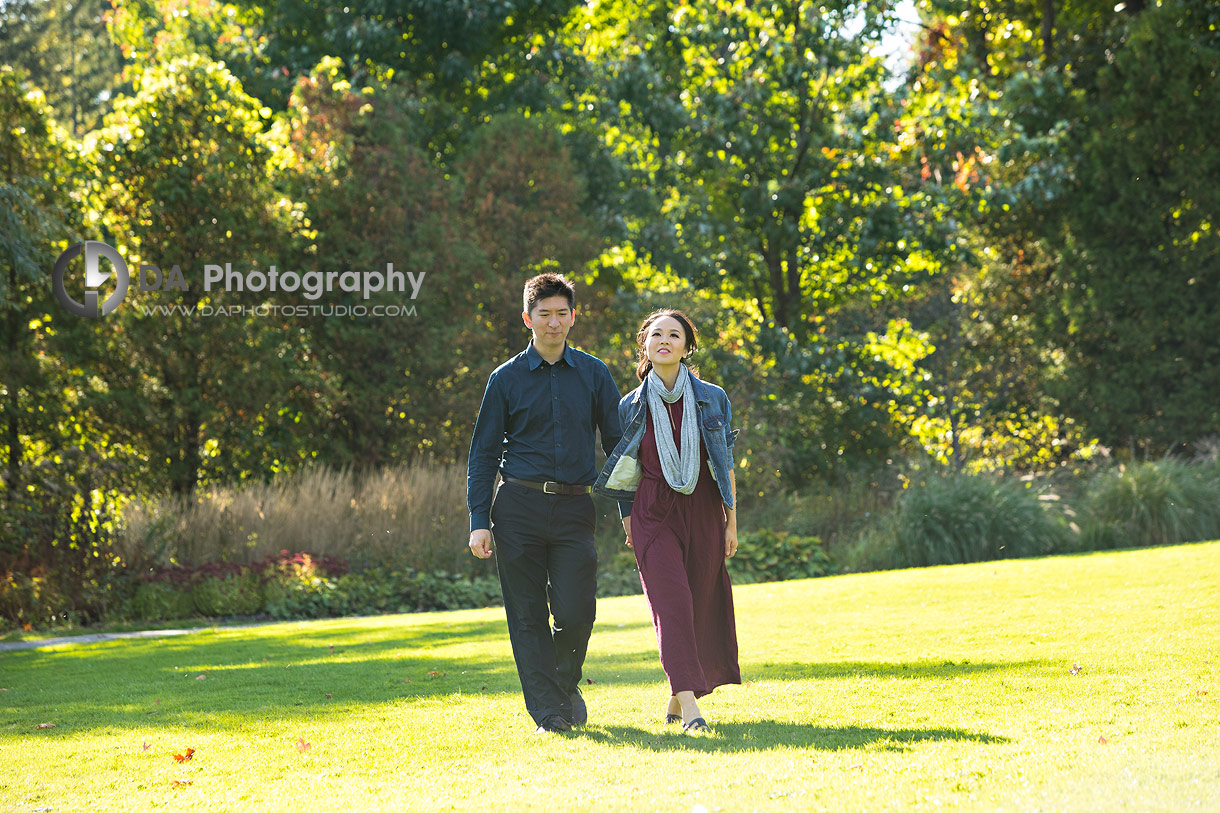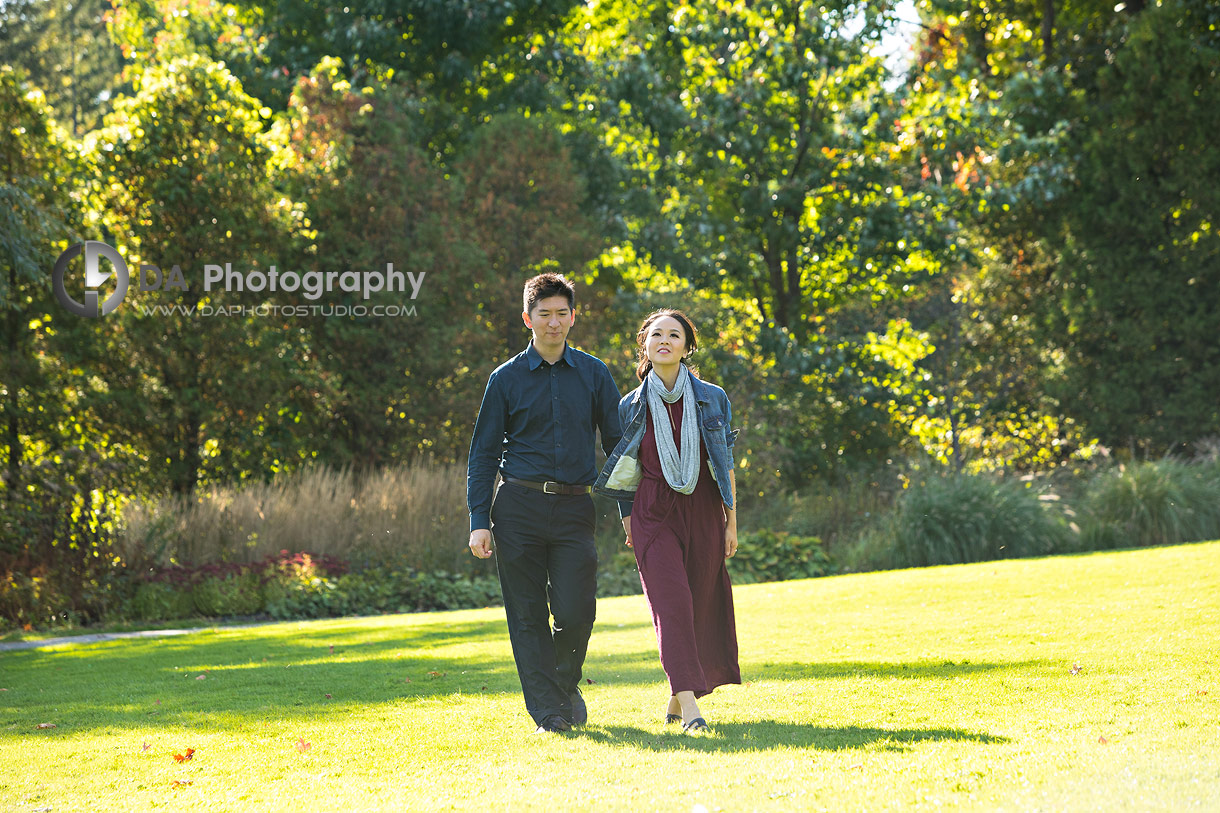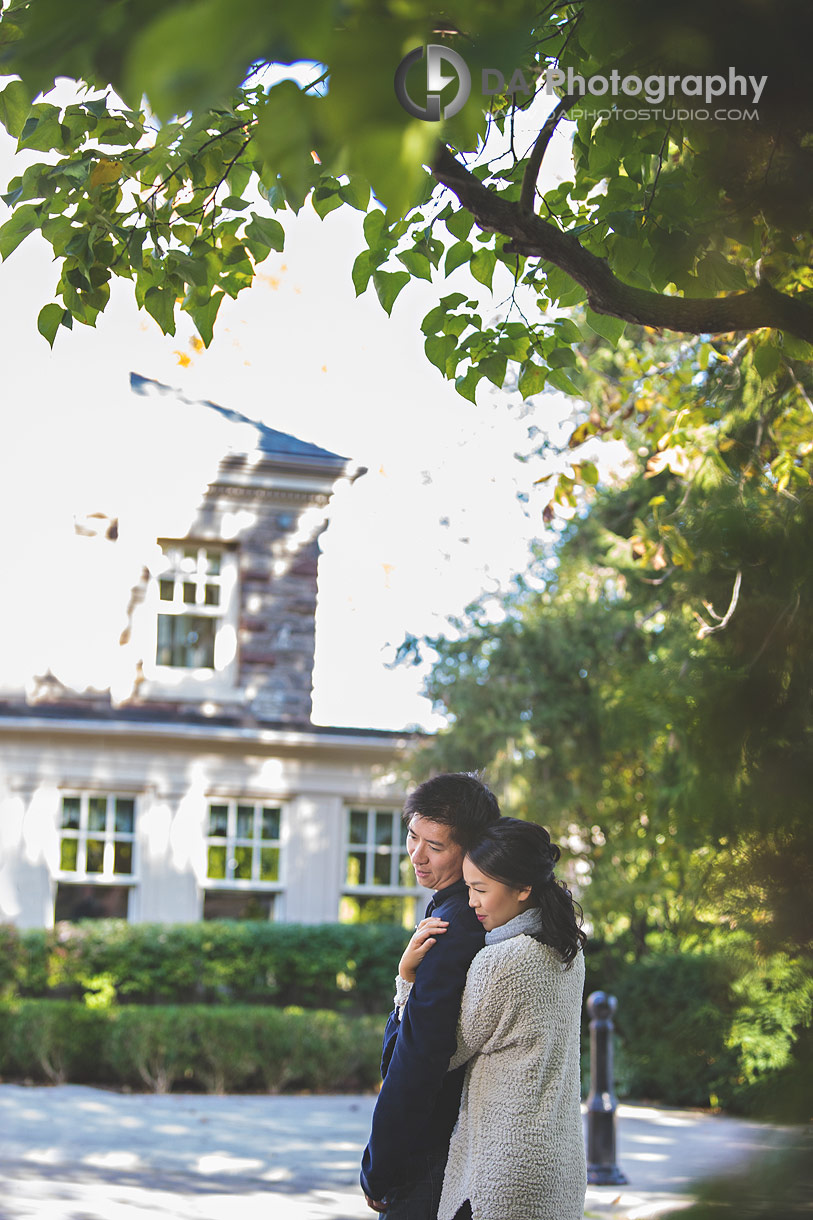 Time of day
Absolutely, the time of day is of the utmost importance when it comes to the best results for a Paletta Mansion fall engagement session. The seasonal time change in Canada gives us shorter and shorter days during the fall. Considering the sunshine is a luxury for these sessions, I make sure to start them by 1pm and not any later than 2pm. This way, it gives us time to work with the very soft sunlight for the entire session. By the end, we were also able to capture some golden hour photos as well.
Because we had some gorgeous sunlight to work with, Jess and Monty's session was ideal. However, even in an overcast day, starting with this time frame ensures you have enough light to work well, even if it is an overcast day. The daylight is available until around 4pm in the fall and will work well for some great photographs.
If you schedule a session too early in the day, it may be too cold. The grass also becomes very wet due to frost or early morning dew. On the flip side, if you schedule it later than 2pm, you risk losing the sun and the available daylight will be very limited. This scenario really forces us to leave the creativity aside and focus only on the necessities.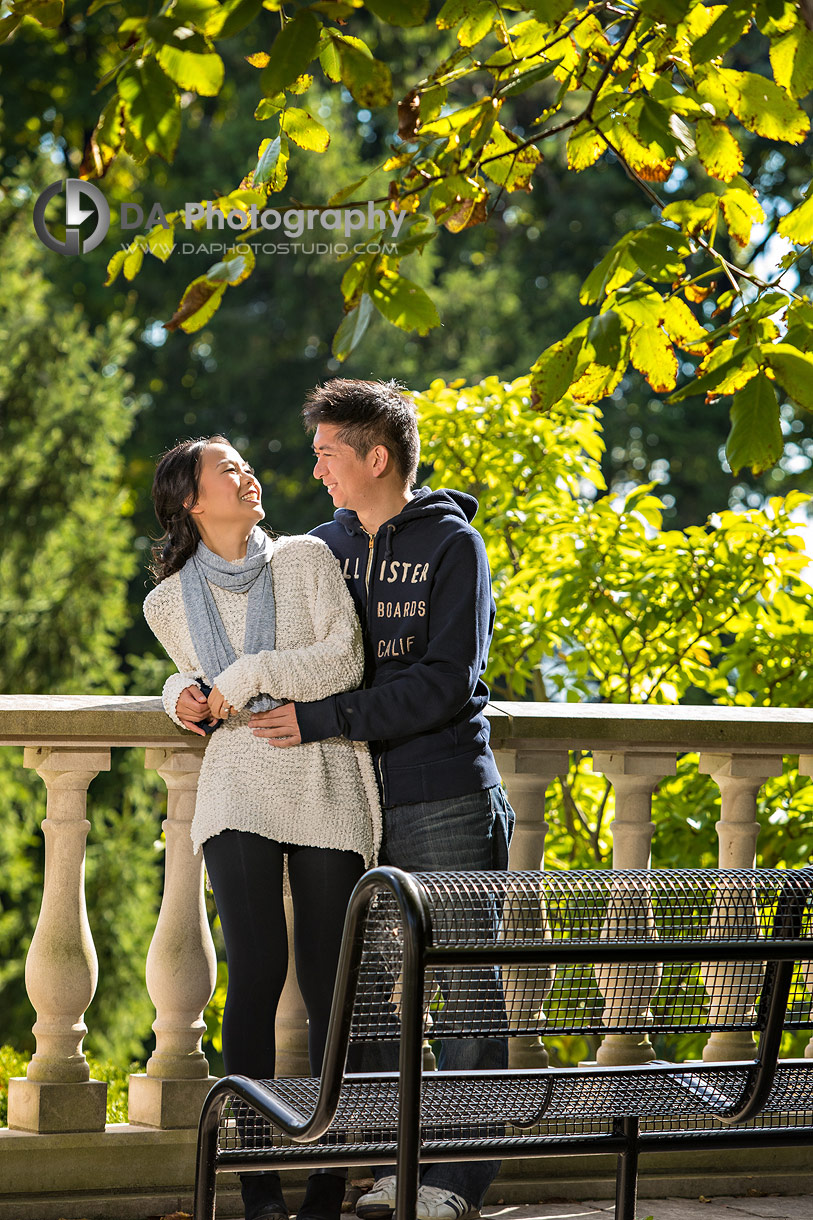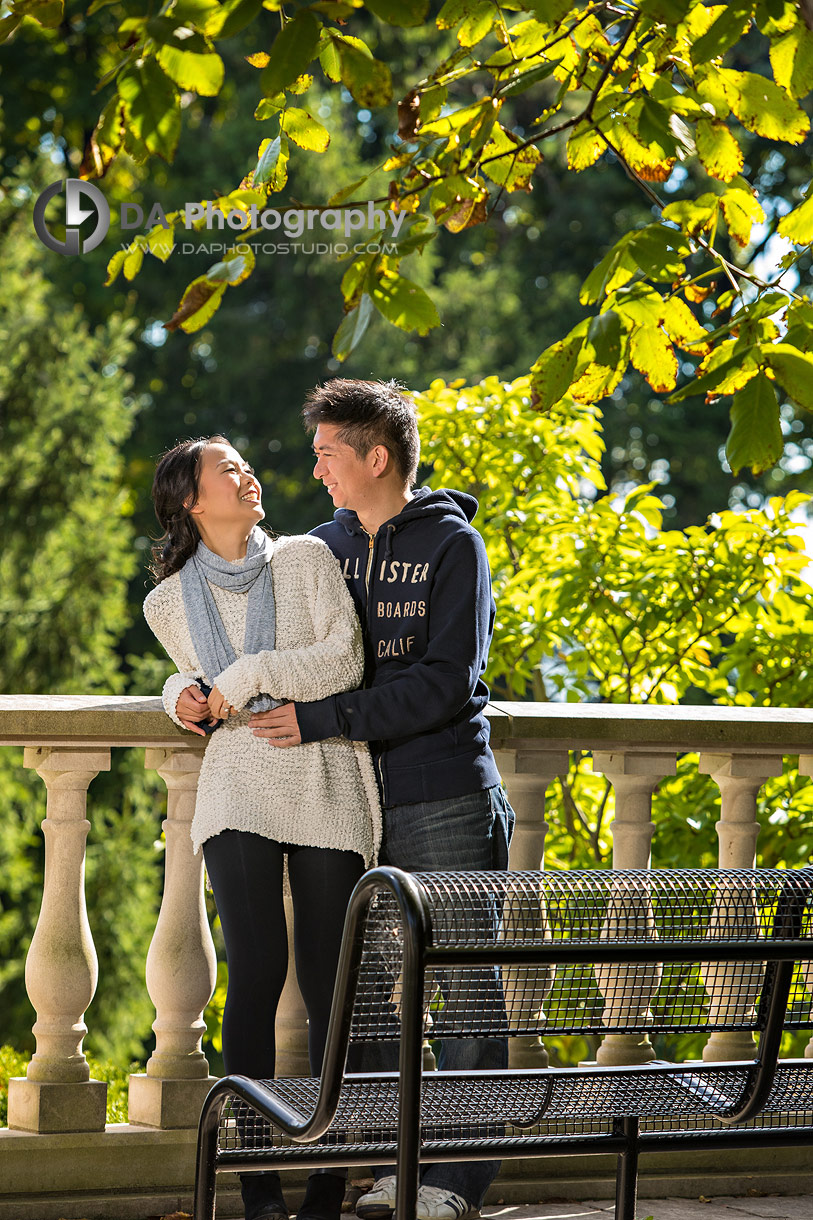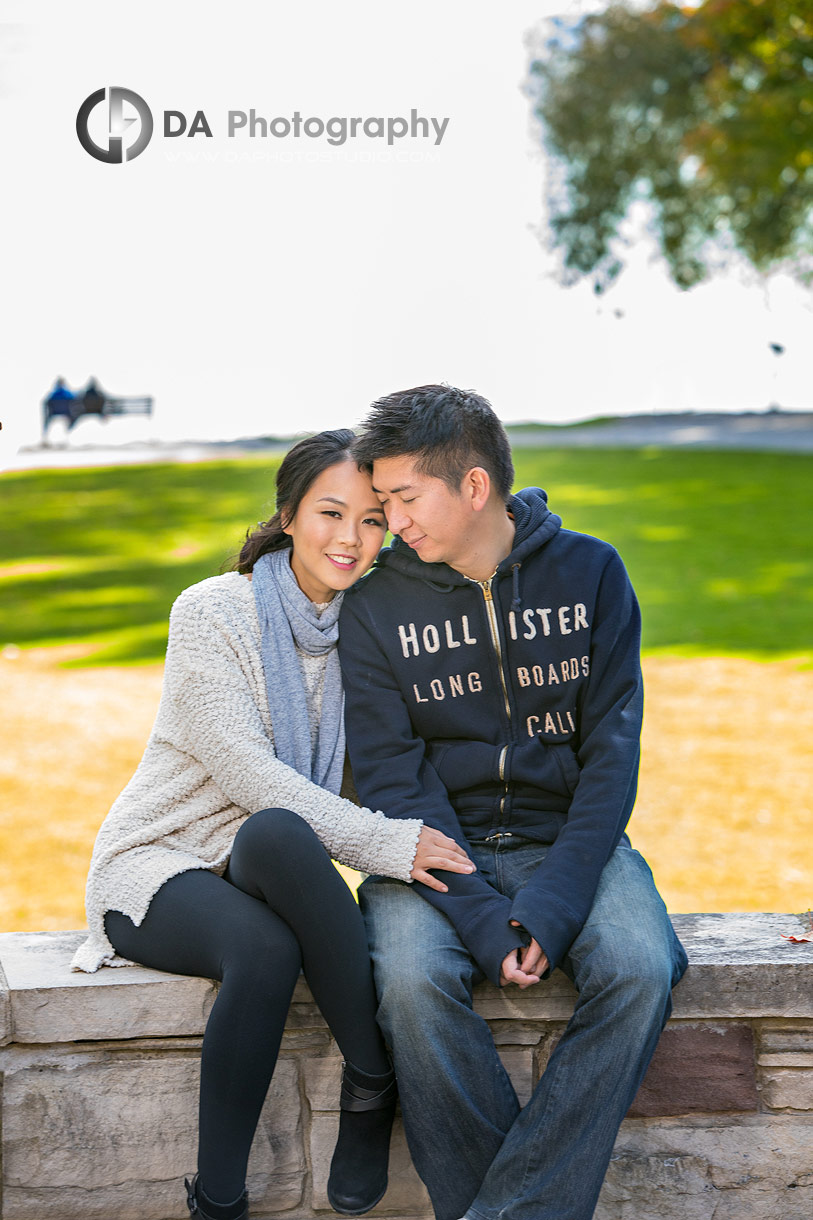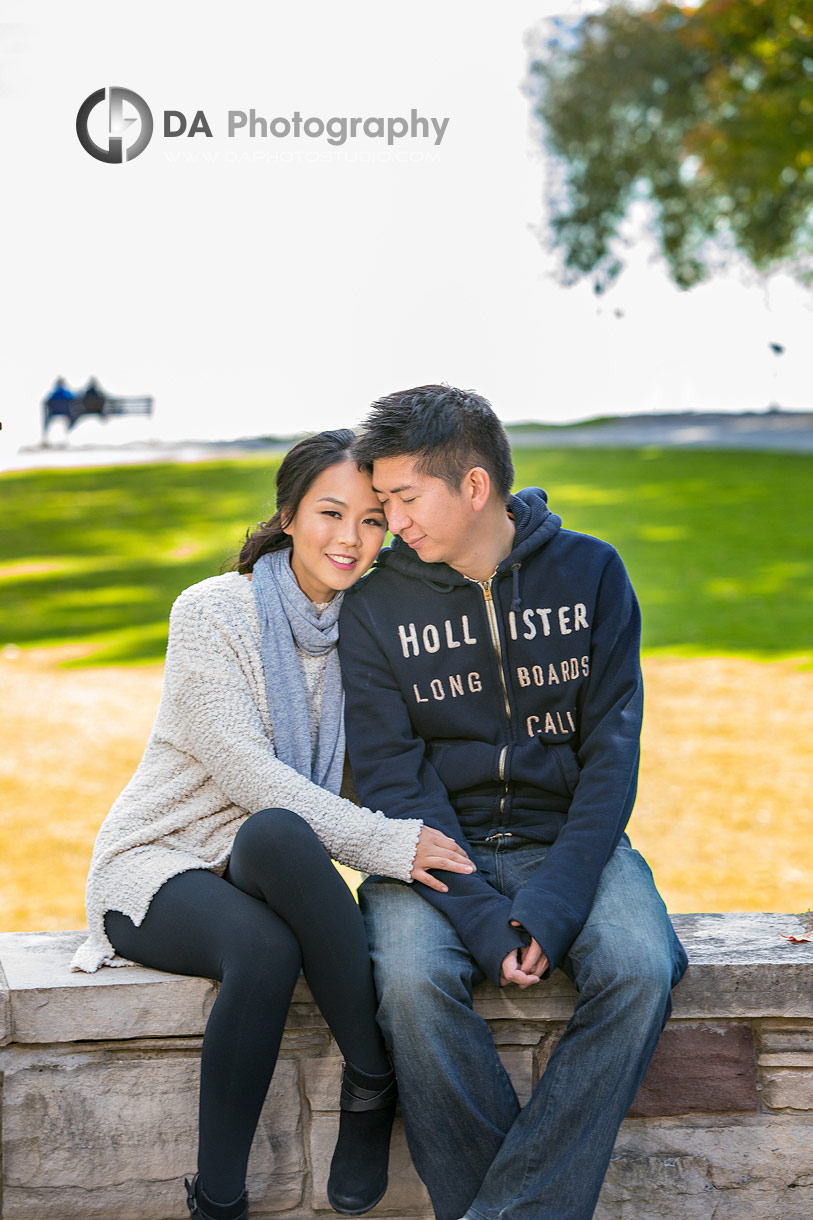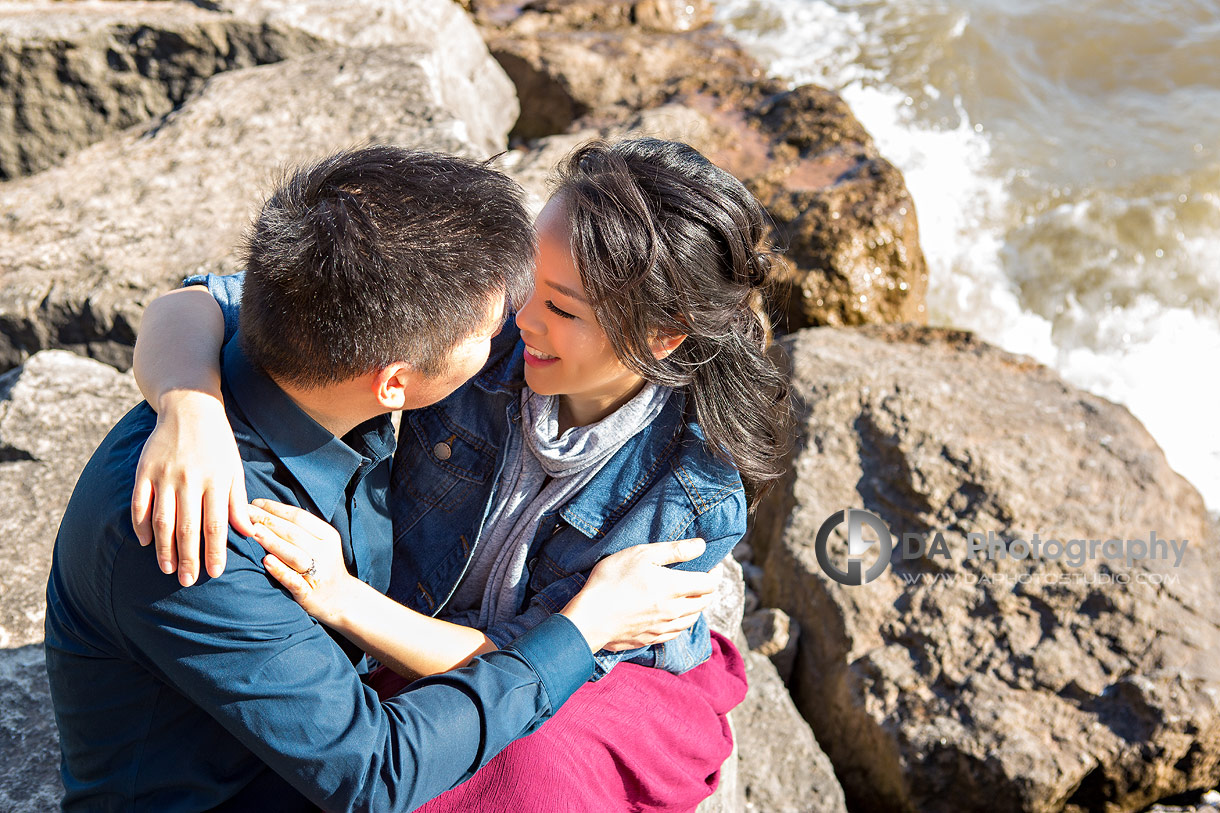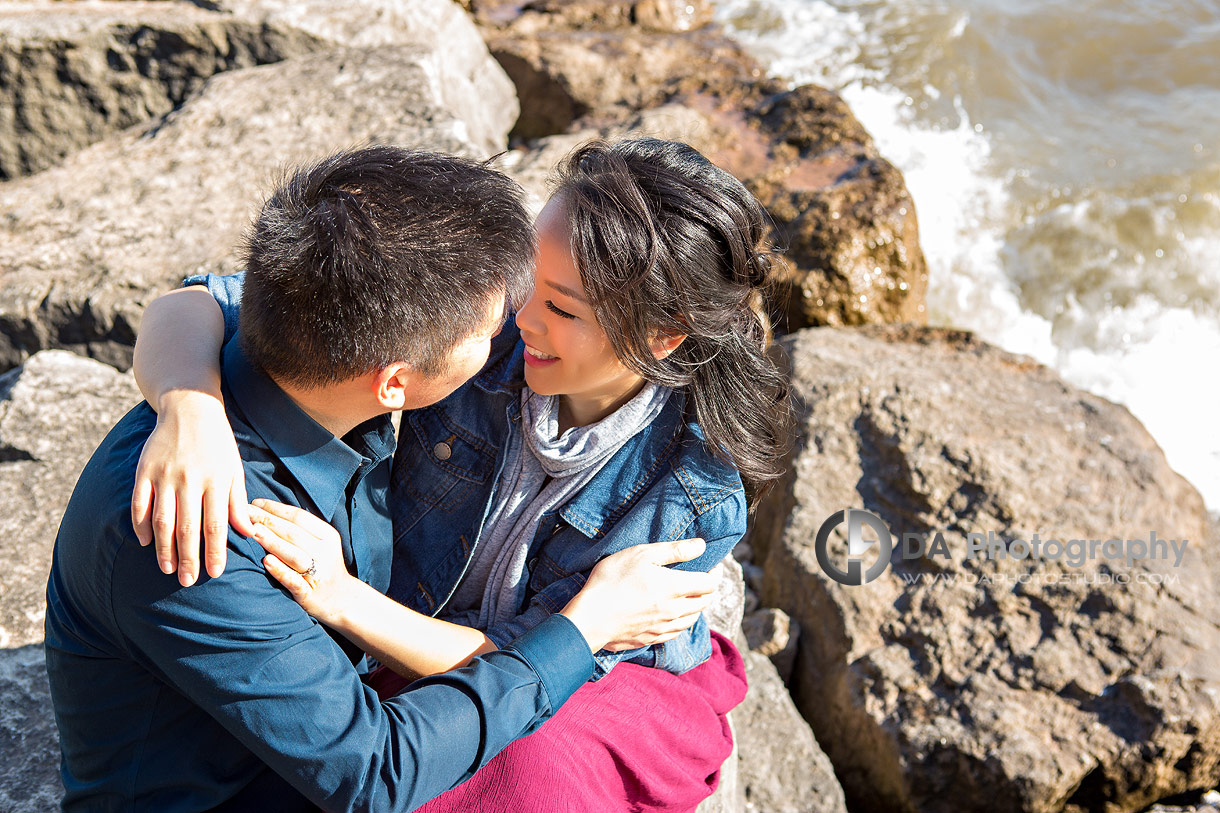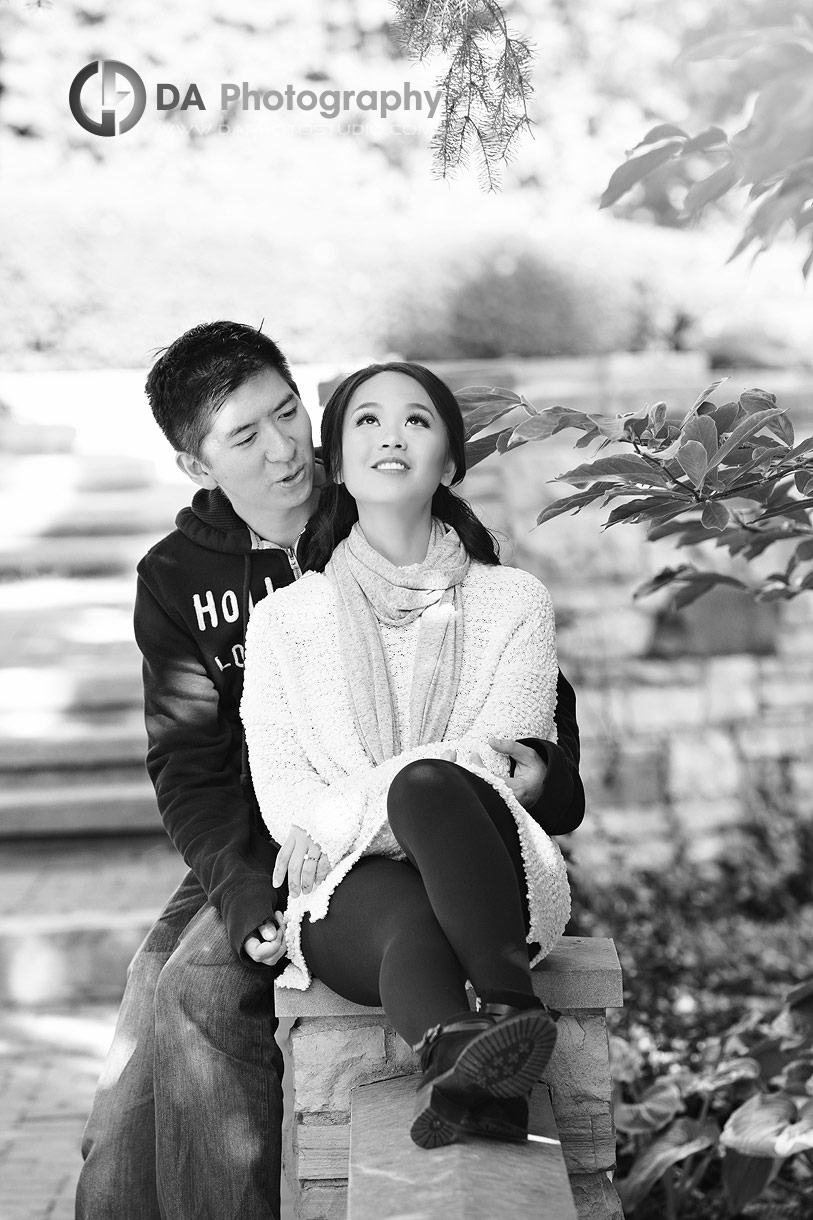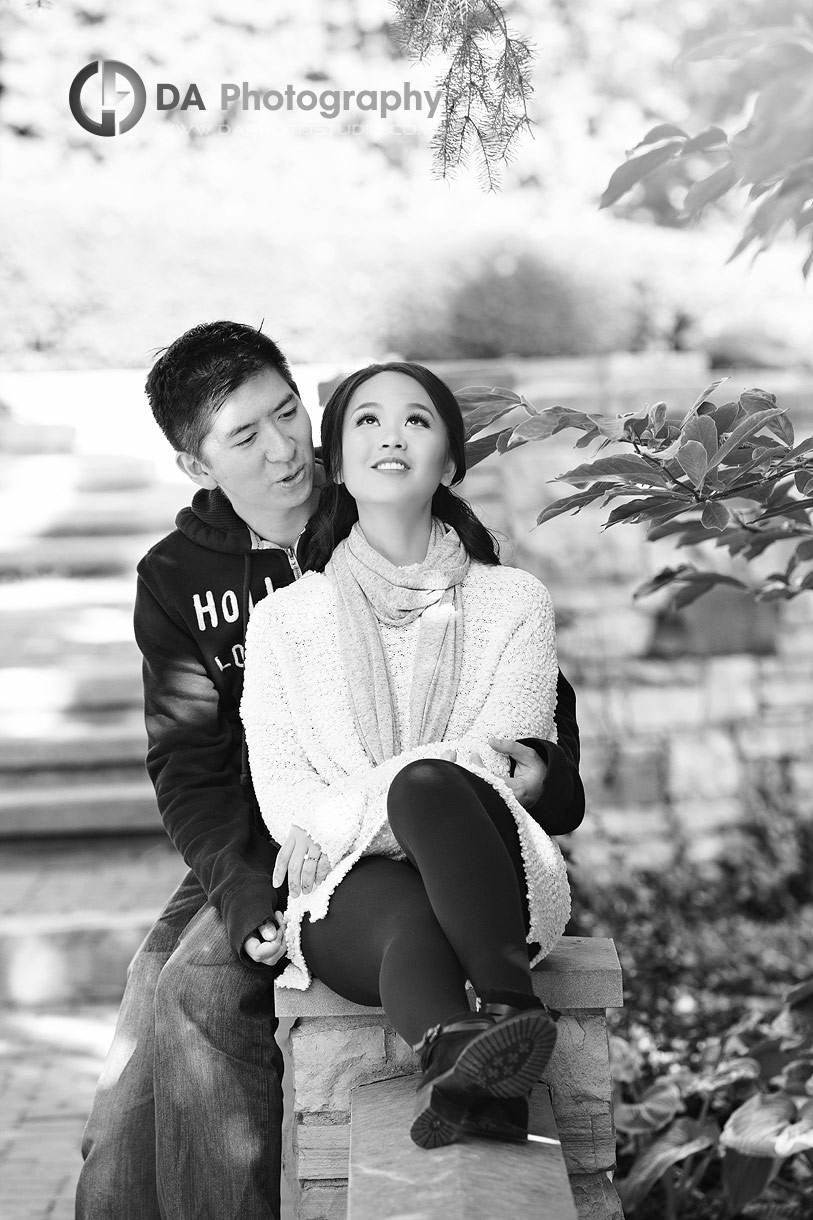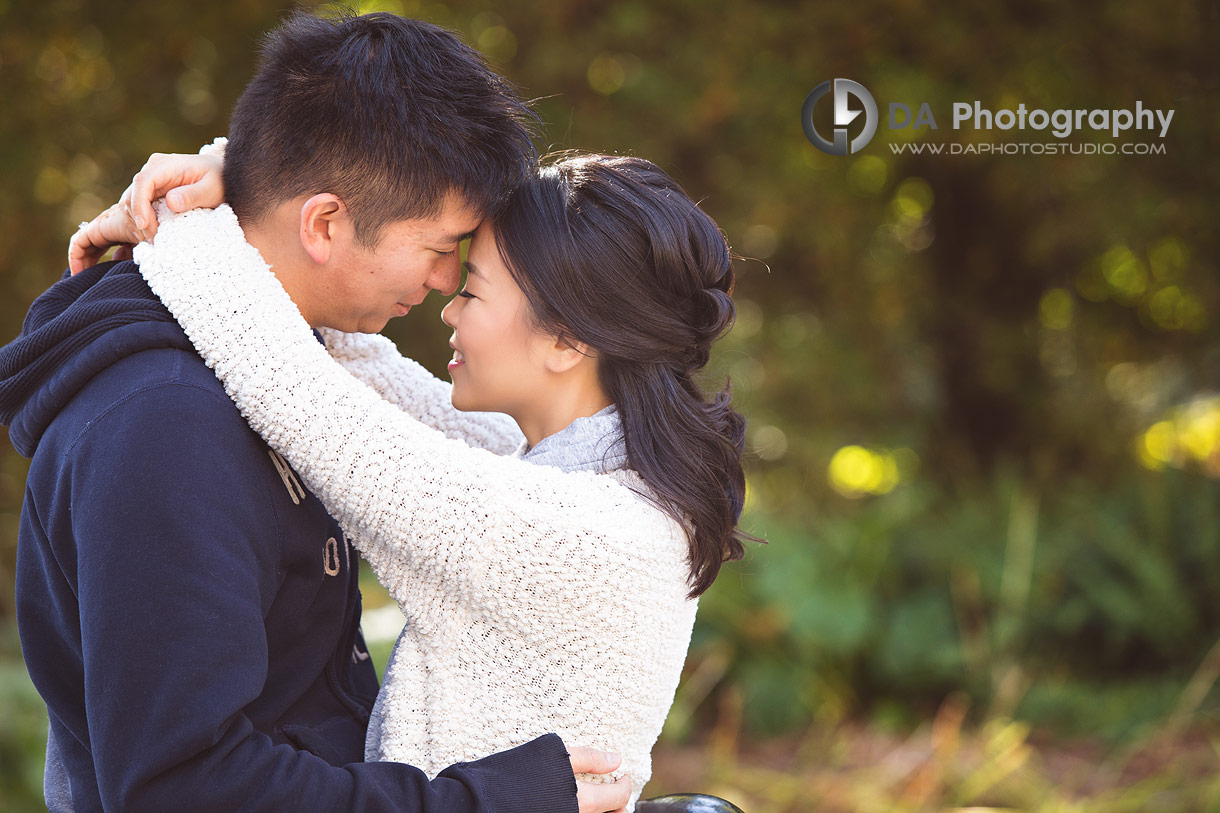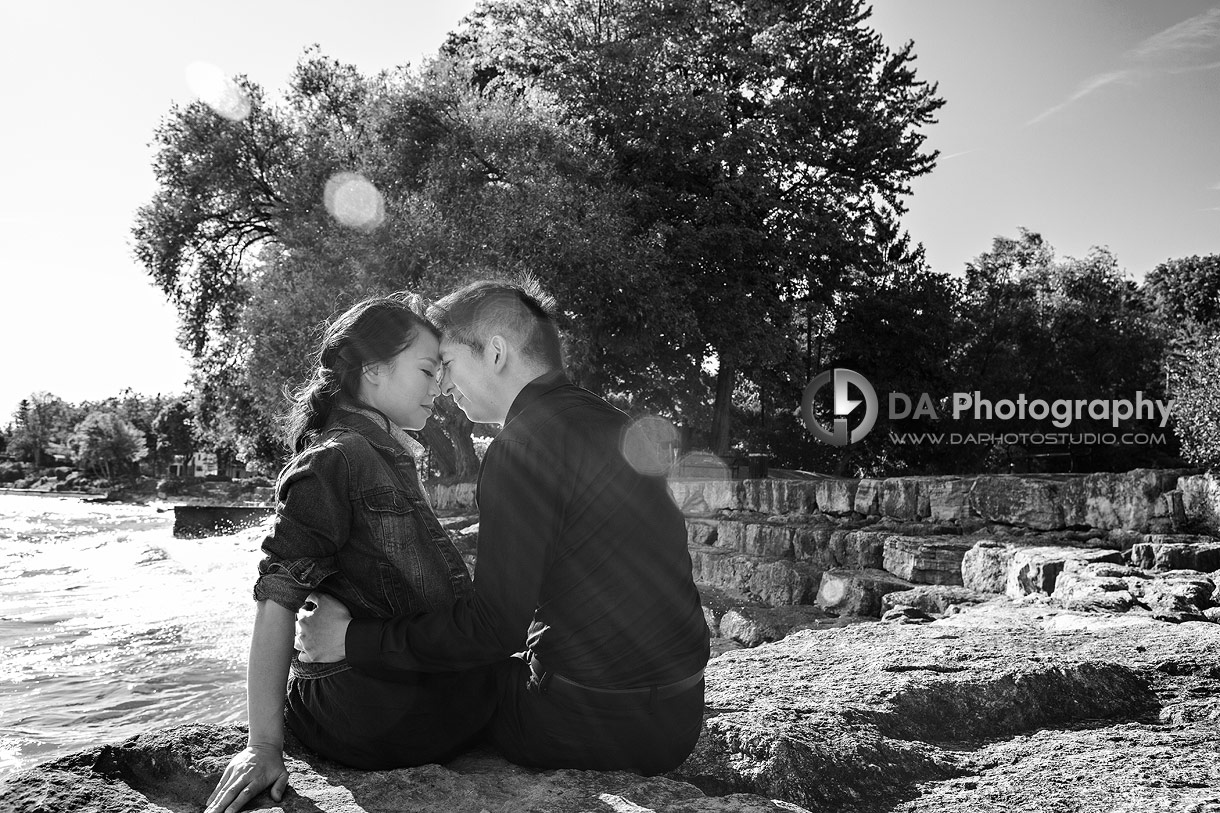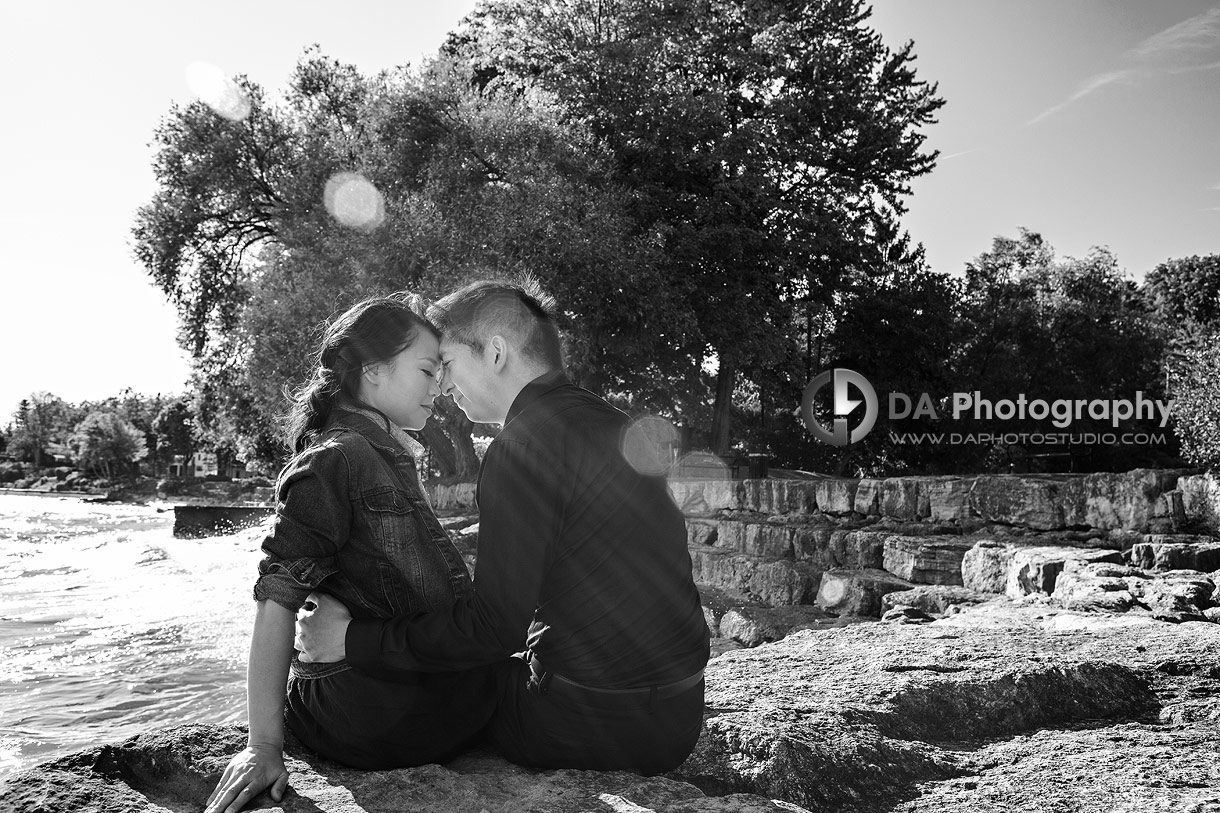 Change of outfits for fall engagements
Another great component for fall sessions is the option for different outfits. By all means, this does not have to be a complete wardrobe change! Being able to wear layers in fall help us to change up our look while still keeping our outfit basically the same. As simple as a different coloured sweater or jacket and a change of accessories makes the look of the couple completely different from their previous outfit.
Accessories such as sweaters, jackets, hats, scarfs and other additional props like a shared blanket are all great options. Why not try to incorporate your pets as well! Here you can see an engagement session at Paletta Mansion in fall that includes two fur babies.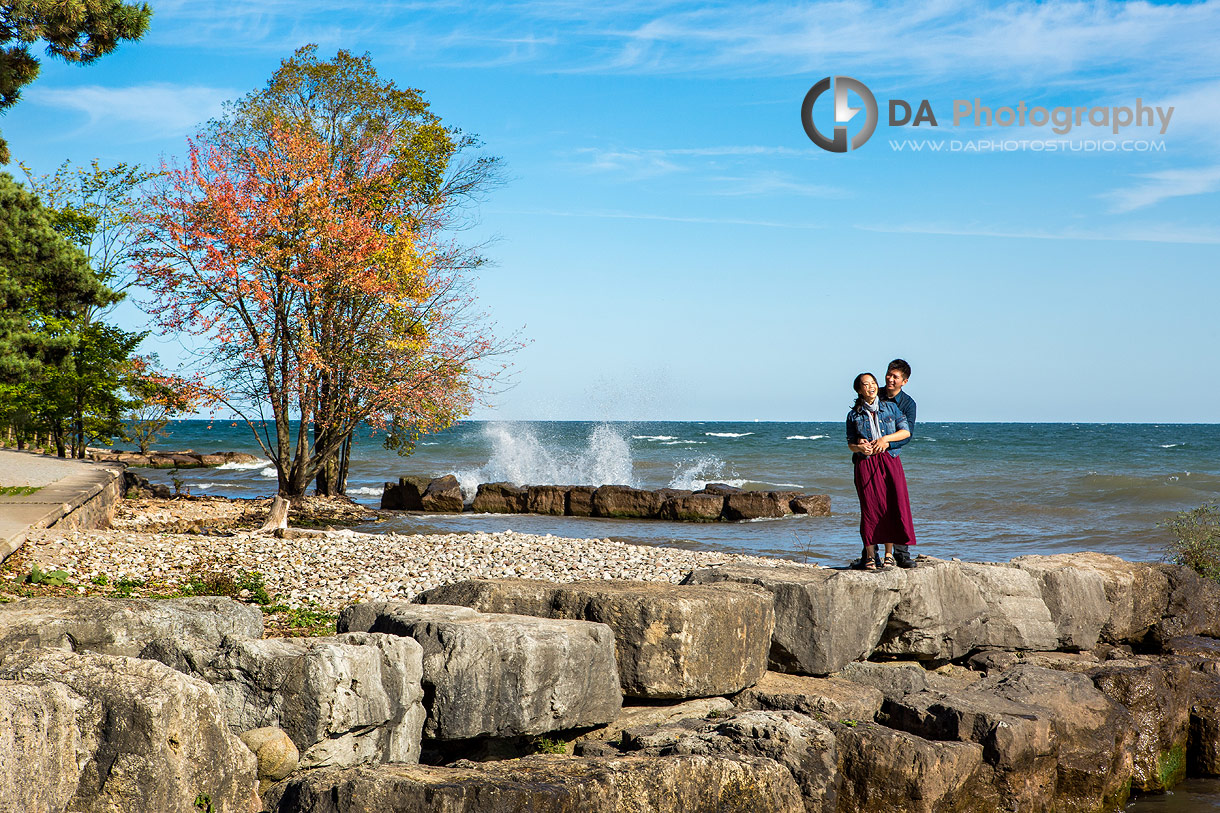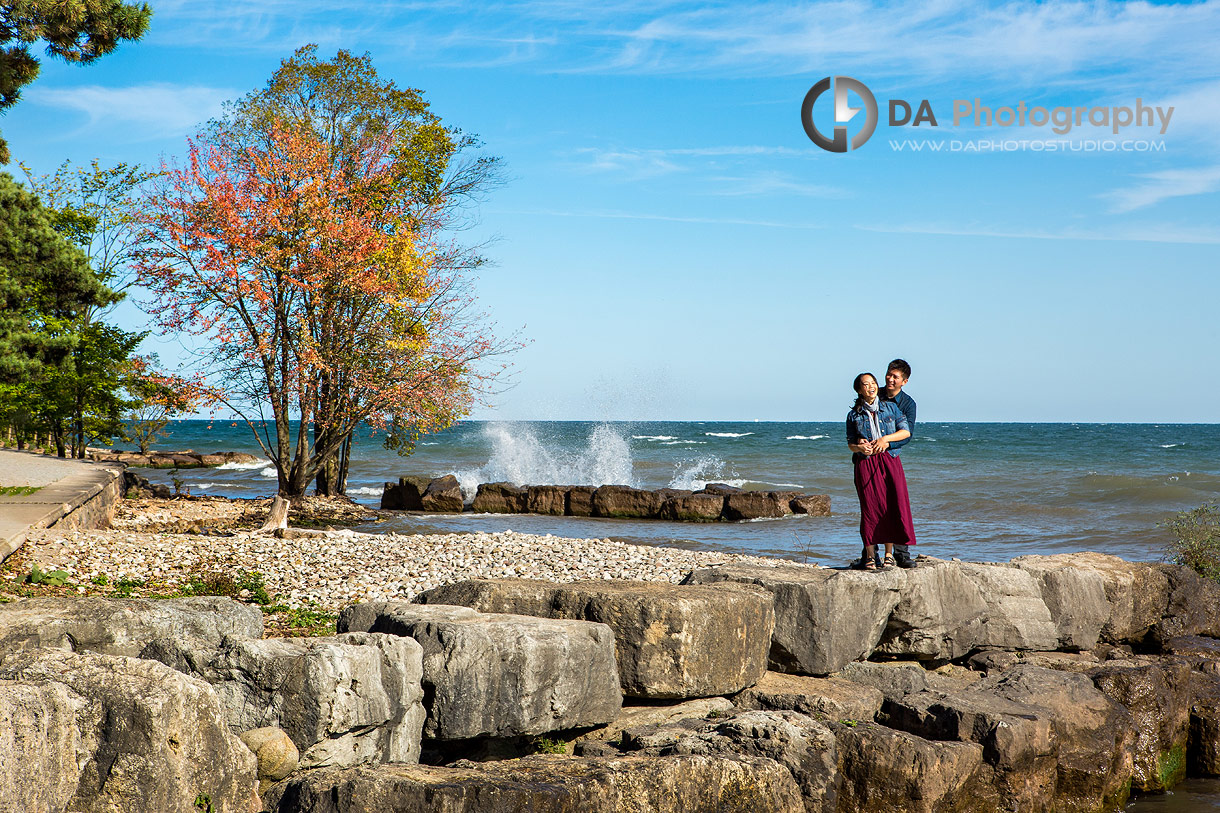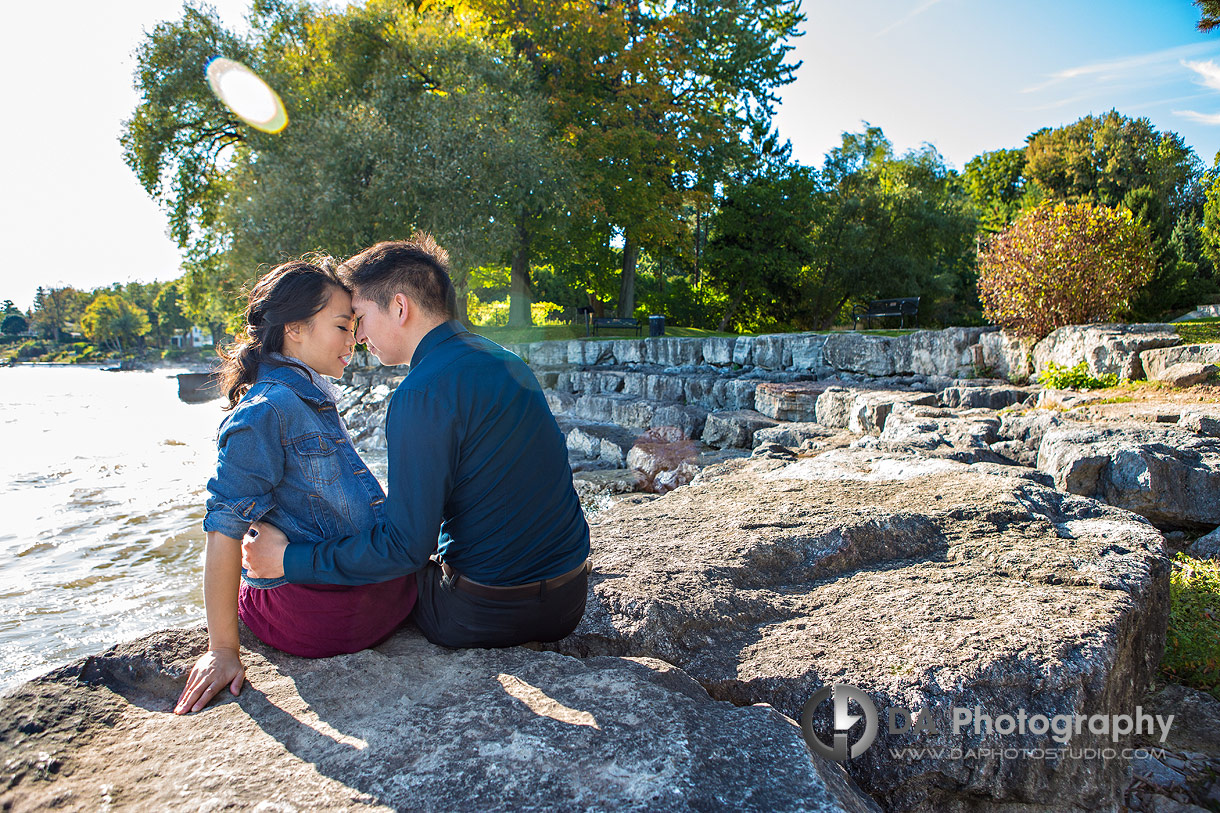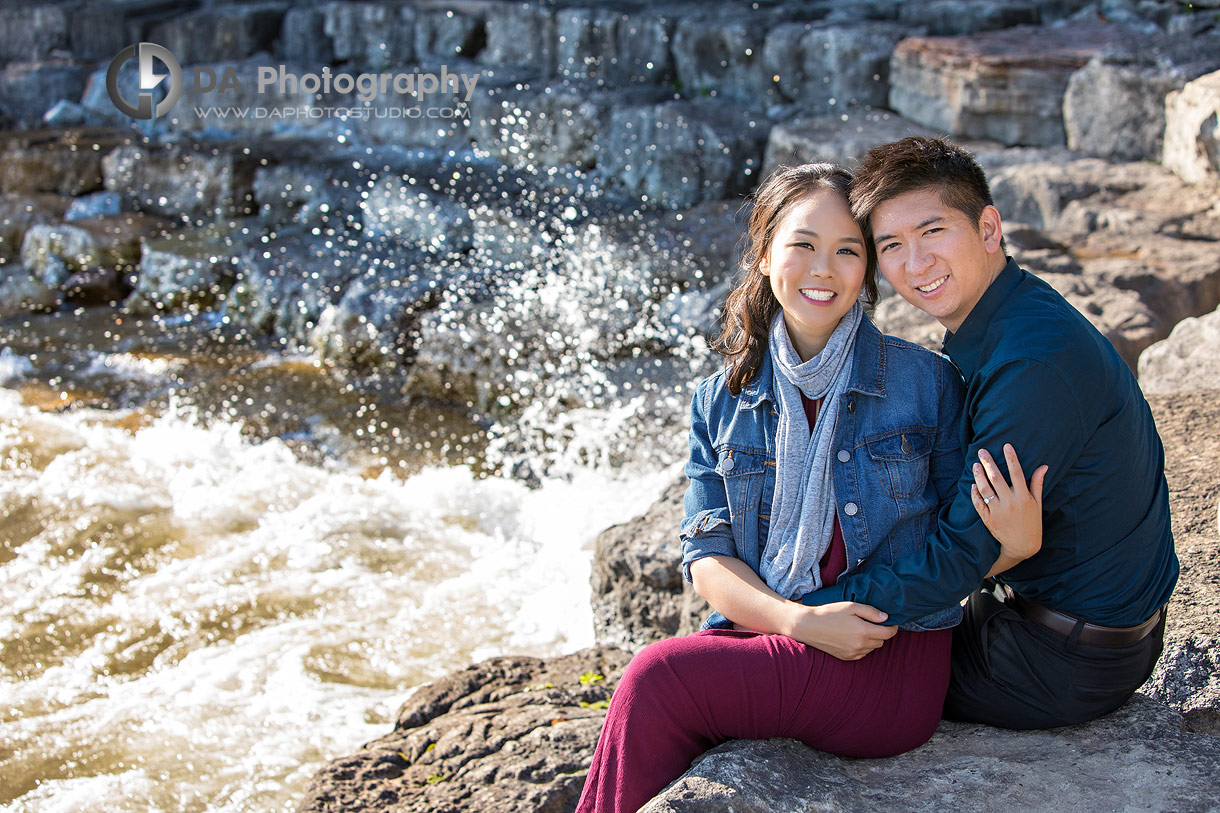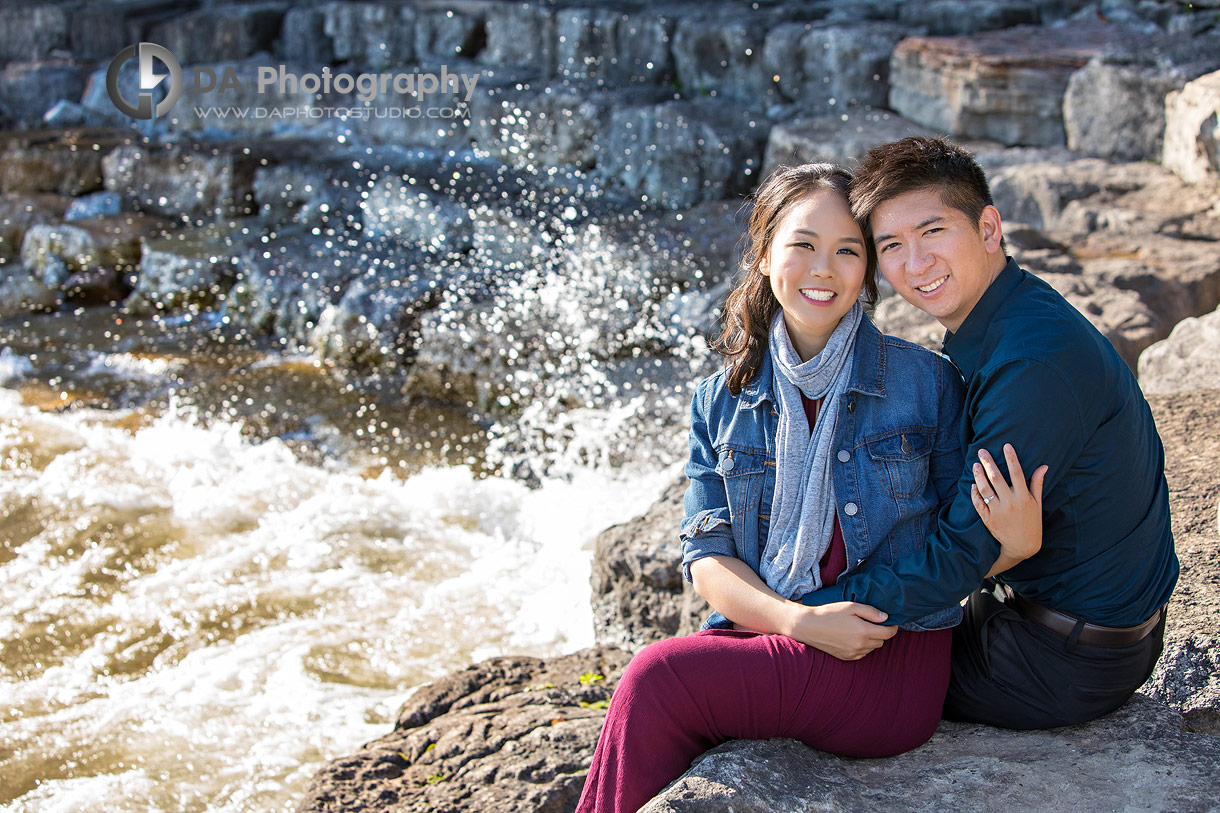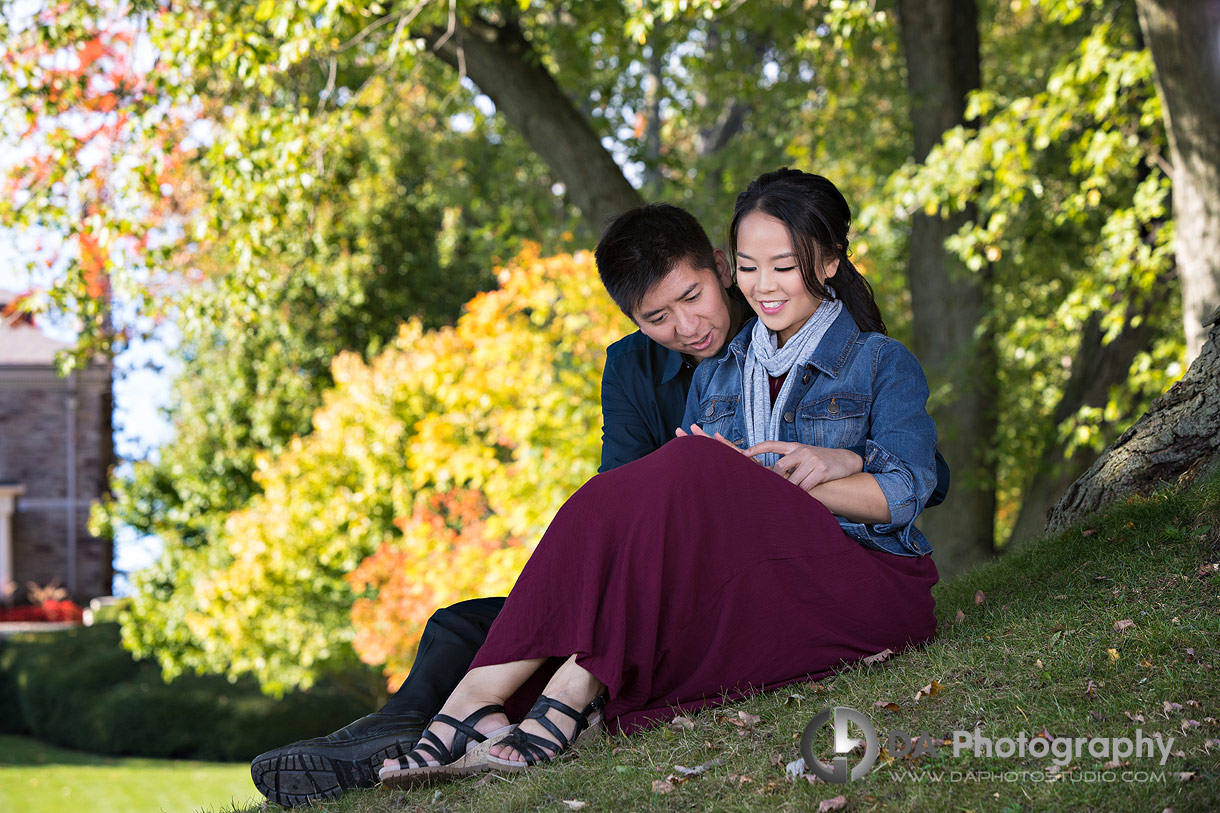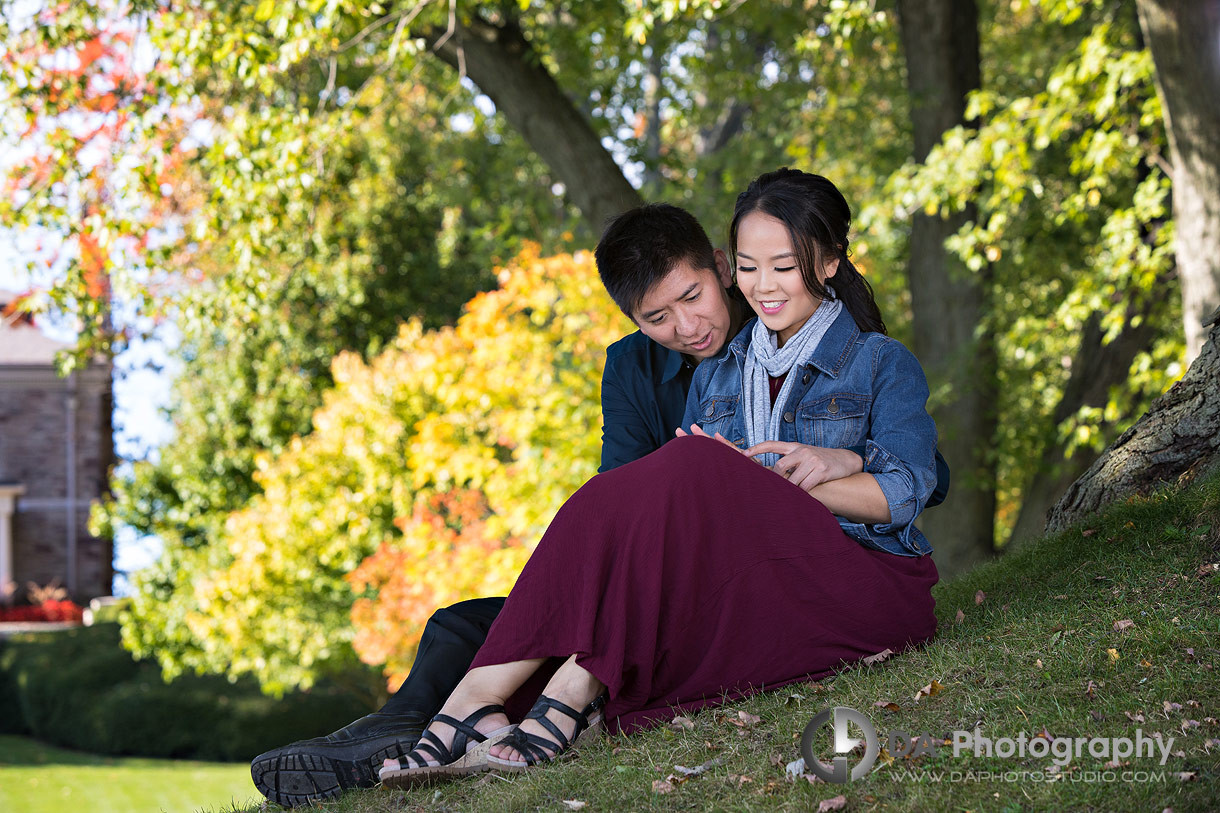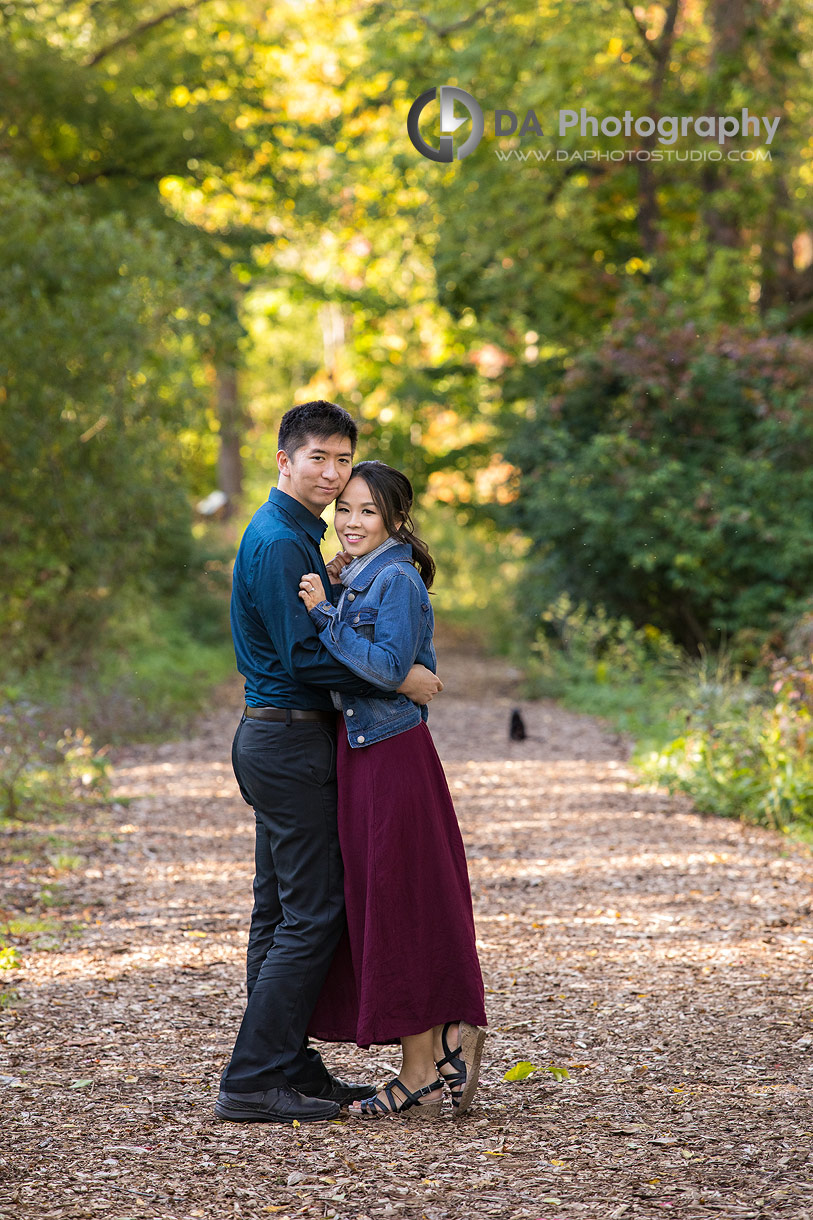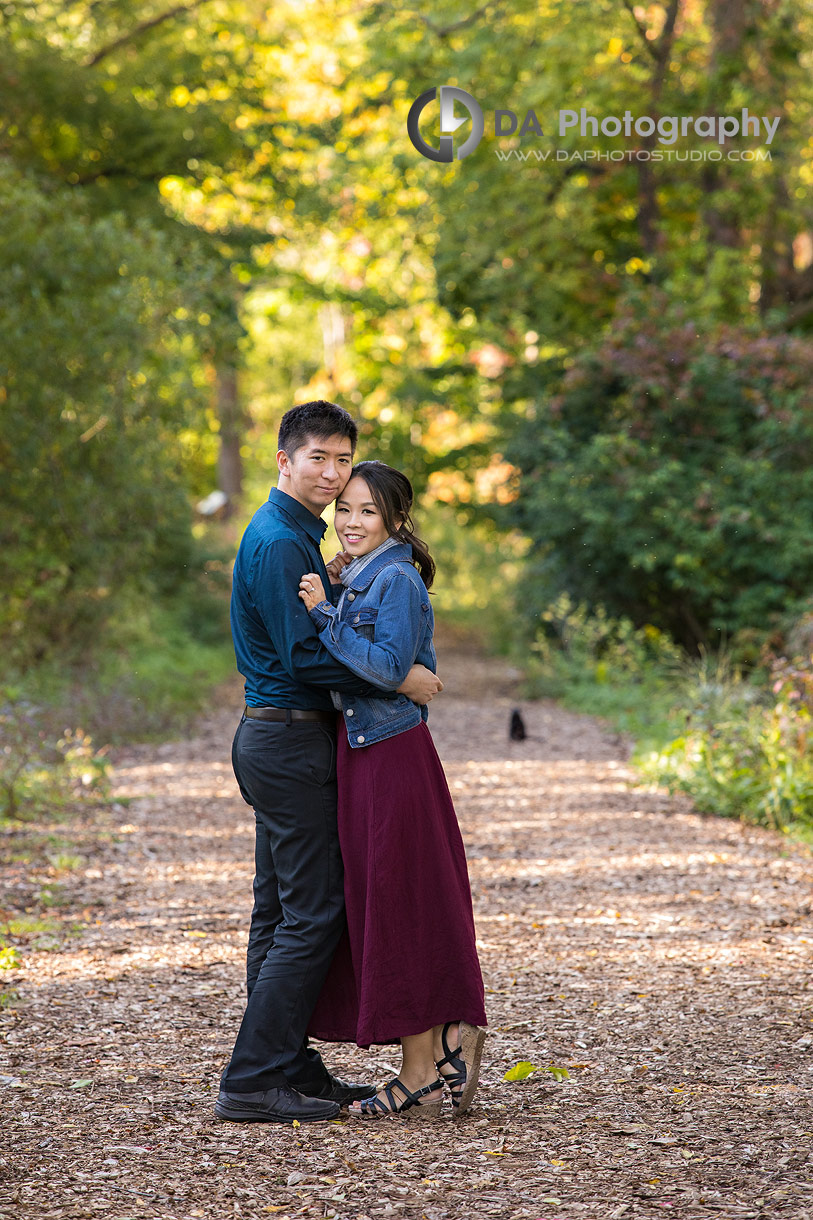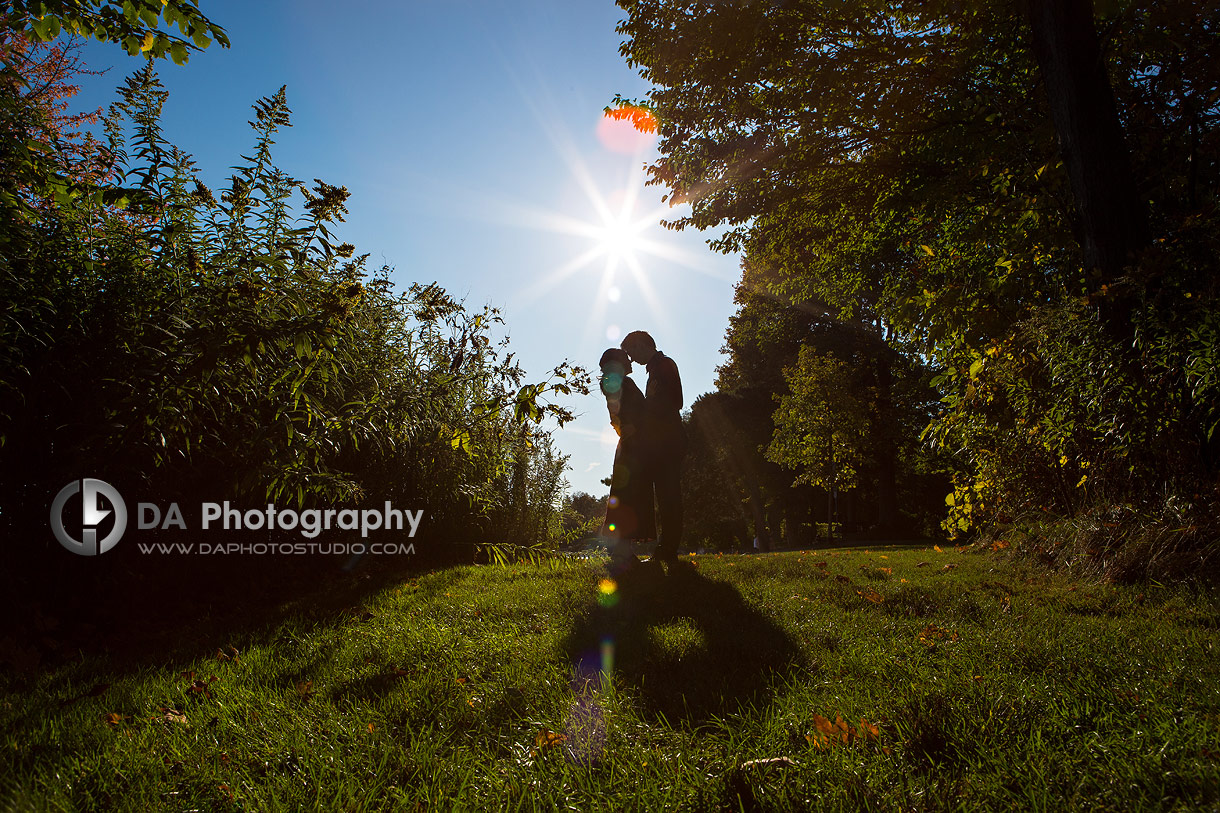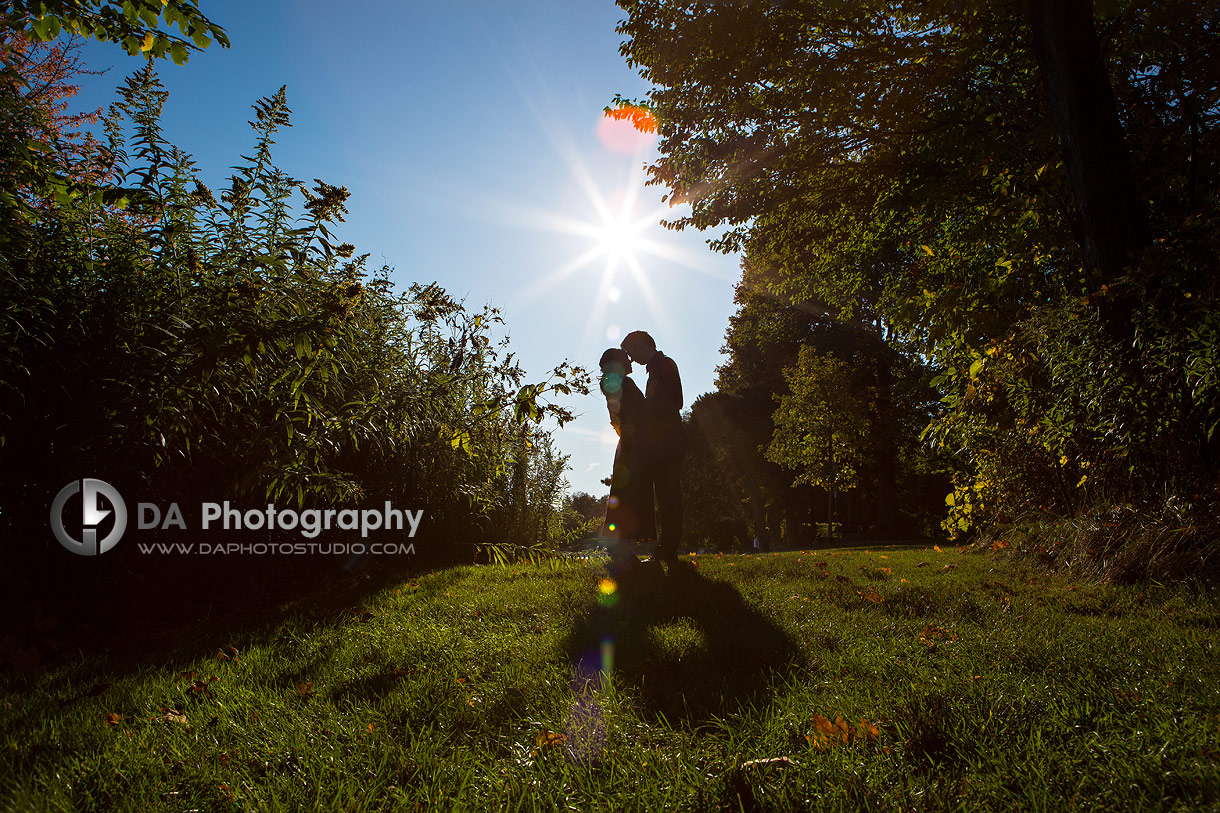 Built trust helps us to think outside the box
Just as important as all of the other details that create a successful Paletta Mansion fall engagement is the trust that is given to me. Jessica and Monty were fully trusting of me during this session. Ultimately, it allowed me to execute all of my ideas that I had for them and then some!
The extras and then some can ONLY come when I've finished what we need for the session and begin to push the limits. We start to think and work "outside the box" of what might be expected of an engagement session. A session that captures a couple's connection and love is a perfect case scenario. However, it is so much more rewarding and unique for the couple and me and we can go the extra mile together. By thinking outside the box and working as a team, I'm able to give each client a unique experience which also means unique images that capture those moments for years to come.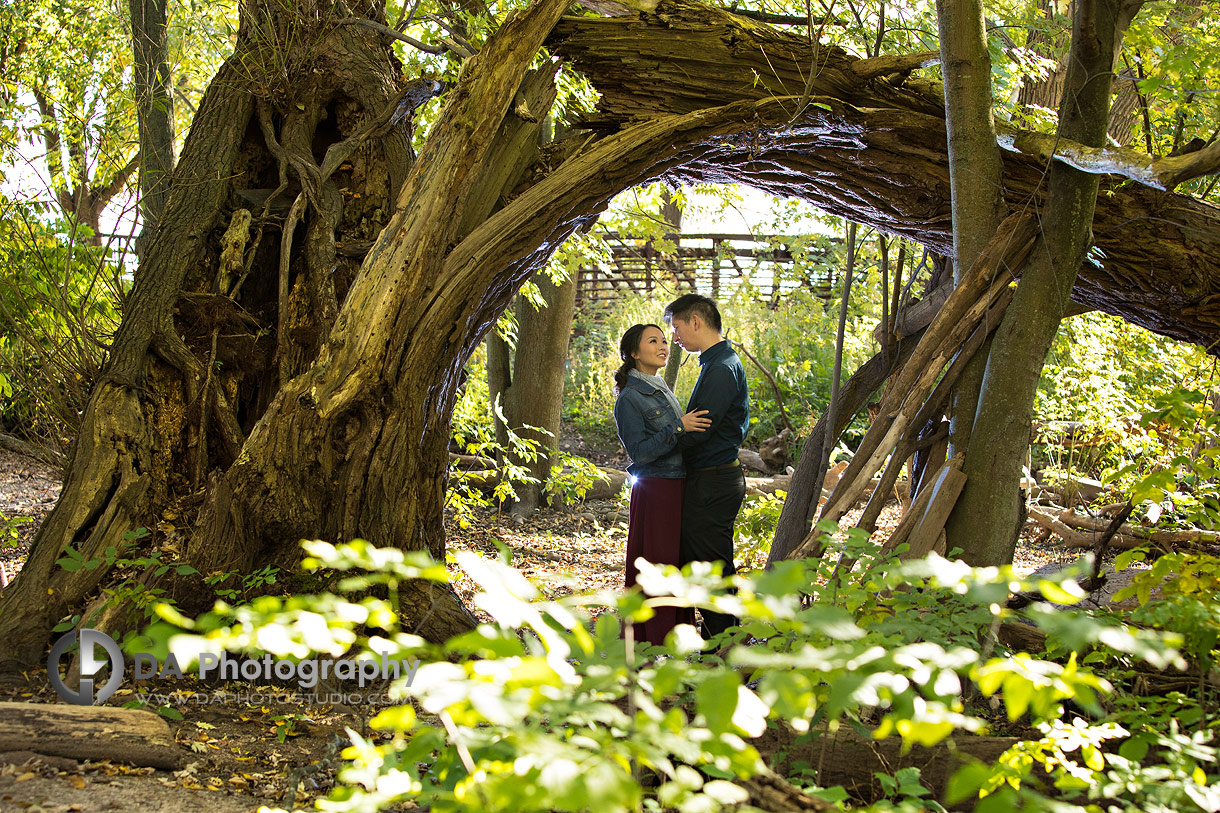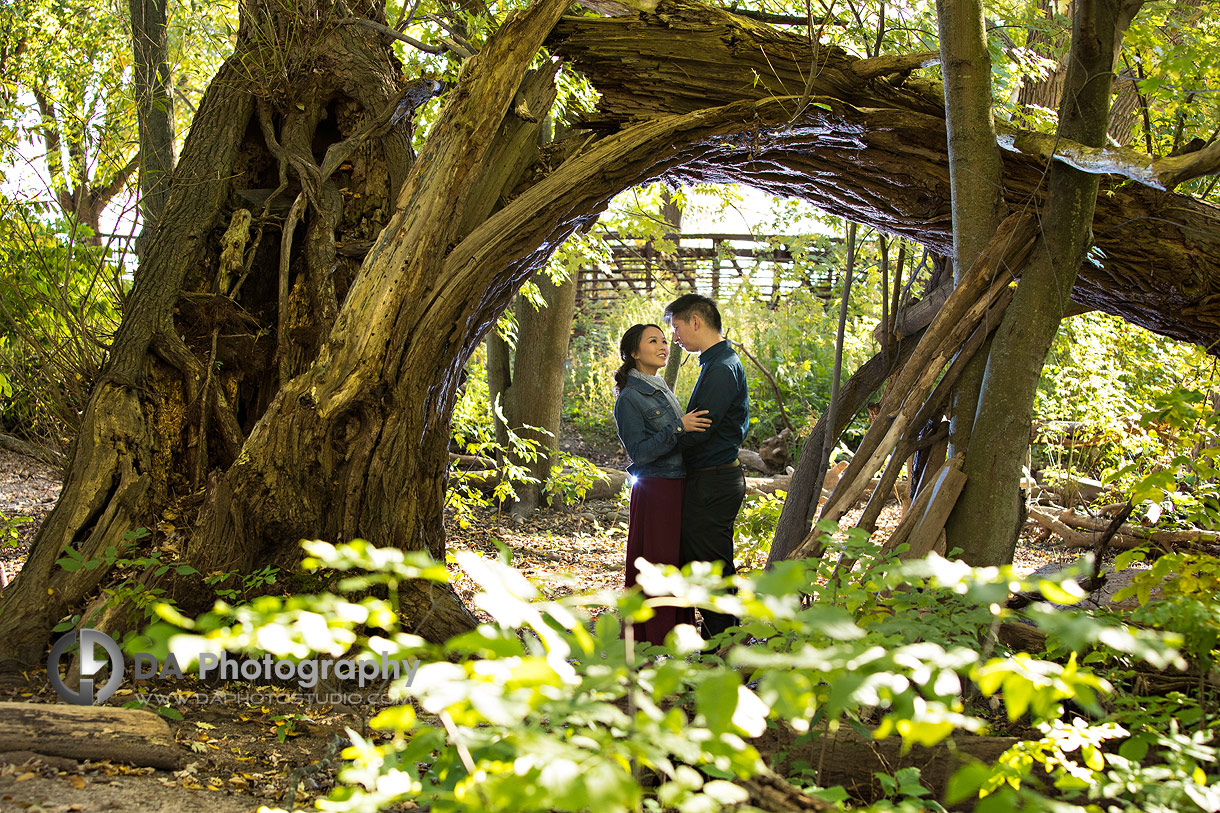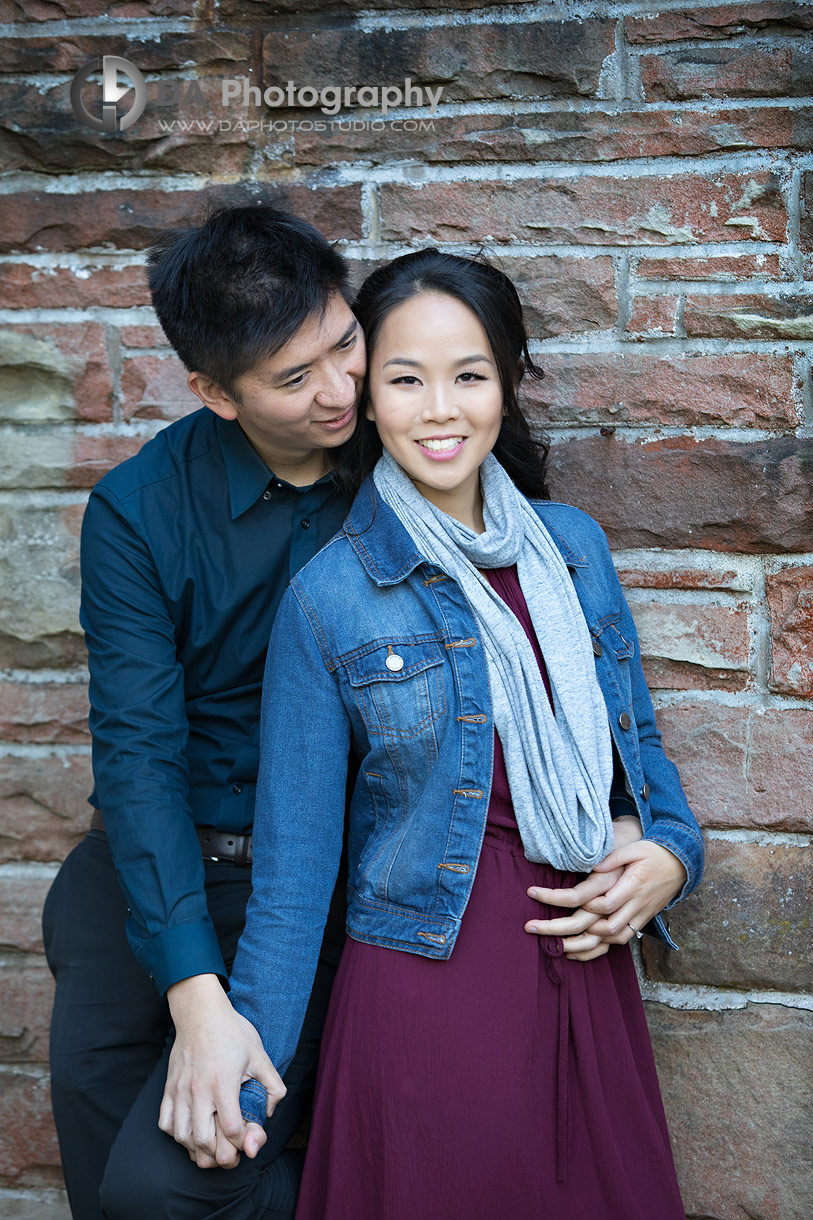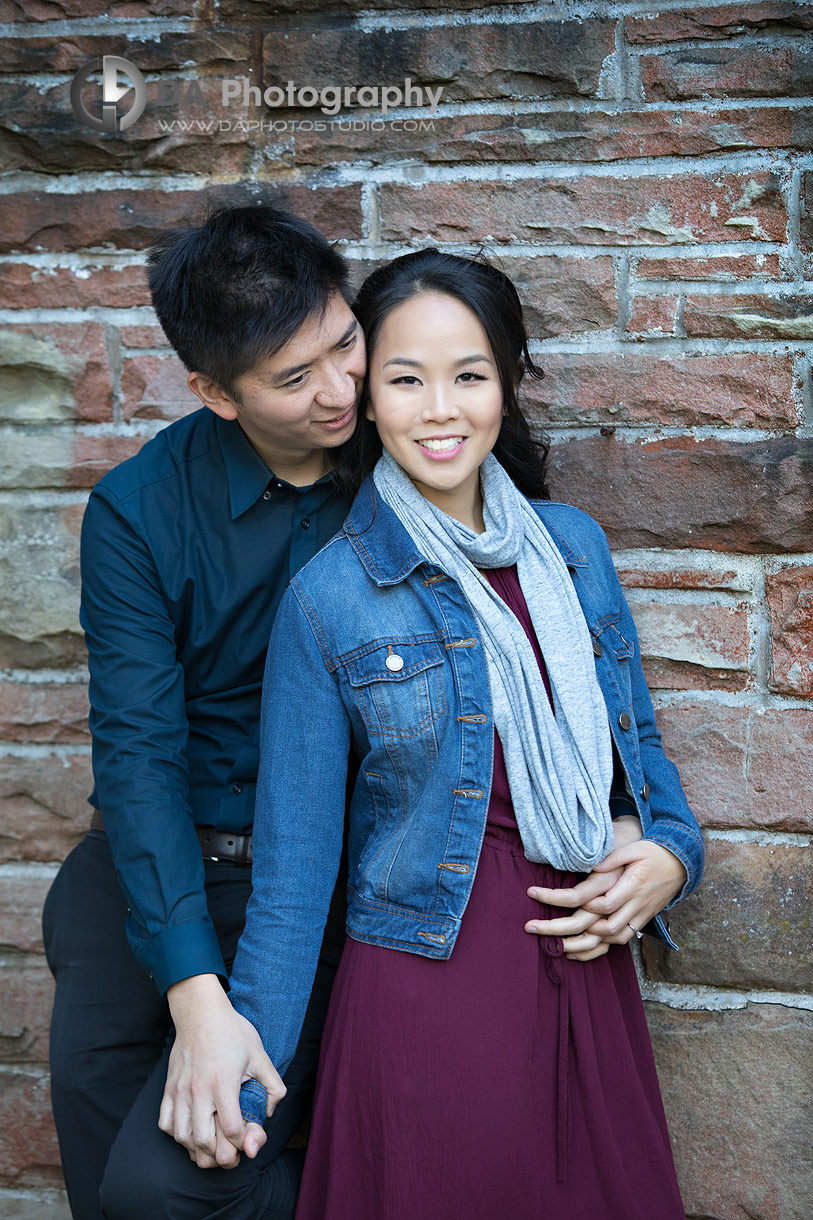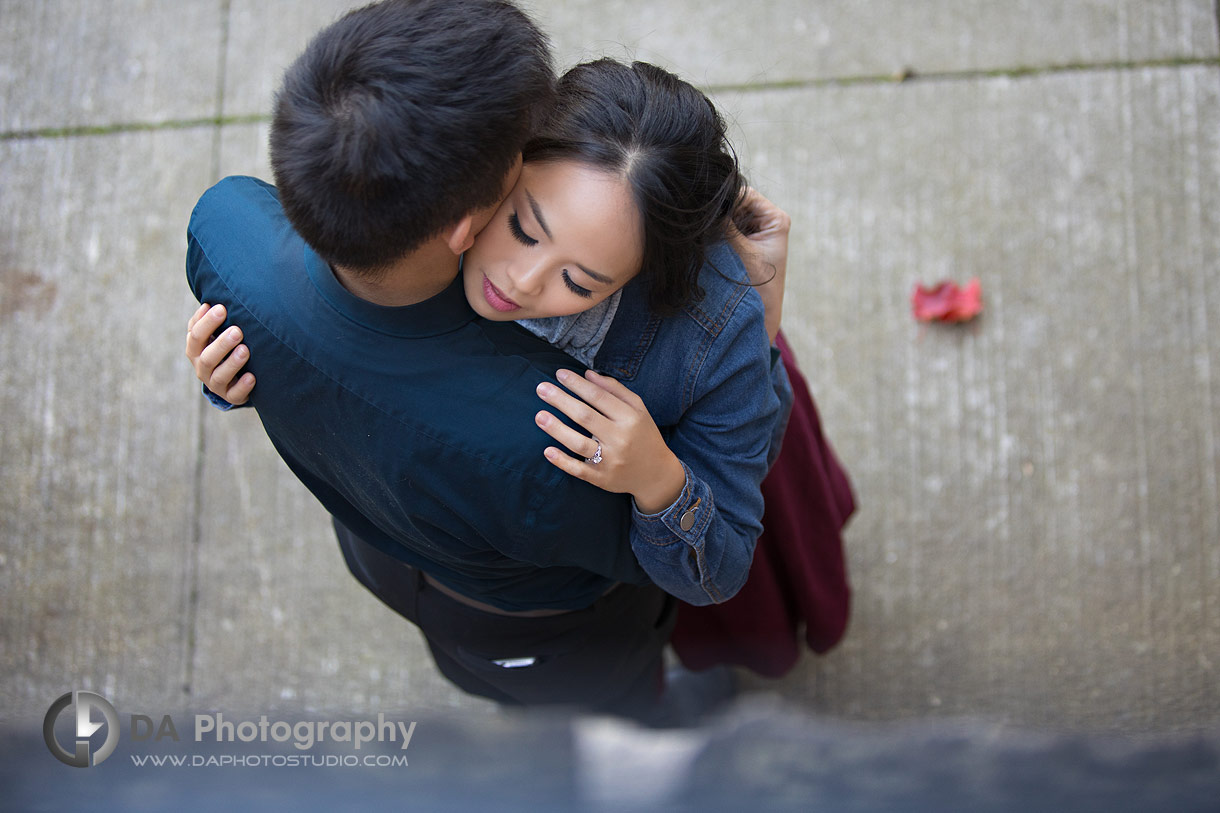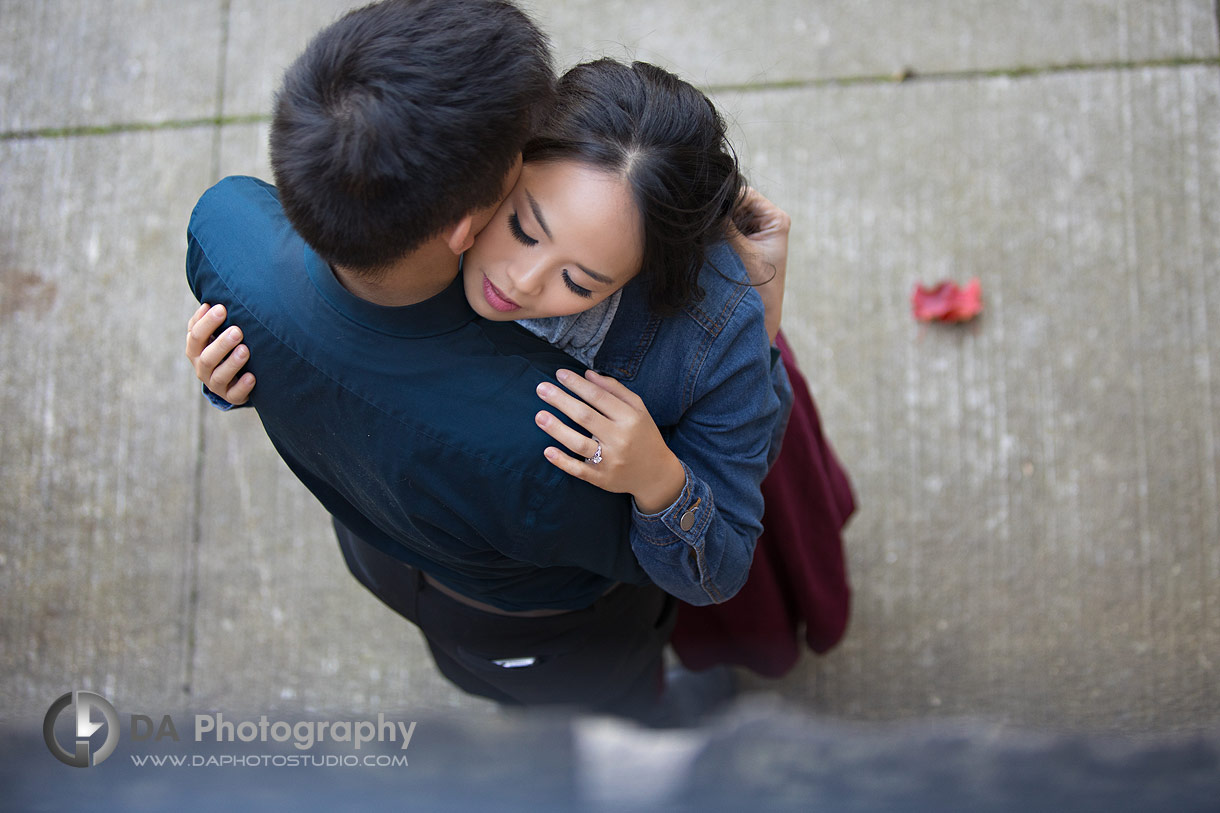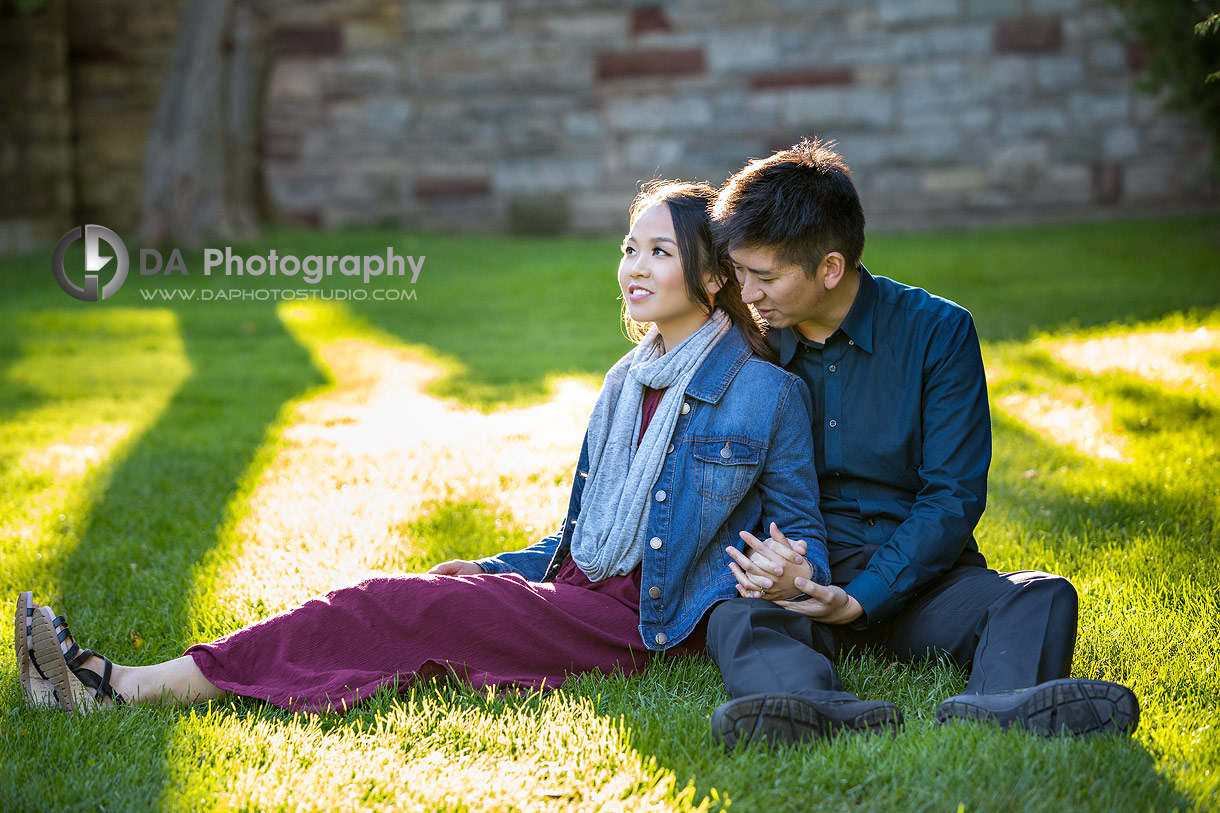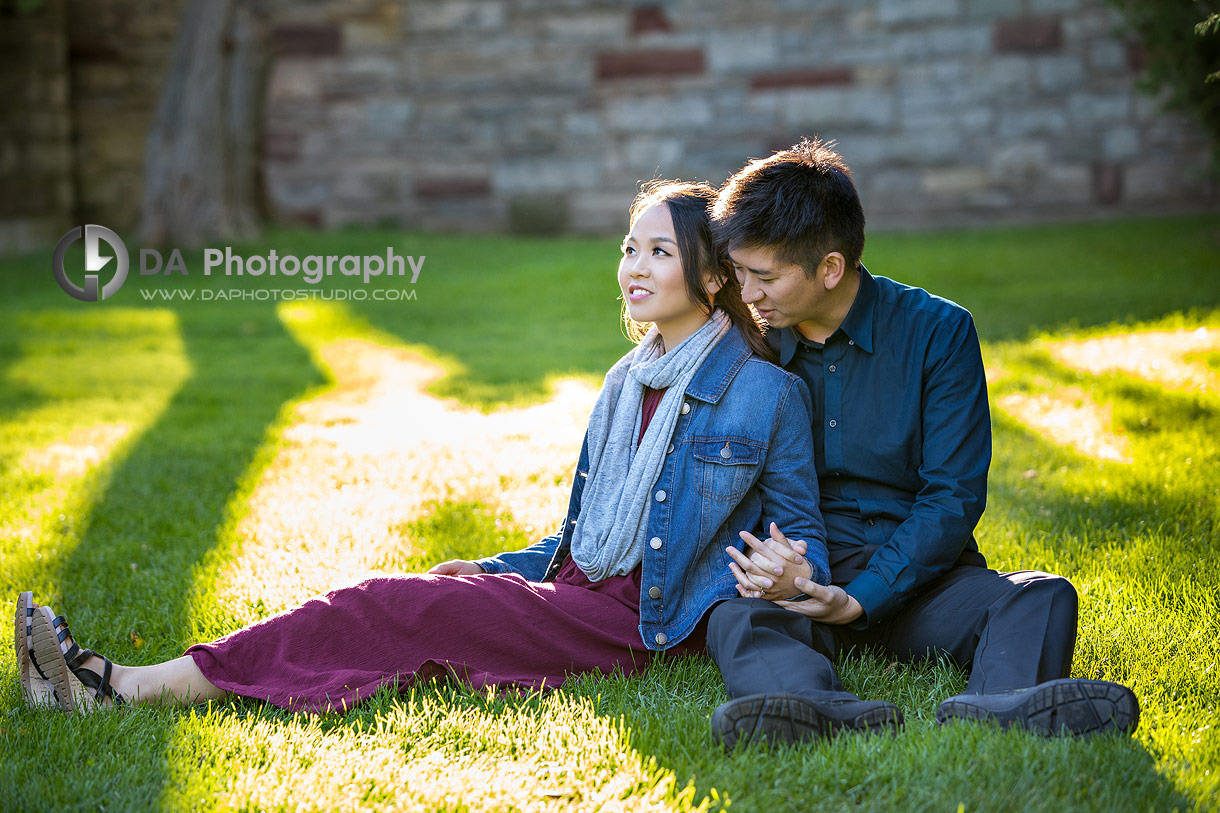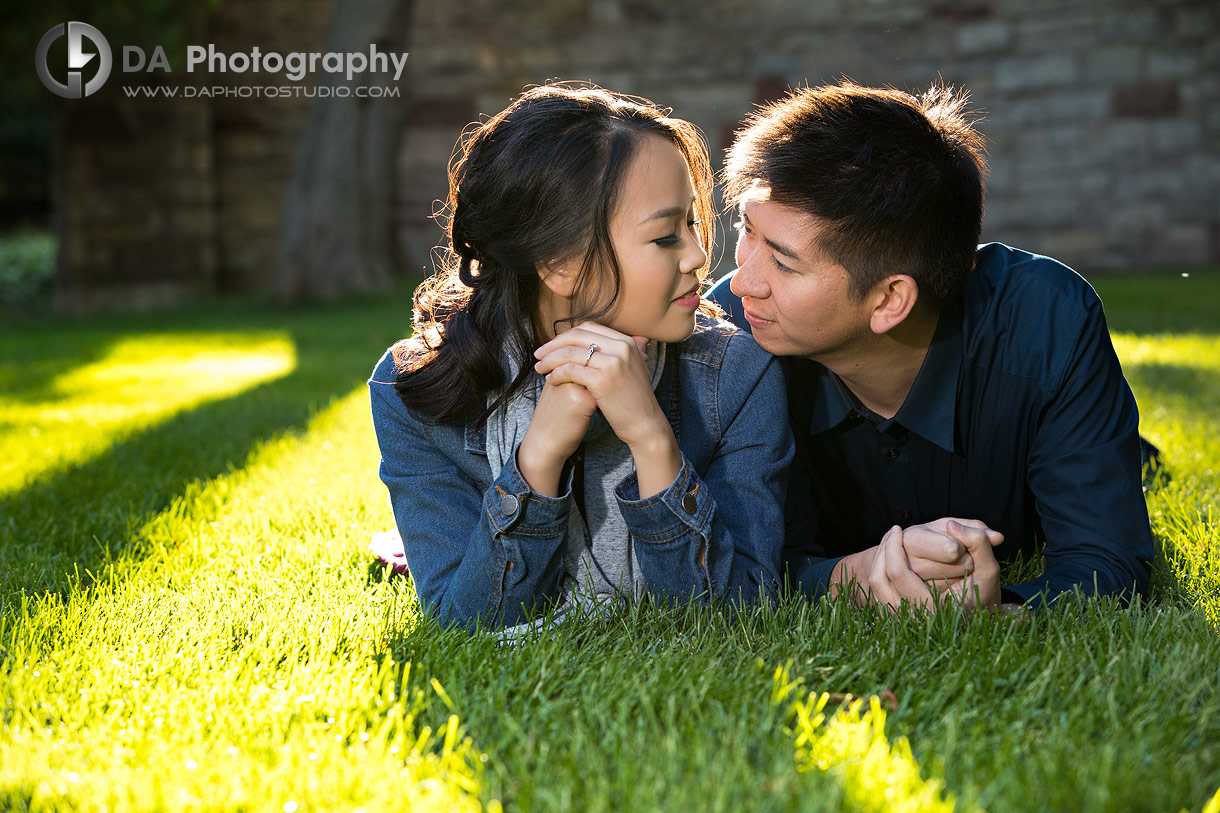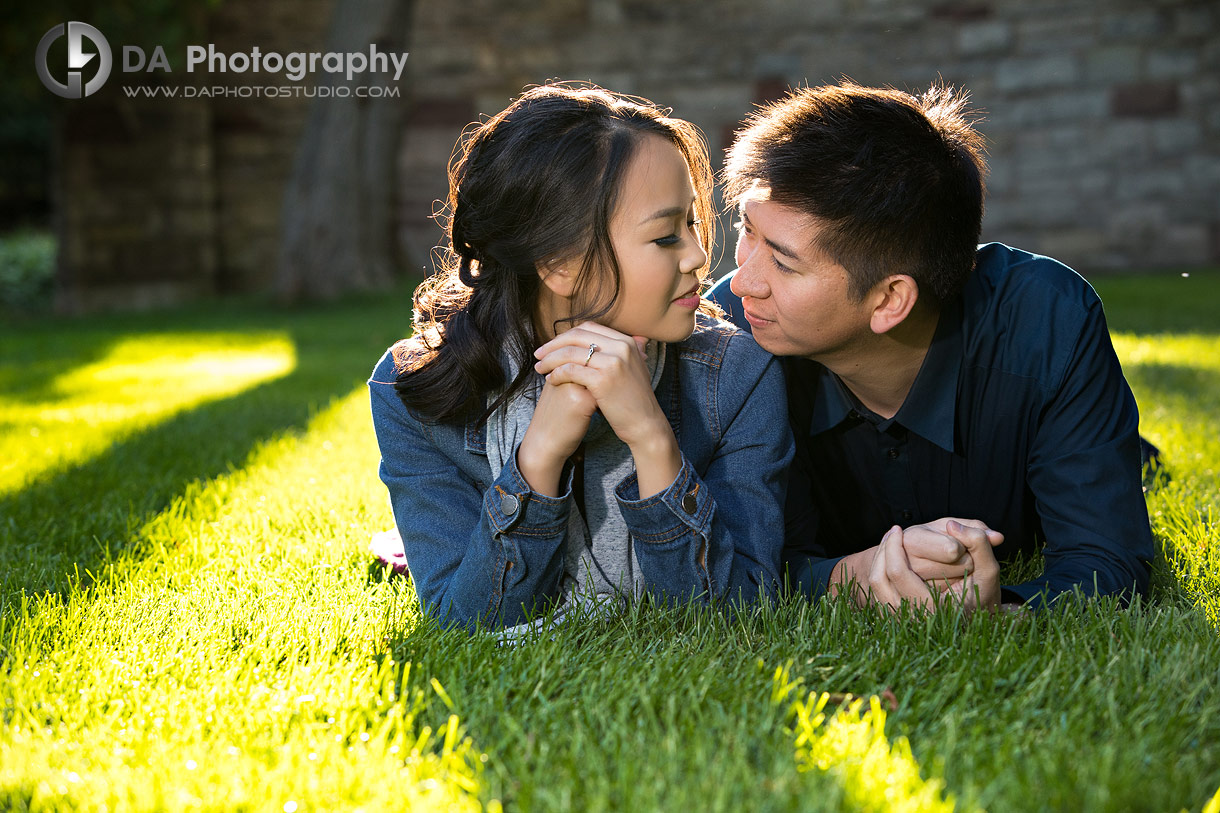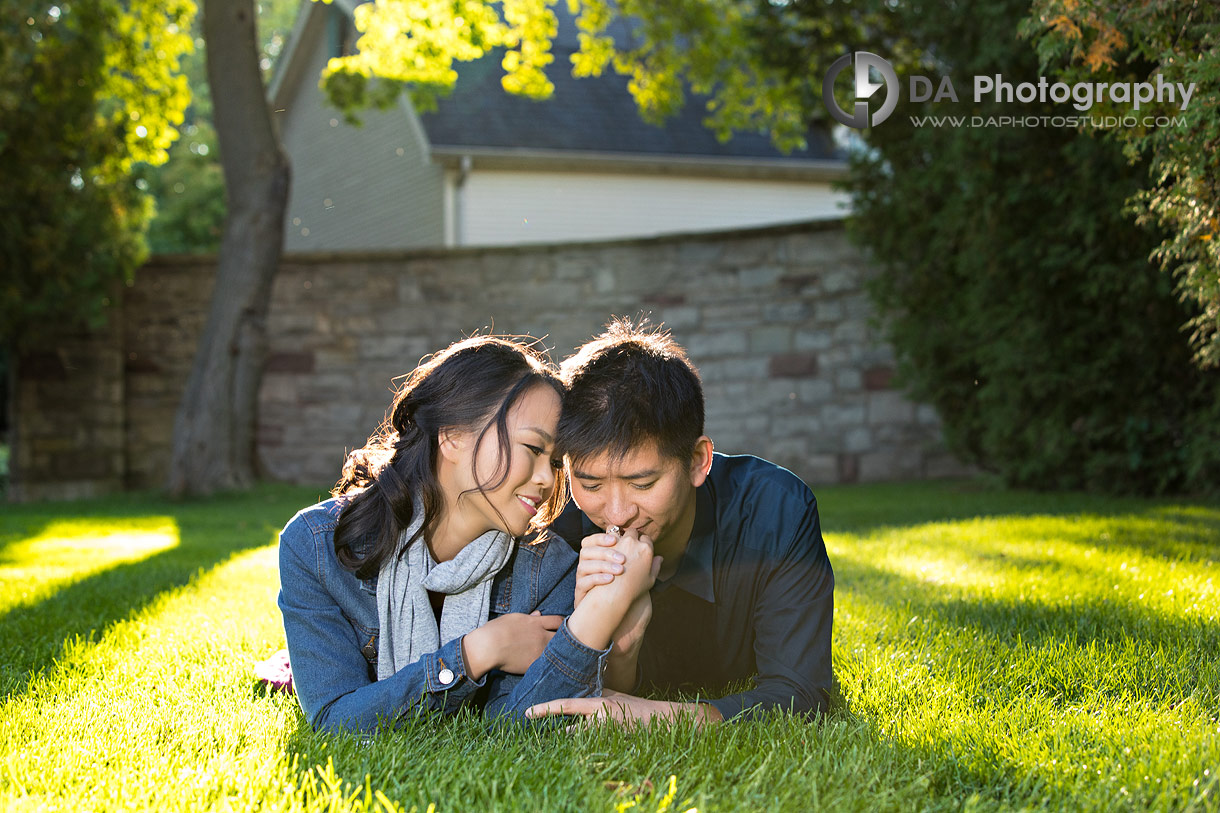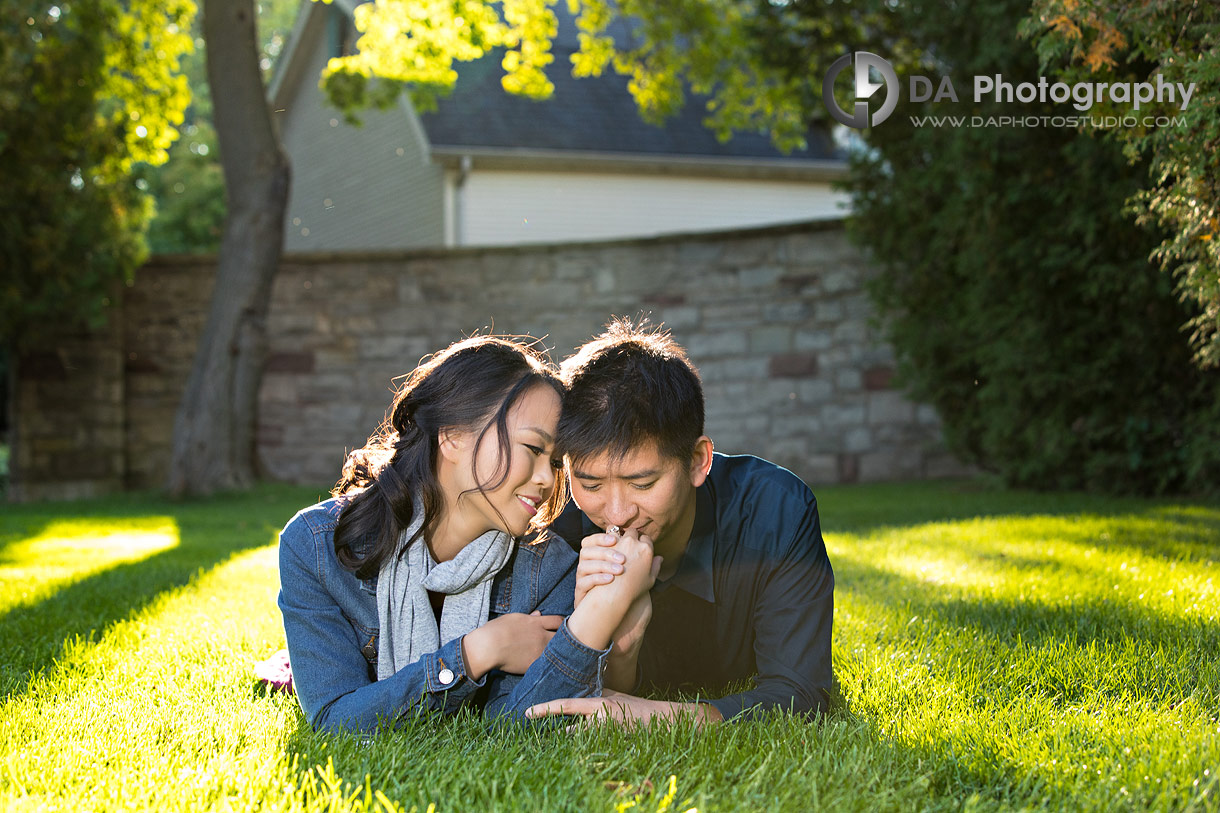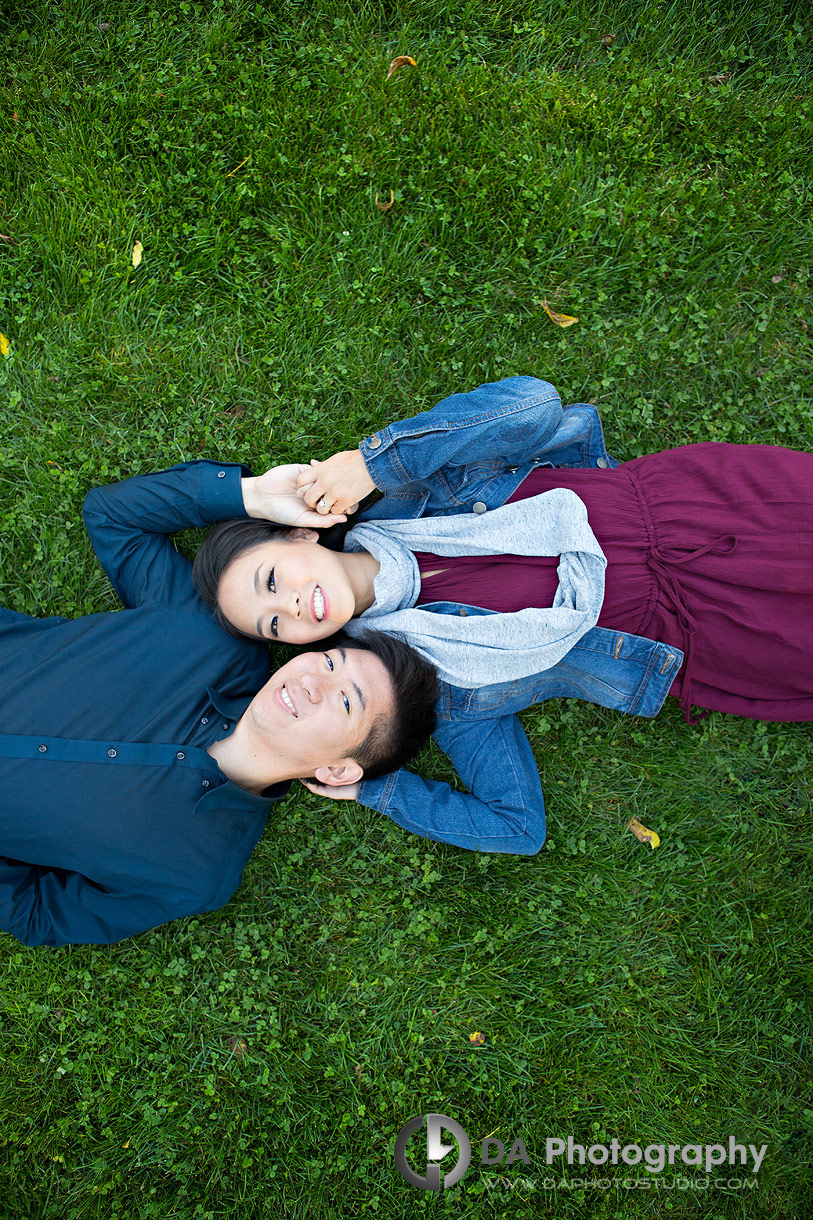 As I always say to my wedding couples: The photos that you love takes you to the experience that you had when you took them. If you had a great experience, seeing those photos will make you feel good and recalling memories worth cherishing for a lifetime.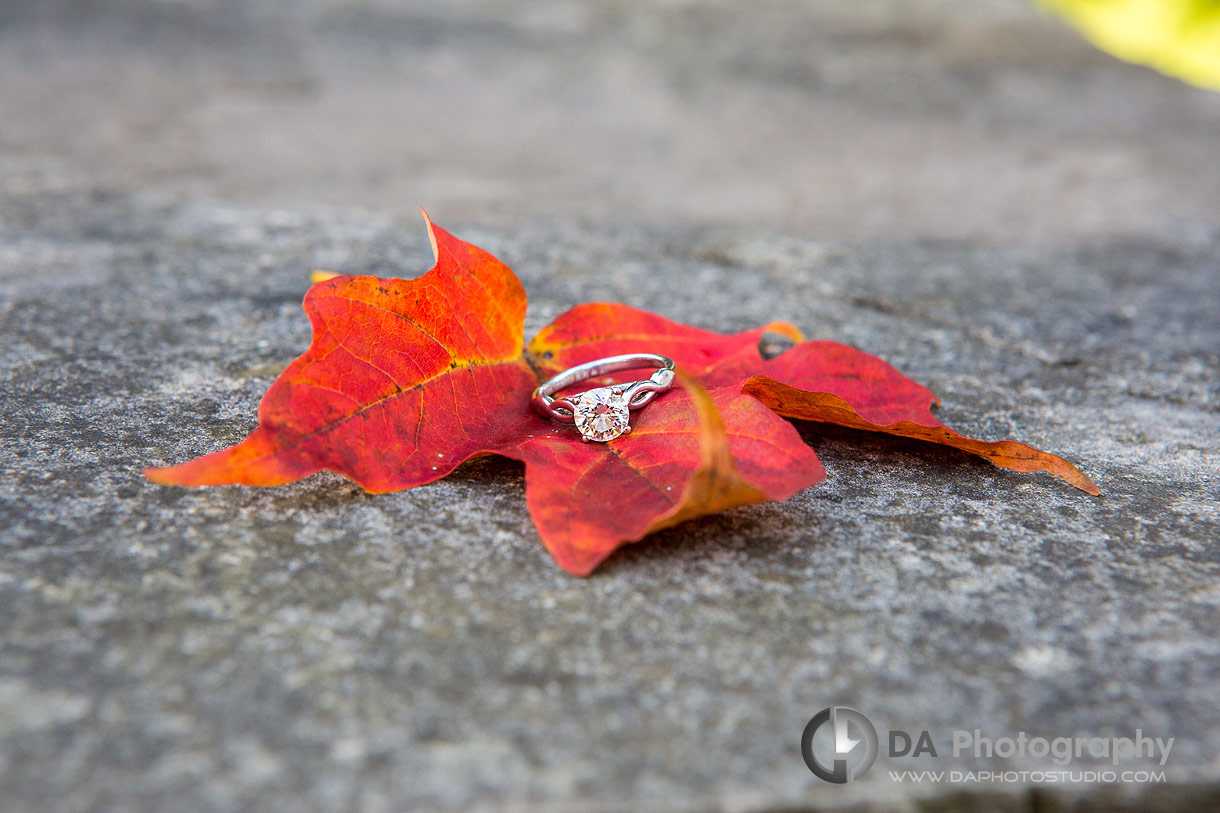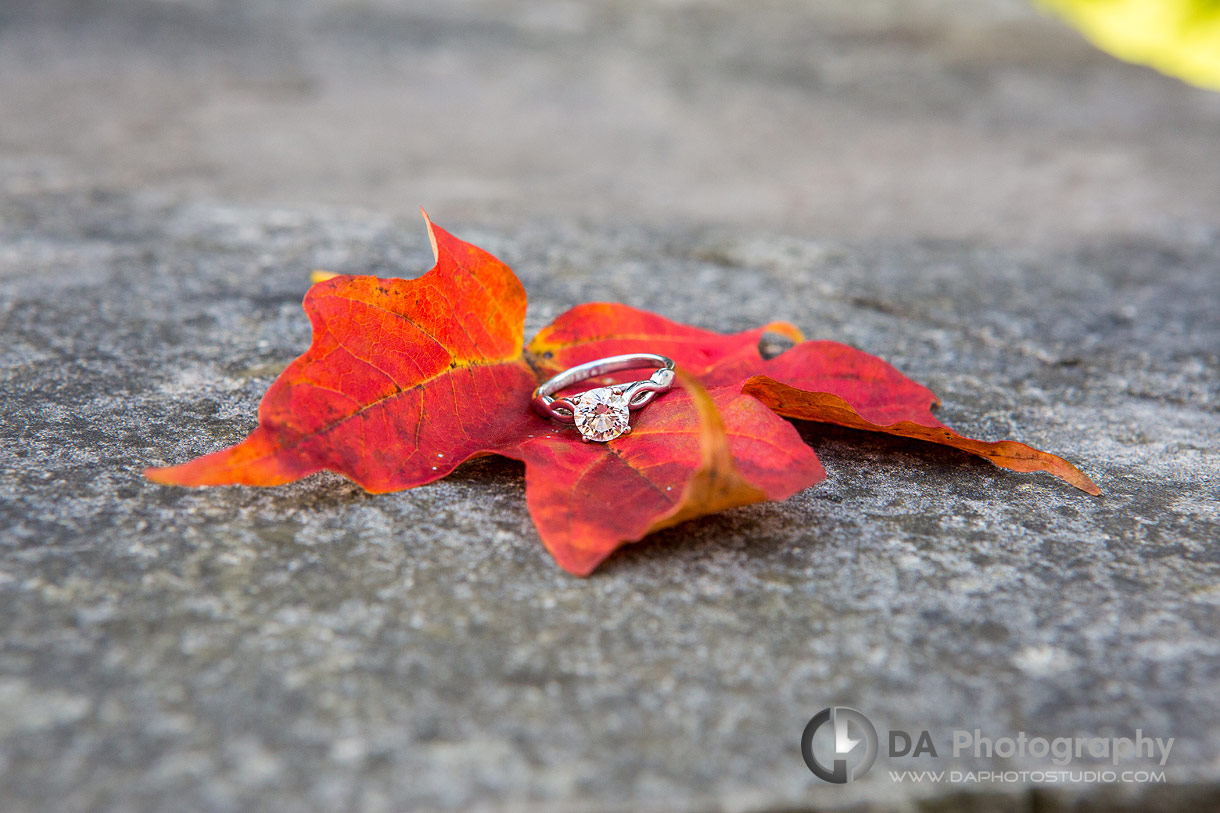 The photo session experience + photos = great memories
Two weeks back I was honoured to photograph Jess and Monty's wedding at RCYC in Toronto. Our great connection produced breathtaking imagery. Here is their wedding day blog post..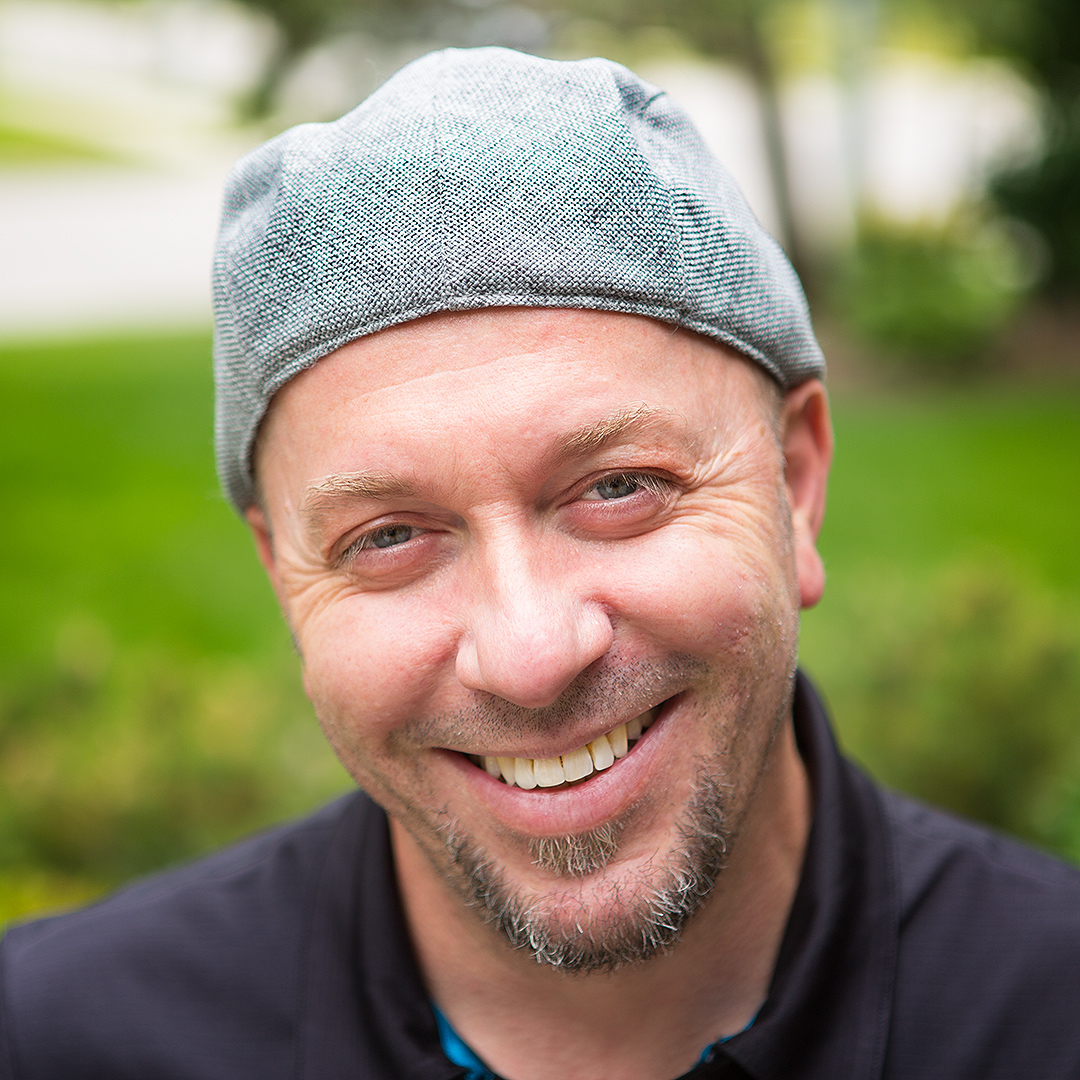 My passion and biggest asset is taking the time to make every client comfortable and relaxed before I even pick up the camera. The result? Photos of you that actually look like you at your best! I can prove to you how much you can enjoy having your picture taken. Lifestyle photography is about the experience that happens to be served up along side of some great photos.
Specialties:
Family Photography for families that like to move around and enjoy their photo time, Wedding Photography for couples looking for a mixture of photojournalistic, contemporary and traditional images and Professional Corporate headshots that are far from cheesy and stiff.