When siblings fly the nest and move away it can be hard to stay physically connected without a tremendous amount of effort. Siblings have an undeniable bond though. So, when the Romito family's three daughters put their heads together, they concocted a plan. Living between Ottawa, Brampton and up north, Tina, Pam and Amy wanted to surprise their parents with a family portrait session. A family wedding presented the perfect opportunity to have everyone in one place. With a plan in place, they reached out to me to take their Gage Park photos.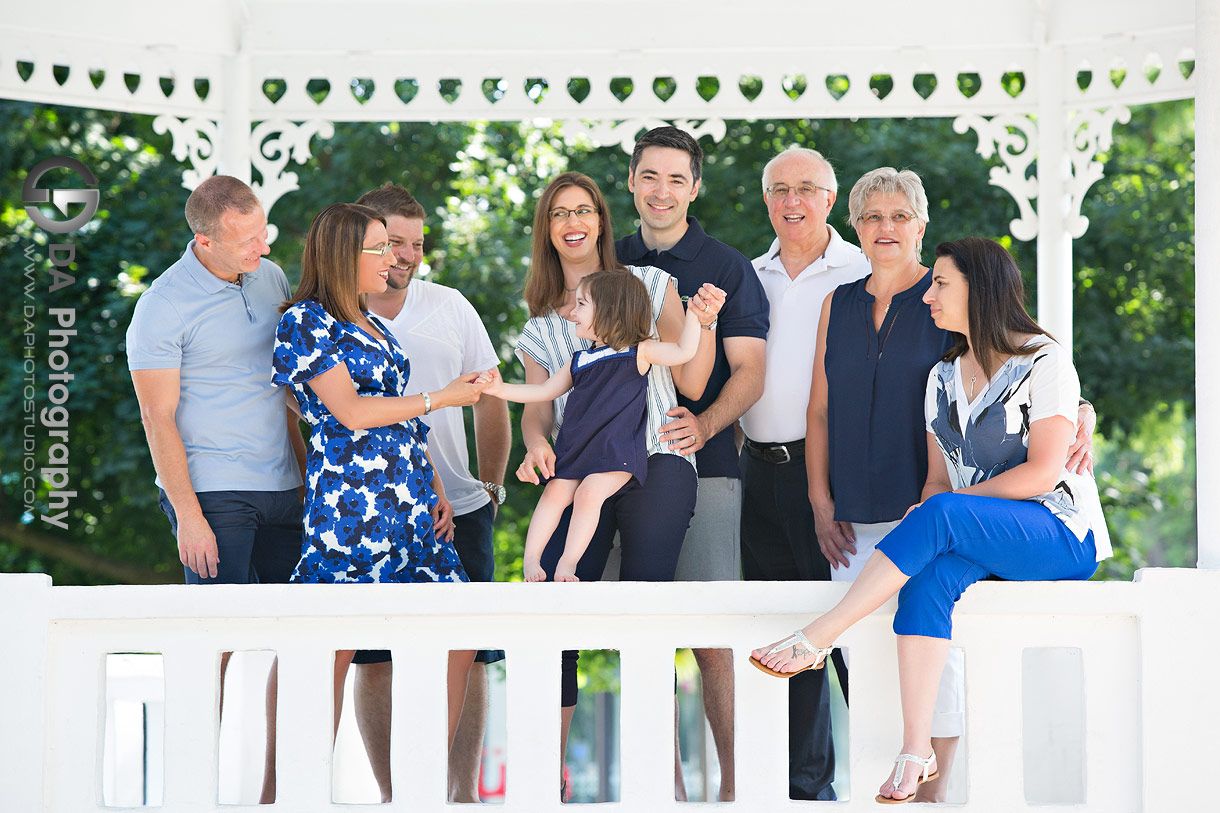 I had visited Gage Park a number of times during Christmas lighting ceremonies, family days and the farmers market. However, I had never photographed there. The large white gazebo offered an amazing bright canvas to place all the family on. The natural lighting there was amazing to work with.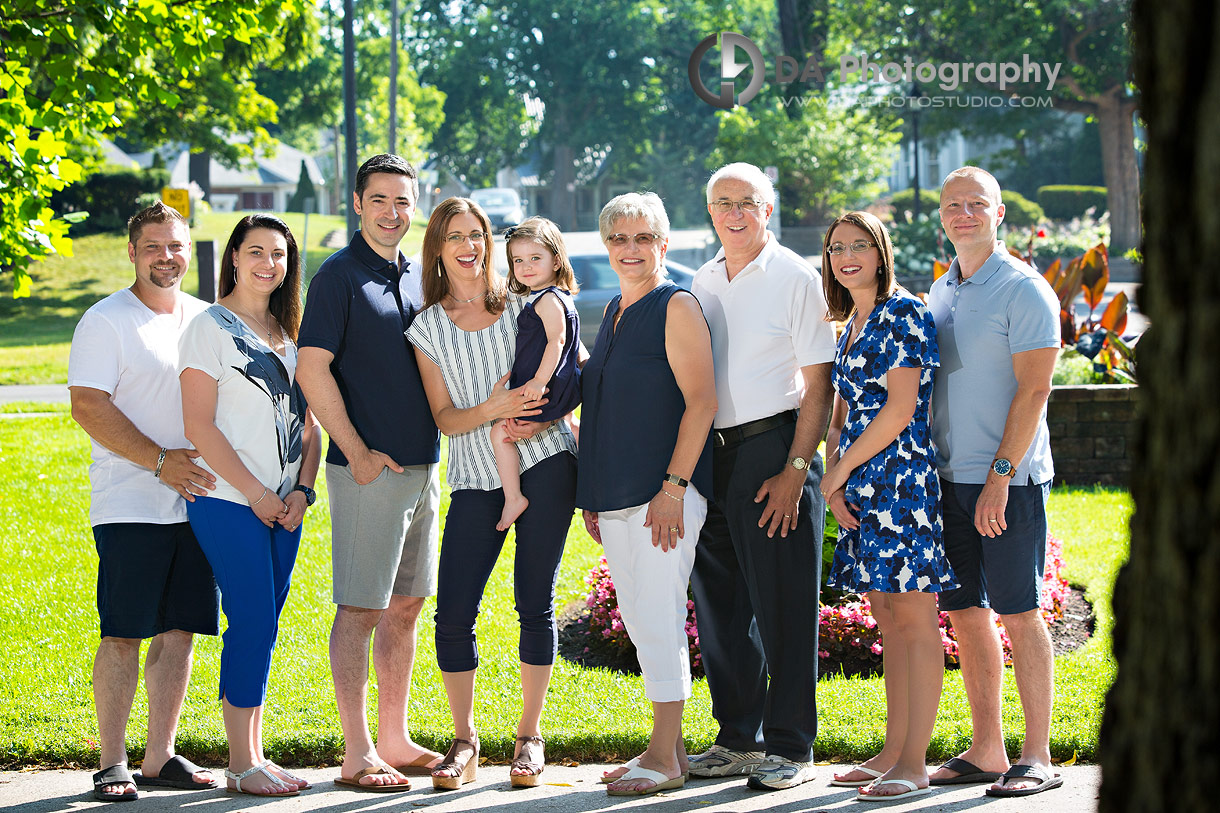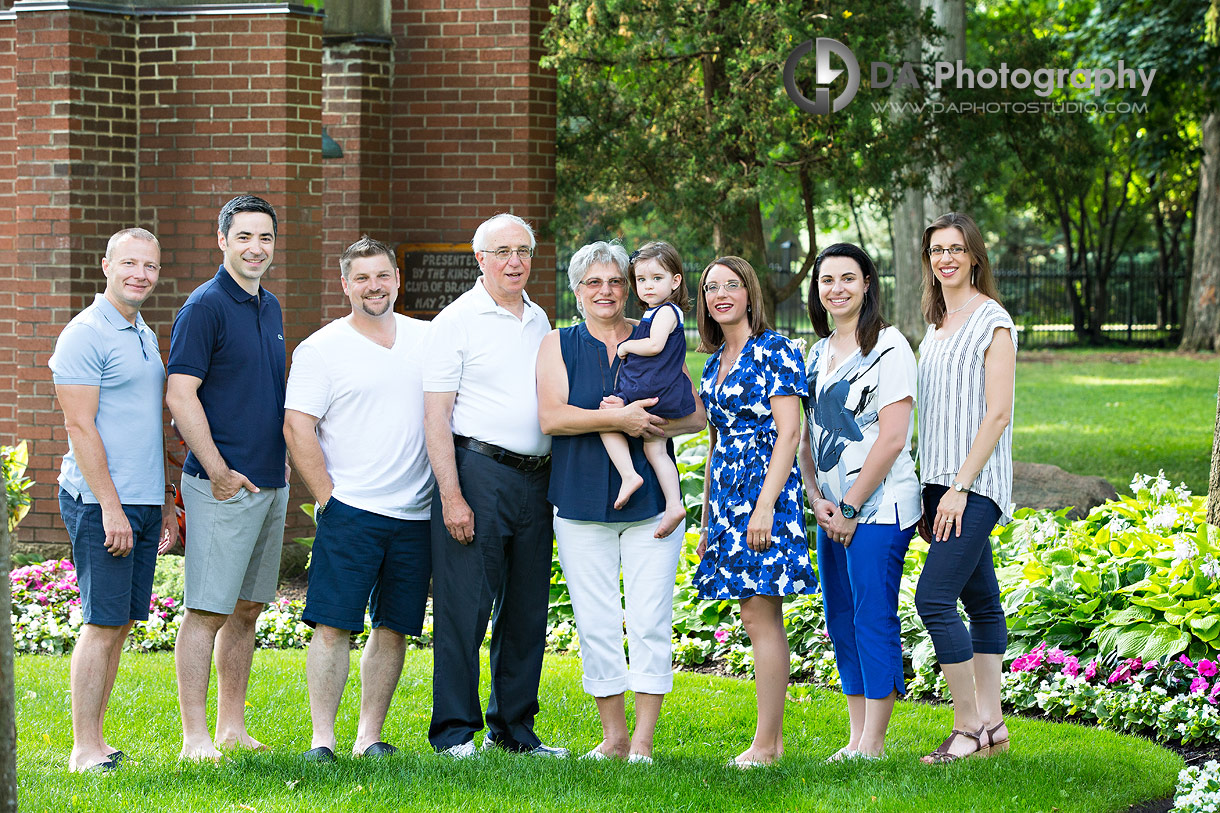 One little girl stole the show in their Gage Park photos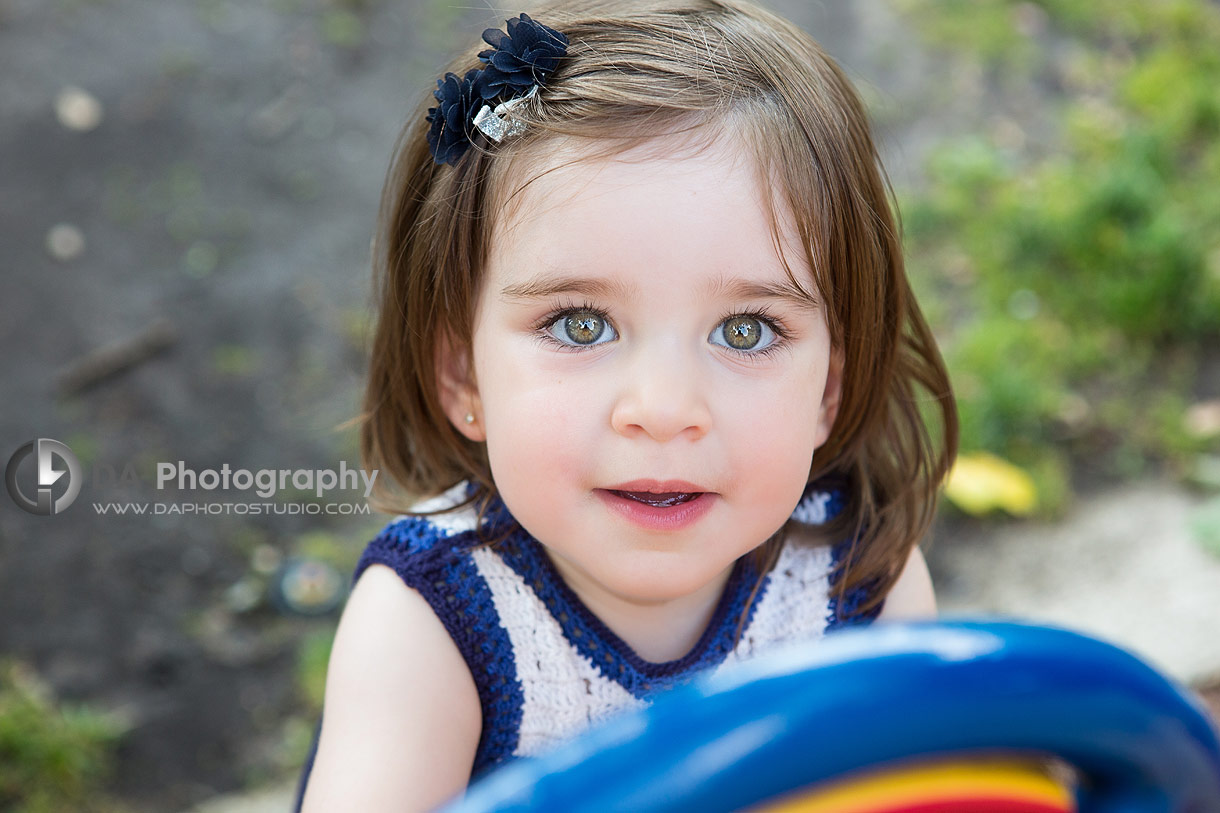 Family photography is about capturing the emotions and connections with the subjects being the focus and the background serving purely to compliment them. That summer had seen quite a bit of rain and the greenery was so vibrant! It worked harmoniously with the family's various shades of blue and white wardrobe. Their colour palette was perfect and didn't divert our attention away from their expressions.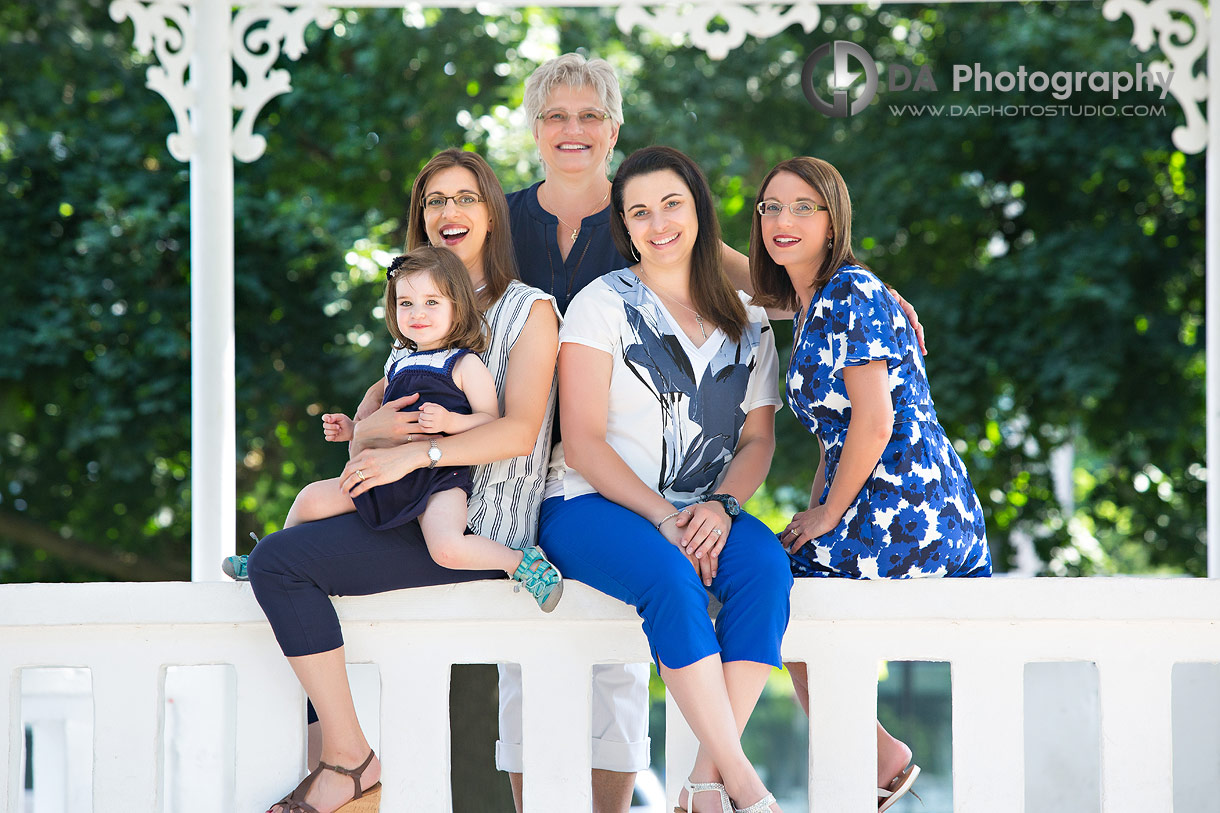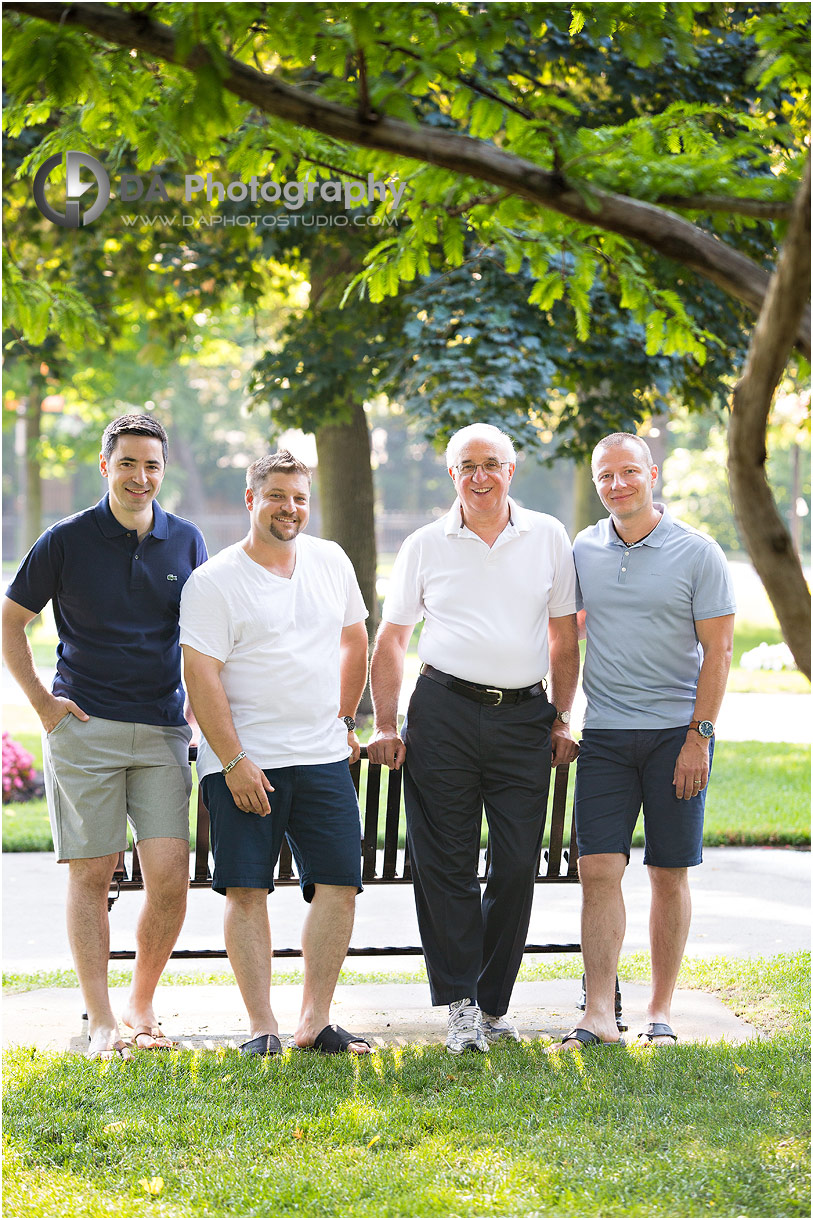 Living away from each other, this was the perfect opportunity for the little girl to be kissed and made a fuss of by everyone. She stole the show with her wide eyed innocence. Meanwhile, we even got all of the adults into the playground for some fun shots. The open grass areas, splash pad, gazebo and red brick walls made these Gage Park photos pop with variety.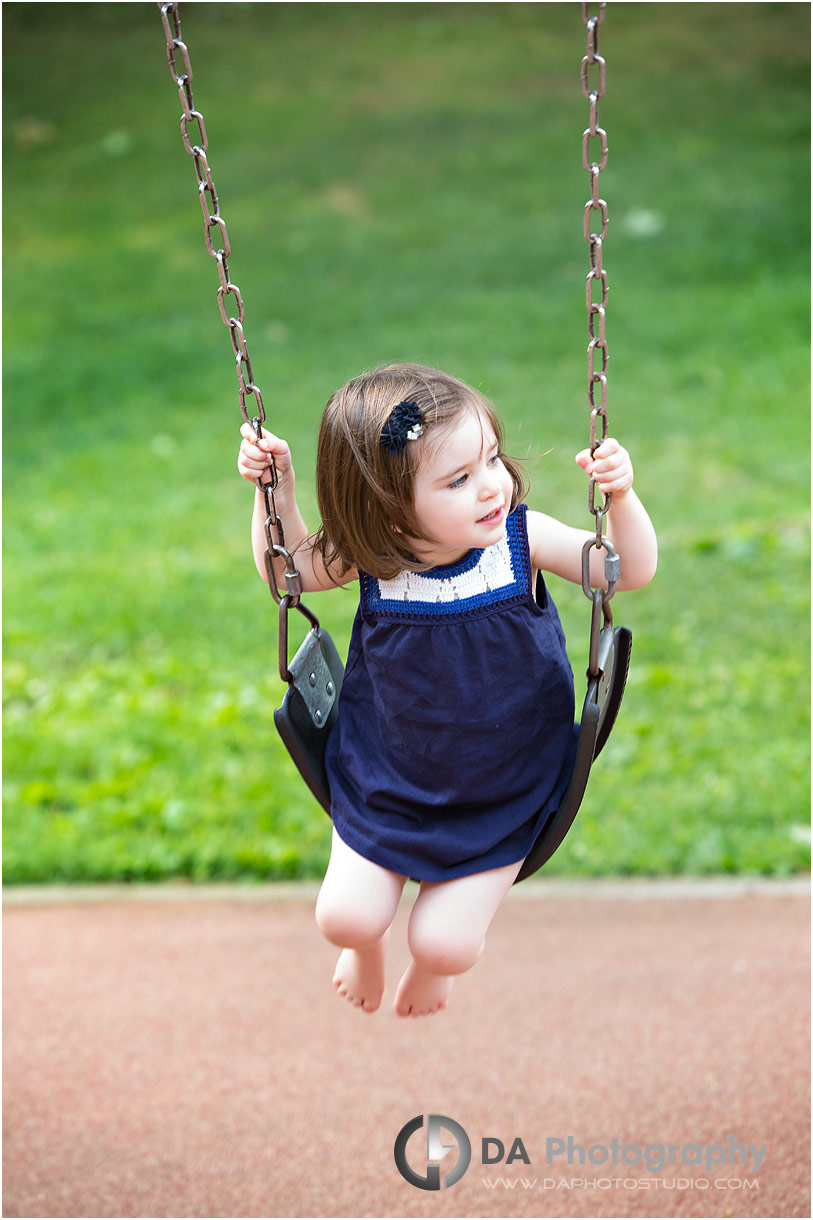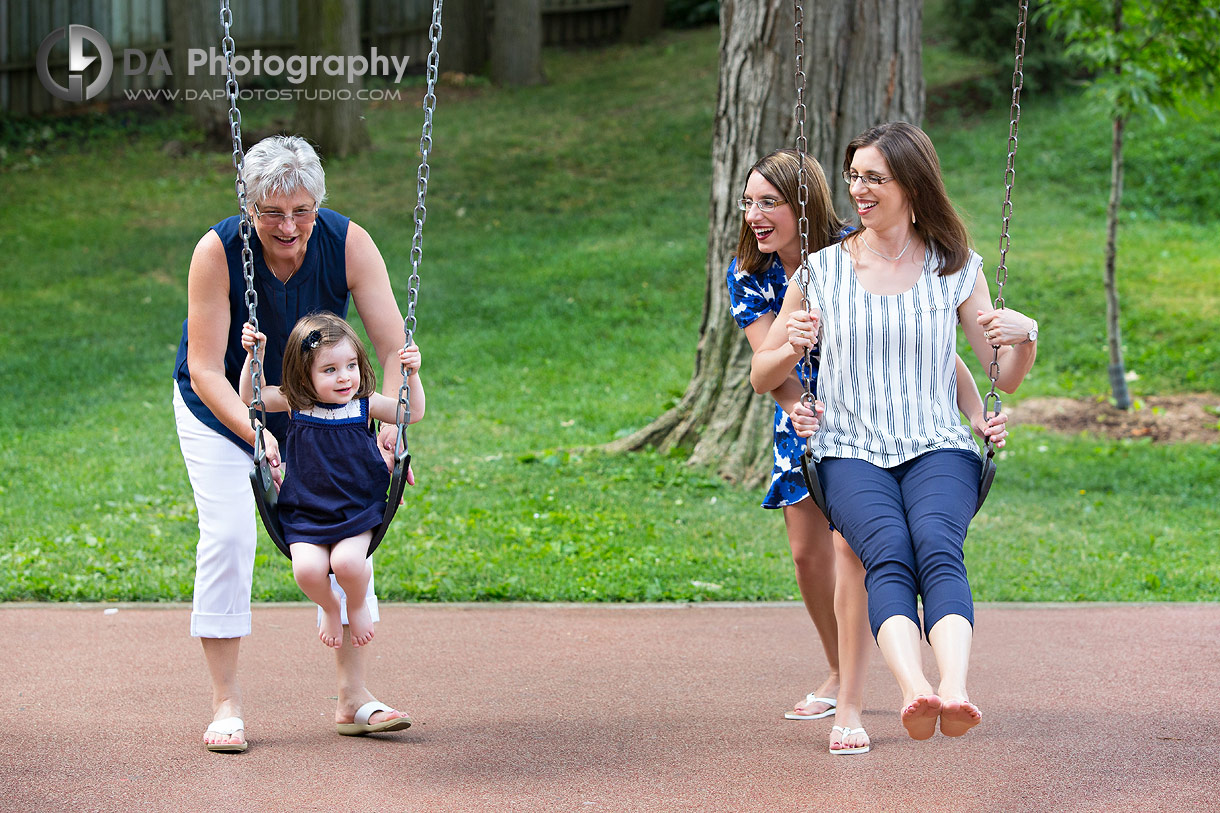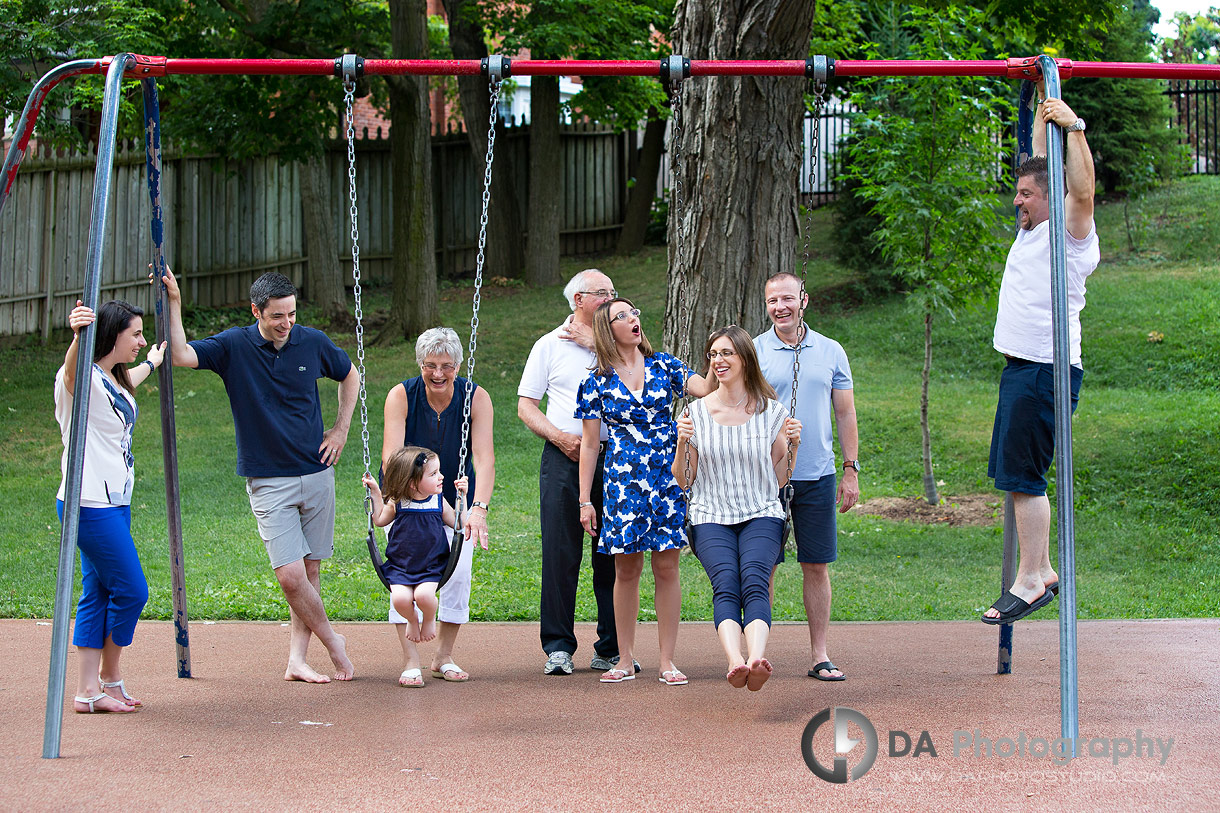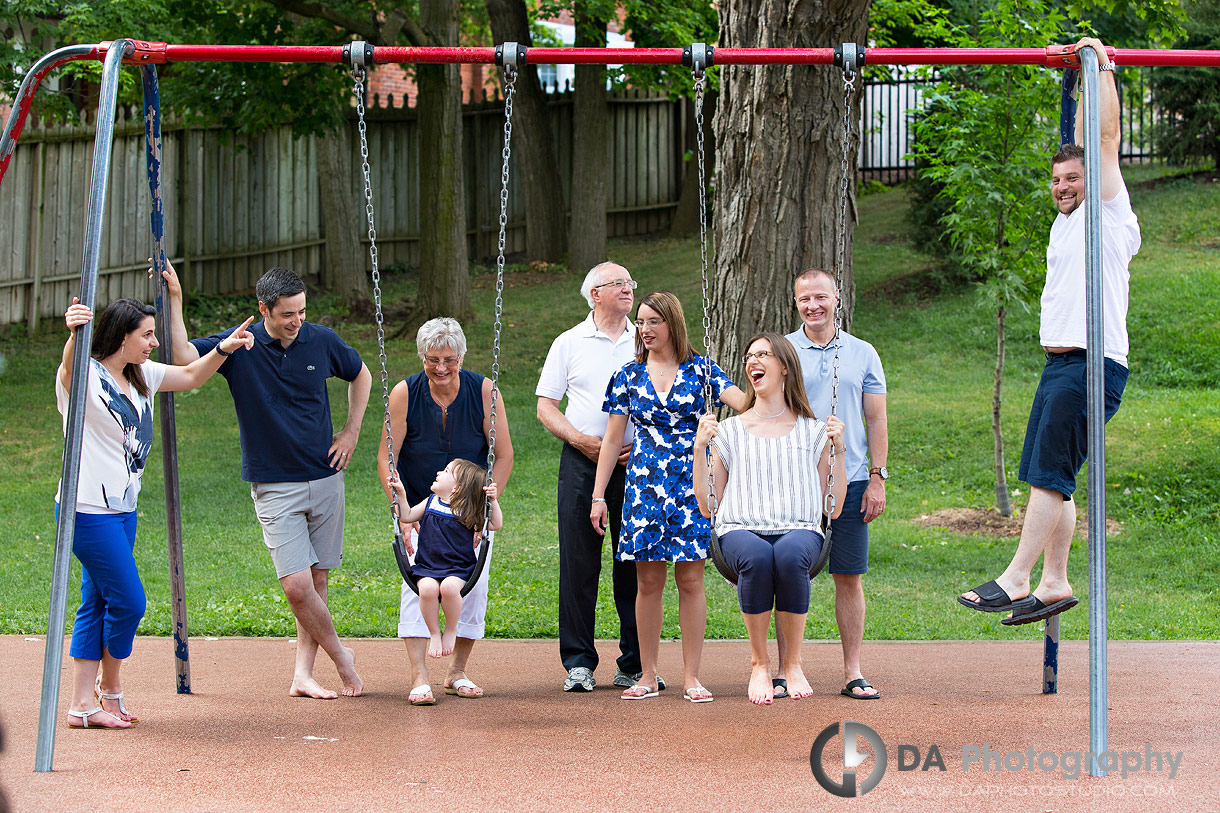 The joy radiating from the grandparents faces was priceless as they cuddled and played with their granddaughter. Documentary photography is the perfect way to freeze frame these moments to keep as memories for generations to come.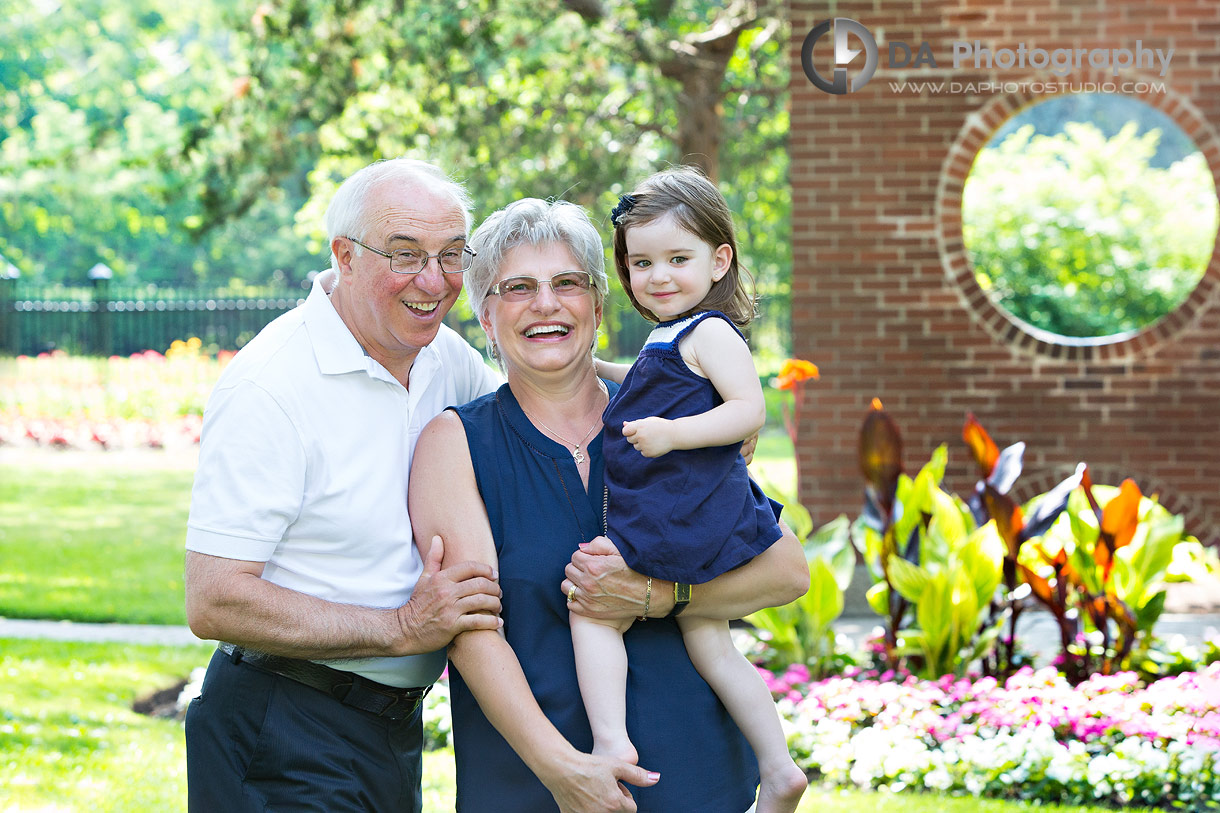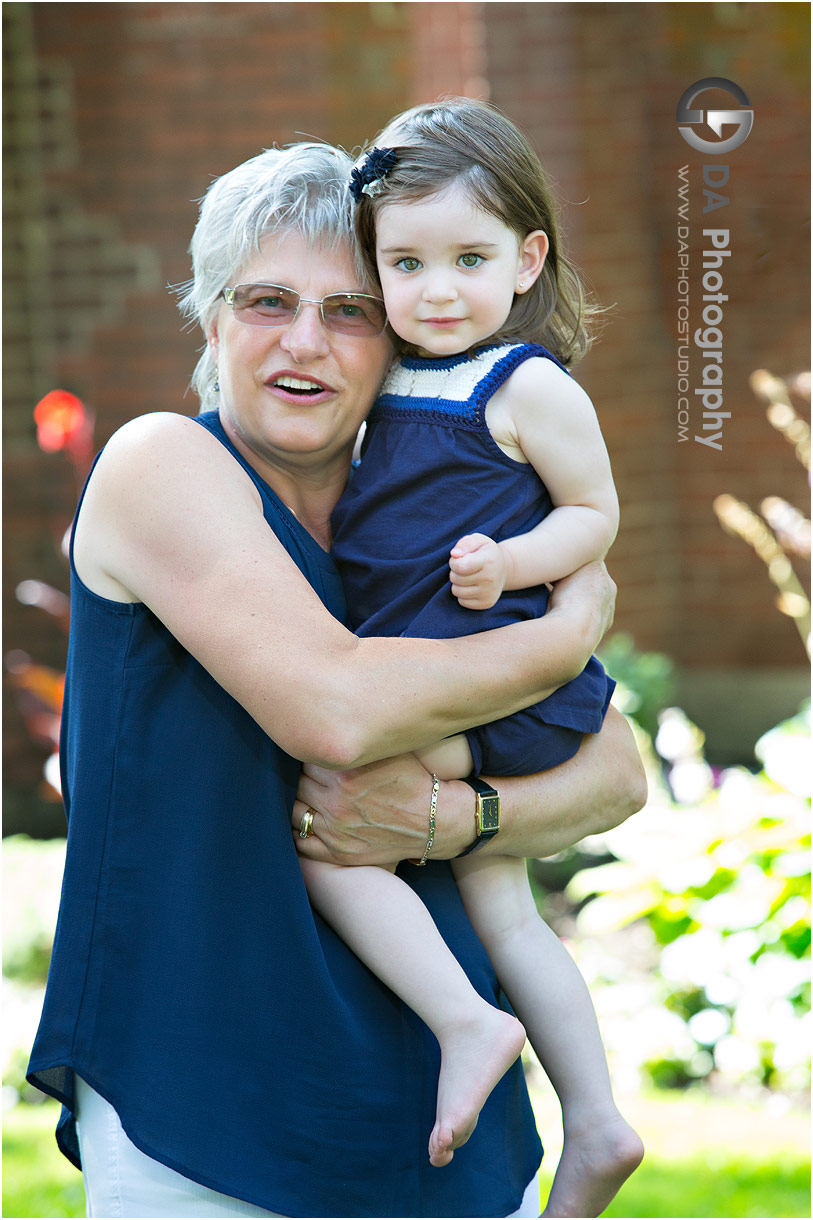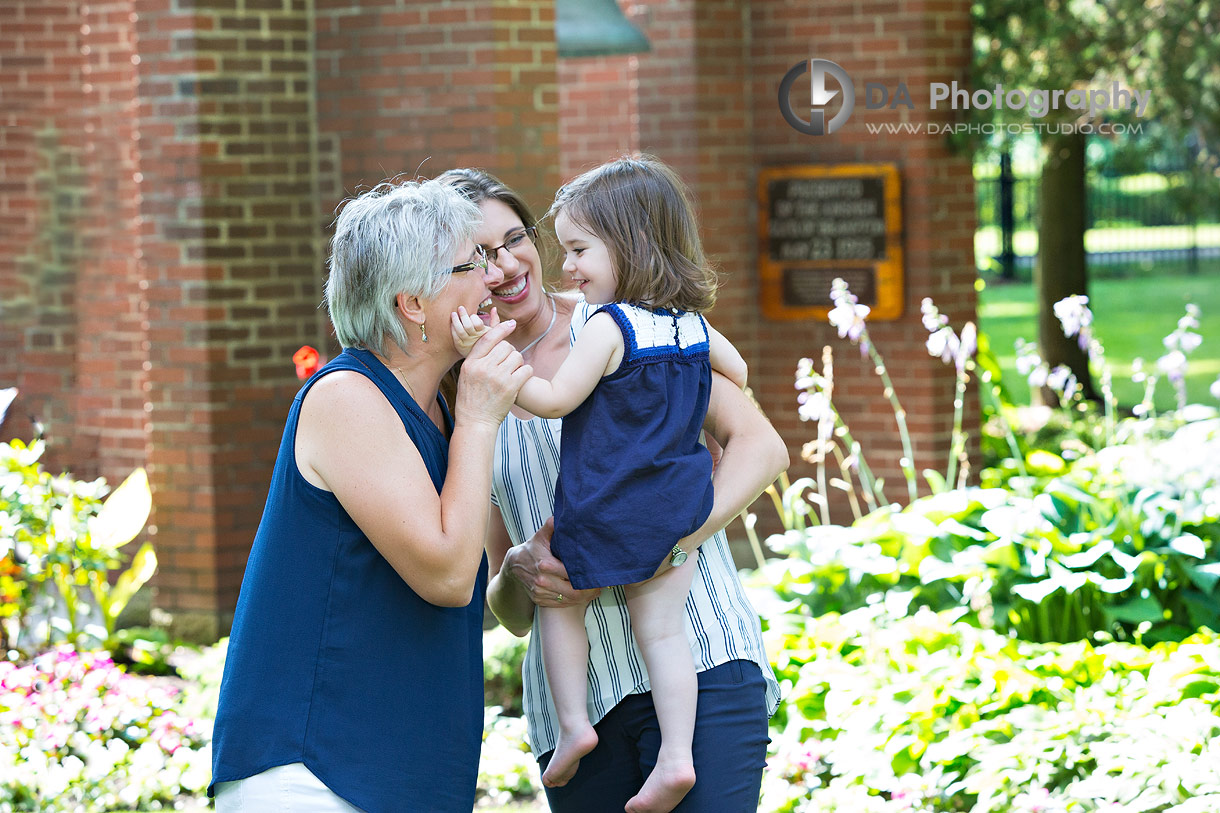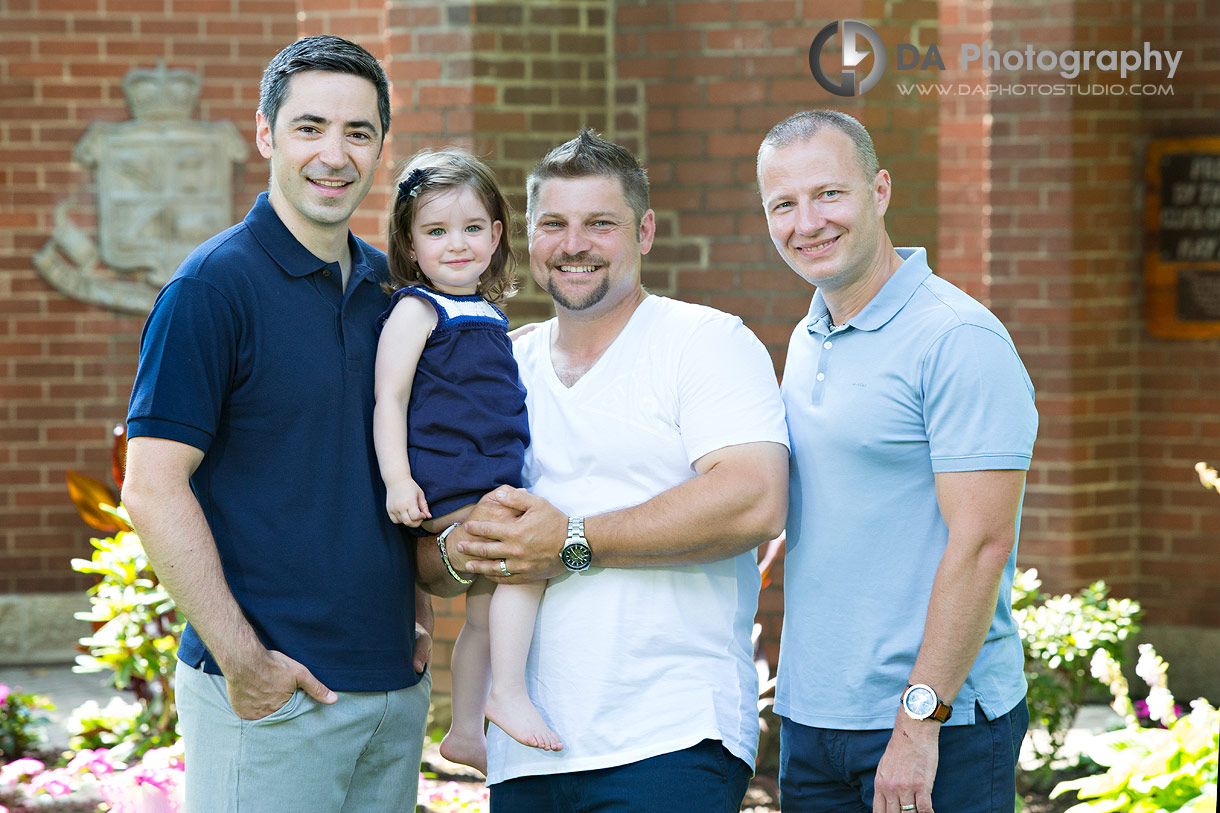 Swings and smiles were the key to these Gage Park photos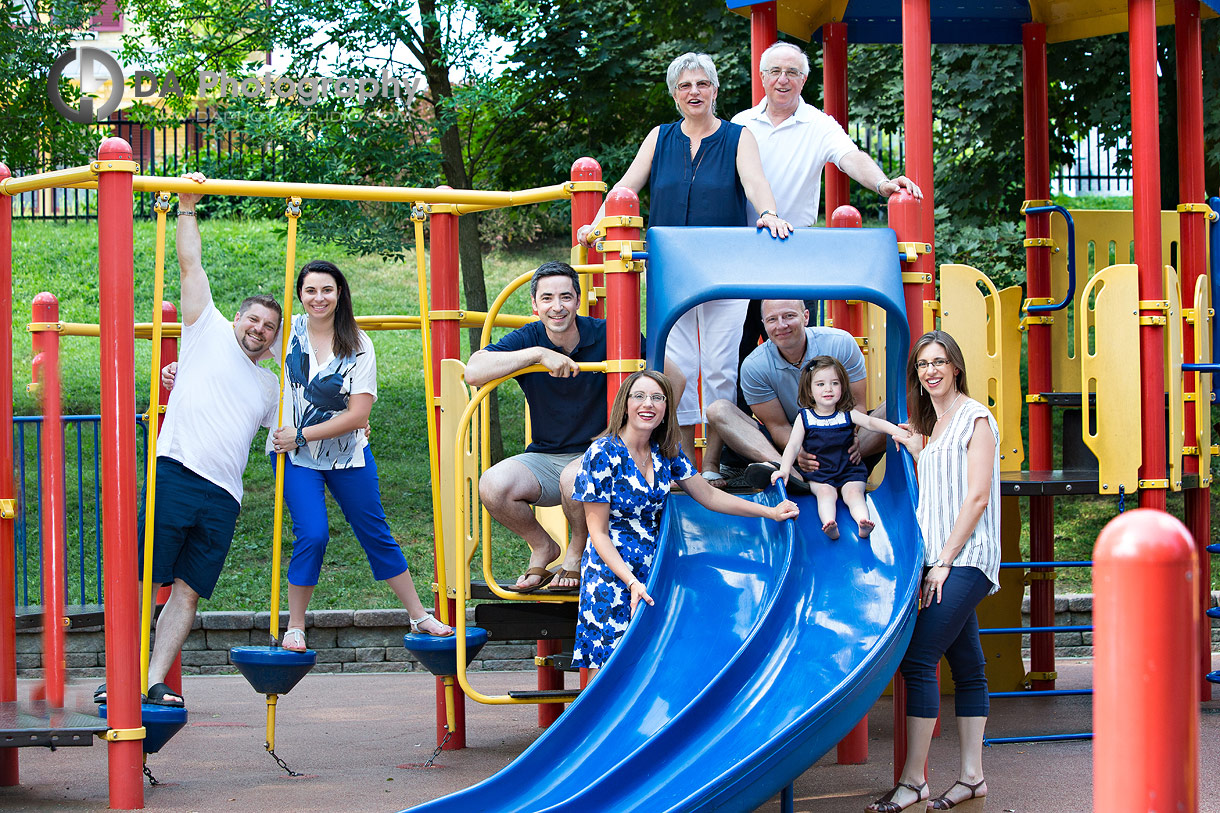 Having the opportunity to present family members with a set of images of various configurations, from the inter families to the multi generational girls and boys shots, is such a priceless gift. As people move away and get caught up with their lives, it's rare to take the time out to capture these relationships and connections.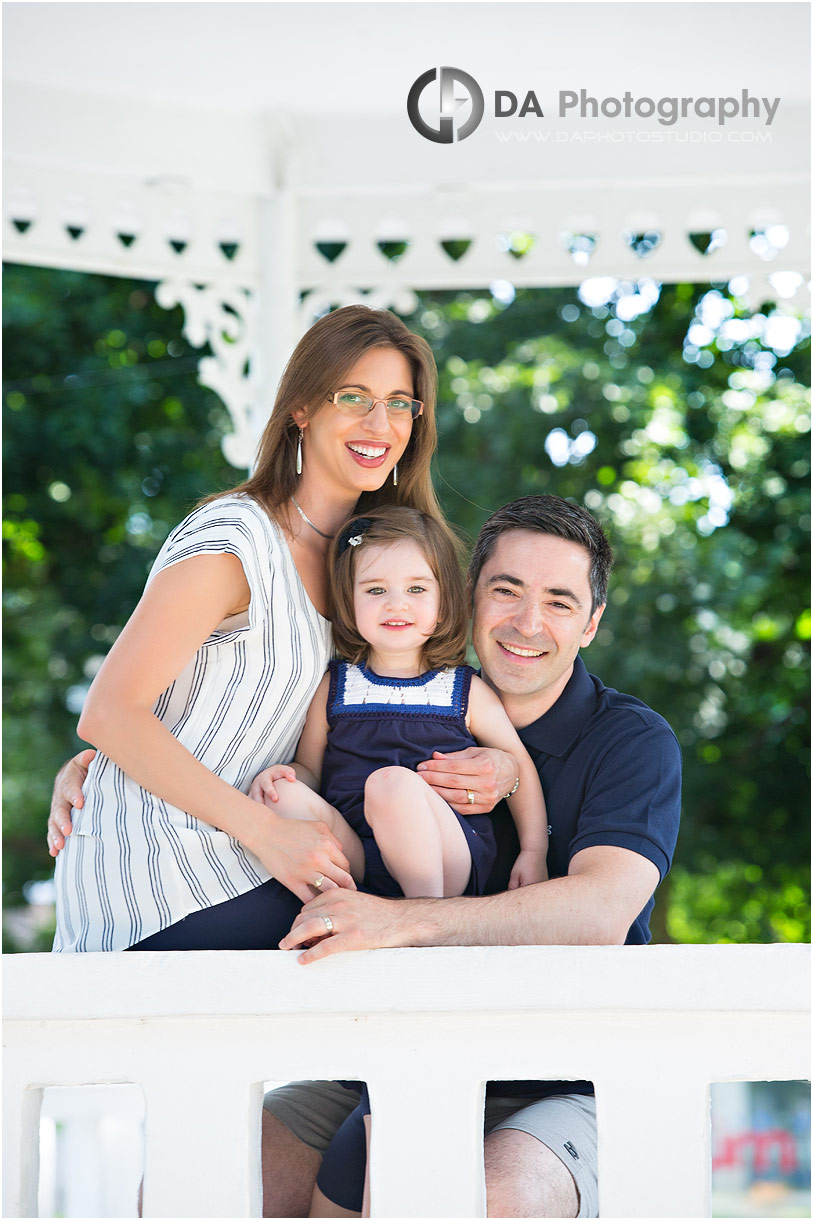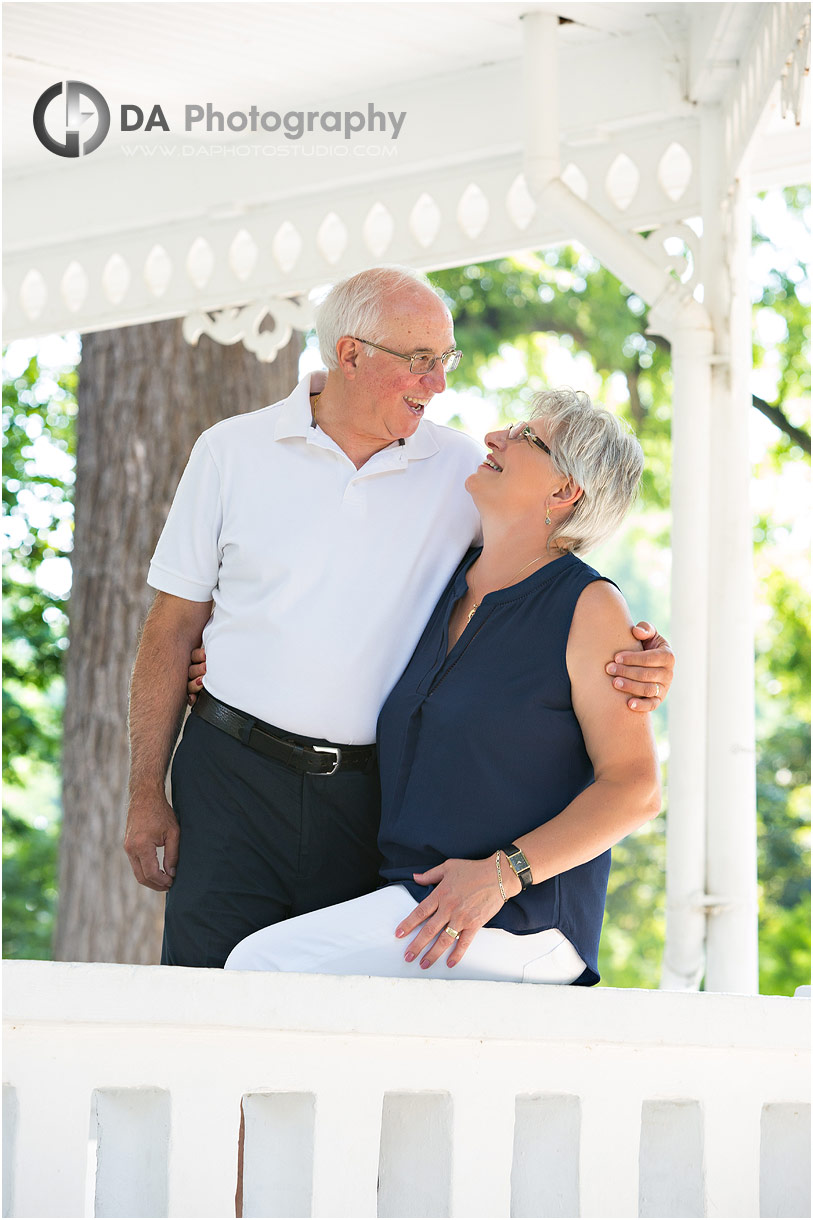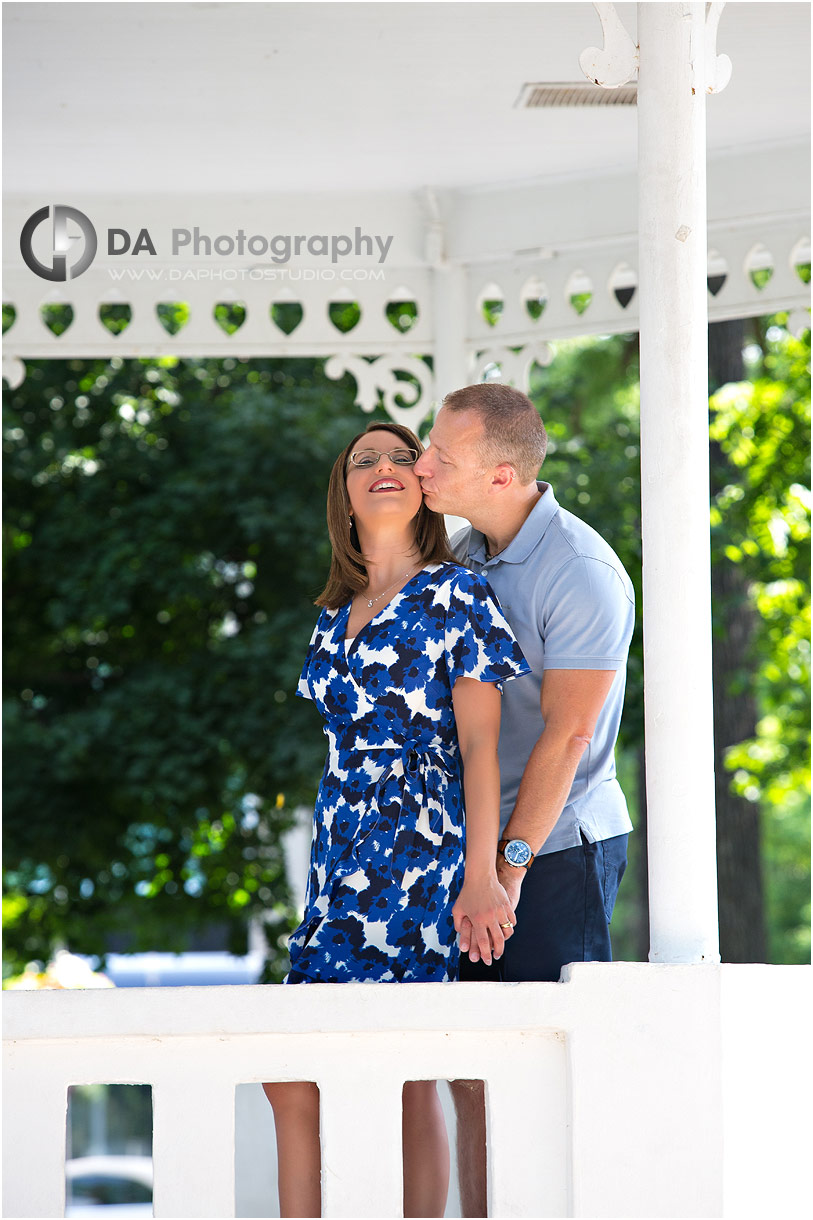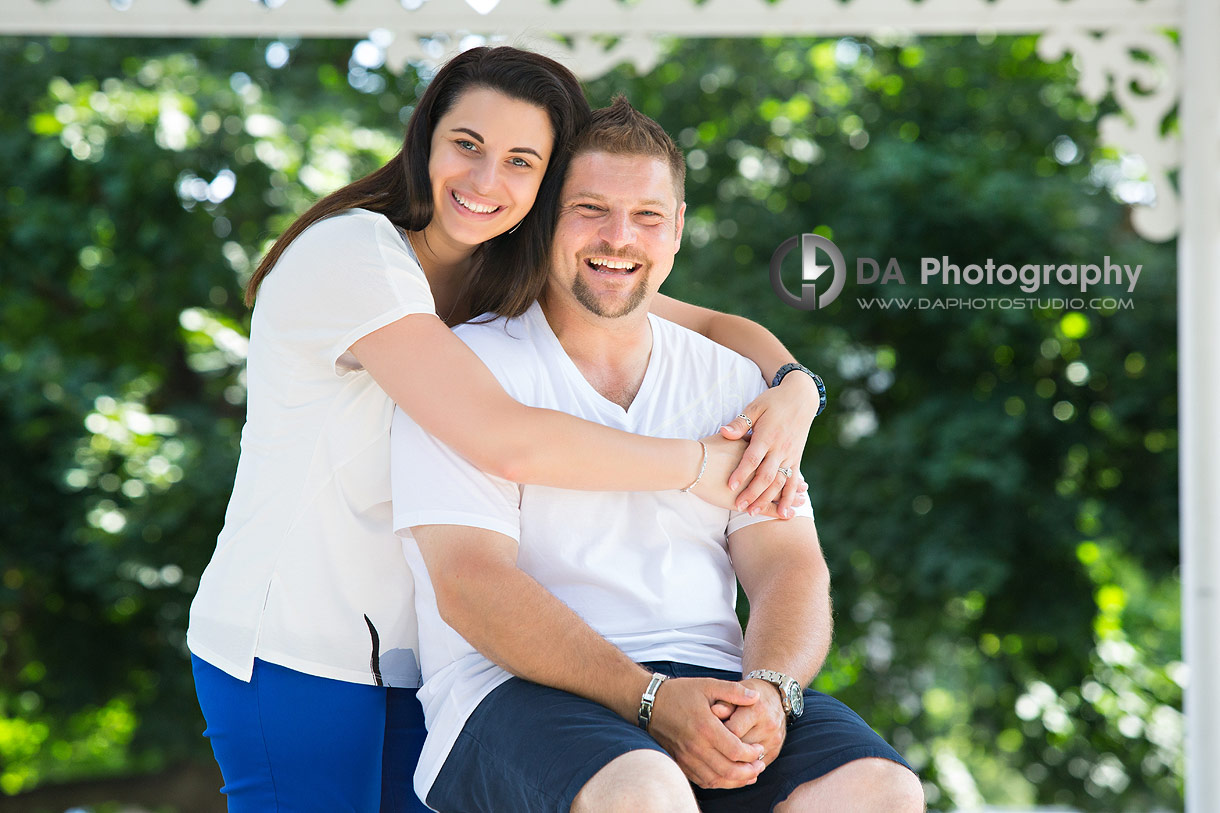 The Romito family wanted to maximize their time together so we had organized an early start. Early mornings are the best part of the day for summer sessions. Energy is high, the heat hasn't kicked in, the parks are quieter and everyone is fresh faced, happy and ready to go.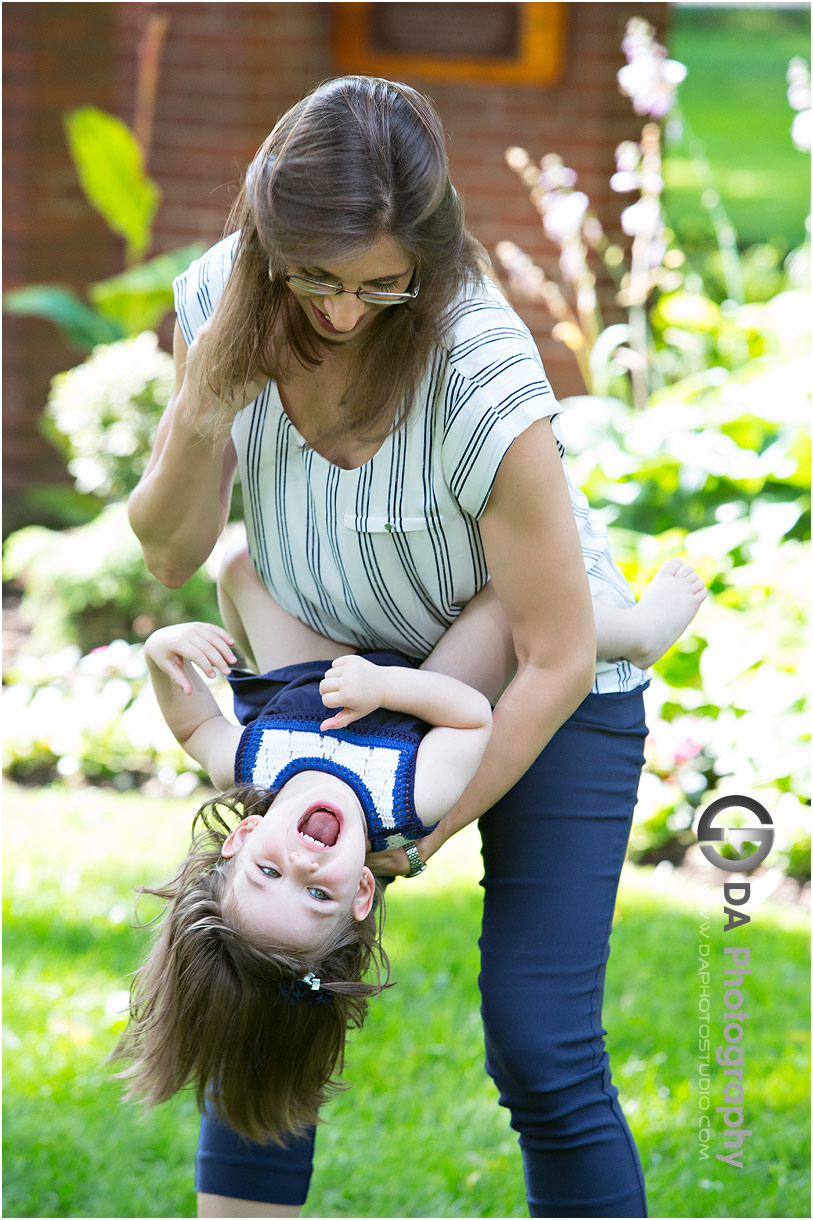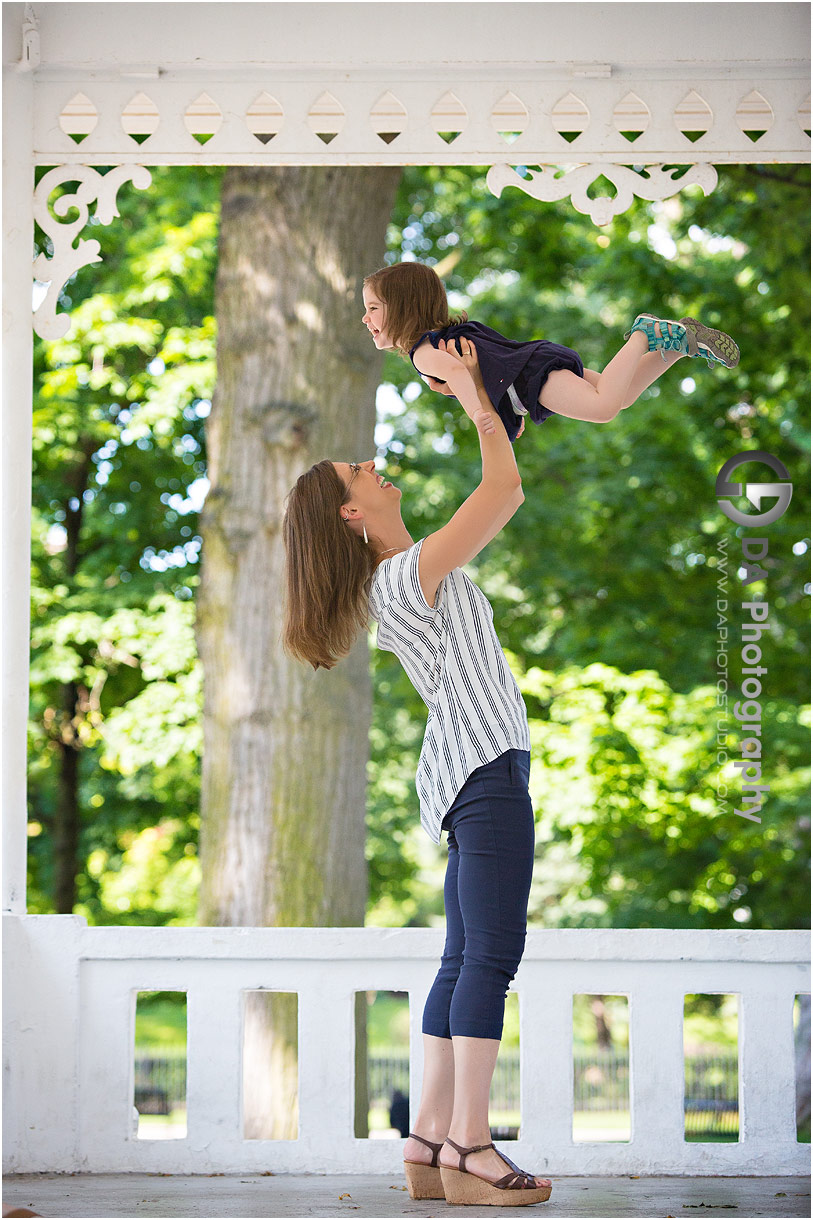 Family photo sessions don't need to be professional, but take the challenge and next time you are at a family gathering, take the opportunity to capture memories of different family set ups through the lens of a camera. Future generations will thank you.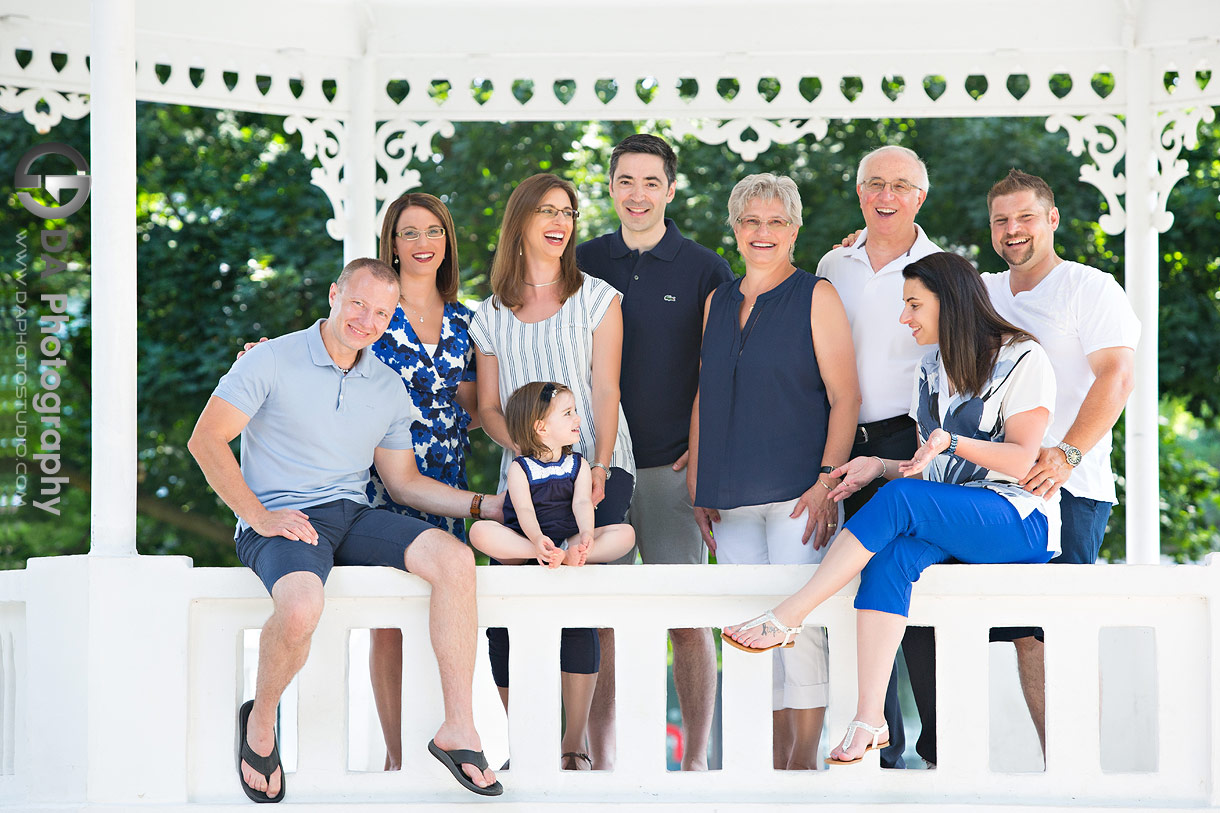 Photo Session Location
:
Gage Park
, Brampton, ON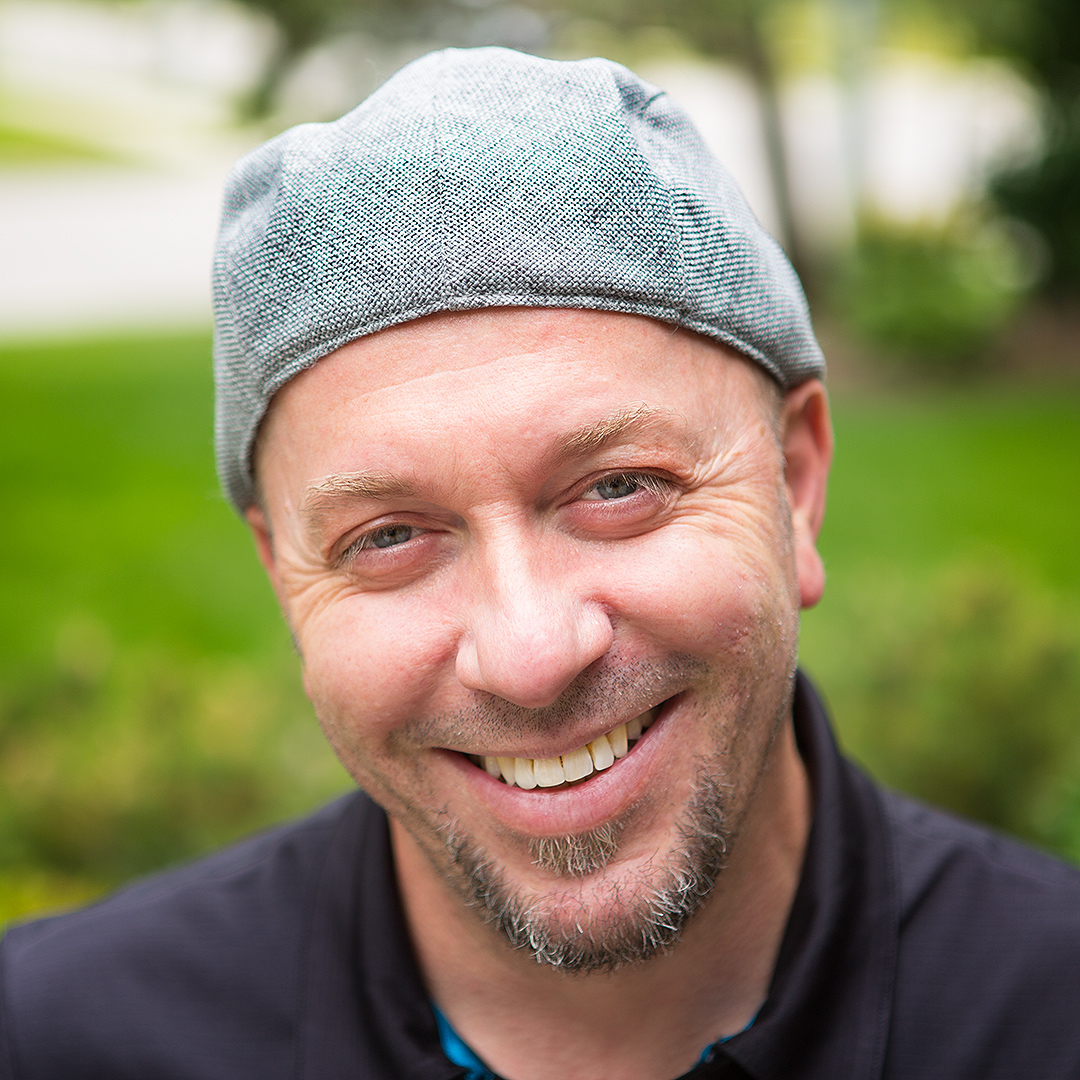 My passion and biggest asset is taking the time to make every client comfortable and relaxed before I even pick up the camera. The result? Photos of you that actually look like you at your best! I can prove to you how much you can enjoy having your picture taken. Lifestyle photography is about the experience that happens to be served up along side of some great photos.
Specialties:
Family Photography for families that like to move around and enjoy their photo time, Wedding Photography for couples looking for a mixture of photojournalistic, contemporary and traditional images and Professional Corporate headshots that are far from cheesy and stiff.