These Hamilton Golf Club engagement photos are in many ways not like others I have taken before. The most significant difference for me would have to be that I had to use only a few words during Brooklynn and Rob's session. We took these images on one August afternoon right before sunset behind this beautiful location in the heart of Ancaster.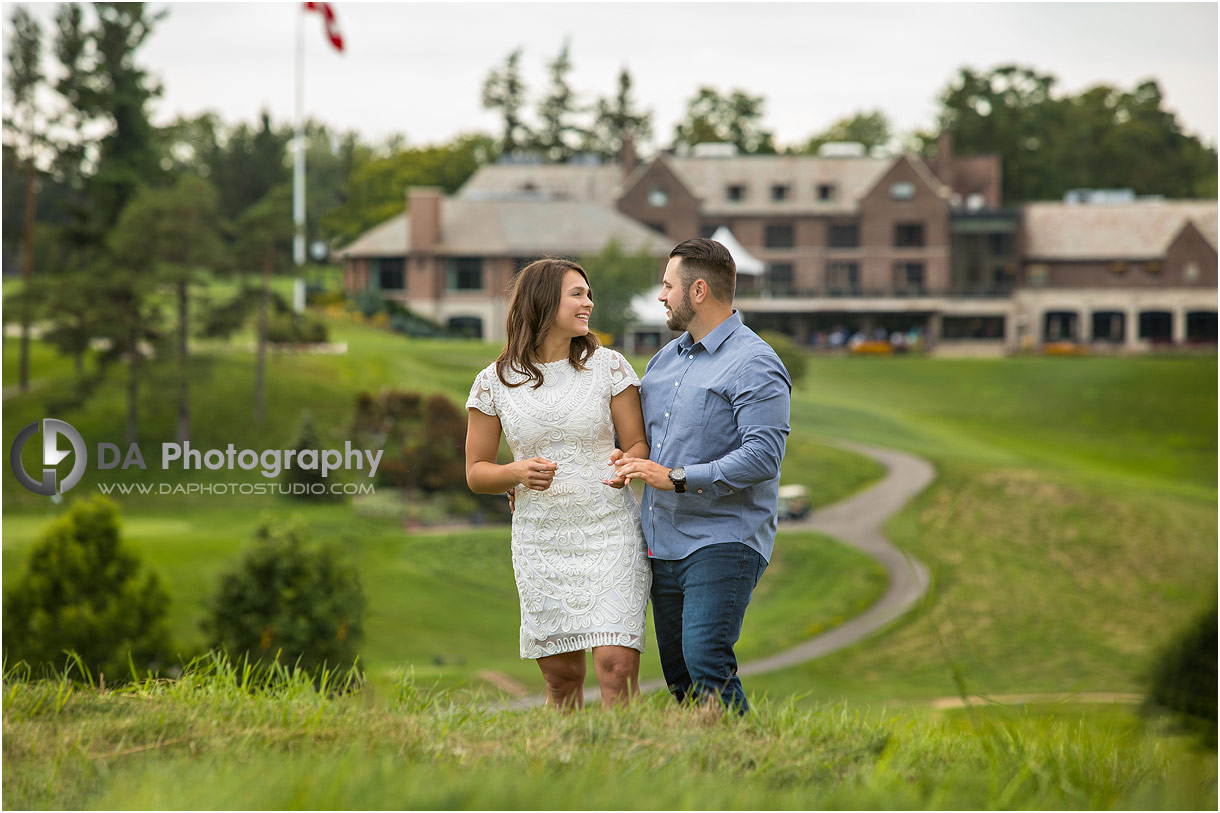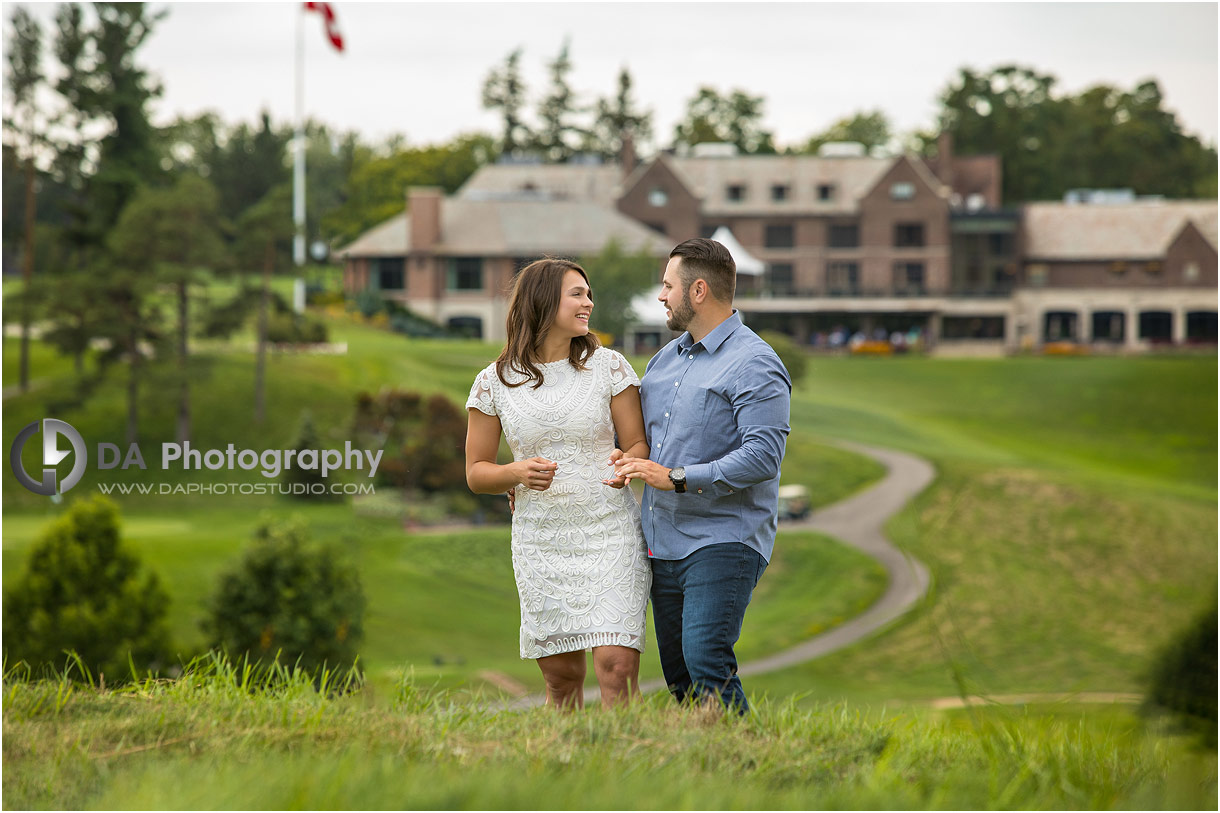 Planning this Hamilton Golf Club Engagement
We first met Brooklynn at our Oakville Wedding show a couple of years ago. One of the main reasons why Brooklynn really took notice of my photography was the nighttime sessions and my capability to work in dim light. Her church wedding ceremony would be late in the evening in November. At this time of year, available light would be non-existent. Understandably, Brooklyn was worried the resulting images may look dark. 
I assured her that I would capture every single moment as it happened. And so, we started planning their wedding photography. 
On the day of the engagement session, we arranged to meet earlier at the church they were to be married in. It was an absolutely beautiful, large, traditional church located in the center of Ancaster. However, I could see Brooklynn's concern immediately. The interior was dark with not much available light. Wanting to preserve the atmosphere of the church, we crafted a plan of action for her wedding day. Our goal was to photograph all of the beautiful details while maintaining the integrity of the ambiance as a whole. This visit prior to the wedding was important to clarify priorities and keep our communication clear and open.
For this engagement session, Brooklynn's mom was with us every step of the way. She was so supportive, ensuring that her daughter and future son-in-law were having the time of their life and everything was perfect. It was such a pleasure working with her!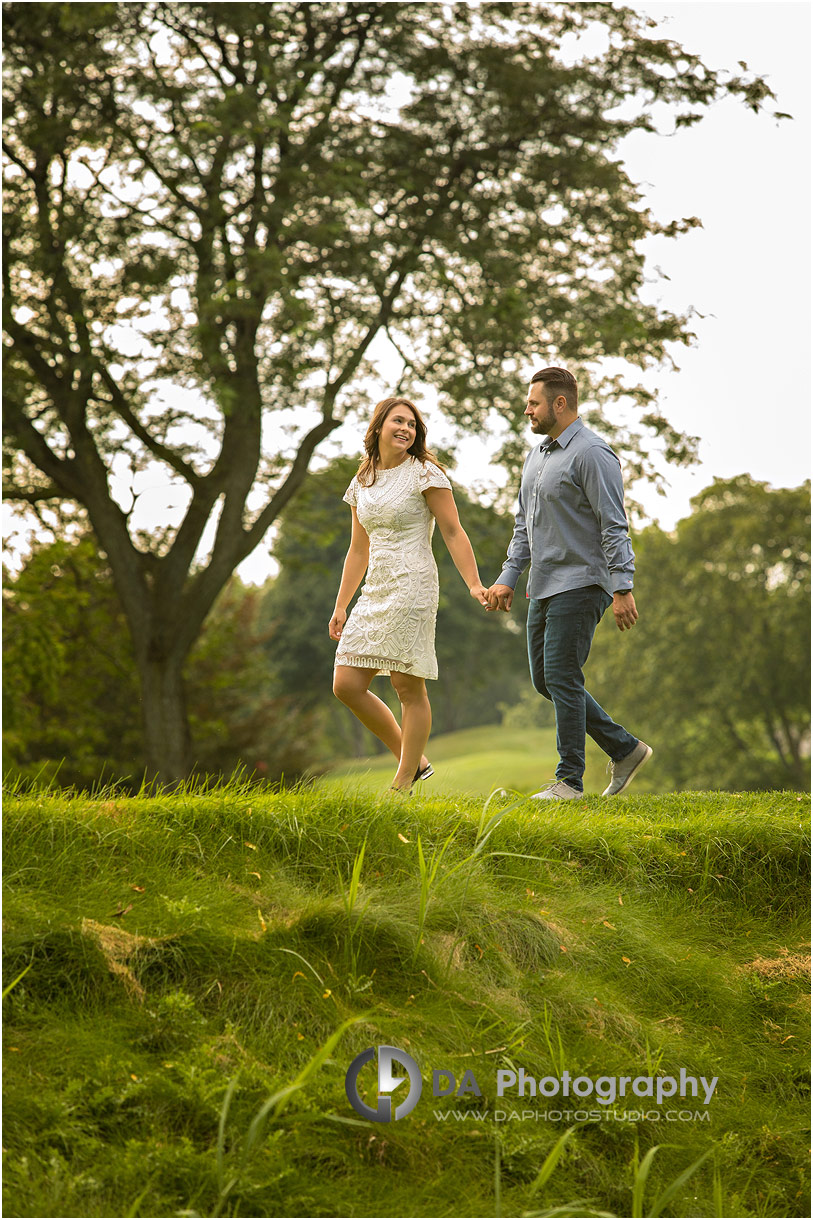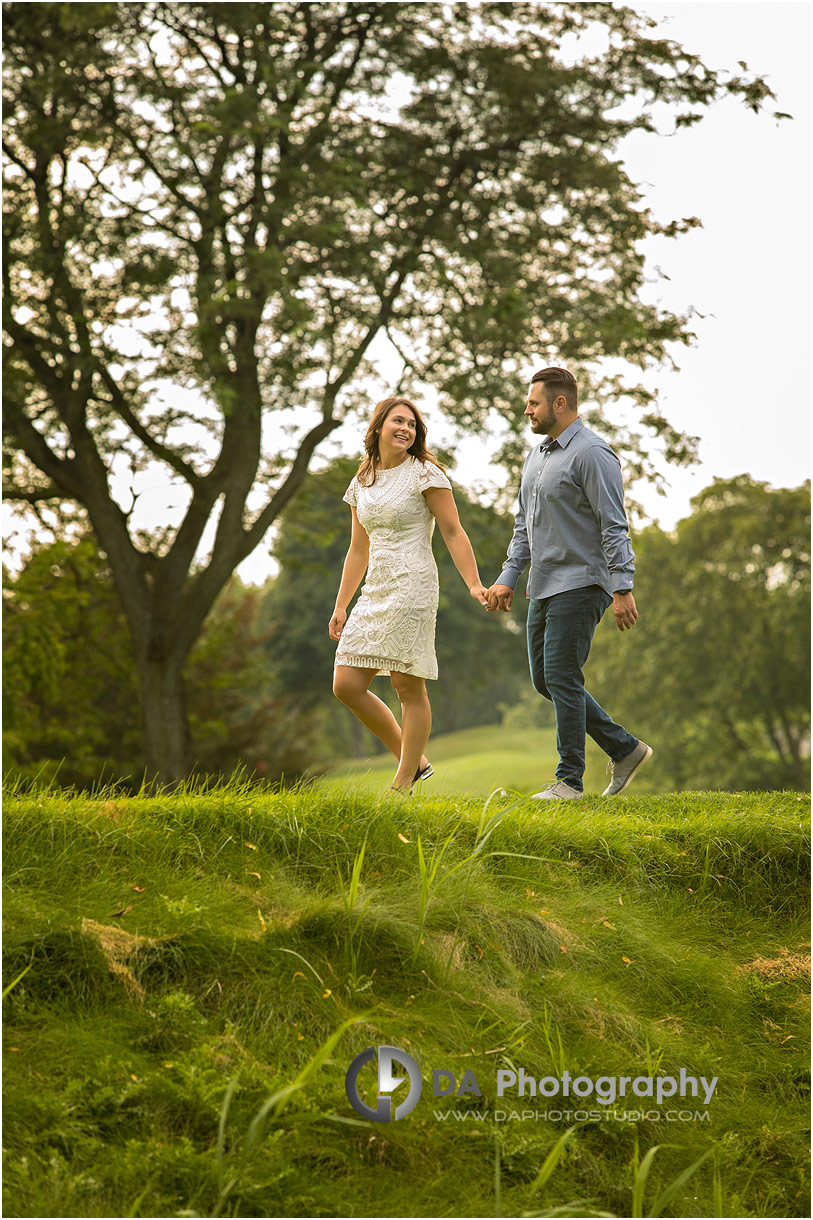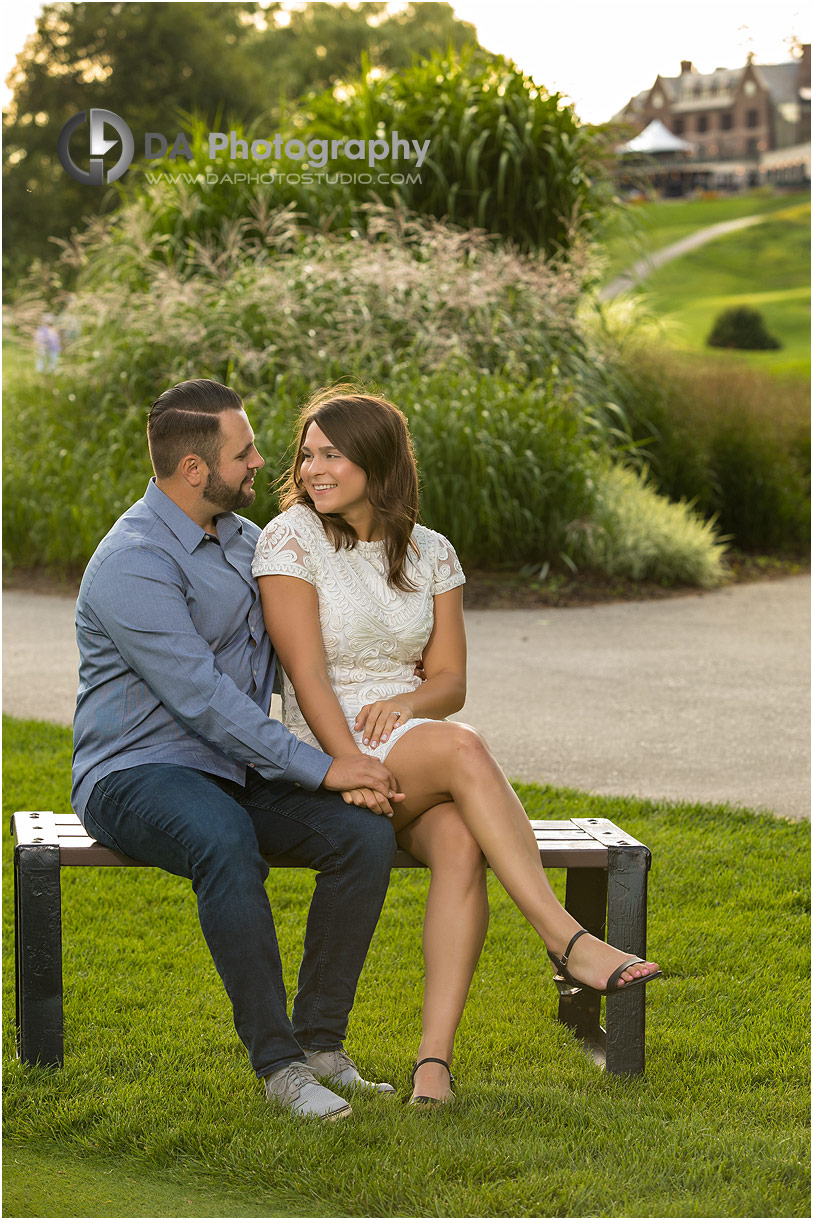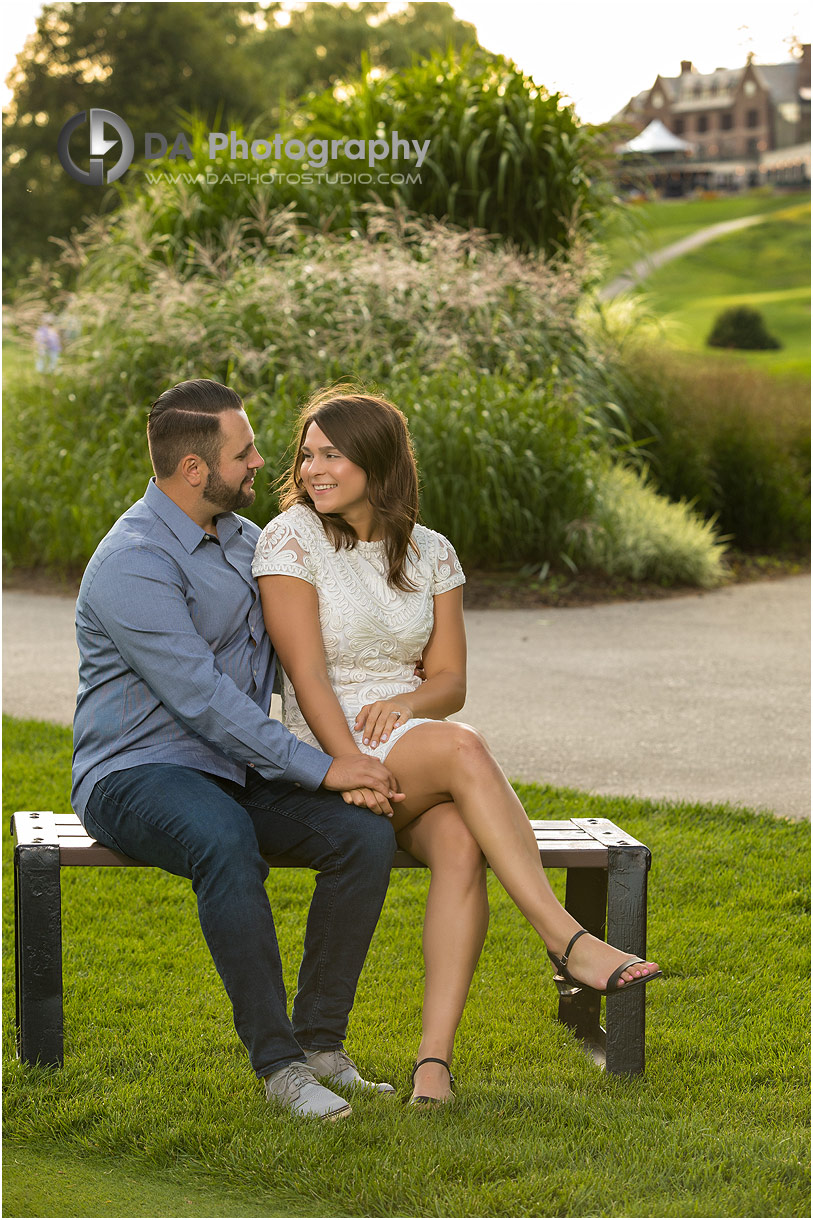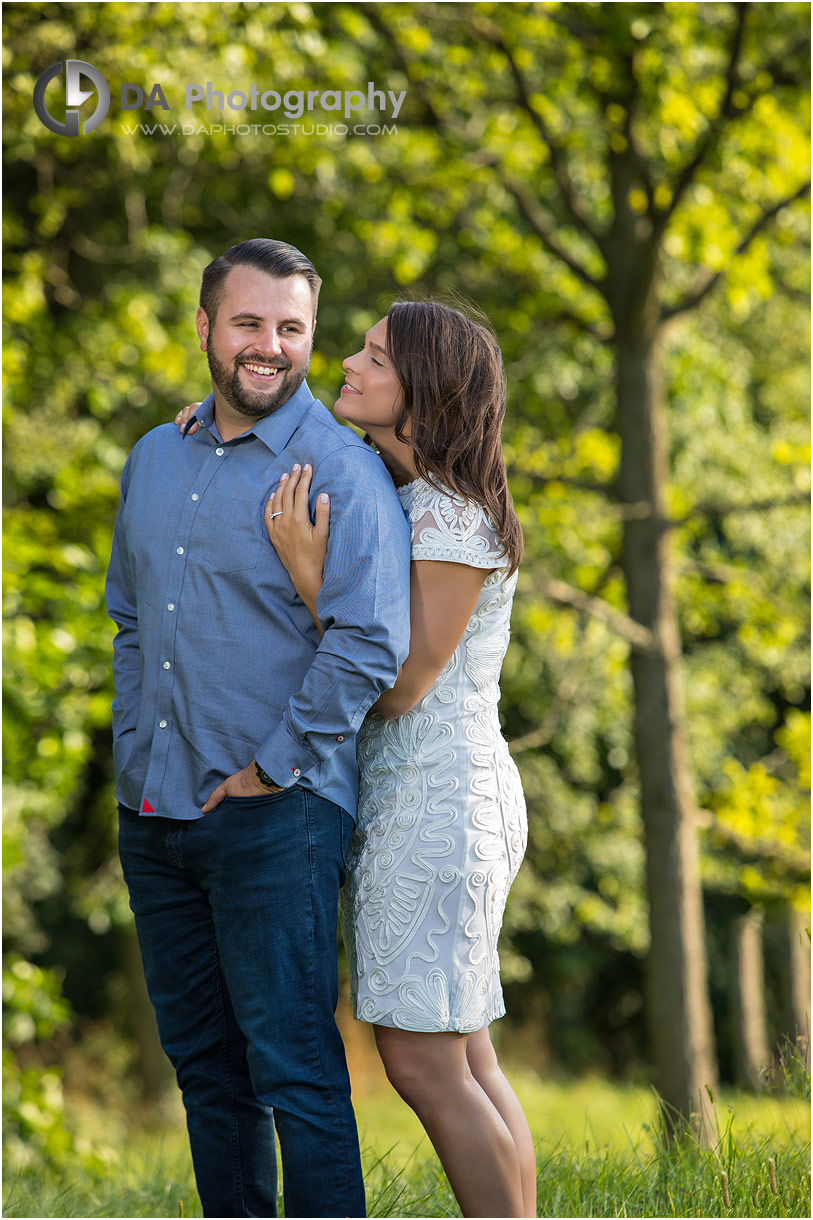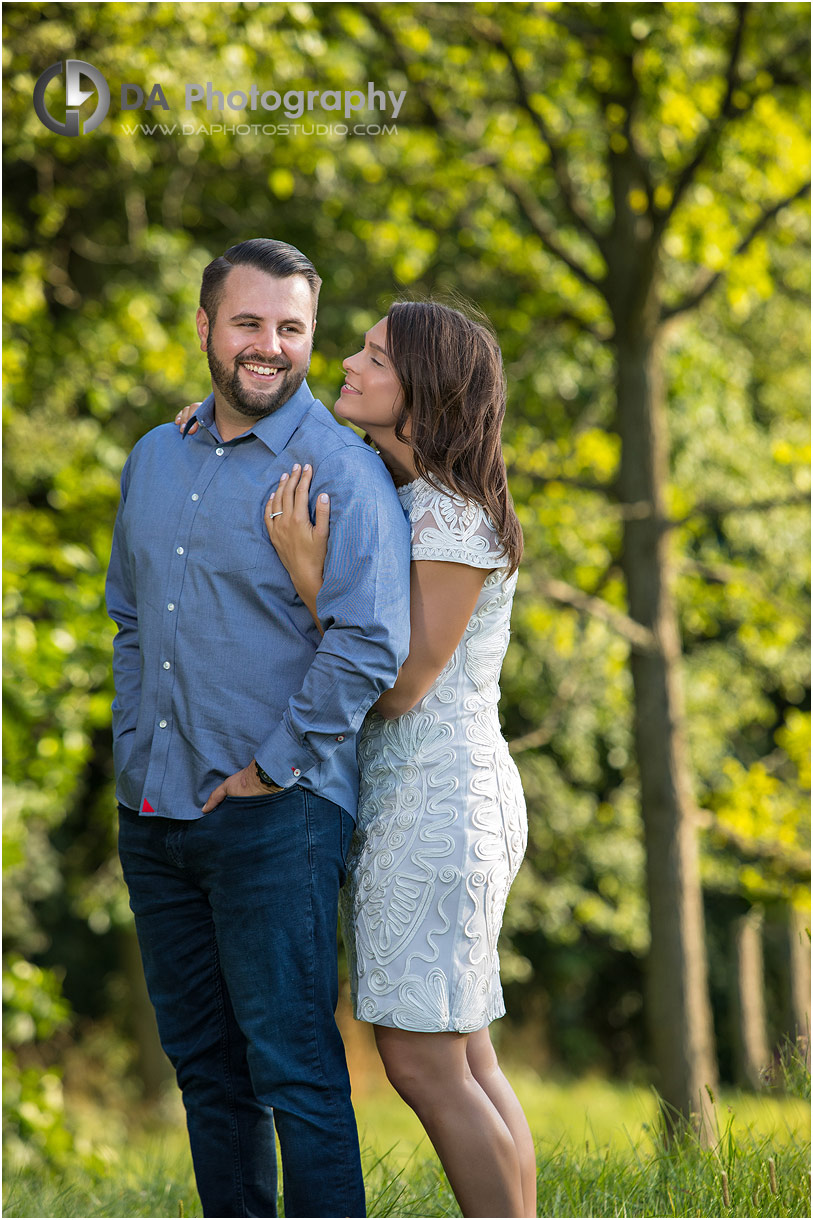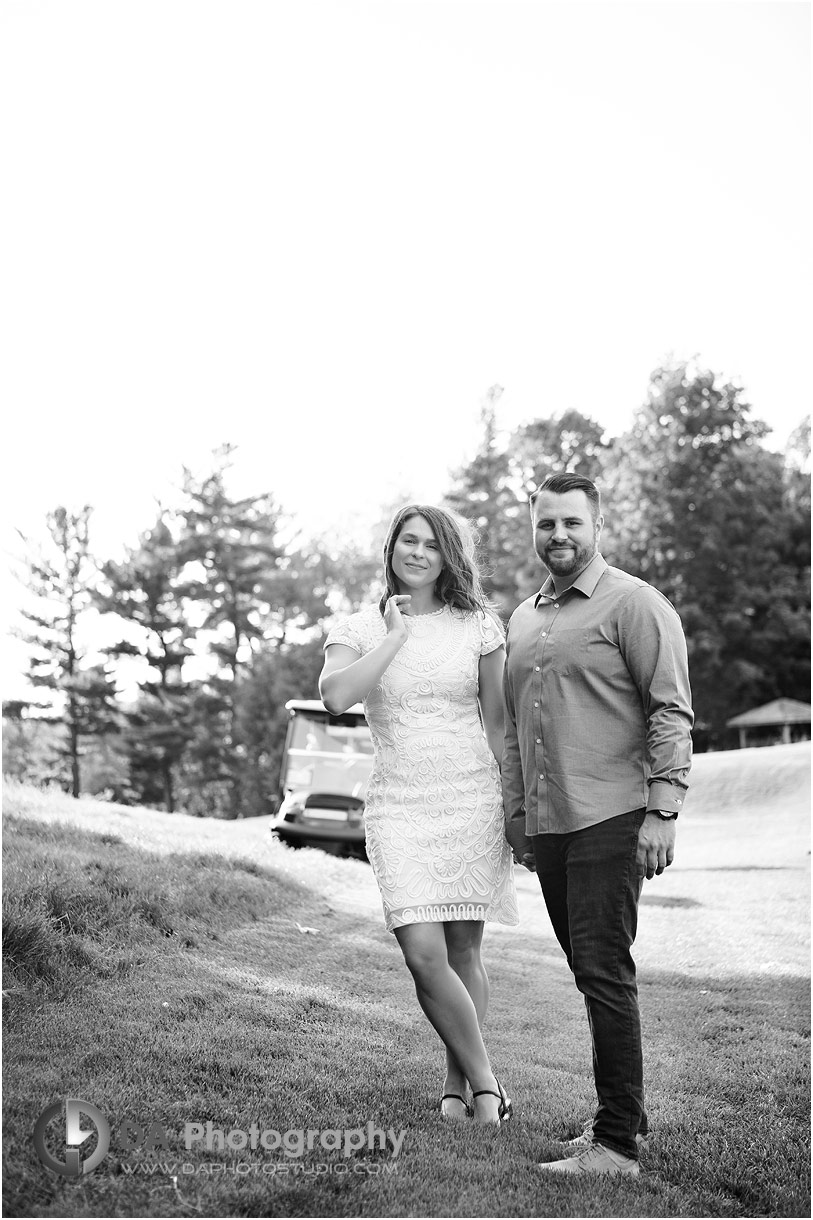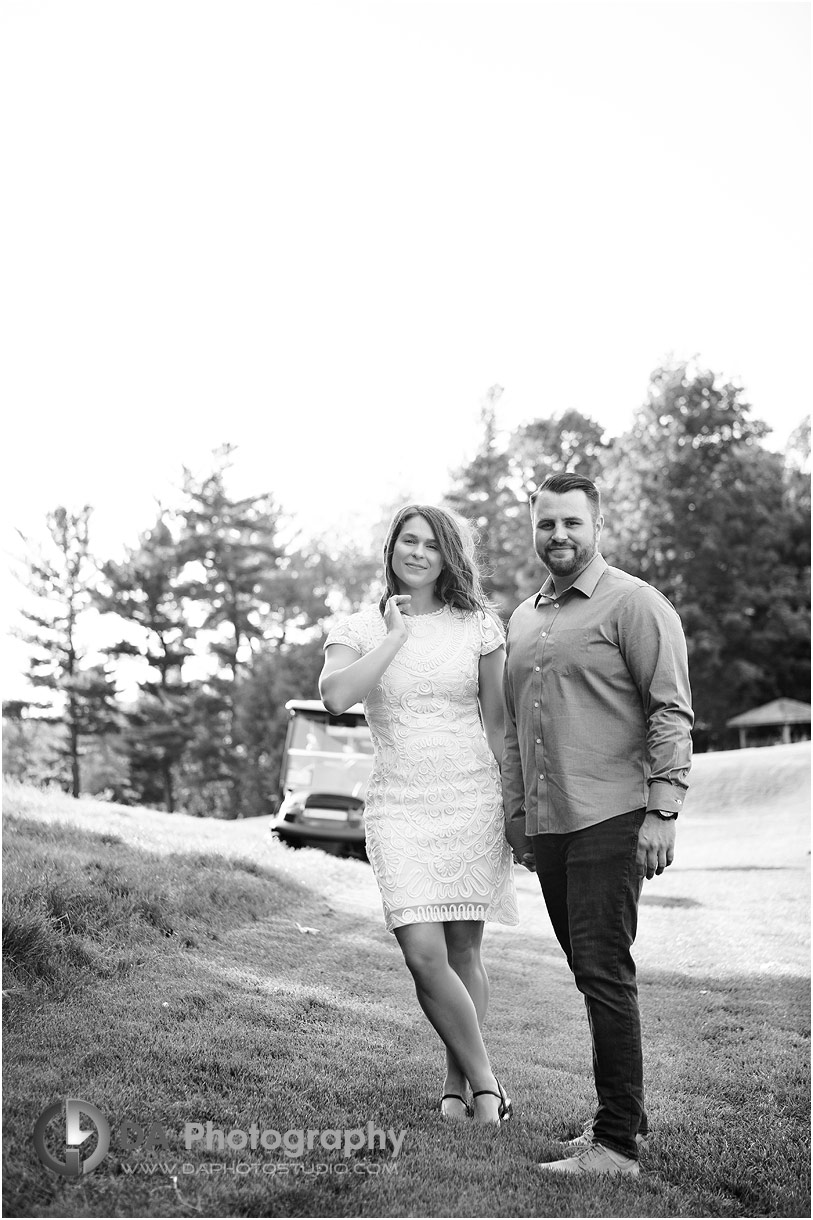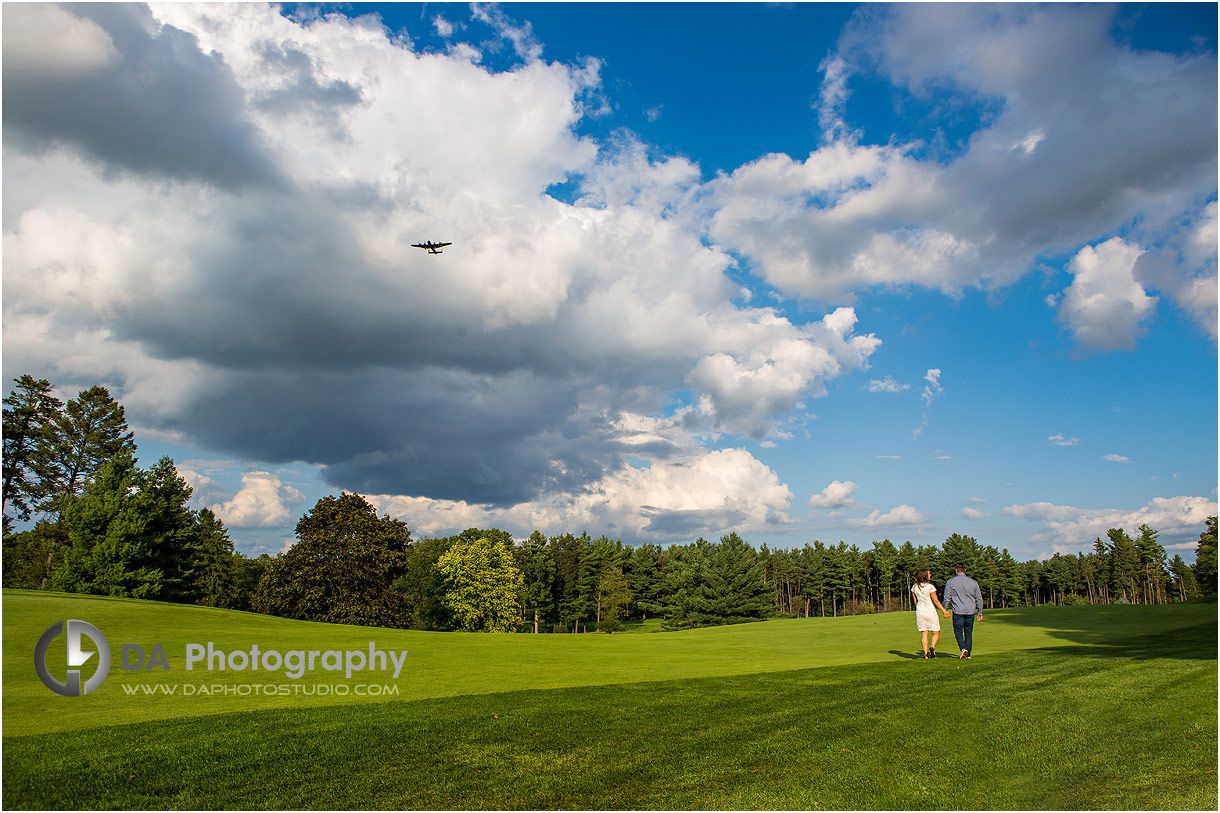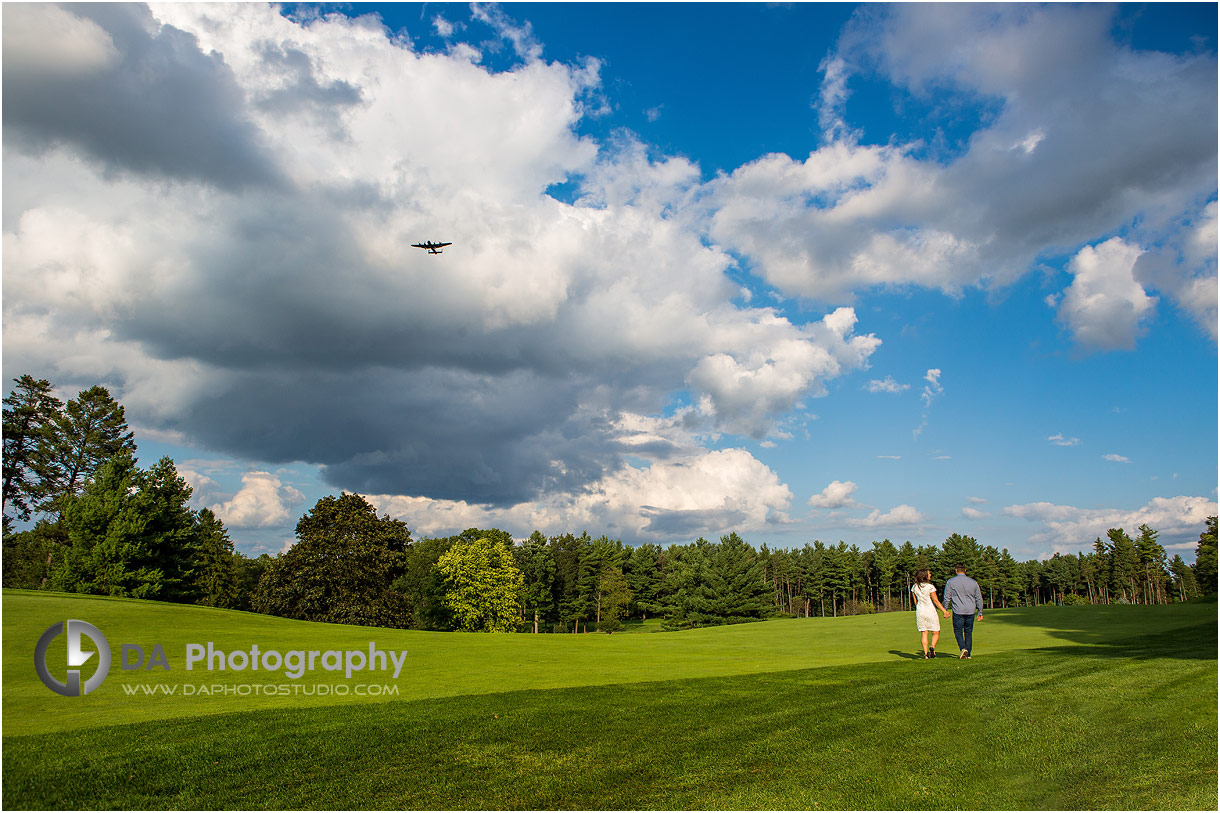 The Tamahaac Club visit
After the church, we went to the next location, The Tamahaac Club. This is a private club in Ancaster that I had not actually heard of before. This is the location where we were to do Brooklynn and Rob's first look as well as the bridal party photos. 
You might be thinking, "Why are you doing all of this for engagement photos?" Well, the truth is, when my clients have ideas, I always listen! I could sense that Brooklynn was worrying about her big day. Therefore, I wanted to make sure to visit all of the locations for the wedding with her before the actual day. She had a chance to voice her concerns and I could reassure her. Because we were already in the neighbourhood, it was easy to visit those places and make a plan so we were 100% prepared. 
We also stopped by The Barracks Inn. Here, we planned to do the family photos right after the wedding church ceremony. In November, it is almost impossible to pose people outside and expect a smile on their faces with the cold and damp weather. Brooklynn had planned this perfect alternative with her mother.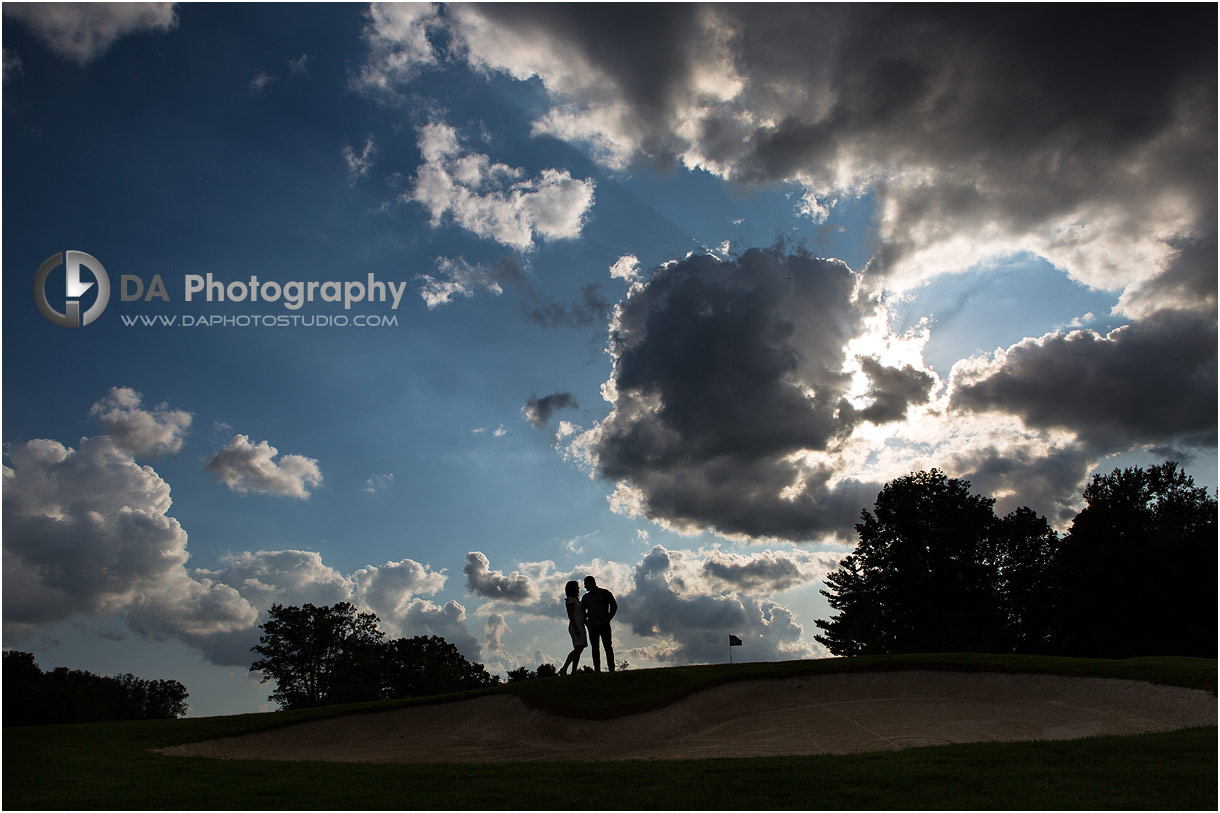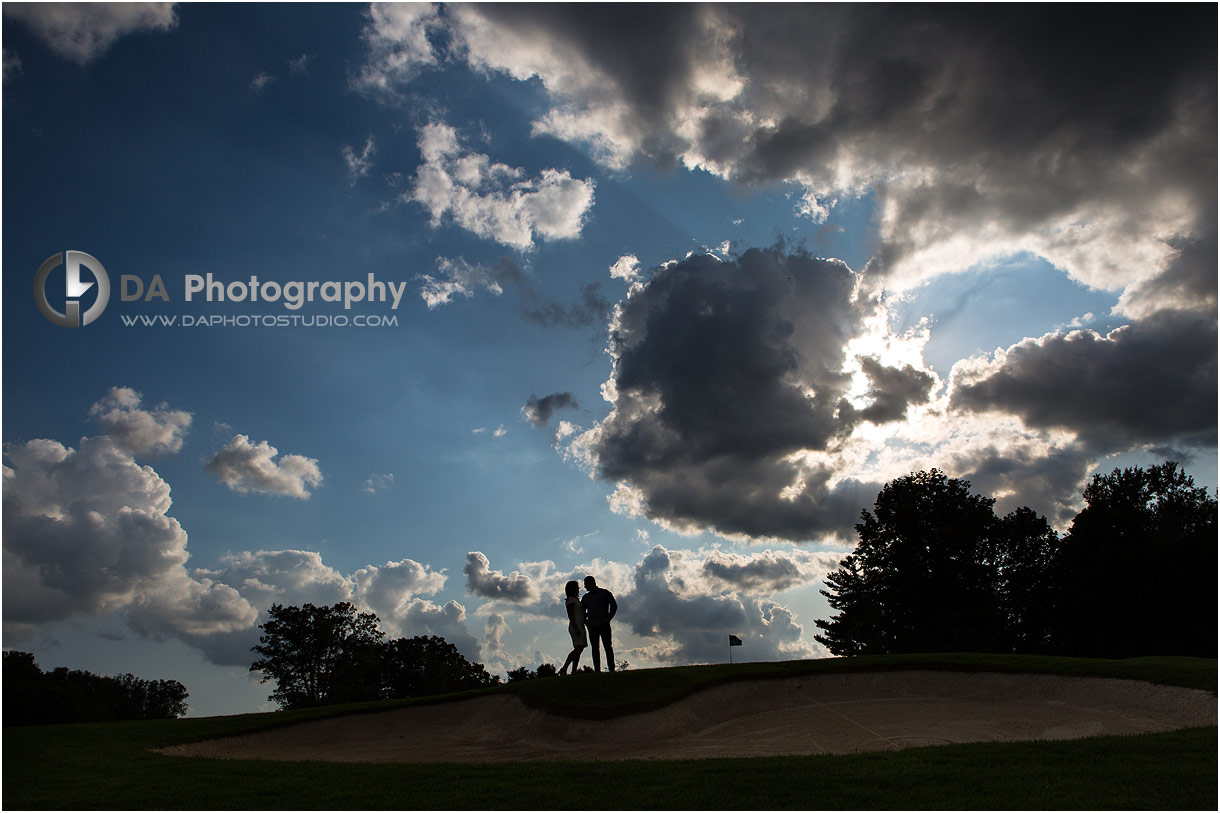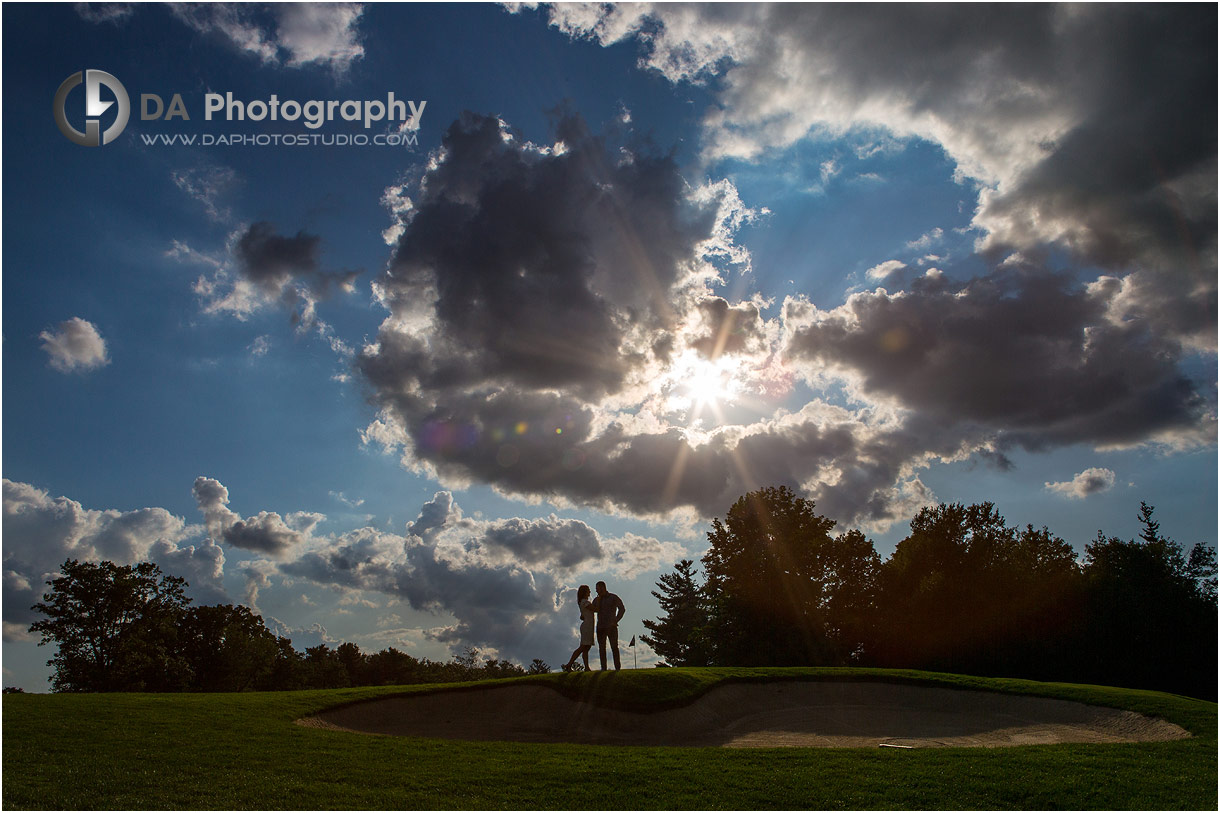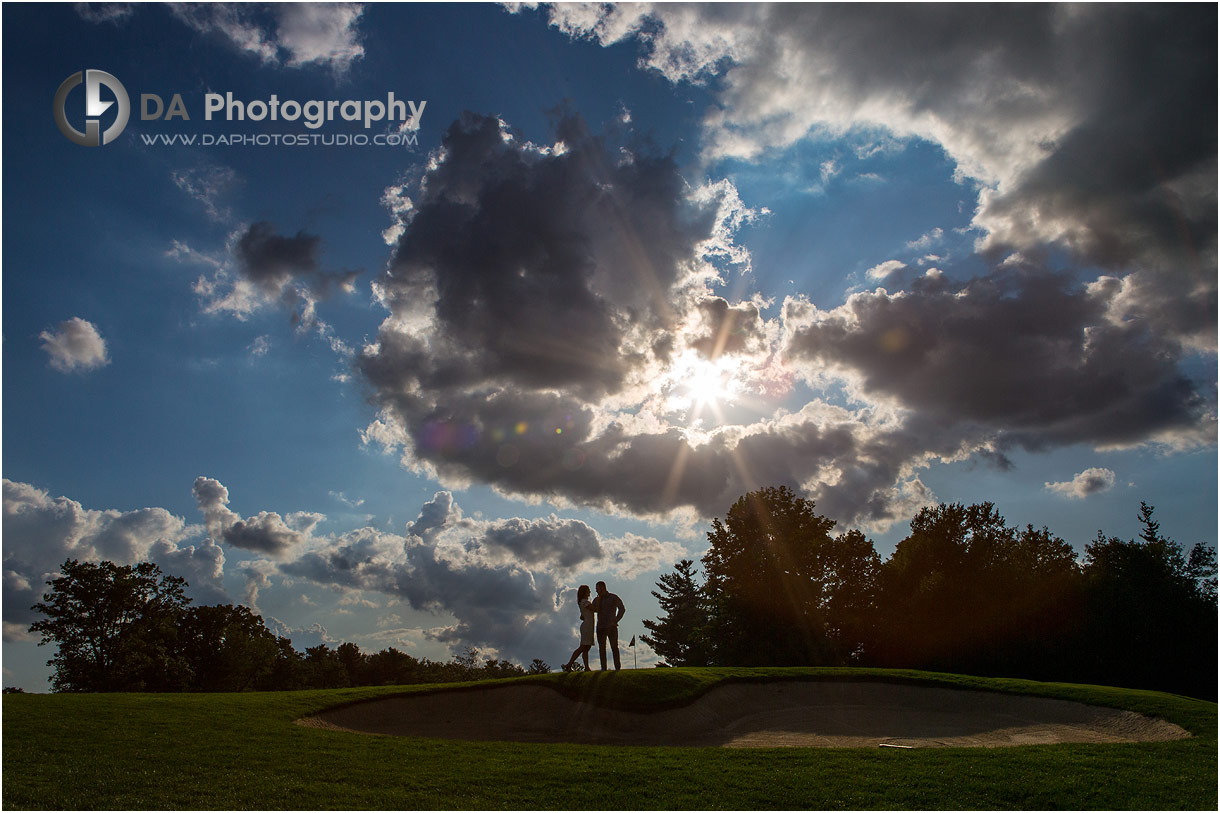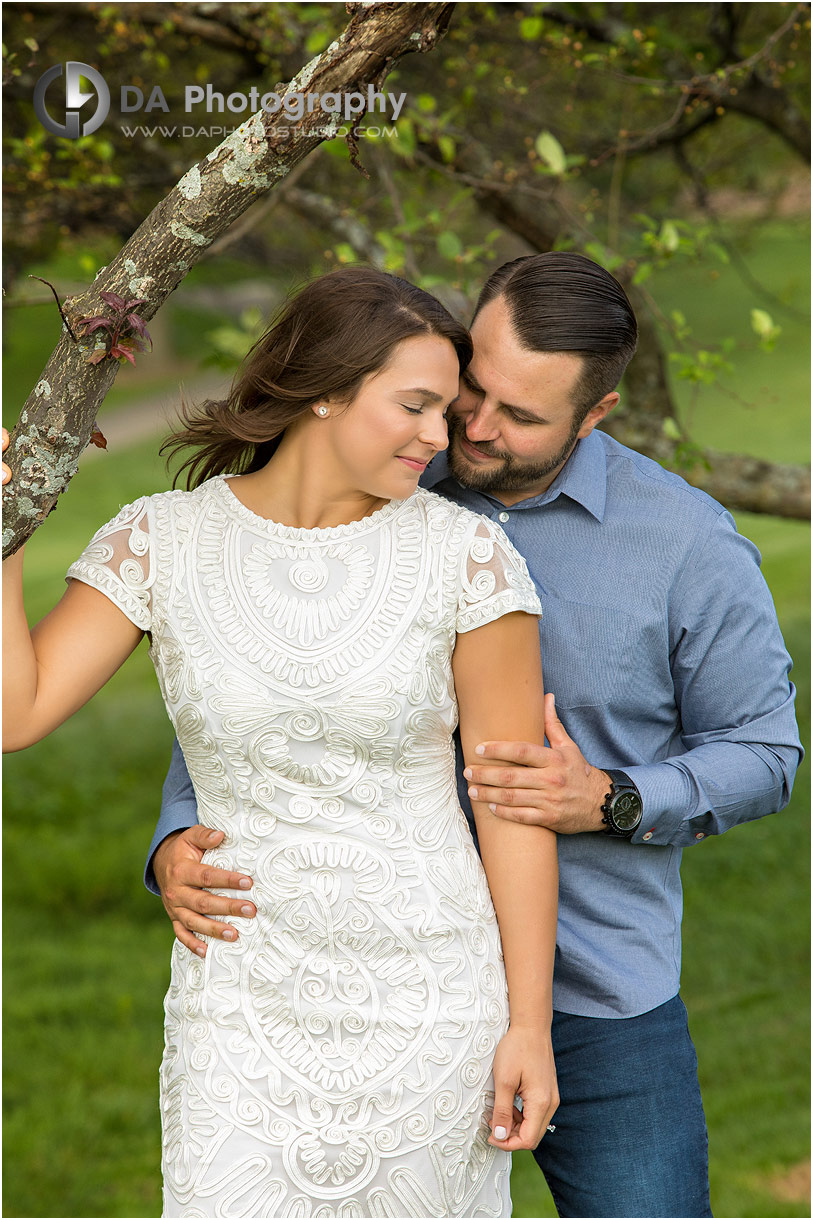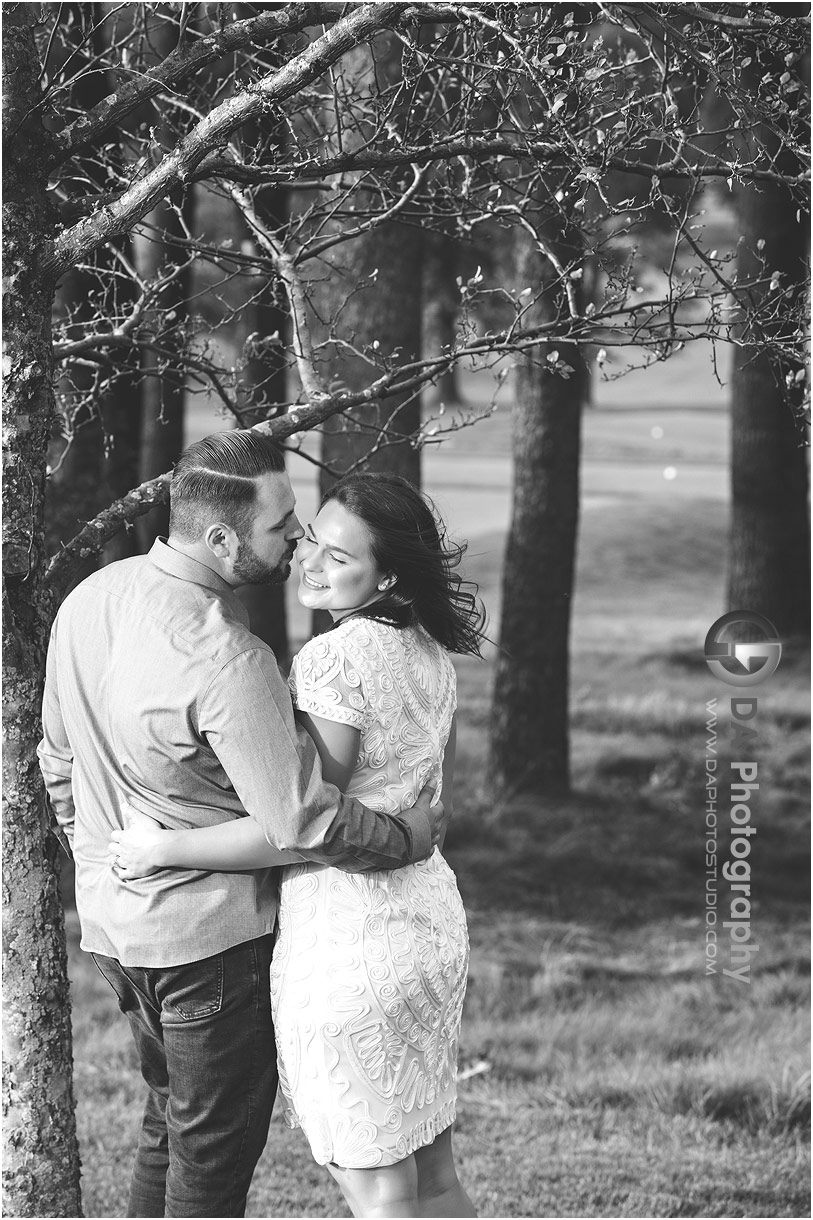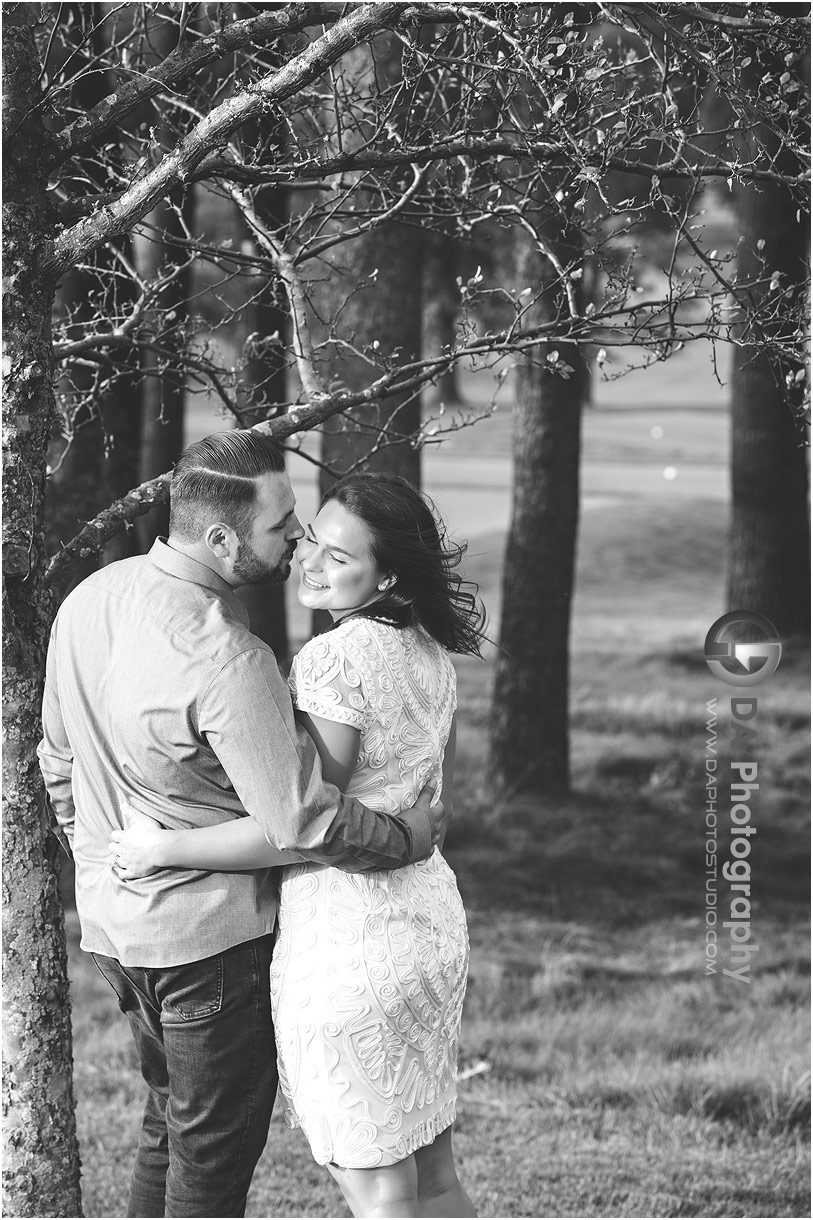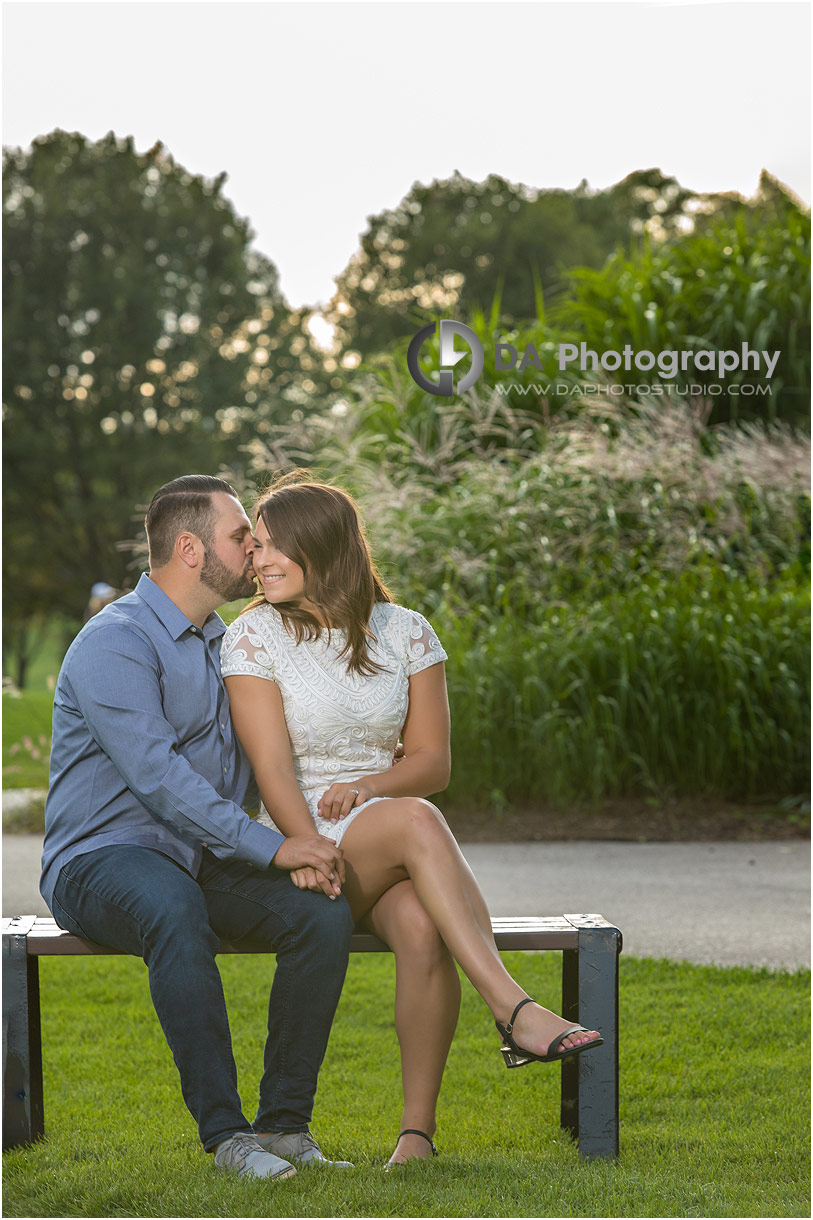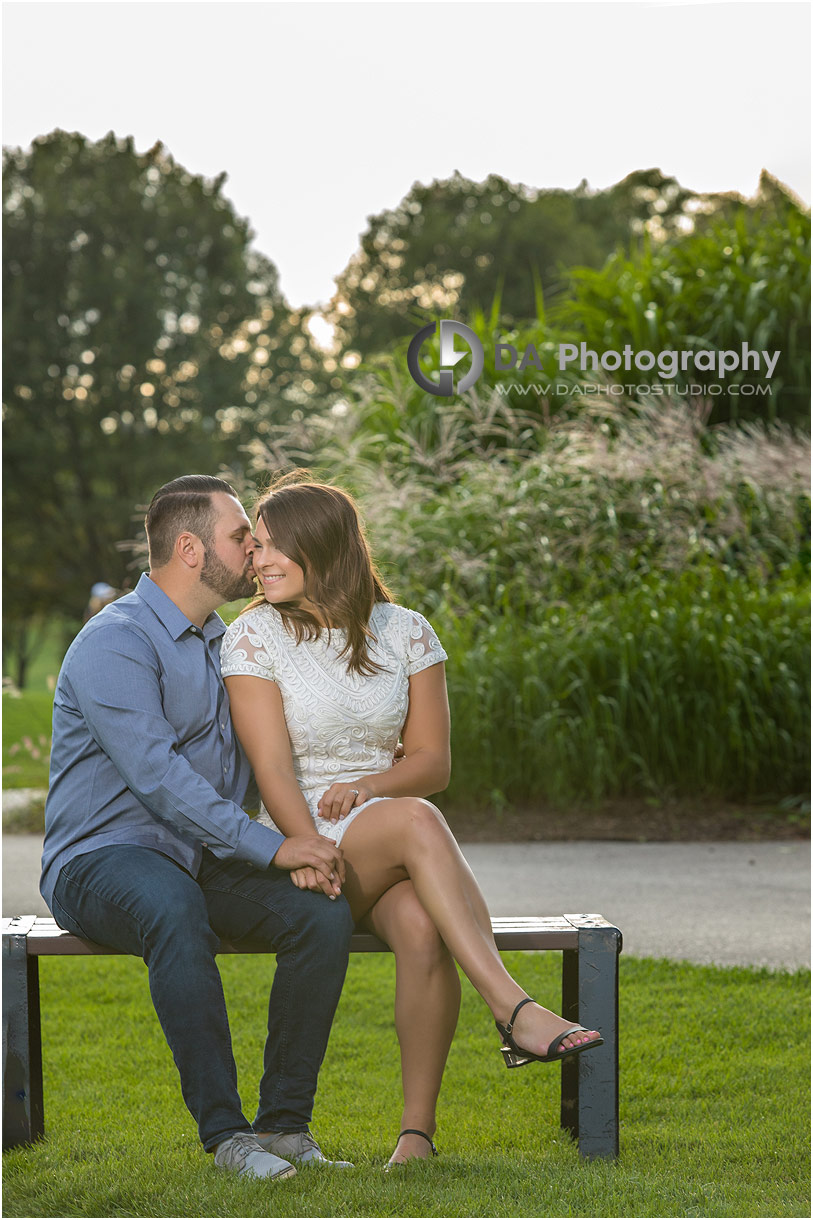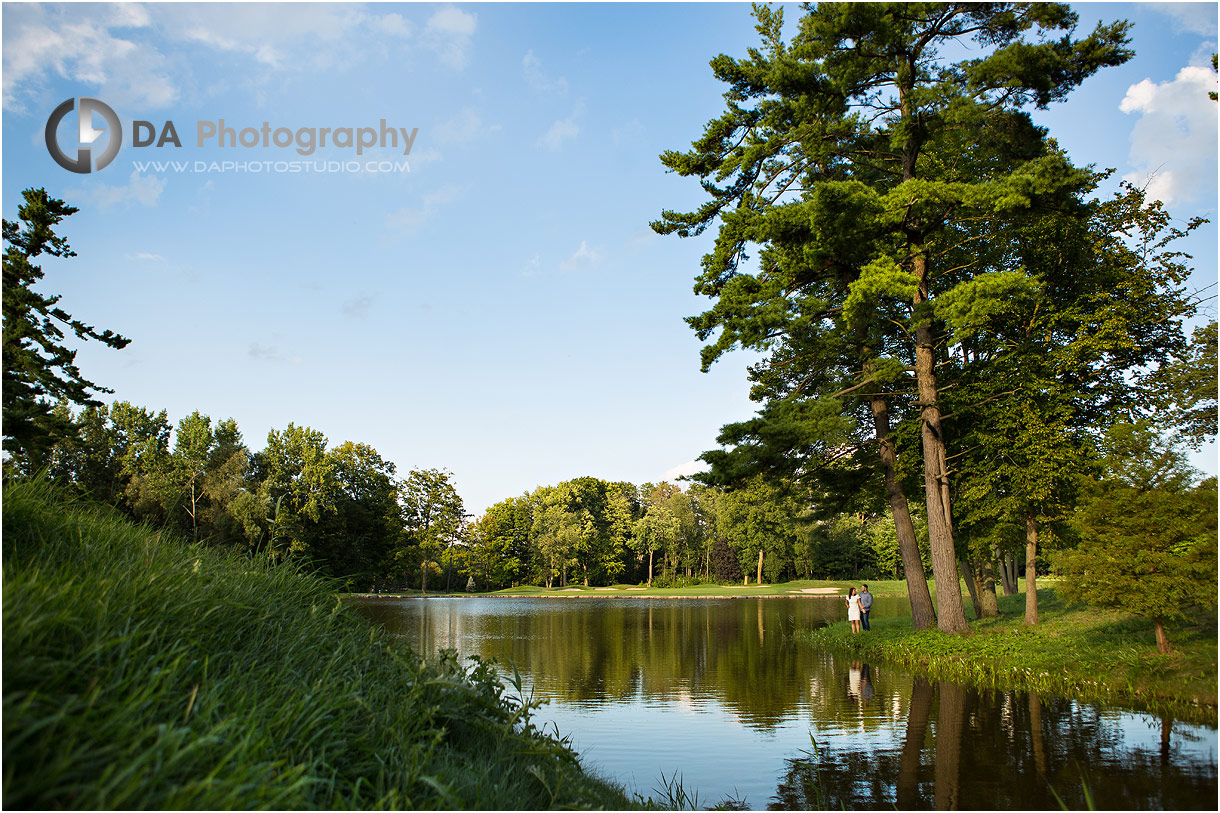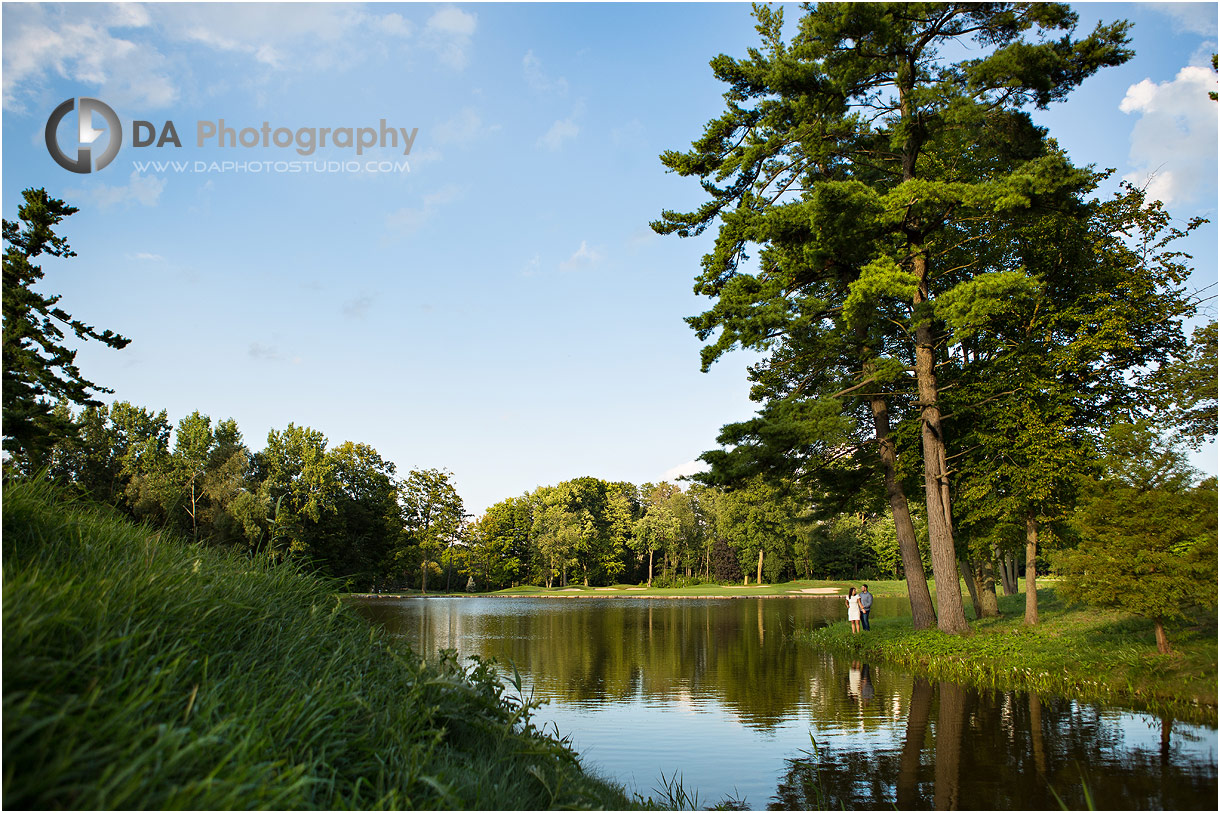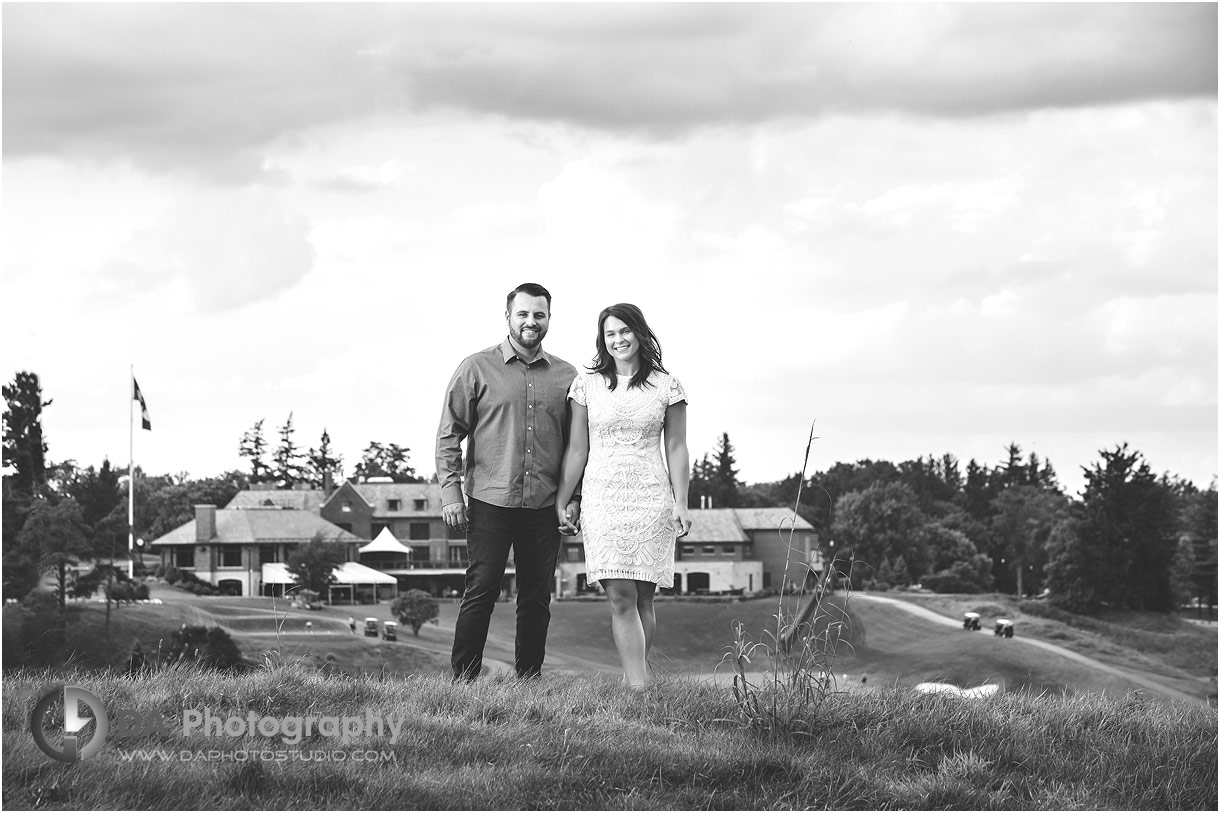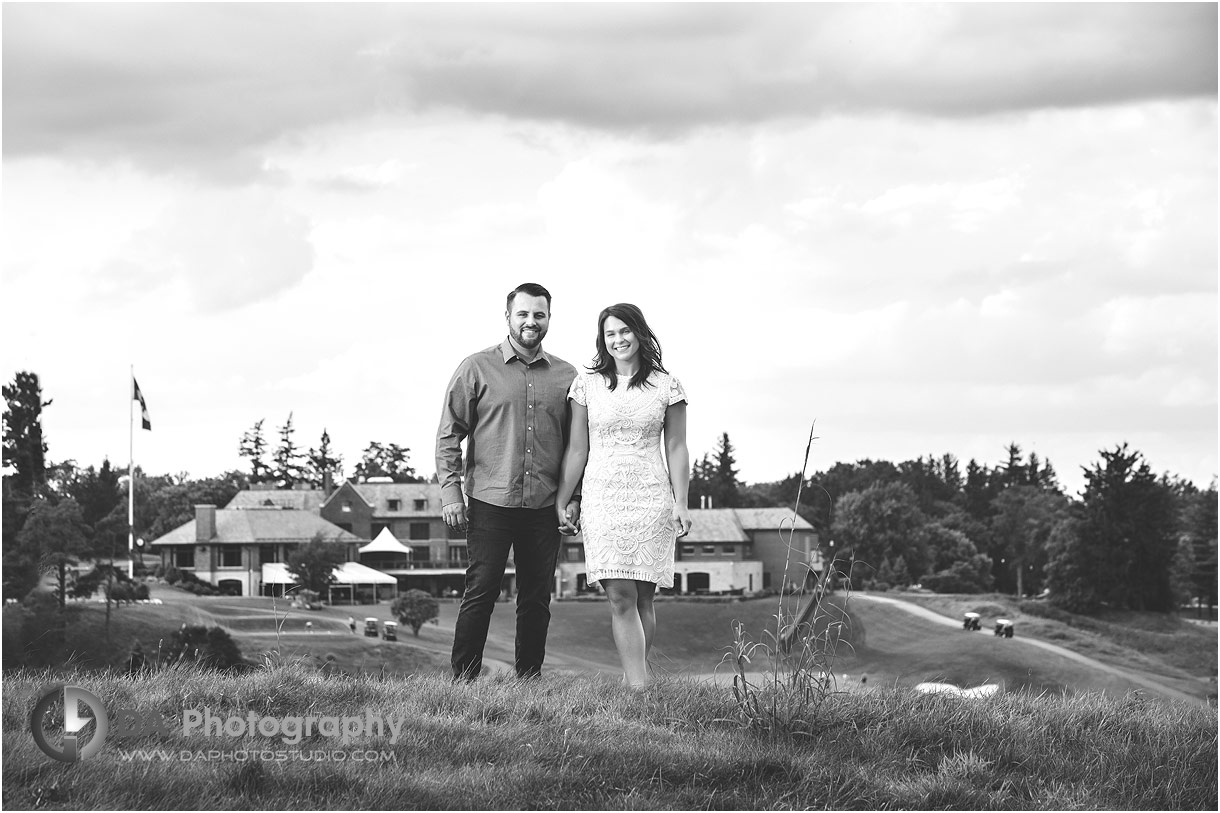 The next step of the day
After finishing the wedding day location visits, we arrived at the Hamilton Golf and Country Club. Brooklynn's father was there waiting for us. As members of the club, they knew this place like the palm of their hand. They had full access to the grounds. More importantly, they knew a lot of places with a great view. Even though  I had photographed there before, I had yet to see some of these hidden gems.
We took three golf carts and started on the journey to some great engagement images. 
The very first place that we have visited was with a view that was showcasing the golf club building from the other side with the sunset right beside on the left side to the venue.
While I started to work with Brooklynn and Rob, their parents were so respectful and aware. Understanding that their children might feel a bit awkward with an audience, they left to a nearby spot, leaving us to work unchaperoned and uninterrupted.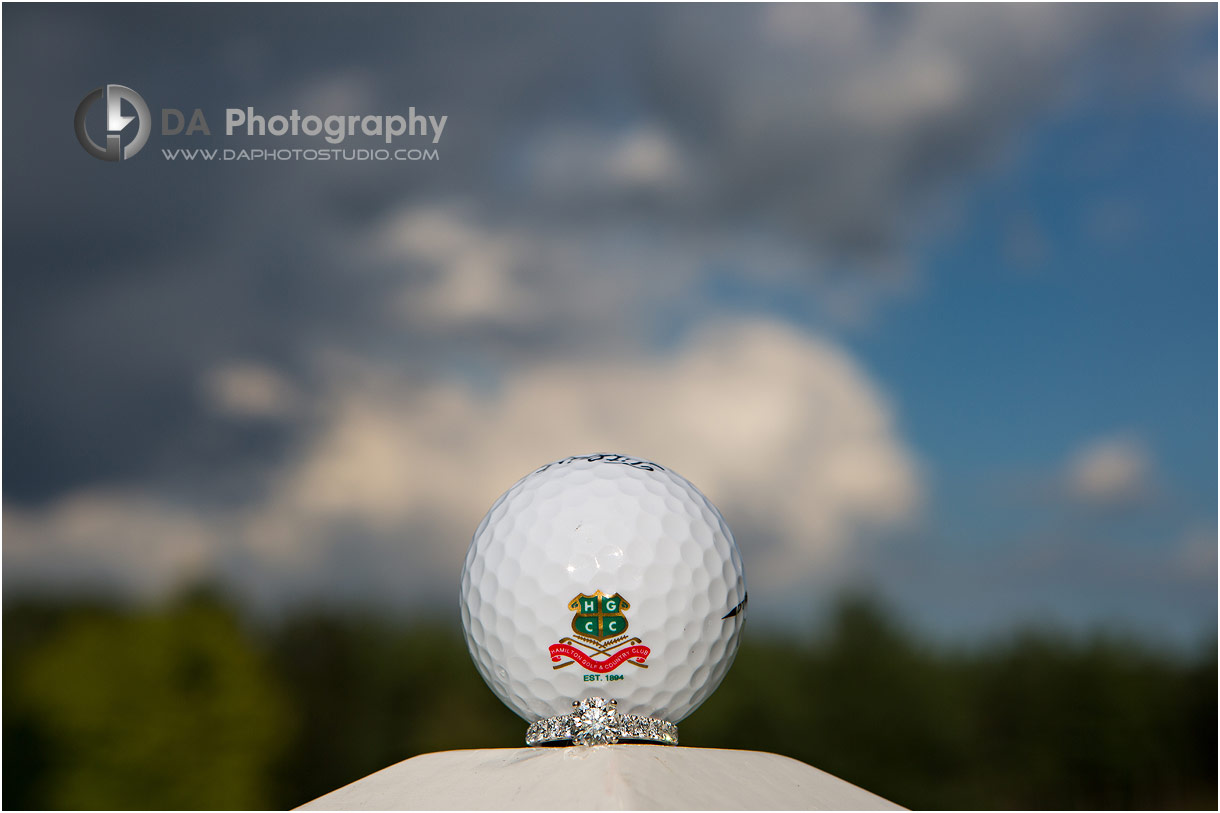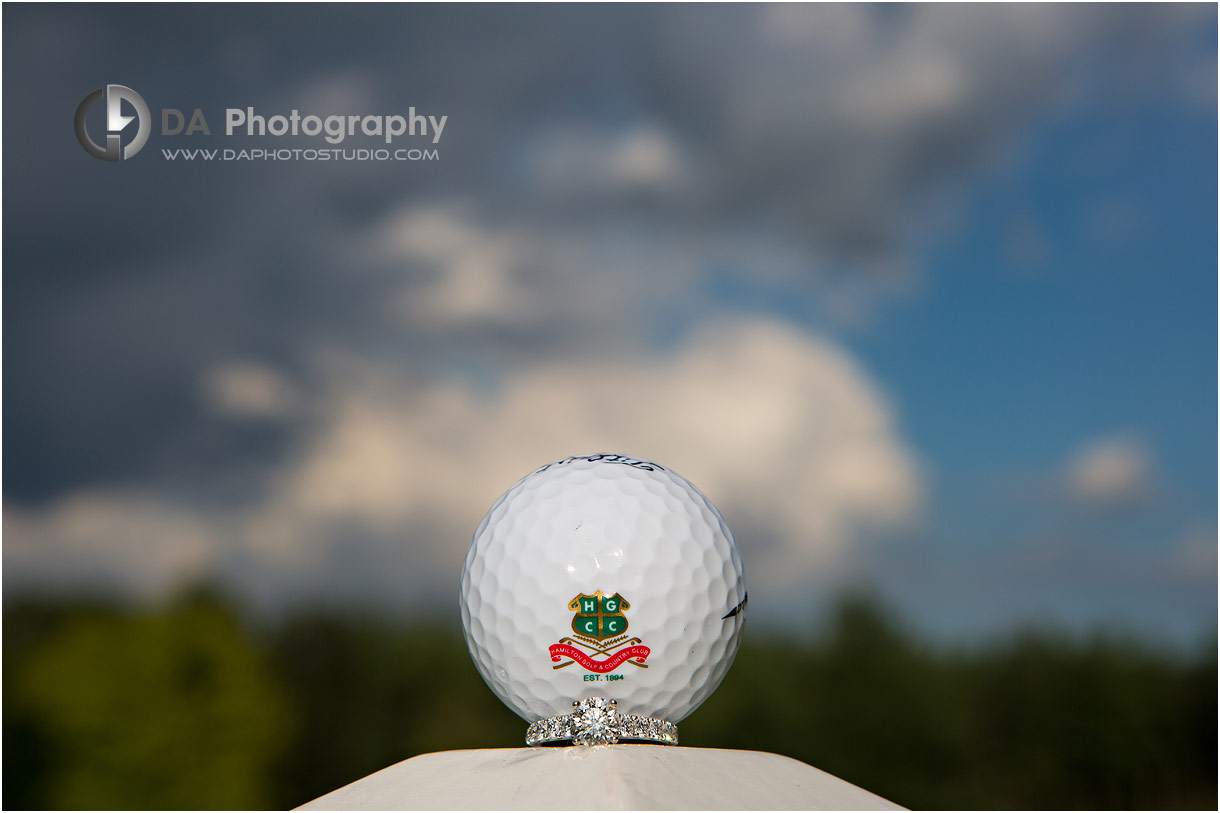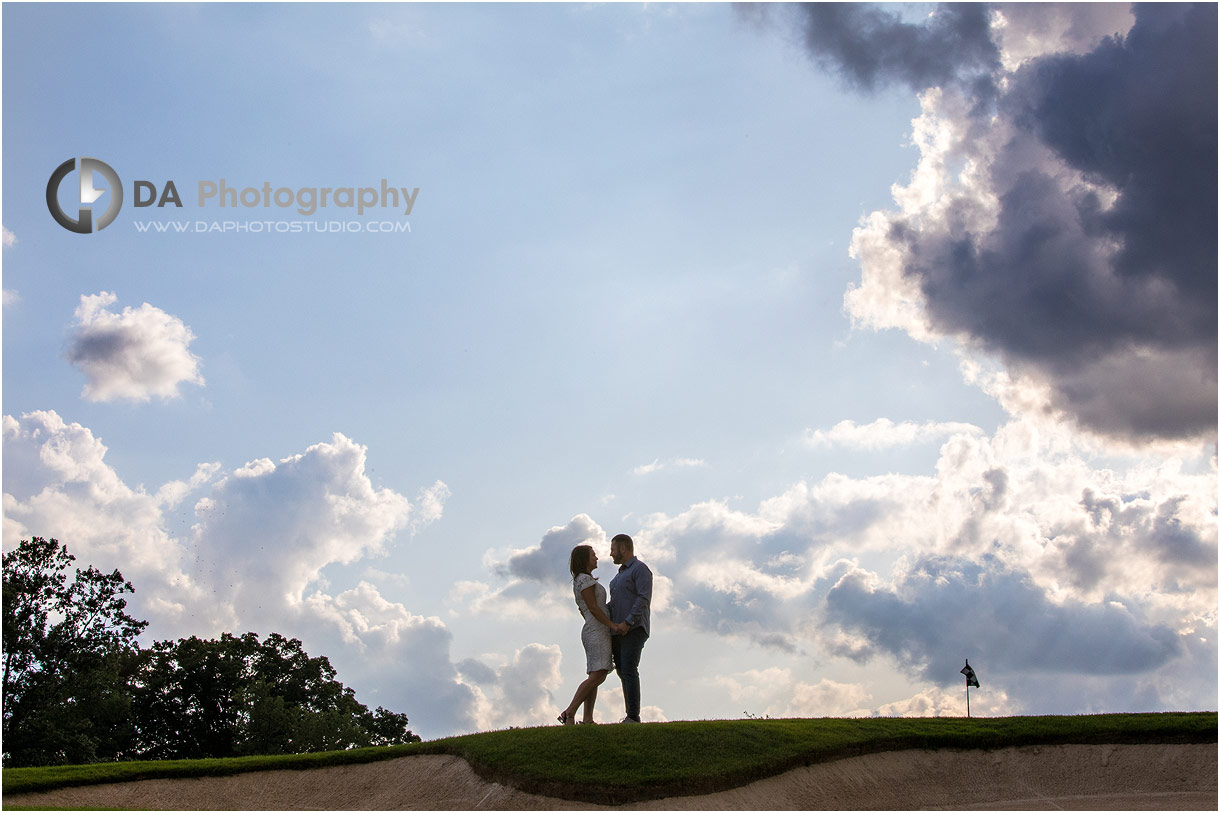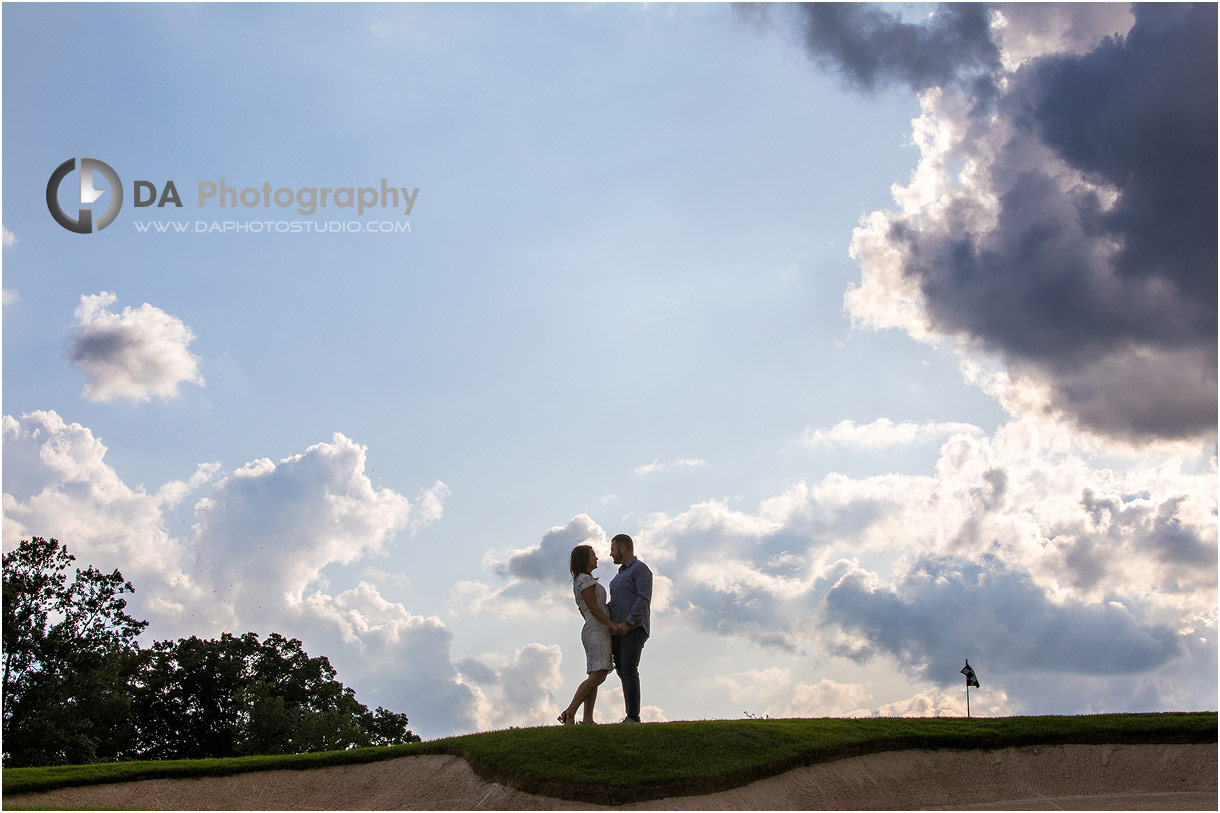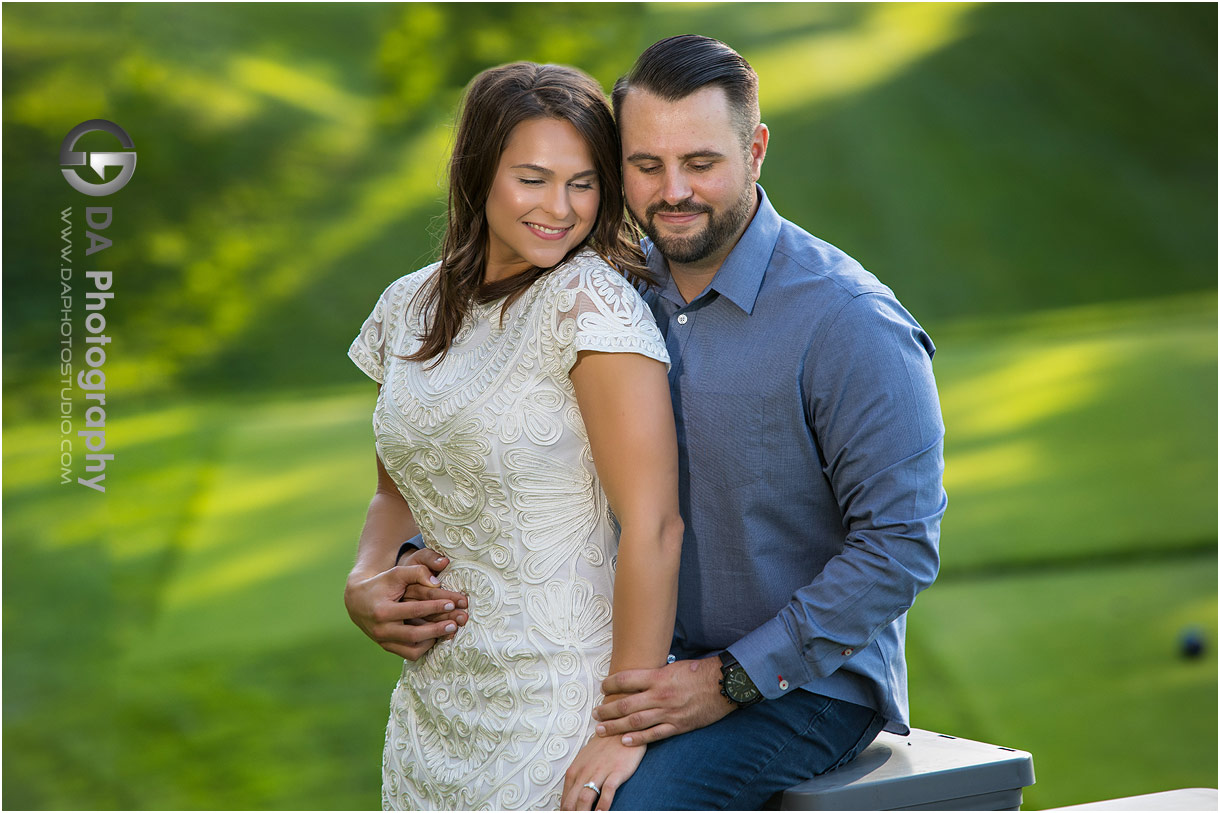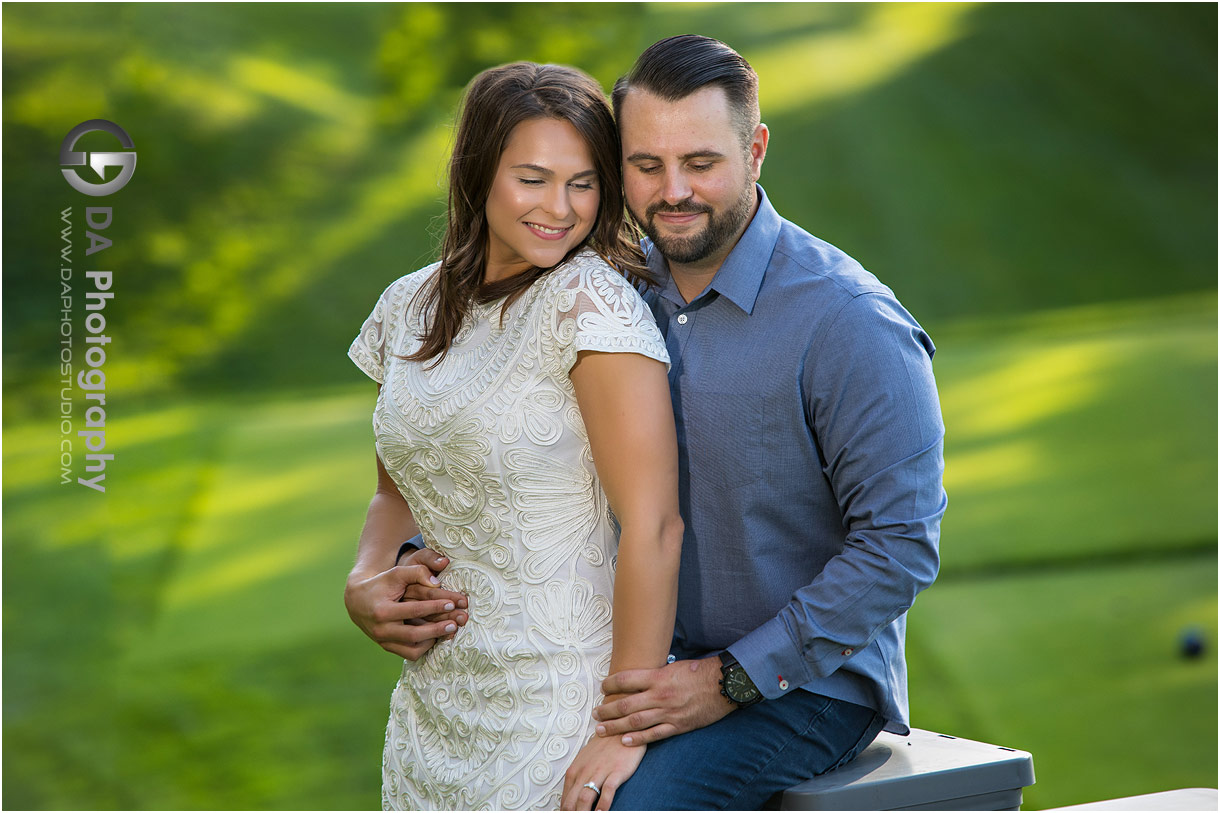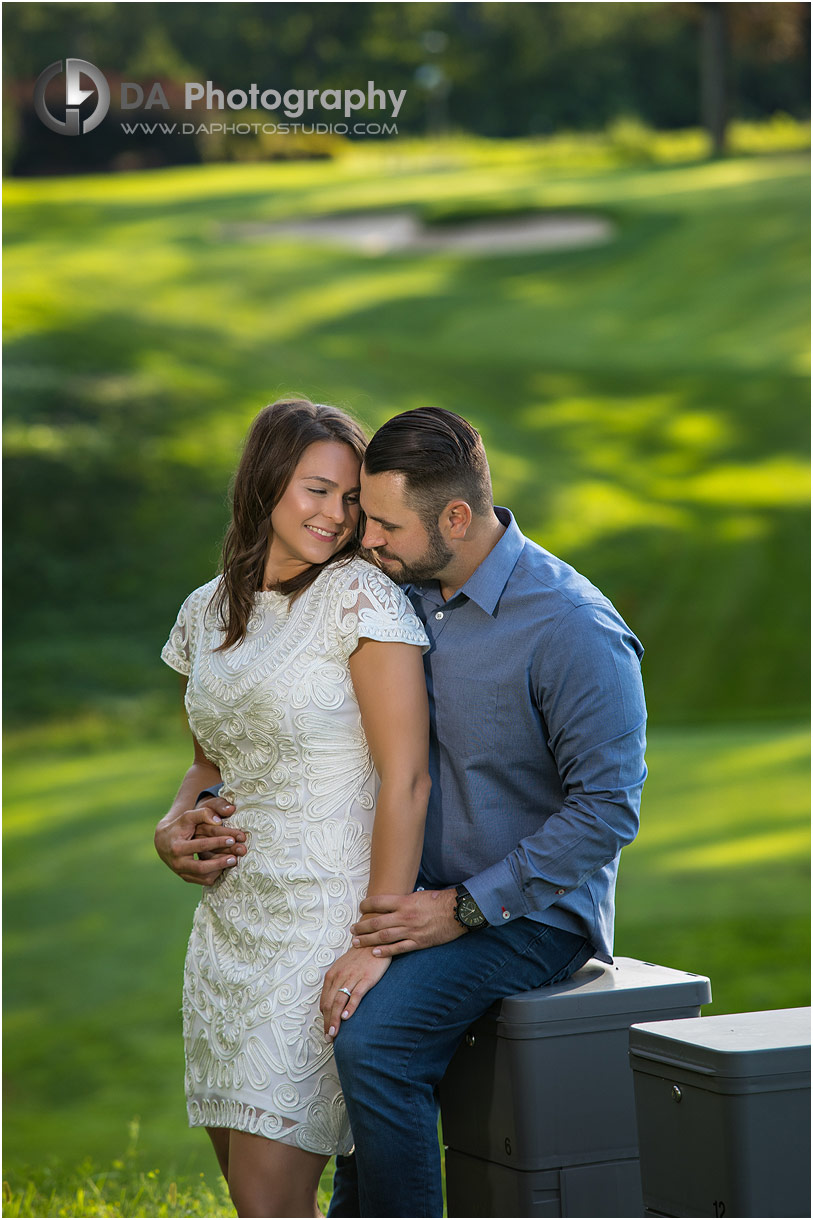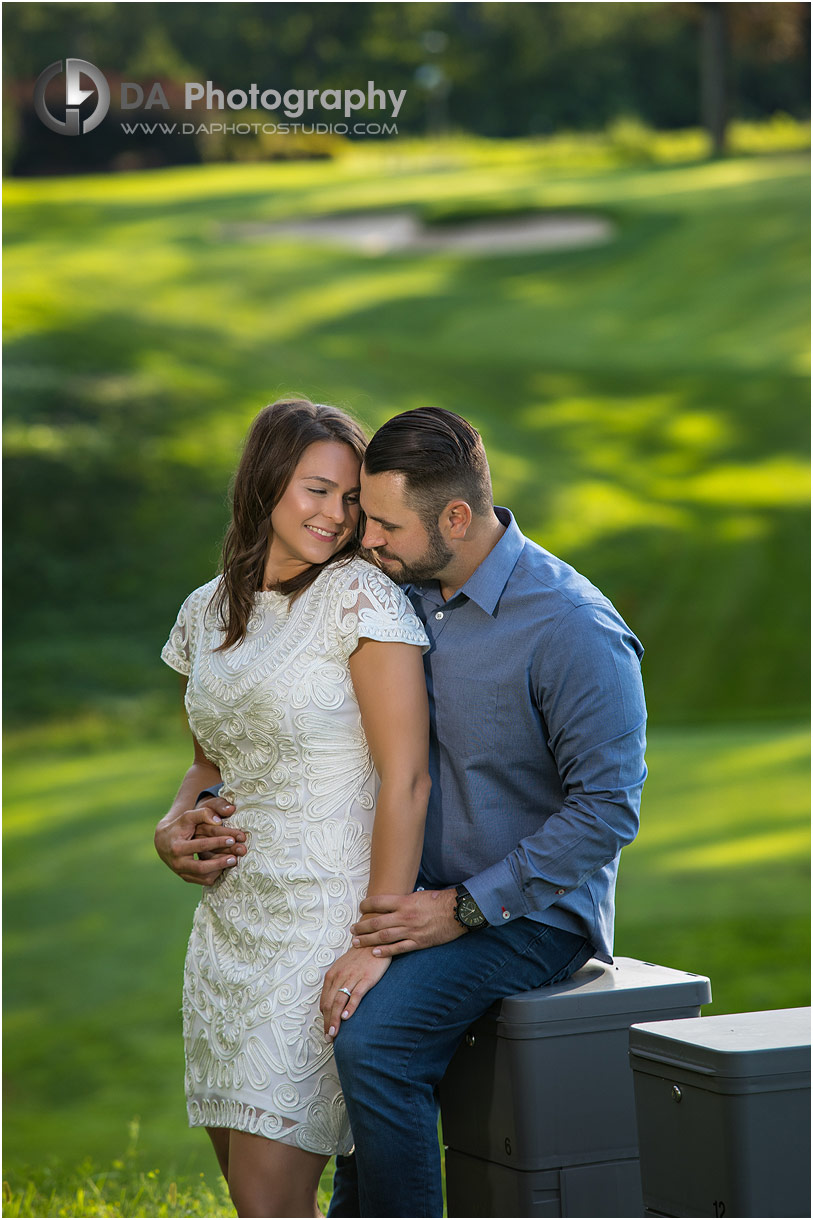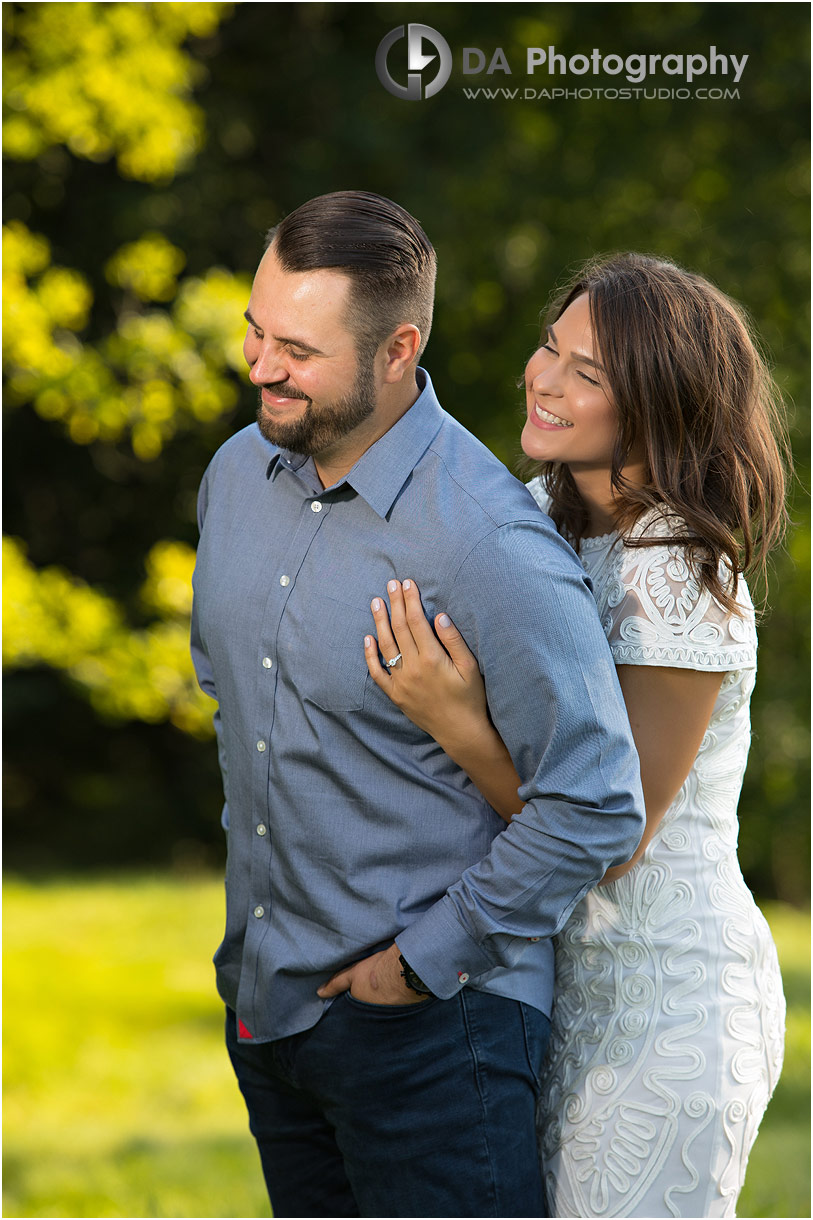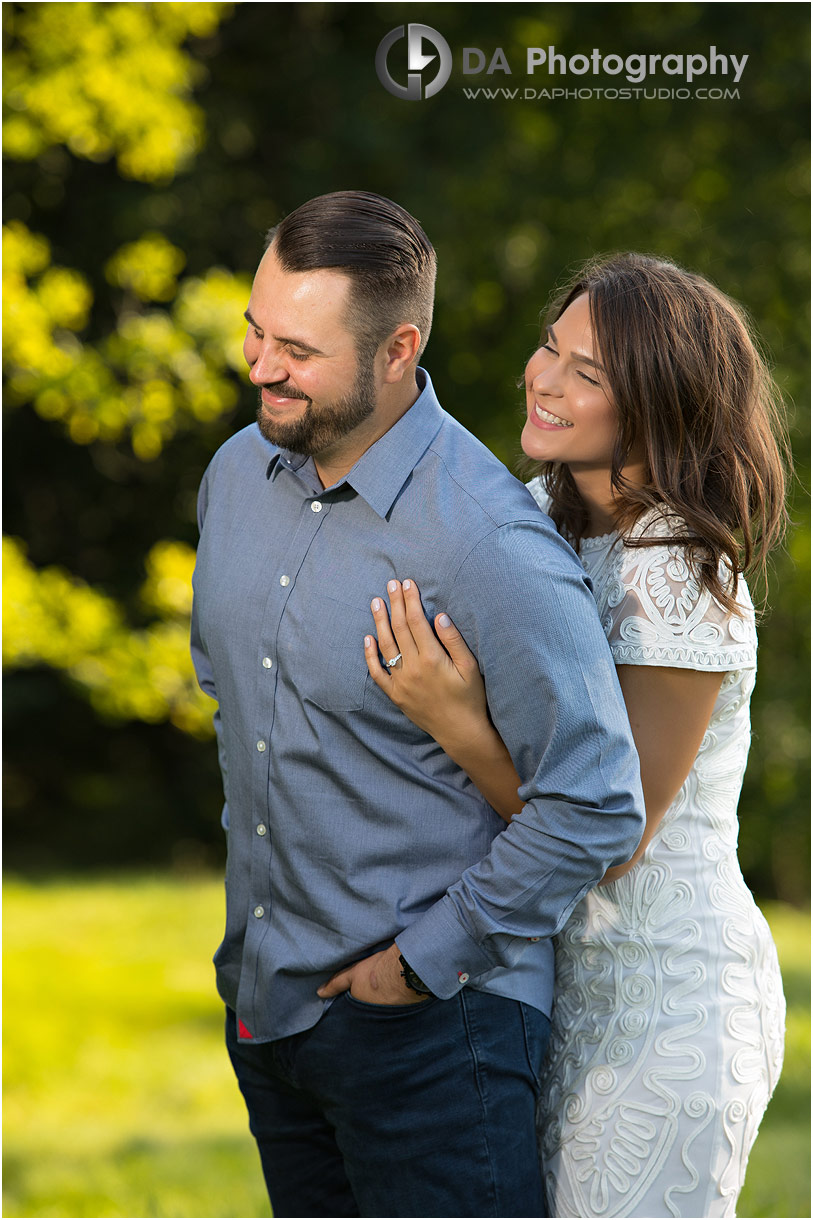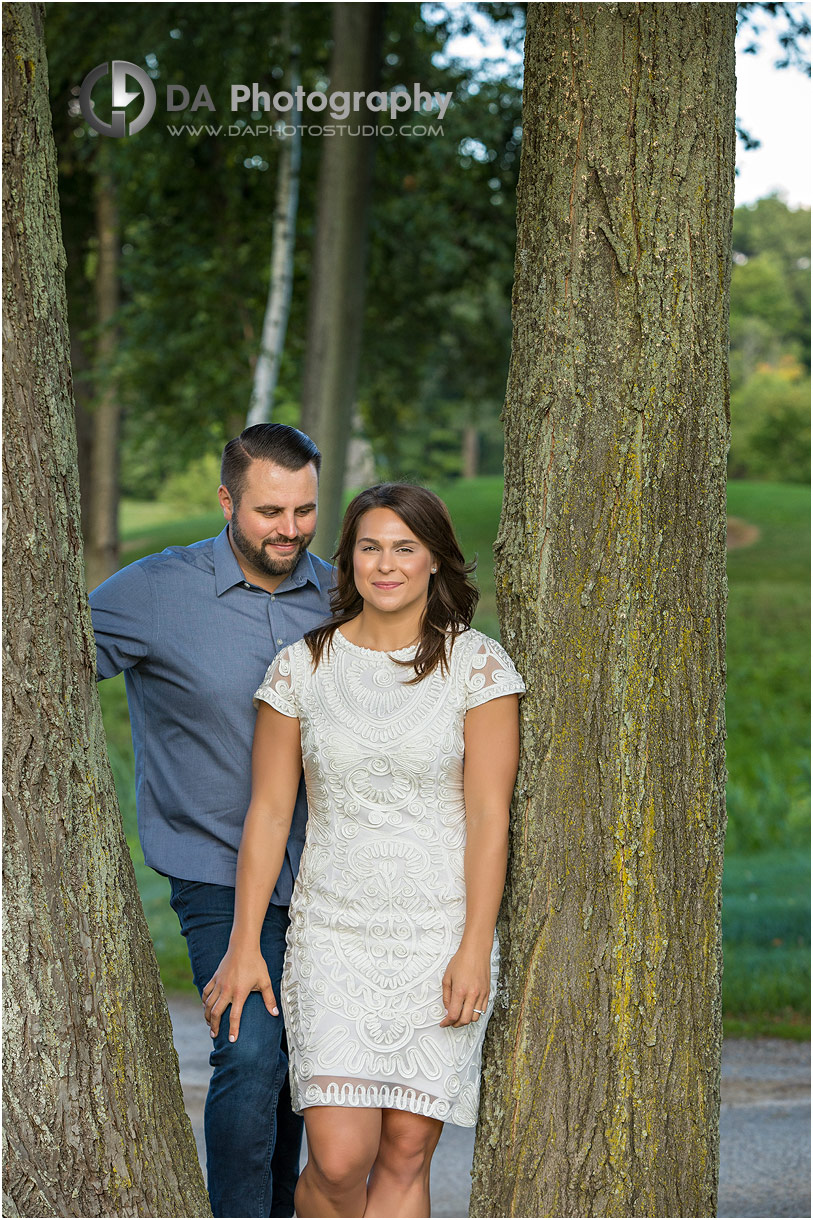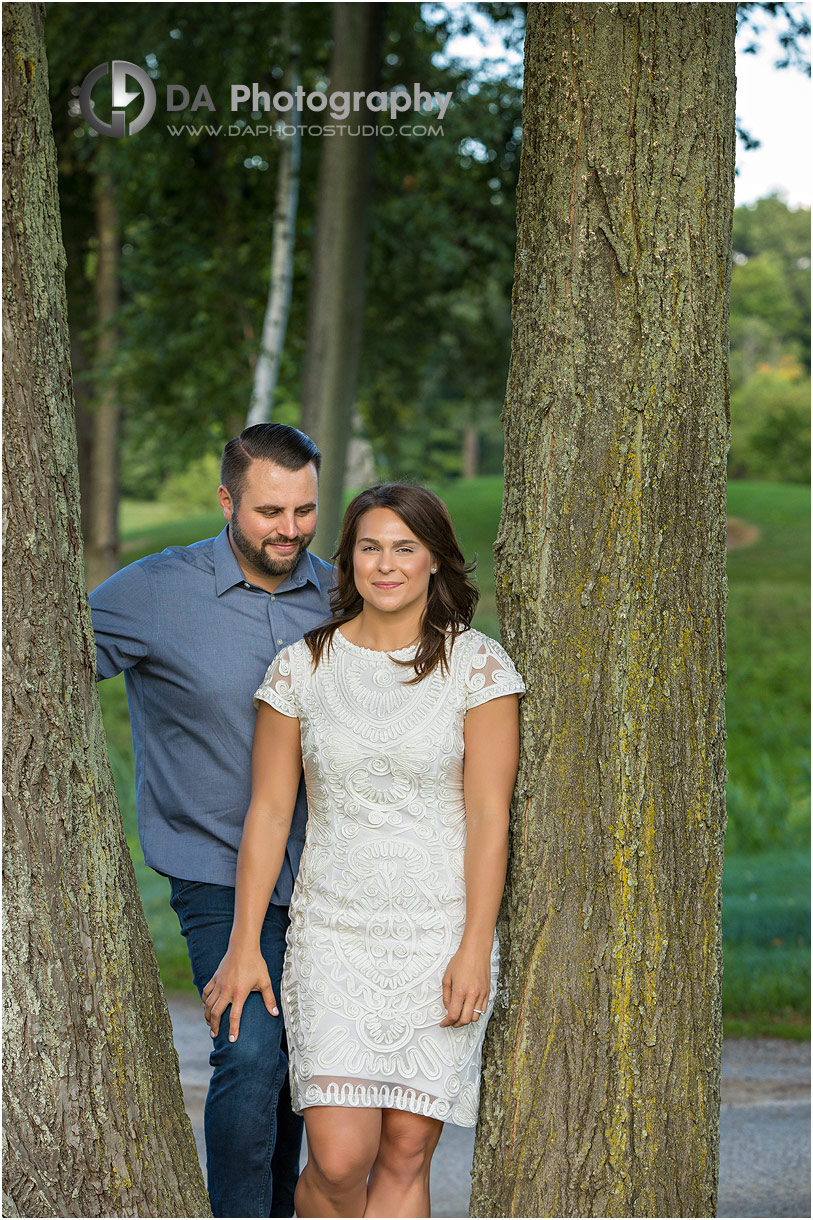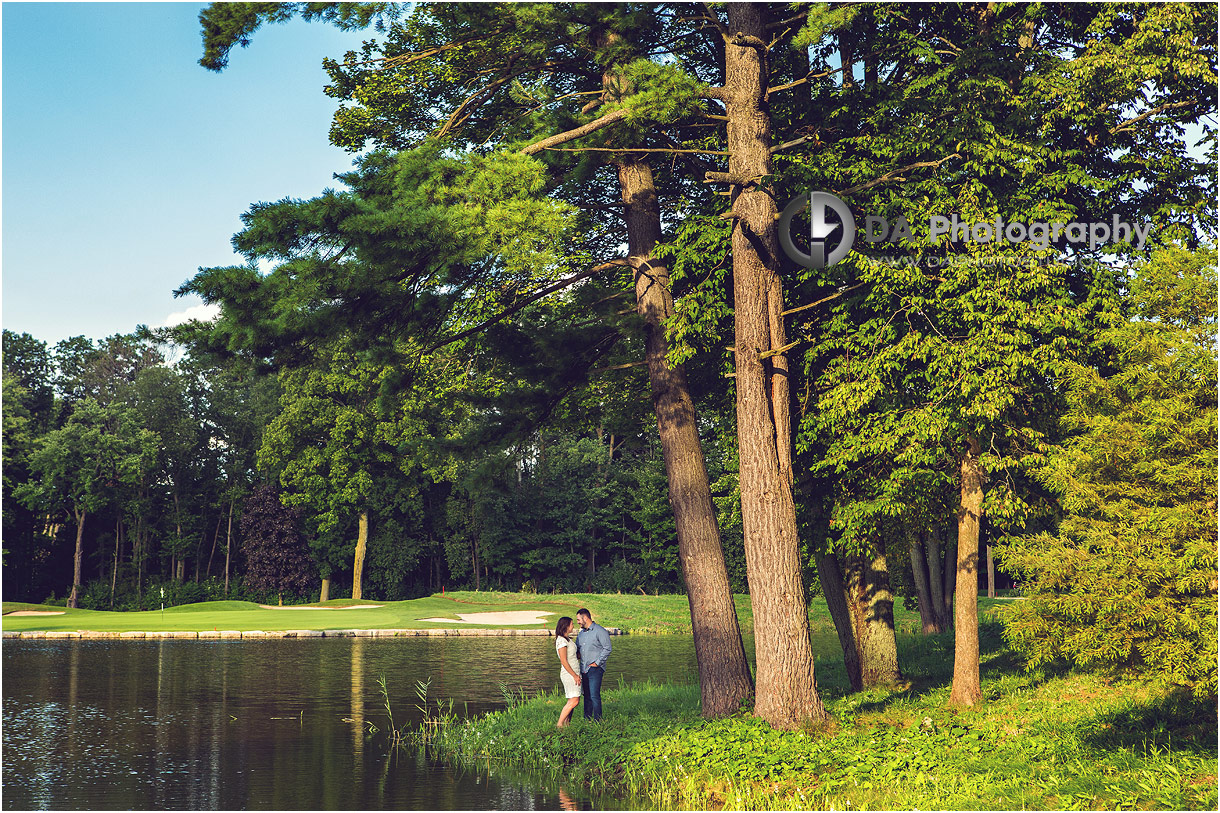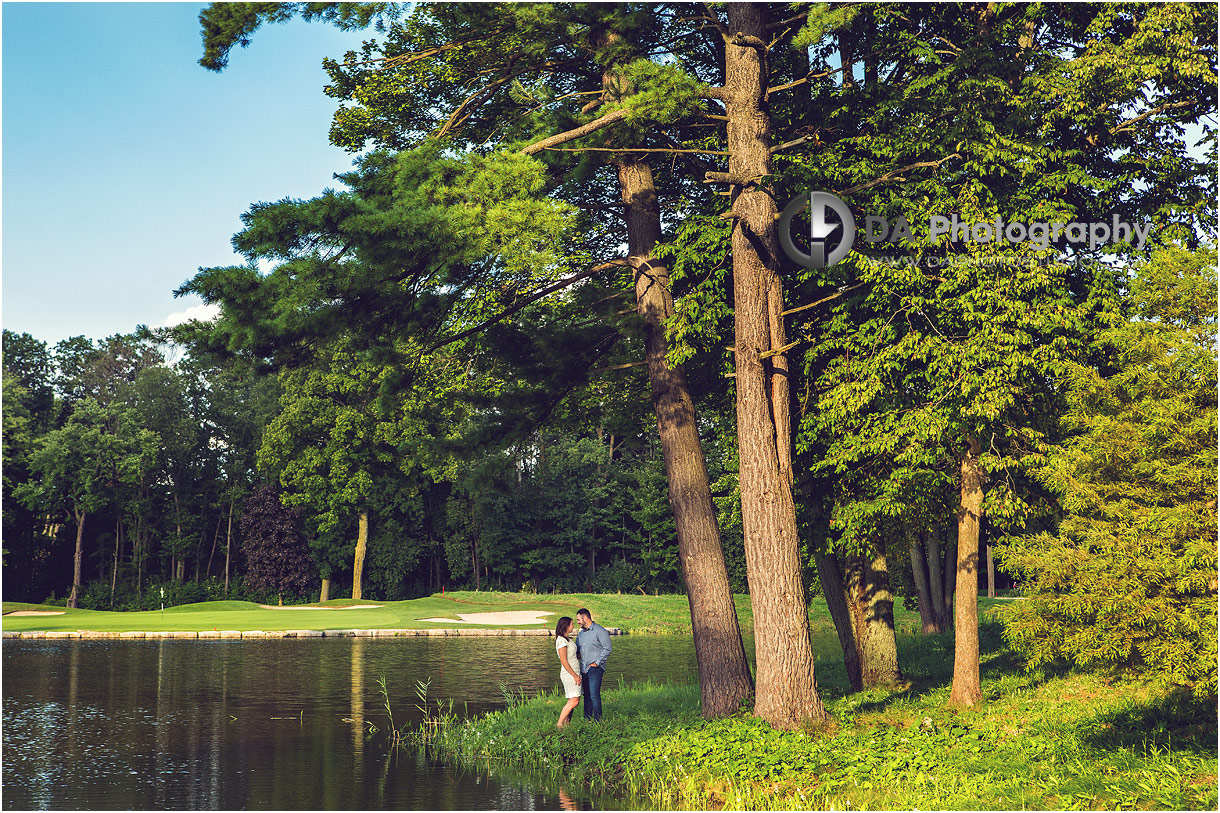 A Relaxed session always starts with a bit of awkwardness
Brooklynn and Rob had never been photographed professionally before and were a bit nervous. Knowing this, I had to act fast. Otherwise, all this work we put into their session would be useless.
I started by focusing more on connecting with my couple as opposed to perfect poses. With this, I was able to reveal what they valued in my photography and narrow in on what I was preserving for them. Did they like PDA? Did they like me to focus on just them or feature some picturesque landscape shots as well?
With these ideas top of mind, we cruised around the golf course property with their parents as our tour guides. It was almost as if each location was even better than the previous one. I was constantly amazed at the different perspectives available each time we arrived!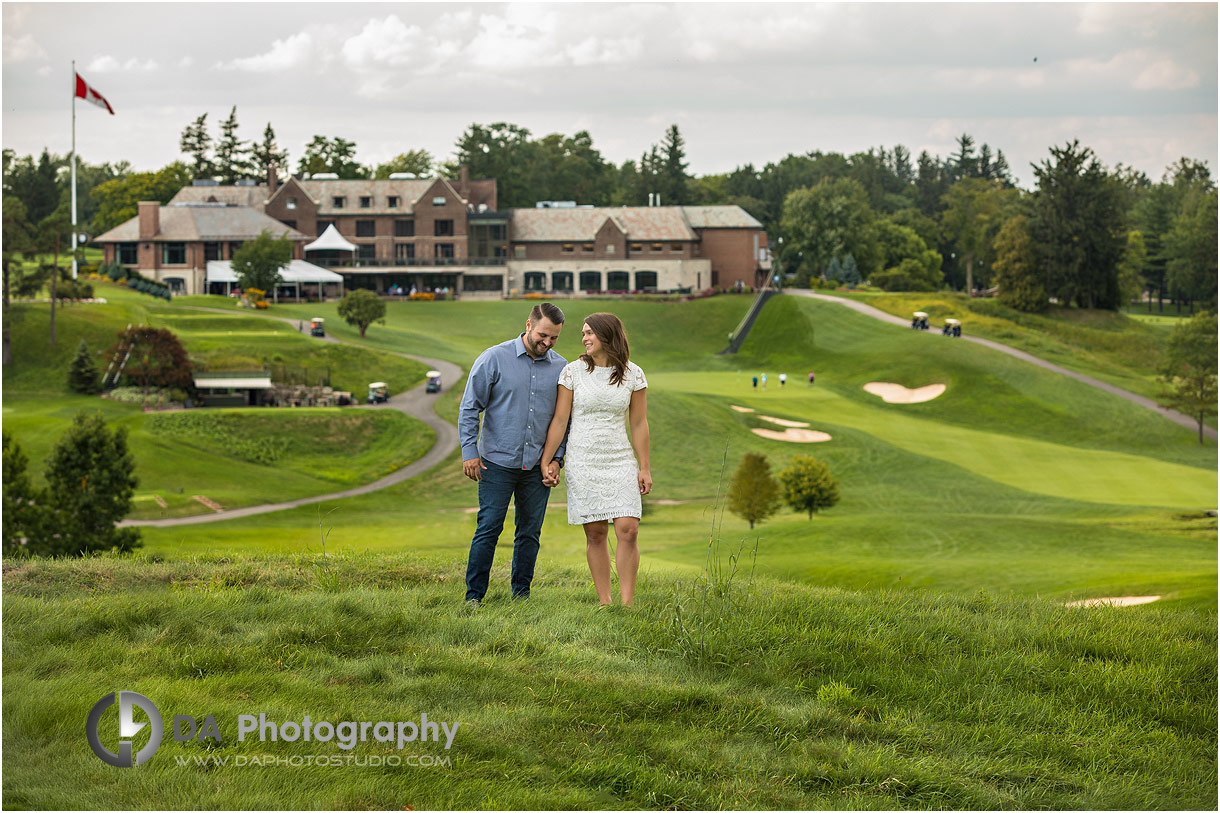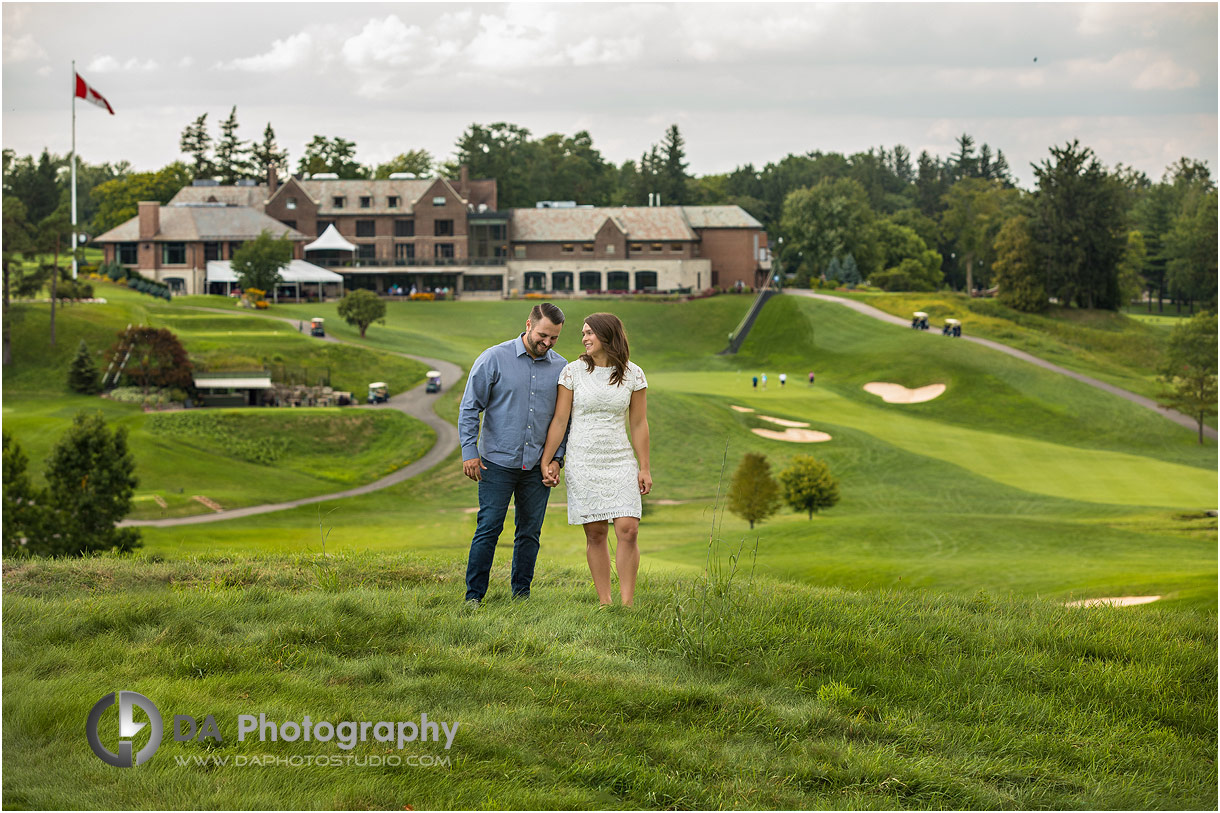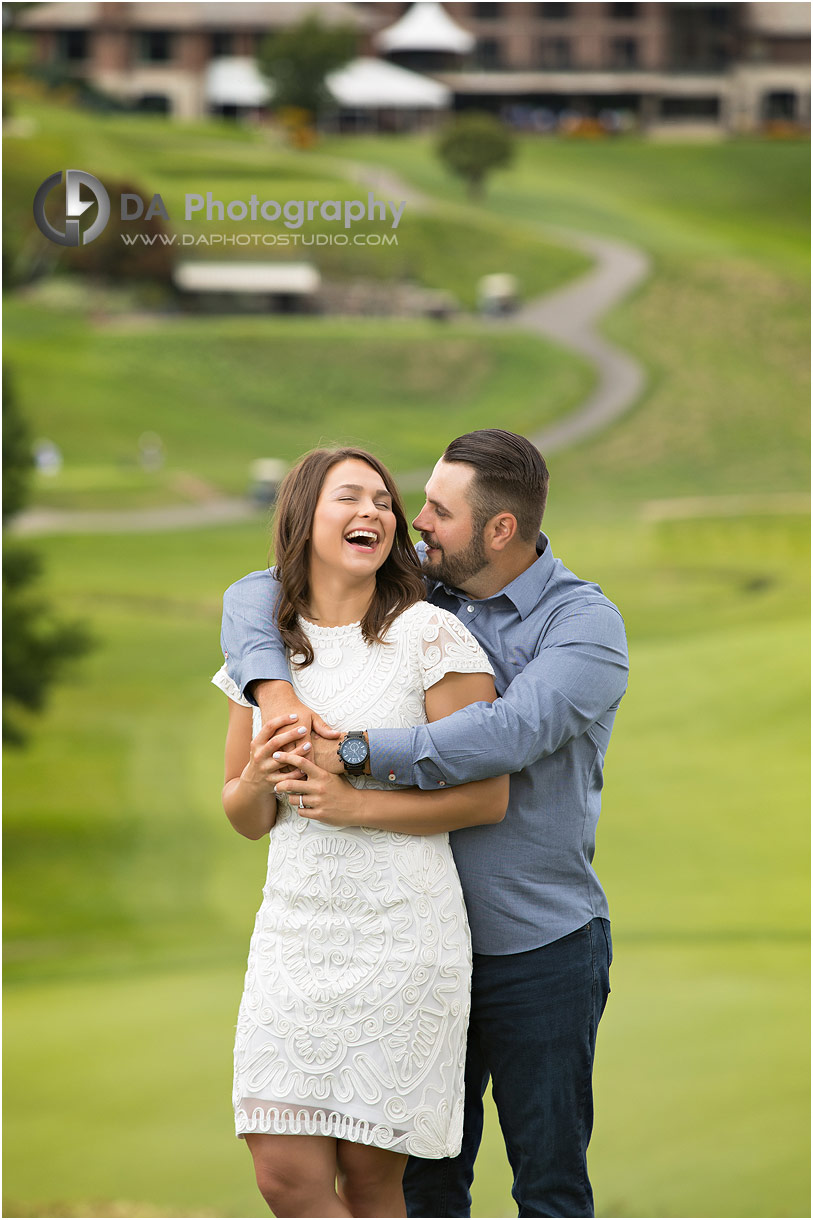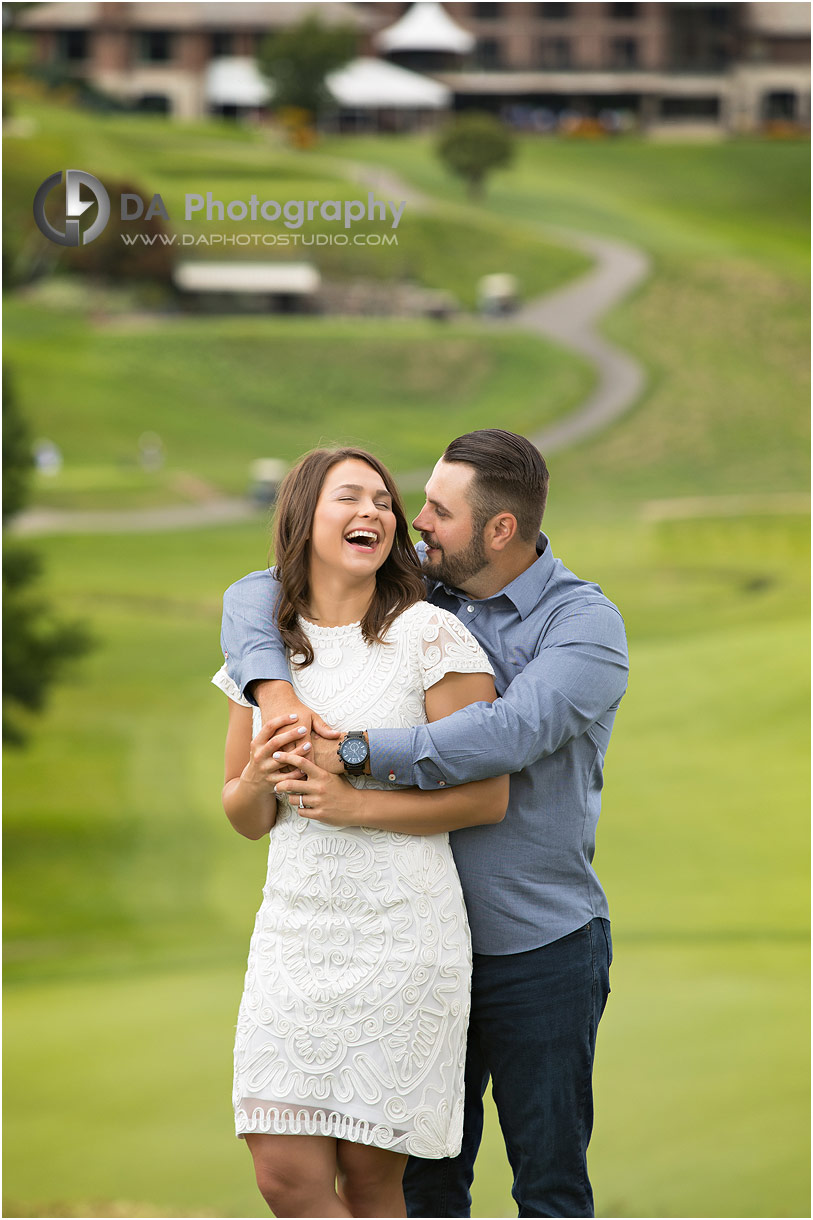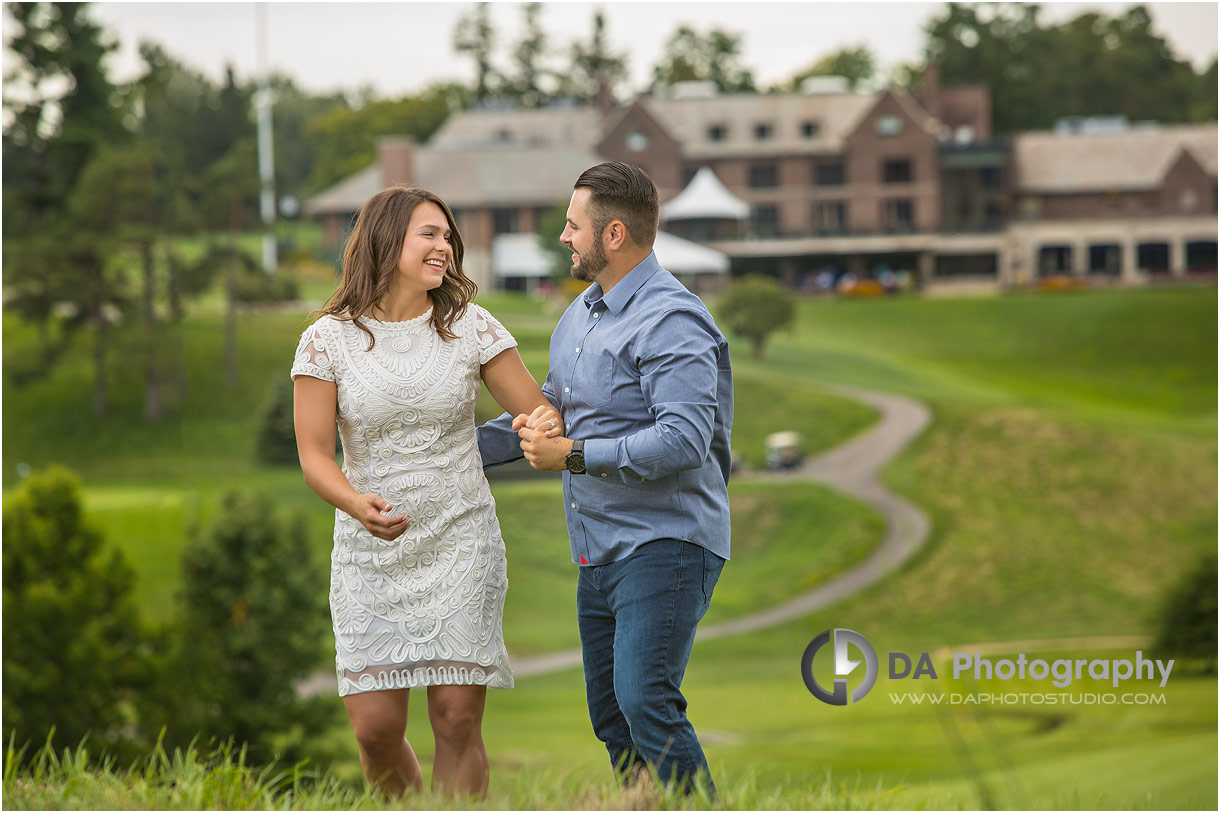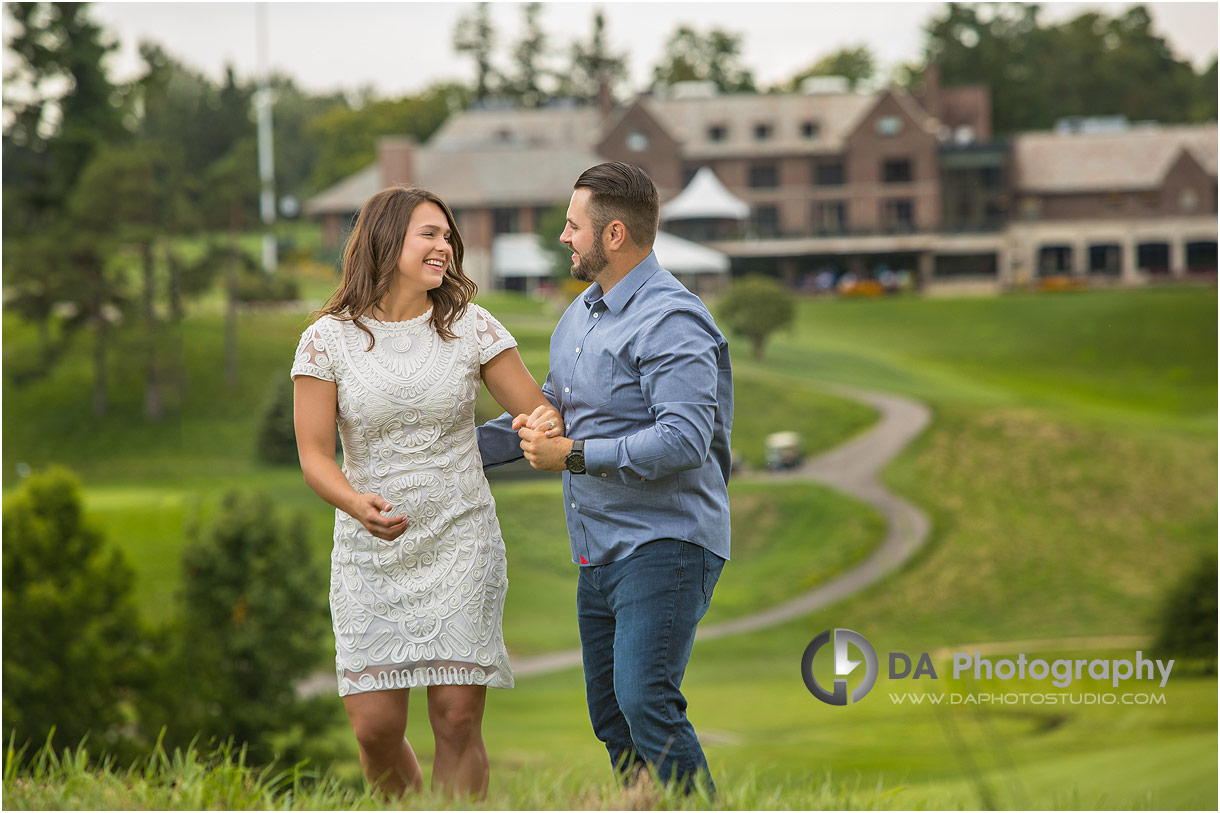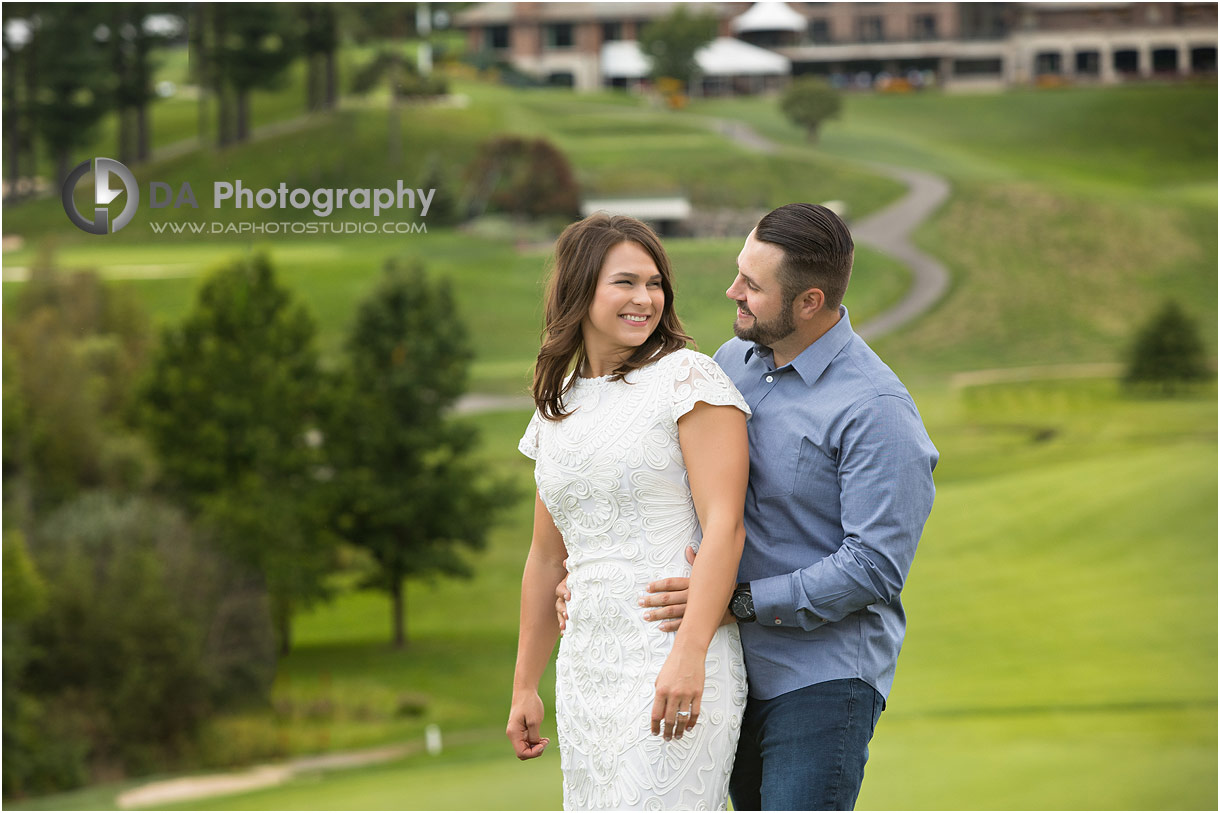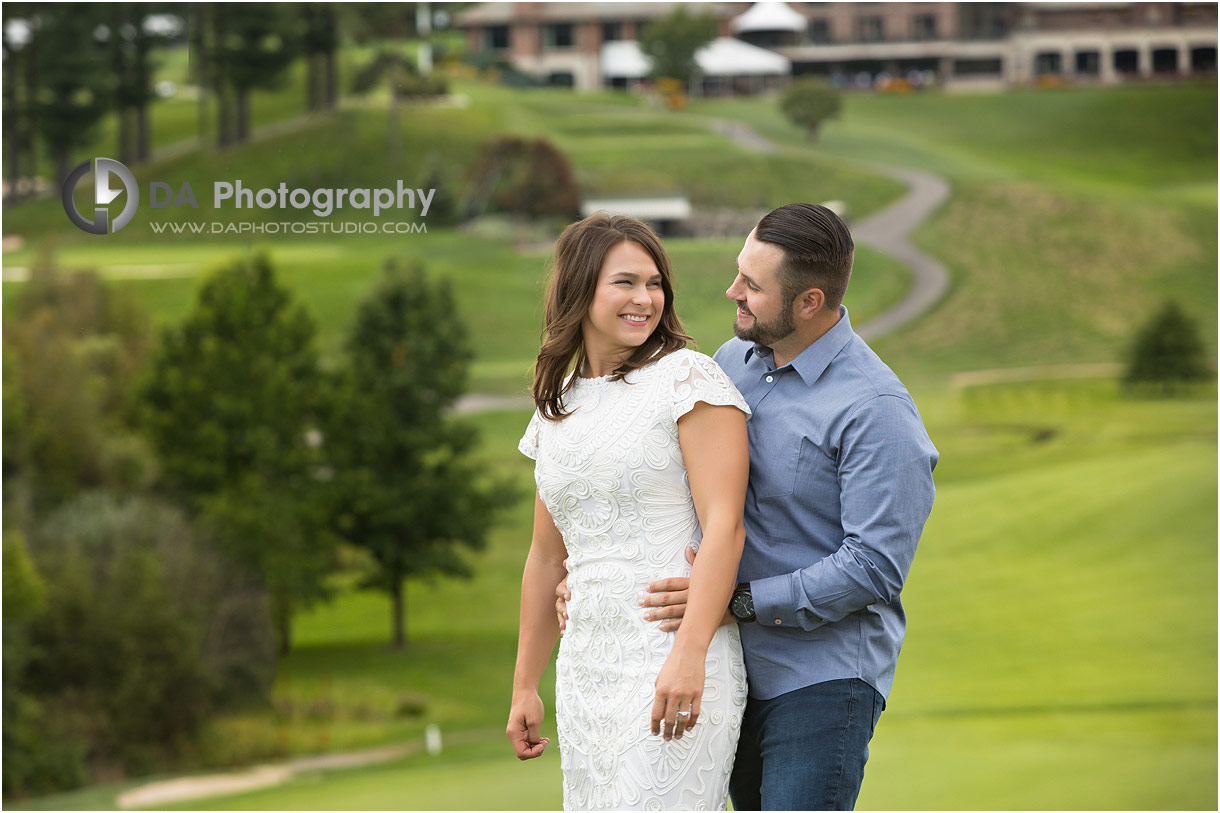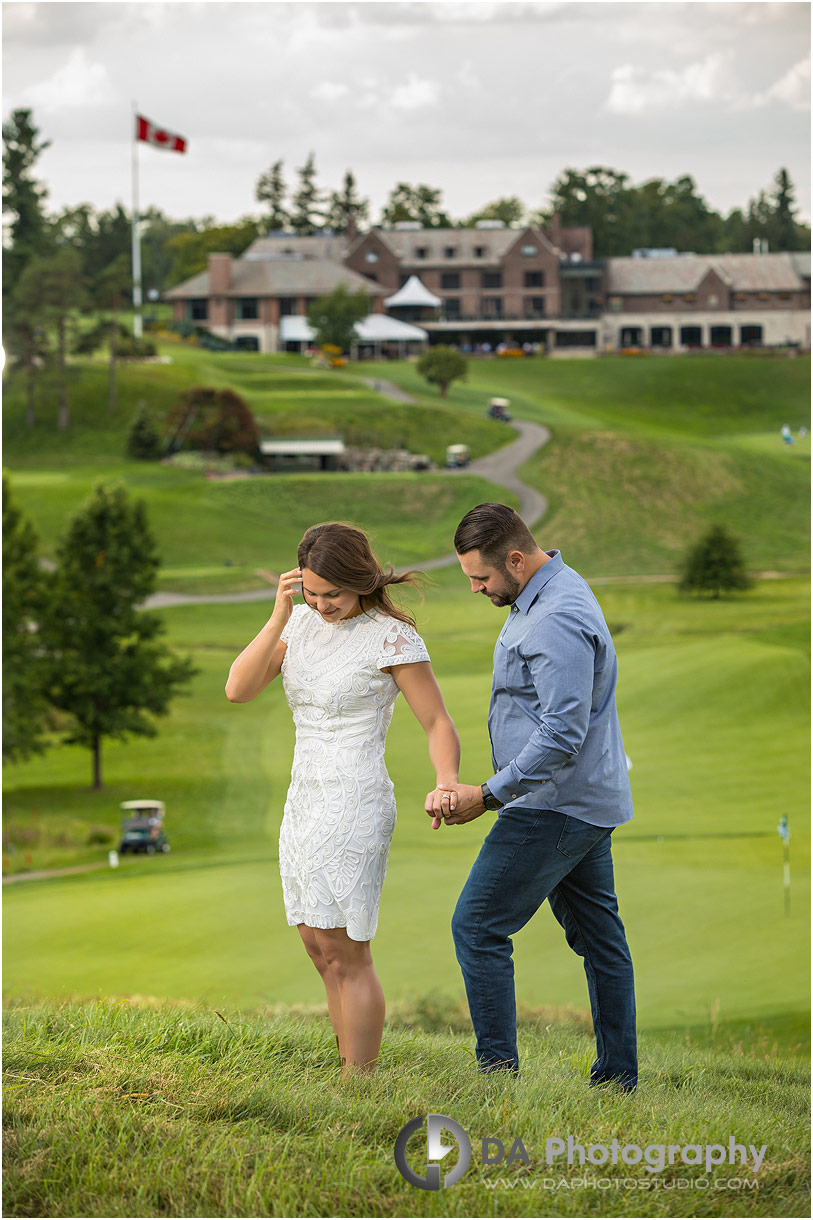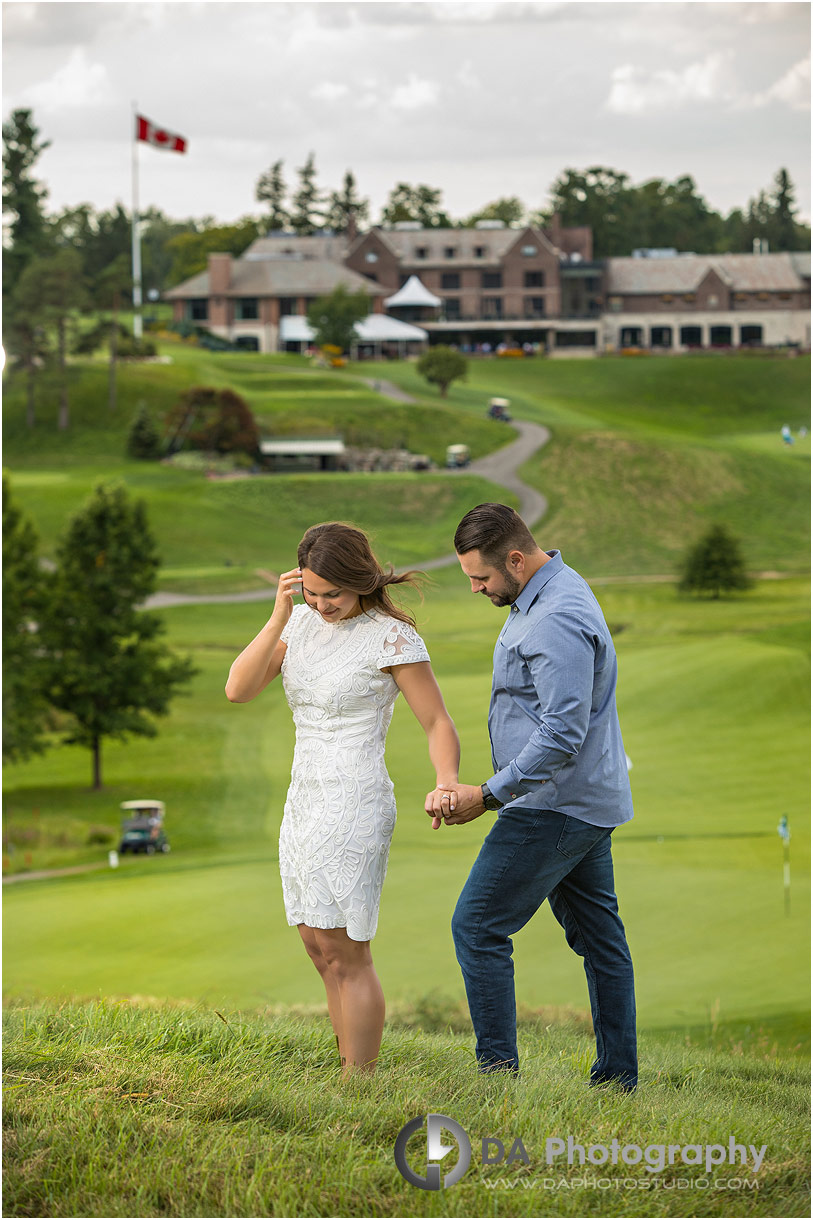 Sunset at Hamilton Golf and Country Club
After circling the golf course, we arrived at the front of the building. We made sure to take some images with the backdrop of the venue. It has a gorgeous brick structure and a big clock that also documented the time of day for us!
Then, I could see that they were both tired but were also much more relaxed than when we started.
While working on the last images, I noticed an extremely beautiful landscape down in the valley of the golf course. I asked Brooklynn's parents to take the couple down there while I stayed at the top of the valley. This ended up being one of my most favourite views from this location.
I'll never forget the work that Brooklynn's dad put into making sure this shot was perfect. He positioned himself on the other side of the valley to notify golfers to stop hitting the ball because his daughter was down the hill taking photos.
Once I finished these photos, I ran down to them and photographed them in the opposite direction to showcase the stunning sunset with the venue and my couple together.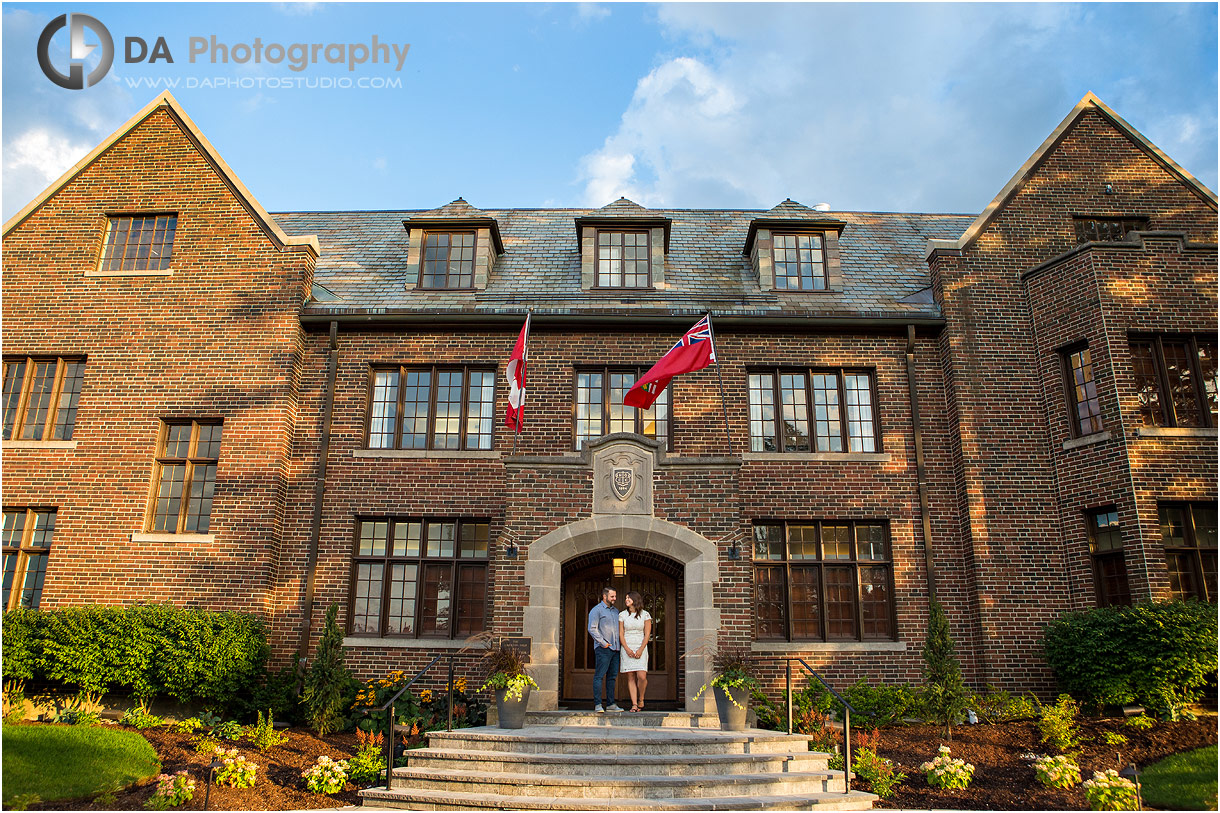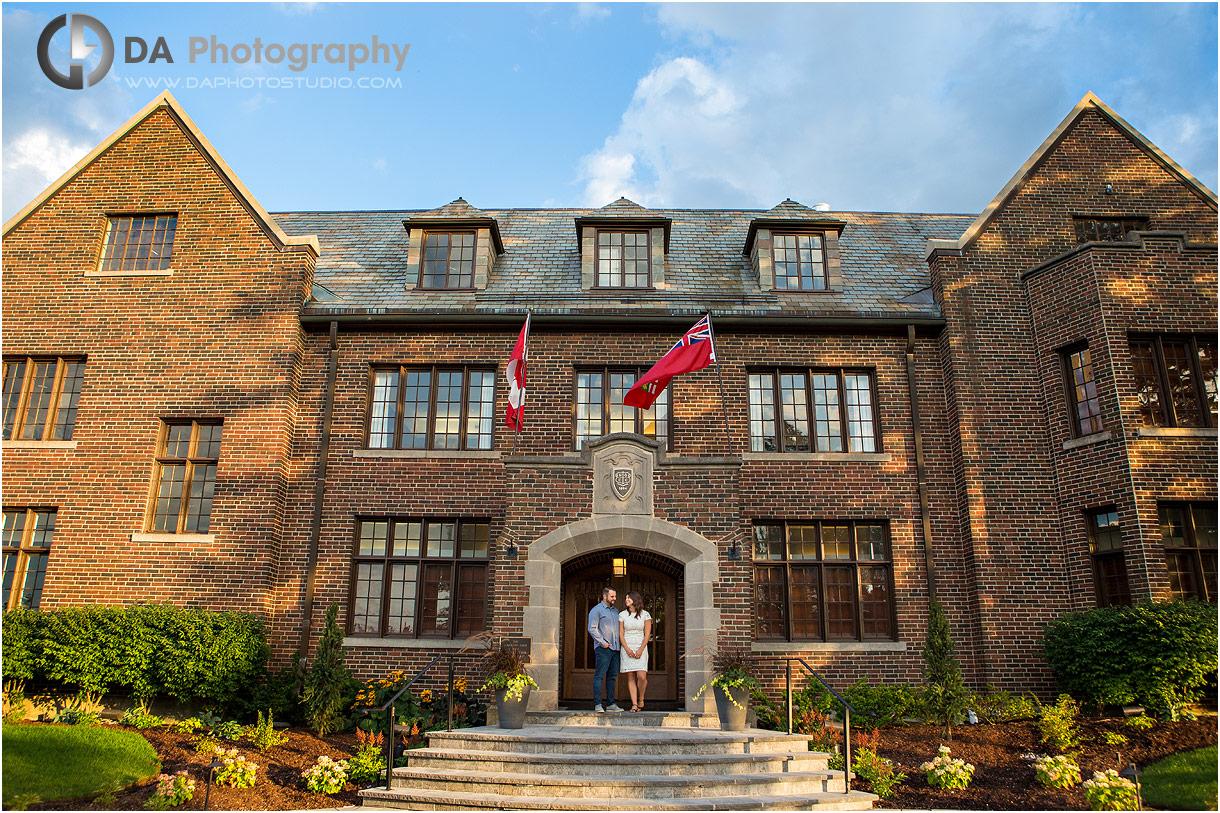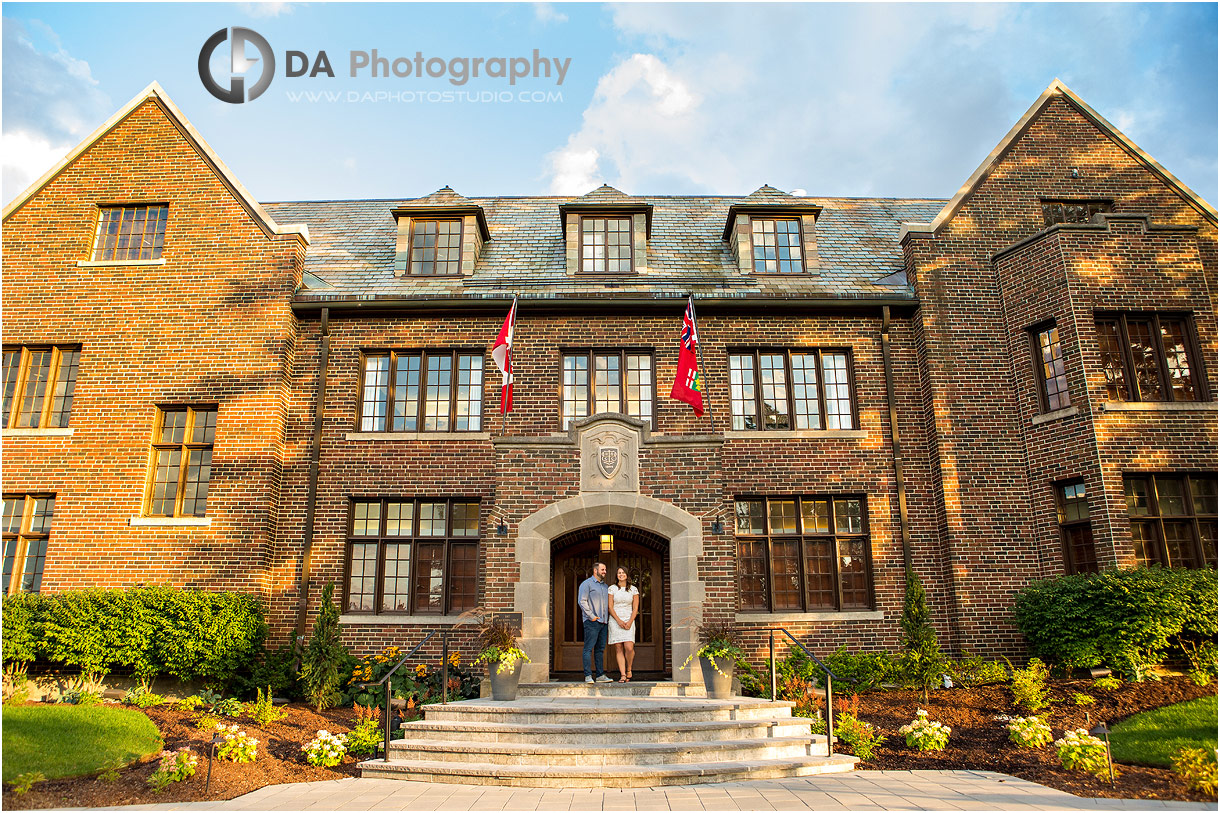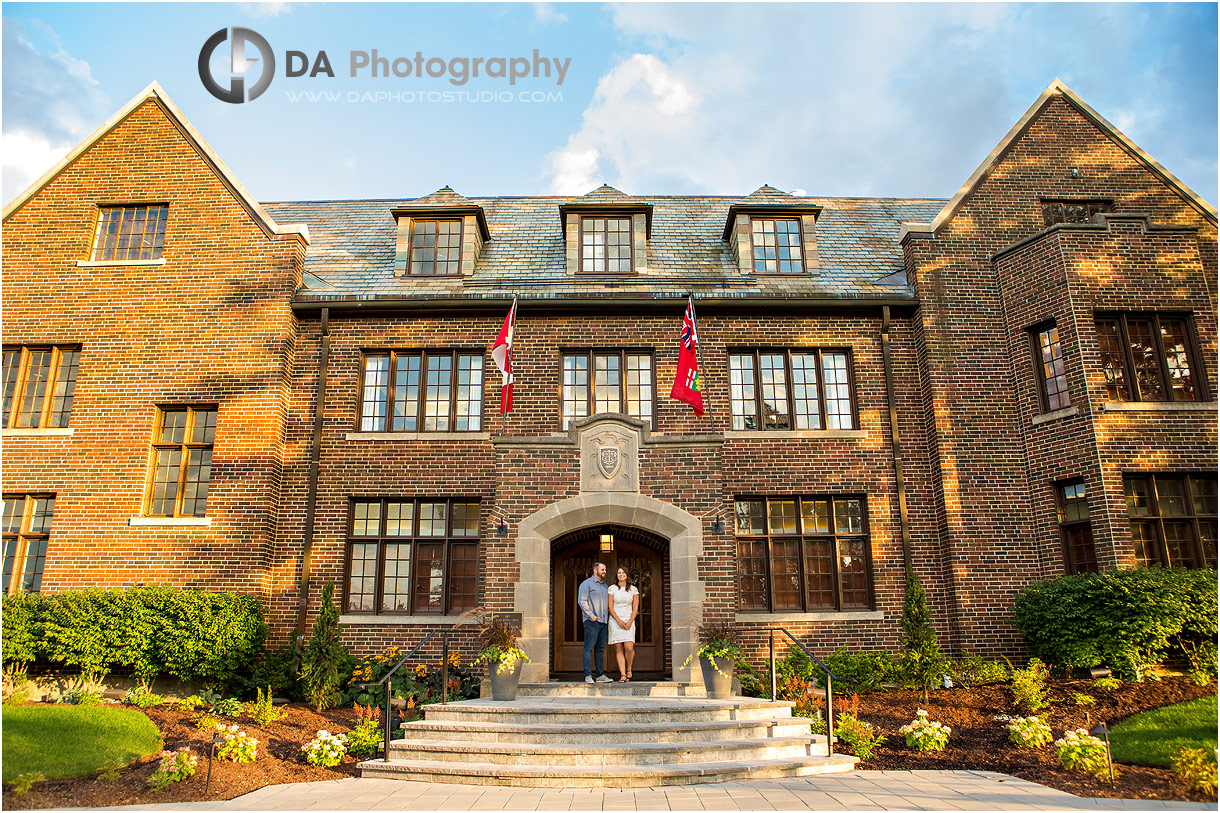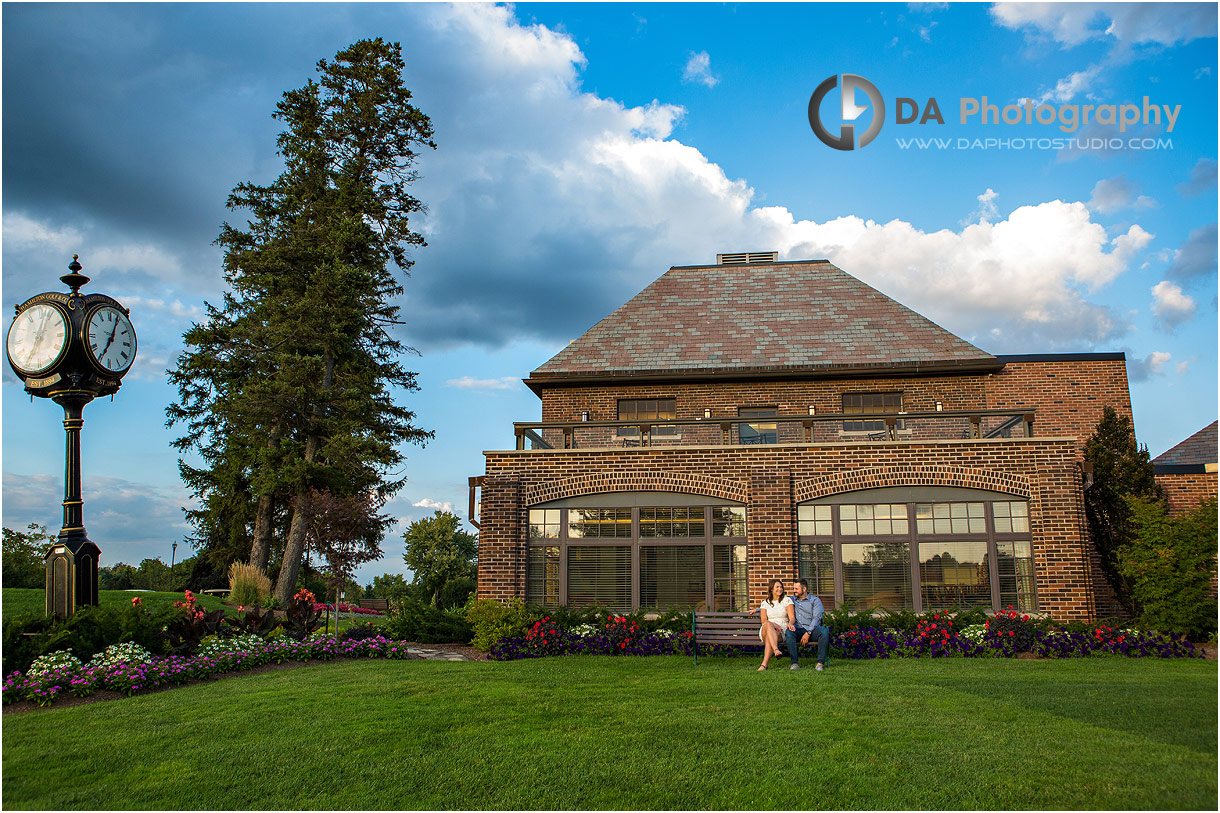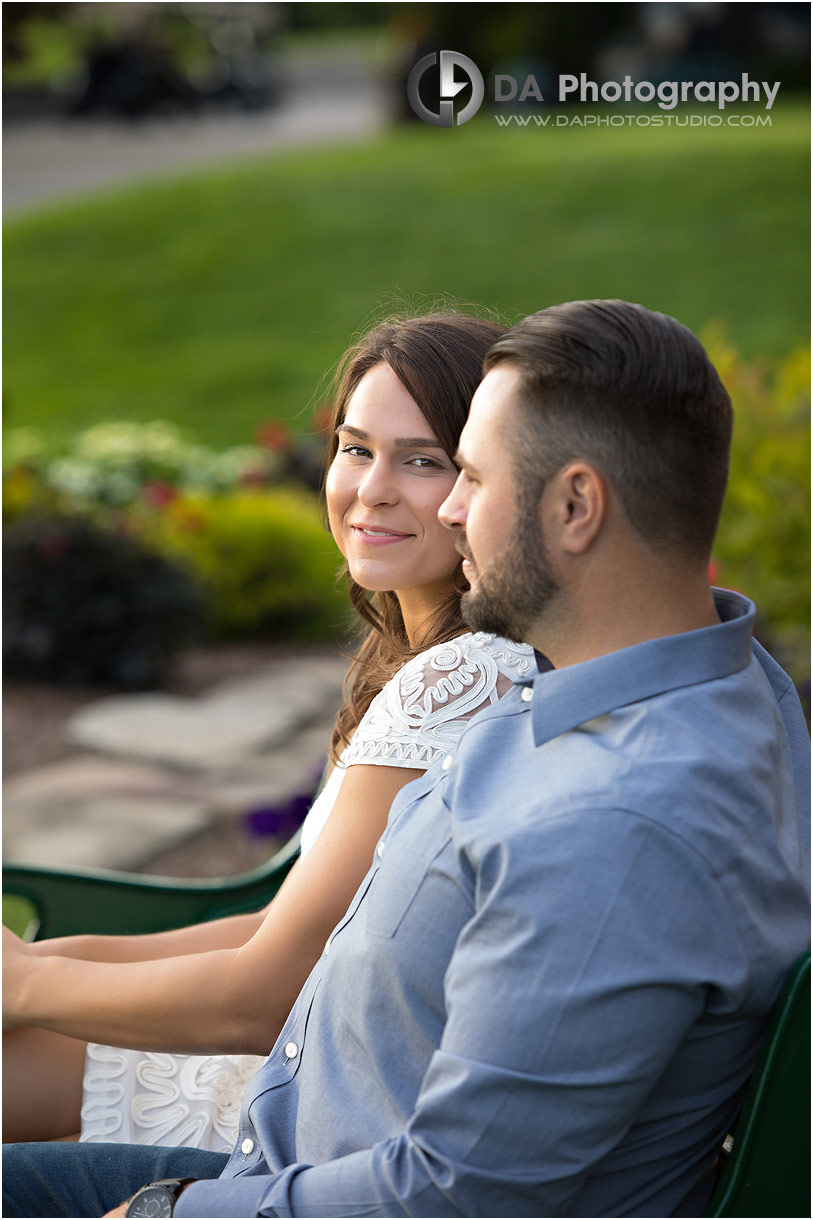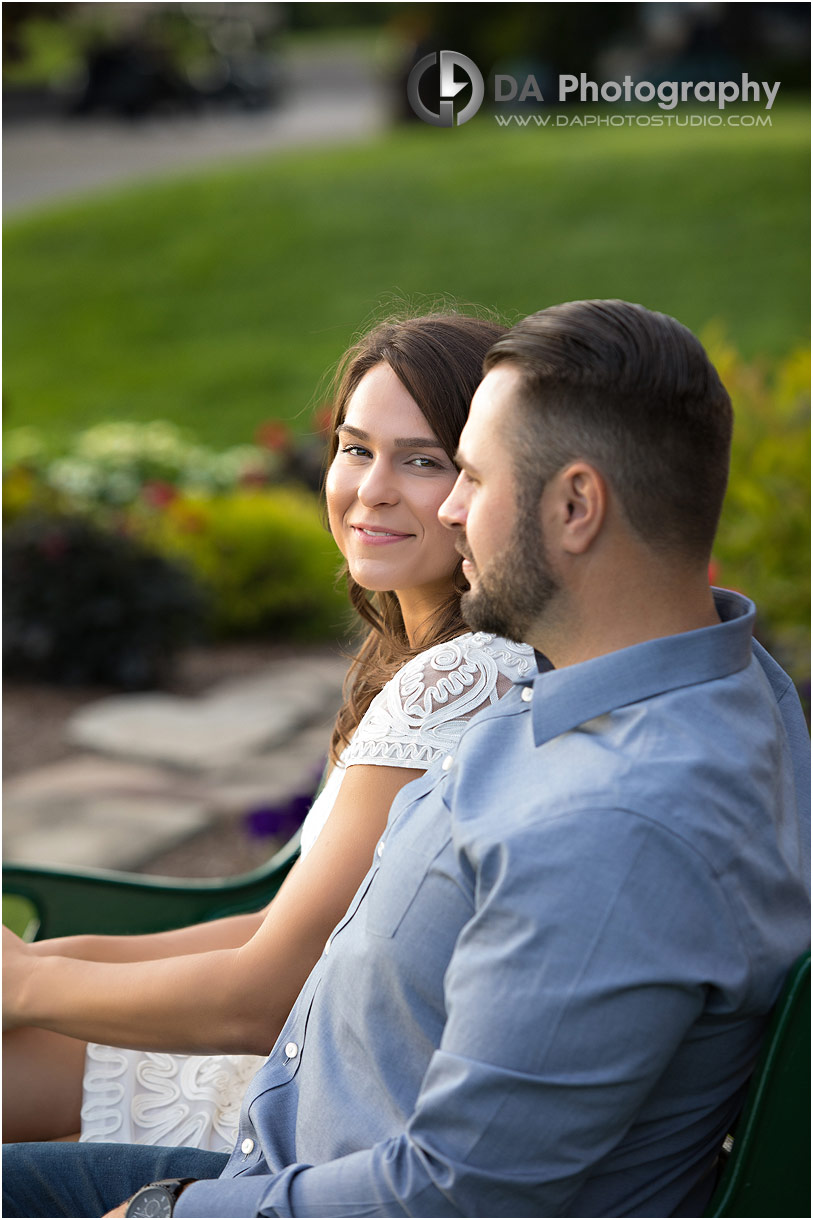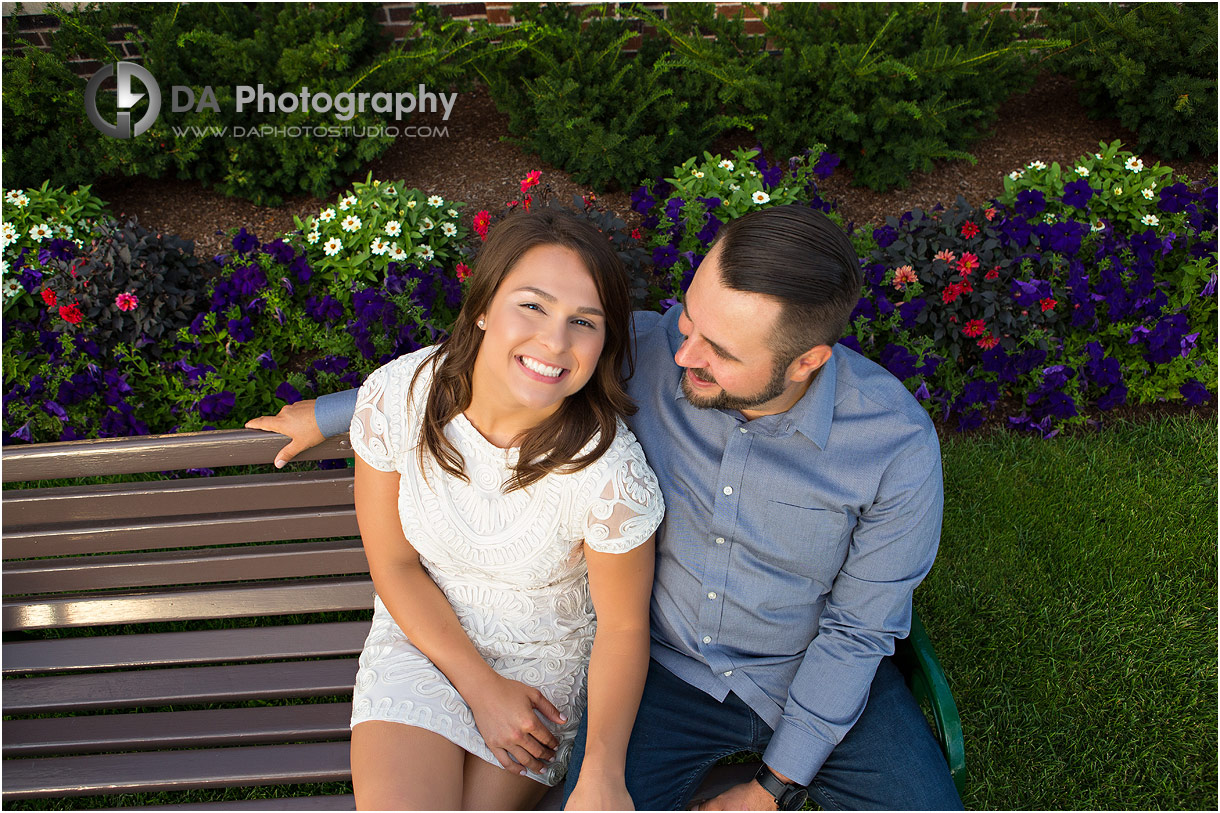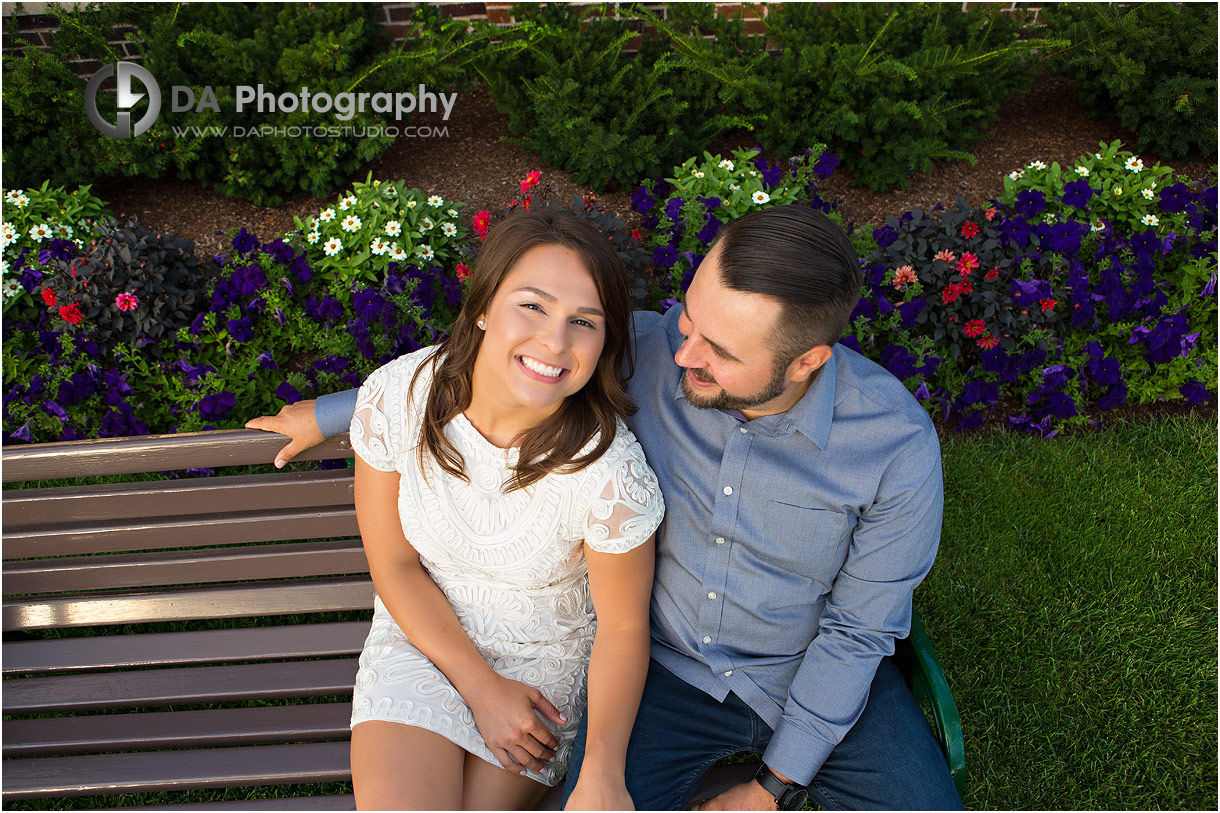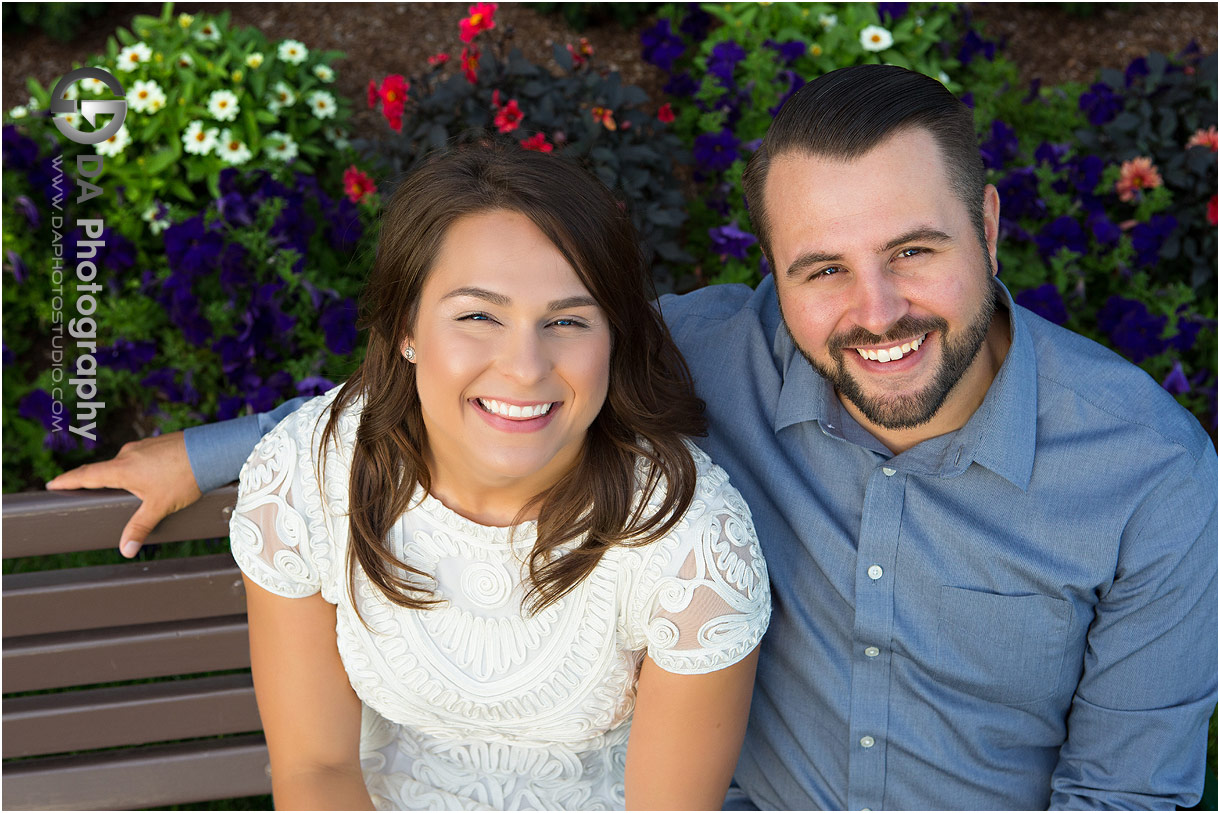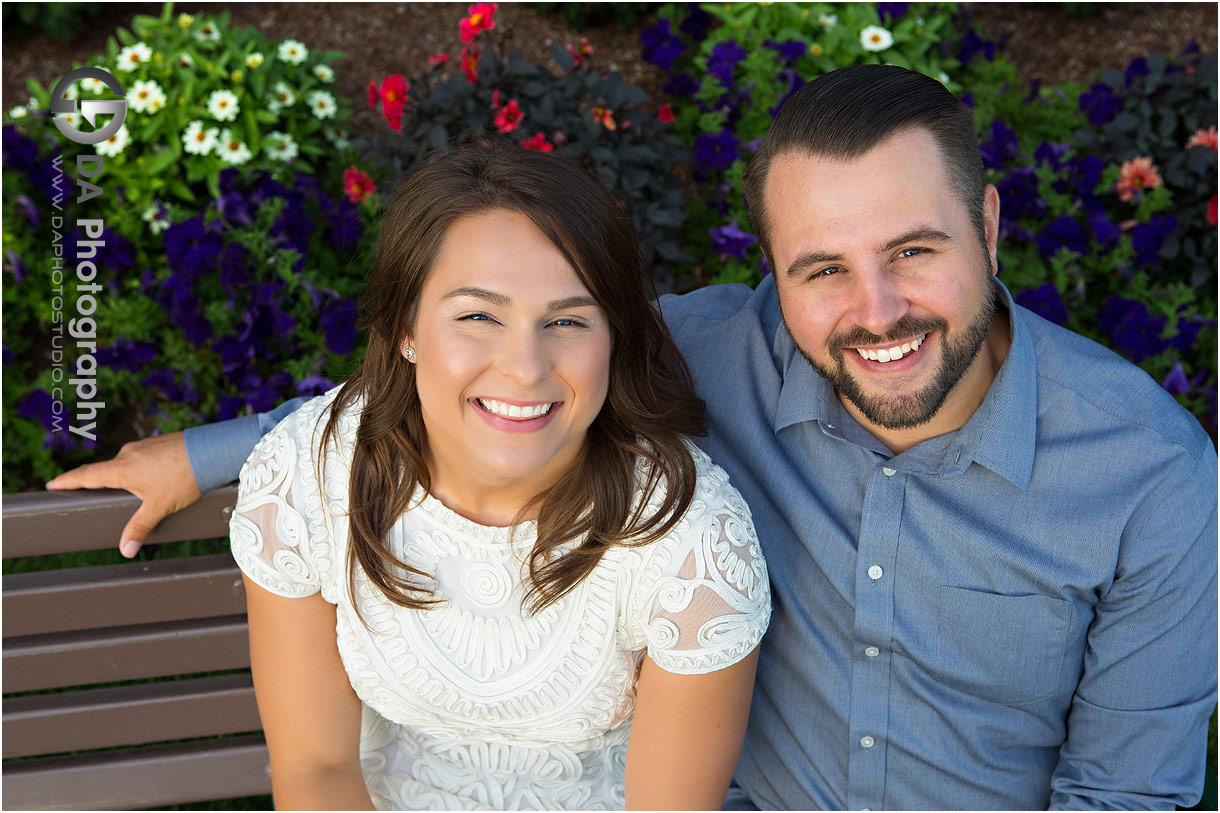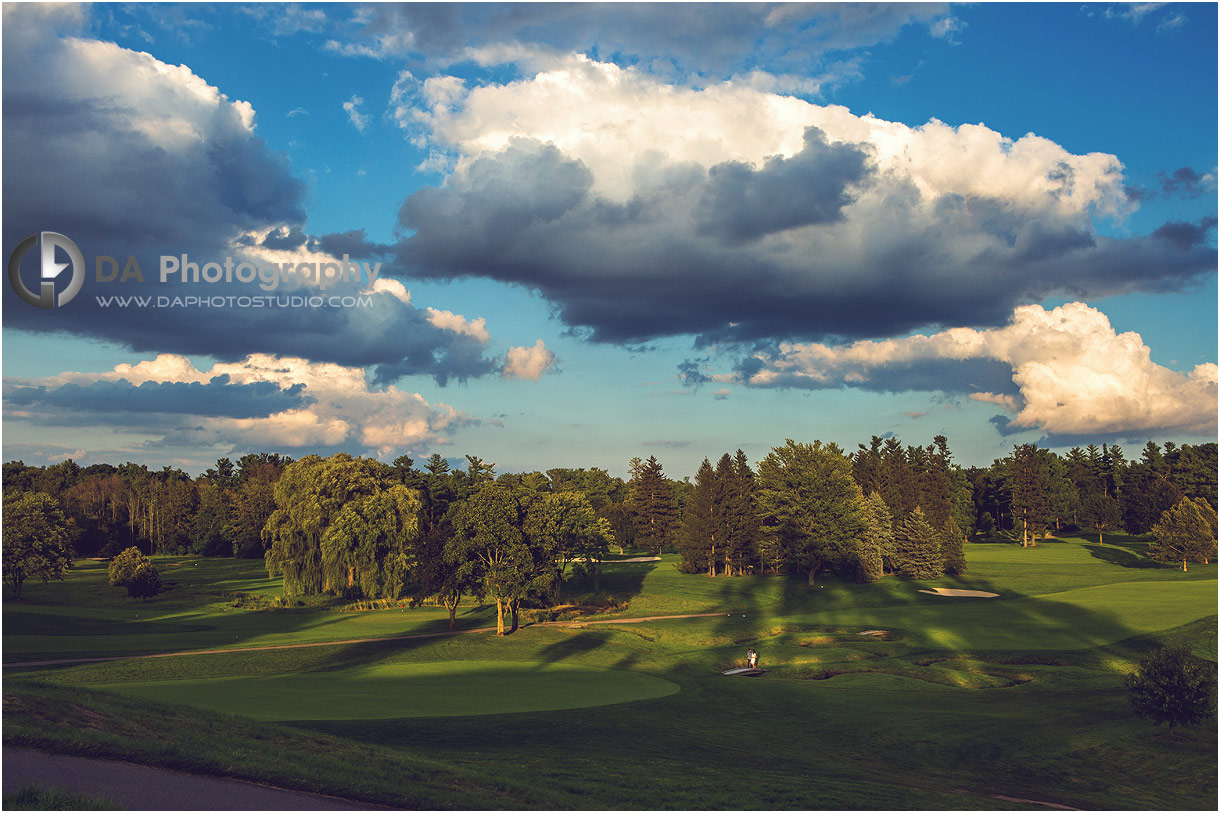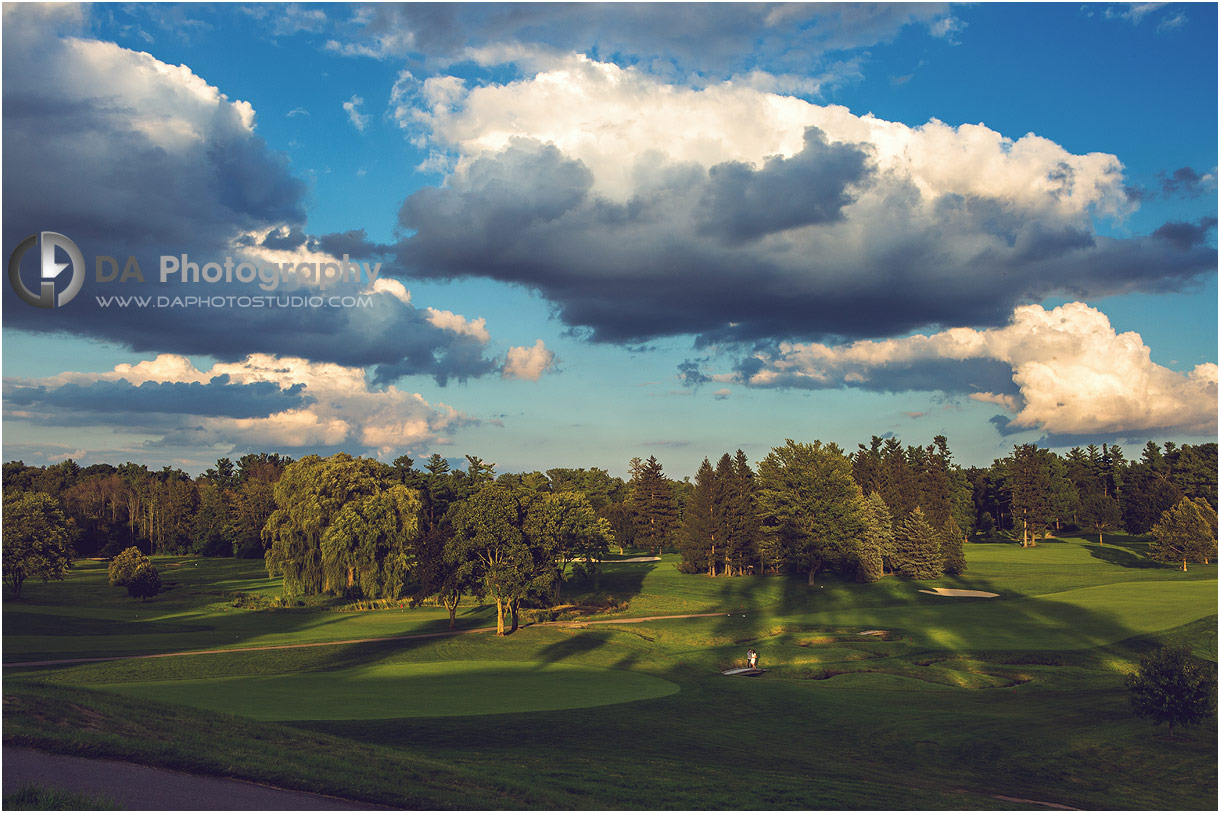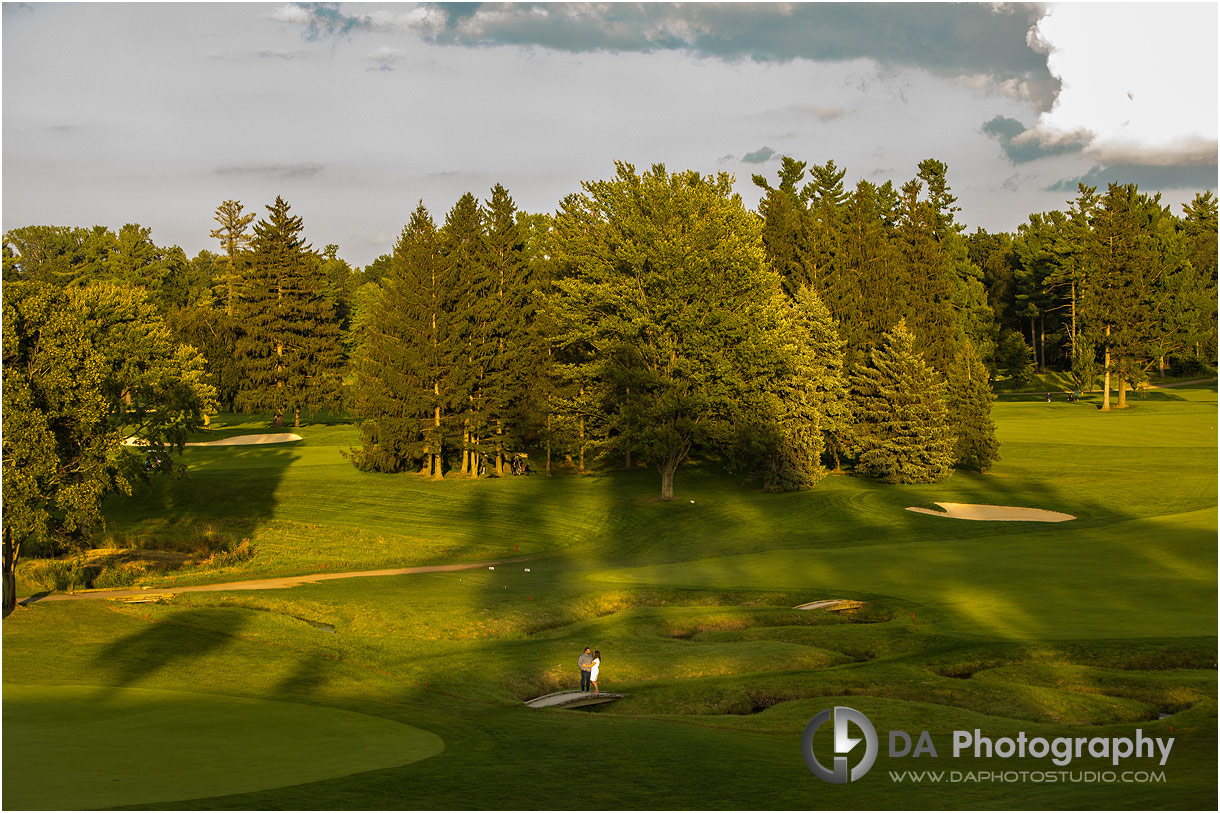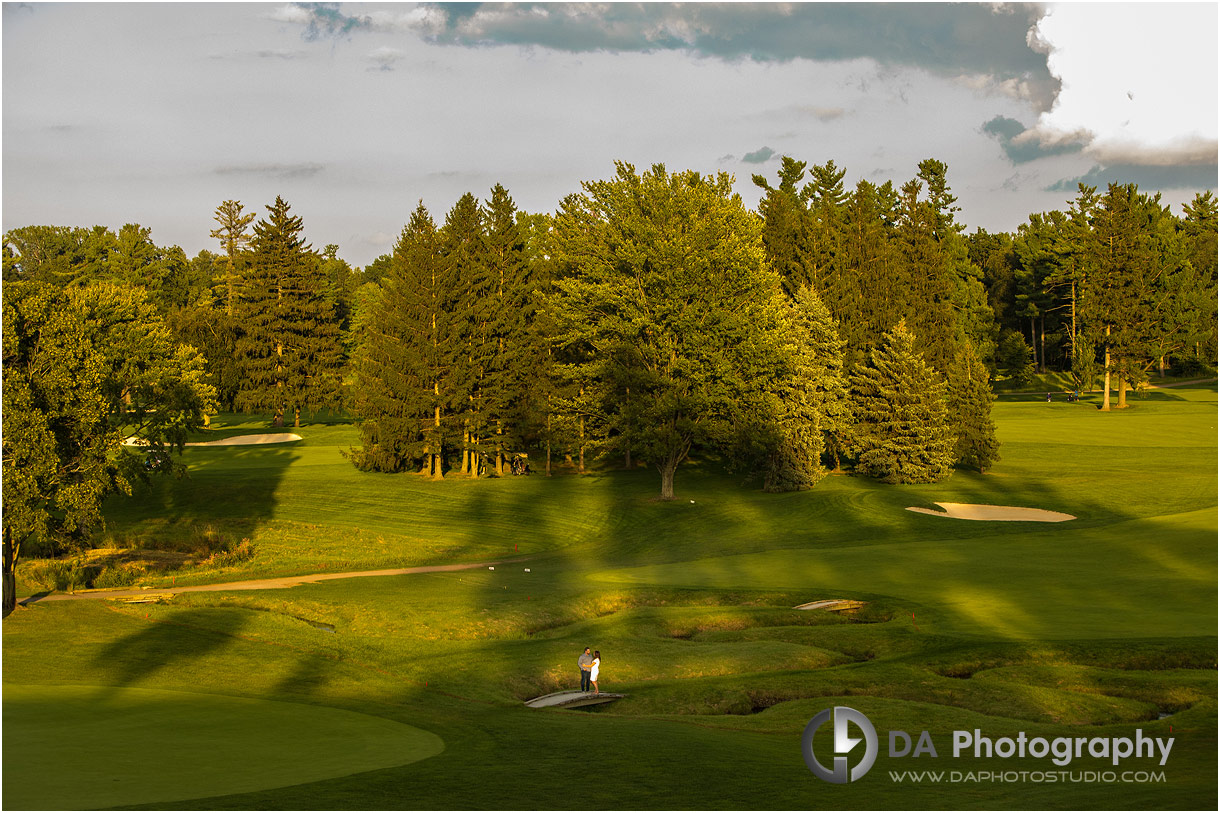 The end of the day
With these last photos, we finished this Hamilton Golf Club engagement session. I would say that this was one of the best-planned sessions that I have been a part of in a long time. Starting with Brooklynn's eye for detail and all the way to the help of her parents, it went off without a hiccup.
Rob was enjoying the moments with his bride-to-be knowing that everything was taken care of. Understandably, he had full trust in Brooklynn's planning.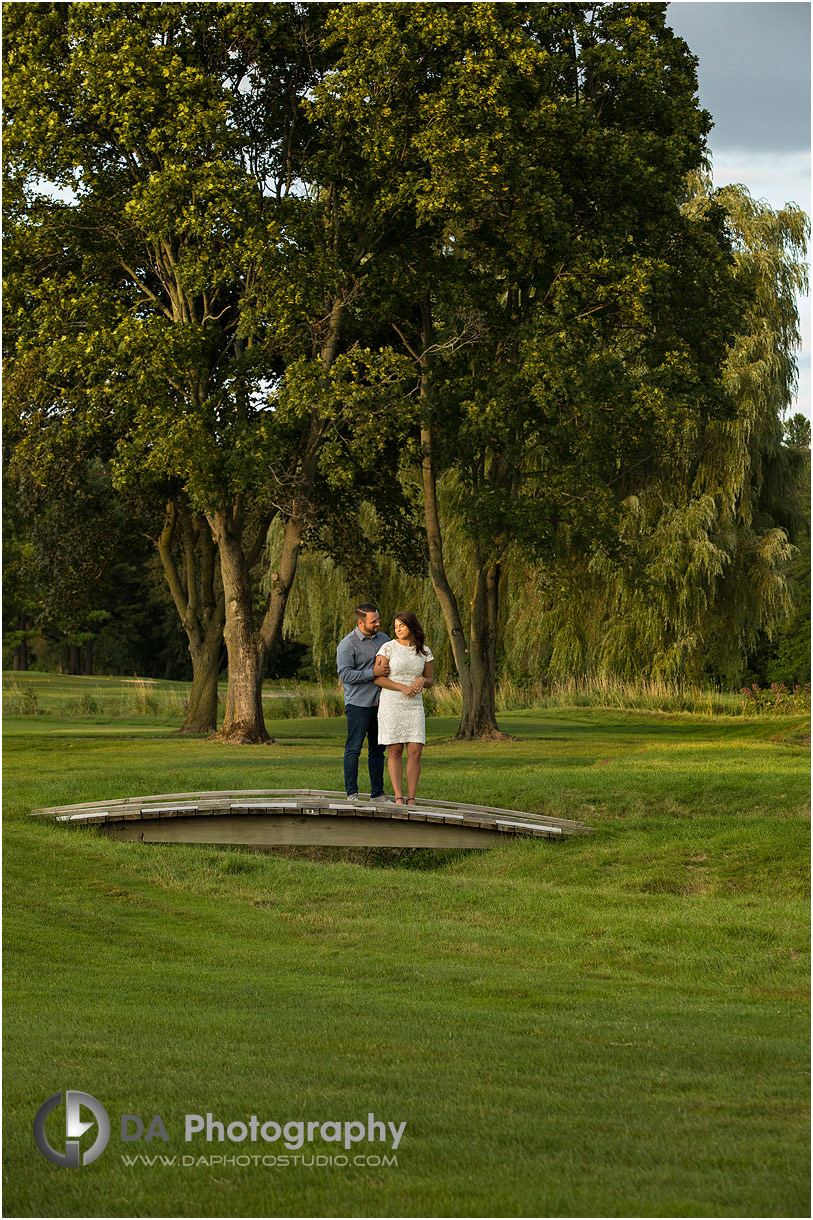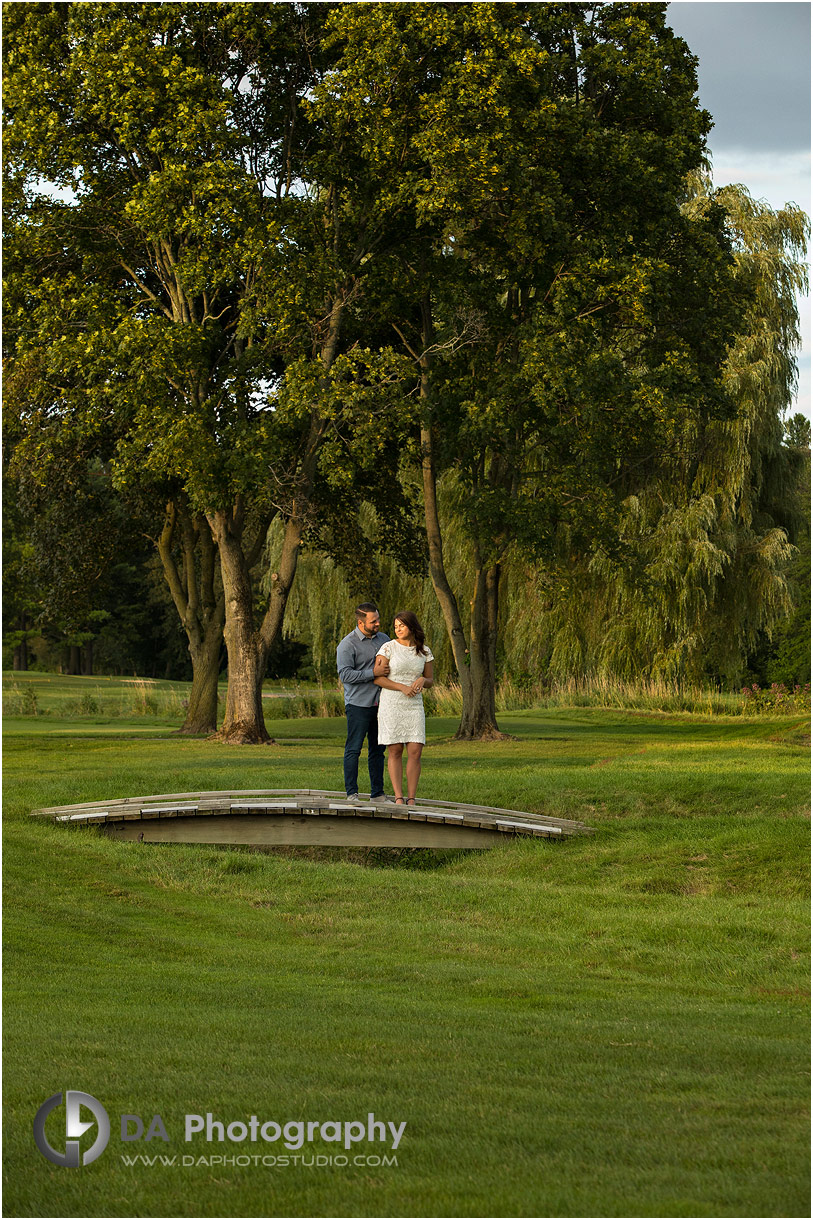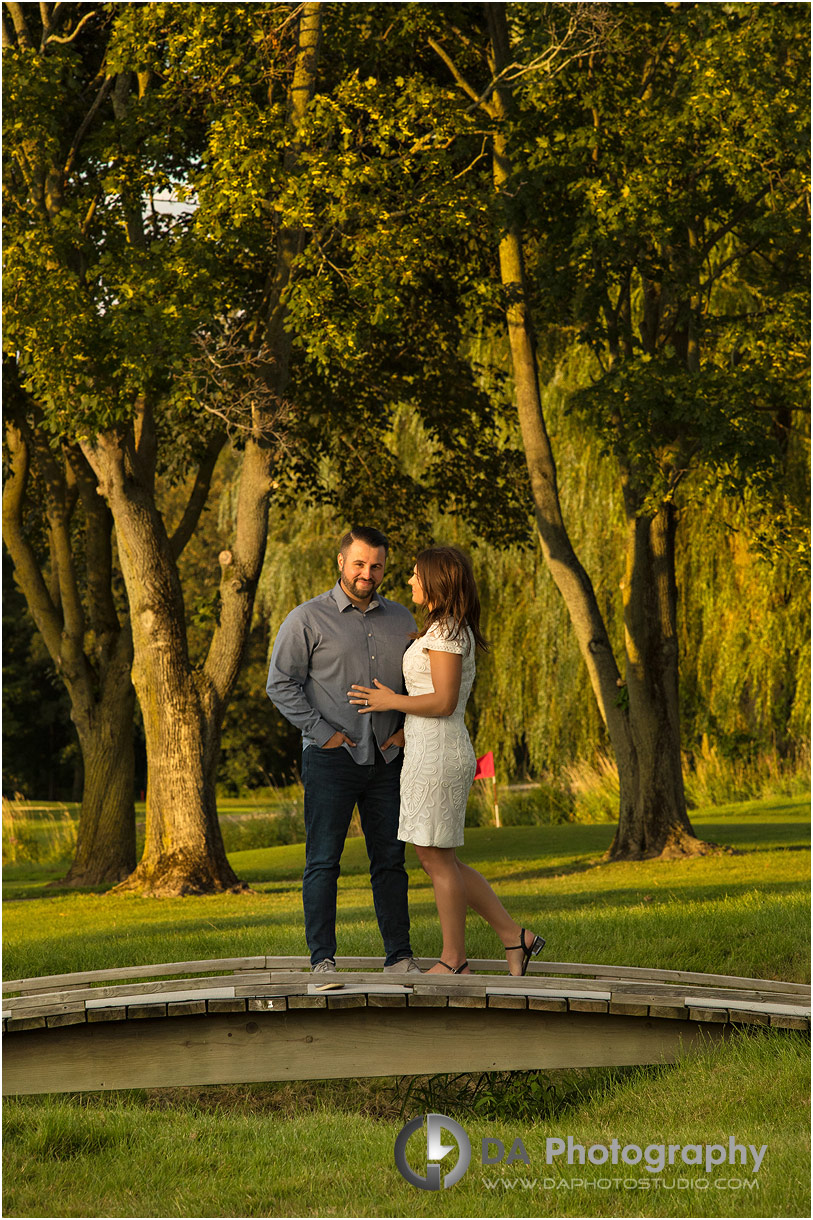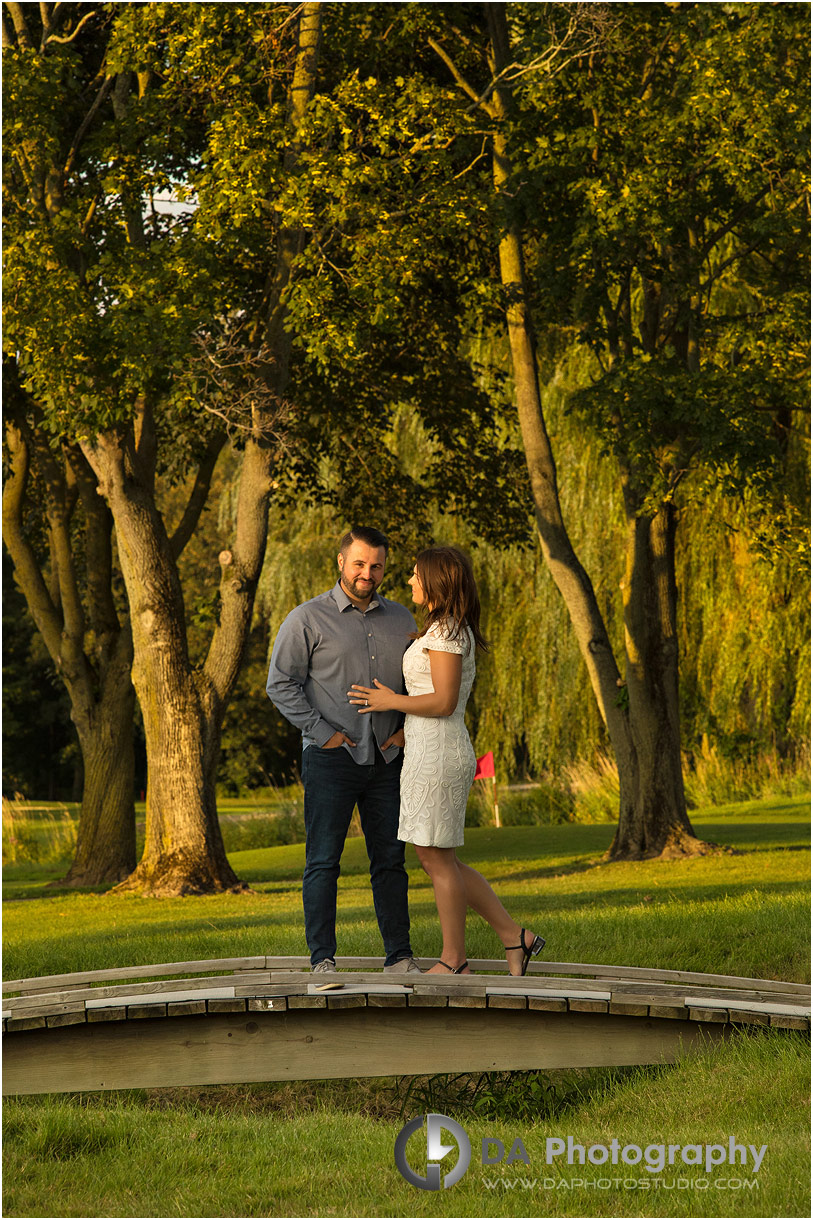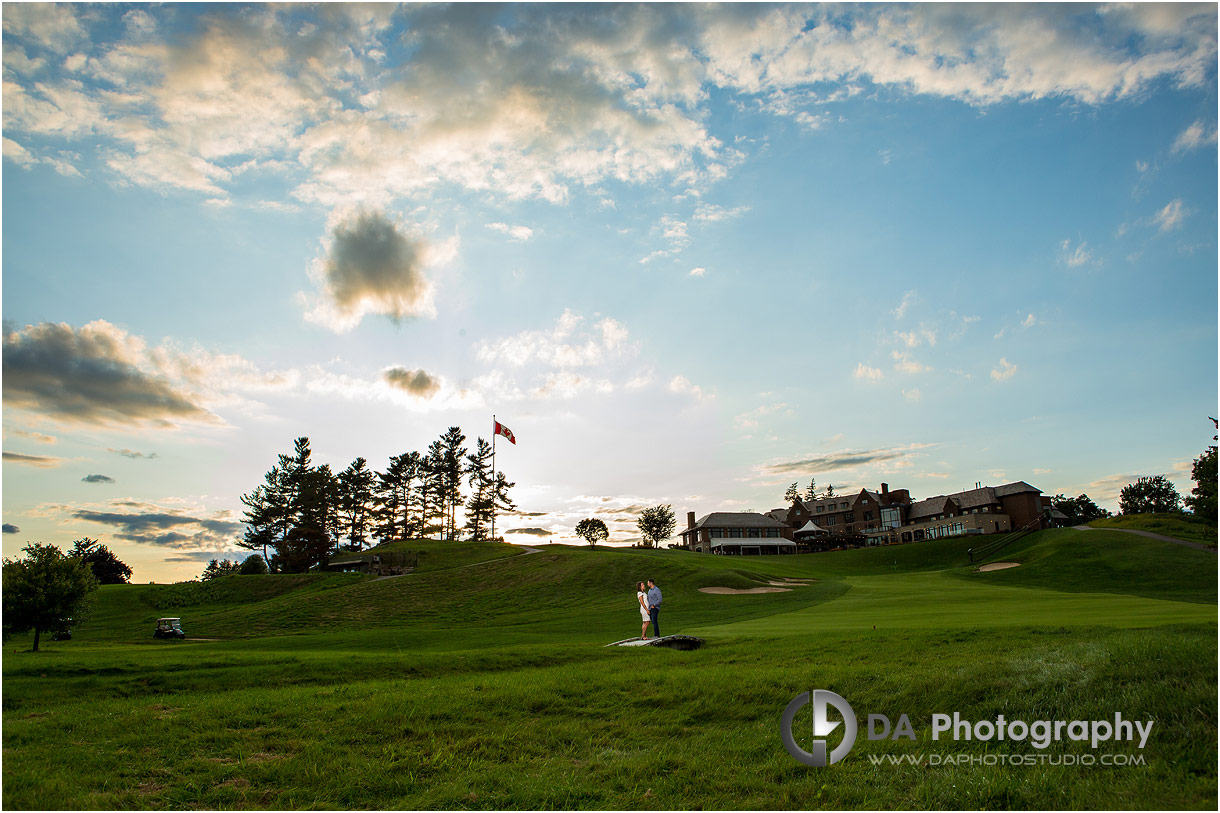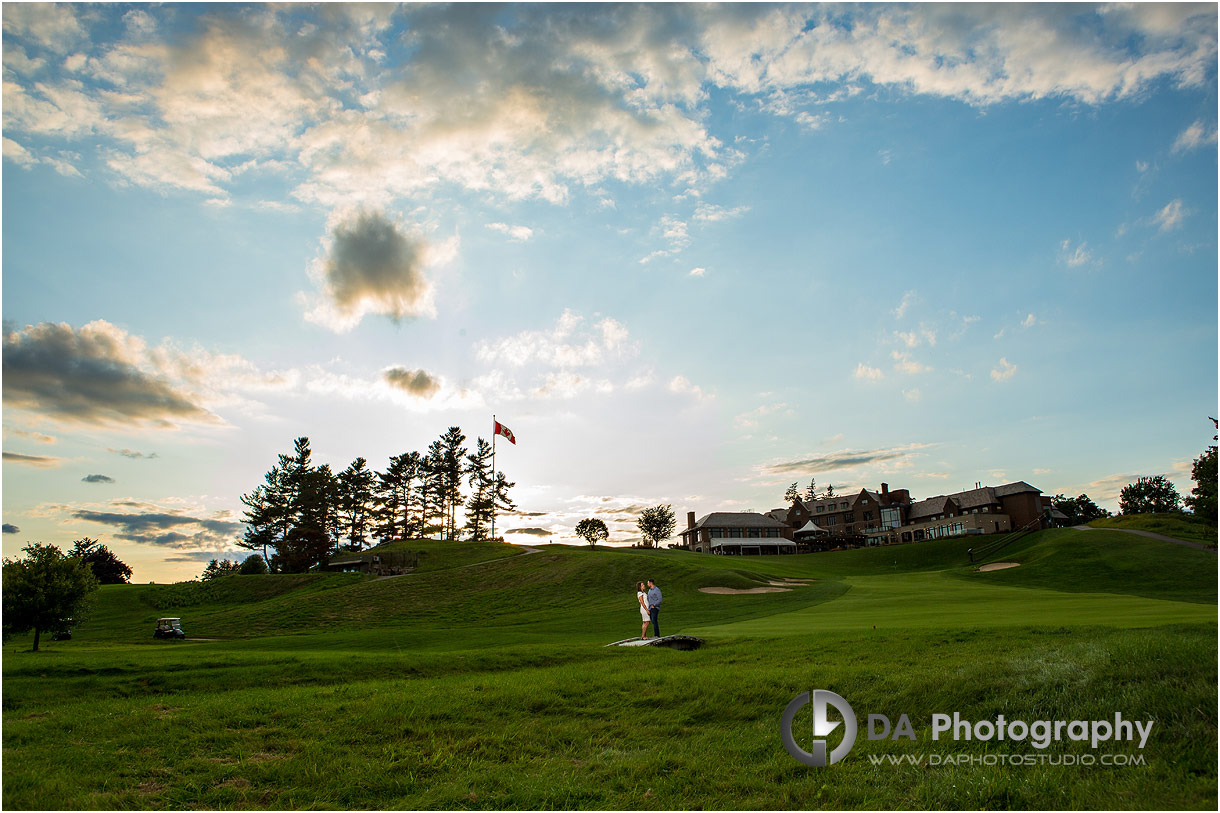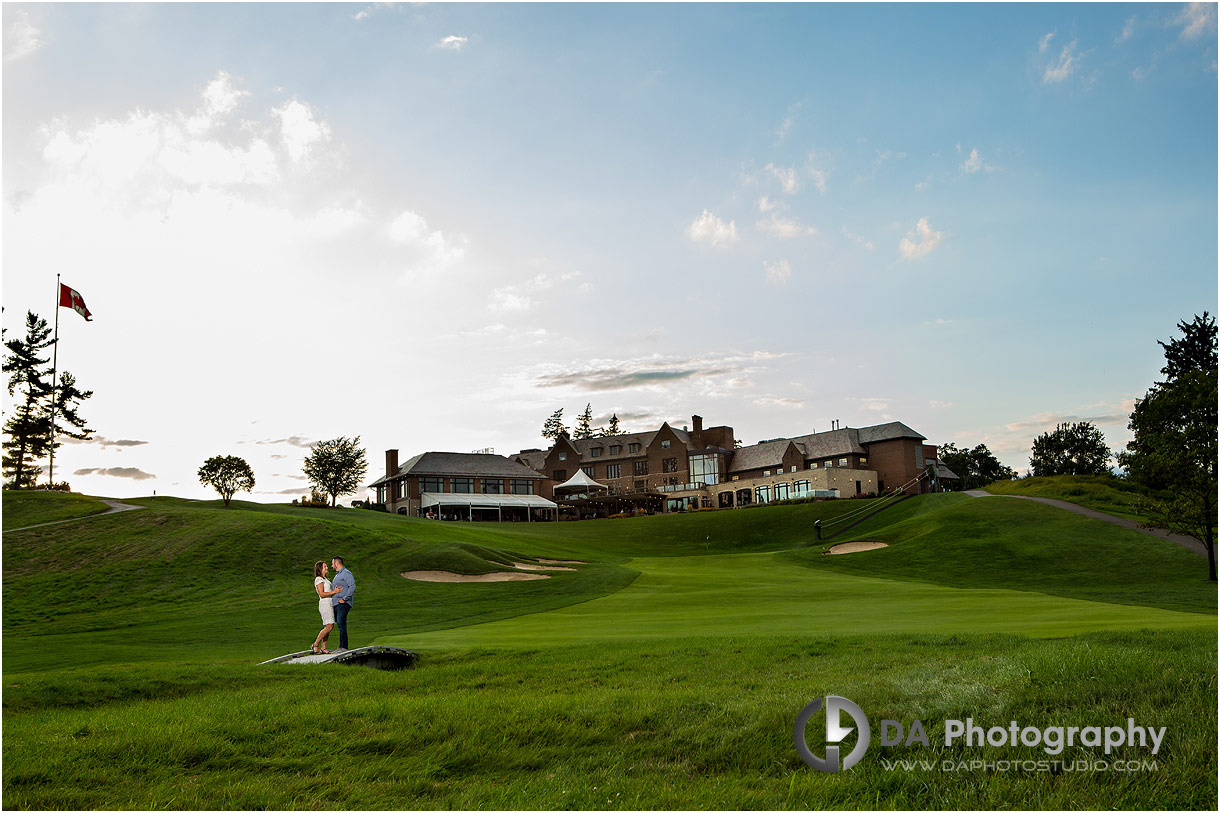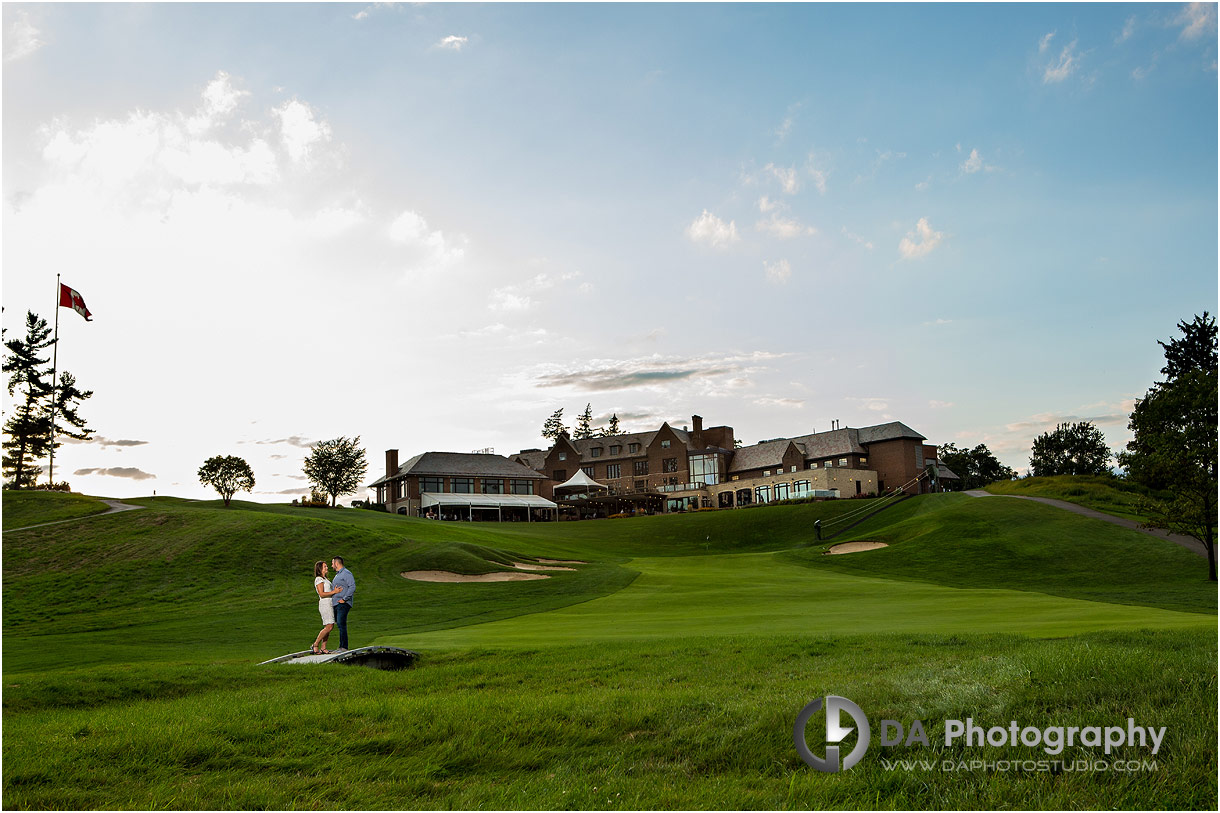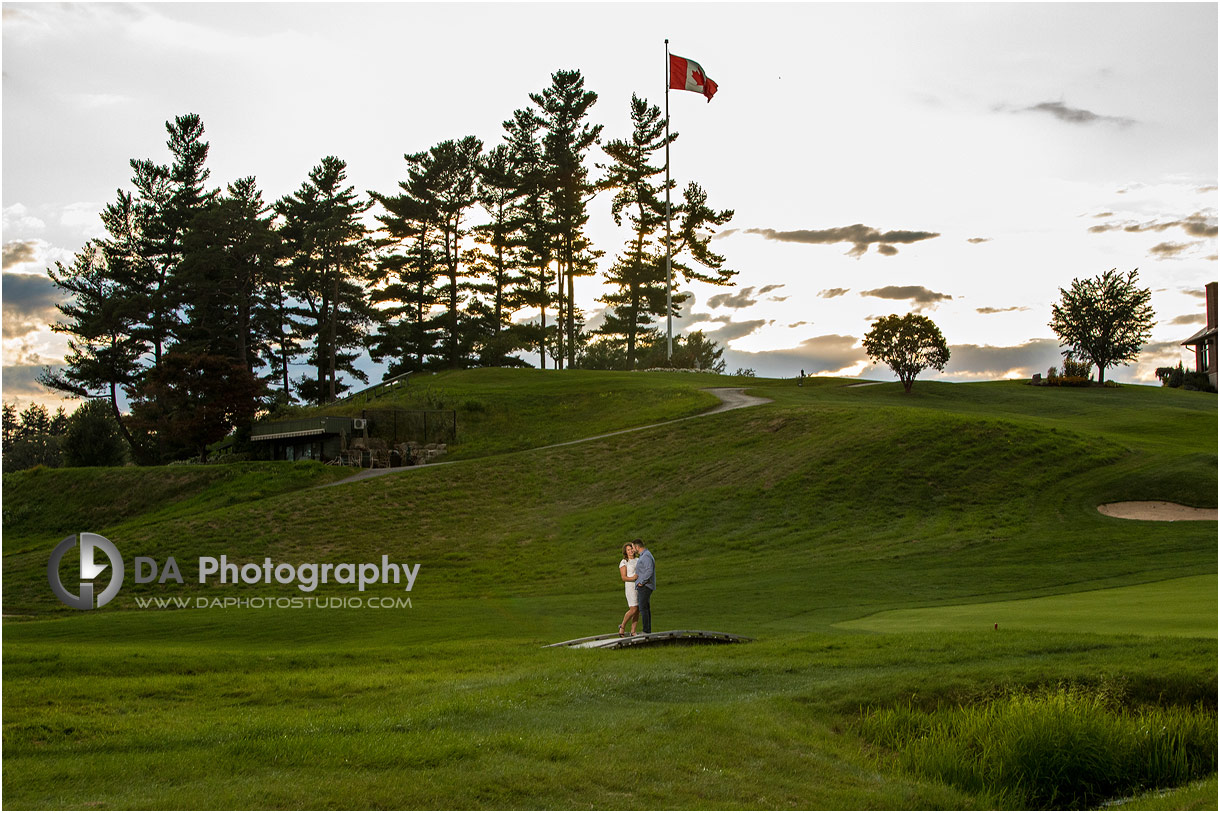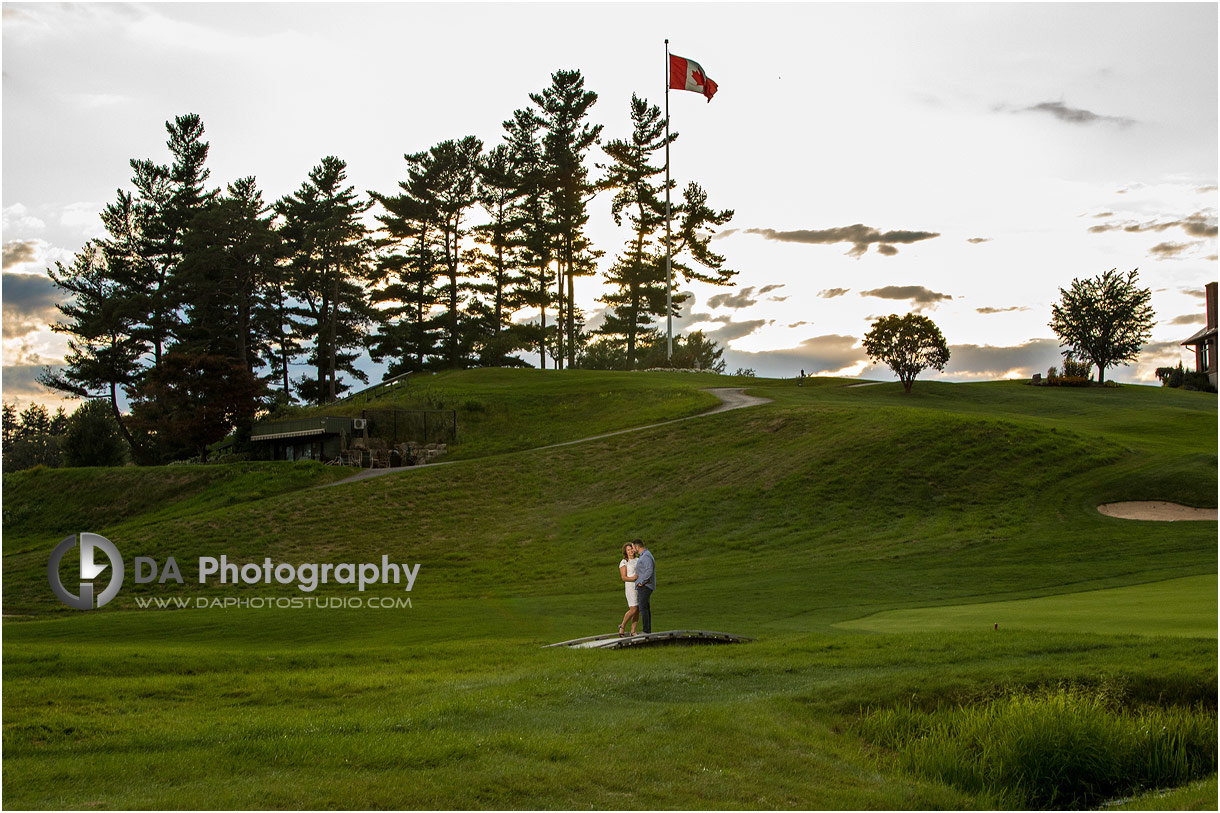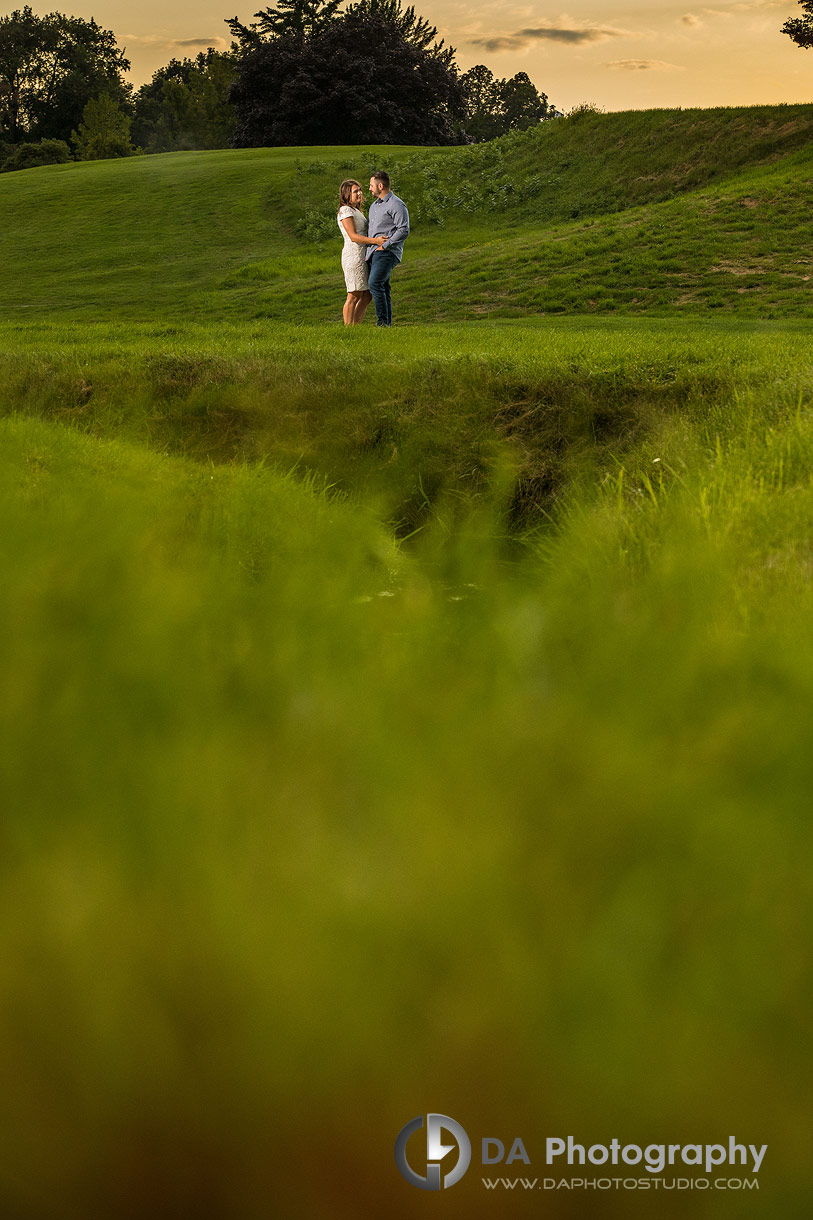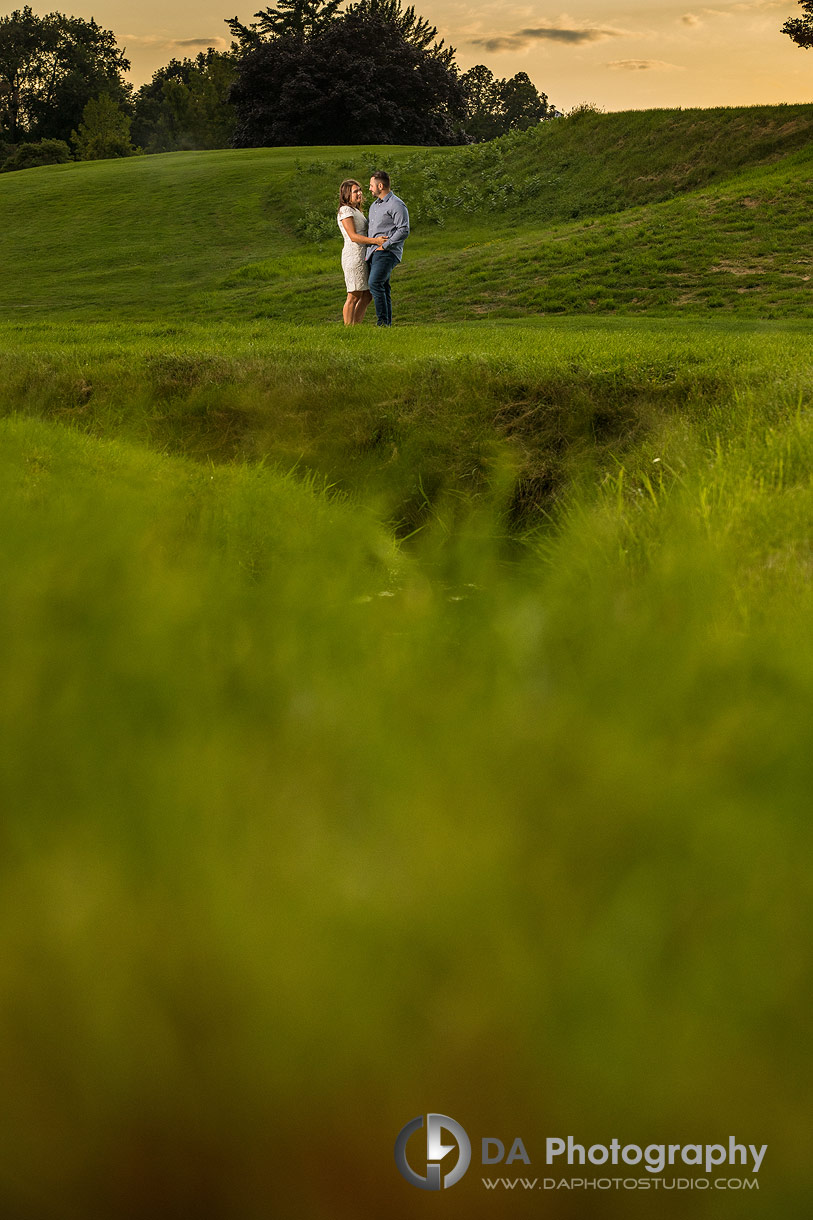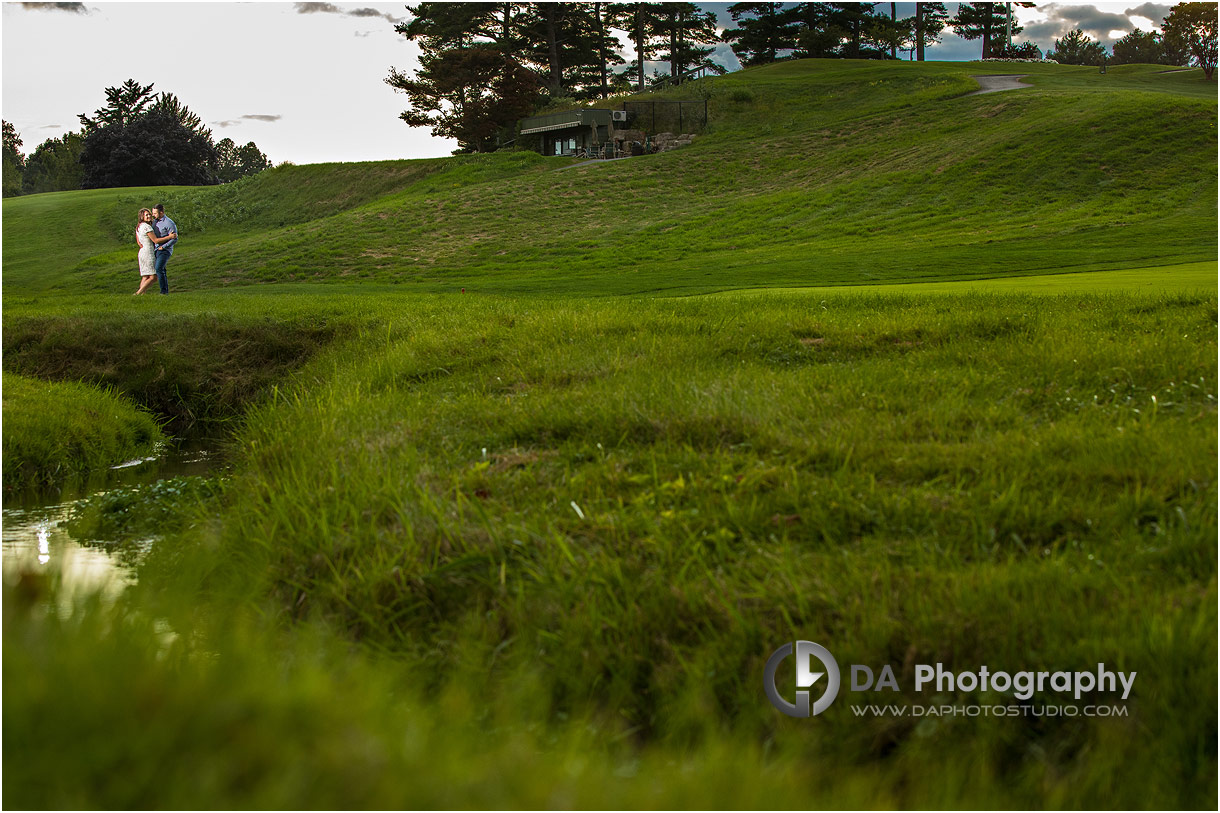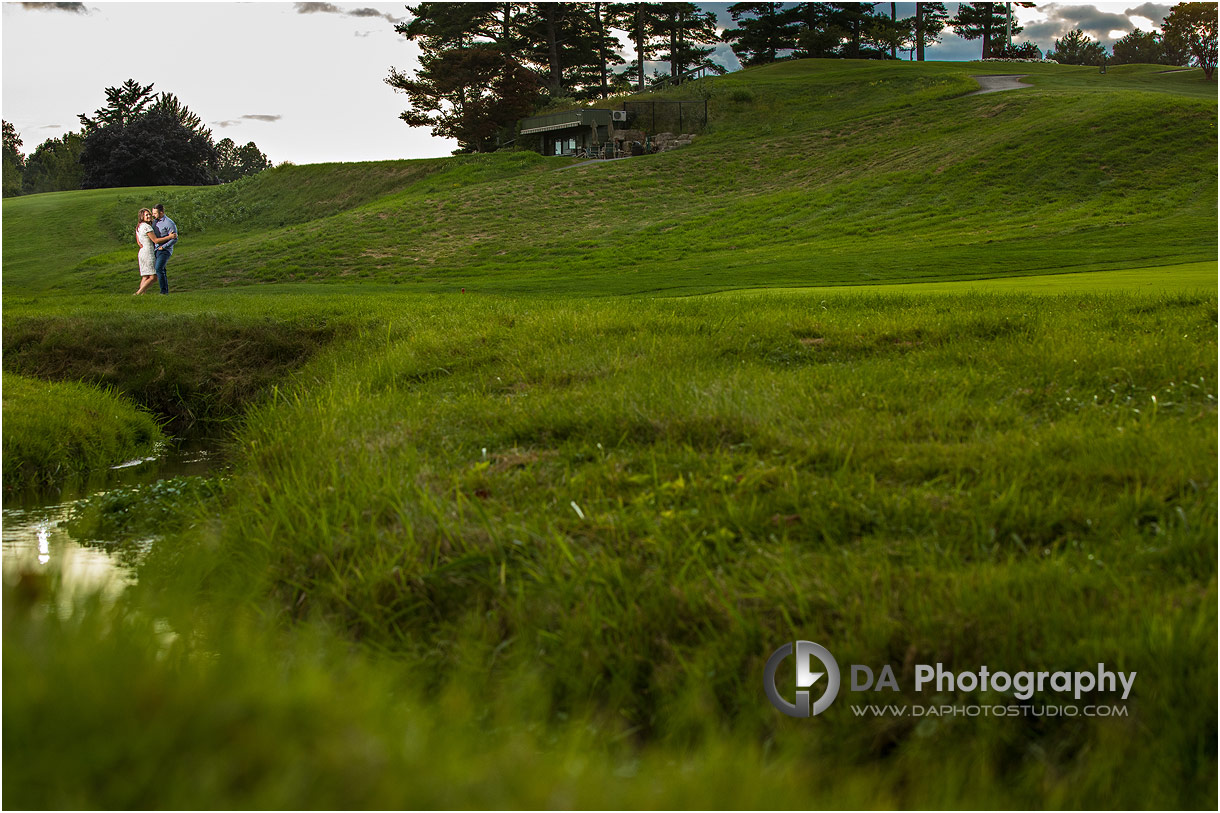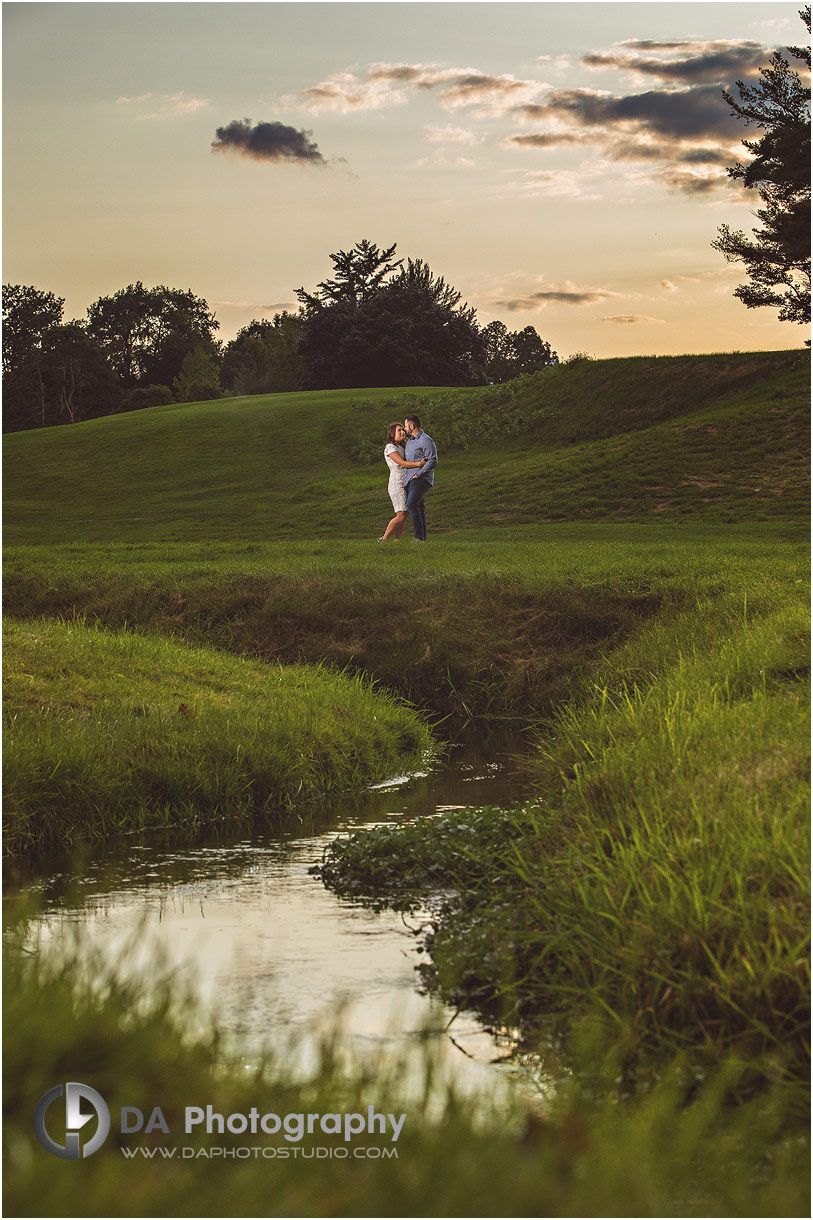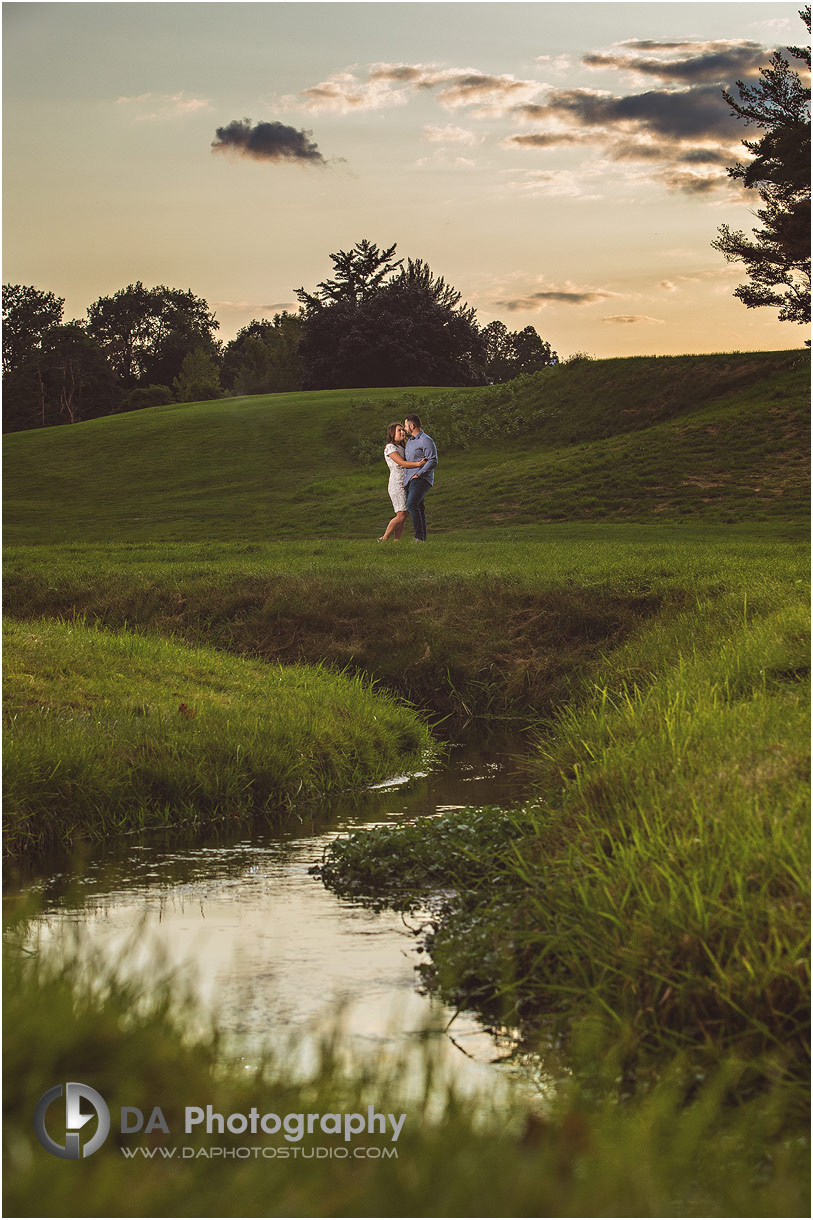 If you think that this was a flawlessly arranged engagement, I would like you to stay tuned for their wedding day photos and blog. This one elevates the standards for what a perfectly planned wedding should look like!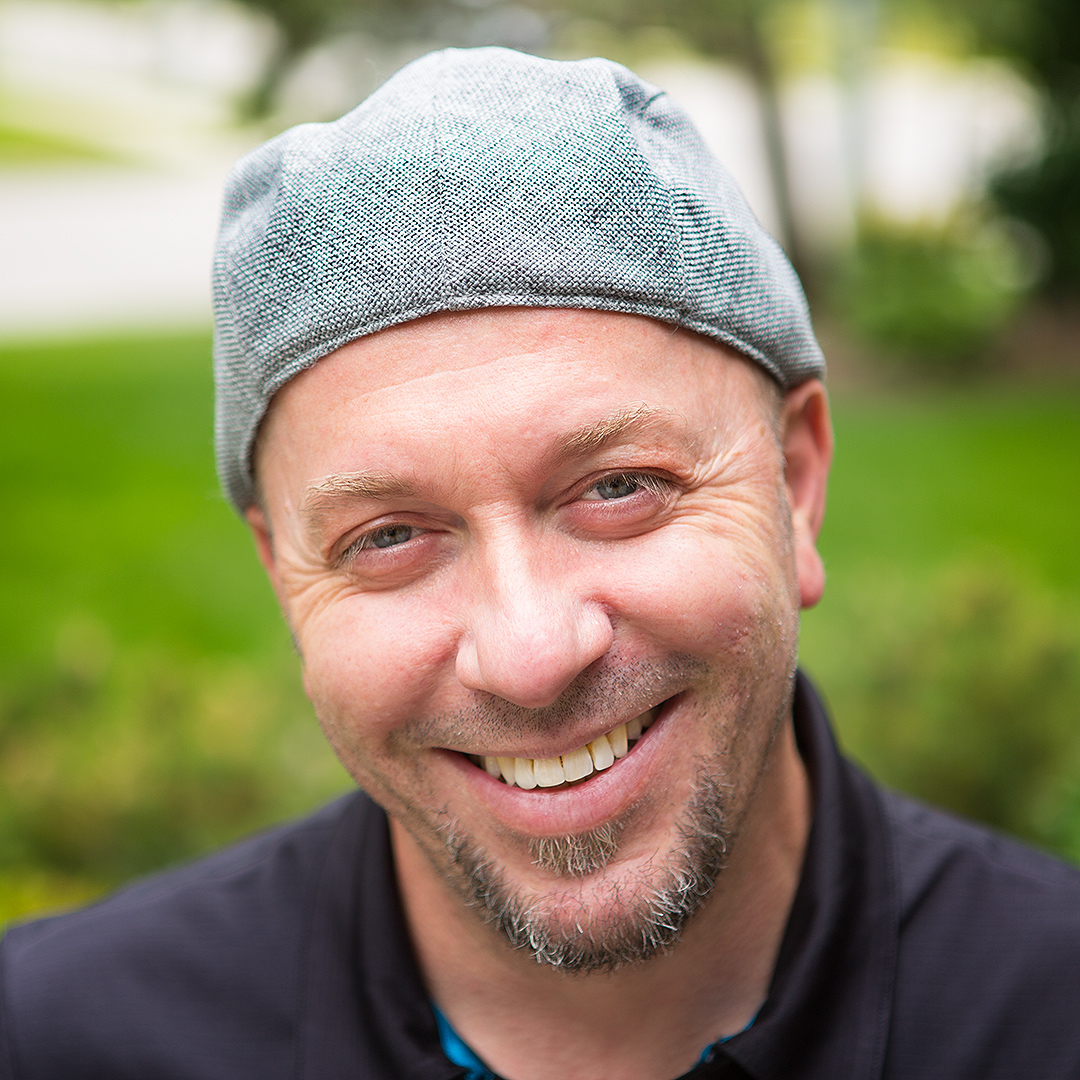 My passion and biggest asset is taking the time to make every client comfortable and relaxed before I even pick up the camera. The result? Photos of you that actually look like you at your best! I can prove to you how much you can enjoy having your picture taken. Lifestyle photography is about the experience that happens to be served up along side of some great photos.
Specialties:
Family Photography for families that like to move around and enjoy their photo time, Wedding Photography for couples looking for a mixture of photojournalistic, contemporary and traditional images and Professional Corporate headshots that are far from cheesy and stiff.