Every so often a couple will come along with a vision in mind that tests everyone's limits. I love the adrenaline rush of thinking how I can push my creativity to the max. Working as Stephanie and Greg's Inglis Falls engagement photographer was the perfect example.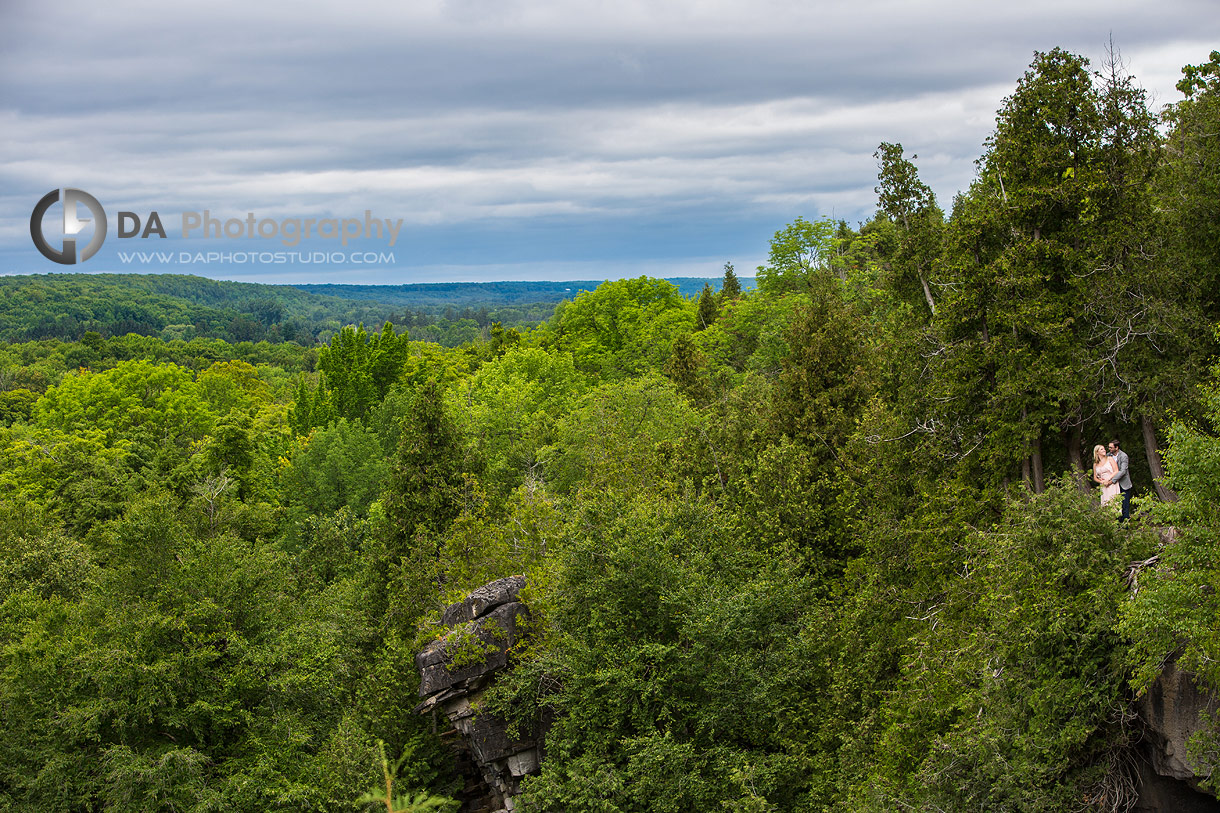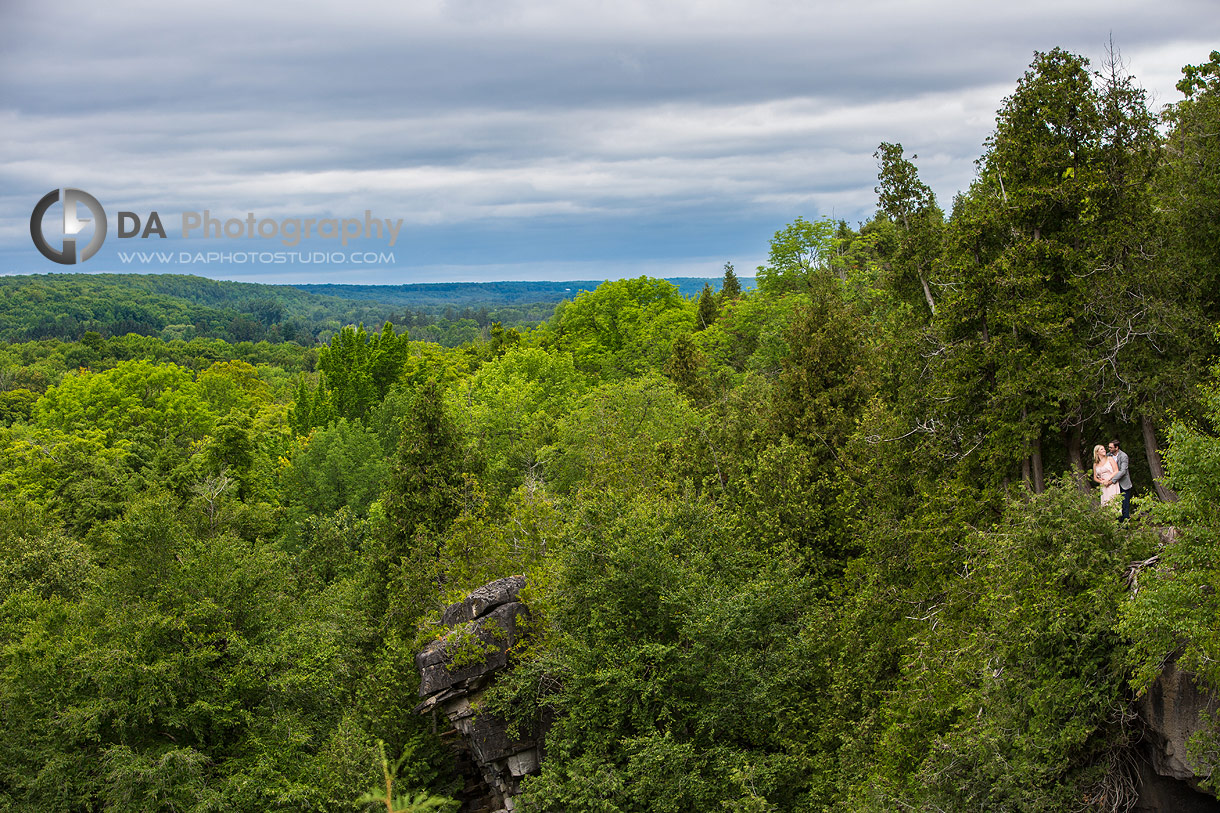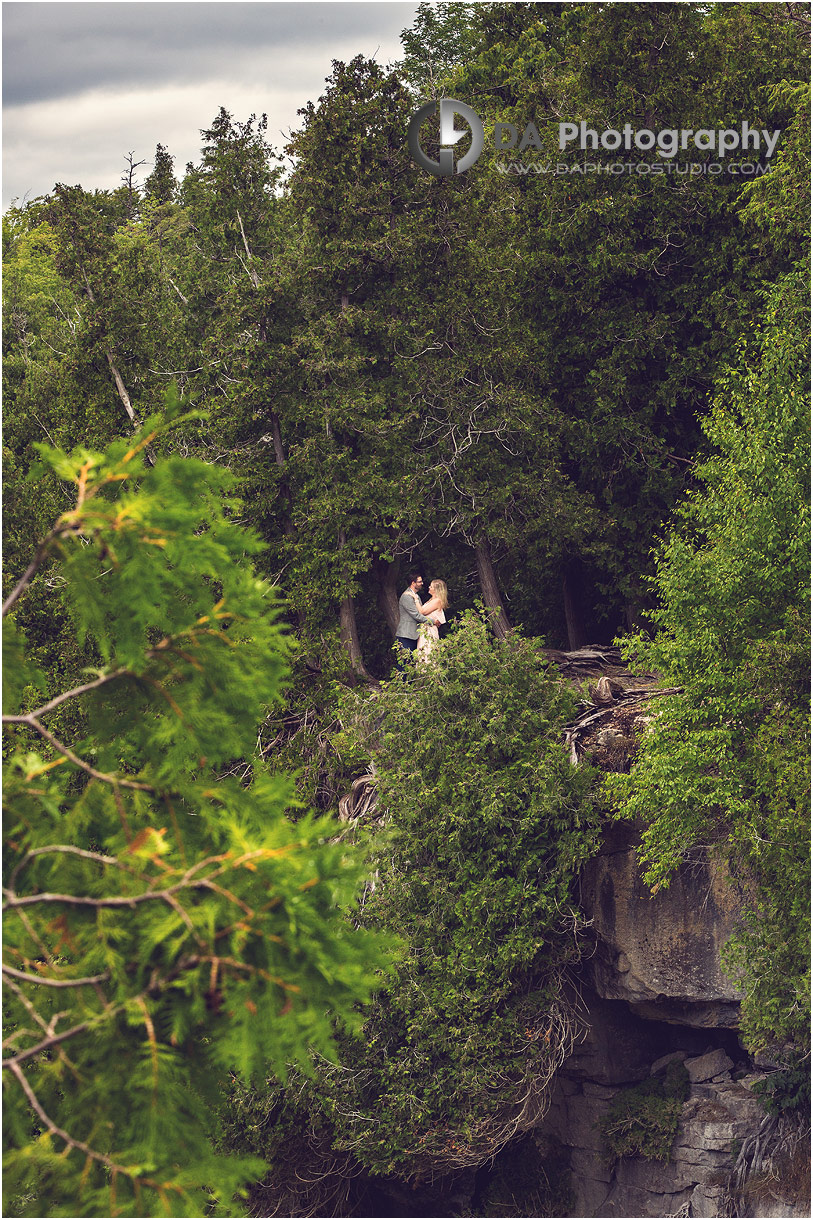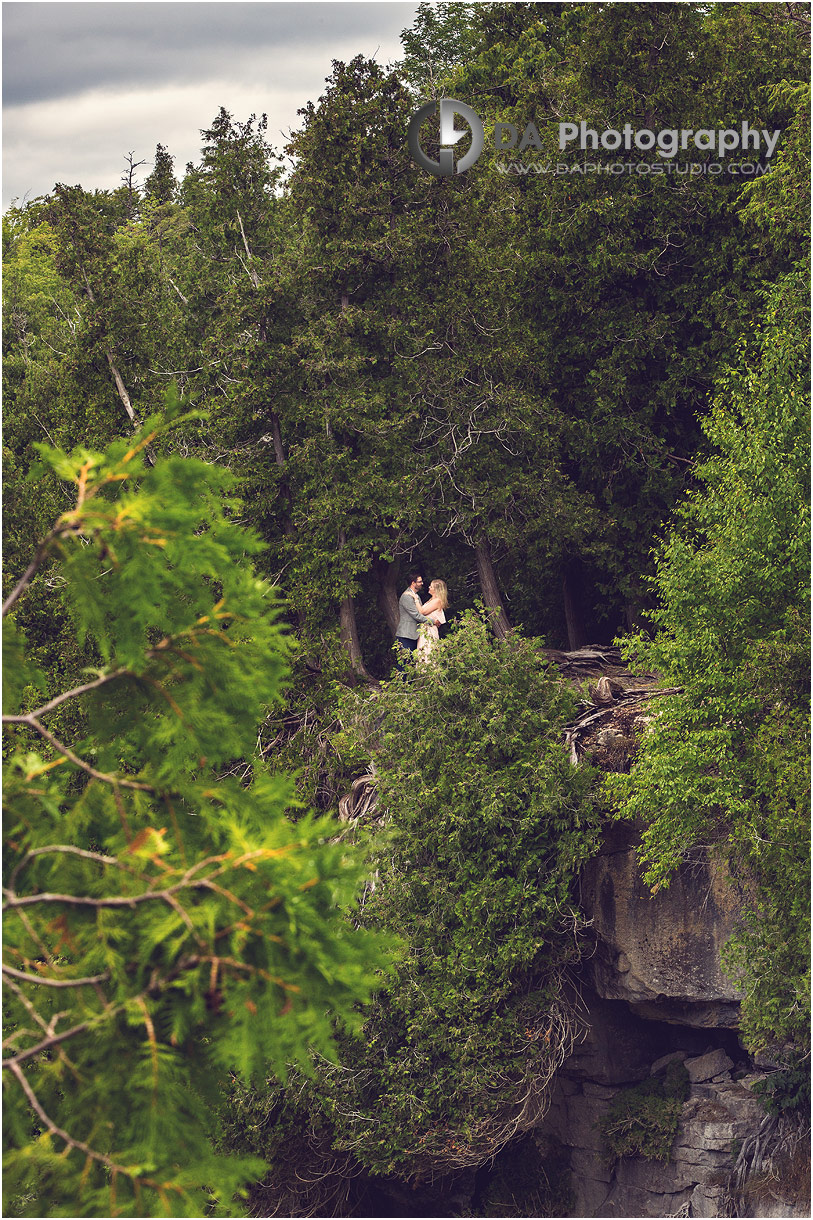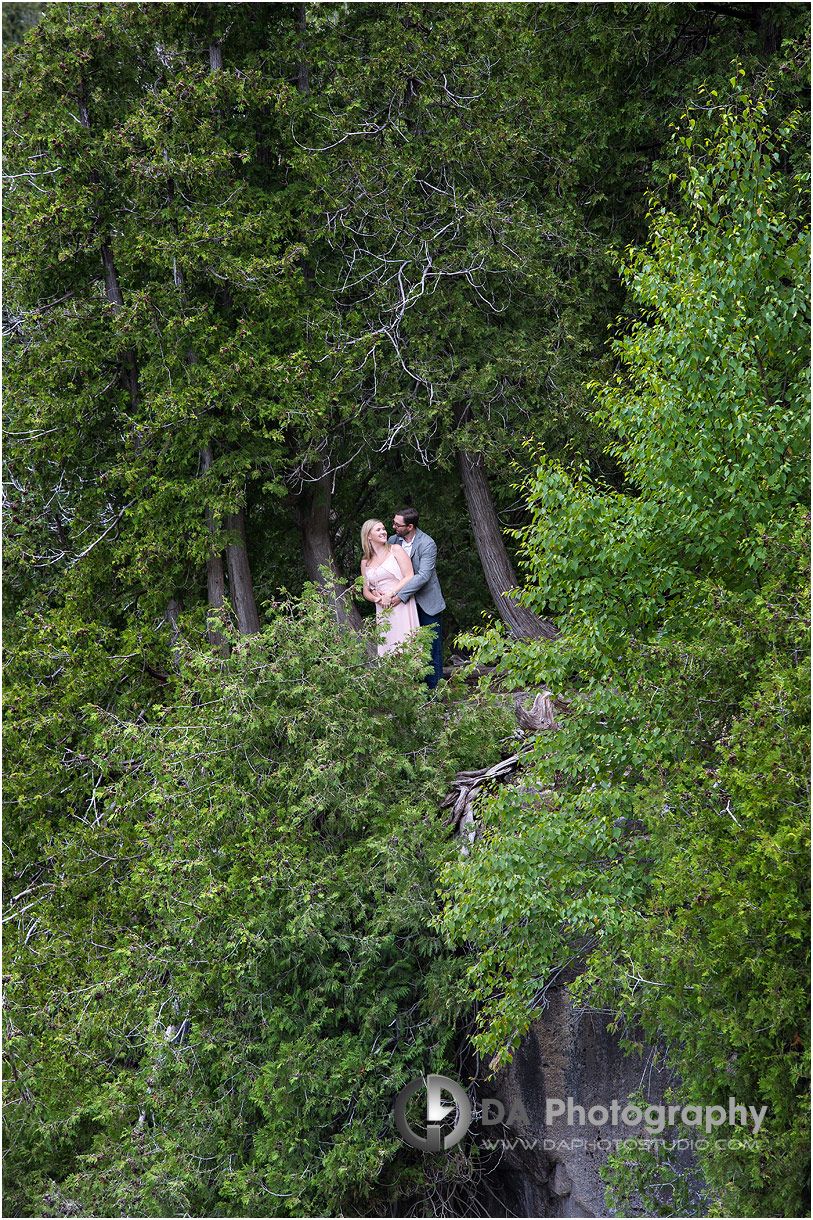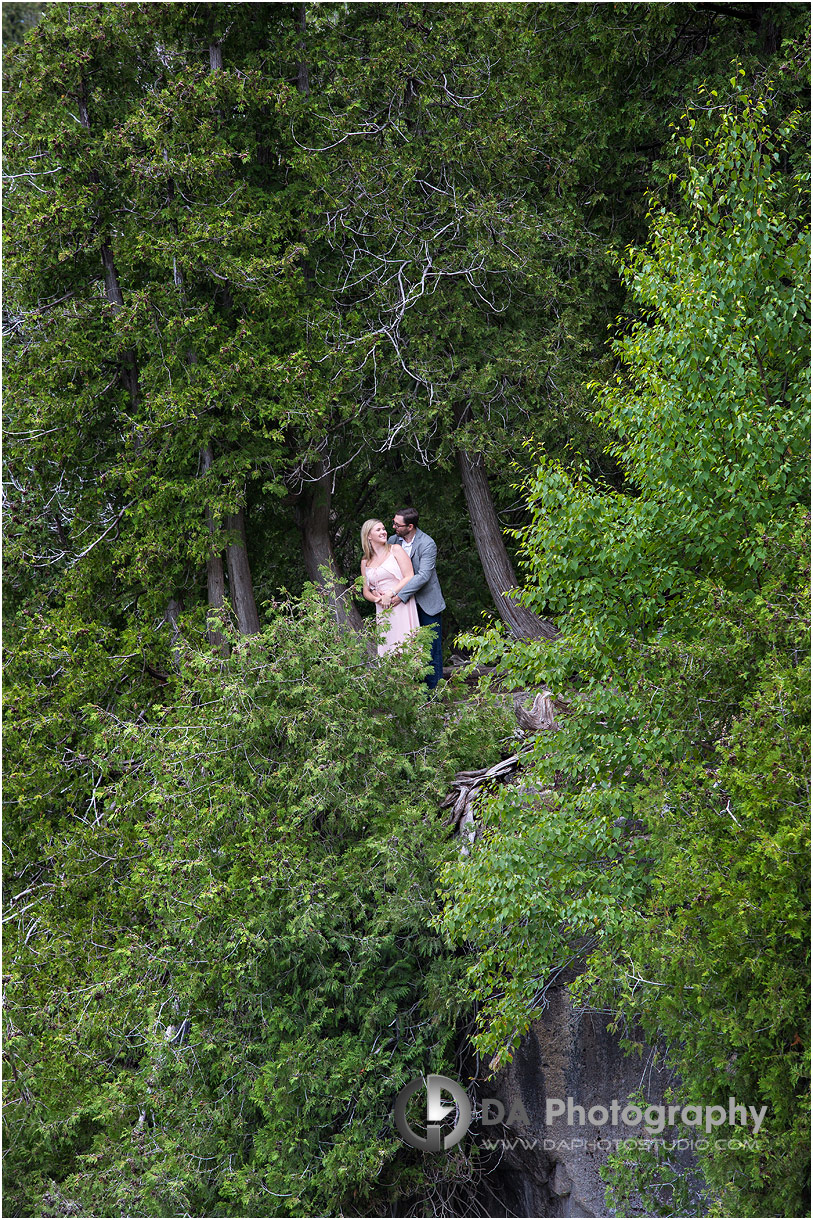 Although my couple came from Barrie, we actually met at a wedding show in the GTA. With two children of their own, we easily connected and discussed what they were looking for from their engagement session. Both of them were drawn to the outdoors and wanted nature to have a strong presence. So, when they showed me Inglis Falls in Owen Sound, my creative juices started flowing.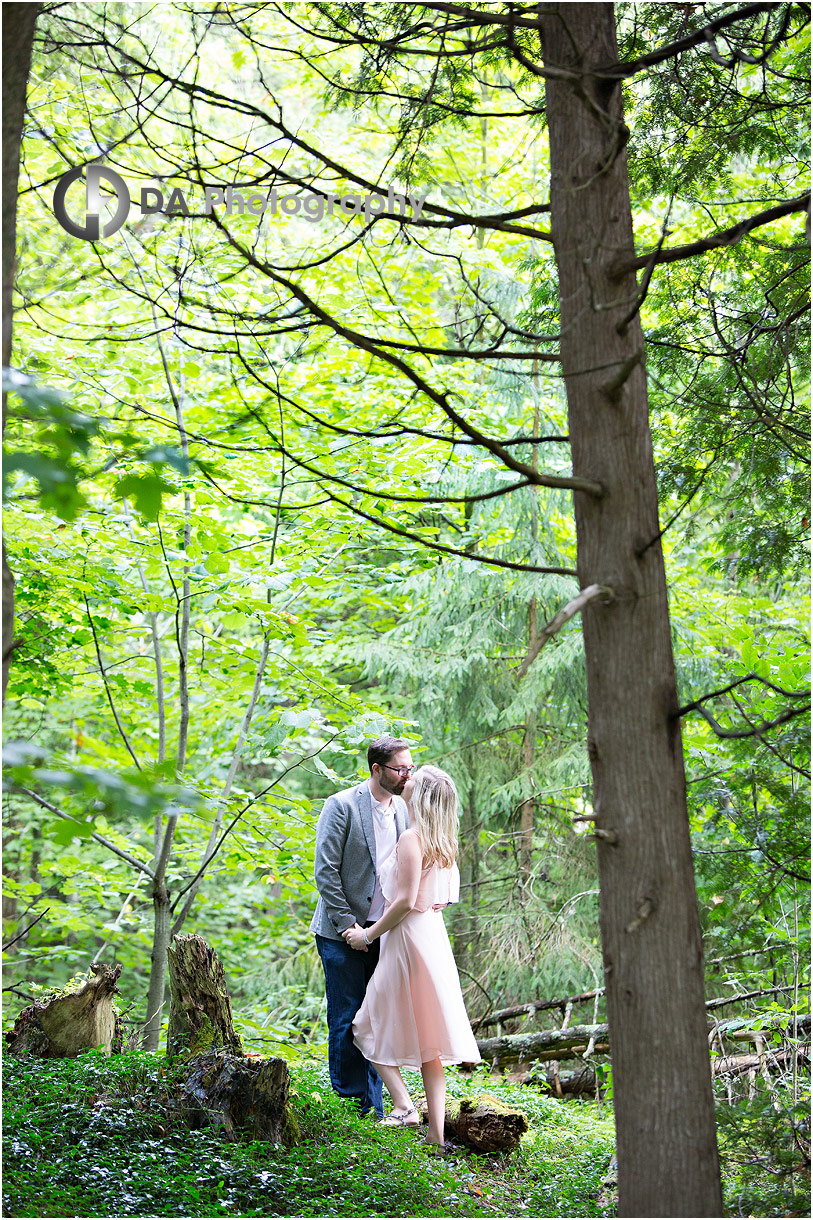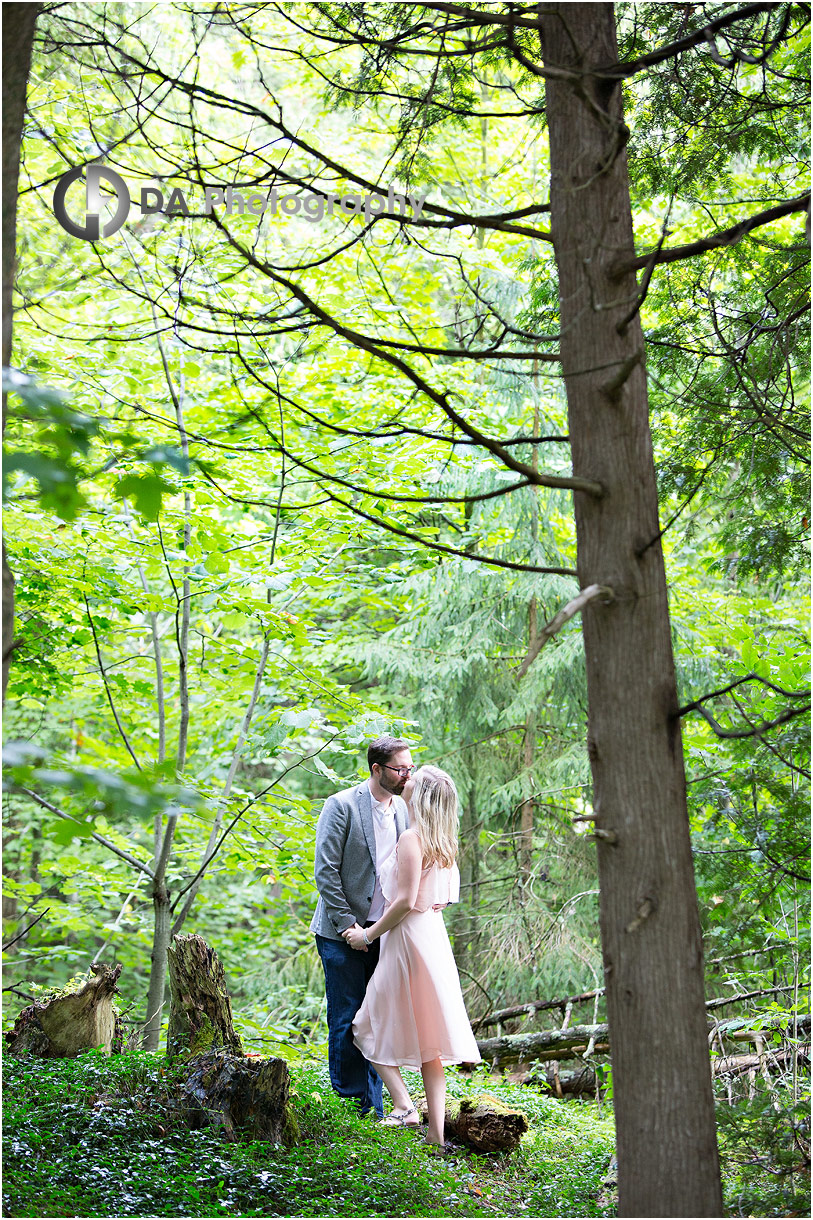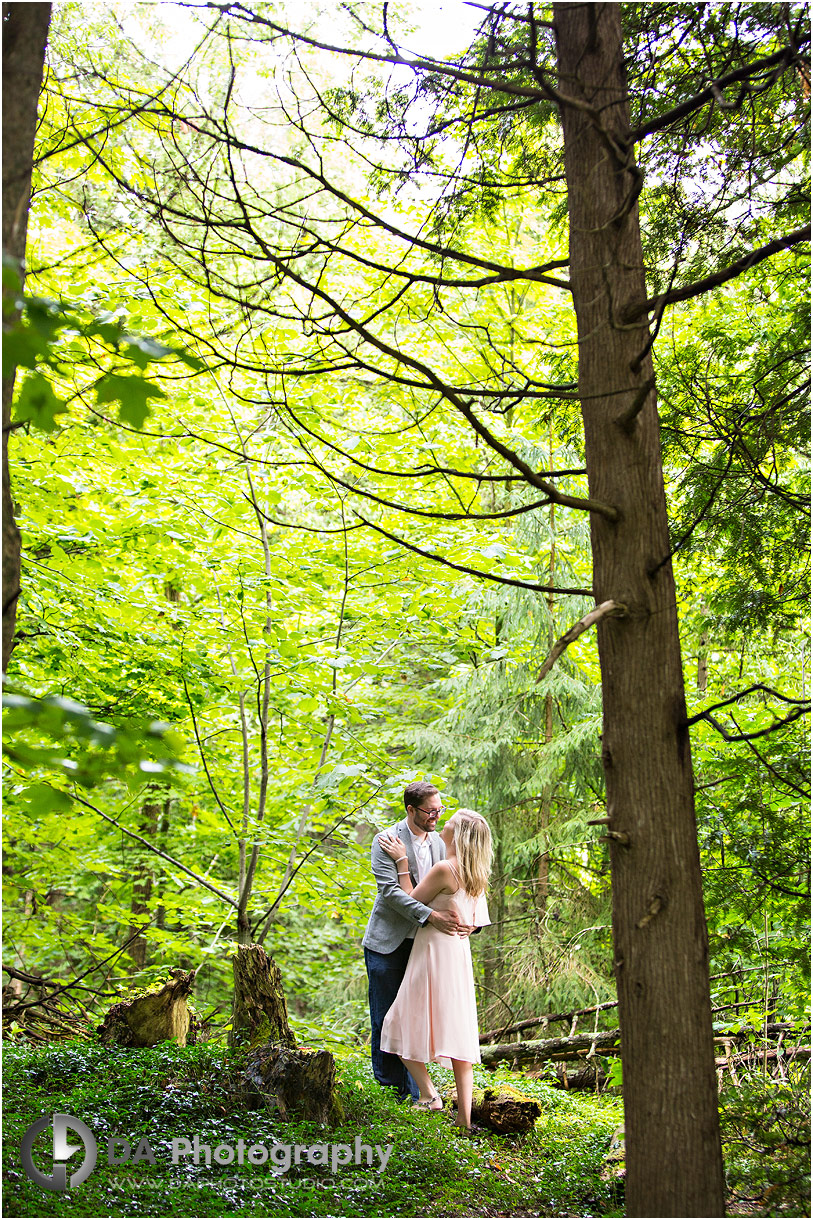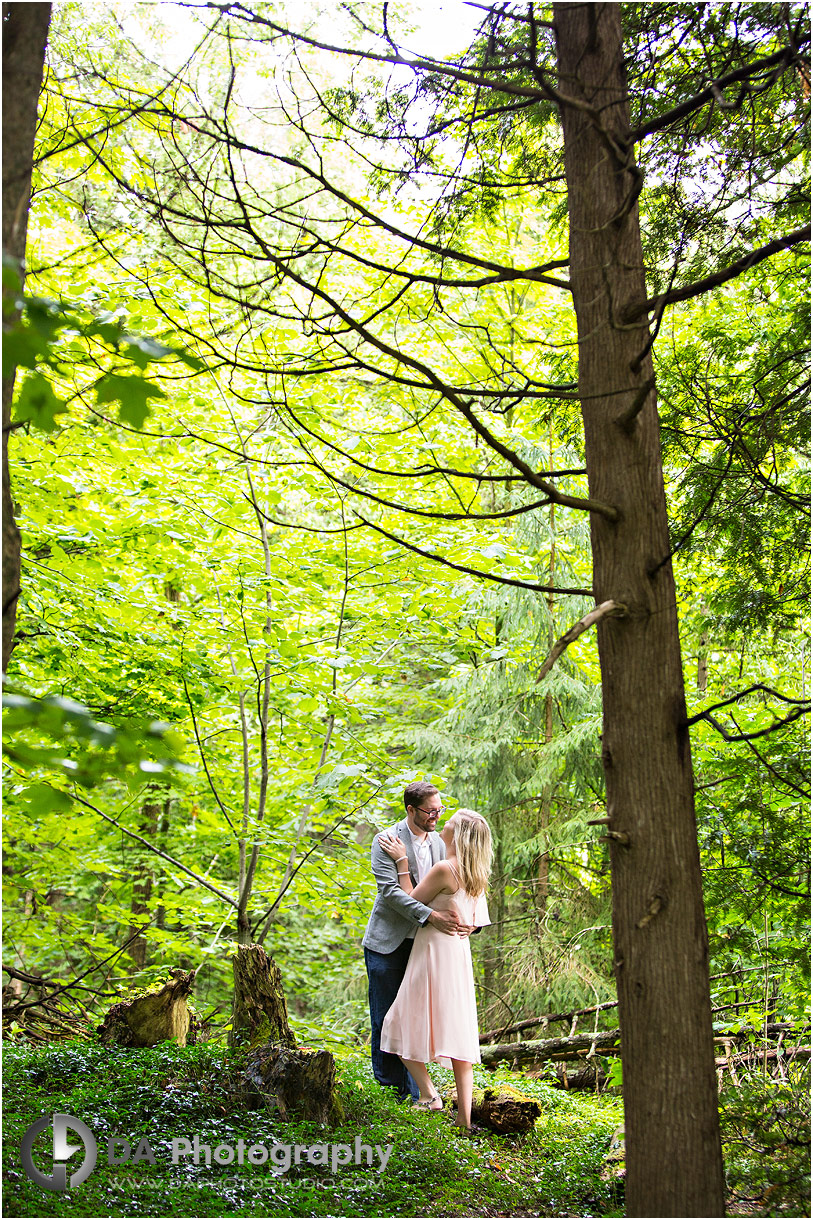 Their photo shoot was in the summer but the weather was overcast with a forecast of rain in the afternoon. We got as much done as we could before the rain threatened. Additionally, the lack of sun meant there were no restrictions so we had an open canvas to do everything we wanted.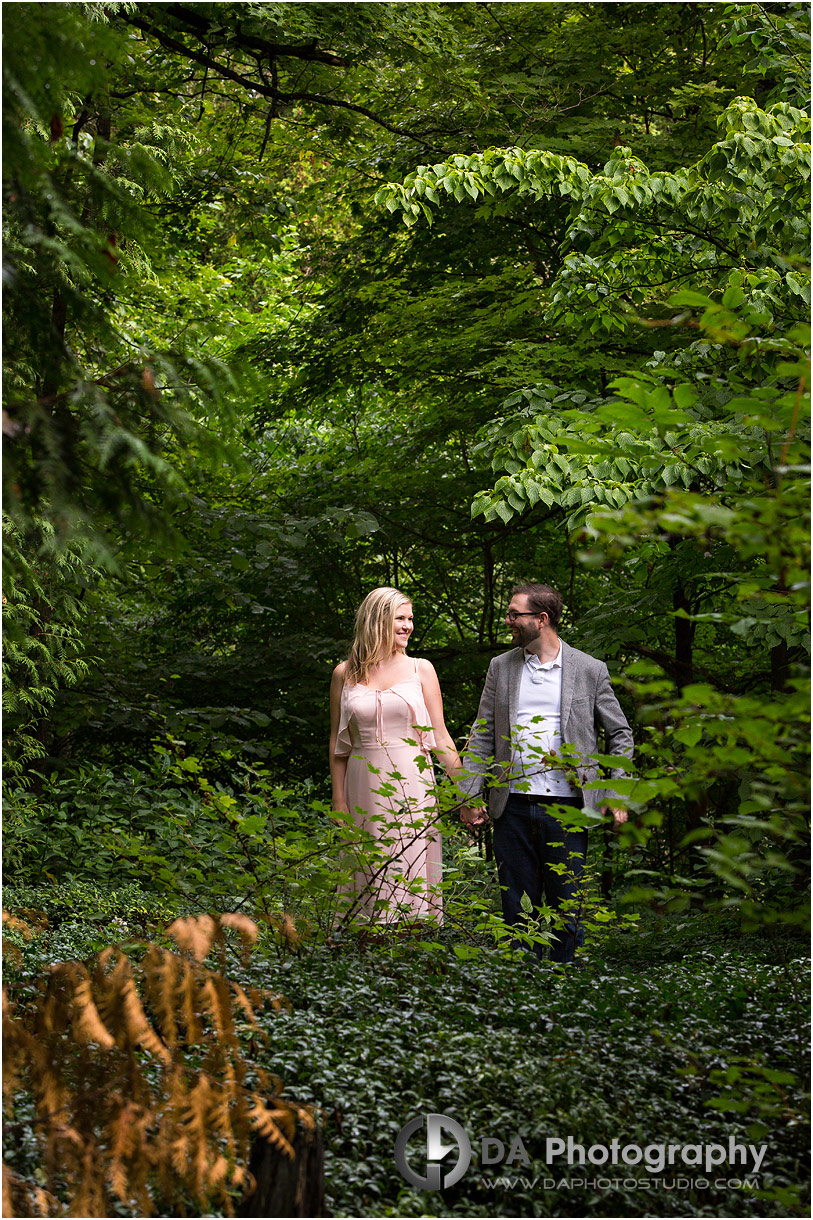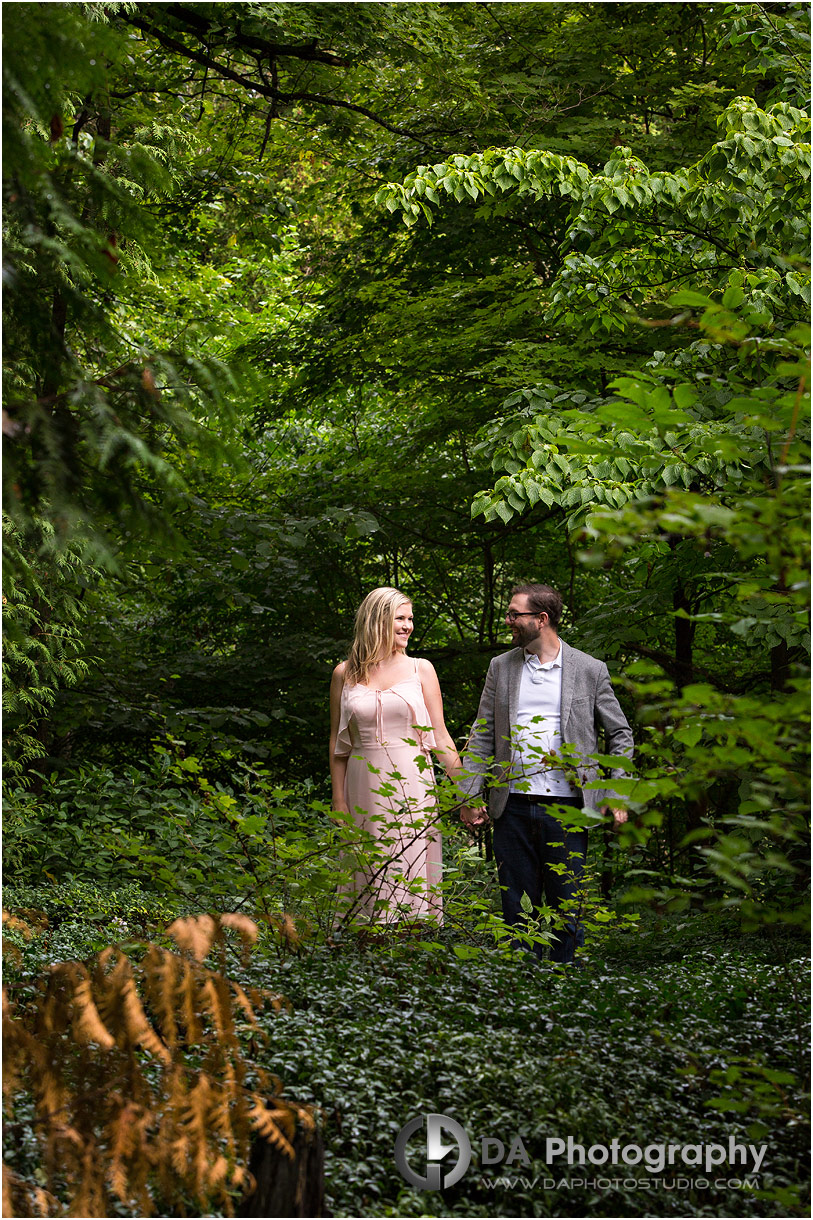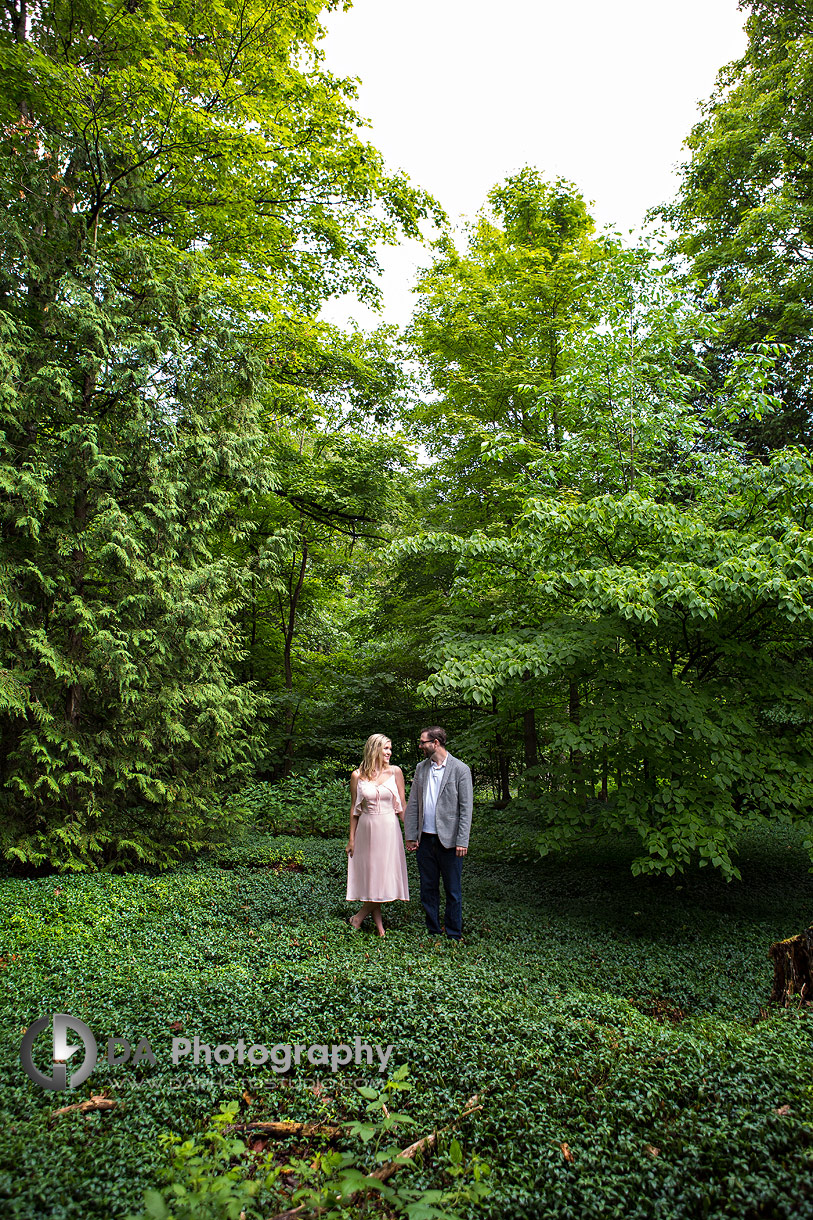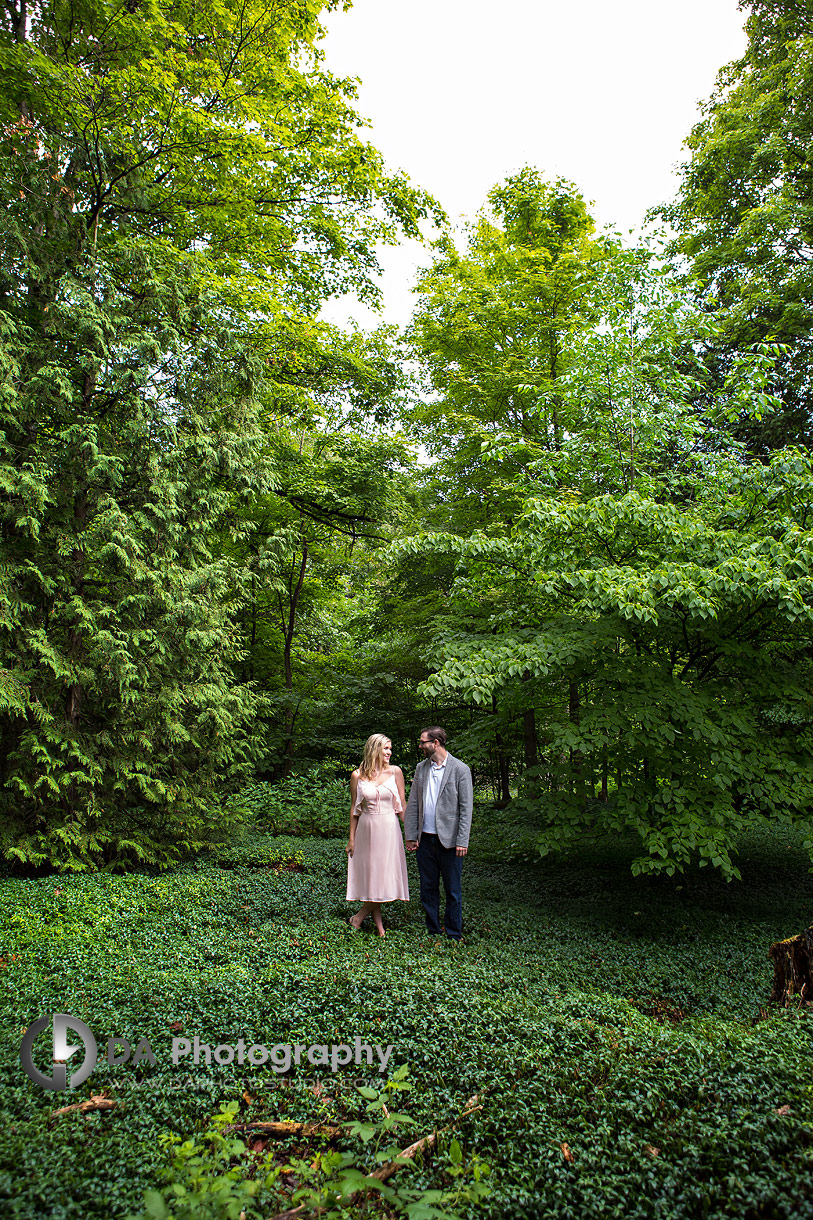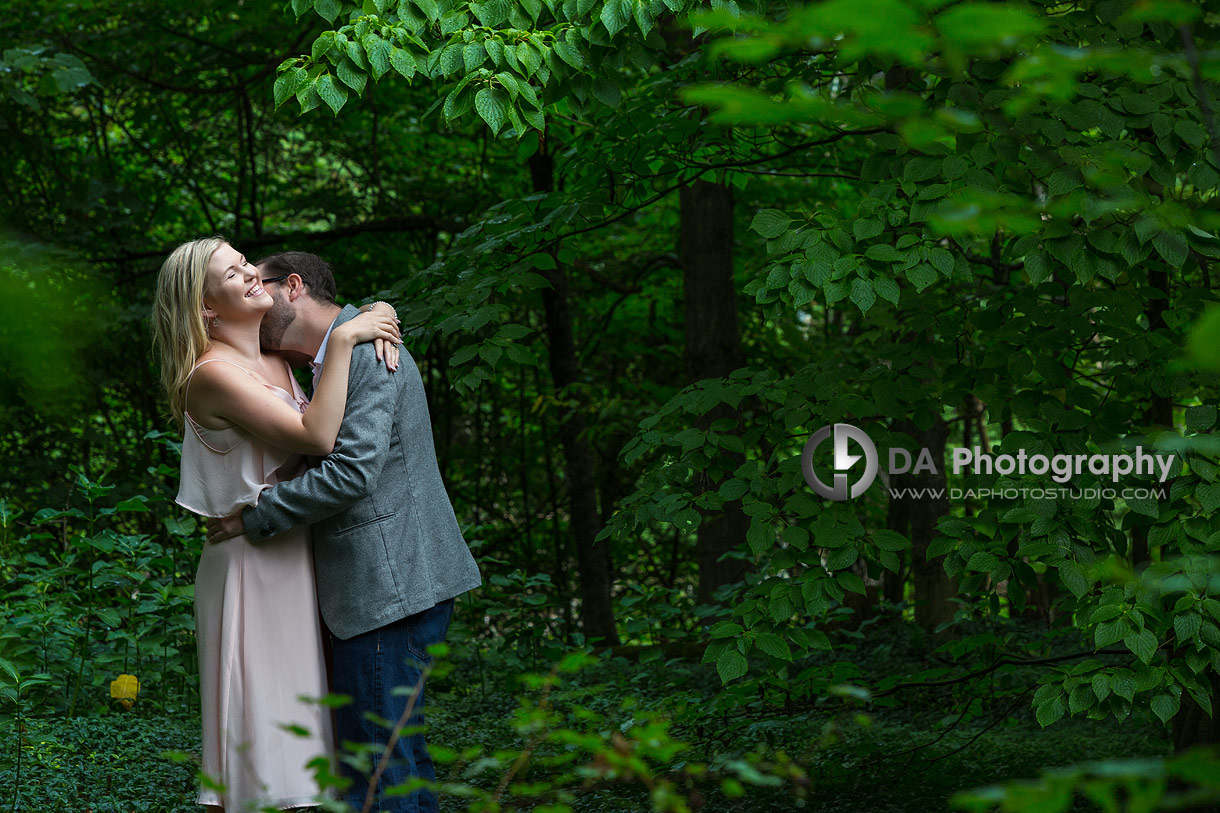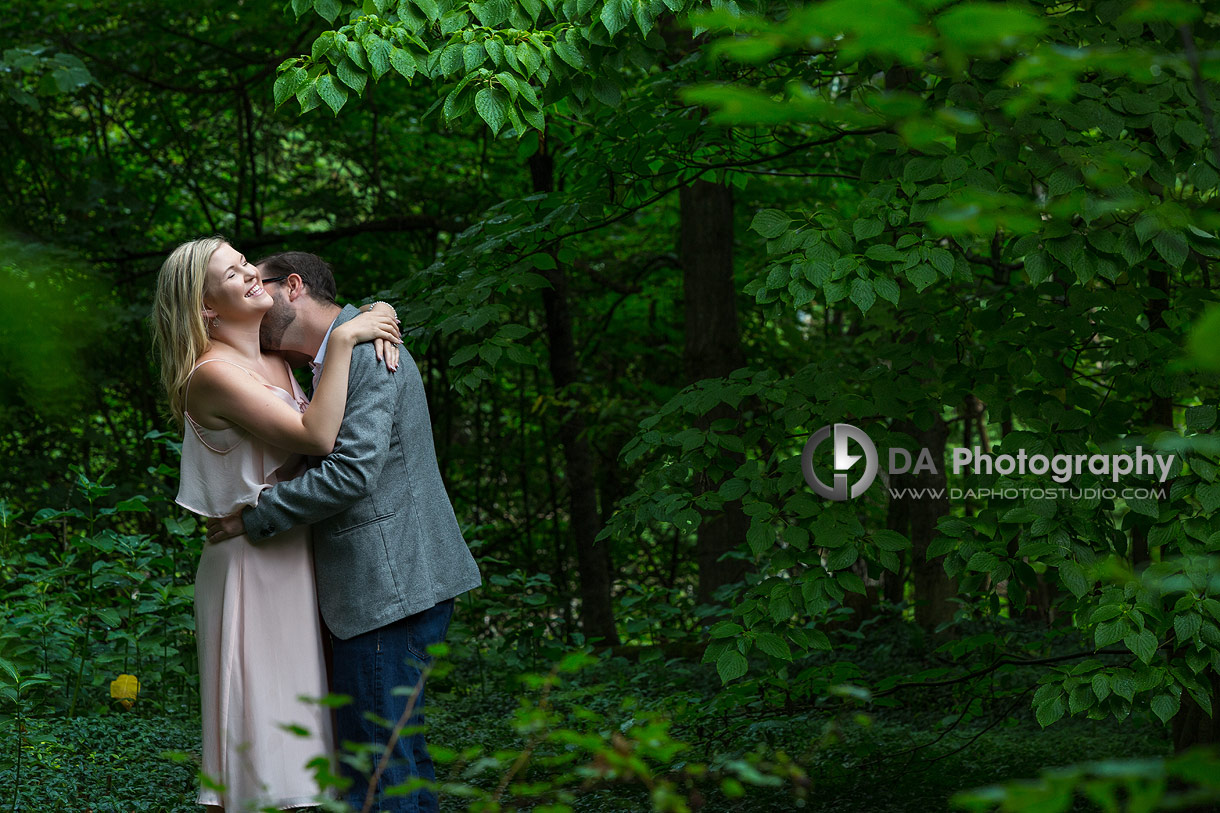 Inglis Falls engagement photographer pushed this couples limits to get these one of a kind shots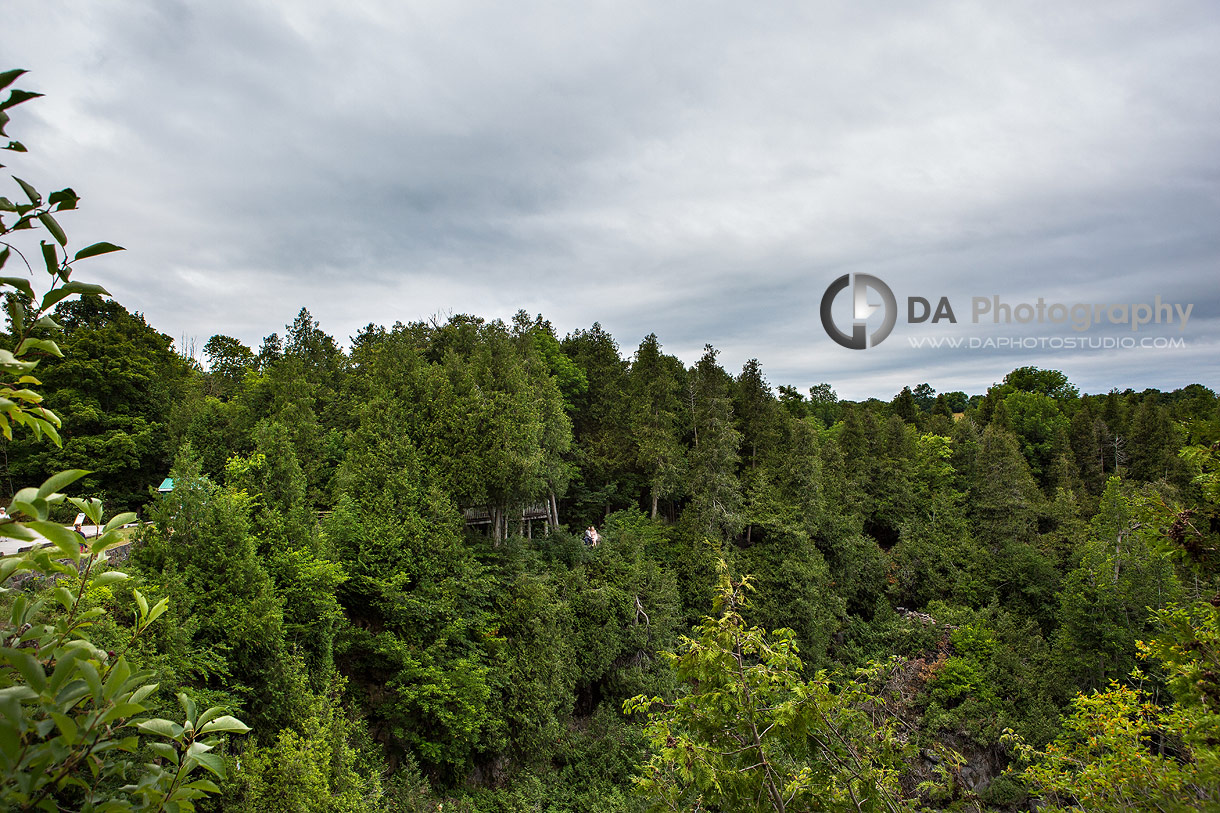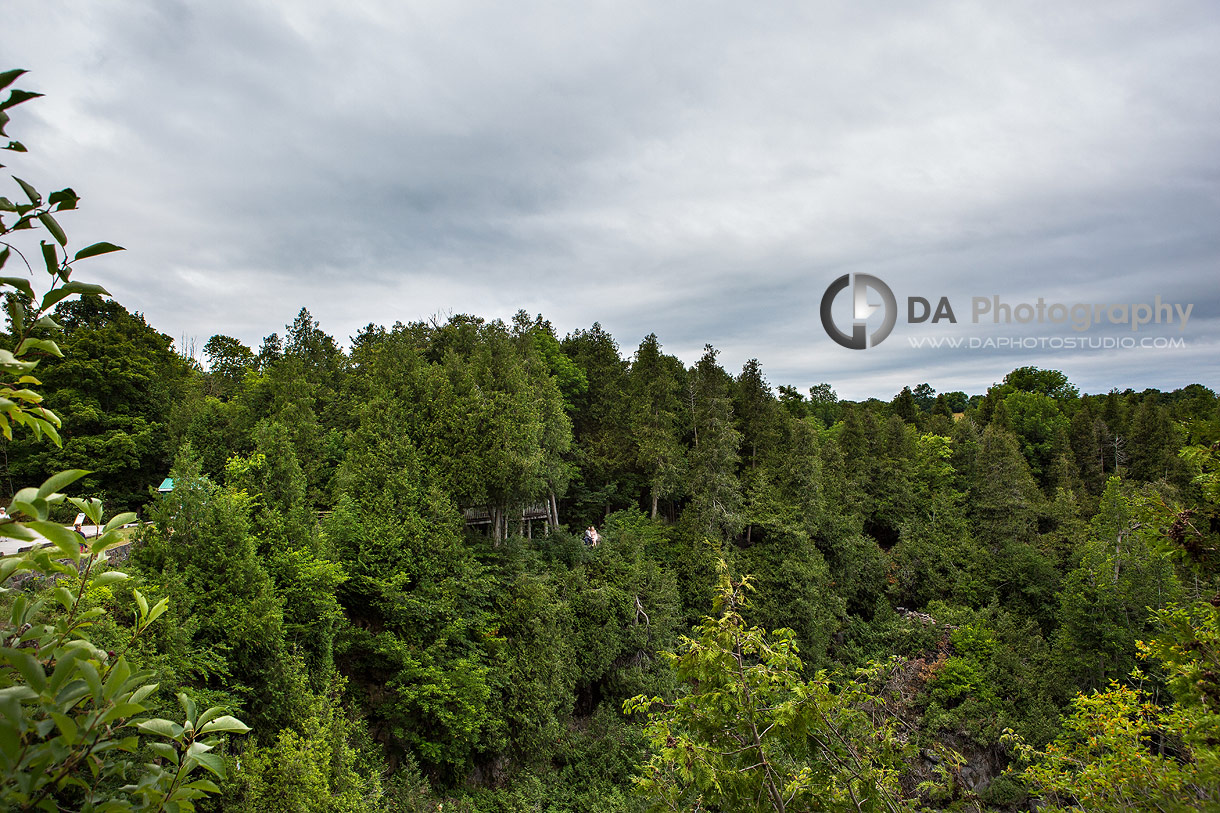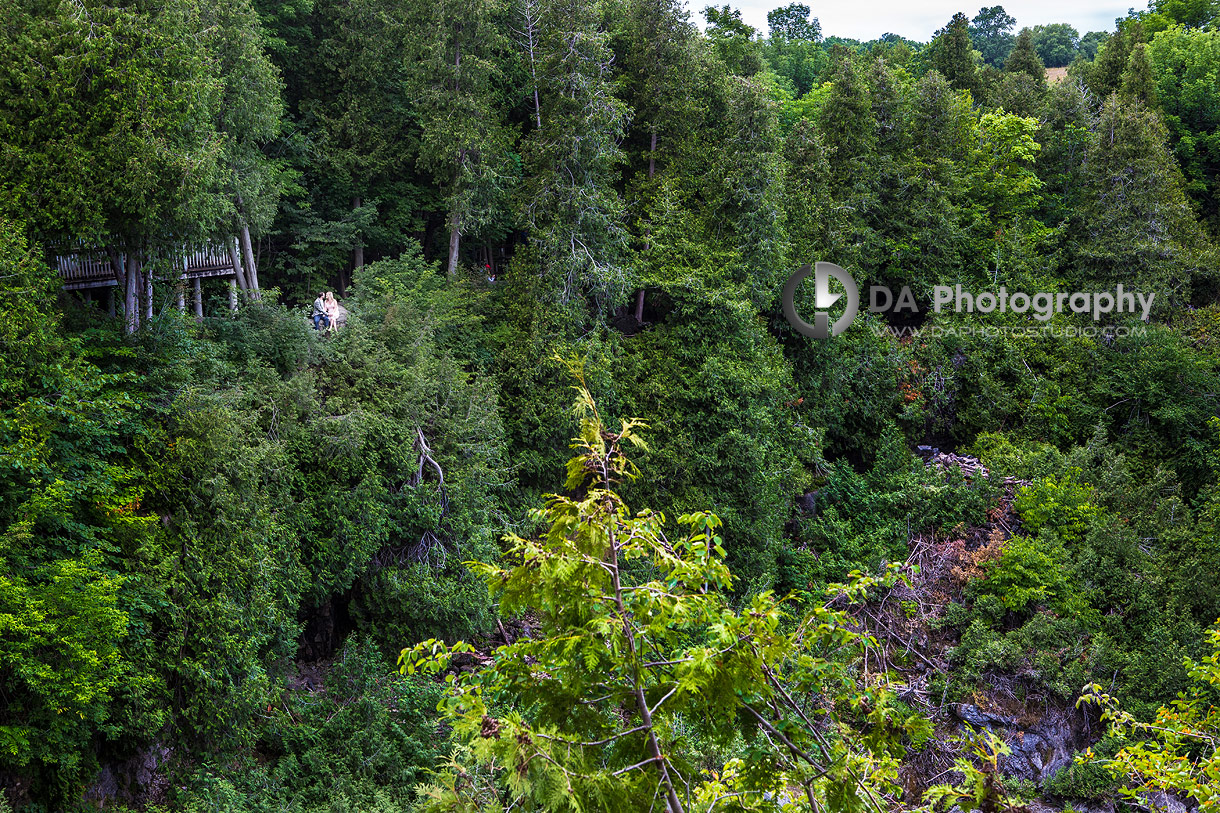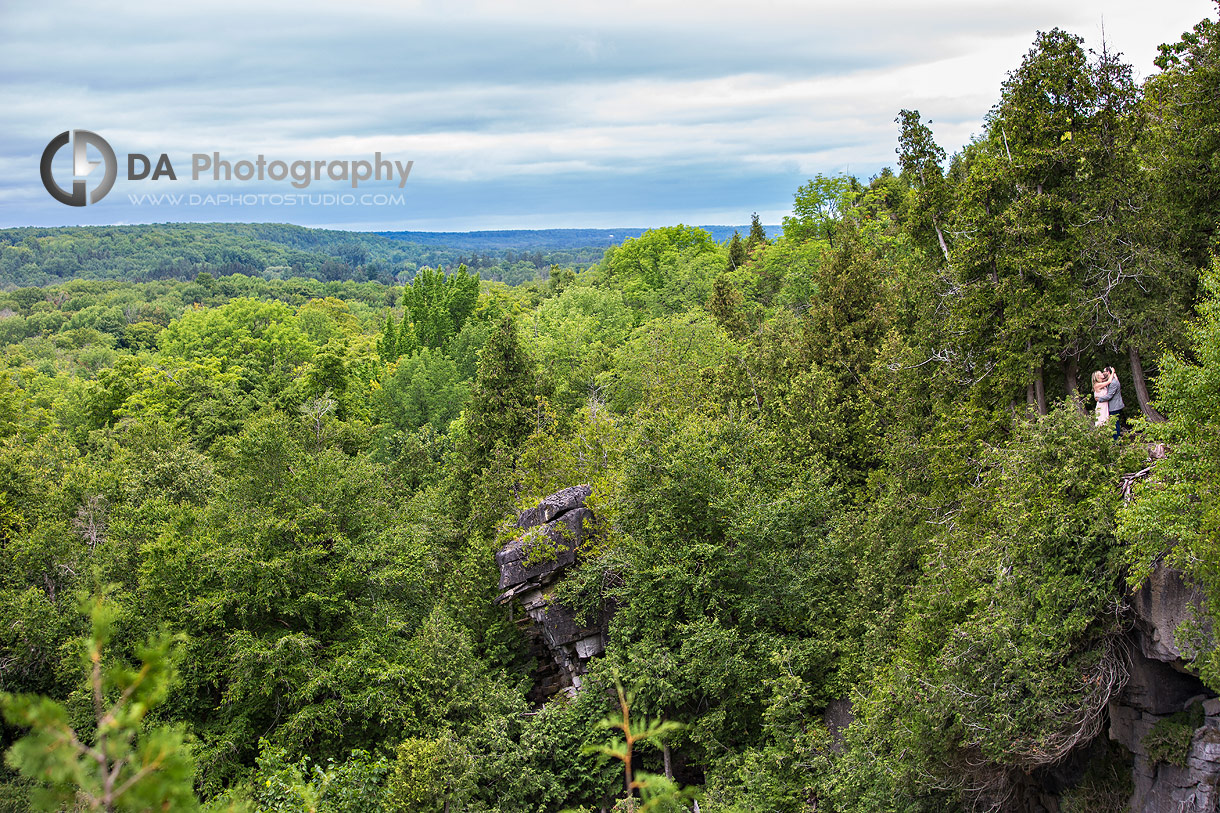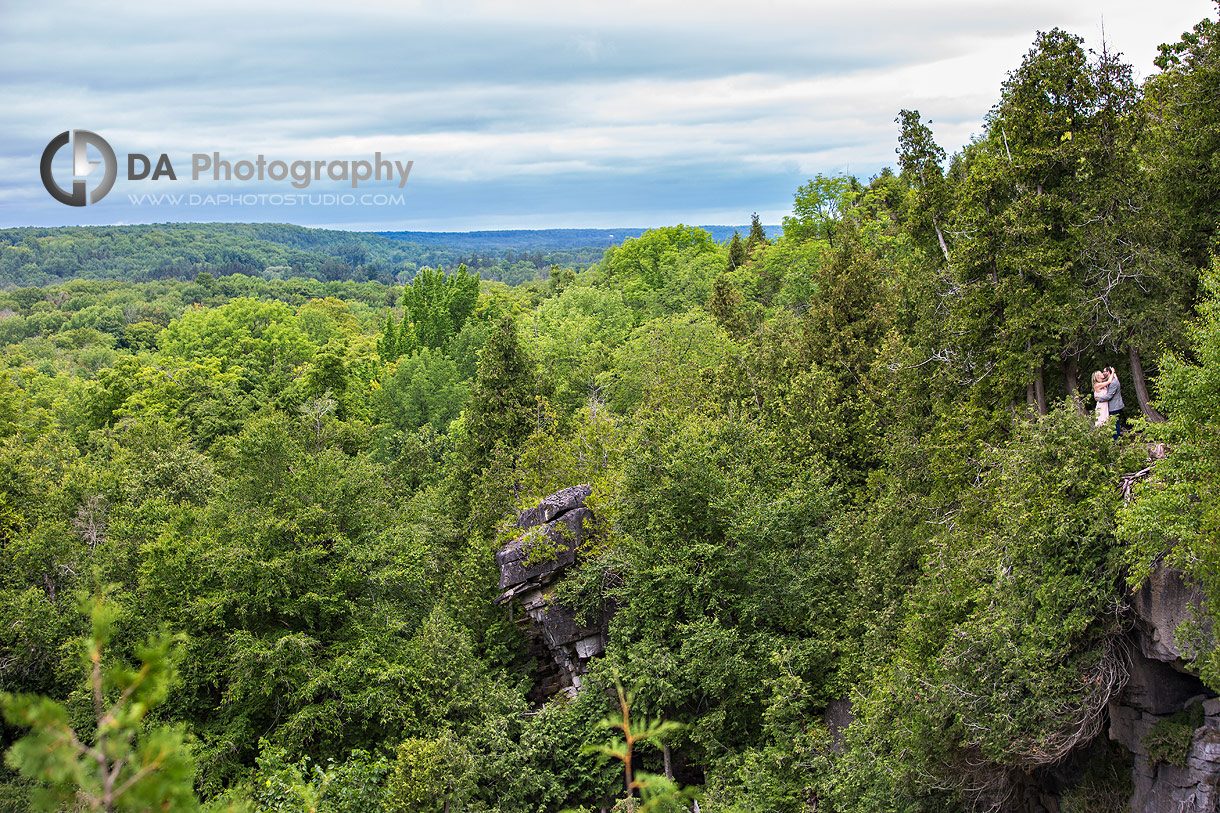 Our day began by the bridge before it was overrun with other visitors. As I got a feel for their comfort levels both in front of the camera and with each other we tested different options to see how they felt most natural. The bridge and forest offered amazing colours and lines. As we edged closer to the waterfall, we started to introduce stonework into the images. By this point, I wanted to see how far I could push my couple to get some really unique shots and we headed out onto a flatter stone area amidst the waterfall. My objective was to show how high up they were and immersed in nature without any distractions.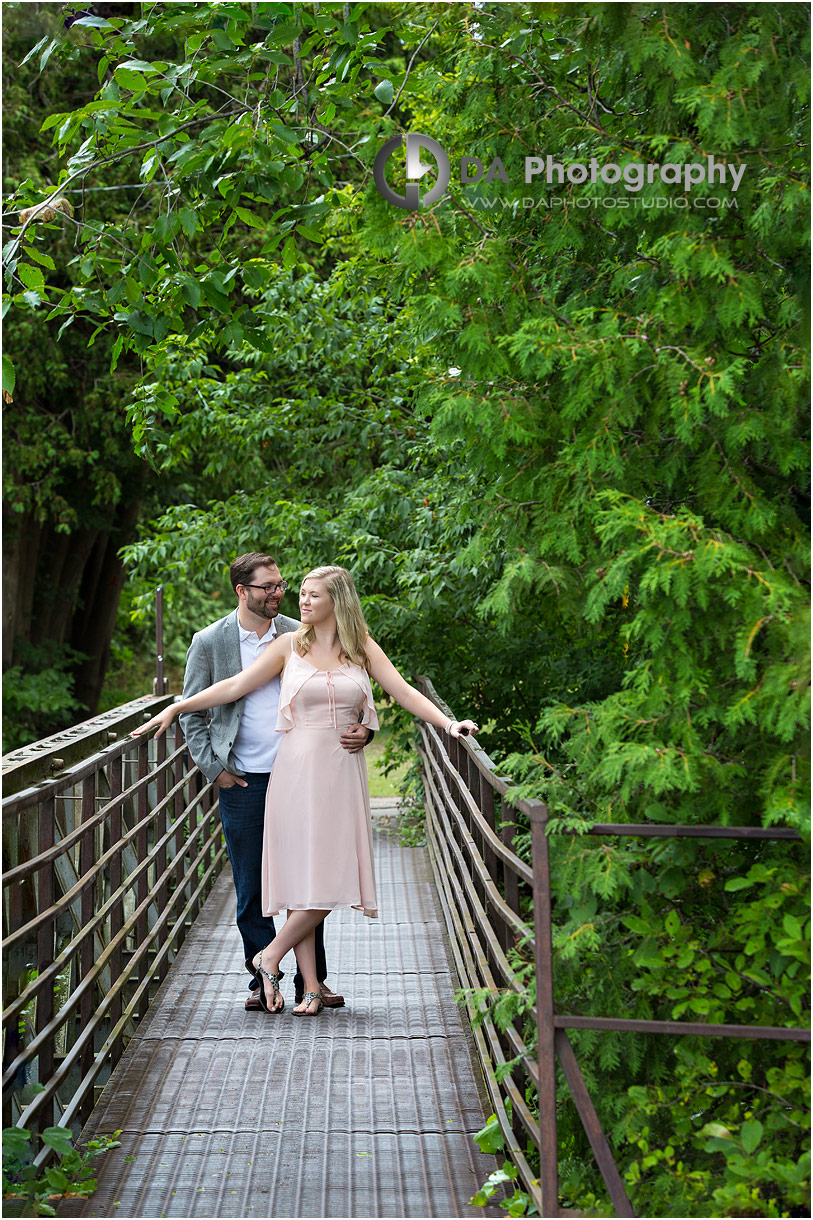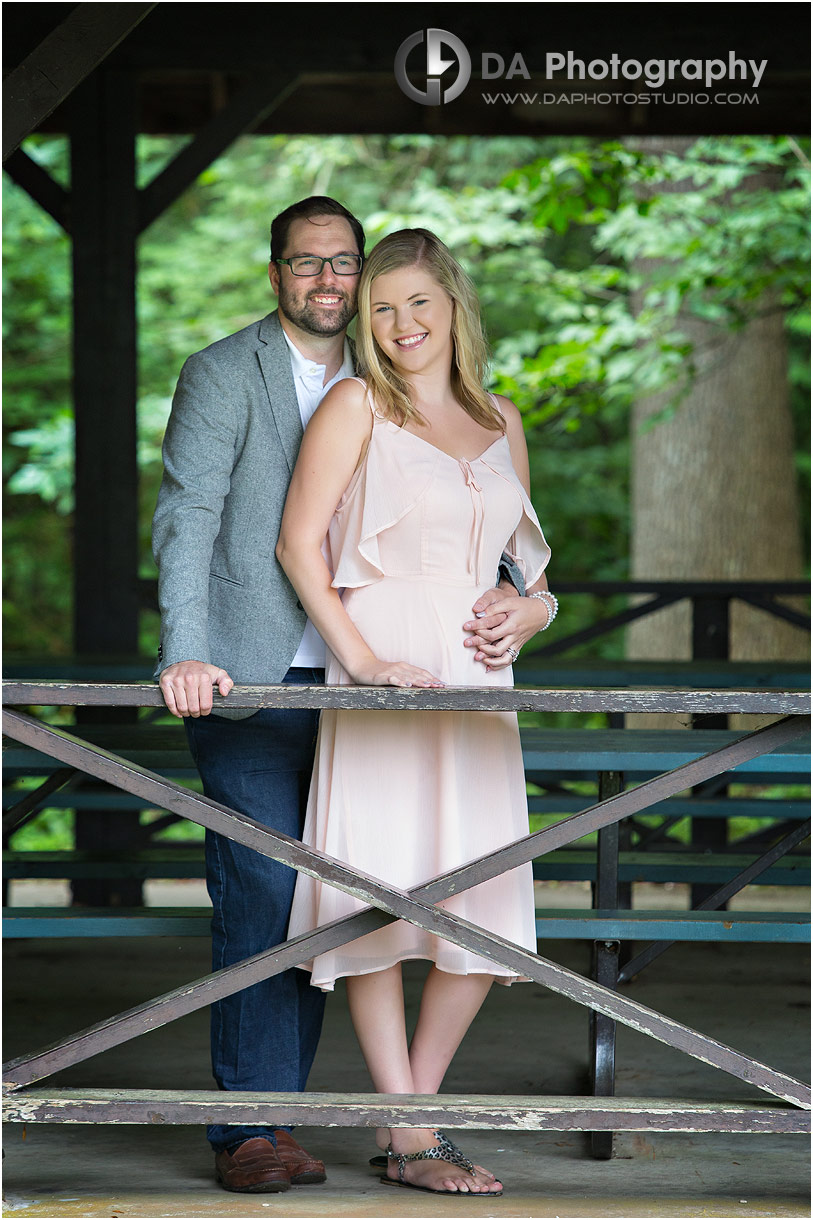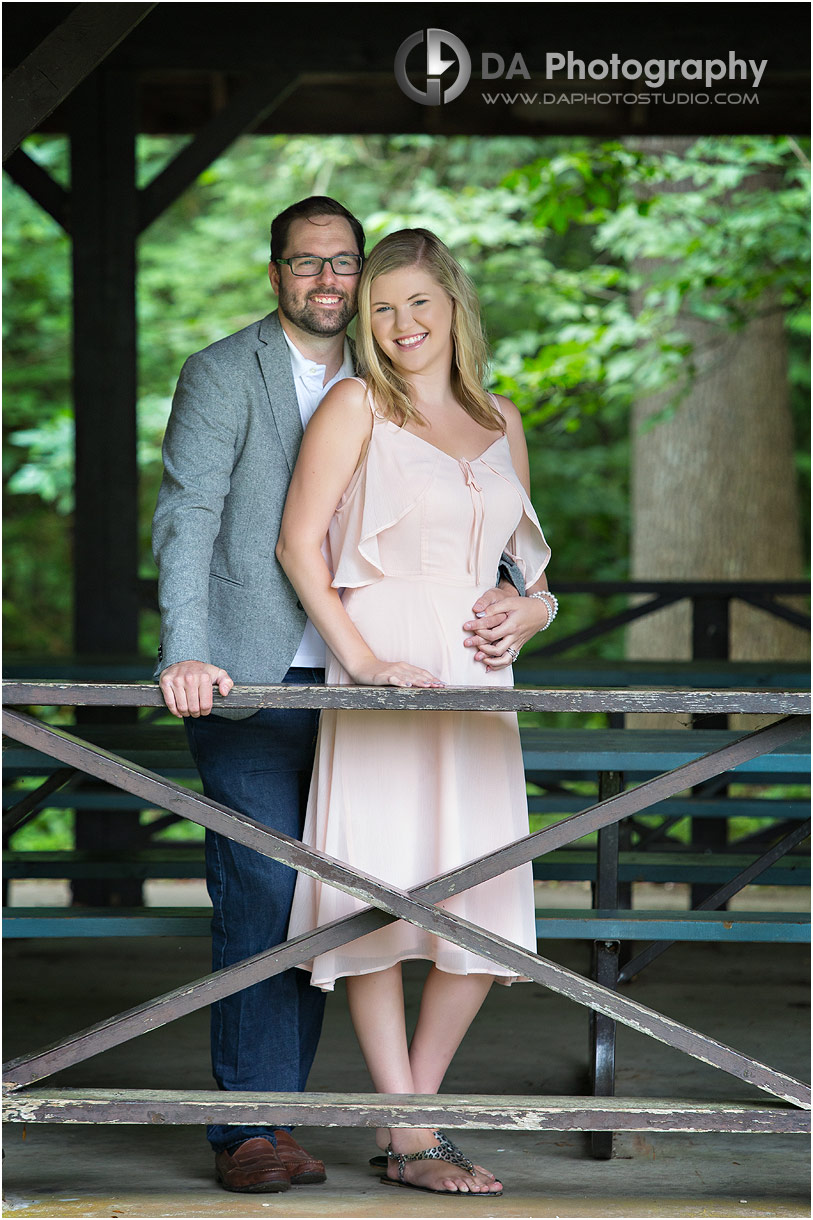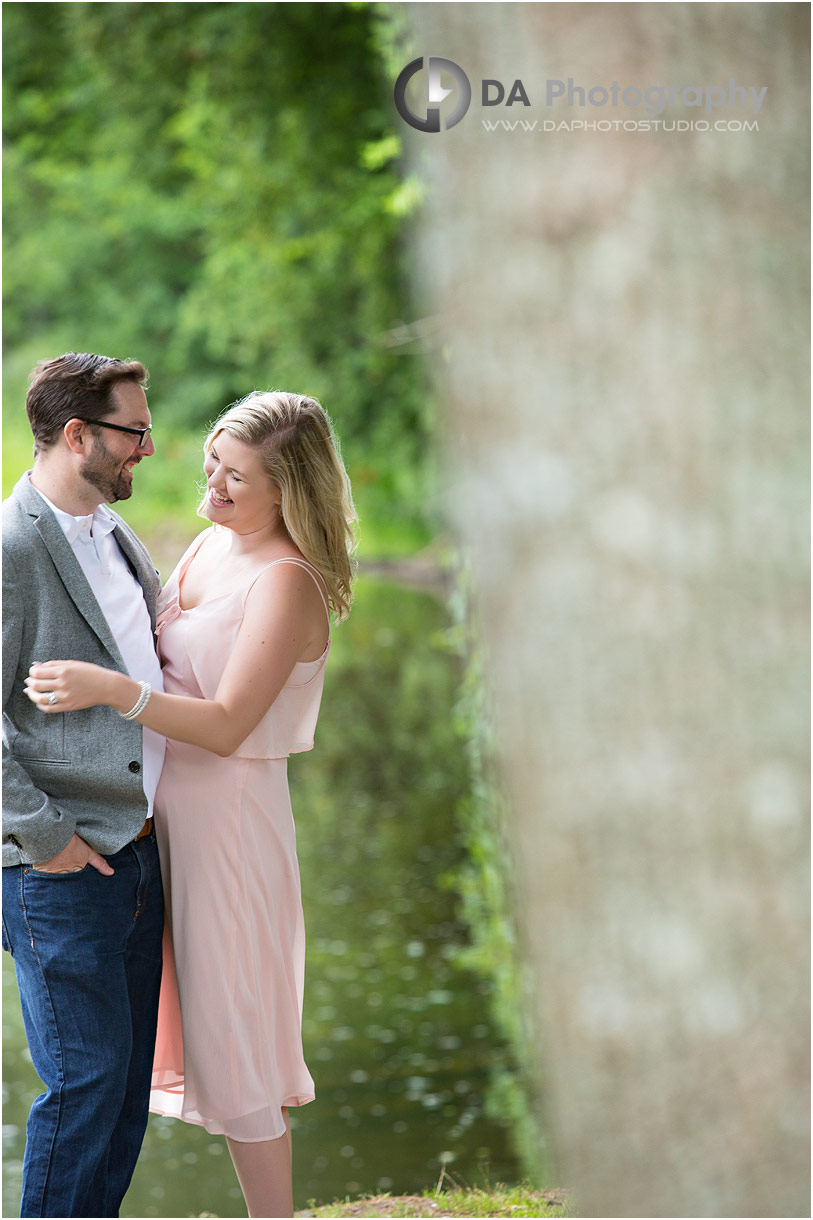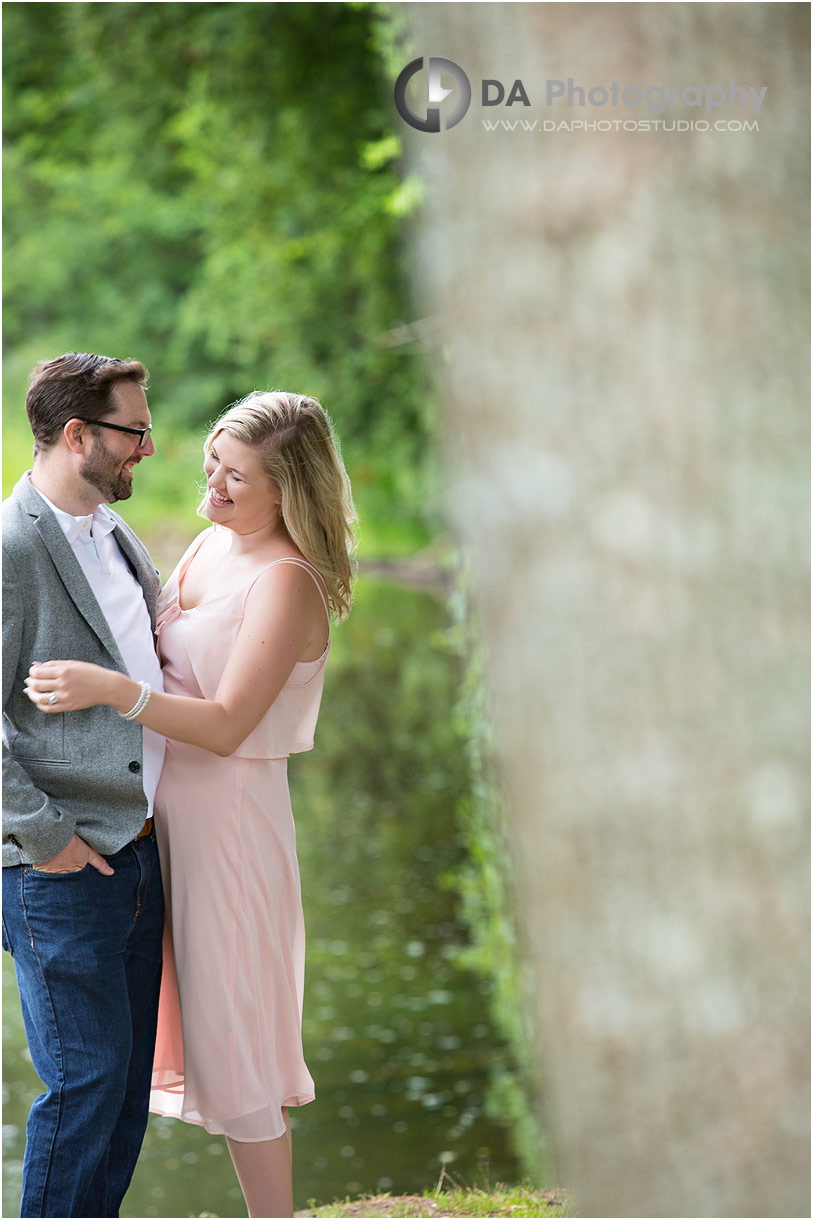 After balancing precariously on the ledge, we headed to the lookout. Here, I scrambled across the foliage to showcase just how deep into the forest they were and how small they were by comparison. The wide angle shots were so unique and exceeded their initial vision.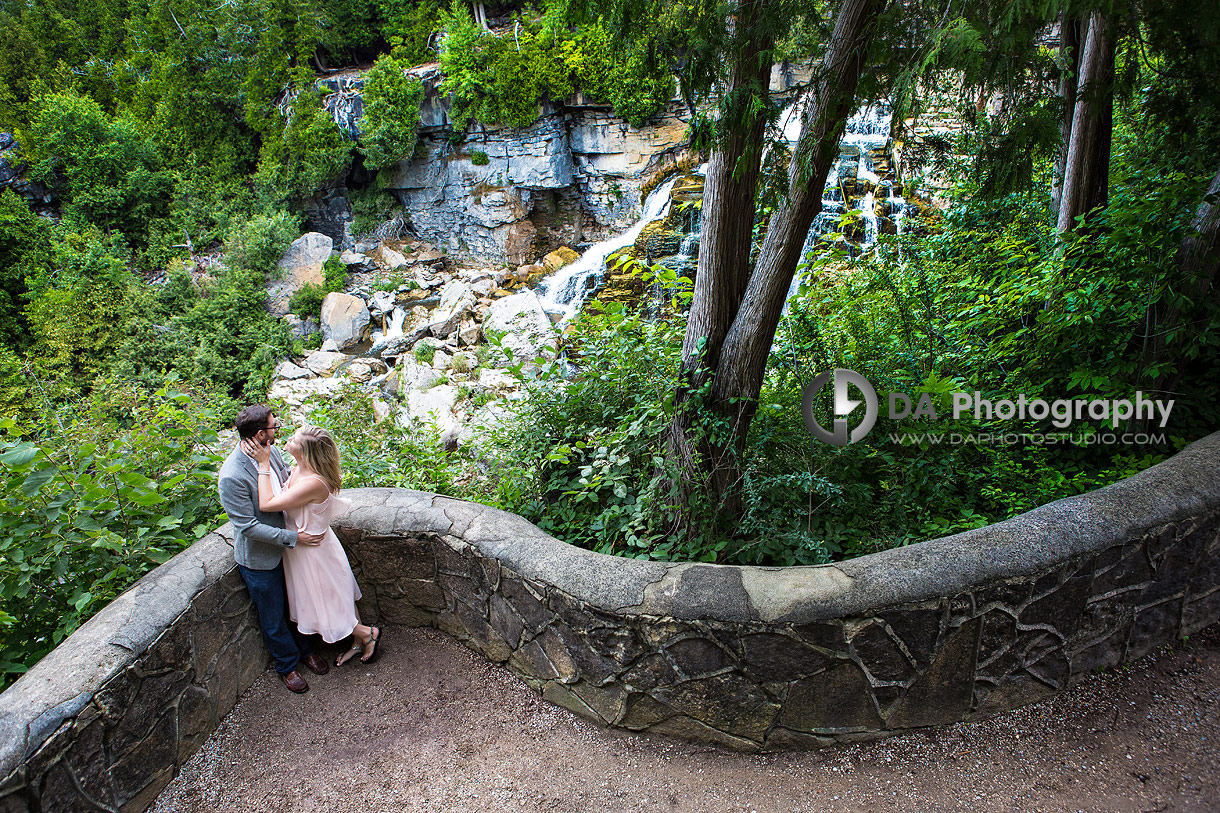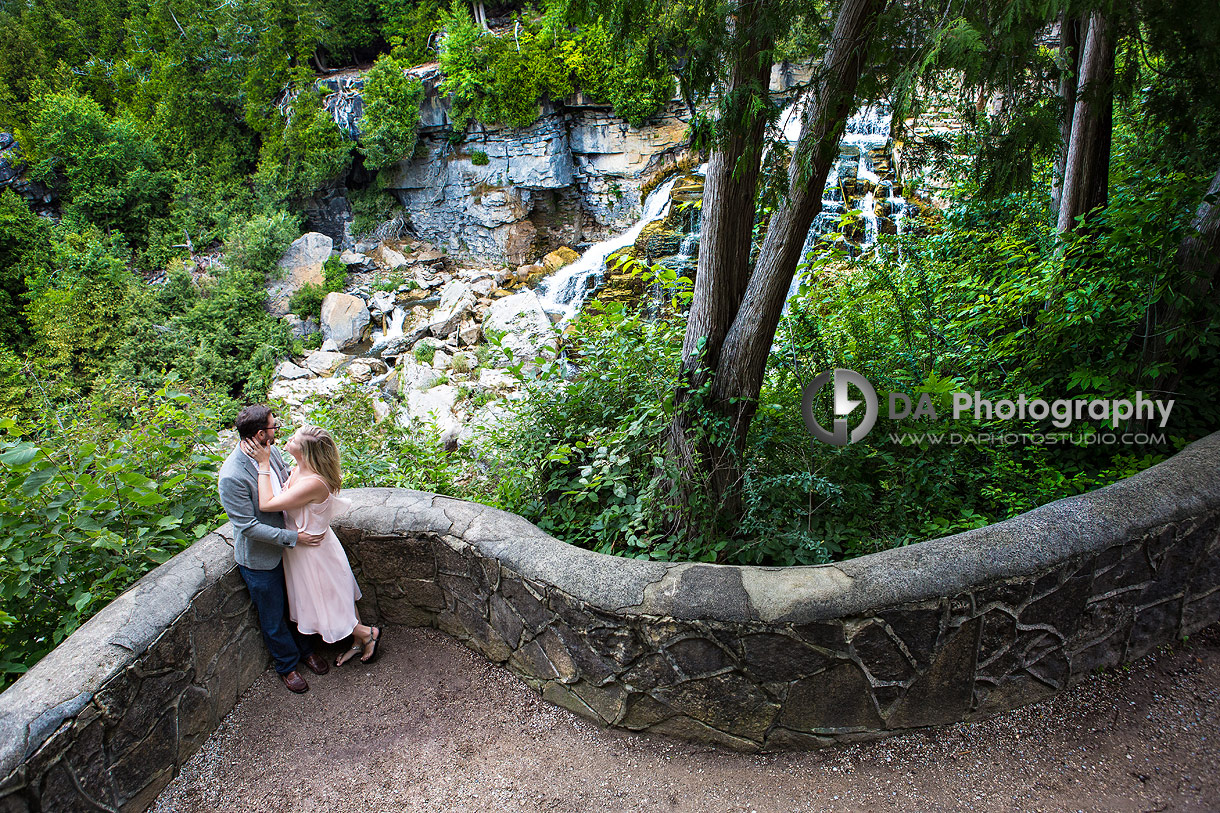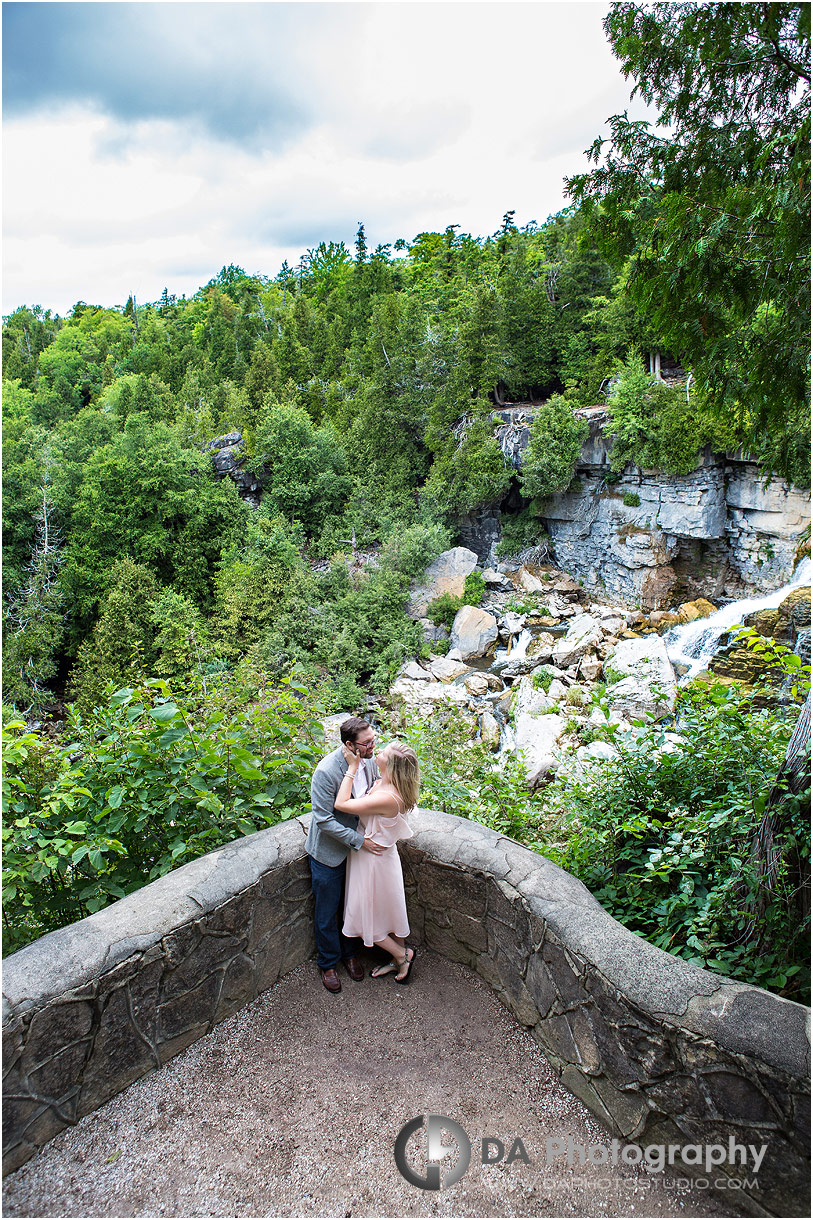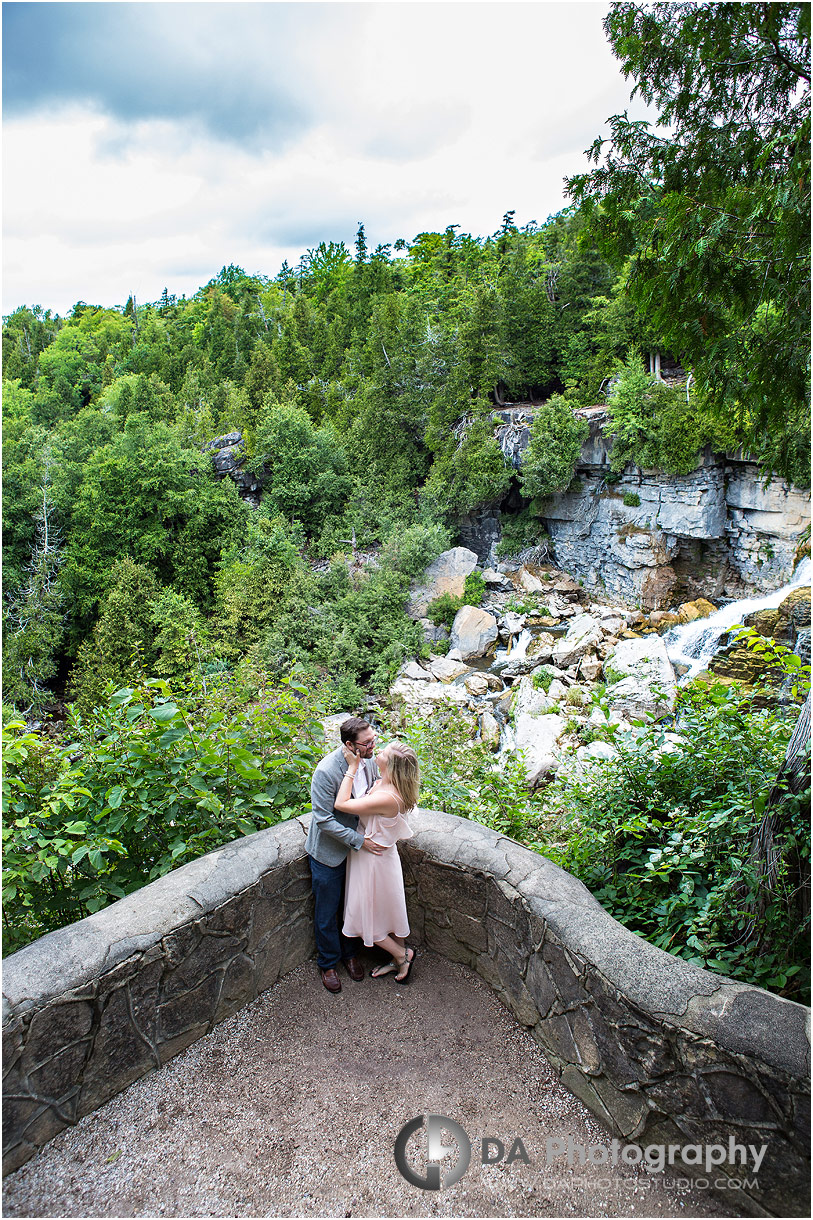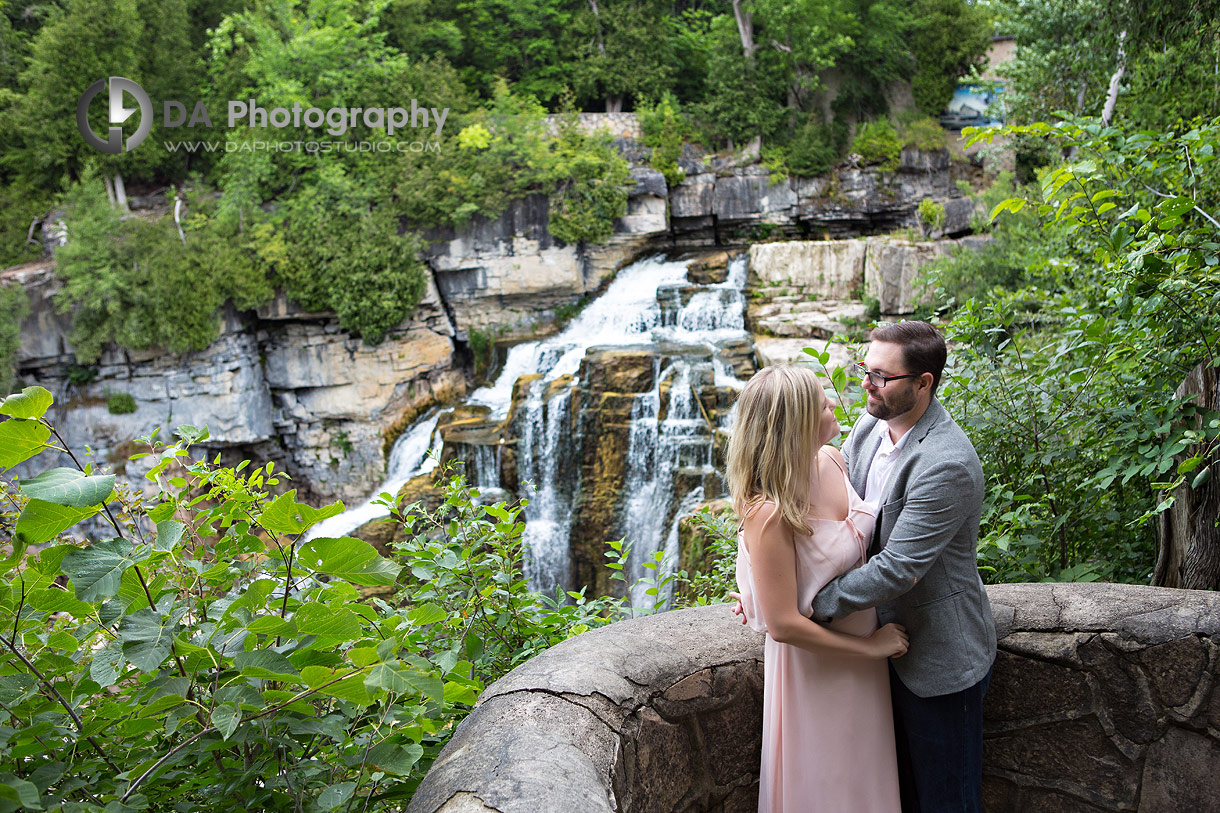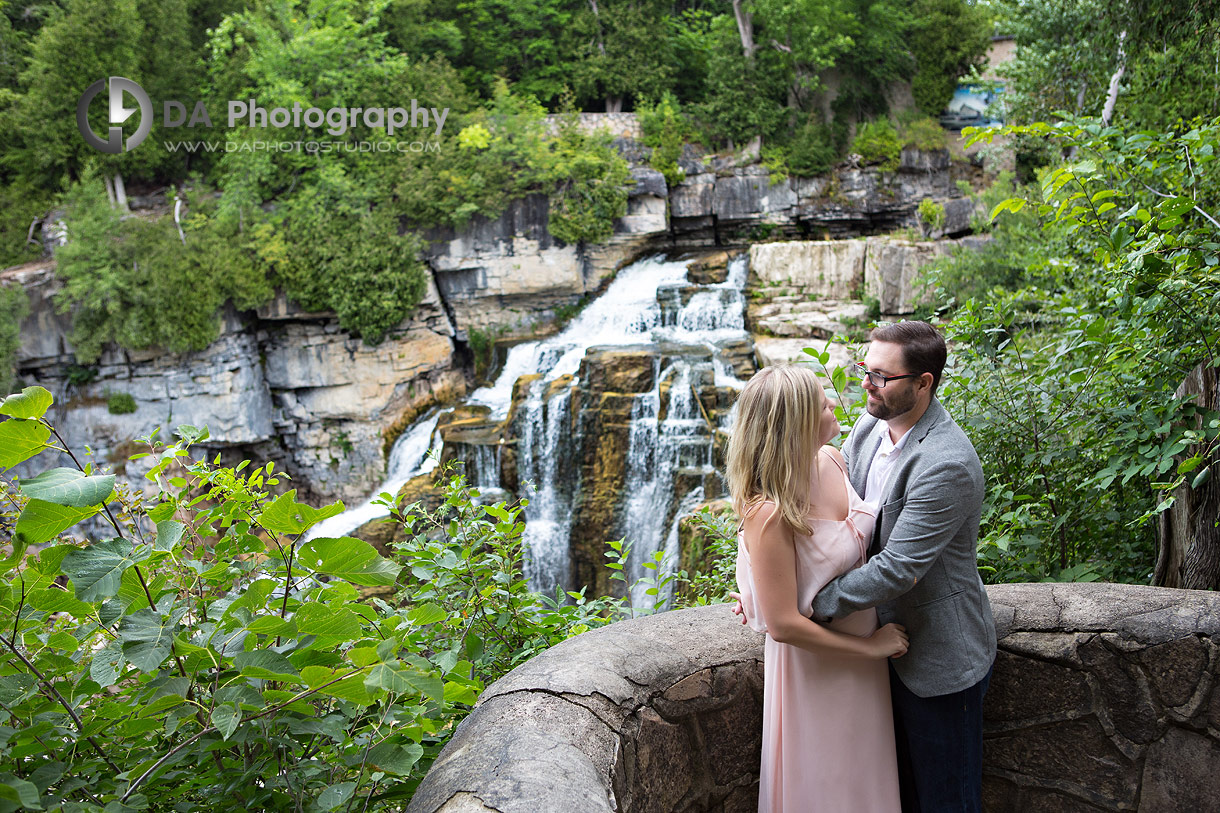 Despite the fact there were quite a few other visitors at this point, most were happy to stay out of shot and watch our session. And the others I was able to my magic, of course.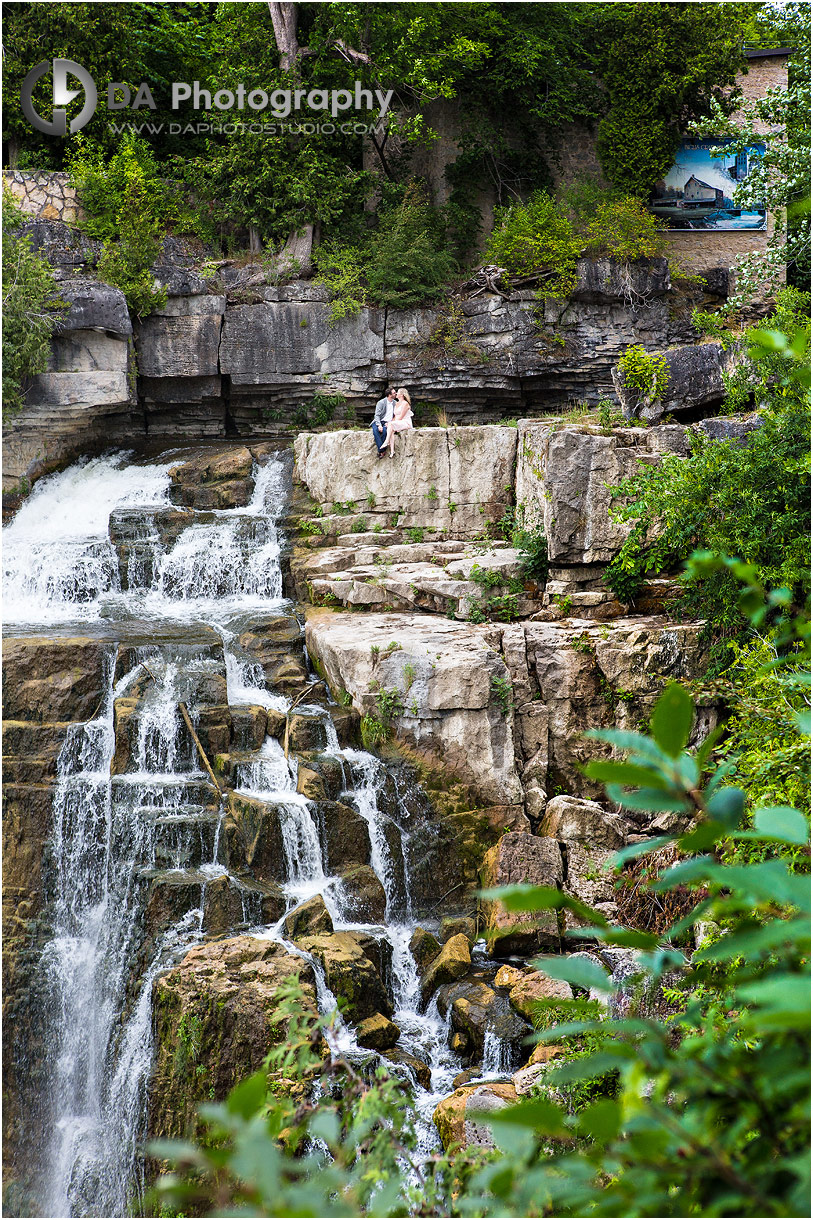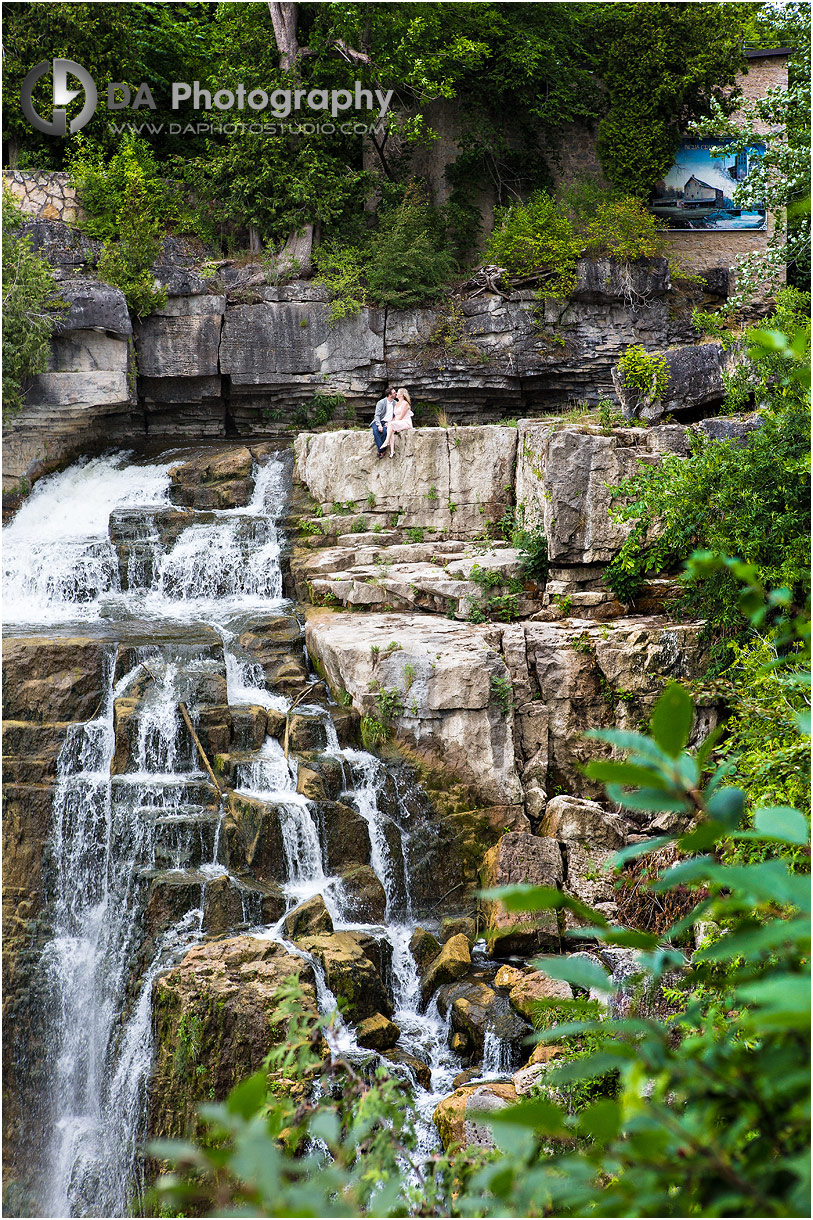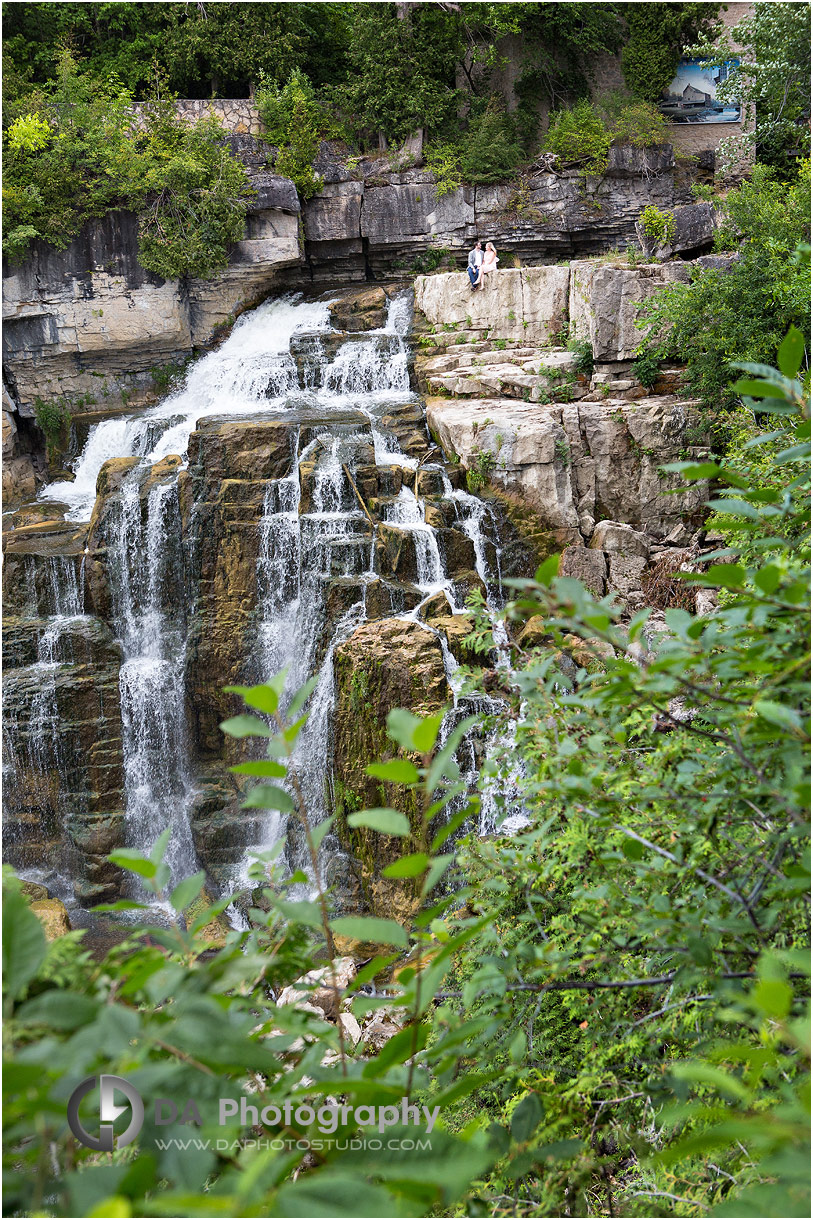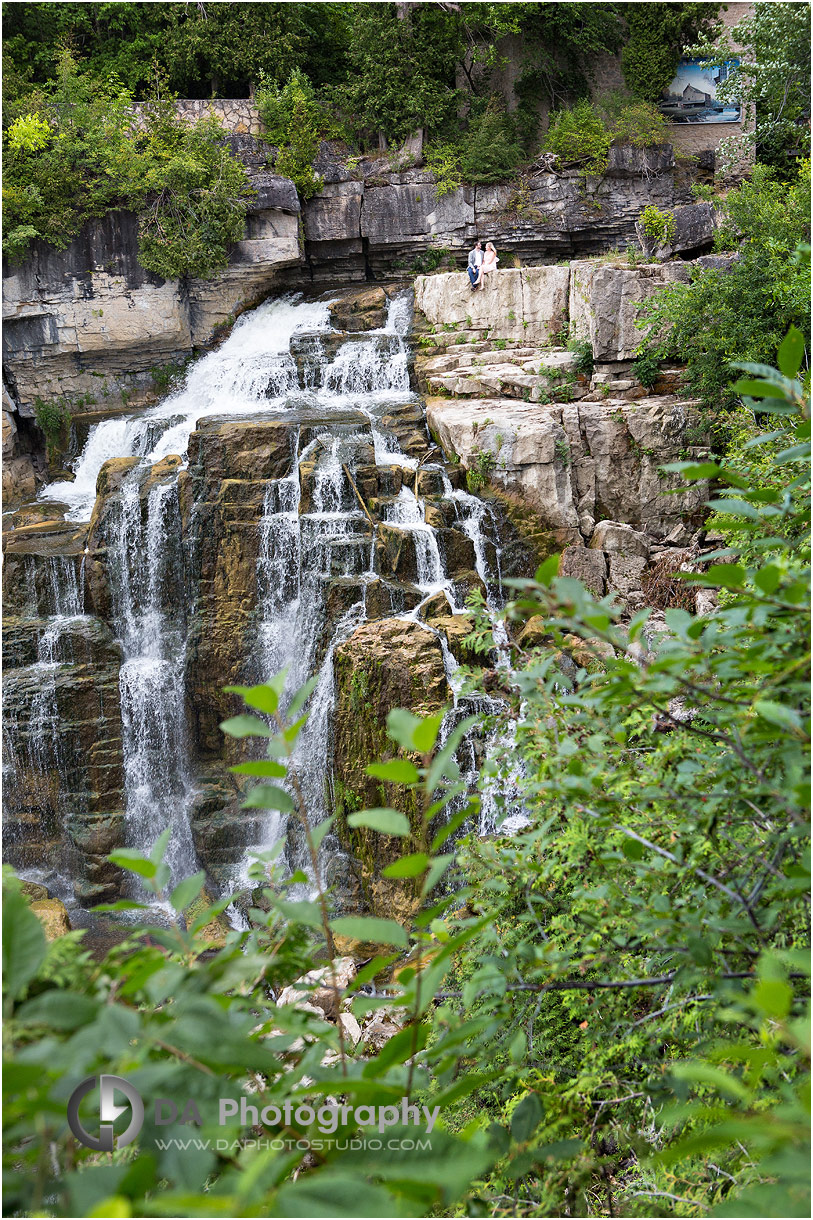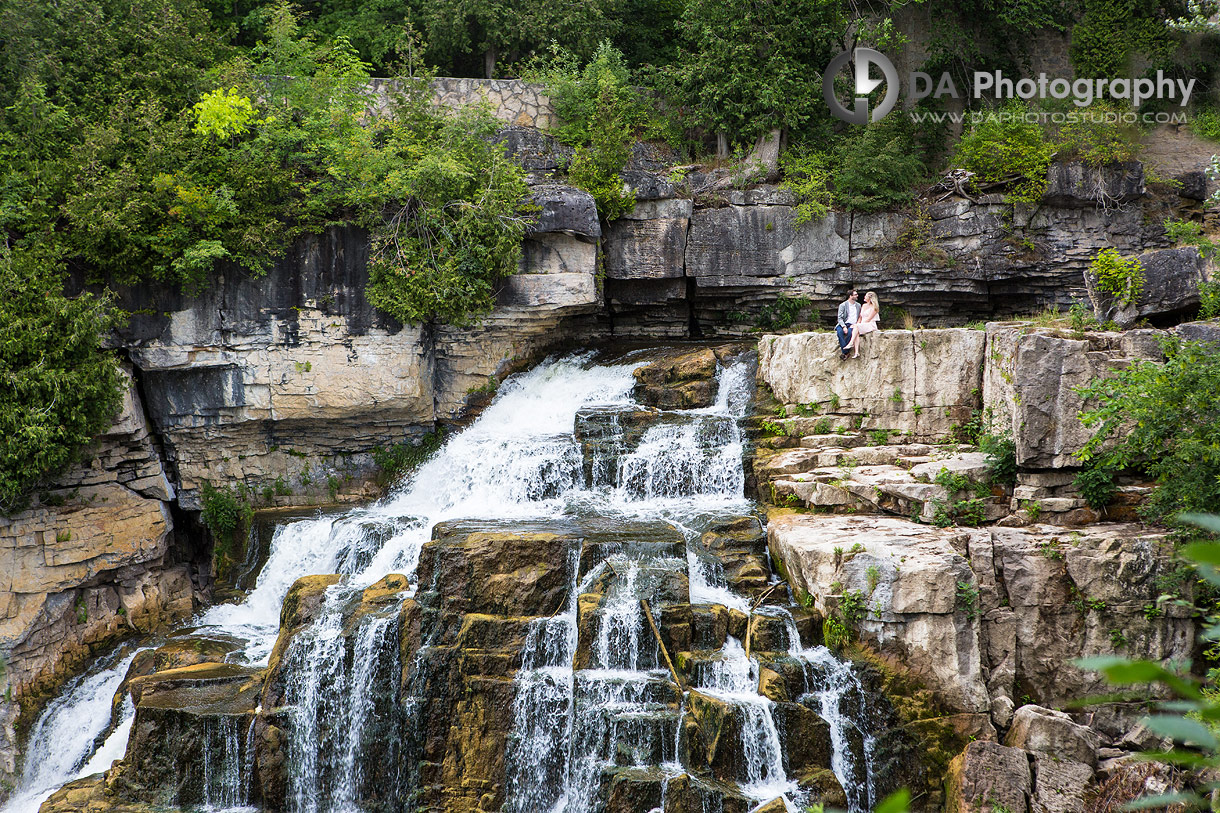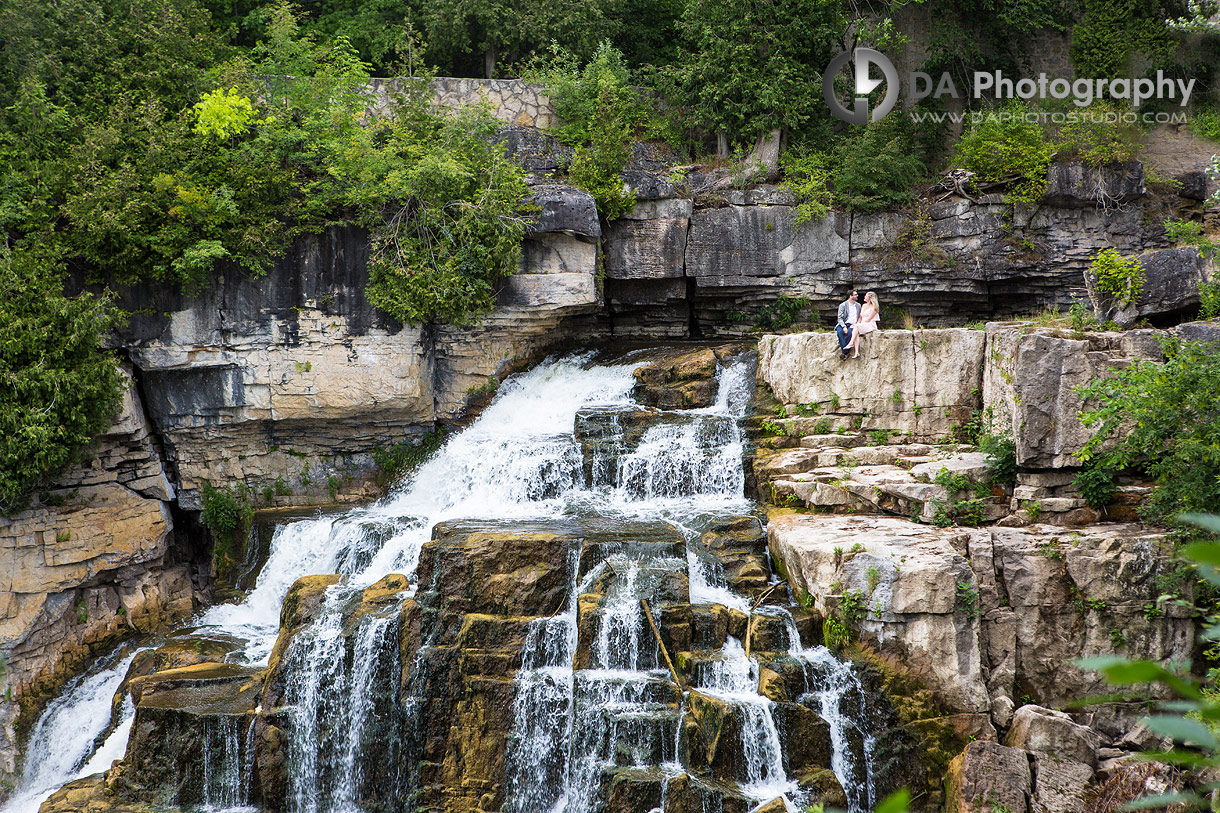 Stephanie and Greg had brought a change of outfits. So once changed, we headed into the depths of the forest for a different vibe. The first images showcasing the vastness of the park featured the different shades of green. However, inside was a lot darker as the light was obscured by the dense foliage above us. Greenery made way for the brown tree trunks and stone walls as the vibe darkened. I decided to present some of them in black and white to match the darker more emotional feel and to focus instead on their connection.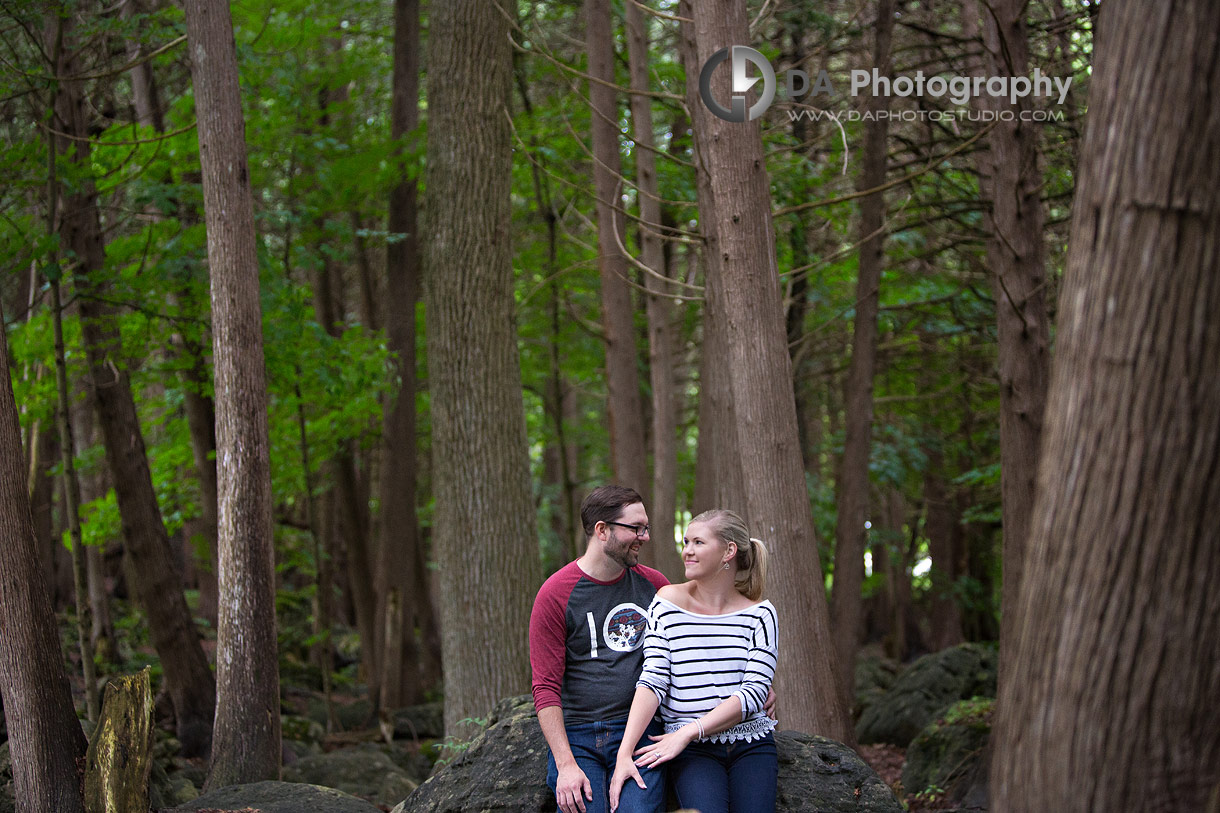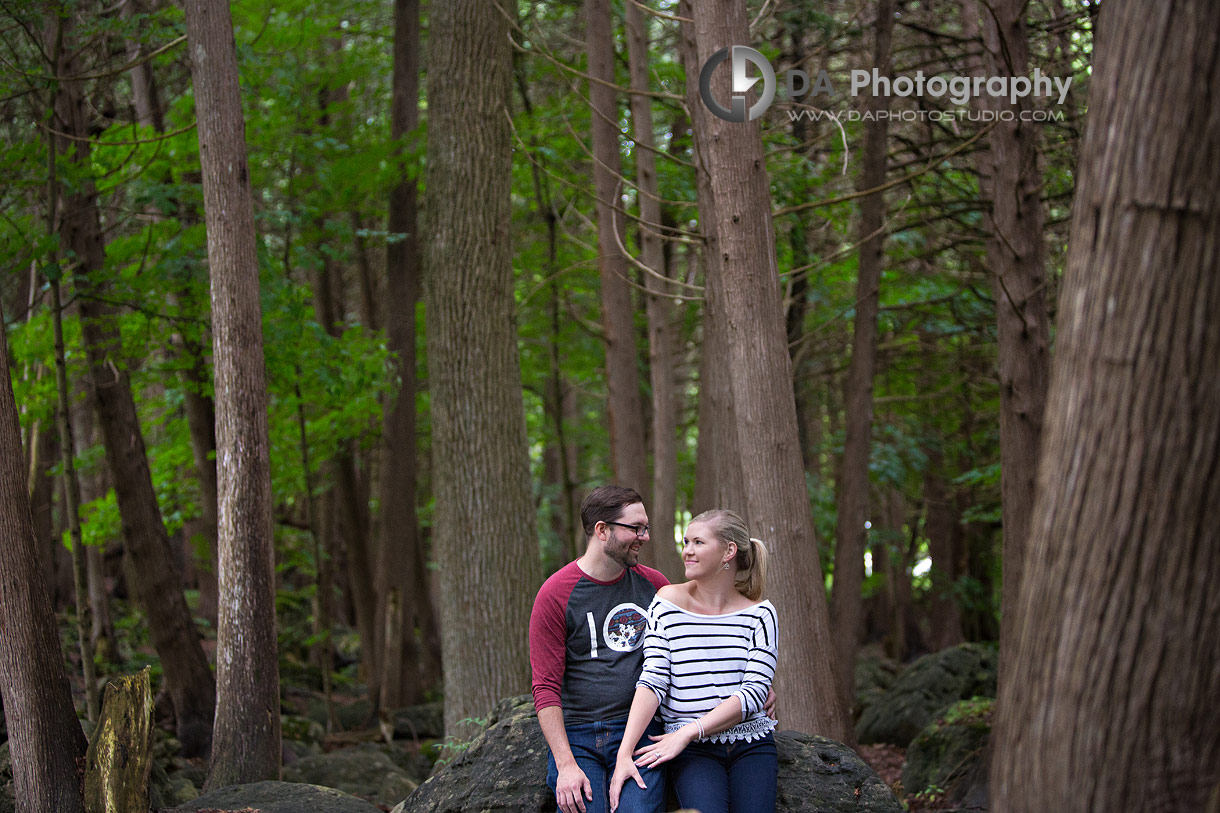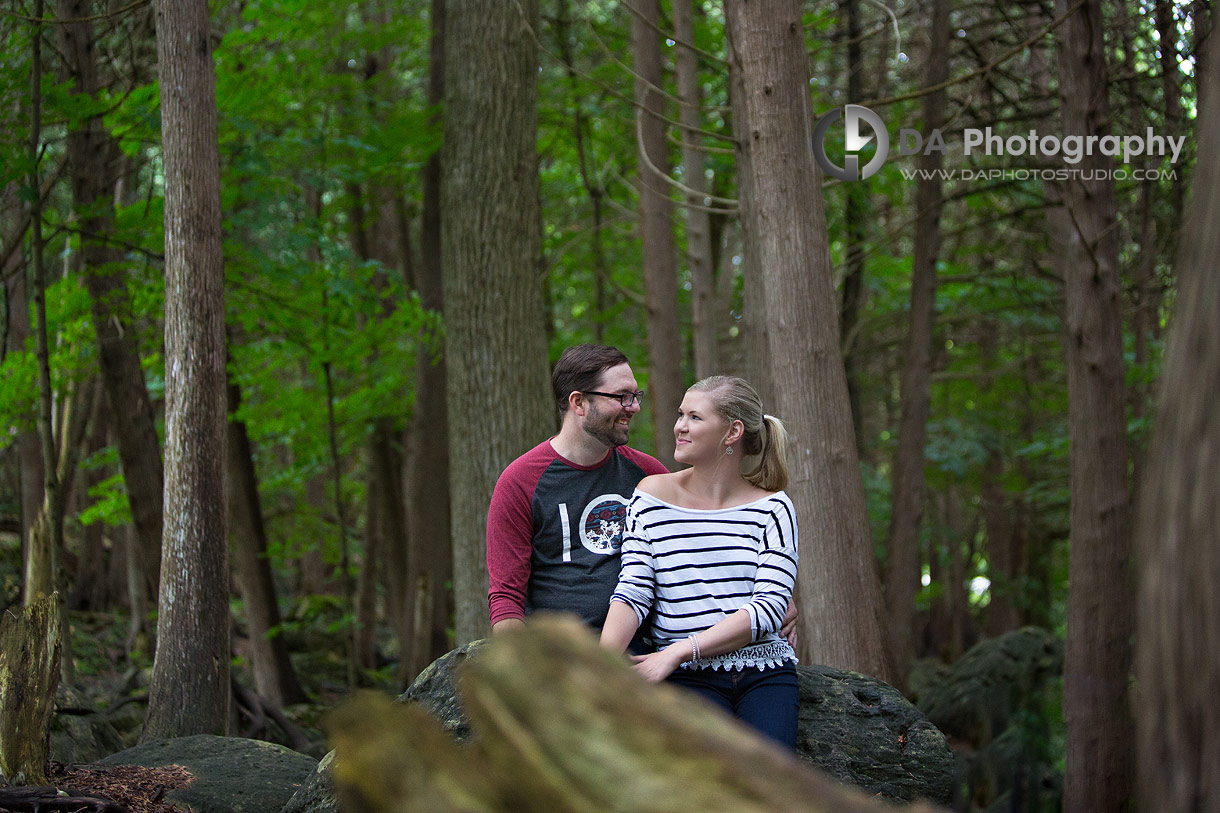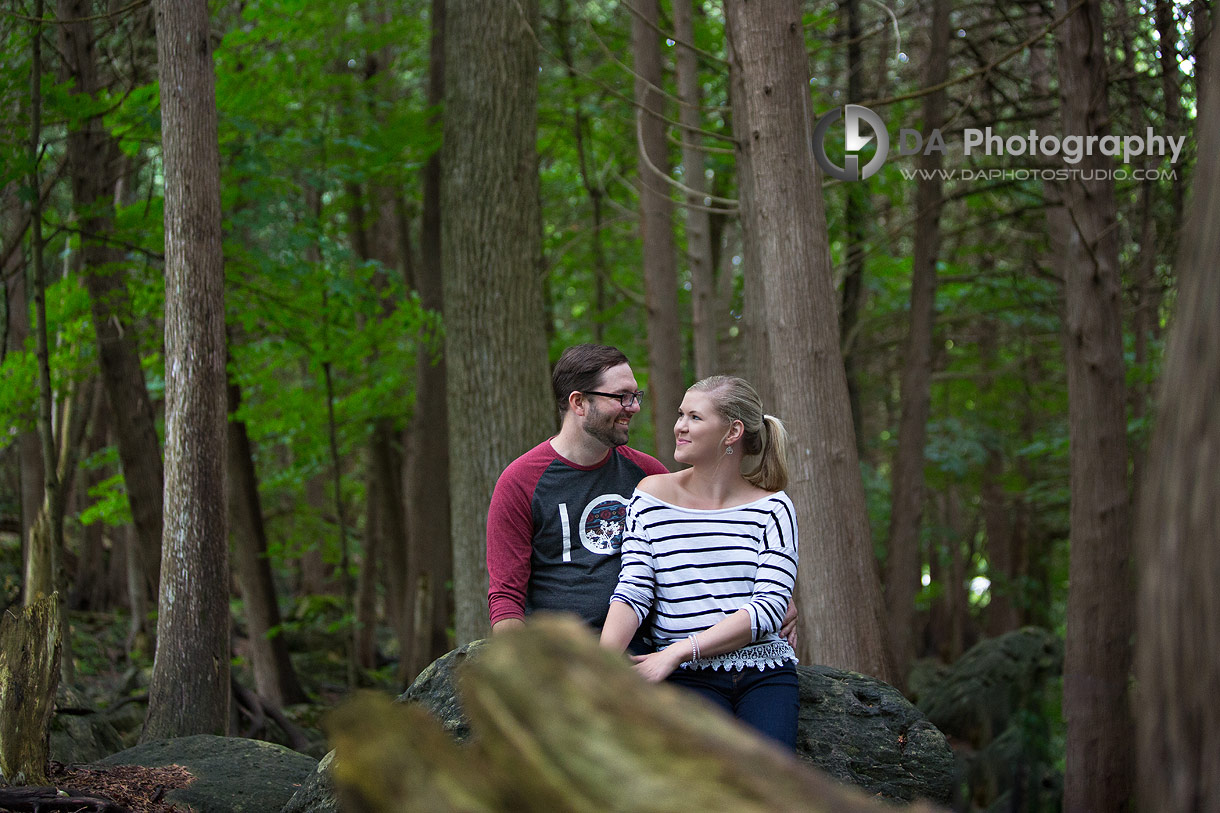 This hard to access waterfall was no match for a fearless Inglis Falls engagement photographer.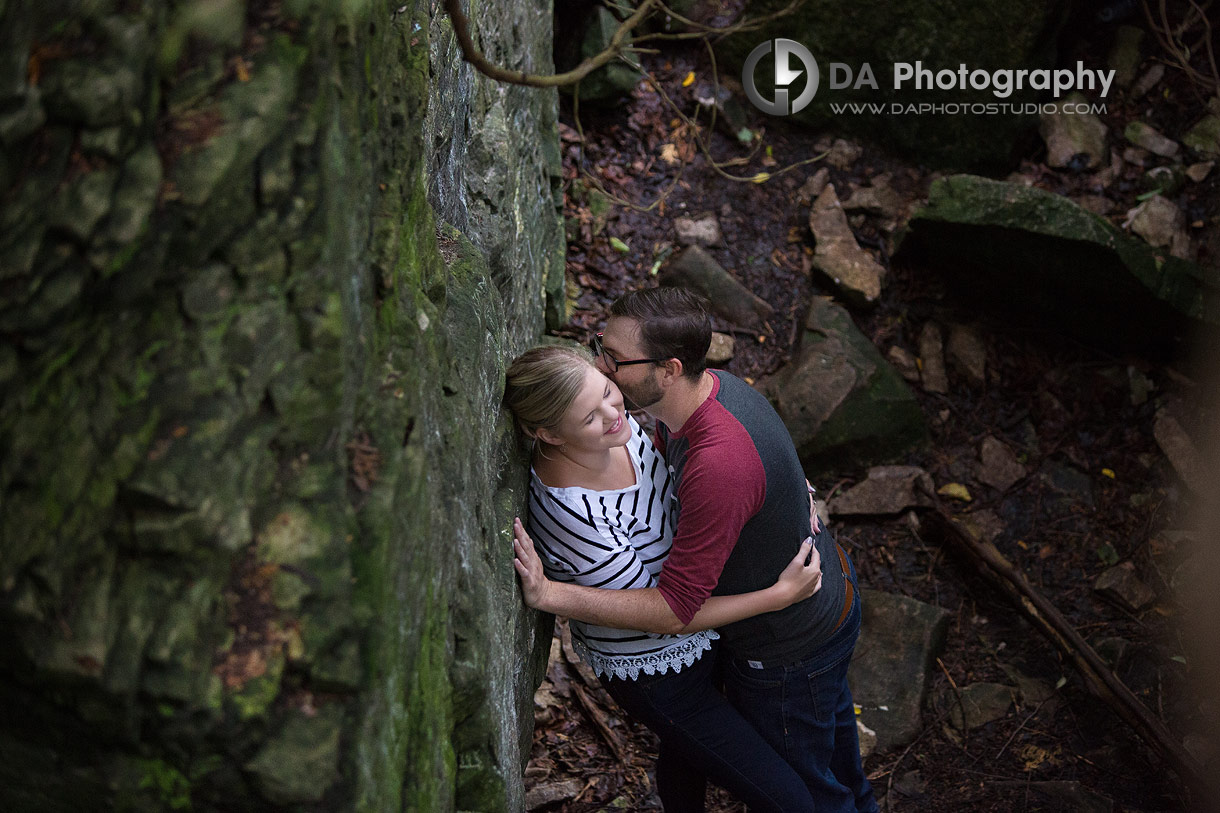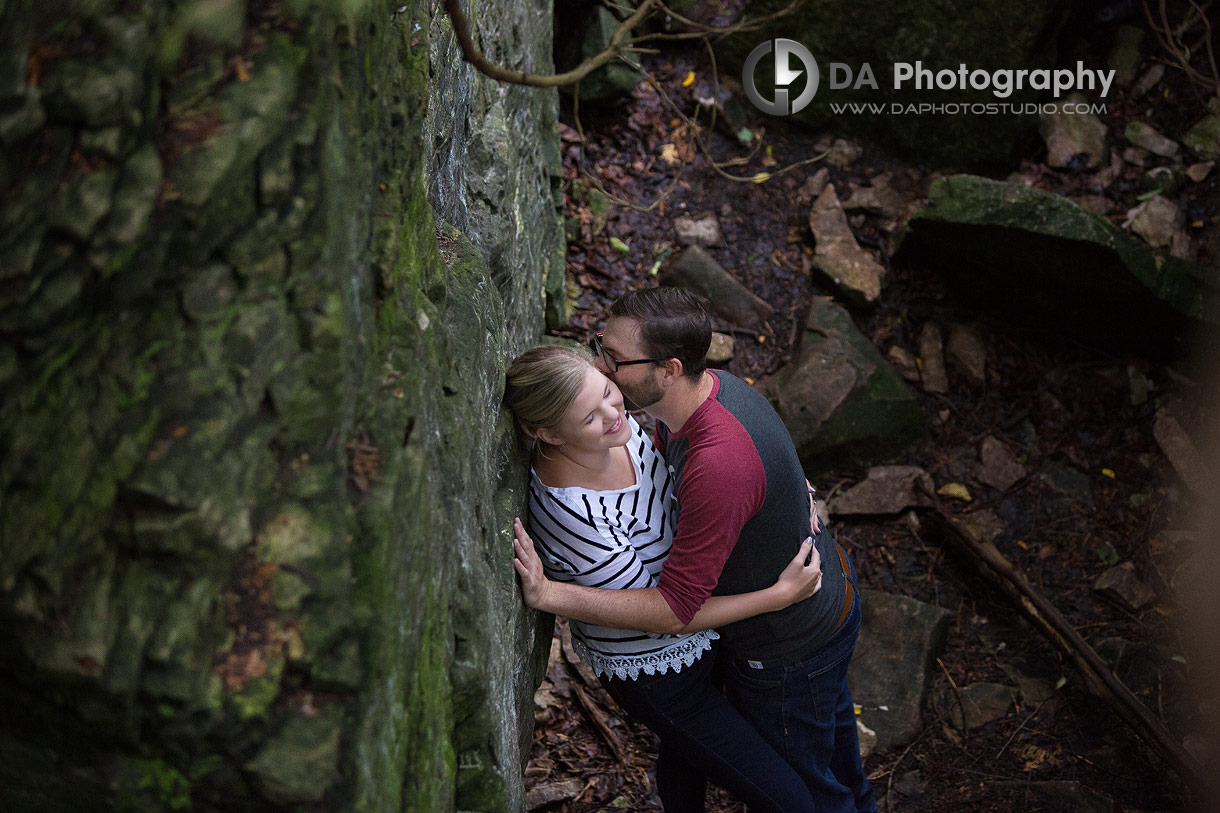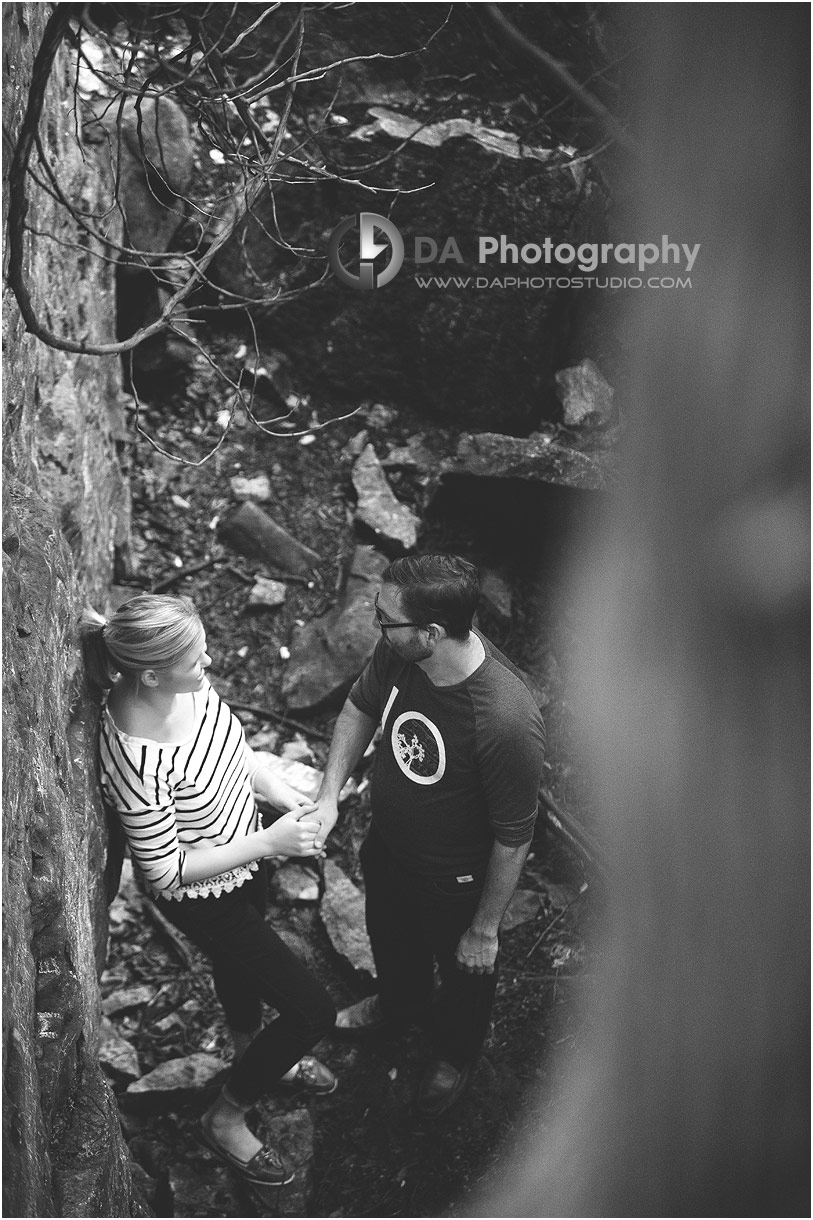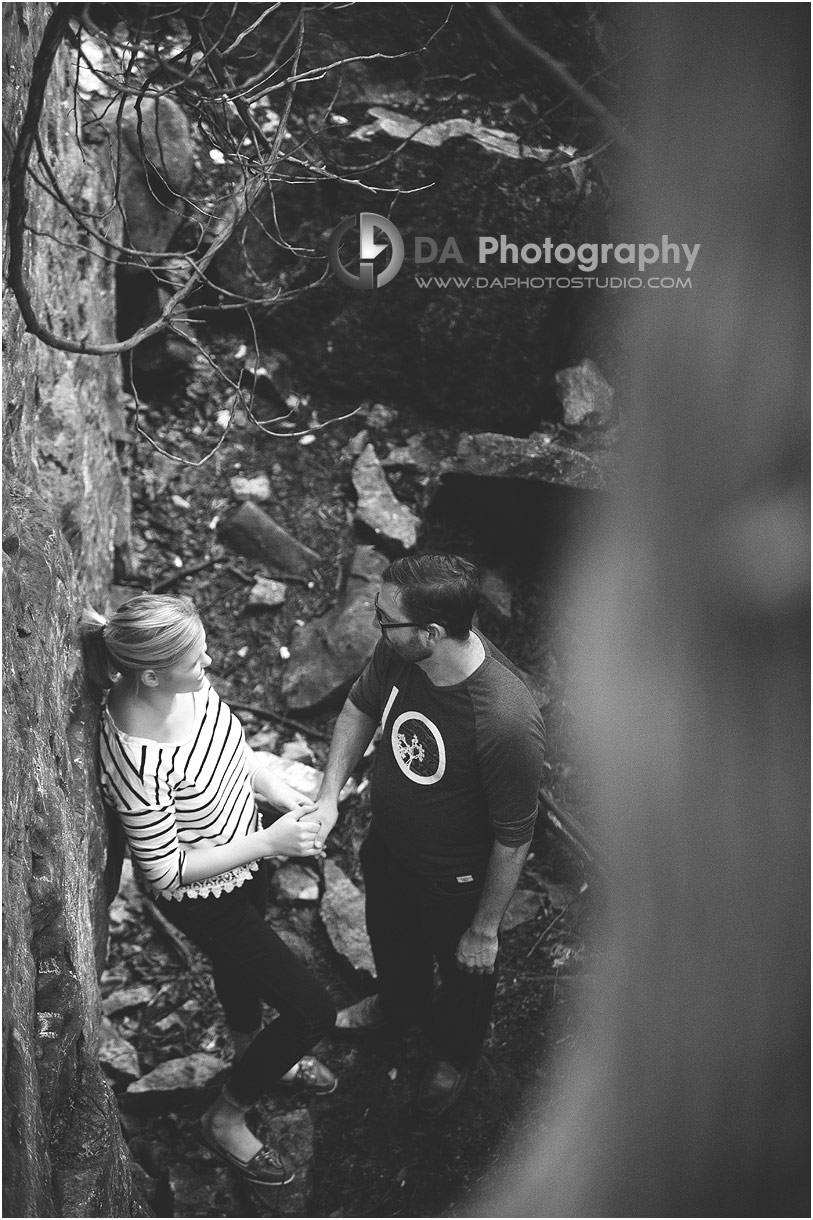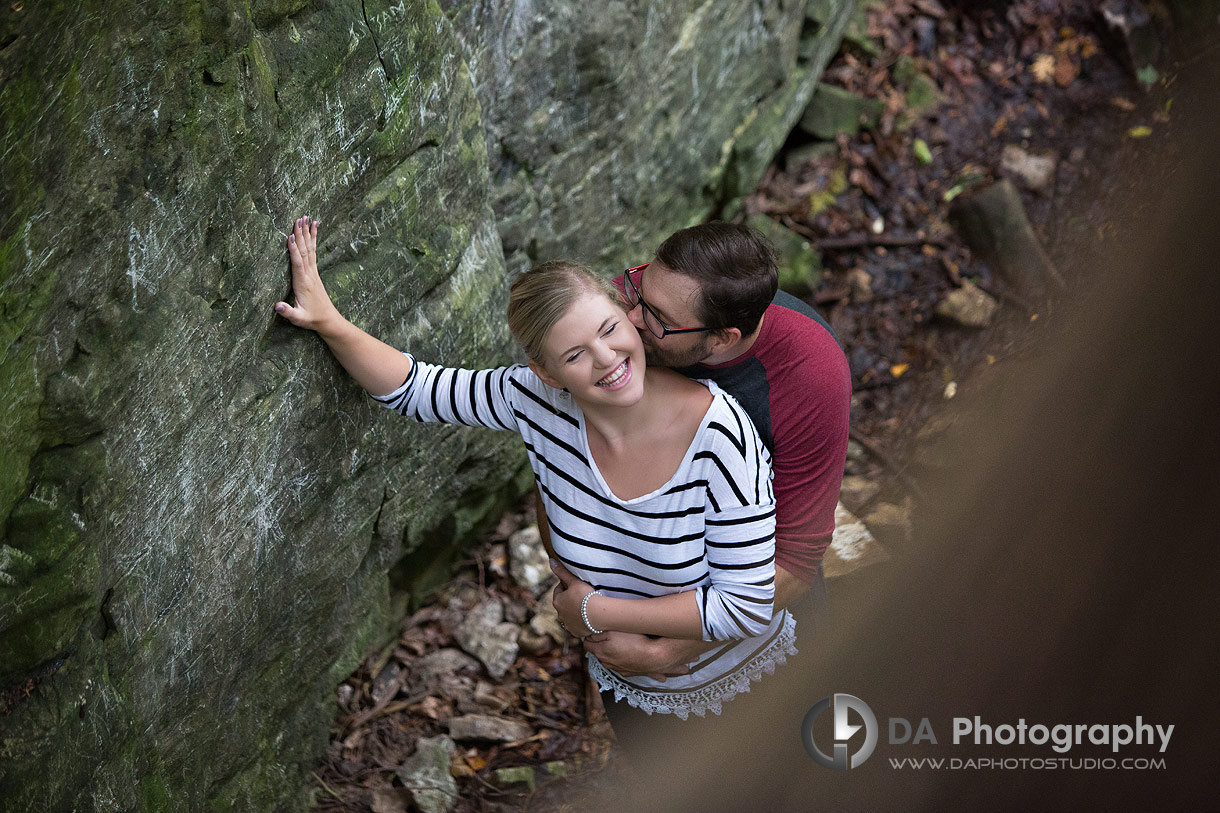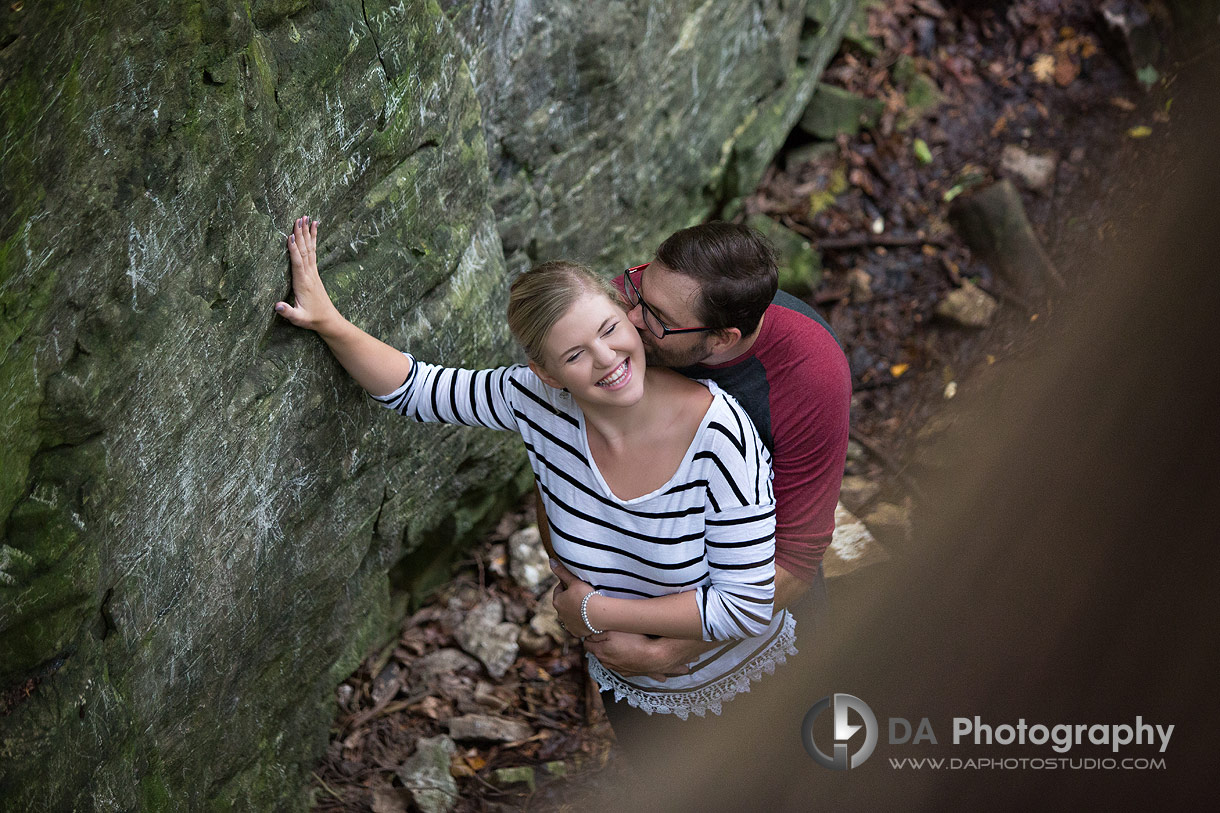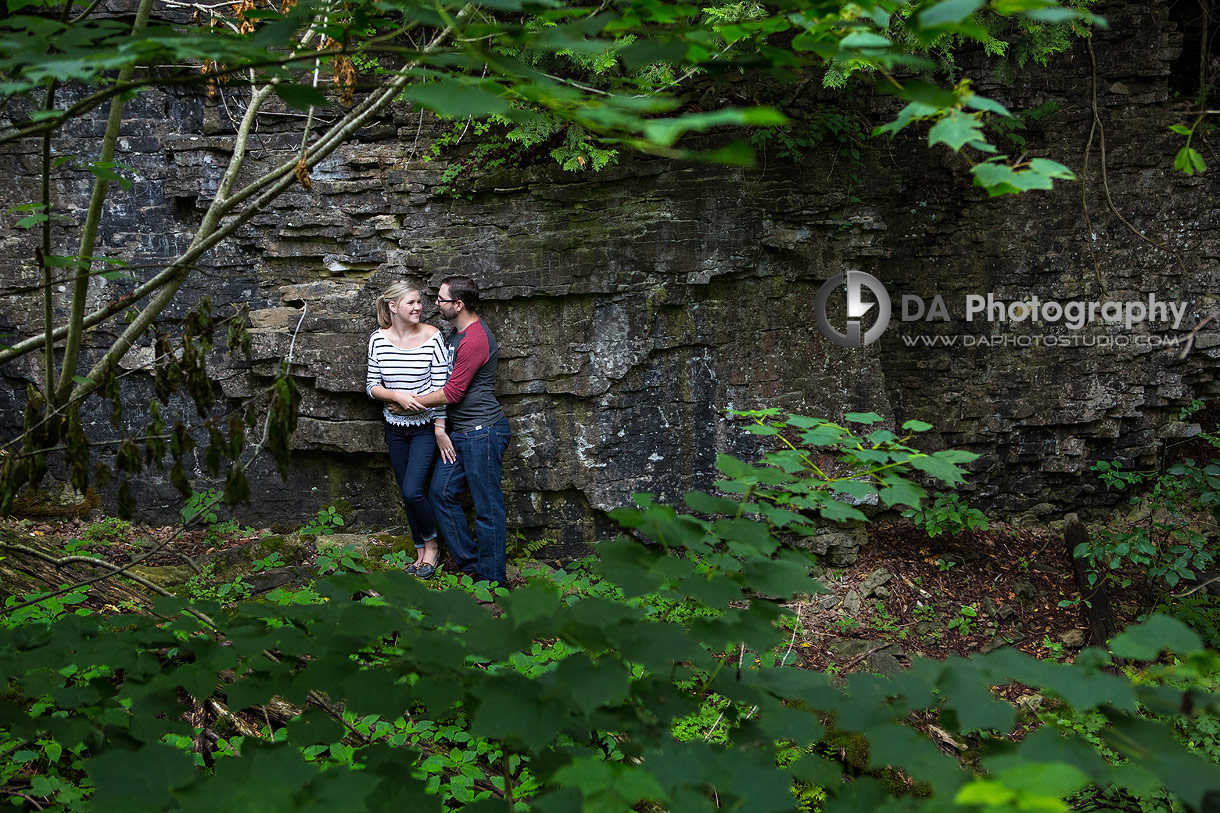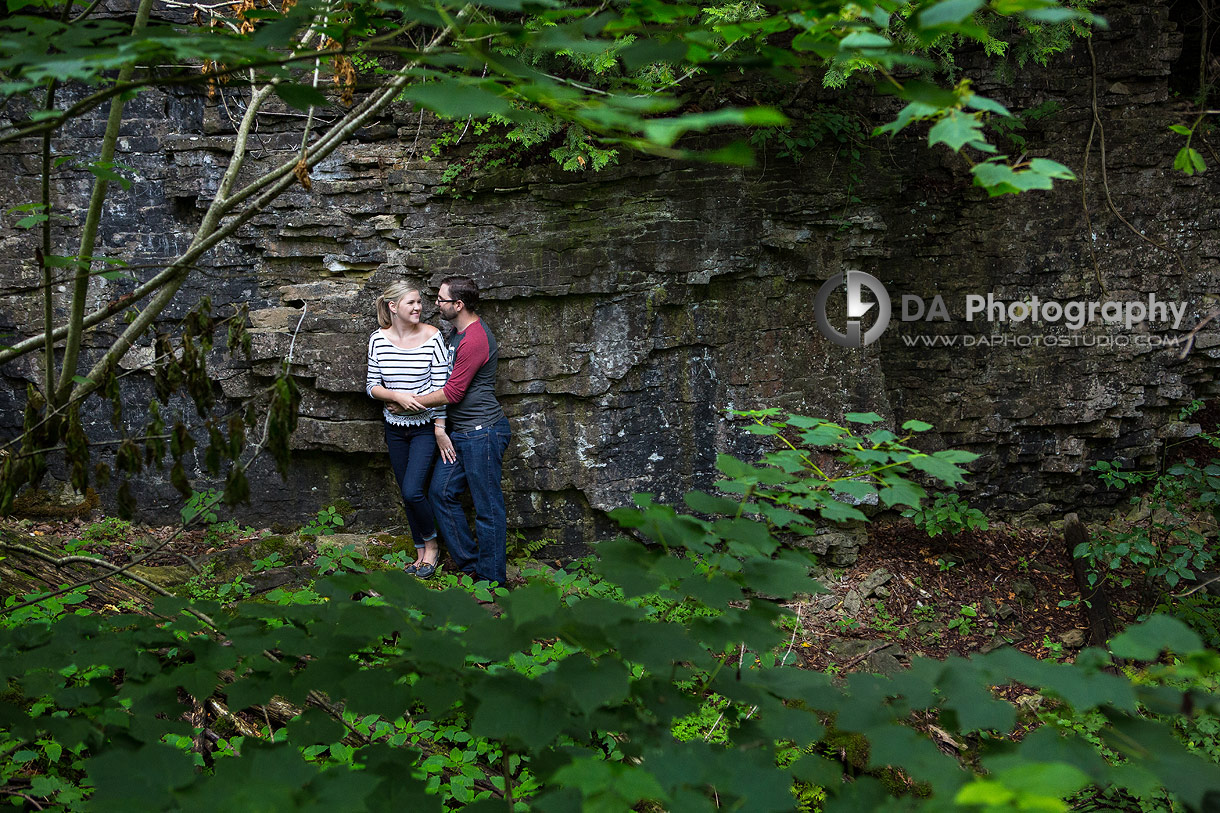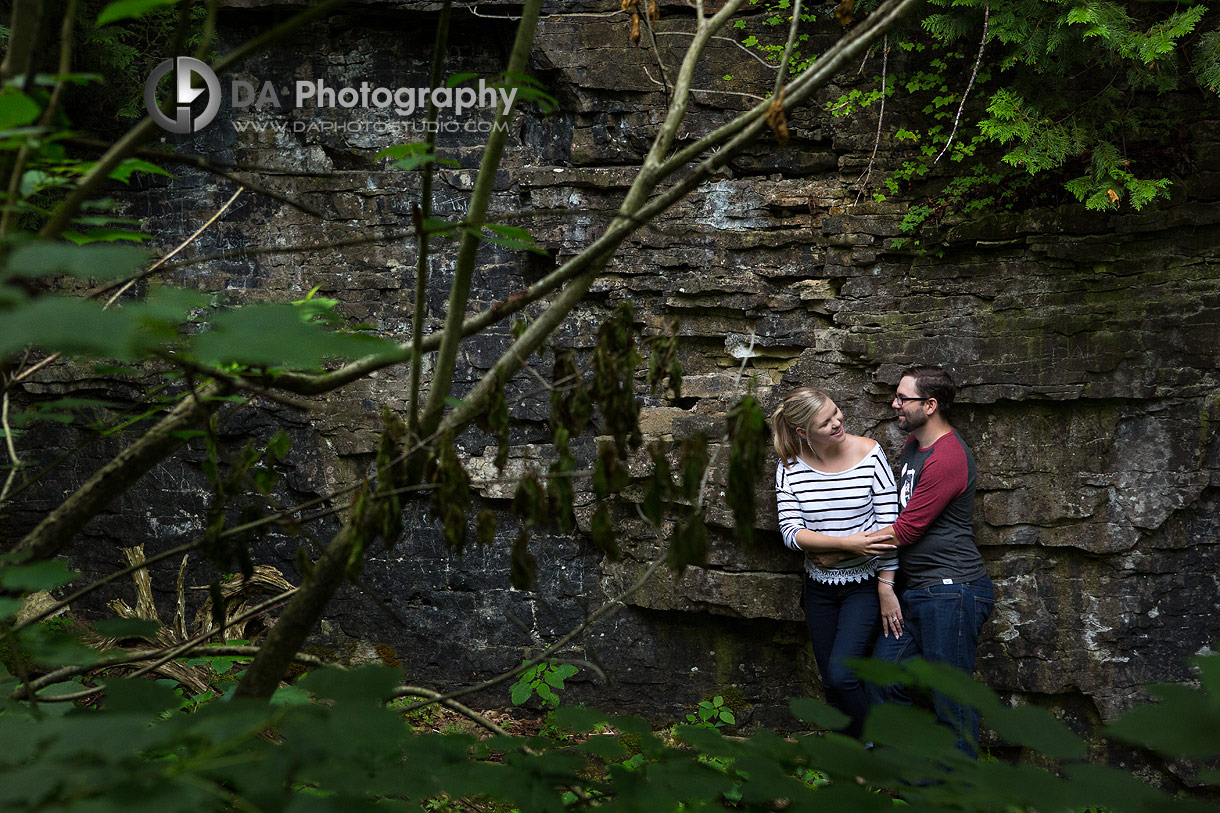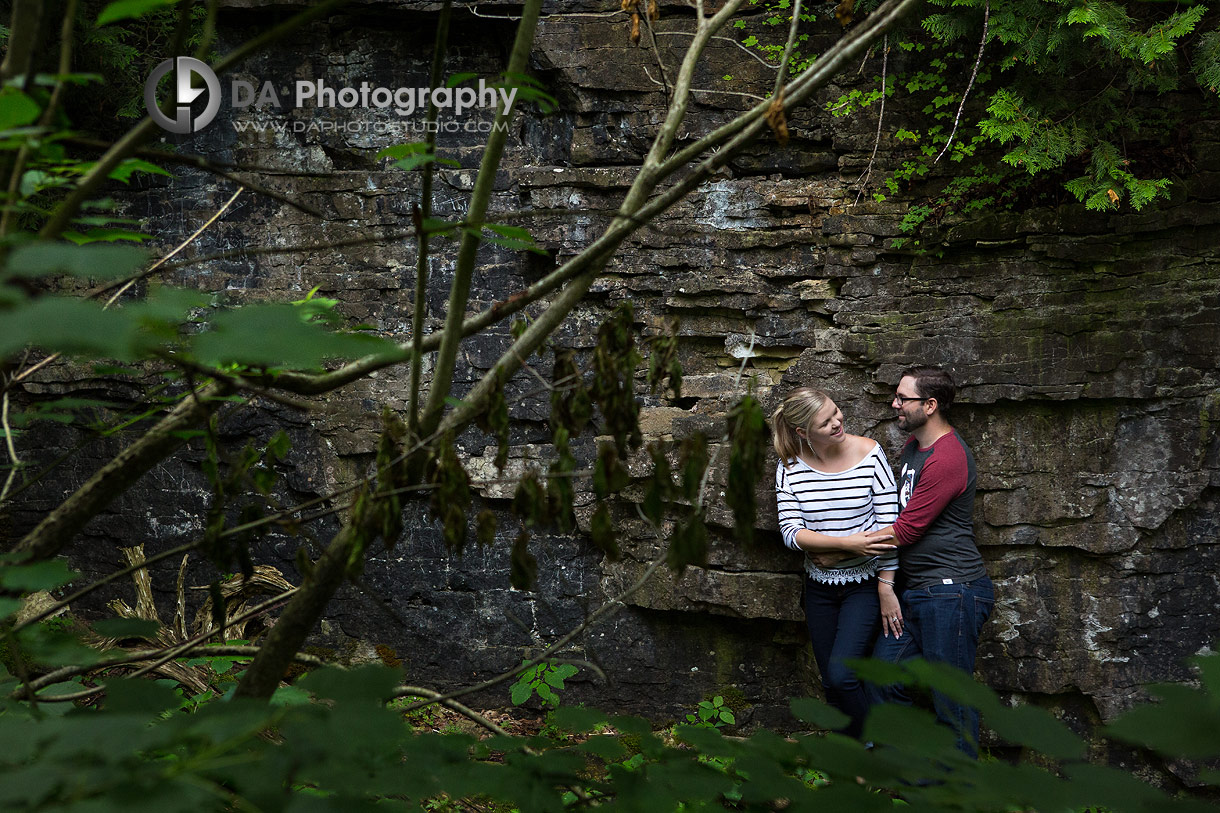 Our last set up was down at the base of the waterfall which featured boulders and cascading rivers. As we headed back out into the light, the mood brightened and their playful side came out as they had fun on the rocks.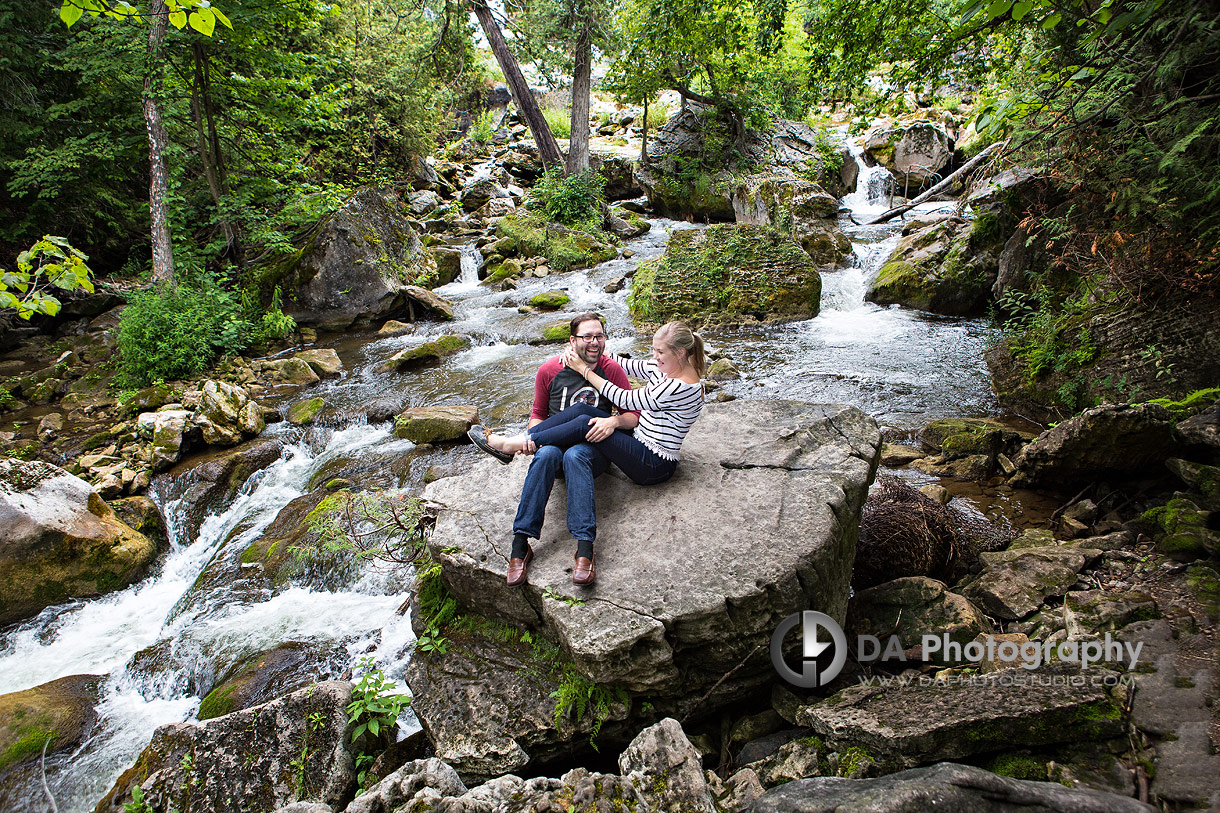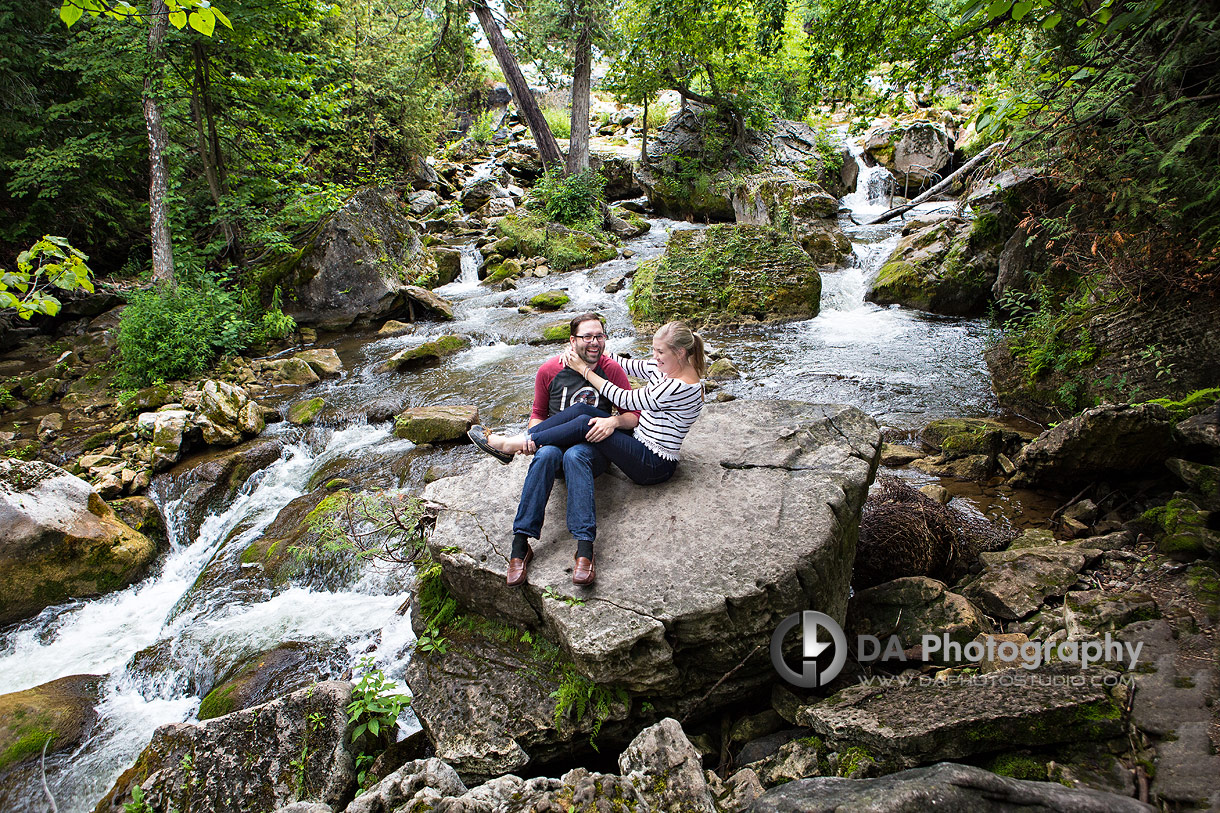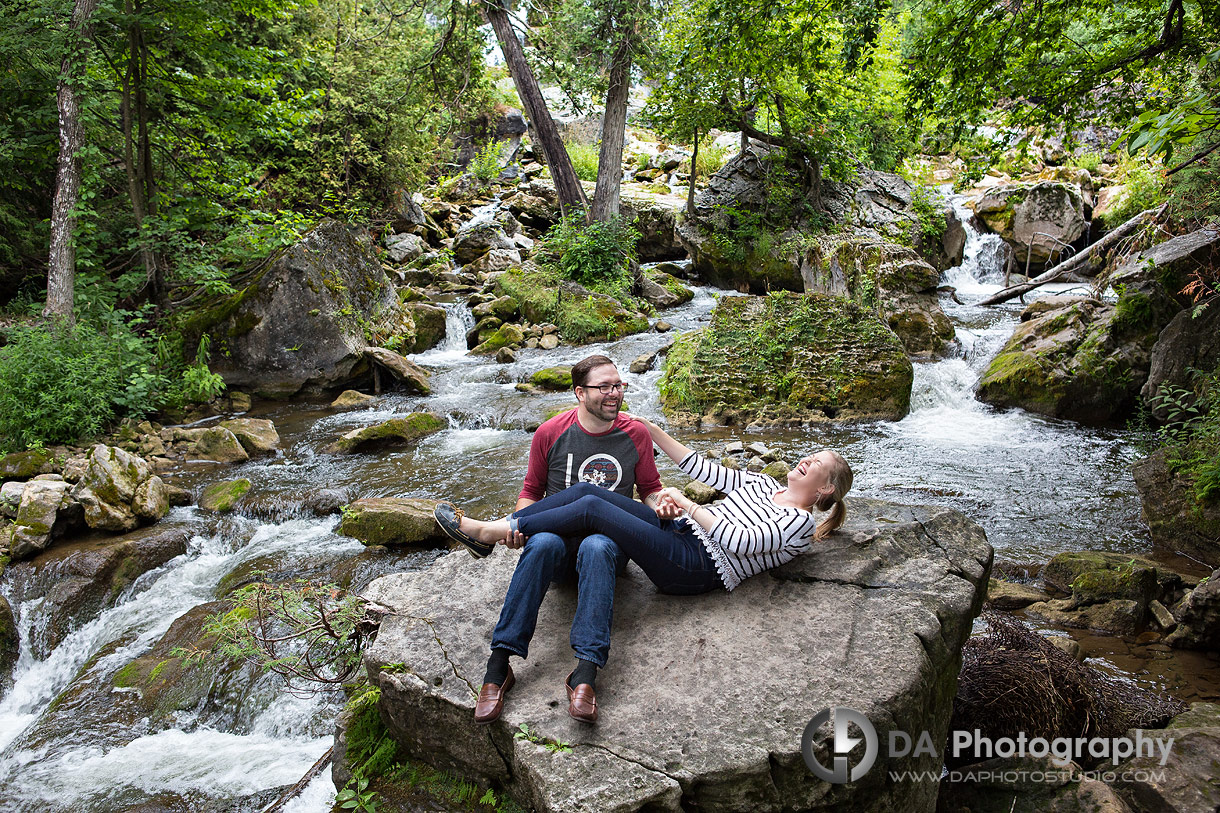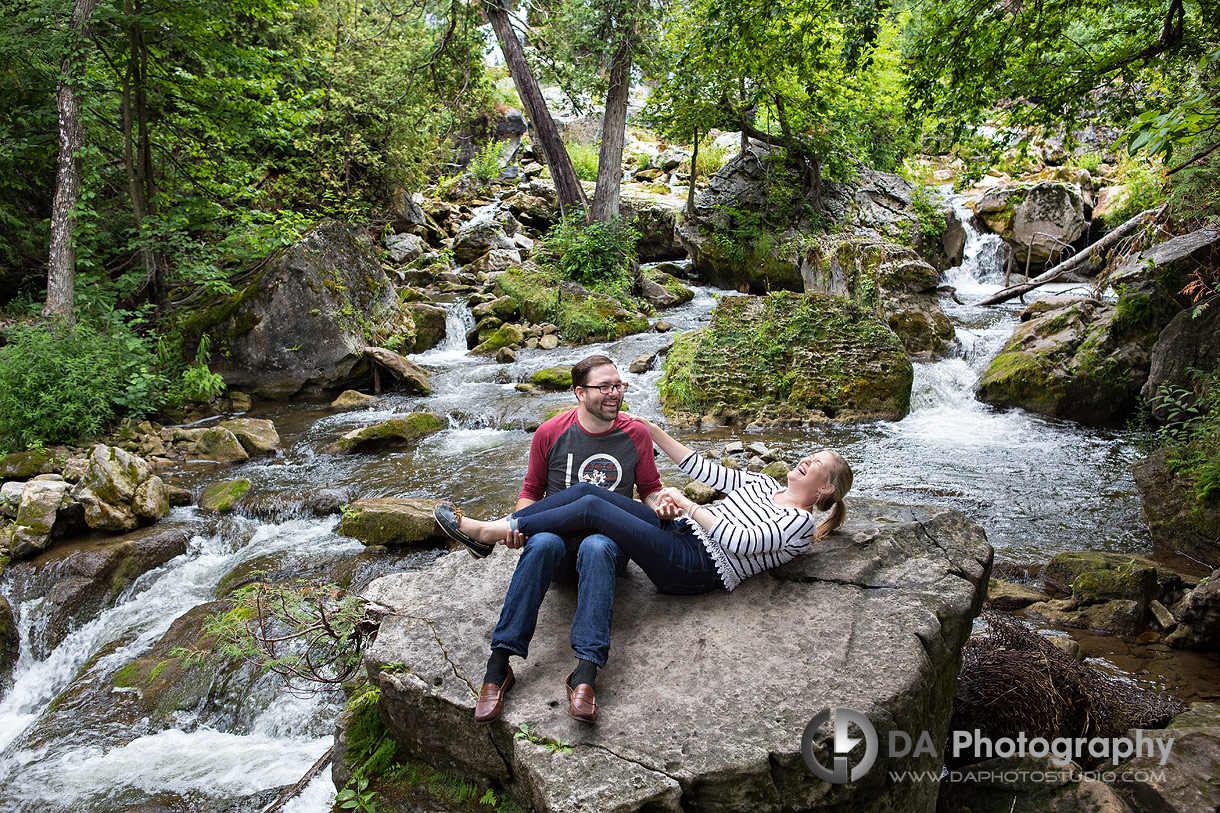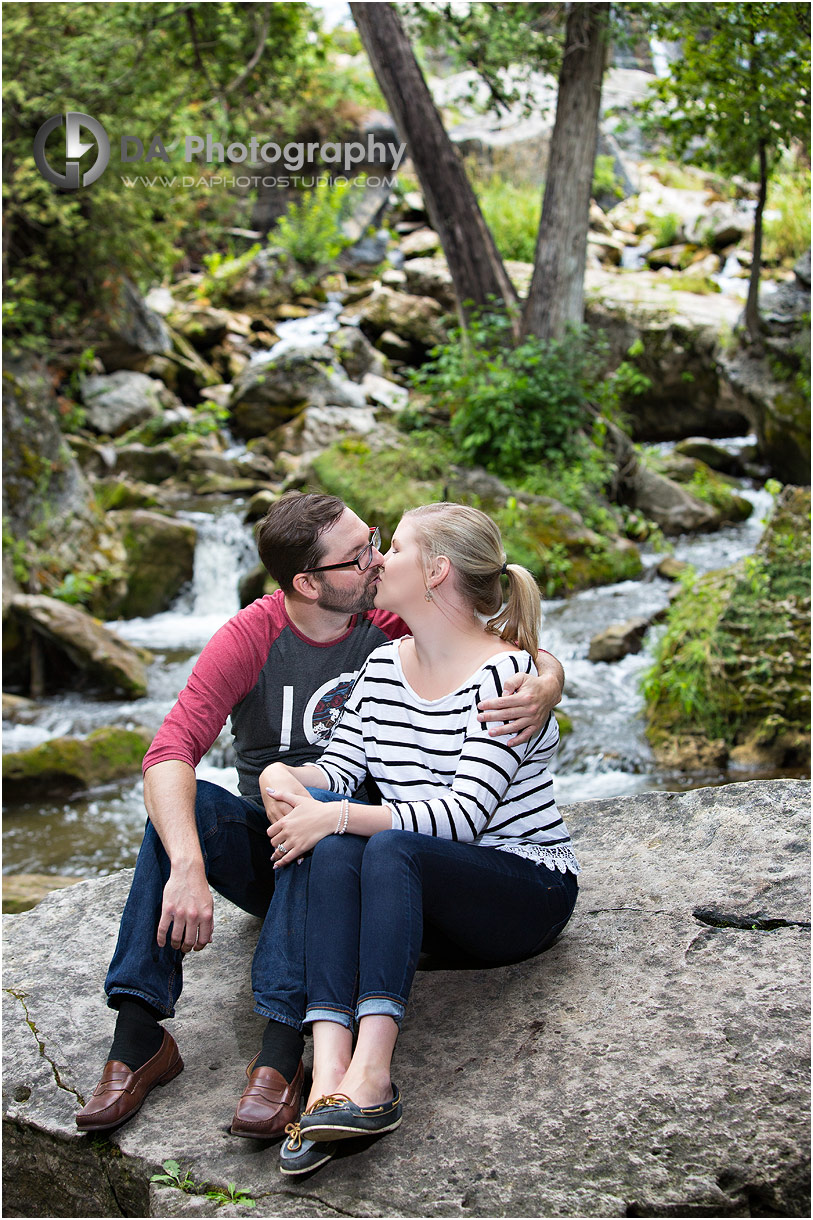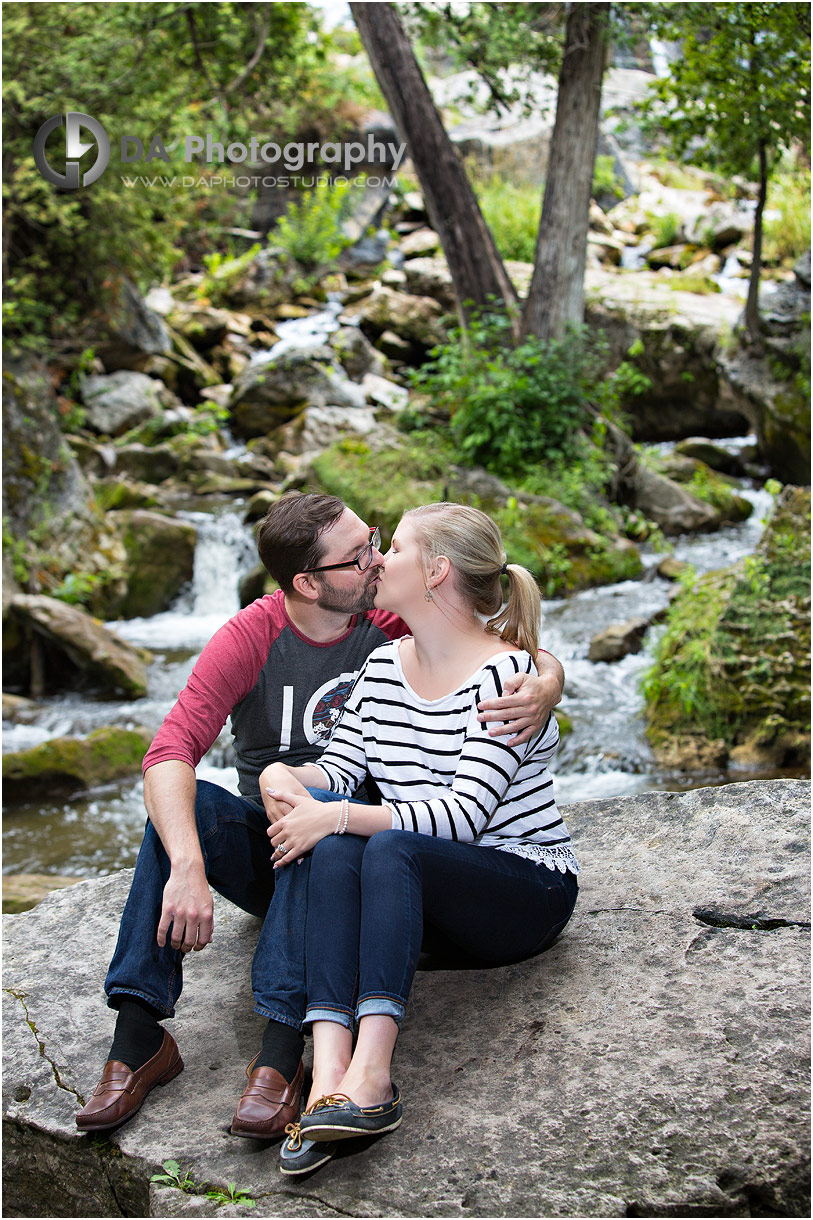 Having the opportunity to work as their Inglis Falls engagement photographer opened my eyes to a whole new world of possibilities of creative shots. Their session proved that the harder to access areas might be tougher to pull off and require trust and courage, but the rewards and memories are worth every second of baited breath!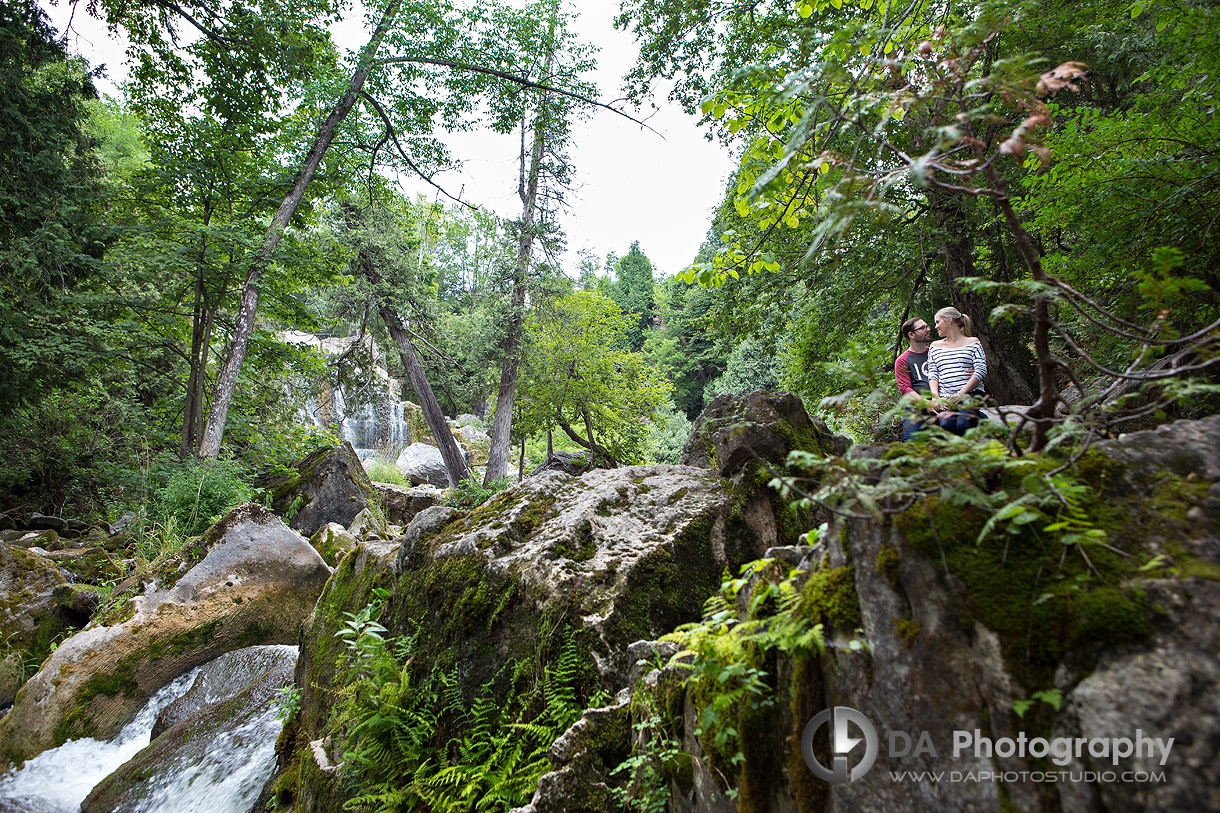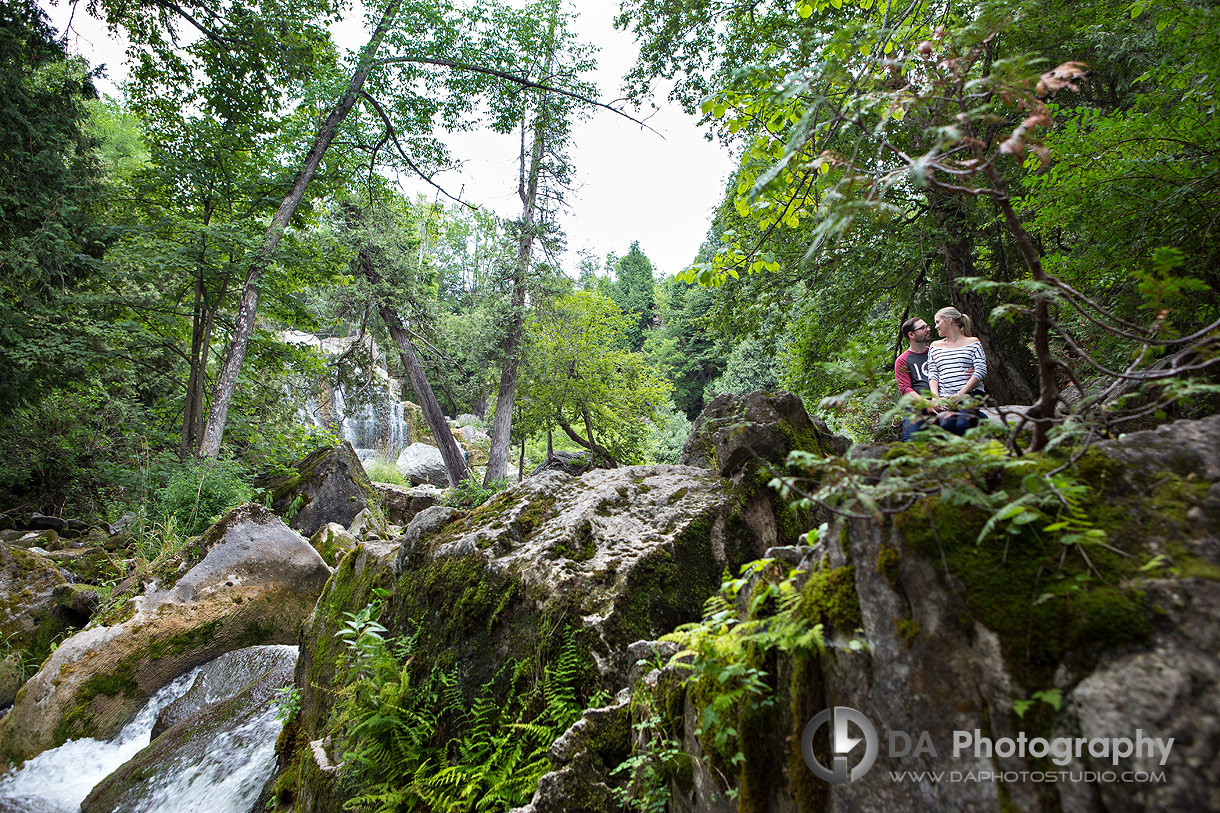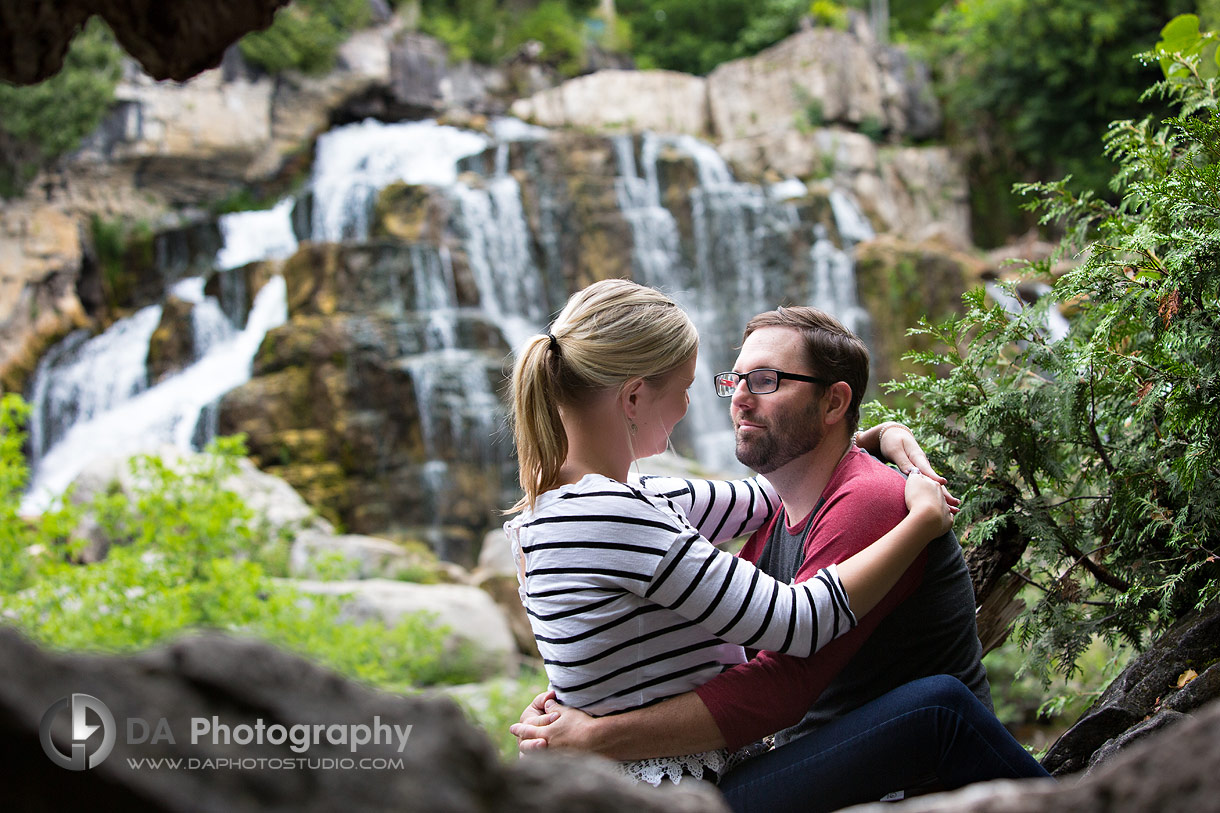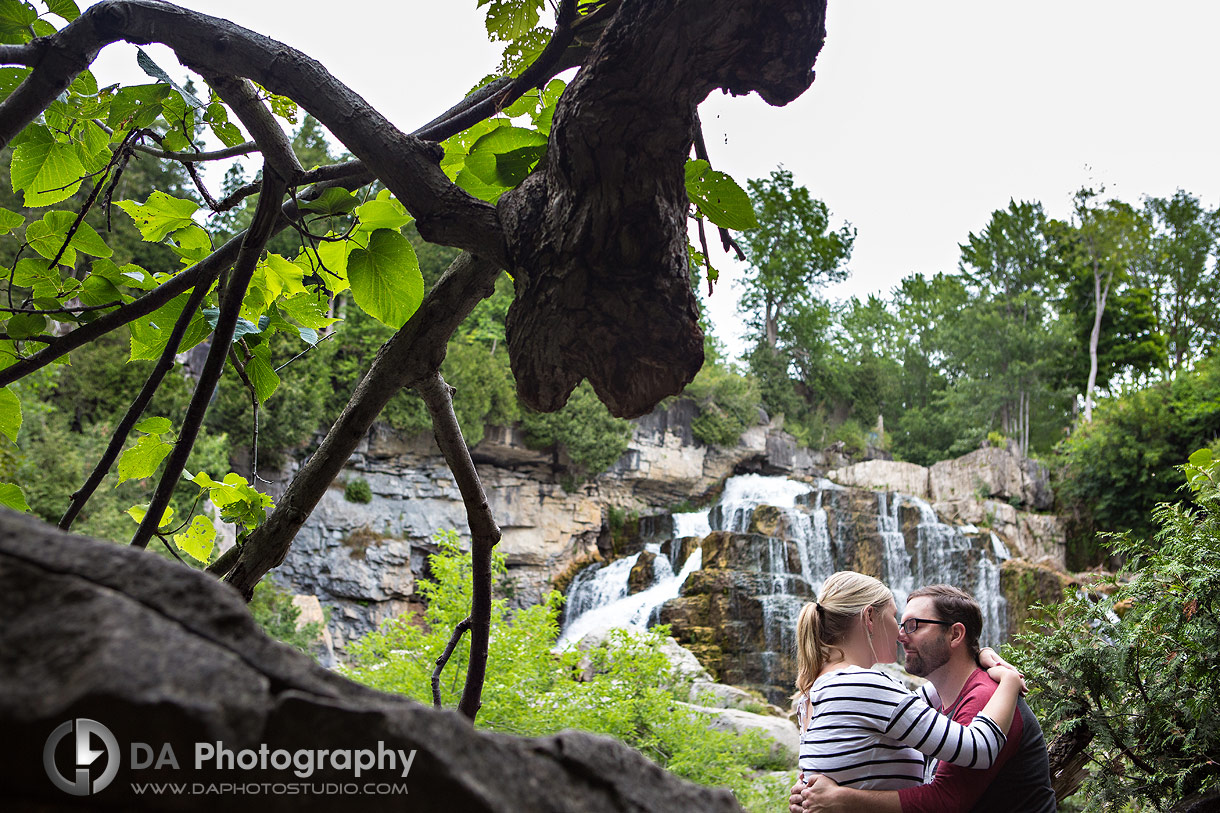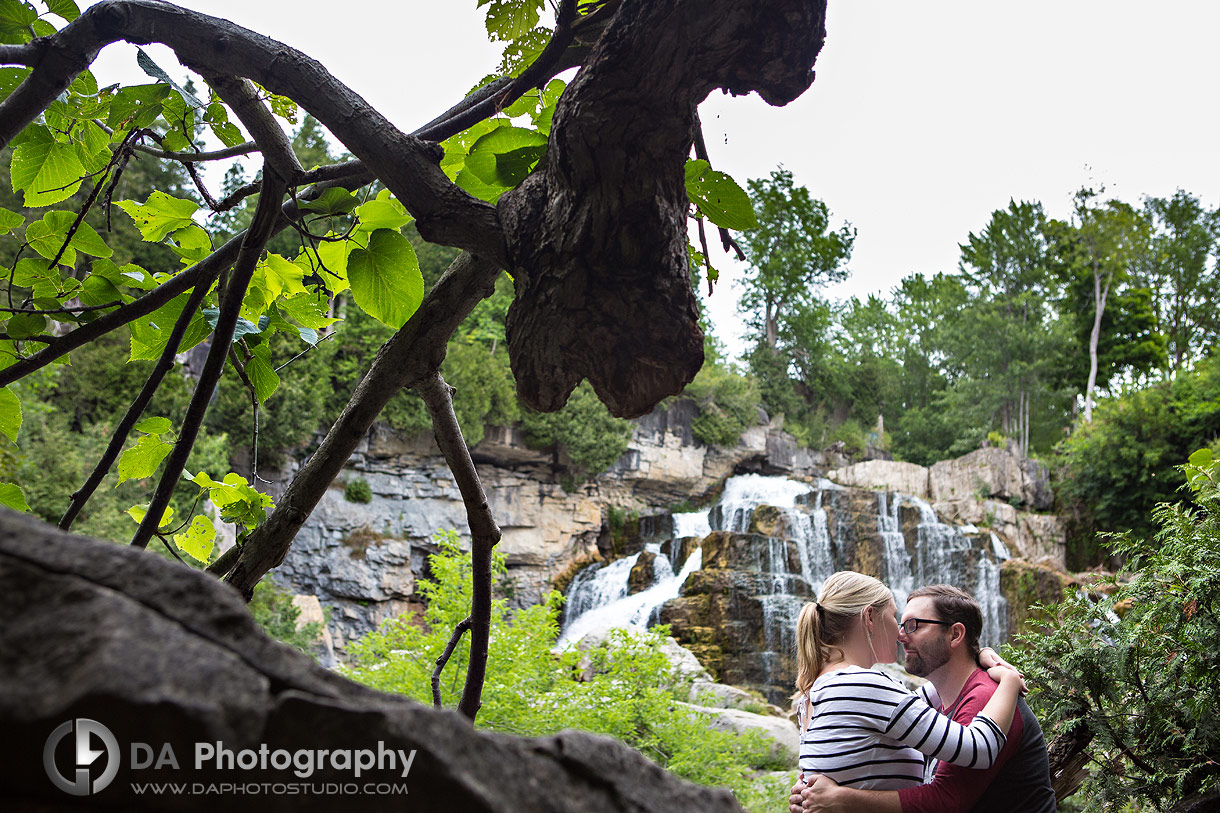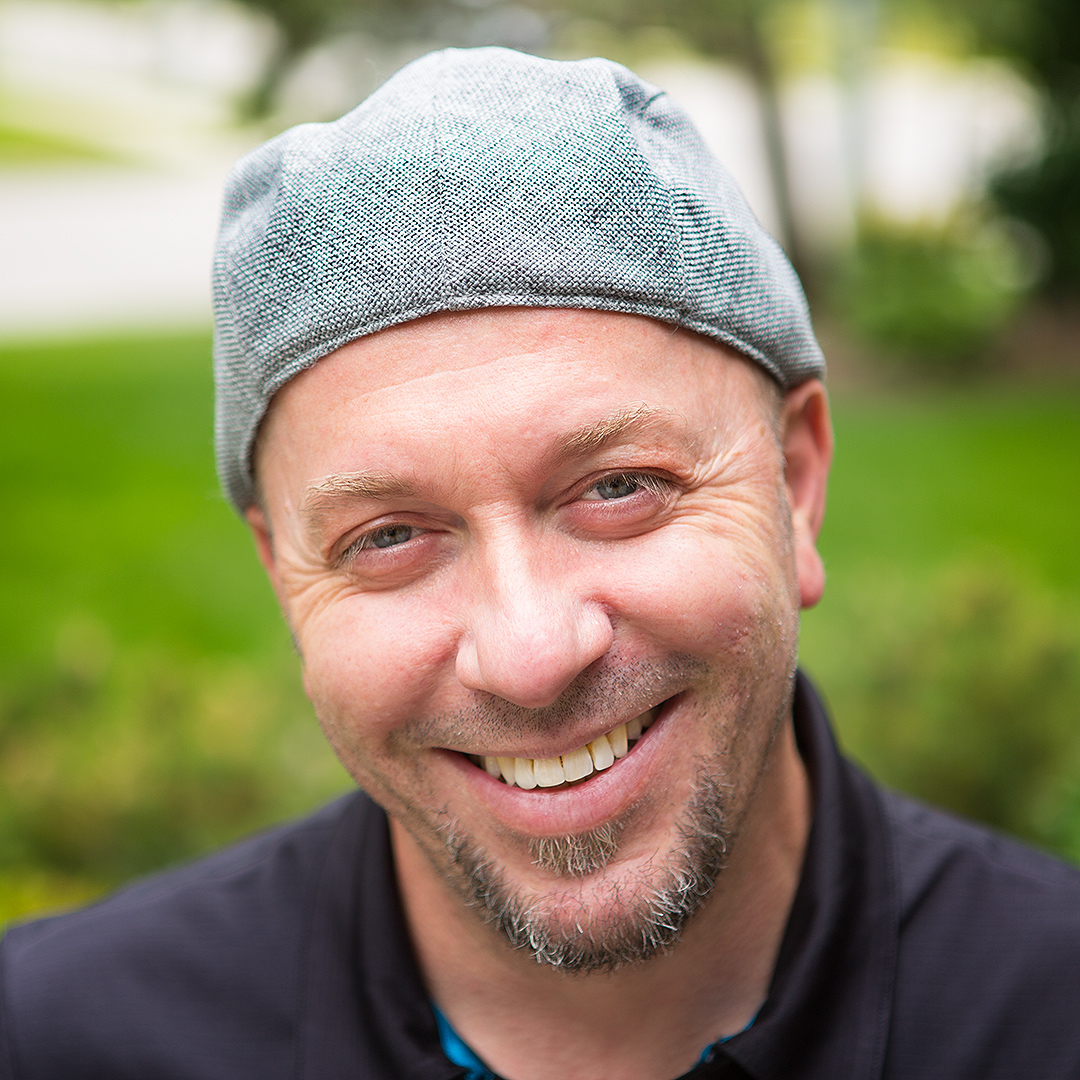 My passion and biggest asset is taking the time to make every client comfortable and relaxed before I even pick up the camera. The result? Photos of you that actually look like you at your best! I can prove to you how much you can enjoy having your picture taken. Lifestyle photography is about the experience that happens to be served up along side of some great photos.
Specialties:
Family Photography for families that like to move around and enjoy their photo time, Wedding Photography for couples looking for a mixture of photojournalistic, contemporary and traditional images and Professional Corporate headshots that are far from cheesy and stiff.