There's typically a moment when I find a commonality with a potential client and something clicks. Sometimes it's over children, my style, personal referrals or just an instant rapport. Nicole and I met at a bridal show and hit it off immediately as we talked easily about being the parents of young children. That genuine bond led me to taking their Milton engagement photos. As a side note, their daughter's picture ended up on the front of my wedding magazine as one of my favourite images from their wedding as she hid under Nicole's dress.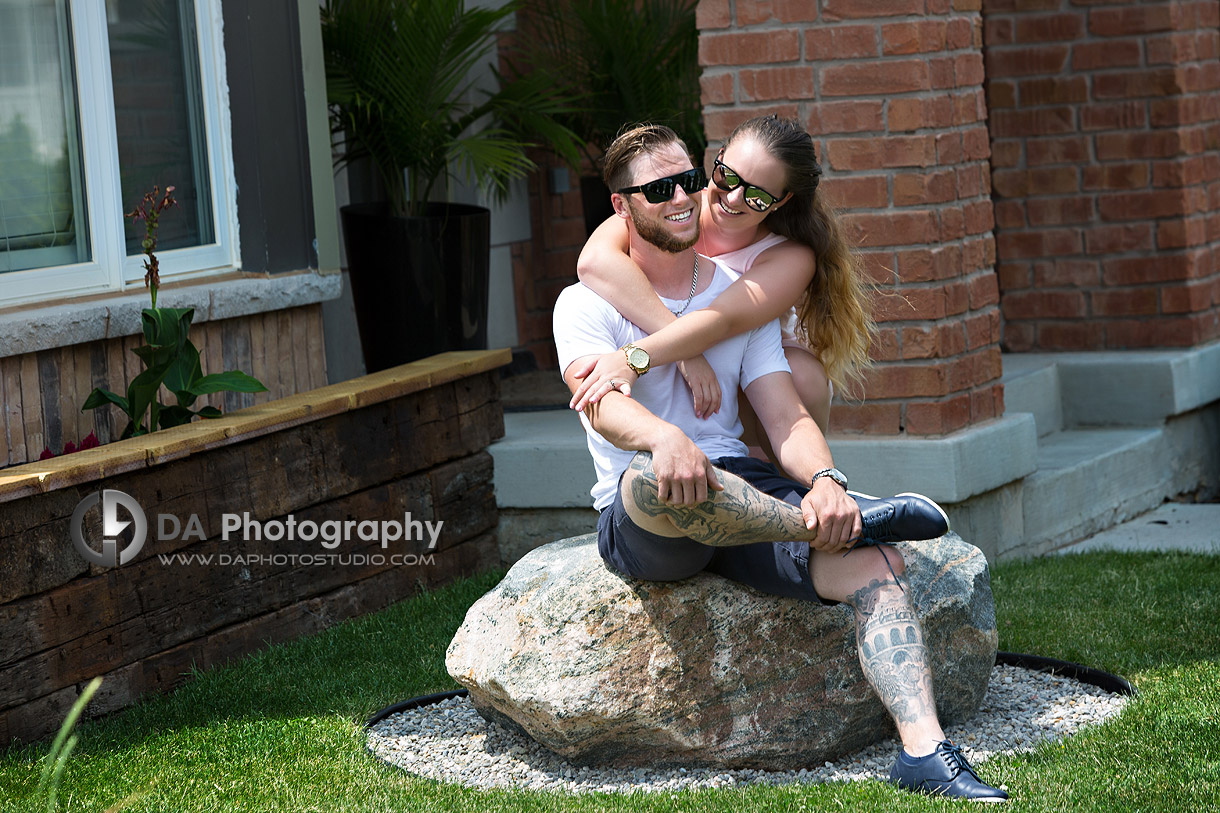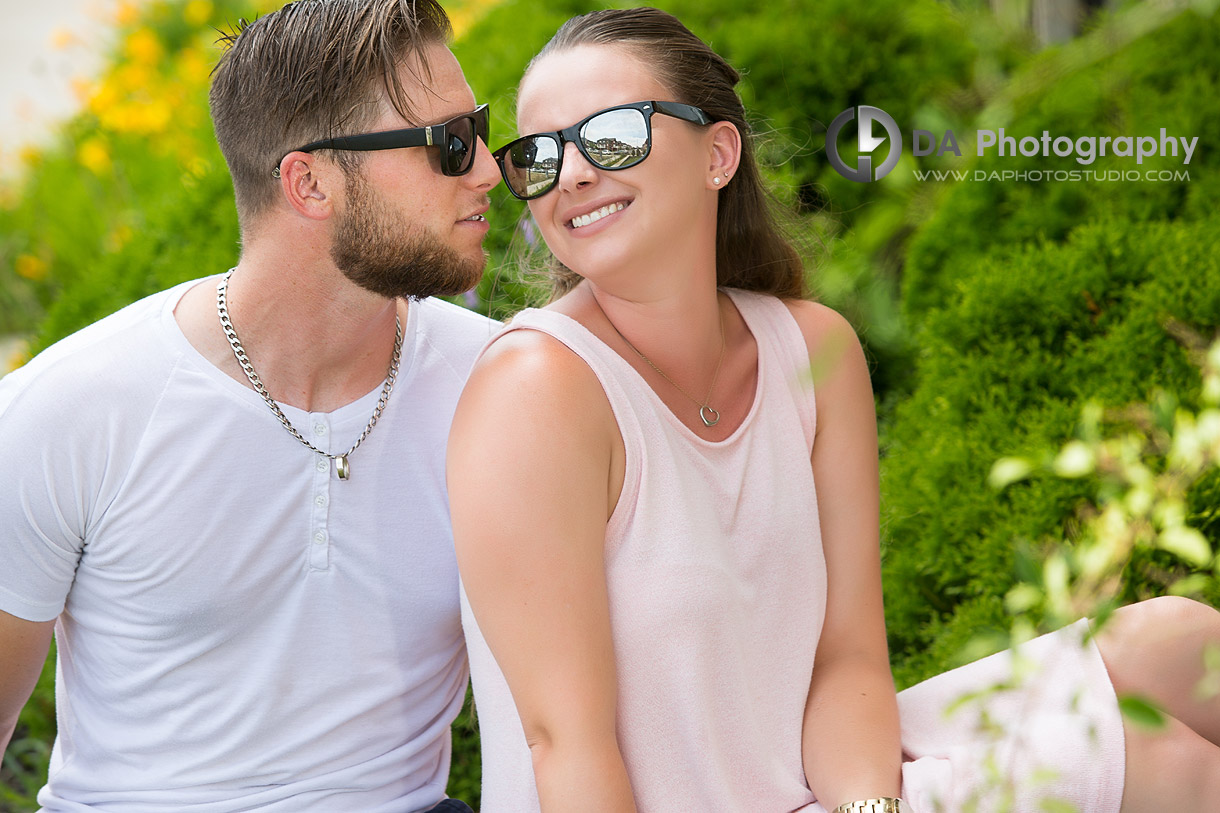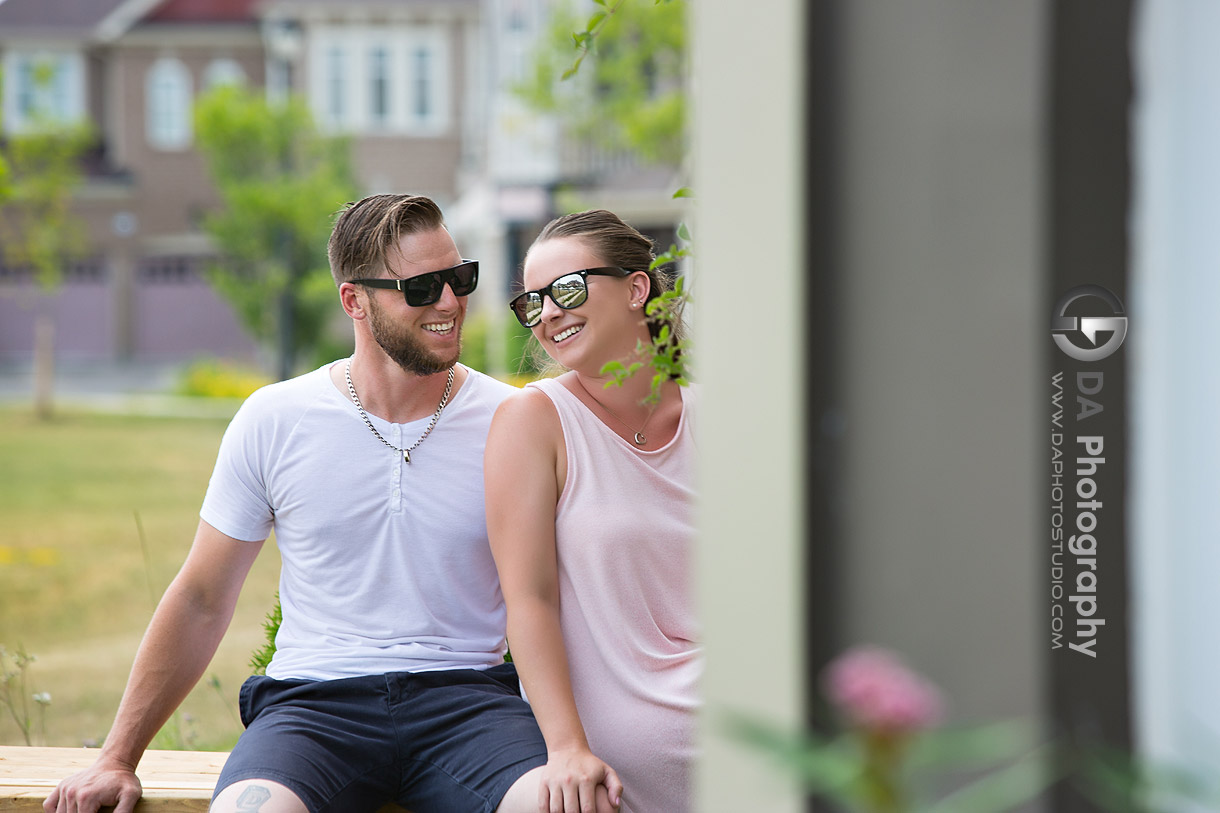 Joe and Nicole's wedding was scheduled for shortly after they booked me. However, it was still important for them to get some engagement pictures that represented them. Both were laid back and easy going, opting for sticking locally and keeping the feel simple. We started off at the outside of their house which offered the chance to capture a glimpse of that chapter in their lives. Joe is handy around the house. I really wanted to showcase some of the things he had done to make it unique.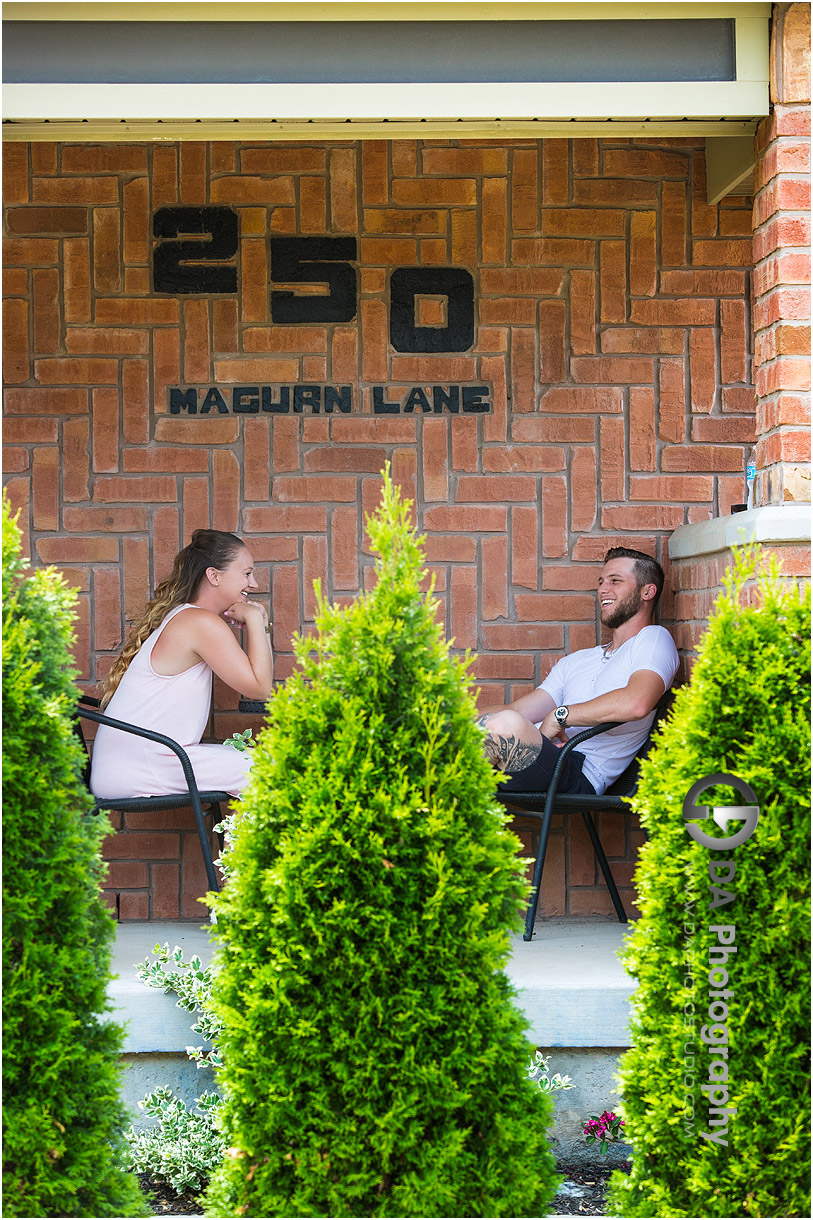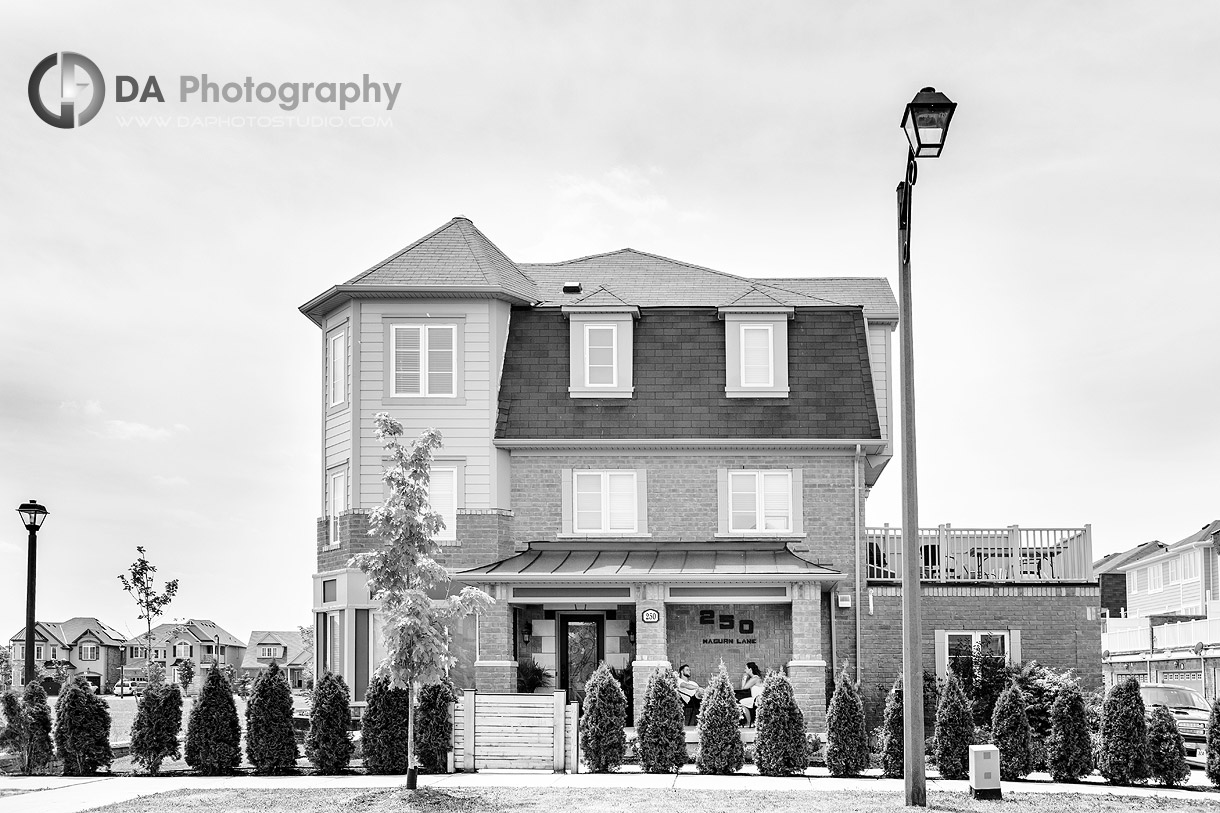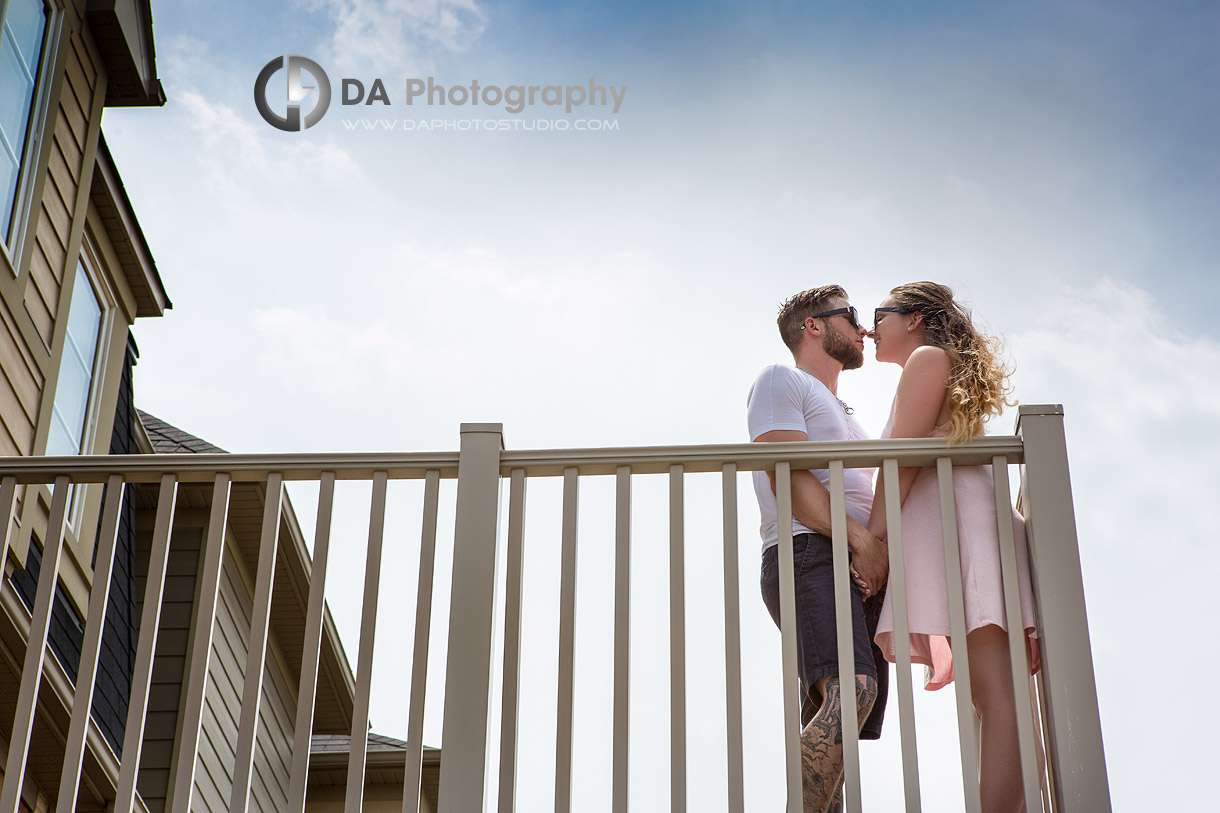 We had so much scope for creativity and they were both up to the challenge. Always keep an eye open for a way to see something from a different angle or through a different lens. The image featuring the landscape through a sphere was actually the top of a coffee holder! Luck would have it that we got our hands on a heart shaped rock which was the perfect accessory against the sharp lines of the wooden gate.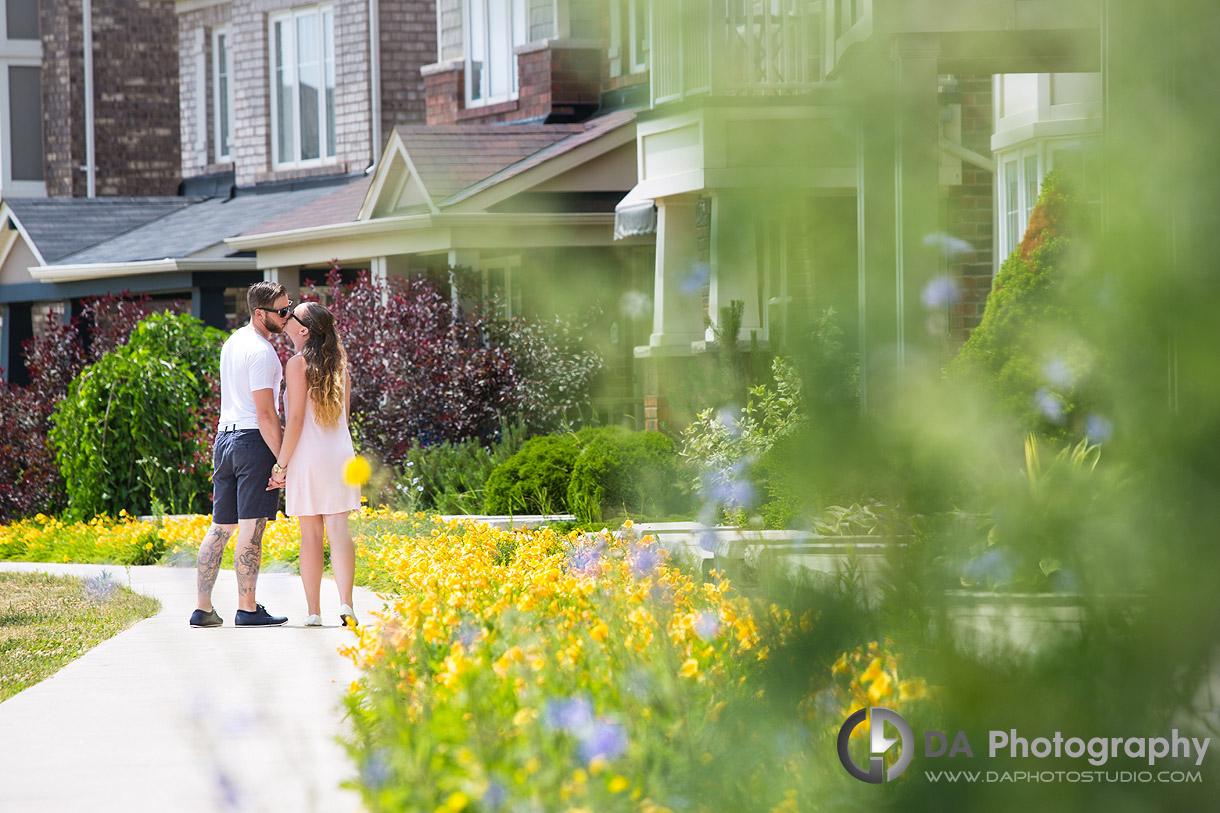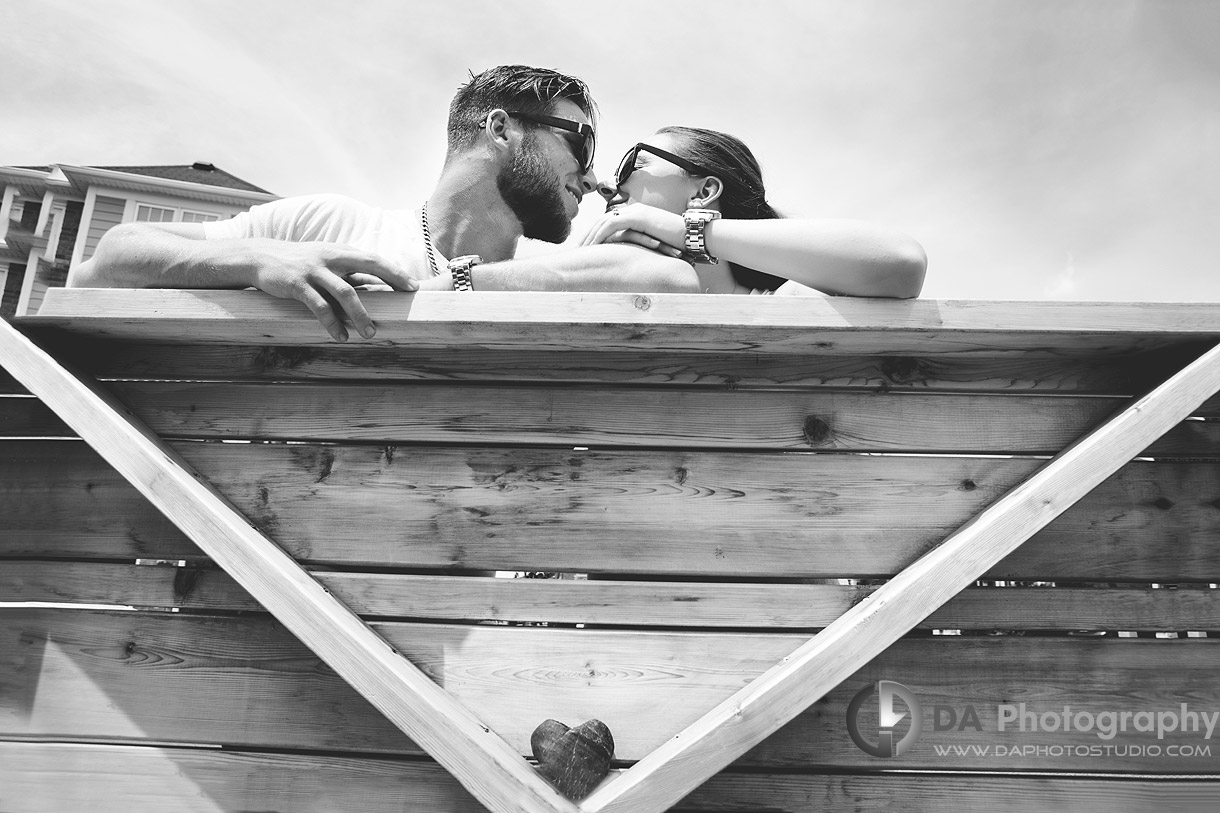 How a coffee container changed the dynamics of these Milton engagement photos
Once we had left the comfort of their home we headed to downtown Milton, their local area. While I could be creative at their house, here I positioned them between two buildings which I used as a blank canvas. These shots were all about their energy together with no distractions.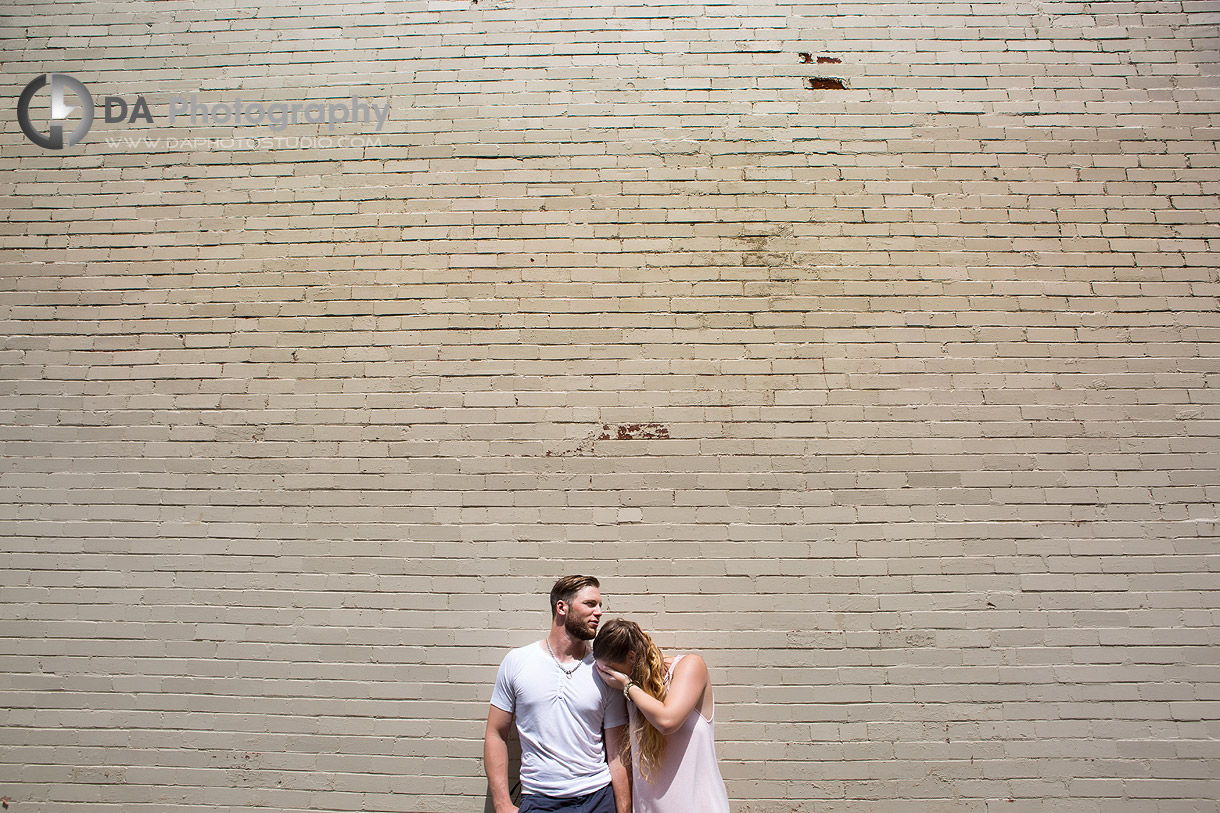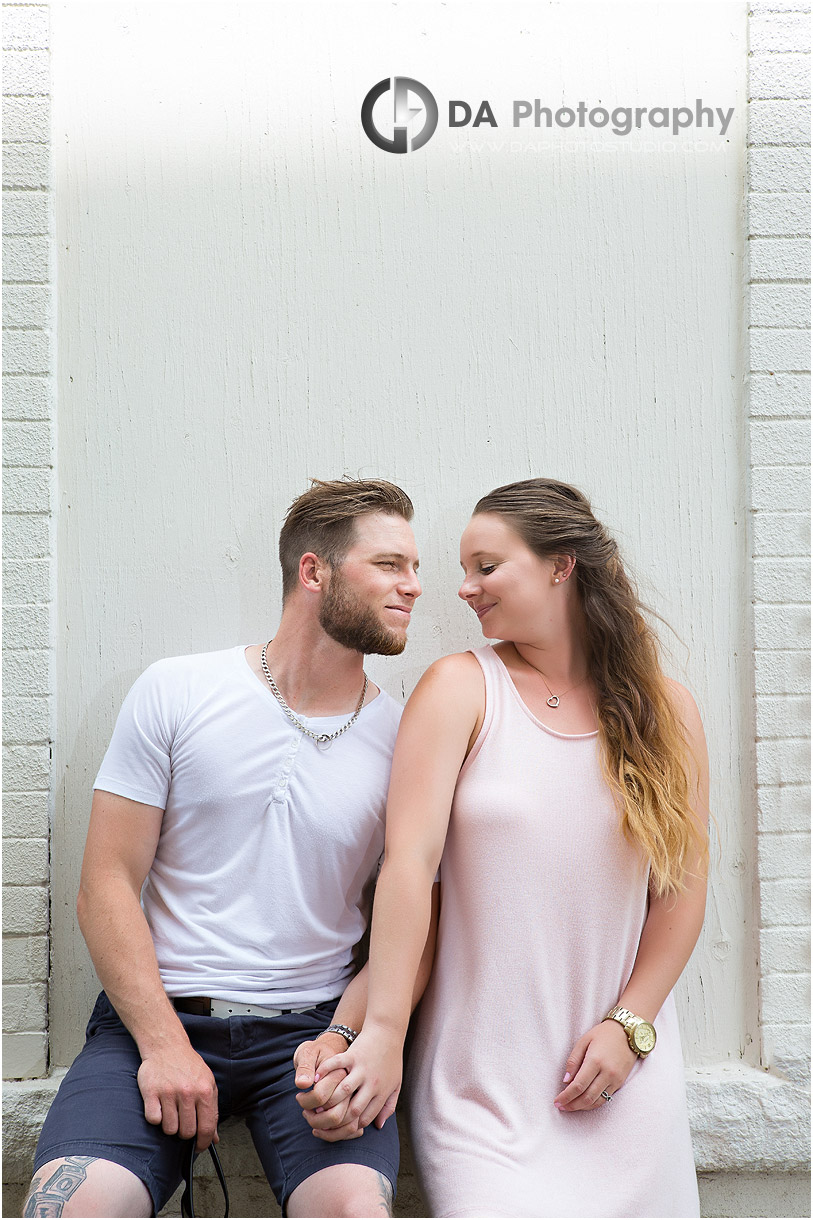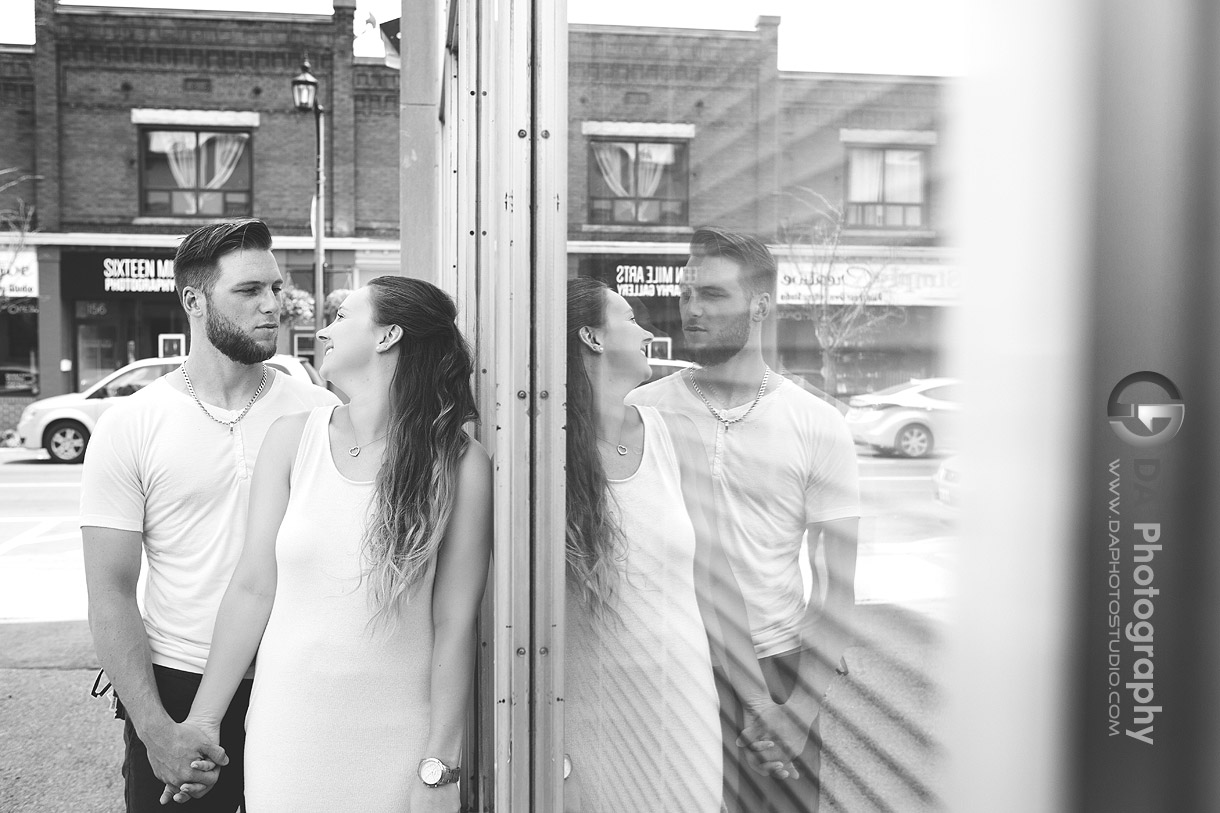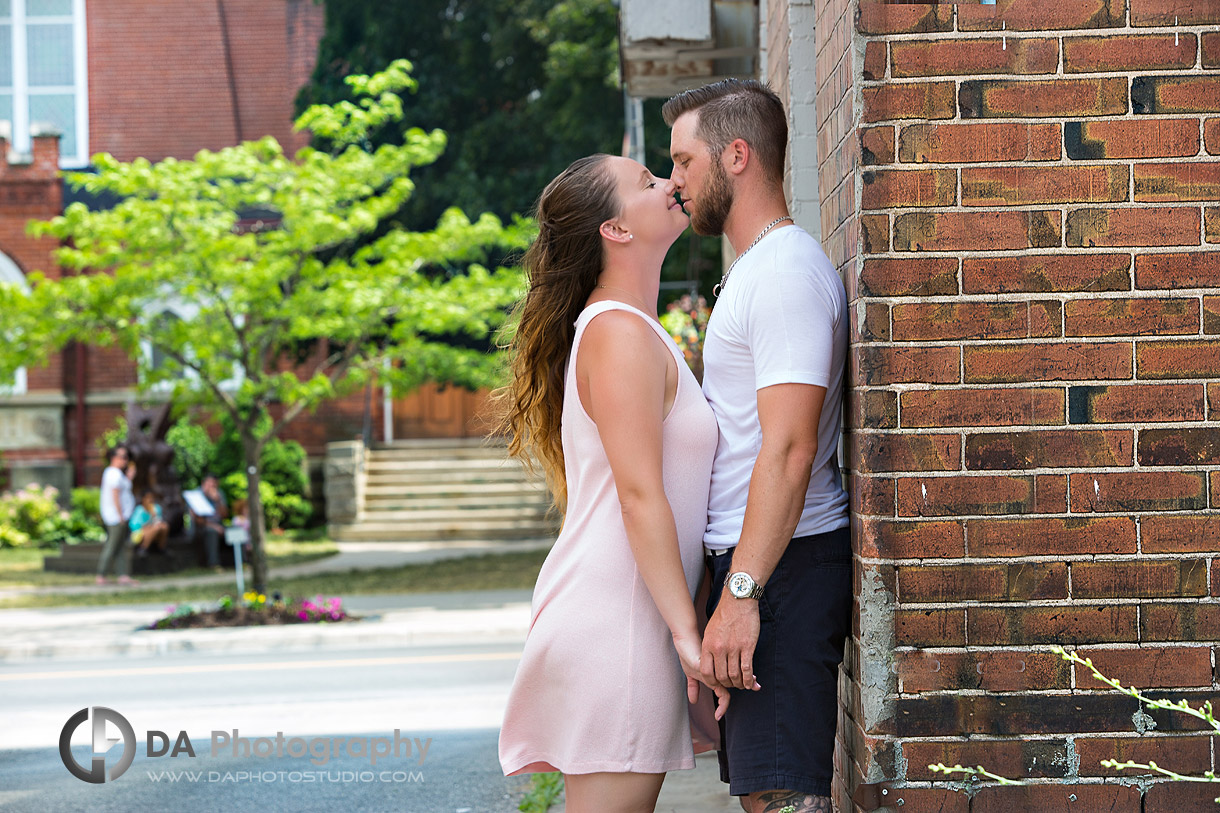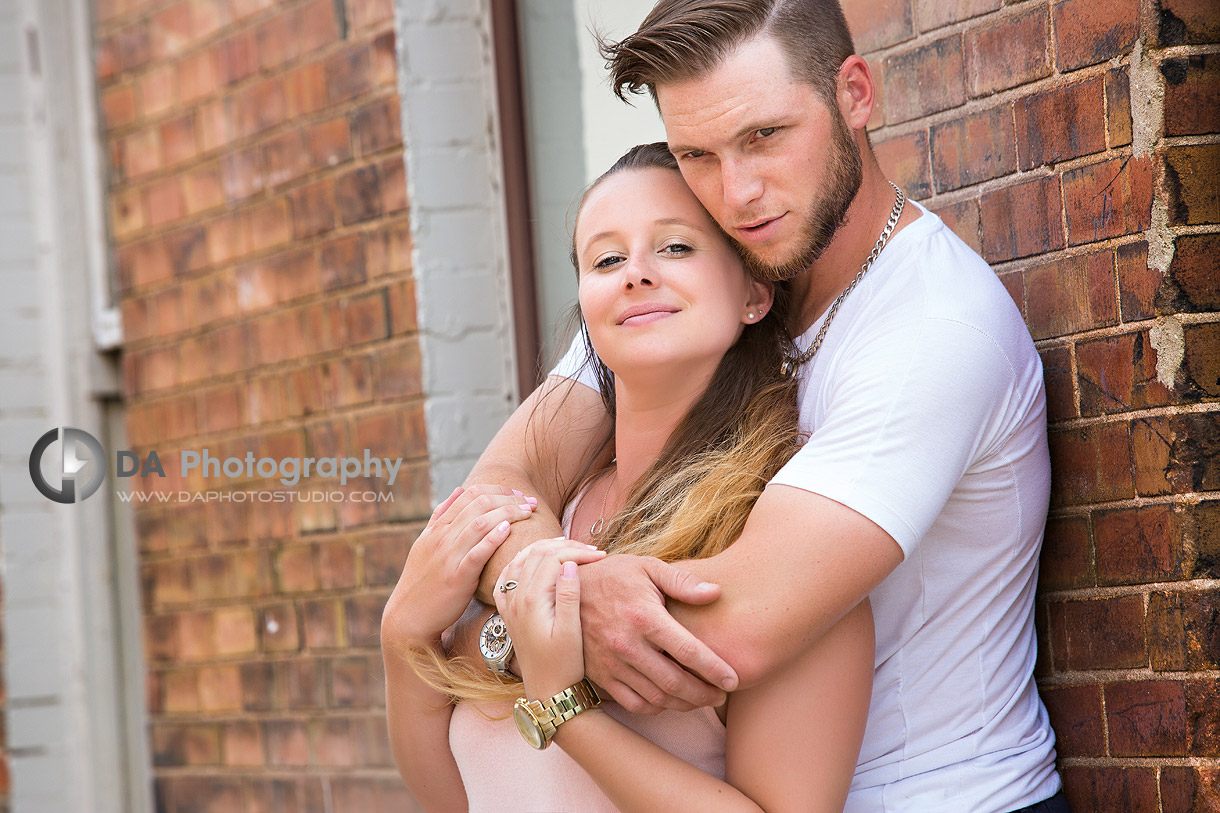 One of the hidden wonders of Milton is the Mill Pond Park area. There is such an amazing variety of backdrops available. From the lake, bridge and gazebo to the forest, there is so much diversity. The entrance to the forest created a natural vignette effect around a particular image. Here, I positioned them in the middle of the pathway. As the sunlight steamed between the thick cluster of trees it gave off a magical feel down by the rail tracks. By the time we reached the bridge, you could see how happy and content they both were in front of the camera. Their natural radiance was easy to capture as they were comfortable enough to share their emotions.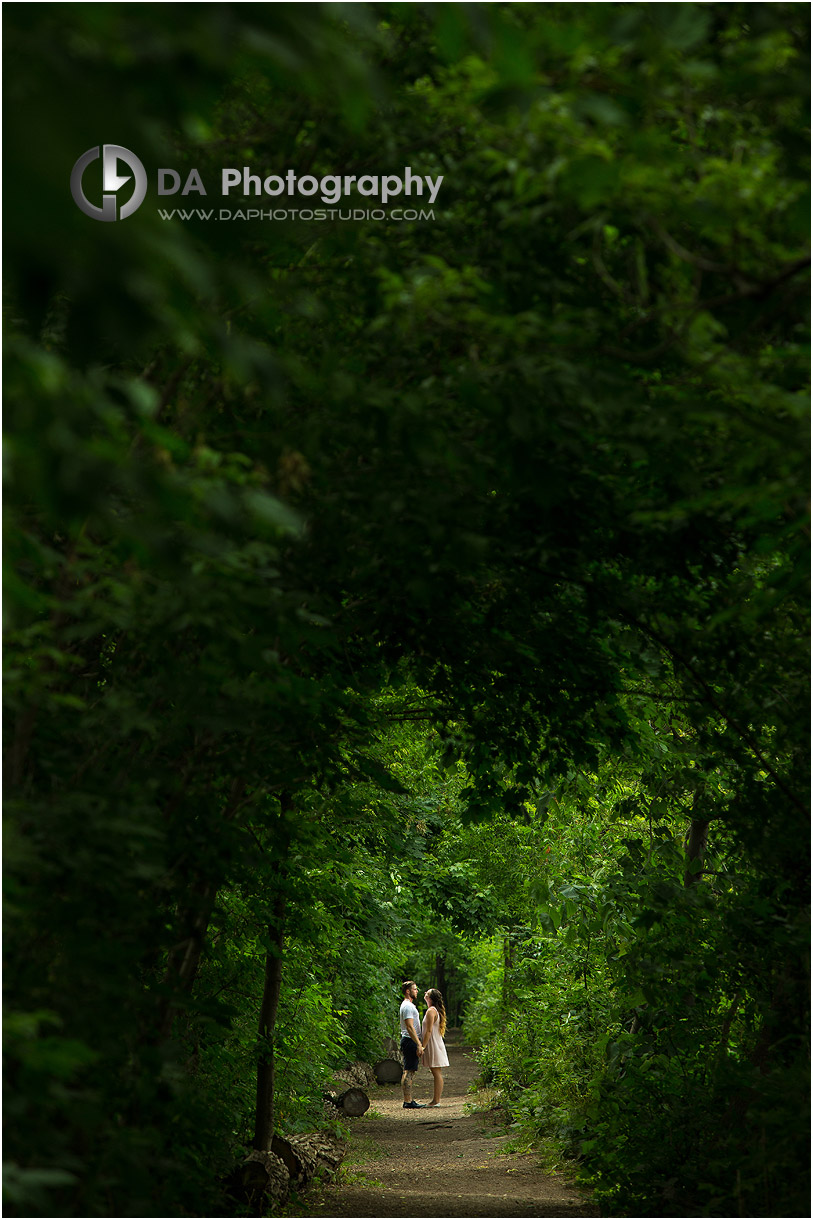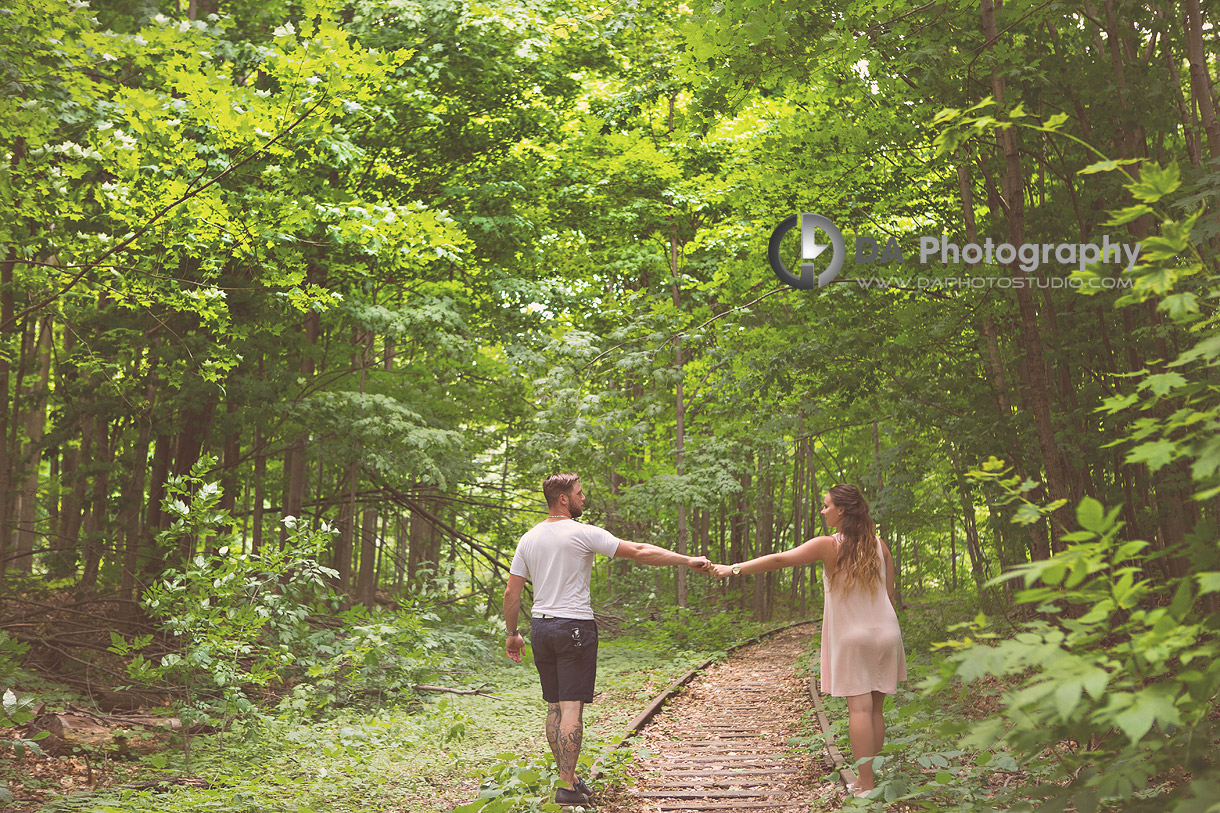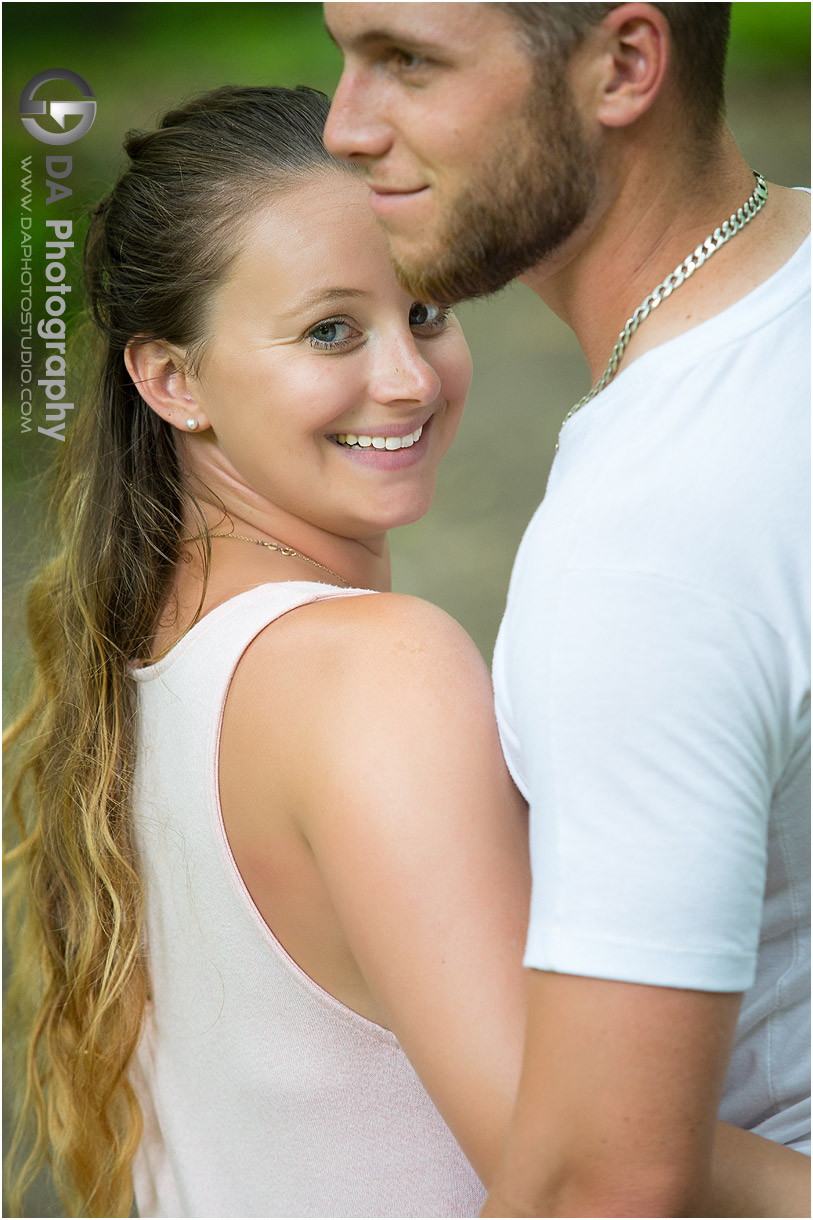 How nature created a natural vignette effect in these Milton engagement photos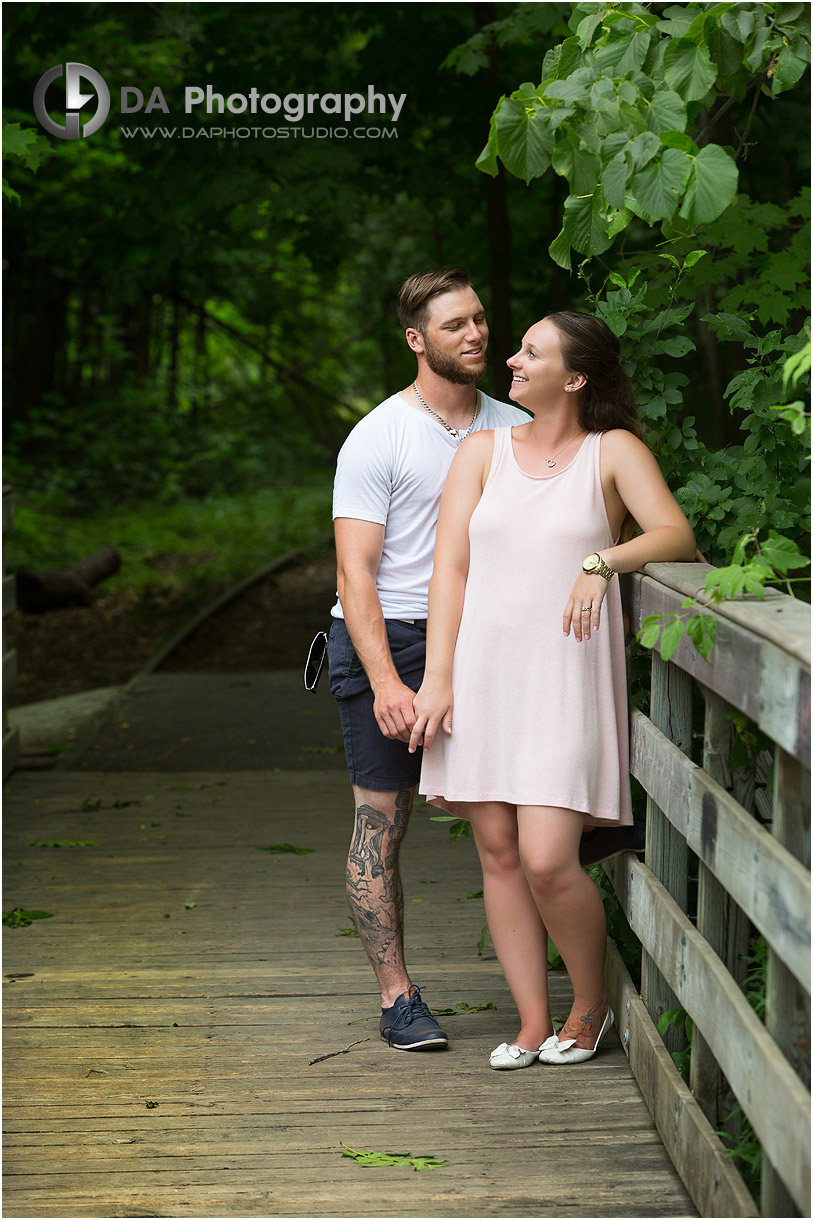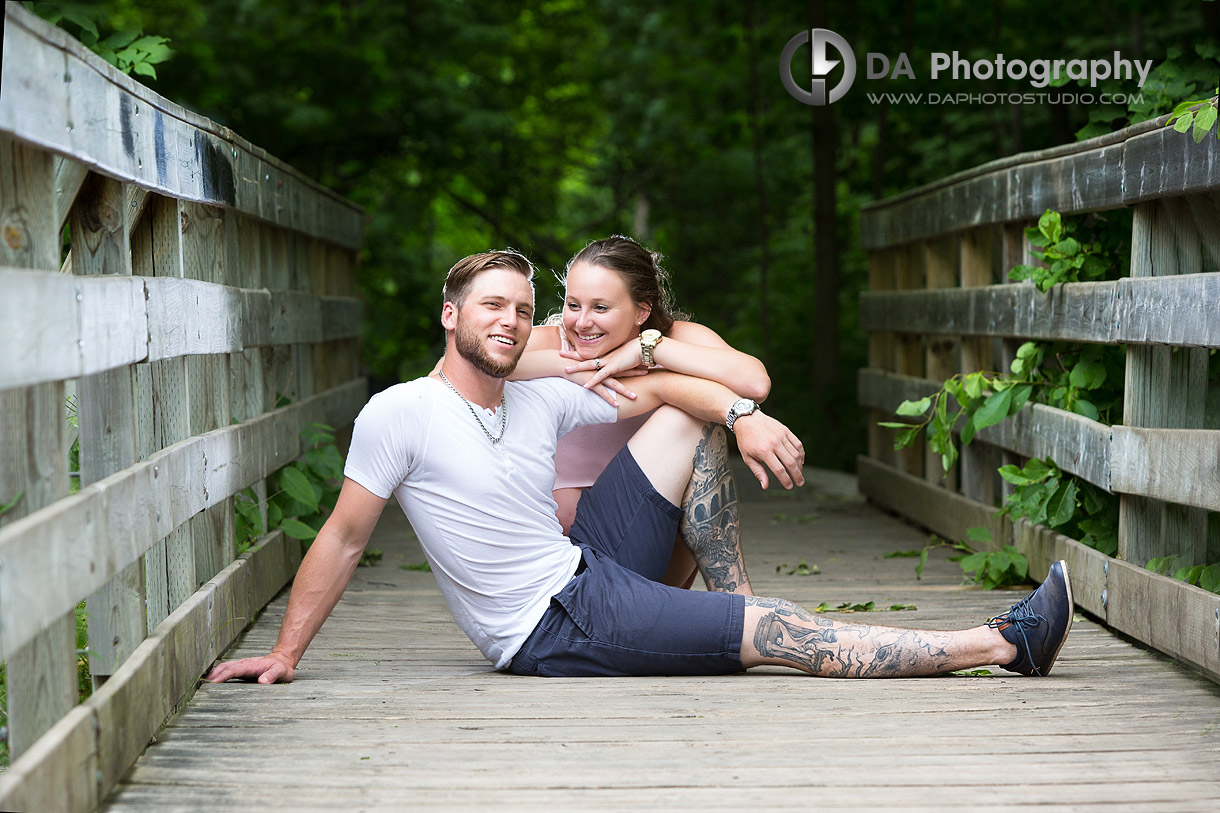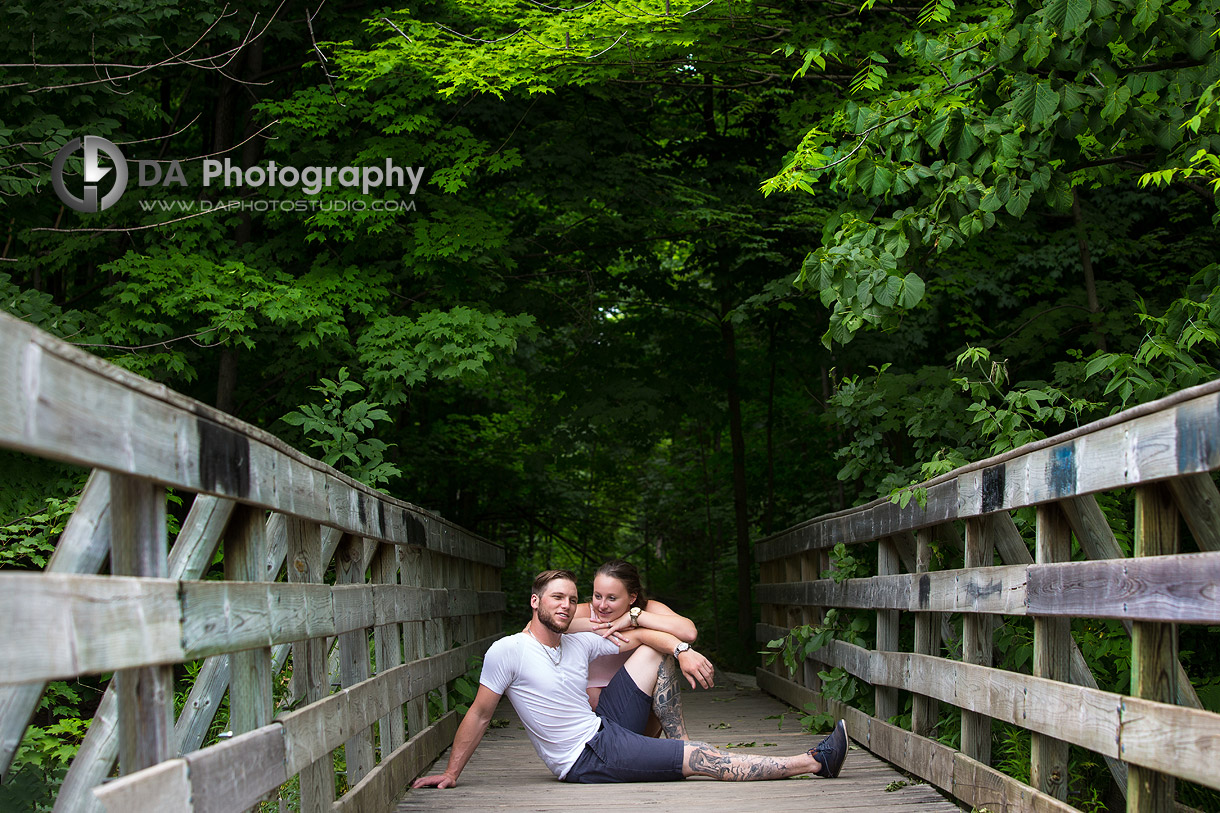 My final image of the two of their legs was the perfect wrap for a session whose purpose was to define them as a couple. Their tattoos were so personalized and symbolized their journey so far.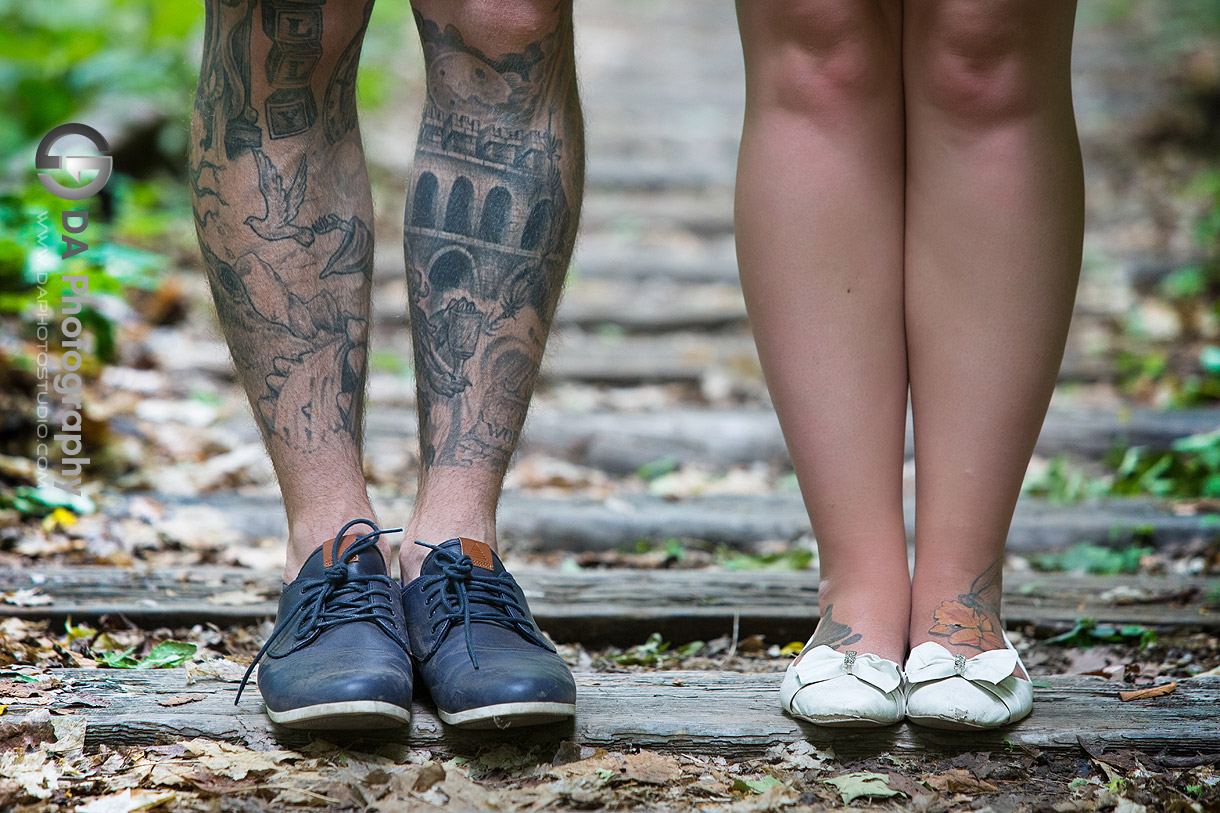 90% of the image is down to the couple and their emotions, the remaining 10%, comprising of the surroundings. The most important part of a session is to feel relaxed, at home and connected. I felt that this photoshoot ticked all of the boxes in providing a defined picture as to who they are. From the unique touches of their home and the raw emotions against the blank canvases downtown to the fairly like forest; we documented their chapter while staying local and not stepping out of any comfort zones.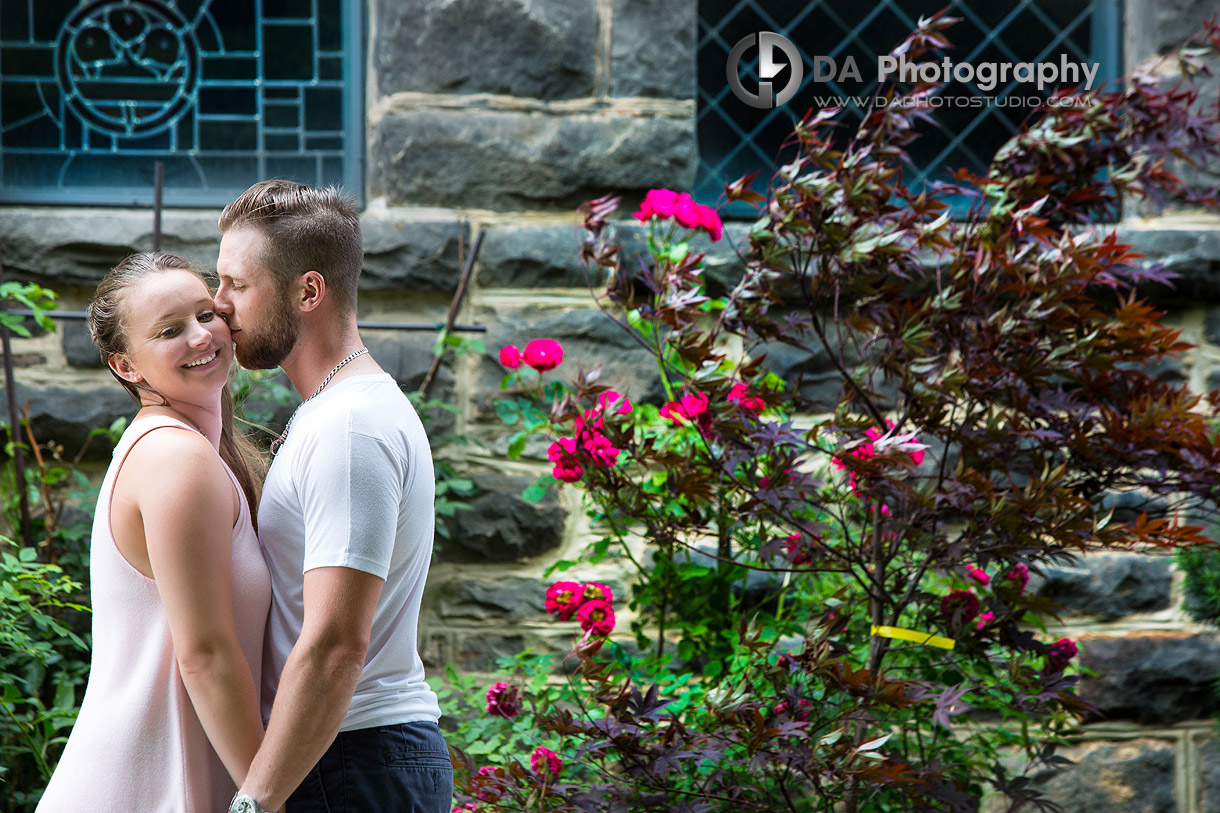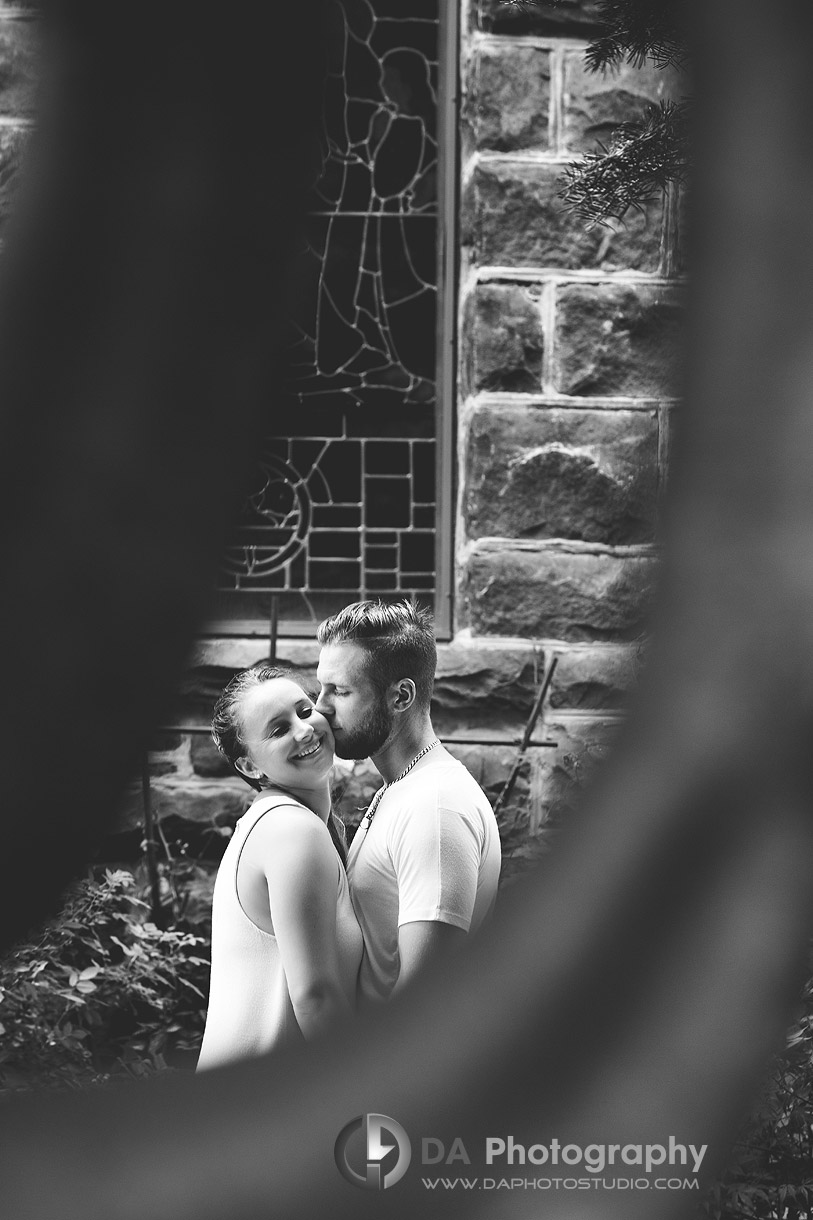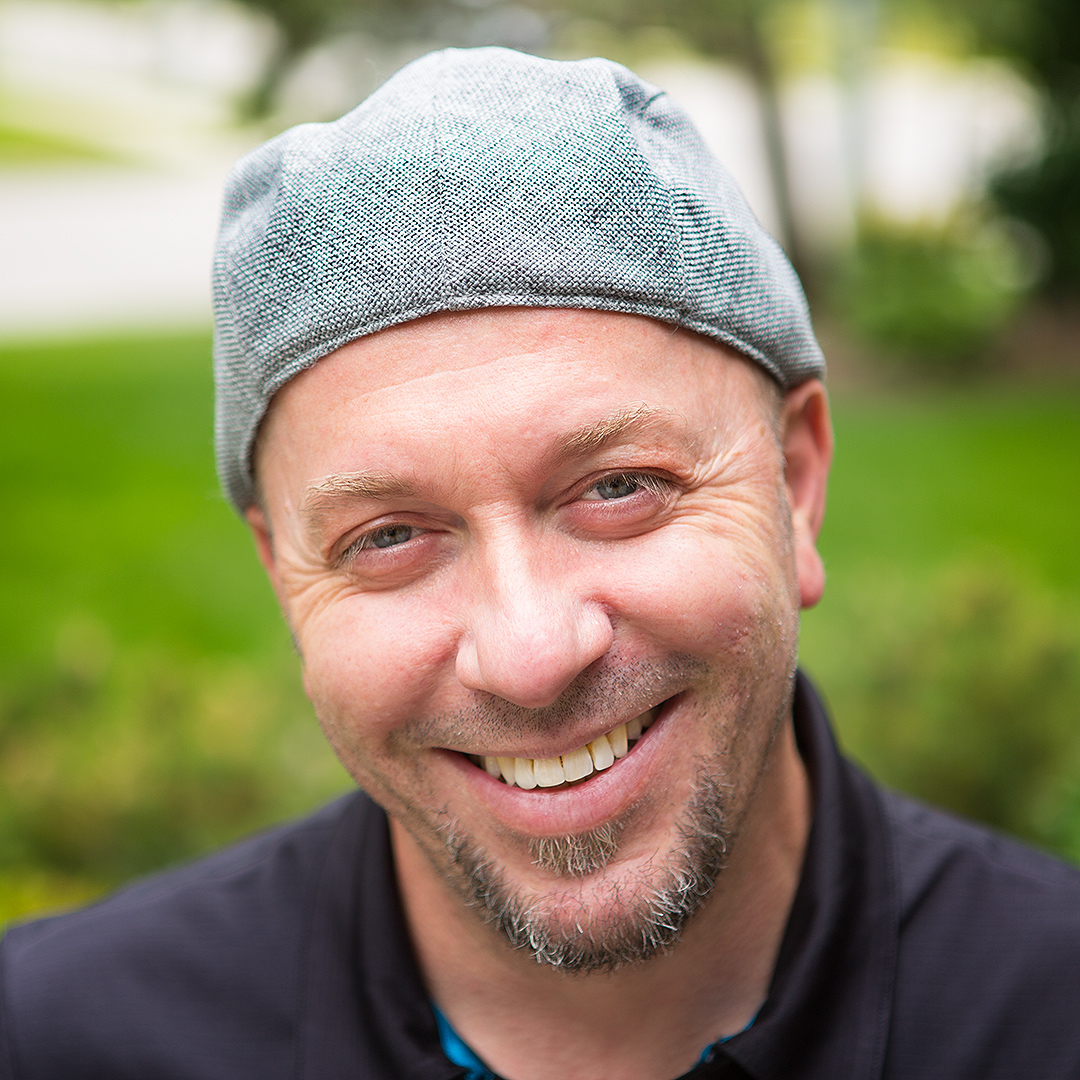 My passion and biggest asset is taking the time to make every client comfortable and relaxed before I even pick up the camera. The result? Photos of you that actually look like you at your best! I can prove to you how much you can enjoy having your picture taken. Lifestyle photography is about the experience that happens to be served up along side of some great photos.
Specialties:
Family Photography for families that like to move around and enjoy their photo time, Wedding Photography for couples looking for a mixture of photojournalistic, contemporary and traditional images and Professional Corporate headshots that are far from cheesy and stiff.