Andrea, a local teacher to our Brampton studio location, was introduced to me via a word of mouth referral. She was looking for a wedding photographer. Specifically, for someone to ease them into being in front of a camera during their Oakville engagement photos.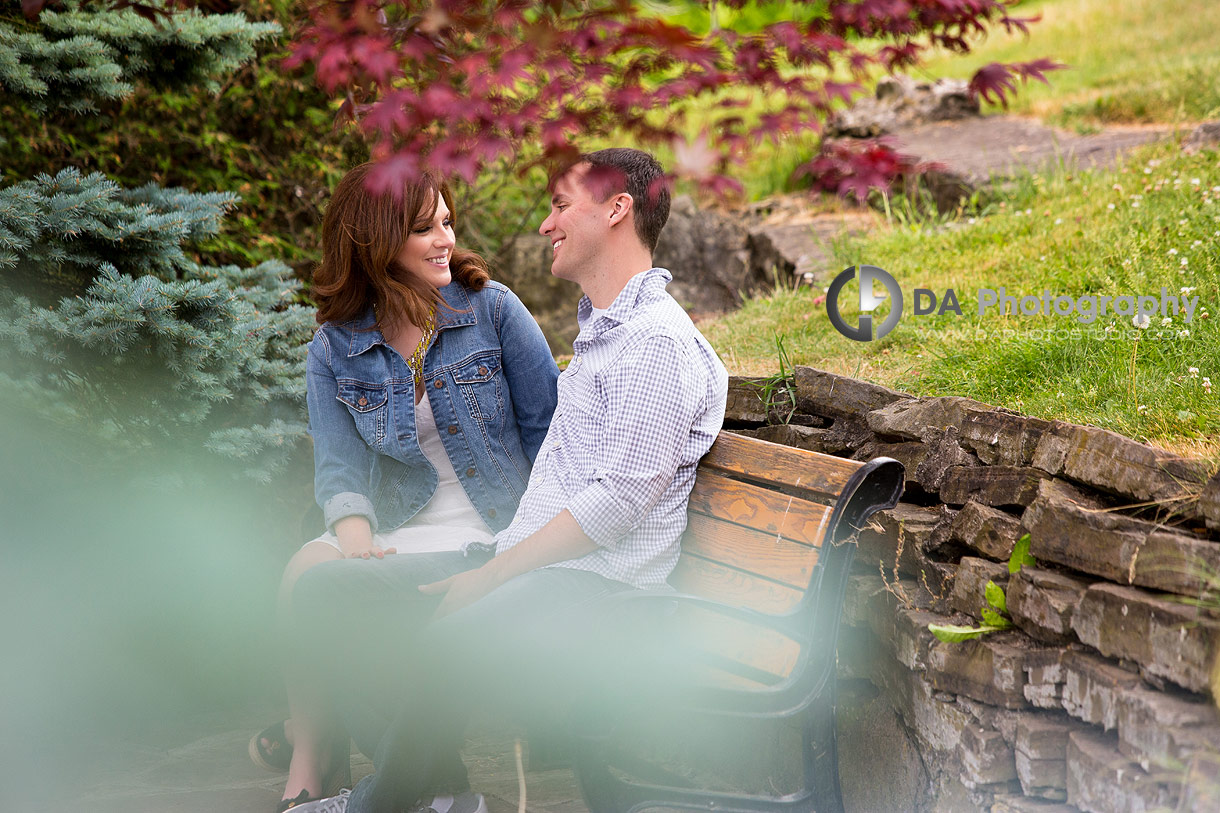 We found the perfect spot away from gawking onlookers for these Oakville engagement photos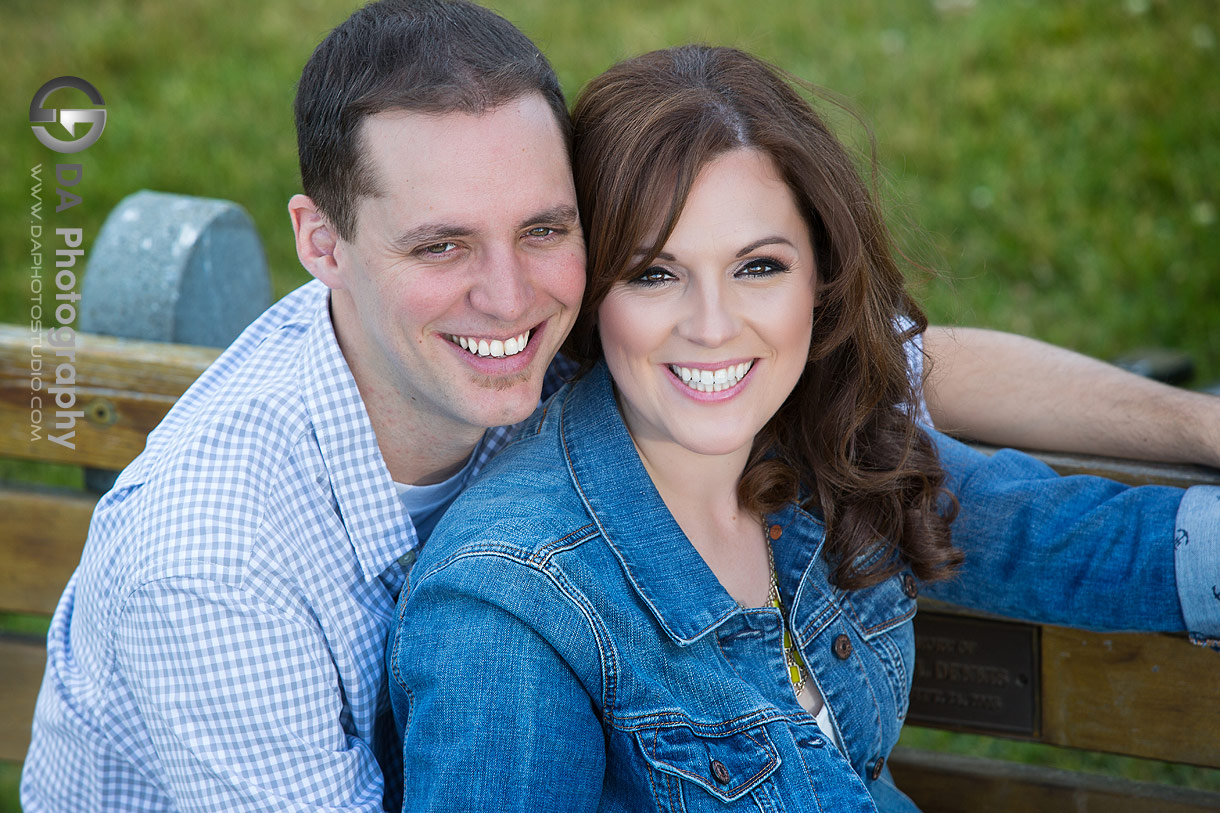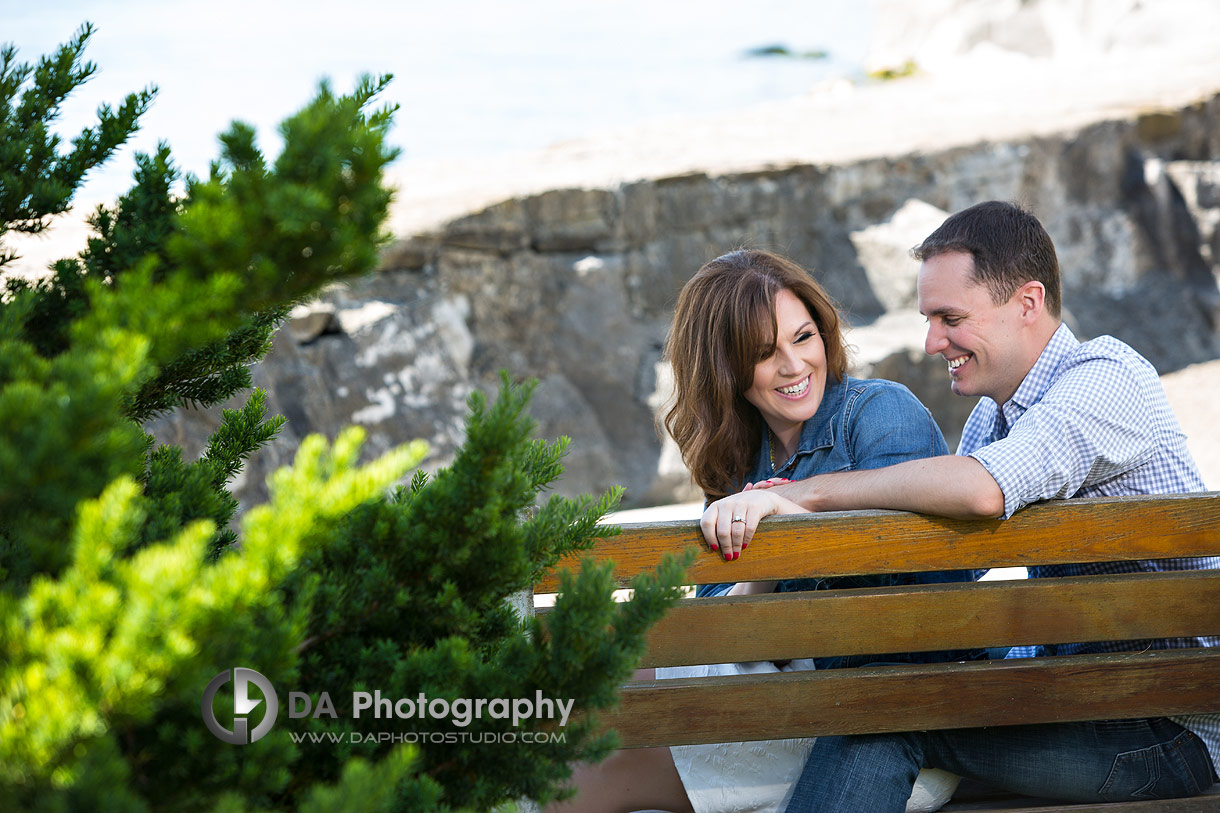 Her fiance Mark, was equally as terrified of public displays of affection in front of gawking eyes of passersby and a camera. I devised a plan to make both of them more relaxed and to take the pressure off. Gairloch Gardens was the perfect location for the two of them as it is hidden and offered much more privacy for their photoshoot. The greenery served as a safety net from which I could stand behind so my presence wasn't as obvious. This worked beautifully as I focused on capturing their silhouettes so they could give each other their undivided attention. Without having to worry about me being there and by starting from shooting further away, they soon forgot about the camera. The retaining wall down by the lake also offered the perfect spot for them to look out onto until they felt more relaxed.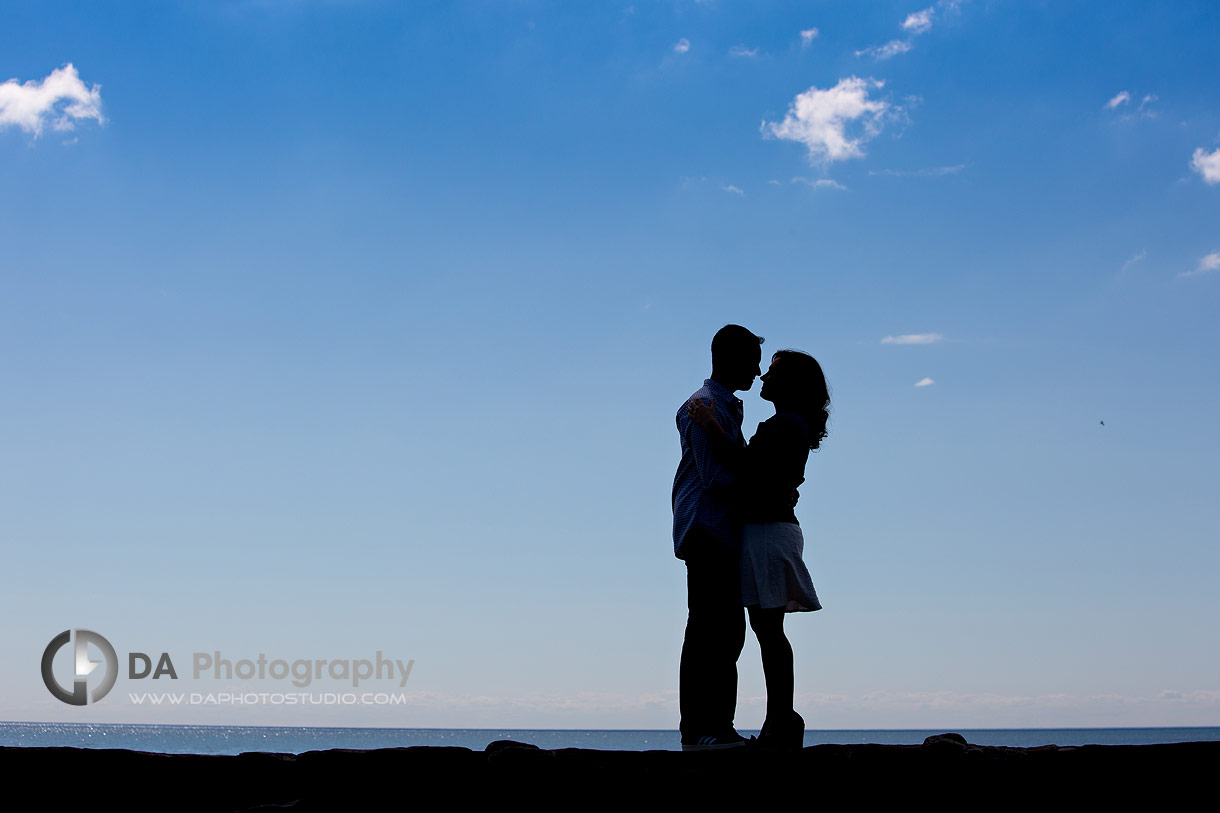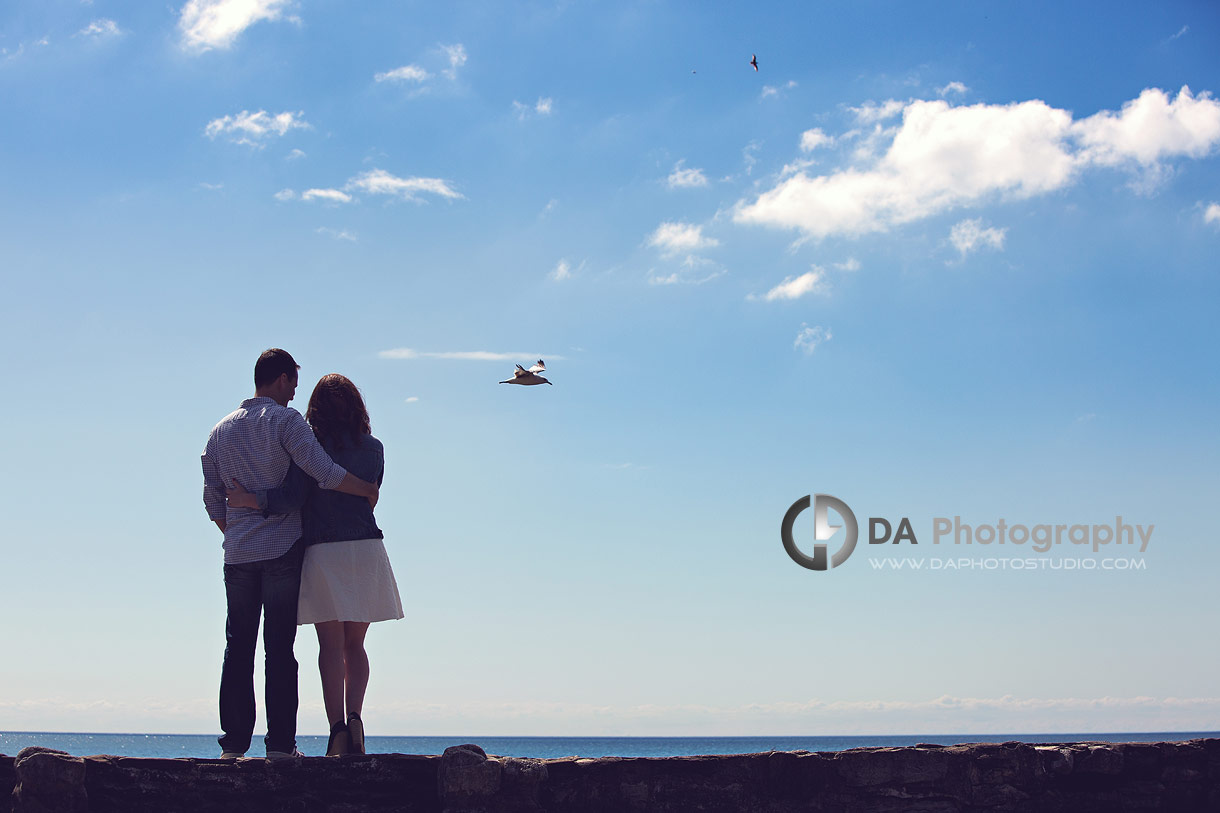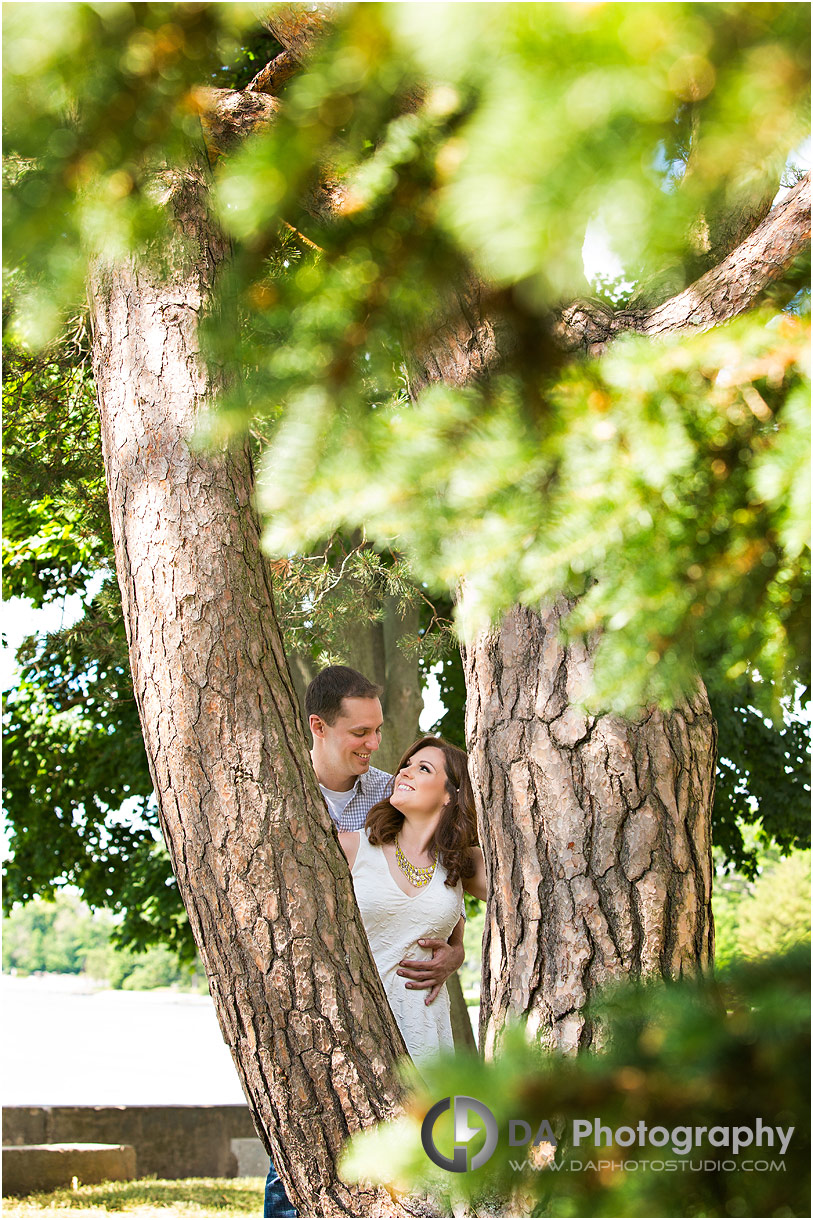 As the session progressed, I could see them visibly ease up as they became more and more comfortable with my presence. The differences in their shyness between the first and last photos were night and day!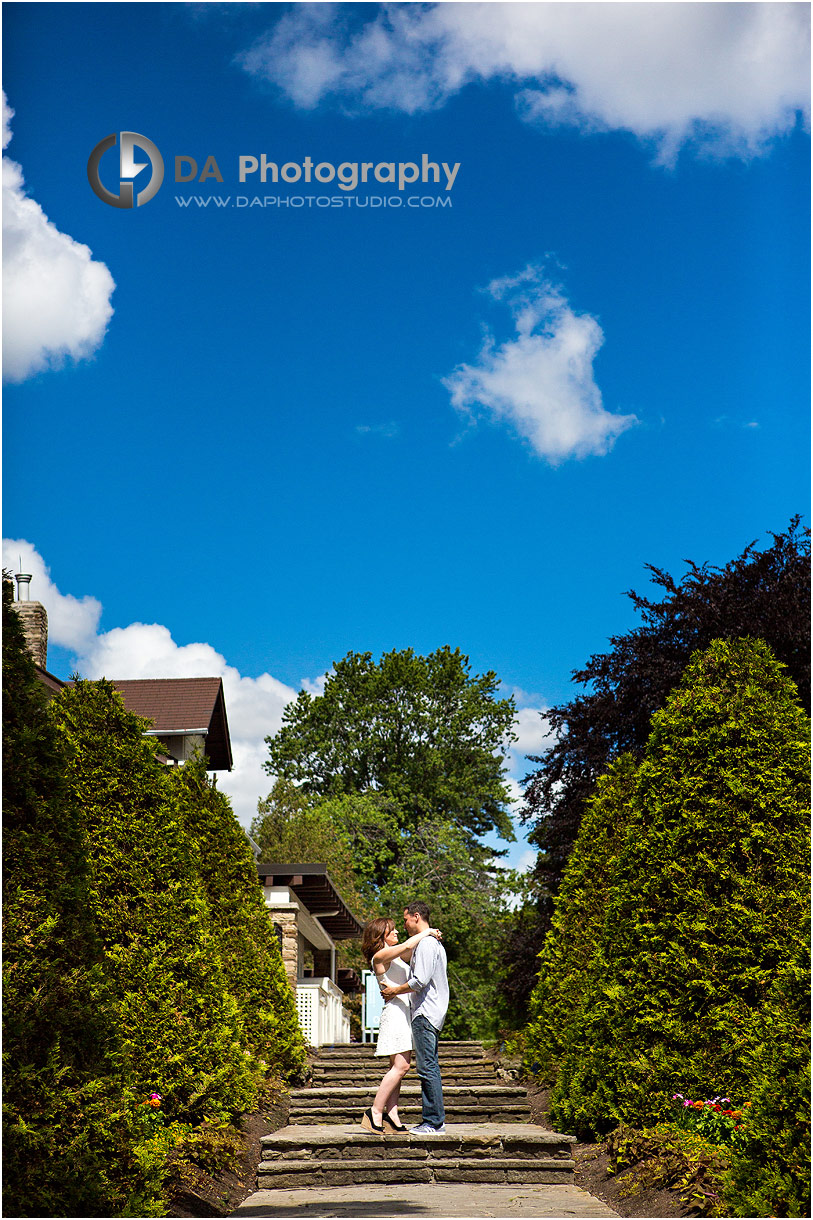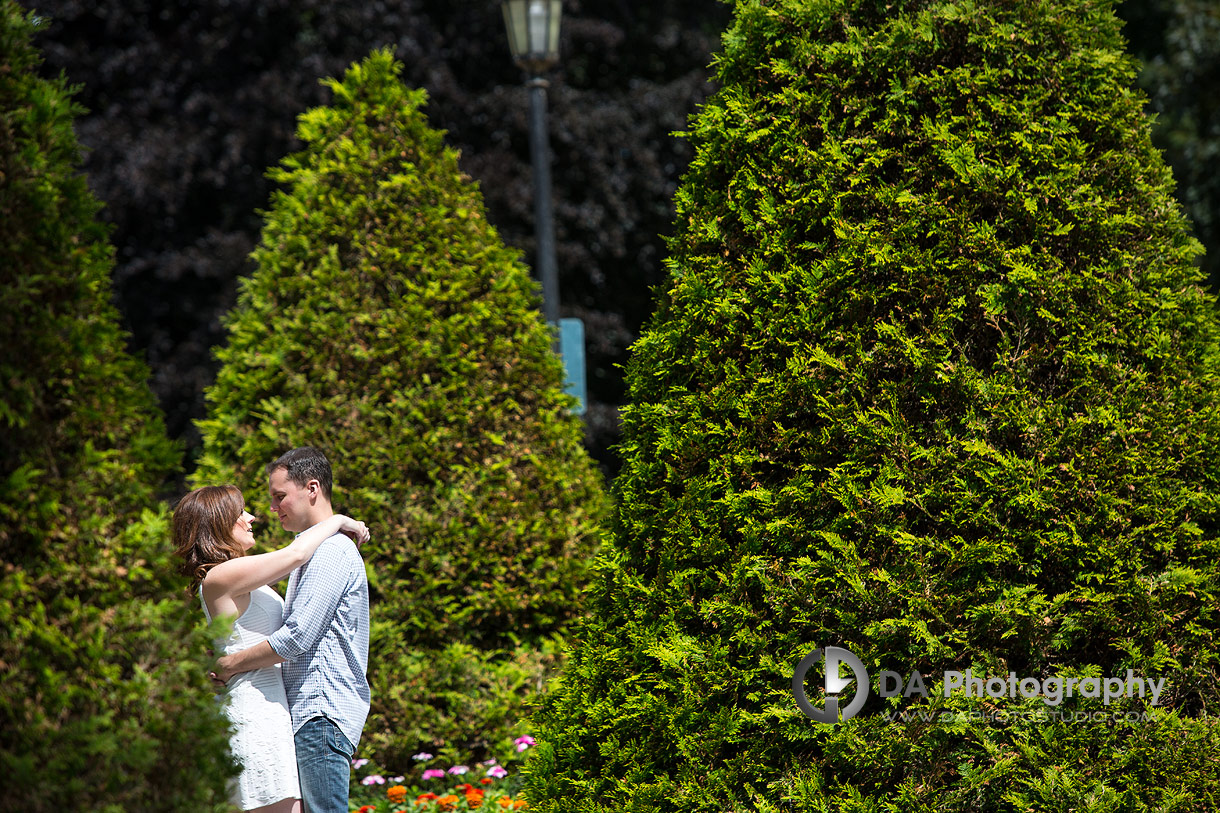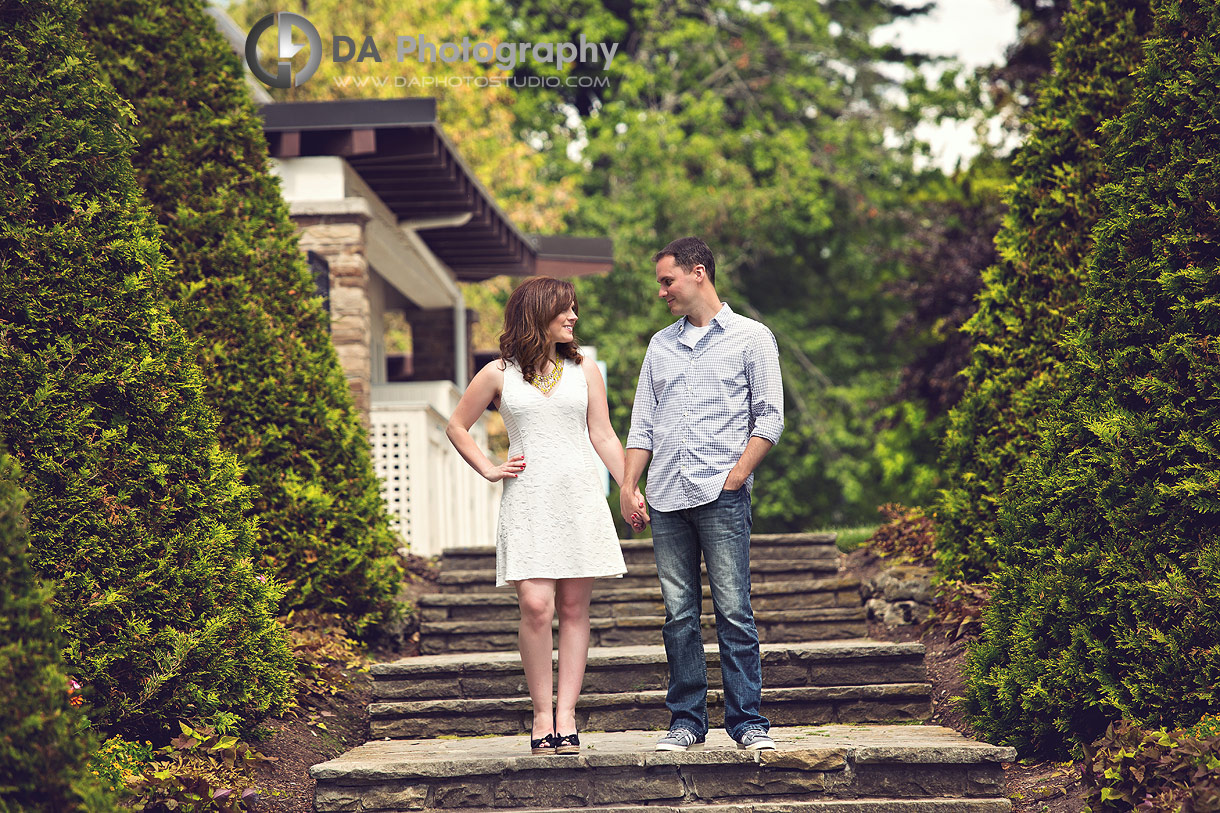 How we overcame my couple fears during their Oakville engagement photos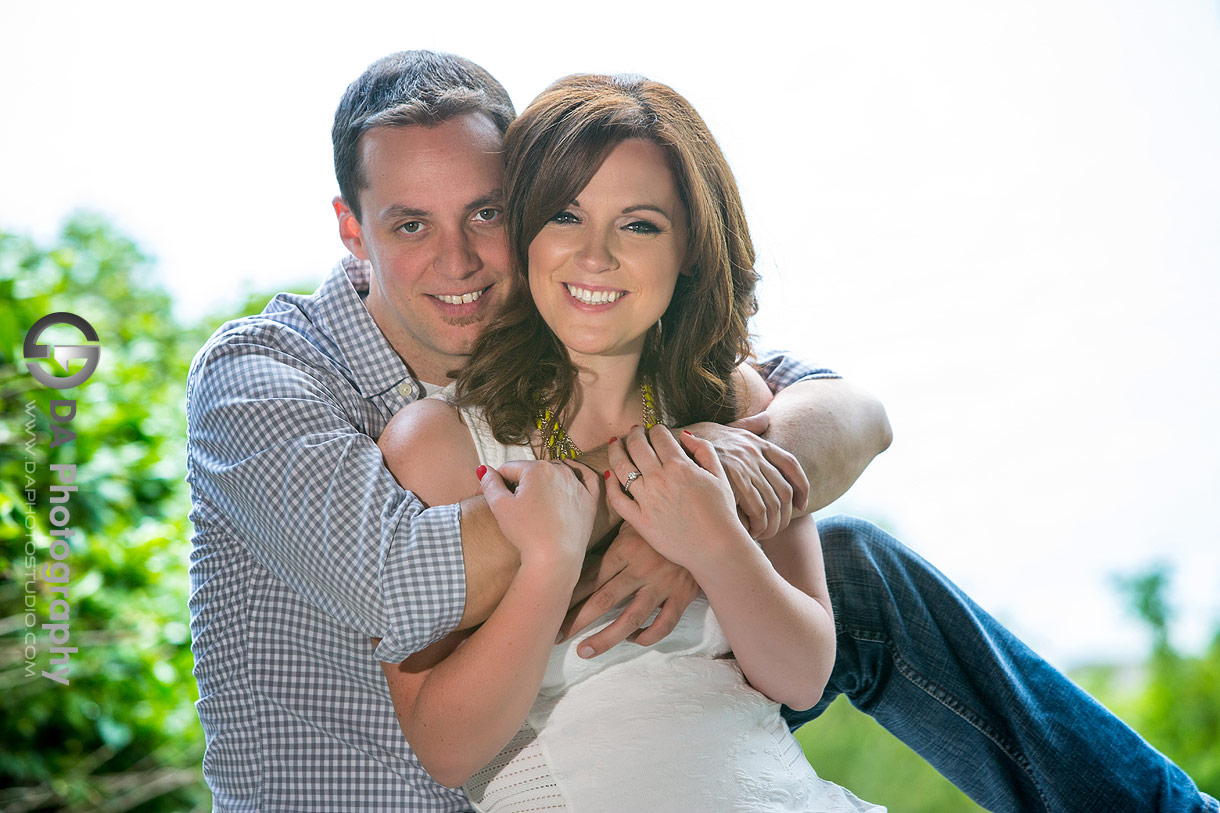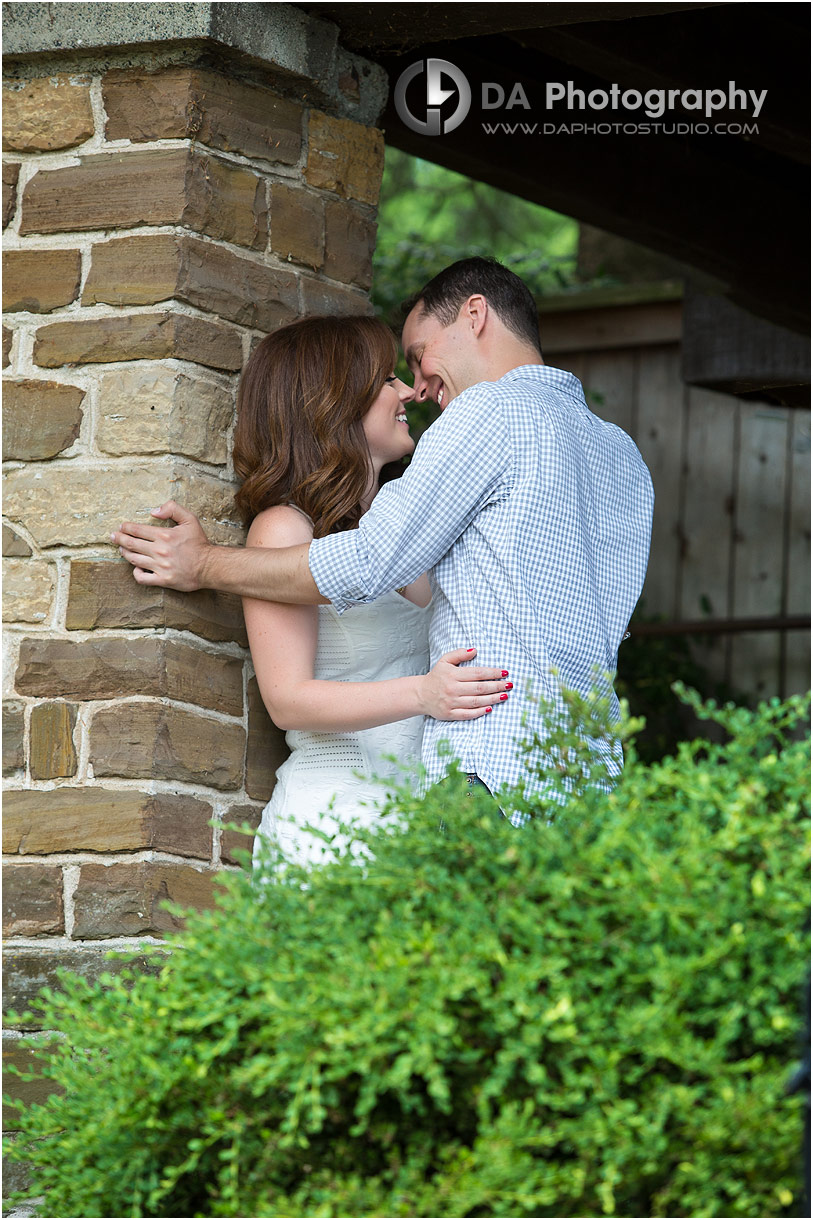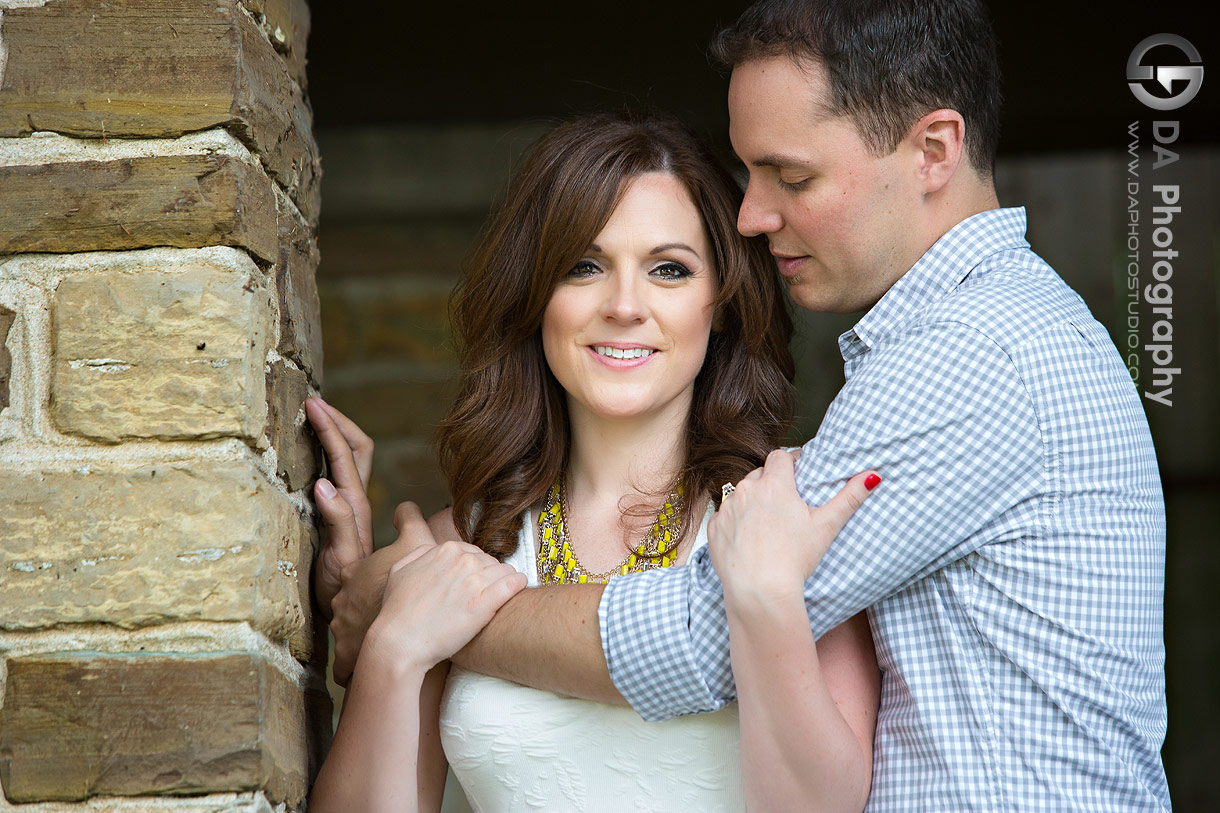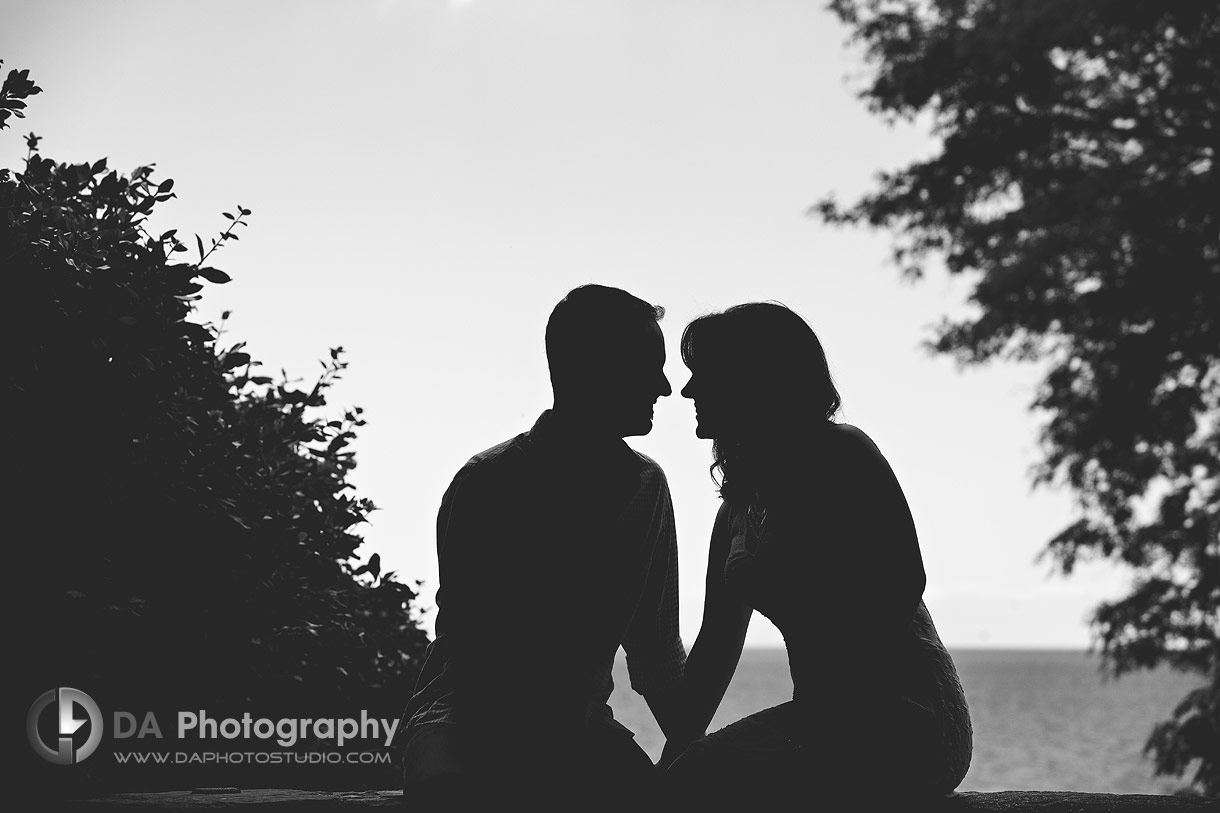 My main goal was to capture their connection, so the less distractions, be it in scenery or onlookers the better. Heading to Gairloch Gardens on a weekday was the perfect time to avoid the crowds, despite being summer. I kept the backdrops simple yet aesthetically pleasing. Unusual lines, rustic wood structures and foliage all complimented the couple without taking the attention away from them.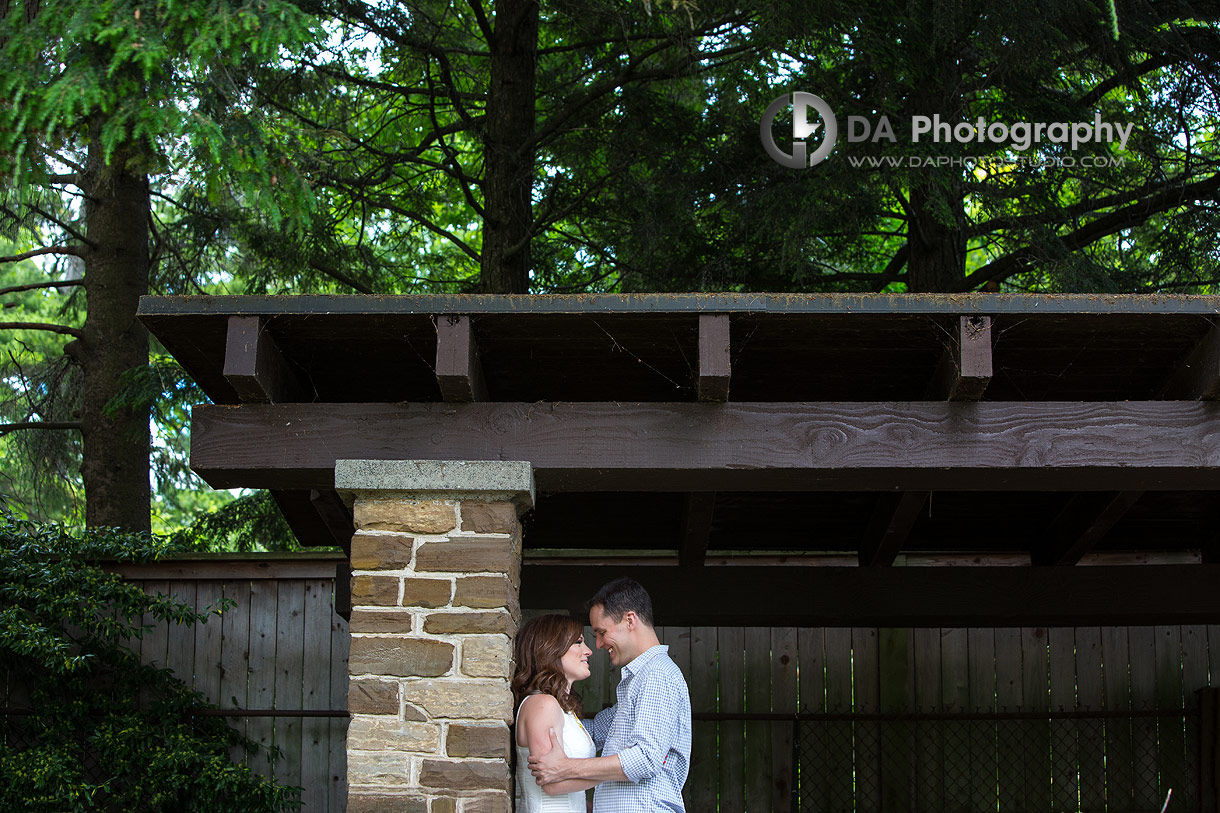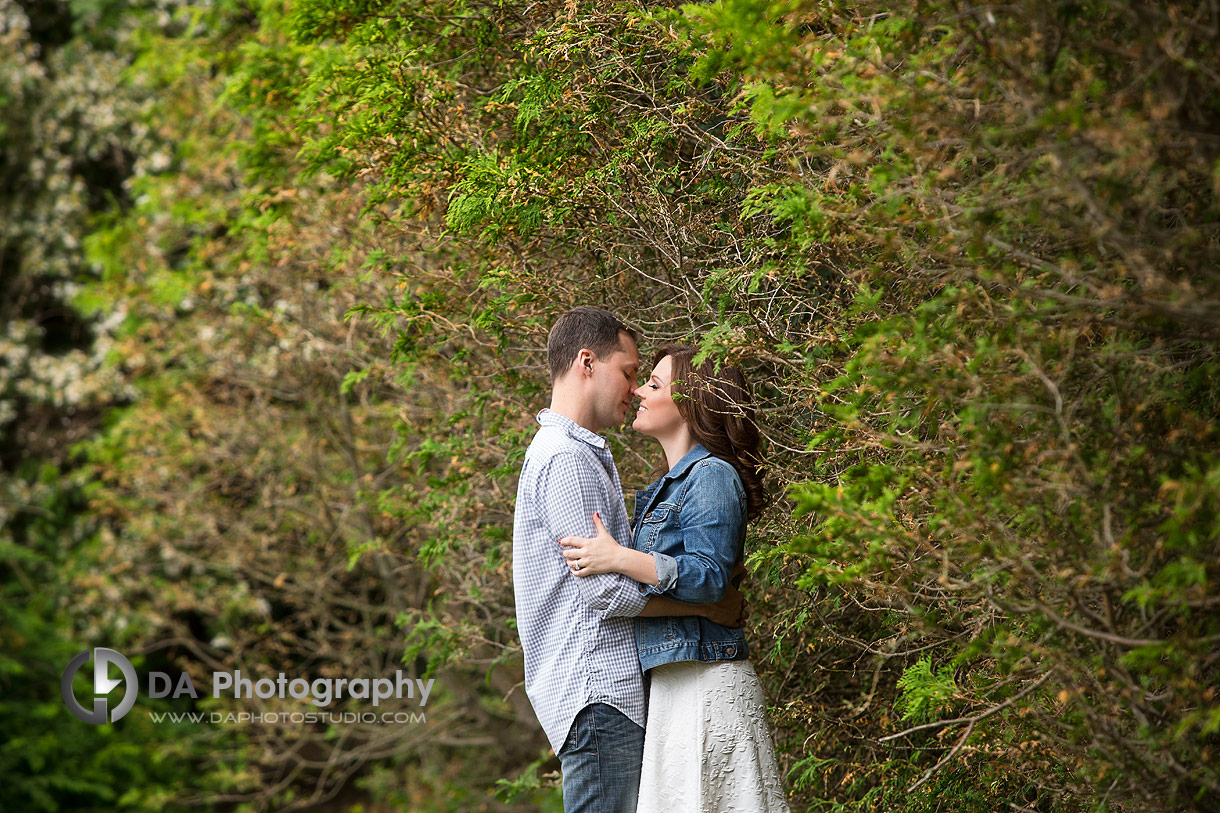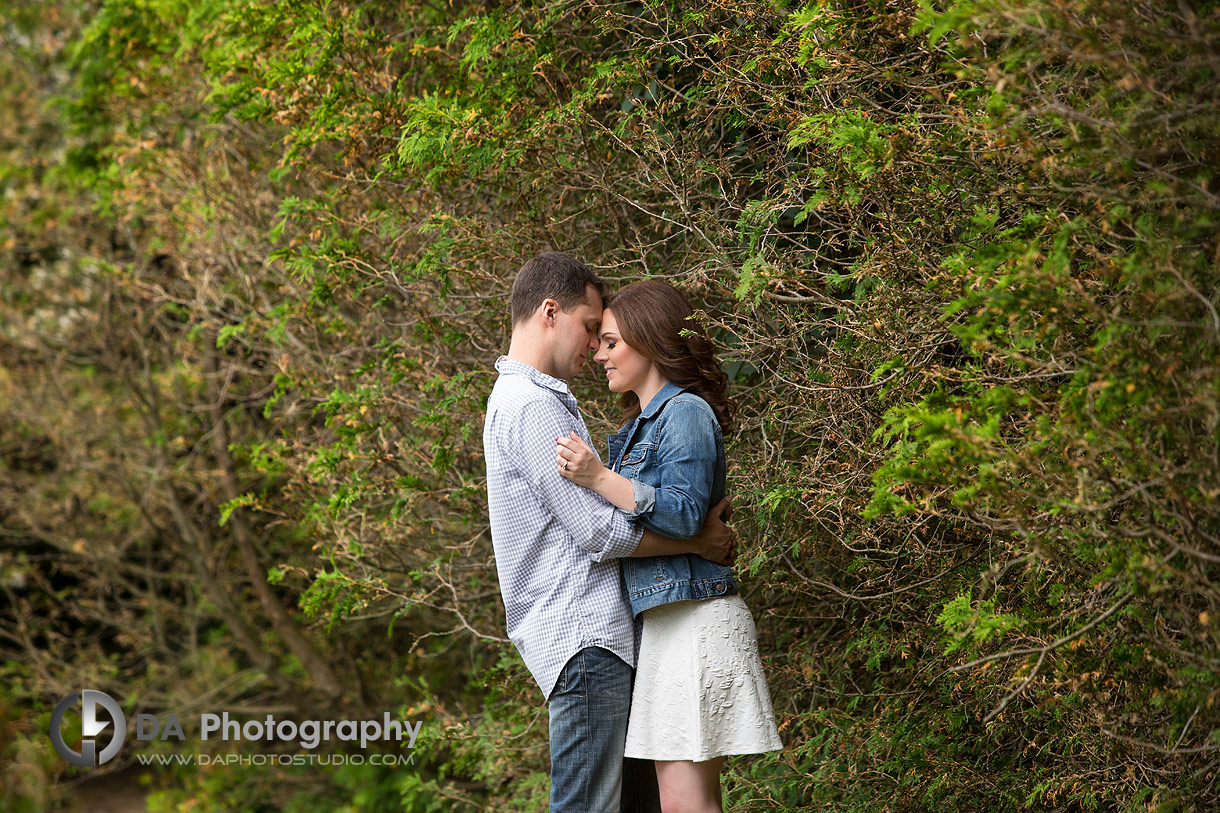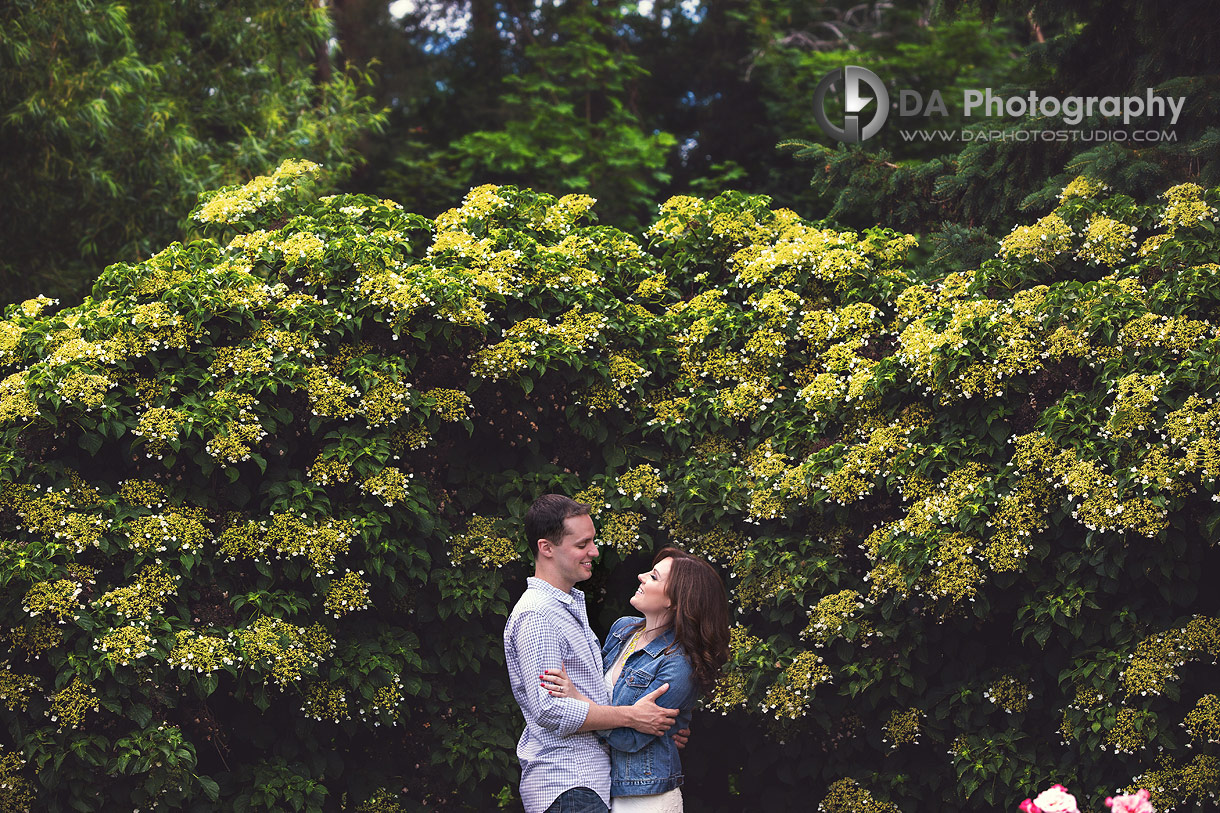 It is really important as a photographer to build a connection with your couple. By taking the time to make Andrea and Mark feel comfortable for their Oakville engagement photos, not only did they loosen up for the shoot, but they were then fully prepared for their wedding photography a couple of months later. Our connection was based on trust, and by devising a plan to help them face their fears; I was able to capture their unique connection and happiness through their portraits.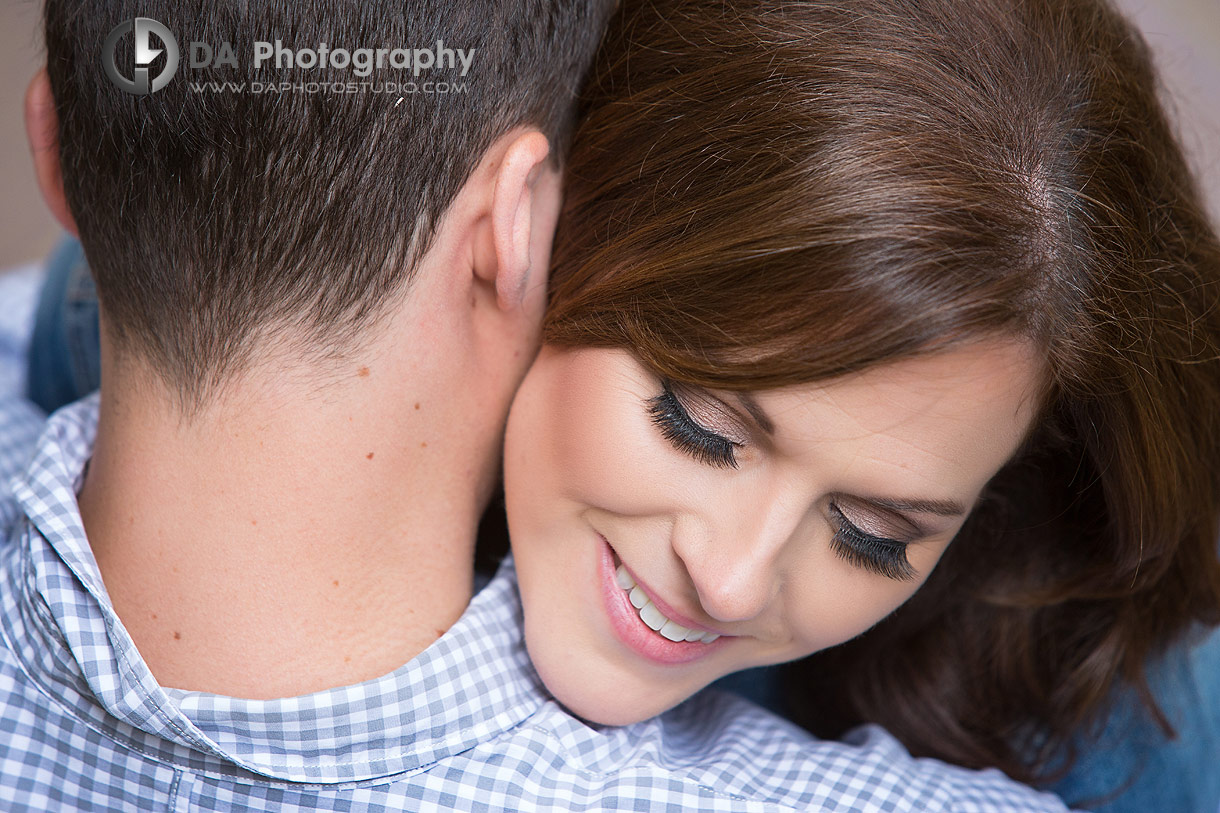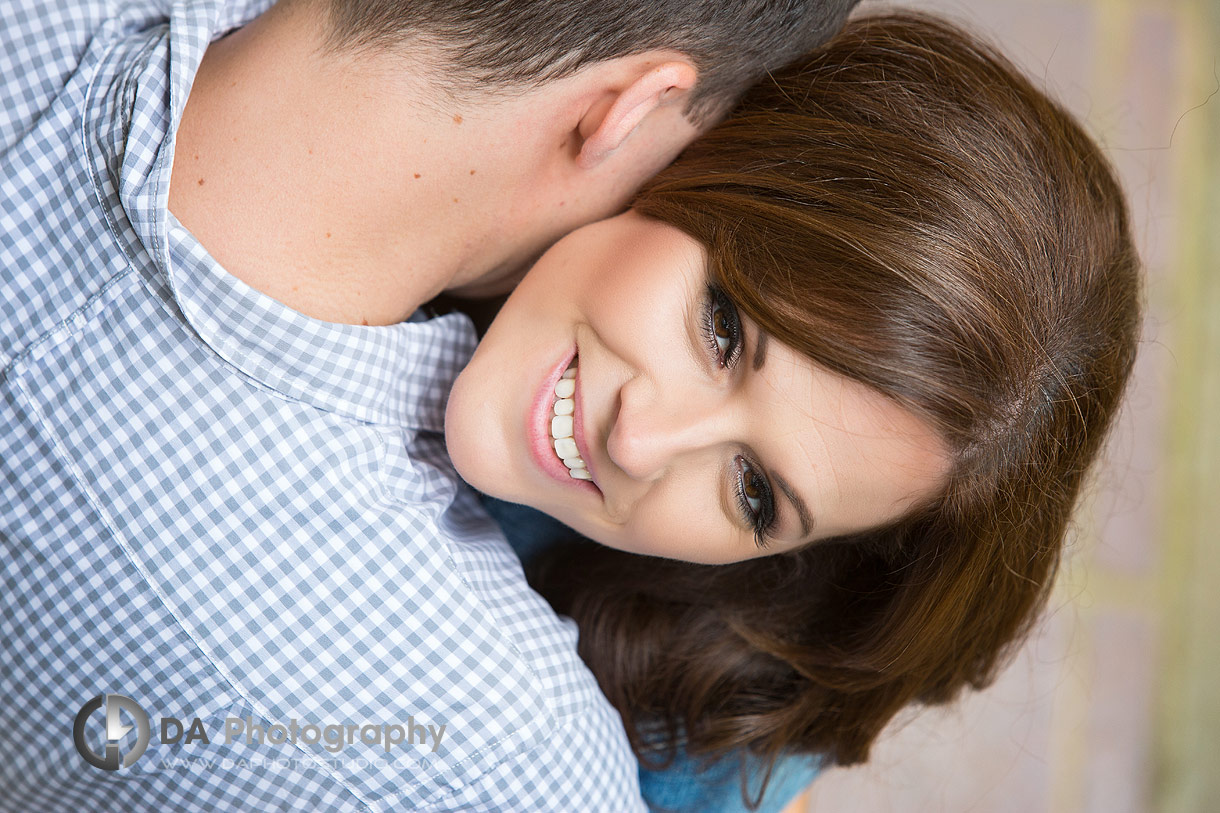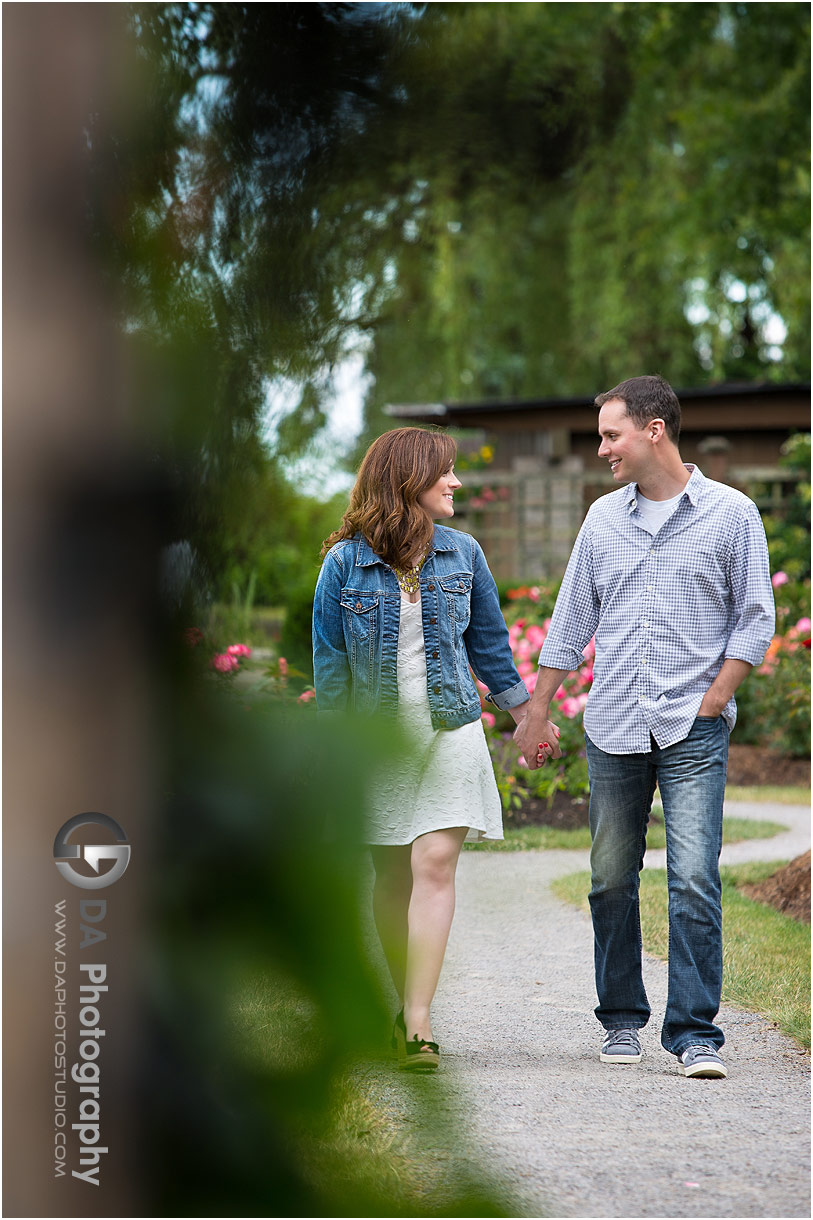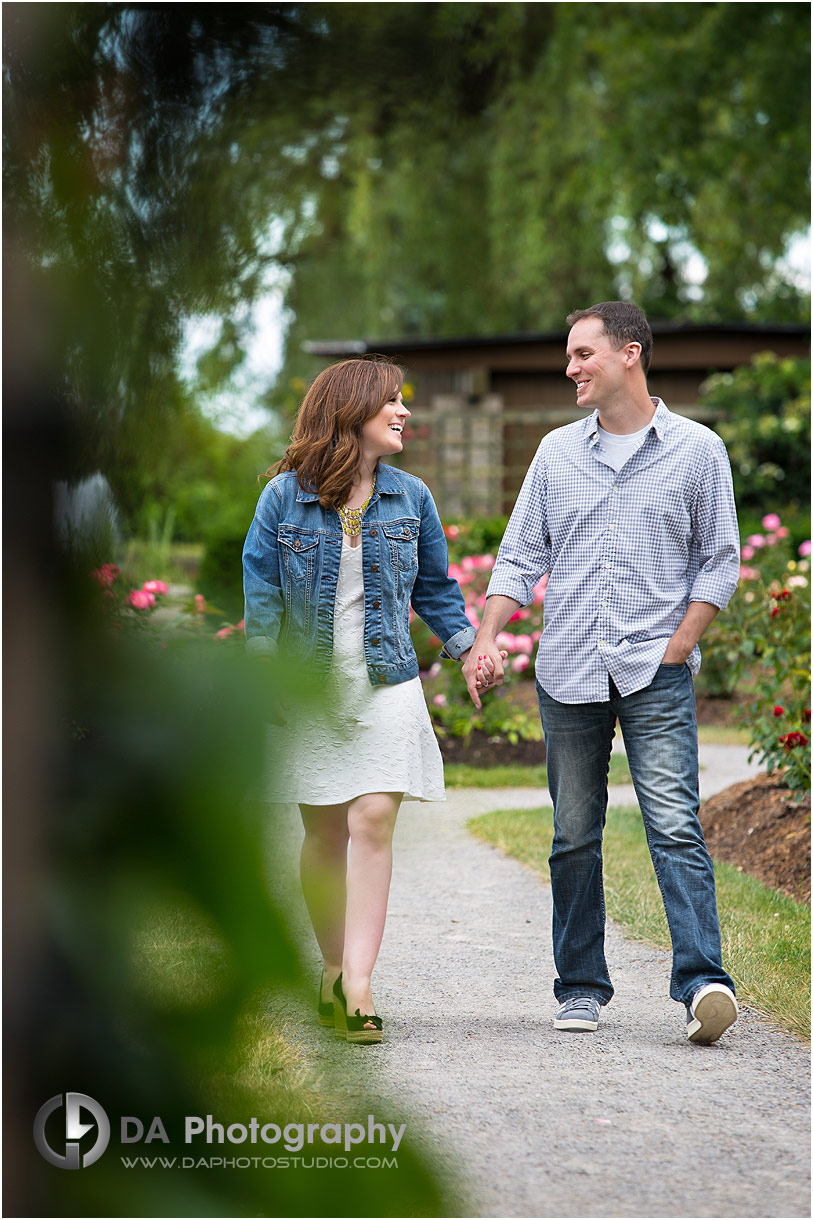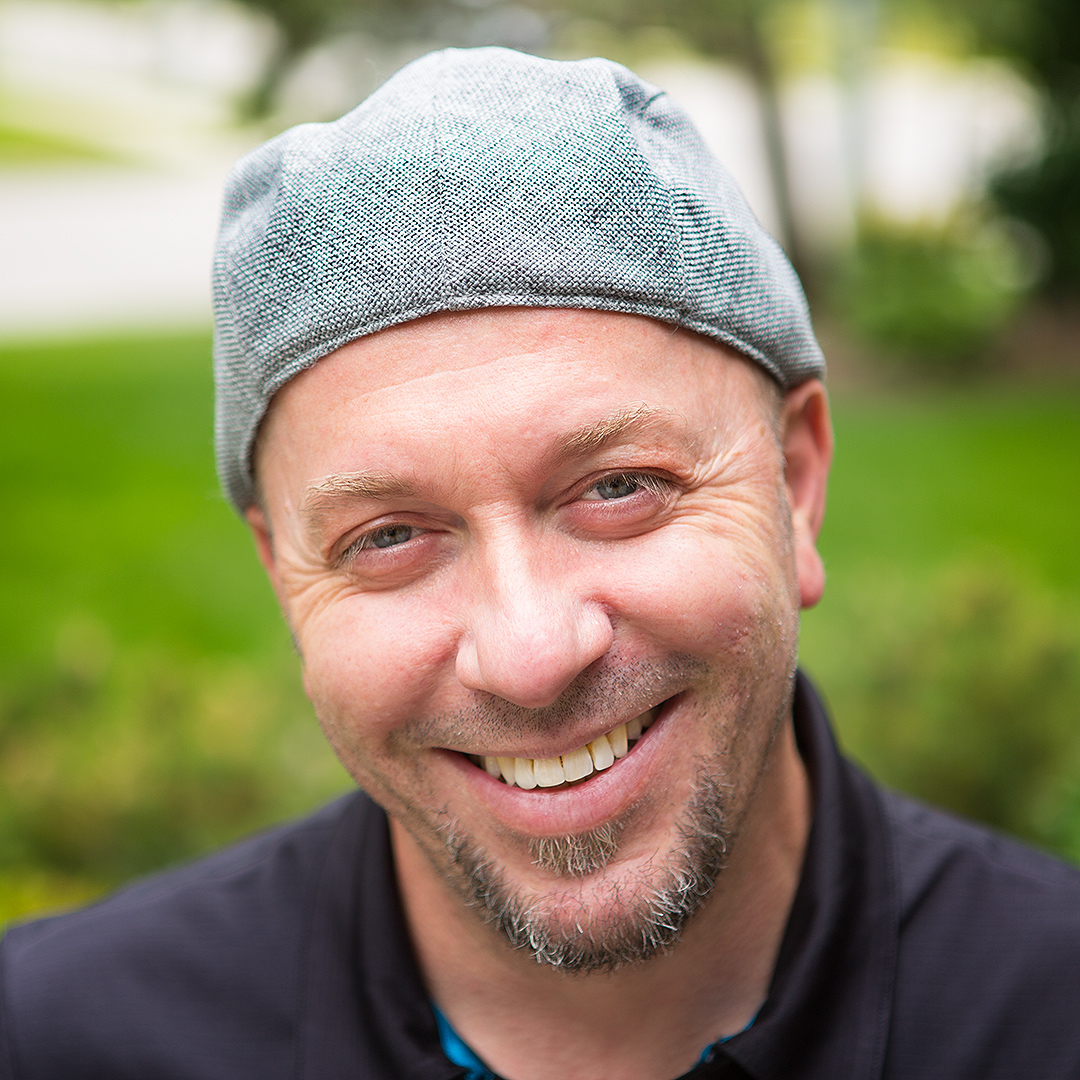 My passion and biggest asset is taking the time to make every client comfortable and relaxed before I even pick up the camera. The result? Photos of you that actually look like you at your best! I can prove to you how much you can enjoy having your picture taken. Lifestyle photography is about the experience that happens to be served up along side of some great photos.
Specialties:
Family Photography for families that like to move around and enjoy their photo time, Wedding Photography for couples looking for a mixture of photojournalistic, contemporary and traditional images and Professional Corporate headshots that are far from cheesy and stiff.