Sera-Lee is one of my clients who offers the perfect recipe for a great photoshoot. Naturally confident, empowered, attractive and stylish; all qualities that make my job as a photographer that much easier. After photographing her maternity session a few years back, she was excited to reconnect to cover her Paletta Mansion engagement.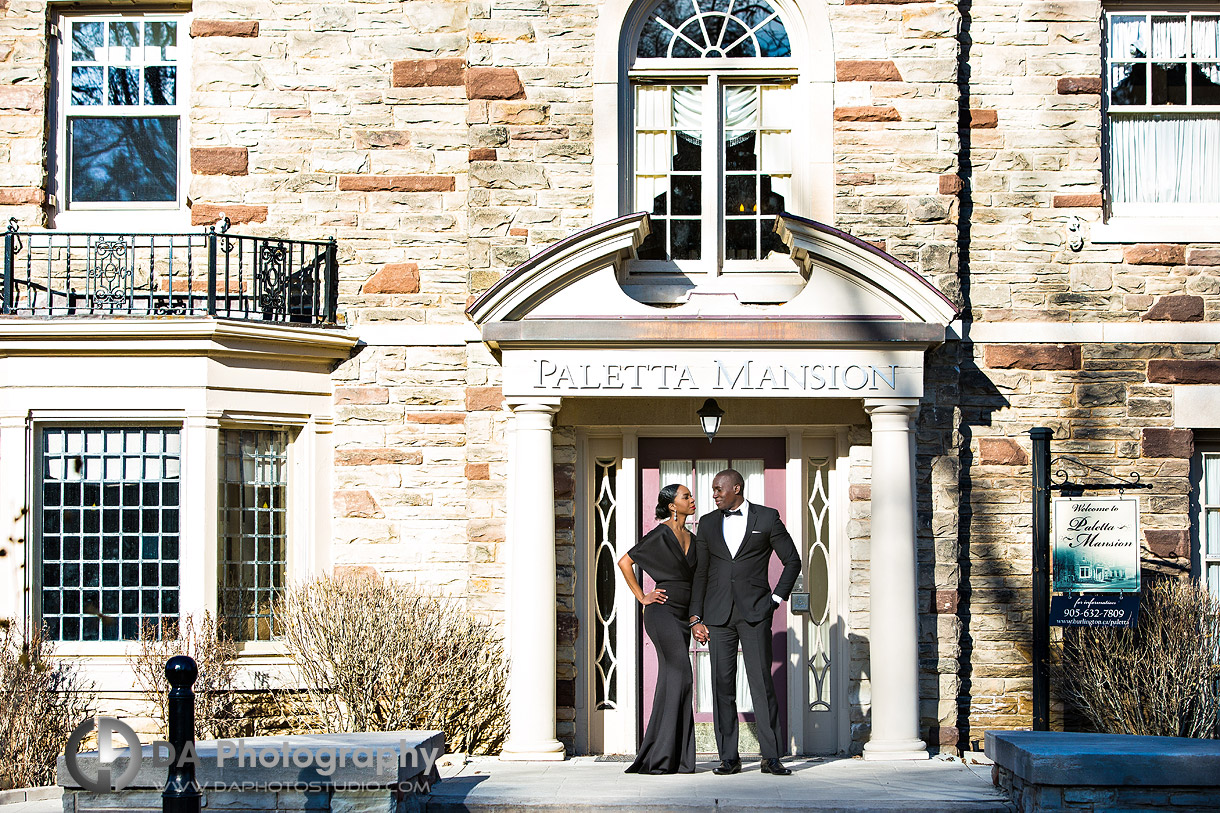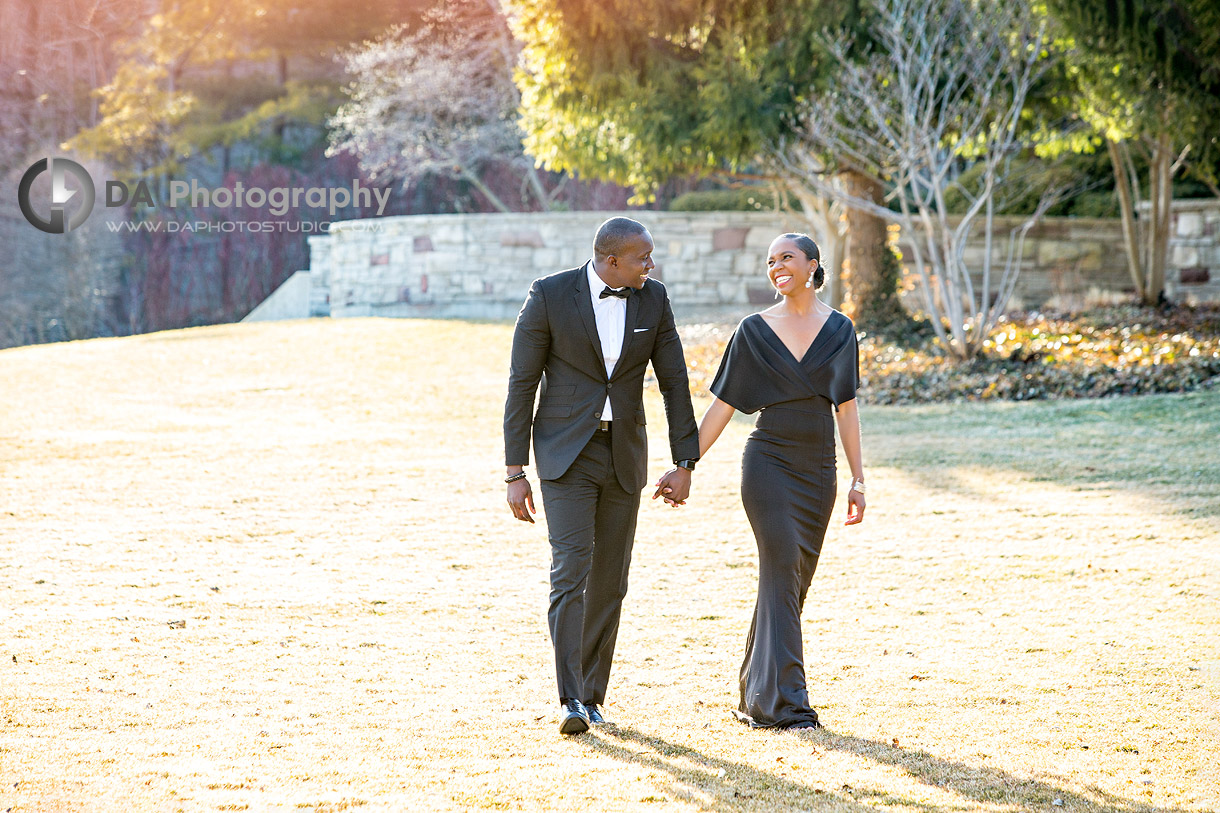 Although the photoshoots provided the perfect recipe for me, trying to organize the logistics were a little more stressful on her end. Her fiancé was out of the country during the maternity shoot preparations.  We had to try and coordinate to make sure all our schedules aligned. We faced similar time restrictions for their engagement sessions. Sera-Lee and I worked together to find a time that worked for both of us when he could again fly back for the photoshoot.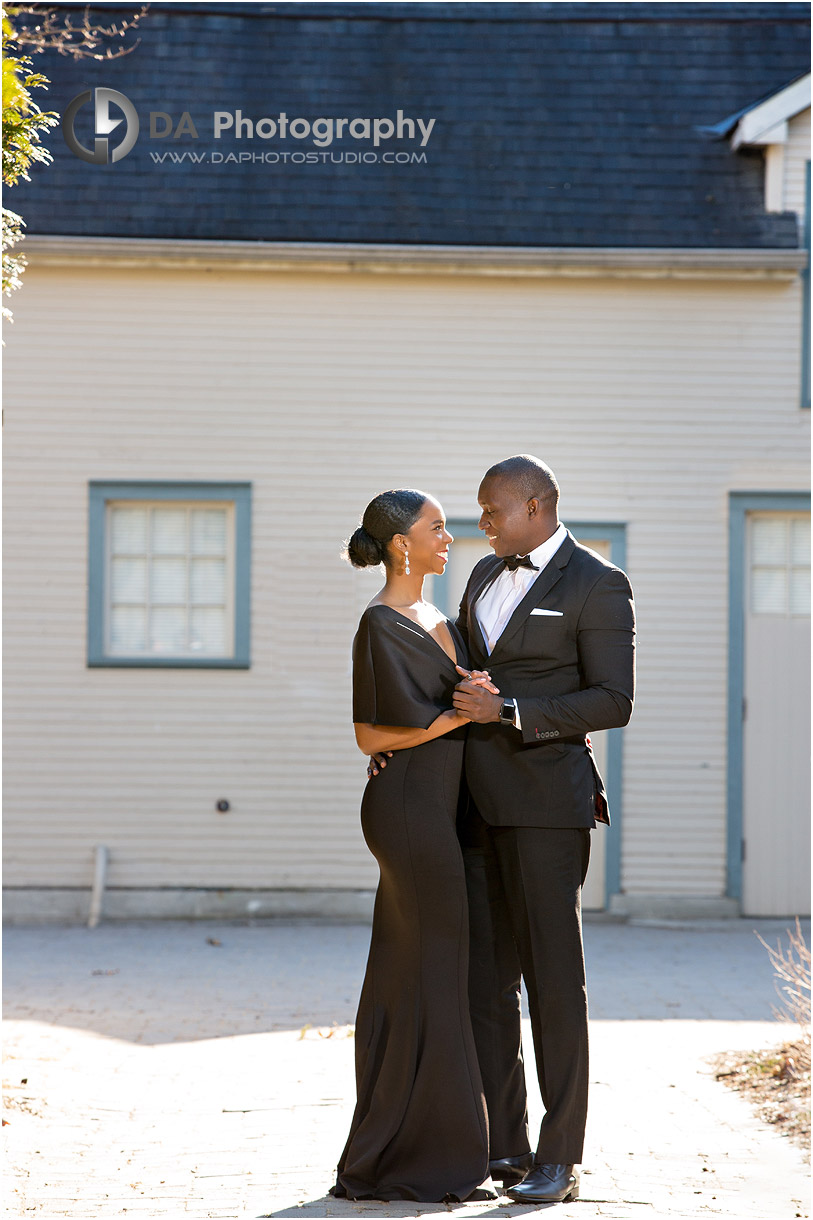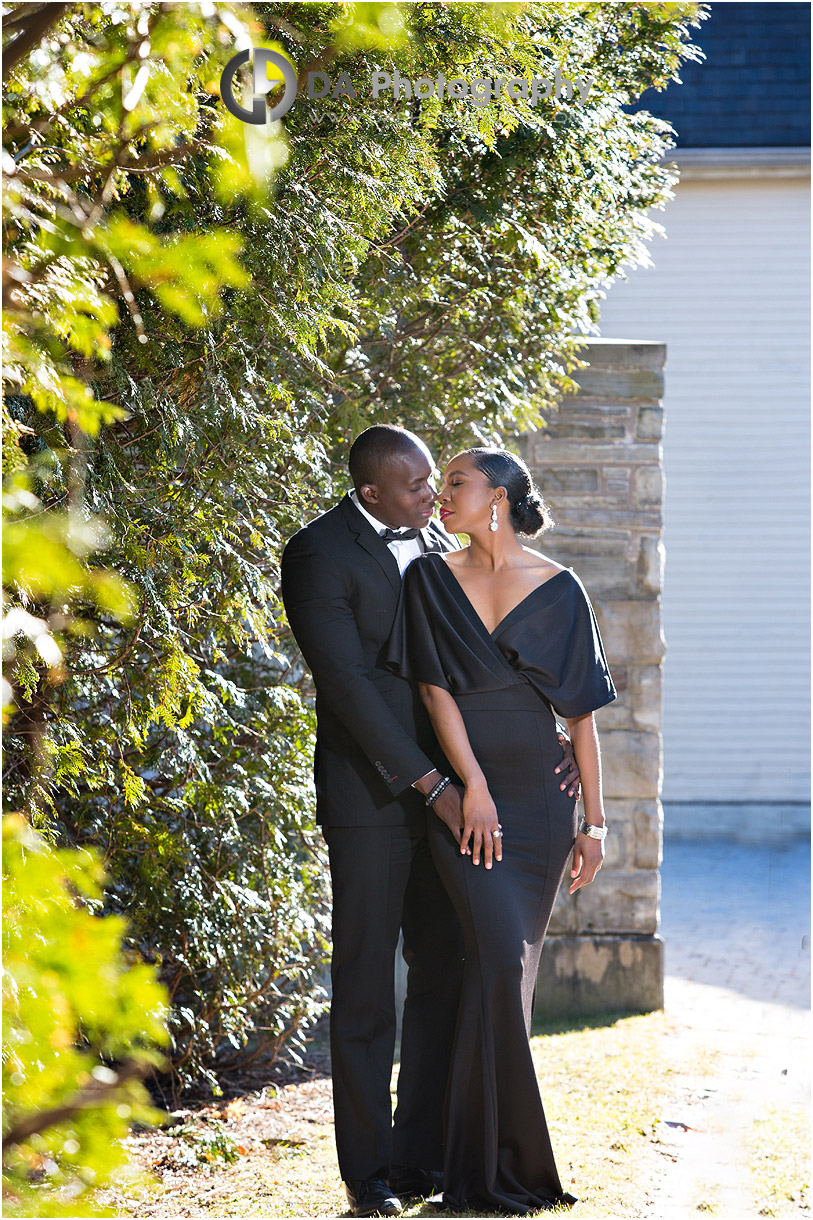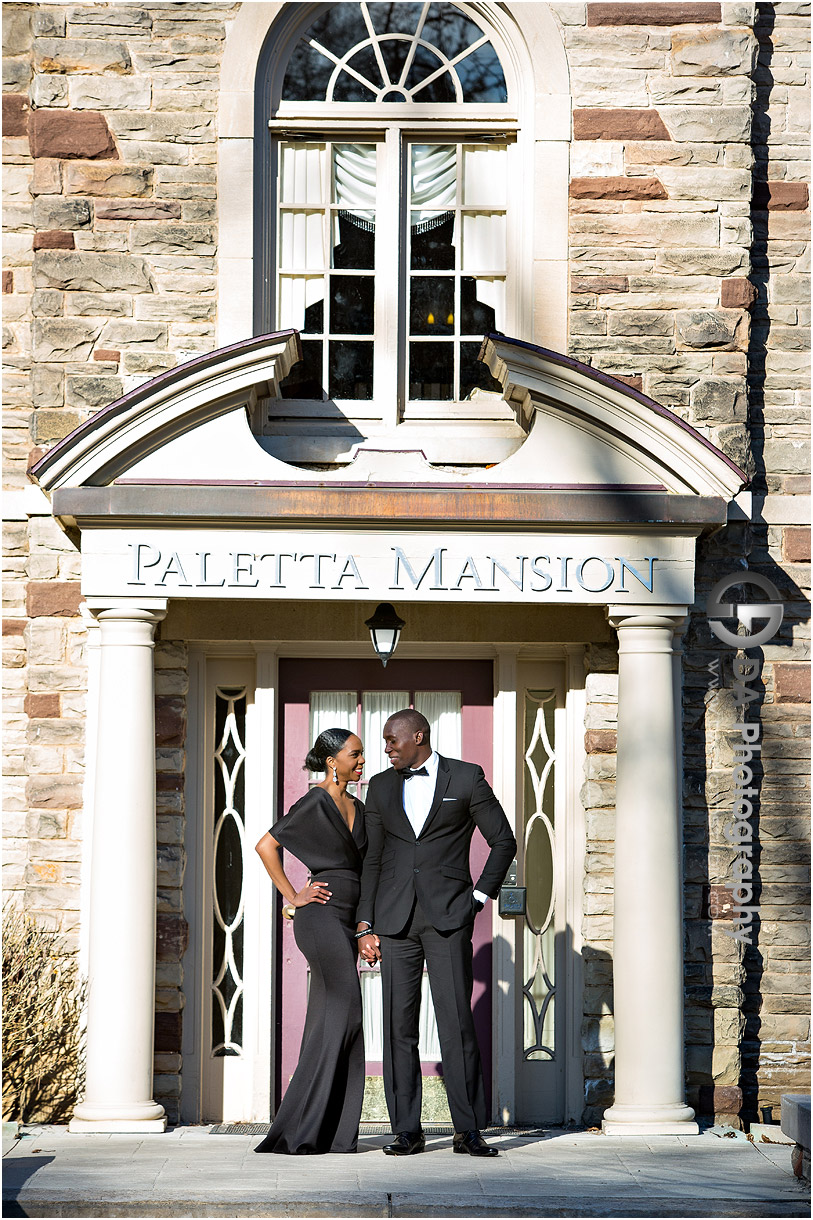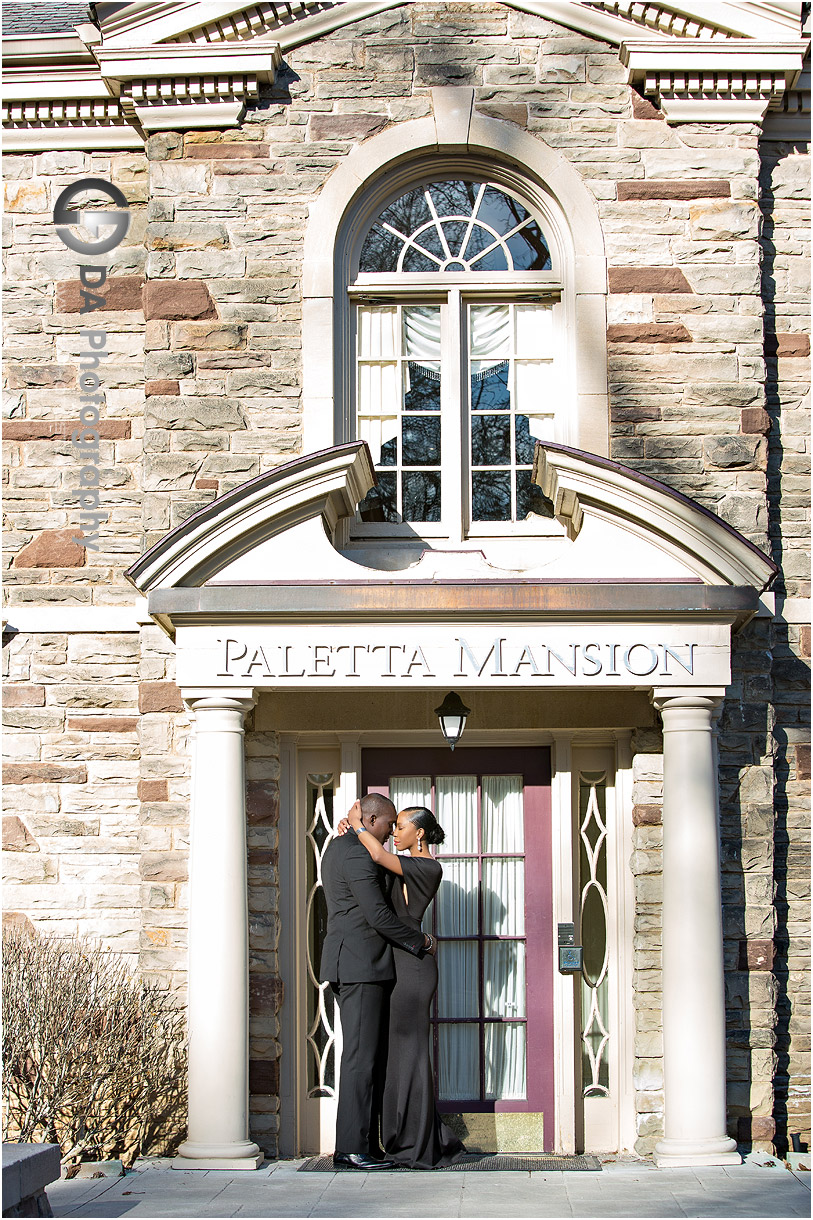 They were united in their want to create something sophisticated and classy. However, their desire for an outdoor session in the winter meant things would be crisp to say the least! Being March, winter is typically still lingering and this particular day didn't offer us any breaks from the cold temperatures.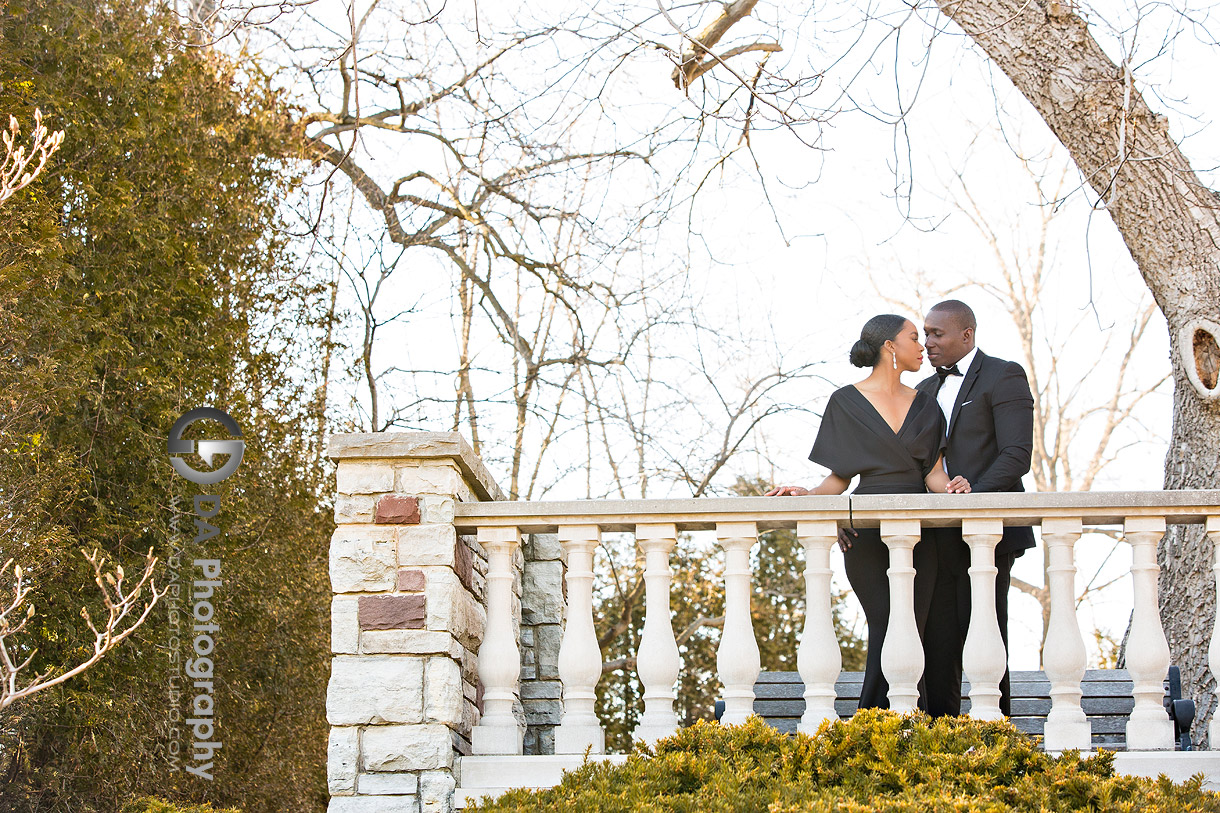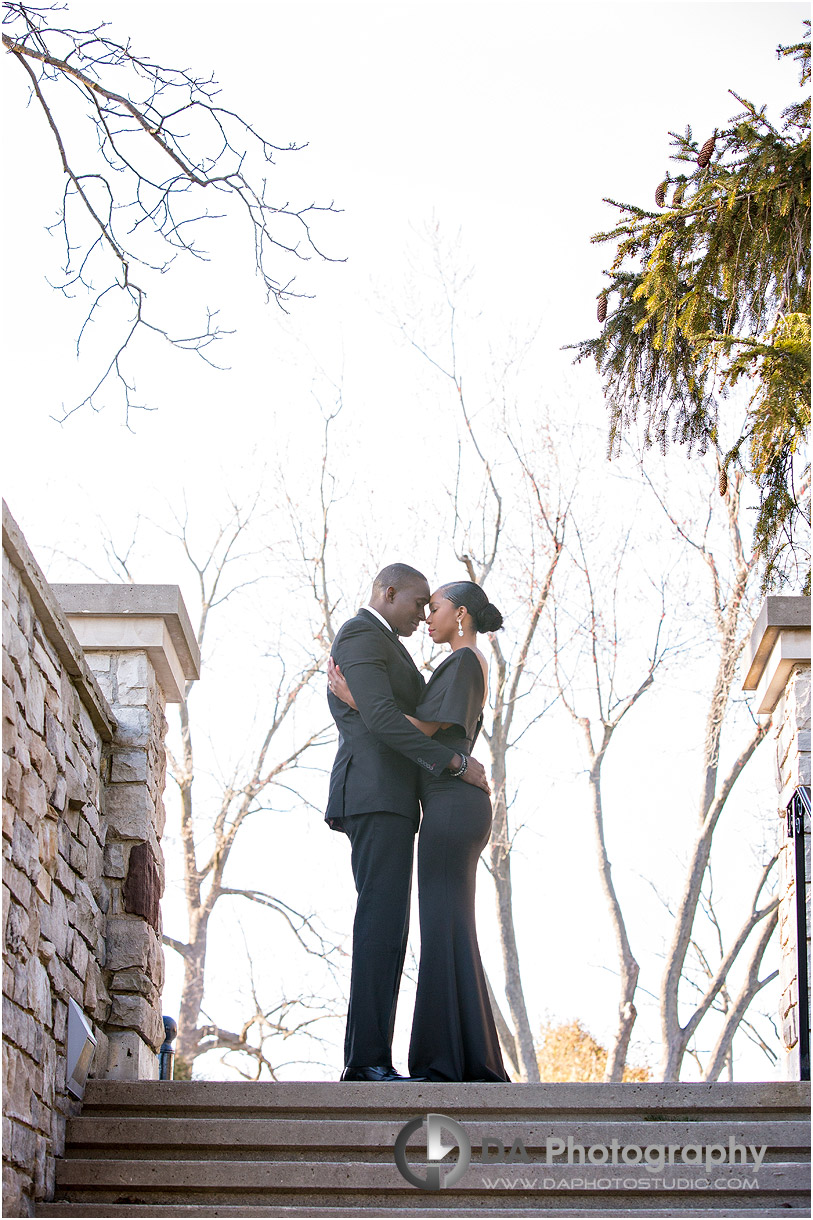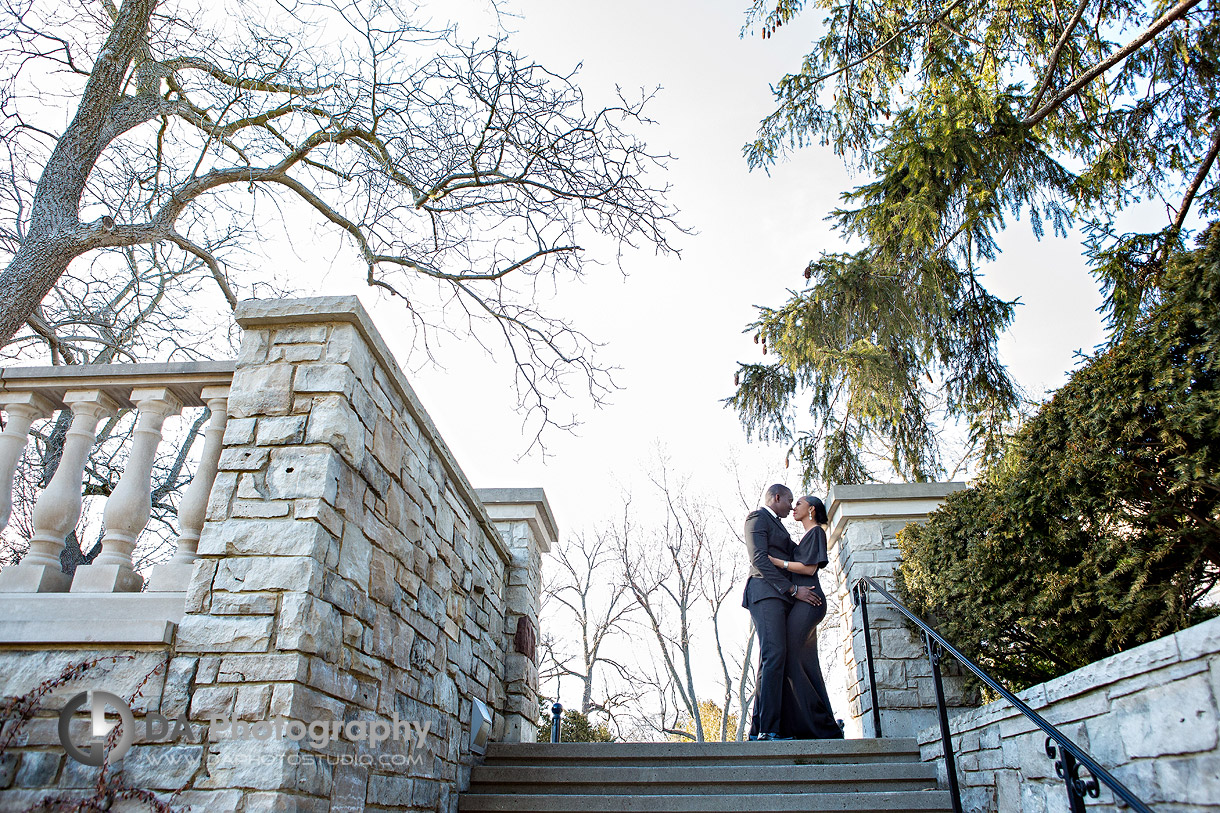 Even a perfect recipe client can run into problems as was the case for this Paletta Mansion engagement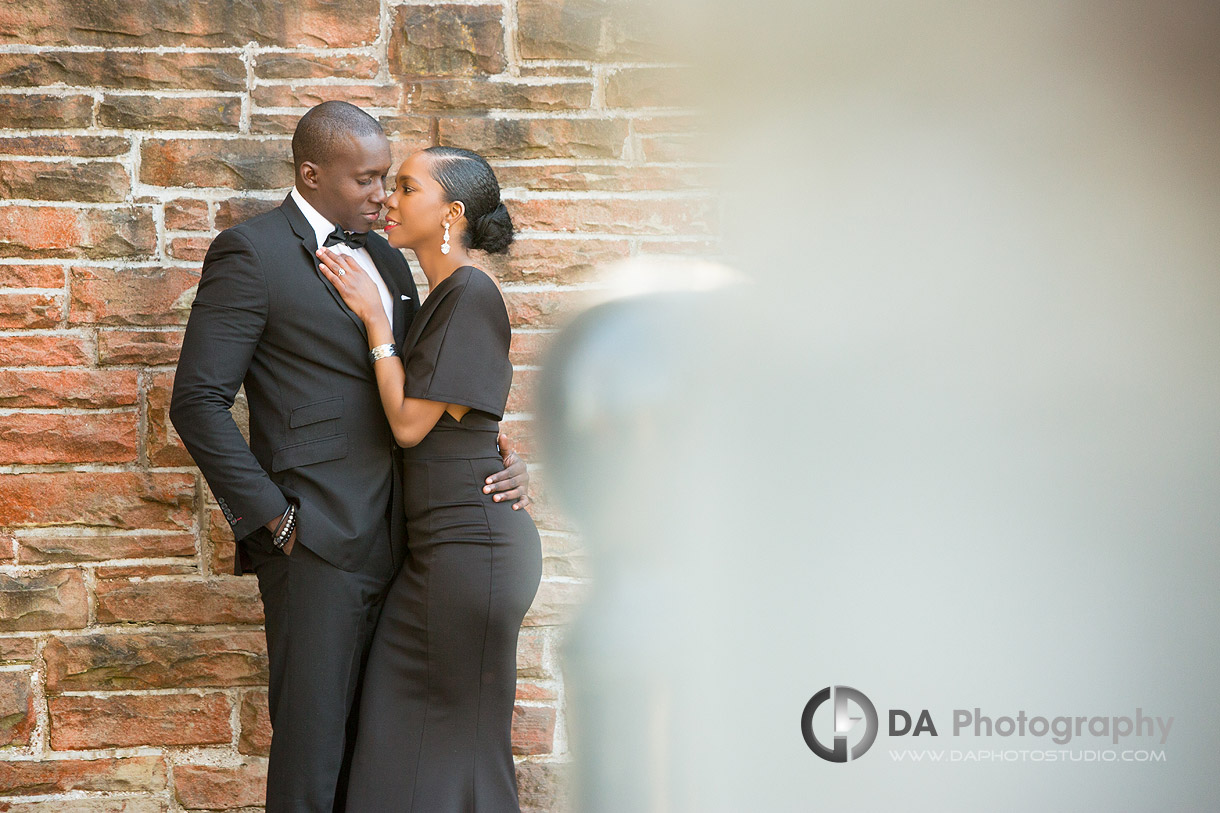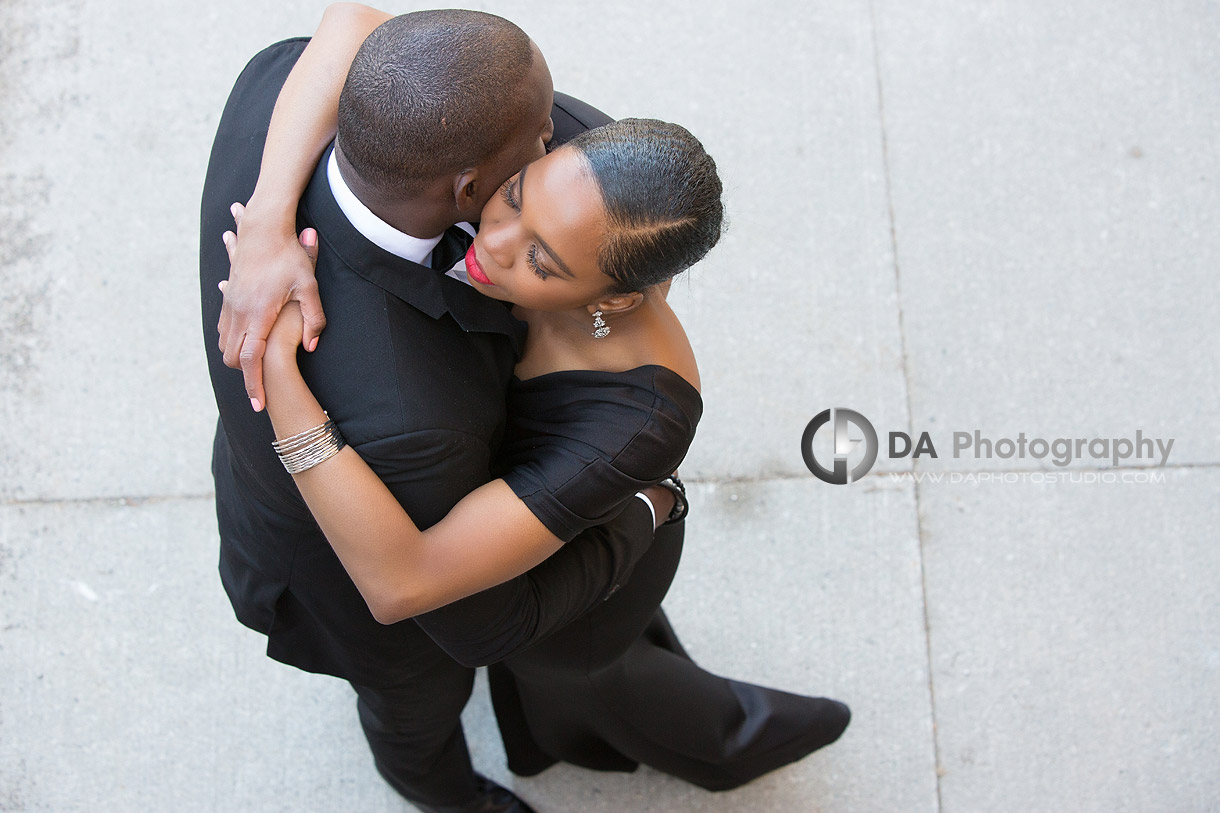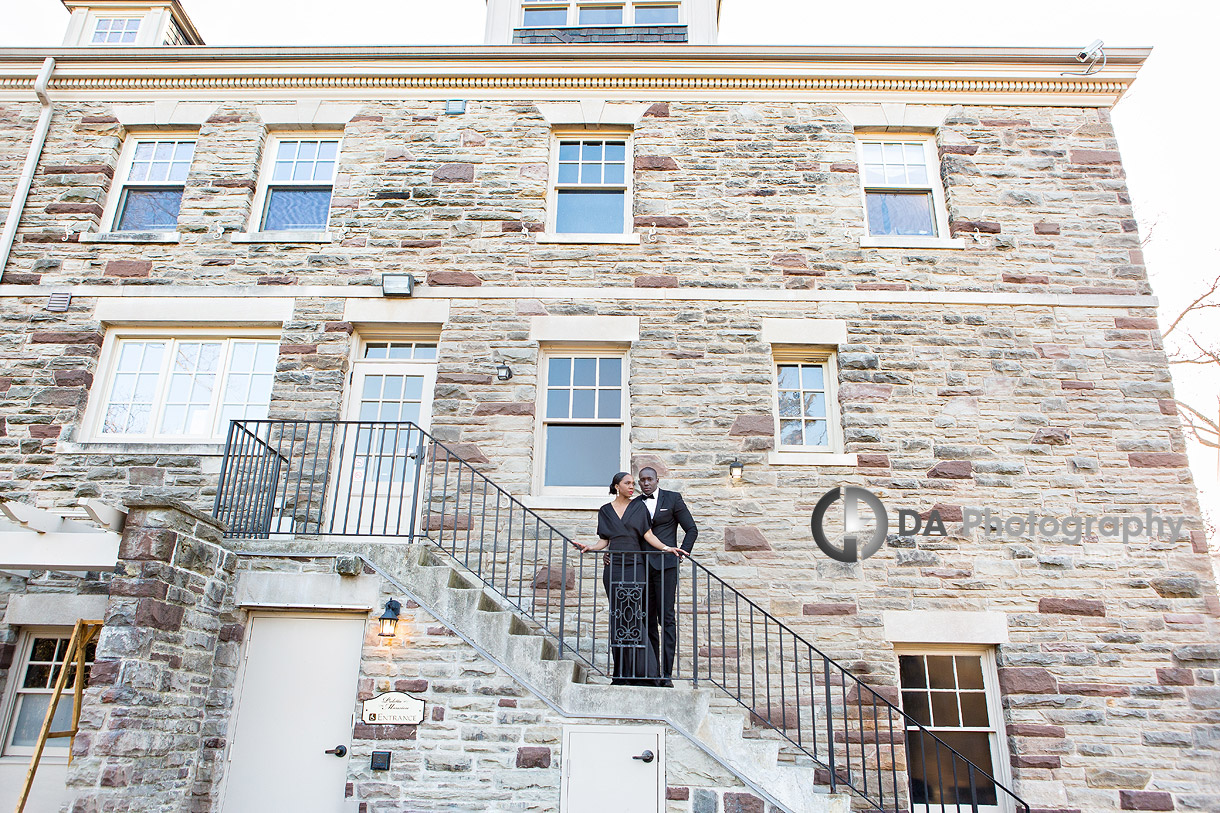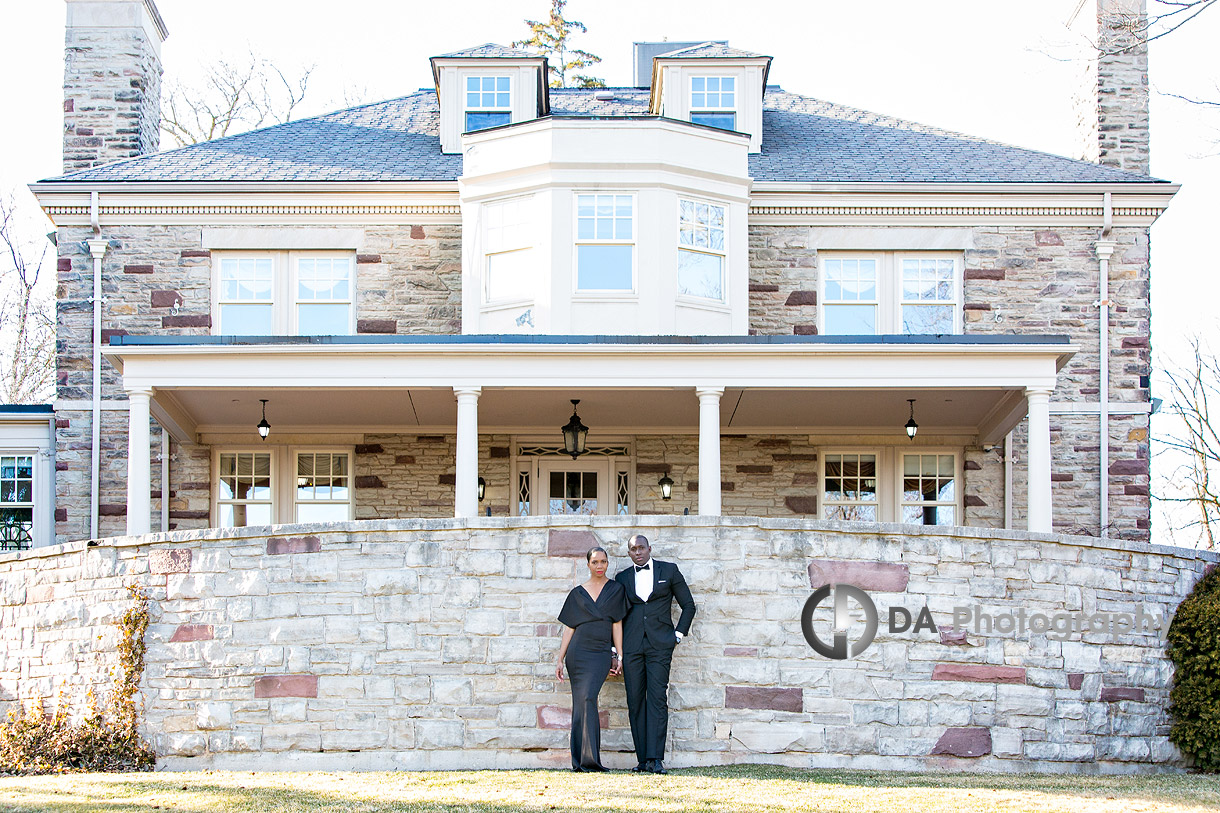 Our day started with a little dilemma. Sera-Lee's babysitter, who was supposed to accompany us to the shoot and watch their daughter, didn't show up. In the end, their little girl did such a great job keeping herself entertained as she watched her parents having their photographs taken. We did have some tears but we managed to work through them. I took advantage of incorporating her into the end of the session once I got her smiling again. It was interesting to compare the images of them as a couple and those as a family. The mood and demeanor totally changed from a couple in love to that as a playful, relaxed little family unit.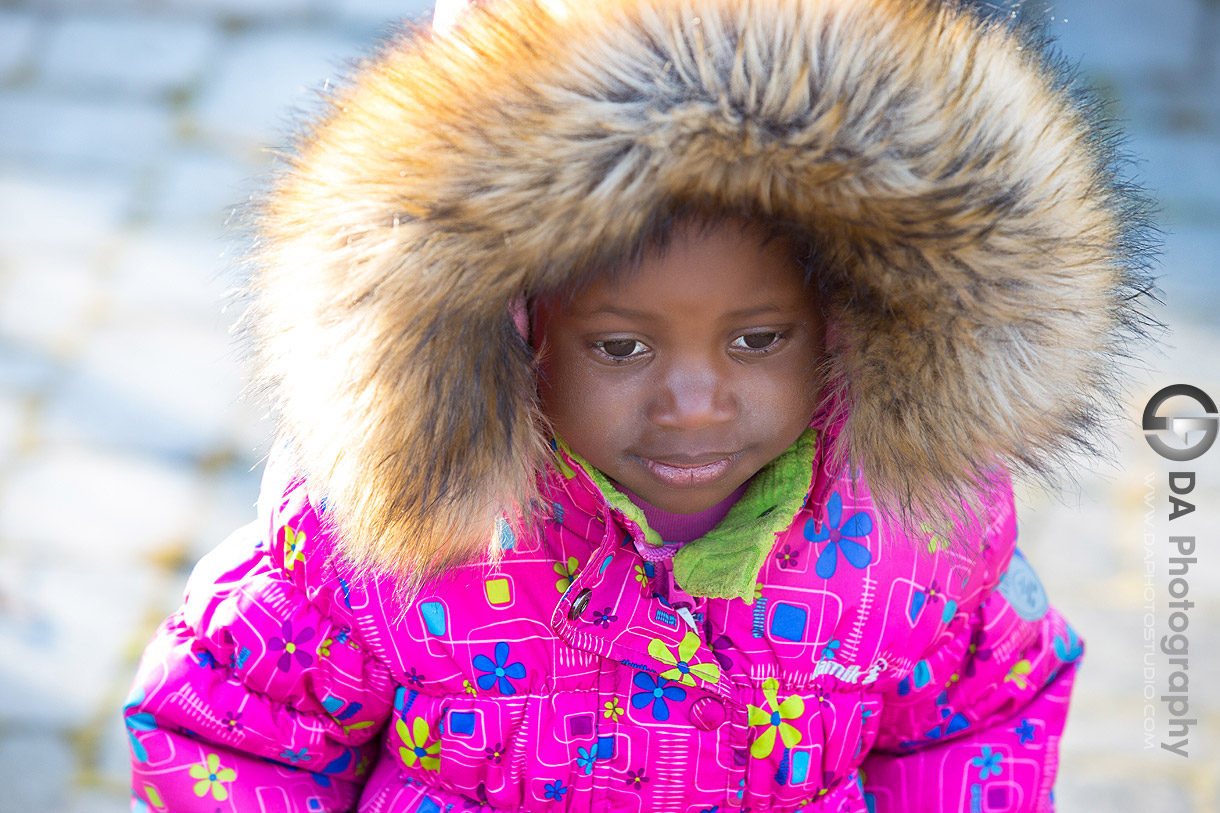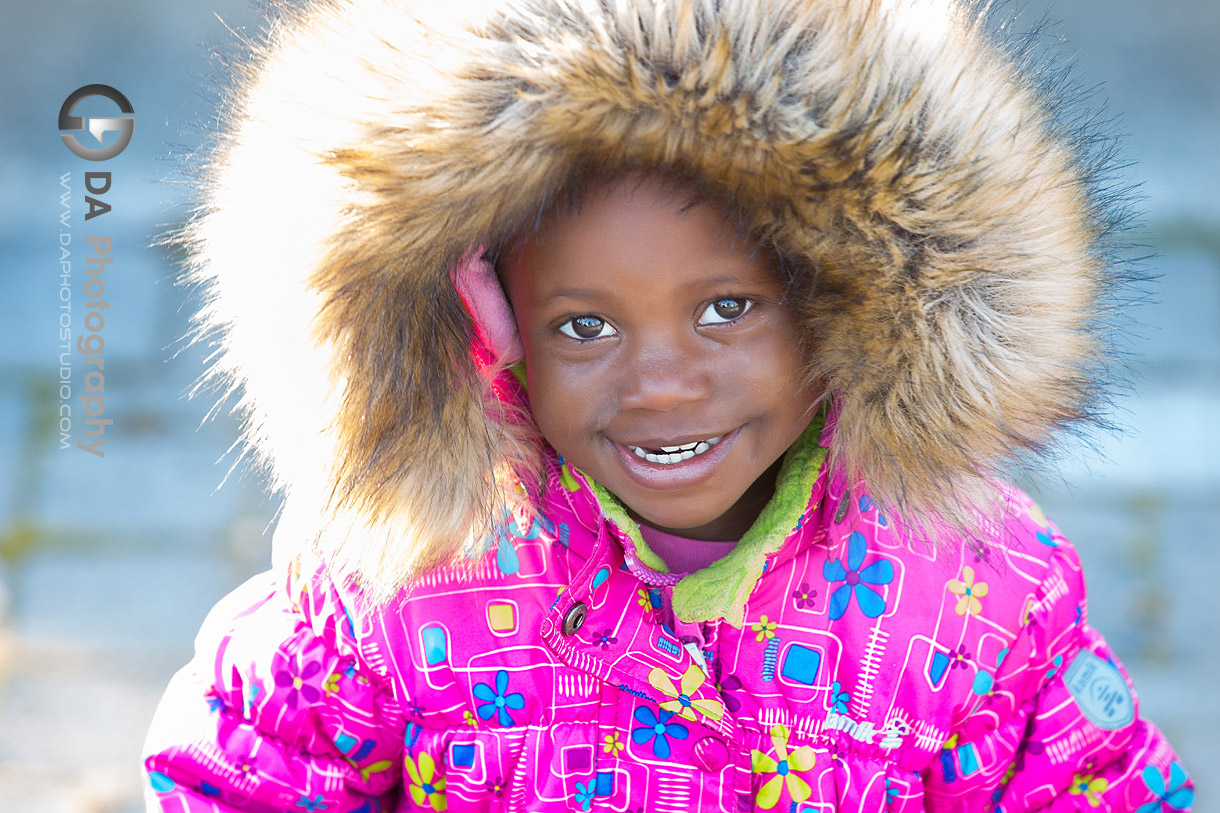 Paletta Mansion is such a fantastic location for photoshoots year round due to its versatility and varying backdrops. Even in the winter, the bare trees with their naked branches gave the composition a dramatic feel. The stonework, mansion and rocky lakefront all offer such different vibes. The location allows me to capture an even a wider variety of emotions for my images.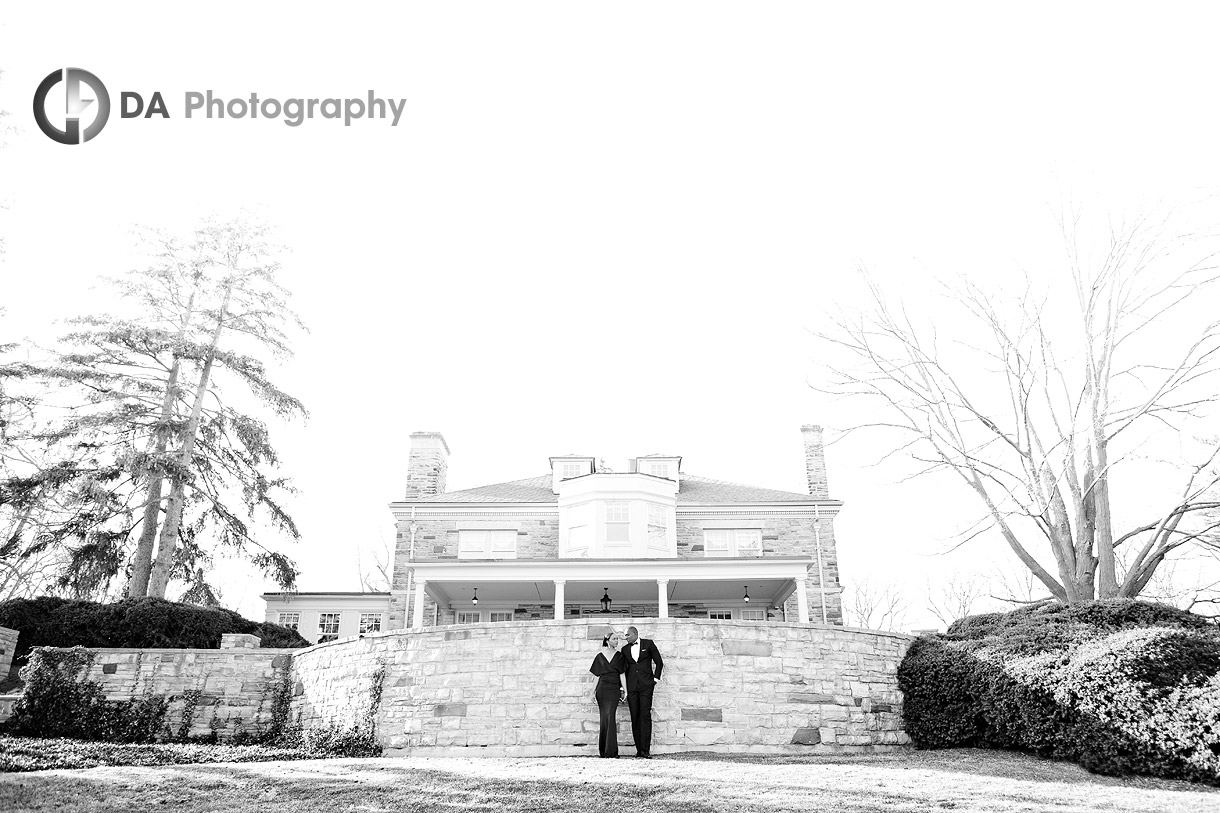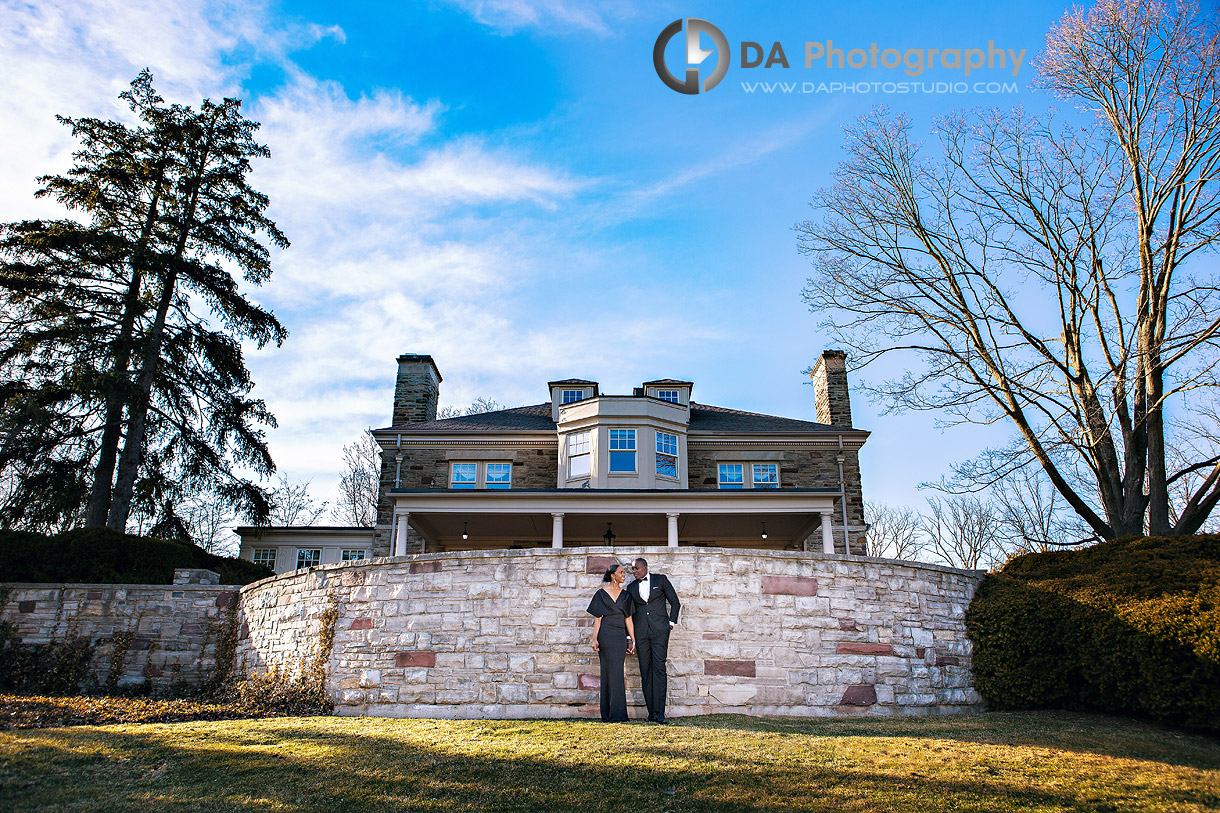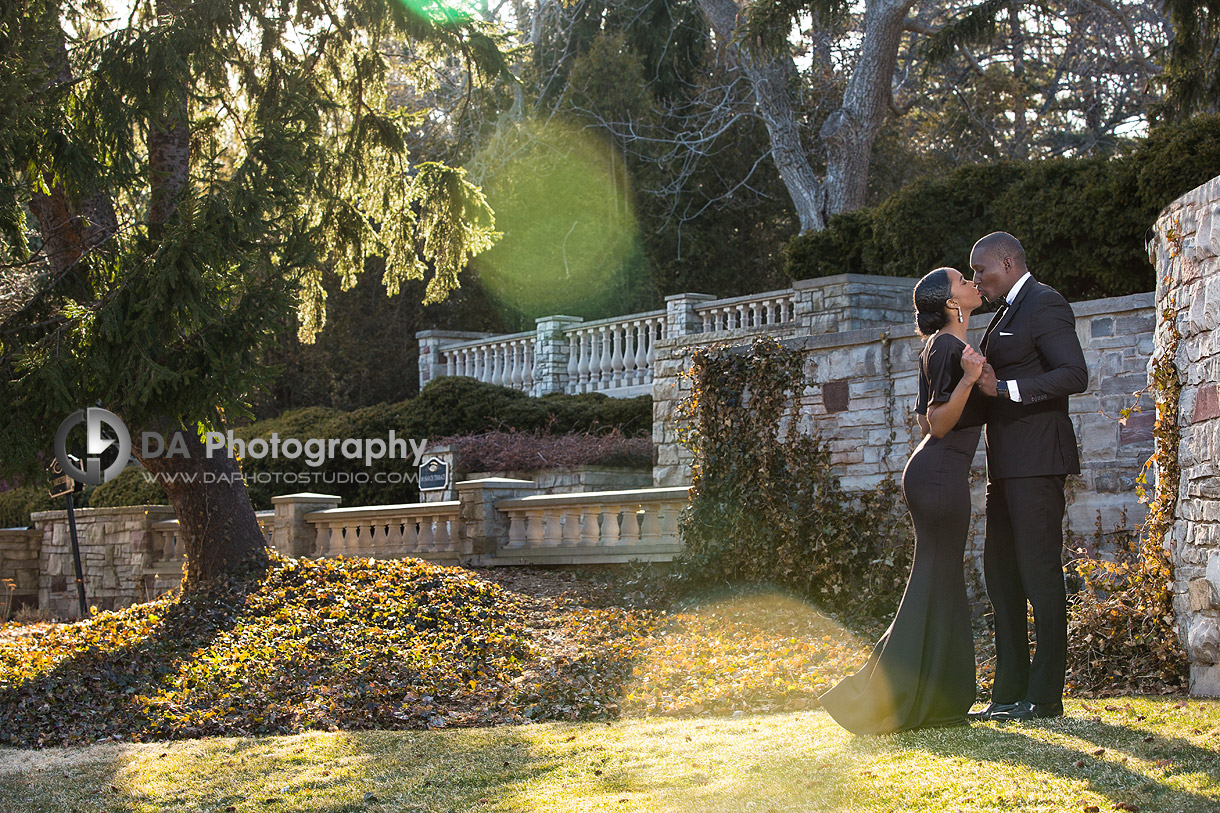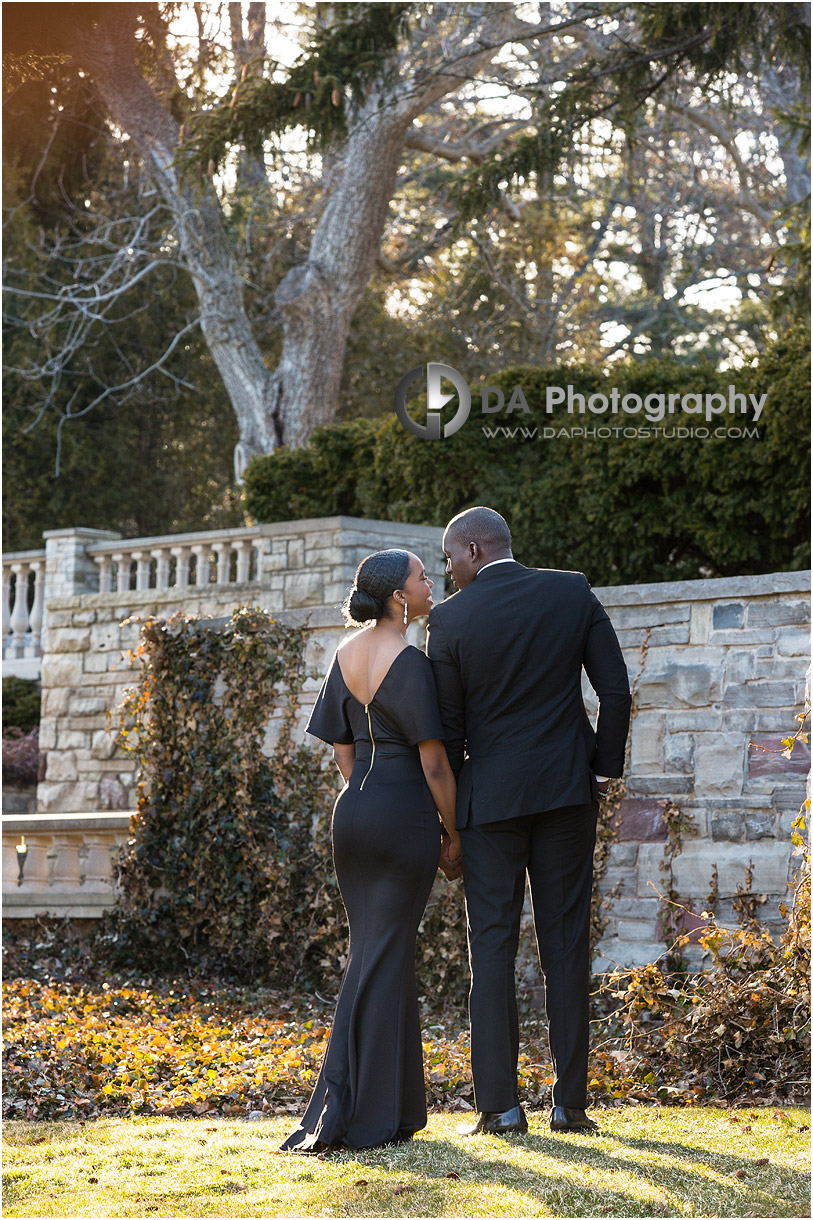 Sera-Lee and her fiancé had decided upon a classy black dress code. The clean lines and sophisticated cut of her dress and his suit automatically made an impactful statement. The colour choice worked wonderfully for this time of year. It offered me a clean canvas that didn't fight any other colours in the backgrounds. I was able to use colours in the environment and the grand architecture of the buildings to enhance their elegant look.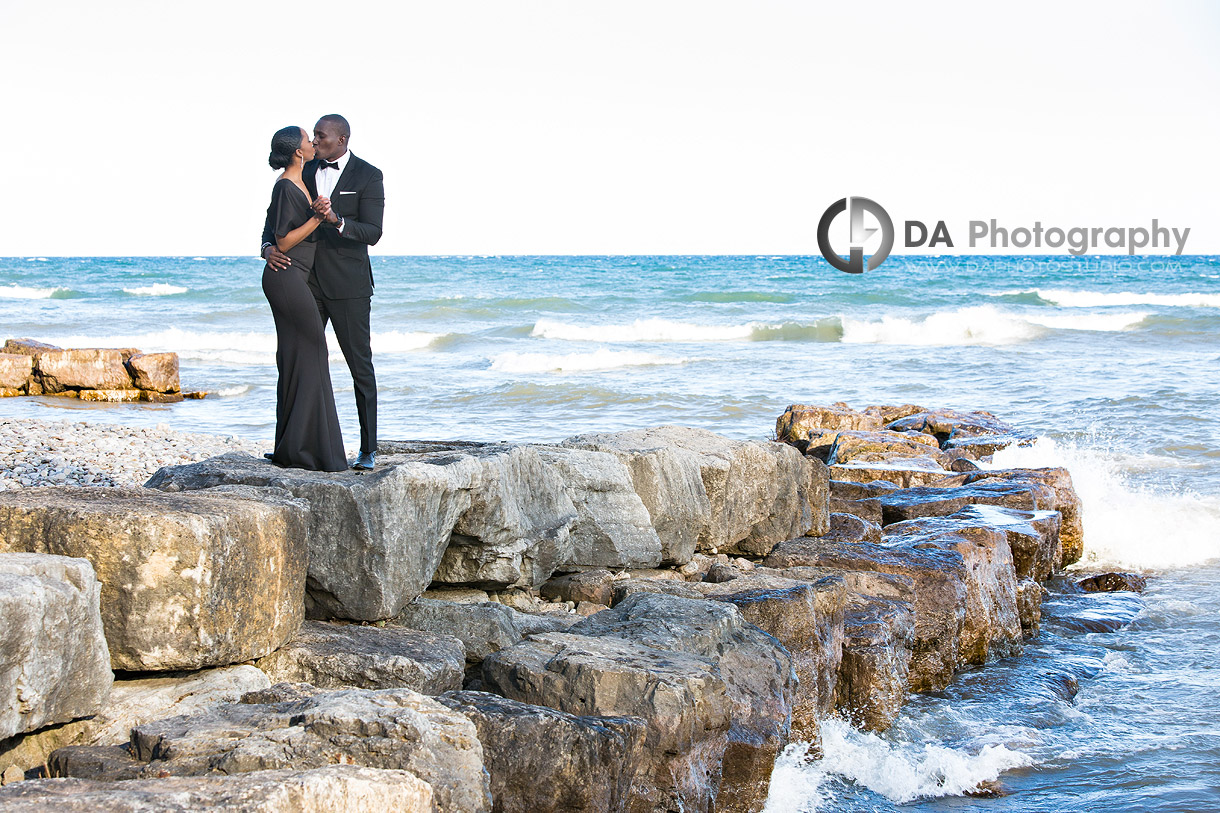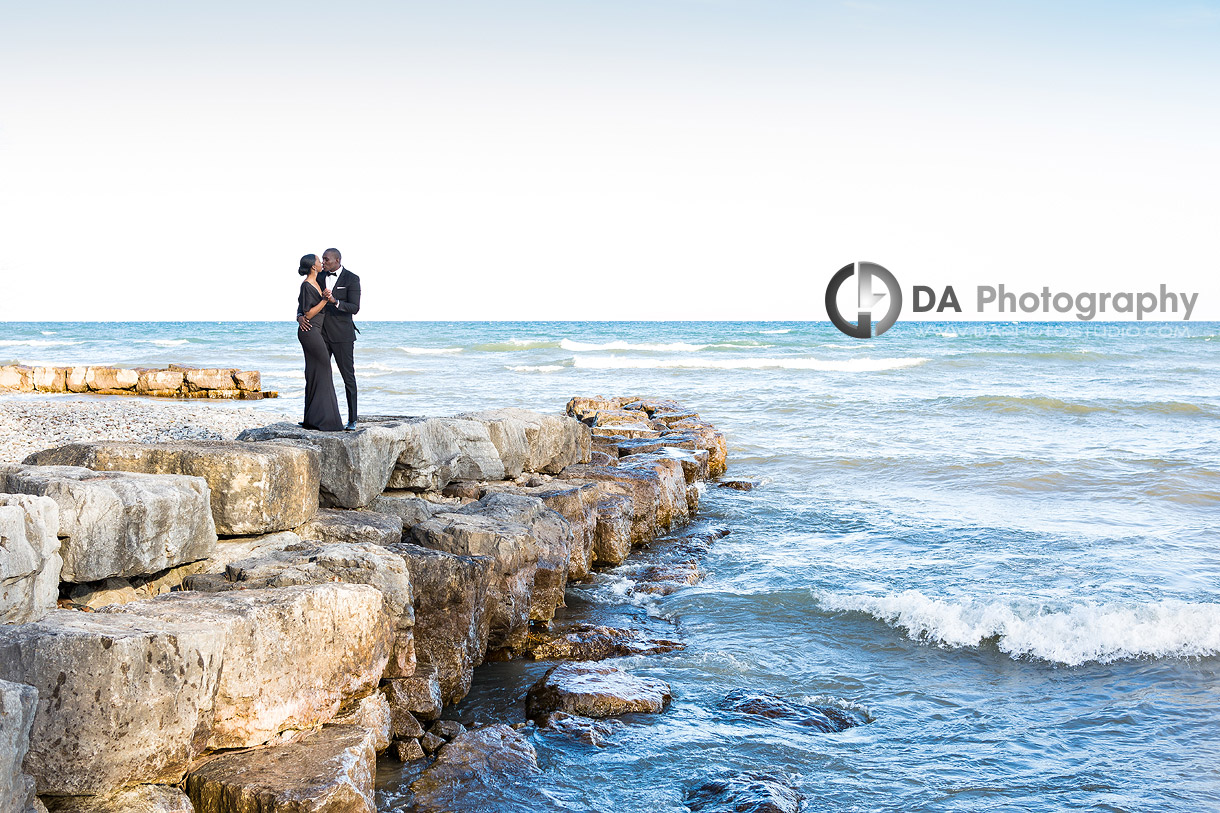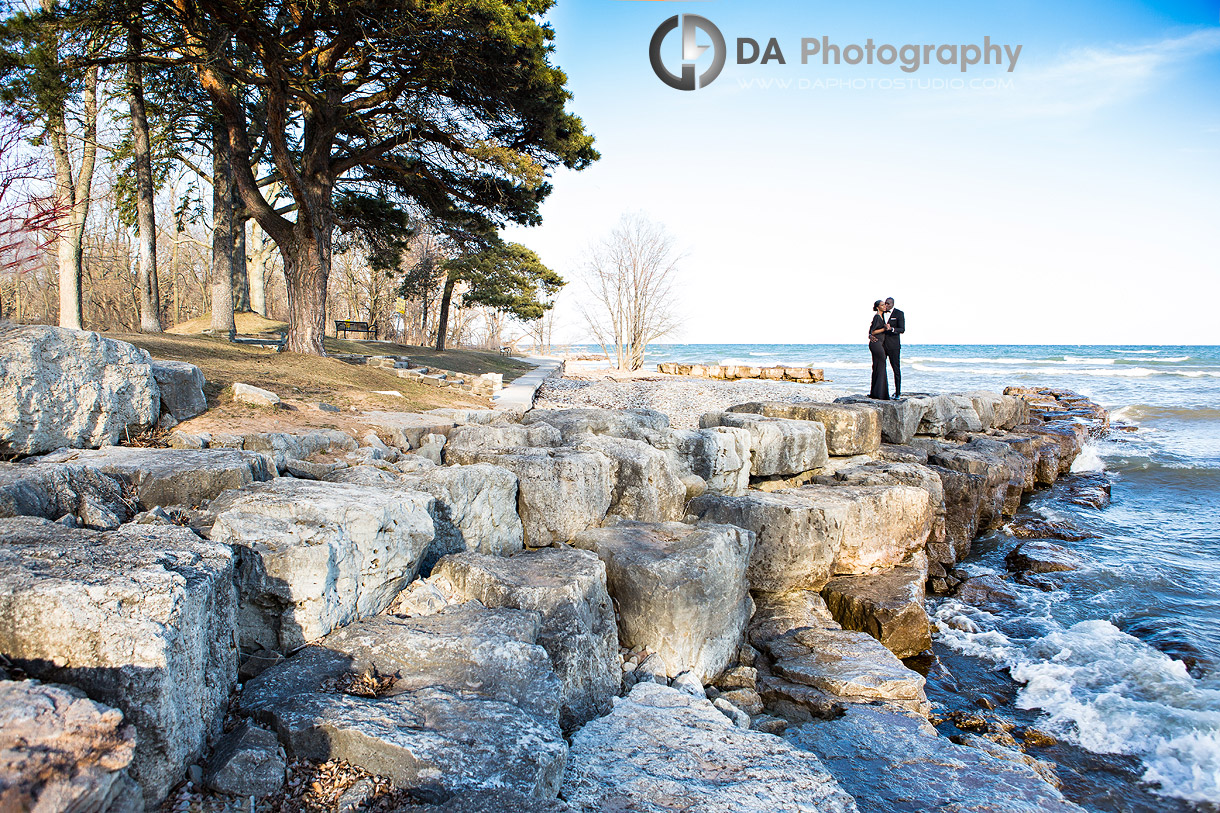 Discover the beauty of utilizing winter in this outdoor Paletta Mansion engagement photo session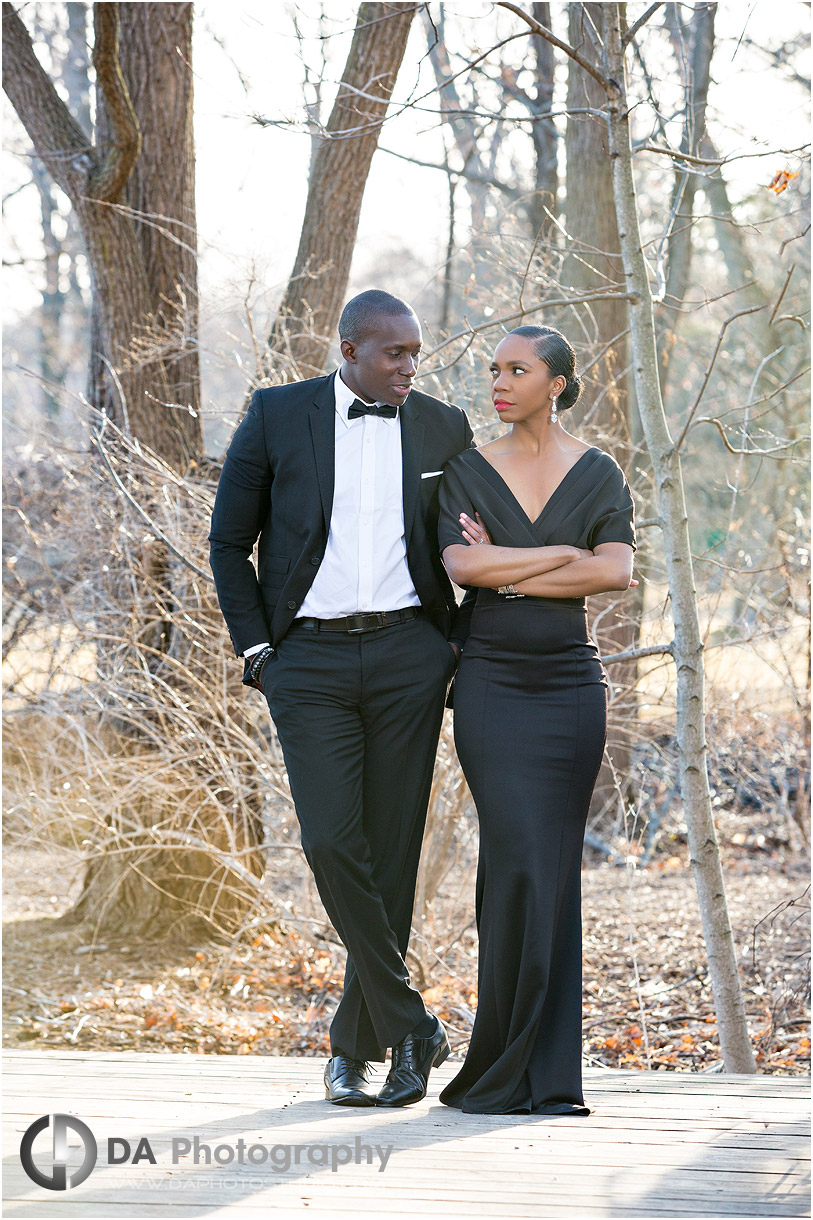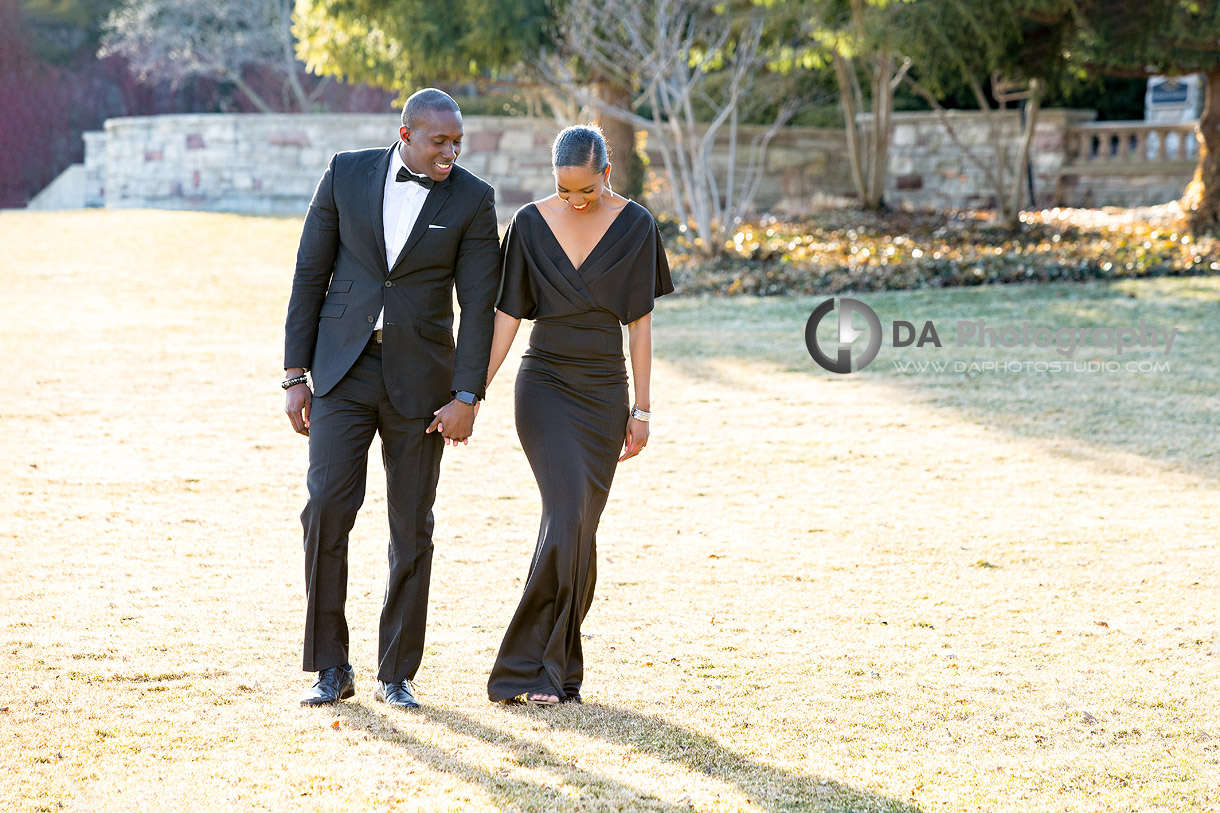 For the majority of their Paletta Mansion engagement, I used a documentary approach. Their connection was so deep and they weren't afraid to show their affection for one another. This feel provided a much rawer look but one that offered you a glimpse into the intensity of their love. Due to cold temperatures, I made sure we kept moving. To mix things up a little I told them to have some fun with the camera. Being able to bring a different feel to the table in which we could see their features and playful side, gave the session as a whole a well rounded feel.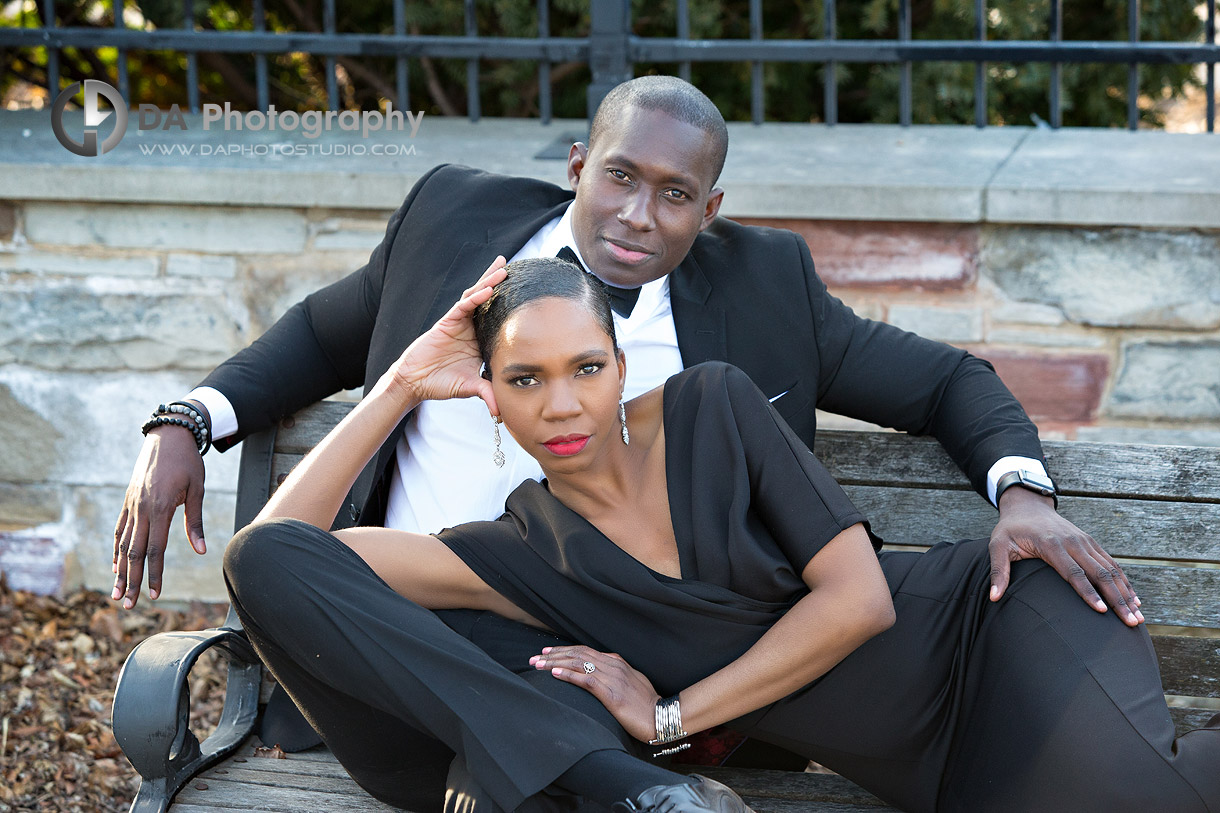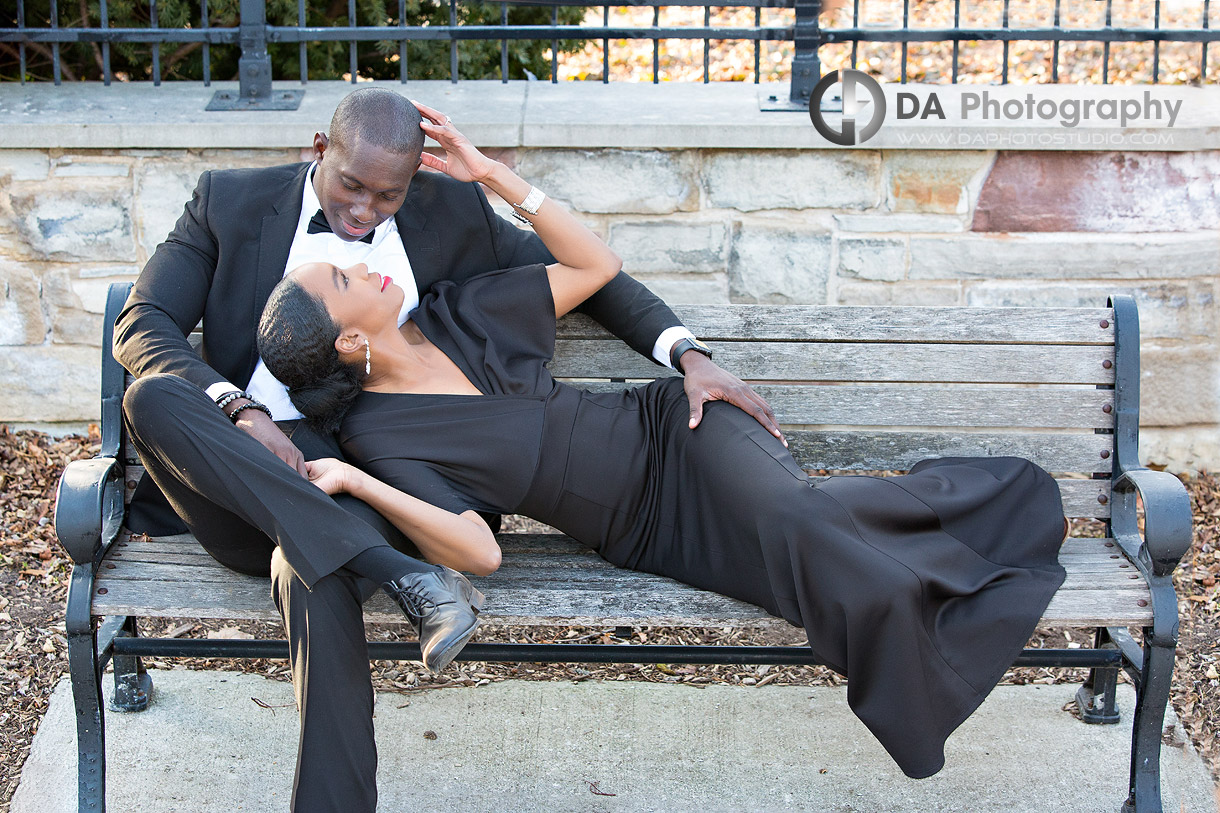 I always encourage my clients to think outside of the box, whether that's in their location, season or theme. By utilizing the off season, we had a larger selection of locations to choose from and dealt with much less congestion. Being able to shoot against prime backdrops without a sea of people is paramount to natural photos. After all, not many clients are comfortable being documented in the first place, let alone if you have groups of onlookers oohing and aahing!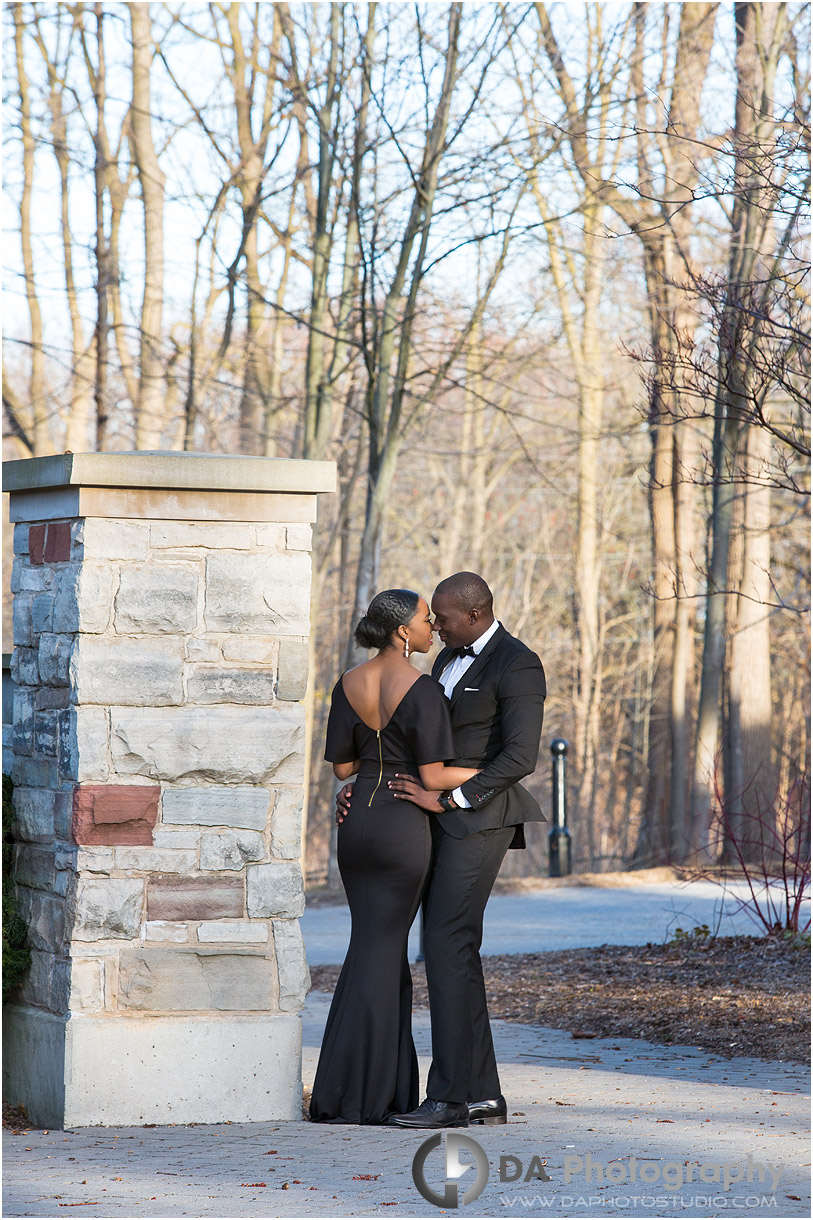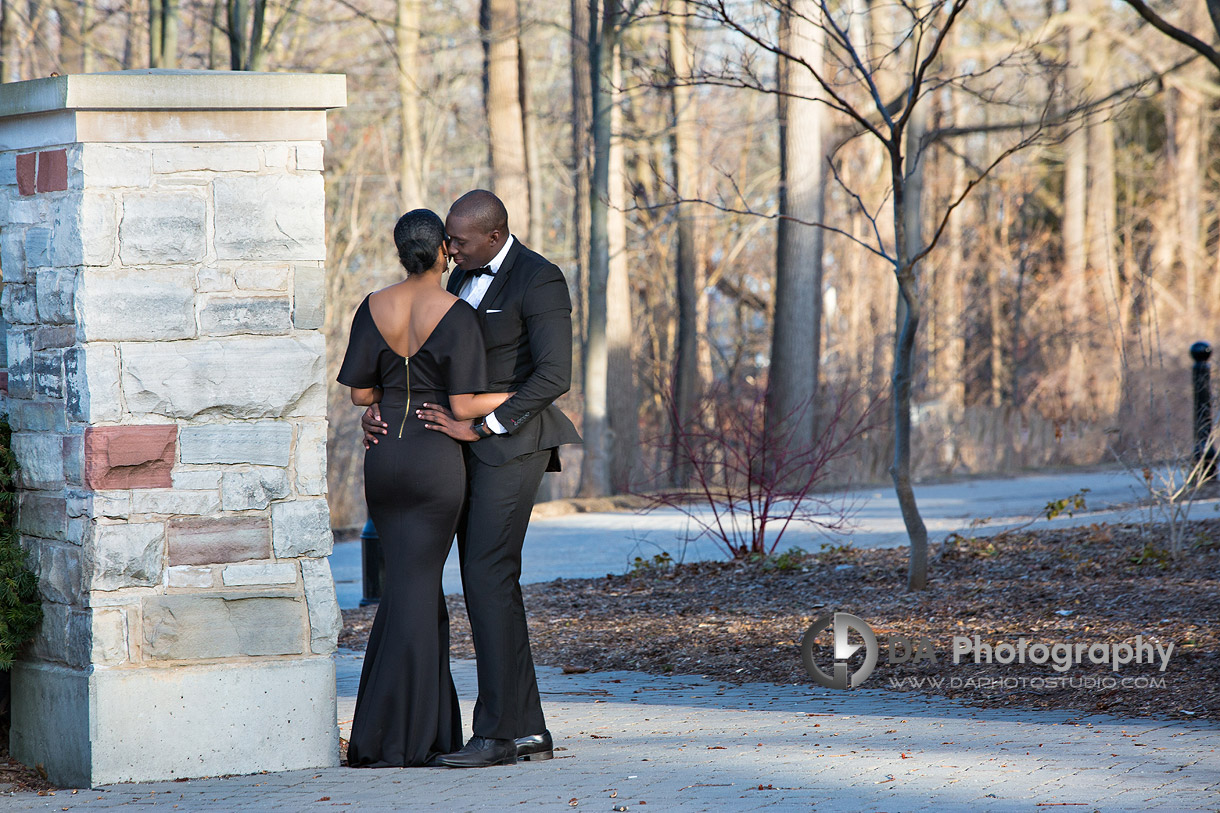 I feel I provided Sera-Lee and her family a good selection of photos to choose from and hopefully this versatility allowed them to be able to use their images for many different uses and audiences.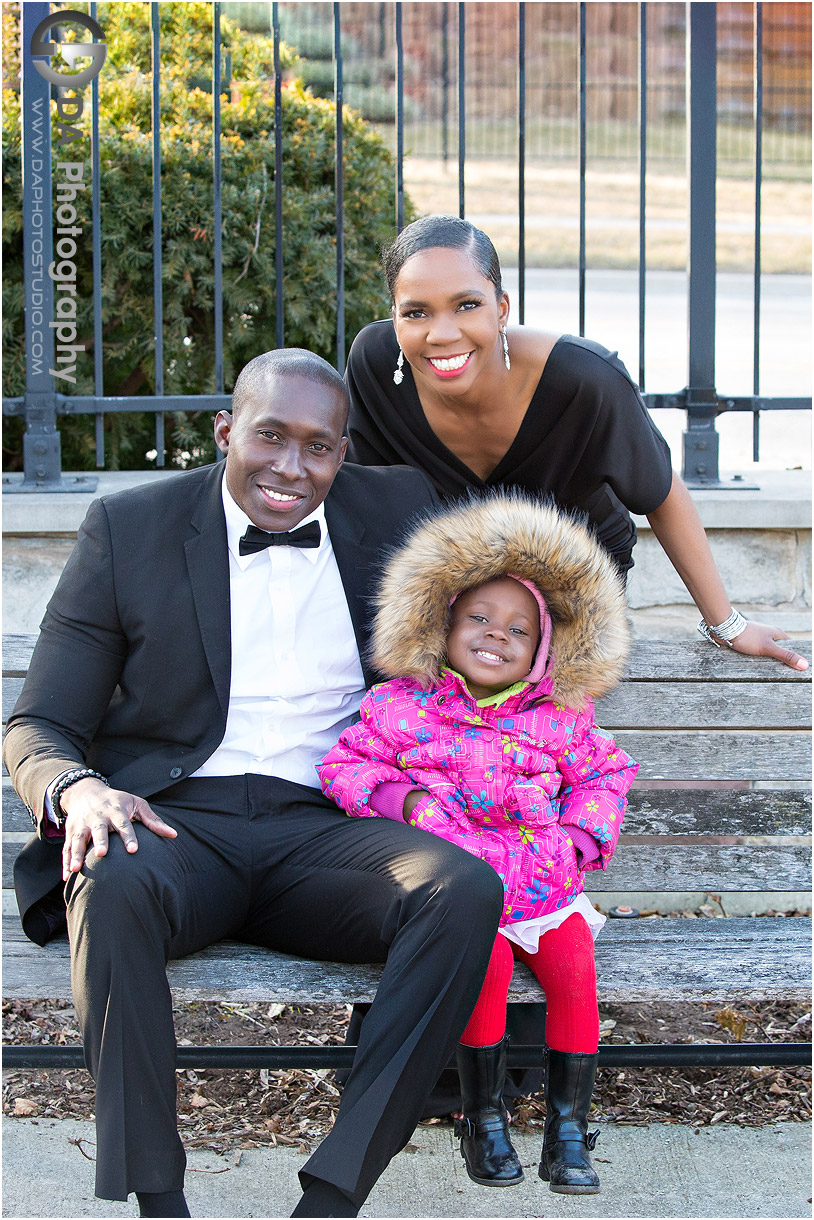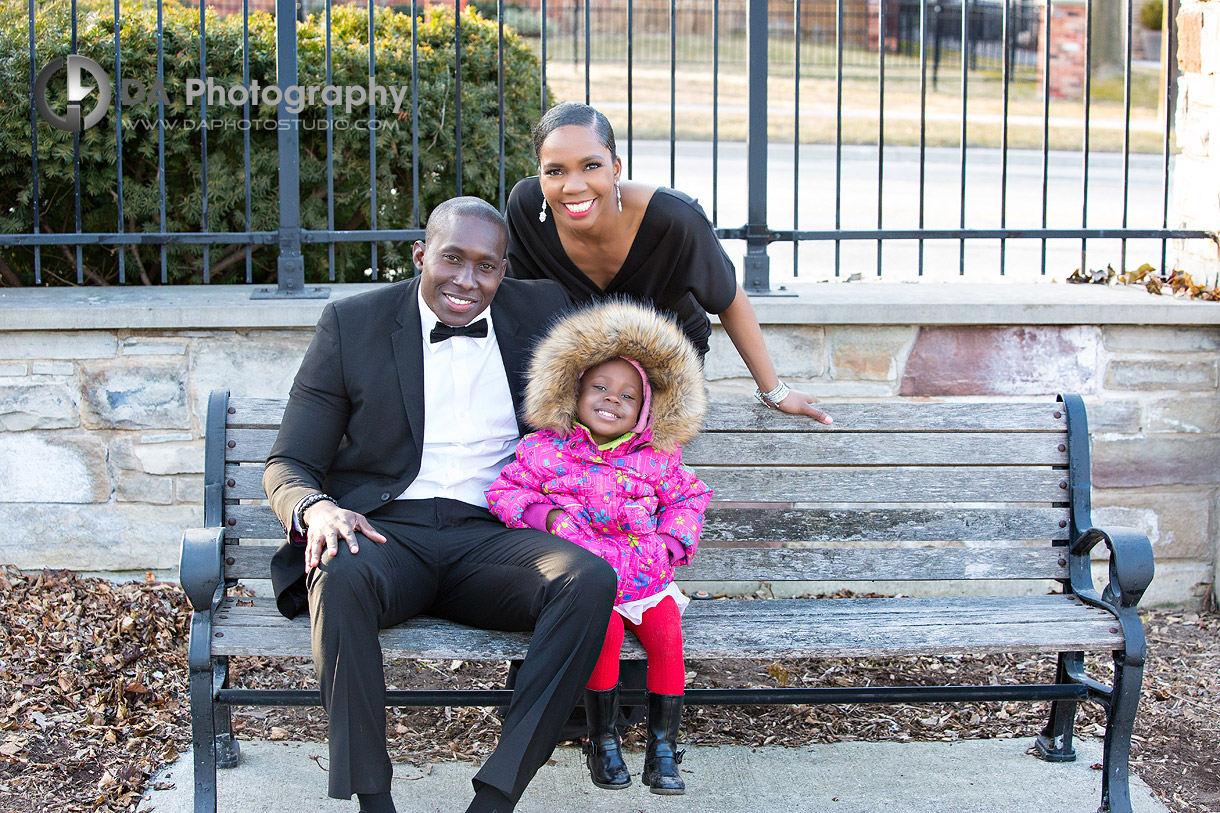 Photo Session Location
:
Paletta Mansion
and Waterfront Park, Burlington, ON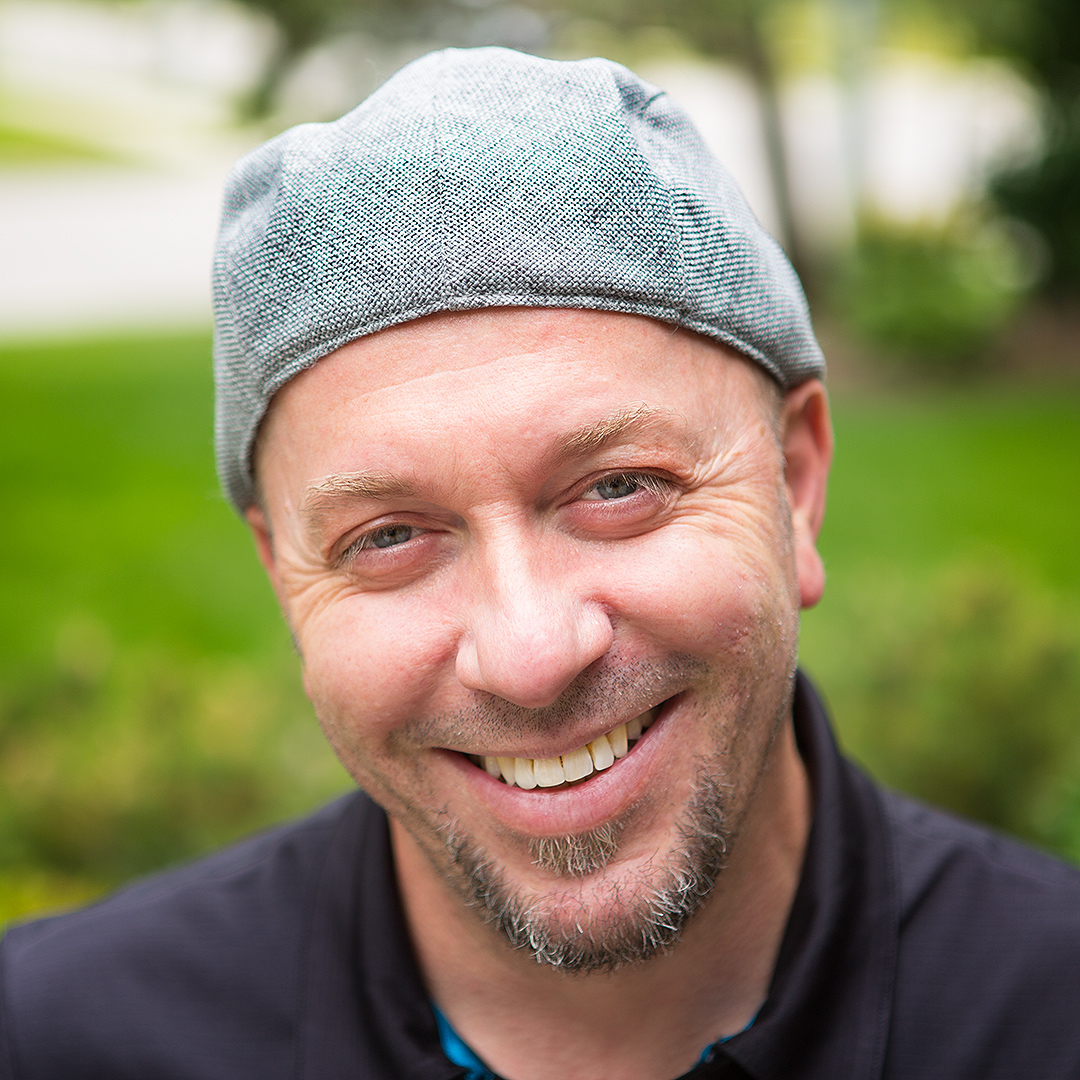 My passion and biggest asset is taking the time to make every client comfortable and relaxed before I even pick up the camera. The result? Photos of you that actually look like you at your best! I can prove to you how much you can enjoy having your picture taken. Lifestyle photography is about the experience that happens to be served up along side of some great photos.
Specialties:
Family Photography for families that like to move around and enjoy their photo time, Wedding Photography for couples looking for a mixture of photojournalistic, contemporary and traditional images and Professional Corporate headshots that are far from cheesy and stiff.