There is something really special when it comes to being able to tie in your passion with the start of your new life as husband and wife. When Celeste and Steven began planning their big day, they knew that a Ridge Stables wedding would be the perfect destination. It was close to their heart and incorporated their powerful connections with their horses.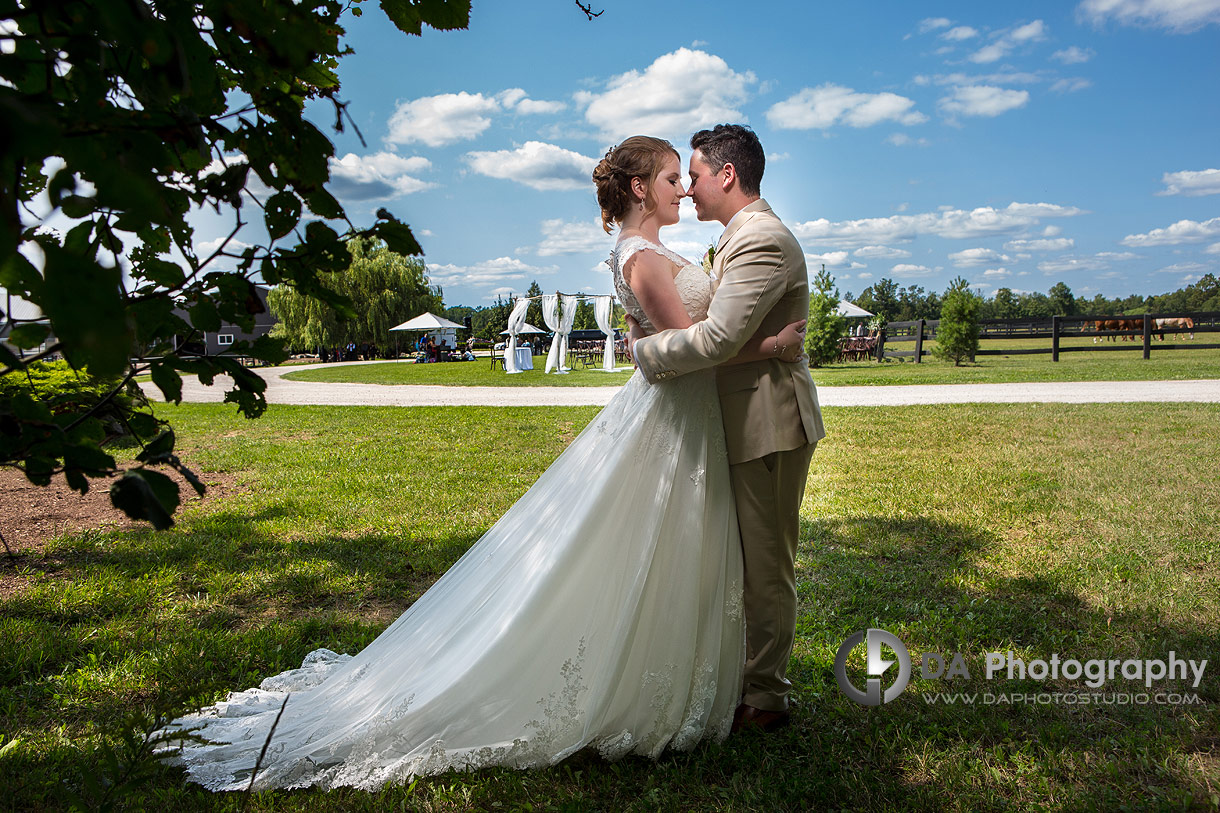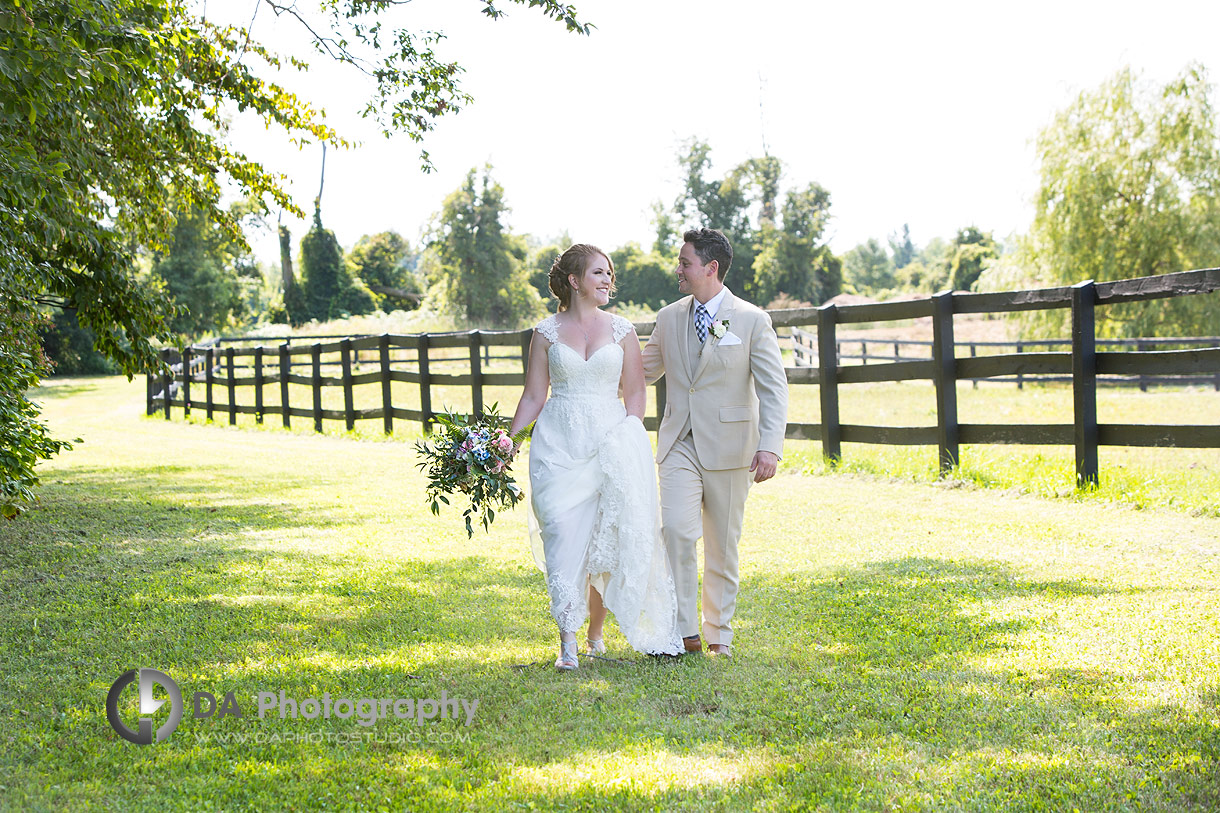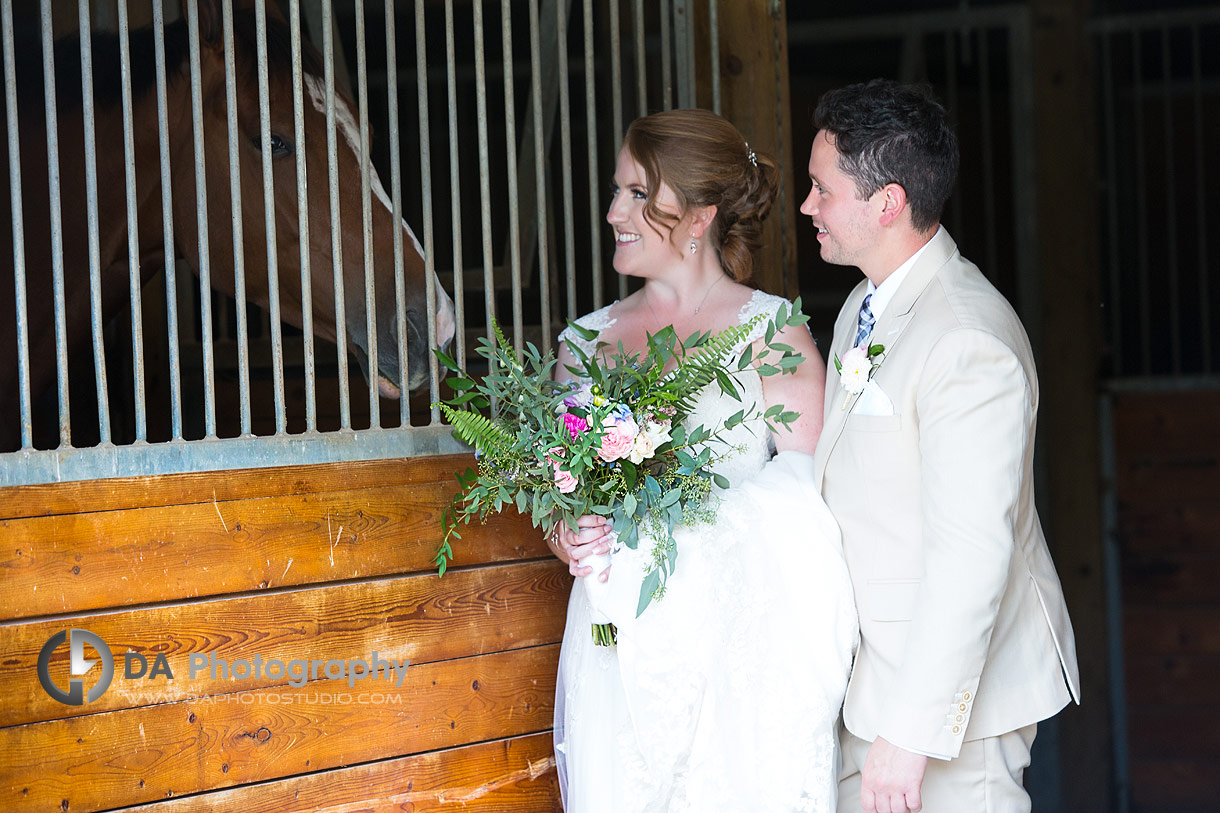 I had previously photographed Celeste's sister Leanne's engagement and wedding. Therefore,  I already knew the family and was well aware of their love for their horses. The familiarity of my work meant it was an easy way to break the ice and make them feel comfortable as to what to expect.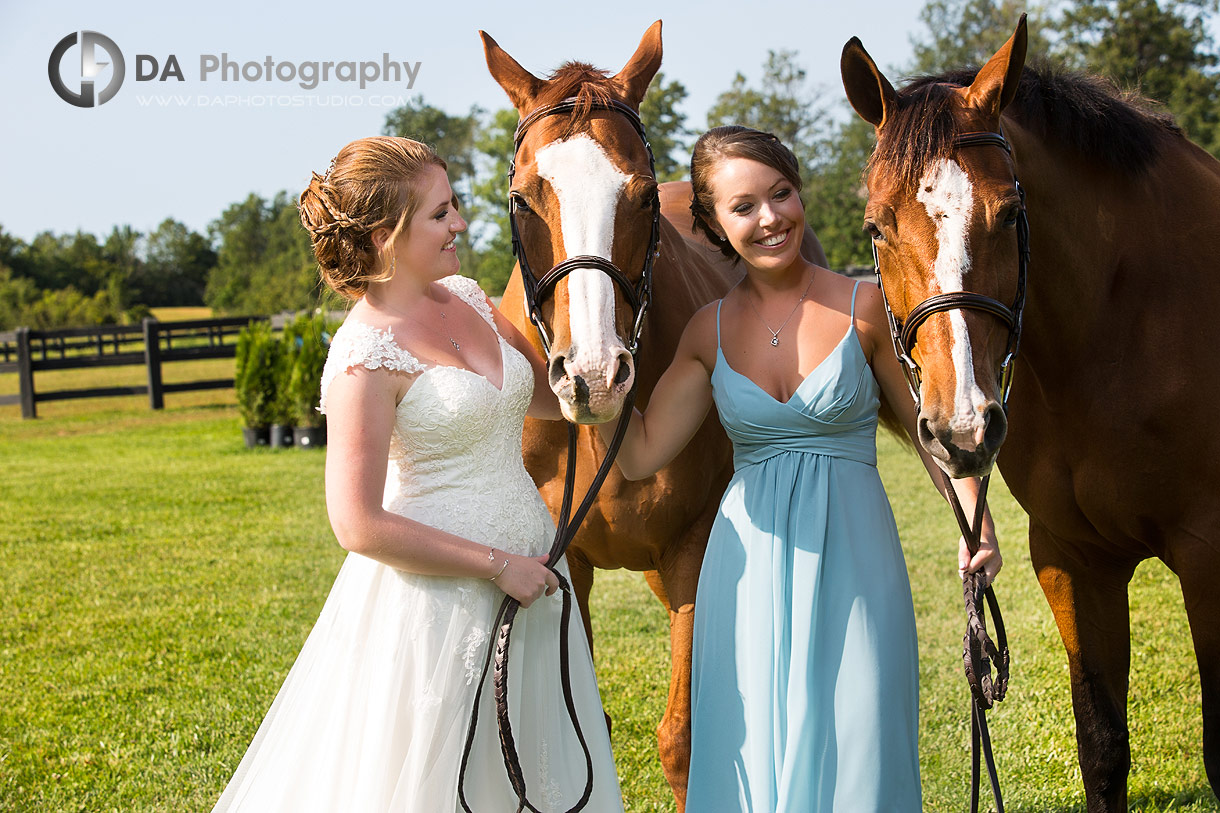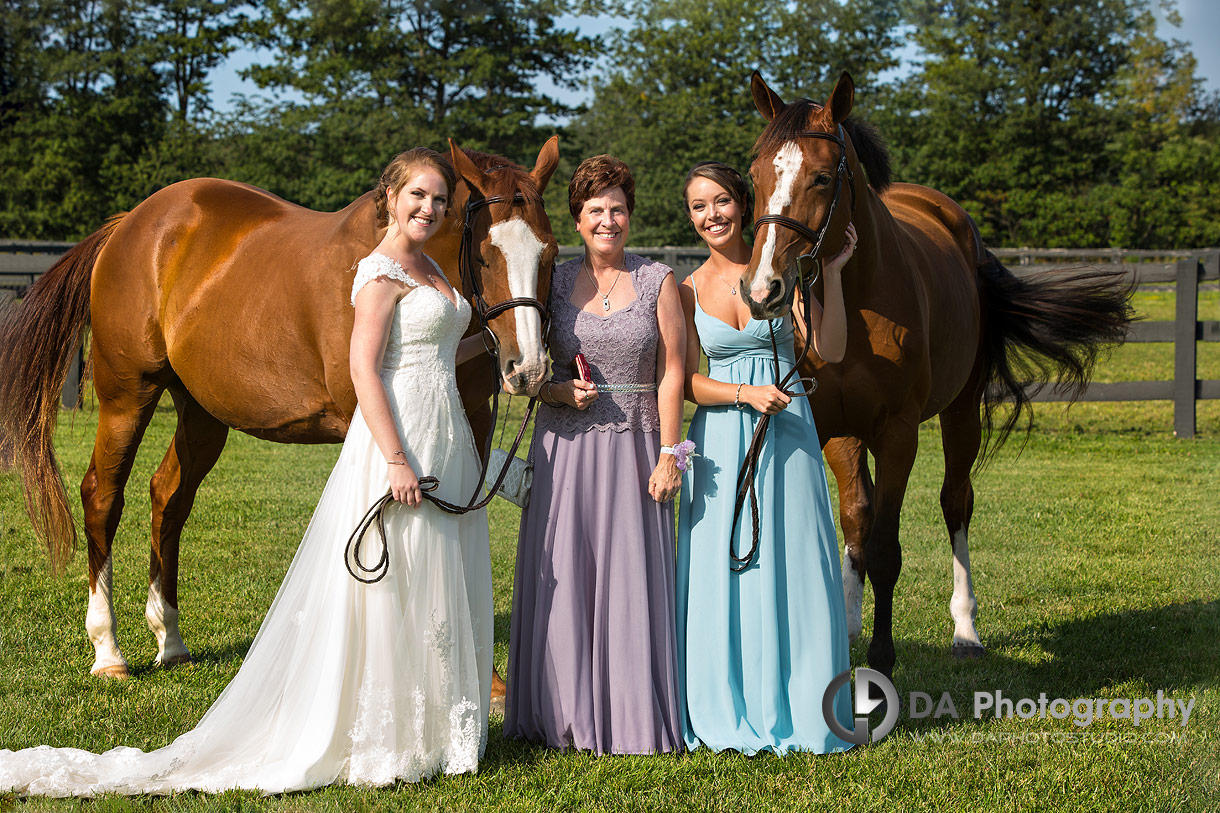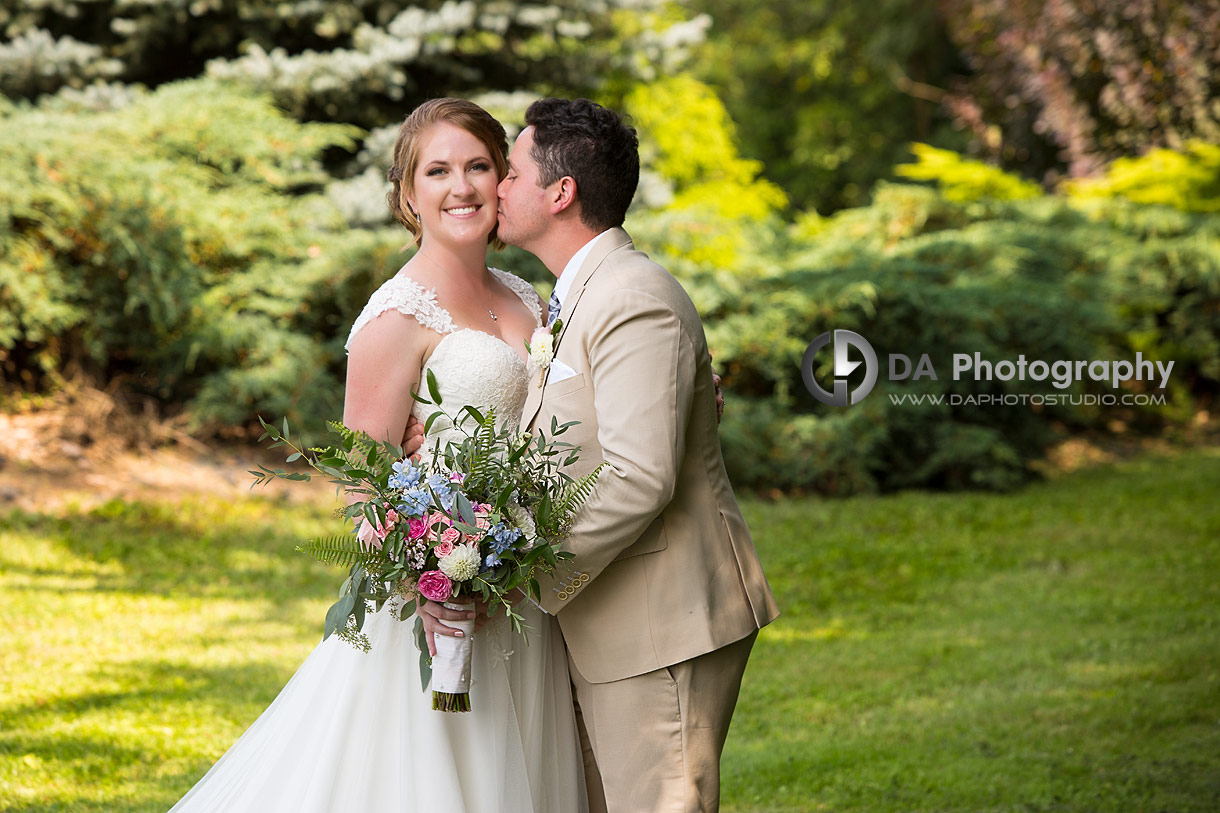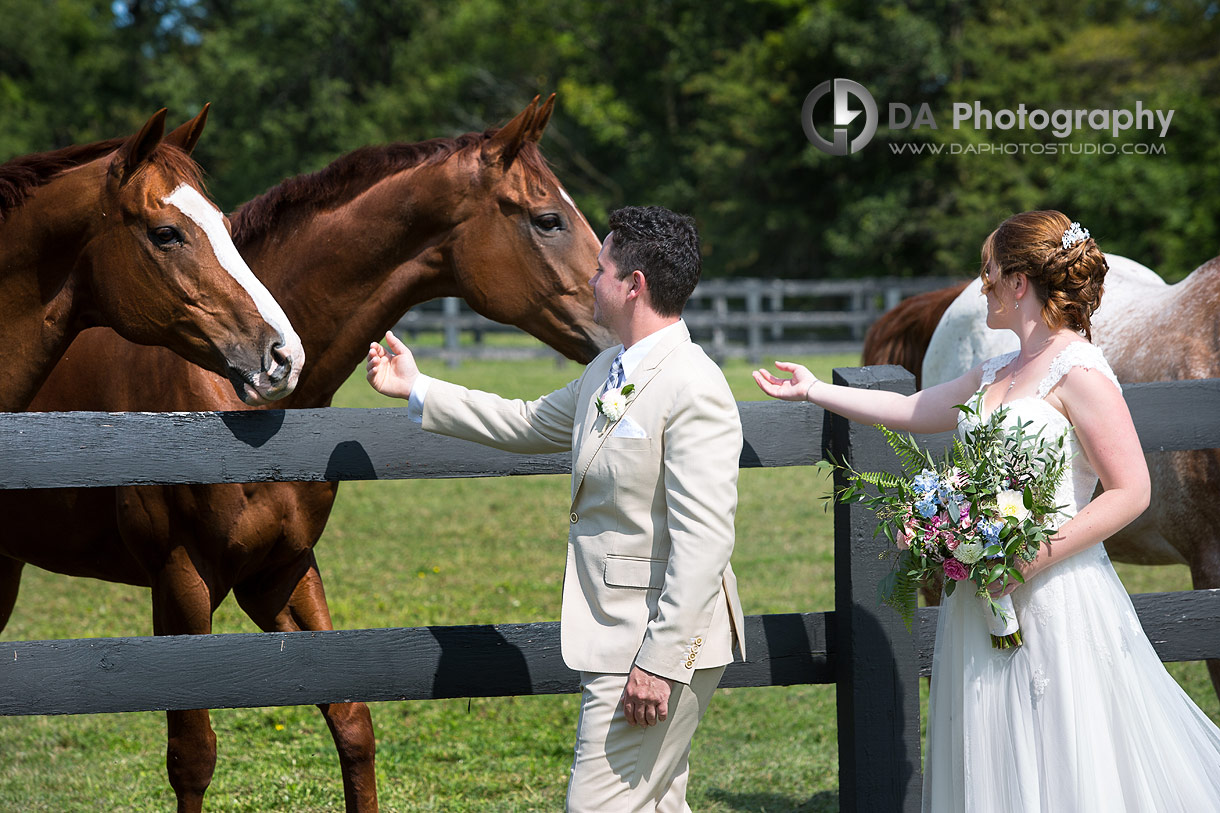 How my couple tied in their passion to their Ridge Stables wedding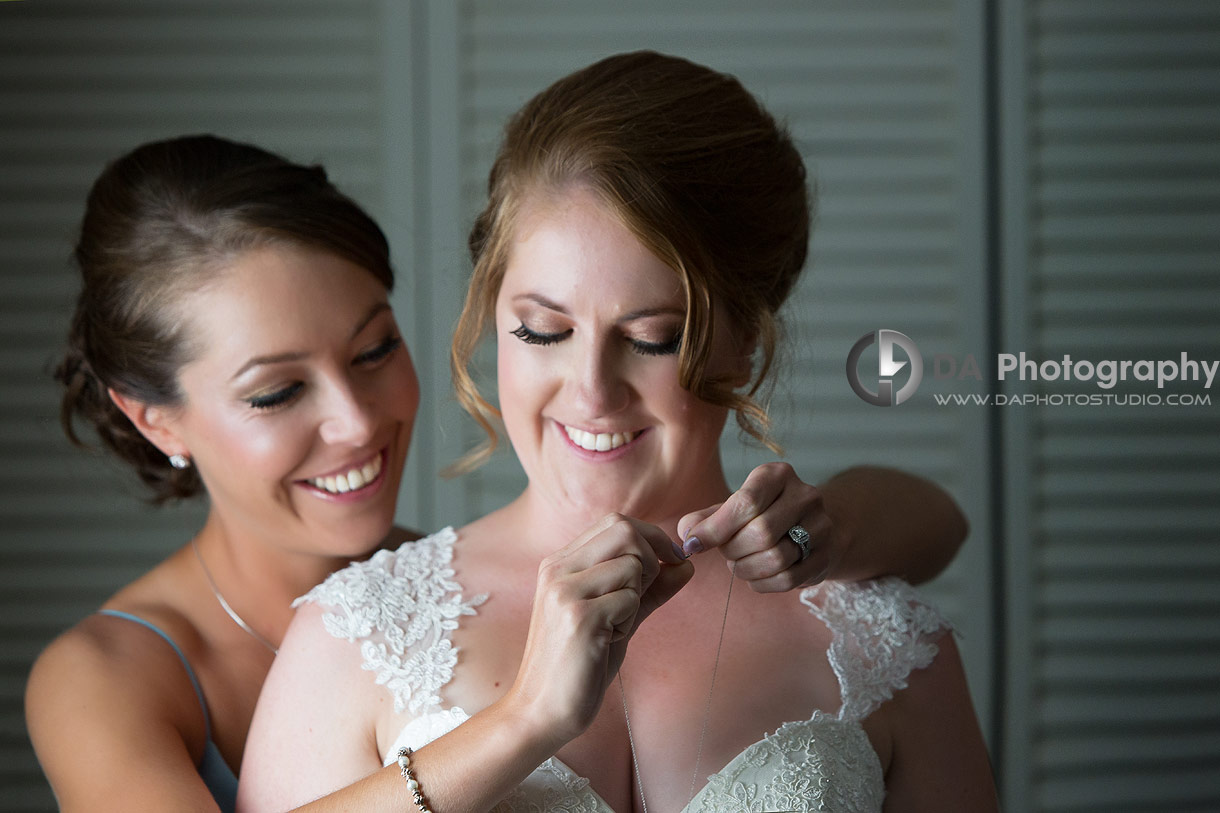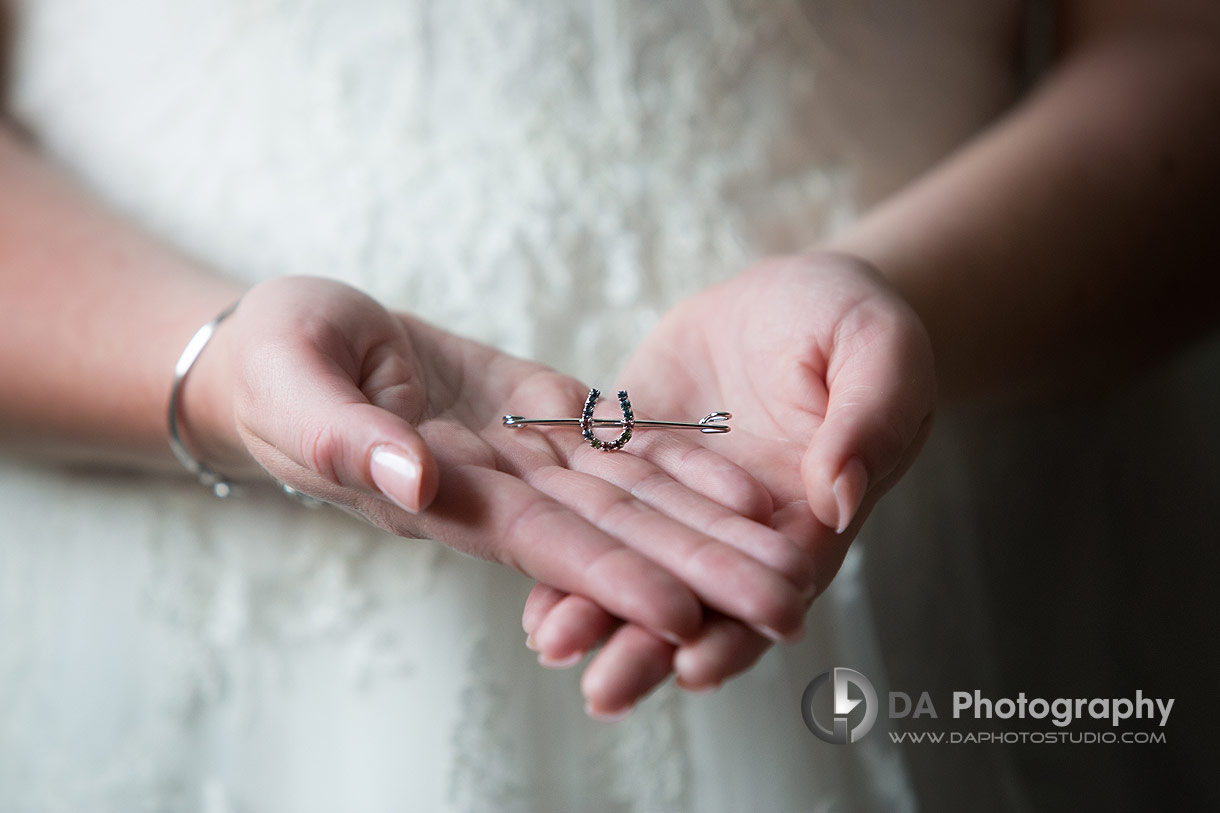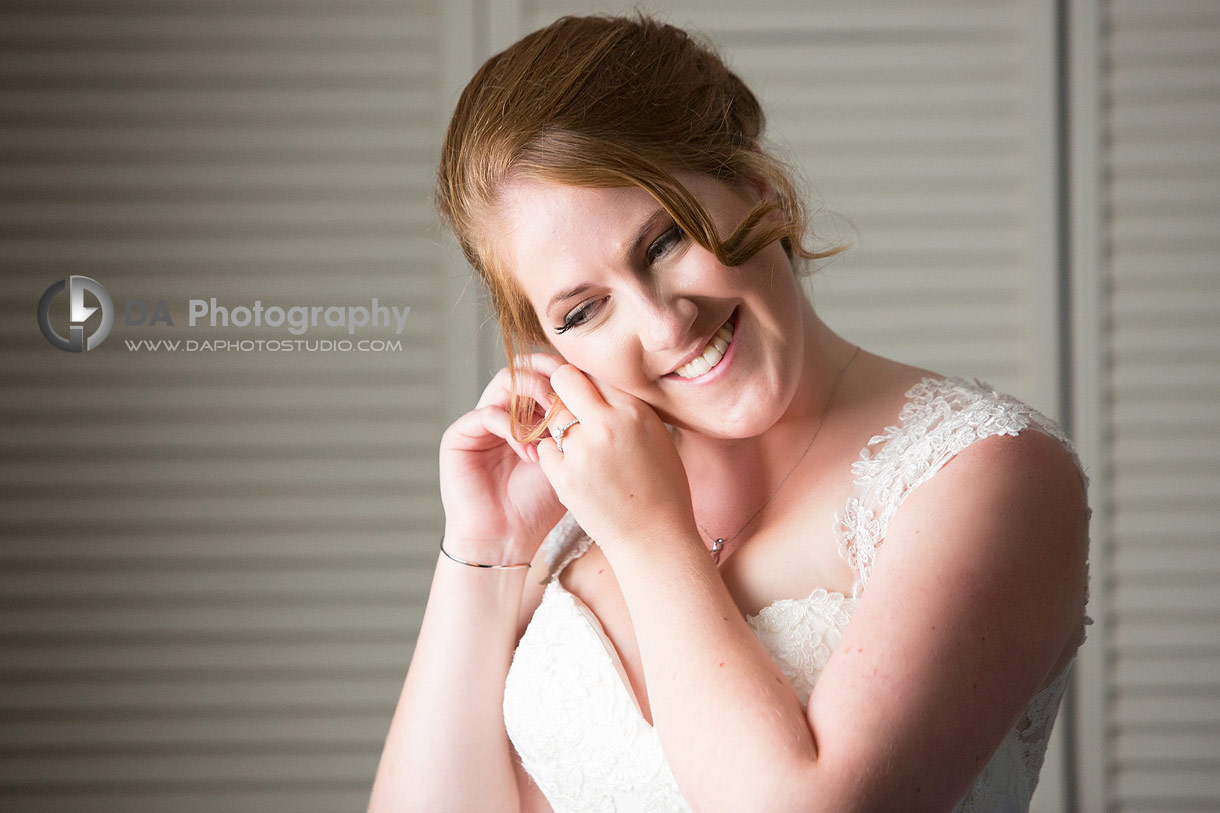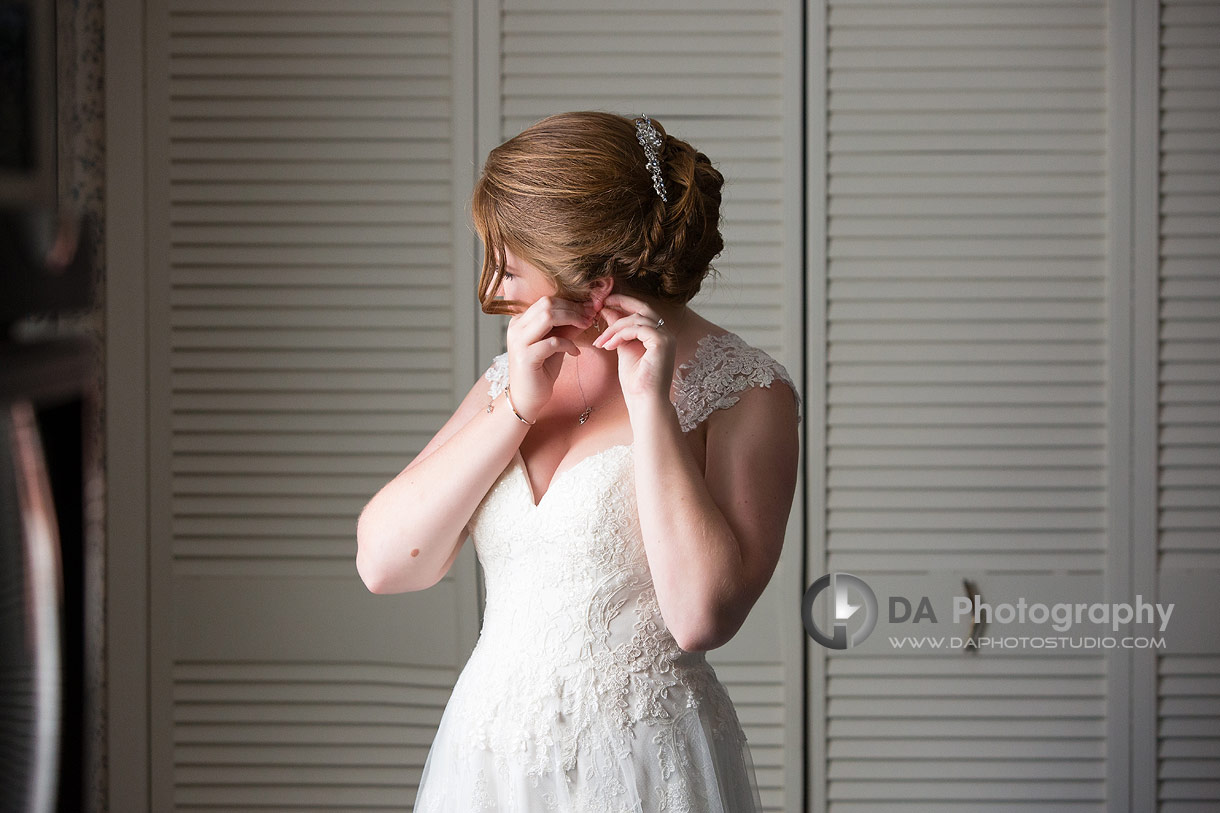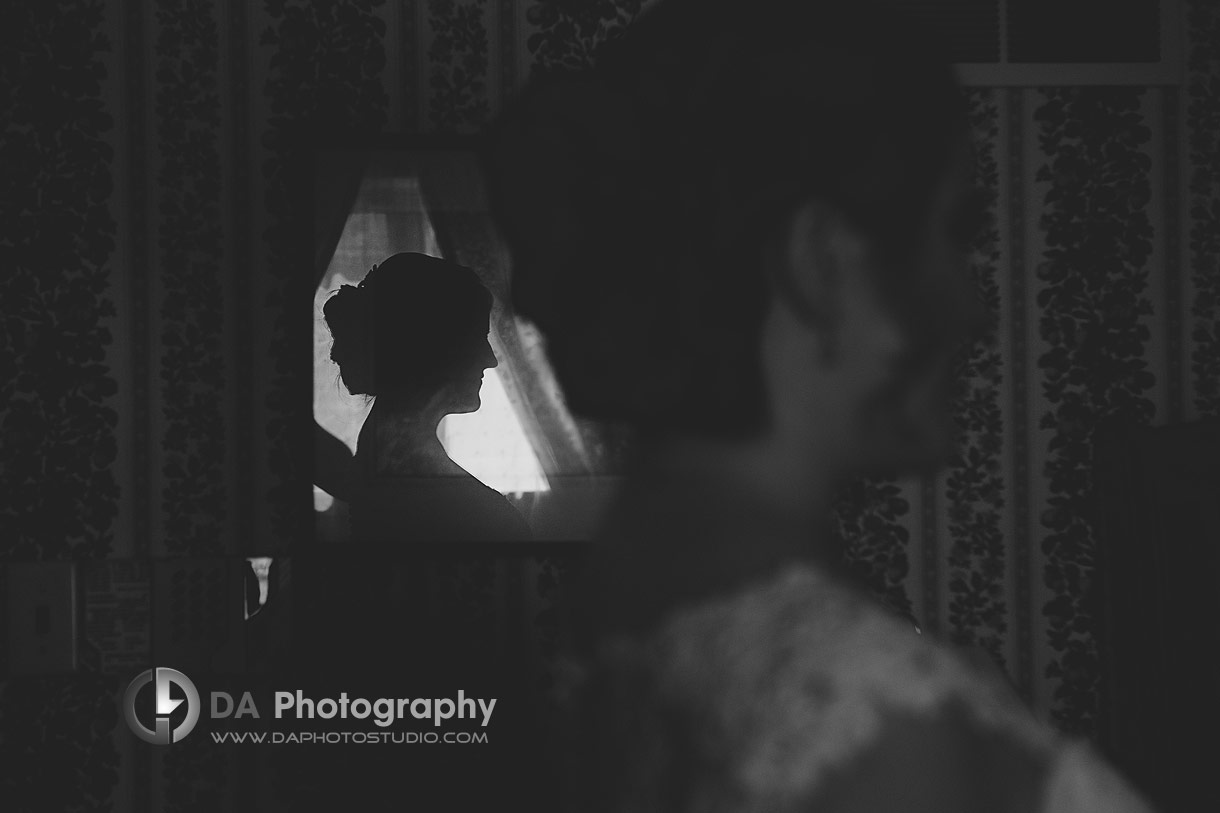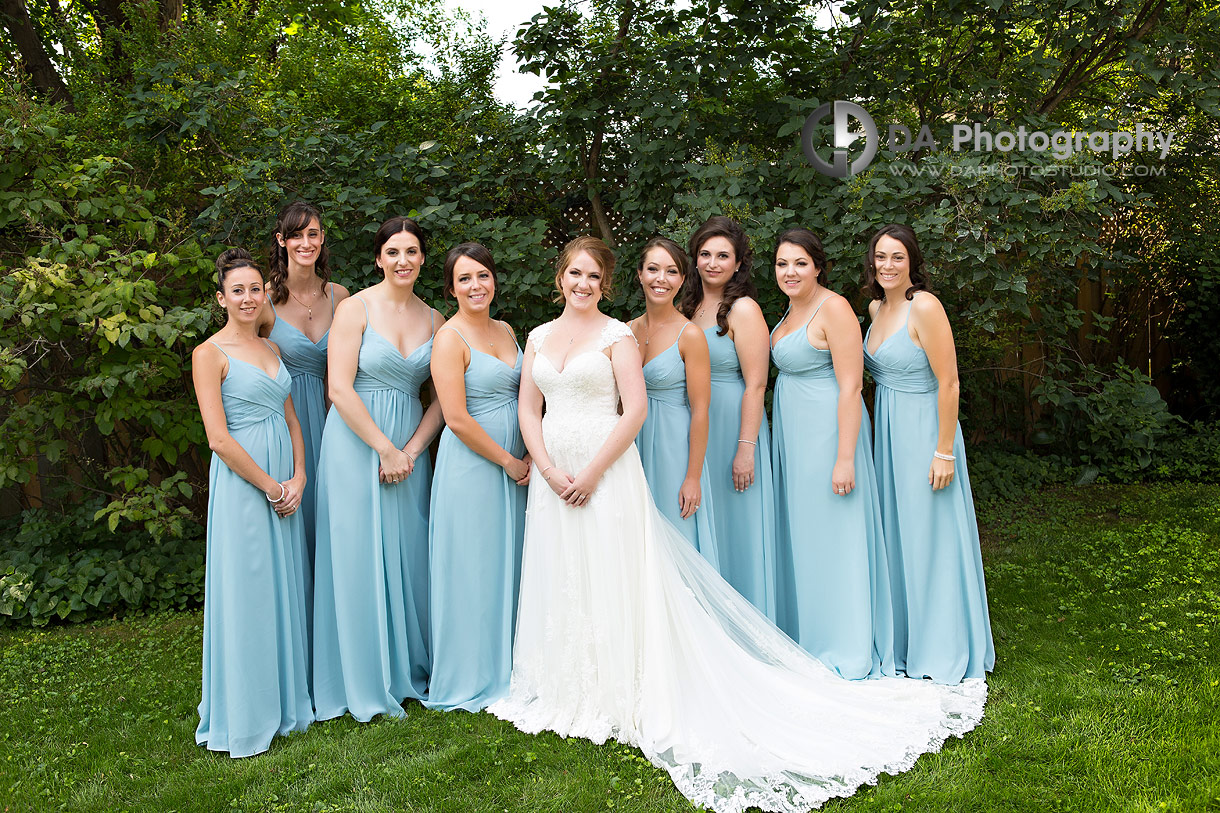 I began our day at Celeste's parent's house in Oakville with the girls helping her get ready. Later on I headed over to their own residence with Steven, his parents and his groomsmen. Celeste adorably incorporated horses into her special day with a horse shoe pin to bring the couple good luck! Celeste's dress was a classic design with intricate details through the back. It also featured a lace overlay so I made sure to capture all of the detailing for memories sake. As she headed outside and unveiled her look to her parents, the emotions were genuine and full of excitement and proud love.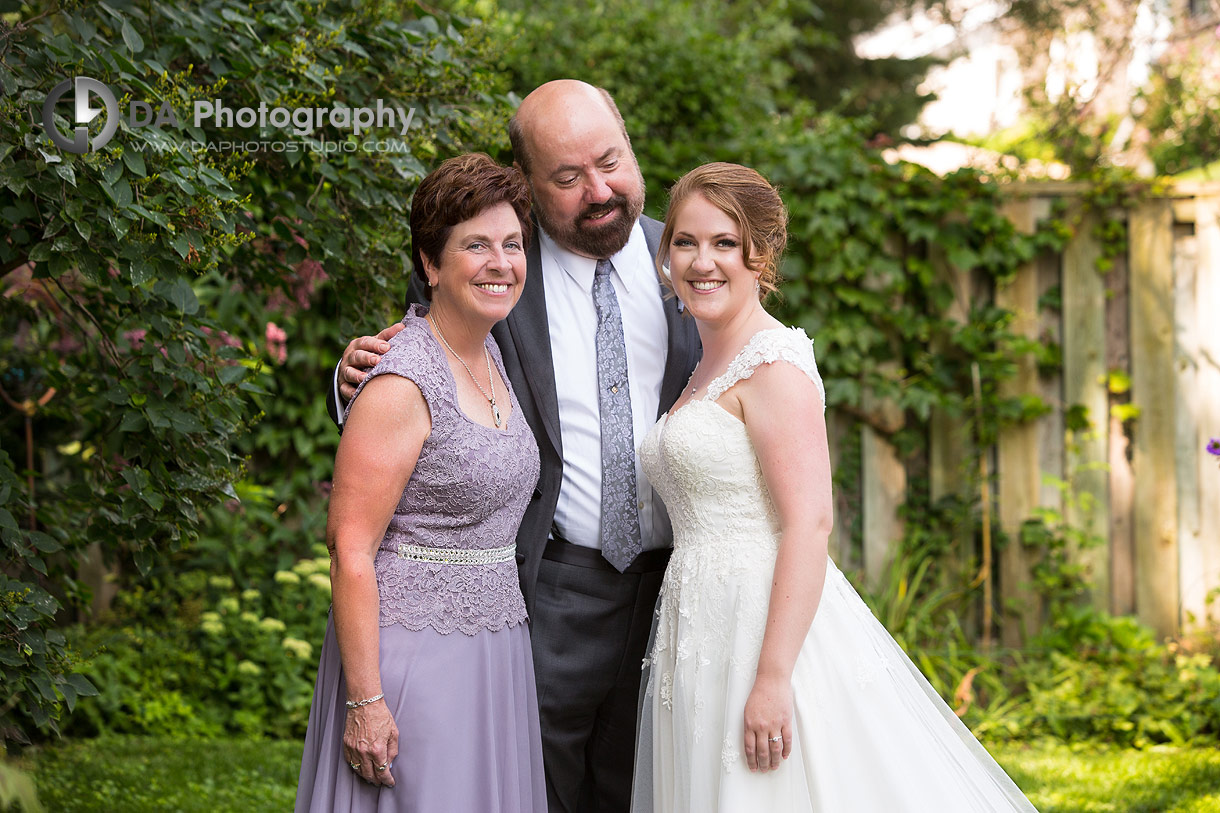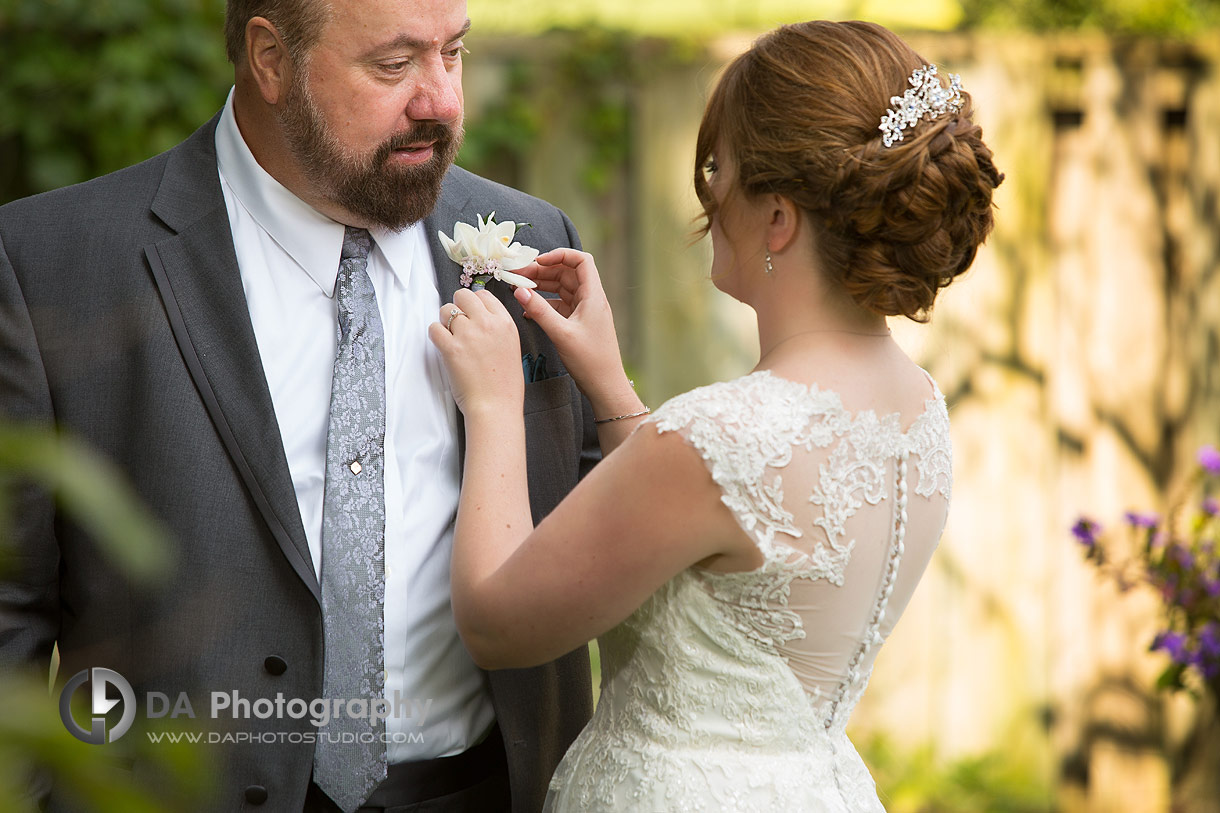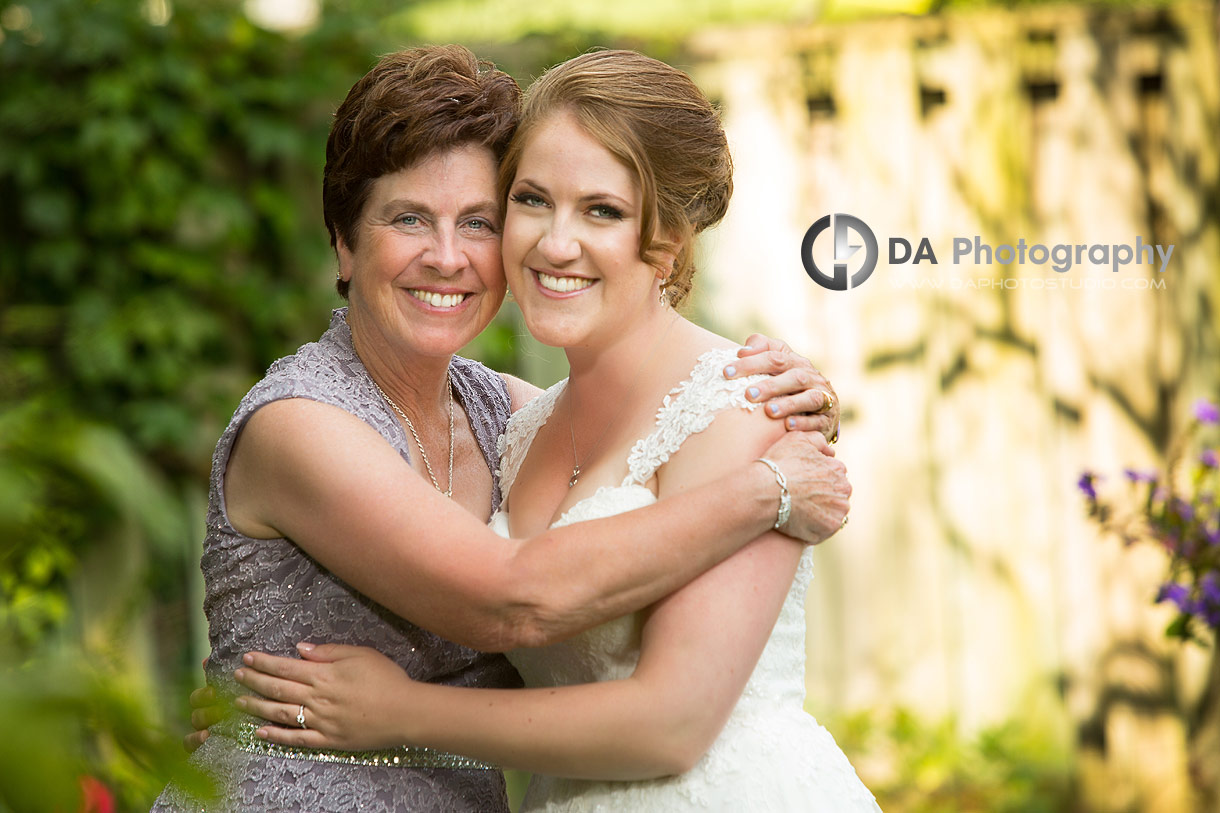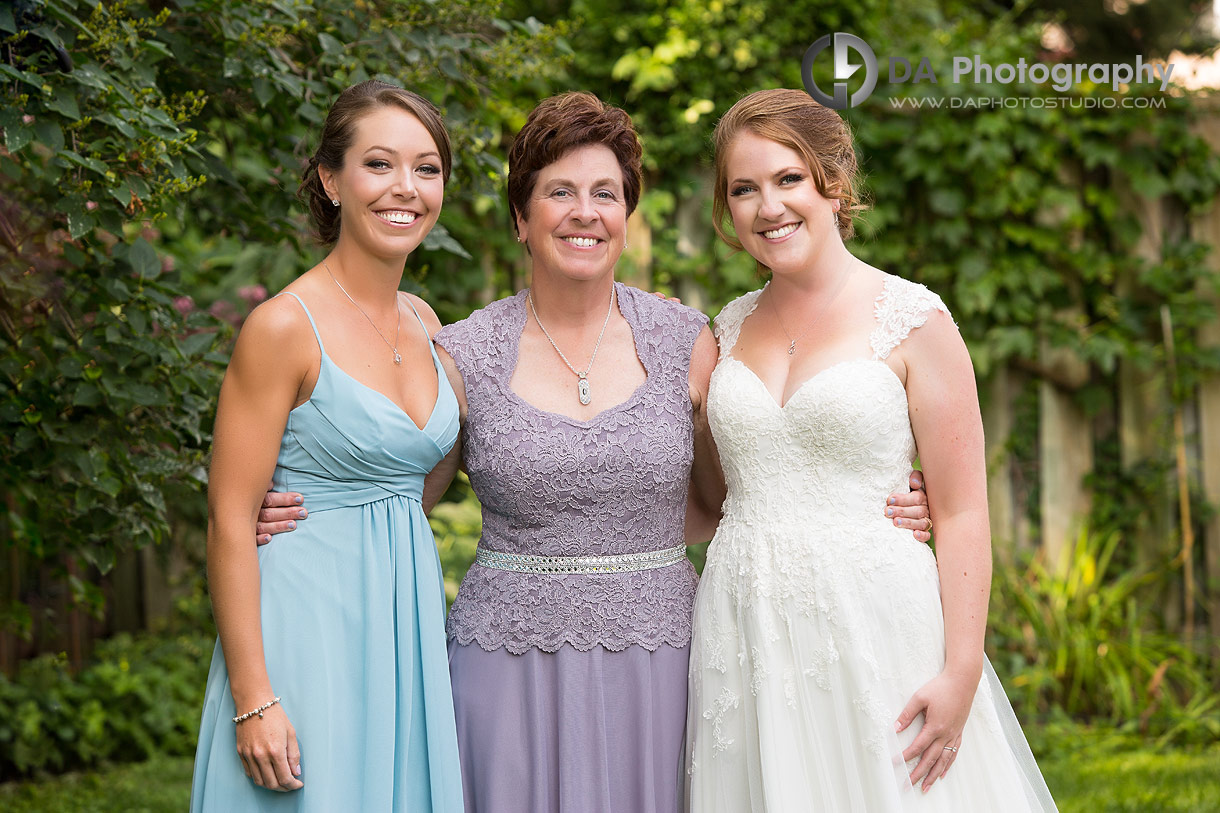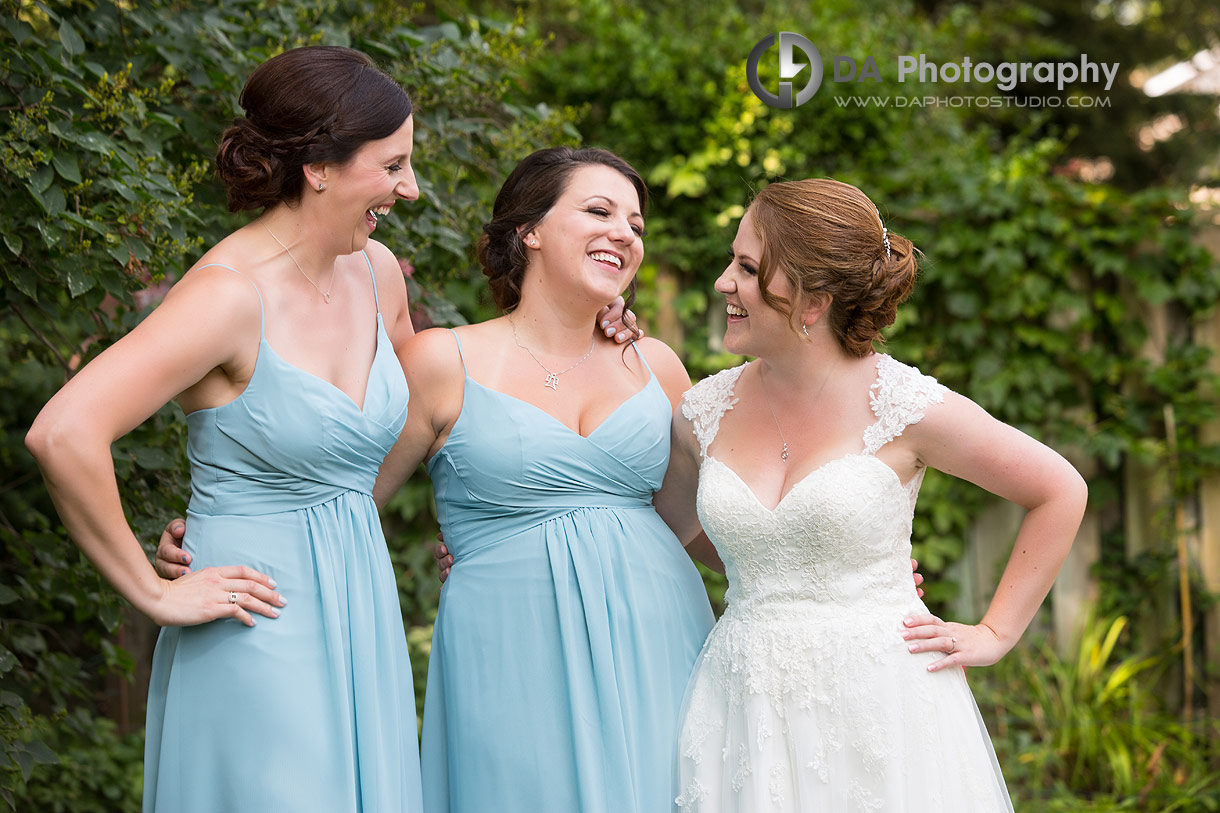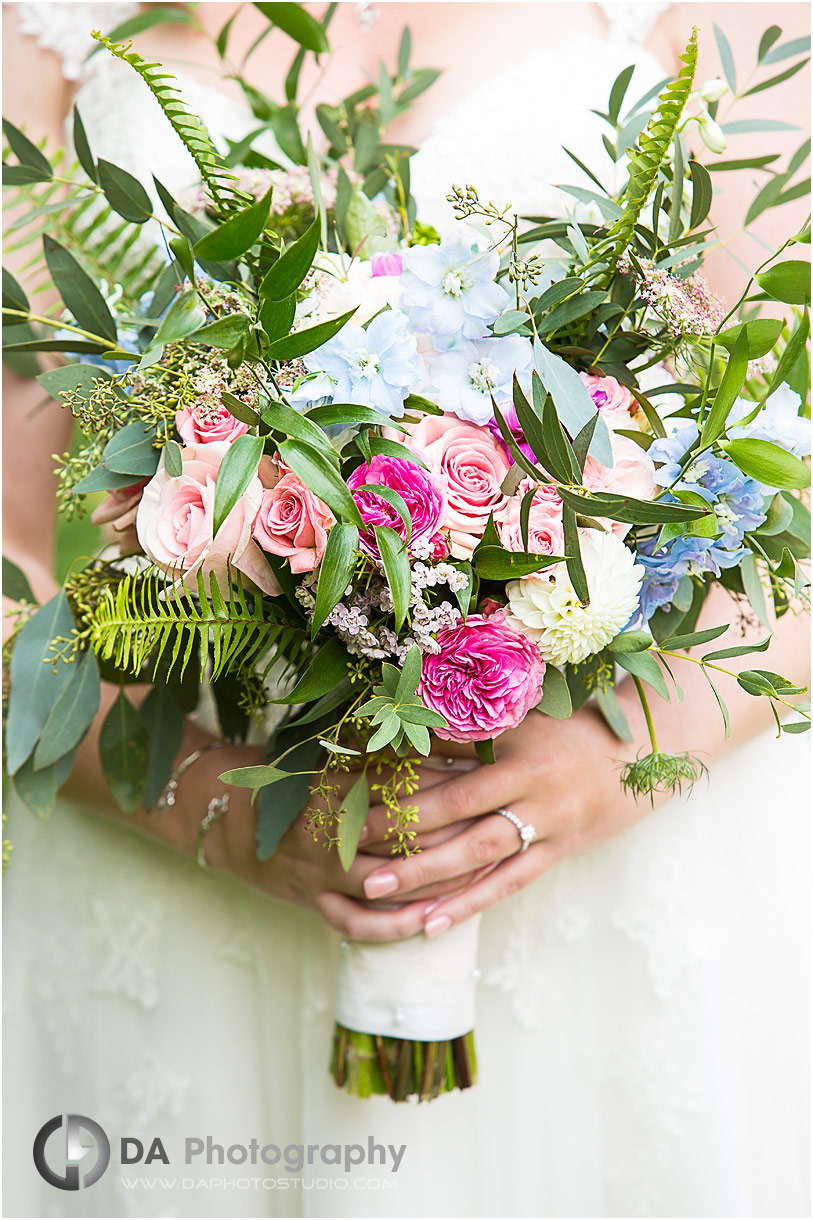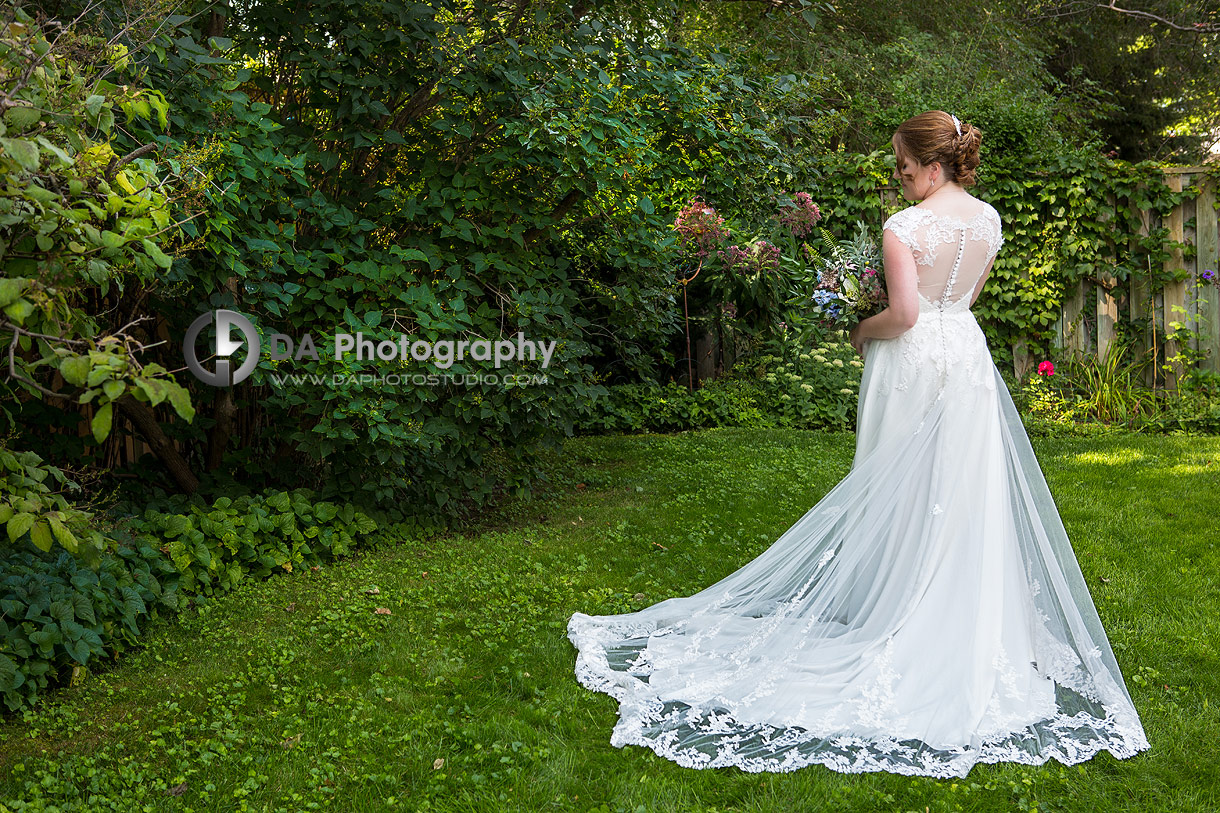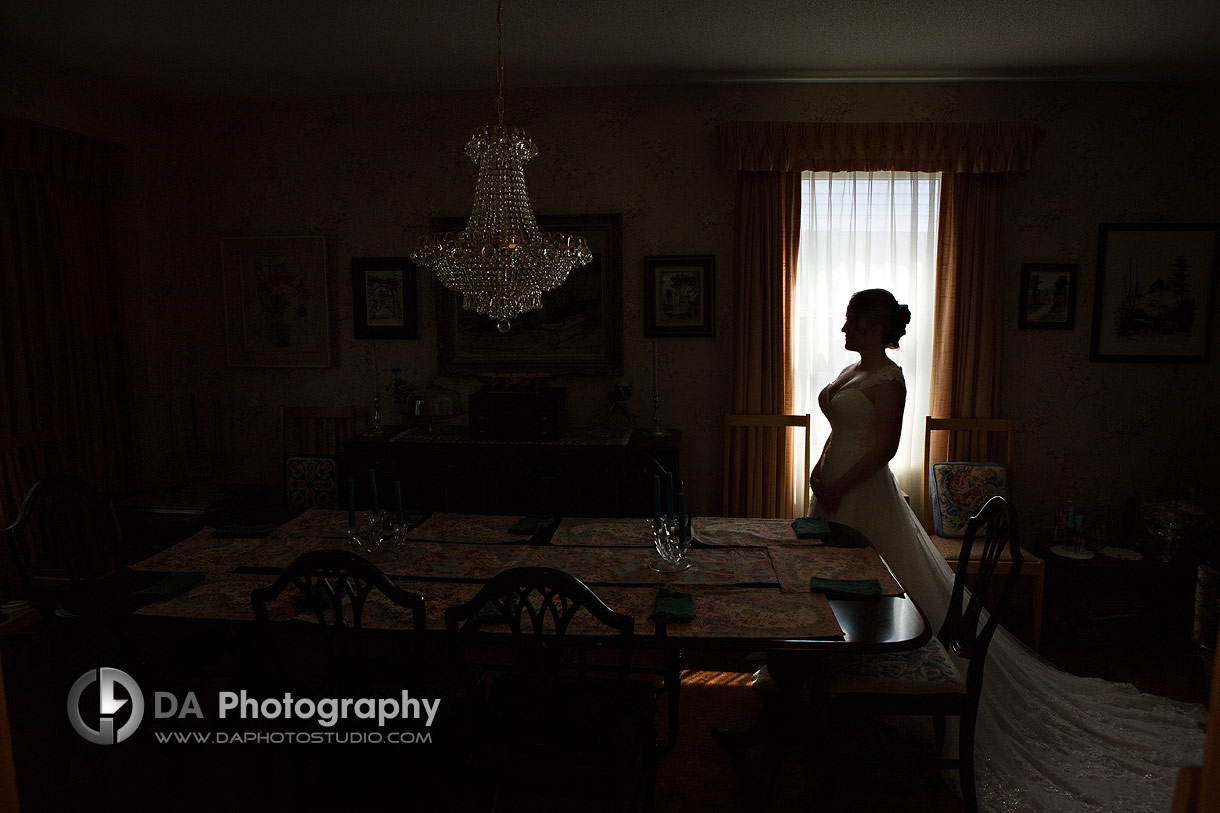 It isn't often that I see the groomsmen choose to incorporate a solid colour, but the creamy ivory shade the boys had chosen worked really well. It made a statement without being over the top and oozed class. The contrast yet unity between the wedding couple and their tones were perfect for a timeless feel. Their attire worked particularly well when we headed outside for the first look photos. The colours they wore balanced the frames rather than competing for attention. The portraits documenting their intimate moments together spoke of whimsical summer days and selfless, pure love. Celeste's horse had sadly passed away a few months prior to the wedding. In its place, she decided to pose with her mother's horse instead. It was an honour to be able to freeze those emotions through my photography.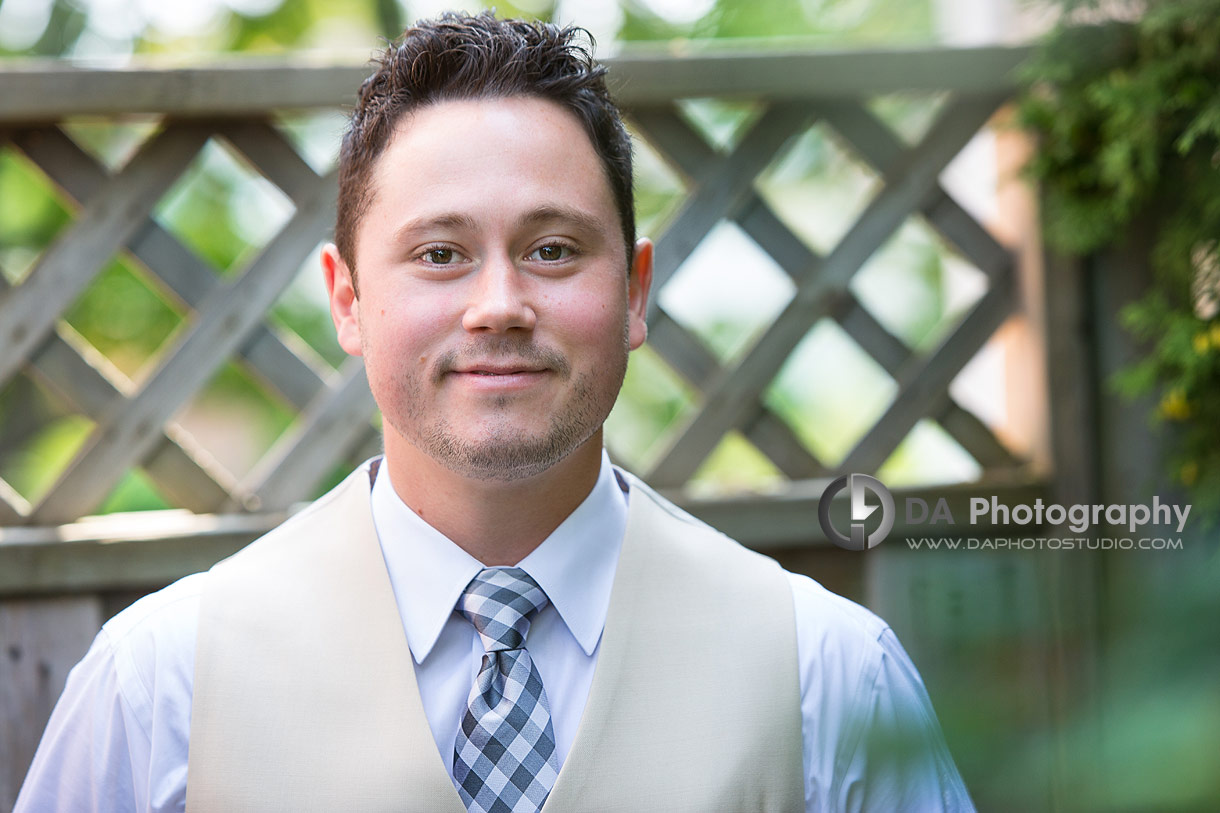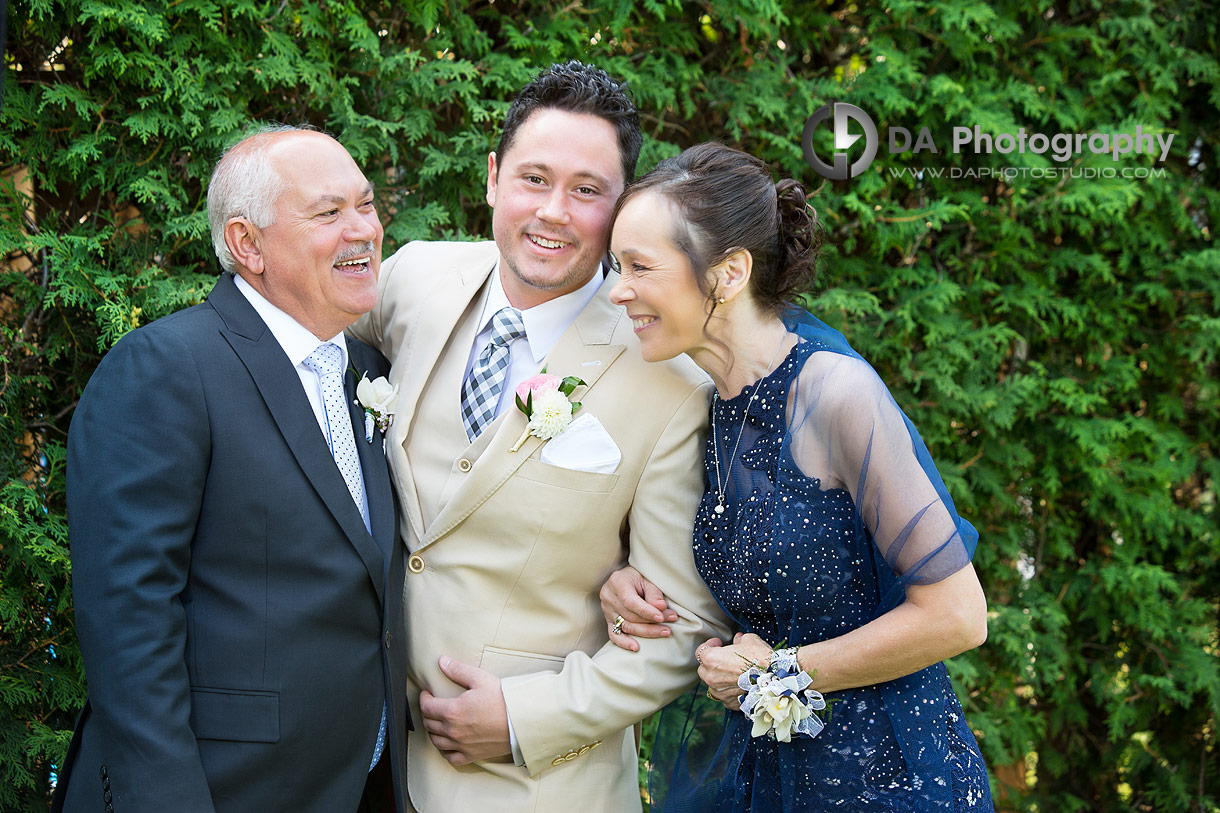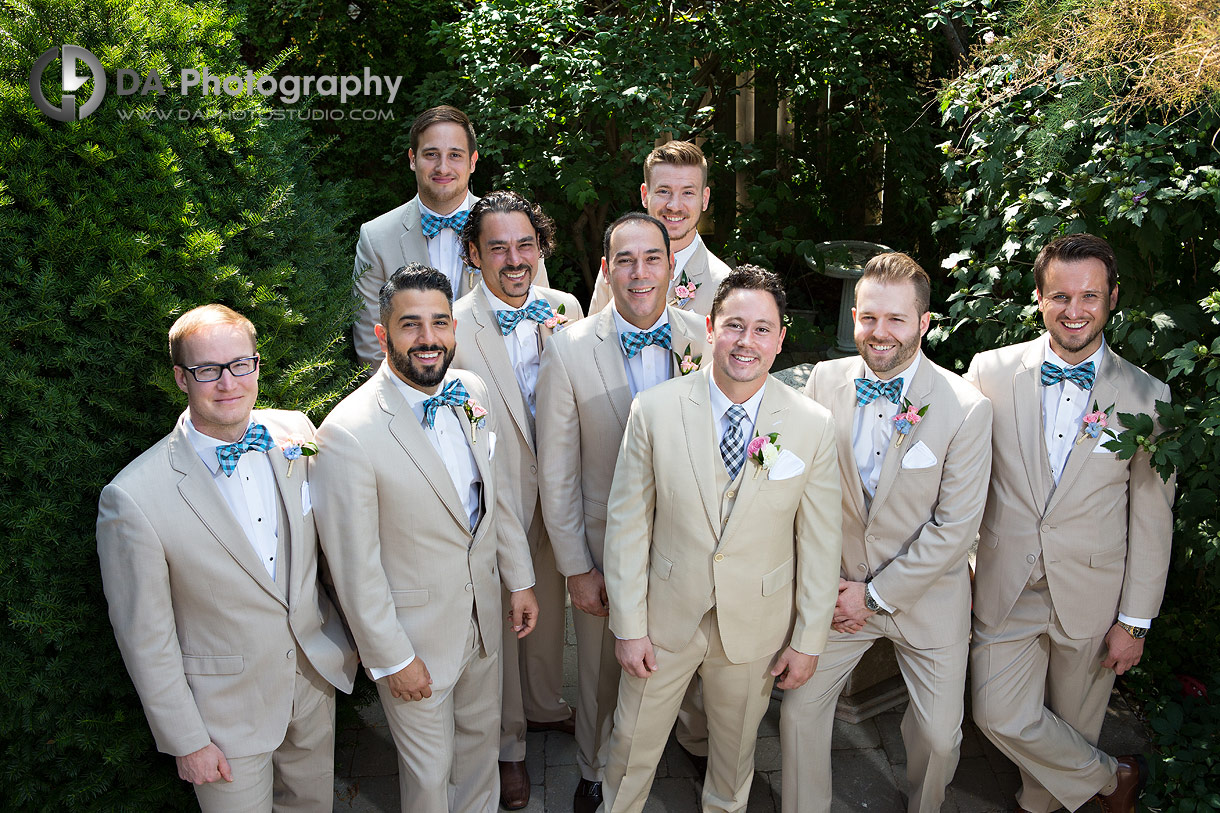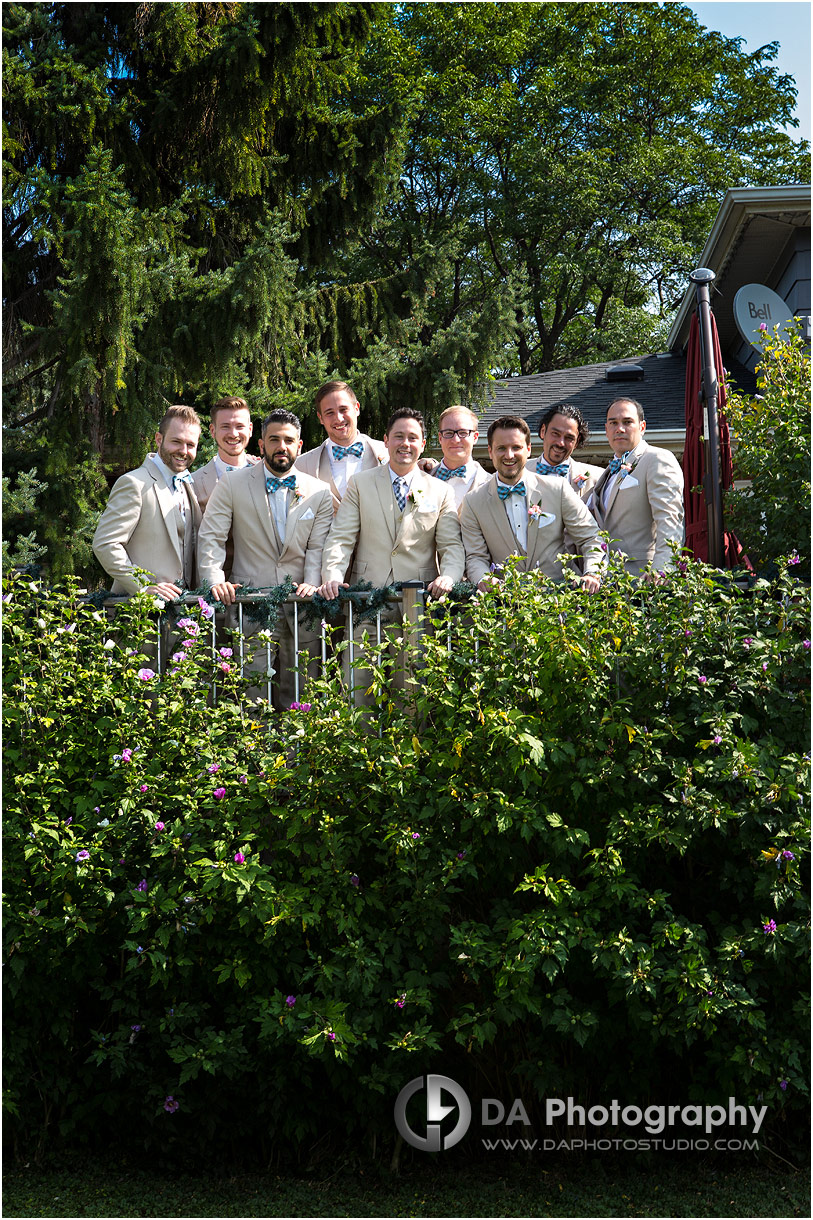 This Ridge Stables wedding upped the ante when including their special four legged companions into their special day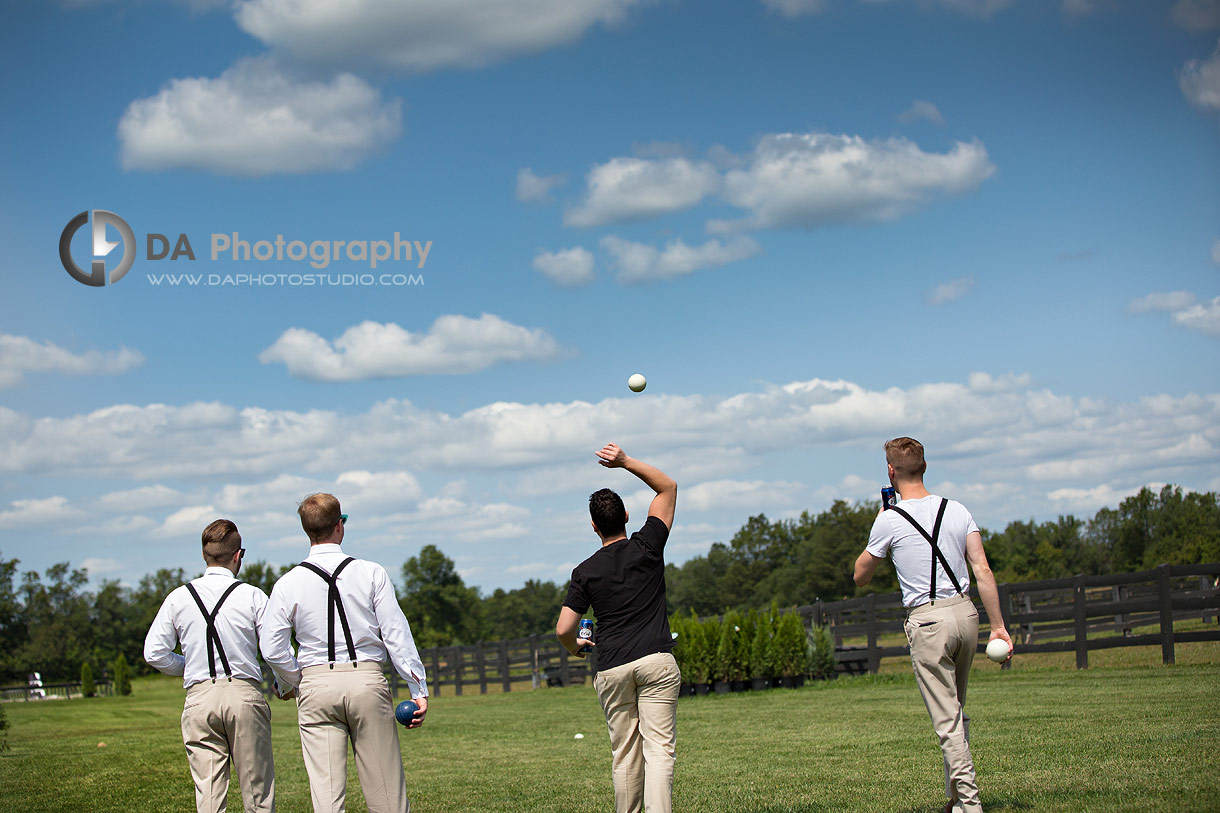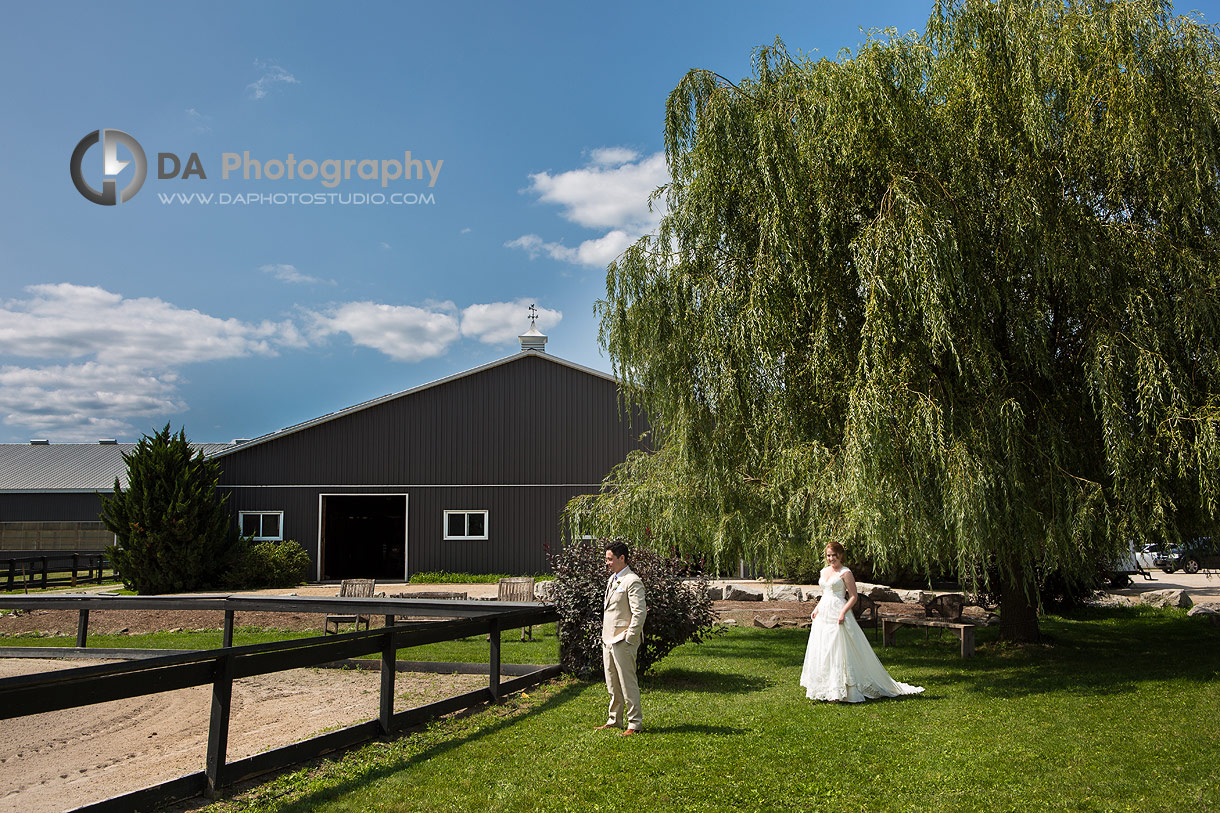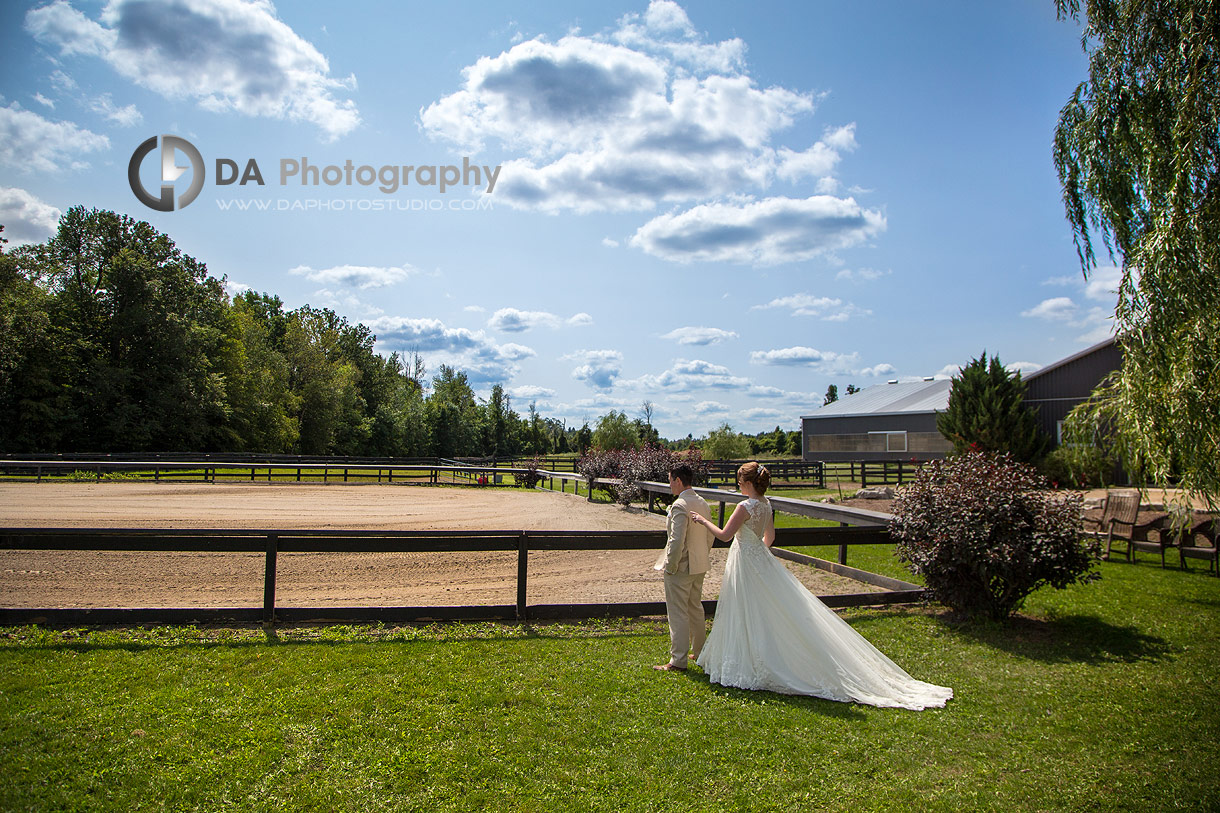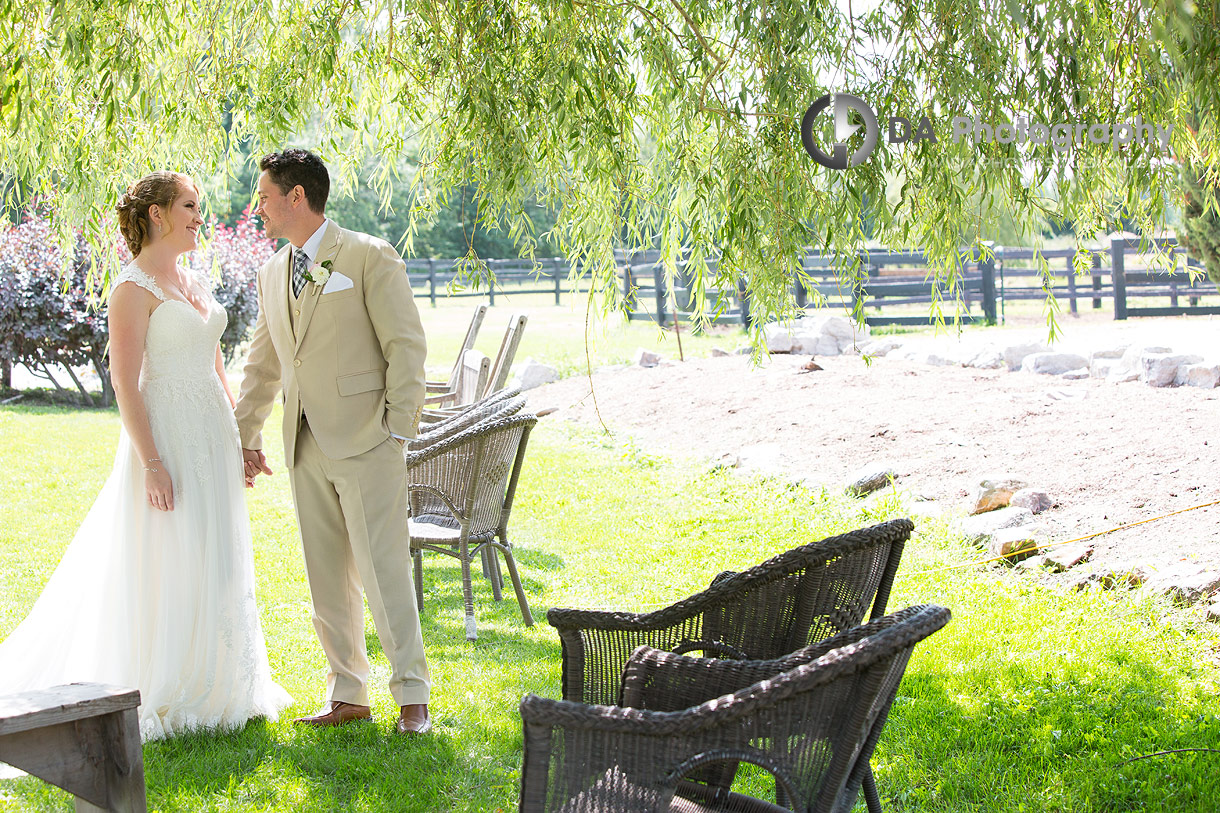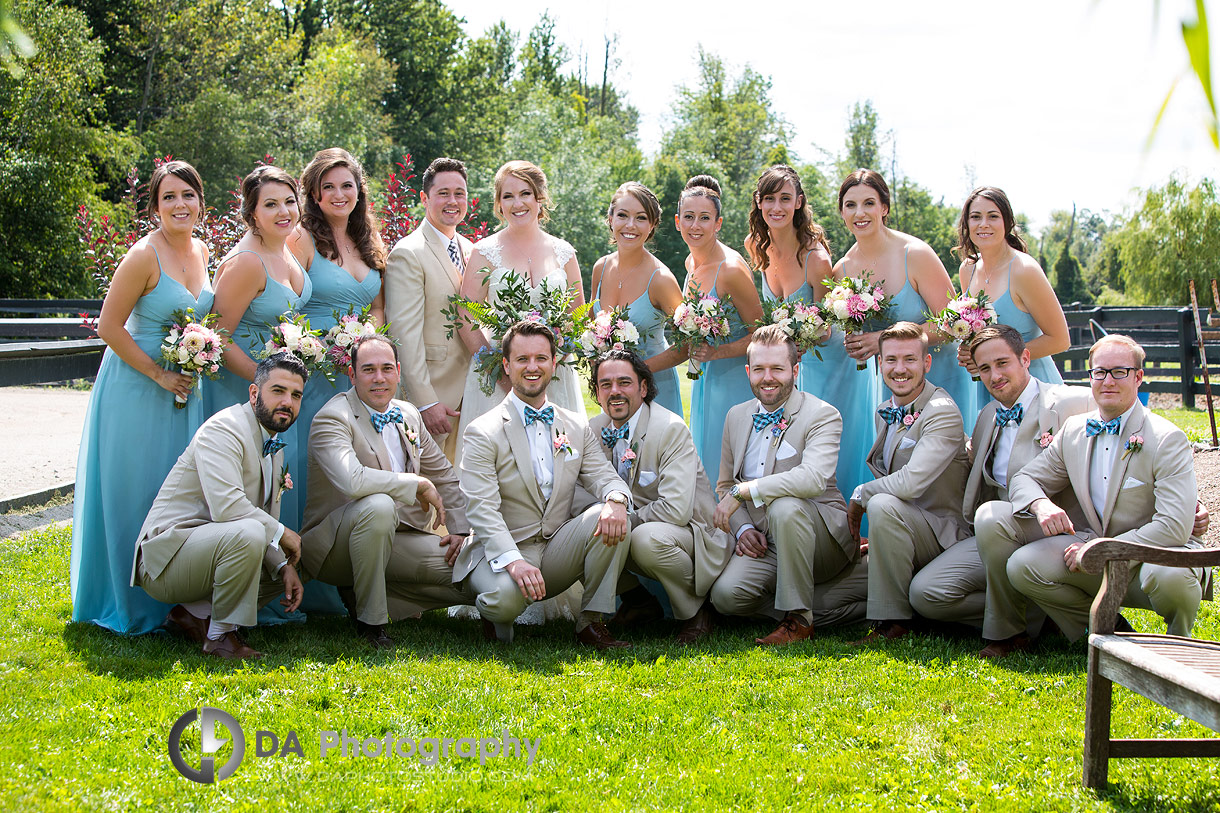 The images of them playing games, performing songs and with their horses captured the laid back vibe as the groups mingled and united. There was such an underlying connection. It was easy to document and it gave me even more opportunities to get creative. The barn, stables and pen were made of dark wood and featured lovely symmetrical lines. These offered the perfect sight lines and contrast against their lighter outfits.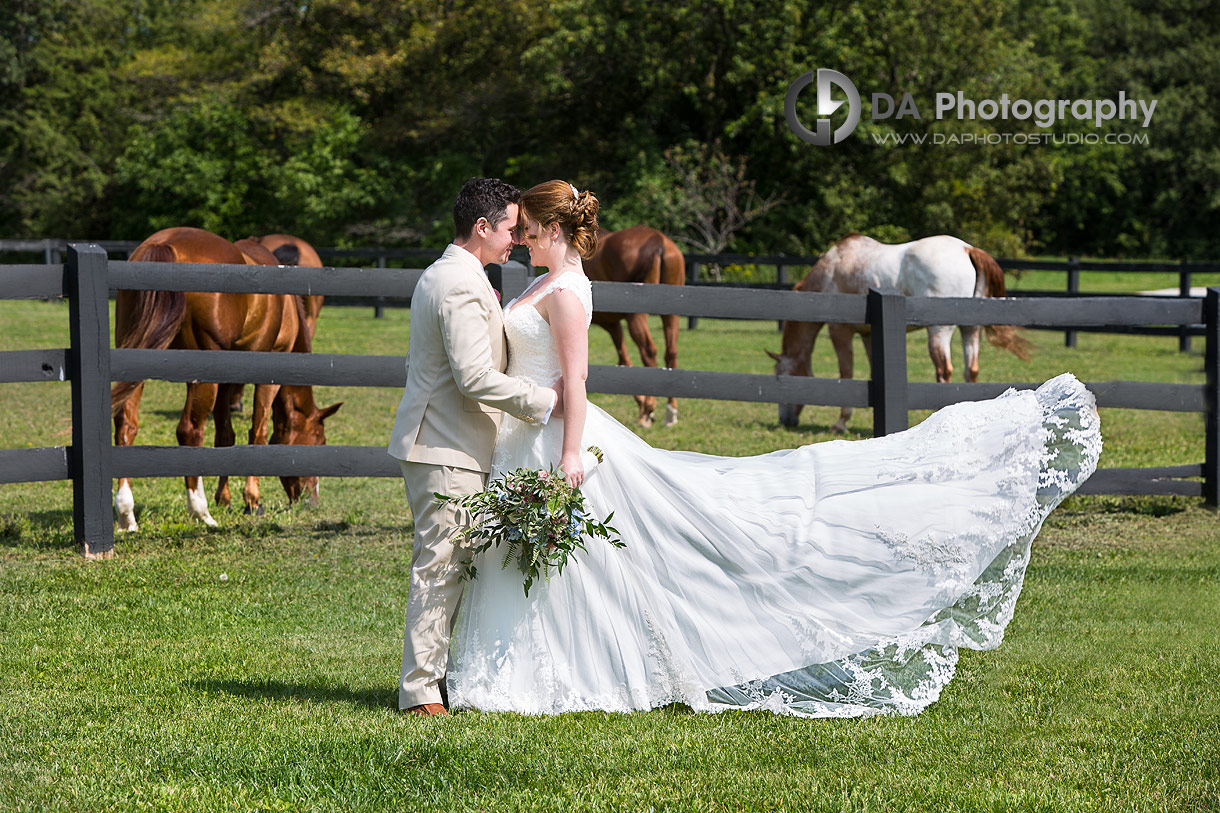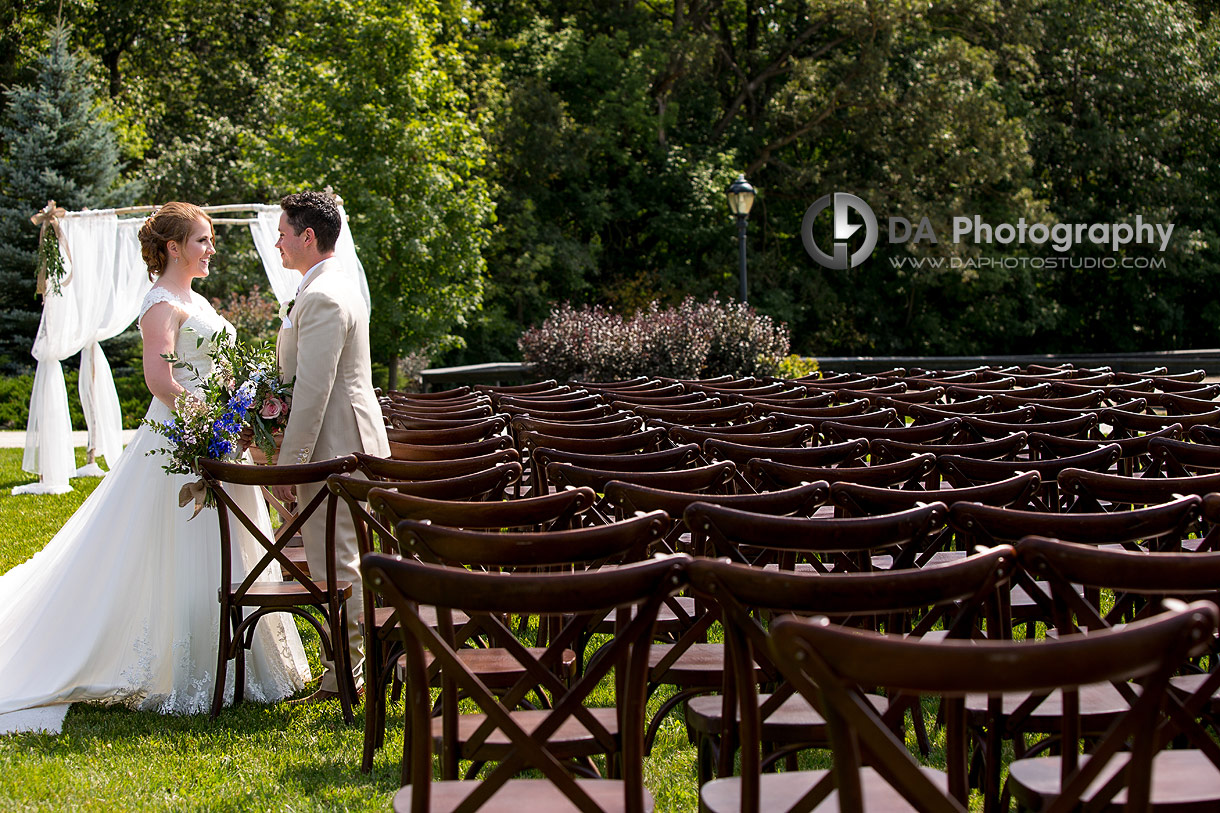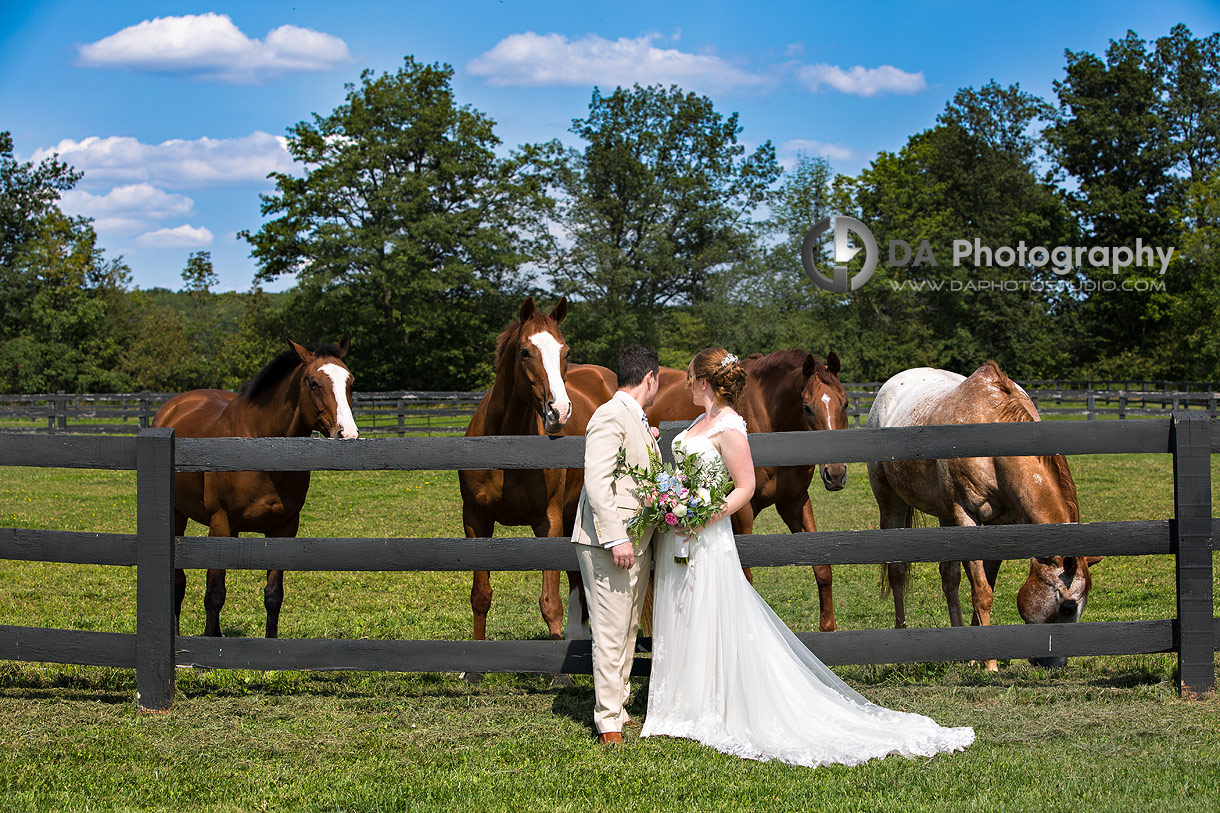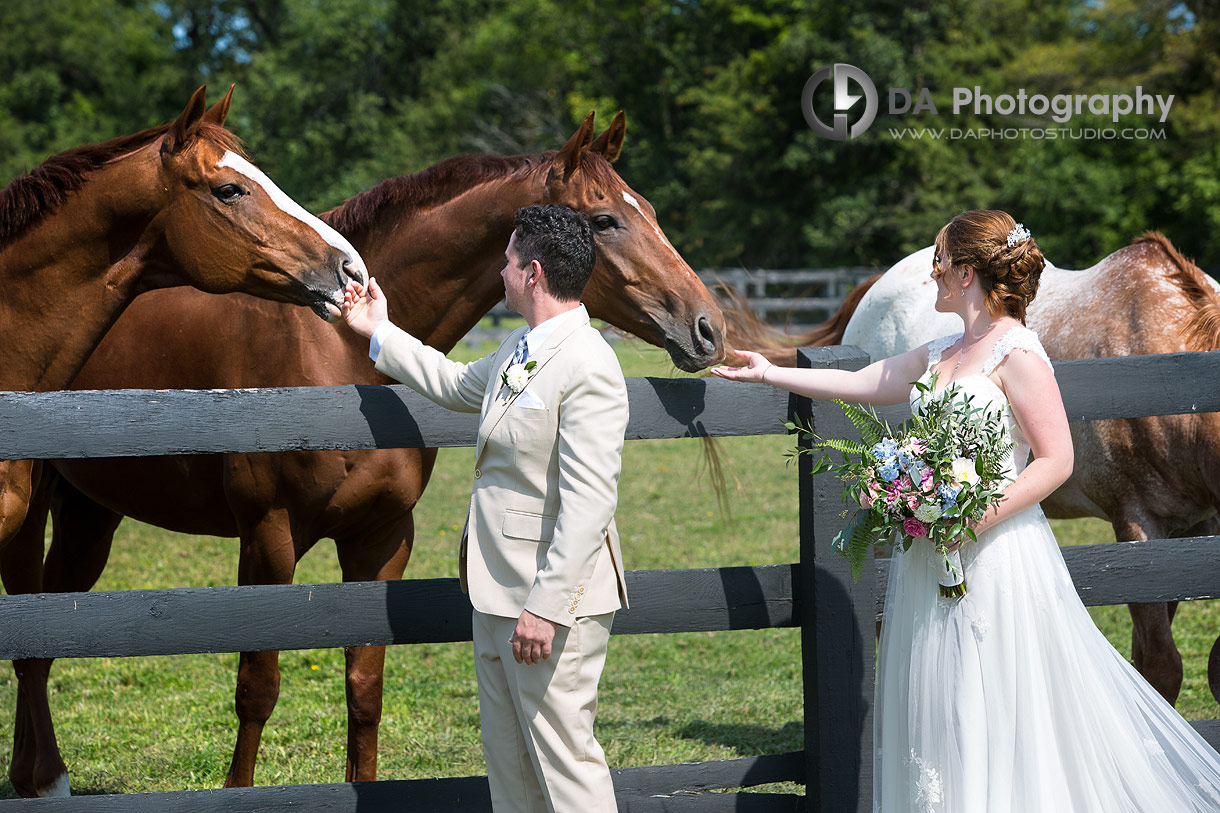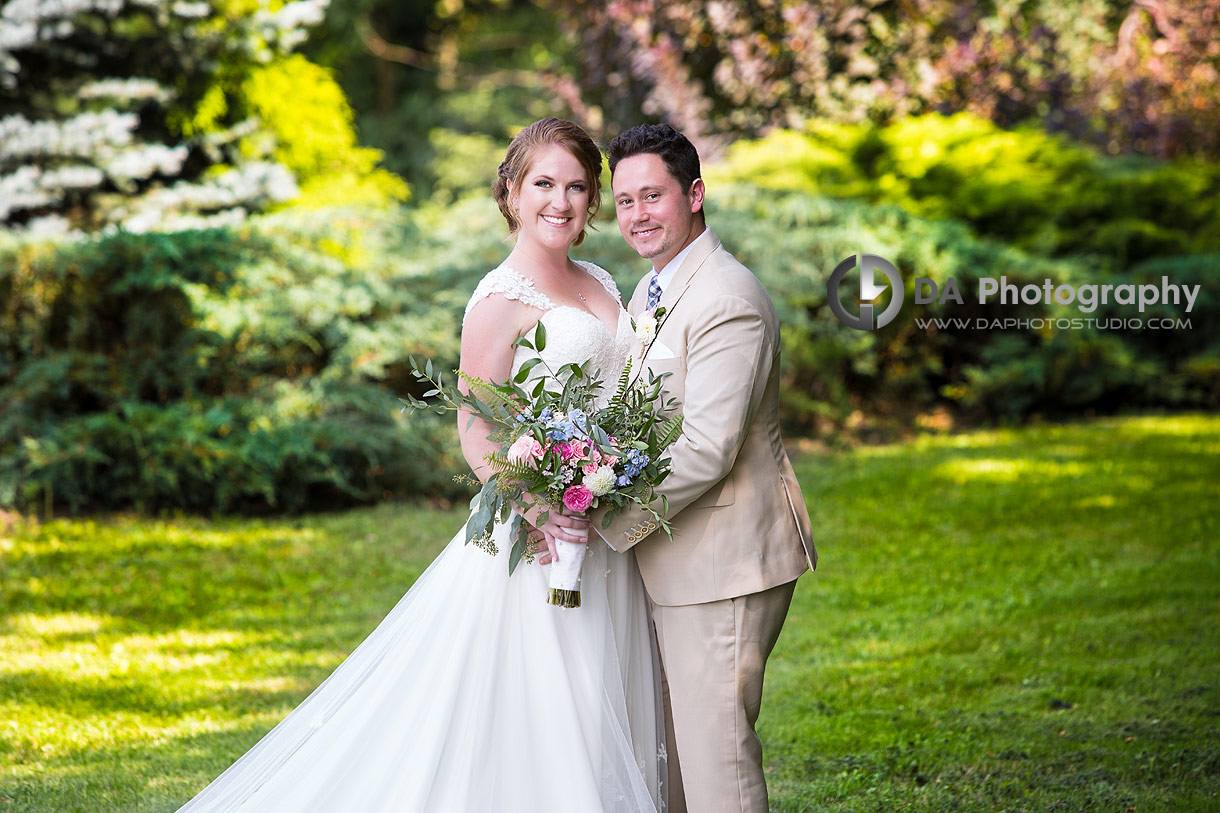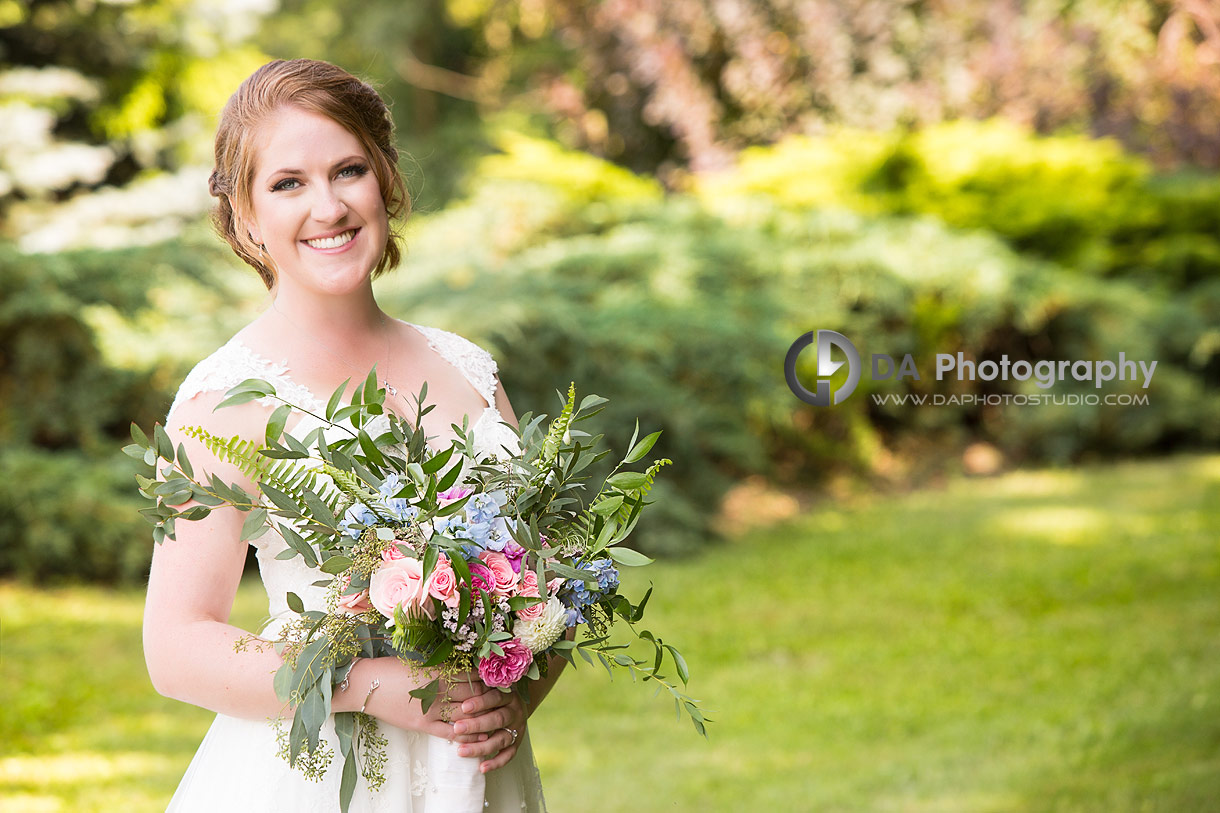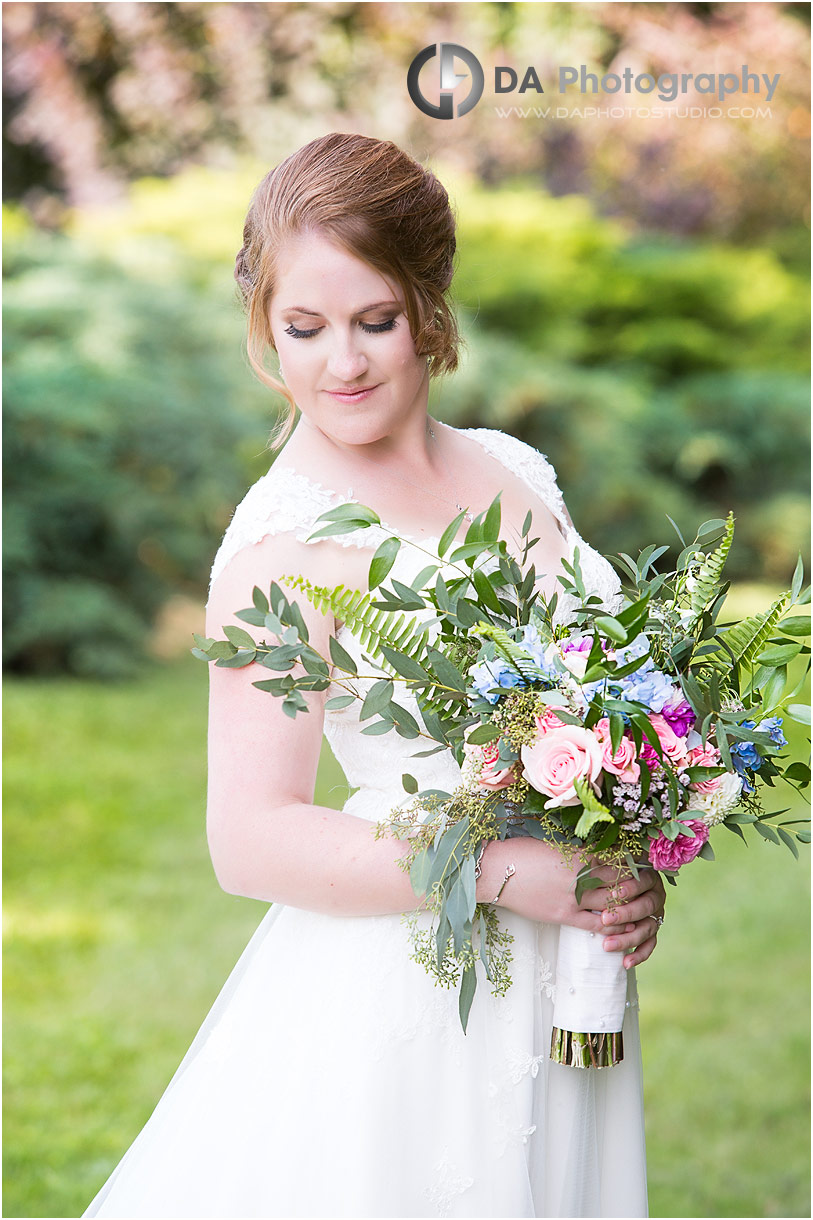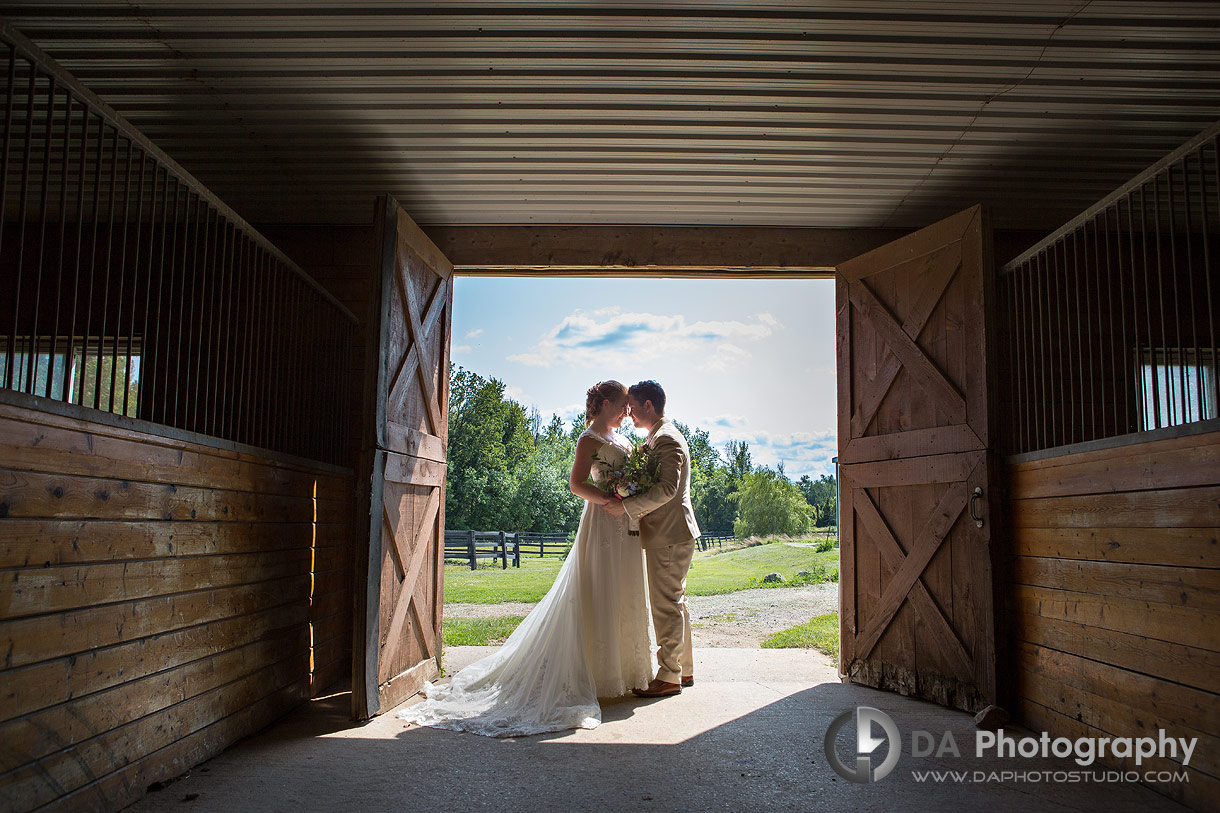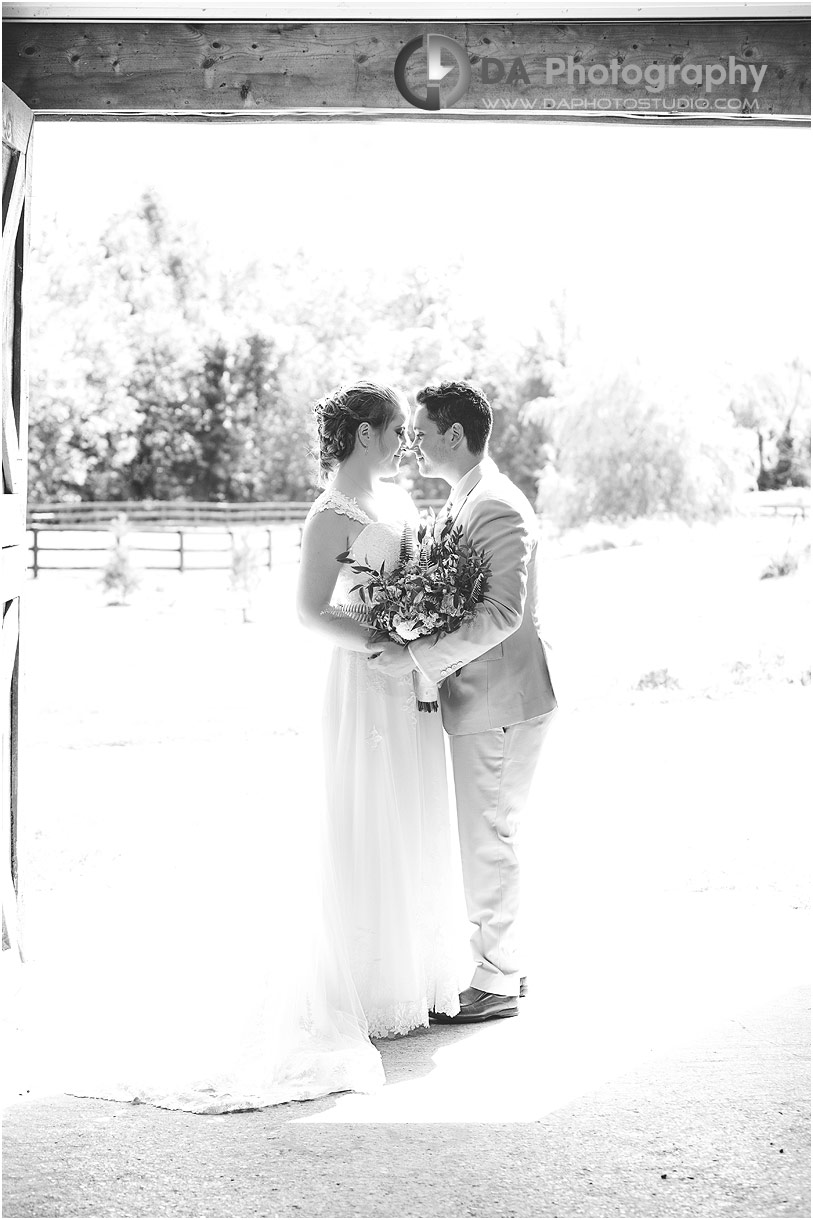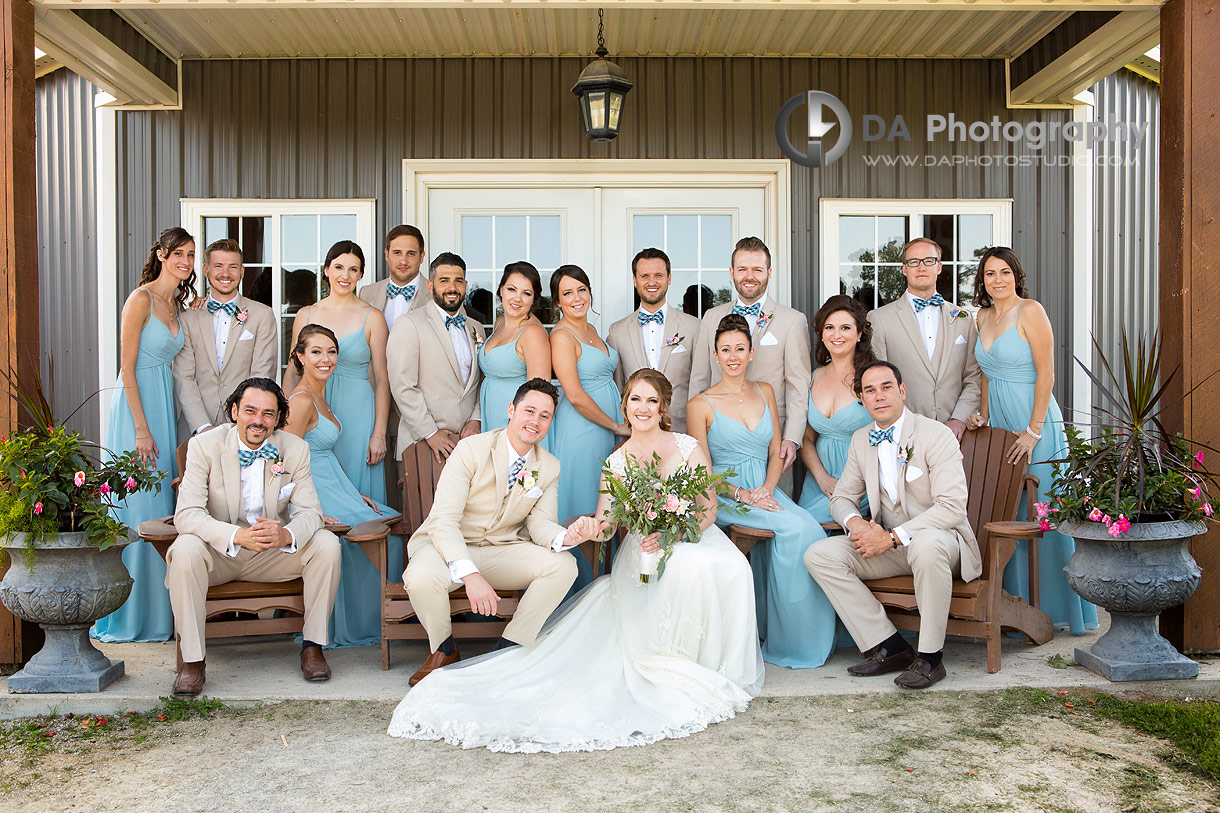 We then headed into the forest. As it happens,  it was the same location as her sister's engagement photos. However, this time I traded cold snowy days for the warmth of the summer sun. We were blessed with great weather and there was no wind to contend with despite being exposed and outdoors. The simplicity of the ceremony set up with the softly billowing material of the arch tied into the natural beauty of the landscapes surrounding us. Their Ridge Stables wedding successfully created a rustic yet chic feel with an emphasis on the simple luxuries found in nature.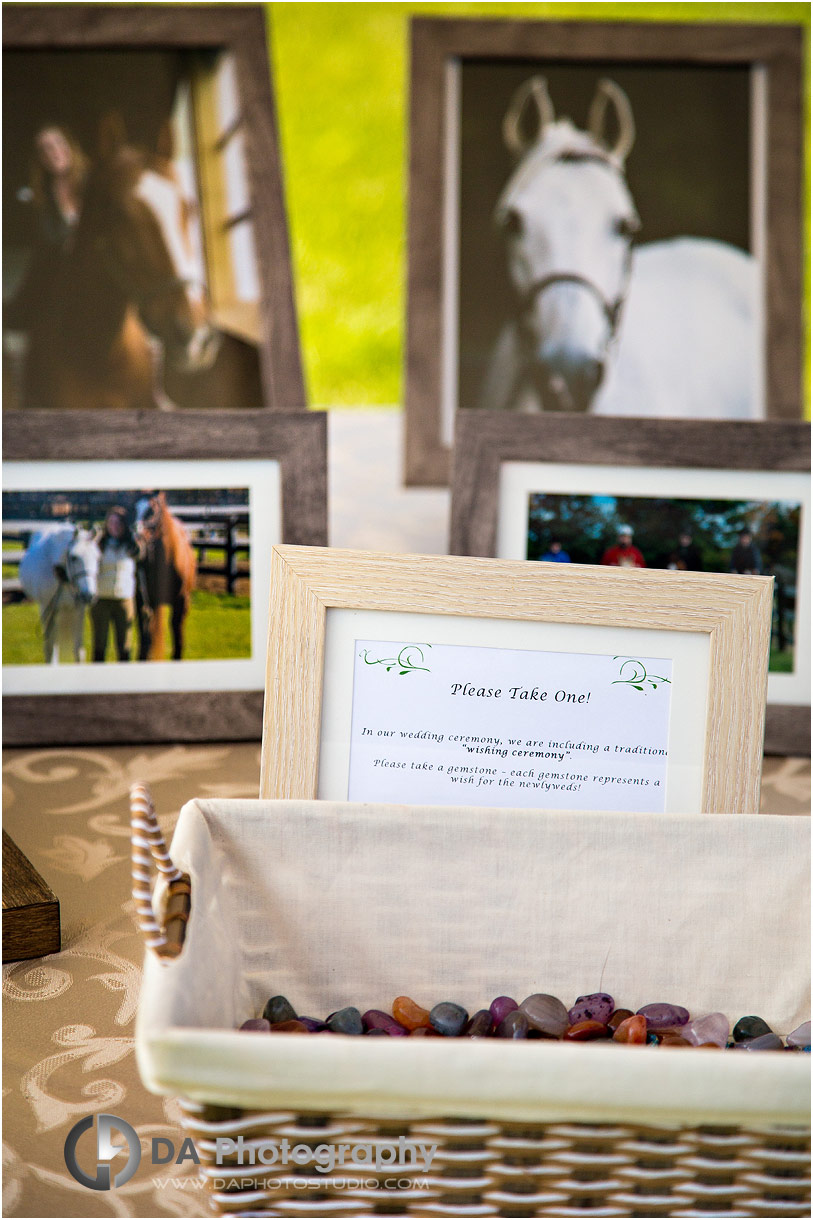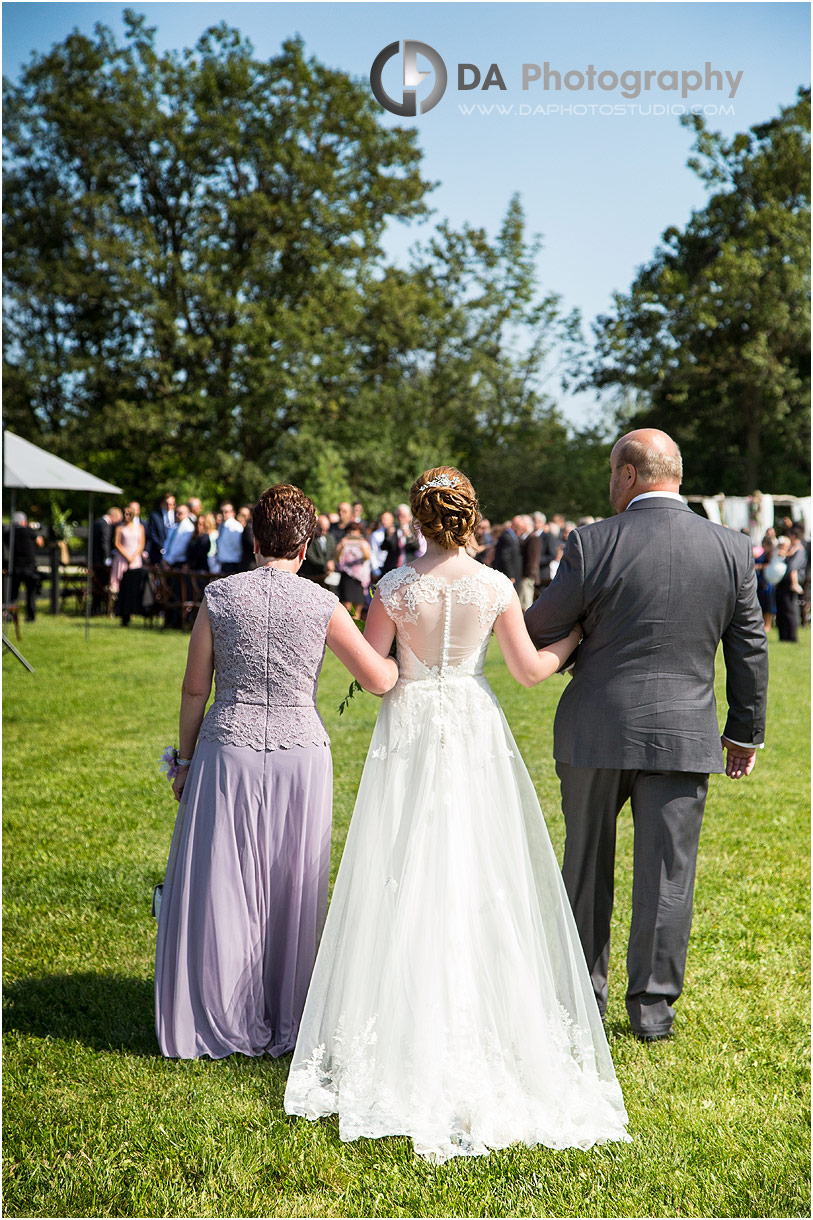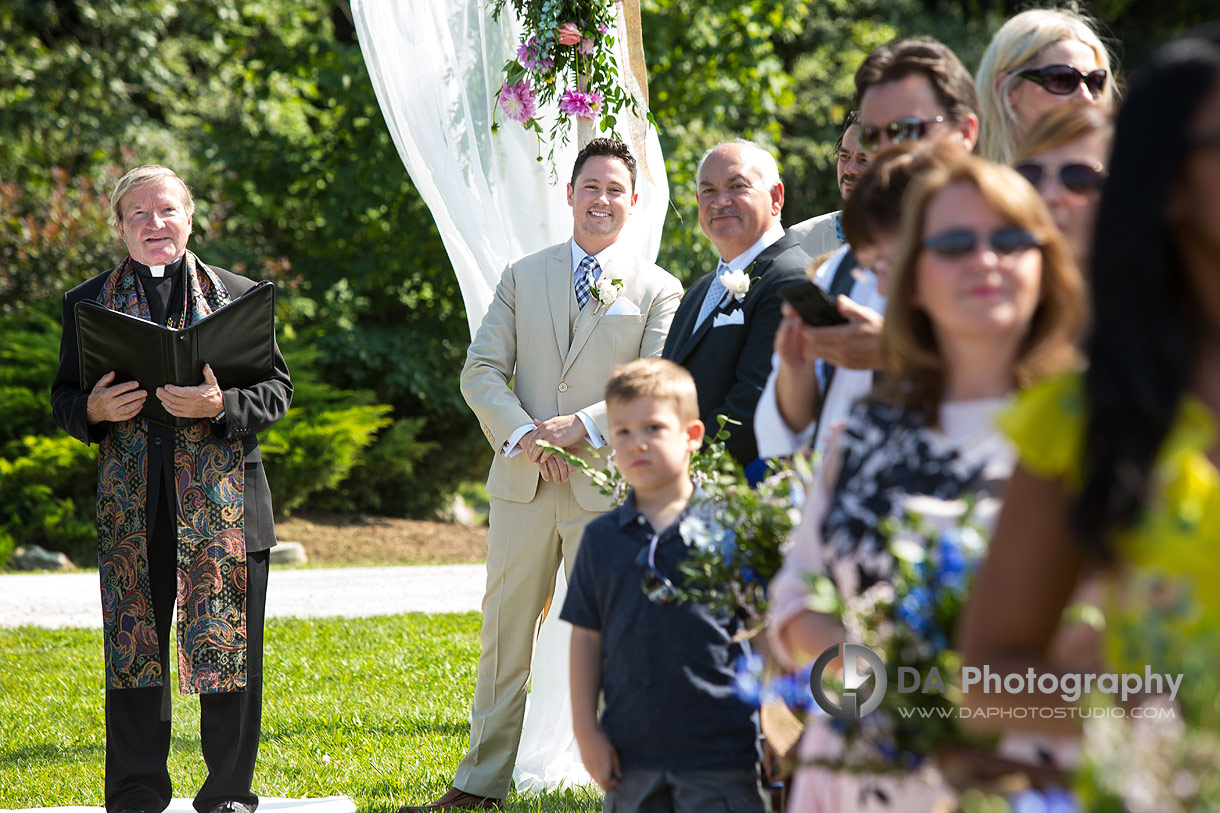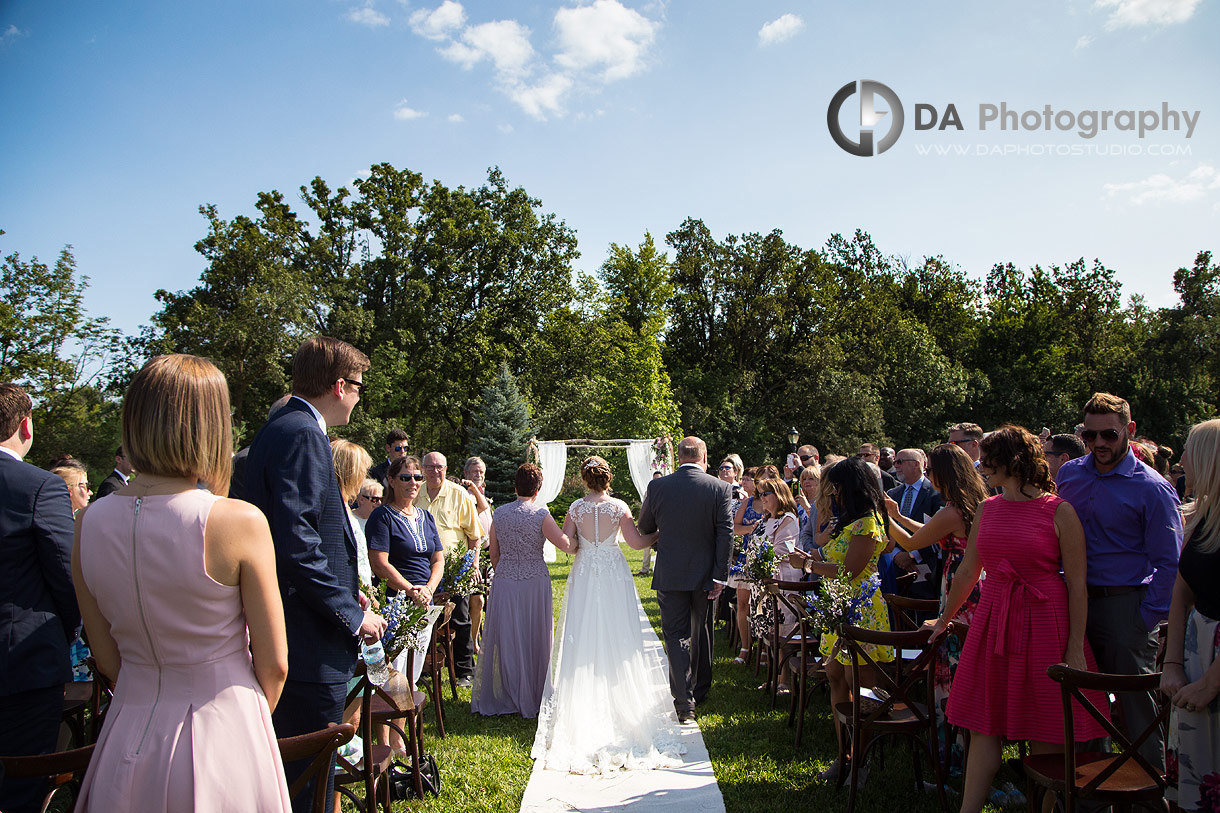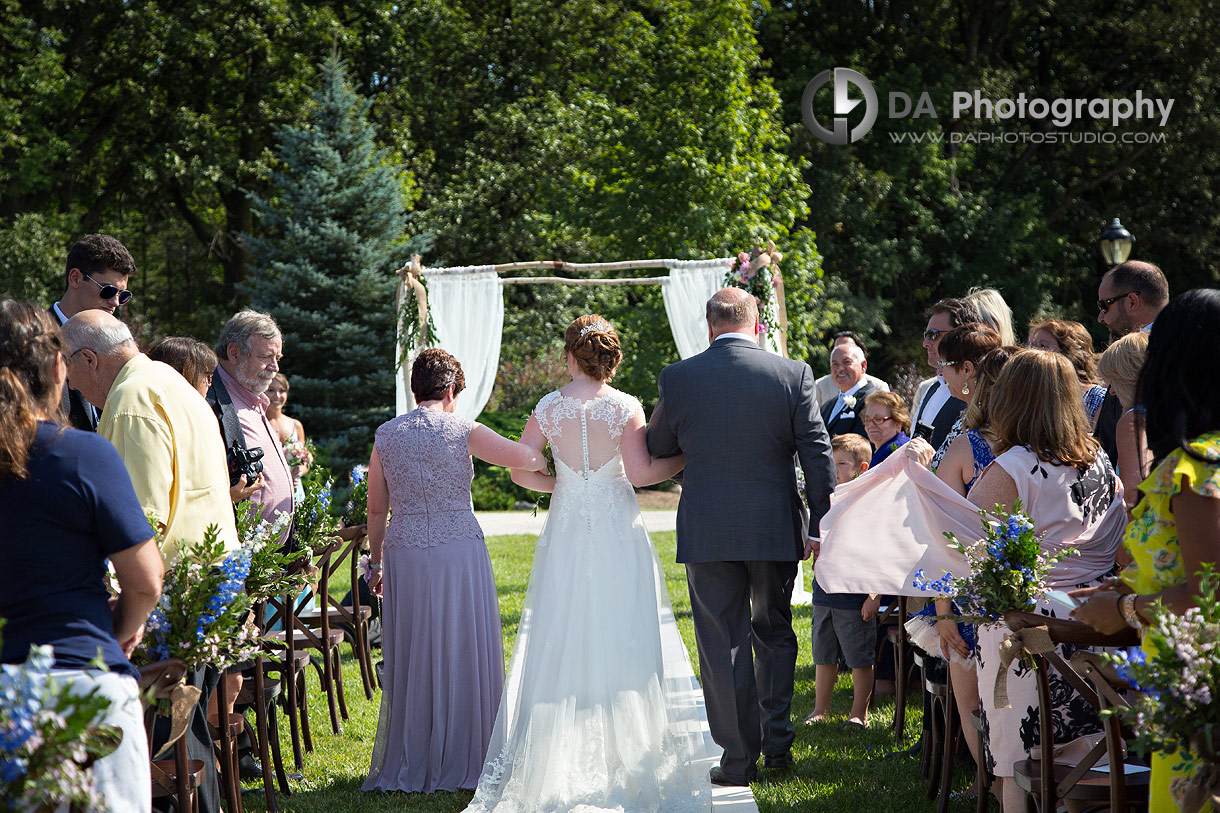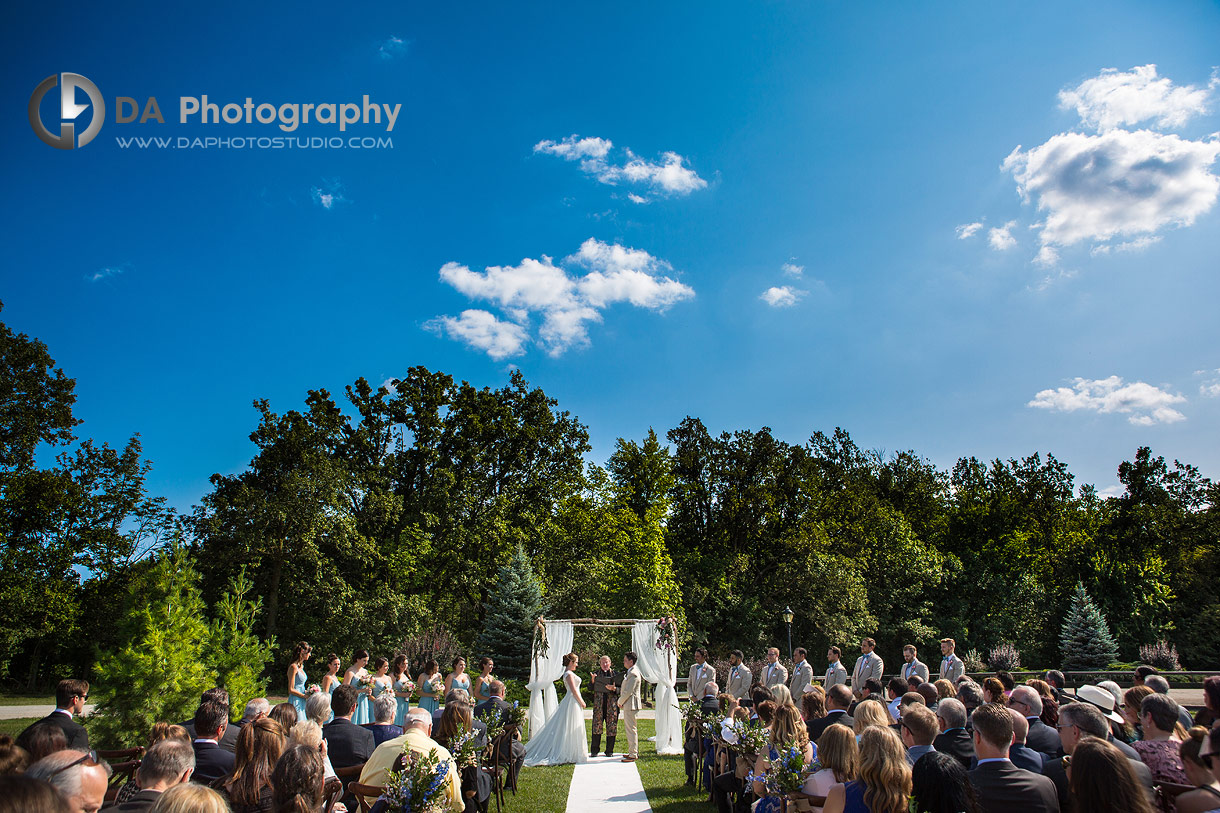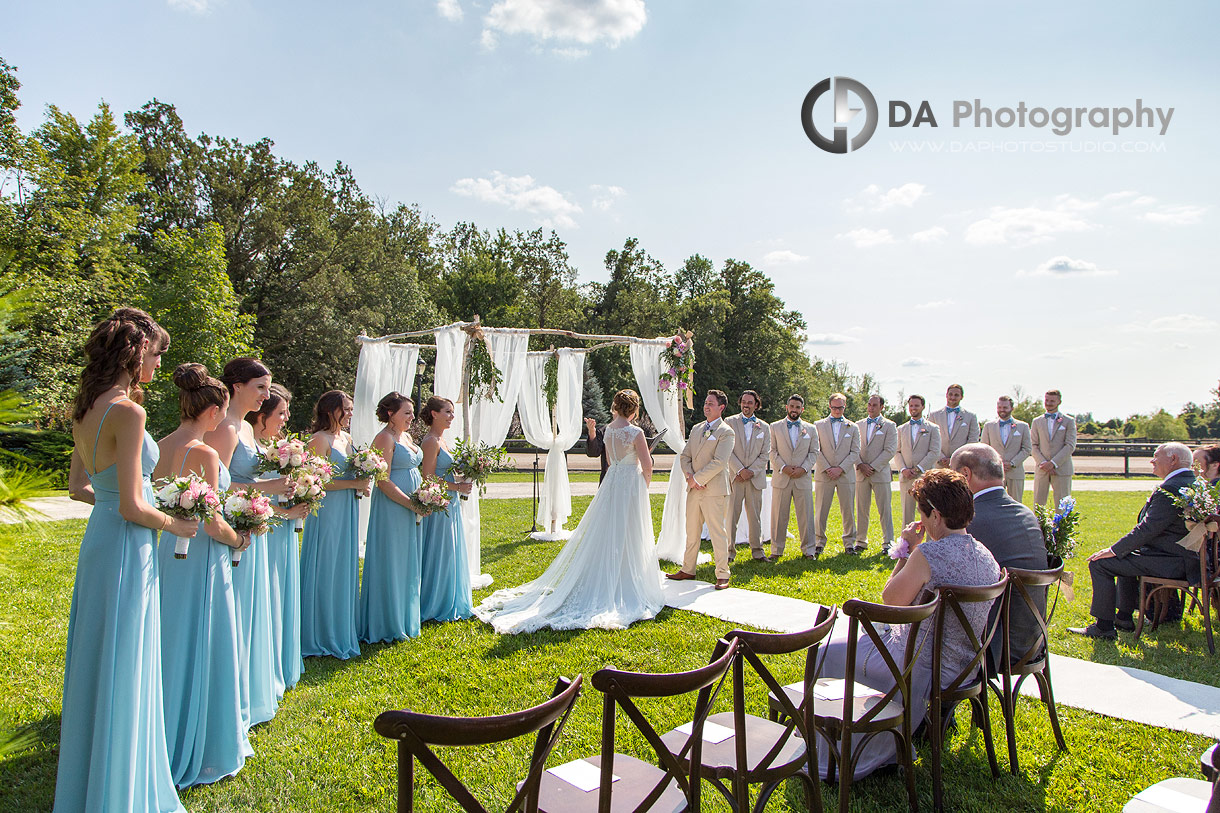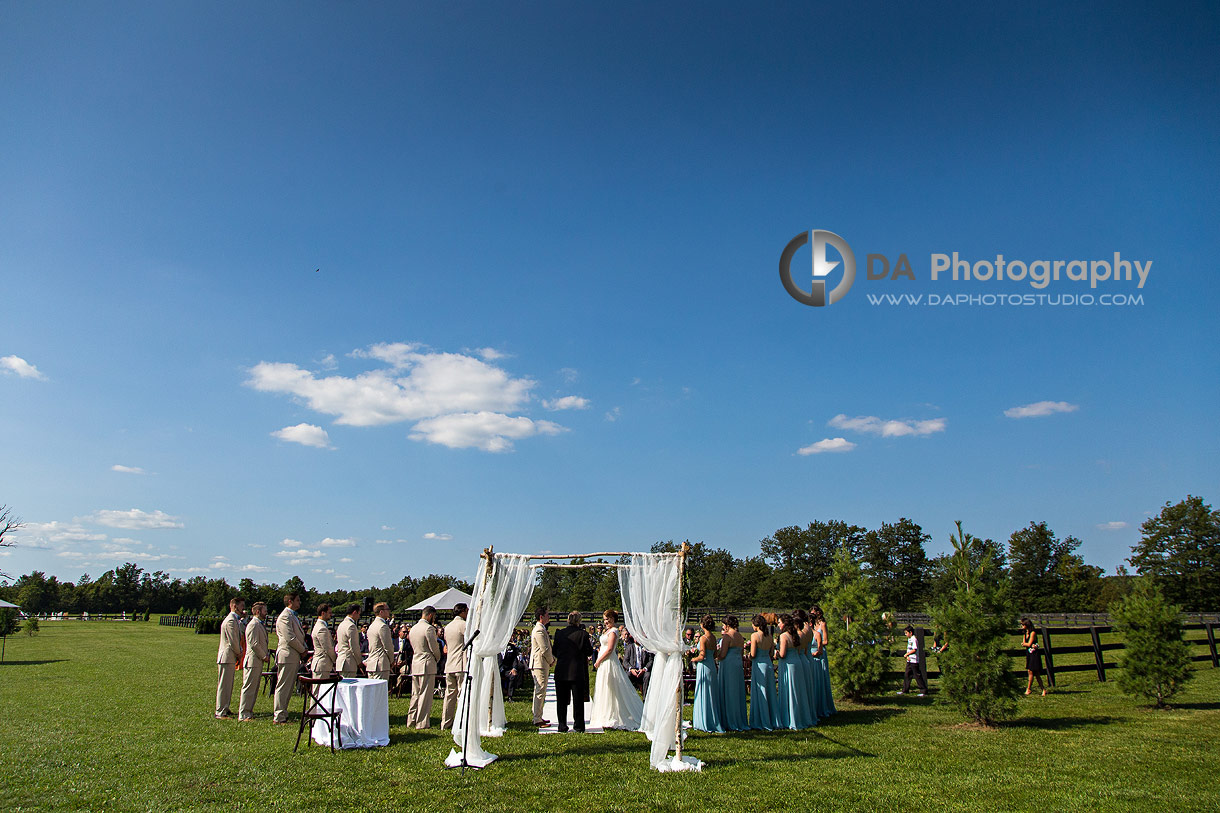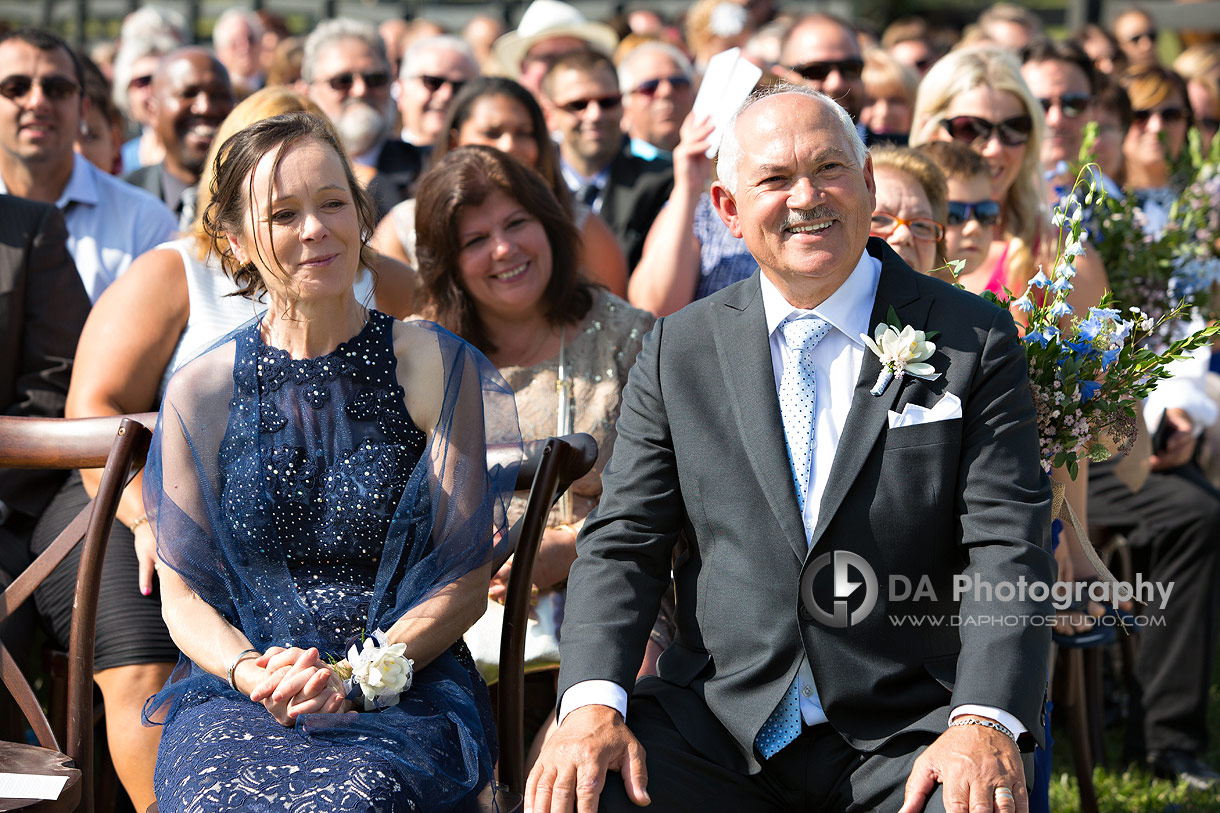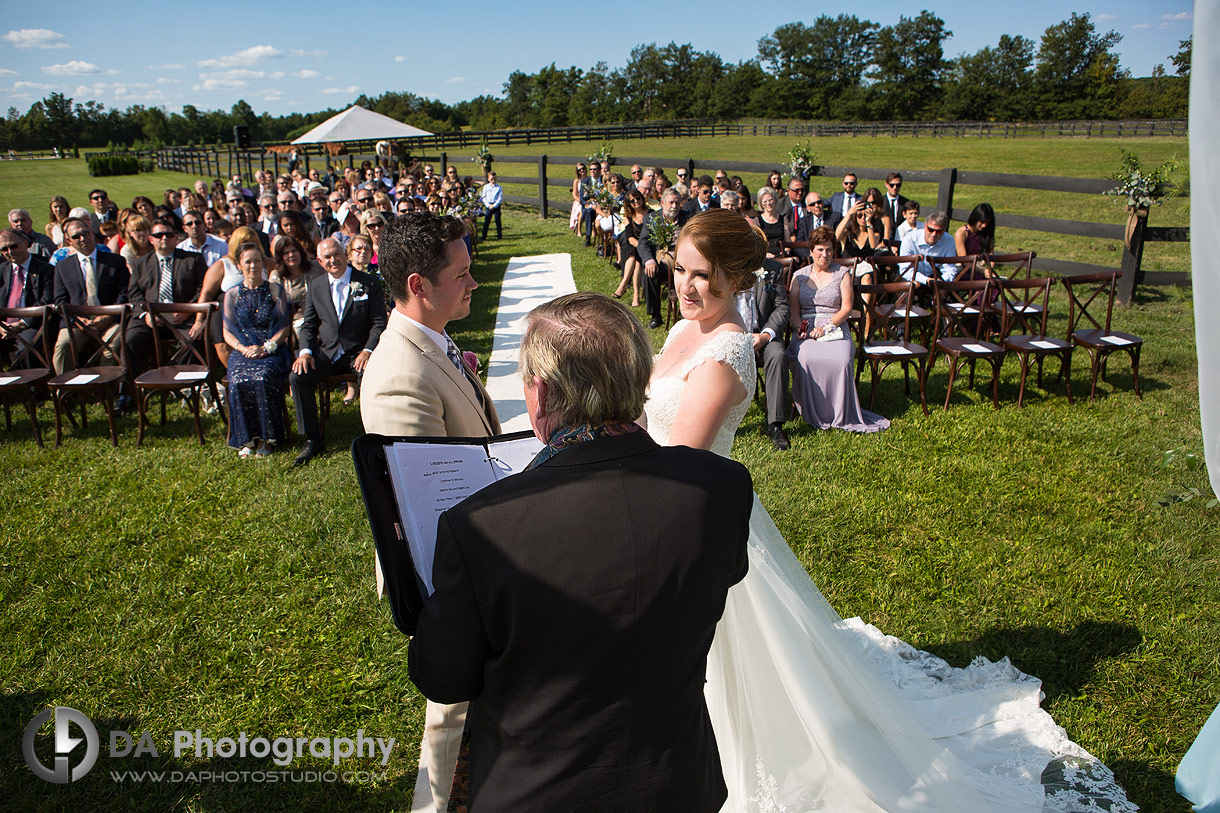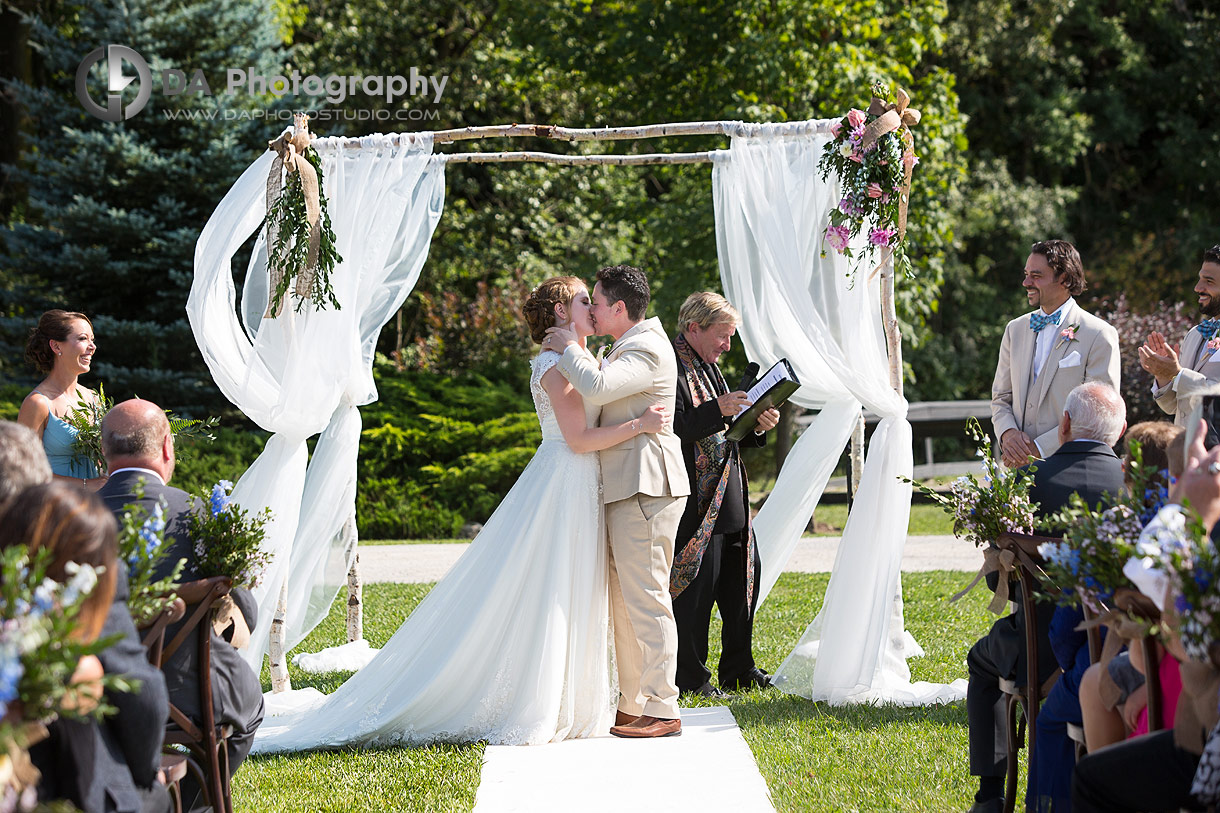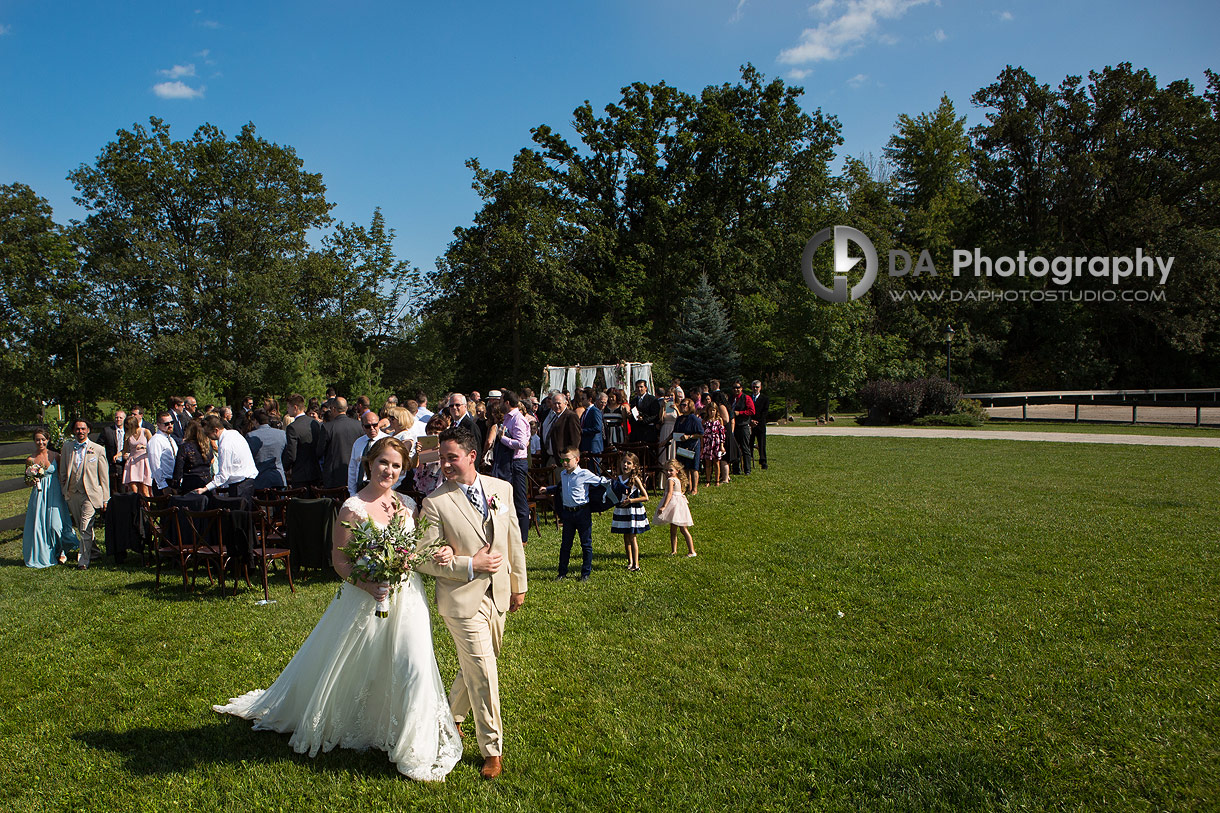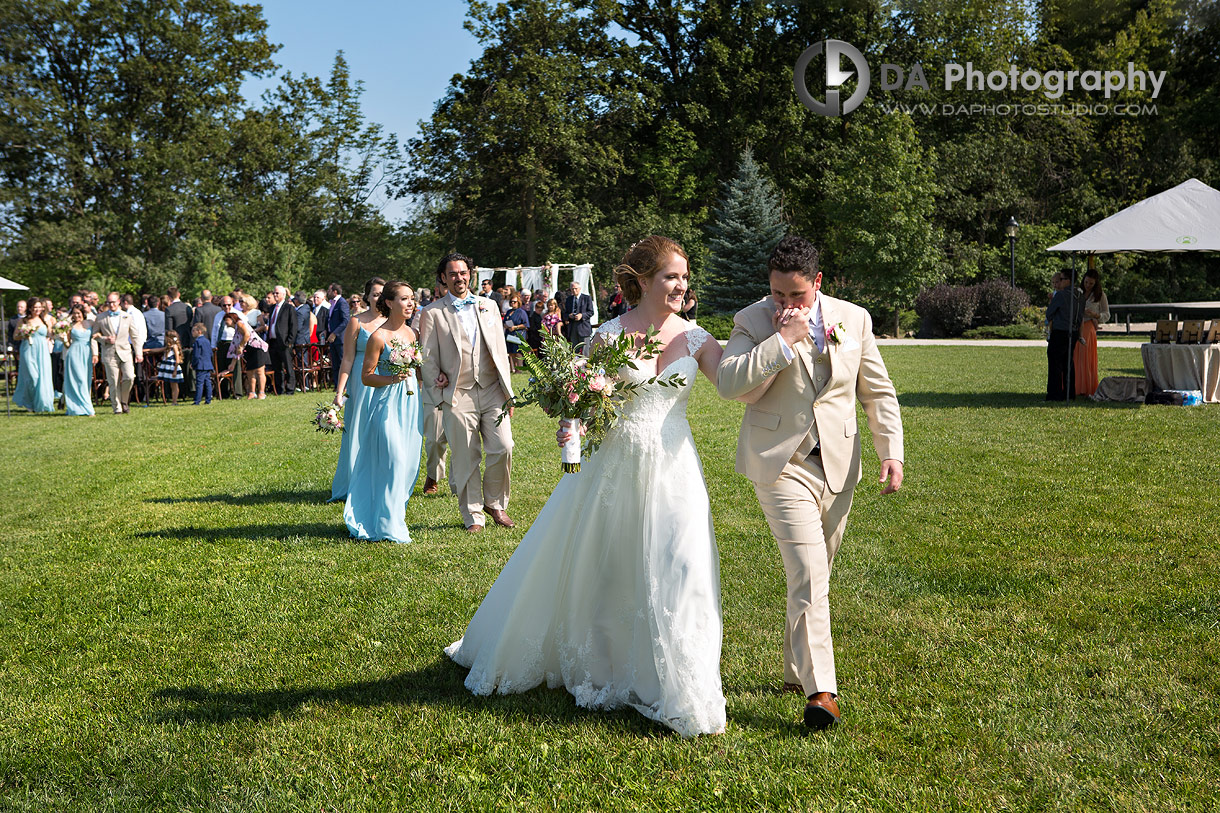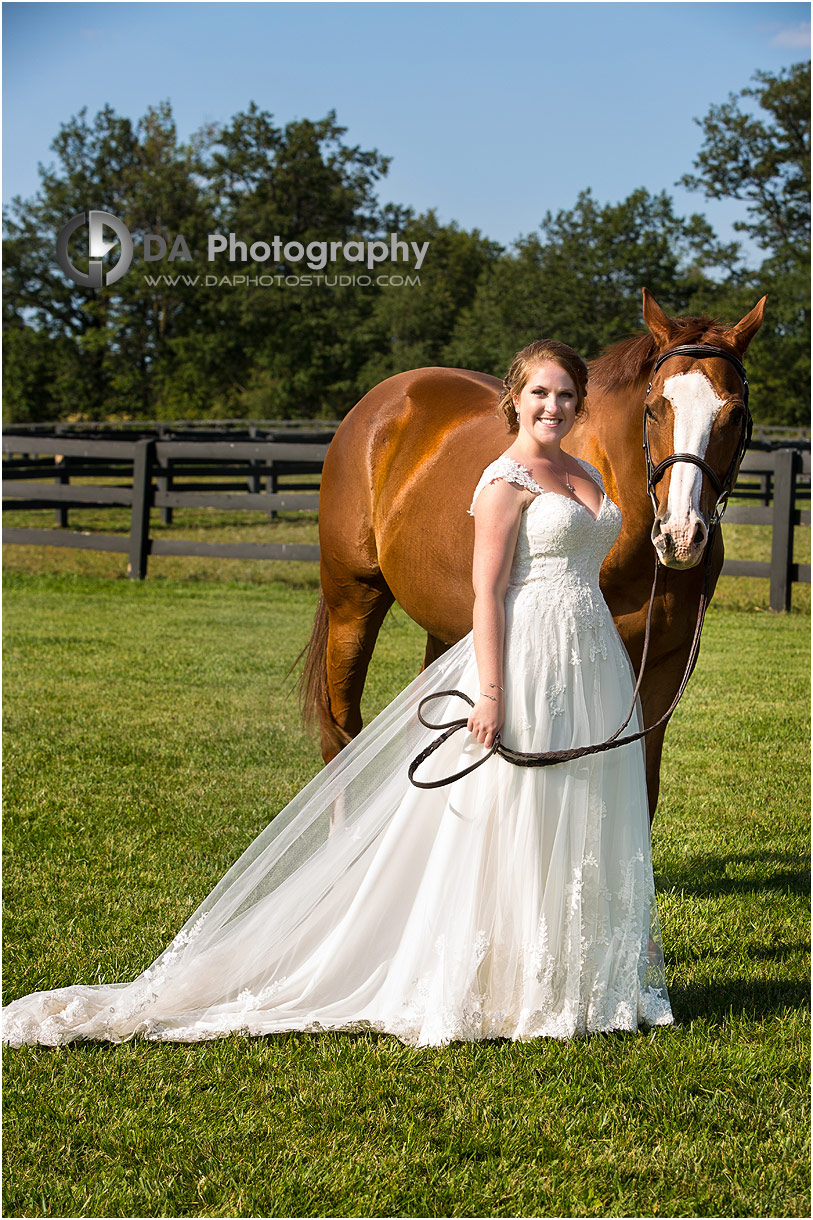 The night continues at Atrium Banquet Hall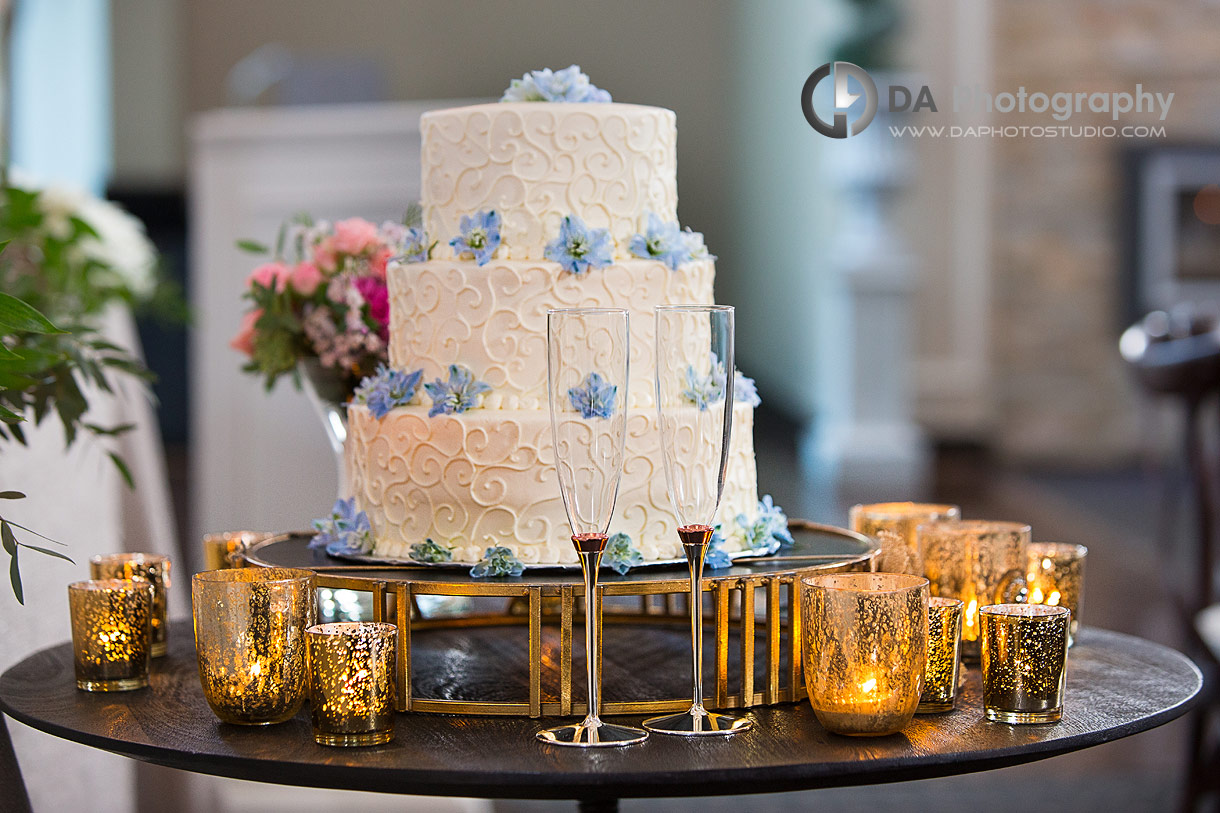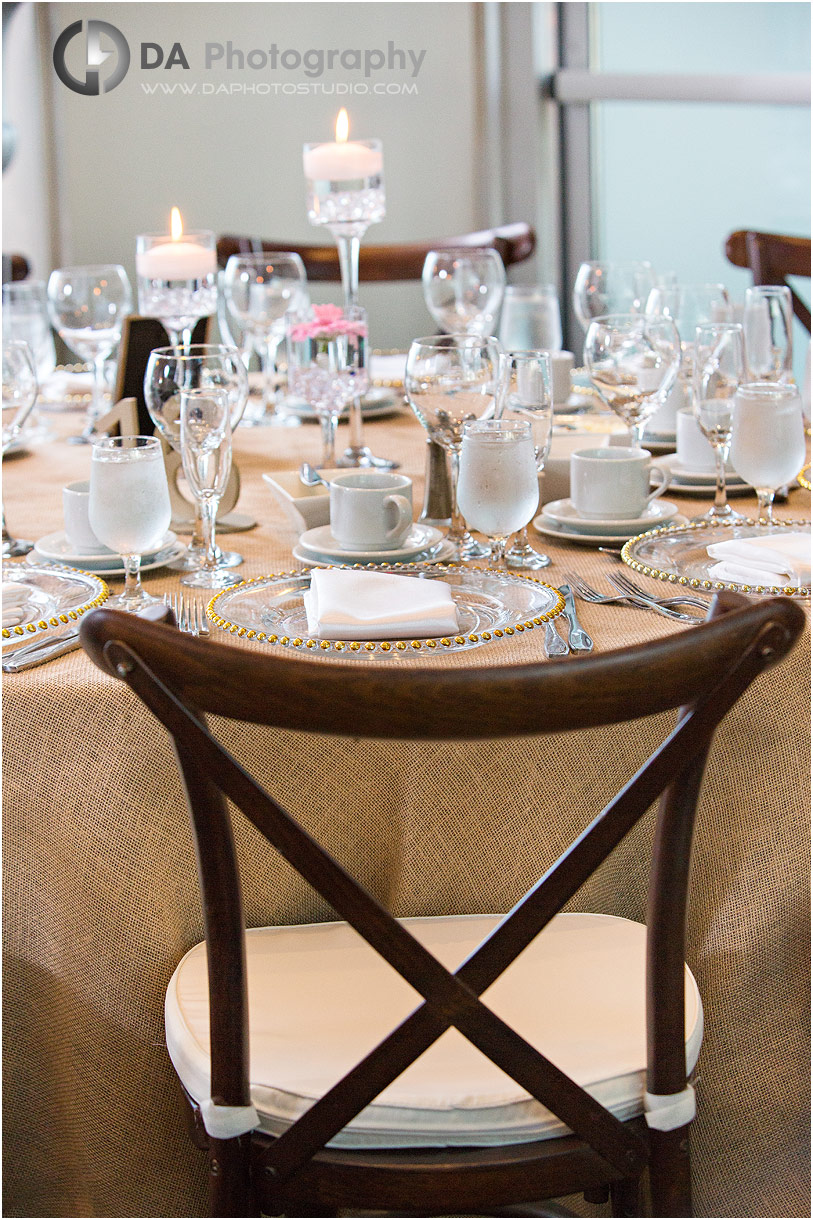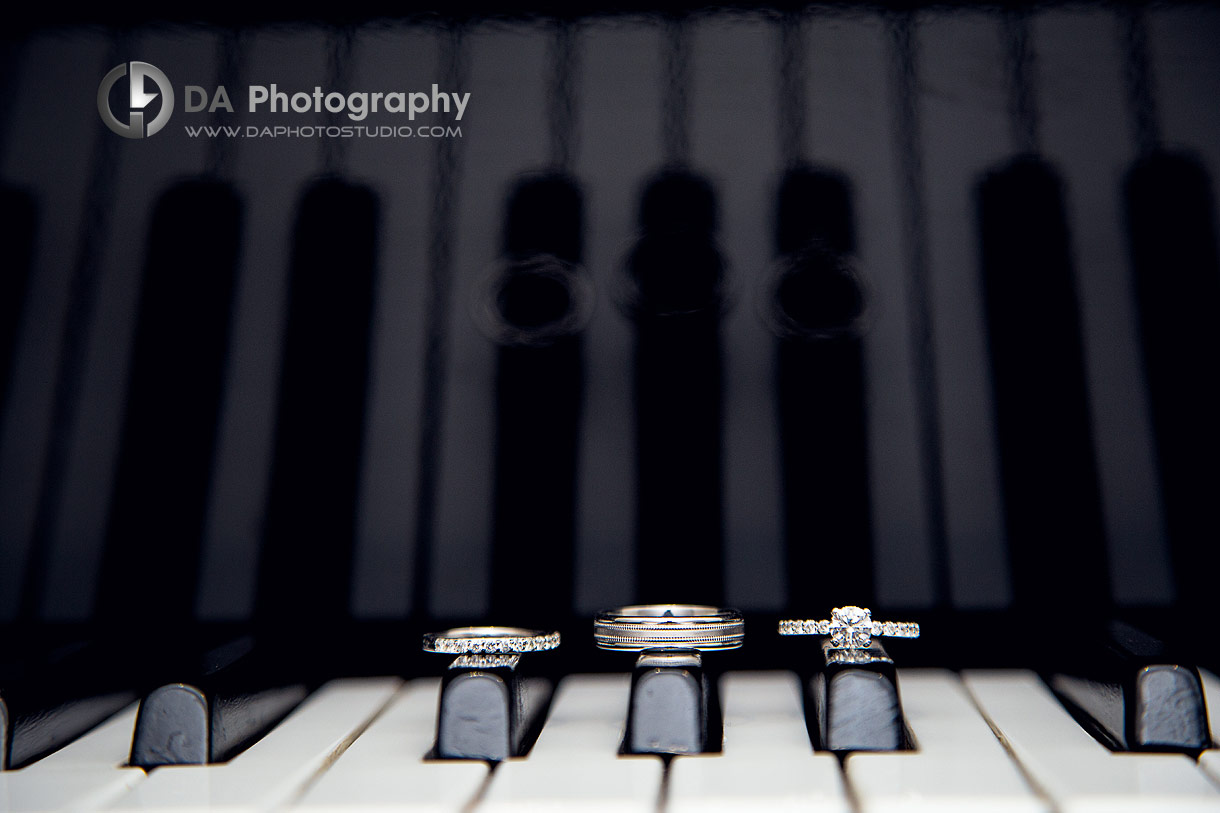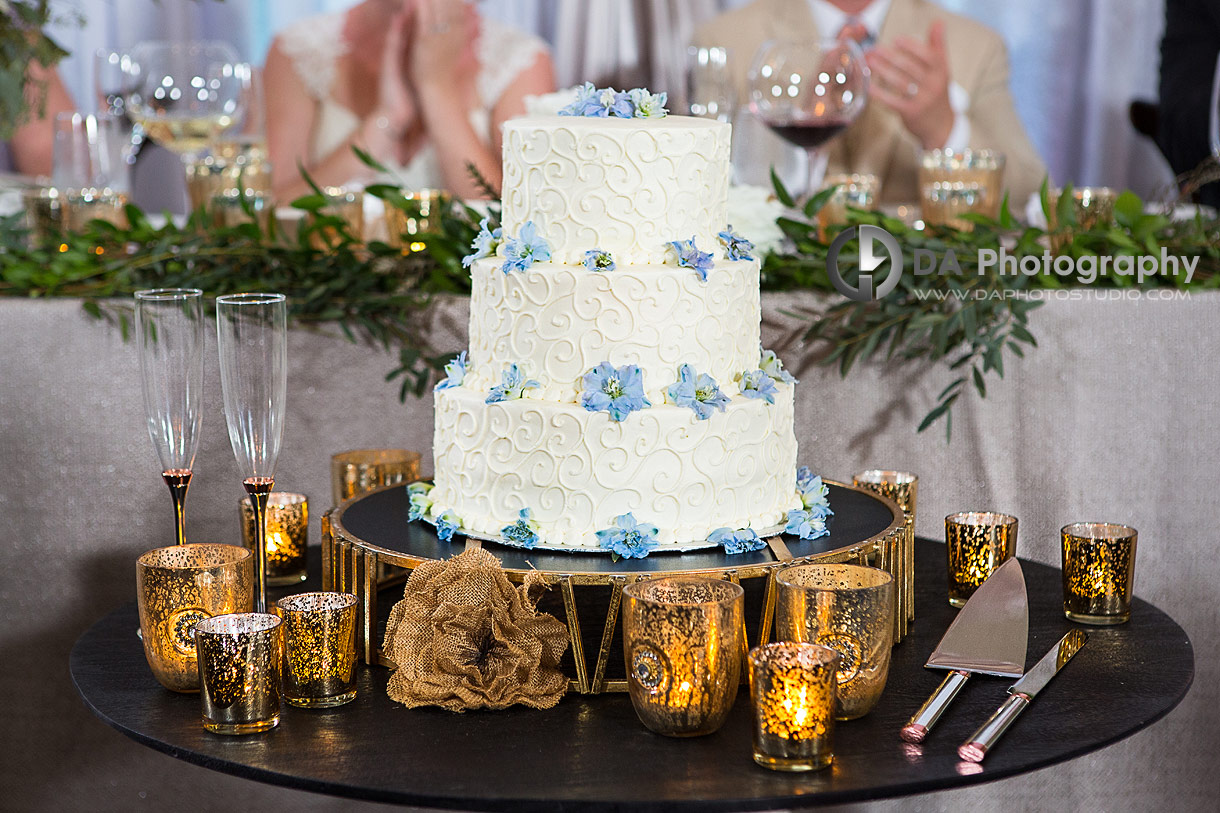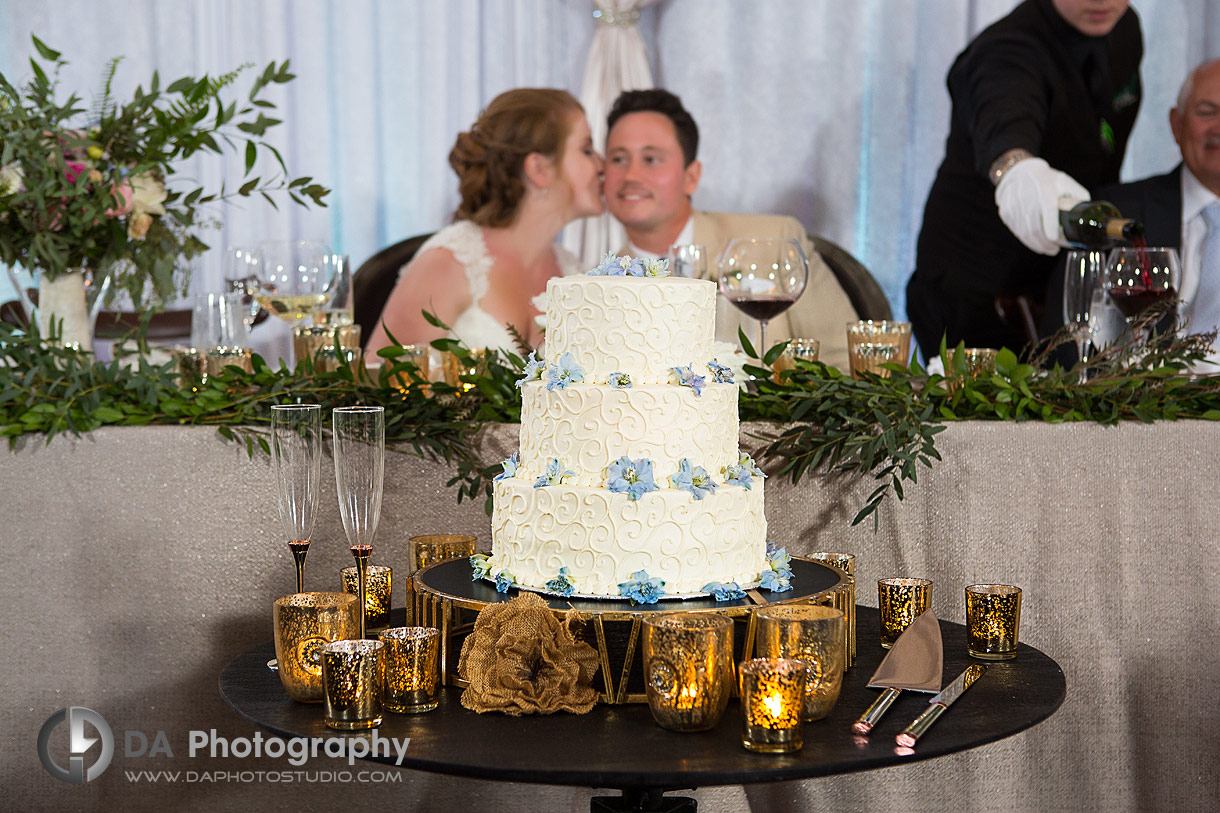 Once everyone had headed over to the Atrium Banquet Conference Centre in Burlington for the reception, the fun kicked up a notch. The room was set beautifully and the personalized performances had begun. Everyone let their hair down as they danced and laughed the night away. Taking my couple away for a few minutes into the night was a must. I needed to capture my signature nighttime shots! Lighting, raw emotions and body language are the only ingredients needed to document these intimate moments before launching themselves back into the festivities.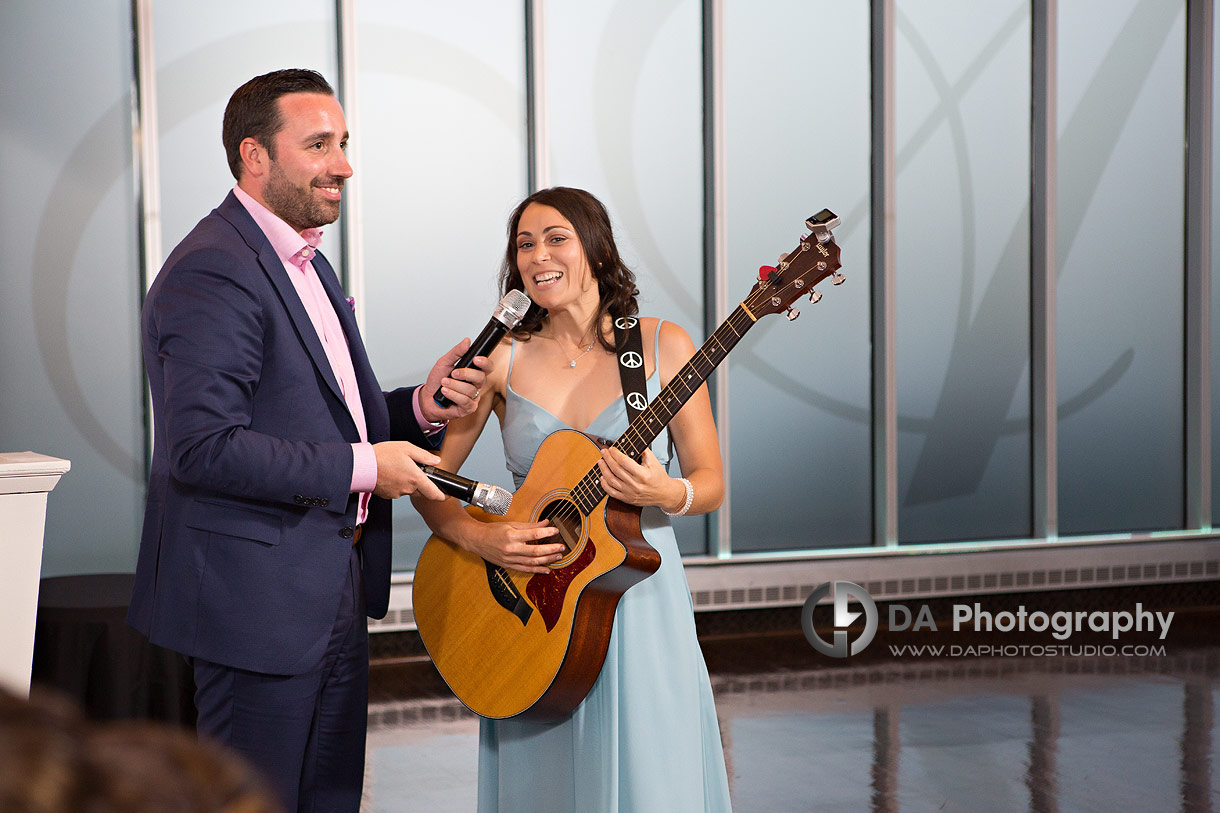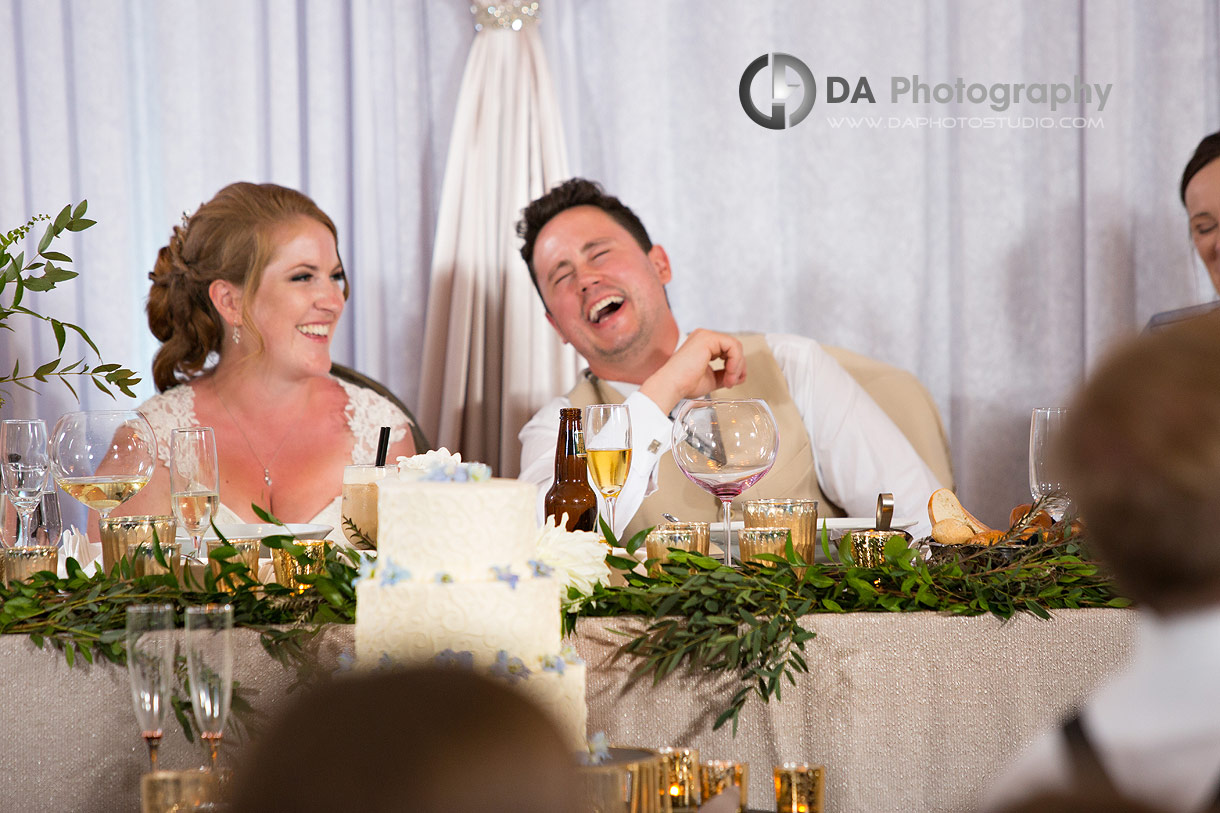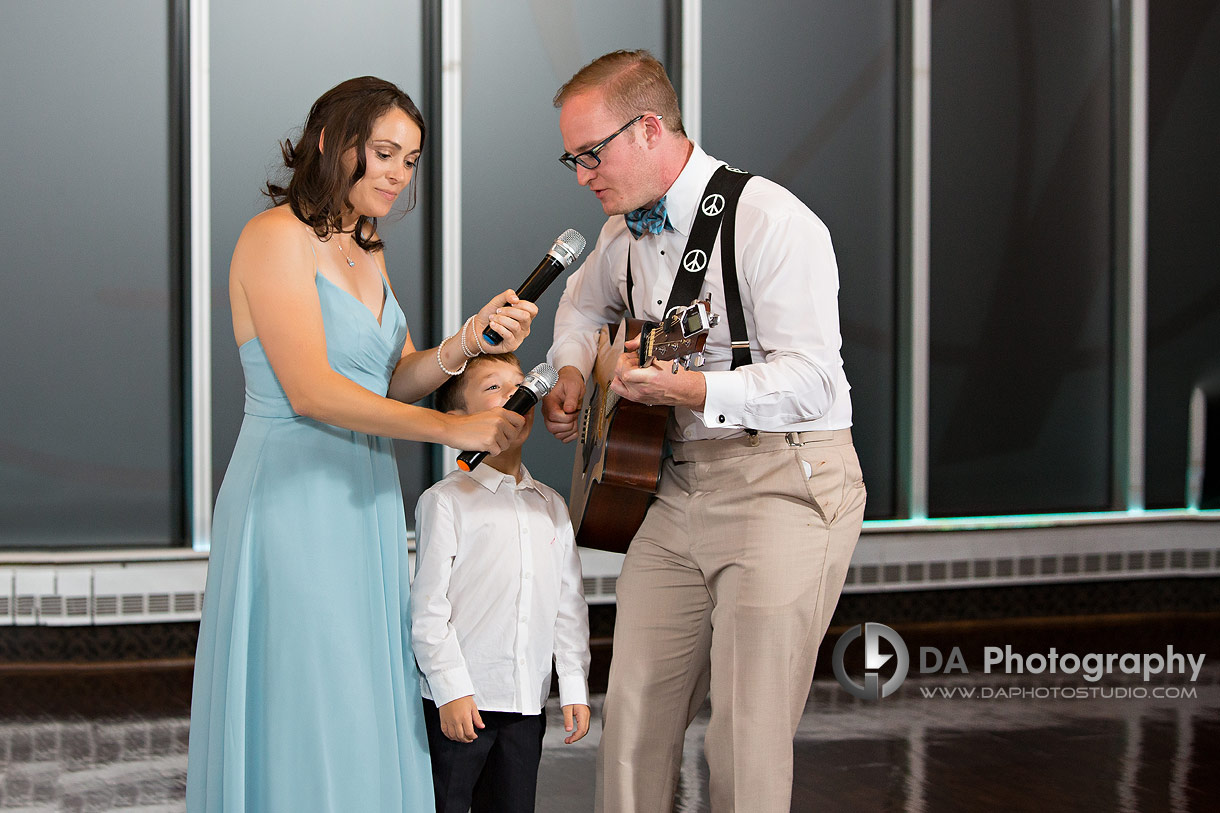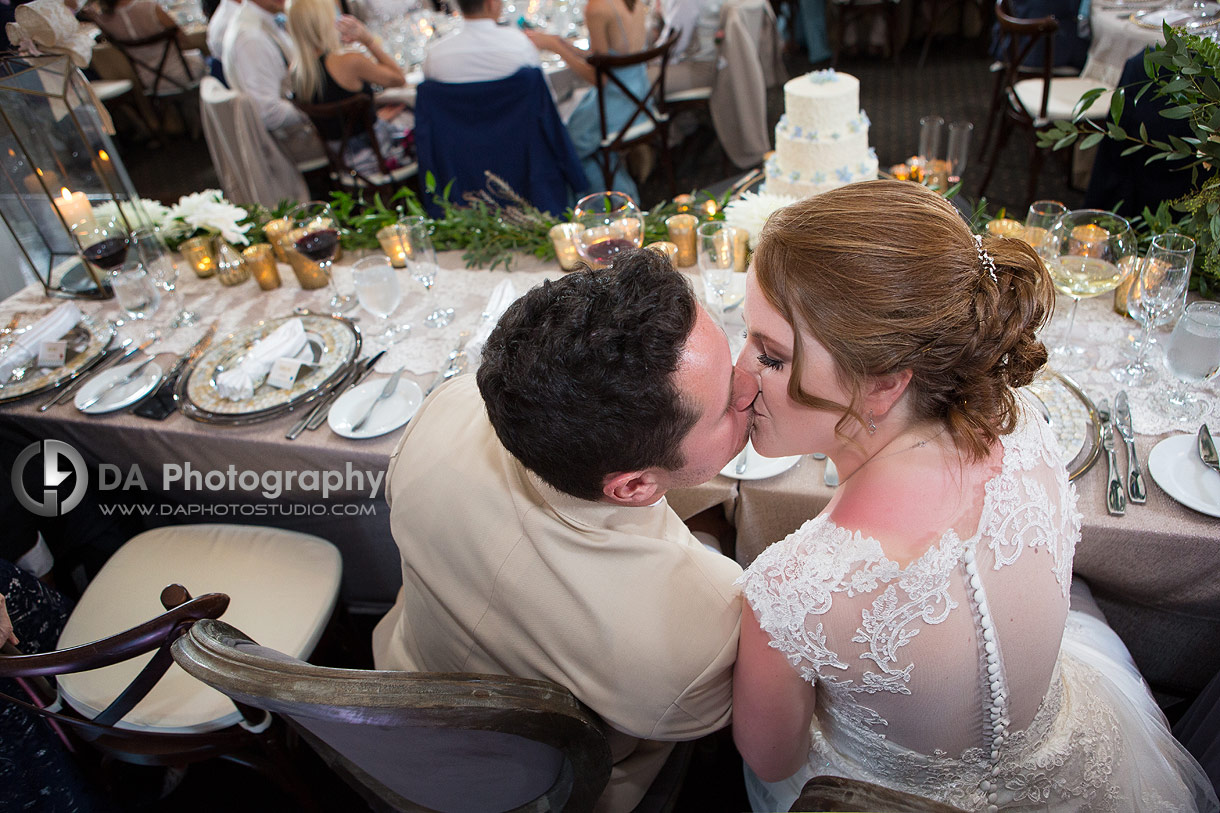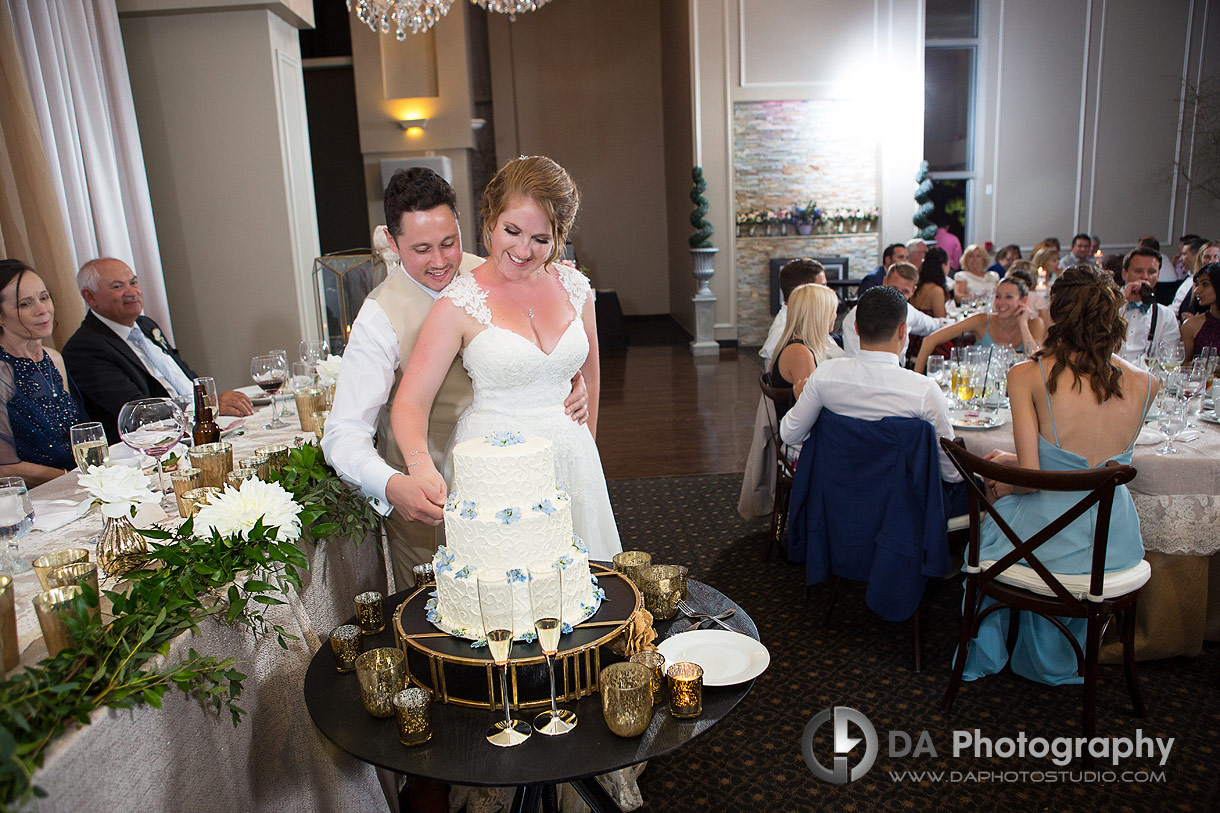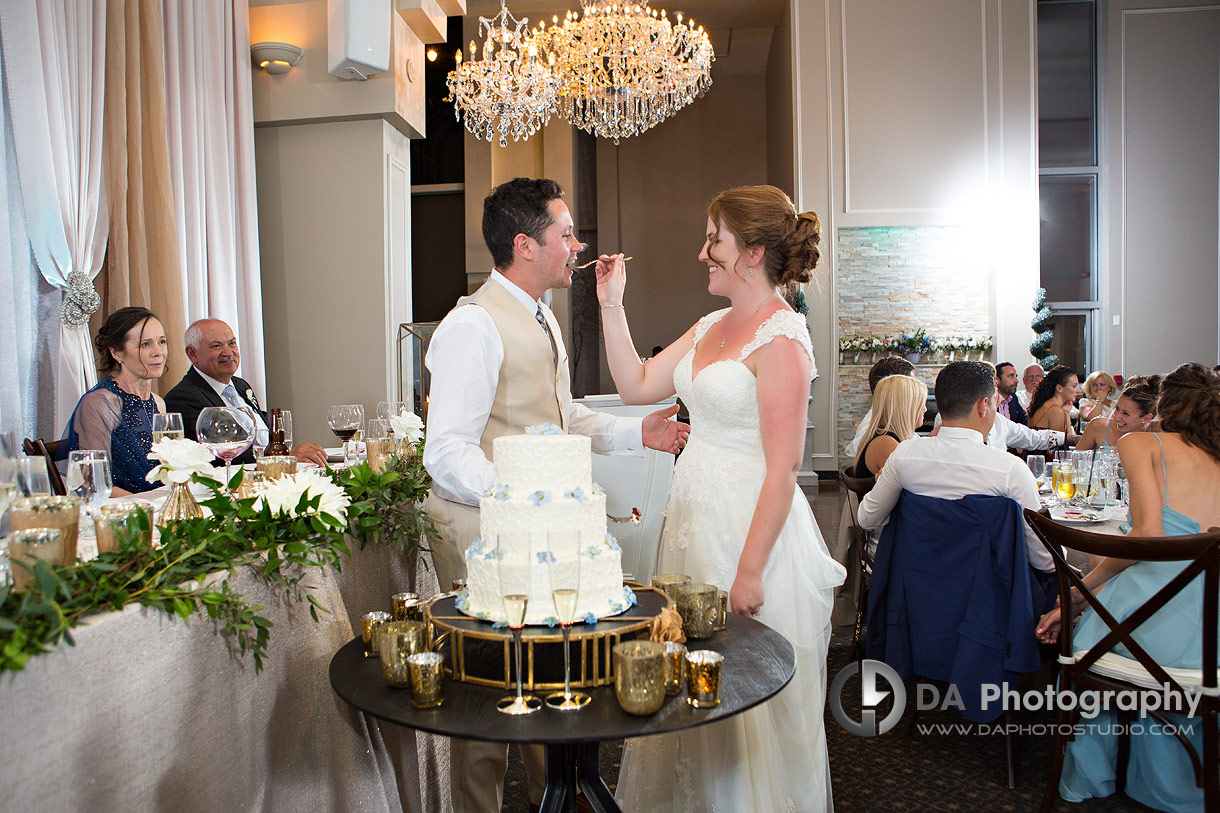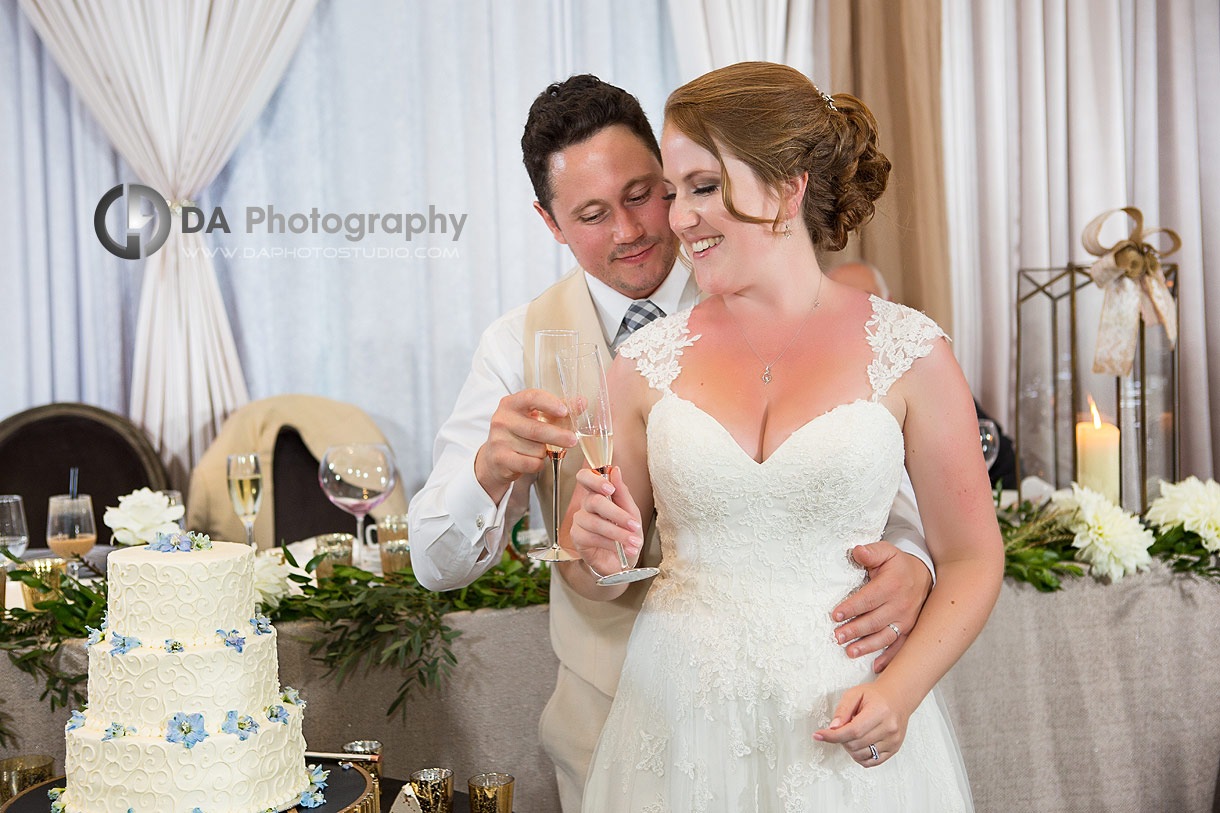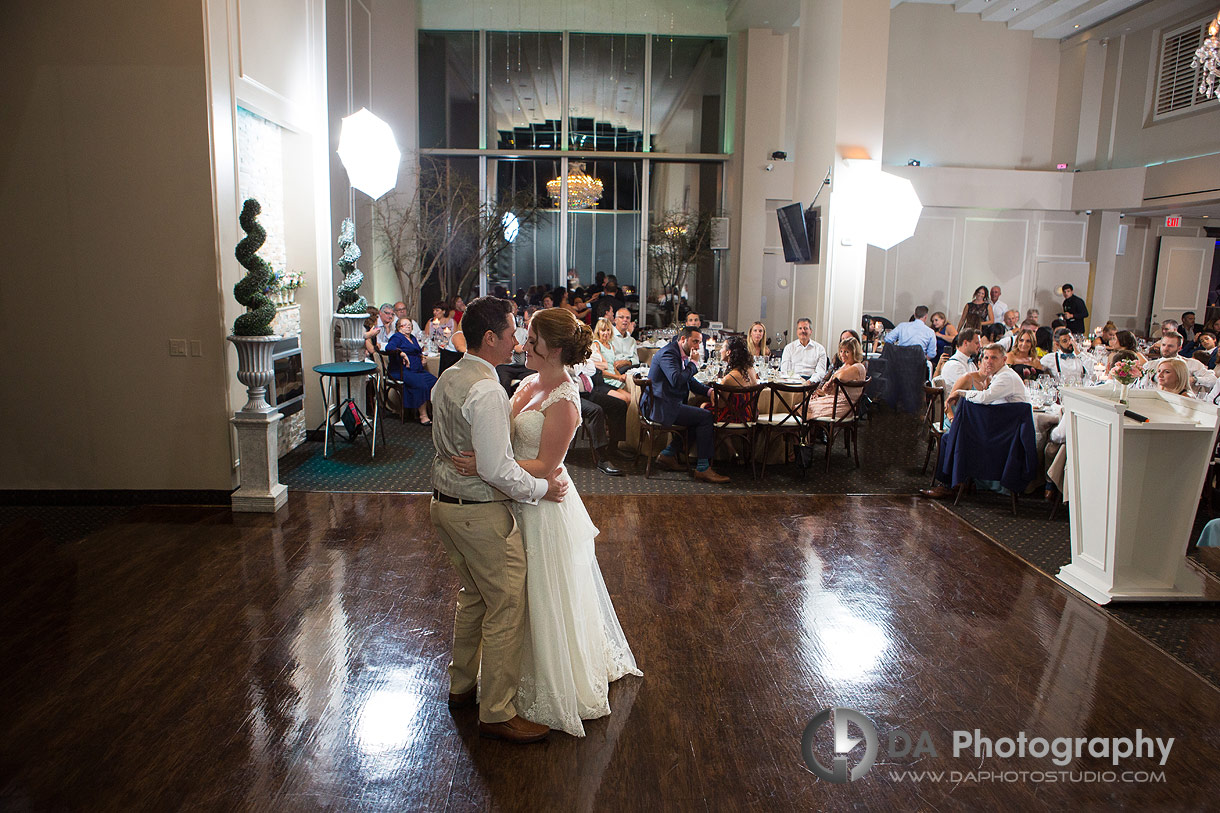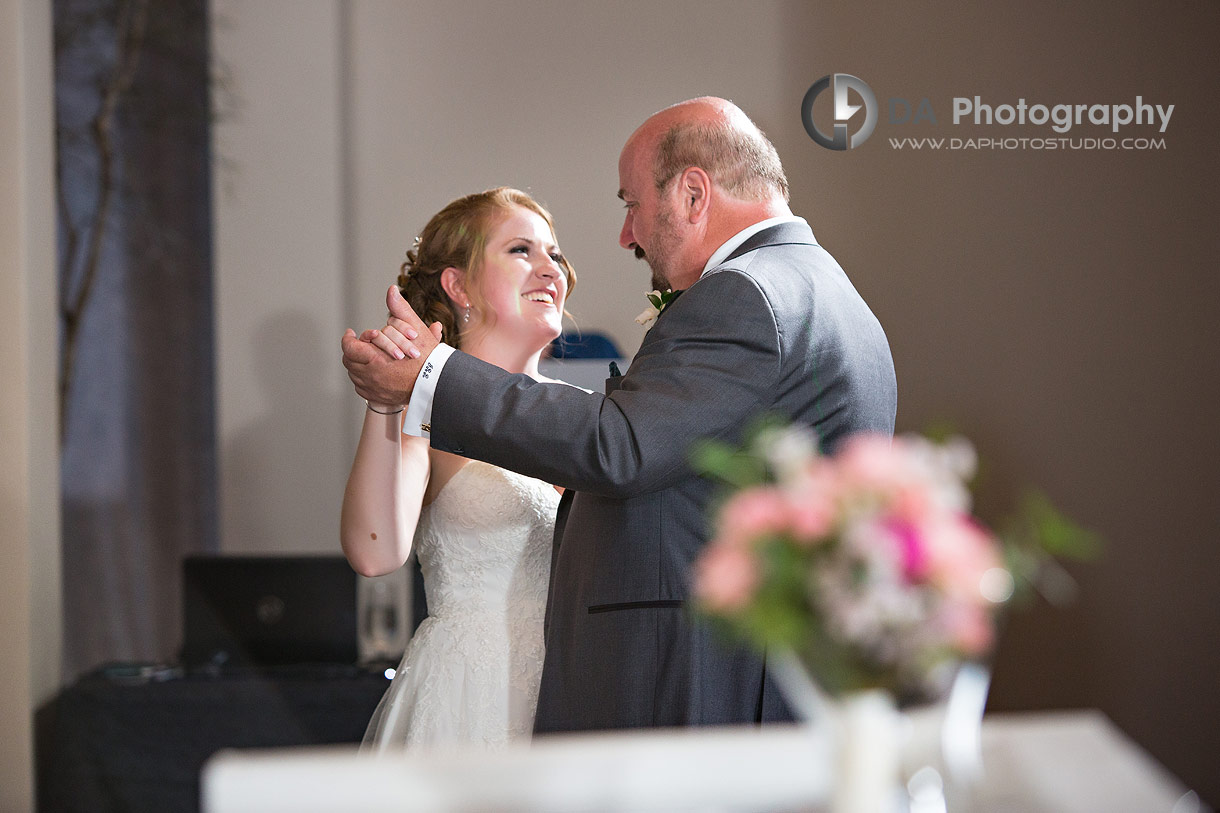 Writing and preparing the photos of this blog series is something I take great pleasure in. It gives me a chance to put myself back into that moment and remember the special connections I shared with each of my couples. Thank you for giving me the honour of capturing your special day and for being allowed to share it with the world.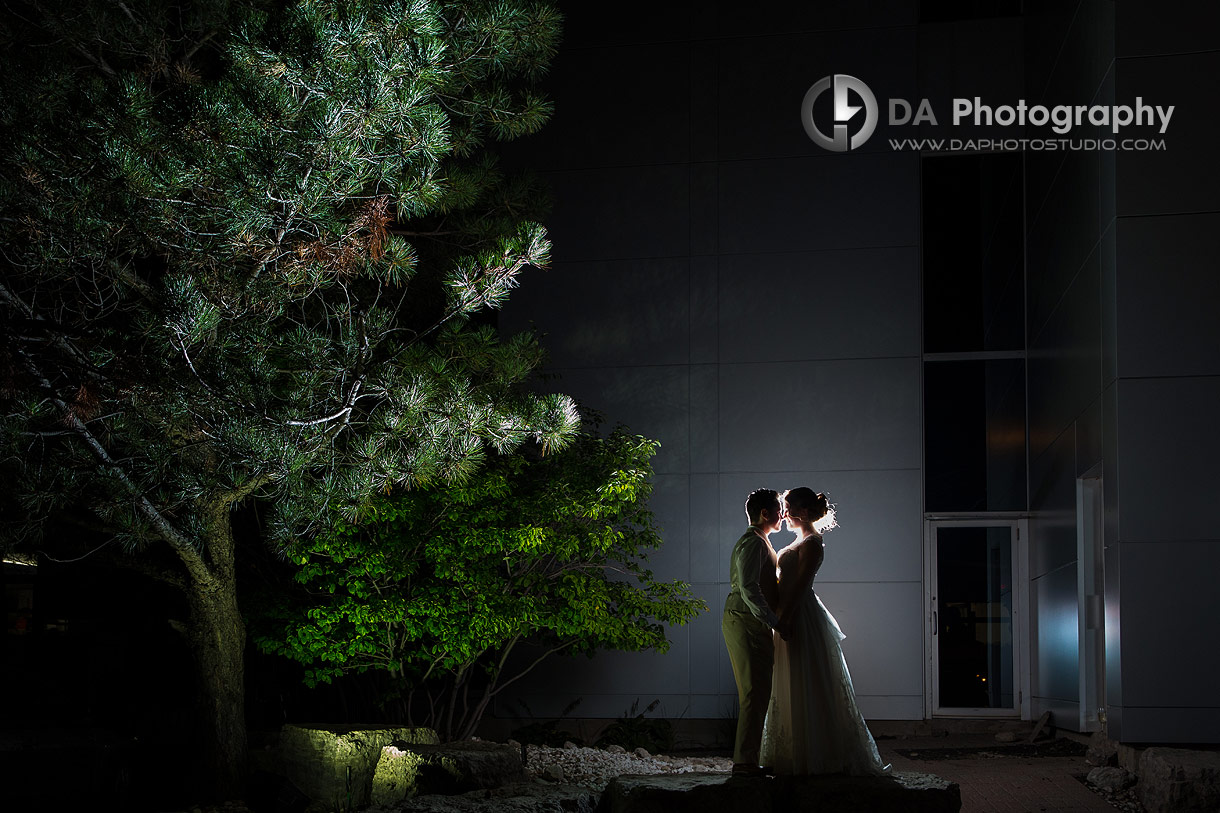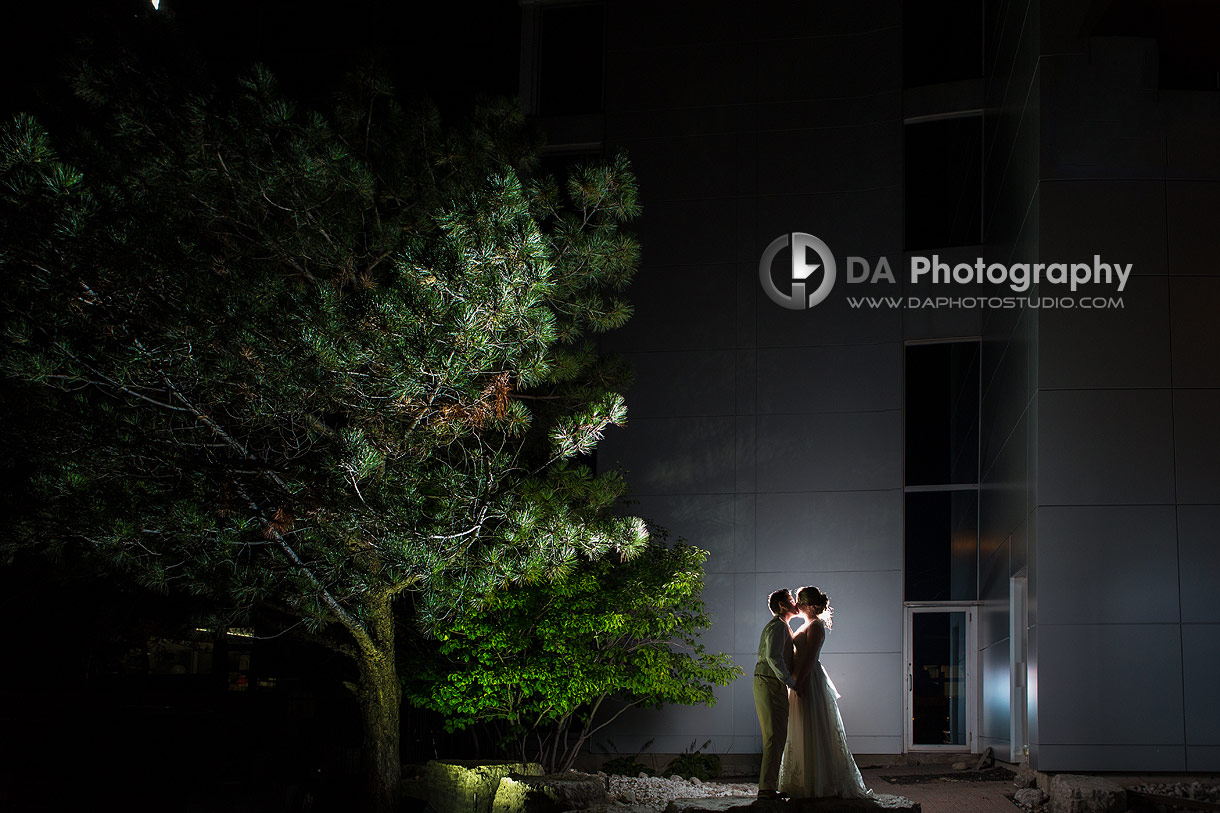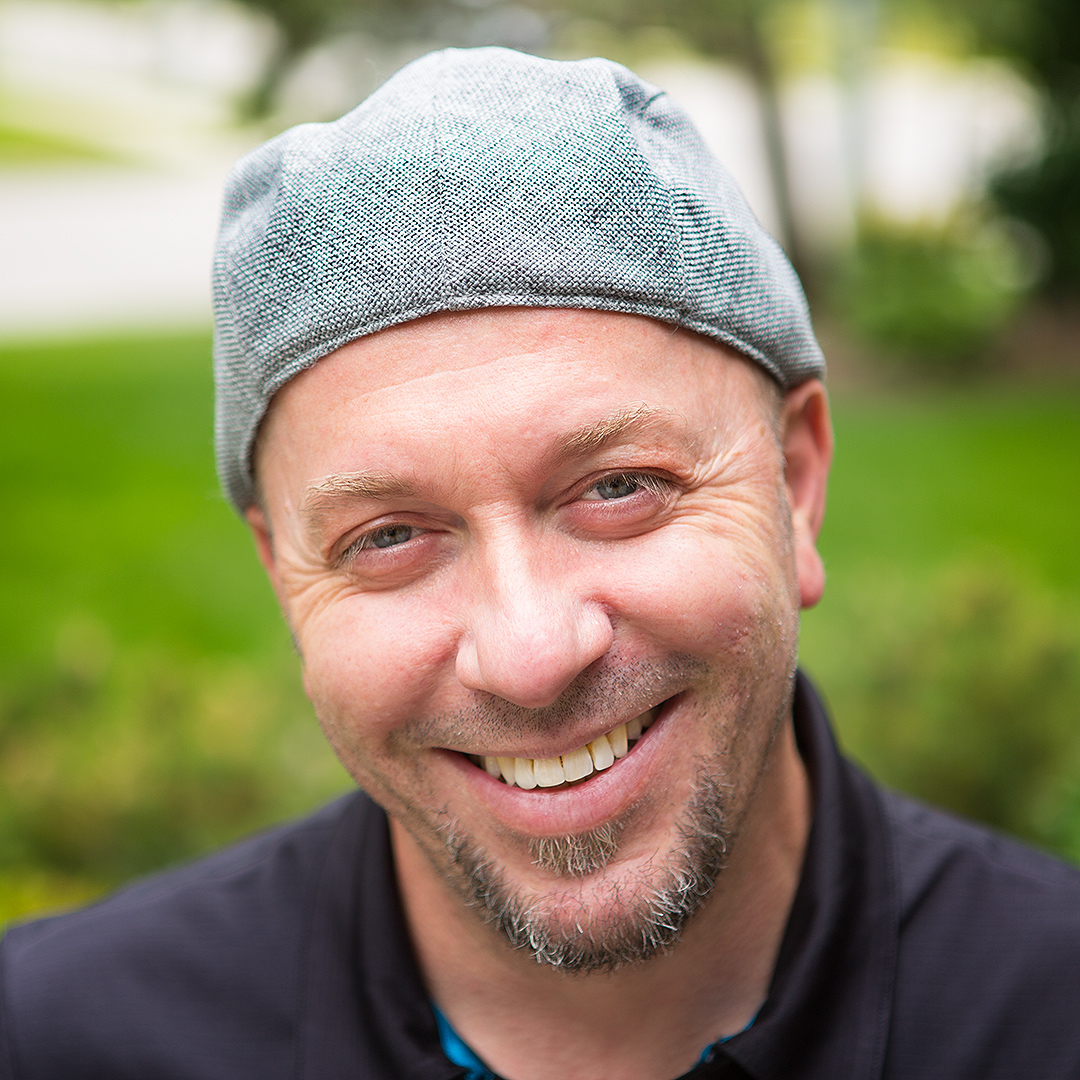 My passion and biggest asset is taking the time to make every client comfortable and relaxed before I even pick up the camera. The result? Photos of you that actually look like you at your best! I can prove to you how much you can enjoy having your picture taken. Lifestyle photography is about the experience that happens to be served up along side of some great photos.
Specialties:
Family Photography for families that like to move around and enjoy their photo time, Wedding Photography for couples looking for a mixture of photojournalistic, contemporary and traditional images and Professional Corporate headshots that are far from cheesy and stiff.