This Rock Garden engagement was destined to happen from the moment when I met Megan and Rob. I meet countless bride and grooms-to-be at wedding shows throughout the year. I try to really connect with everyone but it becomes overwhelming to remember them all. It is my understanding that the feeling is mutual, as I watch the couples trying to navigate through all the wedding professionals as well. However, I find that there is a particular connection that always seems to happen with my couples that make them stand out of the crowd. That is how I know I have met my perfect bride and groom to be!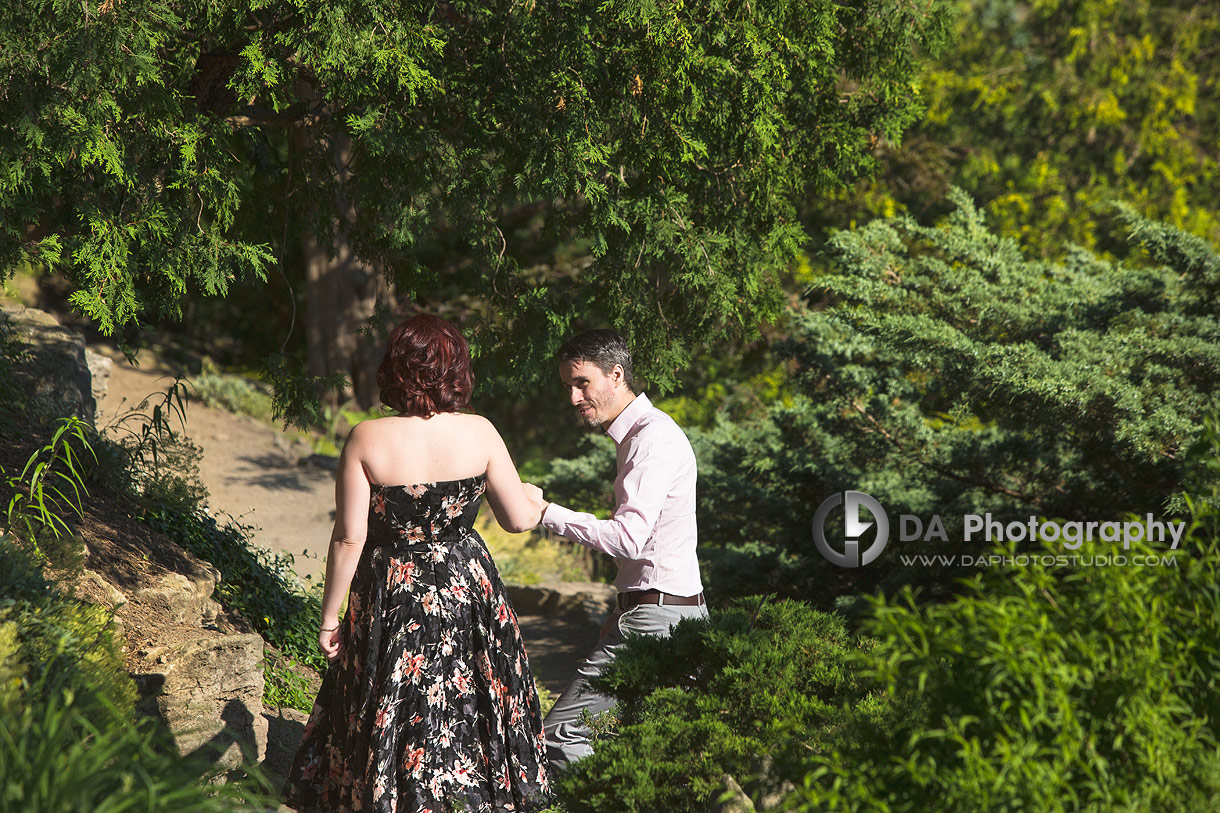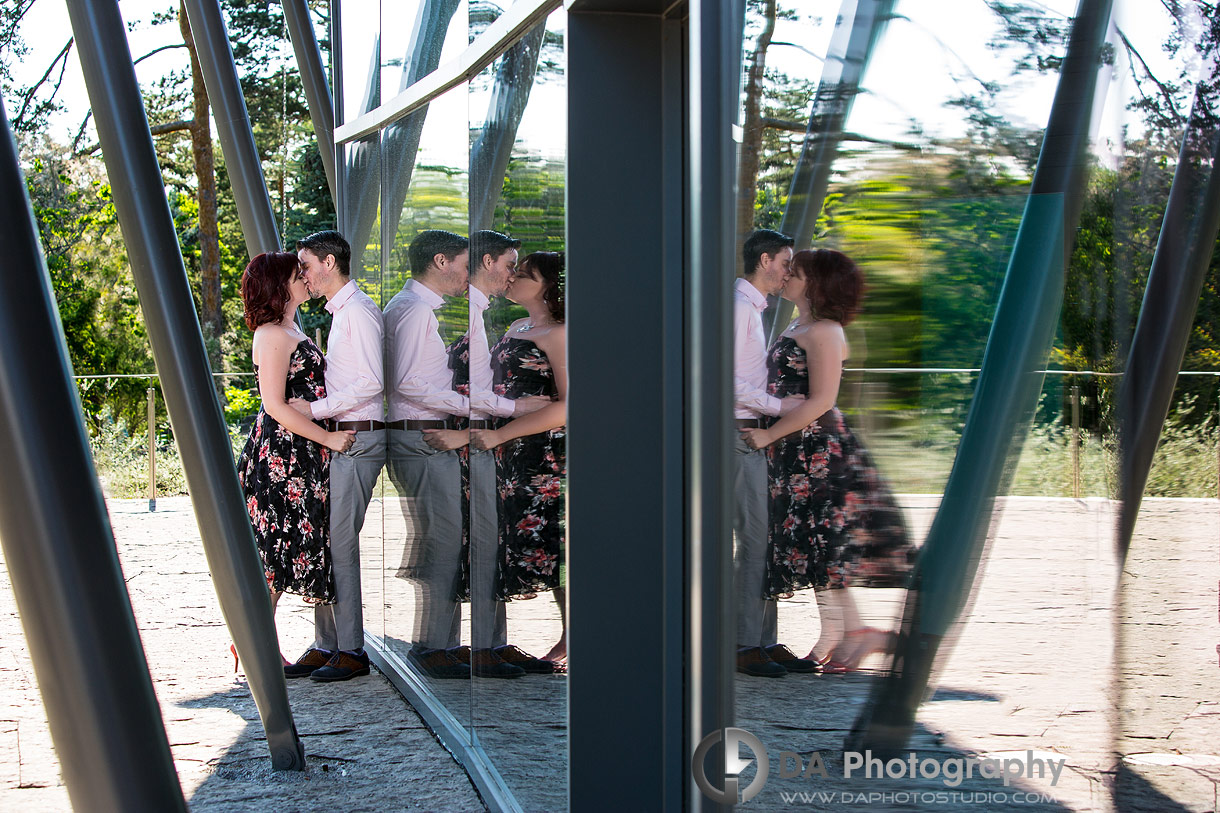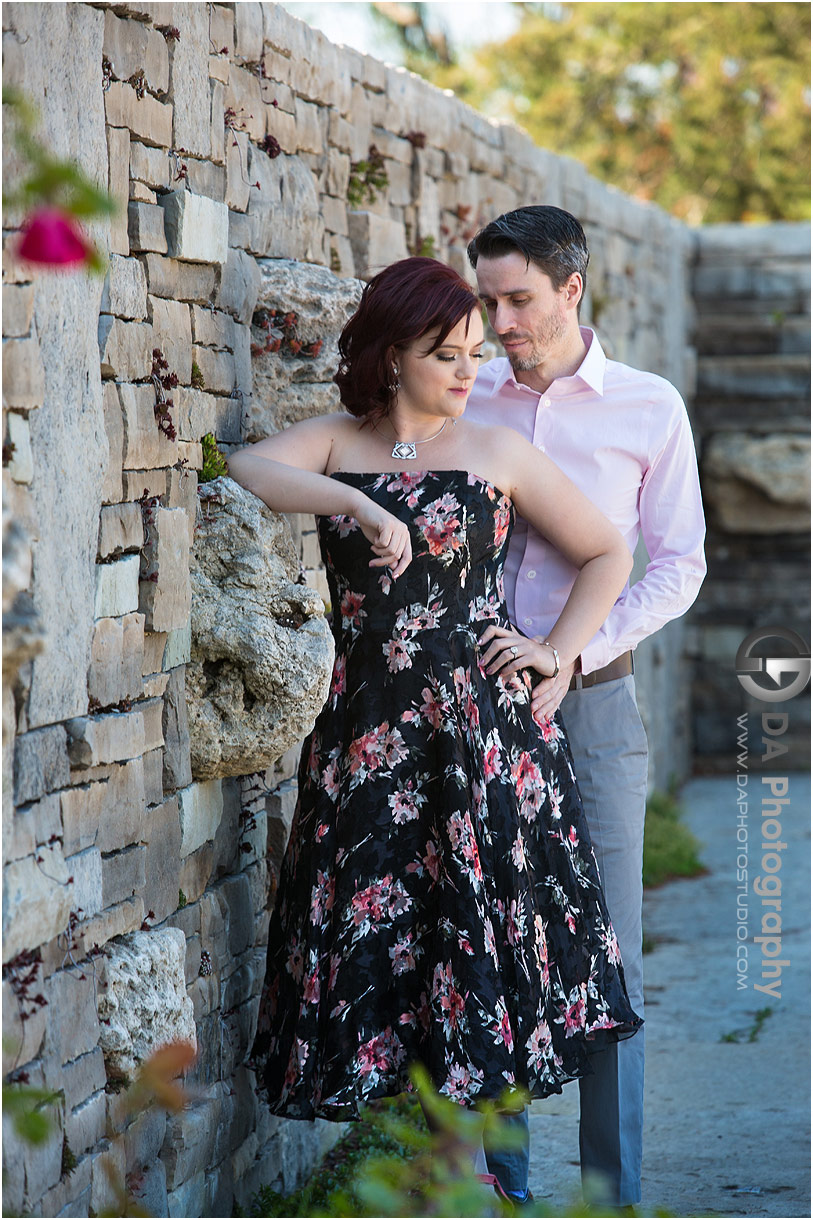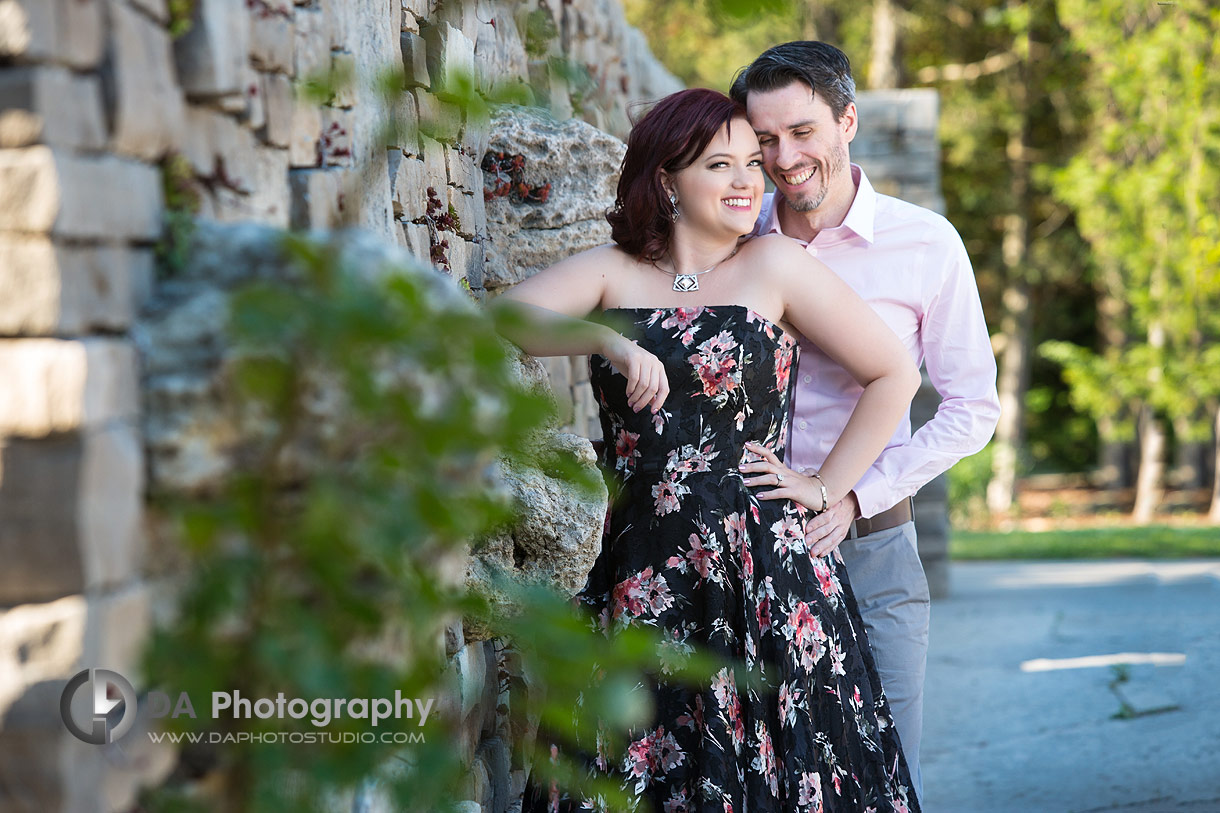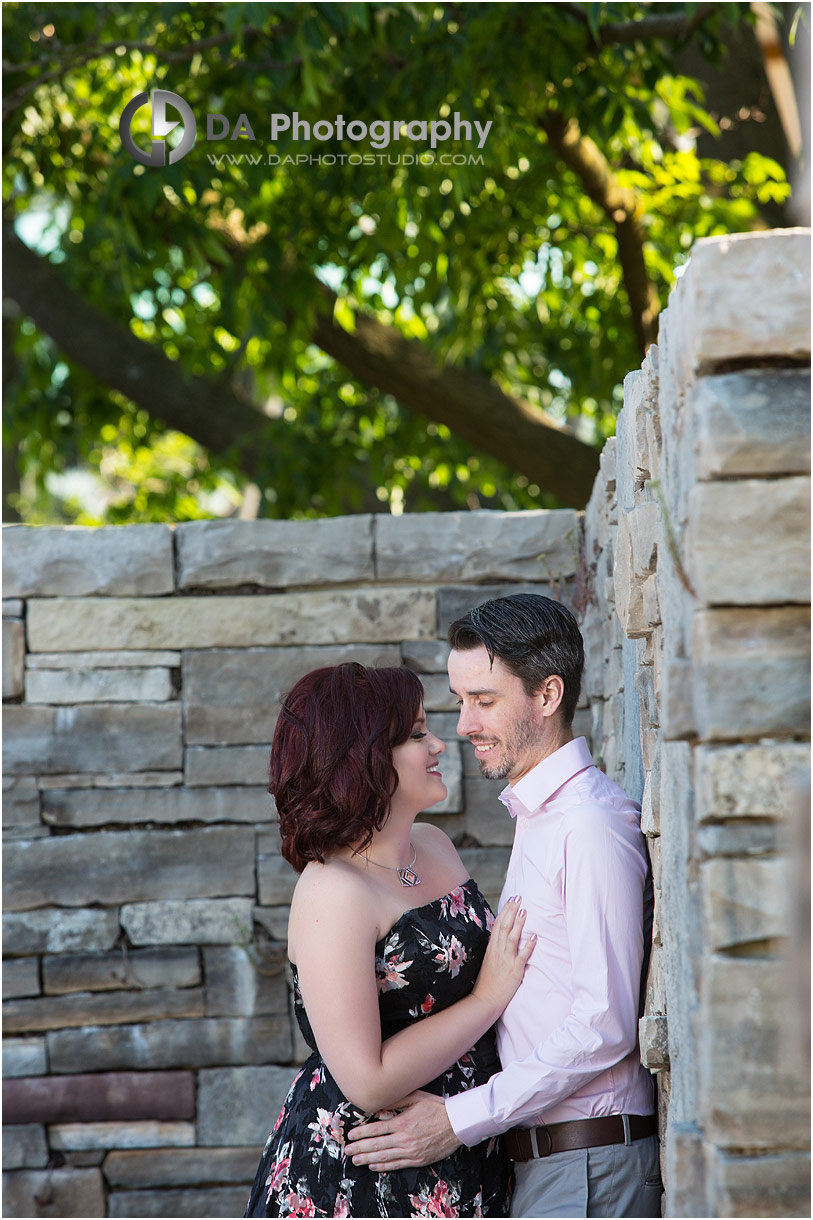 I met Megan and Rob on one winter day at the Hamilton wedding show. Every vendor at these shows looks to engage with their couples and attract them with the best work, attitude or personality. I also look for my ideal brides as well. Of course, I know that it is not possible that every bride at the show will be one that I will work with. Understanding the need for personal space, I don't go outside our booth and try to convince passersby to come to see us. Above all, I believe what is meant to be will be. Megan approached our booth and shook my hand as we were discussing her upcoming wedding. Immediately, I was drawn to her stunning yellow diamond ring. And I couldn't help but comment on it! Little did I know that this wold be how everything started.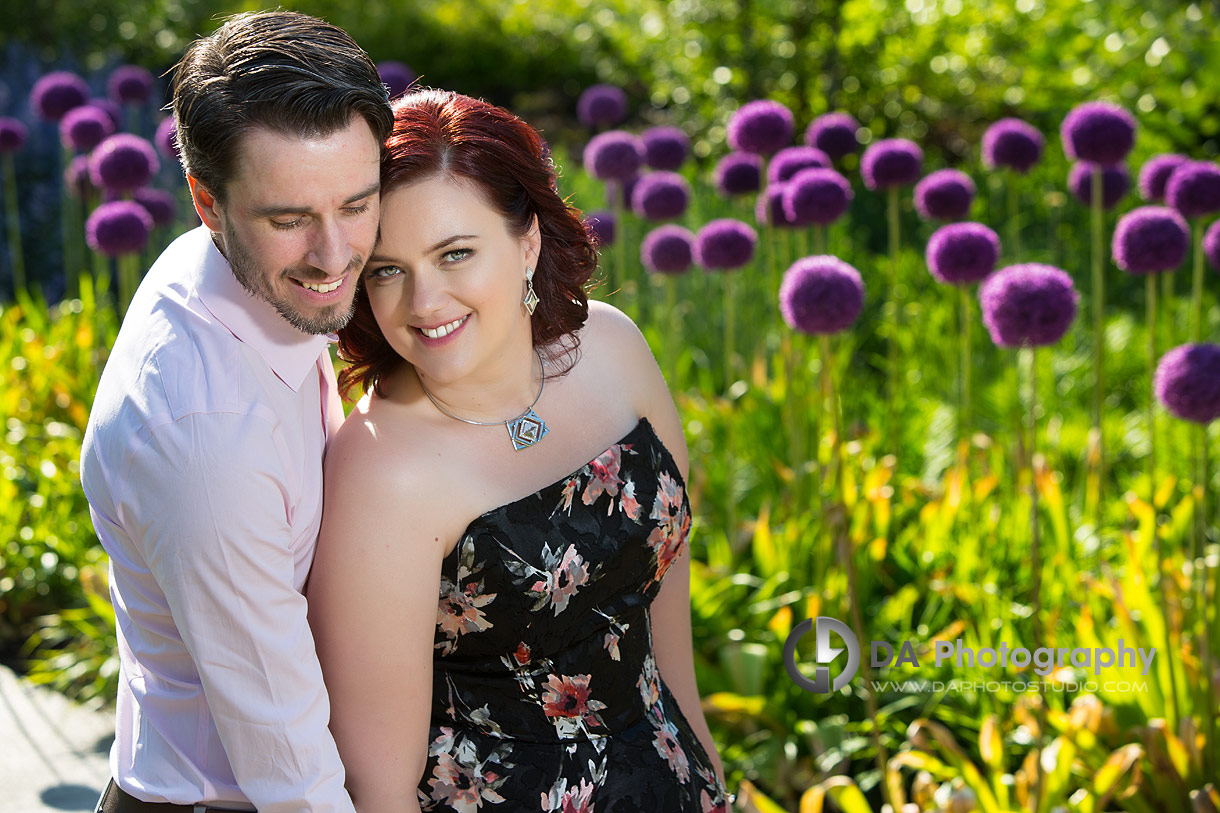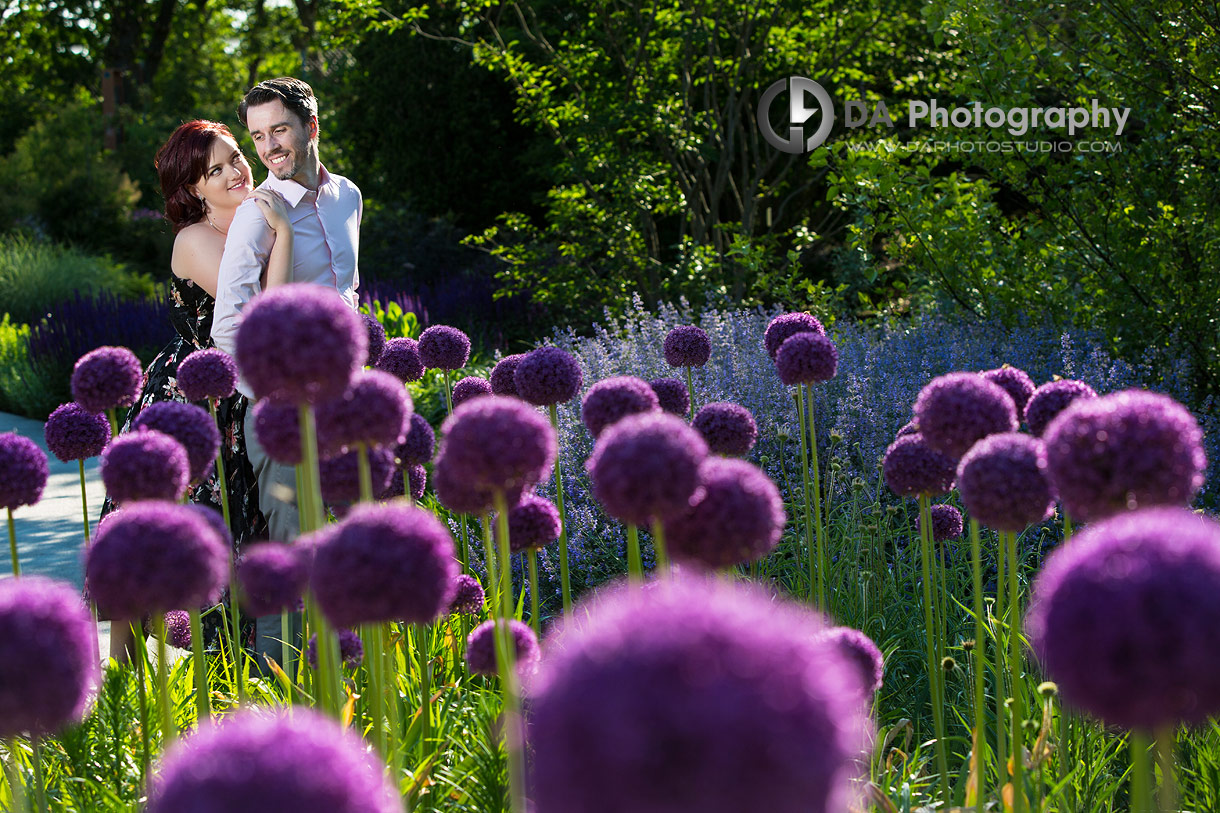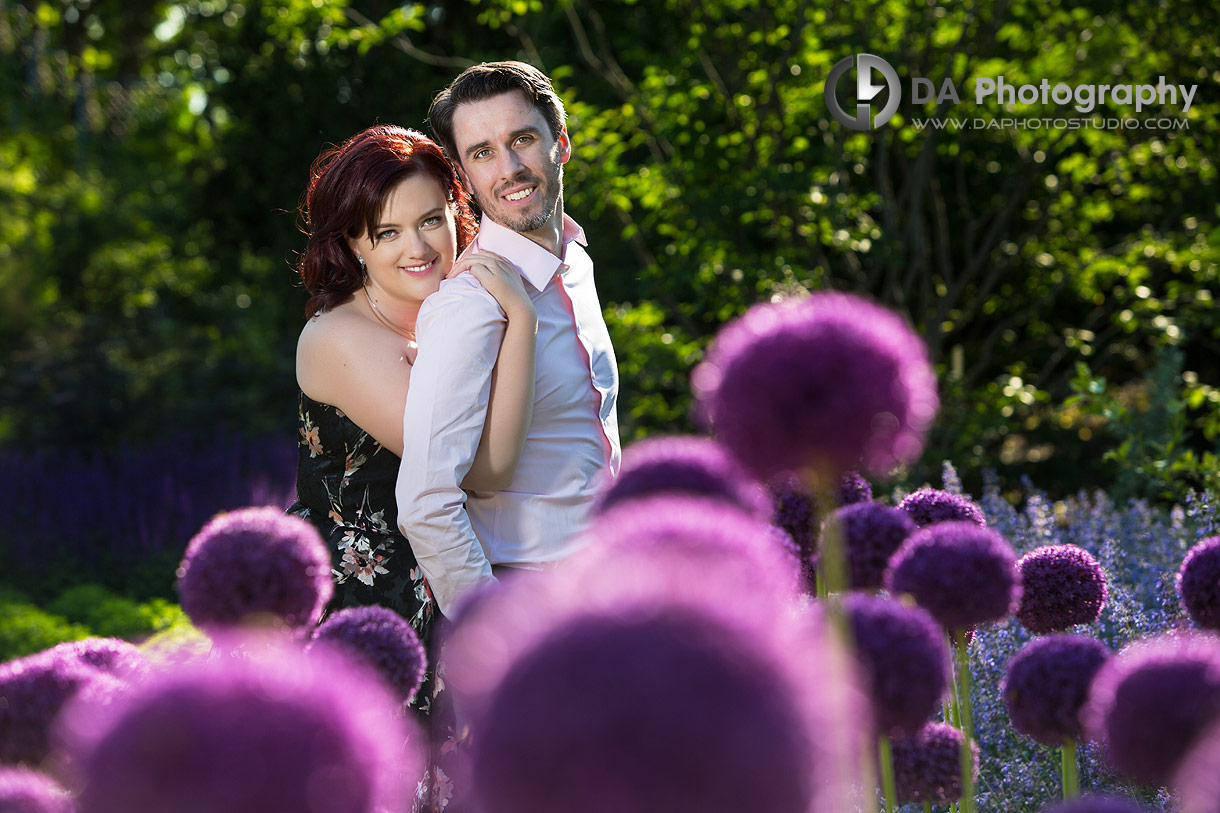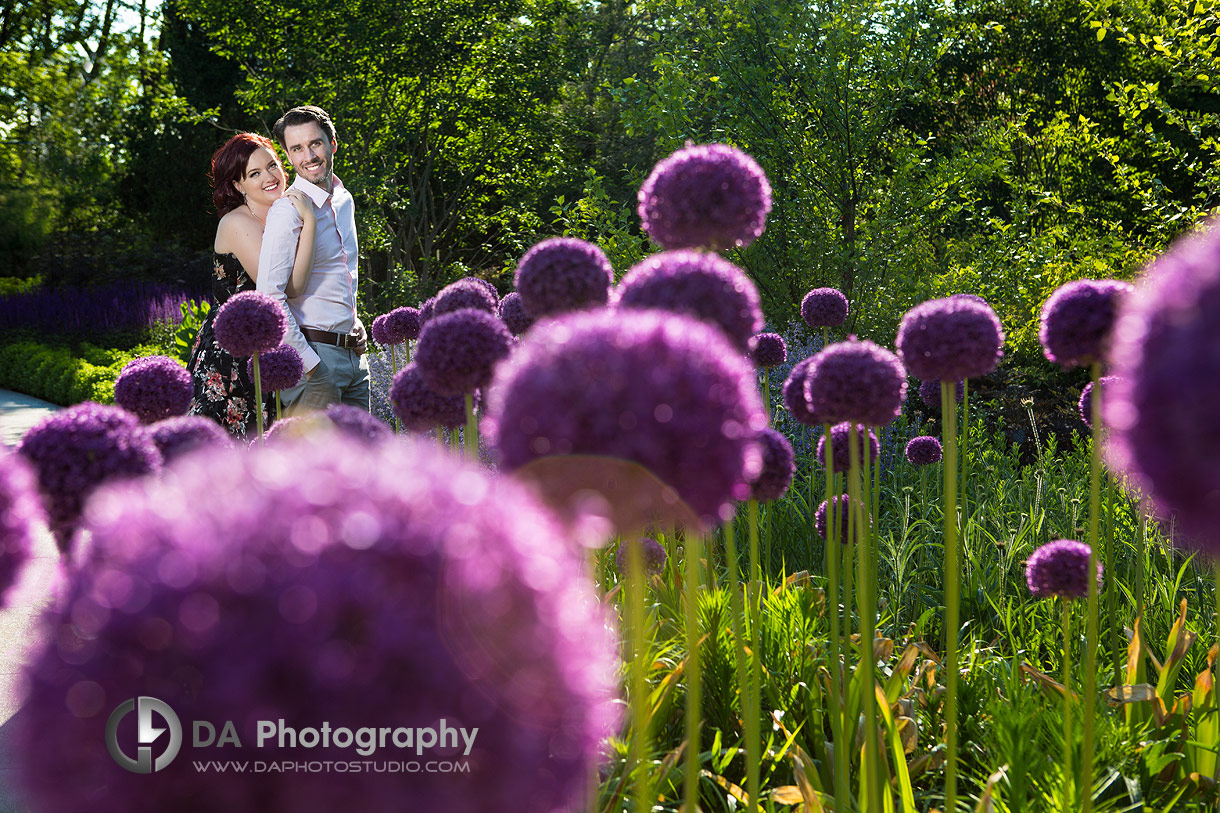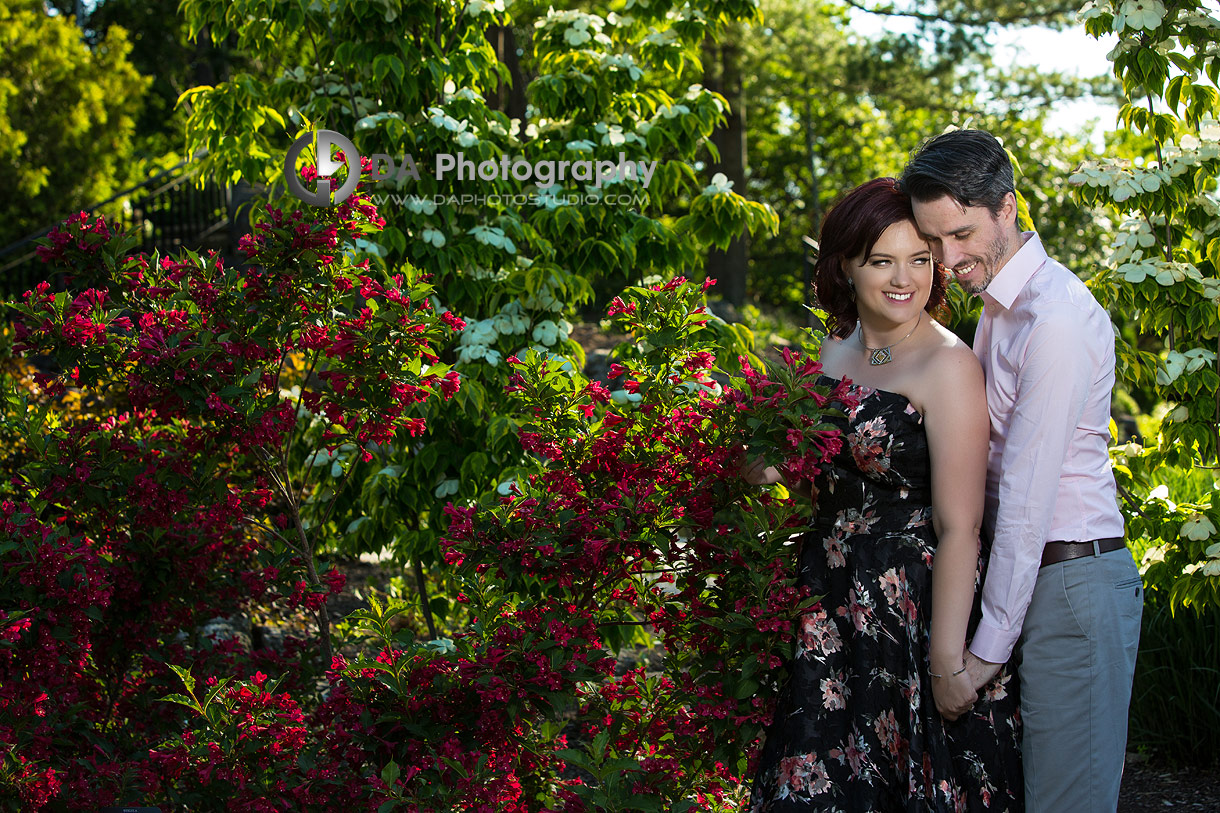 How we started planning this Rock Garden engagement
A couple of months after the show I received a phone call from Megan. She introduced herself (and helped to jog my memory!) as the "yellow diamond girl". We met in person to start planning their wedding. The first step was their Rock Garden Engagement at Royal Botanical Gardens.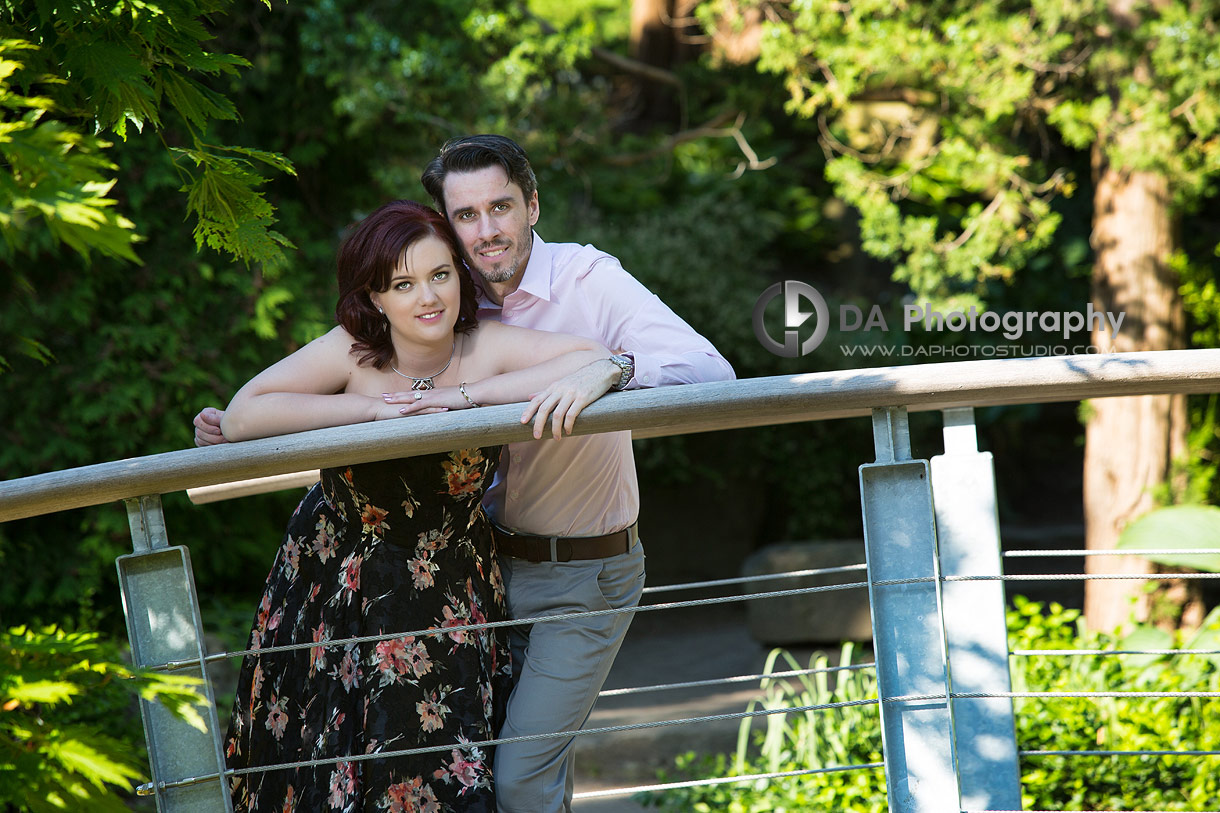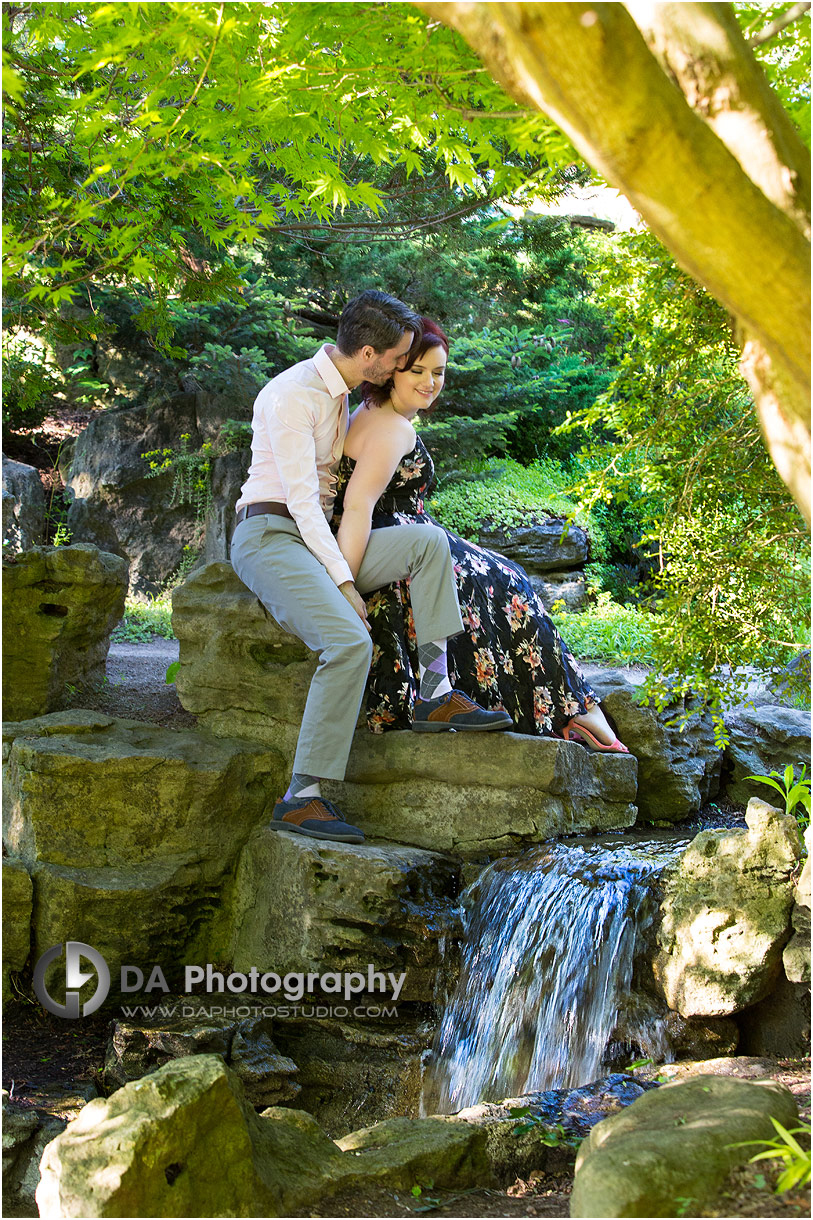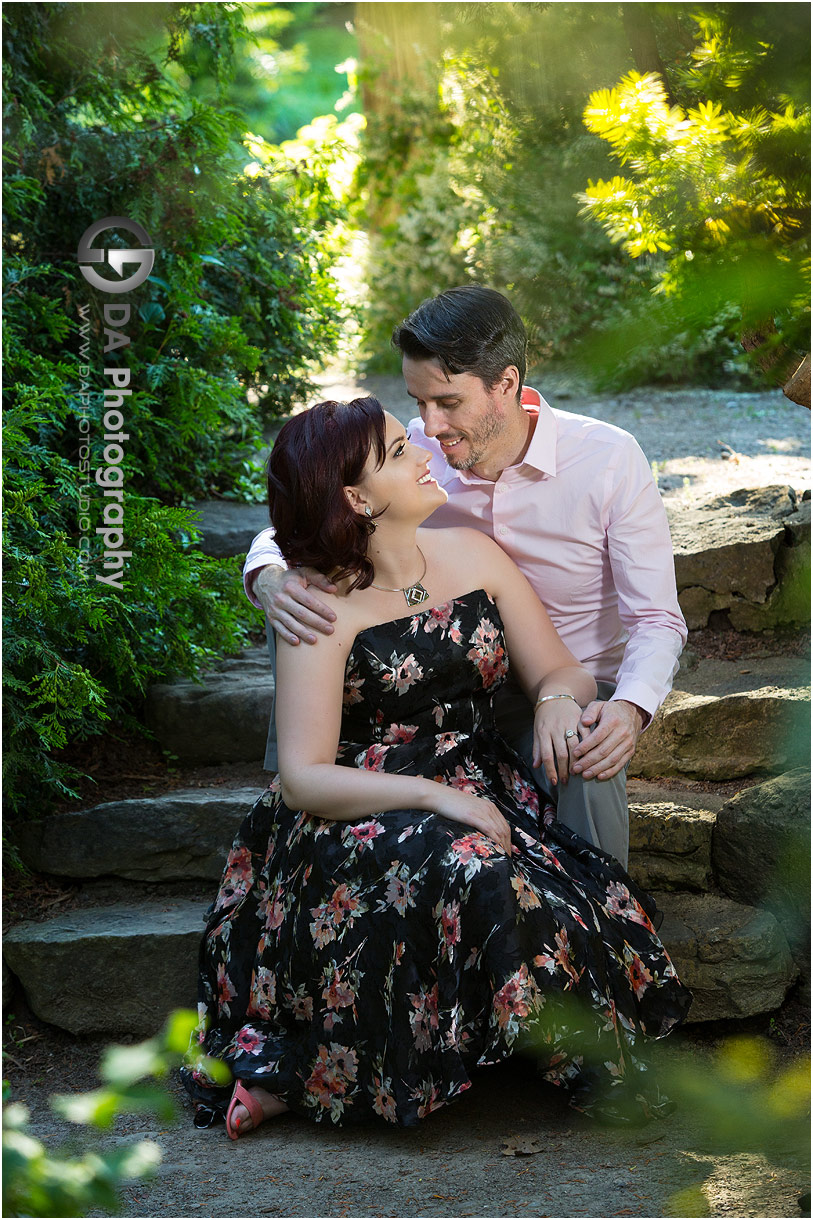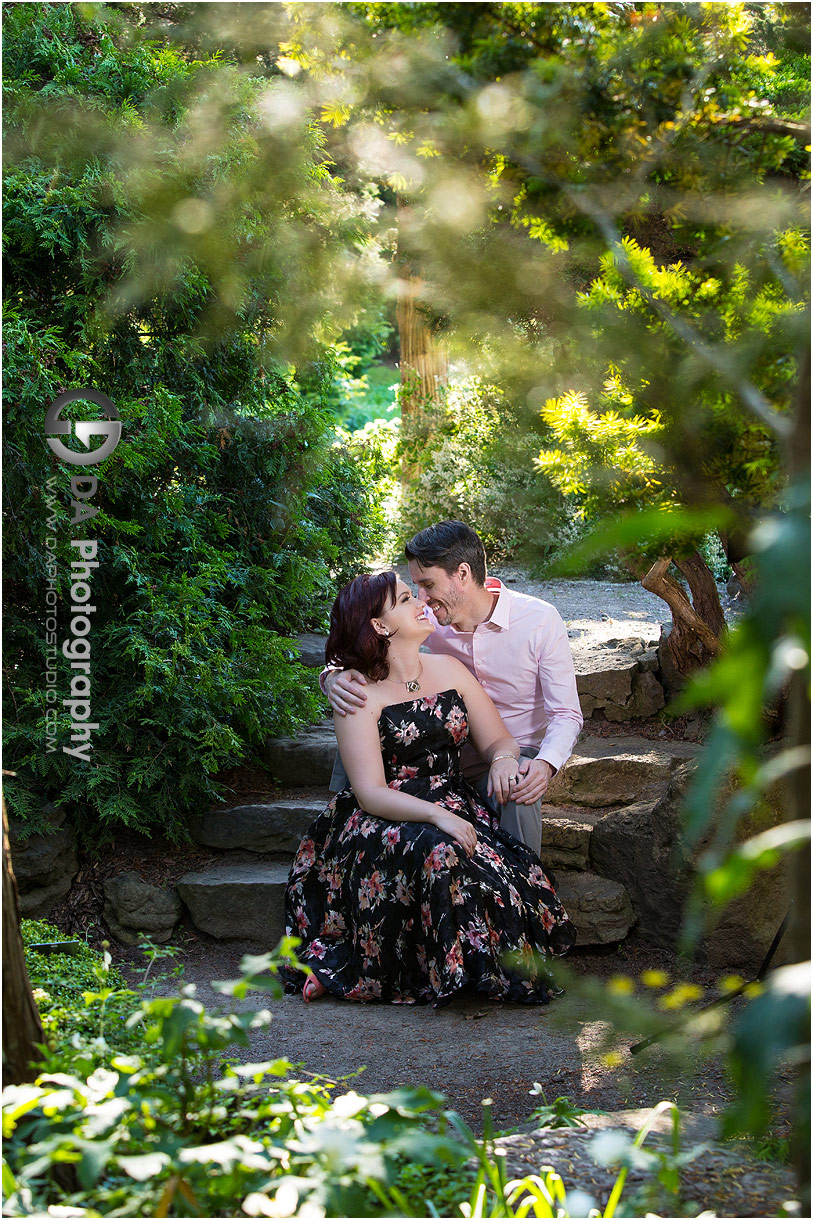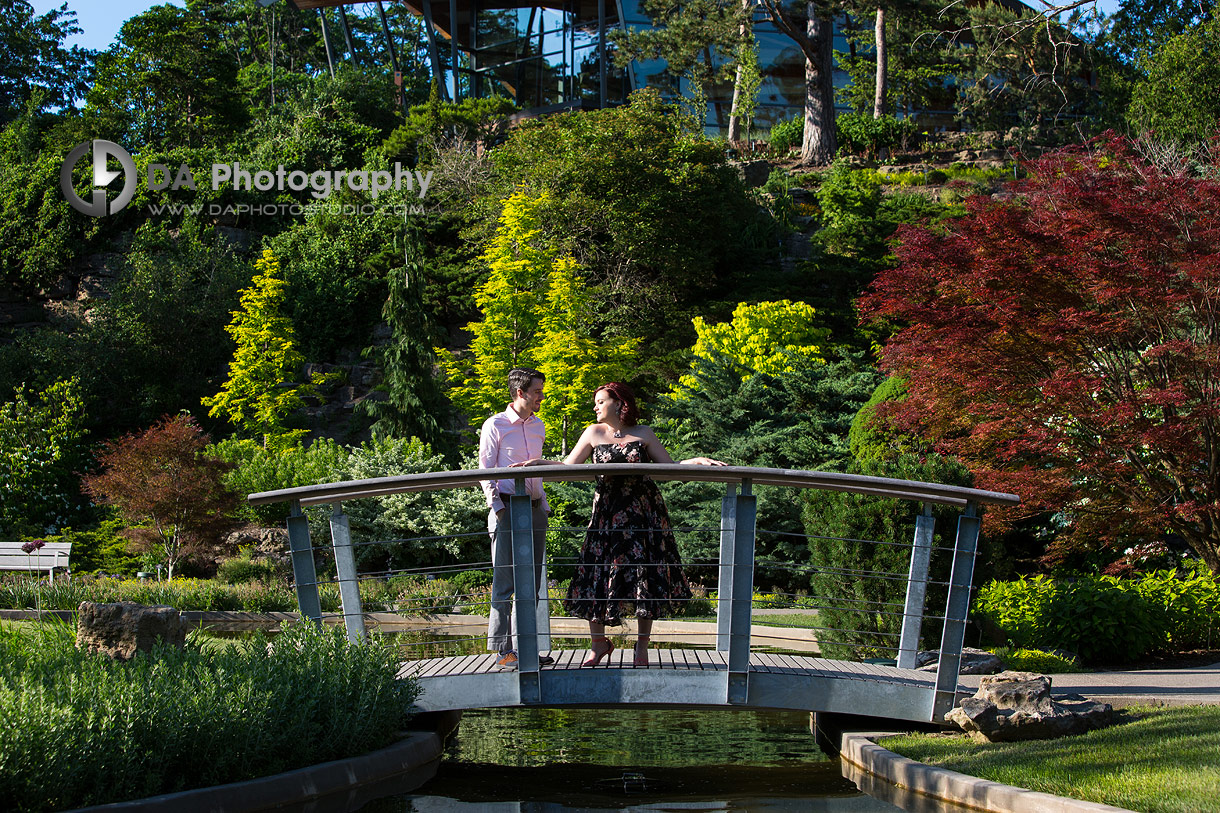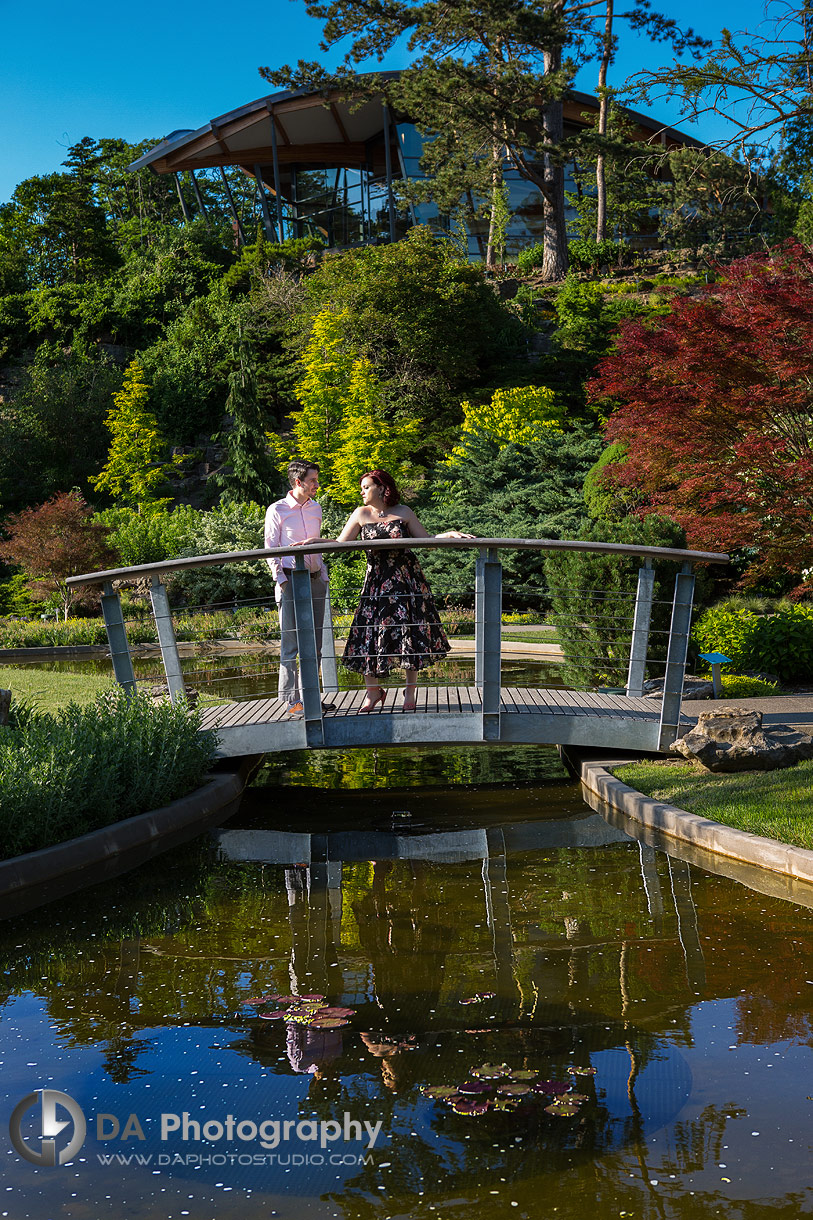 If you haven't been to Rock Garden, which is part of RBG, you are missing a lot. Megan loved the flowers and the entire environment that this garden could offer. We decided to meet there on a weekday for a few reasons. First and foremost, this garden only offers a photography permit on a weekday. Secondly, a weekday is perfect as there tends to be less foot traffic in the garden as well. We were able to work every single corner of this lovely location!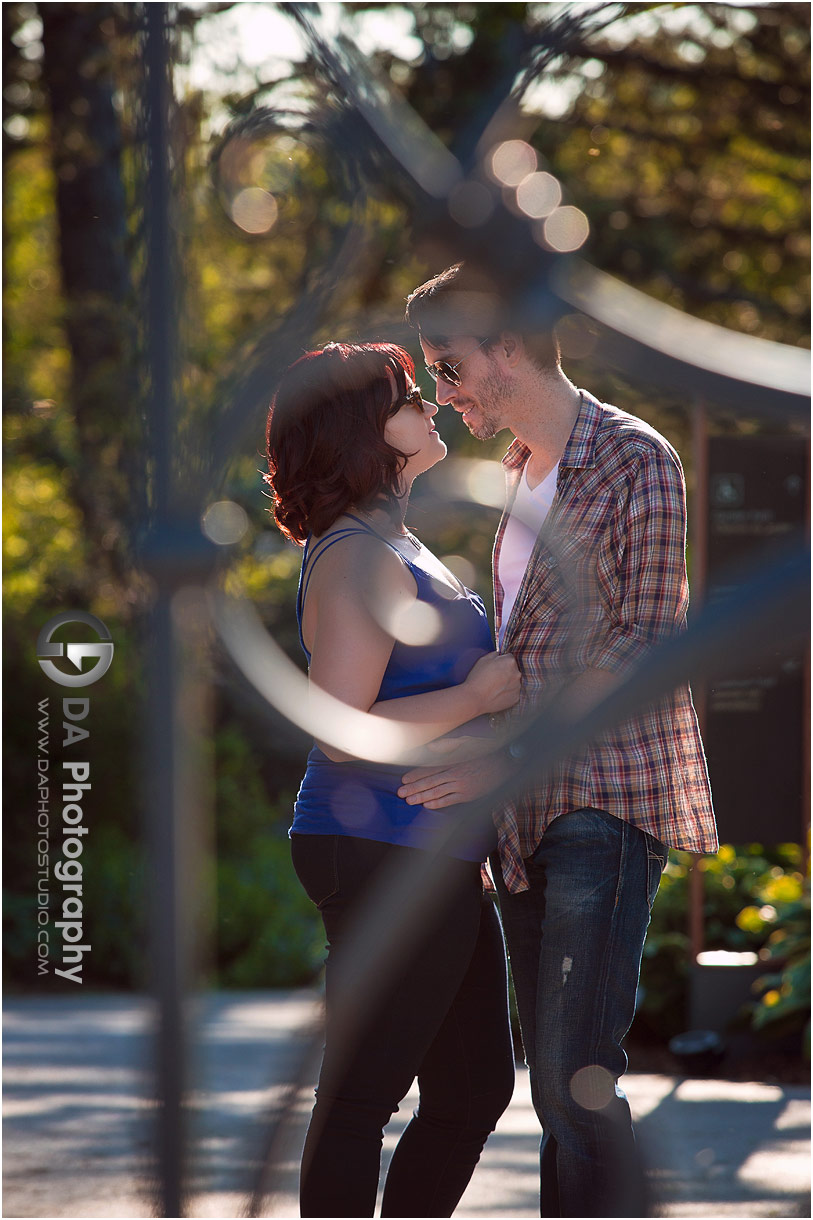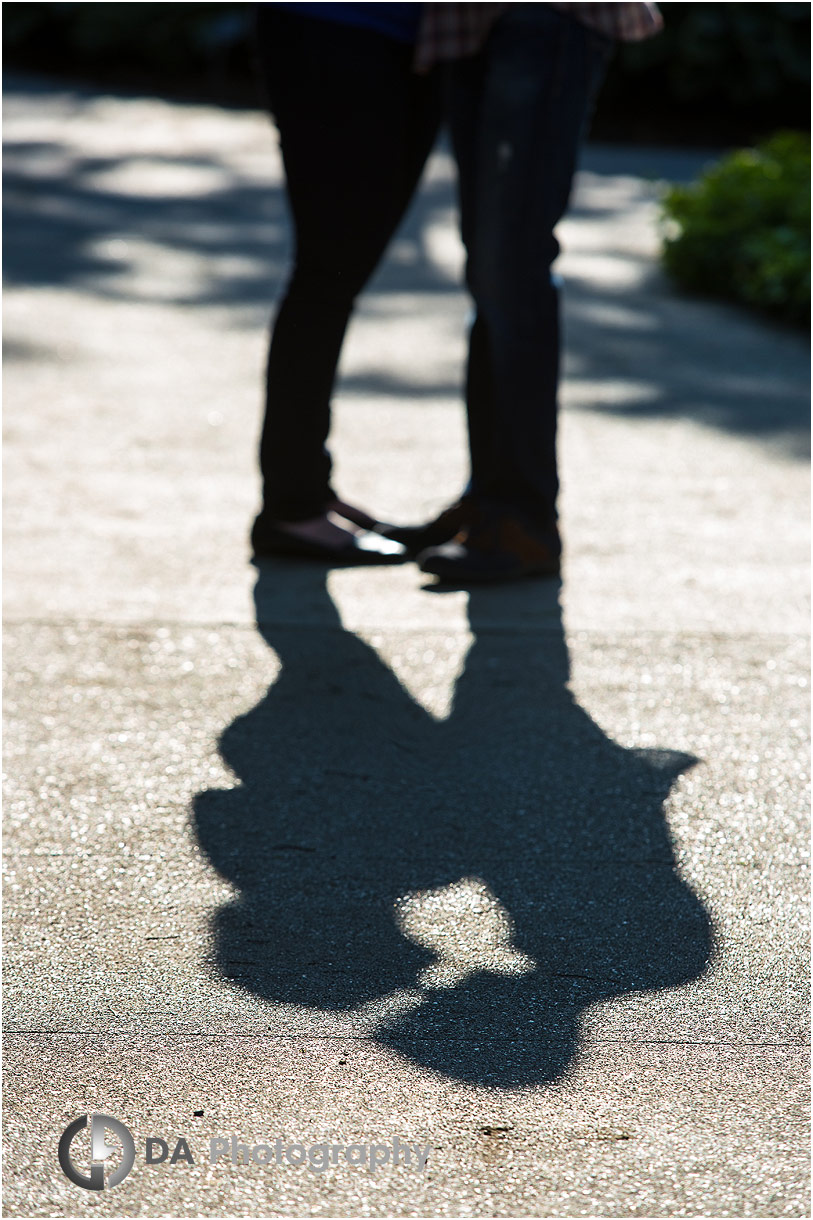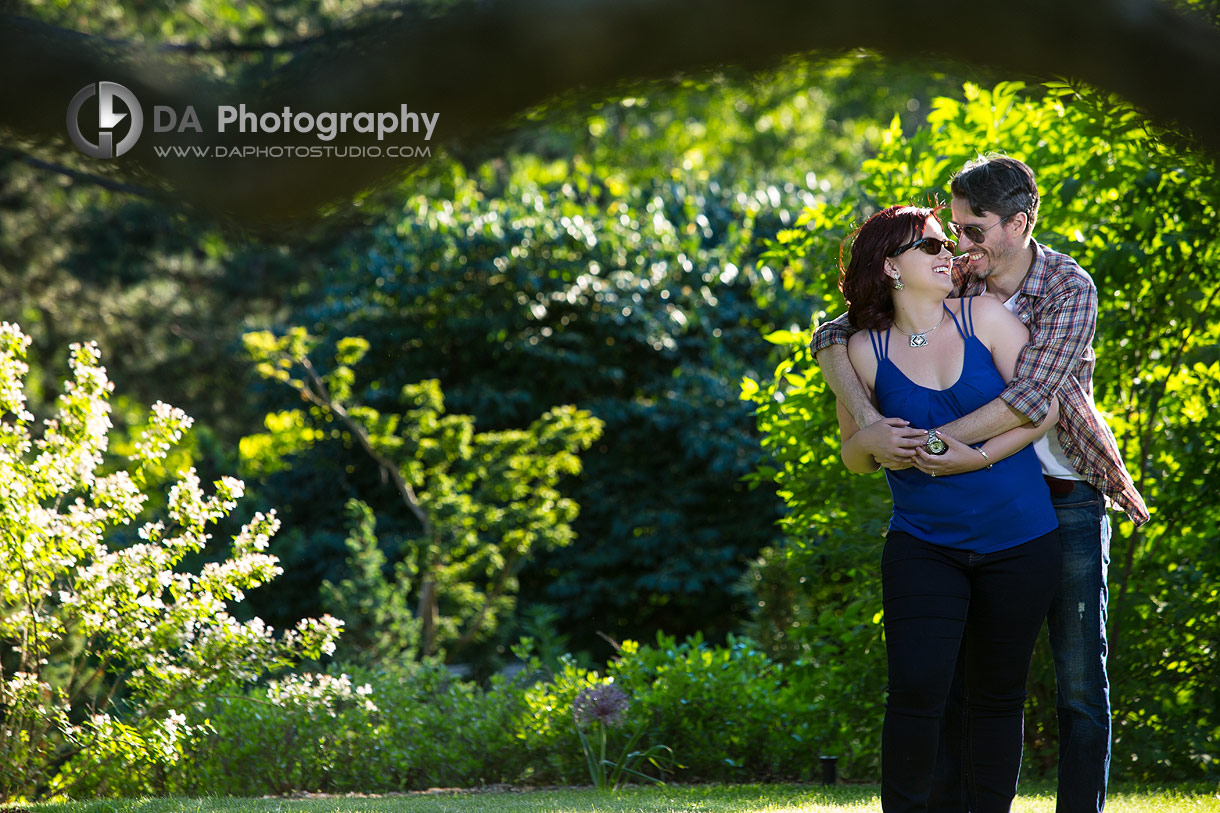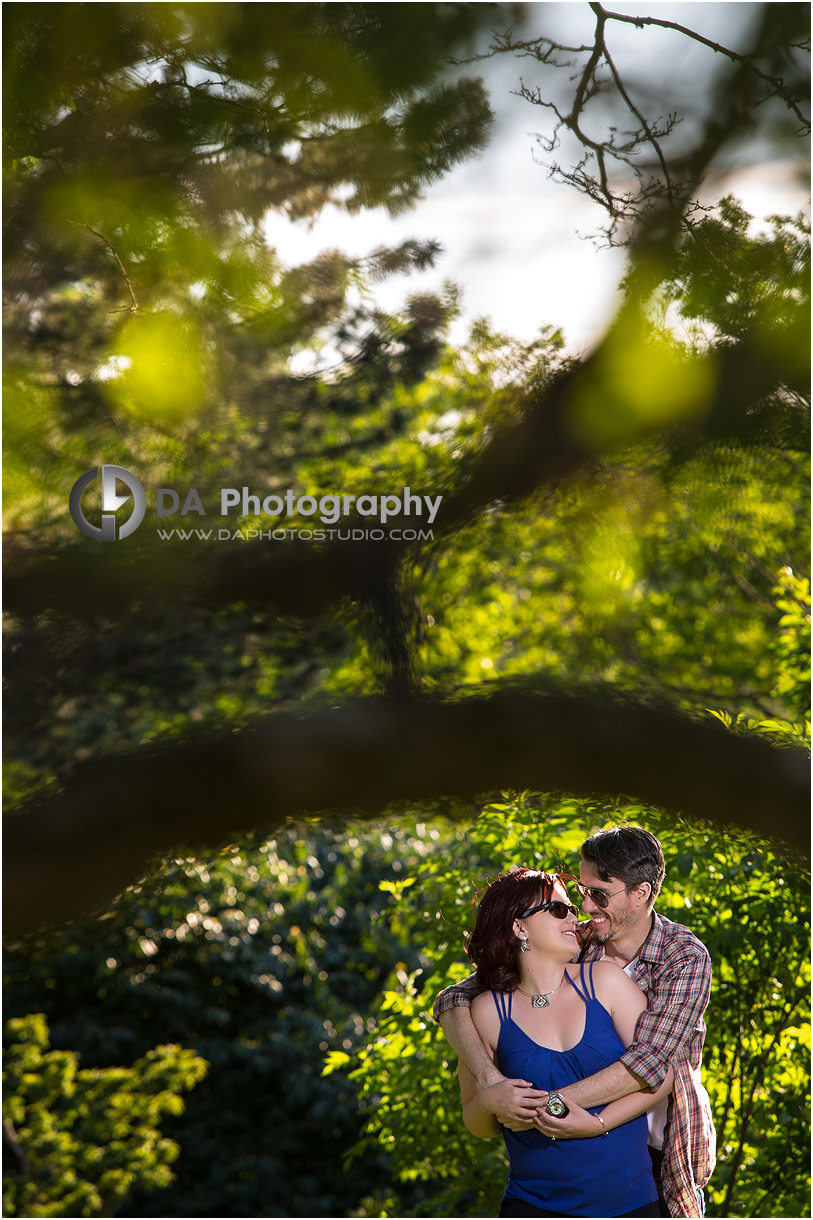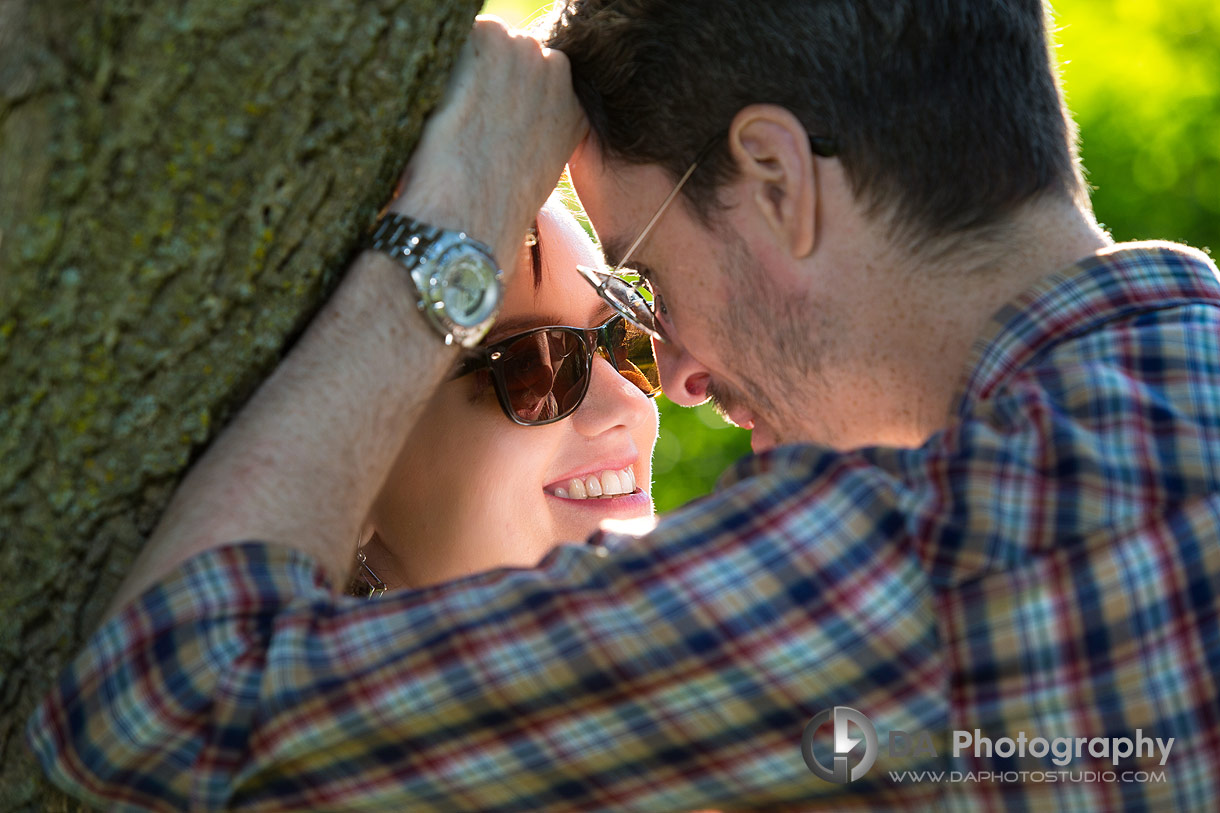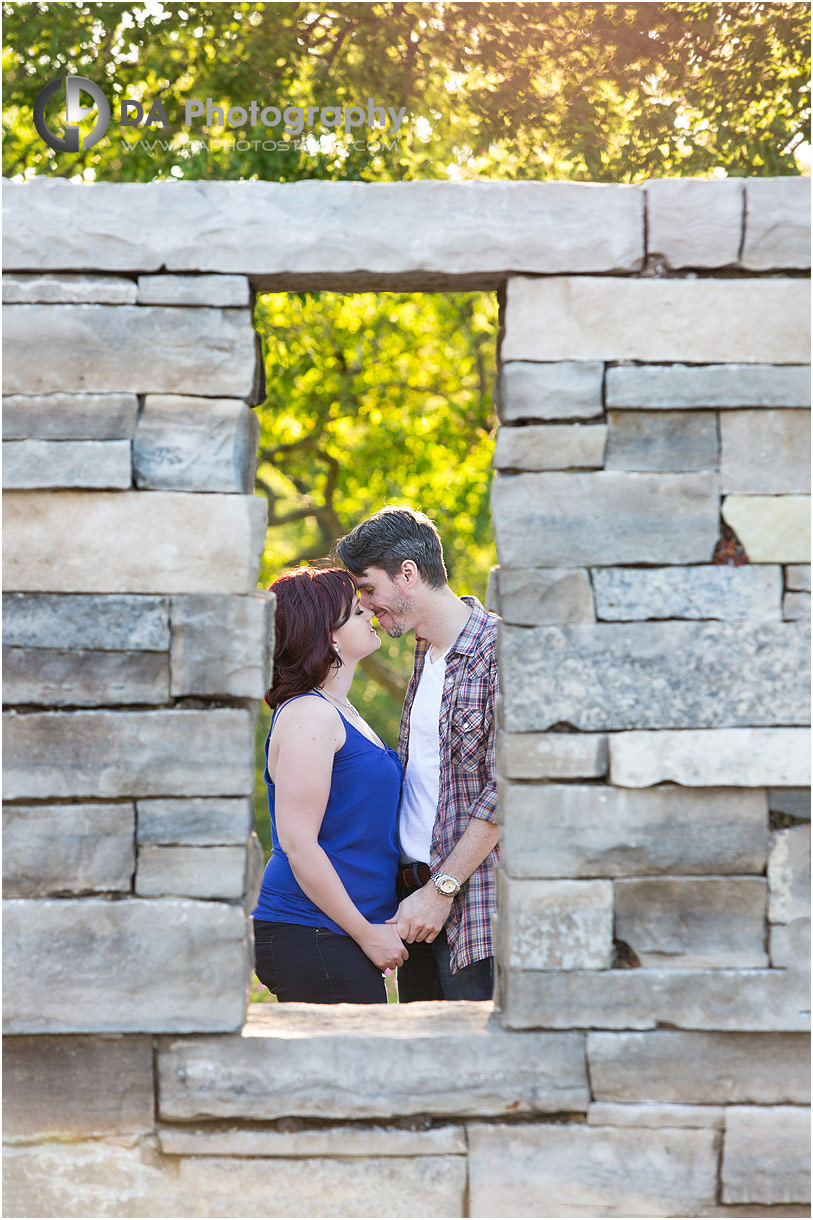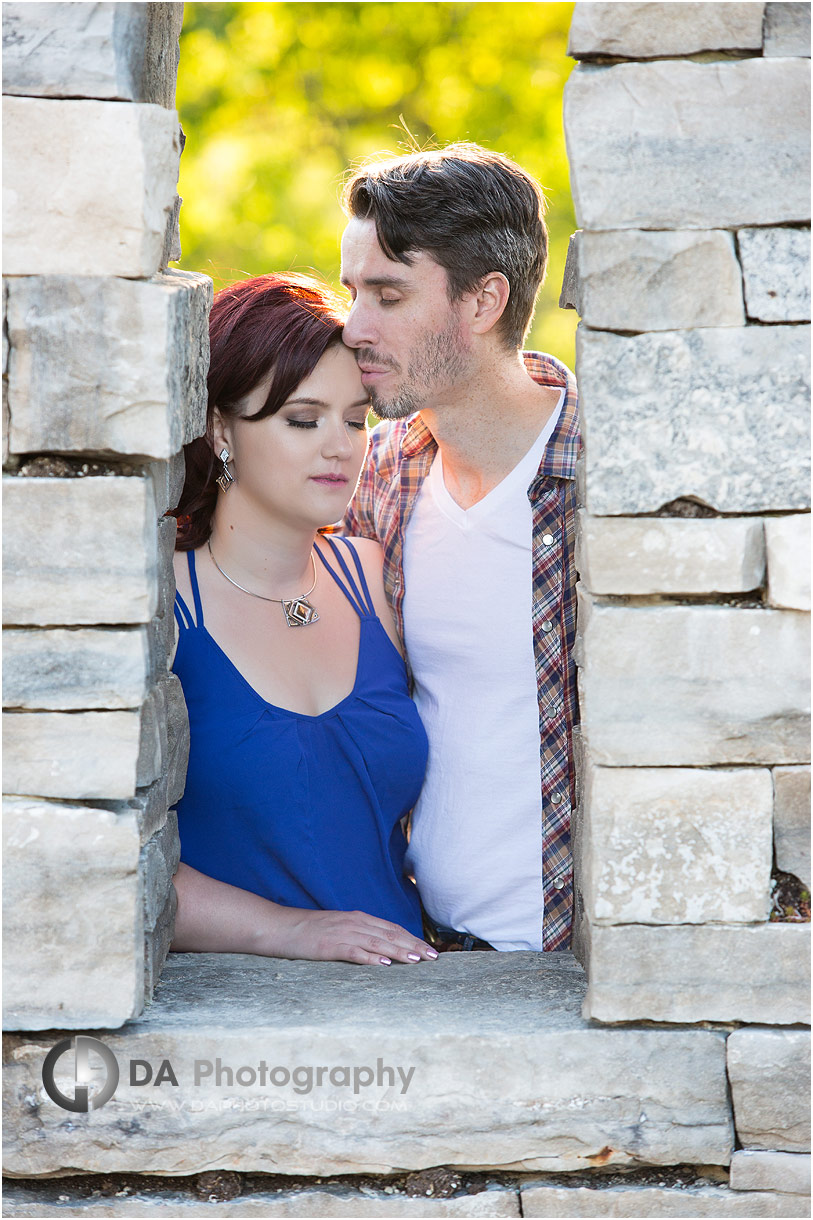 Once we were finished at the Rock Garden Engagement, we were off to a new location. Megan and Rob quickly changed their outfit and we headed towards Dundurn Castle. On our way there, we stopped at McQuesten High Level Bridge in Hamilton. This bridge gives an amazing view of the channels and Hamilton harbour front below. With a vision in sight, we crossed a few road barriers and braved the harsh light and full-on sun. That has to be my favourite photo of this couple. We may have sweat a bit, but it was absolutely worth it!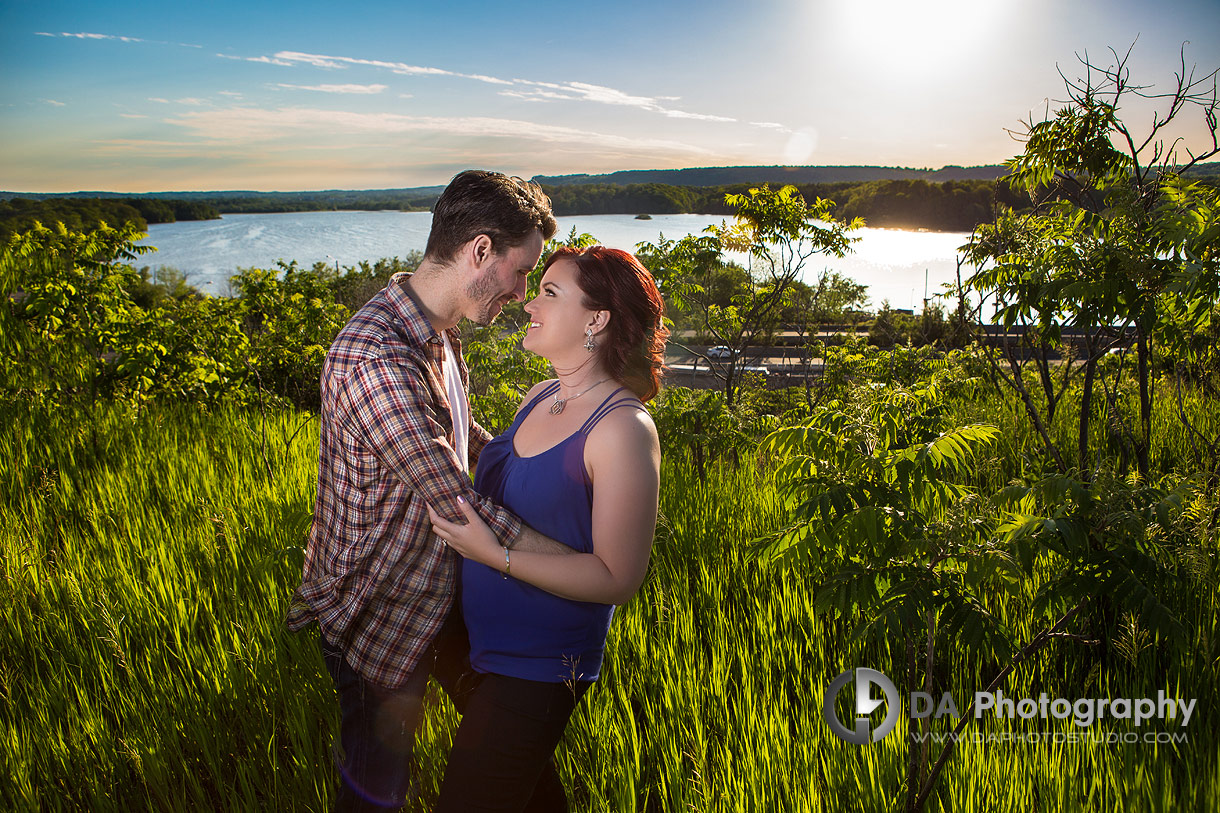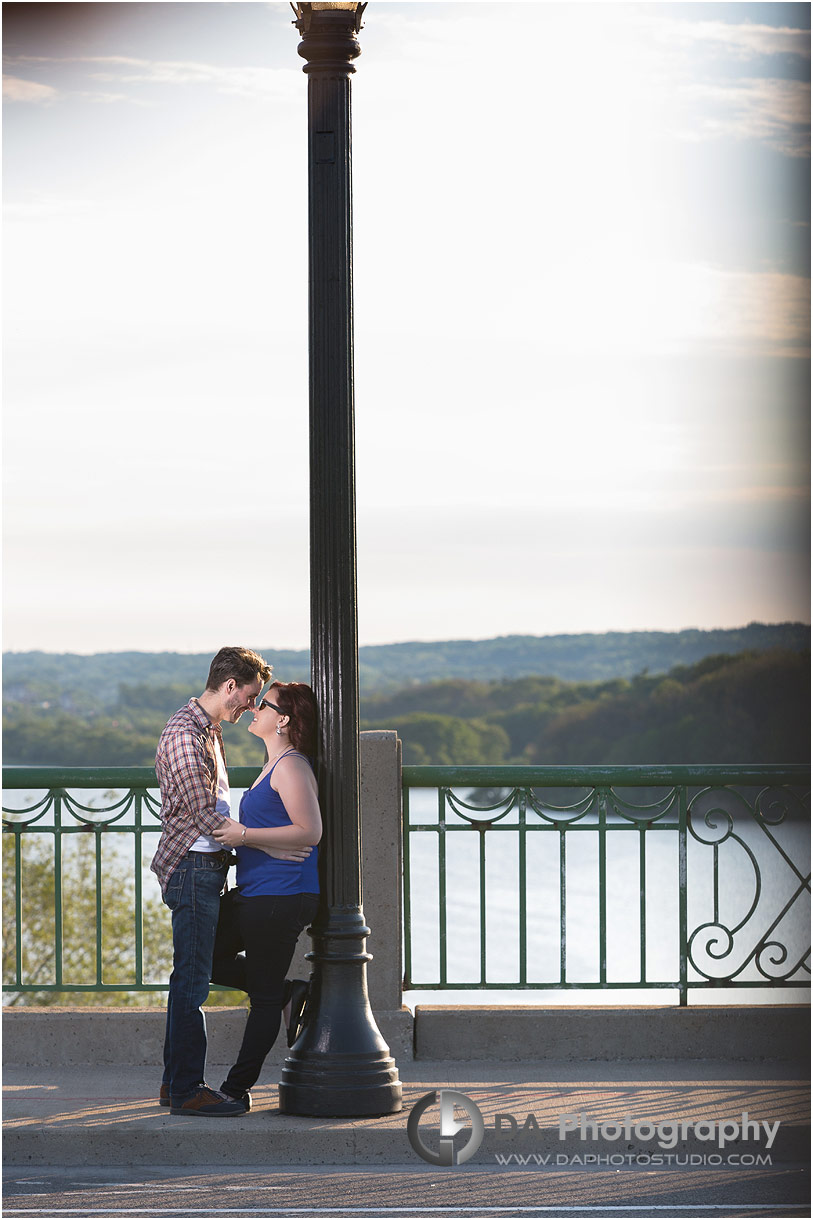 A whole new world a few blocks away for this engagement session
At the end of this Rock Garden engagement, we finished with some barn-like photos during the "golden hour" timing. At Dundurn Castle, there is an area with distressed wooden planks that work as an amazing backdrop. I have to assume that this was an area where the horses were kept in the past when Dundurn was inhabited. I was just drawn to it, as it is such a complimentary colour for photos and it is also a bit secluded as to give some privacy to the couple. We were able to up their PDA limit and really capture the love!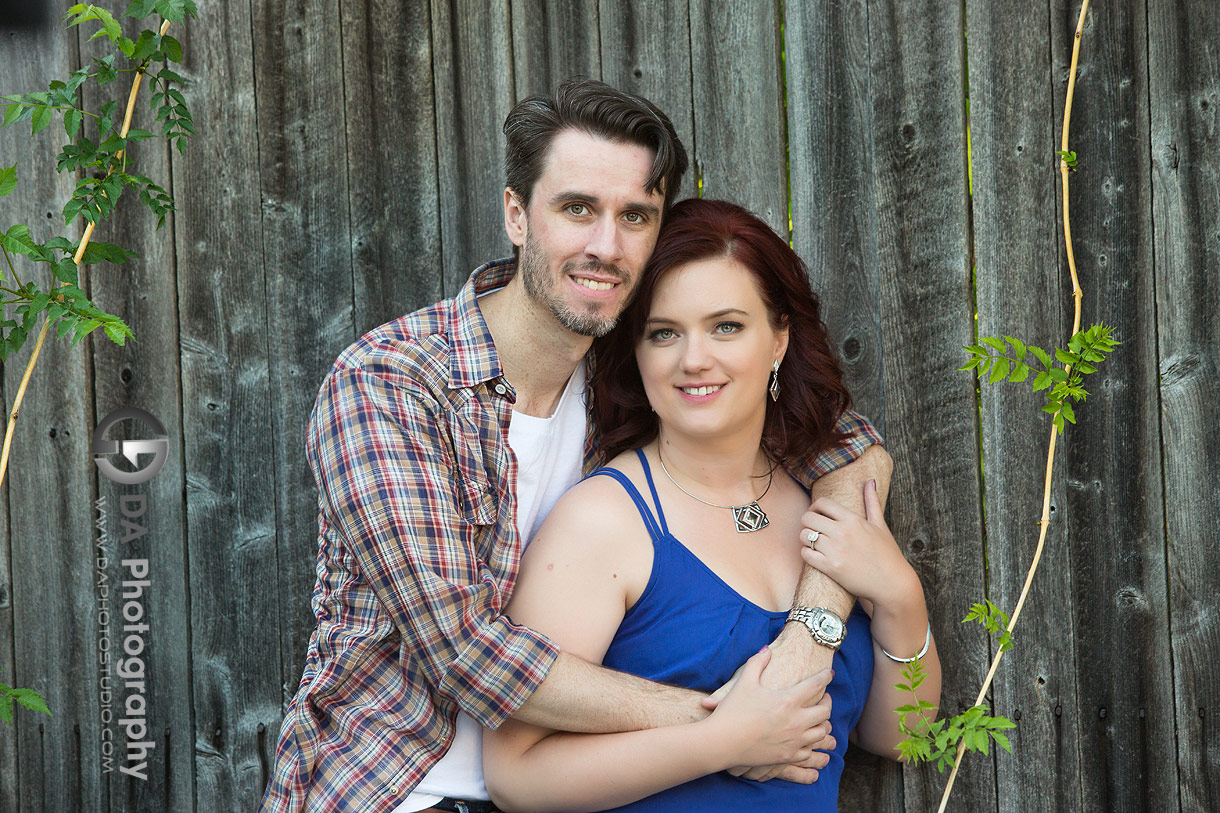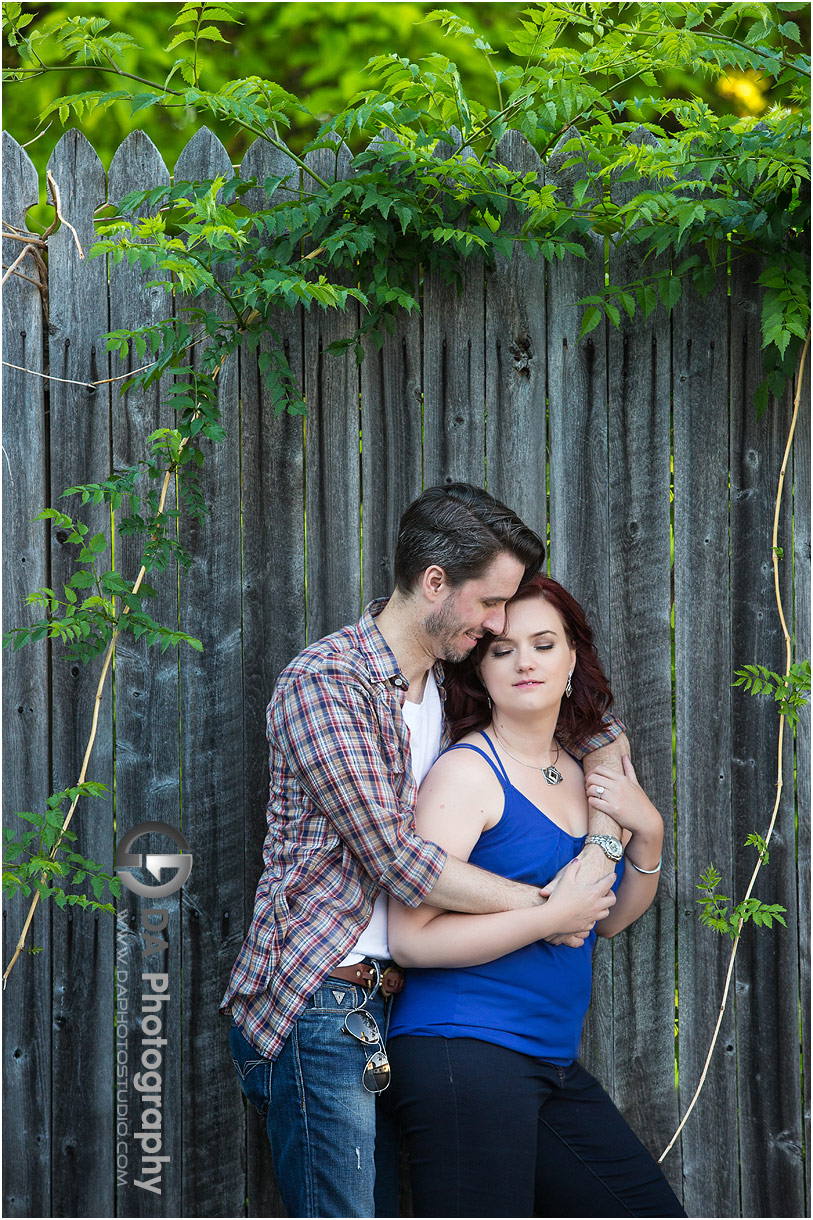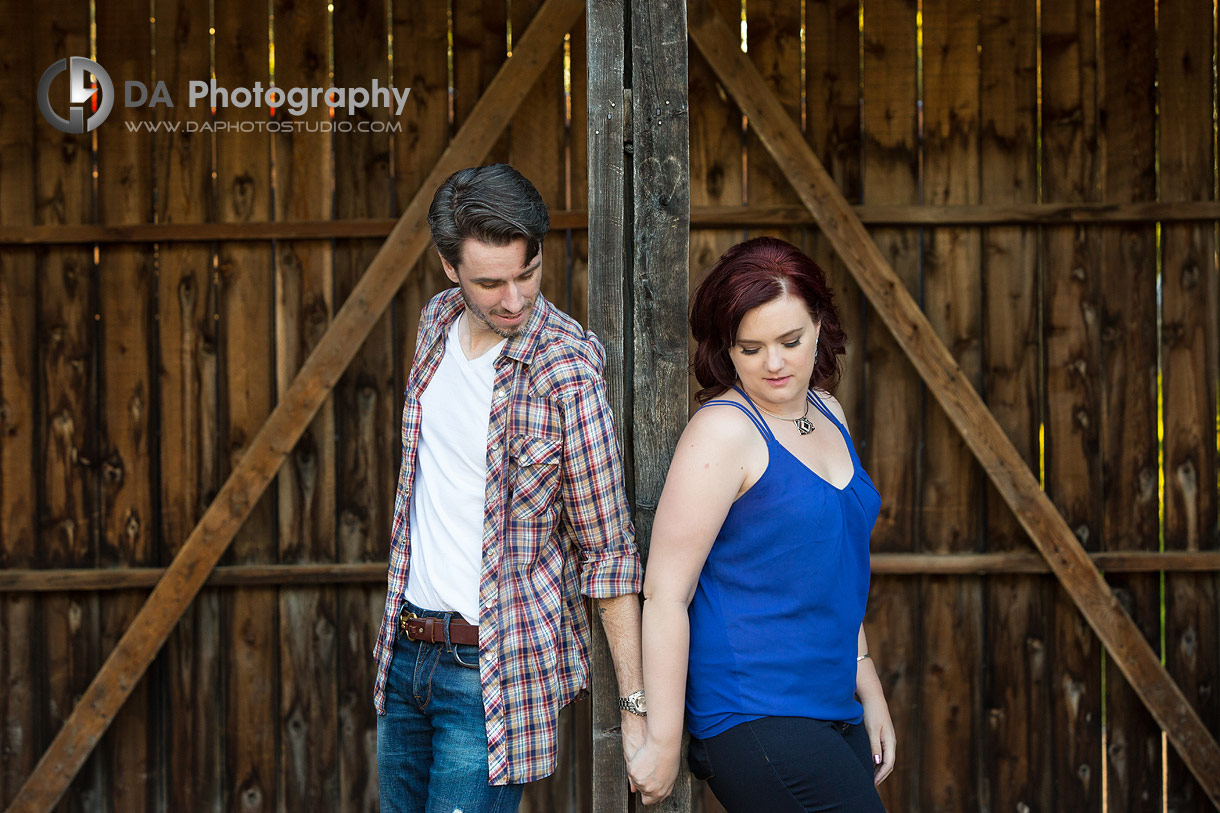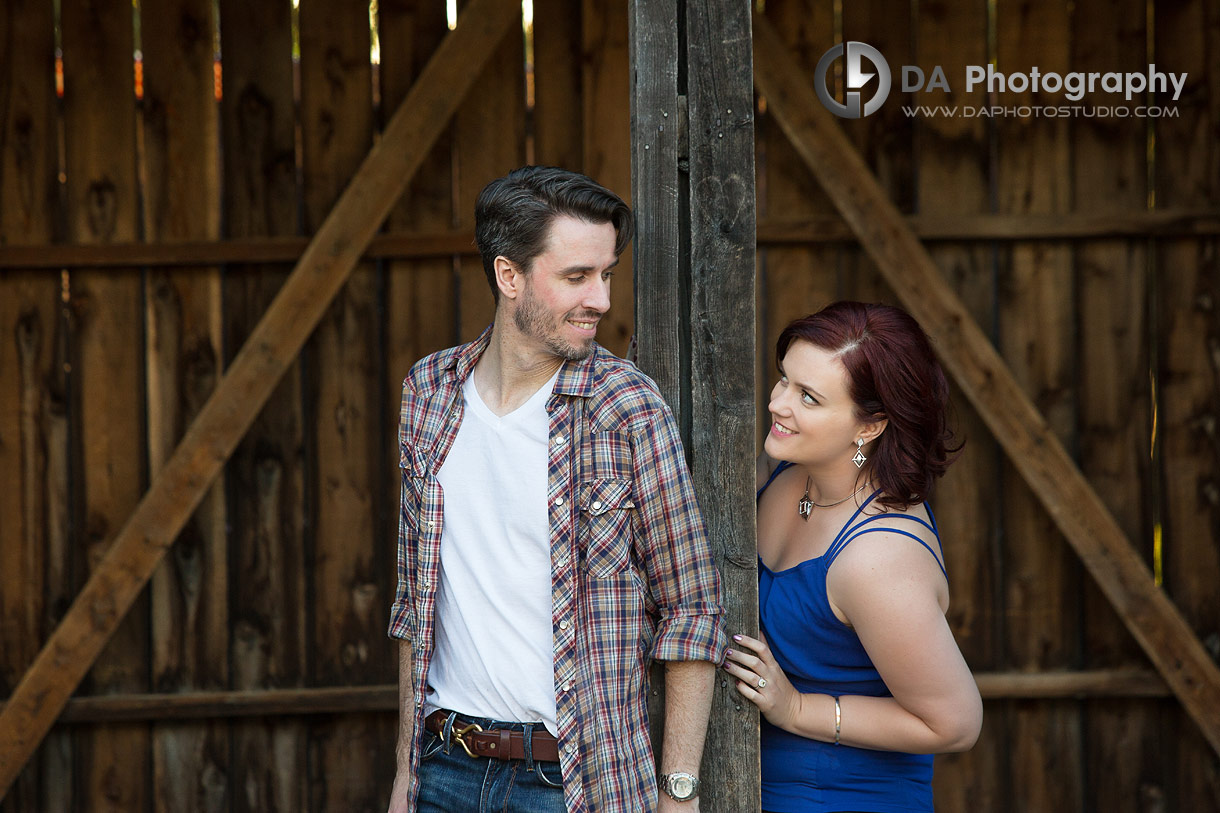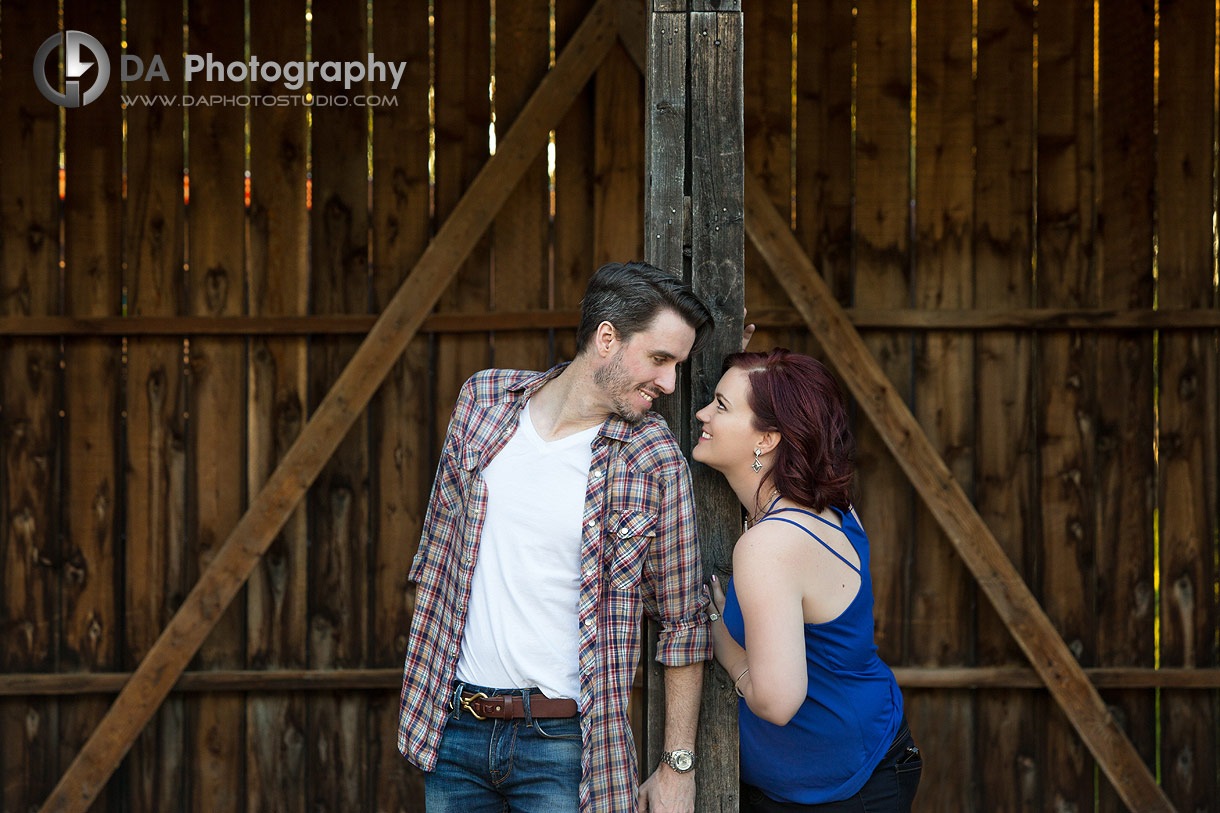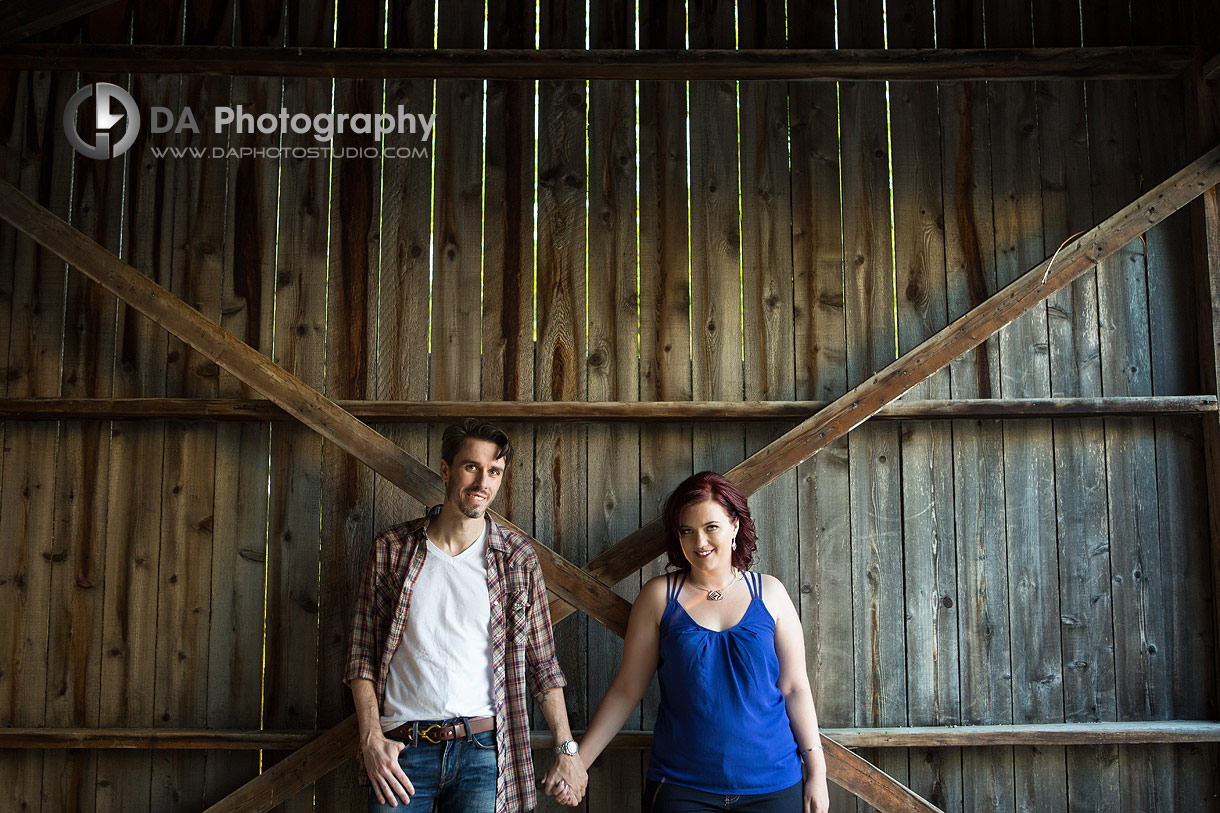 This is how the connection with the "yellow diamond girl" began our journey working together. I also had the pleasure of capturing their amazing wedding at Queen's Landing (you can see it here). Then, Megan and Rob were blessed with a beautiful baby girl who may just continue the "yellow diamond" legacy!
If asked why this Rock Garden engagement was so successful I would say, "Go after the connection with the people instead of being driven by material, monetary needs. Whenever you connect with your wedding couple, they can help you achieve the best photos of their session and overall there is win-win situation."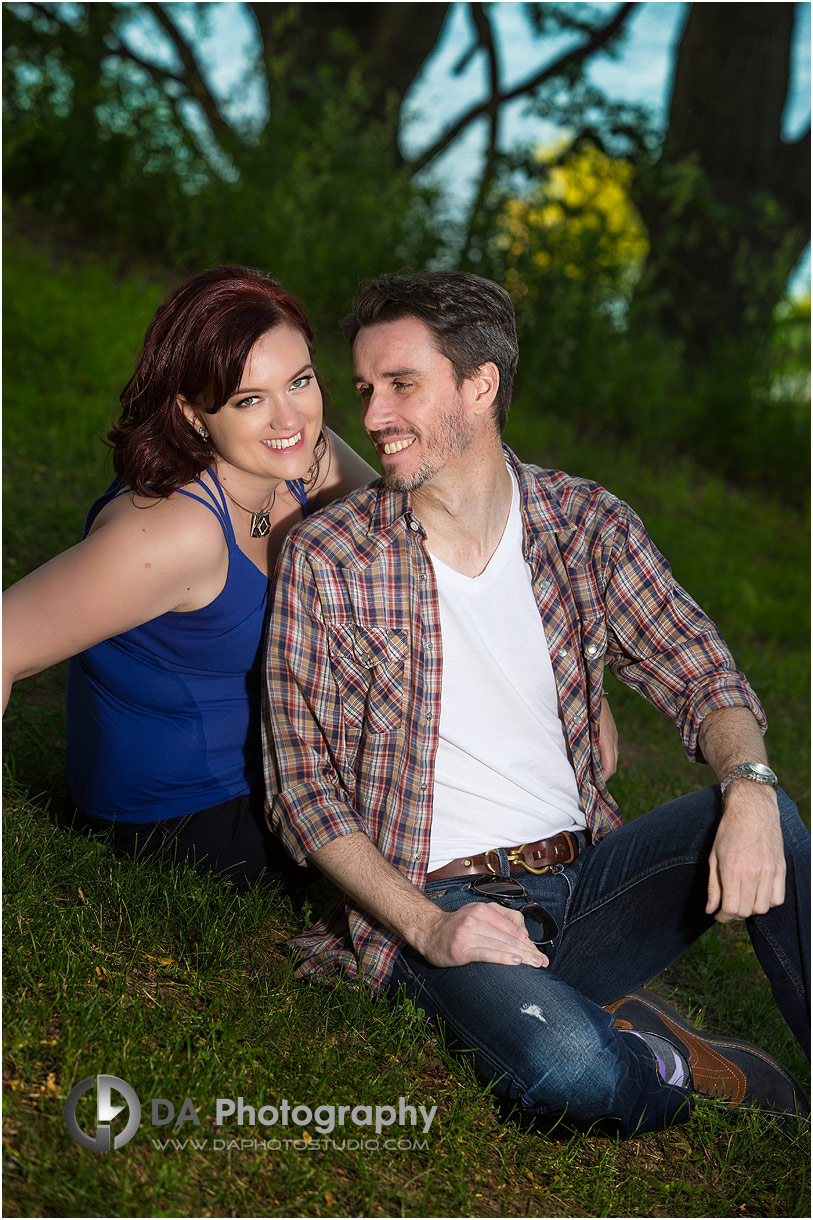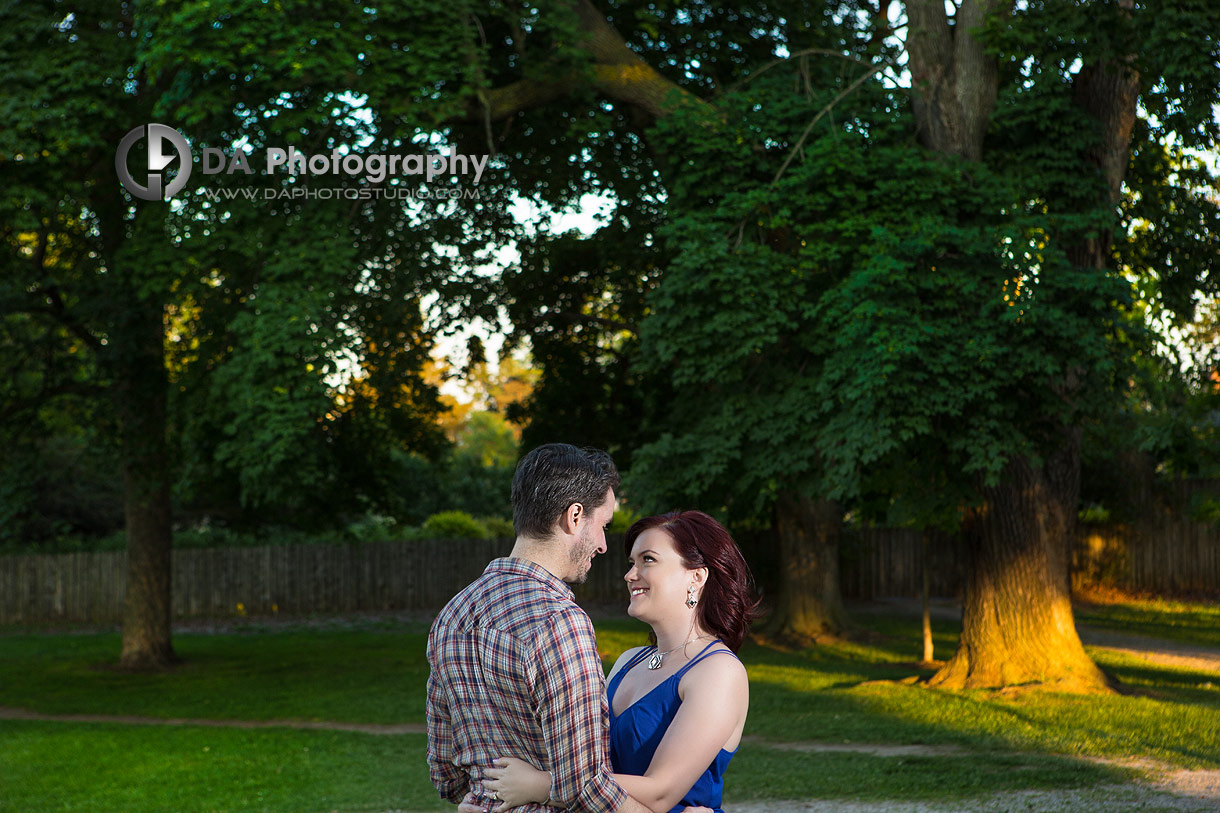 If you like what you have seen here, please contact me to document your engagement session.
Another engagement photos at Rock Garden you can view
here
.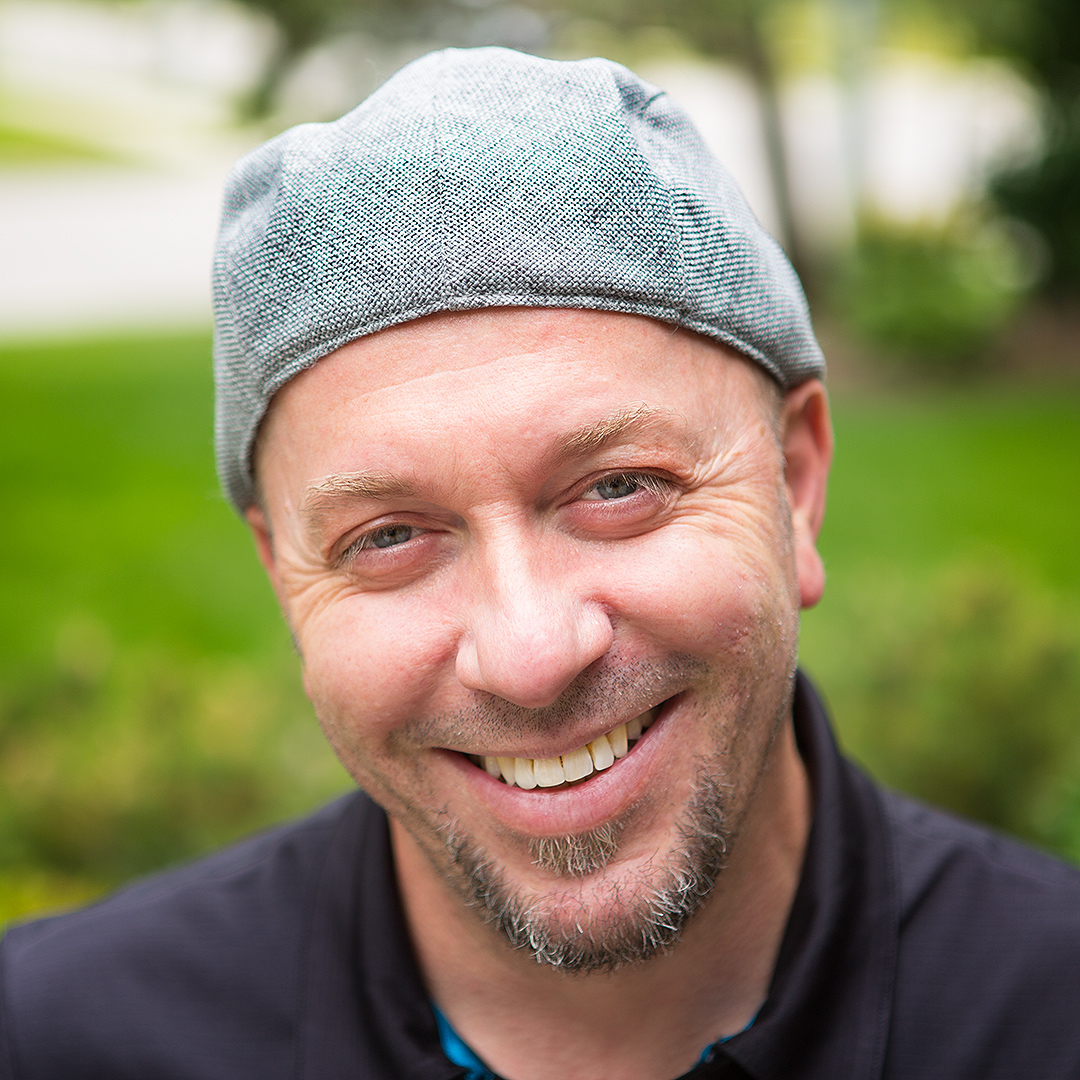 My passion and biggest asset is taking the time to make every client comfortable and relaxed before I even pick up the camera. The result? Photos of you that actually look like you at your best! I can prove to you how much you can enjoy having your picture taken. Lifestyle photography is about the experience that happens to be served up along side of some great photos.
Specialties:
Family Photography for families that like to move around and enjoy their photo time, Wedding Photography for couples looking for a mixture of photojournalistic, contemporary and traditional images and Professional Corporate headshots that are far from cheesy and stiff.