City Hall weddings are an intimate, minimalistic, and simplistic alternative to their much larger counterparts. When compared to church, venue, or outdoor weddings, they are indeed much less time-consuming or stressful. Oftentimes, the couples that decide to have a city hall wedding have three main reasons for their choice.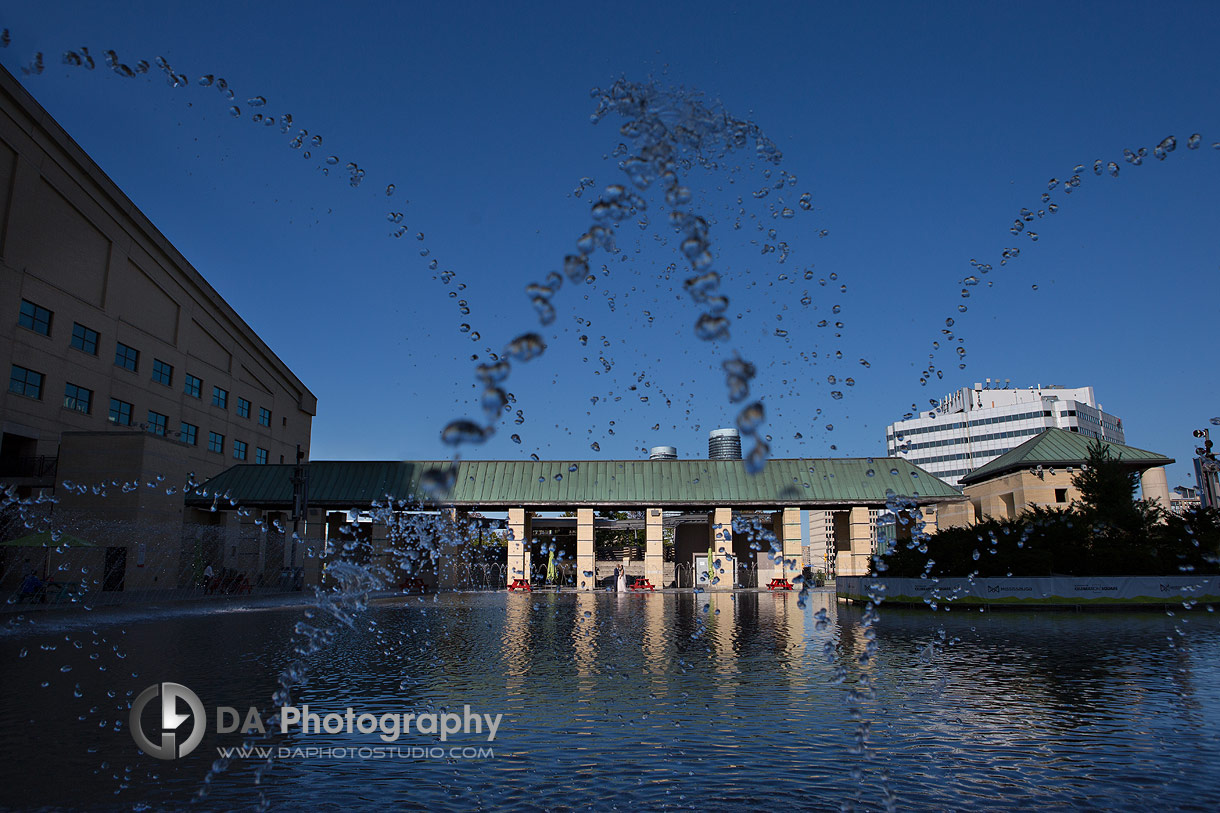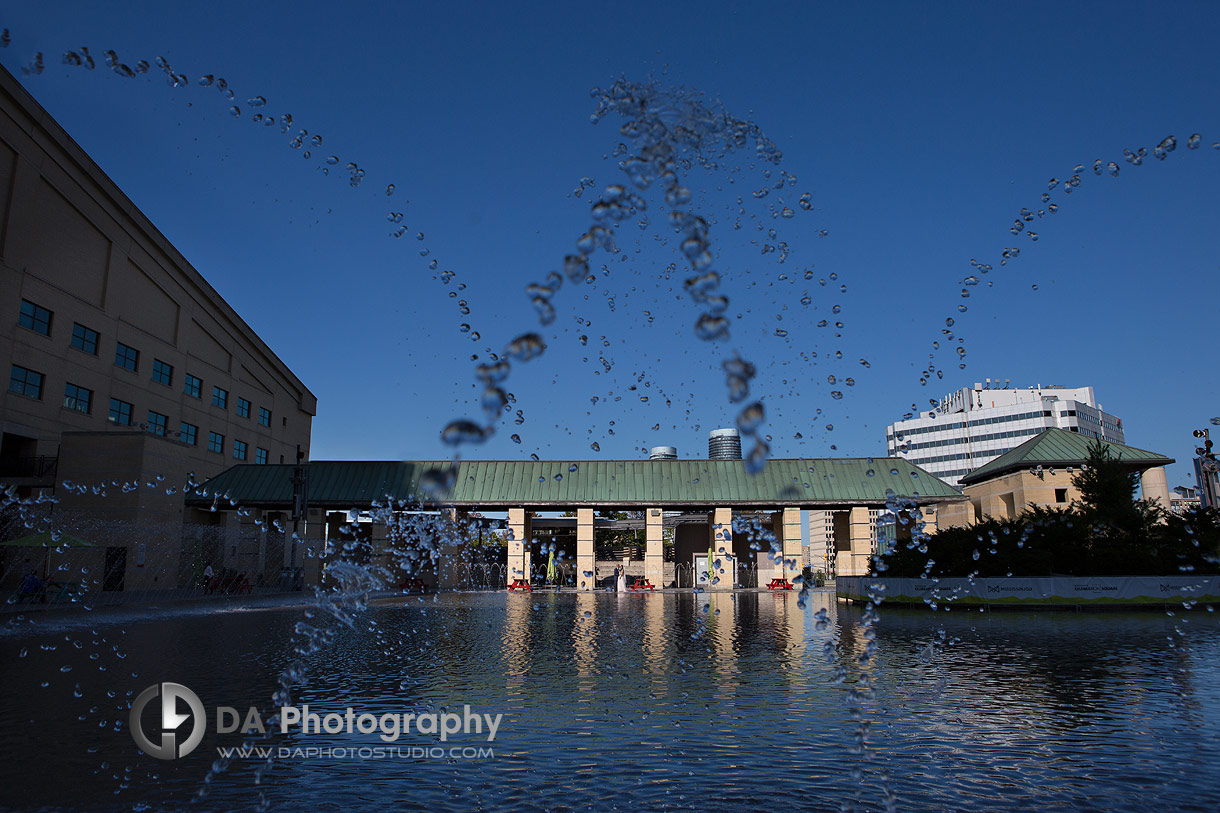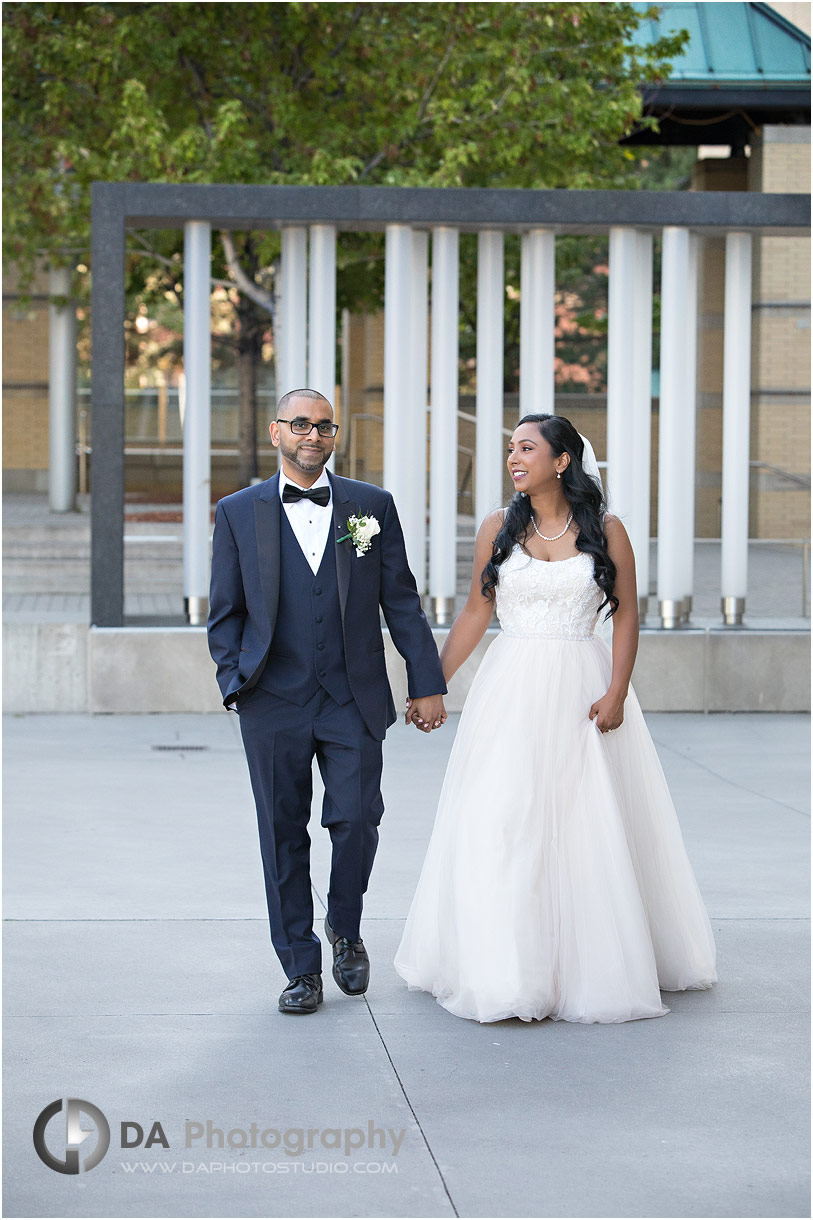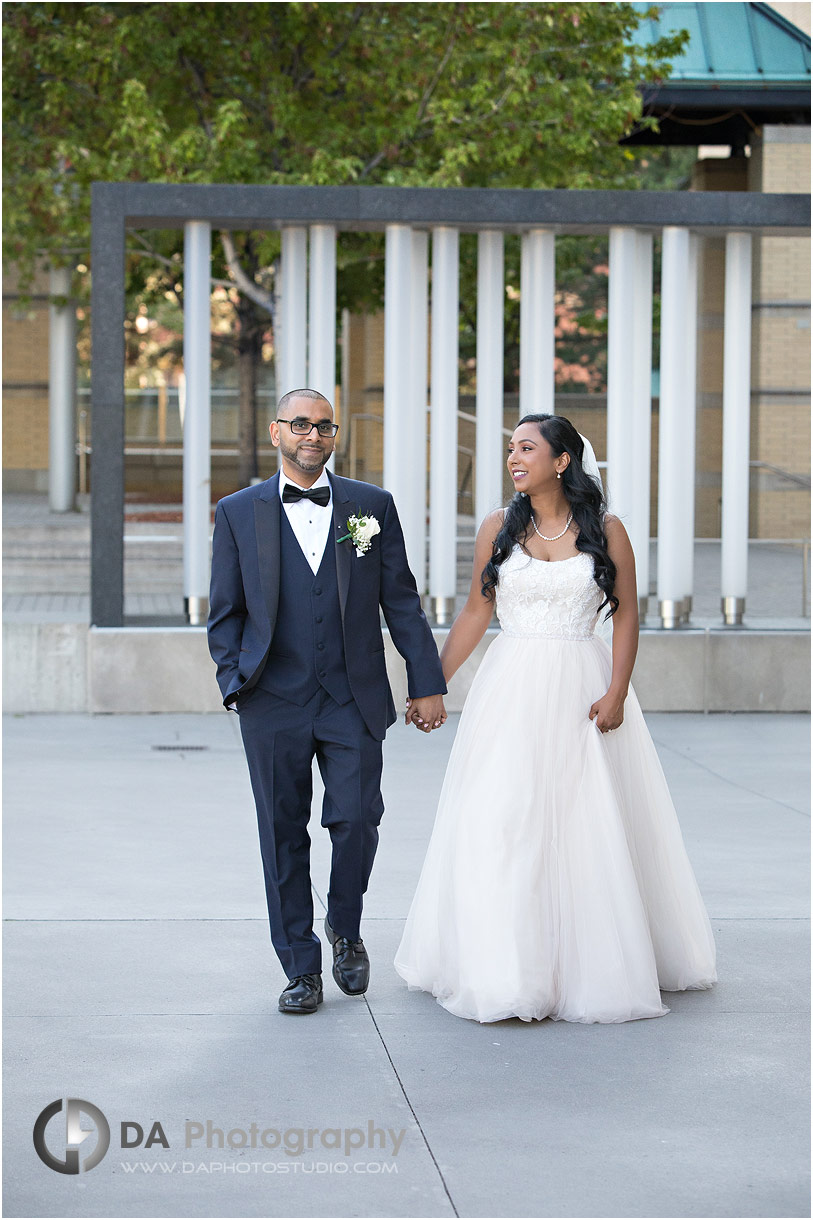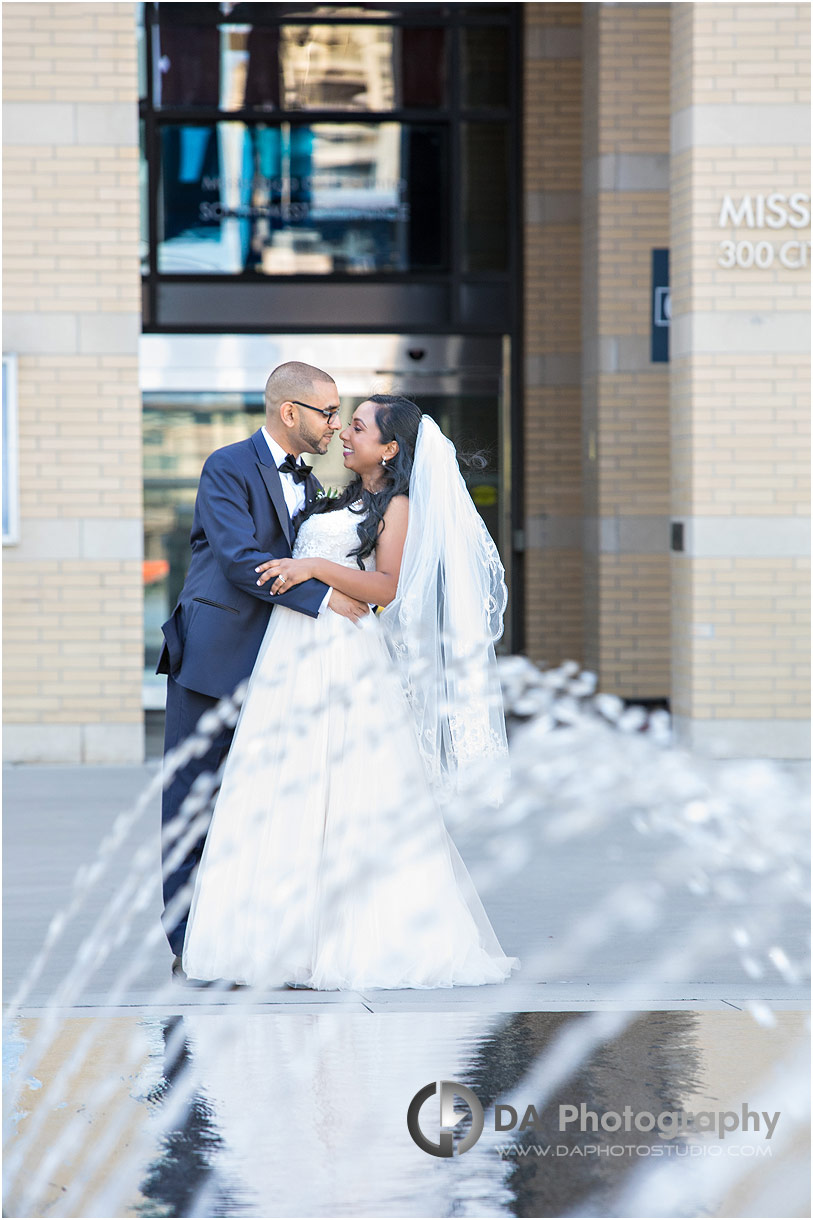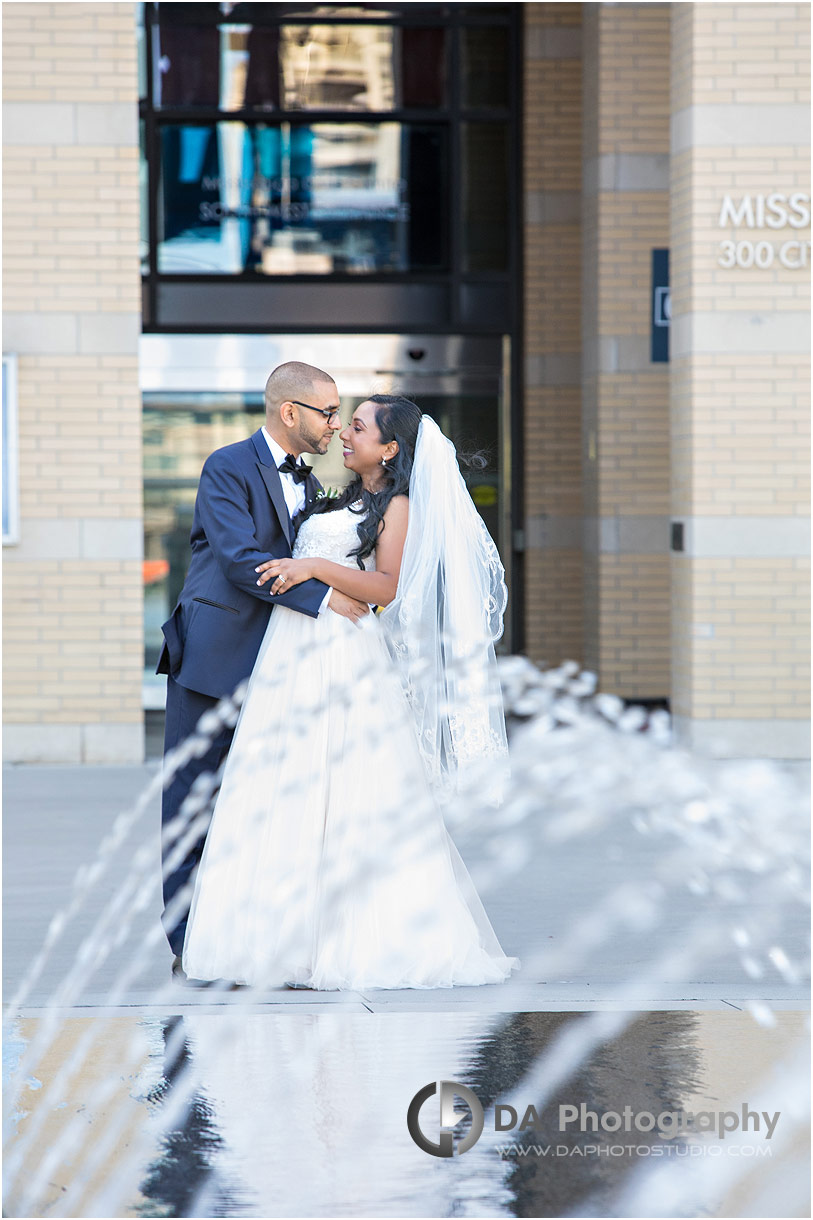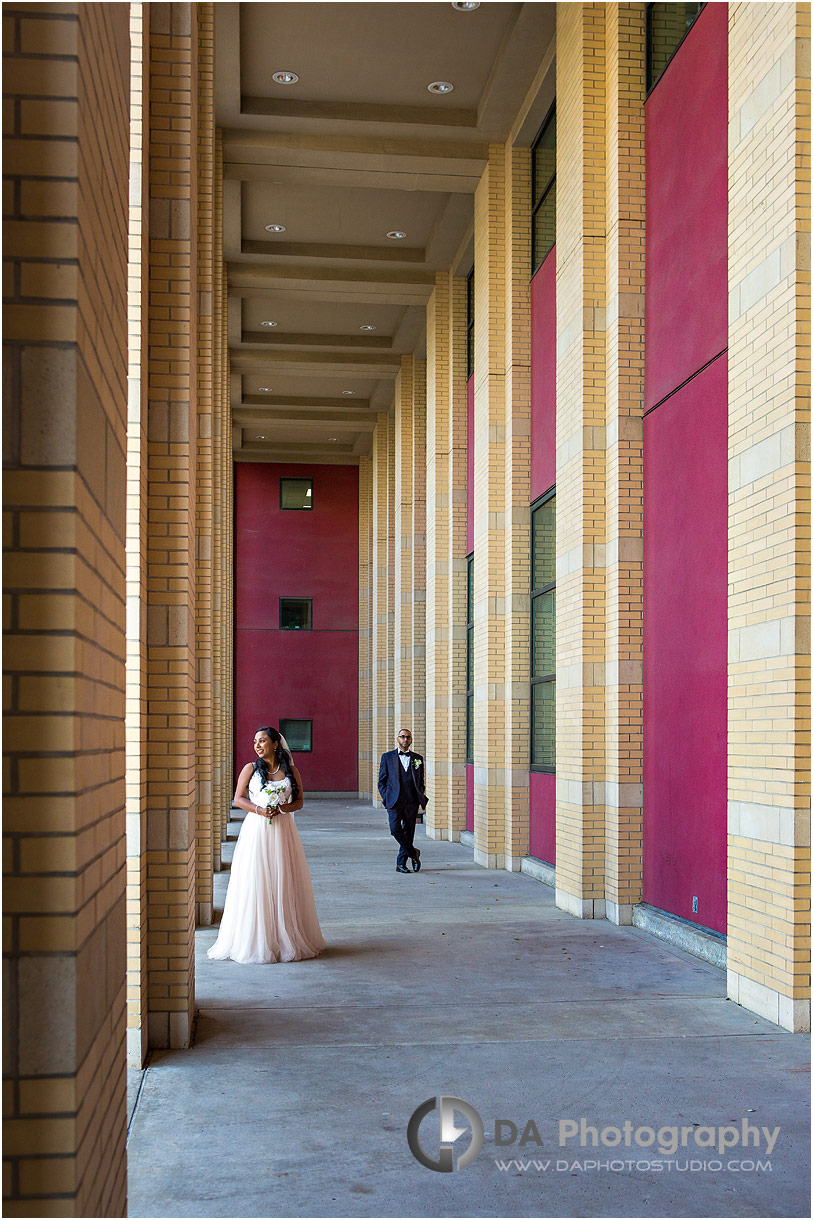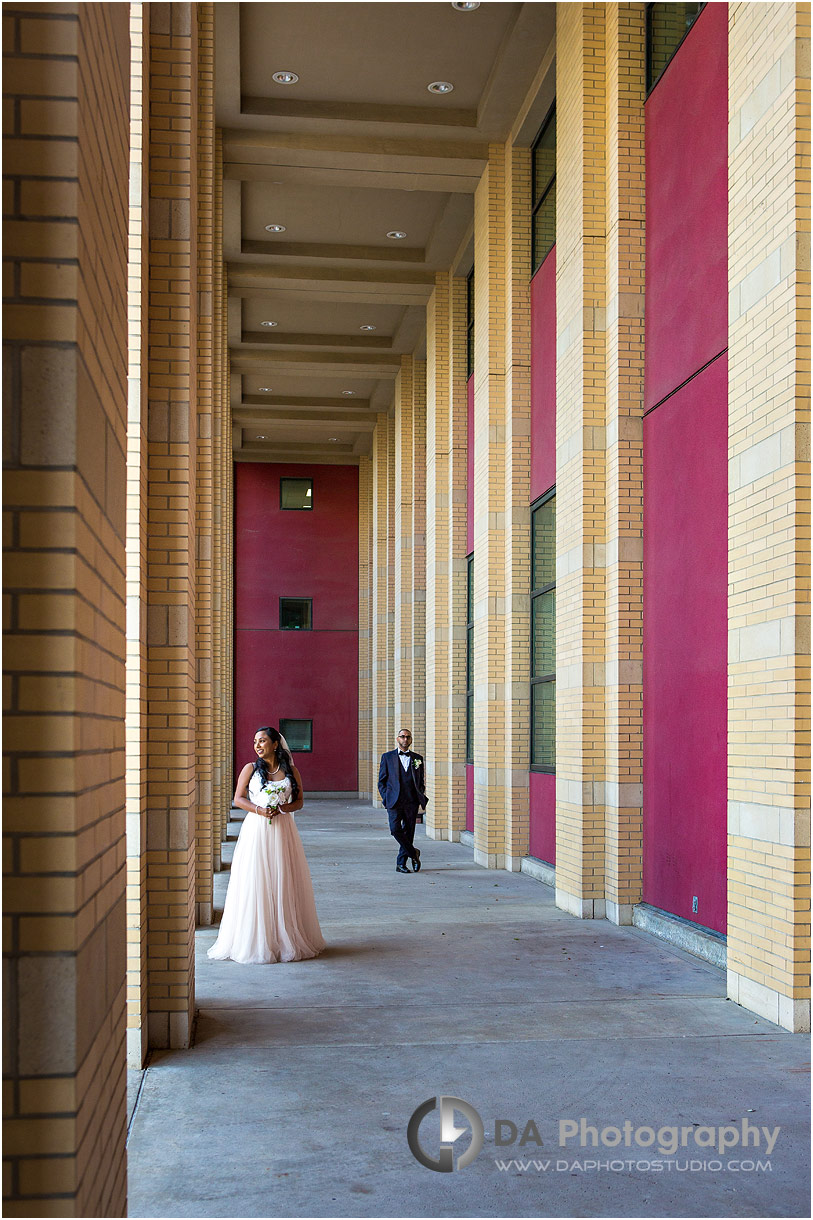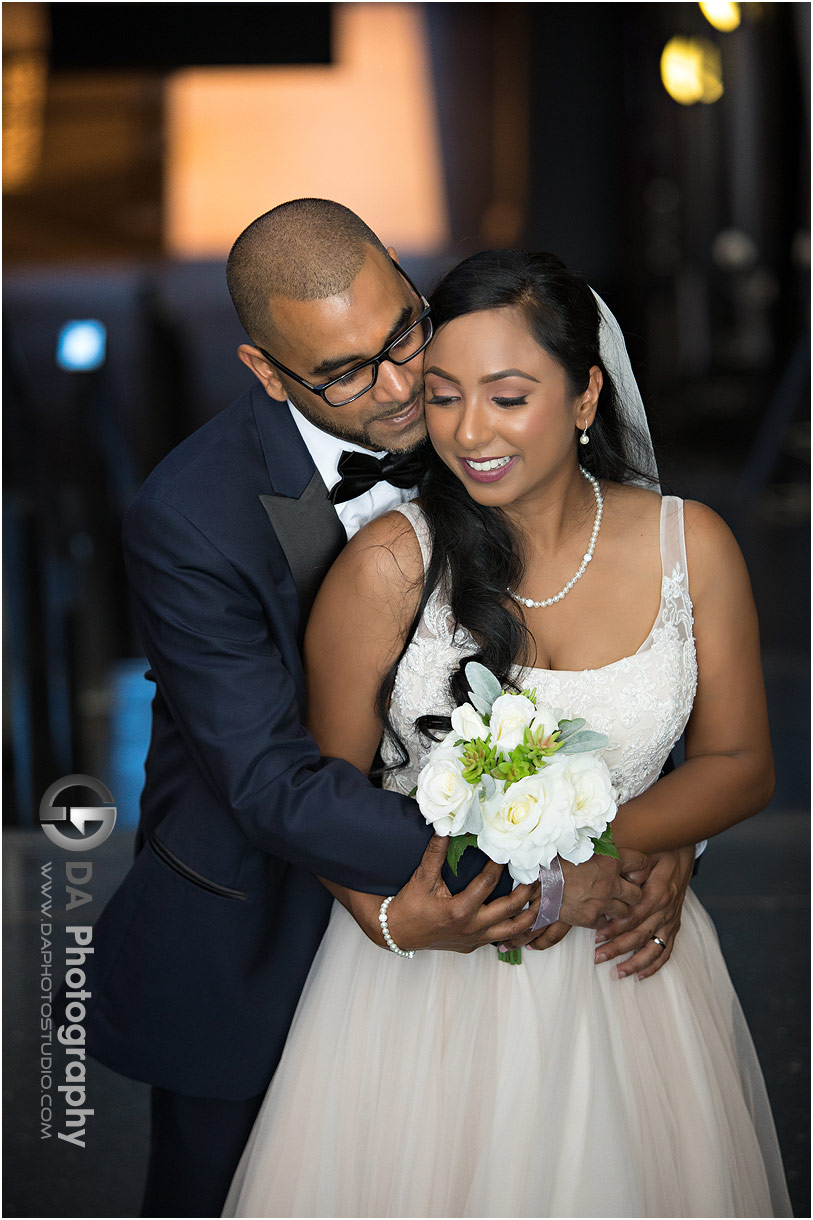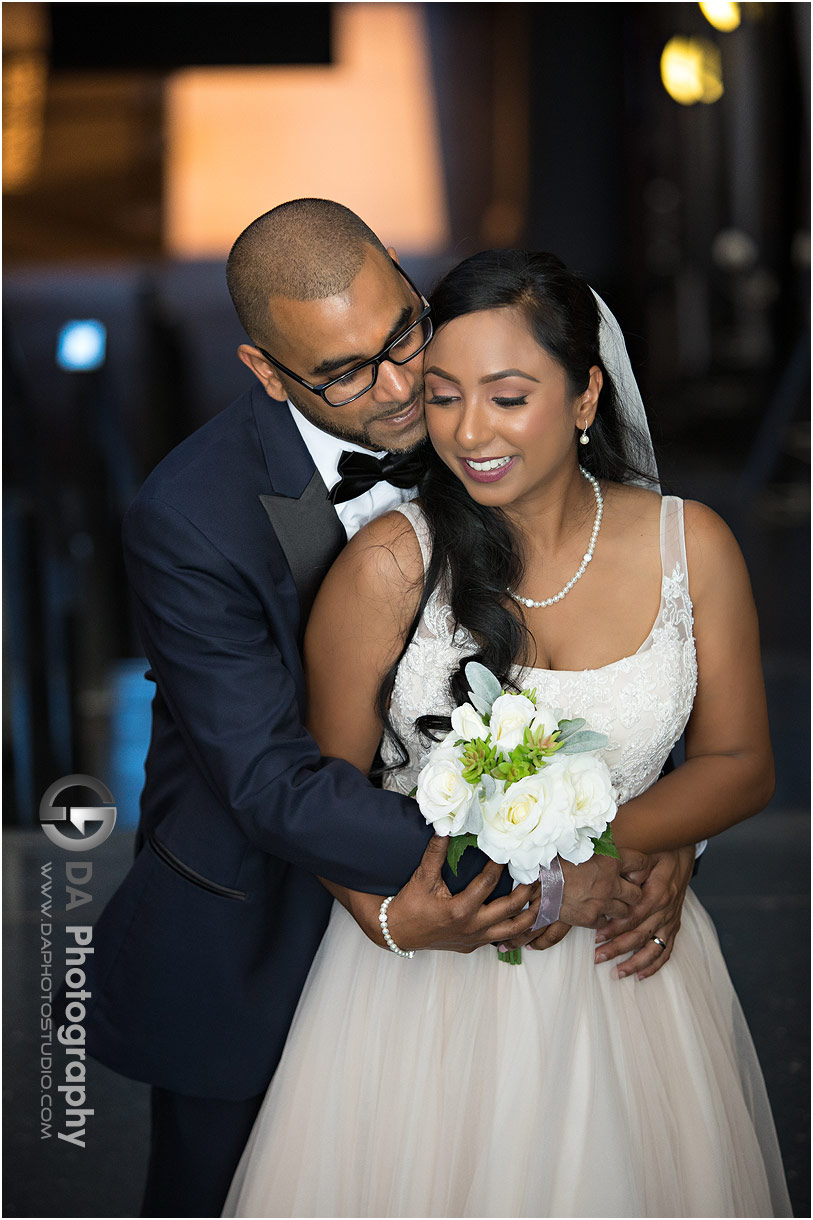 Intimate city hall wedding
Who are these couples that opt to have city hall wedding ceremonies? Usually, they are those people who prefer more intimate atmospheres. They value sharing their special moments with close family members and friends. Above all, entertaining a large guest list is not the way they see celebrating their love and each other.
This does not mean that their love for each other is any less as those couples who prefer a larger celebration. Instead, they simply feel the most comfortable with a city hall wedding. It is the best option to match their needs.
Practicality
A second big reason for couples to have a city hall wedding is for practicality purposes. Large events require a lot of planning and organization beforehand. A smaller, intimate event allows couples to escape this large responsibility. As a bonus, they also can reduce the overall cost and time spent on the preparations.
This doesn't diminish the importance however of the event. There are many ways the couple can choose to continue the celebration after the ceremony. This can be held anywhere from a restaurant or manor to a backyard party.
The guests are not as included in the ceremony this way. However, they are still very much involved in the celebration of the couple and the beginning of their journey together.
Make it official at city hall wedding
There are so many couples who have been together for years and yet have never had the chance to get officially married. Most of them already have kids of their own. Sometimes, those kids are even in their teens when they decide to finally tie the knot. This was the case with one of my wedding couples a few years ago.
With Trishna and Kavi, they were also parents. They had a daughter around 6 years old and a little boy that was just over a year.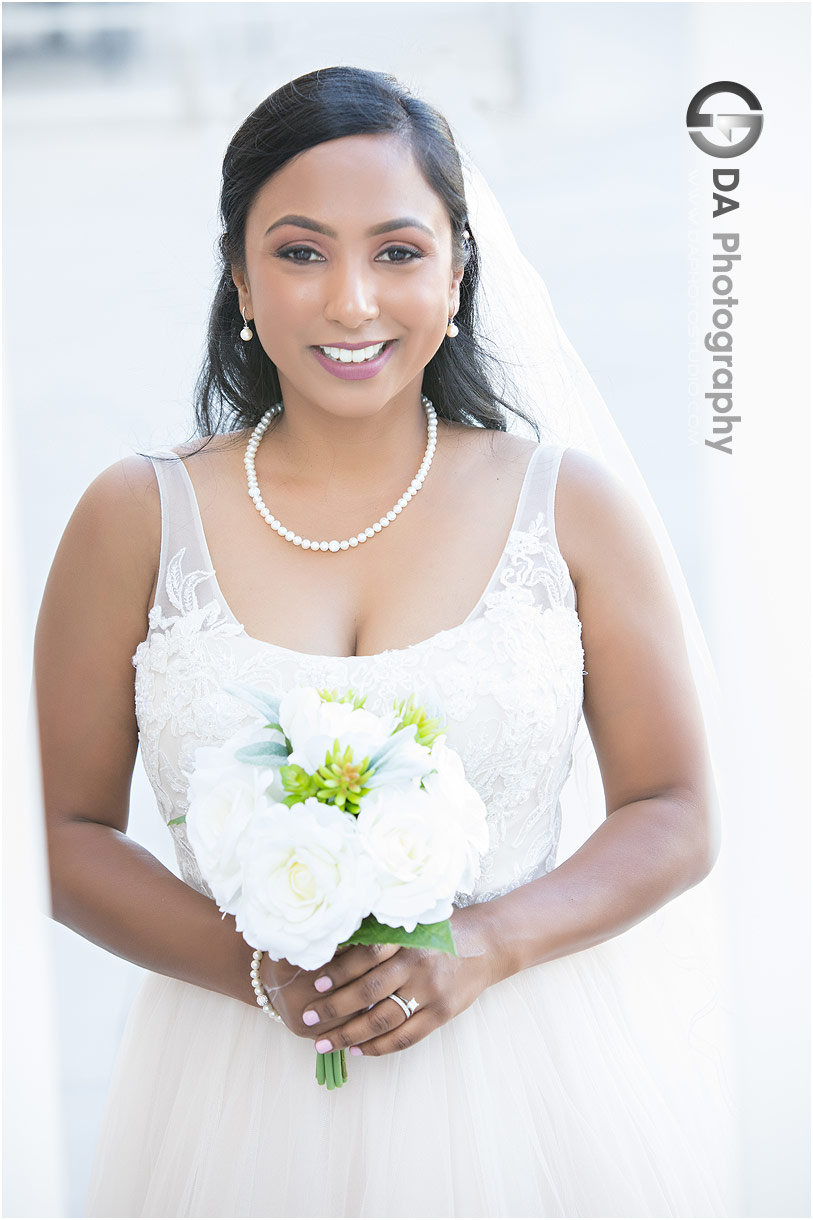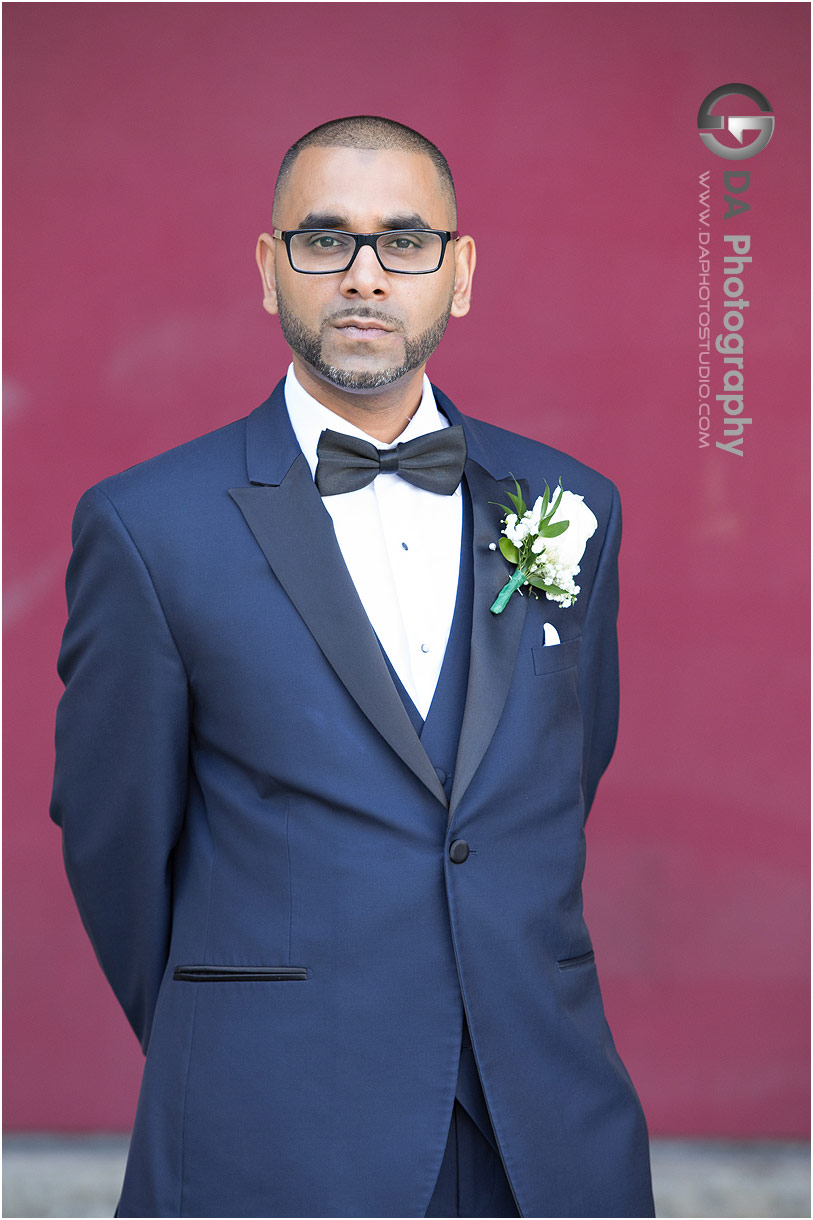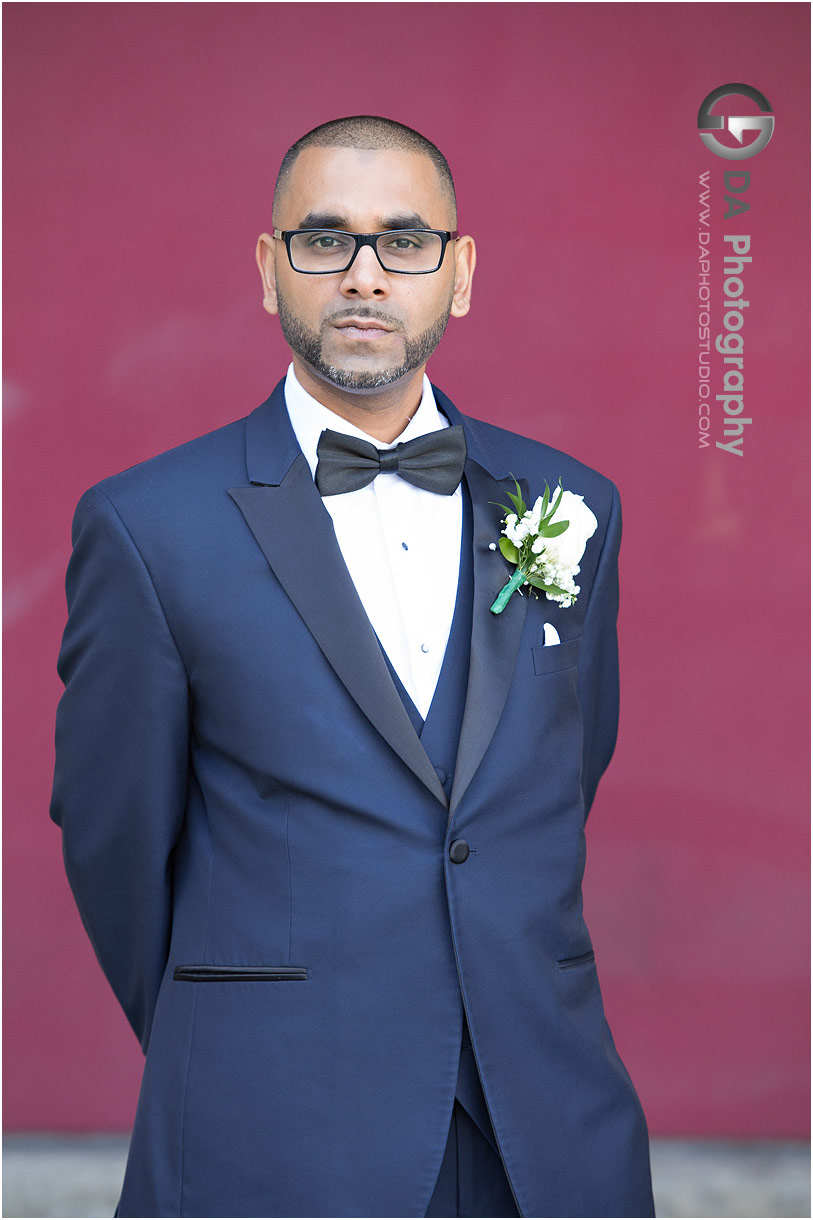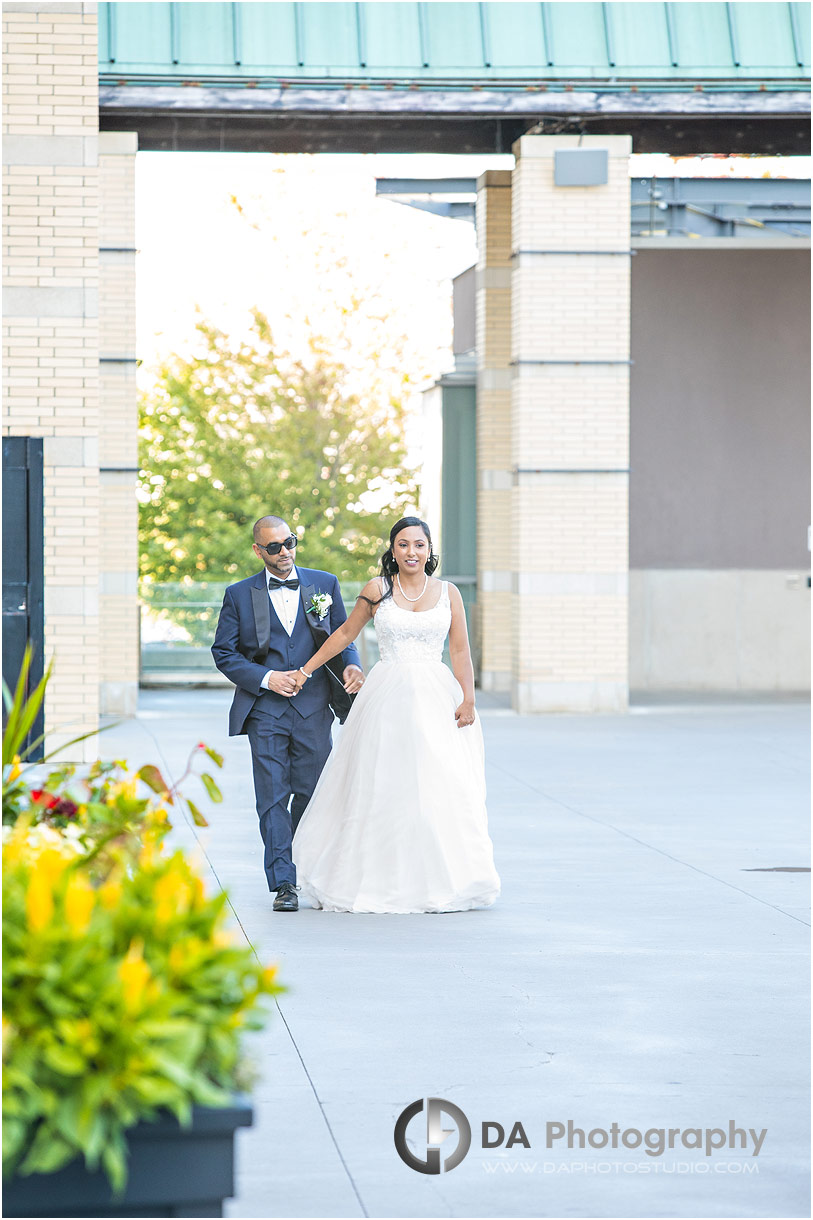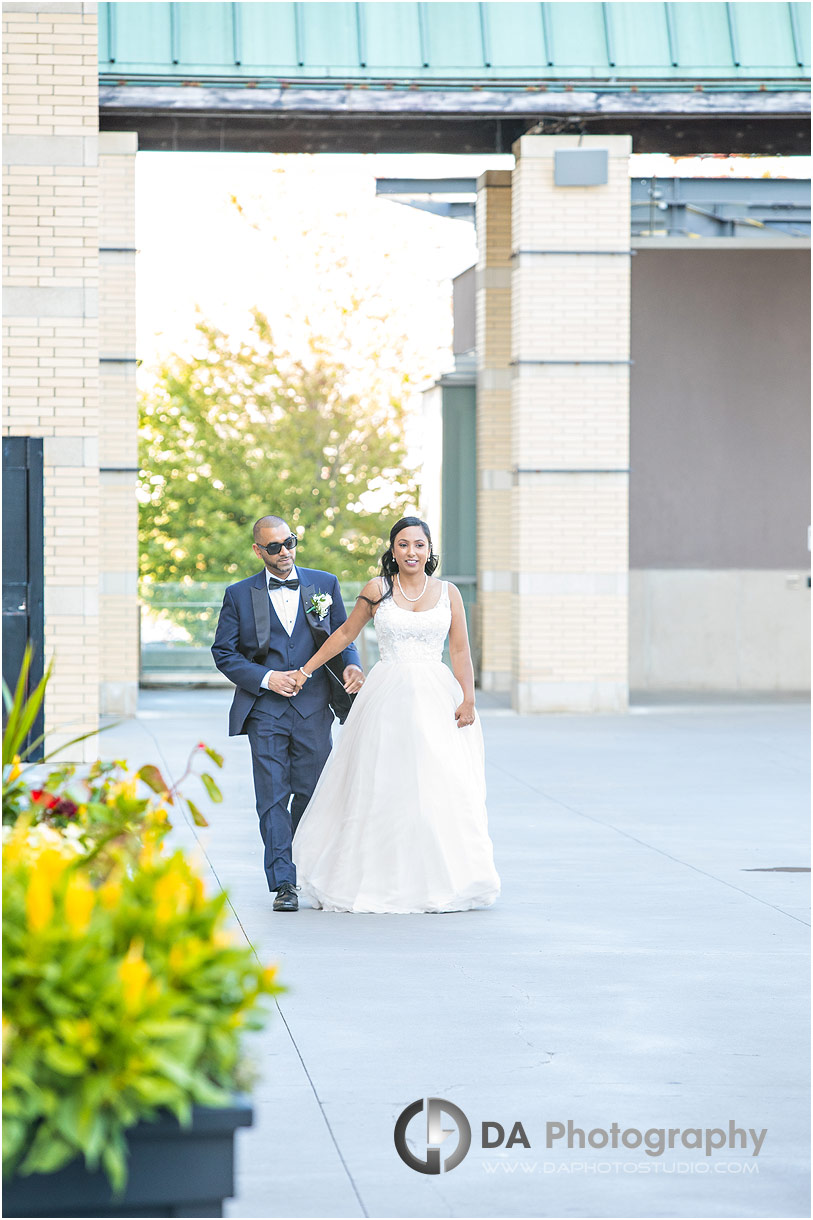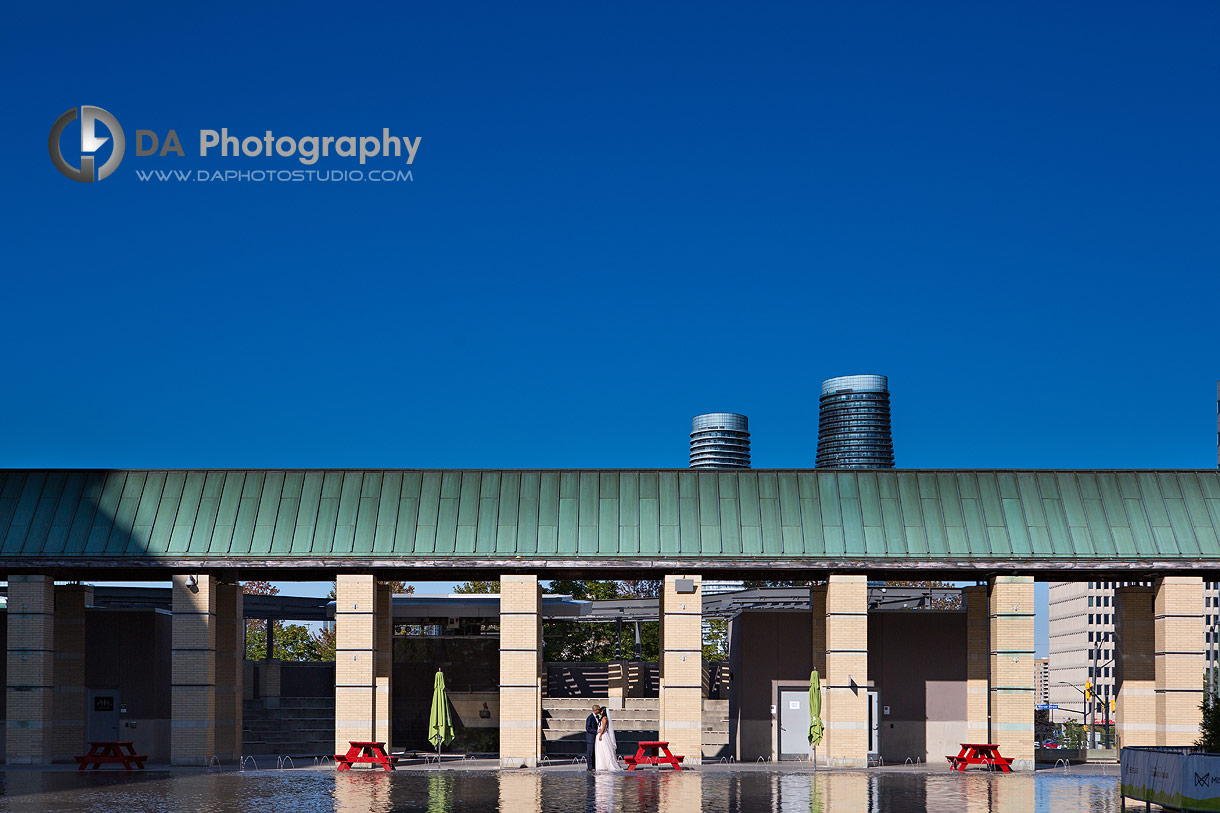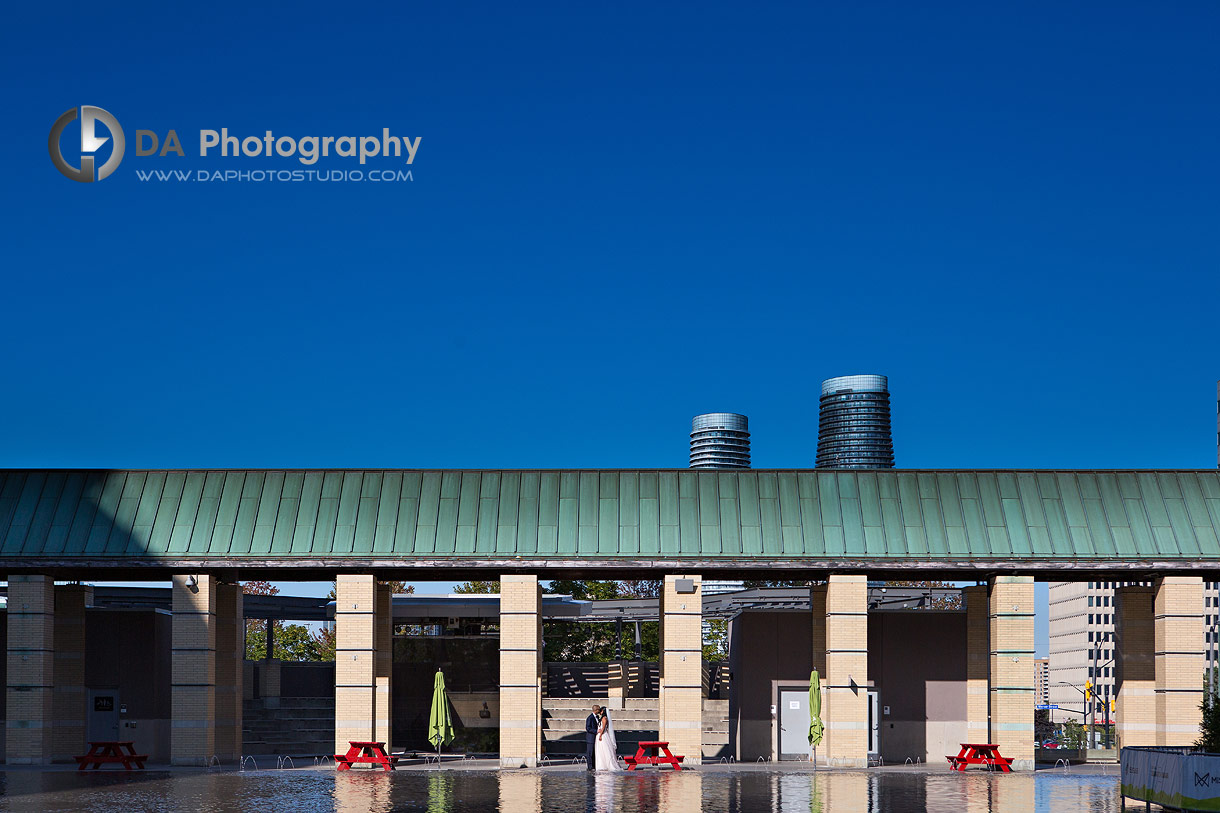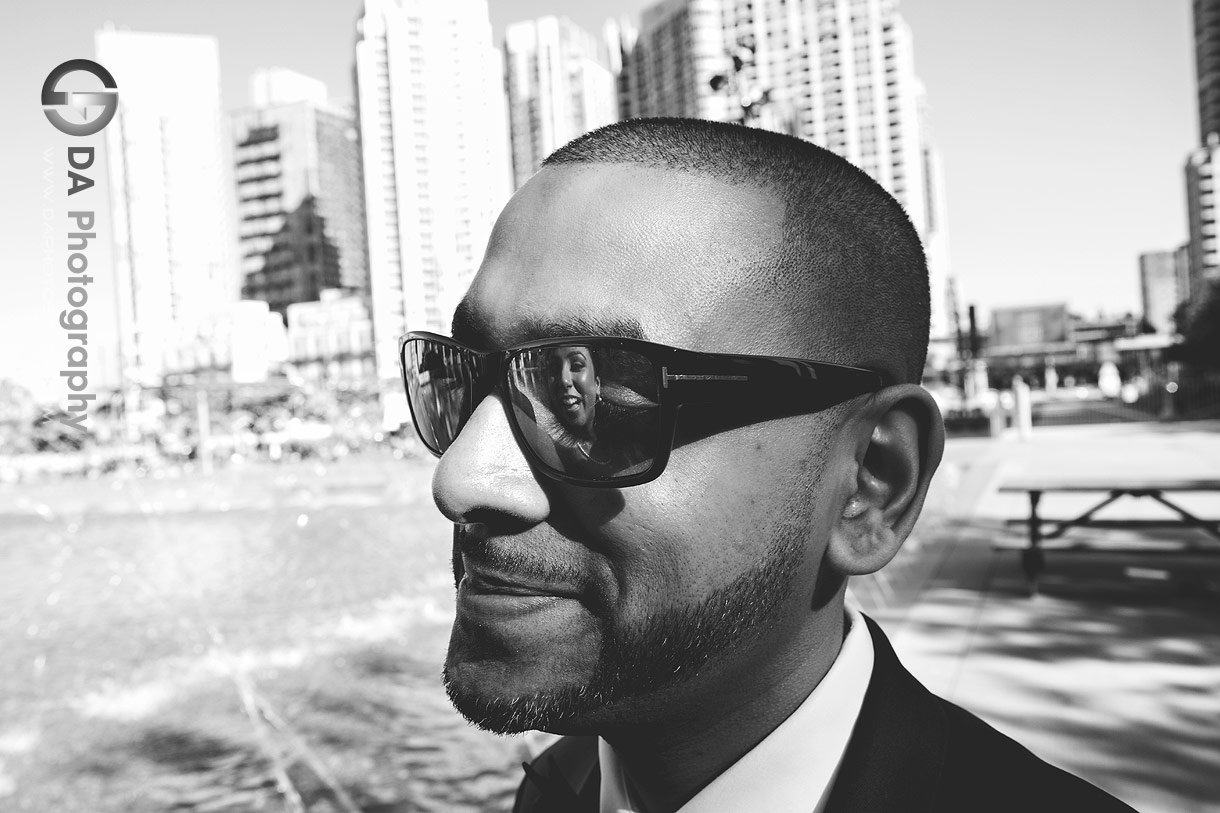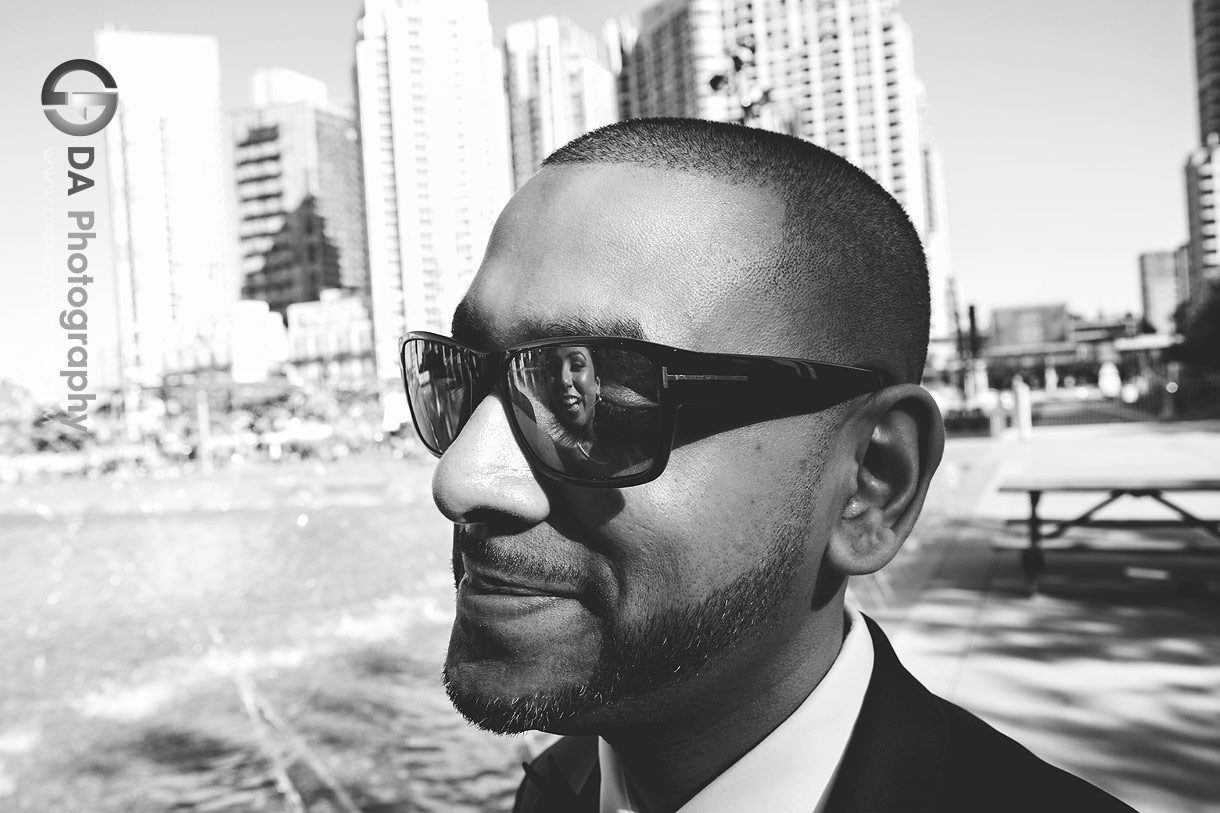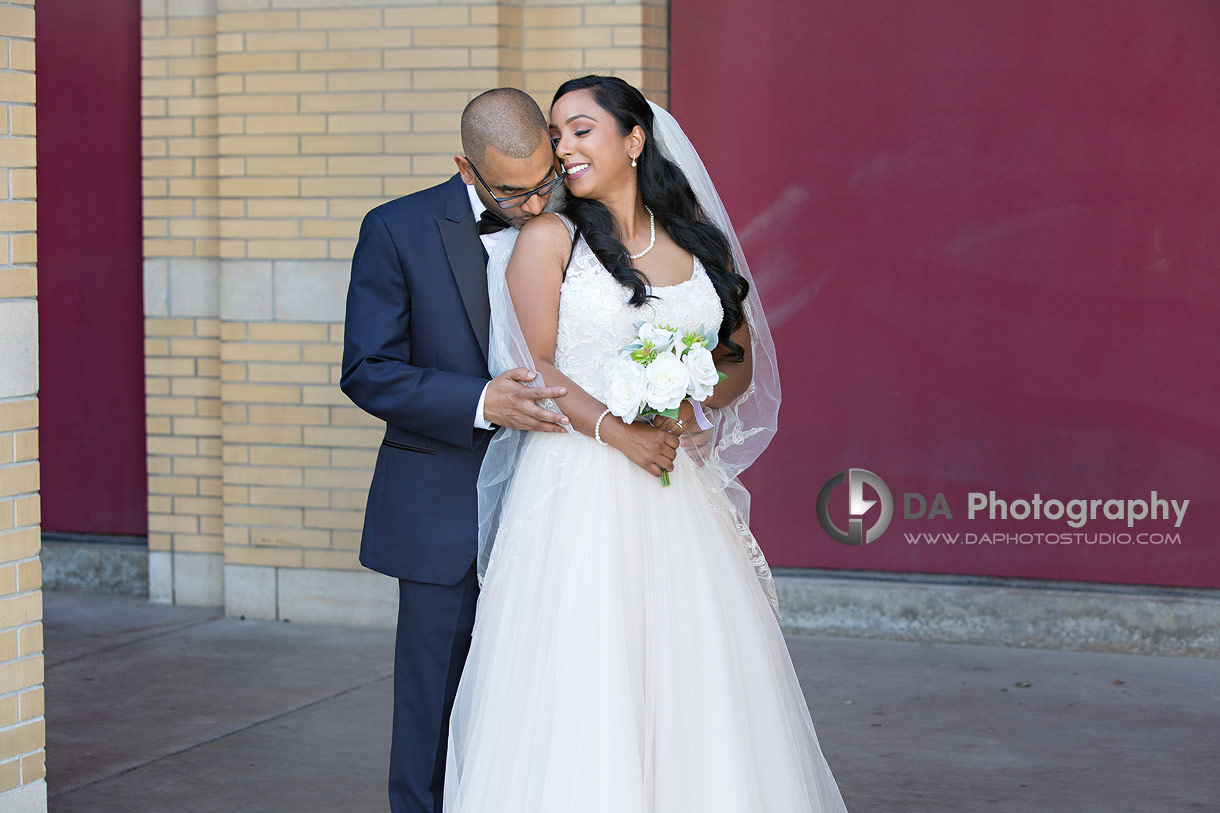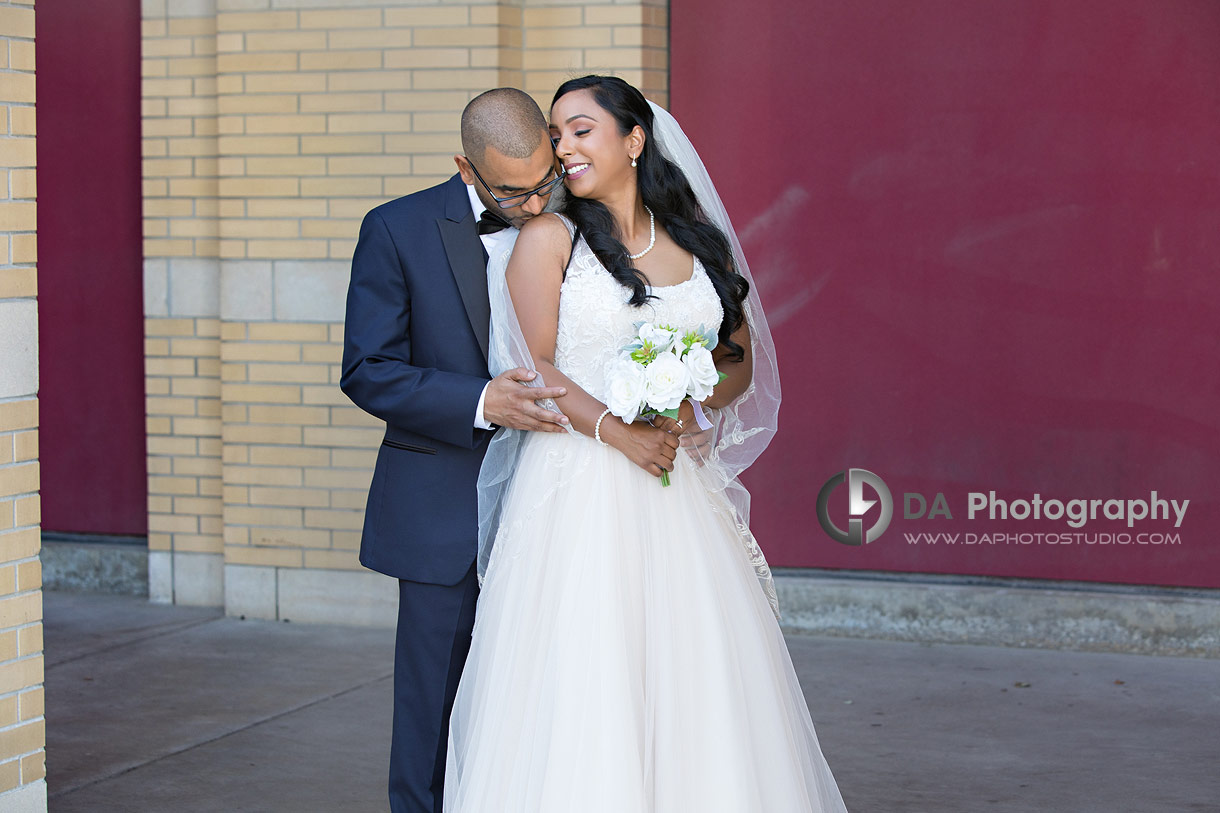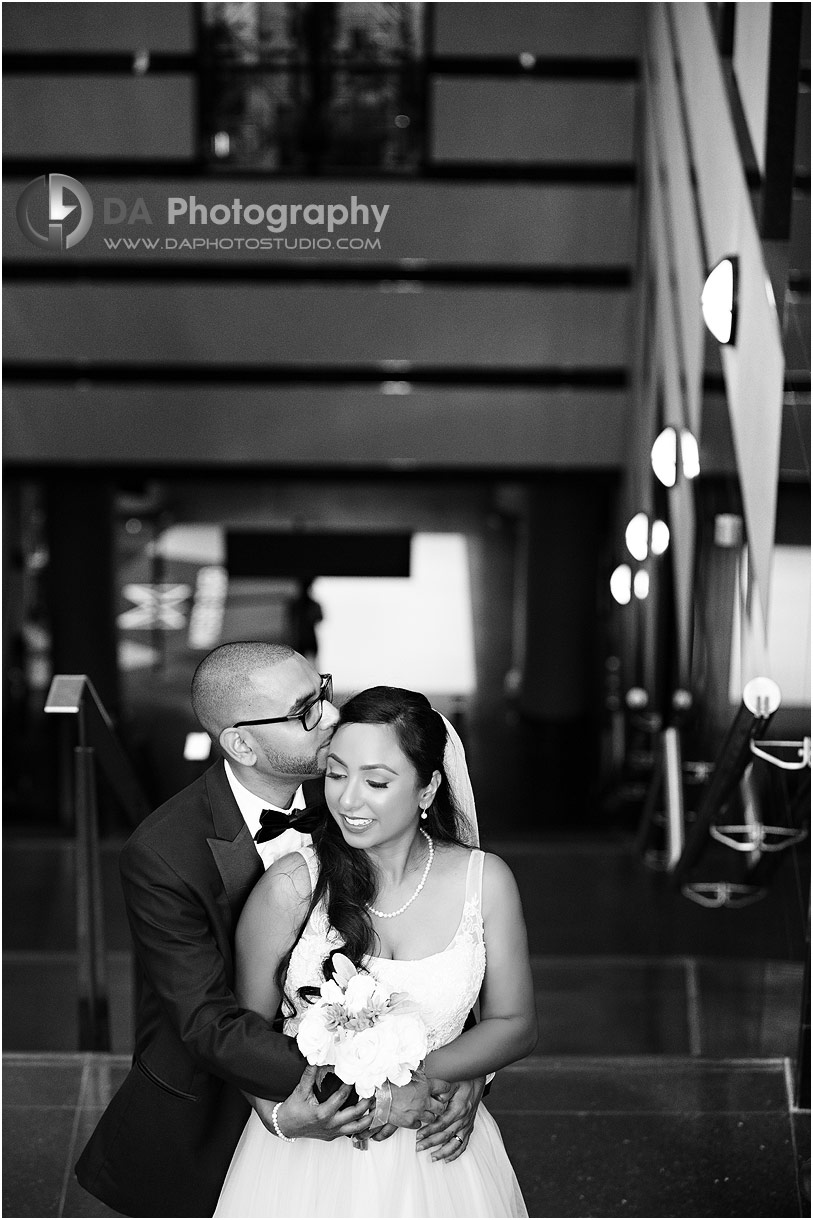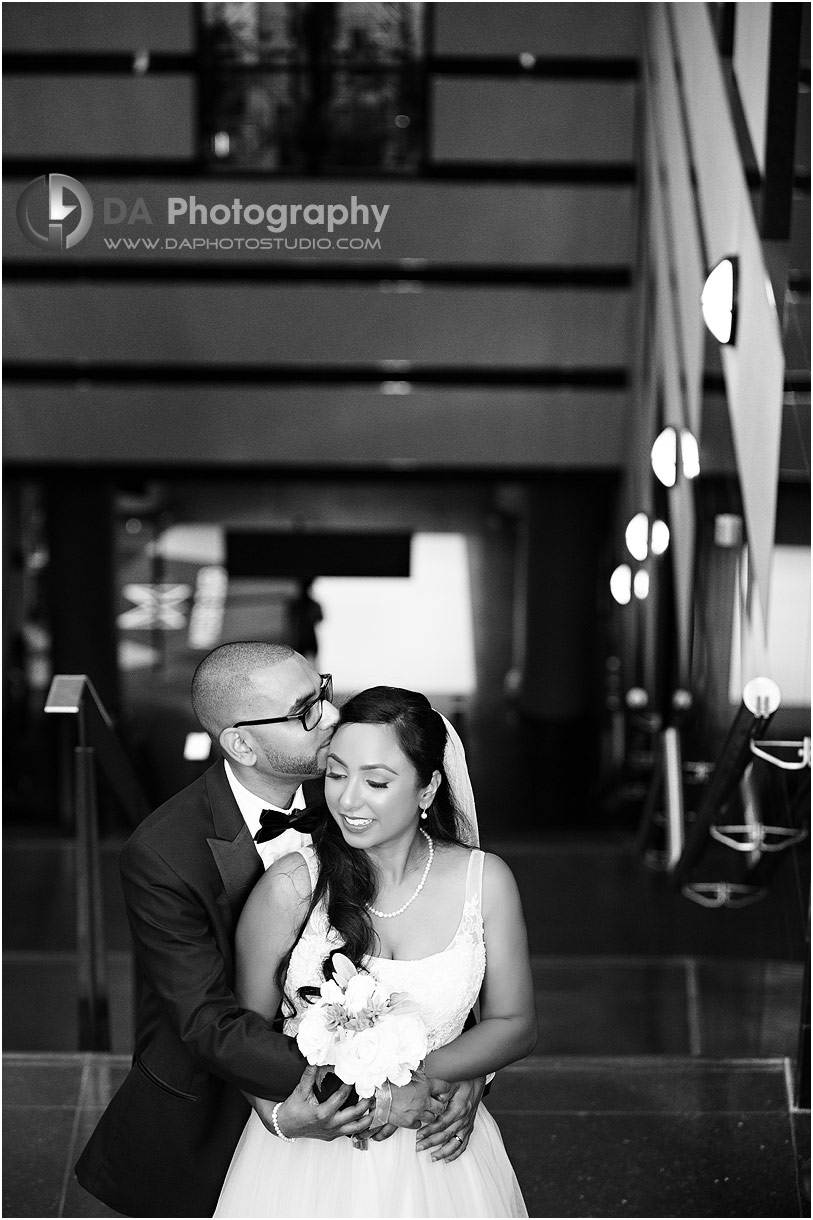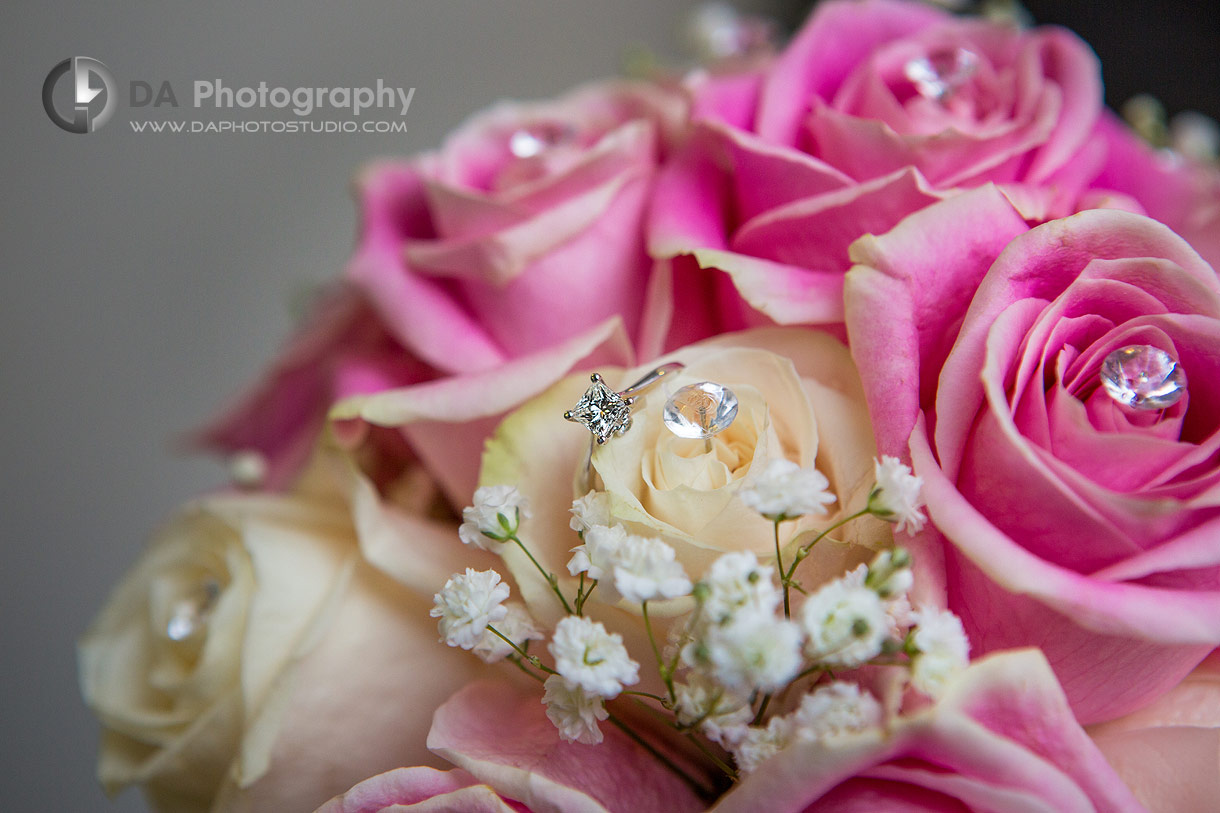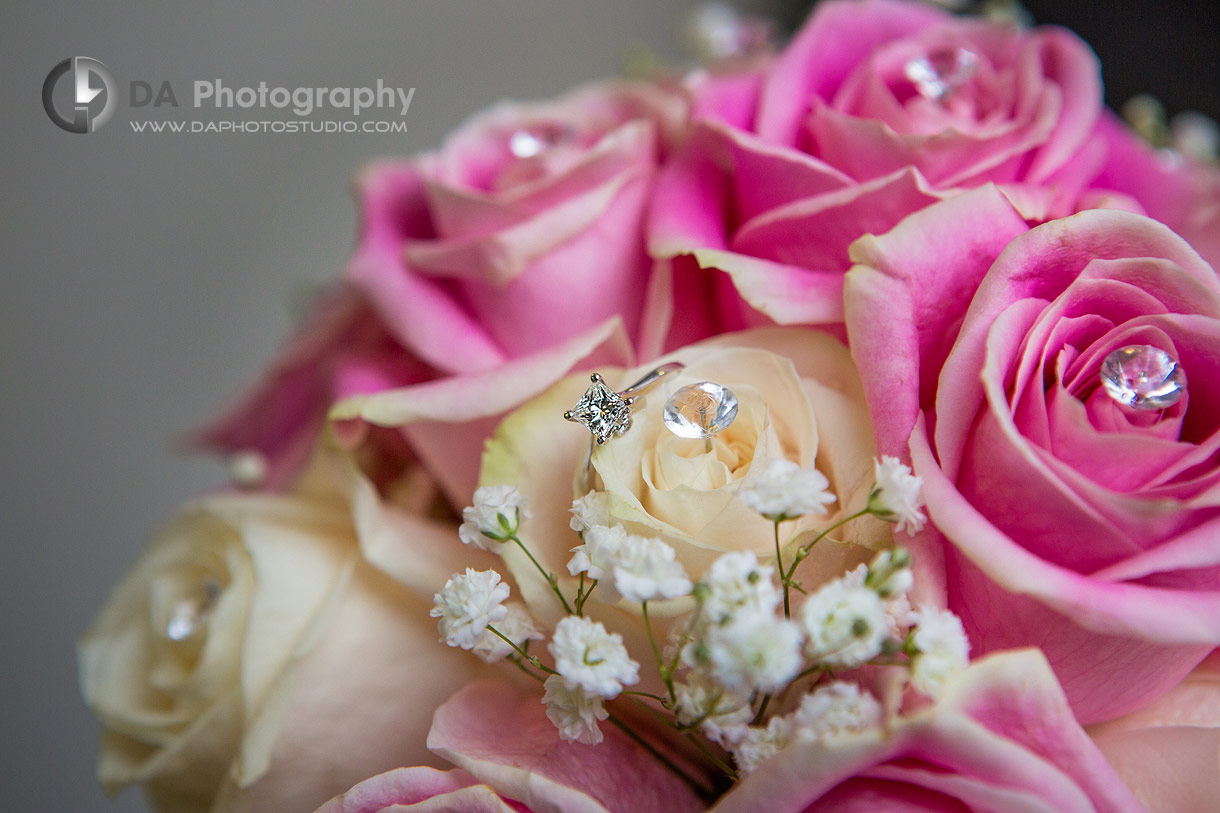 Mississauga City Hall
Trishna and Kavi chose to have their city hall wedding at Mississauga City Hall. Previously, I had photographed a few wedding ceremonies at Brampton City Hall and found it a bit underwhelming. I wasn't impressed with how the event was organized by the city. I didn't really know what to expect this time.
When I arrived at the little chapel, I was pleasantly surprised! The location was very inviting and the organization of the city staff was top-notch. The chapel was facing the grand staircase. They were slightly covered with stained glass but were visible enough to add a special touch to the ceremony.
There were chairs set-up to accommodate almost 40 people. There was also another room for the bride to get ready. This is comparable to a bridal suite that many wedding venues offer.
The little boy was so adorable and was stealing the show. The guests were trying to take photos of him and waiting for their turn to hold him. His sister was also charming with her cute dress. She was ready to step up into her important role of flower girl.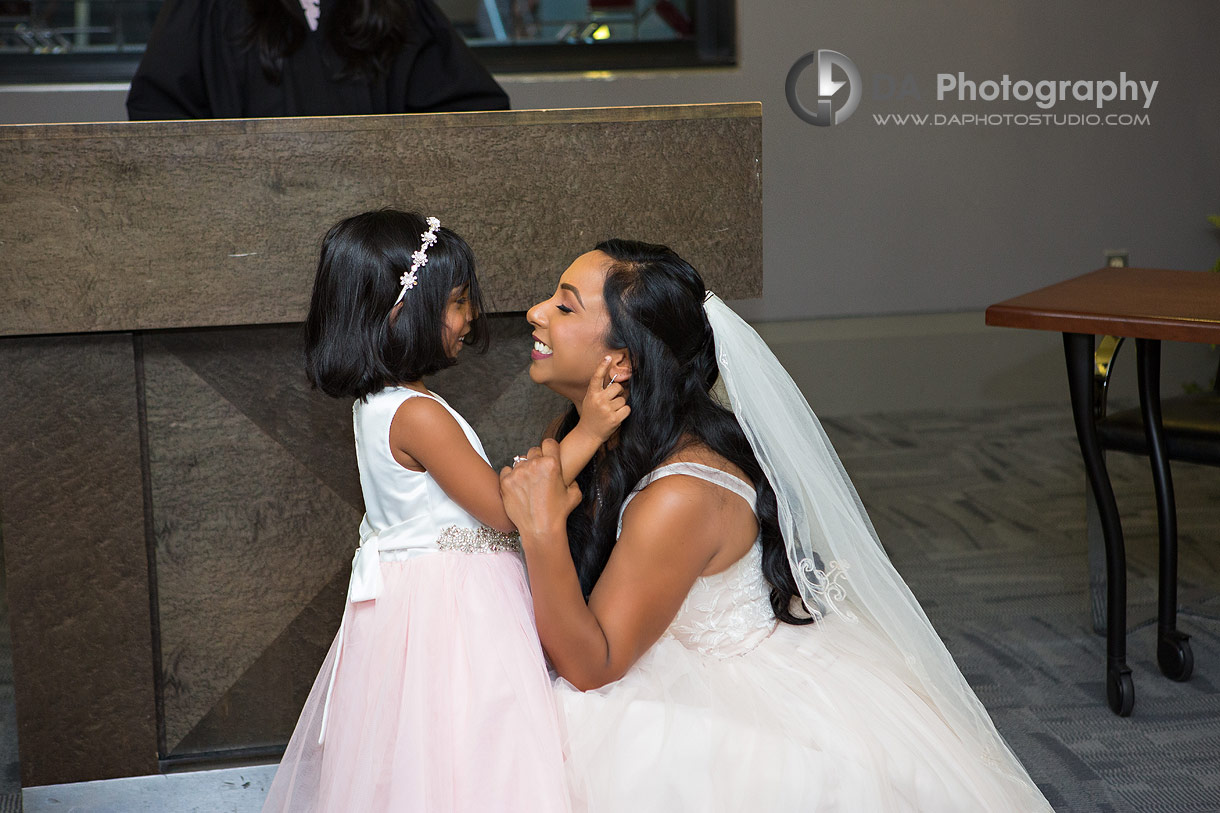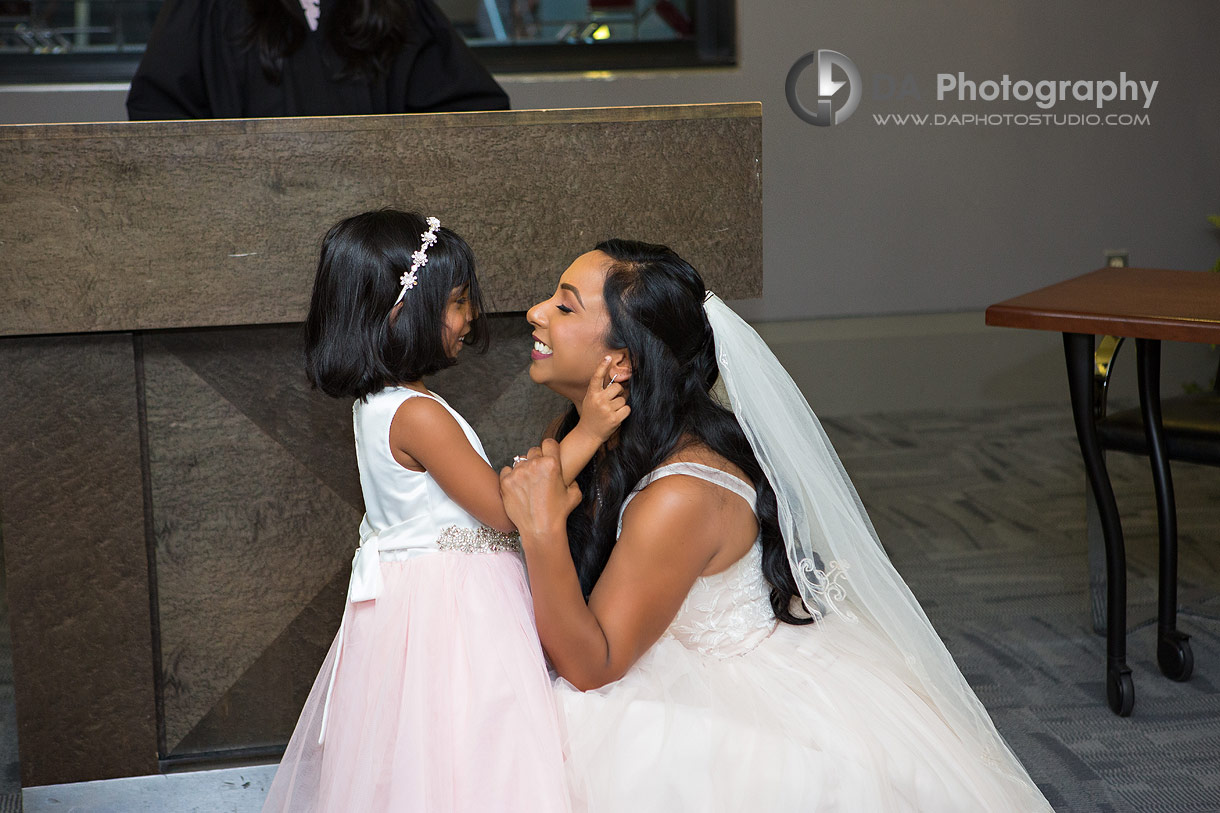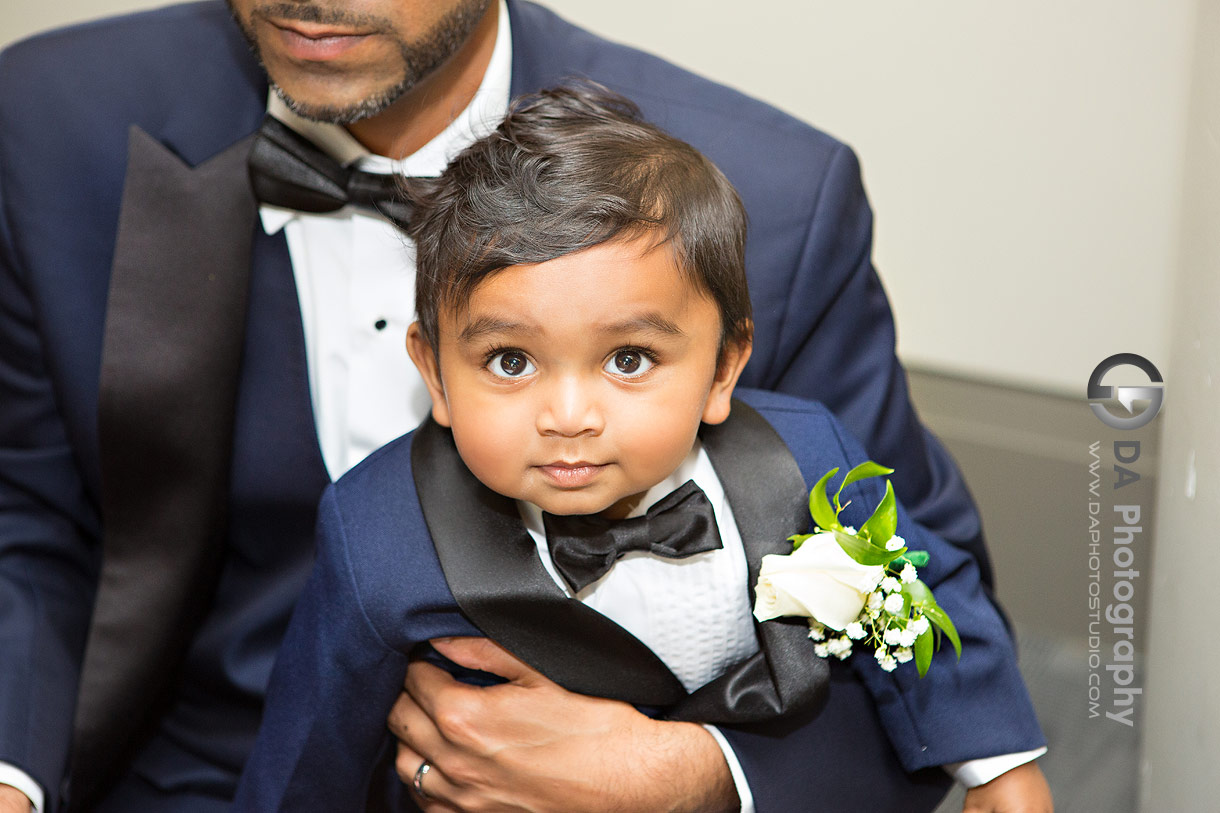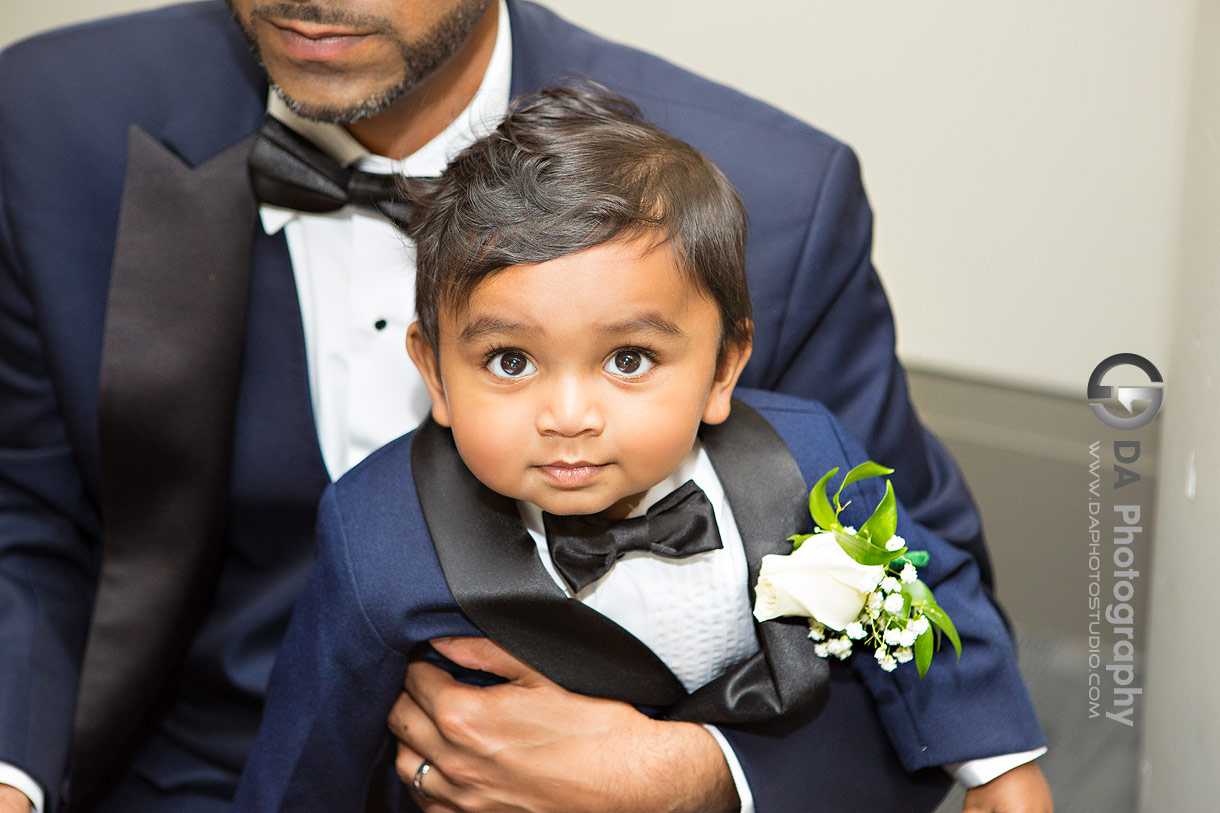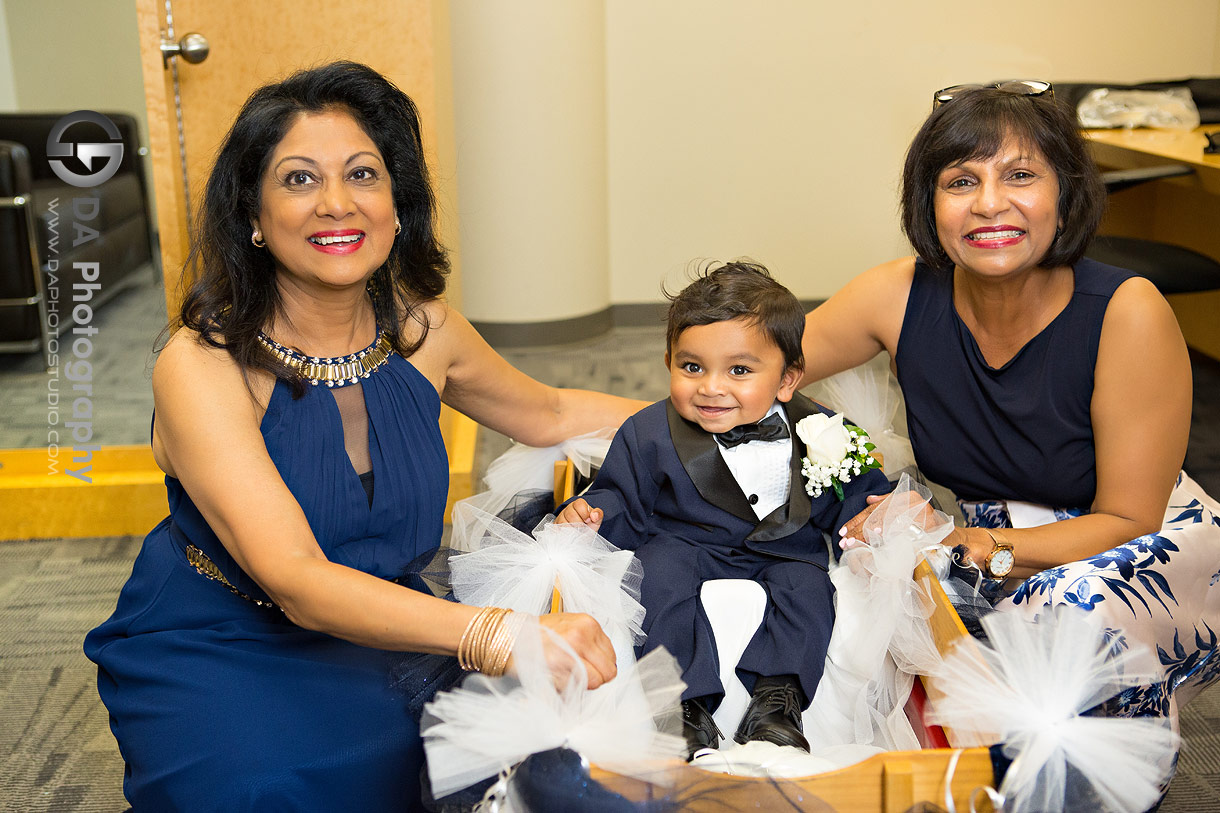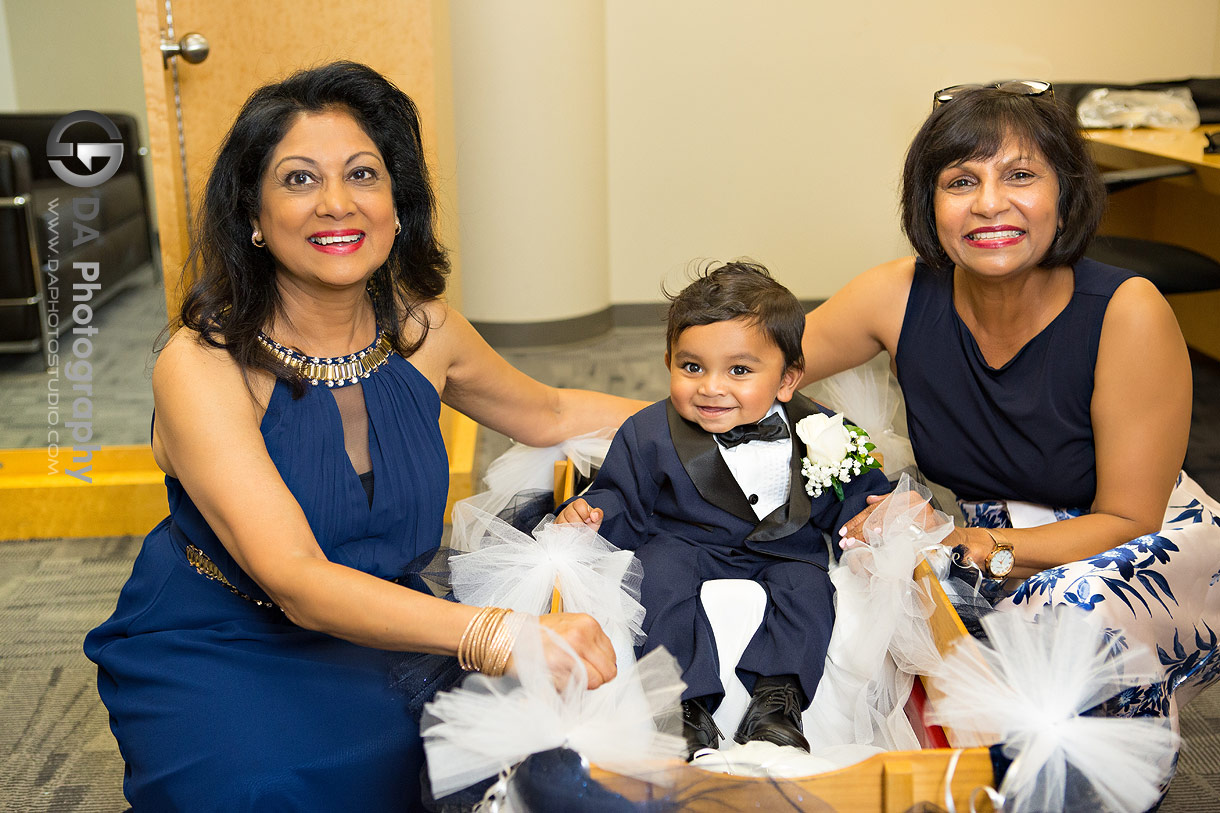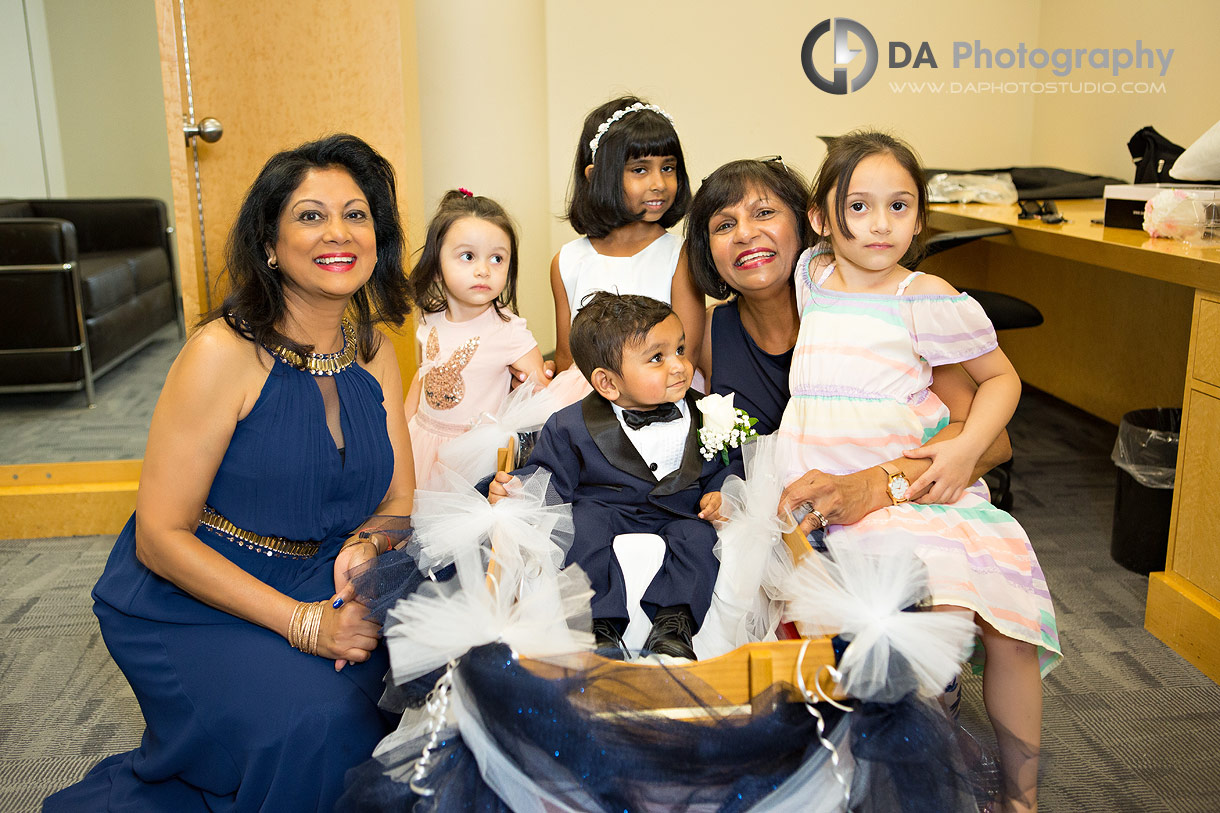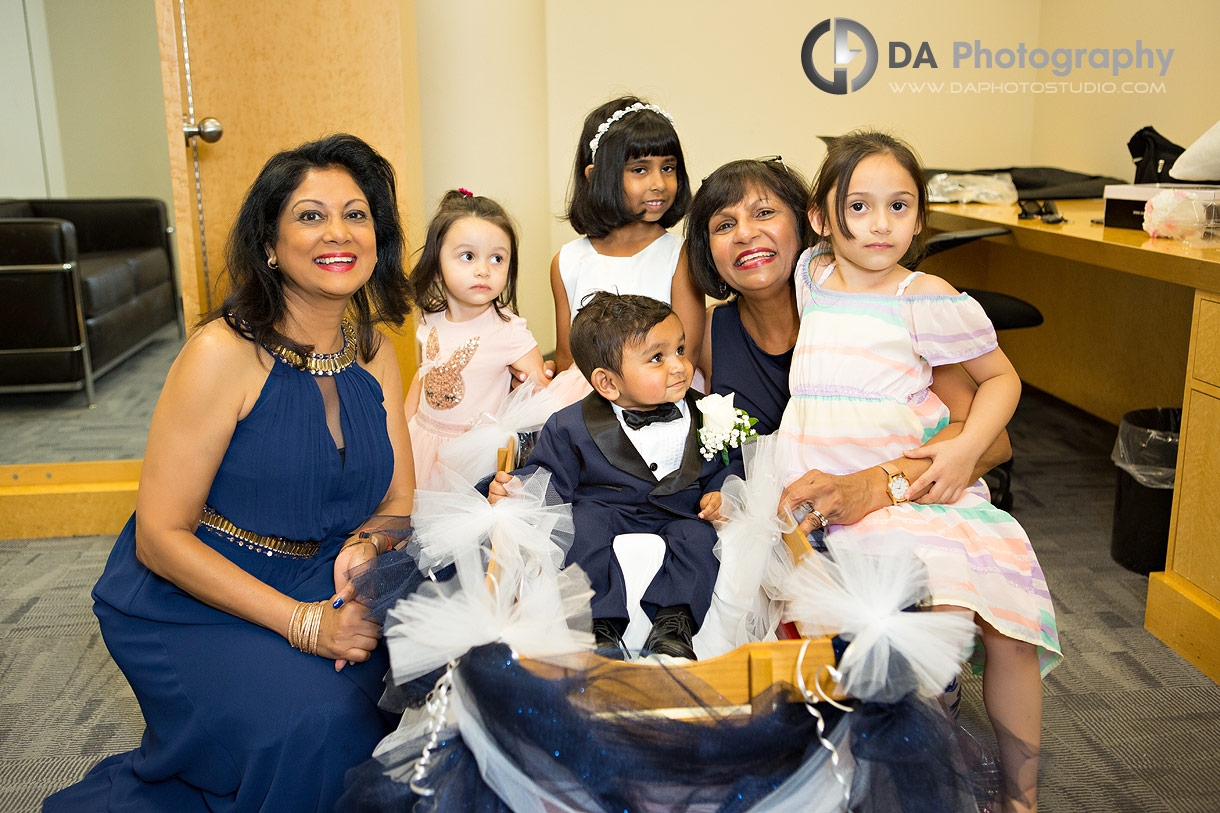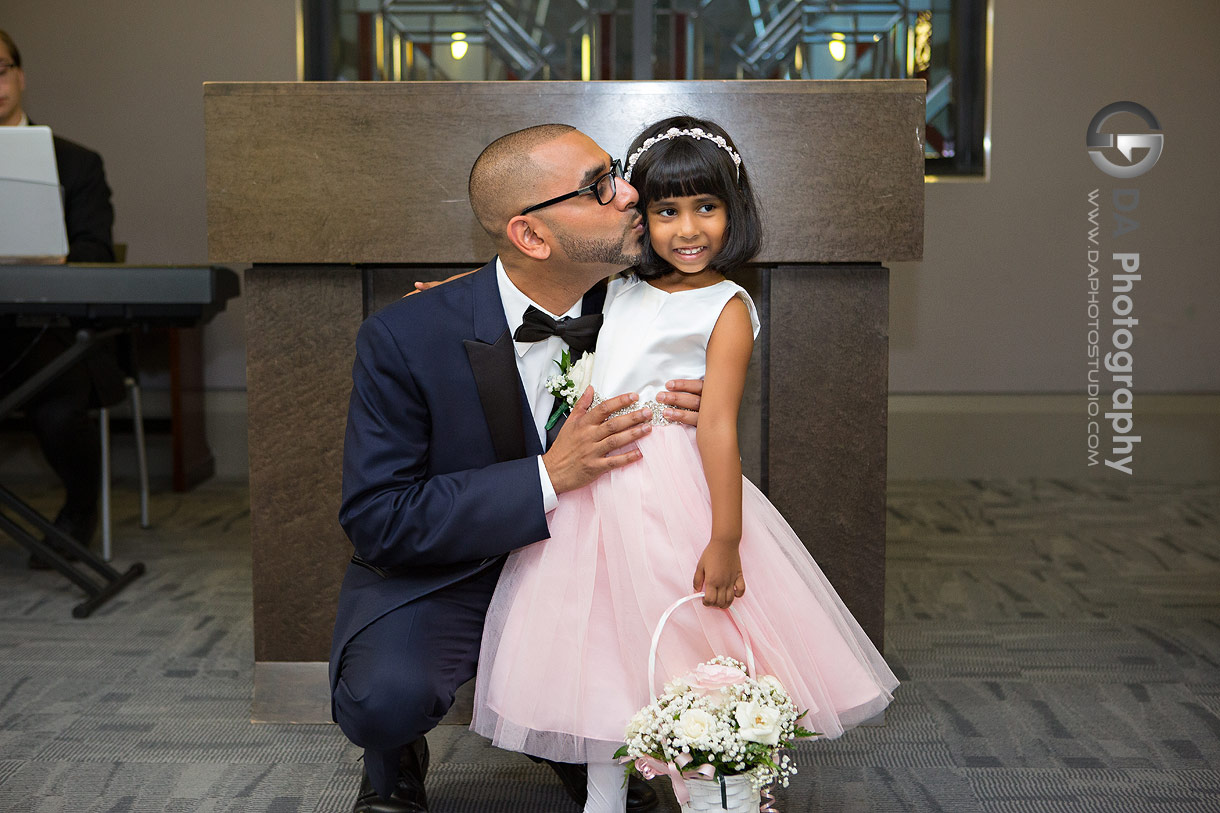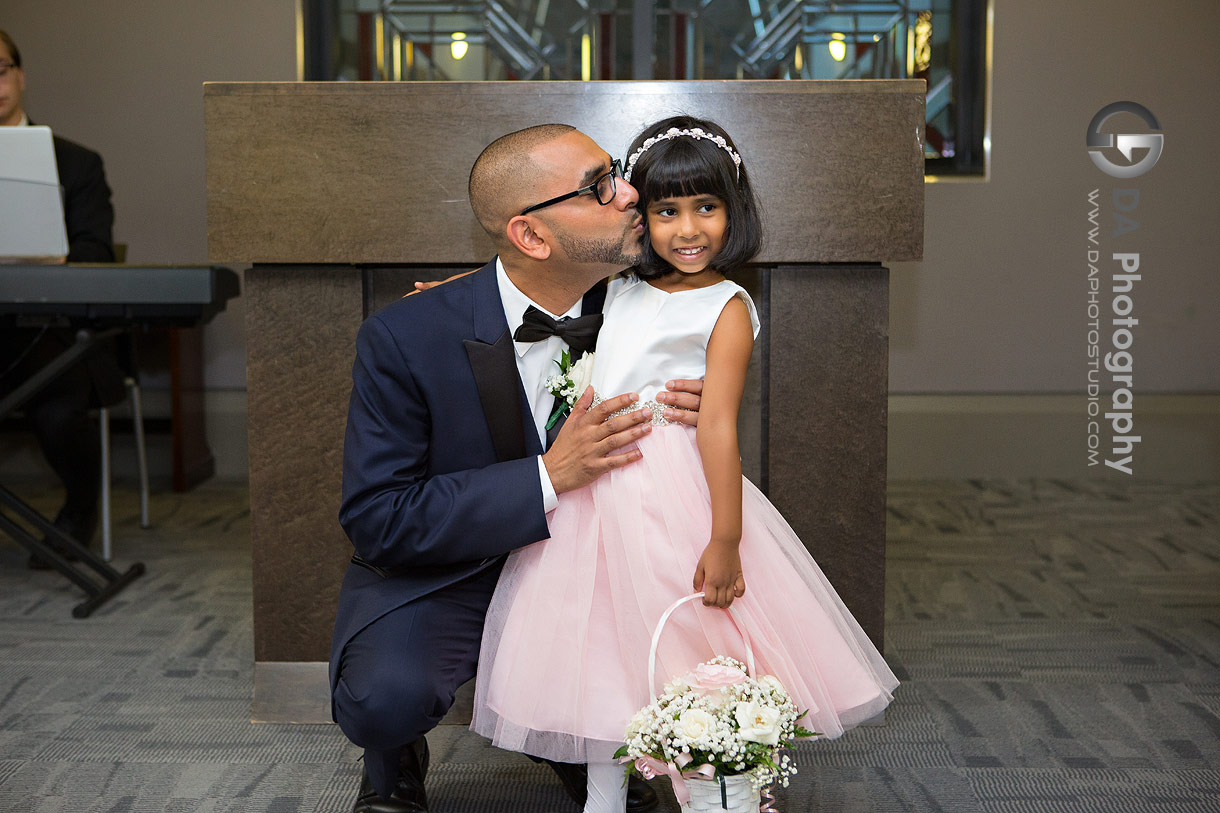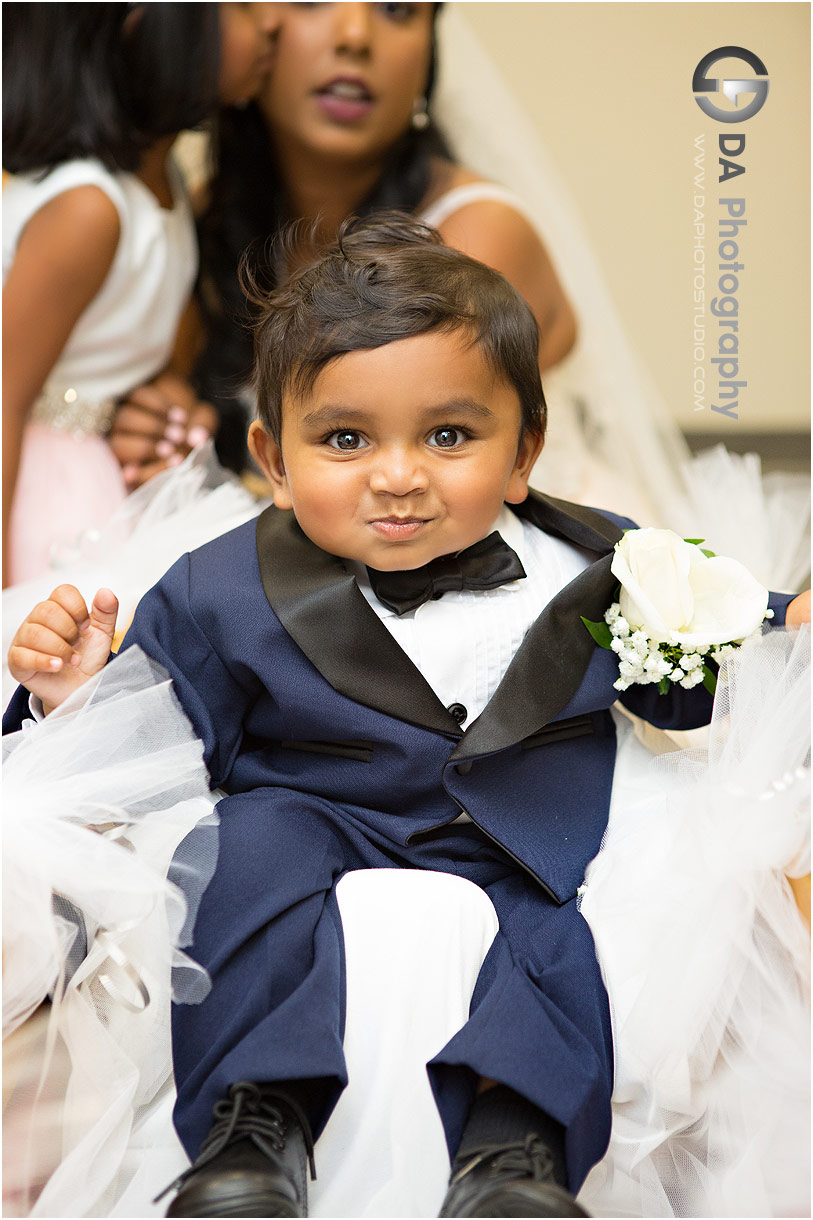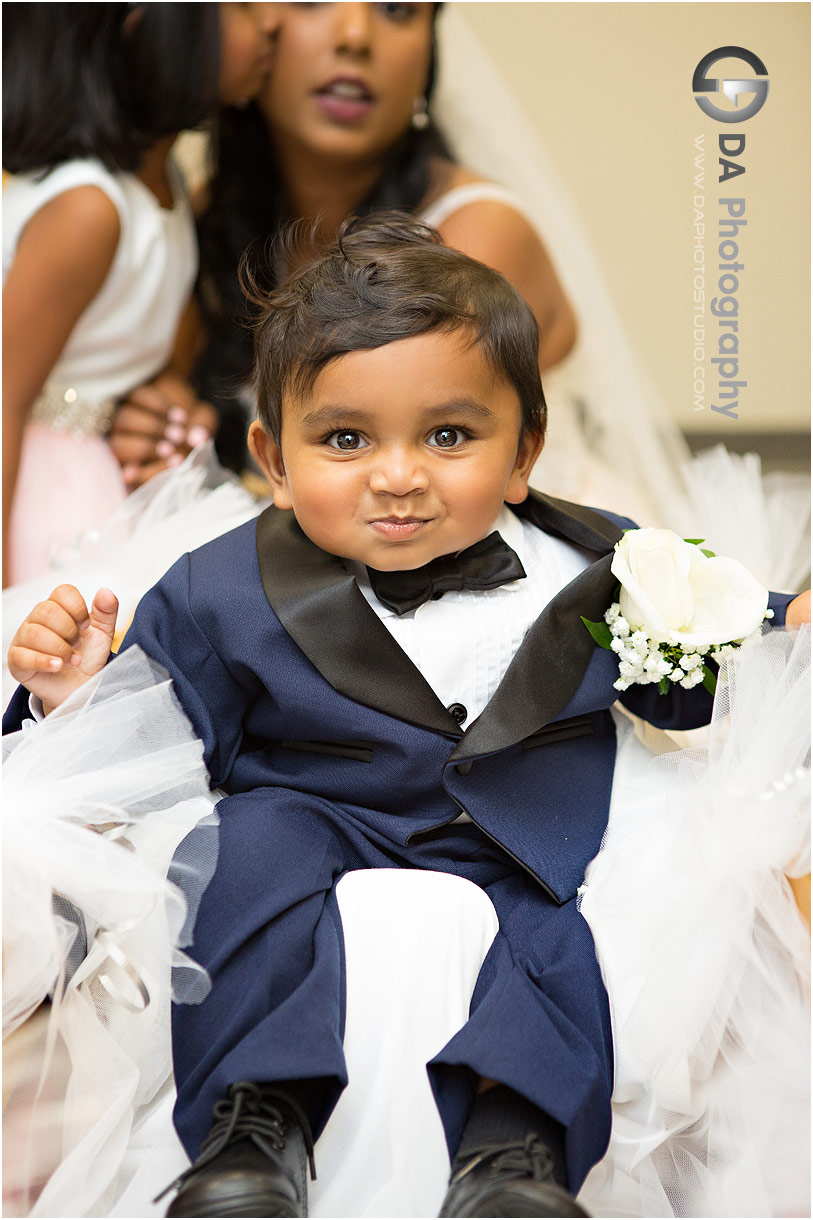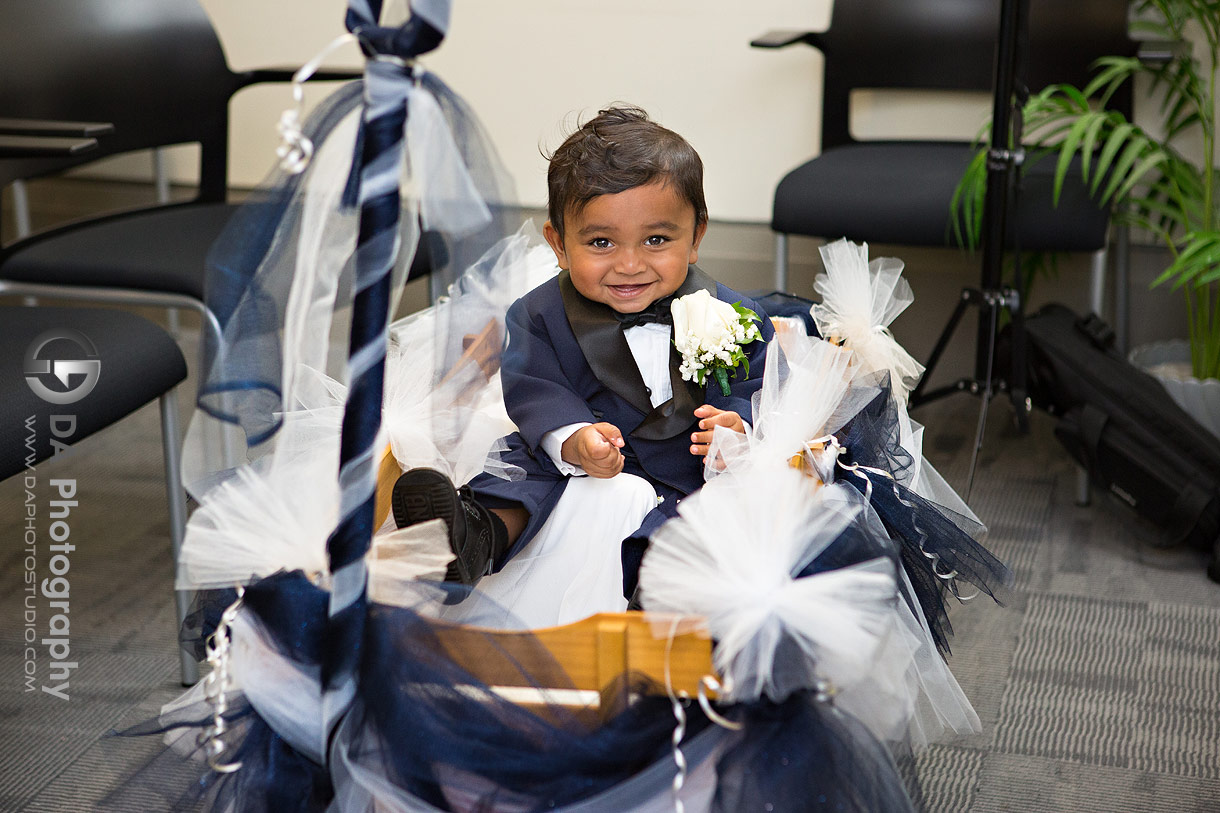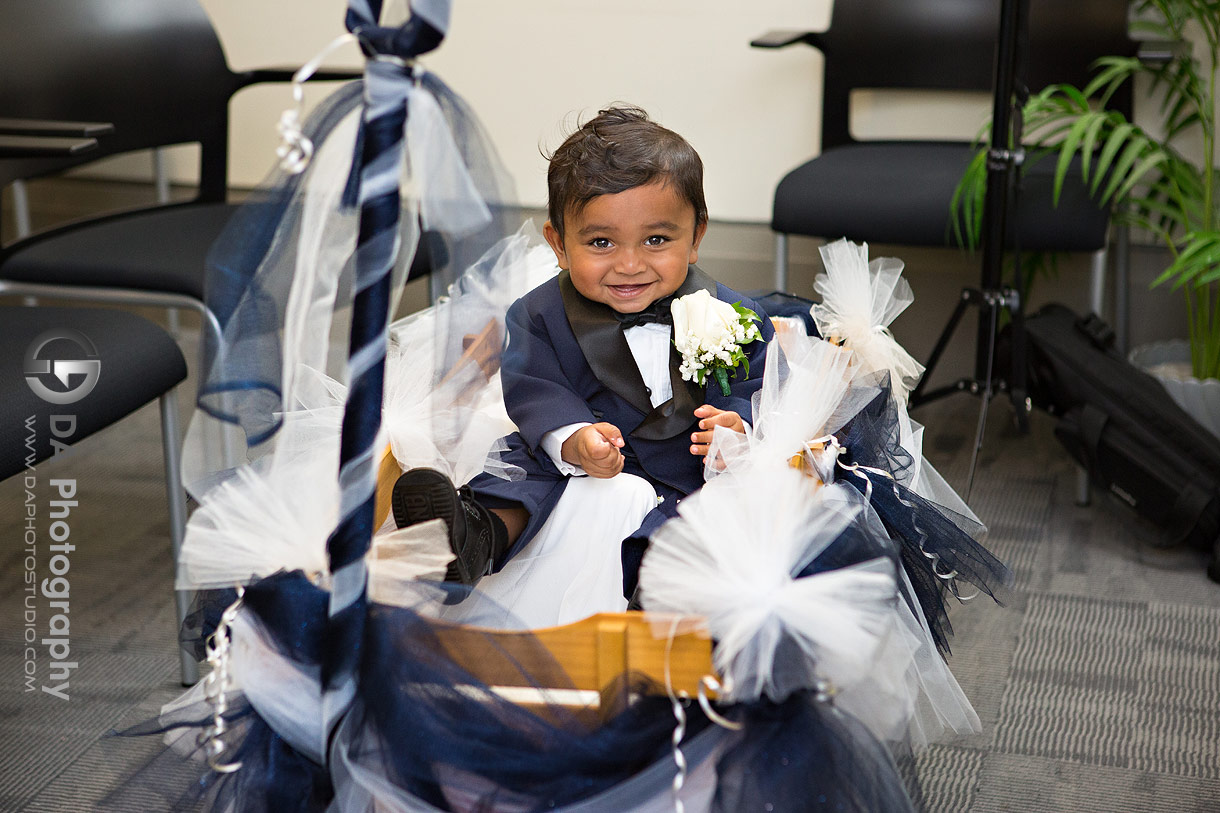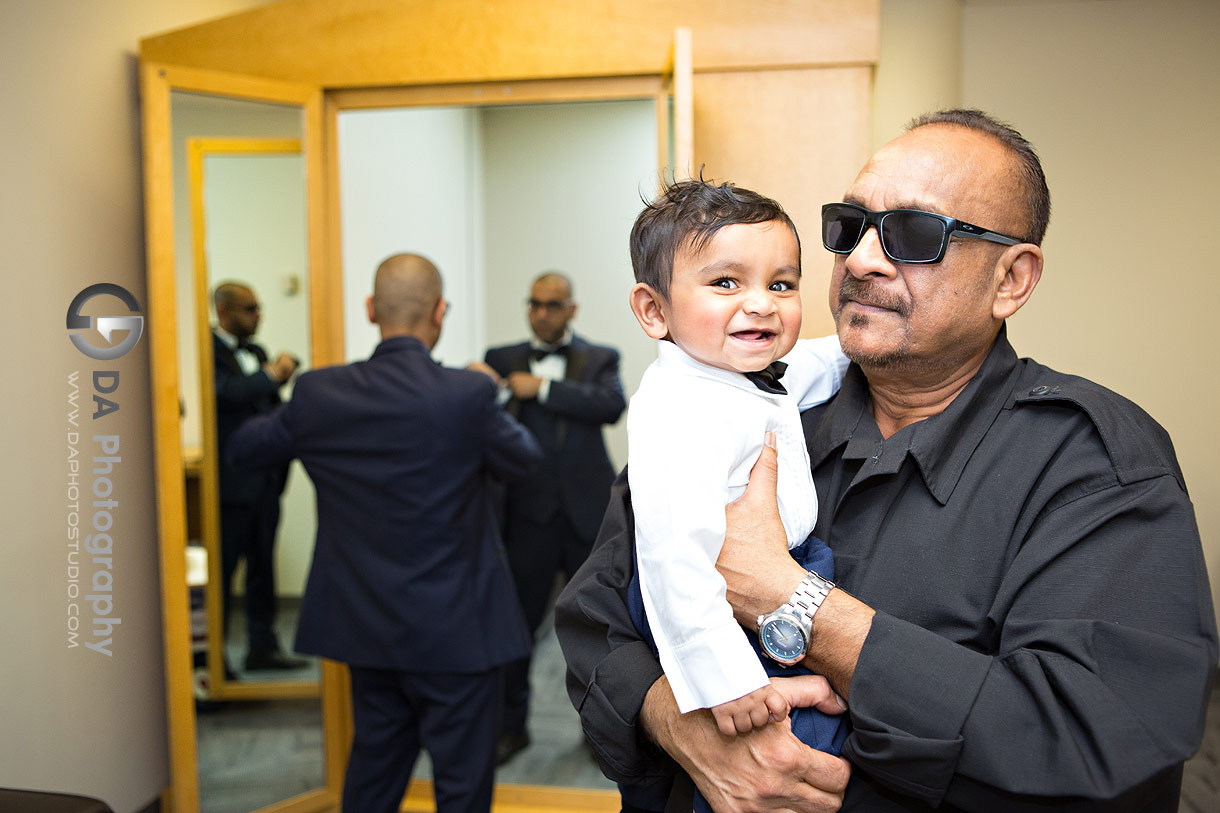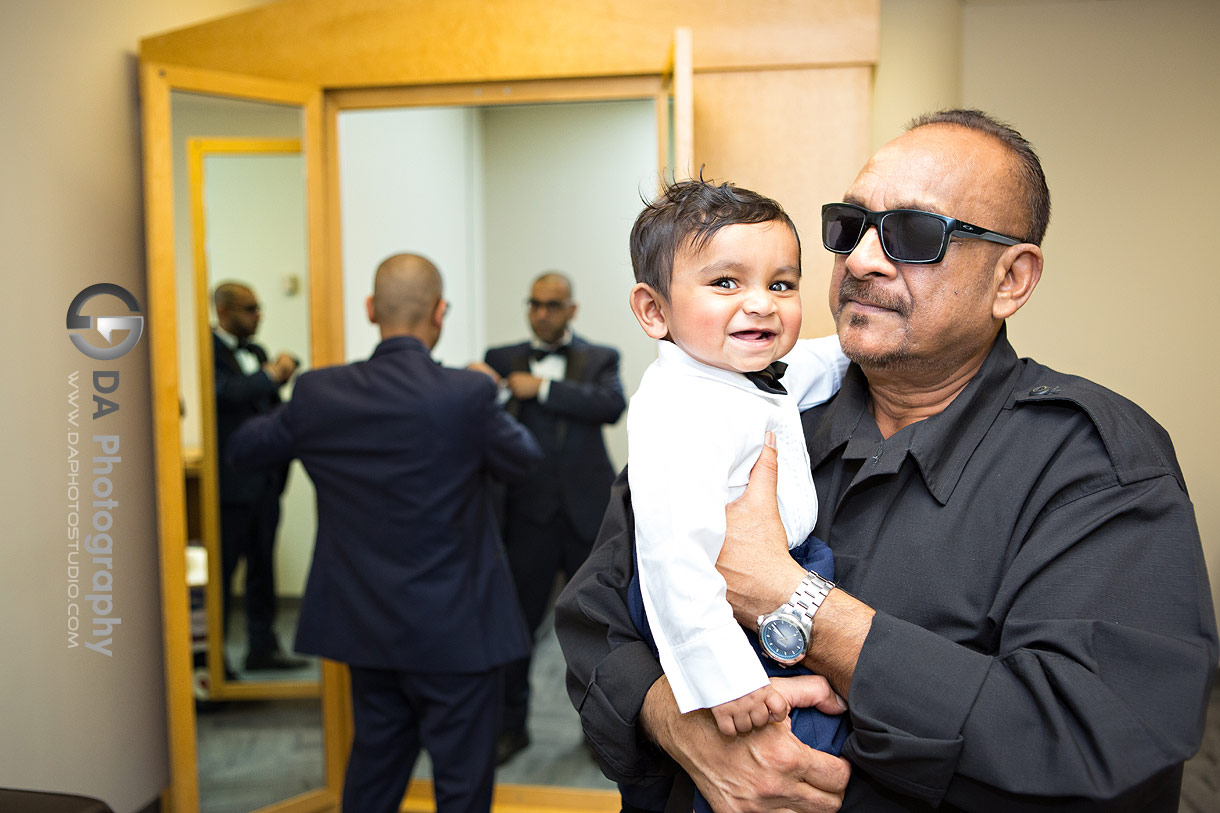 Short and sweet ceremony for the city hall wedding
Trishna had only required my photography for two hours. I knew I had to hit the ground running to make sure I captured everything. Before the bride's entrance, most of the coverage was candid. From the moment I arrived, I was focused on all of the details and the interactions of the guests. The focus was on documenting authentic photos of her family's emotions.
Once Trishna arrived and the ceremony commenced, I made sure to capture every important moment. It is important to be hyper-focused when photographing city hall weddings. While every wedding is important for in-the-moment photography for moments that cannot be reenacted, city hall weddings also have the added challenge of being shorter too. The chapel's back-to-back timeslots were fully booked. Therefore, we would also not be able to stay longer than our reserved time for extra photos.
The ceremony was short, sweet, and absolutely perfect. I have to say that the officiant was amazing. She was so lovely to work with! Her easy-going personality helped everyone to relax and enjoy the special day.
After finishing the ceremony with the signatures on the official marriage certificate, we were getting ready to leave. We worked in a few family photos and then we were through.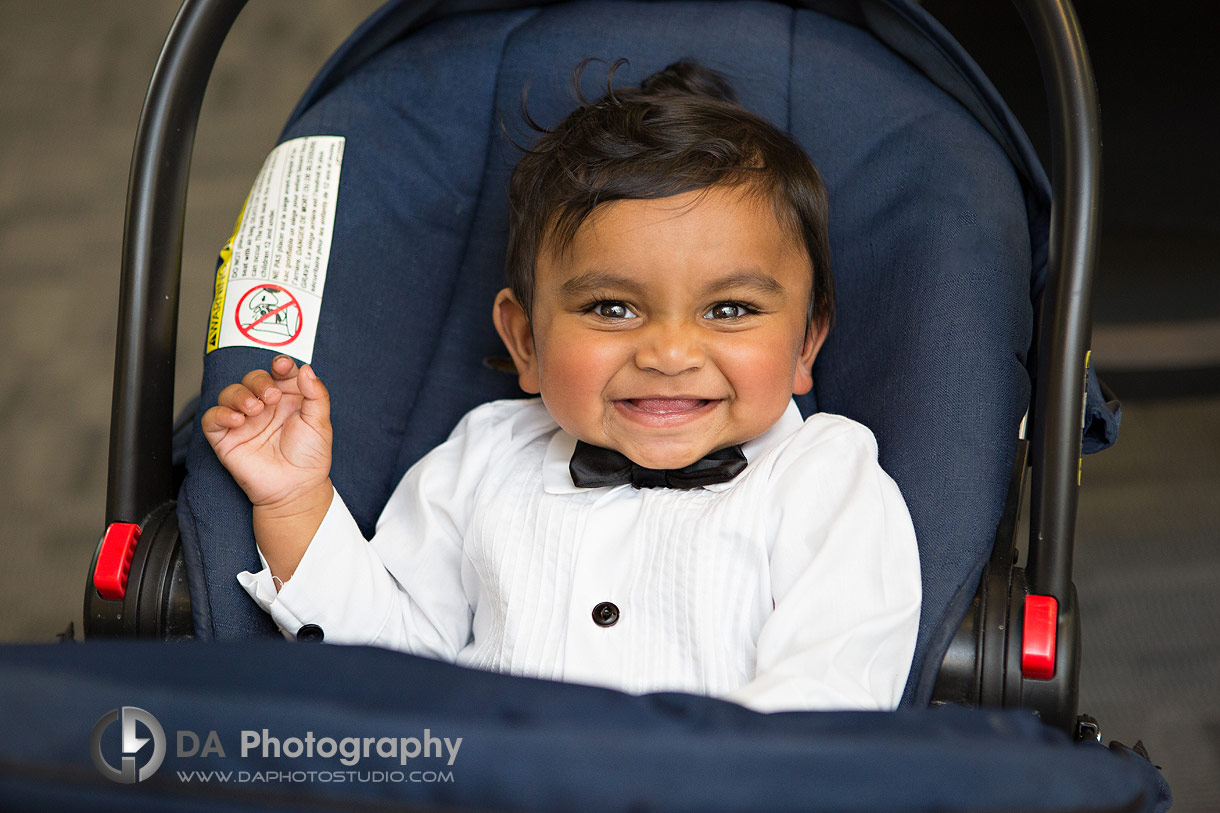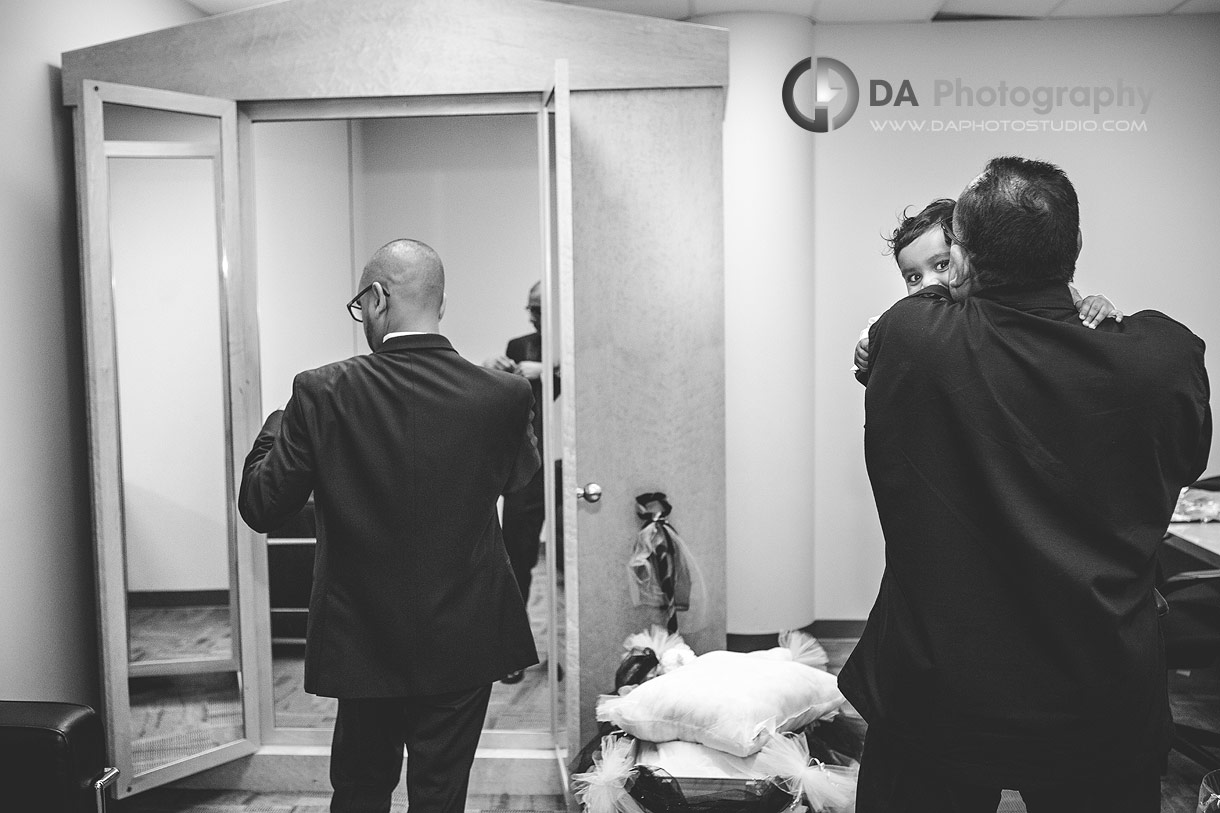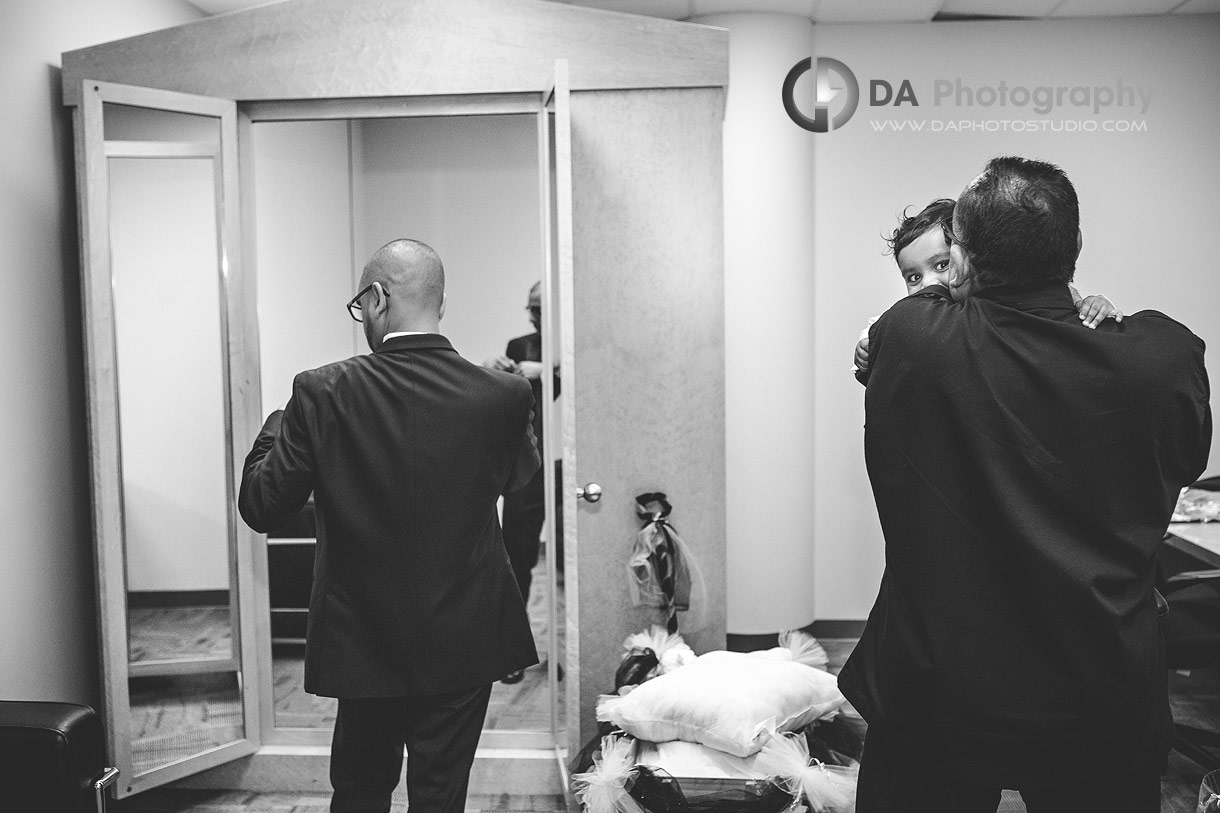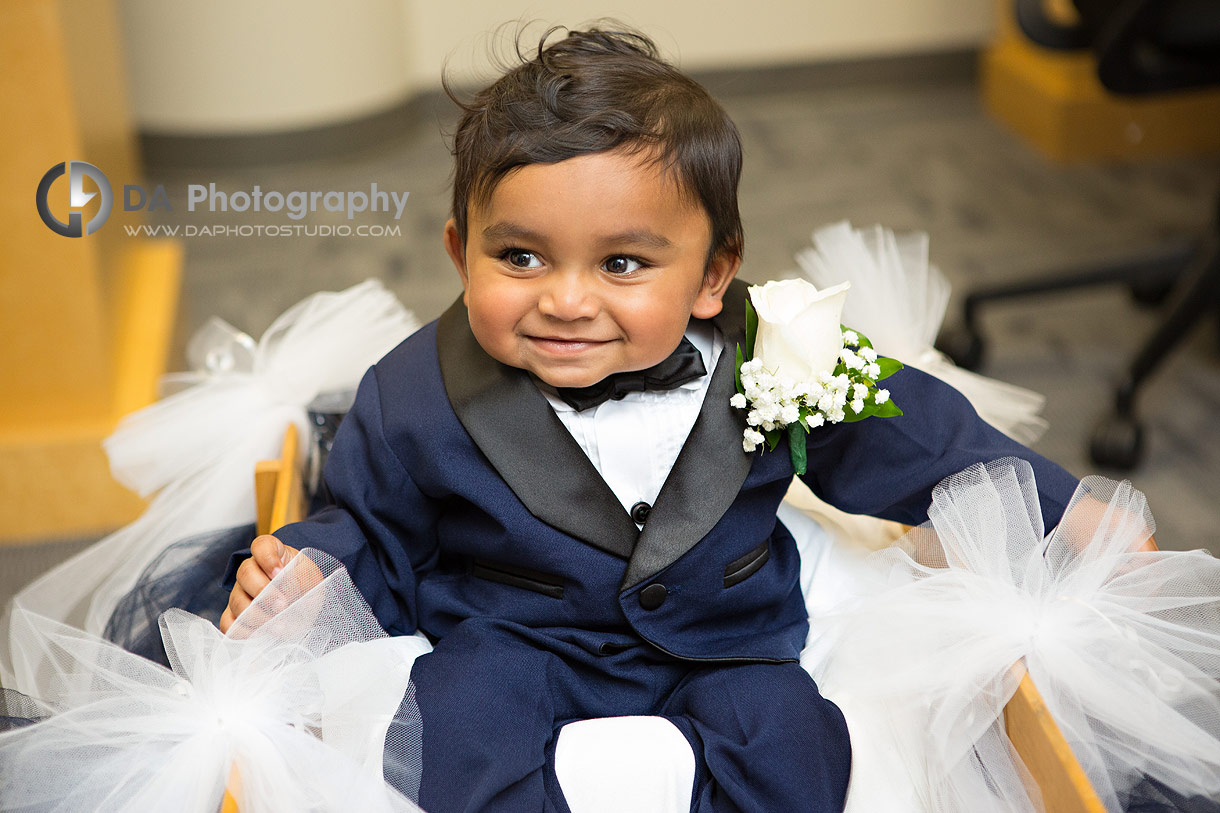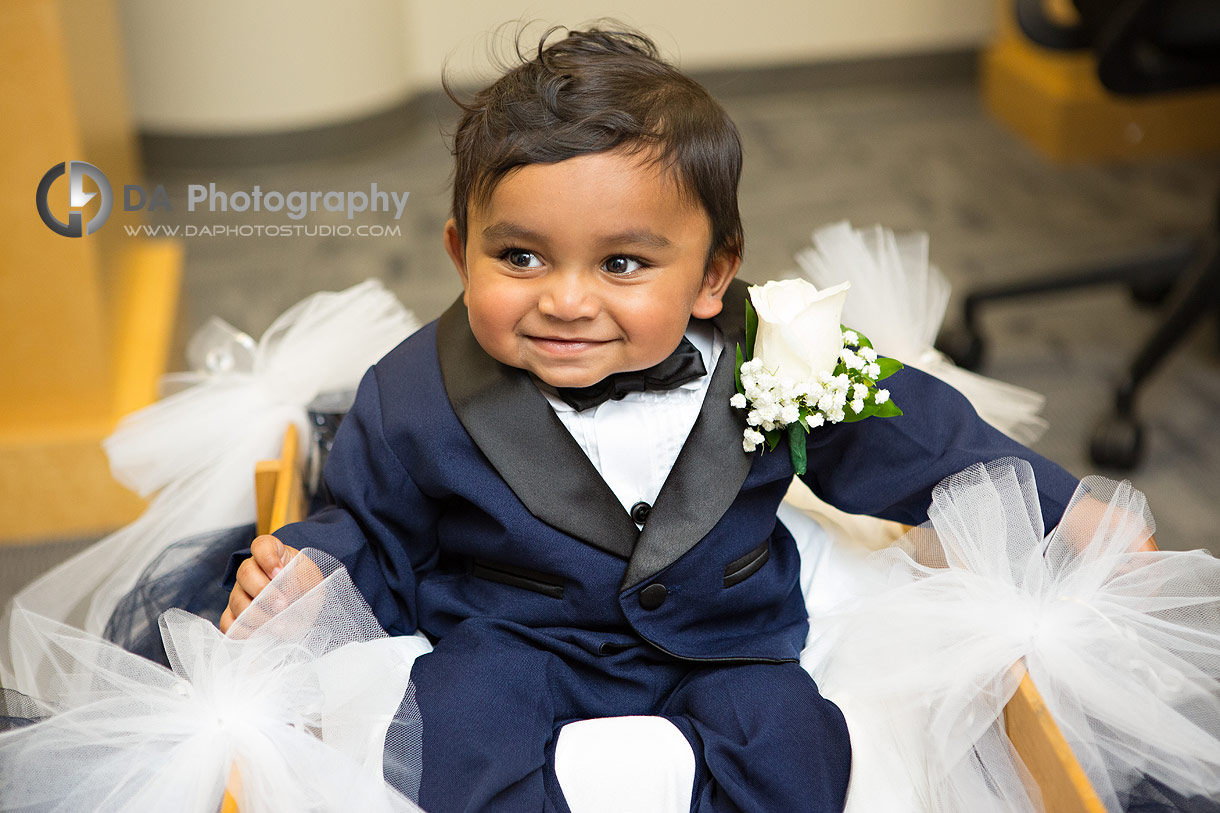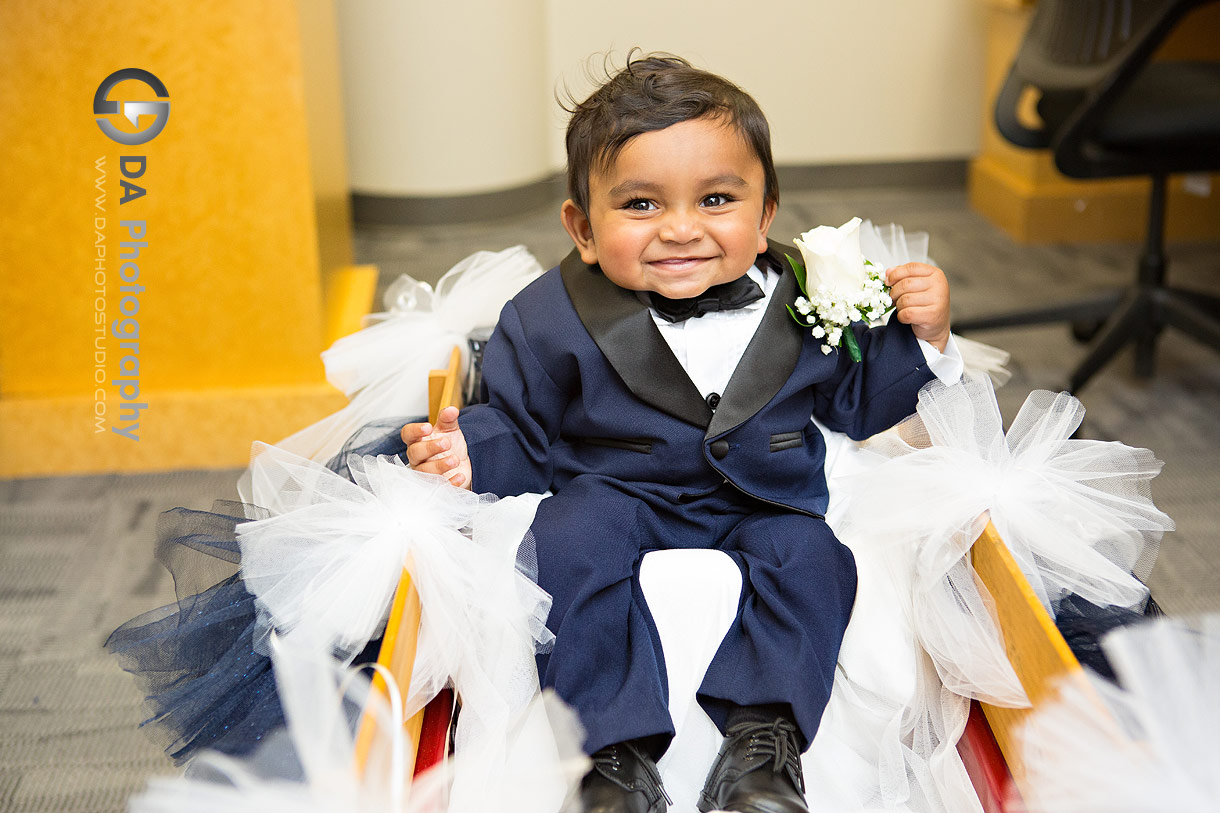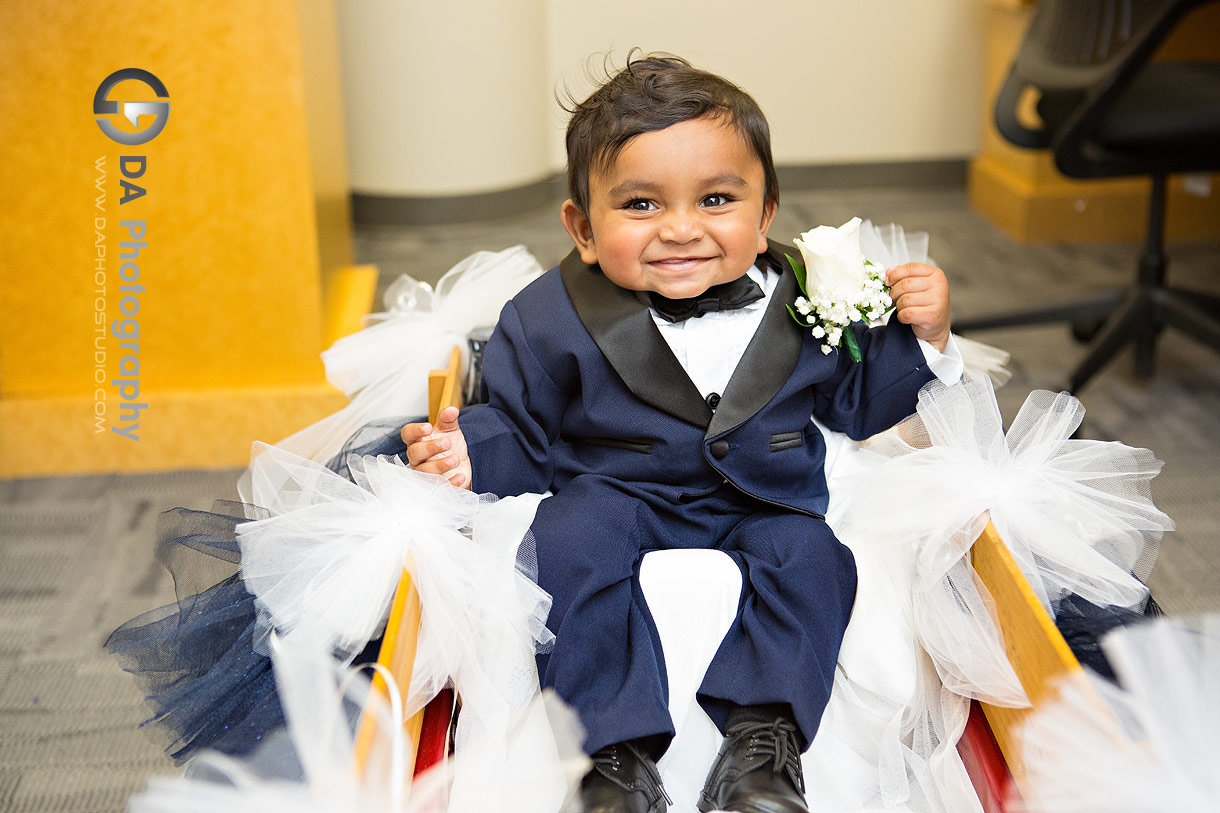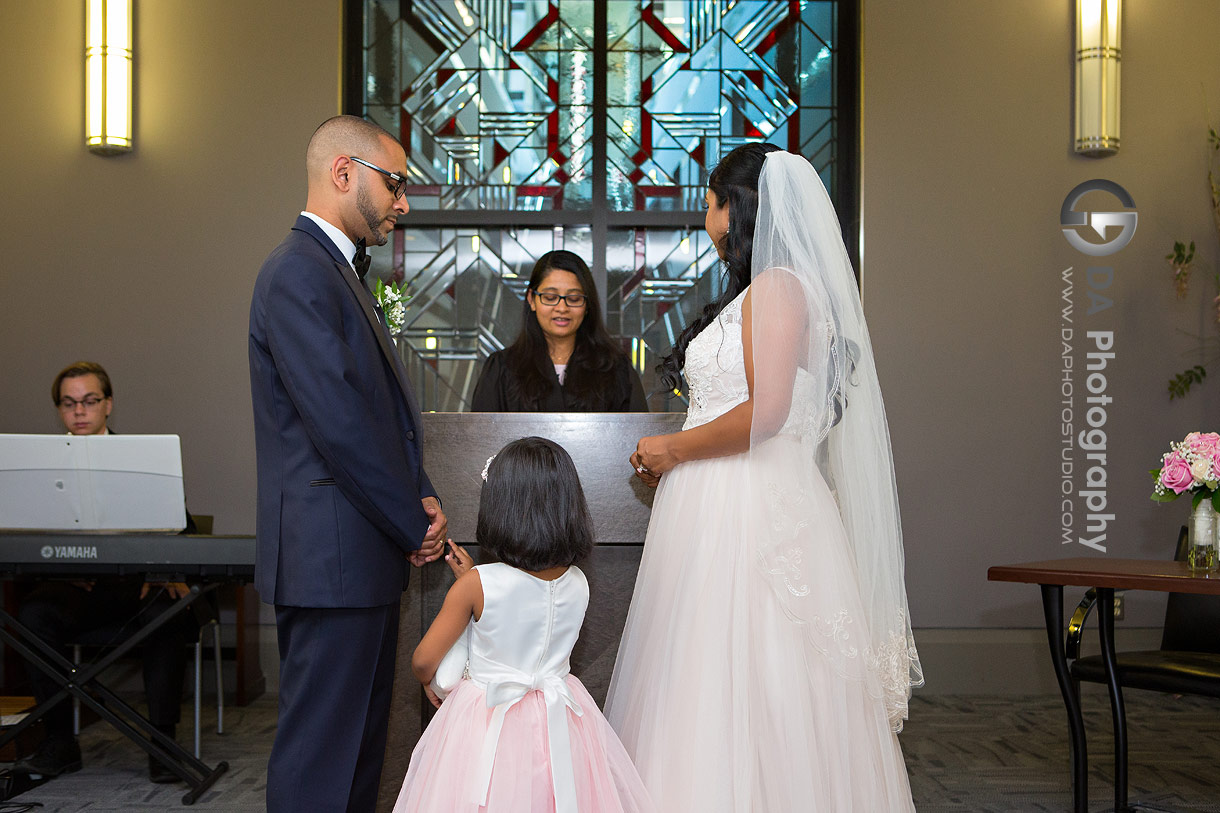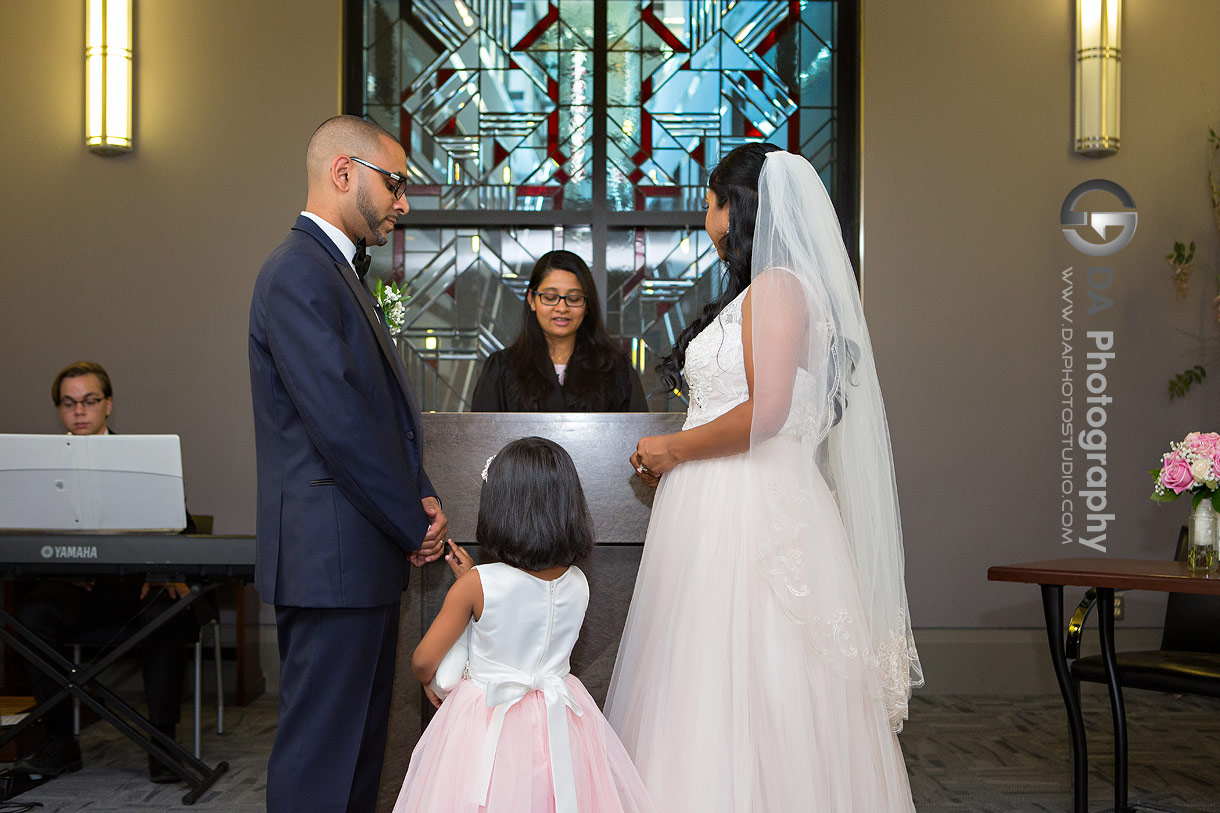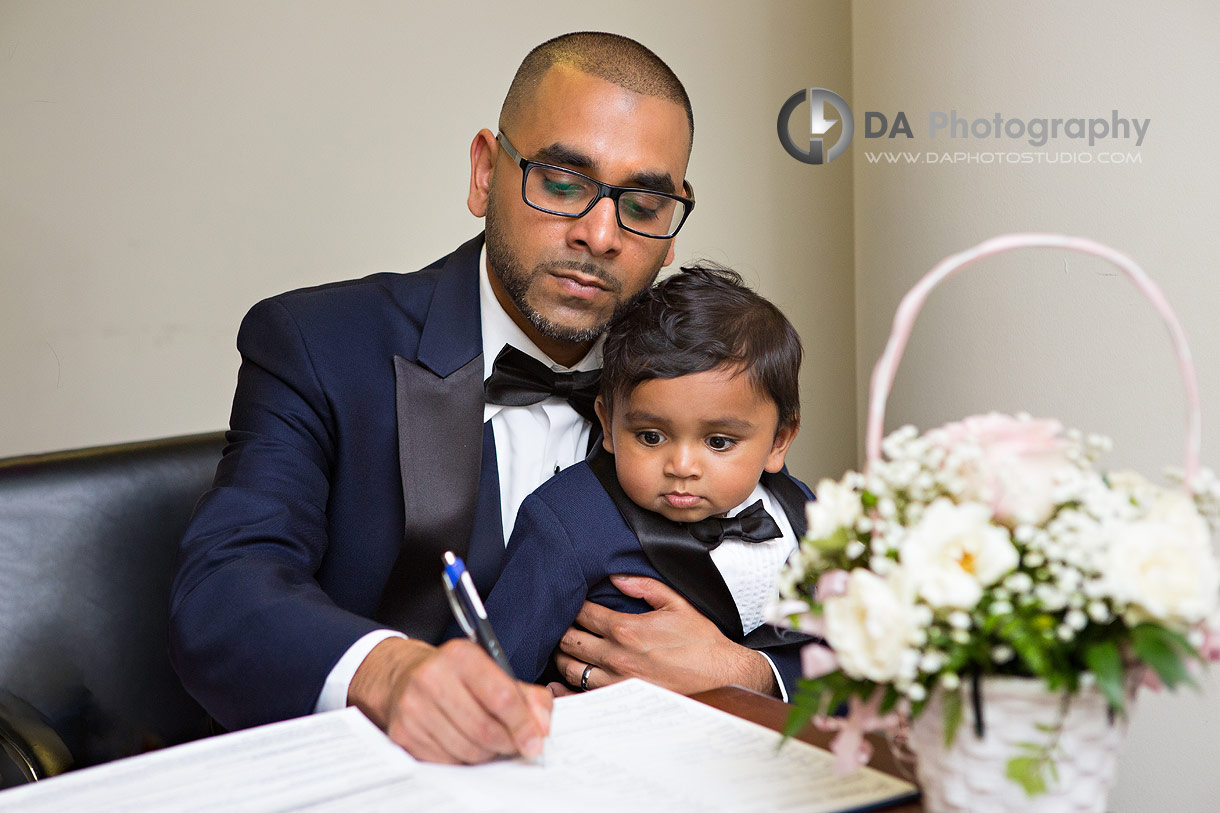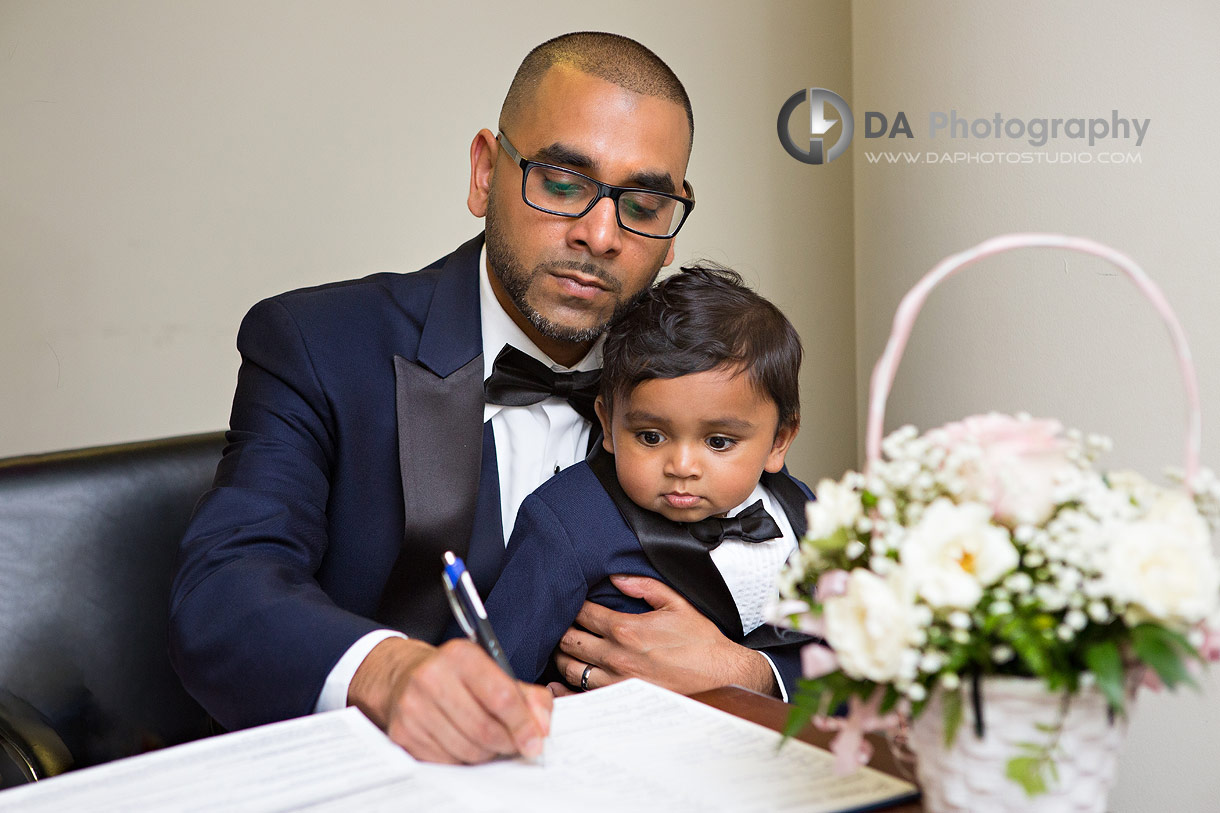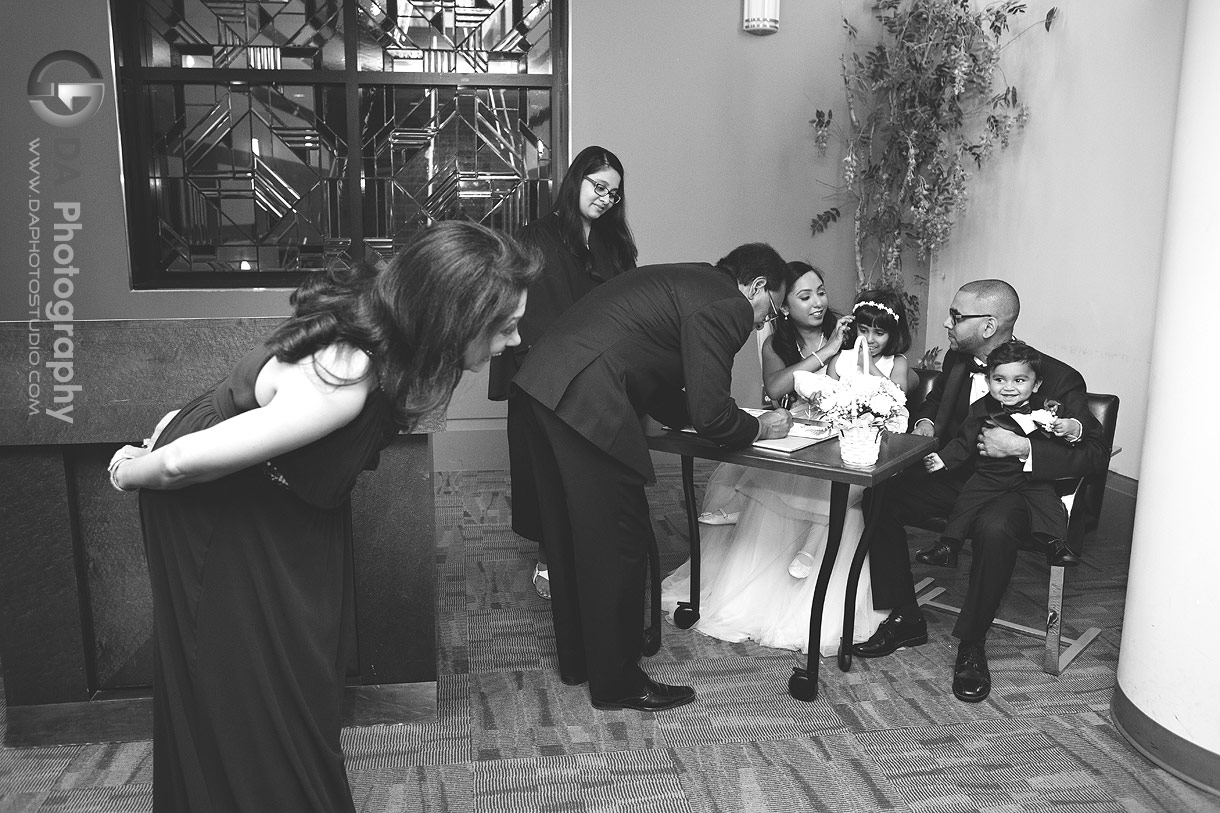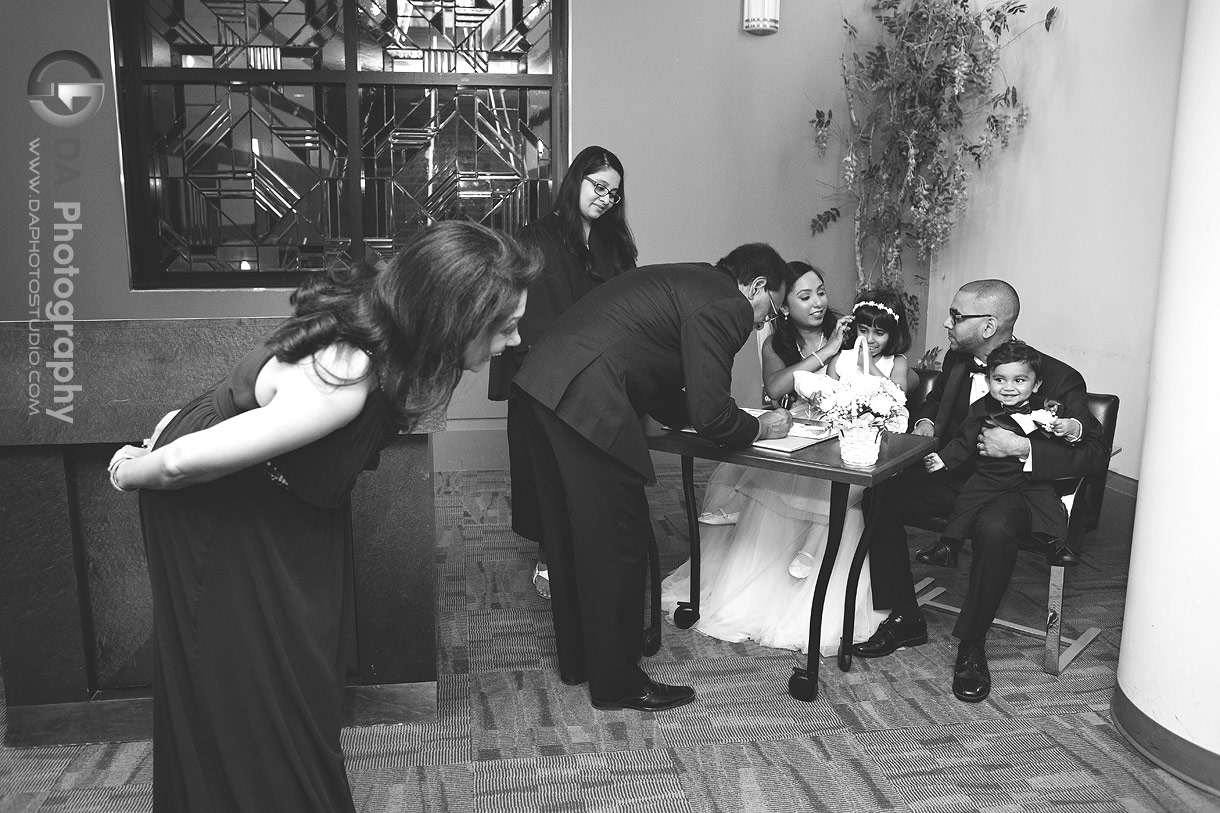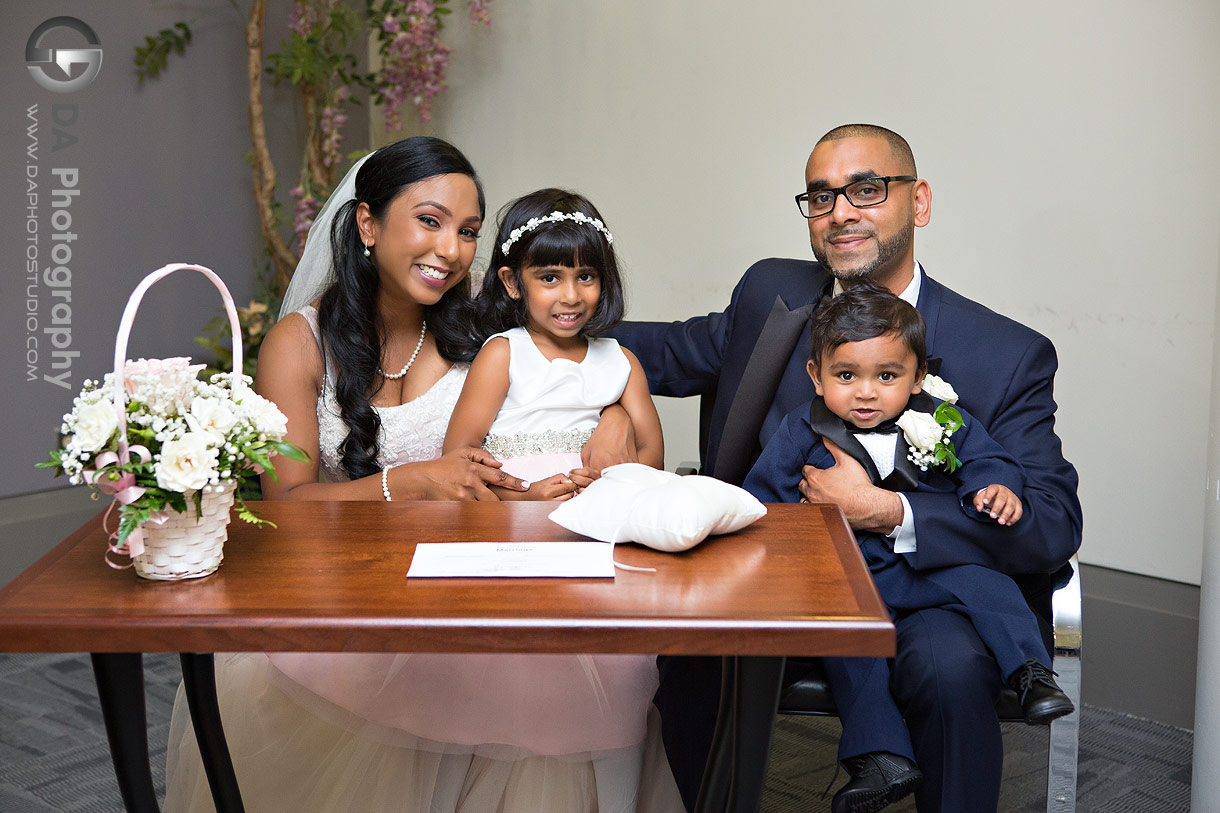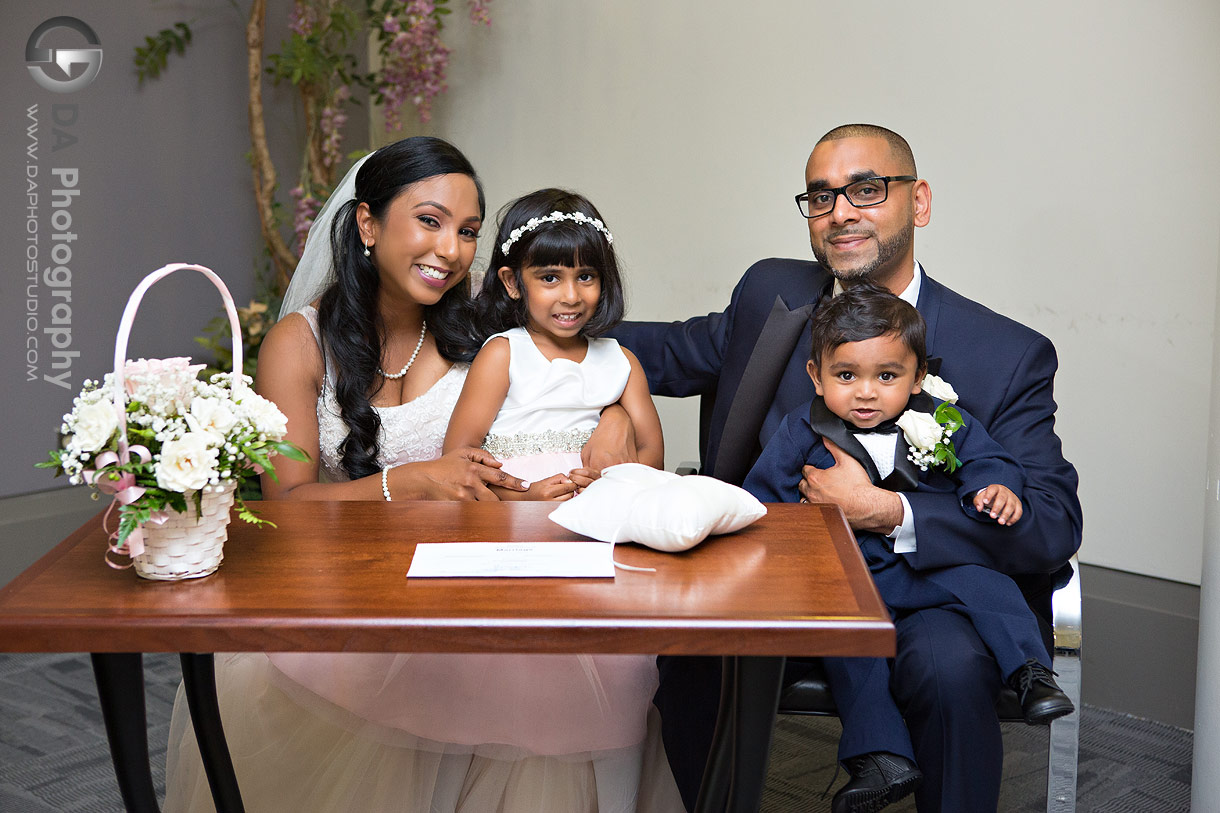 Photo locations at Mississauga city hall
Before arriving at the chapel, I noticed the large staircases in the city hall. Their positions in the hall were so interesting. The composition was so inviting for pictures!  I said to myself that I just had to bring the couple here for pictures after the ceremony.
After the city hall wedding ceremony had finished, we had a half-hour left for some extra pictures. This was the perfect opportunity for those images with the stairs. These were their first semi-posed pictures with me, so they were a bit nervous about what to expect. However, seeing how fast and flawlessly we finished the ceremony, they were quick to agree.
I just love the perspective that the stairs offered us! From different angles, I could showcase their moments. From the chapel in the background to the emotional connection of the two of them at this spot.
This was slightly opposite to my usual wedding coverage. The type of photos we took at the stairs were more similar to the nighttime images I take at the end of the day. However, this time we did them first.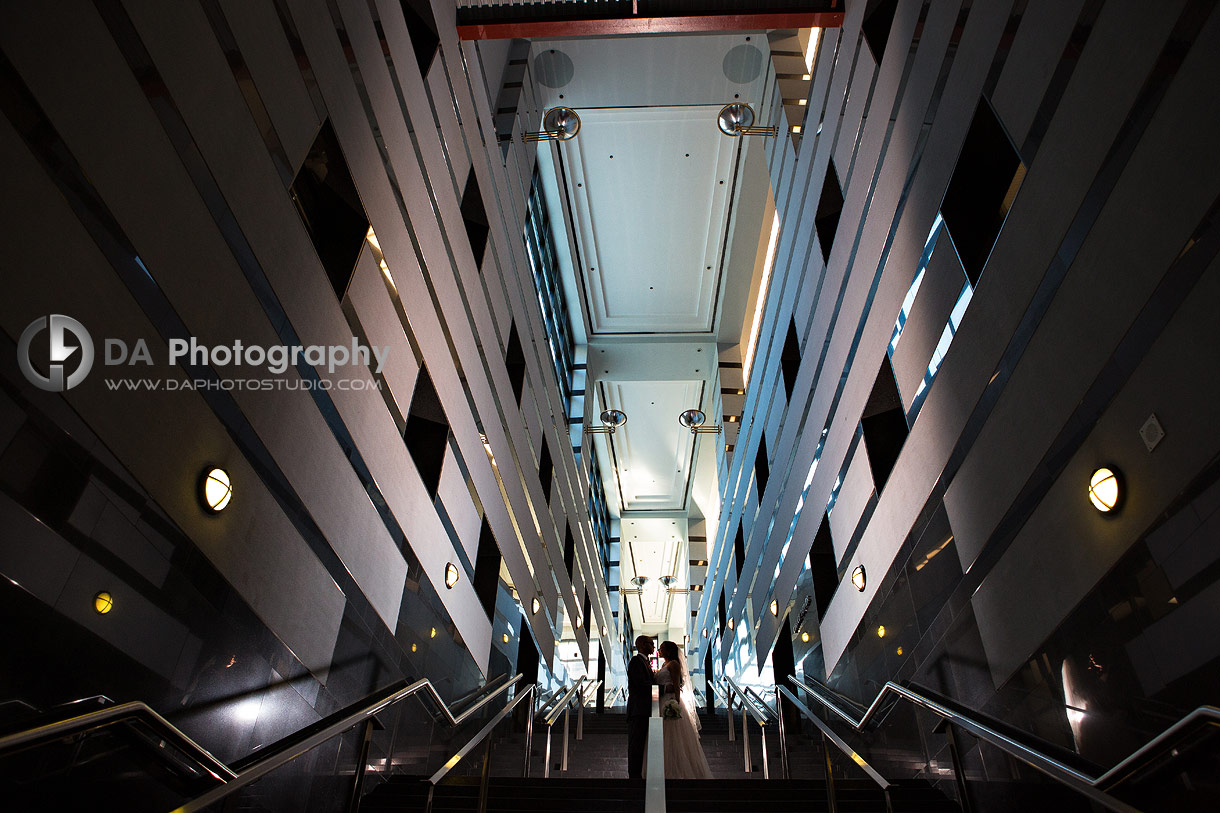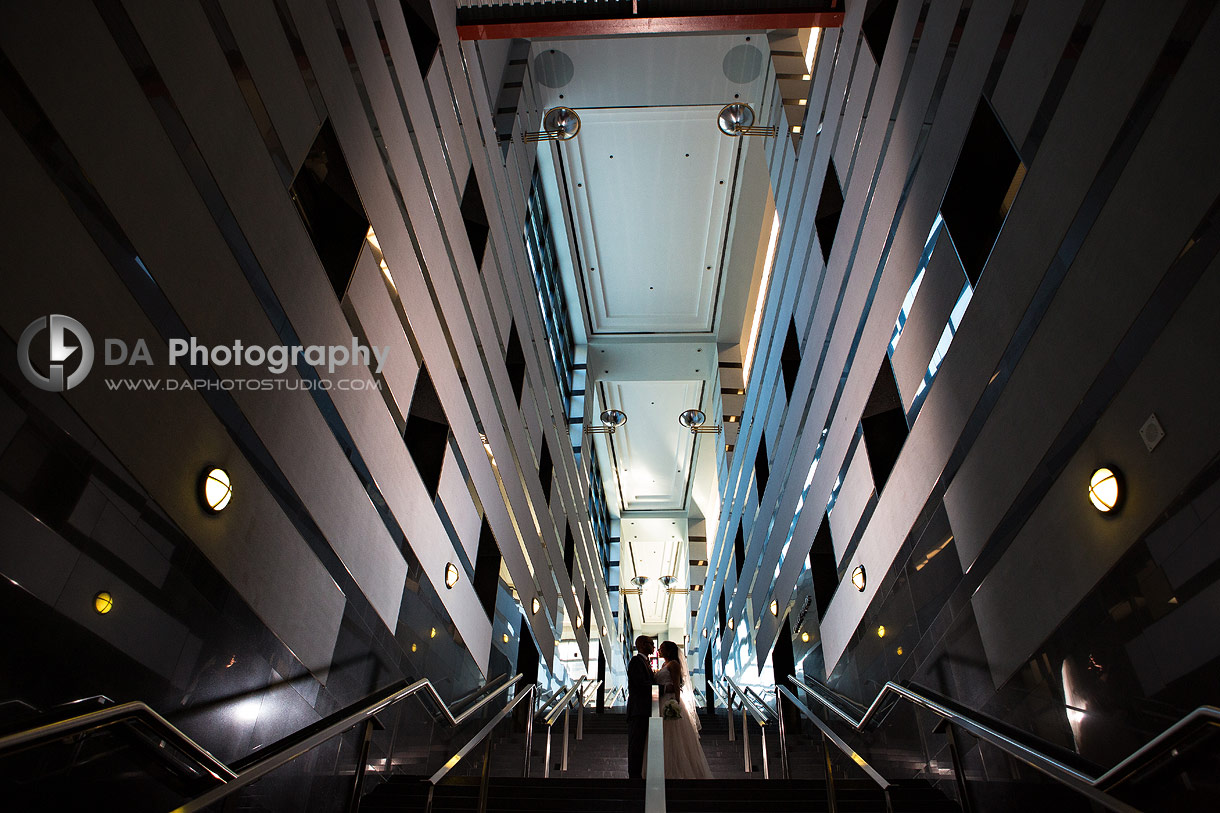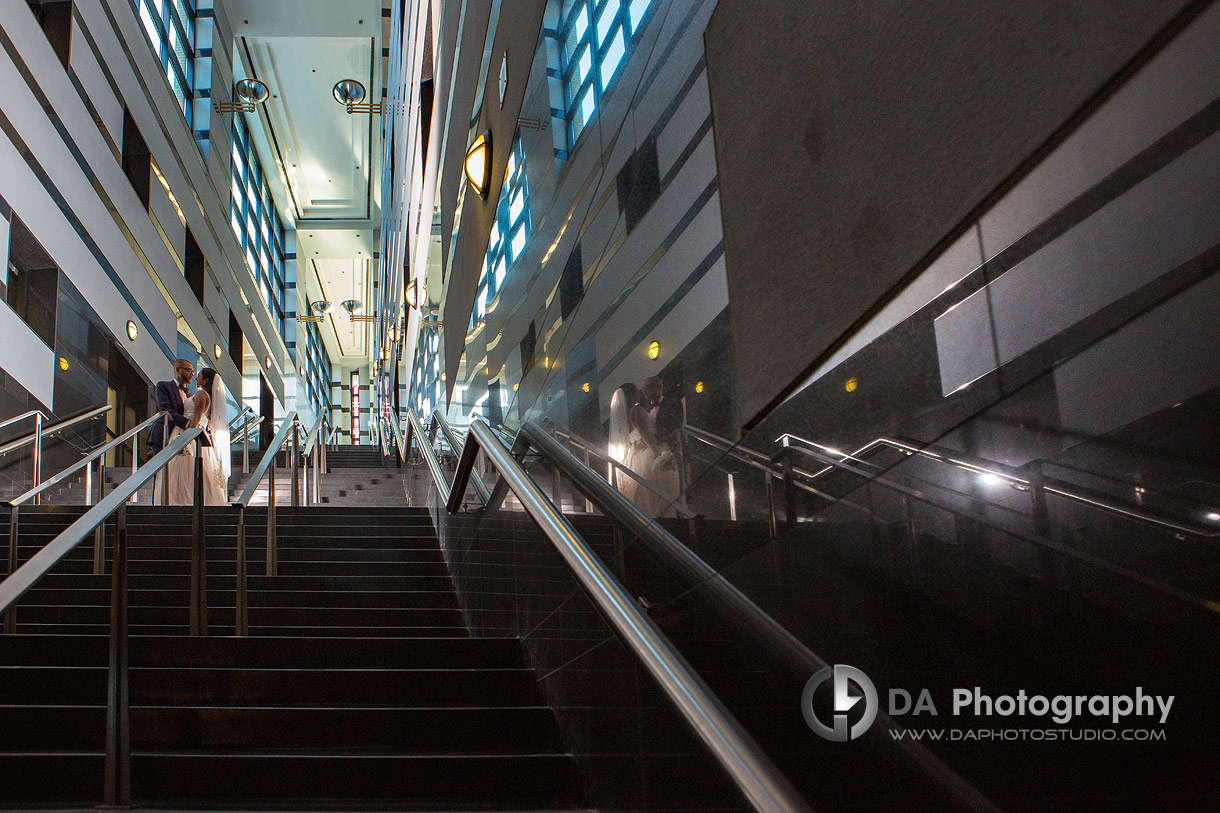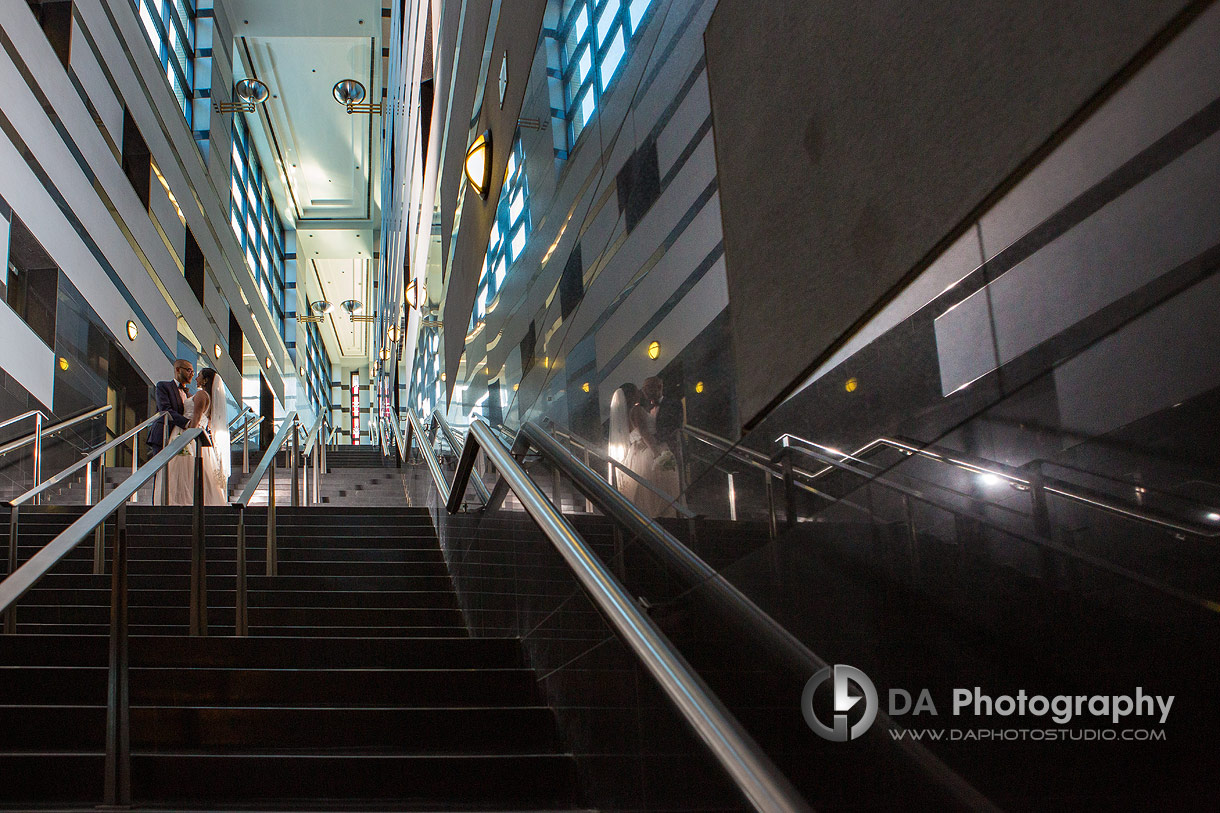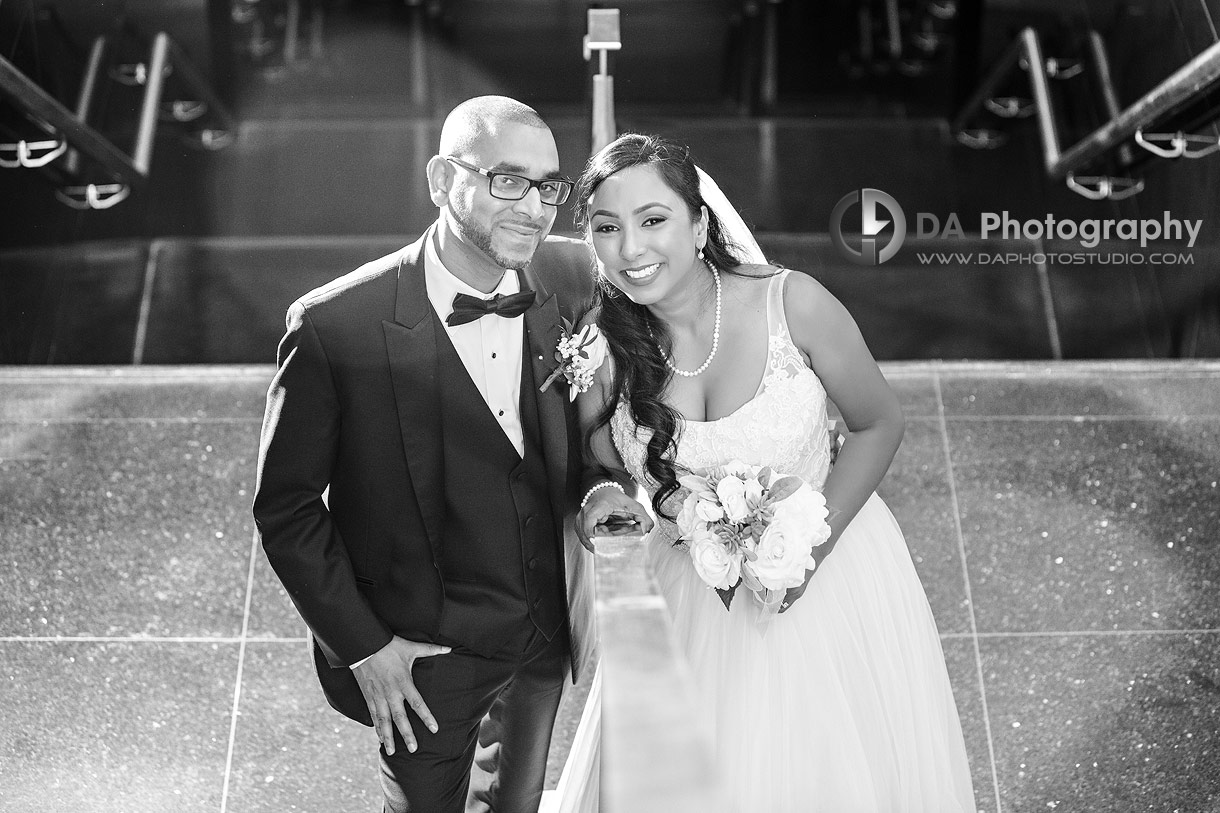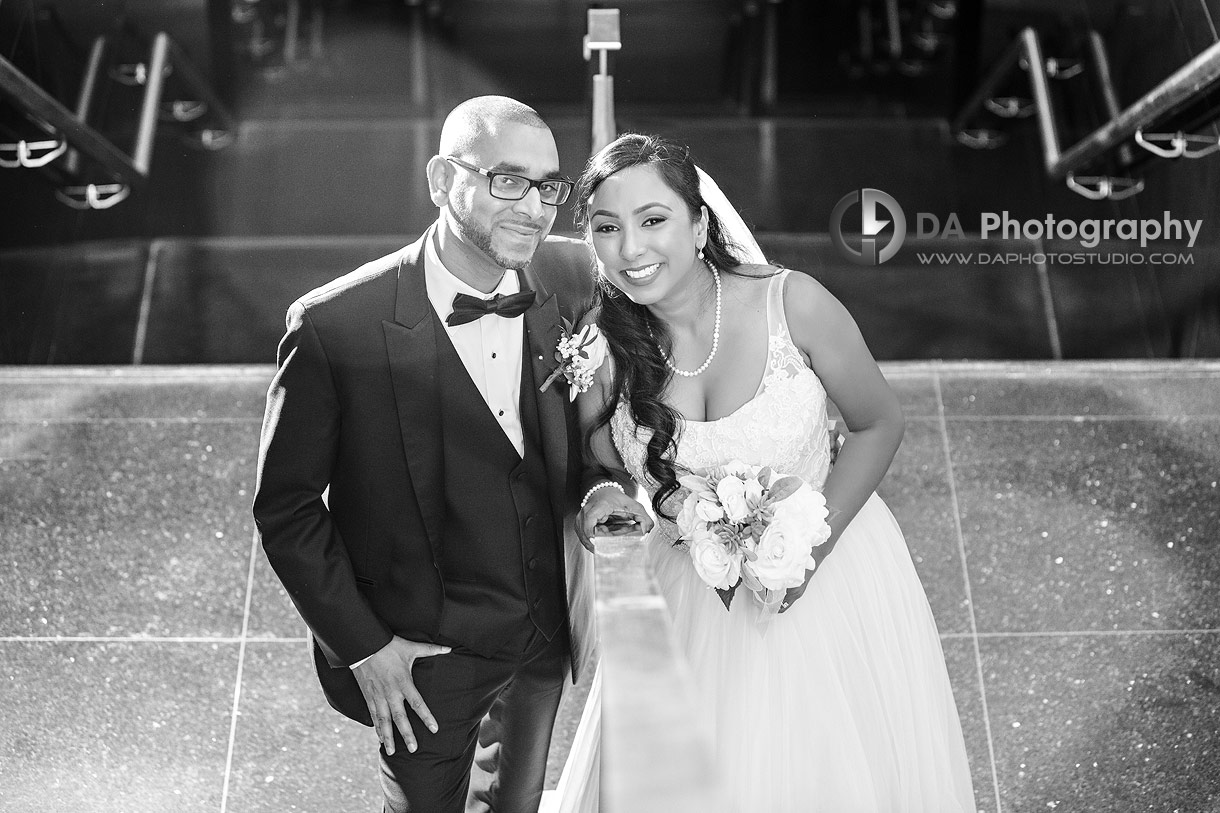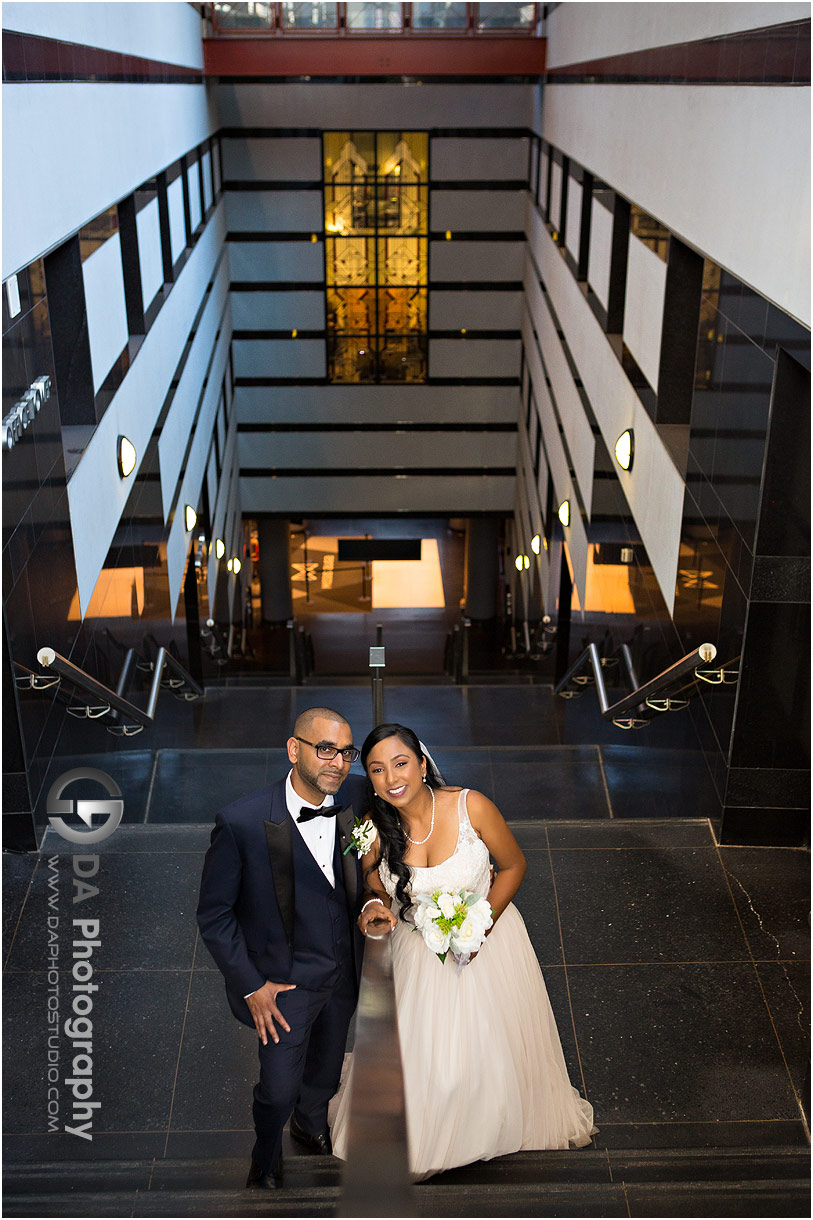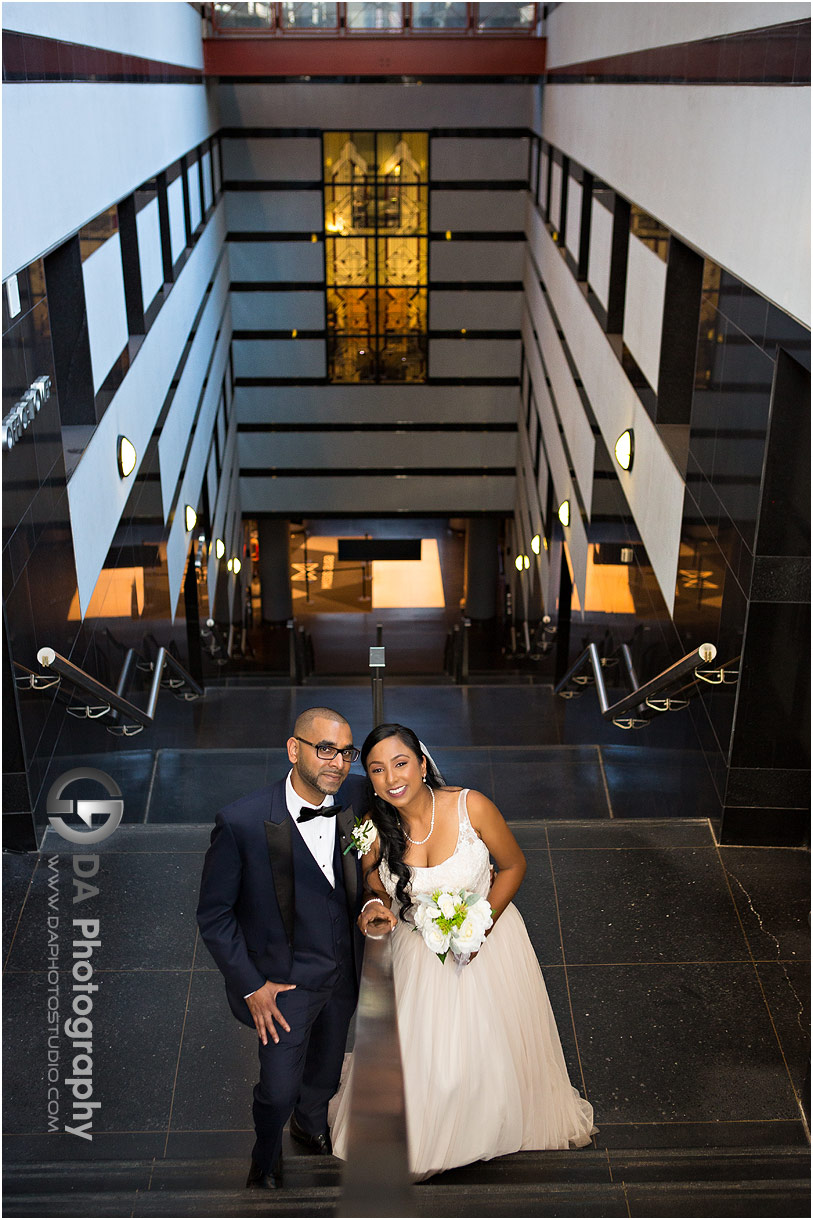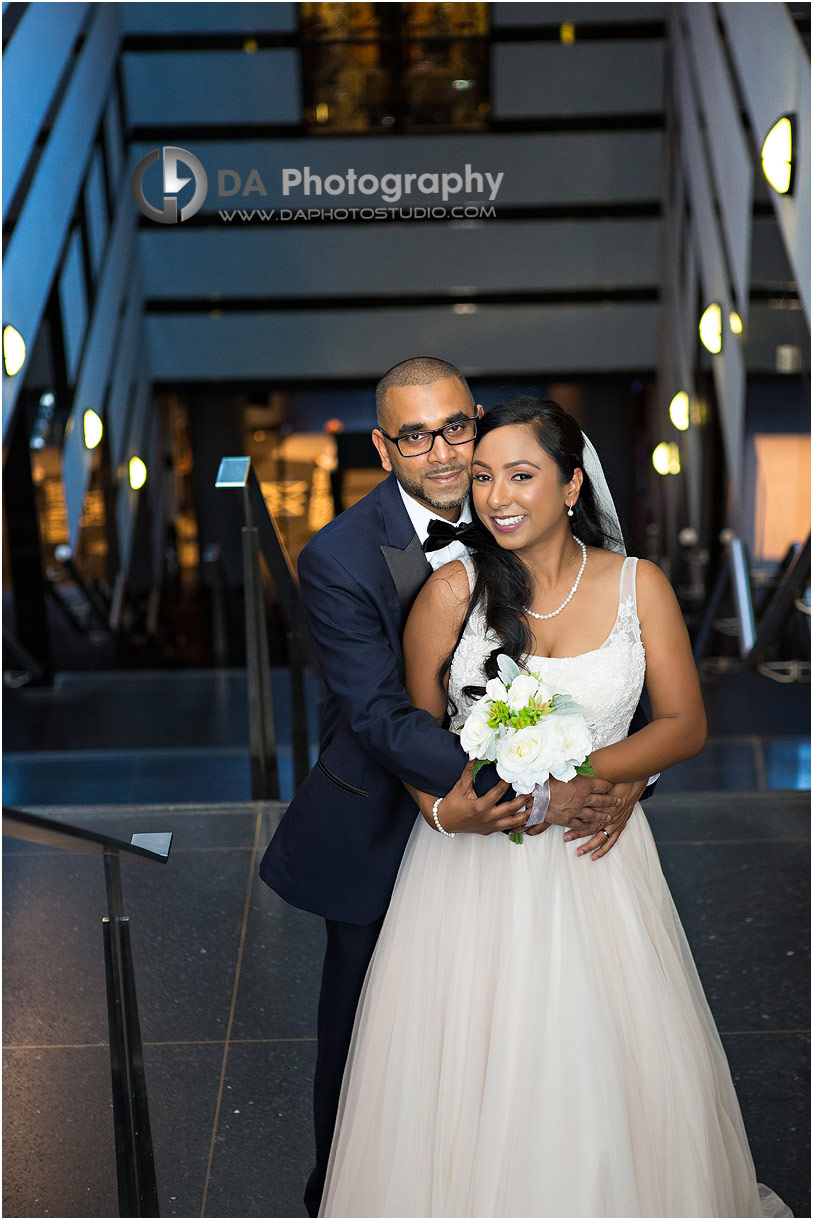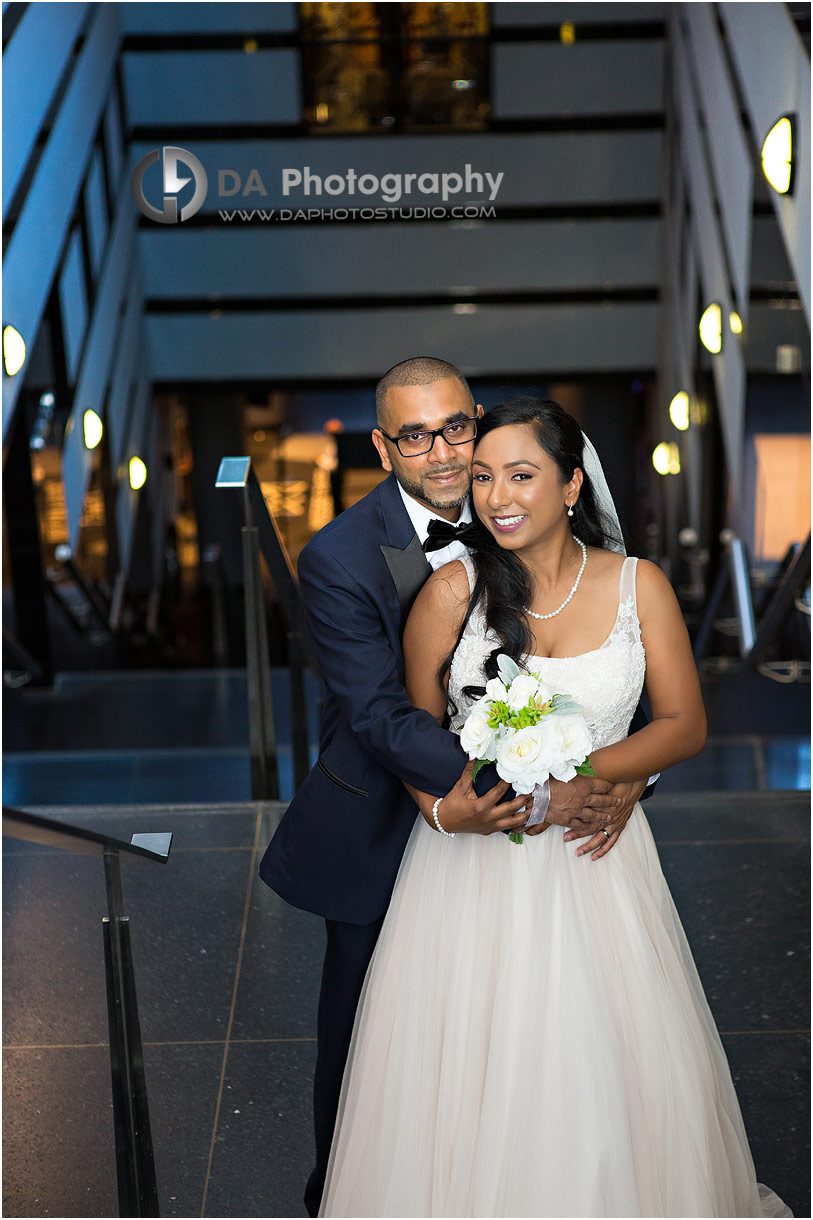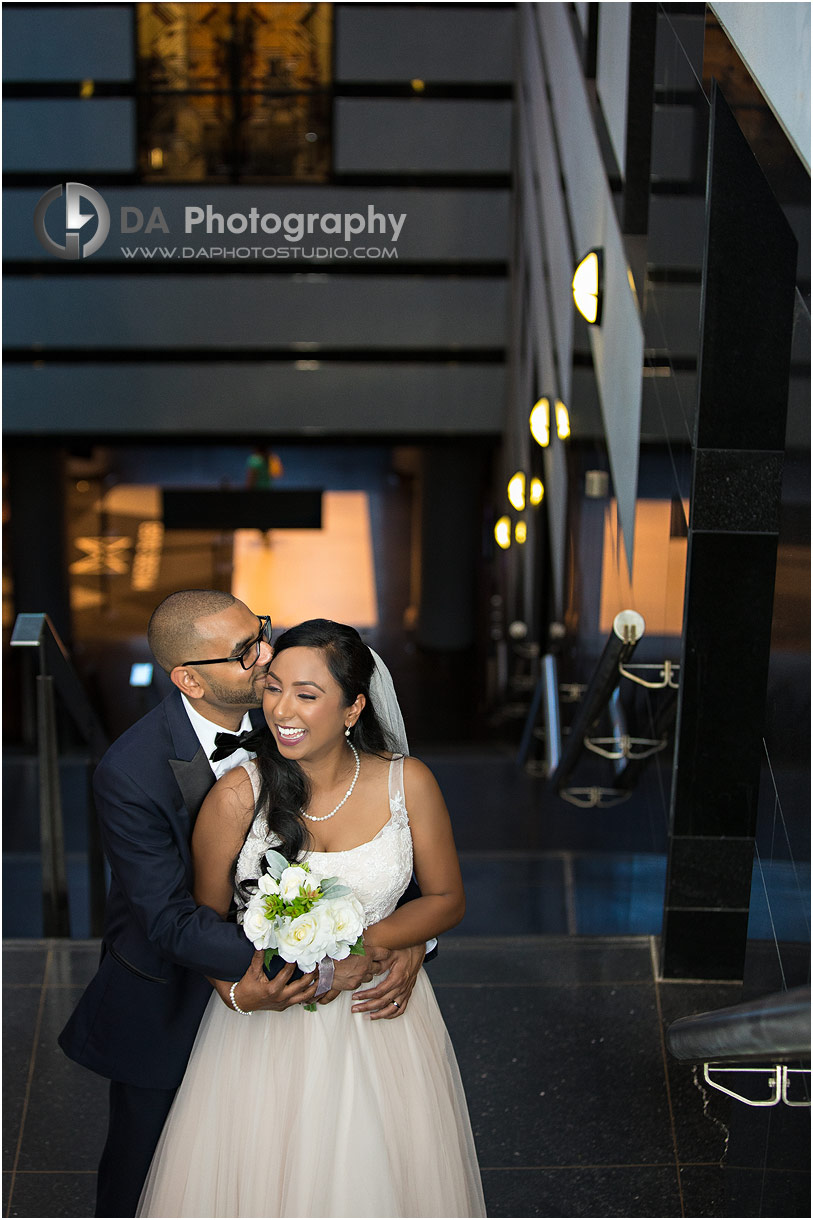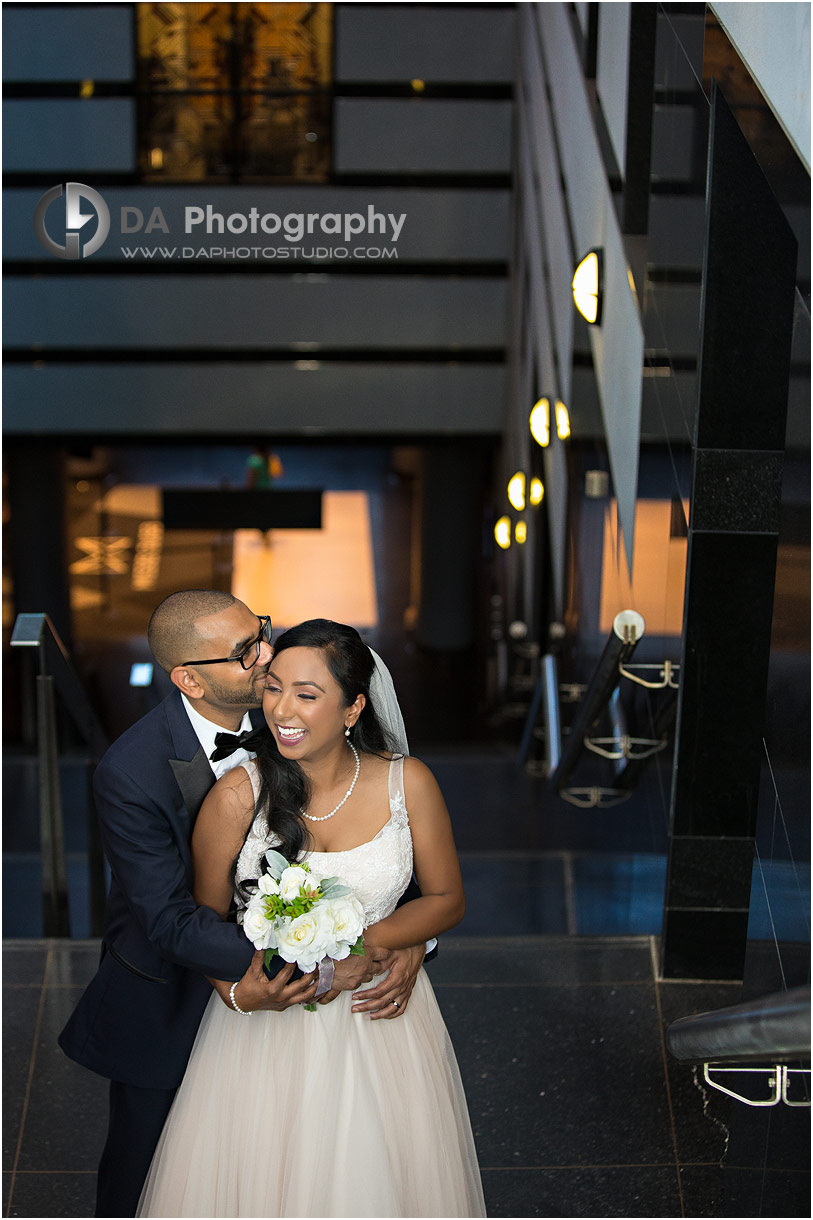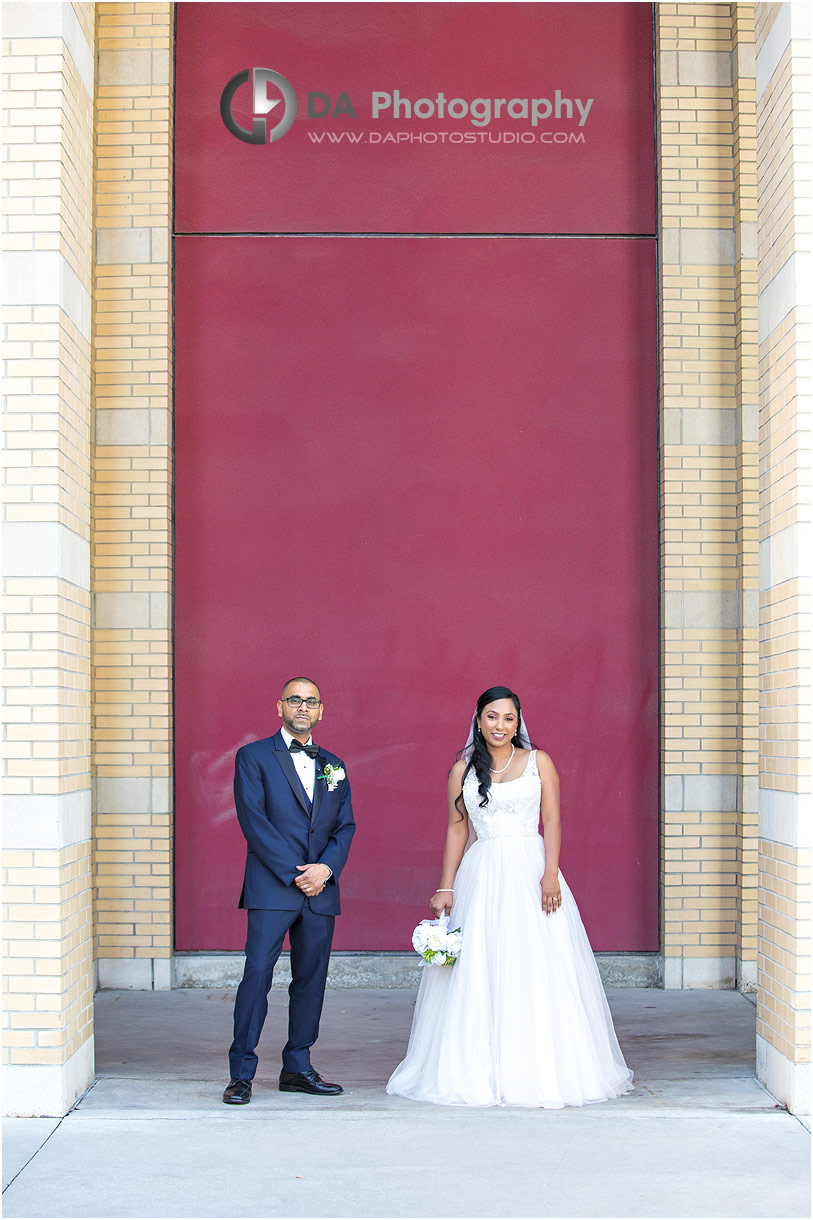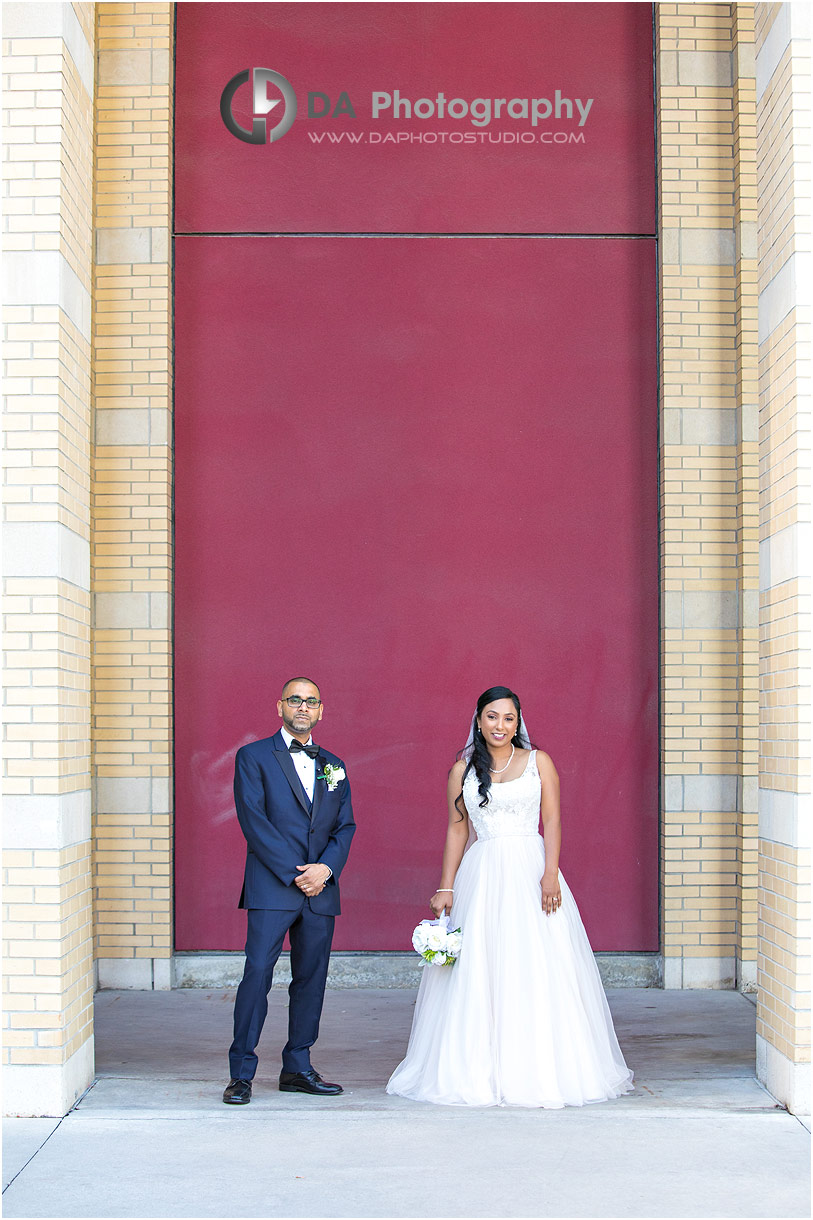 Daytime wedding pros
The beauty of daytime weddings is the abundance of available light. This gave us the ability to work at such a fast pace. We began by taking photos in the shaded area right at the entrance. Then, we continued to the water feature in front of the city hall.
I was using every opportunity available to me from this location; from strangers walking into the frame to the water fountains that were intermittently working. I was able to showcase the beauty of the sunny day with the cloudless, vibrant blue sky and the reflections of the water.
When we were nearing the end of the photoshoot, I couldn't believe the many unique photos we captured in only two hours of coverage. Thanks to Trishna and Kavi's personalities and the versatility of Mississauga City Hall, we documented their city hall wedding in the absolute perfect way!
It was now time for them to leave and meet their family and friends at Terrace on the Green. However, I was rushing home to revisit and savour those great images.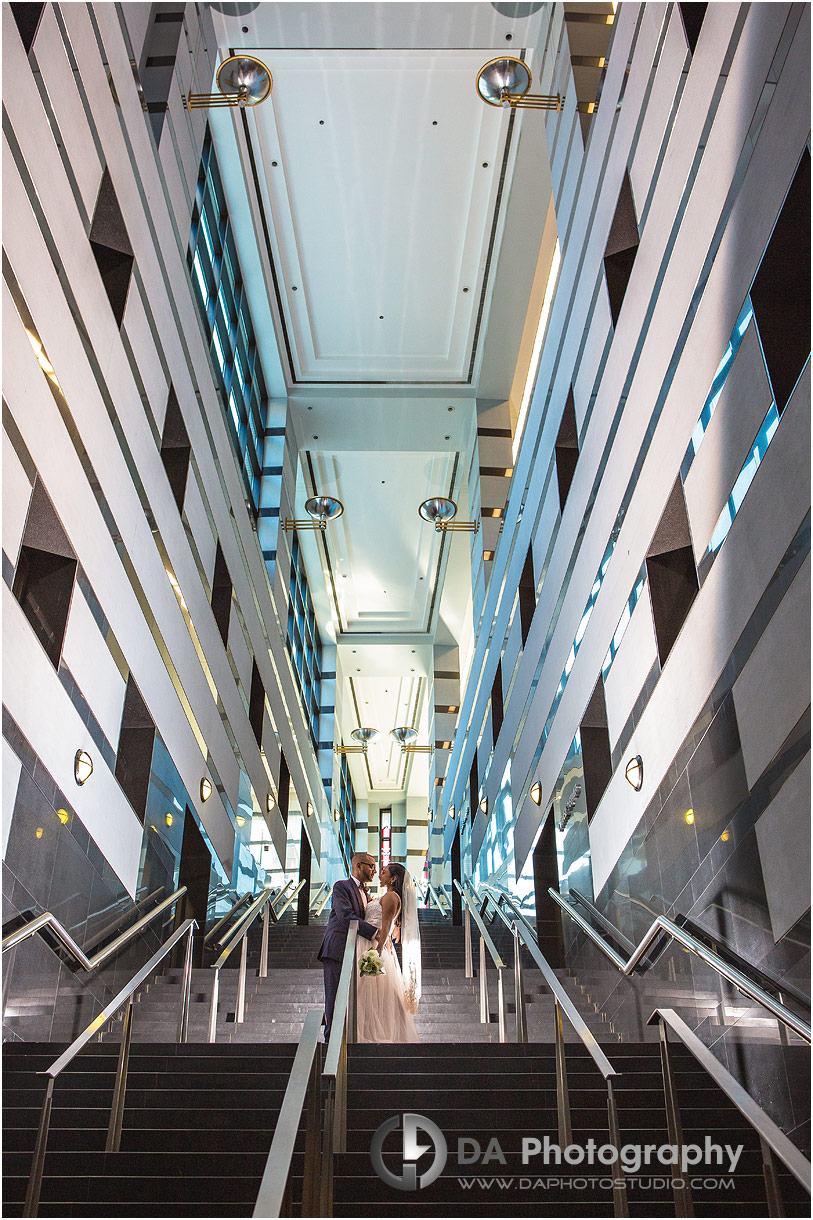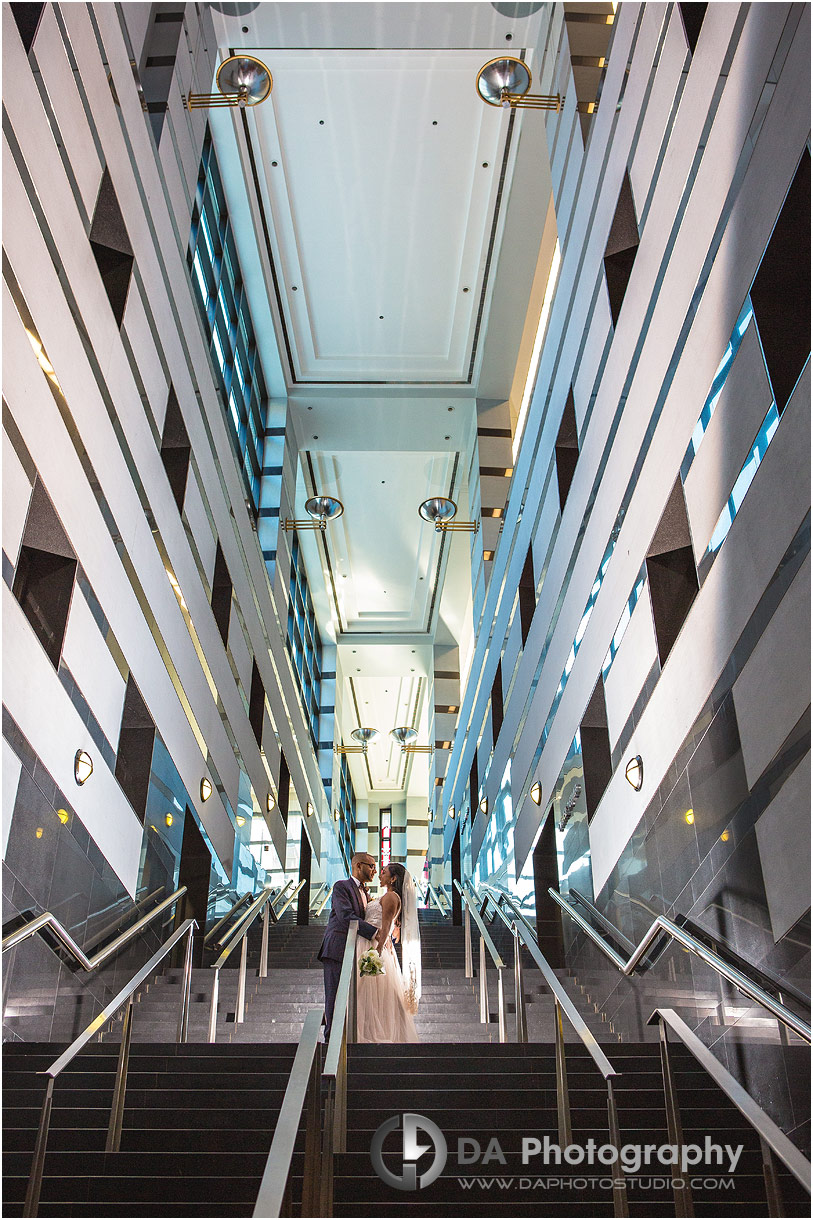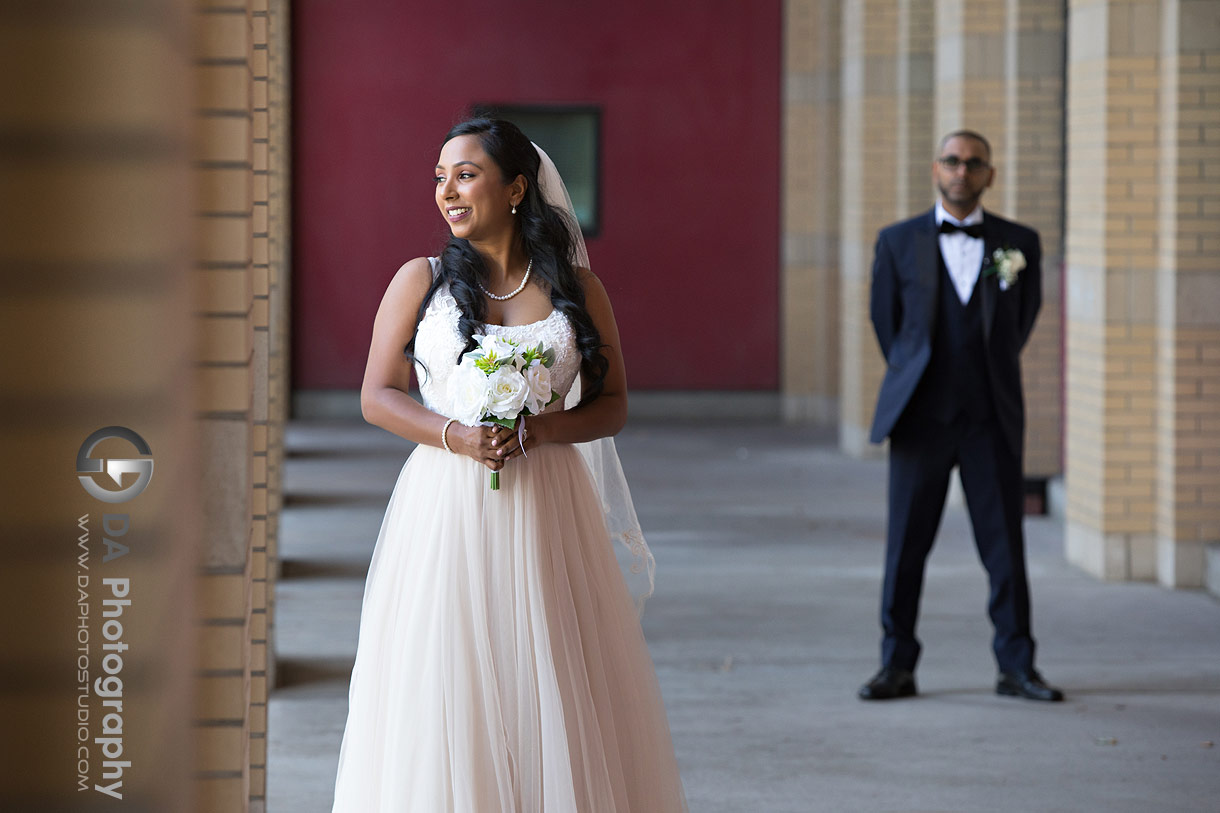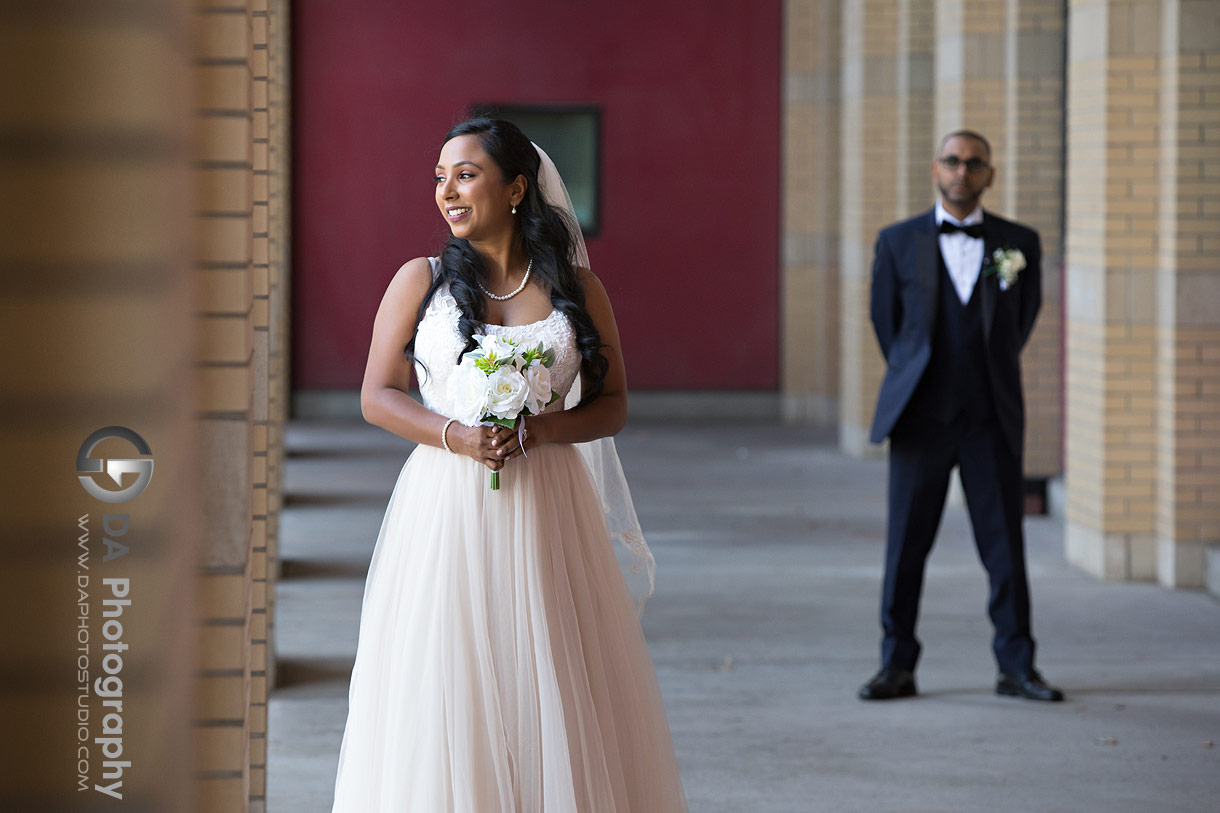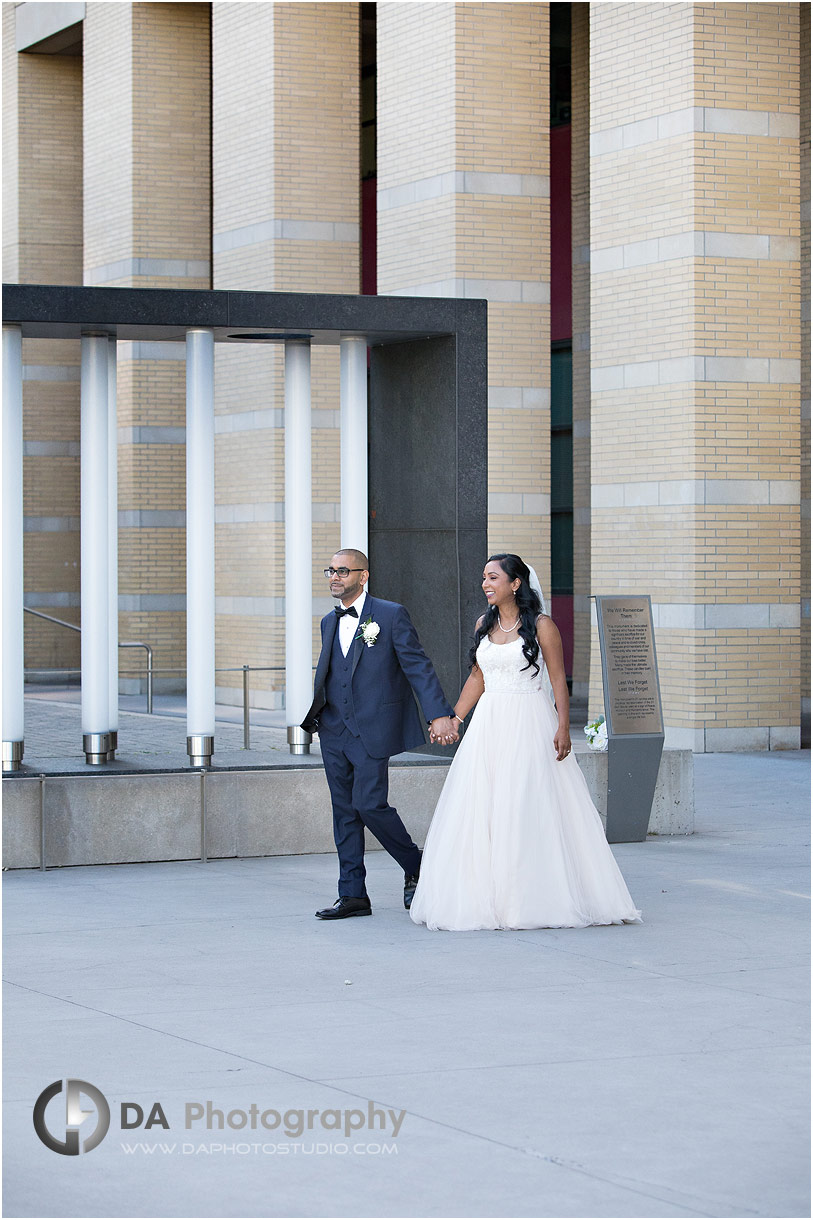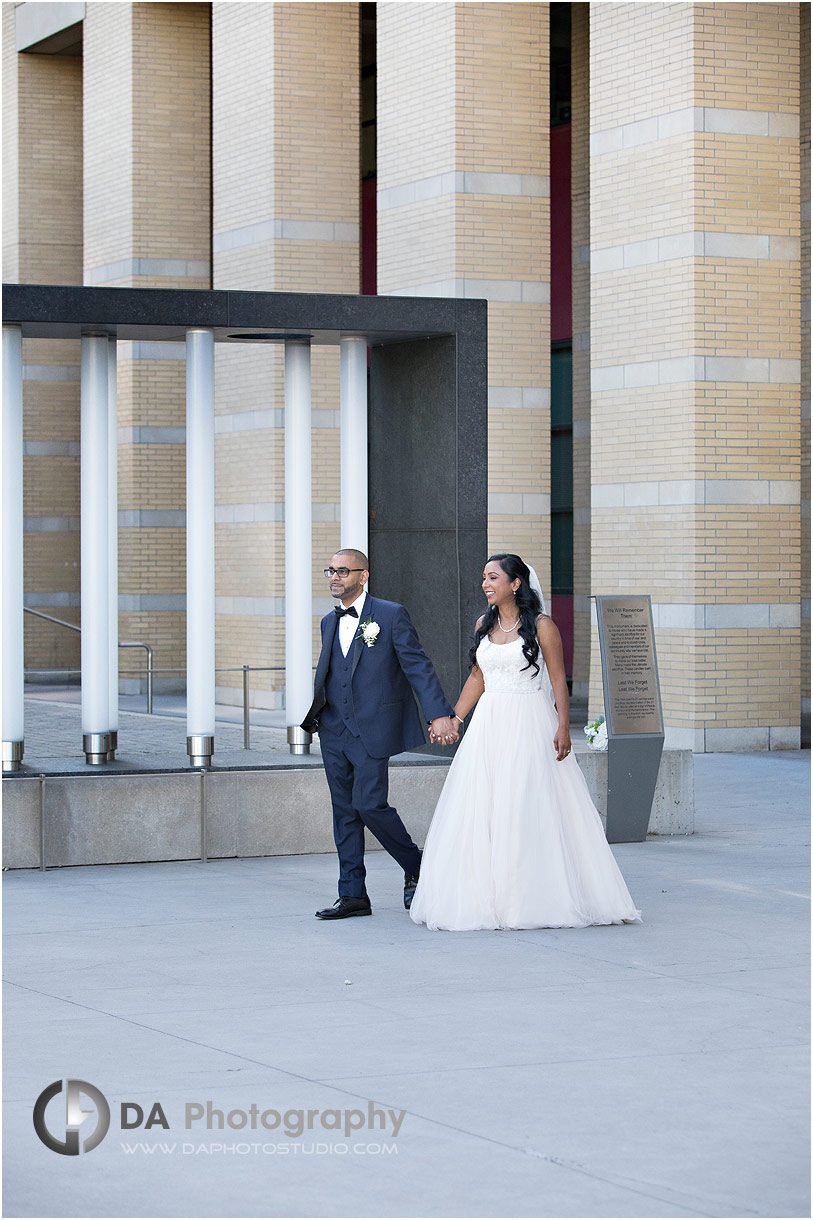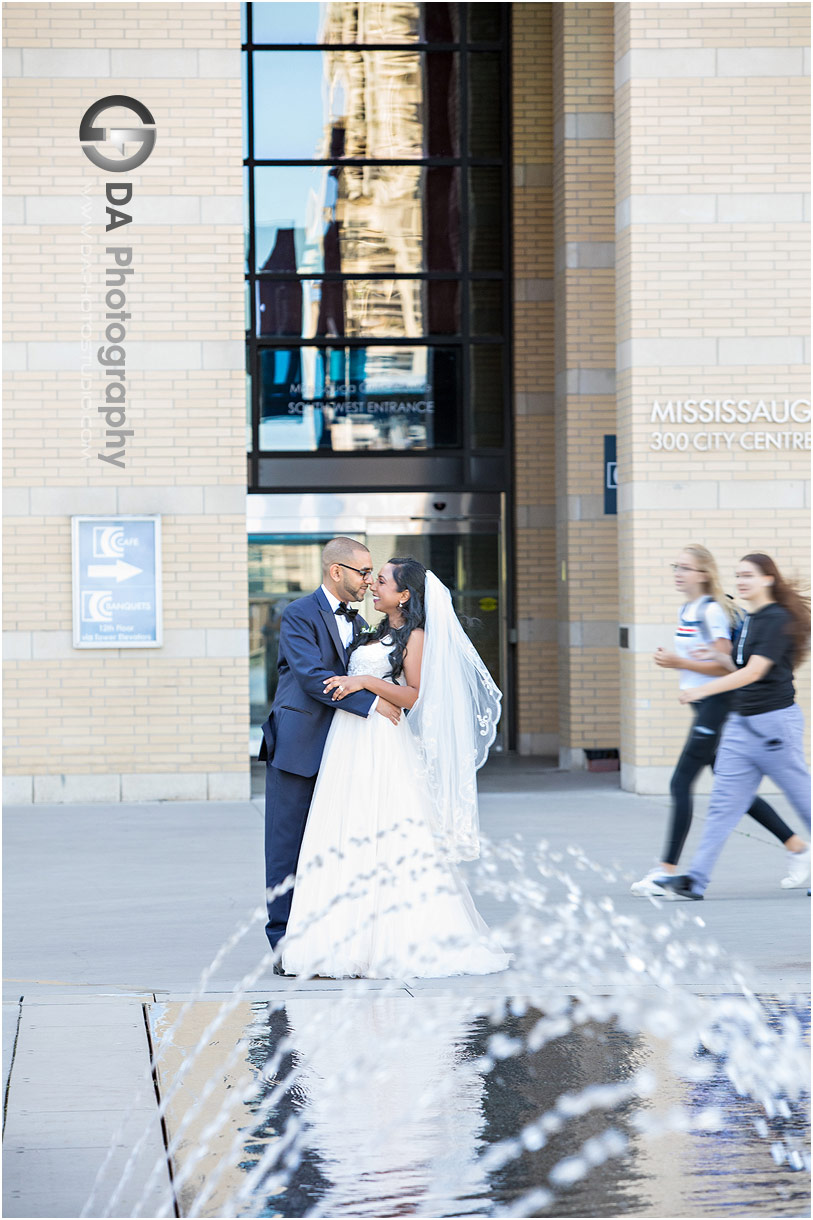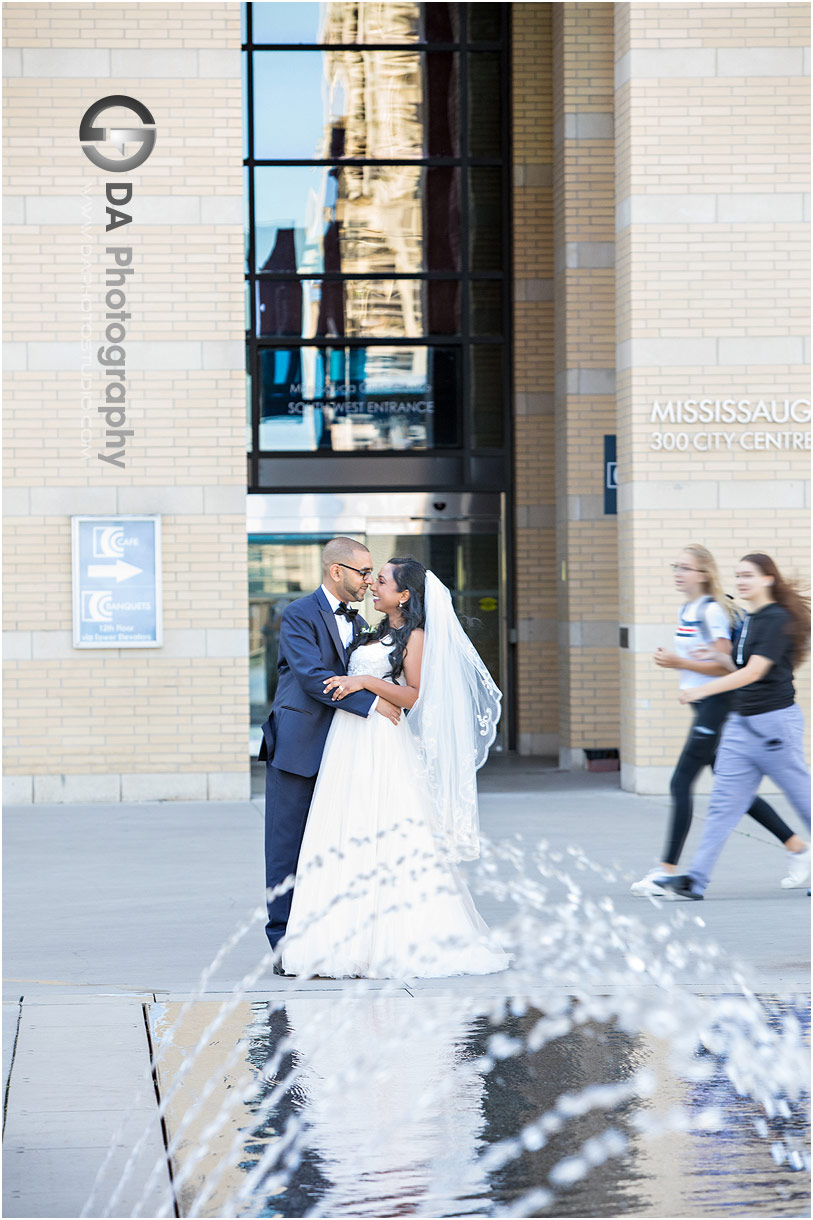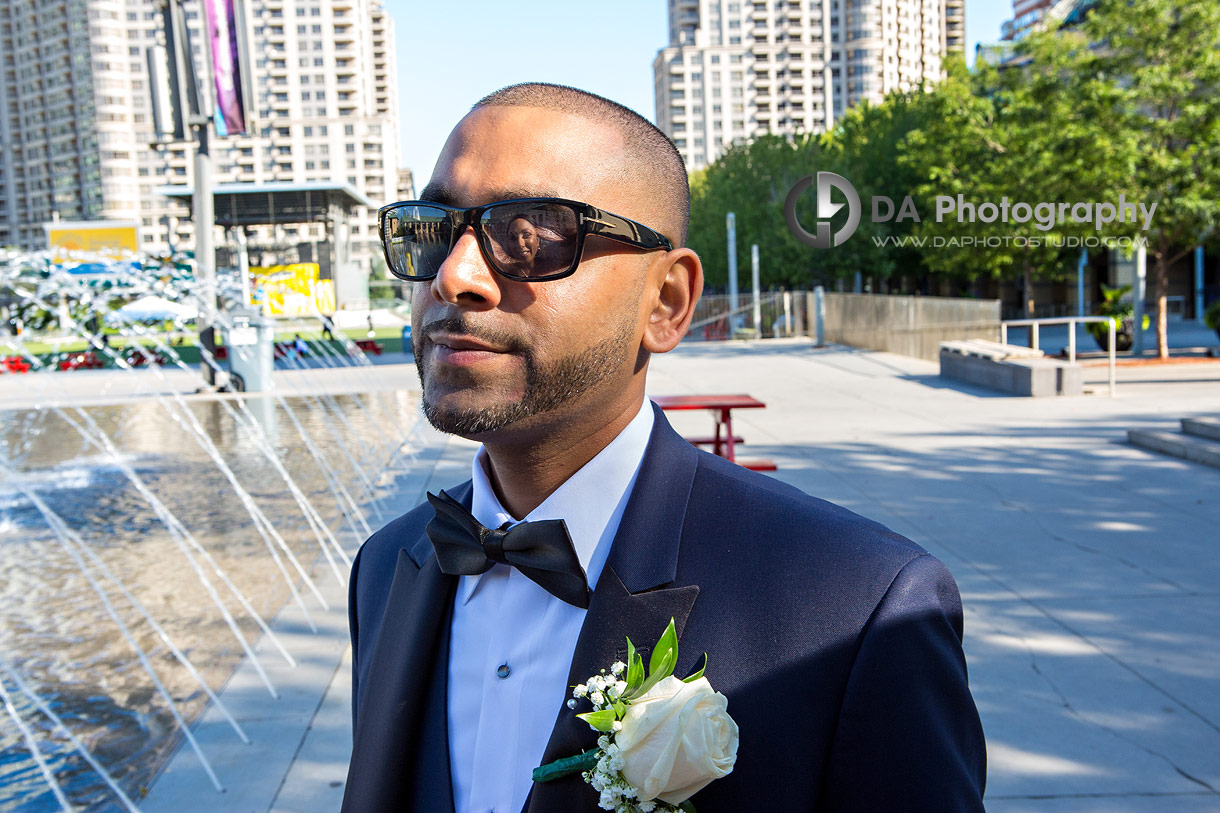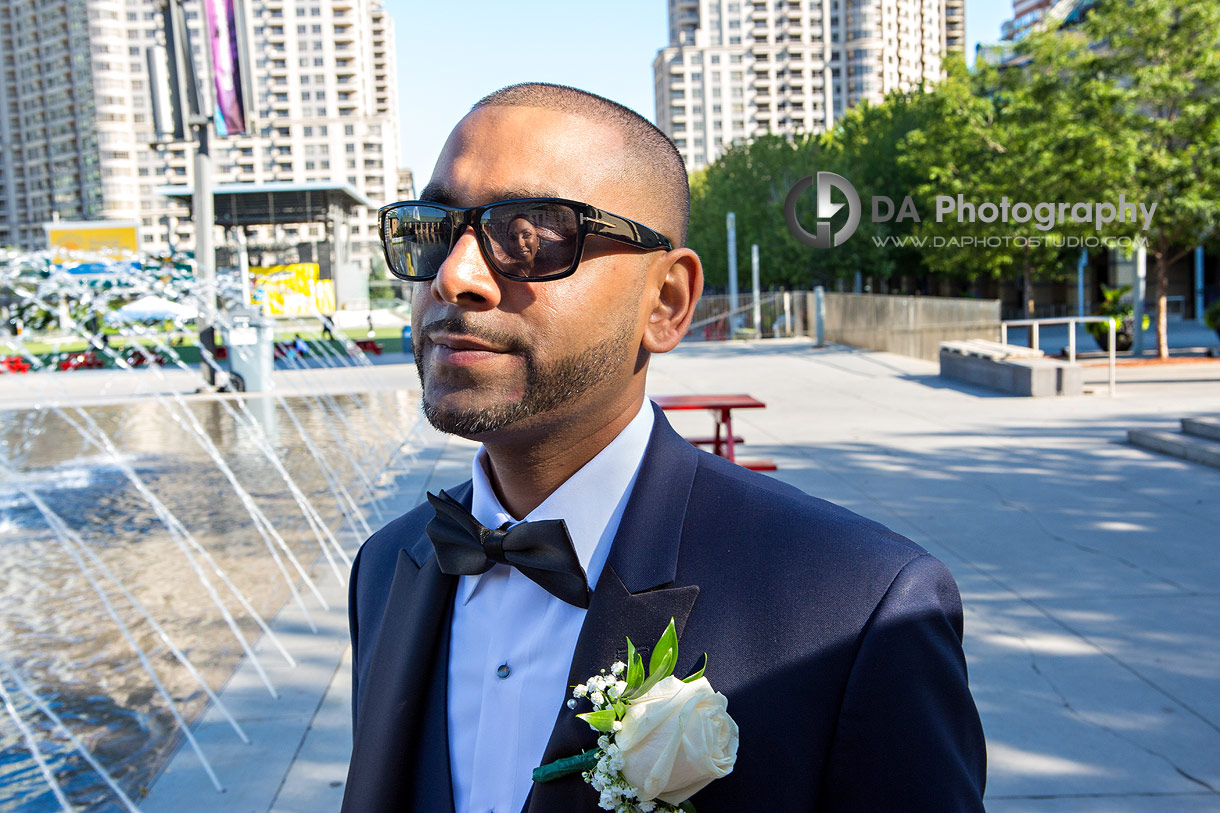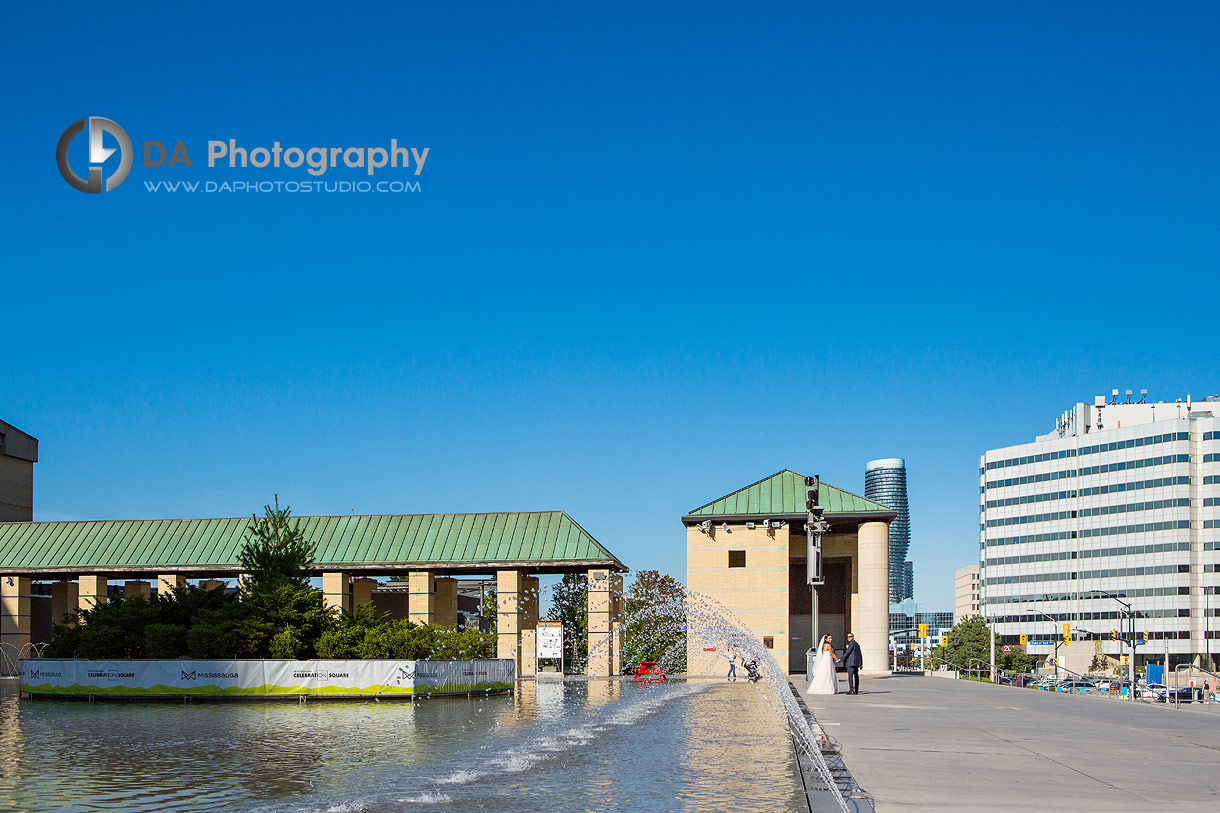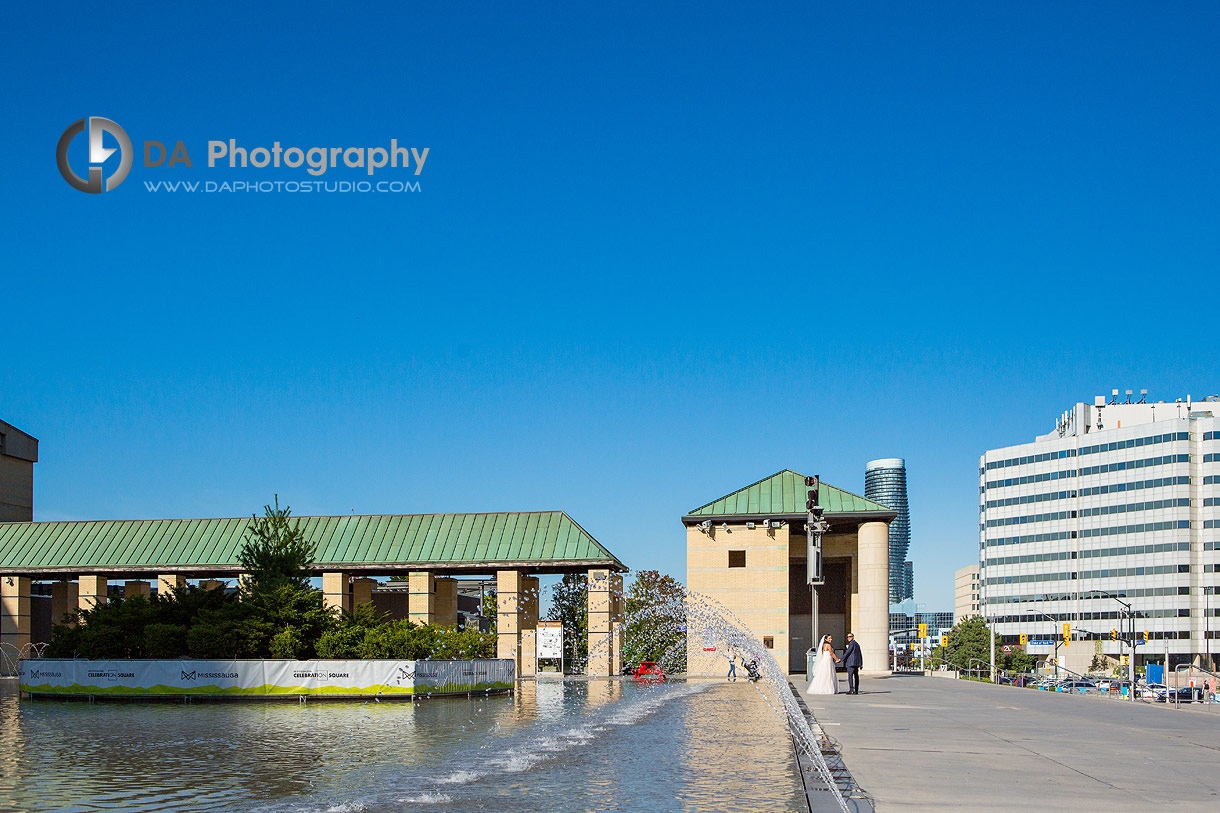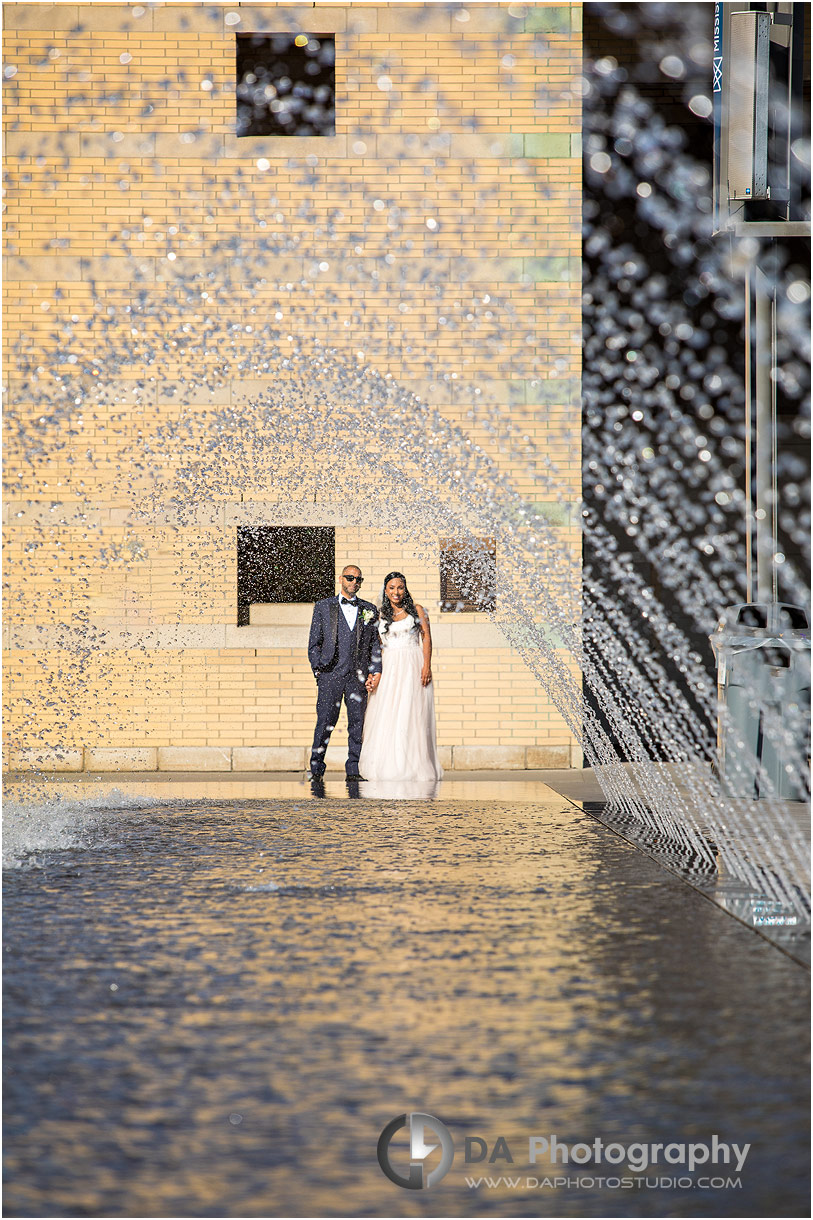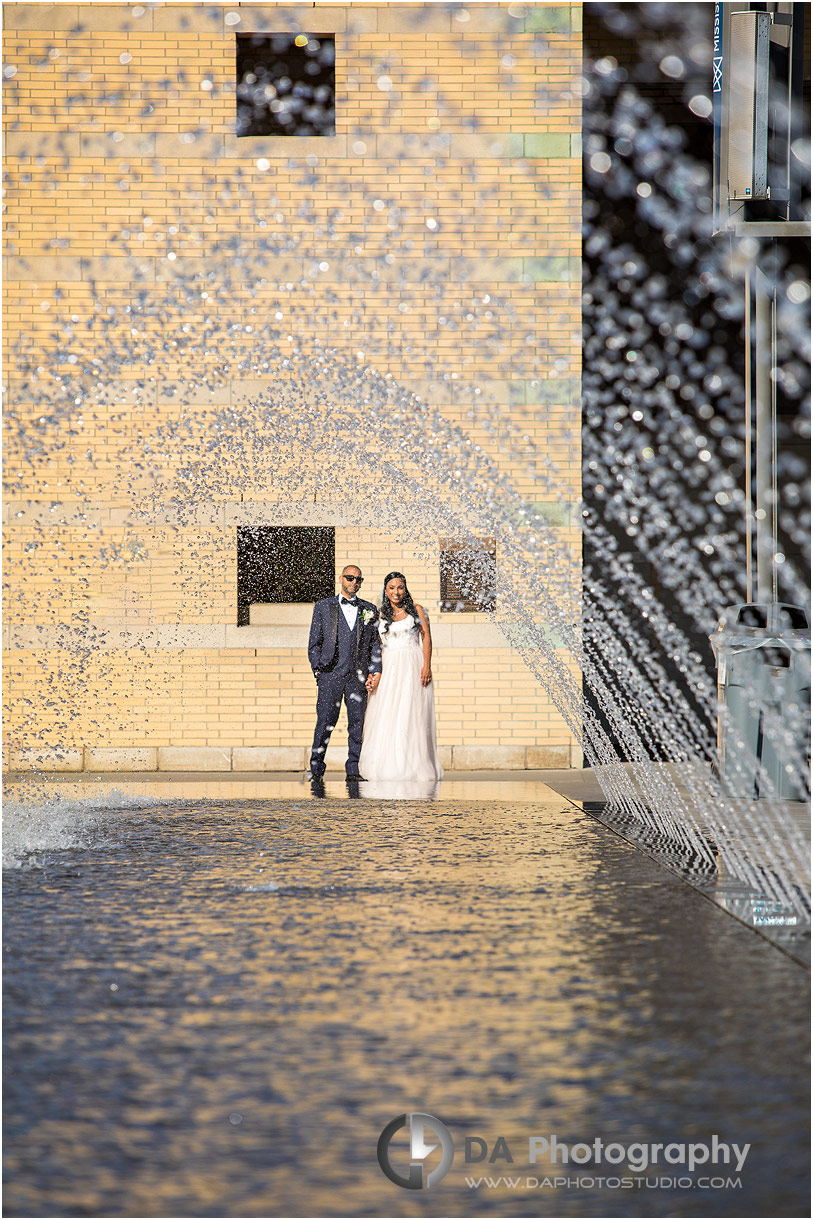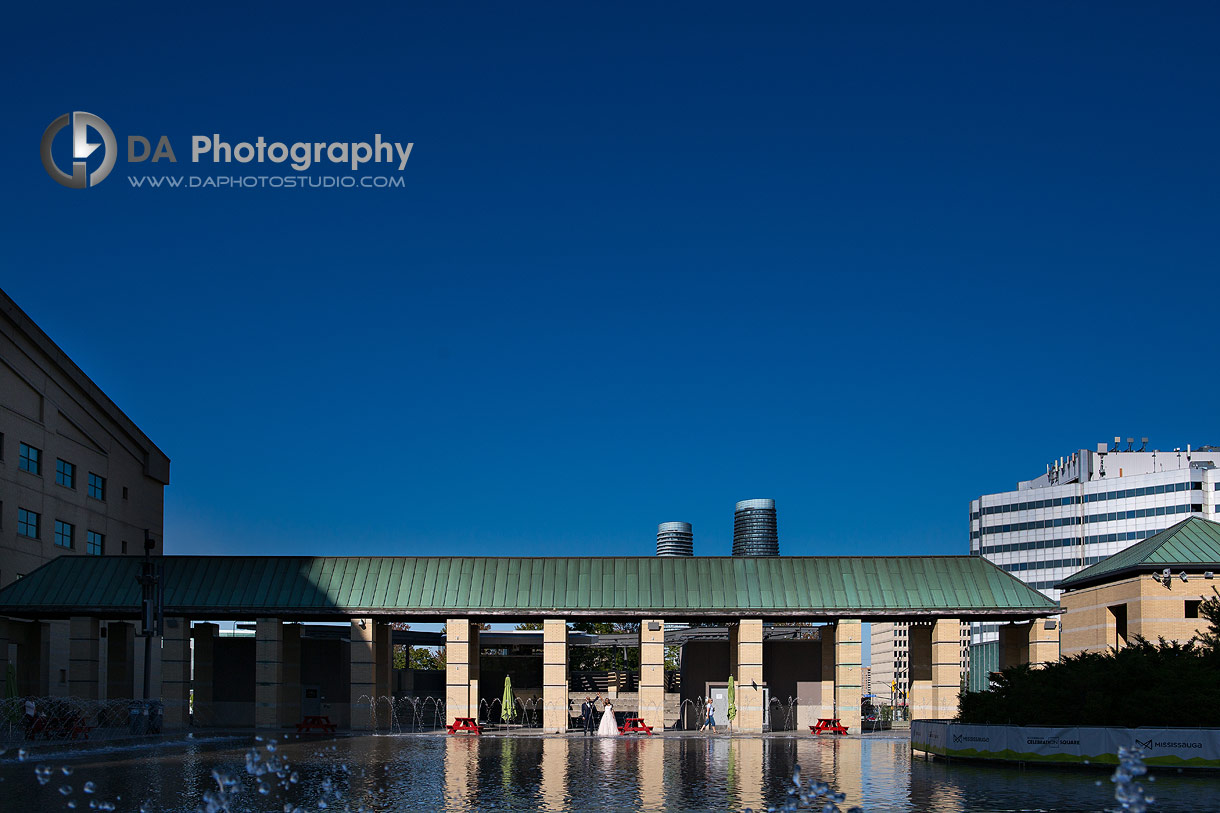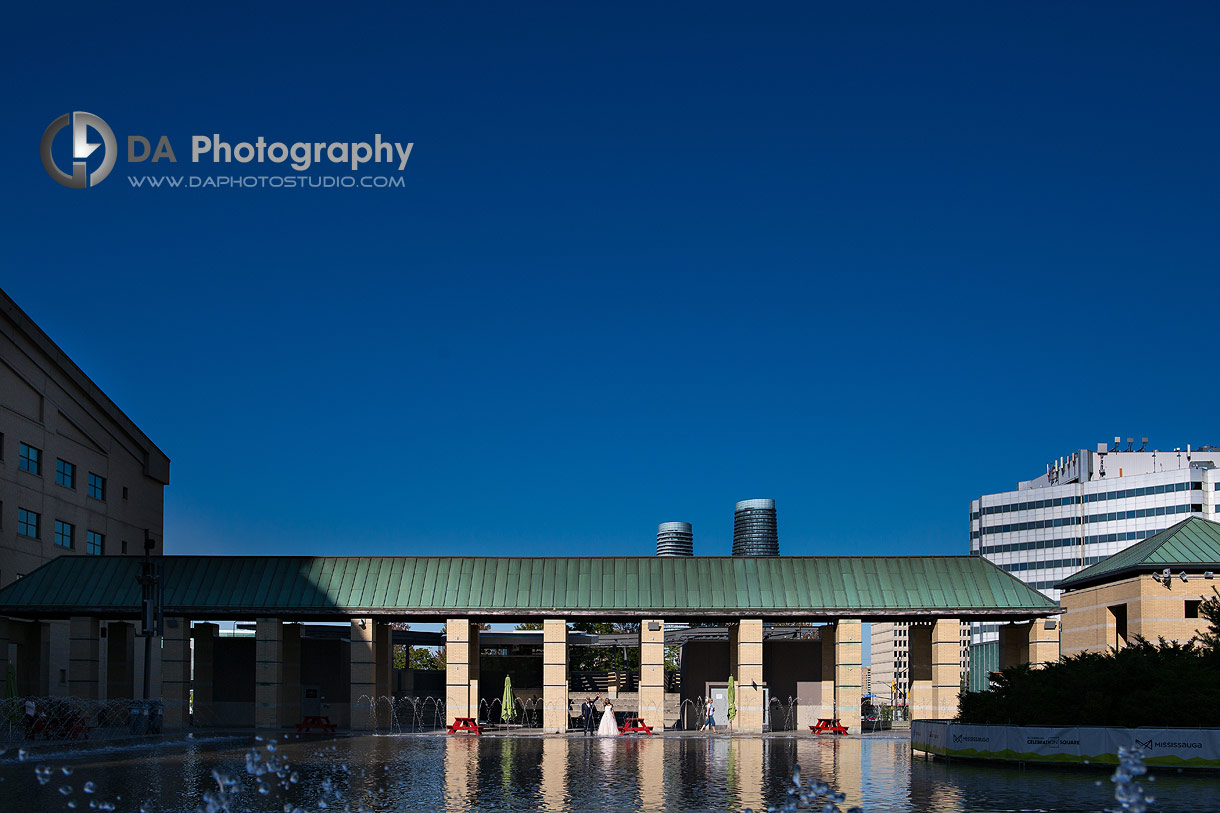 If you know of more reasons why people get married at city hall, please feel free to share them with me. You can connect with me here. I would love to get to know your story.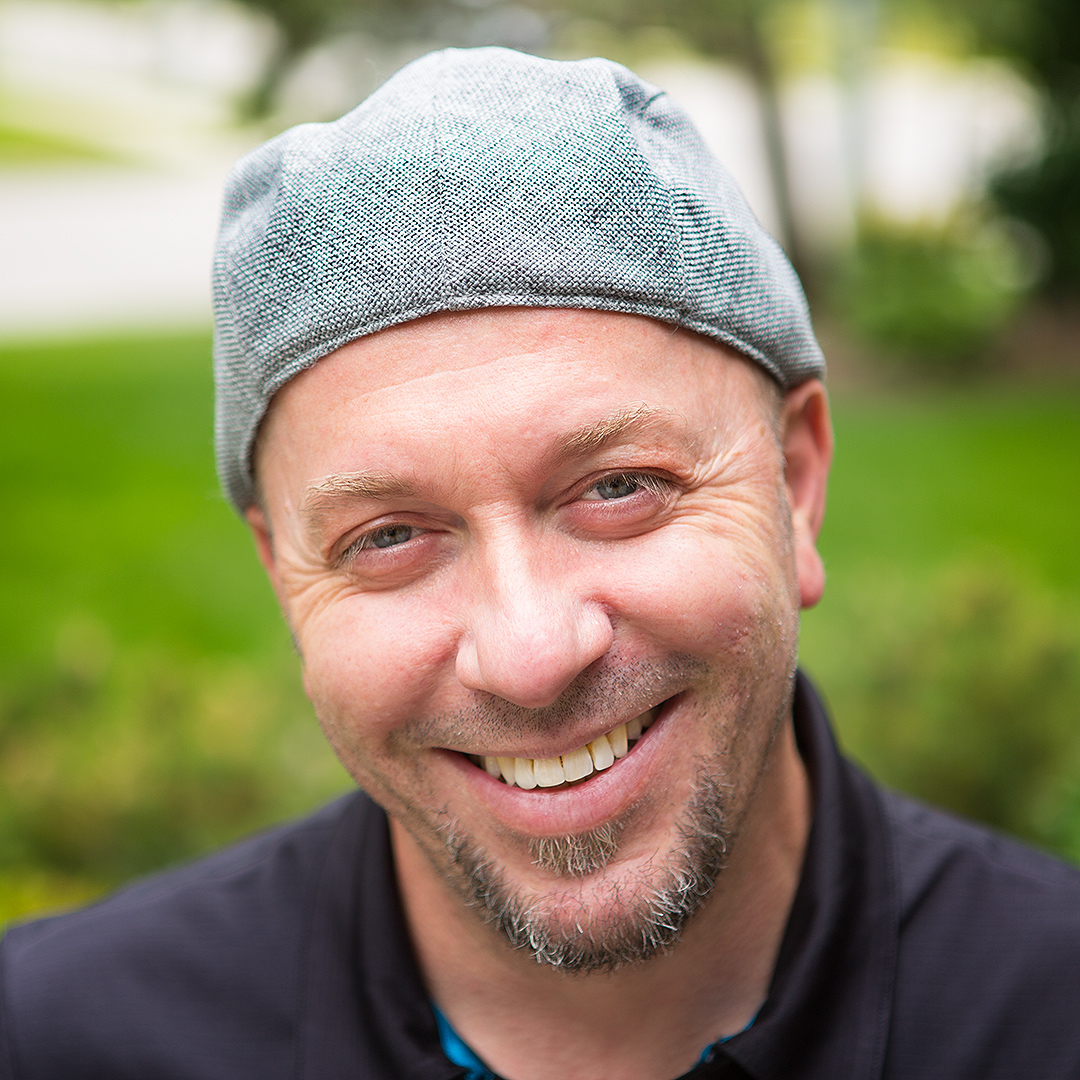 My passion and biggest asset is taking the time to make every client comfortable and relaxed before I even pick up the camera. The result? Photos of you that actually look like you at your best! I can prove to you how much you can enjoy having your picture taken. Lifestyle photography is about the experience that happens to be served up along side of some great photos.
Specialties:
Family Photography for families that like to move around and enjoy their photo time, Wedding Photography for couples looking for a mixture of photojournalistic, contemporary and traditional images and Professional Corporate headshots that are far from cheesy and stiff.