Marsha and Chris were fans of Edgewater Manor and frequently dined there. When the time came to source wedding venues, they knew it wouldn't accommodate the size of their party. They had a few strong contenders, but when they saw Edgewater's other property, they instantly knew it was the one. Terrace on the Green weddings are the perfect venue for up to 150 guests. It offers a variety of unique set ups so no two parties are the same.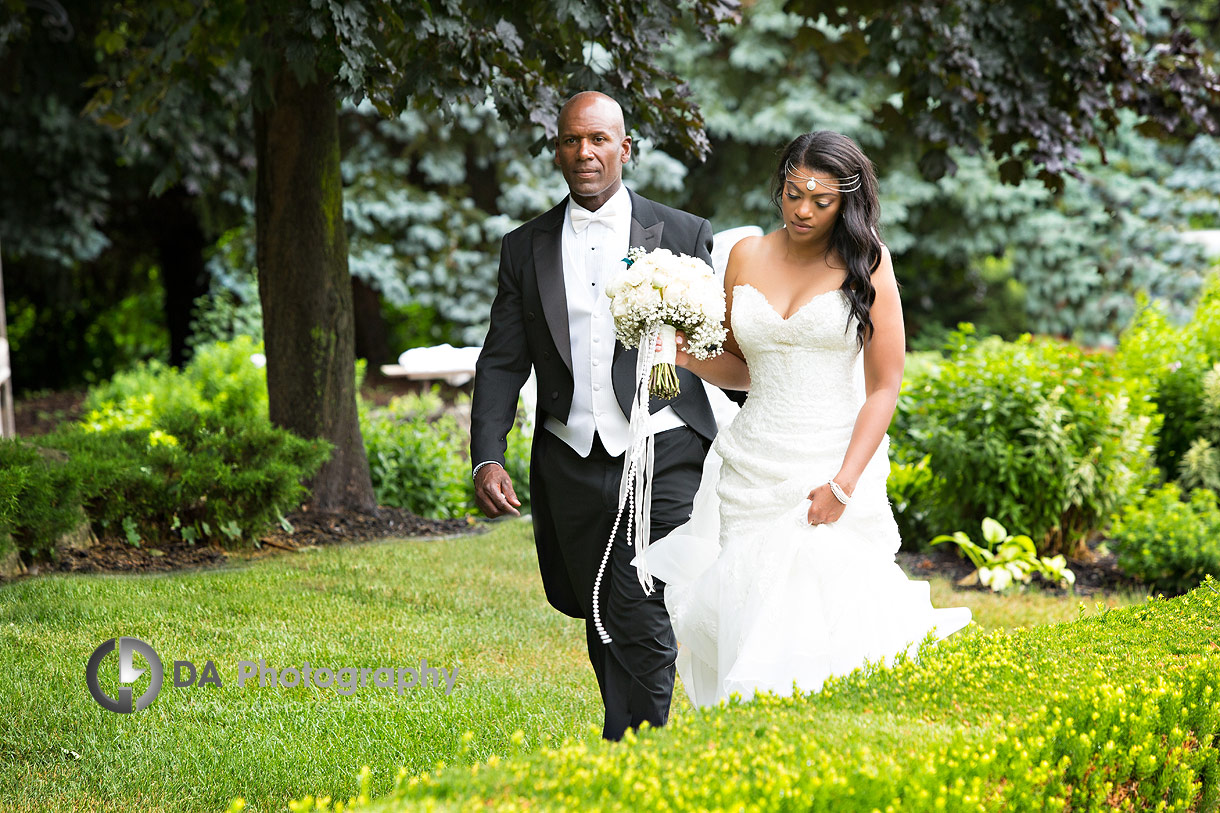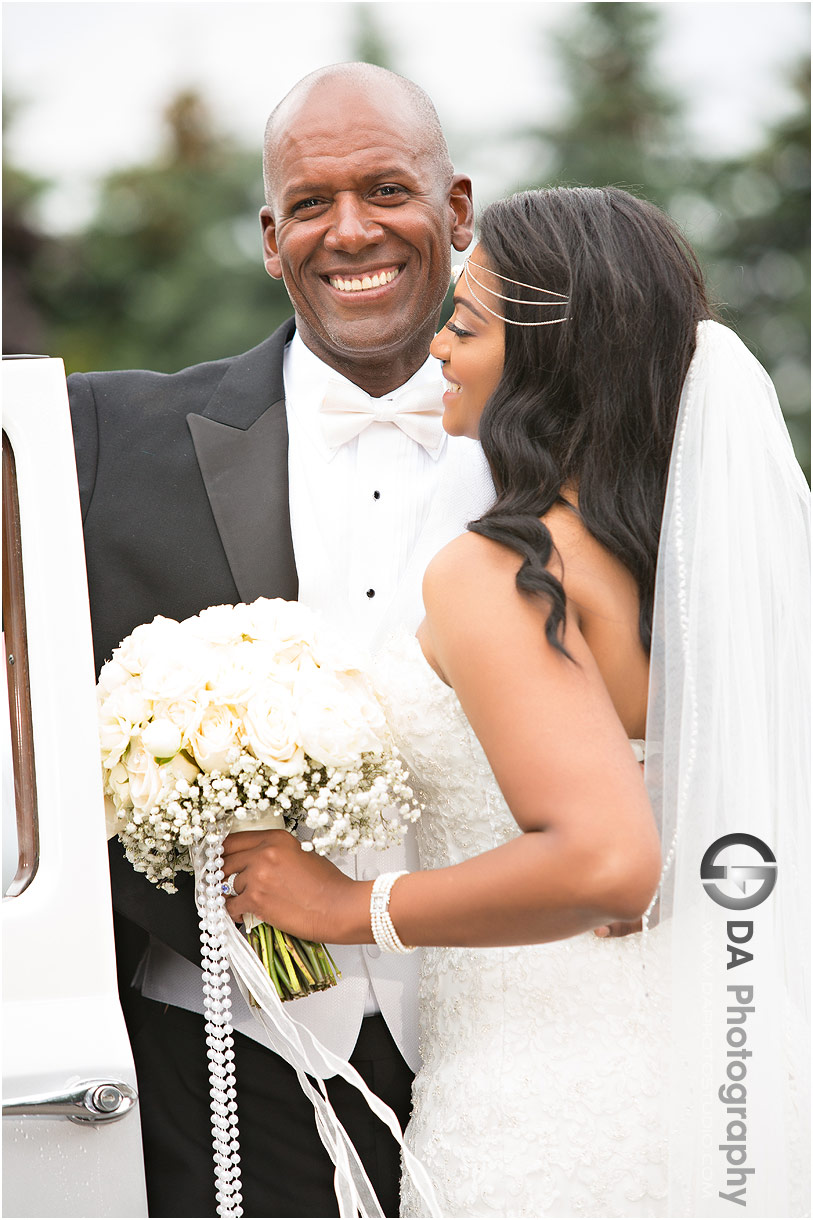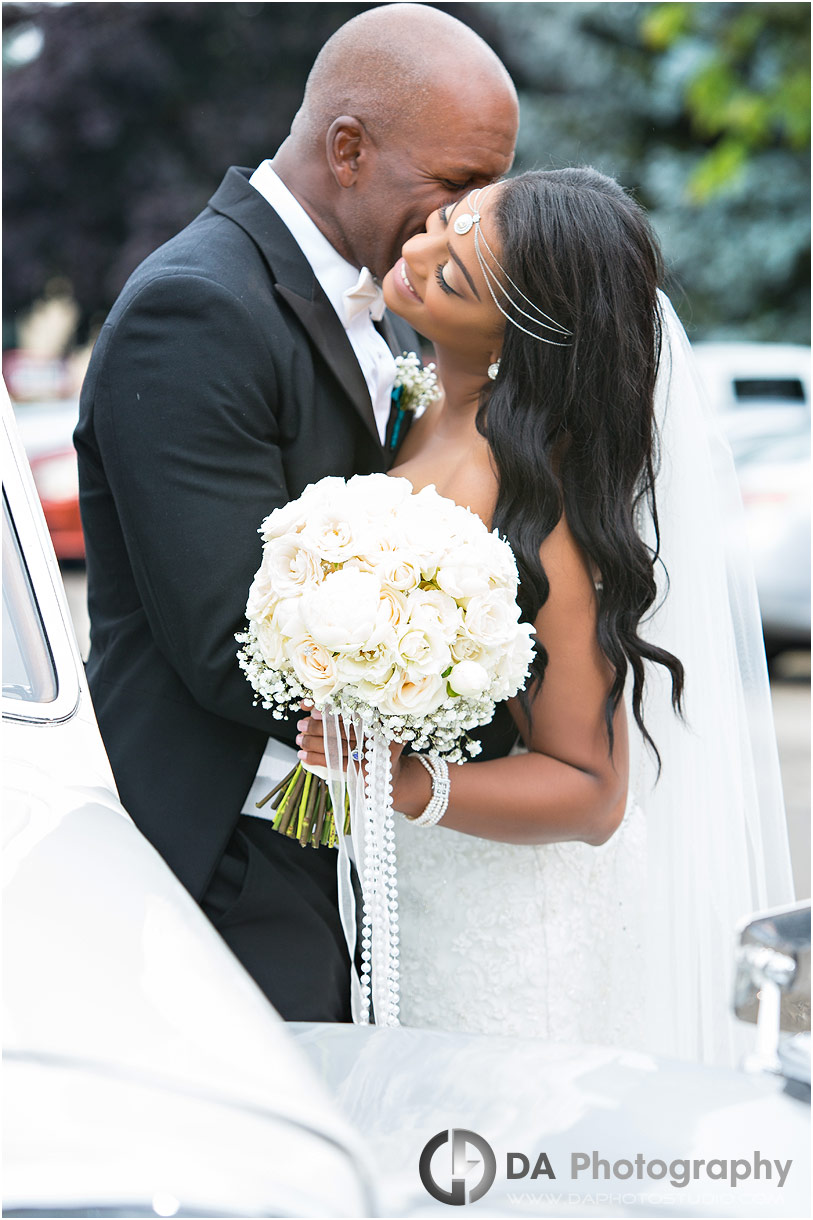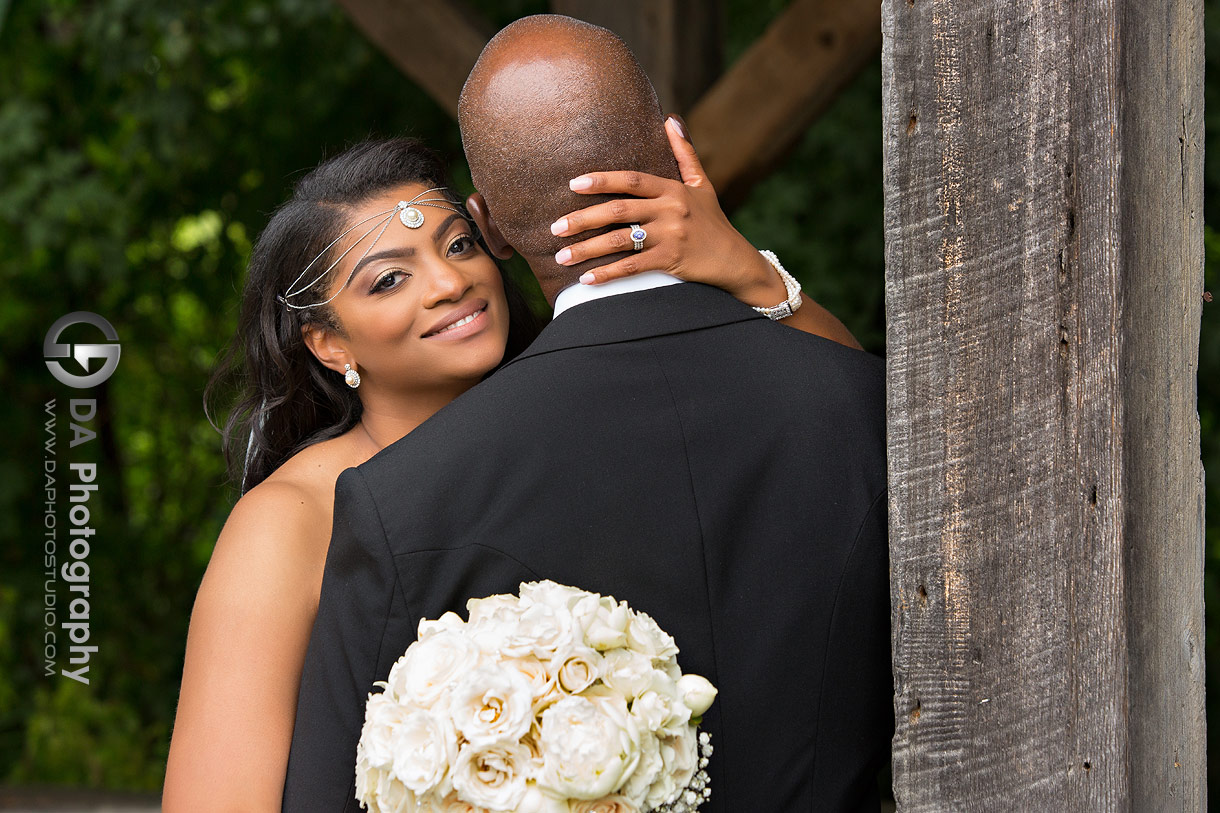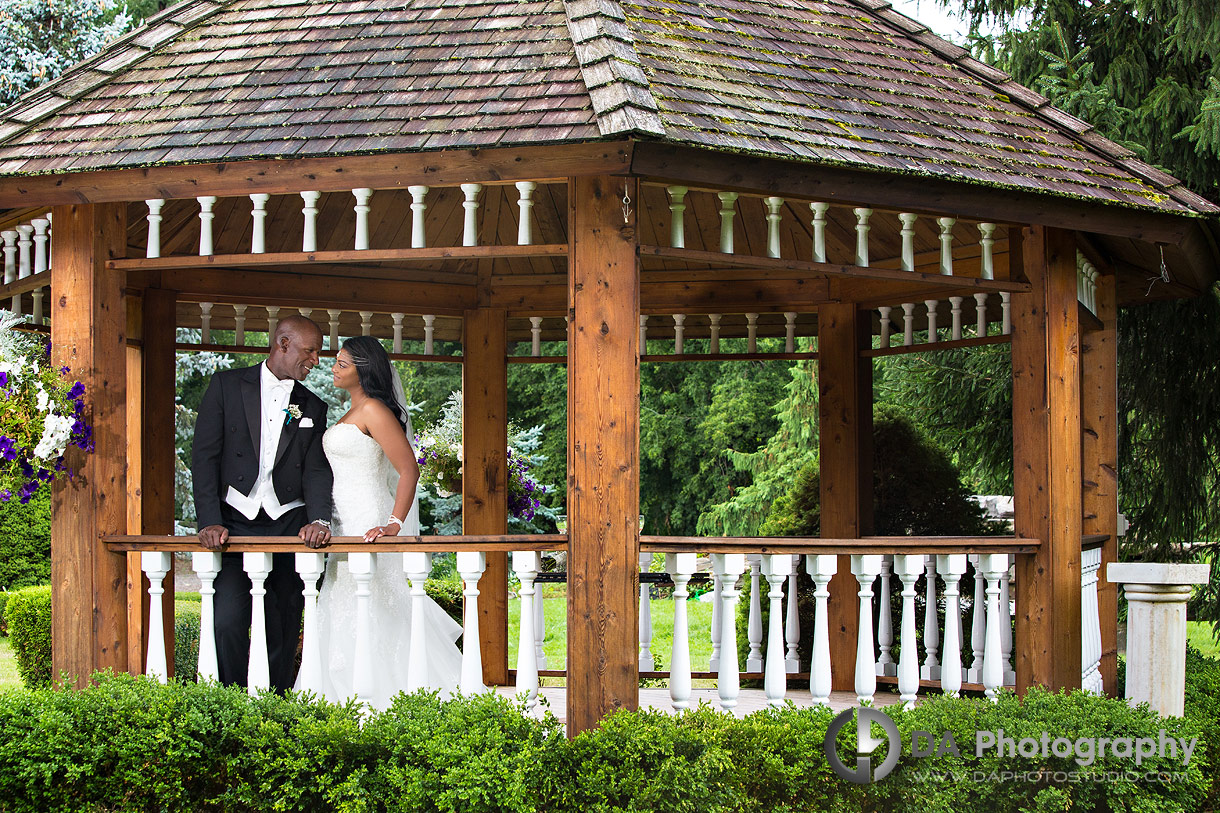 I met Marsha and Chris about three years prior to their wedding at one of the bridal shows. They were mesmerized by my albums and kept being drawn back to my booth. After solidifying the deal, we began the start of a beautiful relationship where I got to know their blended family to be.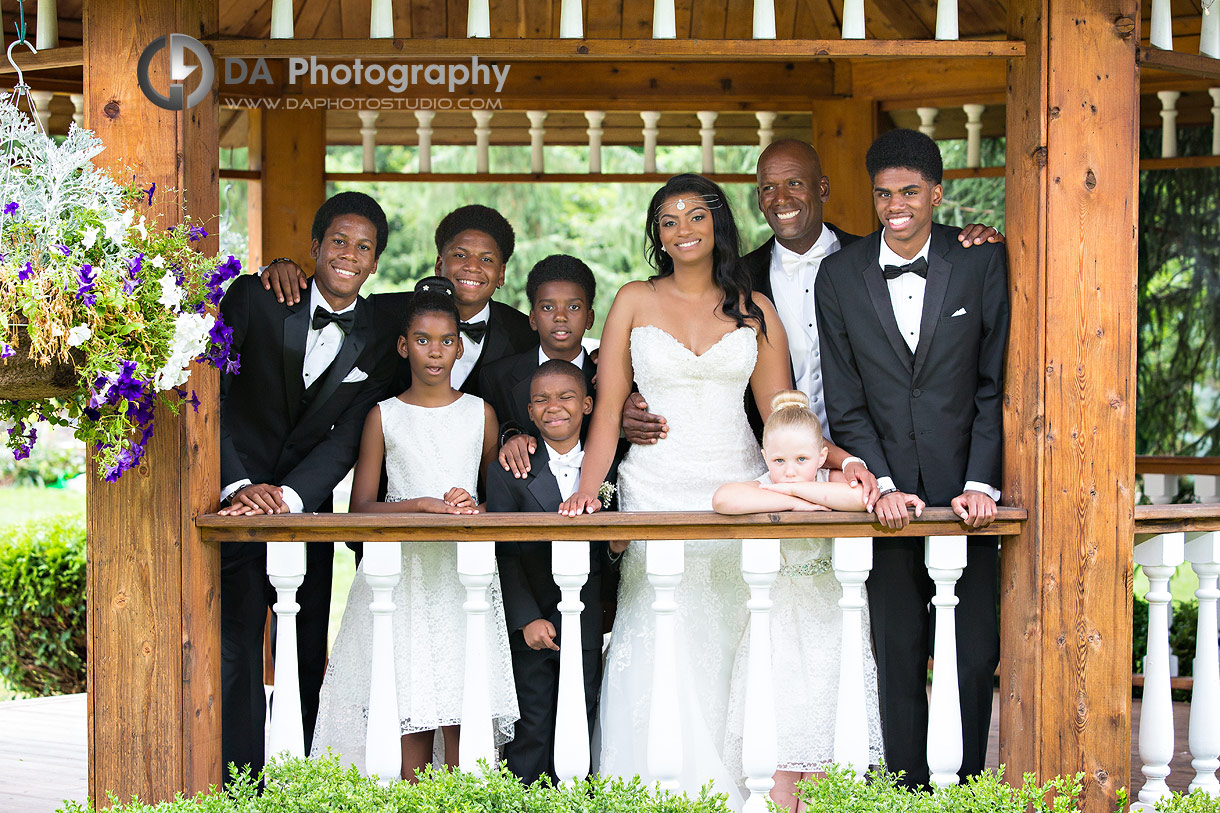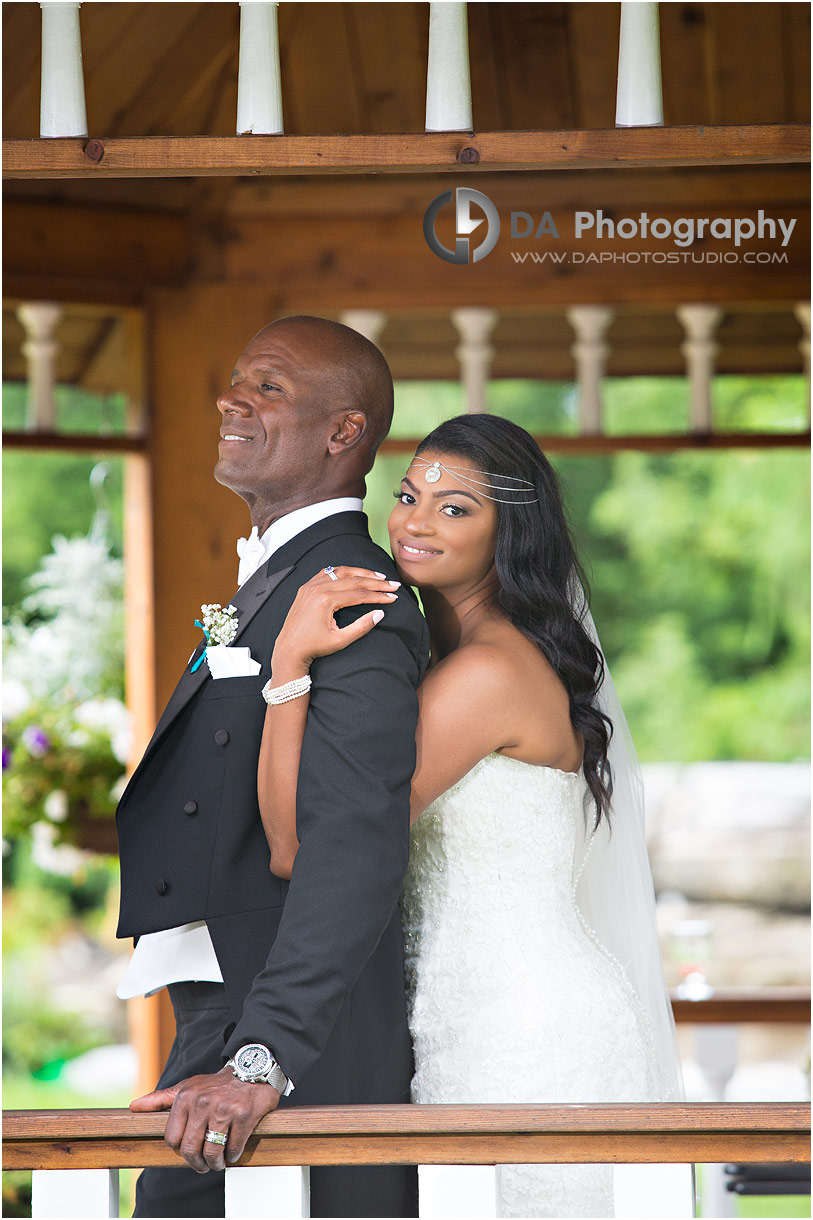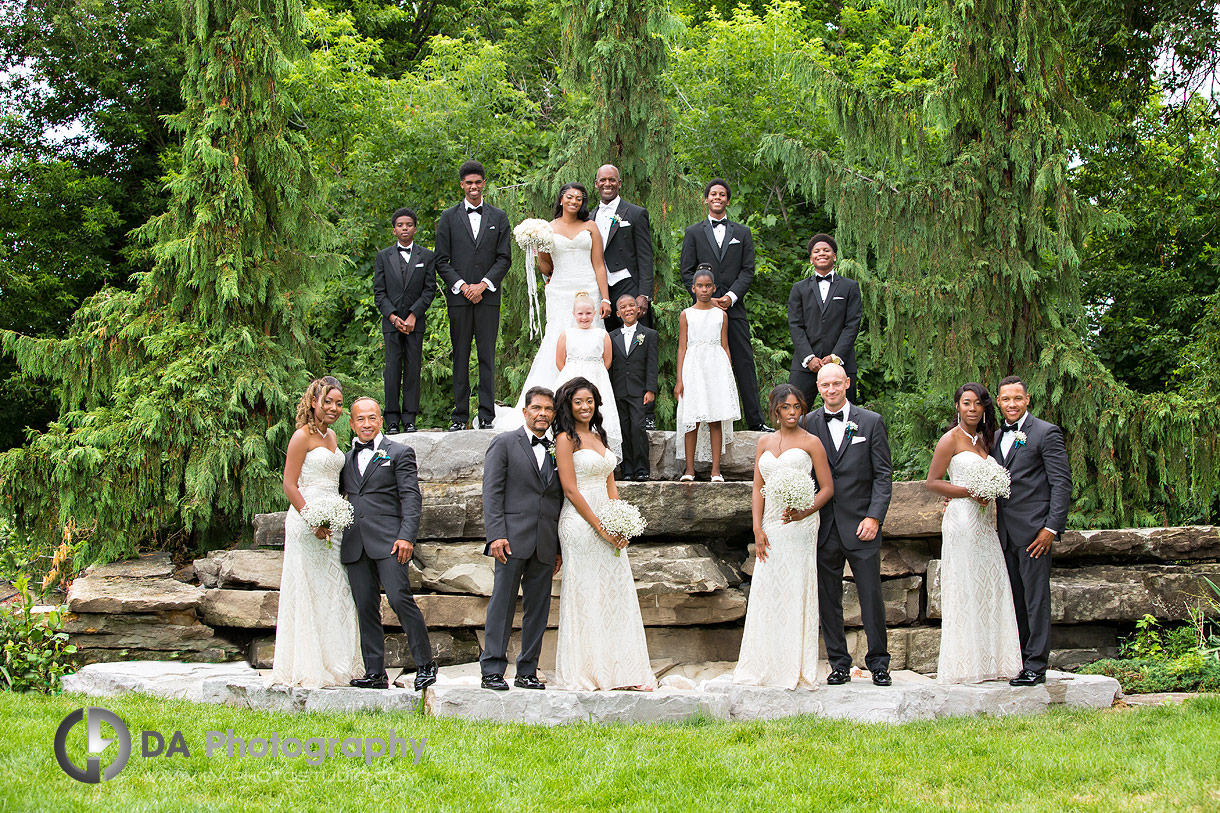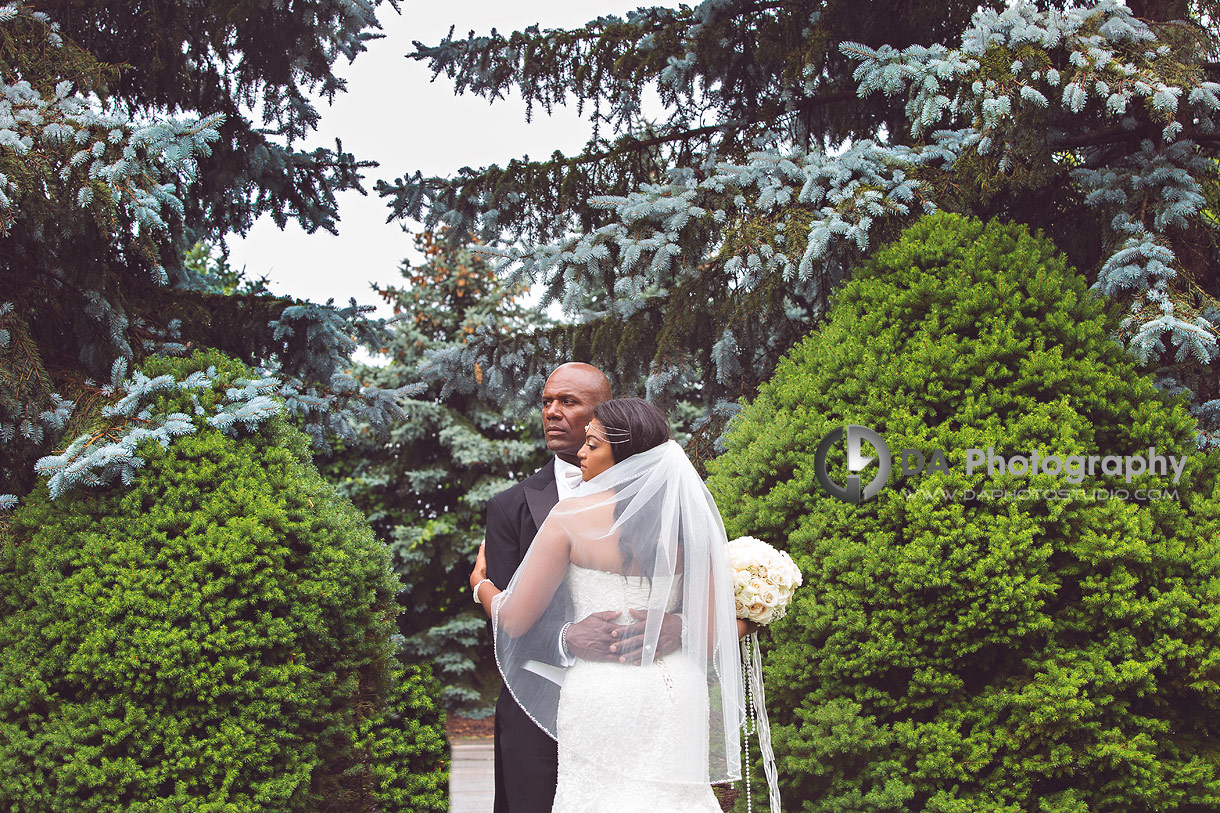 Their Terrace on the Green wedding venue offered a nice contrast to their previous engagement shoot at Paletta Mansion.Situated in its own private little heaven in the middle of two bustling cities, it is the perfect spot to whisk yourself away from the outside world.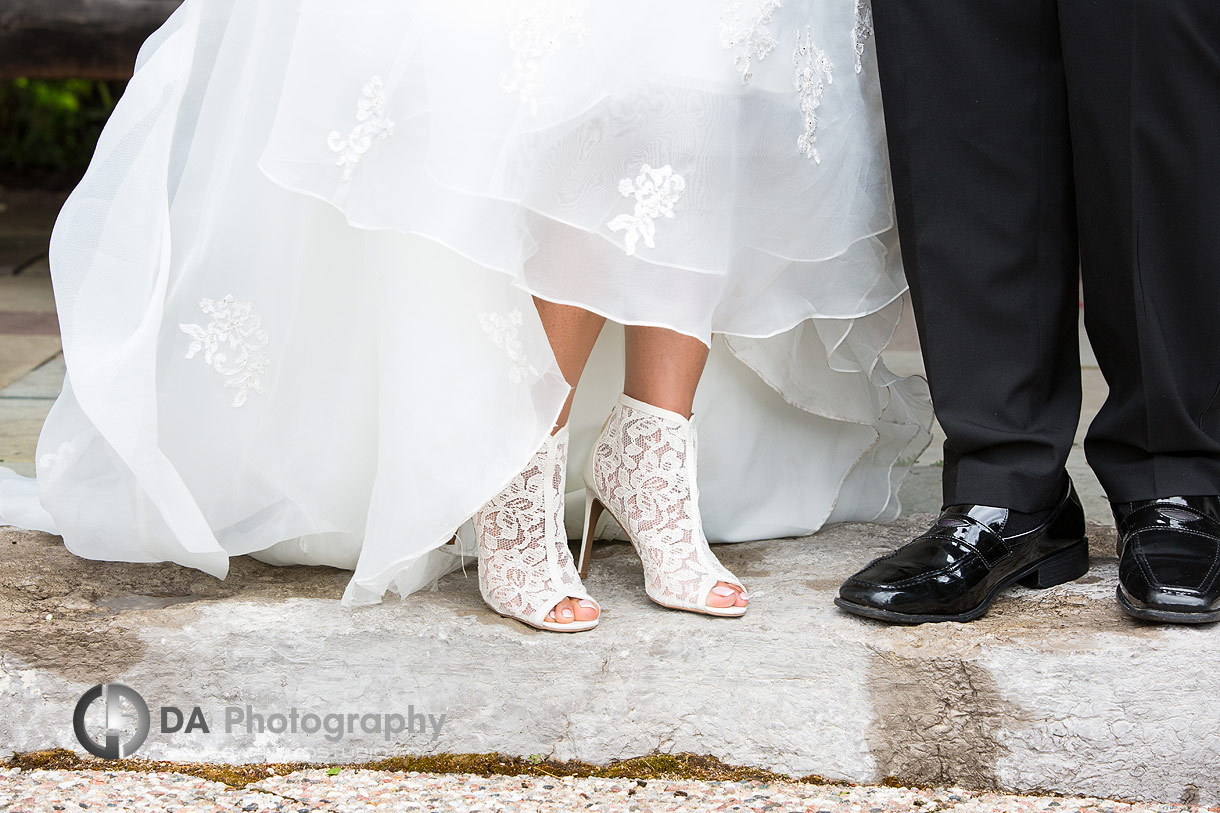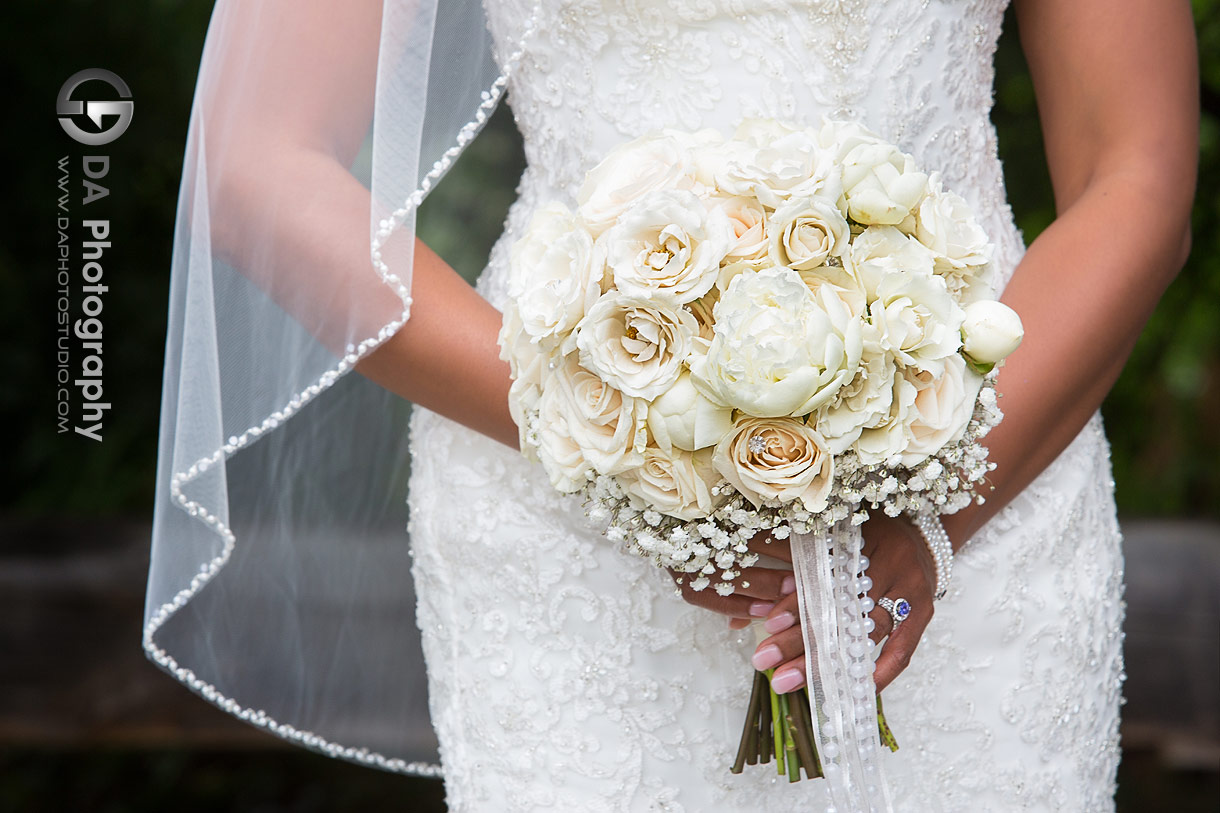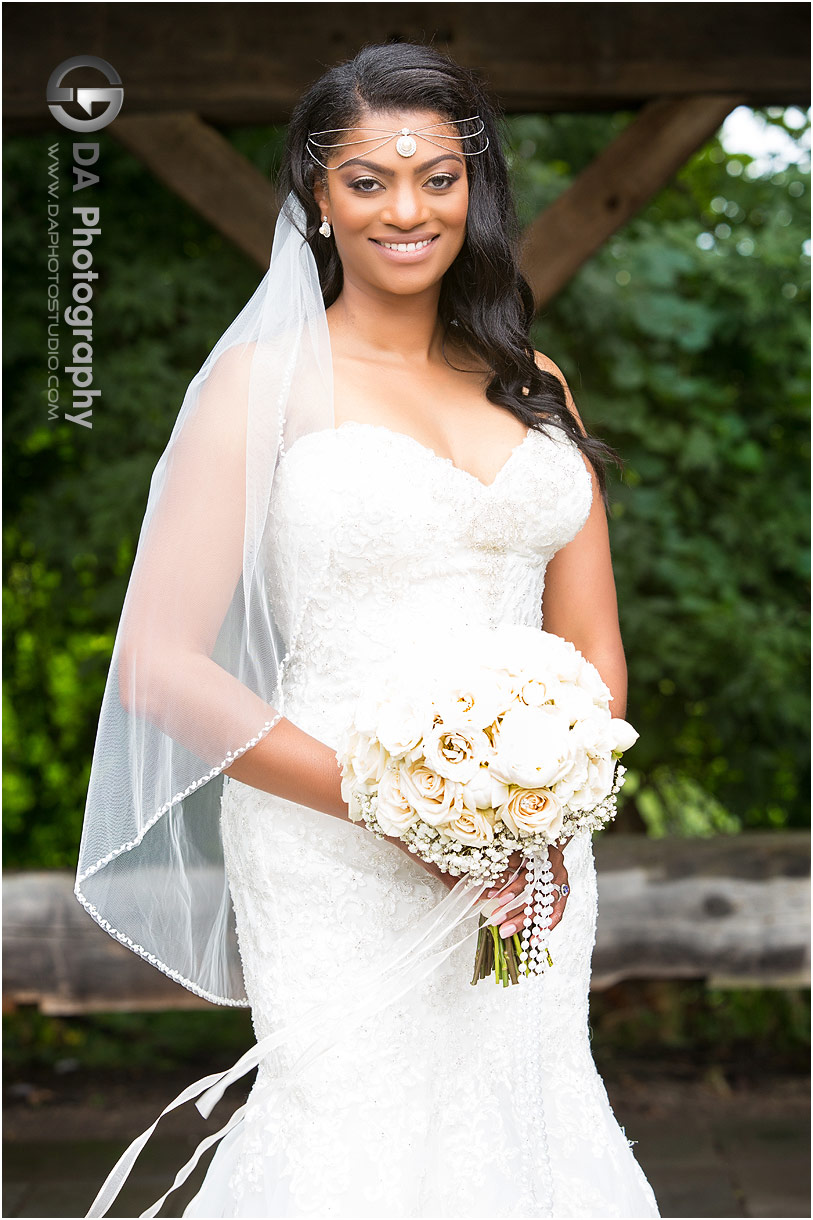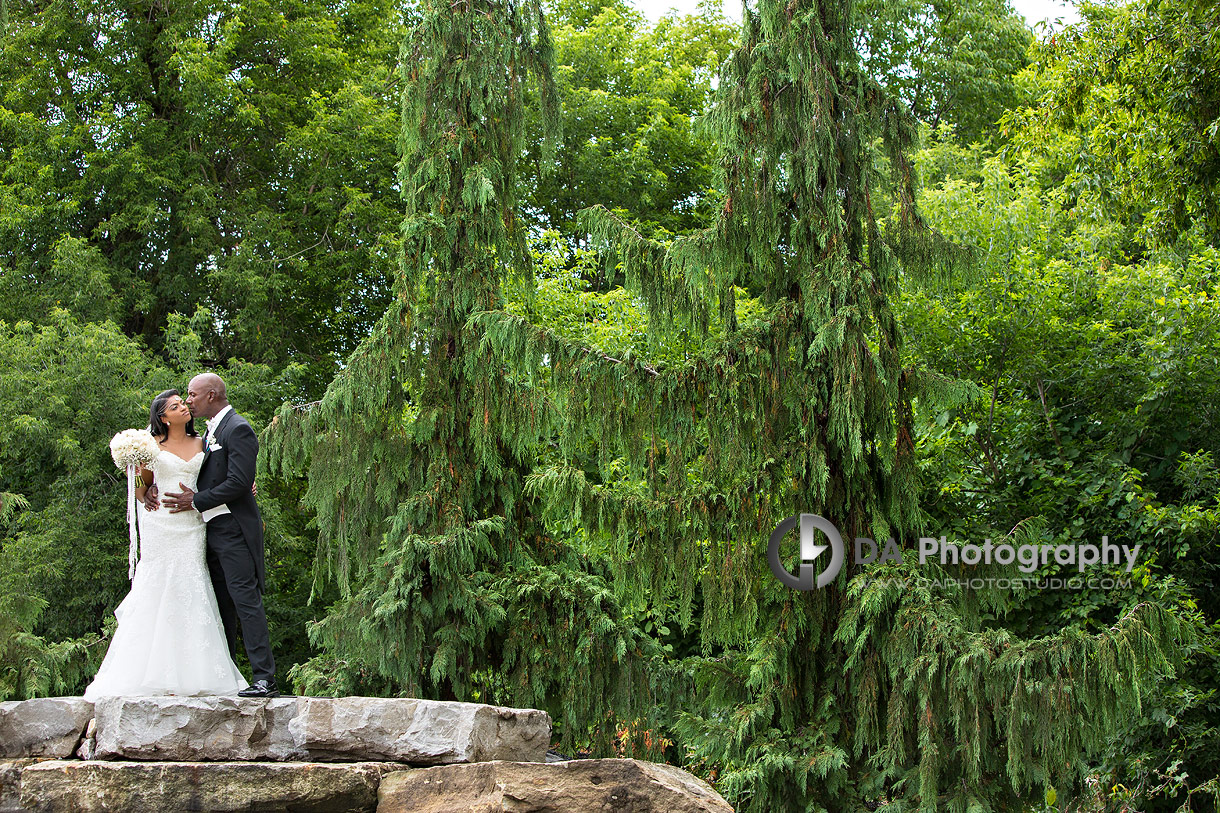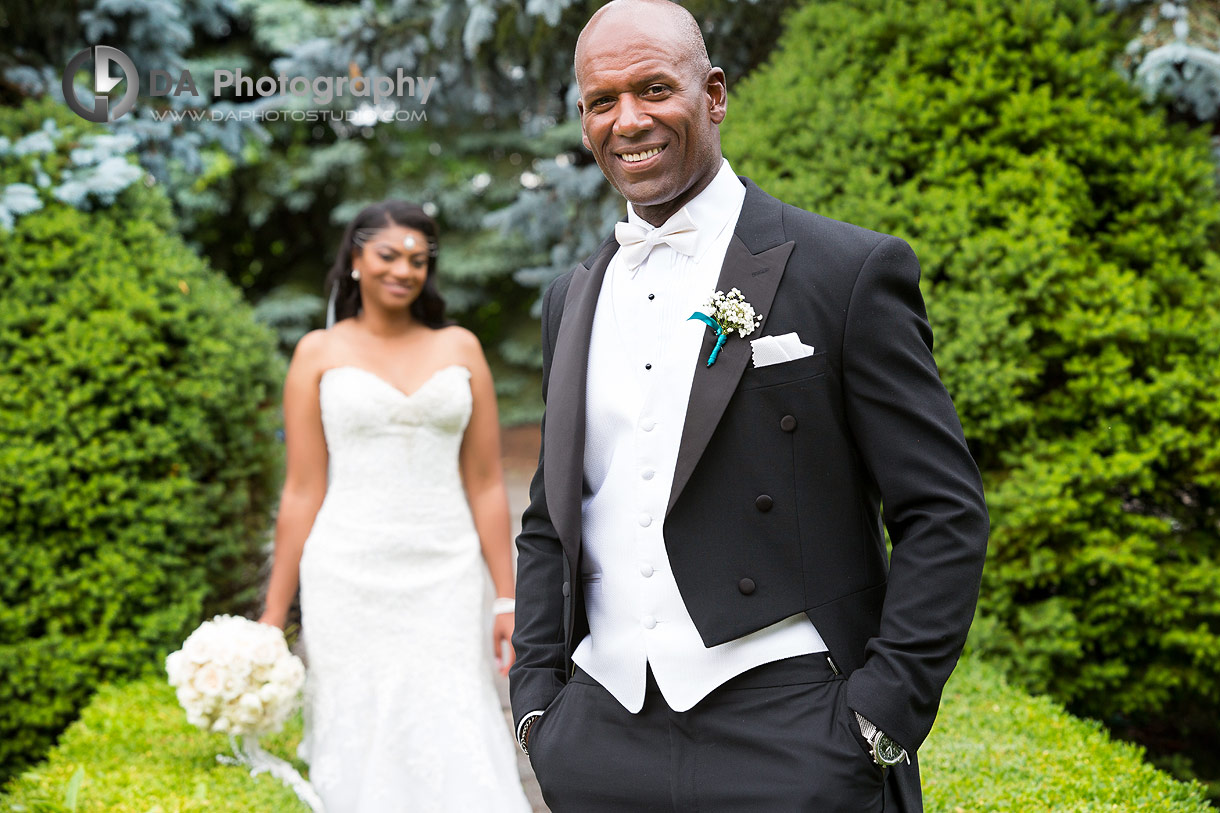 You'll be surprised at what makes Terrace on the Green weddings so unique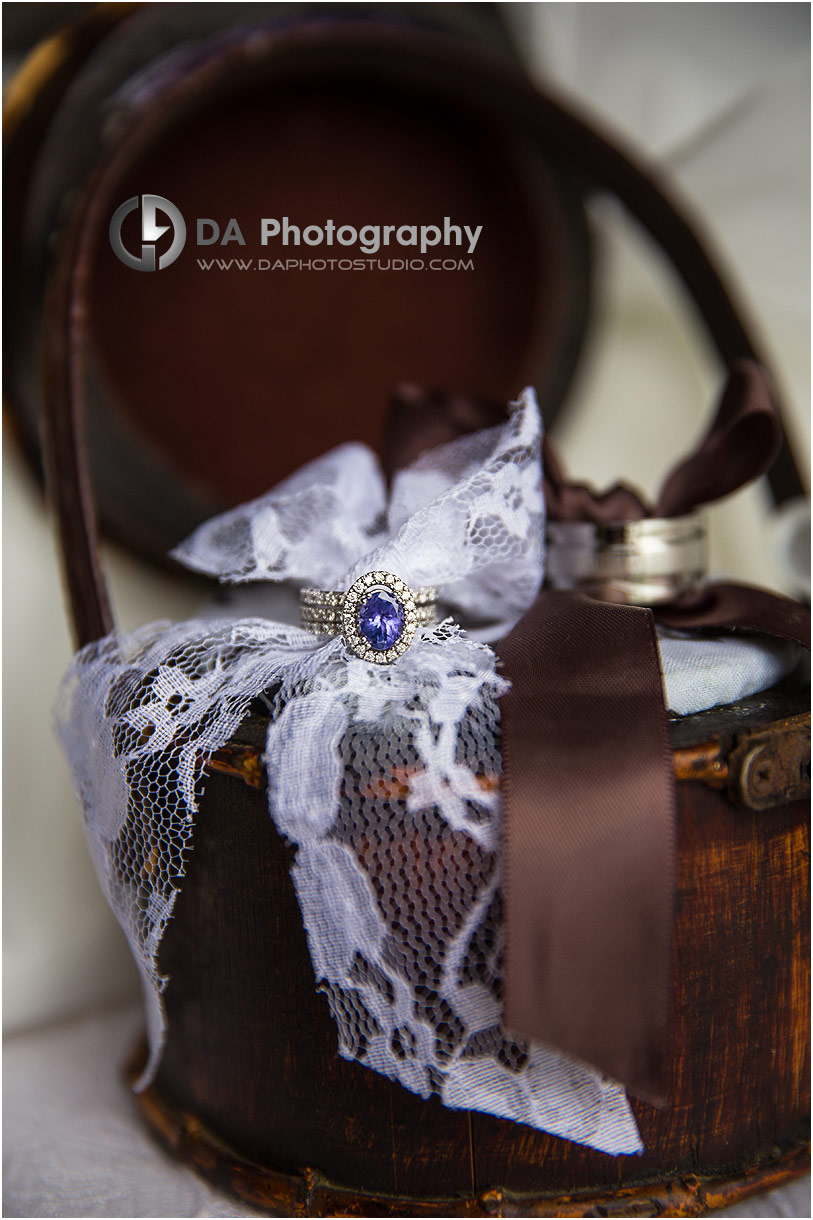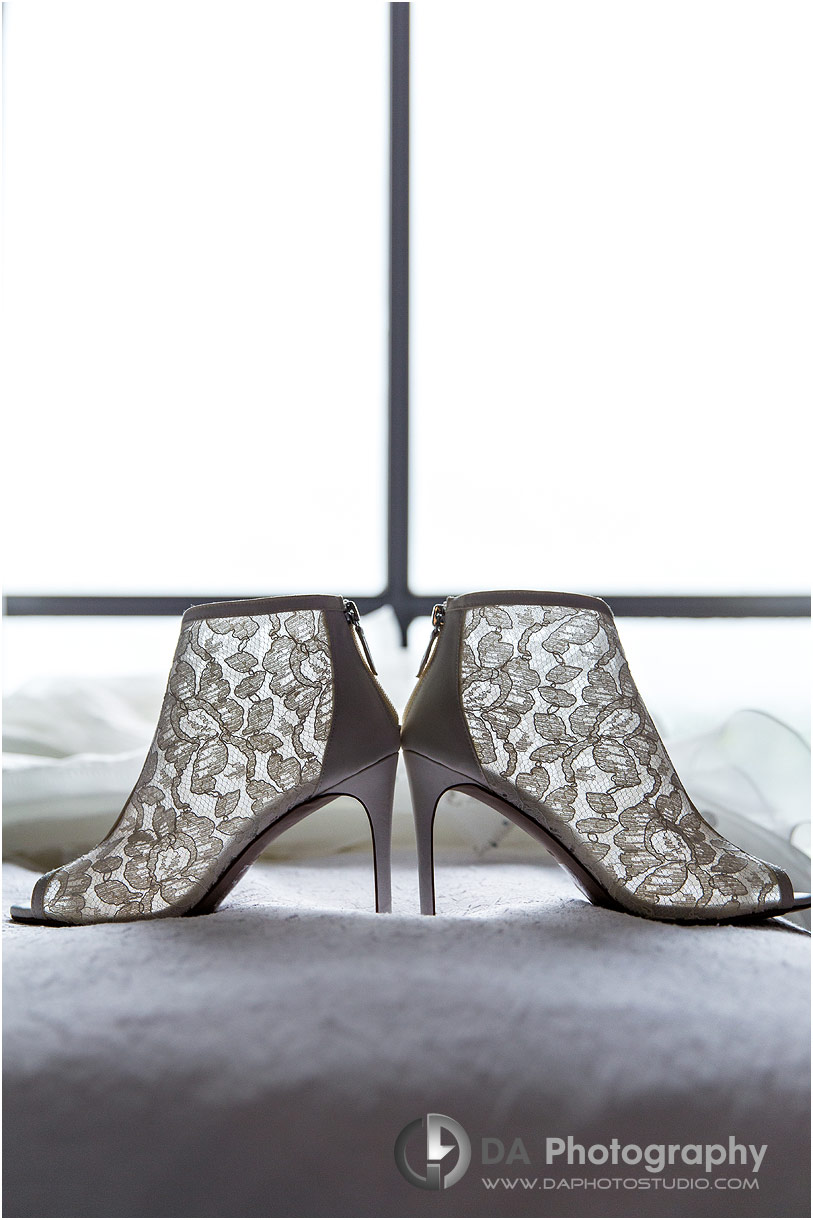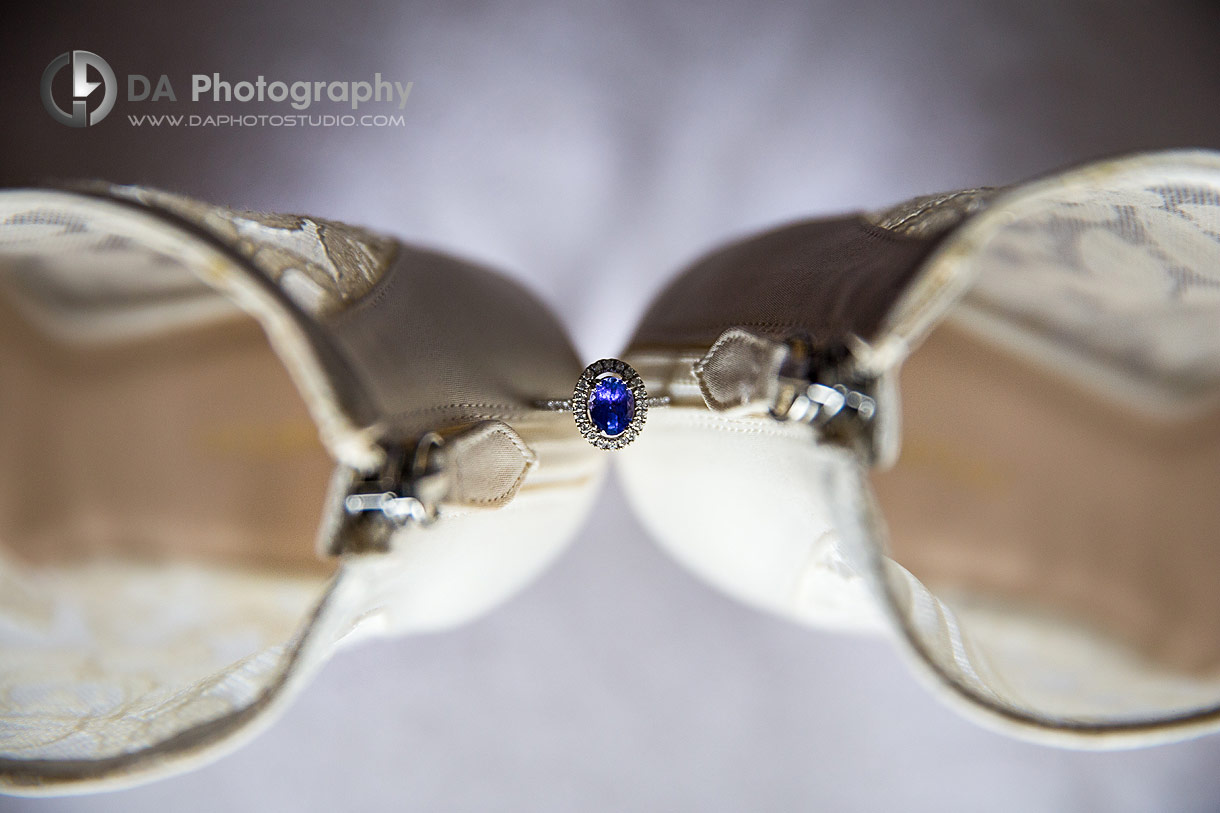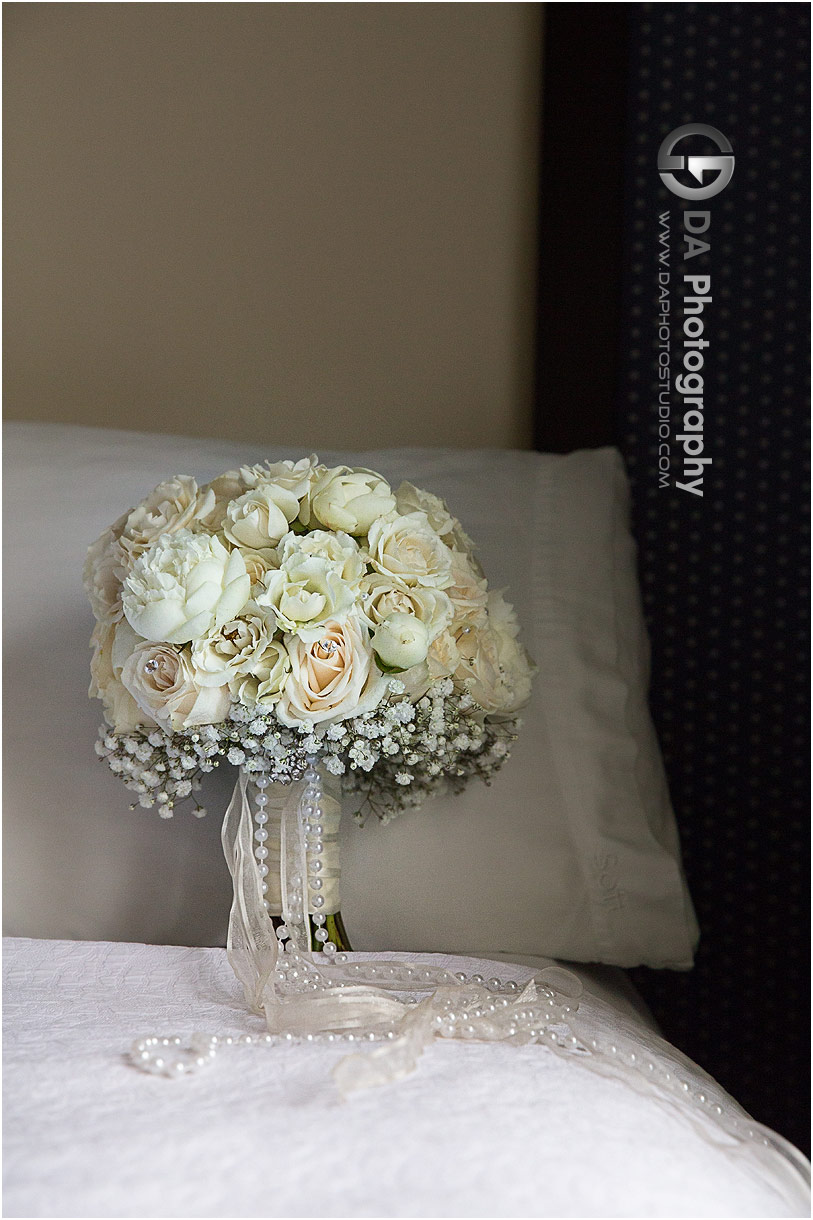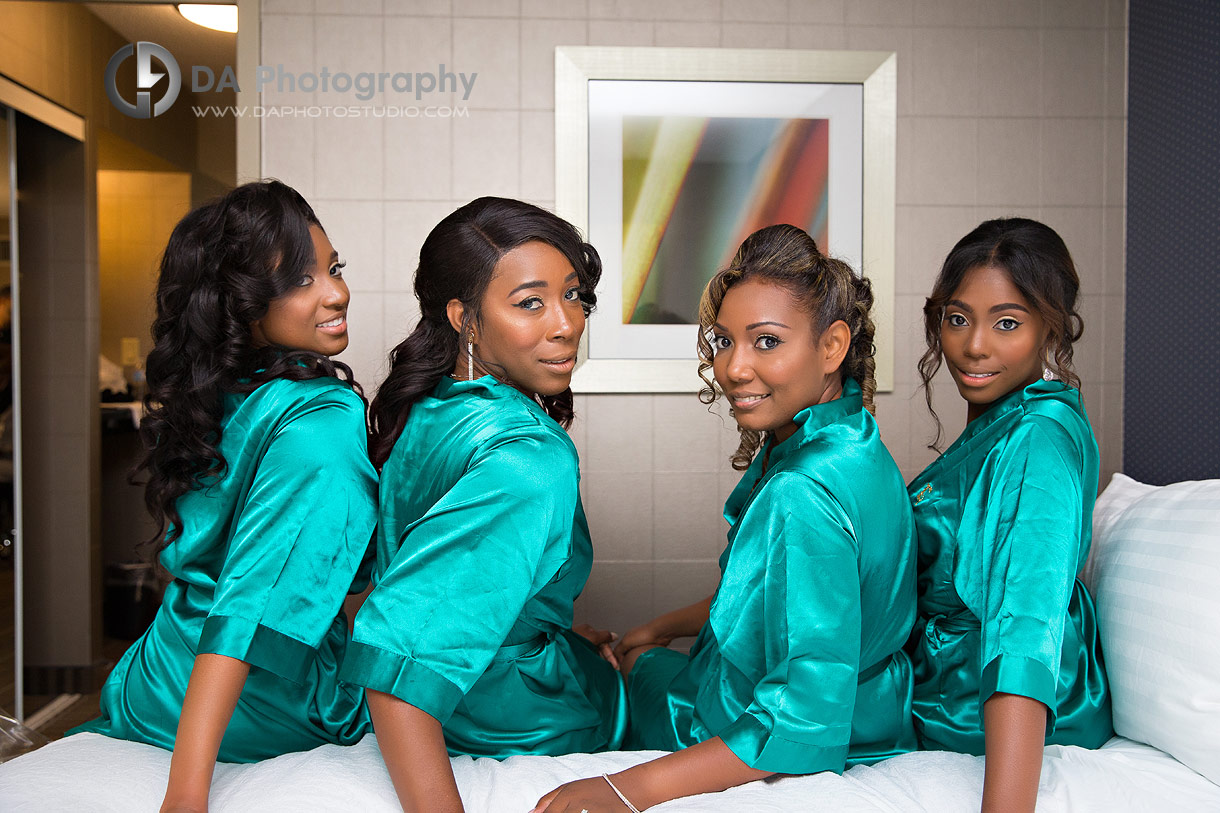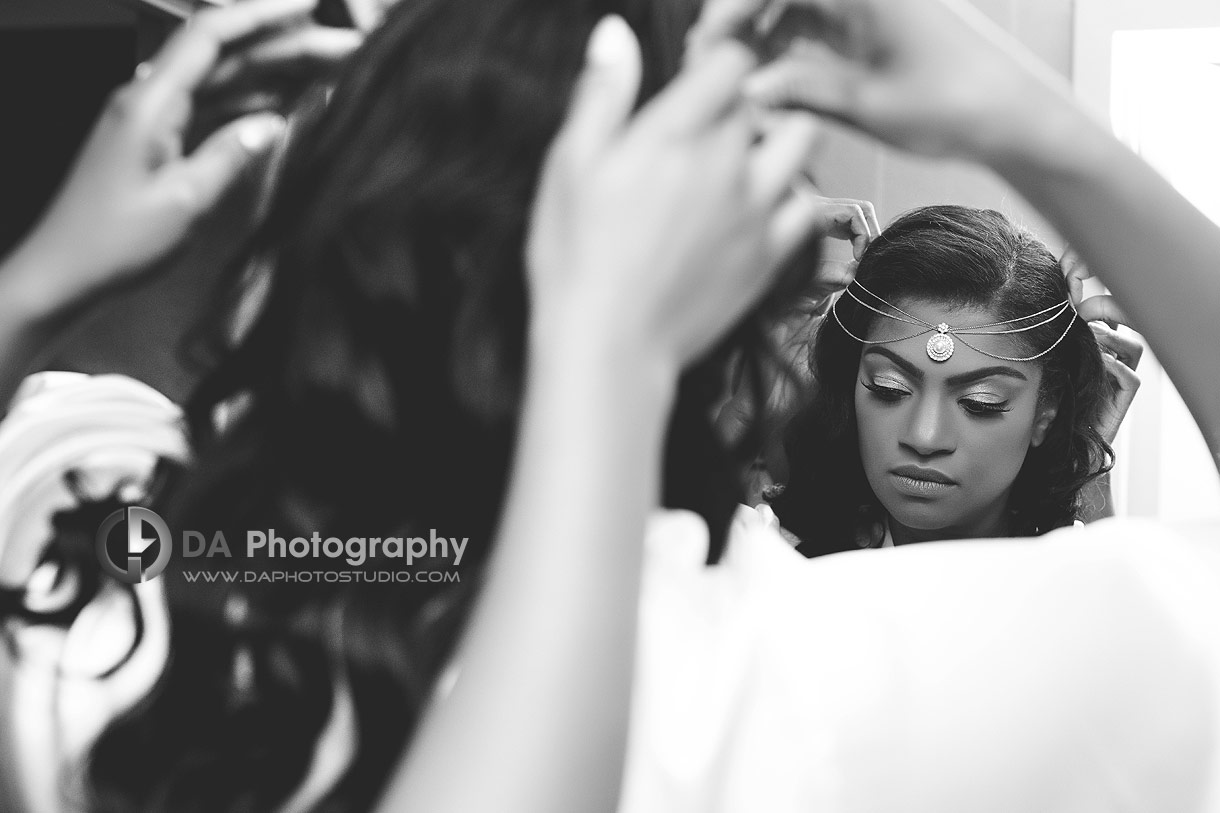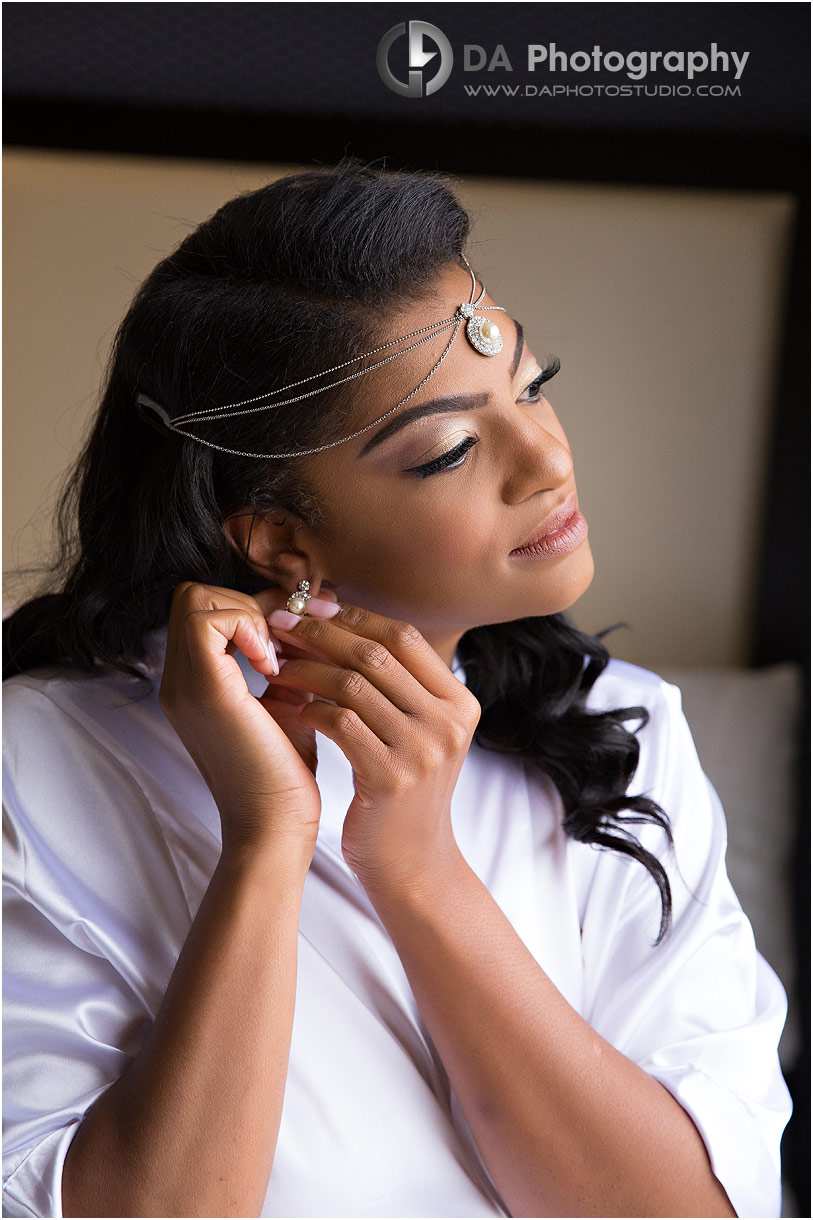 Marsha and Chris' wedding was on a Sunday. As it was my third consecutive wedding that weekend, I was obviously feeling a bit tired! Knowing I had to work through the wall of fatigue to deliver my A game, I devised my plan. We began the day with my second photographer Jacquie who headed over to capture the girls getting ready. She made sure to offer some artistically shot close ups of the details such as her shoes, ring and bouquet. I rounded up the boys who were also getting ready at the Delta hotel nearby. Here, I focused on the acquisition of his new watch, the bond between the guys and his sons.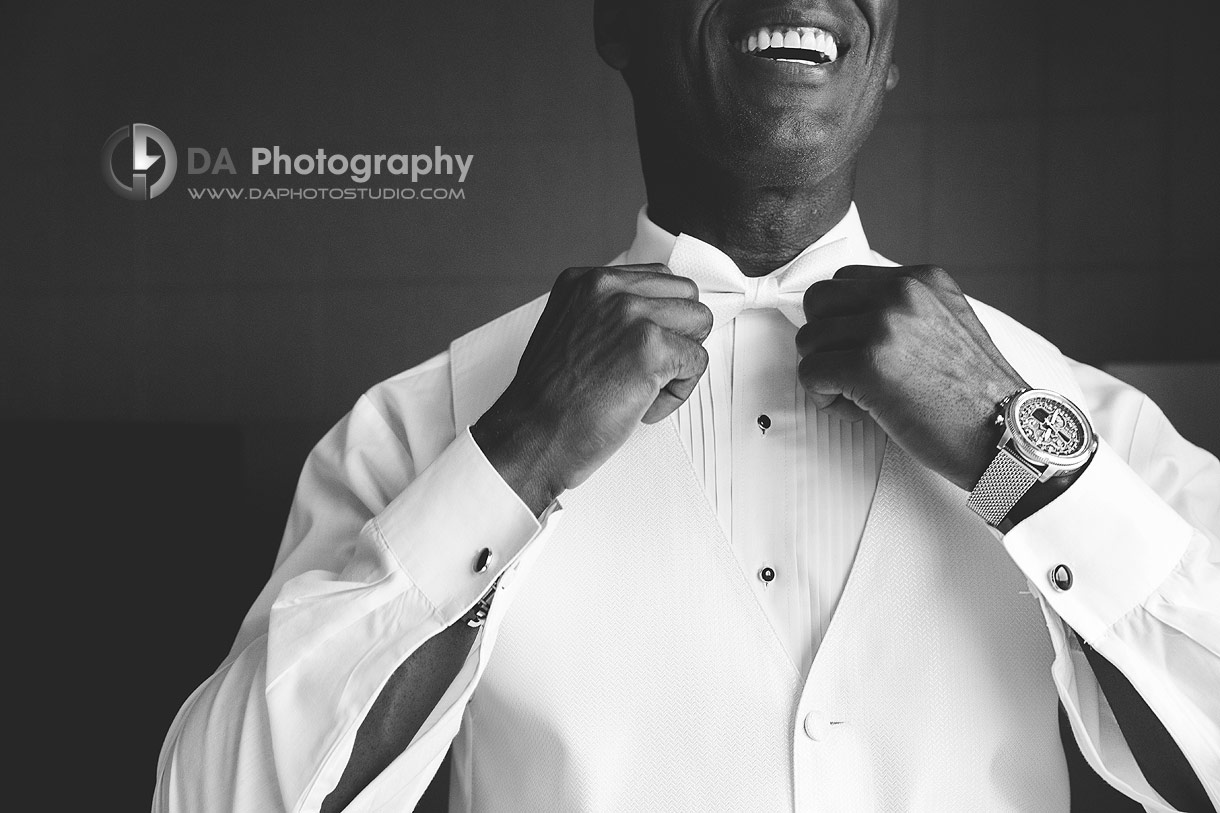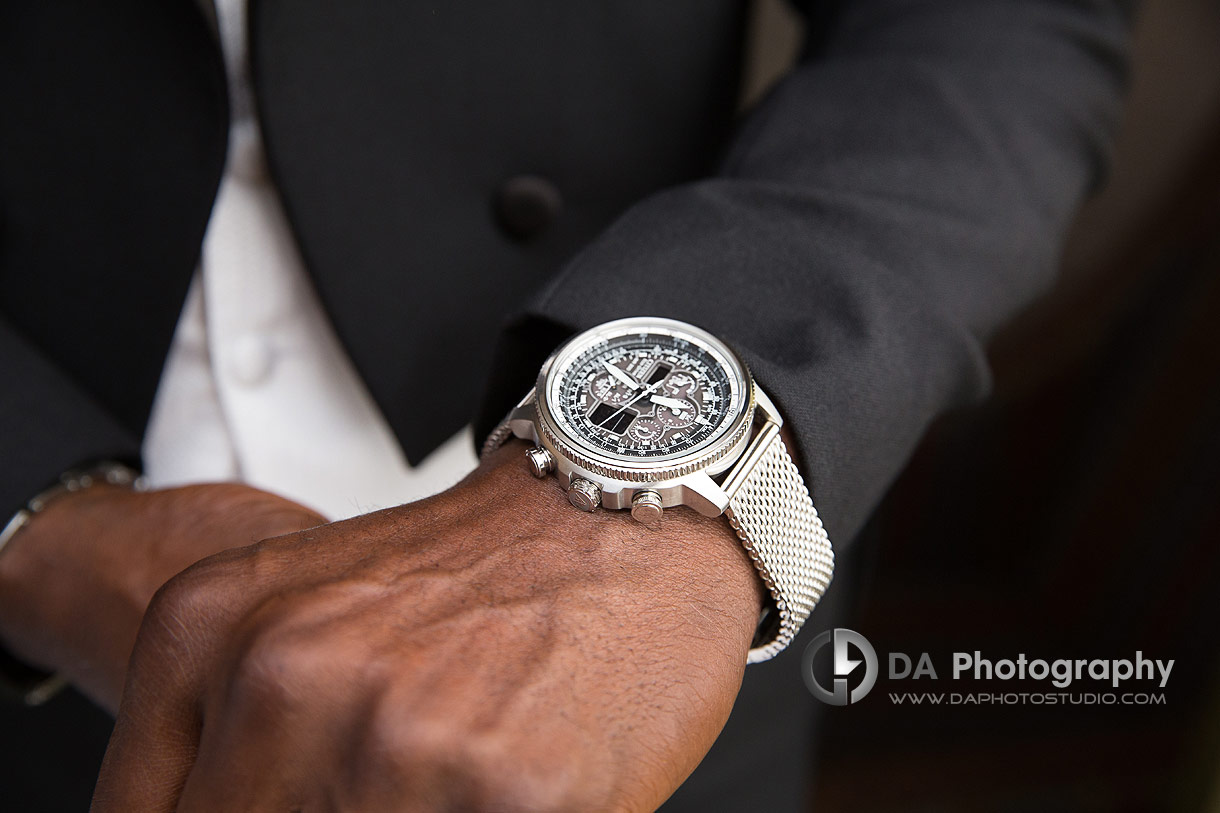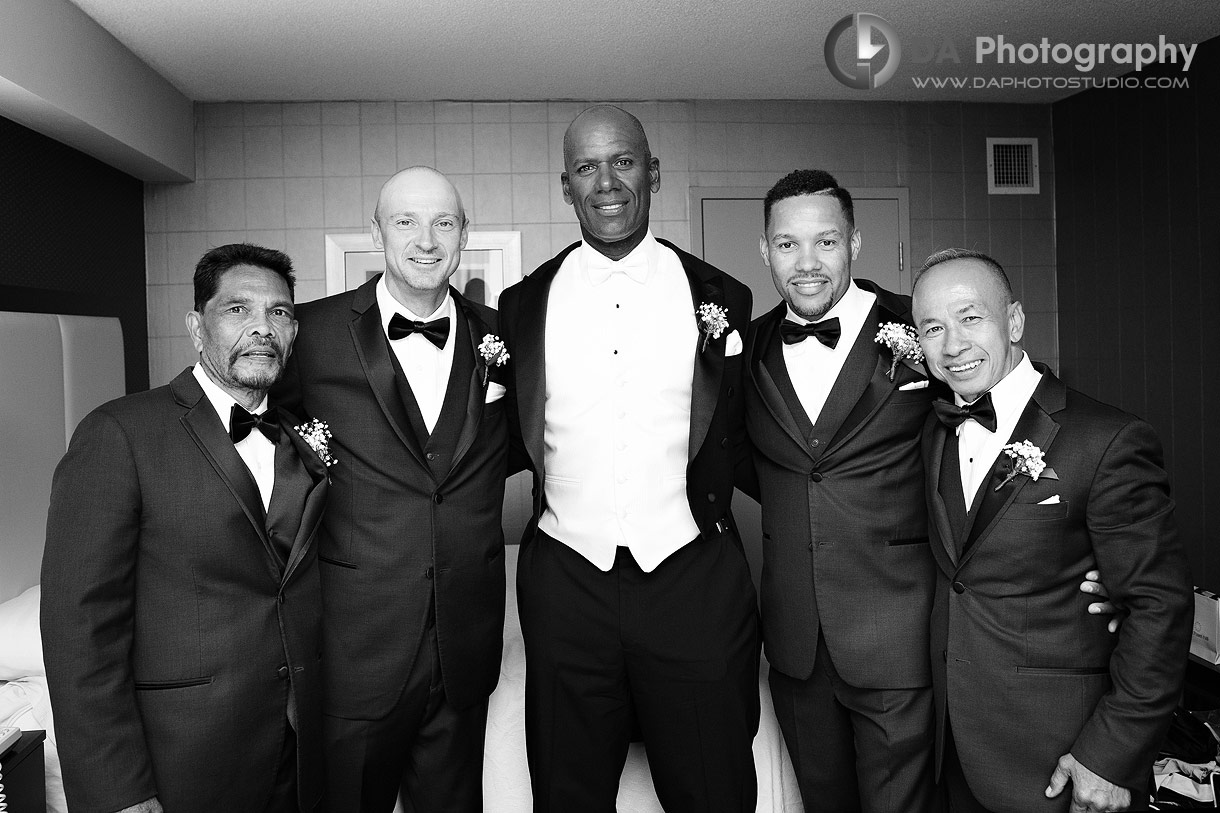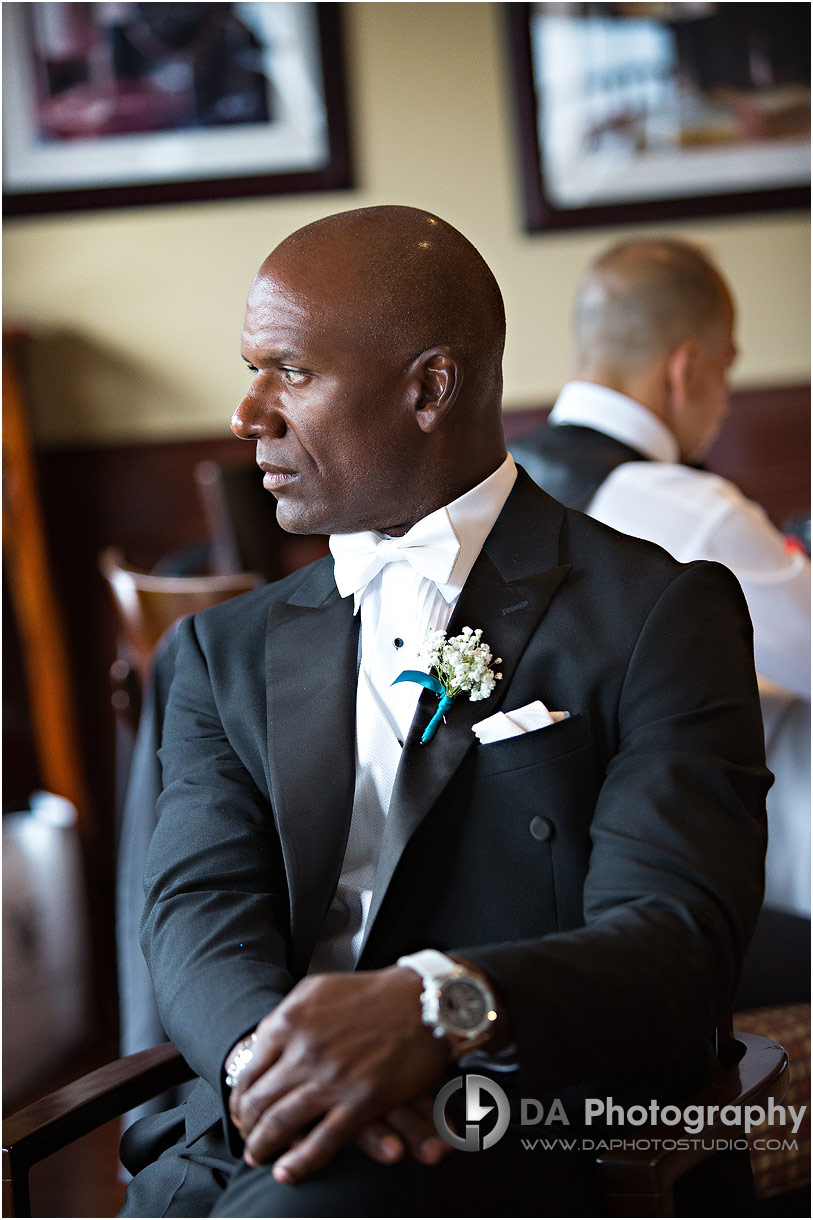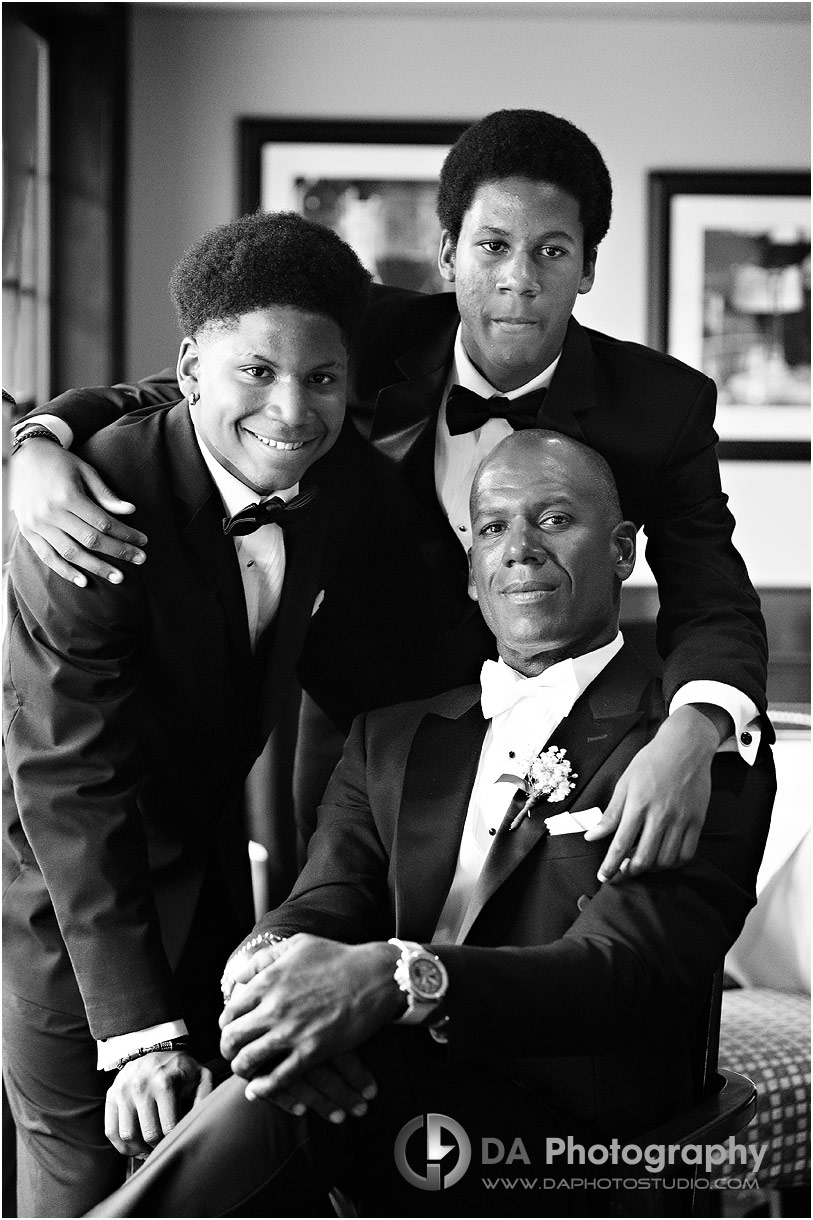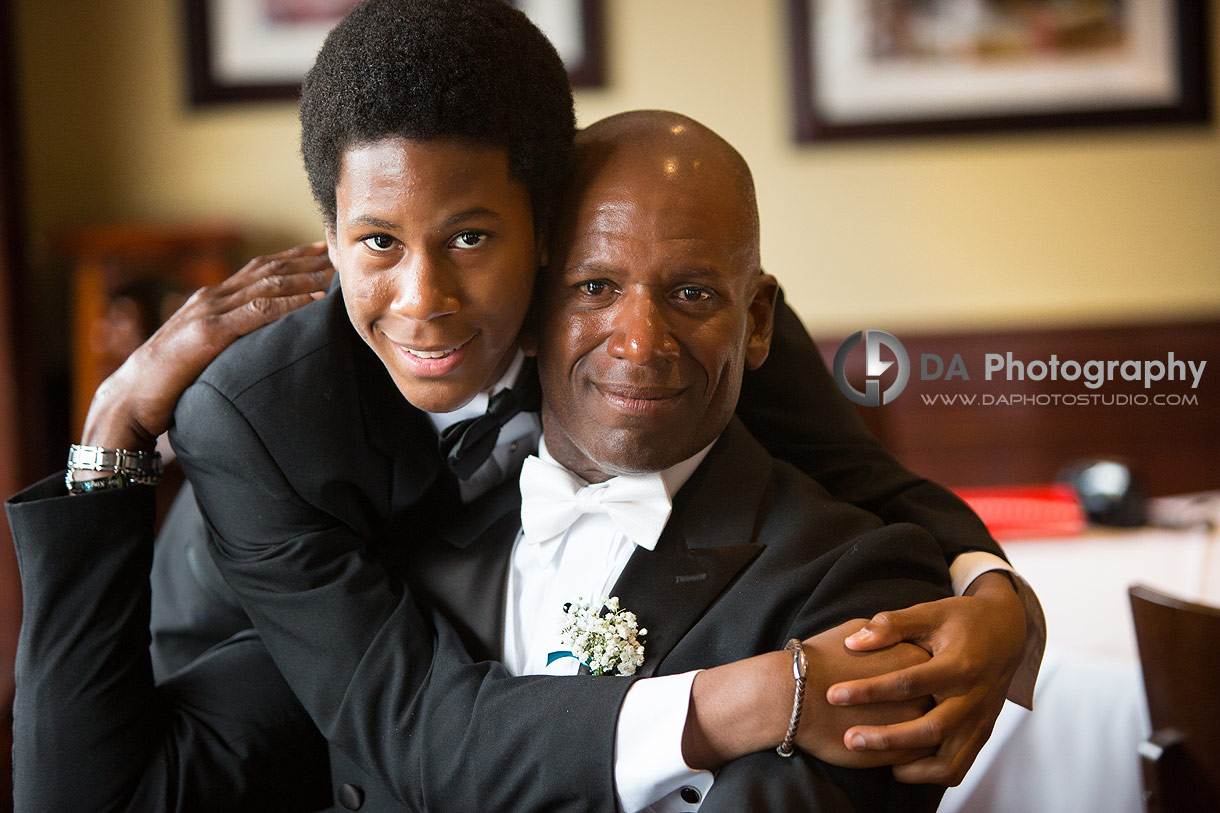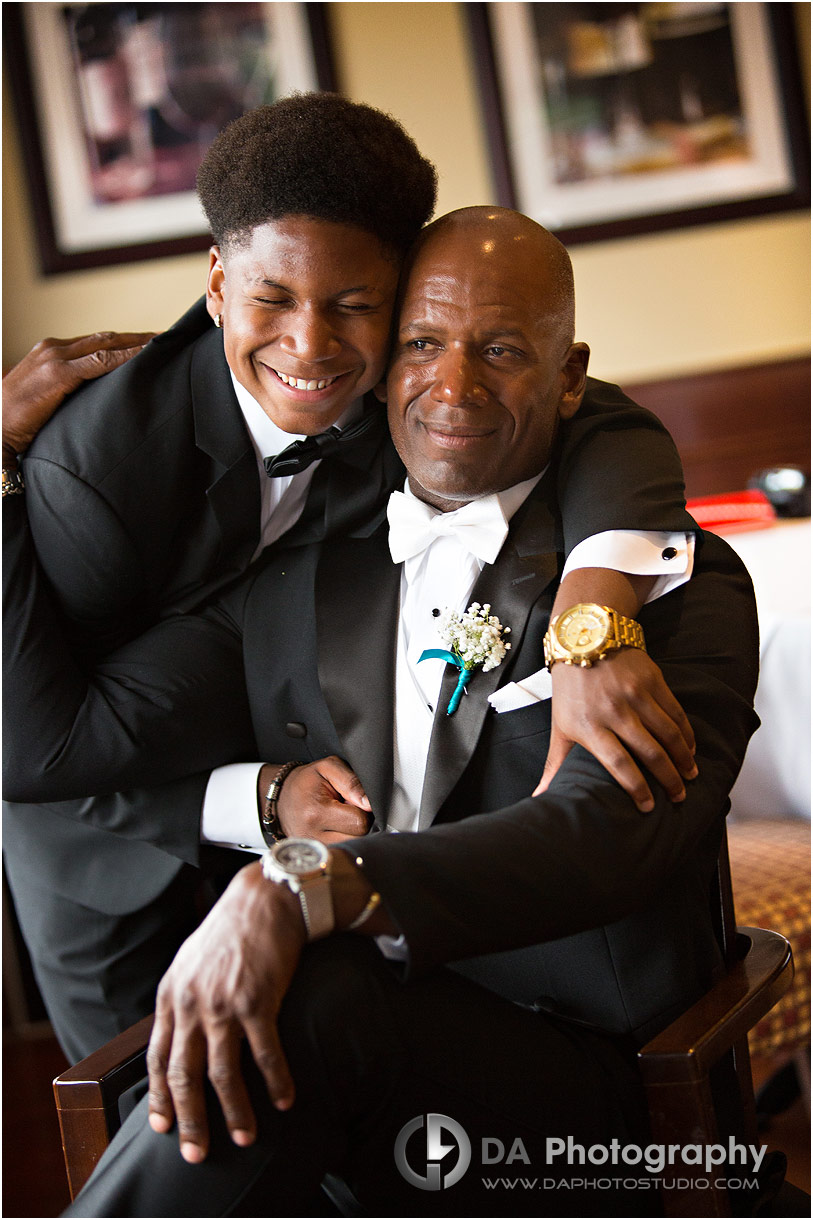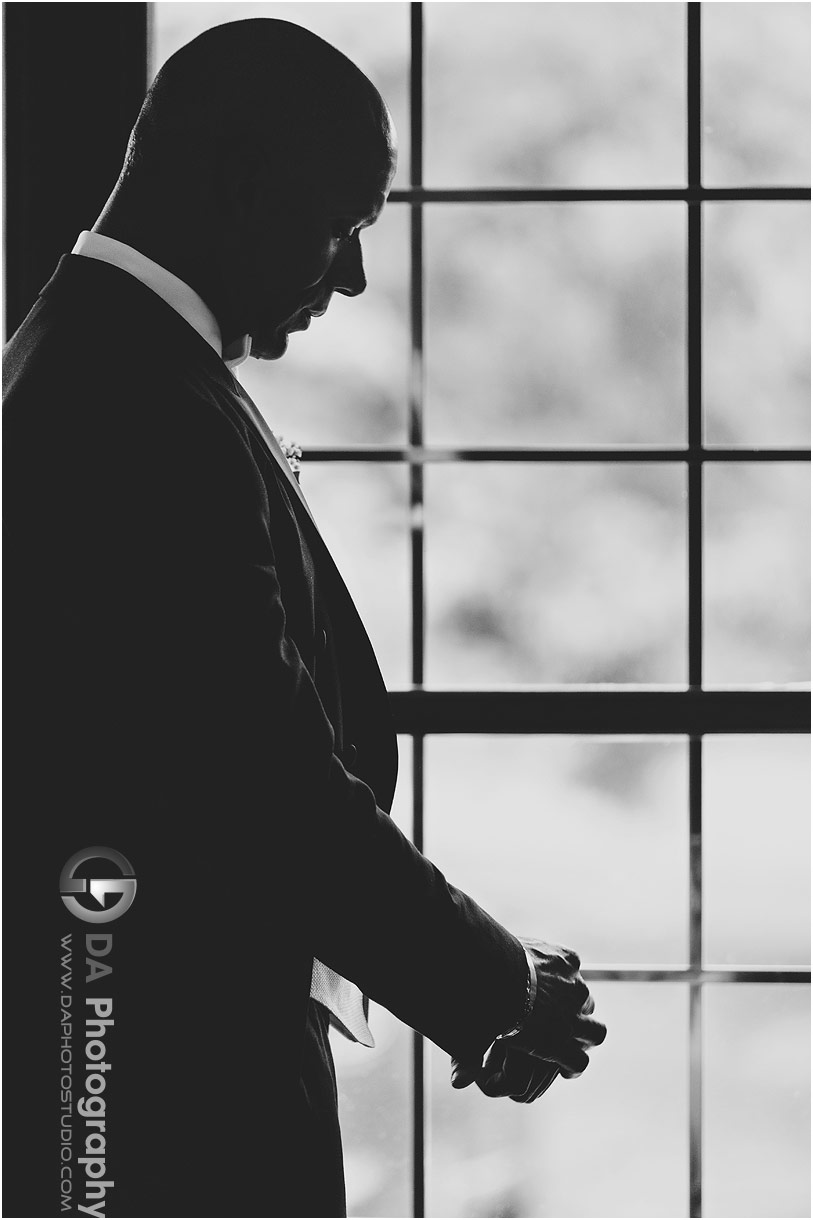 Marsha was bringing her four children to the relationship and Chris had two sons of his own. Watching the six kids as they overlooked their parents starting this new chapter together as a blended family was emotional for everyone involved. Without a doubt, the perfect accessory for the day was the vintage Rolls Royce. Unfortunately, mother nature had an ulterior motive. Despite being Summer, as soon as Marsha stepped out of the car, there was torrential rain. With an outdoor ceremony planned, this would have been the breaking point for many. Nevertheless, they put on a brave face and decided to roll with it.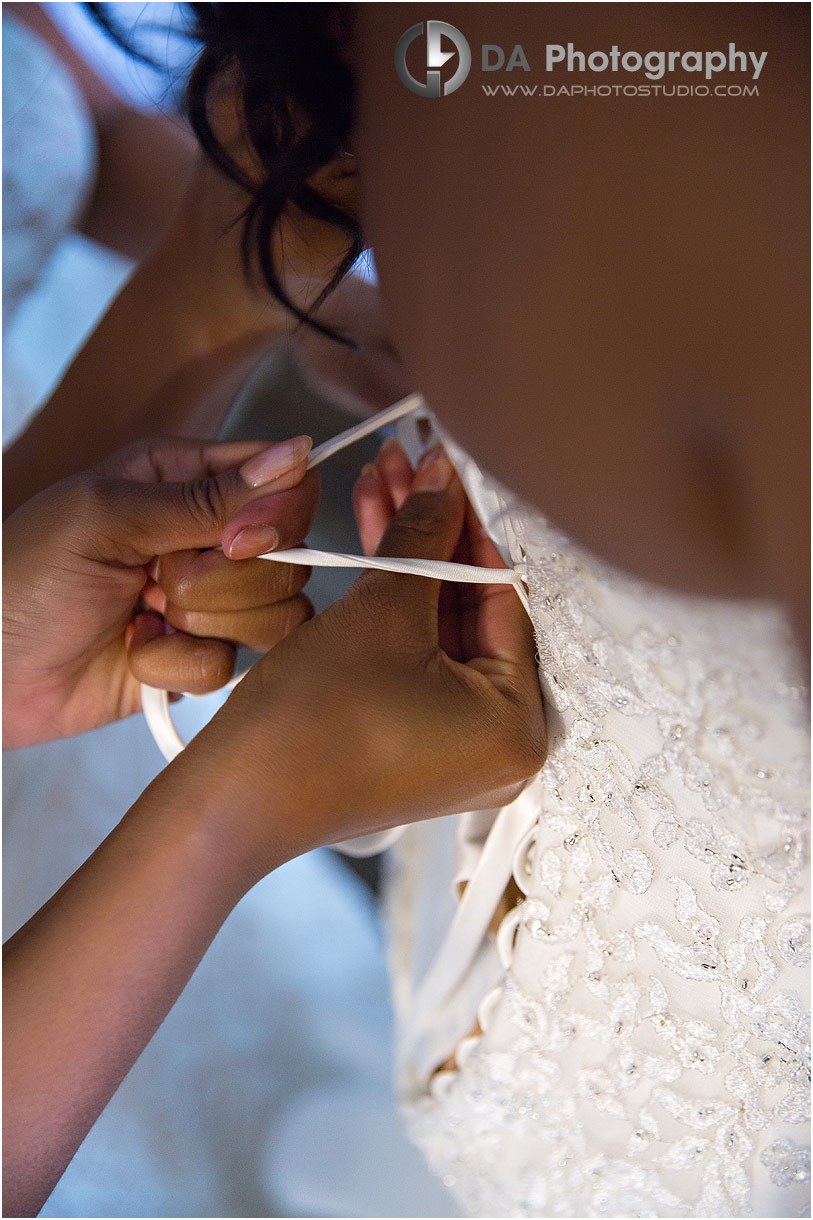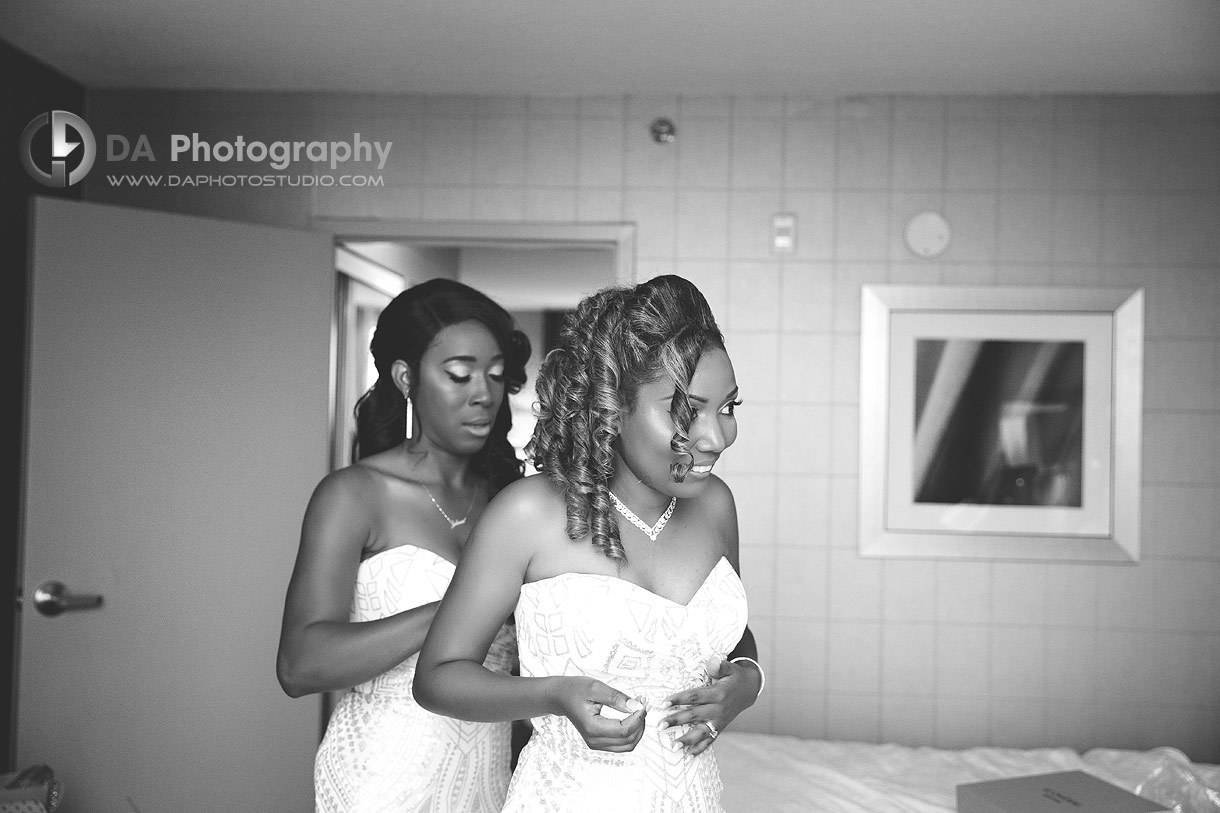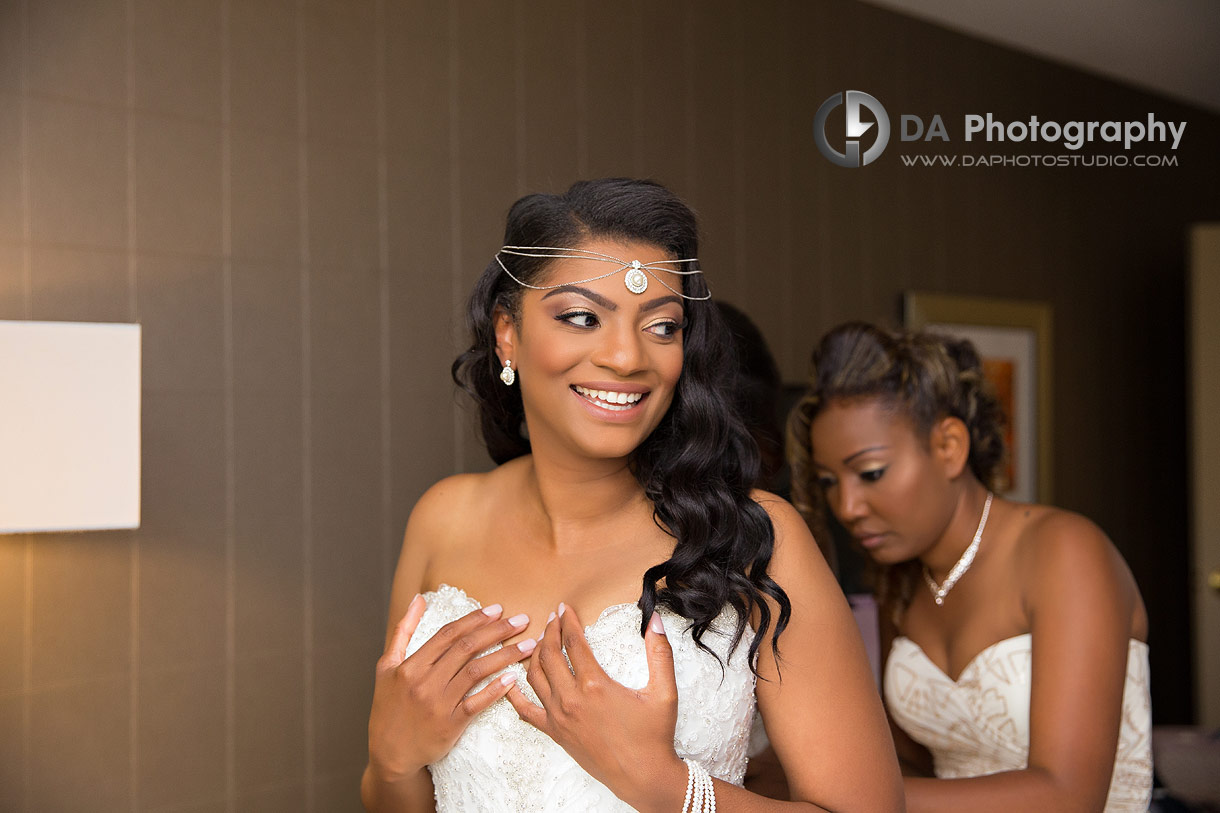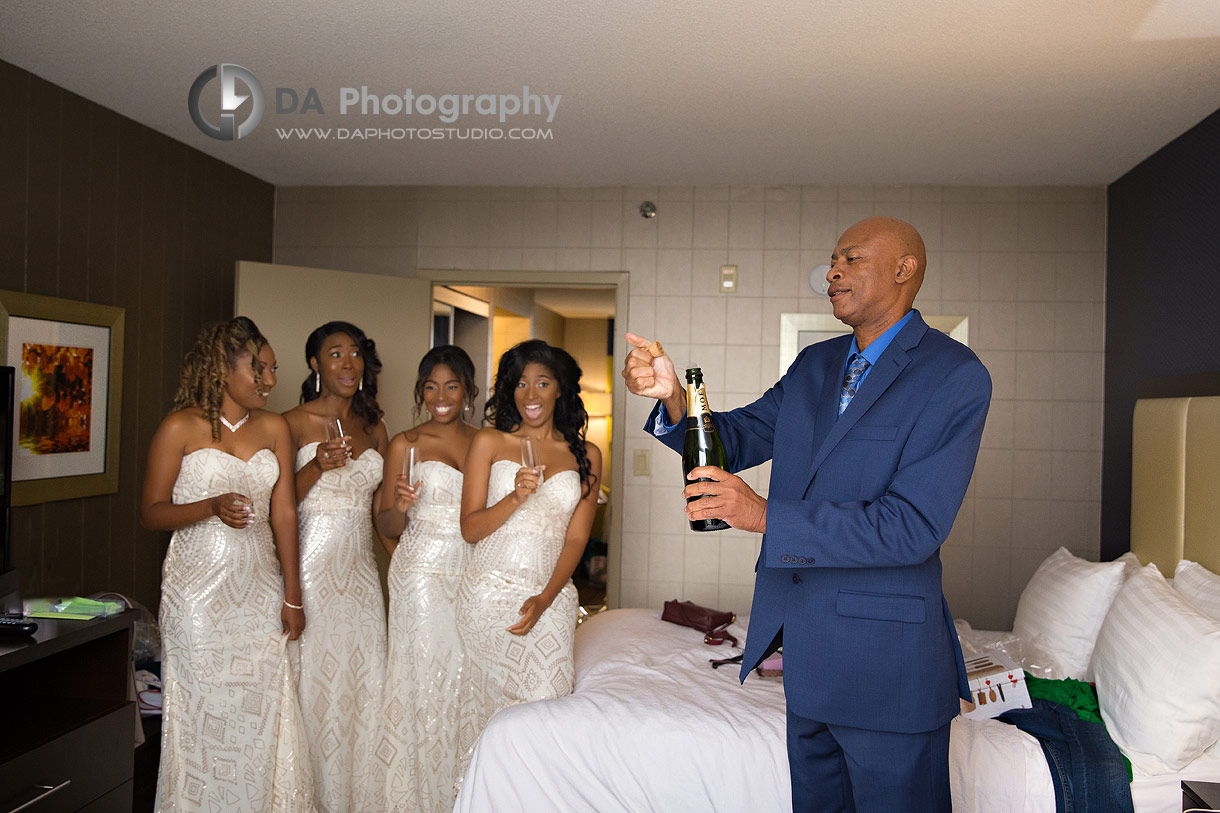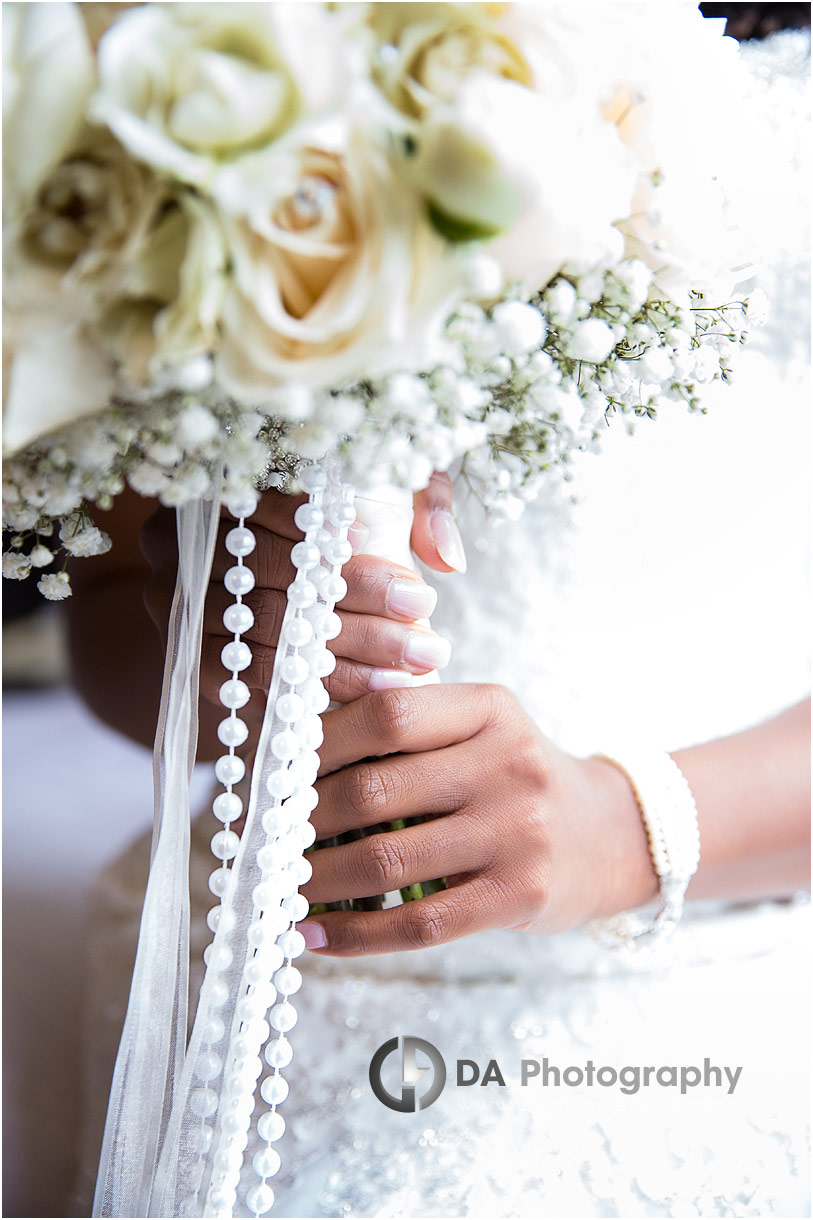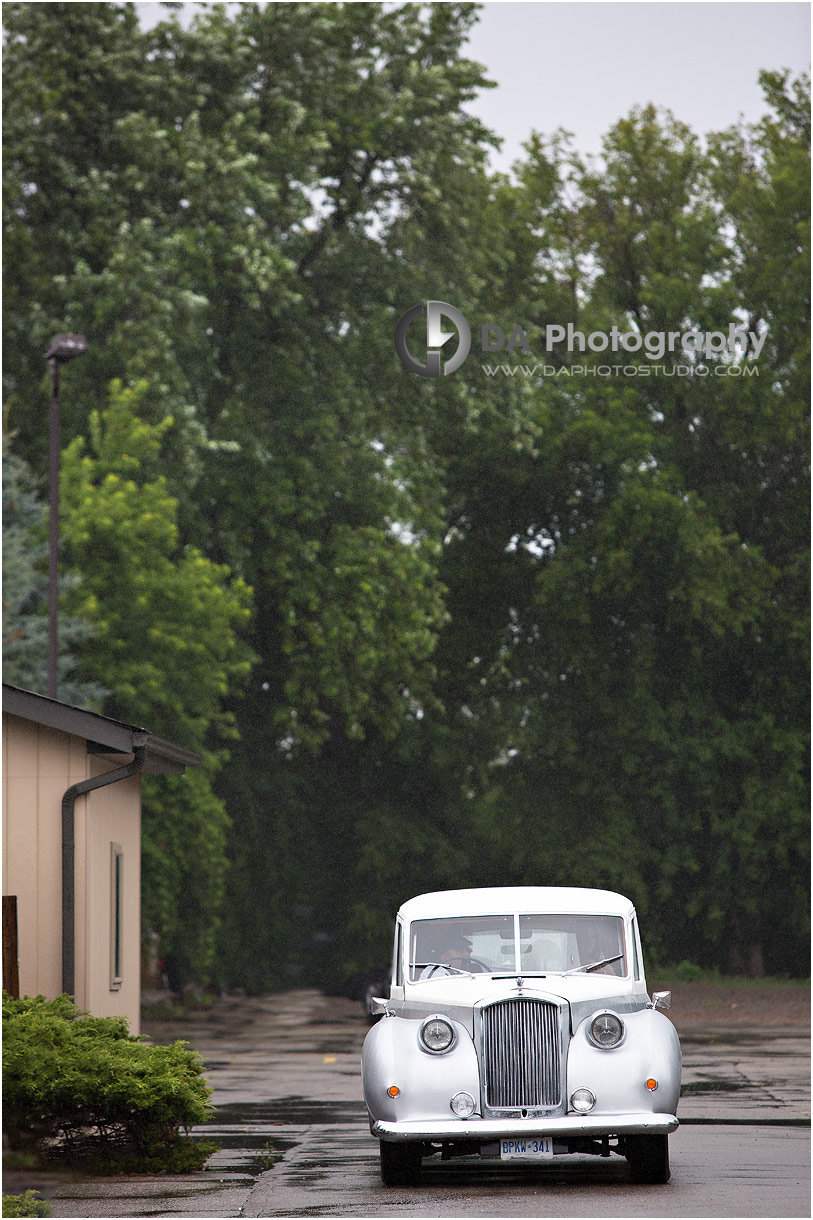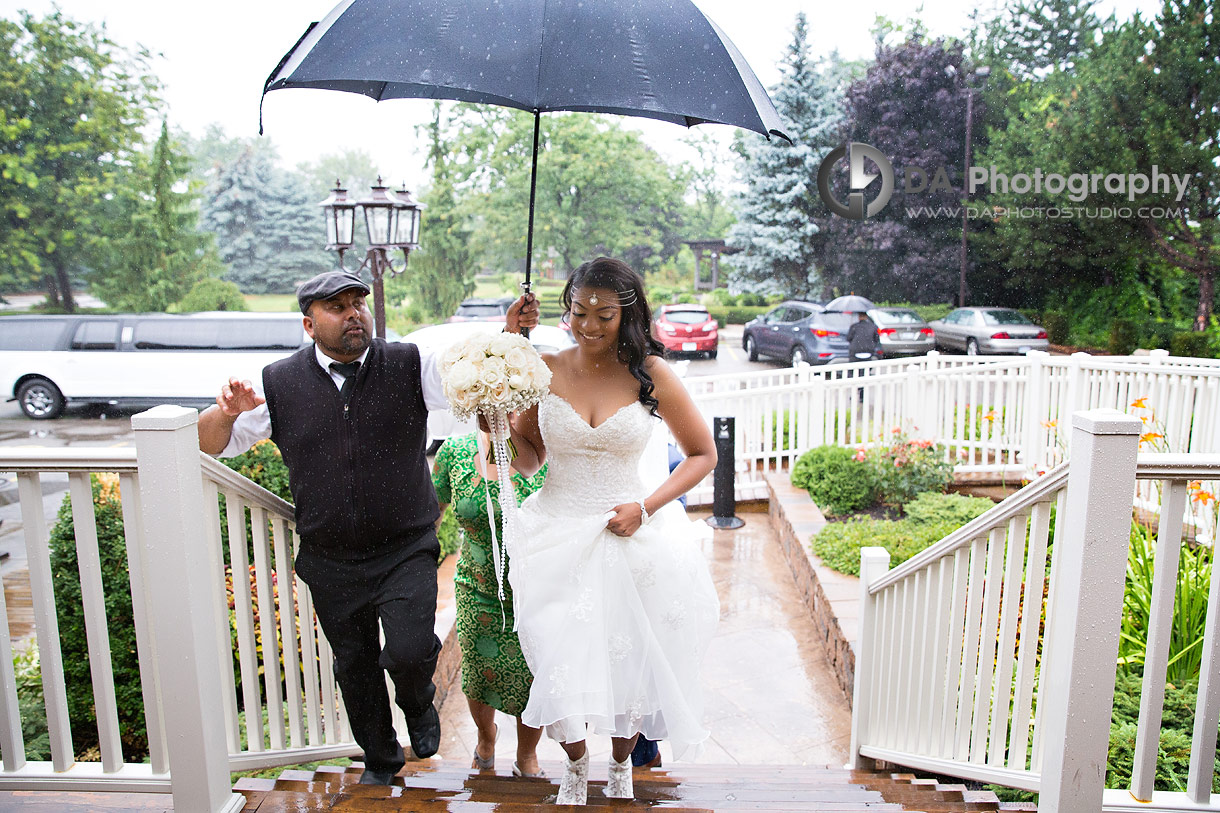 Mother Nature held out for the Terrace on the Green photography session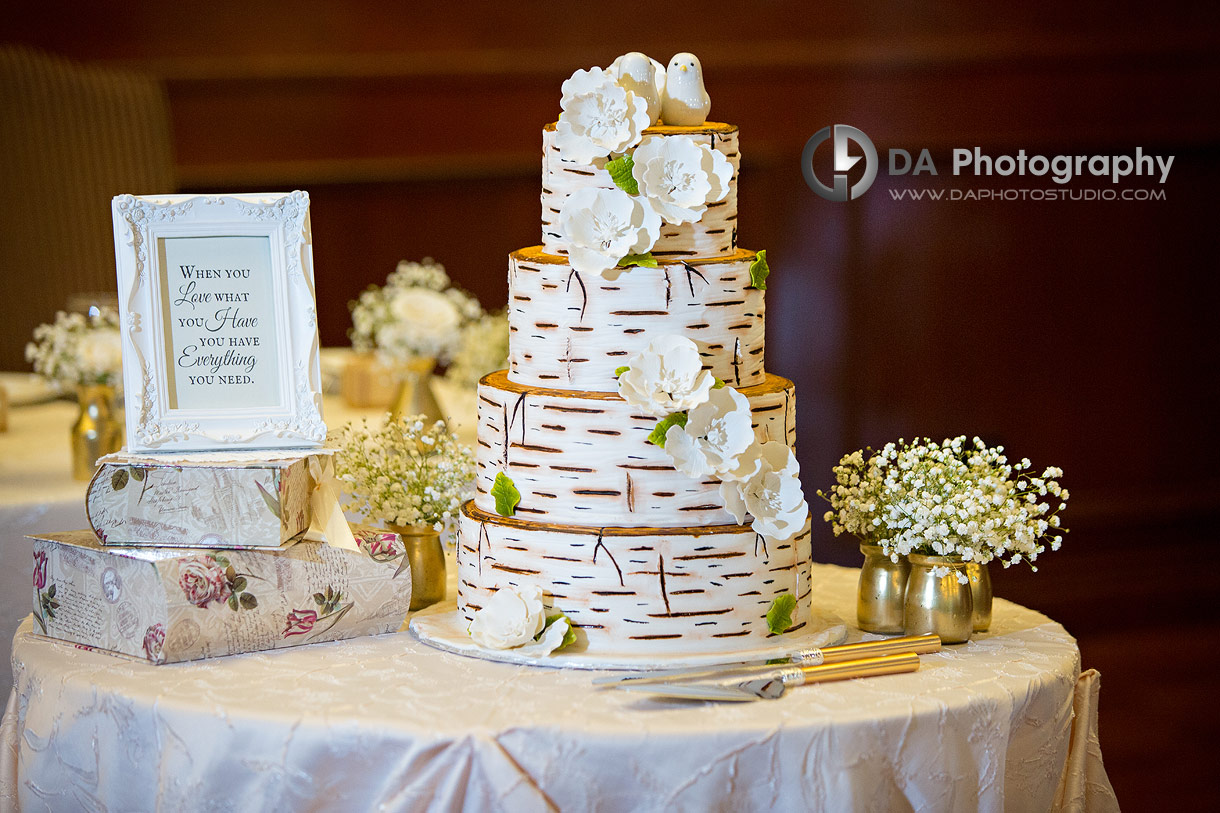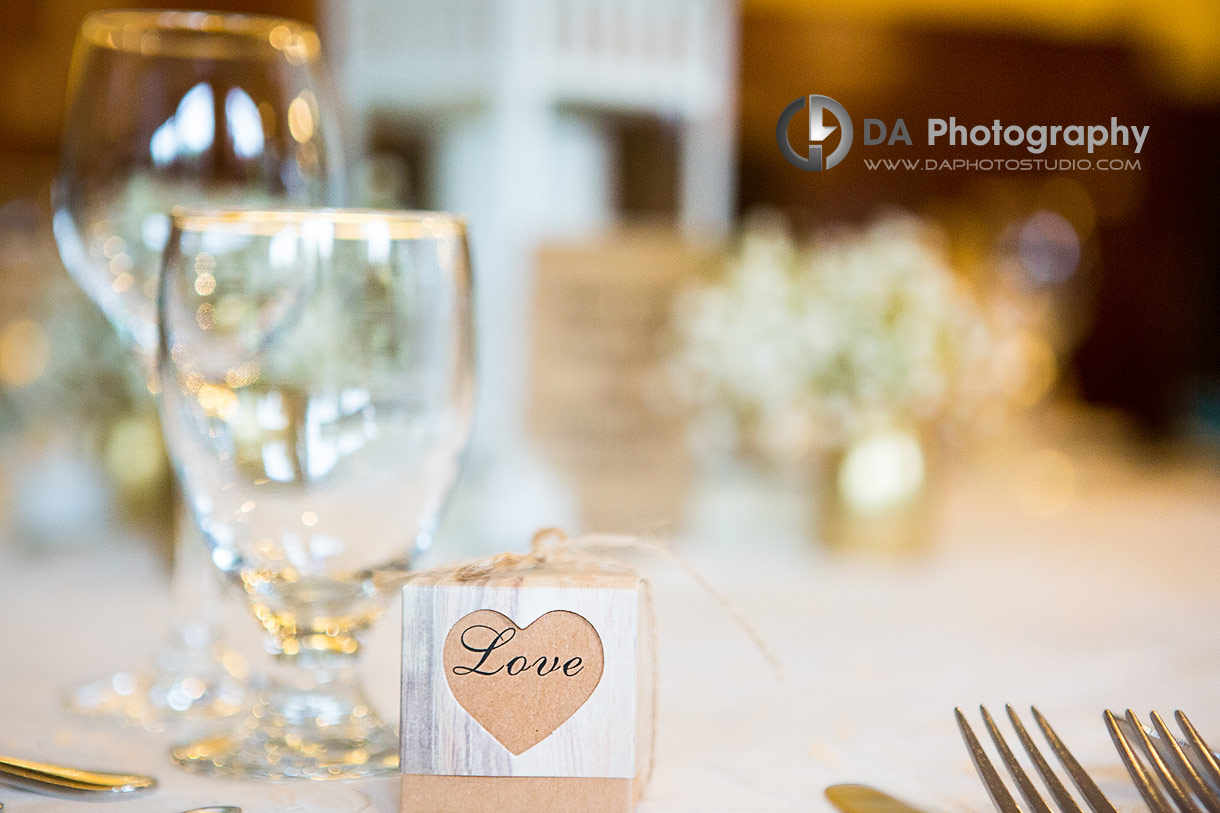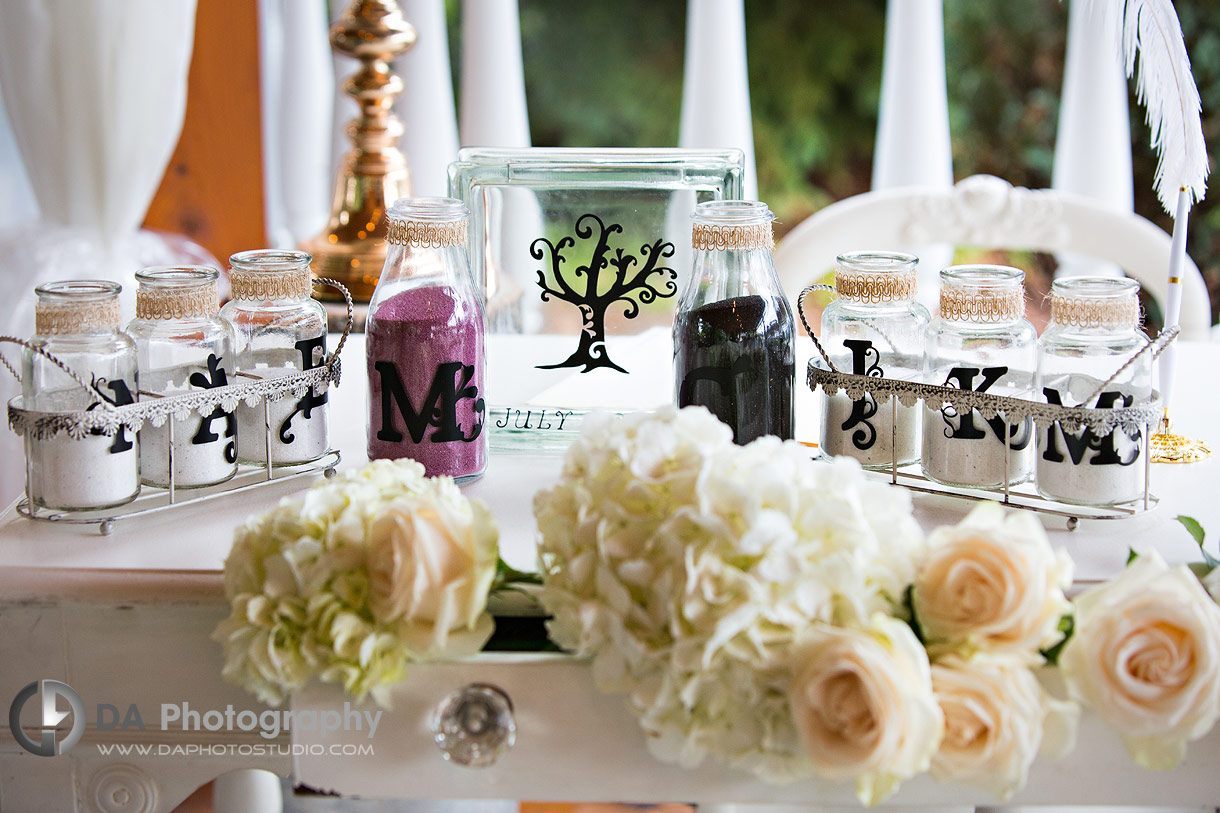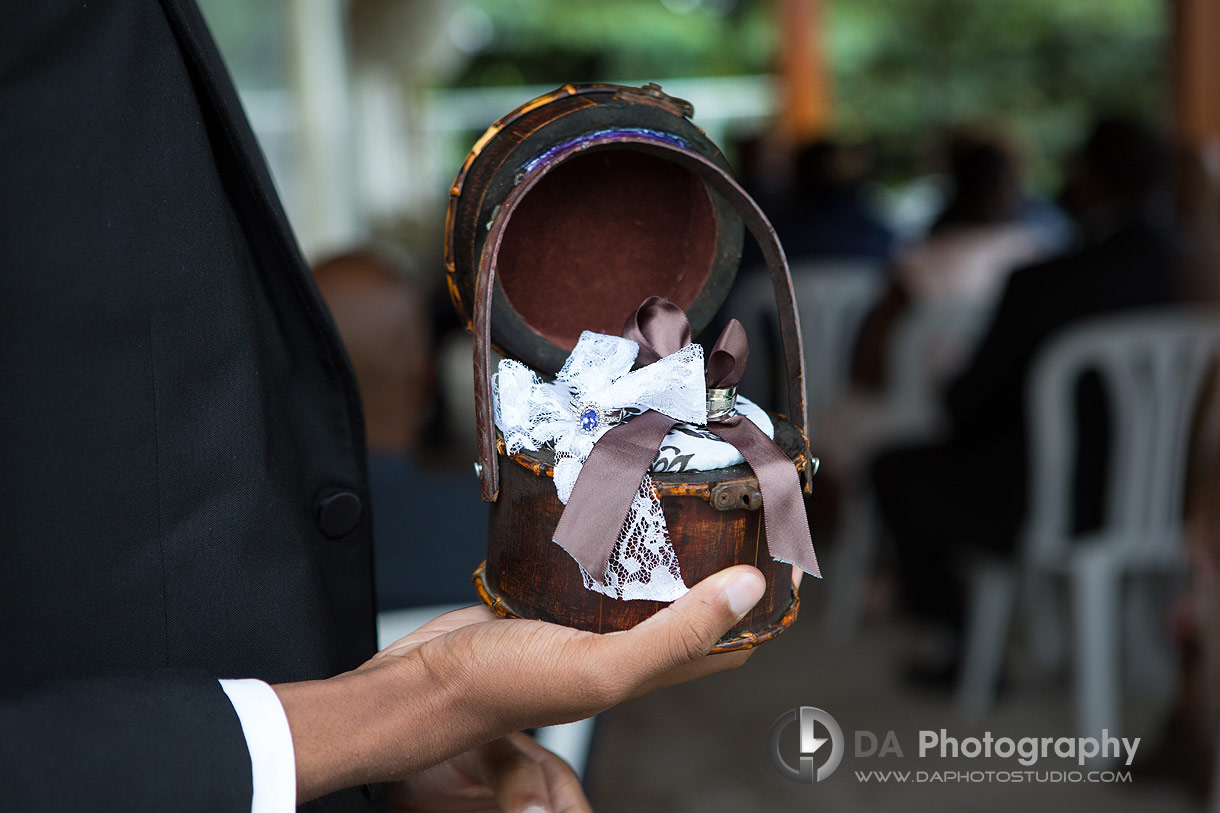 One of the beauties of Terrace on the Green weddings is that there are several covered outdoor areas that can be used in different capacities. We used the large wooden gazebo that easily fit all of the guests and was still aesthetically pleasing. The kids joined their parents in a sand mixing tradition to signify the unity of their new combined family. As luck would have it, the rain stopped directly following the ceremony. It was truly perfect timing! The overcast skies worked perfectly for our outdoor photographic session. Without the glare of the sun, none was squinting or sweating and everyone was in good spirits as thankful that it hadn't ruined the day.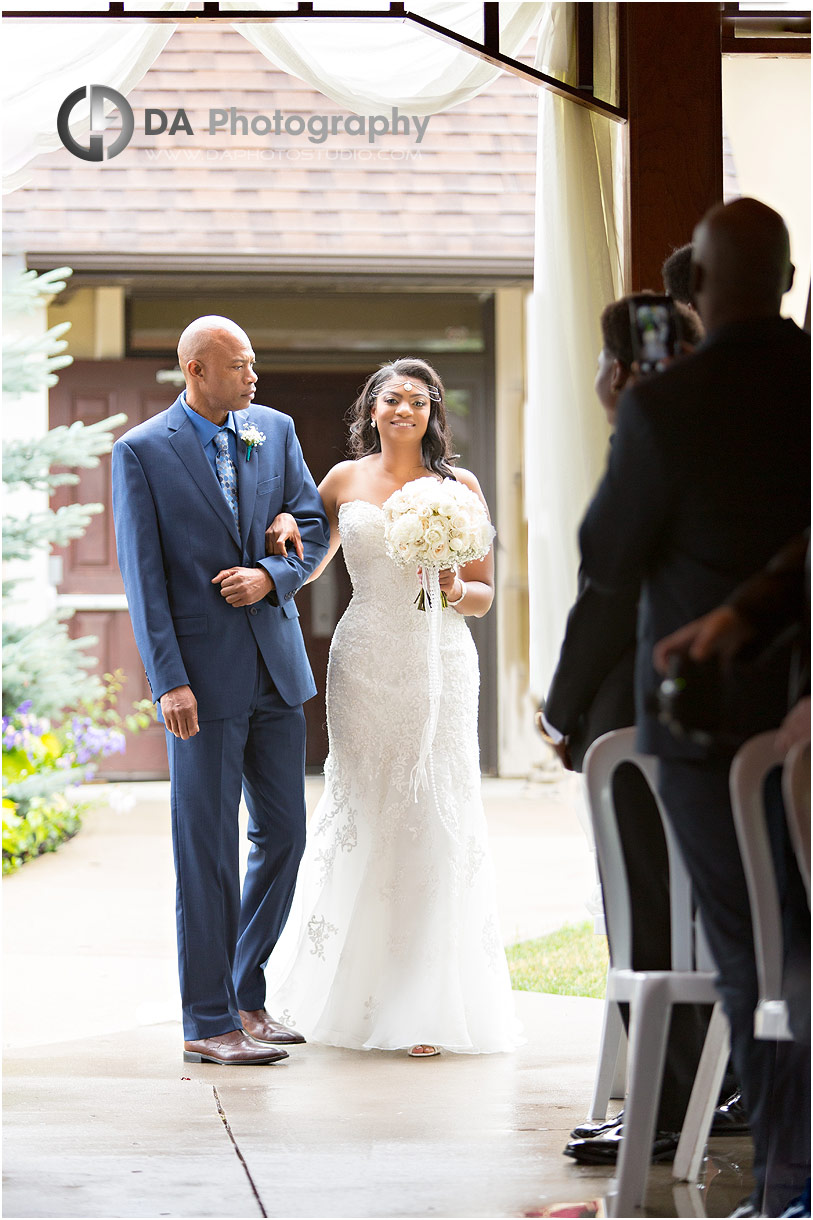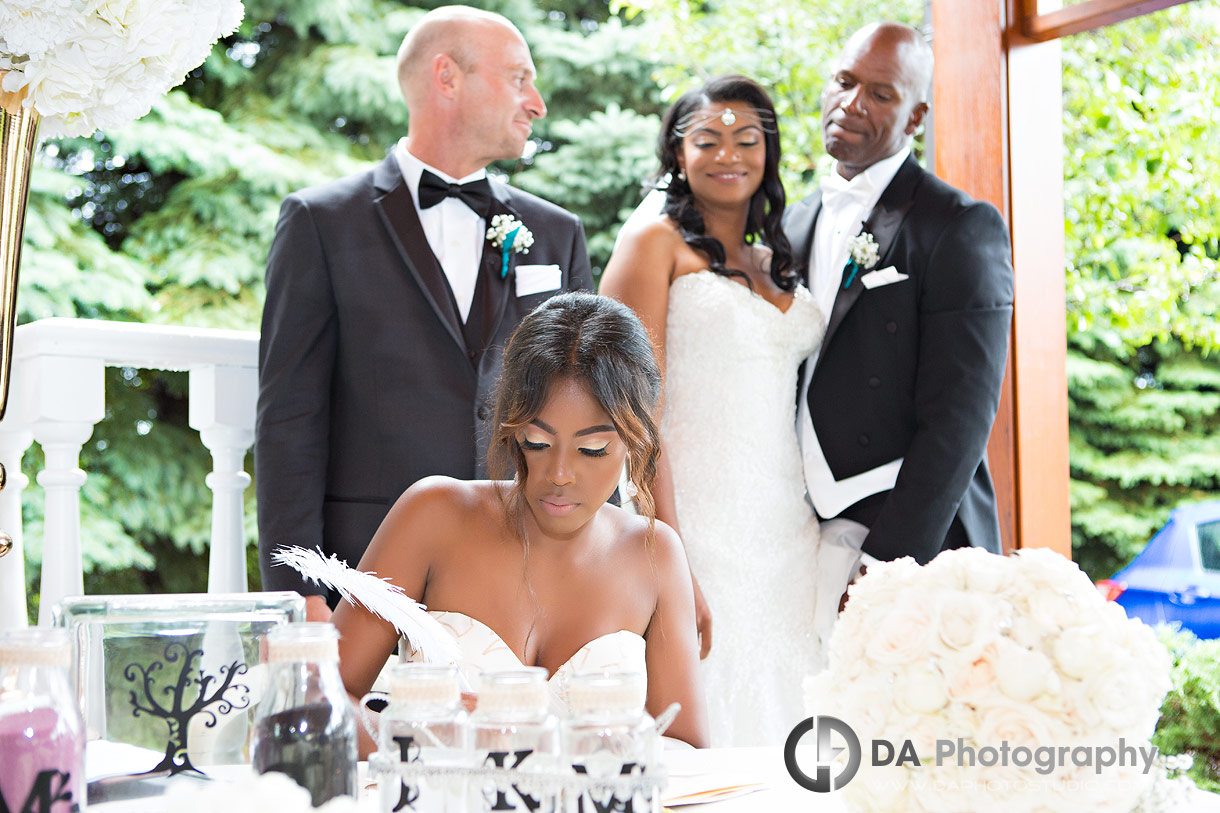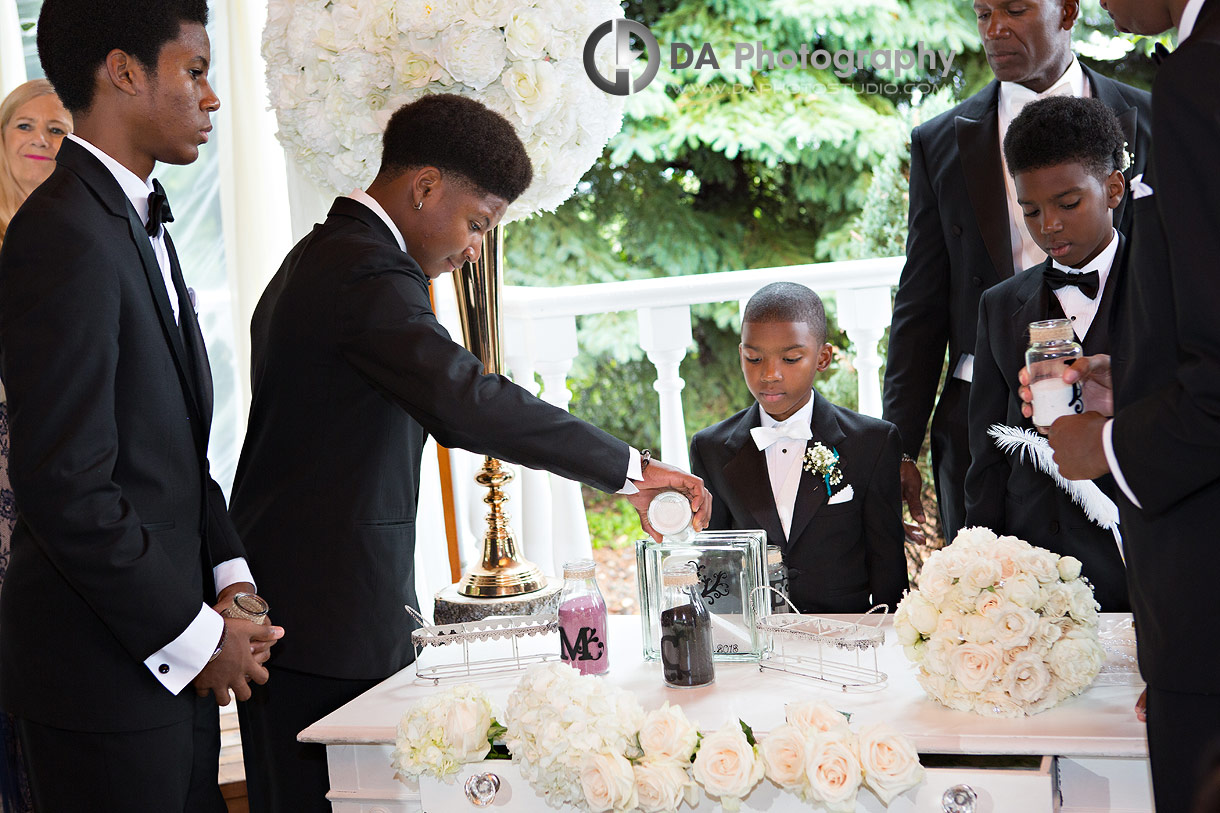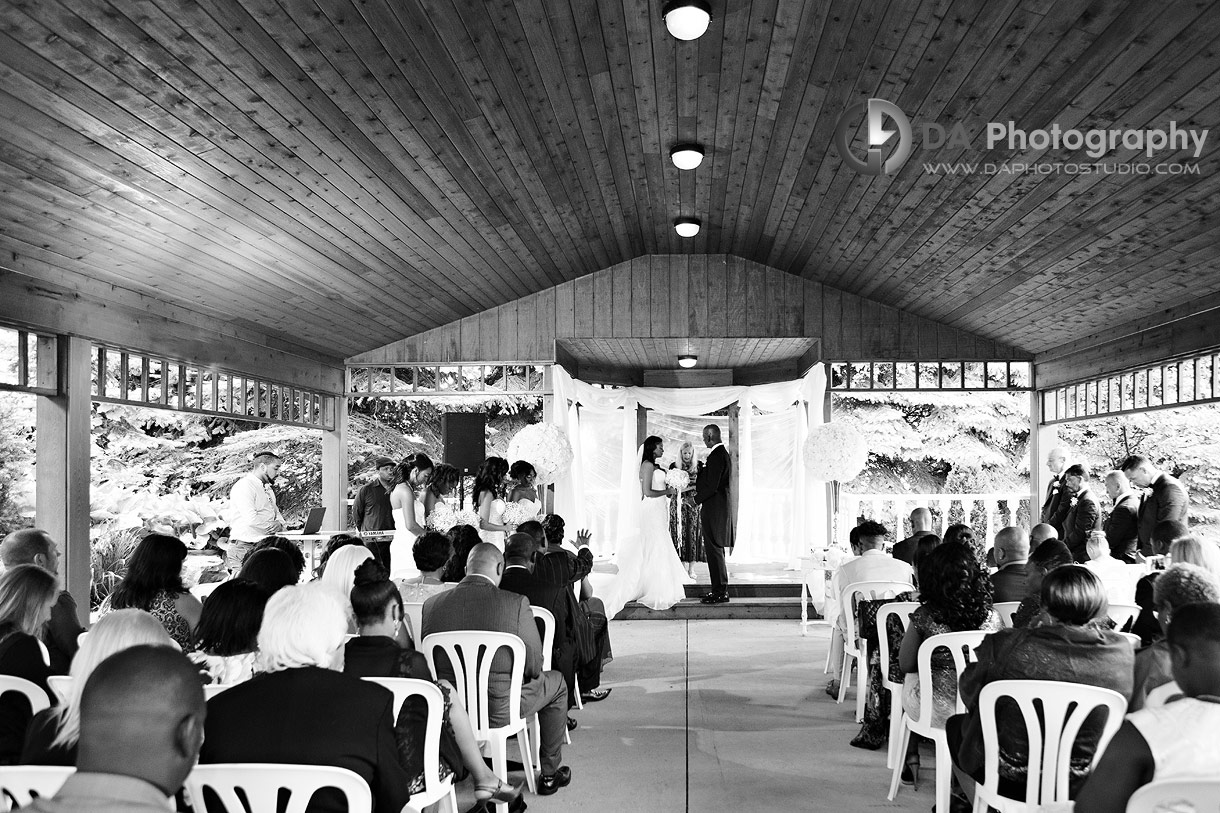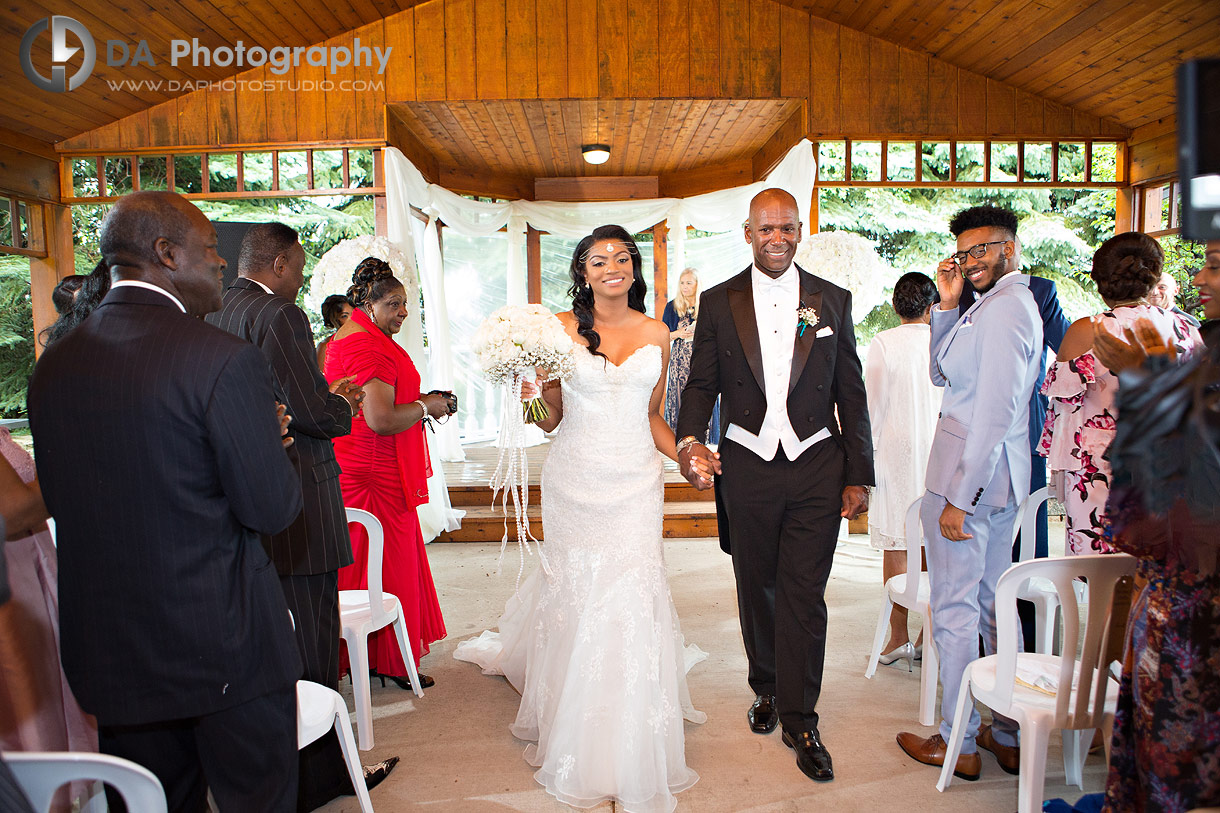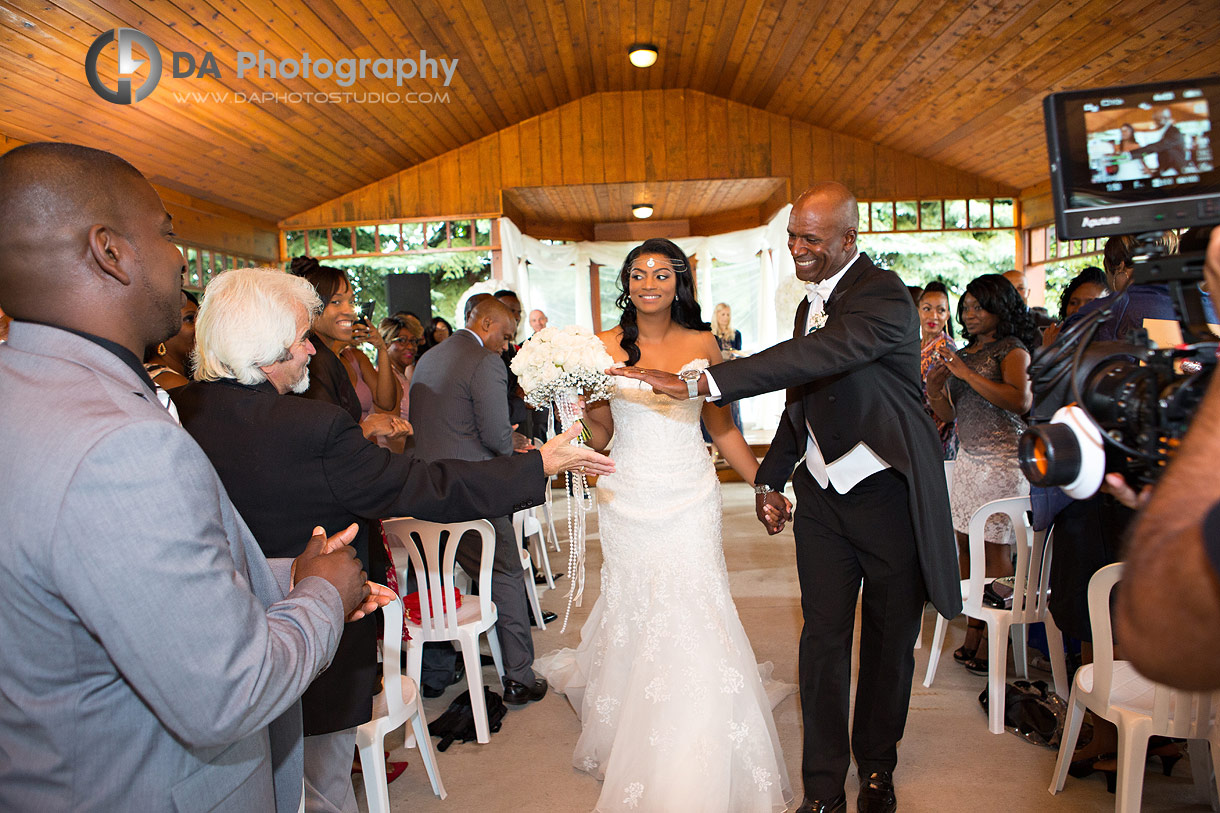 As I was taking Marsha and Chris' closeups, I noticed the boys climbing on the waterfall rocks. Unknown to anyone, I quickly zoomed out to include them in the photo. Unquestionably, it ended up being one of my favourite images.The luscious grounds, tall trees, rocky waterfall and flower lined walkways to the gazebos make Terrace on the Green such a unique location. Having everything in one place is amazing for my couples as we don't need to travel between the ceremony, photos and reception. Everyone had a blast utilizing the large grounds and I captured it all as they laughed, swirled around and clambered up rocks.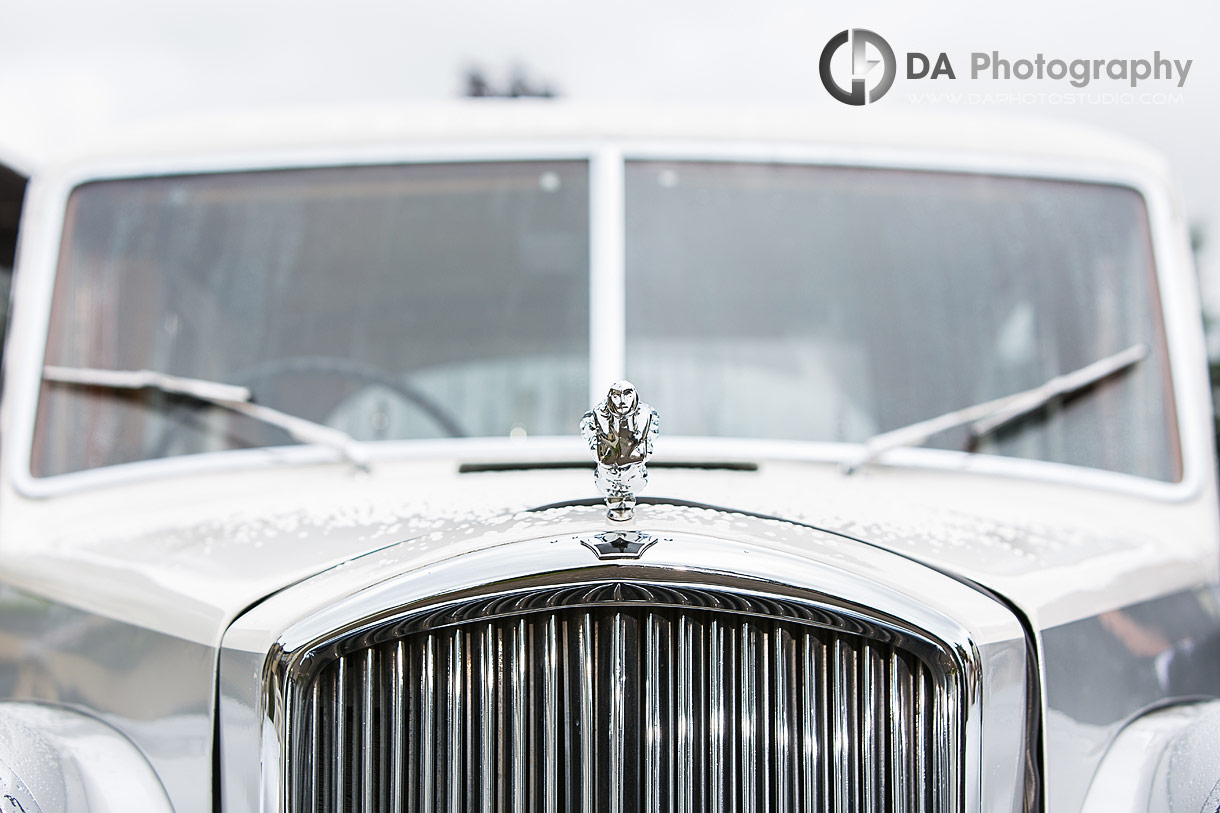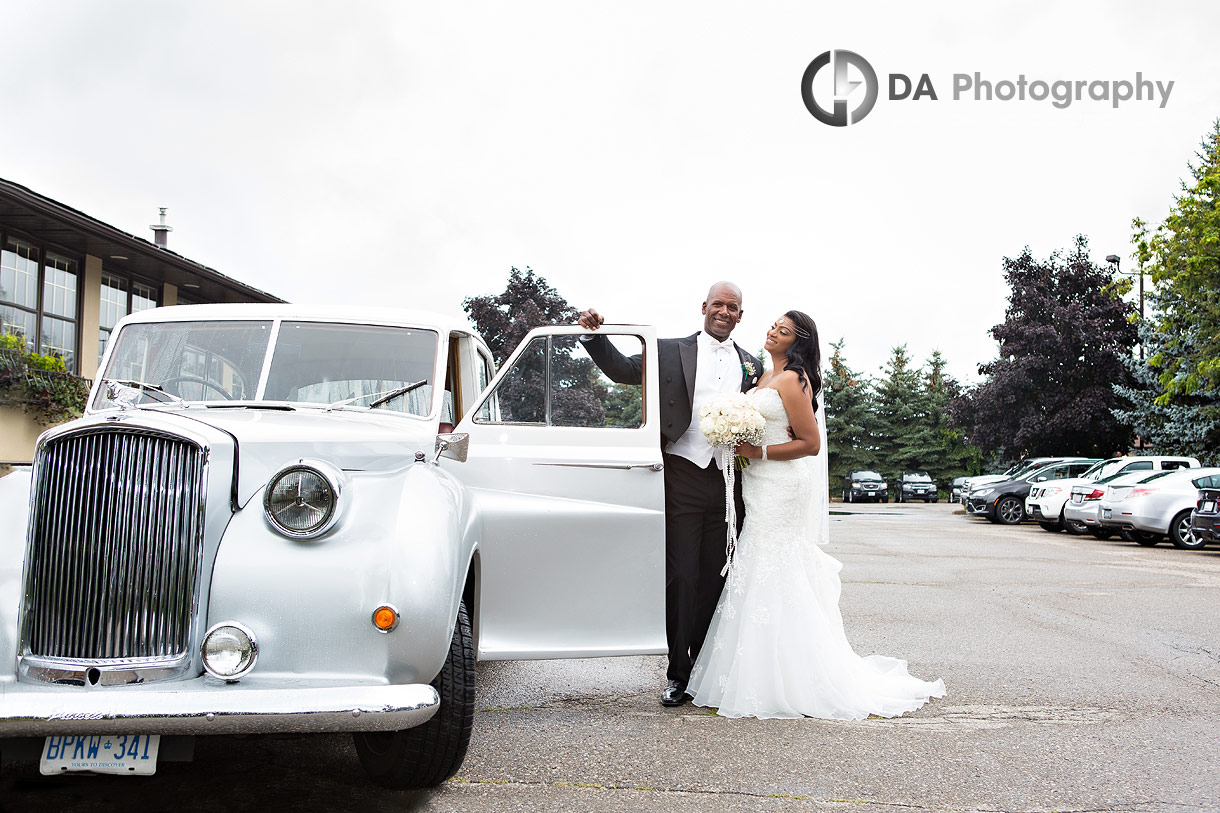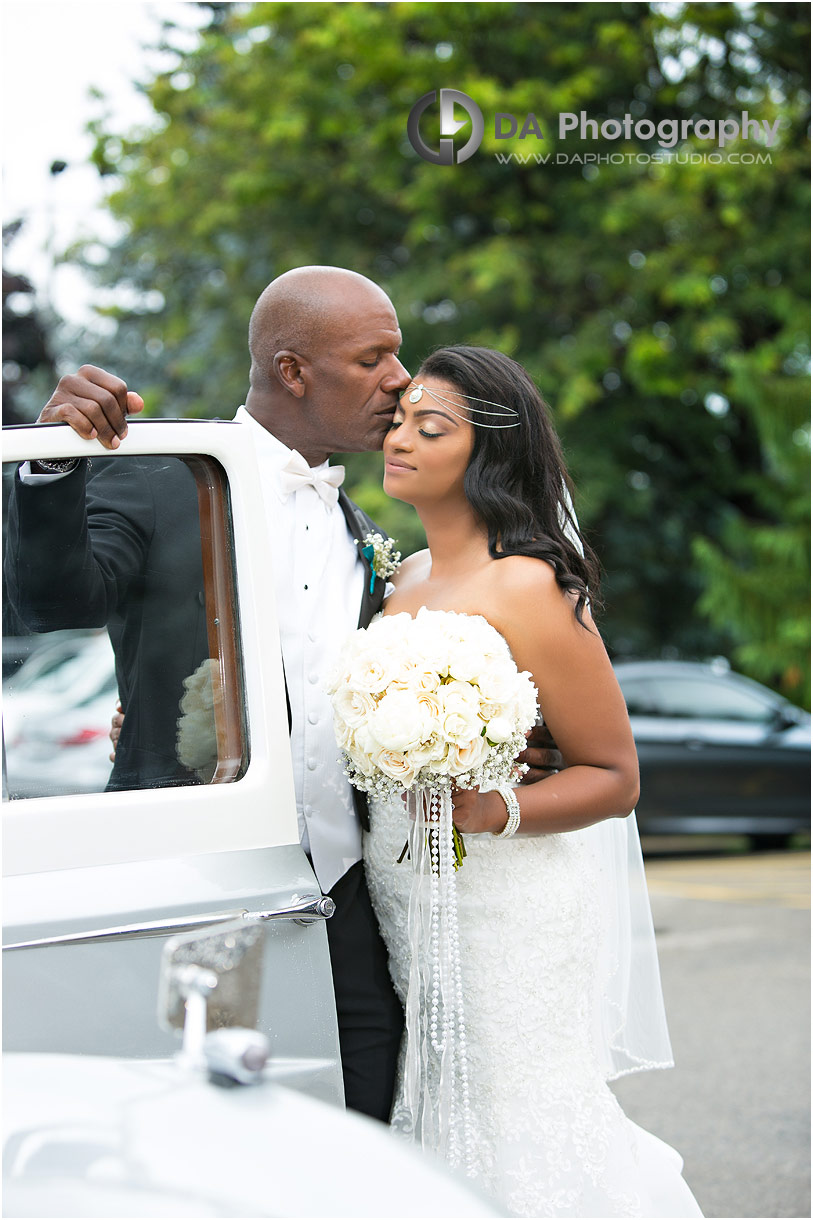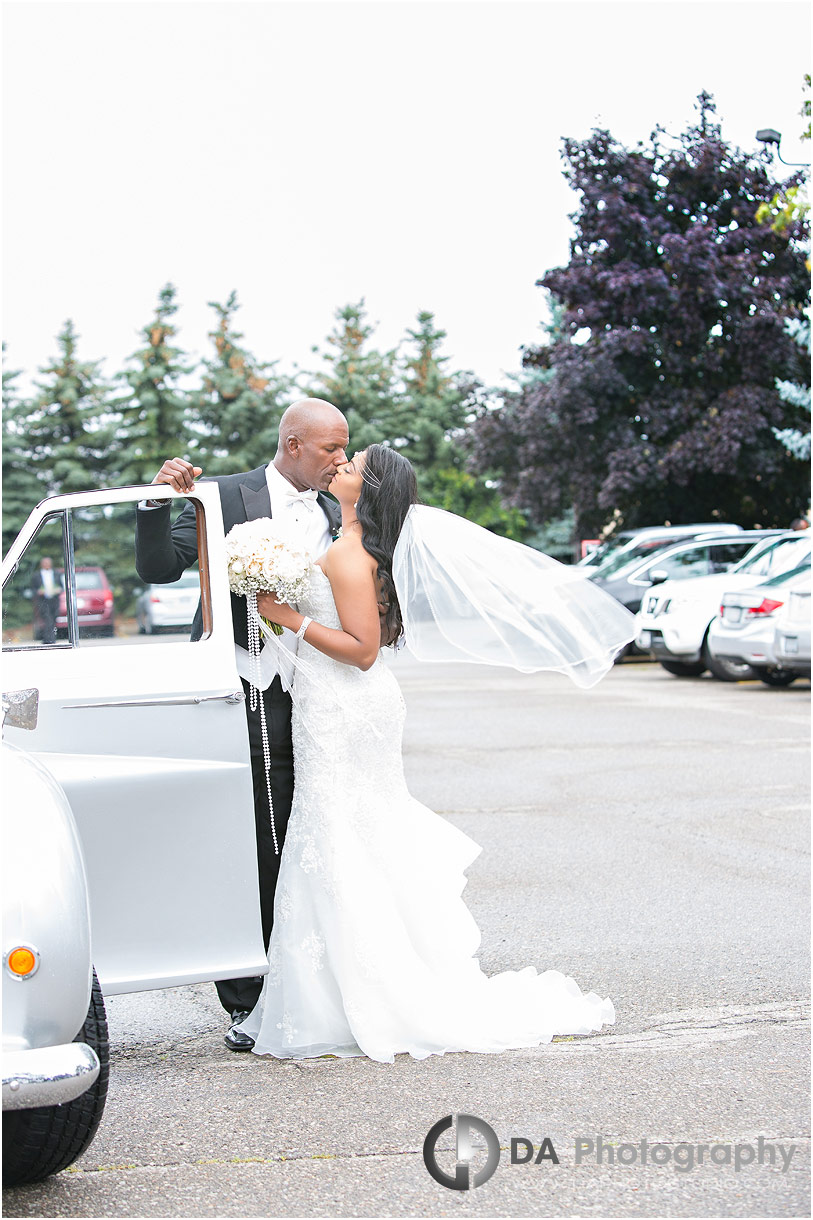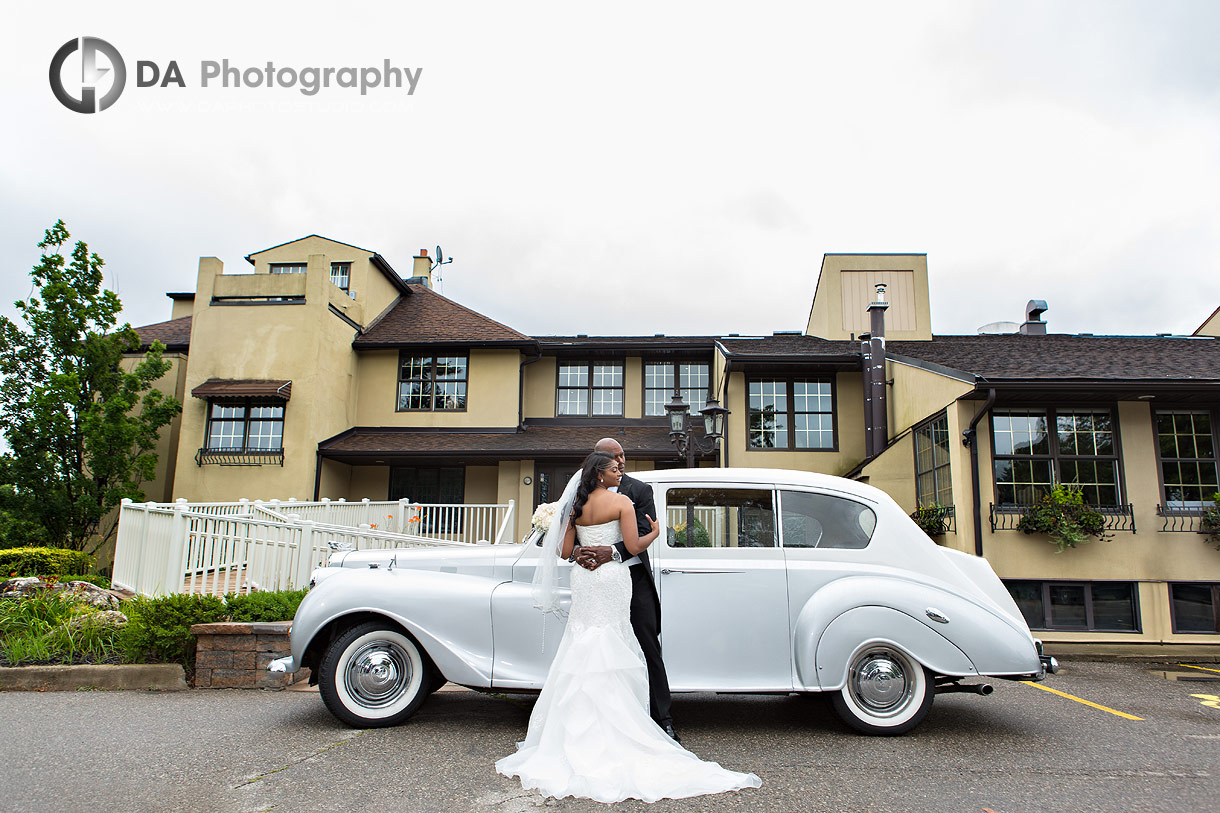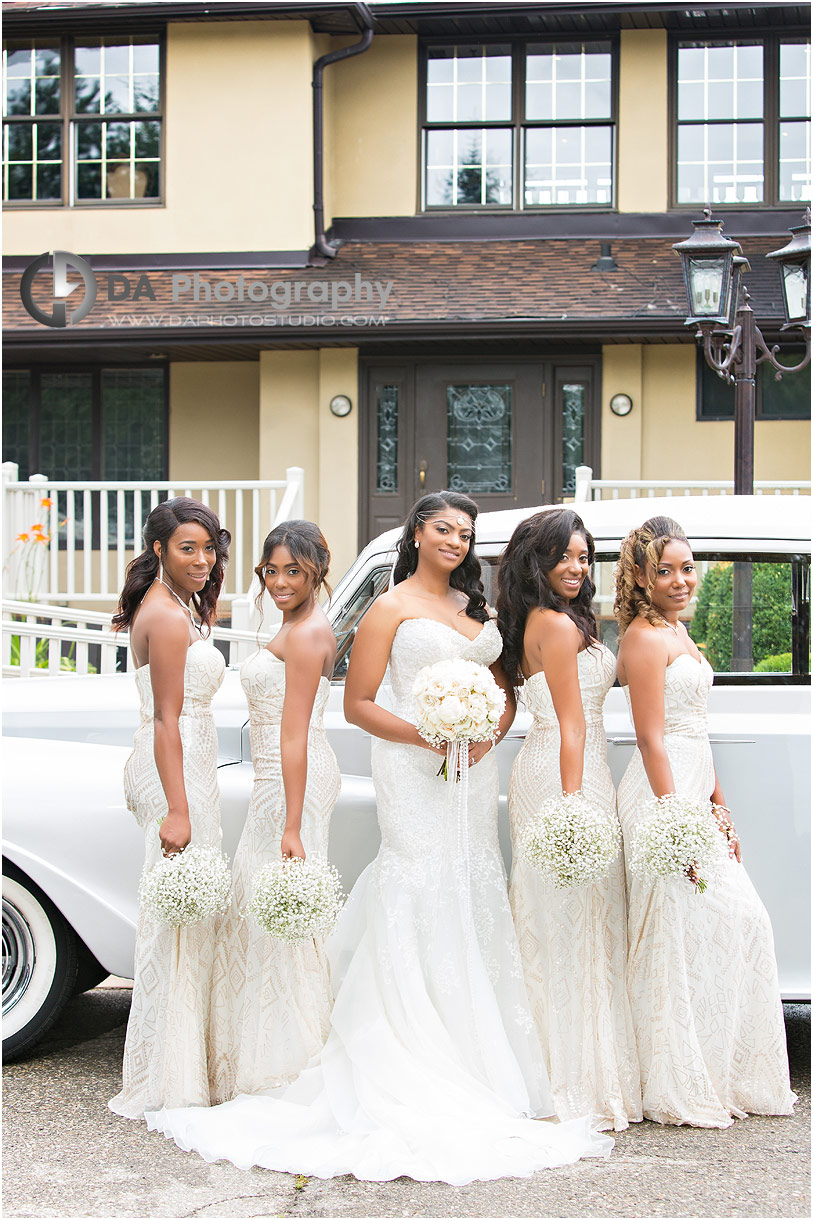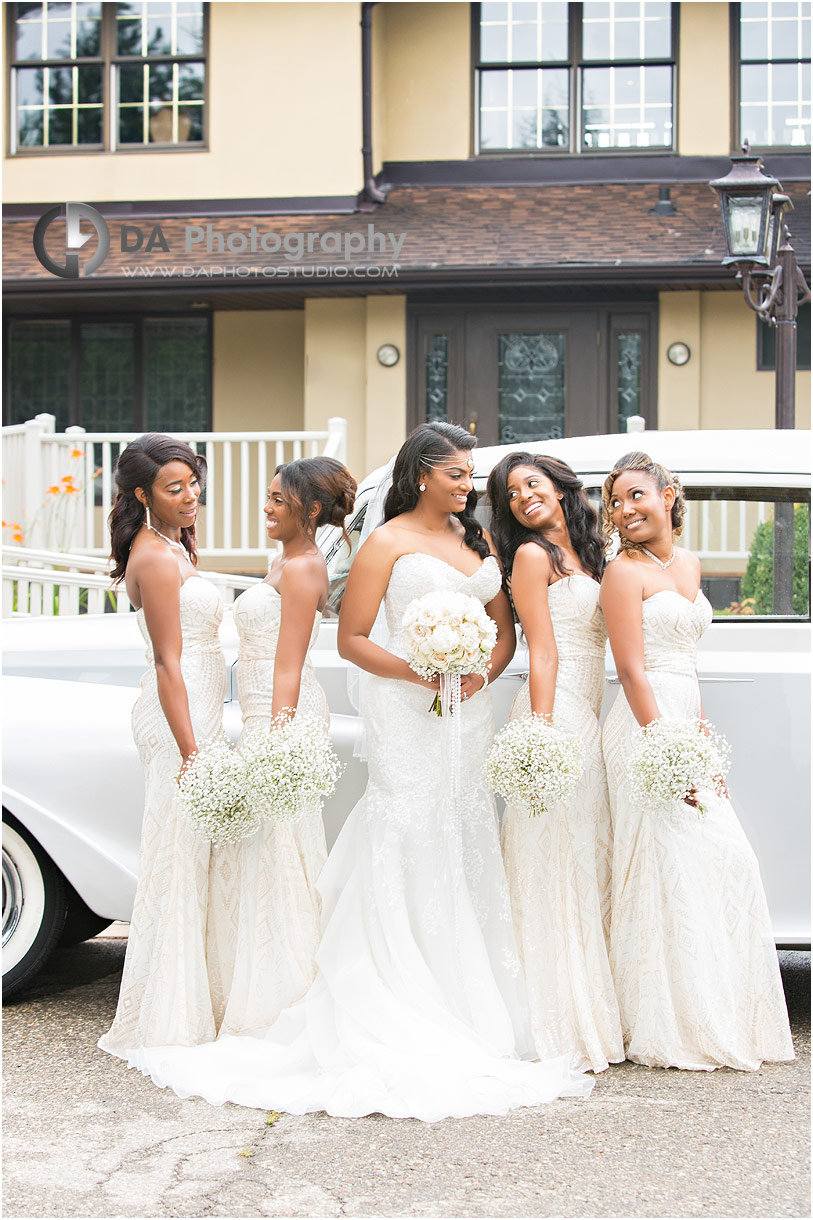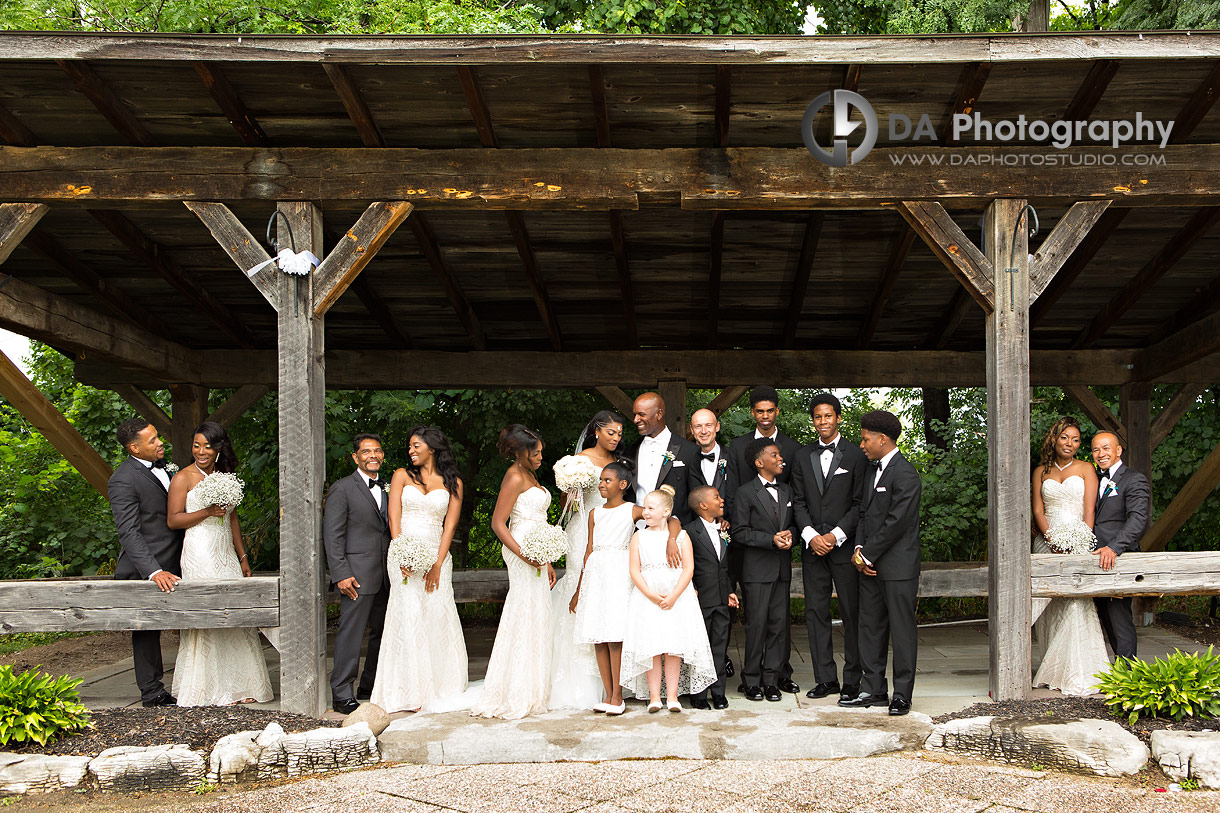 Terrace on the Green weddings are the talk of the town once guests discover this hidden haven in the city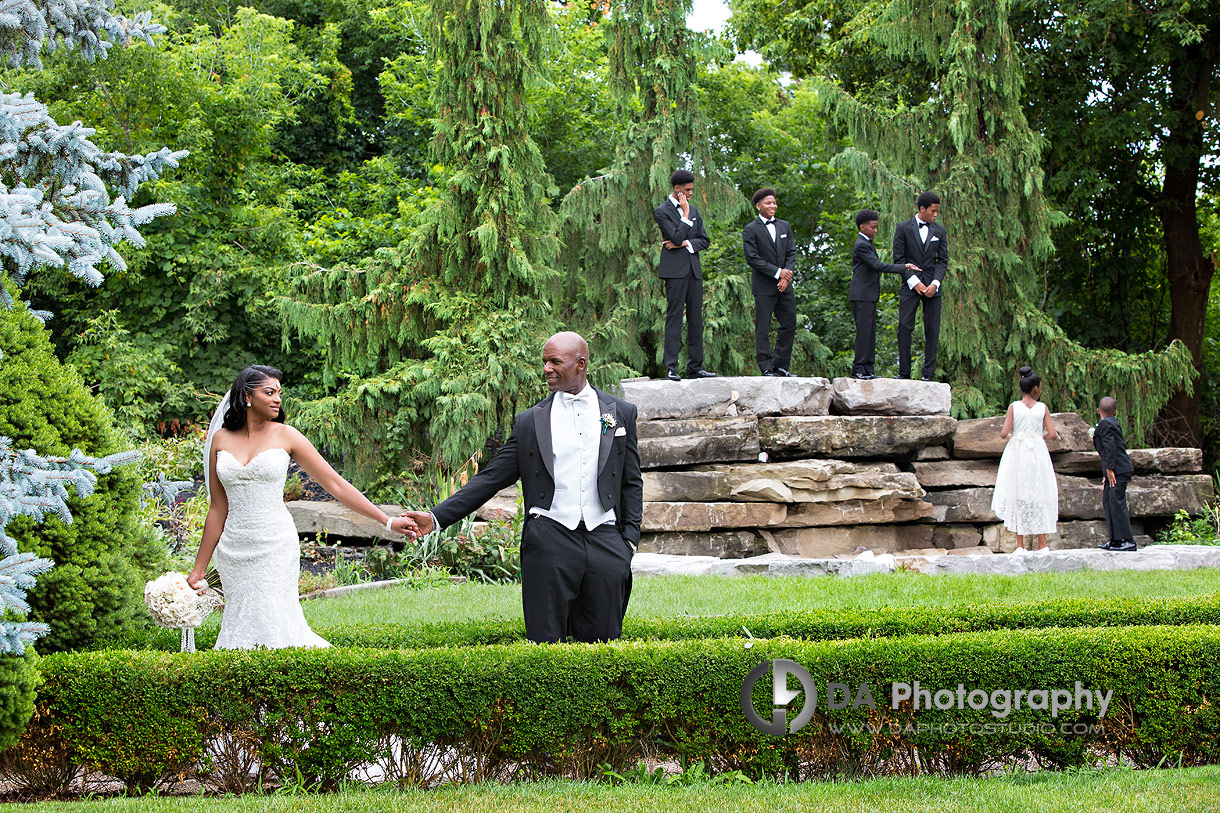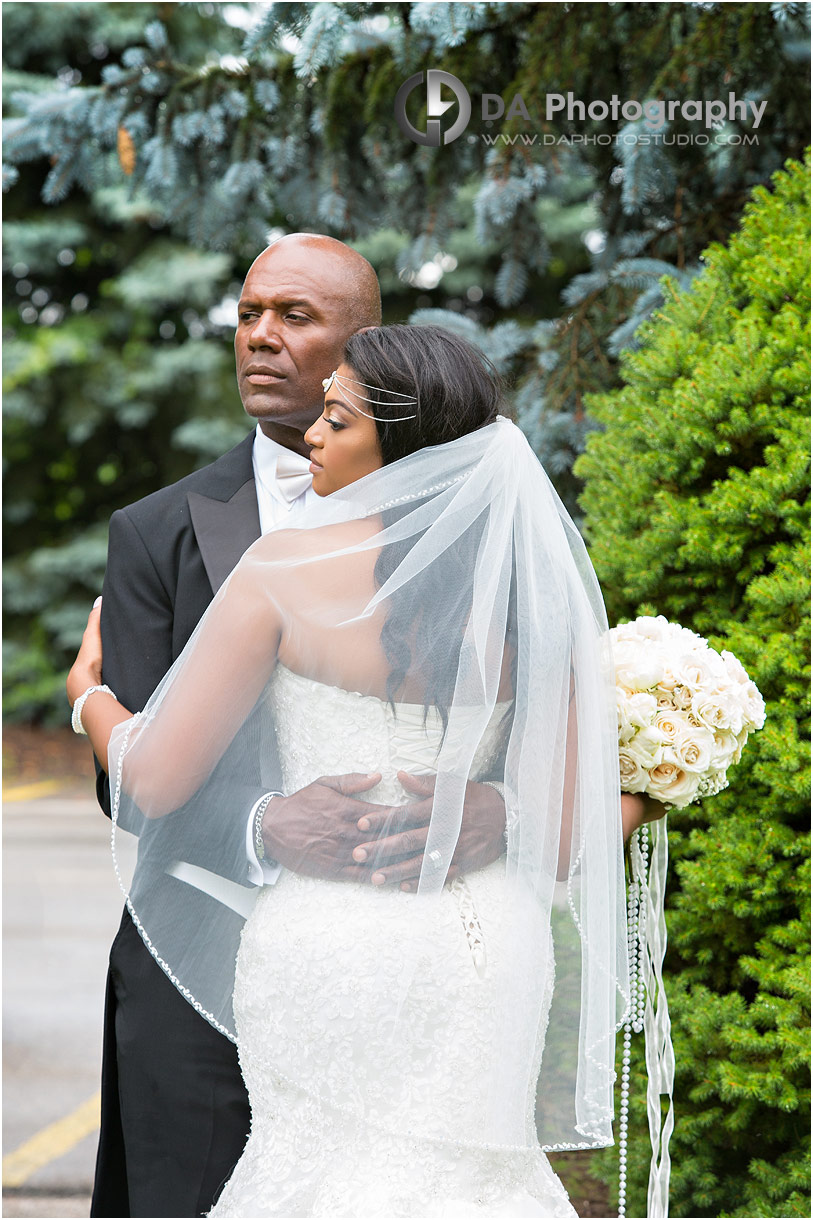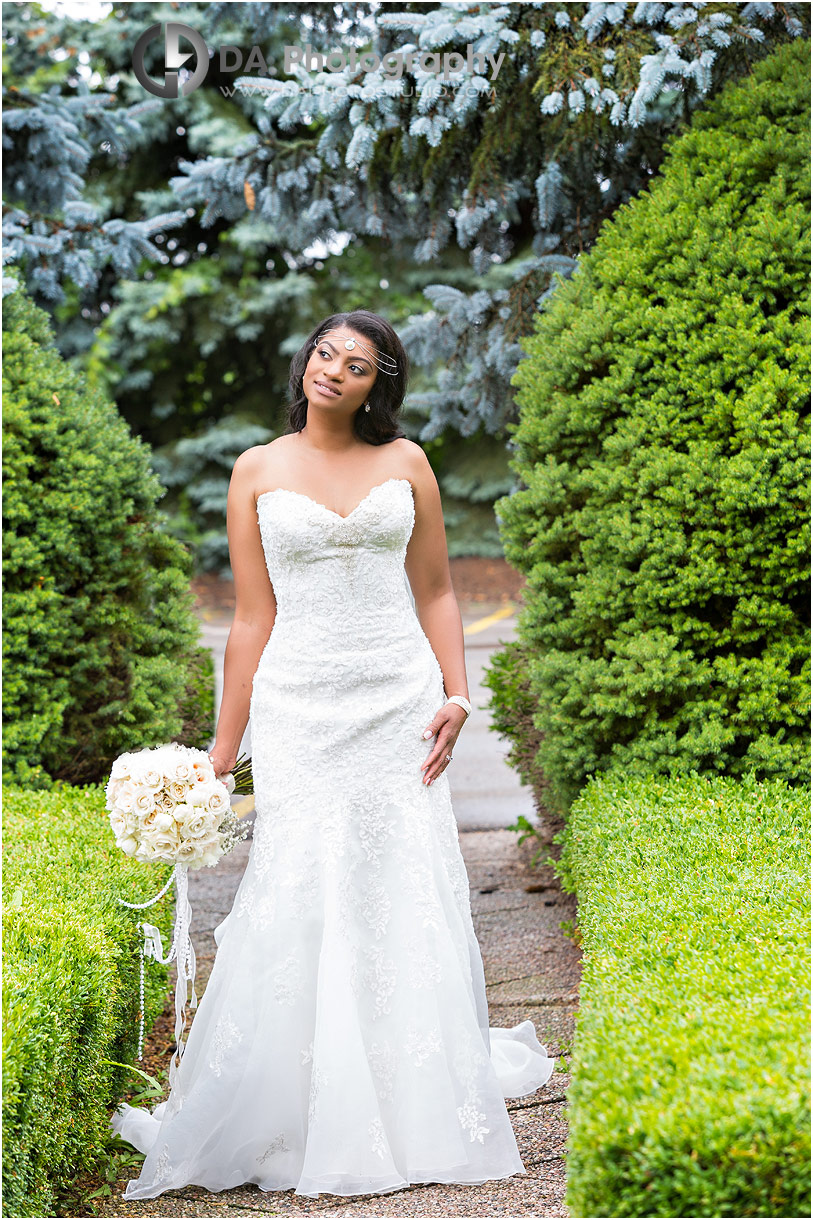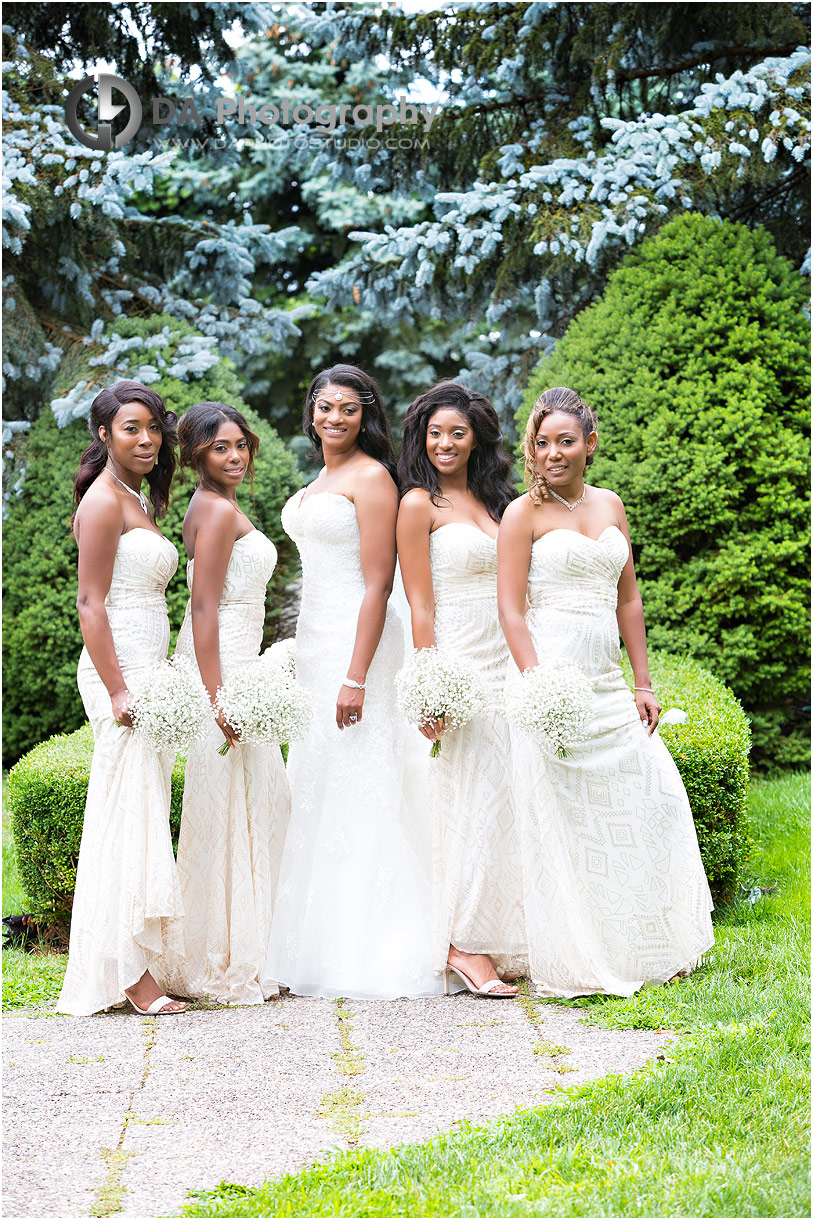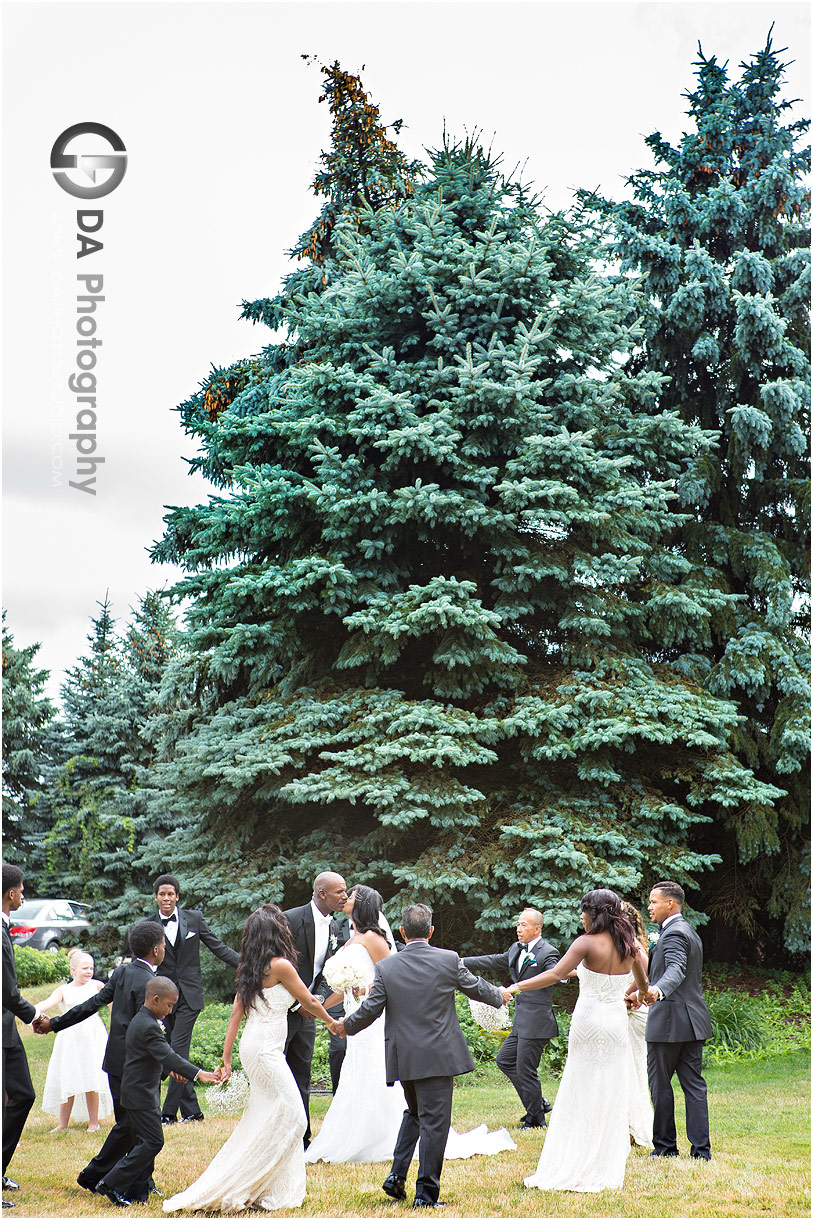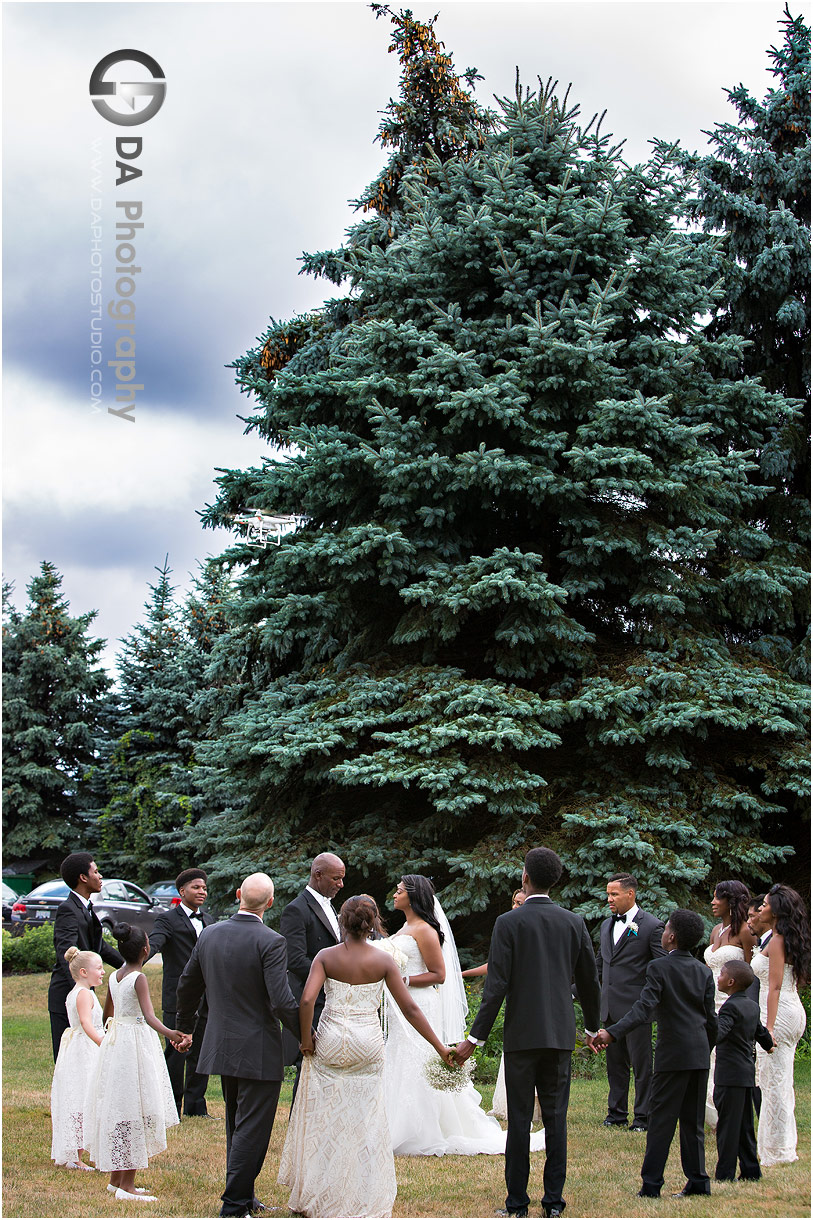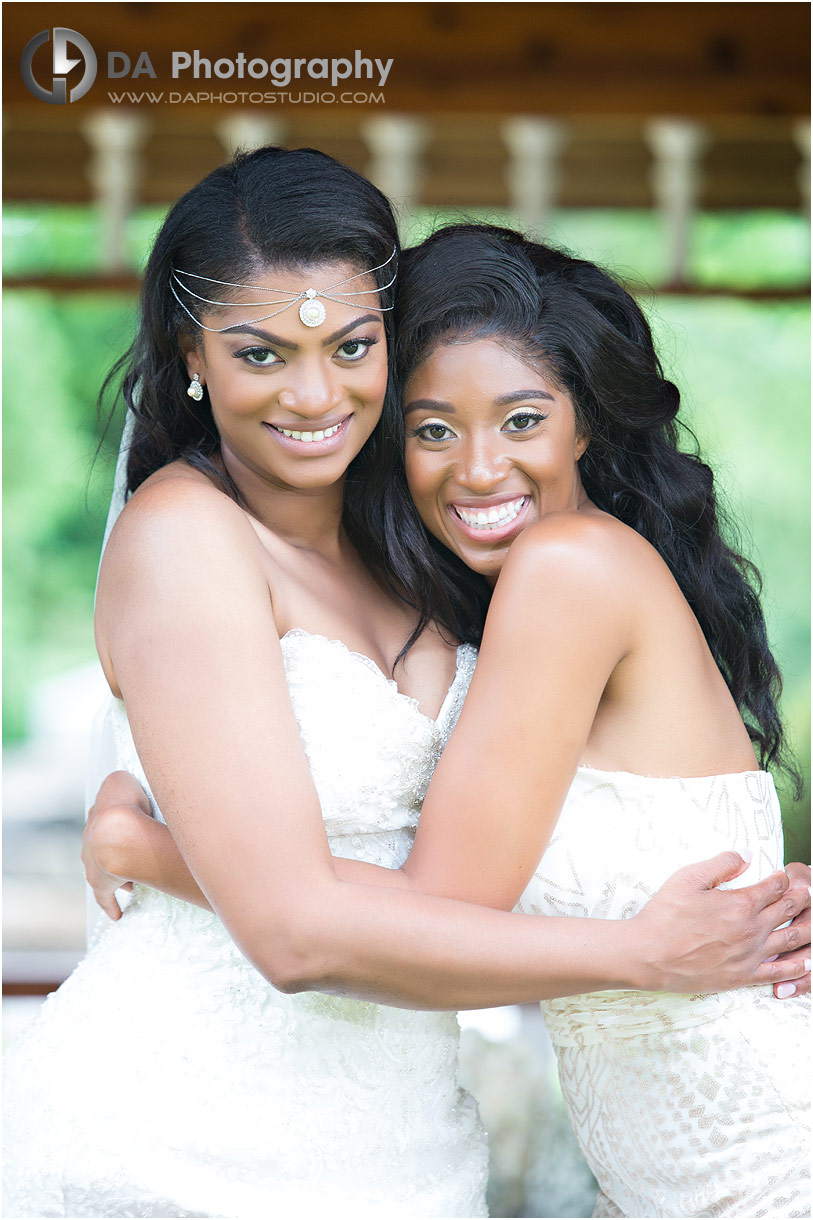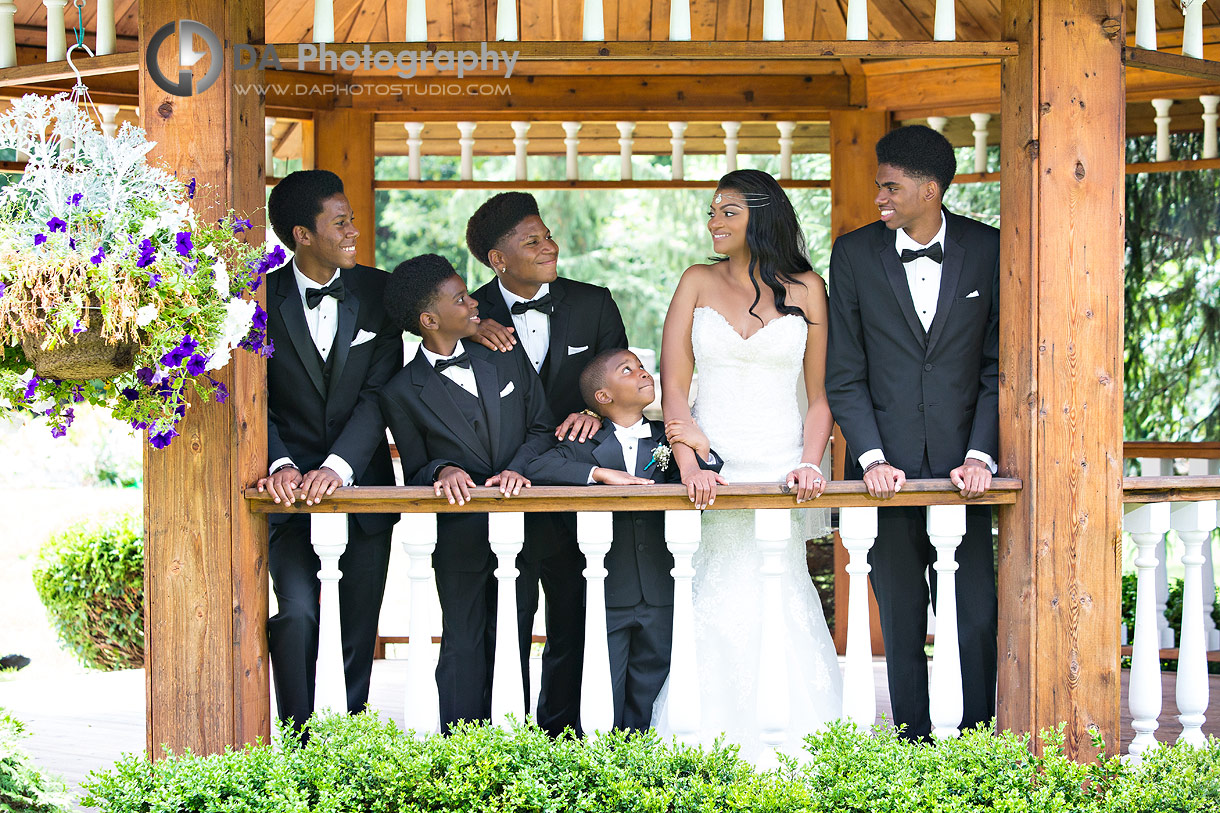 Unquestionably, the reception was perfectly organized. Then, I was able to switch to a documentary-type coverage to capture everyone's emotions. Freeze framing the image of Chris' mom with a tear running down her cheek as she danced with her son was priceless. Everyone seemed to be having a ball as they danced their hearts out in the largest room, the event centre. While the guests were lost in the music, I snuck Marsha and Chris outside for some nighttime signature photography. Using my lighting skills, I set up a couple of different areas to showcase their silhouettes against the foliage and the ornate lamp post.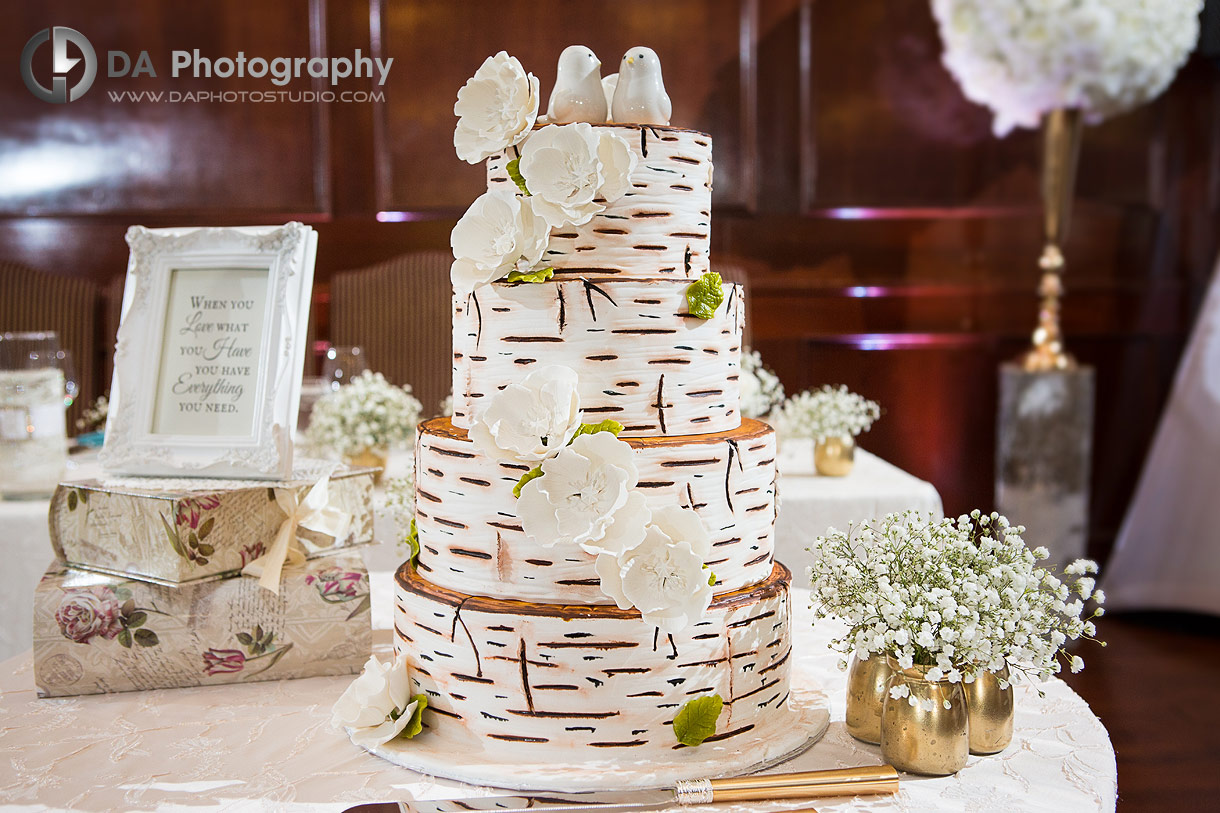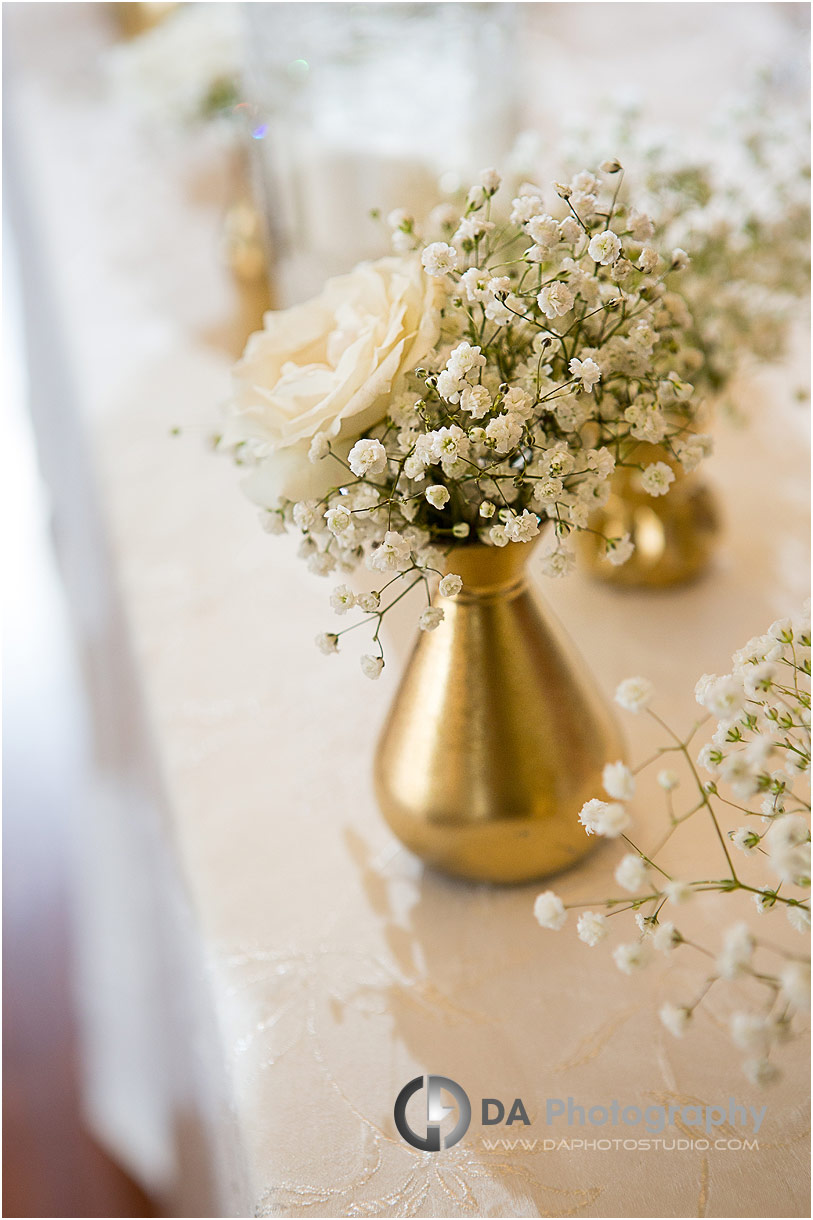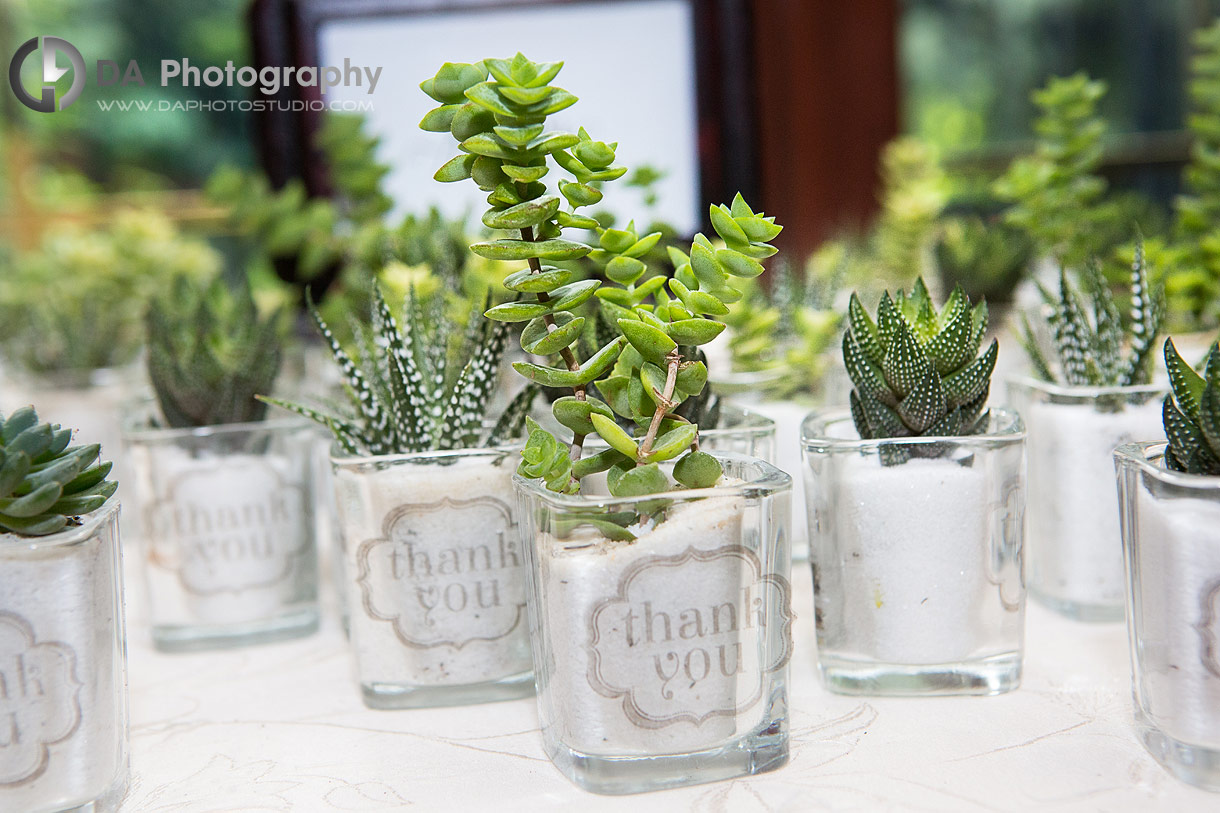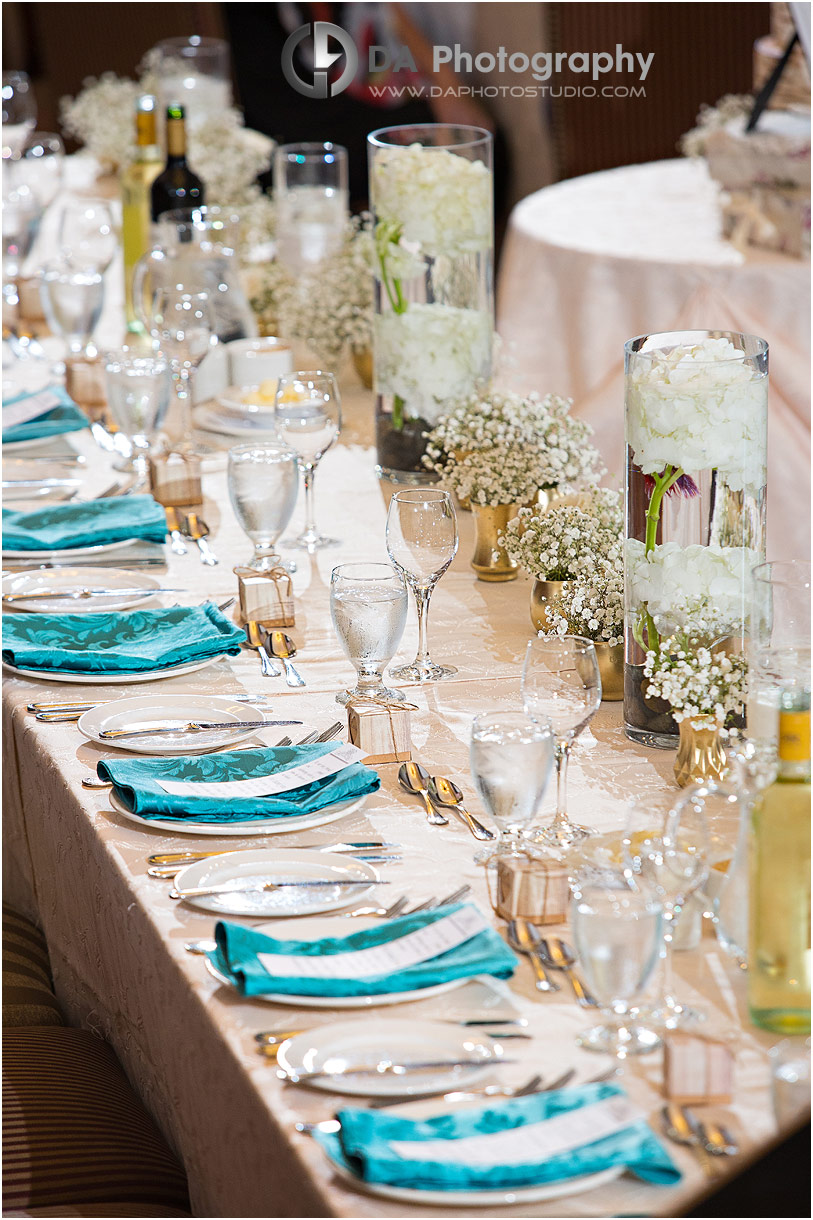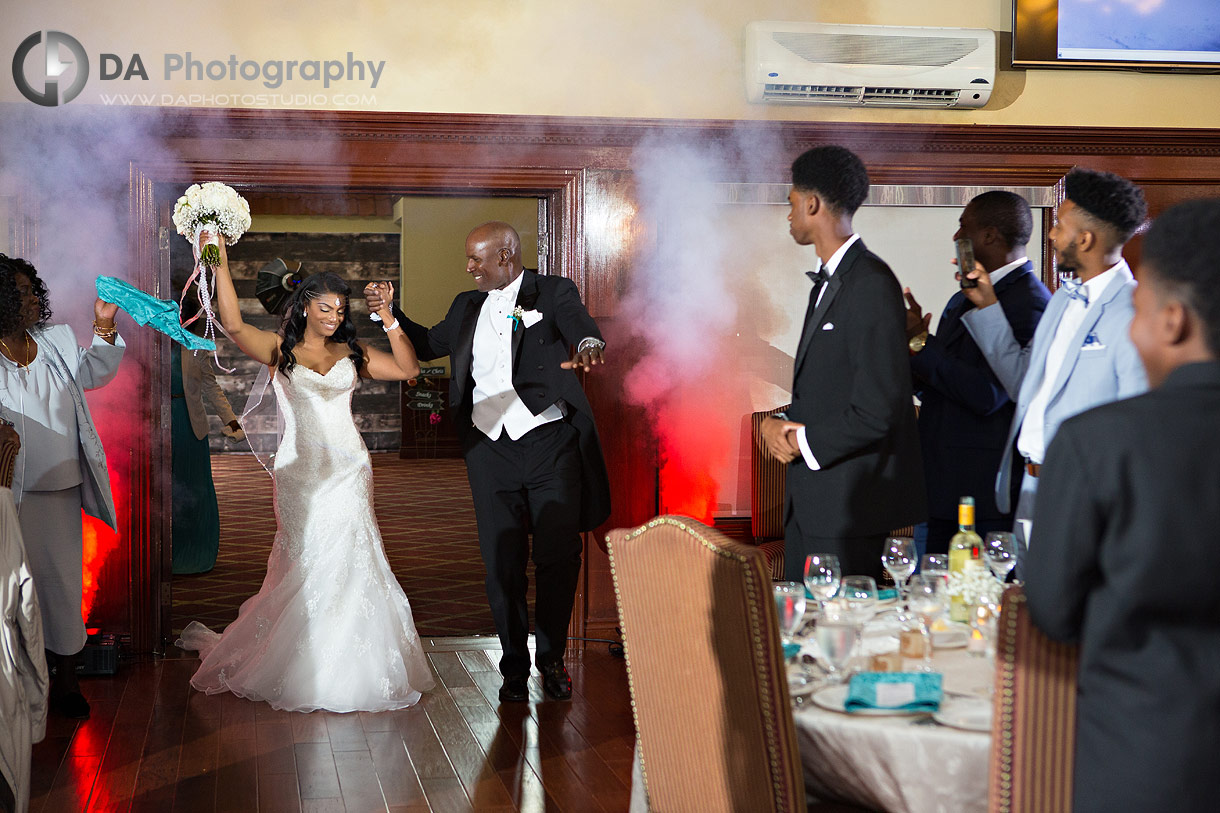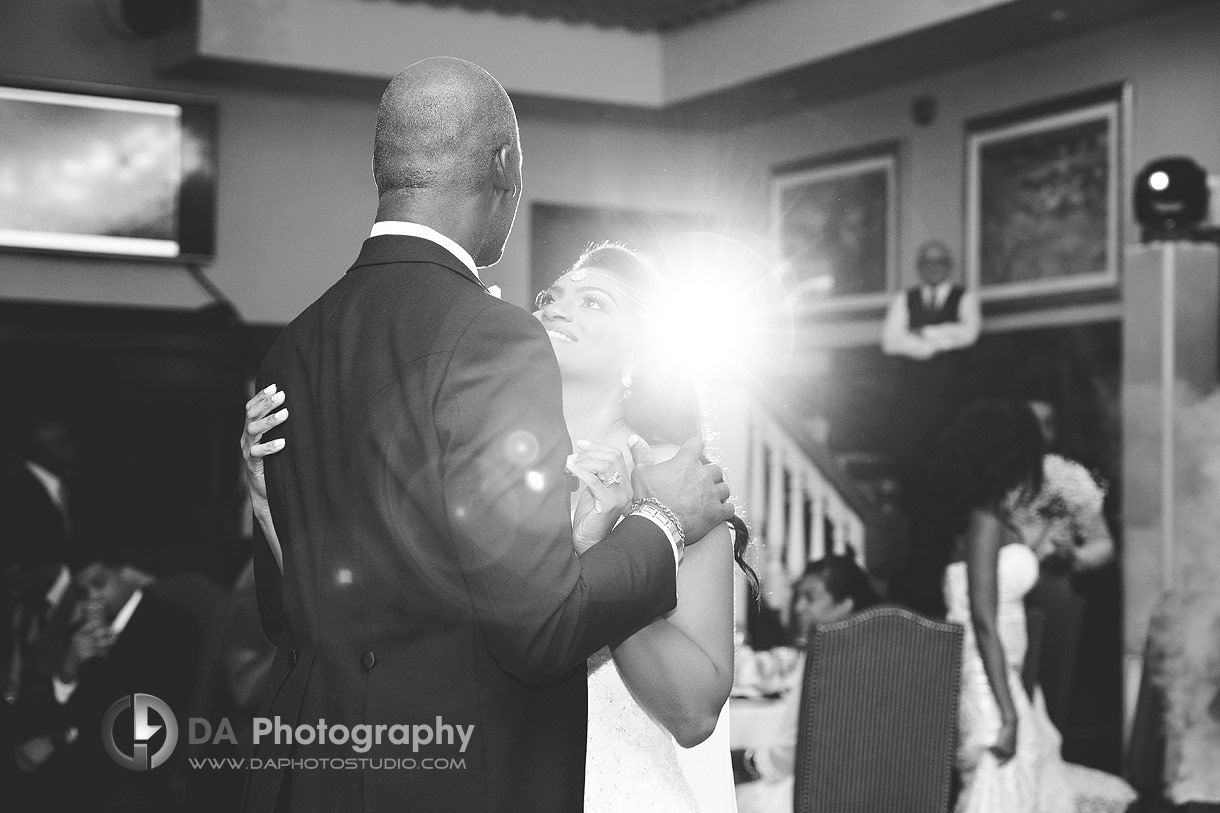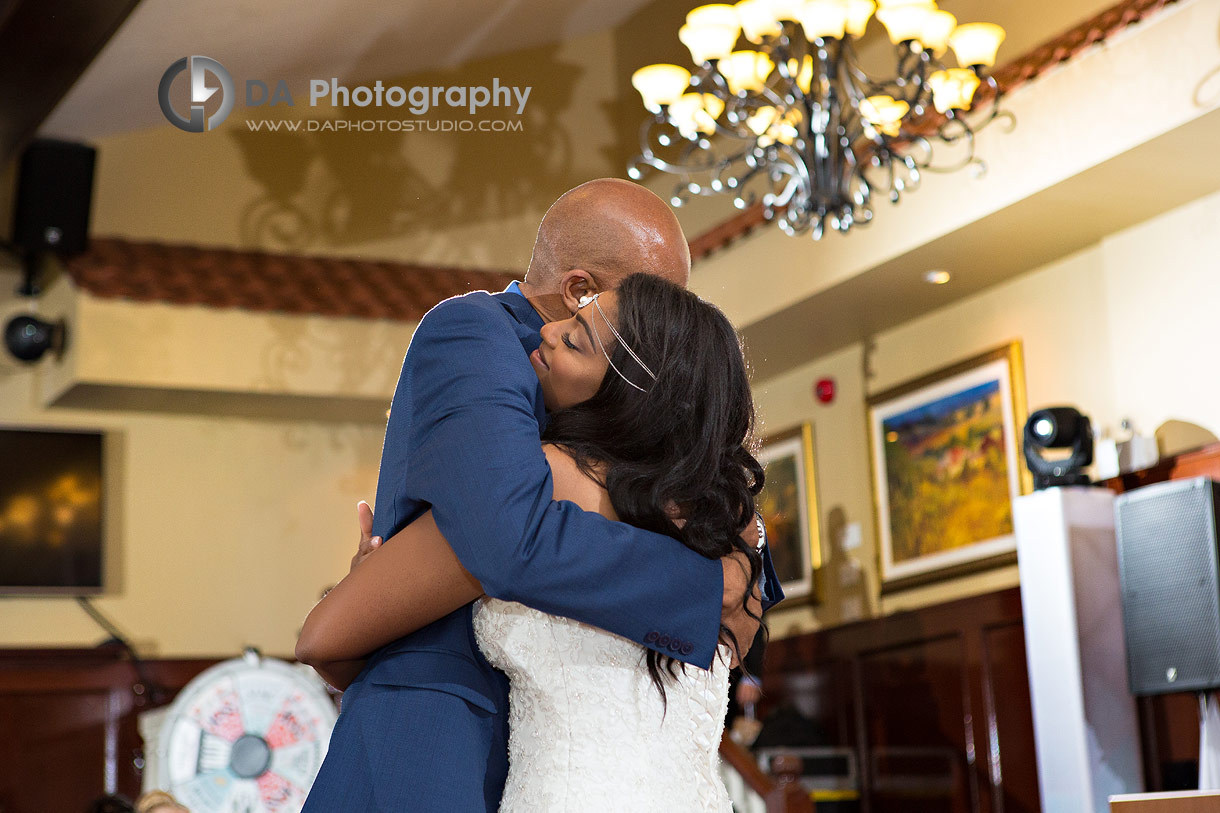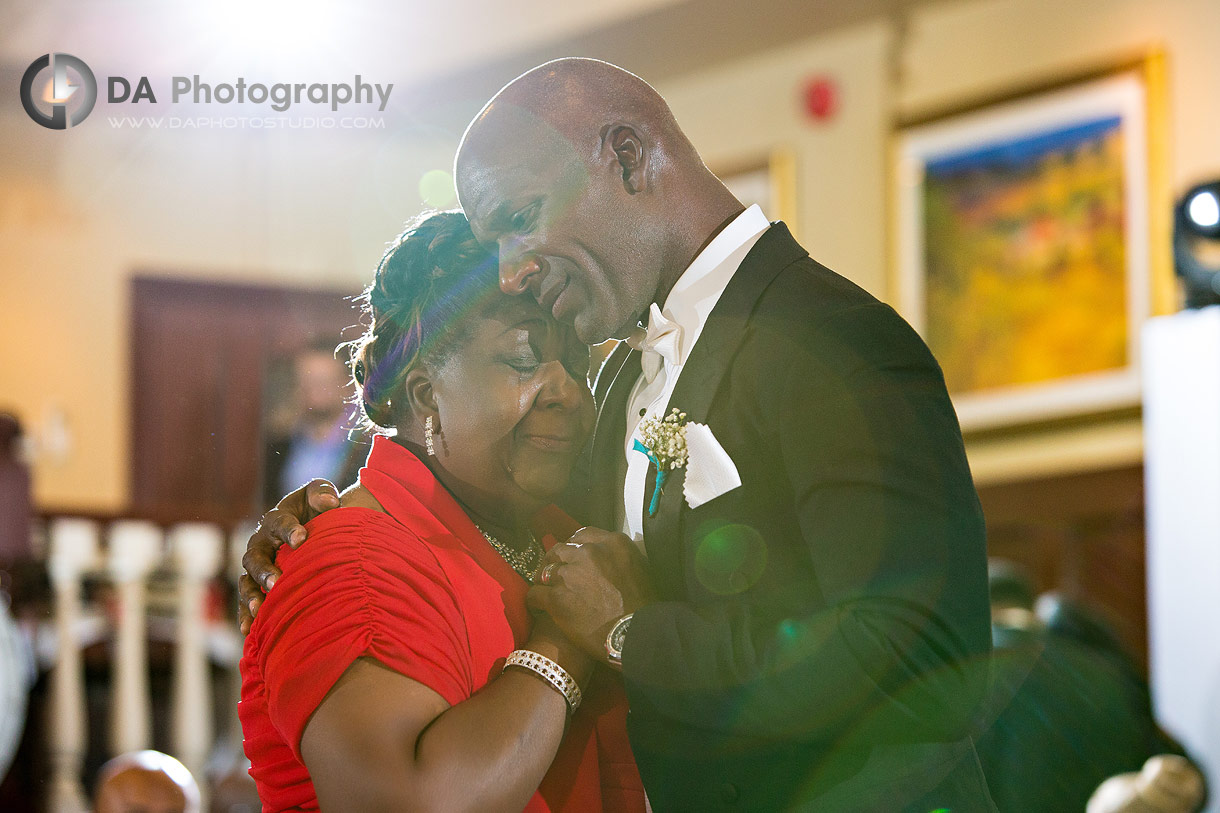 Terrace on the Green is always a pleasure to work with as they offer so many choices depending on your wedding size without having to put room dividers up. The venue accomodates weddings from 20 guests in one fo the private dining rooms all the way up to 150. Certainly, a fully customized set up is a guarantee! If your wedding is on the smaller size, you aren't having to pay for exclusivity with a large minimum spend as the a la carte fine dining restaurant can run at the same time. The event side and the restaurant have separate entrances so you will always feel like you have privacy and the food and service are what keep guests talking for years to come. Be sure to check out their recent renovations both inside and outside as they now offer ever more options for stunning outdoor entertaining spaces.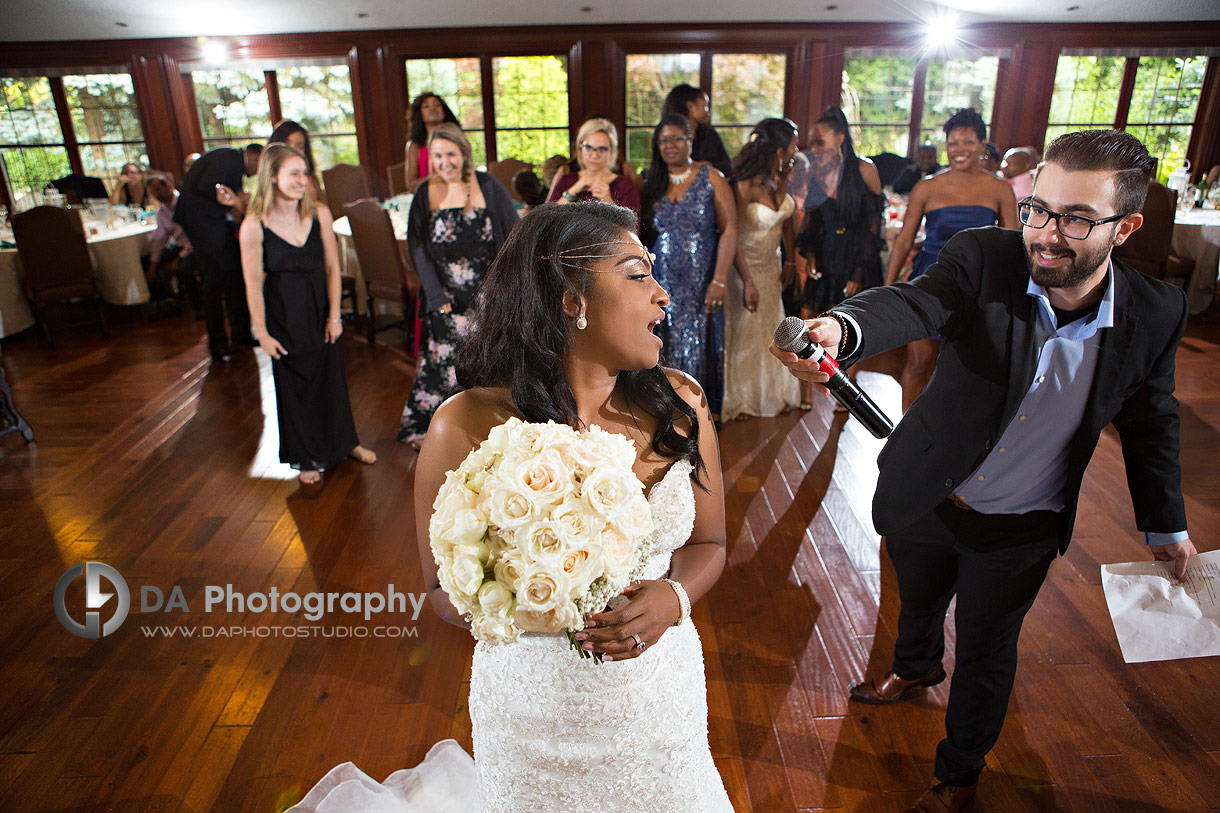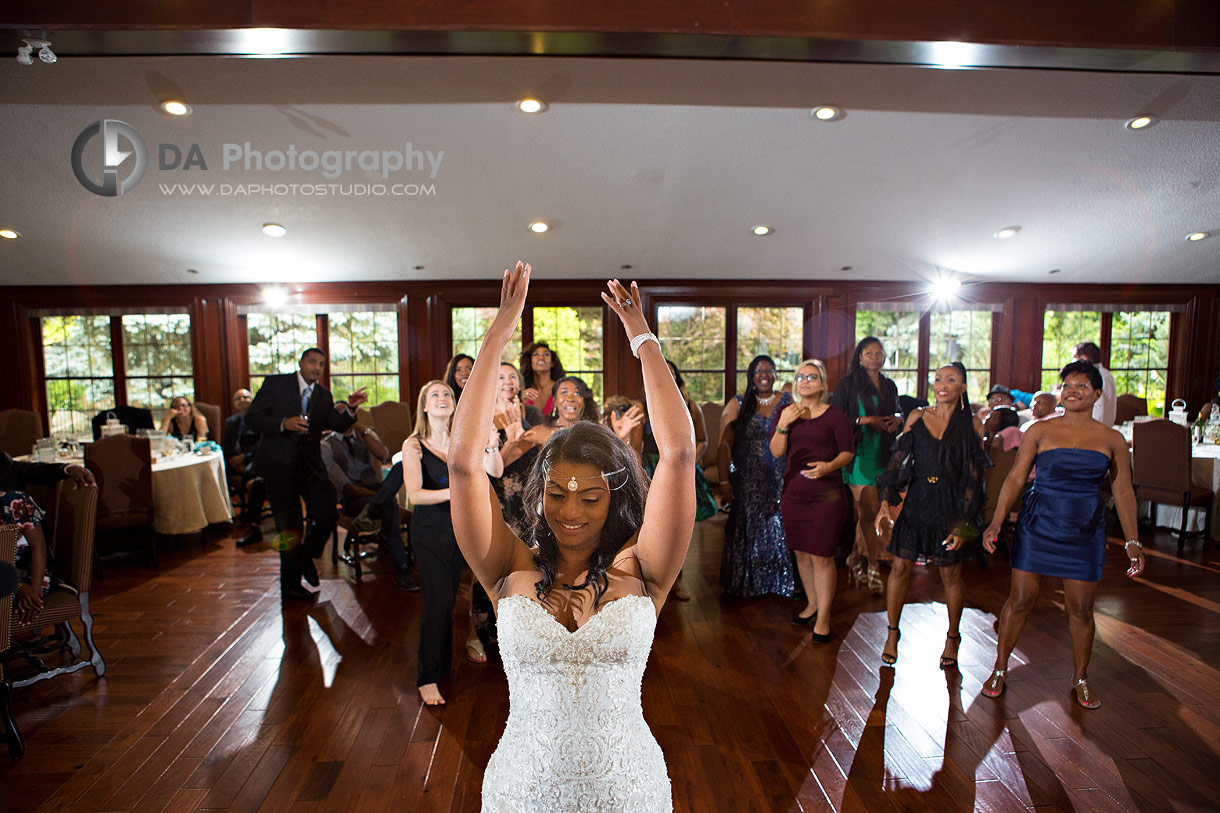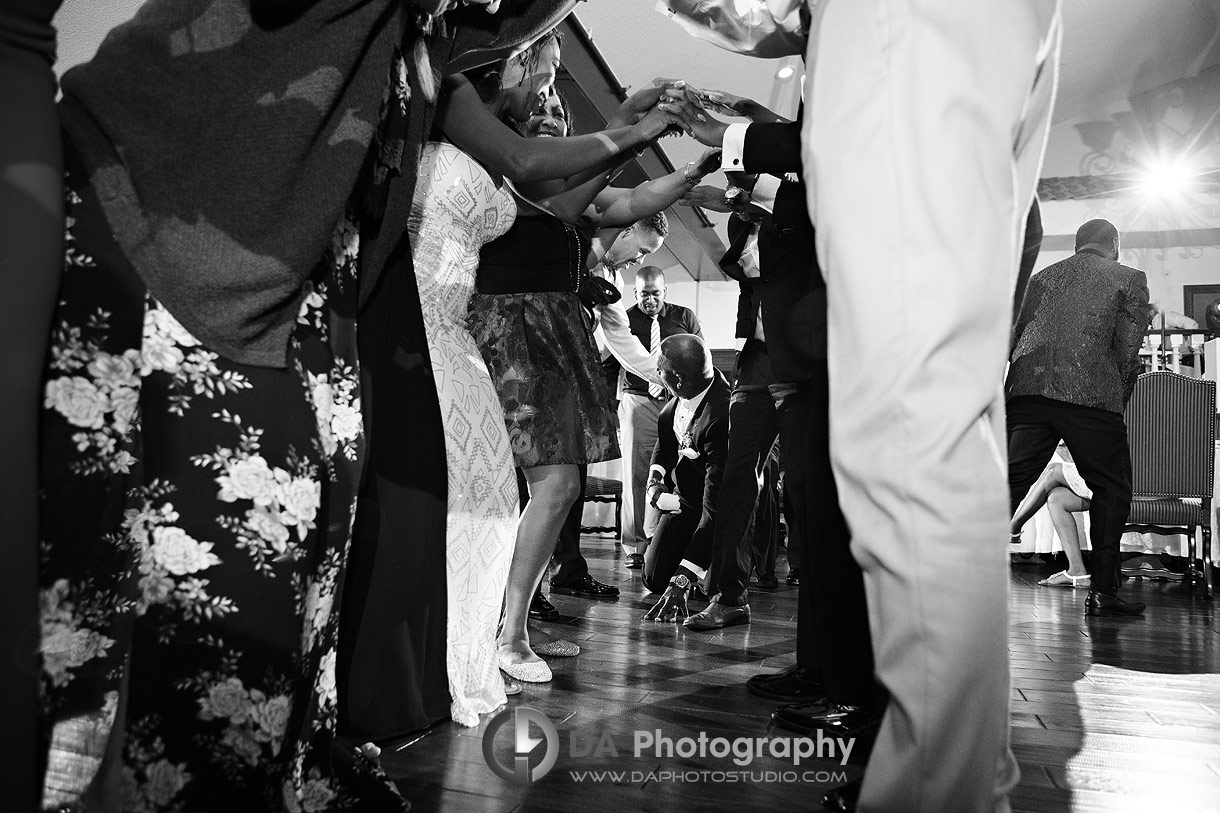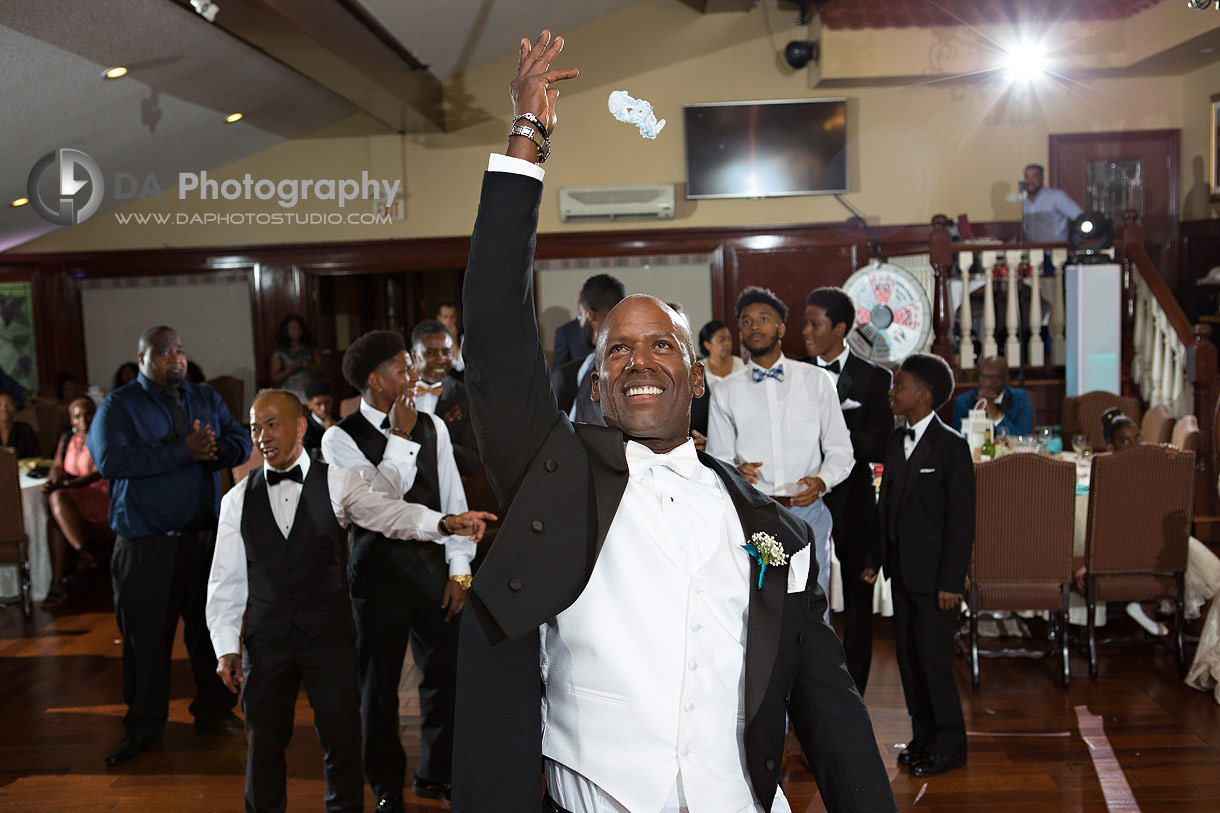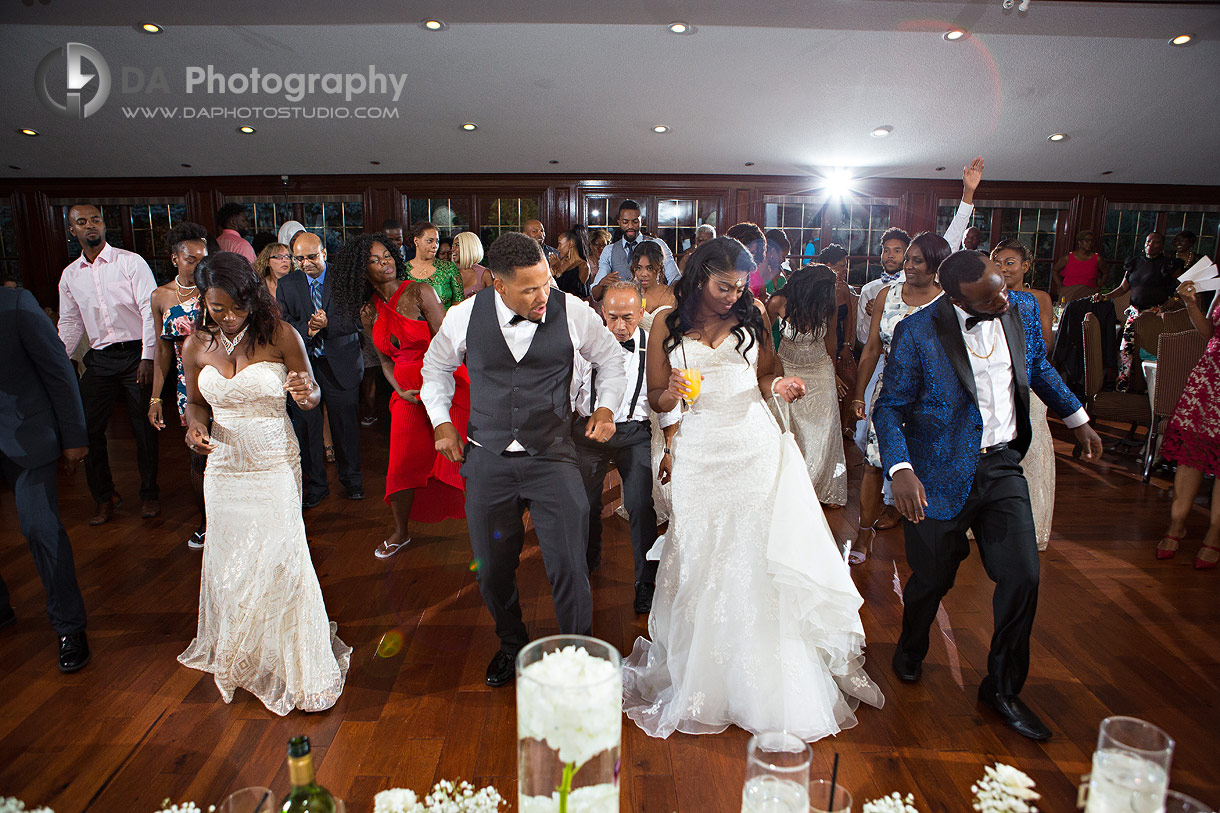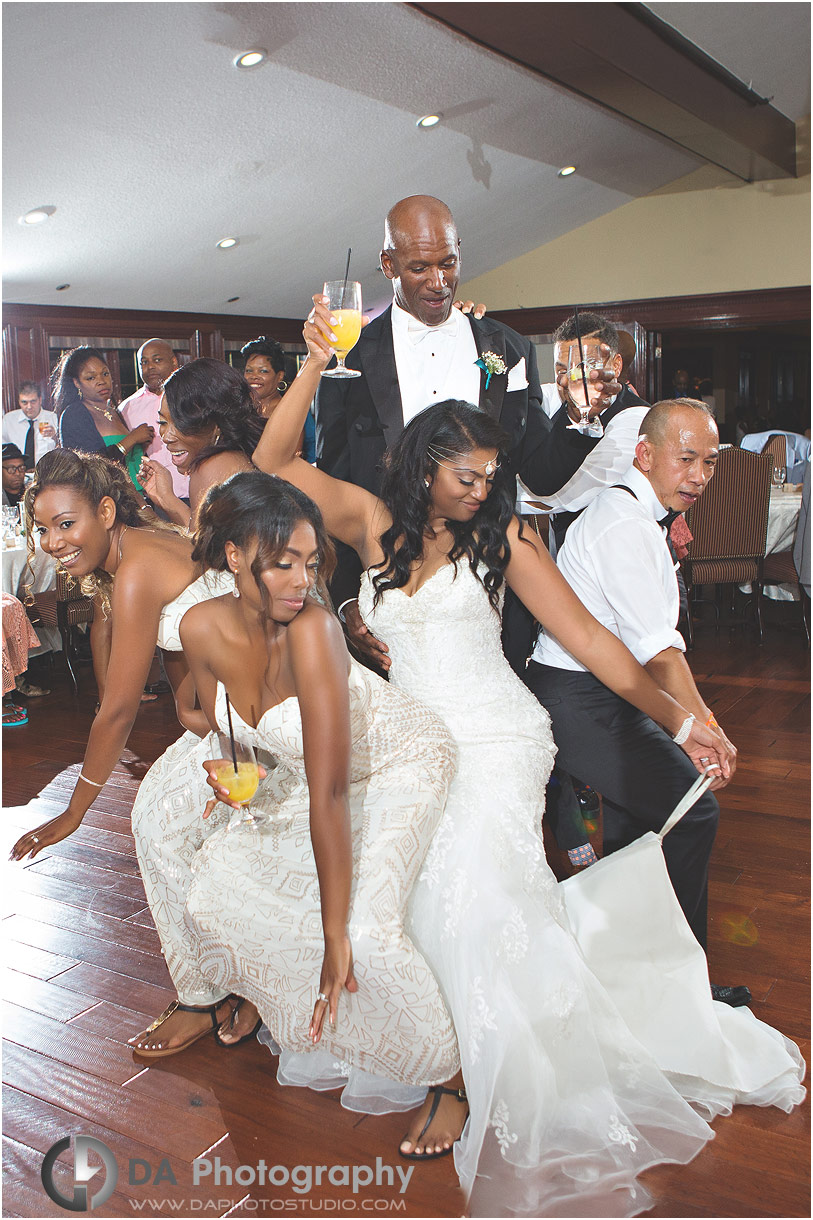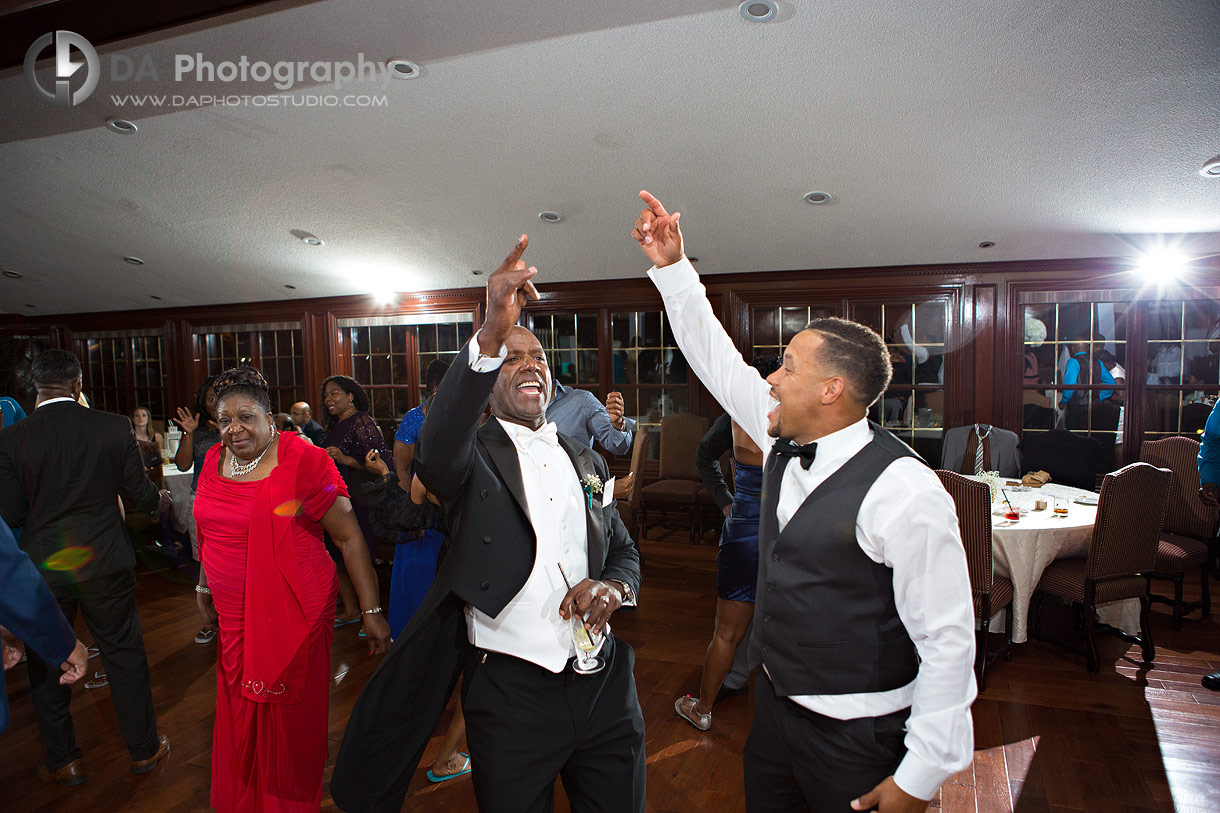 Credits to below wedding professionals that helped Marsha and Chris' wedding to be one of a kind.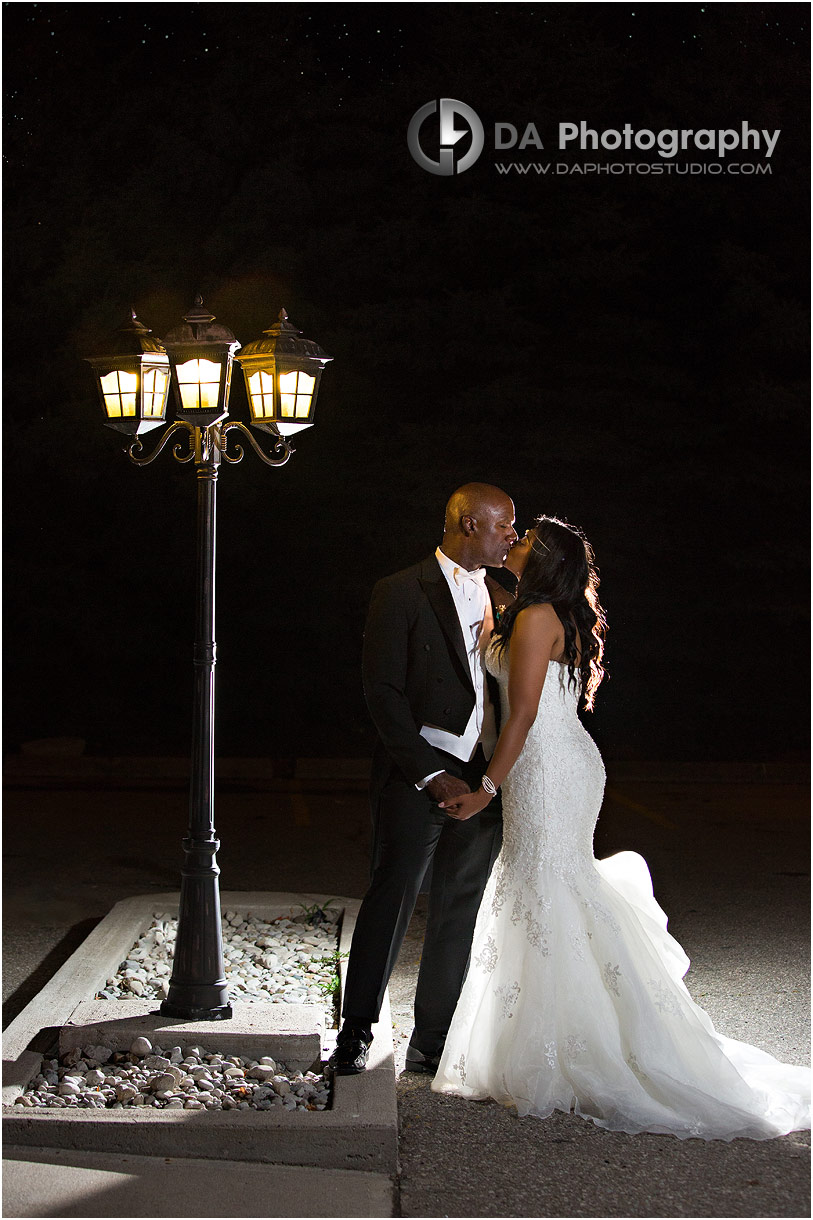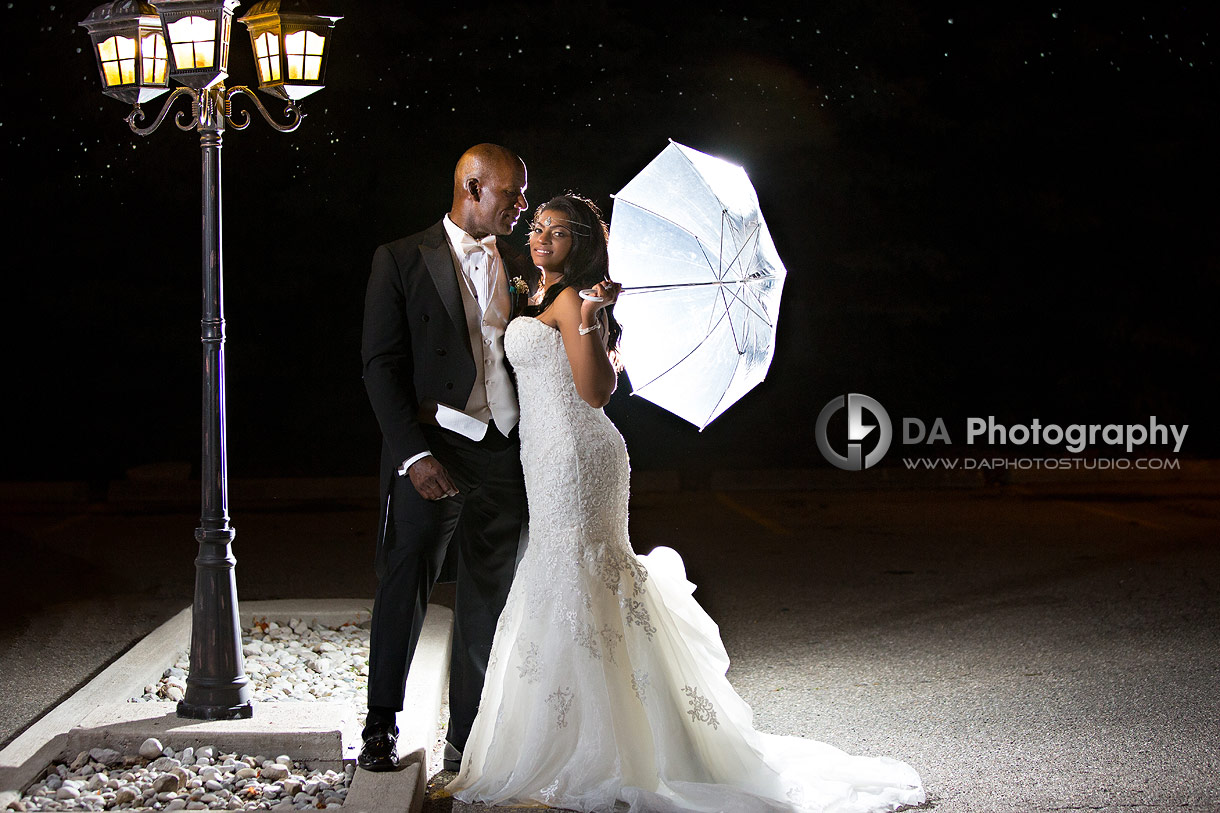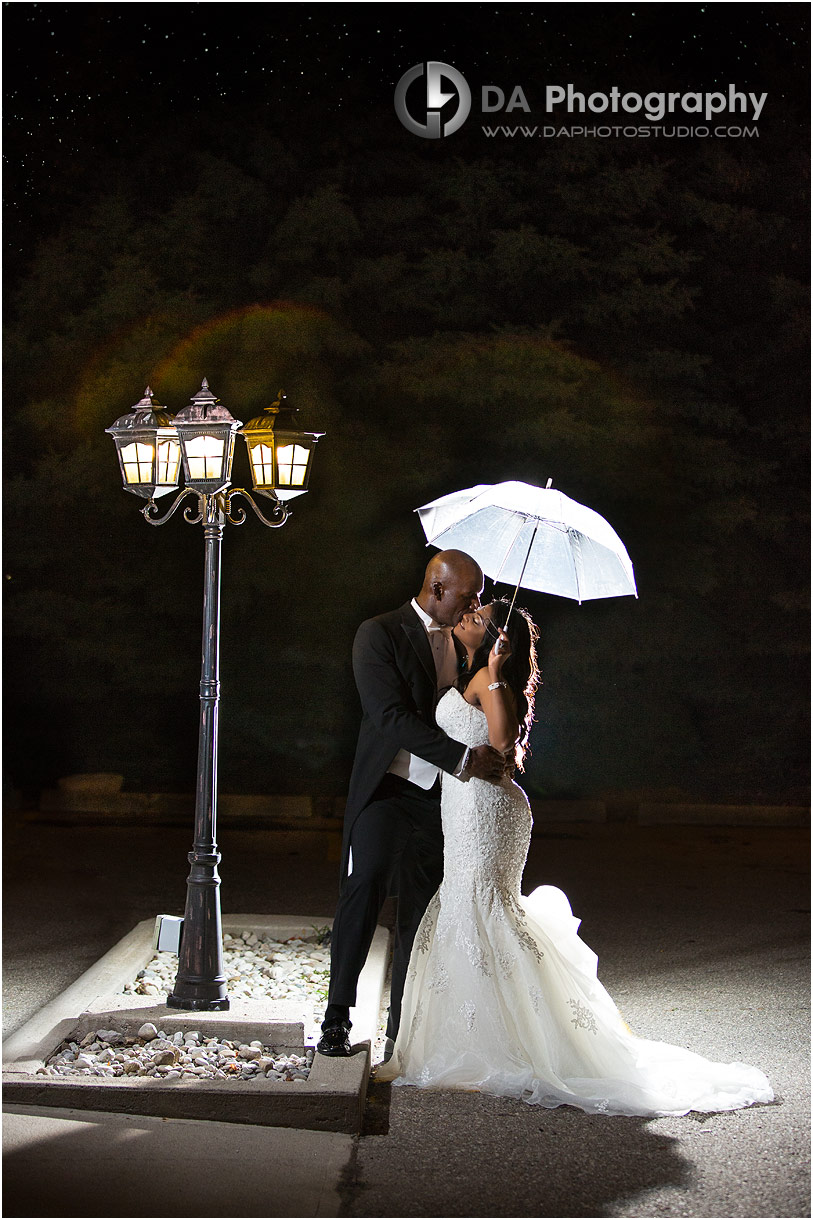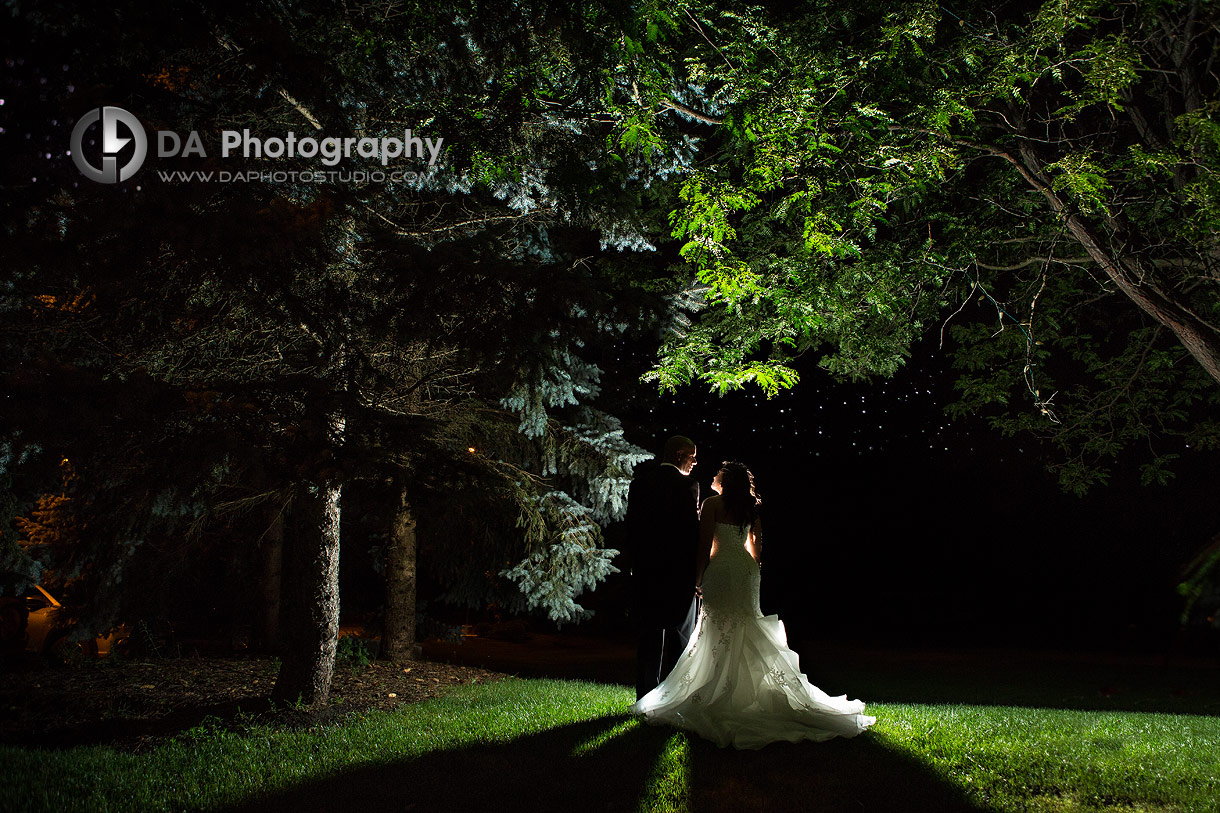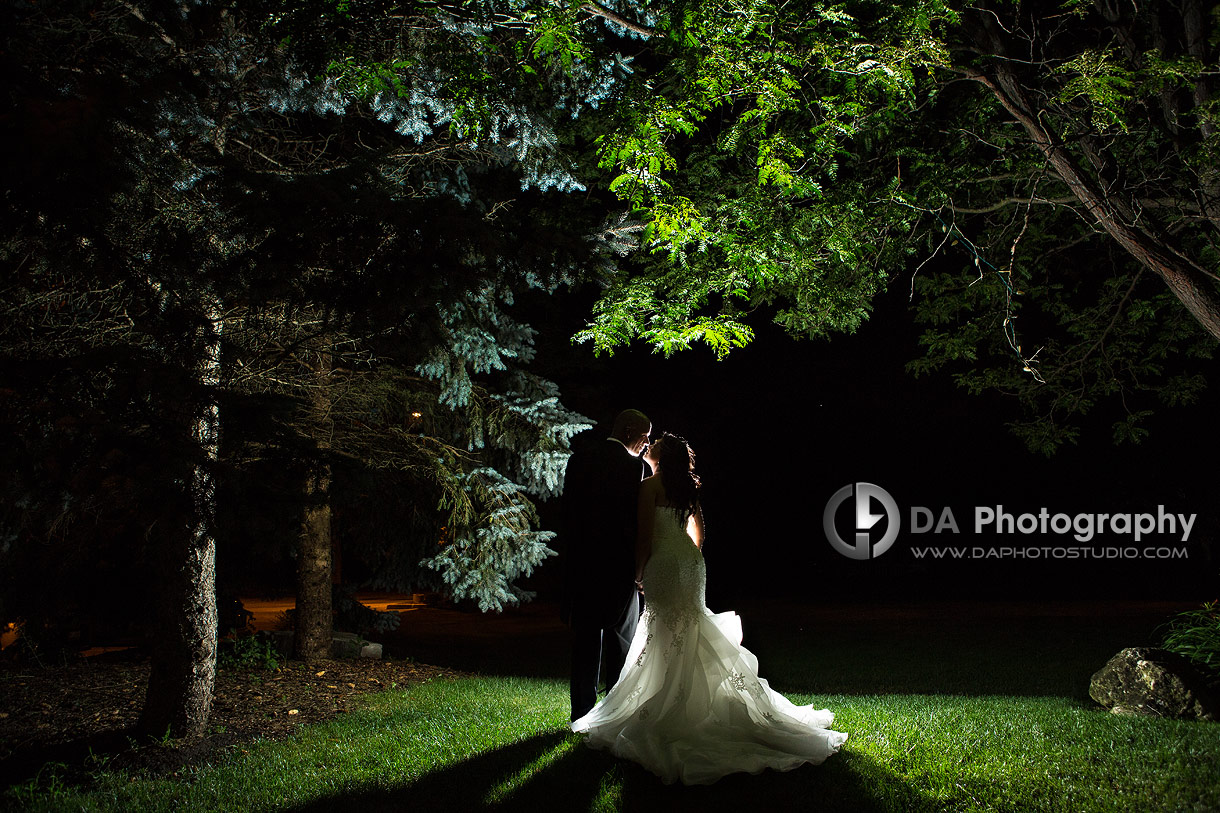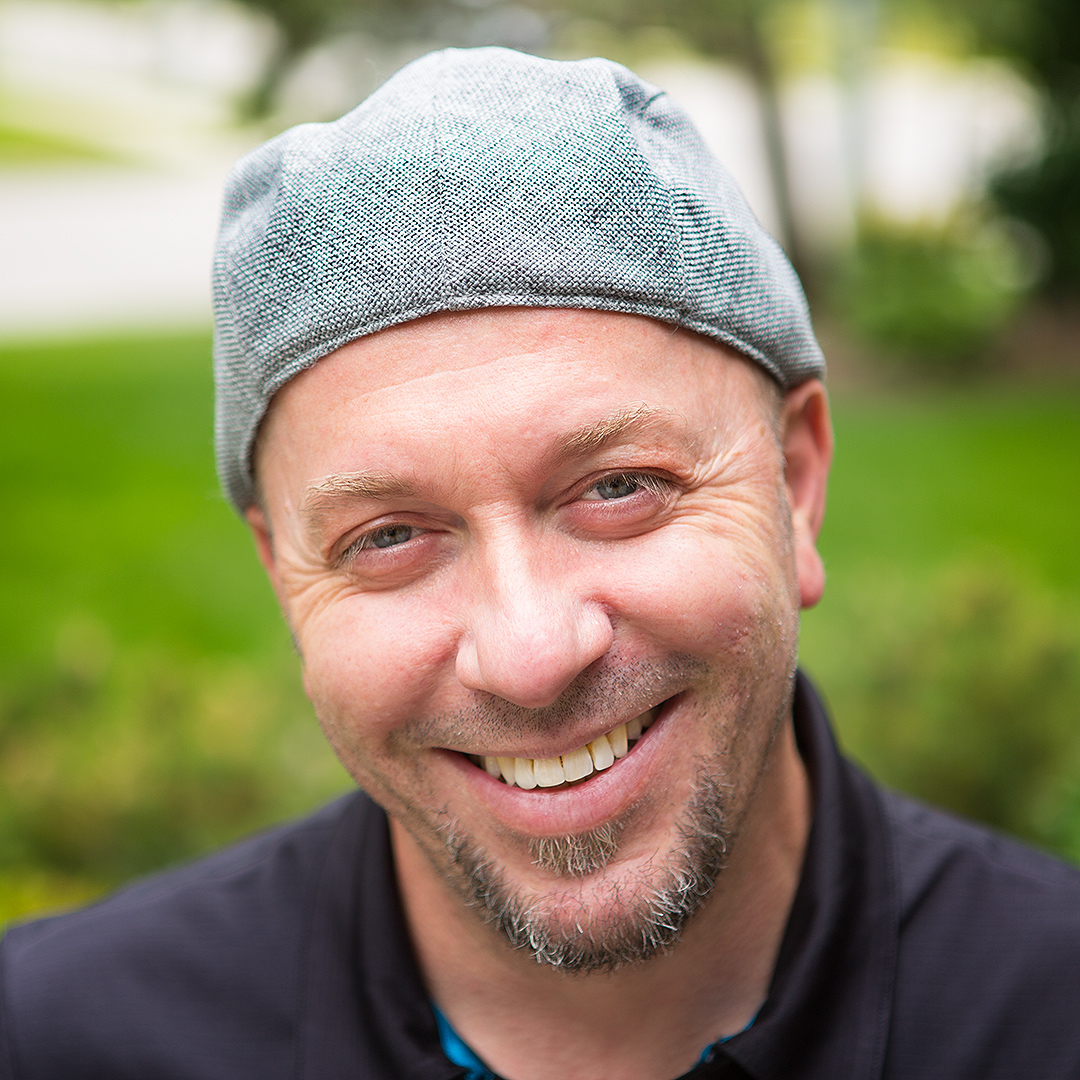 My passion and biggest asset is taking the time to make every client comfortable and relaxed before I even pick up the camera. The result? Photos of you that actually look like you at your best! I can prove to you how much you can enjoy having your picture taken. Lifestyle photography is about the experience that happens to be served up along side of some great photos.
Specialties:
Family Photography for families that like to move around and enjoy their photo time, Wedding Photography for couples looking for a mixture of photojournalistic, contemporary and traditional images and Professional Corporate headshots that are far from cheesy and stiff.