Wedding at Whistling Gardens, Wilsonville, Ontario.
What happened when the bride's appendix burst the night before her wedding?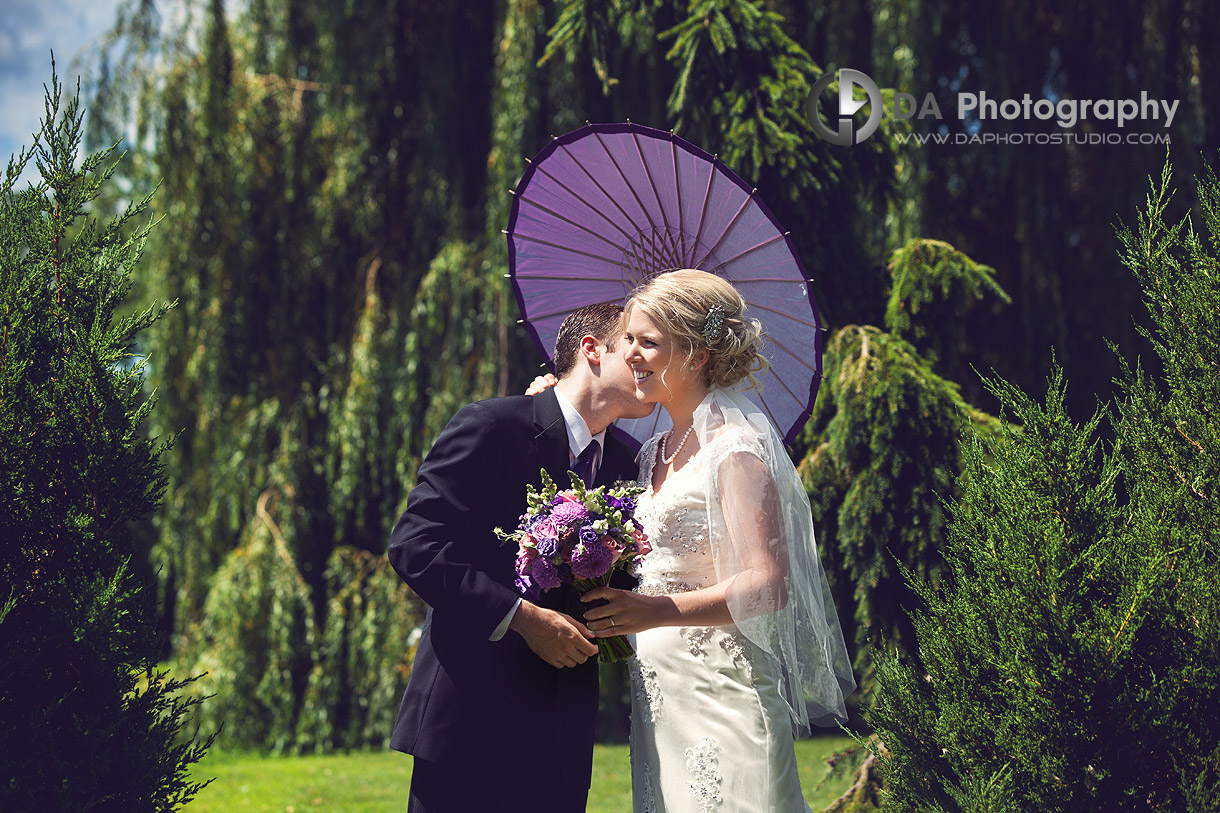 As a young girl, you spend your whole life envisaging how your wedding day will pan out and once you meet Mr right and say 'I do', nothing will get in the way of your special day, not even when the unimaginable happens! Meet Melissa and McKenzie, the lucky winners of a dream come true wedding package from DA Photography, who entered a competition at the Ancaster Wedding Show the previous year.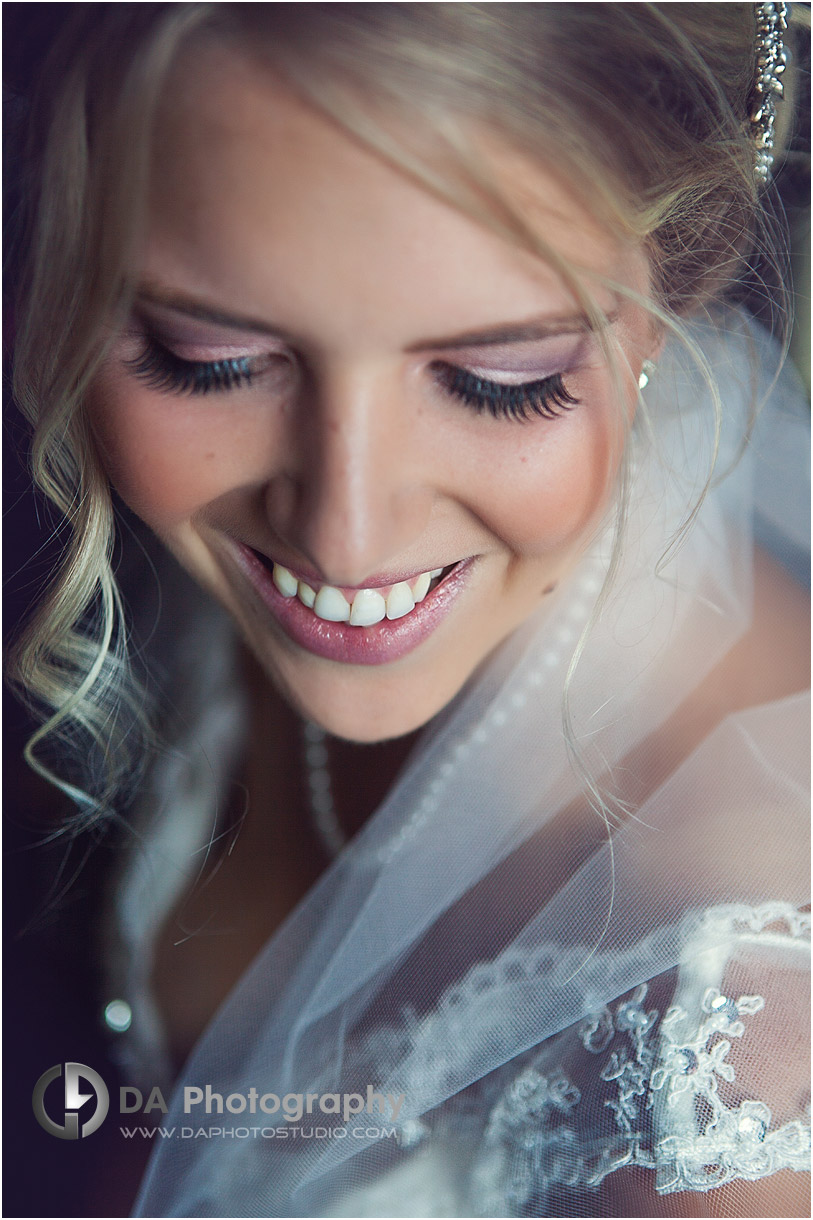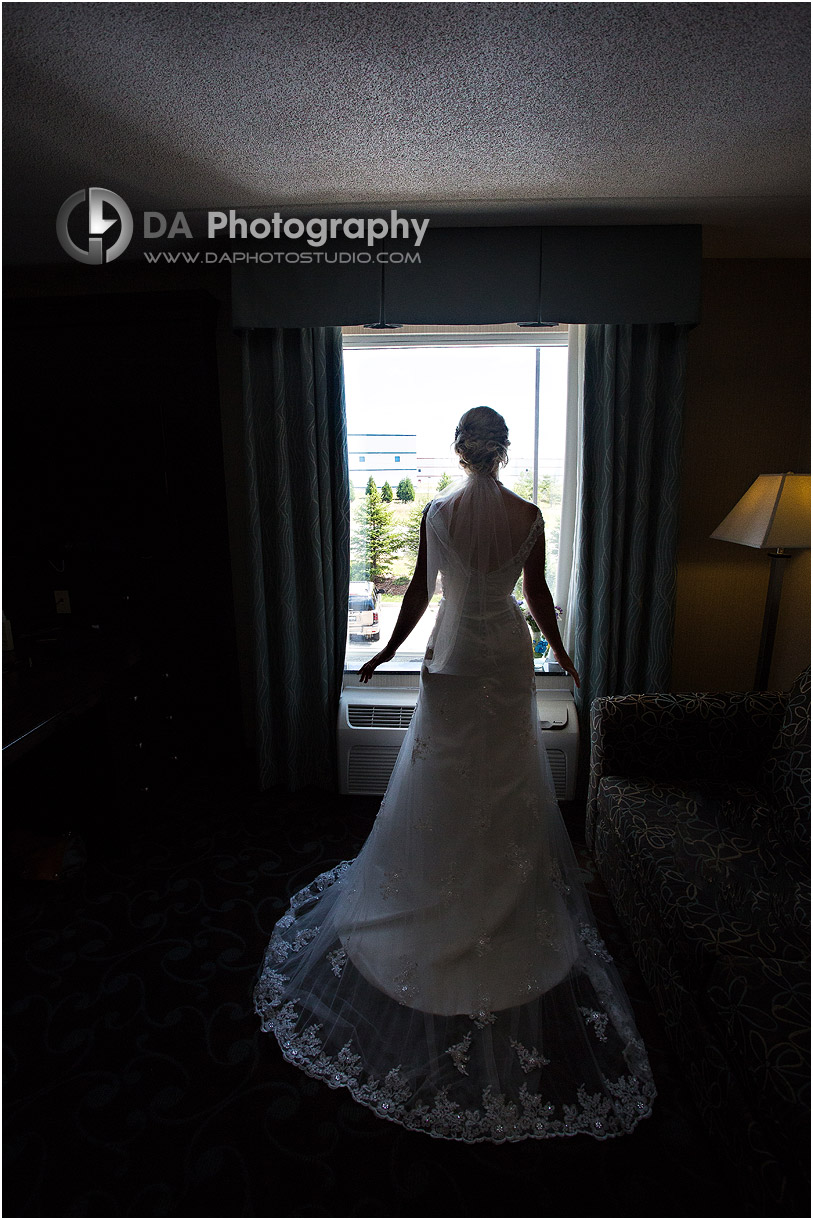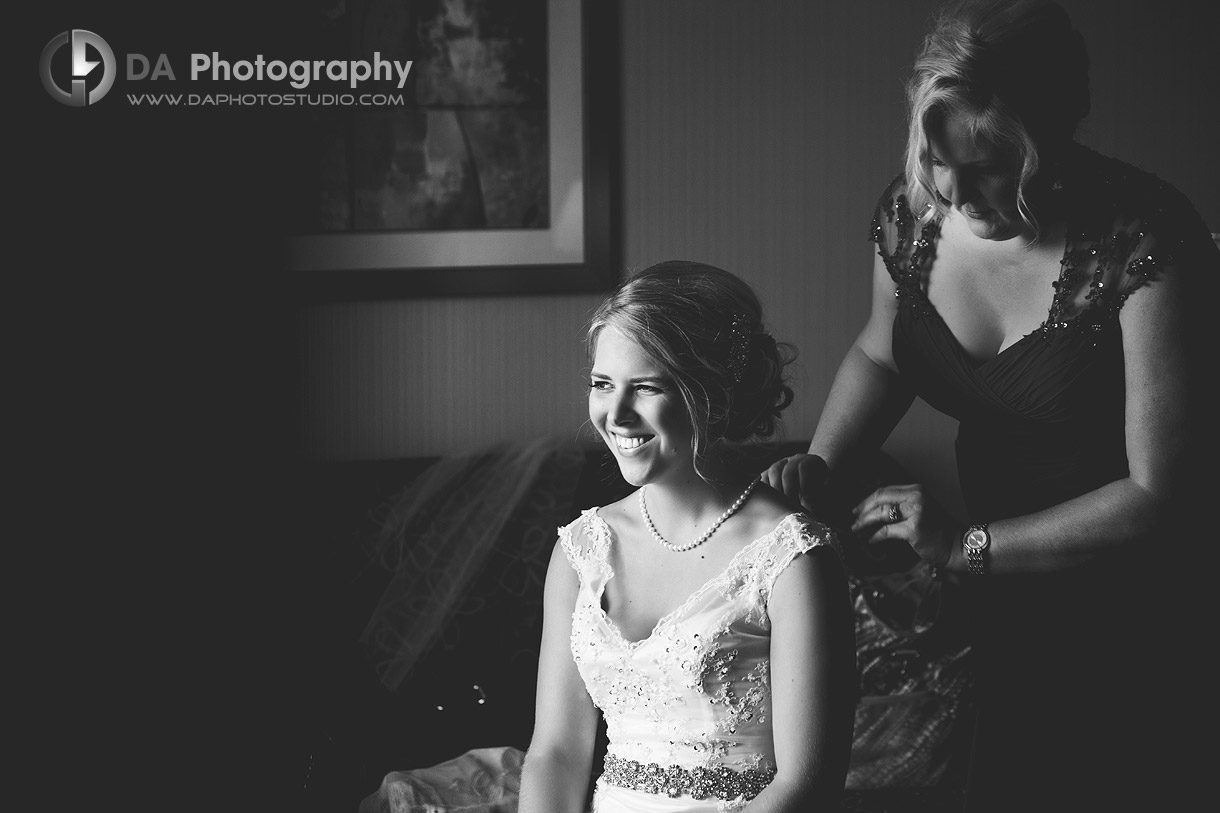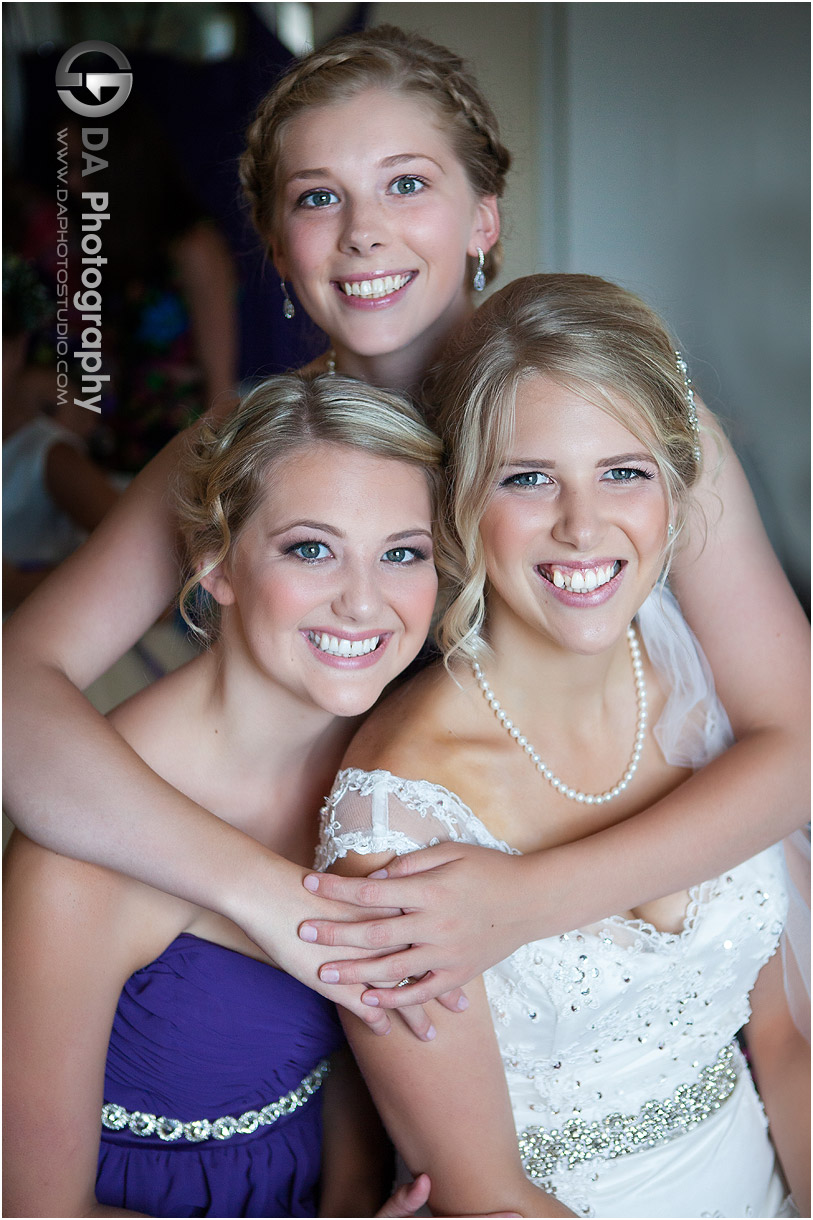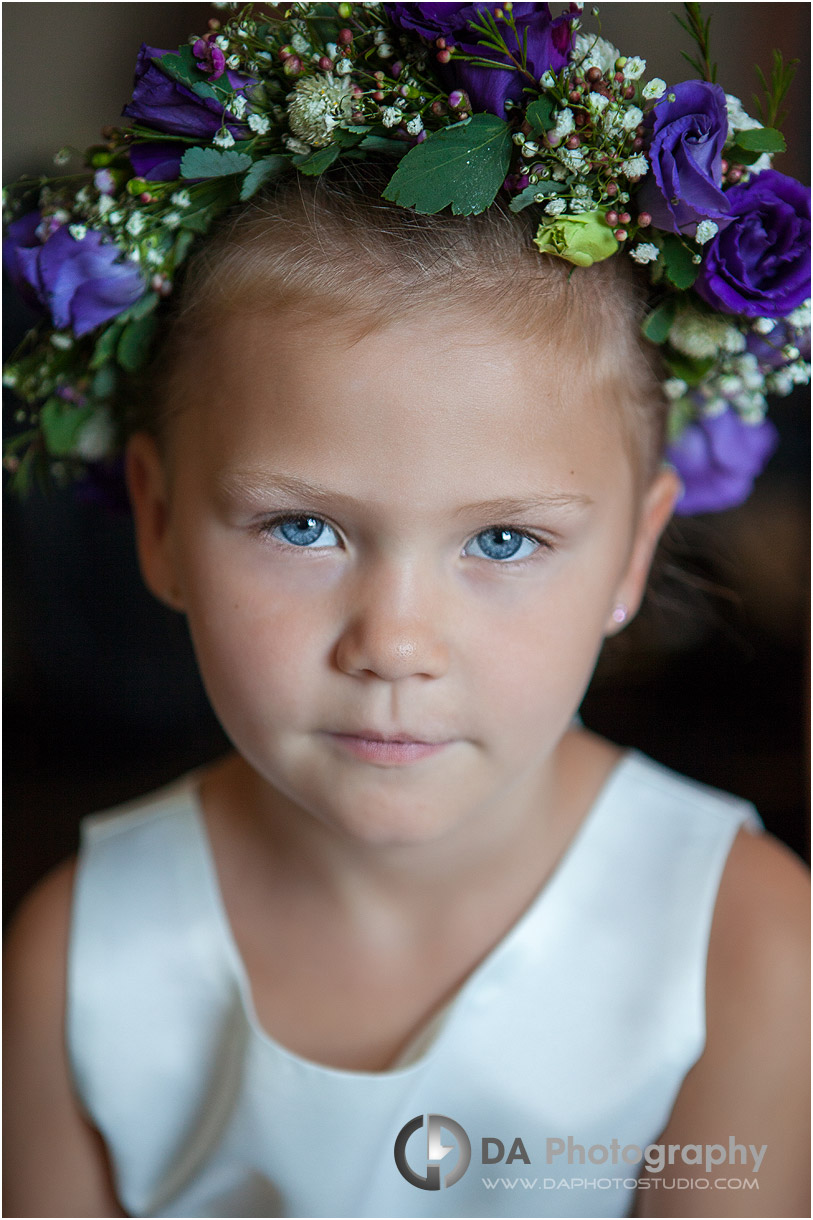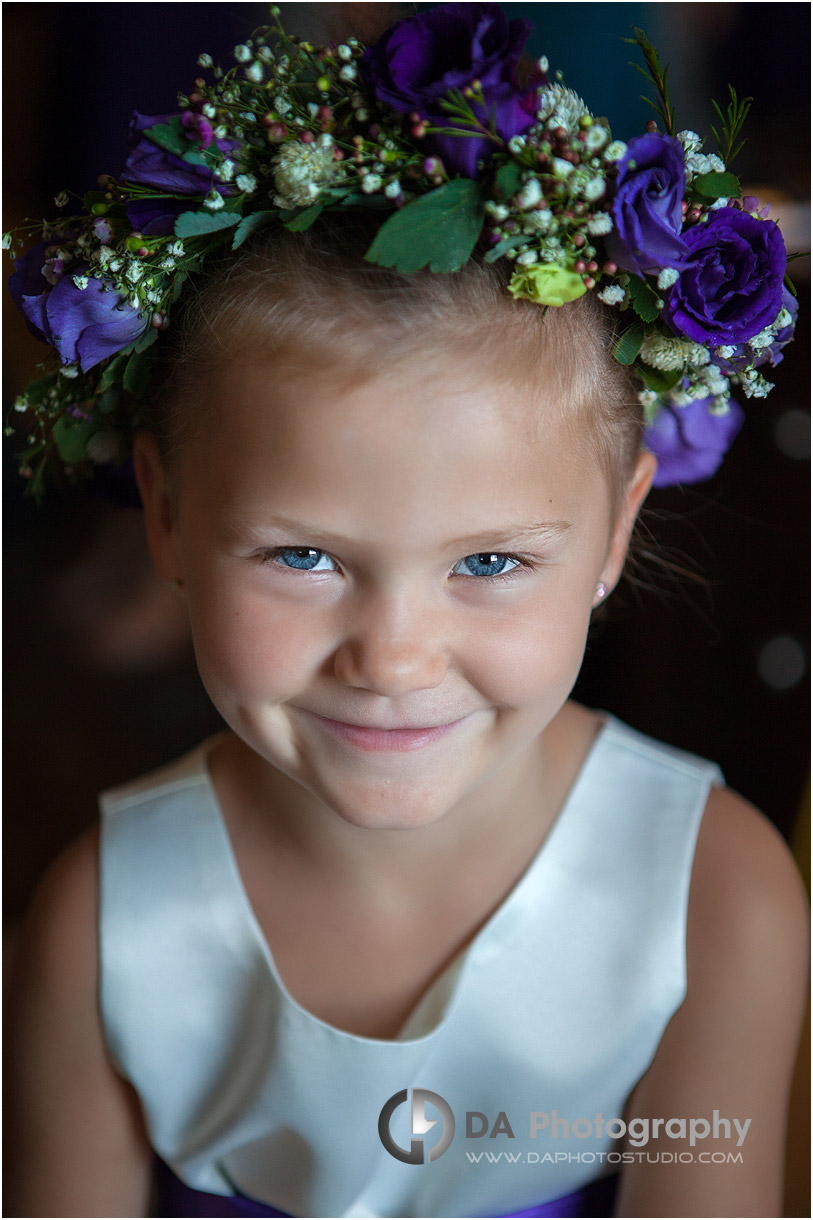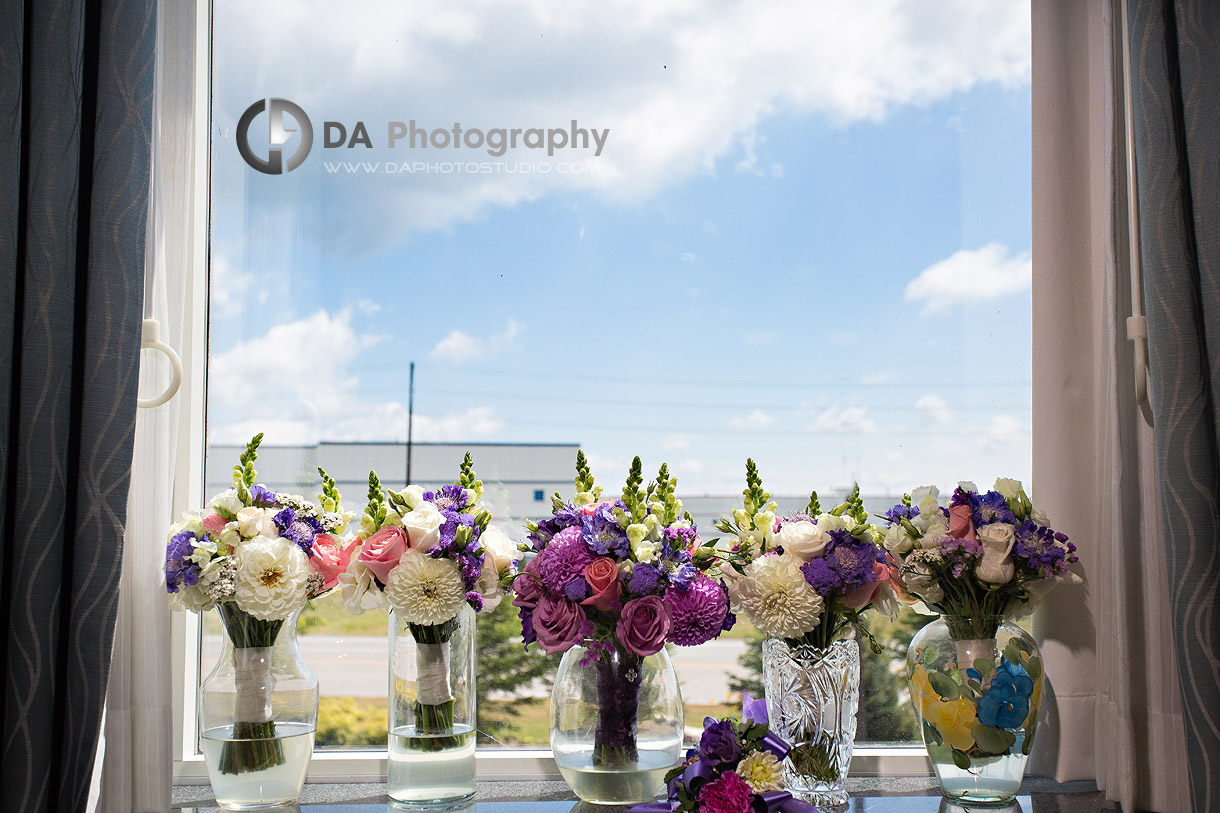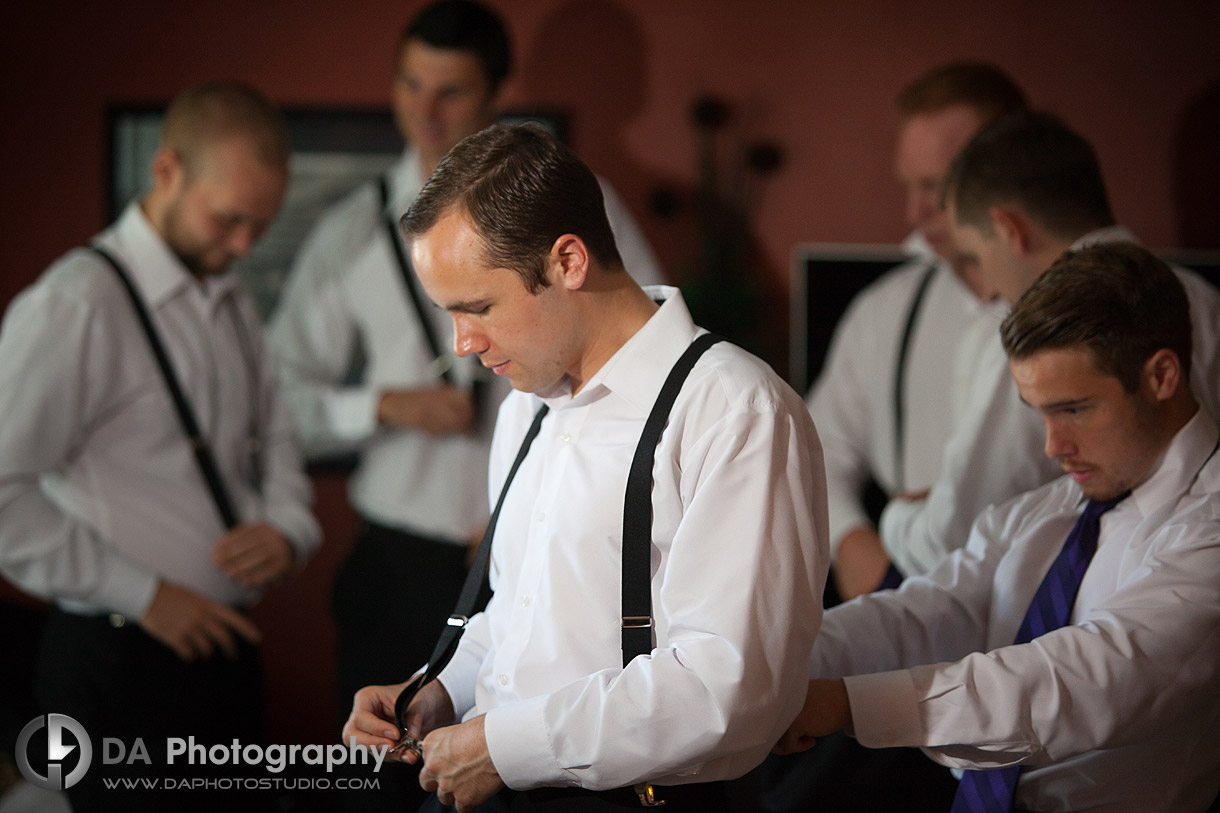 With their dream summer wedding set to take place on the August long weekend at the prestigious Whistling Gardens in Brantford, nothing could have prepared them for the shock of Melissa's appendix bursting the night before her wedding day! Luckily for them, their stars were aligned as all of the vendors and guests rebooked for two days later allowing the couple to fulfil their dreams of a summer wedding.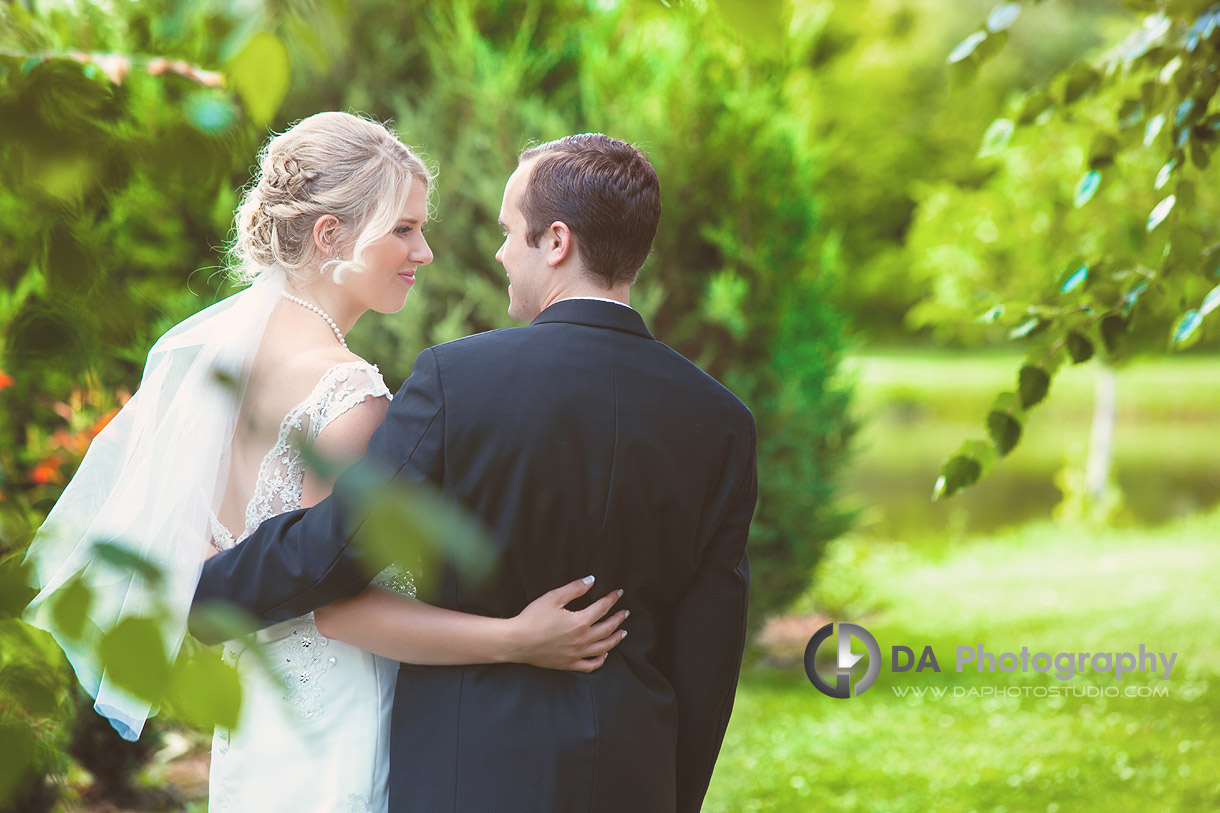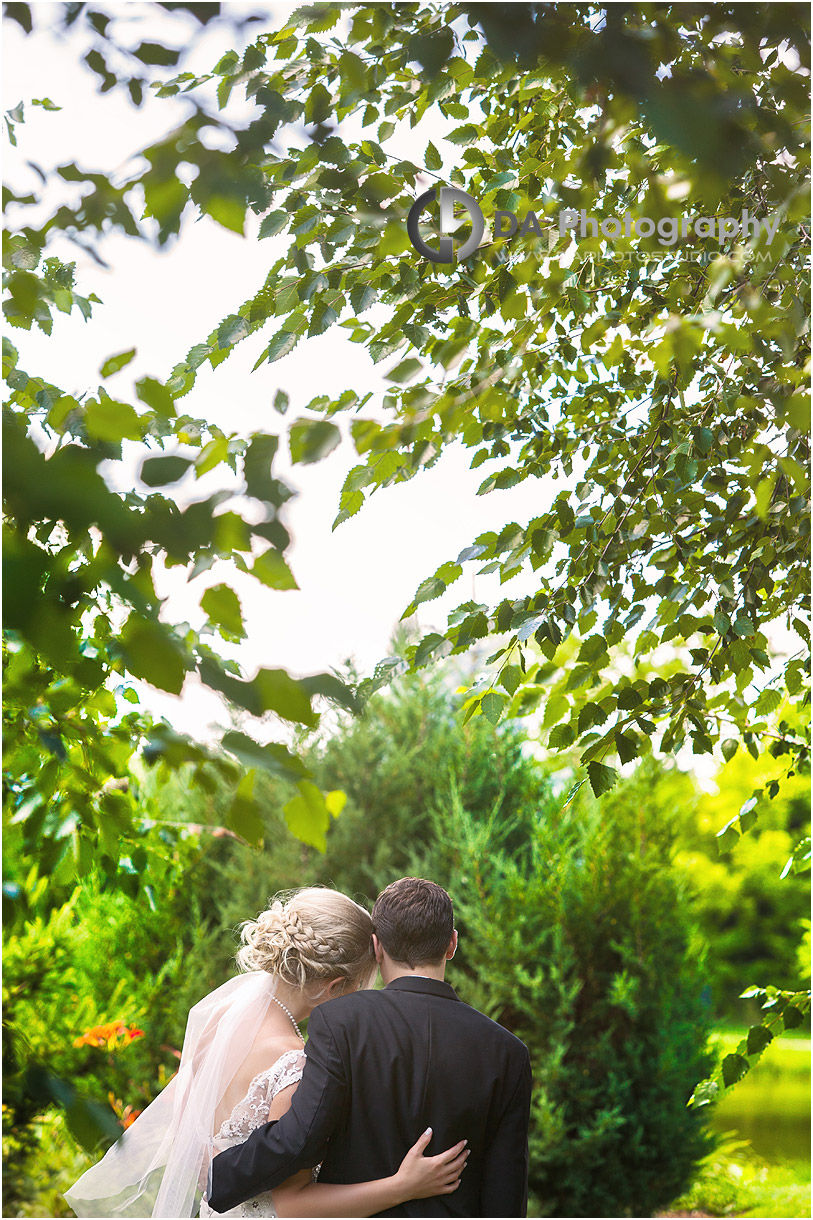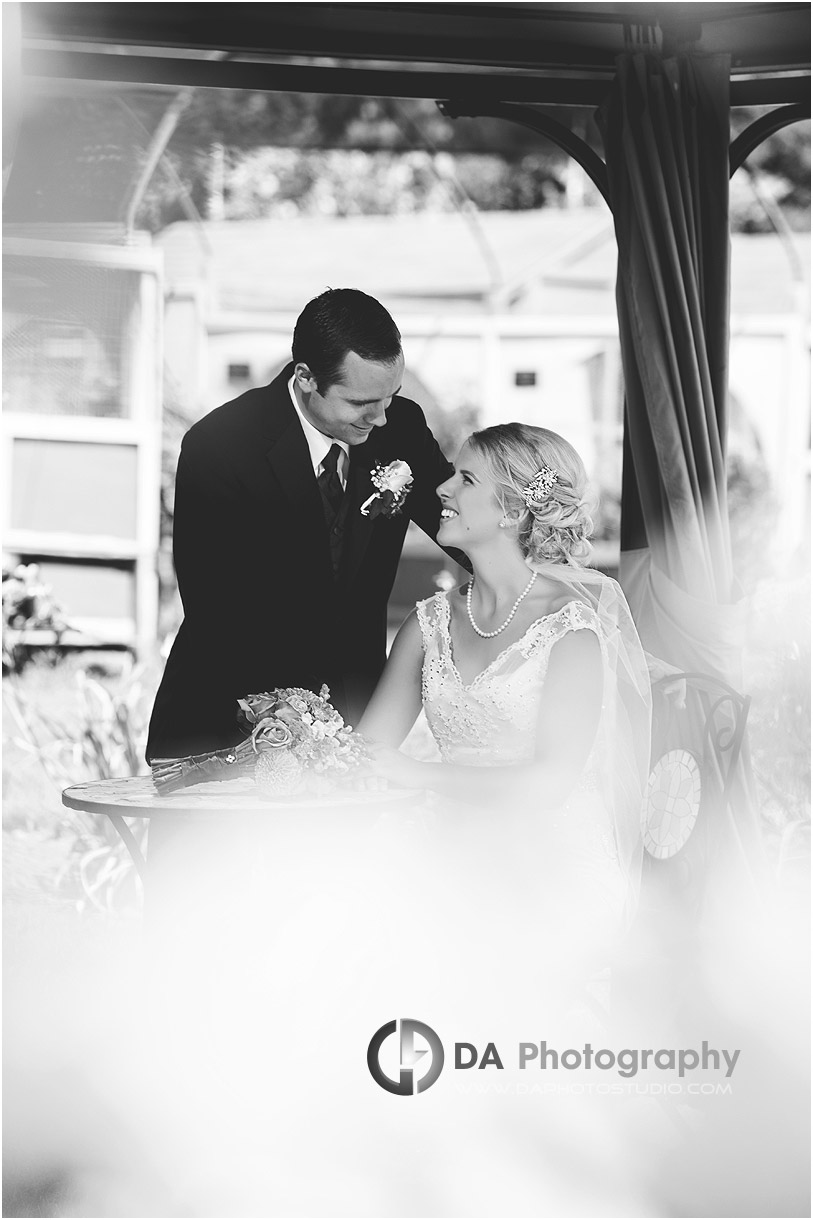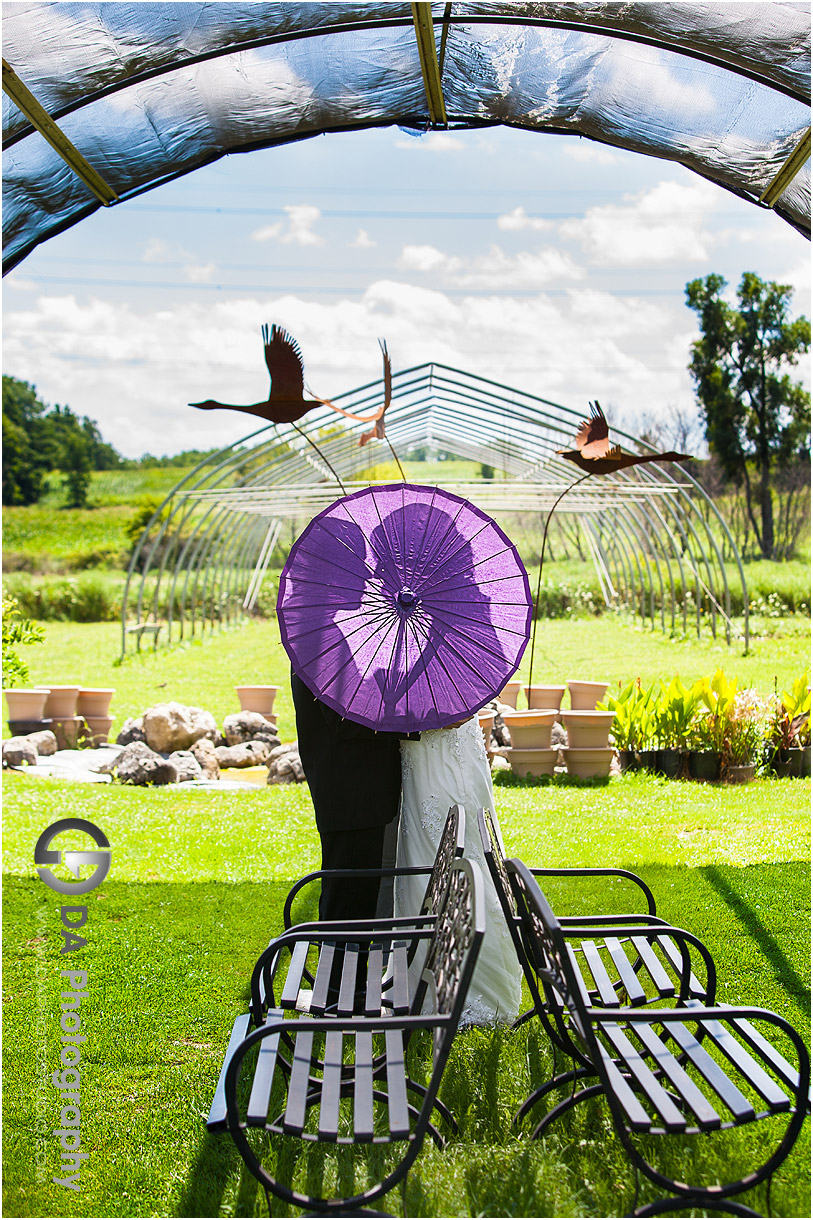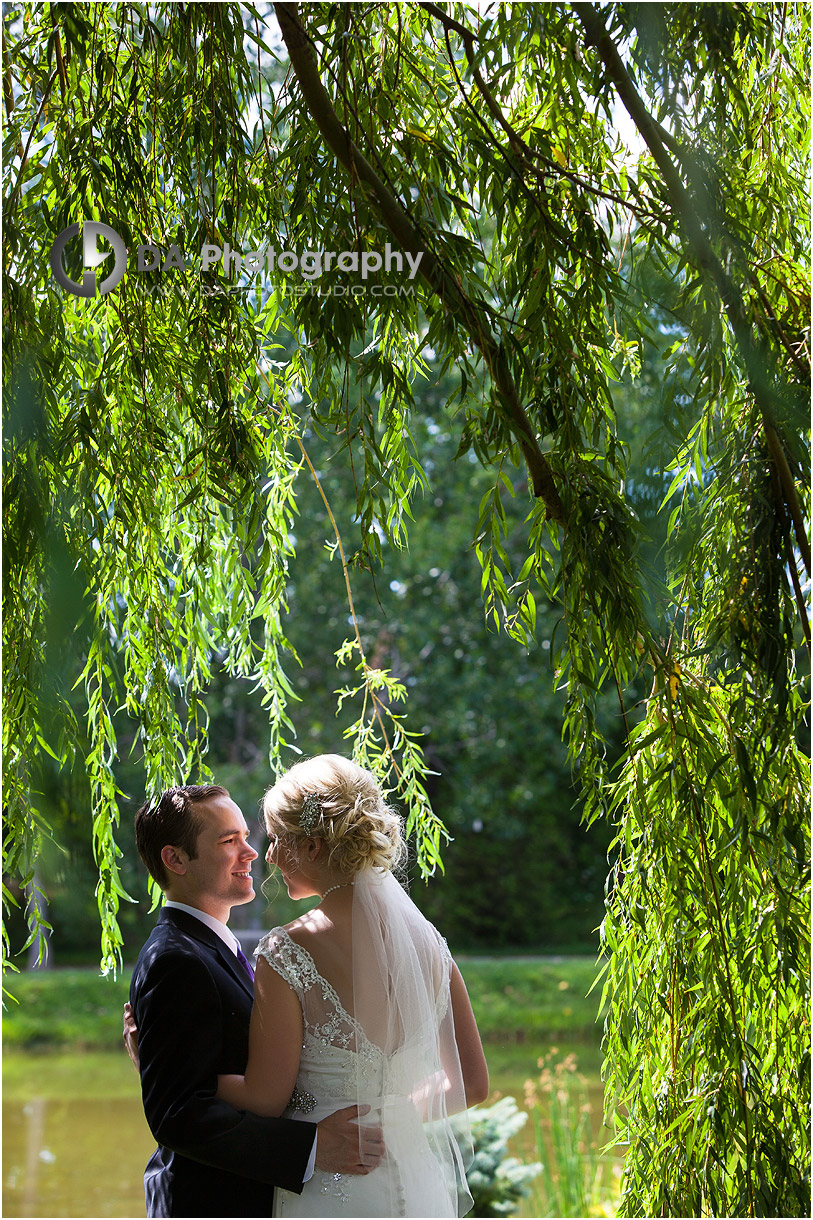 You can plan for everything on your wedding day, except your appendix bursting!
This is one of the most emotional weddings I have ever photographed as not only were we all aware that Melissa was in a great deal of pain, just two days after a major operation and ten stiches later, but you could see the fierce little girl inside her that wasn't going to let anything take away her big moment.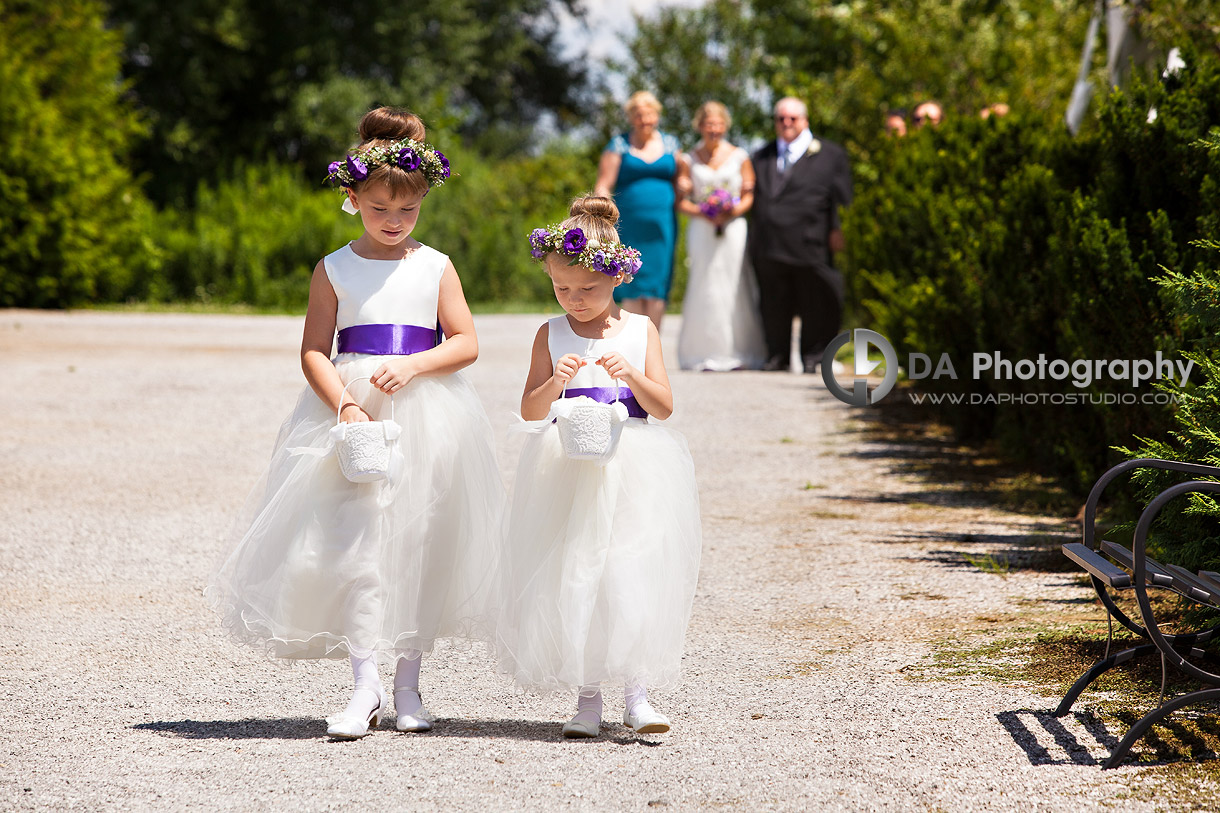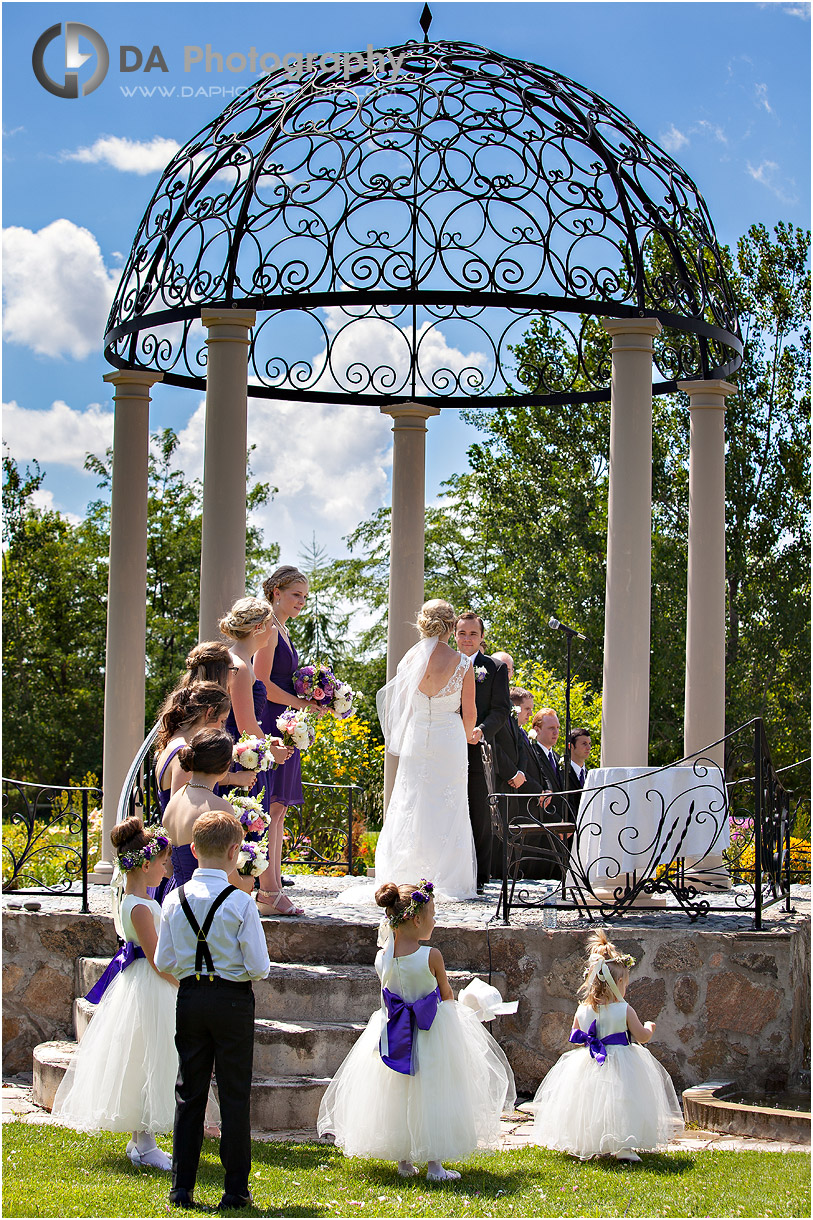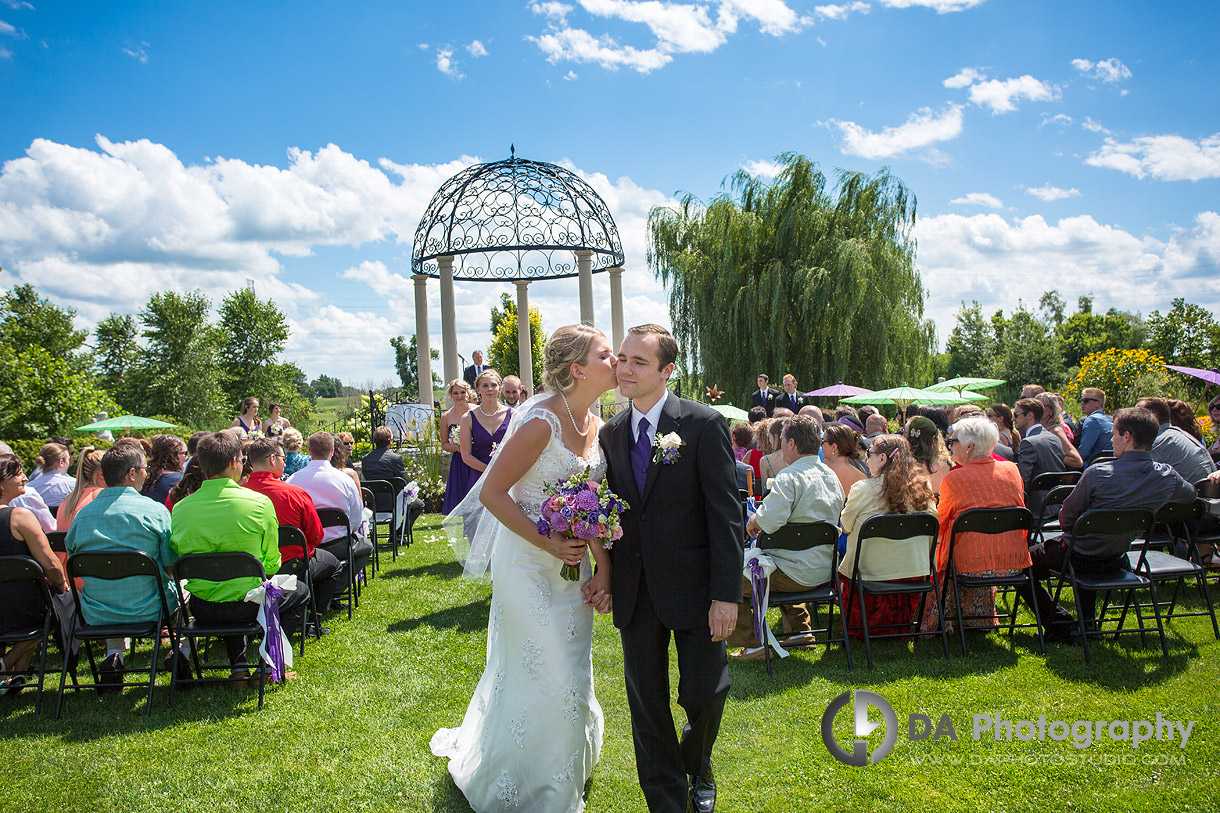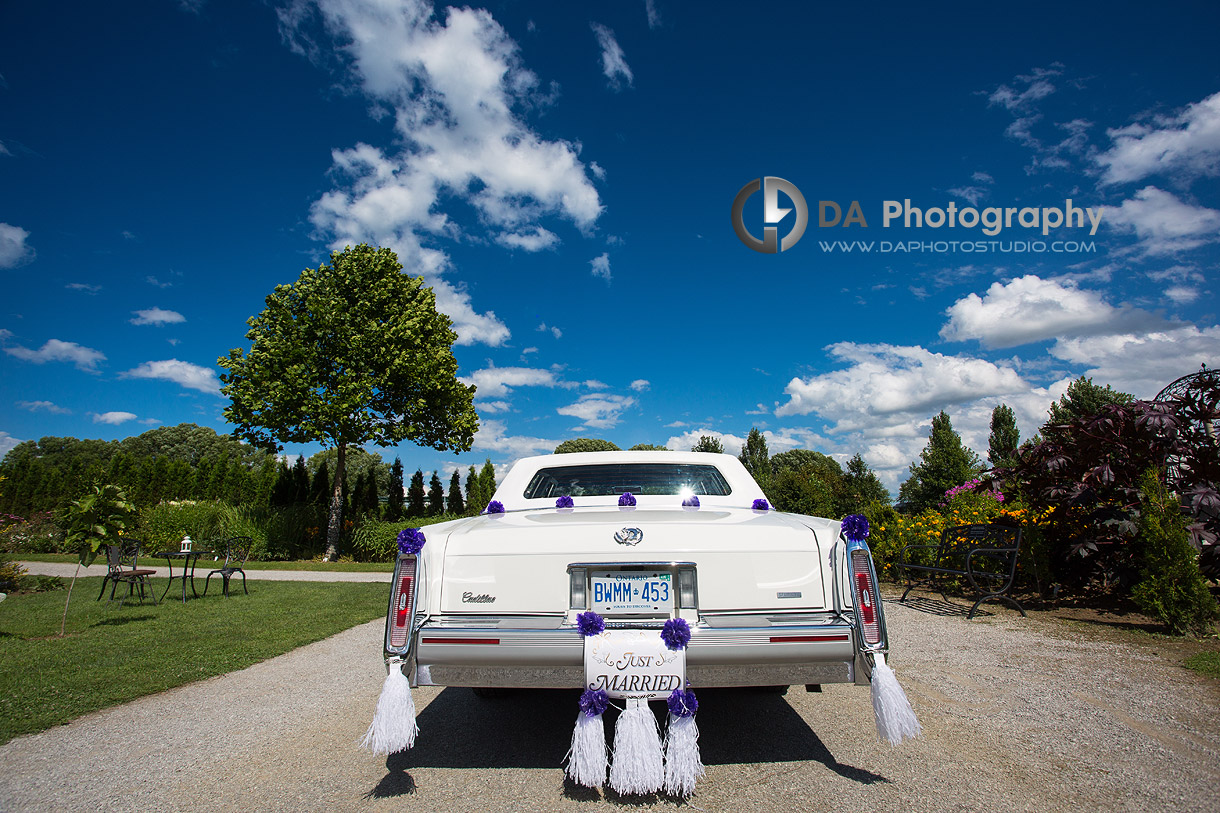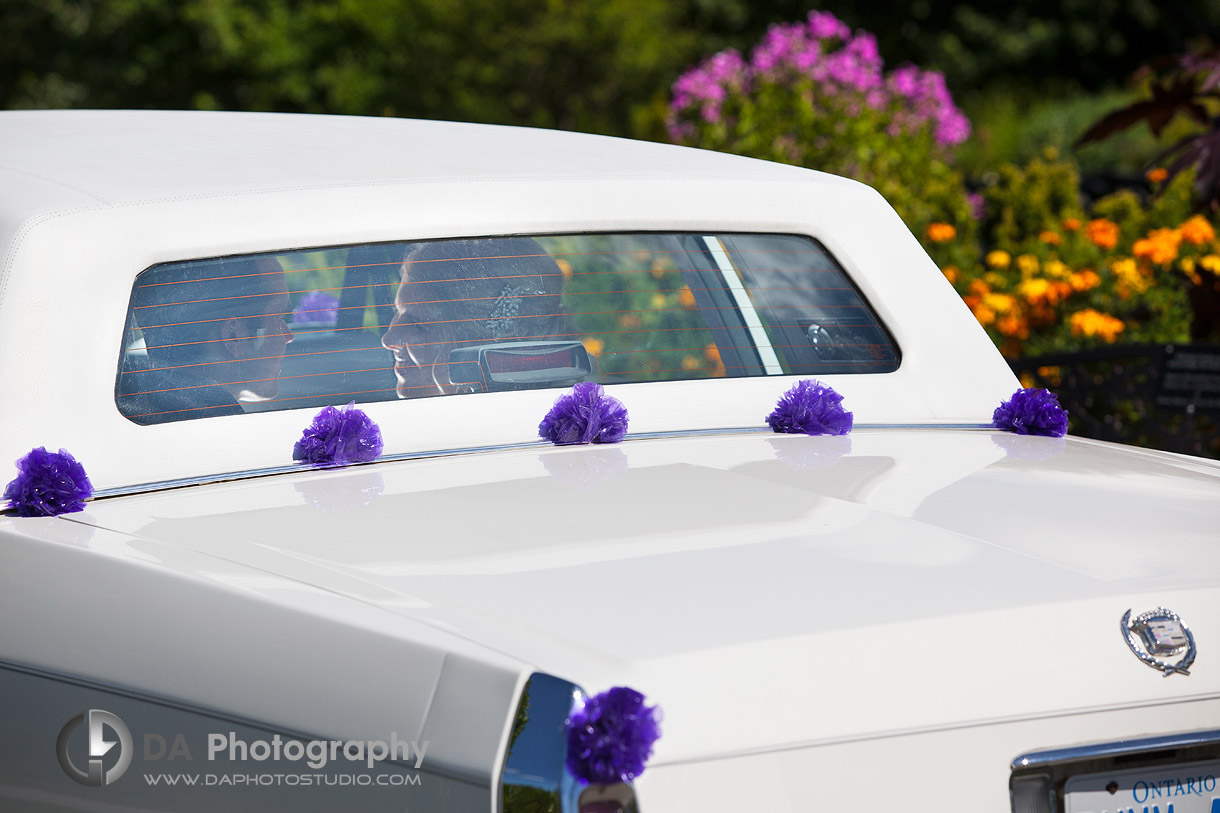 Through the series of photographs documenting their day, you can see the love that resonated throughout the crowd for the couple. From the flower girl who witnessed a huge life lesson of never to give up, to the tight knit band of brothers supporting McKenzie in his preparations before the ceremony and Melissa's loving and loyal bridal party who tended to her every need. With so many beautiful backdrops and settings within the grounds of Whistling Gardens, I was excited to get a classic silhouette of the bride and groom under the moon.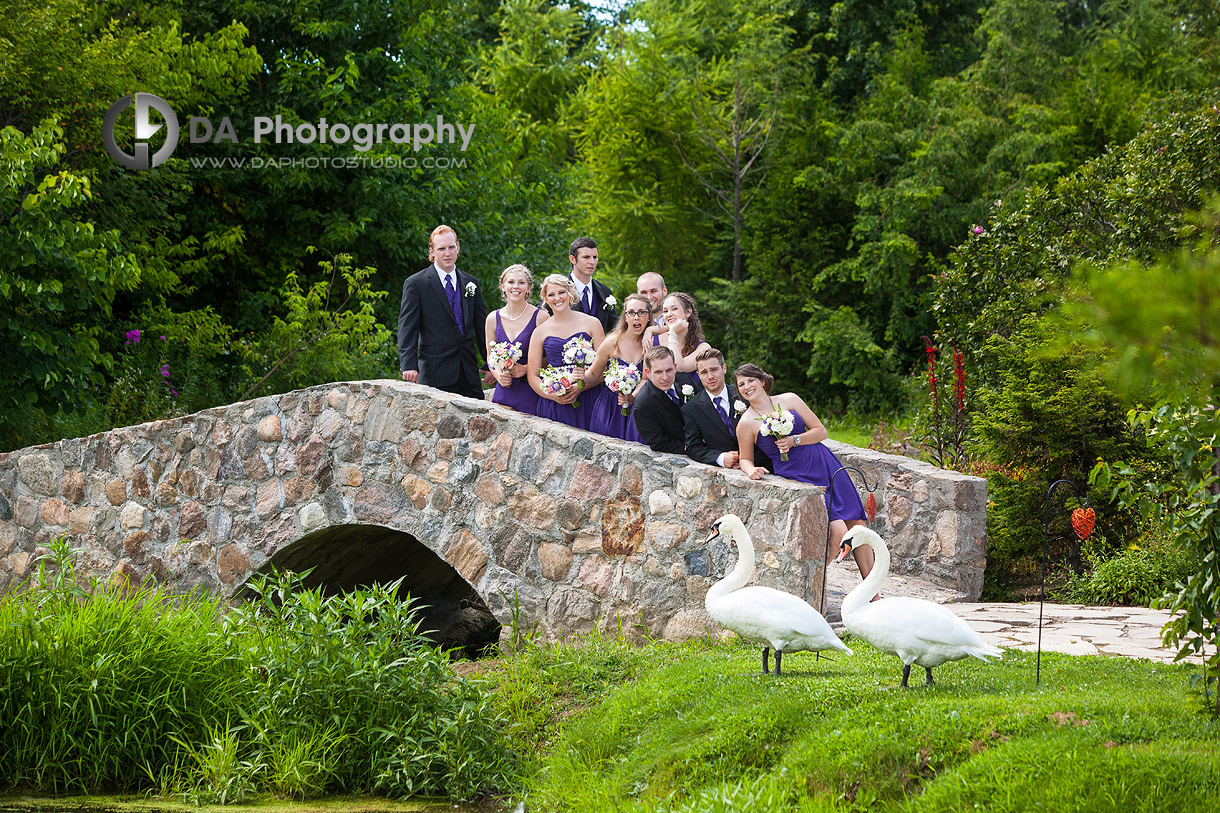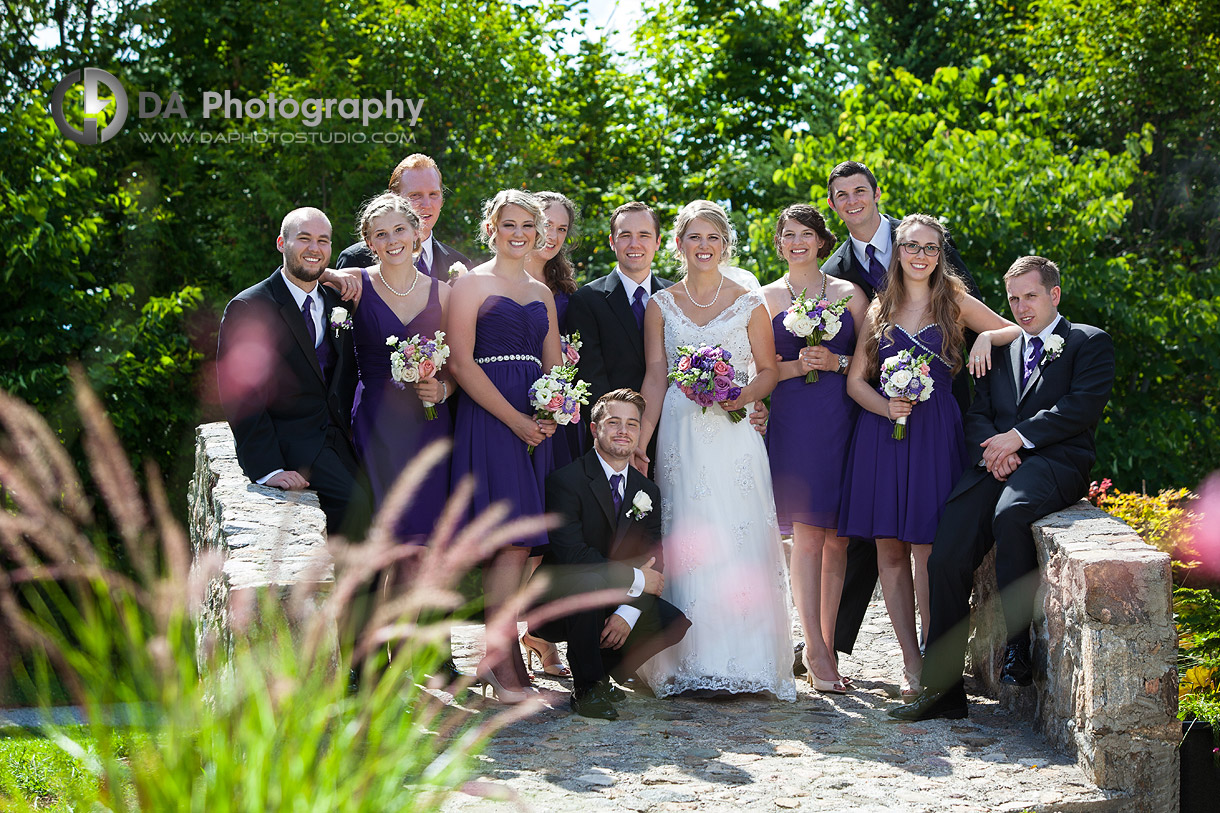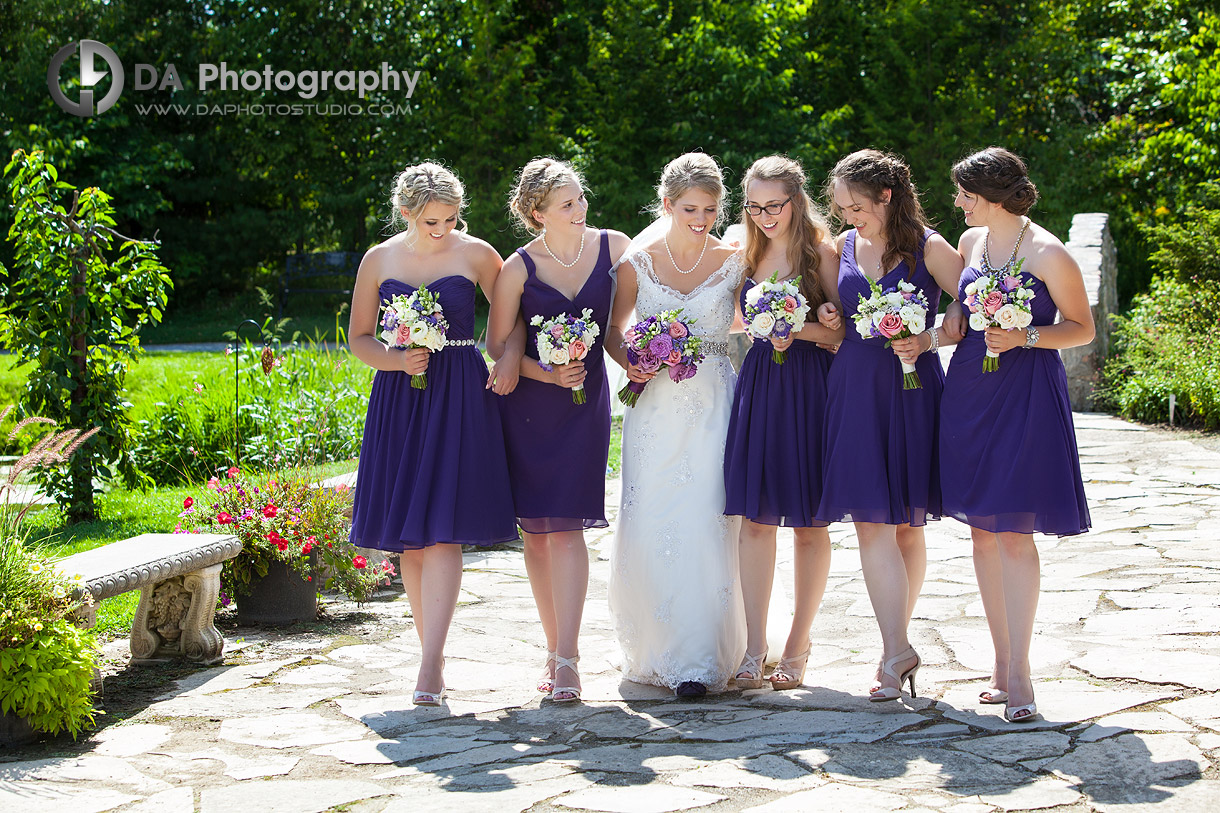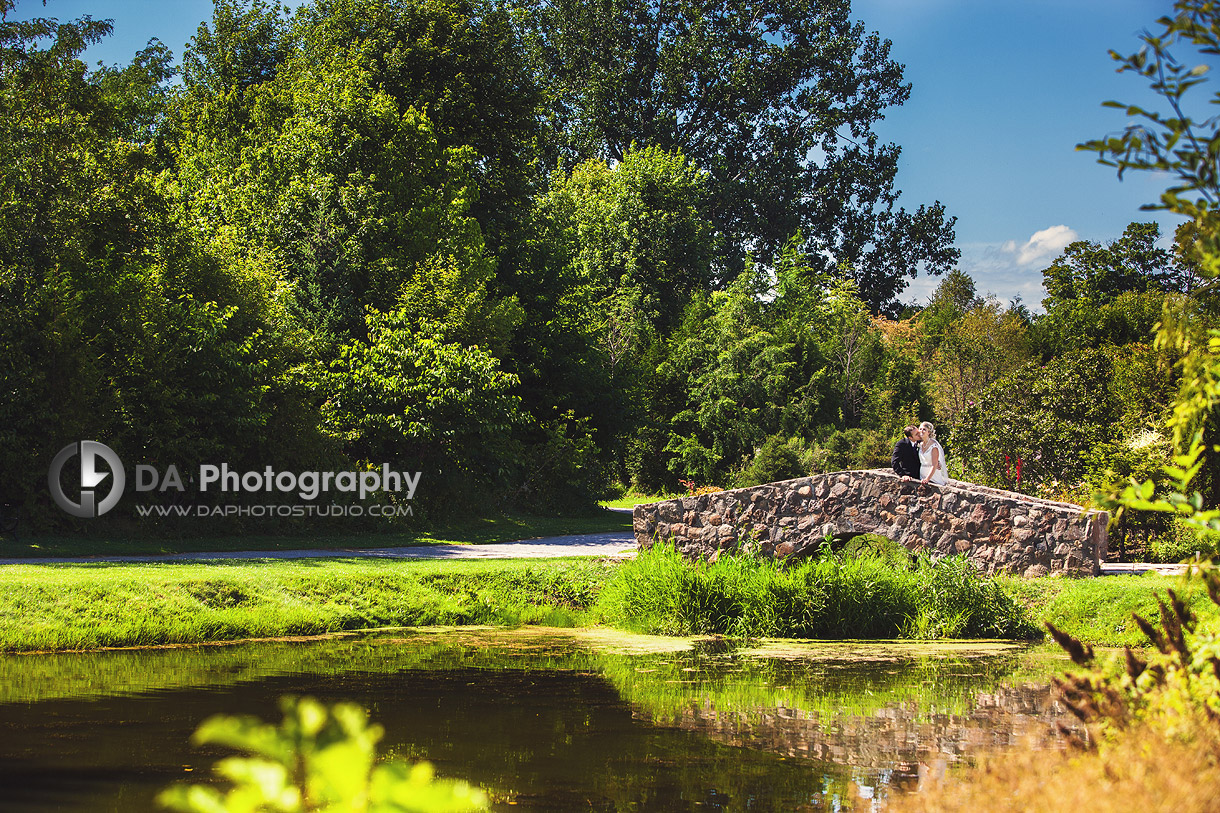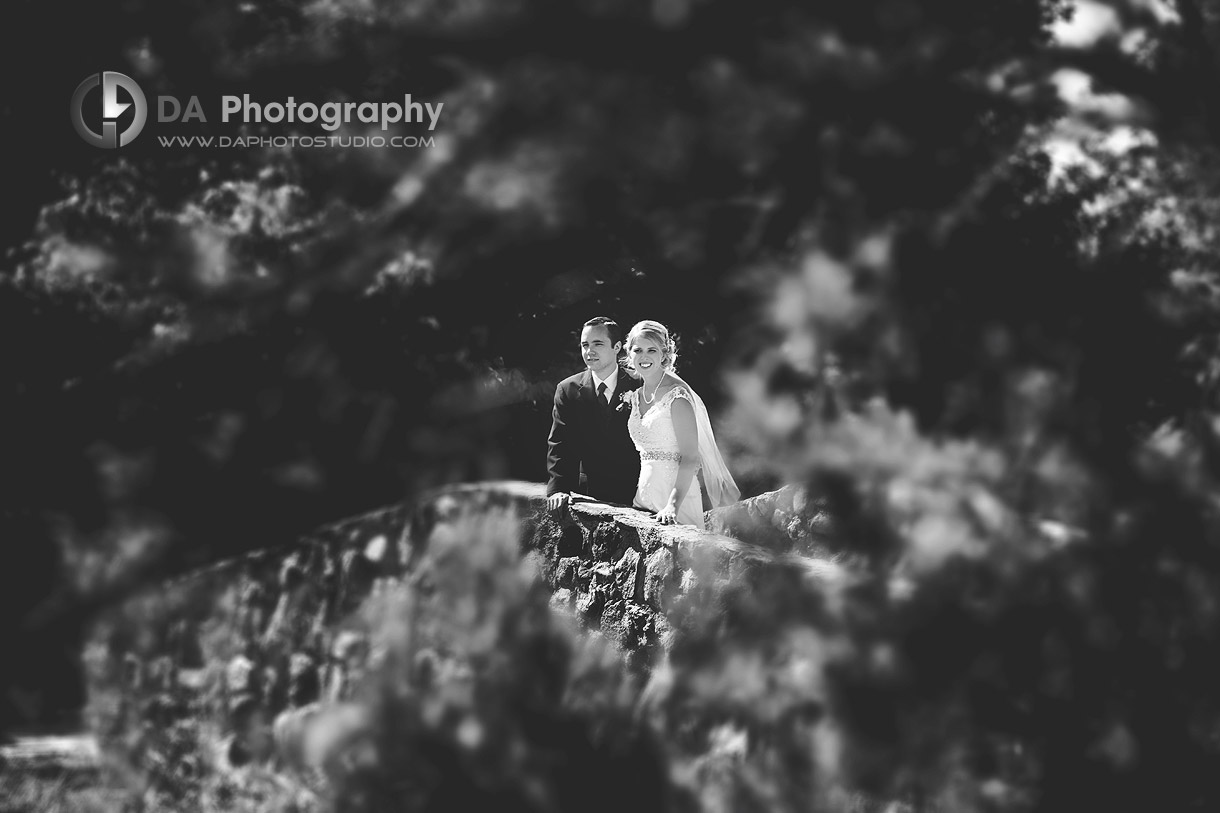 After ten hours on her feet and painkillers that were wearing off, we had to do some quick thinking to recreate my artistic image, so with the help of the wedding party and 100 guests, we cleared the head table and removed the ambient lighting and managed to do just that! This wedding really was a testament to the fact that love and determination does prevail, and Melissa and McKenzie who recently welcomed their first baby should be proud of what they managed to achieve on their special day.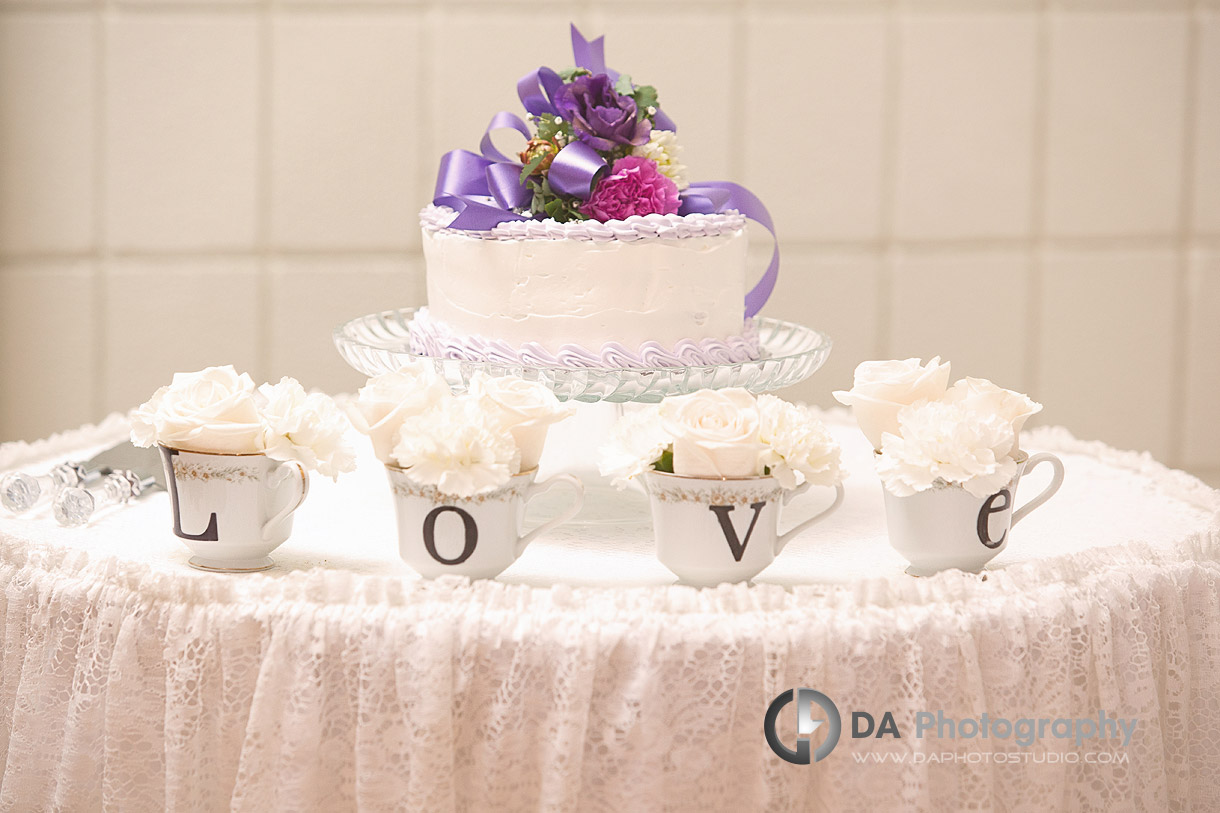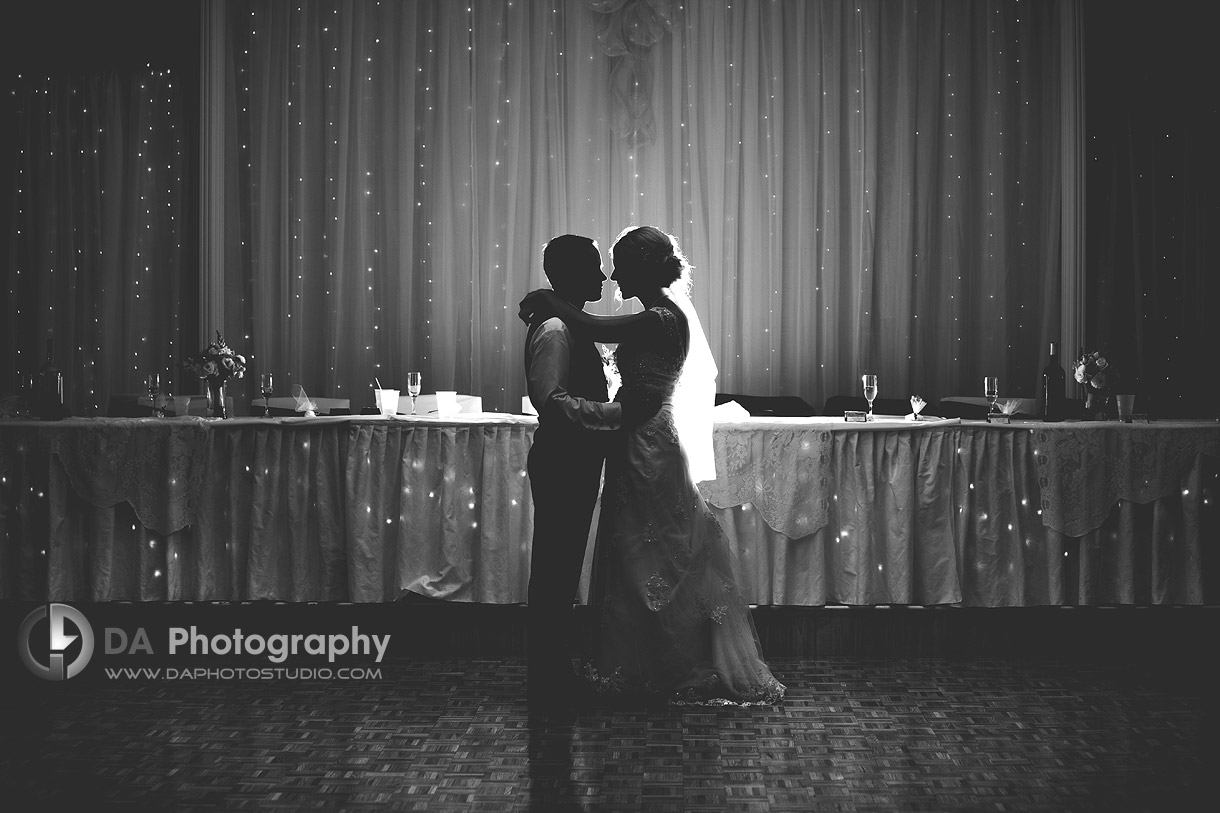 In more details about the full story of this wedding  you can read the Brantford Expositor article written by Susan Gamble.
Wedding Ceremony and Photography Session: Whisteling Gardens, Wilsonville, ON
Music: Music Mania DJ Services, Brantford, ON
MC Host: Melanie Cummings
Wedding Officient: Pastor Dale Renout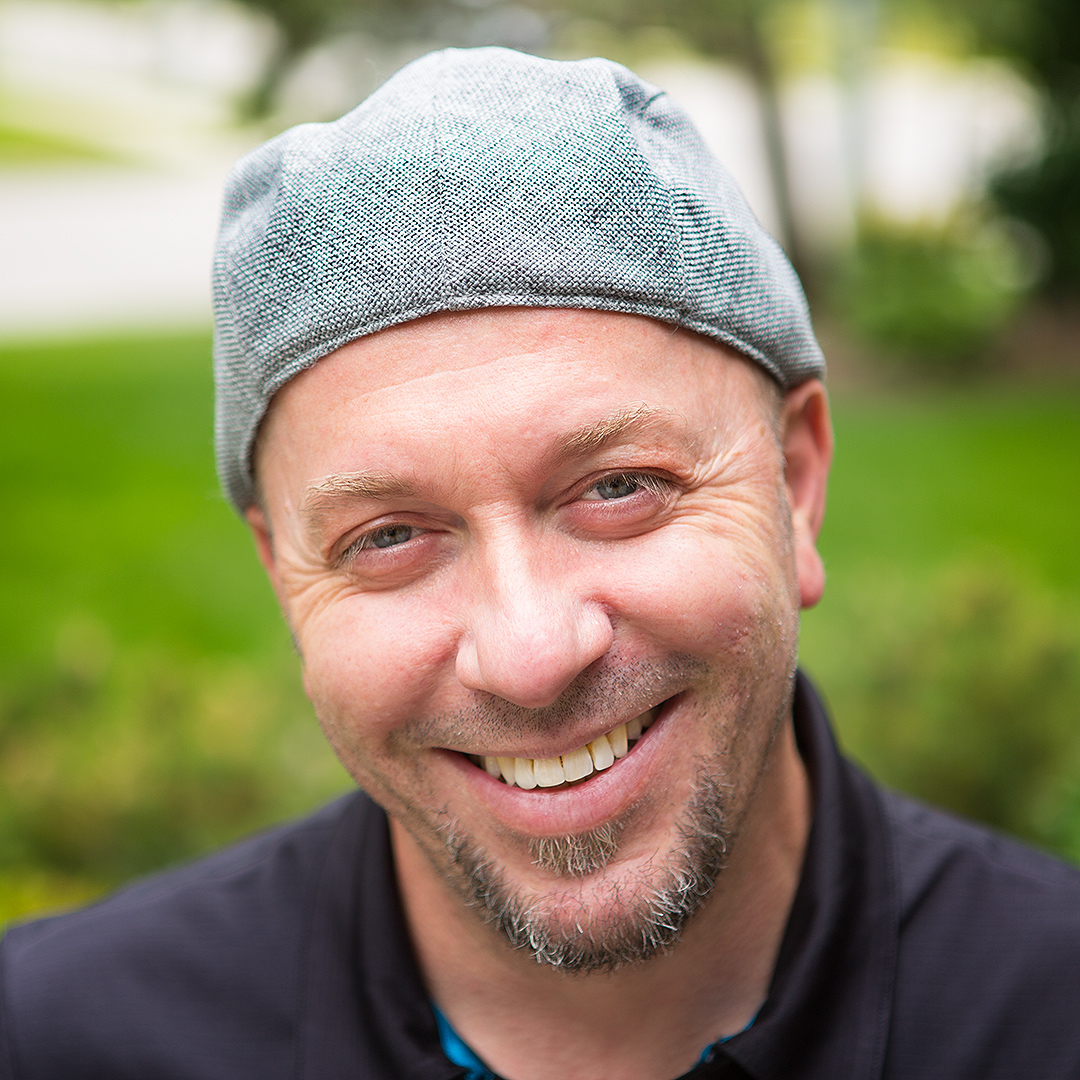 My passion and biggest asset is taking the time to make every client comfortable and relaxed before I even pick up the camera. The result? Photos of you that actually look like you at your best! I can prove to you how much you can enjoy having your picture taken. Lifestyle photography is about the experience that happens to be served up along side of some great photos.
Specialties:
Family Photography for families that like to move around and enjoy their photo time, Wedding Photography for couples looking for a mixture of photojournalistic, contemporary and traditional images and Professional Corporate headshots that are far from cheesy and stiff.