This was an emotional day at EdgeWater Manor not only for the lovely couple, but for those in attendance — even a photographer who just met them!  For 10 years Federico and Sebastian's closest family and friends have witnessed the love these men share.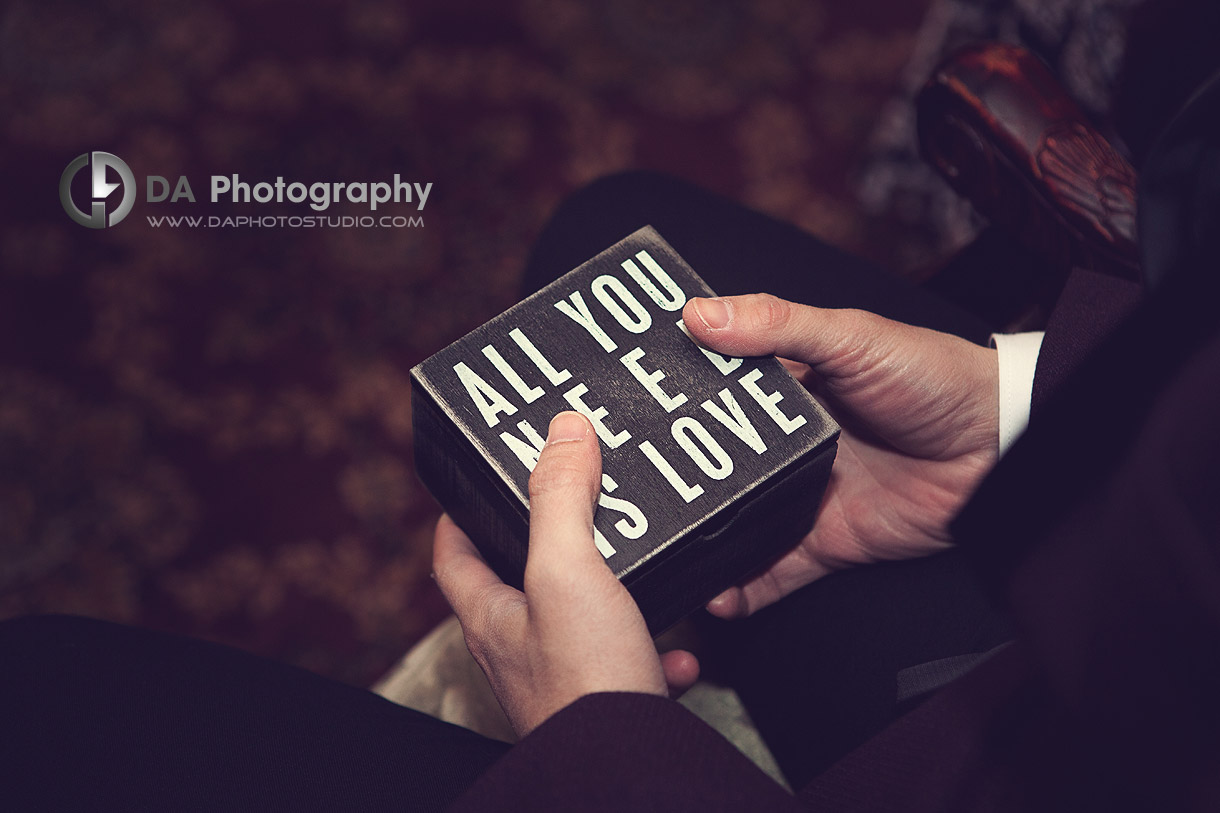 Emotions Get the Best of Us
Weddings always bring out our emotions and I must admit, this isn't the first one that I have experienced watery eyes at. Whenever a couple stands in front of their family and friends and expresses their love for one another, that usually gets me a little choked up. There's something about the vulnerability it takes to stand up there and say with a shaky voice, holding back tears that you will love your partner for eternity. During the reception there's always a line in a speech from a brother or sister that always connects with me. Brothers and sisters are supposed to fight, they're not supposed to put themselves out there and say kind things! Then, the parents always seem to start tearing up even before they get the first word out. That usually pulls at my heart strings too. What can I say, I am an emotionally-aware guy. The best thing I have going for me in these situations is the distraction of my camera and my job. I'm there to take photos, not cry! 
However, I'm not always successful and sometimes I end up taking photos while blinking through watery eyes — like at Sebastian and Federico's wedding. Hands down, this was the most emotional wedding ceremony I photographed in 2014. In an intimate setting at EdgeWater Manor in Stoney Creek, Sebastian and Federico professed their love for one another and their commitment to a lifetime together. These men are truly there for one another and their love is palpable.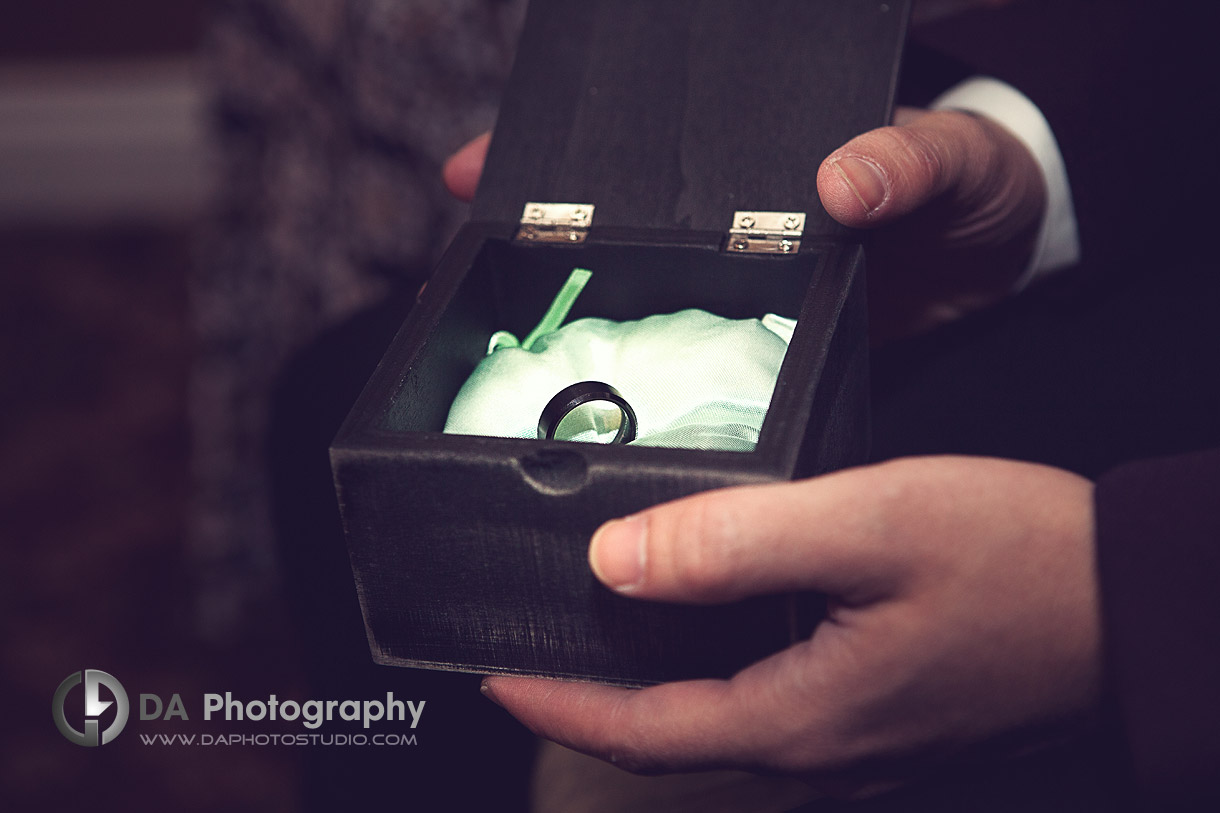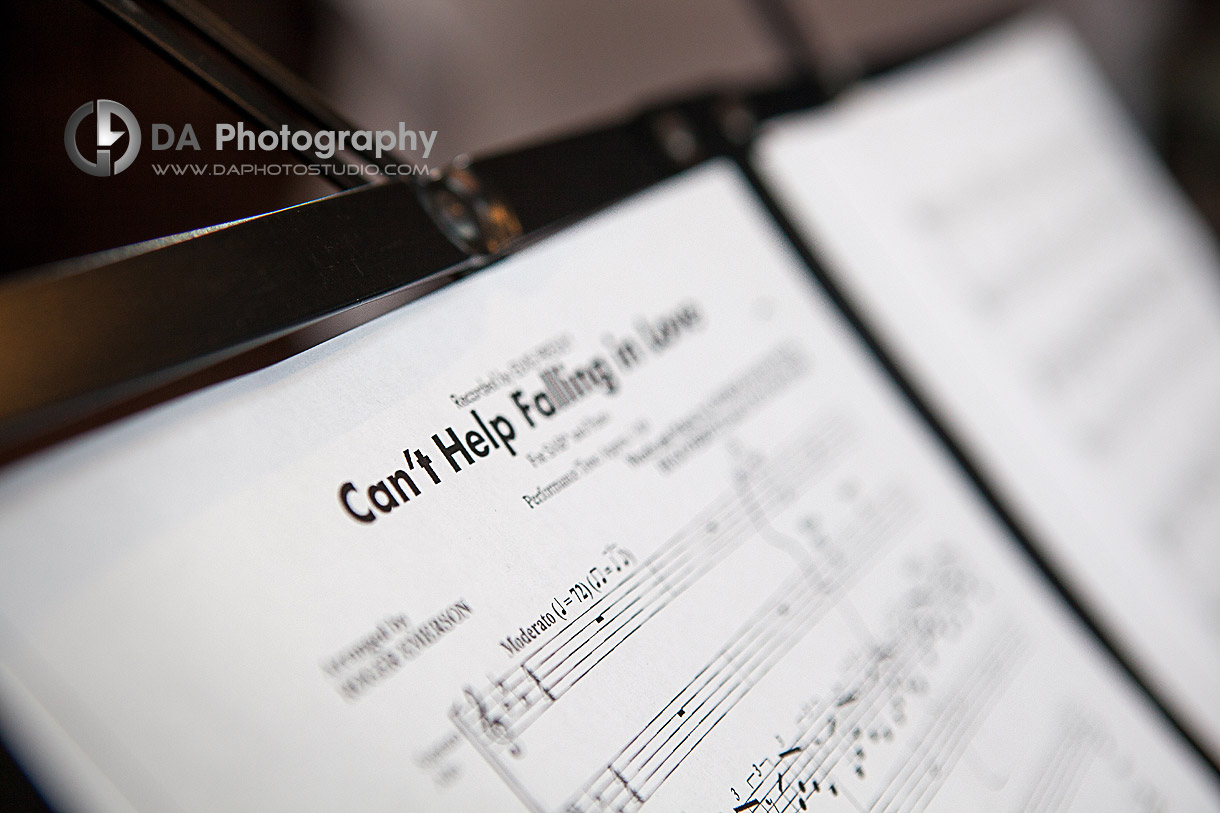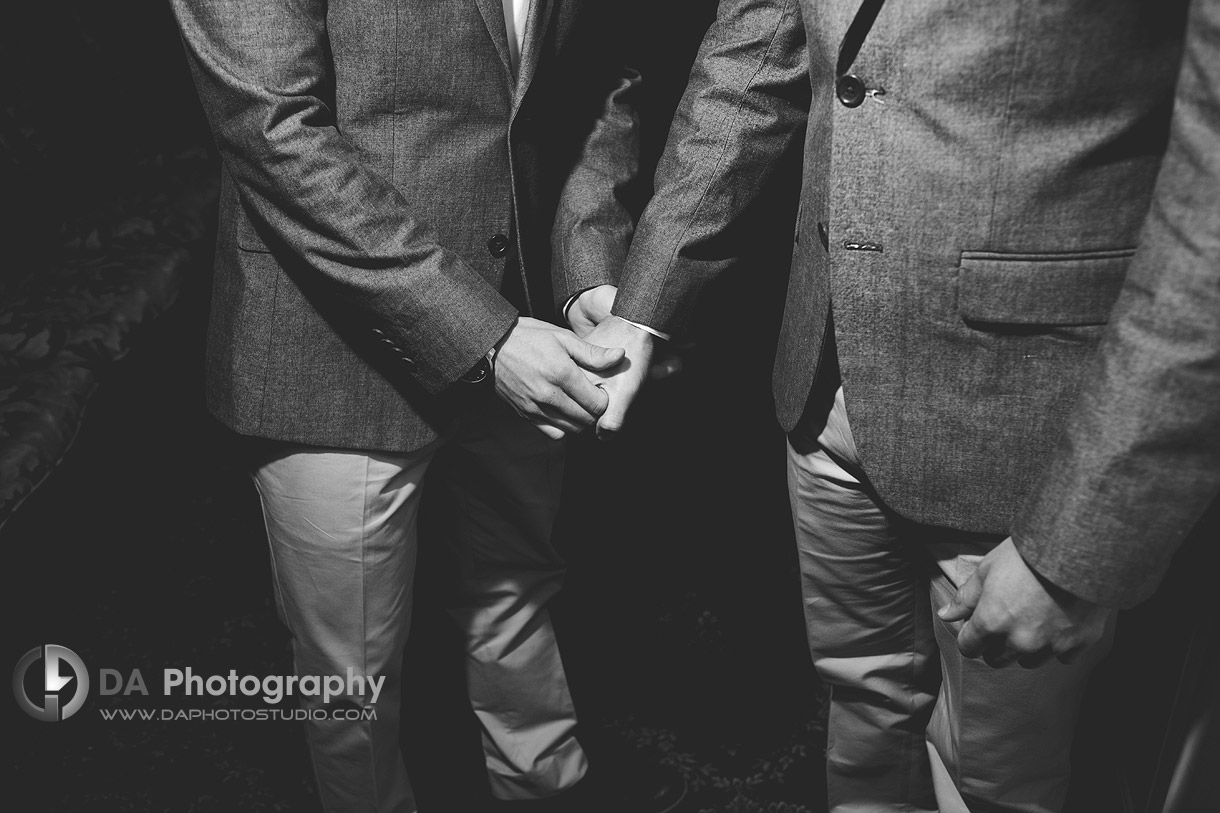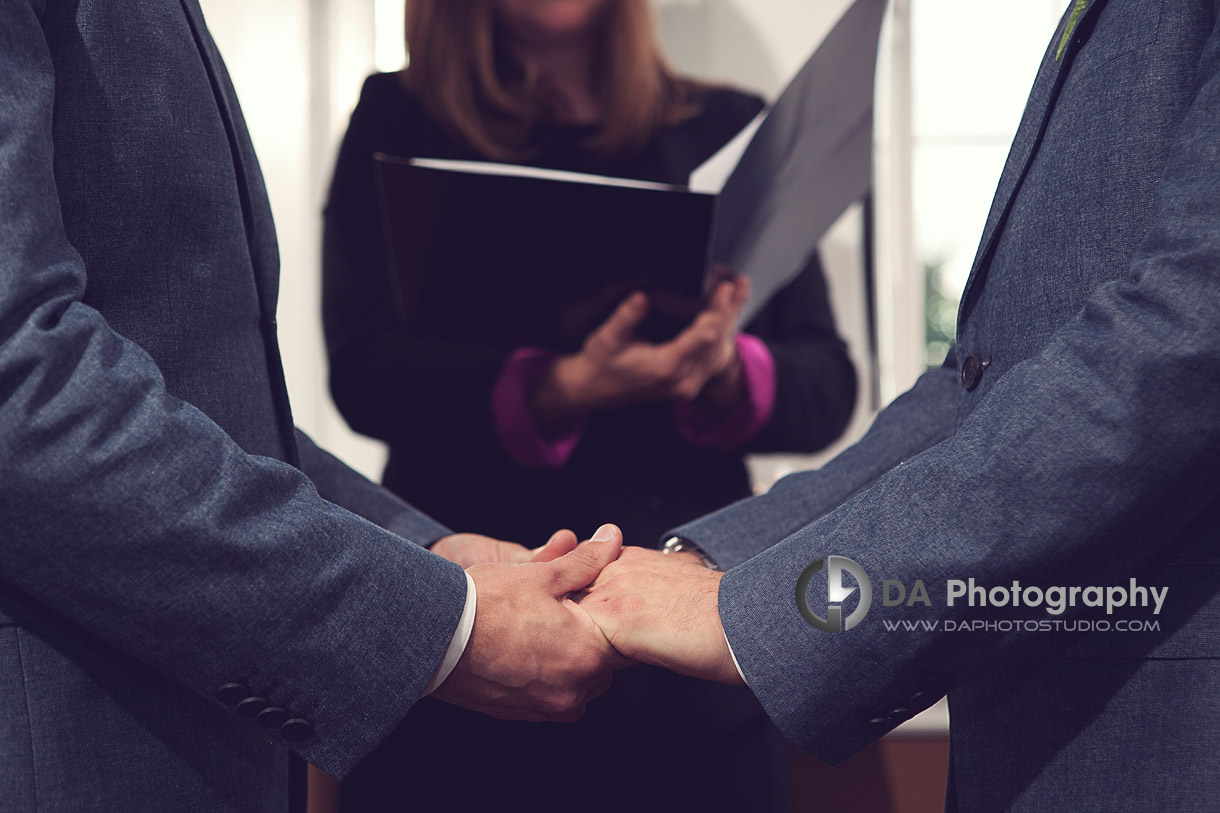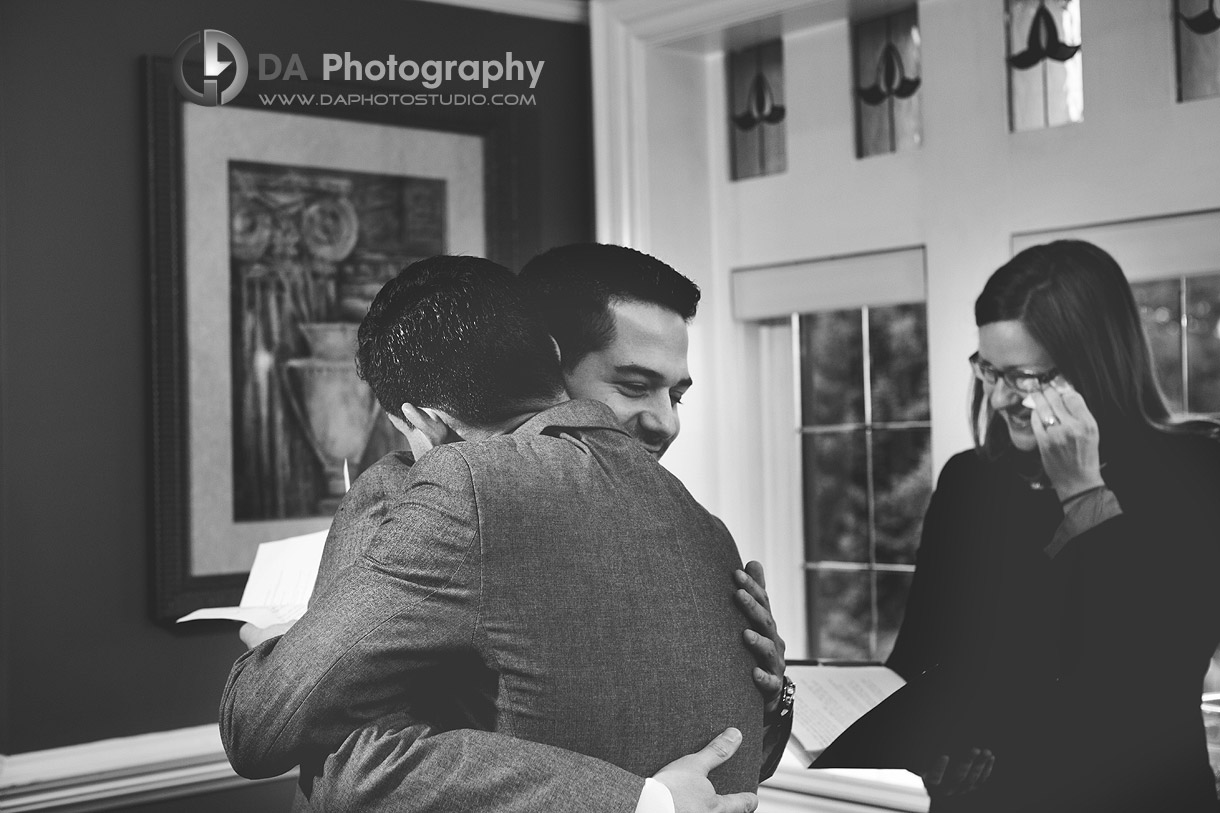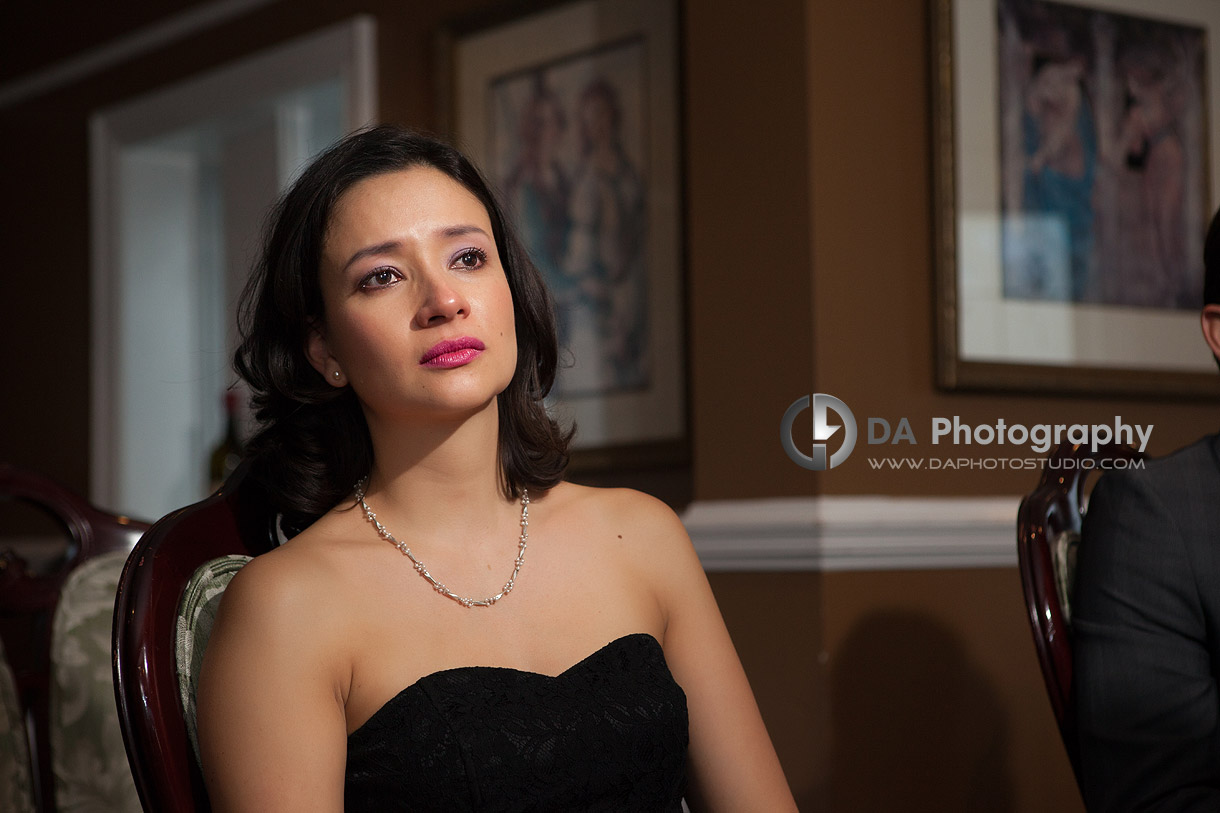 EdgeWater Manor, Stoney Creek
Whether you're hosting a large event or an intimate ceremony like Sebastian and Federico's, EdgeWater Manor in Stoney Creek is the best spot for fine dining at a beautiful location. I had the pleasure of meeting this amazing couple through a referral by EdgeWater Manor. Usually I meet the couple and then photograph at a location of their preference, this was the opposite. I have photographed many weddings at EdgeWater Manor and every time I go, I find new and unique photo shoot ideas.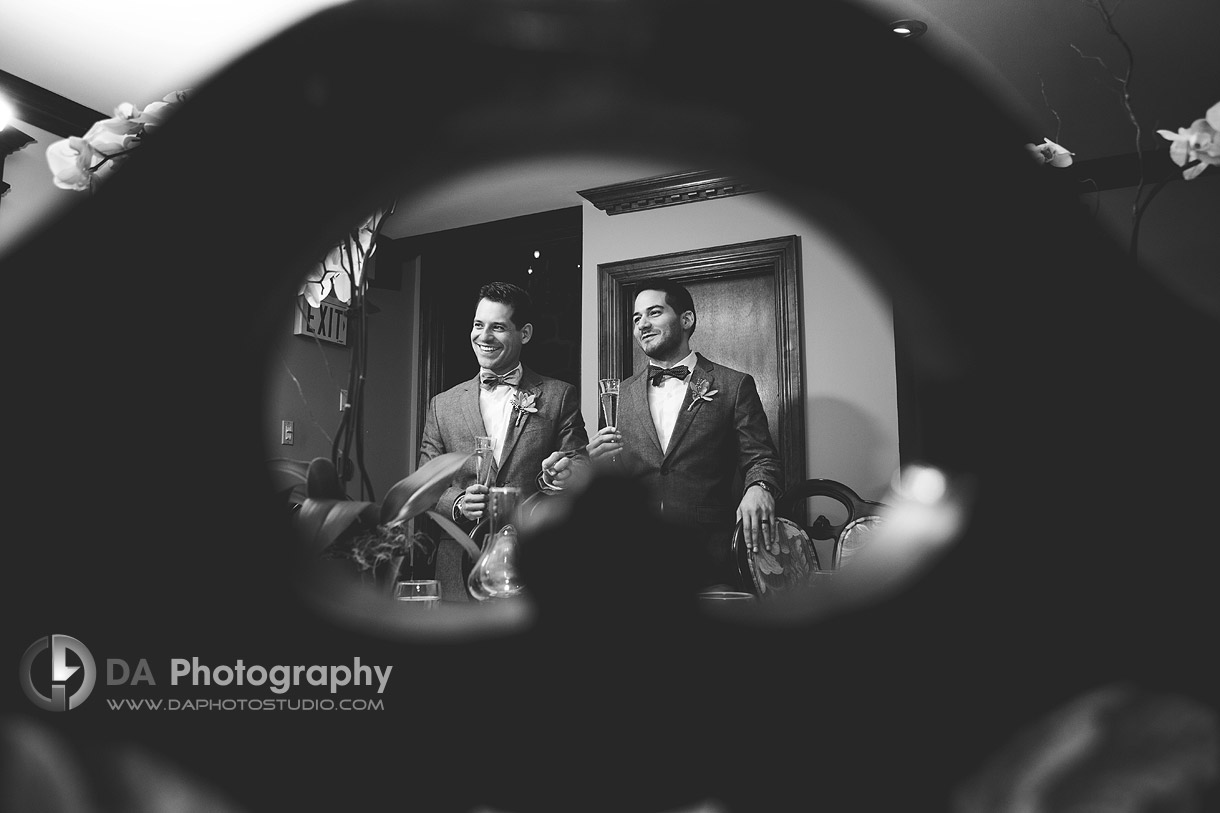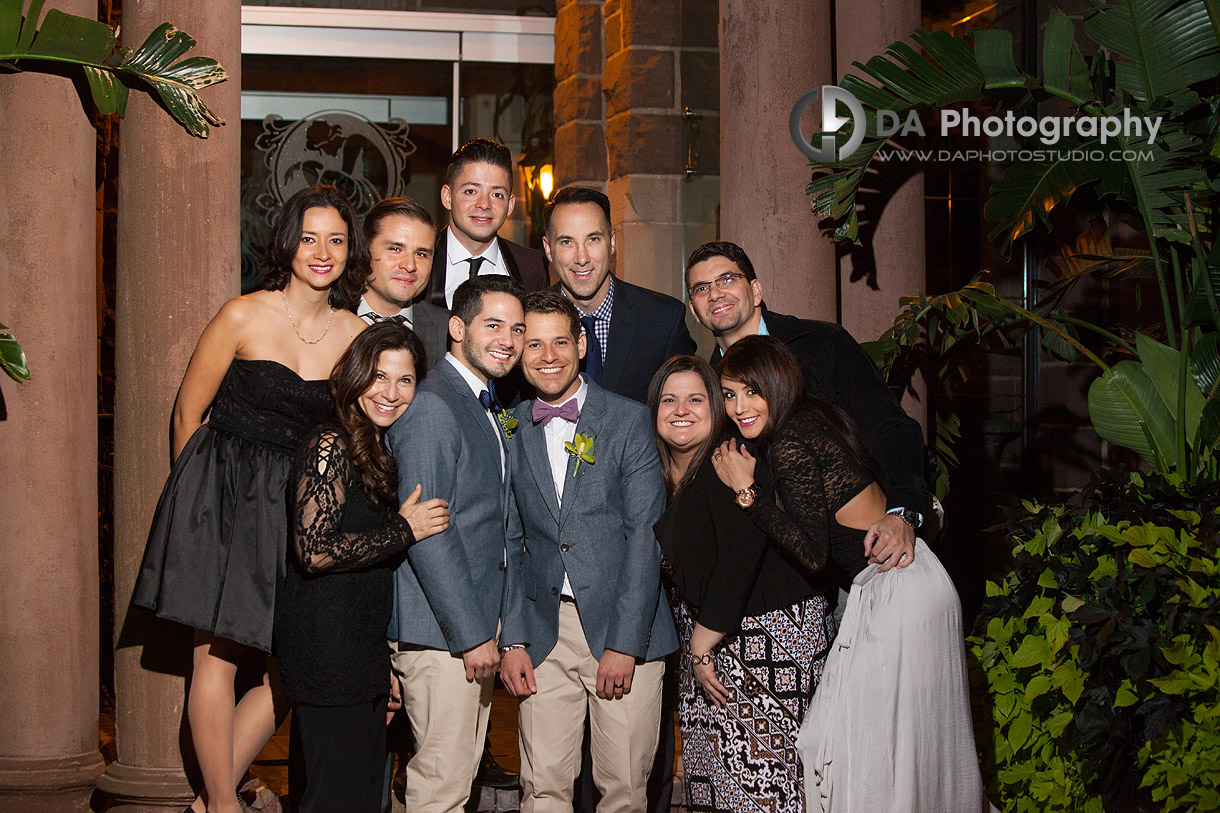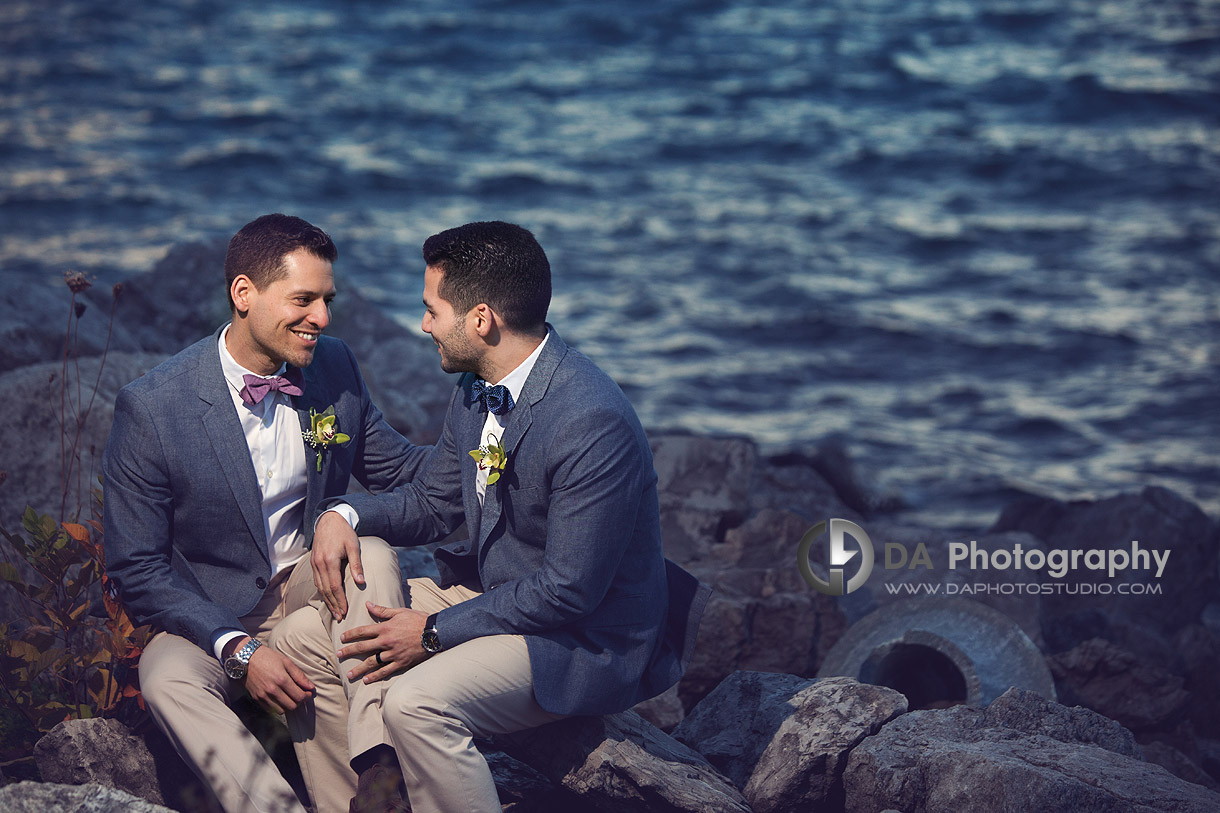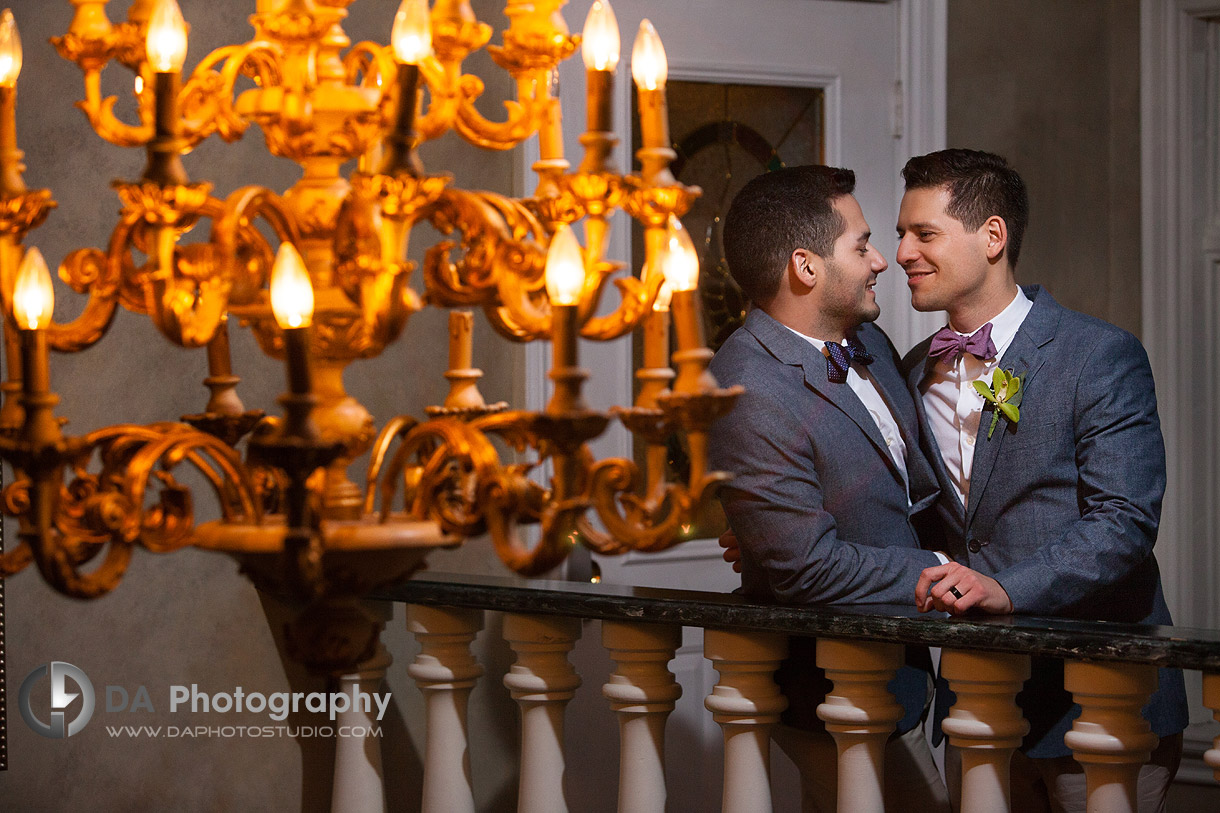 Love at Sunset
It's a rare opportunity to take photos at sunset on your wedding day. There's a lot going on and sunset only lasts for 5-15 minutes. Making an effort to jump out of your party for photos is next to impossible. Sebastian and Federico were able to work in a series of sunset photos by the water and the results are gorgeous. This is a unique opportunity and EdgeWater Manor is the perfect place for waterfront photos.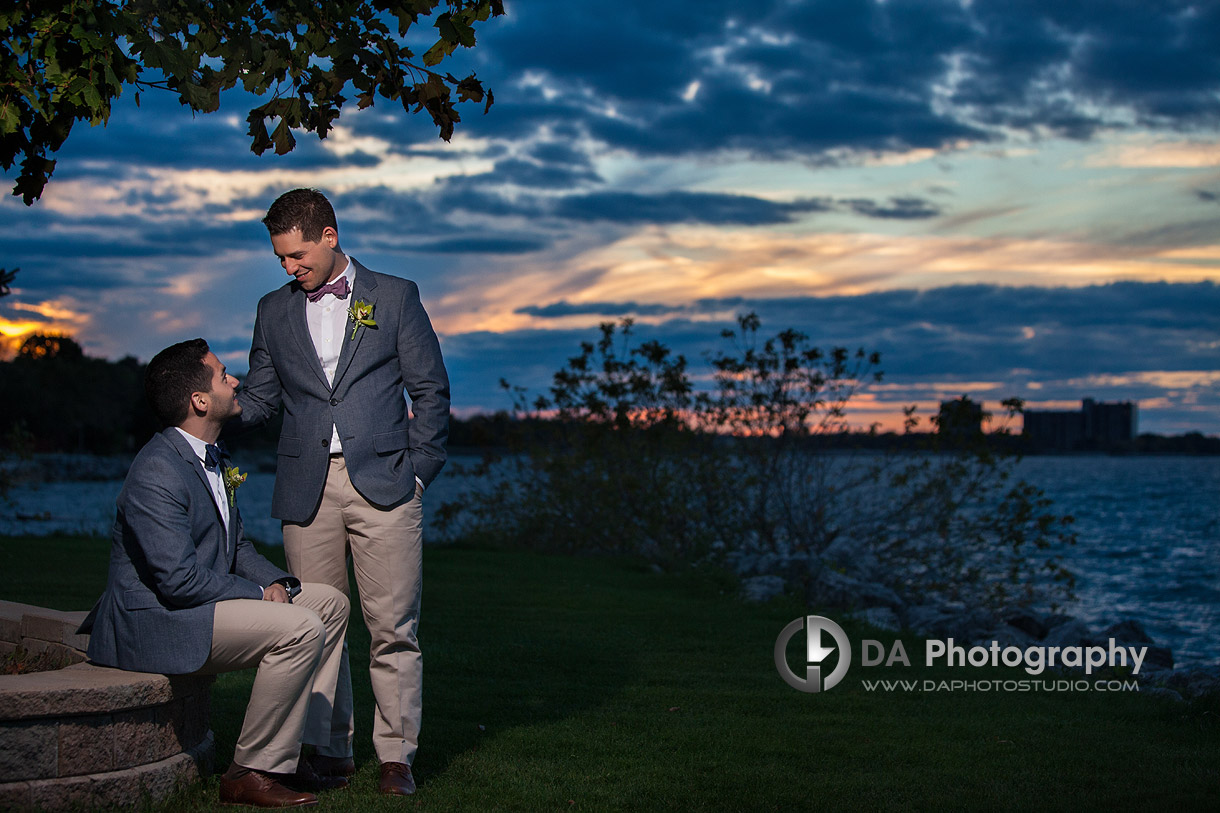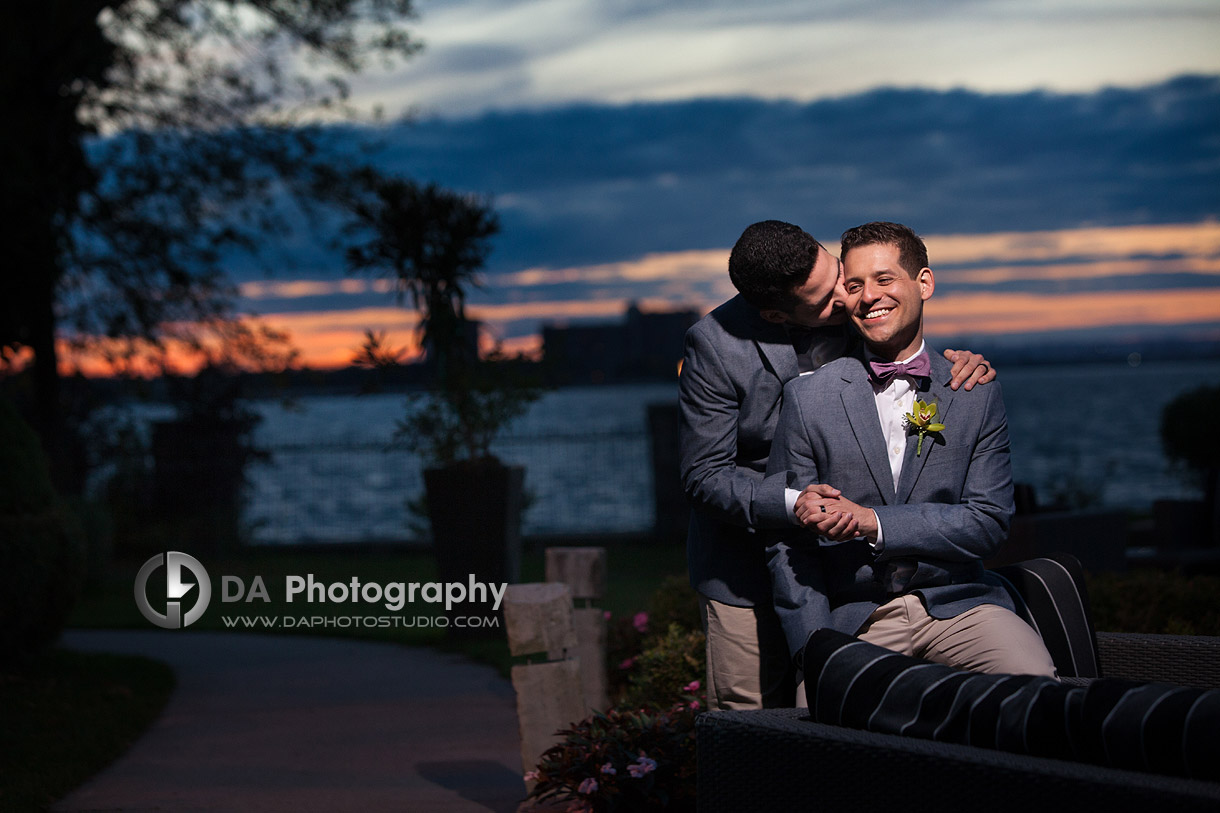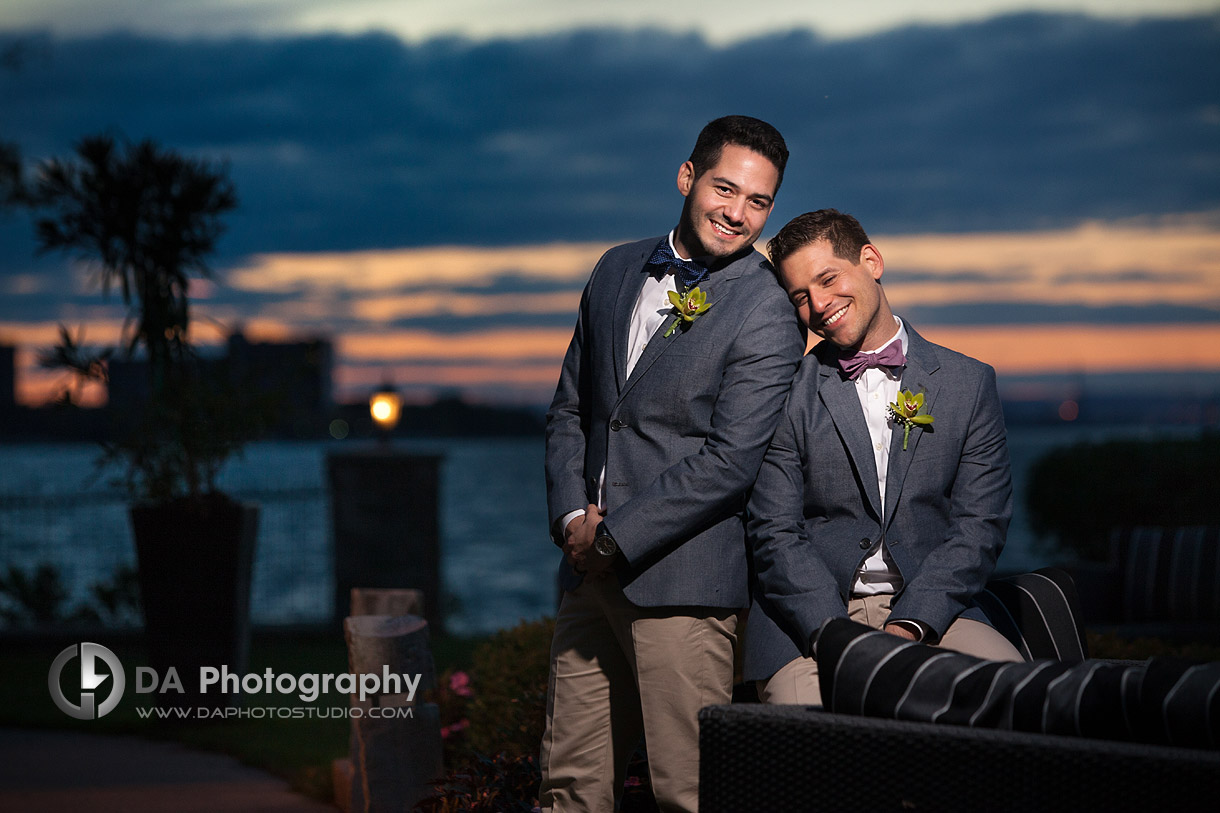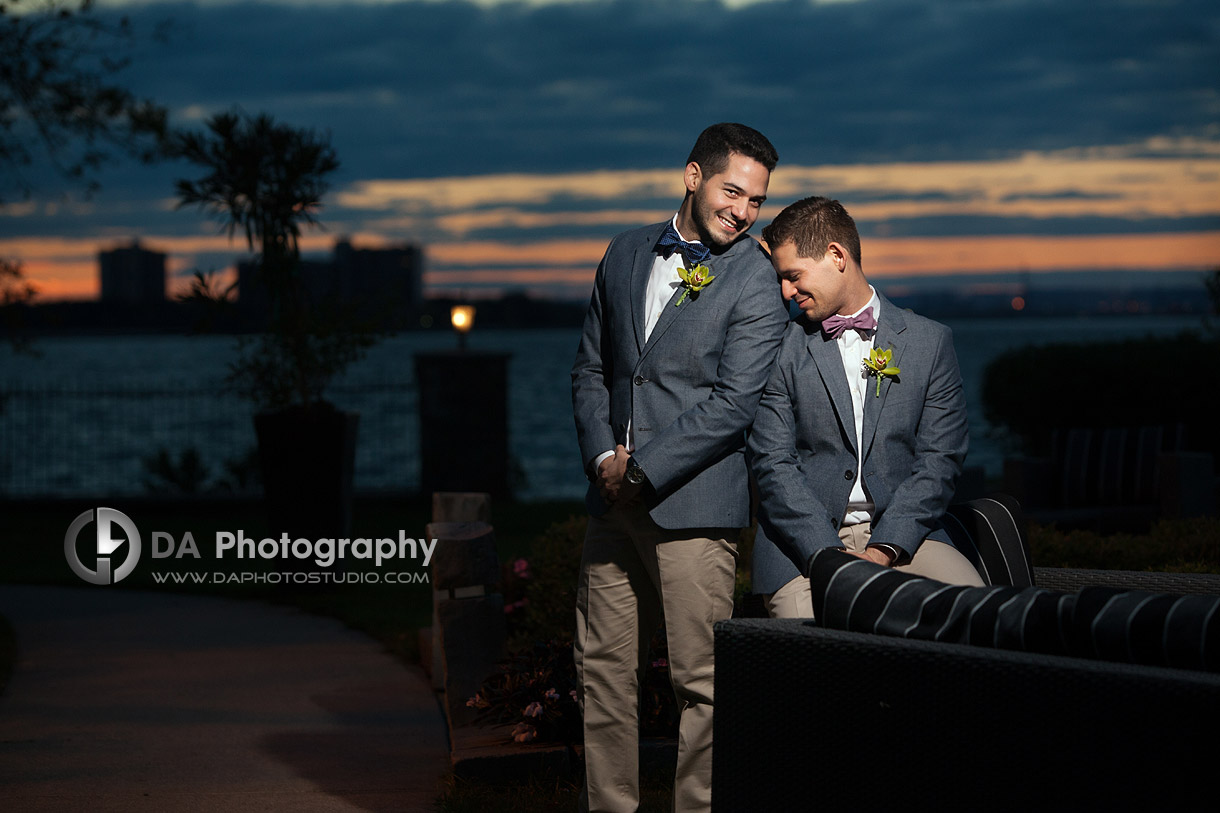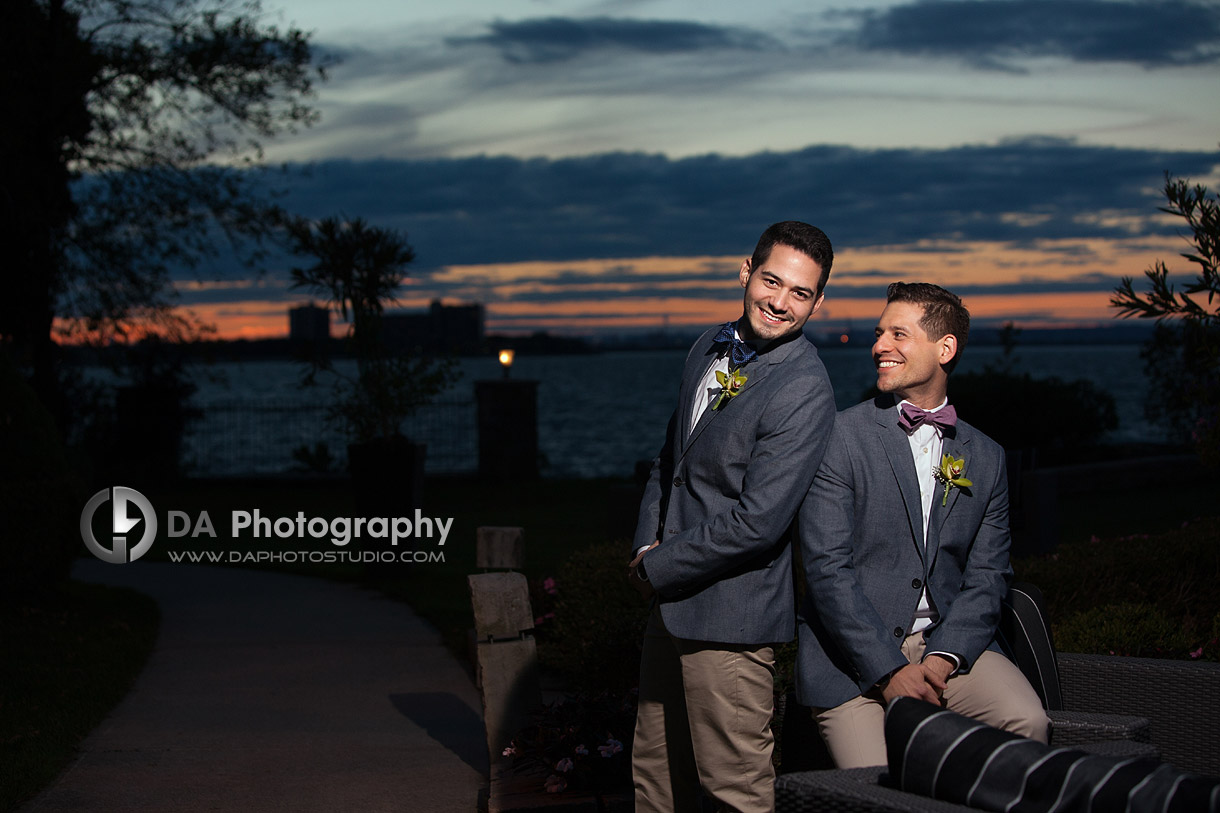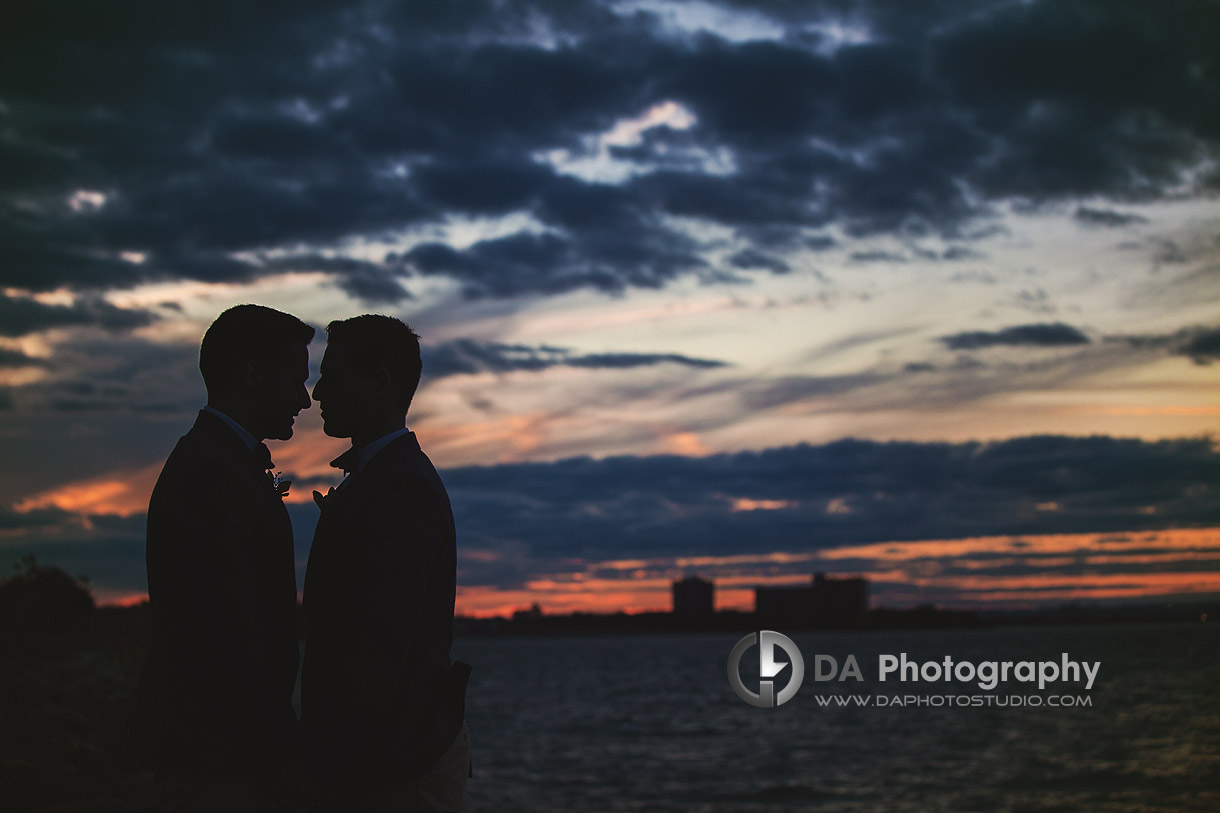 Before the night was over, Sebastian and Federico stole away once more for an outdoor, nighttime photo shoot. Their smiles were genuine and loving all day, but at this time of night the feeling was almost euphoric.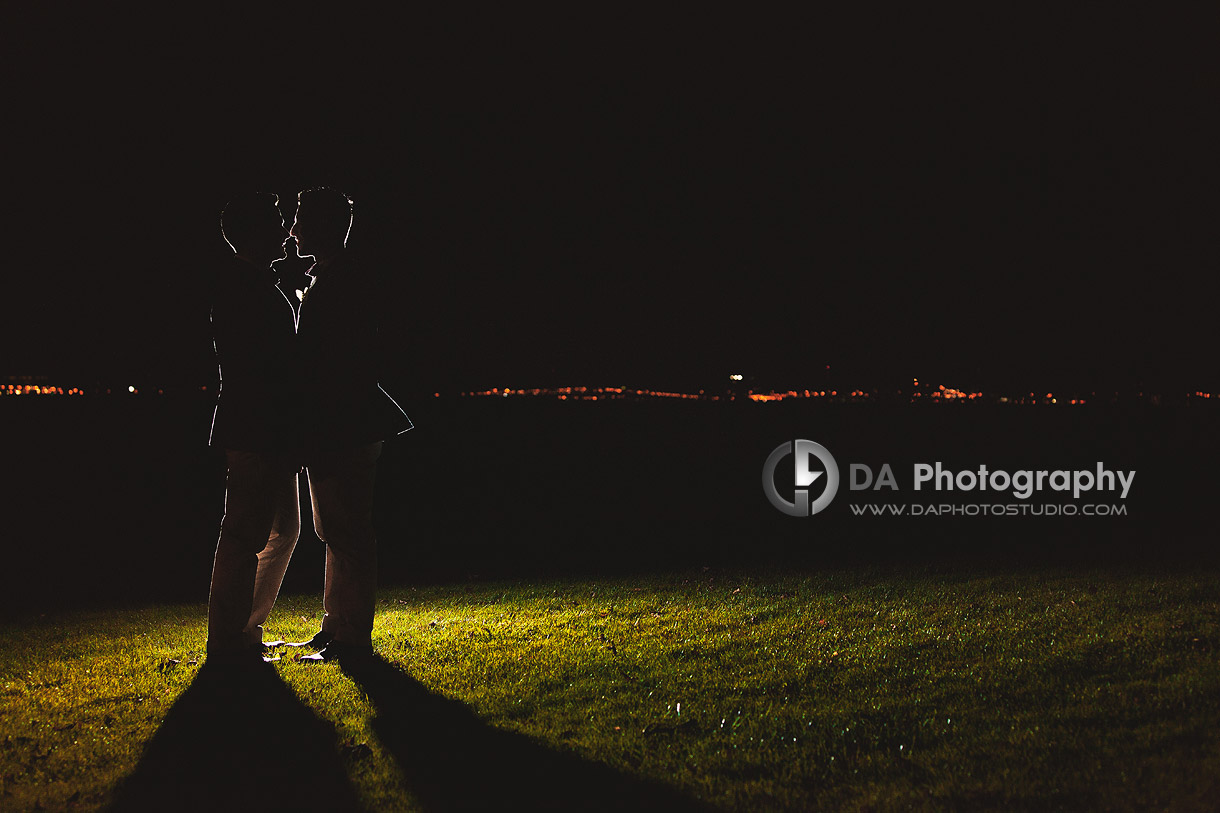 Wedding Ceremony, Reception and Photography Location:
 Edgewater, Stoney Creek, ON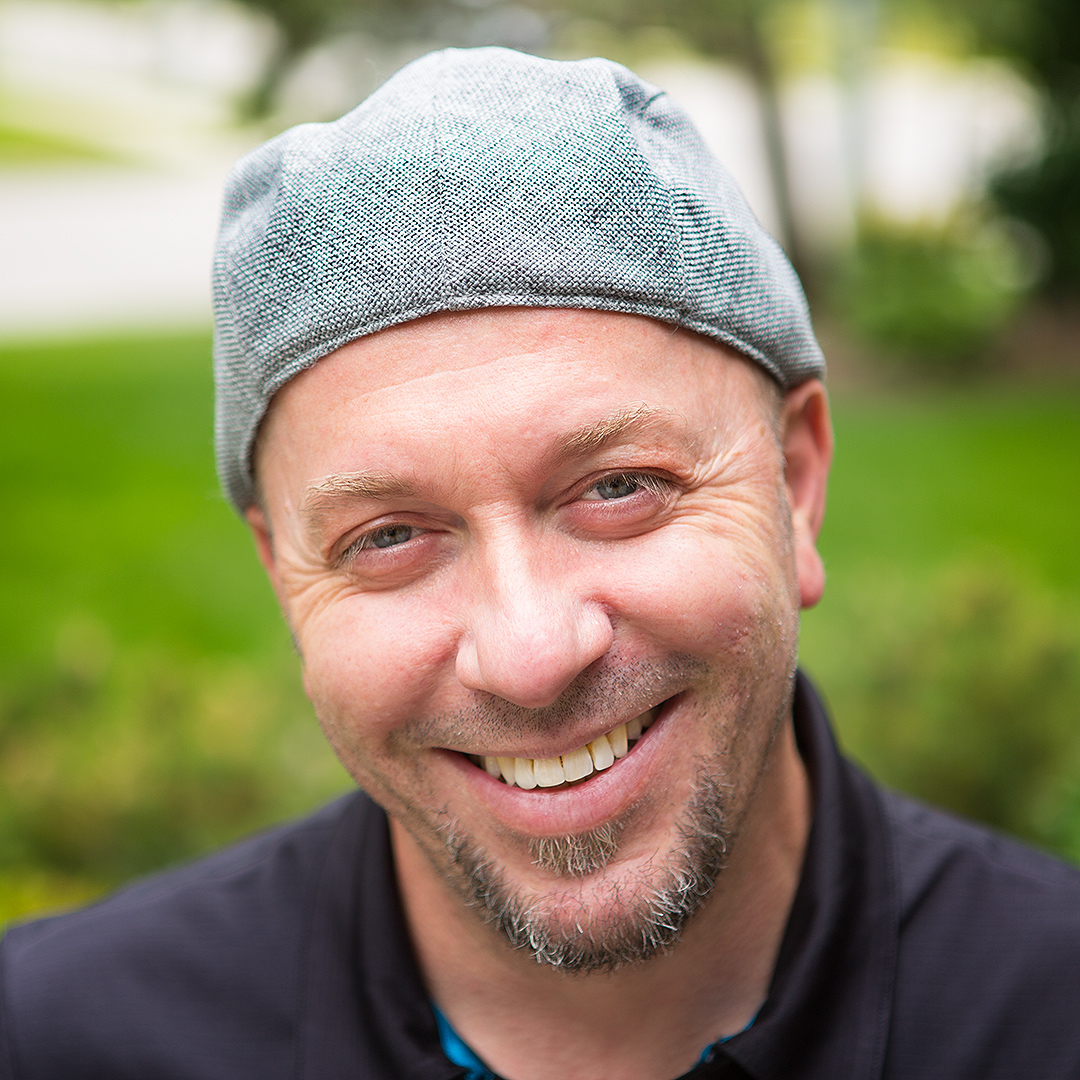 My passion and biggest asset is taking the time to make every client comfortable and relaxed before I even pick up the camera. The result? Photos of you that actually look like you at your best! I can prove to you how much you can enjoy having your picture taken. Lifestyle photography is about the experience that happens to be served up along side of some great photos.
Specialties:
Family Photography for families that like to move around and enjoy their photo time, Wedding Photography for couples looking for a mixture of photojournalistic, contemporary and traditional images and Professional Corporate headshots that are far from cheesy and stiff.