In this new Instagram world, we are beginning to see how important fur babies are in our lives. My friends and family's feeds are exploding with their adorable dogs and cats in all types of scenarios. More and more, I am approached by couples who are requesting to have their engagement photos include their dogs. Absolutely, these dogs are family. The emotional connection they have is a great addition to the session and I love to capture it all!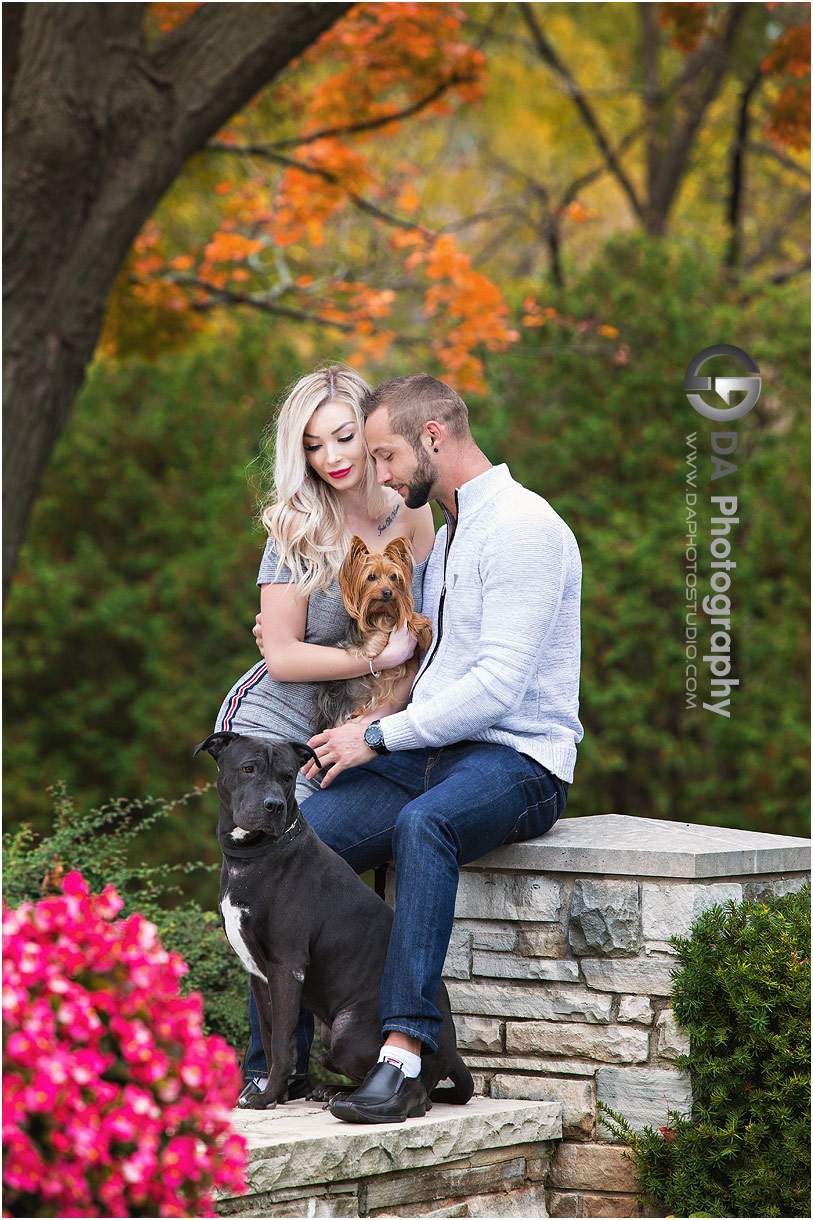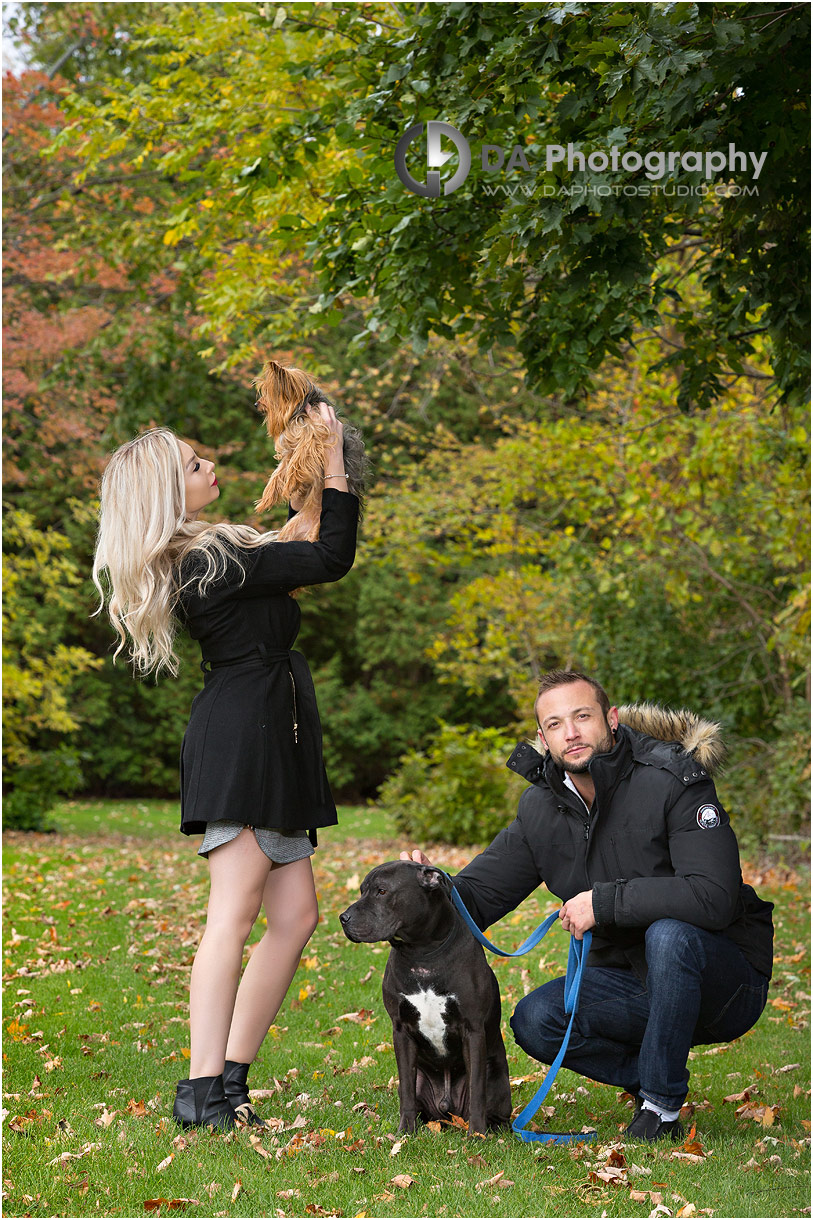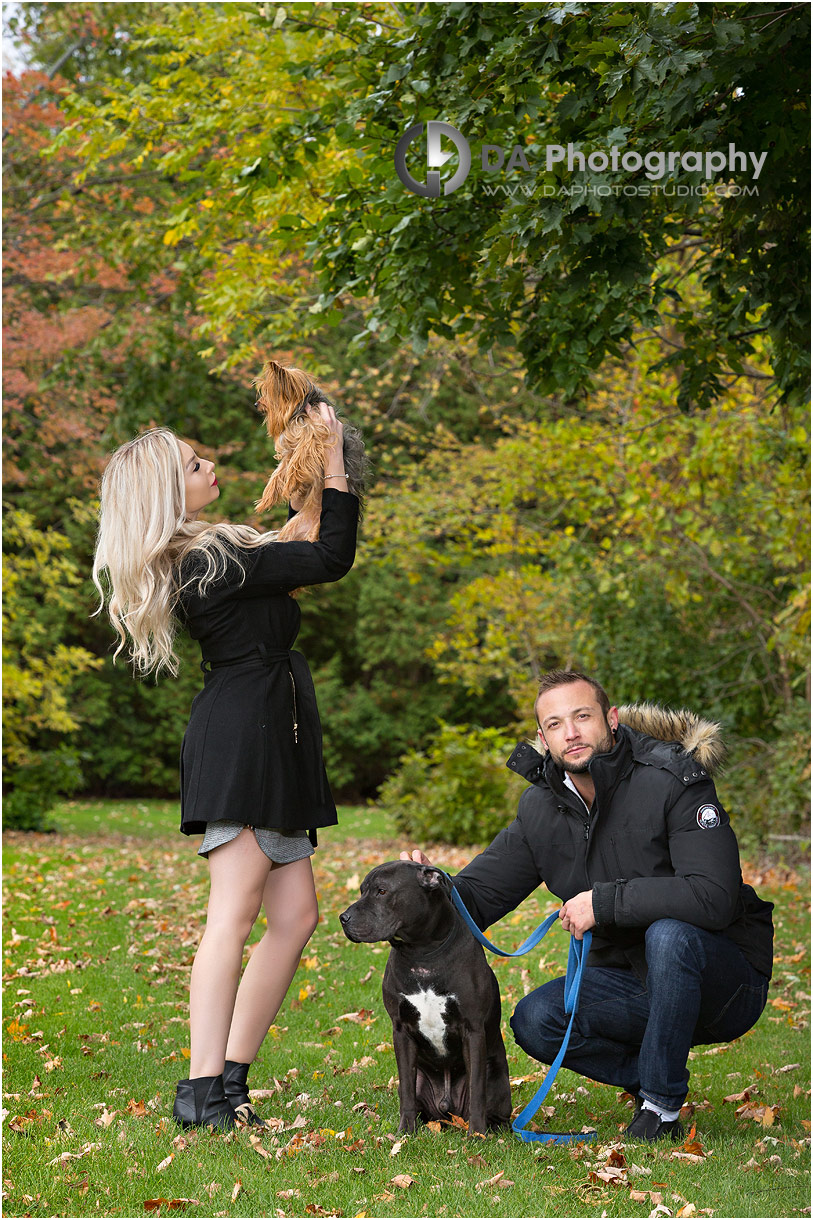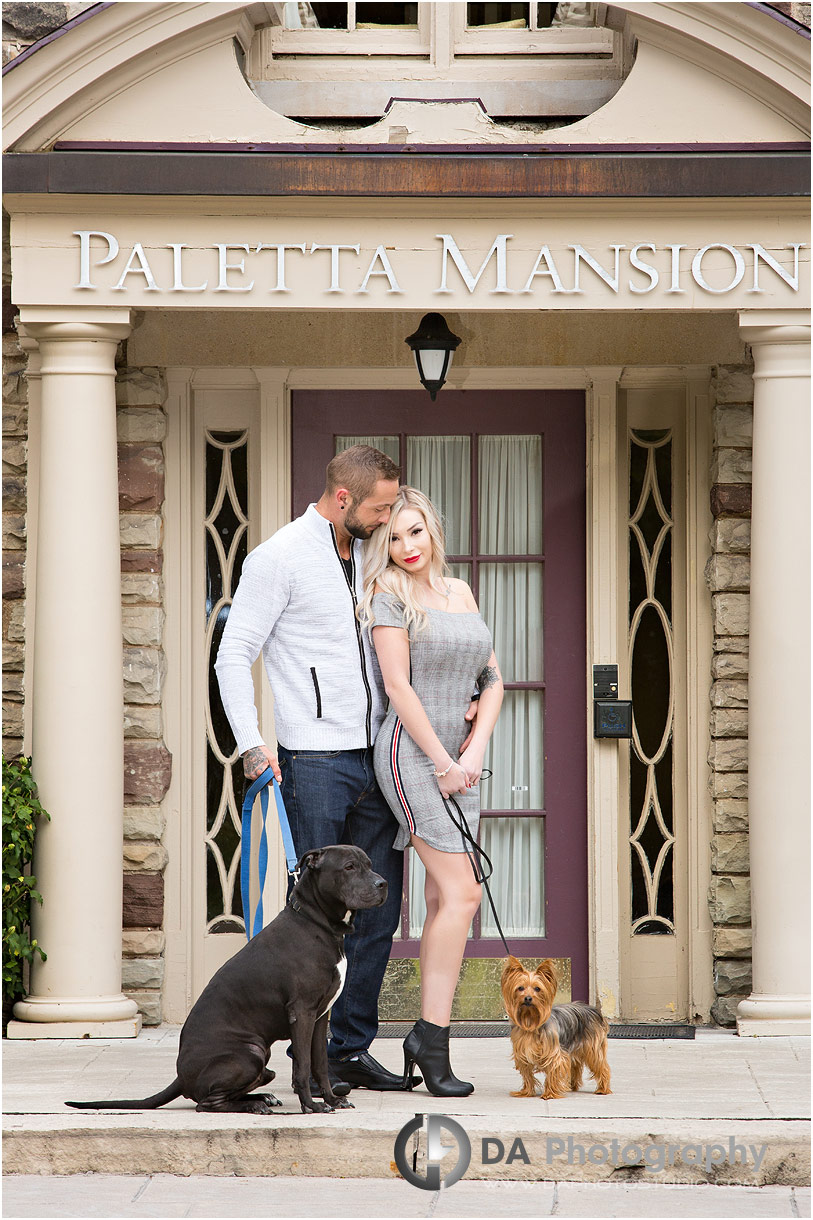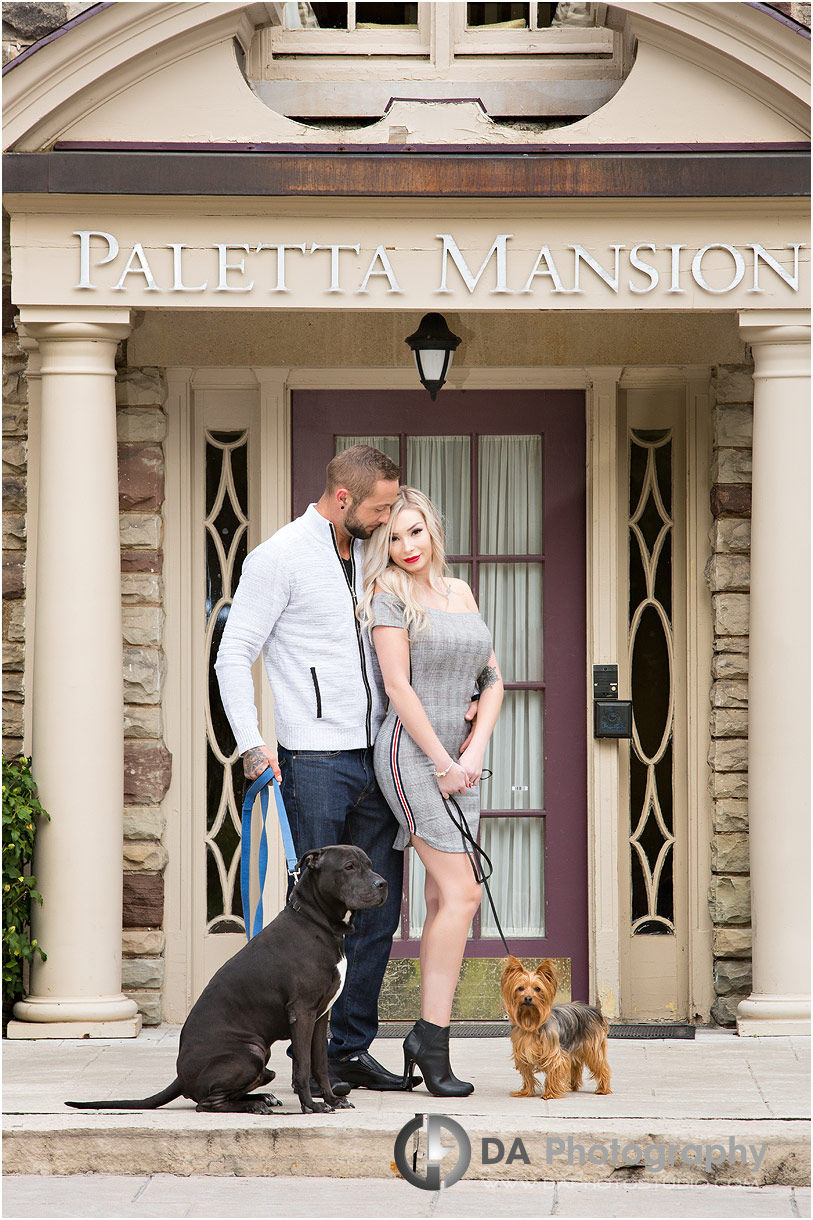 Likewise, Victoria and Alex's engagement session was no exception. From the start, they made it very clear that they wanted to include their fur babies and have engagement photos with their dogs. We were doing the session a few months before they were off to get married in the Dominican Republic. Following the wedding, there would also be a reception in Toronto for those who could not make the trip. Destination weddings are often tricky logistically for couples and photographers. This is why the majority of my wedding coverage is done locally. However, I would move mountains in order to make it work for Victoria and Alex, being first cousins with her father and all.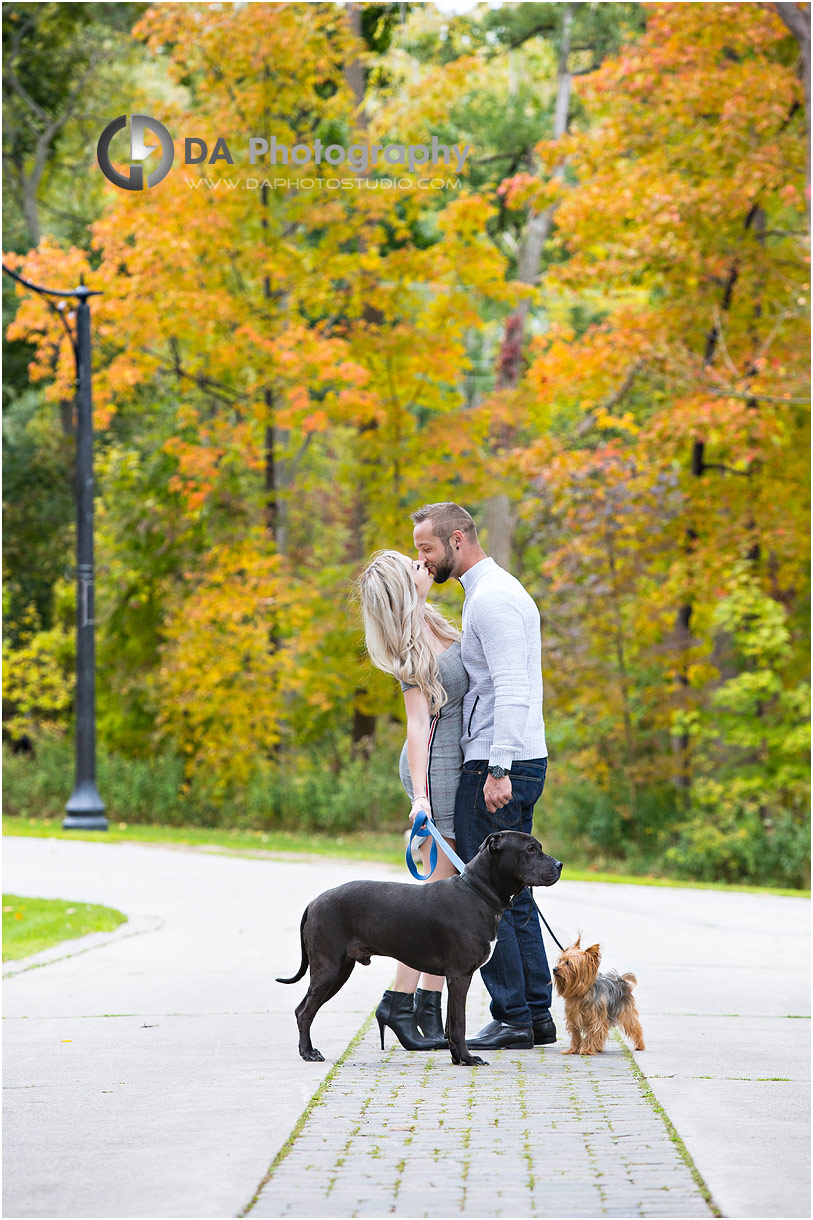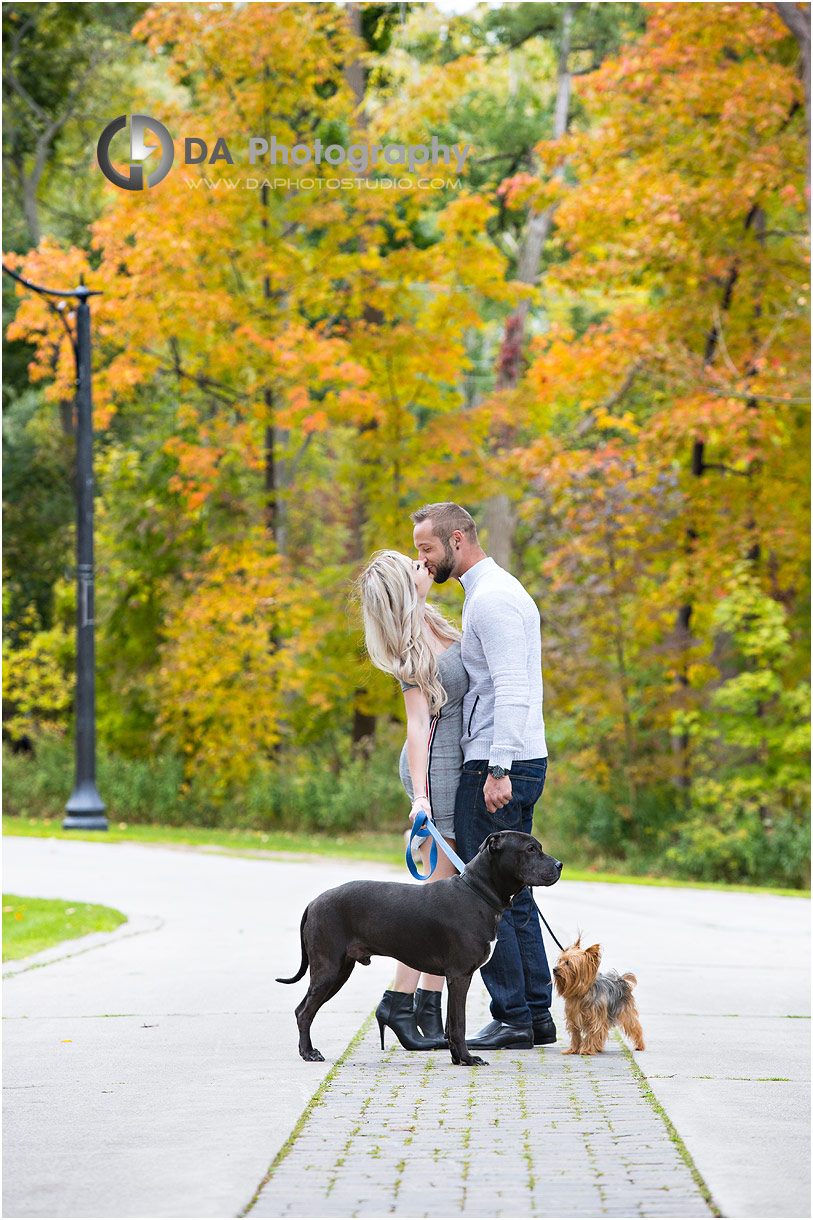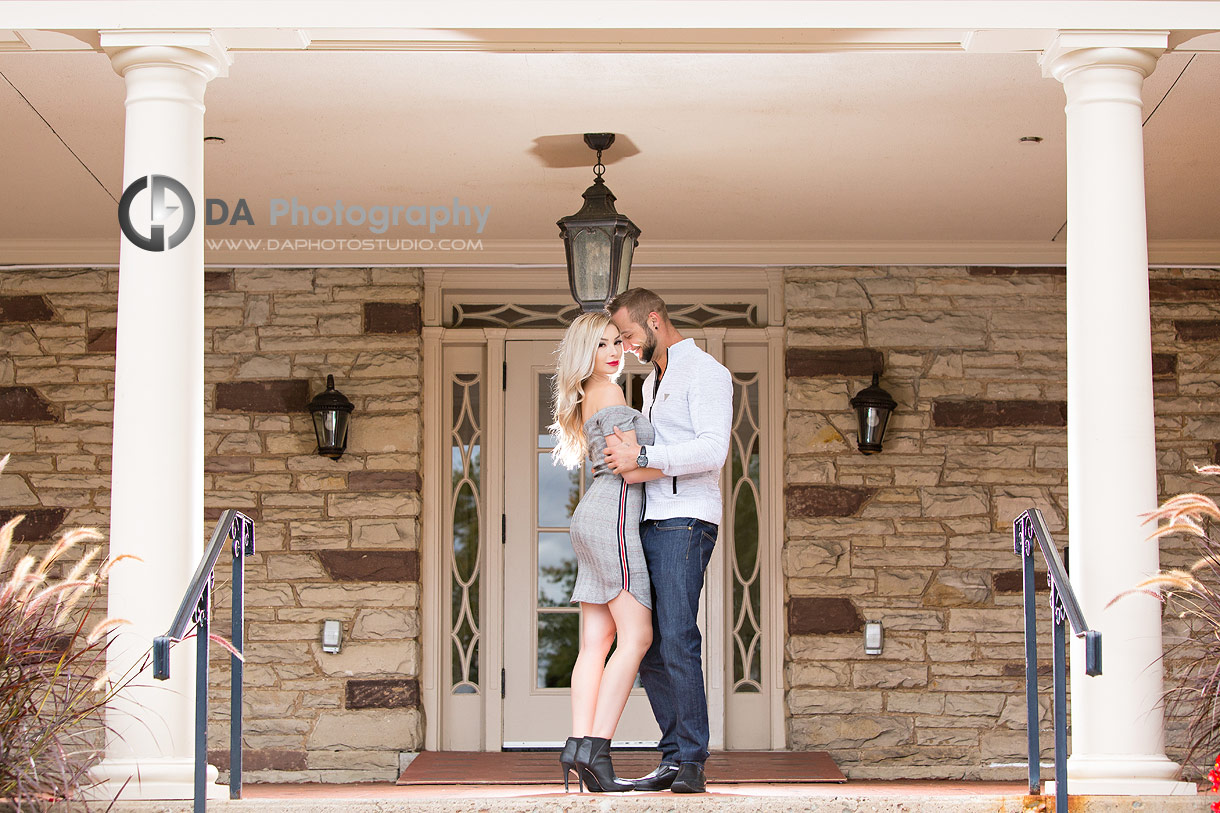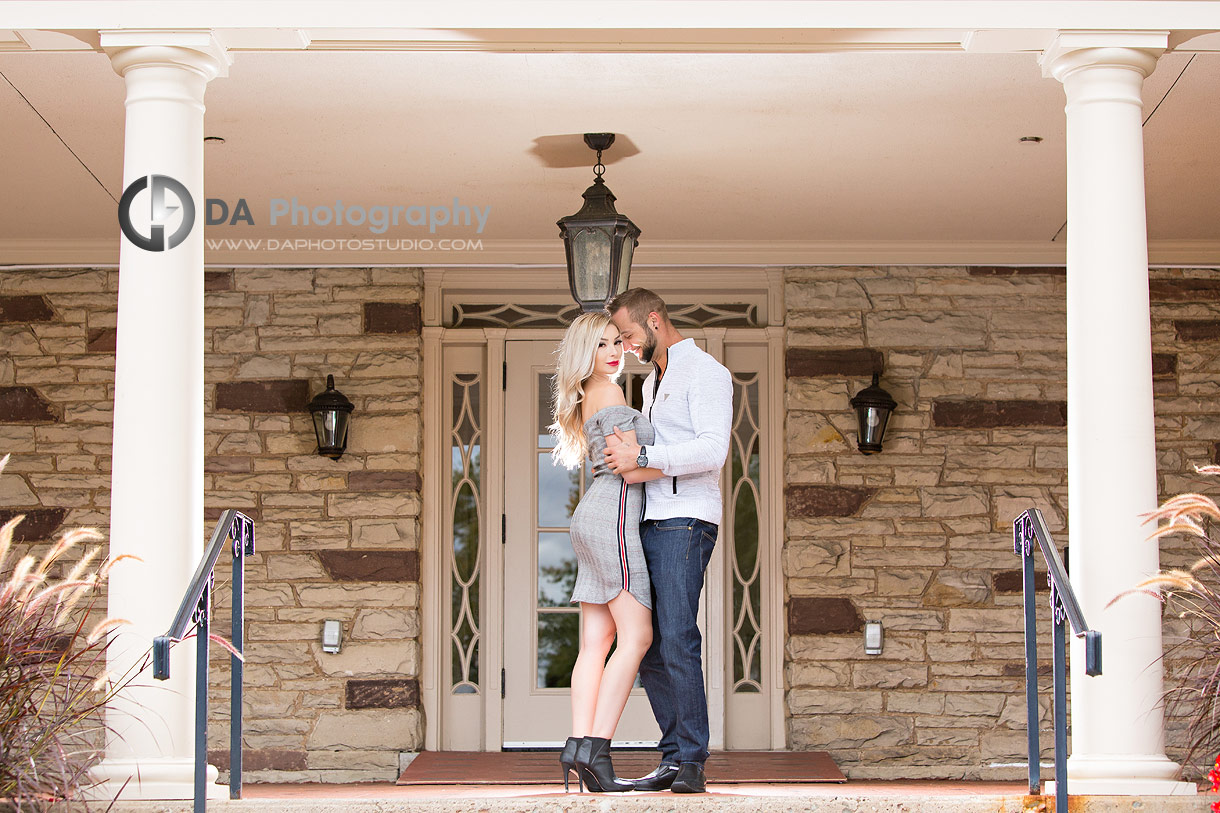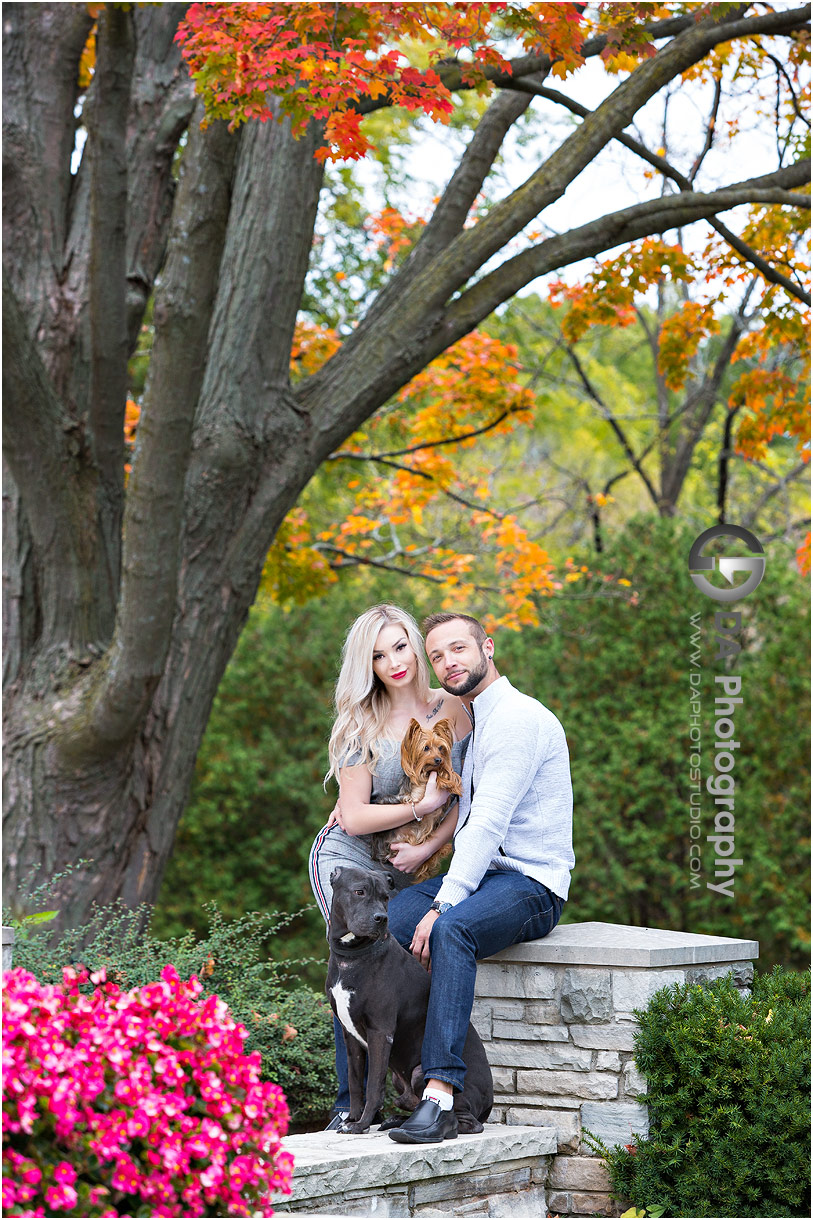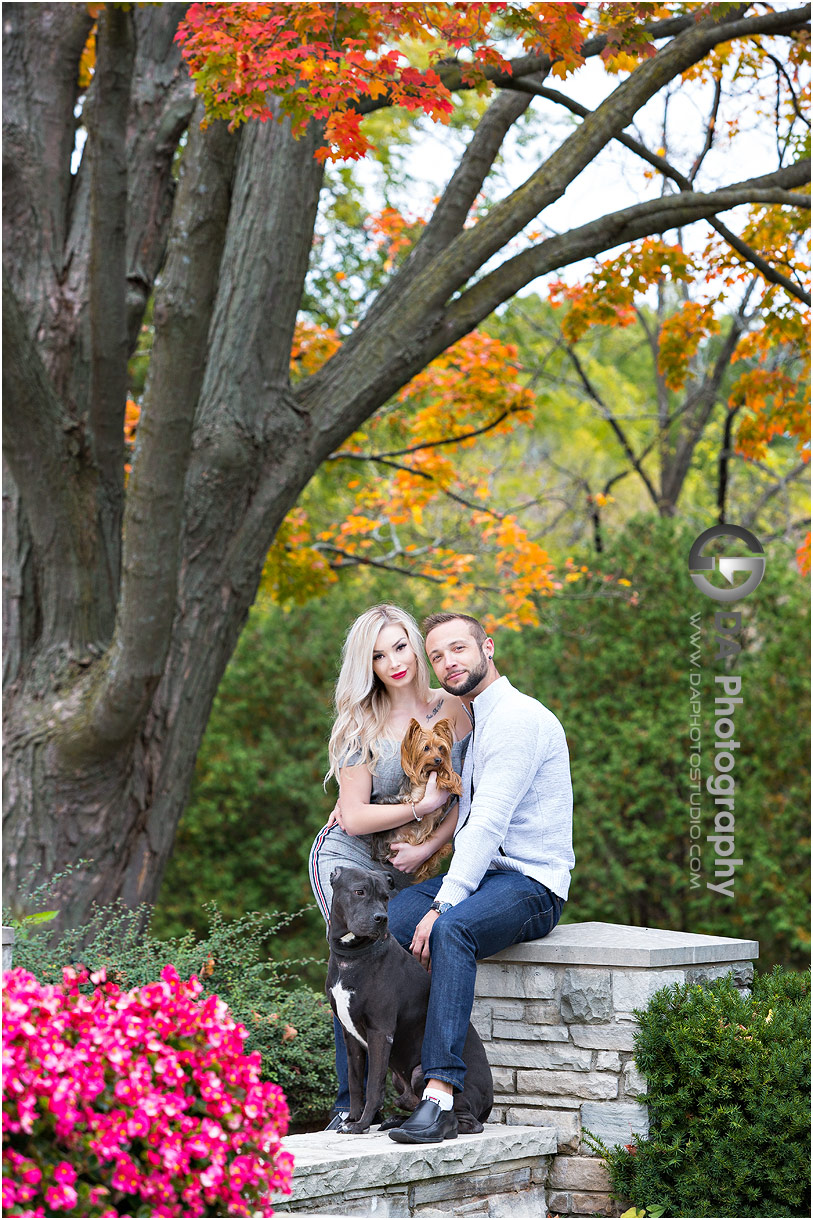 When we started throwing around different locations for their engagement photos, their dogs were top priority. Knowing various locations and their capabilities, I suggested Paletta Mansion in Burlington. It ticked all of the boxes in terms of style, uniqueness and a variety of backdrops. Although it was more of a drive, it appeared that it would be absolutely worth it!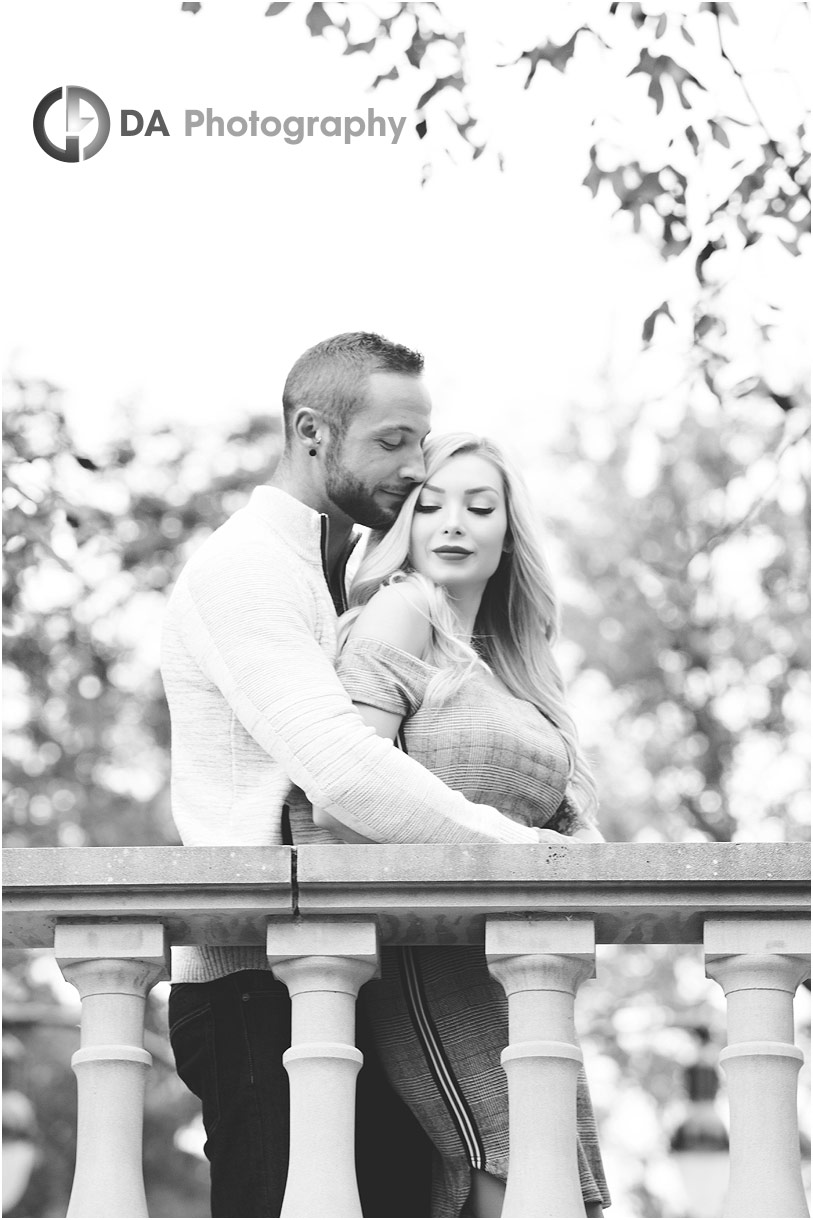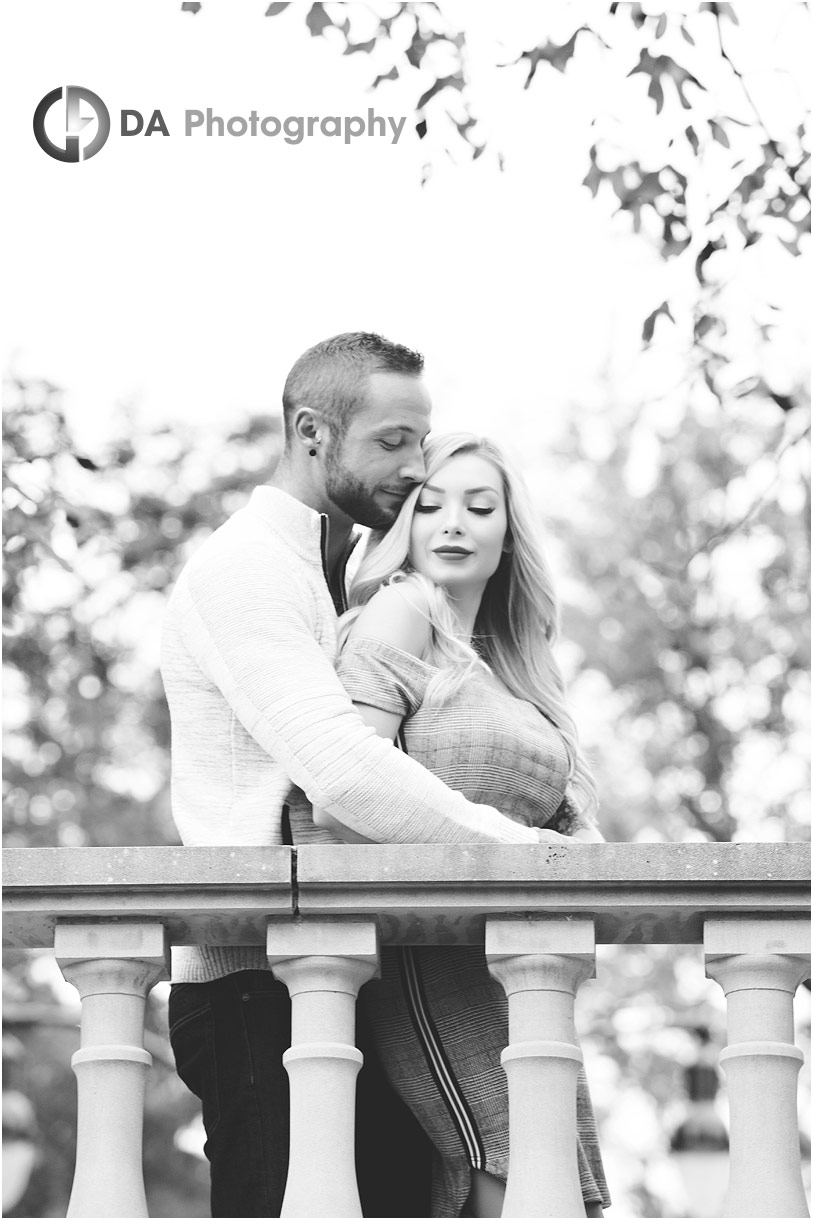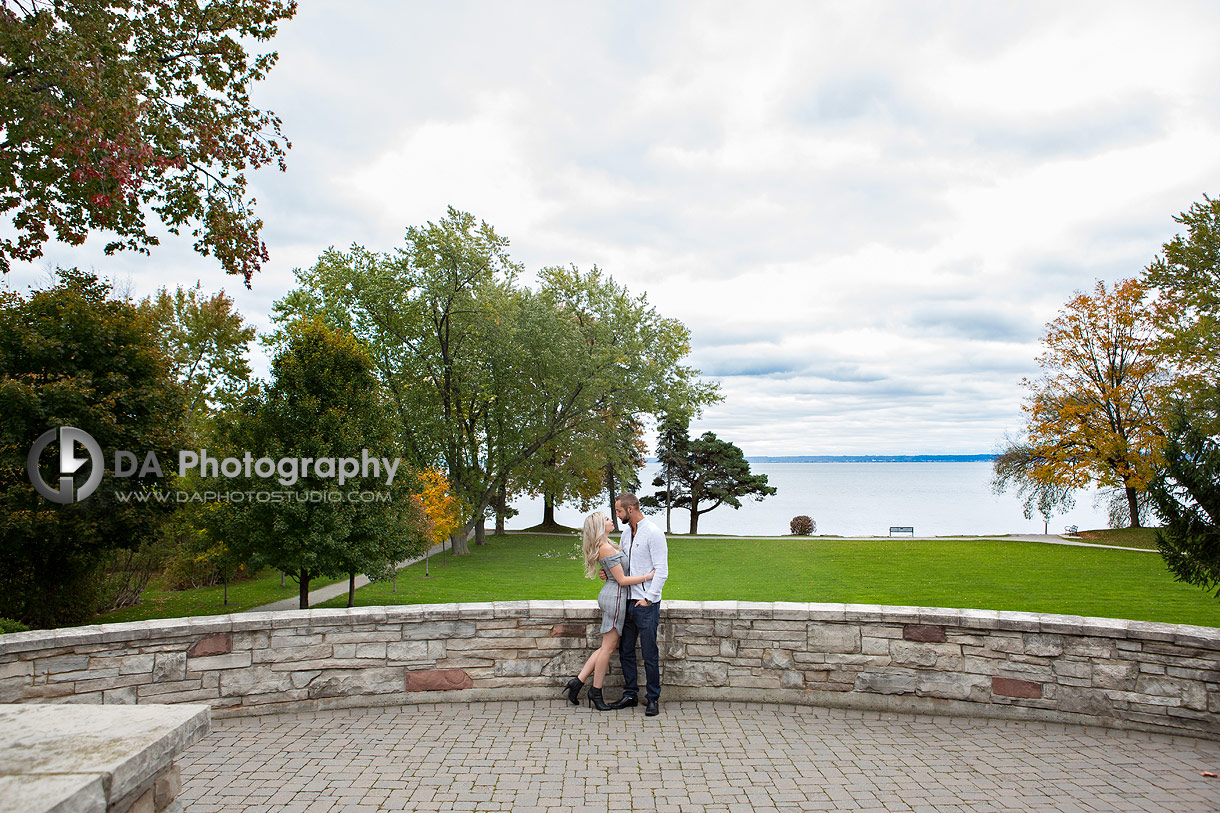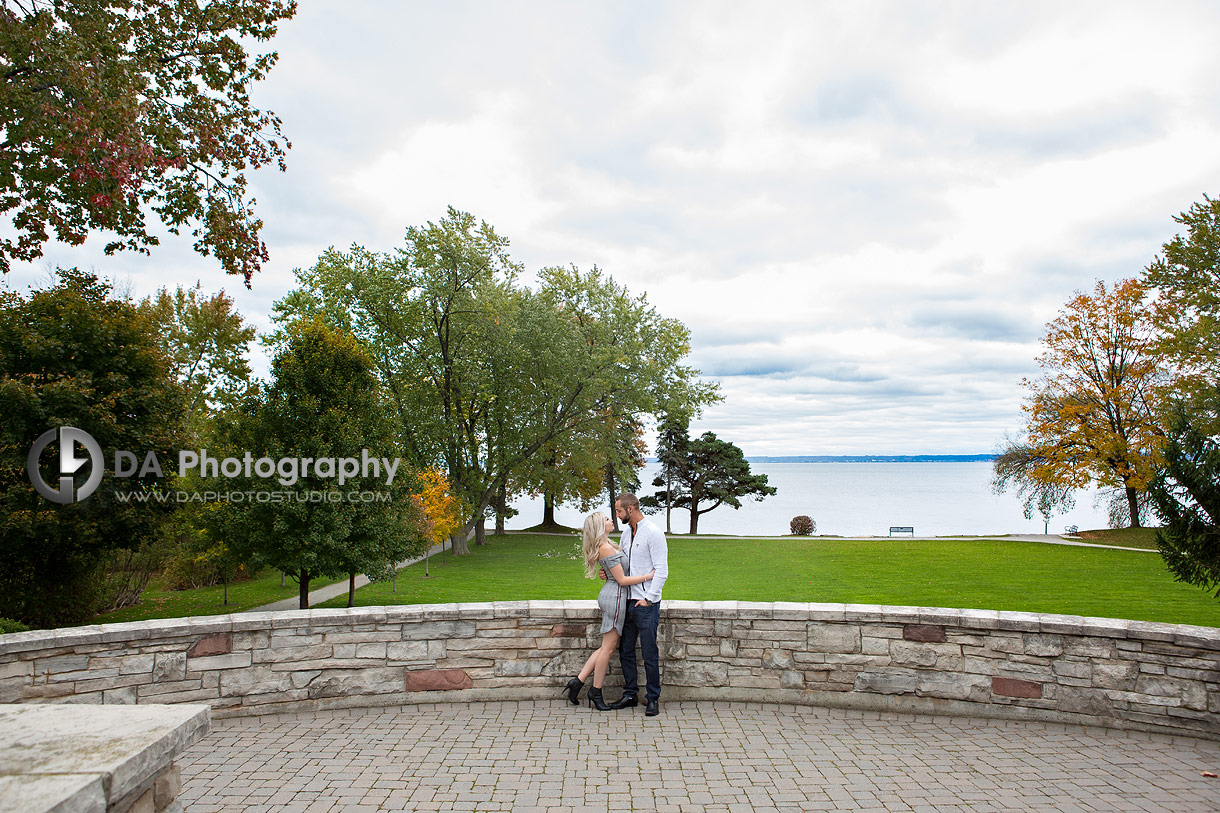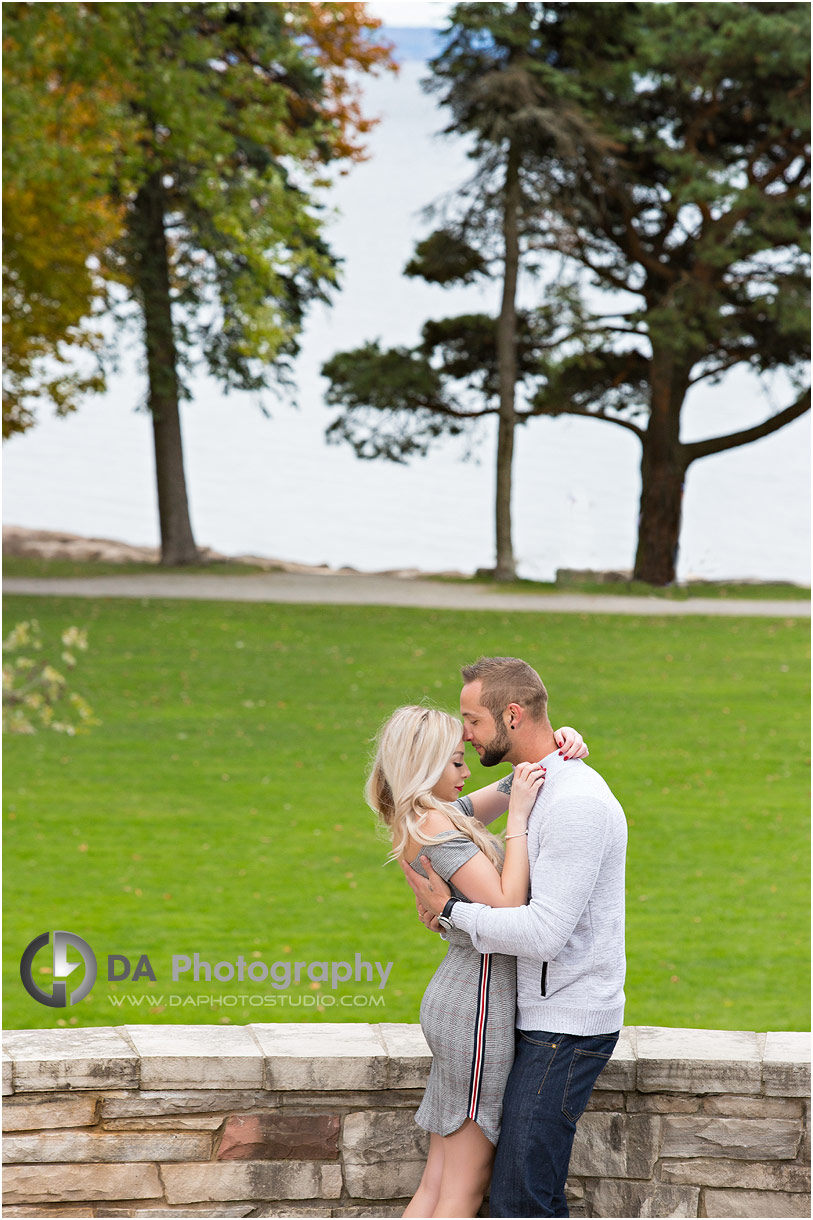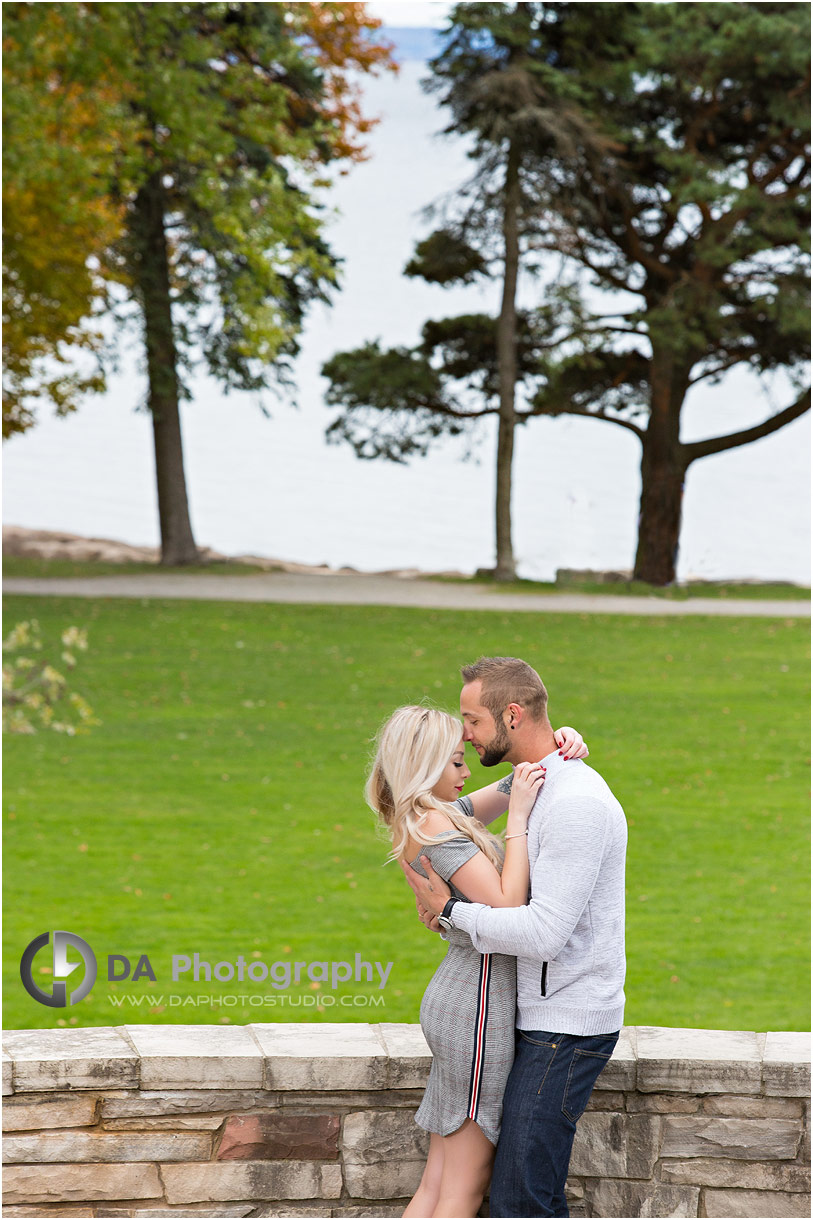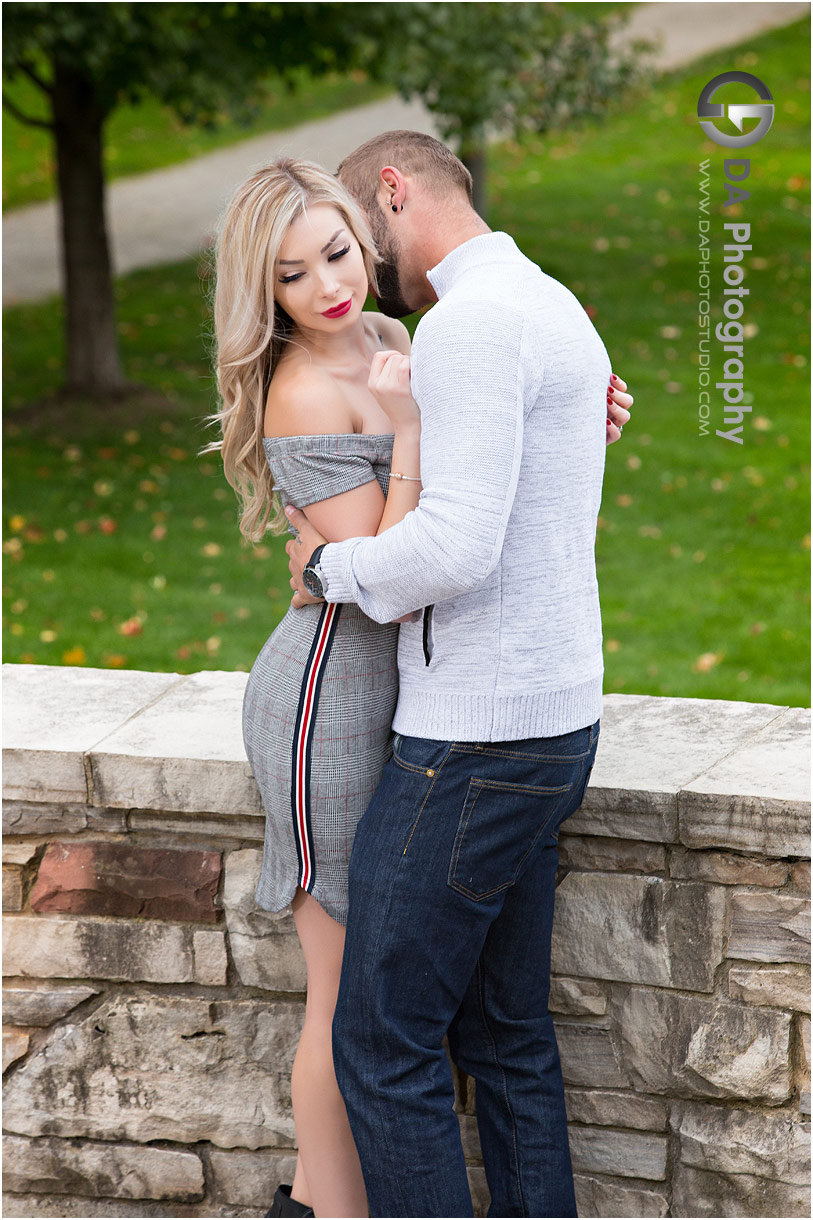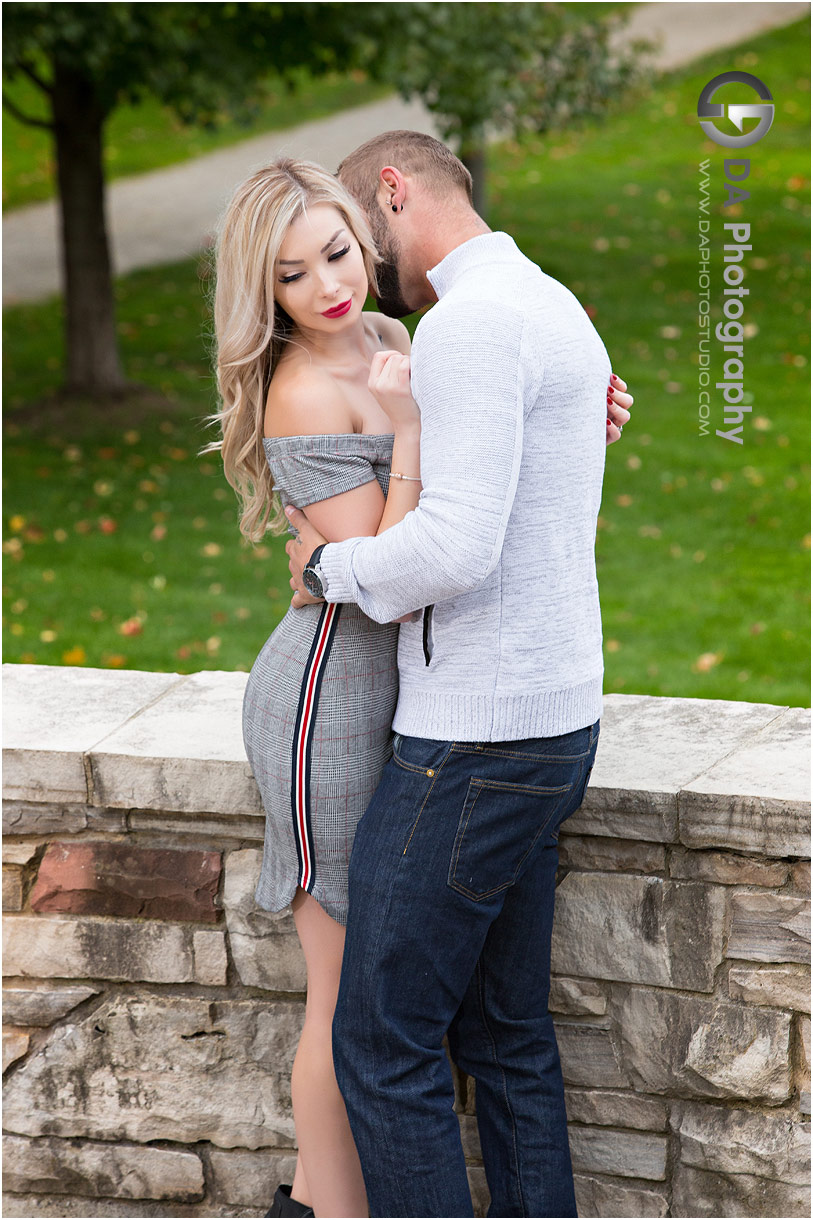 When engagement photos with dogs result in mirror representations of their owner's personalities.
It was a particularly cold day in the fall of 2018 as we arrived at Paletta Mansion. However, Victoria and Alex braved the frigid temperatures to show off their carefully selected outfits. They often say that dogs offer the perfect reflection of their owners and as I saw their personalities emerge throughout the shoot, I couldn't agree more. Alex's larger dog was the protector as he kept Victoria and her dog safe. Victoria and her much smaller dog, shone in the limelight as they posed for the camera effortlessly.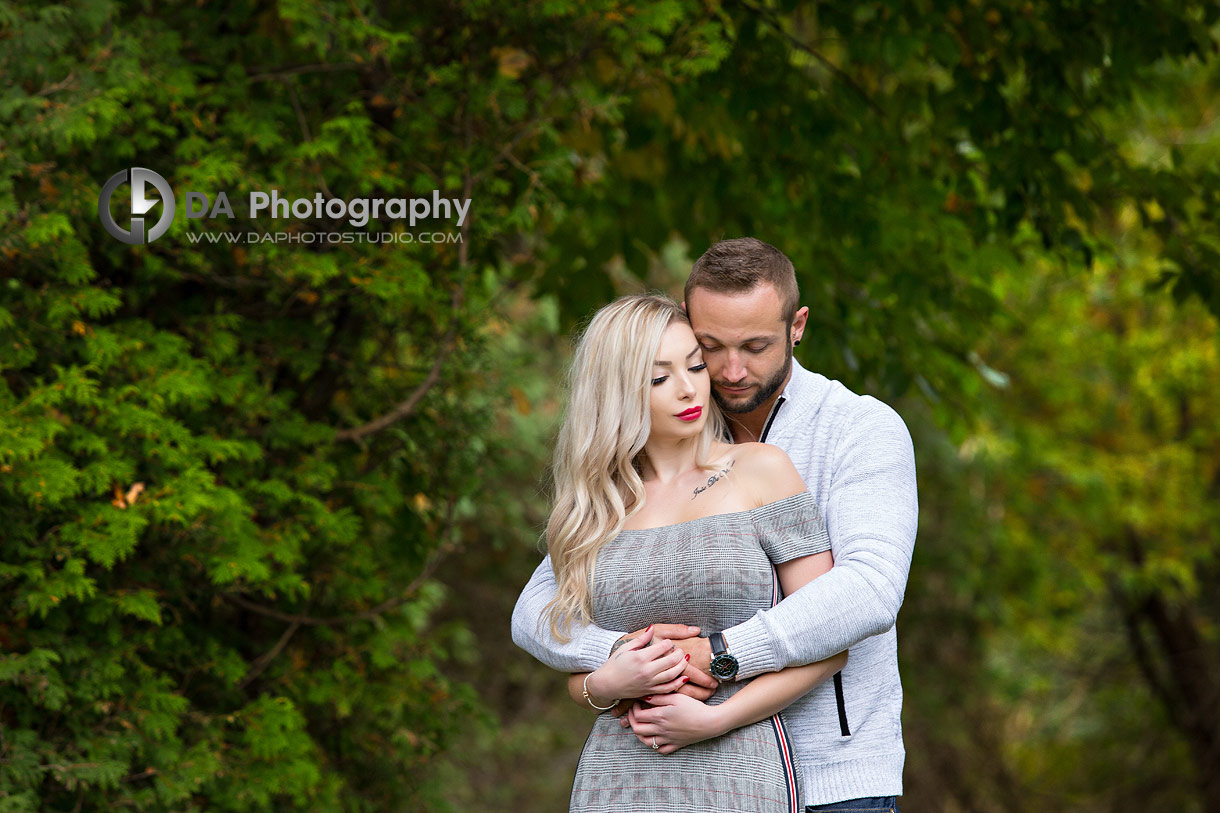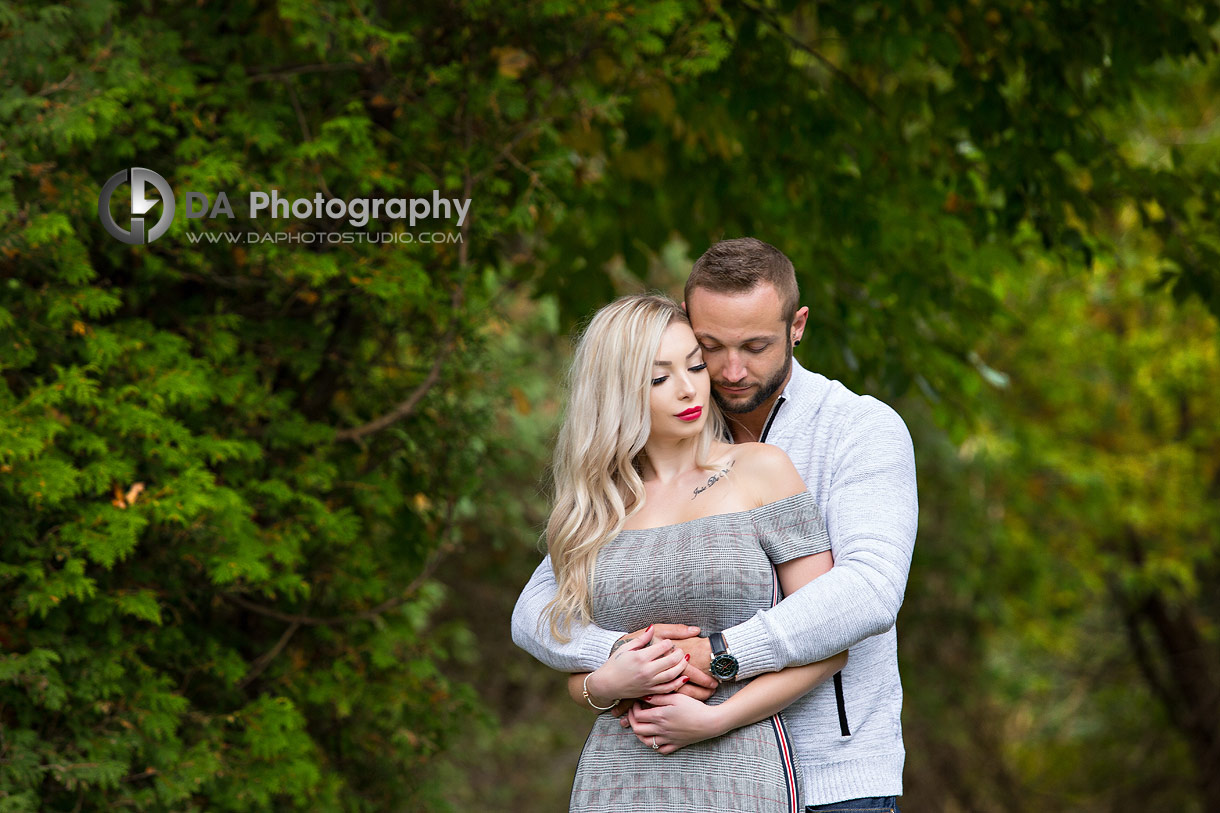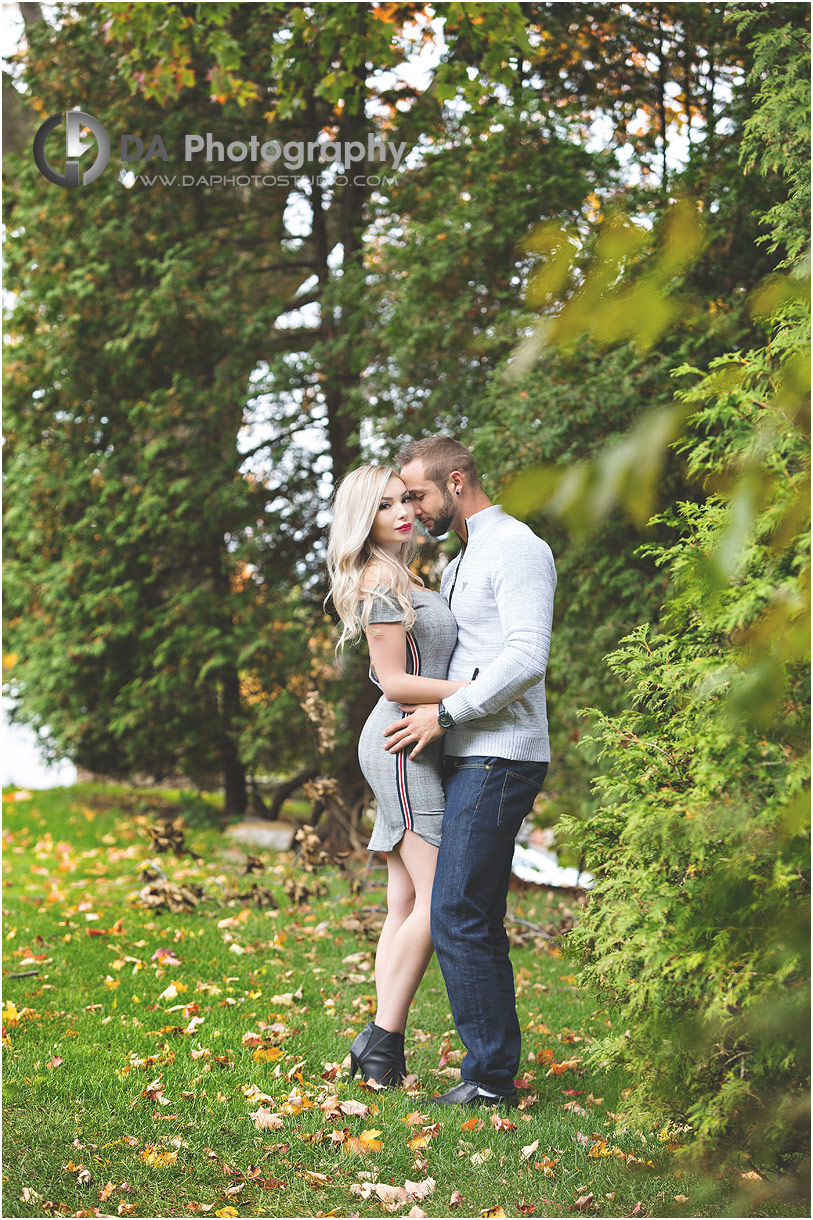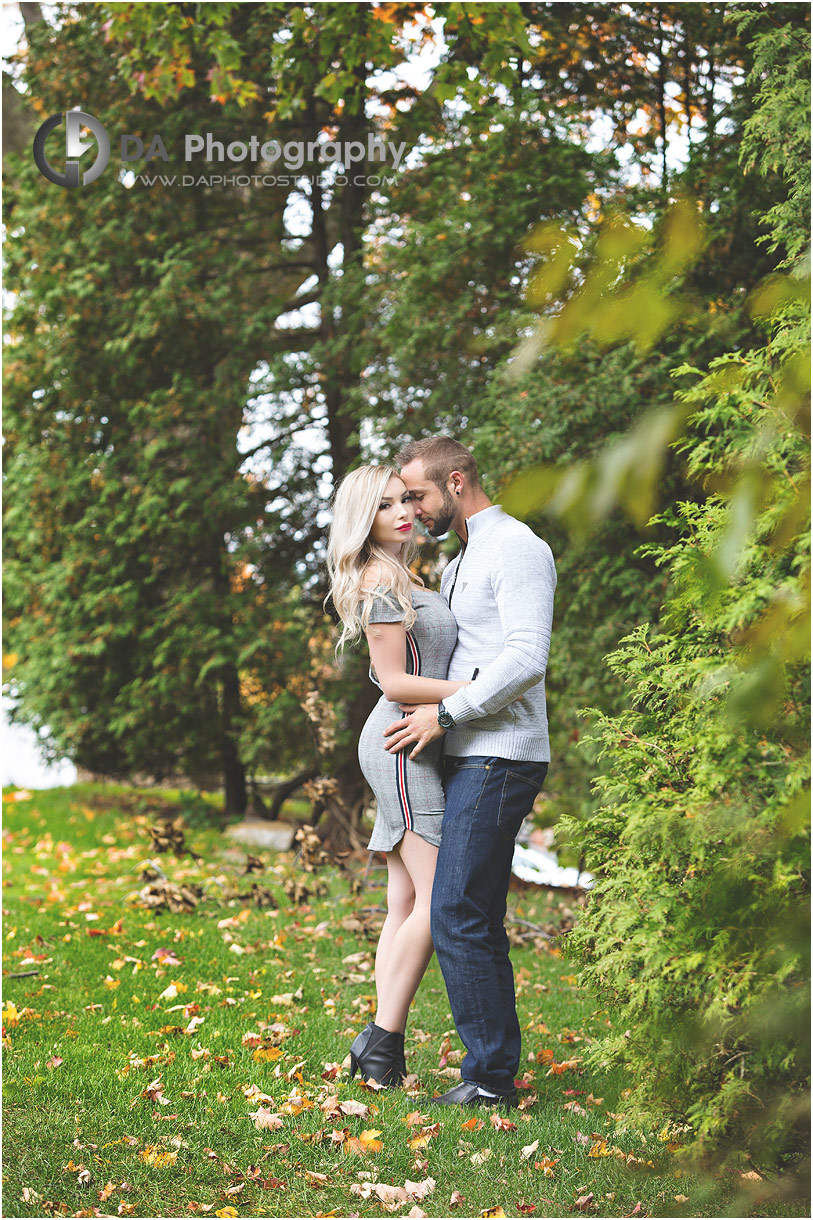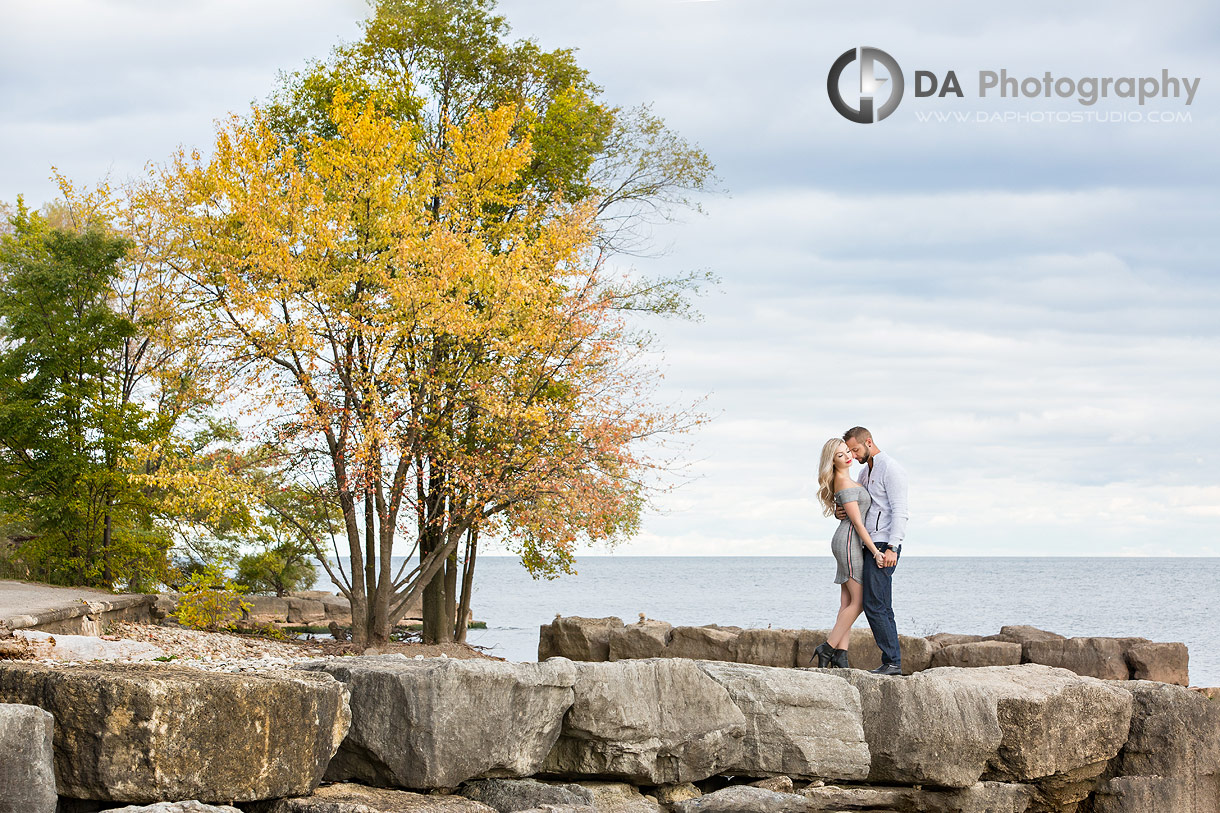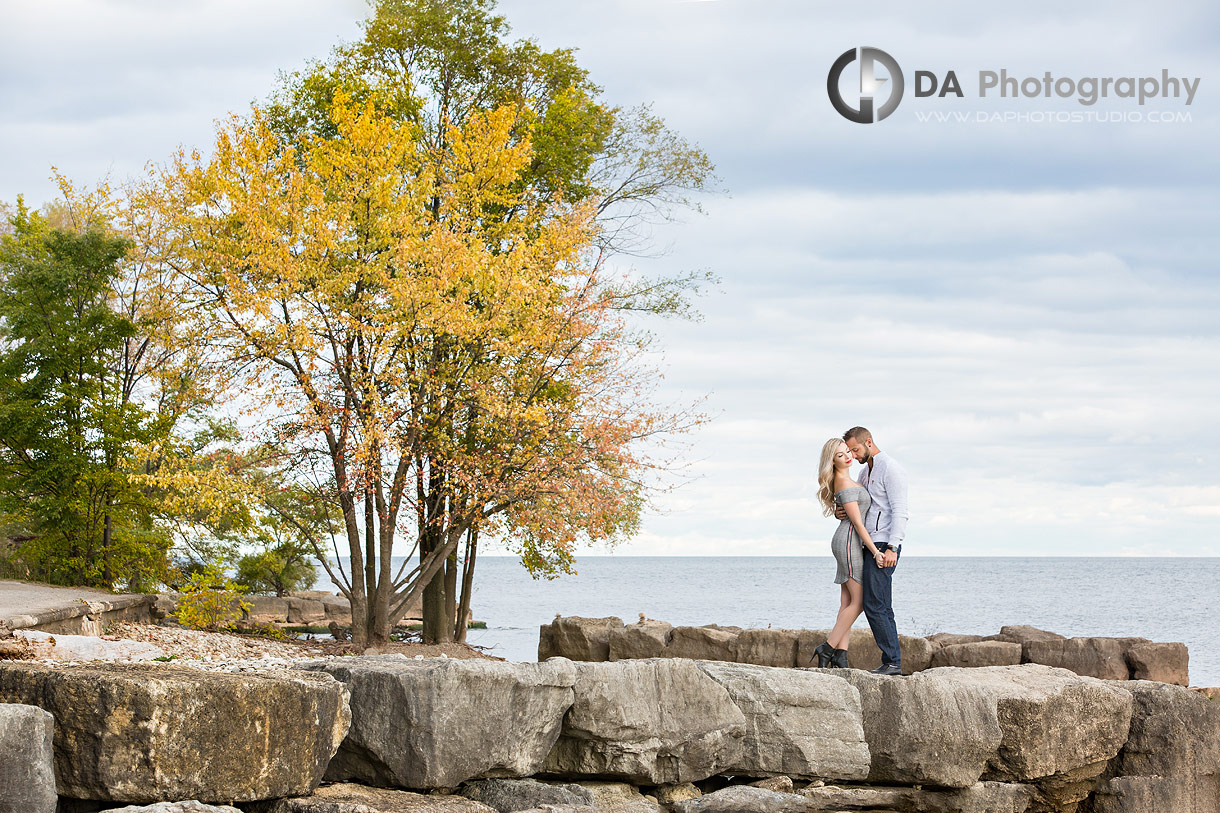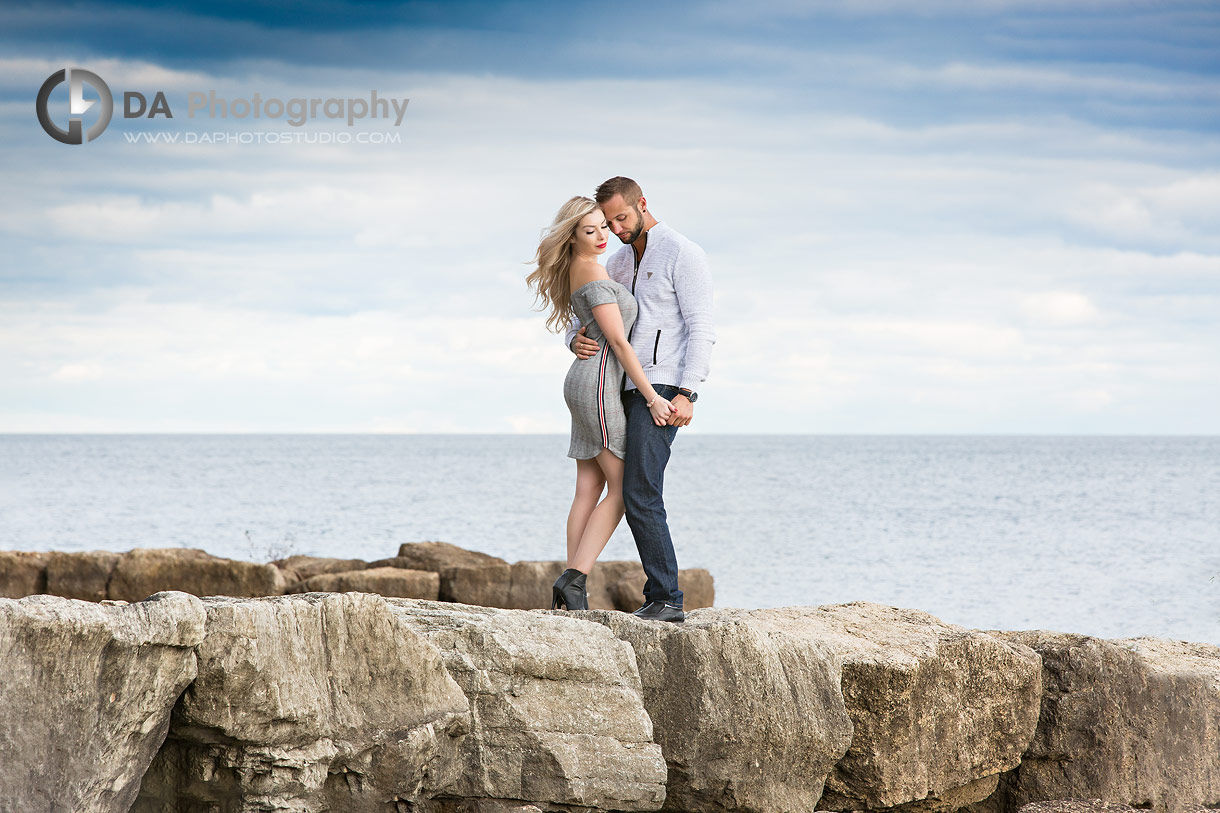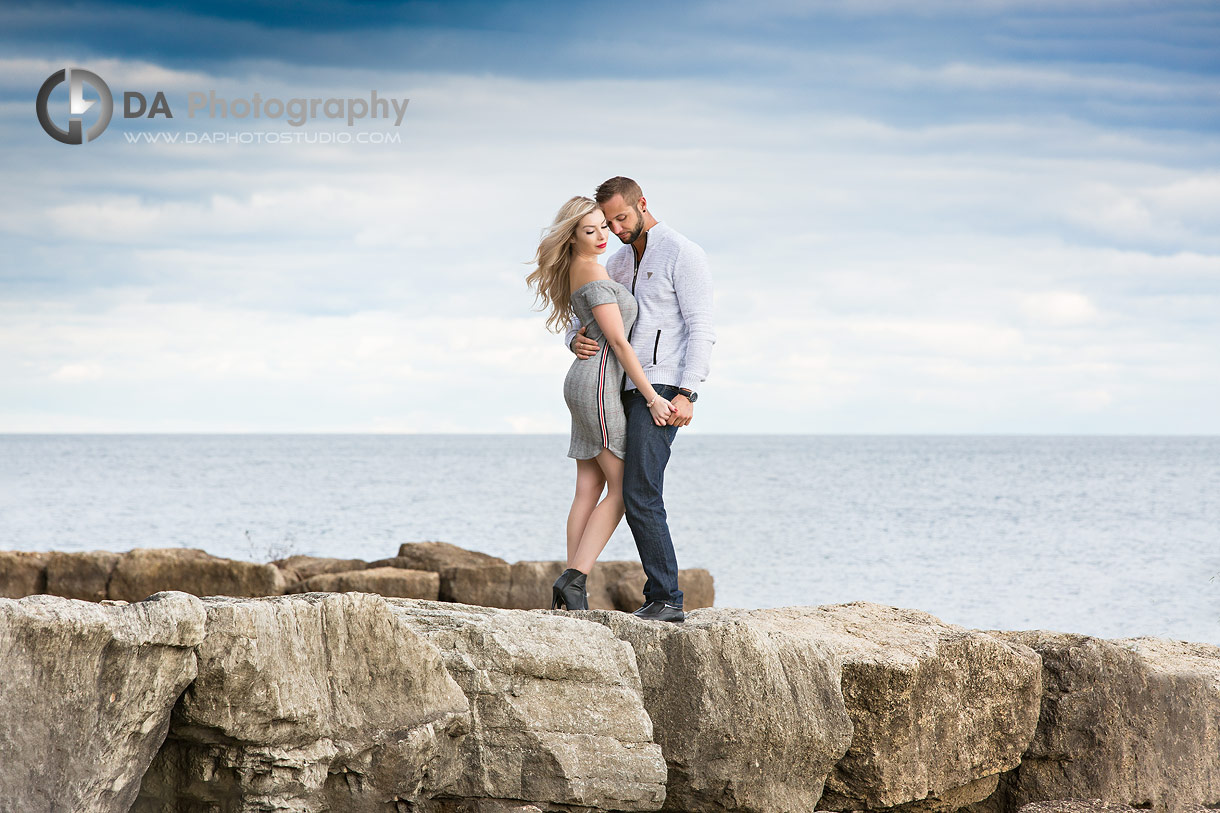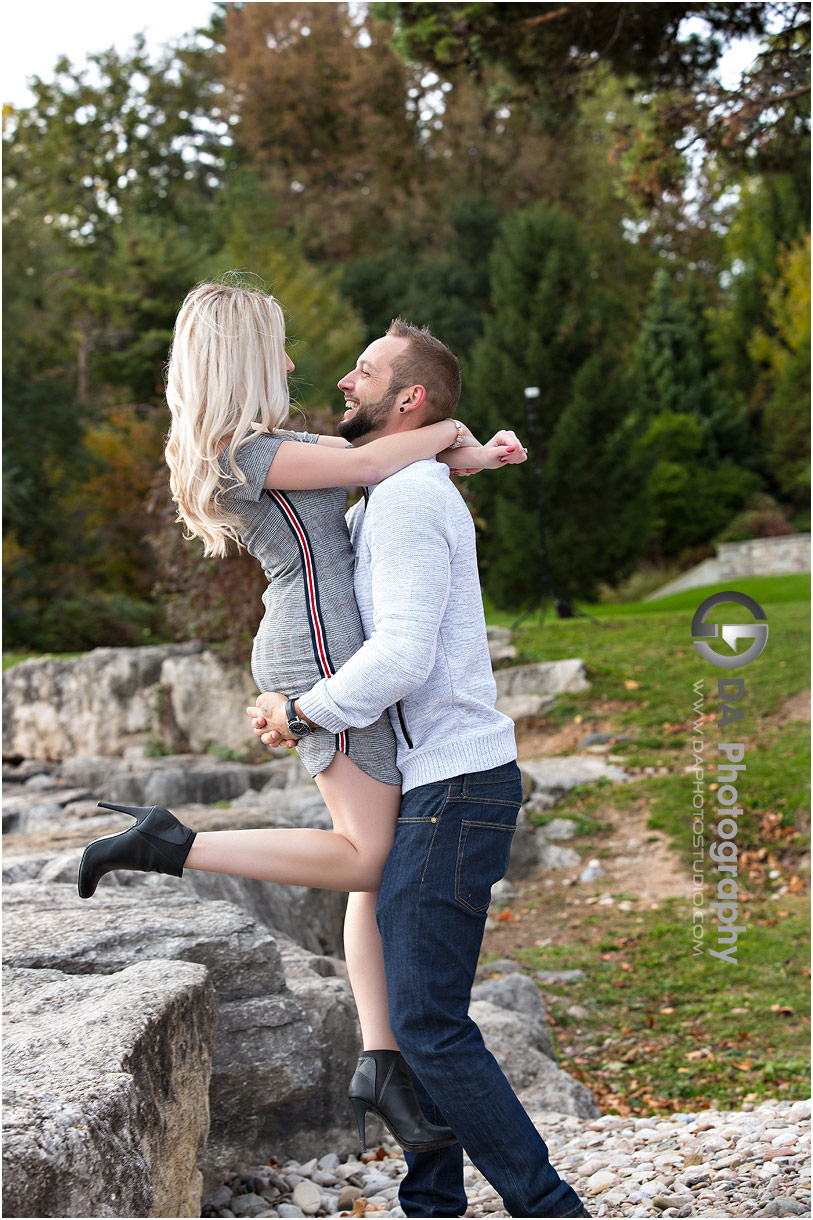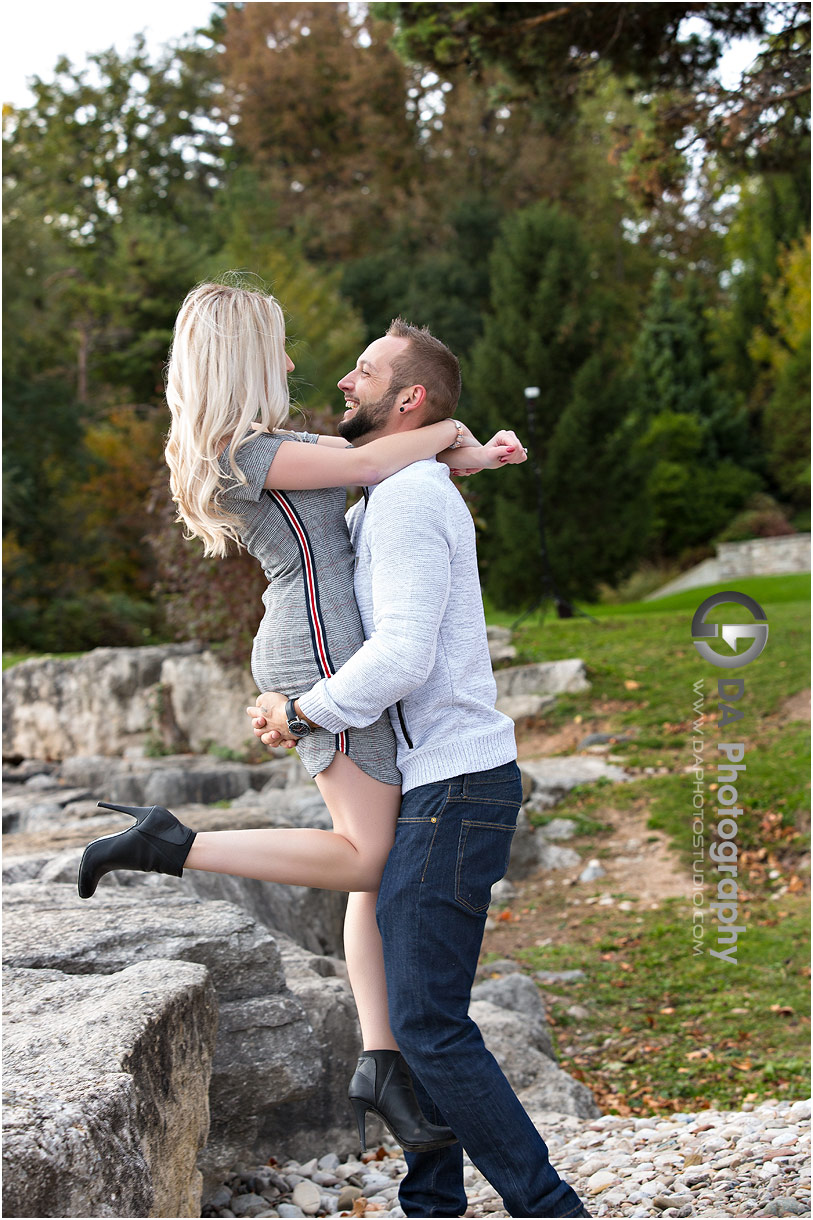 We started off outside the picturesque front entrance to the mansion. The bold lettering and stunning stonework made a big impact on their opening portraits. As we headed down the tree lined walkway to the lake, we stopped and utilized the various interesting textures and lines that the bridge and multi leveled steps offered. Victoria and Alex exuded such an ease in each other's company that it never felt like I had to ask them to pose and show emotion. Alex naturally took the reigns and you could see in his body language that his connection with Victoria came without any coaxing needed from my end.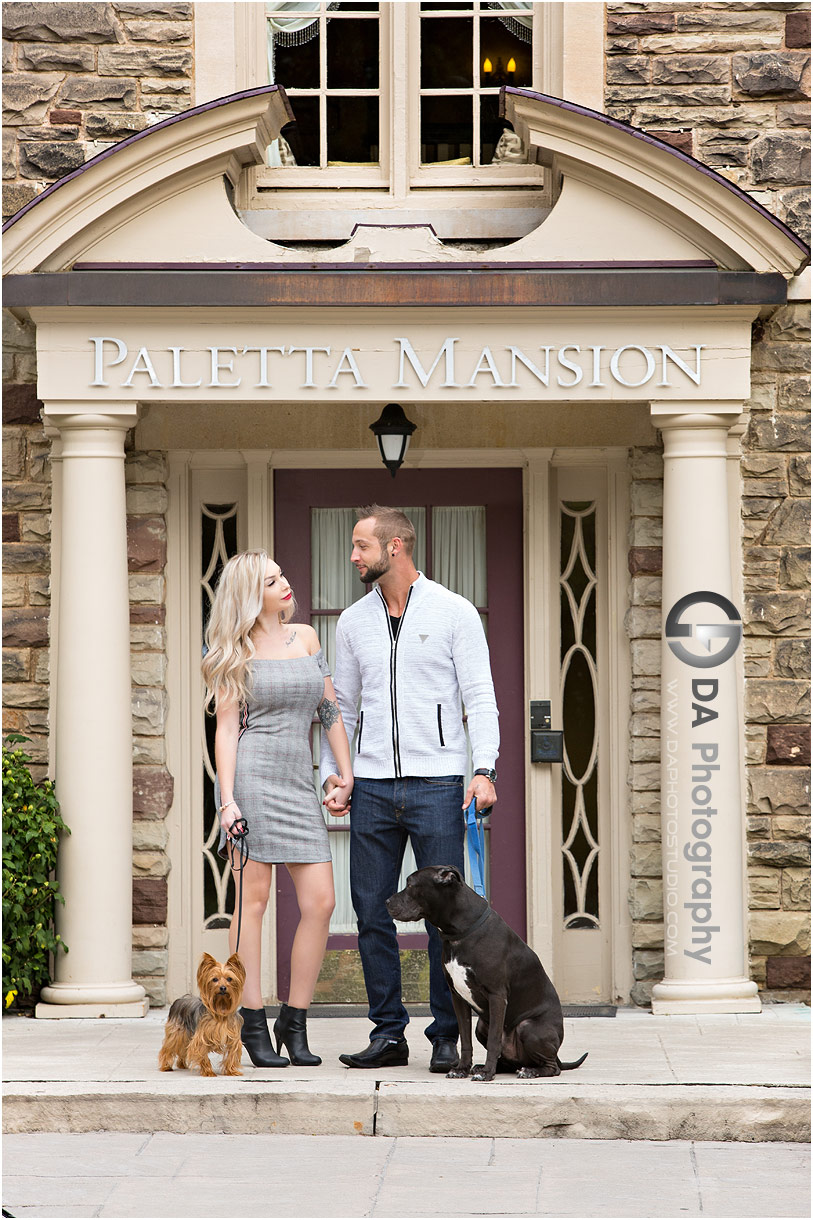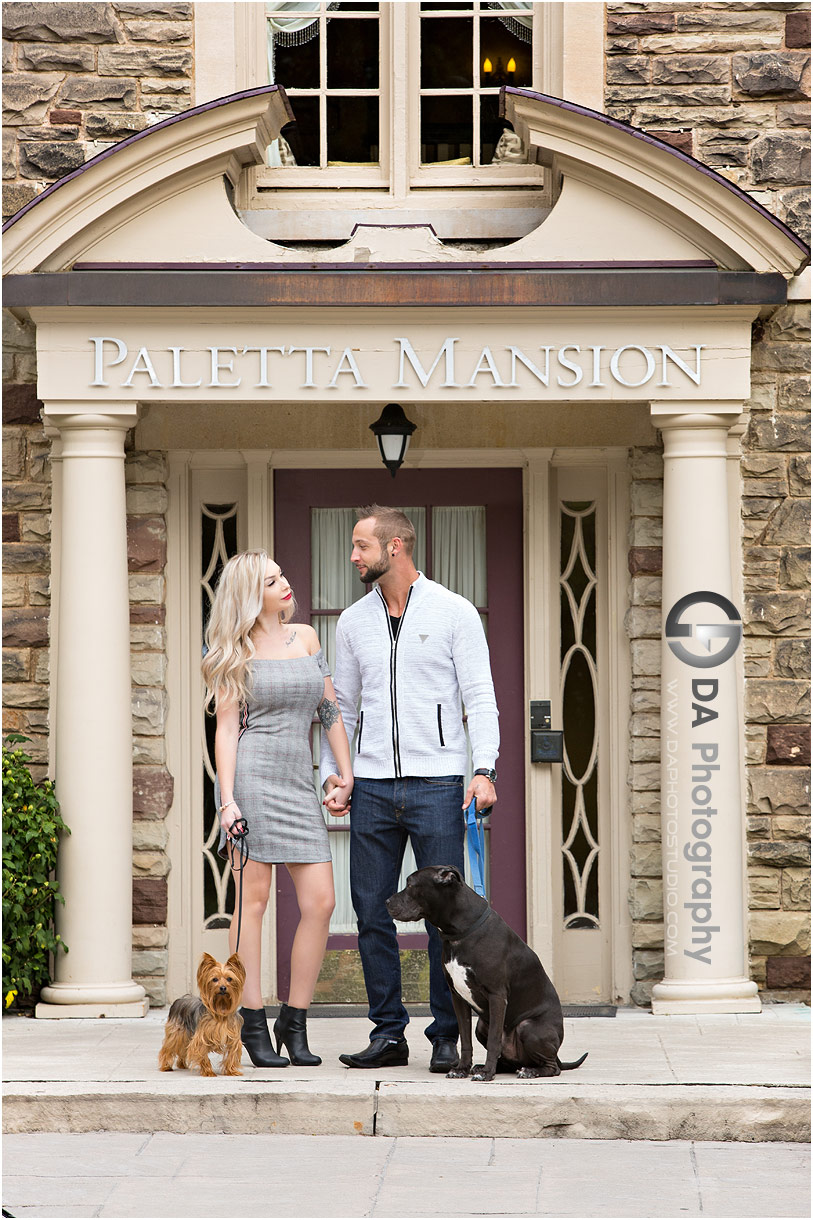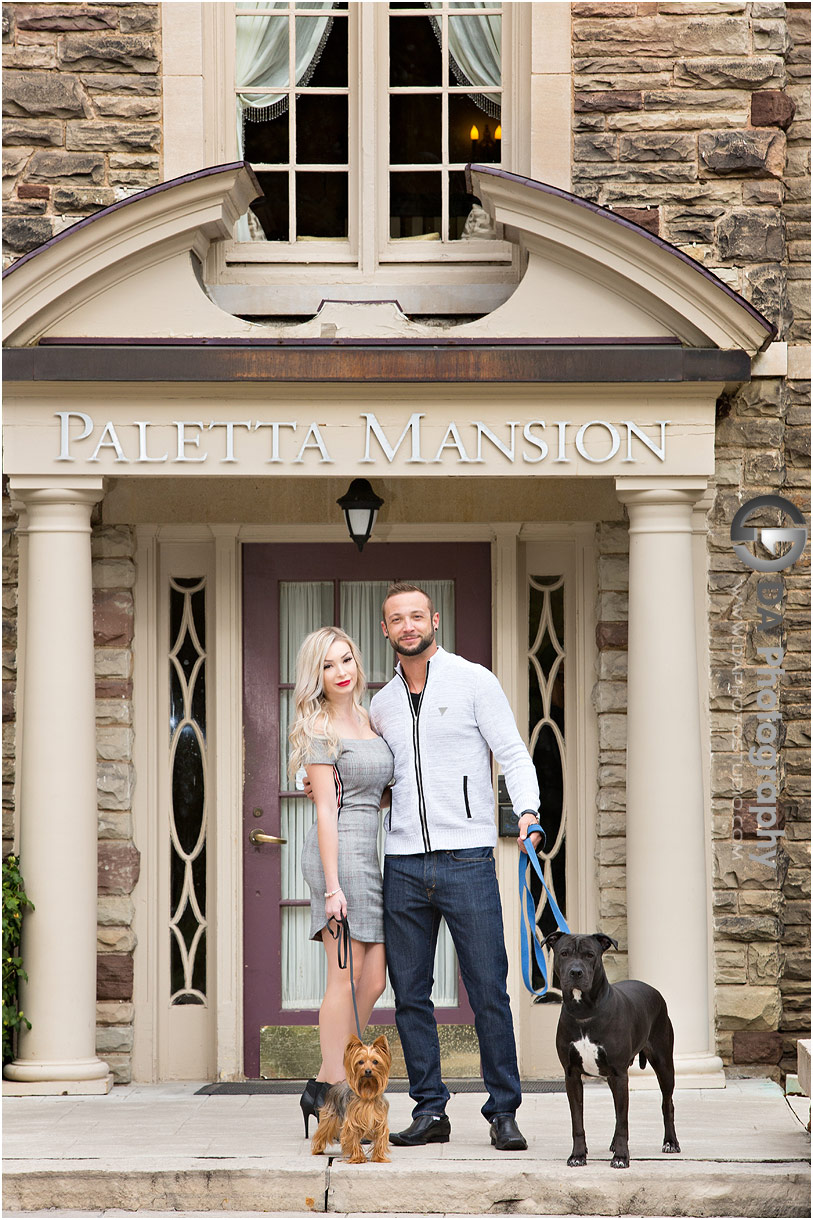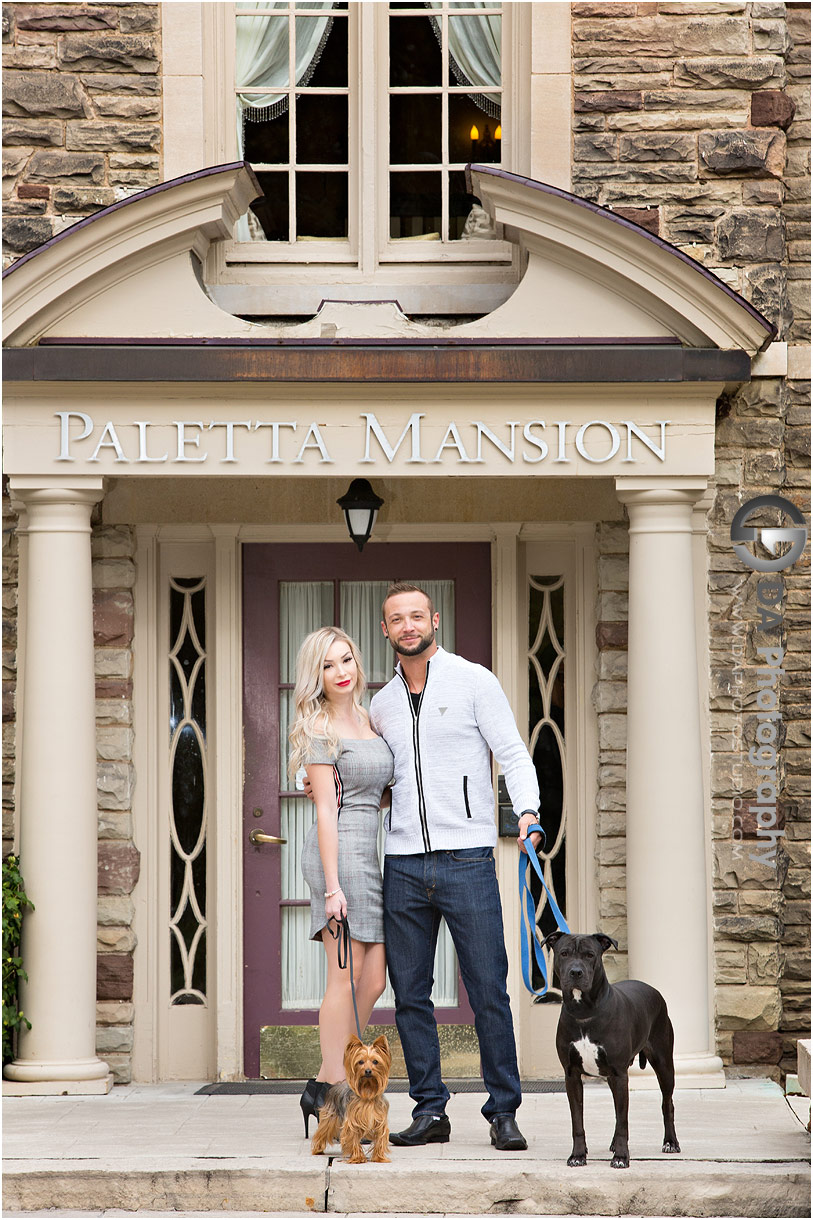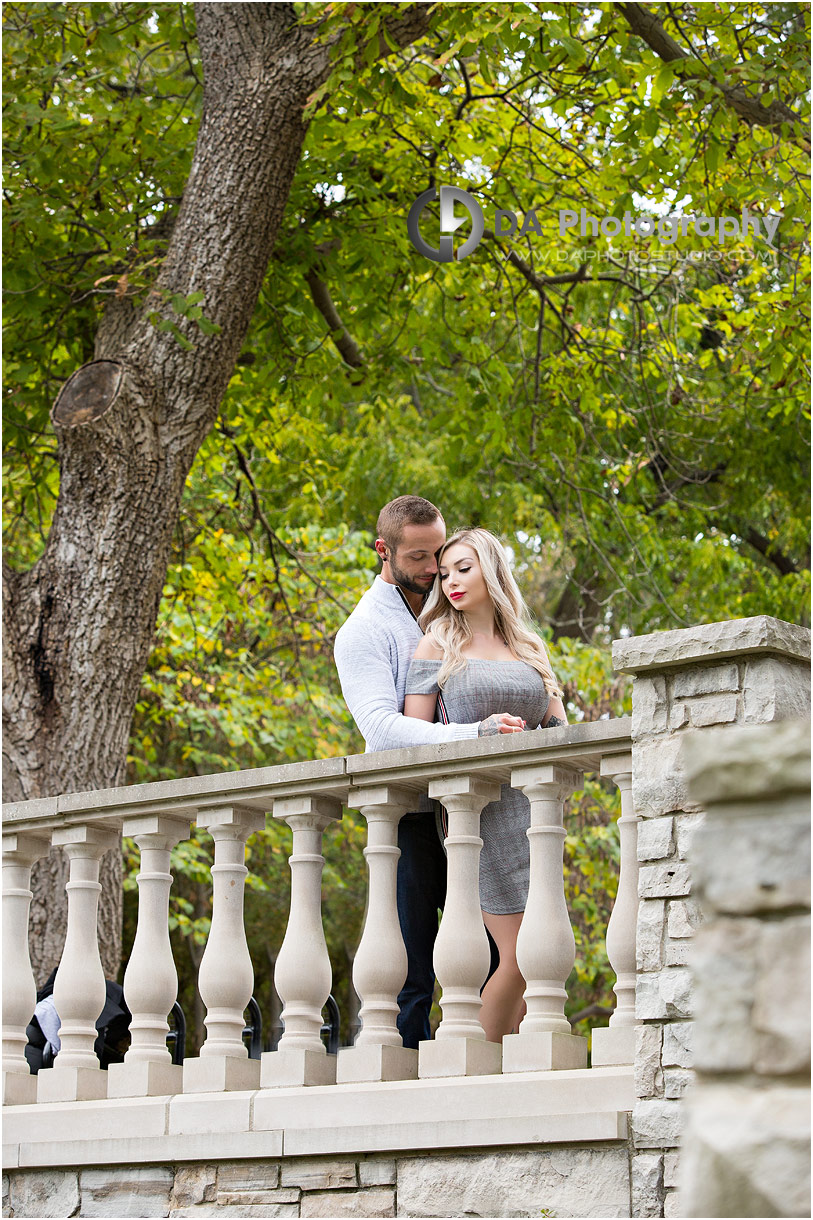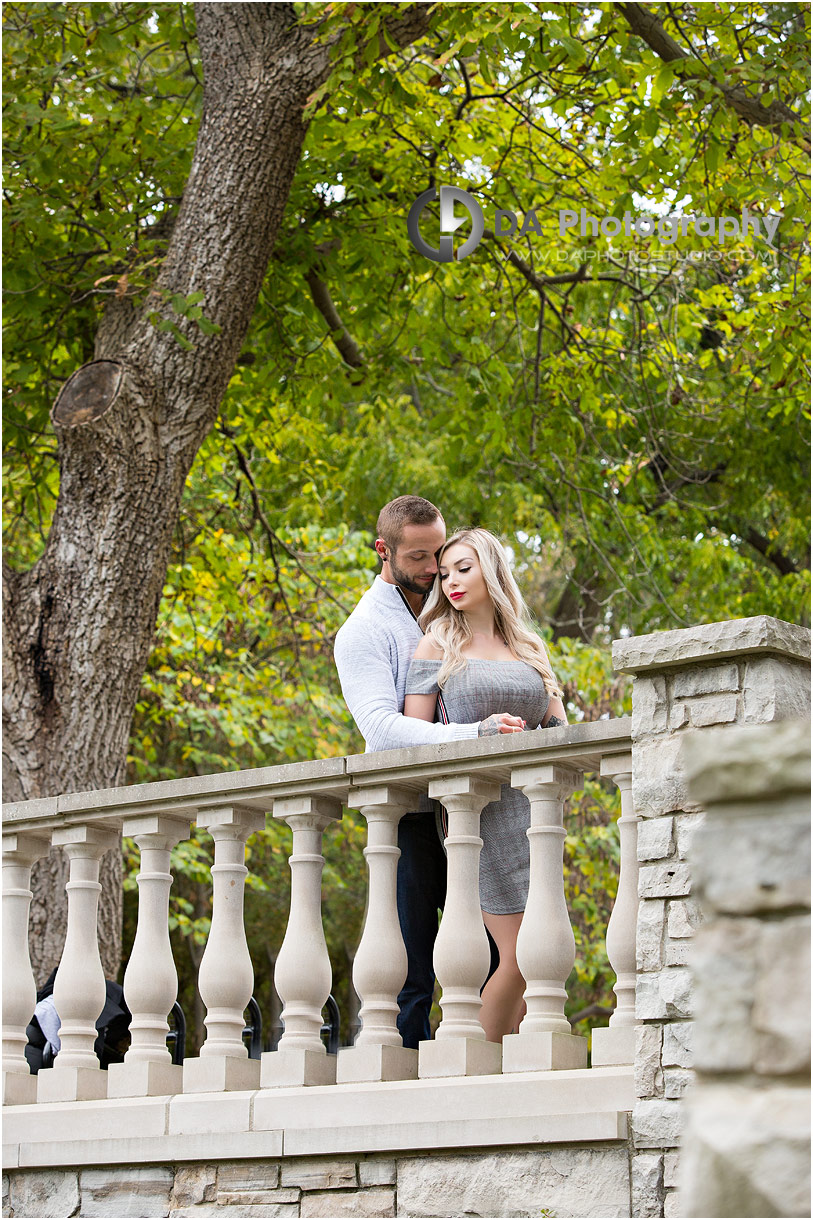 Inclusive engagement photos with dogs offer the perfect family representation
Once we neared sunset, I instructed them to put on their jackets as we entered into a more casual phase of a lifestyle photography session. Now protected from some of the crisp wind, they played with their dogs and we headed to the forest area. I love it when I find arches and framing presented through nature, and as we headed back towards the car, we stumbled across this beautiful walkway. The aching of the trees above created a natural arch that gave the portraits an instant vignette effect.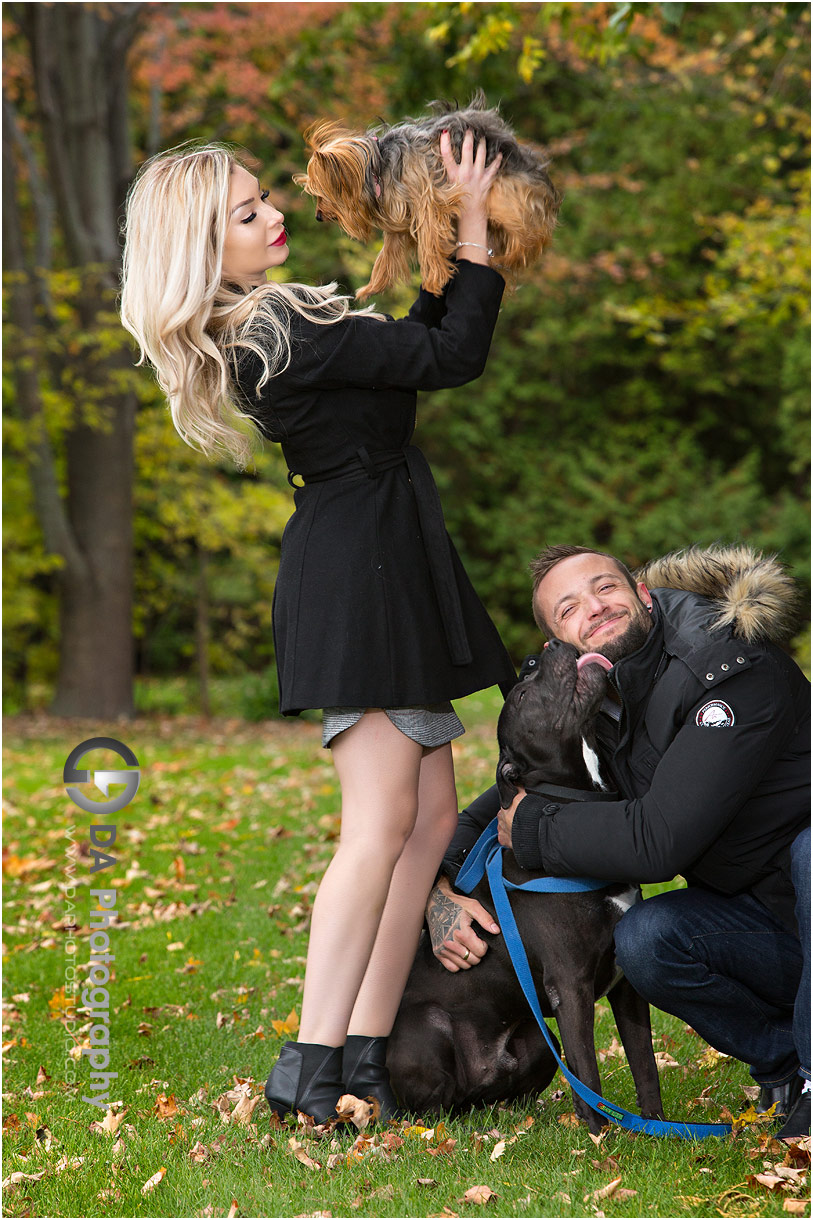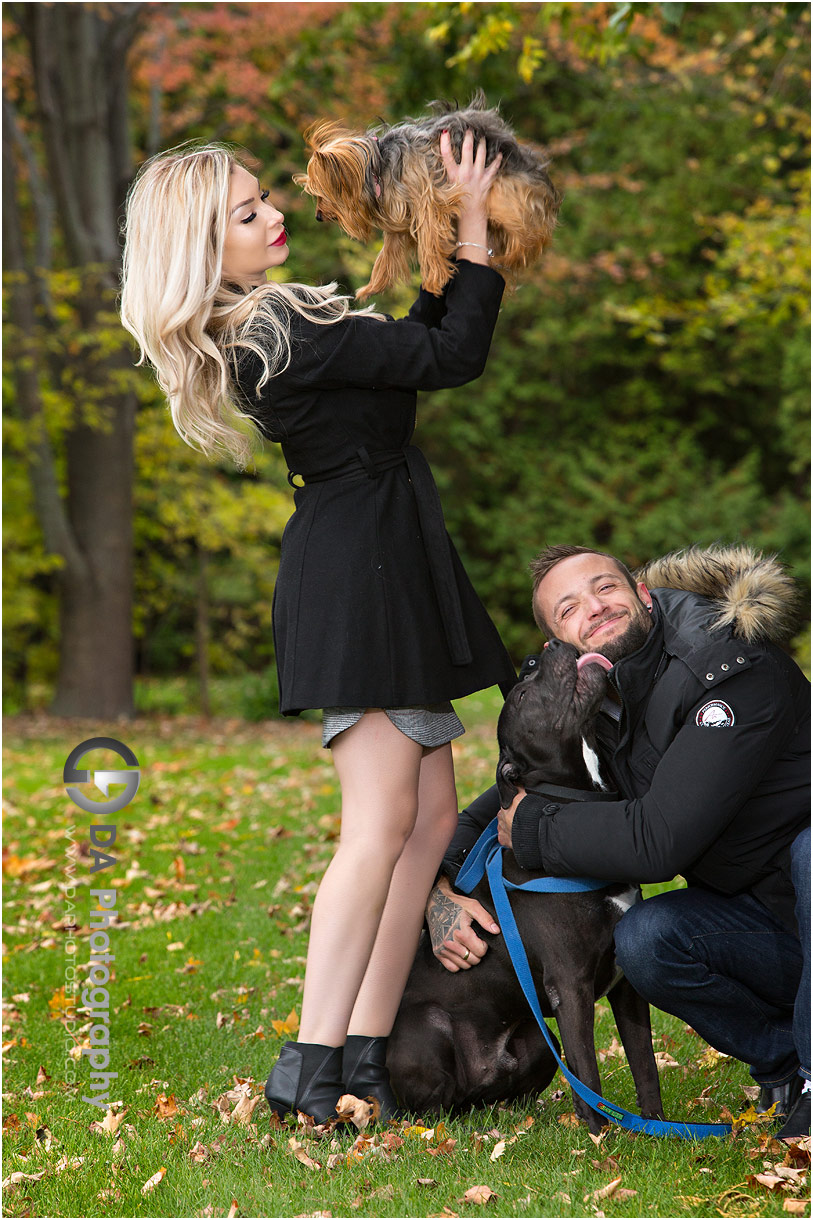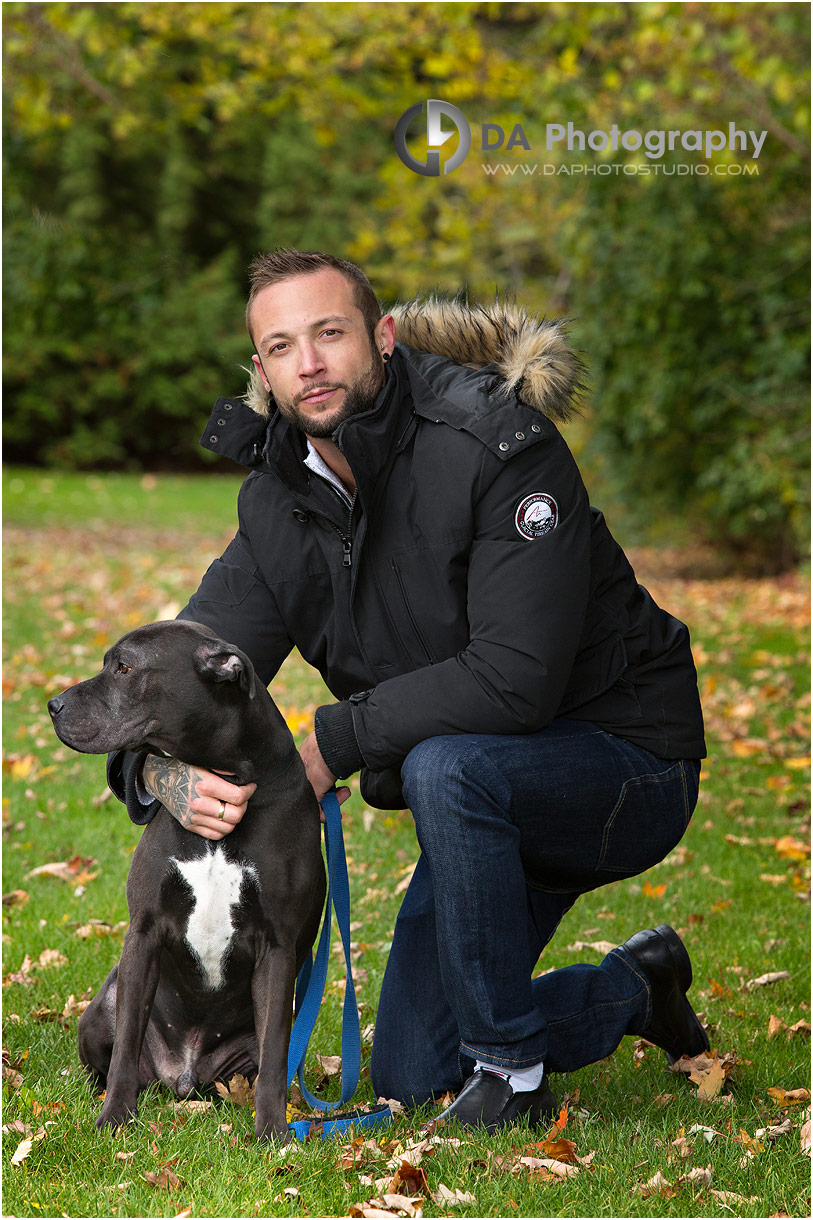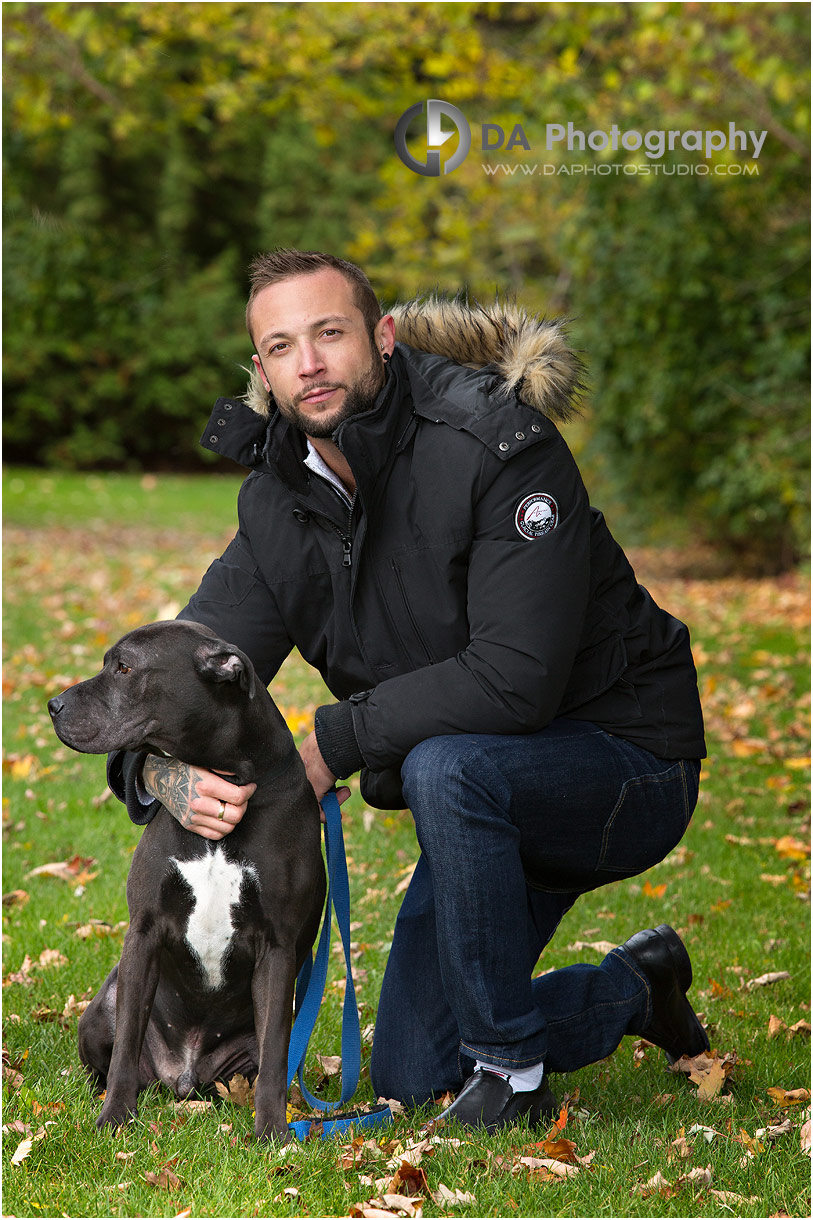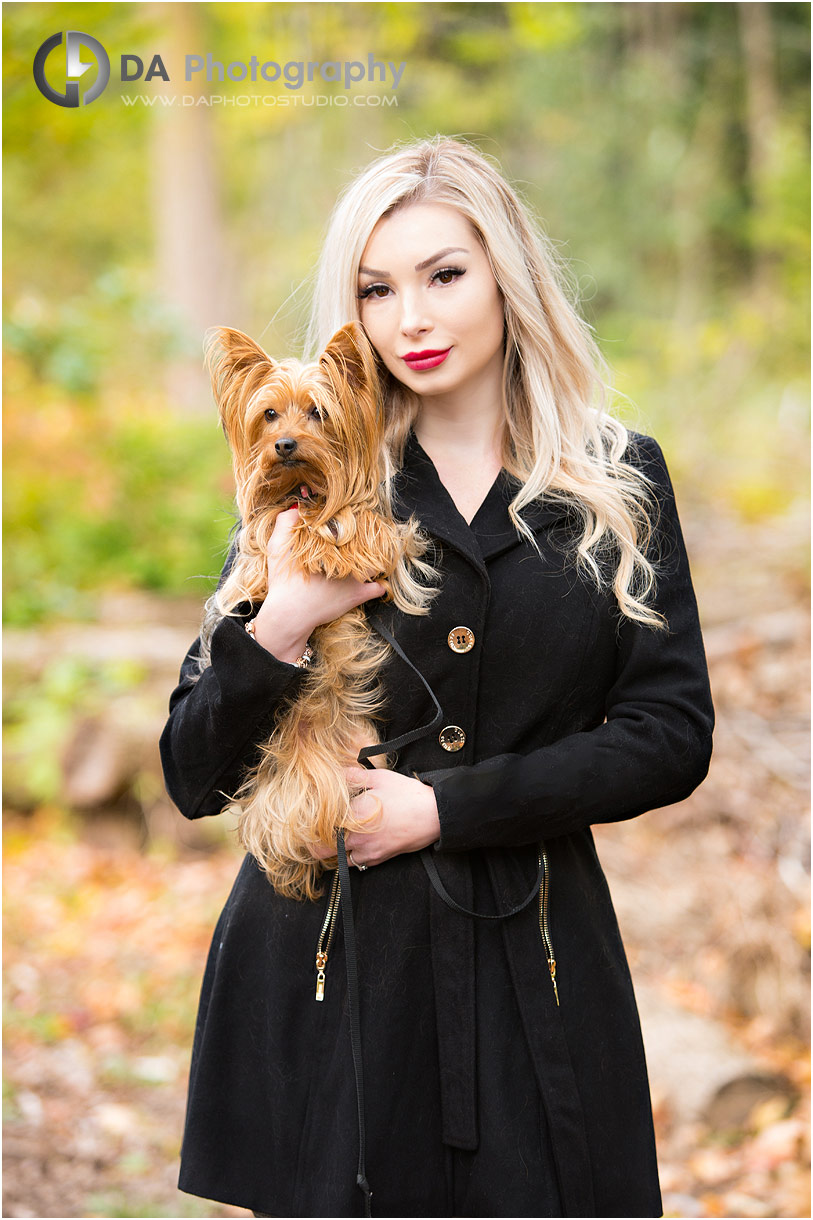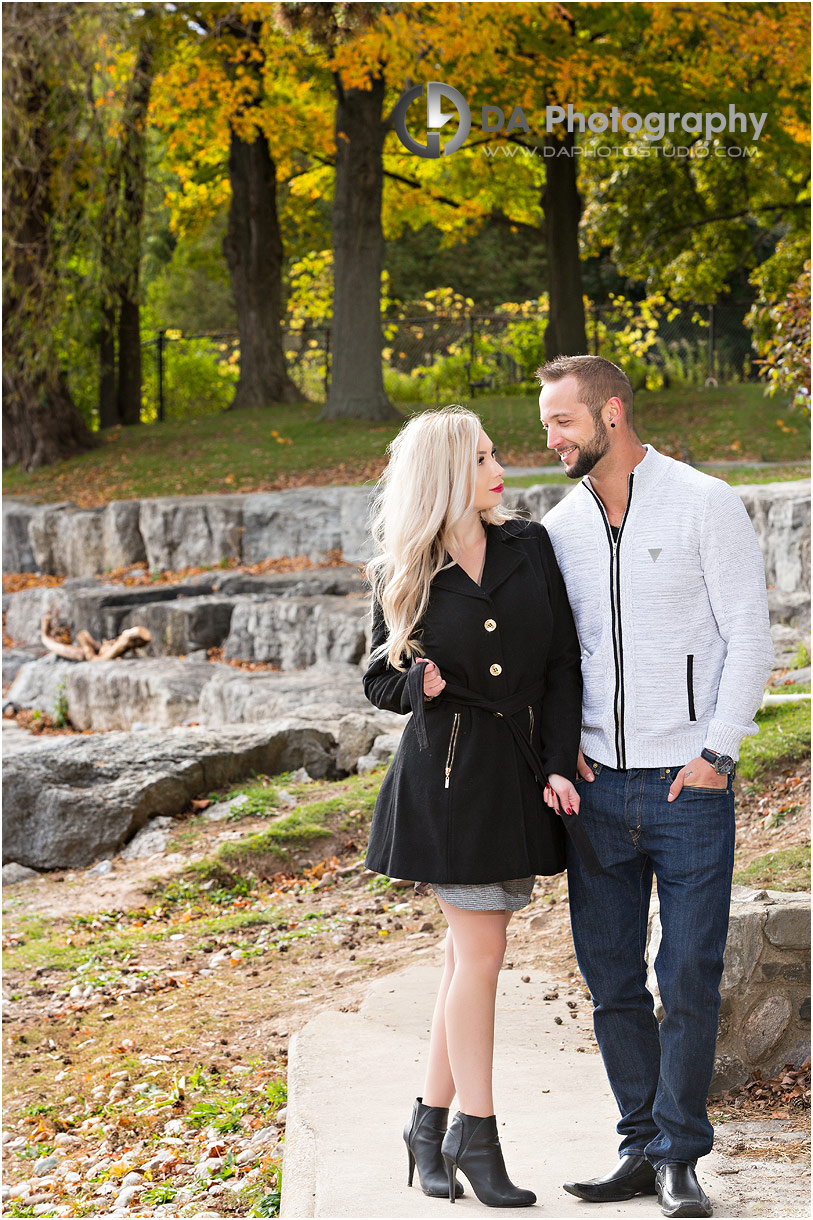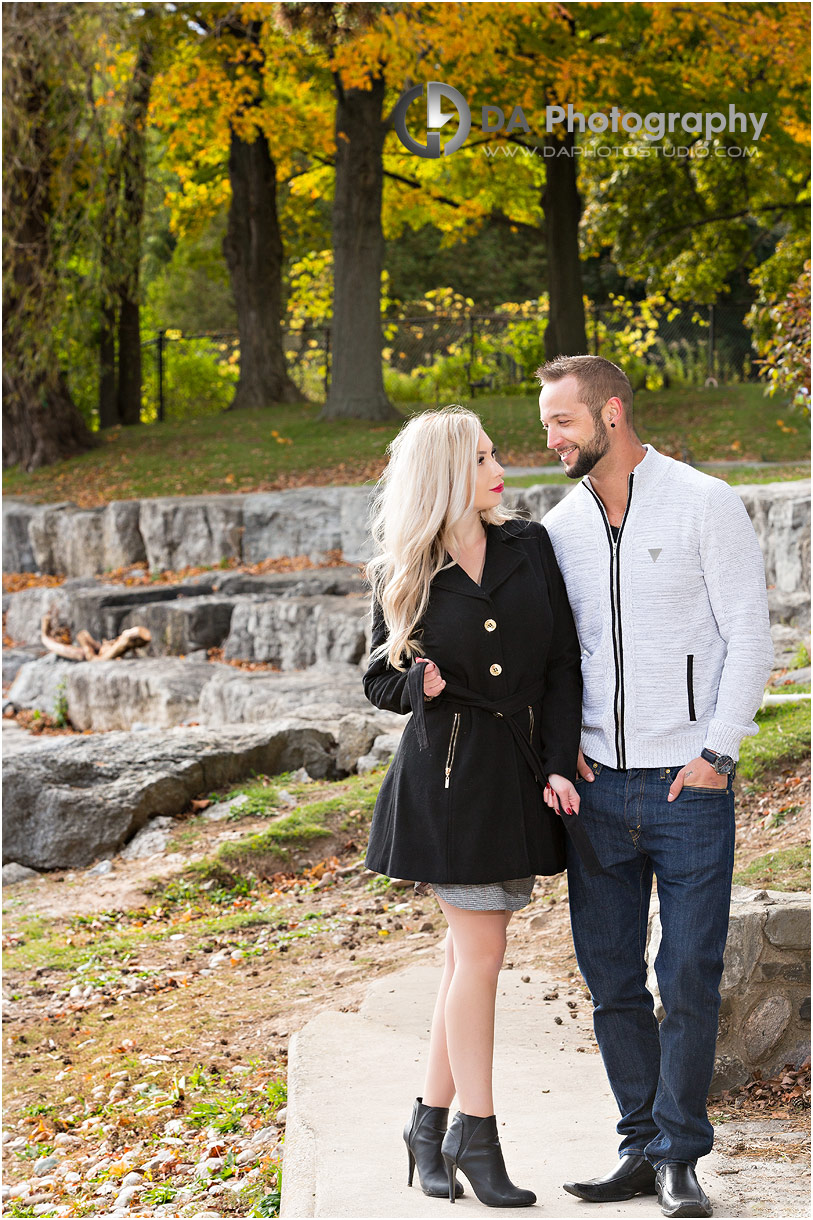 I had them get cozy against the rugged red brick wall as we concluded their engagement photos with their dogs. The different shades offer such a great backdrop and their poses offered a more intimate and vulnerable vibe.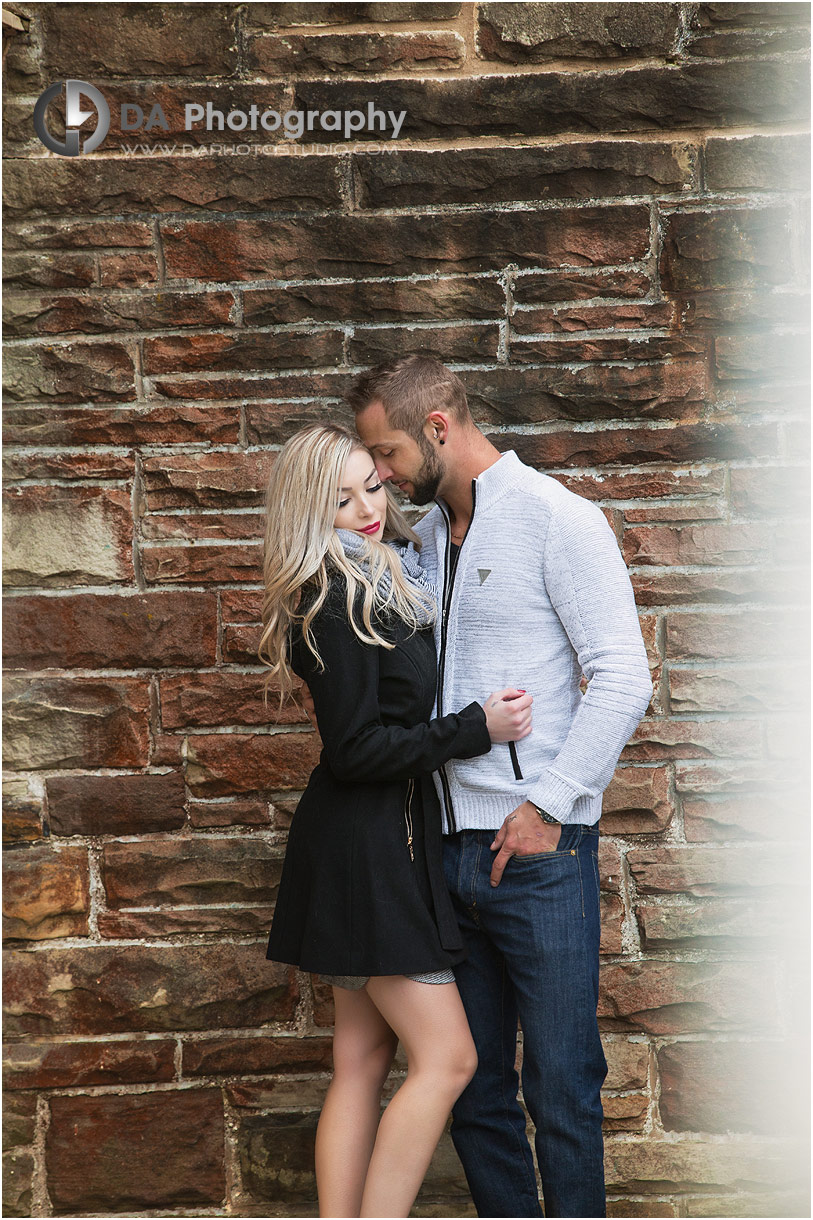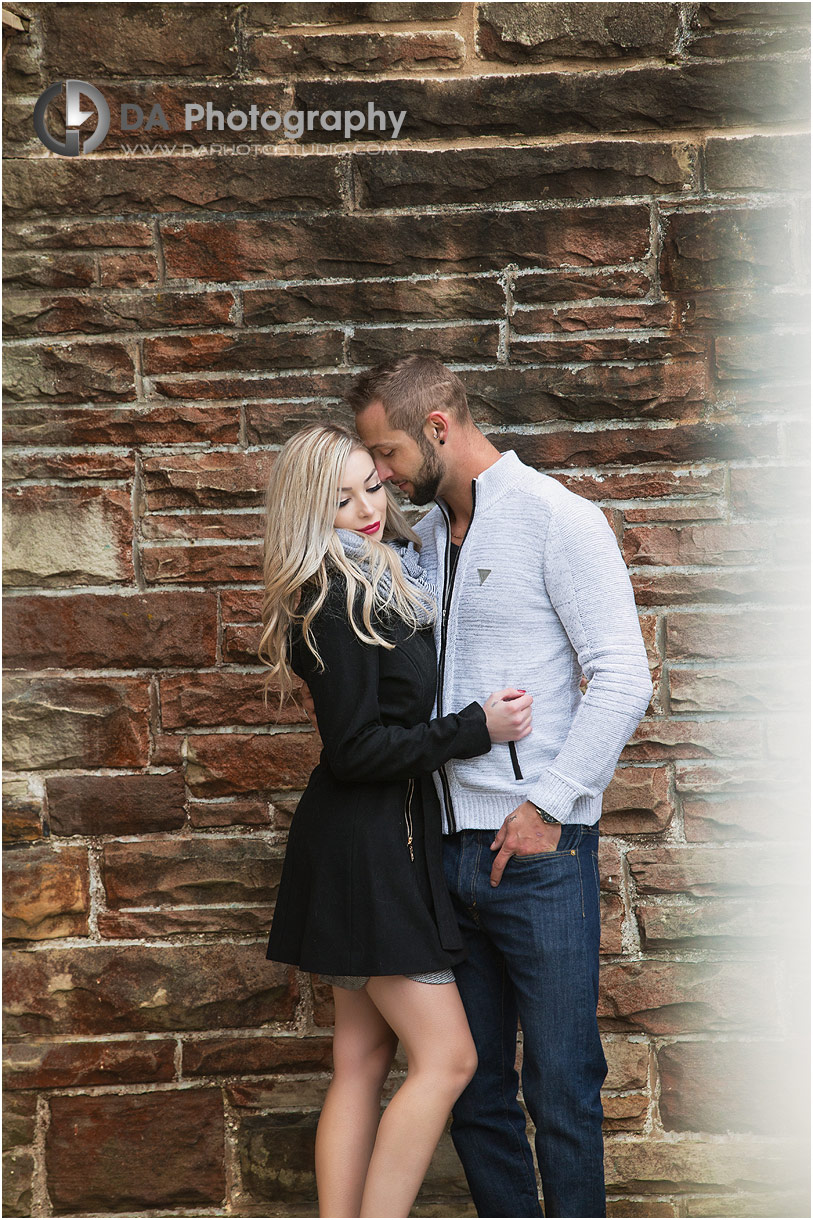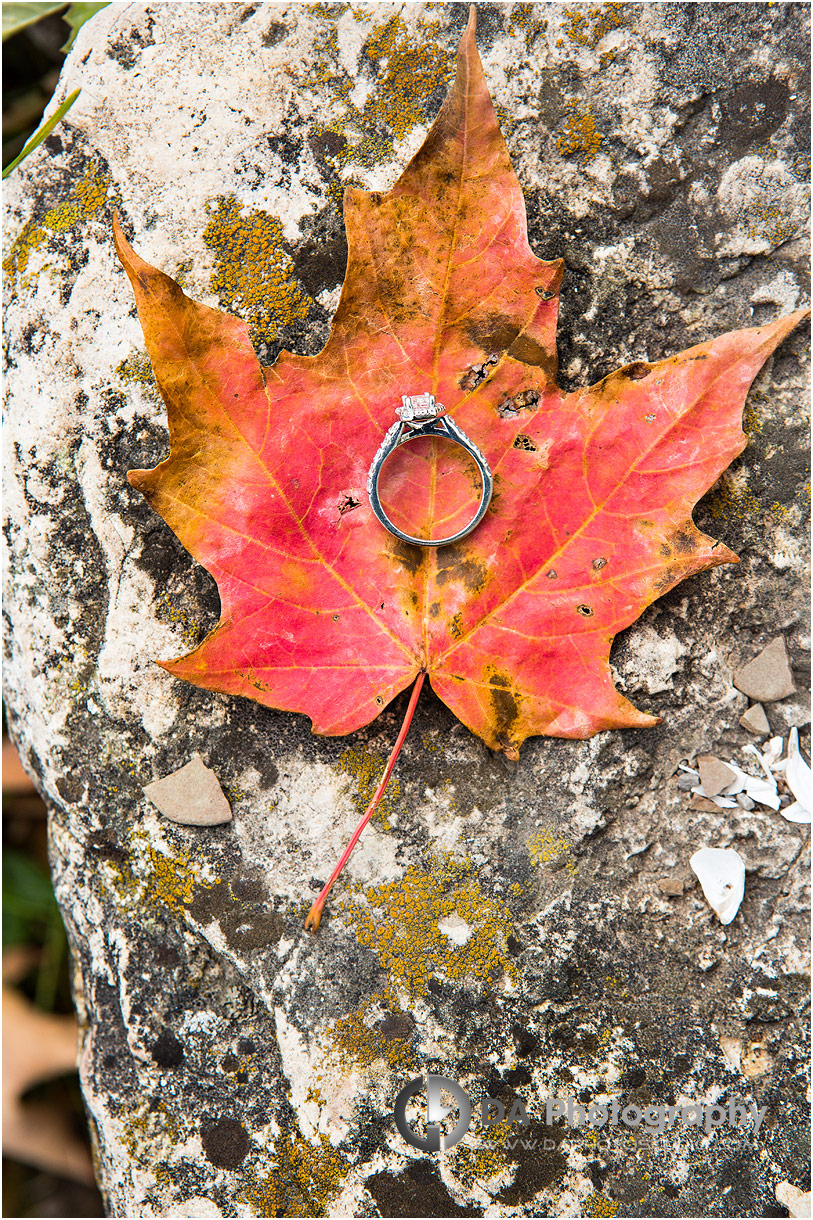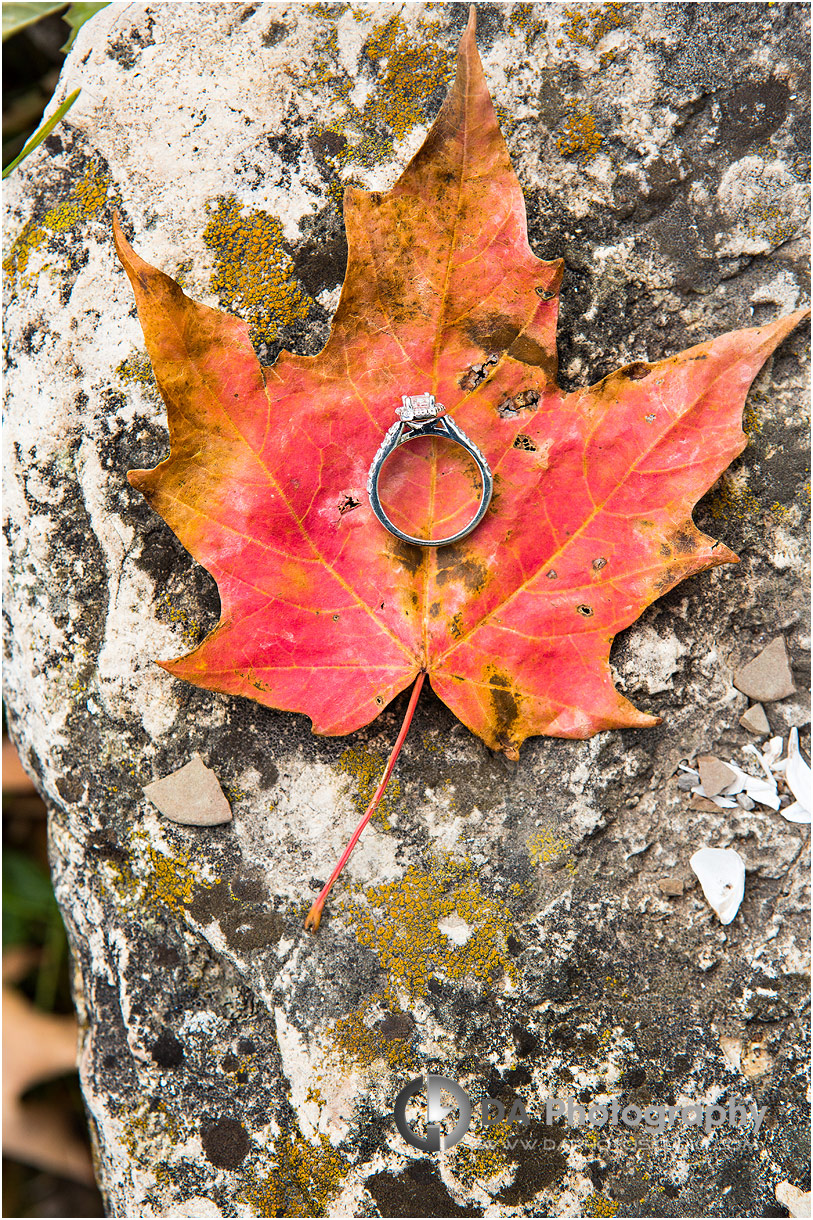 Even though I was used to seeing Victoria as my second cousin at the odd family get together, photographing their engagement meant getting to connect on a totally different level. I enjoyed finding out what made the two of them click, their strengths and weaknesses. Being able to showcase their personalities as well as those of their dogs offered a huge insight into their lives, resulting in the perfect representation of the start of their new chapter together.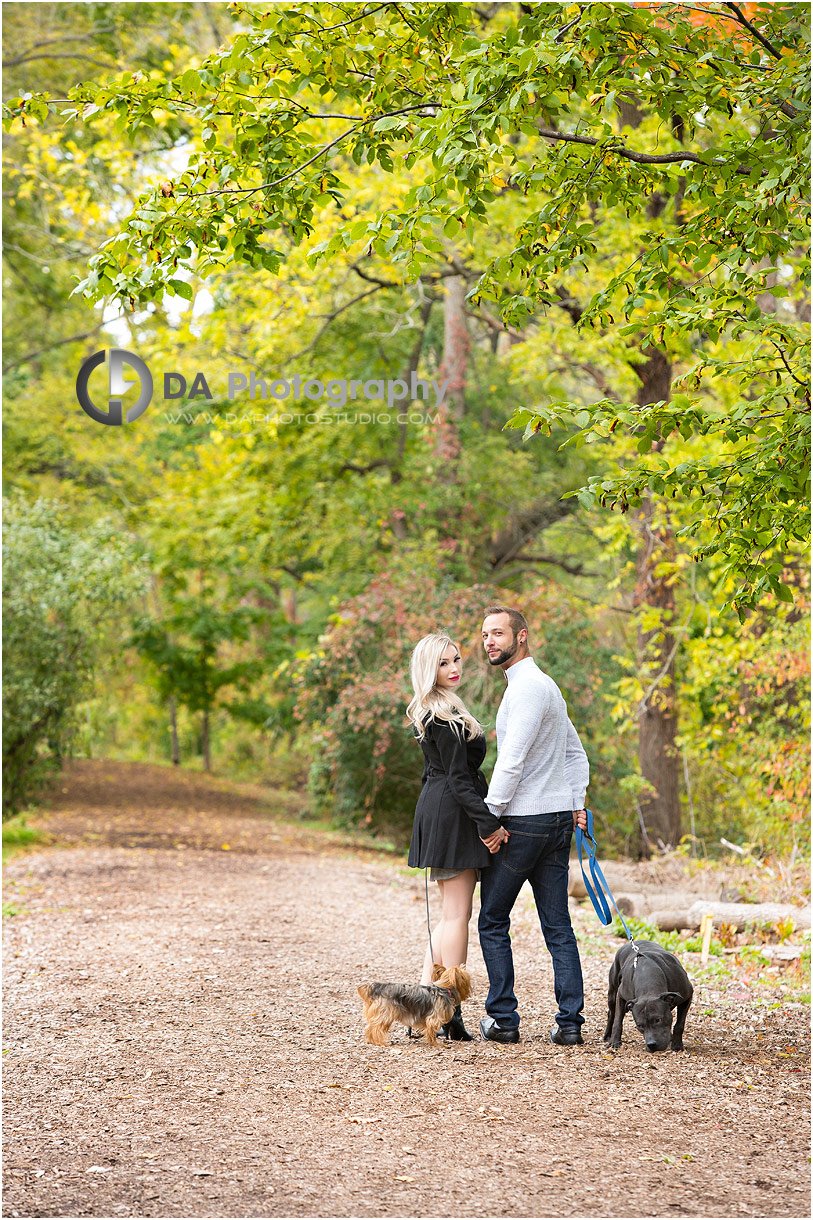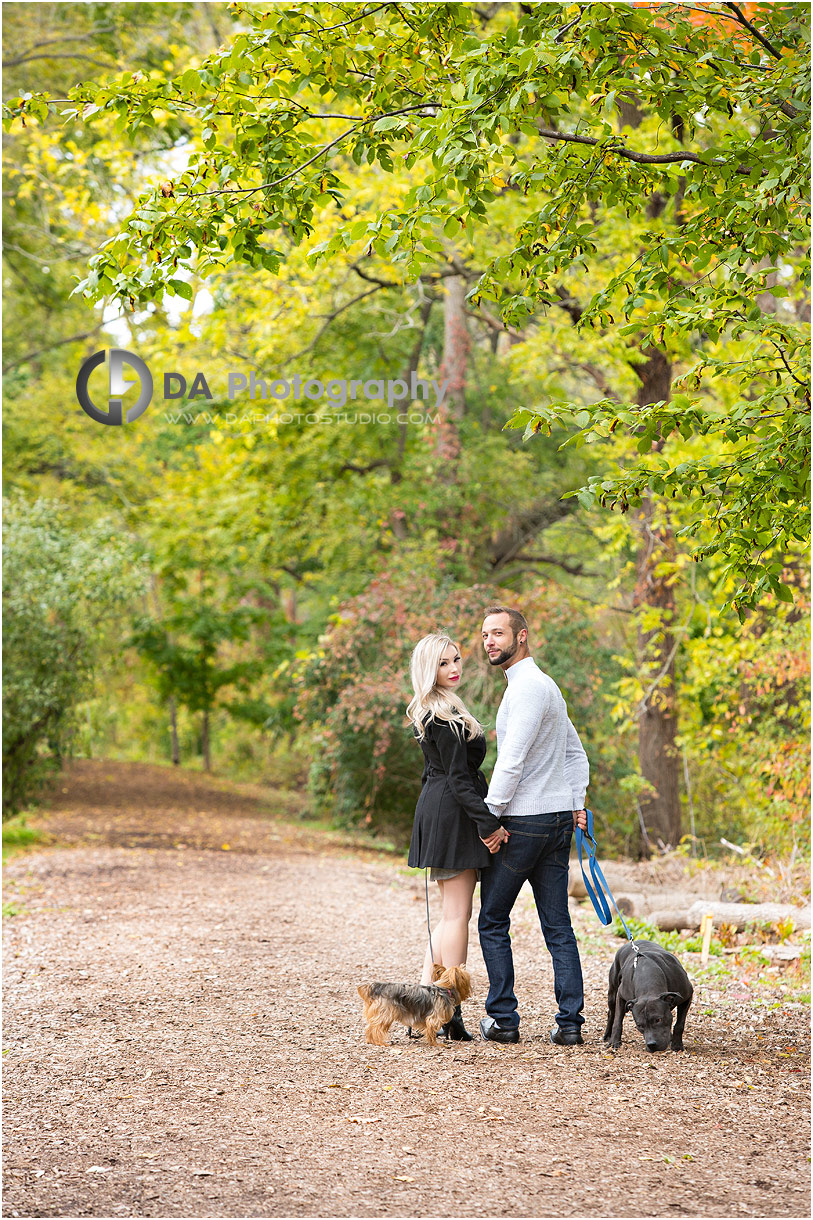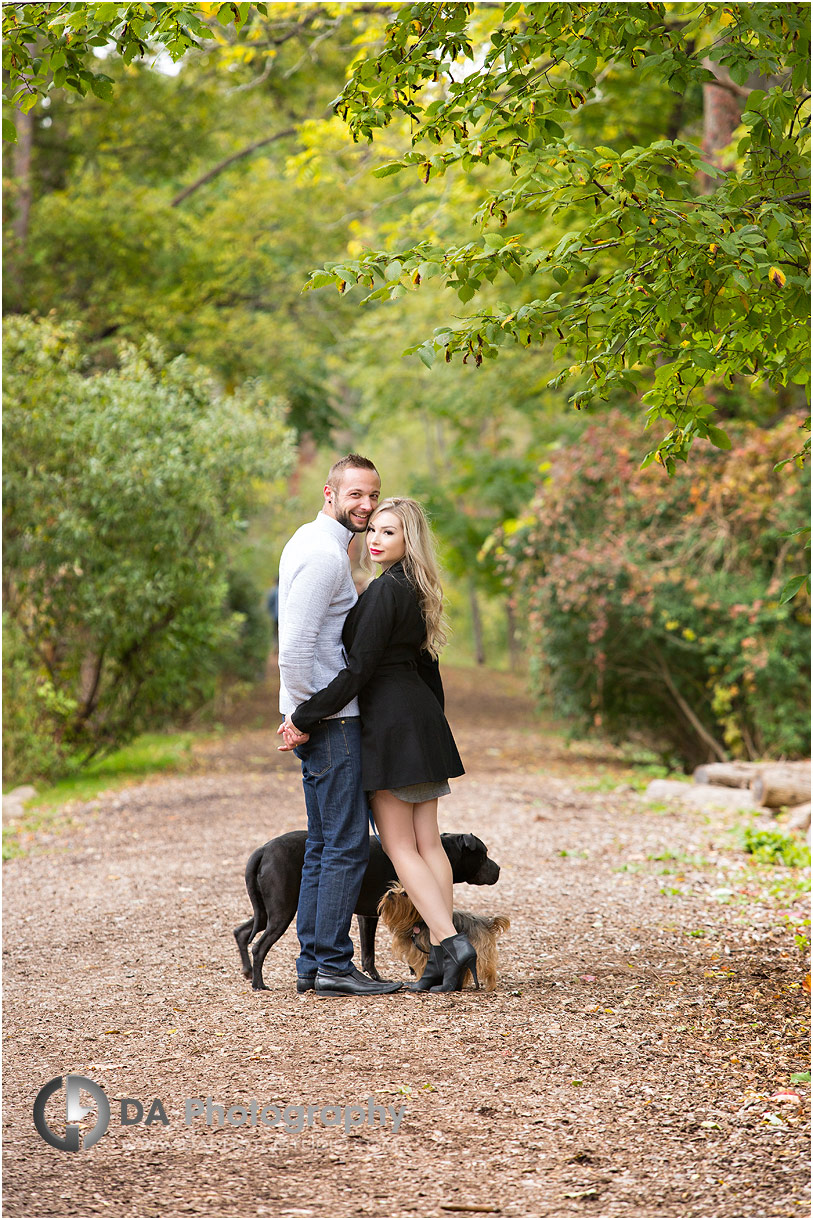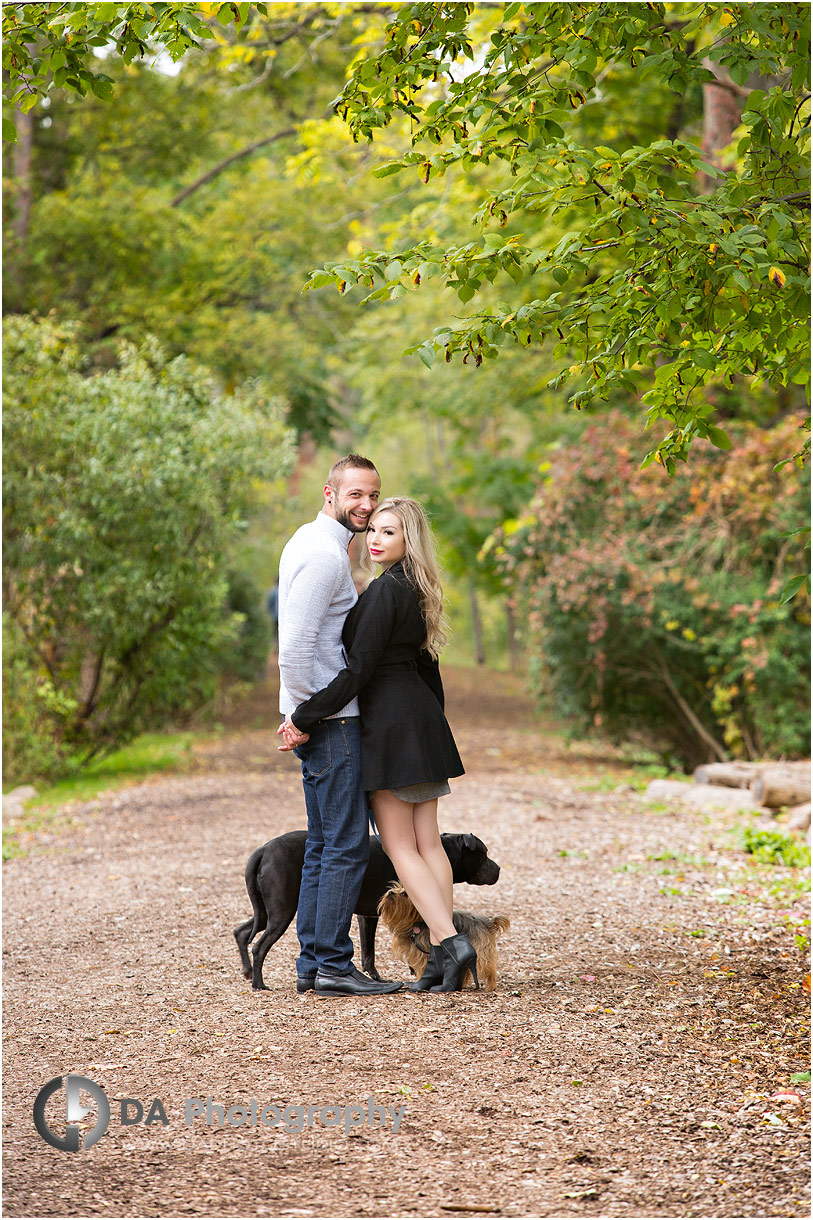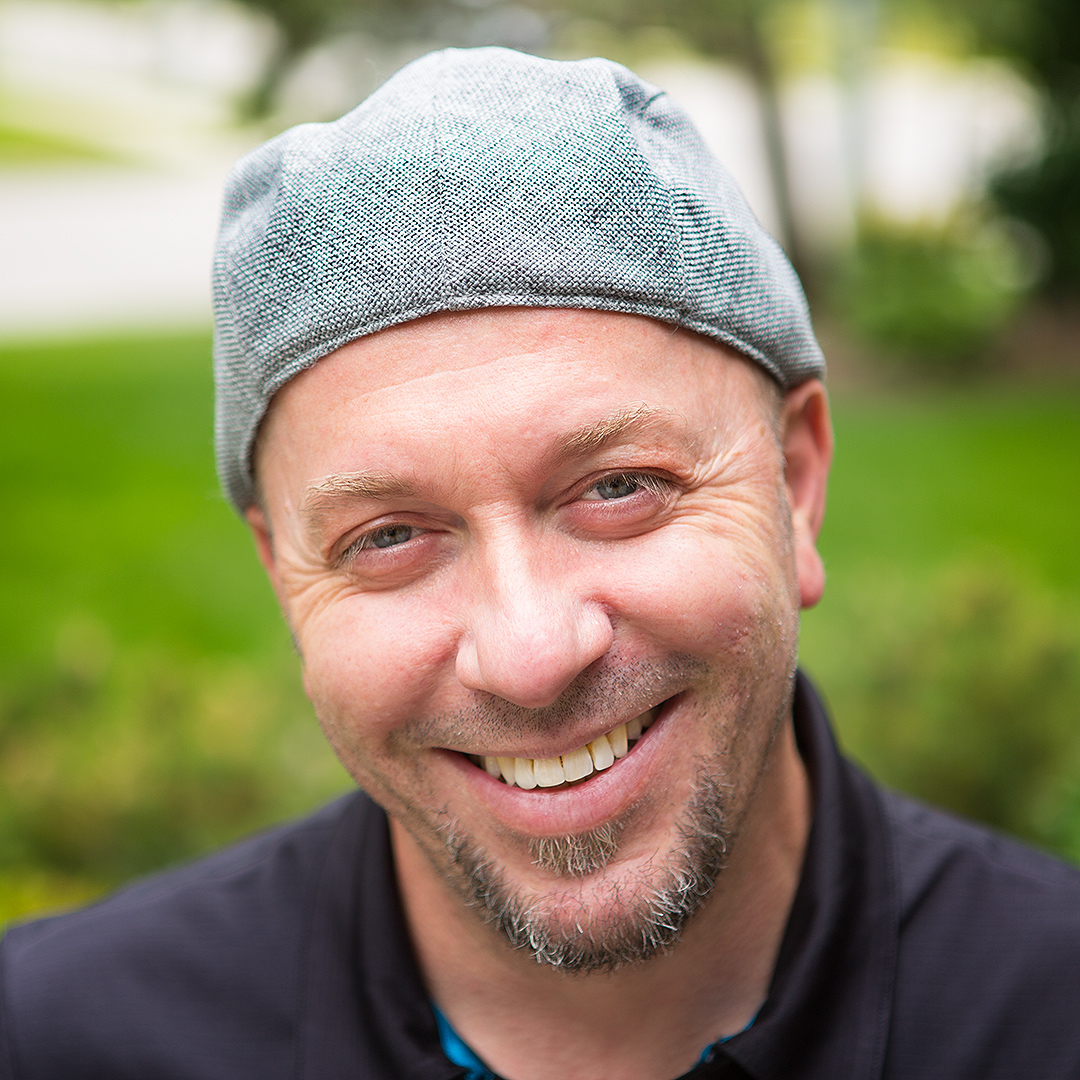 My passion and biggest asset is taking the time to make every client comfortable and relaxed before I even pick up the camera. The result? Photos of you that actually look like you at your best! I can prove to you how much you can enjoy having your picture taken. Lifestyle photography is about the experience that happens to be served up along side of some great photos.
Specialties:
Family Photography for families that like to move around and enjoy their photo time, Wedding Photography for couples looking for a mixture of photojournalistic, contemporary and traditional images and Professional Corporate headshots that are far from cheesy and stiff.