Have you ever thought about why your family pictures makes you relive happiness when you see them? Before I ask others to answer this, I think it's only fair to share my view first. With our busy lives prior to COVID-19, I found that I had hardly enough time to be with my kids and wife. On top of that, to have photos taken with them? No time for that kind of luxury! My wife's phone may be full of quick photos or mine with some fast, silly videos. But that was the extent of it, to be honest. I was absolutely present for my kids' birthdays and milestones. However, the family pictures in my head are from the times when I had documents proof. It is then, when viewing these, that I remember the joy of being a part of my family's life journey.
You may be of the same mindset as my wife. She often tells me, "I don't need to be in the pictures. The moments are embedded in my memory". I do agree with her to some extent. She does have a very vivid memory! However, I am quick to point out that my kids don't yet, and I, well, perhaps never had. When they grow older, they would cherish and appreciate those silly photos where they were acting so naturally. Also, we may be blessed to grow so old that we might not remember everything we don't see, right?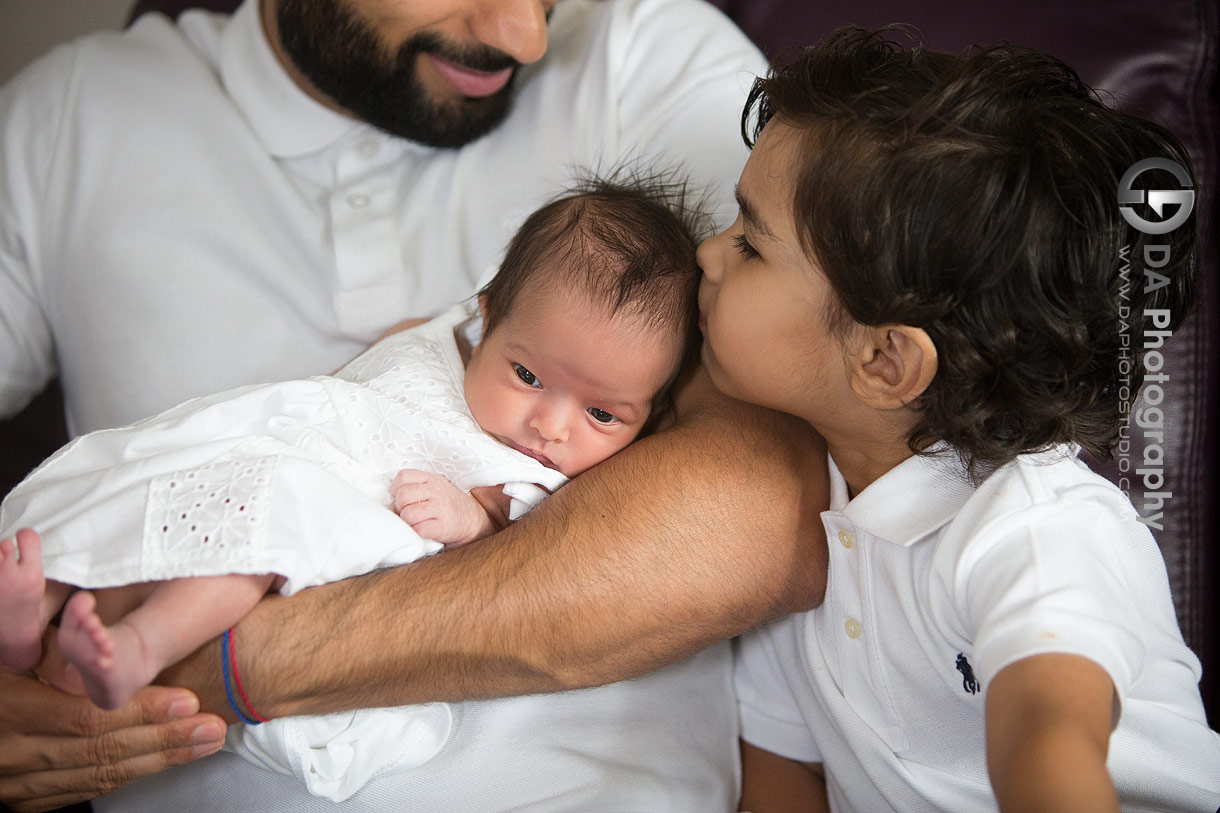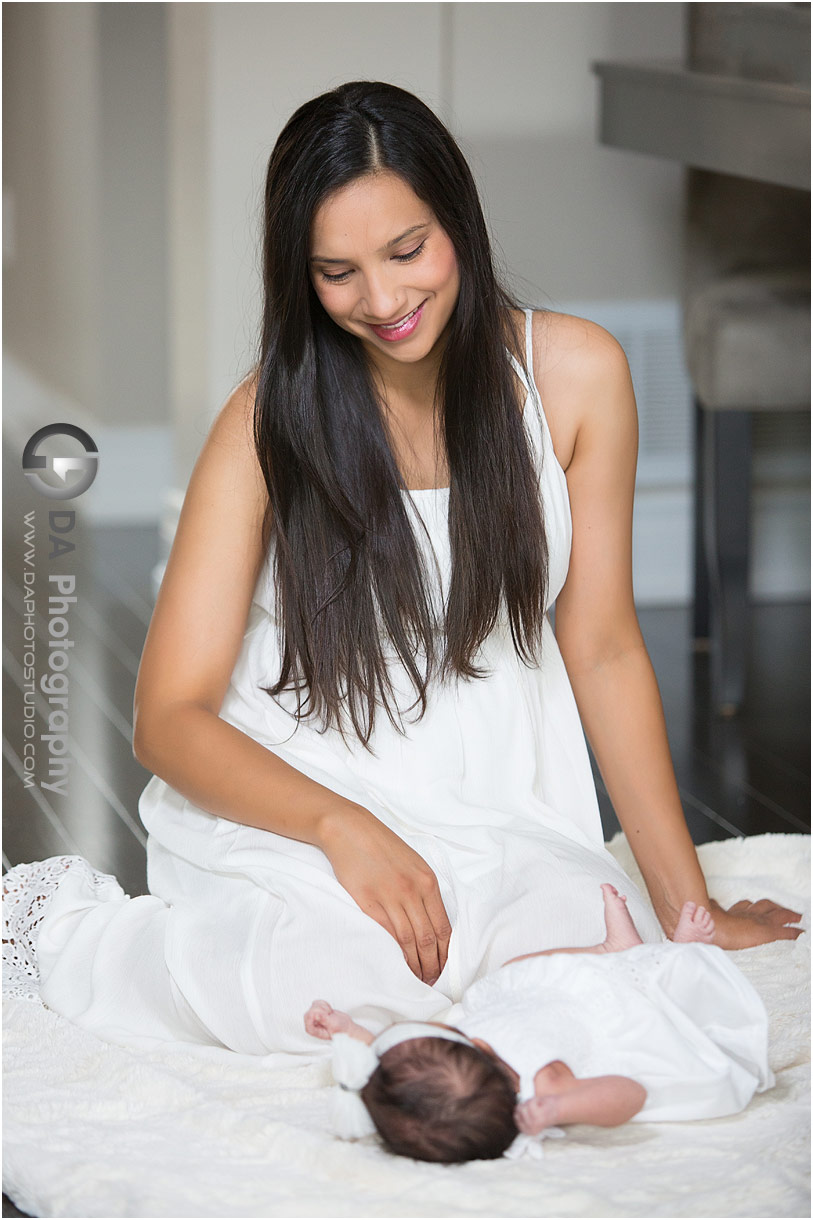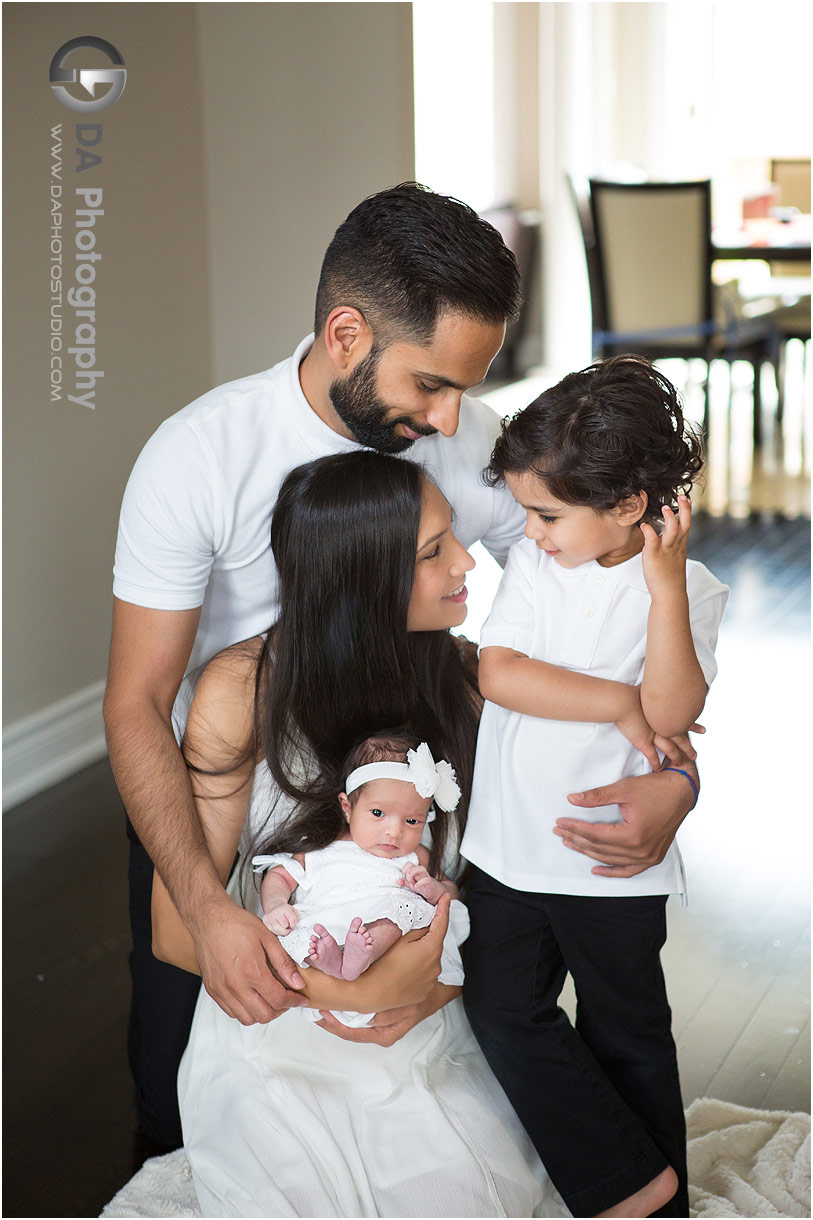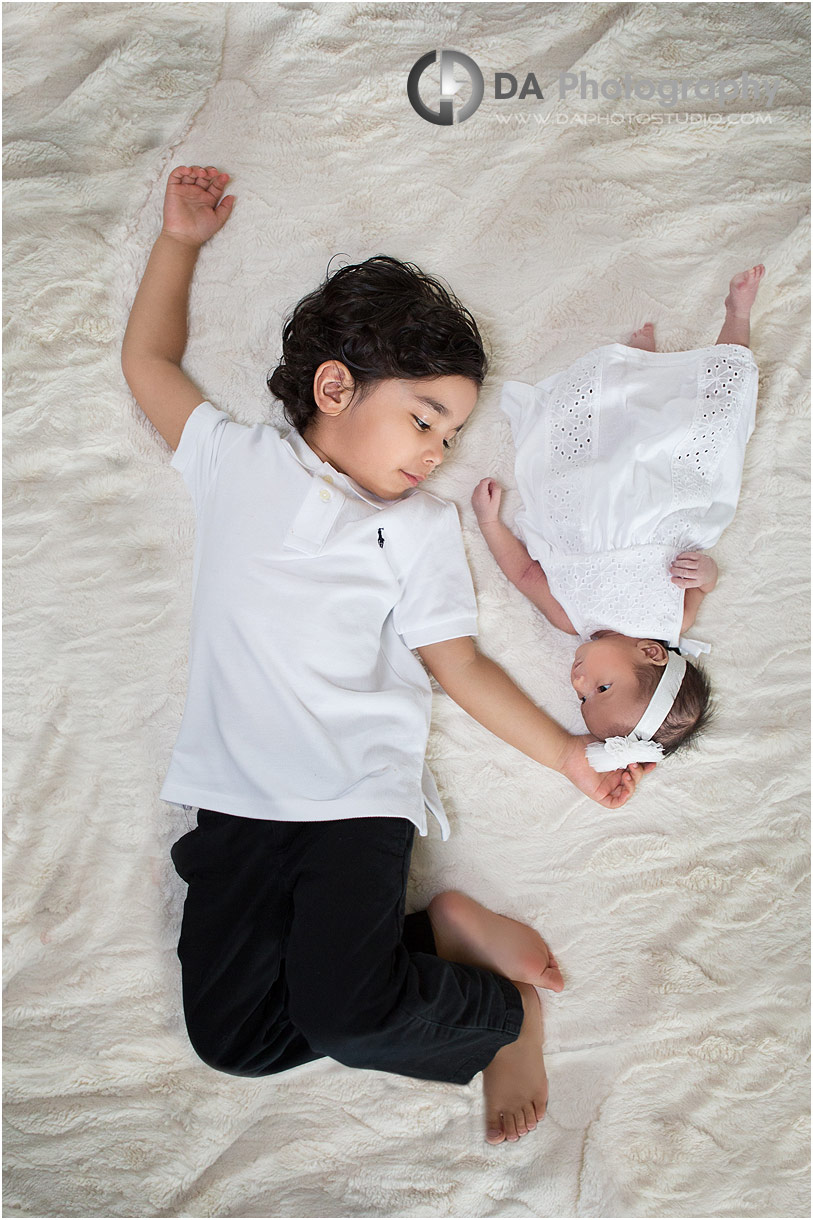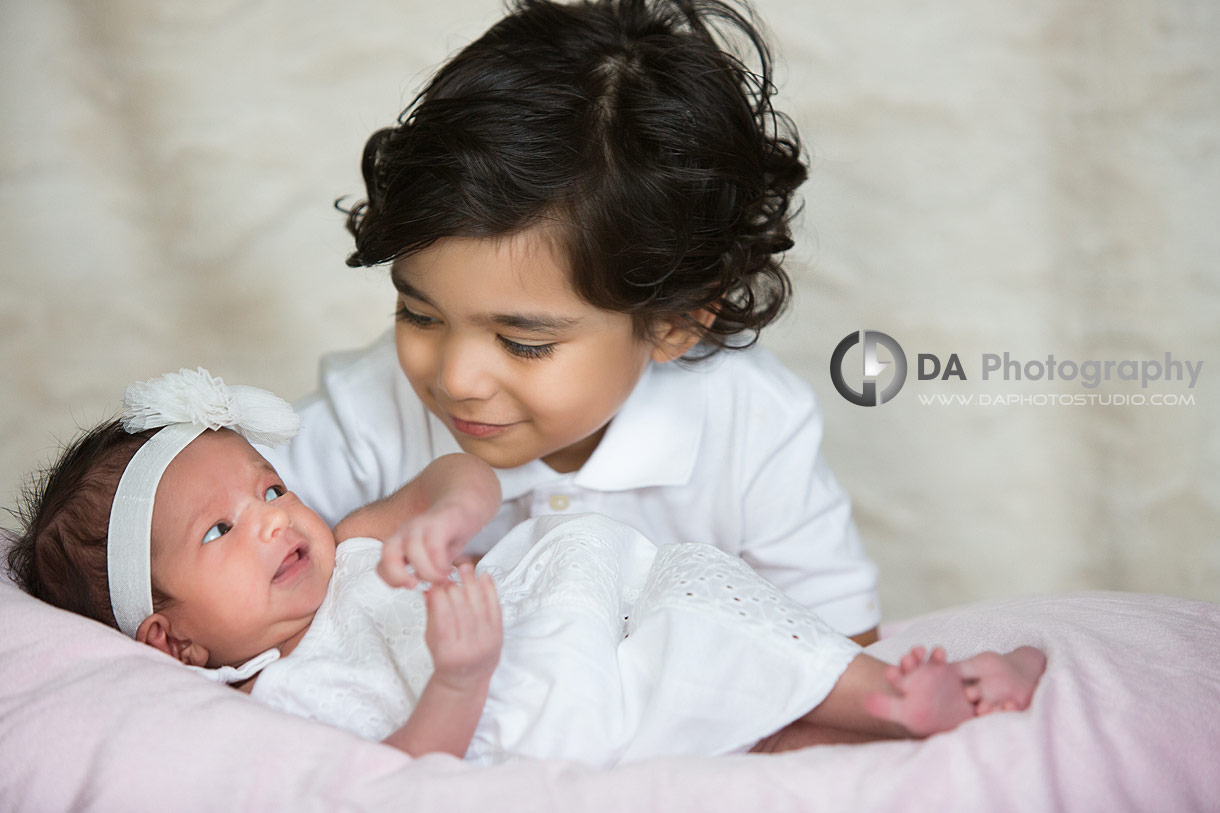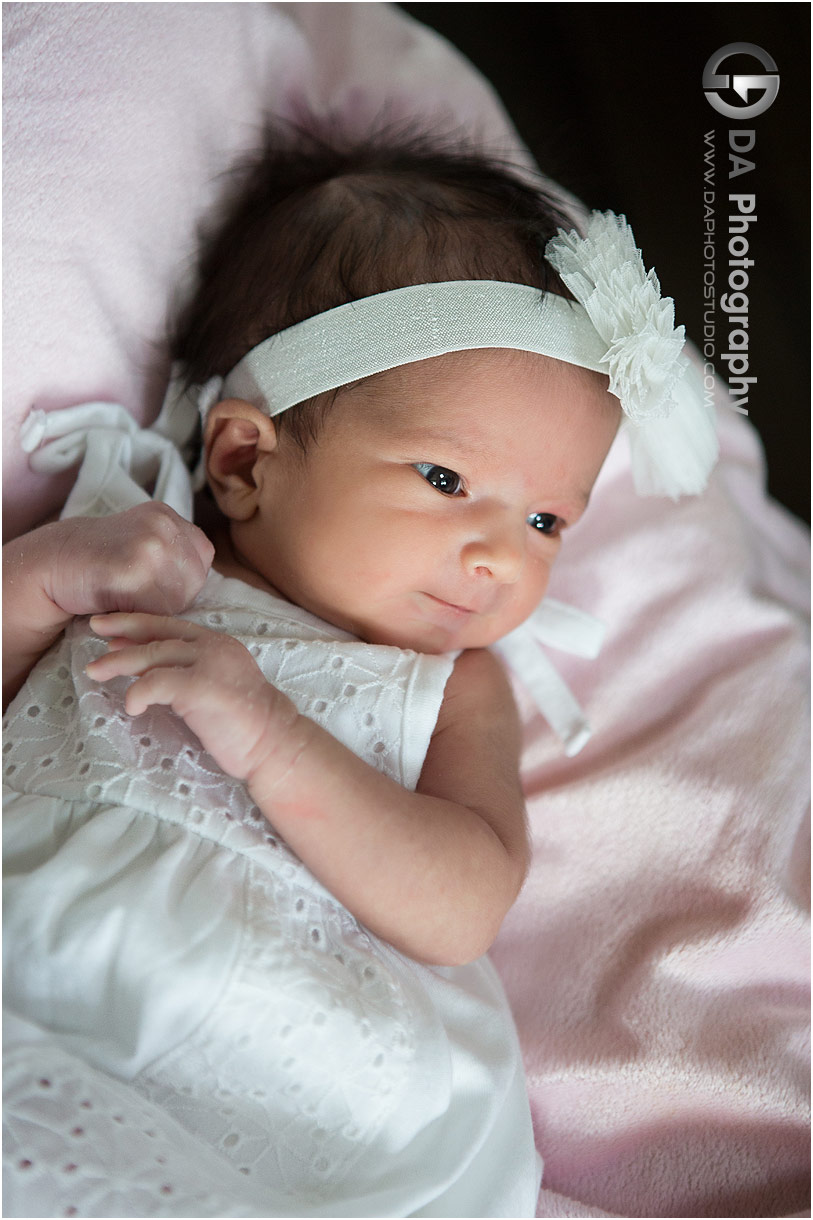 Simple way for family pictures planning
Family photos remind us of how beautiful life is during all the milestones and day-to-day activities. When we take a moment to reflect, the busy and difficult moments fade away and we are able to see how truly blessed we are. When we see it this way, the need to prioritize them becomes so much more crucial. Yet, even with this importance, planning family photos does not have to be a chore.
When organizing a family photo session, there is considerably less drama than wedding photos. They can be taken at a simple get together where we document some family fun. This was Rishu's family approach to their photos. Out dear family friends, the Virk's family, referred my services to her cousin Rishu. There was a new addition to Rishu's family and she wanted to capture those precious moments.
There was already a large photo of their older son in one of there rooms. Now, it was time to get one up of their new baby girl. The photo of the boy was in a studio environment if memory serves me correctly. This time, they were looking for a similar image to hang along with it. Since taking the first photo. Rishu had realized the importance of family pictures and the beauty of less-staged, genuine photos.
With this request in mind, I approached this session as a hybrid. More of a family-newborn-reunion-children photography all rolled up in to one!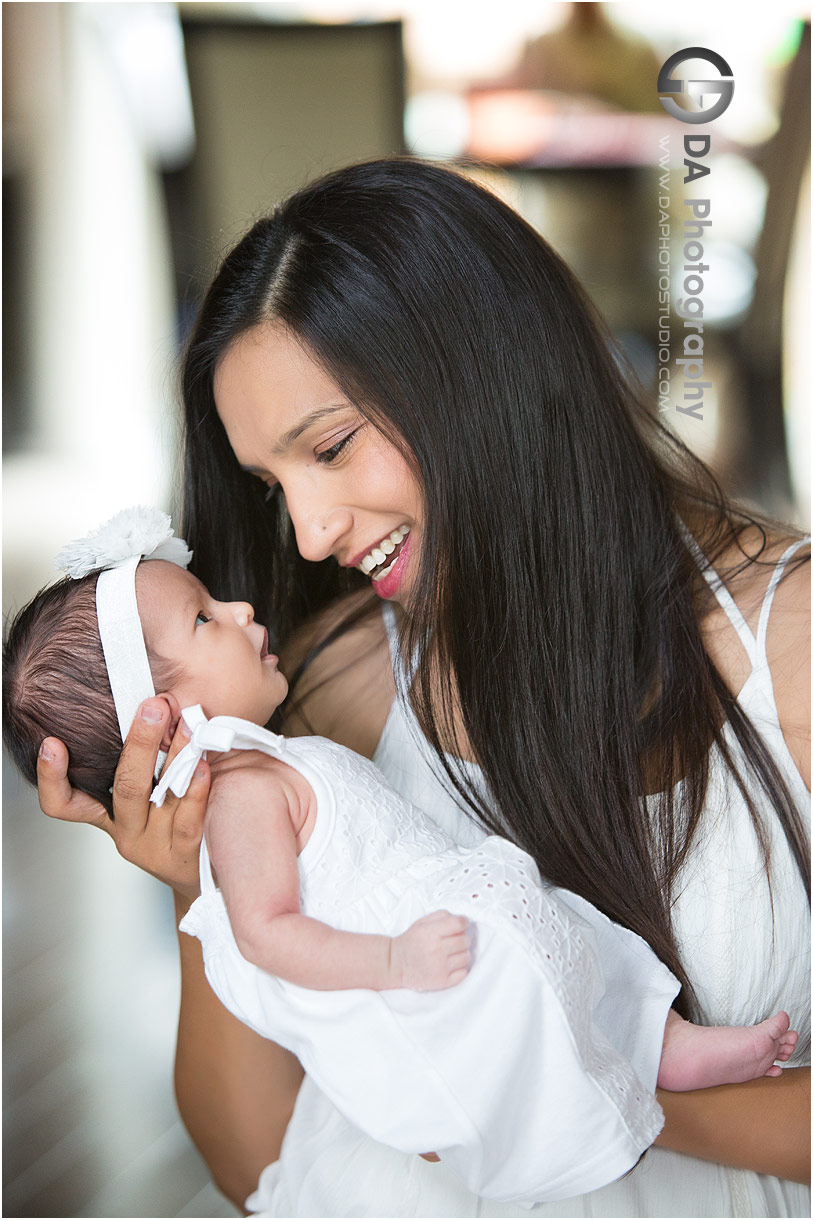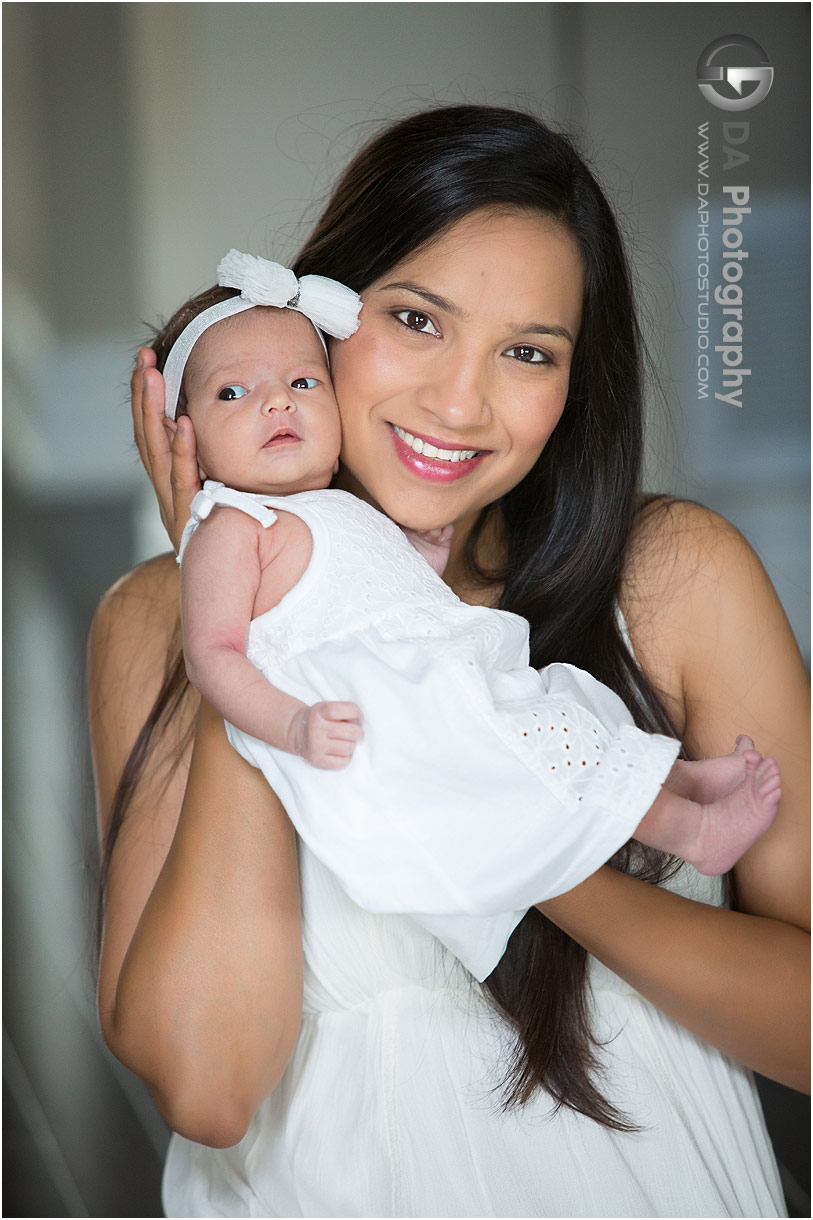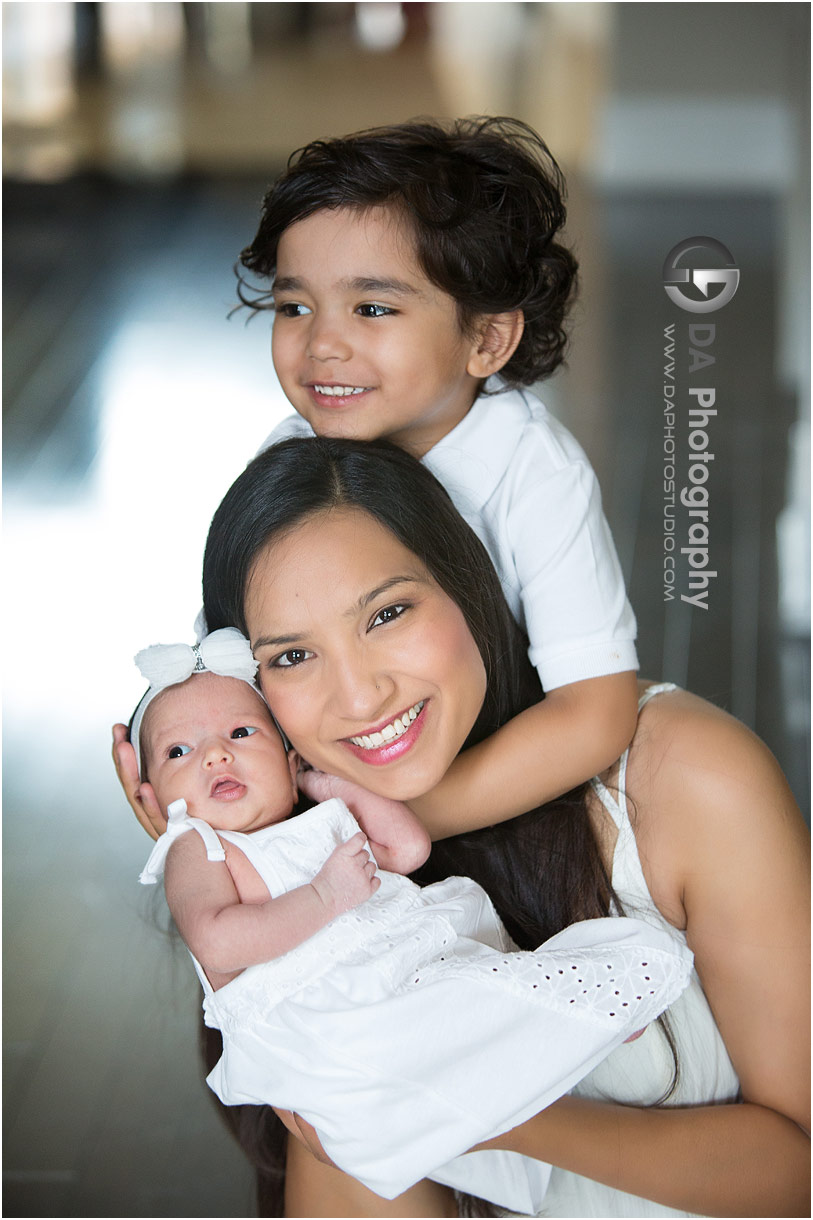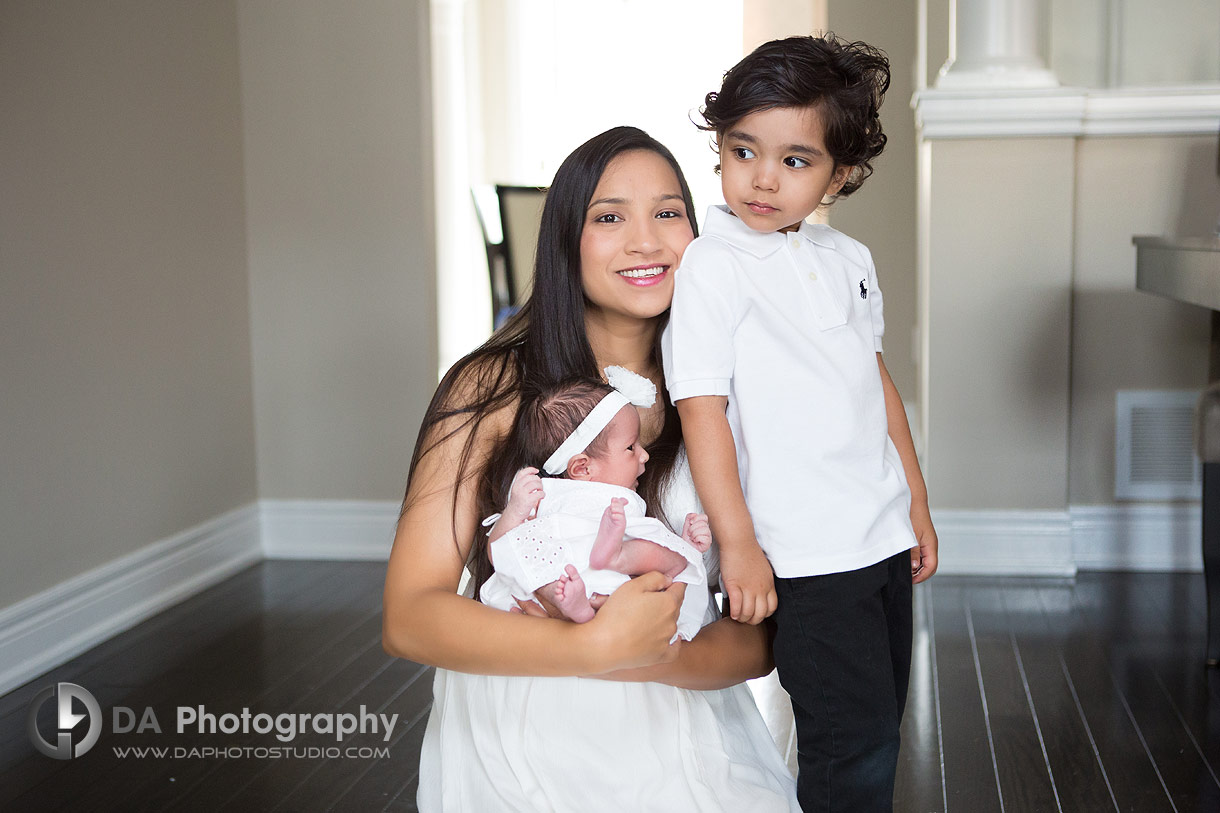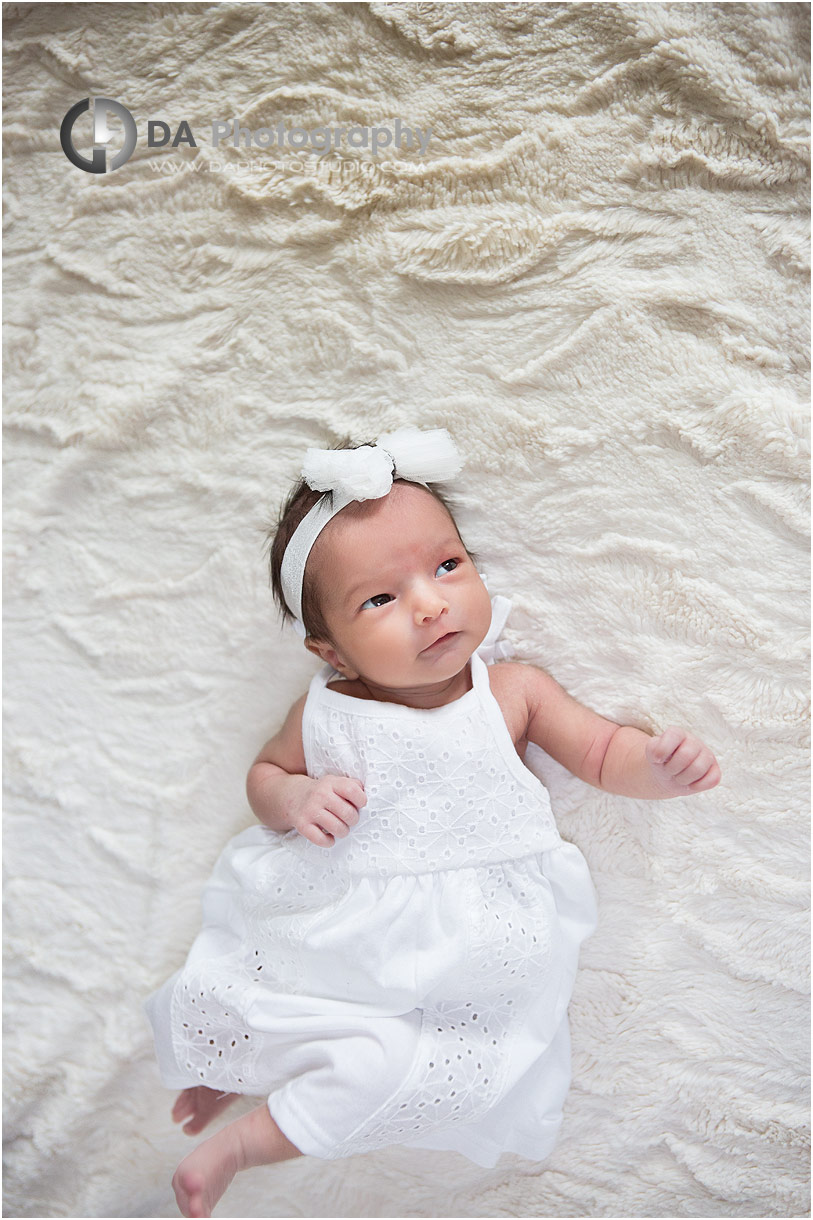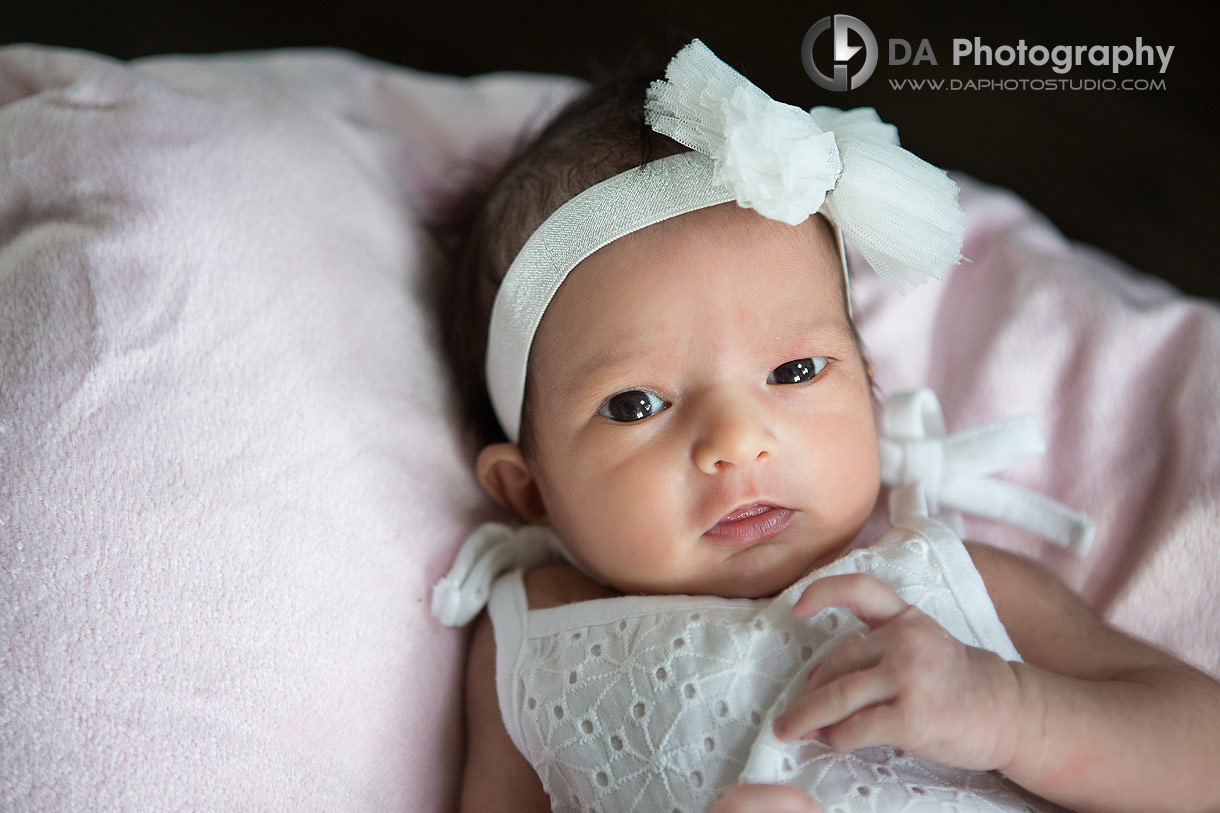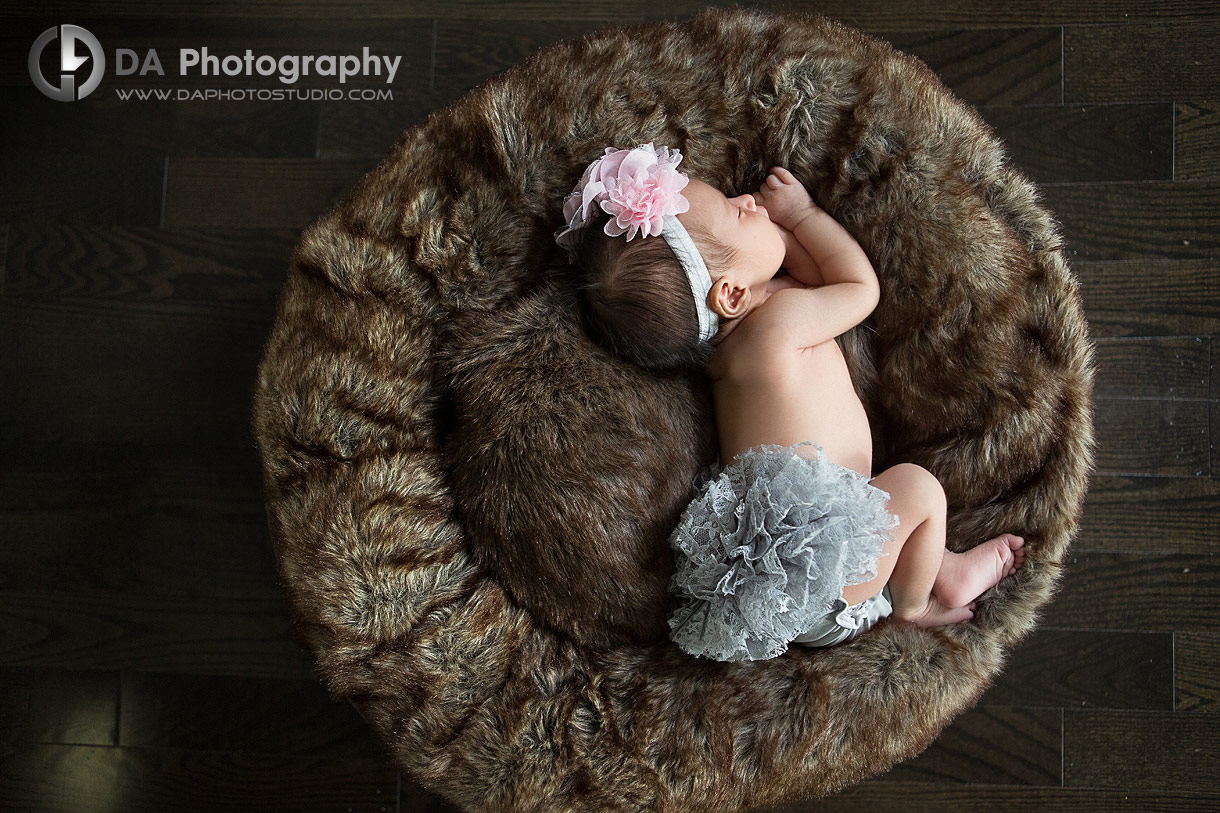 Toddlers in a family pictures, the older child
The older brother was 2-3 years old at the time. As you may know, working with a child of this age things can go one of two ways. Either we could have loads of fun, or they could monopolize the session with some high emotions. Having two boys of my own, I knew what I need to do. He was the main character I needed to befriend and work with first. Although the reason for the session was the newborn baby girl; I needed to earn the boy's trust and to connect with him.
I began by getting down to his level and developing trust while encouraging him to show me his favourite toys. What better way to connect than through your shared love of all things bright and noisy? Once he had enough of that, we moved out into their backyard. Here, we took some photos with his dad.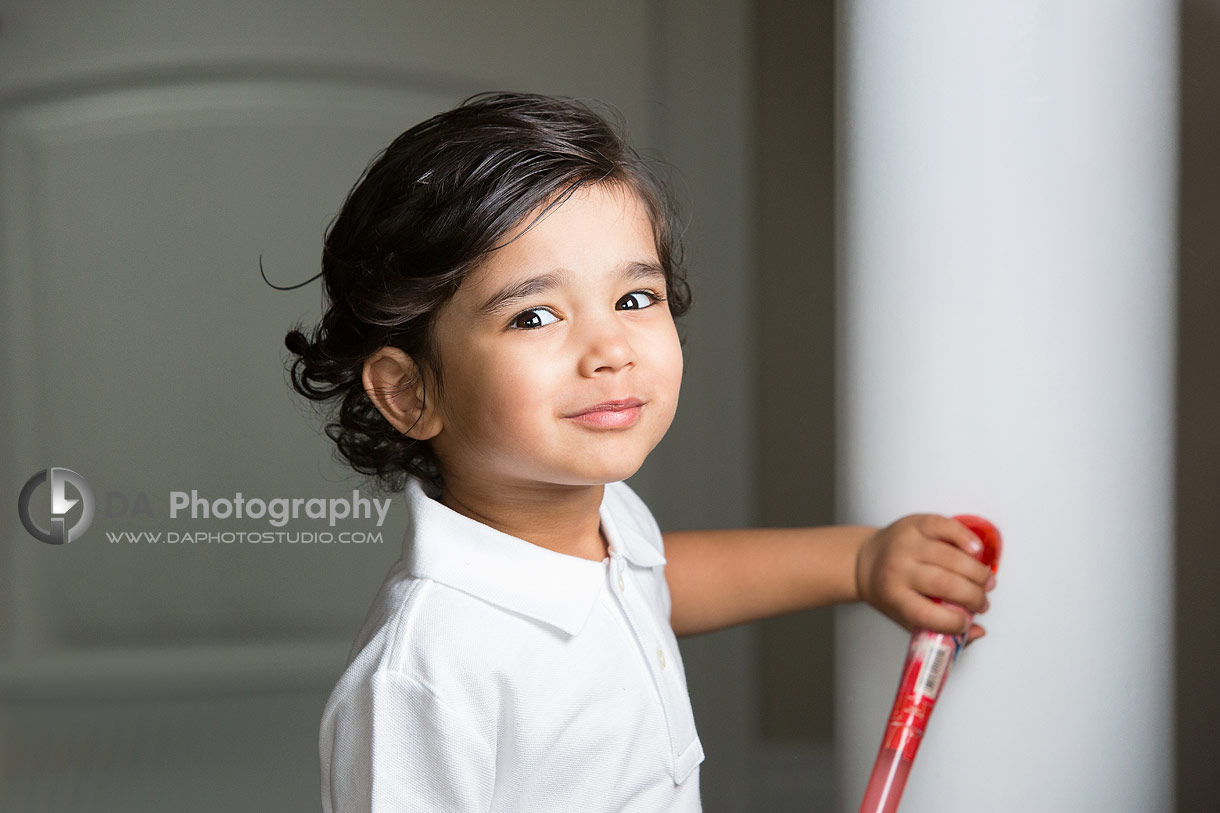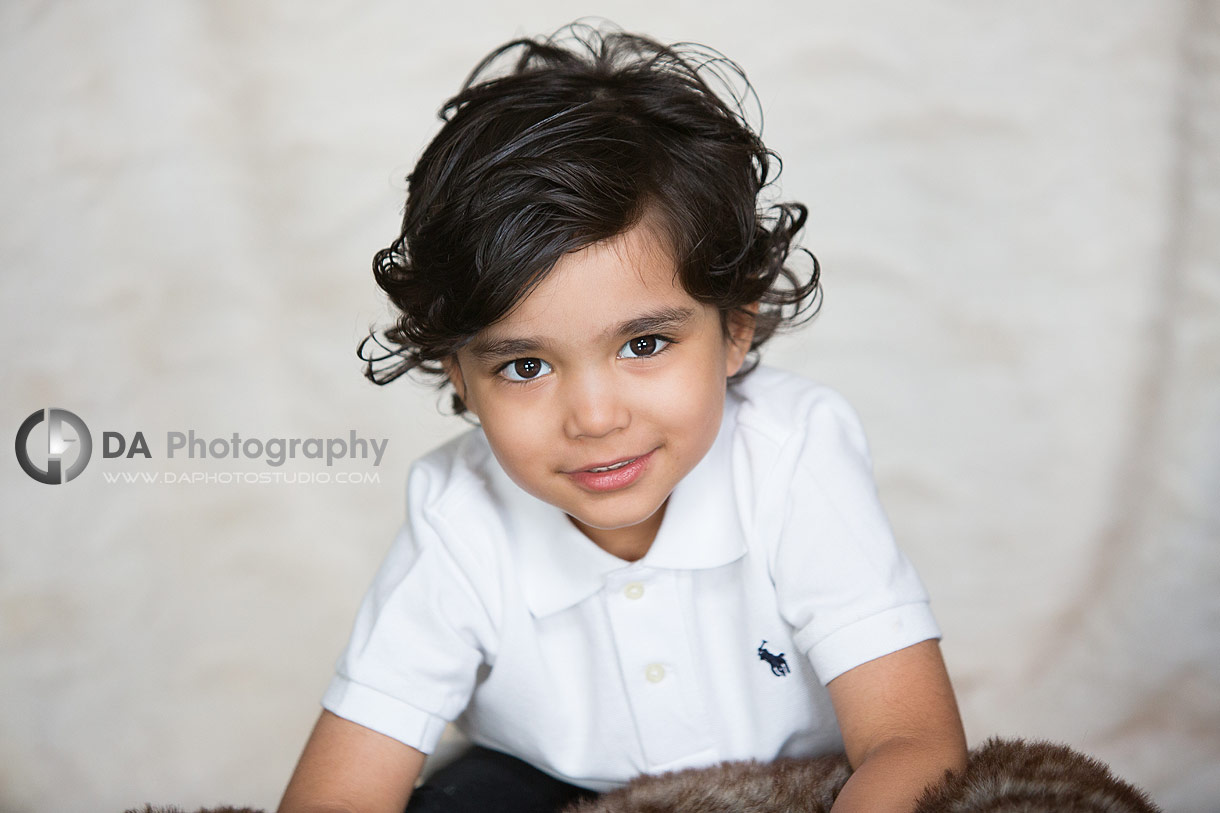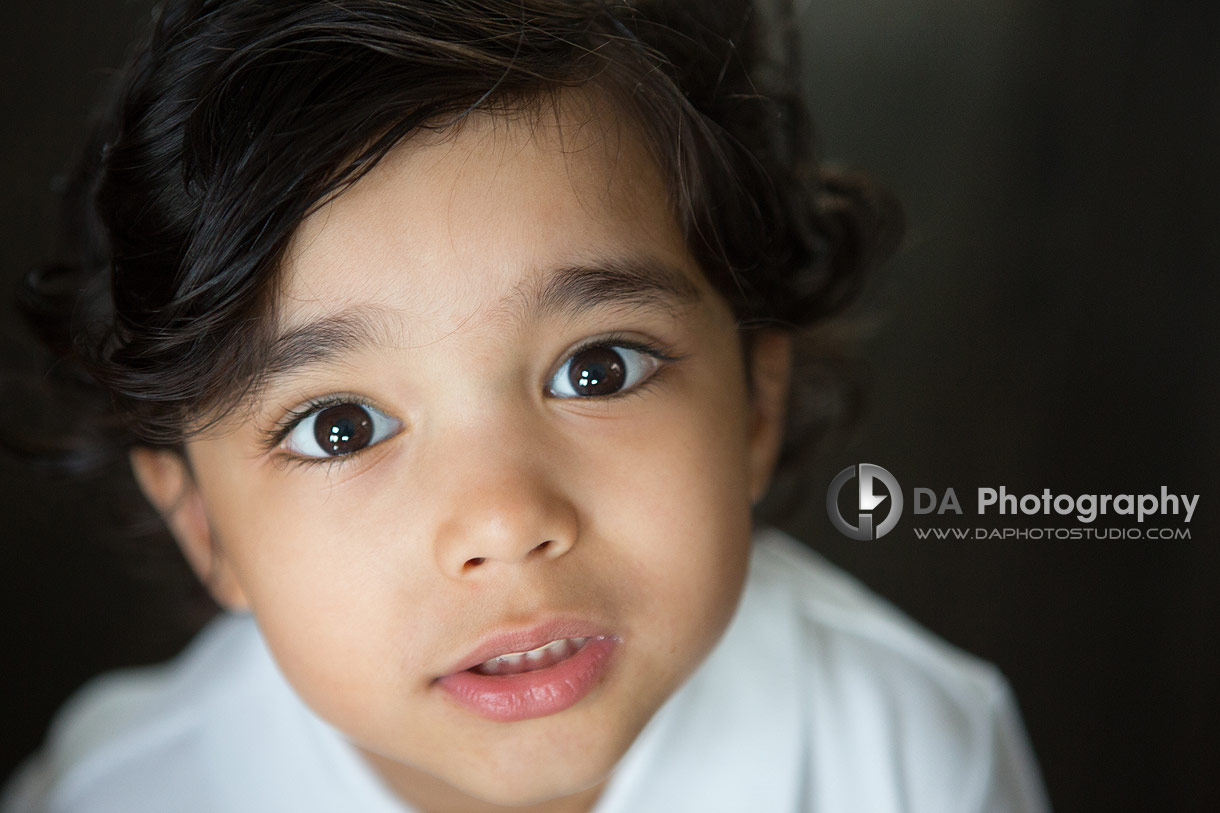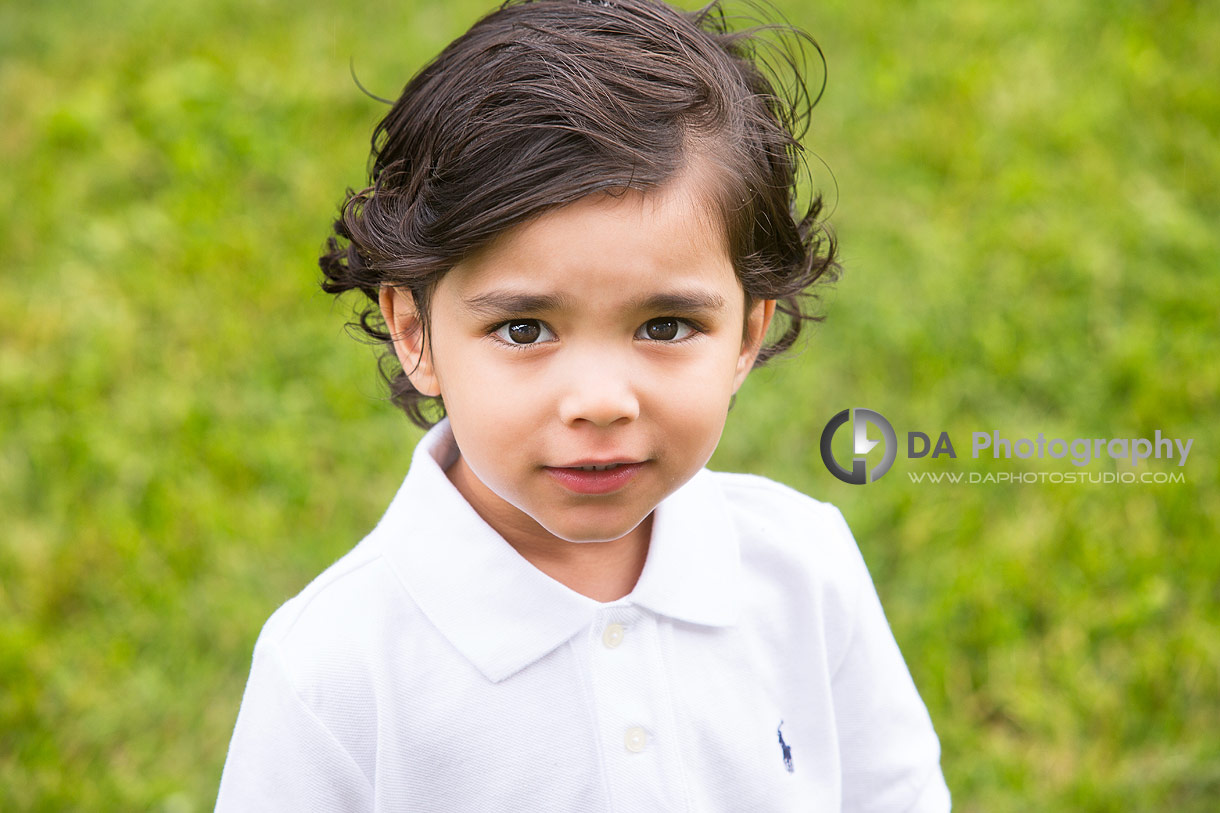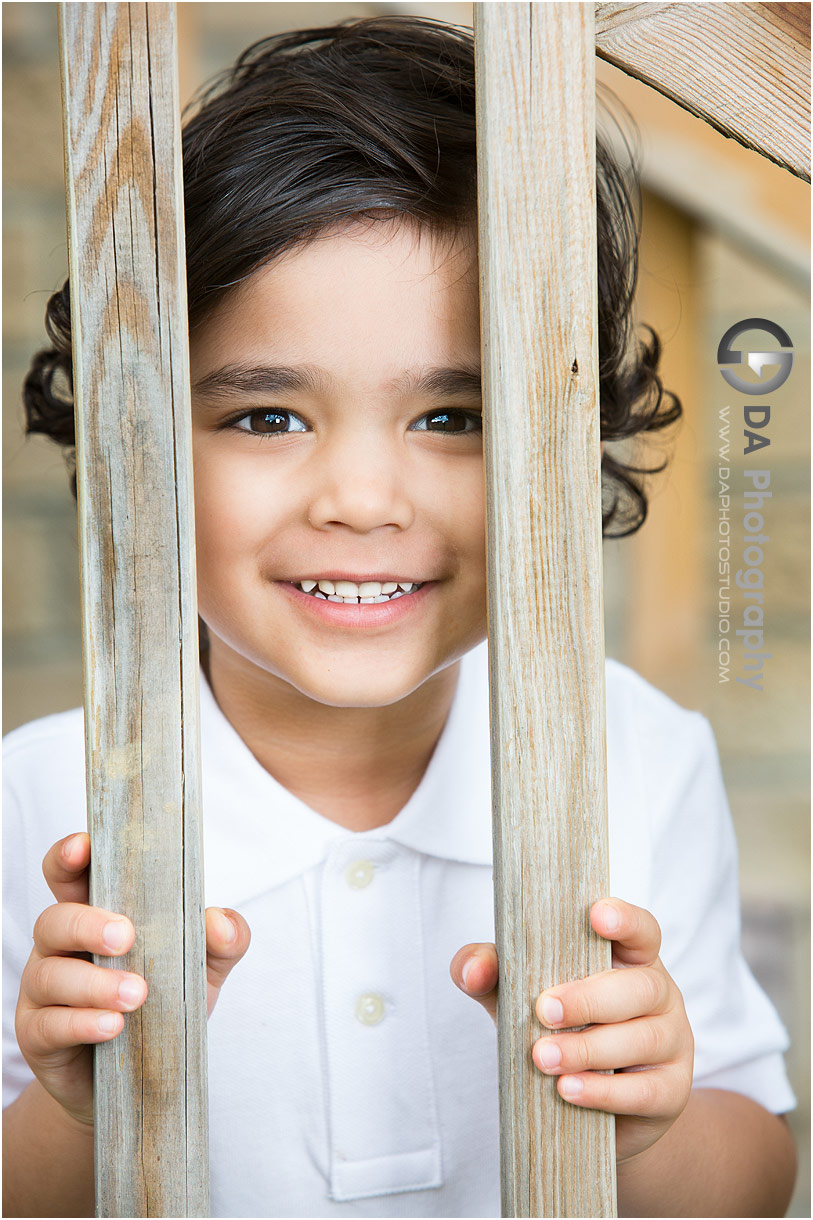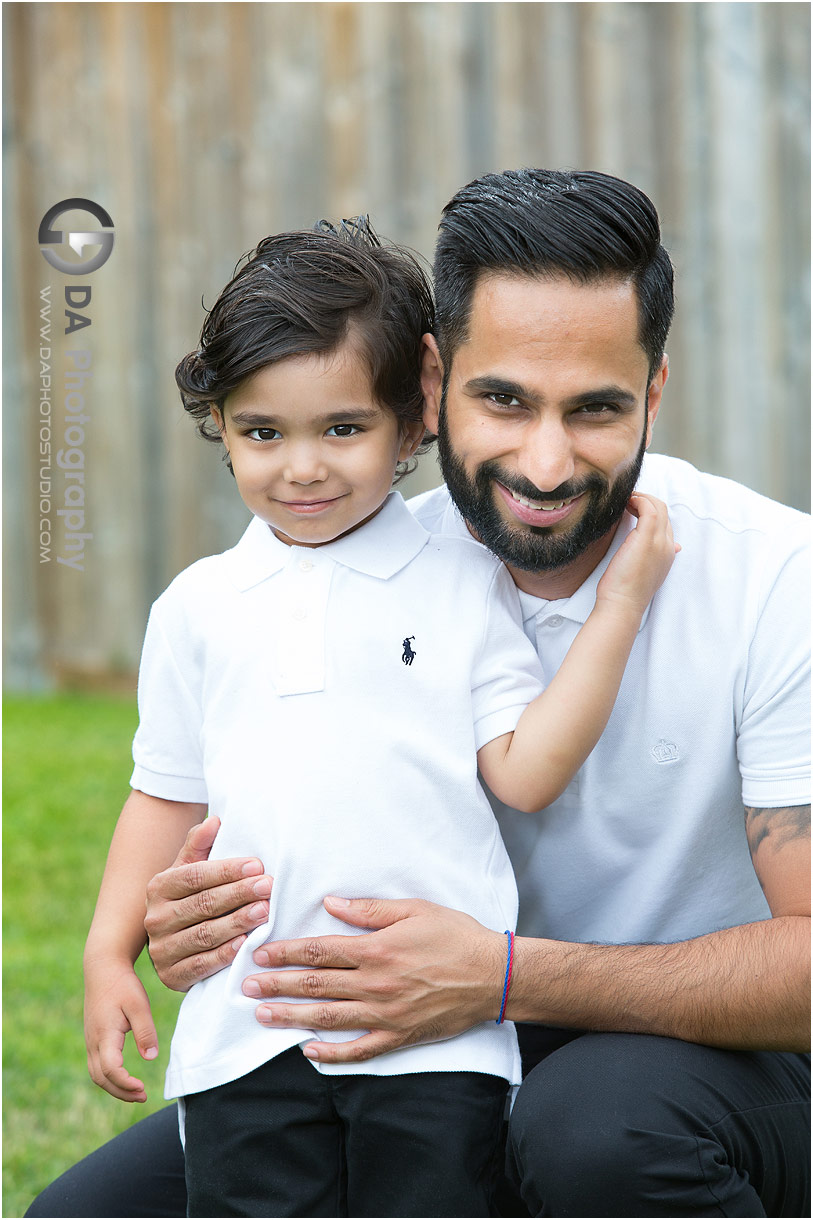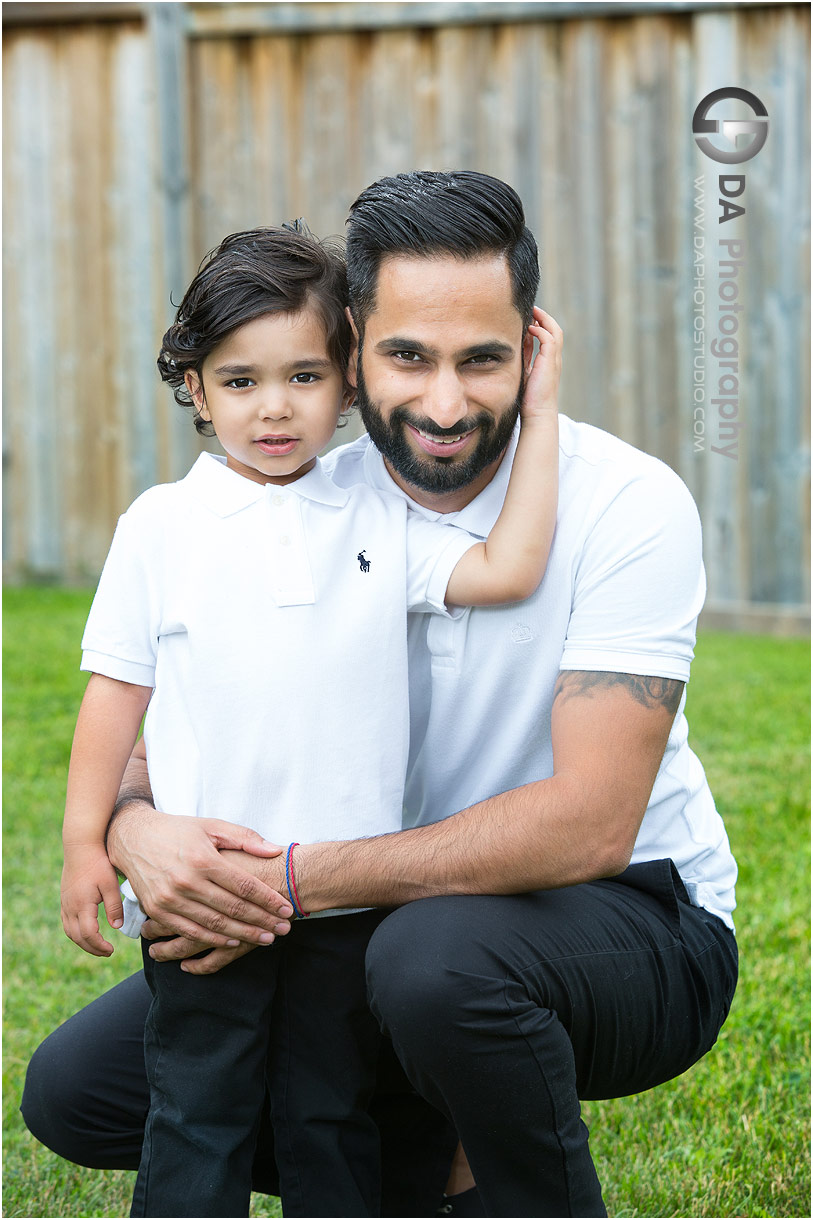 Invite parents, grandparents to your family pictures event
Rishu was super clever and invited the grandparents from both sides. We took a few different groupings with them and then continued onto Rishu's immediate family next. The overcast weather was perfect for this occasion. It softens the harsh sunlight given it a softer look and feel. However, it was still too much for the little baby and we moved inside. Indoors is such an open canvas with so many opportunities for clean family photos. You just have to know where to look!
We continued to capture some great soft and heartwarming portraits with the entire family. Meanwhile, I had so much more in my head for the following part of the session!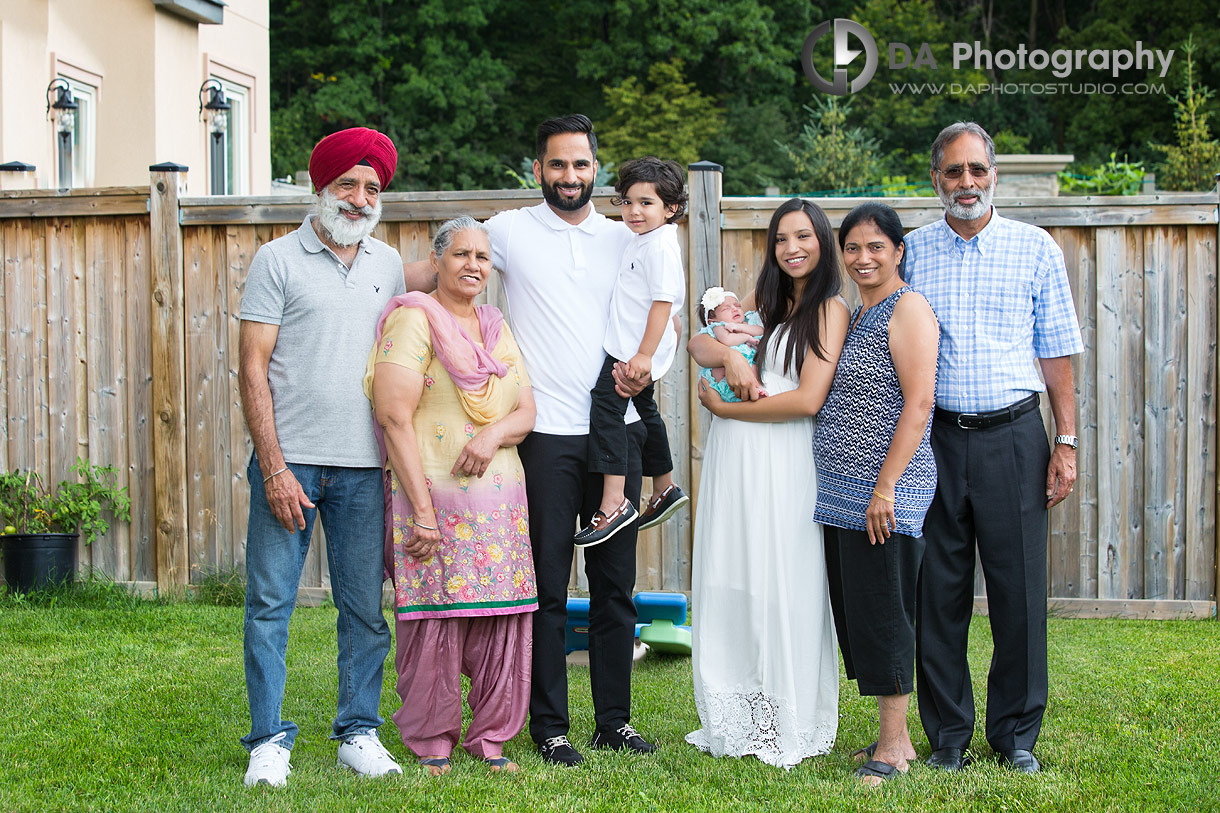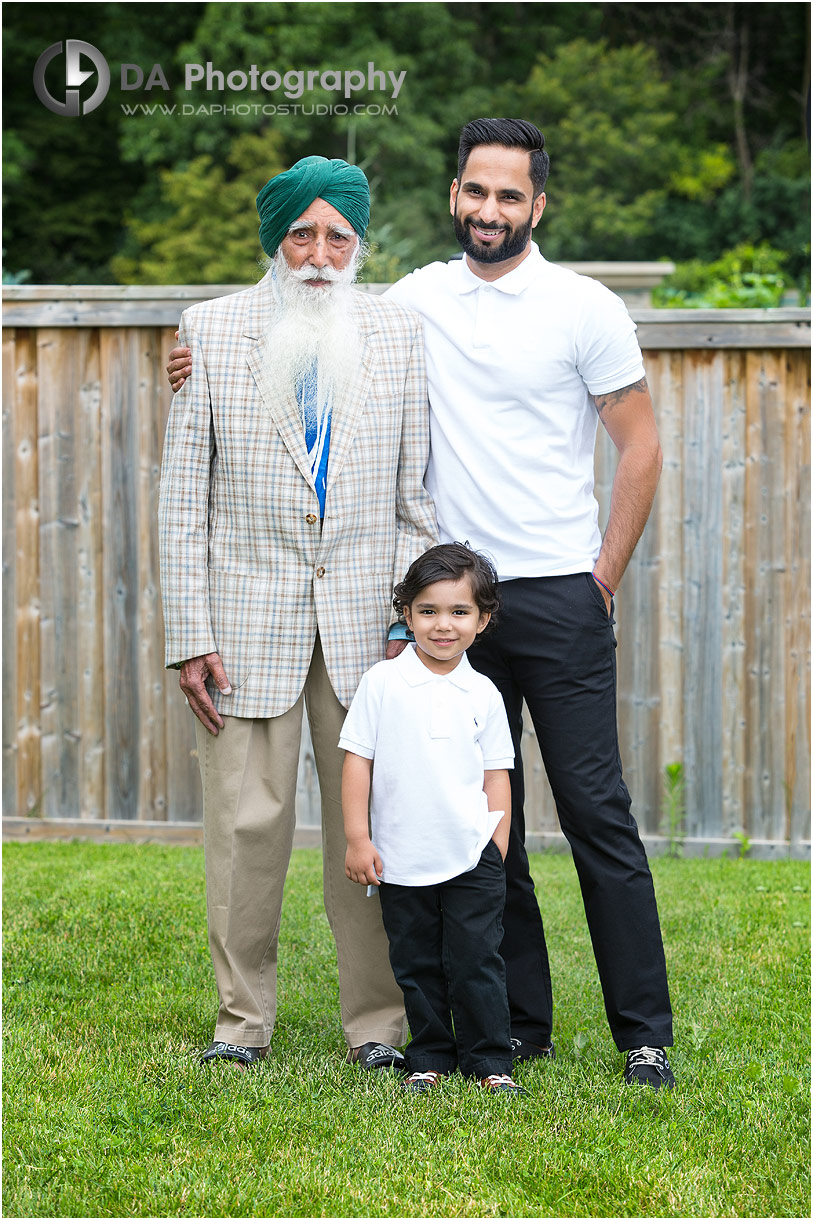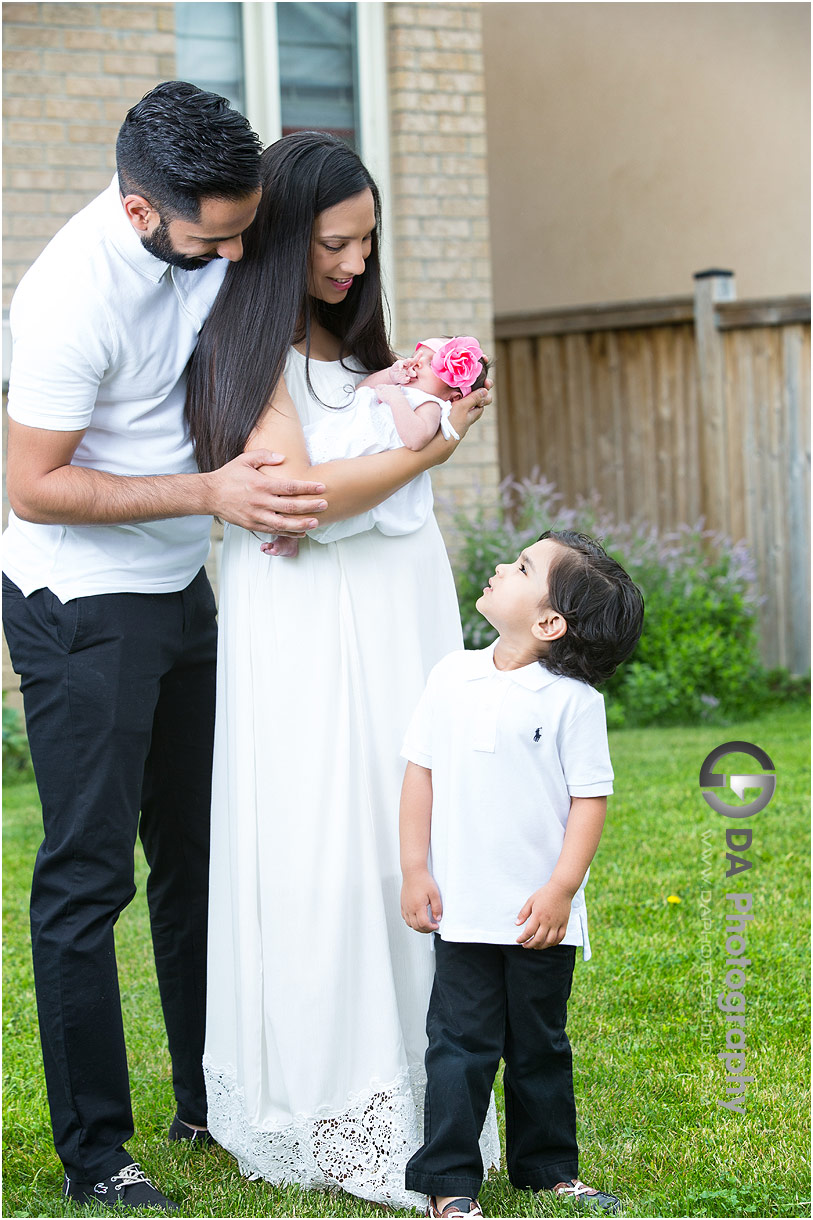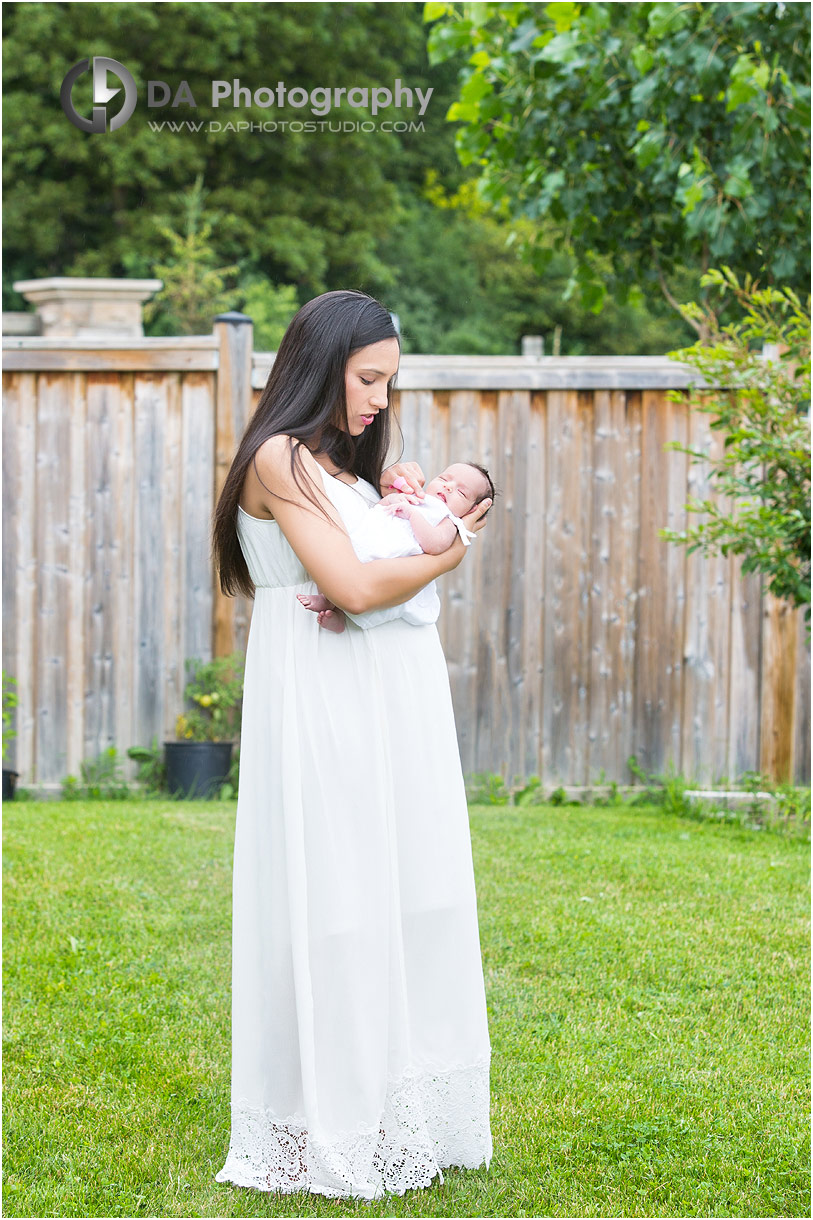 Keep it memorable
As with every mom of a newborn baby, Rishu was hoping for some cute, unique and creative portraits of the new addition to the family. Of course I was ready for it! I also wanted the older brother to watch and be ready to join in next. That was how I built up the excitement and his cooperation for their sibling portrait. I first positioned the little one in my signature nest prop to take a couple images. At the same time, I noticed from the corner of my eye that the boy was getting a bit antsy. So, I invited him to join his sister with some firm rules and instructions.
Wanting to feel important and be a part of the attention too, he was determined to listen. The rest of the images that came as a result is just proof to how much you can get from kids if you just take a moment to listen to them first. In here are not the photos of the proud parents watching from the side as their two blessings interact and work with me. However, they know what I'm talking about and have those photos because I did take a few.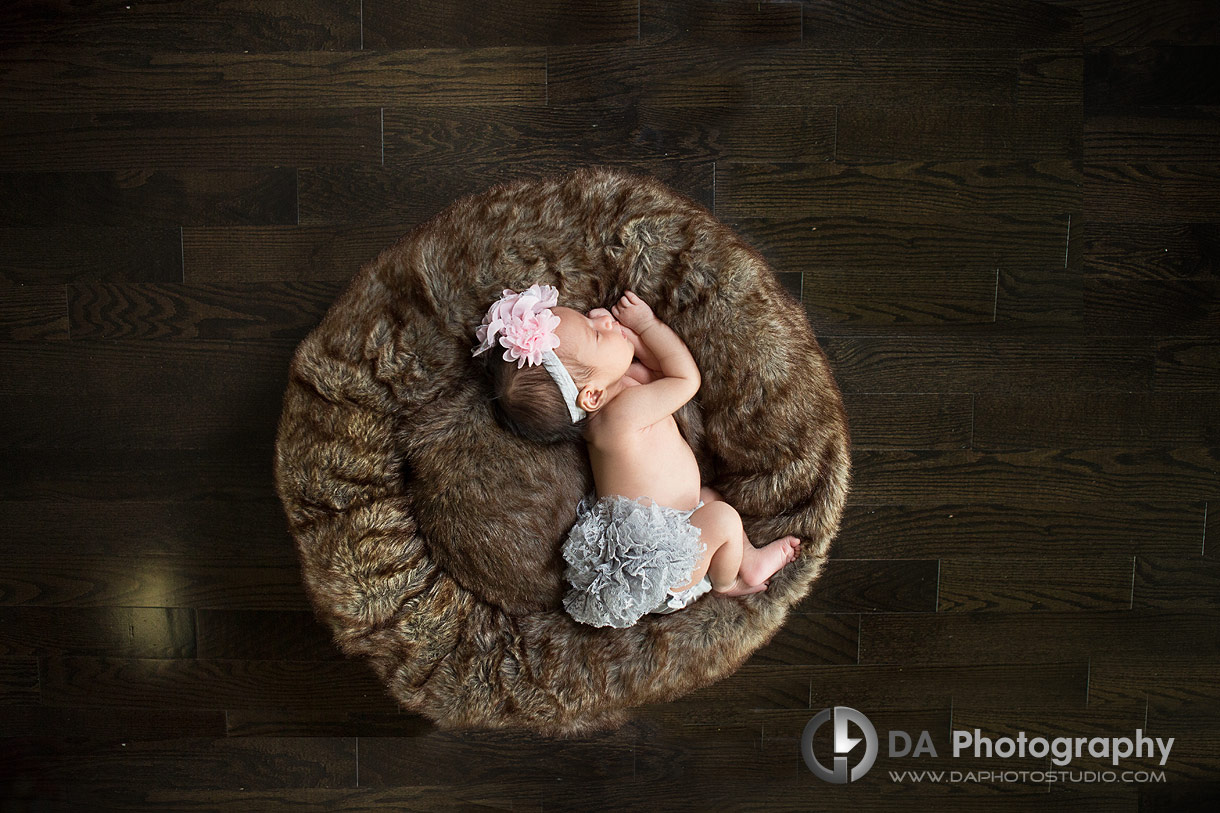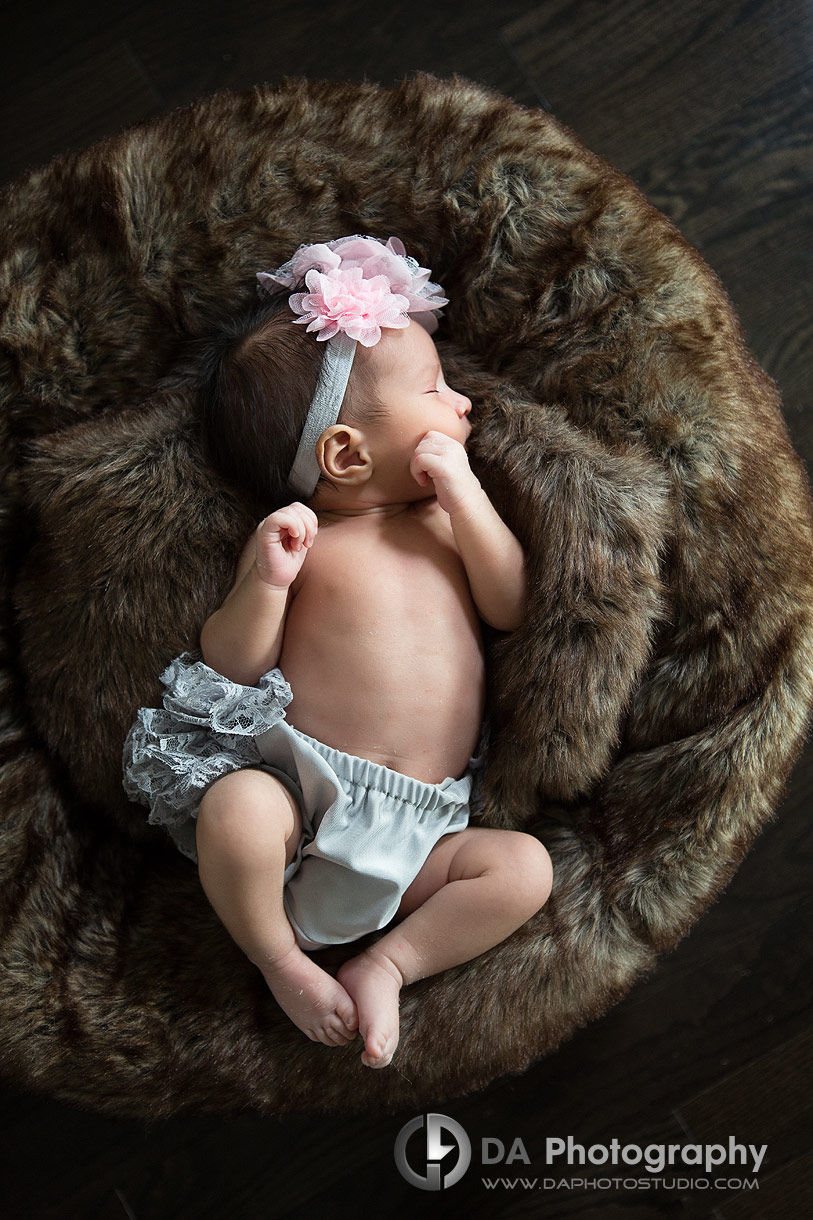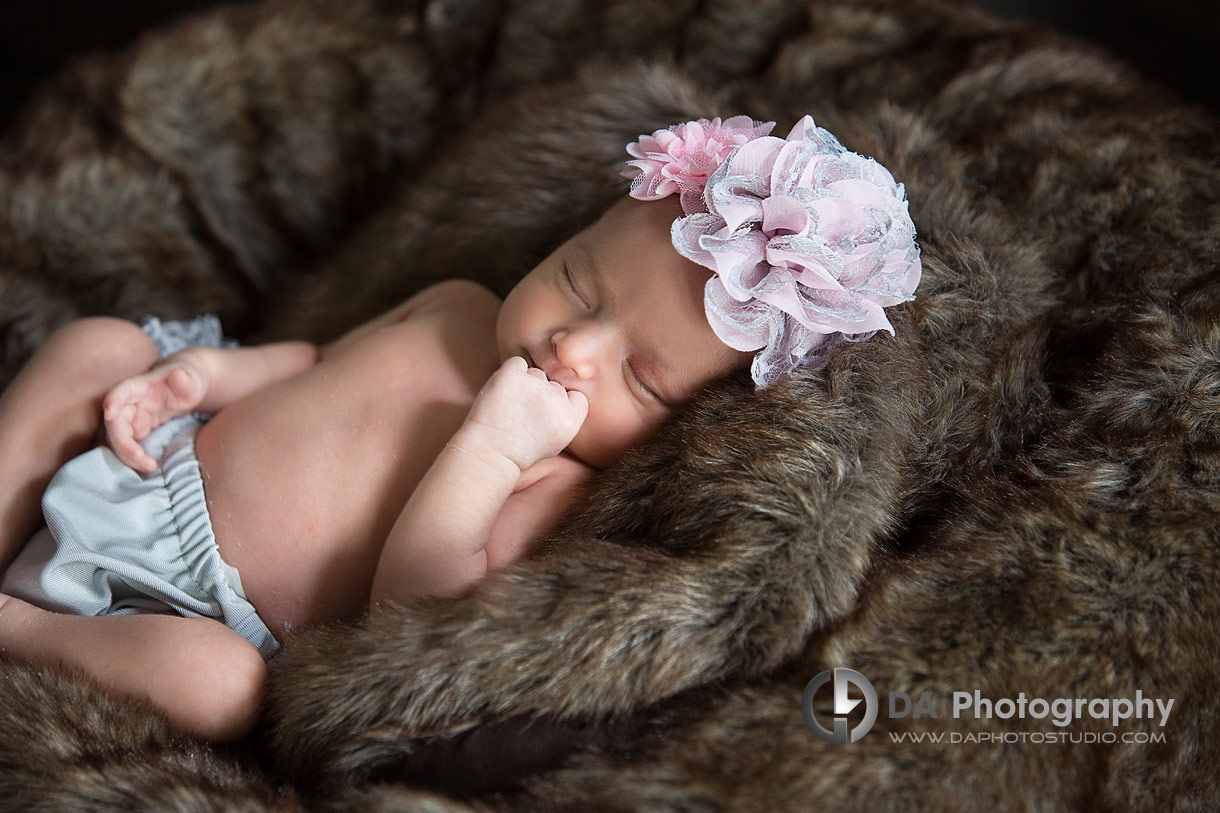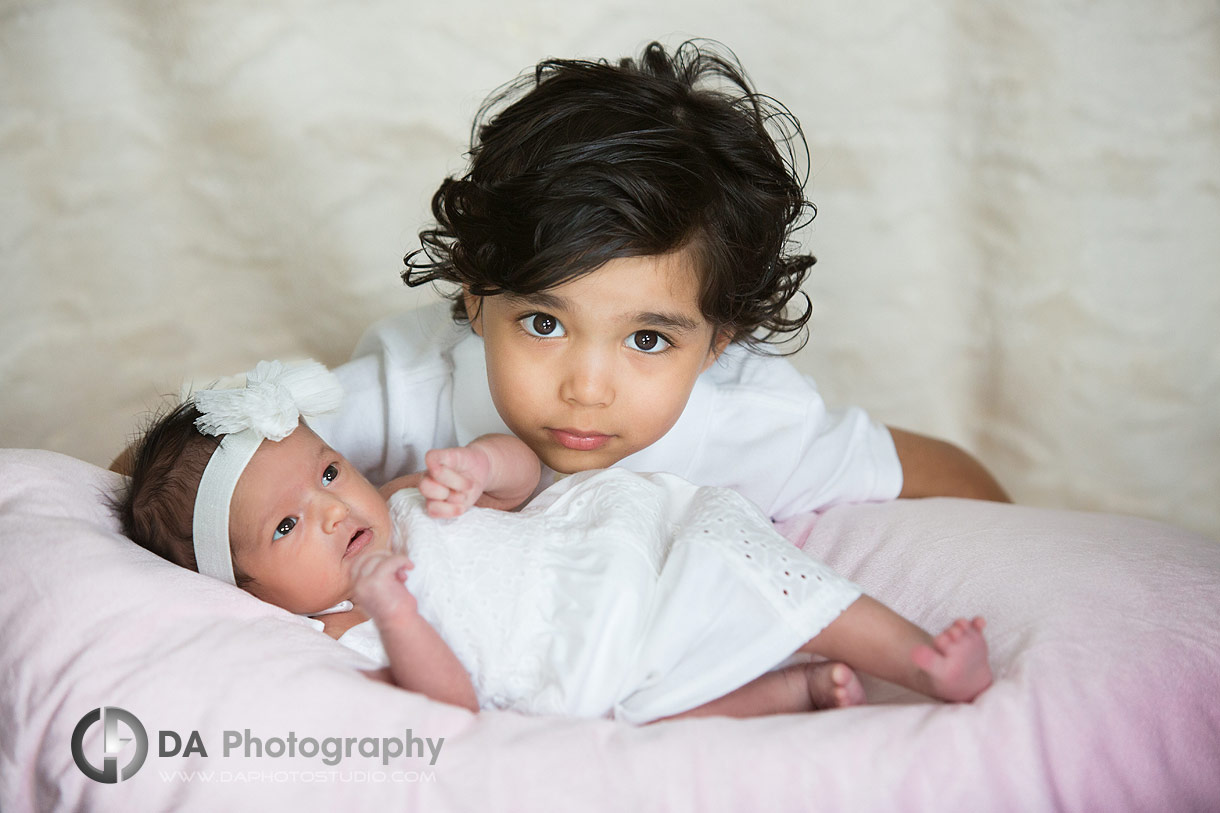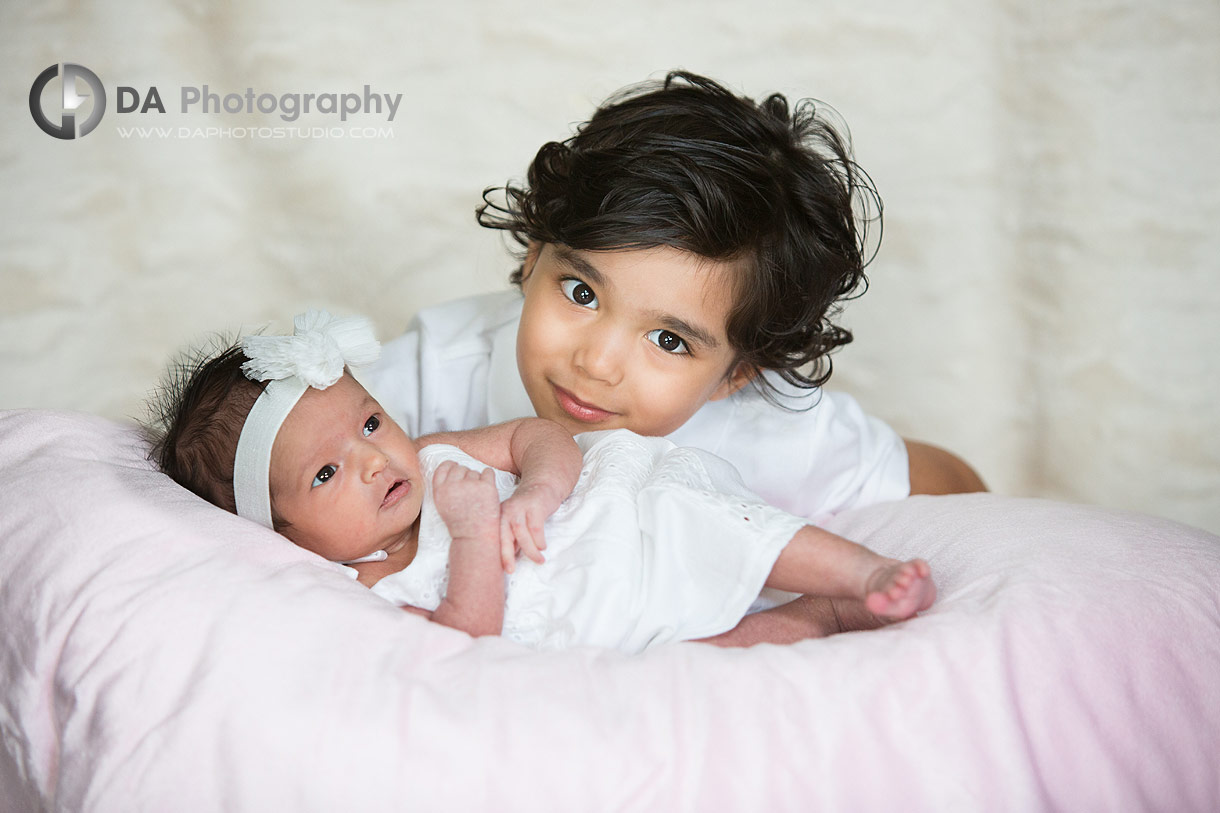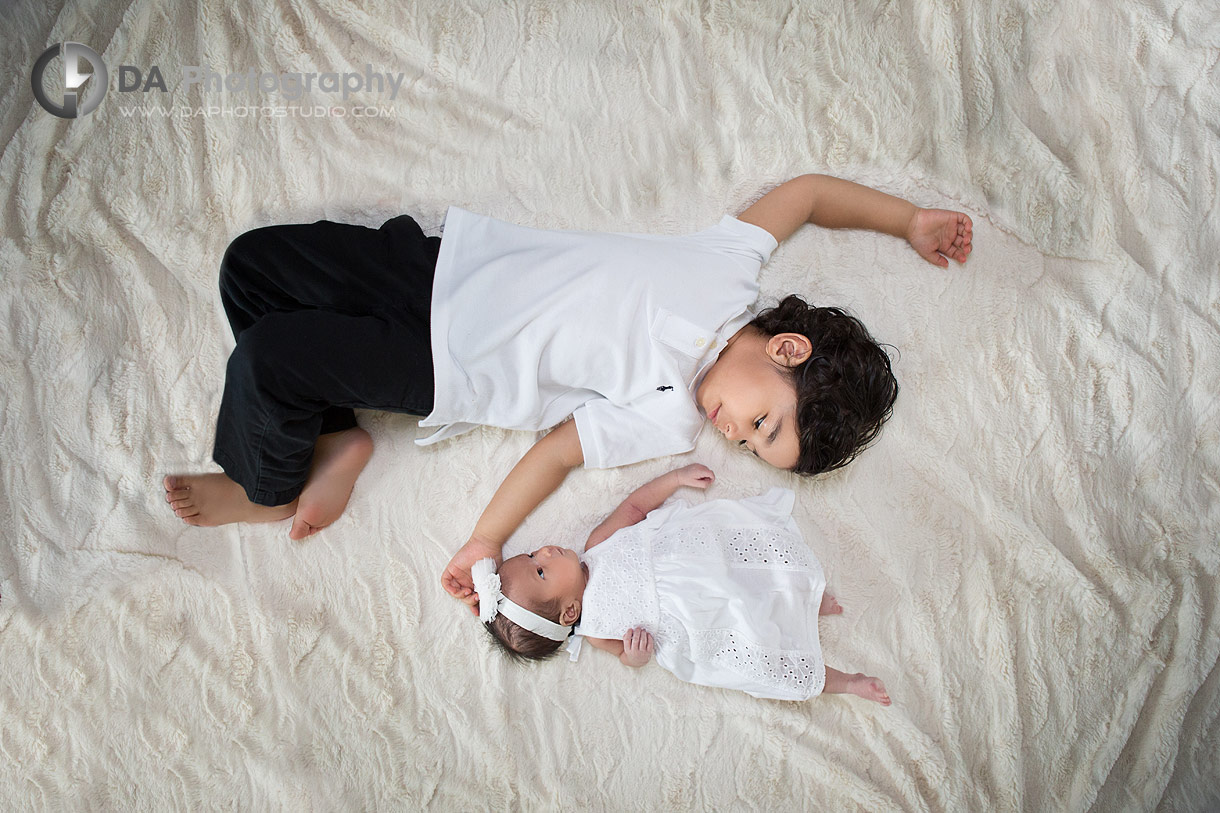 Keep updating you family fun photos
Having had the chance to photograph Rishu's family was an absolute pleasure. Seeing how updating their family portraits contributed to their family happiness was priceless. In turn, writing this post has made me more determined to practice what I preach. I am making it a priority to take some real photos with my own family in the near future. And I'm not talking about the ones on our phones. Perhaps we will do that the next time when we get our new summer pool installed for the first time.
Until then, if you haven't had scheduled family pictures for a long time, make sure you don't wait any longer. The time is moving so quickly and our kids are growing way too fast. Until we get together again in the days ahead for family photos, make sure to use what you have. Use your phones, ask friends, or anything to document your happiness.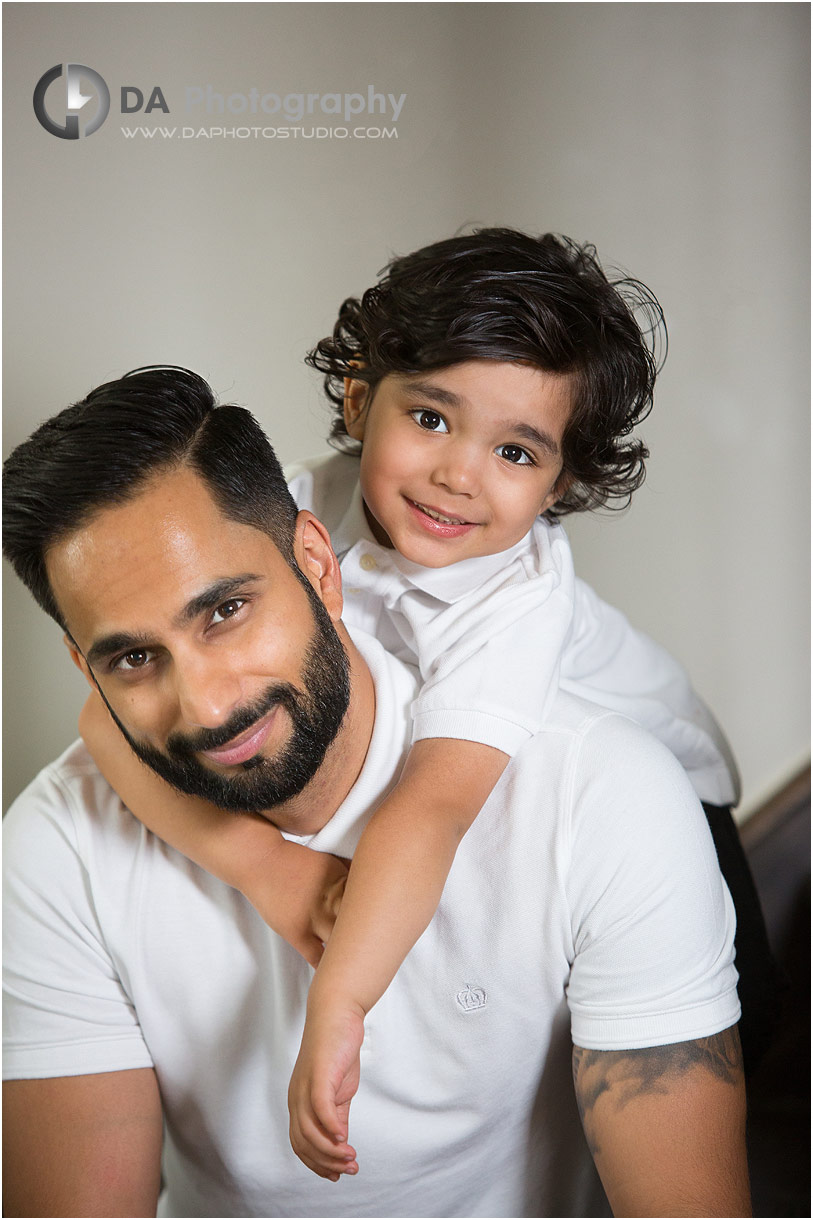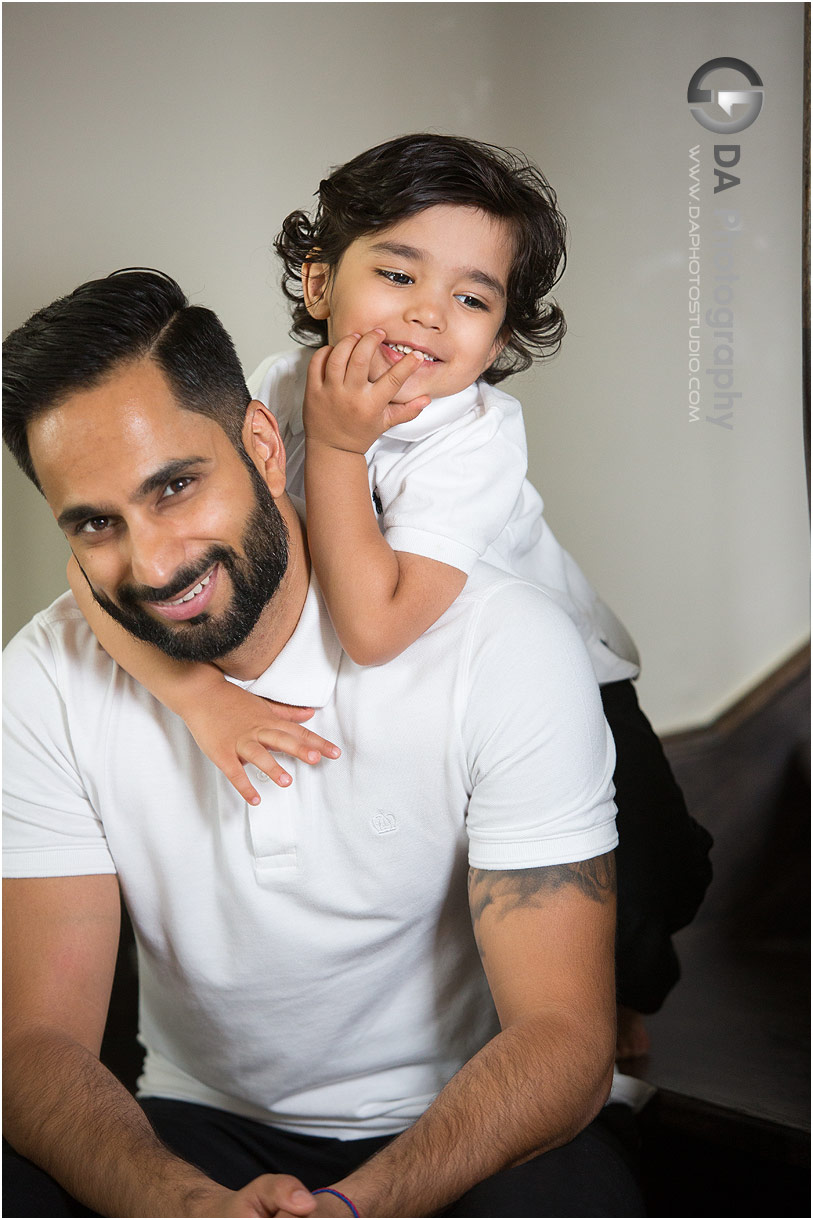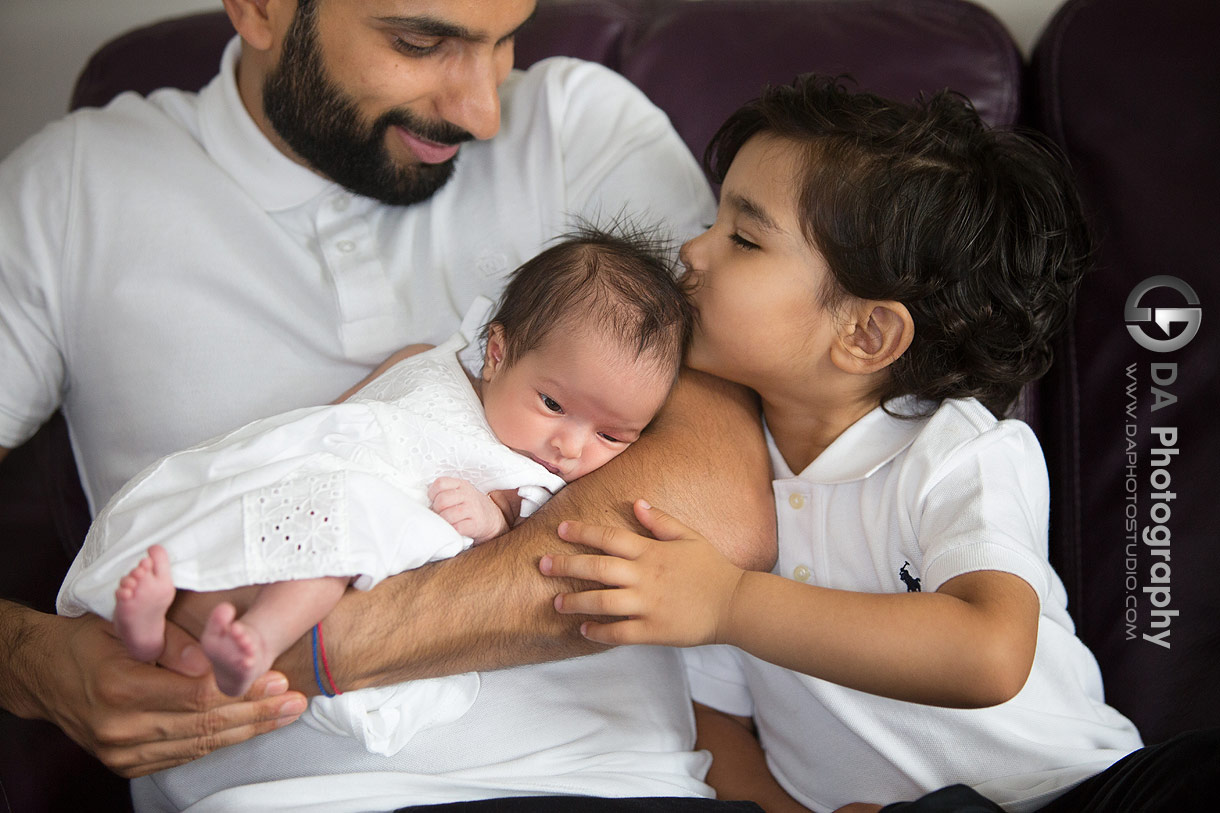 If you like the photos you have seen in this post, contact me so that I can help you photograph your unique and beautiful family and freeze those happy moments in time to relive as often as you can.
Photo Location: Private property, Brampton, ON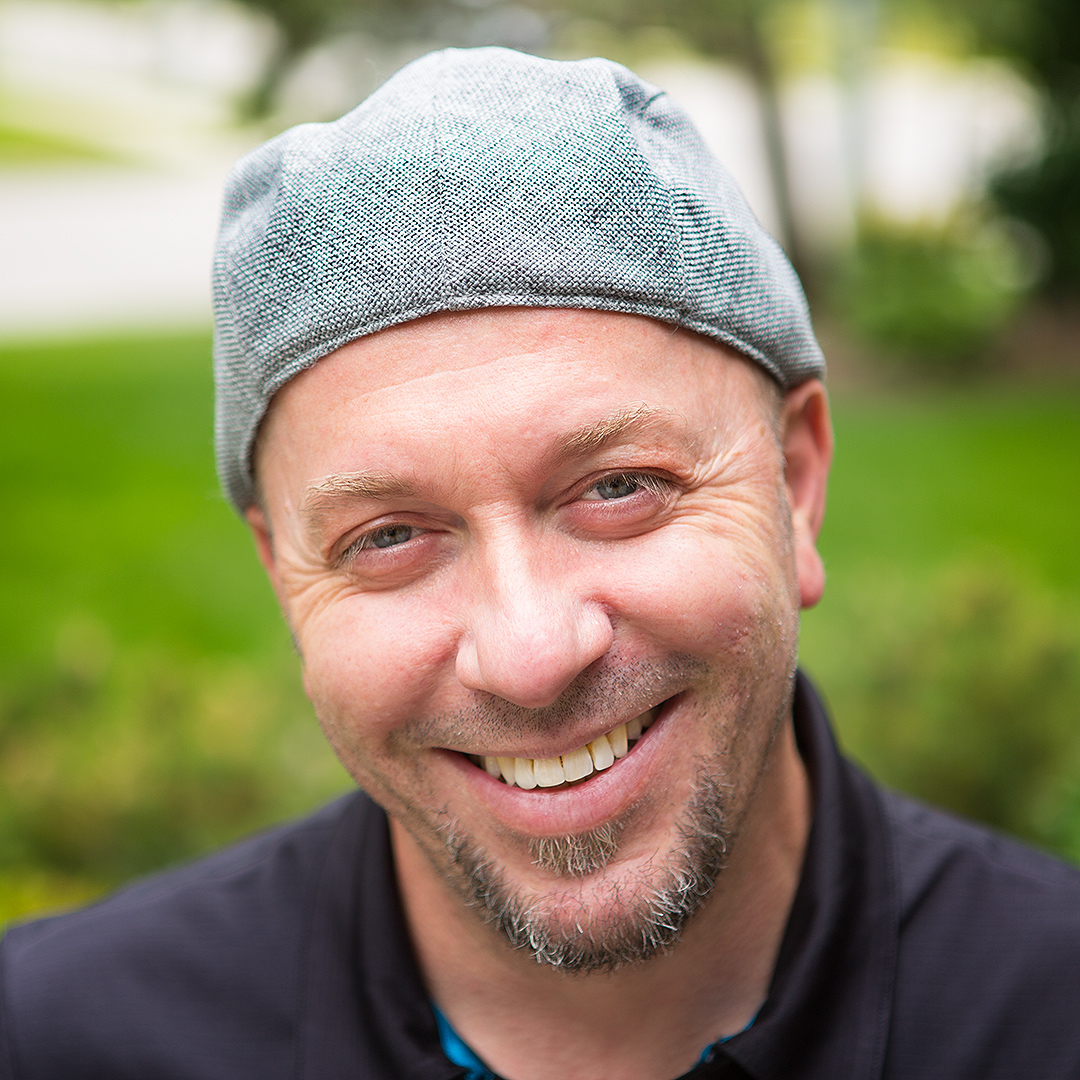 My passion and biggest asset is taking the time to make every client comfortable and relaxed before I even pick up the camera. The result? Photos of you that actually look like you at your best! I can prove to you how much you can enjoy having your picture taken. Lifestyle photography is about the experience that happens to be served up along side of some great photos.
Specialties:
Family Photography for families that like to move around and enjoy their photo time, Wedding Photography for couples looking for a mixture of photojournalistic, contemporary and traditional images and Professional Corporate headshots that are far from cheesy and stiff.