No matter how many times I have done Hendrie Park engagement sessions, I just can't stop talking about them. They continue to dazzle me. As part of Royal Botanical Gardens, Hendrie Park is a unique area with so much to offer for all different kinds of photography. Previously, I have photographed the ceremony of Sanja and Victor's wedding here. As well, Carrie and Mike chose to have their wedding photos taken here.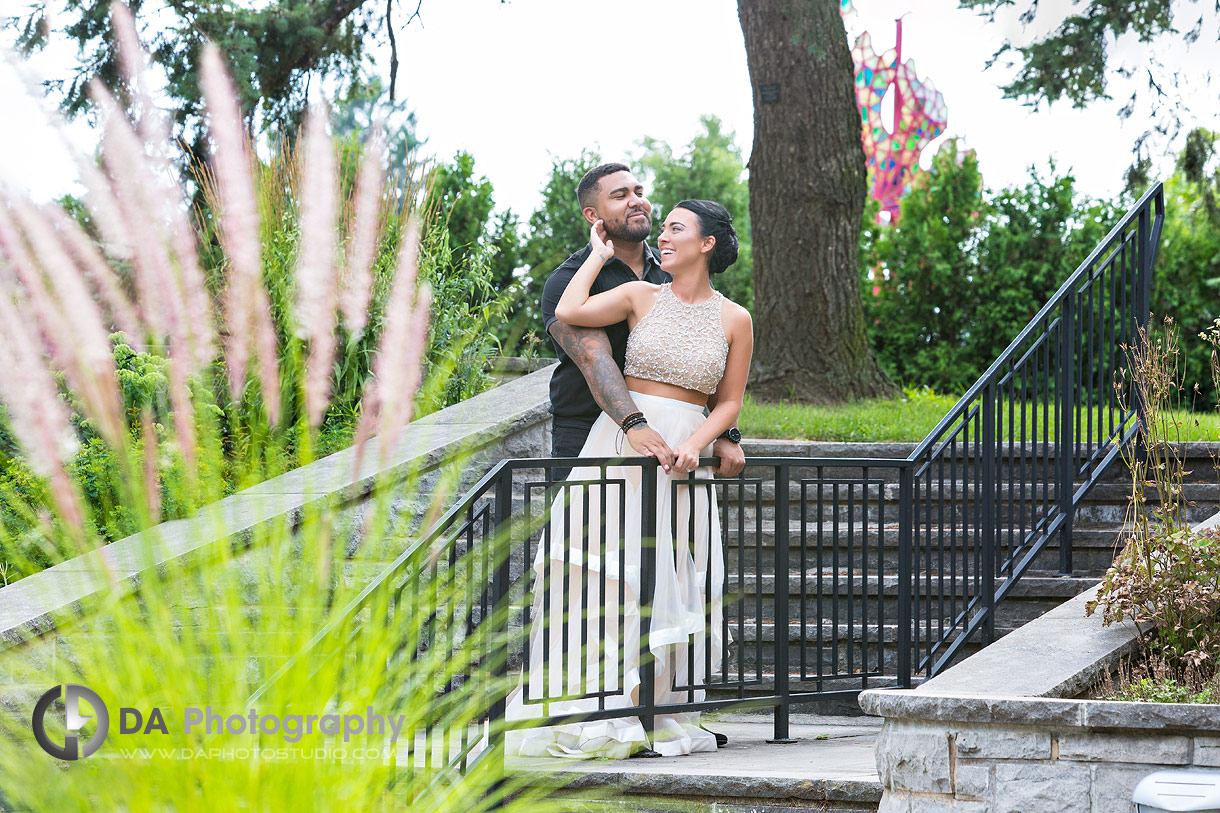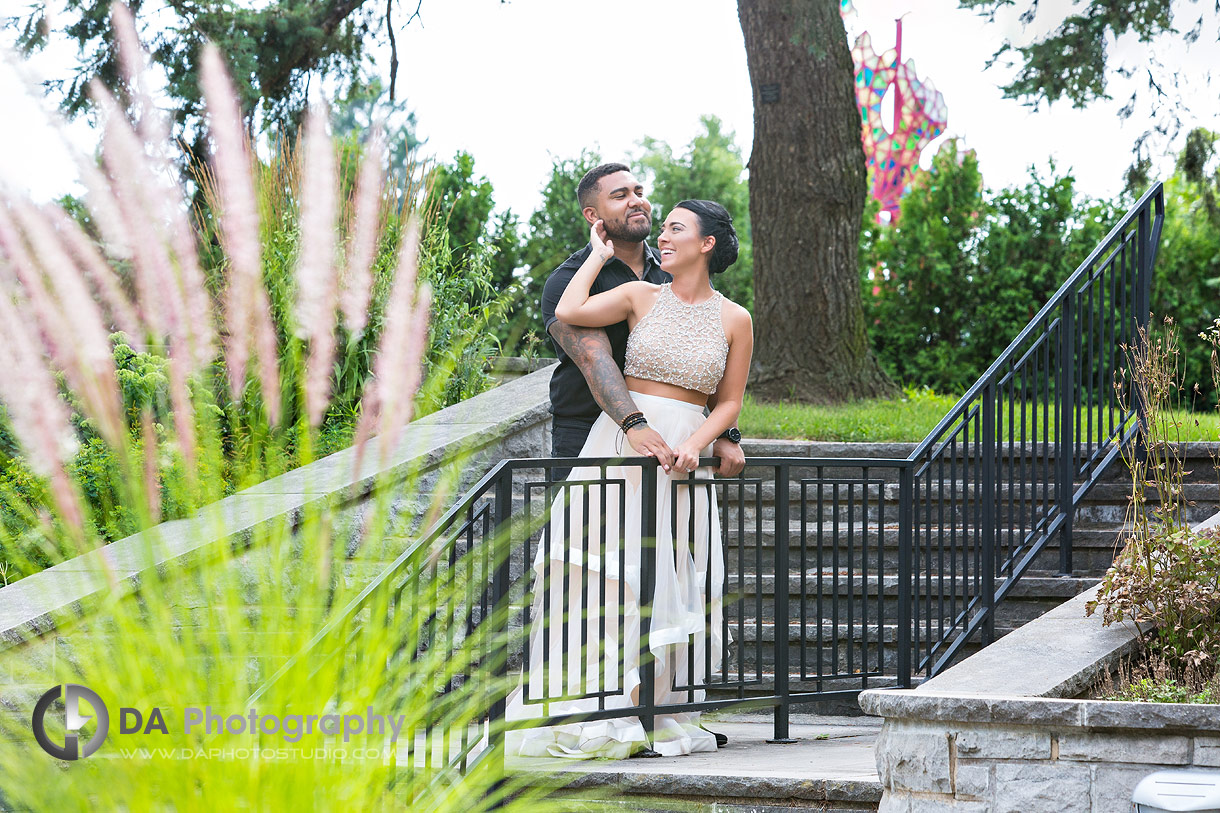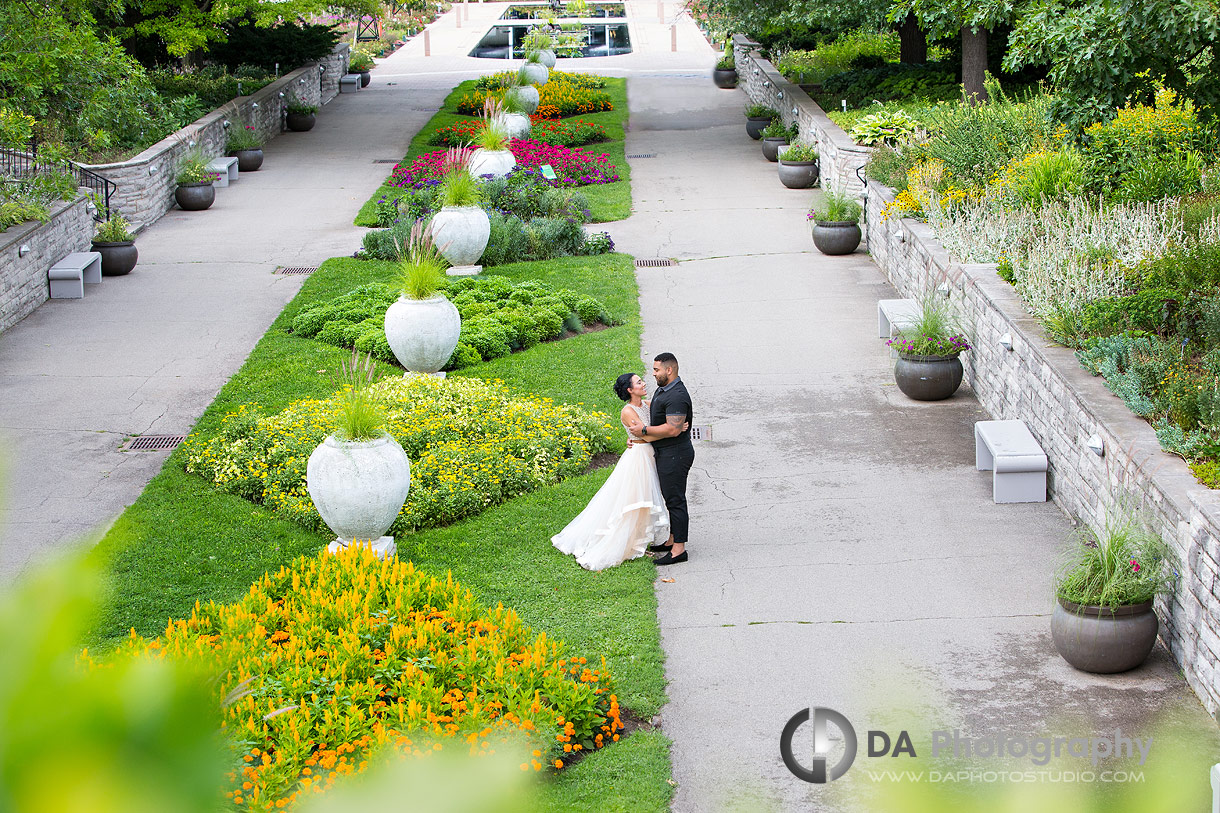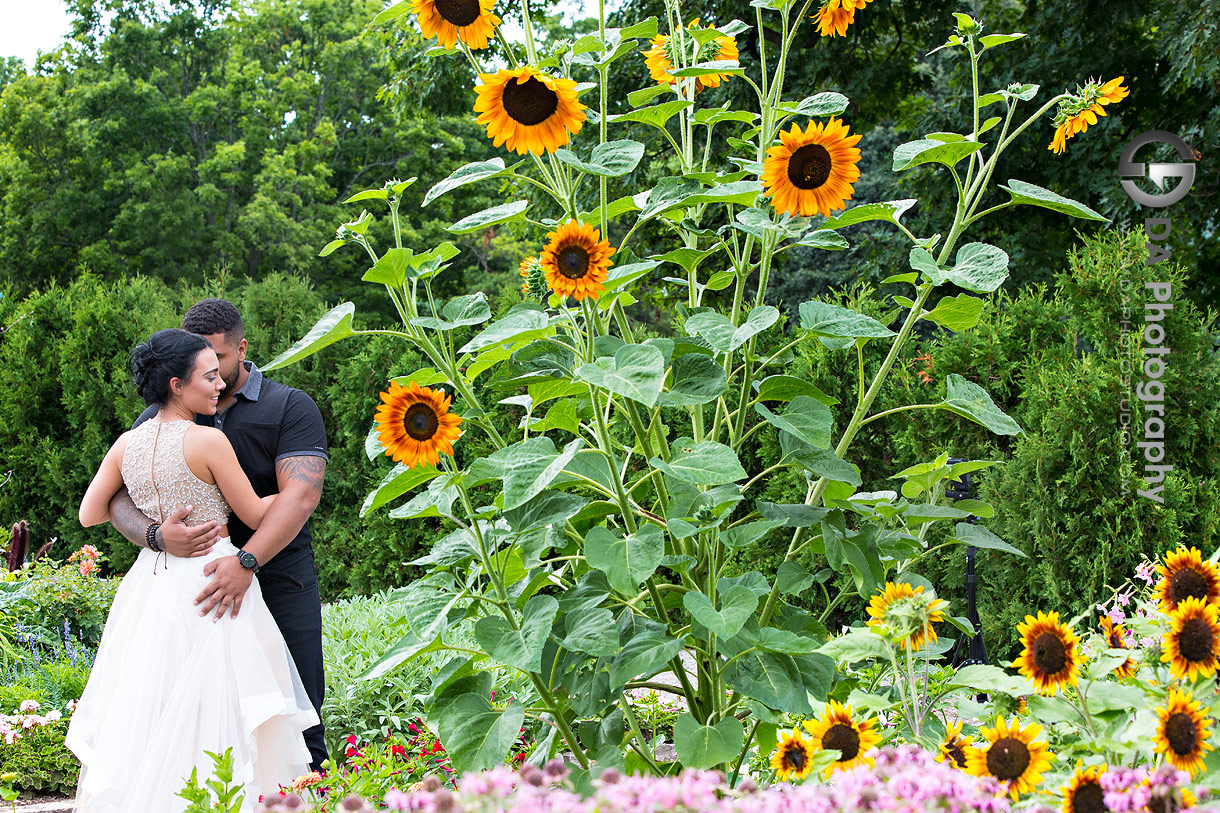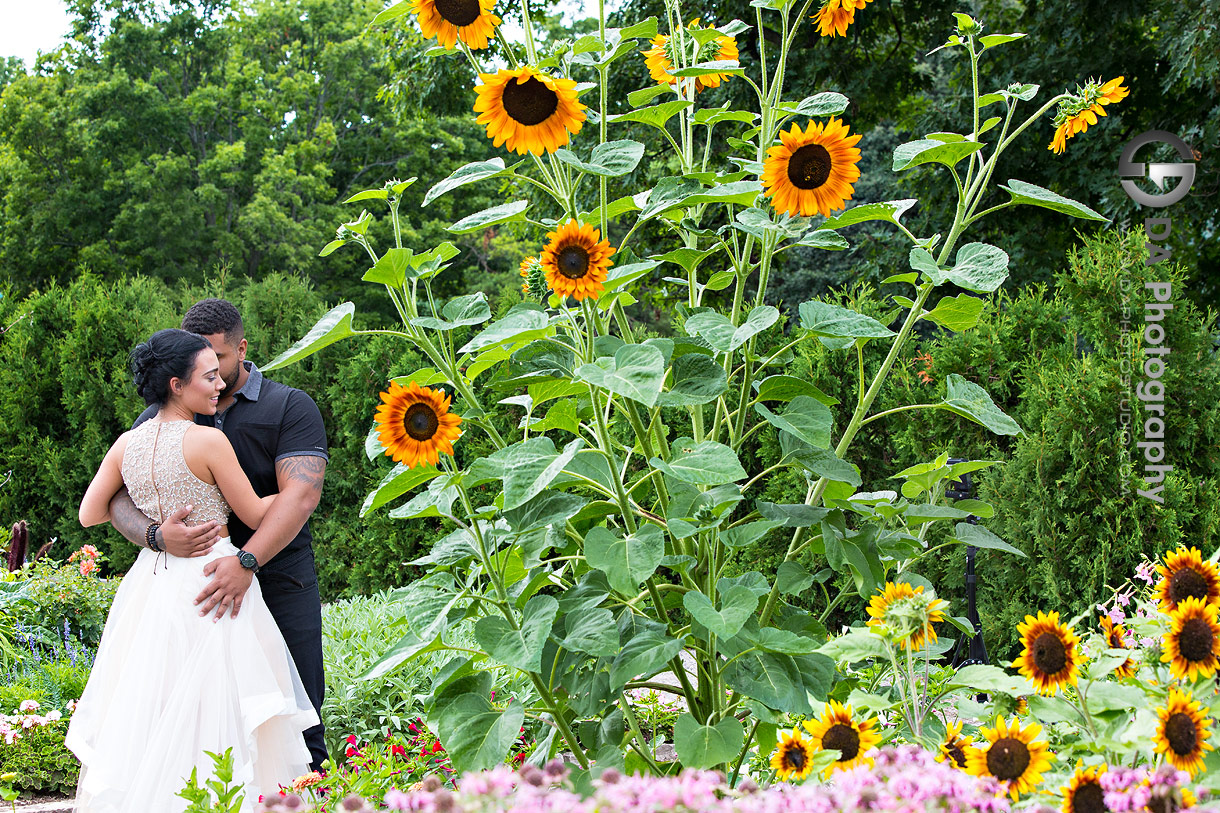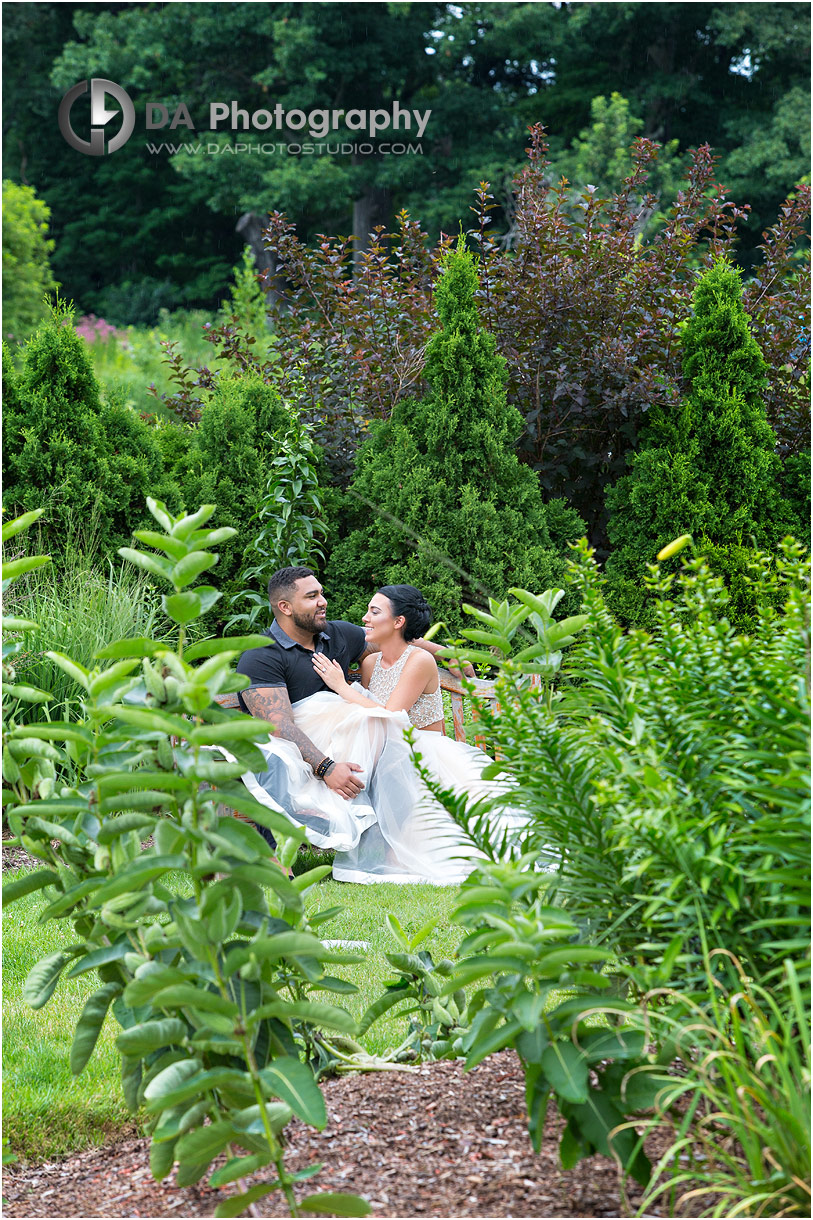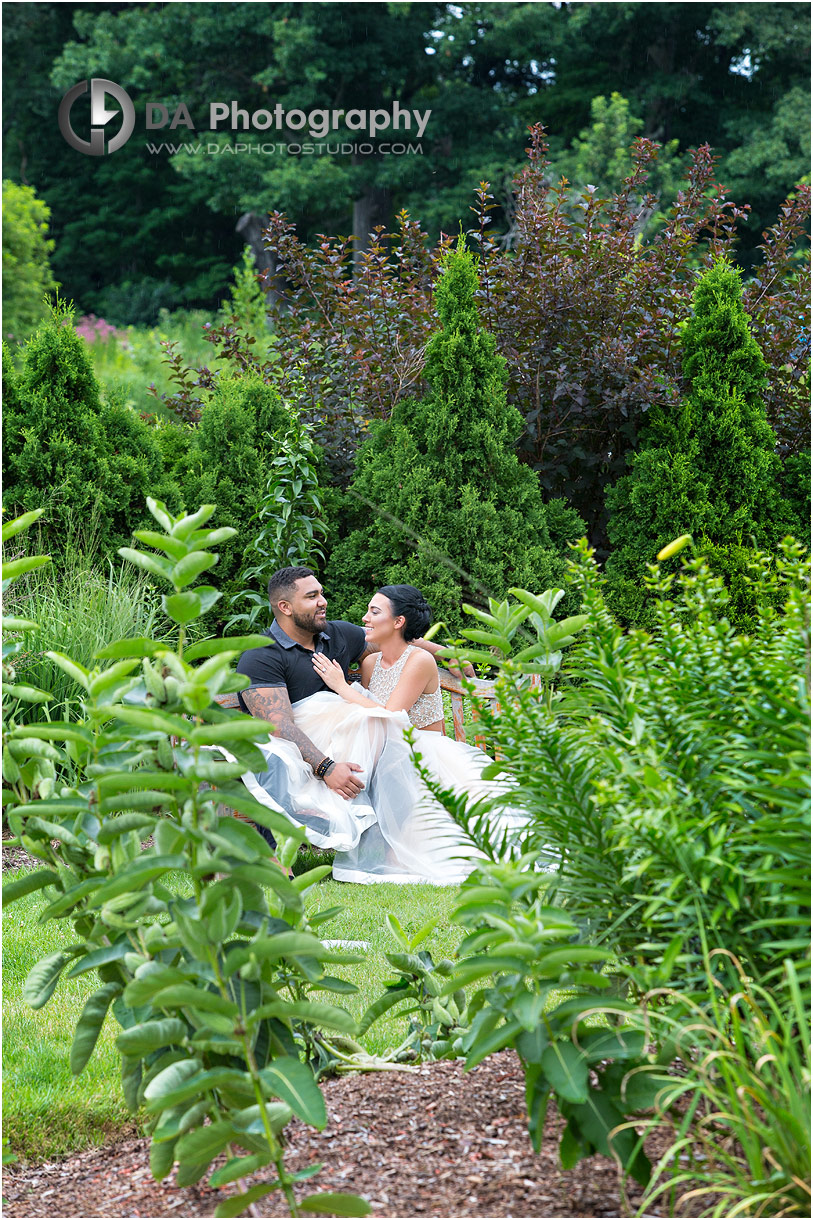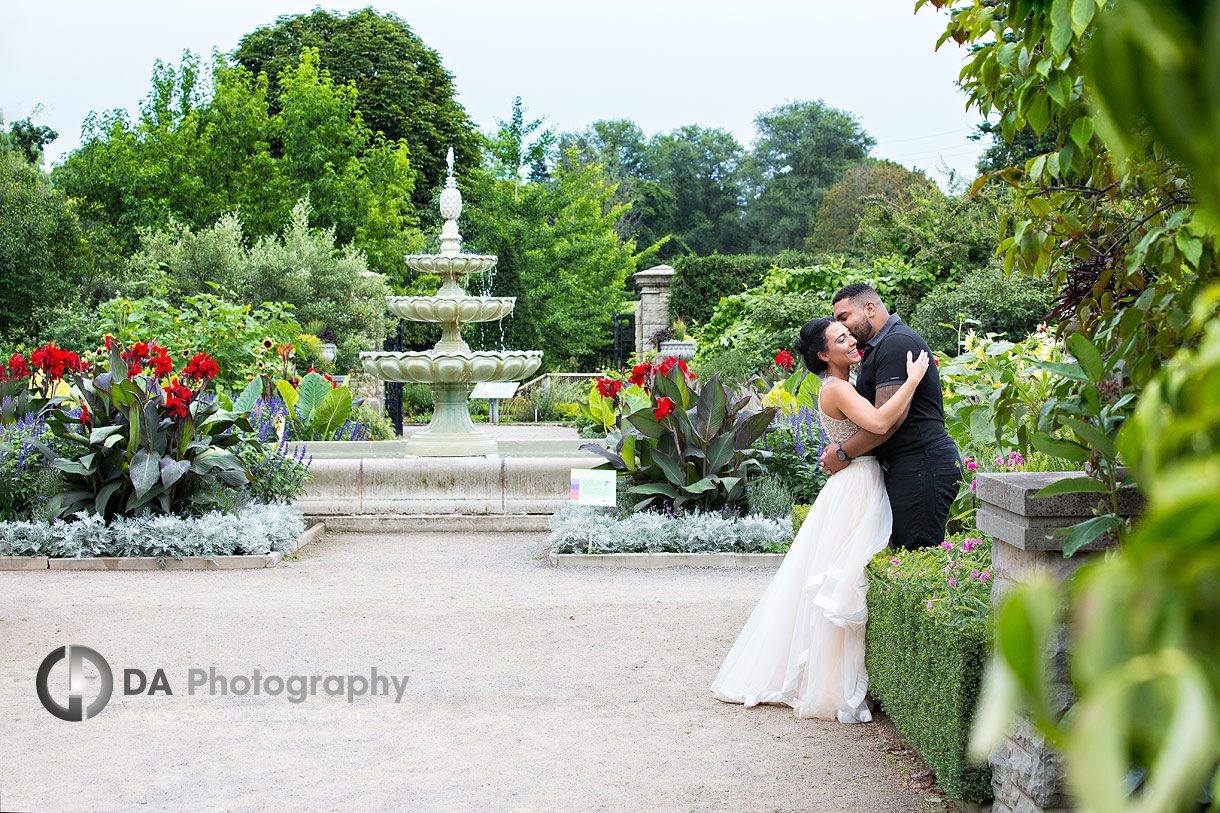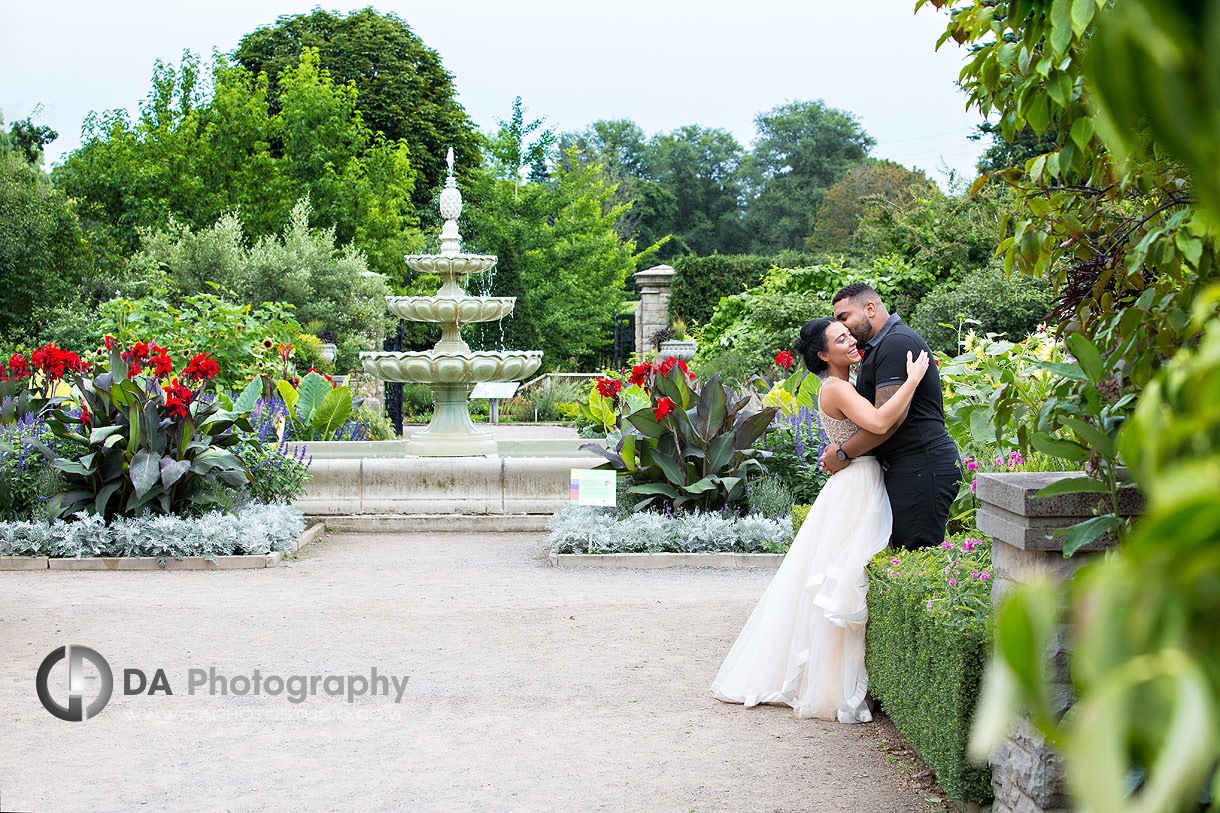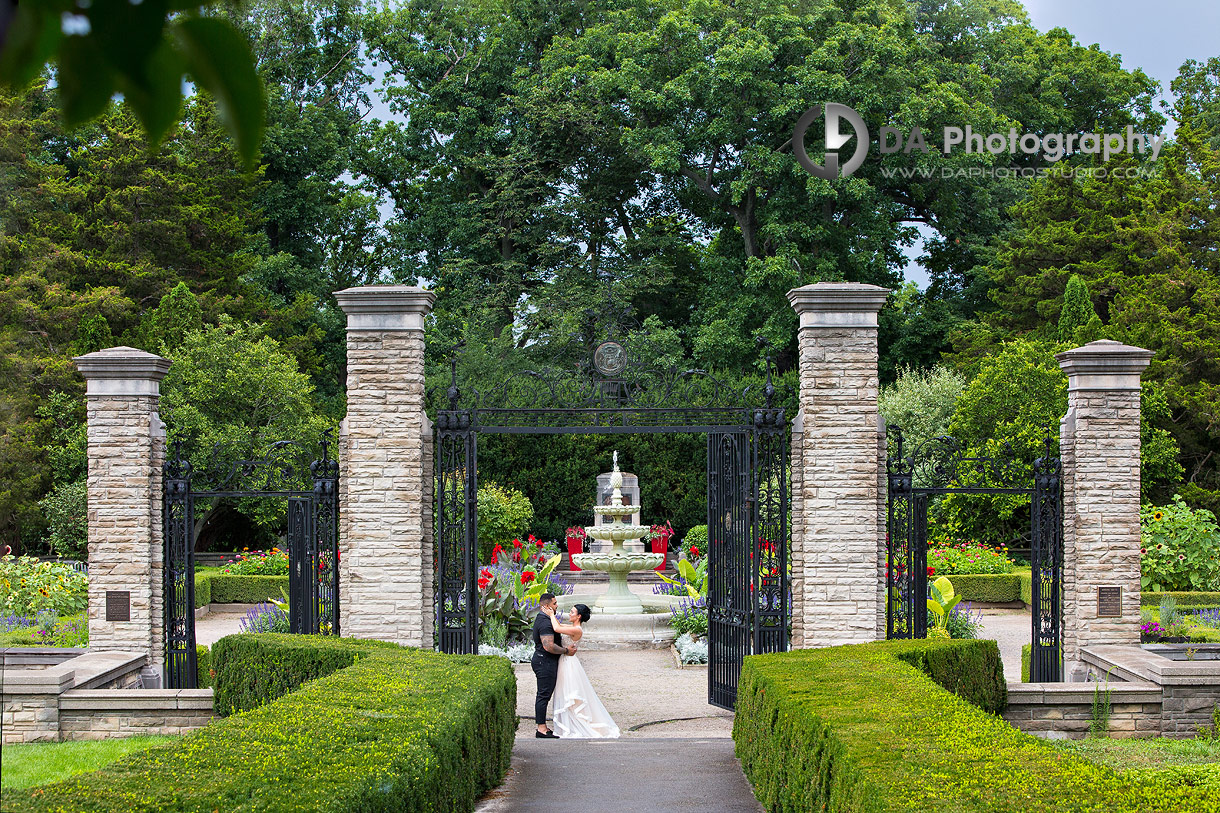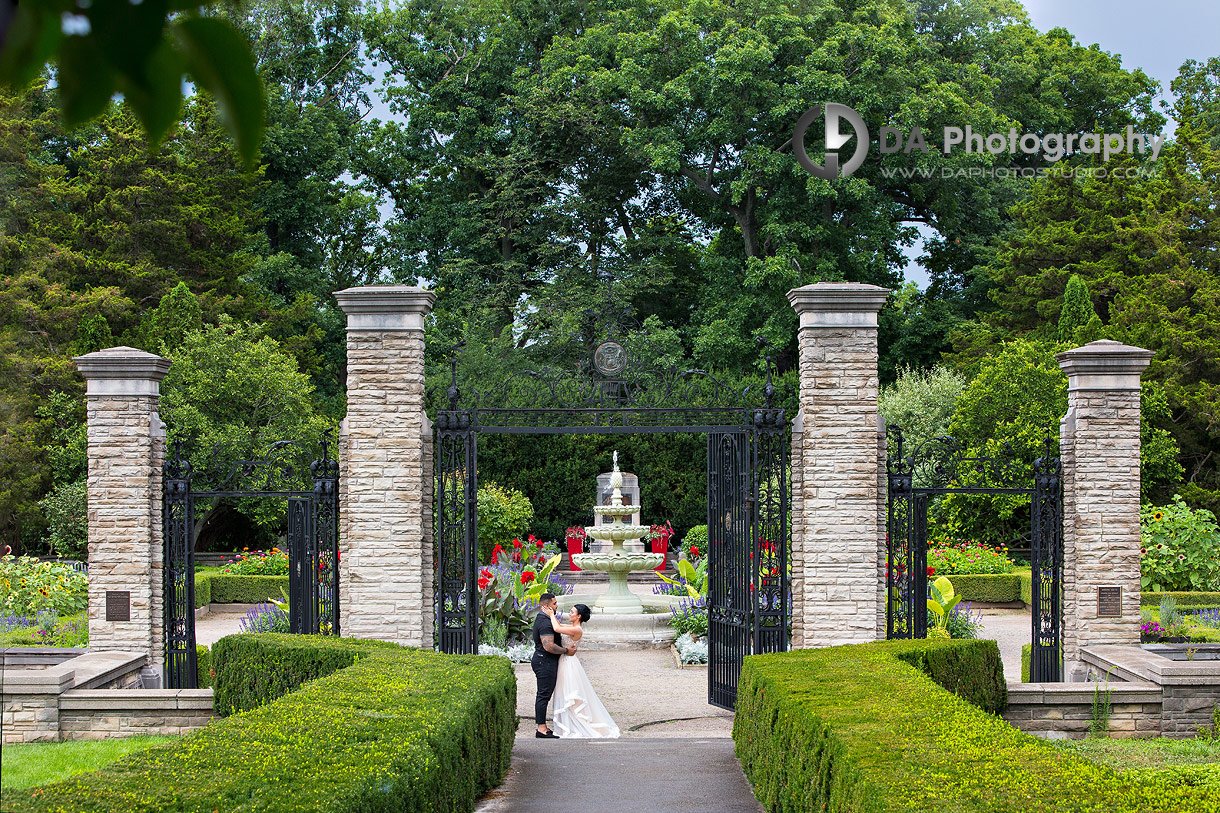 What makes Hendrie Park engagements unique
I have noticed something whenever I photograph at Hendrie Park. Amazingly, the images I take always look different no matter if it is wedding, engagement or family photos. It's just not possible to recreate an image even if it is the same time period! It's so interesting to notice how this location combined with the couple or family that we photograph gives my clients (and me!) unique images and a great experience too. For sure, there is some vegetation that remains the same. As well, plants and flowers behave differently from year to year. However, the total combinations change which gives the images that unique twist to each photo session.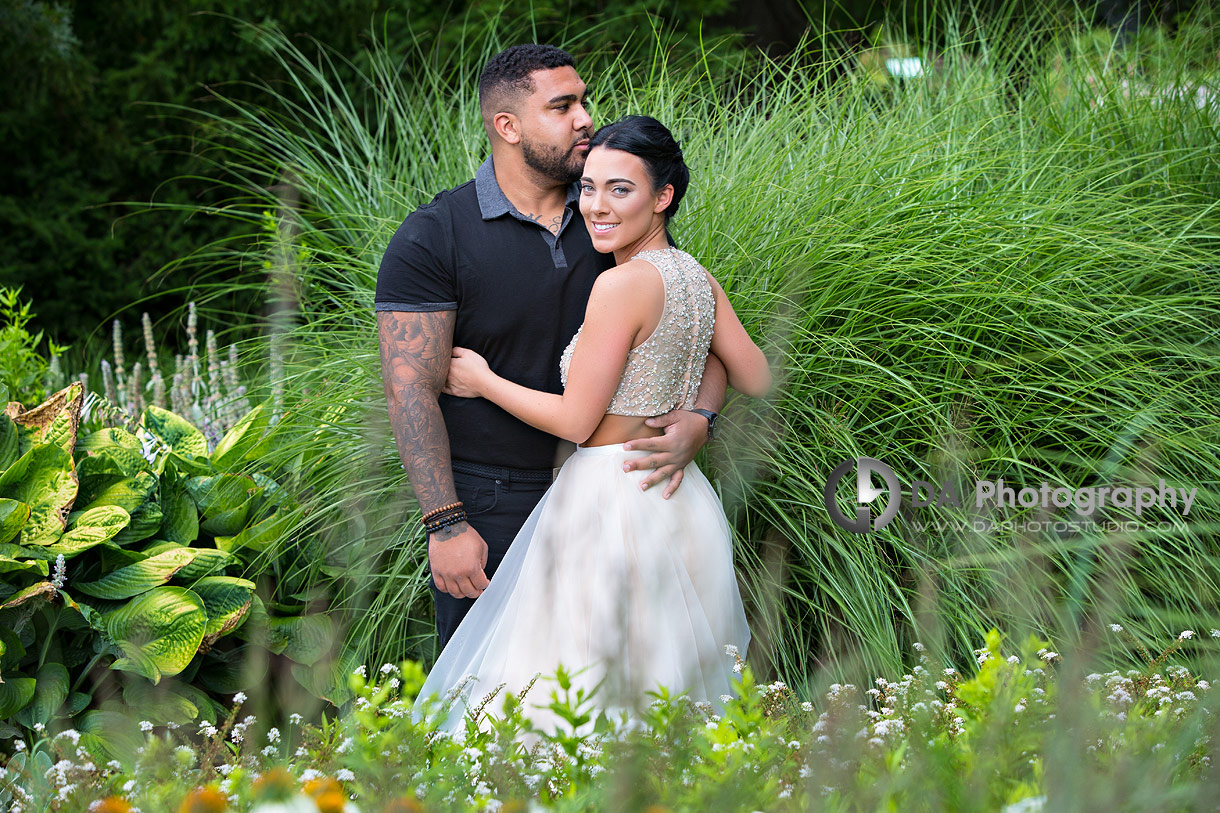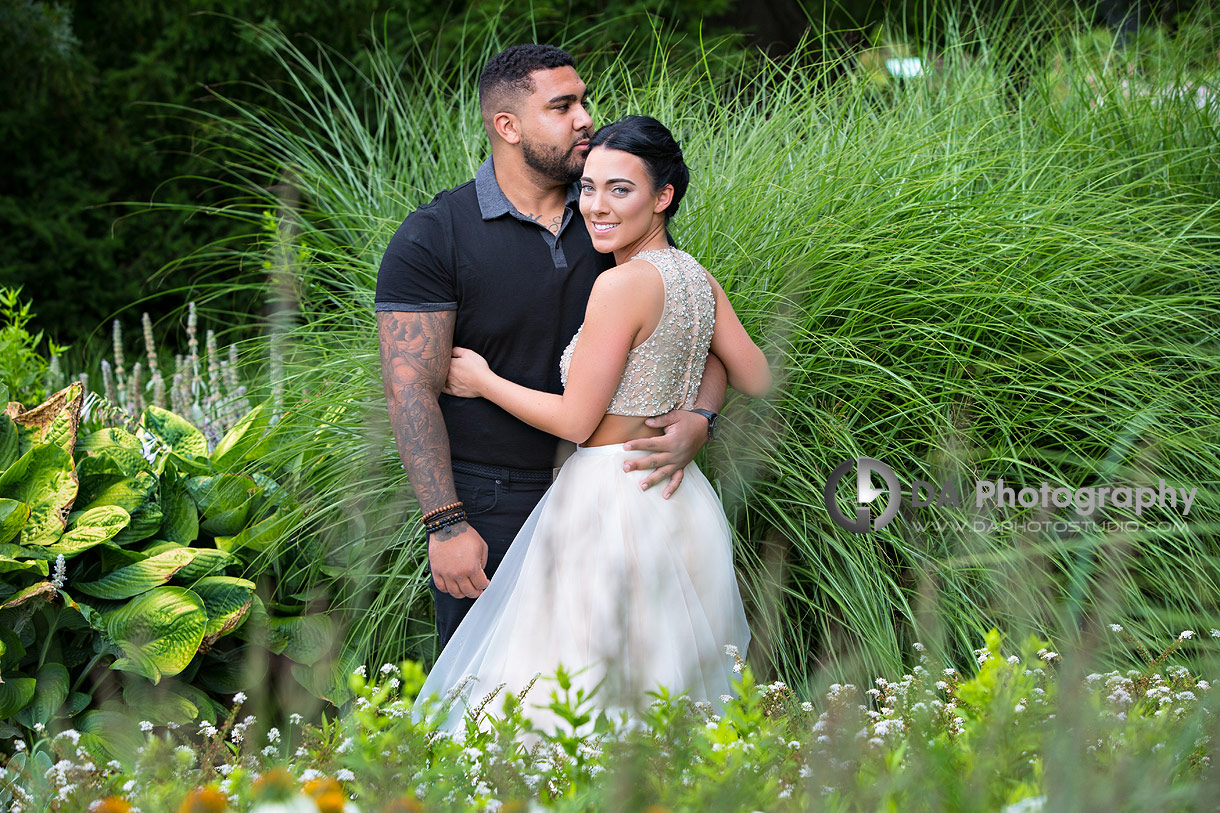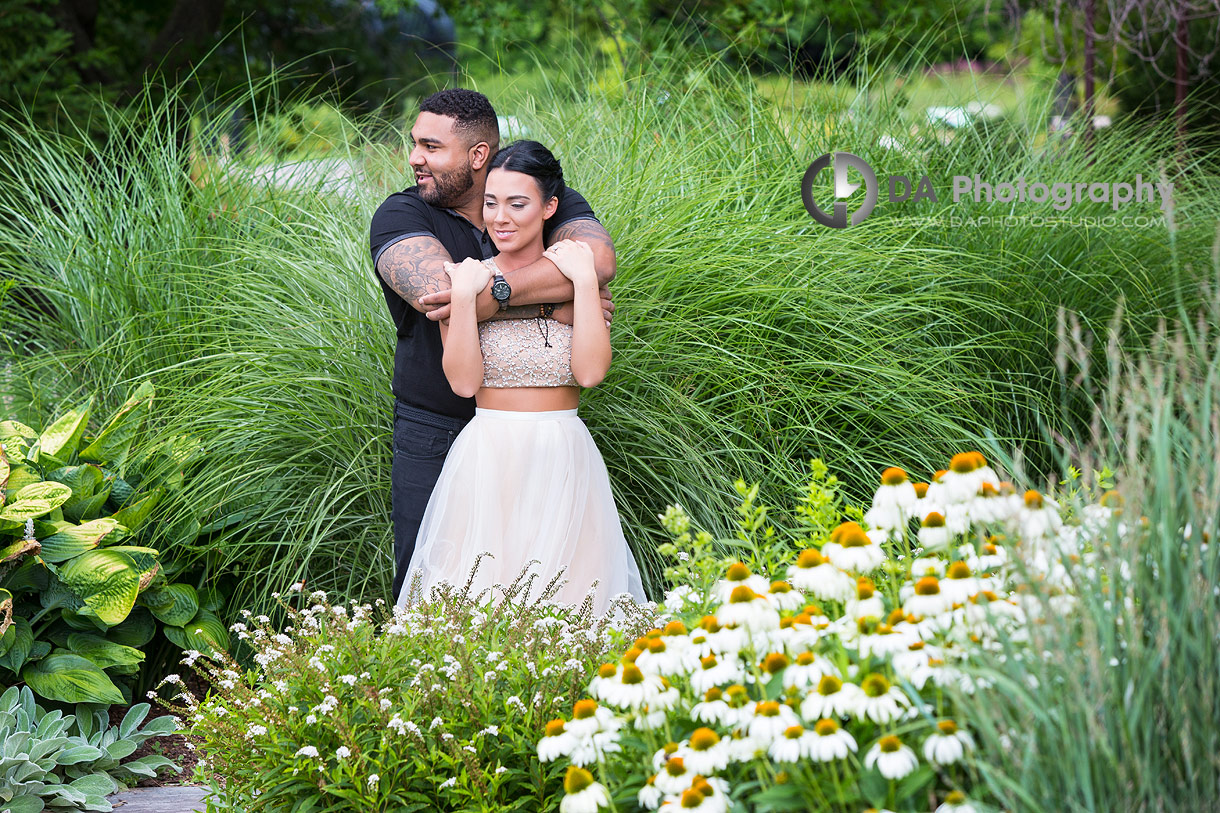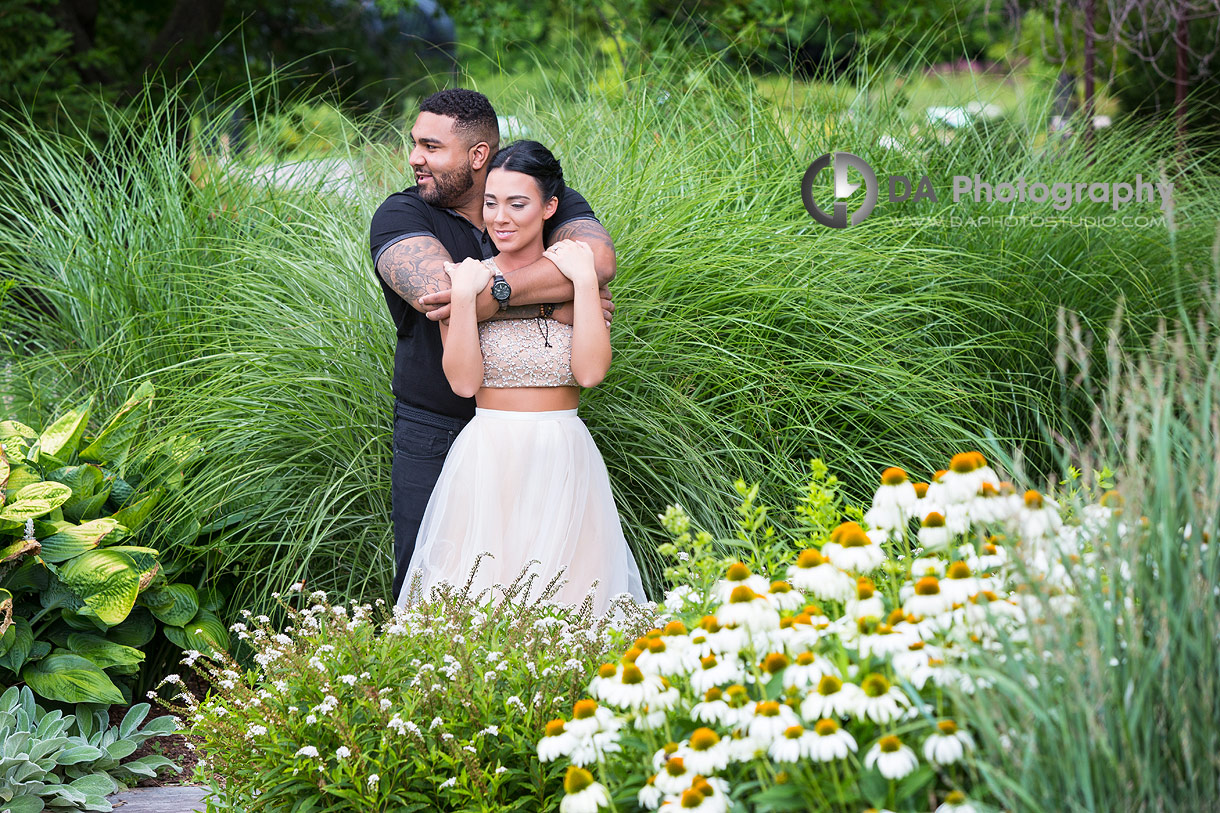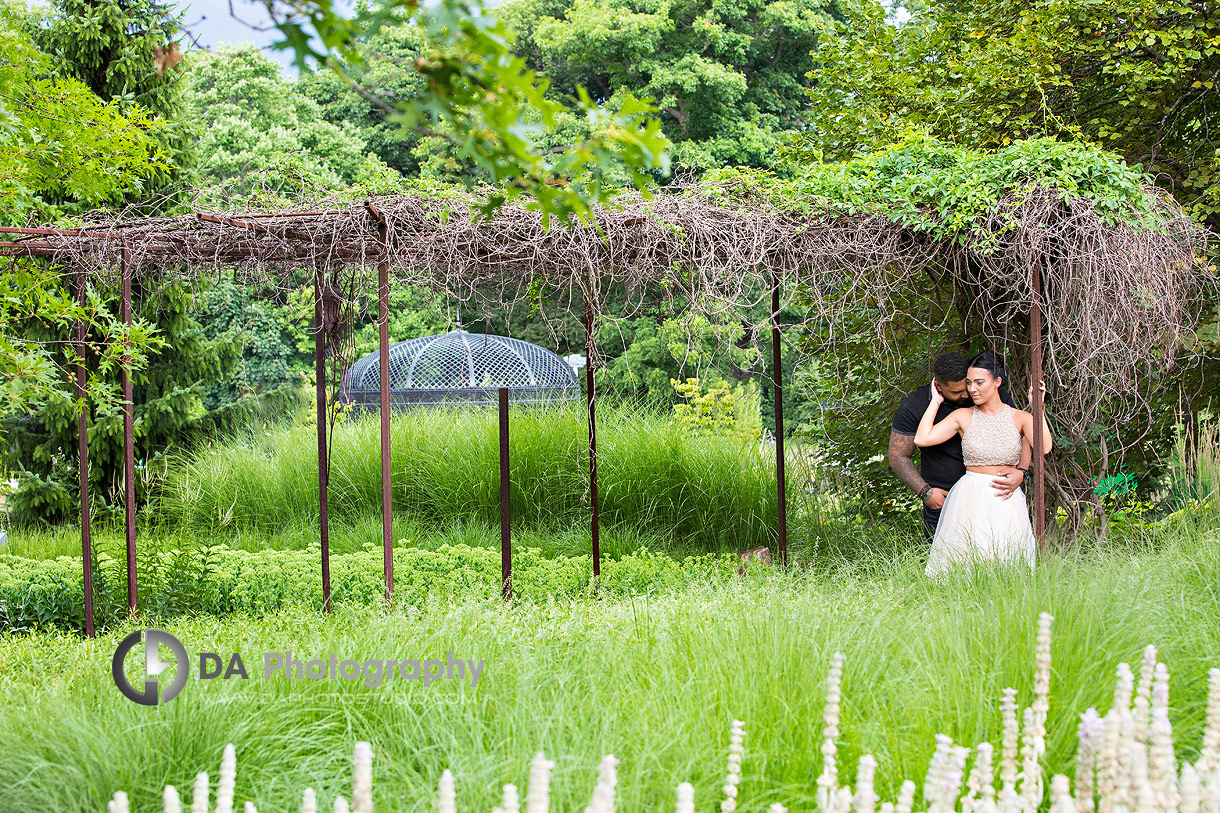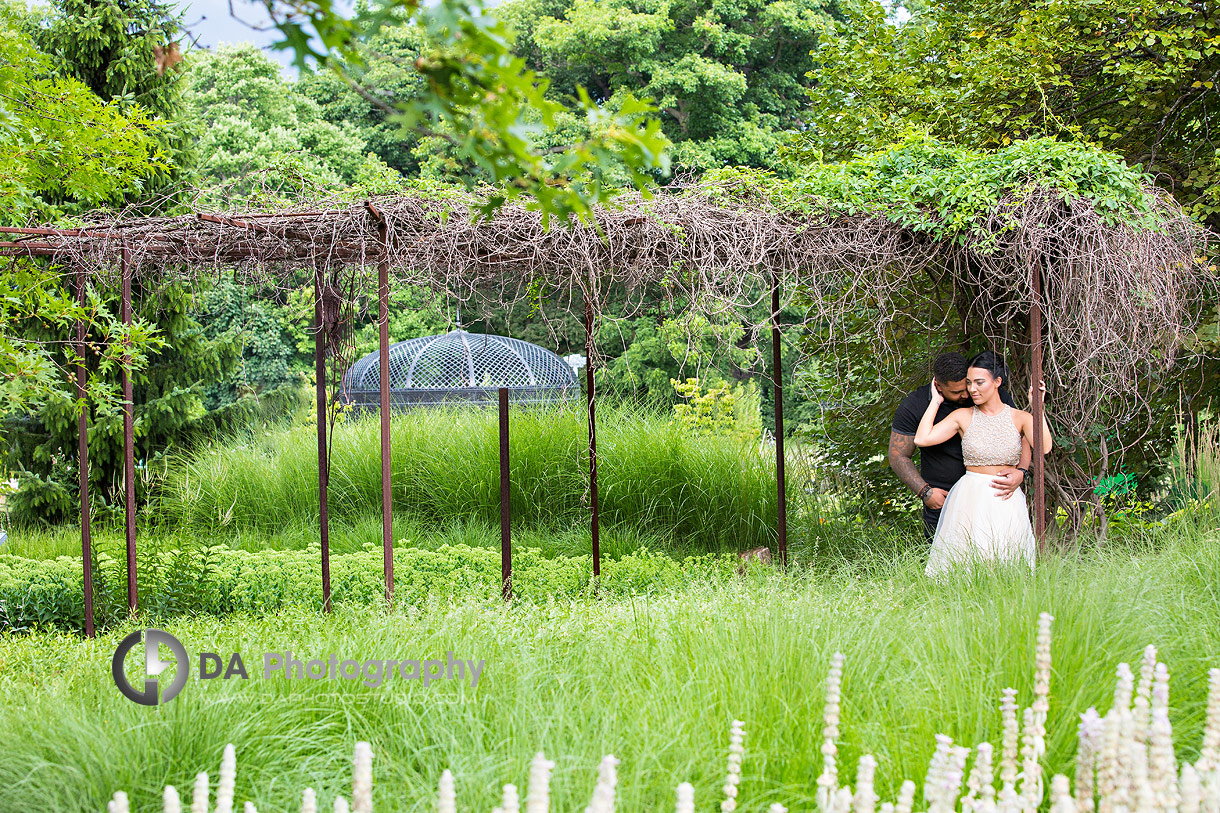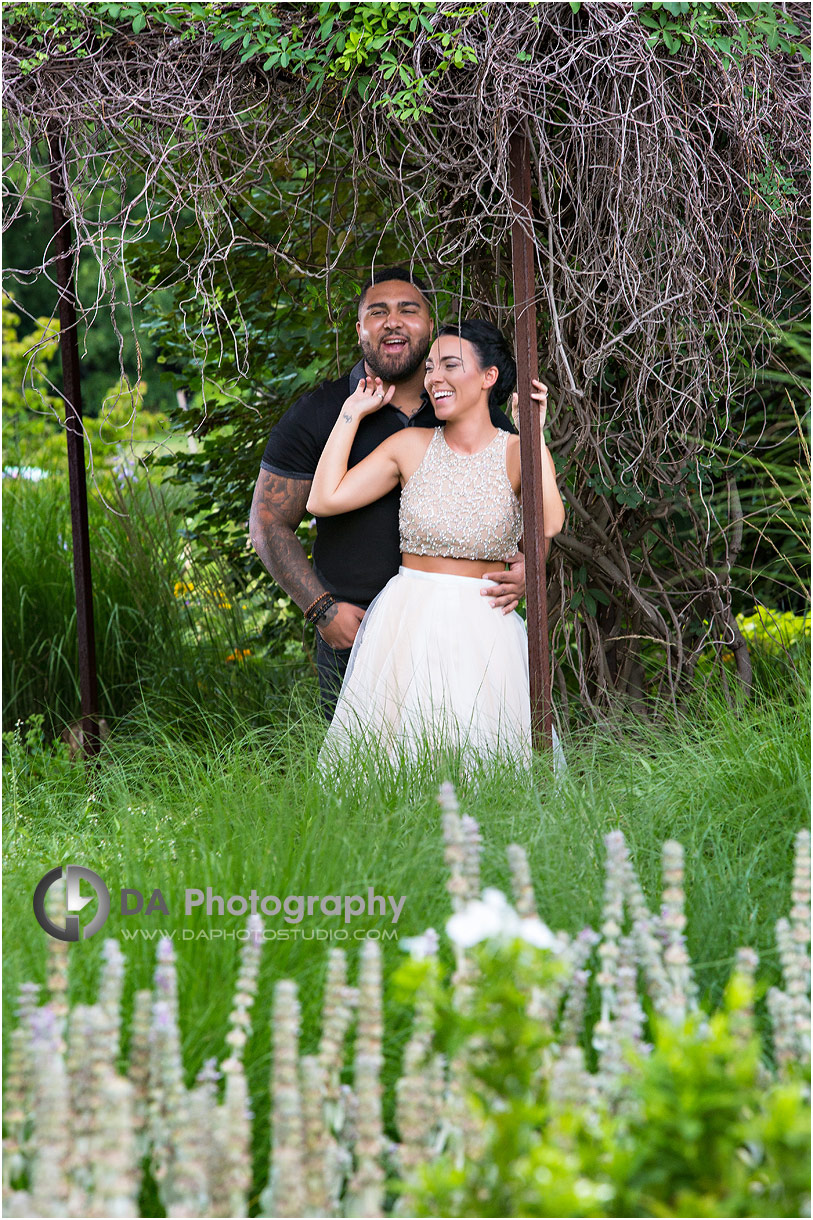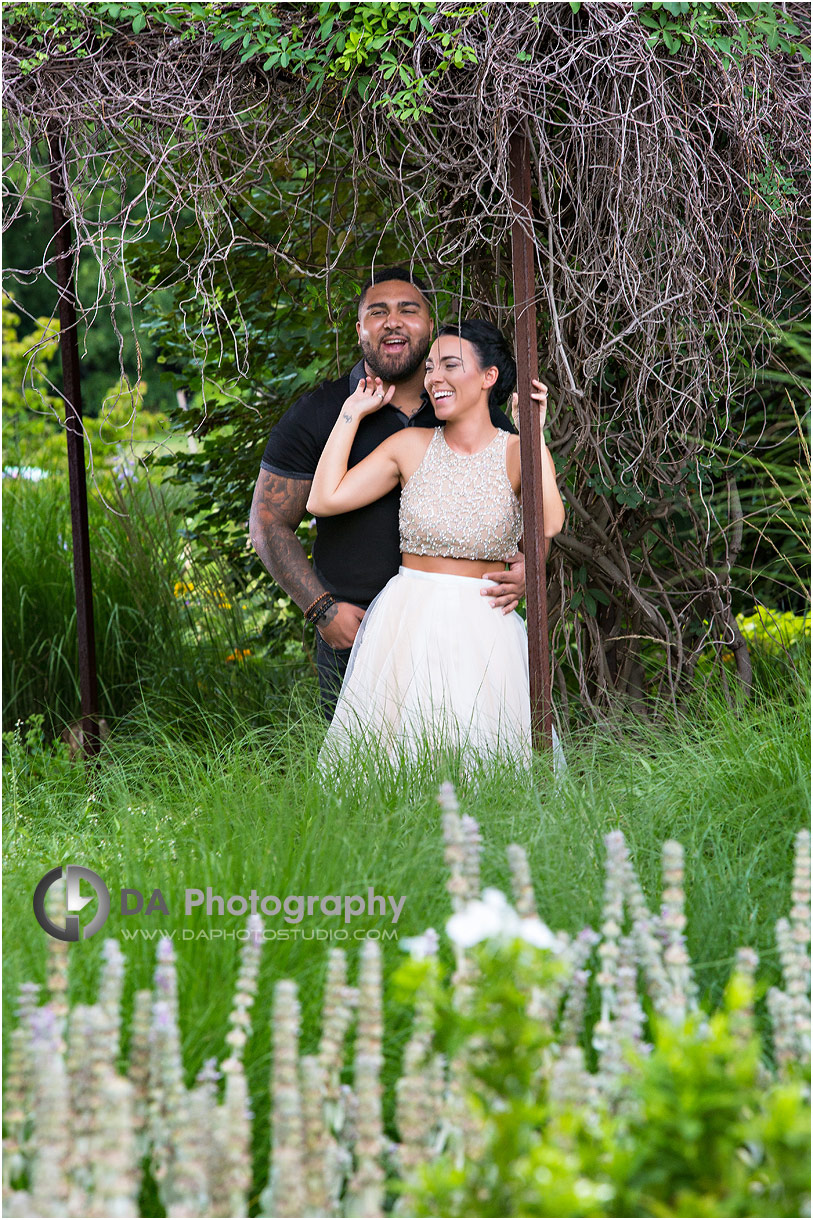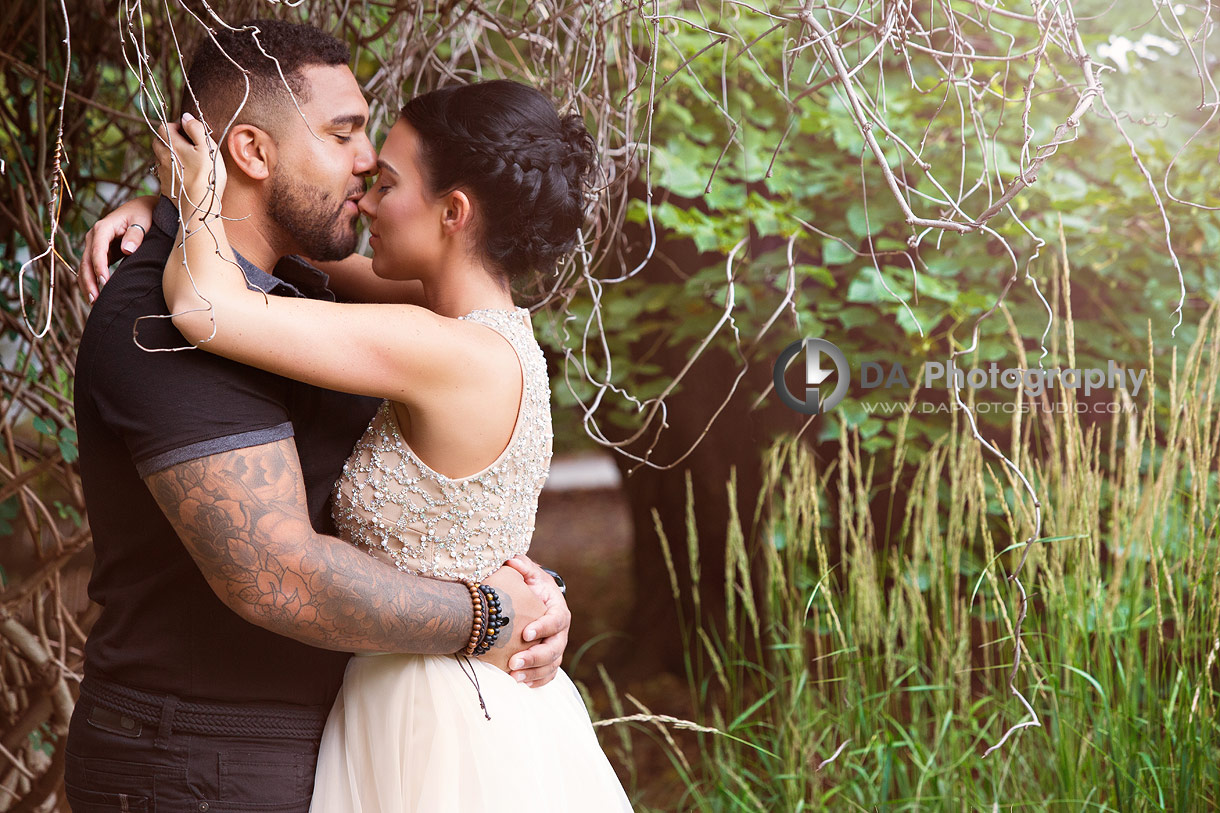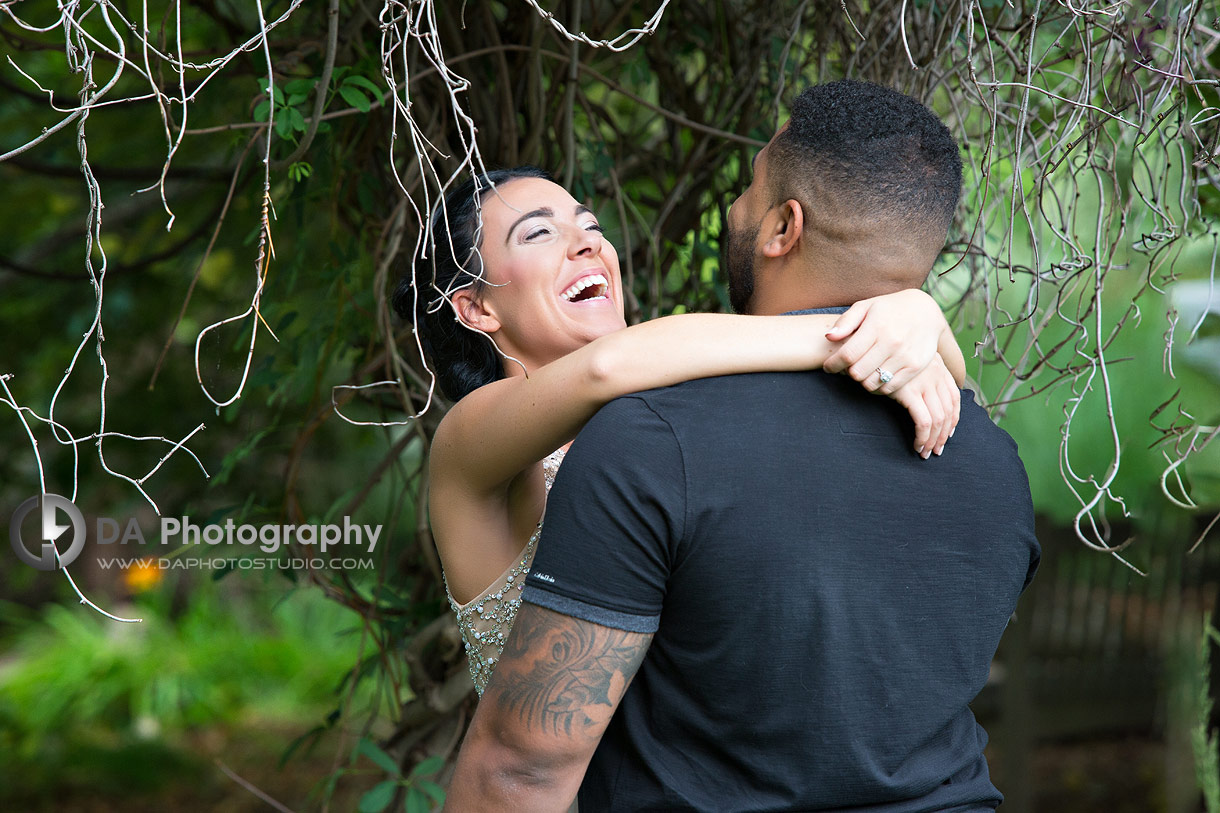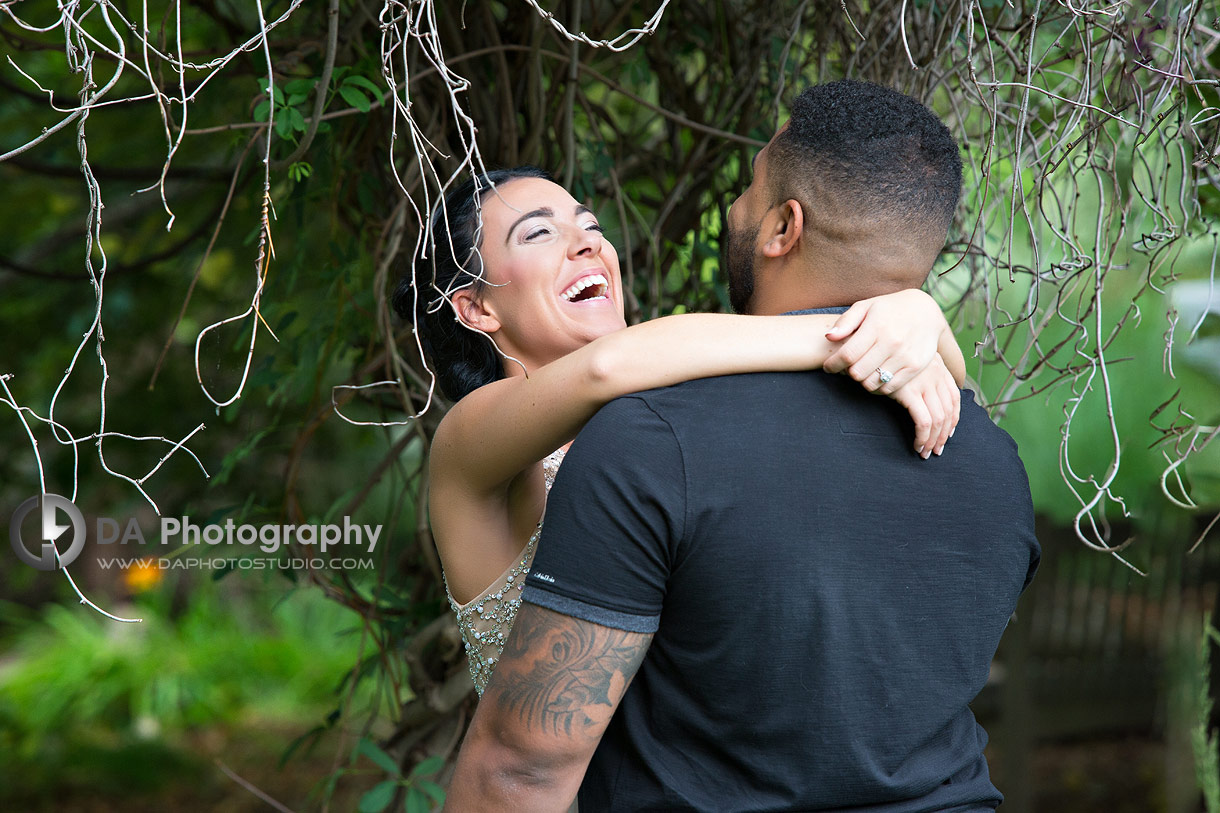 How Kourtney and Kolton approached their engagement photos
When Kourtney and Kolton were contemplating their Hendrie Park engagements, they asked if I had photographed there before. I shared with them my recent photo session of Misha and Alex at the Royal Botanical Gardens as an example. Kourtney loved the photos but was concerned that both of them were more in favour of an unposed images. I really appreciated her candid feedback about this. What makes every session unique and authentic to the couple is the importance of working together. Through this open communication we created the plan of action for the day. We decided that we loved the way the images were taken. However for this session we were going to focus on more of the raw emotions.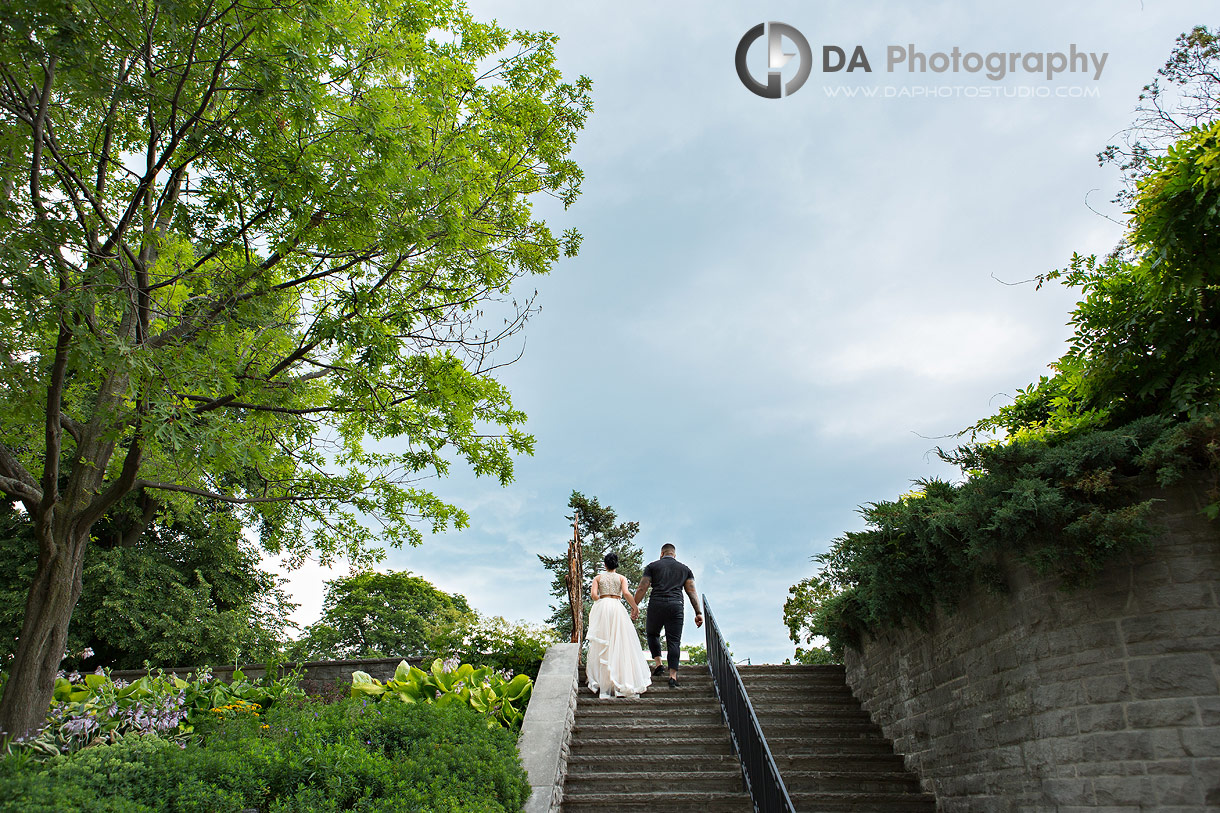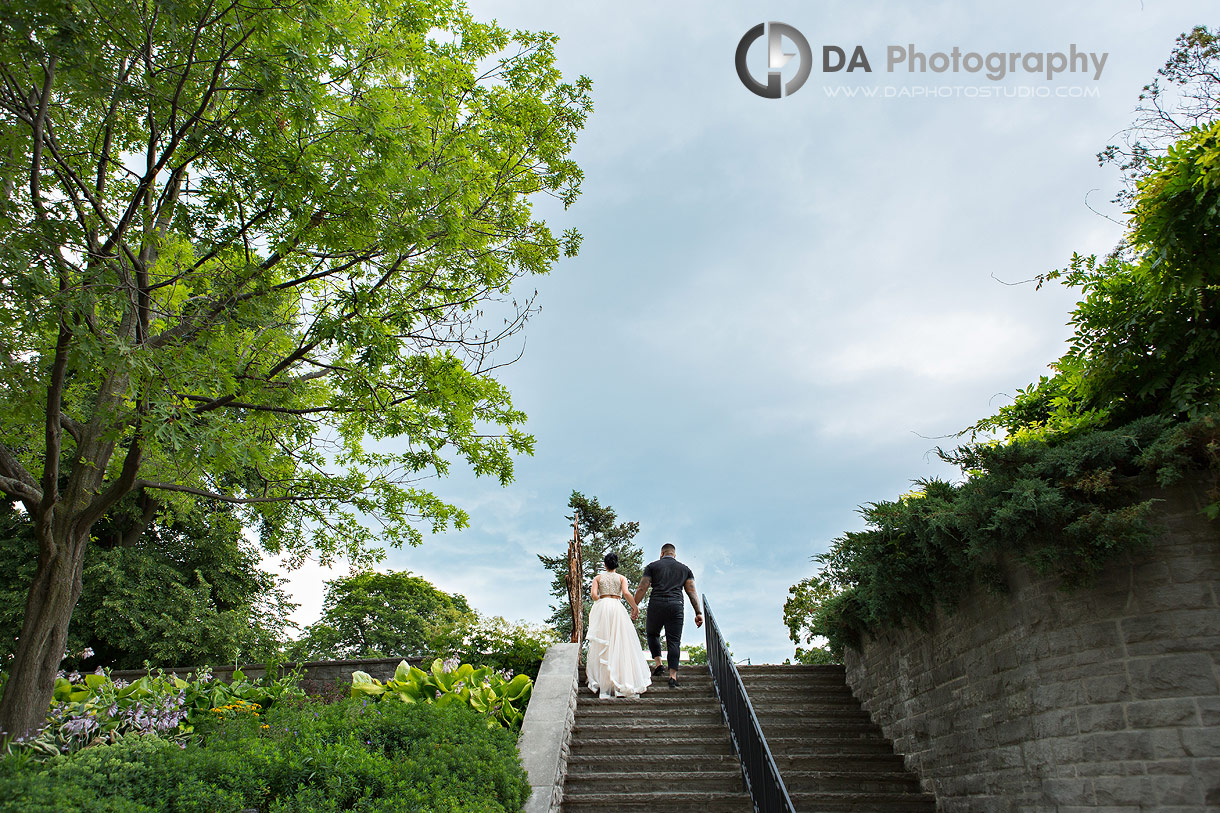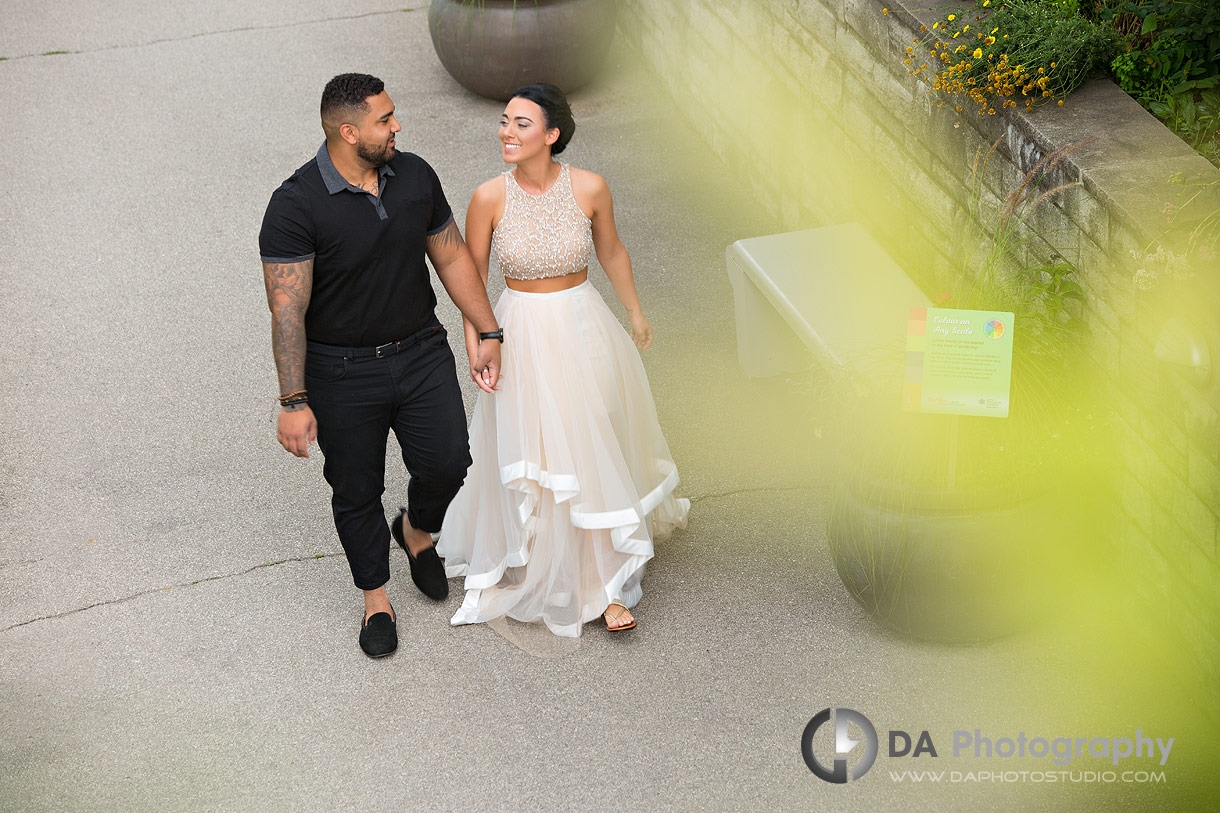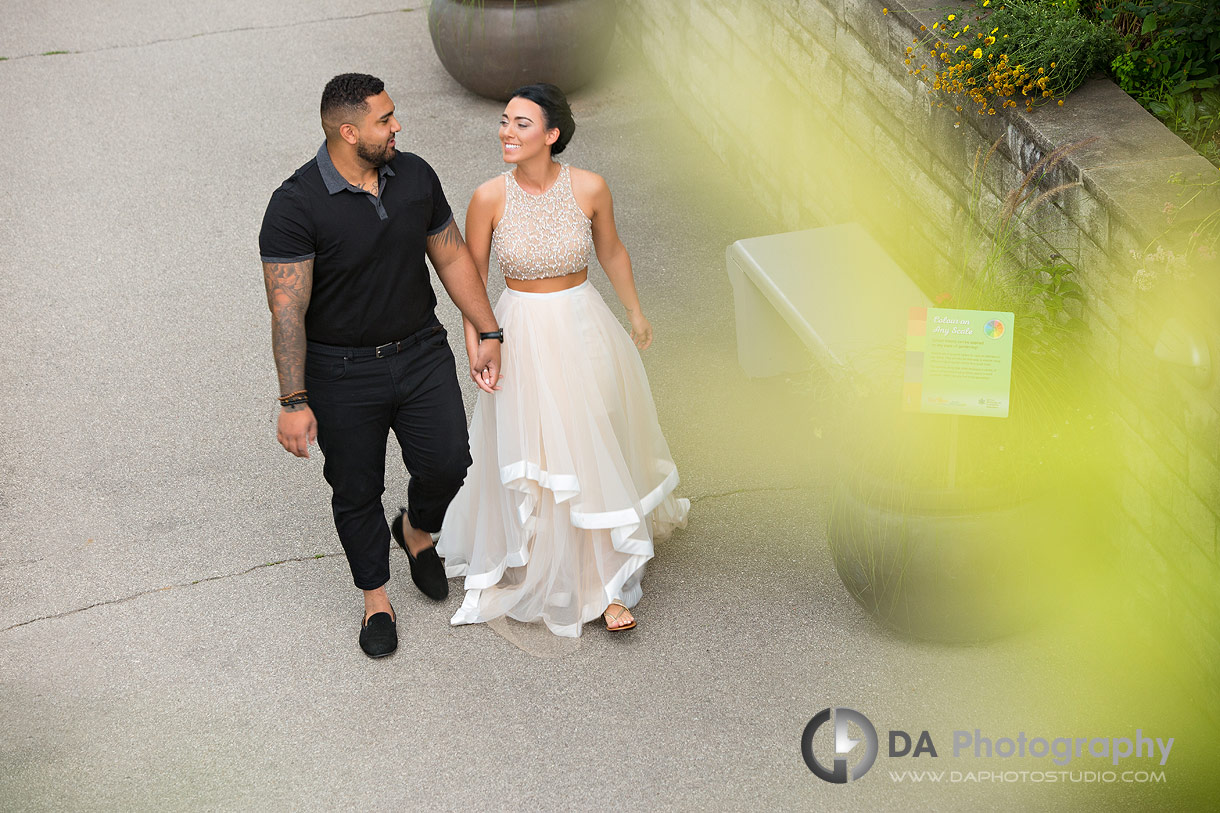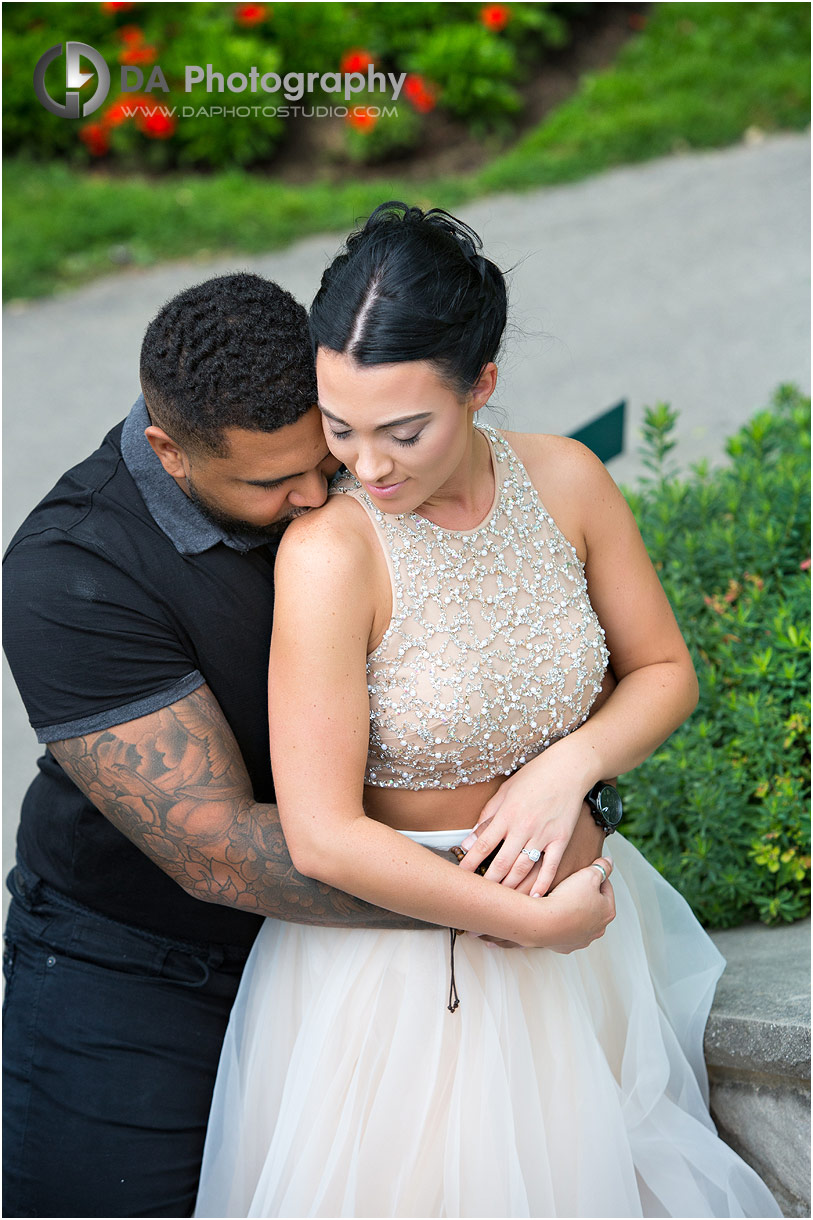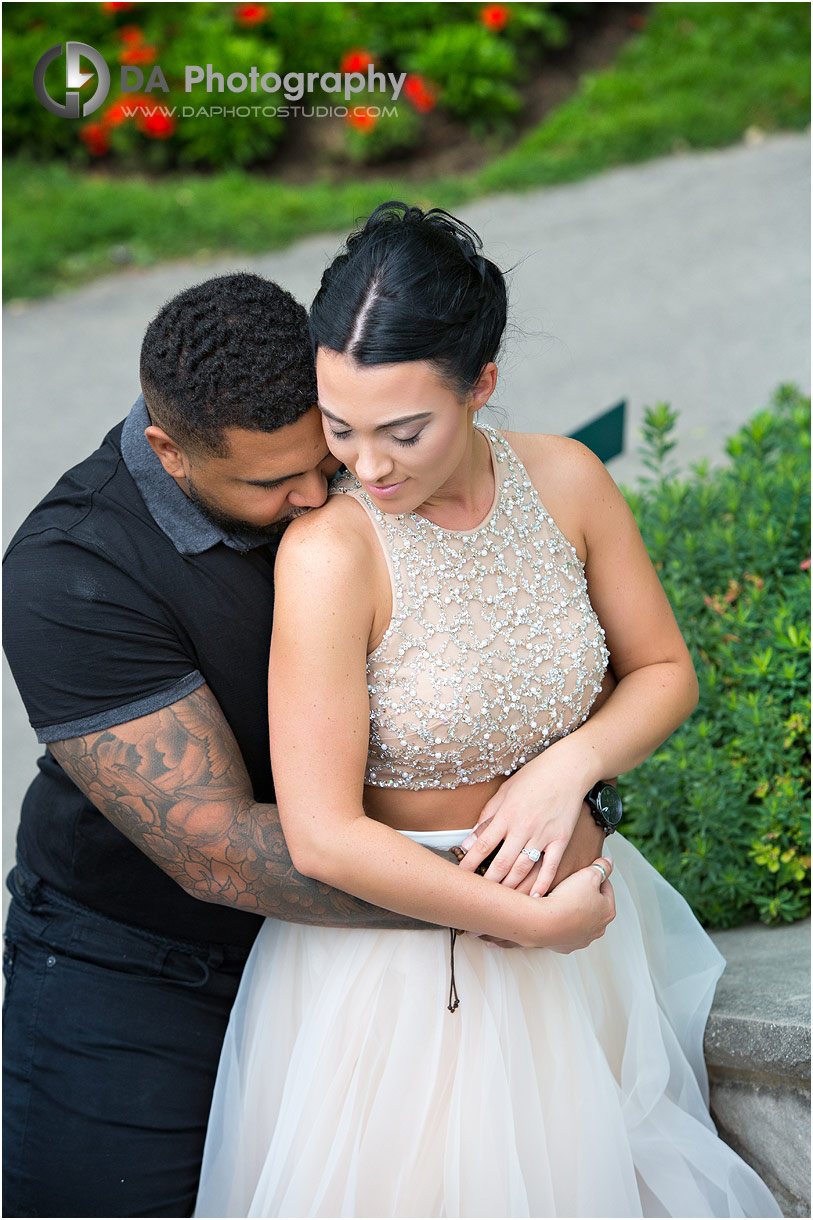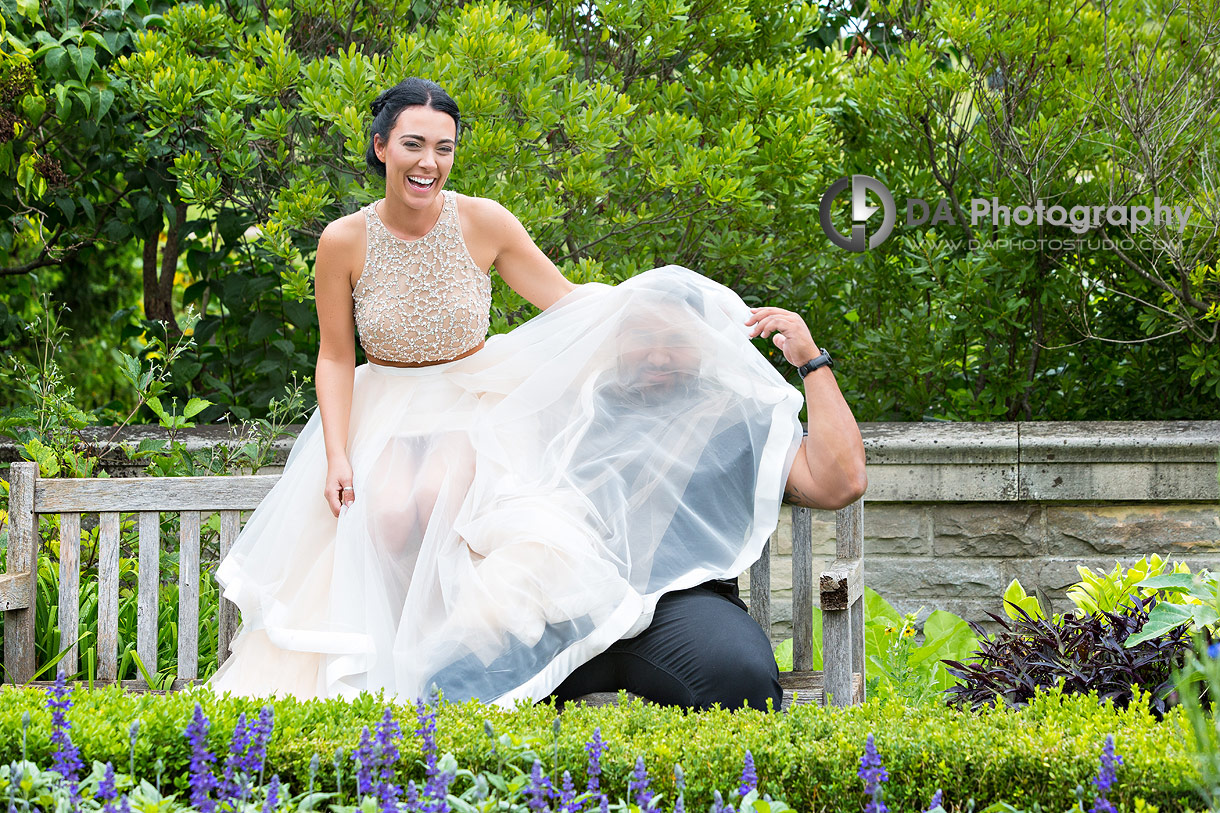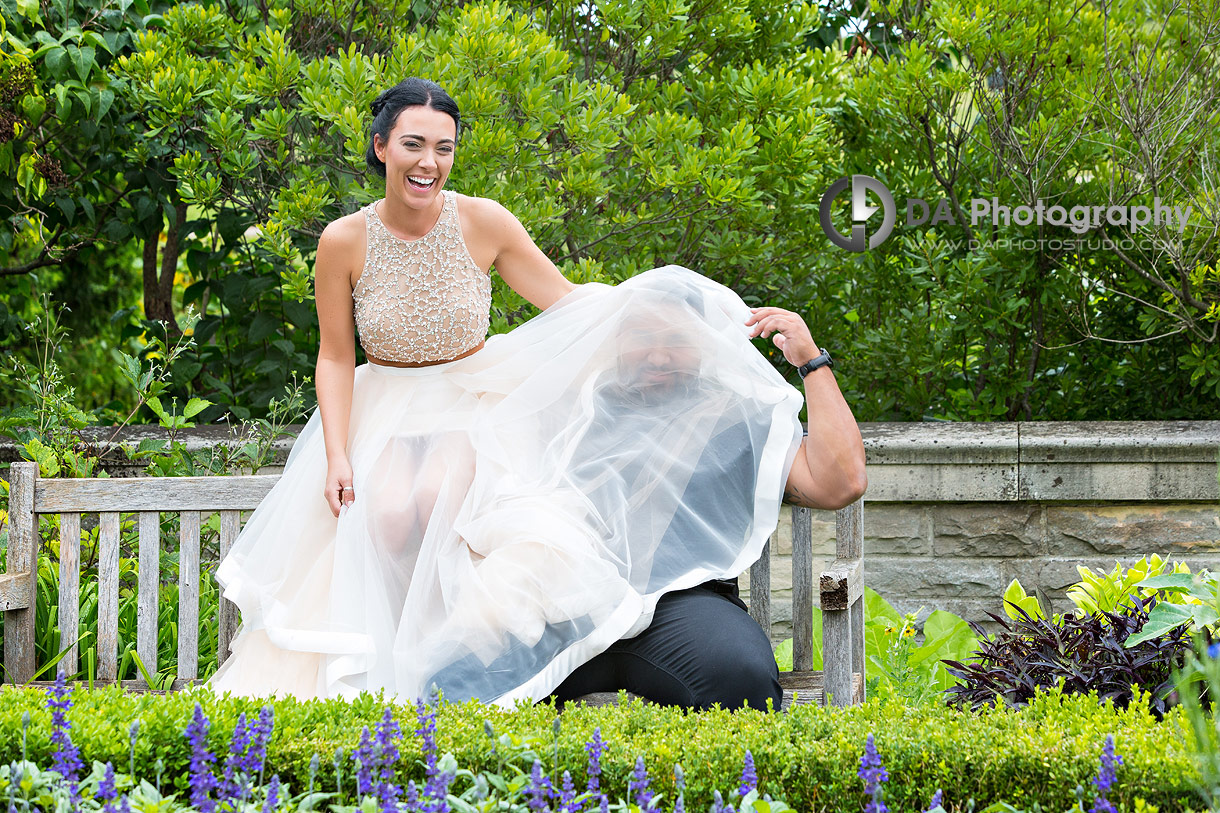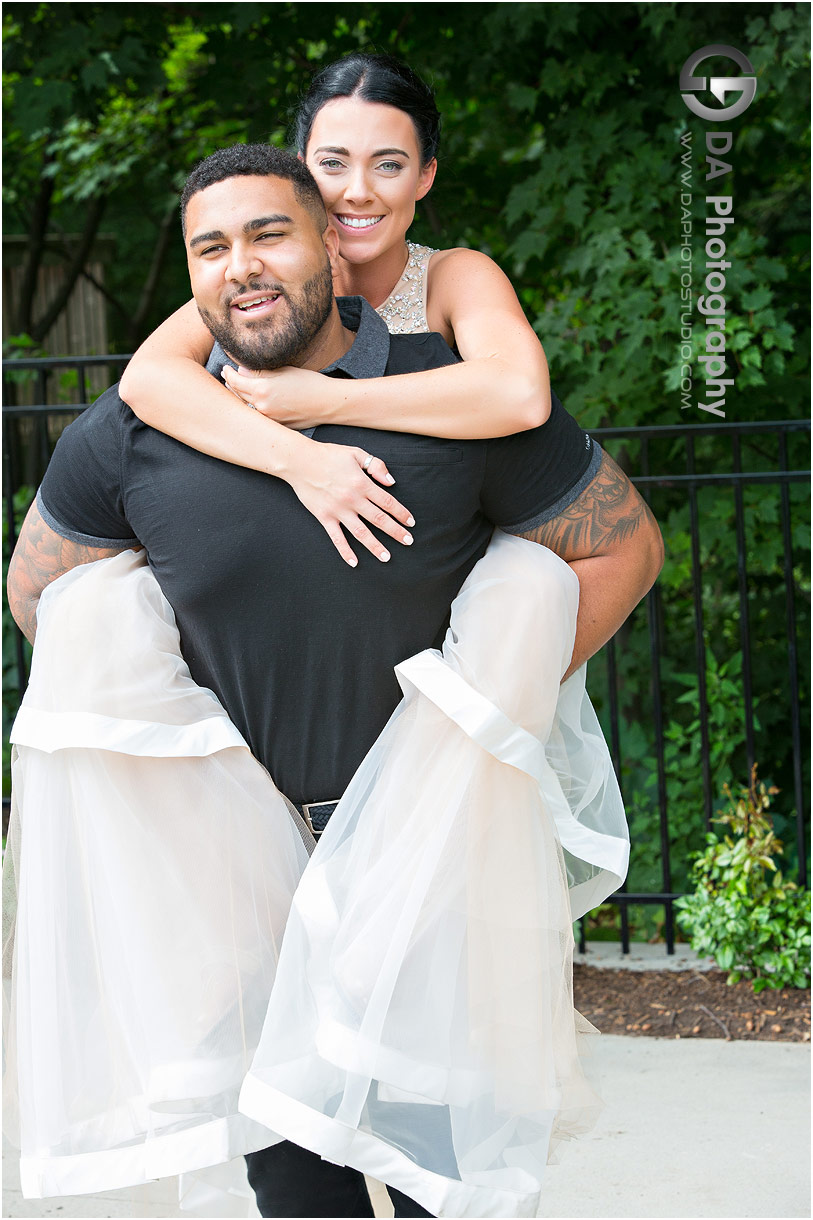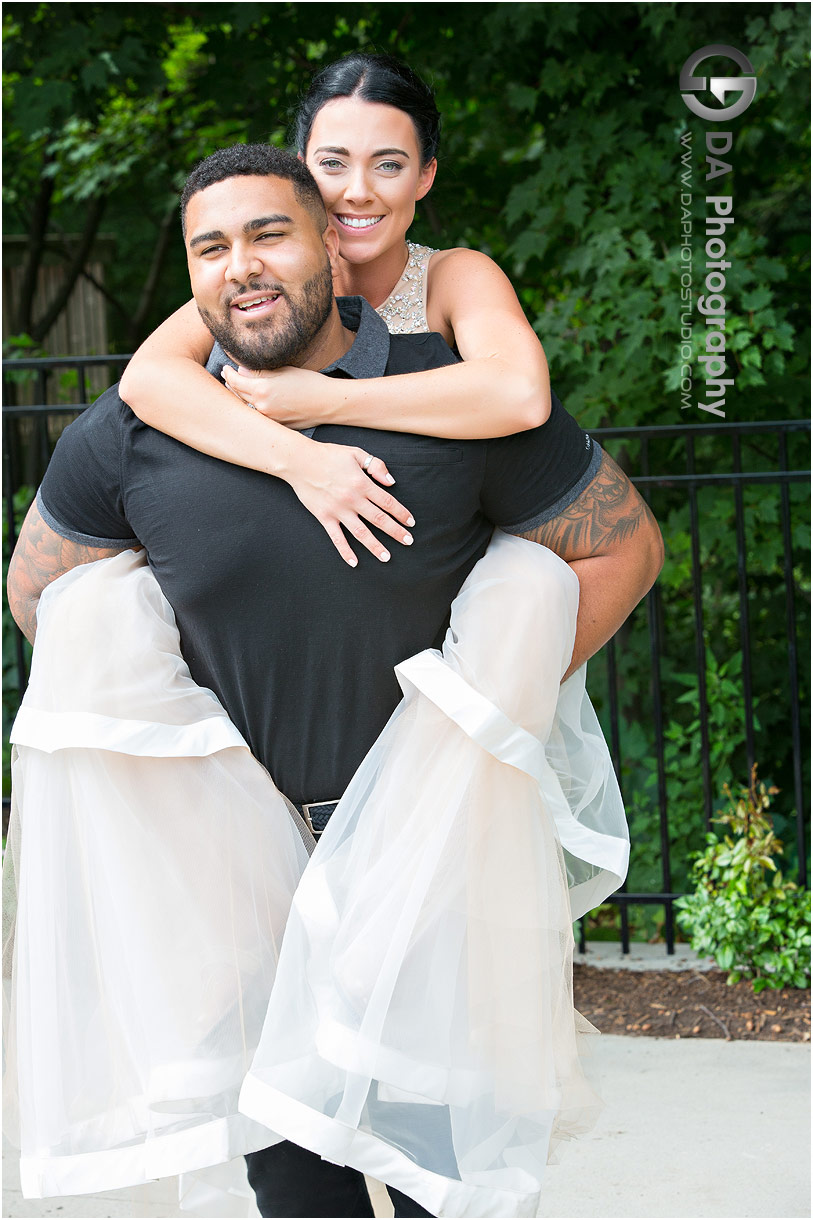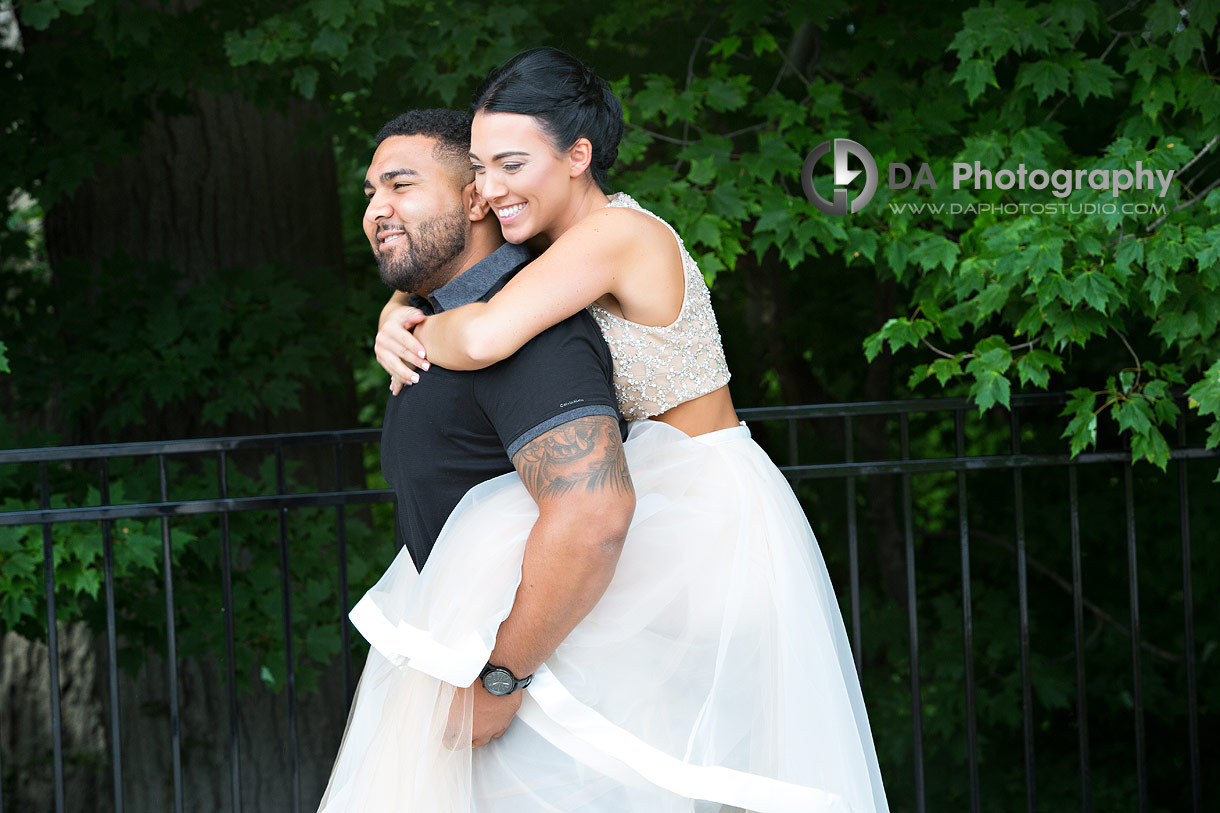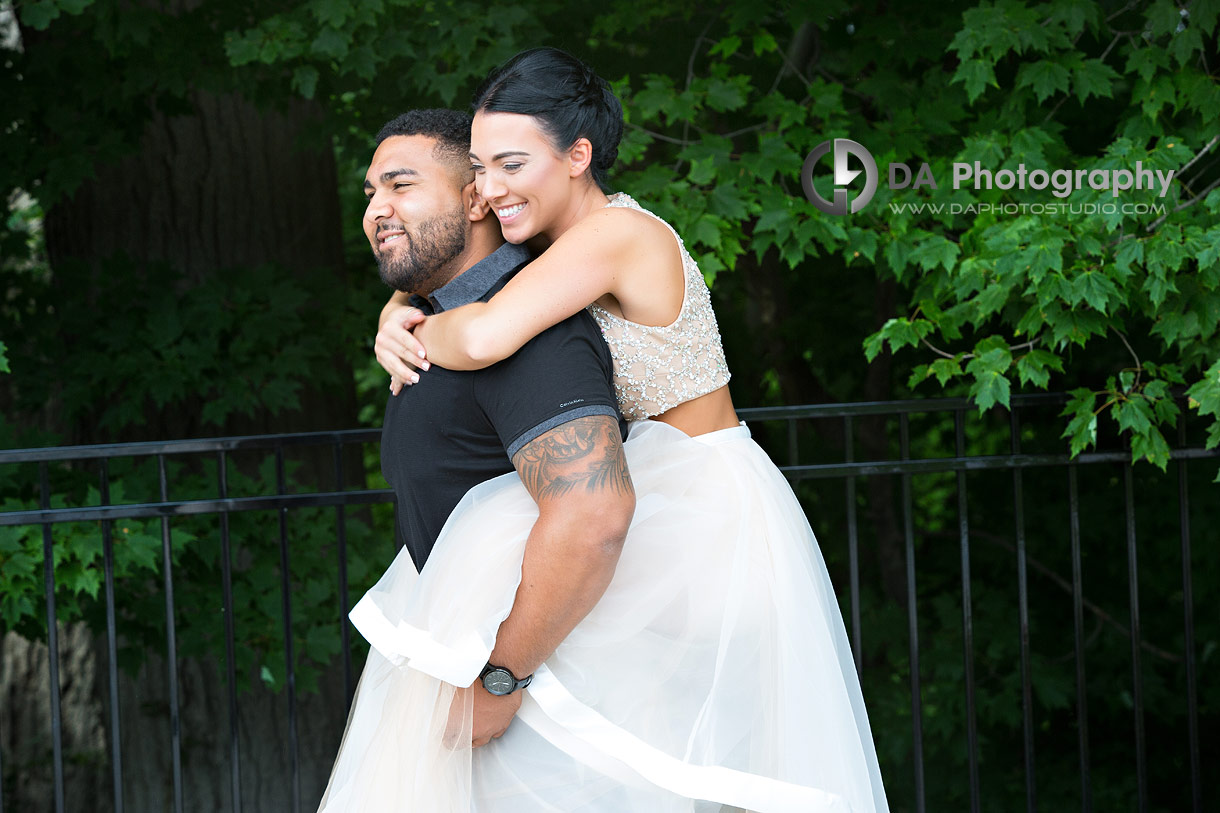 What's the best time of the day for engagement photos?
This Hendrie Park engagement session was scheduled for 5pm. In my experience, the weather in Summer can be really unreliable. You have only a 50% chance of the forecast being correct. I always check the forecast 3-4 hours prior to the session to know how to prepare. Doing this, I knew that there might be some showers for us. However, for their sake, I did not want to cancel the session. I checked in to make sure that Kourtney and Kolton were okay with that too.
Prior to every engagement session, I always formulate a plan for how we are going to work the area of our chosen location. Now, with the possibility of showers looming ahead, I had to find a way to document their unposed images while reacting quickly.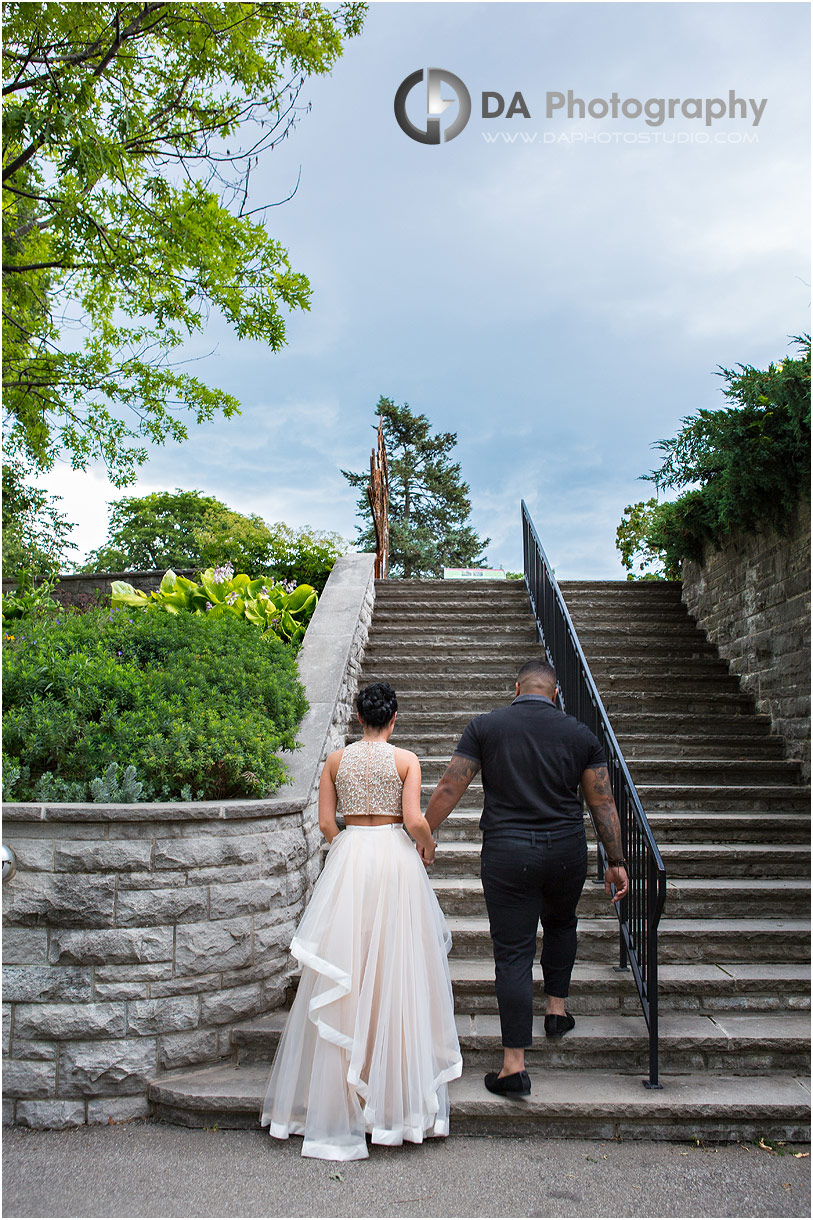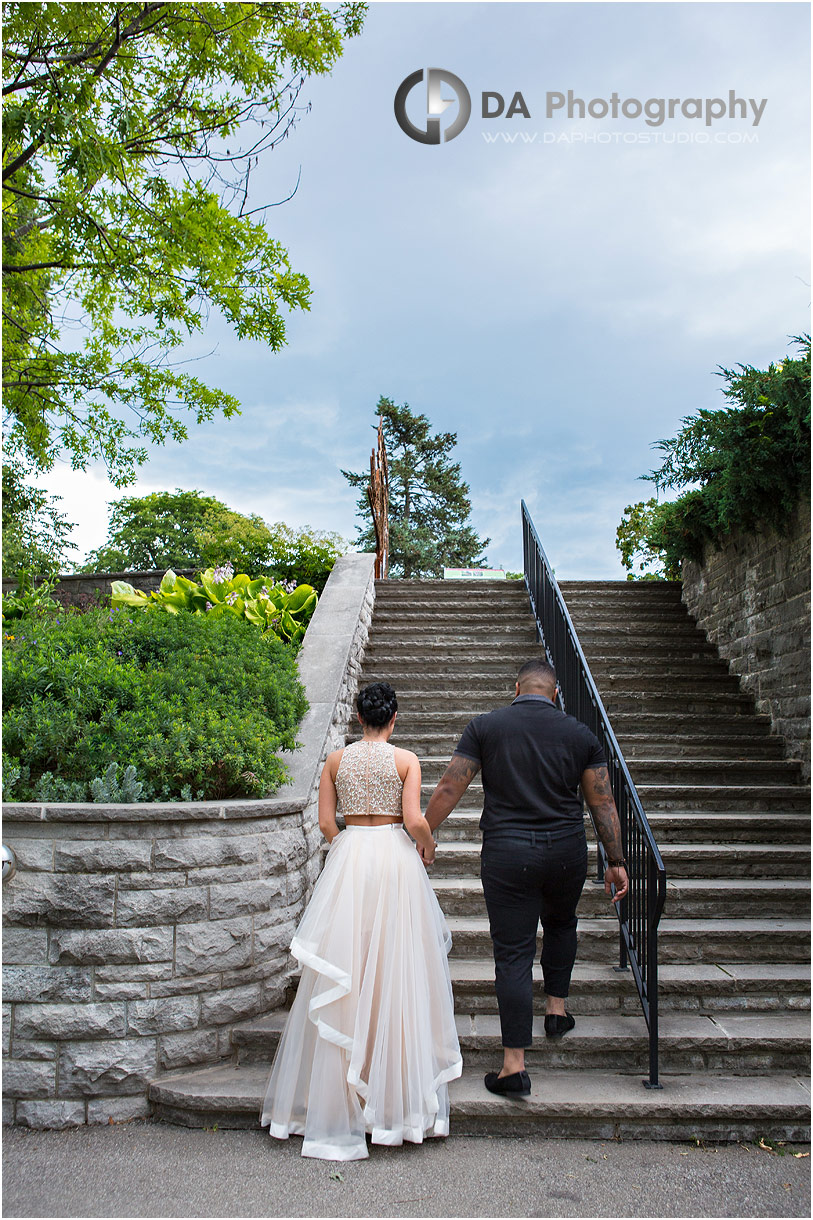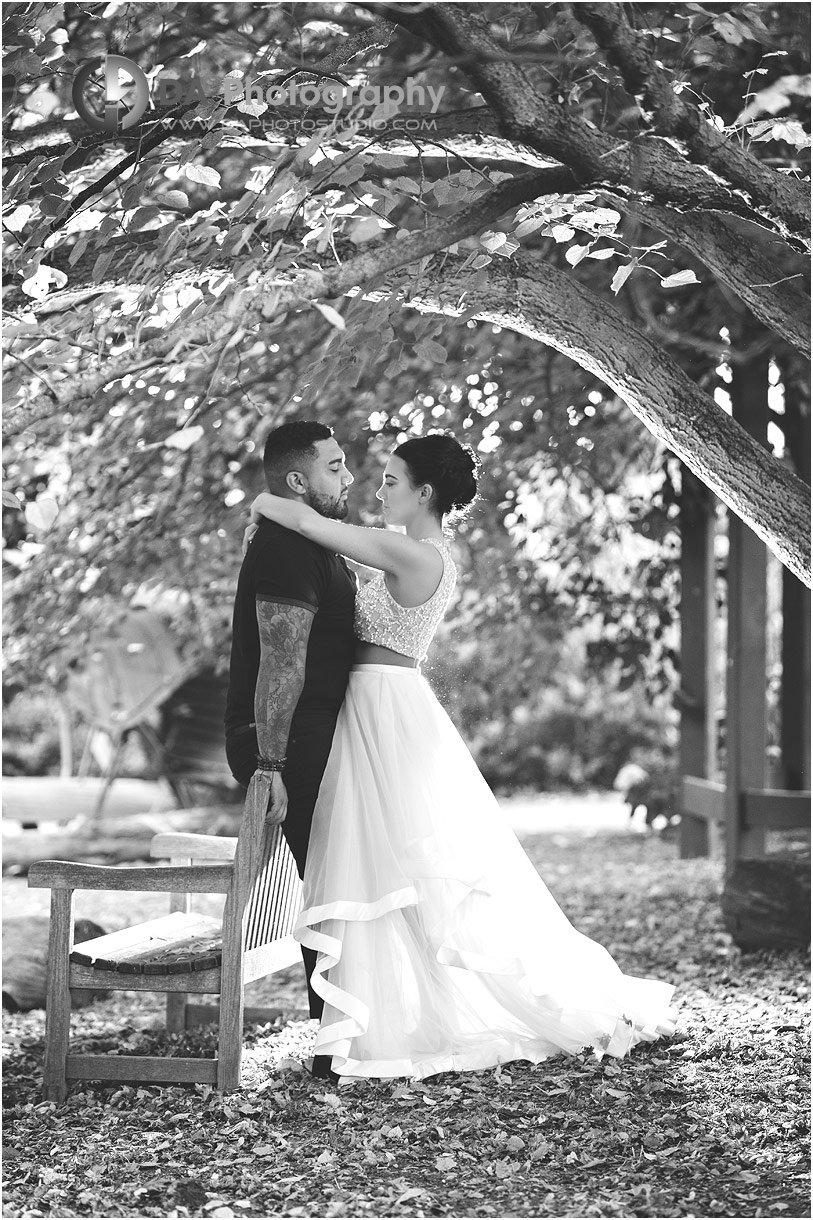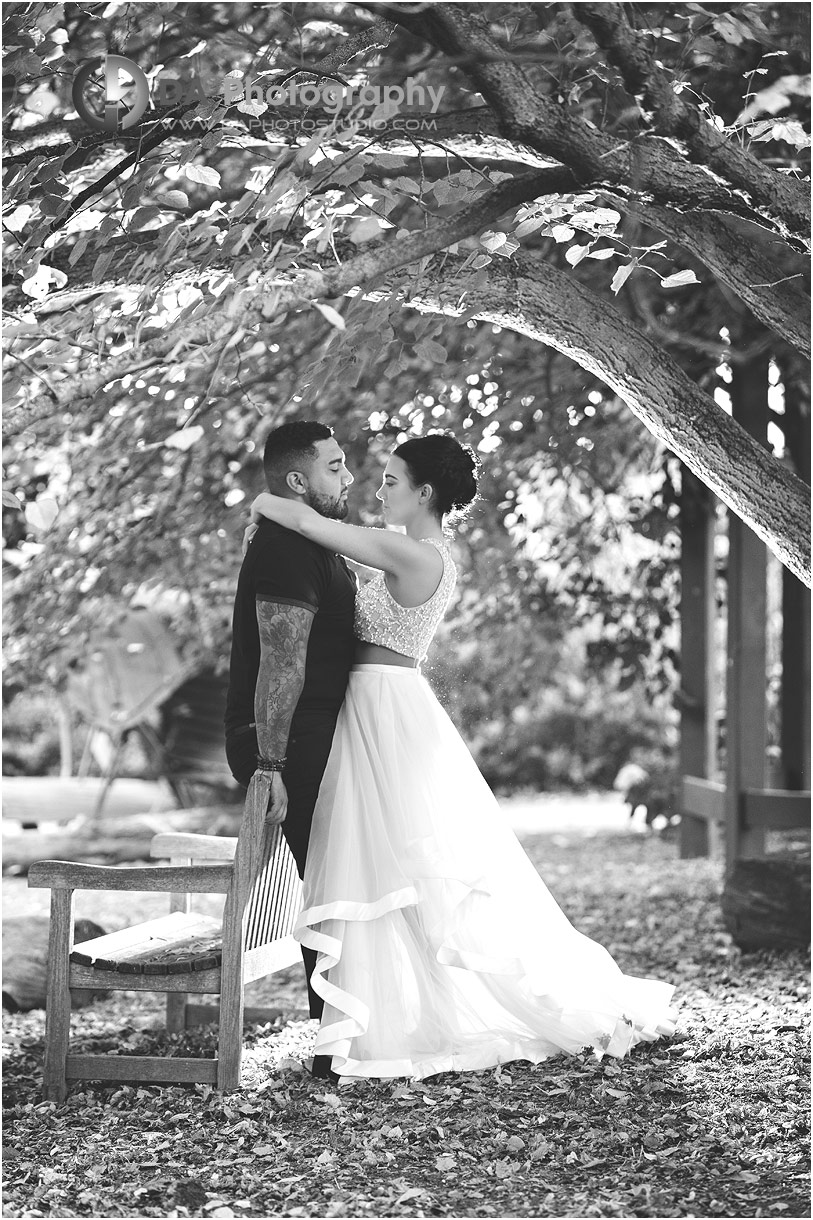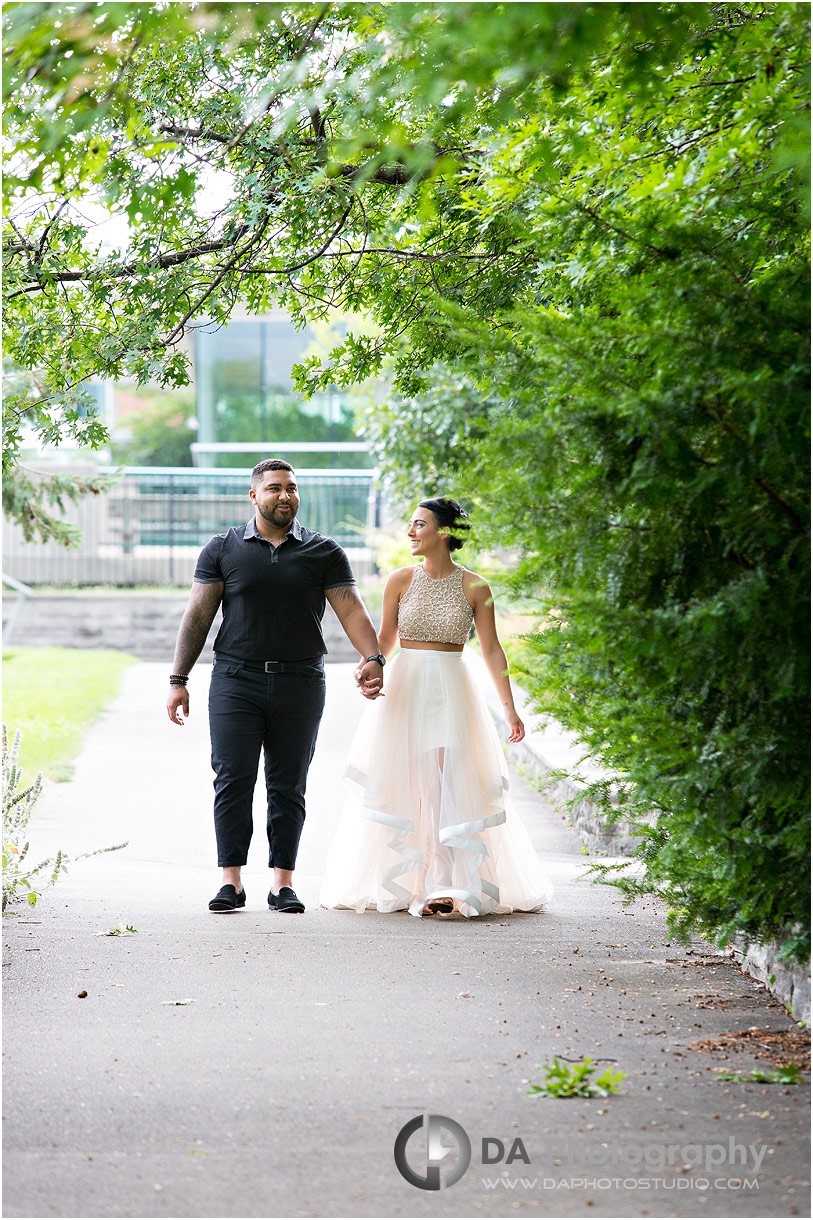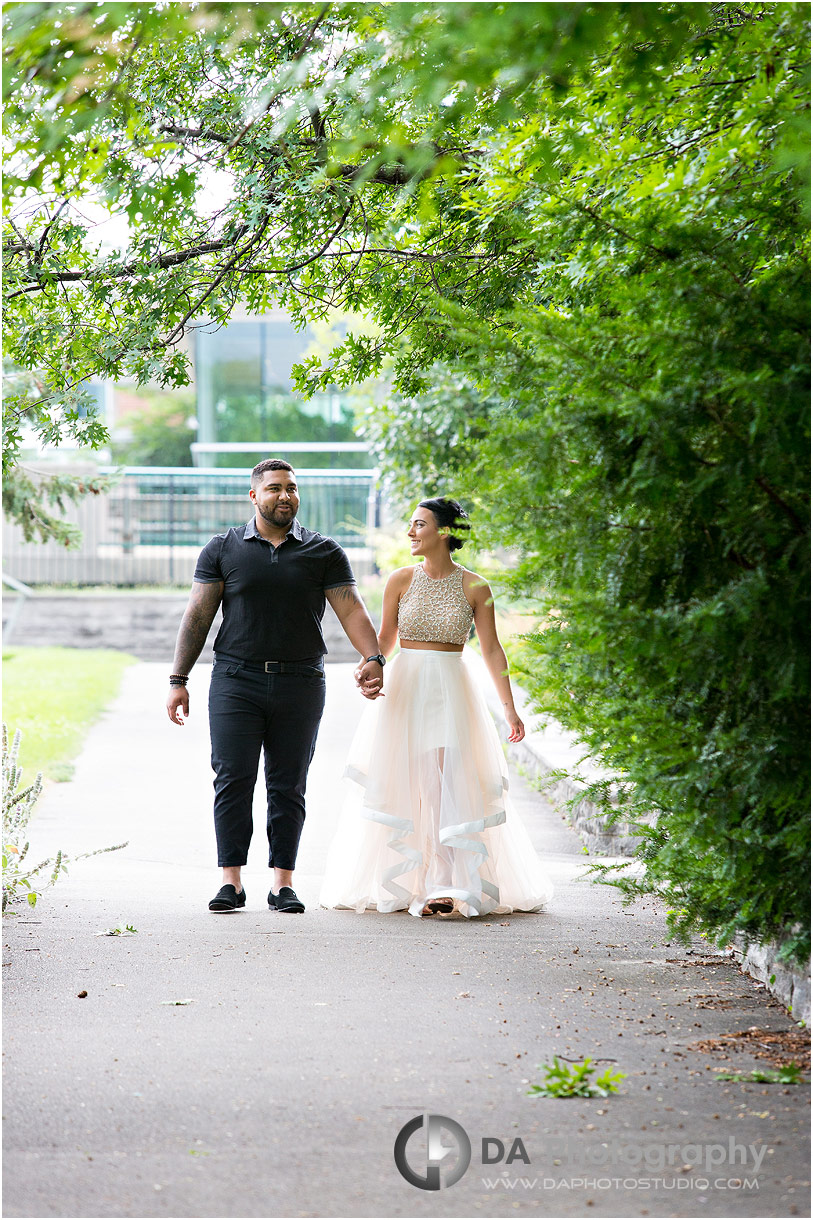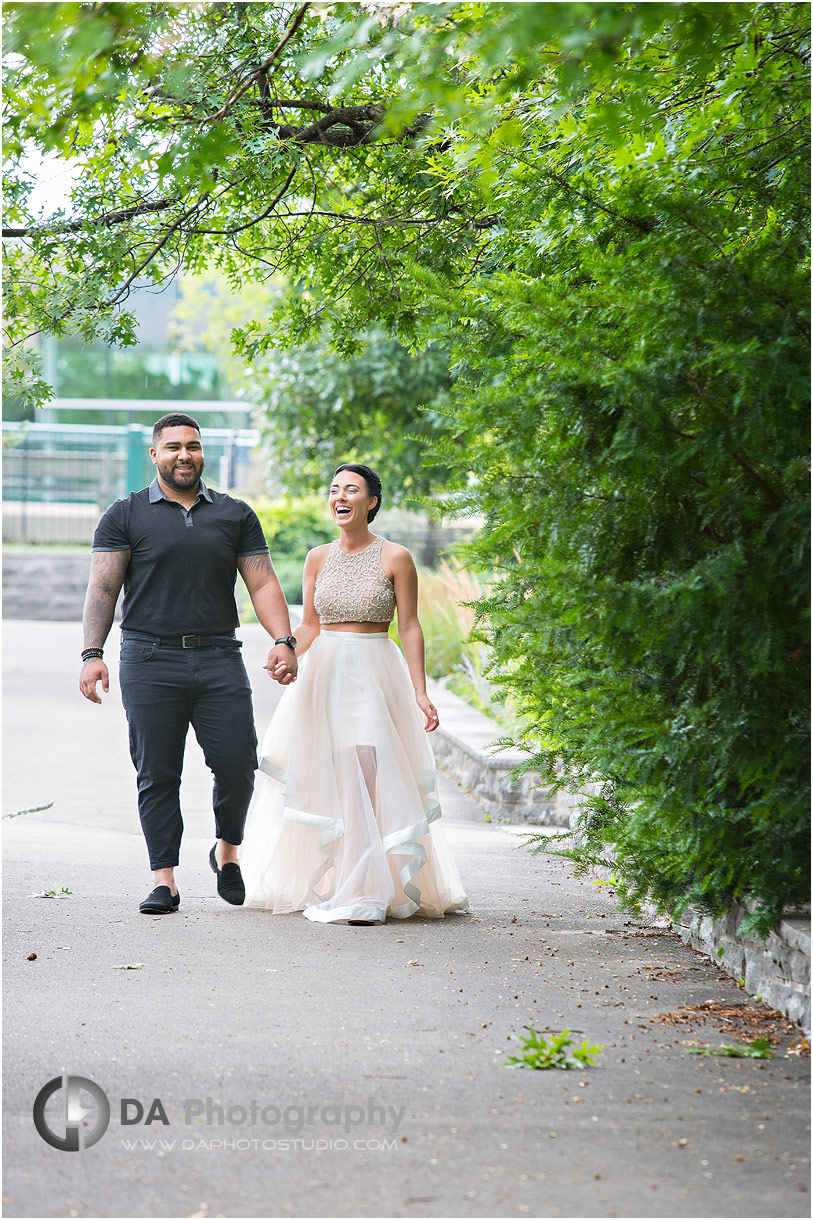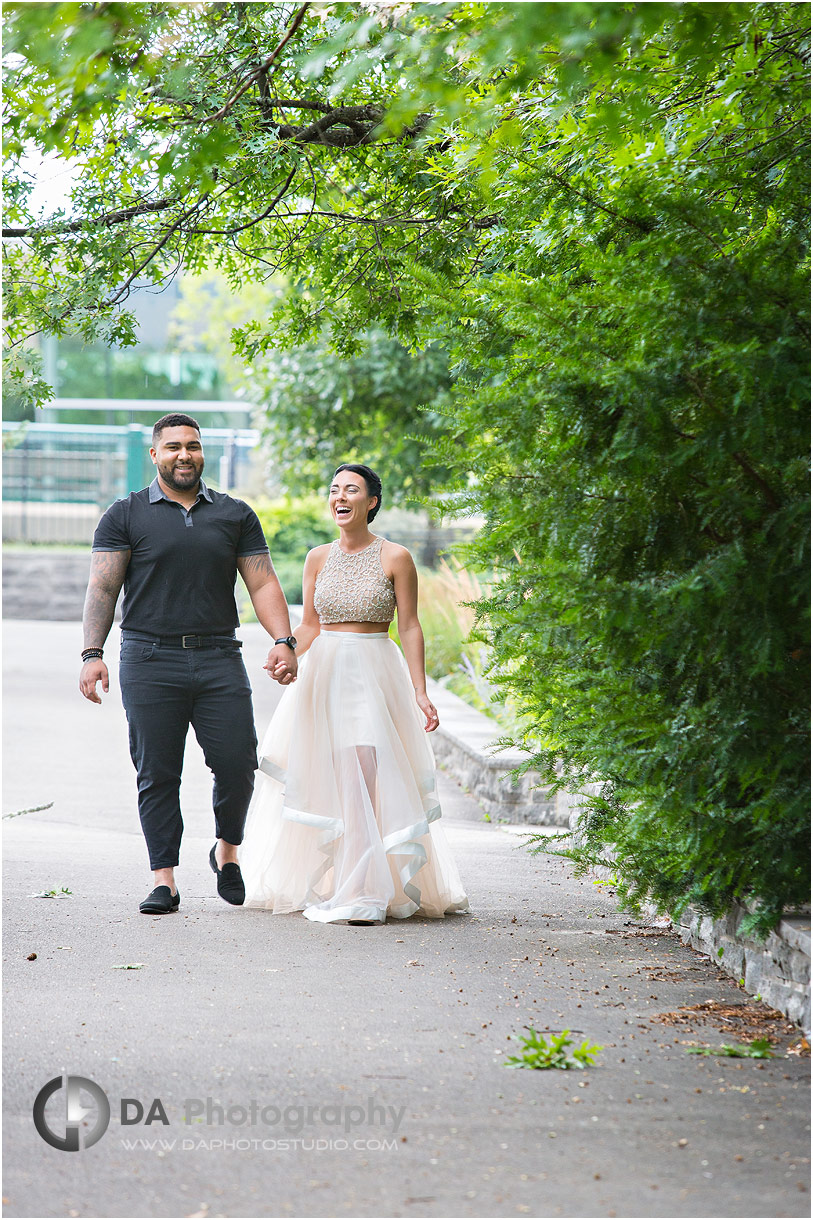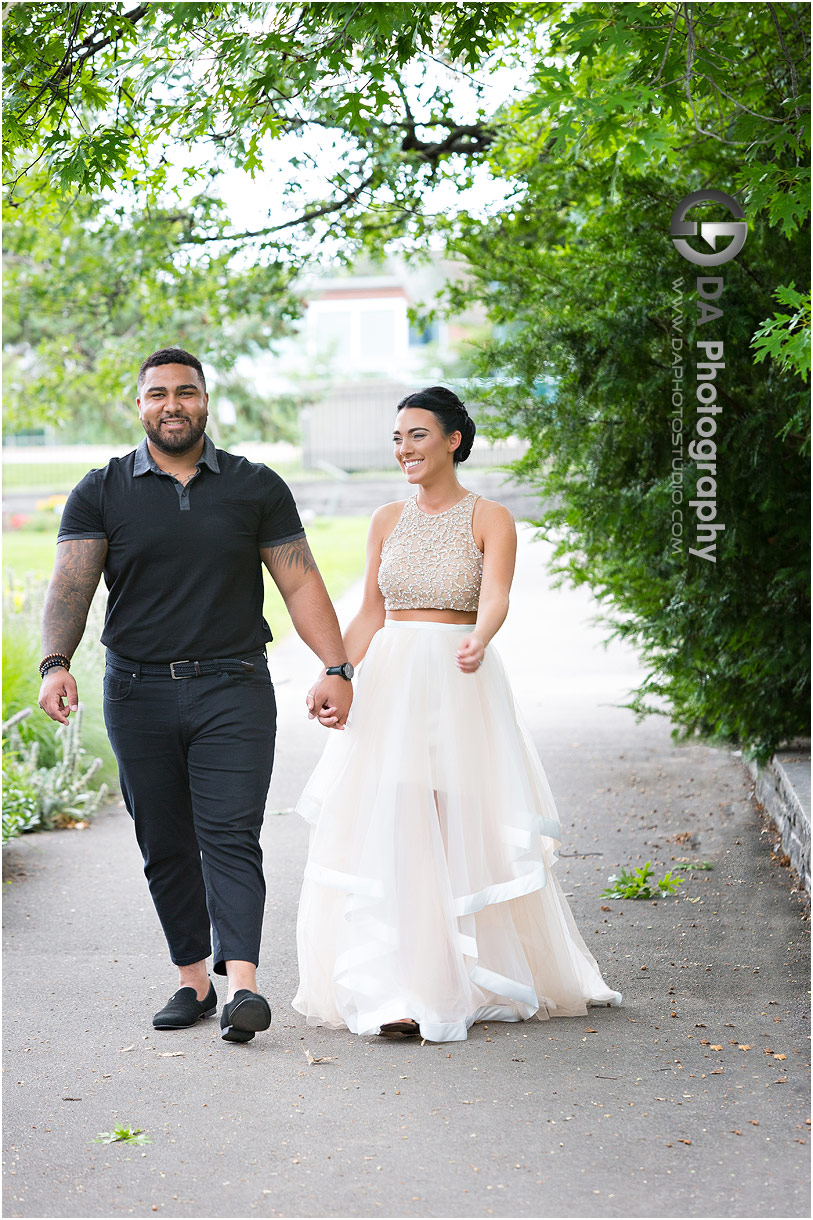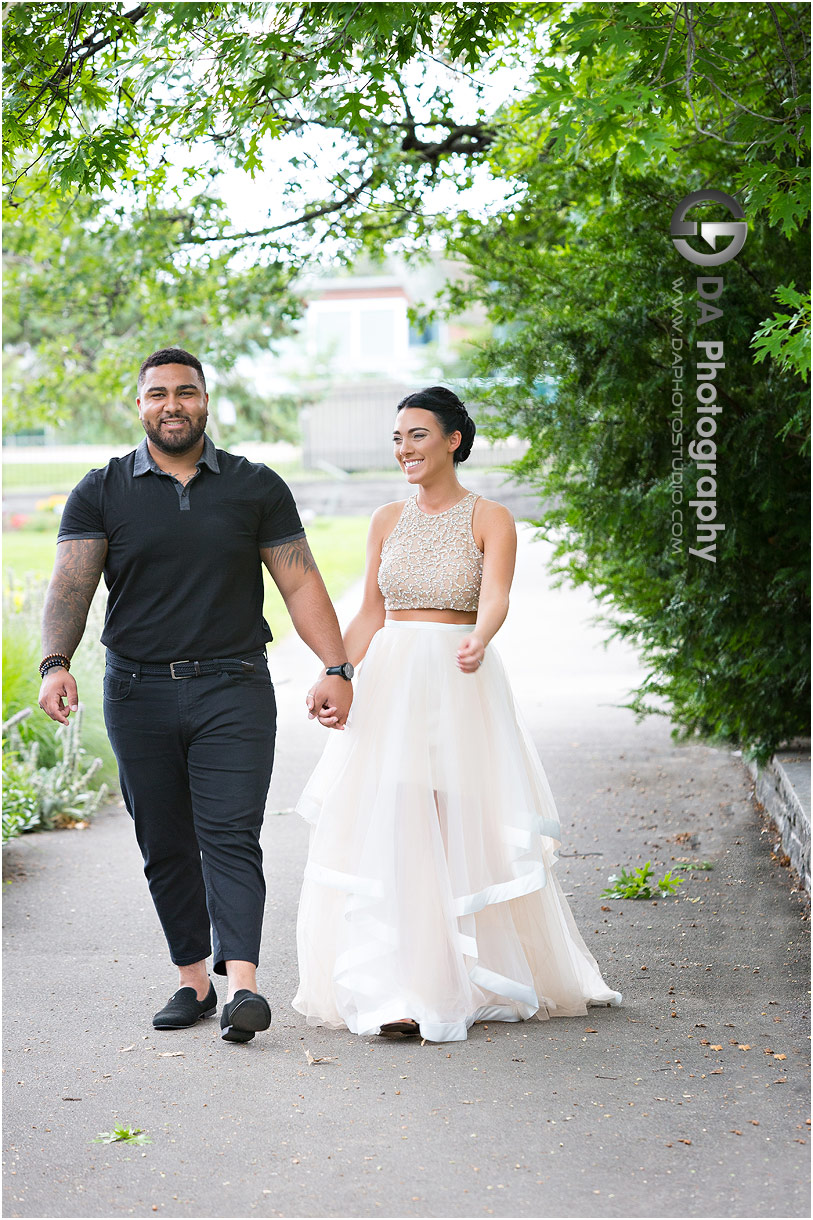 The word "unposed" is widely used in the photography field. People are learning that photos can do so much more for us emotionally when they are not just sit up straight and smile. However, "unposed" photos are not exactly, well, not posed. I call them unposed because the emotions are real and true. In engagement photography, what is not staged is the couple's emotions, smiles, behaviours and any interactions between them. However, it is different than documentary photography which is truly an "as it happens" type of taking photos. Instead, in an engagement session, I place the couple in a location that I have strategically planned with a great background and lighting. Then, I suggest some angles that are most flattering for the individuals and step away to let them interact naturally together.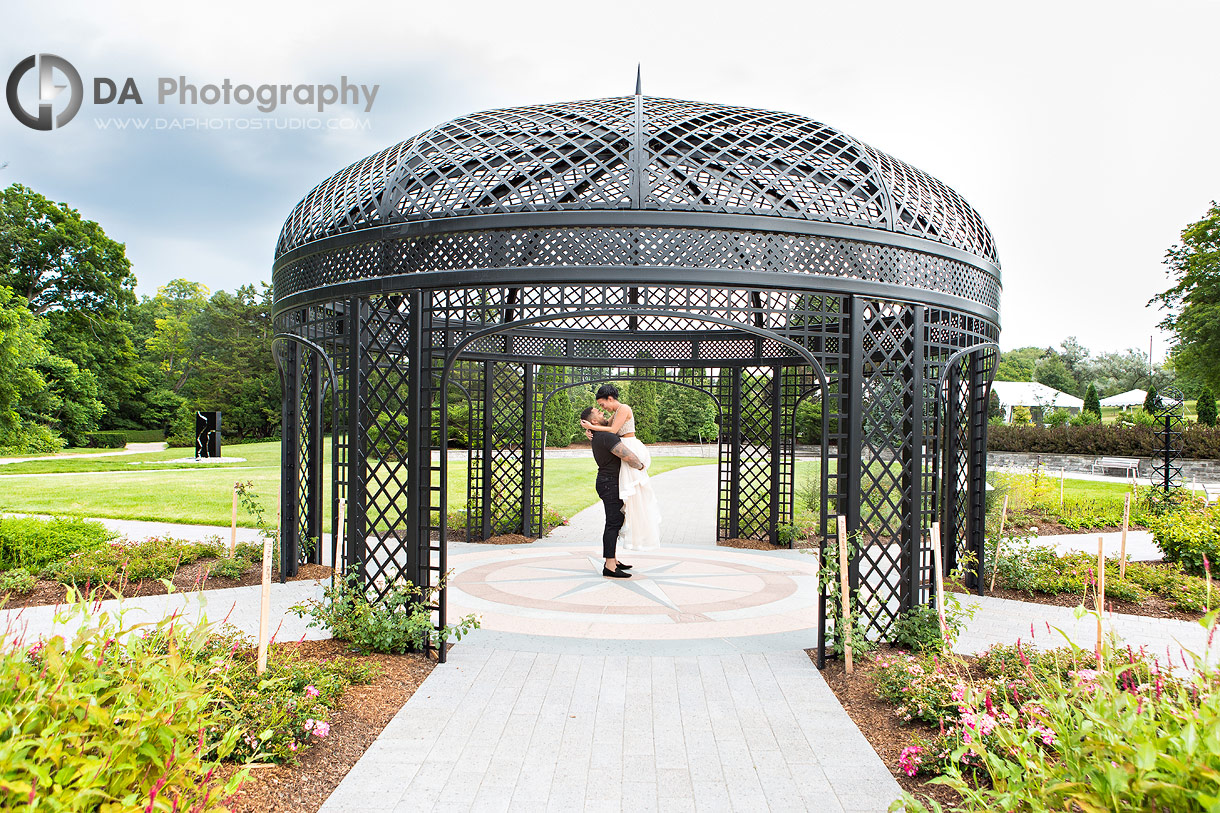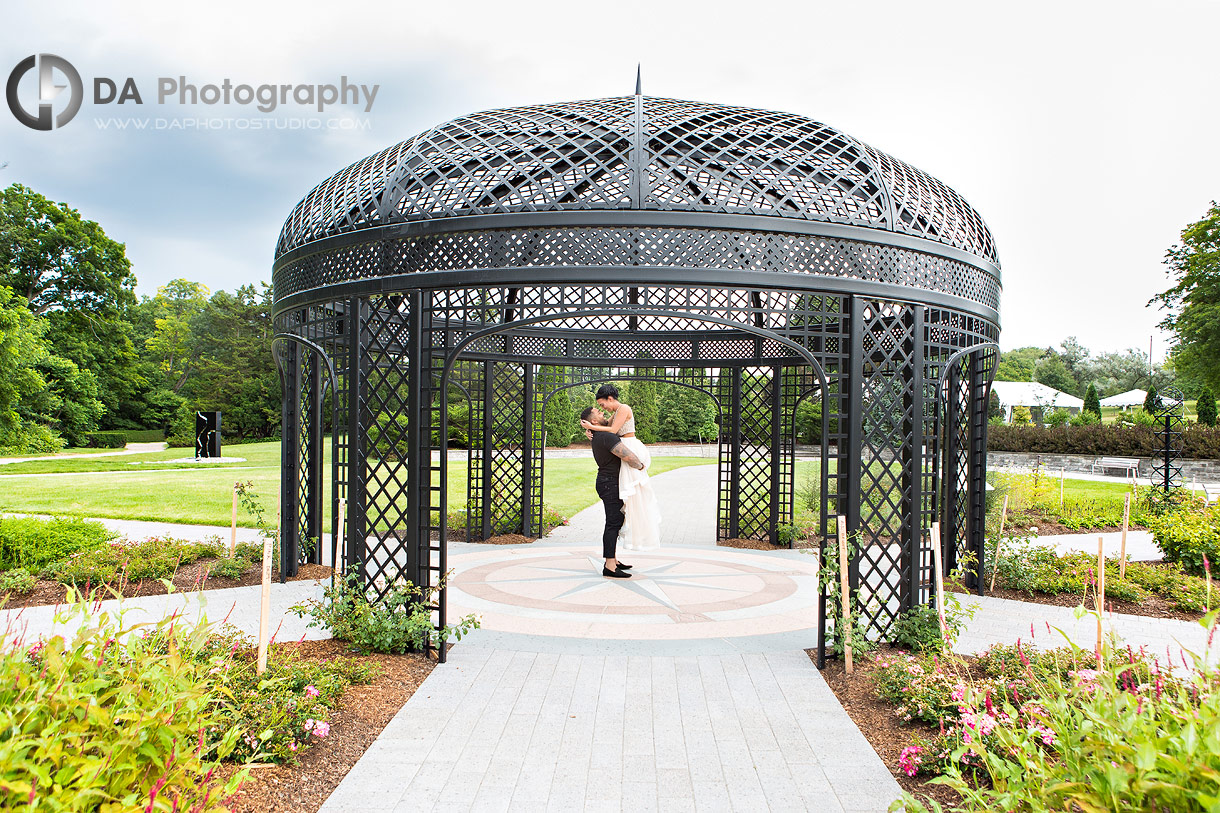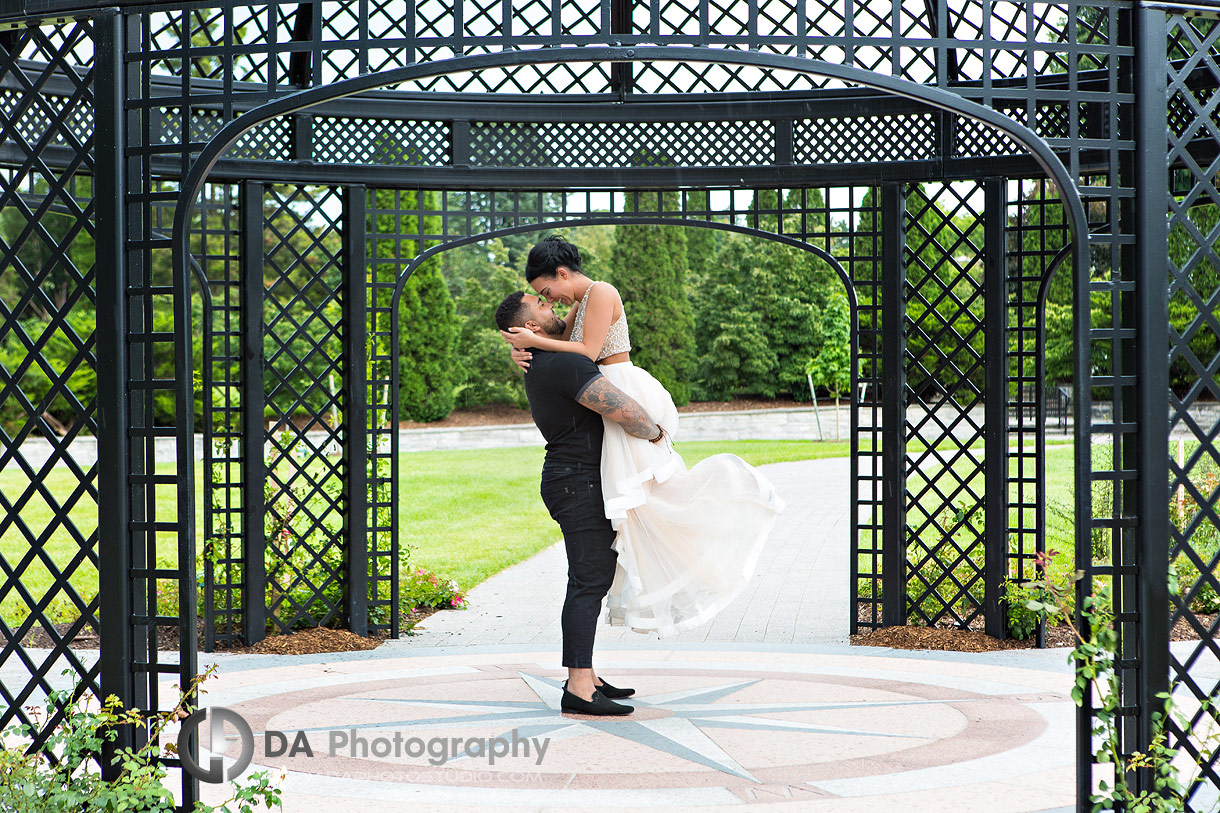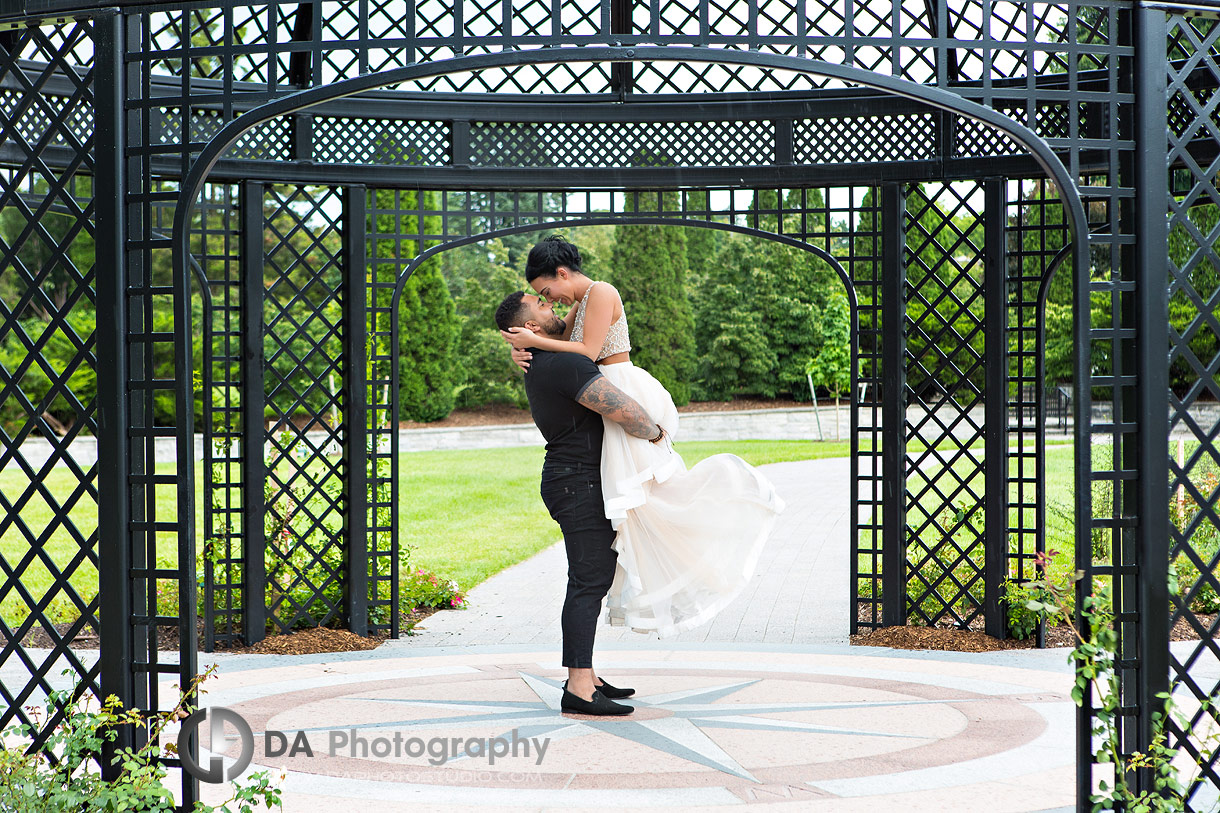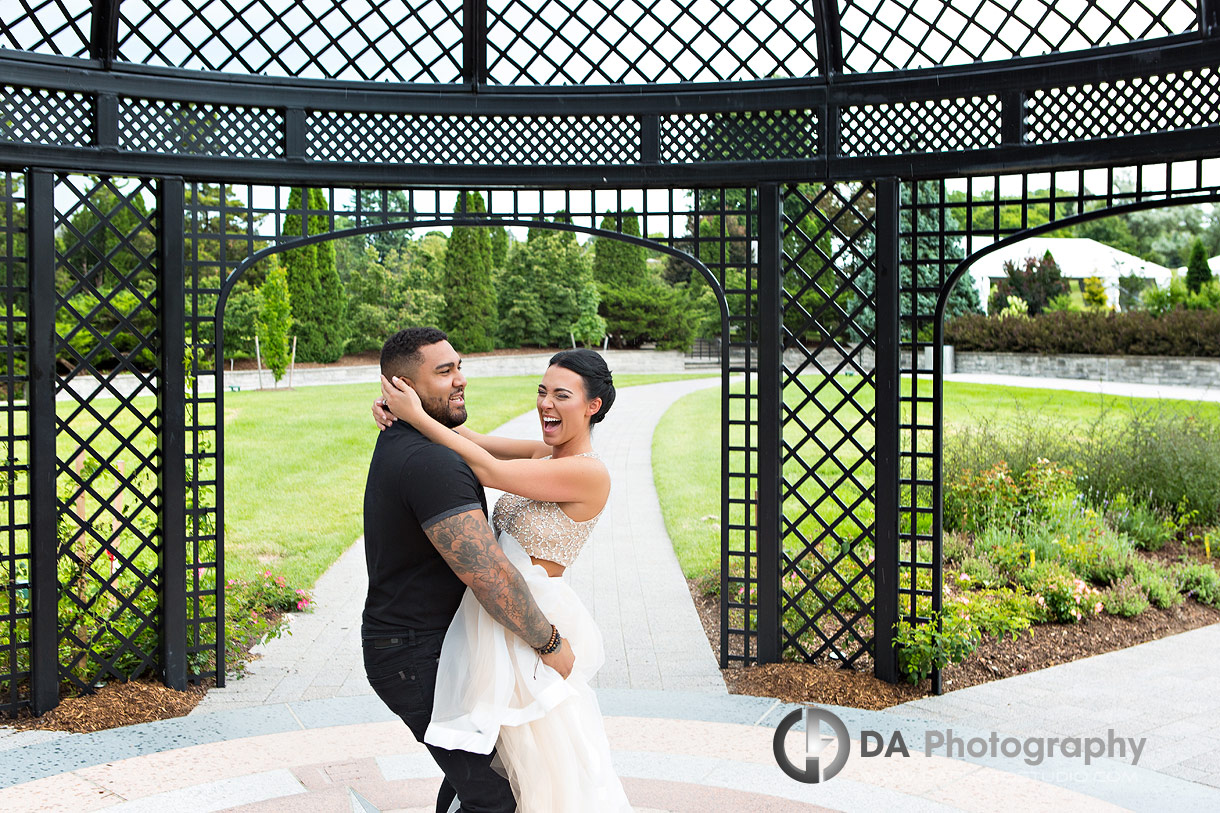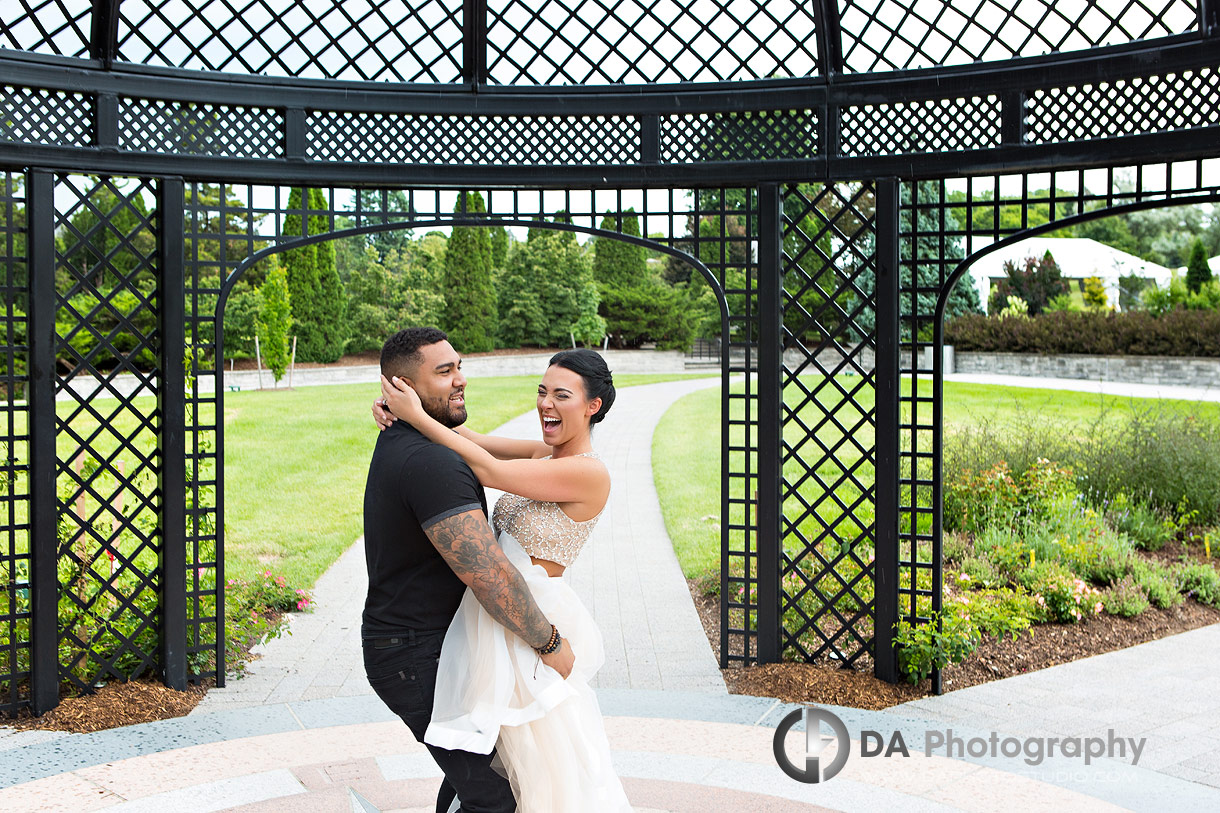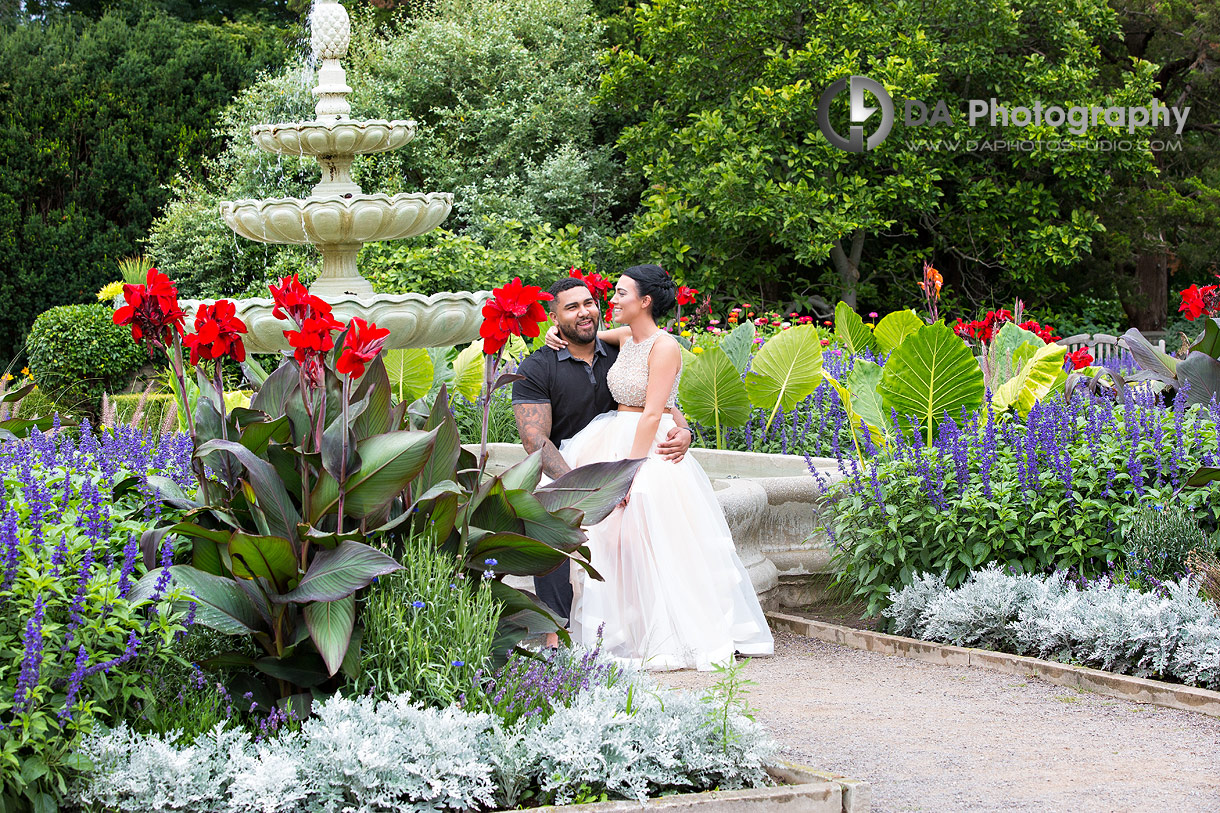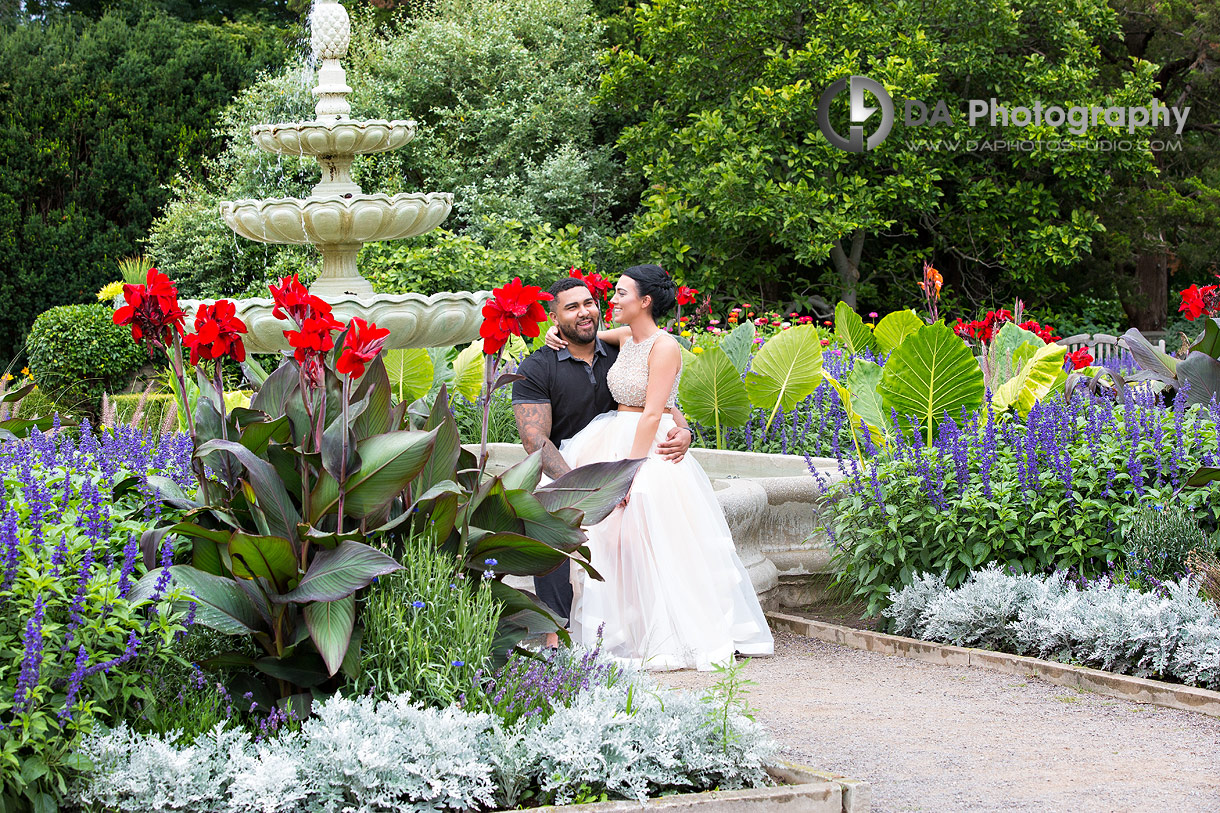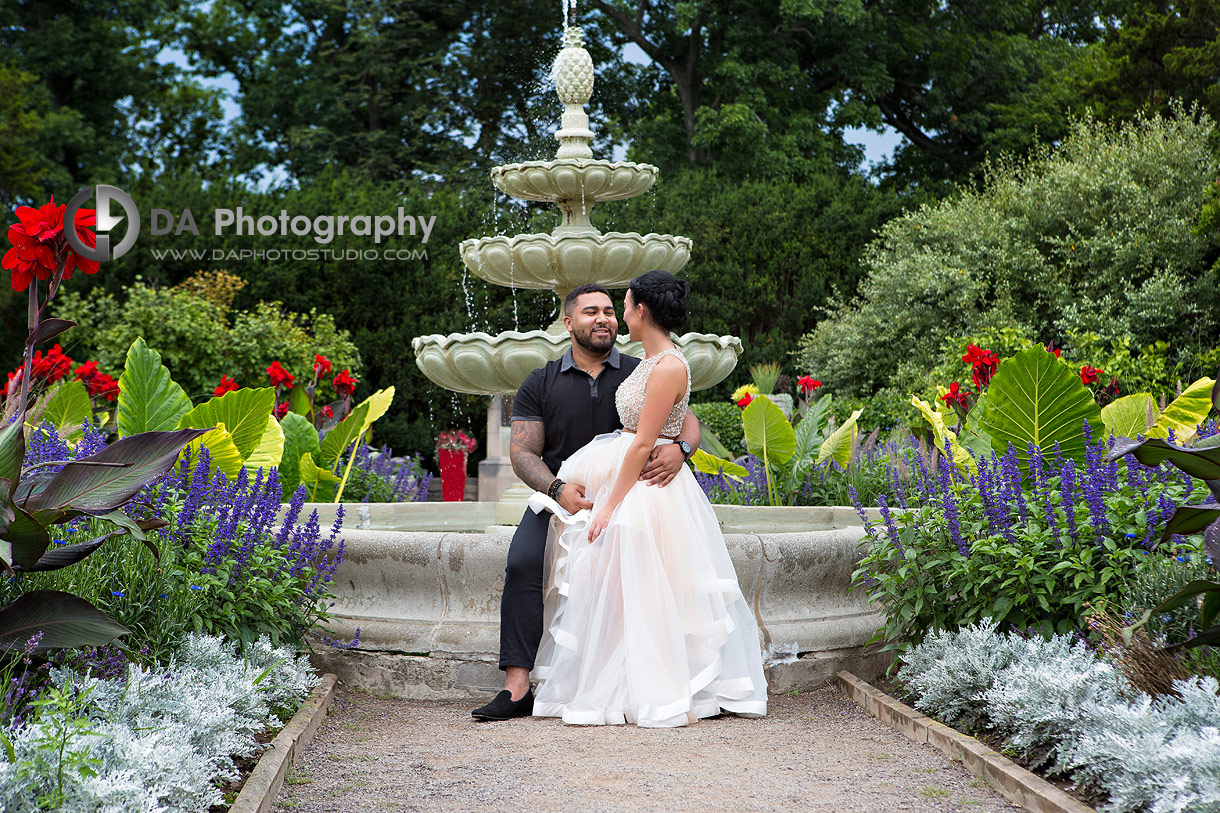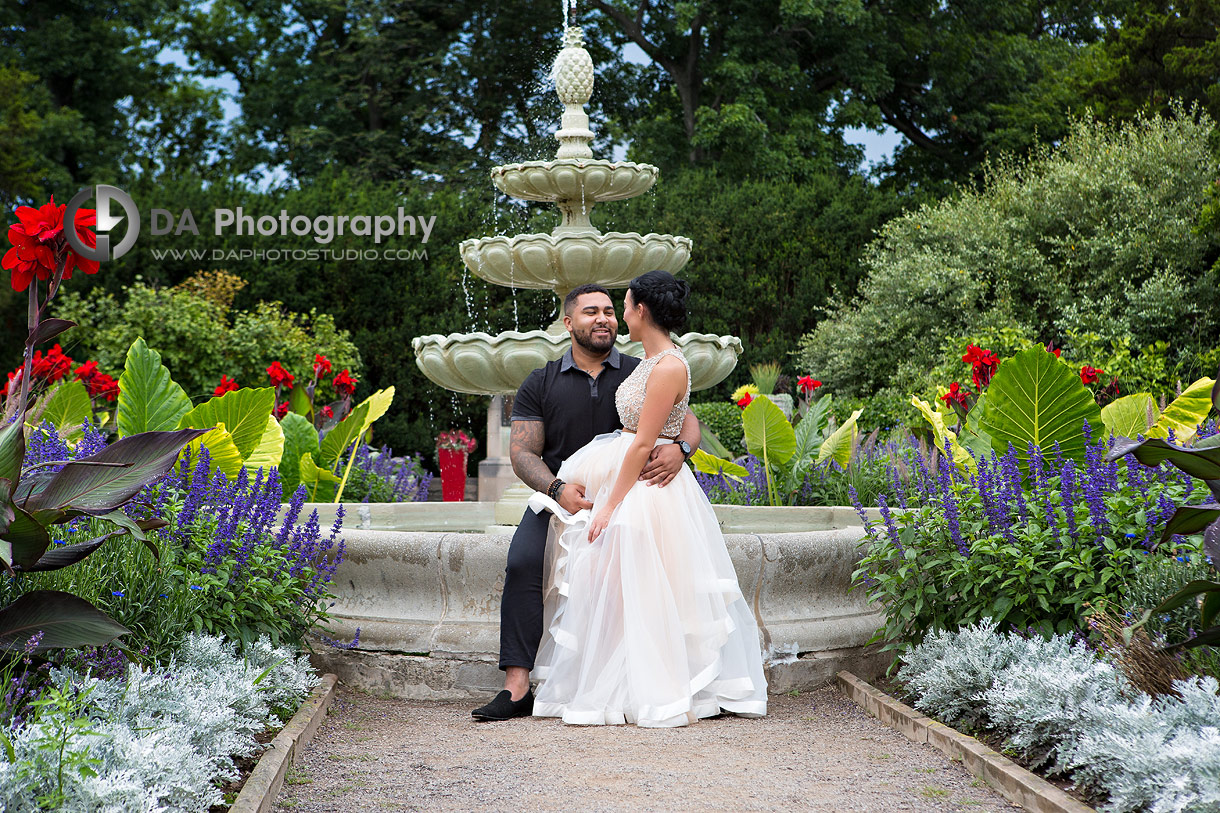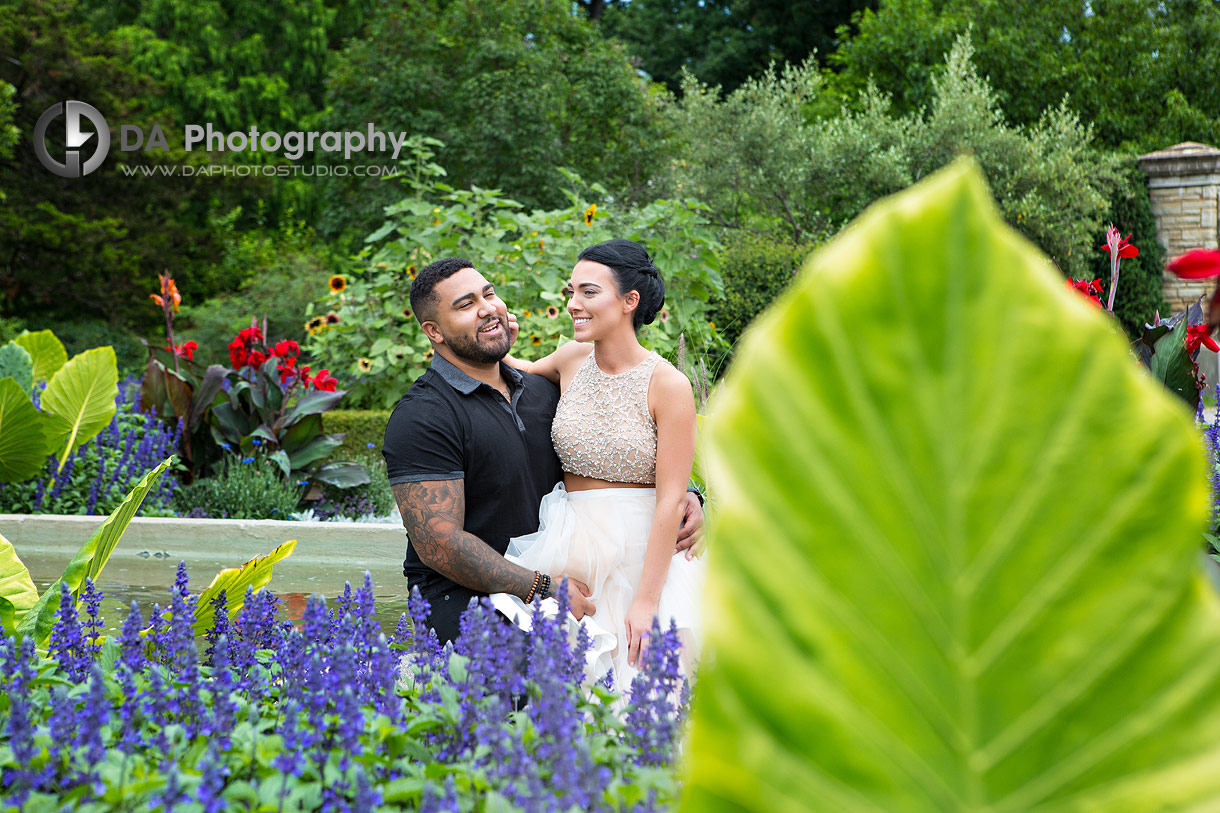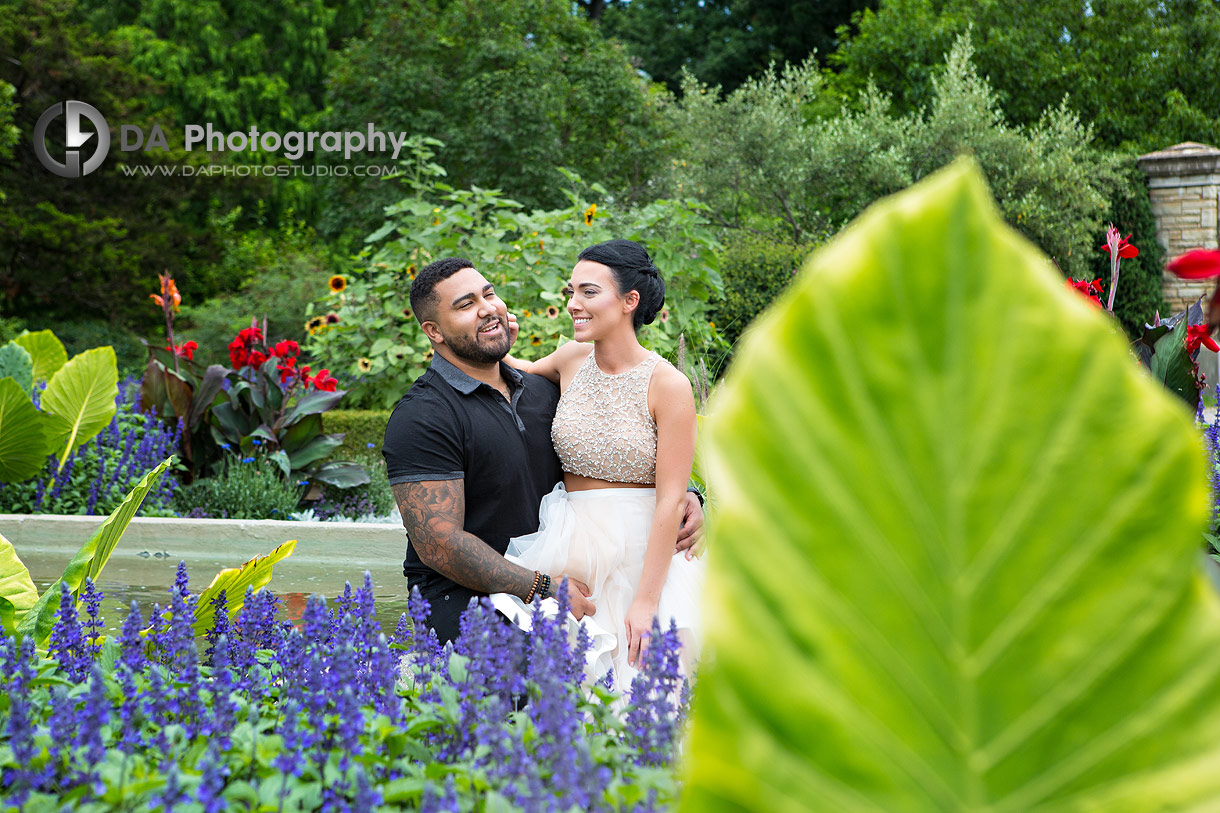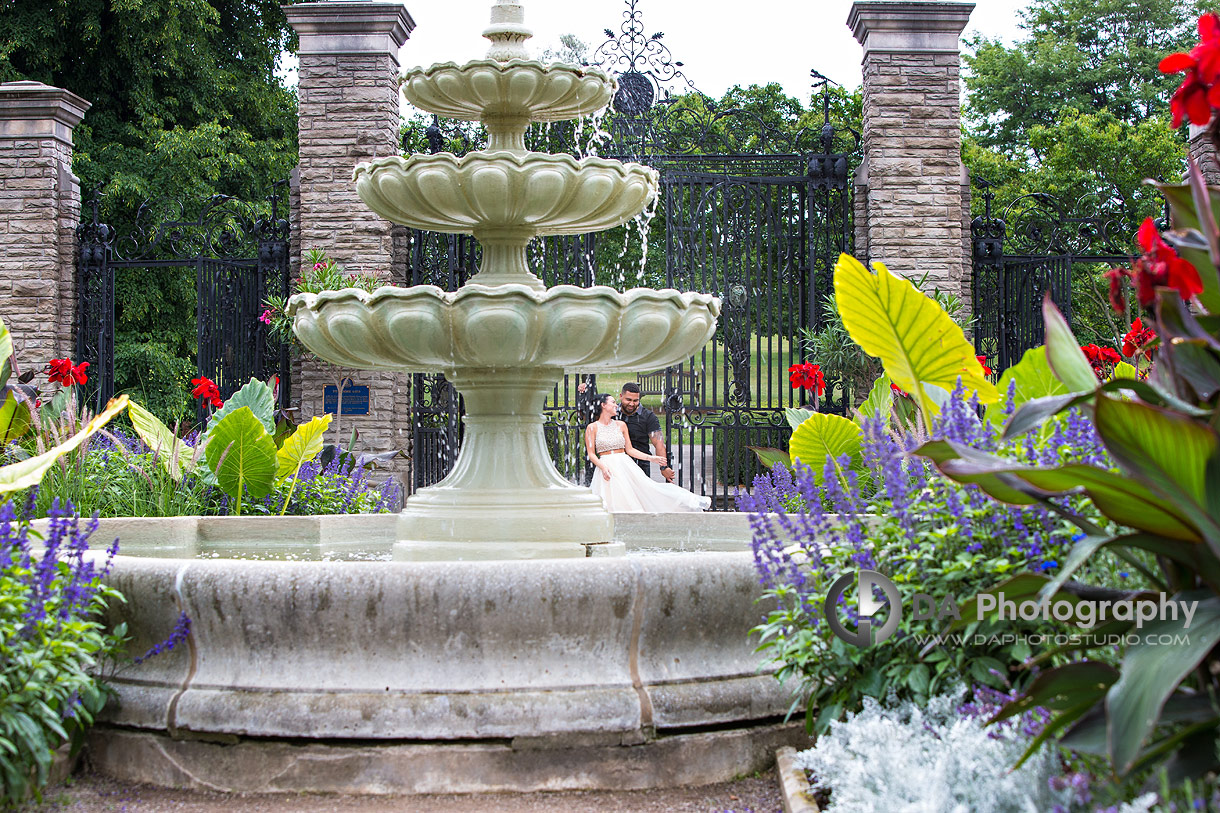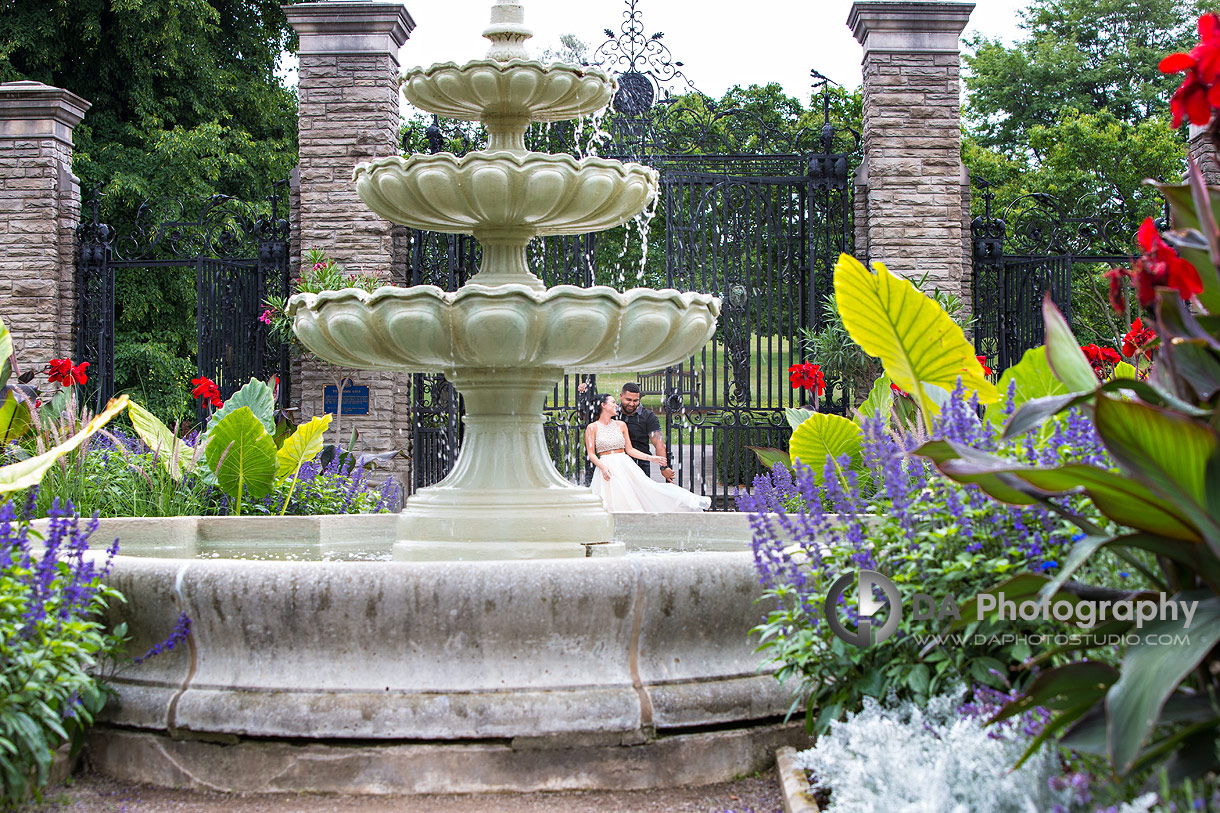 Dragi's message to all my engagement couples!
As many couples that I have worked with would agree, I always try to explain everything about their session upfront. I'll make sure you look your absolute best; making sure your posture and what you are wearing are captured in the most flattering way that compliments you and your partner. I'll make sure that the lighting showcases your beautiful features. On the flip side, this can also minimize anything that we would like to hide as well. Lighting is amazing that way!
When it comes to emotions, I give the full reins to the couple. I set you up and then move away giving you some breathing room. Shooting from afar makes some PDA and interactions with your loved one easier. In turn, the photoshoot also becomes more memorable for the experience of being together, not just for the photos you get out of it.
Kourtney and Kolton really took this direction and ran with it. They enjoyed themselves, interacting, kissing and embracing like no other couple in my Hendrie Park engagements before. It was so endearing to watch them and evident when viewing the resulting images!
Wrapped up in our session, we totally forgot about the possibility of rain. When the drops began, we were working in an open shade area and didn't feel any of it.
We continued through the park stopping from time to time at places that represented both of them in the best way possible. The images with Kolton lifting Kourtney under the open gazebo ended up being one of my couple's most wanted photos. It just totally represents the two of them. The joy and love they feel for each other is palpable. They had one these photos enlarged and printed for part of the wedding reception entry area.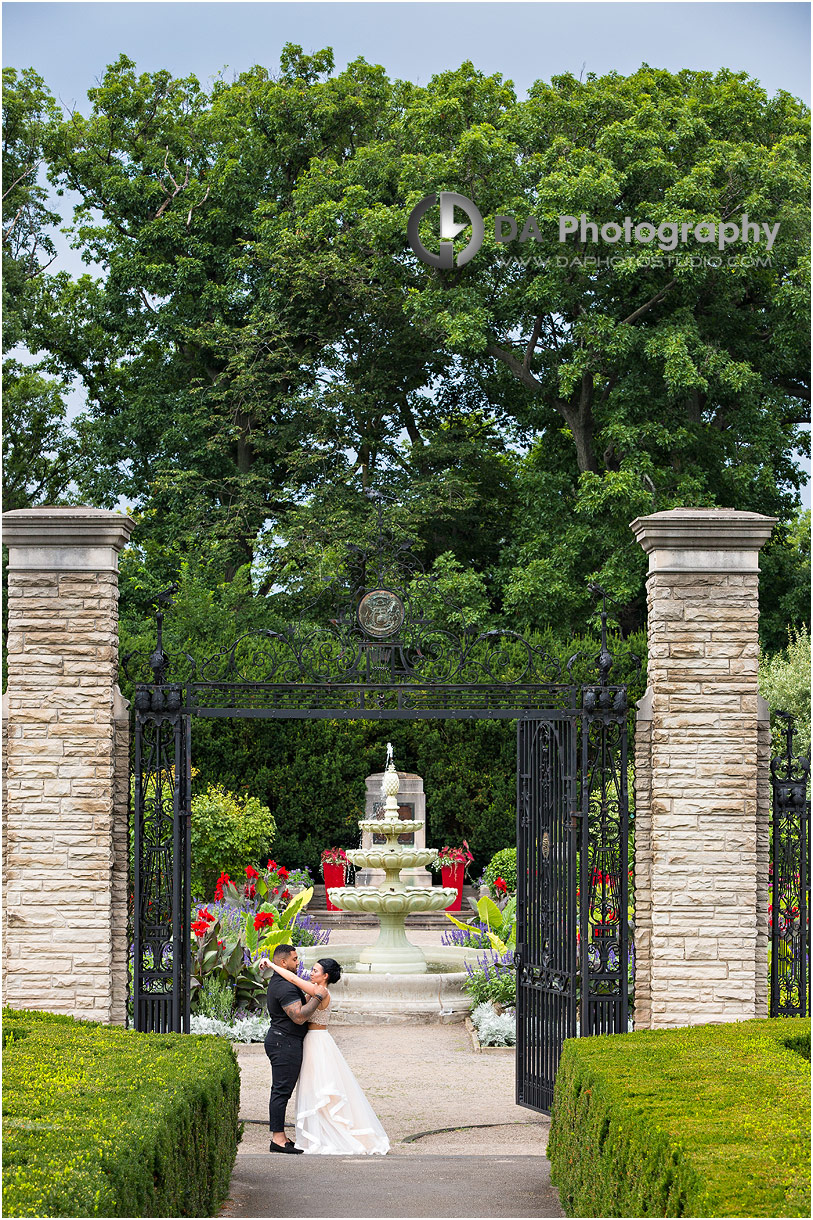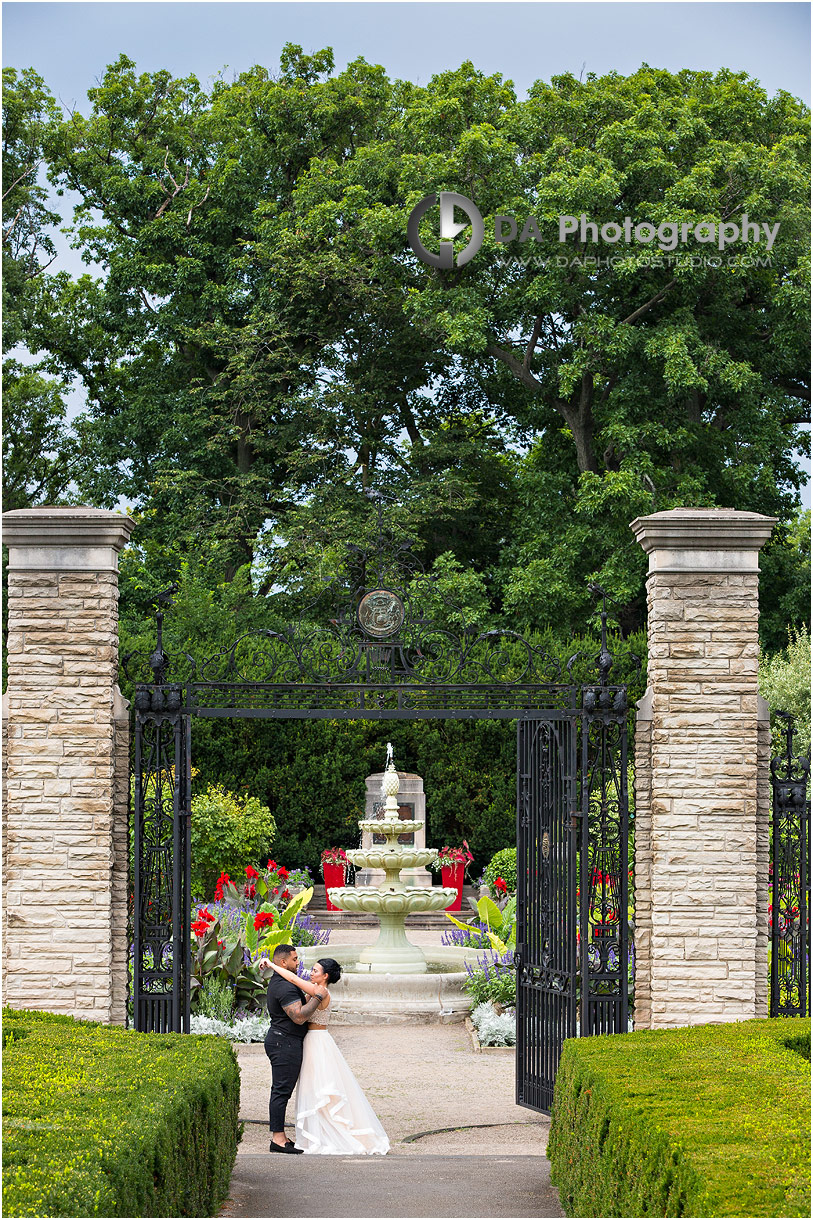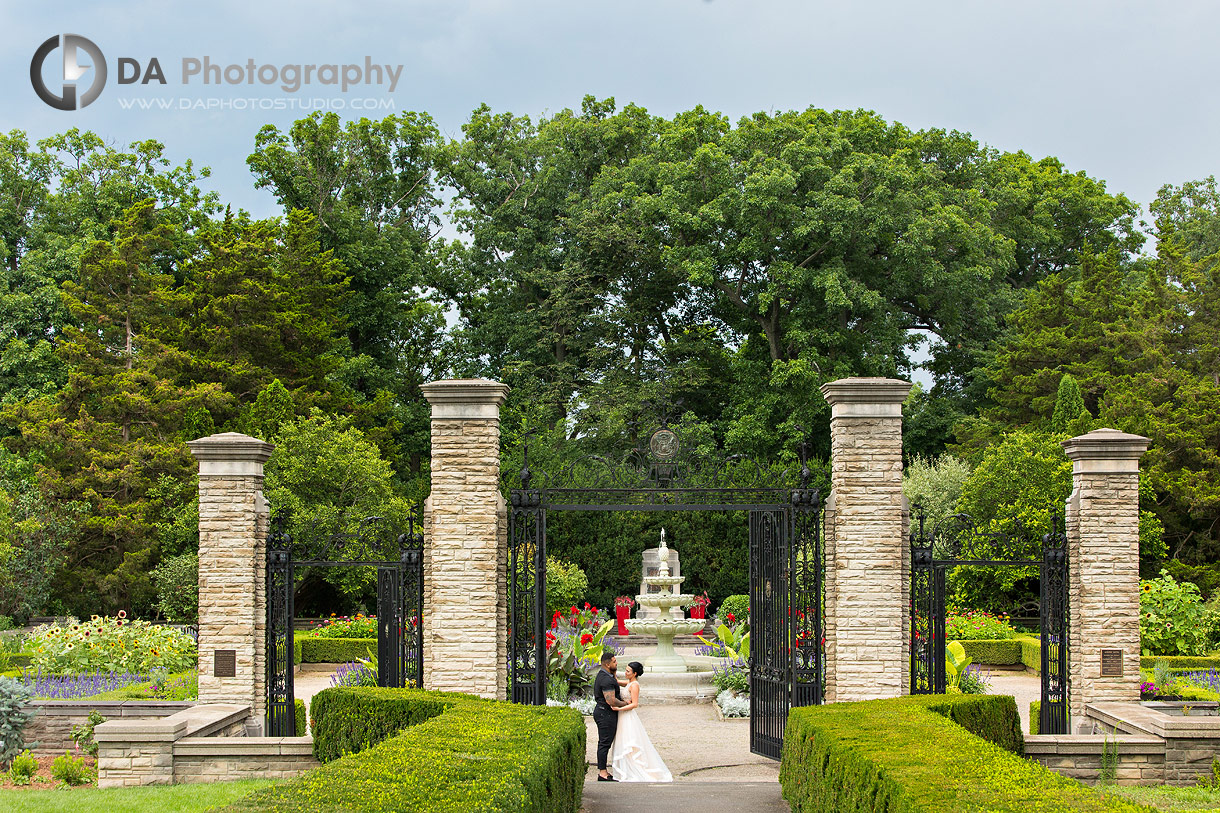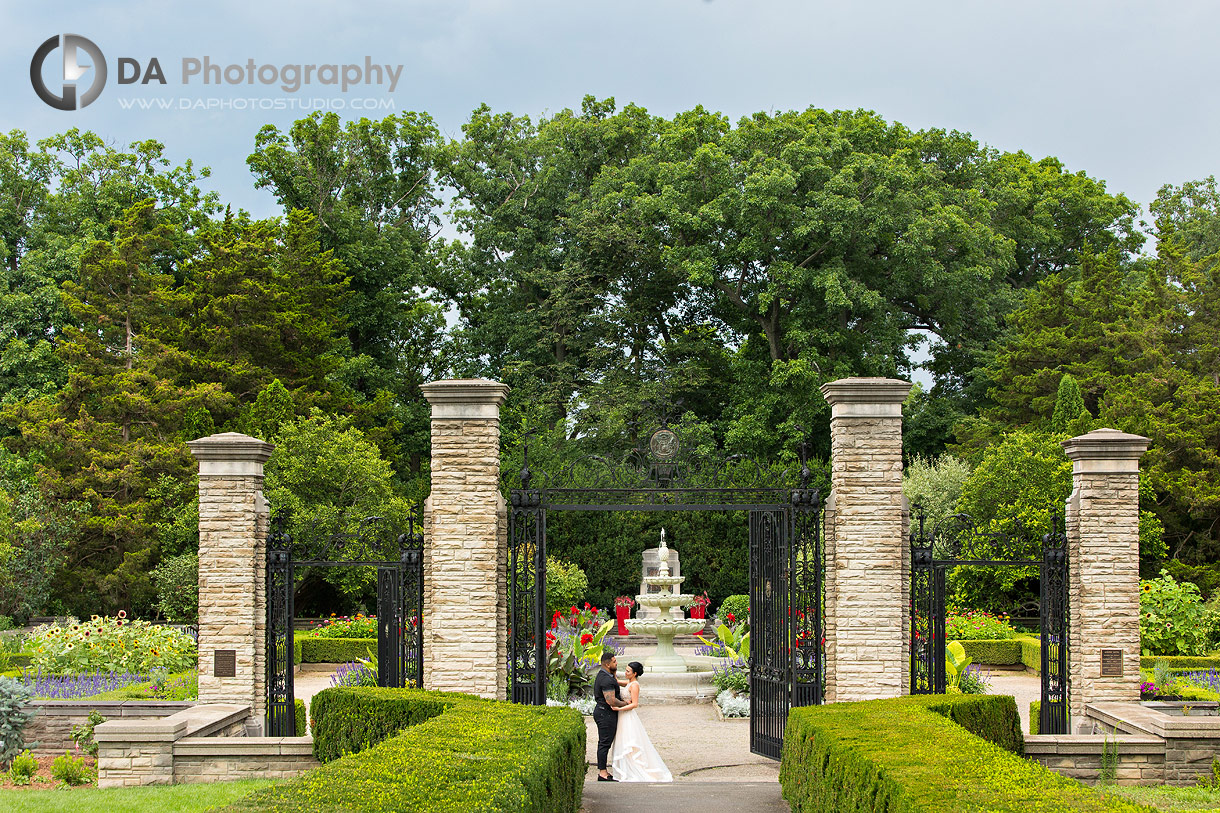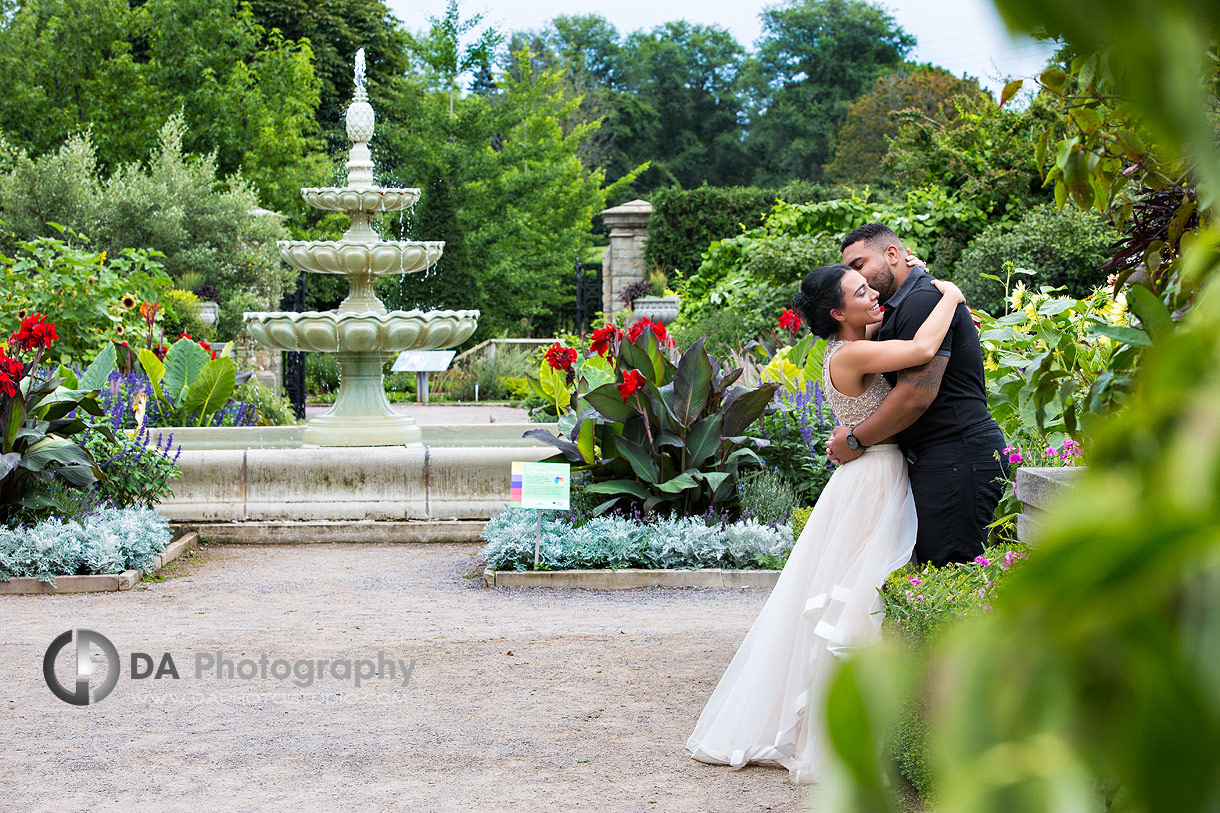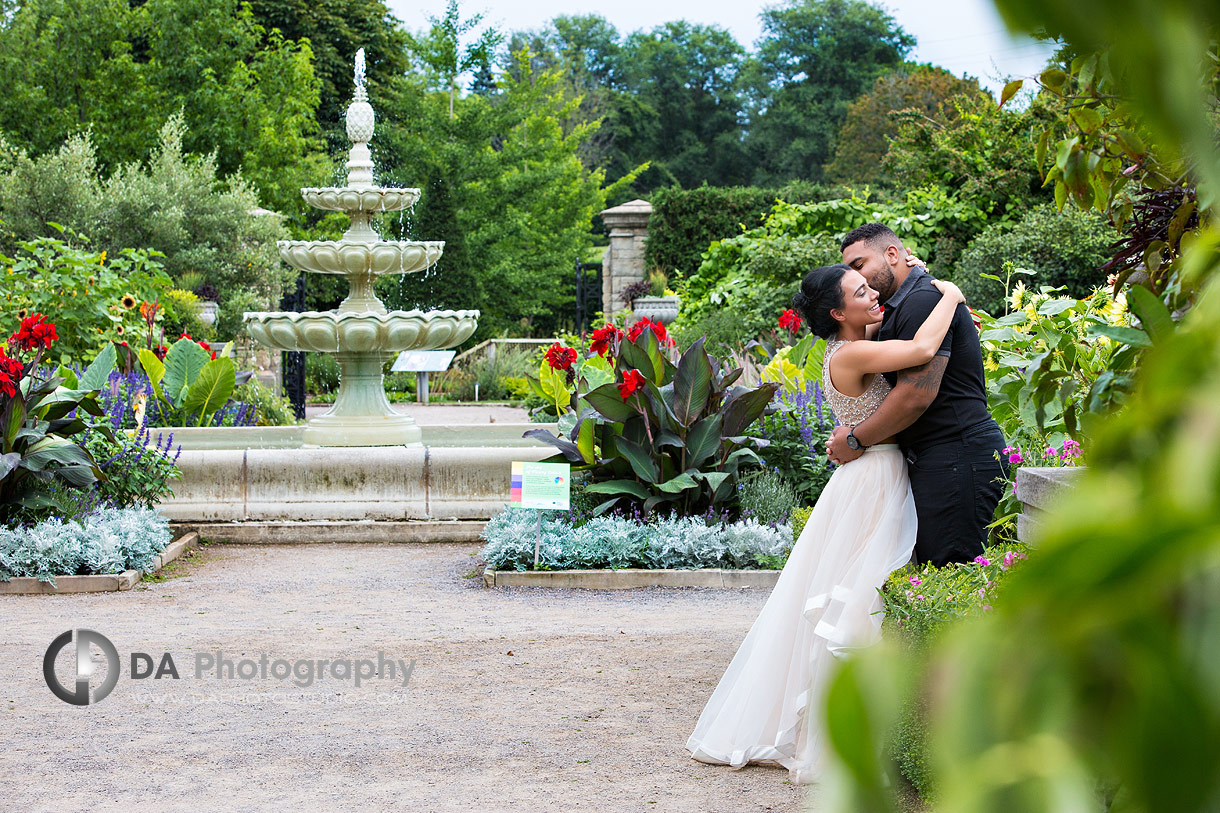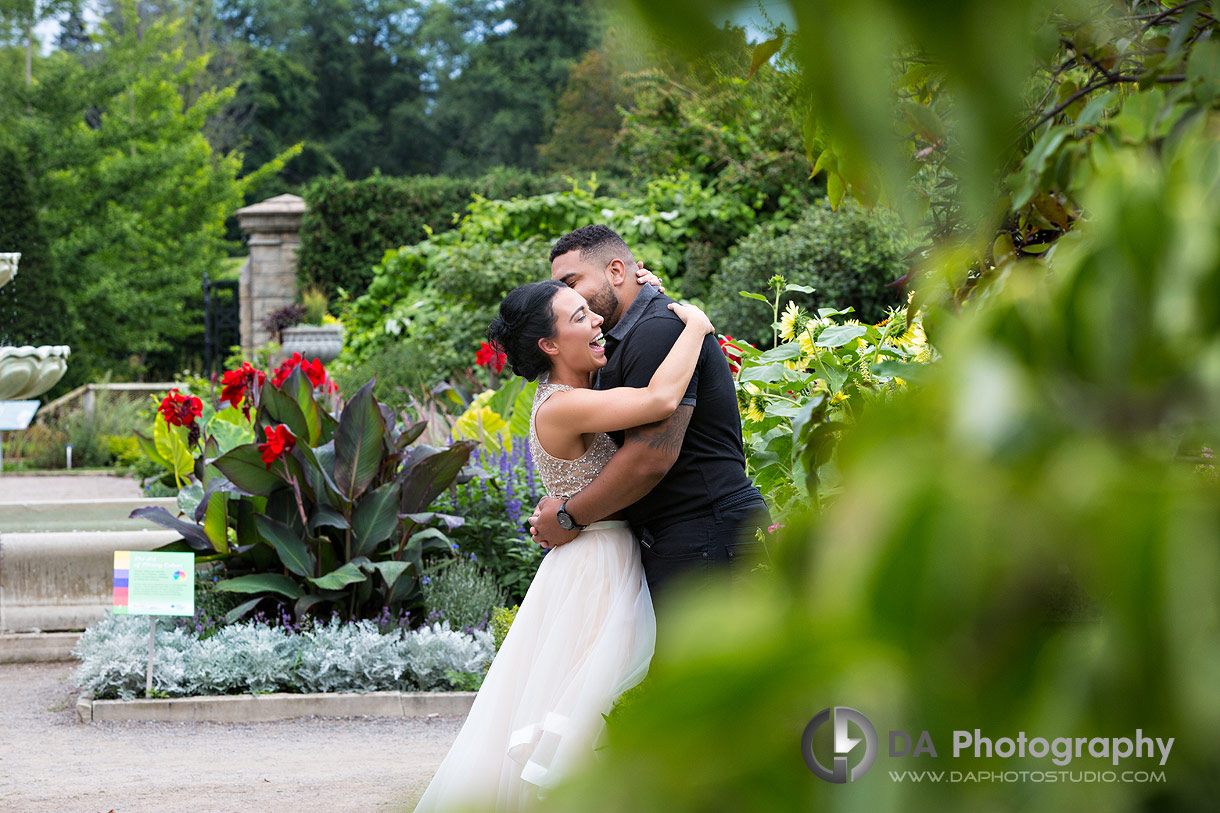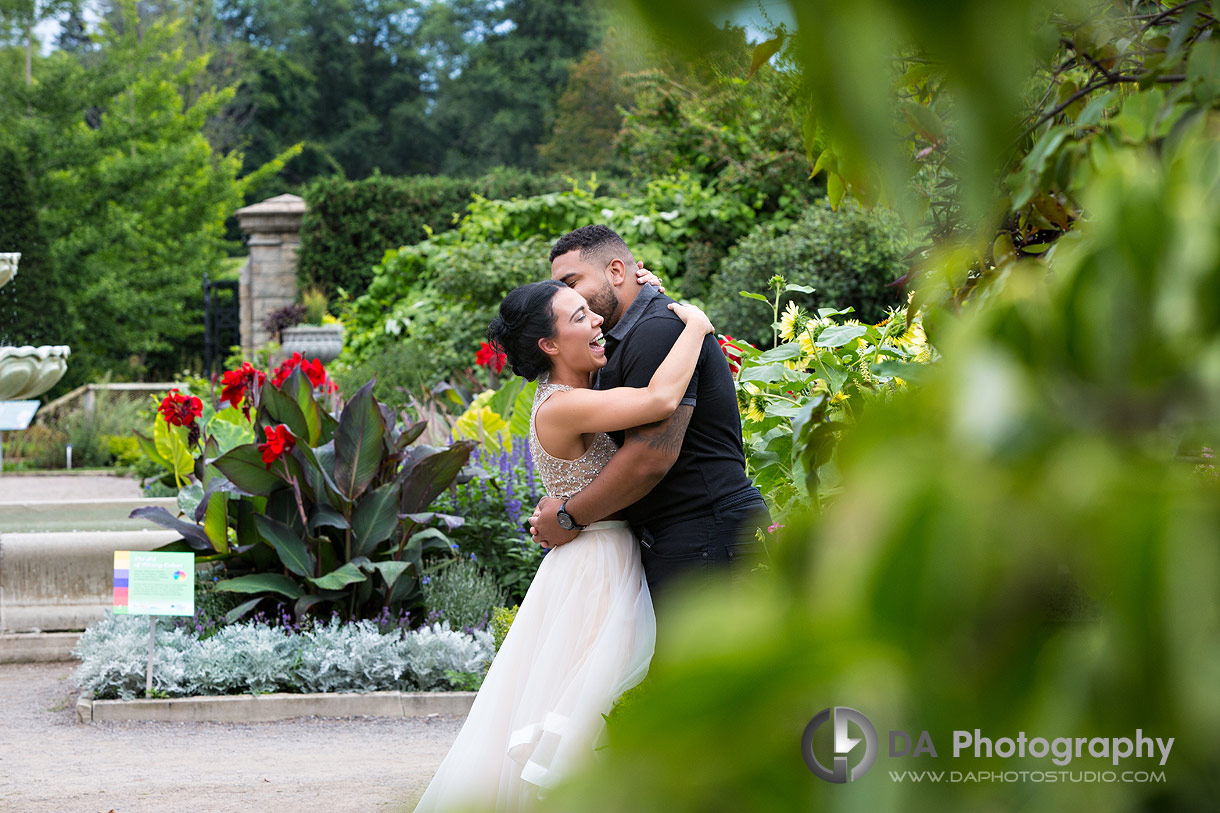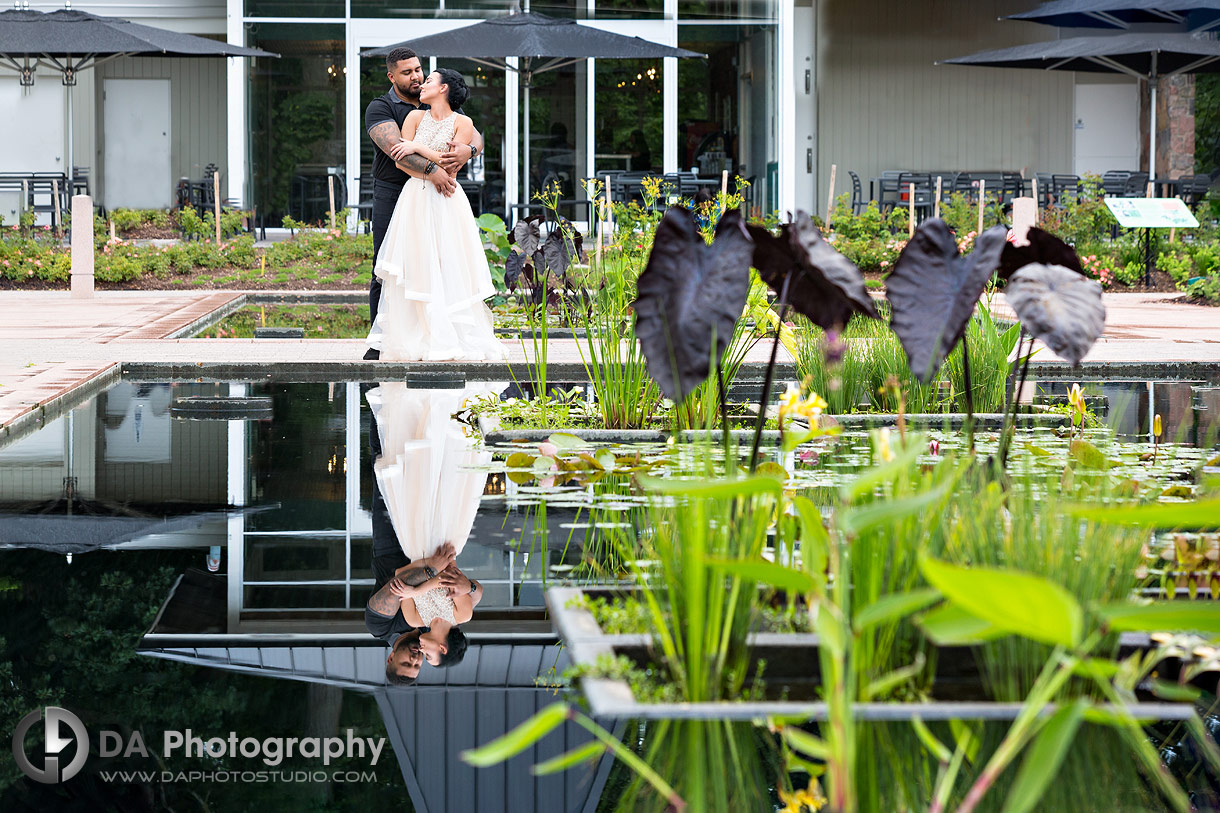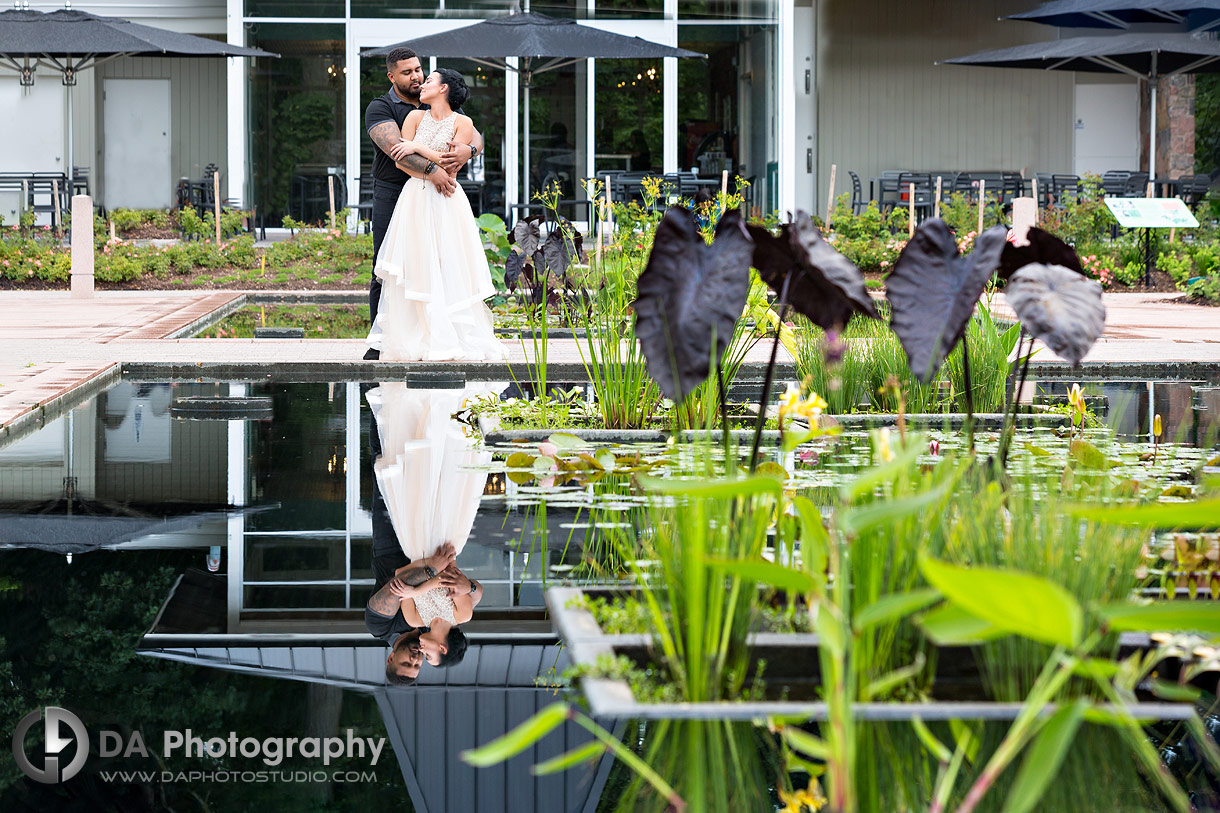 Hendrie Park Engagement Sessions –  Always a different kind of experience
I felt like a kid in a candy store as we walked around the park. Wherever I looked, I saw an opportunity to capture the perfect image. Honestly, Kourtney and Kolton contributed to this feeling. They were so cooperative and inspiring! The overall combination of circumstances and situation made their unique session come together.
In the end, we also took some photos inside the Mediterranean garden and a few other places that the Royal Botanical Gardens can offer. While planning this blog, I knew that I wanted to share more about this location to my clients. Besides breathtaking images of this beautiful couple, I wanted to also point out what I have learned during my photography sessions at Hendrie Park.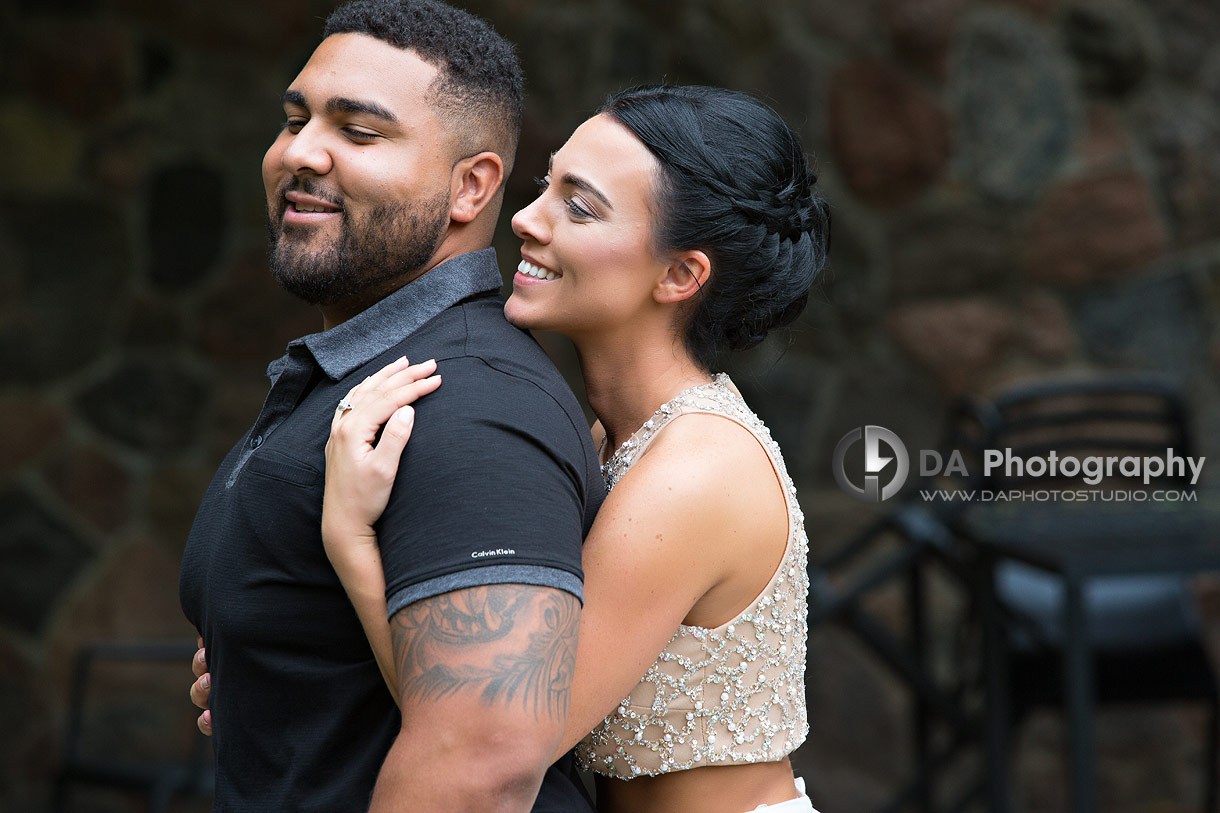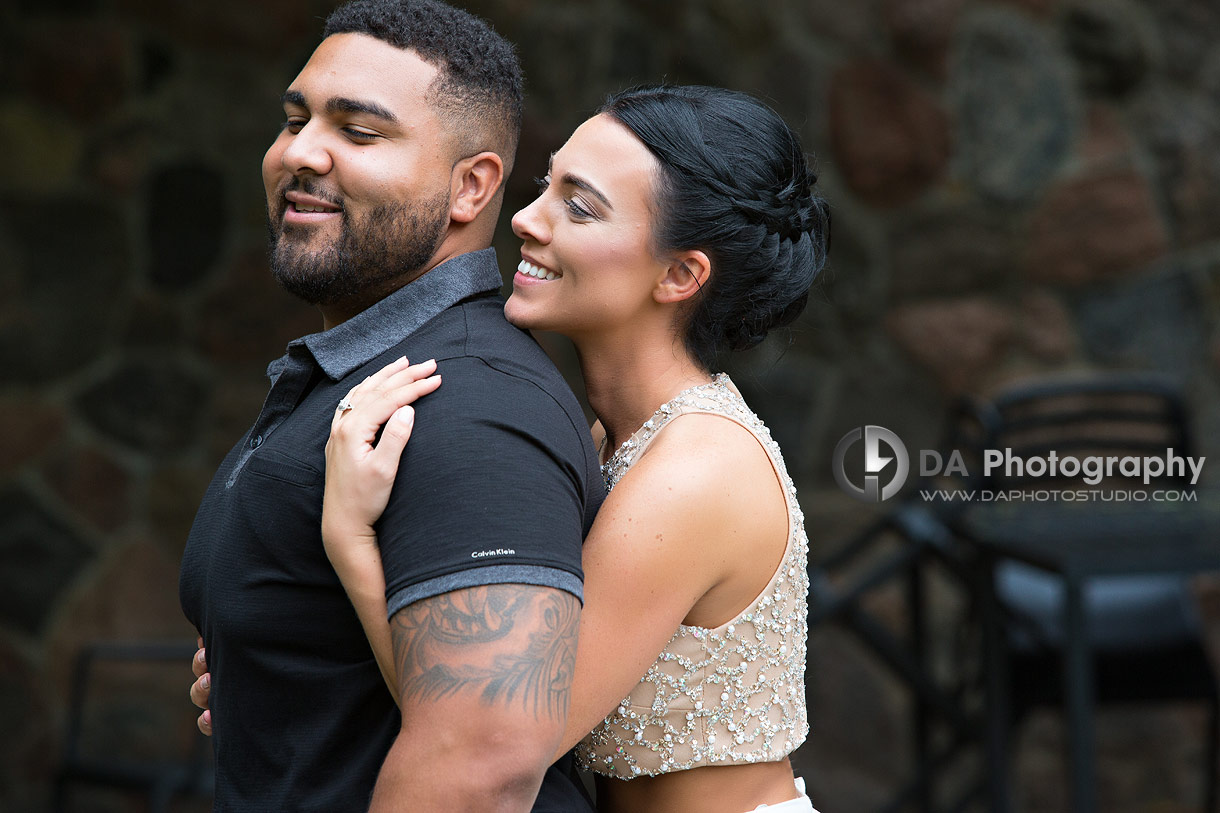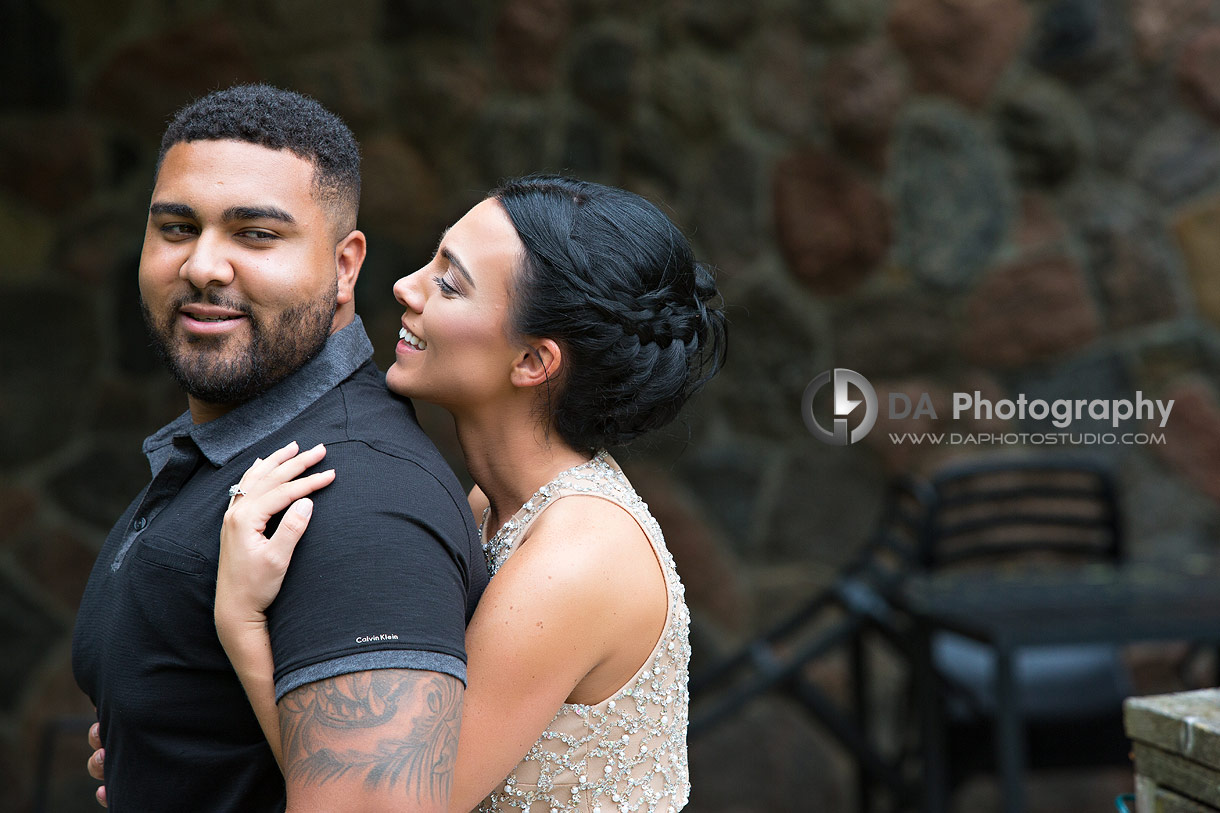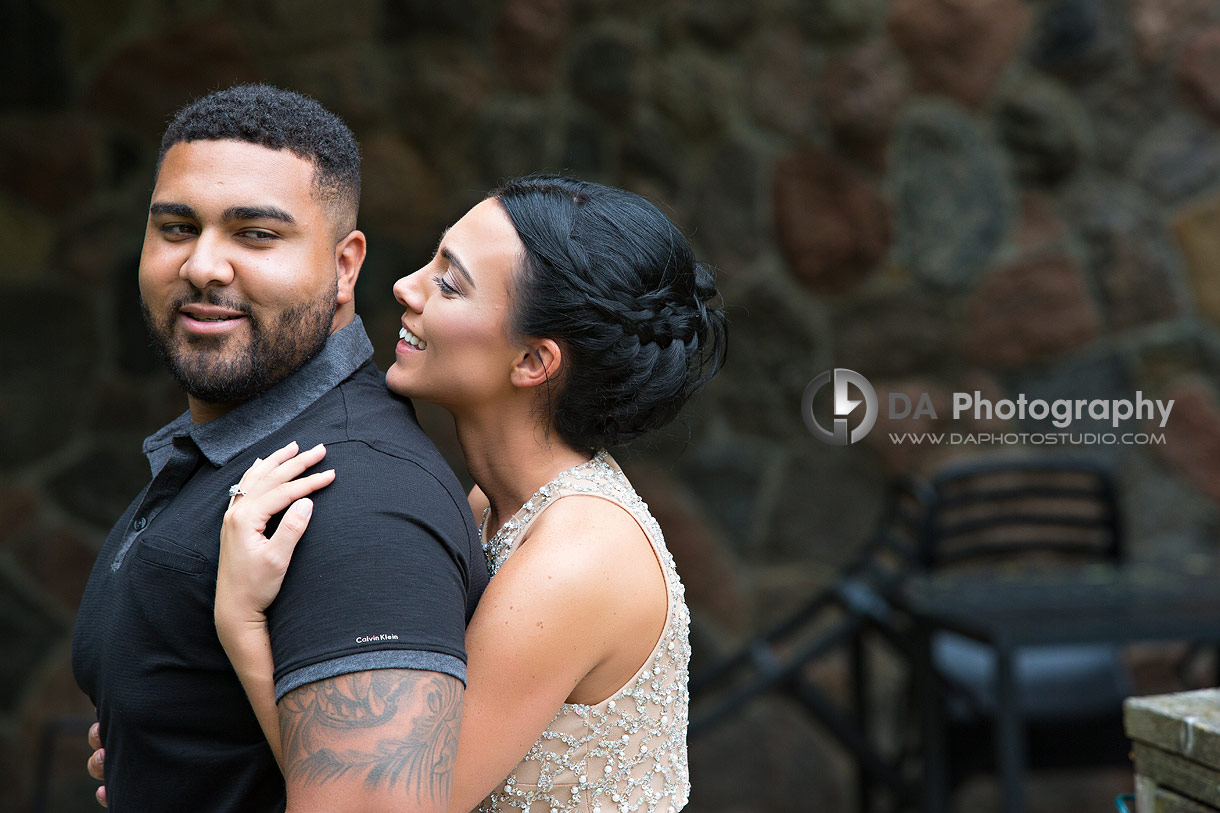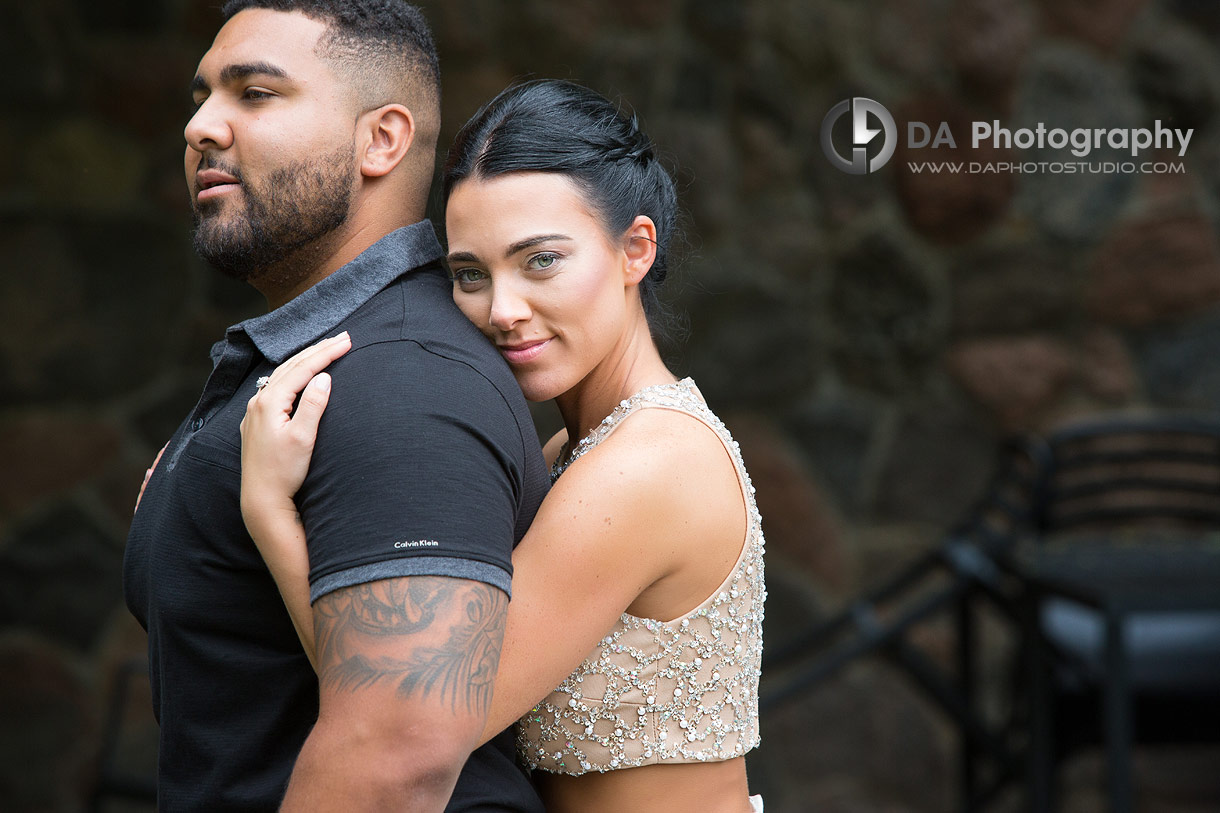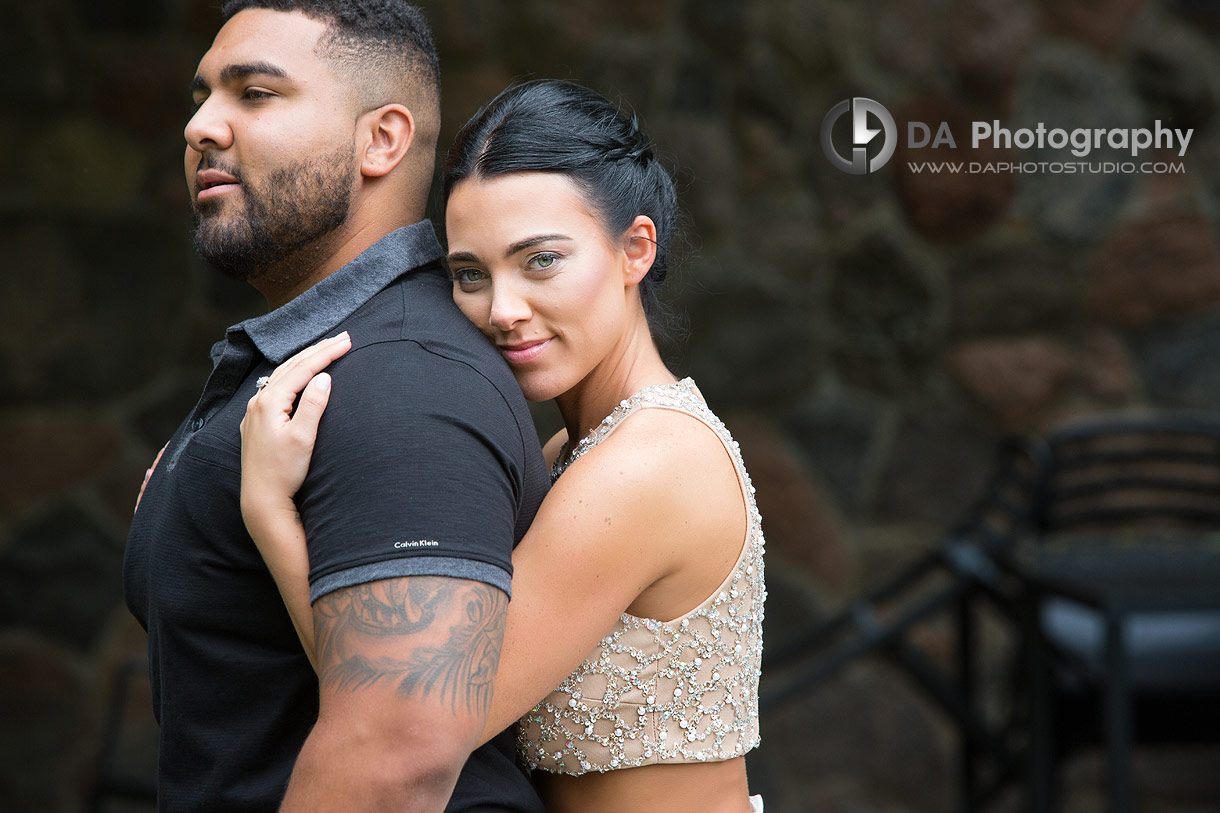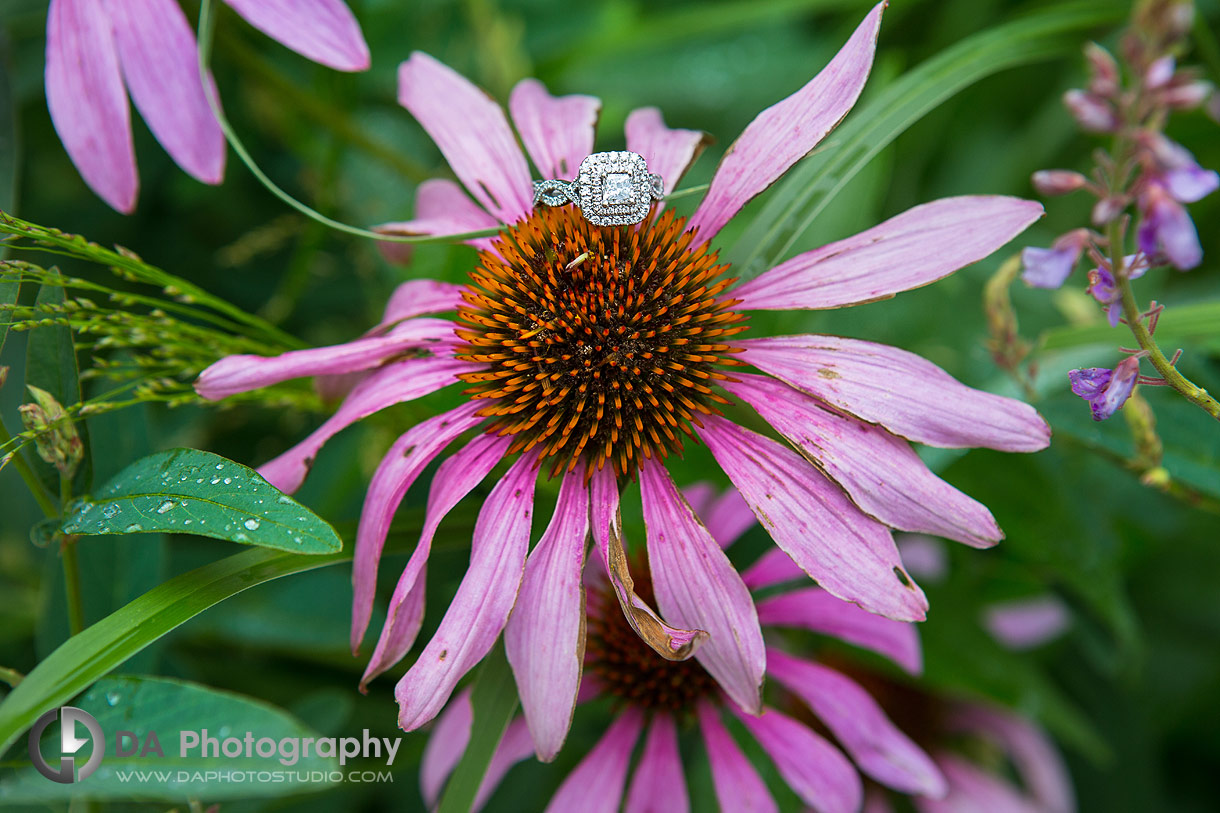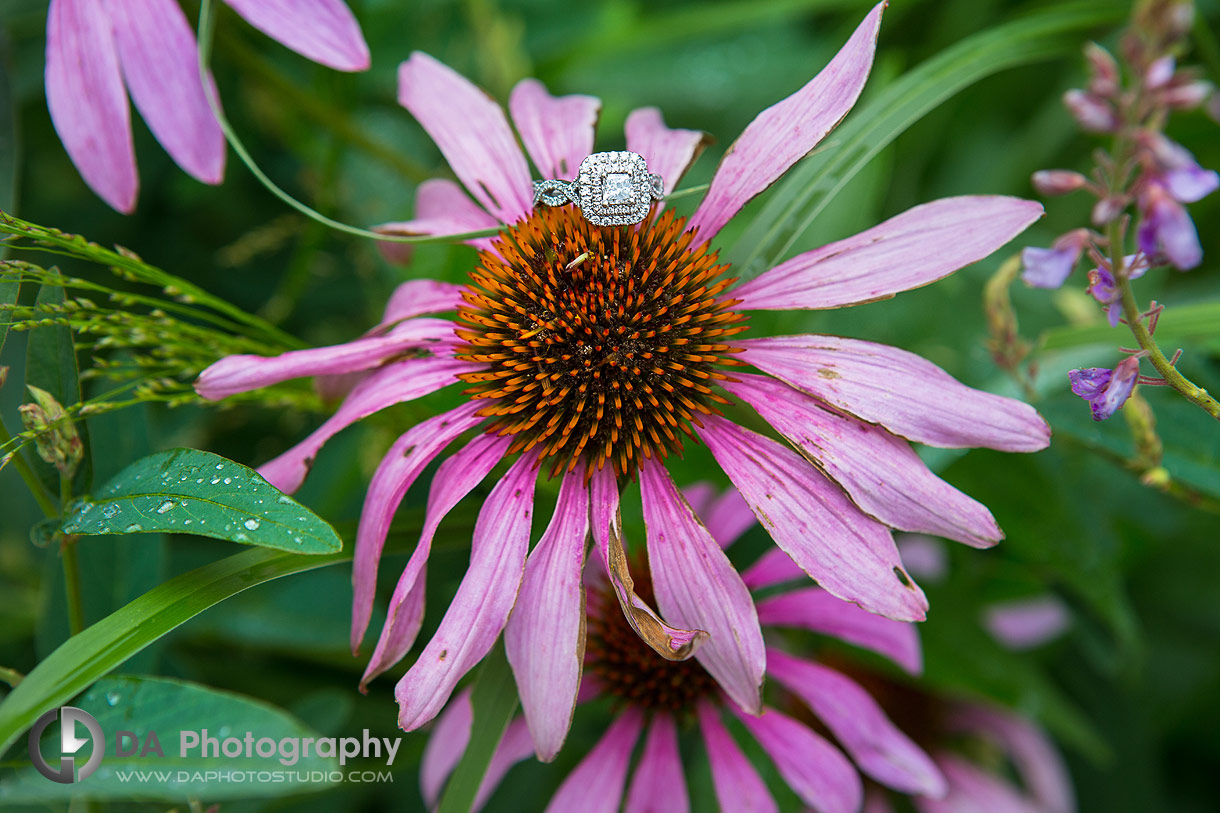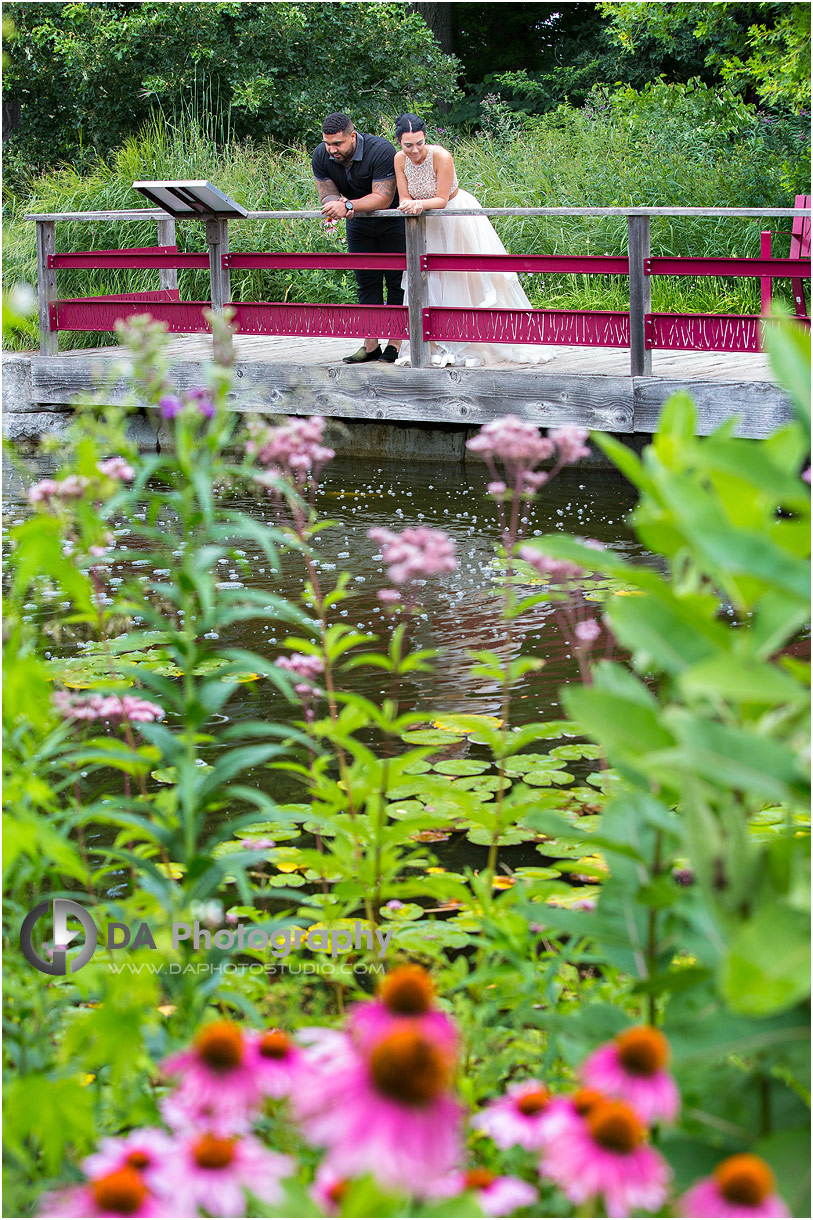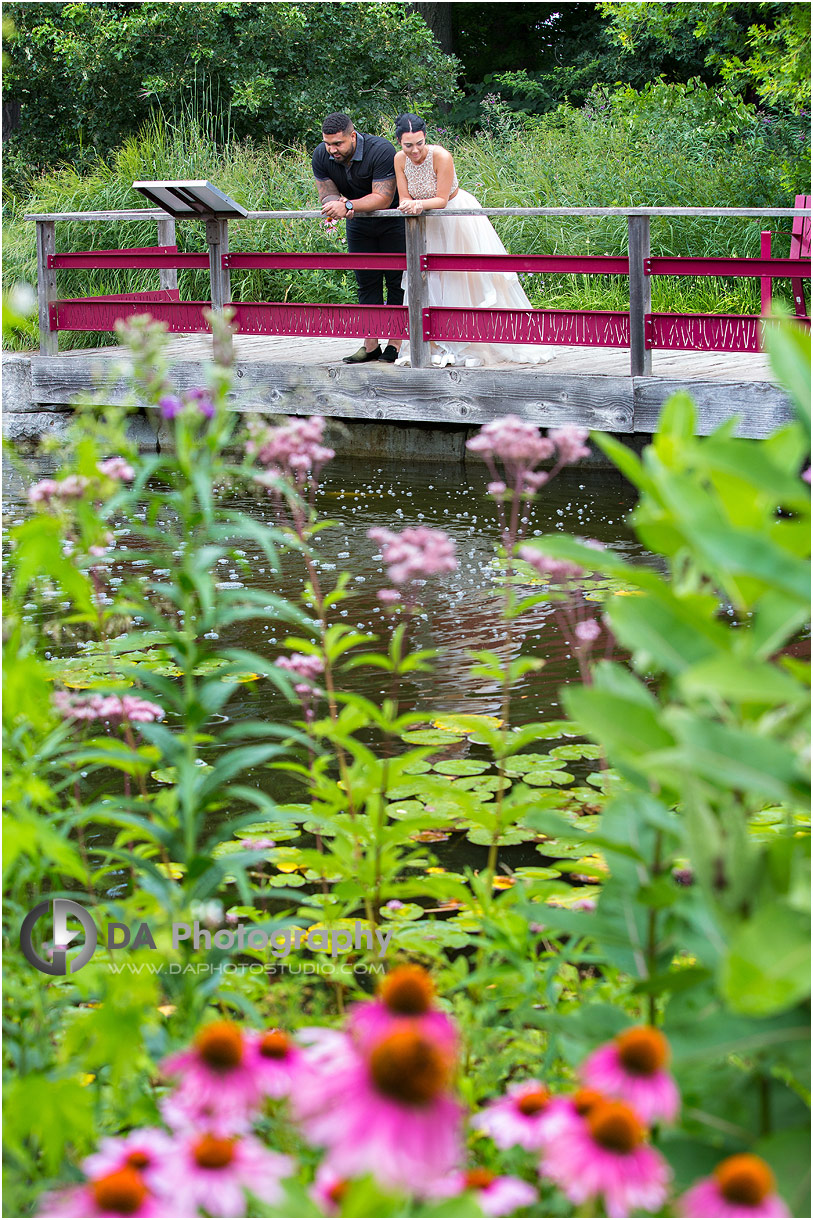 From my experience, I've discovered that each session will be different from the previous one in the very same place. There is no way to reproduce the exact same image. There are way too many factors that make each session unique. The couple, the weather, the time of day and the vegetation all combine to spark my creativity. The session itself and the connection between my clients and me are what makes the magic happen.
No matter what combination of all of those circumstances we are working with, I always make sure the photo session and experience is authentic. It's unique to my clients working with me and cannot be replicated in any way. I have learned that each person is unique and this makes them stand out even more so than any outside factors you add or any plans you can have for the session.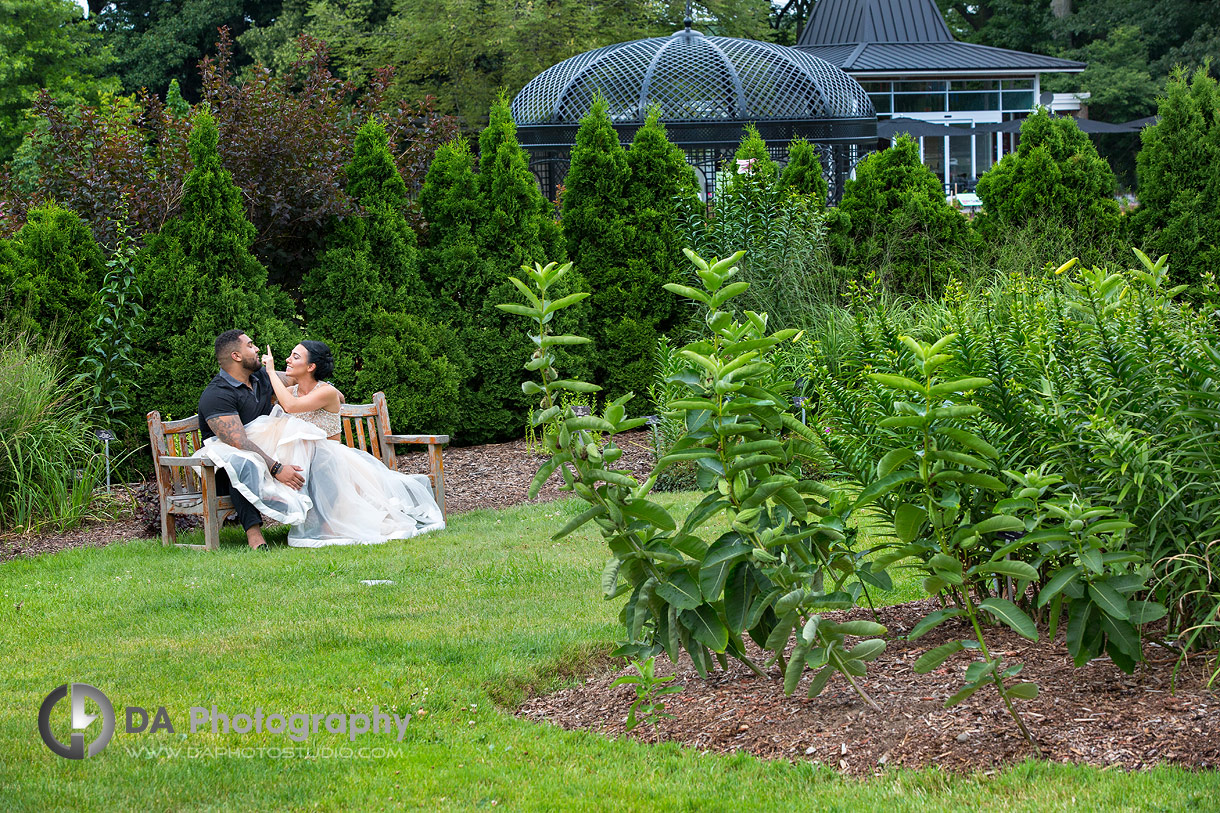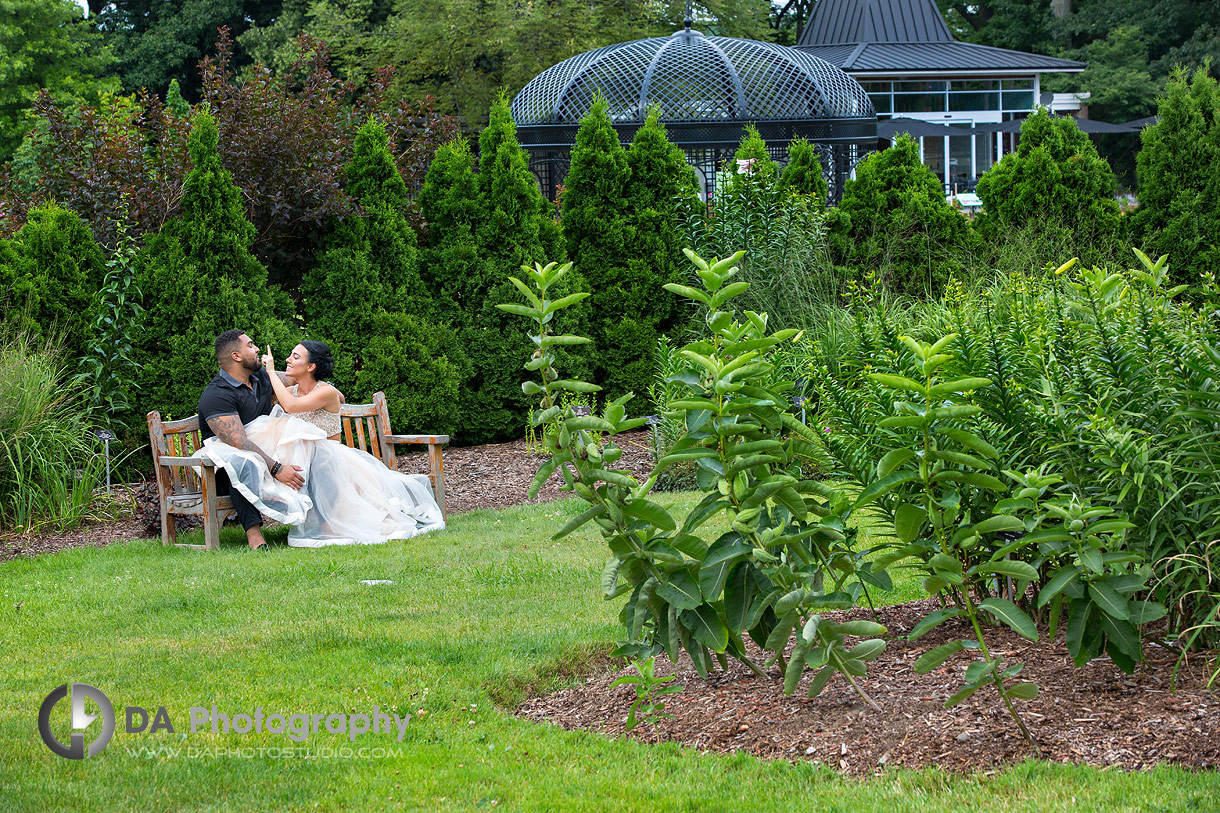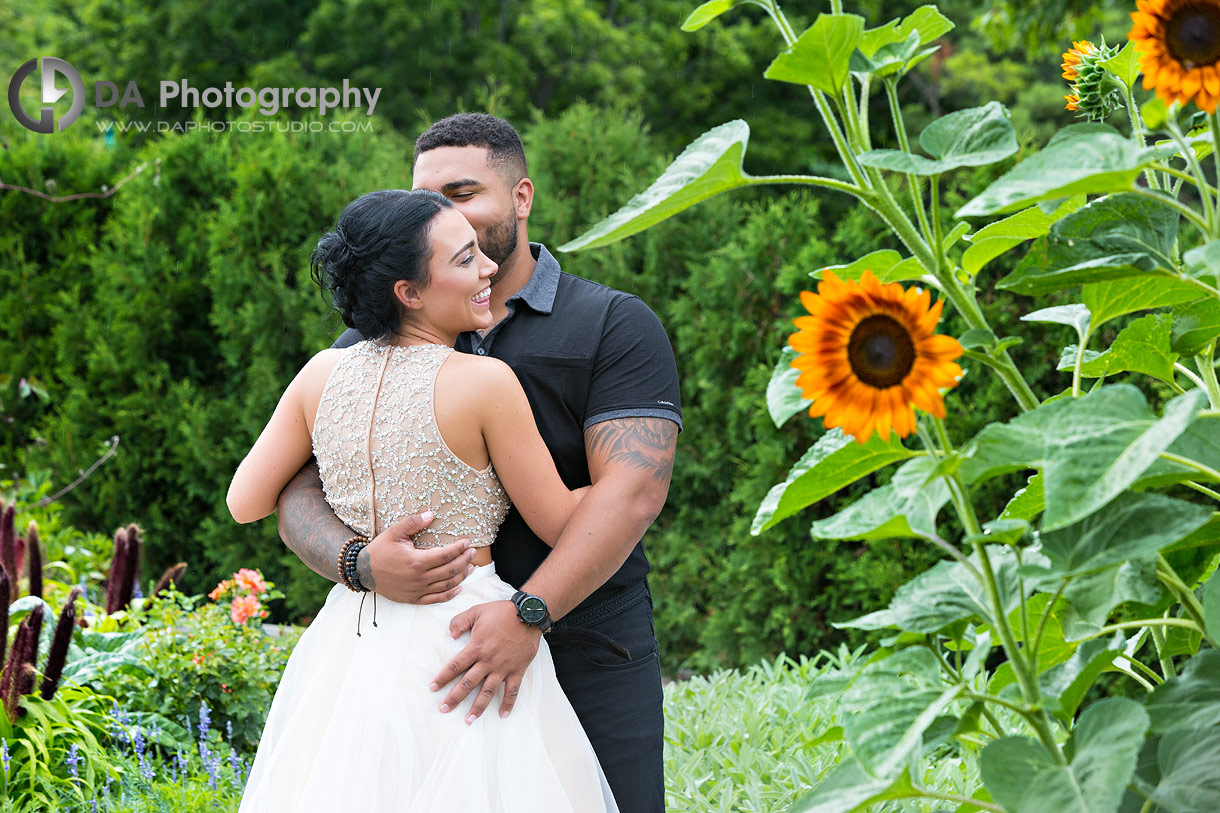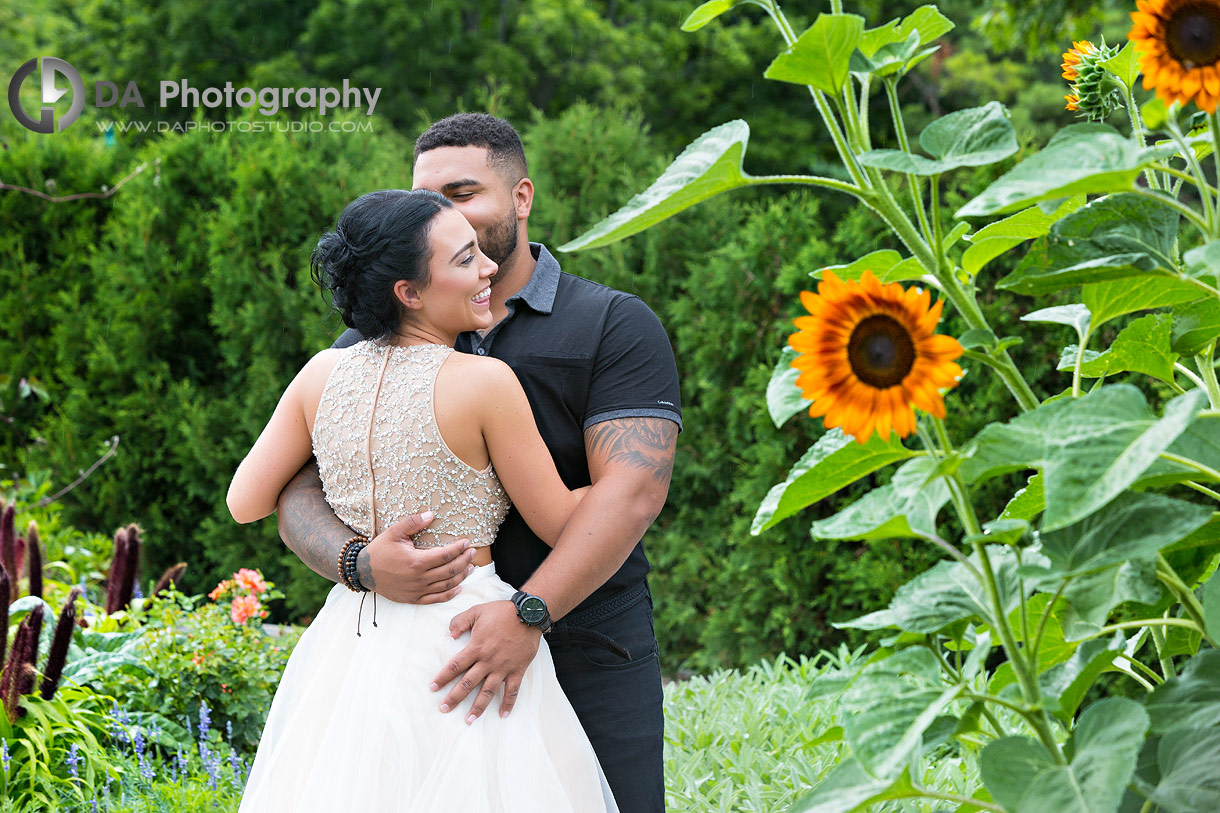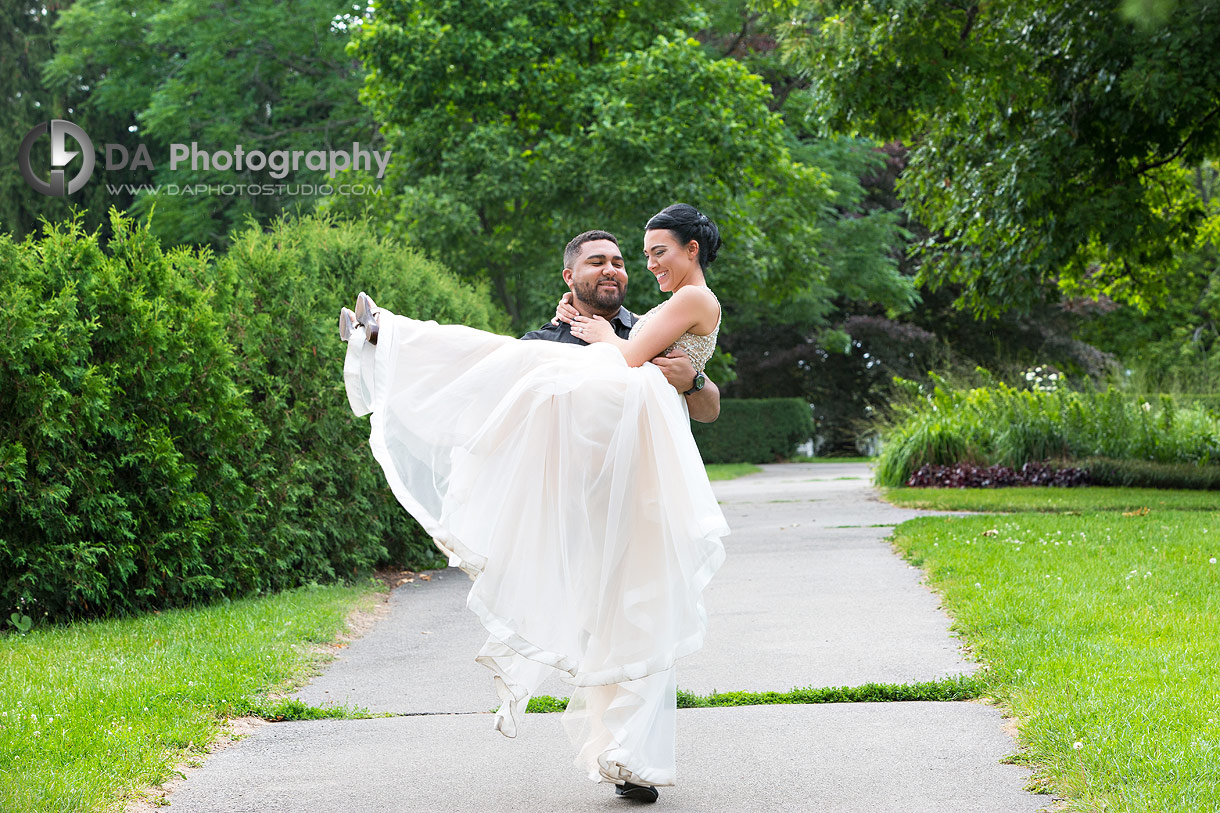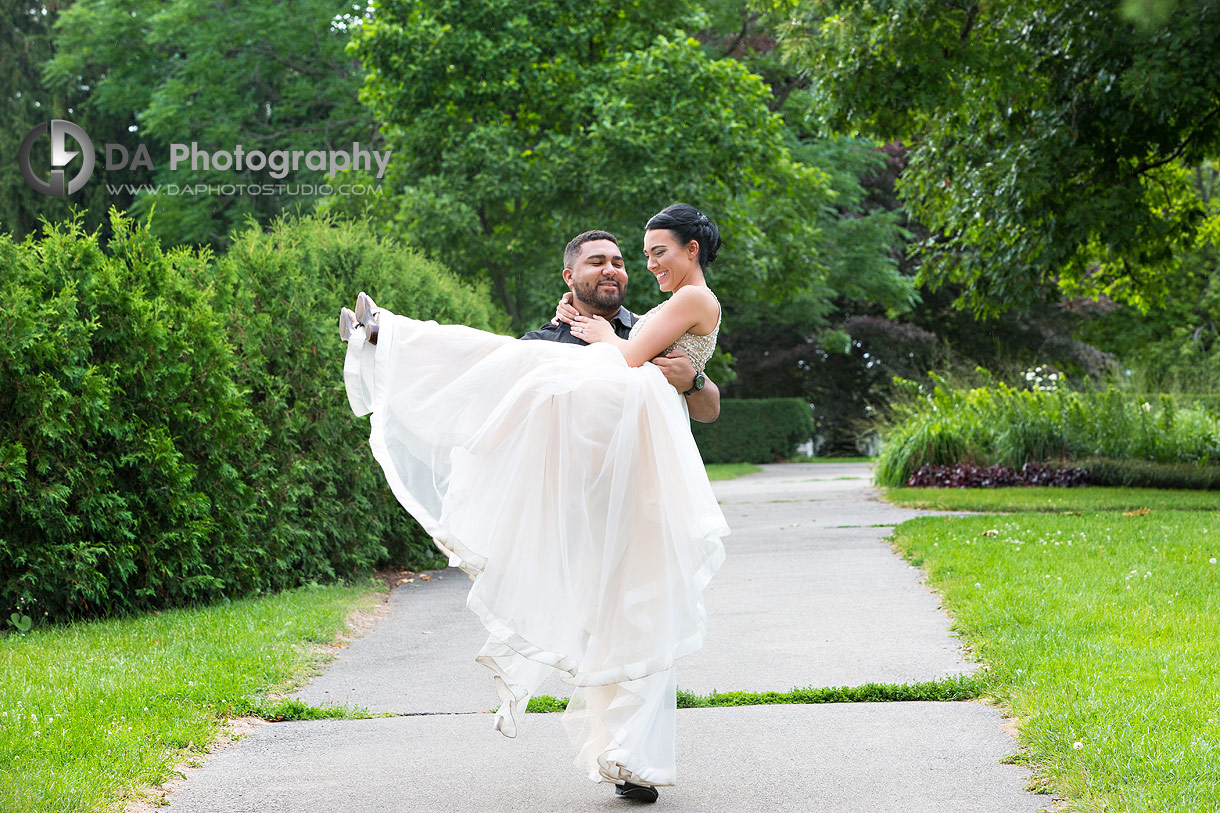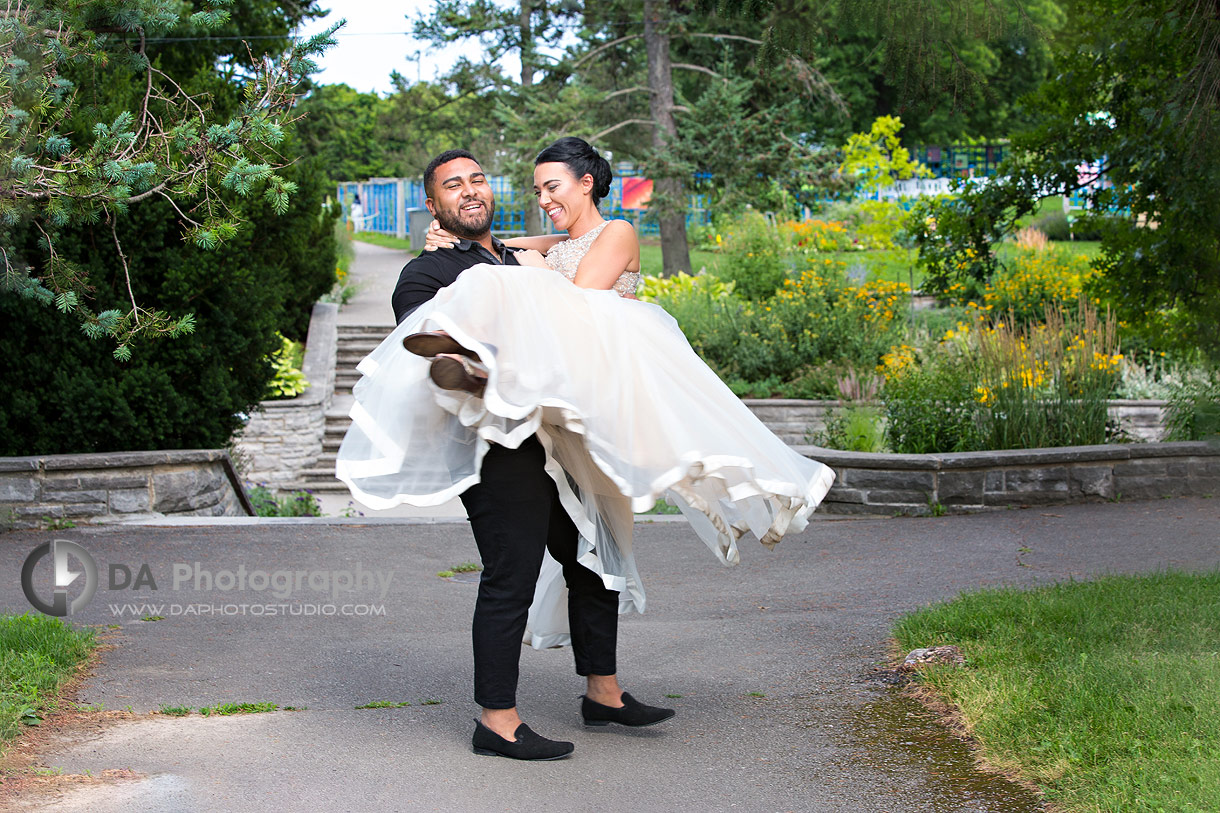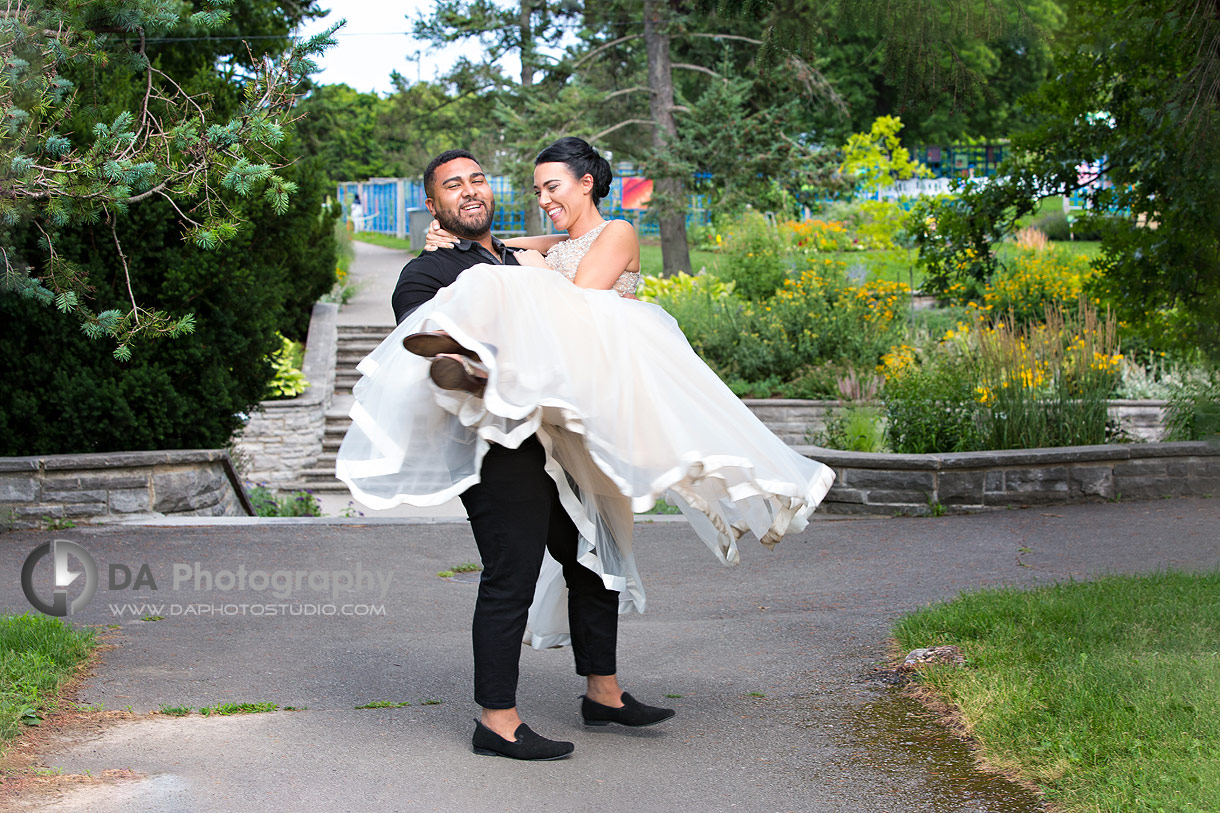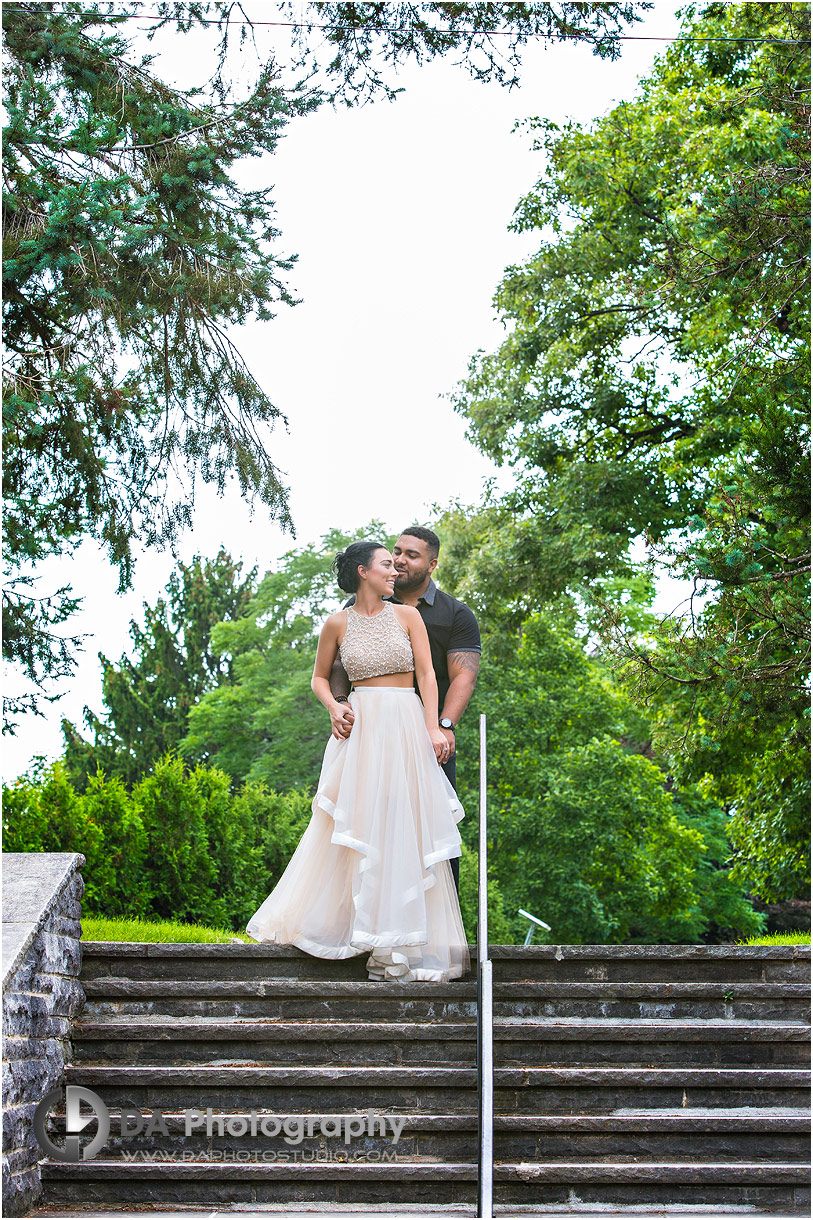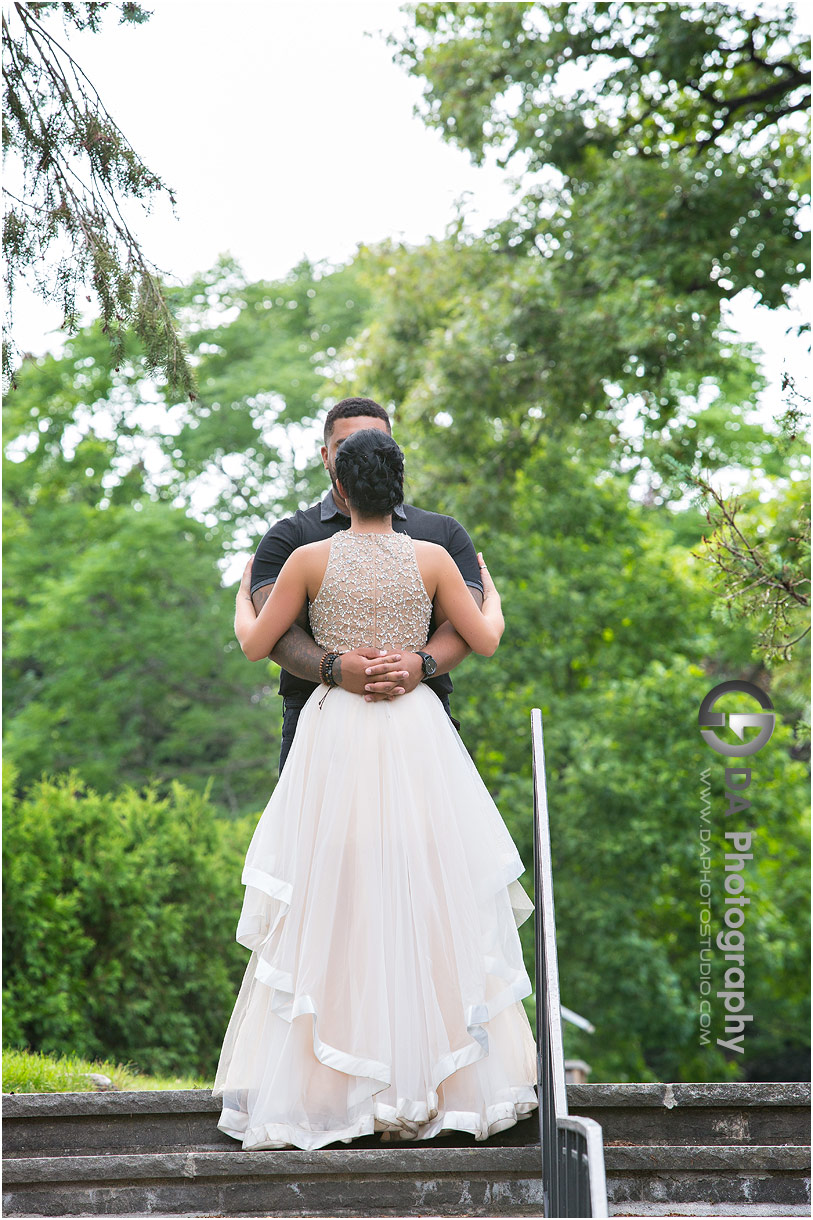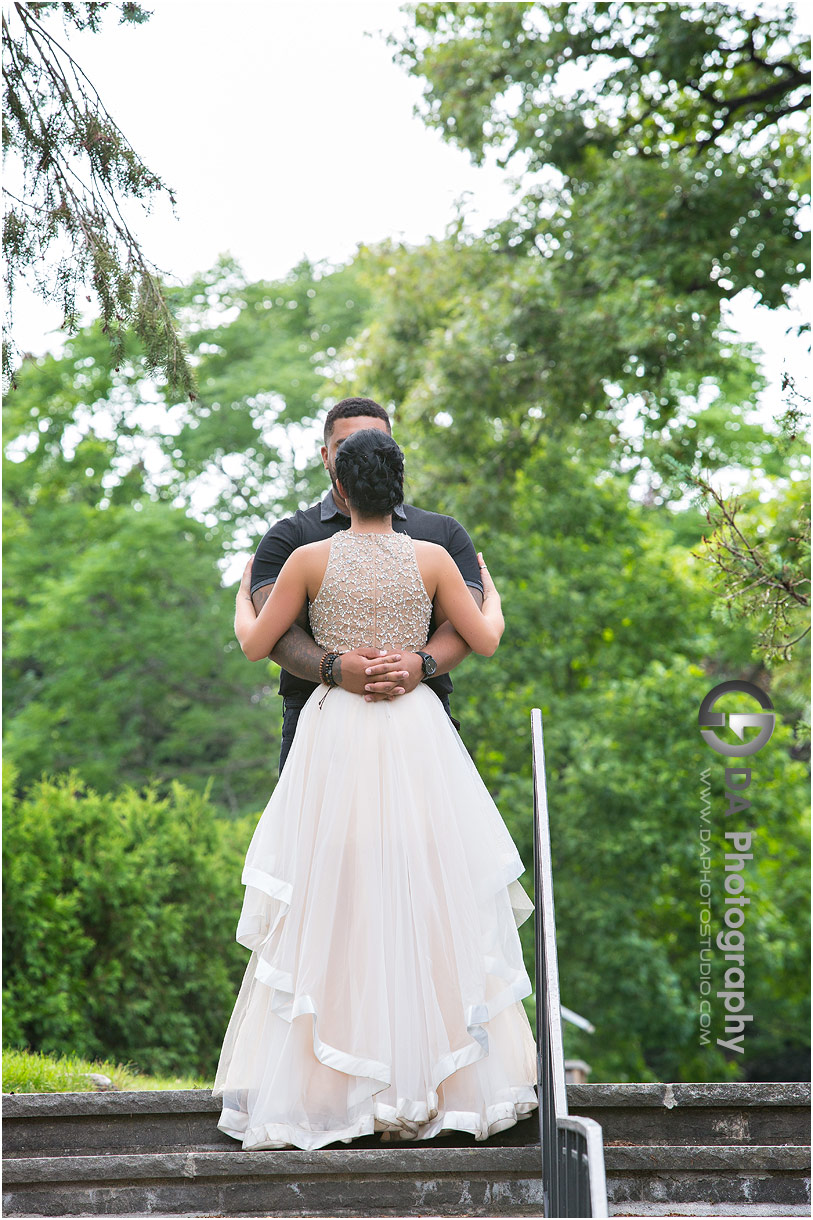 The wedding day
This Hendrie Park engagement session stands out as one of my favourites from that Summer. I'm so proud of what we achieved! Above all, I'm so honoured to be chosen to be a part of Kourtney and Kolton's fun and unforgettable memories. Their wedding day just reconfirmed this feeling for me. We really connected and I was able to document them and their authentic selves. Here is their full wedding day blog post to view and enjoy their lifetime event.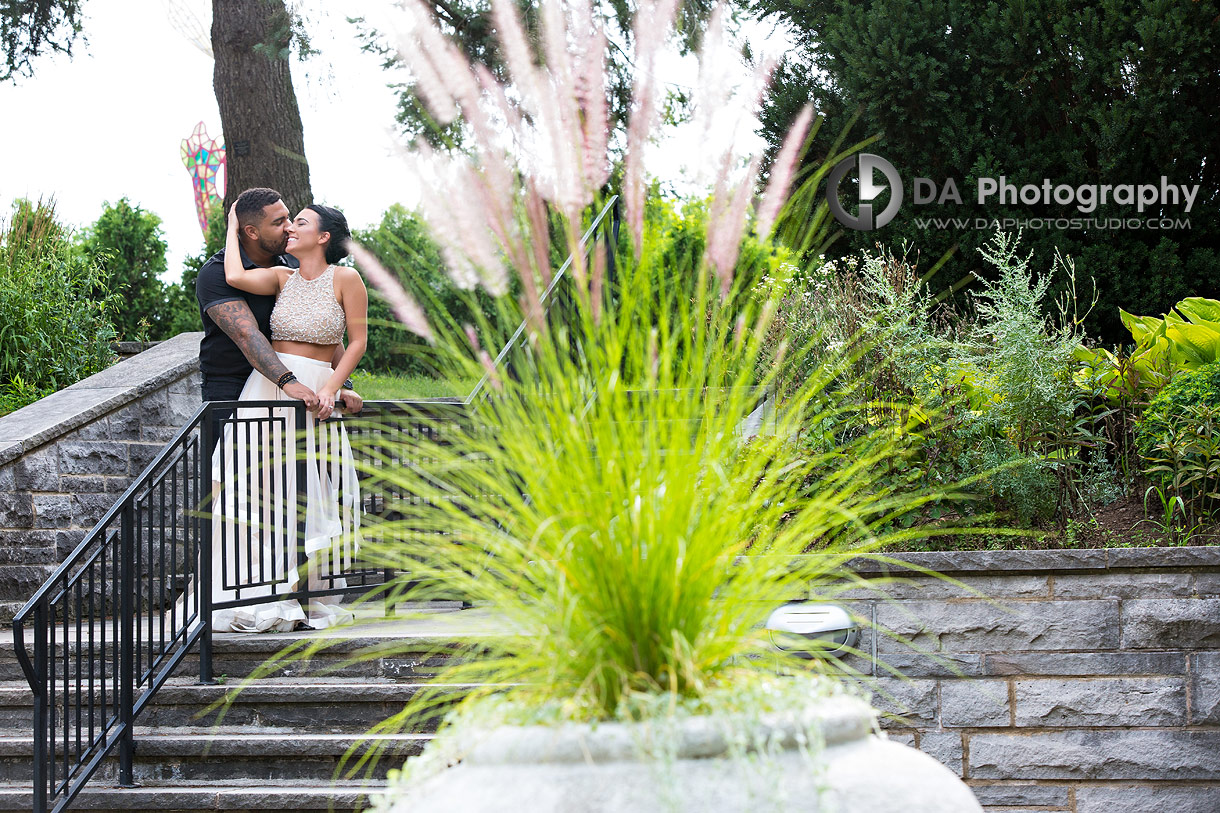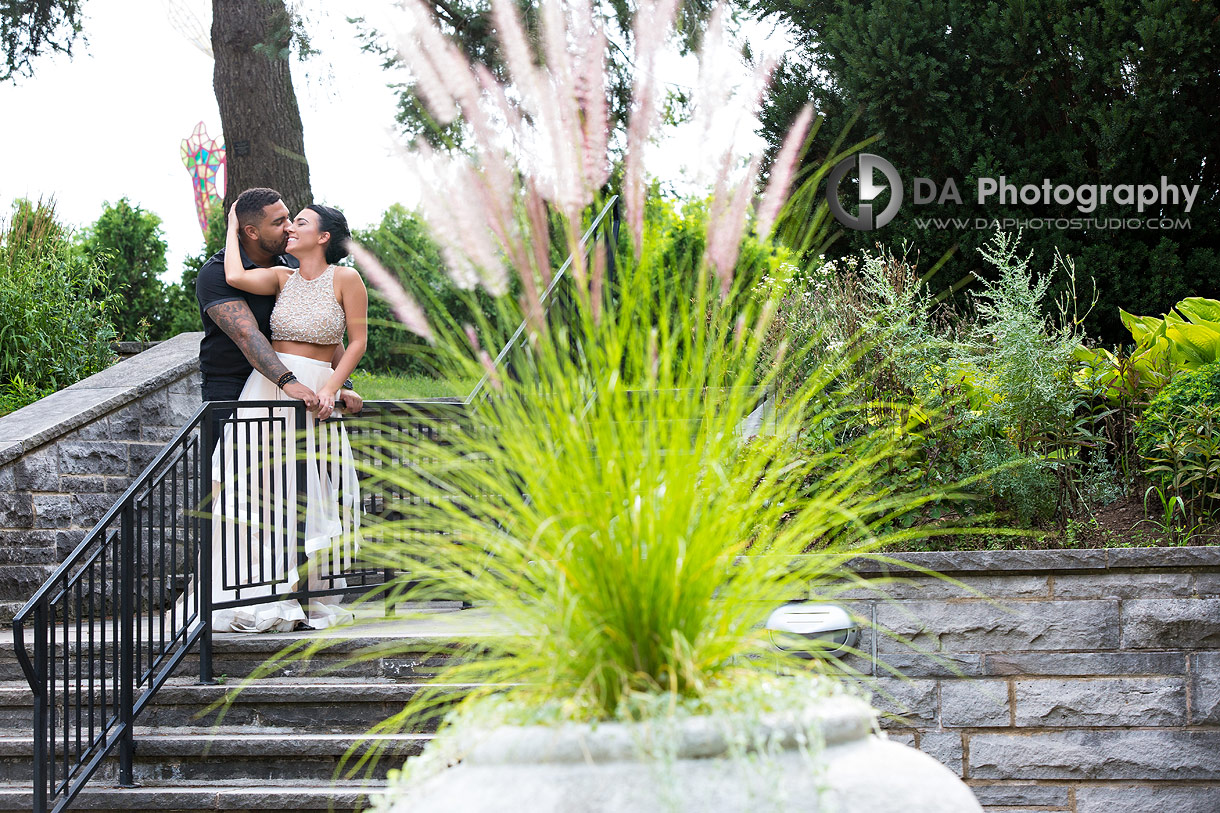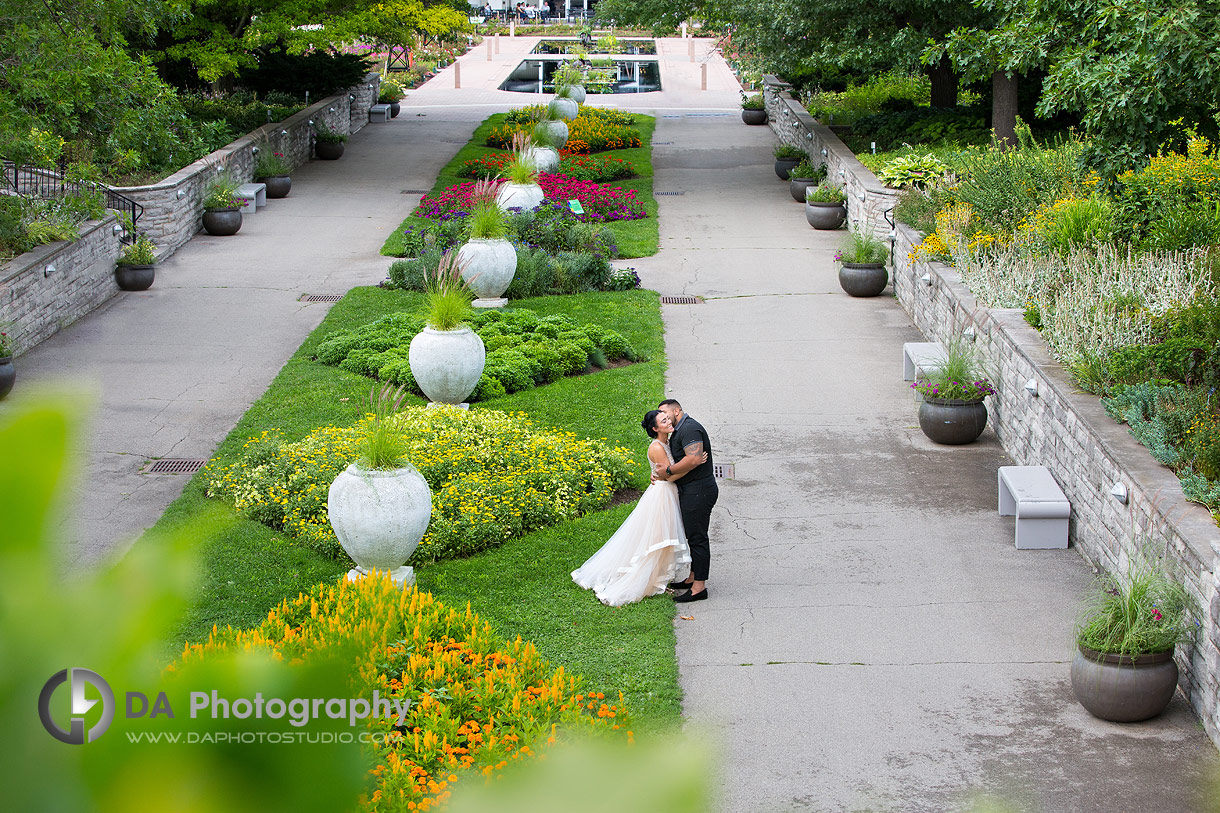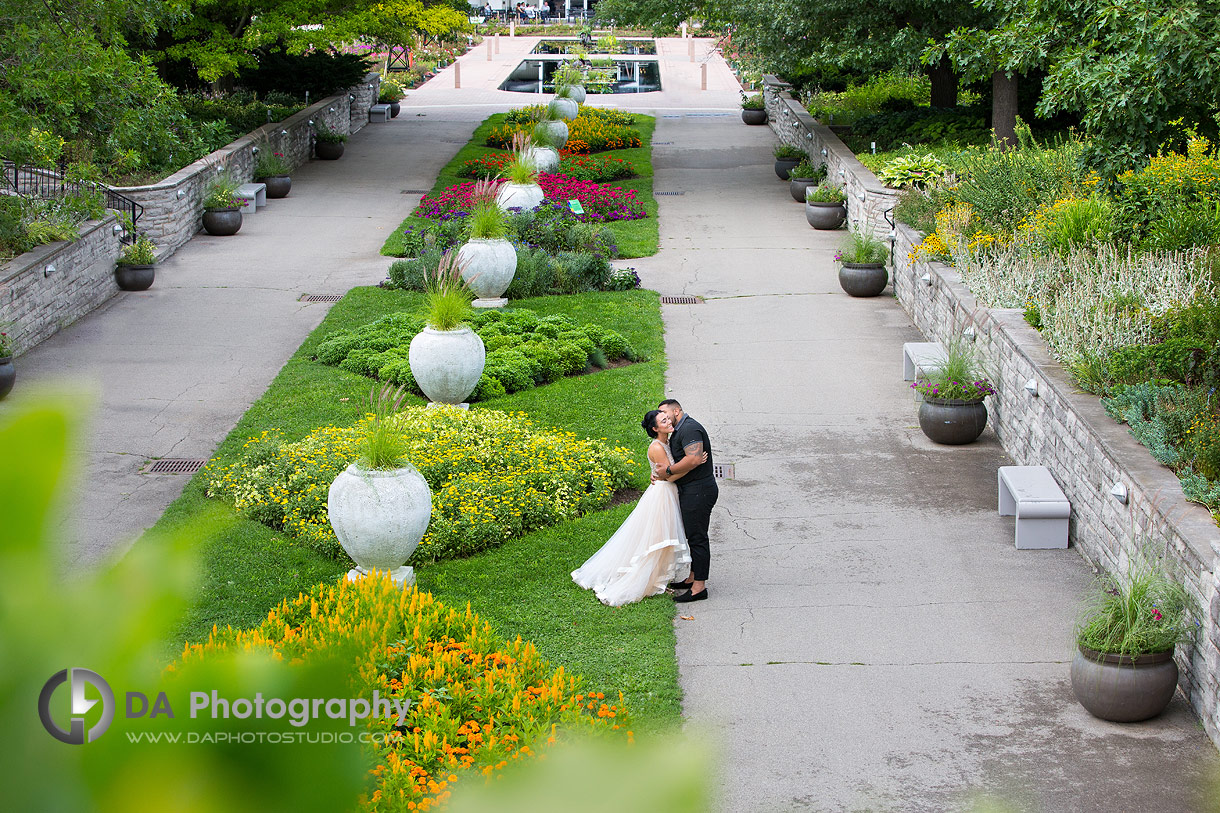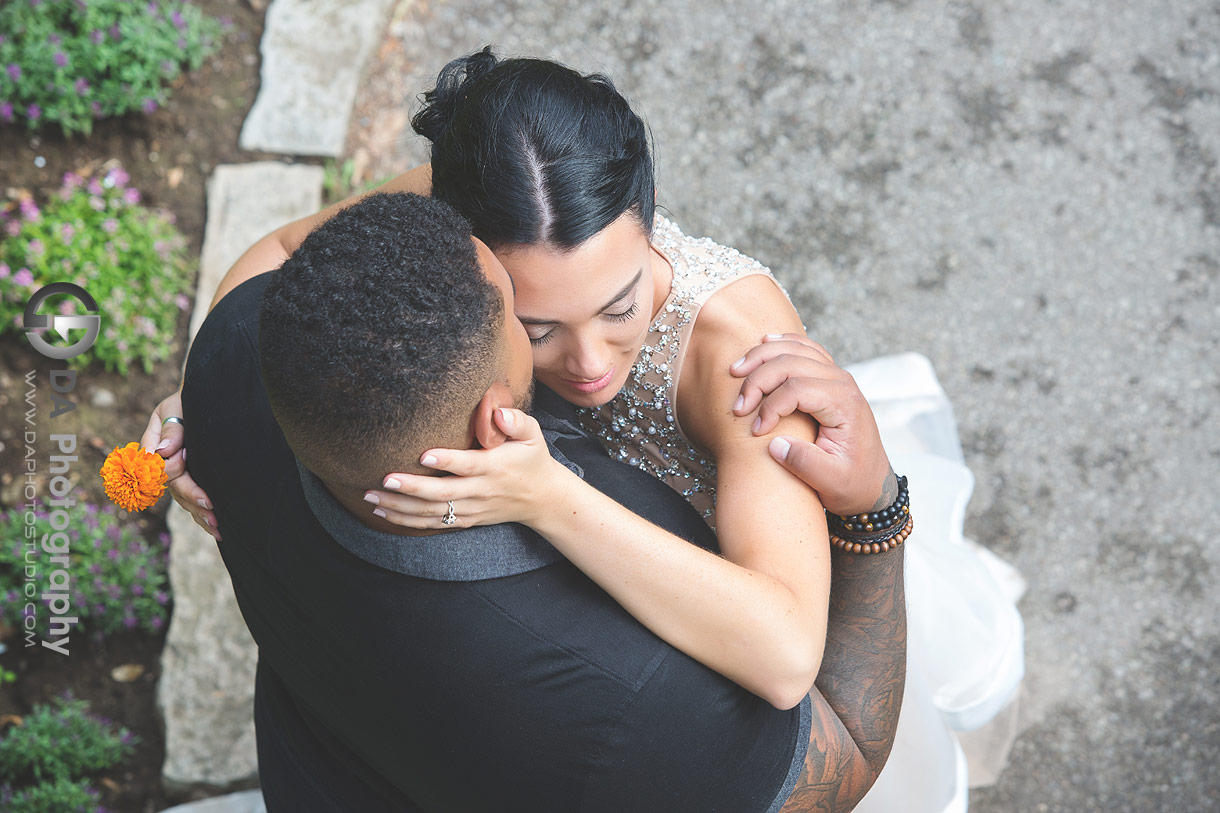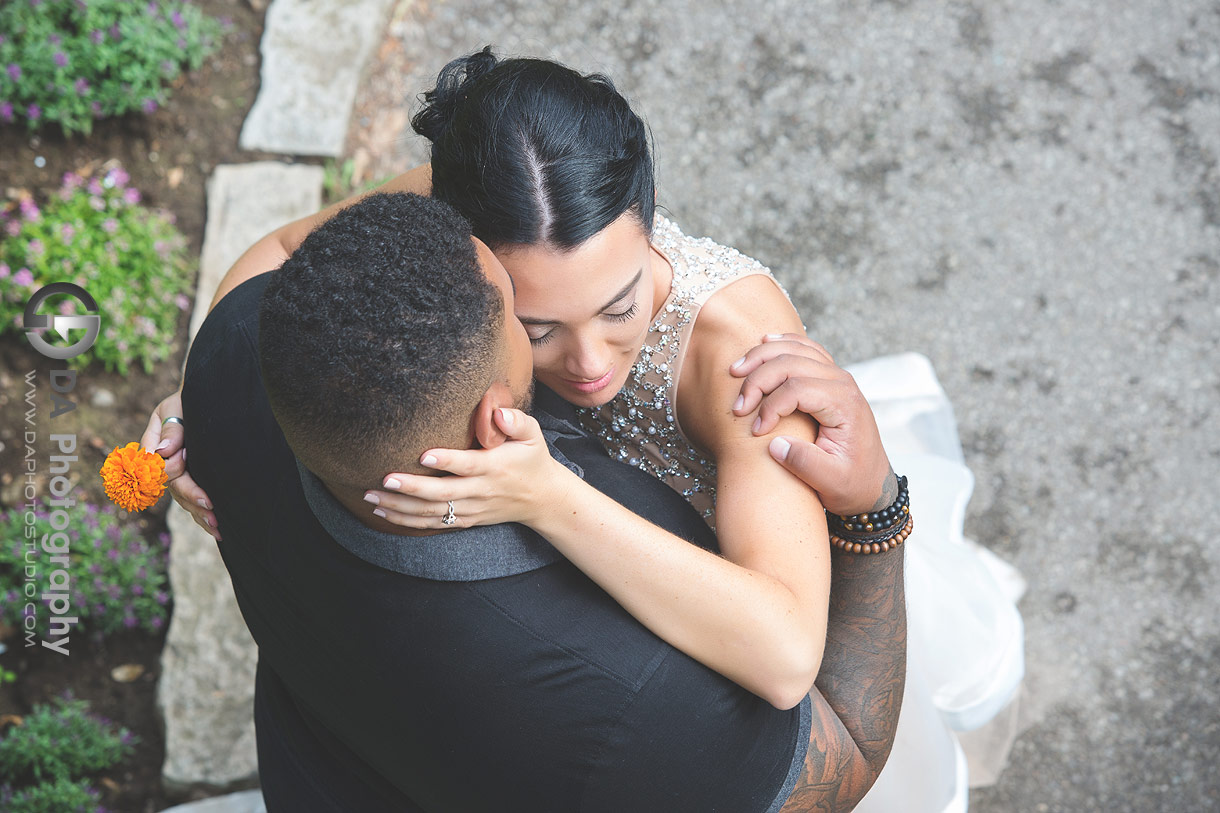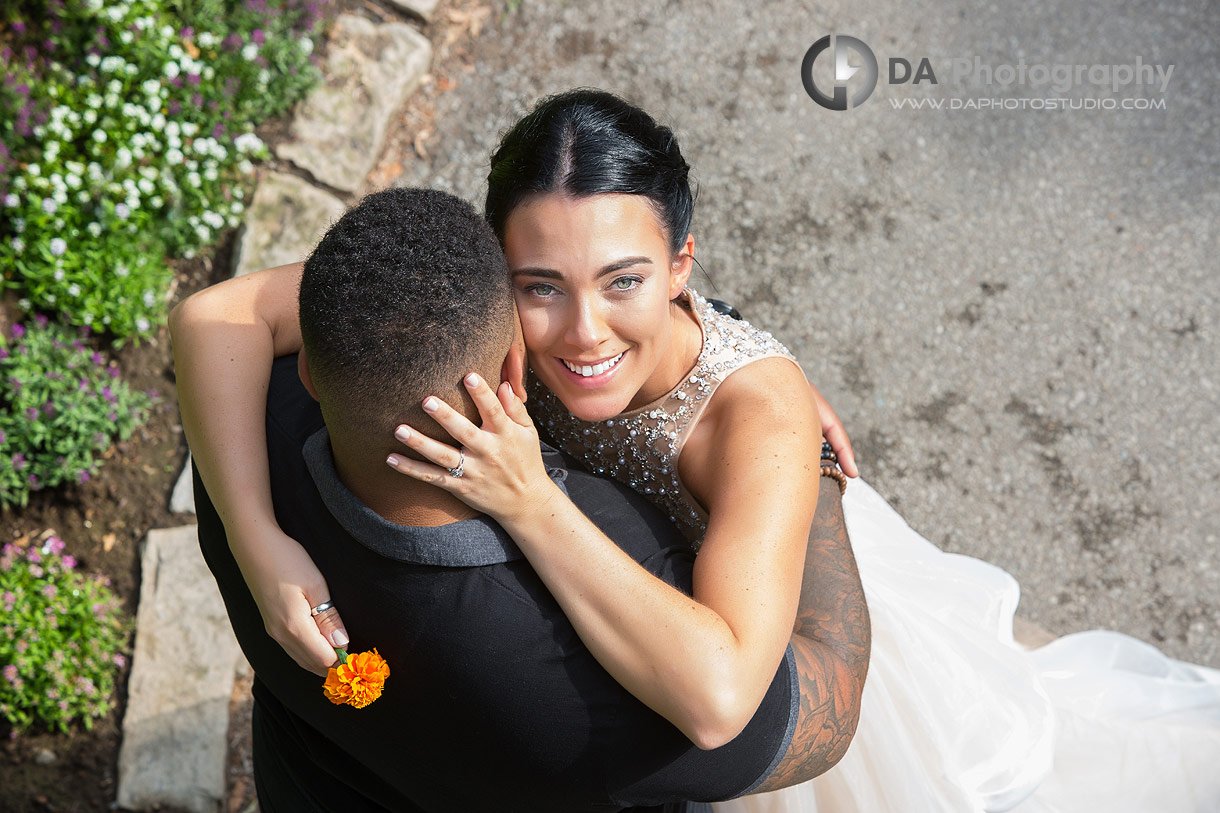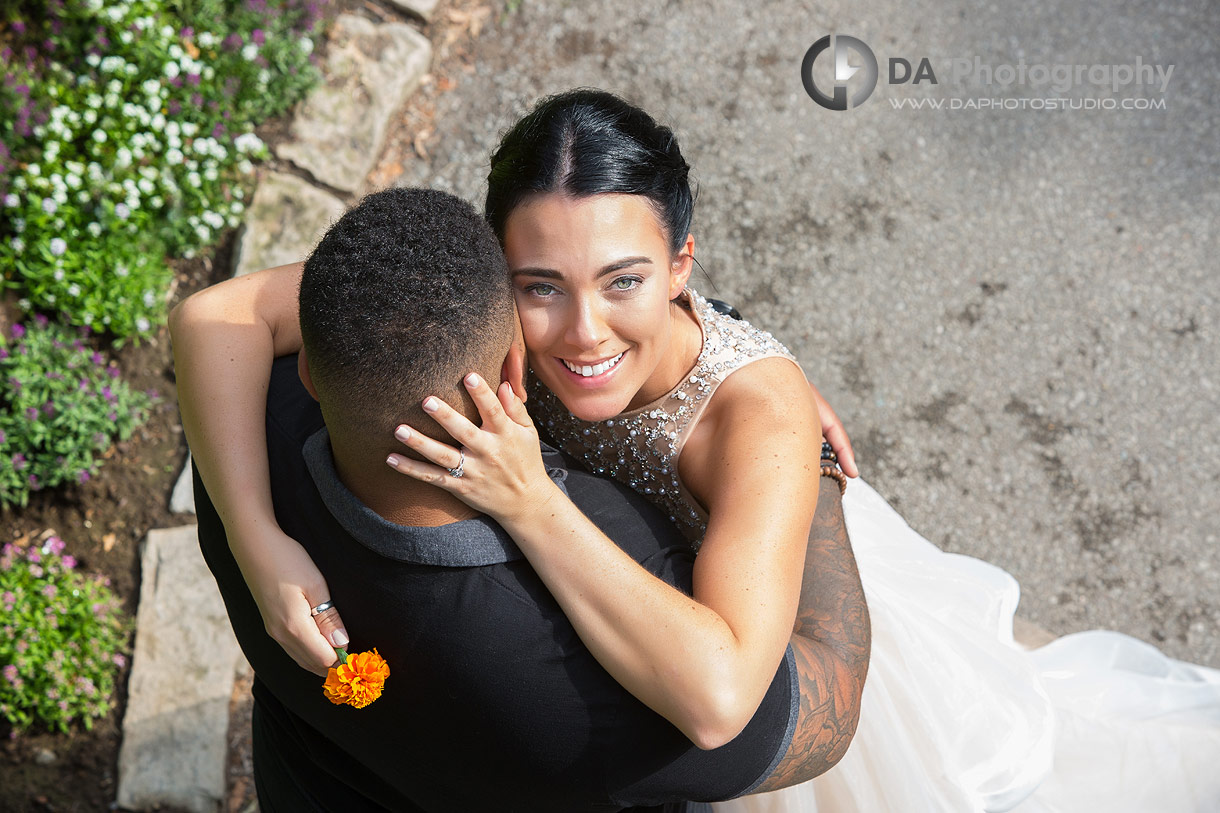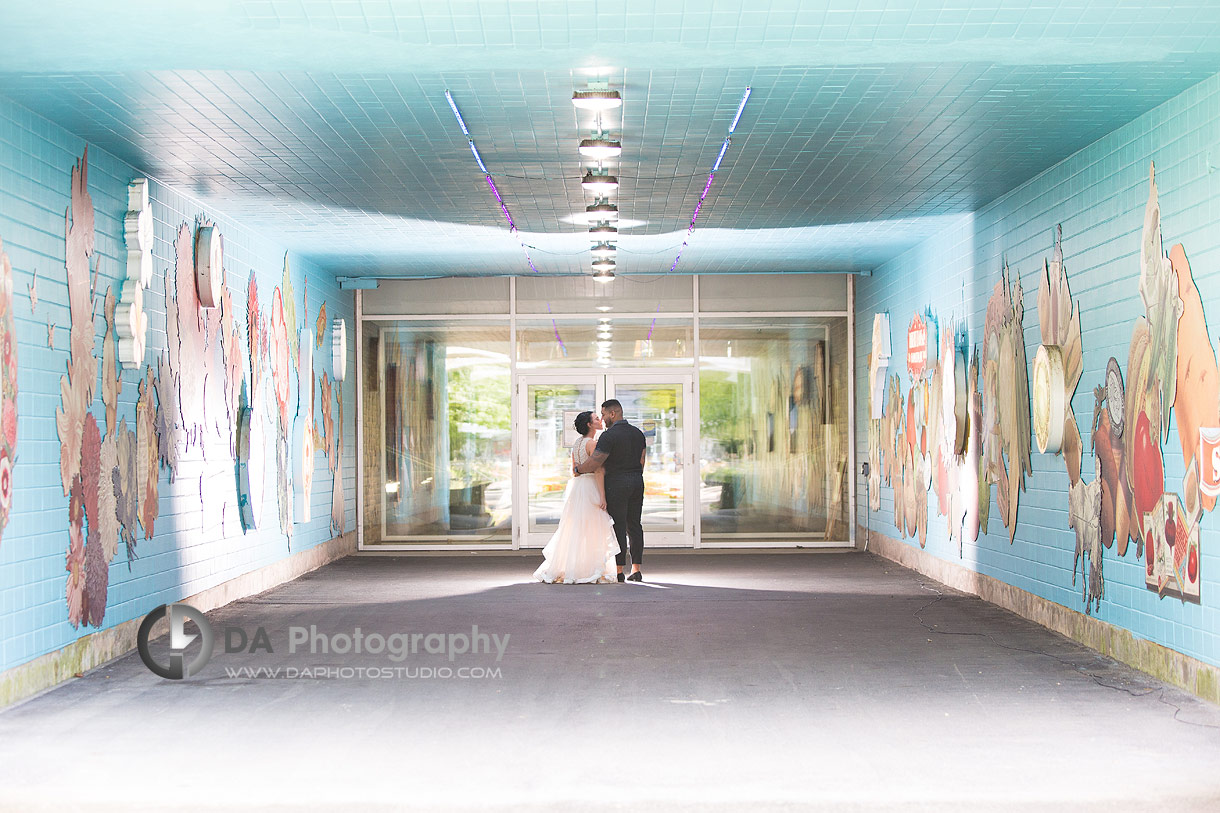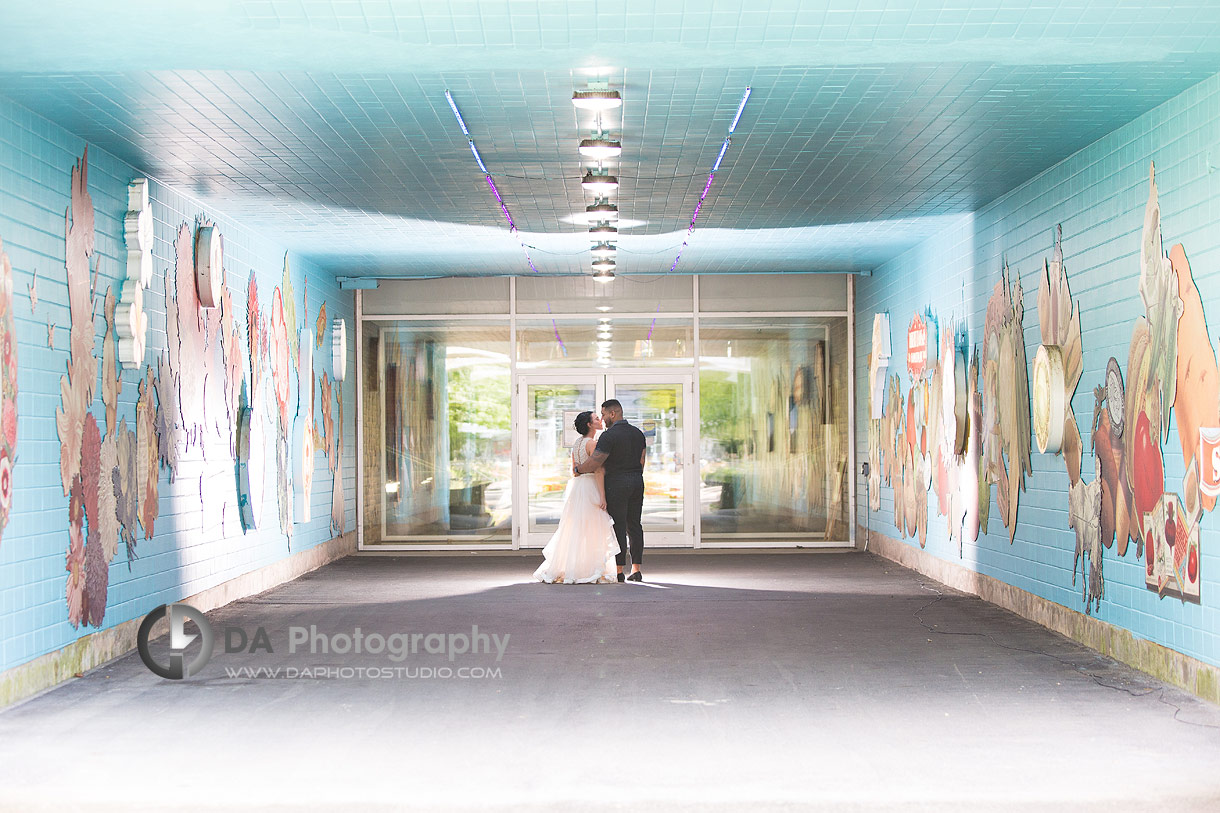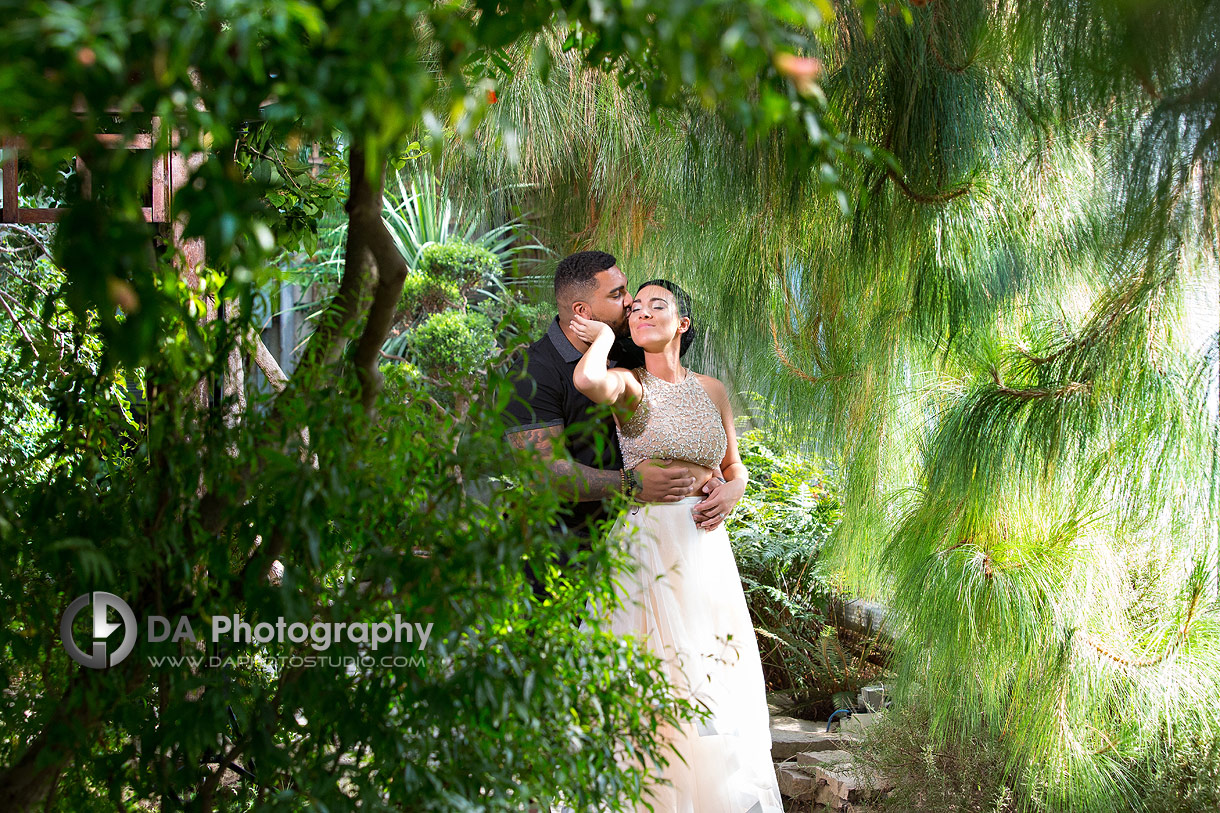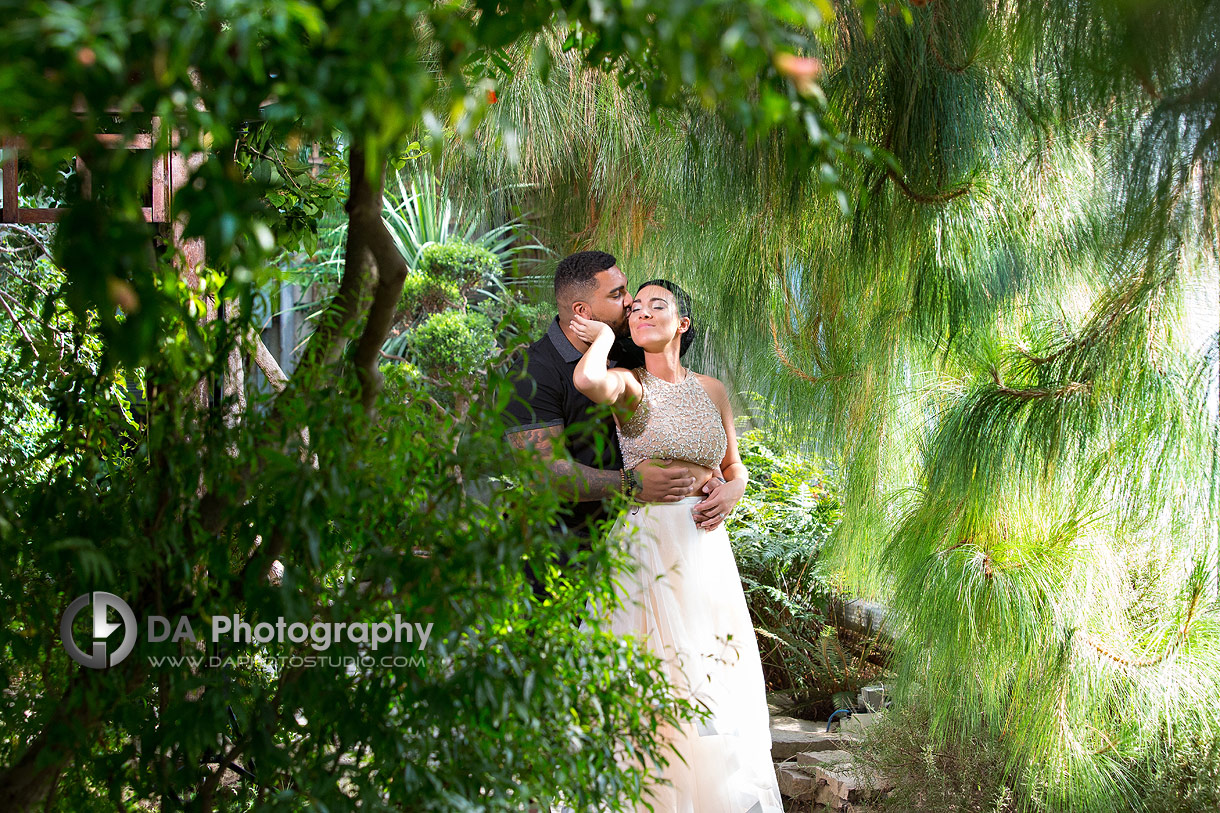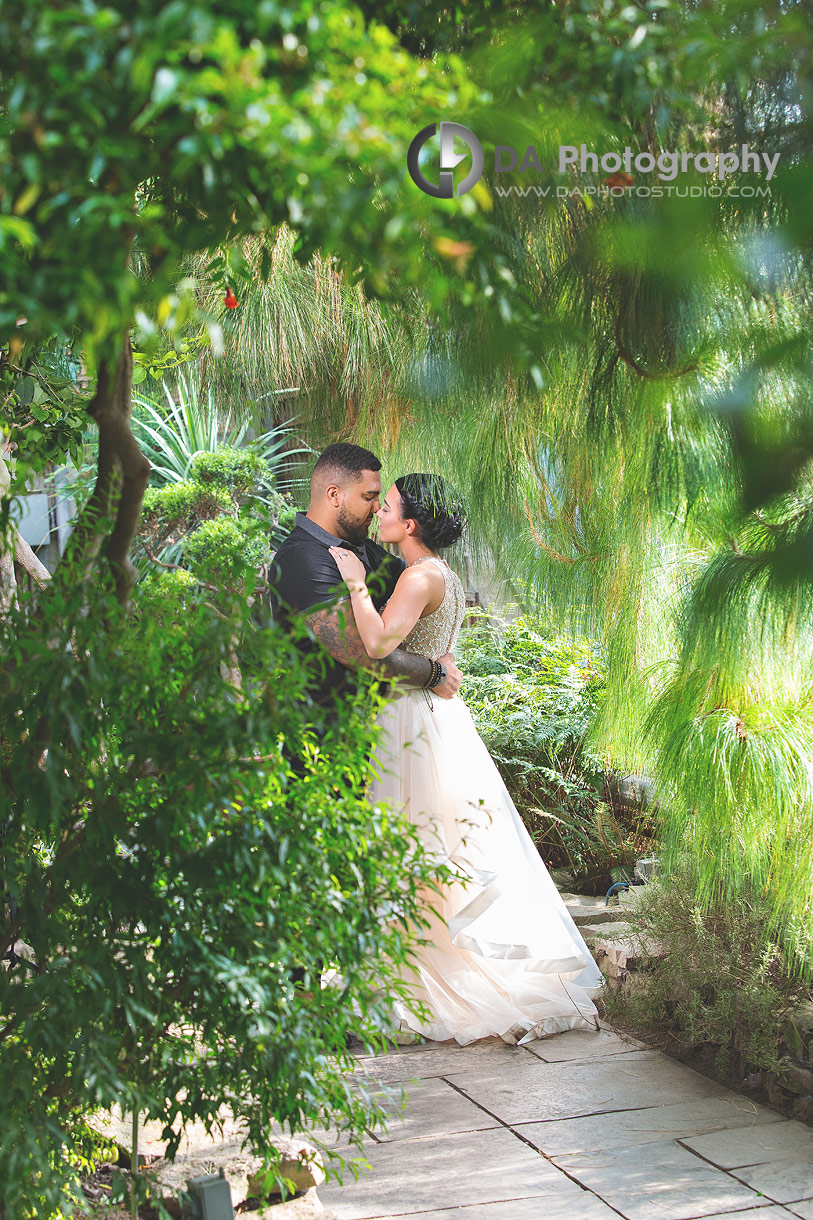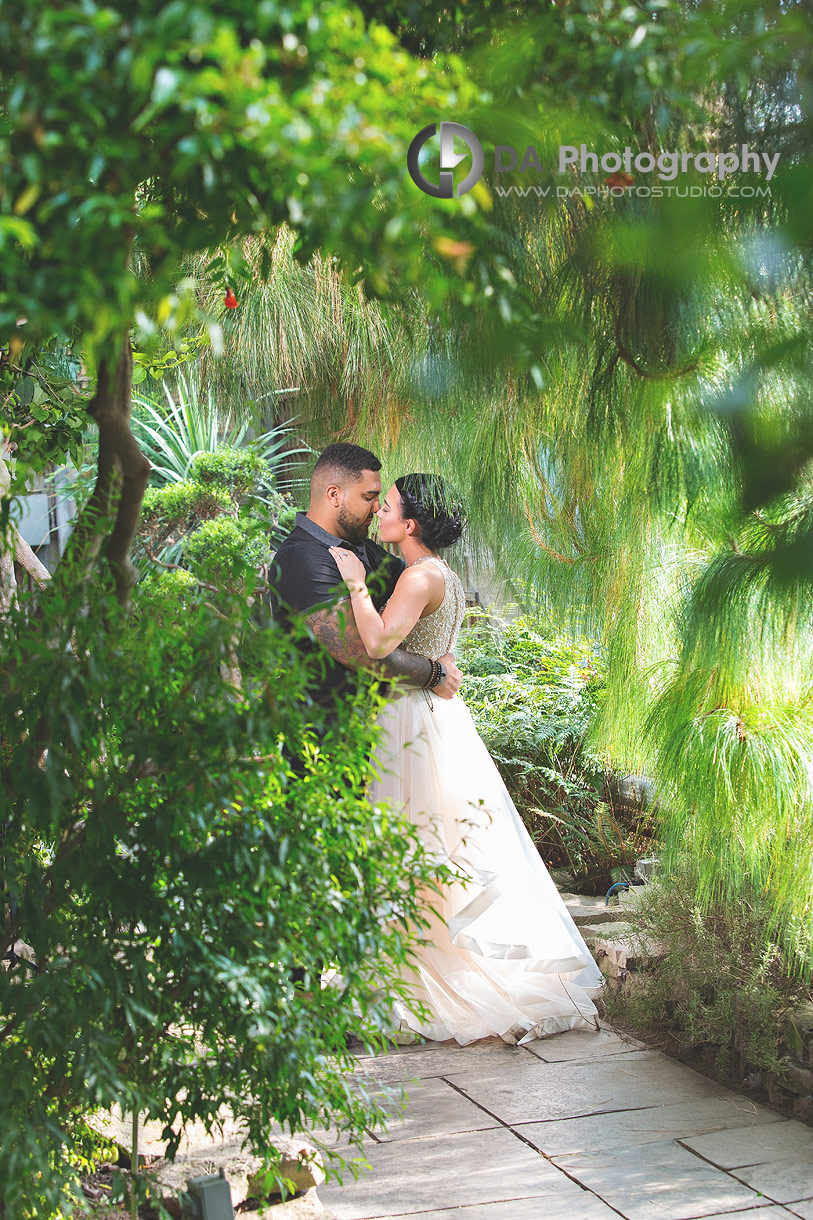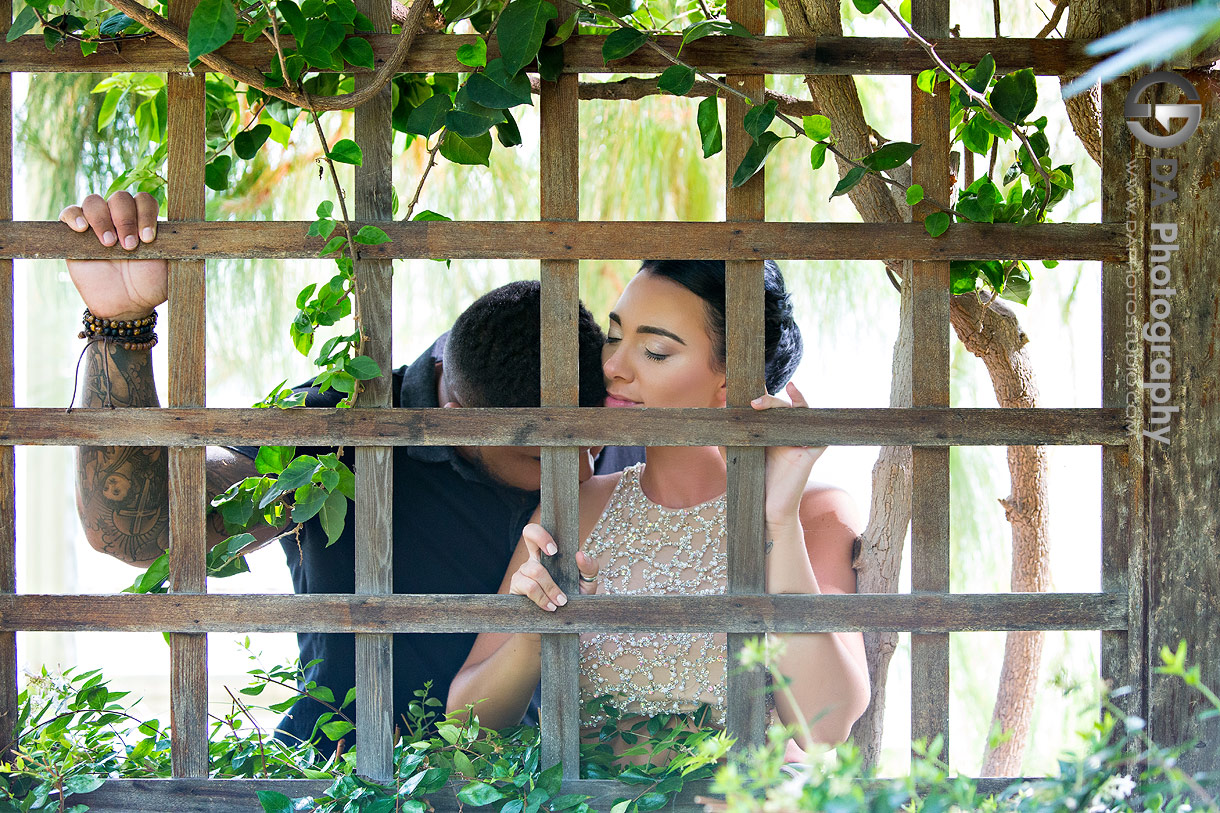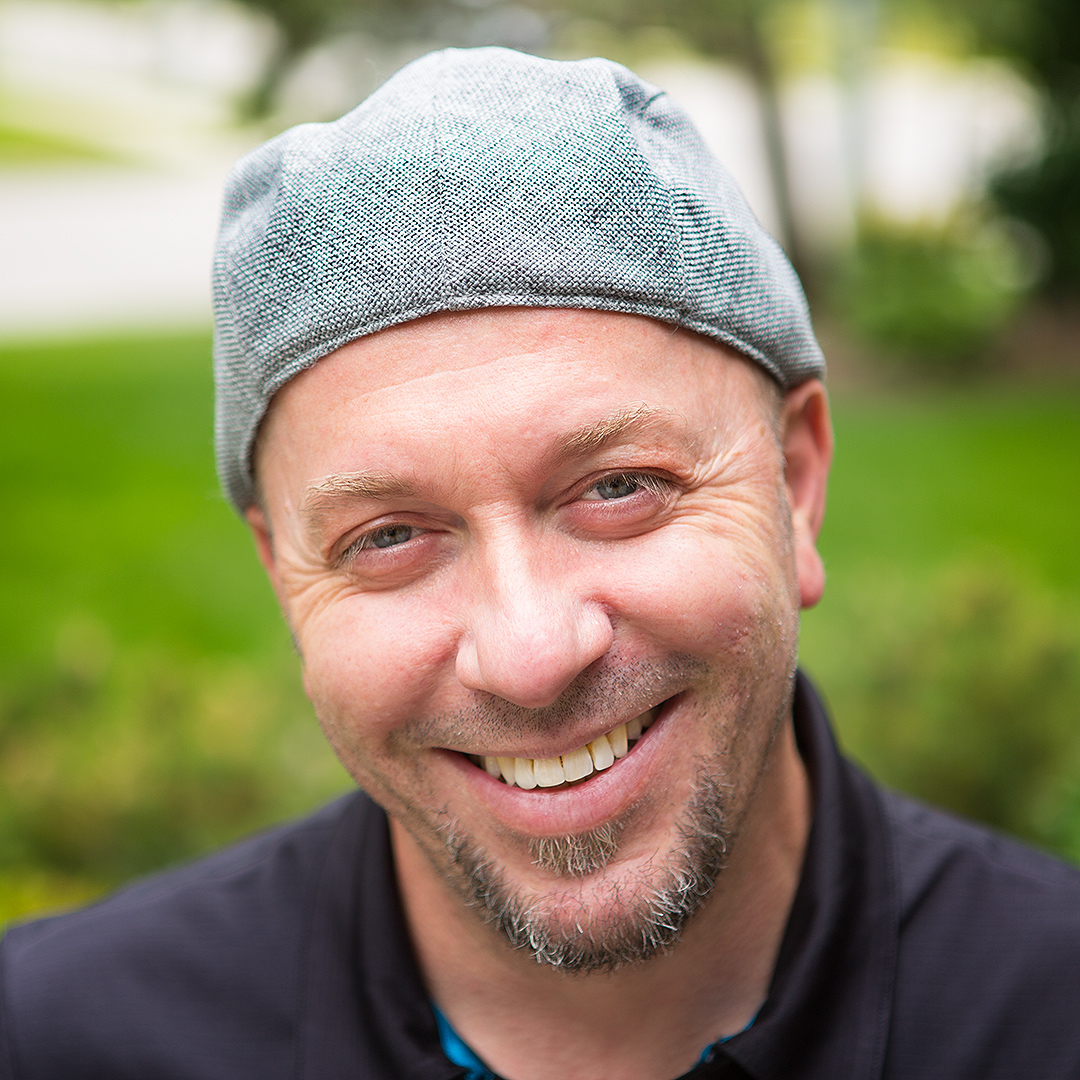 My passion and biggest asset is taking the time to make every client comfortable and relaxed before I even pick up the camera. The result? Photos of you that actually look like you at your best! I can prove to you how much you can enjoy having your picture taken. Lifestyle photography is about the experience that happens to be served up along side of some great photos.
Specialties:
Family Photography for families that like to move around and enjoy their photo time, Wedding Photography for couples looking for a mixture of photojournalistic, contemporary and traditional images and Professional Corporate headshots that are far from cheesy and stiff.