My past wedding clients know the perfect reason why we have scheduled their engagement session around sunset. Many of them liked the idea and went along with my suggestions to make it happen. Then, were pleasantly surprised with the results!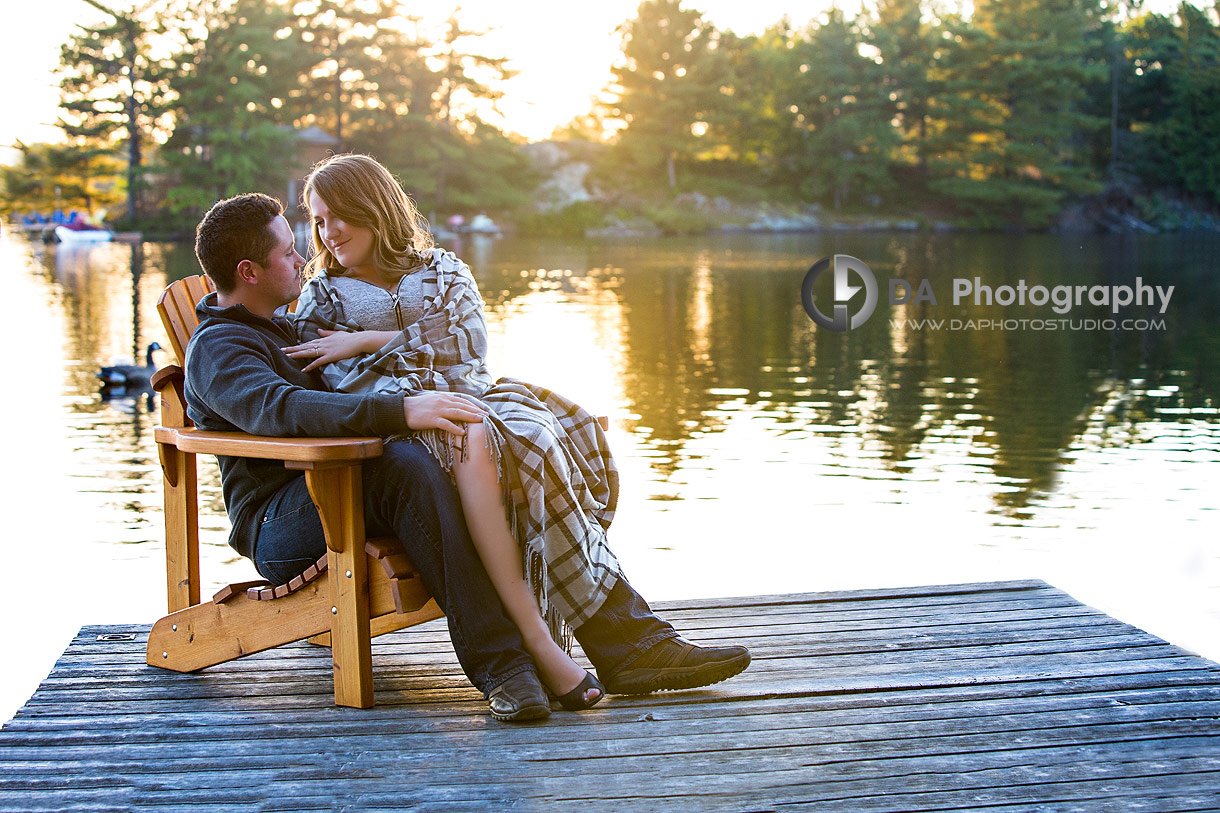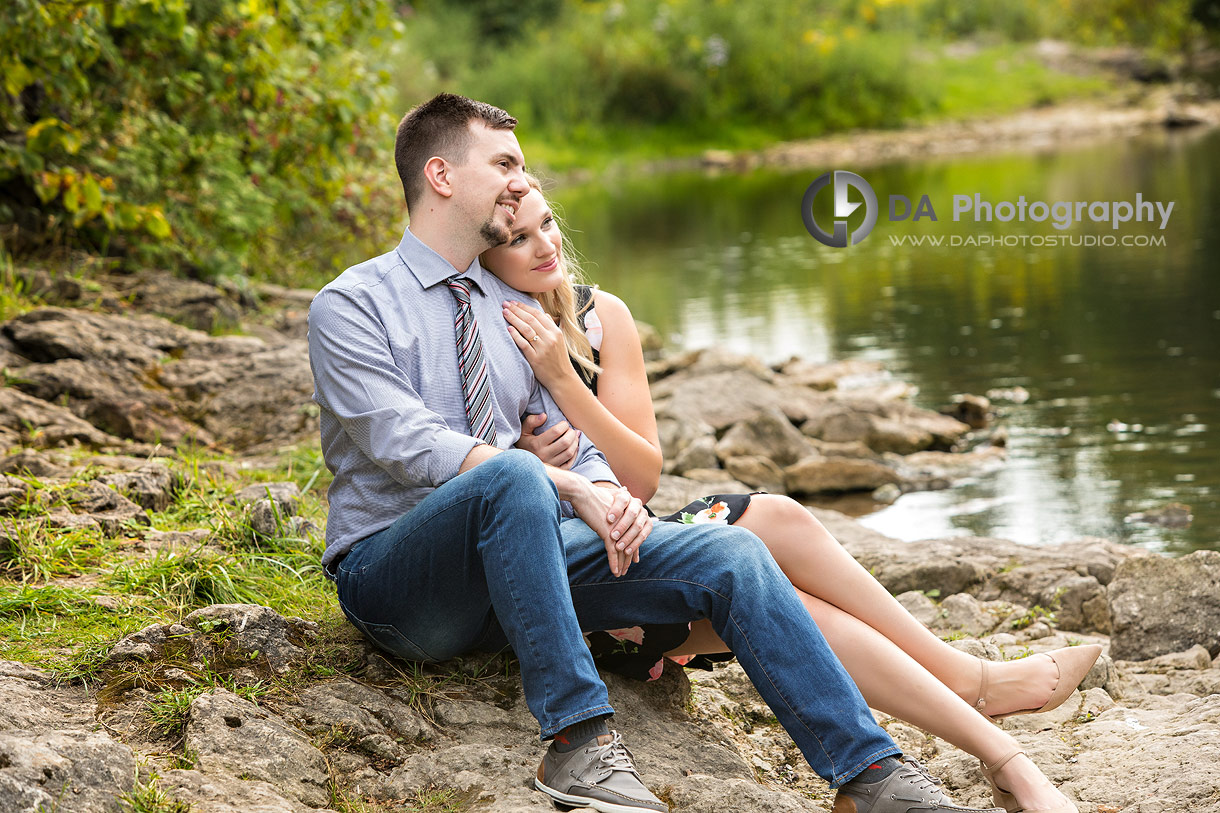 Majority of my engagement sessions are scheduled for weekdays. This is especially the case in Summer or Fall when my weekend are already booked with wedding events. The benefit of weekday session for my couple as well is that they are avoiding the heavy foot traffic of photo locations that comes with the weekend. You can avoid traffic congestion on the way to the location and don't have to share the best locations with other people and their photographers as well.
Photography is all about the lighting and my couple emotions. When you understand how to use the light to create complimentary and creative images, you want to give the best options to all of your clients. With over 20 years of photography experience, I'm able to offer my engagement couple so much more if I can help them choose the time of day where the light would give us the most photography options. For sure, this would be nerve wracking for a beginner or inexperienced photographer. Changing your photography exposure and approach with an ever changing light is not easy. However, for me, I love that I am able to provide more value to my client with the diversity of images I can achieve. My unique skillset is something that sets me apart from many other photographers.
So, onto a couple of reasons why we prefer to schedule our engagement sessions around the sunset.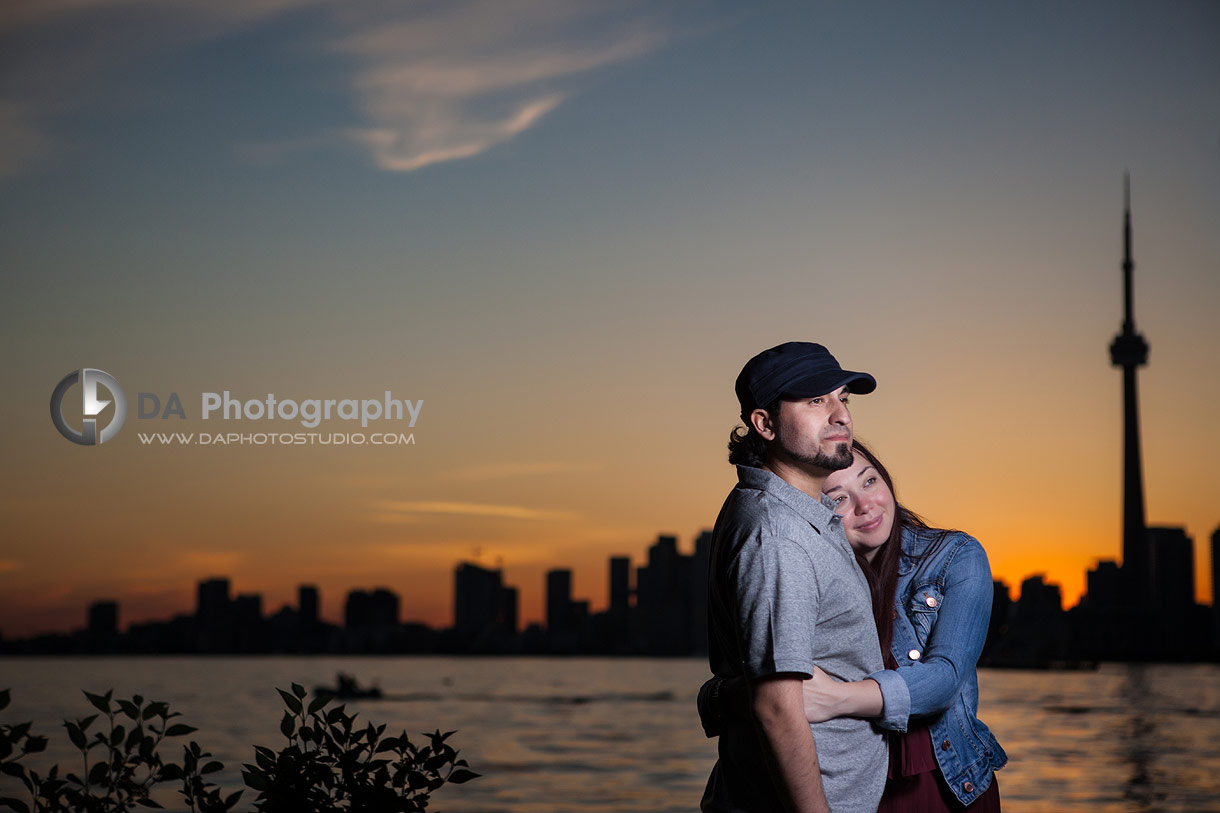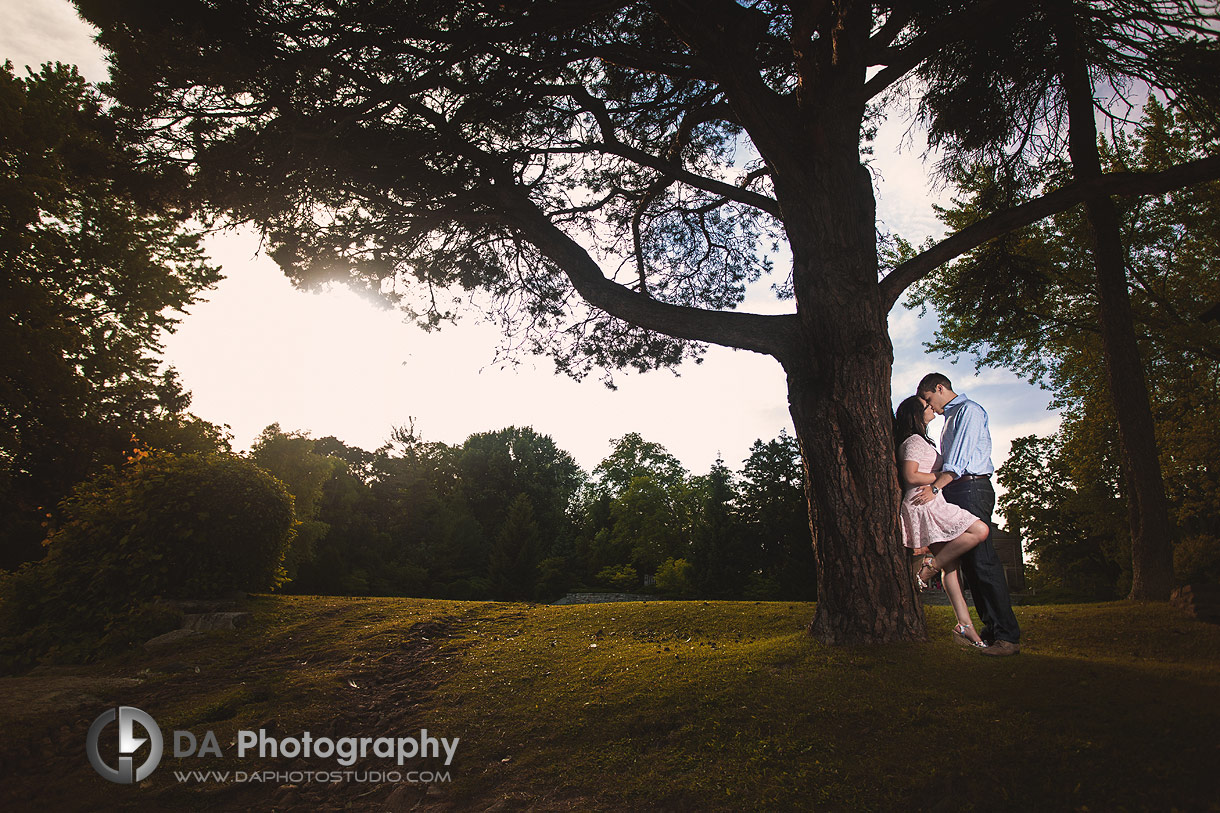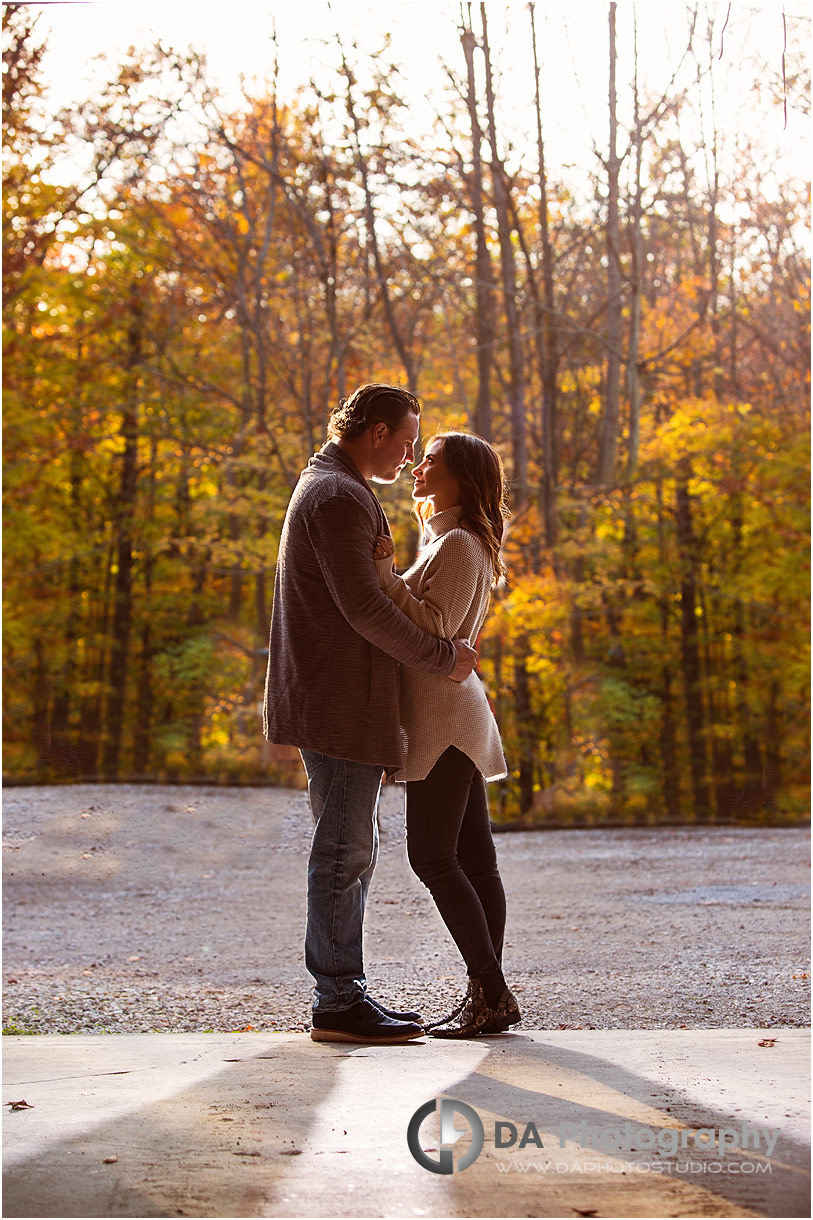 A sunset engagement session gives so many lighting scenarios
During the initial planning stage, I'm always listening to my couple and their plan for their session. About half the time, my couple have a firm and planned vision about how they want it to go. Their passion and excitement is amazing. Working together, I help them to execute their perfectly planned session and the results are always amazing.
The other remaining couples are more undecided when it comes to what they want their engagement session to look like. They have some ideas that may be conflicting and are not sure of how to proceed. These couples are maybe afraid that they would loose out by choosing the wrong type of session. Kind of like a kid in a candy store. How could you possibly choose from all of the amazing options?
This scenario happens quite often. Especially with easy access to a world of beautiful photos through a quick Google search. Understanding their concerns, I offer them a plan that has worked wonderfully so far with all of my engagements.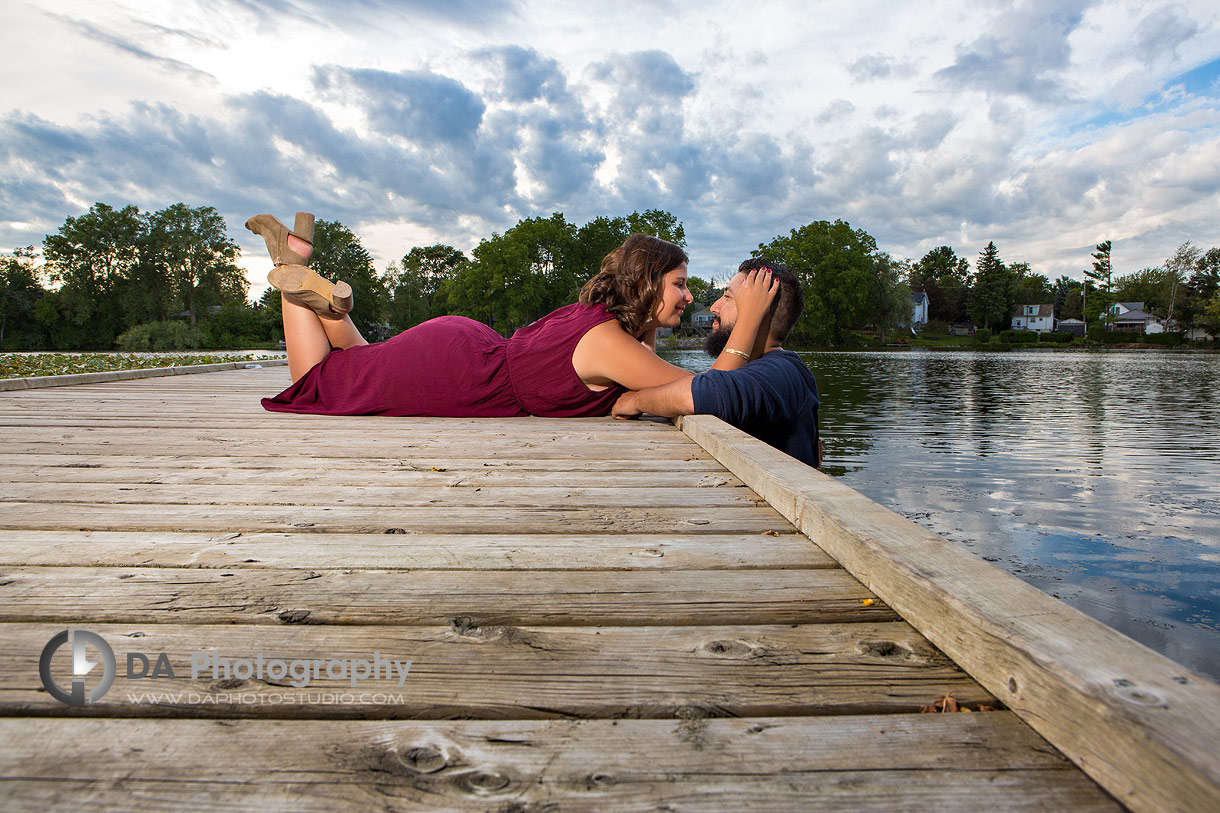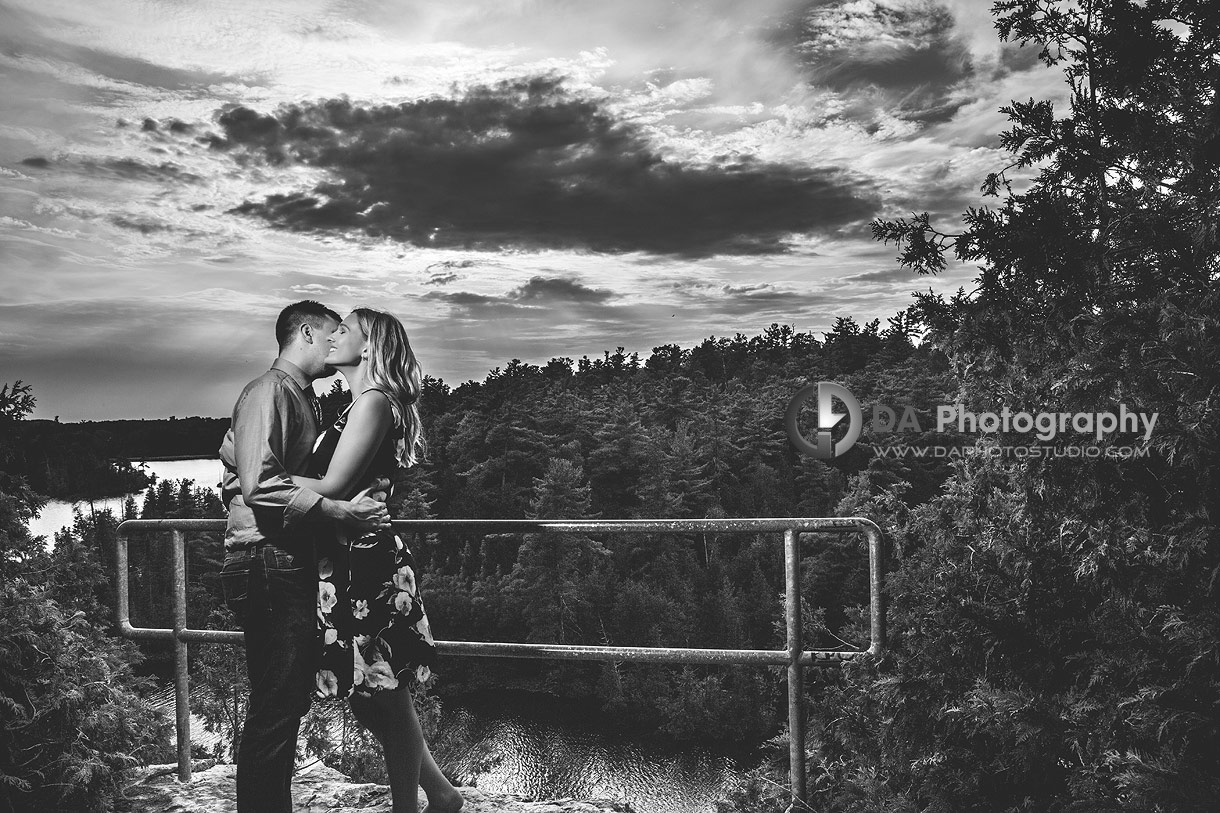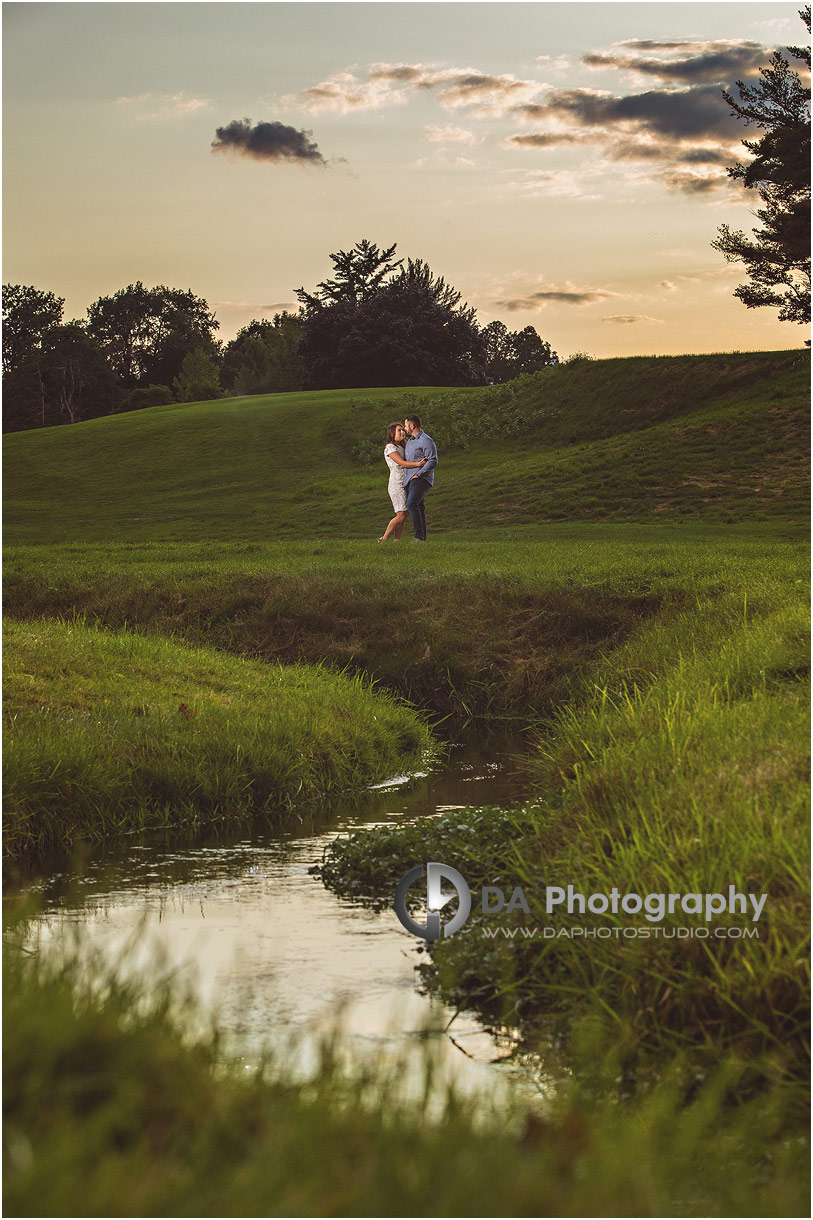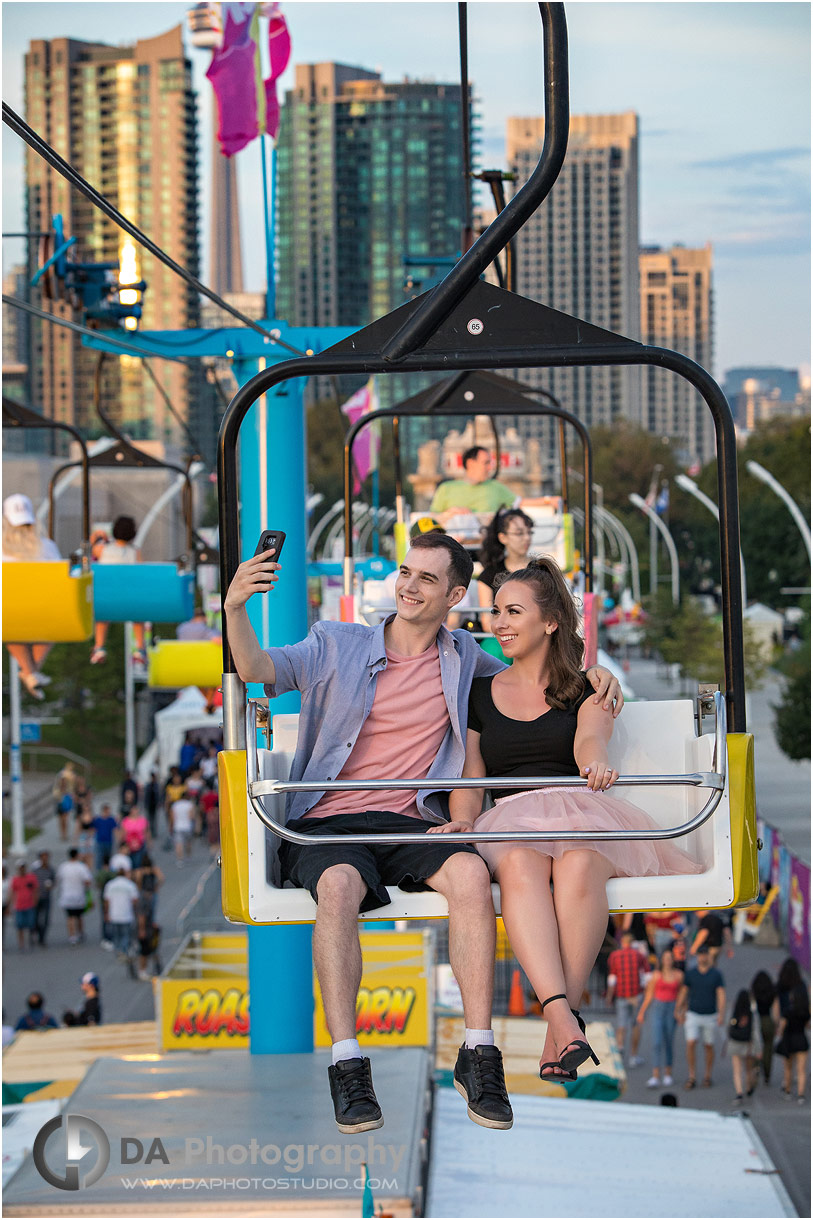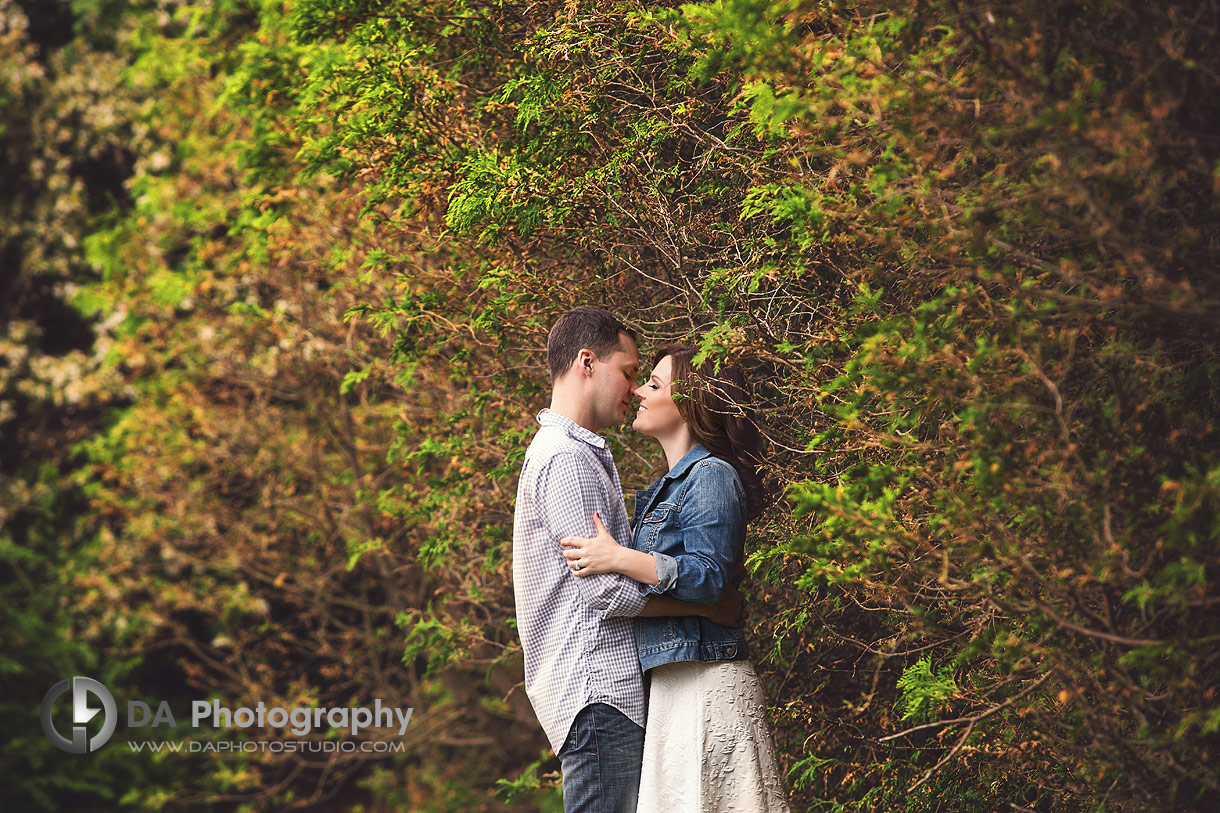 Beginning before sunset
I usually suggest beginning the engagement session approximately 2 hours before sunset. This means starting around 5pm in the Summer and 3pm in the Fall. At this time, we take a moment to connect and investigate together the location and what it has to offer us. Of course, I have already scouted the area on my own. Sometimes it is because I have taken photos there previously. If it is a new location, I will arrive earlier and check out some potential spots to work with to get the creativity going and tweak out some potential obstacles.
However, the tour with my couples is more about what they see and their own visions. It is more relaxed and an introduction to our session. My couple if most likely already a little nervous. Taking out the camera and starting to photograph them immediately doesn't make great images.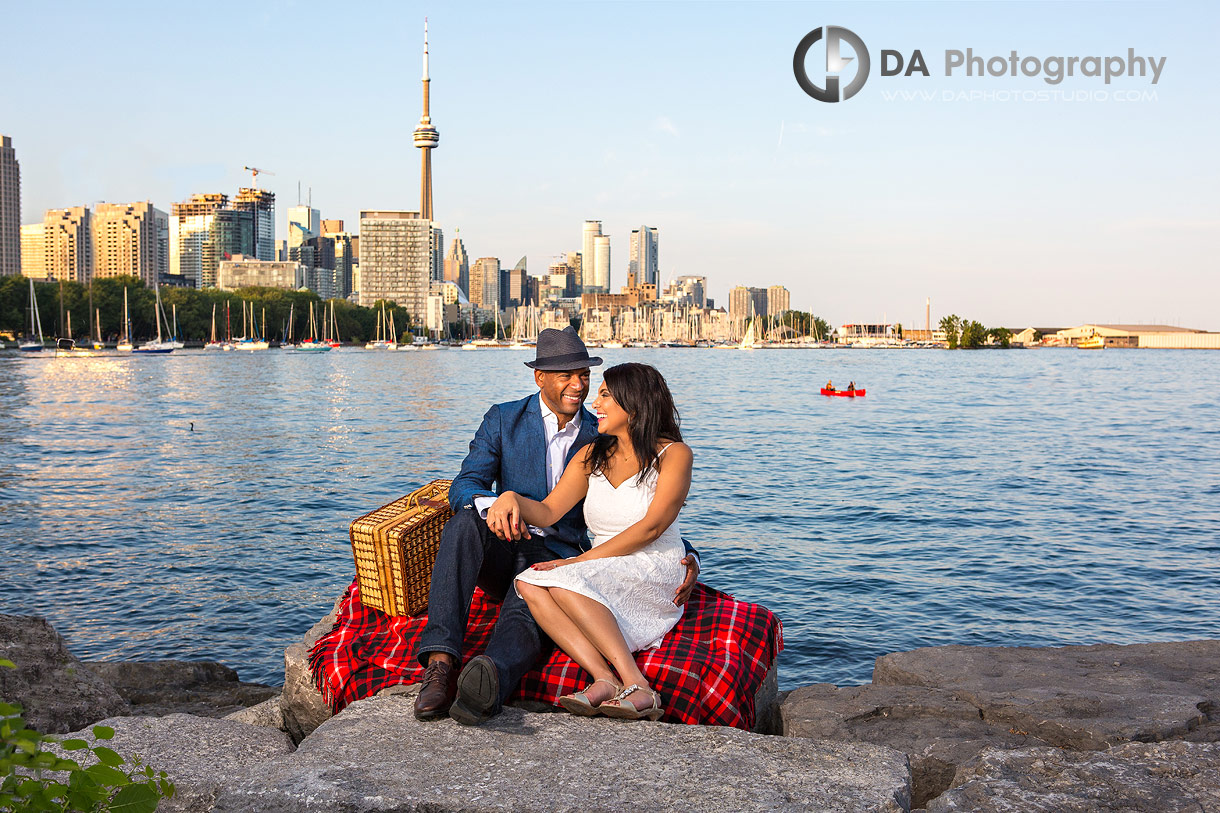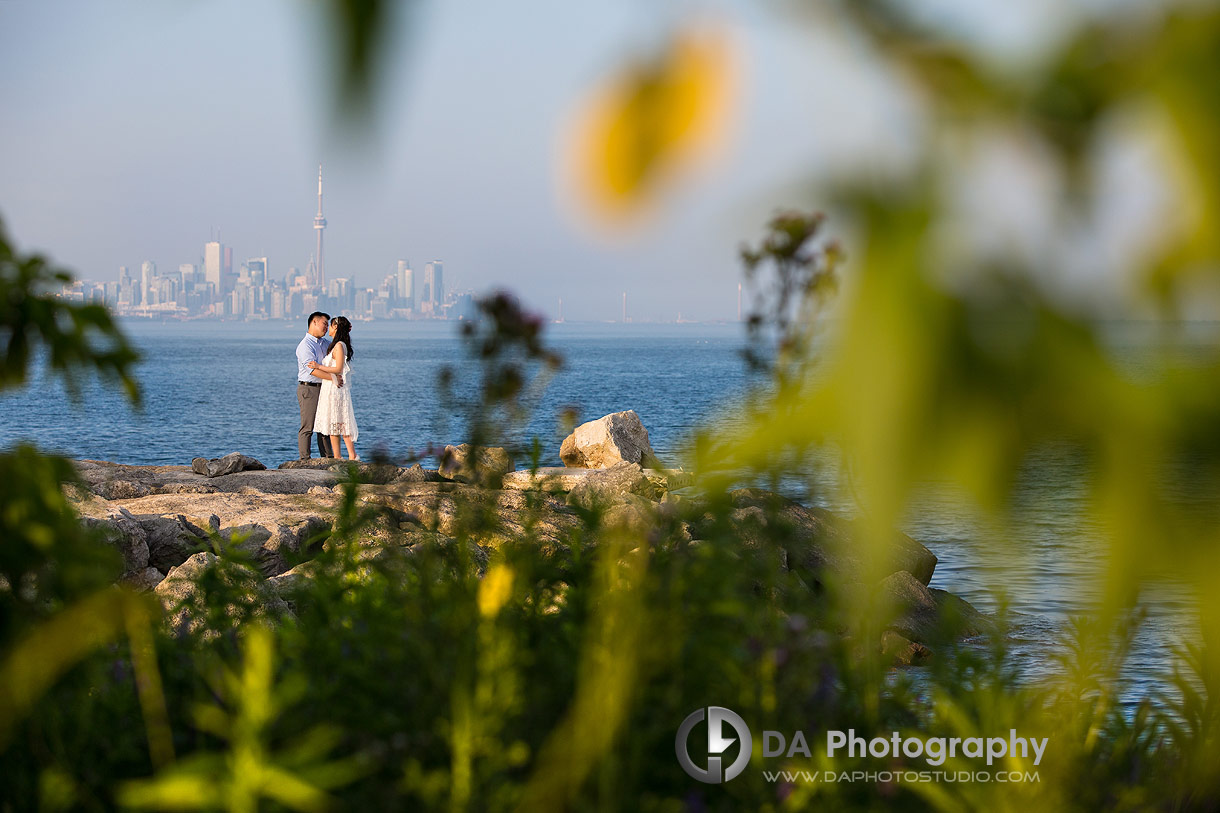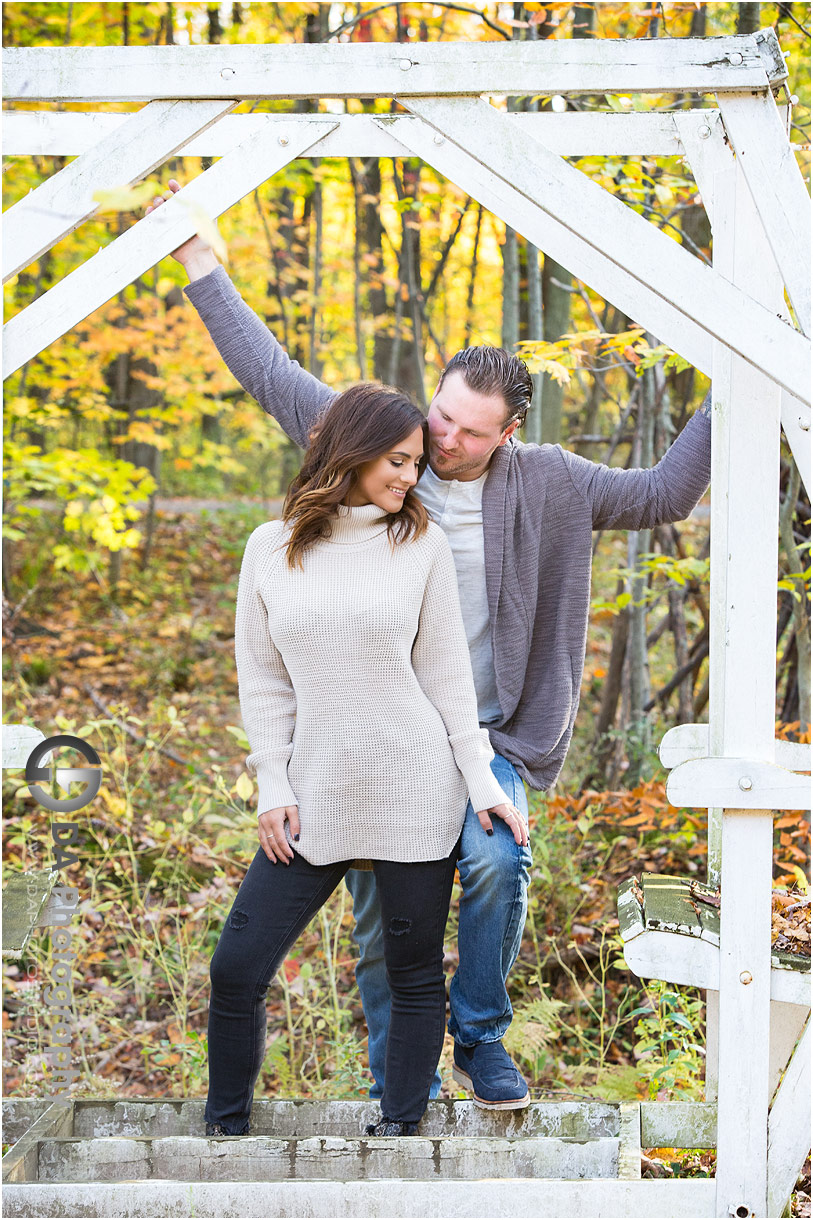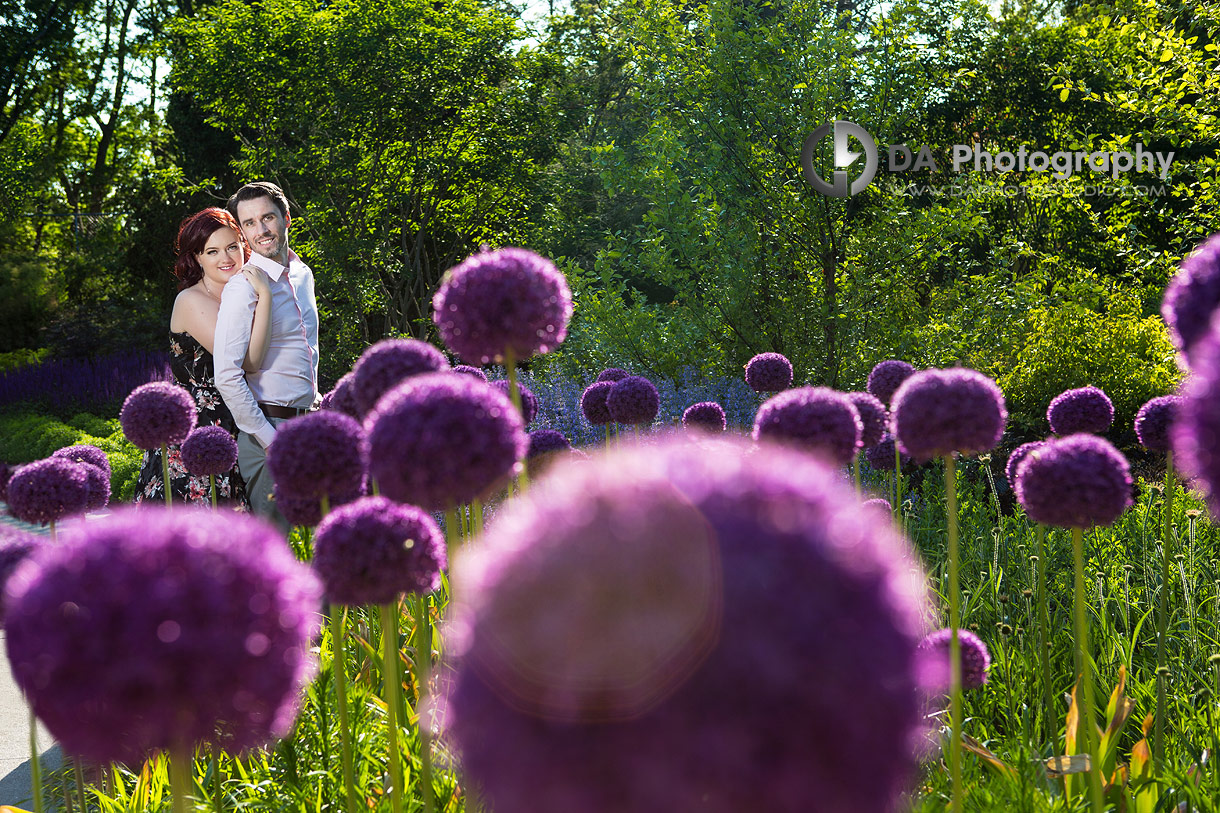 Full daytime lighting scenario
The first lighting scenario is with harsh sunlight but using shades and lines to highlight and compliment. In this period of the day, I focus more on semi-posed images where I'm able to control the light and how it impacts my couple. Typically, this is the time where I take my camera further away from my couple and we work on more of the wide-angle images that showcase the location that they chose.
At this time, the couple is in the process of relaxing and feeling comfortable with the engagement session. While still giving them time to adjust, I'm also working the location and evaluating the continuous changing of the sources of light. As well, it's totally okay if it is not a bright and clear sunny day. Then, we still have a bright overcast light which is very complimentary for any style of session too.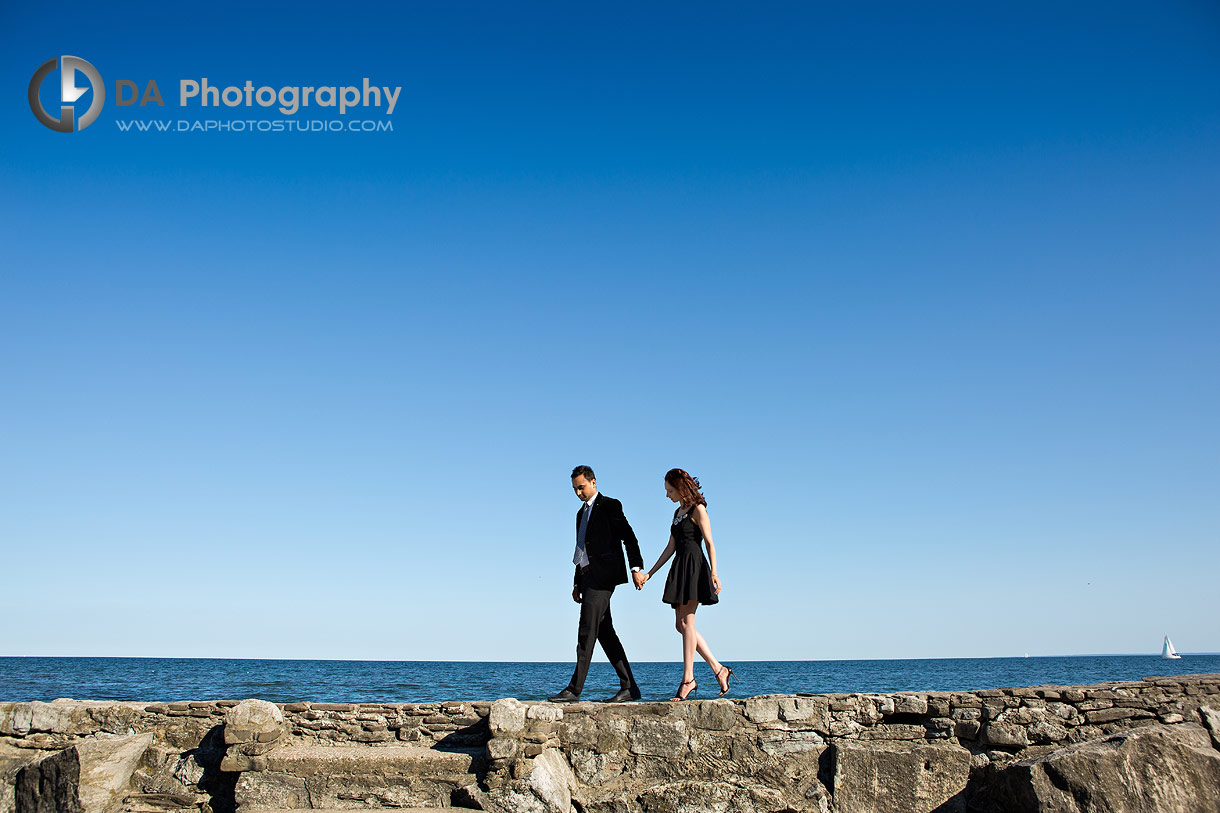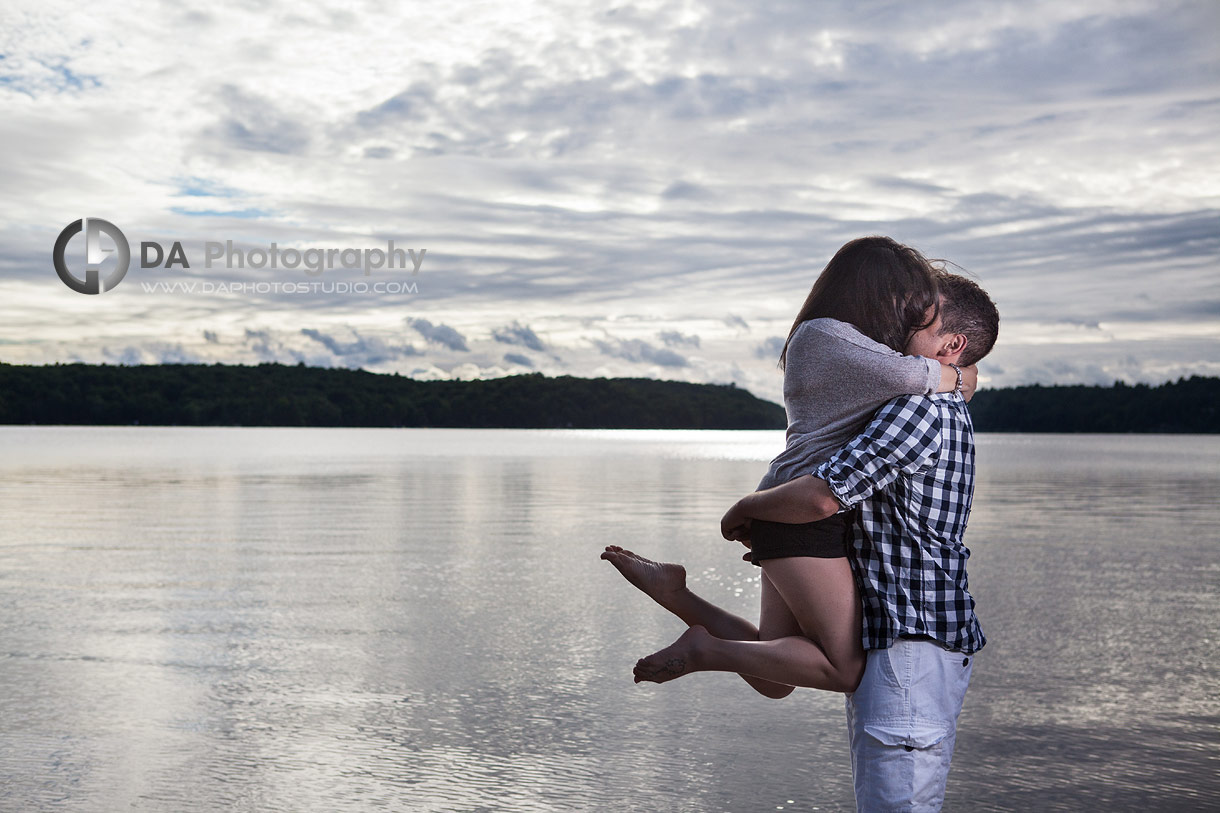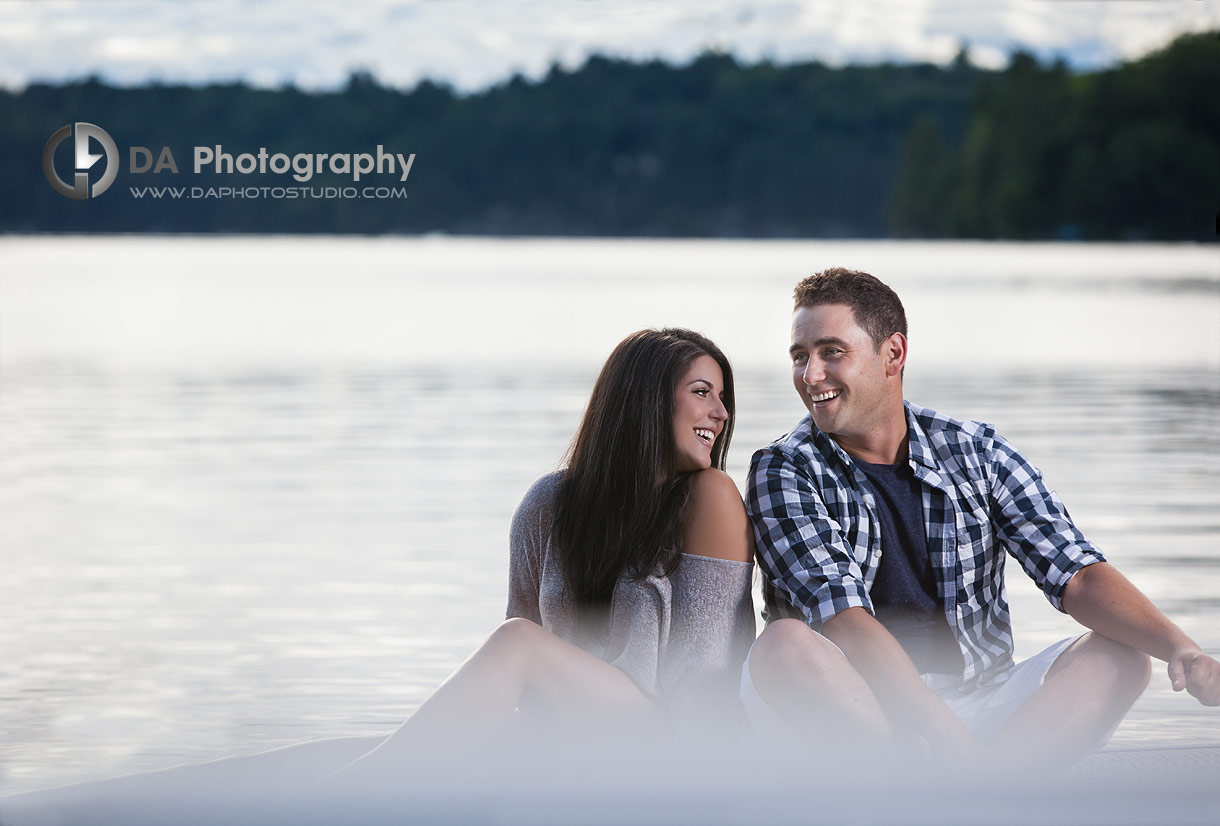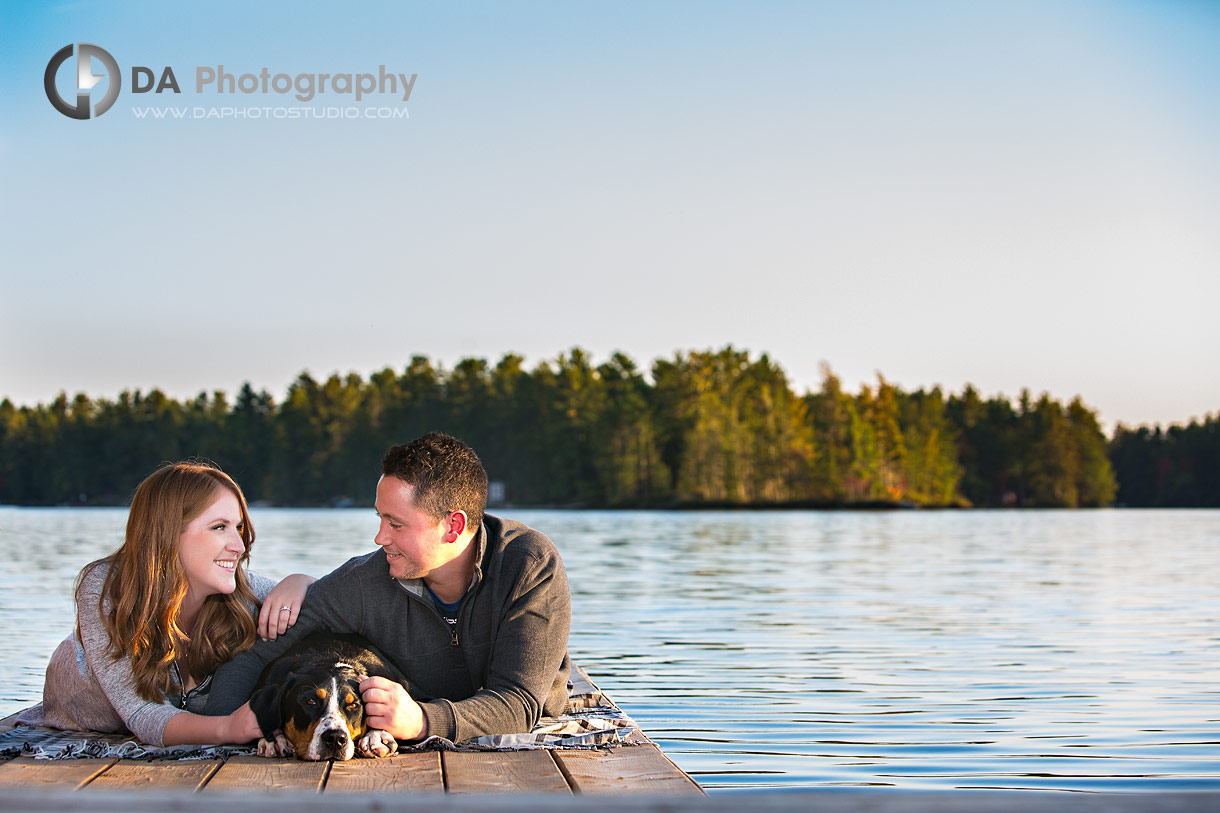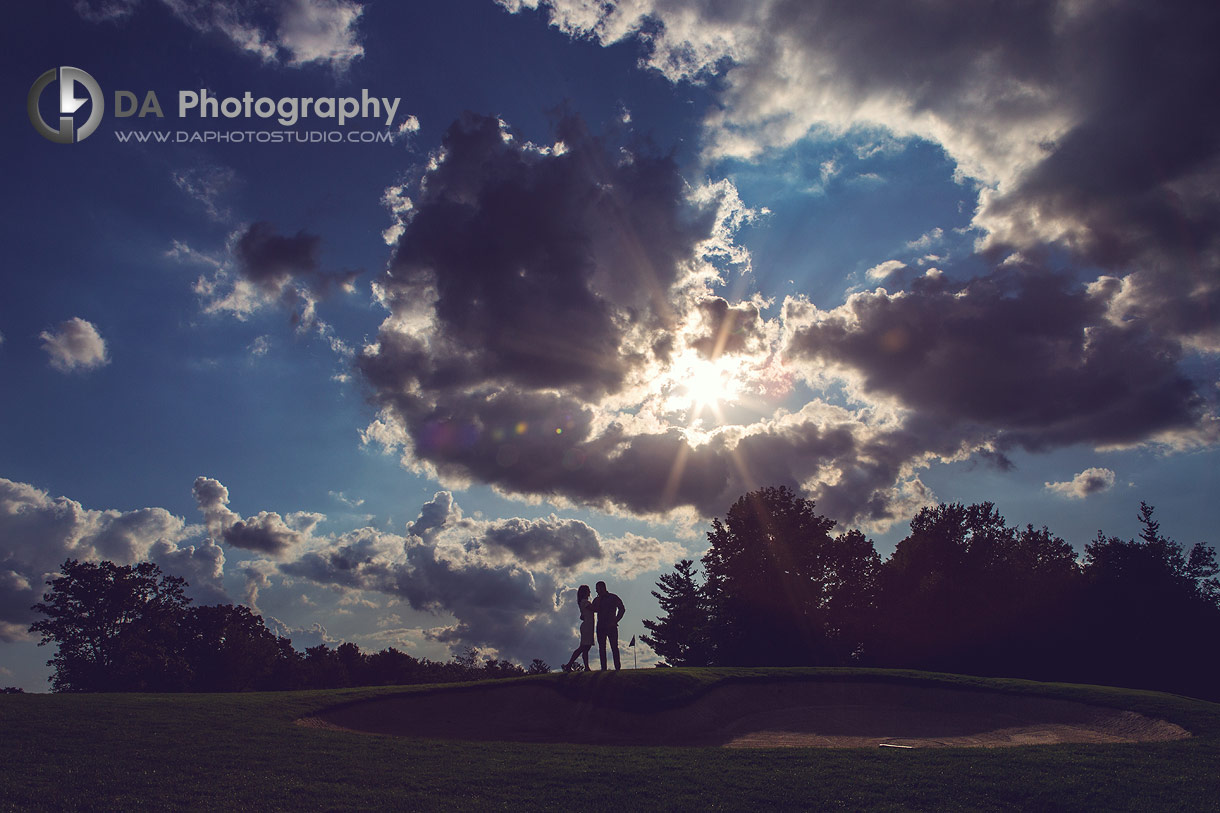 Entering the golden hour period
After about an hour into the session, we will begin to enter the "golden hour" light scenario. At this time, my couple and I are already in tune with each other. I'm starting to come closer to them in order to pose them in a way that emphasizes their emotions and connection even more. The lighting available at this time of day is perfect for capturing glowing skin and close up images of my couple. Now is when the PDA photos start to own their engagement session and I'm just the bystander documenting their fun.
The golden hour holds so much promise. It is when we capture the unposed images full of the couple's interactions, hugs, walks, kisses and giggles. I also have the ability to achieve the creative silhouette images with using the sunshine as the backlight. However, this is also the time of day when the light is changing so rapidly that we are constantly moving locations in order to avoid the shade or anything can cover the sun.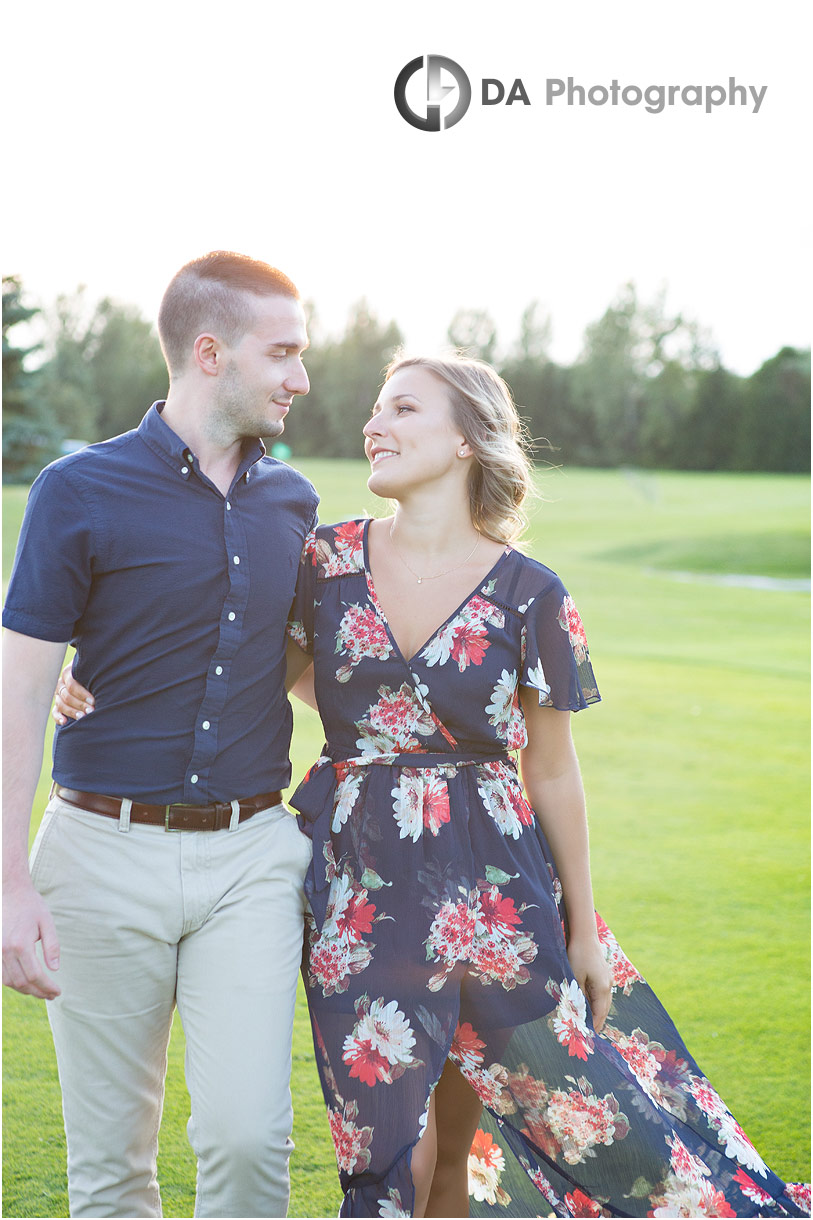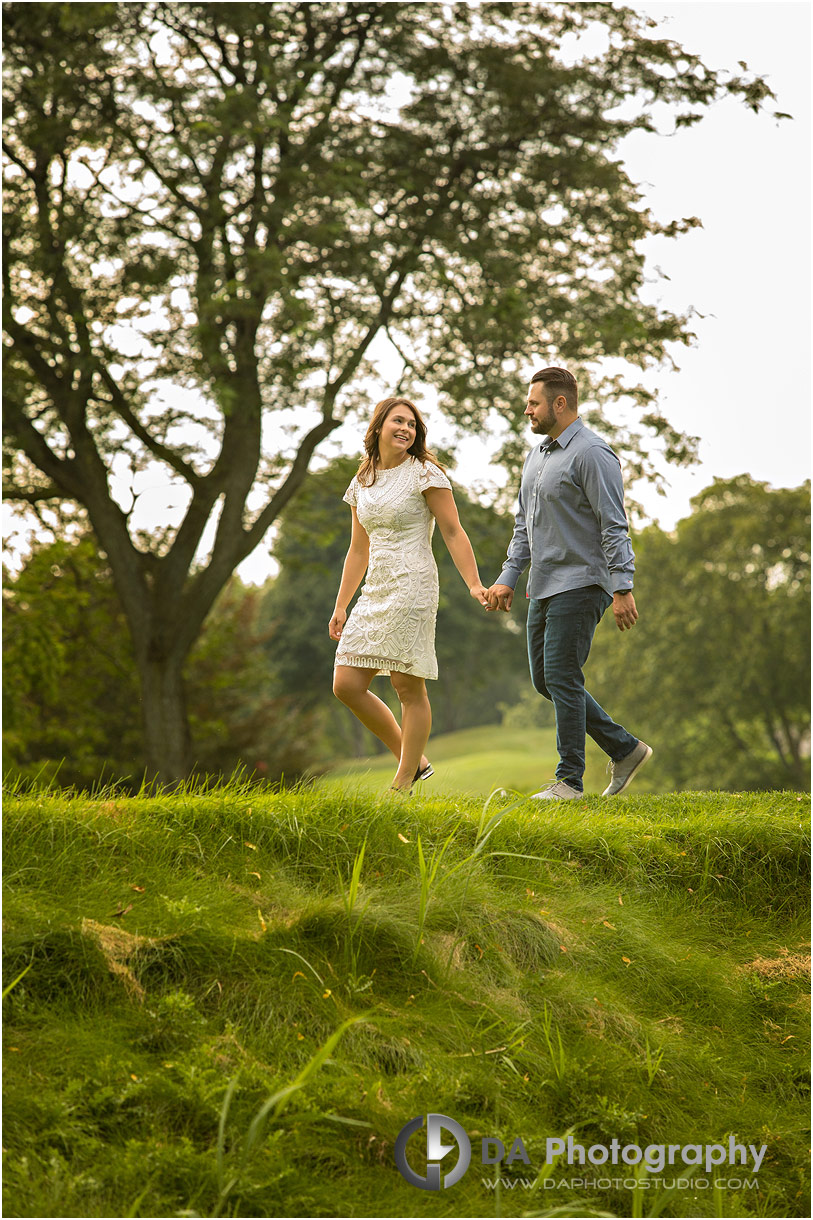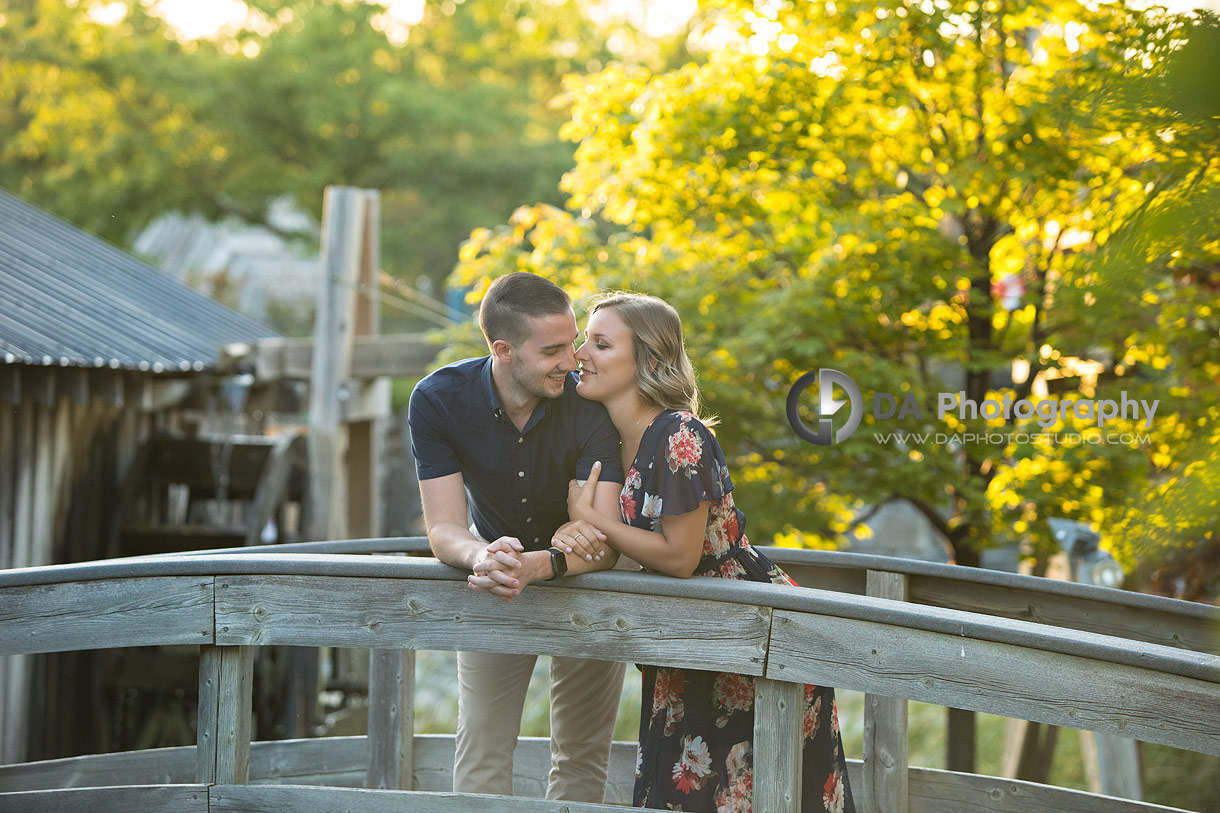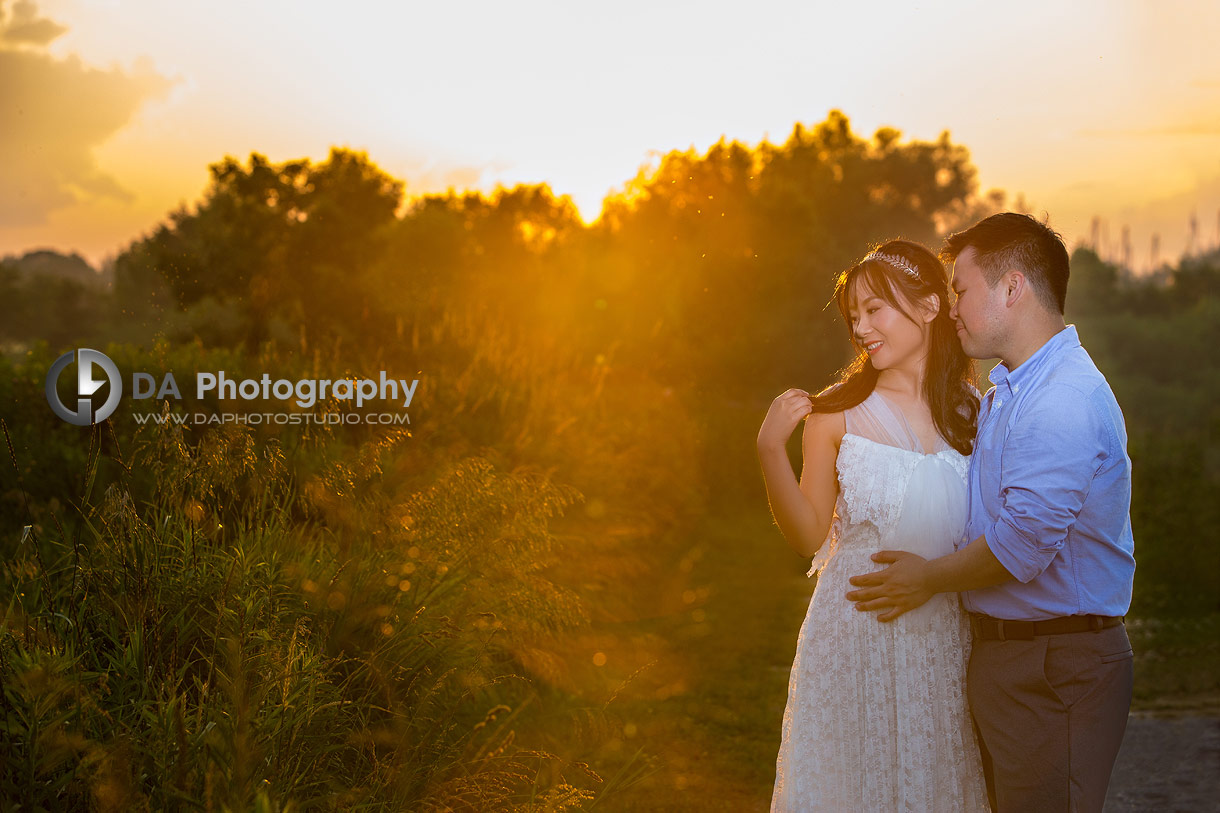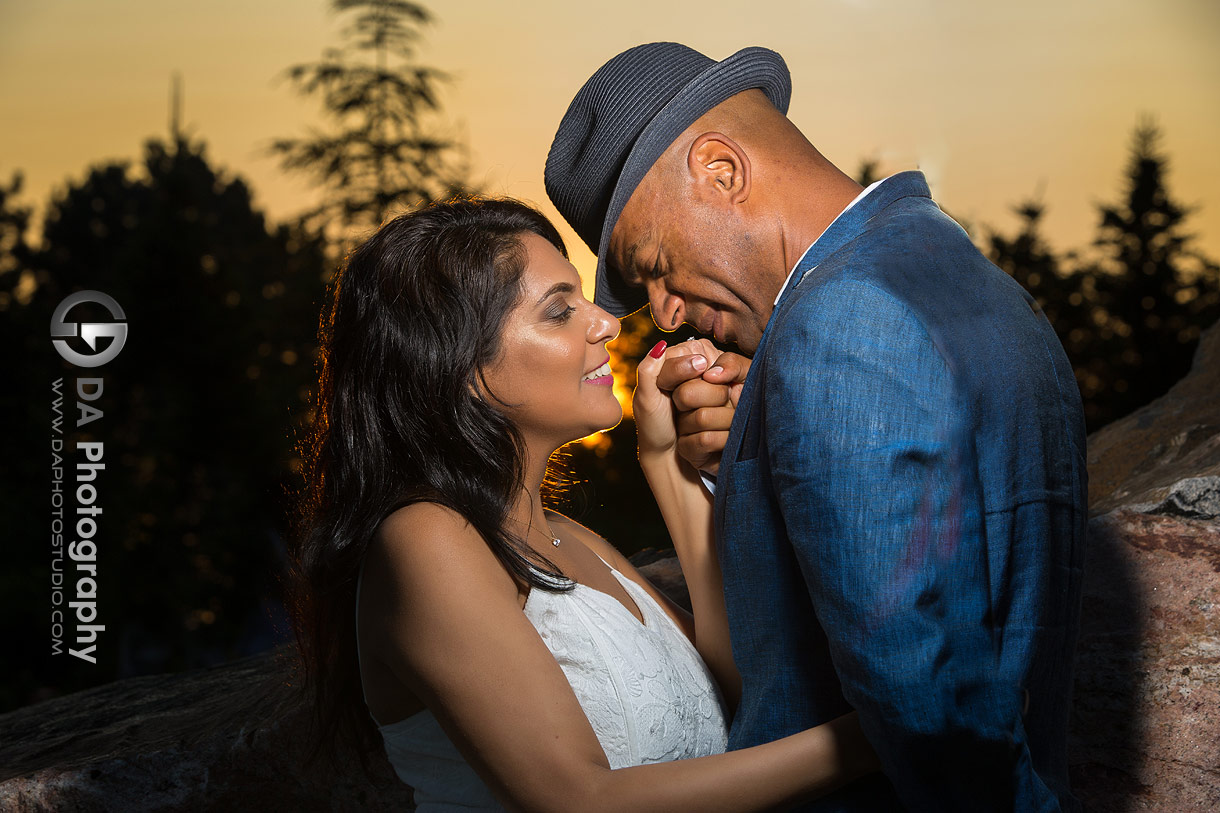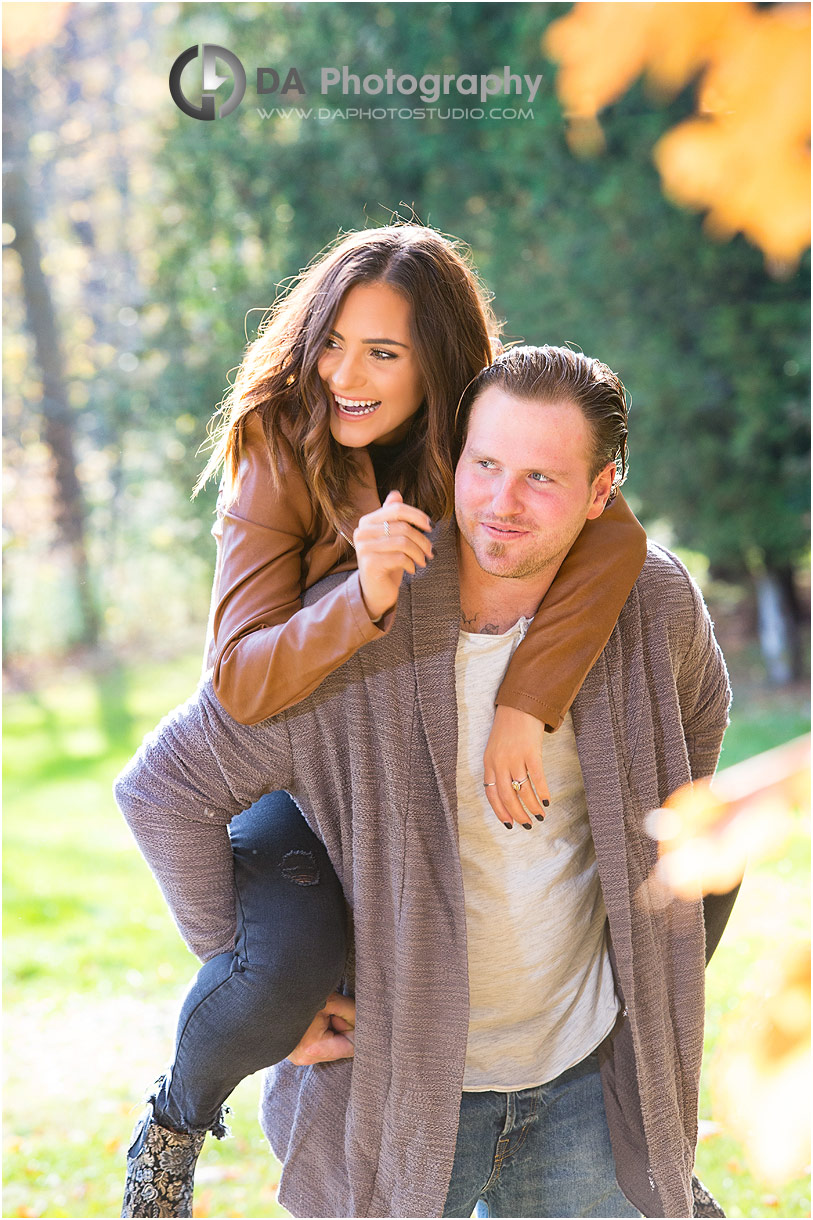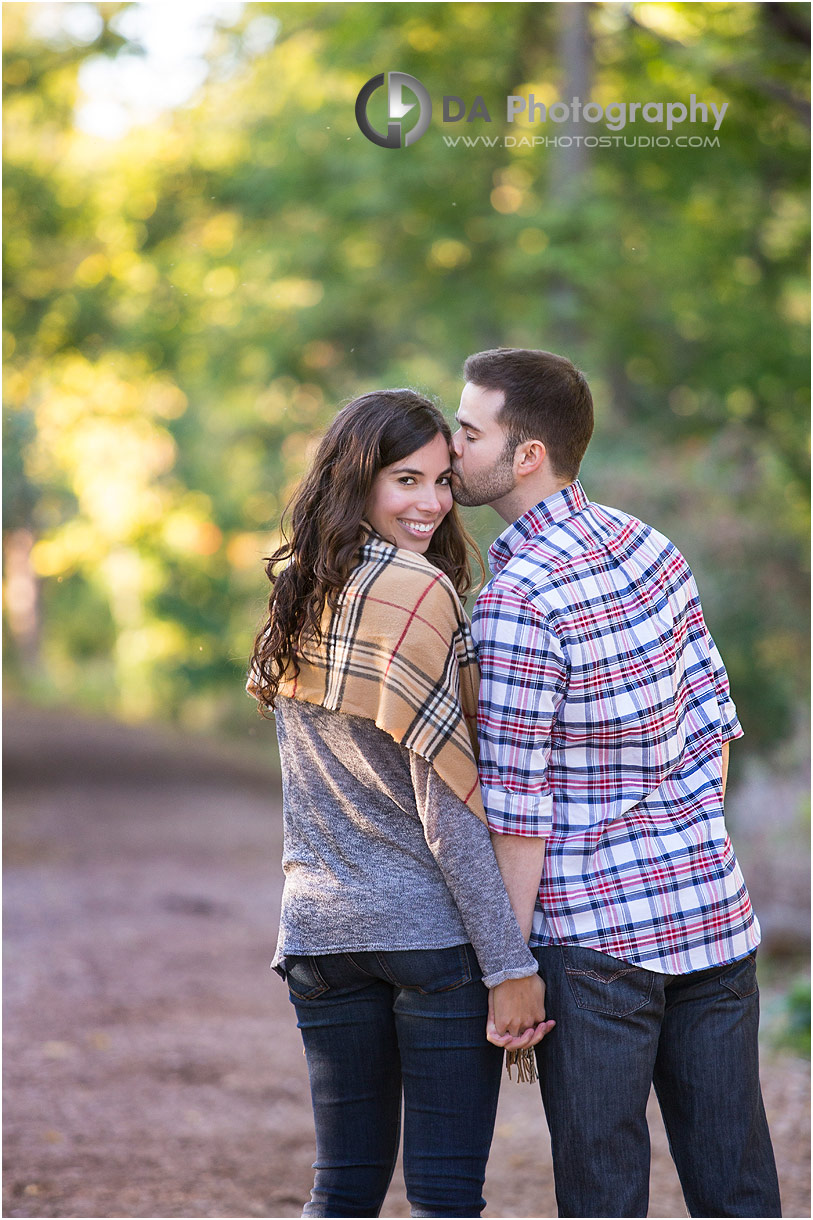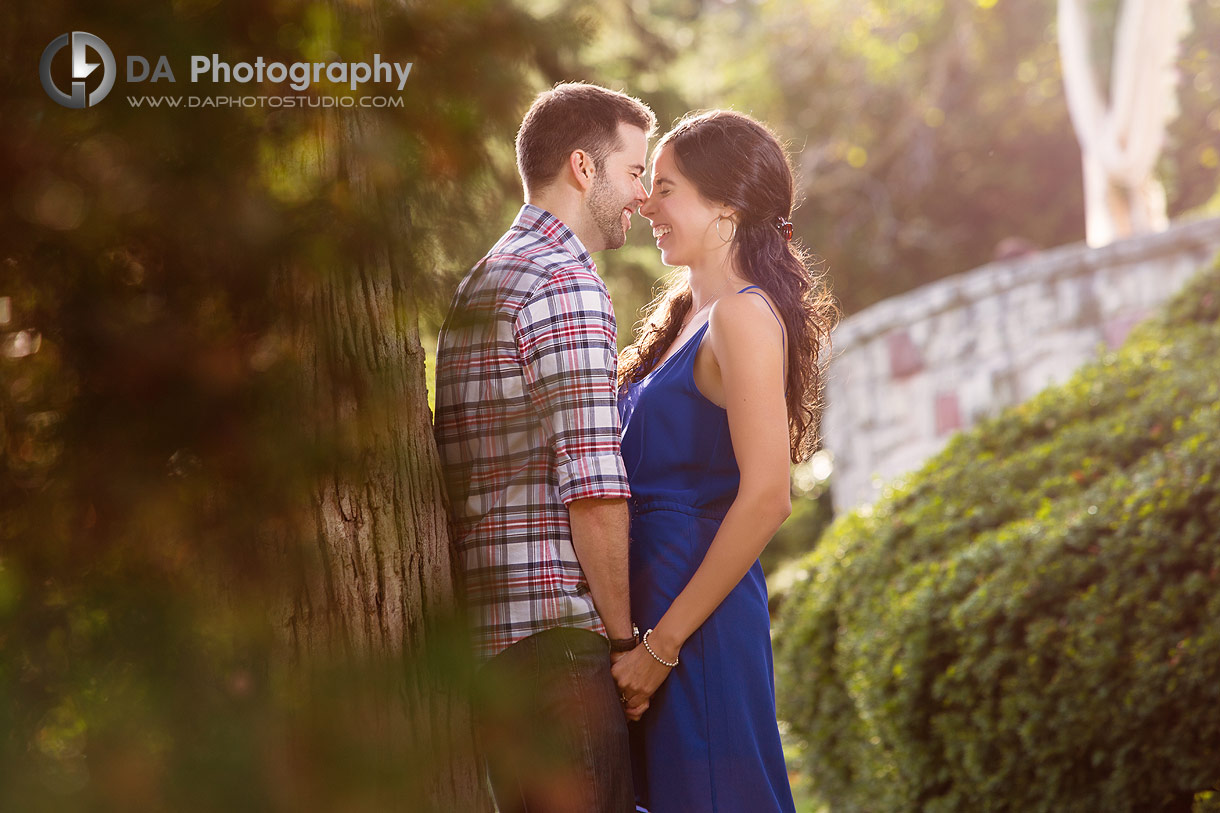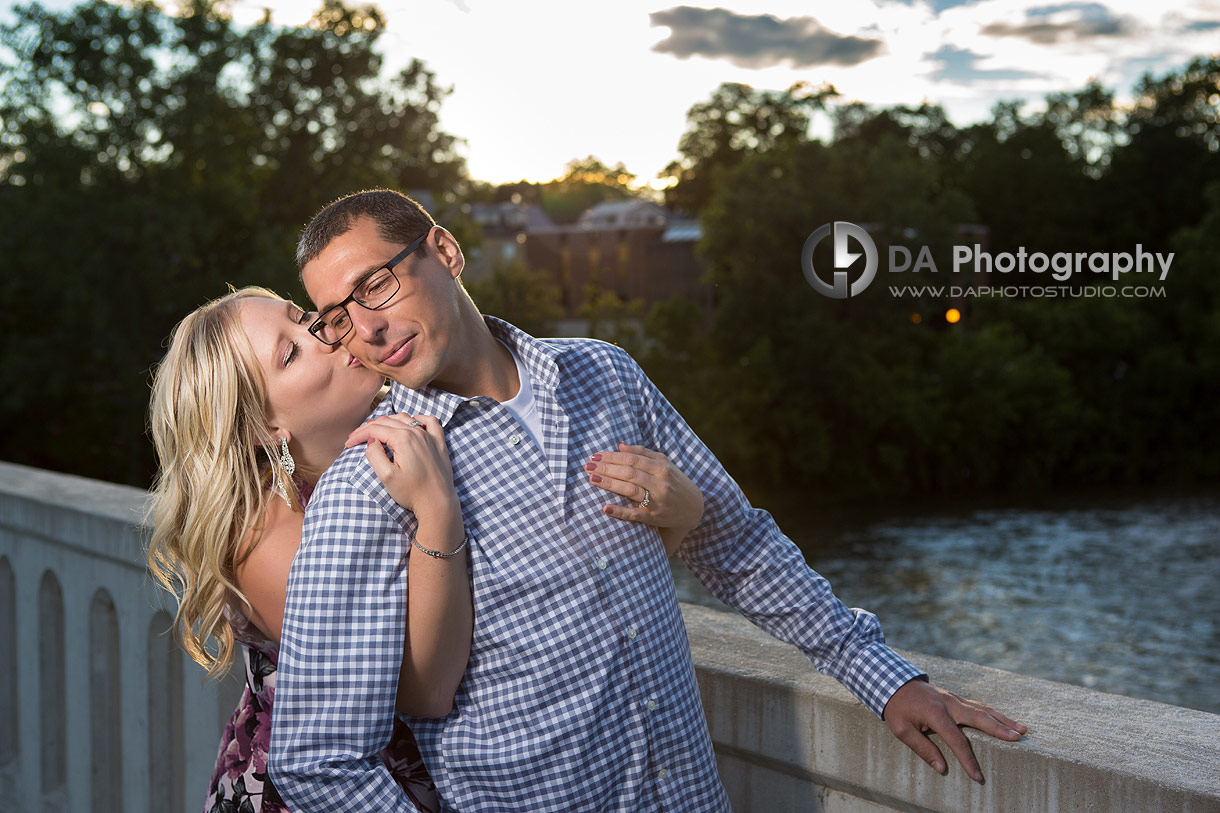 Sunset photos
For those new to taking sunset photos, I'll let you in on a secret. If you think you will have time to practice during your scheduled session, think again. It is just not possible to waste any moments trying to get it right. Take some time on a different day before the session and master your camera knowledge. Then, take it up a notch and conquer your off camera flash game! An off camera flash is a must when it comes to sunset photos. It takes some practice to acquire the skill and sometimes less experienced photographers are bit intimidated to use it. I find that they frequently avoid this kind of photography because of it. On the other hand, this is totally my forte and my go-to, for sure! I enjoy what i can achieve with understanding the light and find that this is when it really gets interesting.
Above all, for amazing sunset photos there is one thing that is very crucial in its success. Until this time, the photographer and the couple must be completely connected. The bond should be already created and everyone should be very excited about this. Now is the time to focus in on creating the magic and we don't need any extra obstacles. The sun setting on the horizon is rapidly changing the overall light every second. With all of the ingredients together for this incredible creativity recipe, you want to focus on capturing the moments, not getting to understand one another.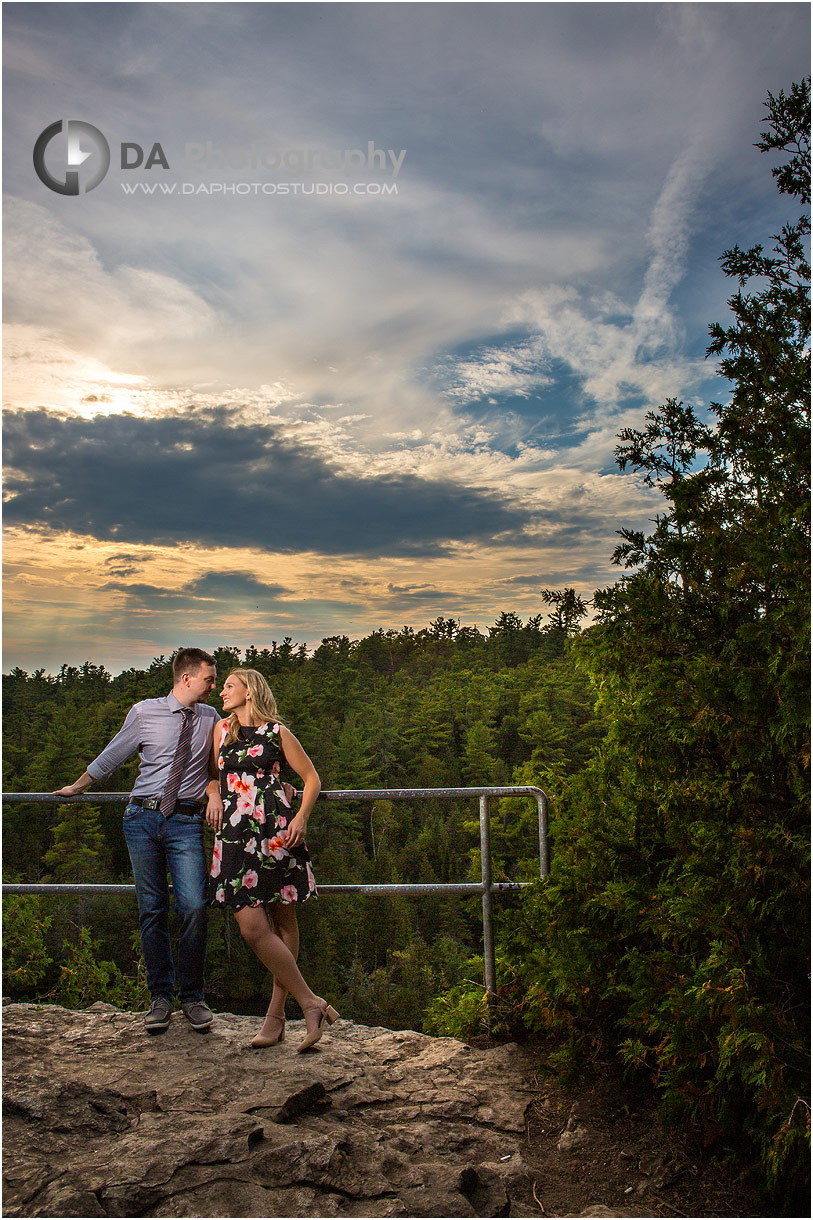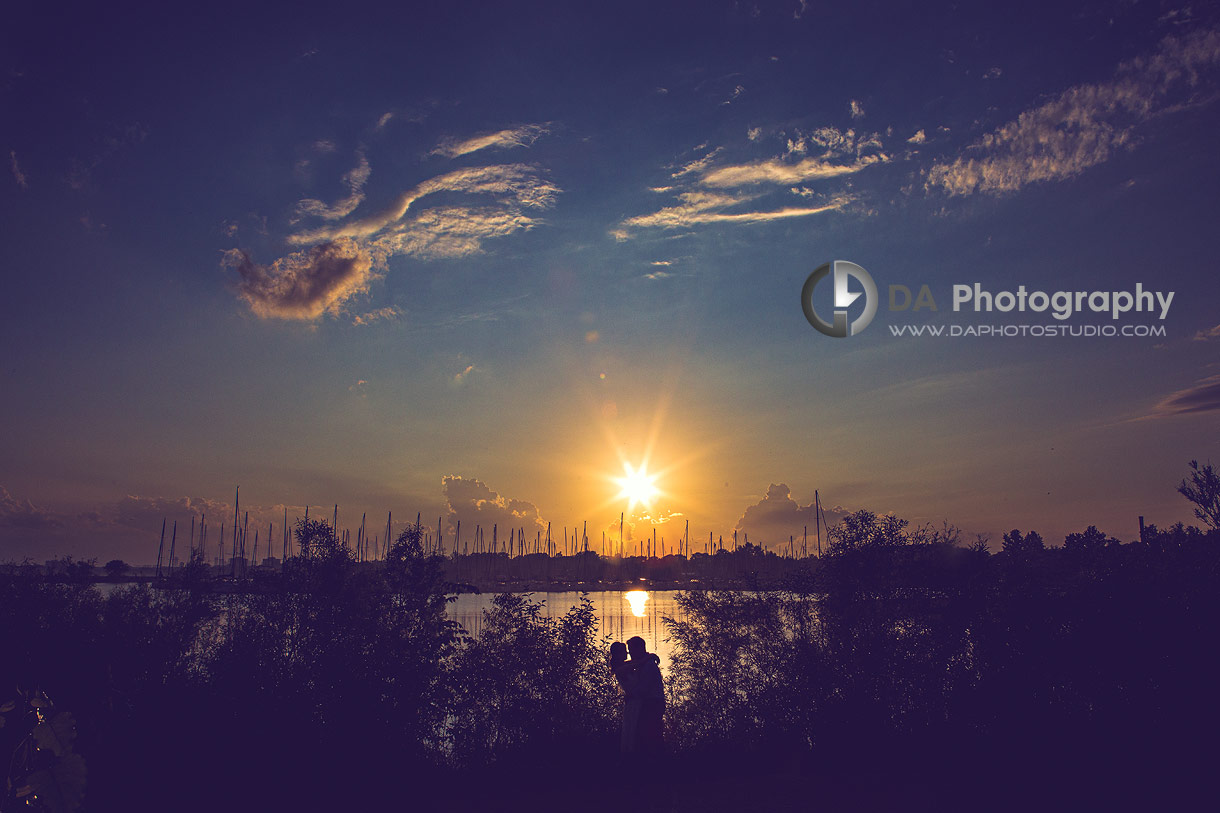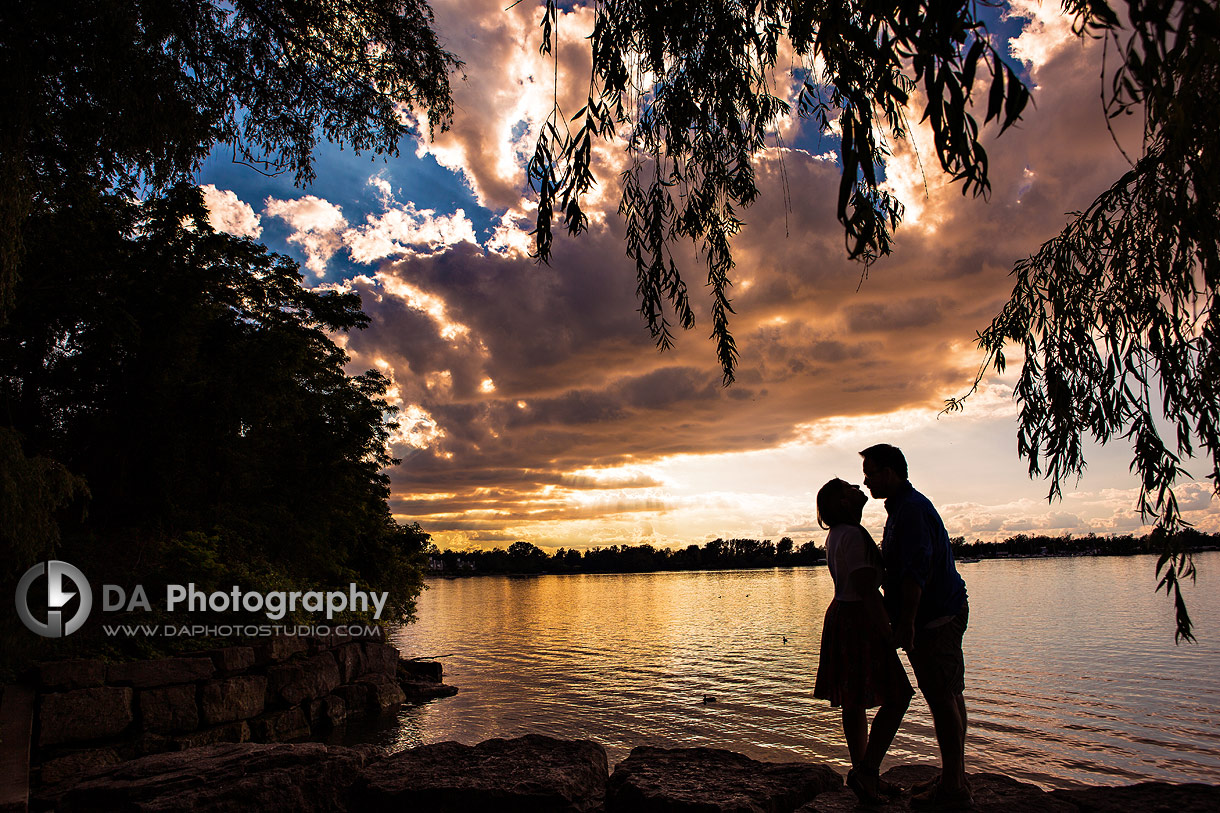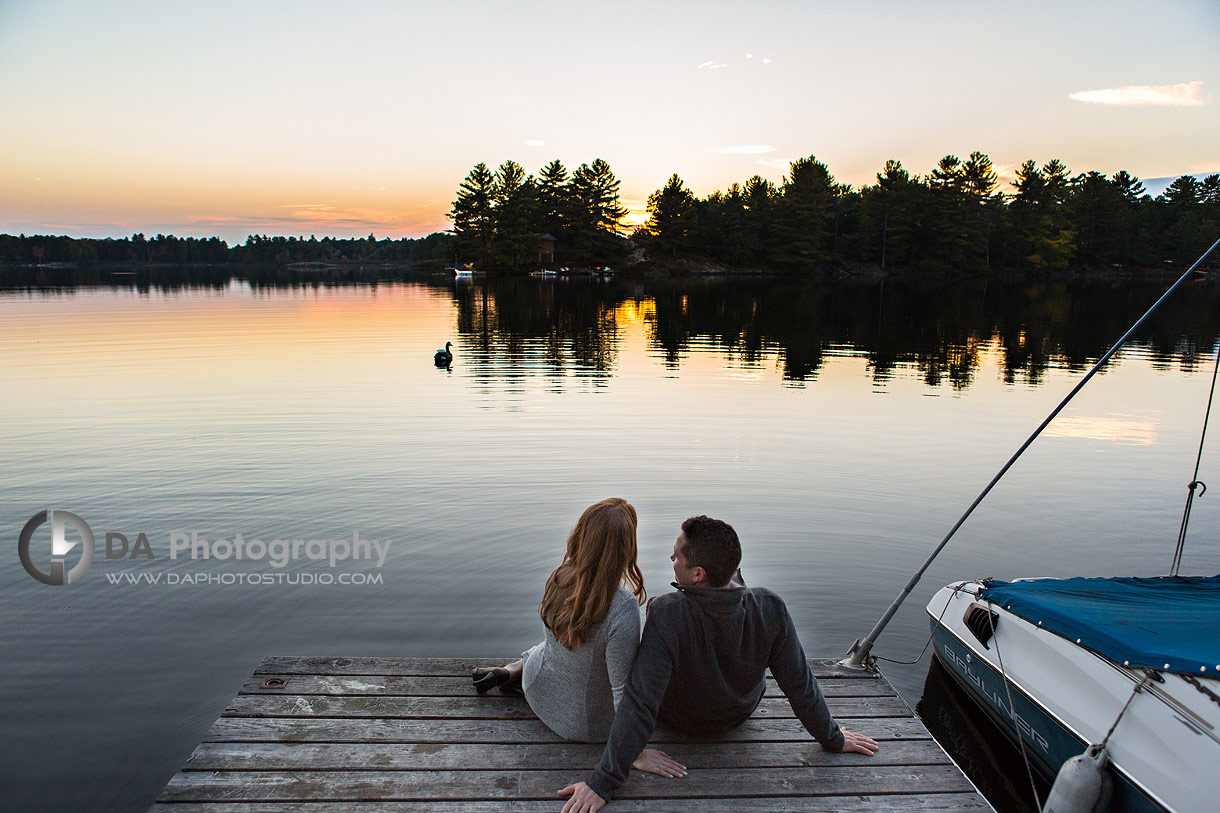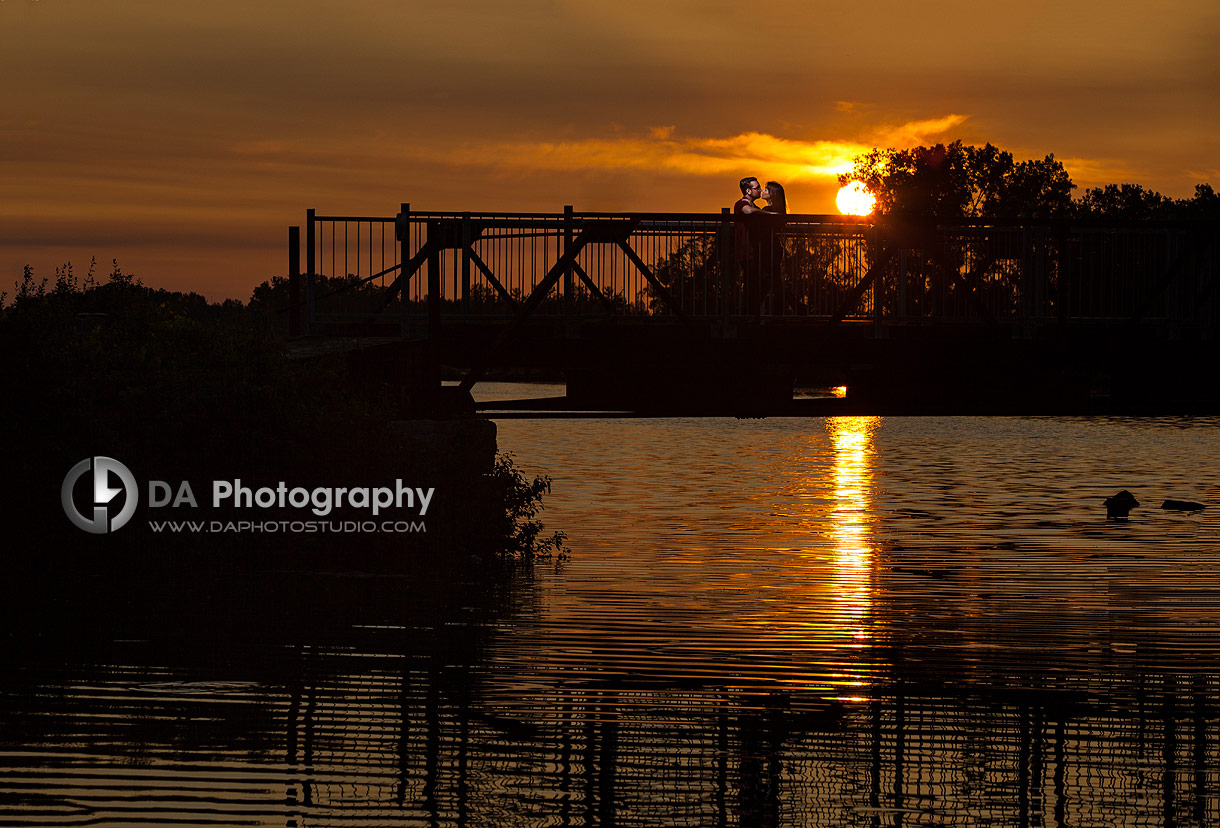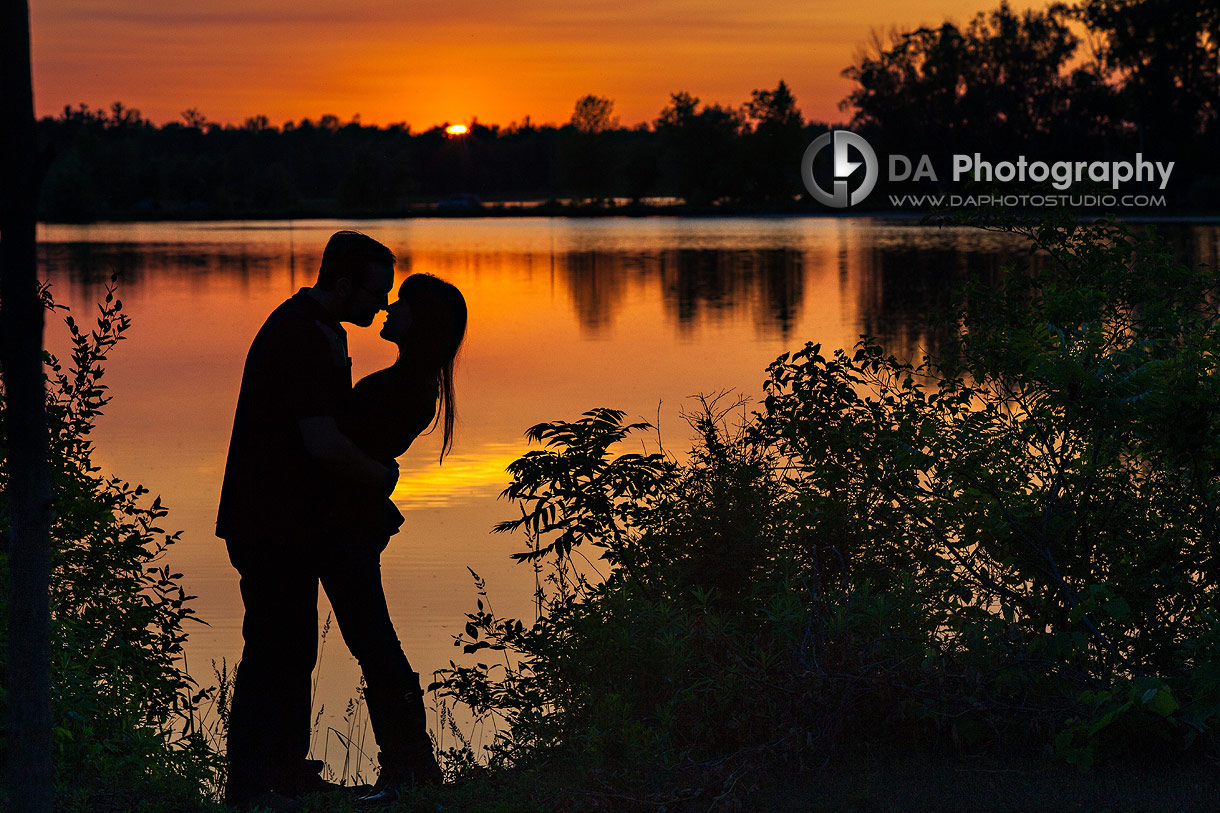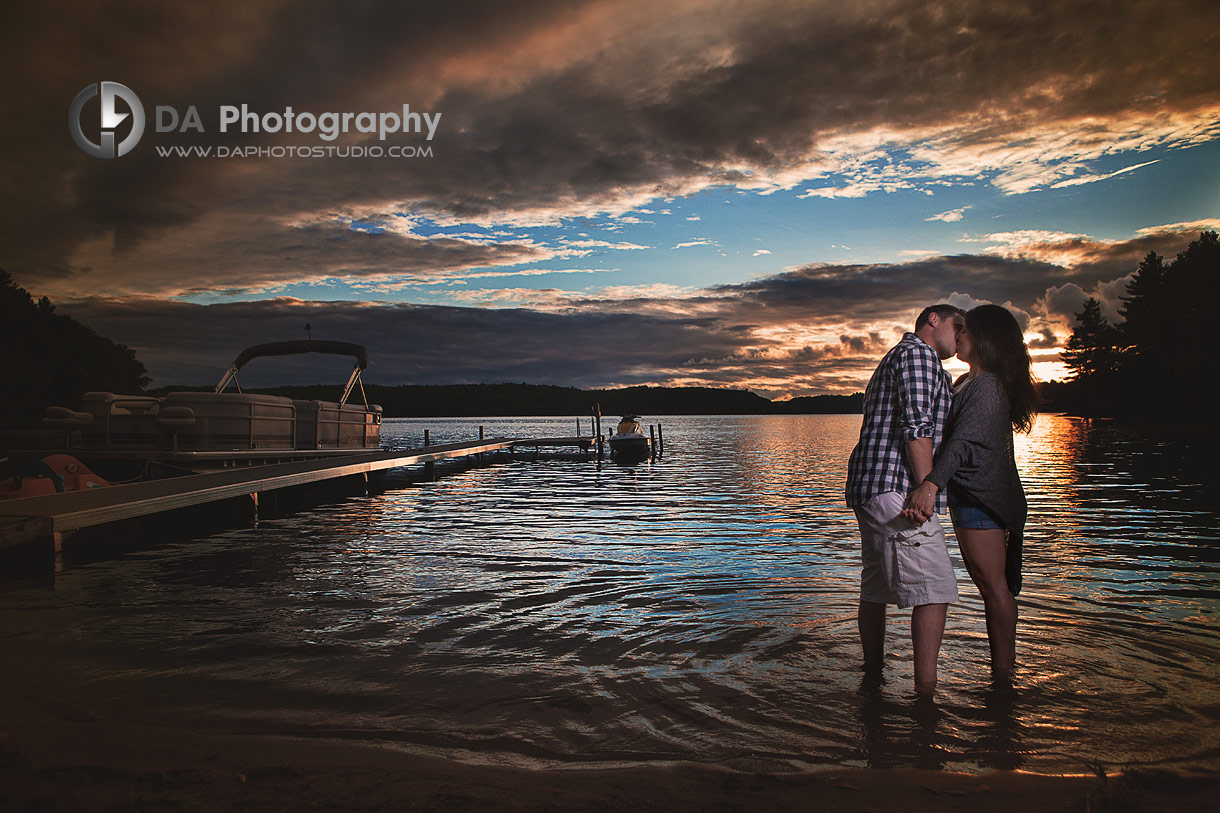 A little more into the light
For the sunset photos, I make sure to expose for the environment and then compensate this with using an off camera flash to highlight the couple. Here is when I use different light modifiers to balance the artificial light and the smooth the potentially stronger flash a bit. I think it's important to mention that here is where it is a very good option to have a photography assistant on location. They can assist you with the flash placement while you are maneuvering around trying to use different perspectives and foregrounds for your composition.
During these sunset photos, I'm looking to capture two major images during an engagement session. The first I am looking for is one where the couple is nicely lit with the beautiful sunset behind them. Second, I also look to achieve one where their silhouettes are highlighted and the sunset is perfectly exposed. In this small time frame, you could potentially experience 5 or 6 different colour changes depending on the angle of the sun leaving the horizon and the weather that day.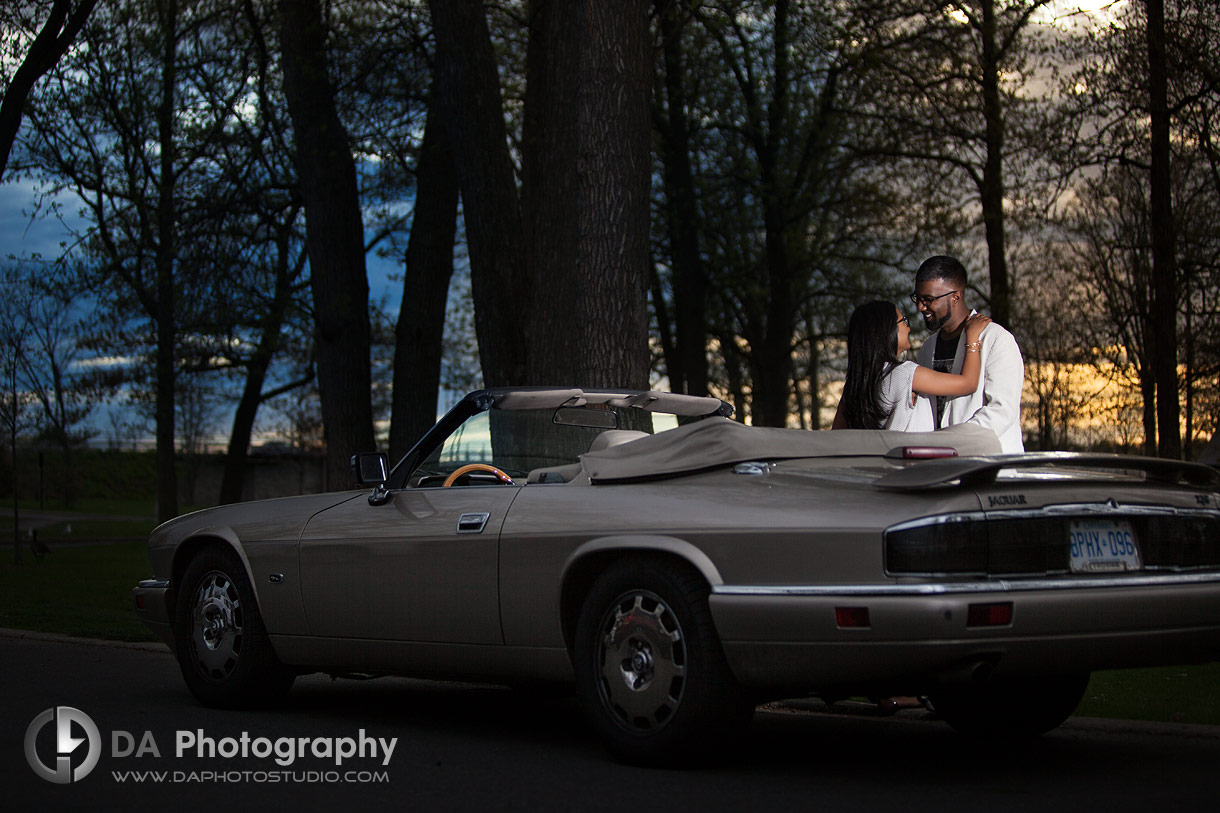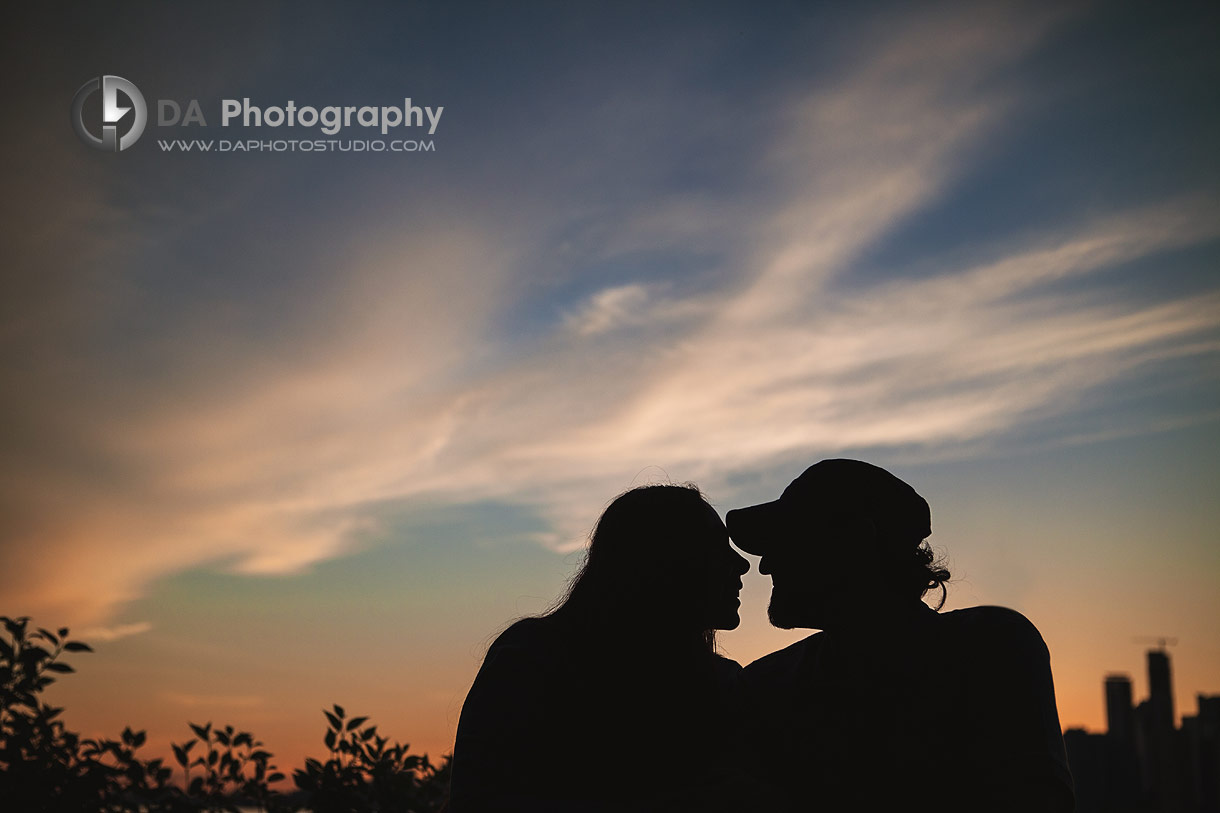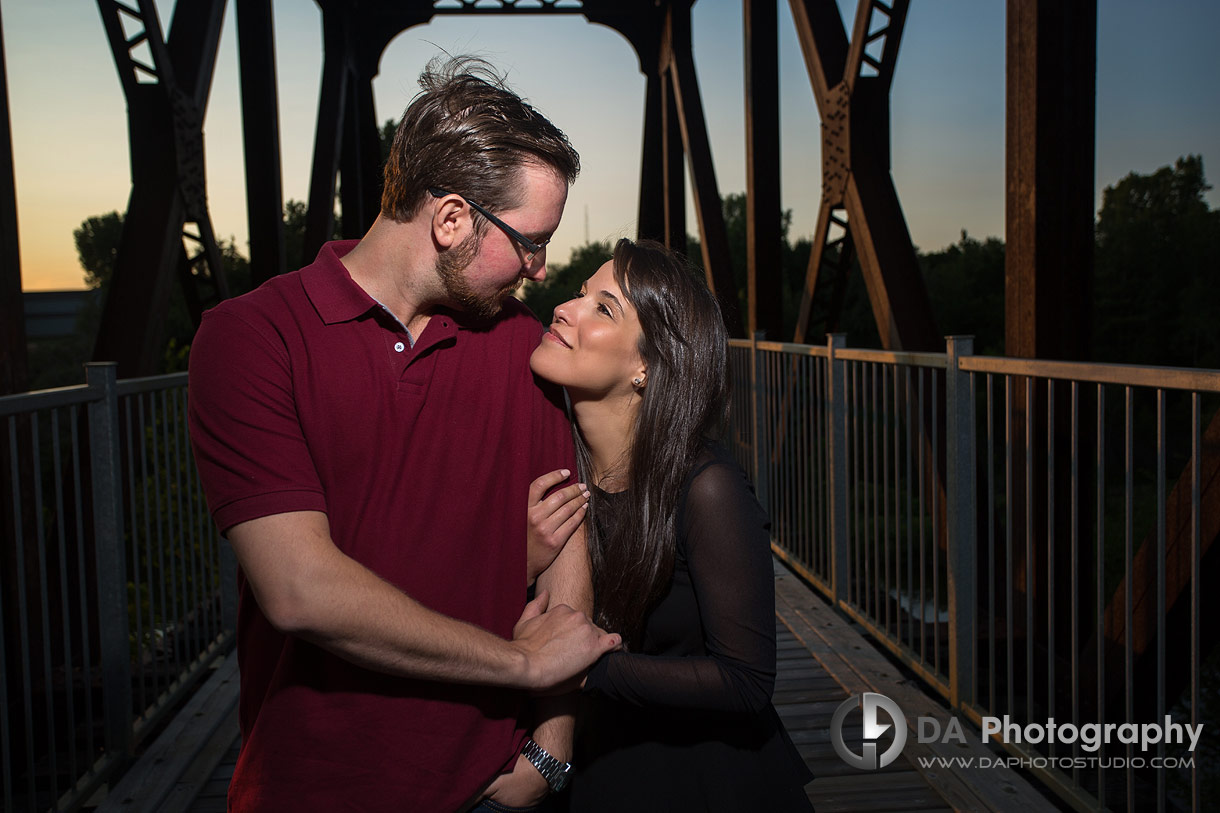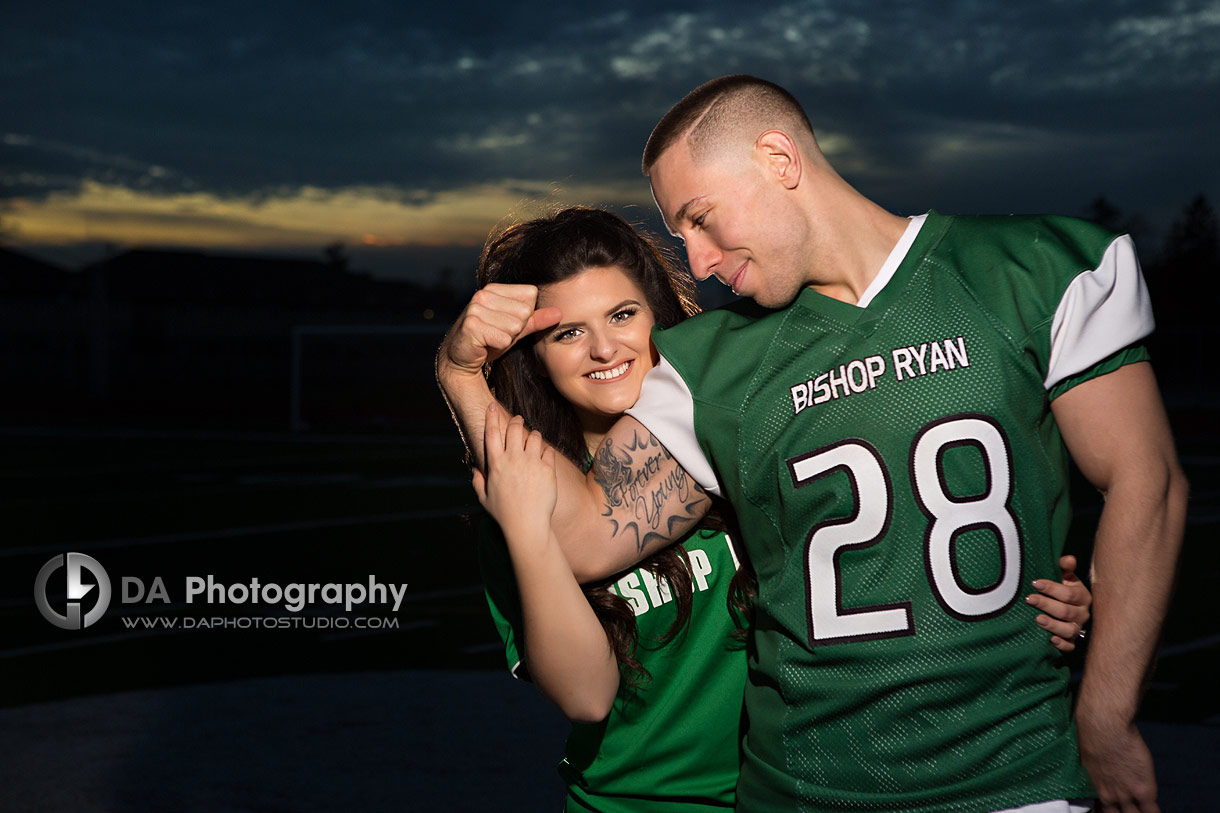 Twilight photos (Civil twilight, civil dusk and nautical twilight)
After the sunset, we enter the less used and often avoided twilight time period for photos. This is an extremely short time frame and depends also on the location of the photo session. We are able to get the images we need in about 5-10 minutes.
Twilight is the magical time between daytime and darkness. Here, I make sure the images taken are very gentle, emotional and intimate. When twilight descends it becomes similar to a blanket around my couple. They are close together and it is very personal. The darkness secludes them and nobody is around to interfere or distract them. I just love capturing all of these emotions wrapped up together for my couples.
As we start seeing less light, this means the sun has dipped lower than 6 degrees below the horizon. This is called civil dusk and you can absolutely miss it in a blink of an eye. Again, you have to act fast for it!
The last stage of twilight is also my second favourite. Nautical twilight is the moment when the sun is 12 degrees below the horizon. This is the time of day when the most stars can be seen with the naked eye. At this stage I may take the couple's silhouettes with the darkening blue sky instead of the sunset's orange and red colours. Sometimes this is referred to as a more modern approach to the traditional sunset photos.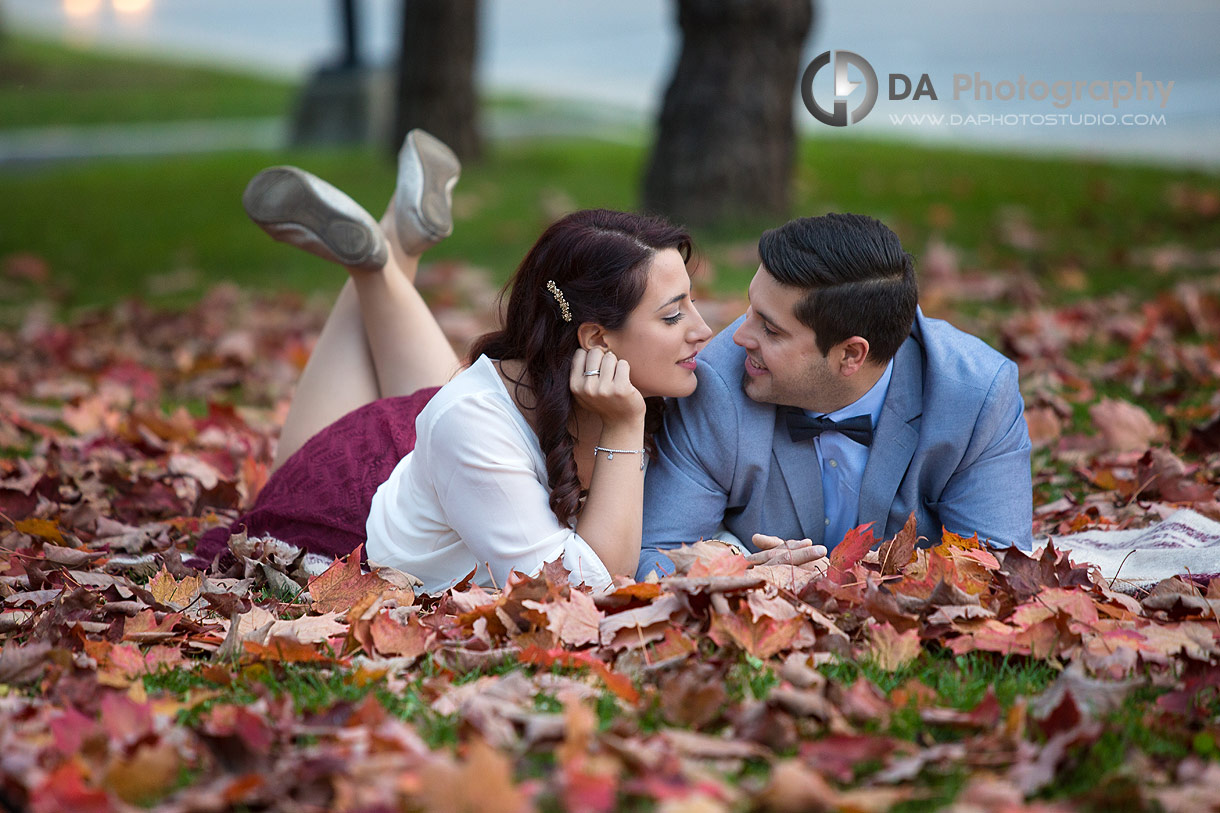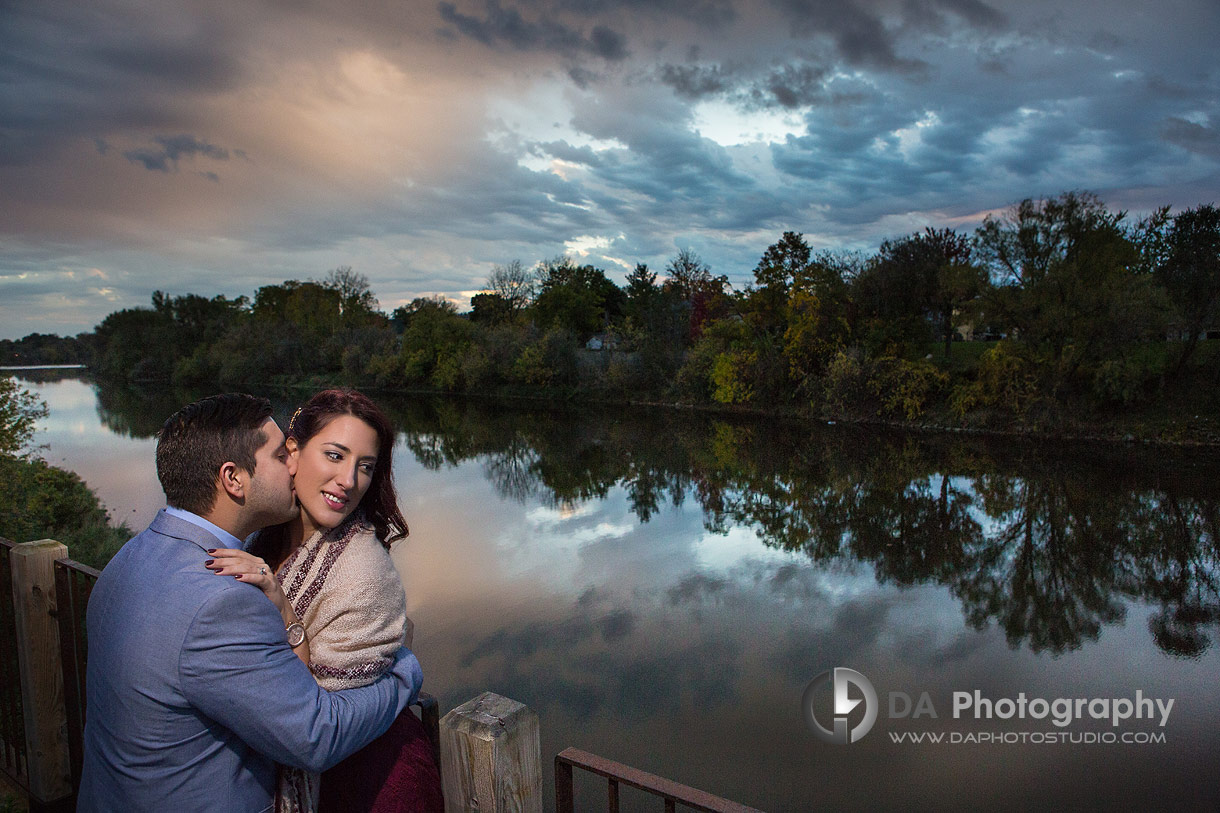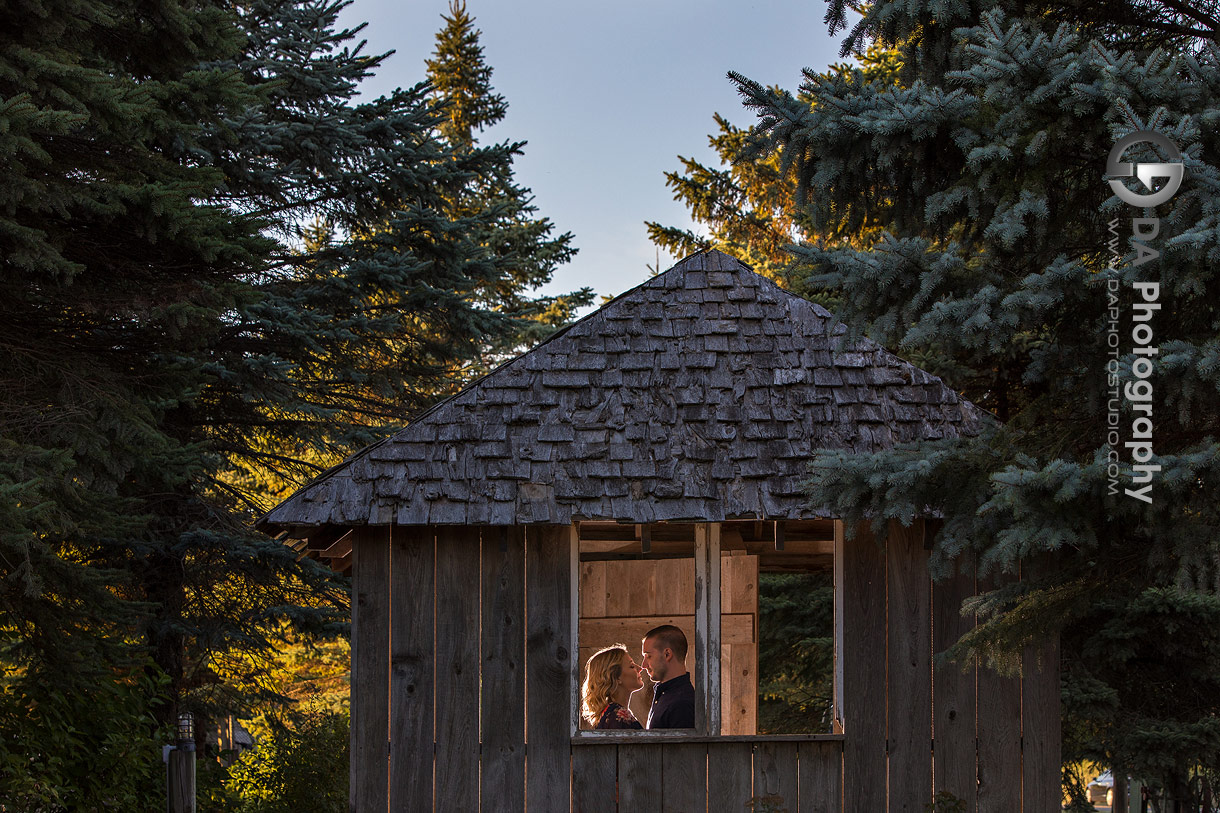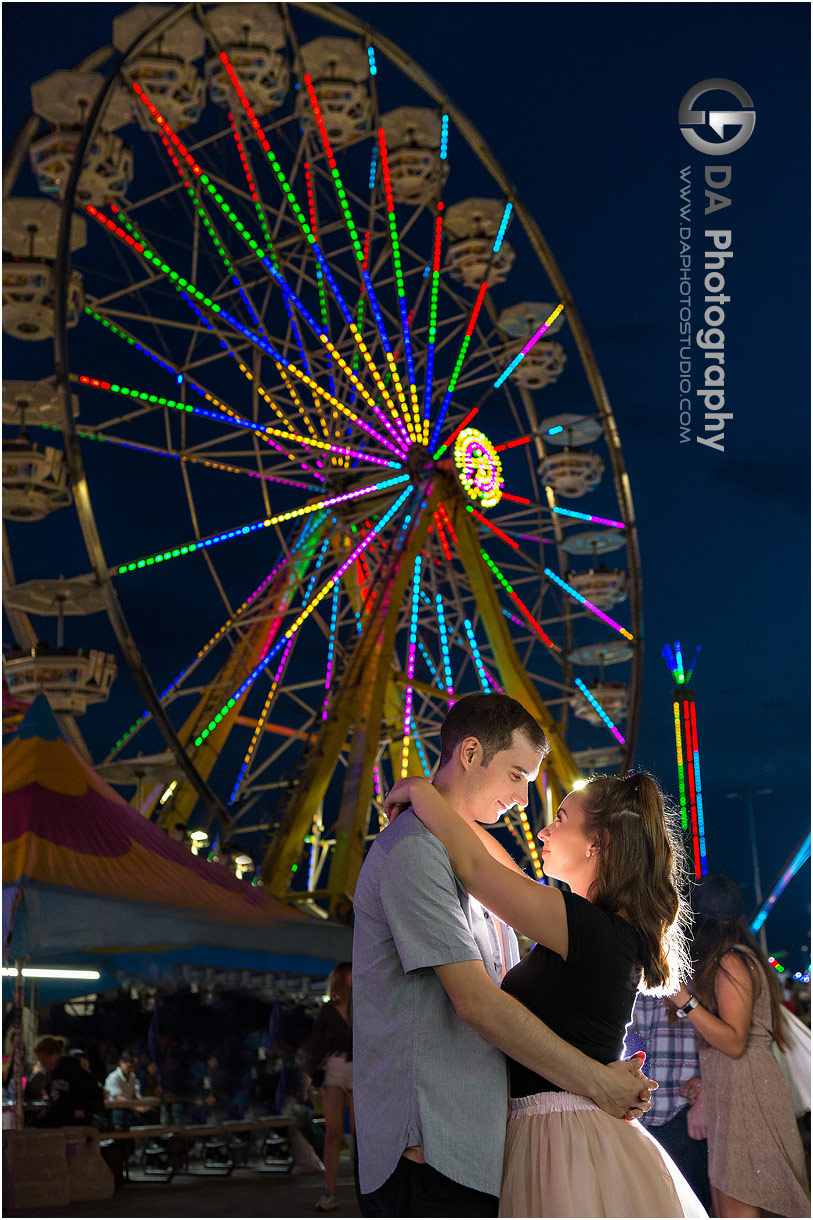 Nighttime signature photos
It's not an amazing dinner without a dessert option, right? At least that's what my sons are constantly telling me. At the end of the engagement session comes my signature nighttime photos. For these, a take a few images based on the location, its lighting and other variables. Each are composed to be truly unique to that session and consist of a creative approach to the day, the connection to my couple and our location and surroundings. We use it all during this signature nighttime photo; from silhouettes to multi off camera flashed to coloured gels. It's not possible to recreate these images because of all of their contributing factors. And with these images, we finish the session and call it a day (or night, I suppose!)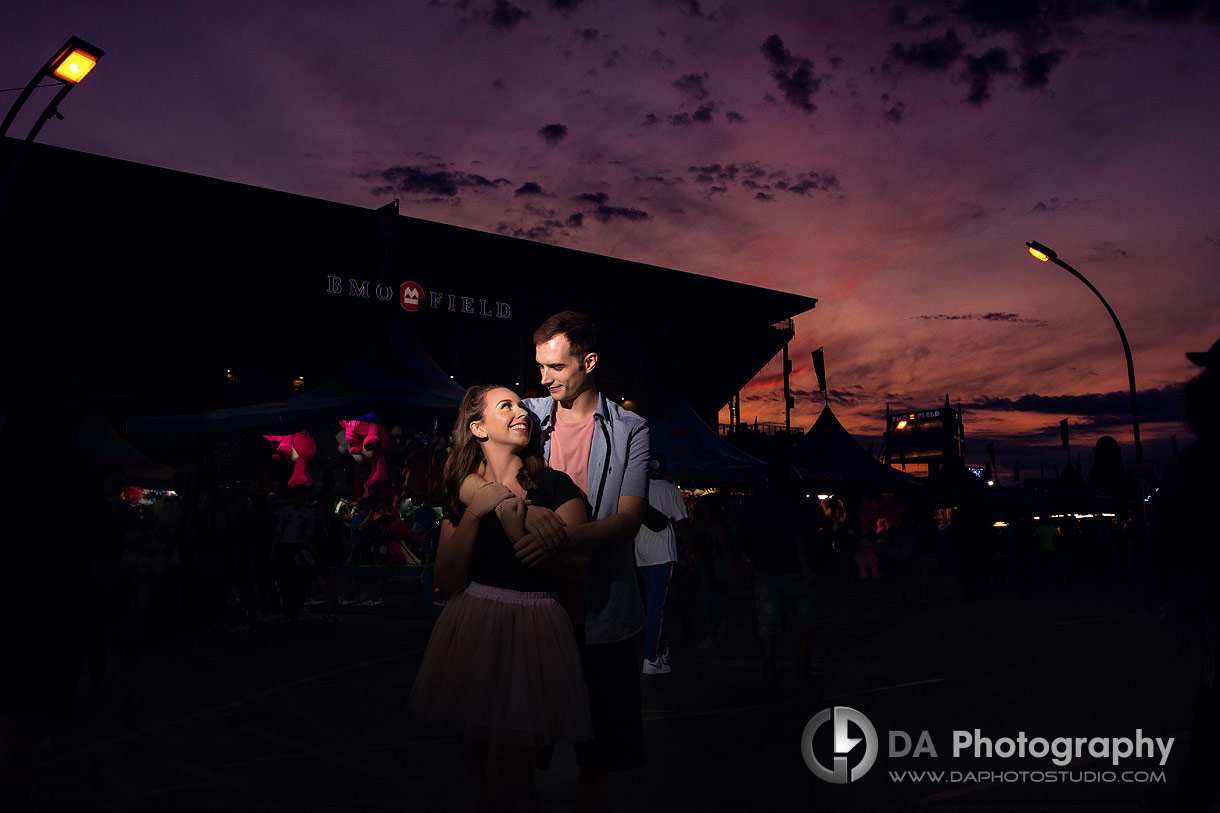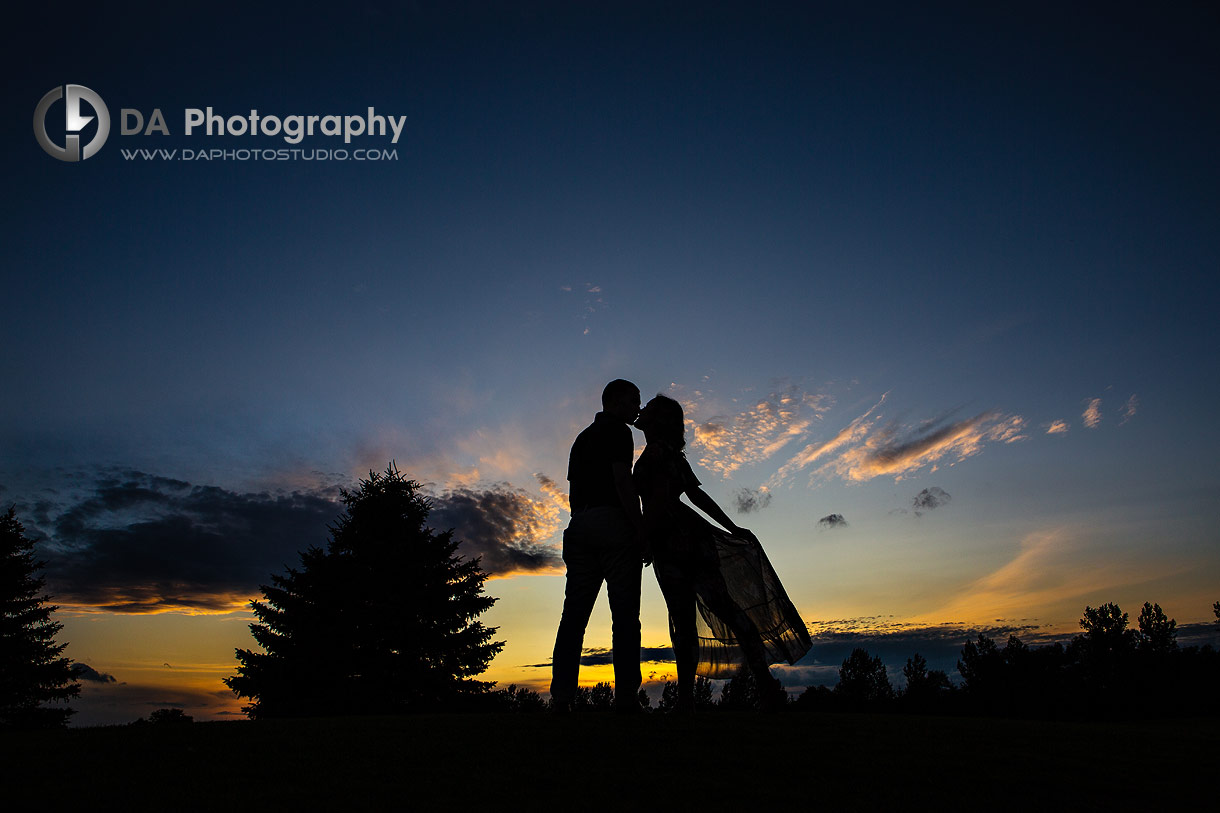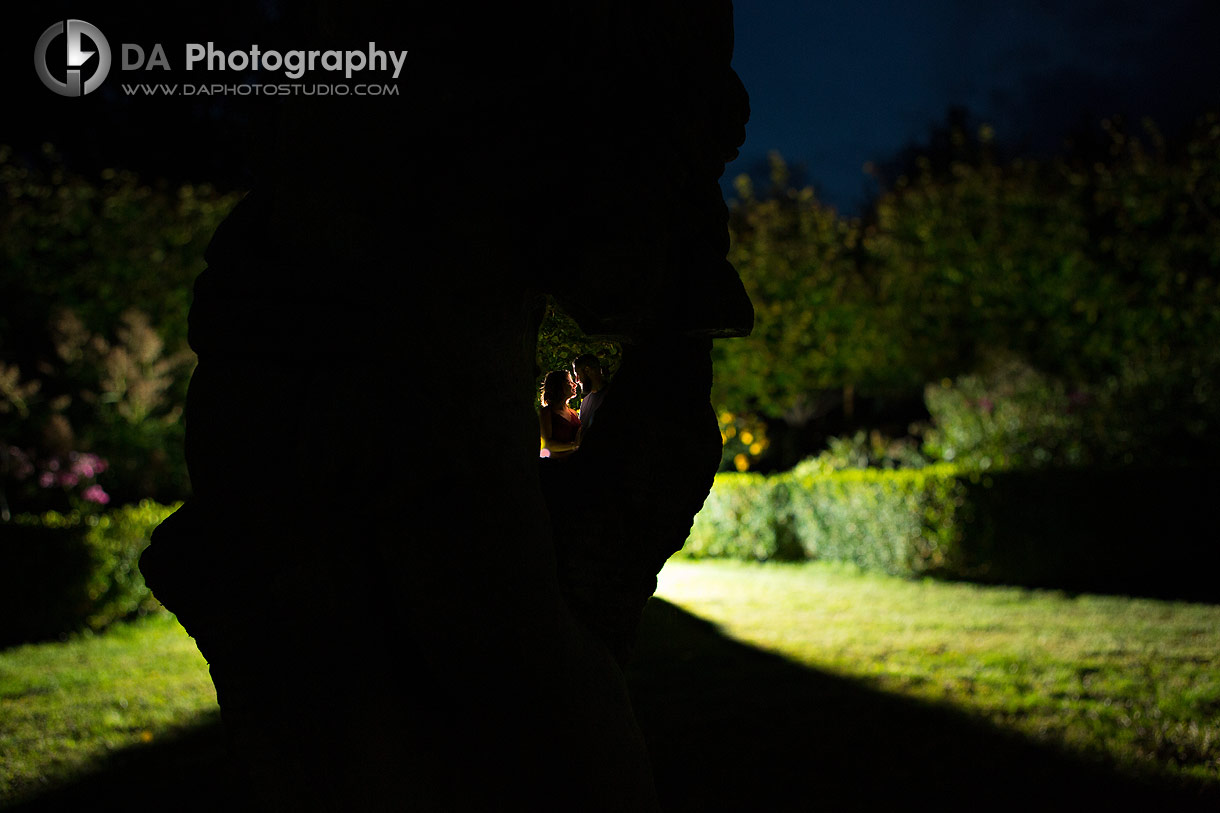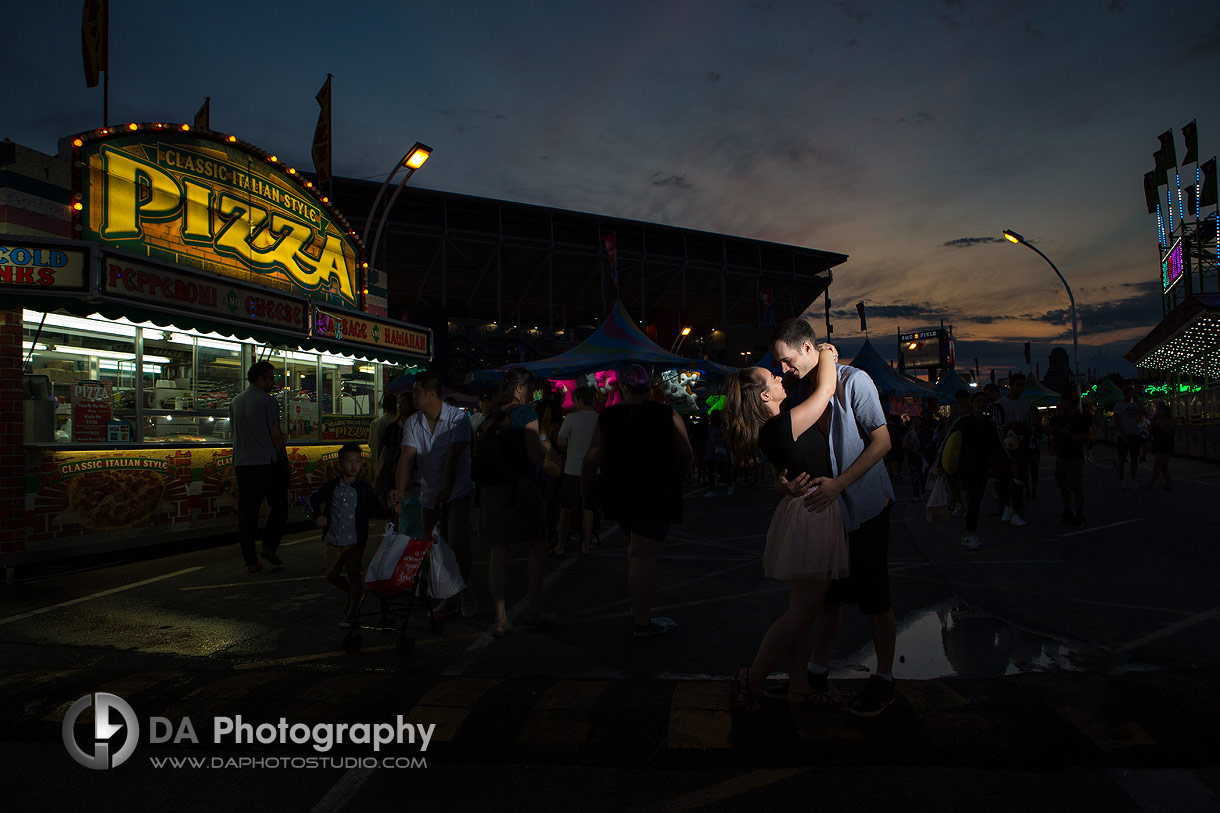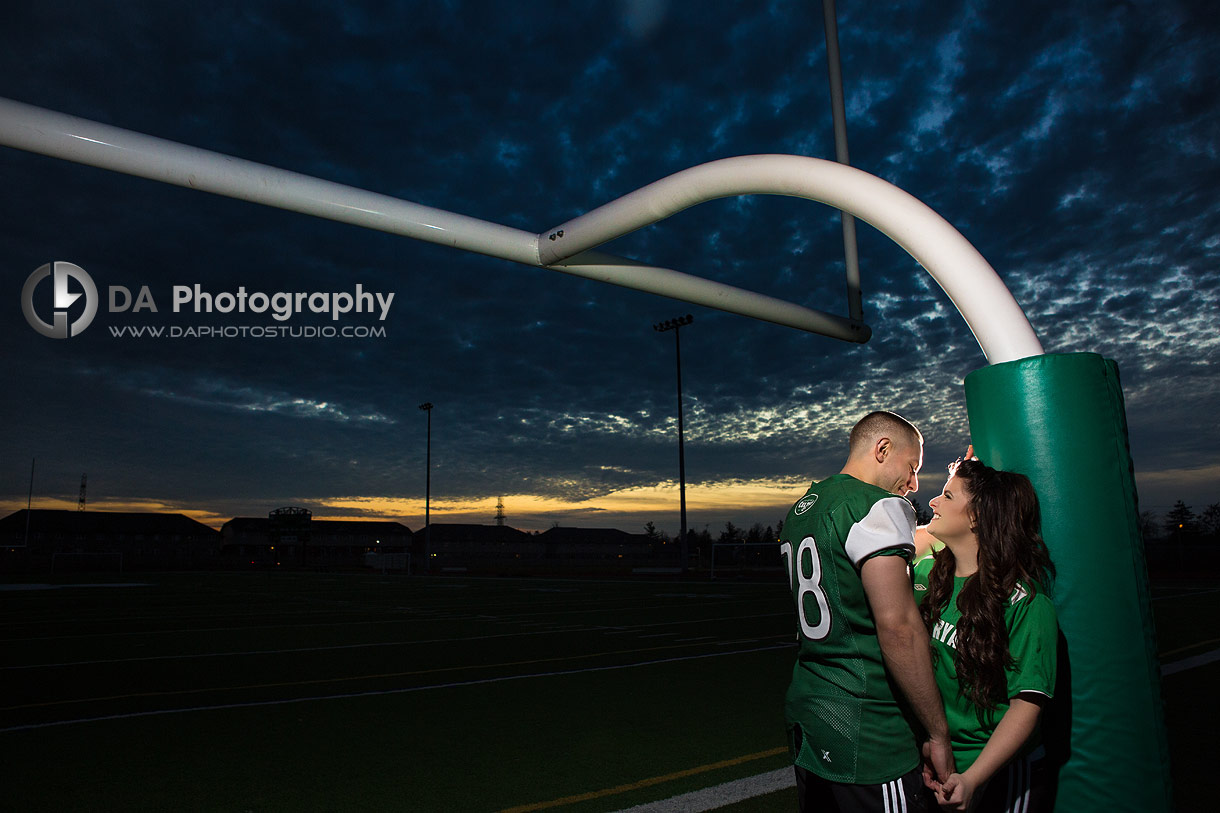 Choices
As I am sure you can conclude after reading this blog post, we're able to get a wide variety of photos from just one sunset engagement session. My couple ends up with plenty of choices to select their favourite photos from. But in truth, that is why and how we plan our engagement photos around a sunset. In the end, it's not really about the sunset only. It also has much to do with the palette of lighting scenarios this time of day provides and the choices and variety it gives my couples and me. The resulting images look as though they could have been taken over a period of a couple of days instead of within hours of each other.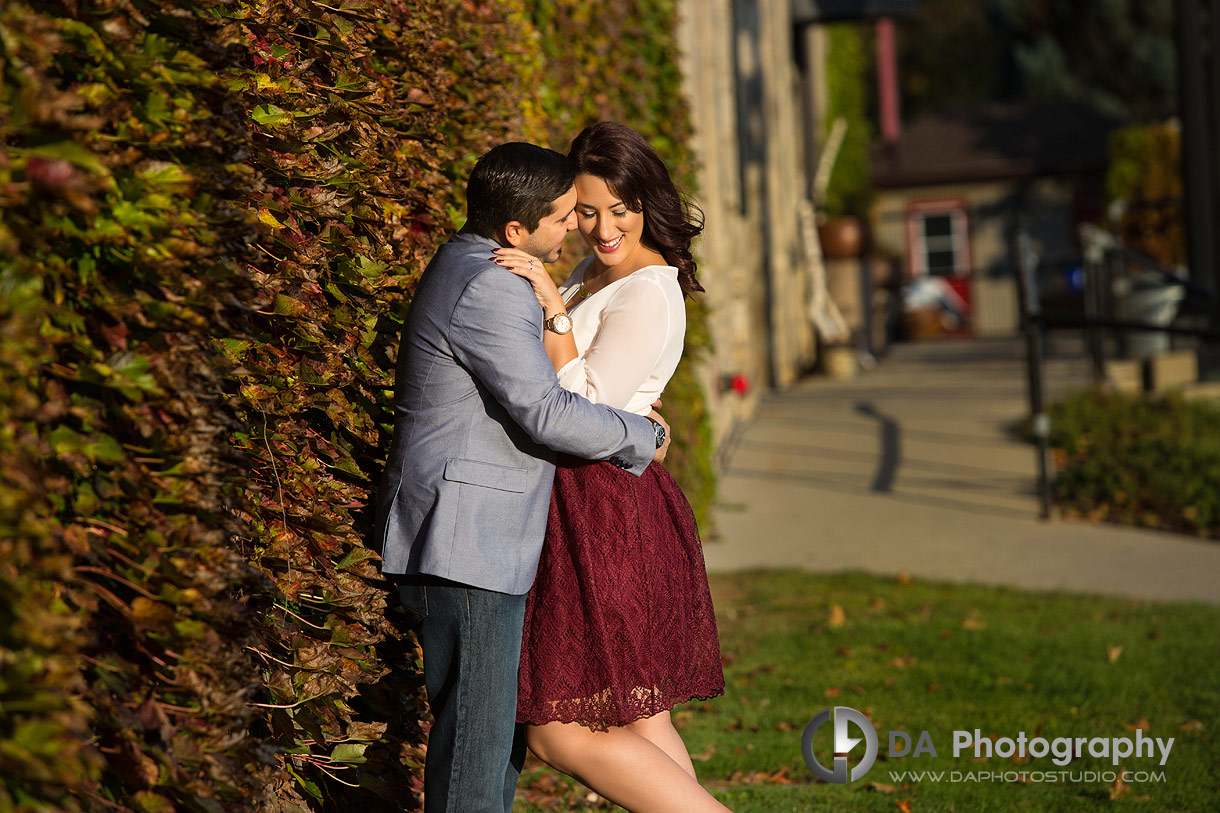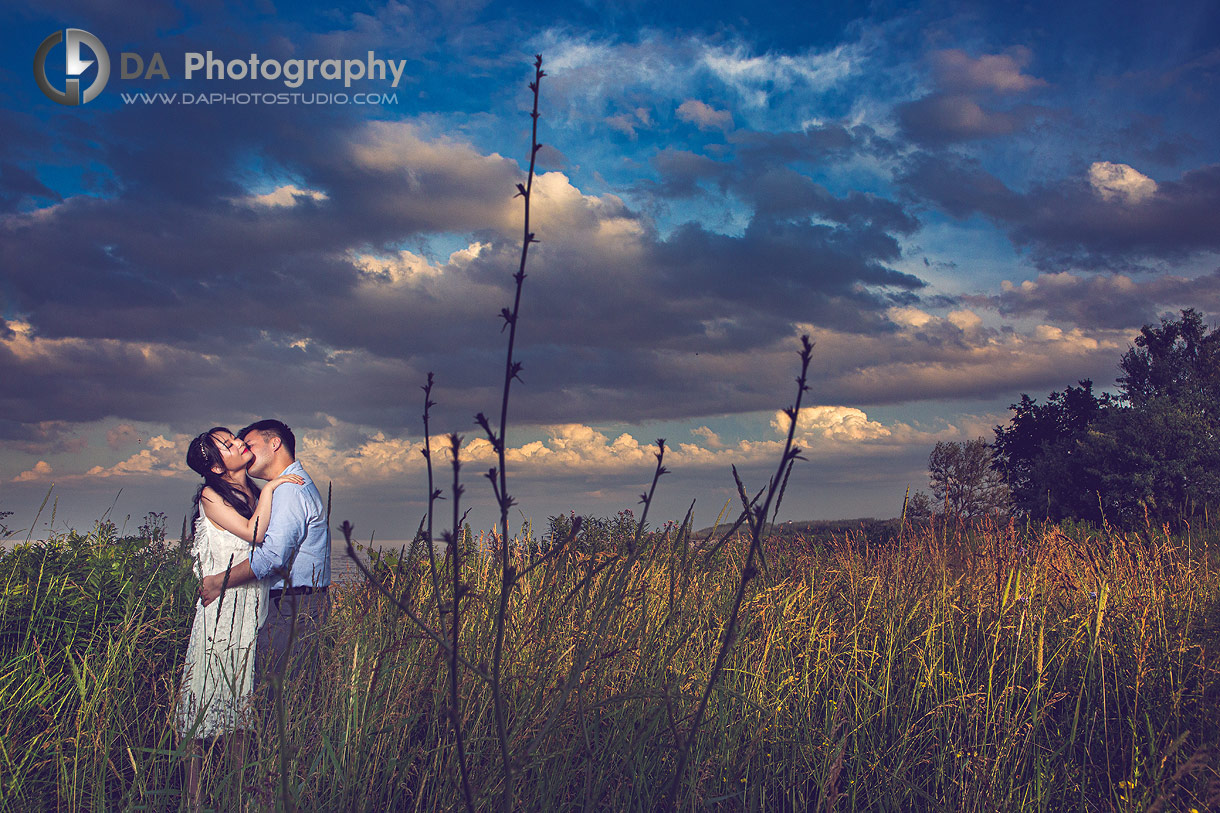 Outfits
To elevate the engagement session even further, I often suggest a change of clothes for my couple to bring along with them. Some people change with every lighting scenario. Others use small tweaks that create a different feel but the outfit stays the same. Even just changing accessories, bringing a blanket or a different sweater or jacket can really make such a big difference. Whatever you decide to wear, the most important thing is to coordinate with your partner and to keep the changing lighting scenarios in mind when making your choices.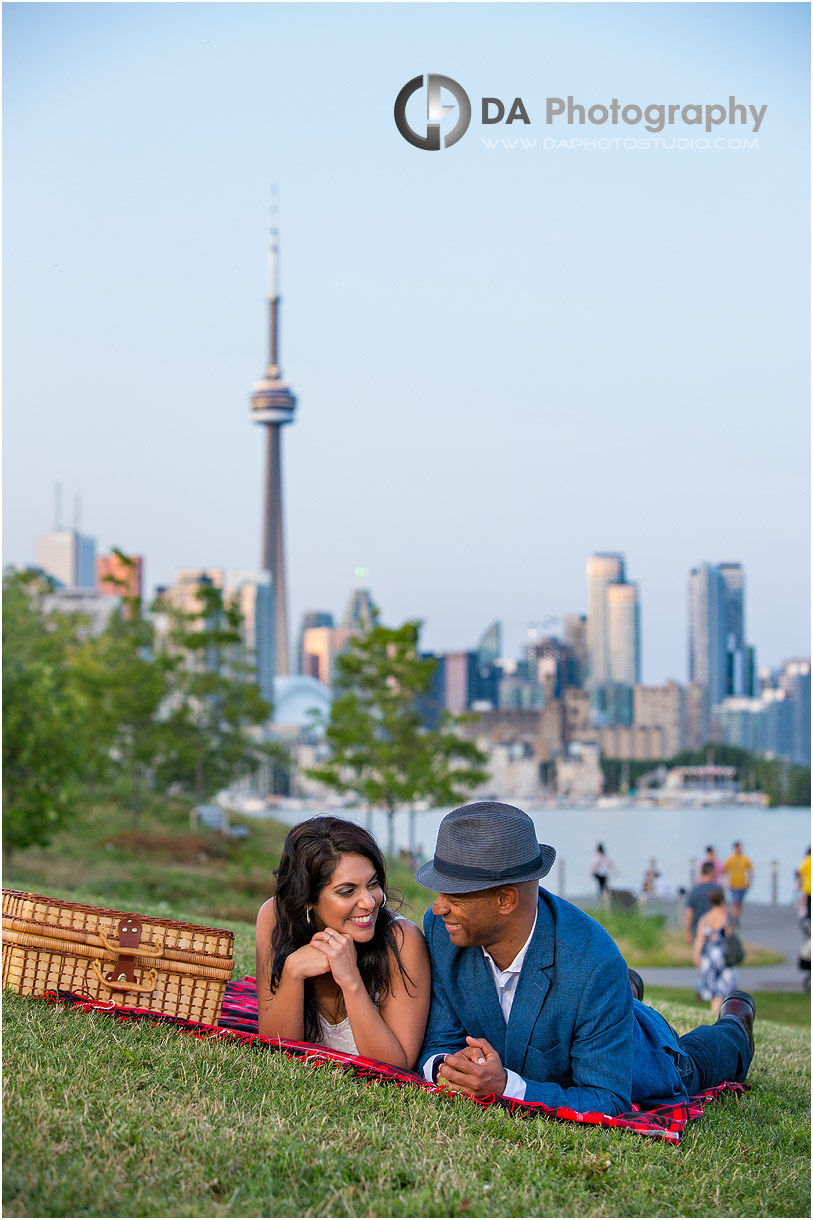 One of a kind
With all of the above information, I could say that your engagement session will be one of a kind when we schedule it together. It's more than me helping you to plan the session. When we talk about your engagement session, I will assist to connect you with the right location for you and give you some visuals of possibilities through other couple's sessions too. I'm always ready to help out with any questions you may have when selecting your outfits for the day as well. And then, the cherry on top, is that I will also be there to capture it all in the end too. How cool is that?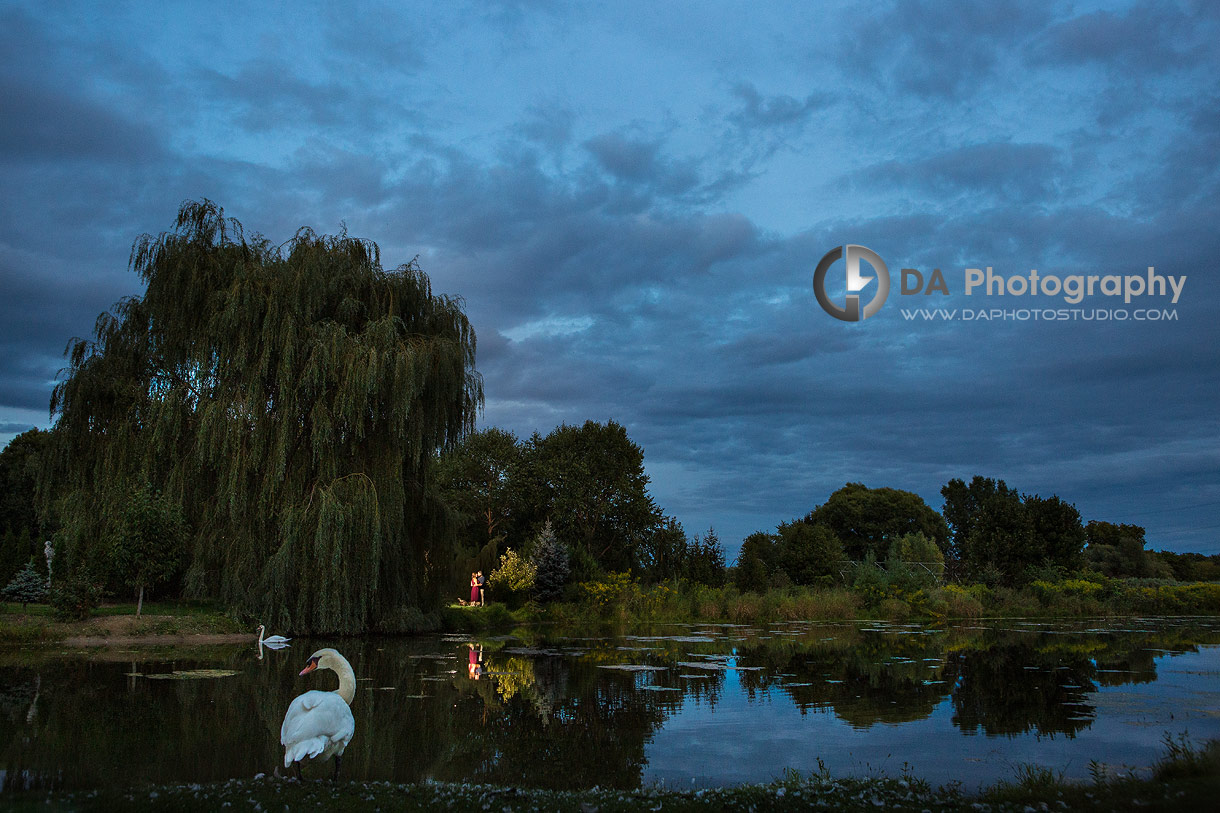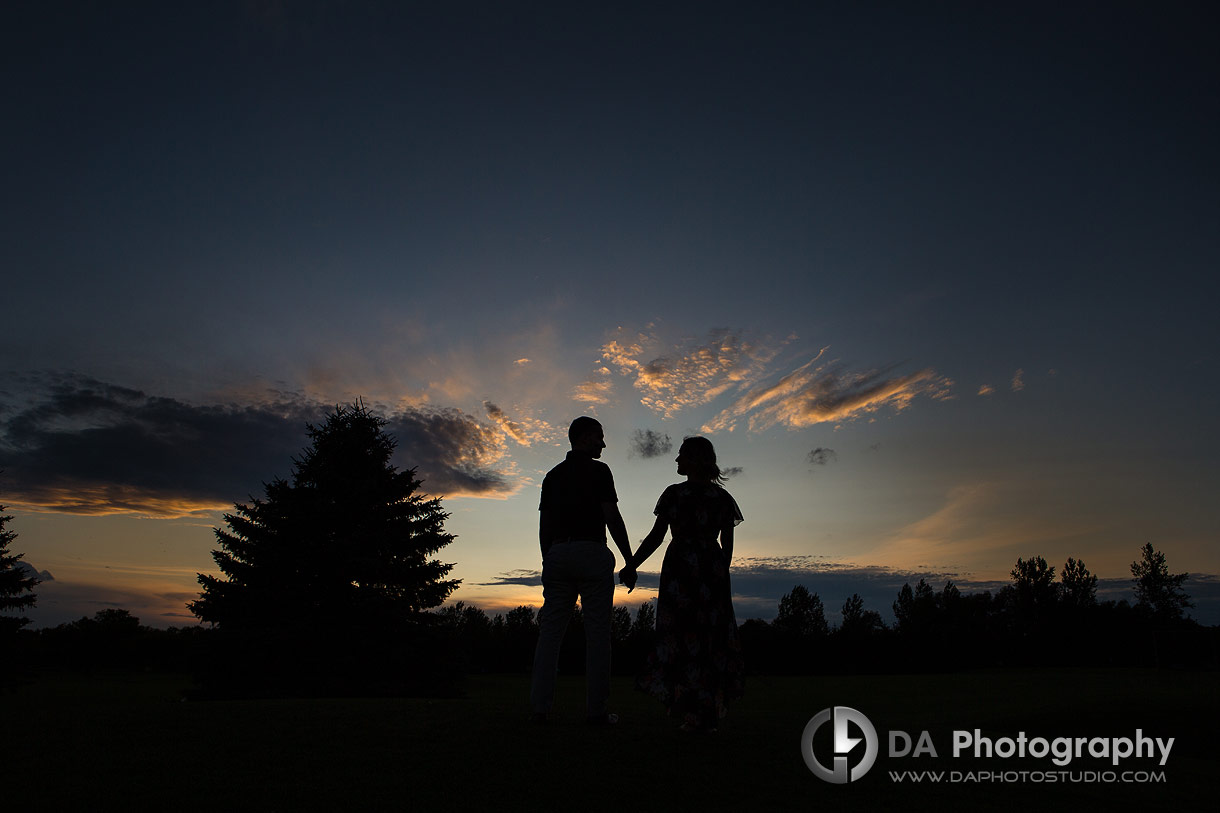 If you think this is something that you would like to experience, please do not hesitate to contact me now so that we can make your engagement session one of a kind with some memorable, signature photos.
Engagement couples and posts with engagement photos:
Renée+Derick, Becky+Jason, Brooklynn+Rob, Alyssa+Adrian, Melissa+Fabian, Anthony+Krystina, Corey+Martha, Alex+Mike, Anna+Filip, Raman's Session, Celeste+Steven, Andrea+Mike, Diana+Seb, Megan+Rob, Nina+Mitch, Lauren+Dave, Hunter+James, Reena+Lee, Sarah+Blair, Anson+Aneidah, Simon+Tina and James+Jennifer.
Photo session locations featured in above blog post:
Paletta Mansion, Cambridge Mill, Hamilton Golf and Country Club, Whistling Gardens, CNE, Gallucci Winery,
Gatineau River Valley
,
Toronto Islands
,
Gairloch Gardens
,
Royal Botanical Gardens
,
Rock Garden
,
Trillium Park, The Don Rover Valley Park,
 and
Rockwood Conservation Area
,
Colonel Samuel Smith Park
,
in Ontario.
Cities where featured engagements were photographed:
Cambridge, Niagara on the Lake, Burlington, Oakville, Toronto, Muskoka, Stouffville, Ottawa, Port Dover, Mount Hope,  Wilsonville, Paris and Hamilton, ON.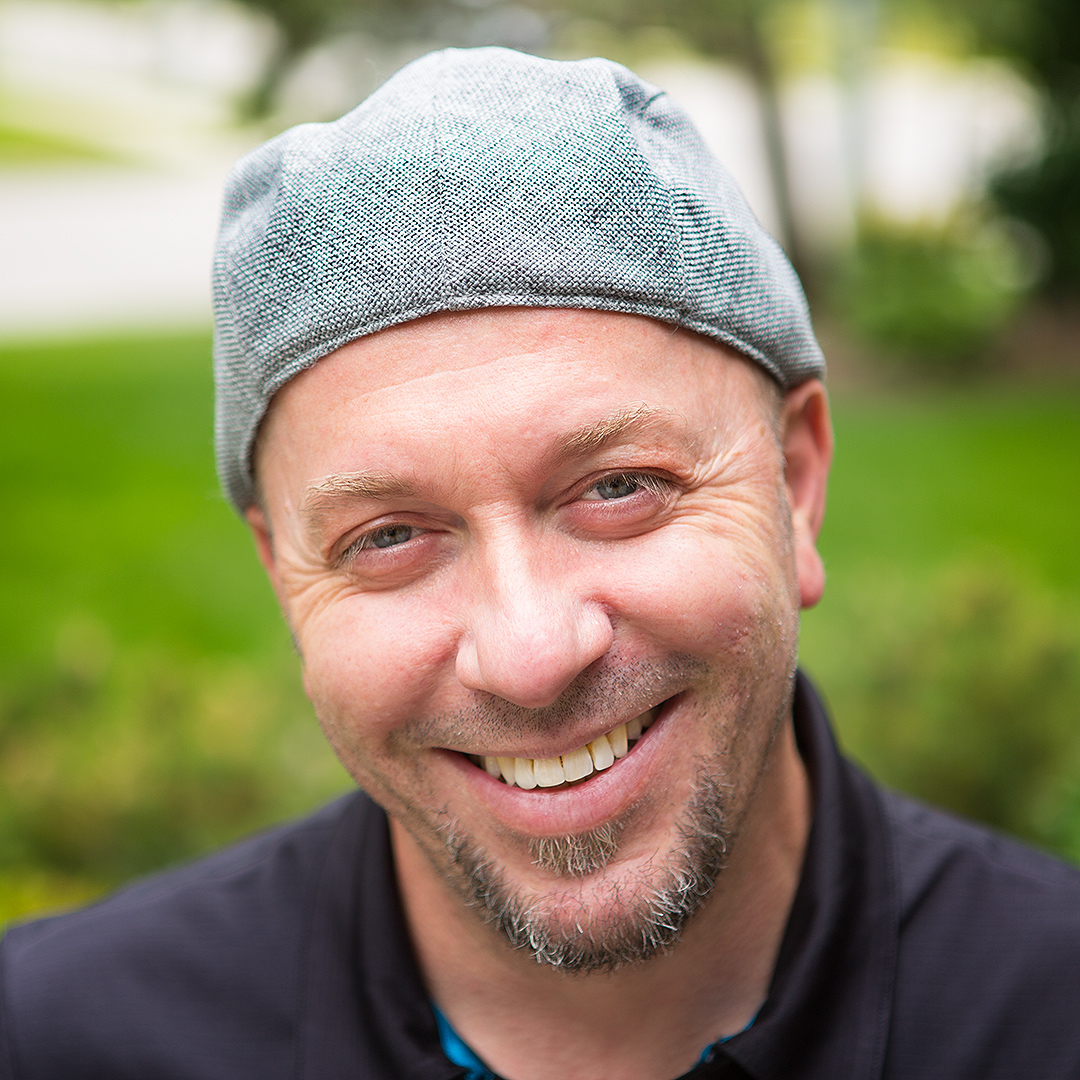 My passion and biggest asset is taking the time to make every client comfortable and relaxed before I even pick up the camera. The result? Photos of you that actually look like you at your best! I can prove to you how much you can enjoy having your picture taken. Lifestyle photography is about the experience that happens to be served up along side of some great photos.
Specialties:
Family Photography for families that like to move around and enjoy their photo time, Wedding Photography for couples looking for a mixture of photojournalistic, contemporary and traditional images and Professional Corporate headshots that are far from cheesy and stiff.