Welcome to our hideaway from the everyday. Come visit us at our photo studio, have a coffee and put your feet up. Forget the snow. What snow? Forget the cold. Is it getting warm in here? Over the summer, we renovated the lower level of our house to make it bright and airy and provide our customers with an indoor option for photos.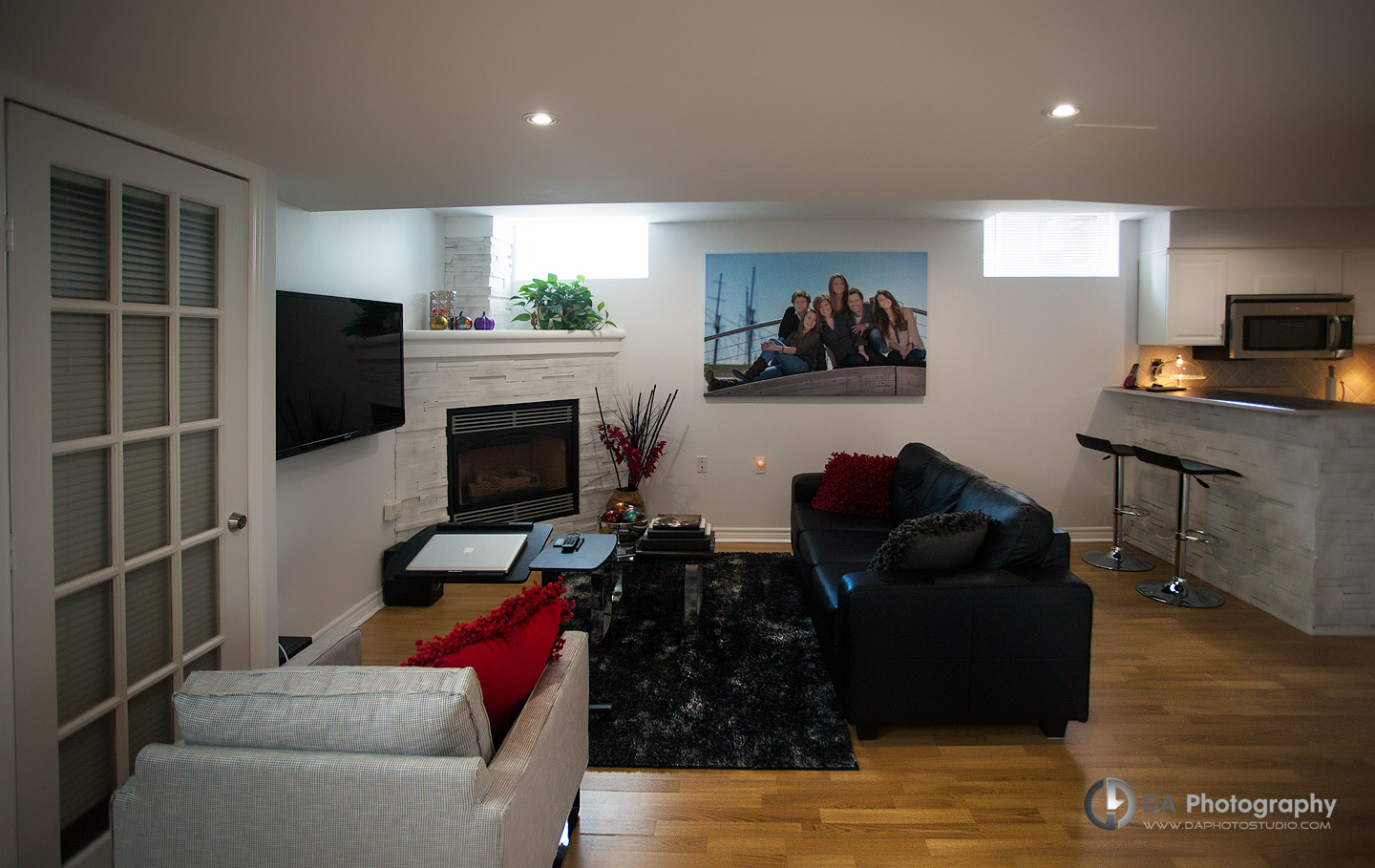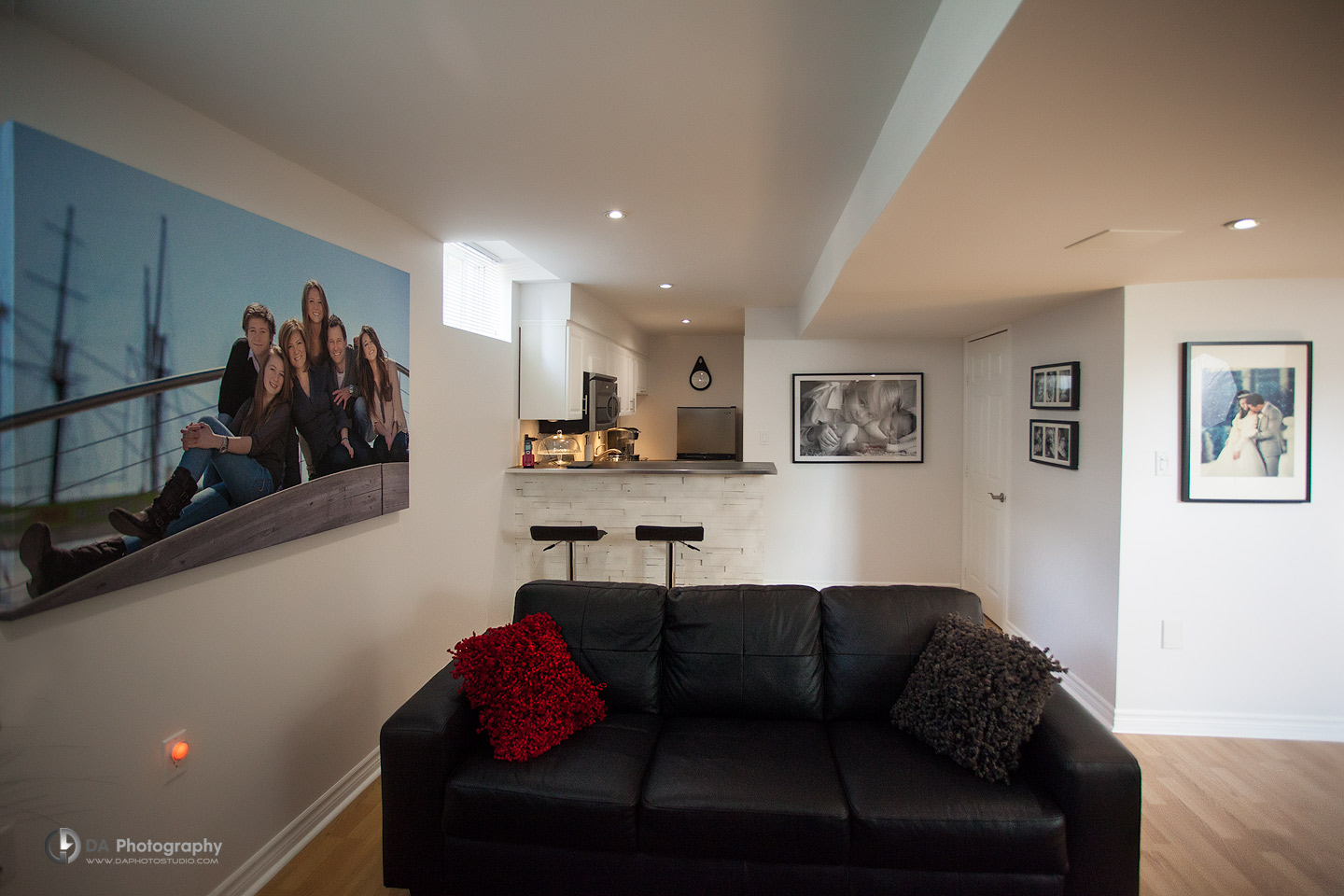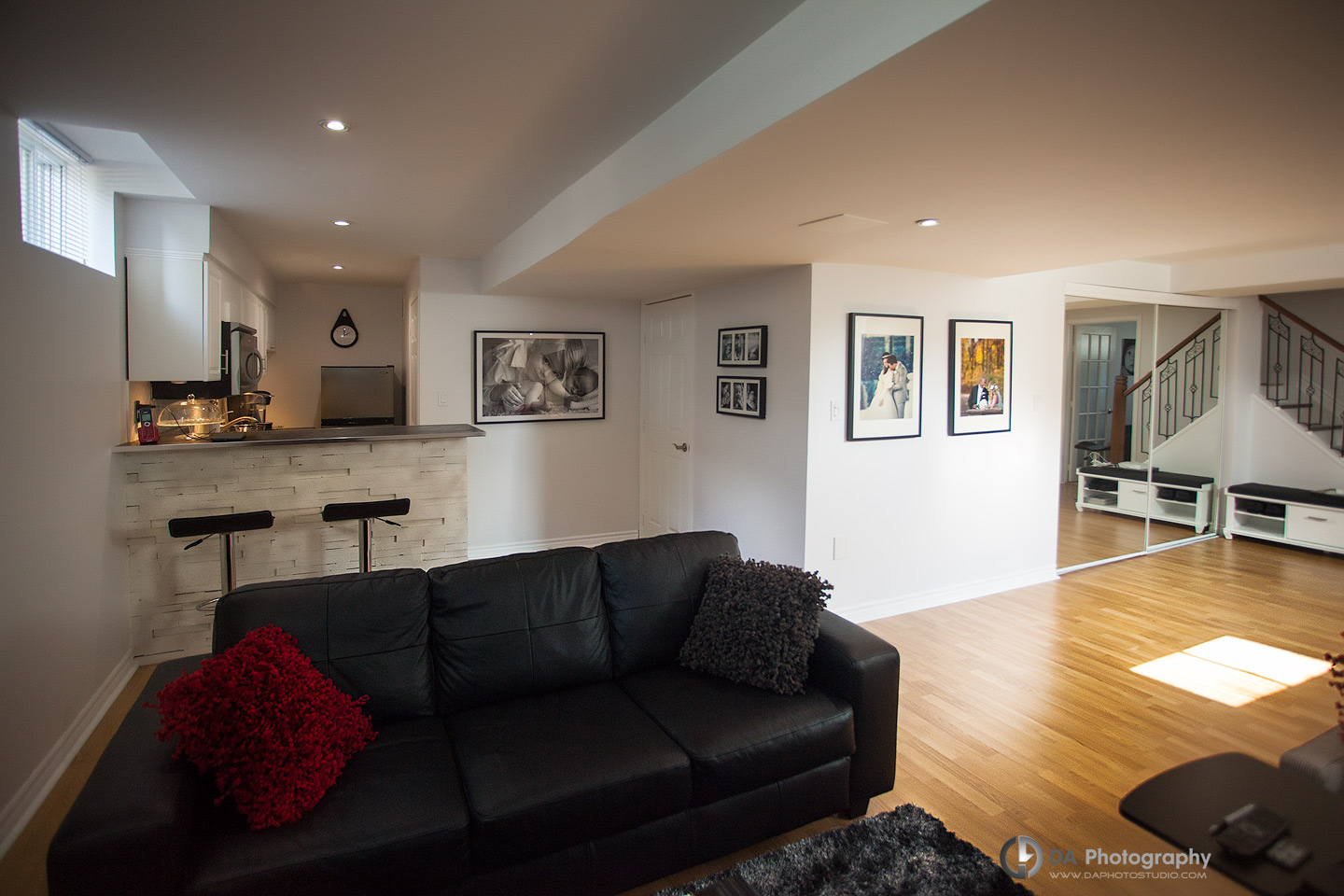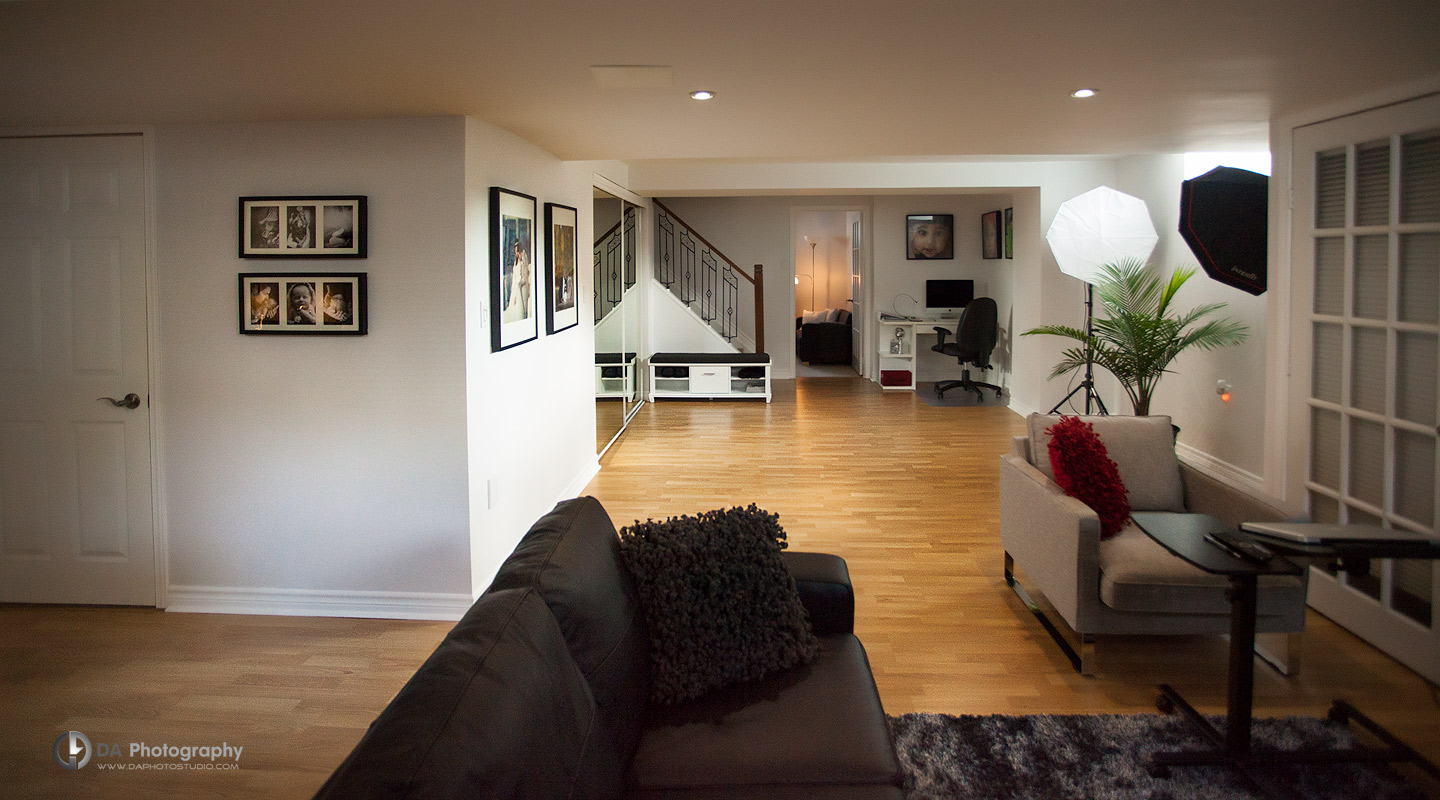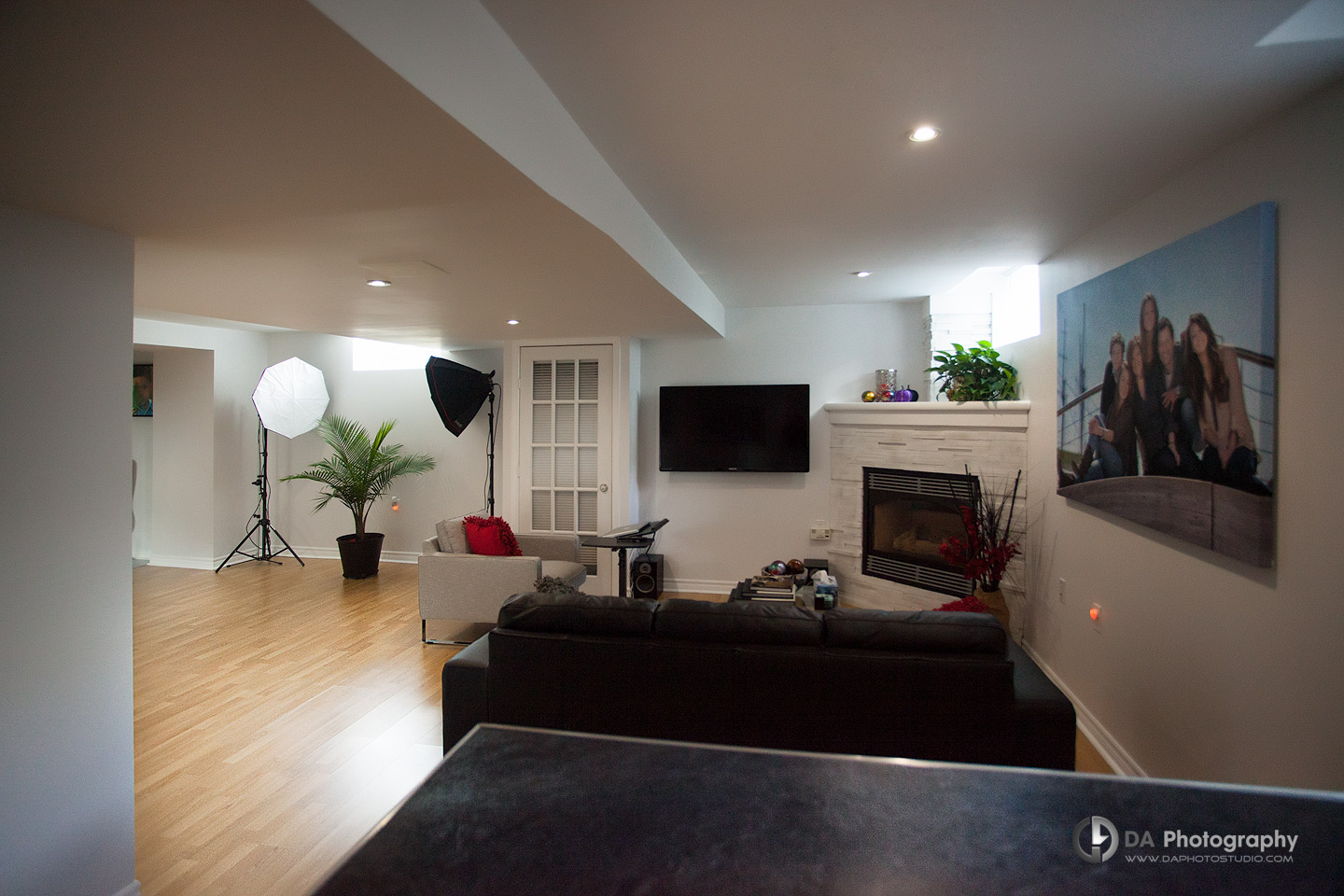 Despite me pleading, the weather doesn't always cooperate with outdoor photo shoots. Having an indoor option for photo shoots is priceless. The best photos to take in our studio are of newborns, small children and corporate profile photos. Since the number of people in these photos is small, the background plays less of a role in the composition of the image and therefore, it's not necessary to take these photos outdoors with landscaping.
Photos with Style
Our personal style and that of the studio's is what I like to call cozy-contemporary. While the furniture has sleek lines and hard corners, we also have a fireplace and have incorporated warm greys and reds into the colour scheme. It's a comfortable place for me to work and for clients to come in and enjoy a cup of coffee when we meet. My work space includes a full kitchen so, I can work uninterrupted throughout the day – editing images, managing marketing campaigns and arranging appointments. It's been a blessing having my own space to work in to keep distractions at a minimum and productivity at a maximum, all the while enjoying the space.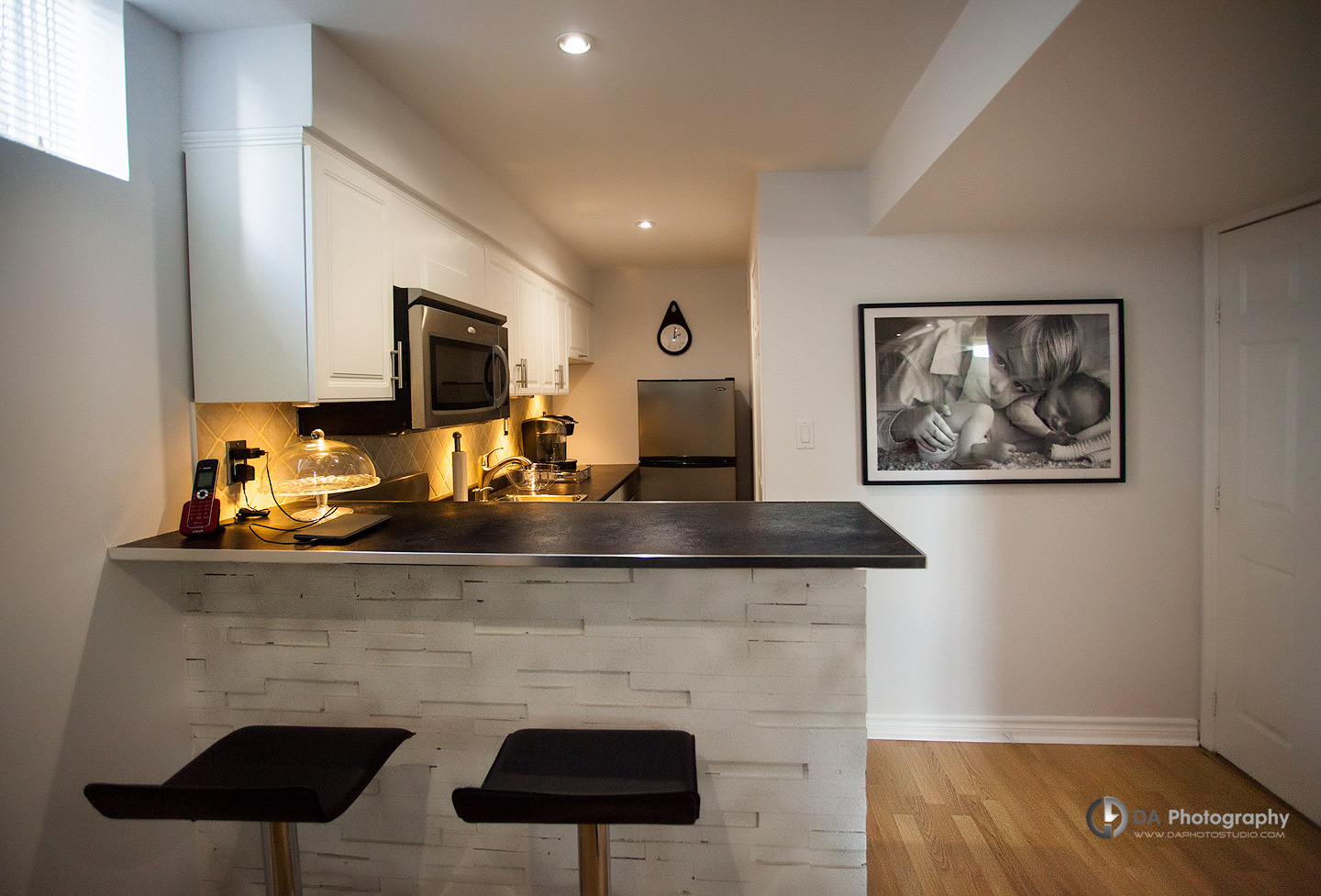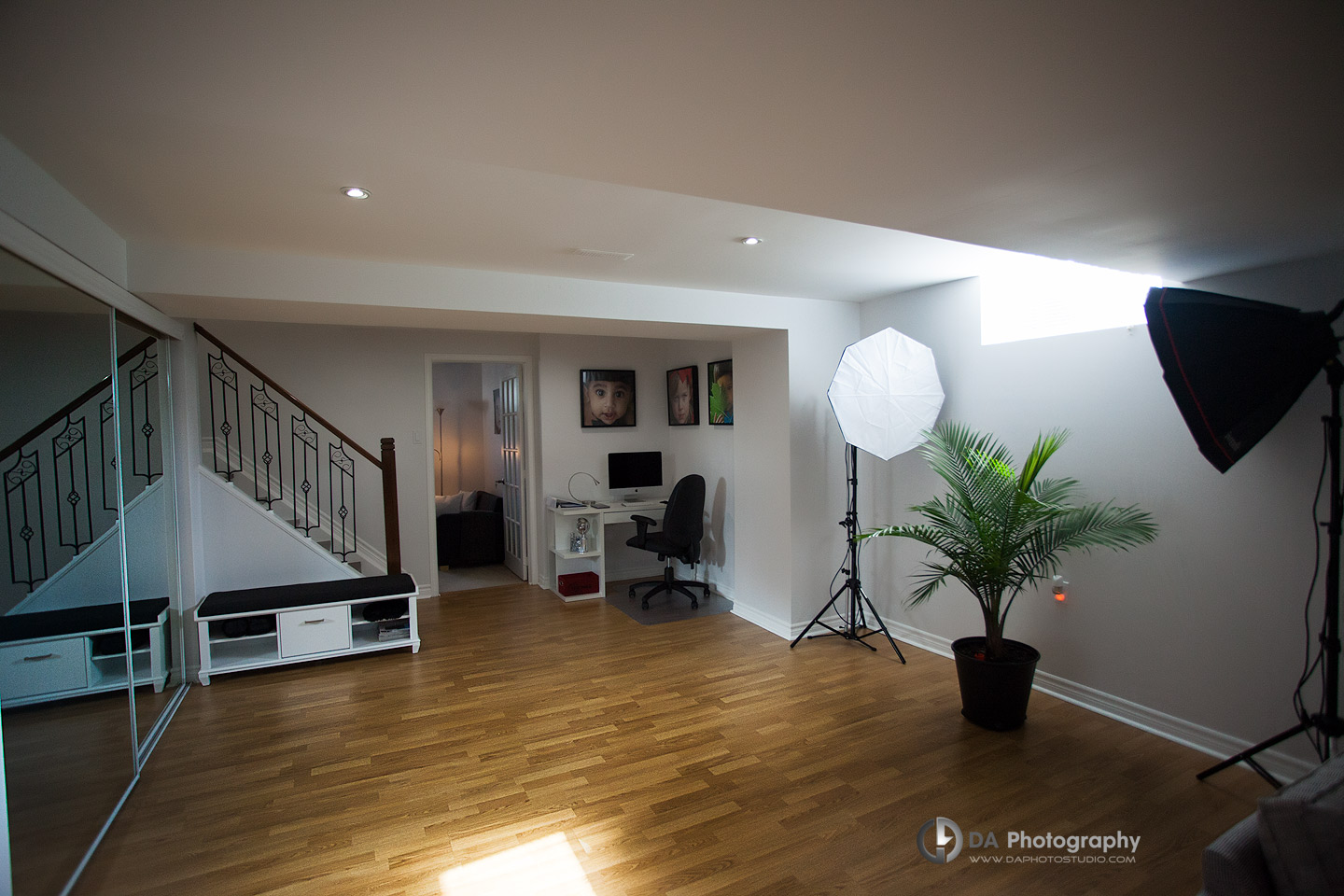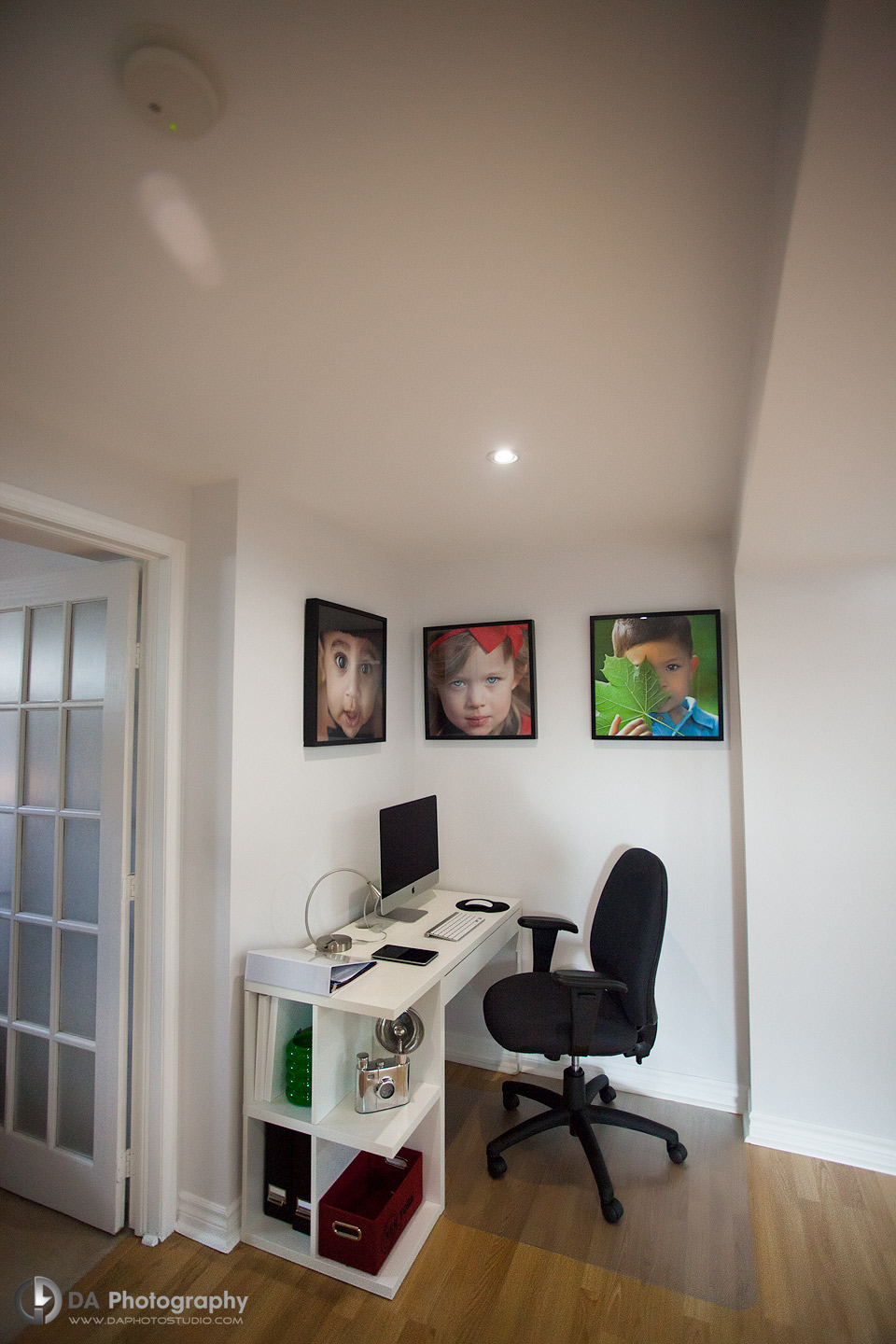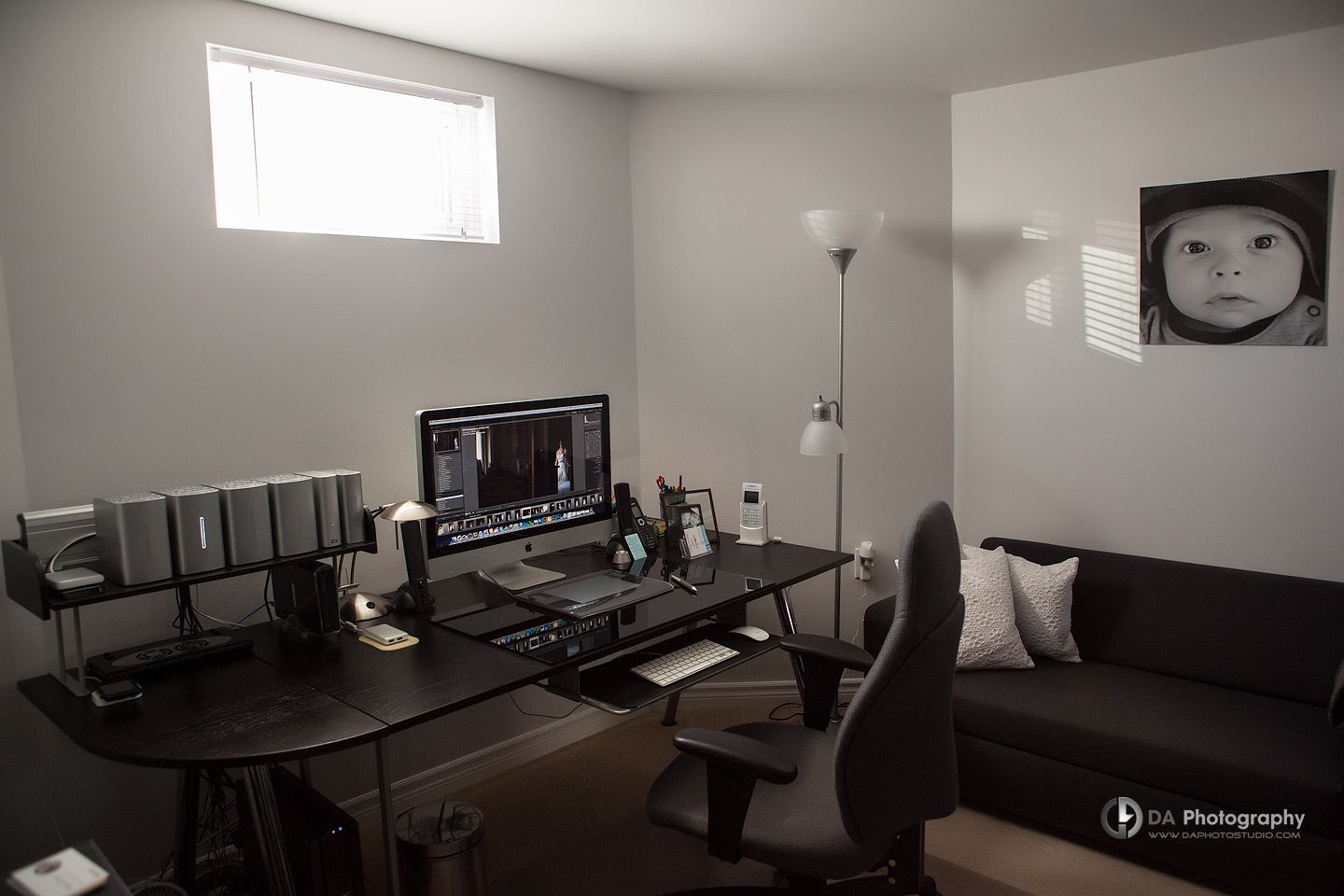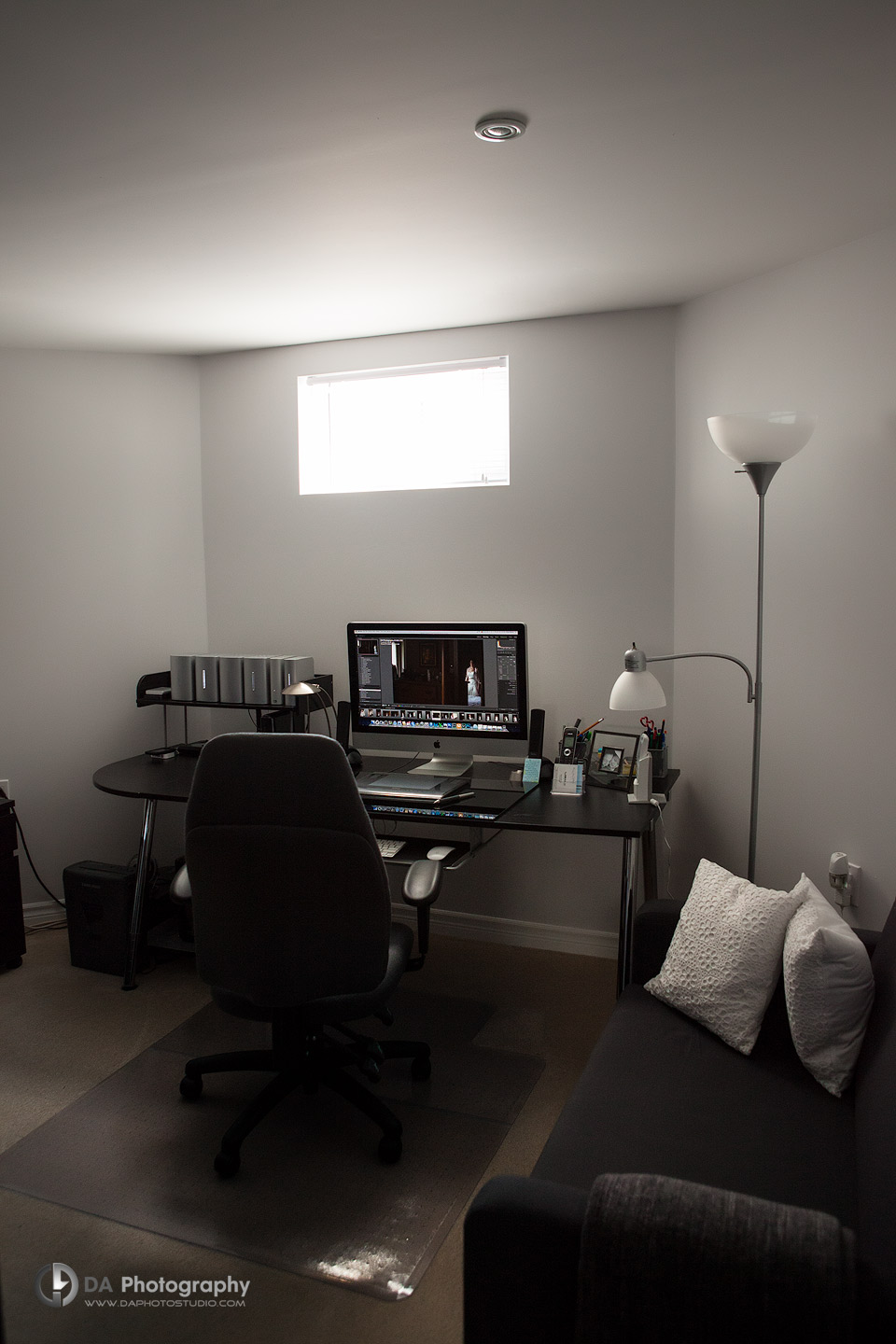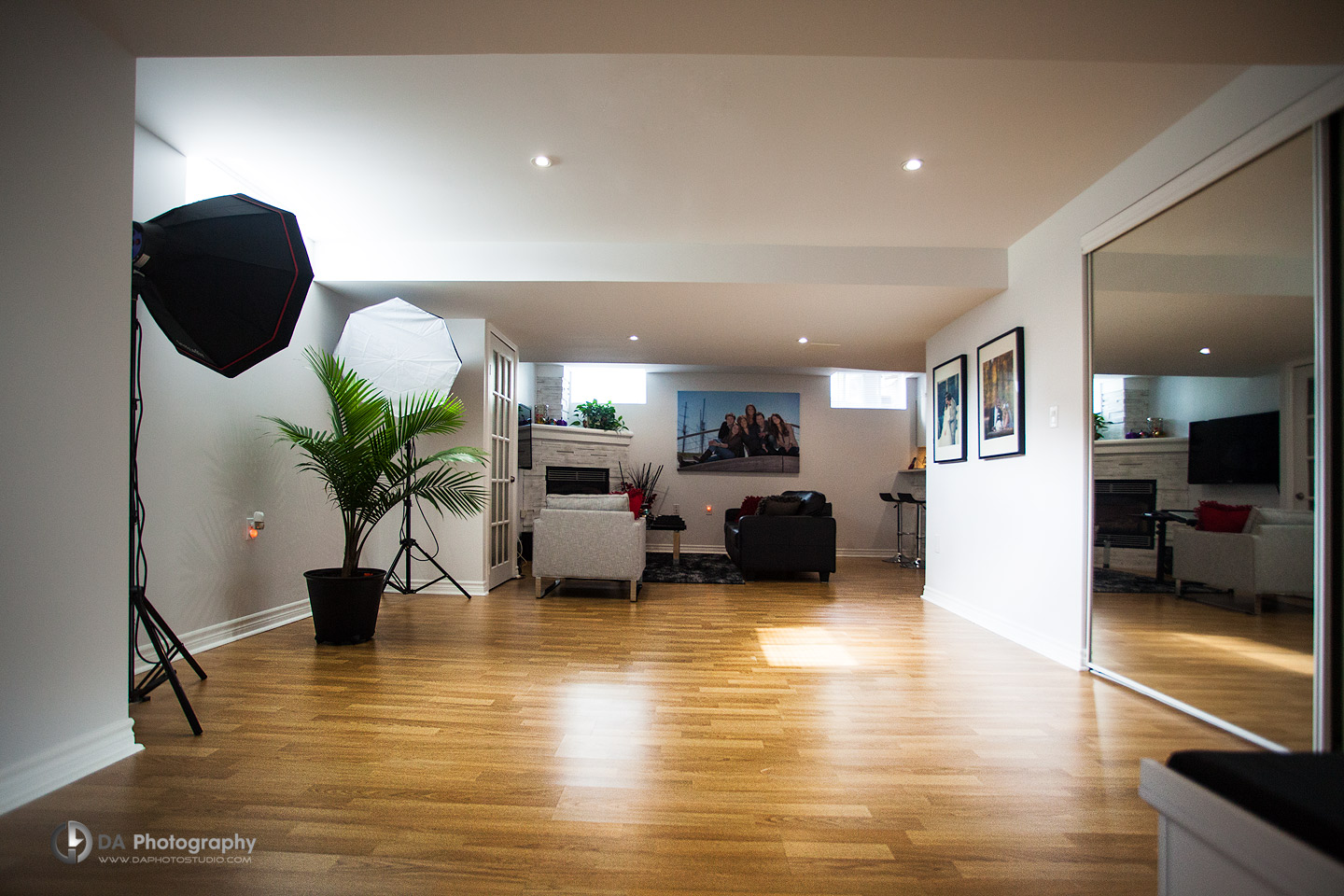 From Newborns to Corporate Employees
Over time we have invested in props for children and baby photos. We have cushions and blankets for newborns visiting us and the studio is kept at a warm temperature to maintain the comfort of your precious baby. For children and especially toddlers I capture some of the best photos when your child is at play. We have toys available and an open space for your kids to play in.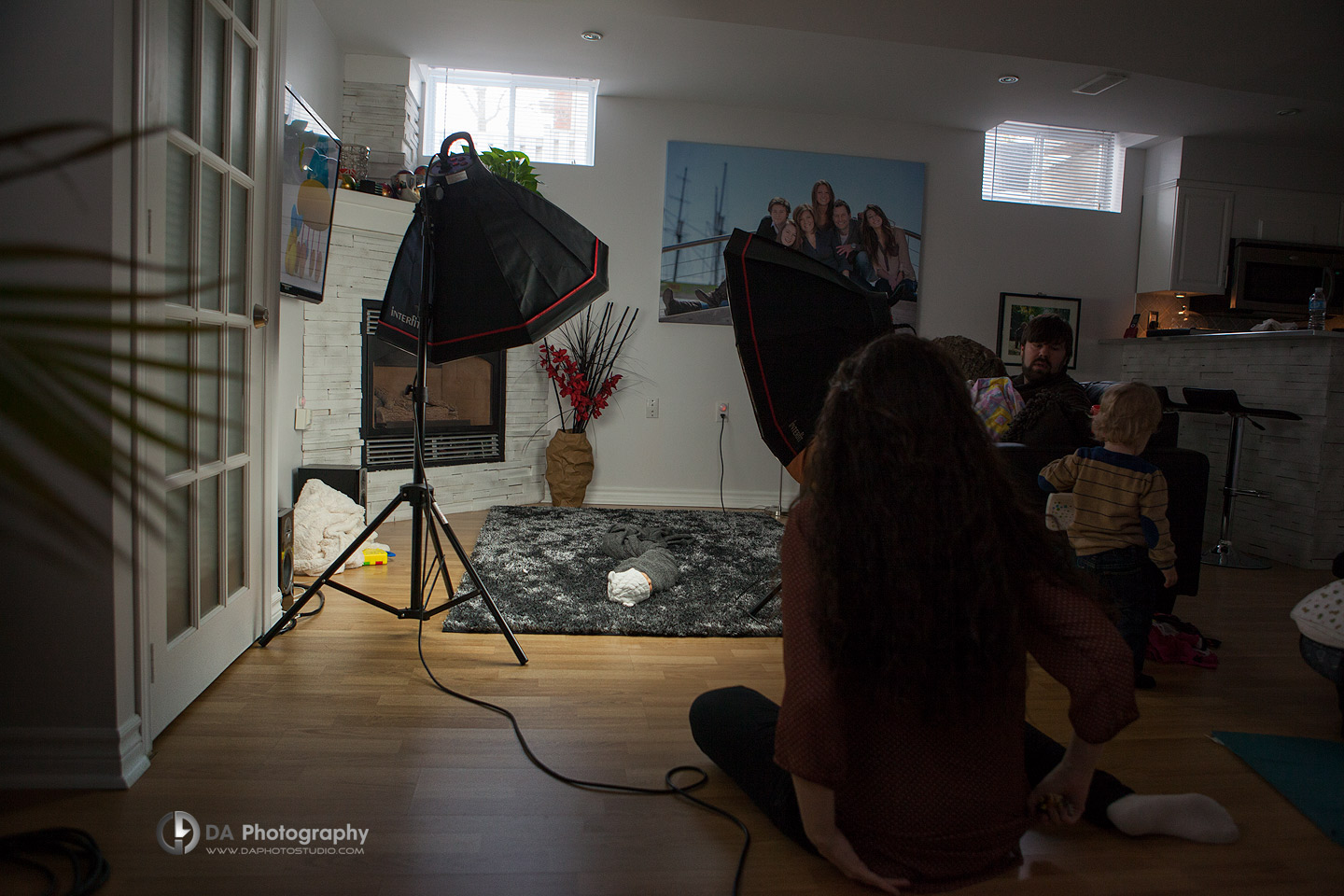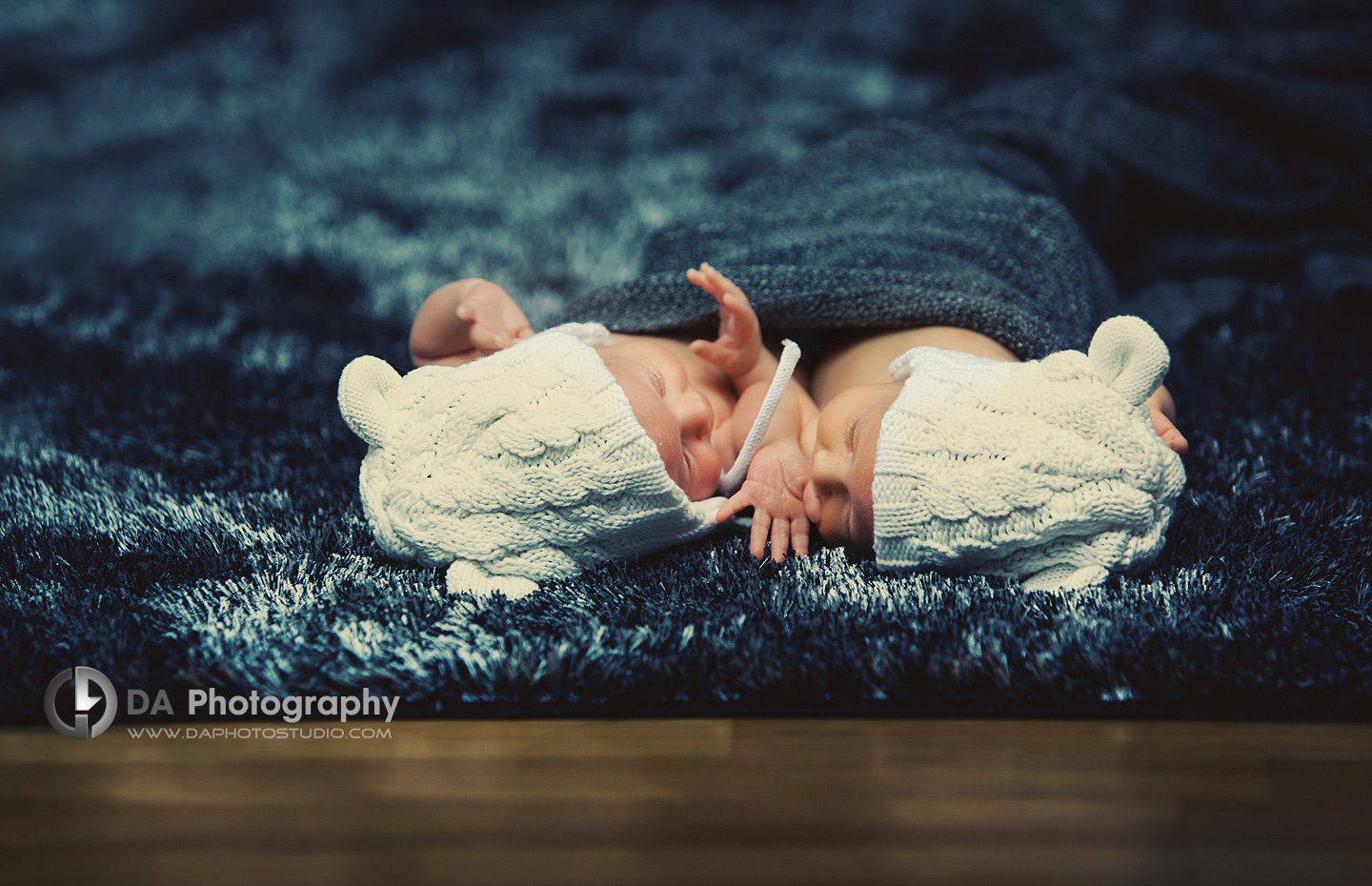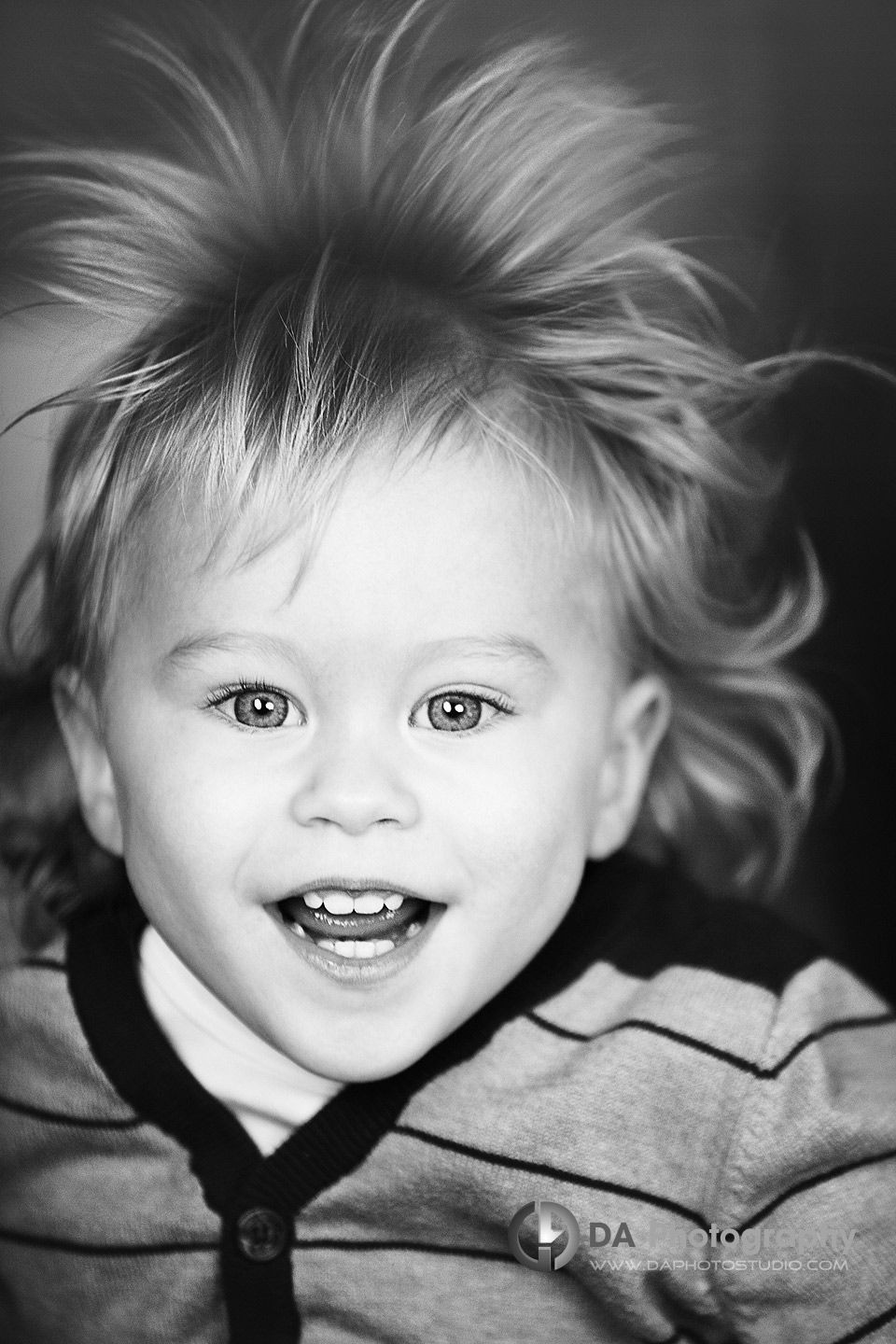 As a business professional, it's important that your profile photo for your company website or networking profile is warm and friendly. People like doing business with someone they can relate to. Your profile photo tells a story about you and your business and clients will feel a connection to you even before they meet you face-to-face.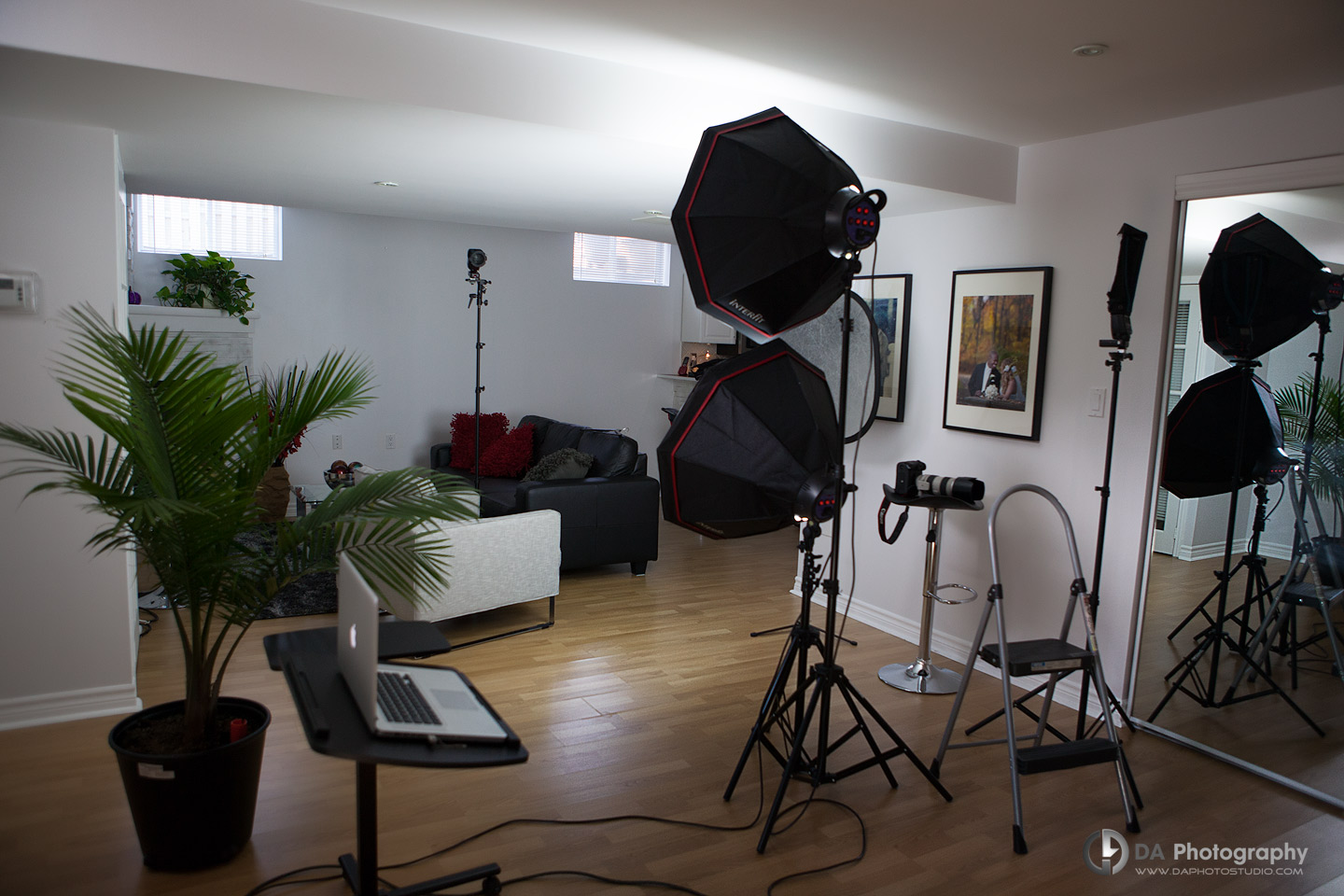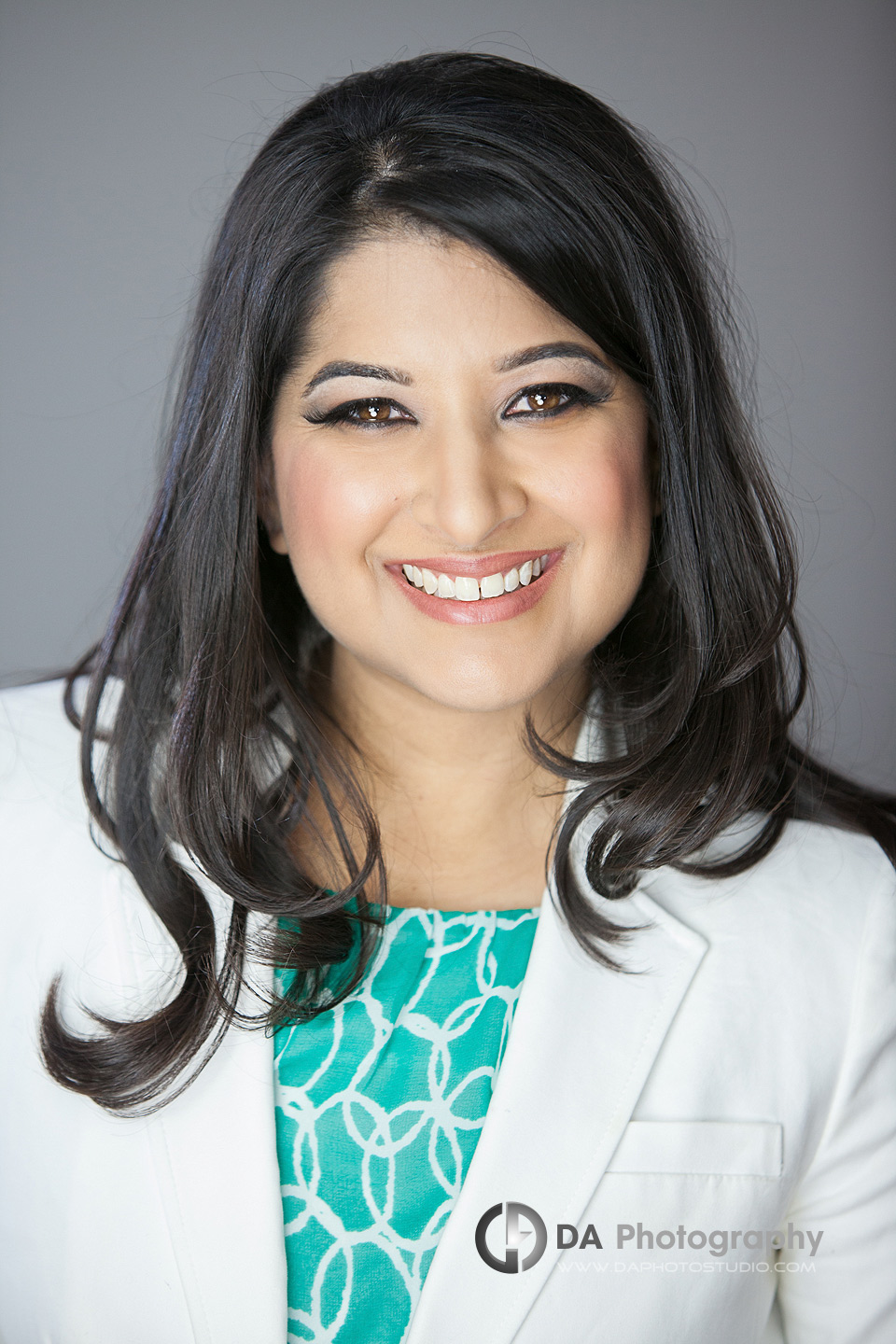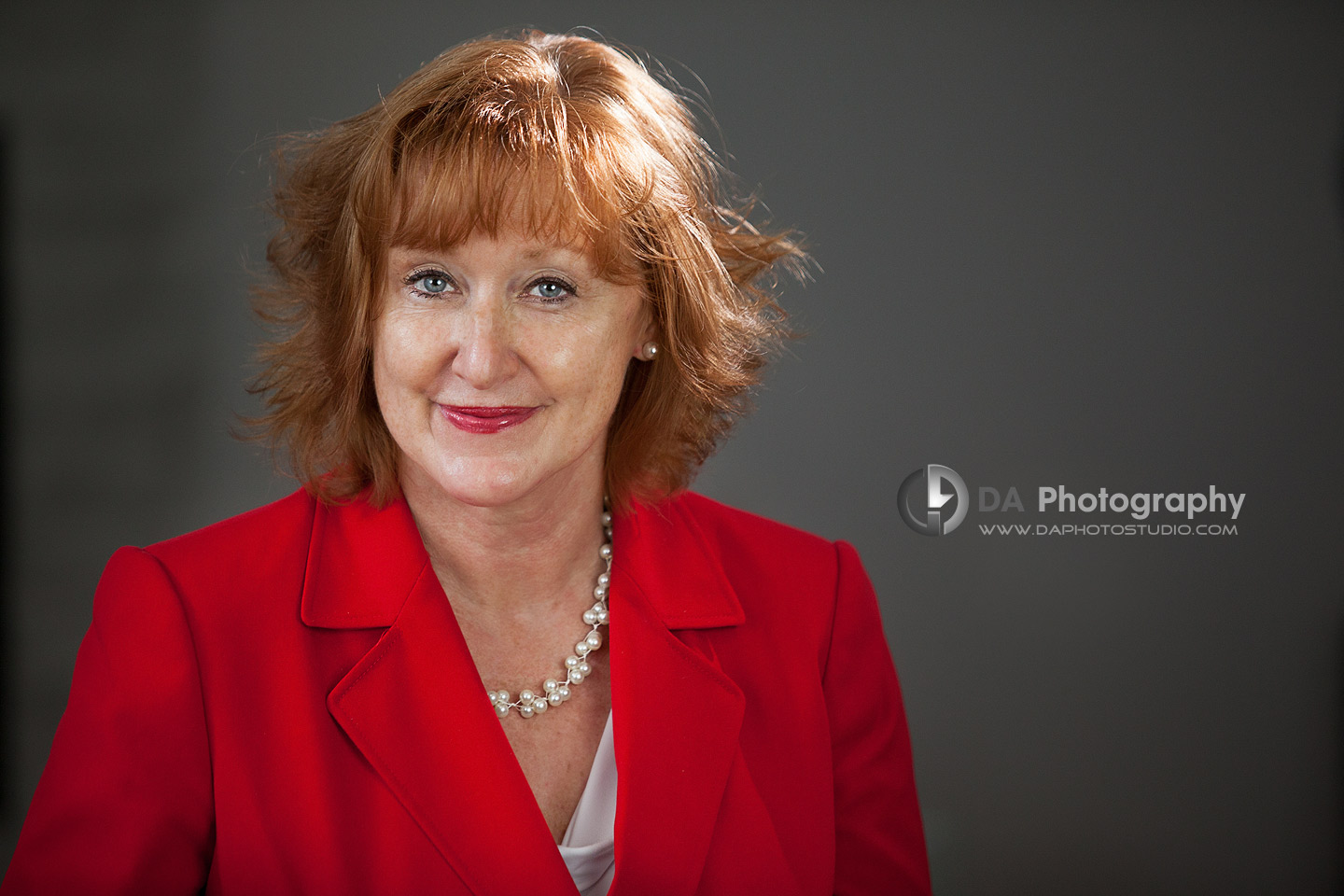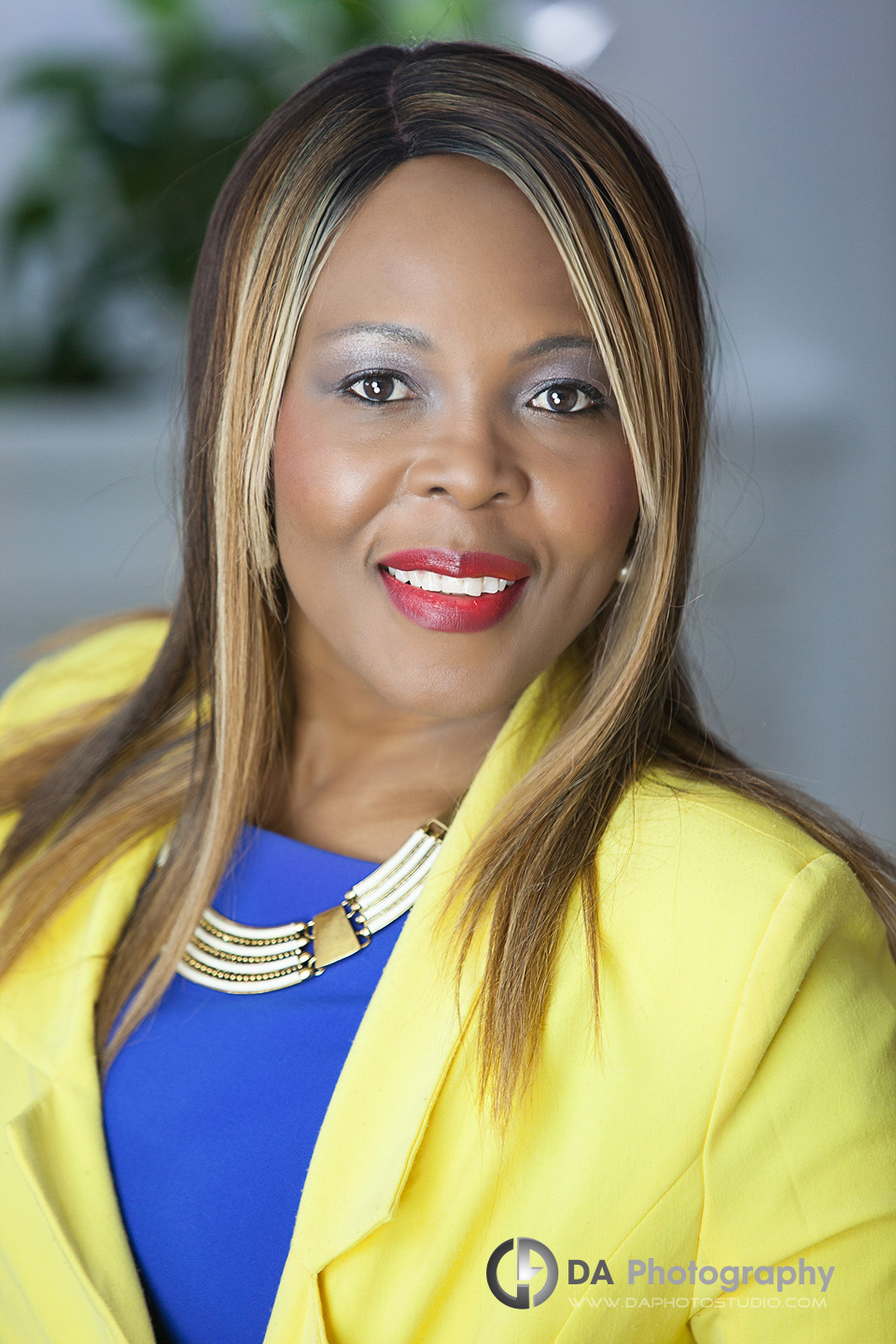 It's great to meet you! In-Studio viewing!
Having the ability to meet clients in a comfortable, non-invasive environment makes the decision process smooth and free of pressure. When choosing your photography package, it's important to take your time and figure out what you're looking for in both your photographer and the types of images you want. Choosing the end product also takes time and due diligence. Depending on the photo session, I may take anywhere from 50-150 photos and I edit pretty much every image. While this ensures you will get only the best pictures available, it can also make the decision process hefty. Yes, you can make your decision about photos at home using our web site. However, if you have questions or would like to see examples of prints, framing or would like to create a photo book, it's best for us to meet with me in person. Making that decision in a comfortable environment instead of your local crowded cafe, ensures the process is relatively pain-free. If you have time constraints (don't we all?!) and will need to bring your kids with you, we have space and toys to make that a possibility.
In this short time, memories have already been made in our studio! We look forward to the many memories to come!
"People who have good relationships at home are more effective in the marketplace." ~ Zig Ziglar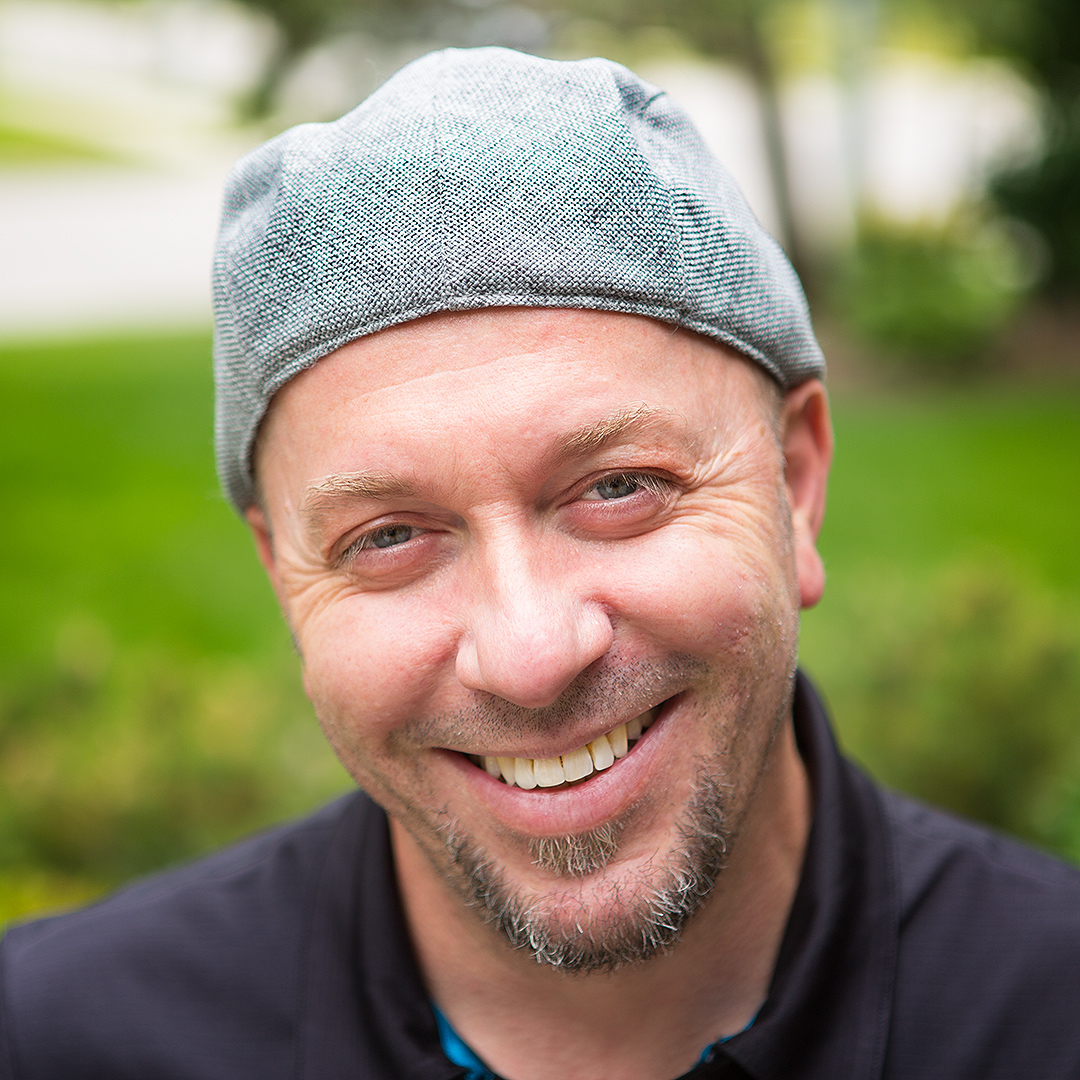 My passion and biggest asset is taking the time to make every client comfortable and relaxed before I even pick up the camera. The result? Photos of you that actually look like you at your best! I can prove to you how much you can enjoy having your picture taken. Lifestyle photography is about the experience that happens to be served up along side of some great photos.
Specialties:
Family Photography for families that like to move around and enjoy their photo time, Wedding Photography for couples looking for a mixture of photojournalistic, contemporary and traditional images and Professional Corporate headshots that are far from cheesy and stiff.