When it comes to intimate engagement photos, professional photographers use some tried and true methods to help you look your best. During the preparation process of your session, you will most likely touch on the these together. However, sometimes things don't go to plan or the couple has their own unique and amazing vision instead. That works too!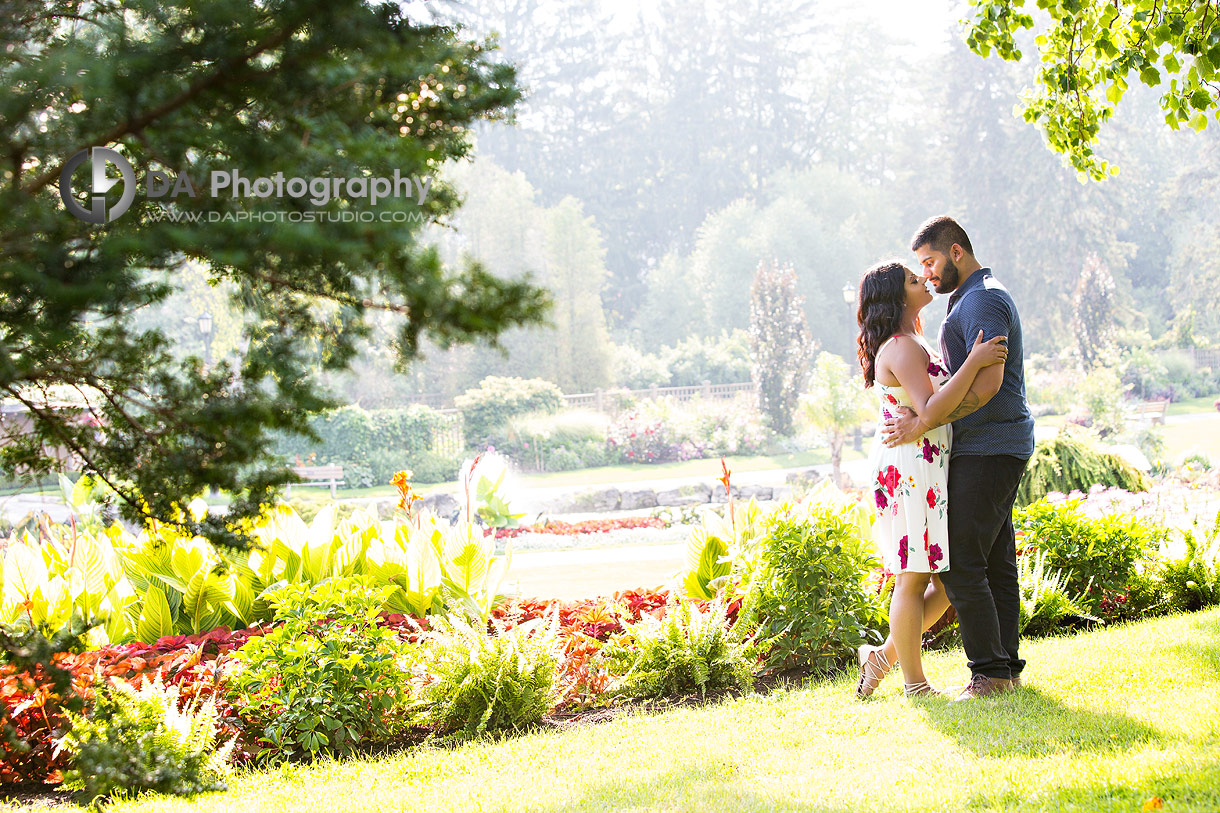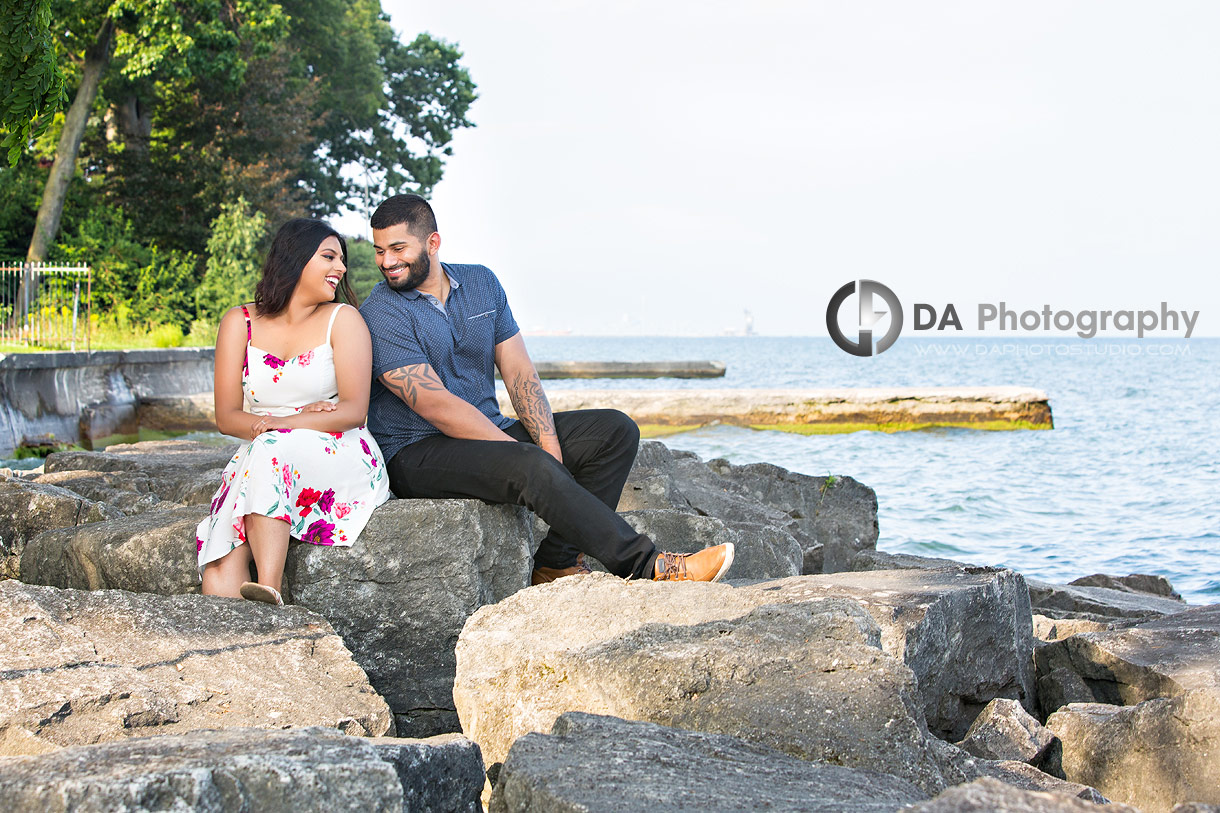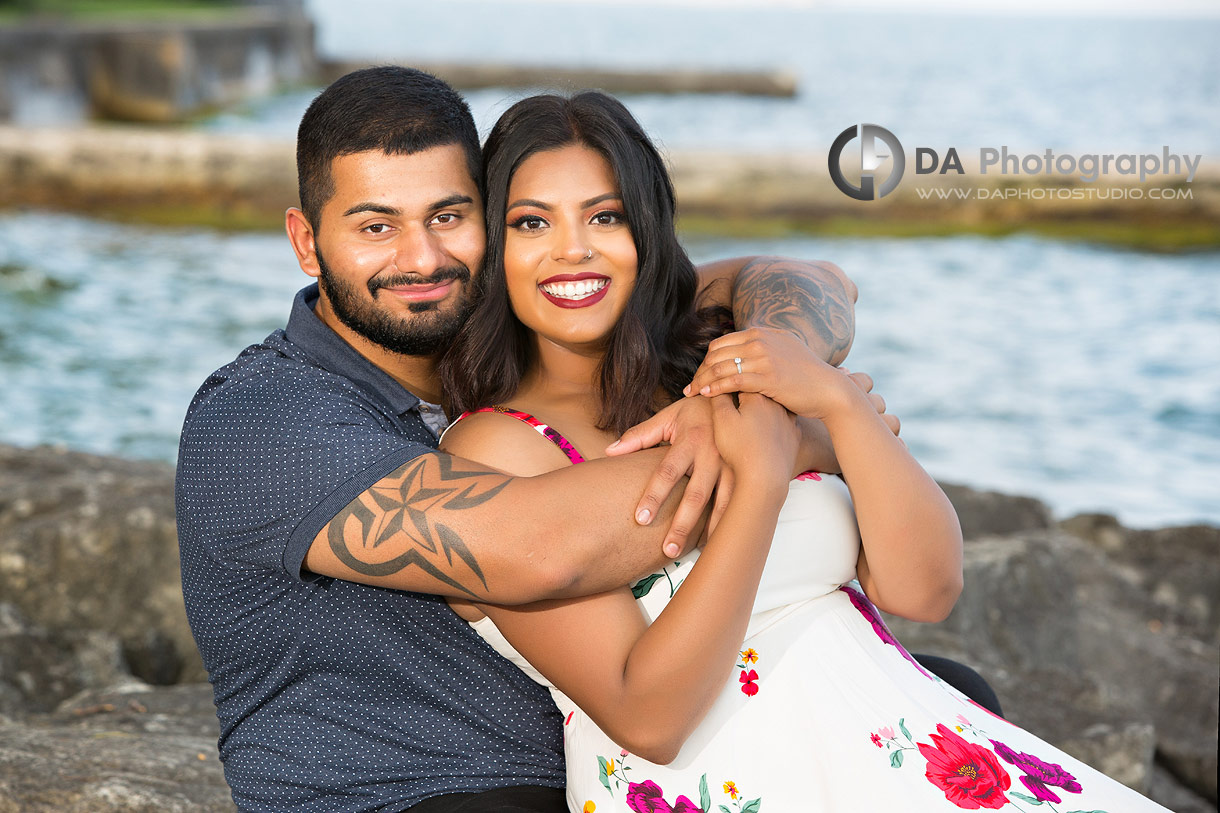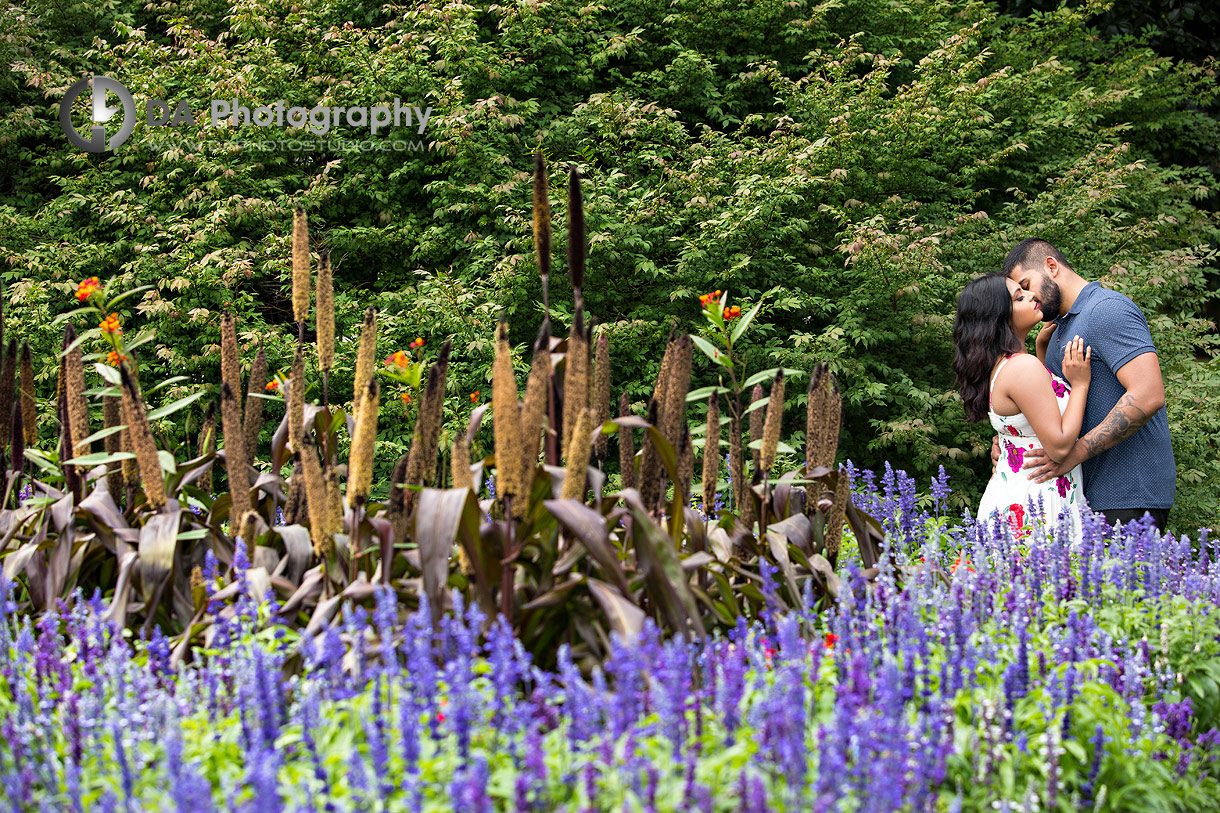 For Erika and Stan, they were ready to benefit from my experience with these methods. Once I shared my proposed plan with them, they were totally onboard. As with every wedding couple of mine tend to be, they were a bit nervous about the session. The unknown can be very scary and intimidating and showing emotions is definitely on this list!
What is the steps to better intimate engagement photos?
The 3 steps to better intimate engagement photos are simple. Be warned, they are not mind-blowing. However, we sometimes overlook the importance of the simplest of steps. These are just some suggestions based on my previous experiences that enhance intimate engagement photos, making them a more enjoyable and memorable experience. Without further adieu, here are Erika and Stan`s intimate engagement photos. We used the 3 steps to take the images to a whole other level.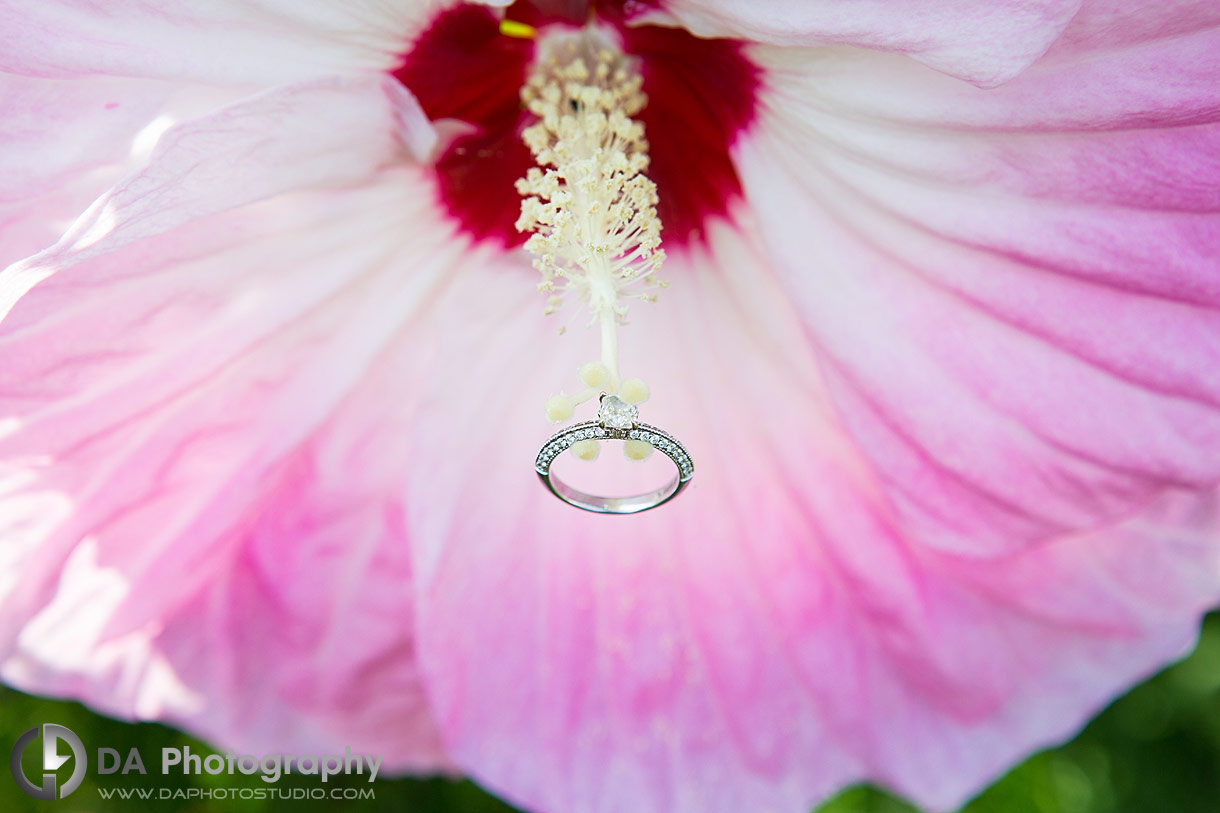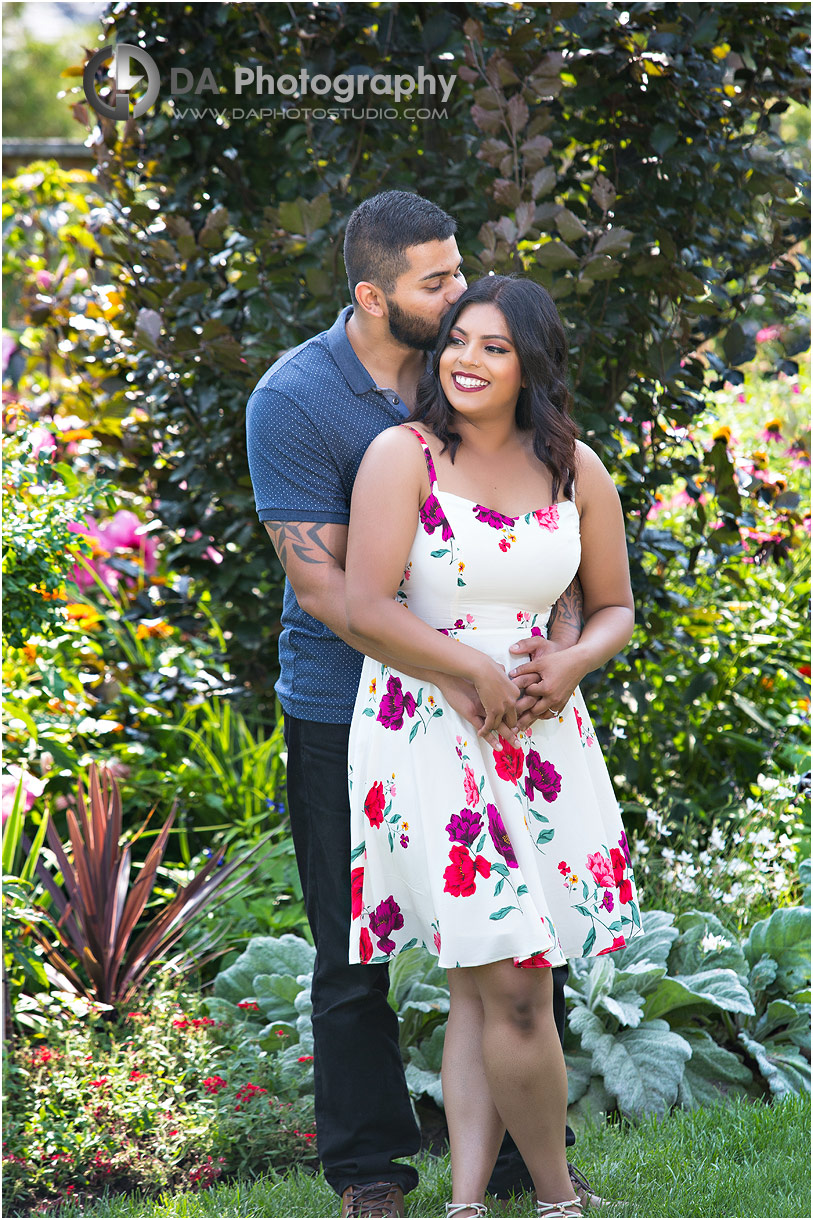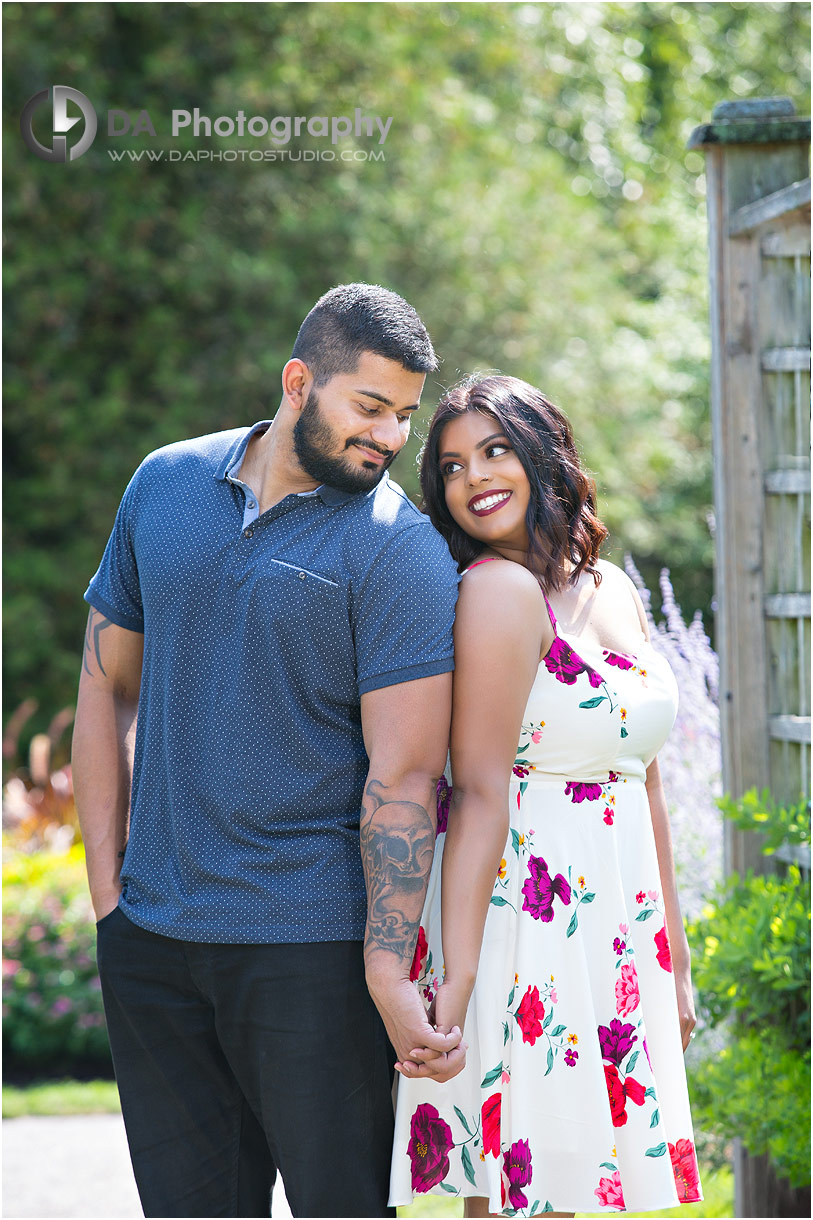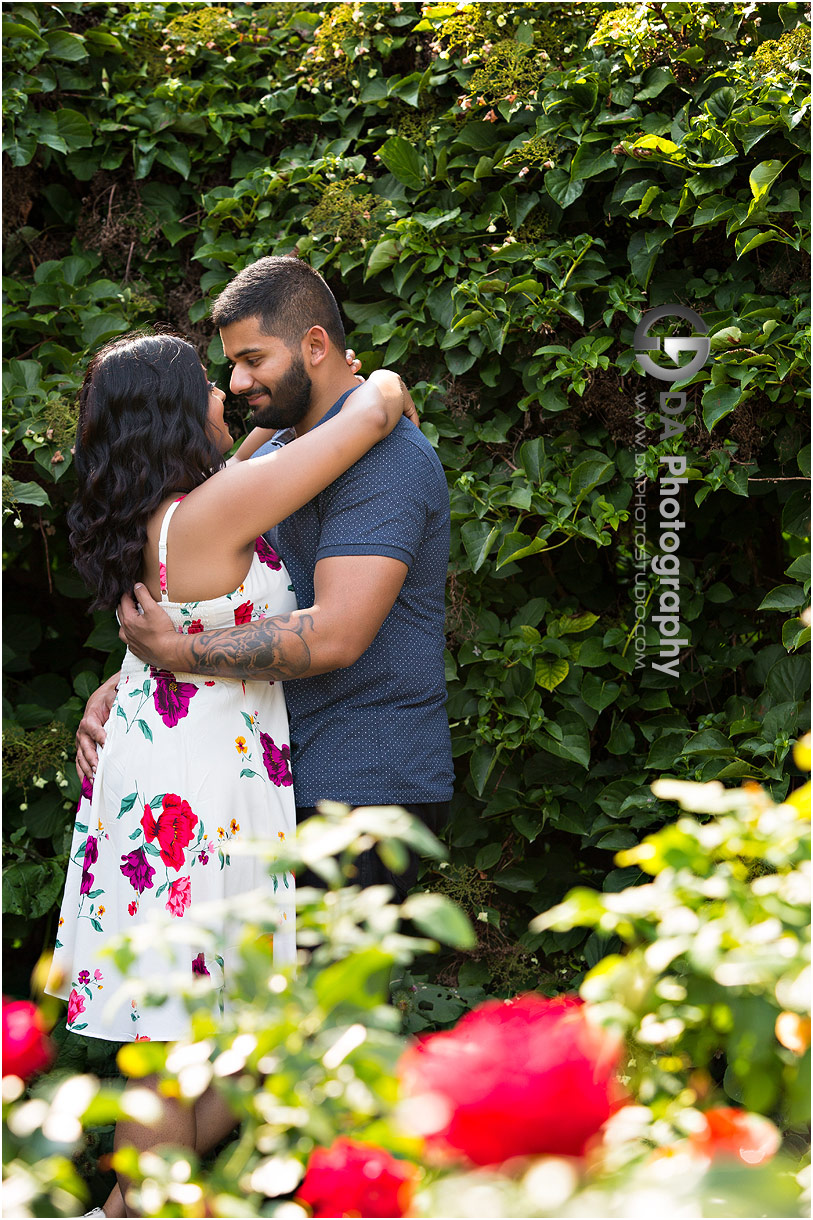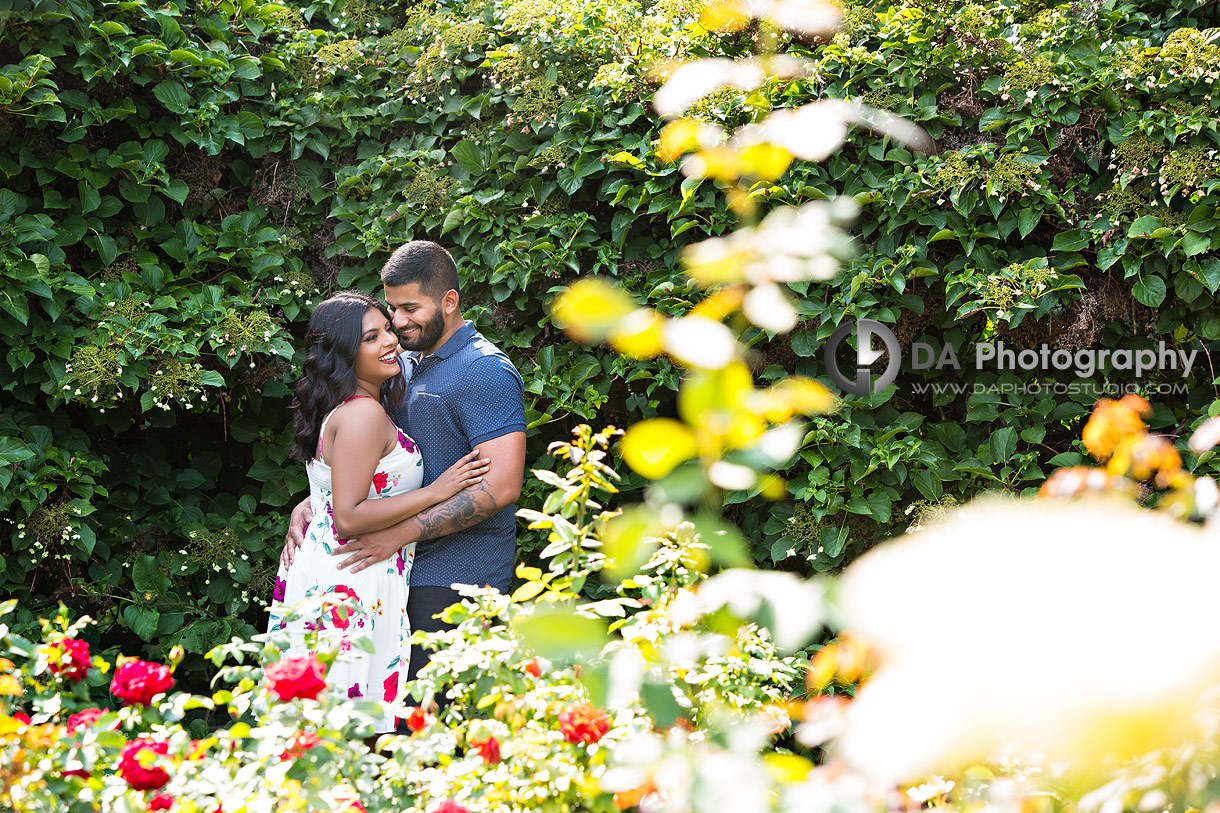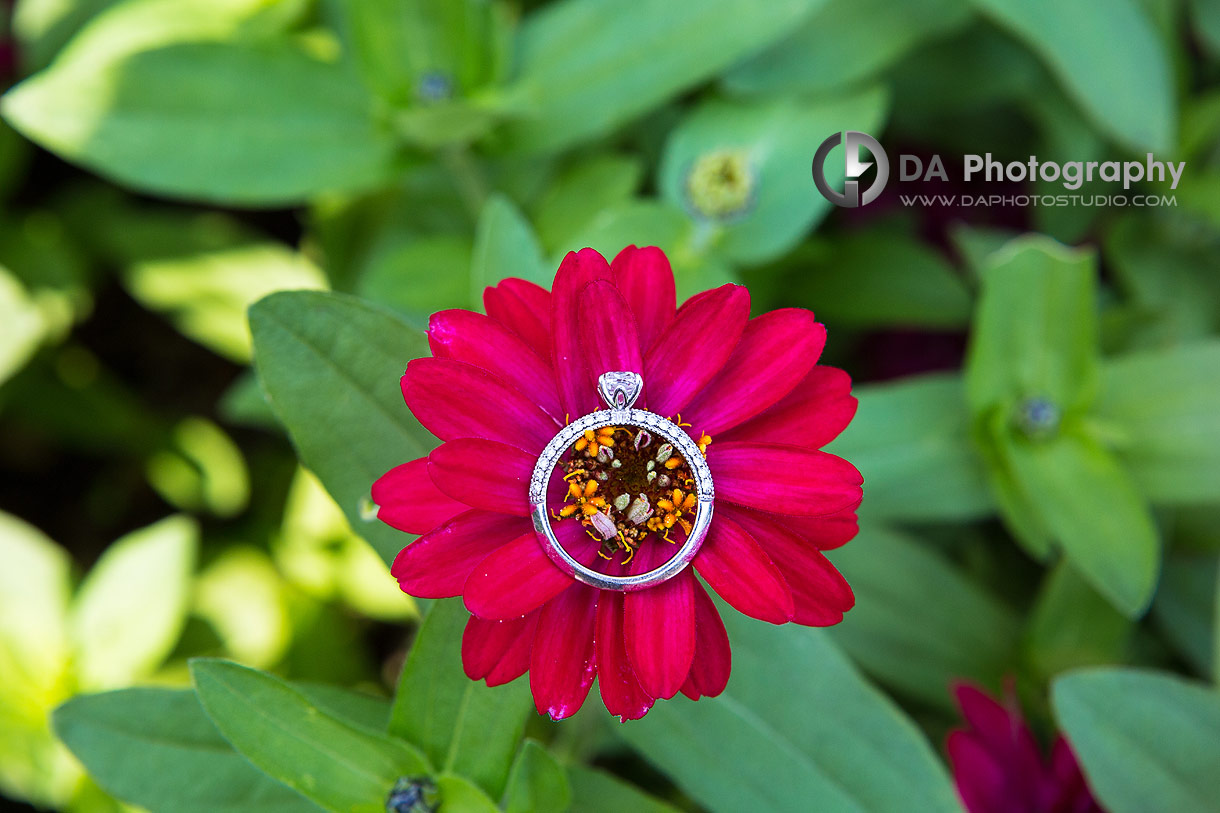 When to do your intimate engagement photos?
In my experience, the best time for your intimate engagement photos is in the afternoon. More specifically, about an hour before the "golden hour". Erika and Stan had their engagement session in the Summer. With this timing rule in mind, we scheduled the session for 5pm. On the other hand, if they had planned for Fall or Winter engagement photos, we probably would have started anywhere between 2-4pm. Starting an hour earlier gives us the benefit of using the less overpowering,  late afternoon sunshine.
We used this time to explore and capture images of the location and their beautiful garden area. At 5pm, the garden and the park area was almost vacant. I find that because it is so close to dinnertime, often times people have left to be home with their families. This gives us the perfect scenario for some great intimate engagement photos. Ultimately, it was only Erika and Stan alone in nature.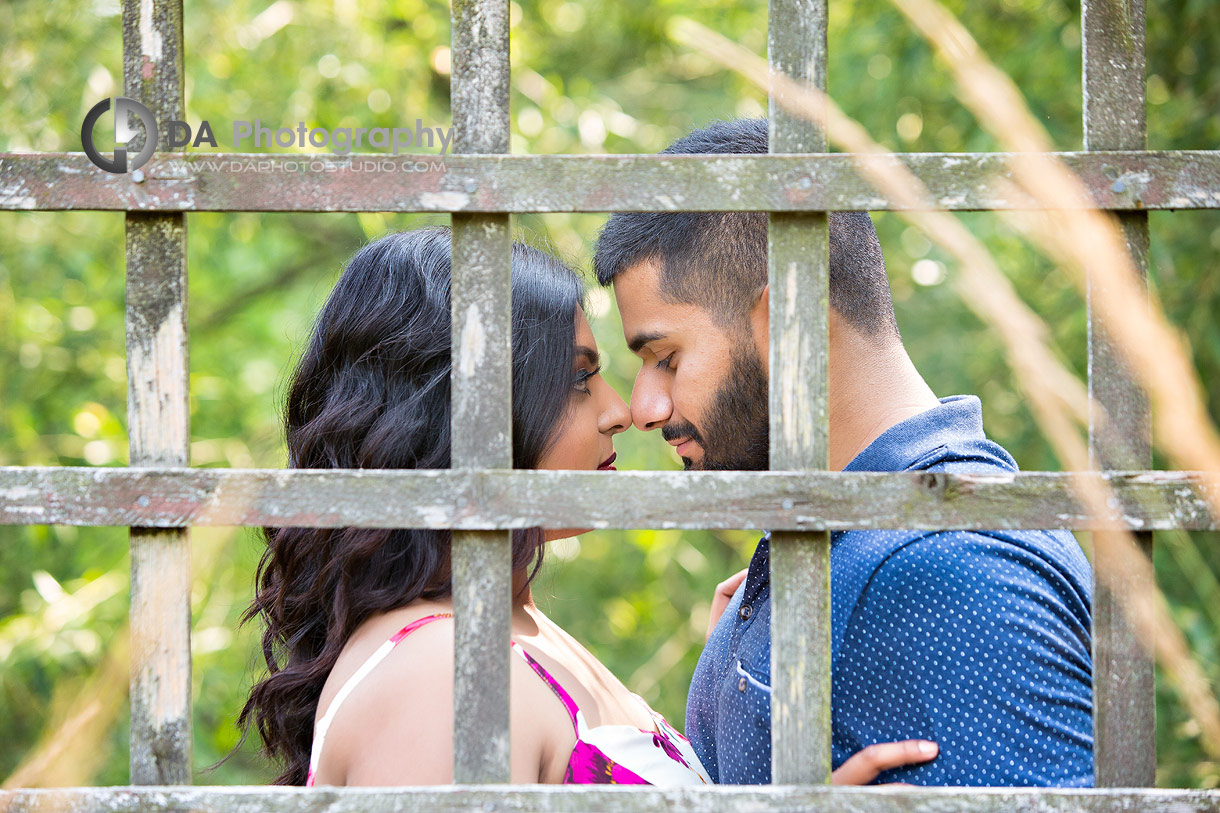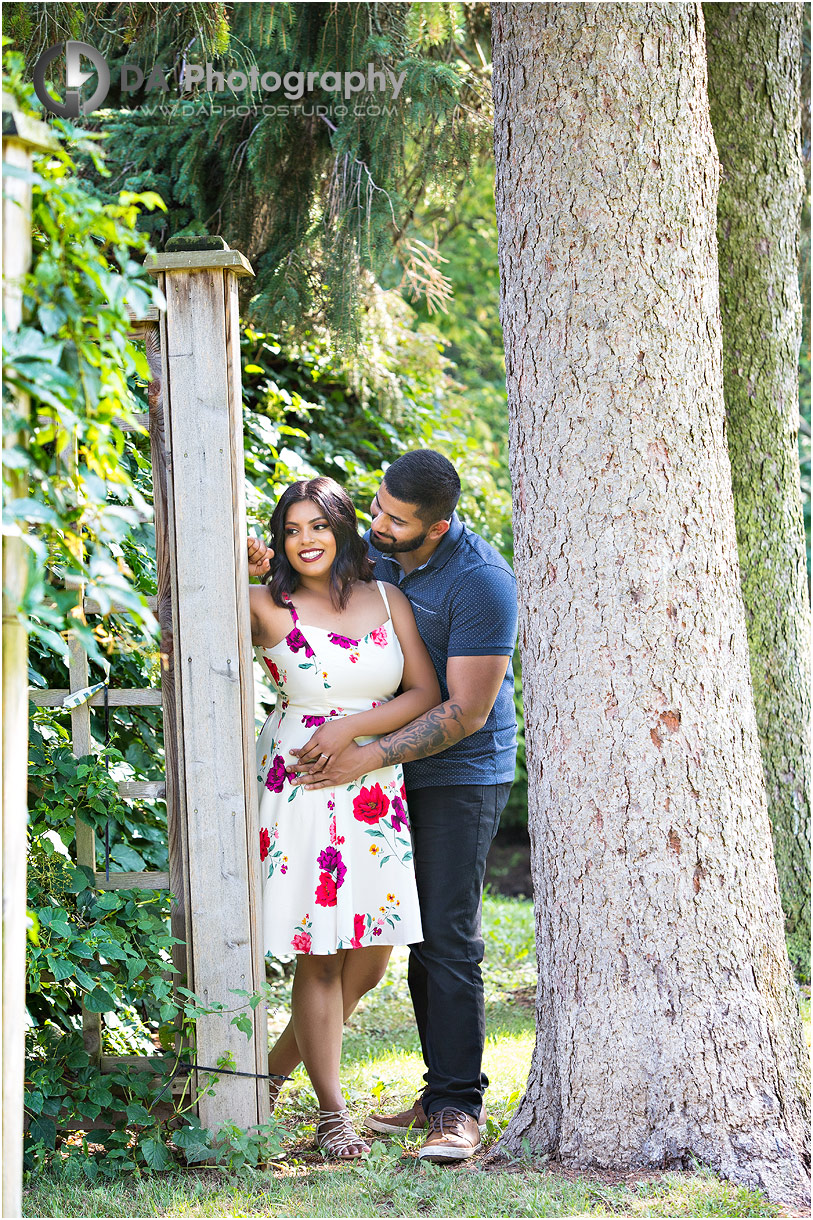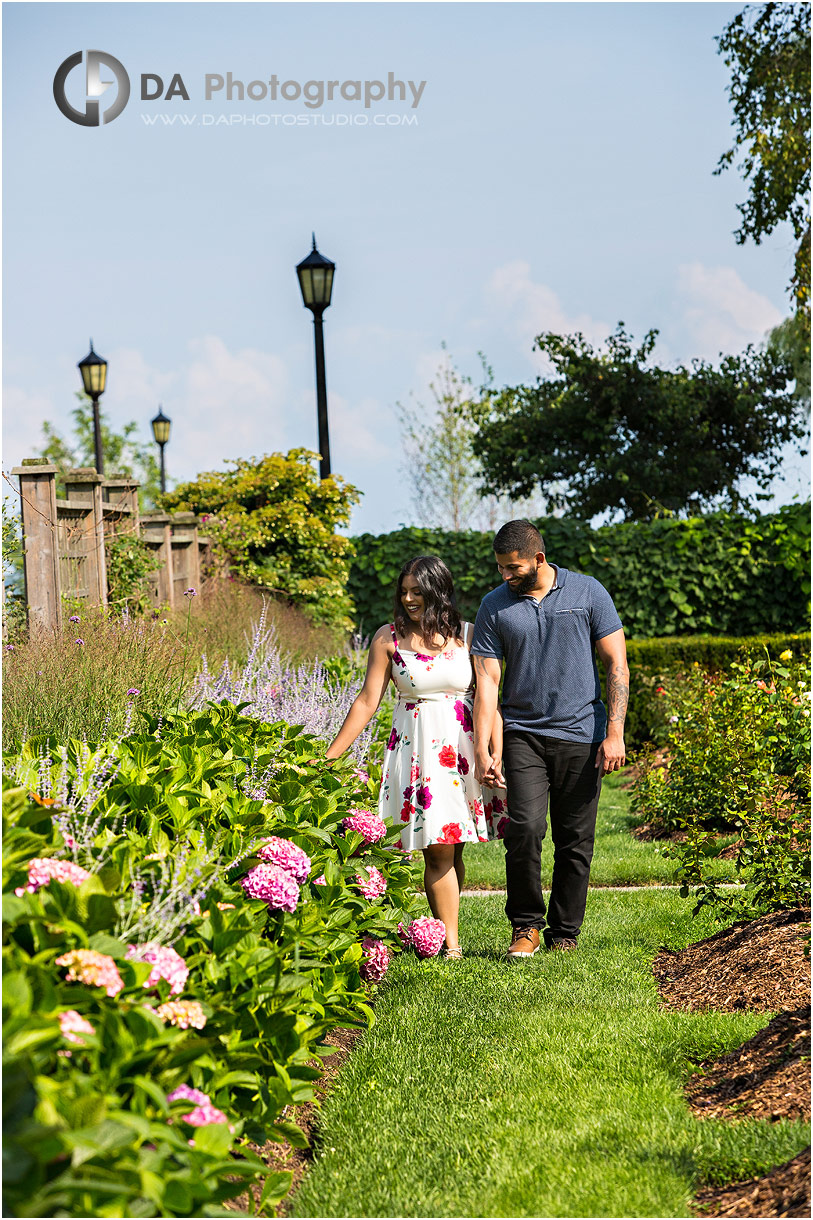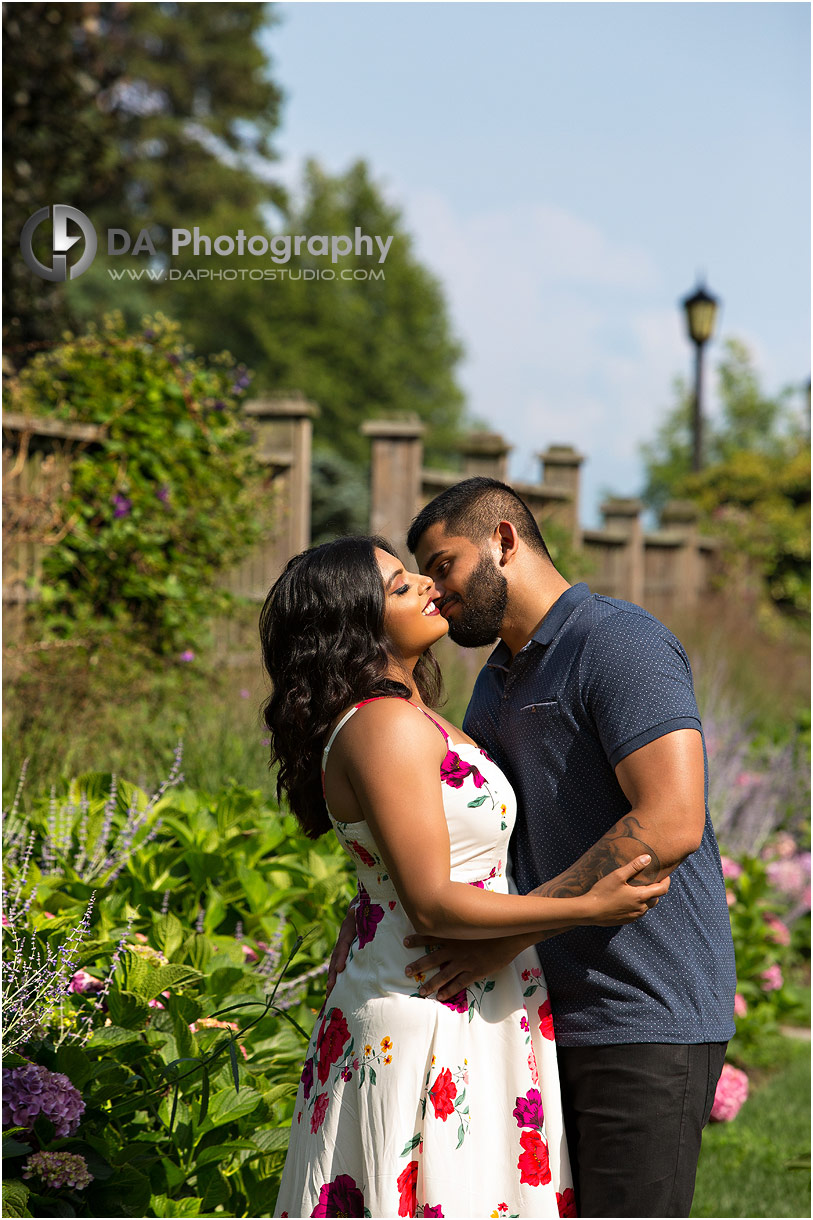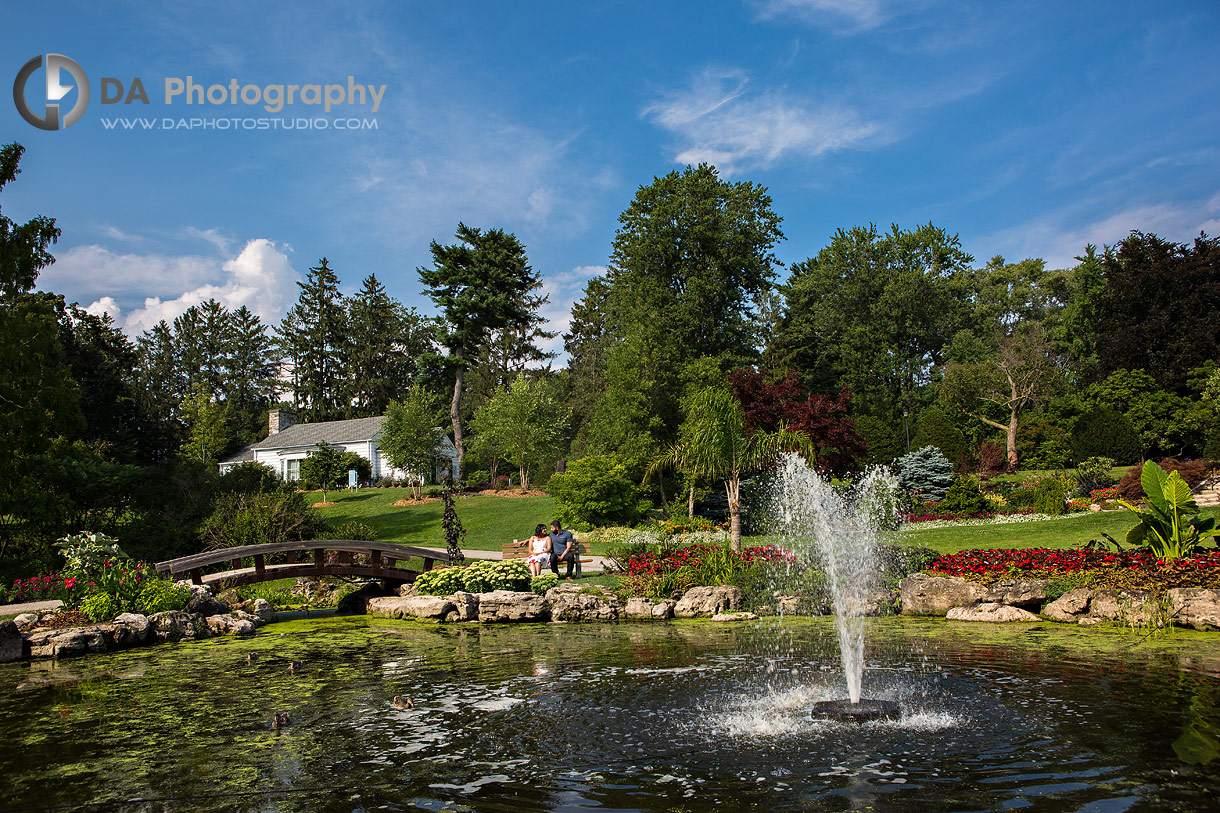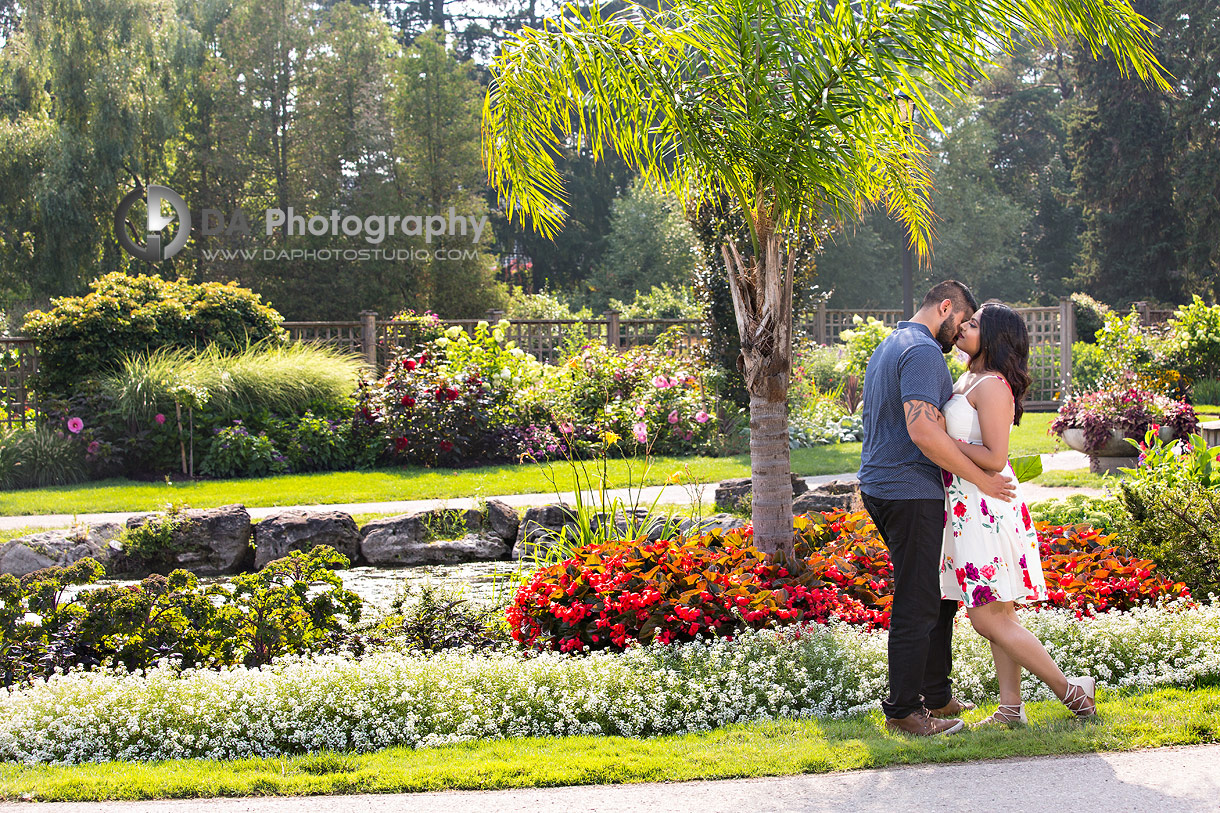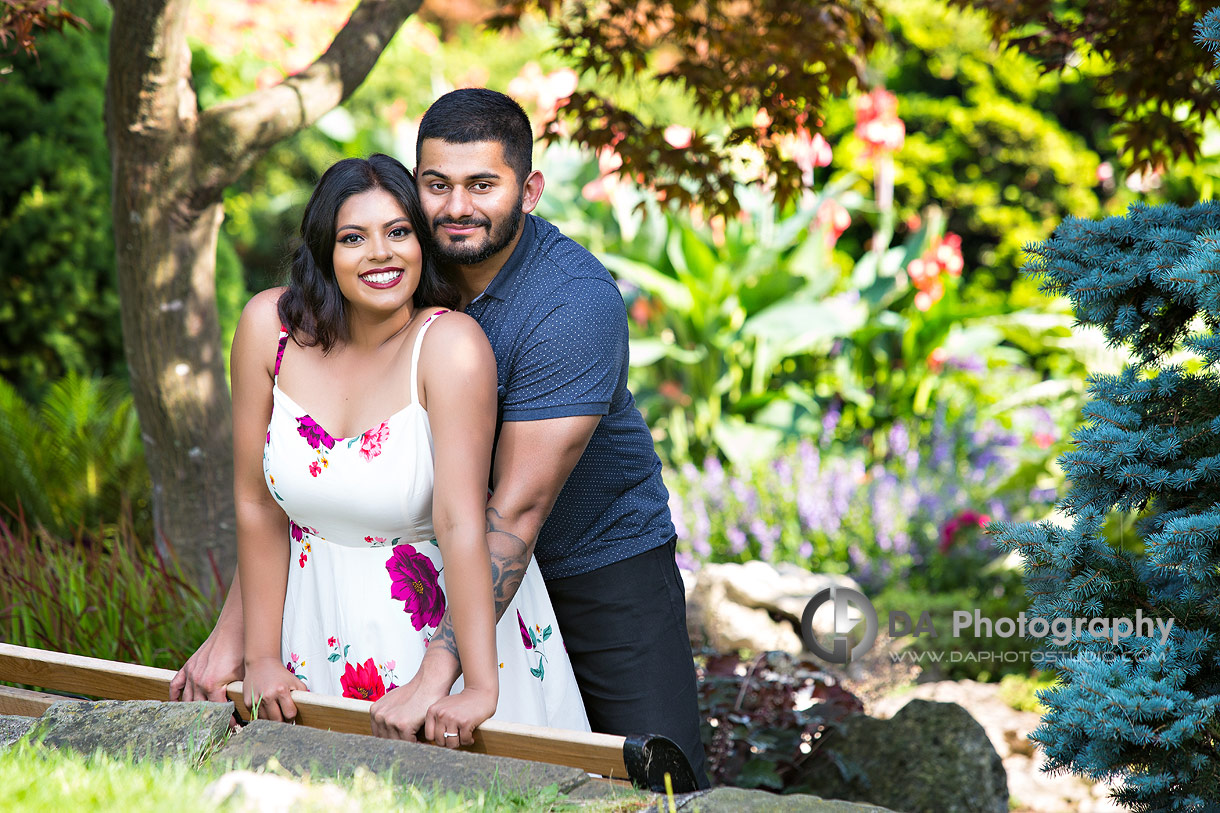 Where to take your intimate photos?
The 2nd step in preparing for your best intimate photos is always the location. I'm pretty transparent with where I take my photos. Location is so much more than one specific area I take copy and paste photos in. More importantly to me, is the combination of the "when, where and how" when it comes to a unique photo shoot for my couples. For Erika and Stan`s engagement photos, we chose Gairloch Gardens in Oakville. As you may know, this location is very dear to me for many reasons and was undoubtedly the best perfect location for these two lovebirds.
Gairloch Gardens is nicely isolated from the busier part of downtown Oakville. On the Lake Ontario shore, the area has perfect gardens that are always kept immaculate. The location accepts day visitors. However, not having picnic or recreational areas, it is geared more towards walking traffic. There is a great turn around of people coming to appreciate the area while respecting the rules of the gardens. This kind of behaviour ensures the gardens continue to be well kept and picture perfect for intimate engagement photos. This location also offers unique views based on the time of day. With my clients wants in needs in mind, I usually suggest a preferred time of day for the photo shoot to maximize the opportunities available for us.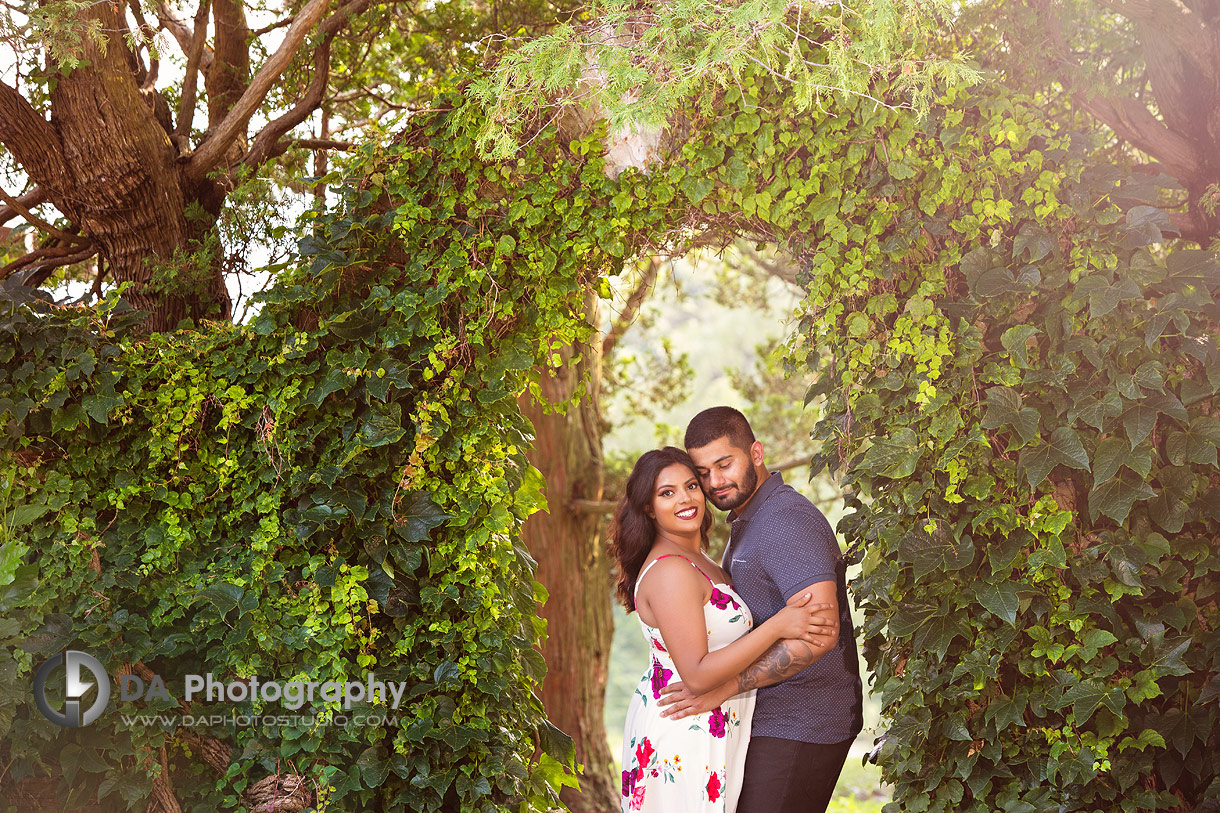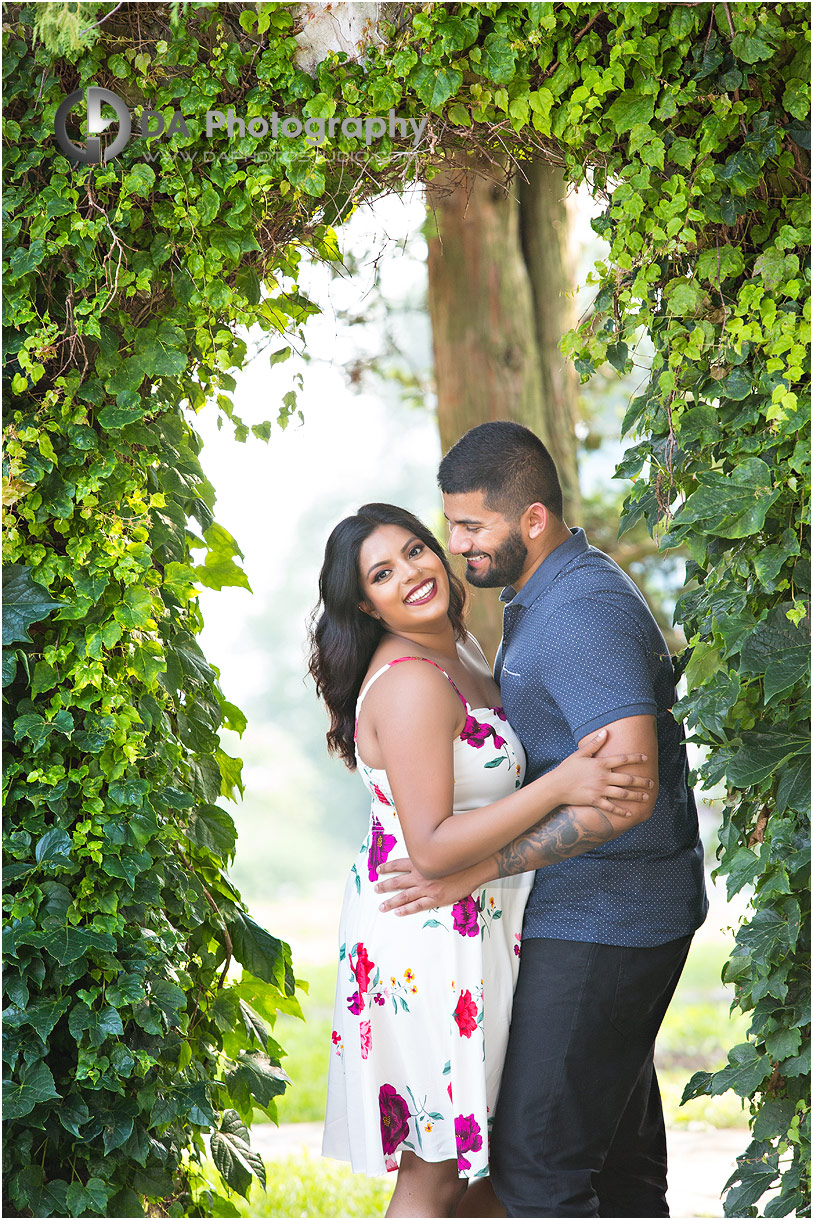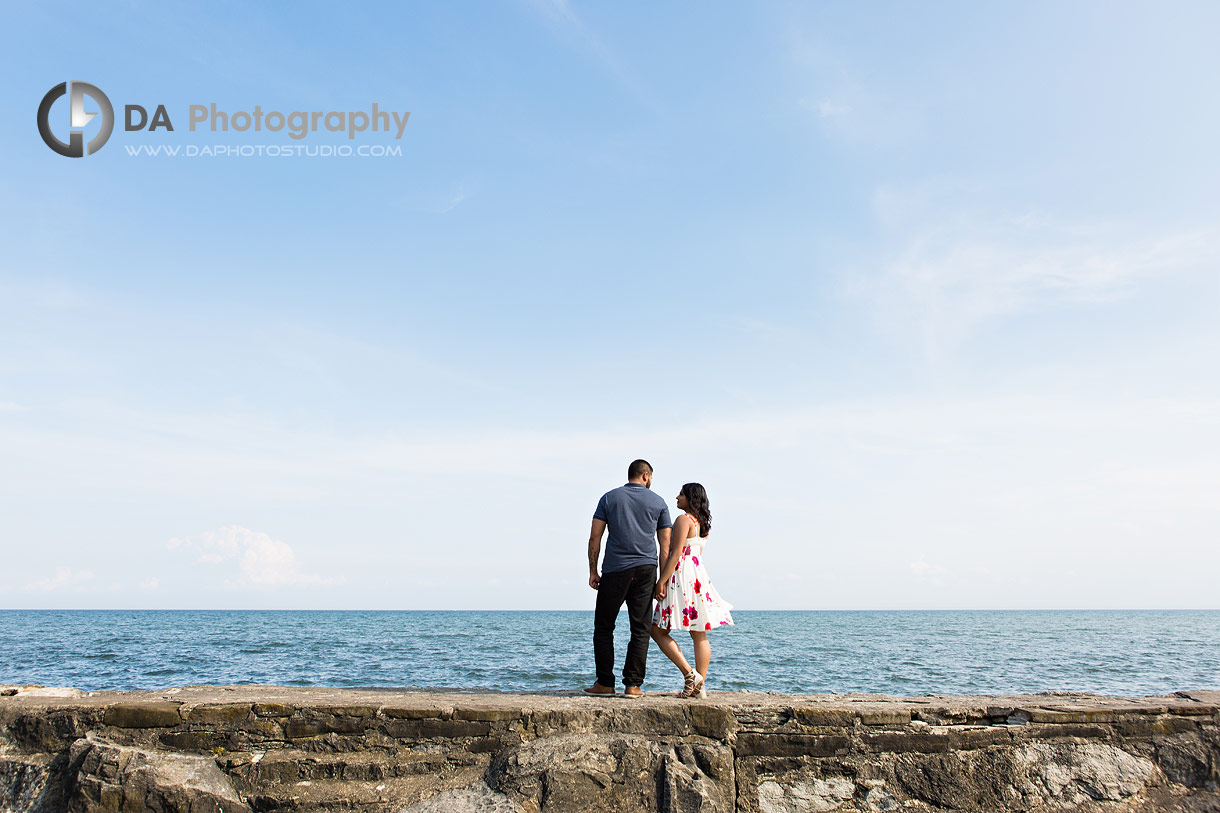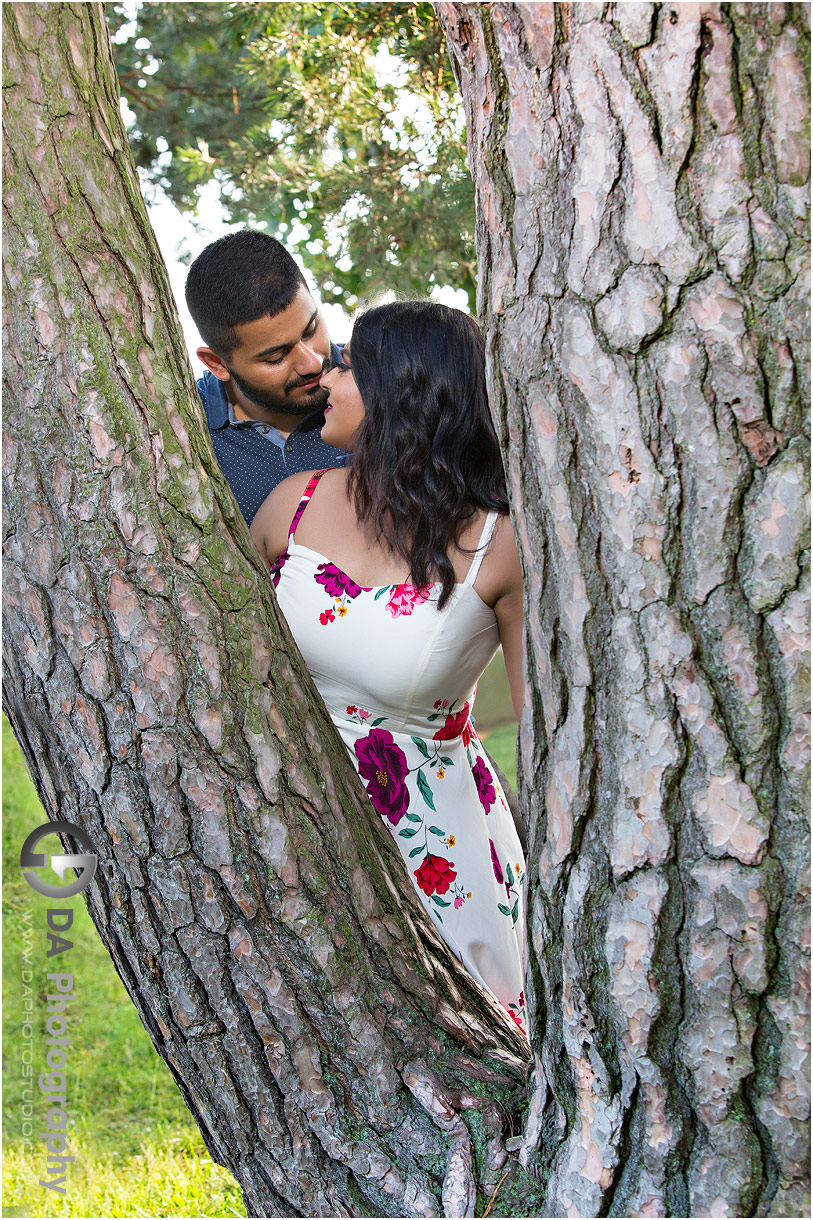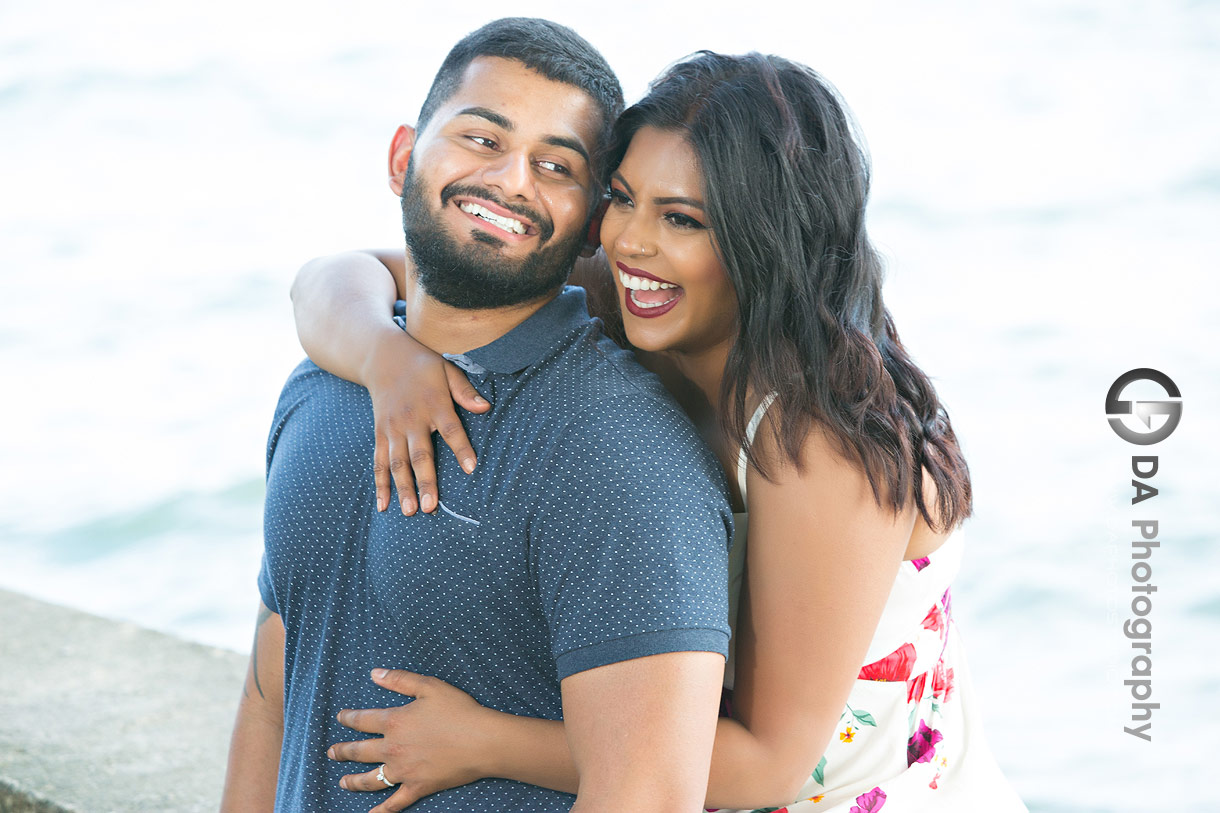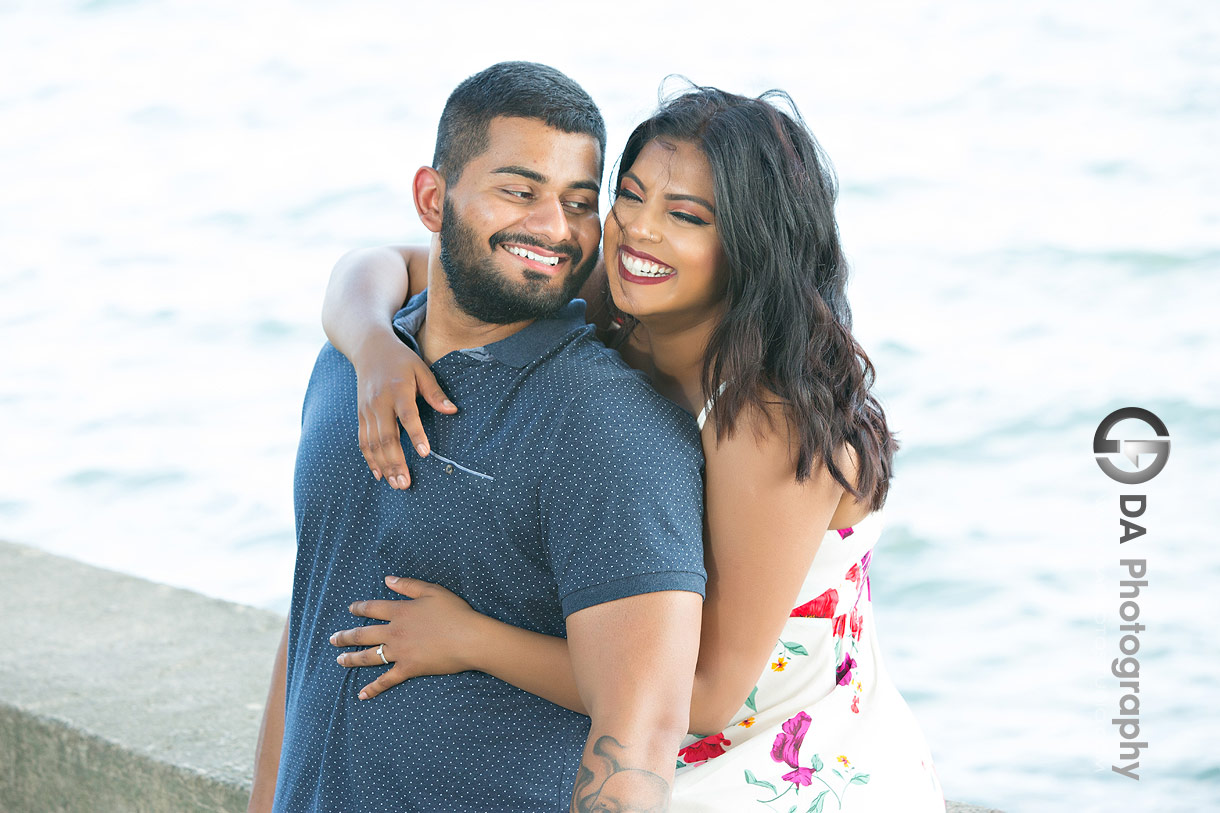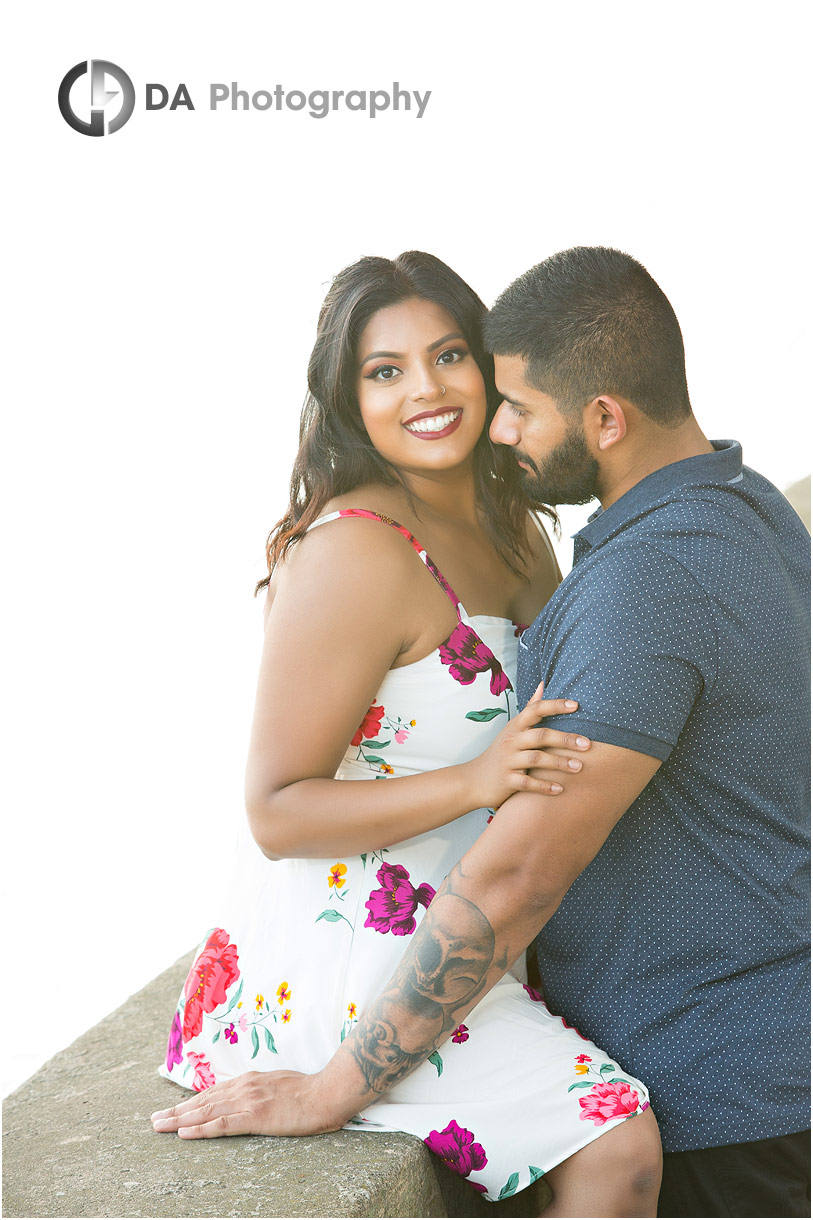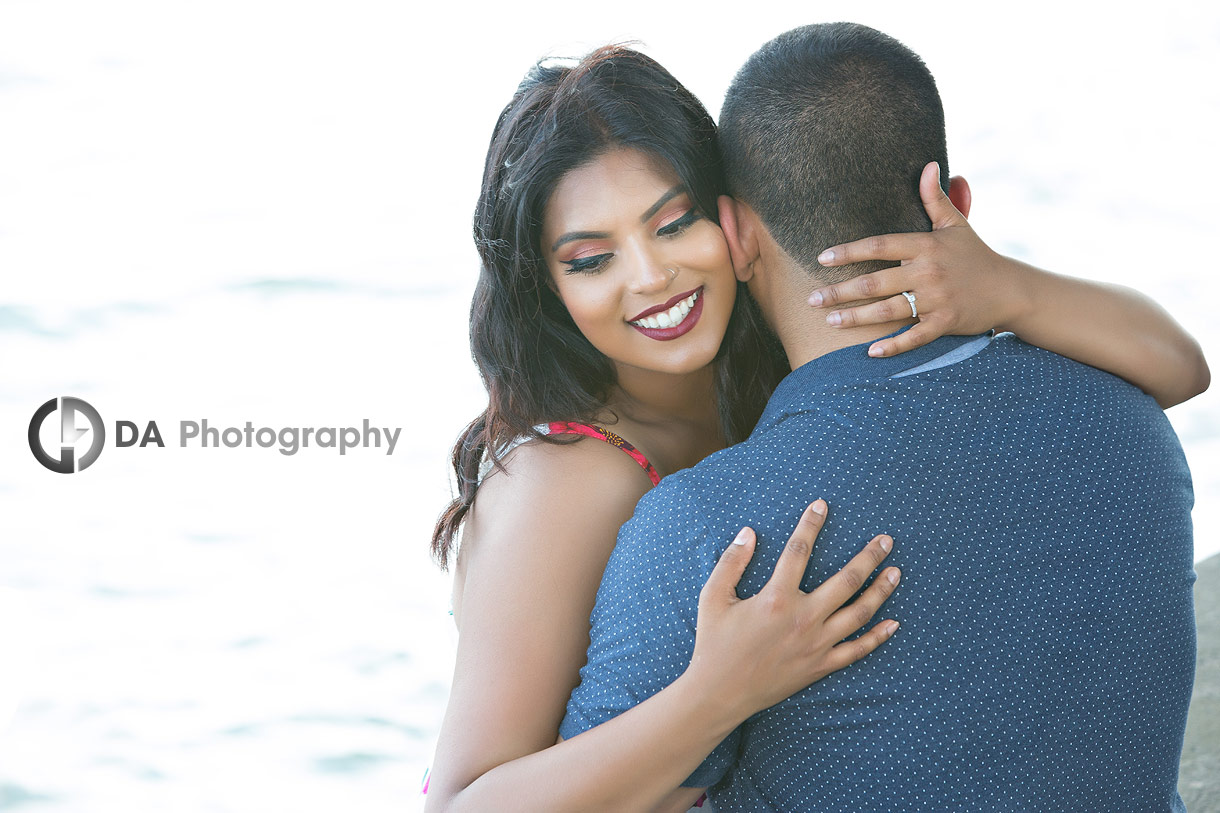 How we did our intimate engagement photos?
The third and final method to securing amazing photos for Erika and Stan is figuring out the "how". Immediately, I noticed how they were both quite nervous at the beginning of the session. So, I switched gears and focused on getting to know them better instead of jumping in to photographing them right away. I used my strong accent and unique sense of humour to switch the primary focus to our connection versus the pictures that were on their minds.
Those that have worked with me before can attest to the fact that I do not stay in one spot while I work. Like, ever. With Erika and Stan, as we were talking we were also moving between my favourite micro locations inside the gardens. I love my couple`s reaction when I show them the hidden areas and they are wowed by the gorgeous views!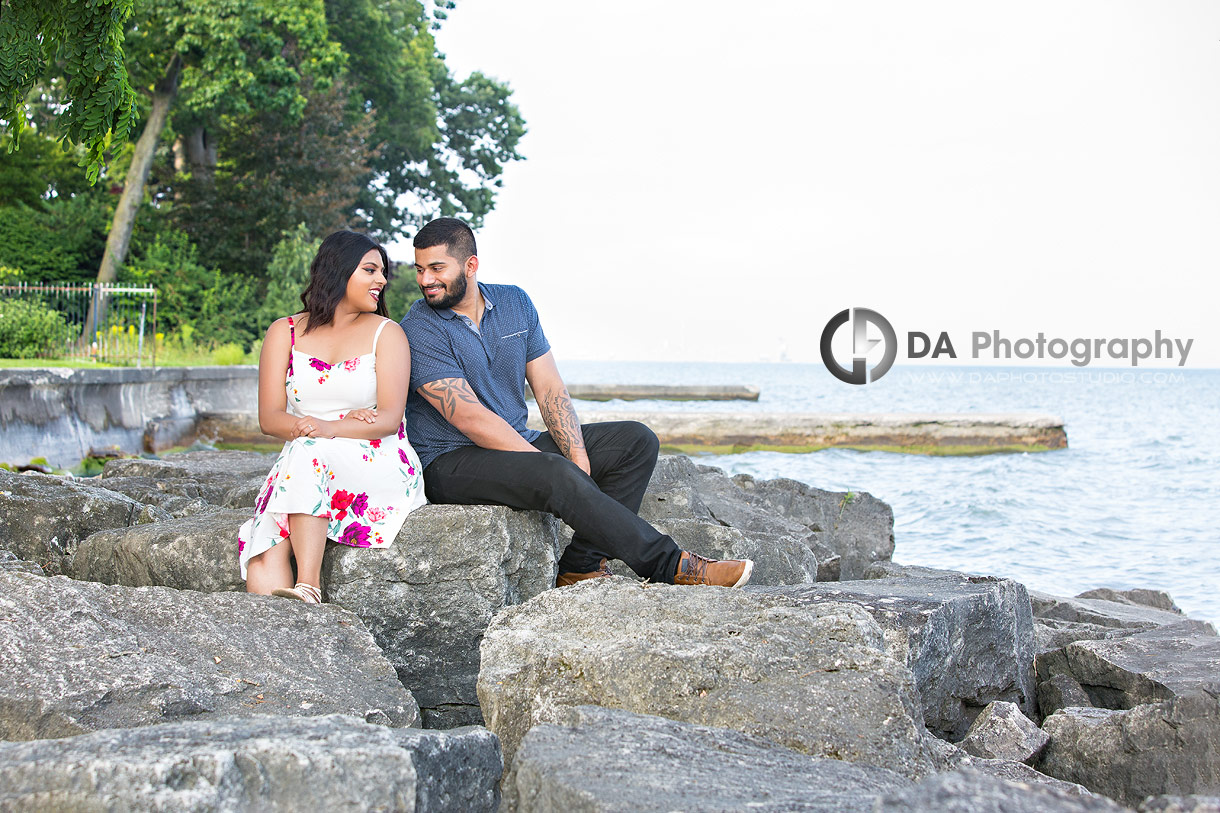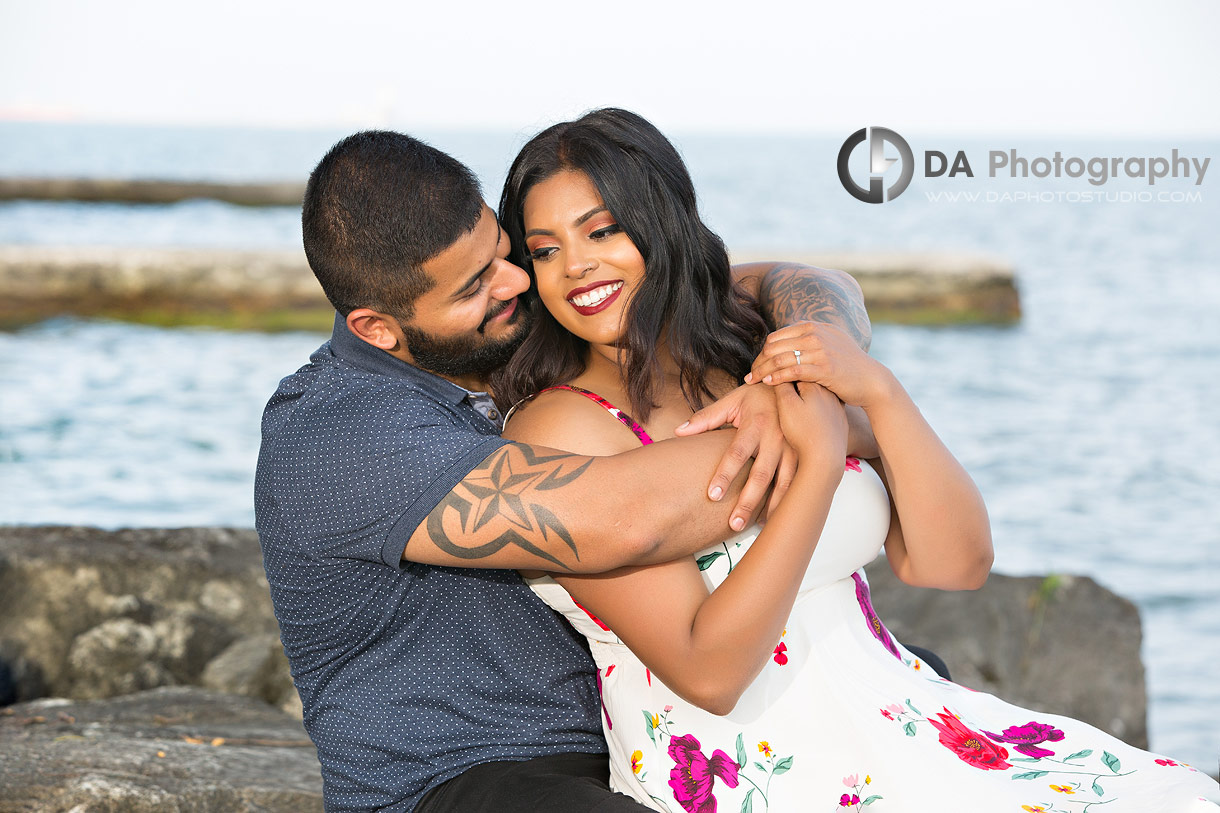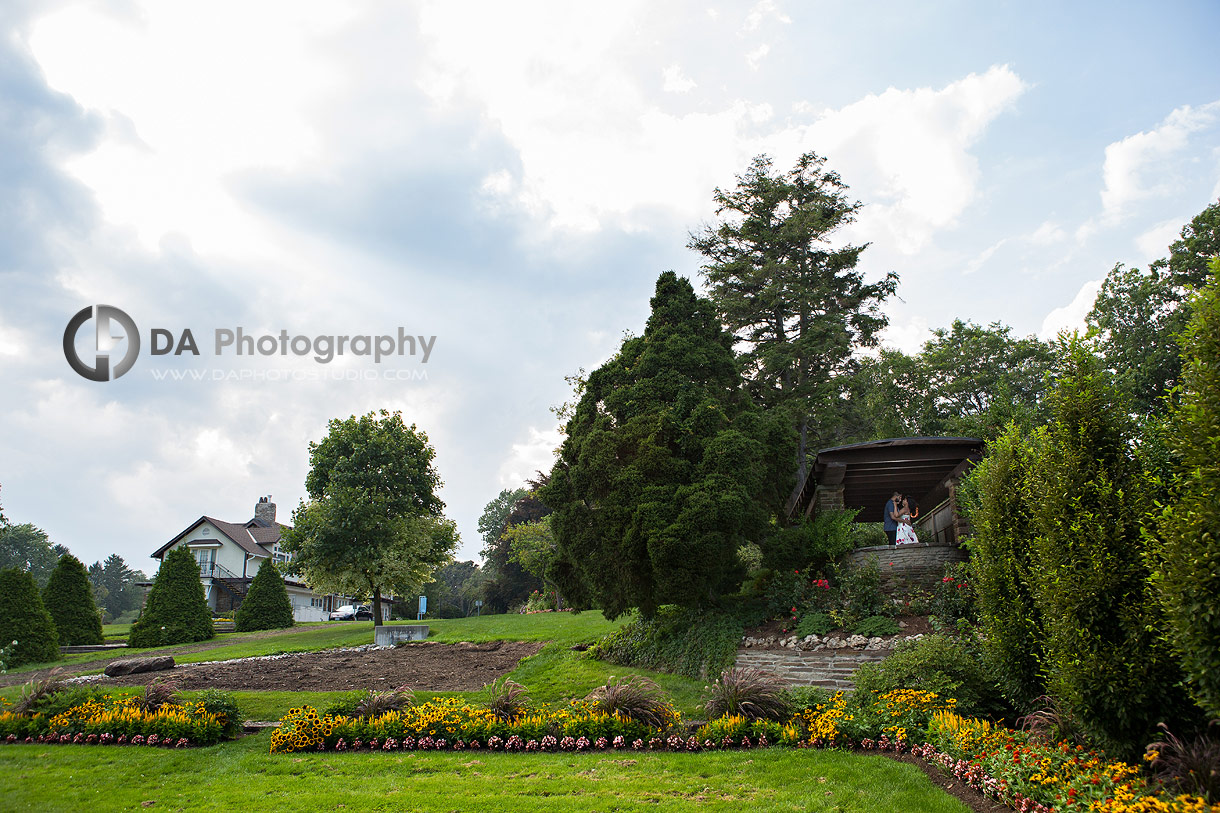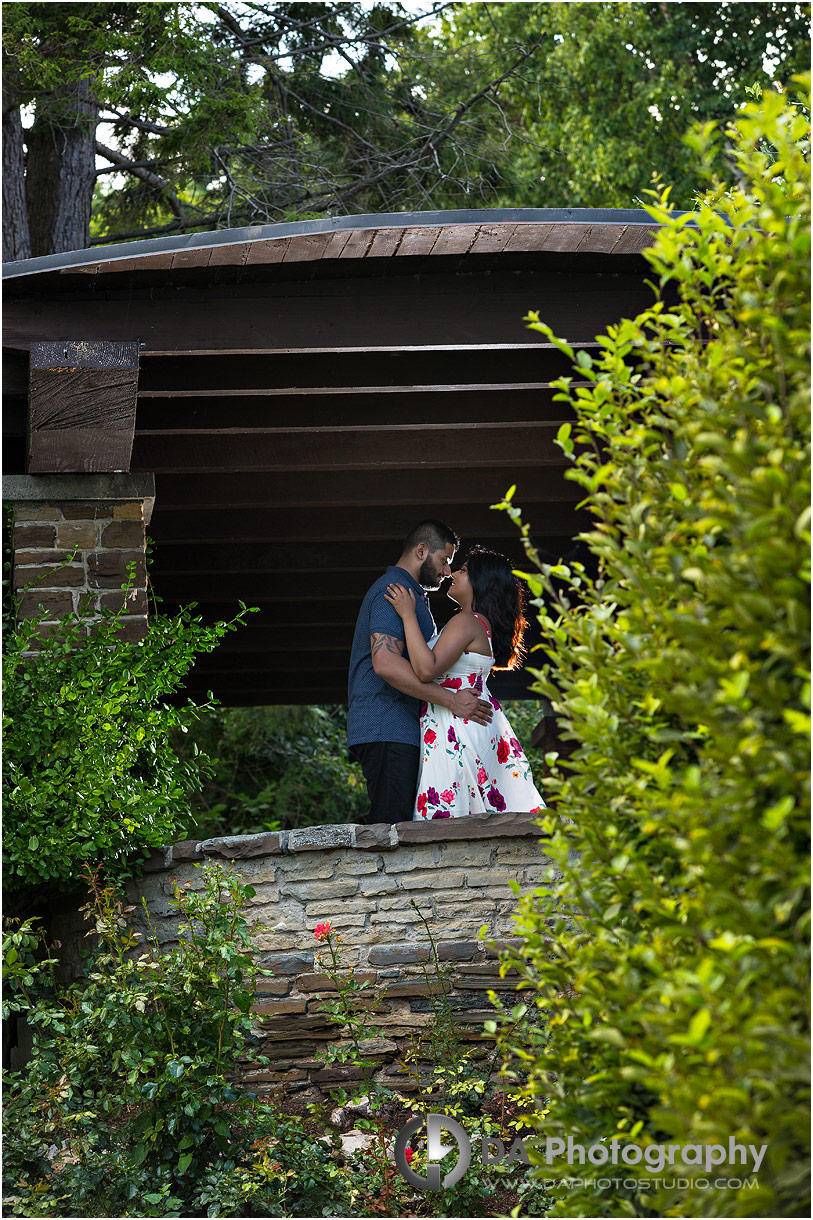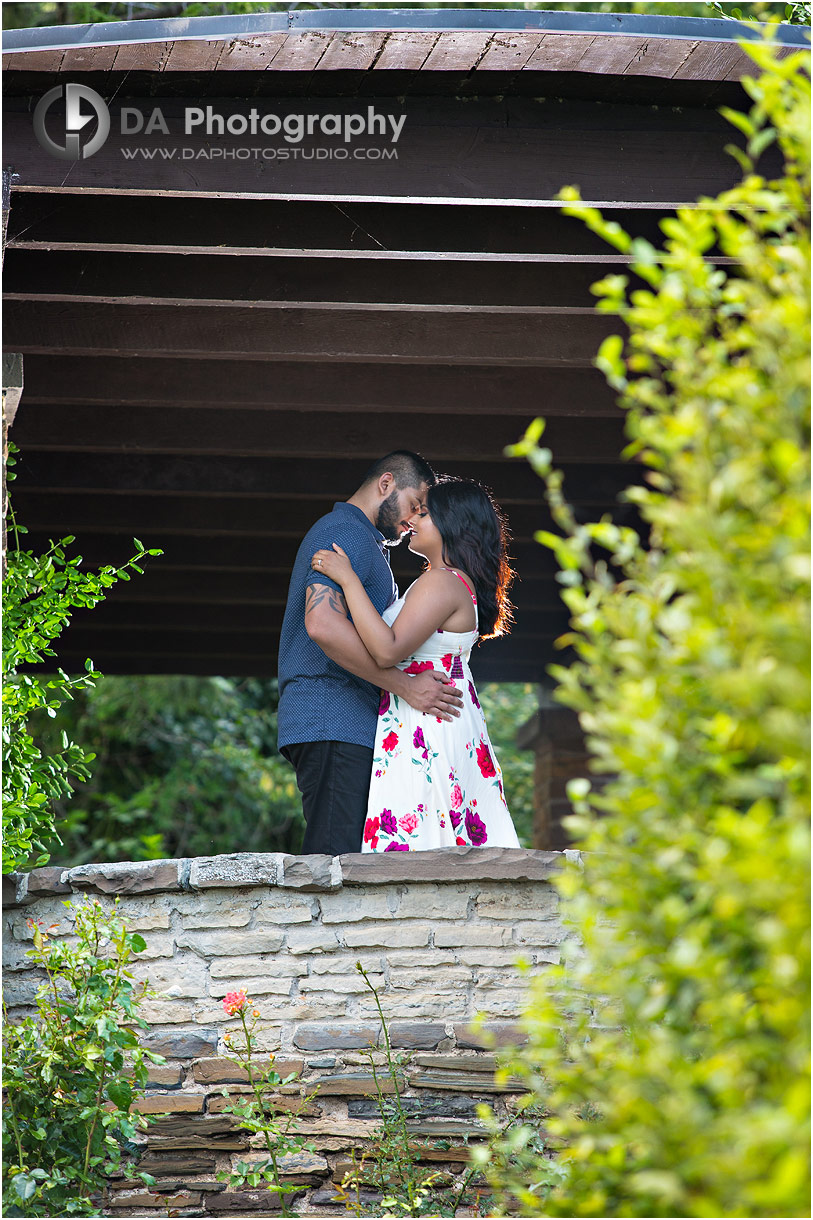 While sometimes they say how much they love it, most often I can tell just by looking at their eyes. My duty is to watch for those sparks in their eyes  and to stop to capture them in the moment. At this point,I simply need to give them time to get comfortable and move away from them. By shooting from afar, they still have their privacy. This helps the intimate engagement photos to be genuine and true to the emotions that they are feeling.
We visit as many places as we can like this for the next 2 hours, finishing up where we started off. I have an approximate plan prepared in advance though. I want to make sure we visit certain places at certain times for the best lighting and photo possibilities. The system I use is pretty hard to replicate simply because it is unique to my own experiences, visions and connection to my couple. If you want to experience it for yourself, you'll need to schedule a session with me so we can make it happen!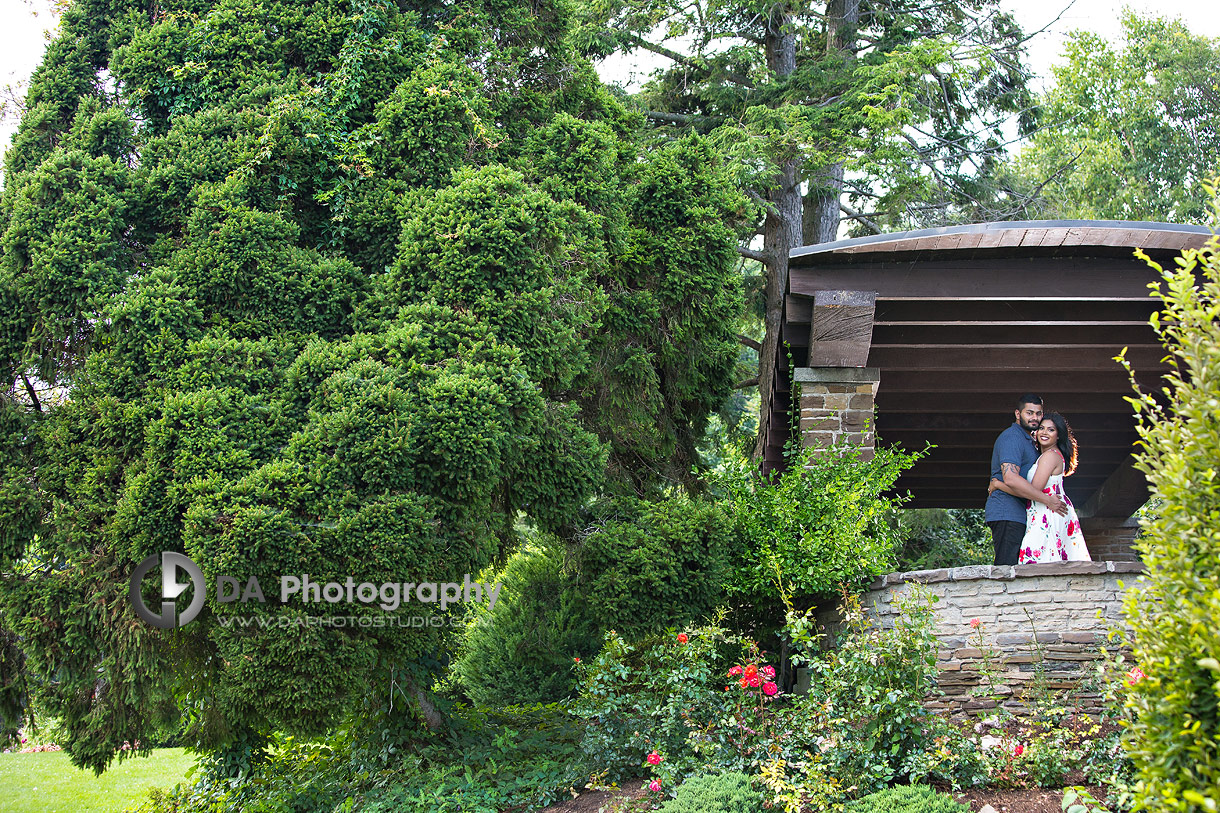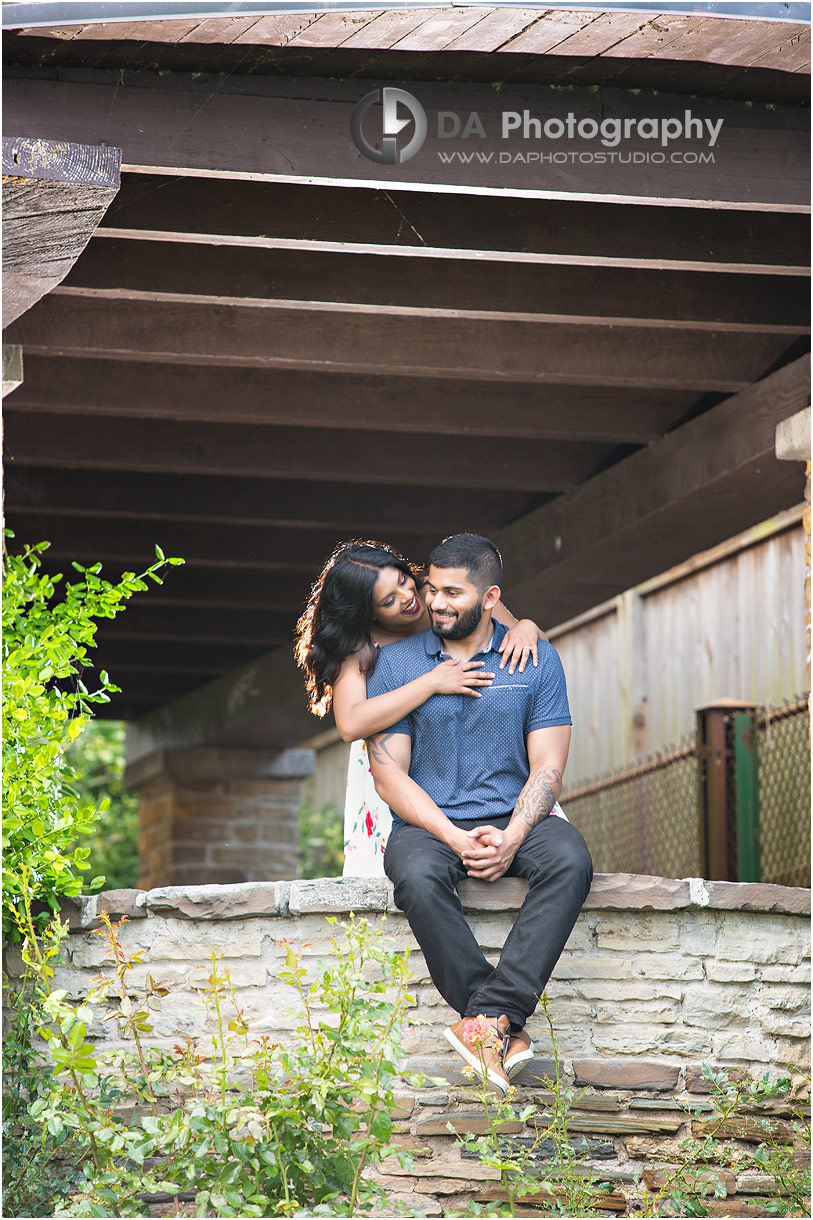 Why we have chosen this approach for Erika and Stan's photos?
In the end, there's always the "why" to answer too, right? I felt this approach for the engagement session was right from them at the very first meeting we had to discuss their wedding. After the wedding show where we officially met, we later had an in person meeting to discuss their specific needs. I listened and tried to decipher what the most important thing was for both of them. Erika's wide open and curious eyes telling me she was ready for some unique experiences. I knew they were ready for something intimate and unique to just the two of them. Stan was right there with Erika but was observing and trying to read if I was the right photographer for them.
After their intimate engagement session, Stan and I's connection really evolved. He seemed to be comfortable enough to remove any hesitancy he had previously. This relationship in turn made their wedding photos even more unique and original.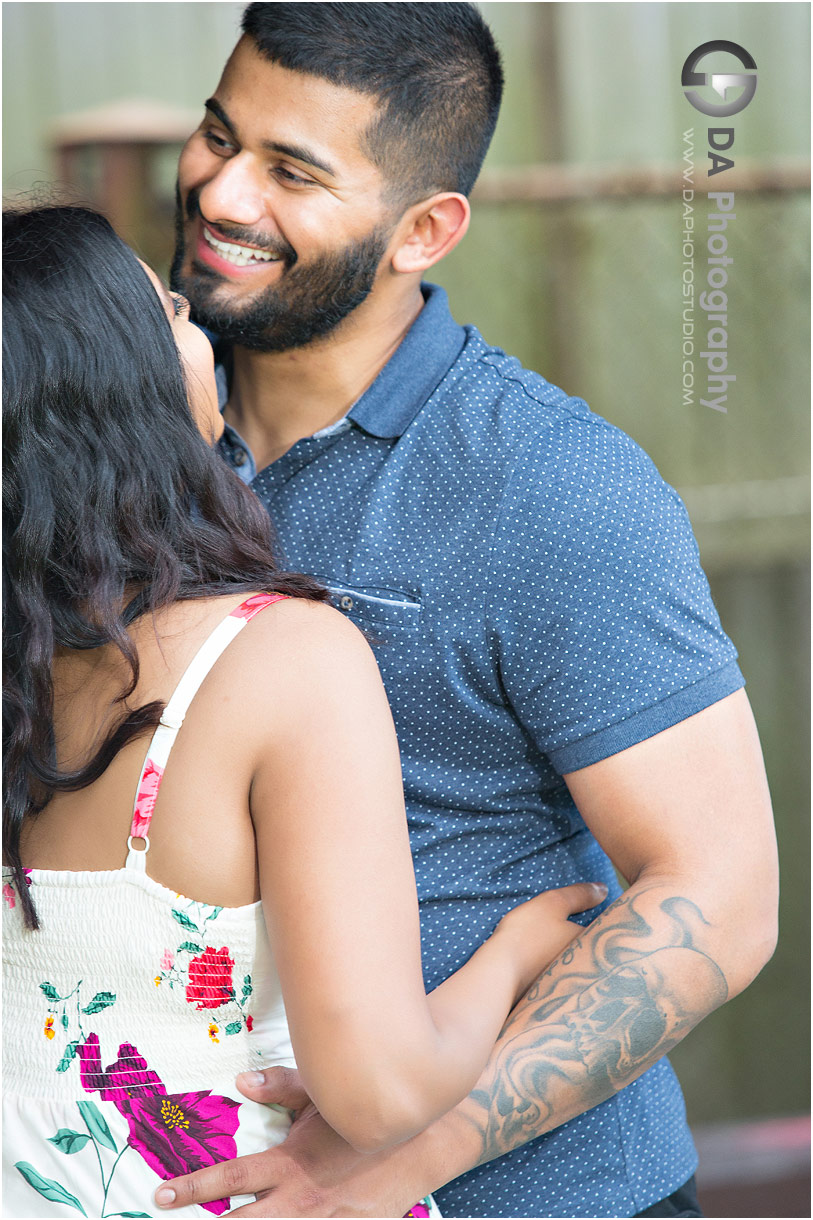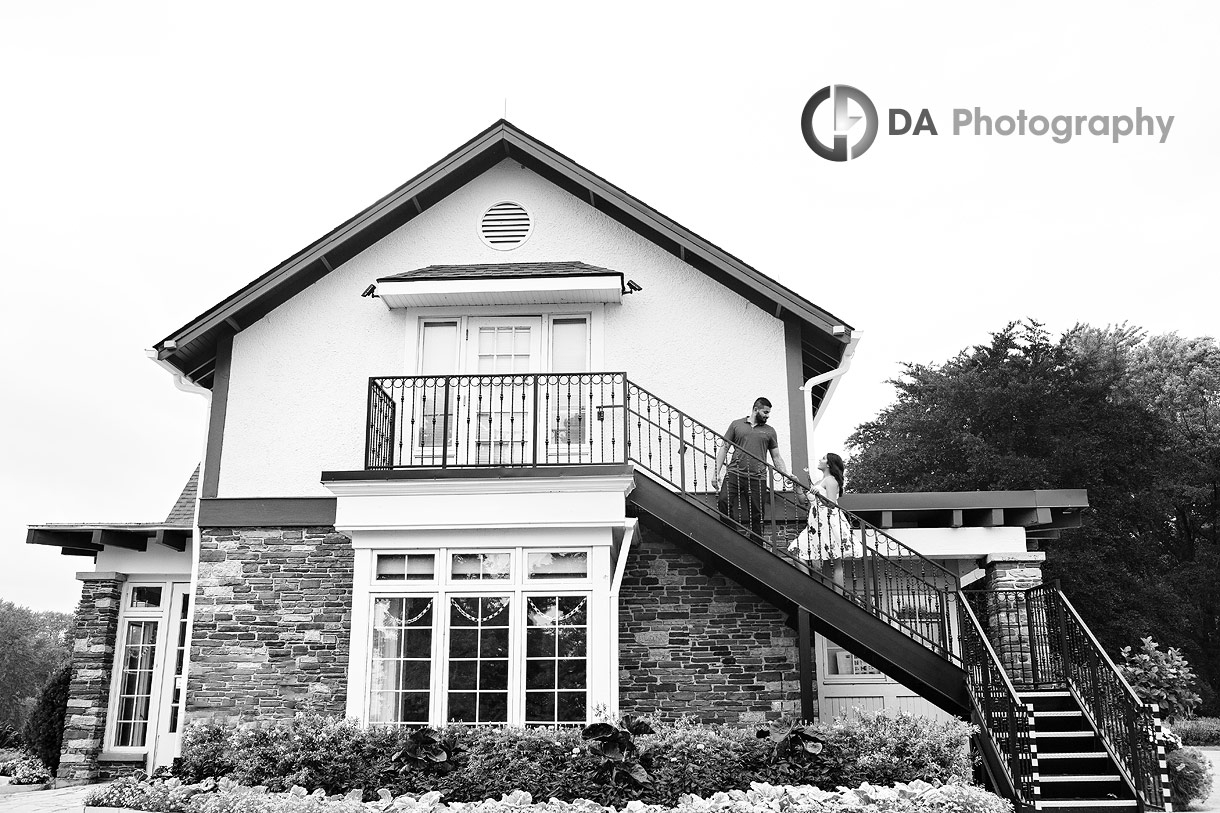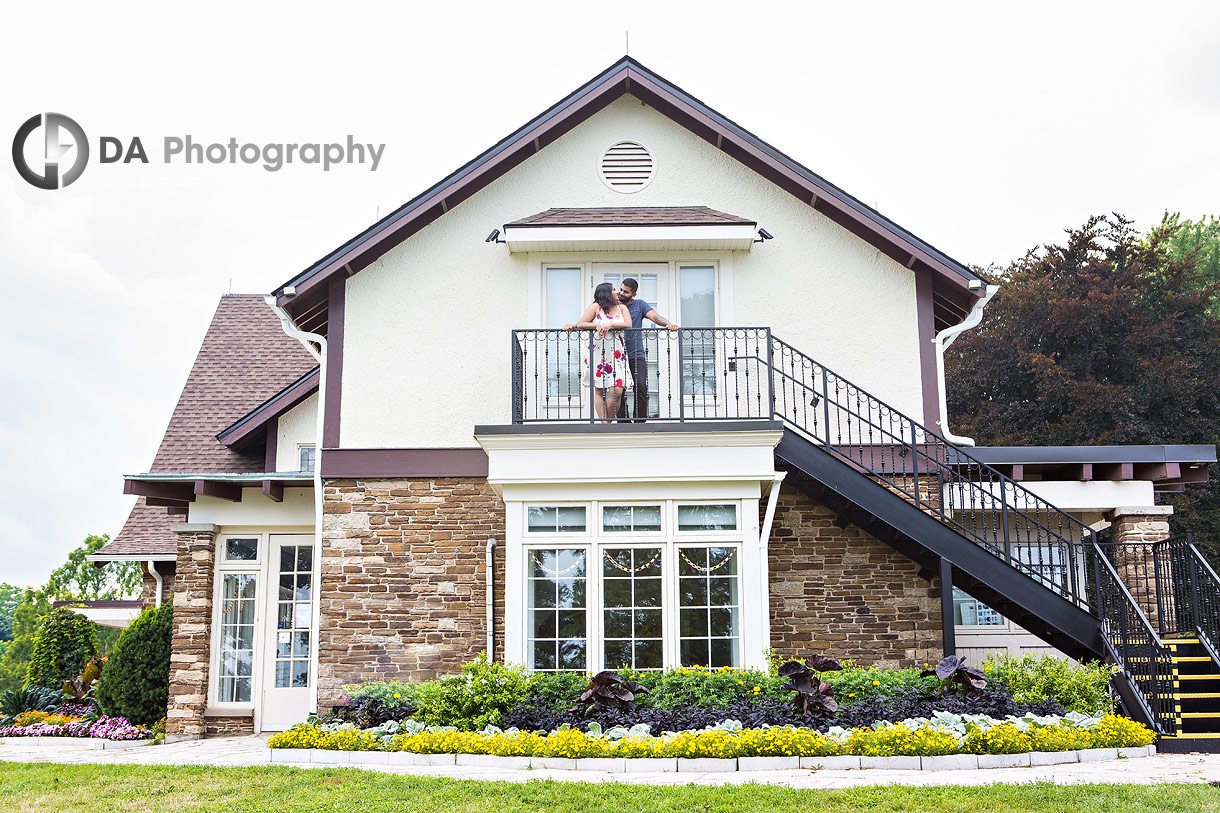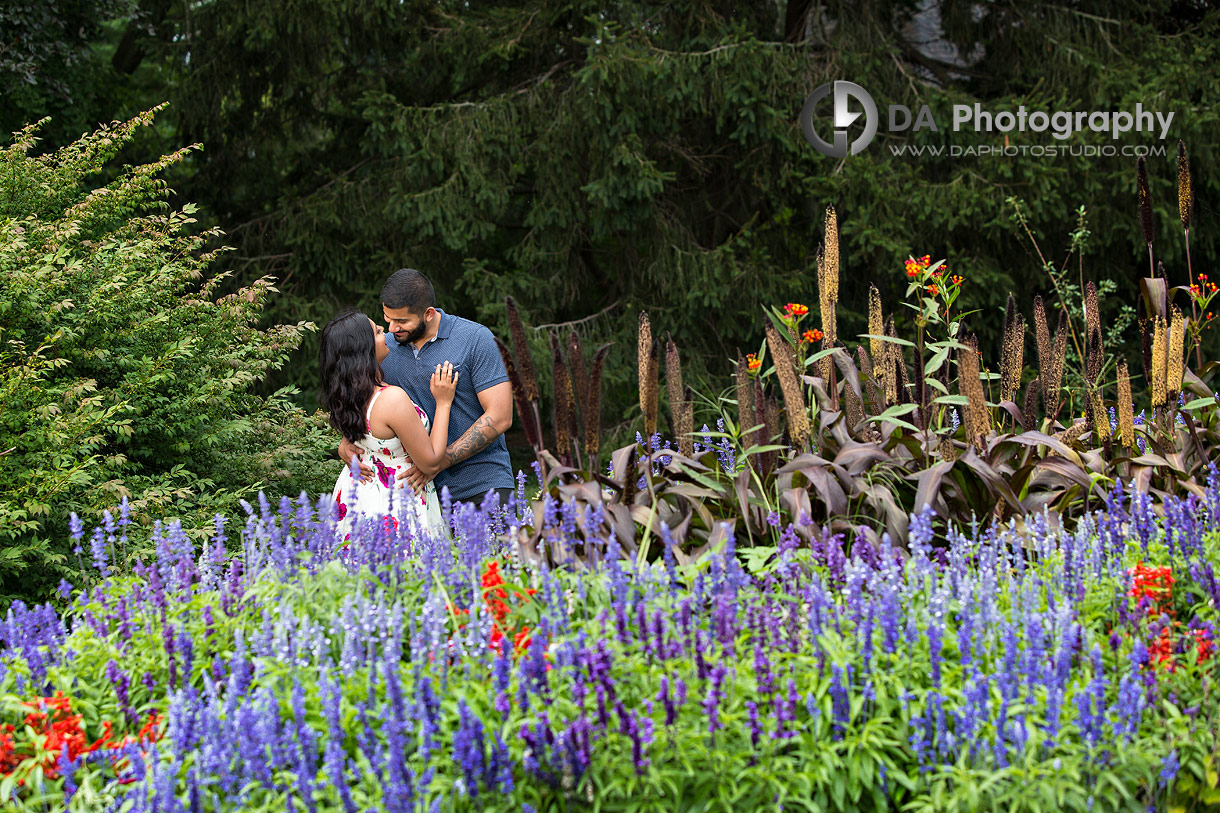 Seeing Erika and Stan's photographs while preparing them for this blog brought back many happy thoughts for me. I am pleased with what we achieved and how we documented their intimate engagement photos at Gairloch Gardens in Oakville.
Photo Location: Gairloch Gardens, Oakville, ON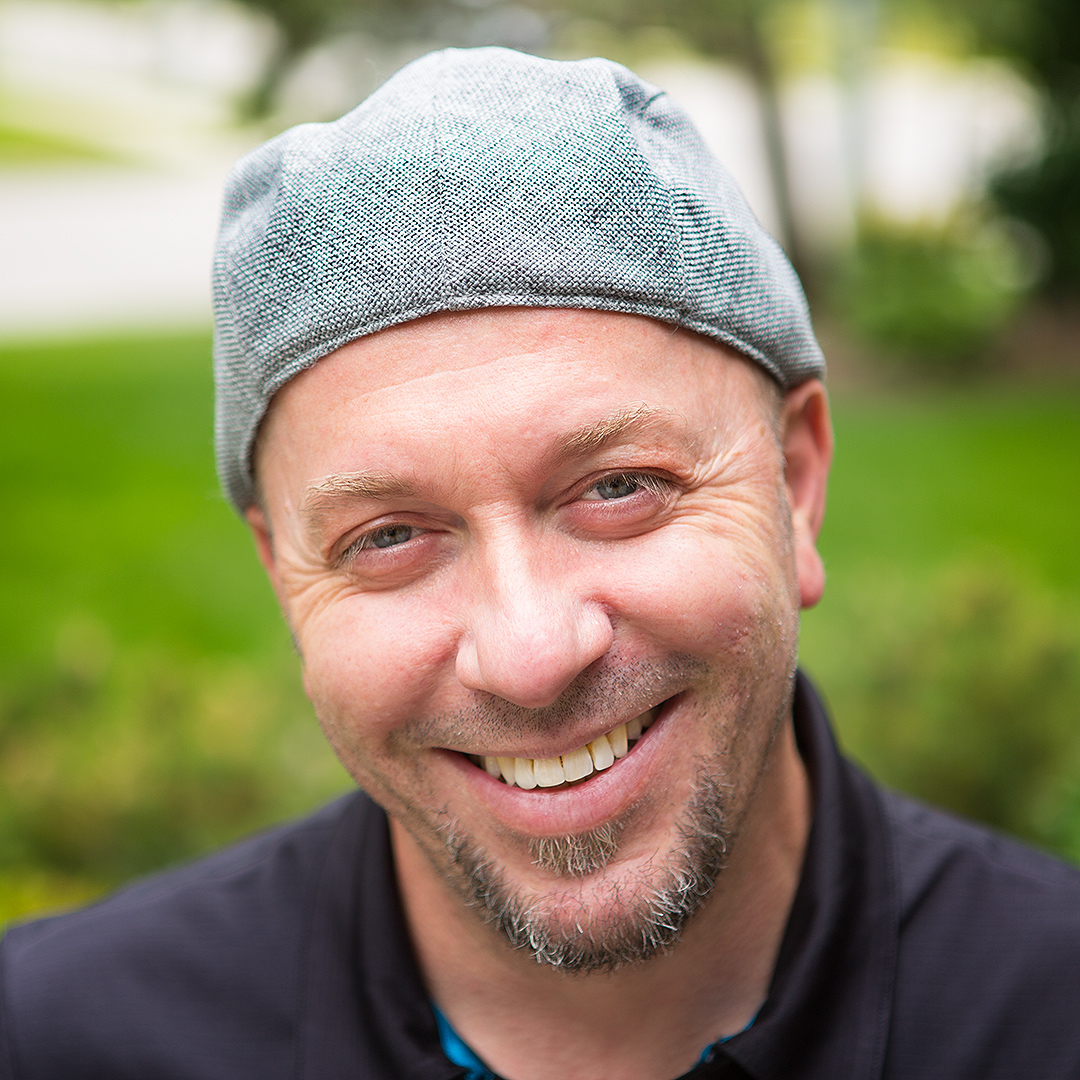 My passion and biggest asset is taking the time to make every client comfortable and relaxed before I even pick up the camera. The result? Photos of you that actually look like you at your best! I can prove to you how much you can enjoy having your picture taken. Lifestyle photography is about the experience that happens to be served up along side of some great photos.
Specialties:
Family Photography for families that like to move around and enjoy their photo time, Wedding Photography for couples looking for a mixture of photojournalistic, contemporary and traditional images and Professional Corporate headshots that are far from cheesy and stiff.