When you cover a Bellagio wedding with multiple events, there are certainly some benefits and challenges. On one hand, you are able to create some really meaningful connections with the wedding couple and their guests. It is certainly easier to ask for anything from your subjects. As well, it allows you to read their body language better and act accordingly for the best results.
However, multiple events are not without challenges too. One of these obstacles you face is continuing to provide new and creative images during the many hours you are together. The goal is to not be repetitive while still being true to the moment and complementary to the clients.
I had a plan of action for this wedding from the beginning. I knew I had to be disciplined in order to follow the plan step by step. It's important to be creative within the event boundaries. With that in mind, my photojournalistic style was fully engaged. I had a chance to photograph exactly as I wanted with real moments and true emotions.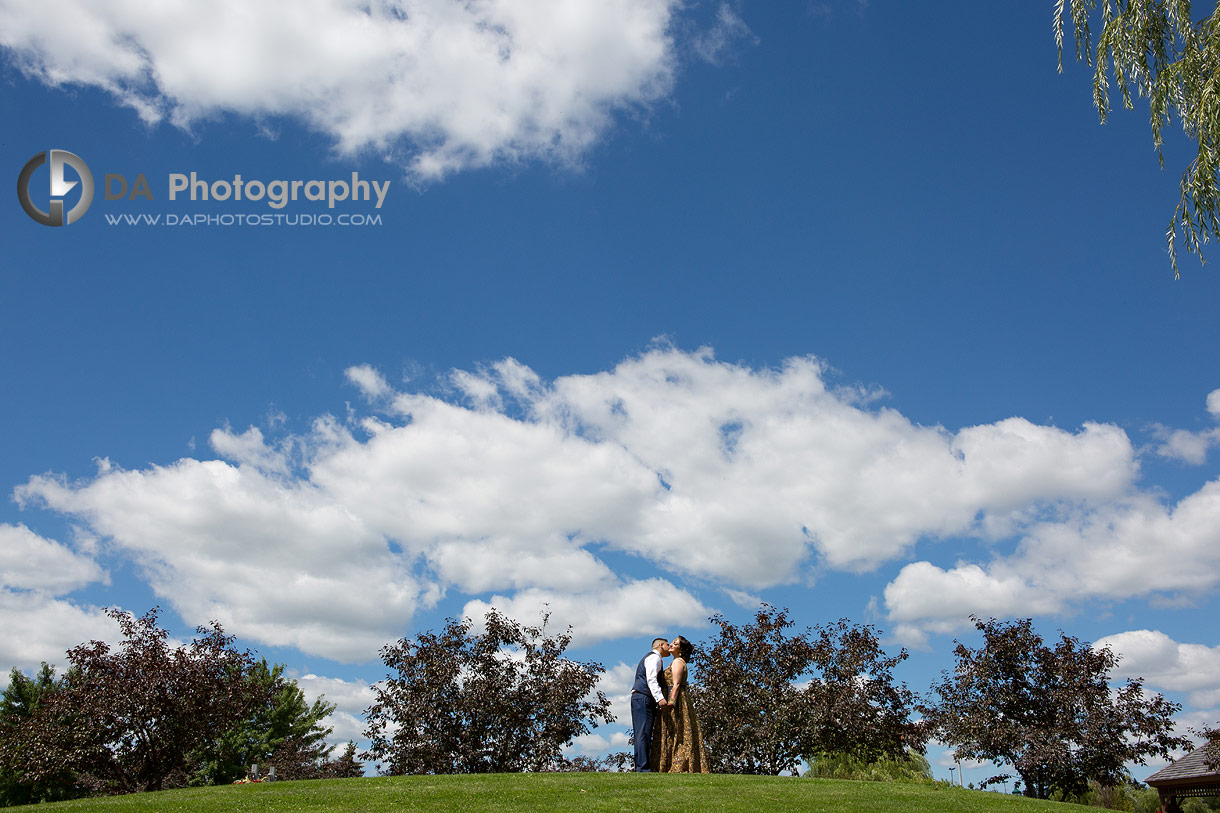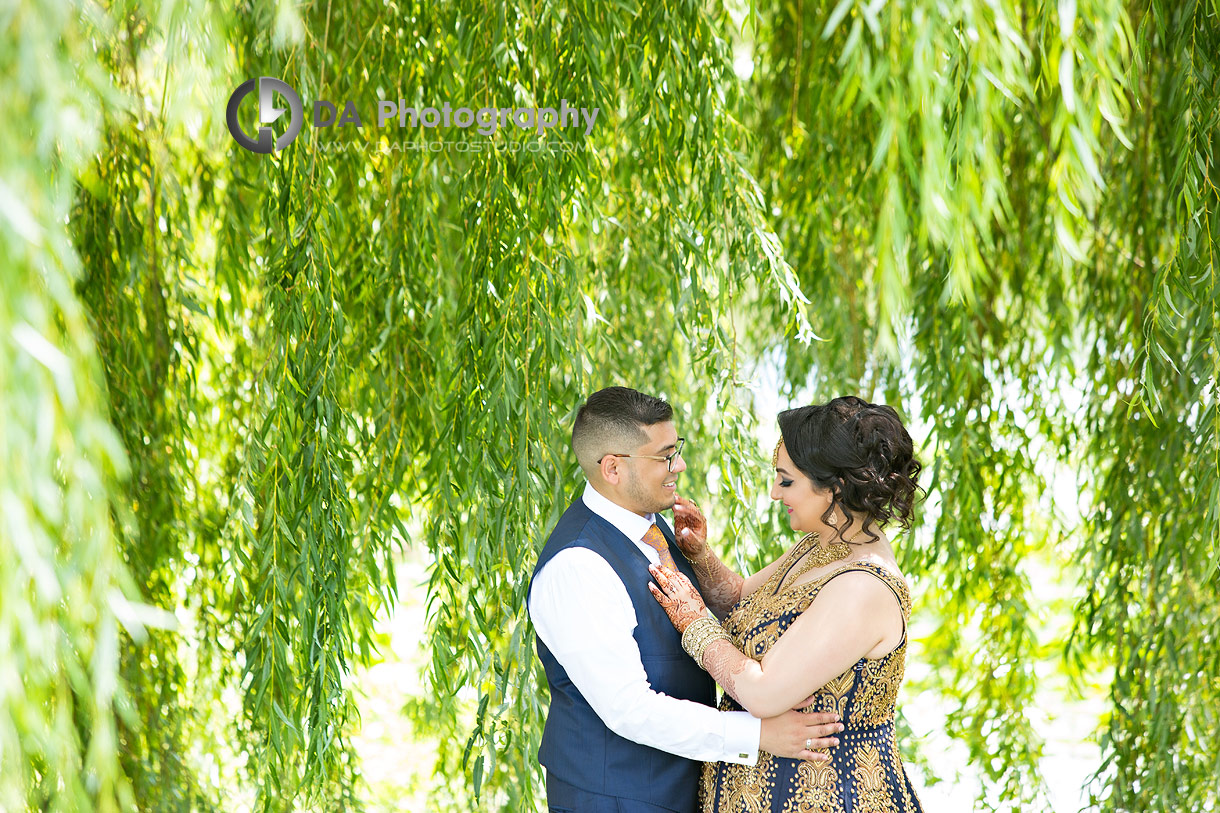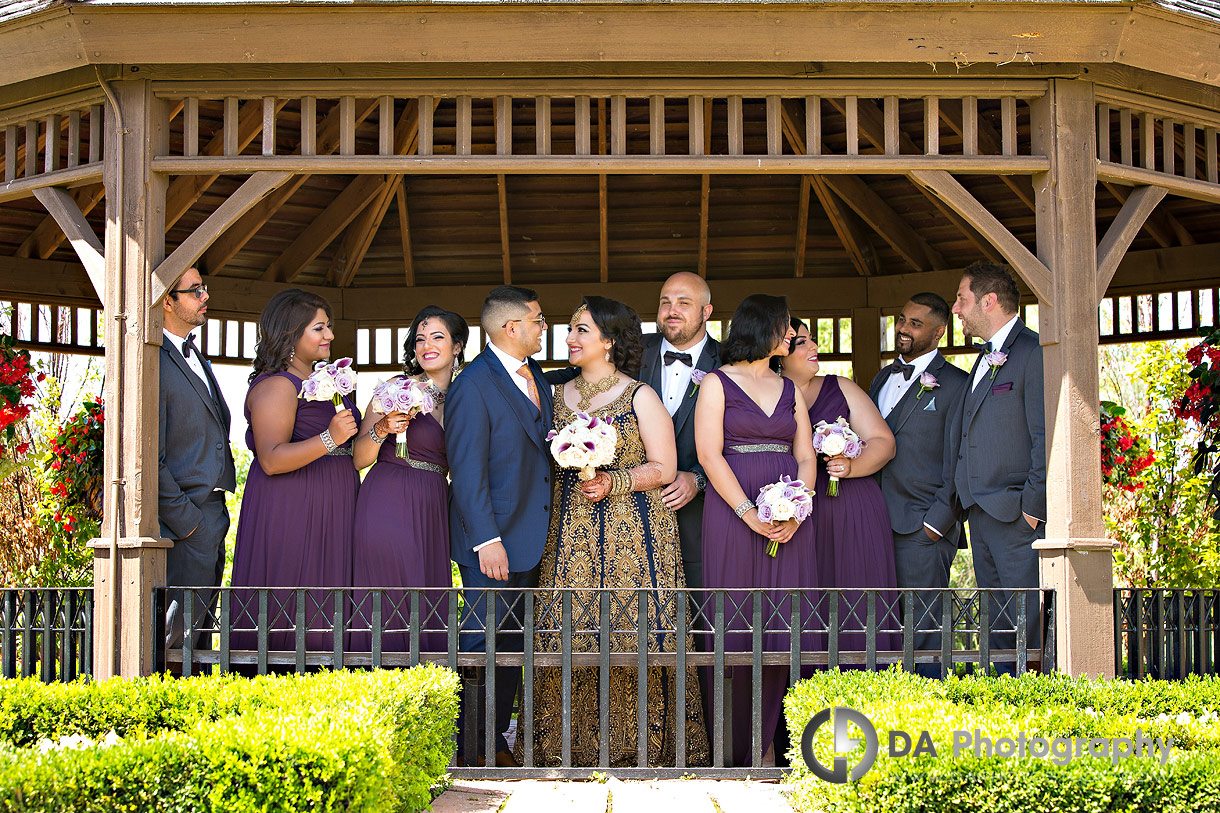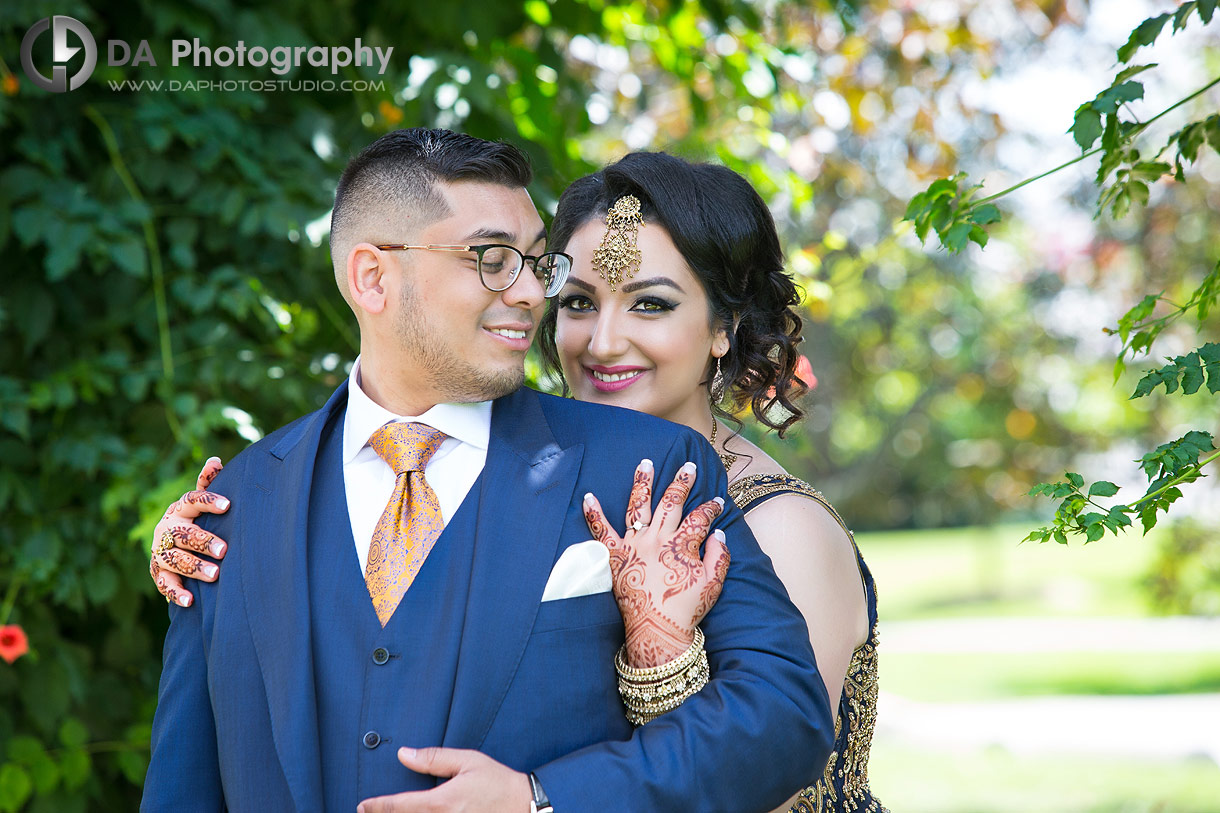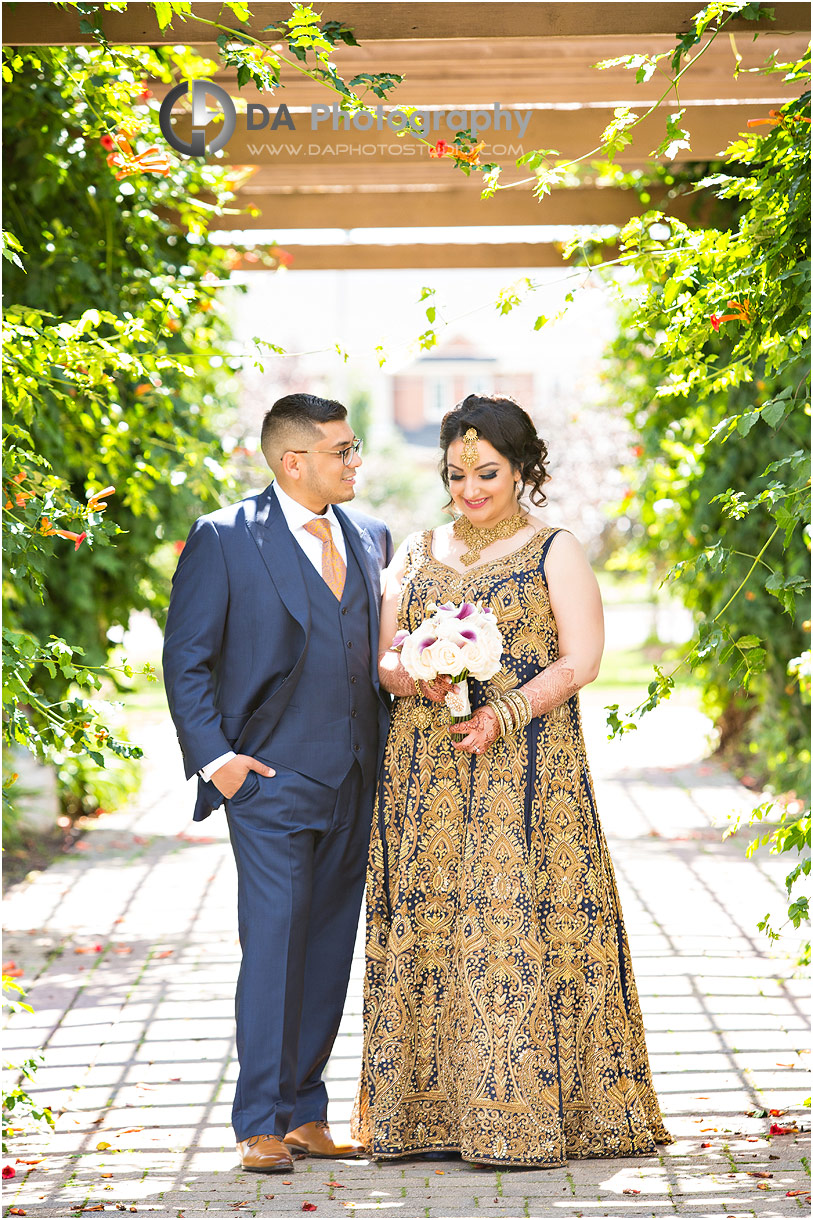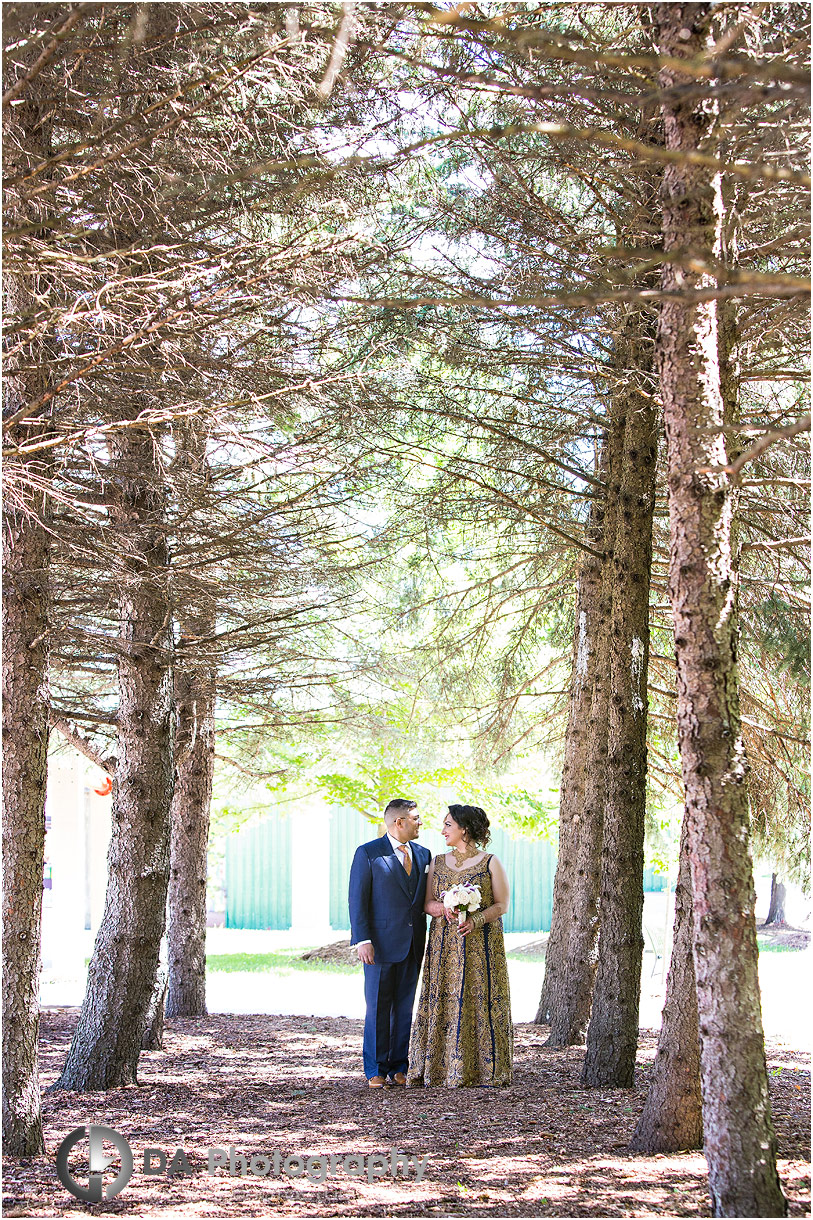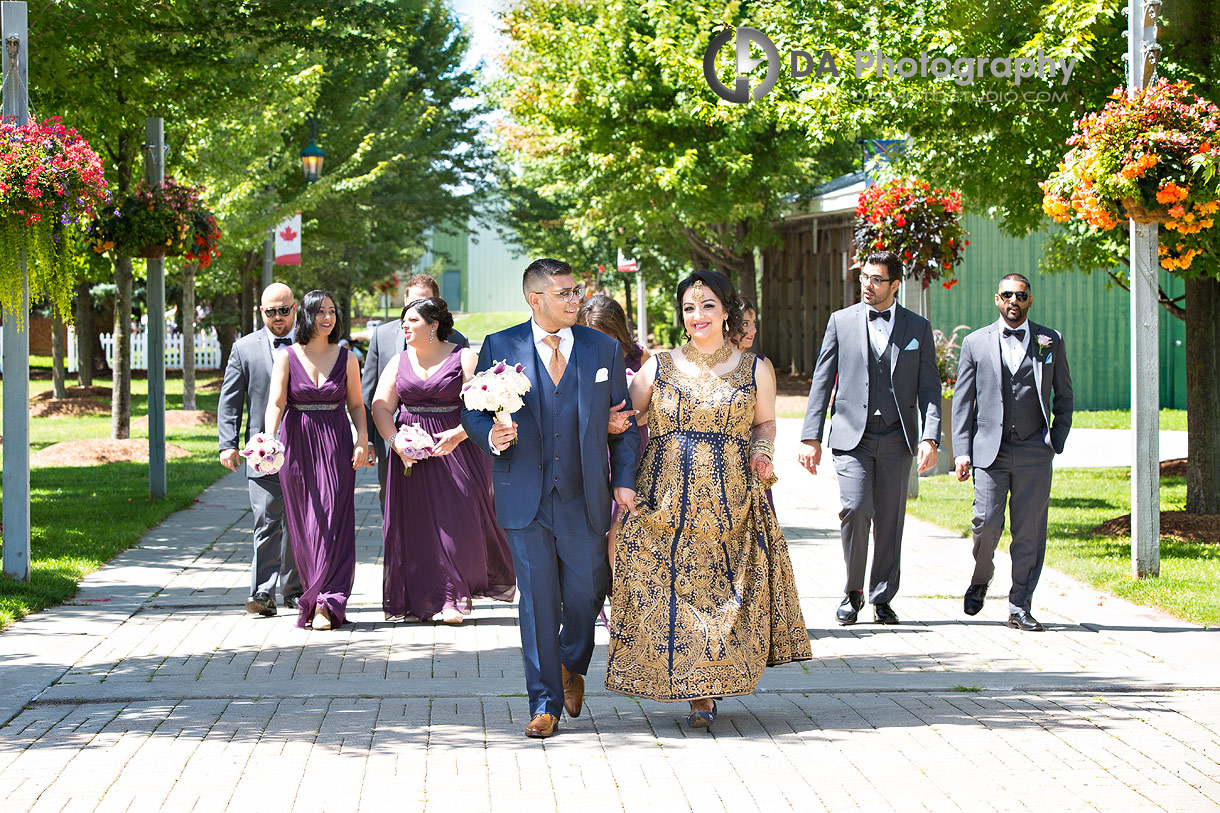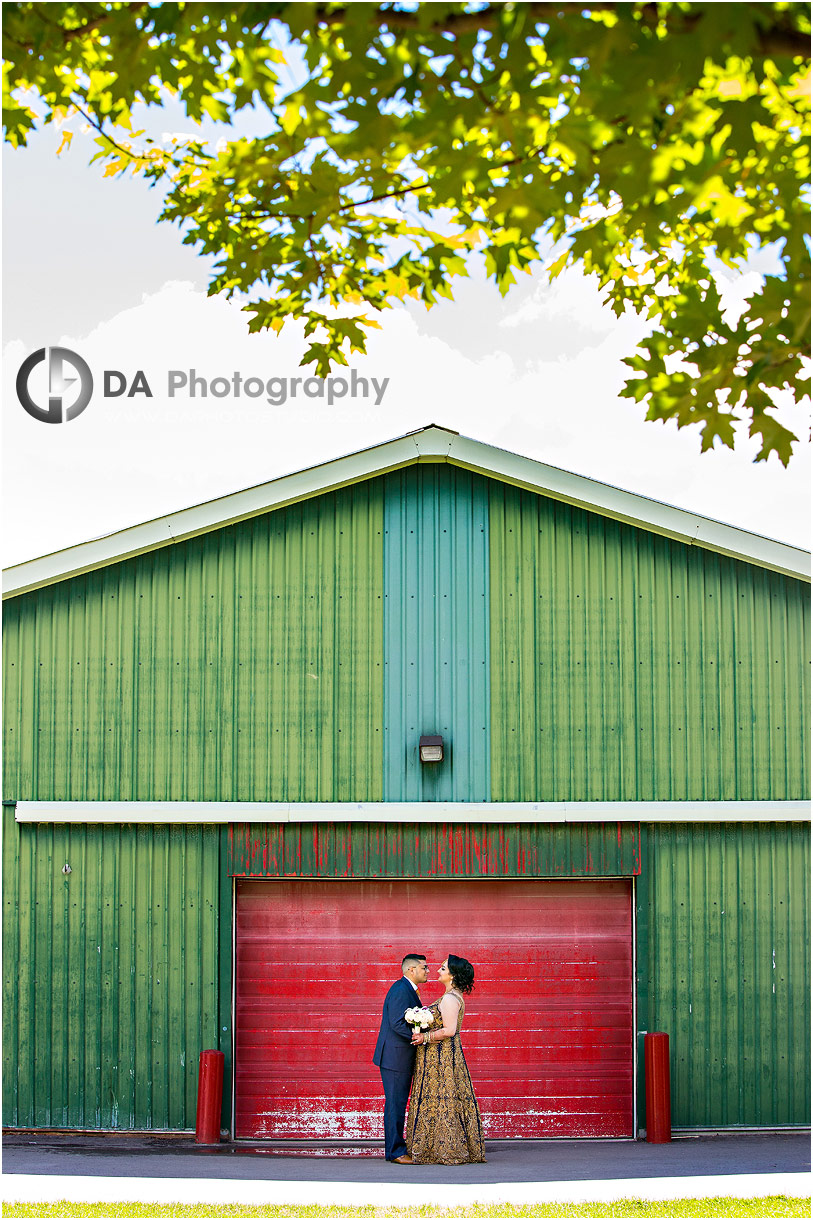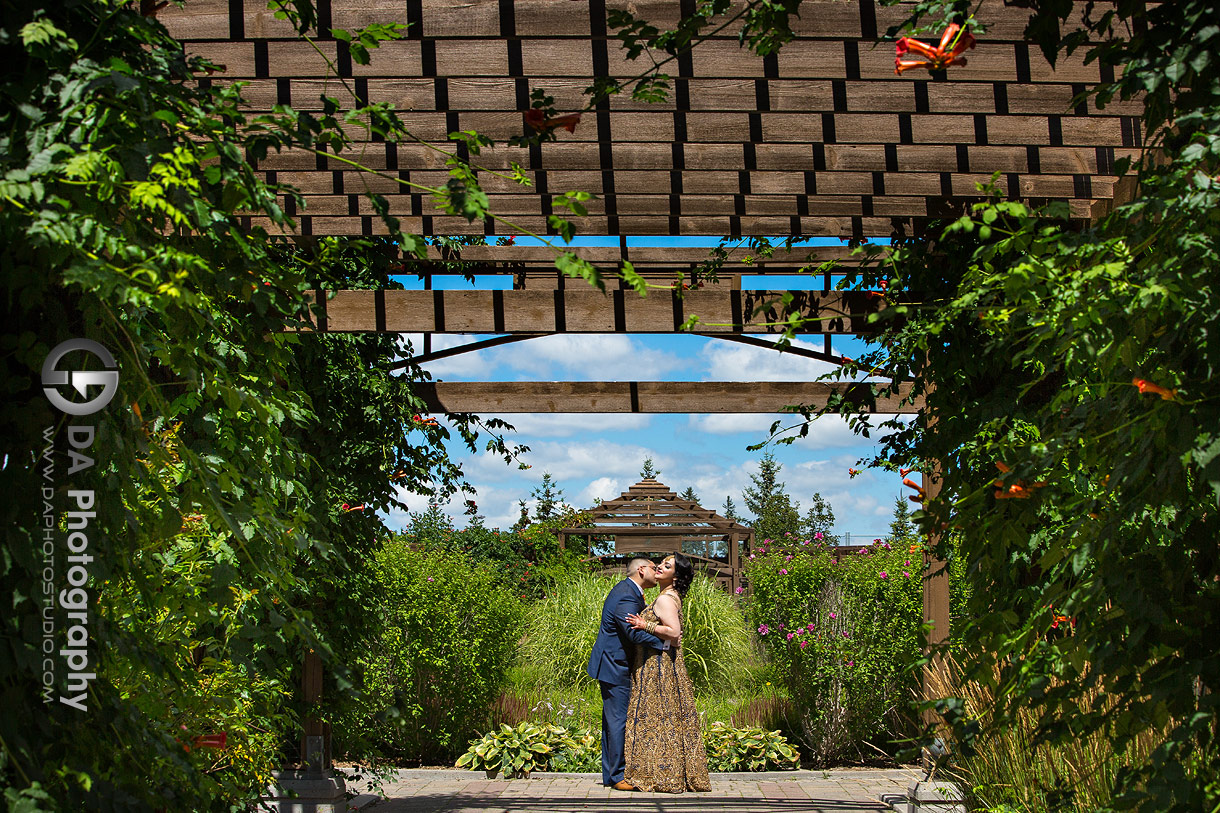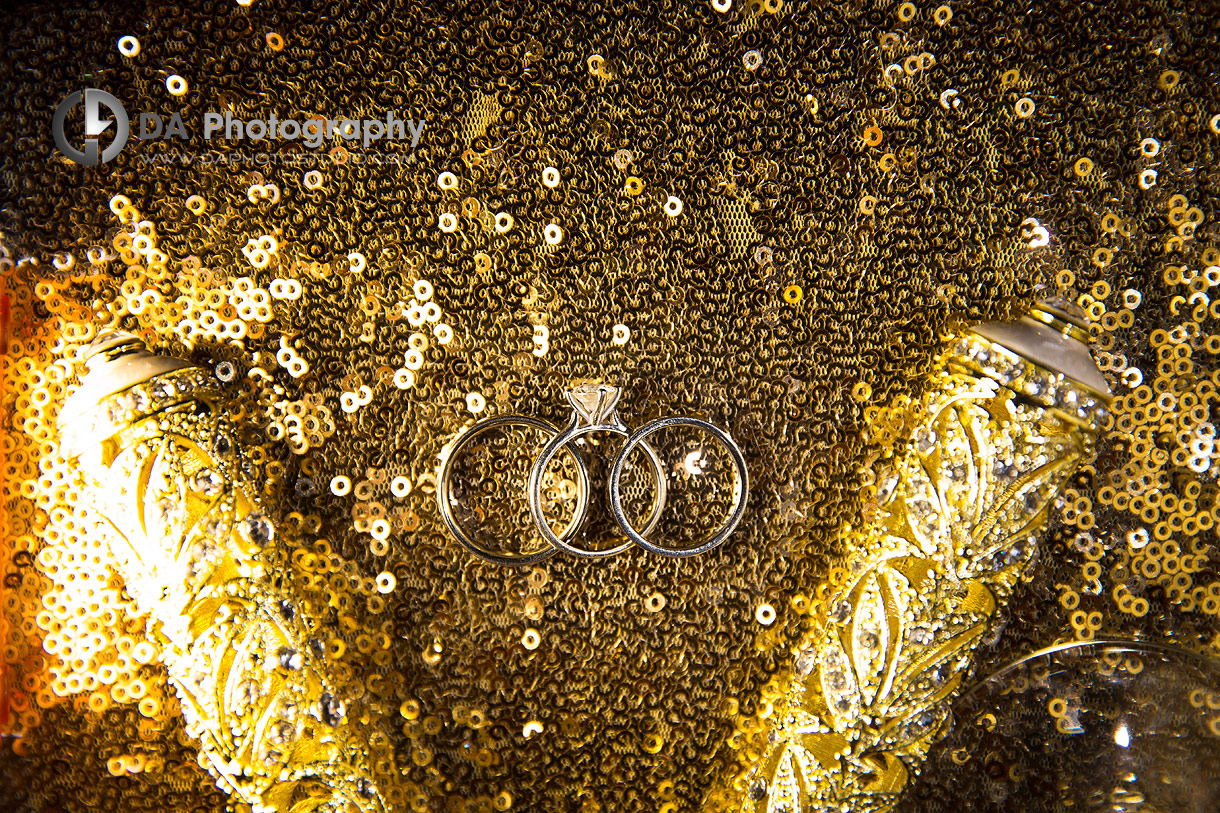 How this Bellagio wedding day began!
To be more efficient, both the bride and groom were both getting ready at the same hotel. As usual, during the getting-ready process, Jacquie and I divided our assignments and covered different moments.
Jacquie covered Alem and his groomsmen getting ready for the day. She had fun capturing some creative moments with them. At the same time within the girl's camp, I was there documenting and sharing the preparations and excitement.
Afterwards, we had time to another quick first-look that followed with some fun bridal party photos after.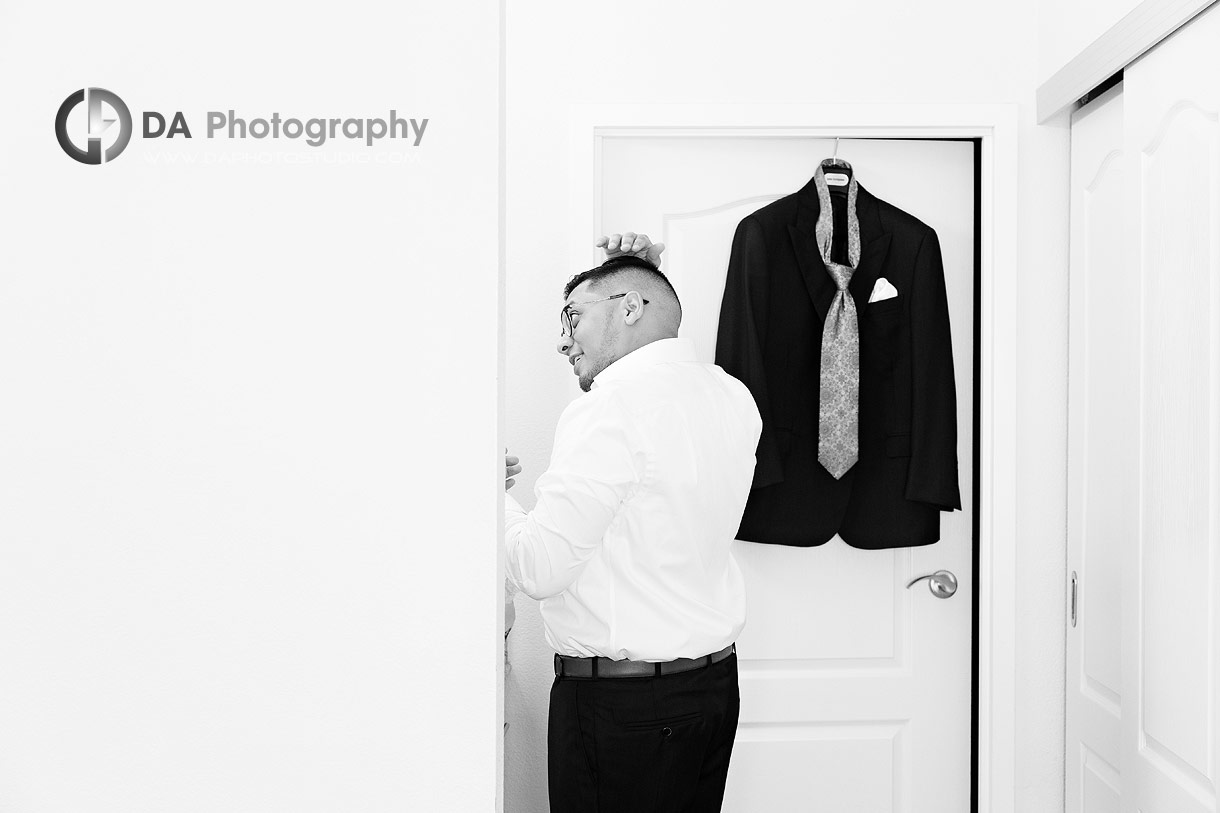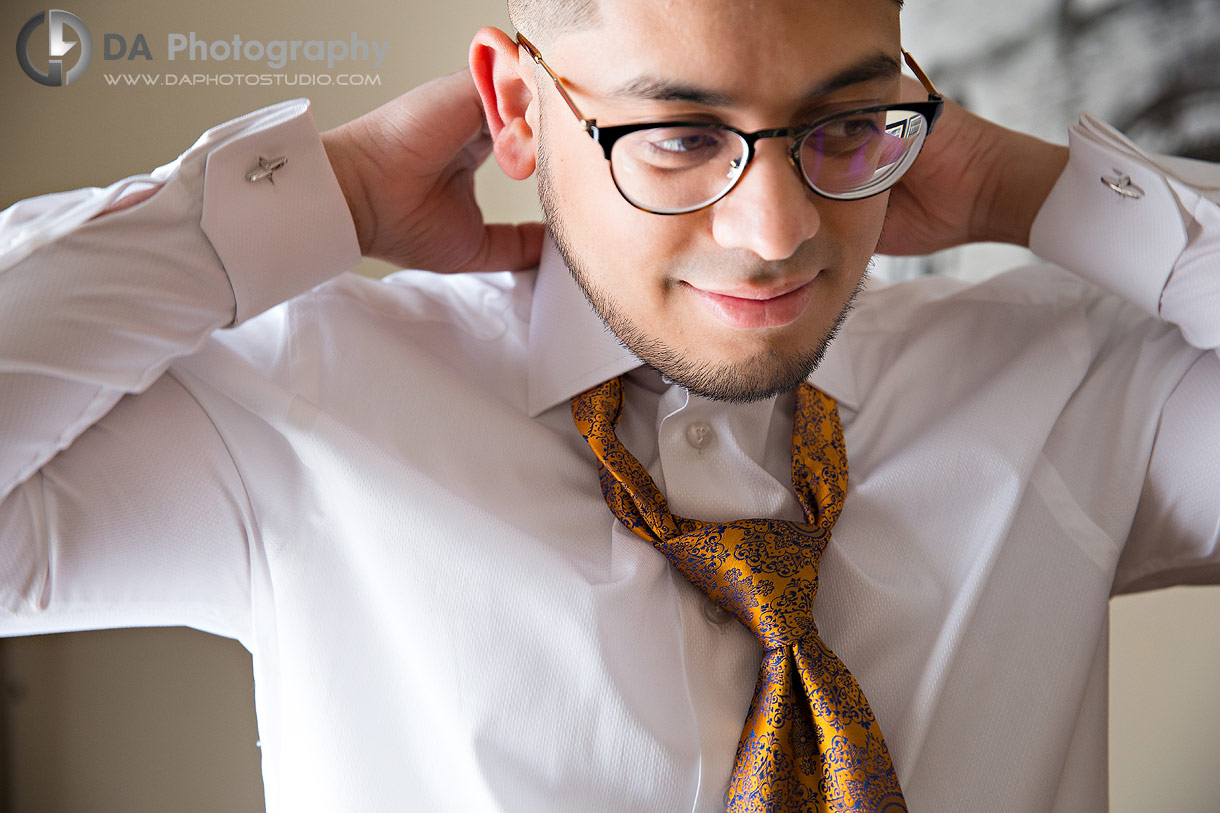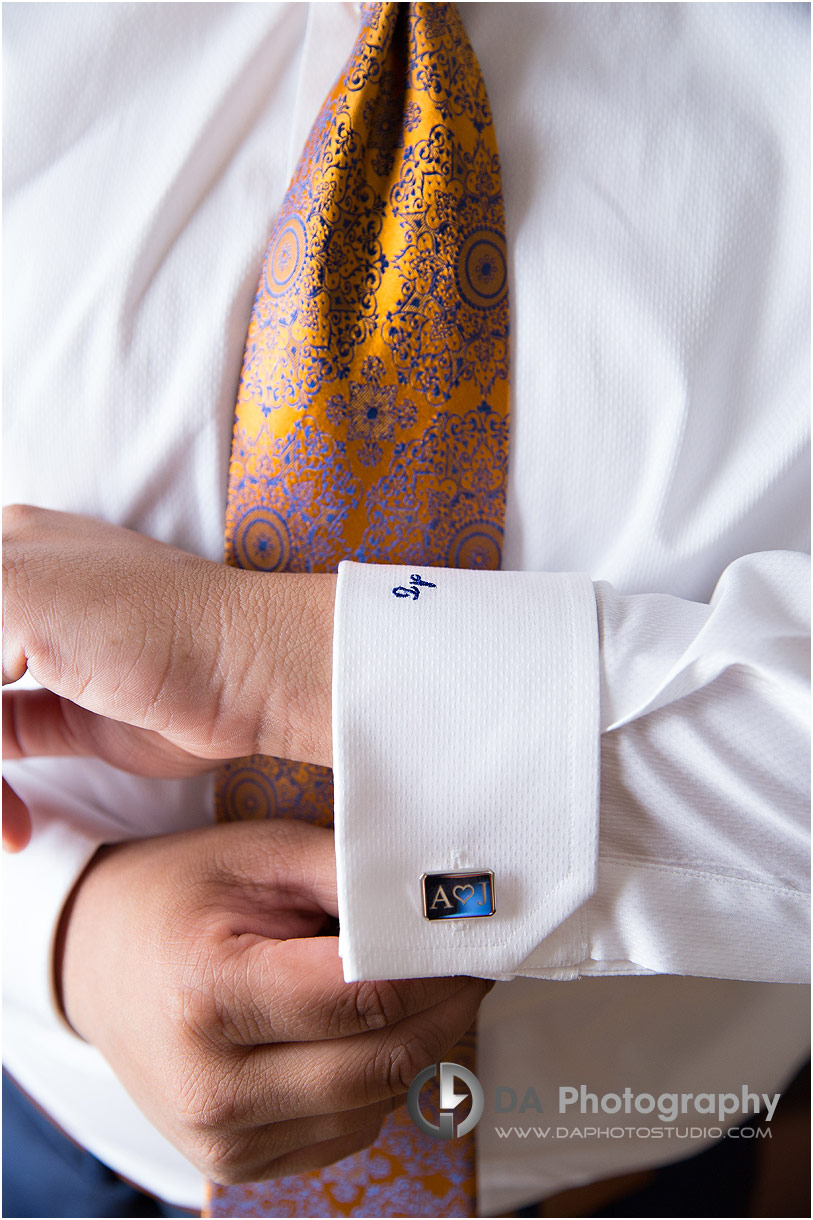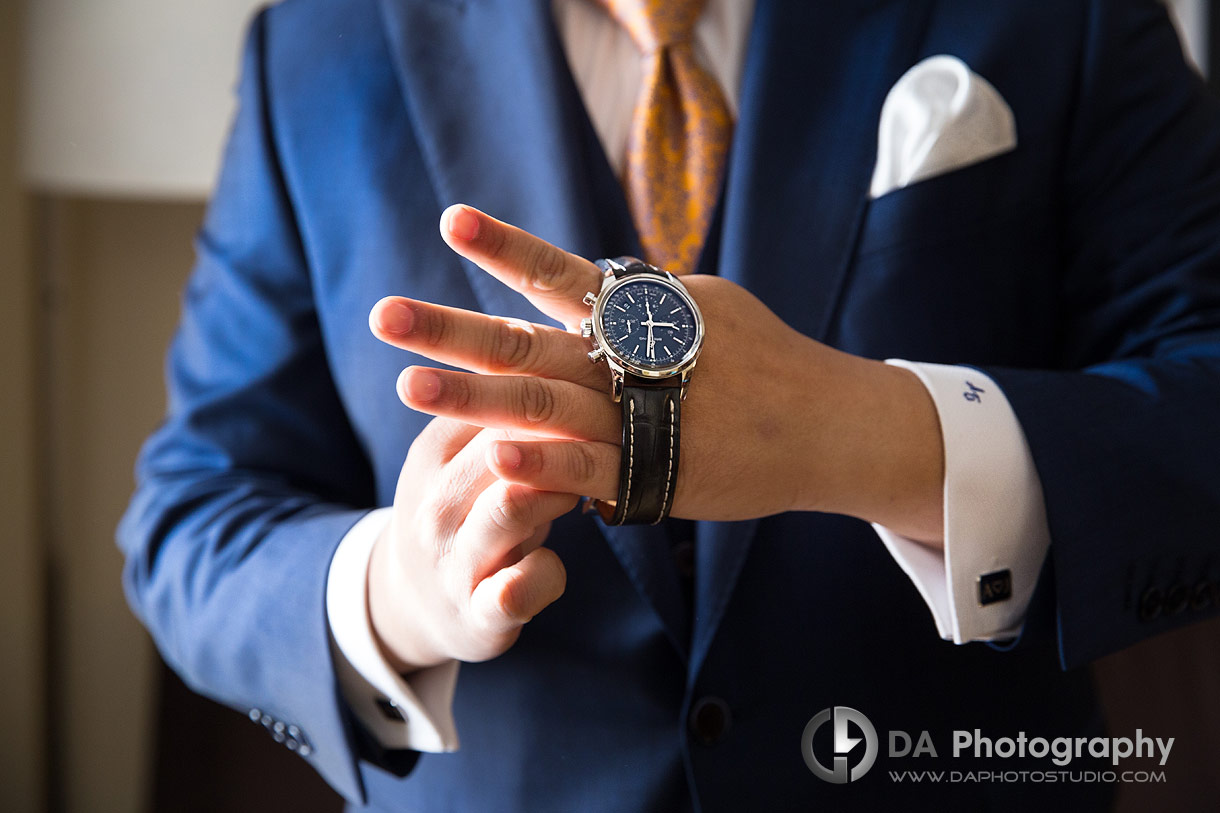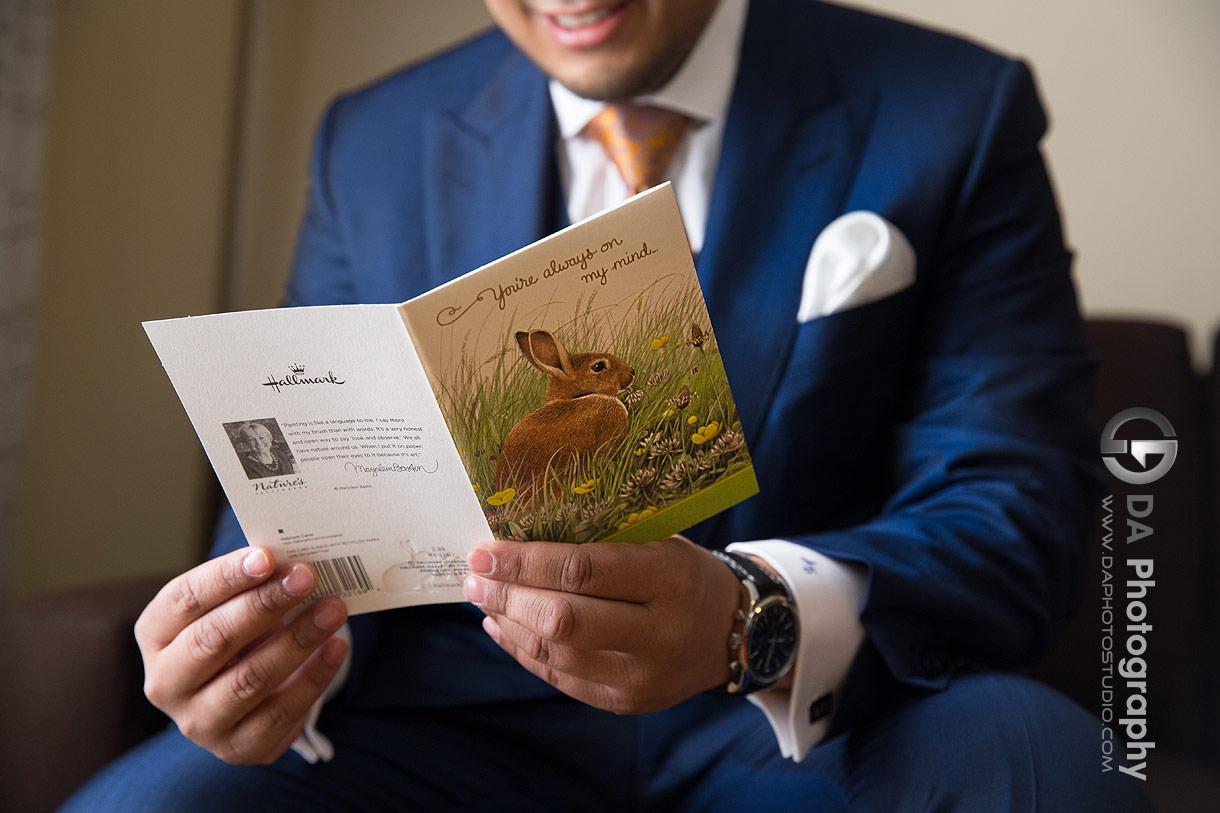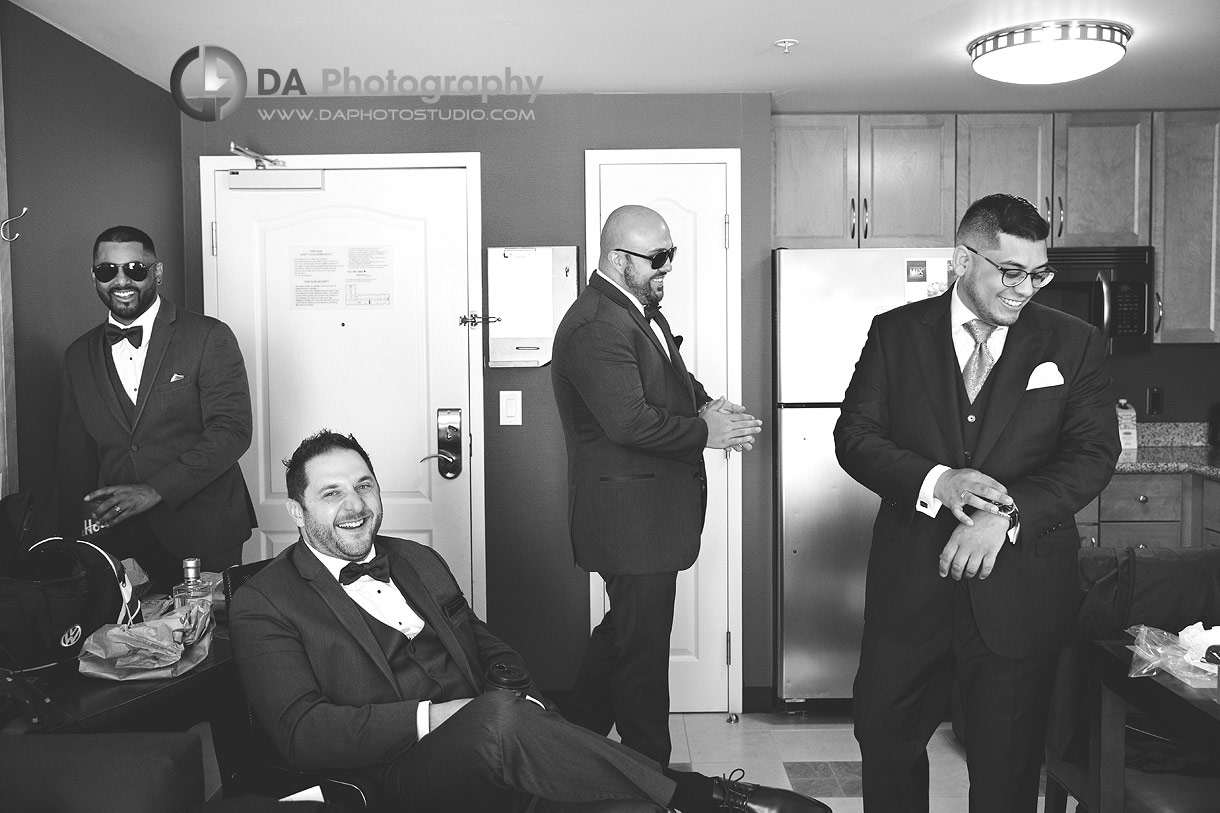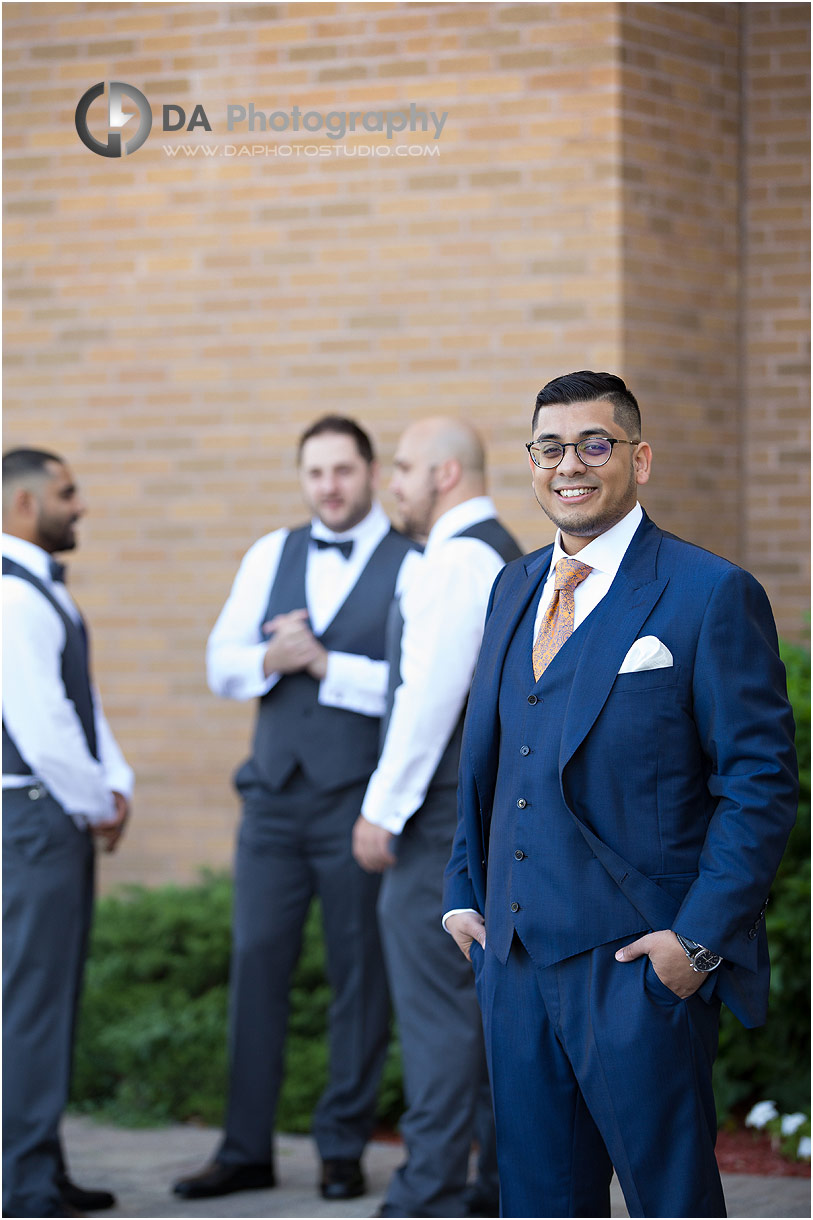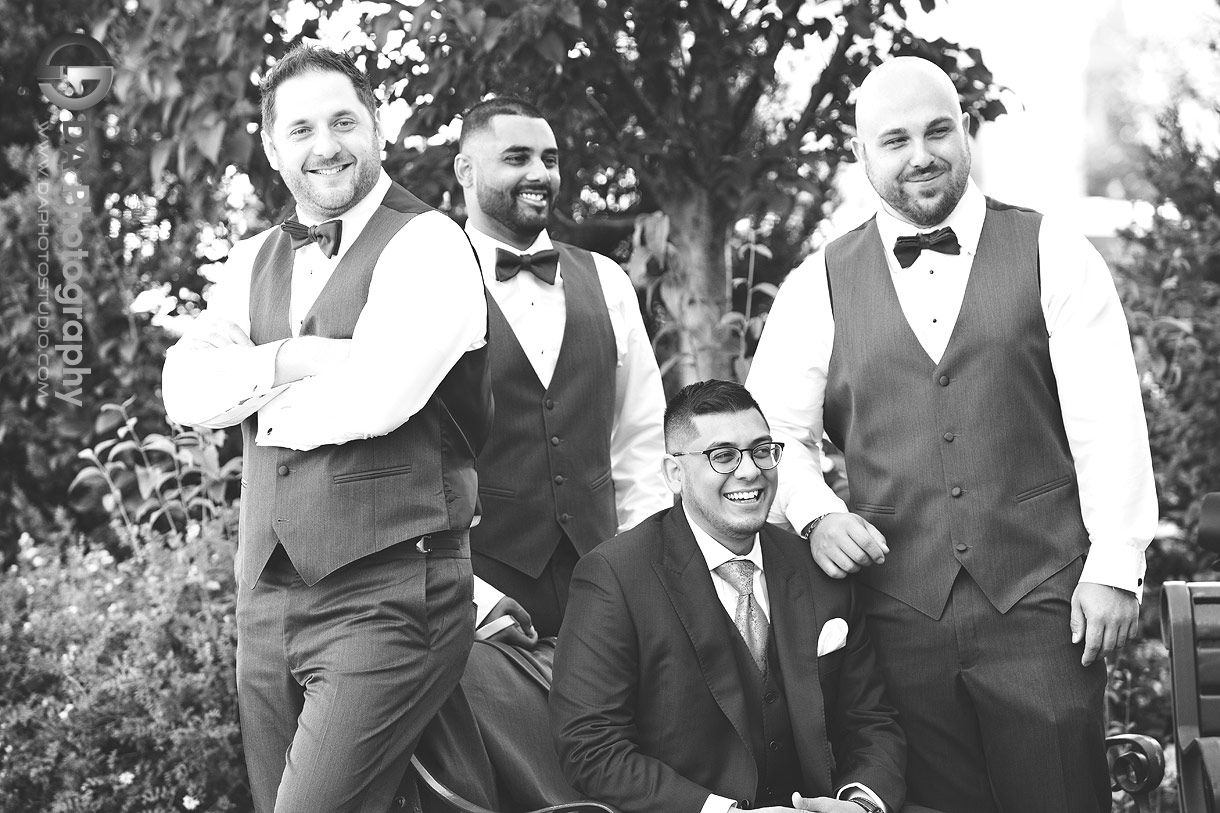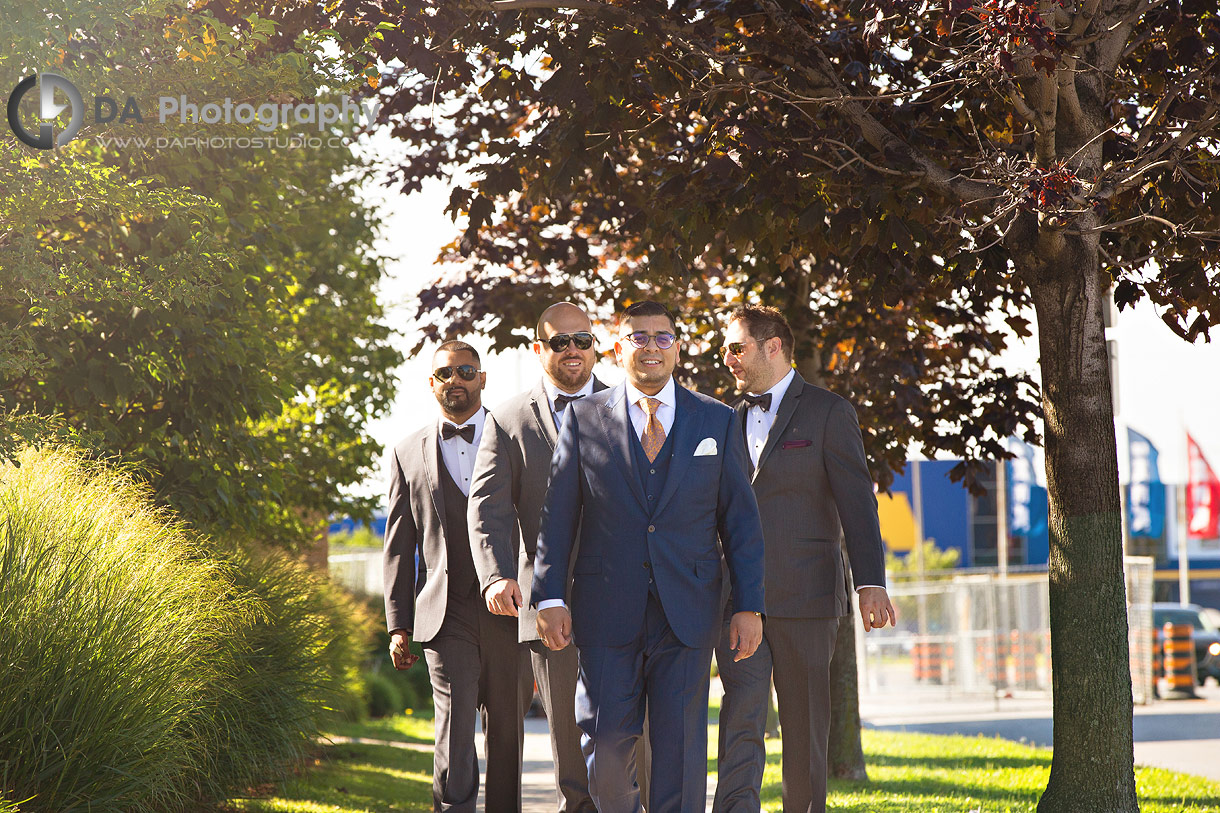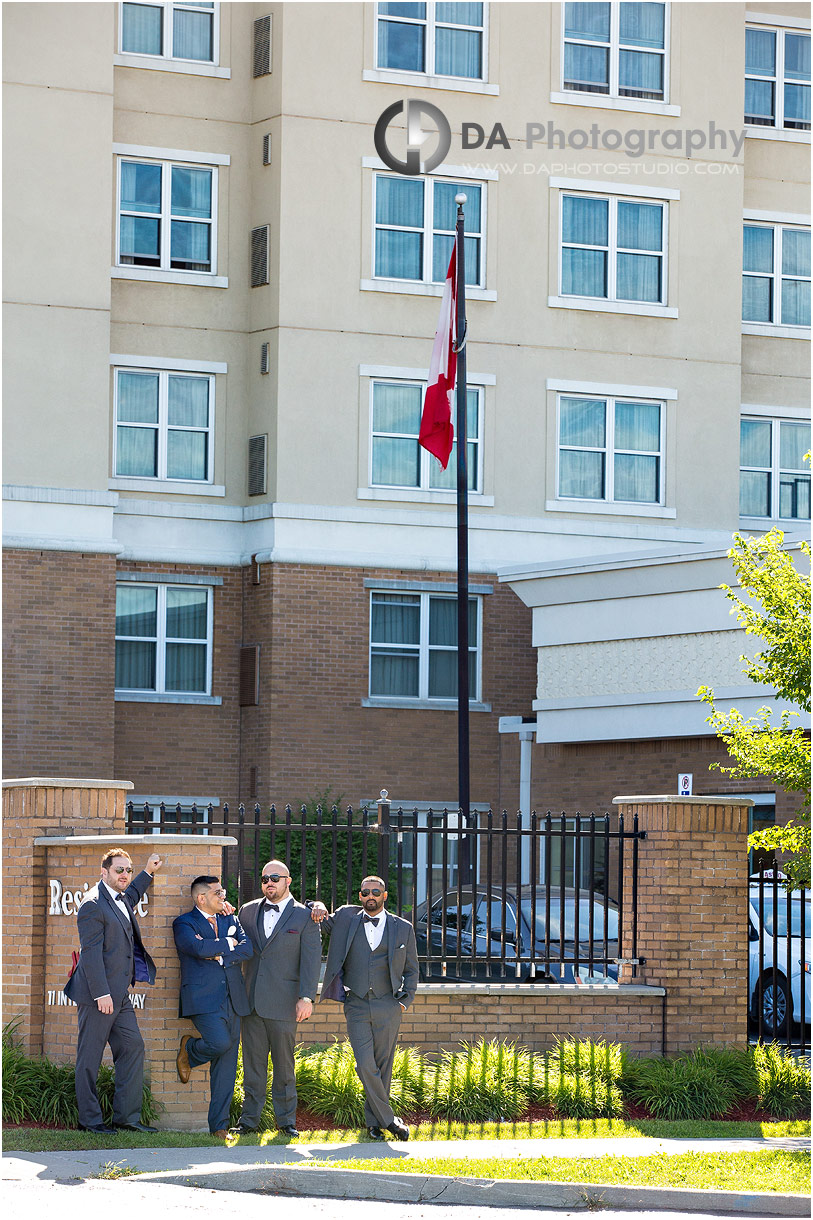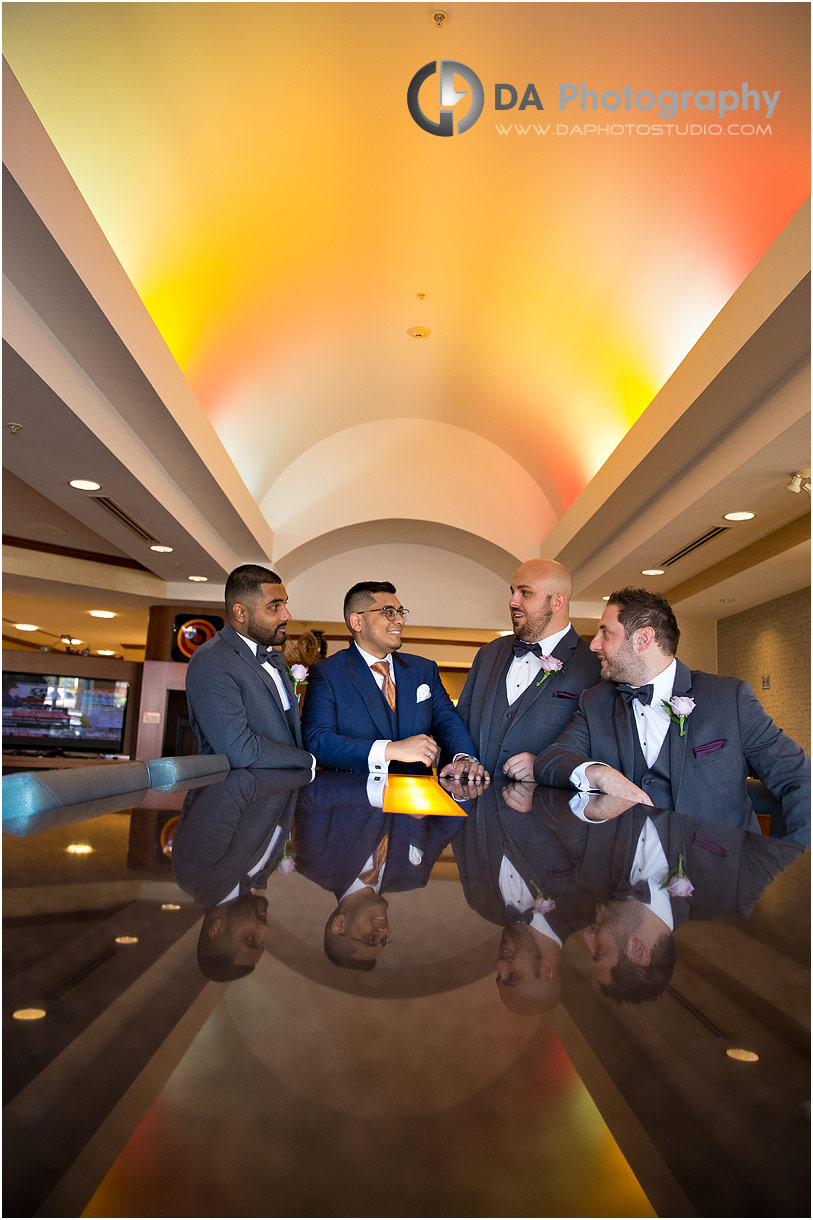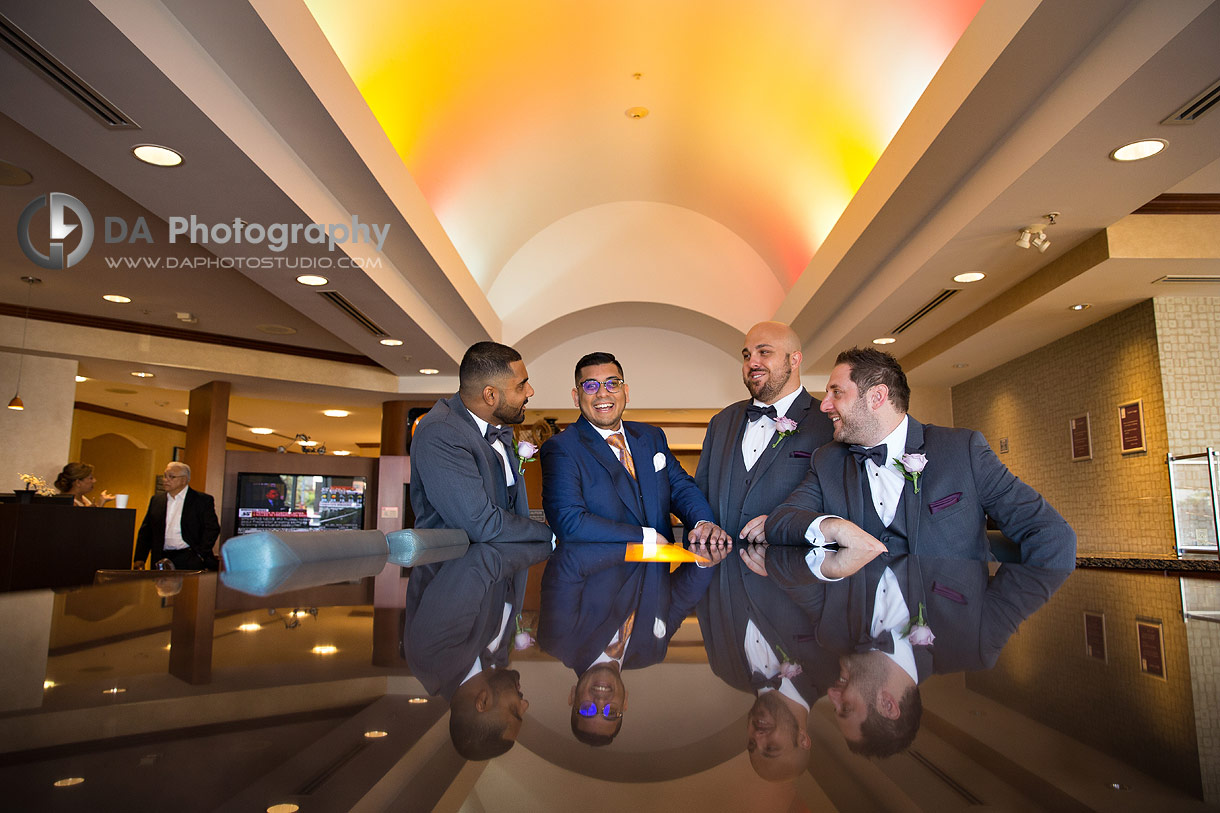 Richmond Green Park photo session
We had previously planned to do the photo session before the 2nd wedding ceremony. With the timeline we working with, this was the best option to avoid stress and travel time. For our session, we choose Richmond Green Park in Richmond Hill. This place is packed with many photo opportunities! It even has some shaded areas to hide from the hot August sunshine in the middle of the day.
At Richmond Green, we made sure to take photos that were characteristic of traditional Canadian weddings with an Indian twist. There were so many options that I knew they were all set for some great memories. Once I saw their energy waning, we stopped shooting and went back to Bellagio Boutique Event Venue.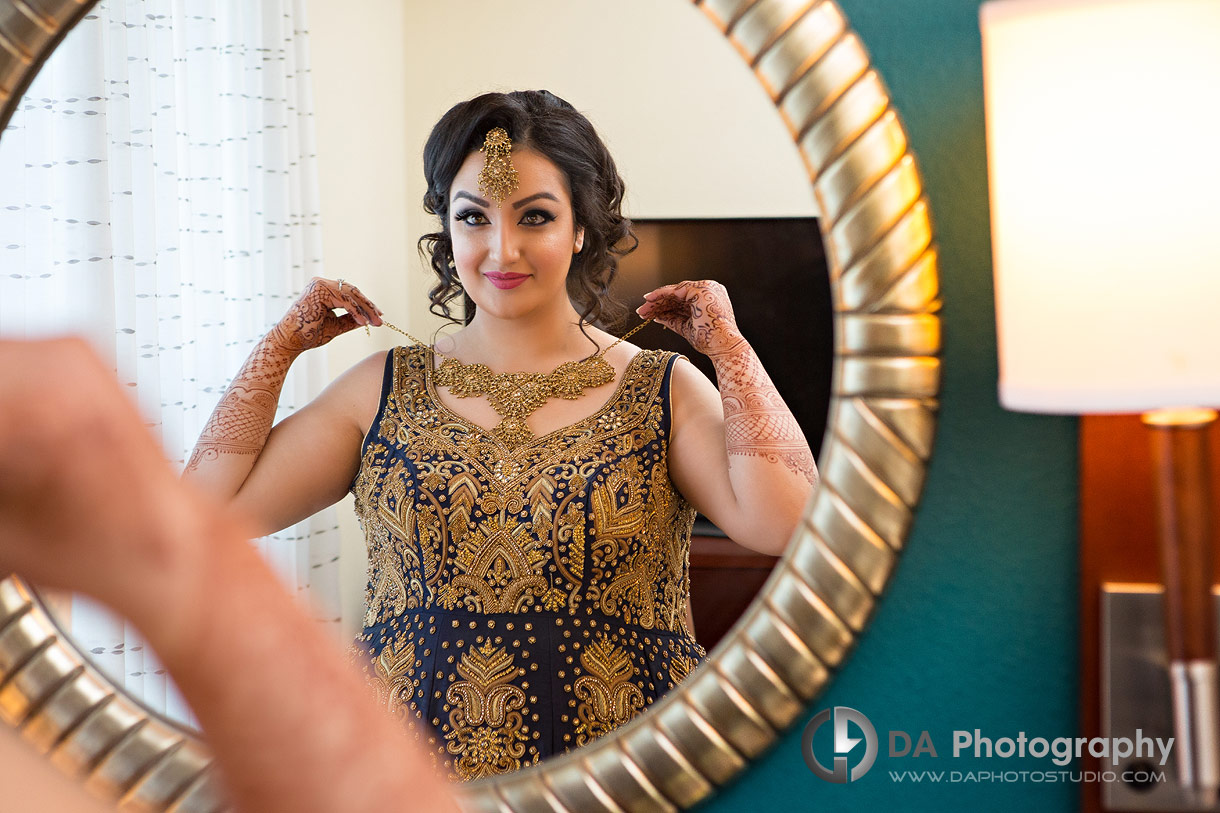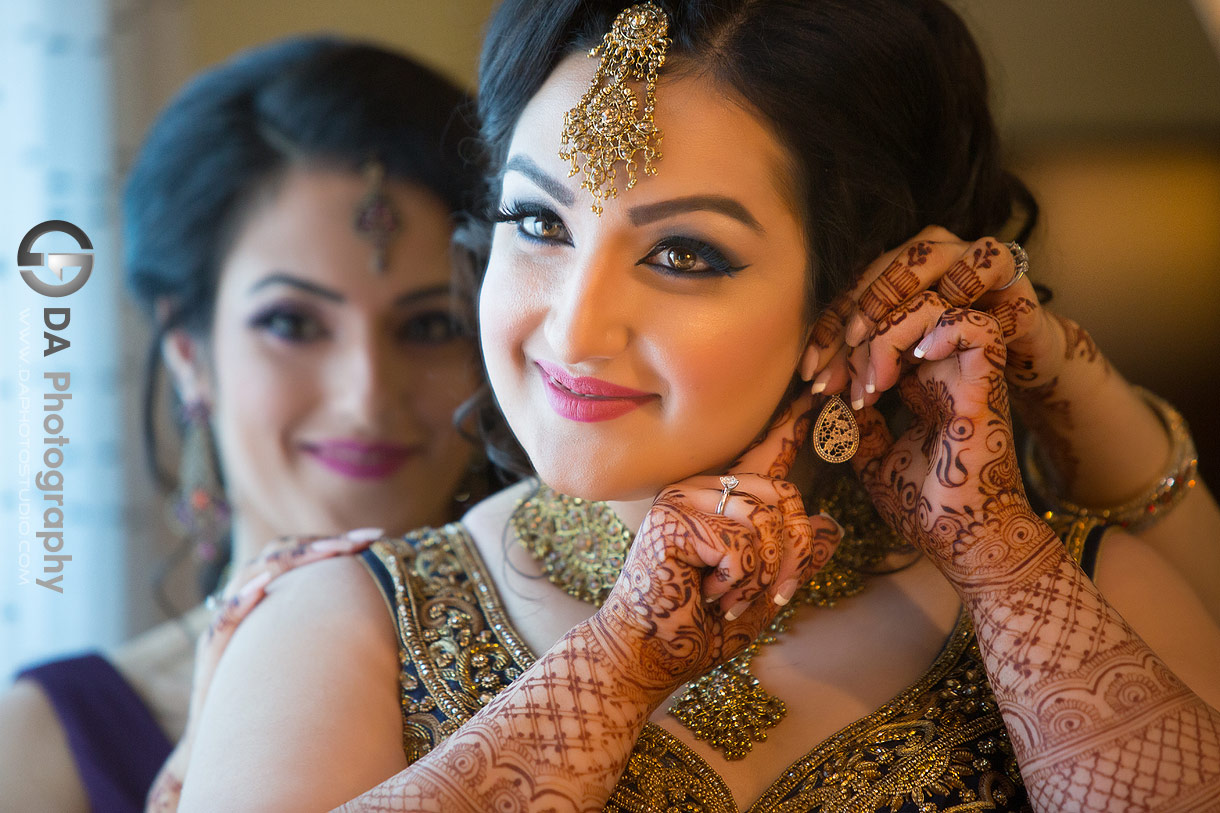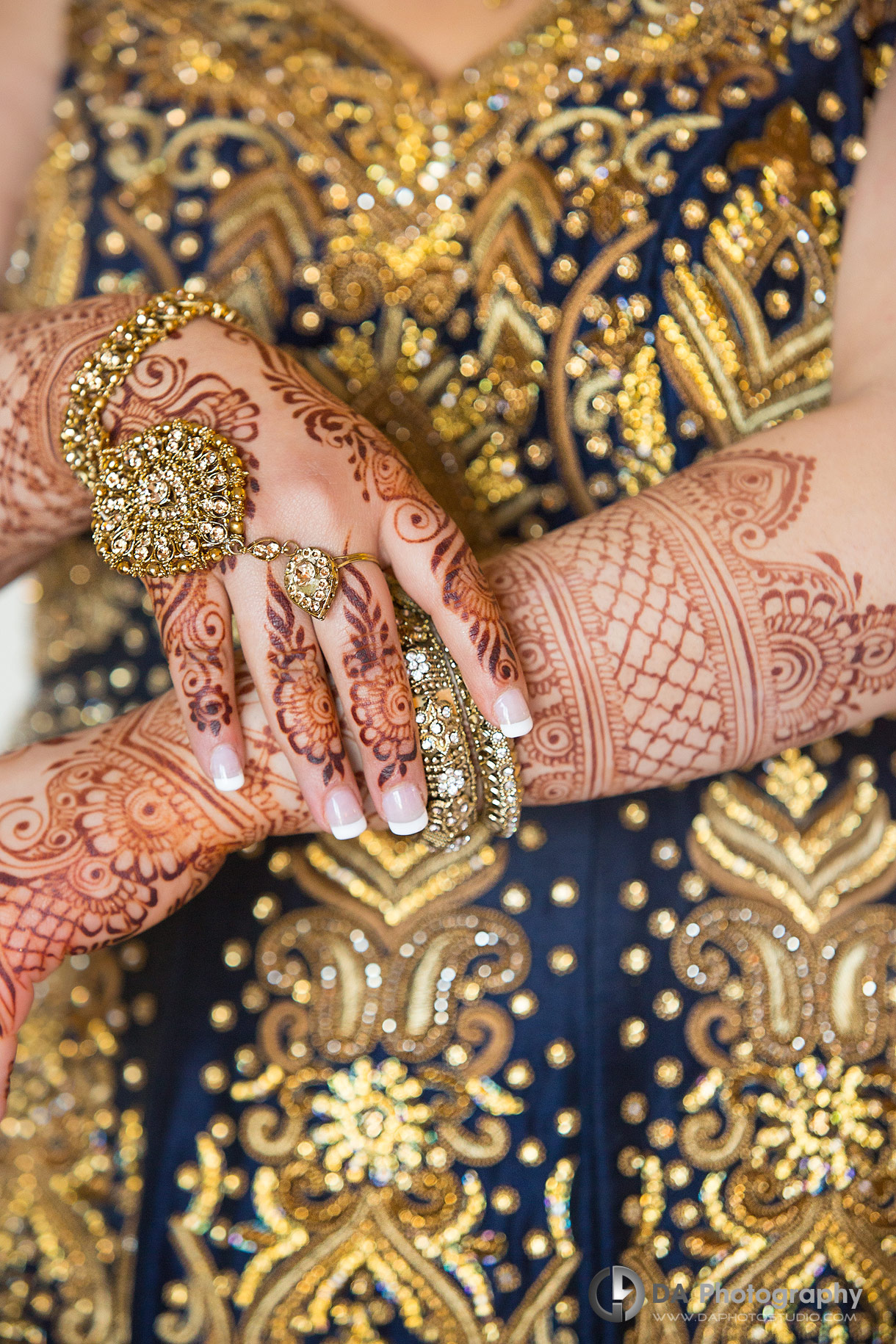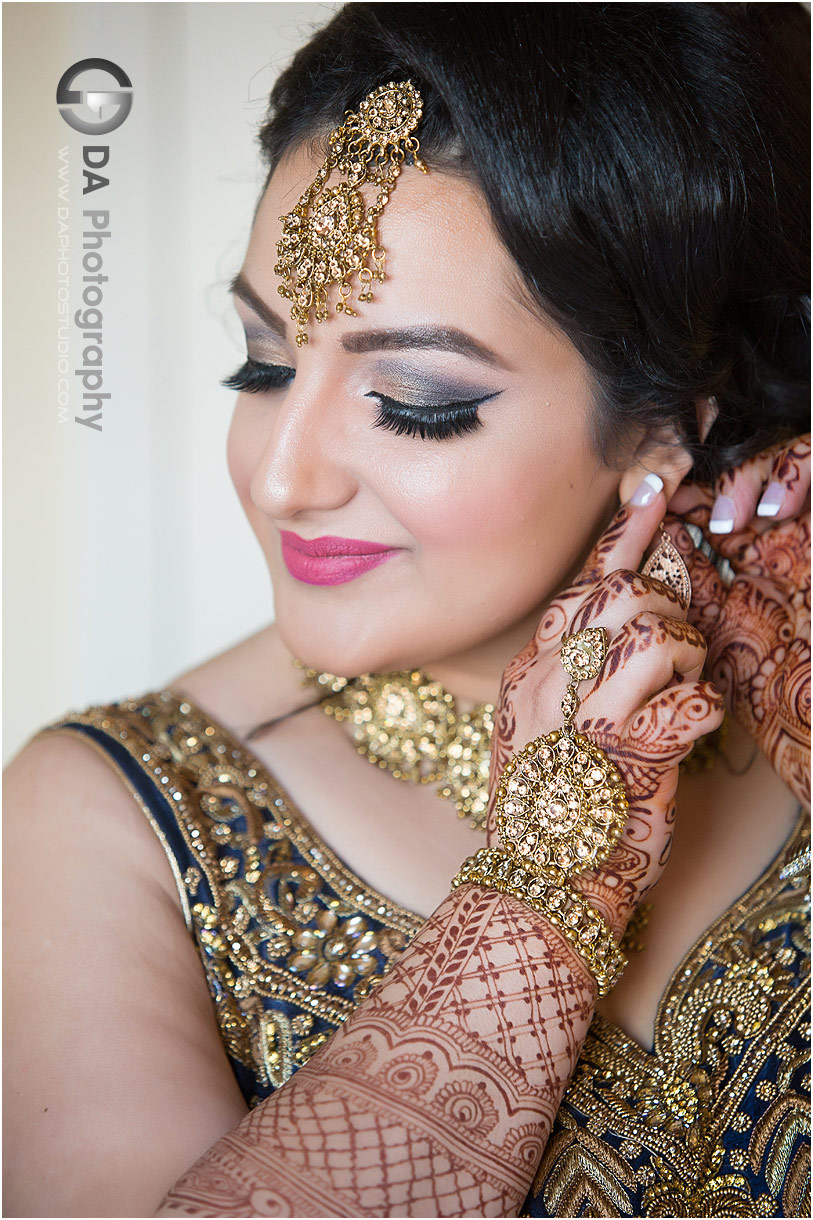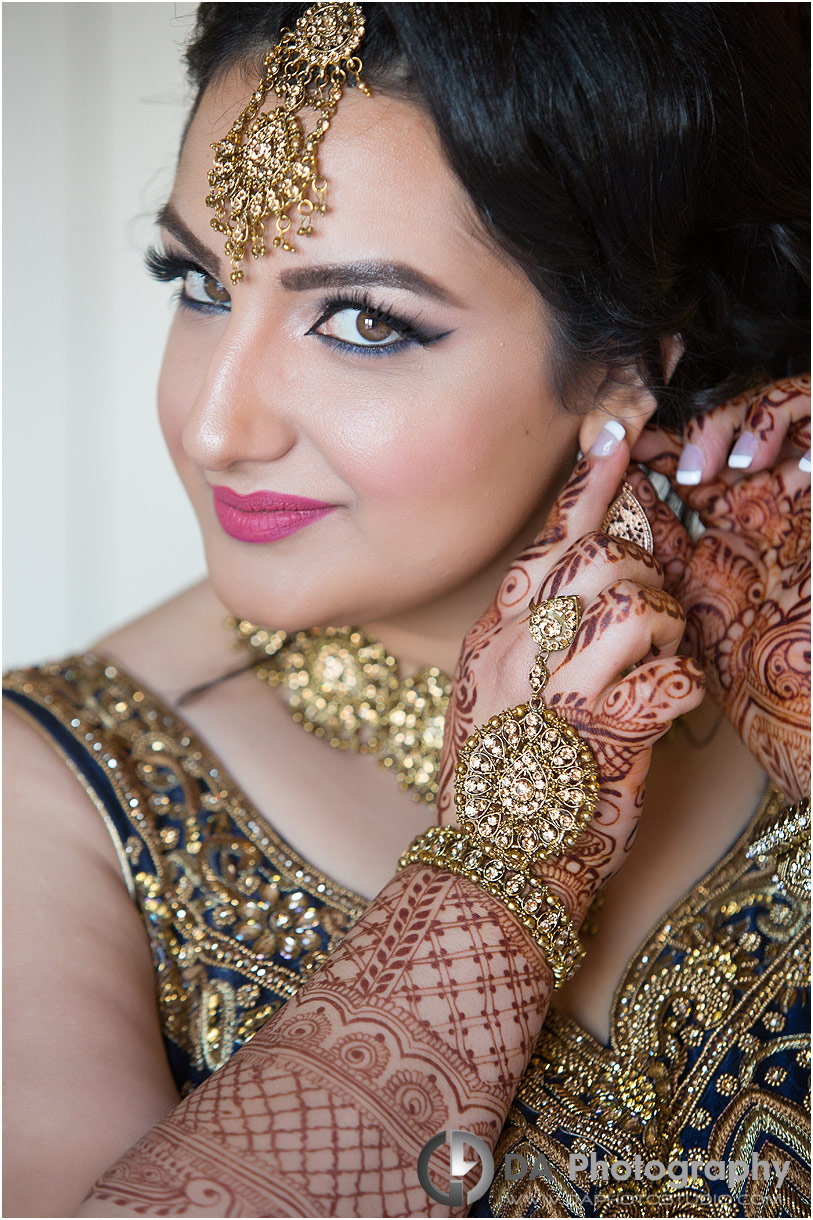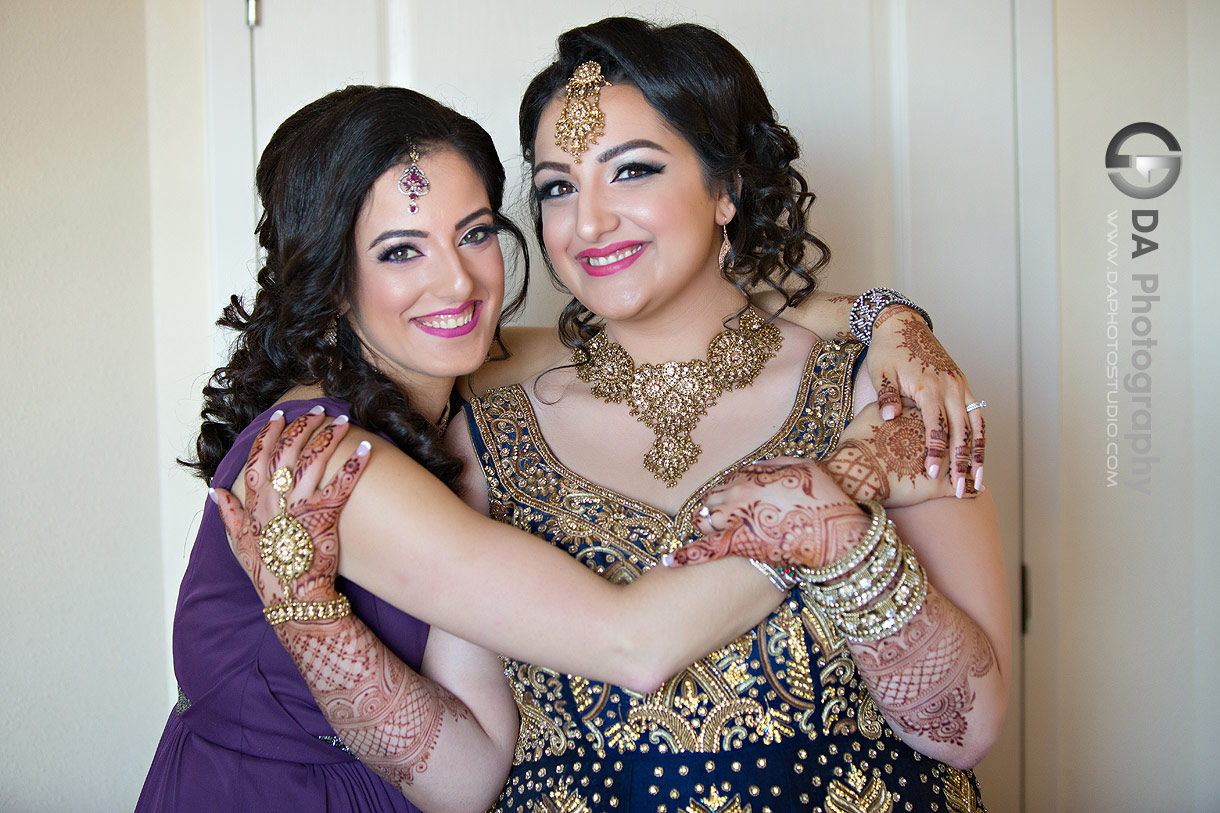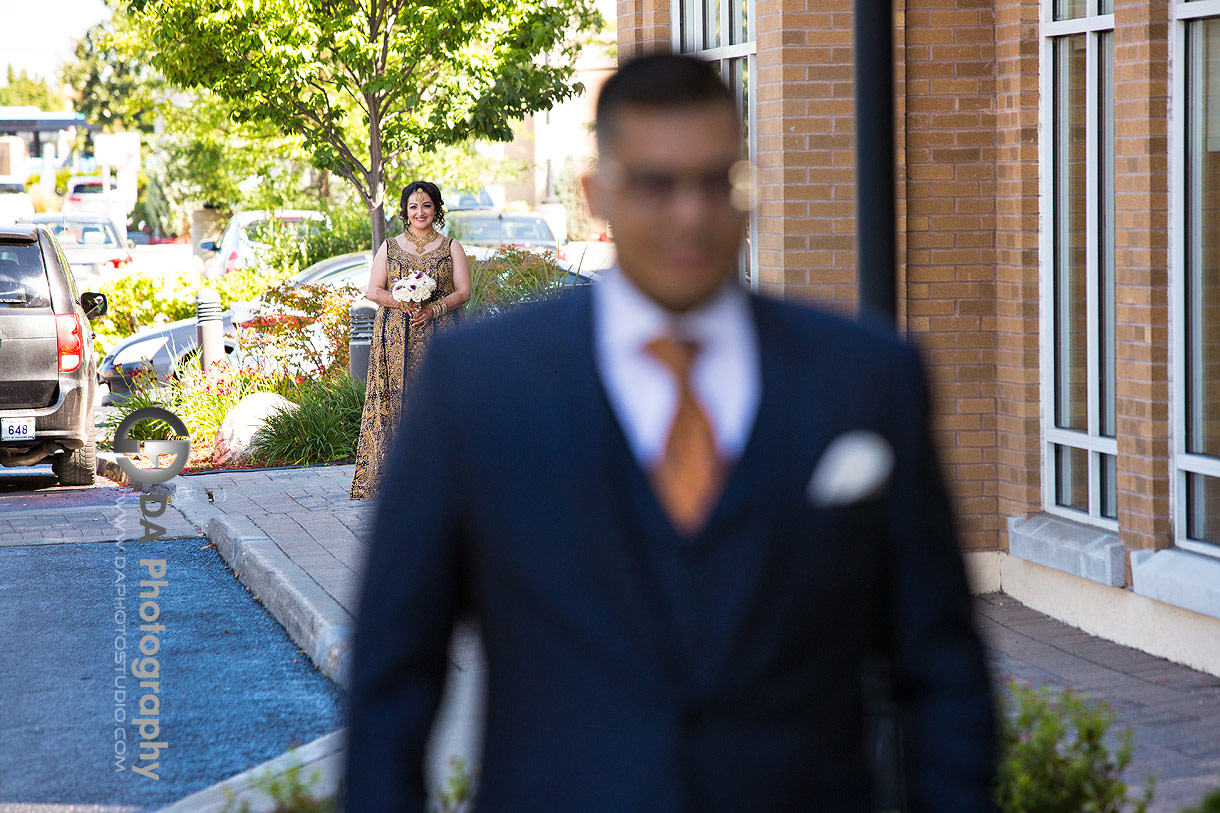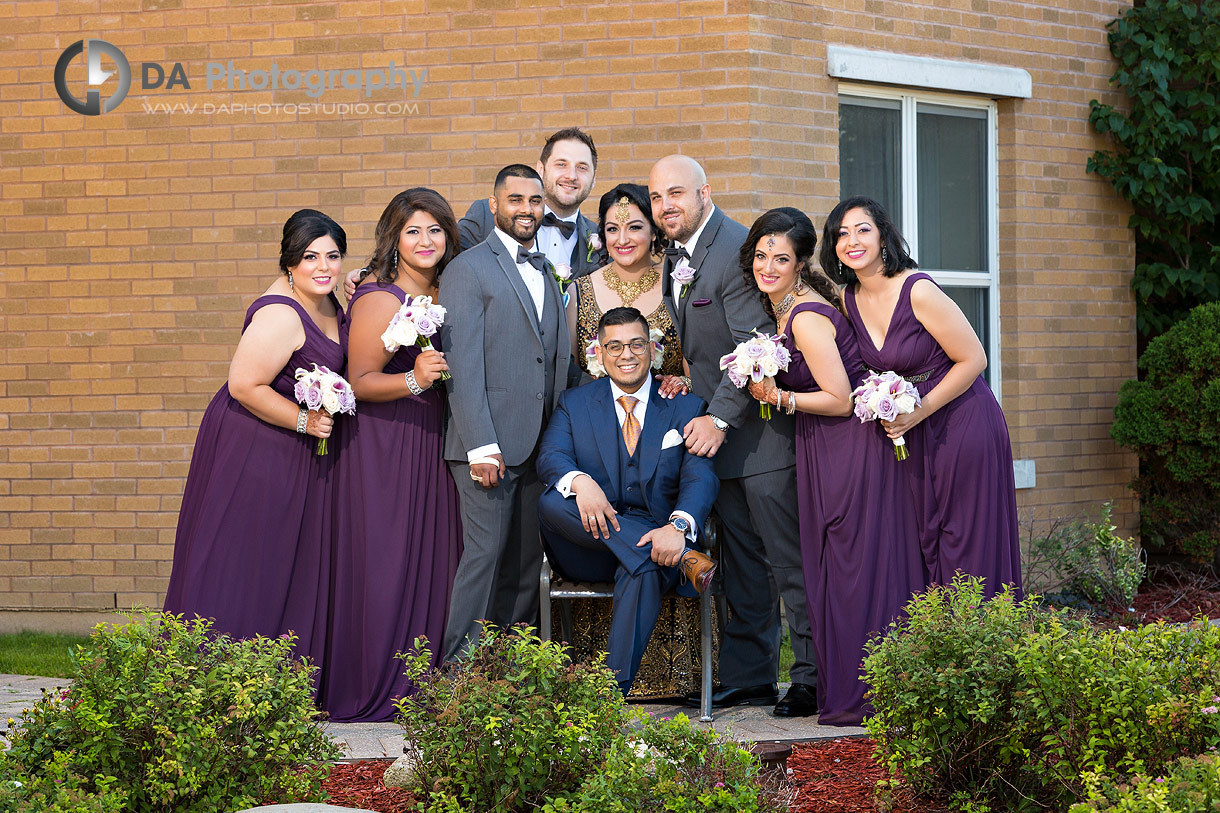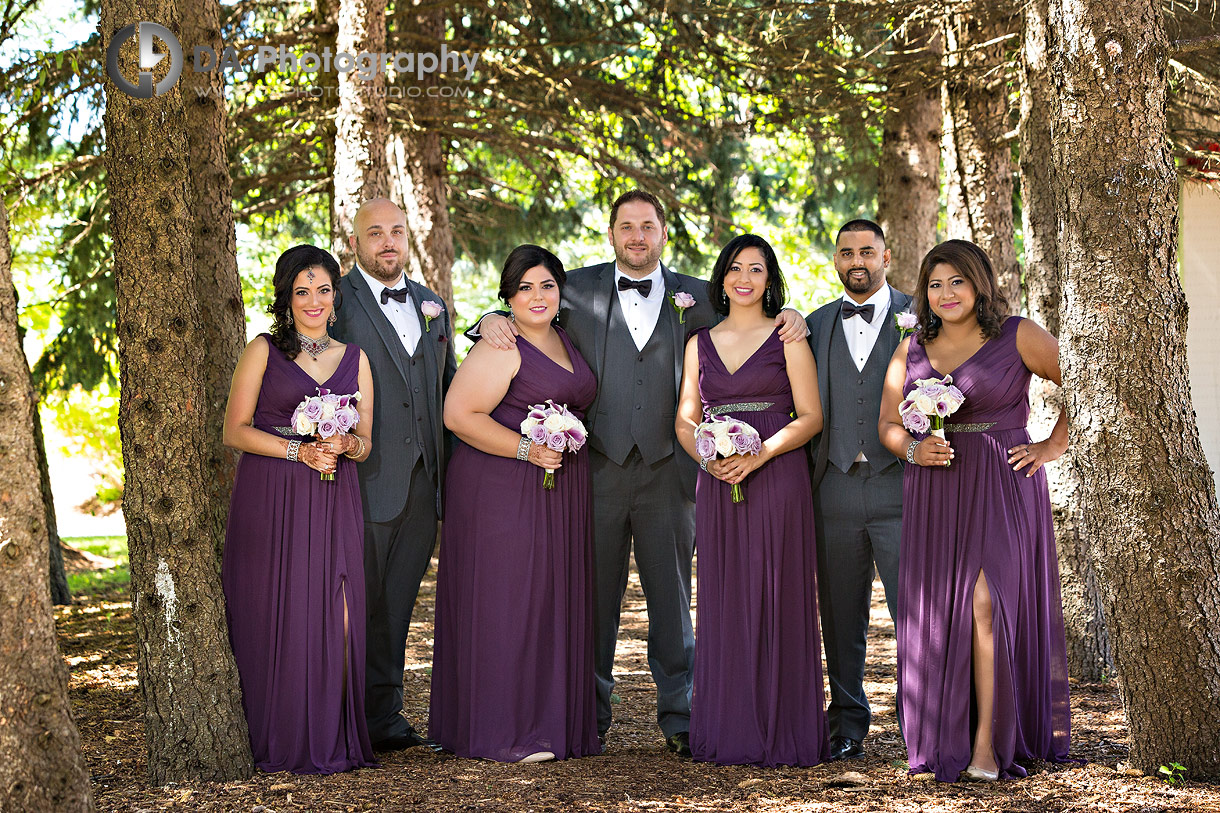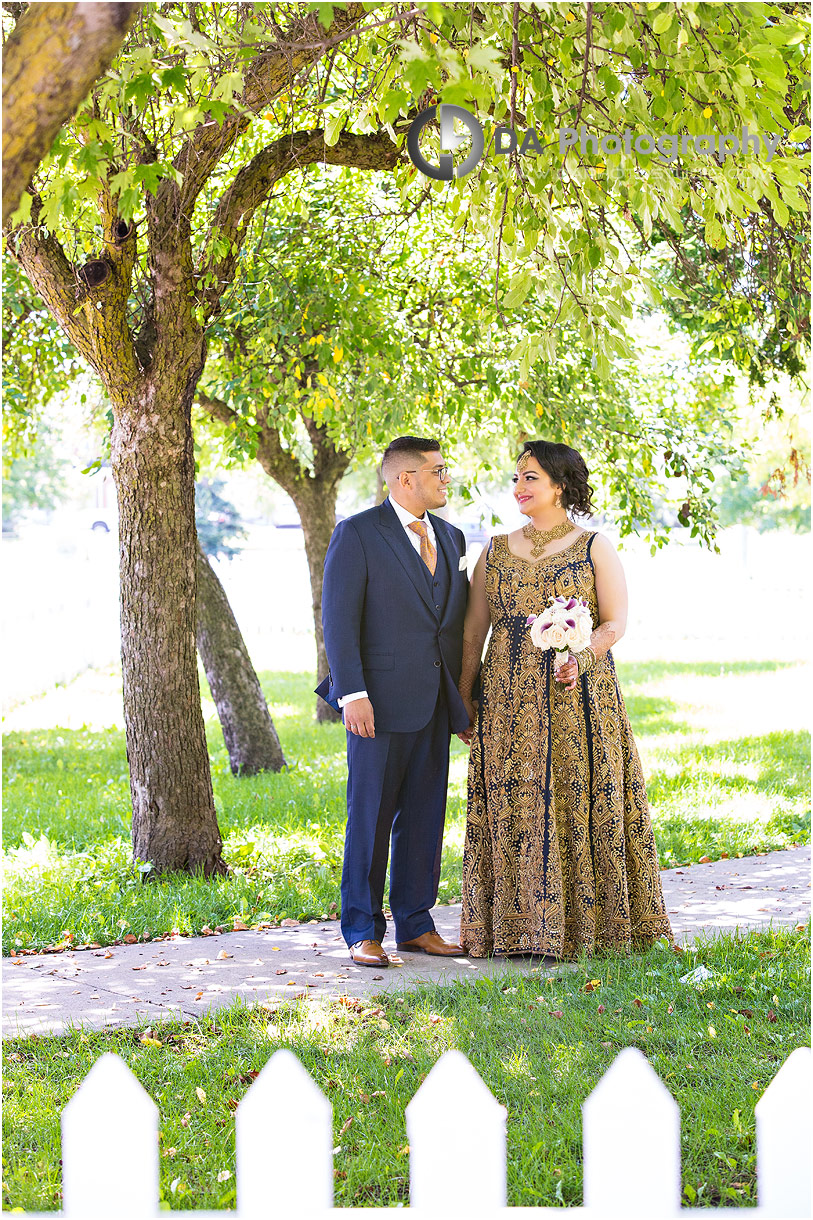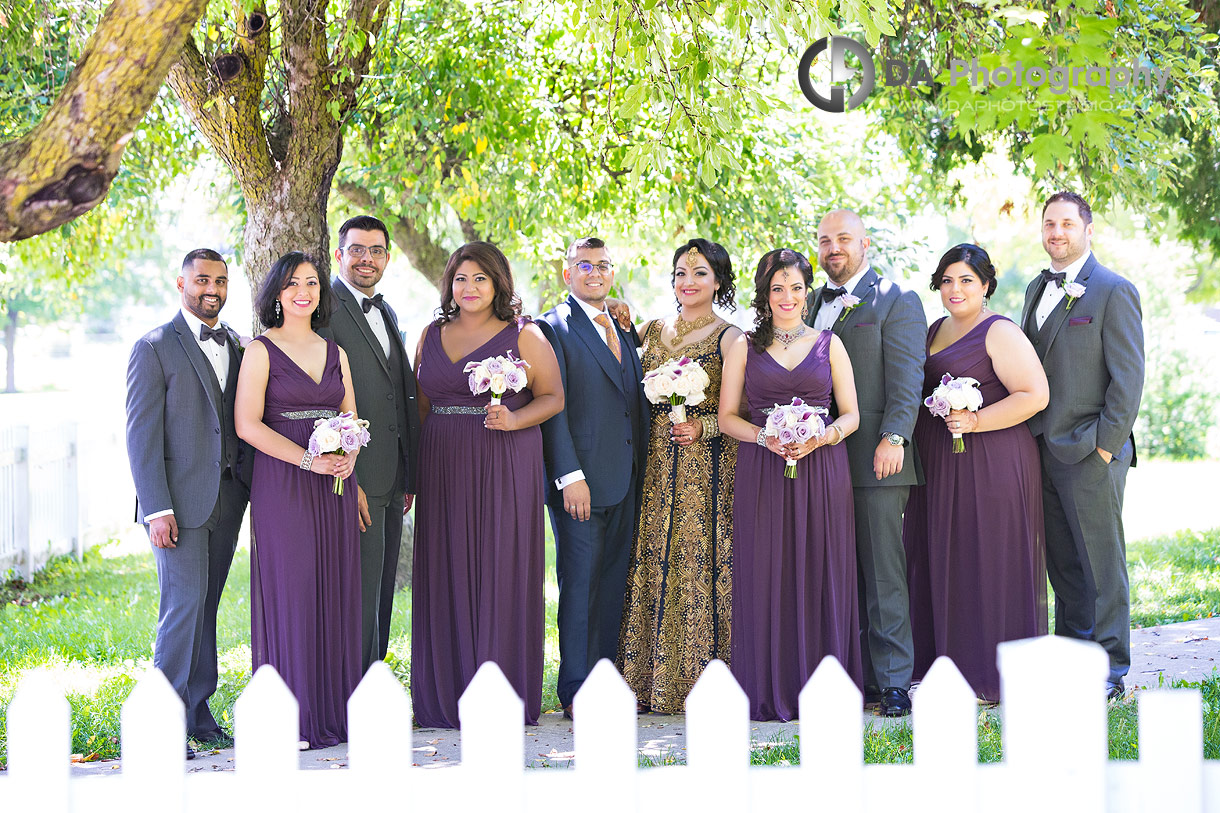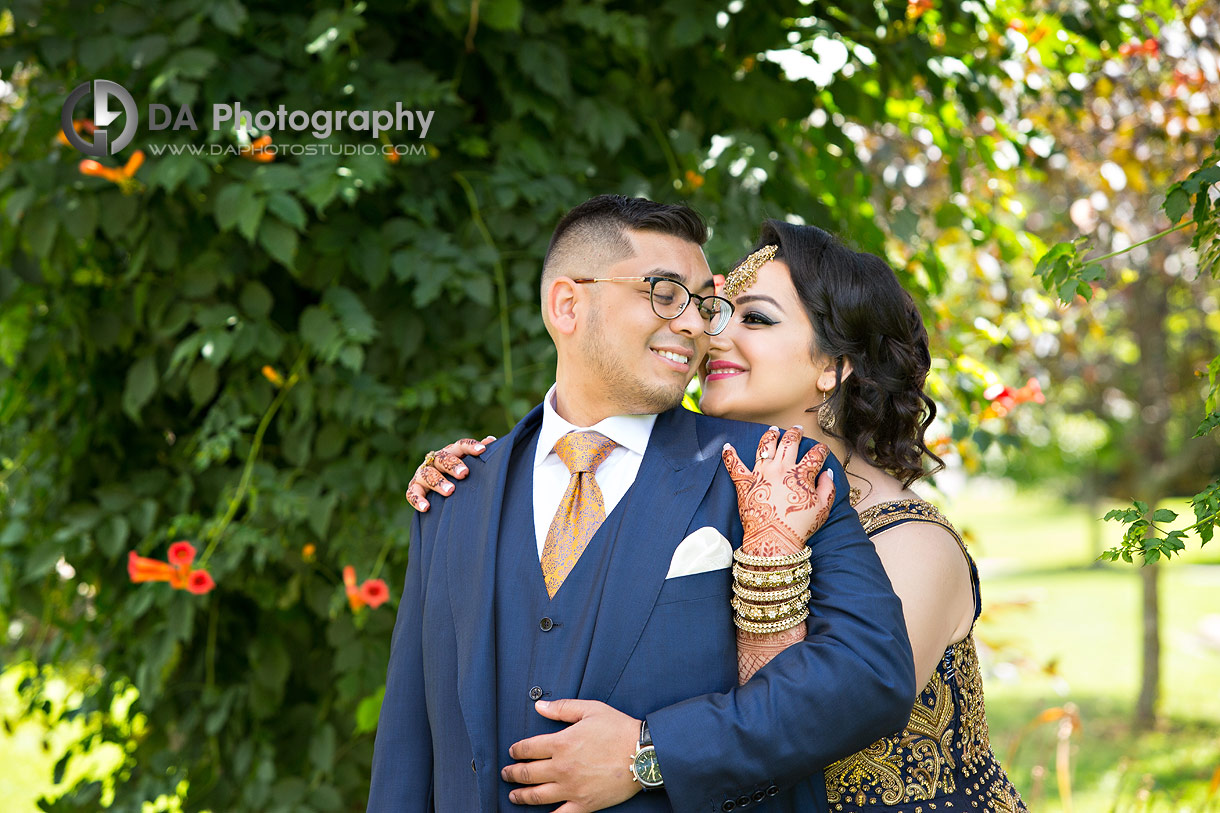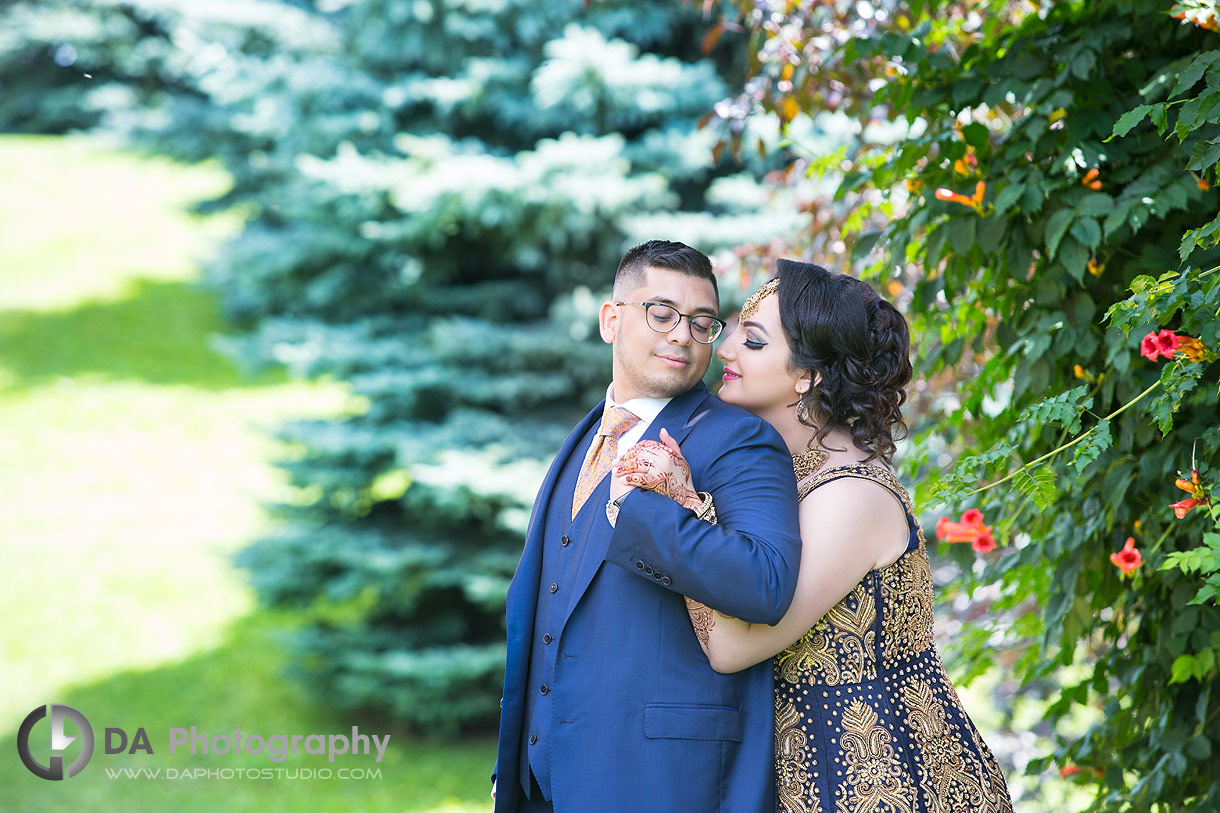 Bellagio Boutique Event Venue
If you have yet to visit the Bellagio, you don't know how unique of a place this is! Their front entrance stairs provide a great perspective to photograph. Recently renovated in an extremely contemporary minimalistic look by Peter and Paul hospitality group, this is a very popular venue for big weddings. Similar to this is their other venue, Universal Eventspace, where I photographed the wedding of Michelle and Juan a couple of years back.
Jacquie and I gave some time for Julie and Alem to refresh after our session together. We went to set up the photo booth we would be using during the reception as well as the additional lighting for the ceremony and reception. 
After their half hour break, we continued with their immediate family photos of both families while waiting for their guests to arrive.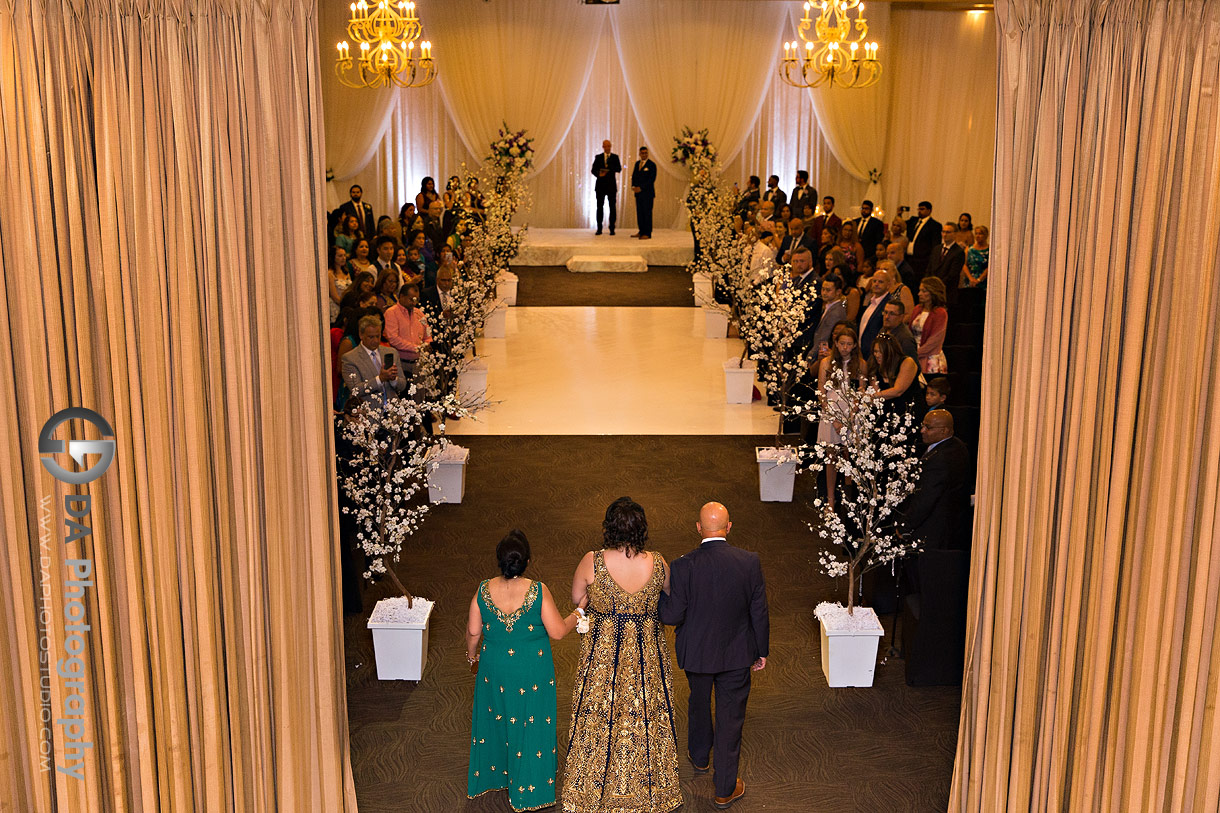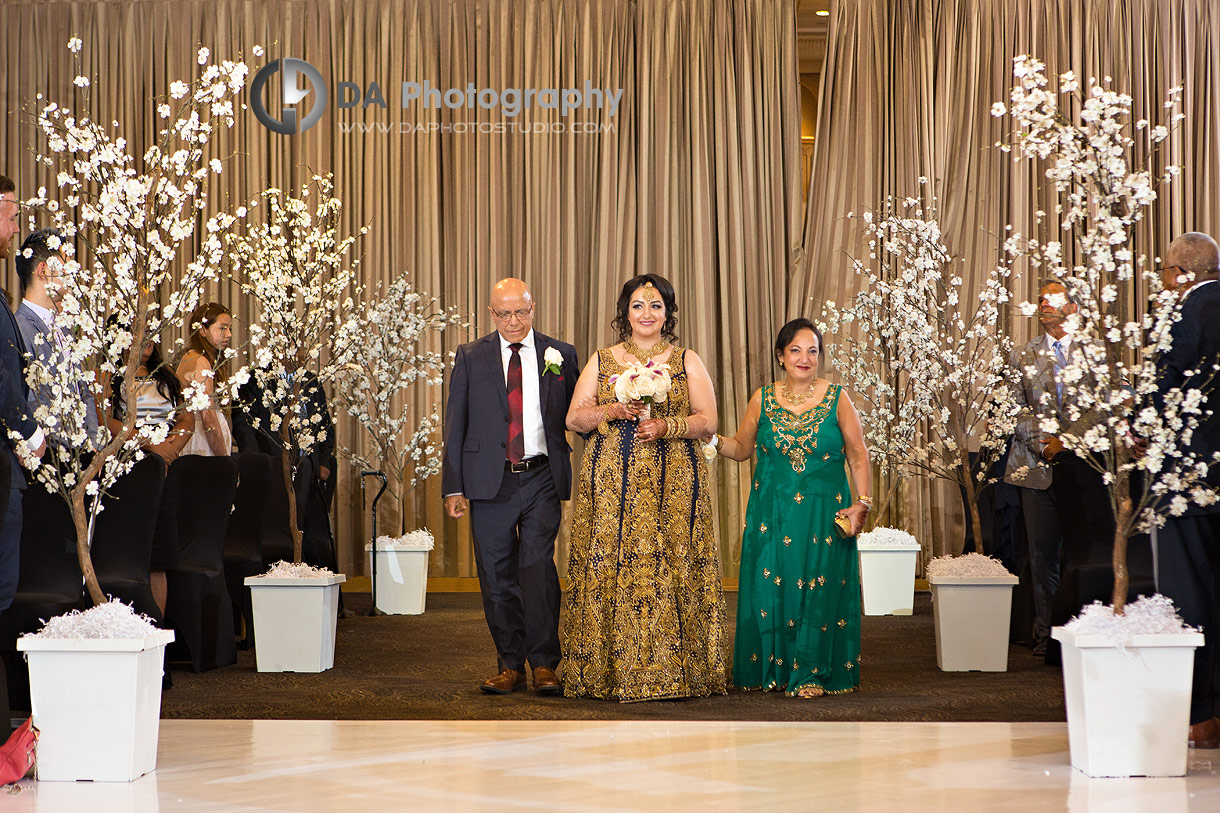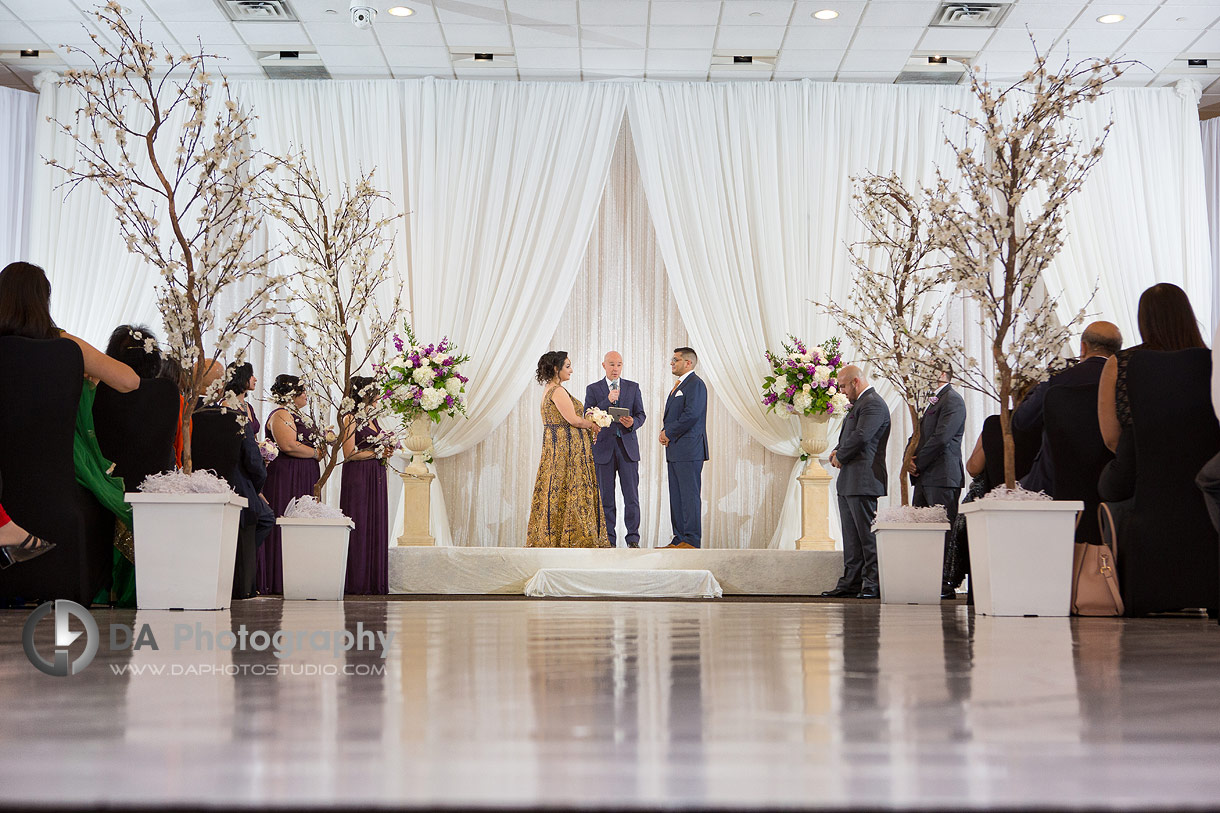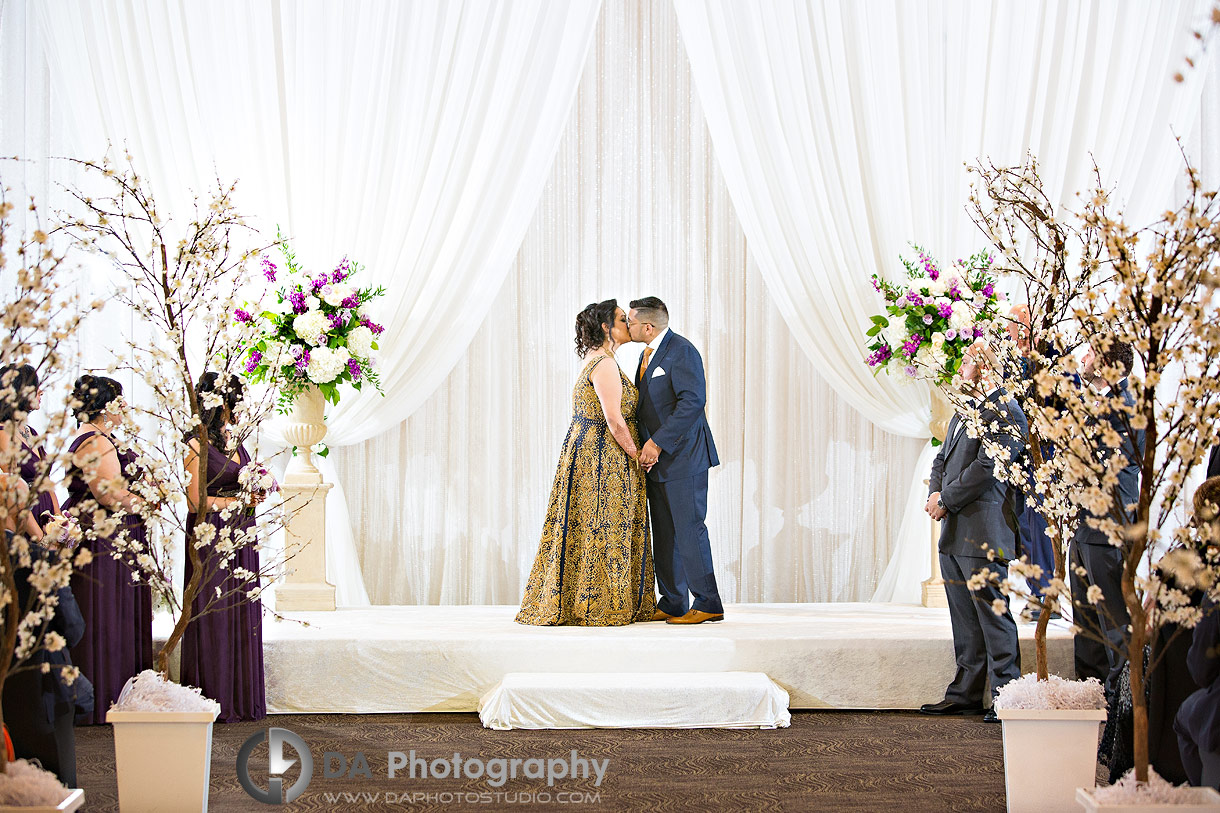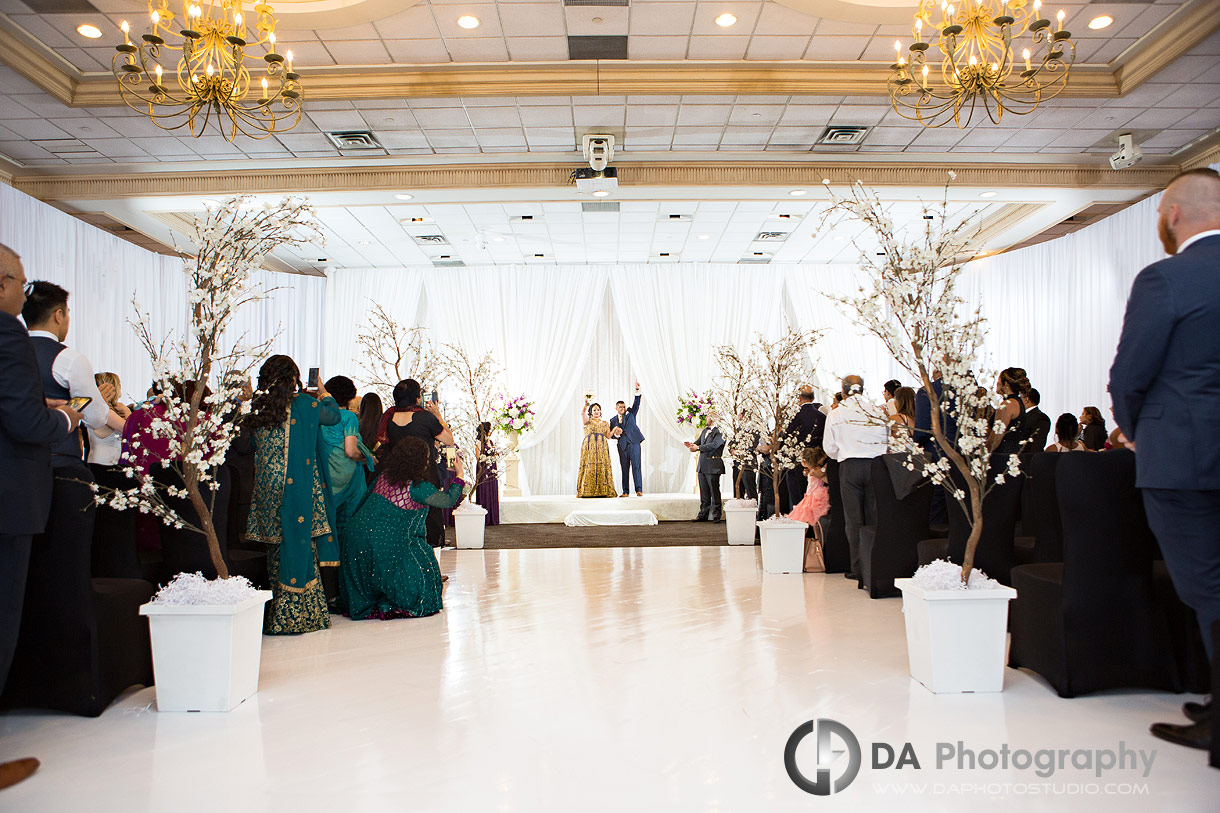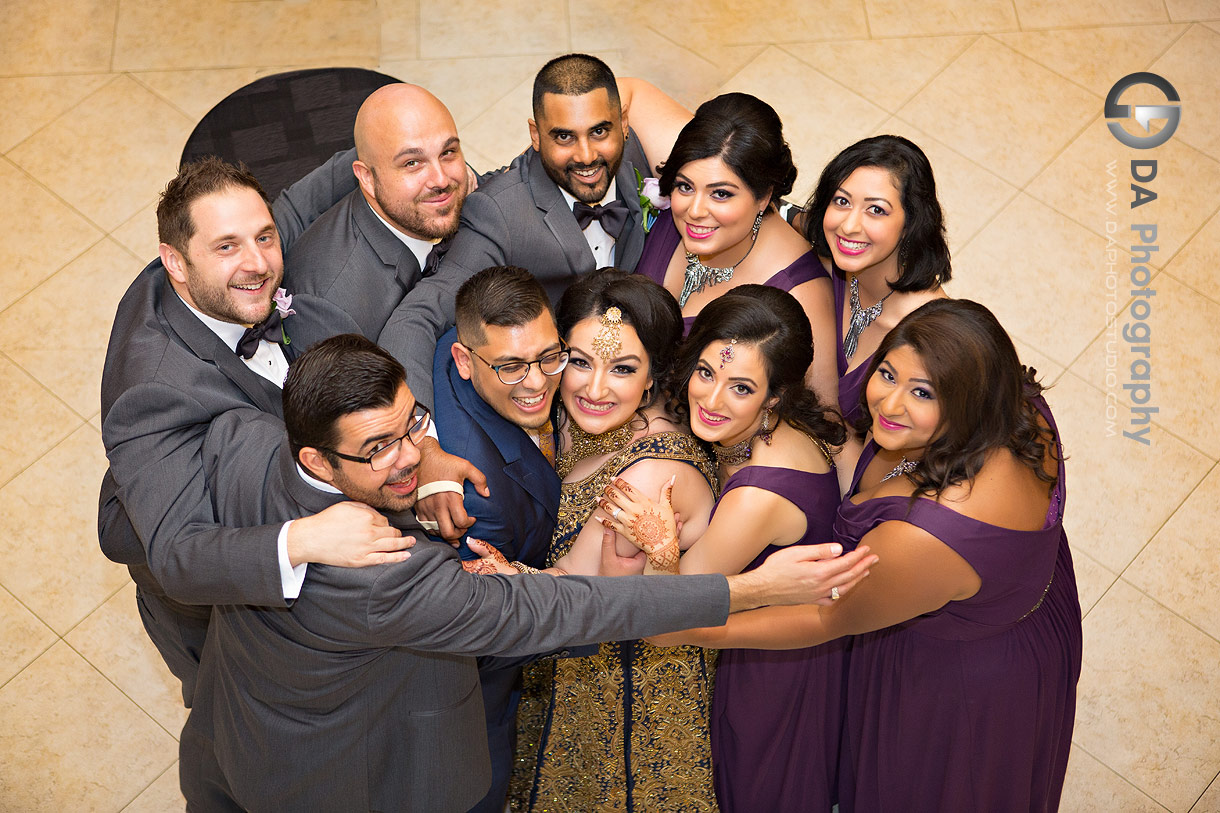 Indoor wedding ceremony at Bellagio
The wedding ceremony location was set up beautifully. Femina Mapp from Décor with Grandeur did an excellent job. Having previously worked with heir wedding planner Tanya from Classy Affairs which at Andrea and Mark's wedding, I knew that we were in for a treat. She is always so helpful and professional; each challenge is met and fixed in a breeze. The wedding officiants Pat & Dennis were the preferred ones for Doctor's House. Watching them work, it is easy to see why they are preferred! Funny enough to break the awkward silence but respectful to the extent to carry out a beautiful ceremony. In the end, he even moved away so that I can take uninterrupted photos of their first kiss. Such a professional and happy officiant.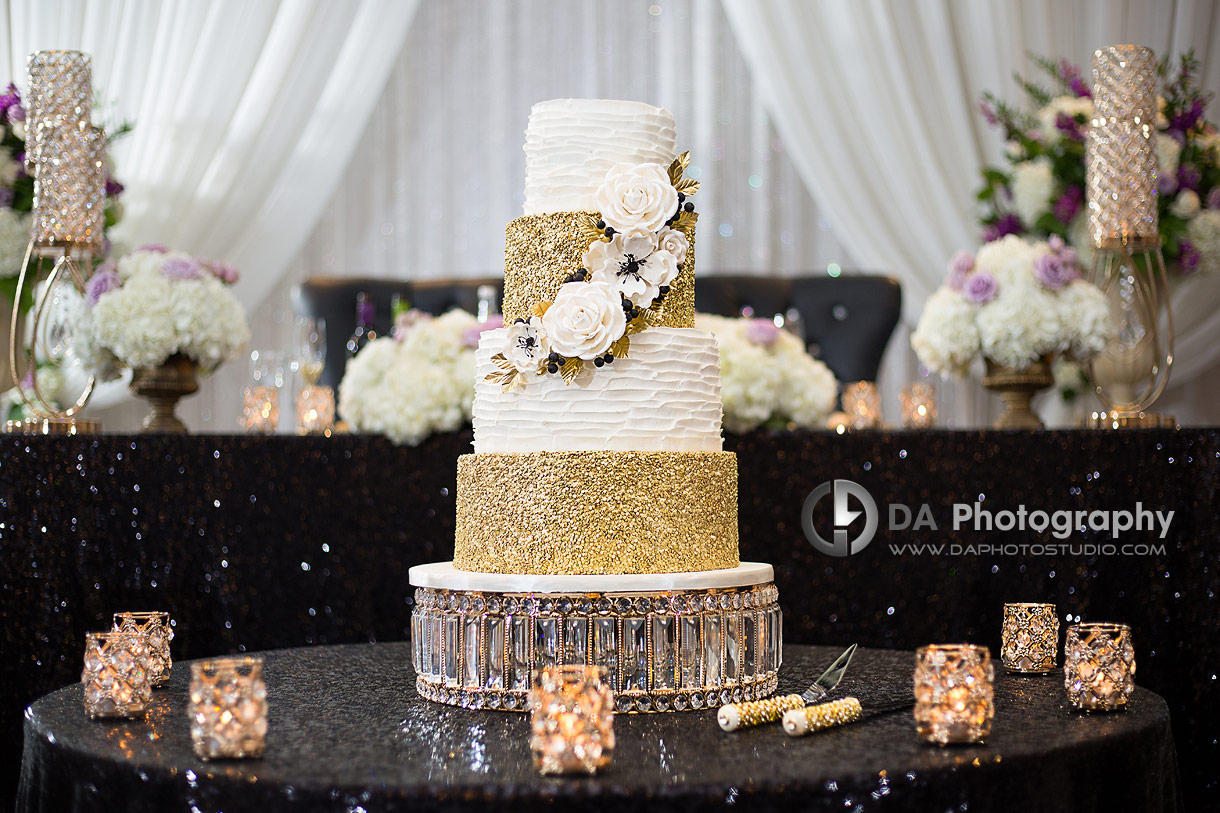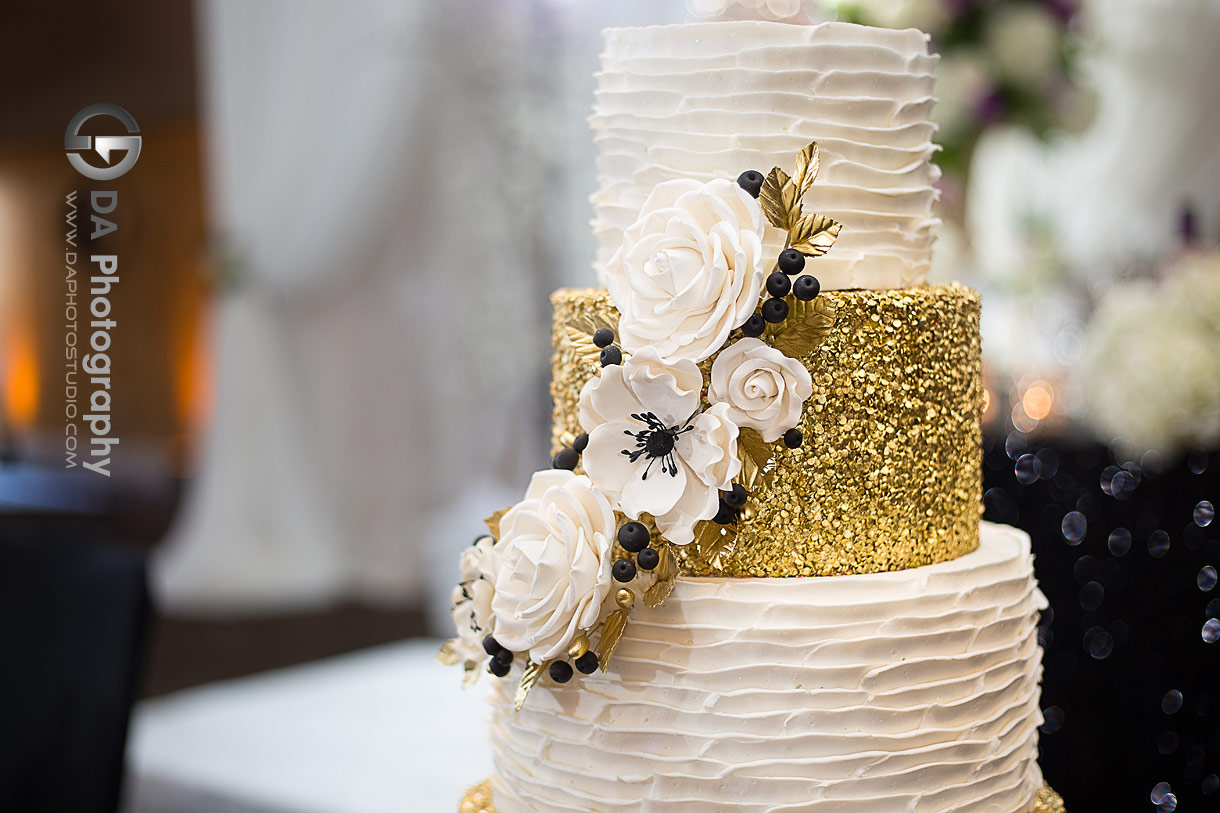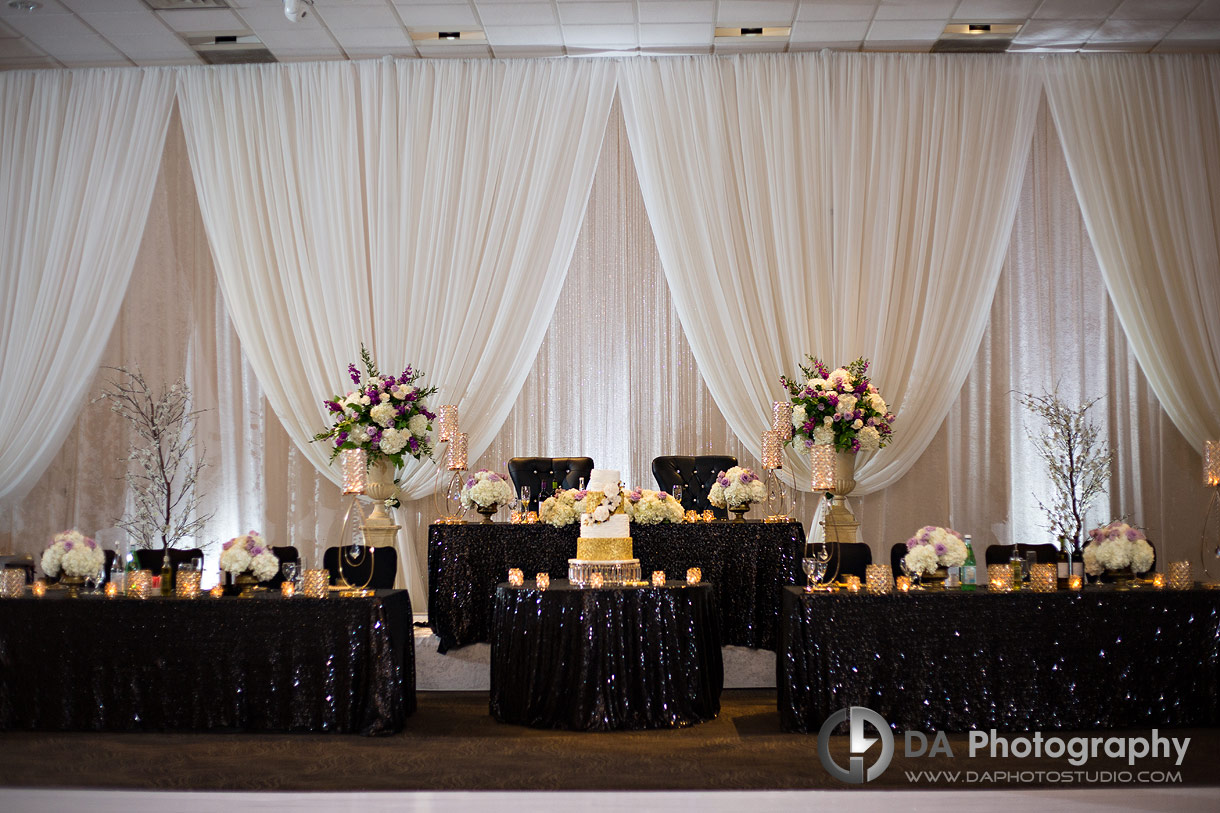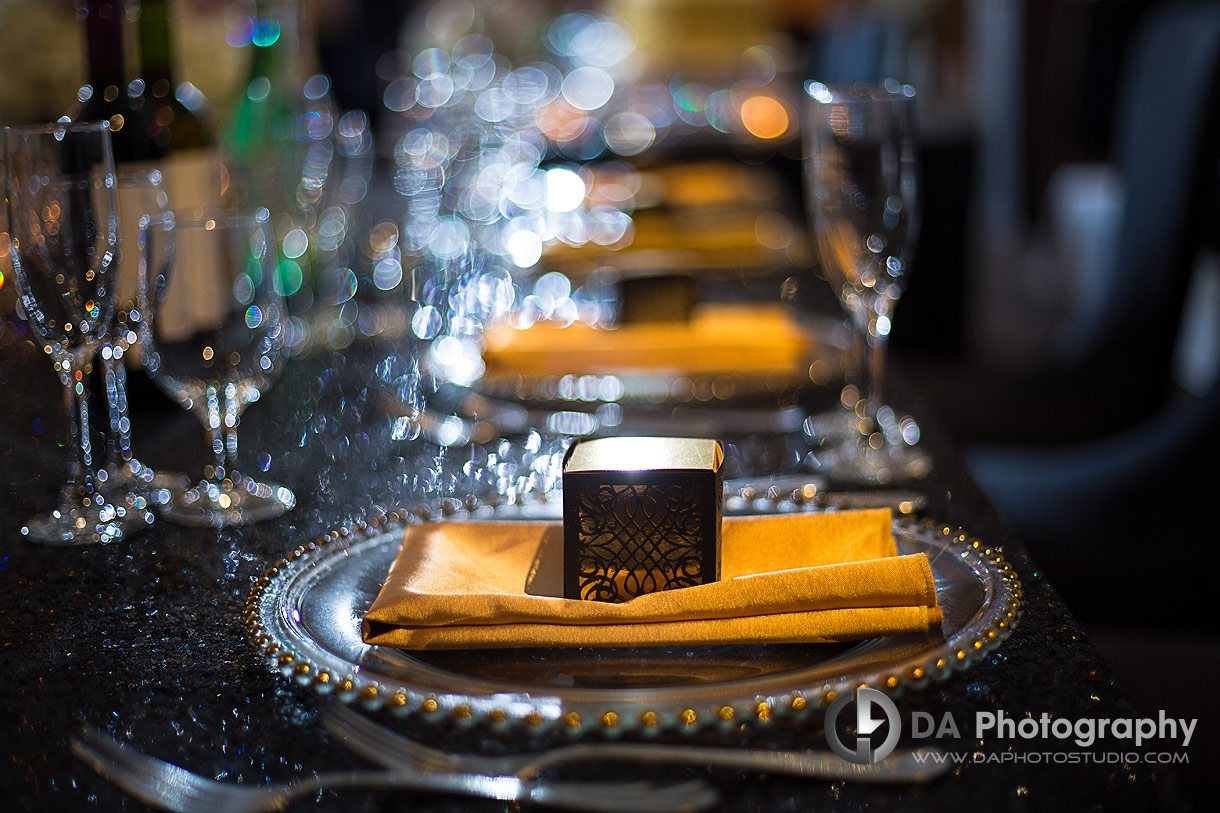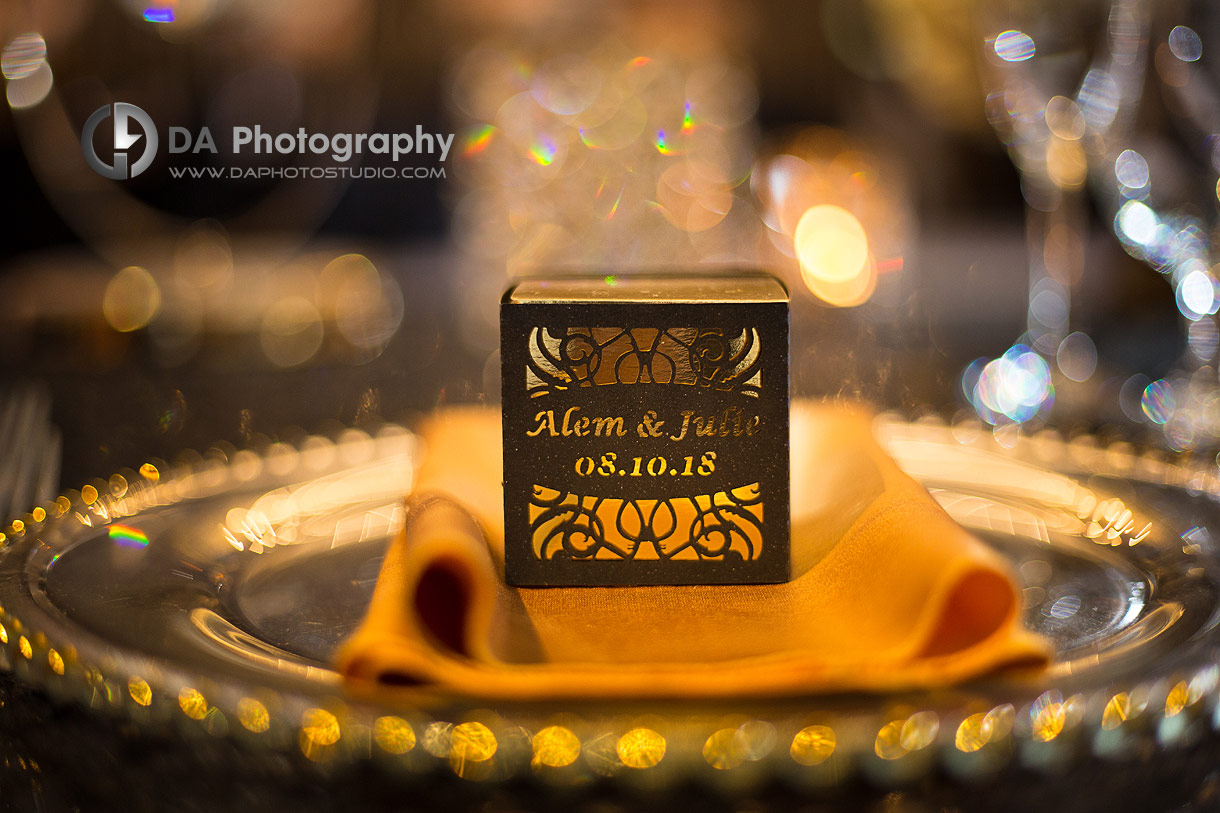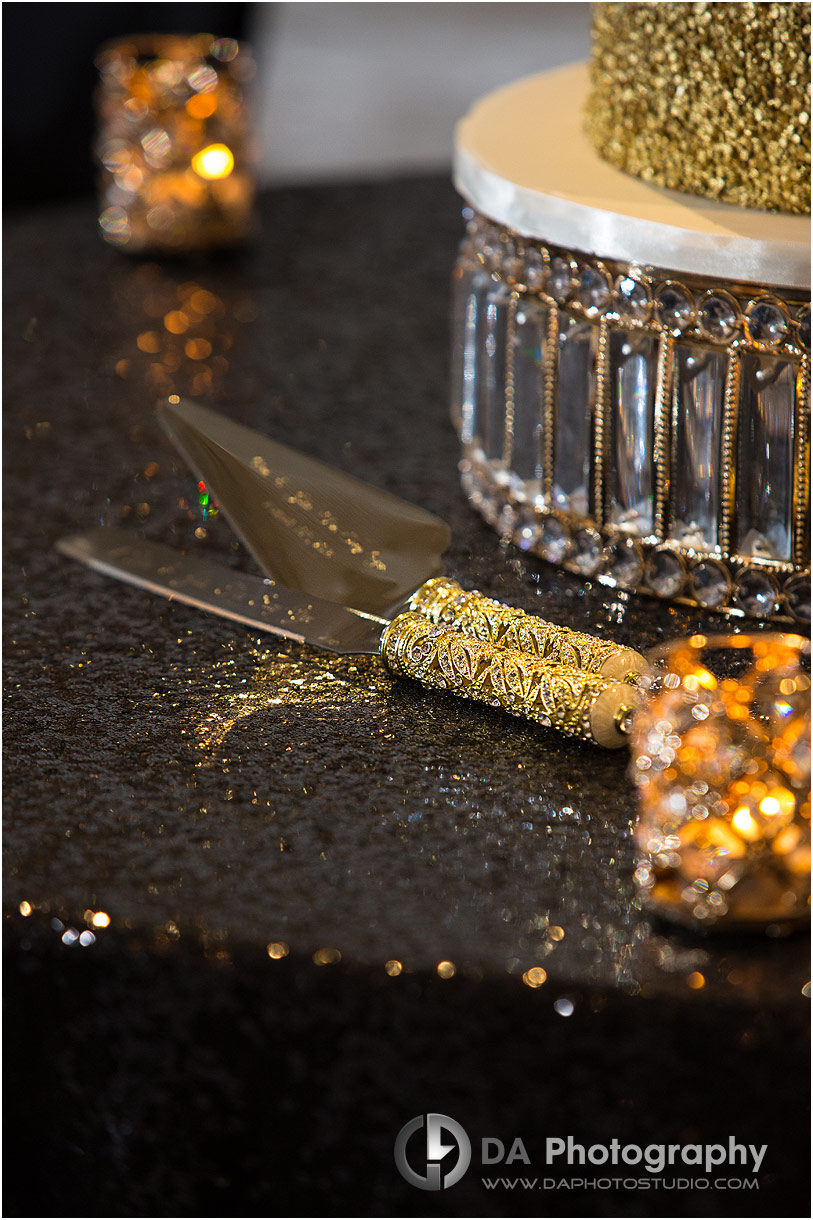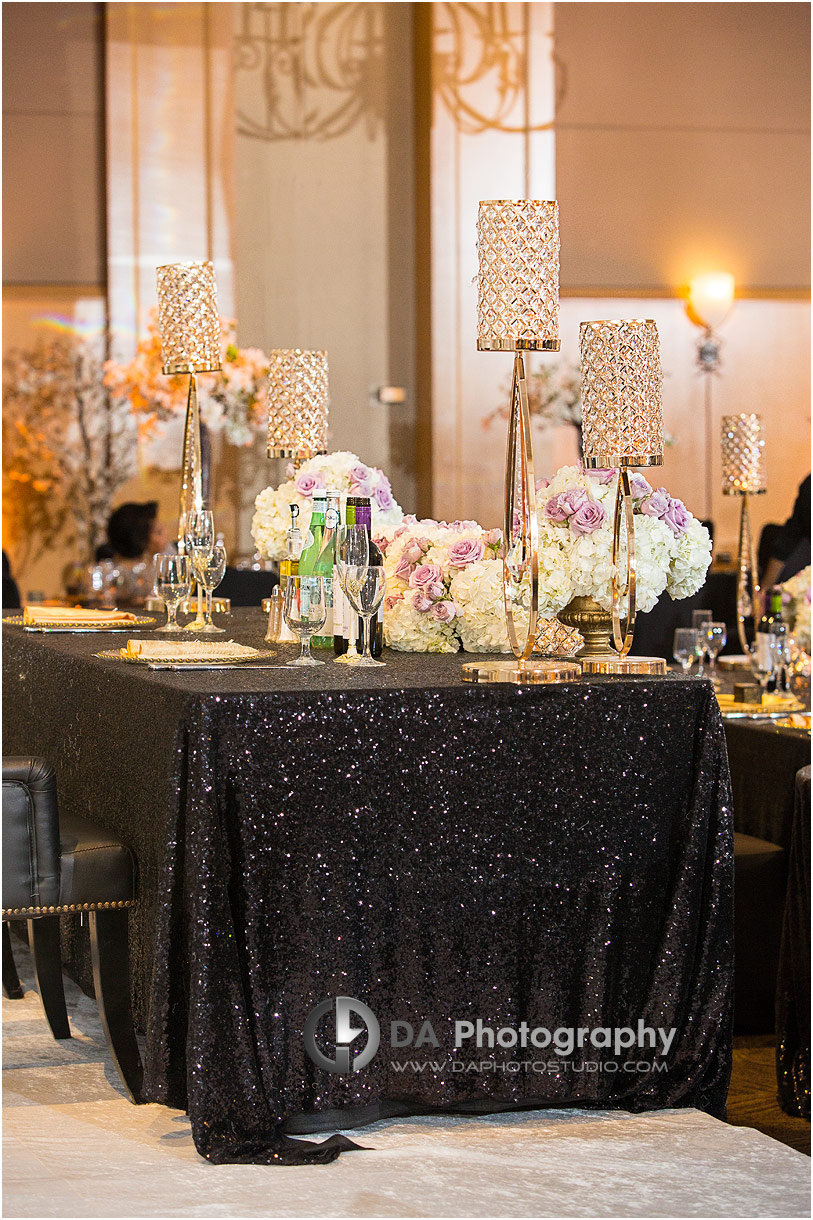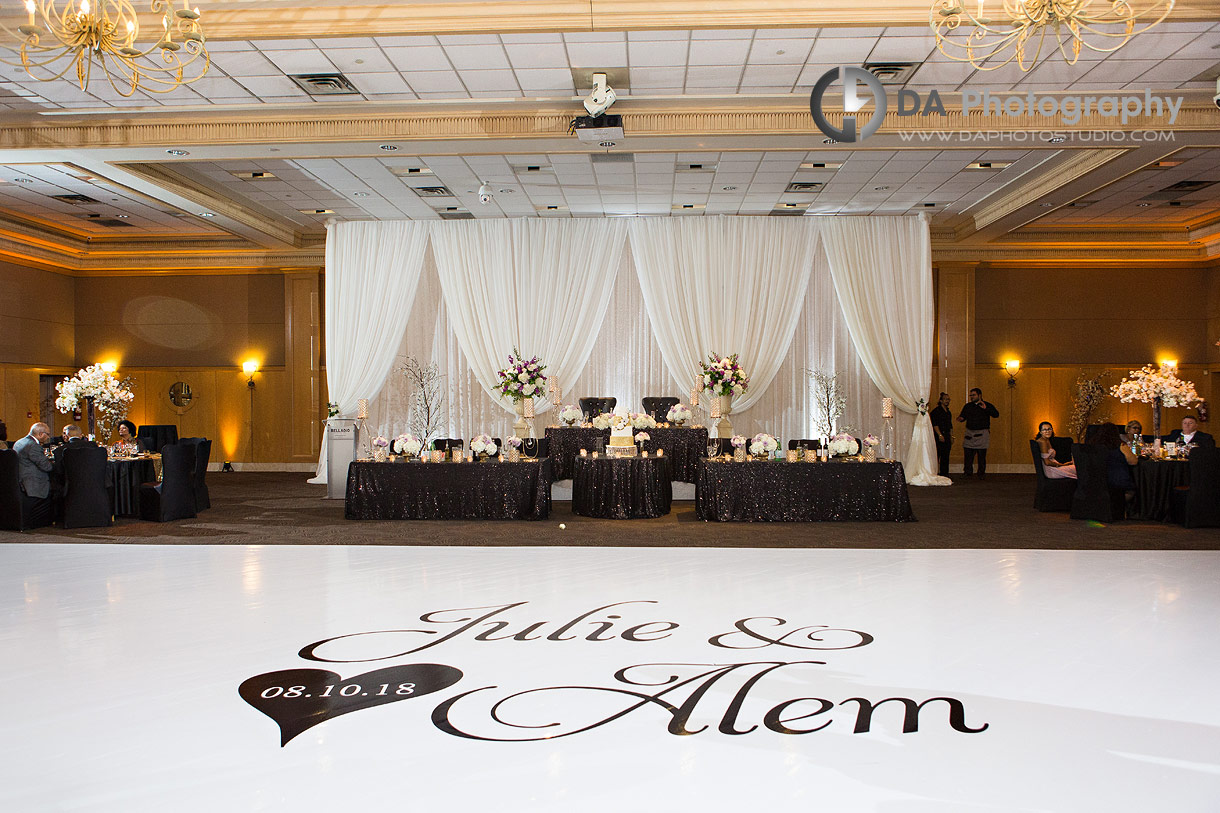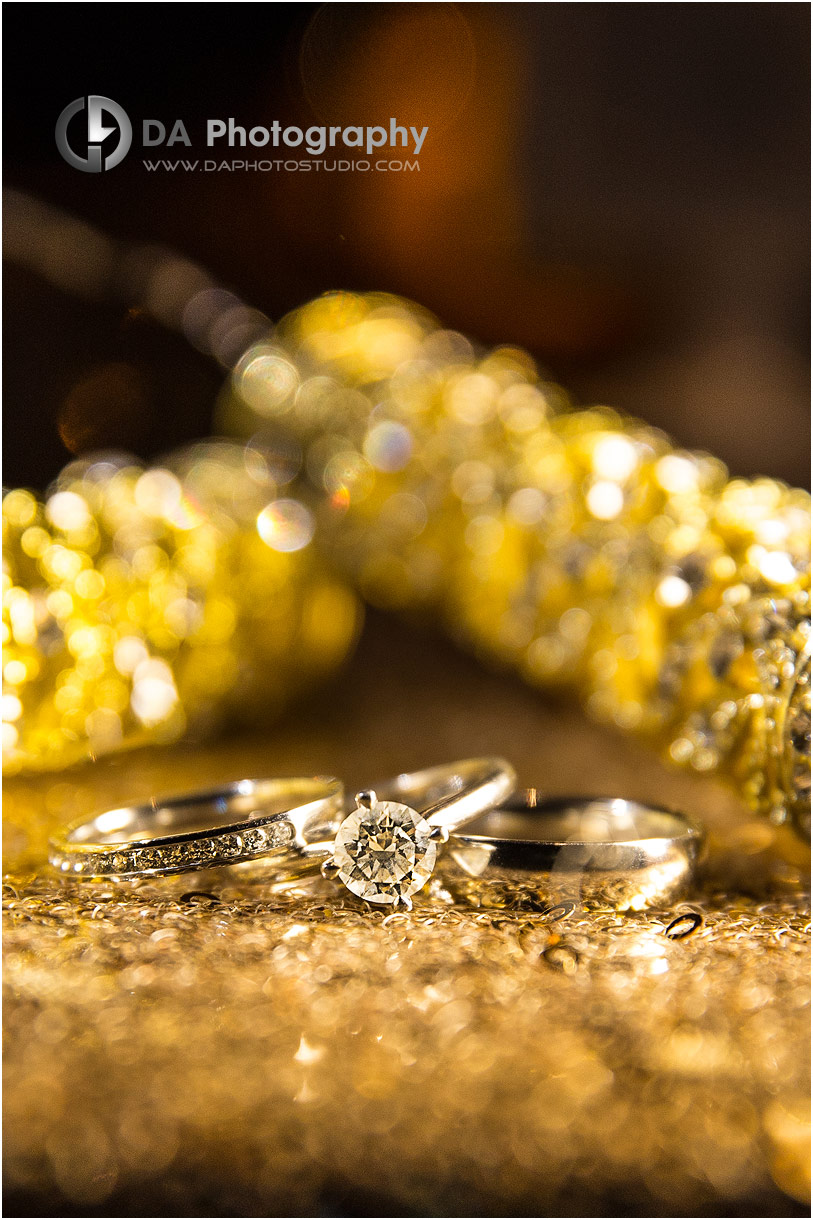 Photo Booth images with tasty cocktail goodies
Because the ceremony and the reception were happening in the same room, the decor staff needed to do a quick adjustment of the set-up in between. During this time, there was a cocktail reception for the guests to enjoy. Our photo booth helped to create some fun atmosphere during this intermission.
I can honestly say that I have not witnessed such a quick turnaround as the one this decor company did! From the floor art to the table set-ups, the whole space was completely transformed for this Bellagio wedding.
With all of the photos taken care of in advance, we now had time to focus on casual, candid images, details of their set-ups and their photo booth.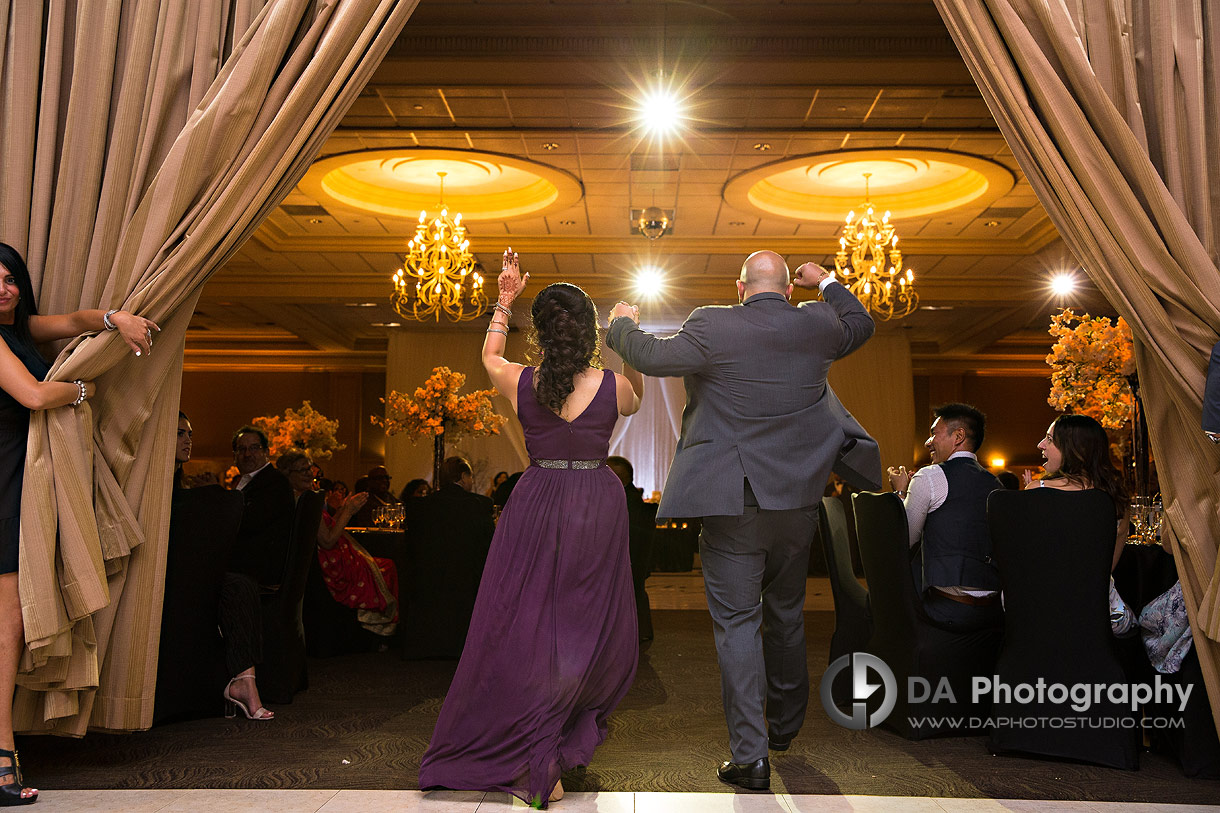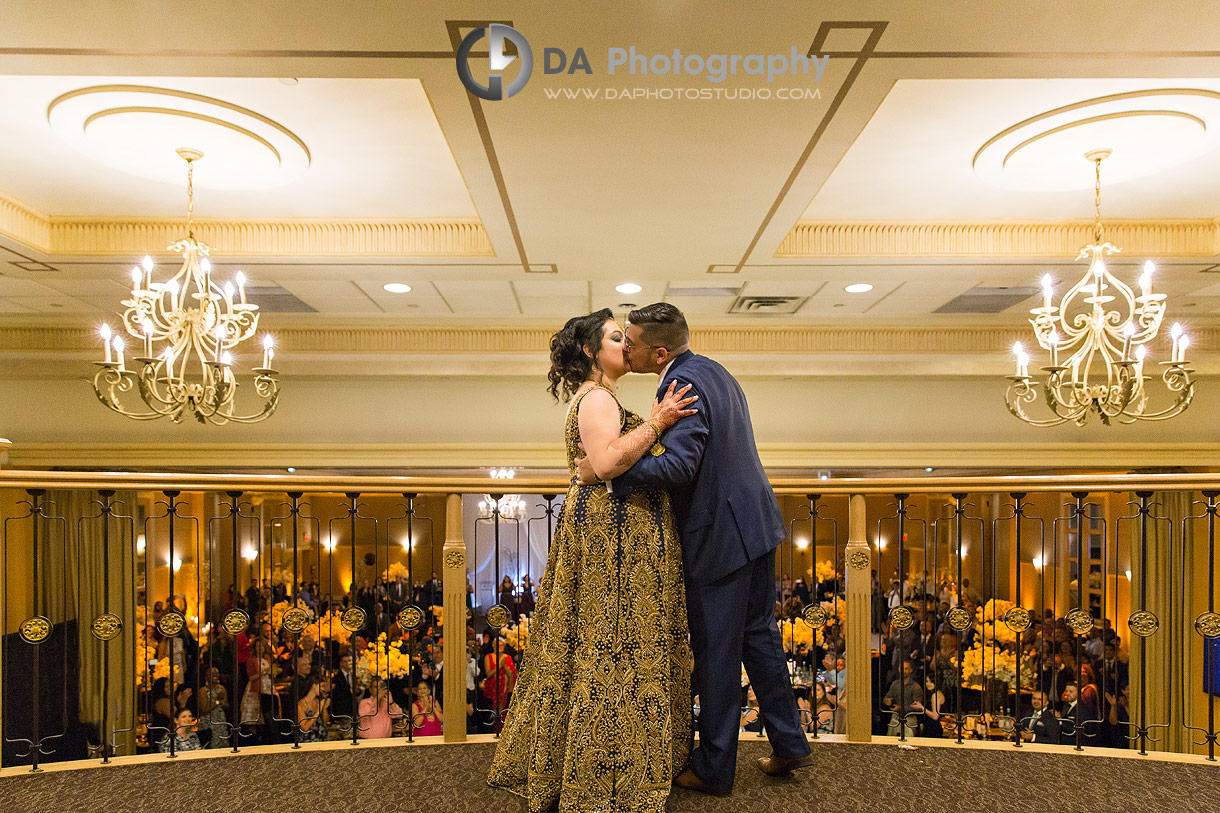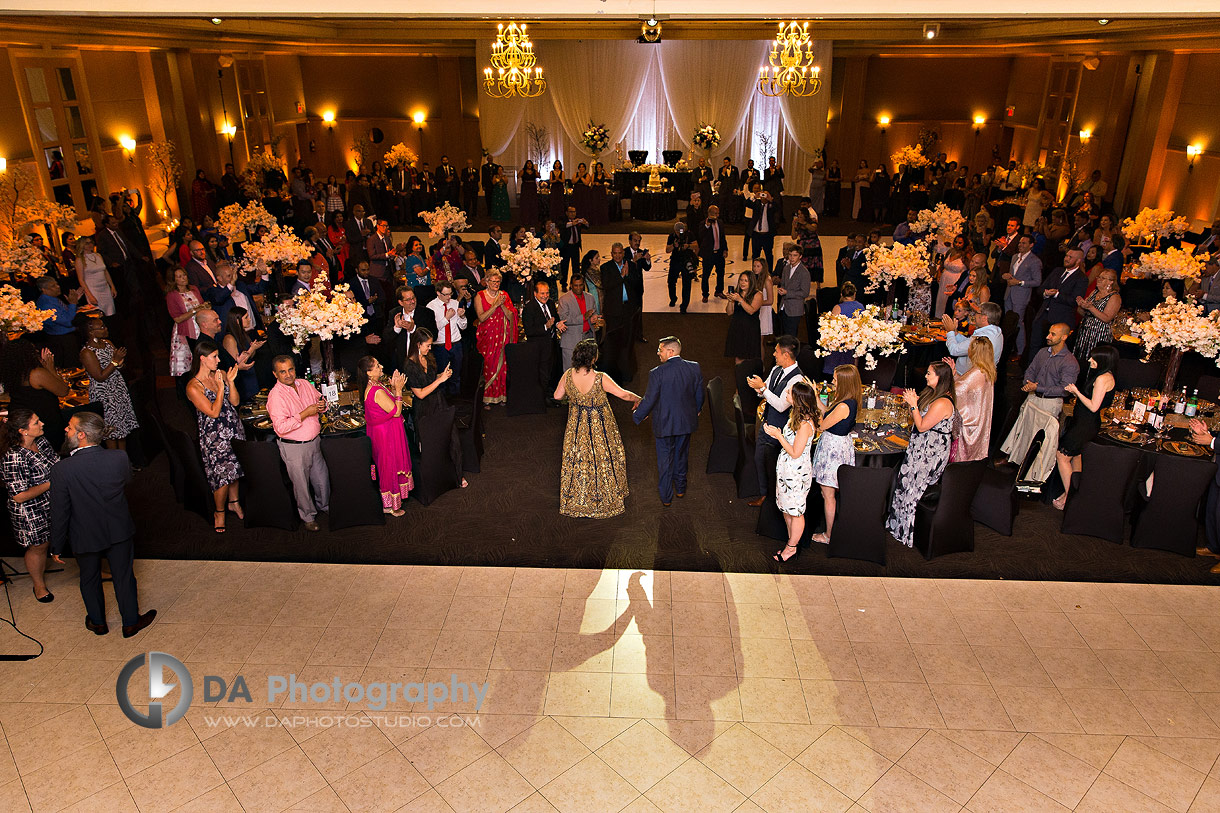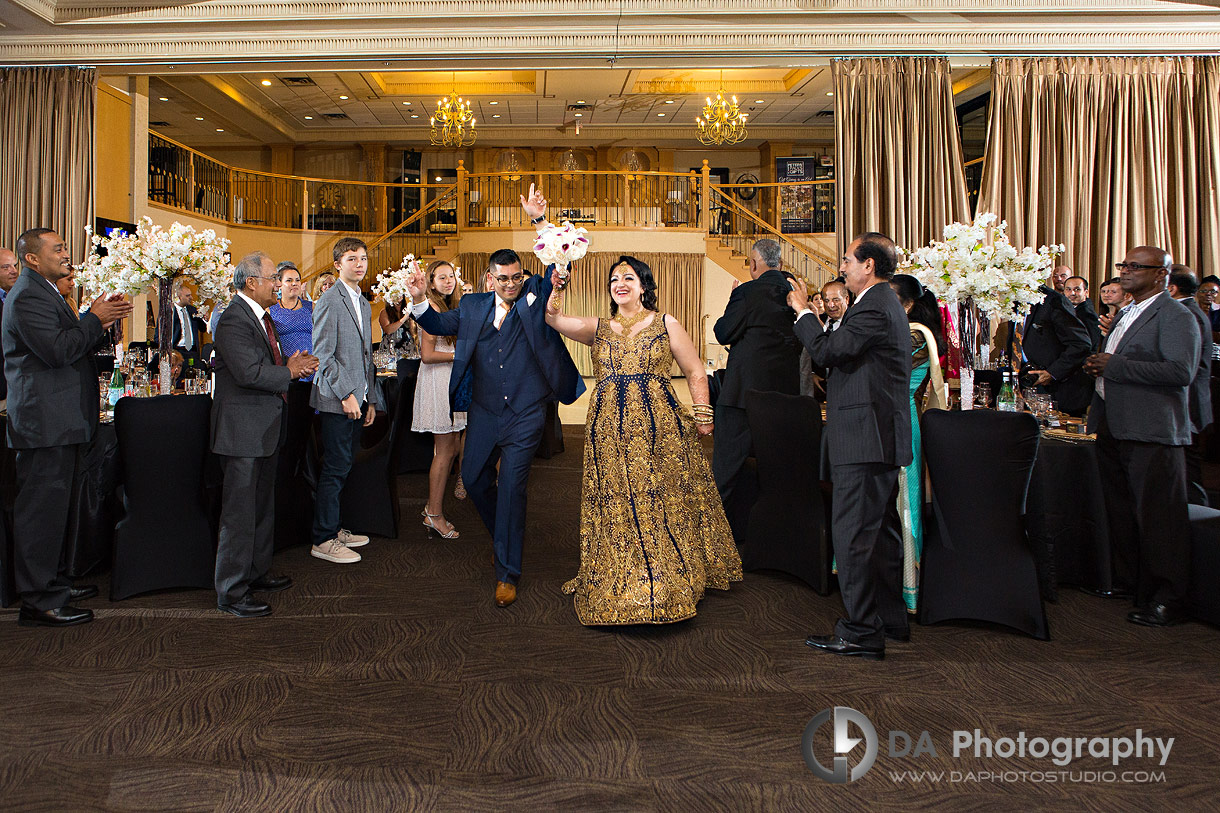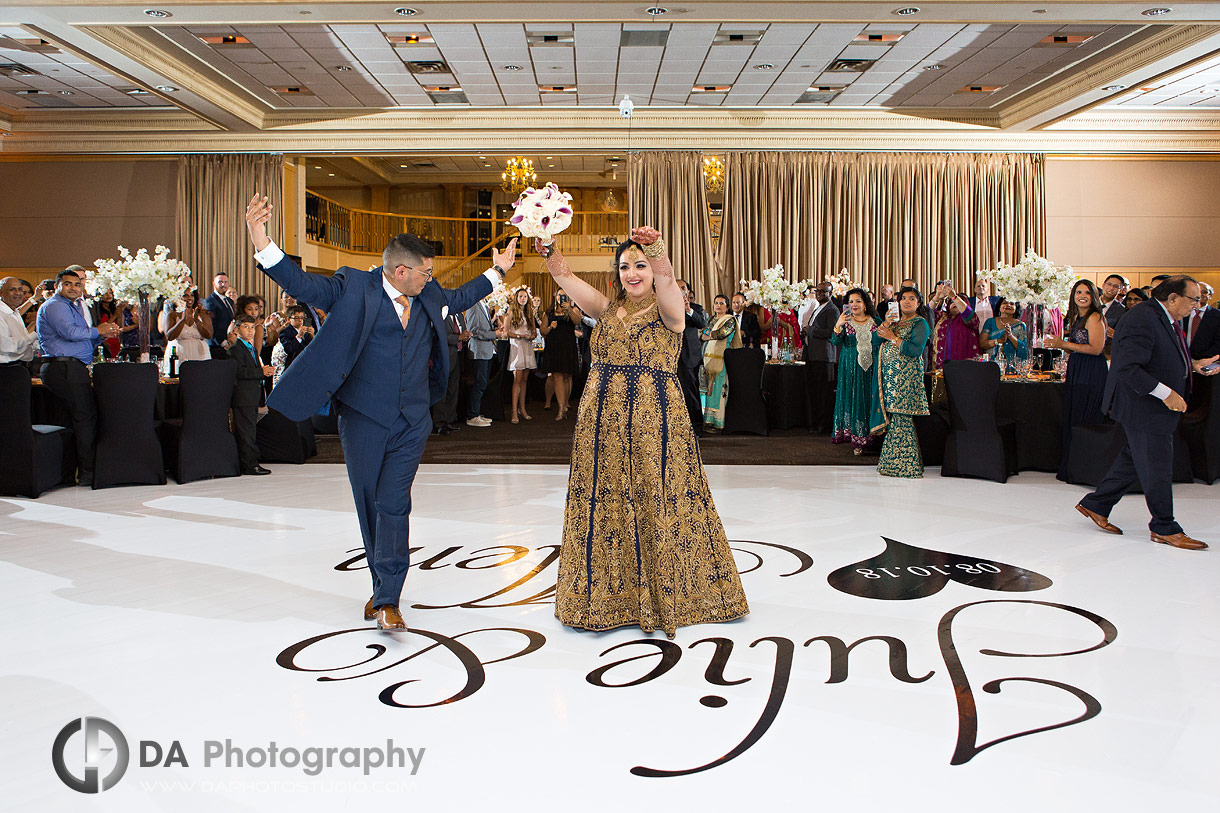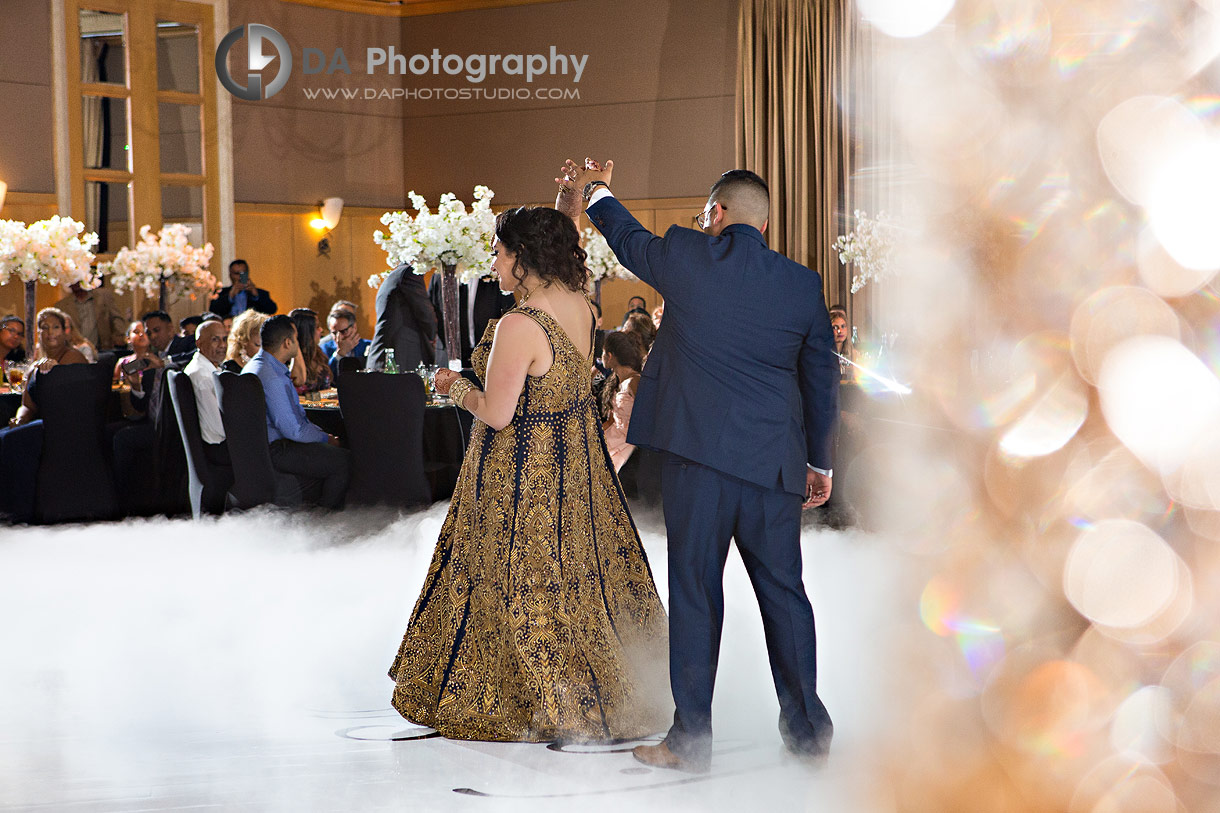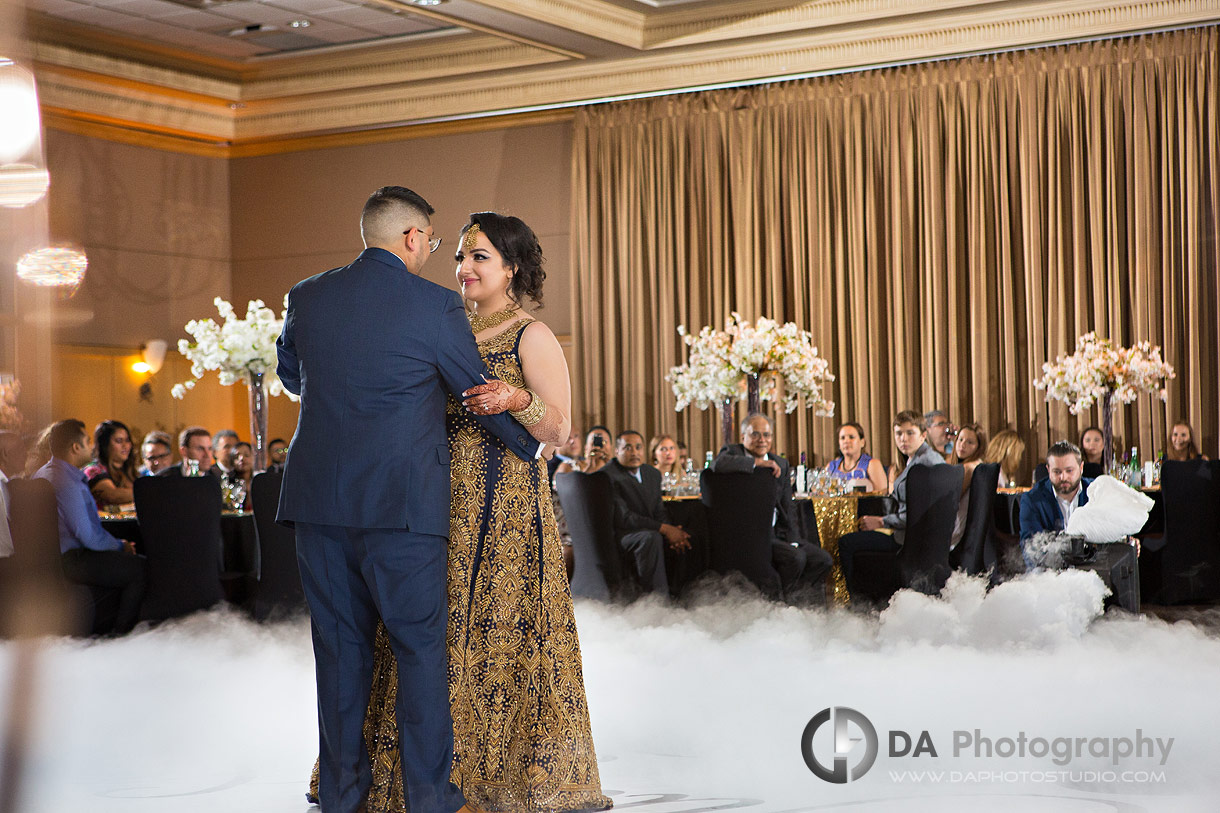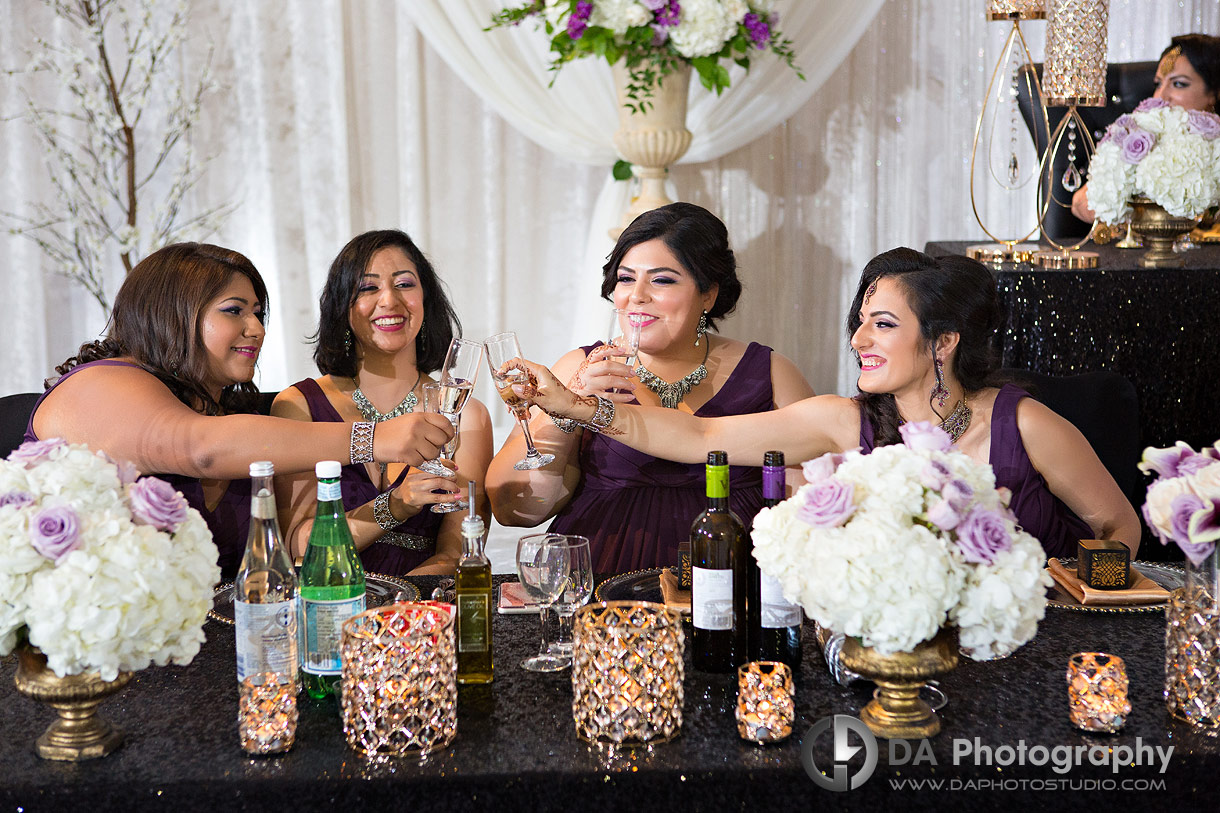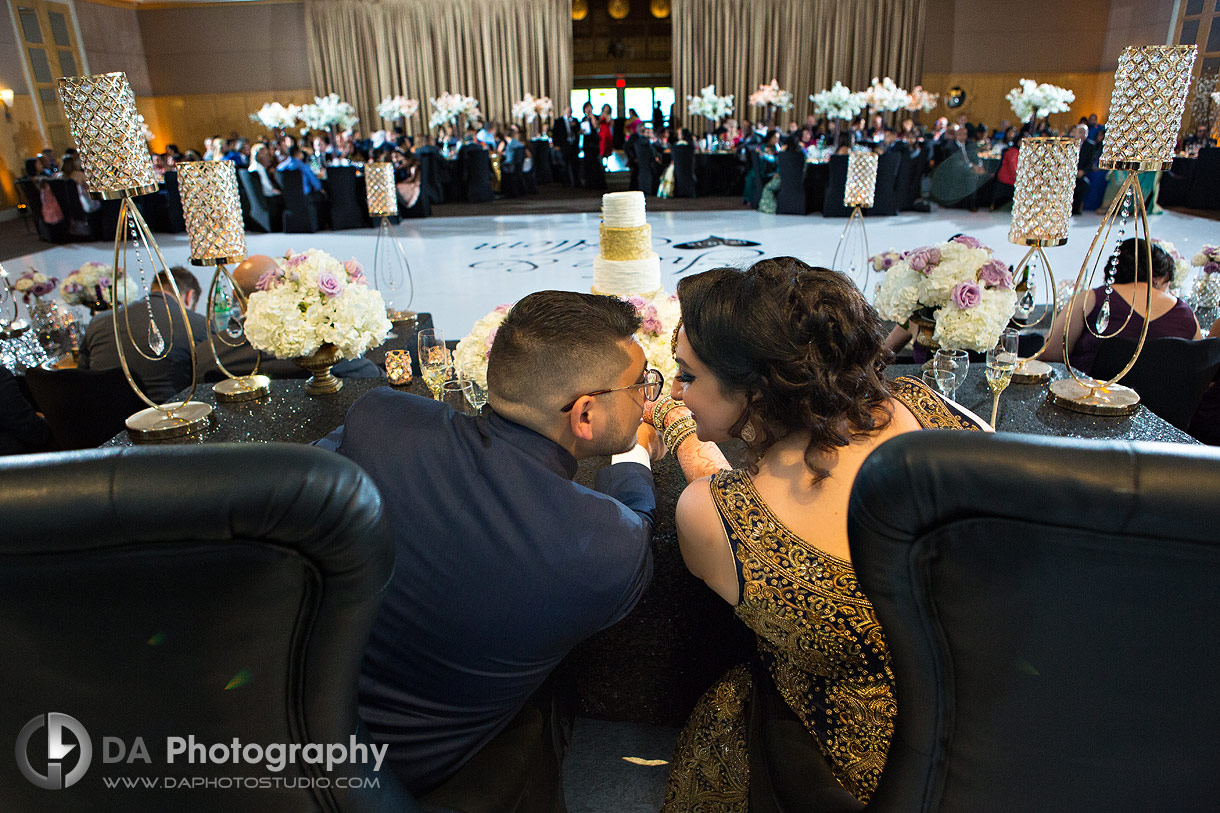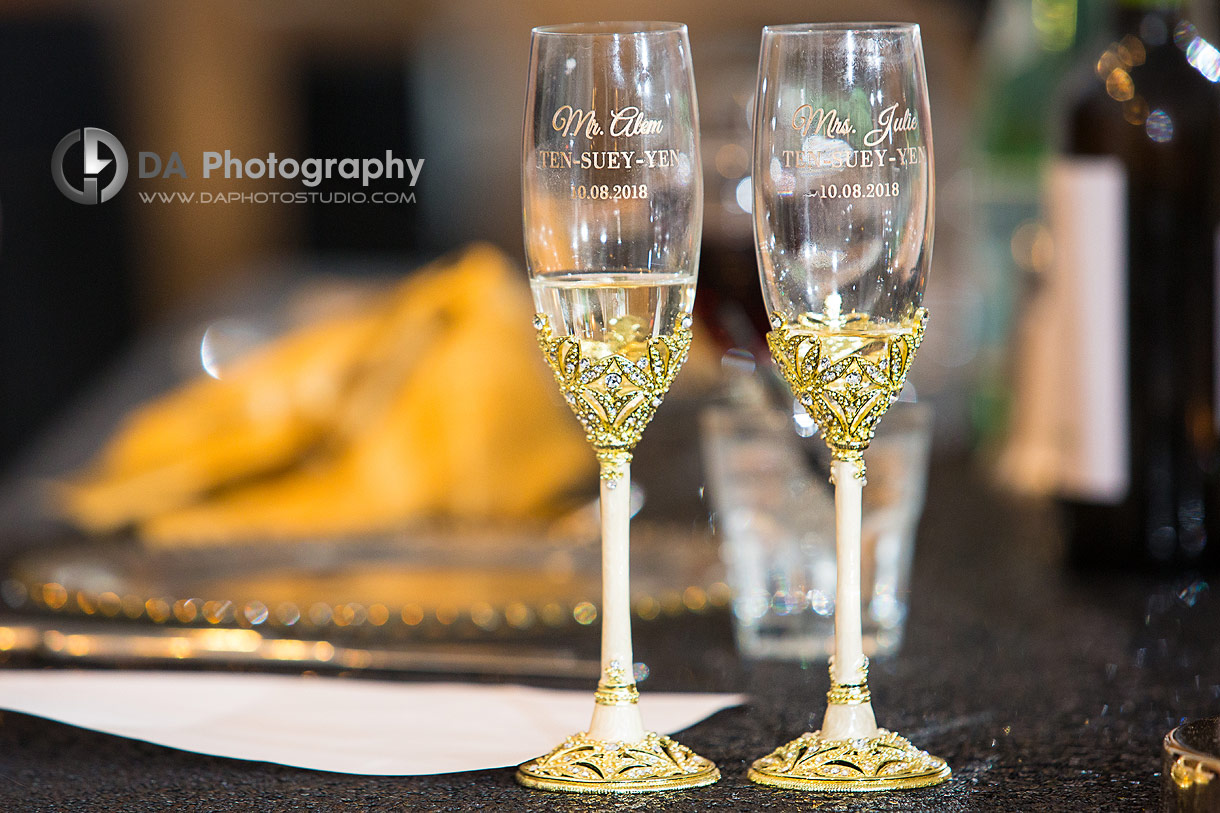 Wedding Reception with Party-Night Sessions
The wedding reception began when the curtains opened and the immediate family entered dancing to their favourite songs. One of my favourite images from Julie and Alem's wedding is from when the curtains opened and they entered the reception holding hands.
Starting from their first dance, cutting cake, separate dance performances, and fun party moments this Bellagio wedding was one of a kind.
I barely even noticed when the dinner was over and we were at the end of the night. I was too caught up in capturing all of the celebrations.
Finding my couple, I knew that they would be happy and exhausted after a long day and many pre-wedding events. I told them it was time for our last shot and we headed over to claim the stairs. Positioning them on the top, I went all of the way to the dance floor to take this last image of them on the day they became husband and wife.
At this stage, I said goodbye to my lovely couple and sent them to enjoy as much as they could. Meanwhile Jacquie and I tried to finish the photo booth and began taking down all the lights.
To say that this was one of the best-planned and perfectly executed multi-day weddings is an understatement. All my wedding couples plan their wedding perfectly but choosing great vendors and a professional wedding planner helped this Bellagio wedding achieve next-level perfection.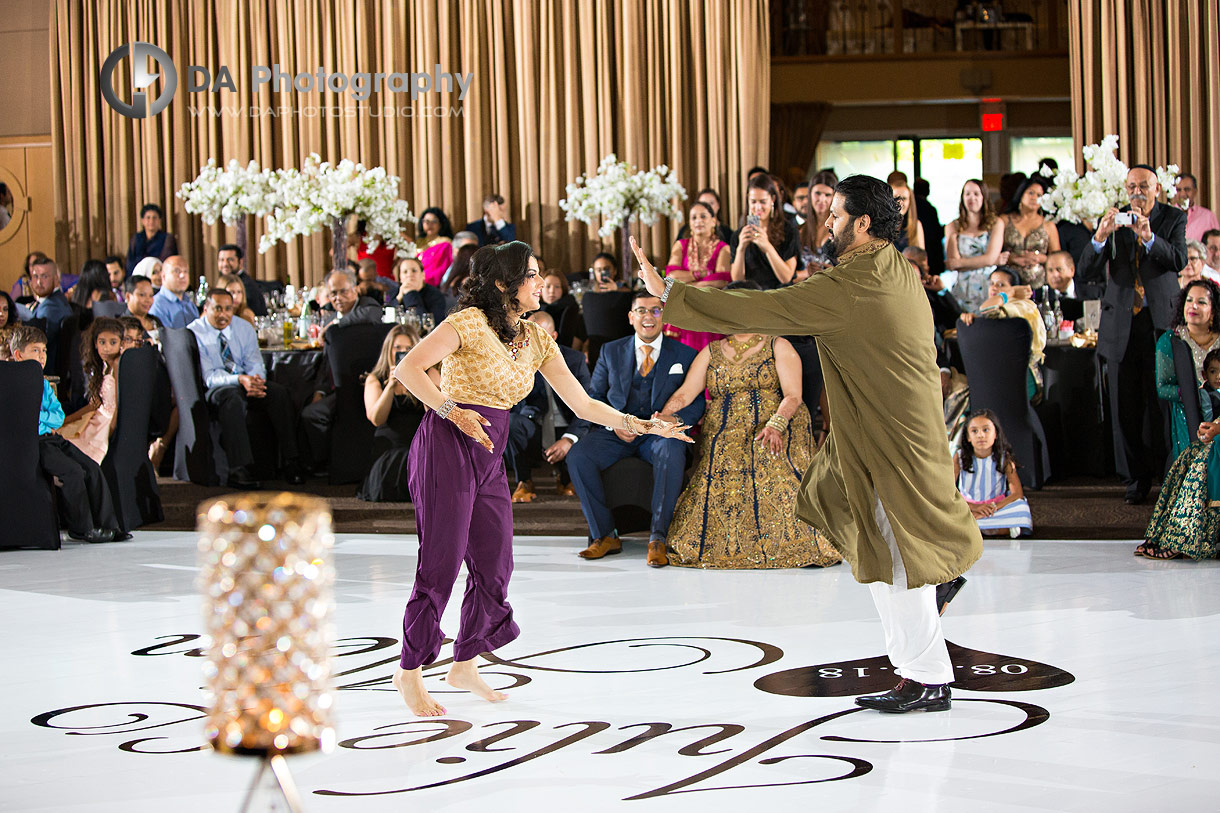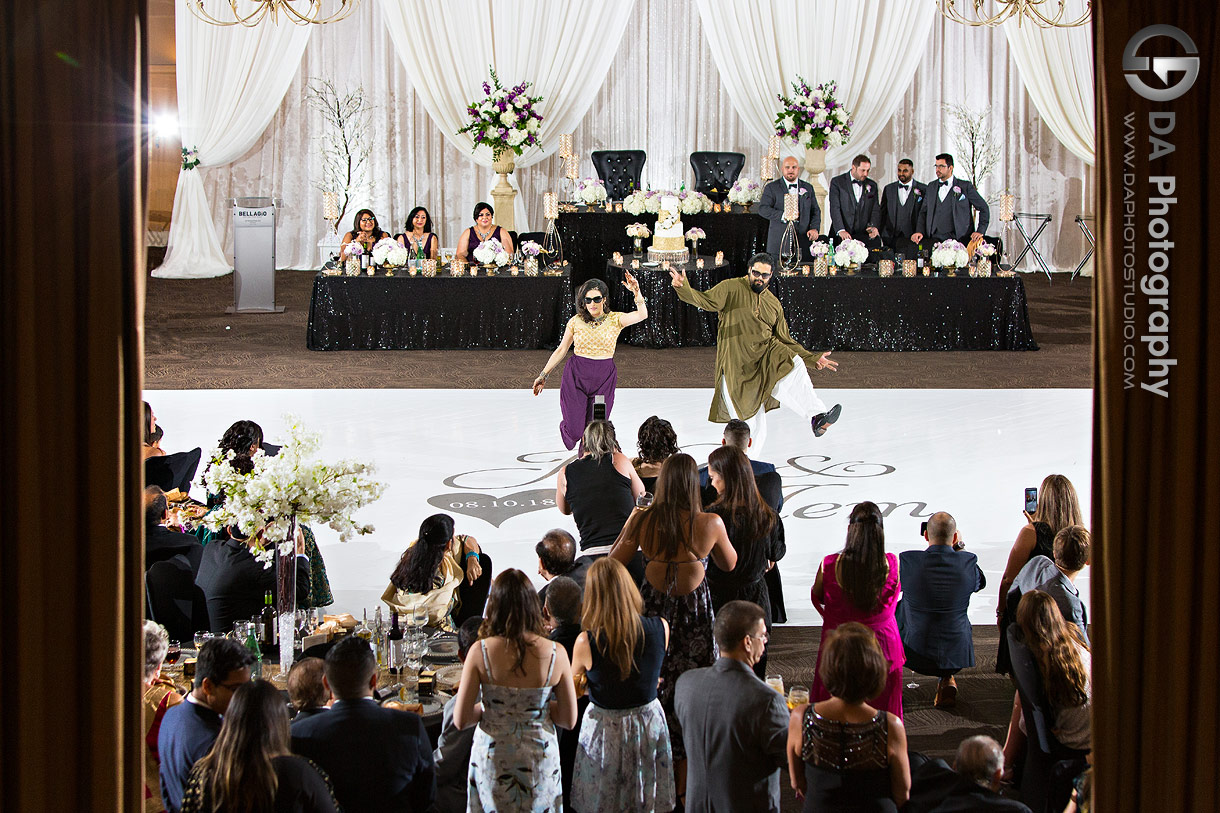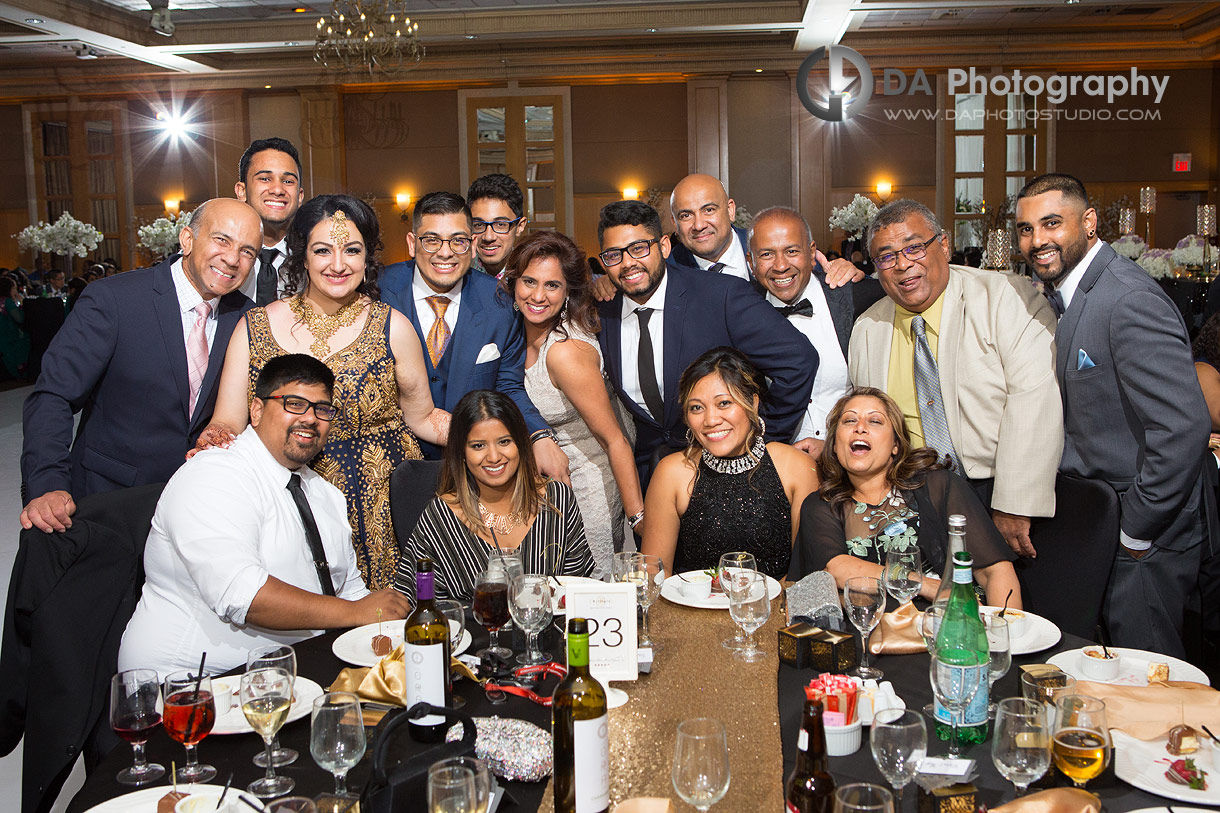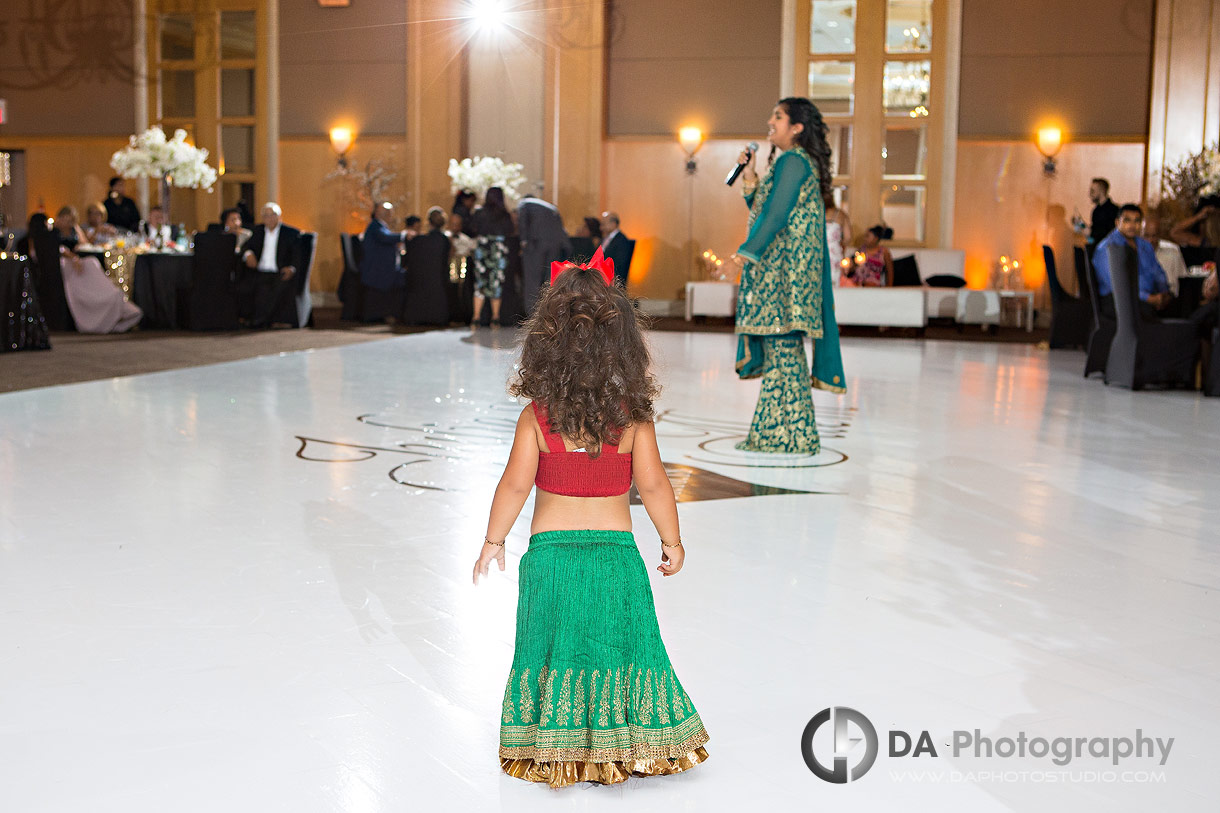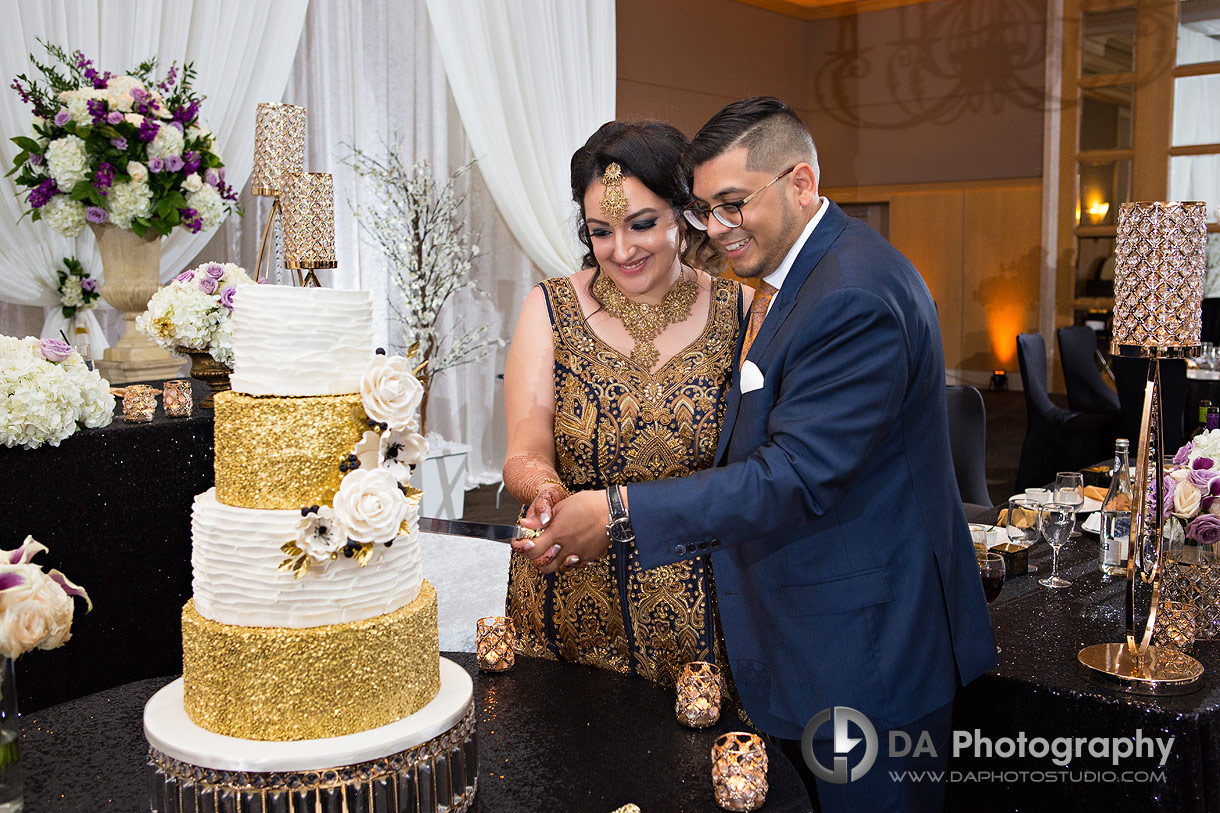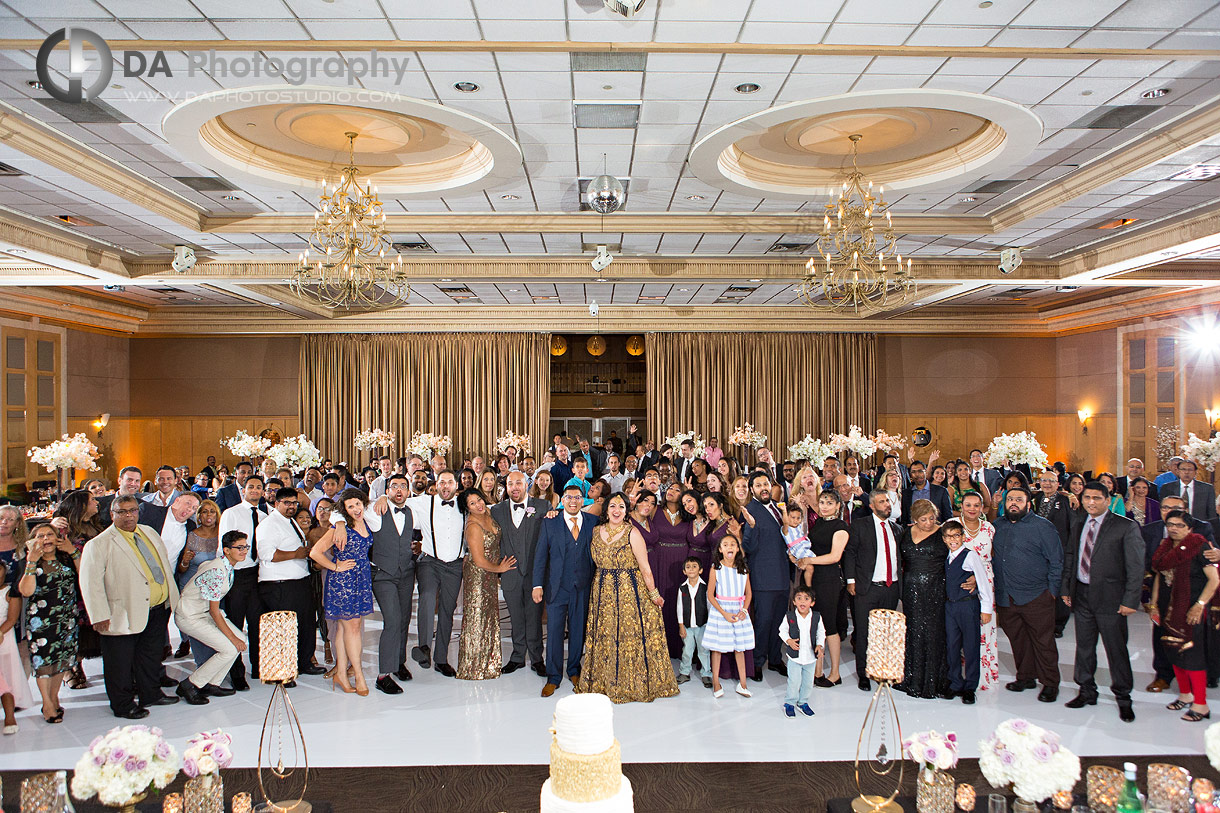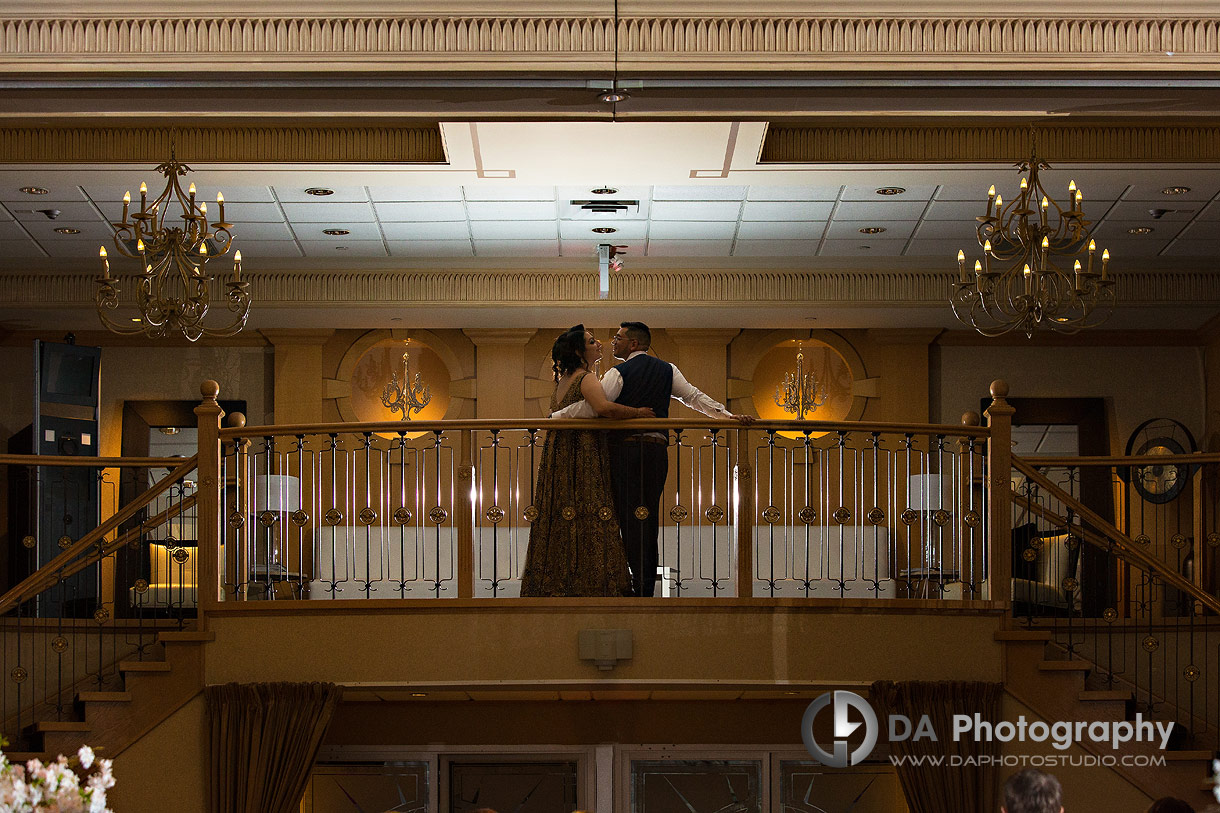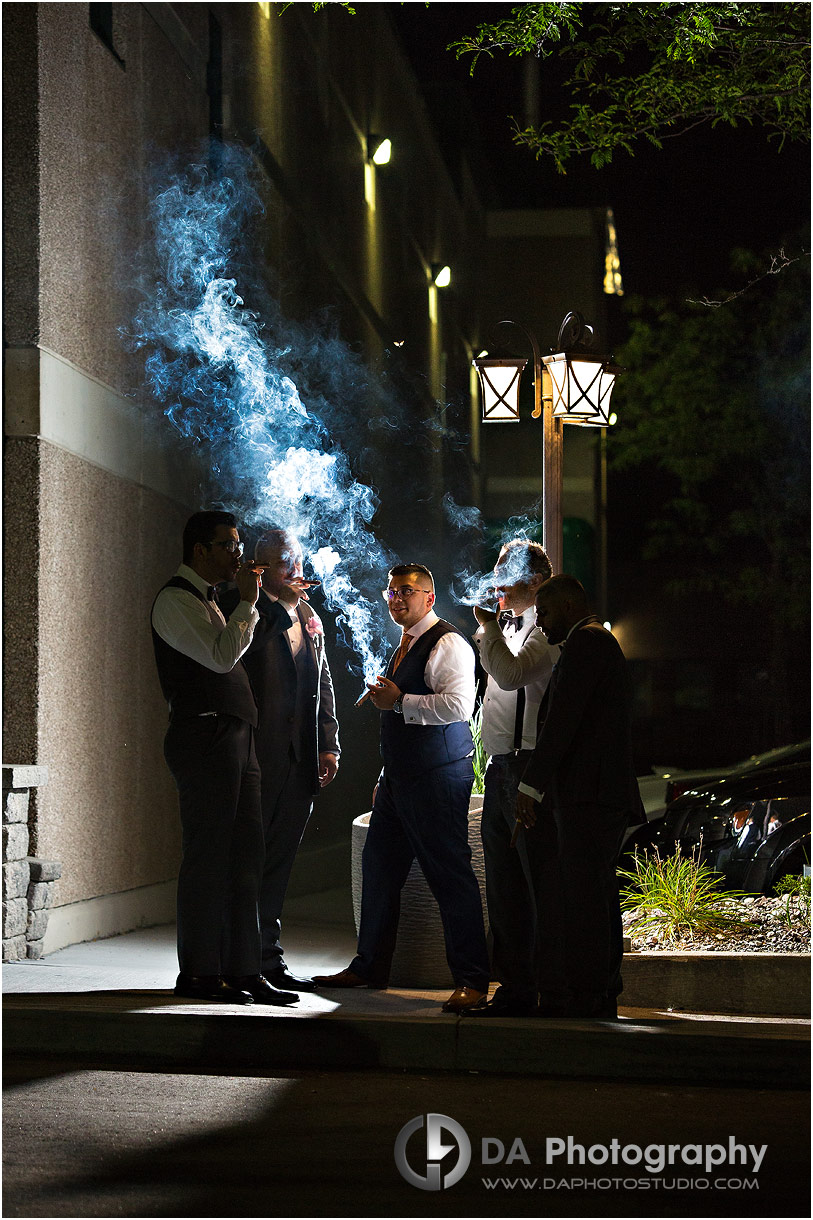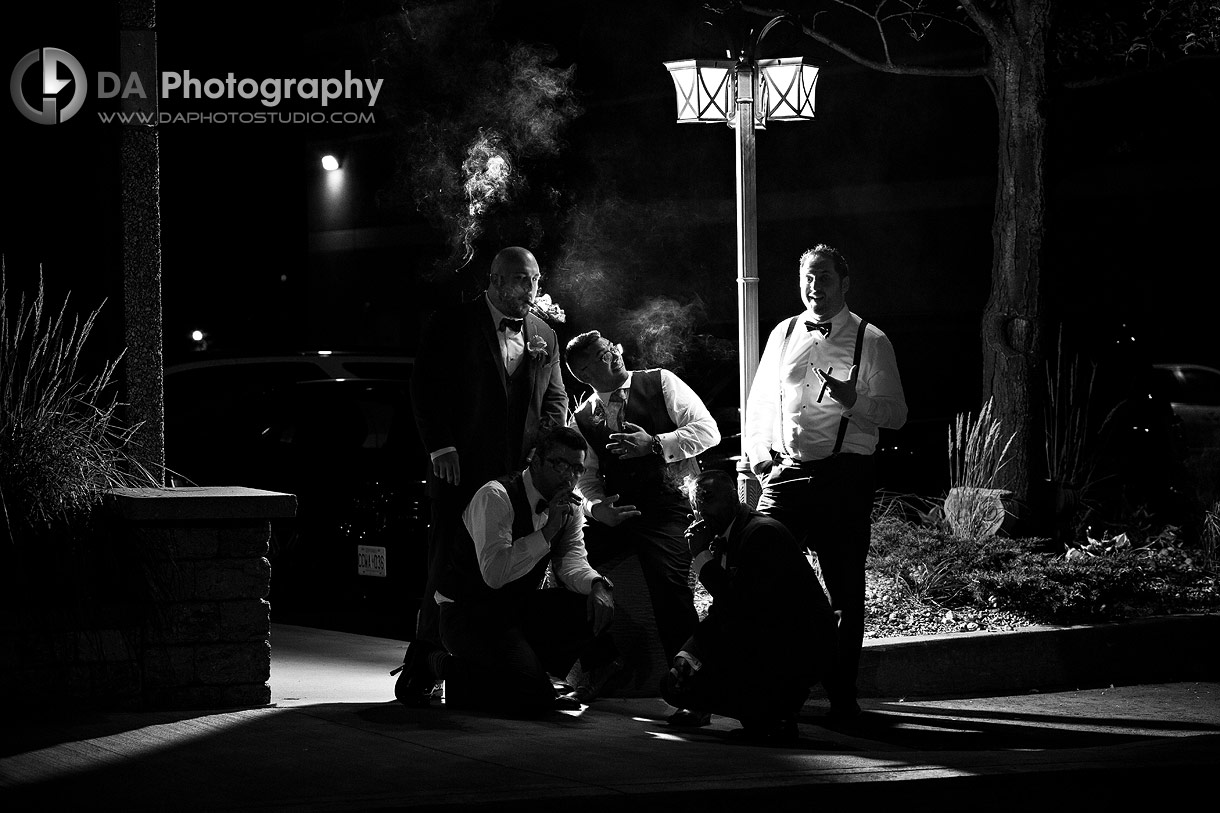 Credits to below wedding professionals and locations that helped Julie and Alem's wedding to be one of a kind.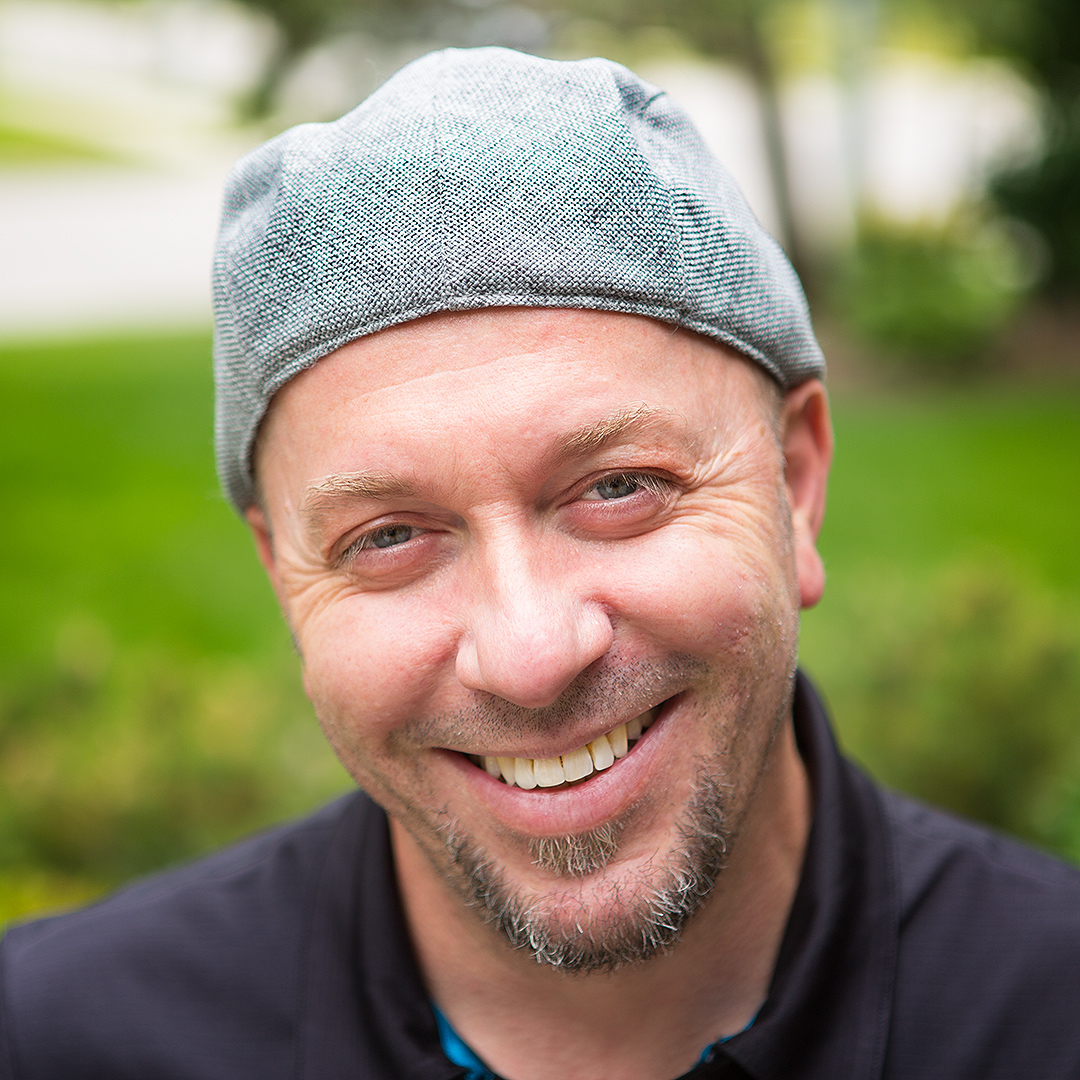 My passion and biggest asset is taking the time to make every client comfortable and relaxed before I even pick up the camera. The result? Photos of you that actually look like you at your best! I can prove to you how much you can enjoy having your picture taken. Lifestyle photography is about the experience that happens to be served up along side of some great photos.
Specialties:
Family Photography for families that like to move around and enjoy their photo time, Wedding Photography for couples looking for a mixture of photojournalistic, contemporary and traditional images and Professional Corporate headshots that are far from cheesy and stiff.