This LaSalle Banquet Centre Wedding had me realizing something important about my wedding photography coverage. For me, Shannon and Kris's wedding really shined a light on how I connect with my wedding couples and how that impacts their day. Over the years, I have created a pretty great track record of fully understanding my couple's profiles, including their needs, problems, and solutions to help them.
From time to time, I still remind myself to slow down even more and listen. Sometimes I am a little too enthusiastic and I don't want to overwhelm my clients with too much information and details right away. However, in the end, we both benefit from my ability to understand my clients and my willingness to help them achieve their visions in any way that I can.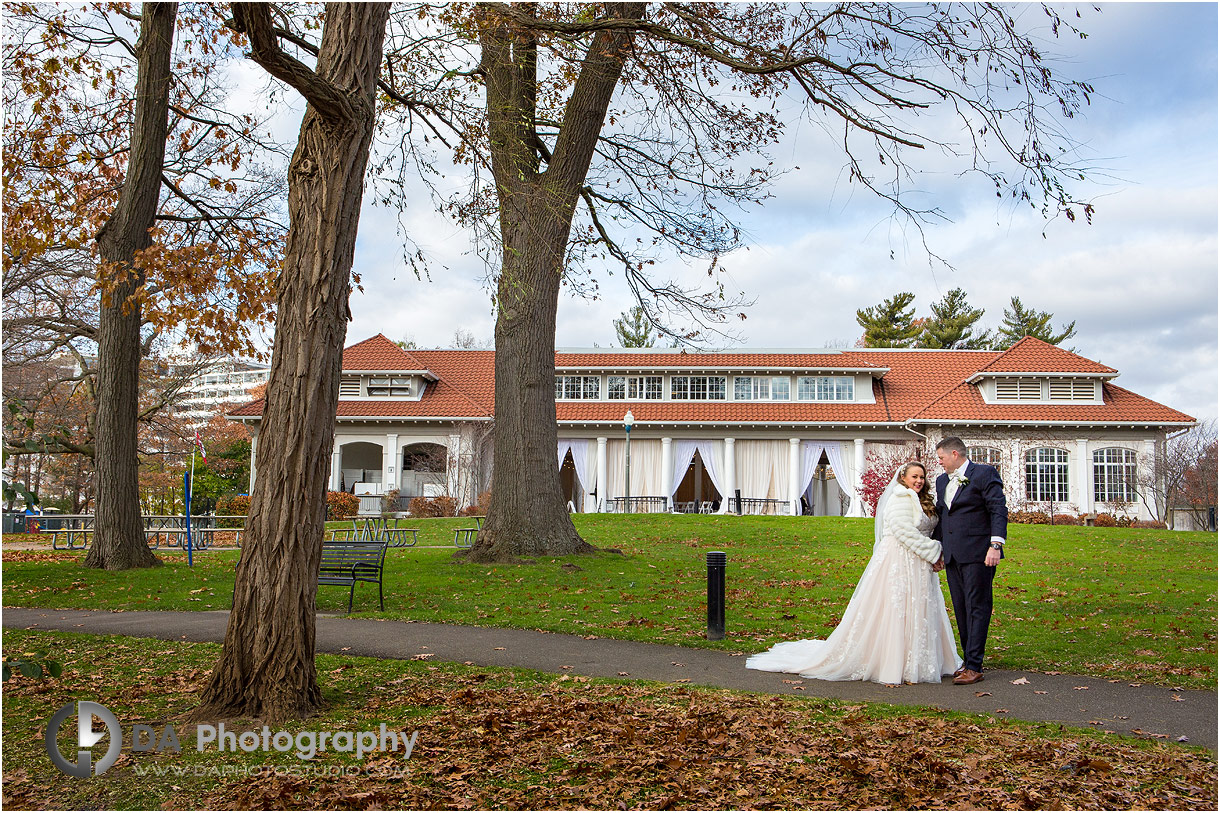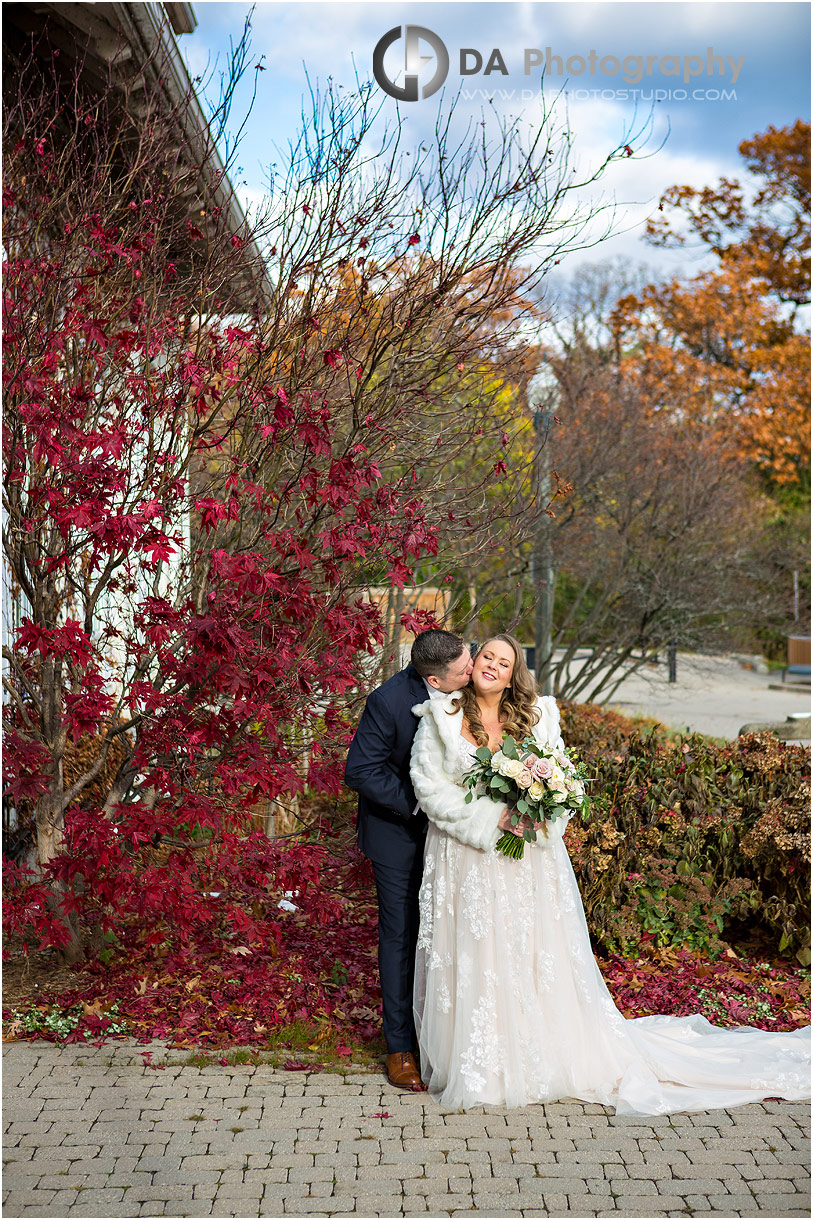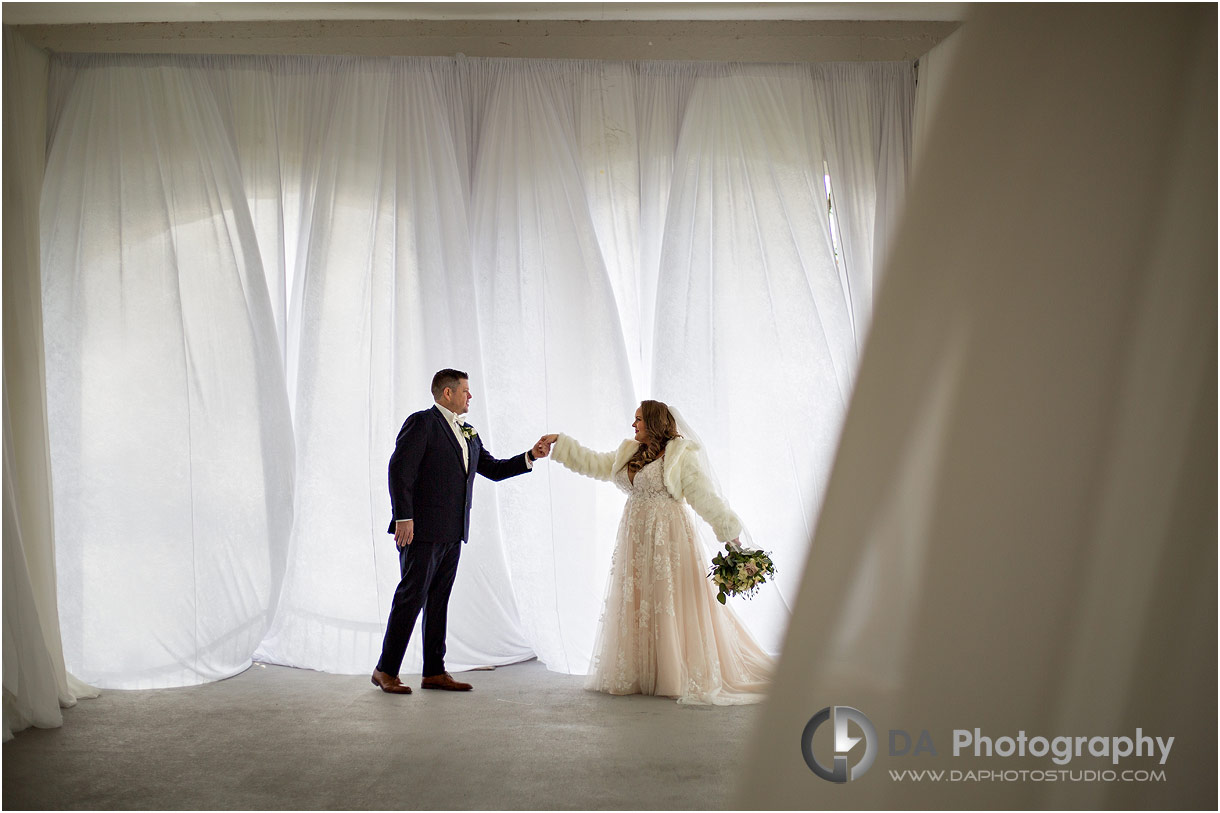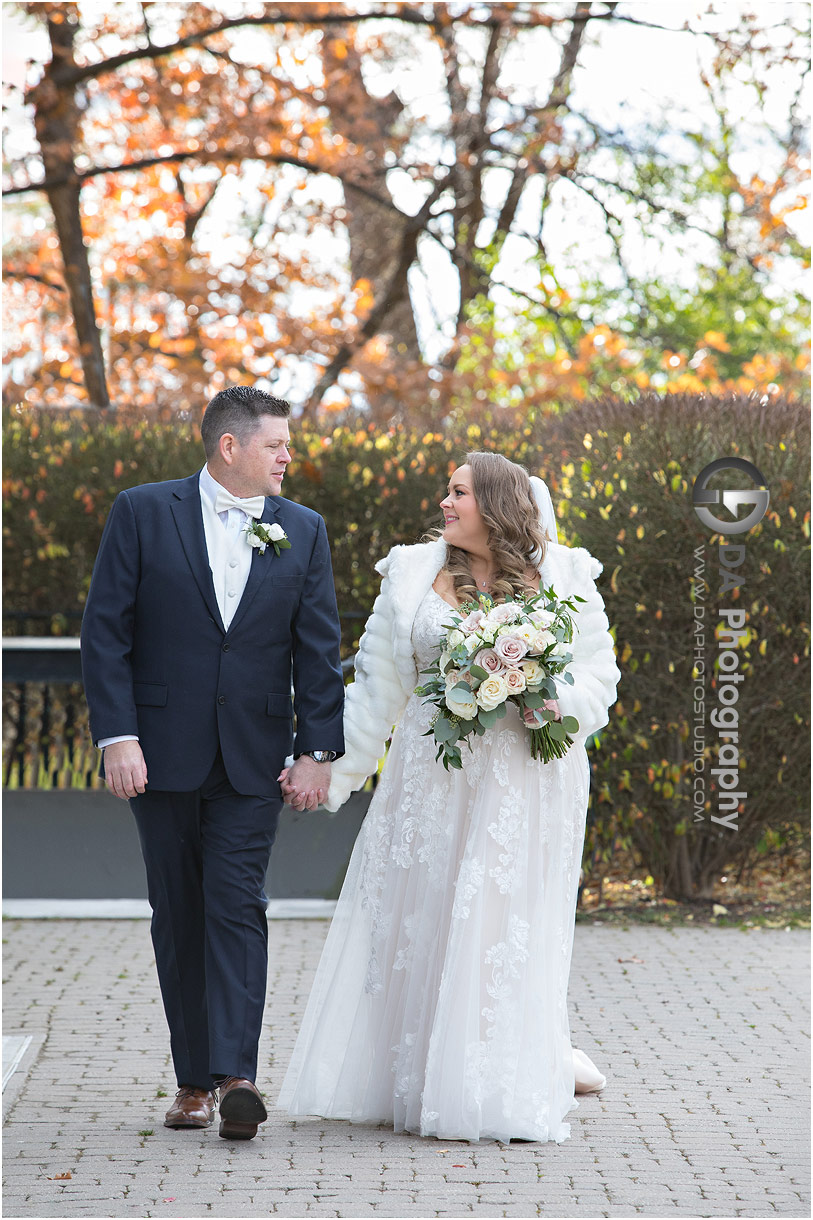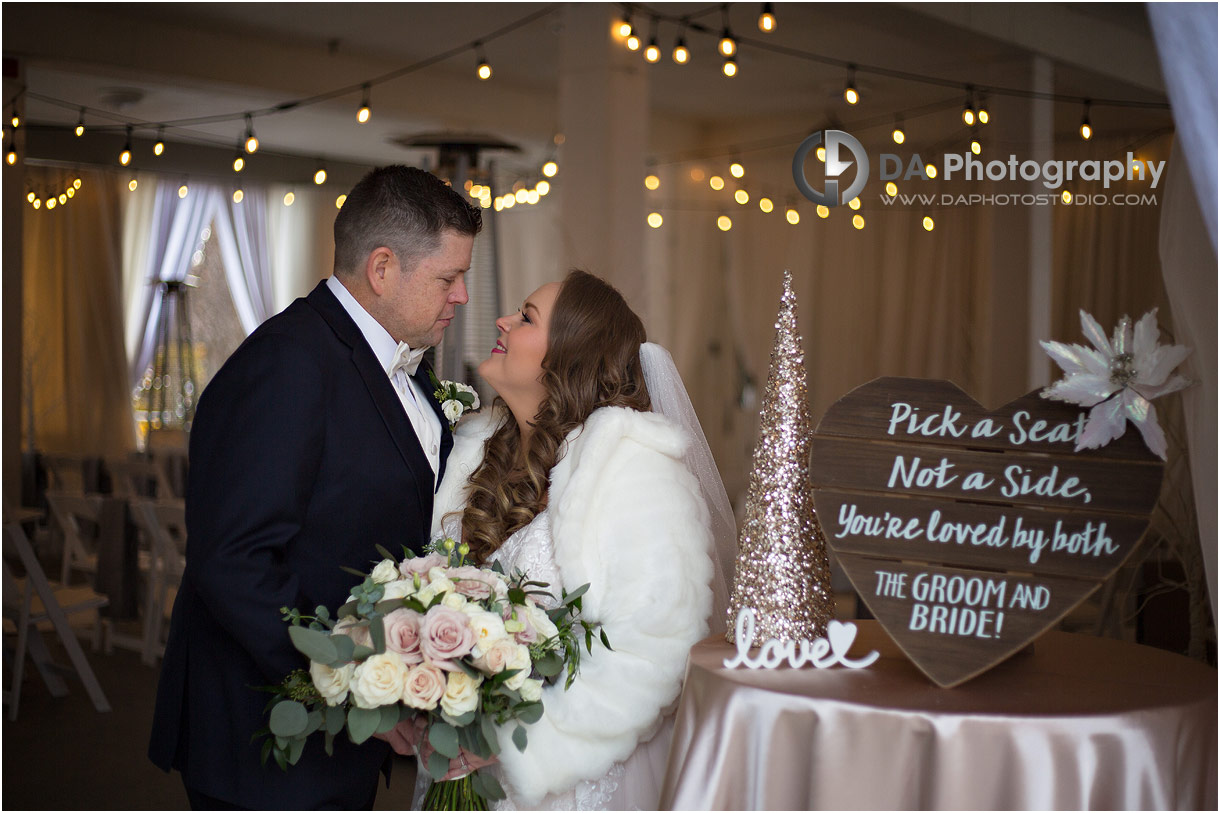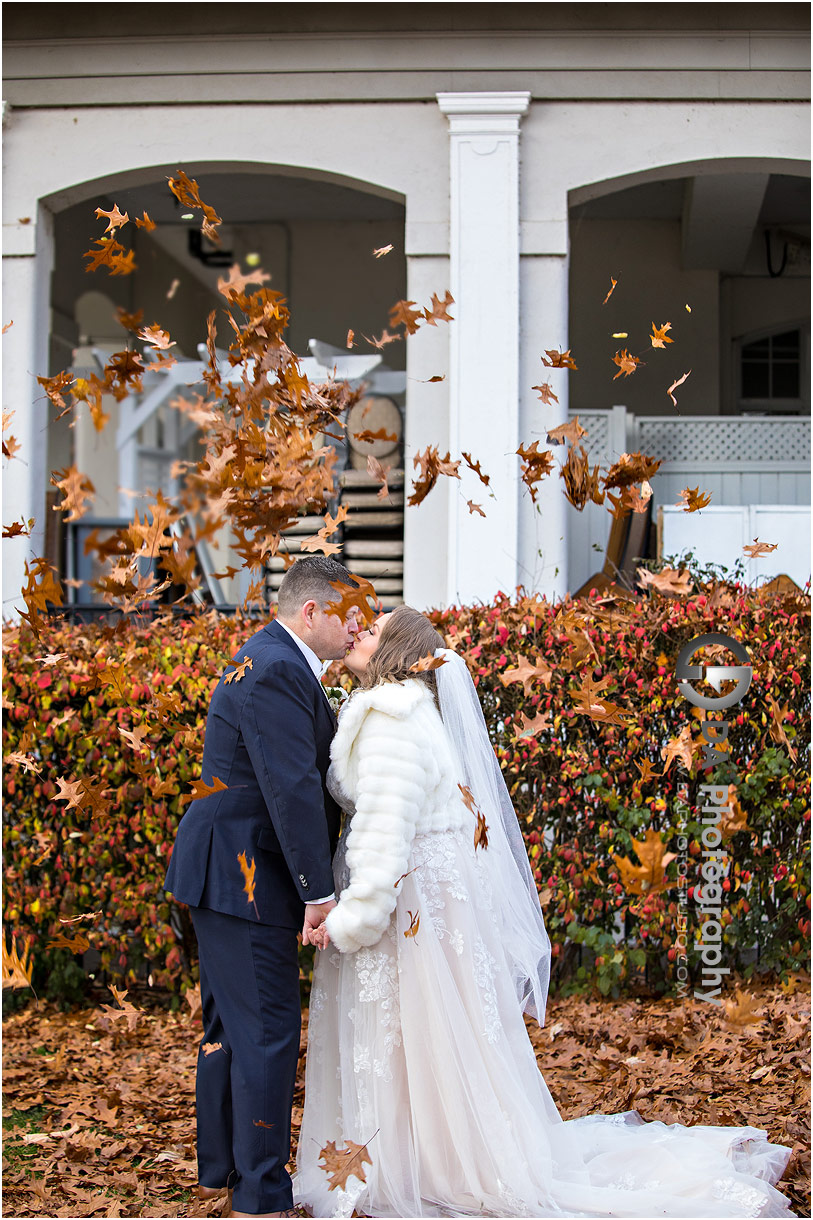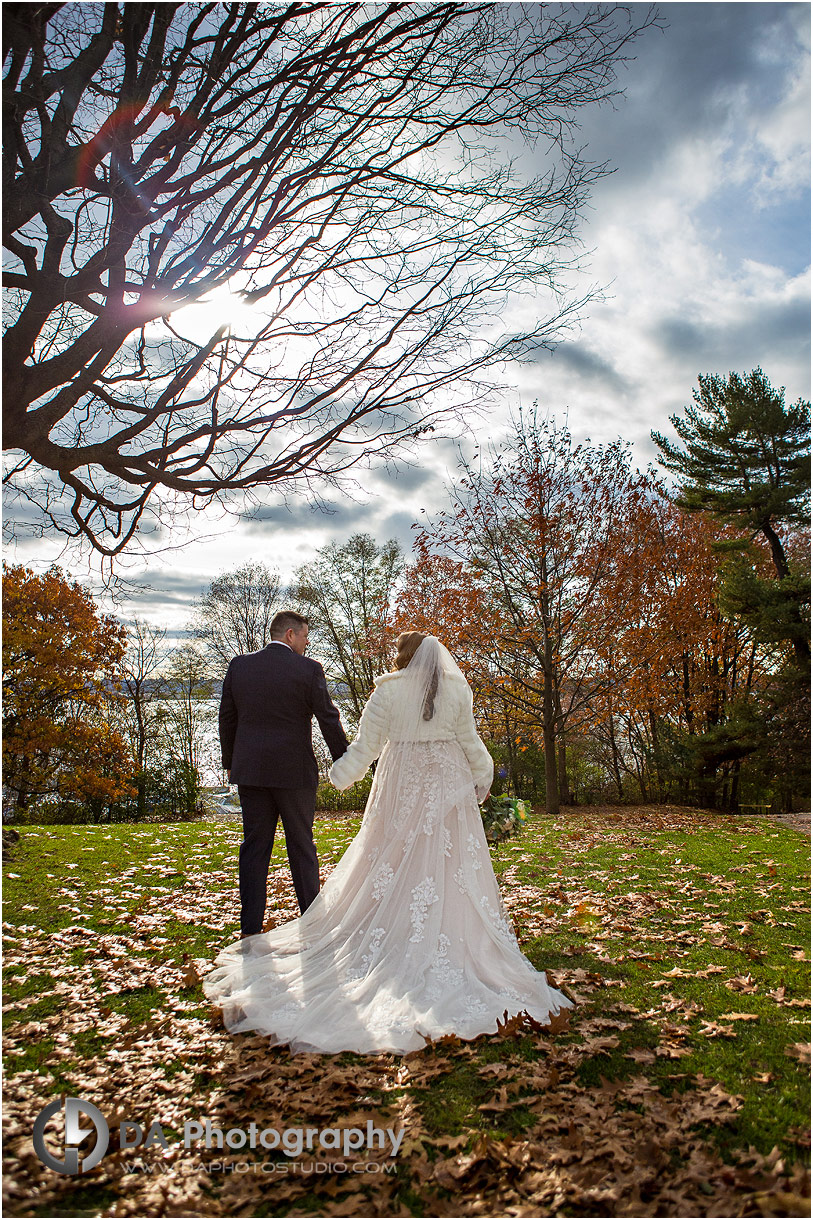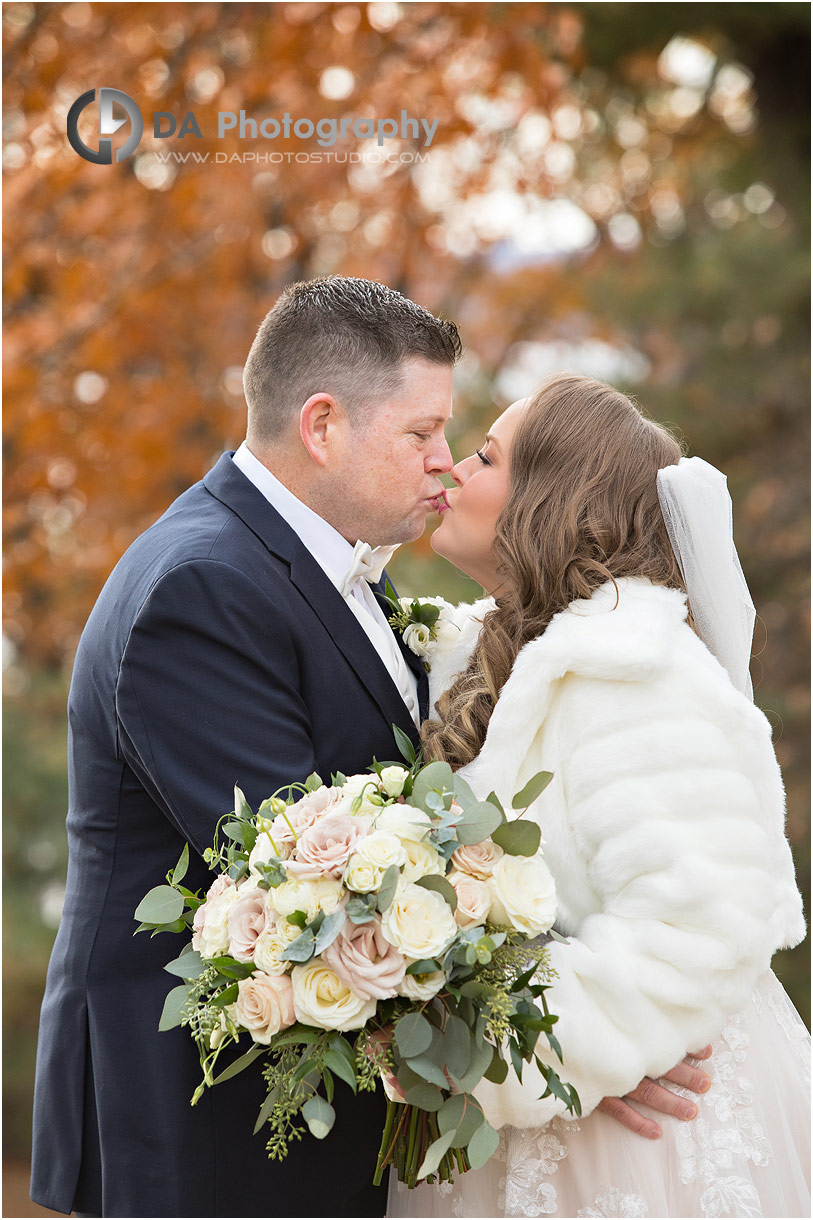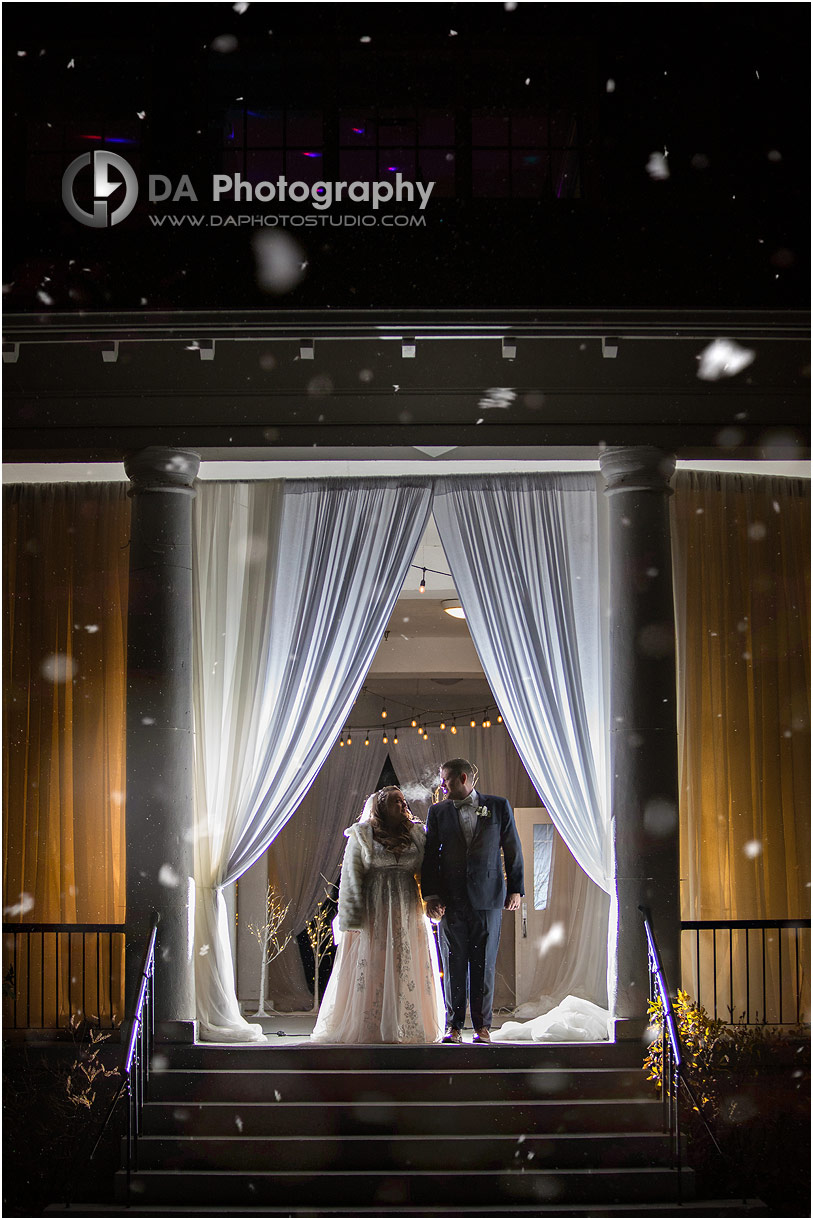 What Shannon and Kris wanted for their LaSalle Banquet Centre Wedding
We first met with Shannon and Kris at my last Oakville Wedding Show in 2019, before the era of COVID-19.
They both wanted to find a photographer that offered exactly what they needed. They wanted to someone that would listen, instruct them, and ultimately, fully connect with their character. Of course, this is all in addition to great photography work as well.
Understandably, Shannon and Kris were overwhelmed with how to choose the right photographer. There were so many options for them at the show as well as online. With the fear of not making the right decision, they set out to window shop at the show.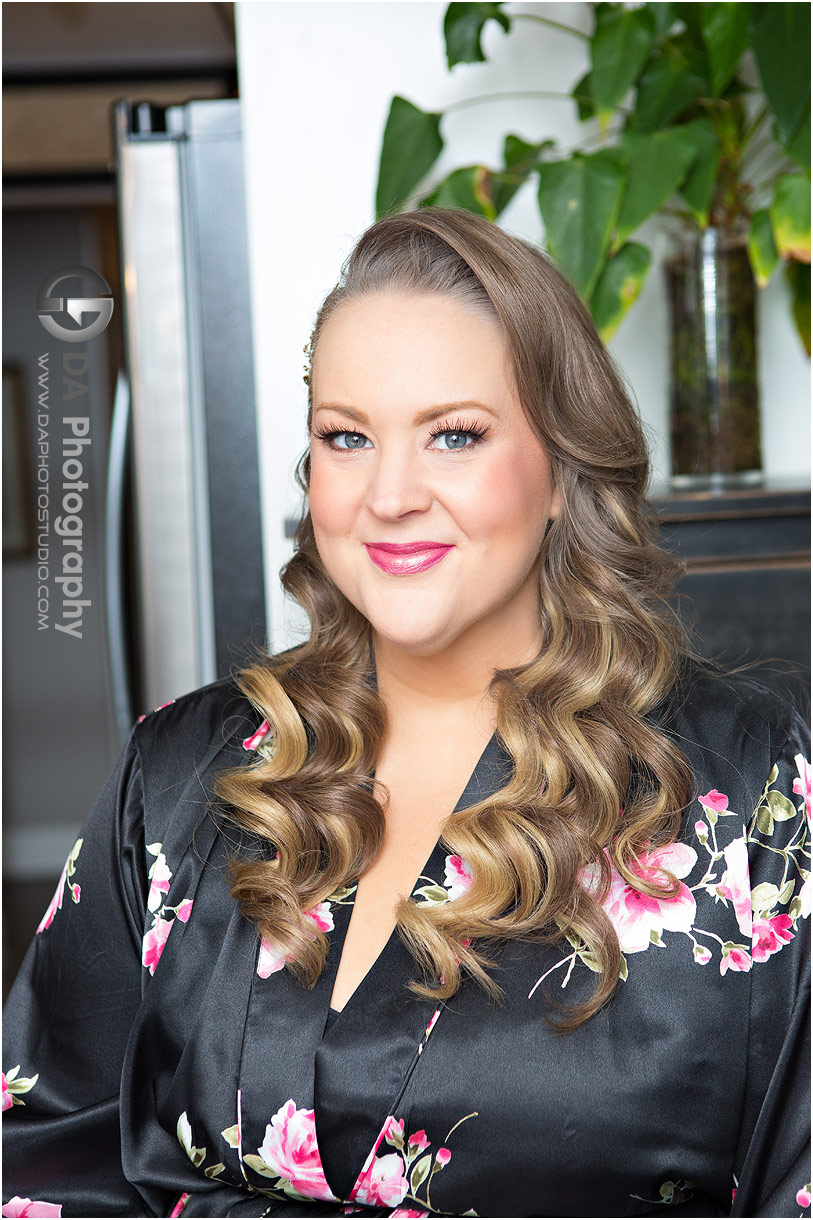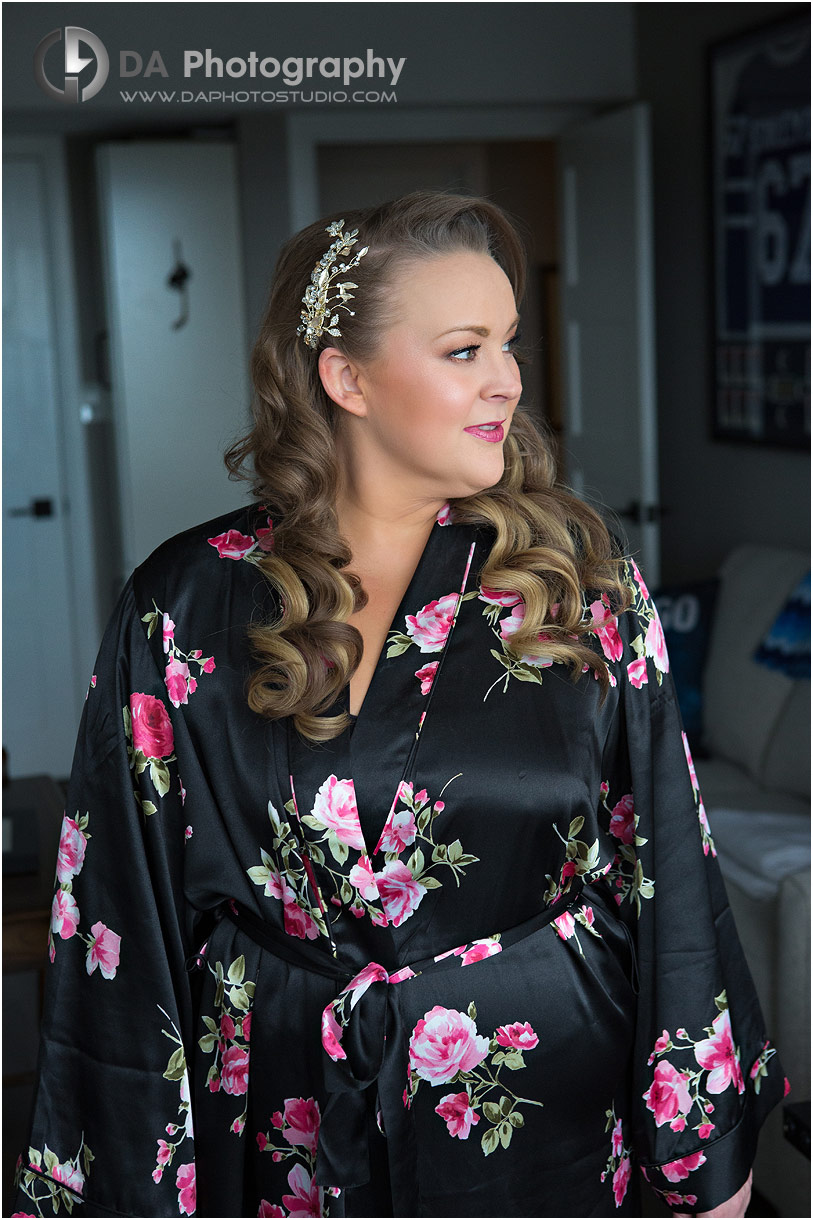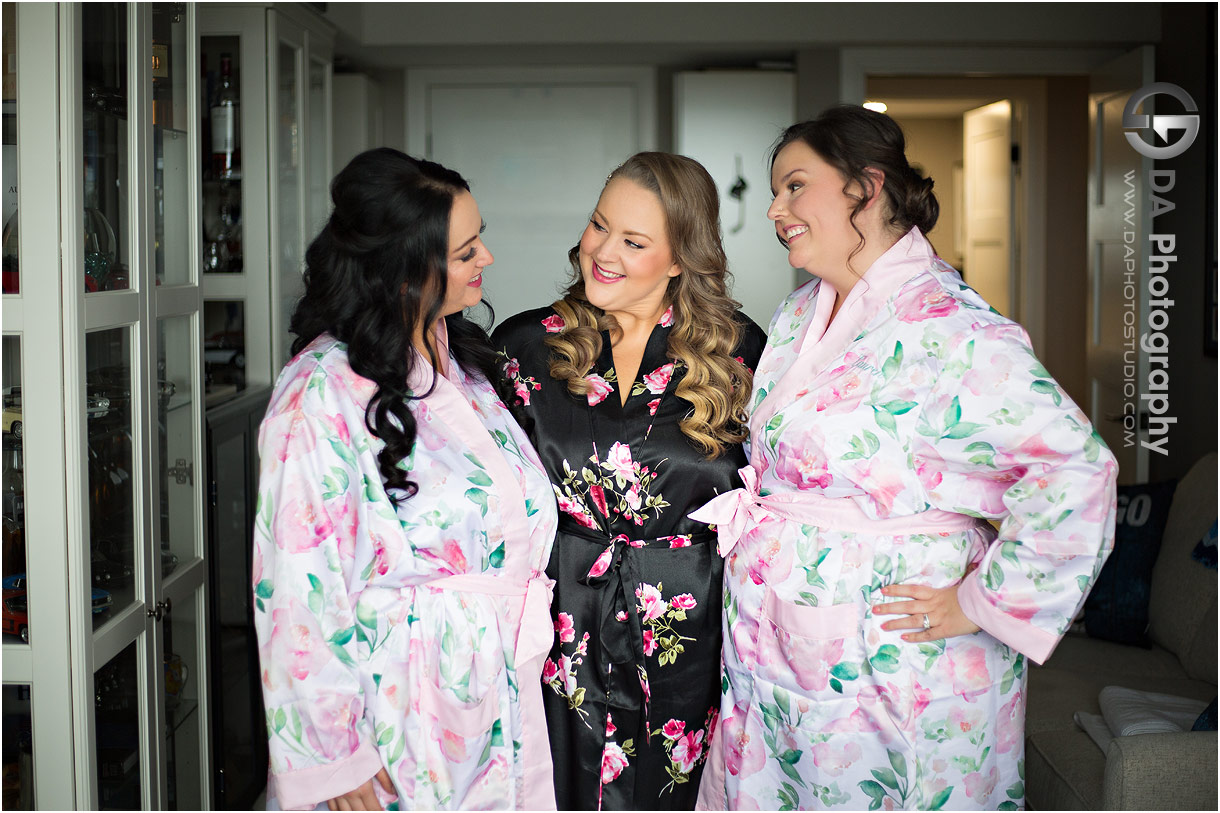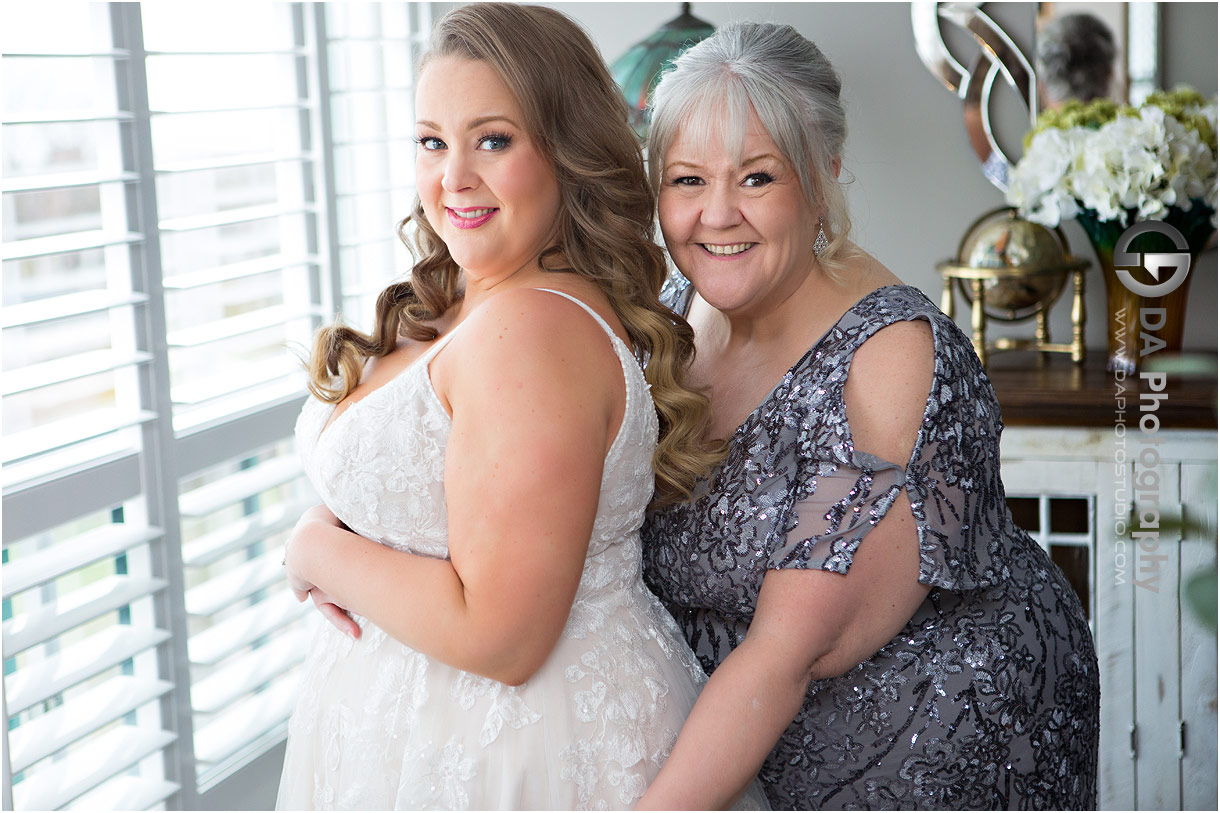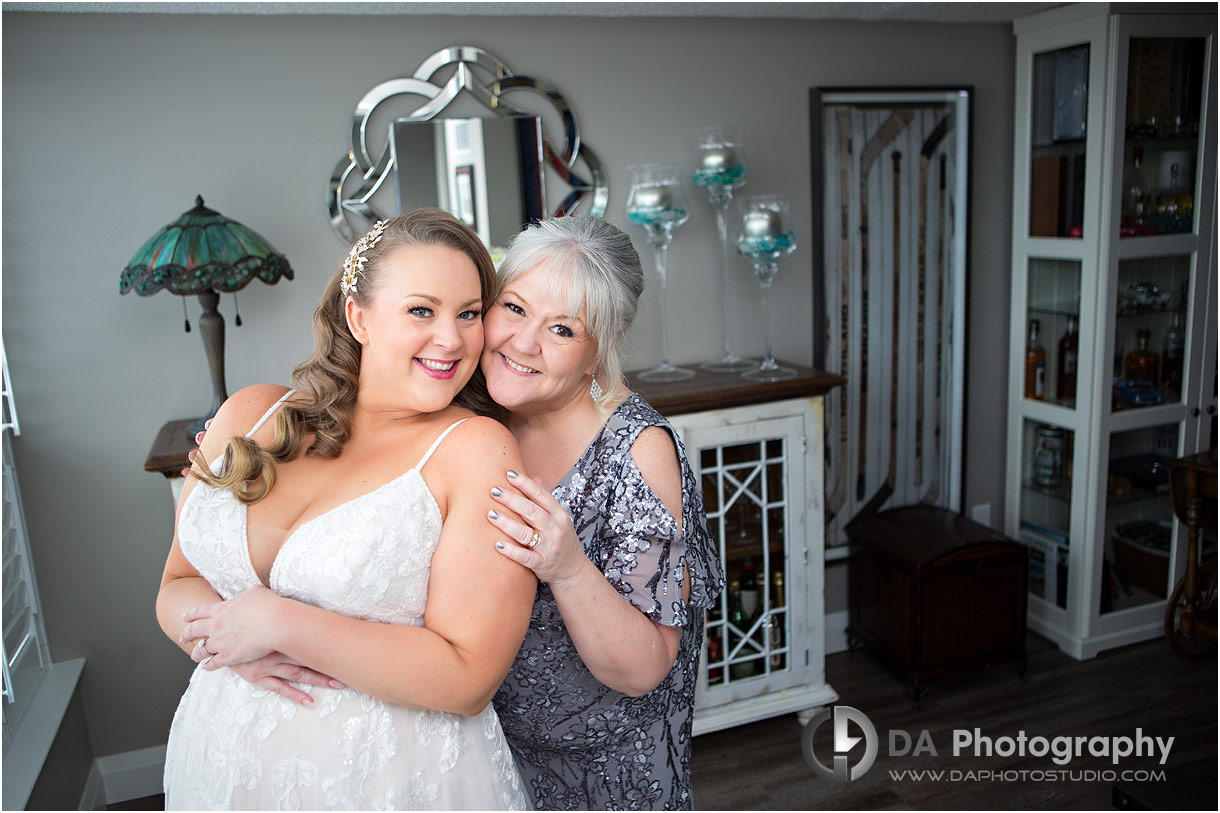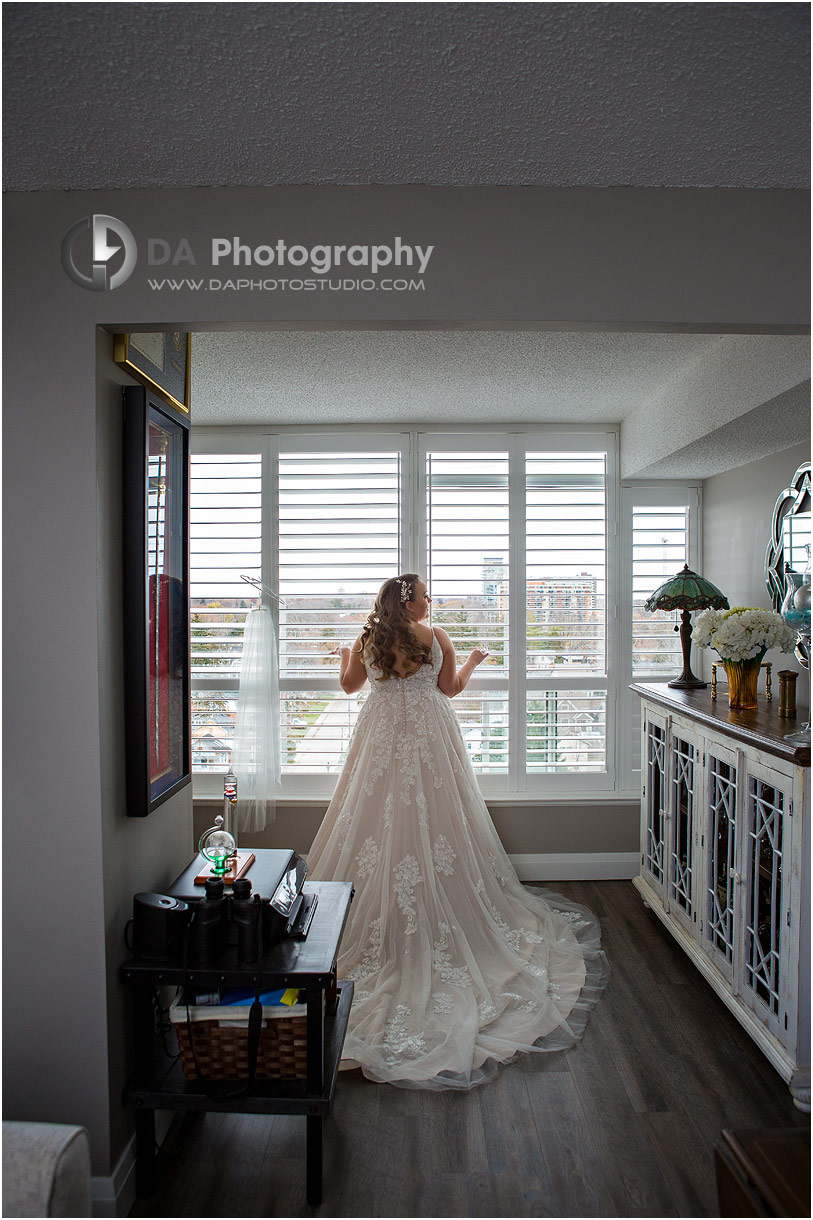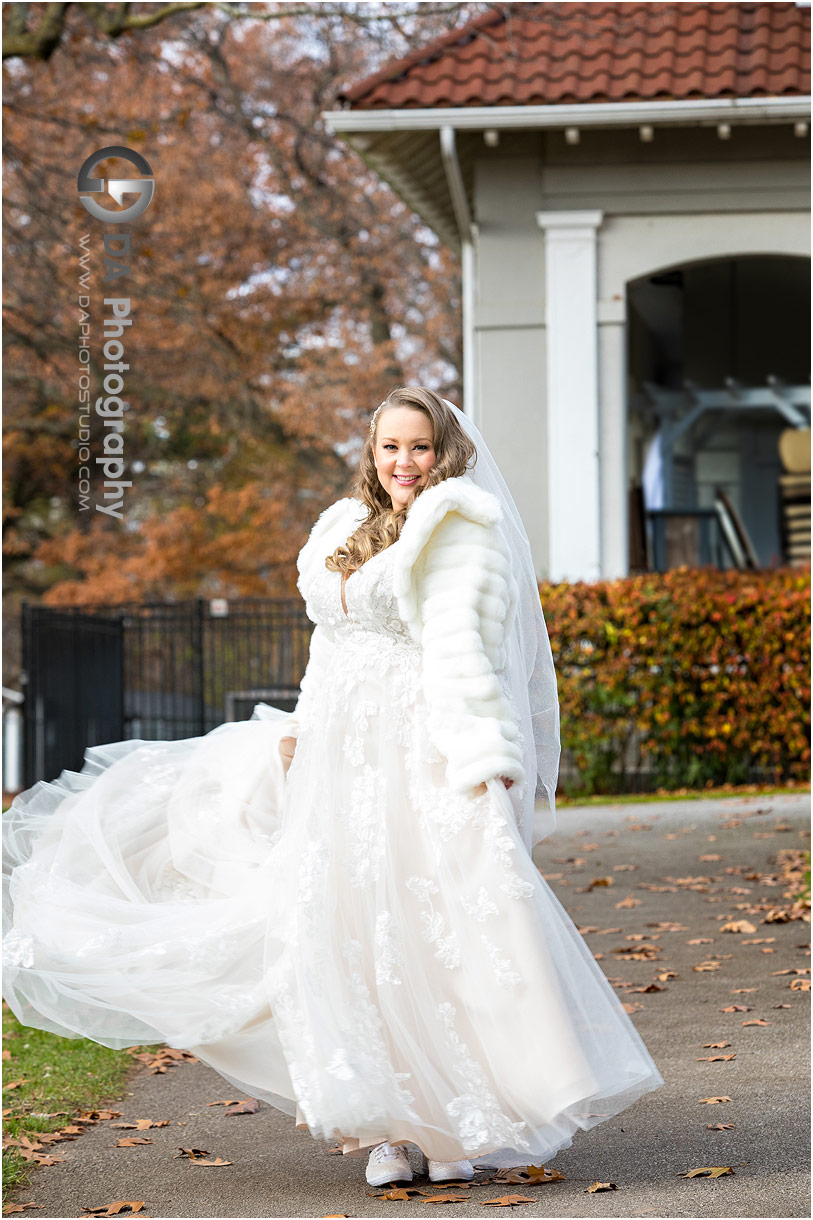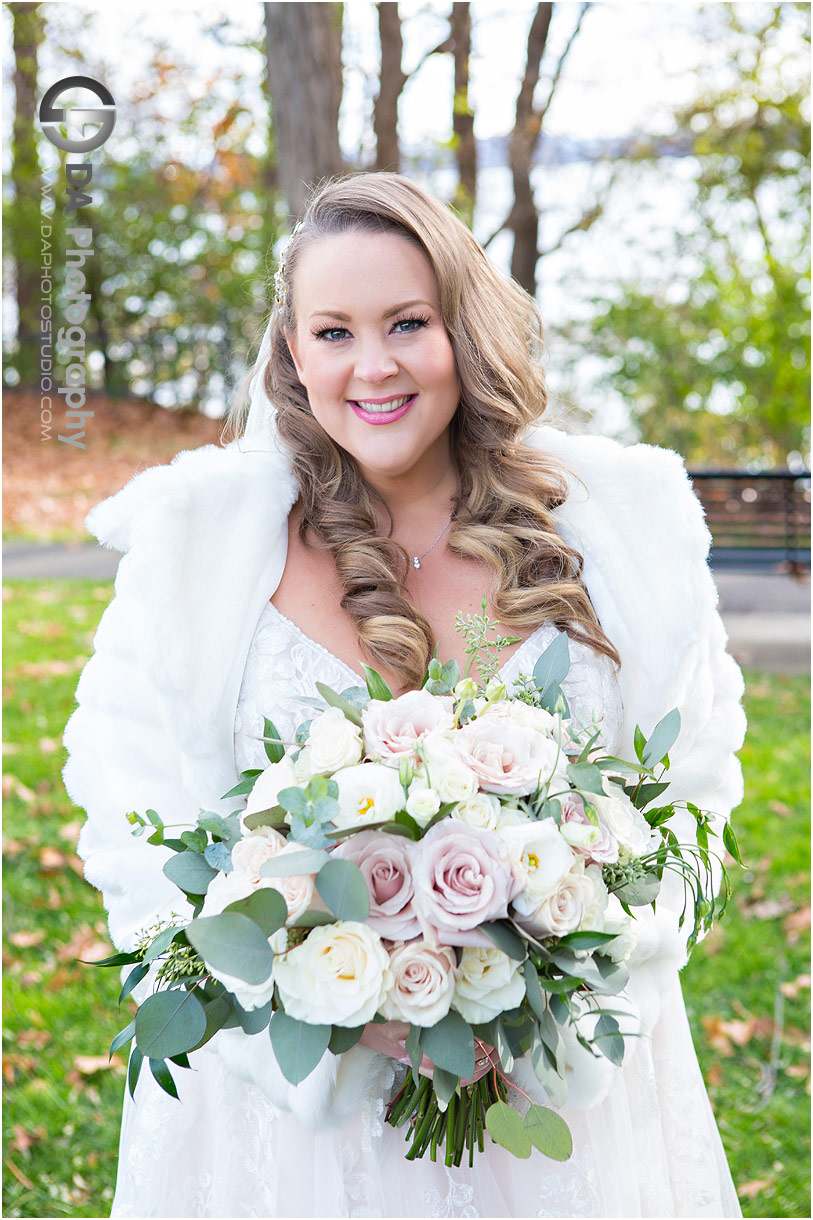 What attracted them to my photography for their winter wedding
I am known to have a keen eye for reading body language. I could spot all these unsettled feelings and doubts from the moment I began speaking with Shannon and at my booth. As you may already know, at a show, I focus on one client at a time. I prioritize giving them my undivided attention while working my booth. Even though I may be enthusiastic to meet new people, I make sure to never cut our conversation short as I get to know the couple standing before me.
Most importantly, this is the time to listen and help guide them to focus on what is most important. I am also ready with answers to the many questions that they may have.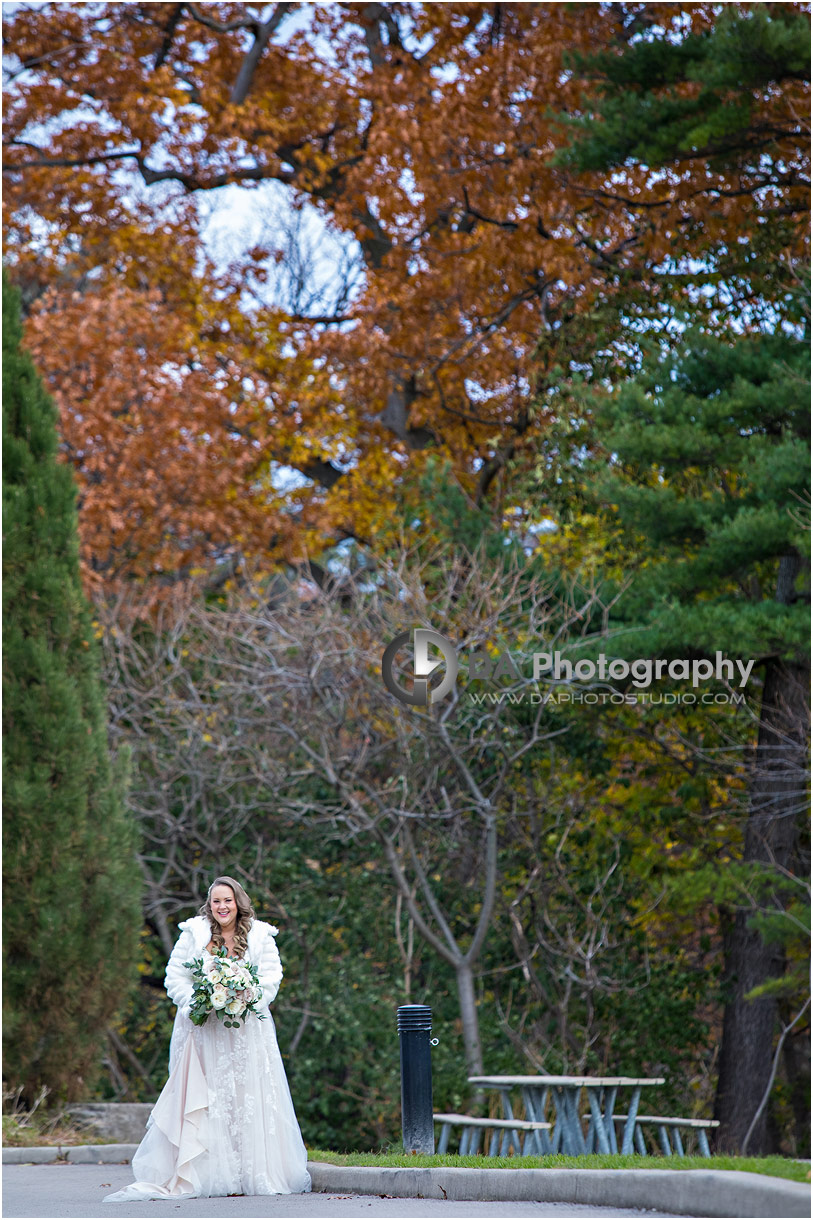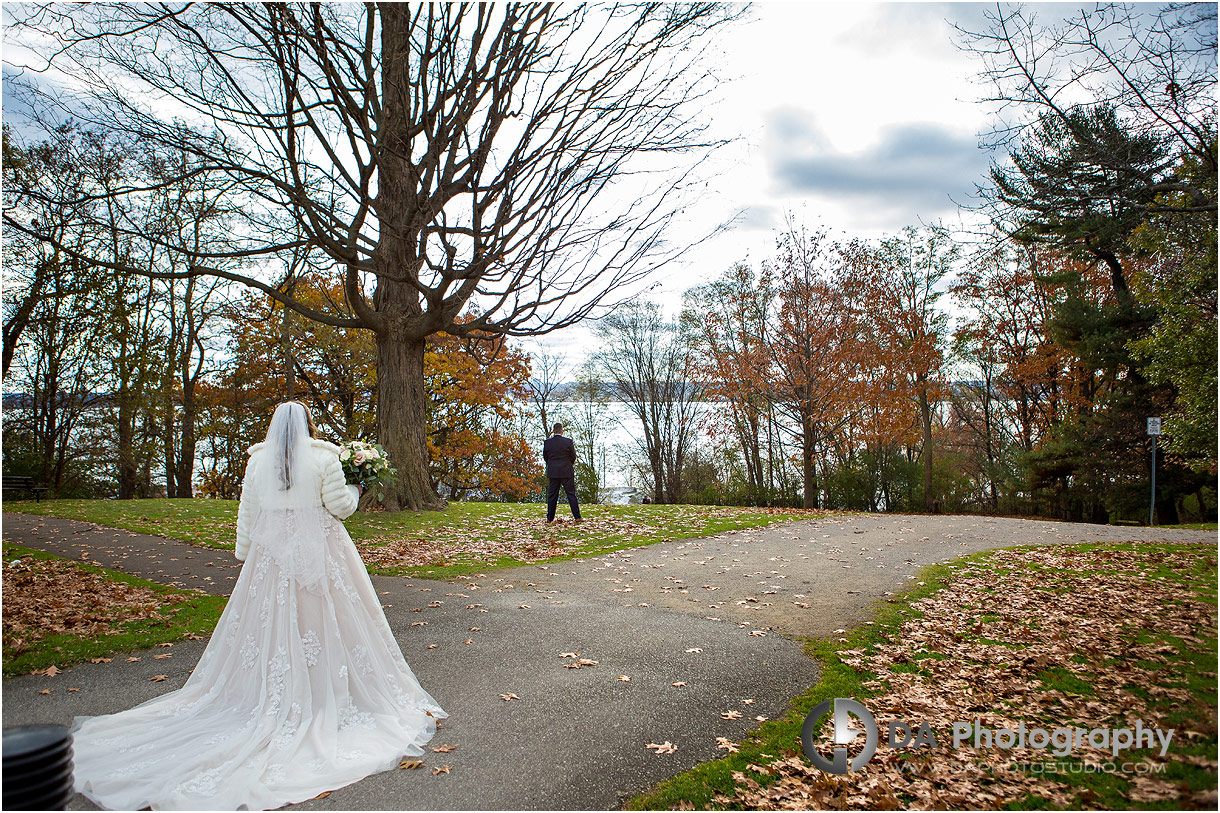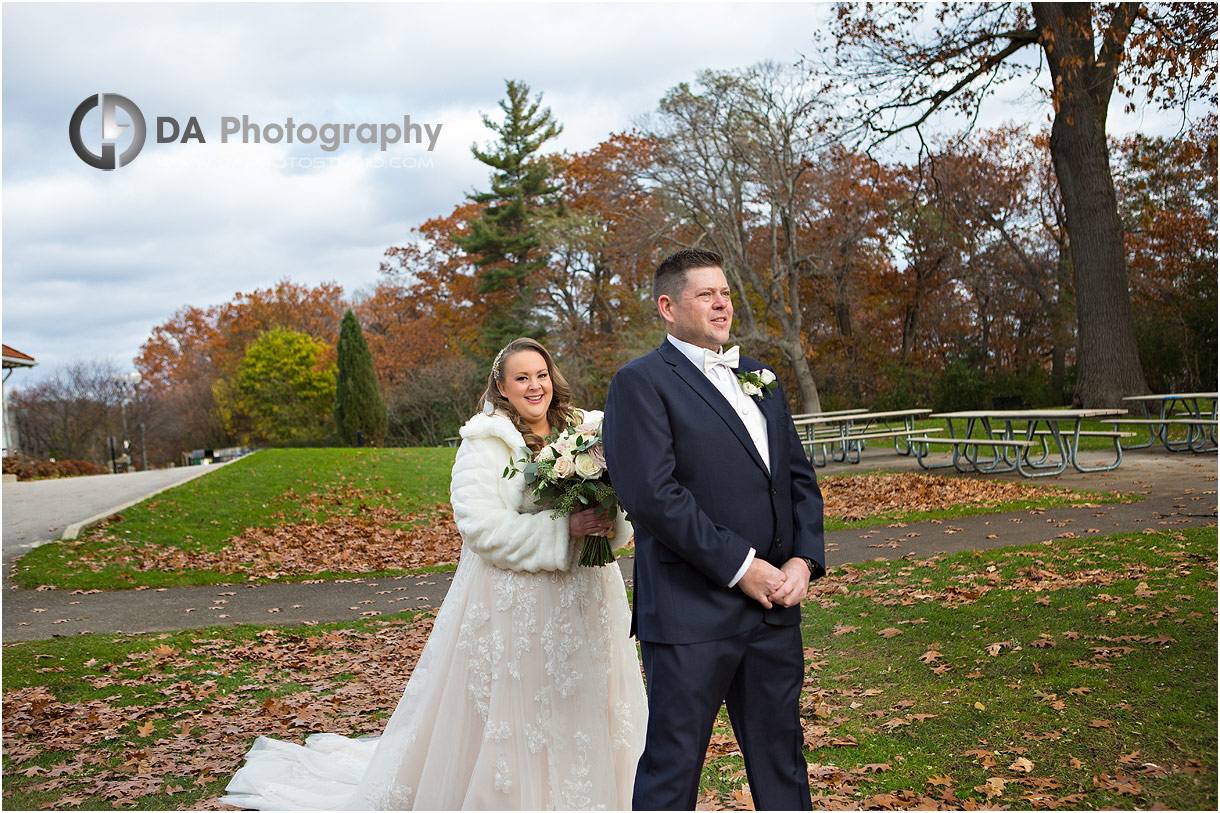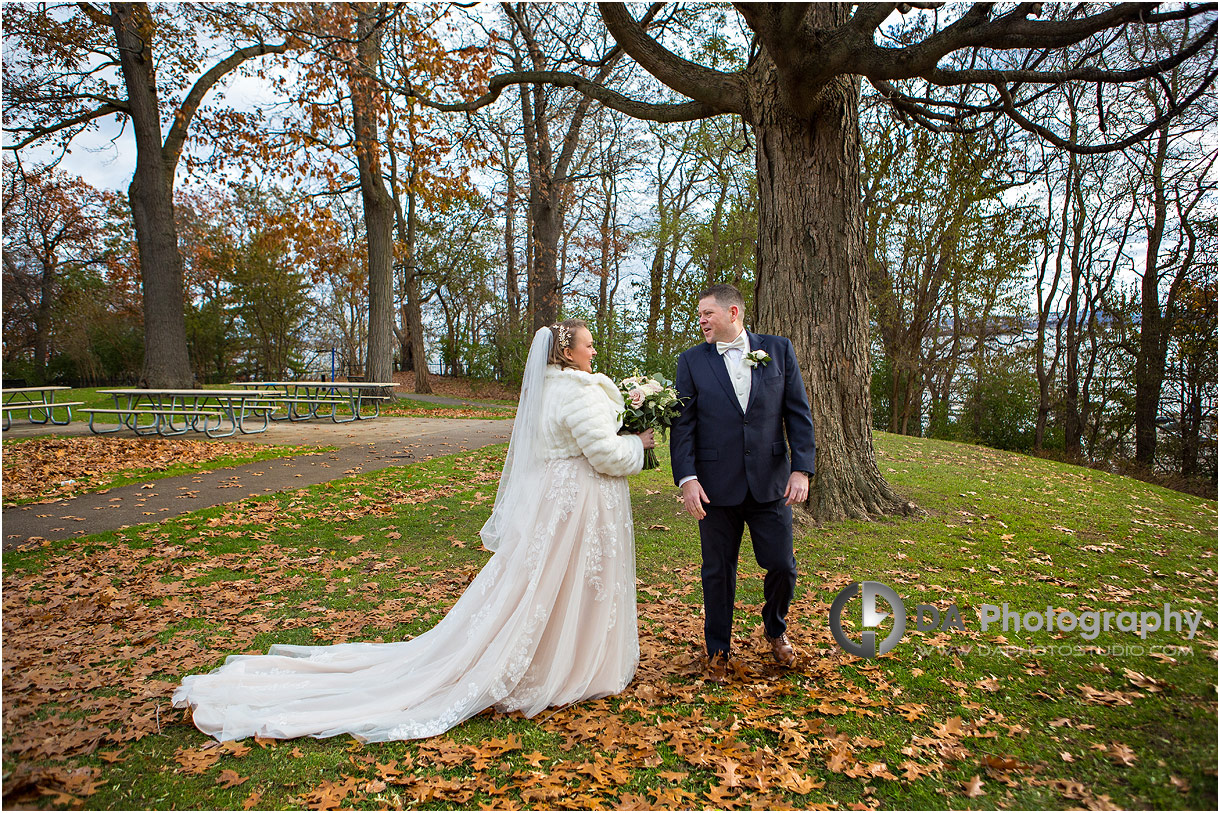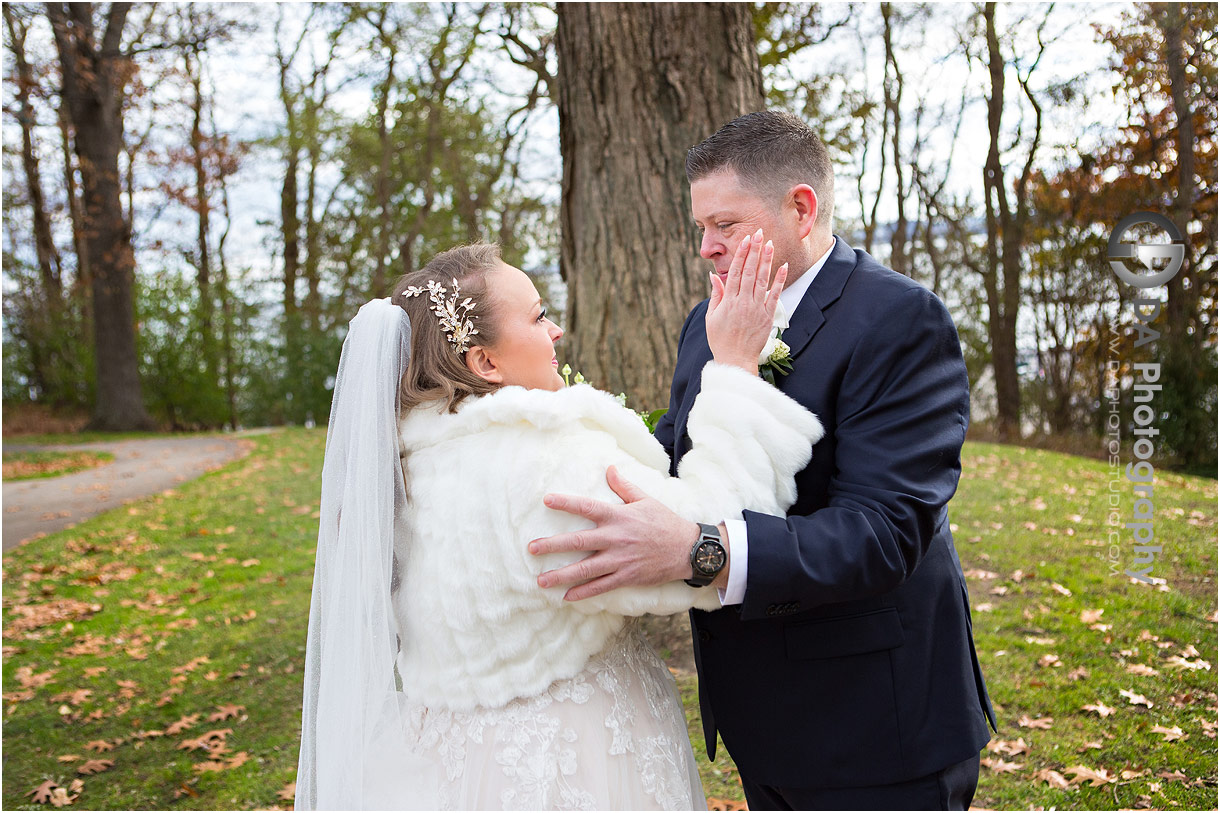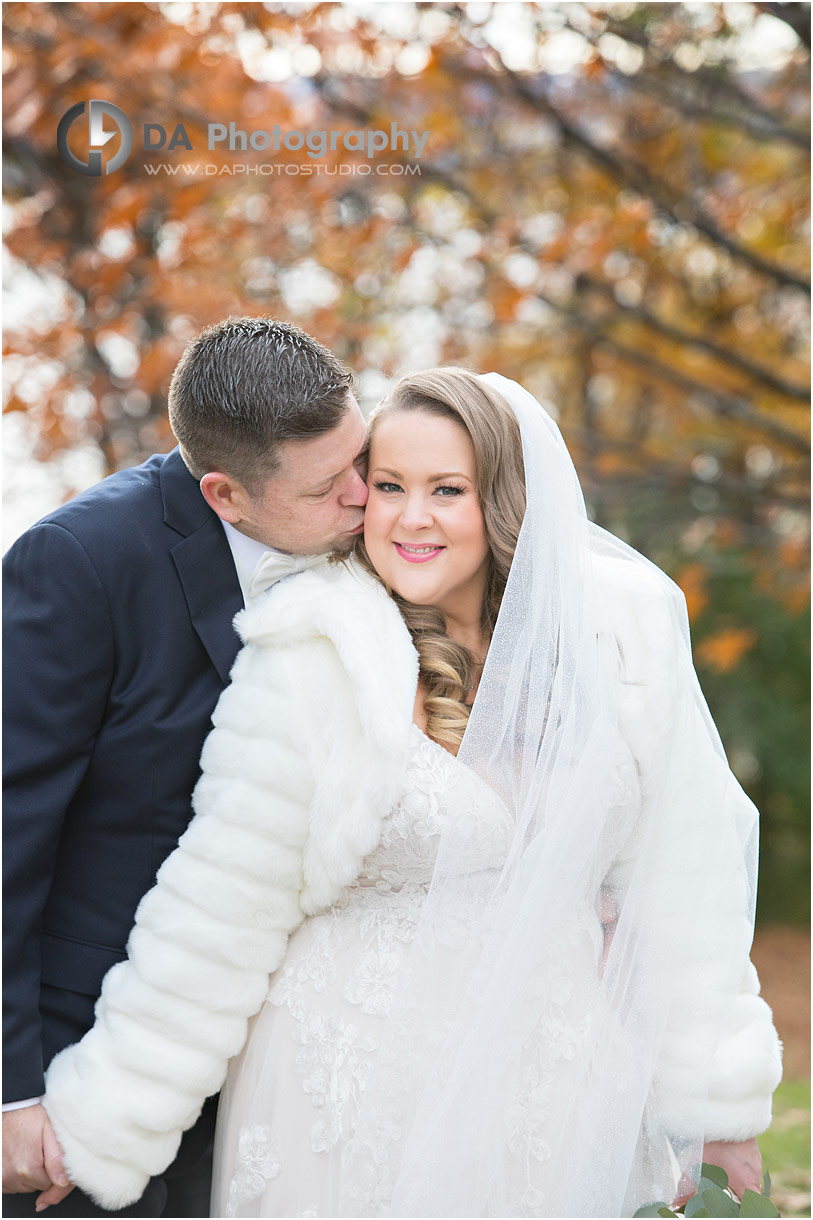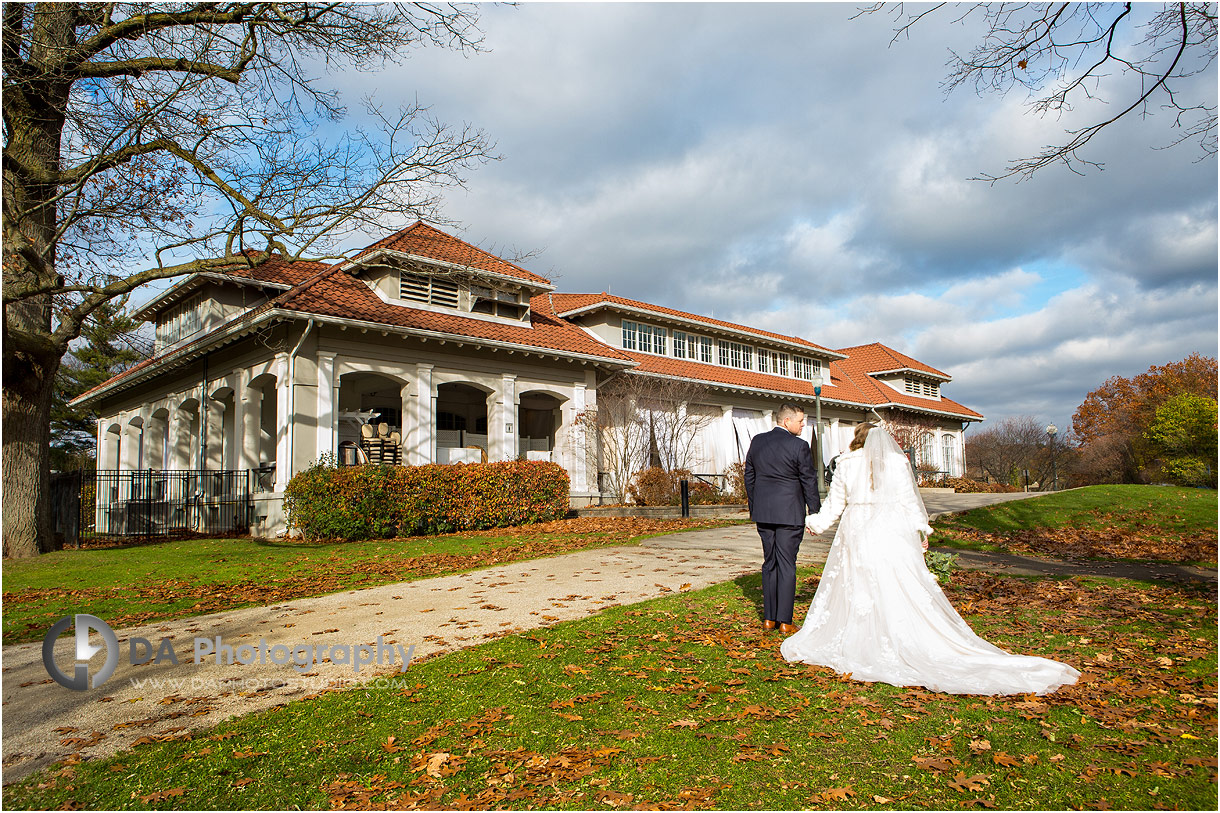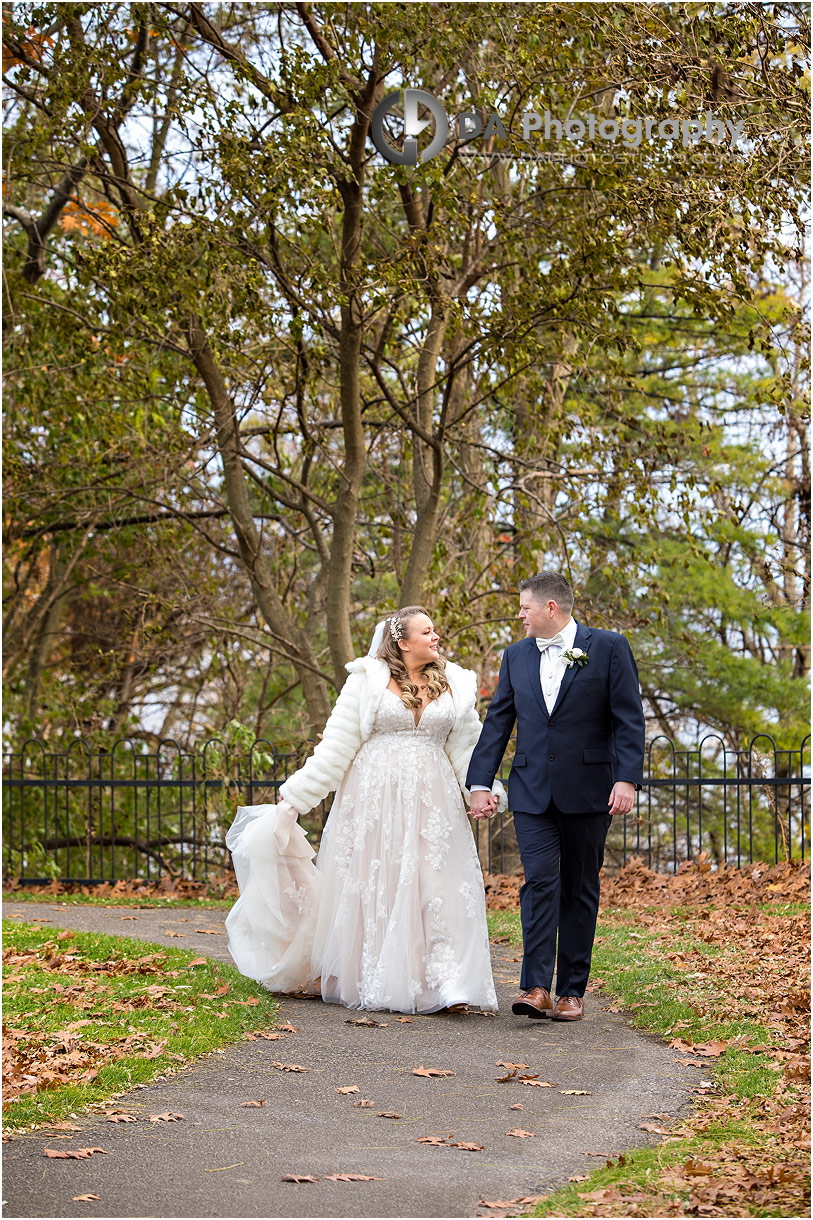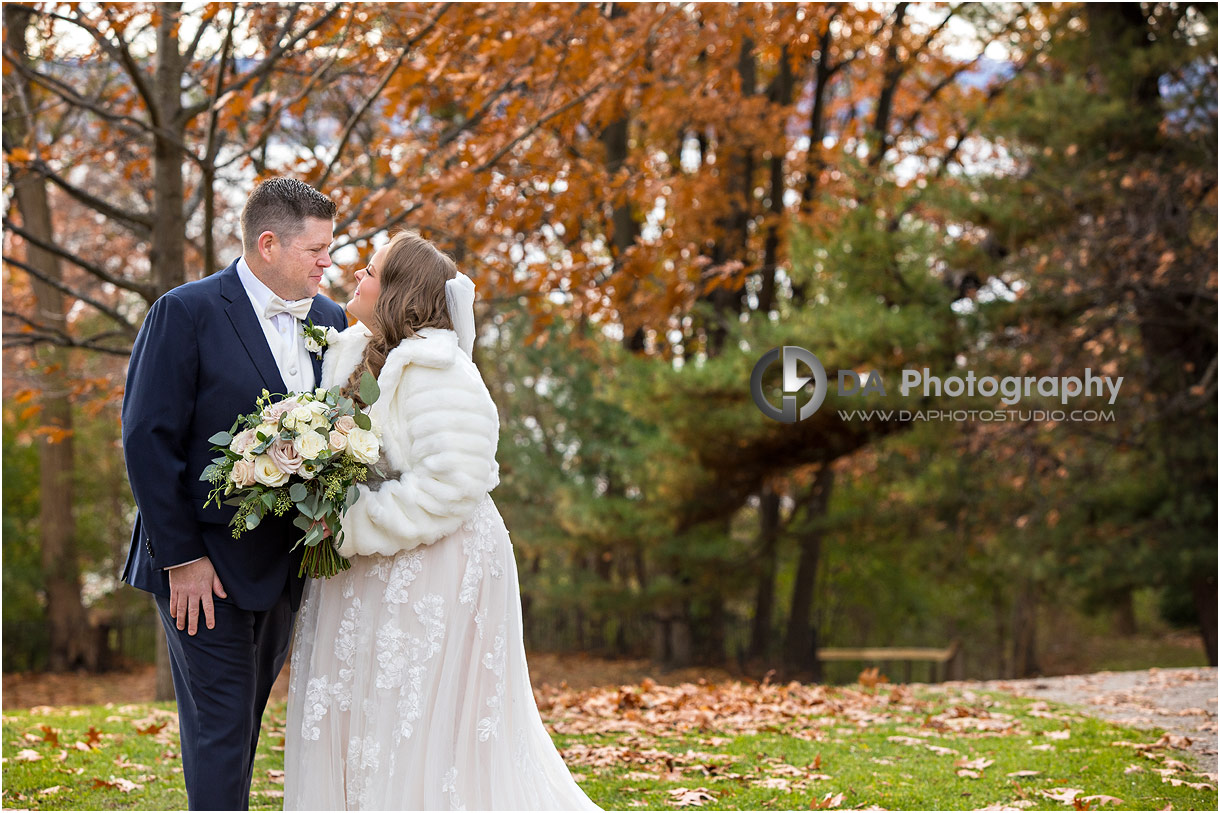 Flexibility, honesty, and willingness to help at their wedding
Shannon and Kris loved how they felt and were super happy that we had connected. To make things better, I had already photographed a wedding at their chosen venue, the Oakville convention Centre. It just so happened that this wedding show was also being held there! Here is the previous wedding that had taken here in this blog post for Claire and Gary's wedding.
Long story short, they contact me right after the show. Together, we began to work on their wedding and engagement photography plans.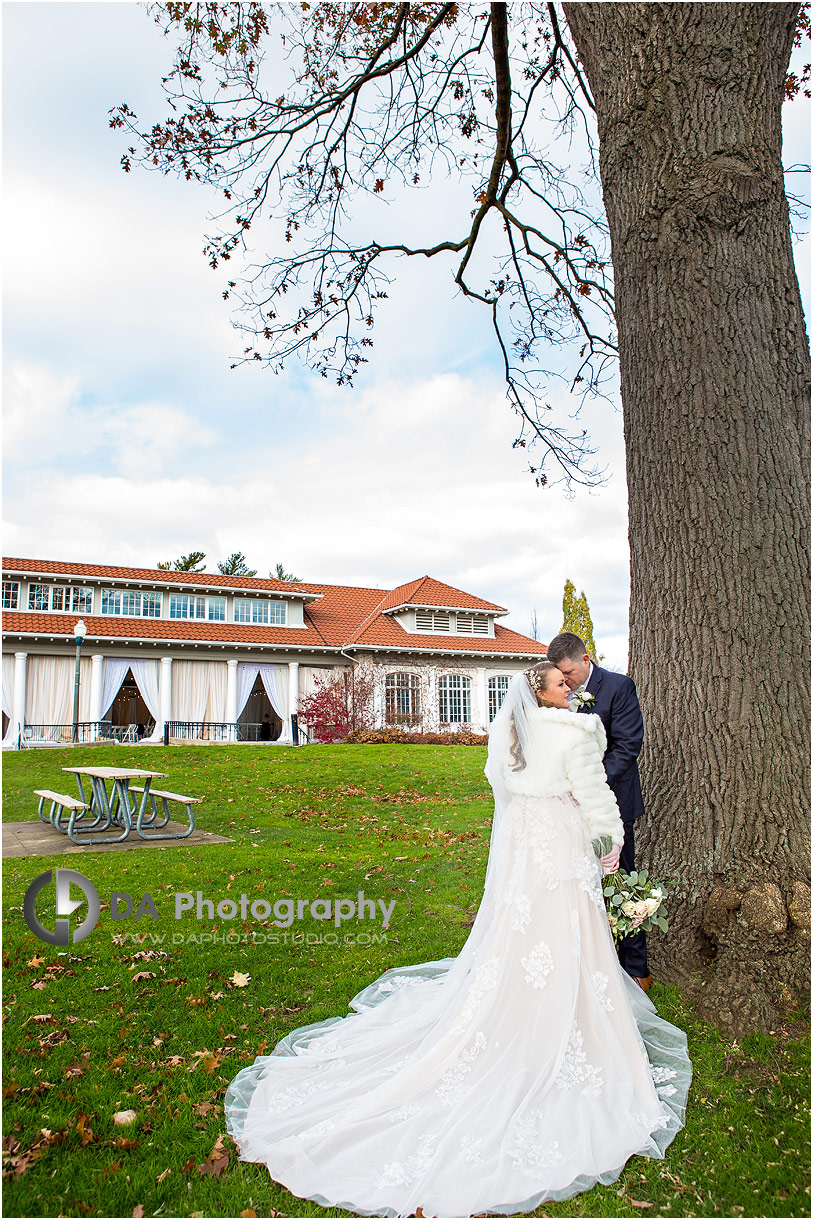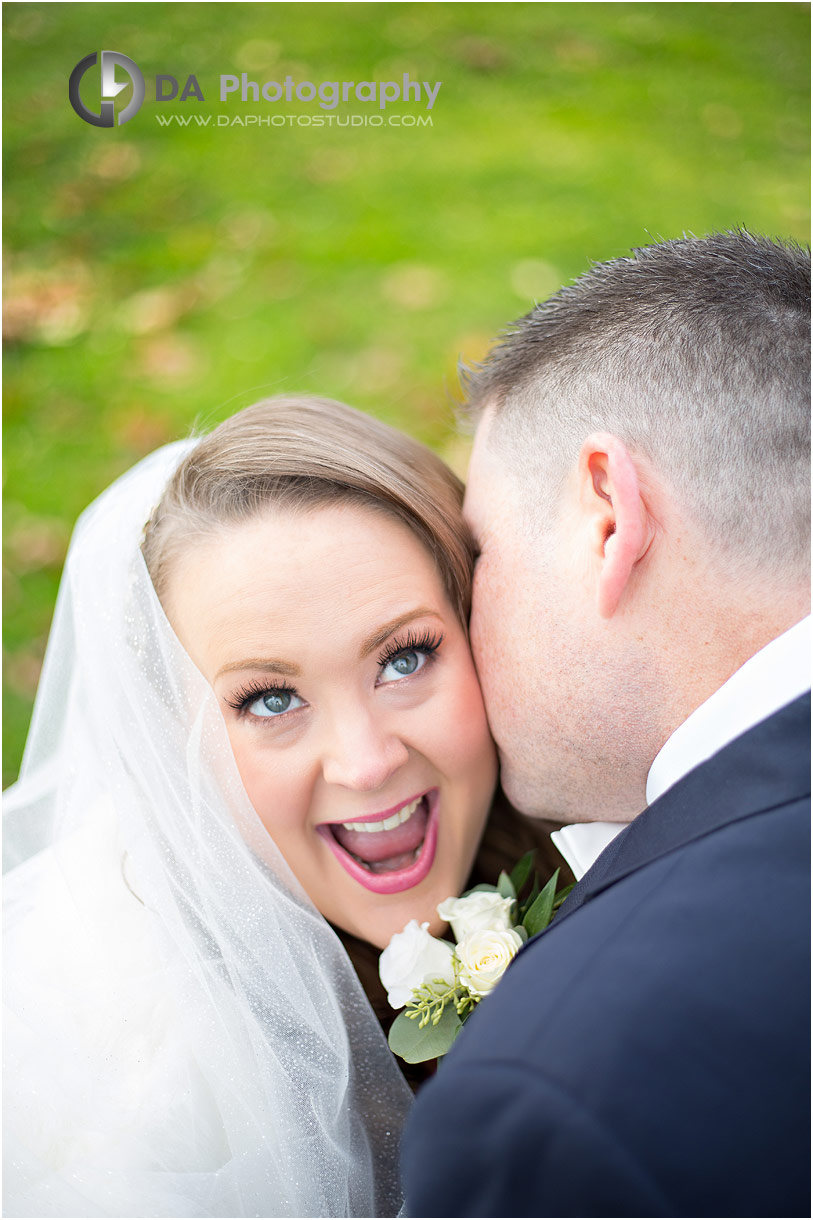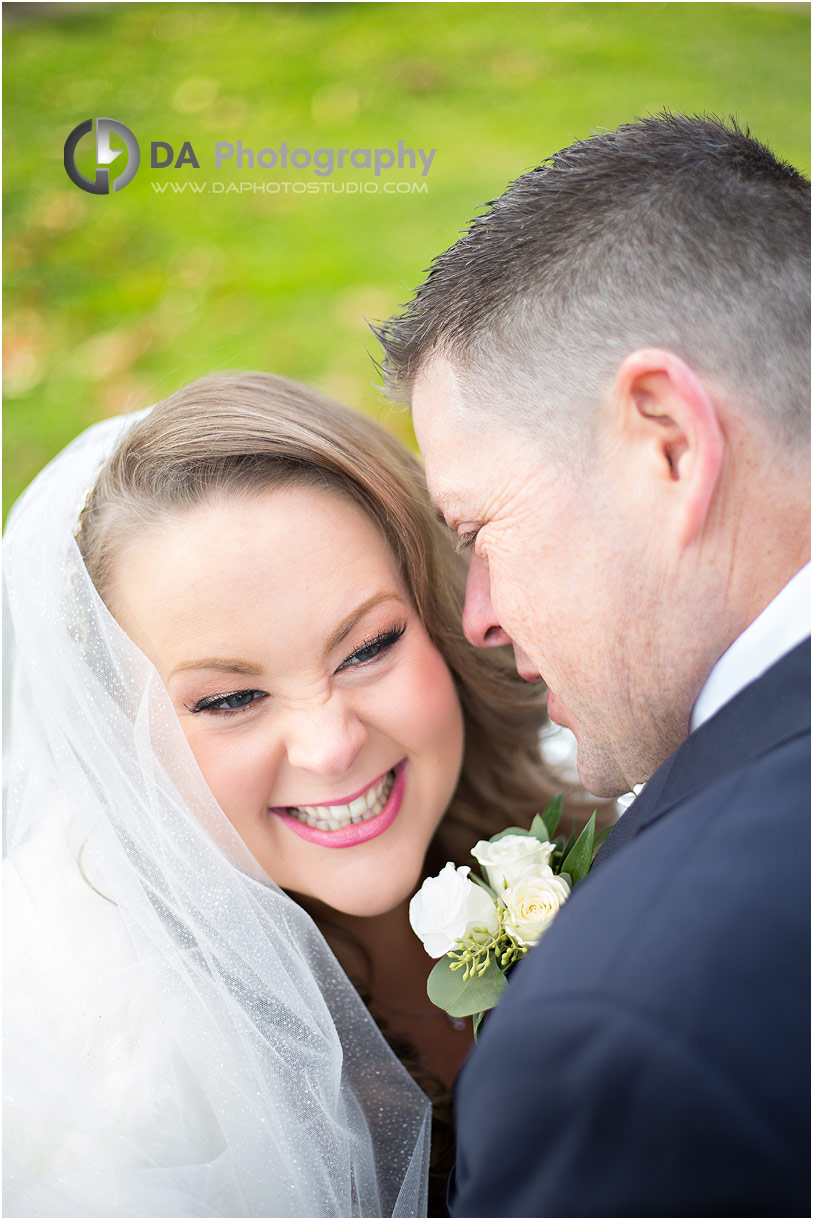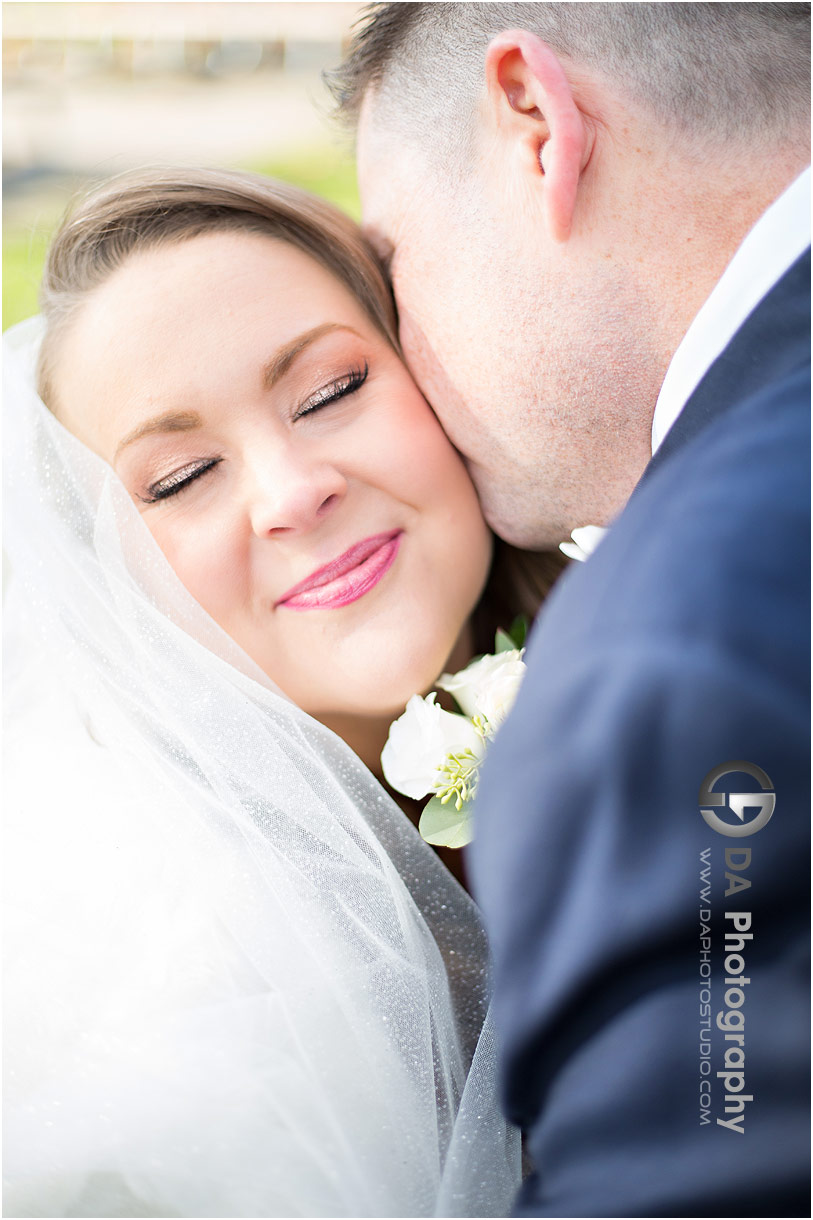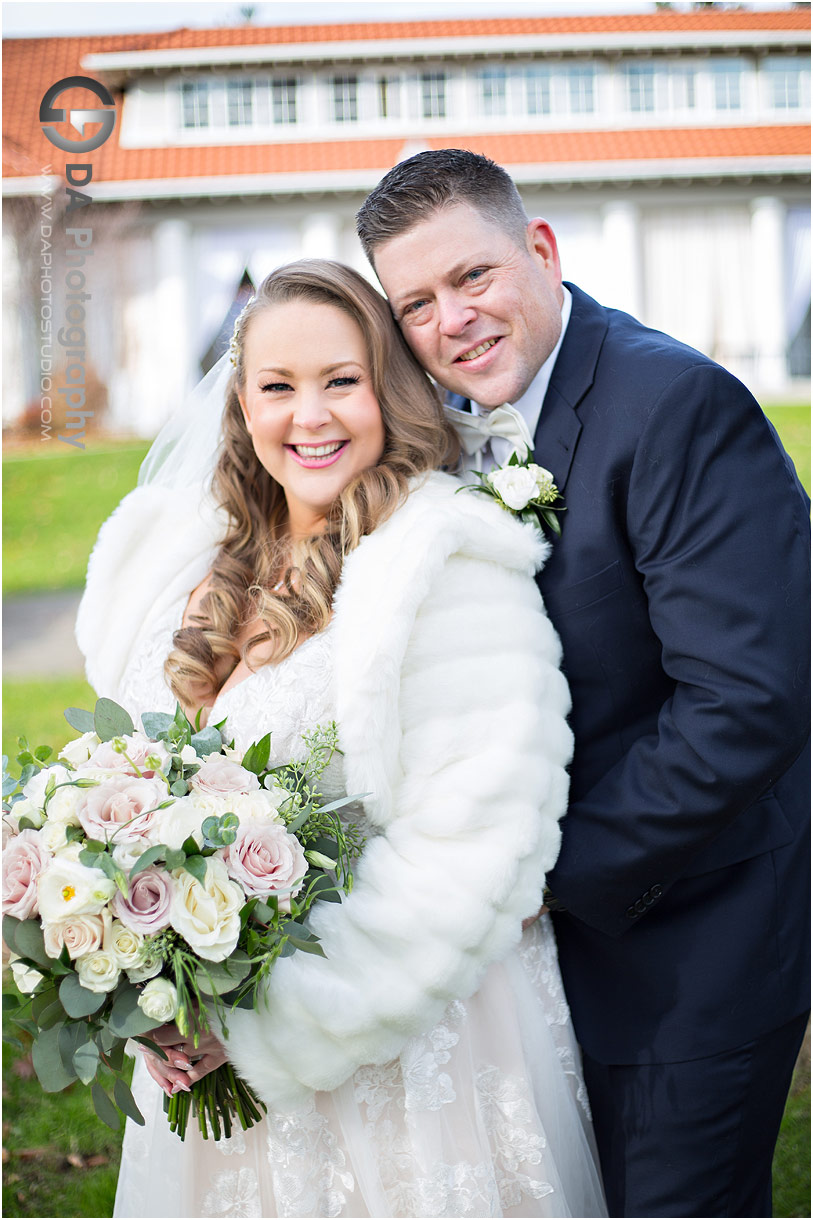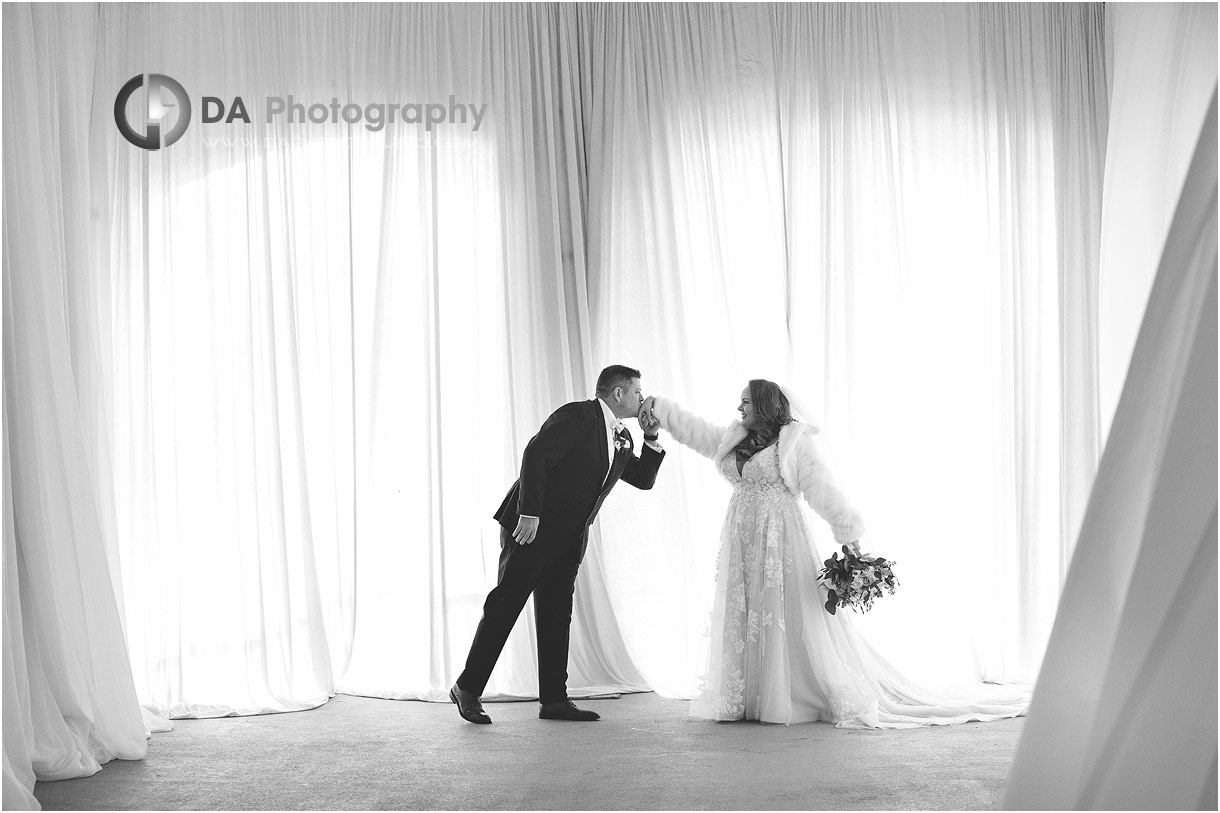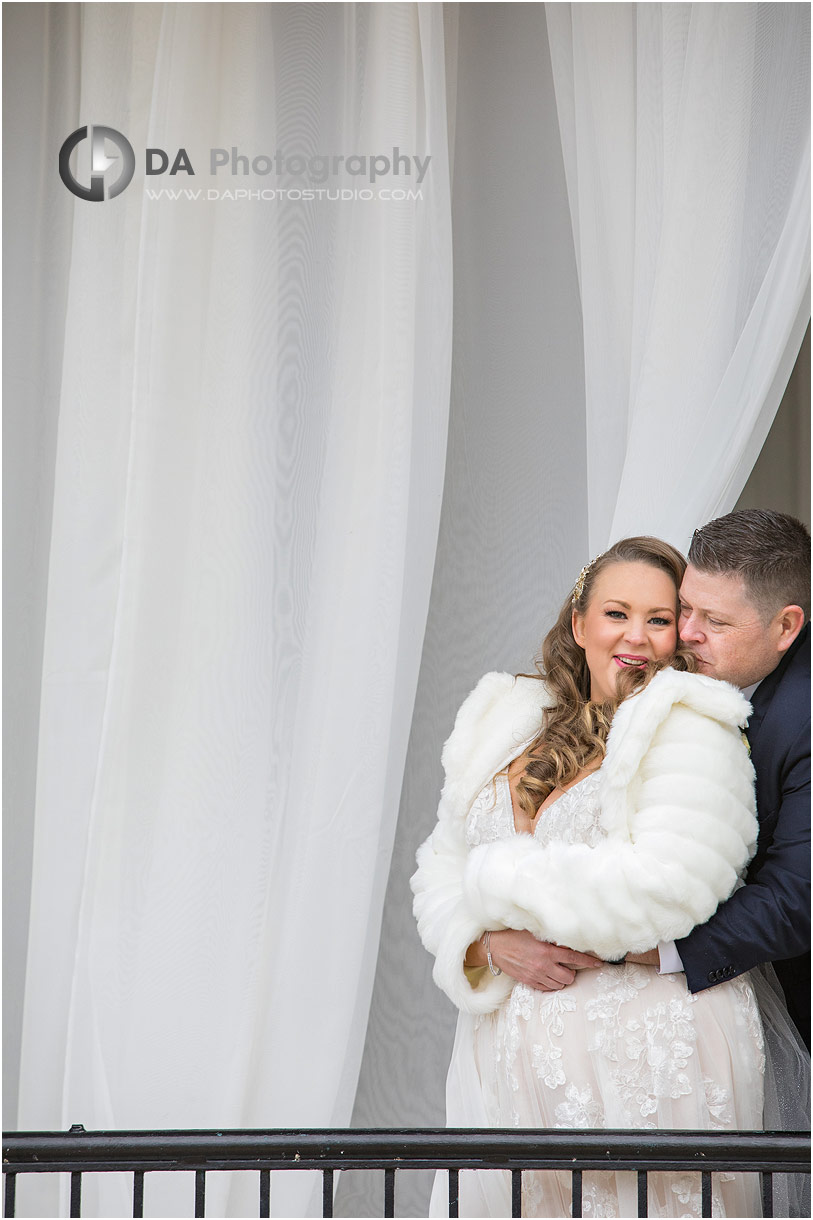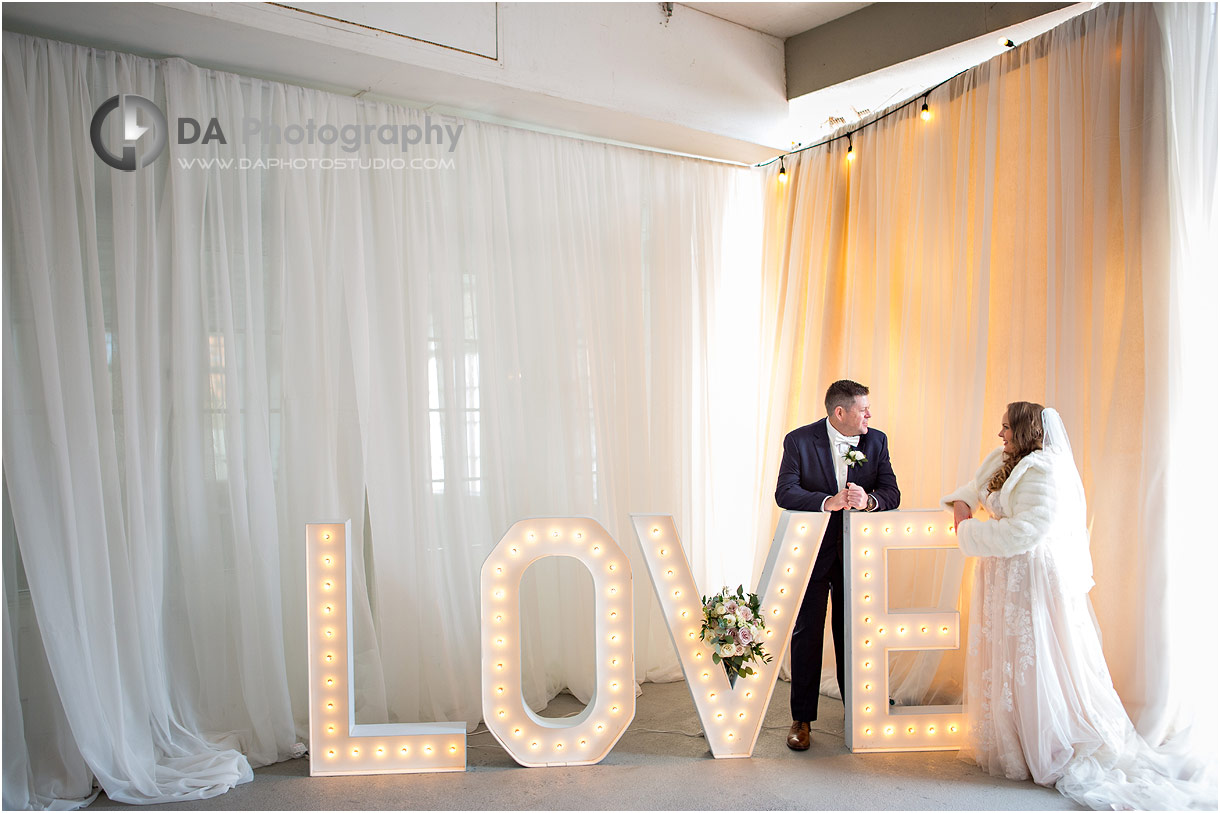 Action plans for their LaSalle Banquet Centre Wedding
Shortly after their booking, we entered into the COVID-19 pandemic. As with many of my other recent wedding couples, the pandemic started to throw us many challenges.
Firstly, the wedding date was rescheduled to a later date. Then, the wedding venue changed to a different one. As well, our first two attempts for engagement photos were interrupted by more COVID restrictions and difficulties which resulted in postponed dates.
However, despite all these obstacles, everything went super smoothly in the end! Shannon and Kris were open to my feedback and fully trusted that my action plan would meet their needs and wishes.
And our teamwork made the dream work! They scheduled a new date and secured a new venue. Finally, we were able to complete their gorgeous engagement photos at Rockwood Conservation Area.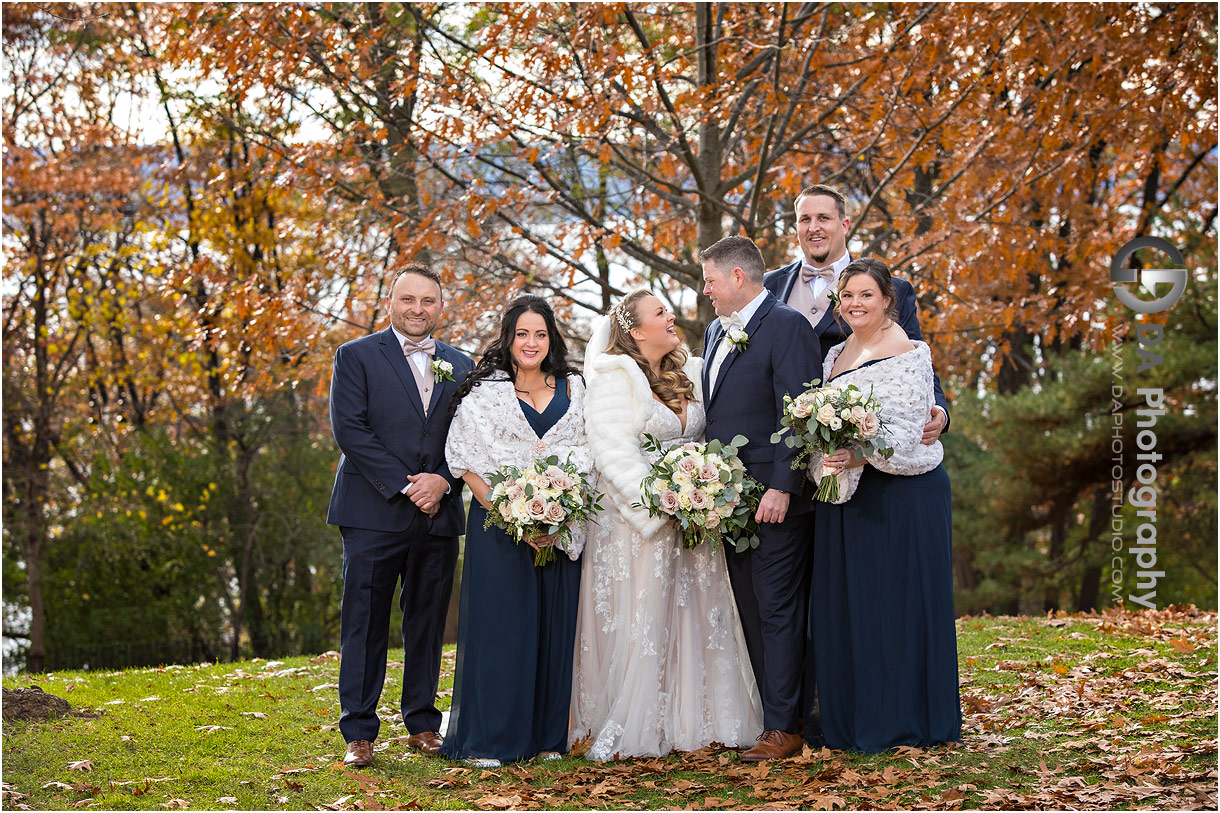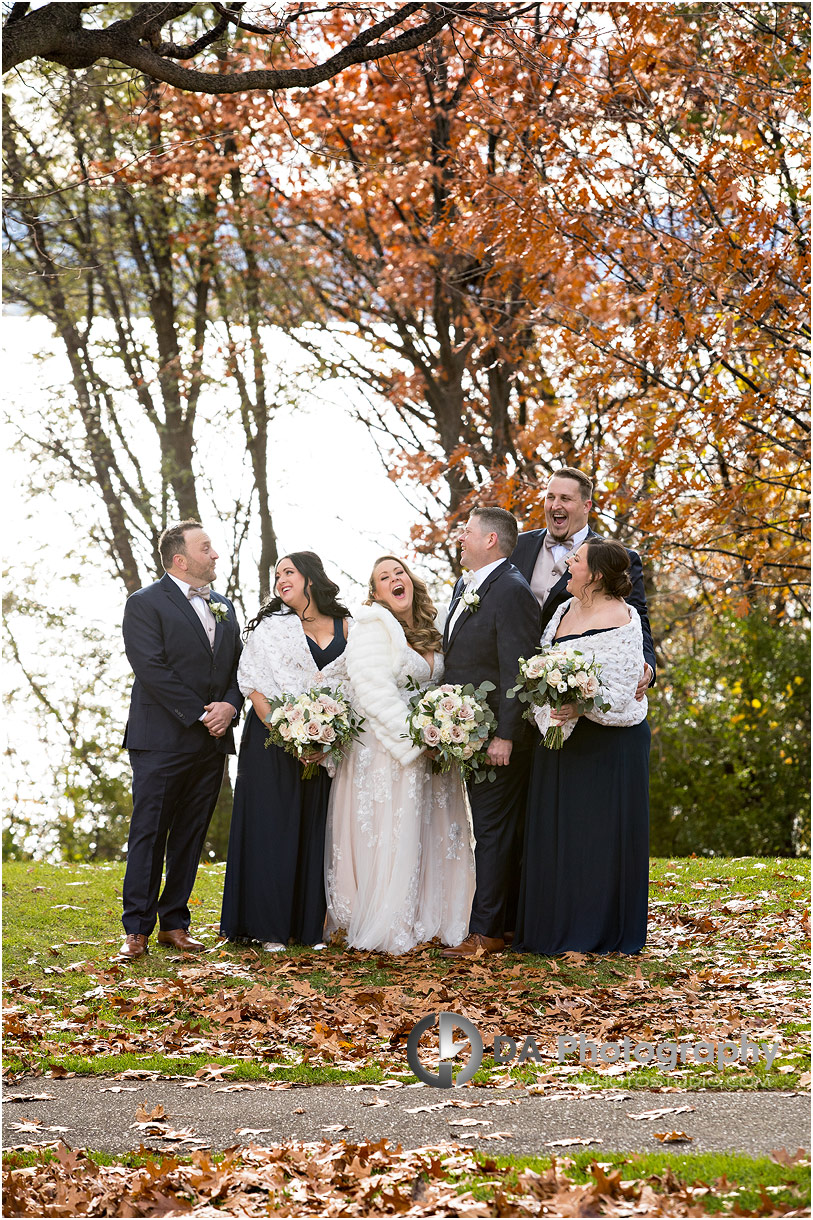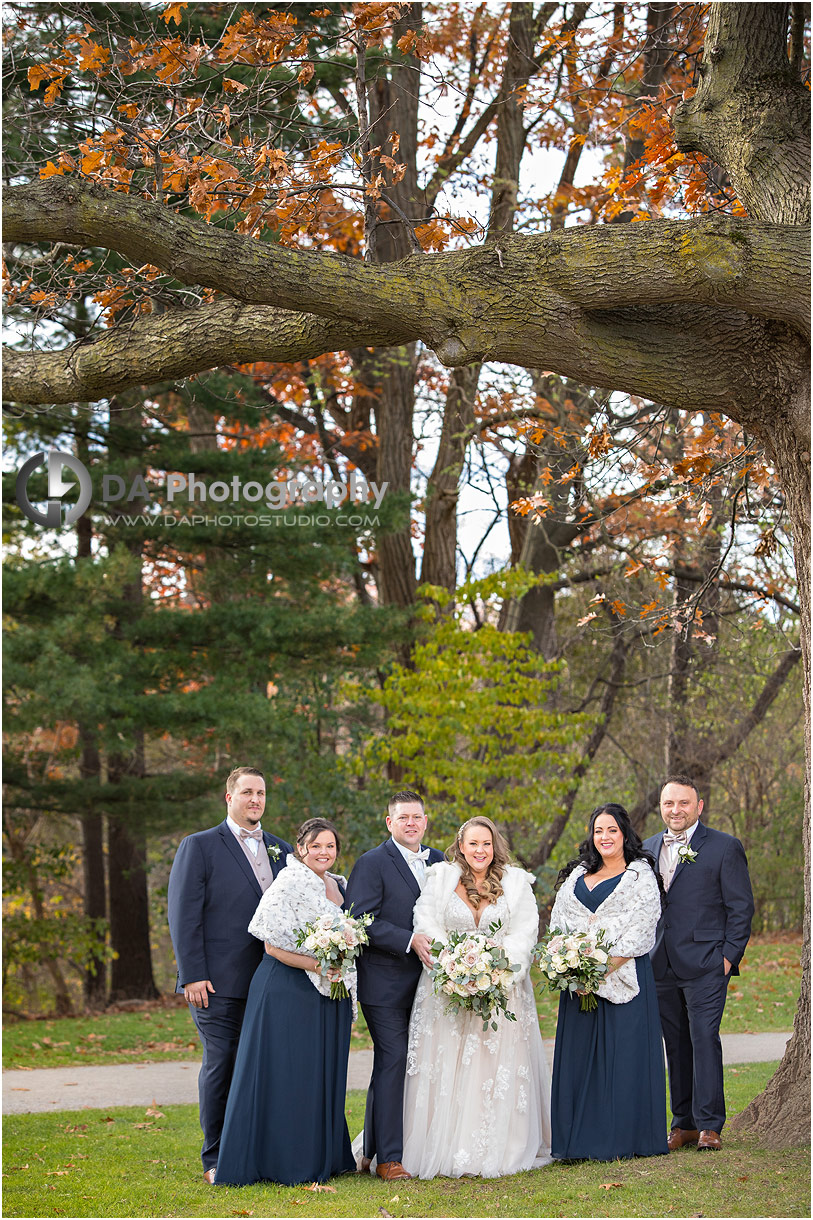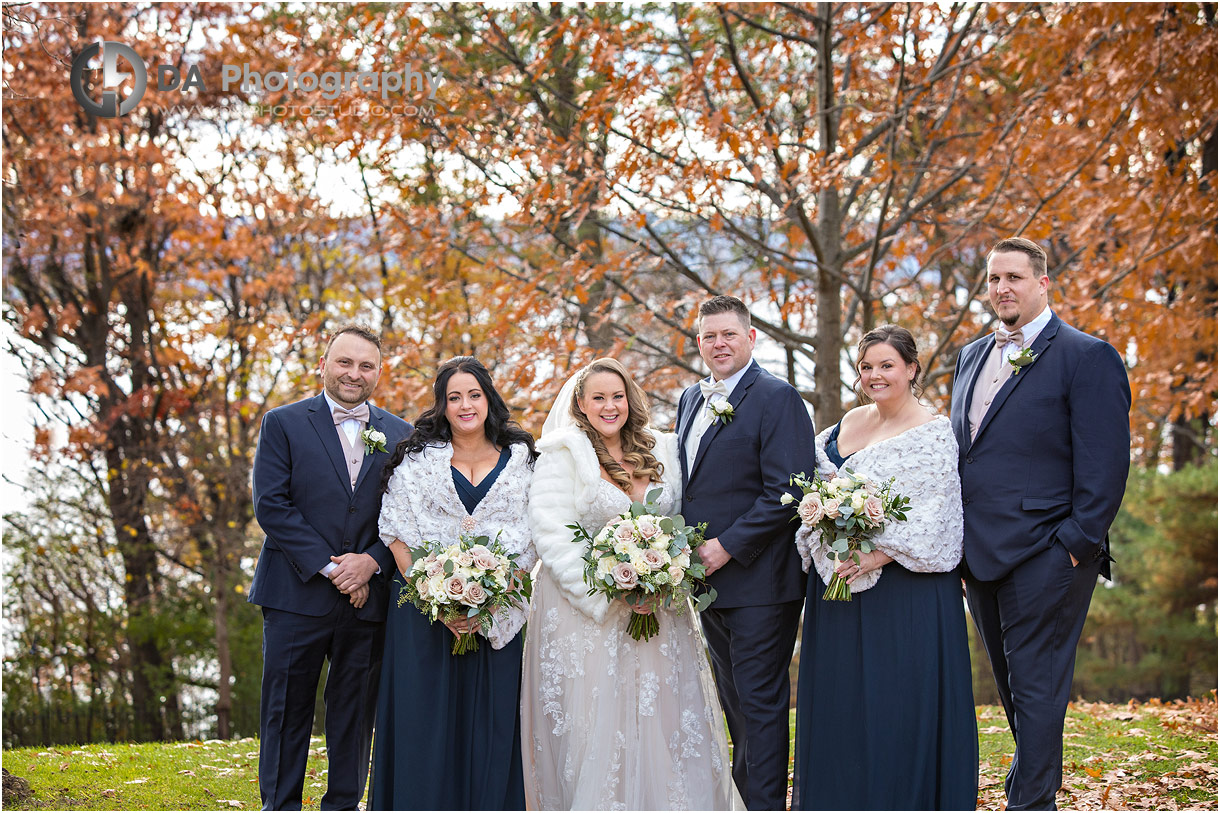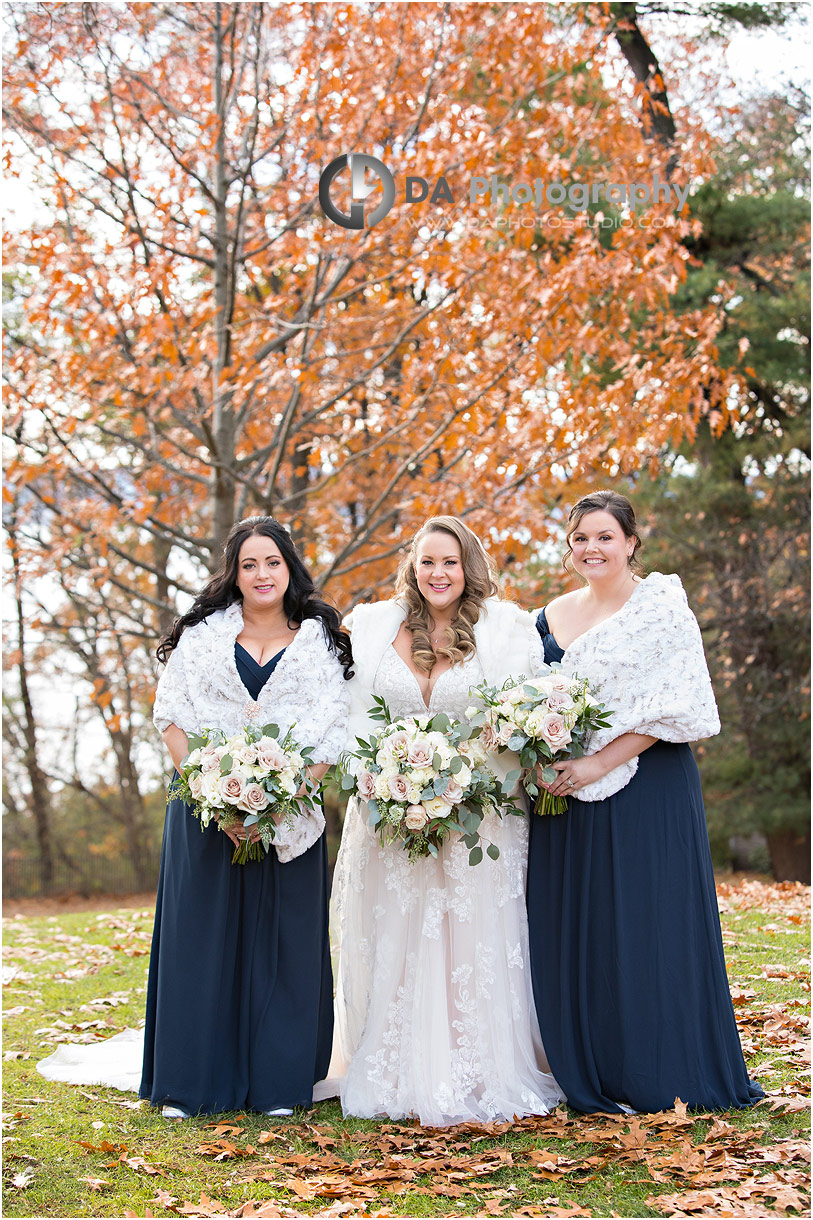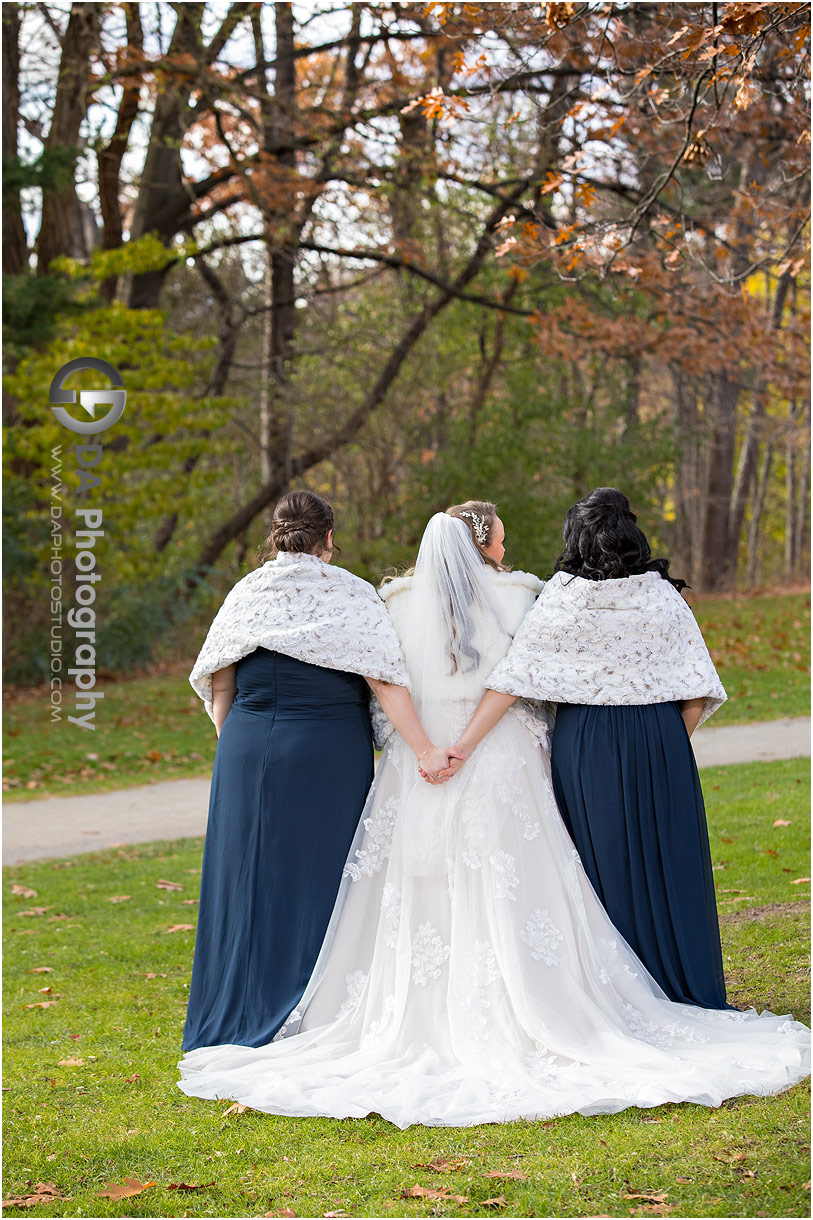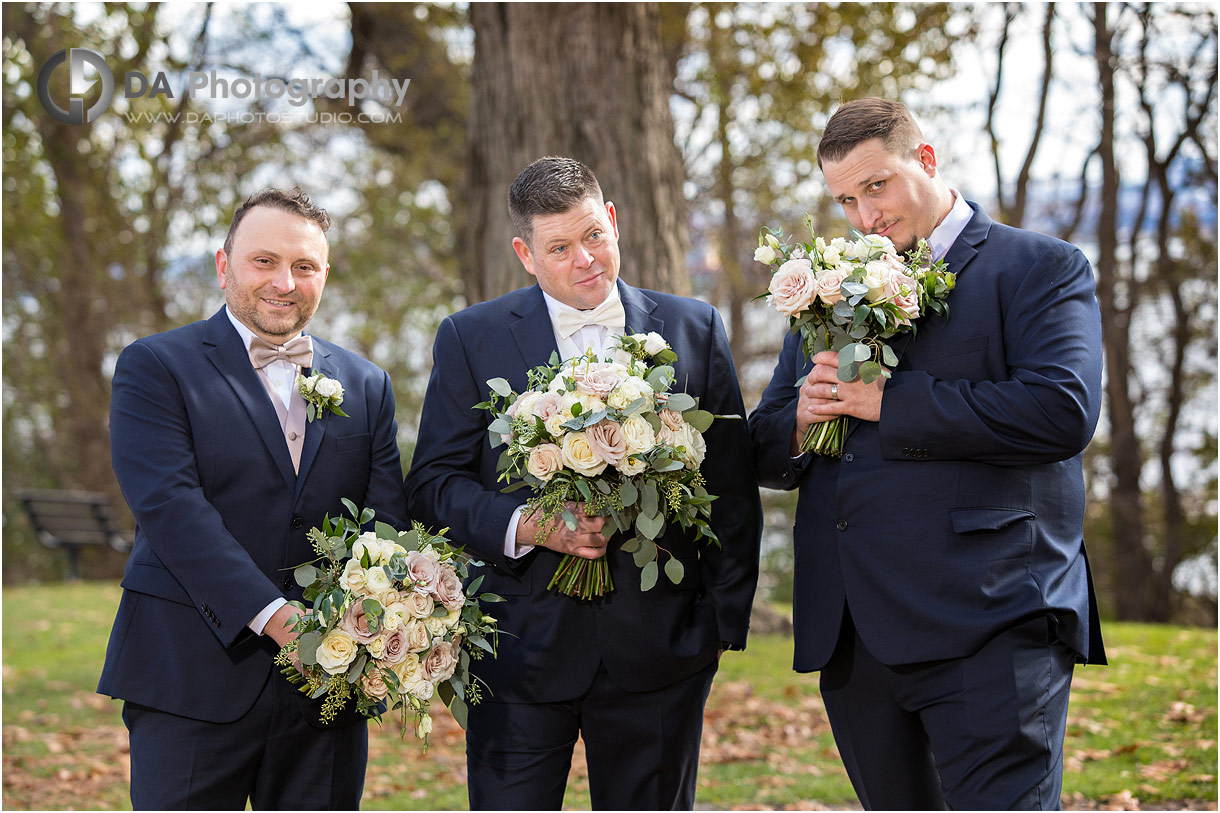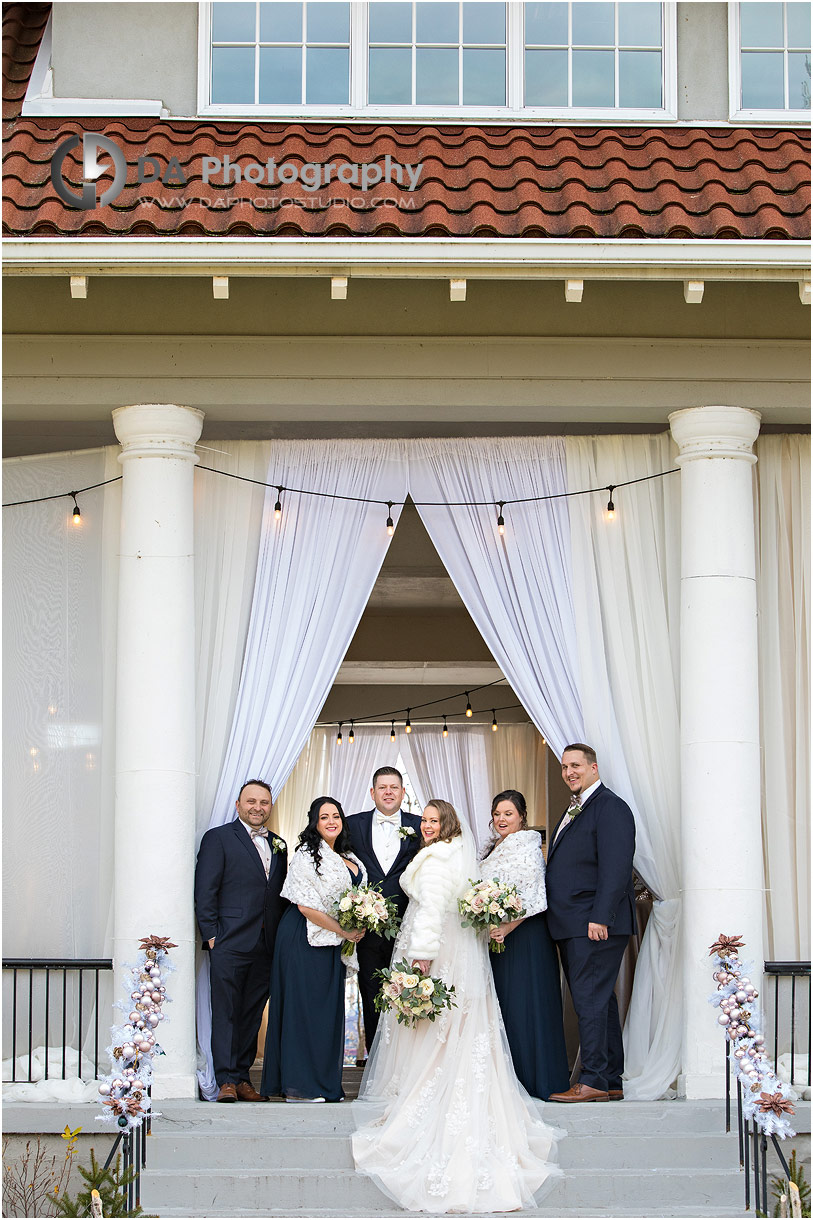 The Wedding Day with our documentary coverage and the white winter set up outdoor ceremony
Shannon and Kris had always been open to pushing their wedding date closer to the winter season. They were always ready to share with me what they had in mind during all of the changes. At the same time, I helped guide them for the ideal scenarios for photos. This colloboration helped to create the perfect timing for photos. In the end, everyone benefited from a stress-free environment and we got a ton of amazing documentary photos of their wedding day.
Shannon organized a beautifully decorated LaSalle Park Pavilion for her beautiful fairy-tale wedding that she dreamed of since she was just a little girl.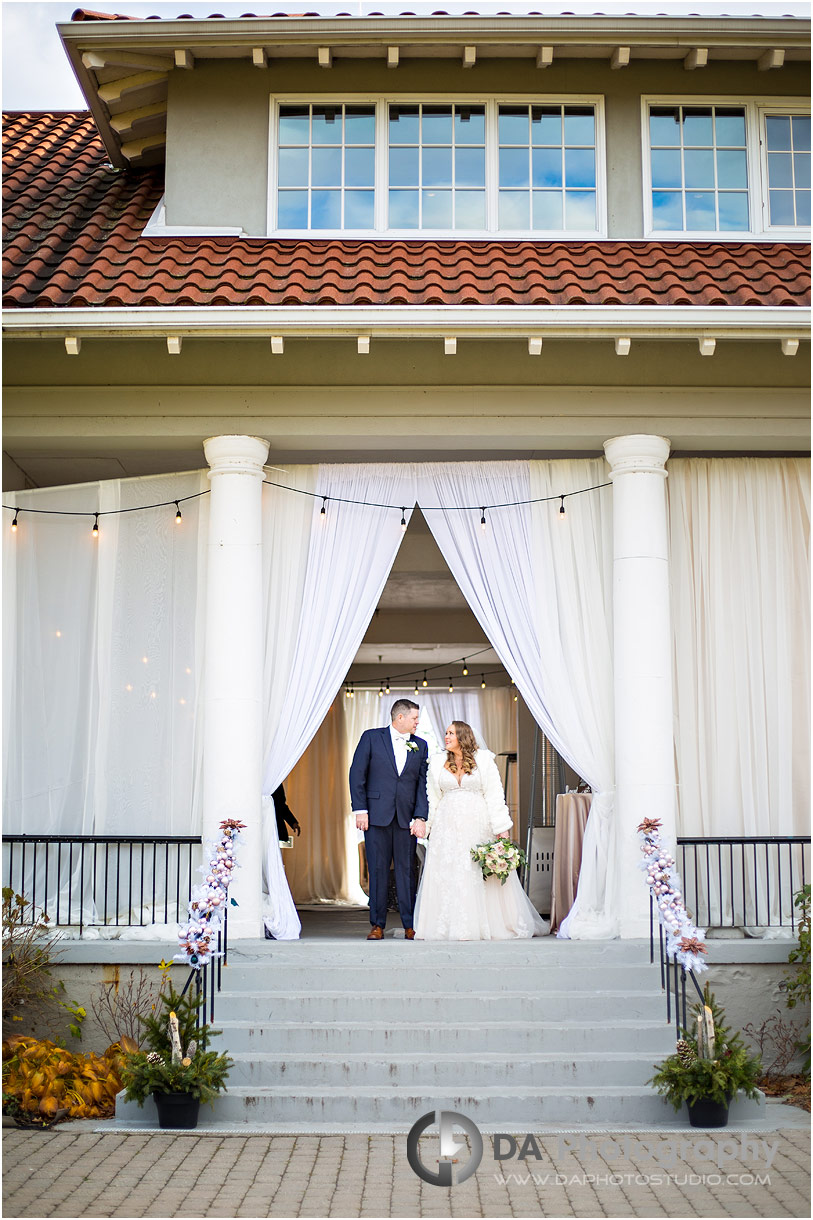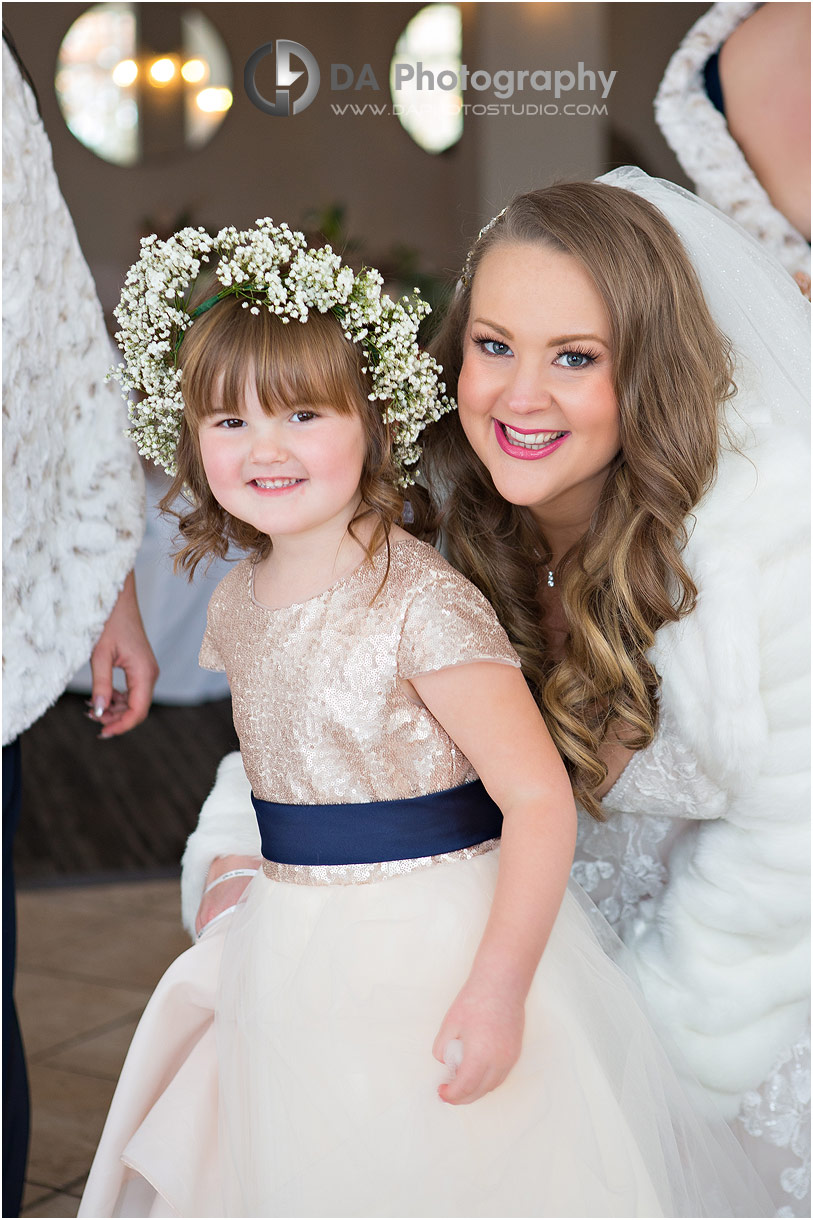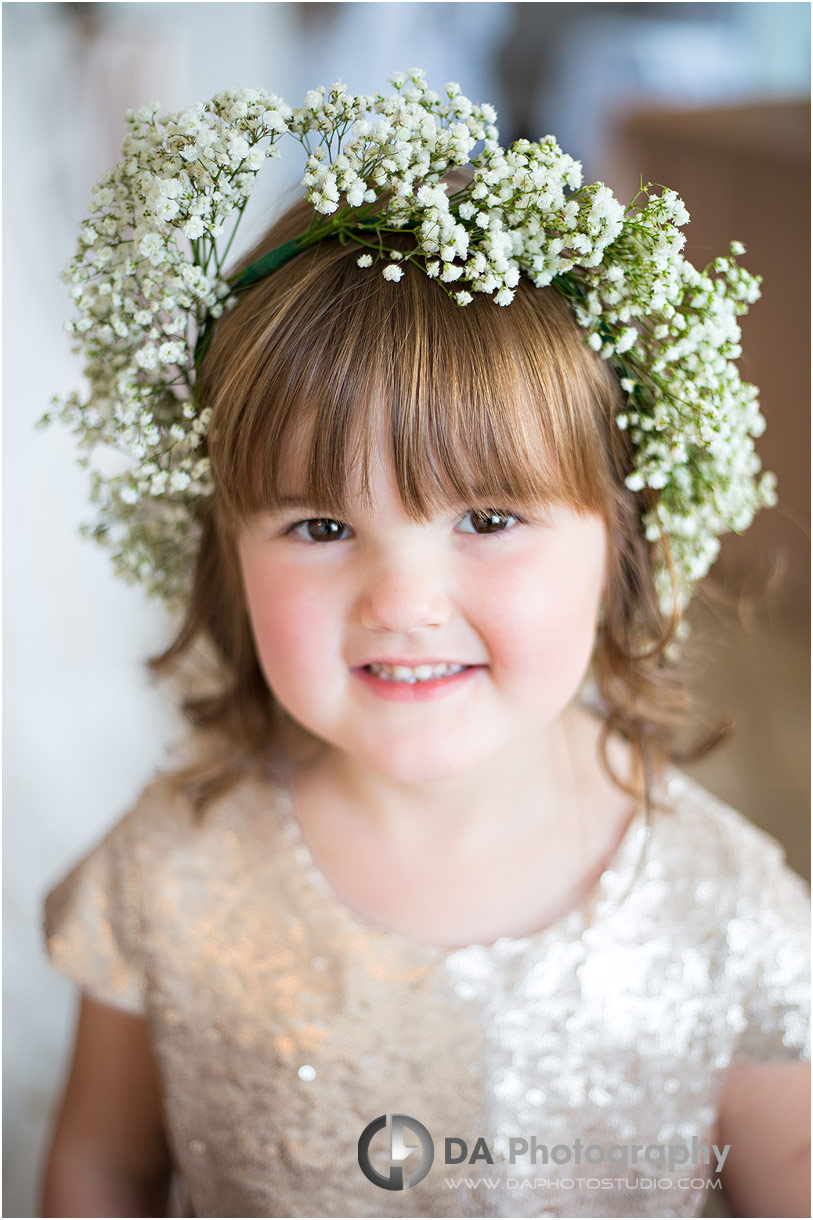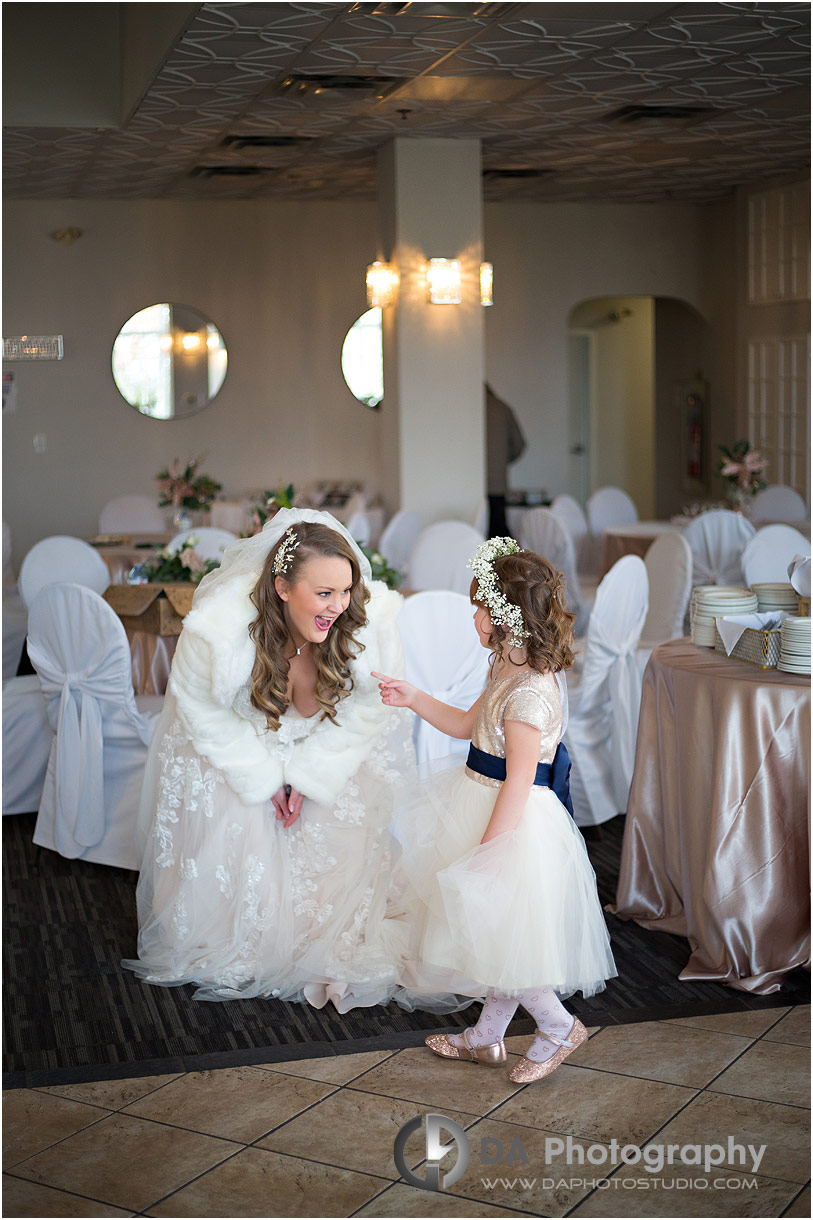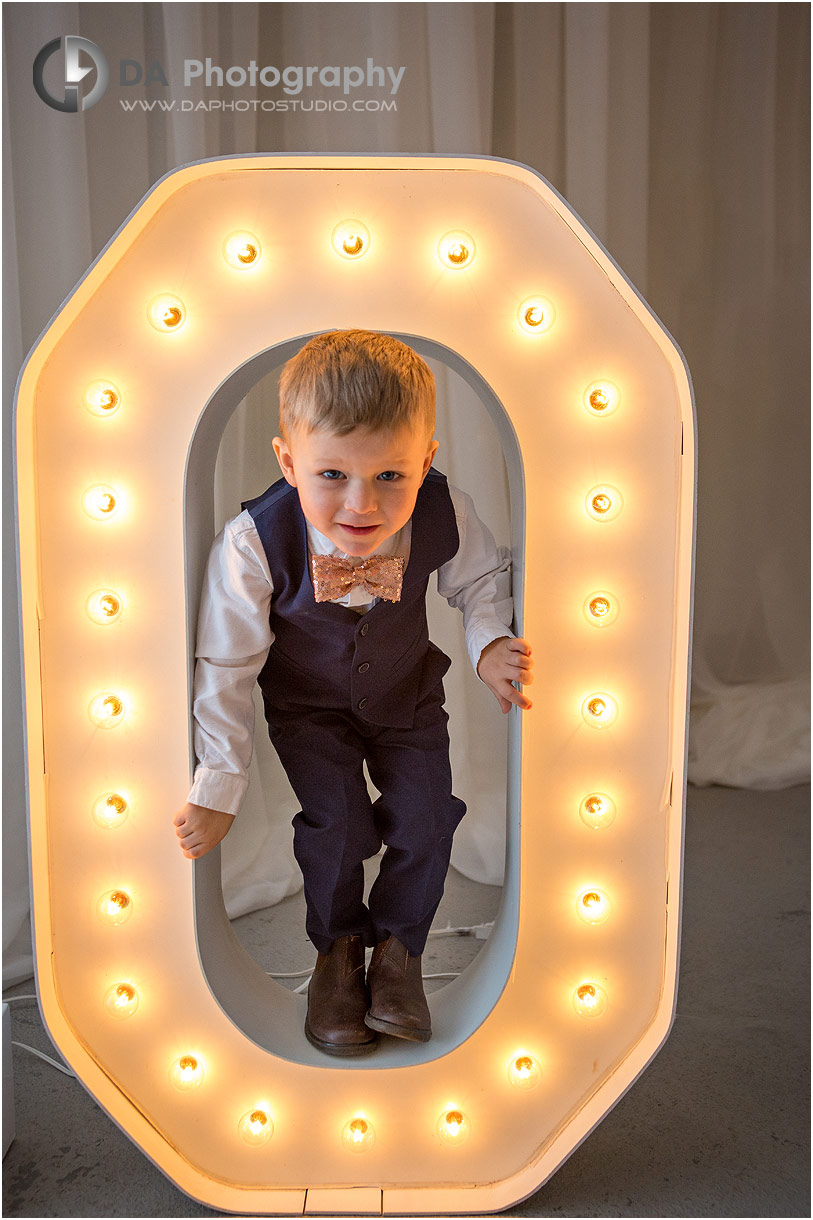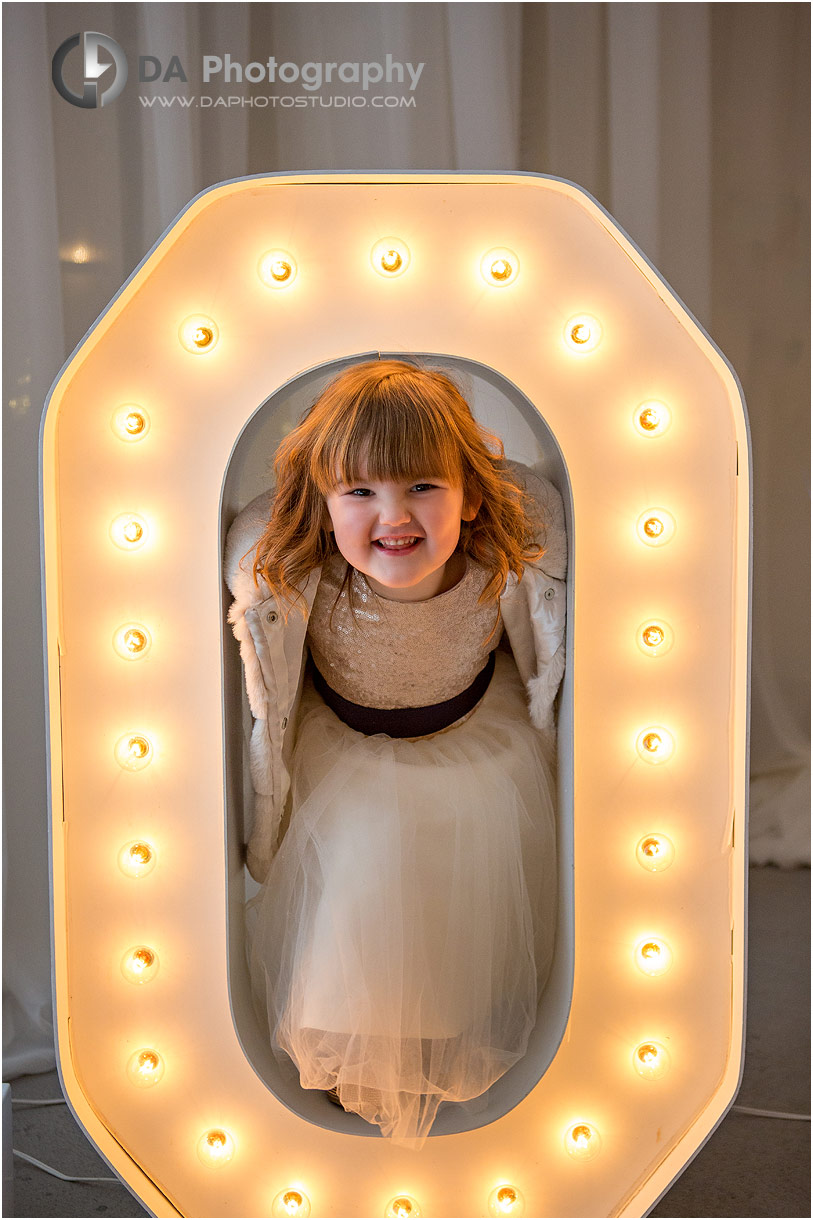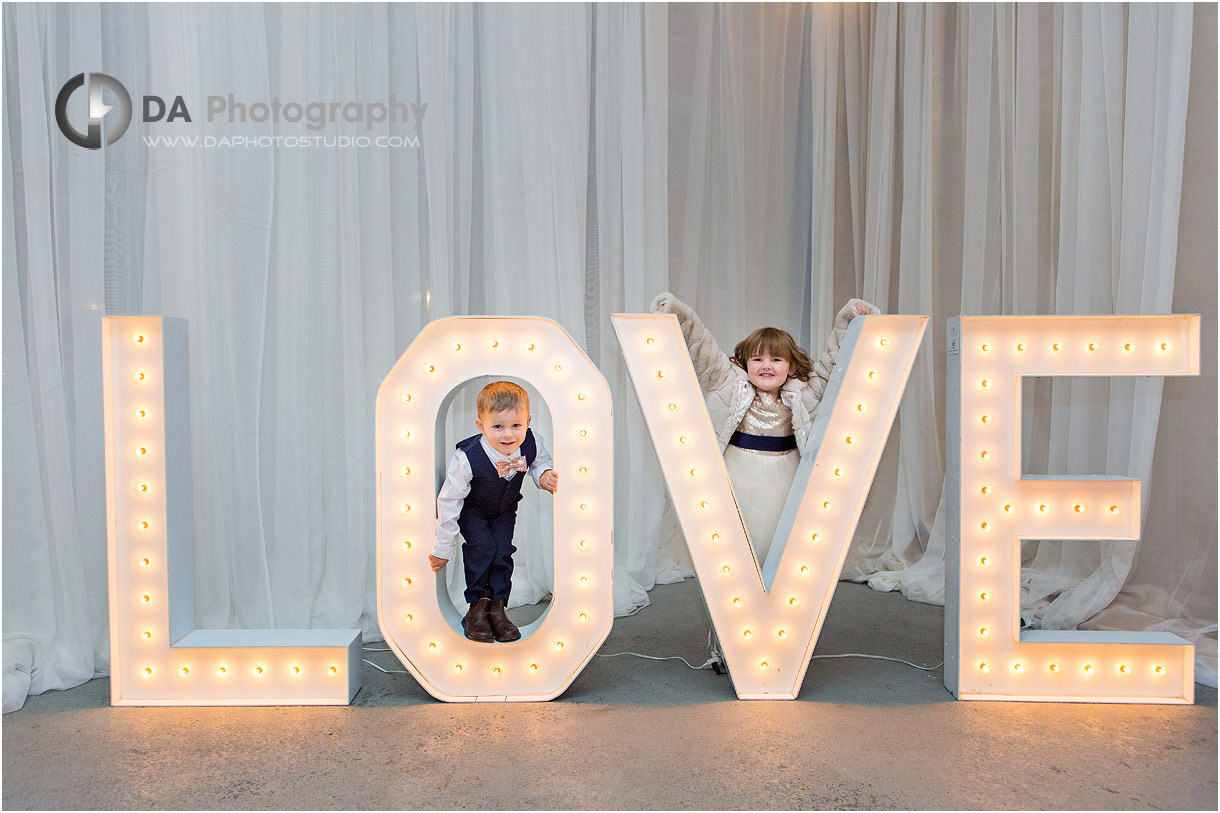 The photography coverage at the wedding
It is sometimes a gamble to plan your wedding for the end of November. This is especially so if you are hoping for blue skies and an outdoor wedding too.
However, with some awesome planning and great support of many friends and family, Shannon and Kris pulled it off spectacularly! We managed to overcome all the obstacles and their LaSalle Banquet Centre unfolded amazingly.
All the getting ready photos happened efficiently with little stress. Then, the first look photos and couple photo session were both taken at the lovely LaSalle Park. Here we were blessed with warm temperatures and a fluffy, blue sky.
Their wedding ceremony was so naturally full of emotion. Because of this, there was no need for any behaviour or posing direction from me at this time. I wanted them to be authentic and for my part, I wanted to document the fun, joy, happiness, tears and the excited atmosphere.
Afterwards, we took photos of all their guests with the lake in the background. To get the perfect angle for this shot, I even climbed a 12 foot ladder that I borrowed from the venue.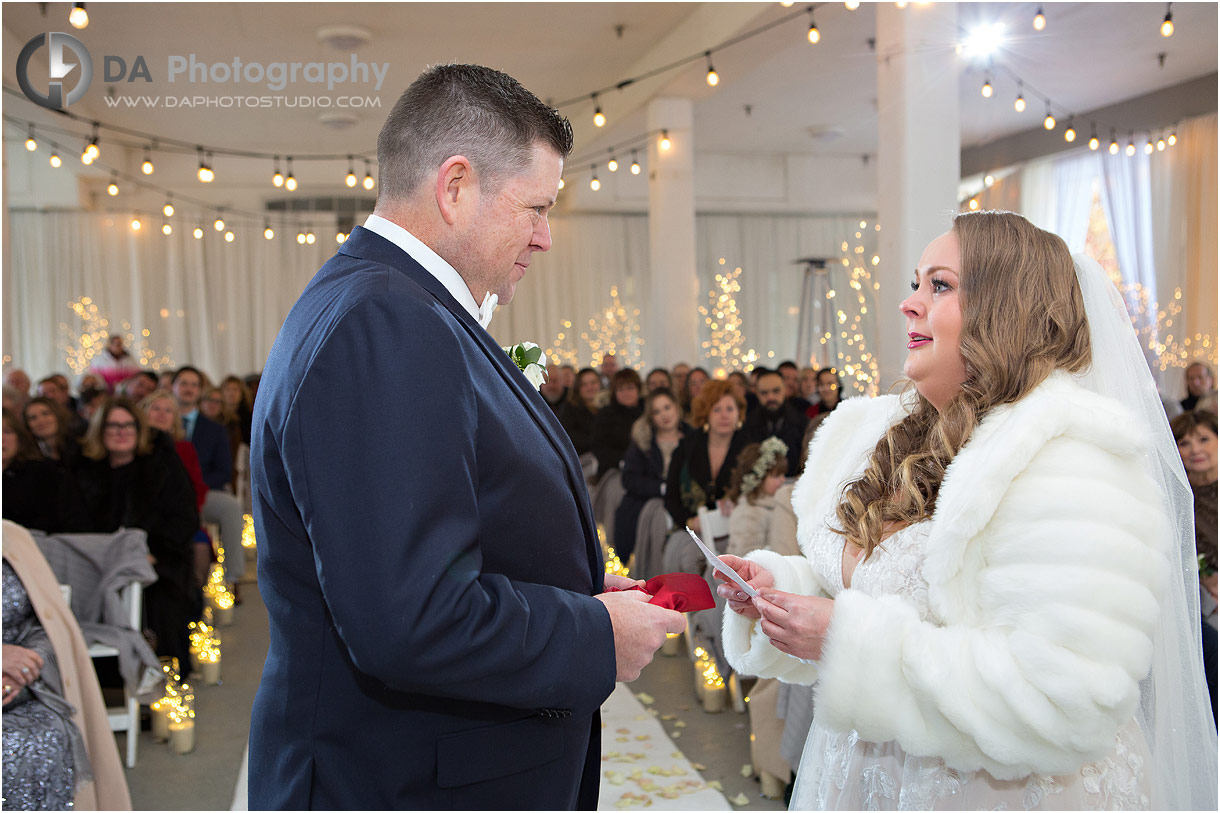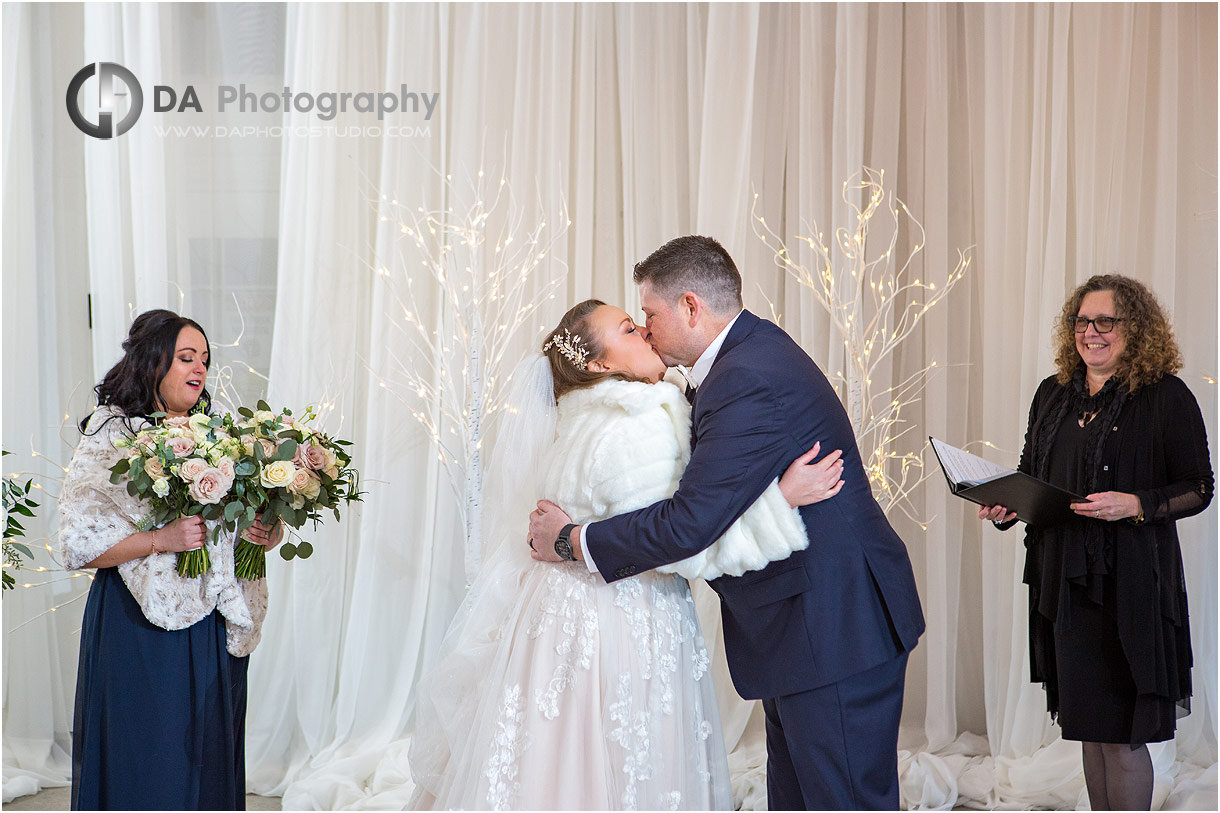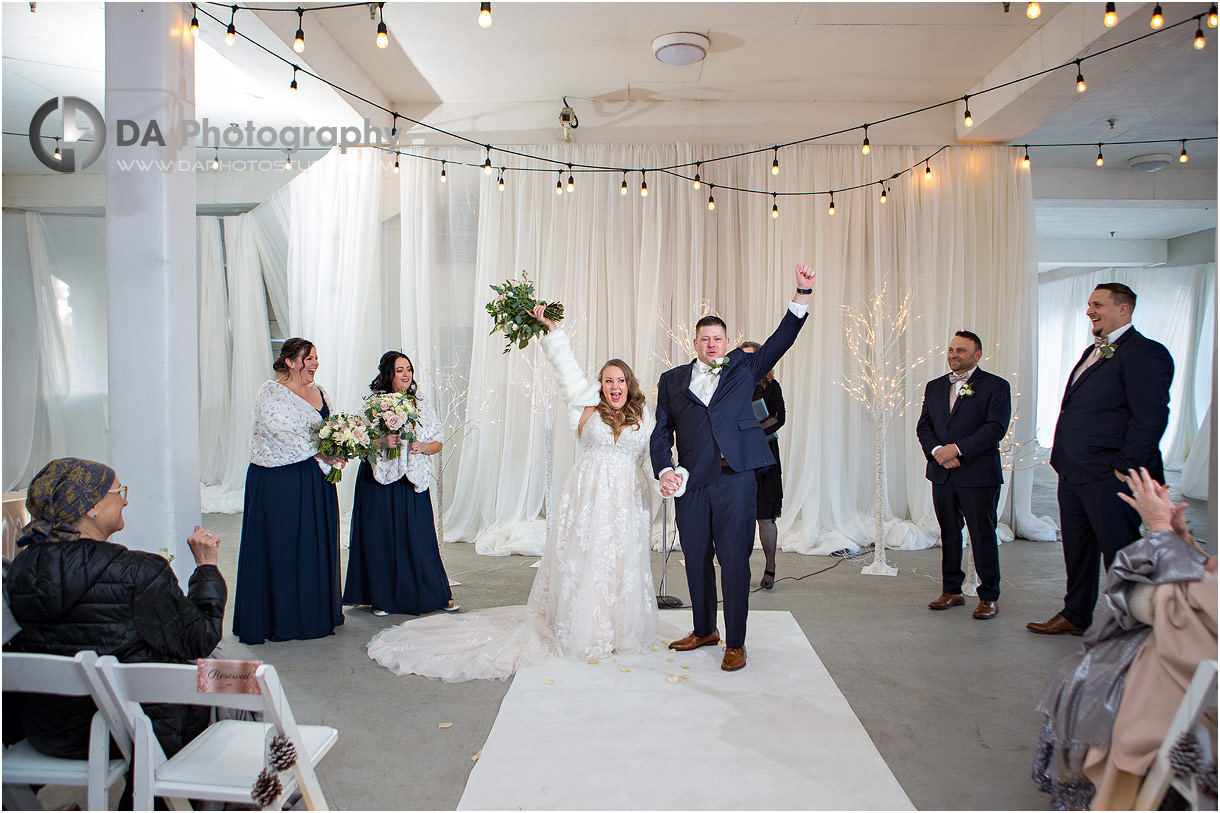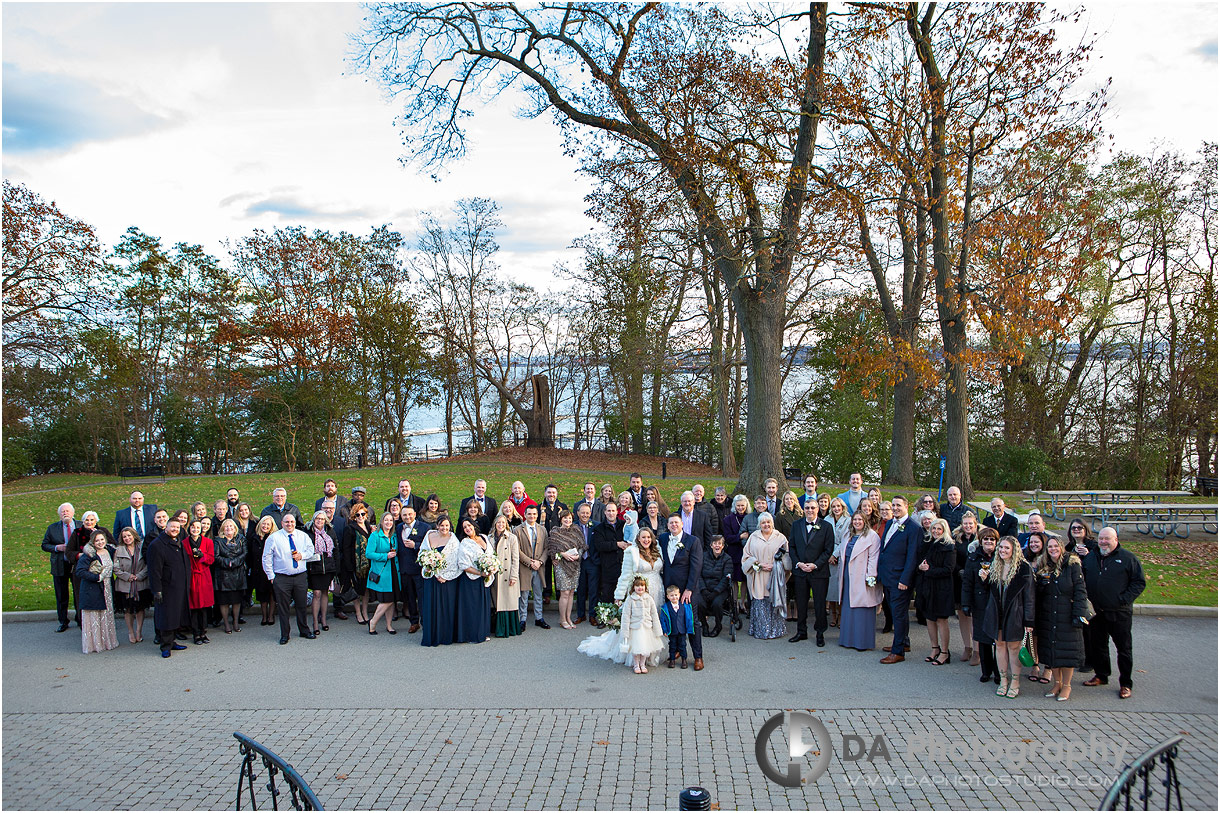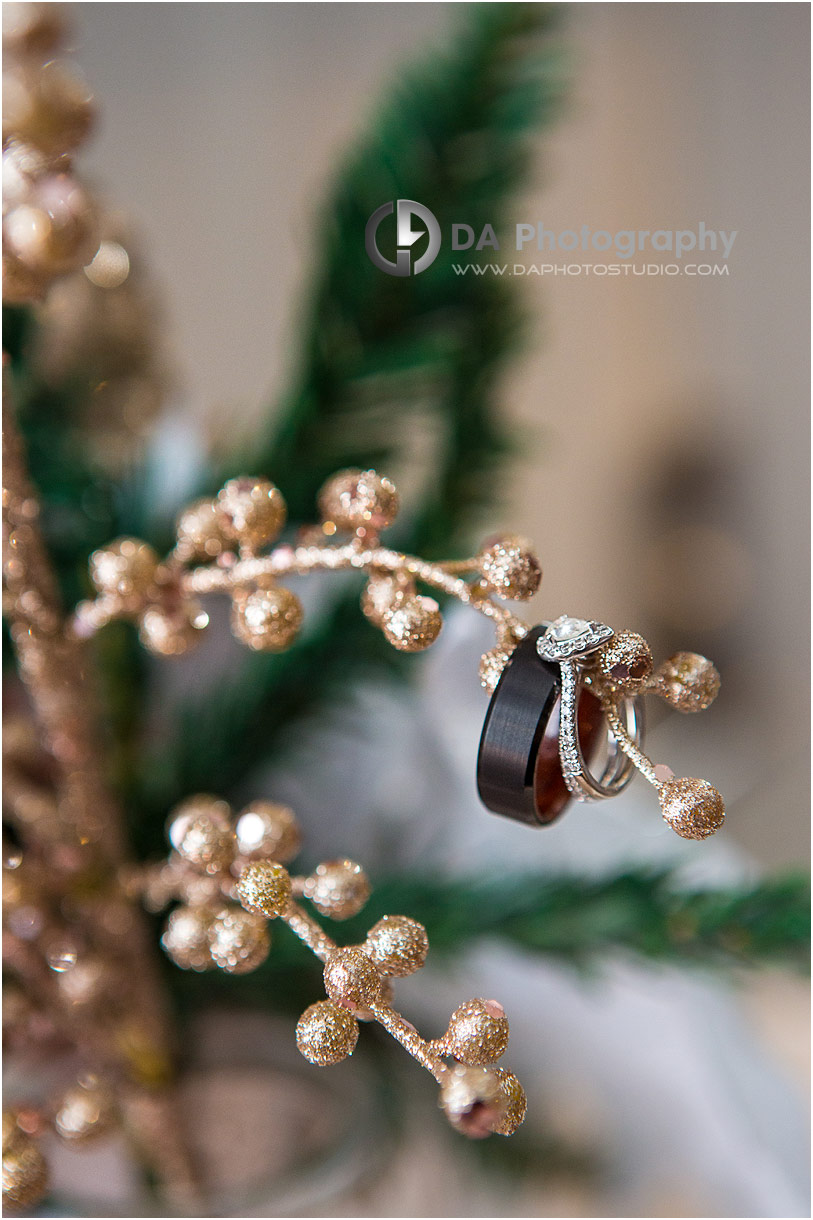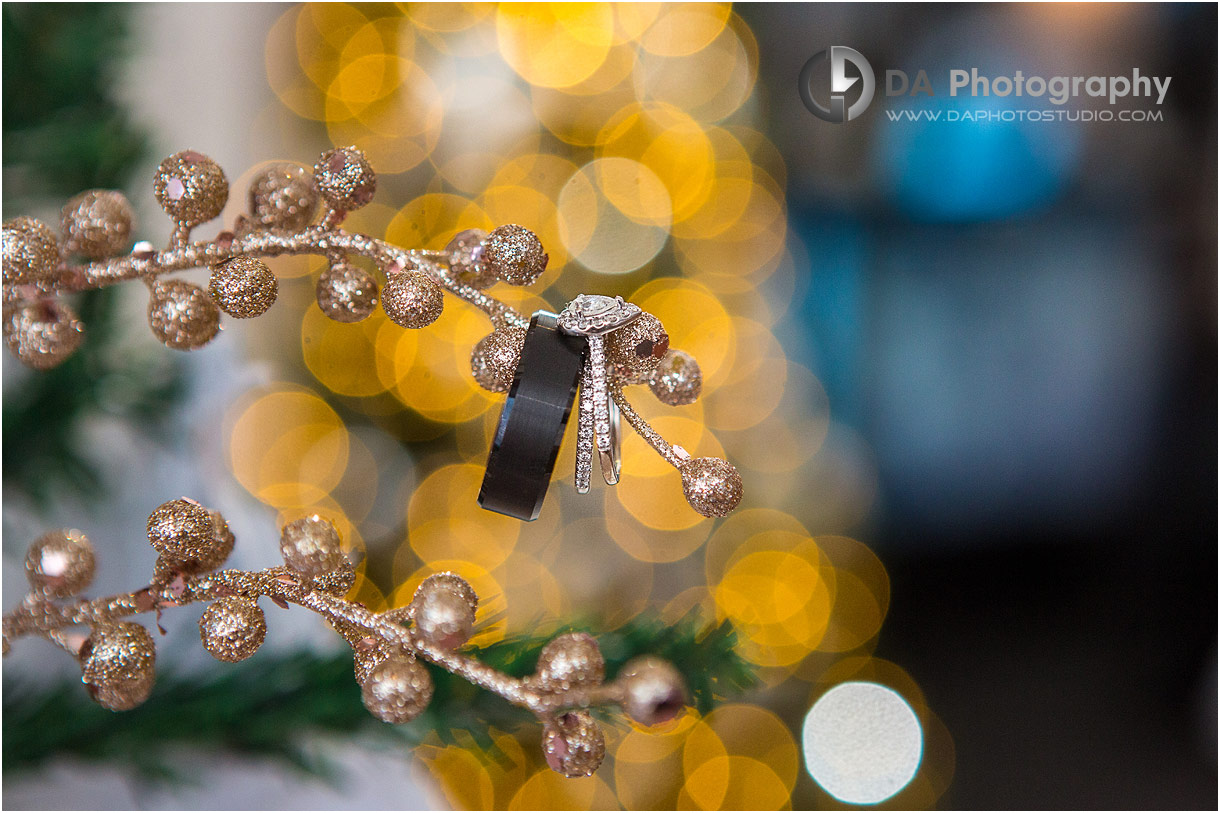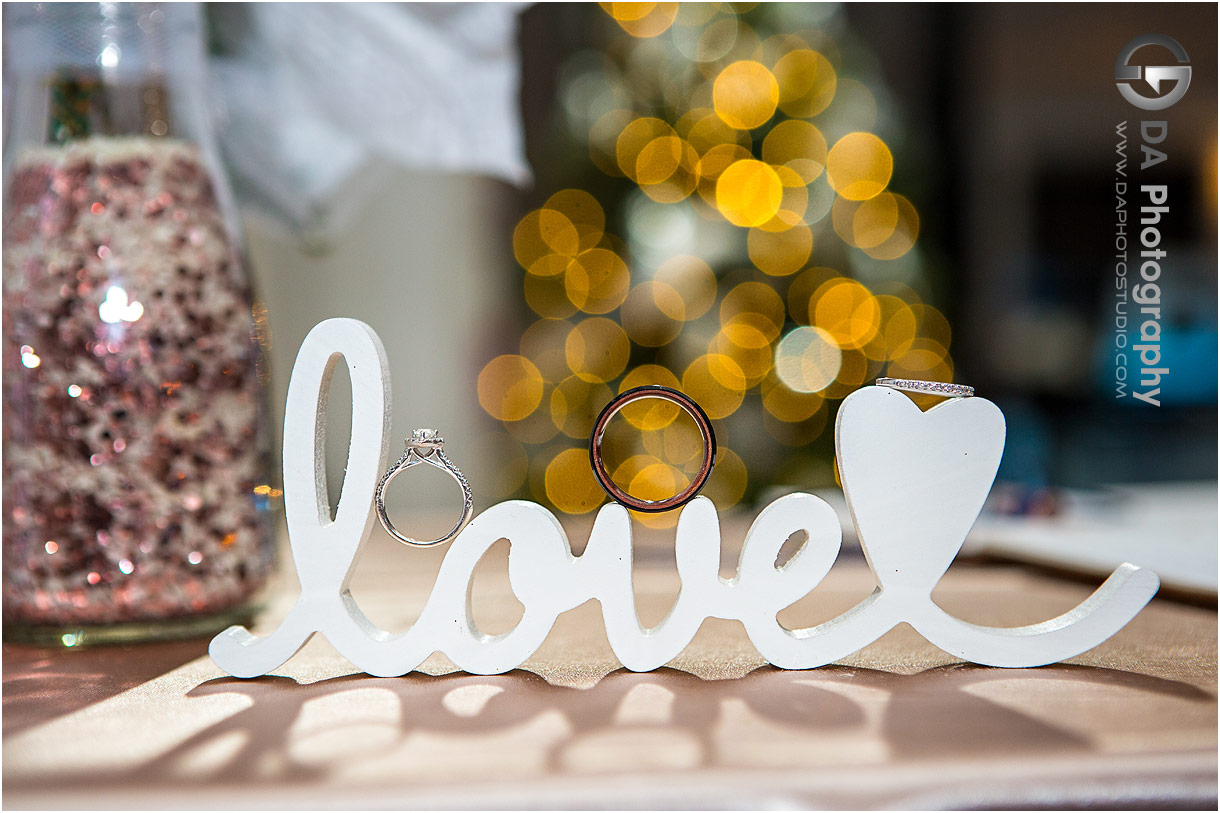 What did Shannon and Kris get from booking me?
The wedding reception at LaSalle Banquet Cnetre was set-up flawlessly. The elegant flower arrangements completely transformed the space. As well, the tables were arranged beautifully with a particurlarly intriguing candy table.
The time I spent covering the reception part of the day flew by so quickly for me. I had to scroll back through my images that all that I had covered.
Once I had captured all they had wanted from the reception, we went outside for the night-time photo session. As if they had planned it, this was when little snowflakes started falling from the sky. I couldn't believe their luck. It was the cherry on top, for sure!
I am so pleased that I had the pleasure of connecting with Shannon and Kris. They weren't looking for something trendy or flashy. They wanted a photographer that would work with them, listen and make them feel comfortable on their day. So pleased that I was able to deliver exactly what they were looking for. Additionally, they could enjoy the process and the journey, adding our experience to the other beautiful memories of their day.
I'm so blessed that I had the opportunity to photograph the true love of this couple.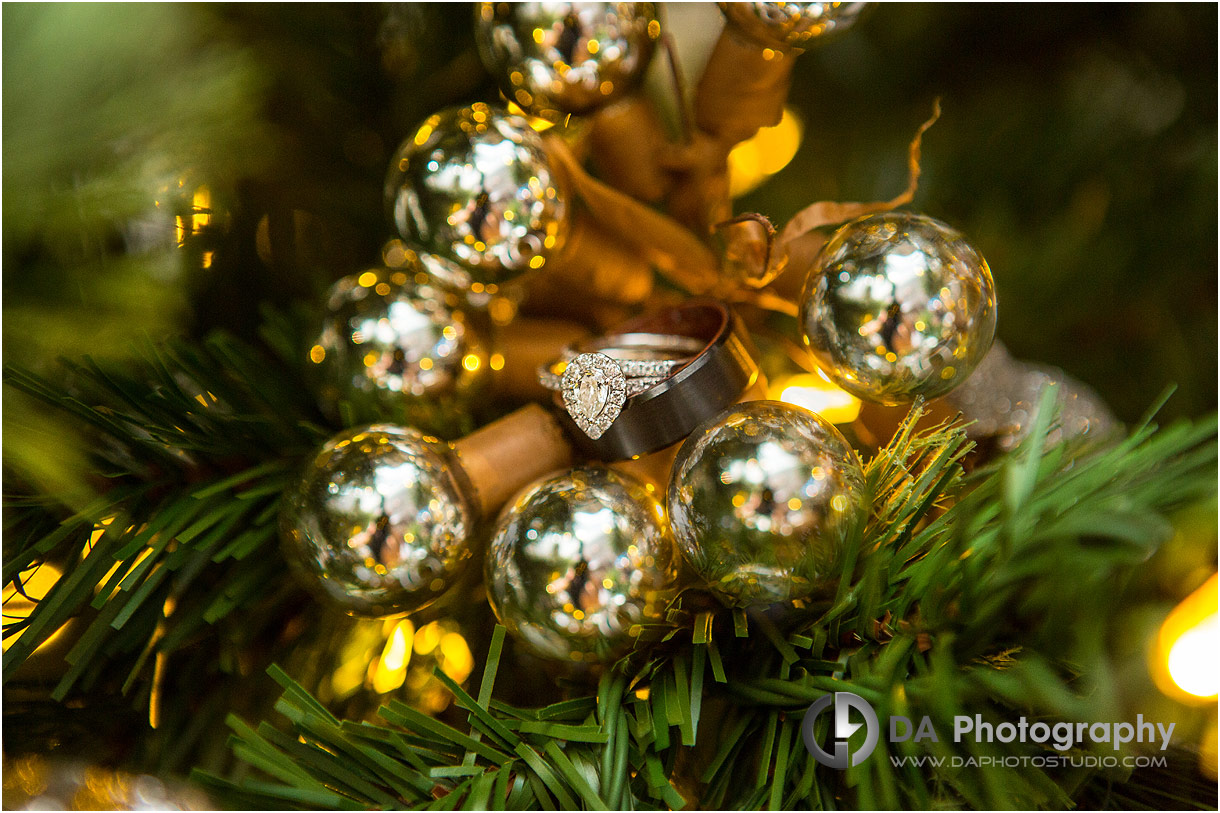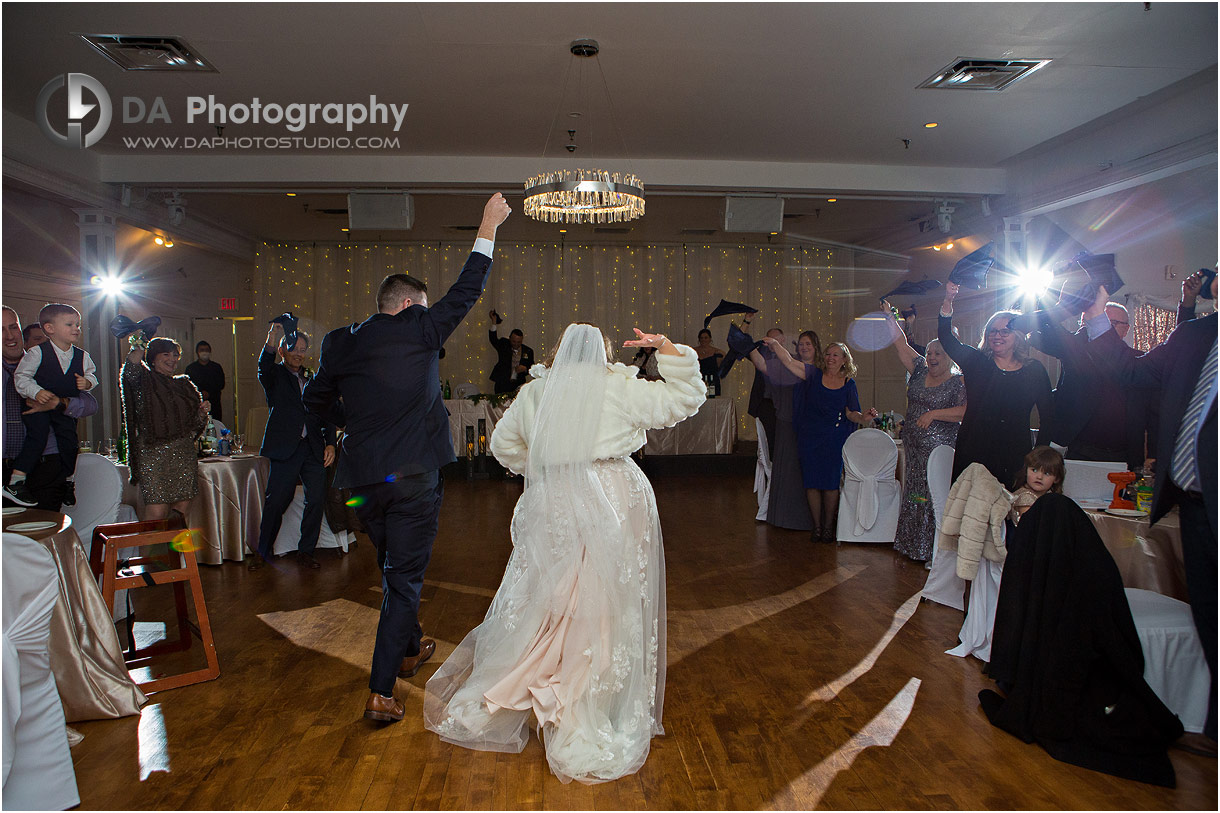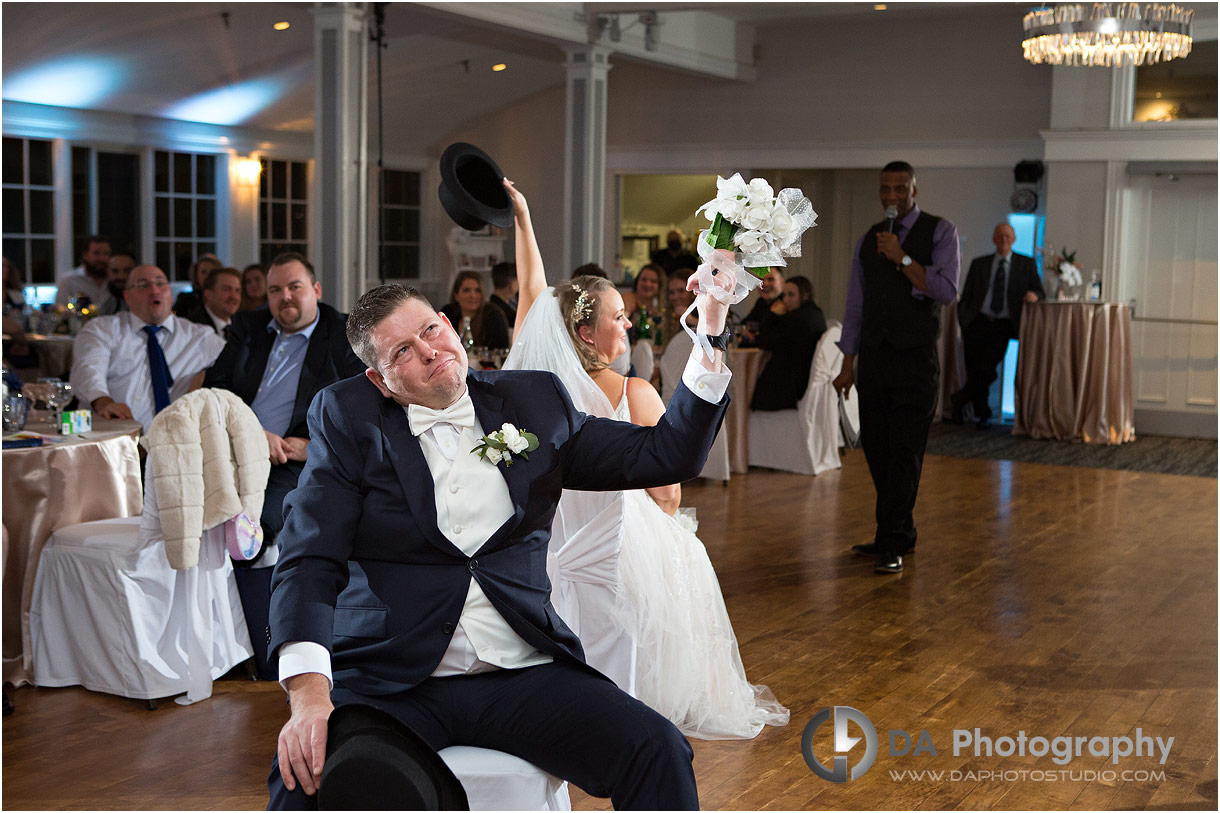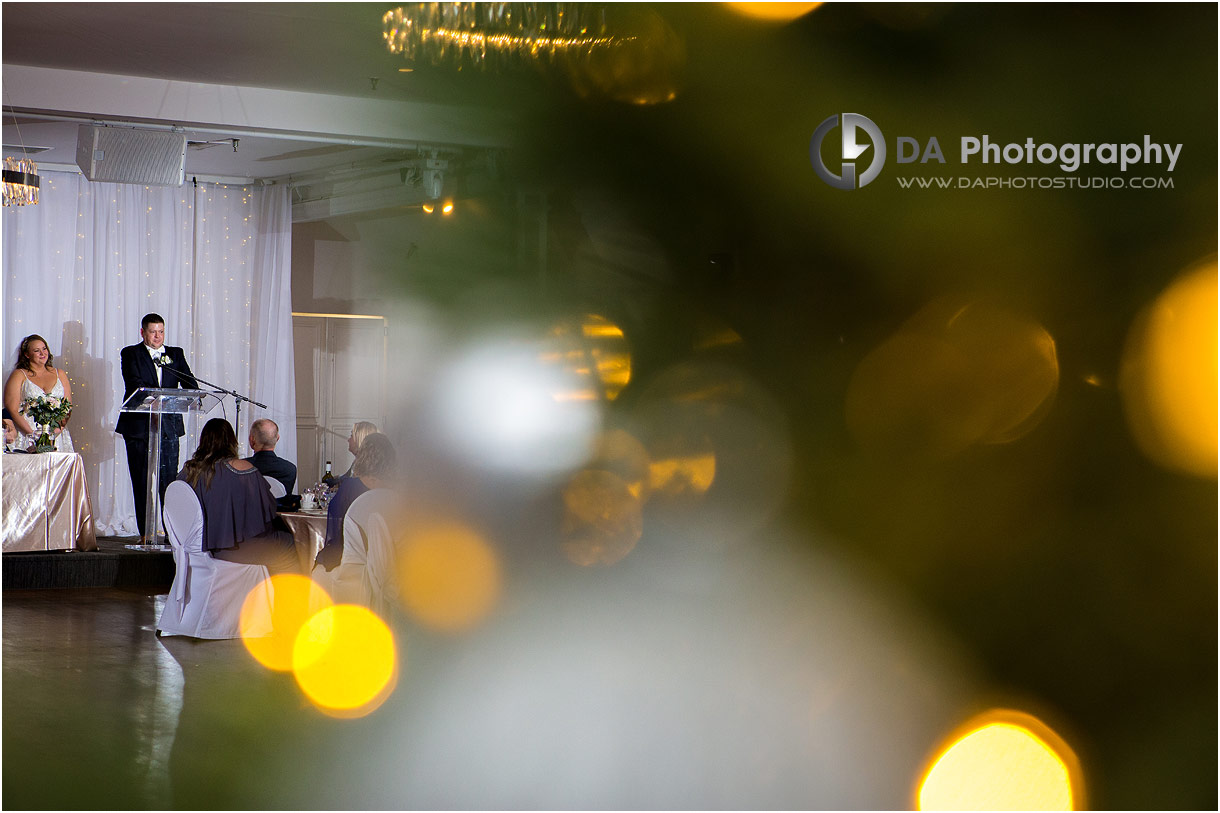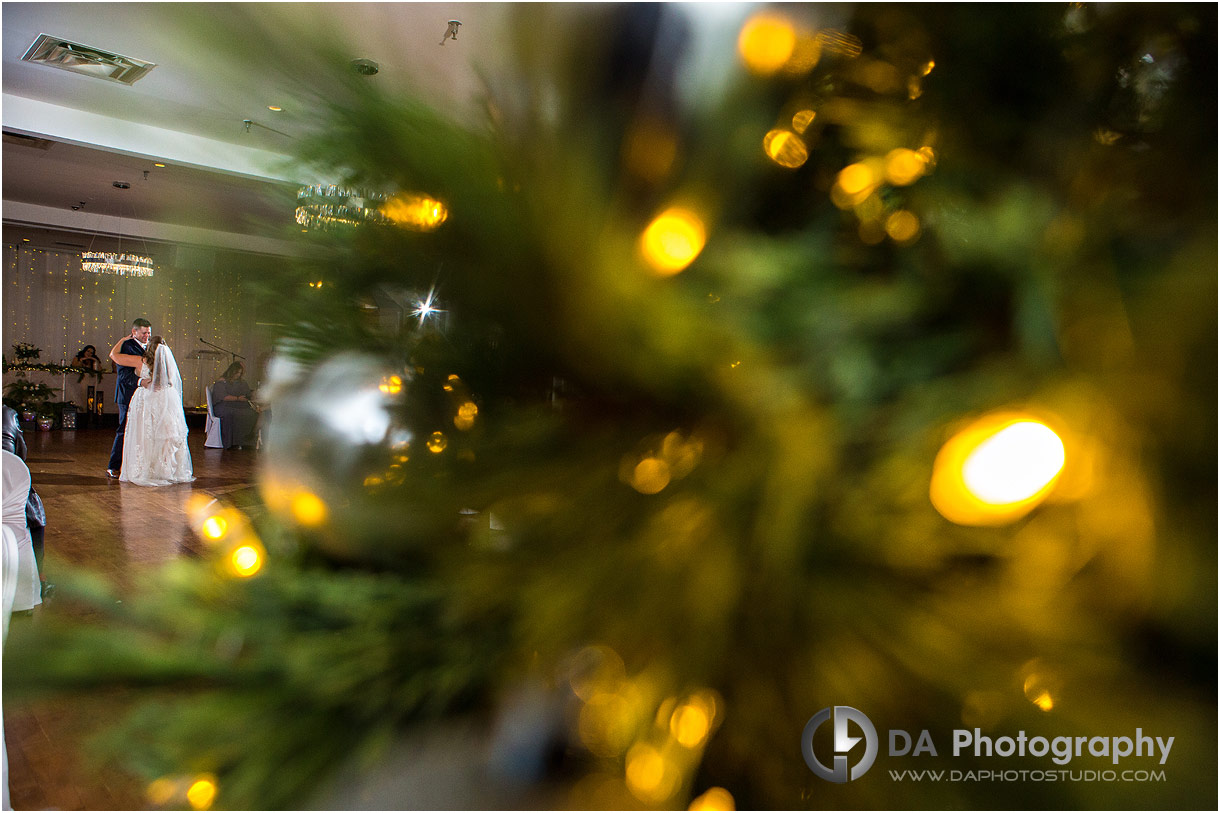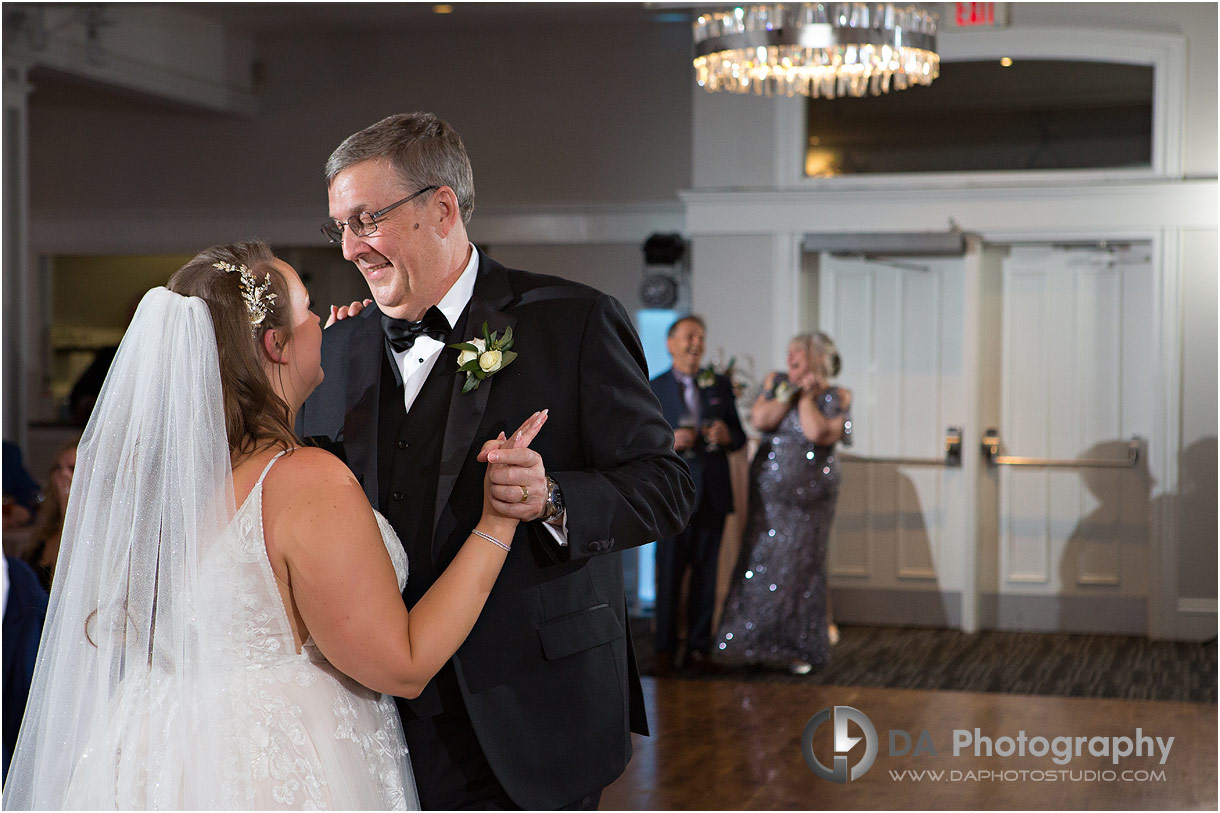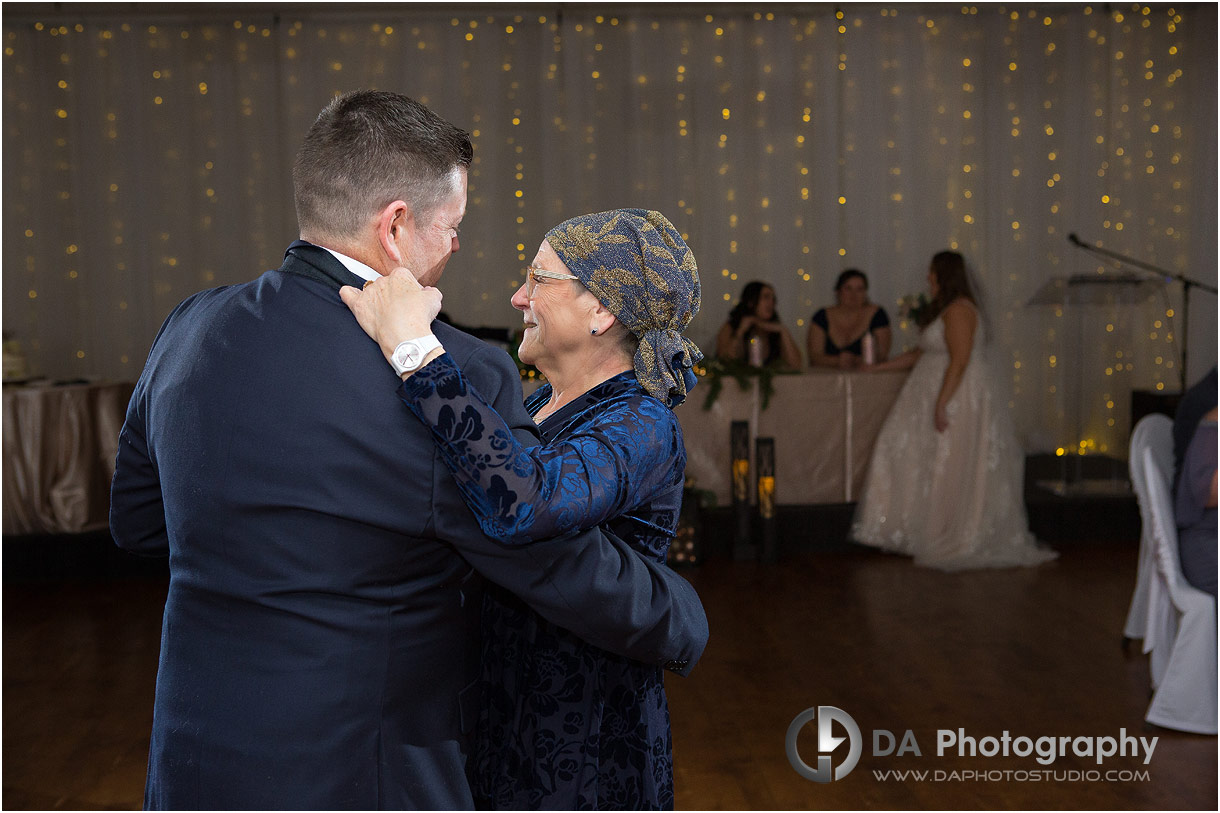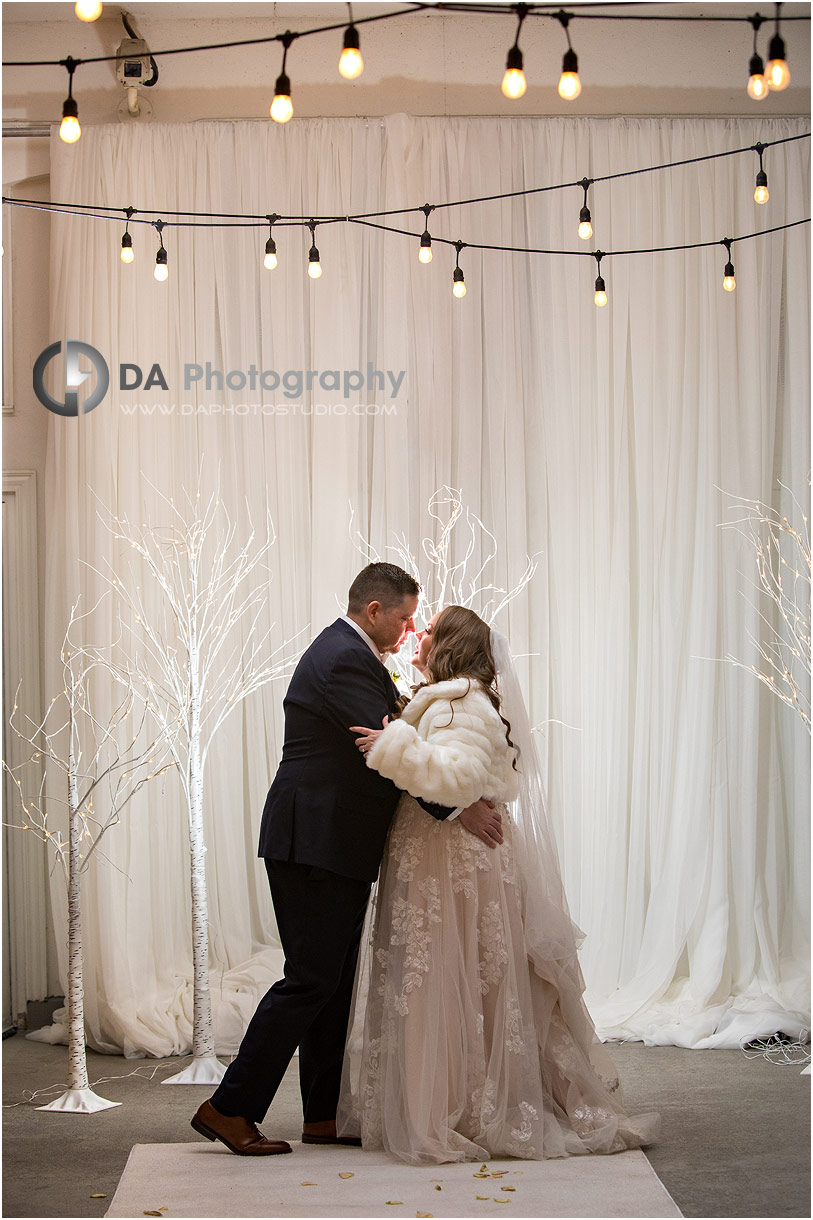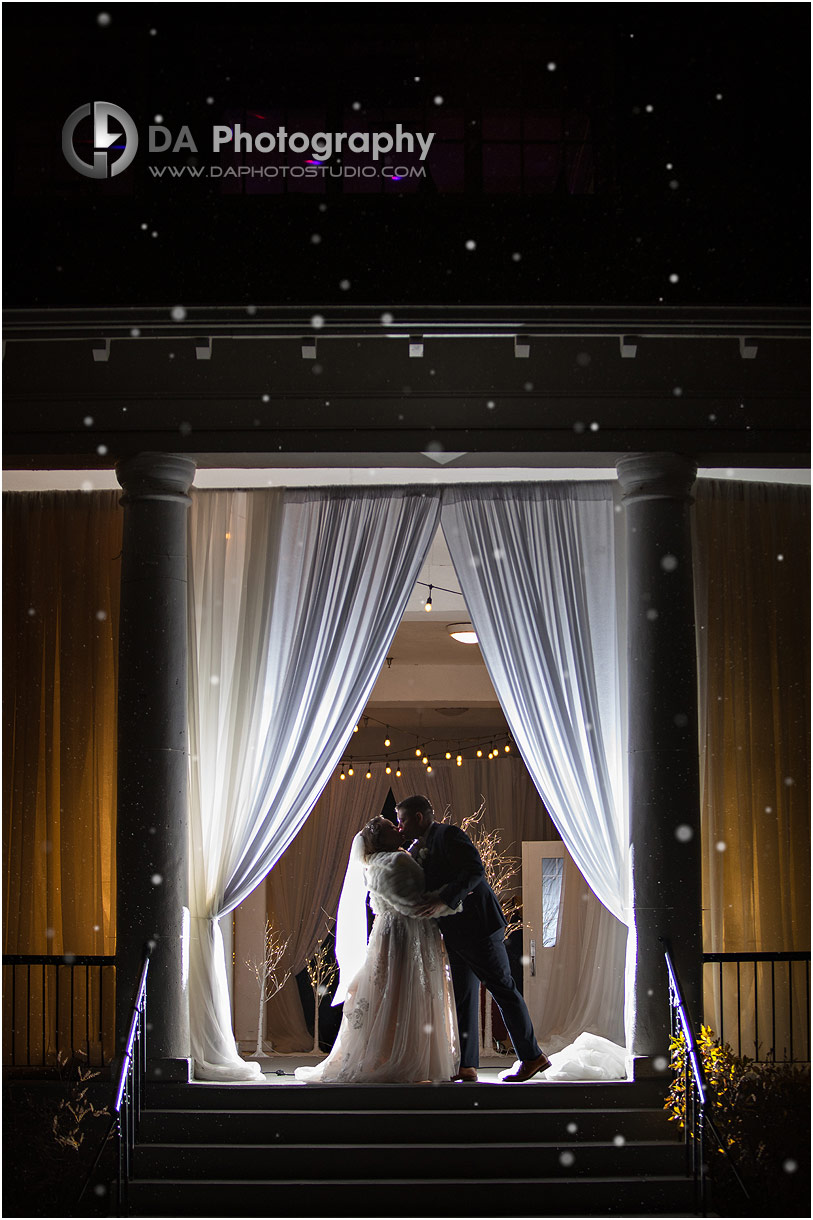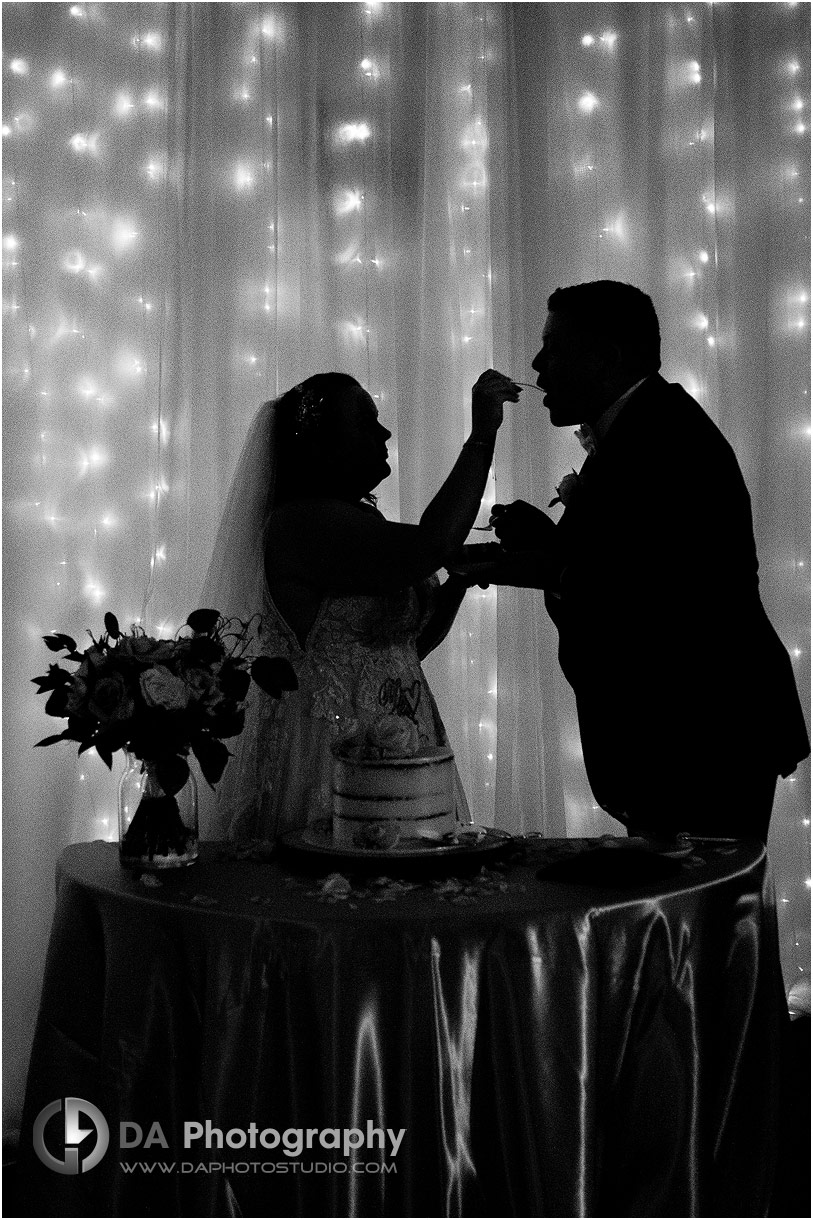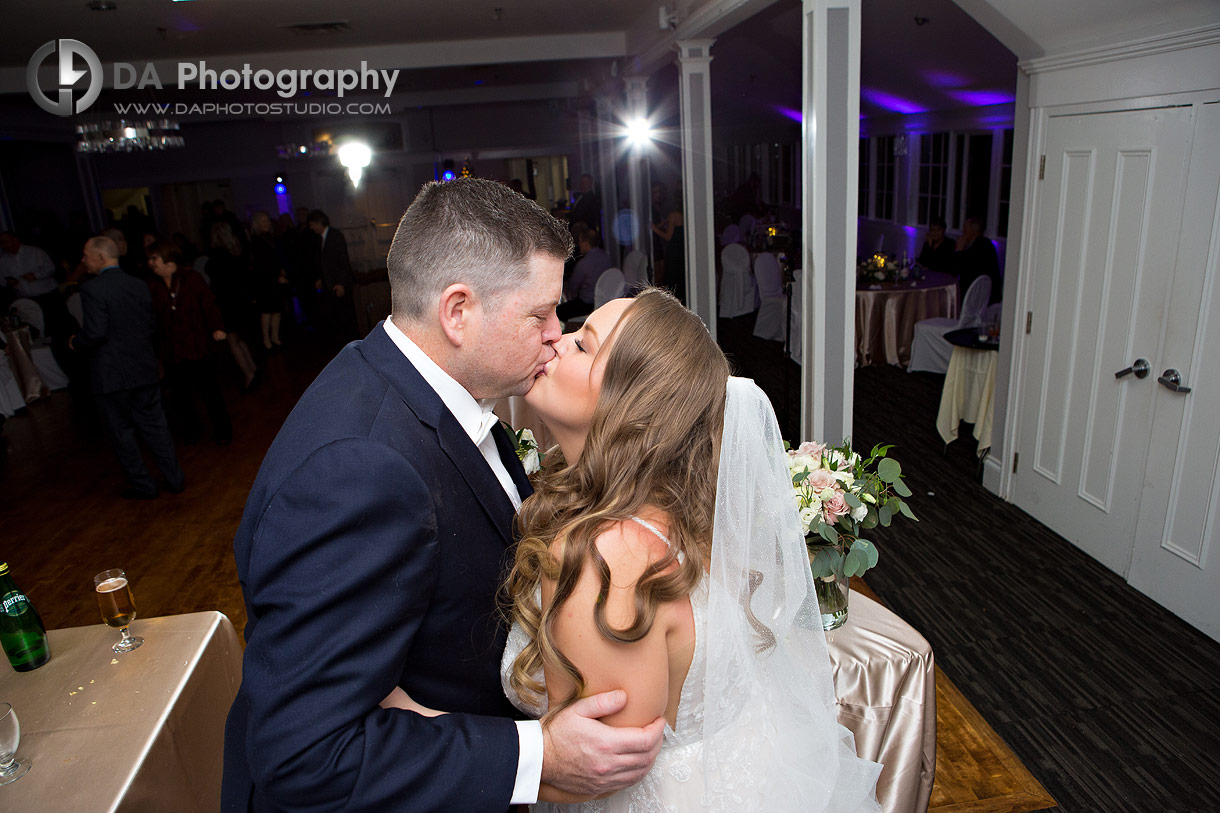 Credits to below wedding professionals and locations that helped Shannon and Kris' wedding to be one-of-a-kind.
If you want to see another early winter wedding at LaSalle Banquet Centre check Alex and Mike's wedding.
Here you can see some engagement photos taken at LaSalle Park Pavilion as well.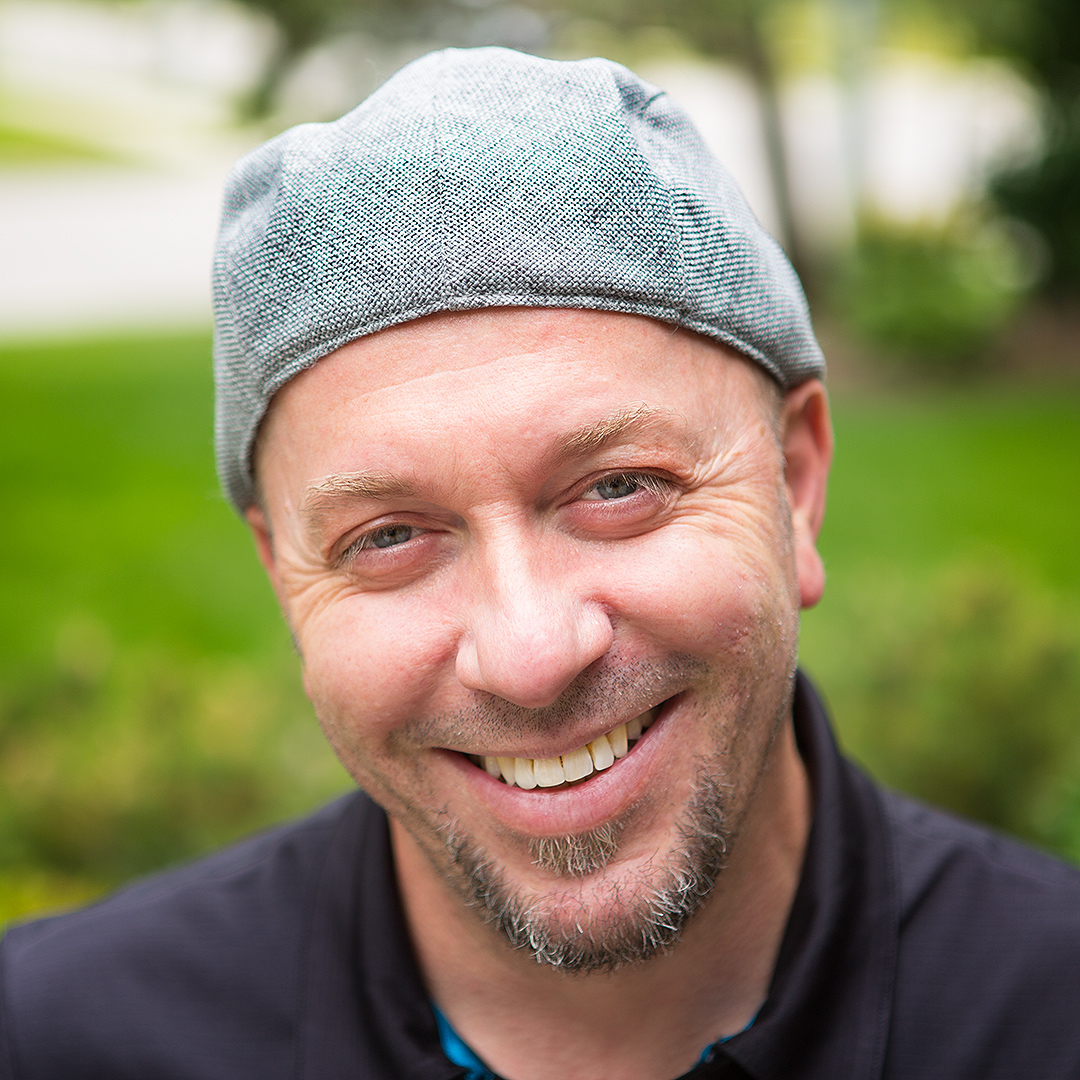 My passion and biggest asset is taking the time to make every client comfortable and relaxed before I even pick up the camera. The result? Photos of you that actually look like you at your best! I can prove to you how much you can enjoy having your picture taken. Lifestyle photography is about the experience that happens to be served up along side of some great photos.
Specialties:
Family Photography for families that like to move around and enjoy their photo time, Wedding Photography for couples looking for a mixture of photojournalistic, contemporary and traditional images and Professional Corporate headshots that are far from cheesy and stiff.