I have been lucky enough to see Kerry's family growing over the last few years and document these milestones. I met the family when I shot her son's newborn photoshoot. Fast forward a couple of years and I got to do it all again, this time with her daughter Isla. Now that we had started a beautiful relationship with capturing her children's milestones, it seemed fitting that I should document Isla's 1st birthday portrait.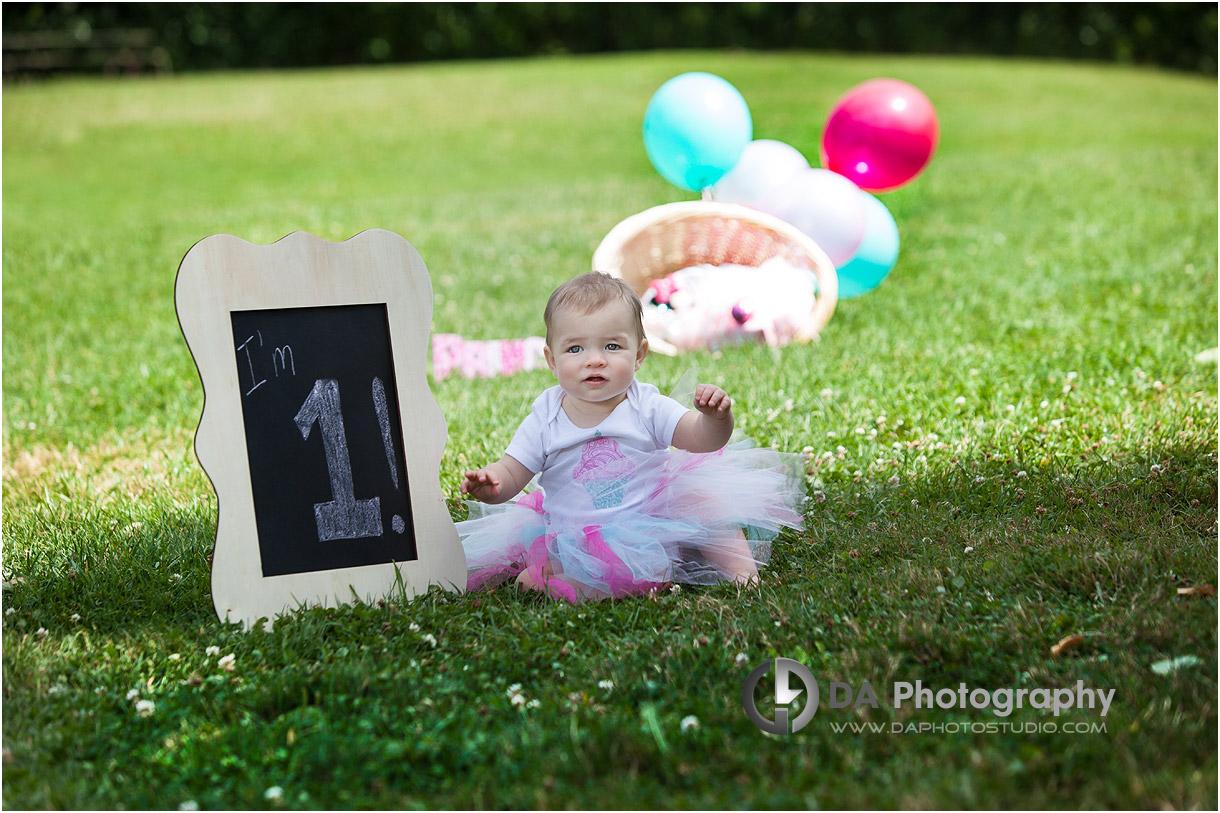 The idea of working with little ones can be a daunting prospect. Imagine trying to get them to sit still in a stuffy studio and follow directions. Personally, I love shooting family portraits and working with children. I believe if given the right environment, I can capture a snapshot of their souls and little personalities through photography.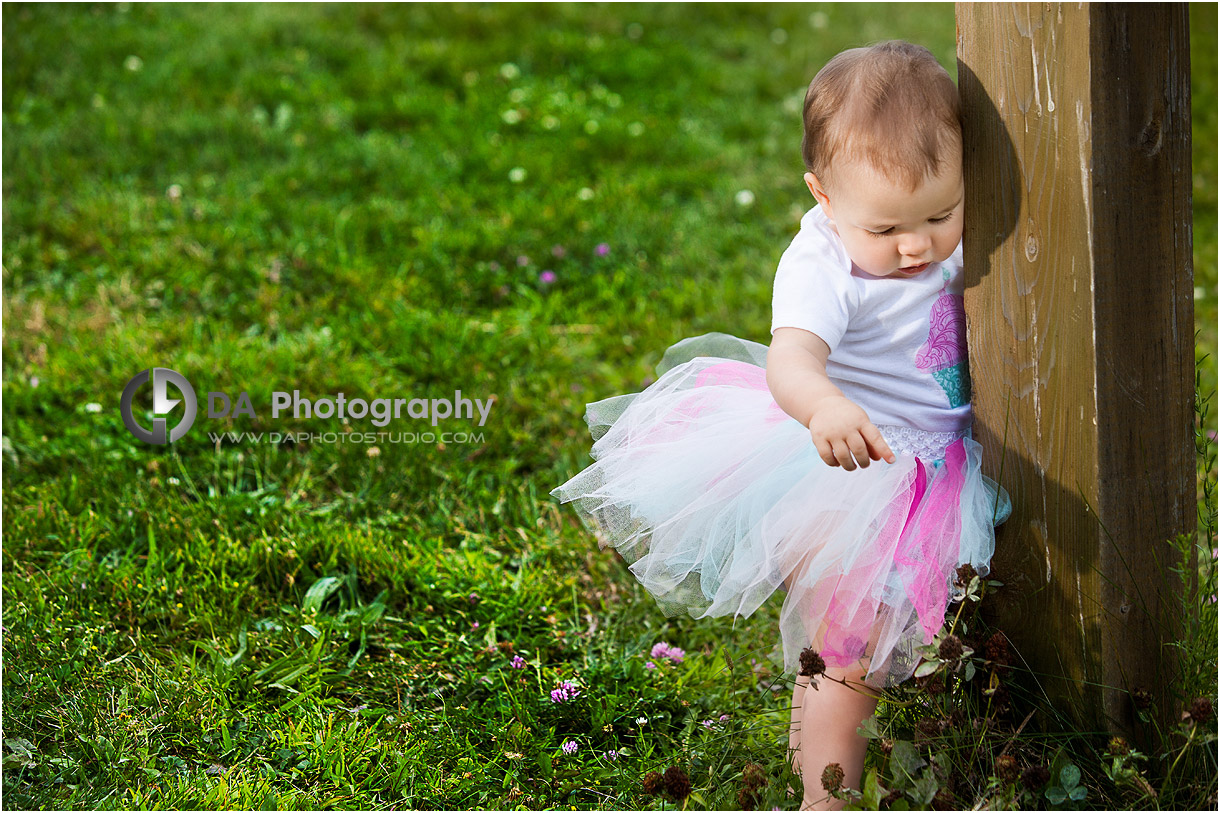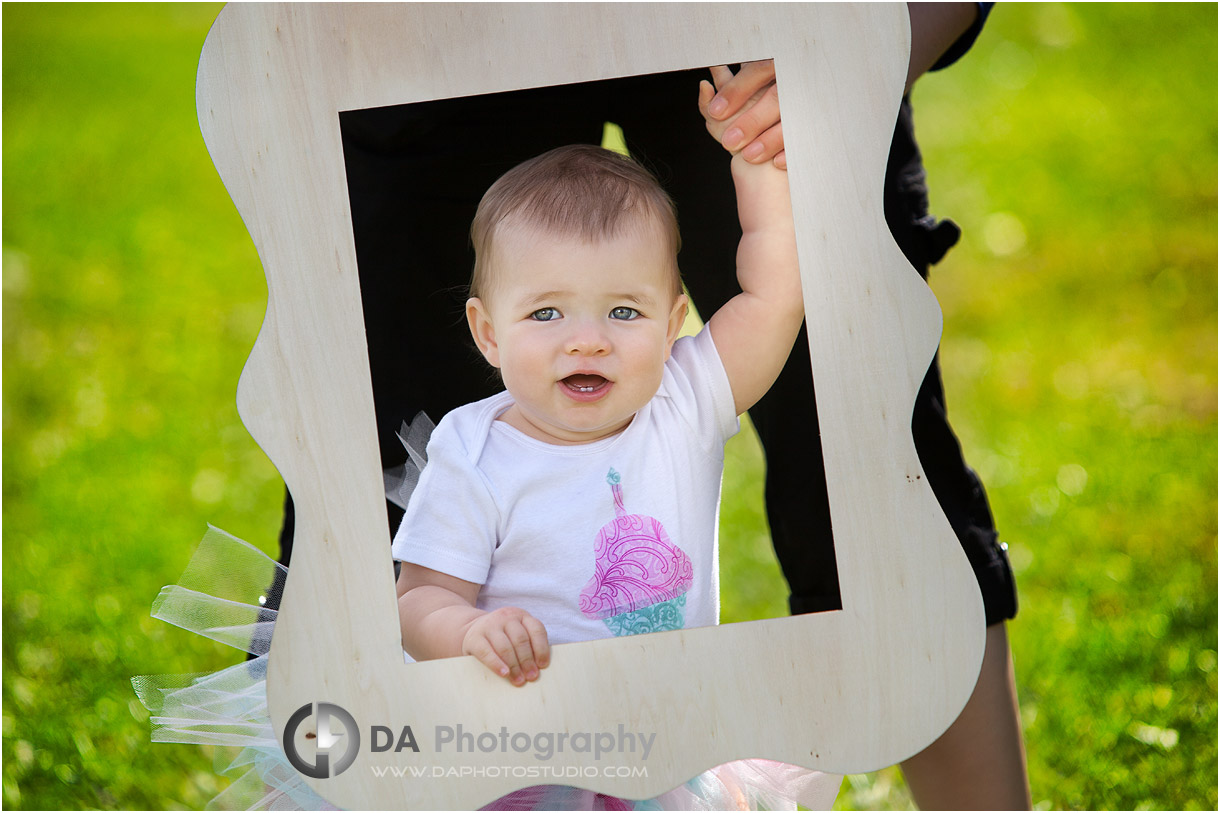 Check out the reaction when you add balloons as props to a 1st birthday portrait.
Kerry and I had decided upon Heart Lake Conservation Area in Brampton for Isla's 1st birthday portrait location. The variety of colours, space and different backgrounds within the area makes it ideal for this age group.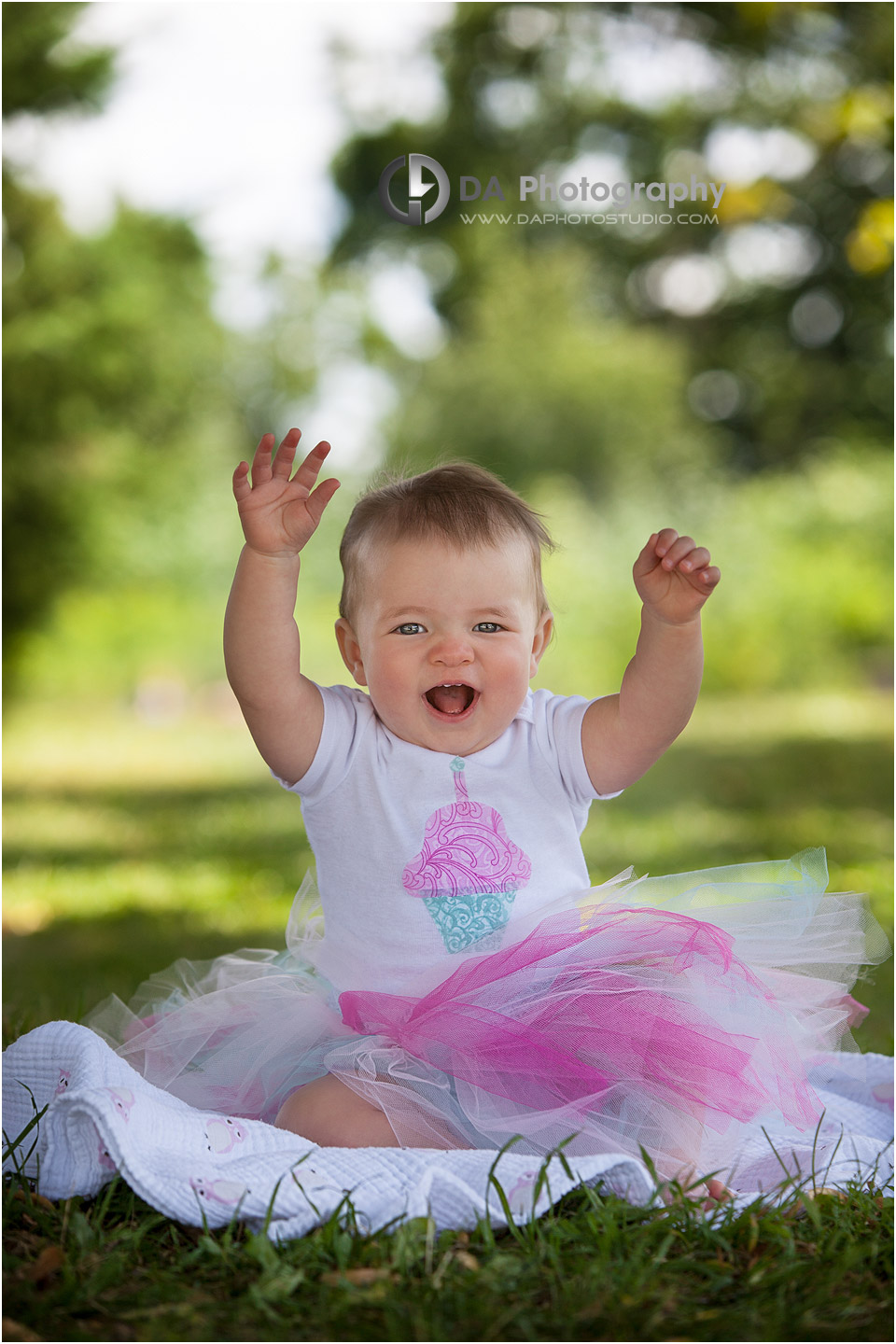 I started off allowing Isla to explore her surroundings and following her around rather than getting her to stay still. Her natural curiosity shone as she checked out the different textures of the grass and wooden decking. It is always good to bring or utilize props, which in this case consisted of a basket and balloons. If you have nothing, then using simple props that nature provides also works wonderfully. Think leaves, rocks, sticks or any other treasure your child gravitates to.
The softness and volume of Isla's tutu and the colour coordinated balloons translated really well on camera. I focused on those details and allowed the background to blur, drawing the audience's eyes to Isla. By keeping the backgrounds out of focus, I could use the blocks of colours they supplied to add interesting detail without competing with the subject matter.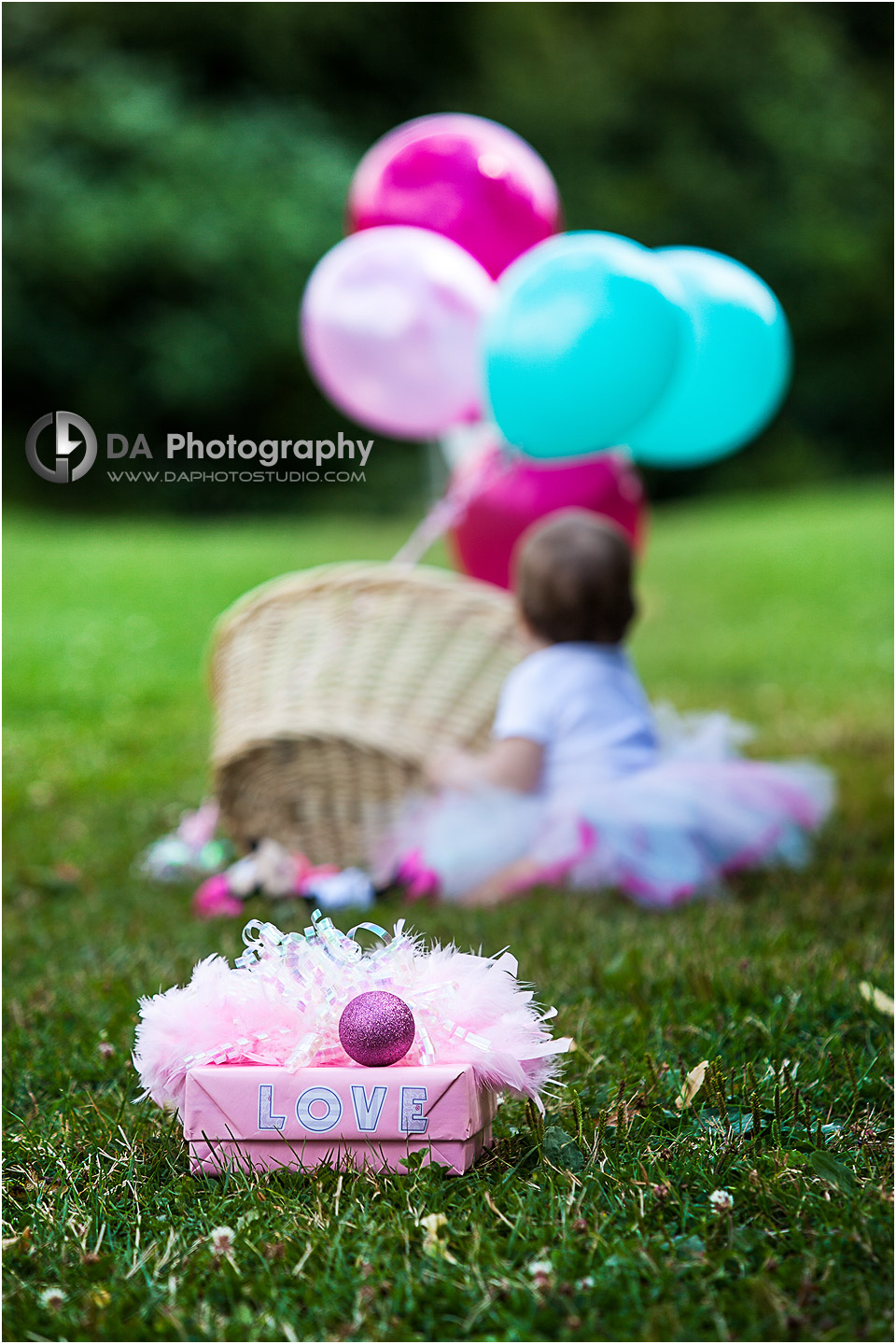 This adorable outdoor 1st birthday portrait will have you cooing.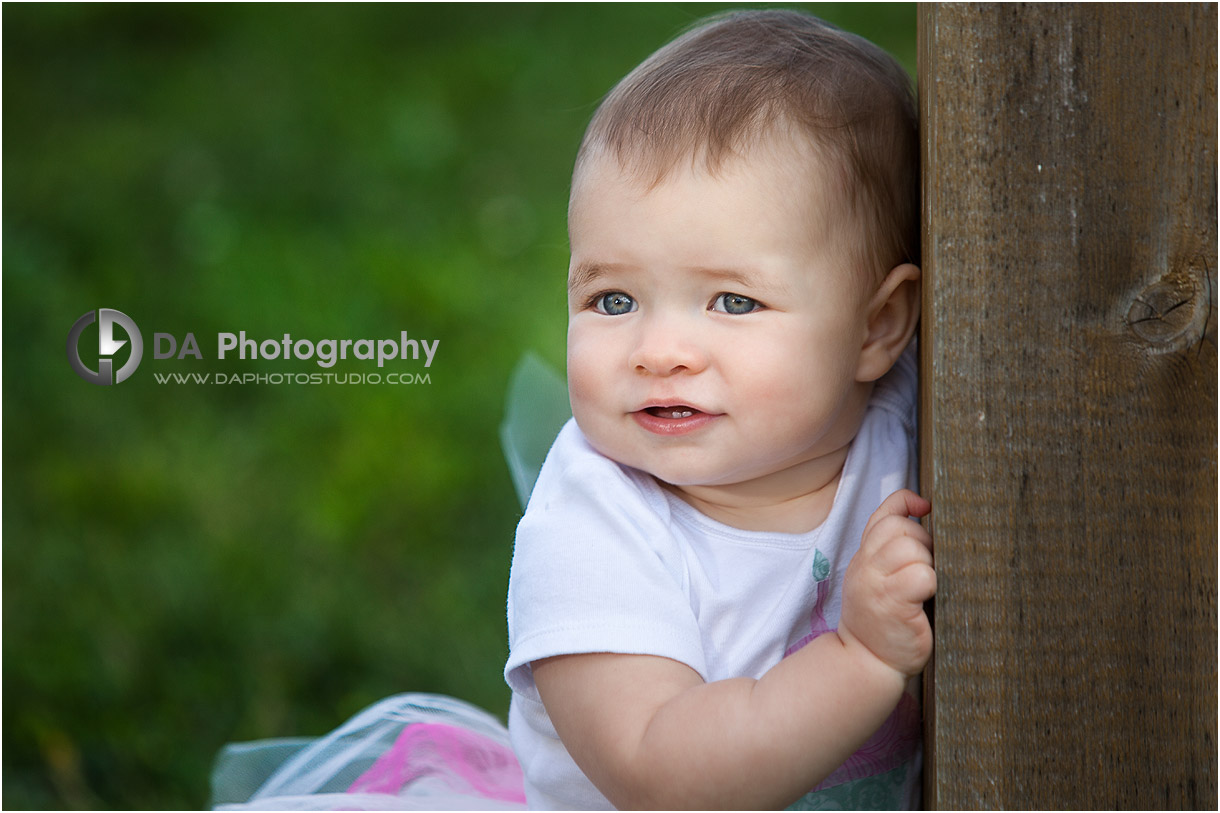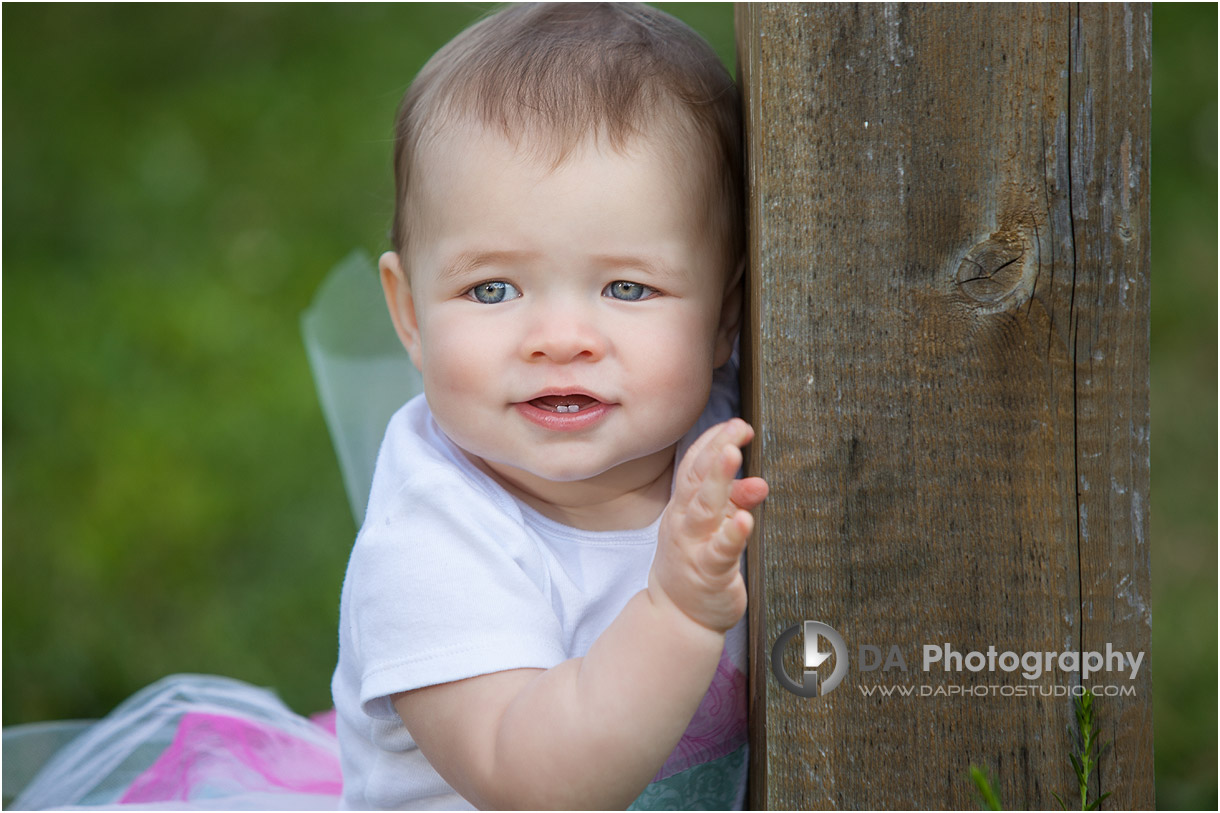 One of my favourite images is of Isla staring directly down the lens of my camera. Her blue eyes and little teeth protruding through her gums look so sweet and innocent. They are a great representation of her at this particular age before she looses her baby look.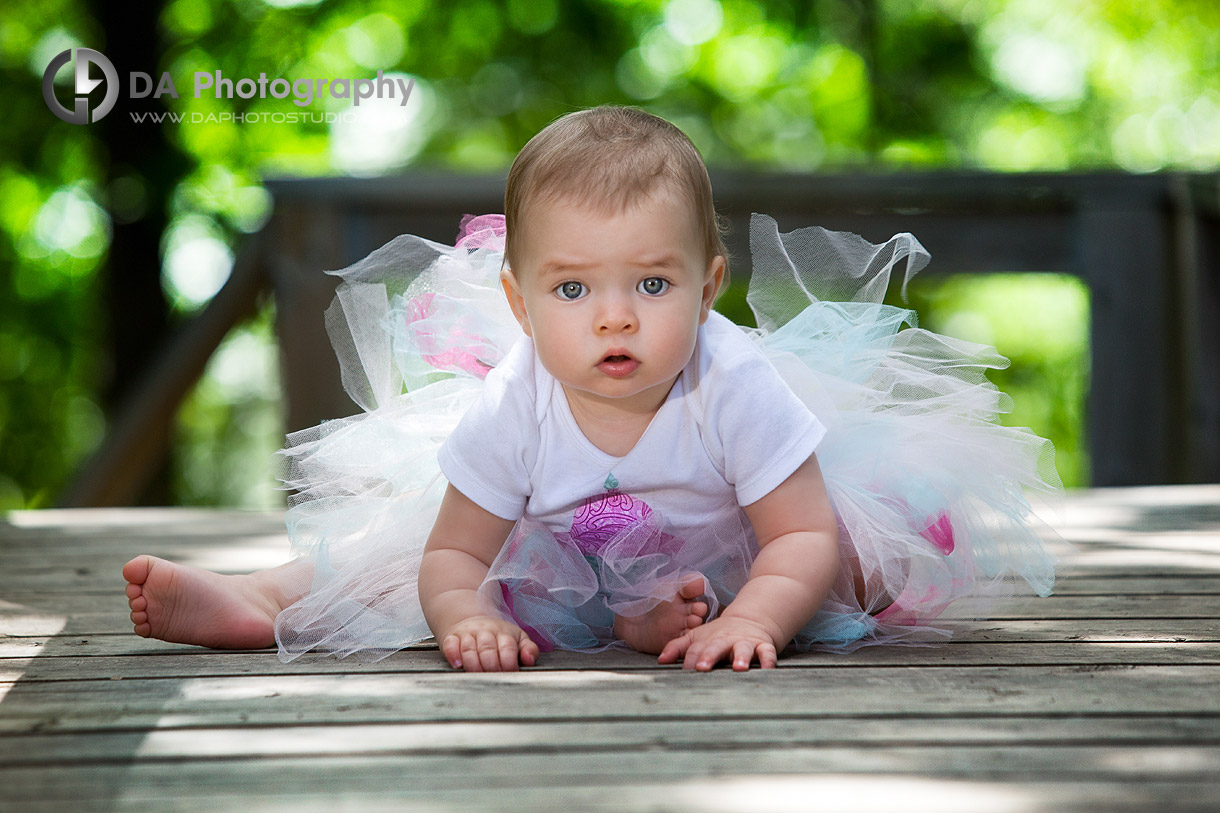 Children grow up so quickly and their looks and characteristics that make them unique change rapidly. Capturing these quirky moments is so important as you can't go back in time, so make the time to document them before it's too late!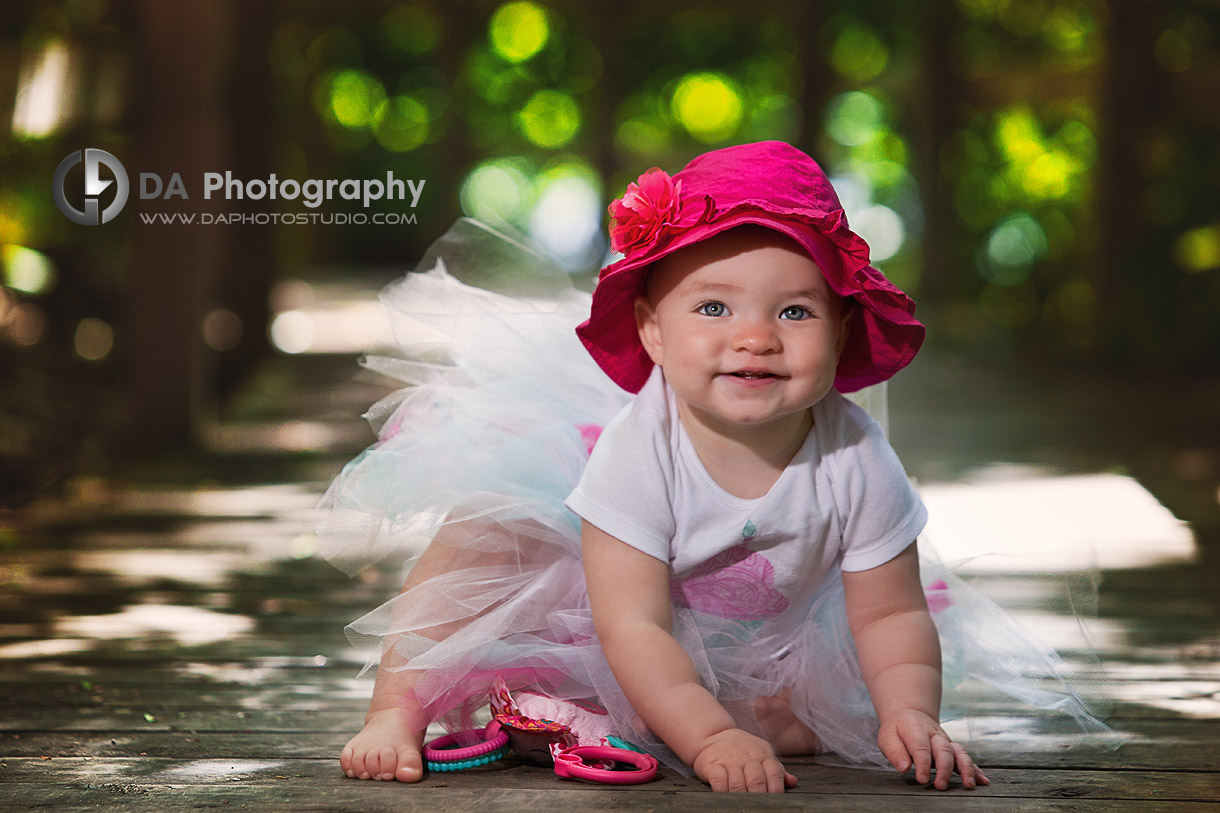 Here you can
see another
 family photo session taken by your local Heart Lake Conservation family photographer in Brampton.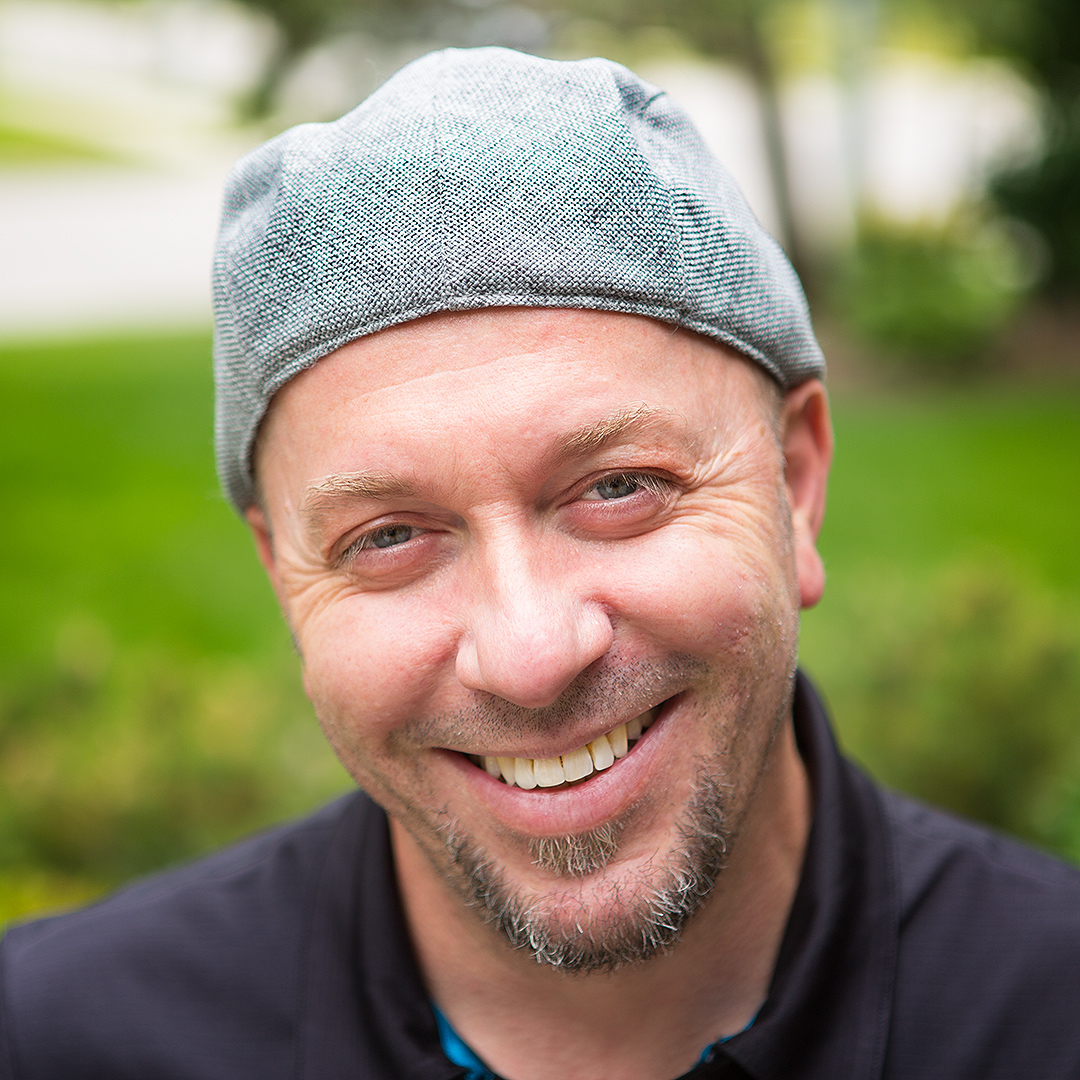 My passion and biggest asset is taking the time to make every client comfortable and relaxed before I even pick up the camera. The result? Photos of you that actually look like you at your best! I can prove to you how much you can enjoy having your picture taken. Lifestyle photography is about the experience that happens to be served up along side of some great photos.
Specialties:
Family Photography for families that like to move around and enjoy their photo time, Wedding Photography for couples looking for a mixture of photojournalistic, contemporary and traditional images and Professional Corporate headshots that are far from cheesy and stiff.