Fall is one of my most popular times of year for family portrait sessions due to the amazing colours of nature. During this time, I am often asked what colour scheme my clients should wear. Although Roman's family had already got a colour theme in mind, others need some tips. In this blog, I have included some suggestions to help with a fall family outfit dress guide.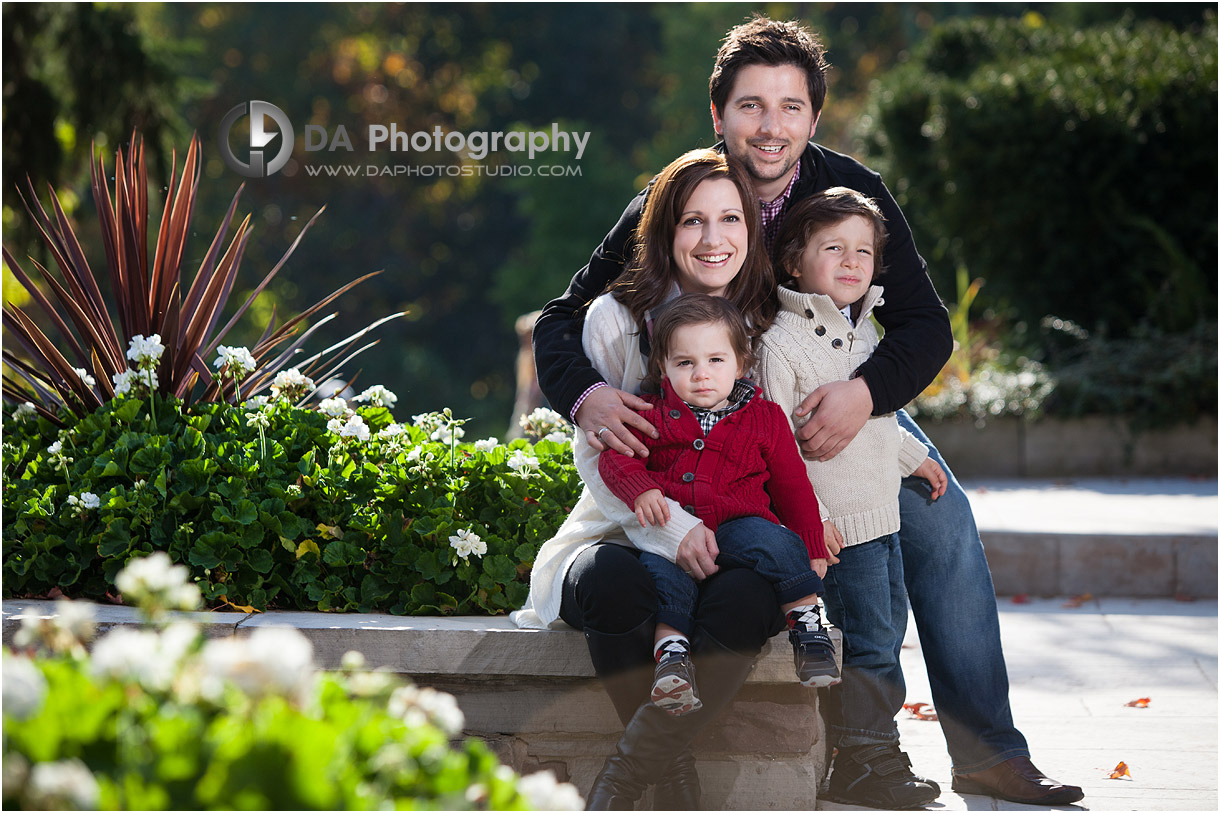 Roman and his family travelled from Toronto for their portrait session at Paletta Mansion, in Burlington, by the lake. They had seen my style and trusted my recommendation, so had faith the drive would be worth it, even with little ones in tow.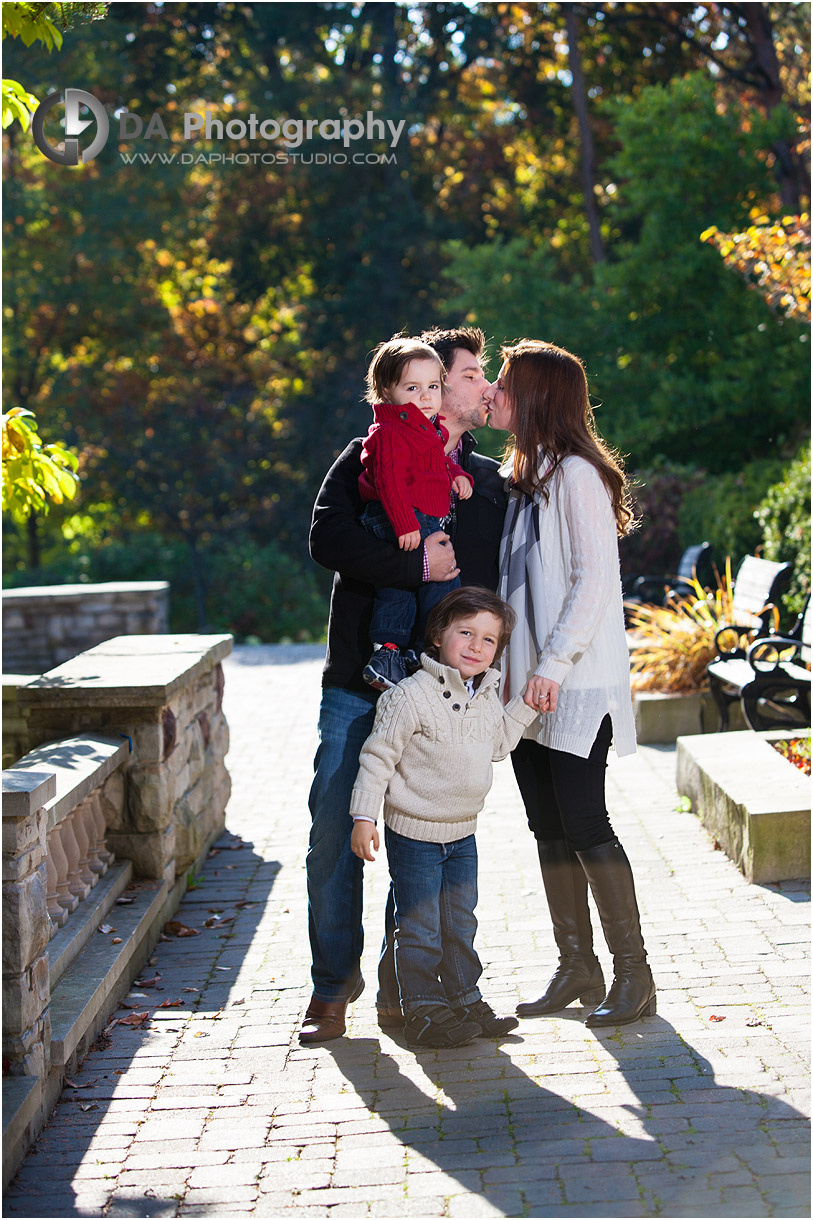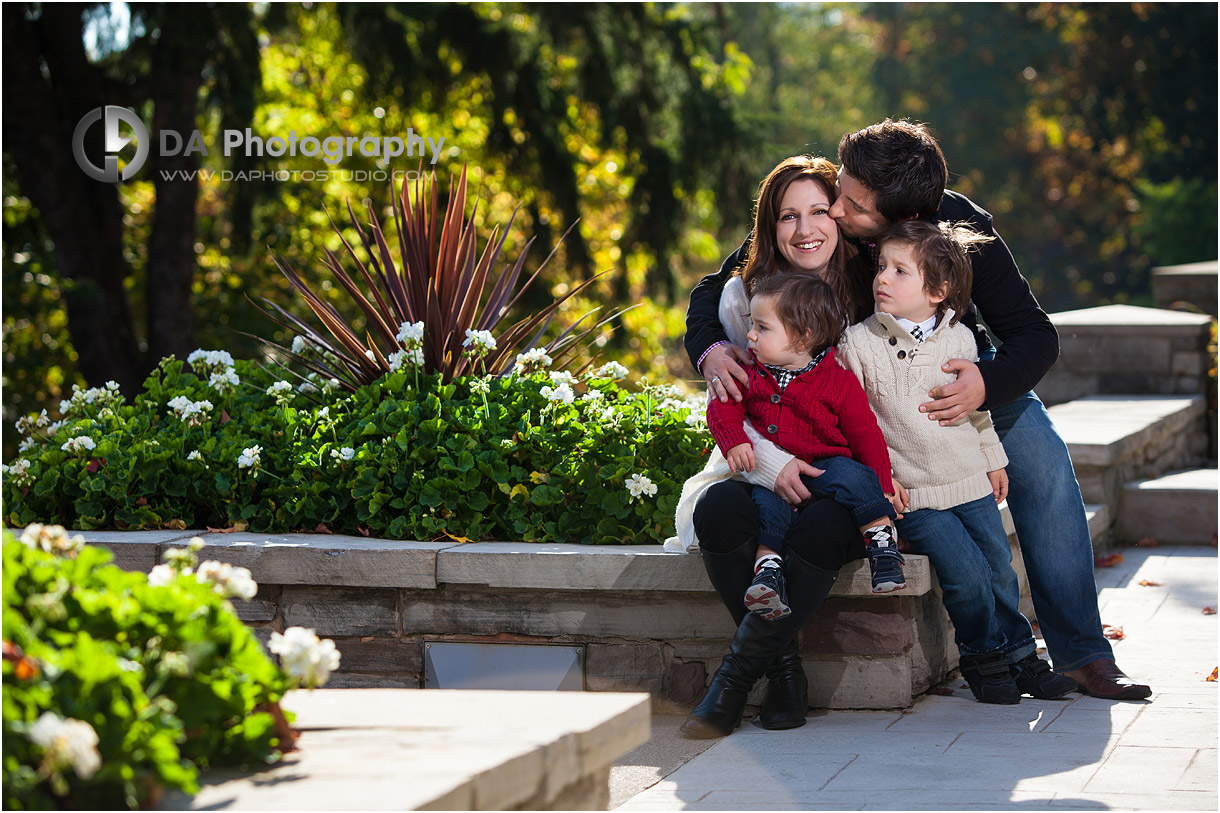 As we started our shoot, it was apparent that the family were nervous in front of the camera. I tried to loosen them up by suggesting Roman kiss his wife and encouraged them to play with the boys. The atmosphere and focus changed, which lightened things up and resulted in a more realistic portrayal of their family.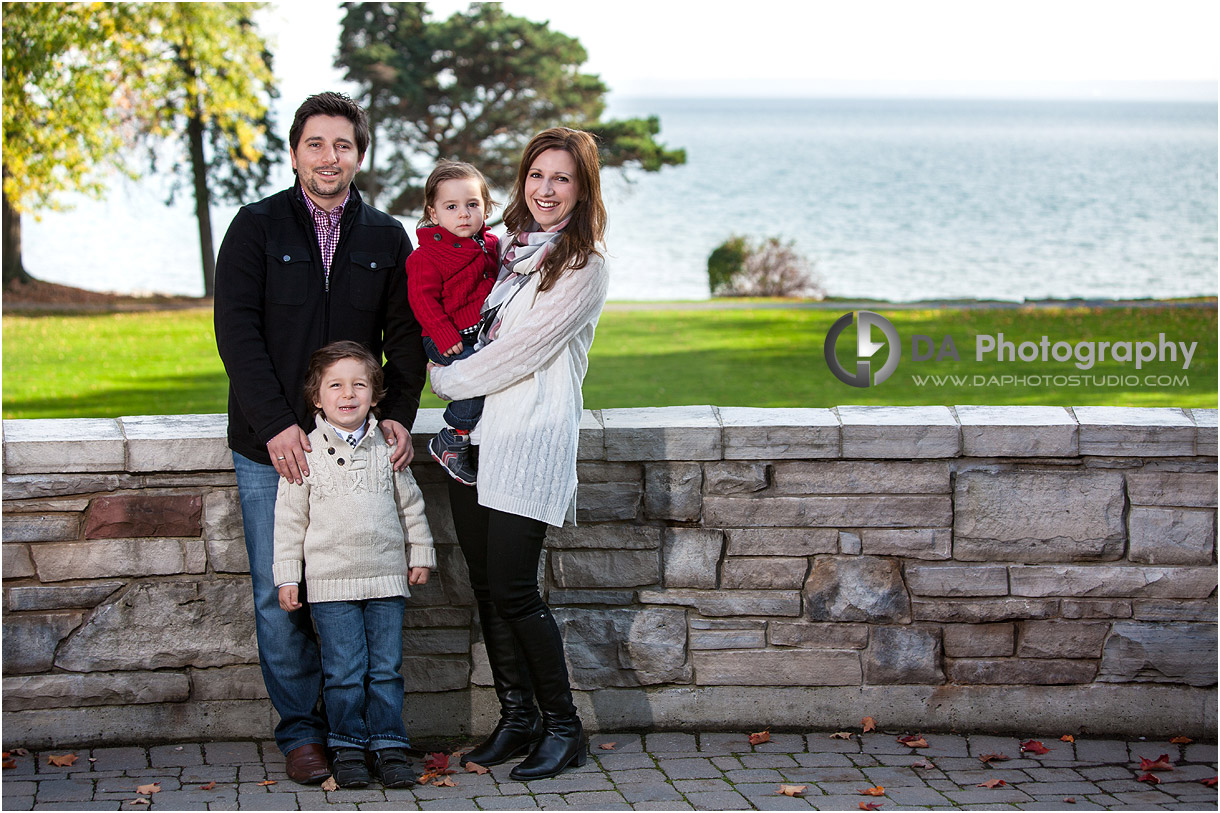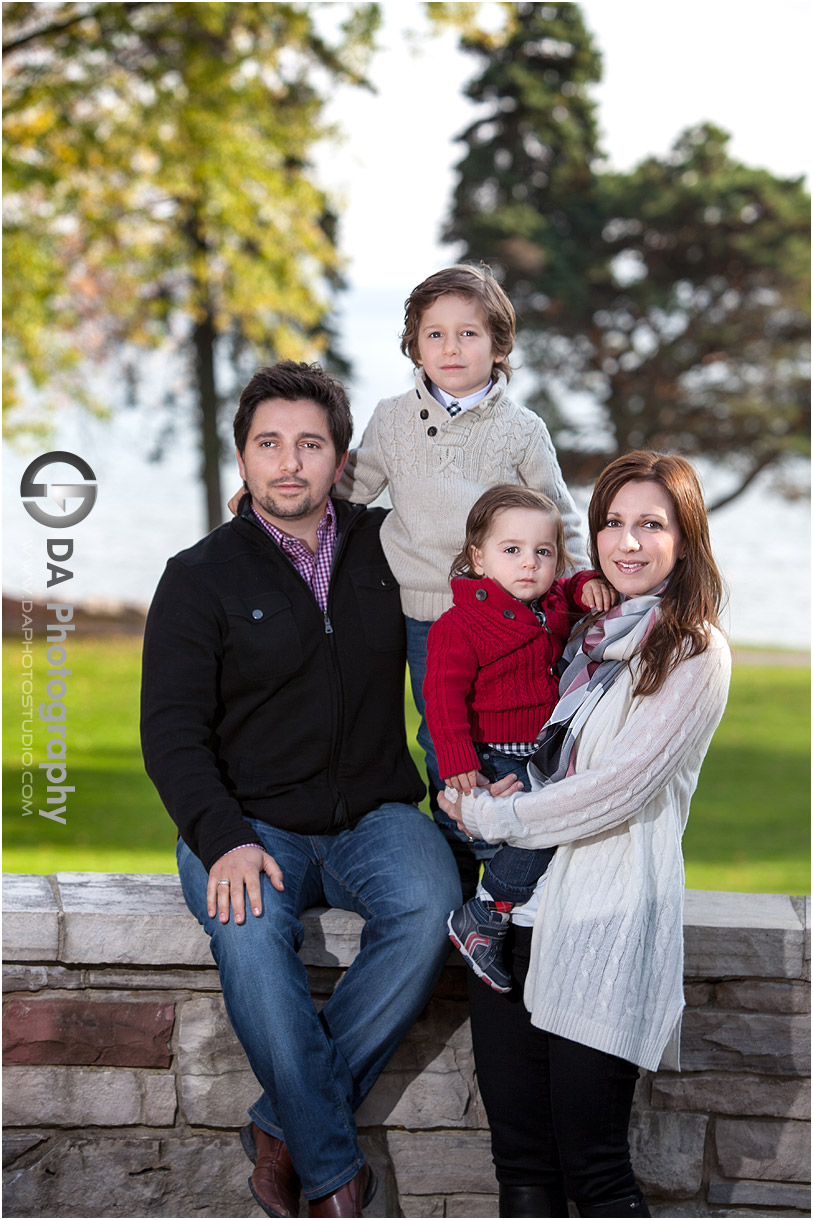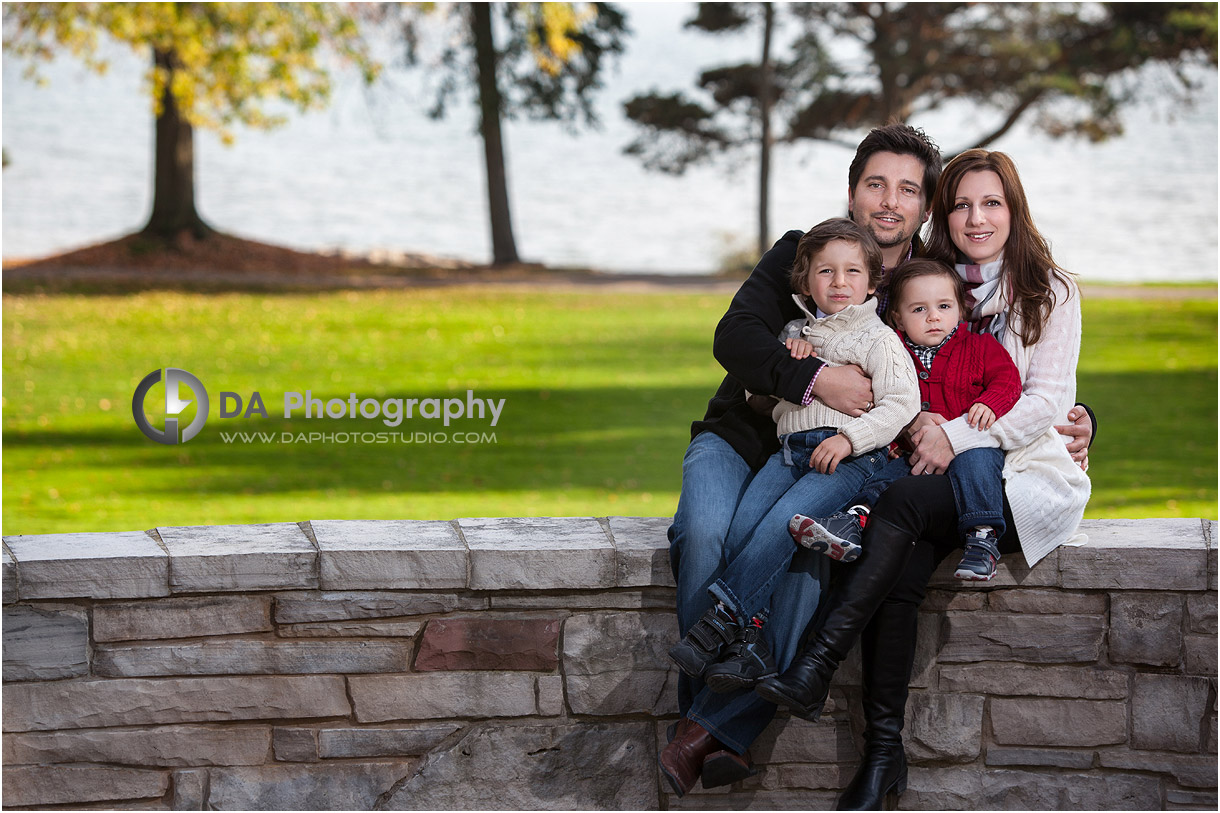 Compliment not compete in this fall family outfit dress guide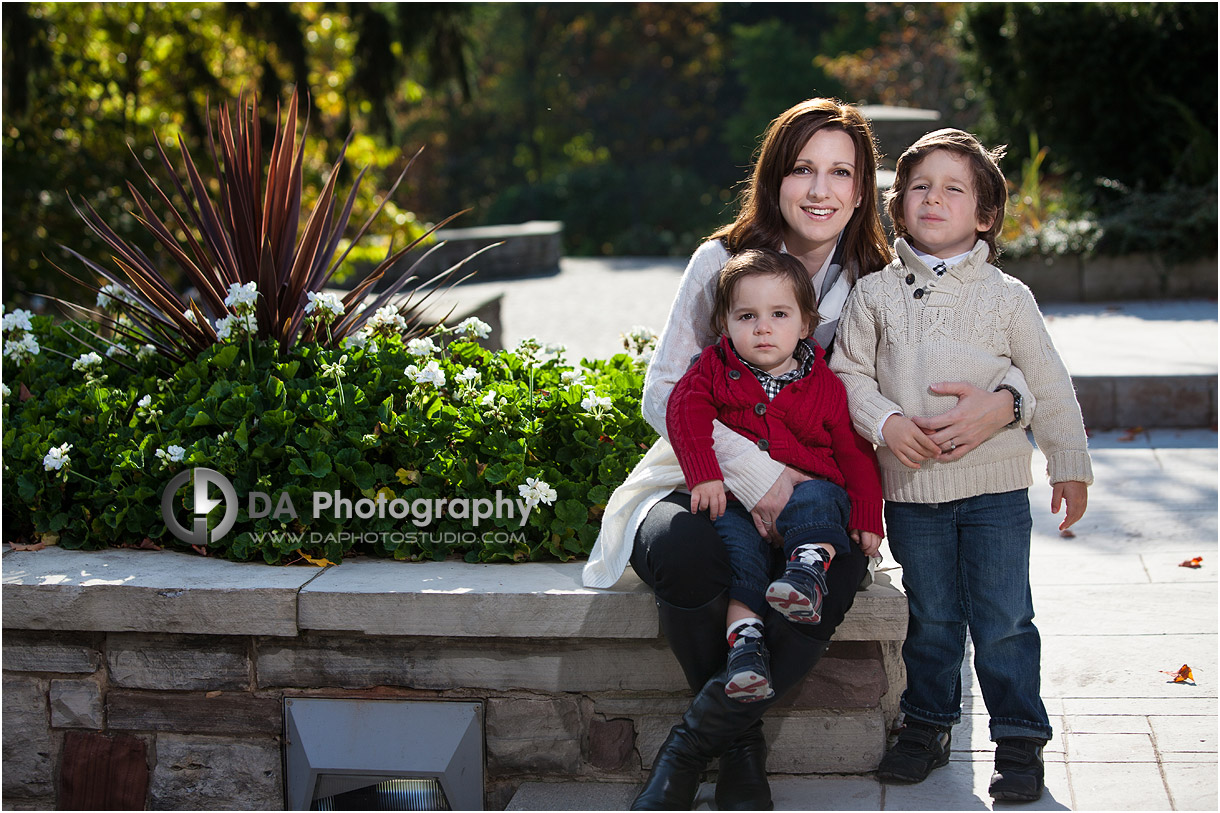 We started our photoshoot in the main grounds of Paletta Mansion, as it has such an interesting backdrop. With snippets of the mansion in the background, low stone walls and greenery, there is enough selection to test out various looks.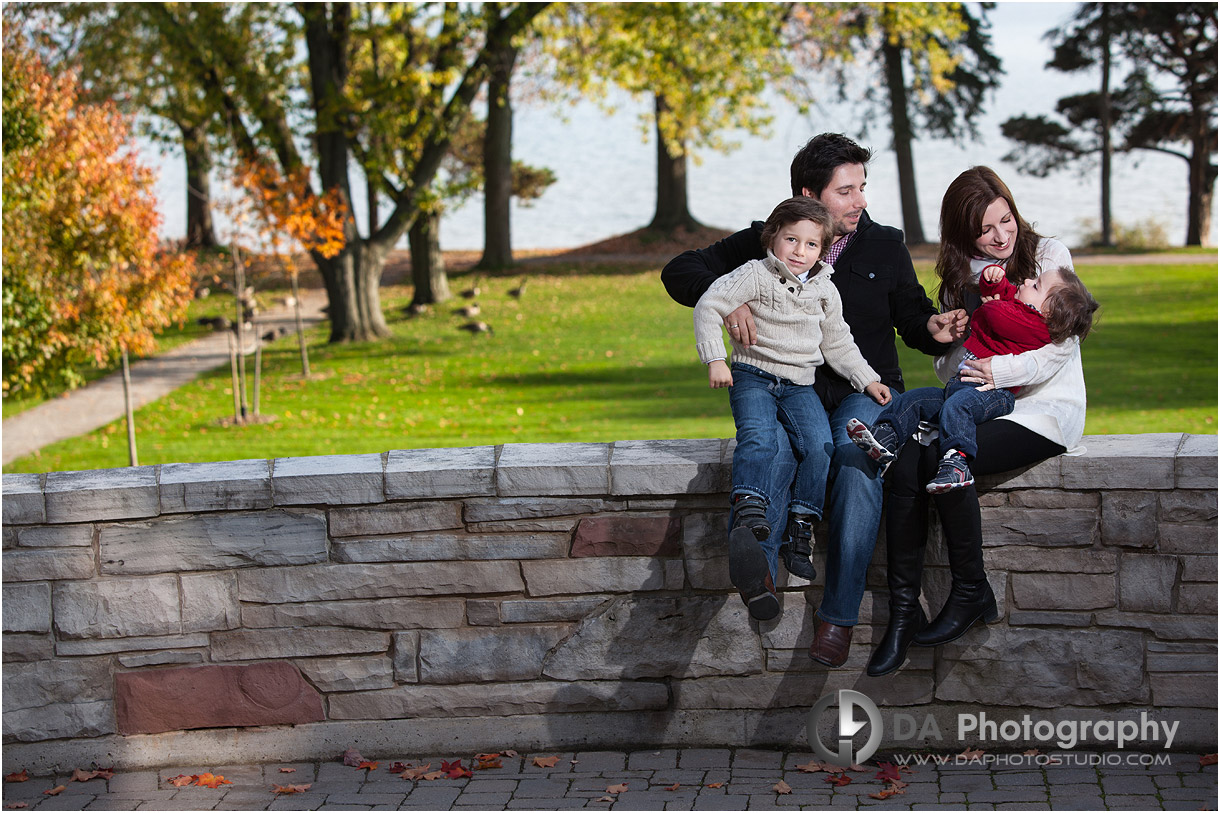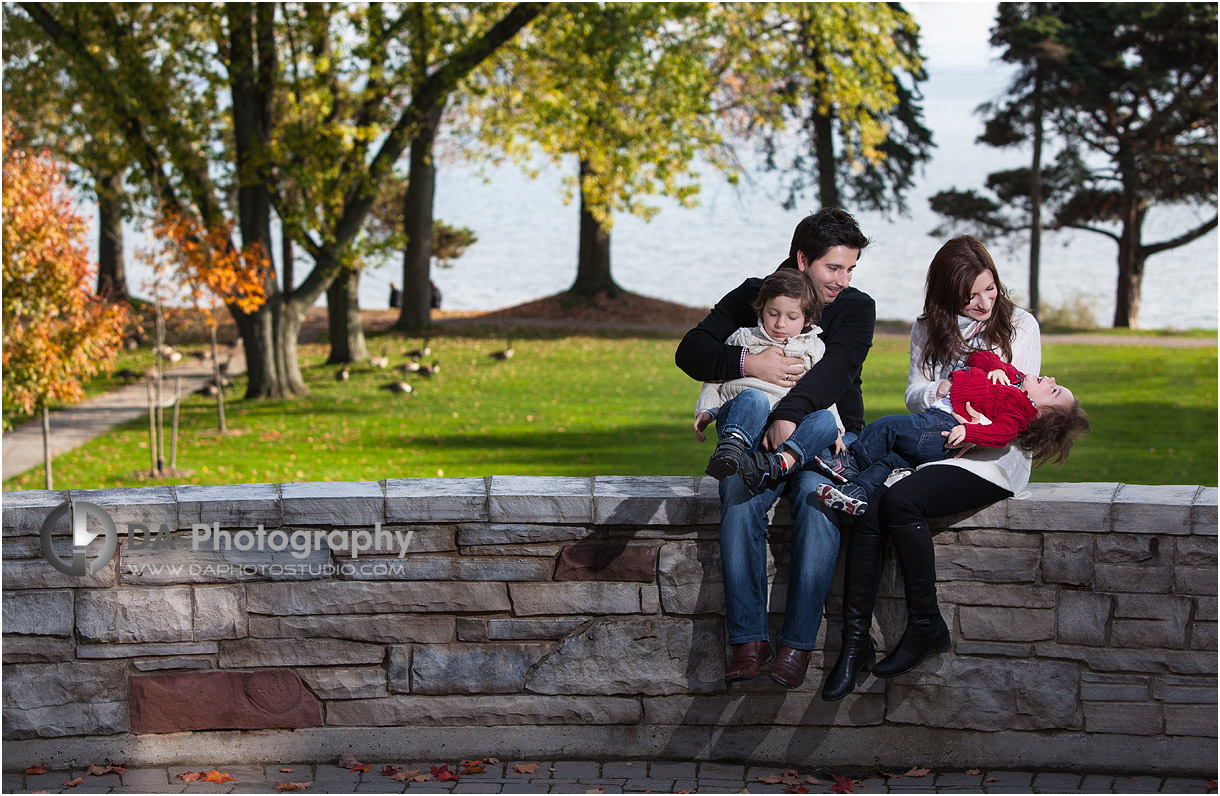 By the time we set up Roman and his family under the tree, they were noticeably more relaxed and caught up in their own dynamics. This added an emotional connection as my photojournalistic style captured their spirits.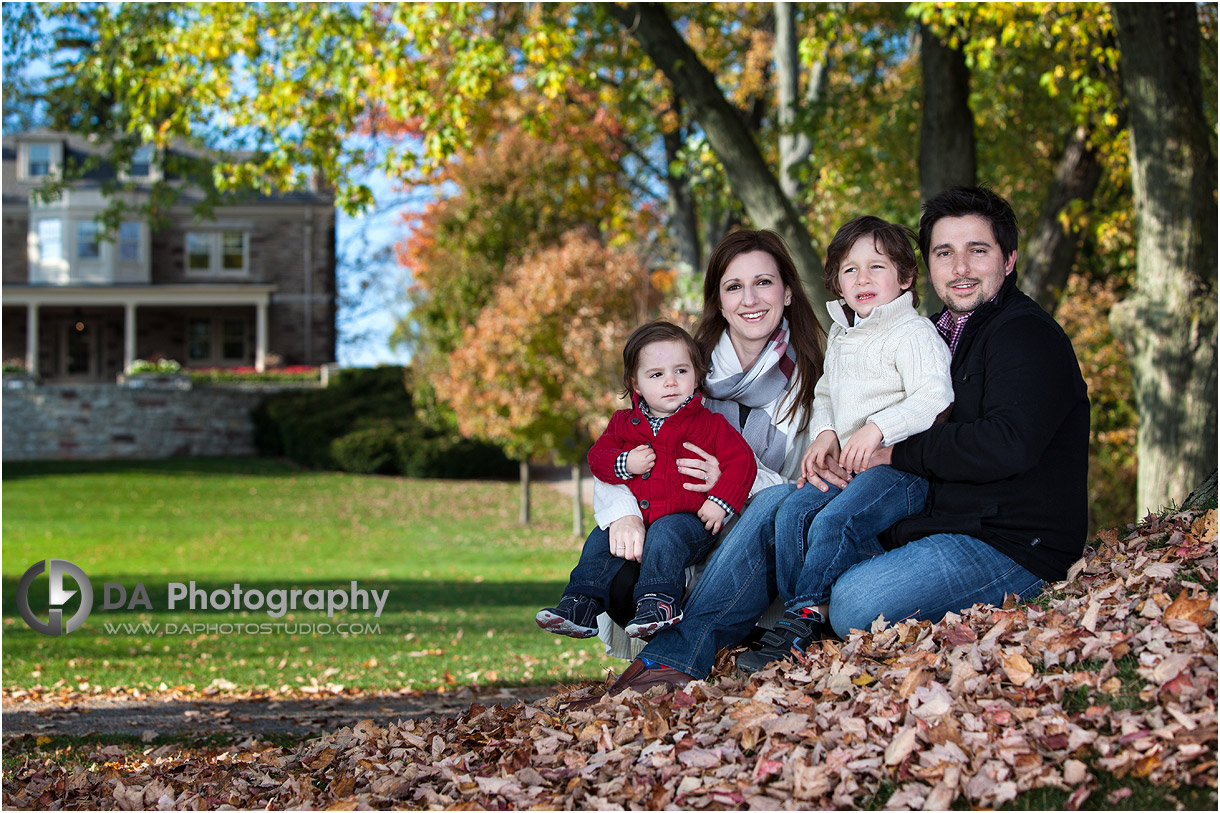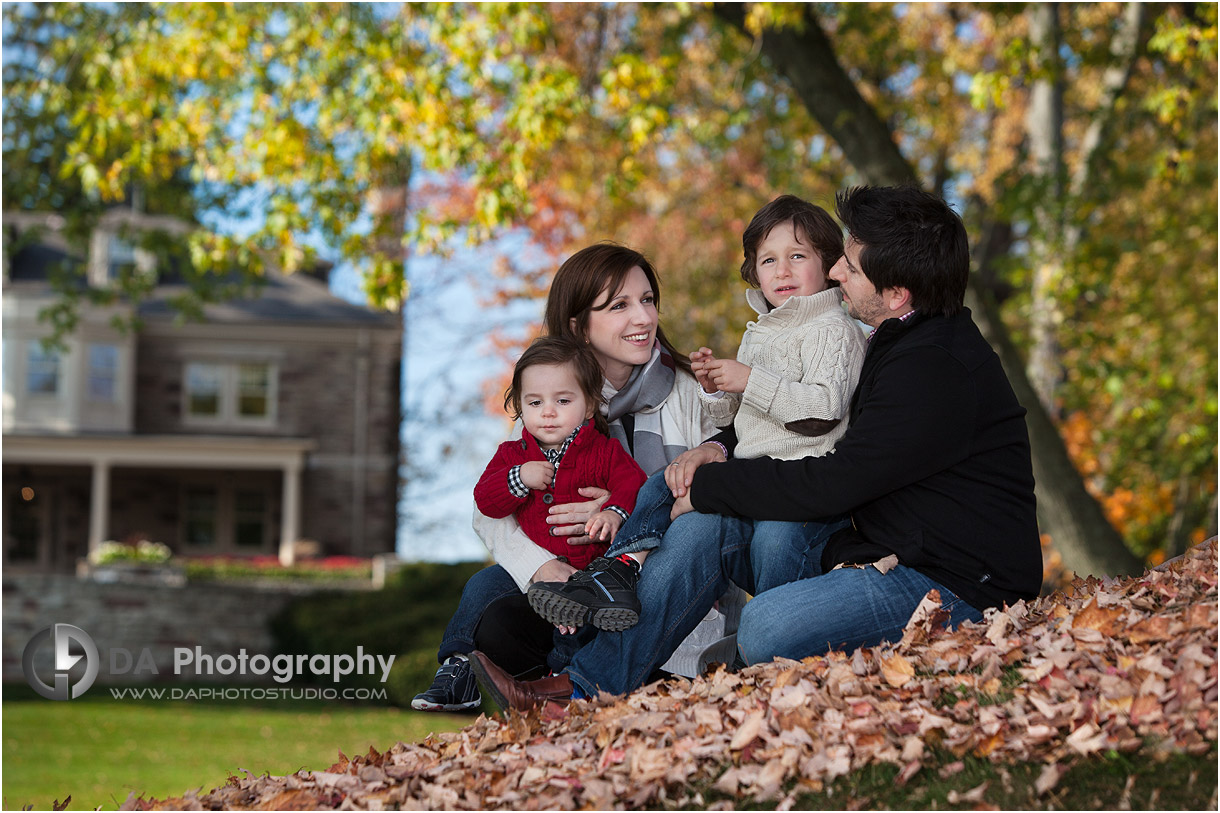 I separated up the children so I could give them my undivided attention. This enabled me to capture what was important to them at this chapter in their lives. The youngest was happy to play in the leaves and was interested in the different textures around him. Meanwhile, the eldest was a lot more independent and wanted to explore on his own.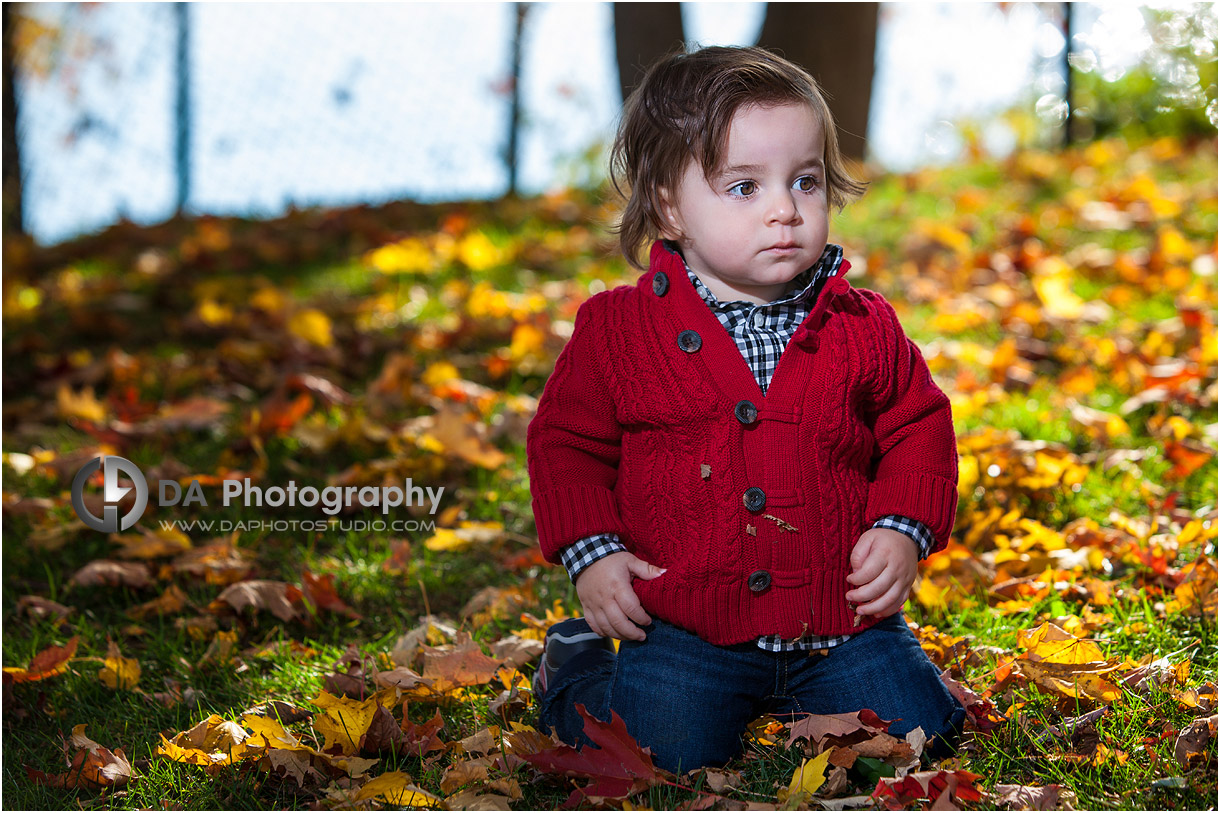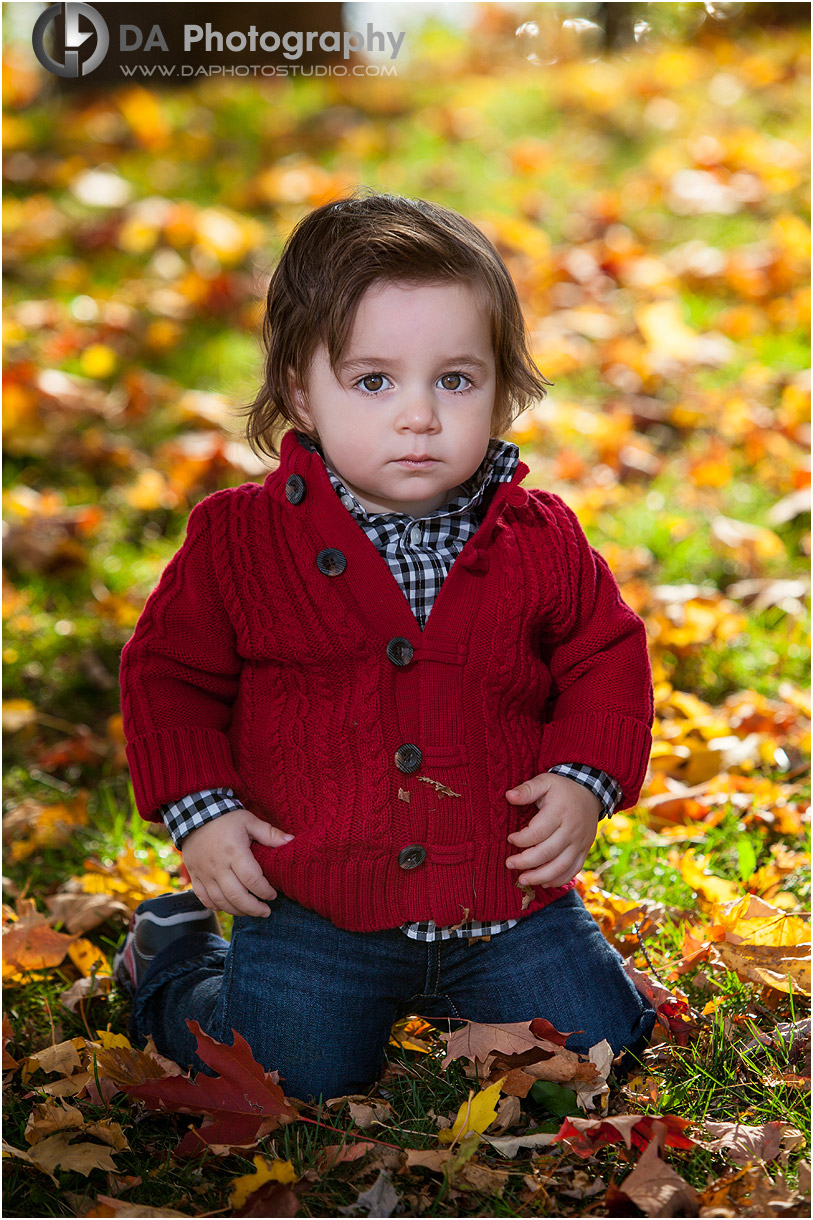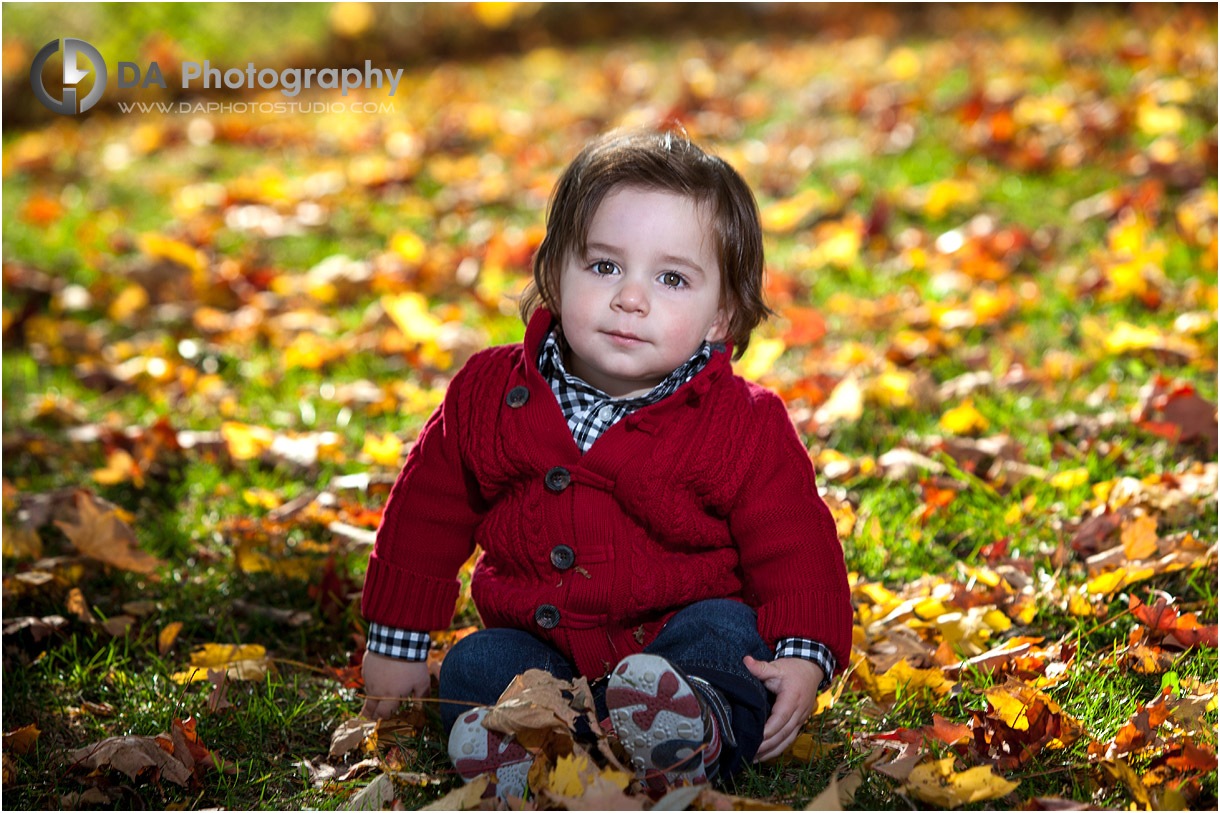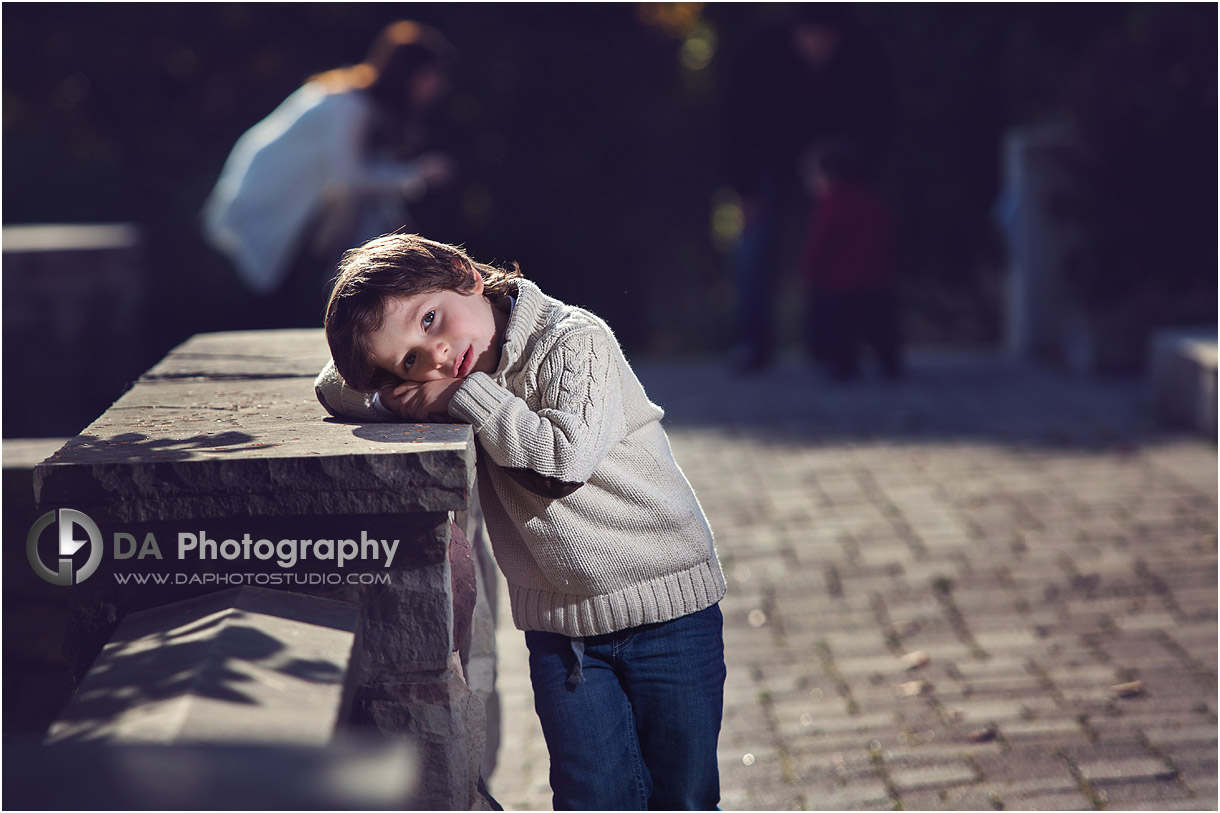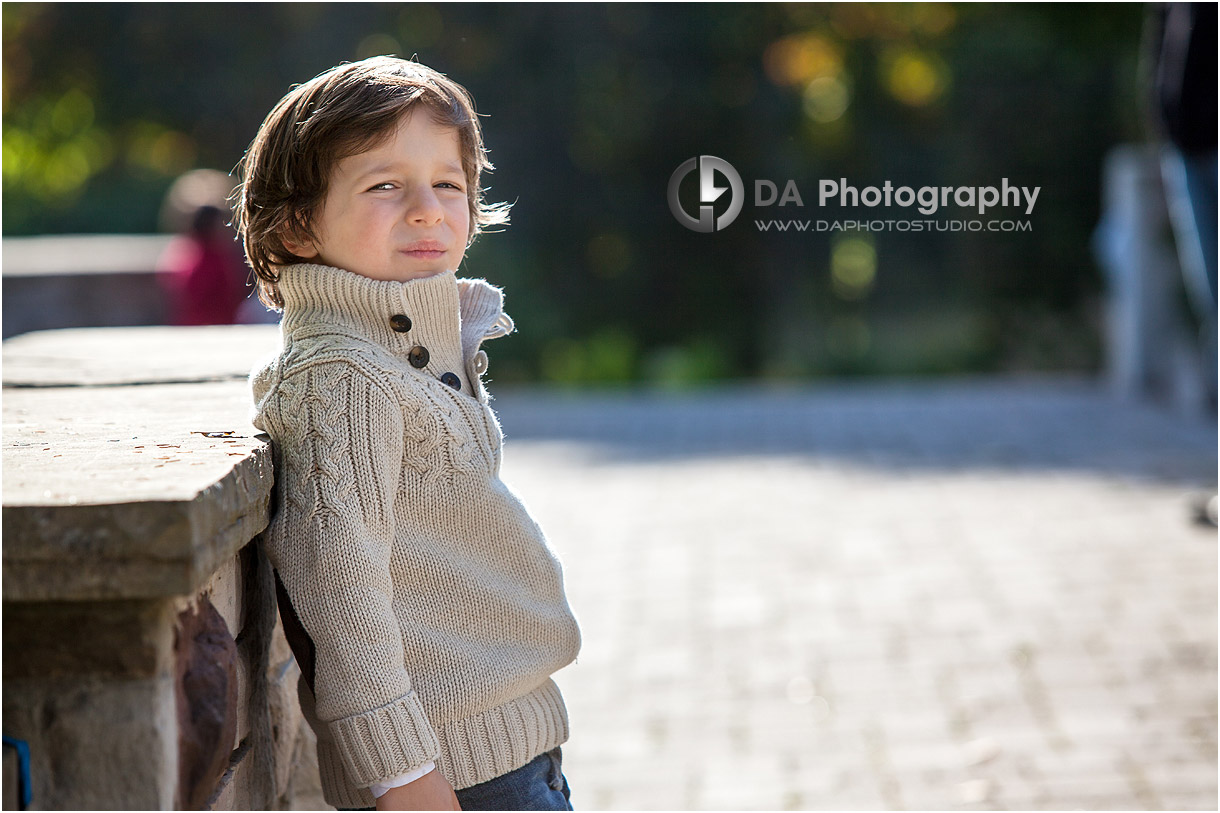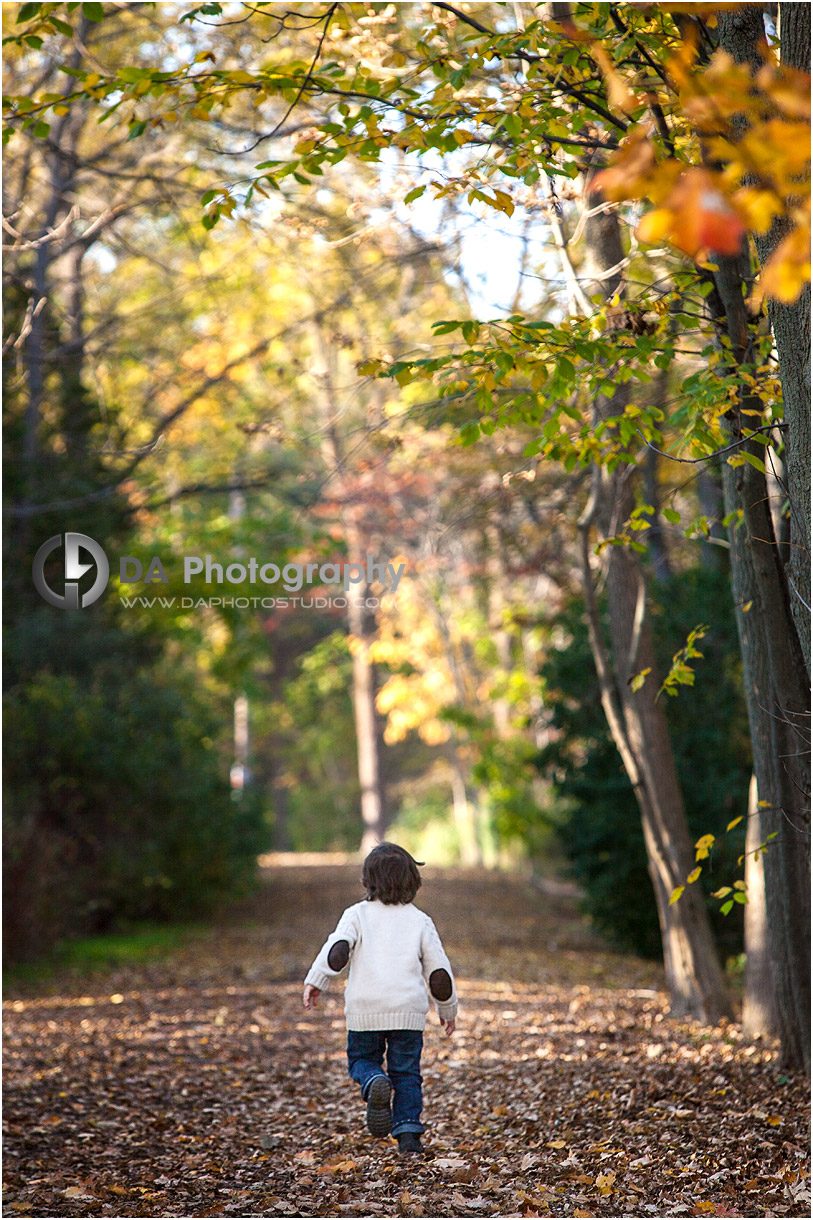 Roman and his wife had dressed the boys in chunky knitted solid coloured sweaters over the top of dress shirts. This solid block of colour worked well against the business of the leaves and landscapes. The parents wore complimentary single coloured sweaters and clean lines. I always suggest looking at the season, and colours that will be prominent in the backgrounds. From there, think of minimal layers as you want the eyes to be drawn to the composition of the picture, not on bulky layers or the clothing. Your attire should compliment and blend in with the frame, not compete for attention. In colder weather, accessories such as throws can add warmth and a fun touch without adding bulky jackets.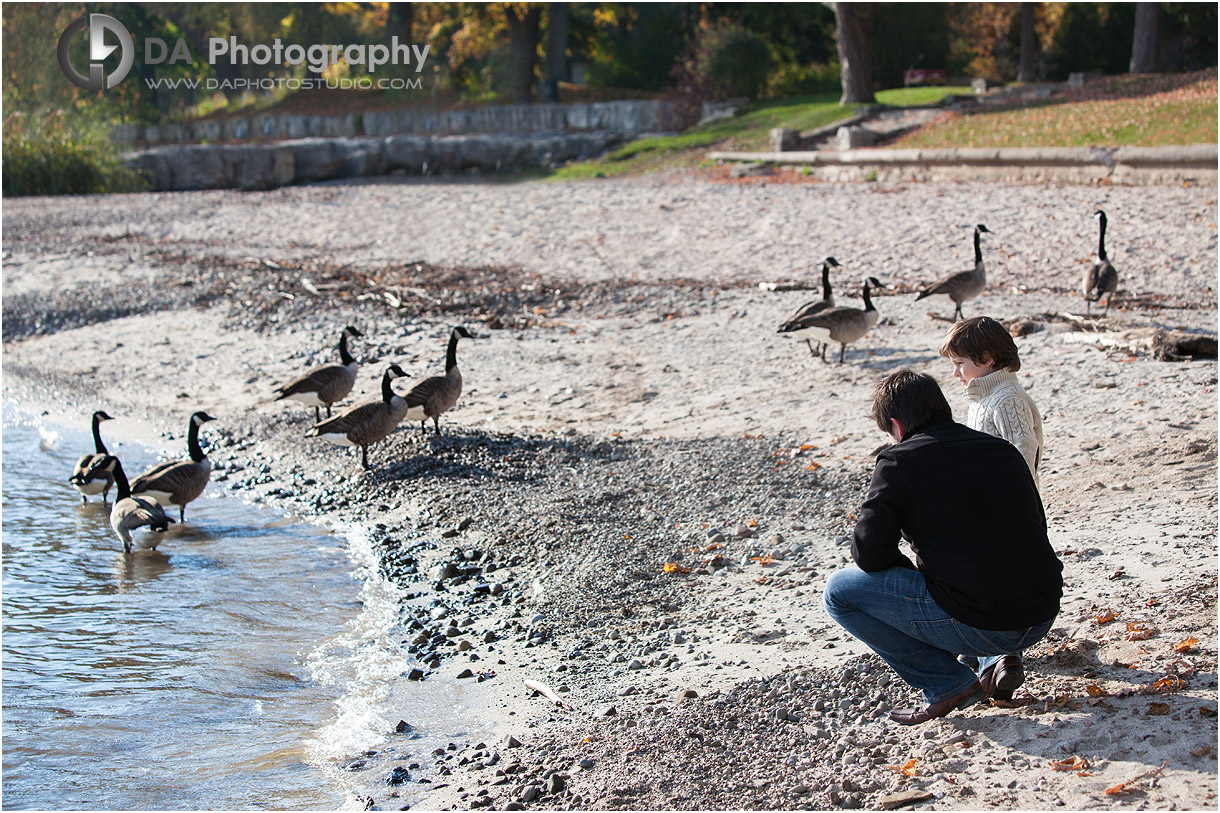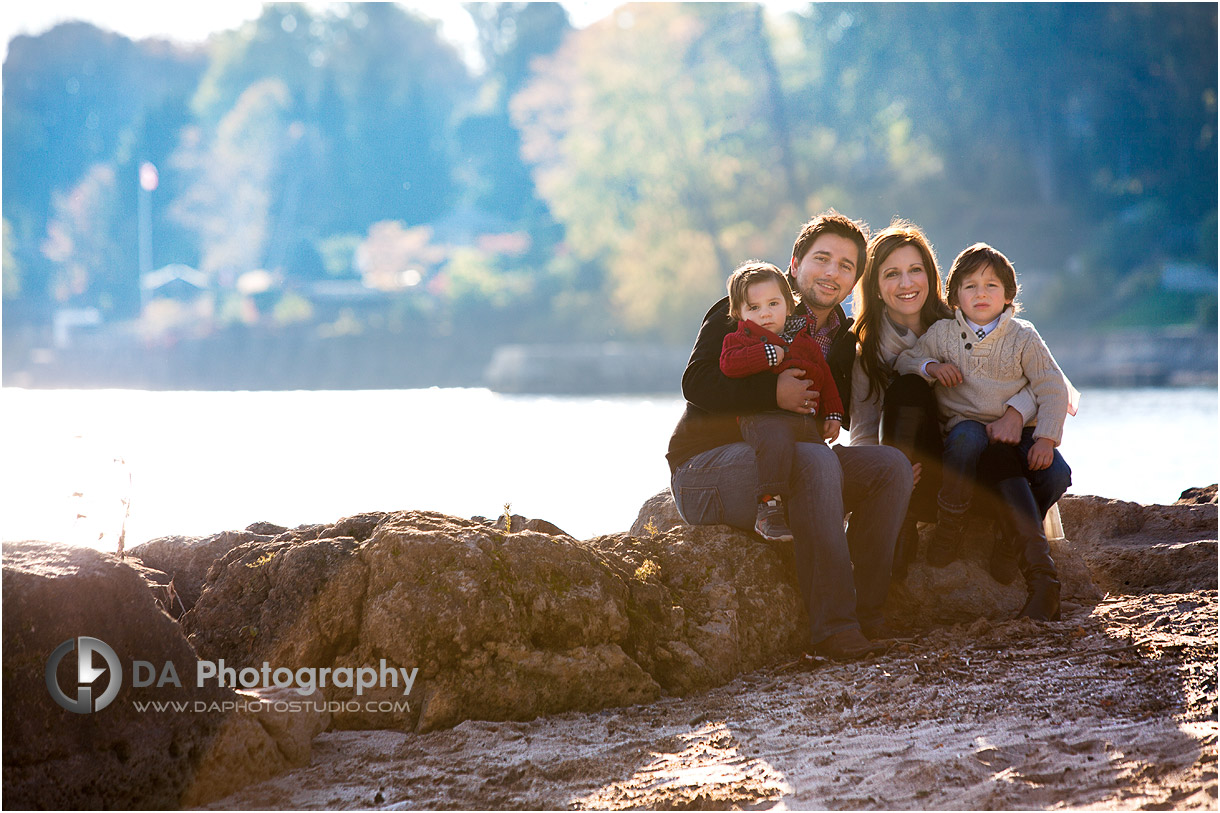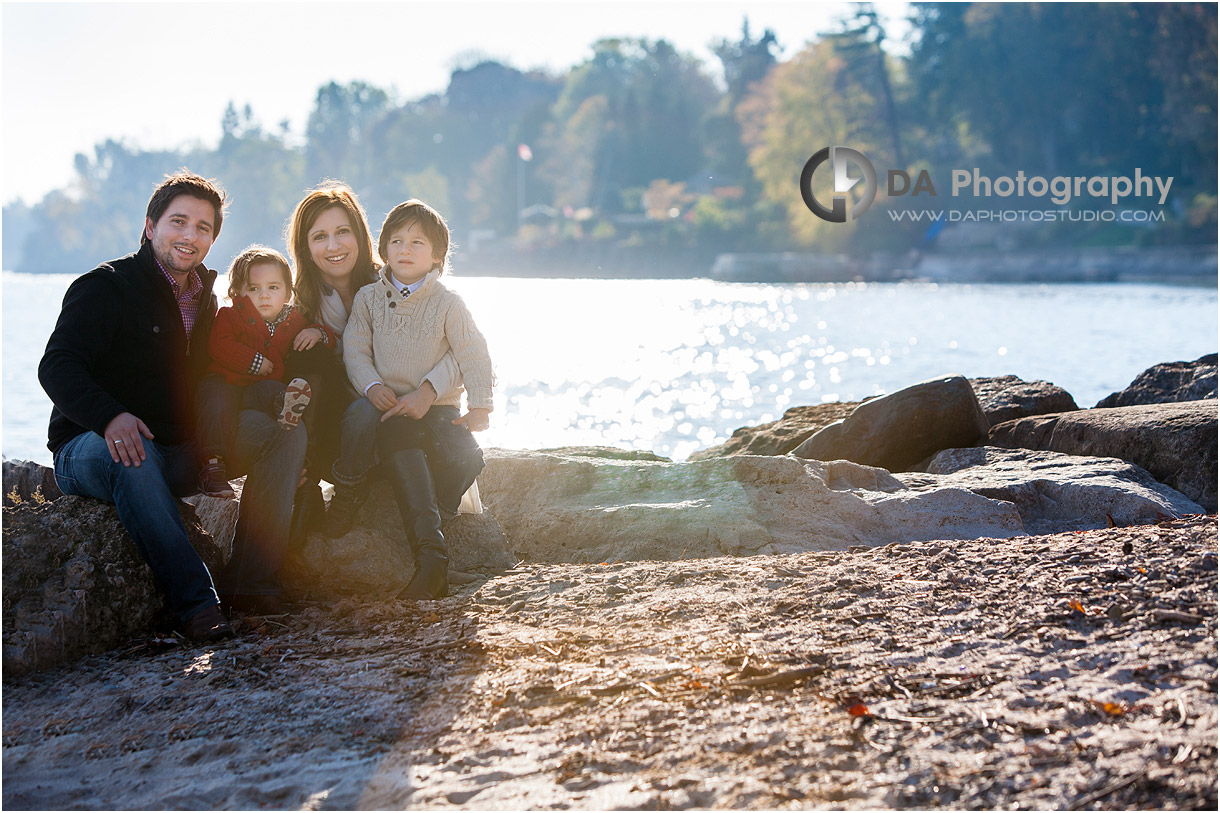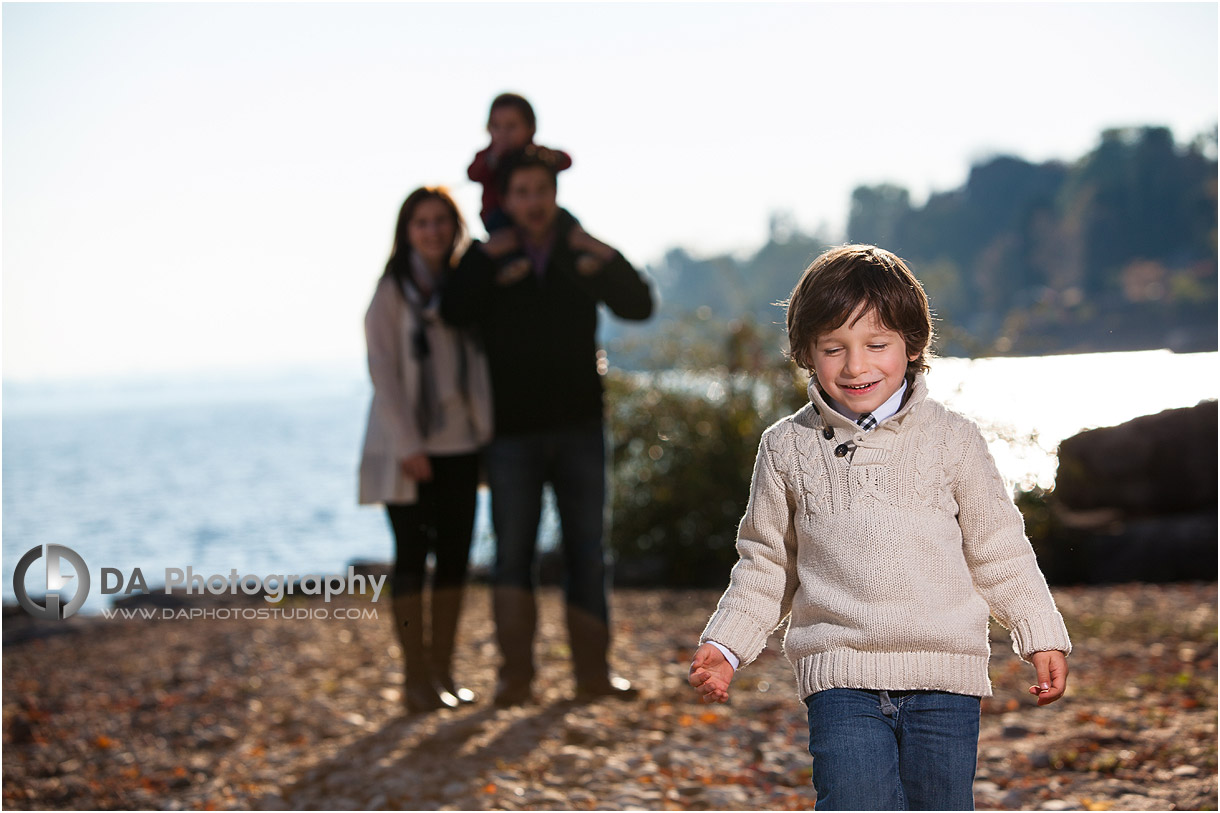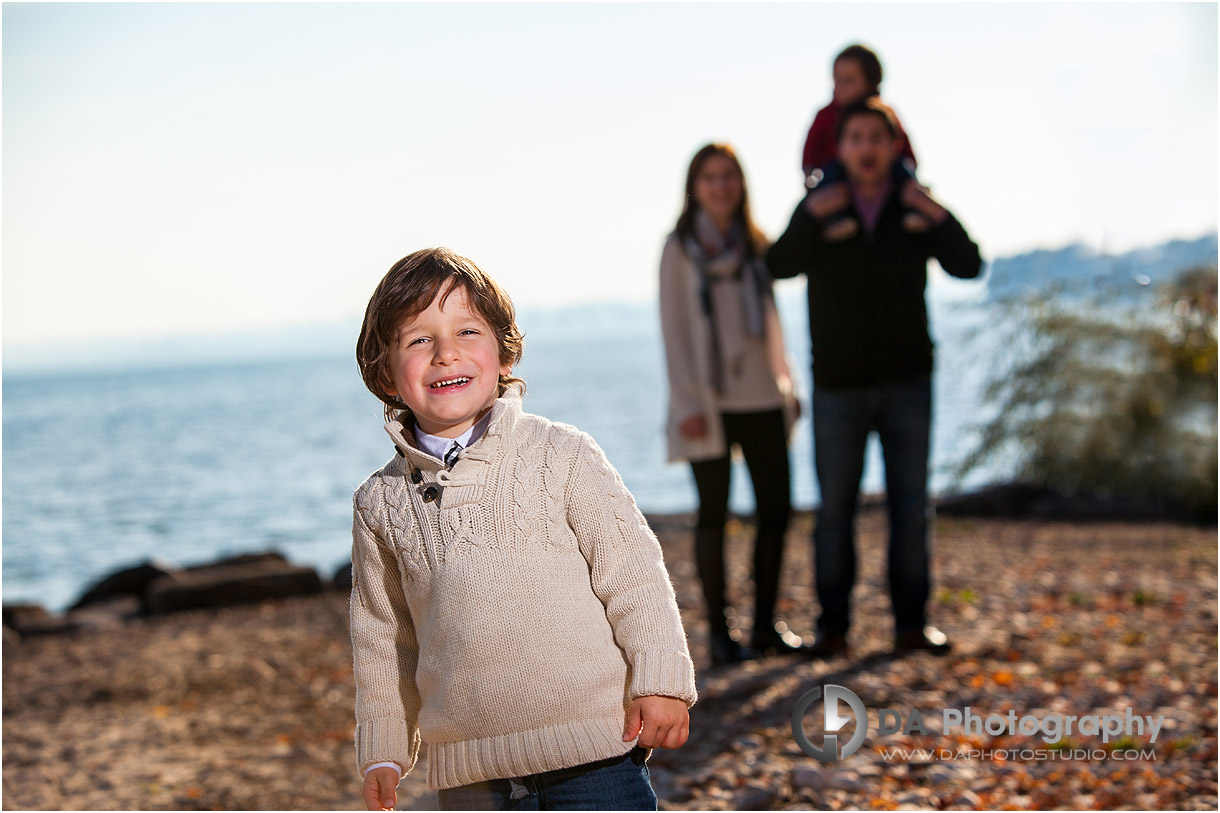 See how Roman's family ditched the guesswork with this fall family outfit dress guide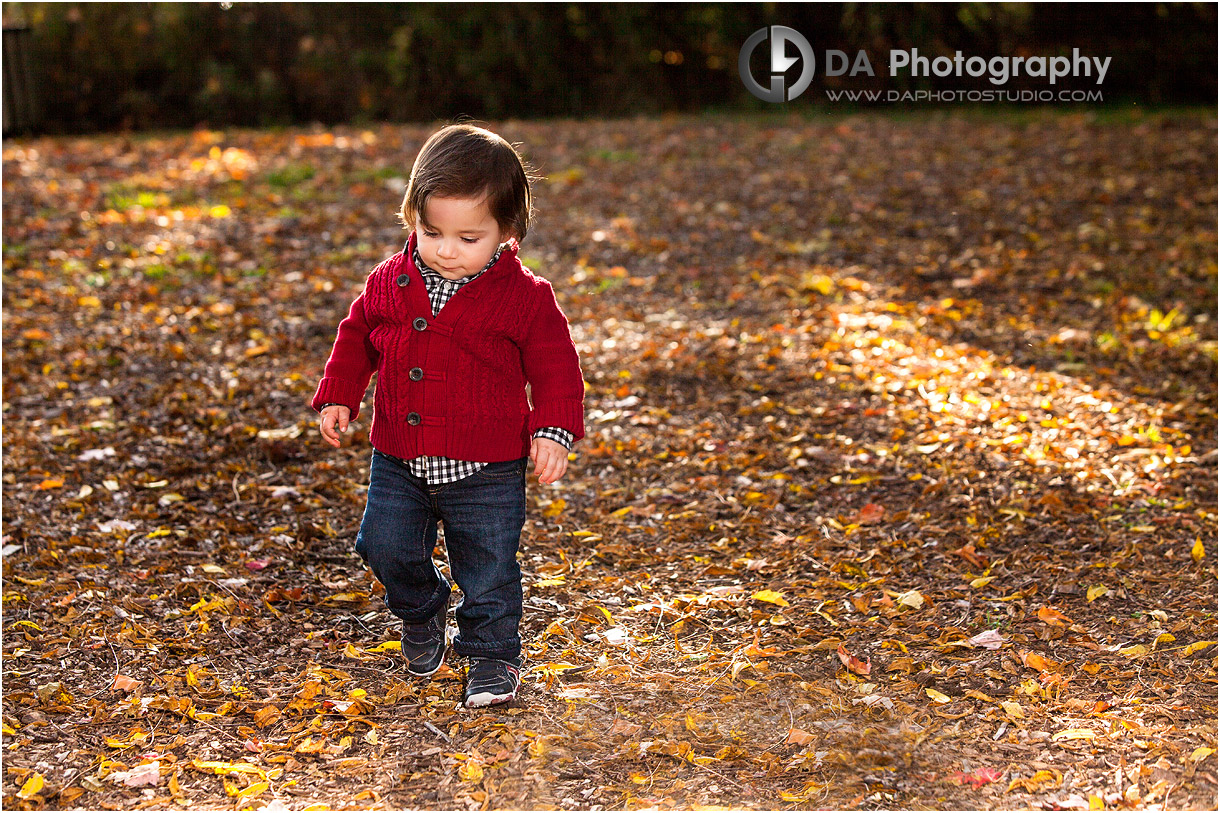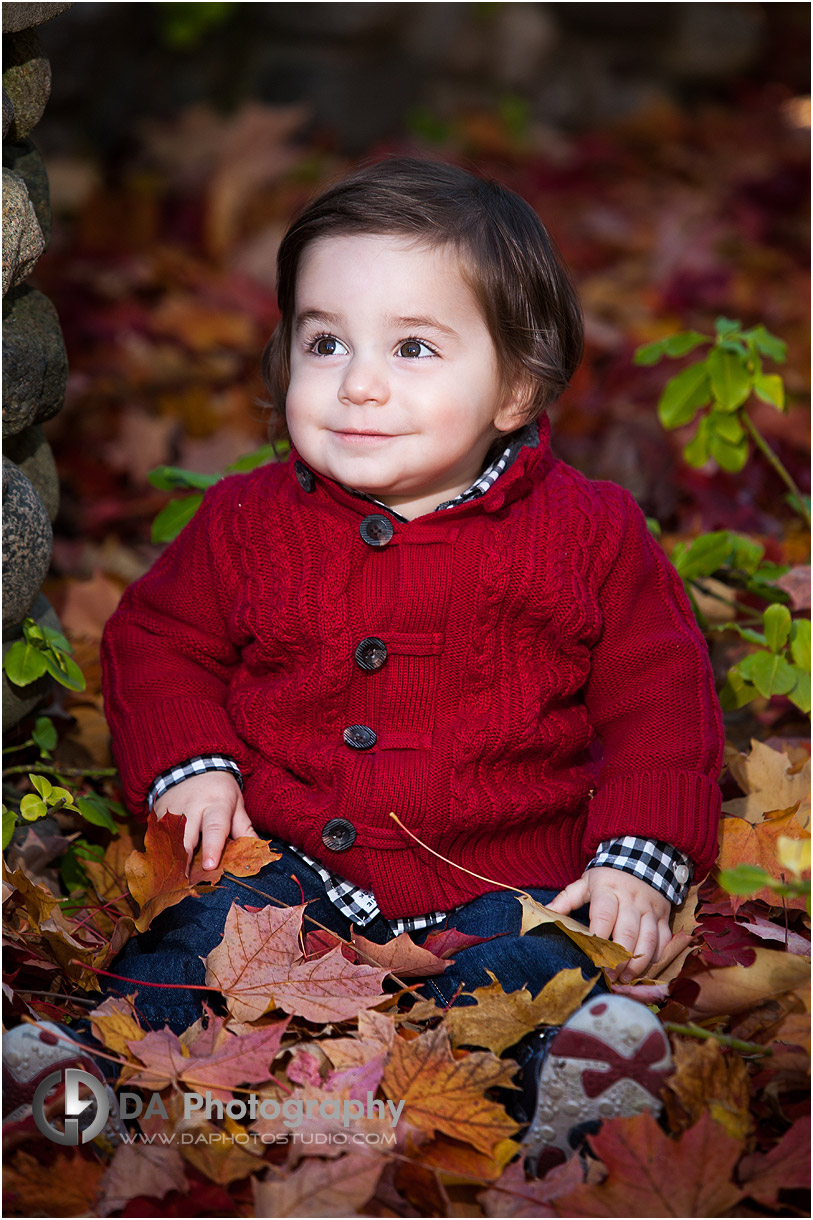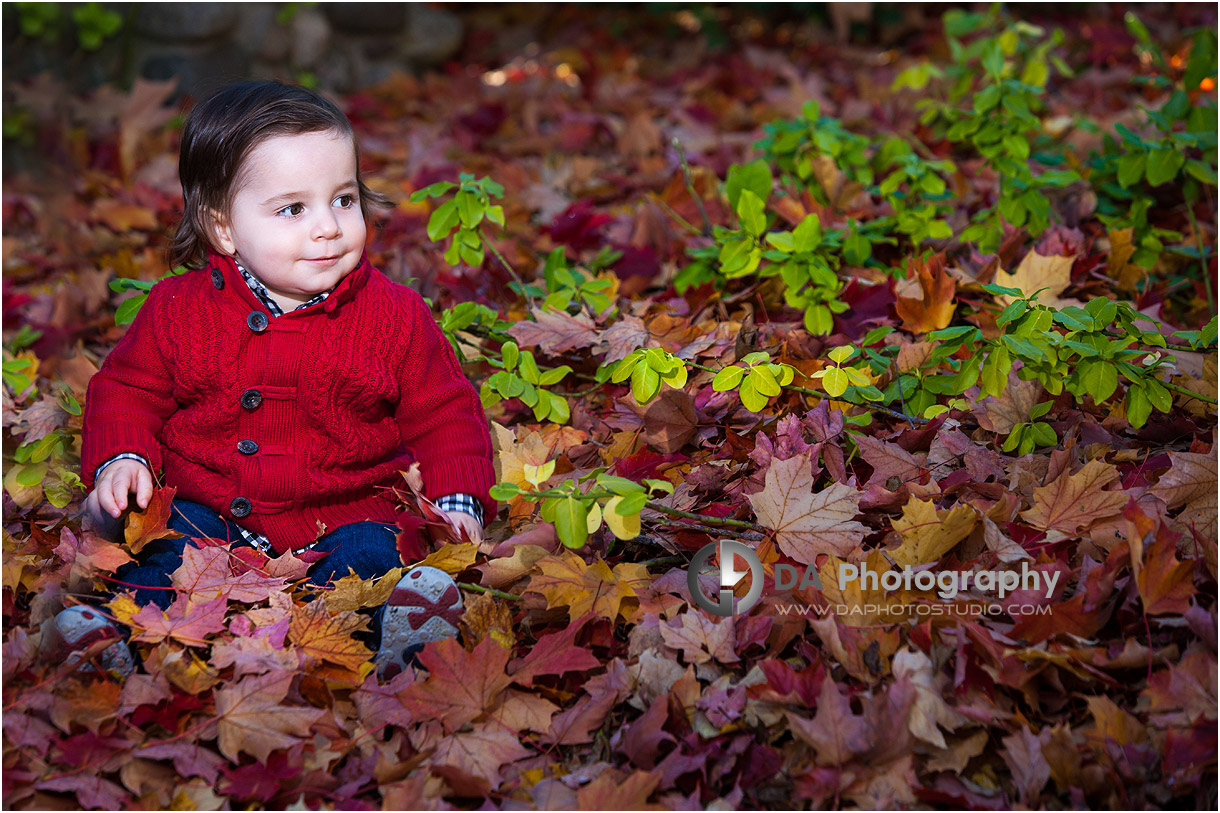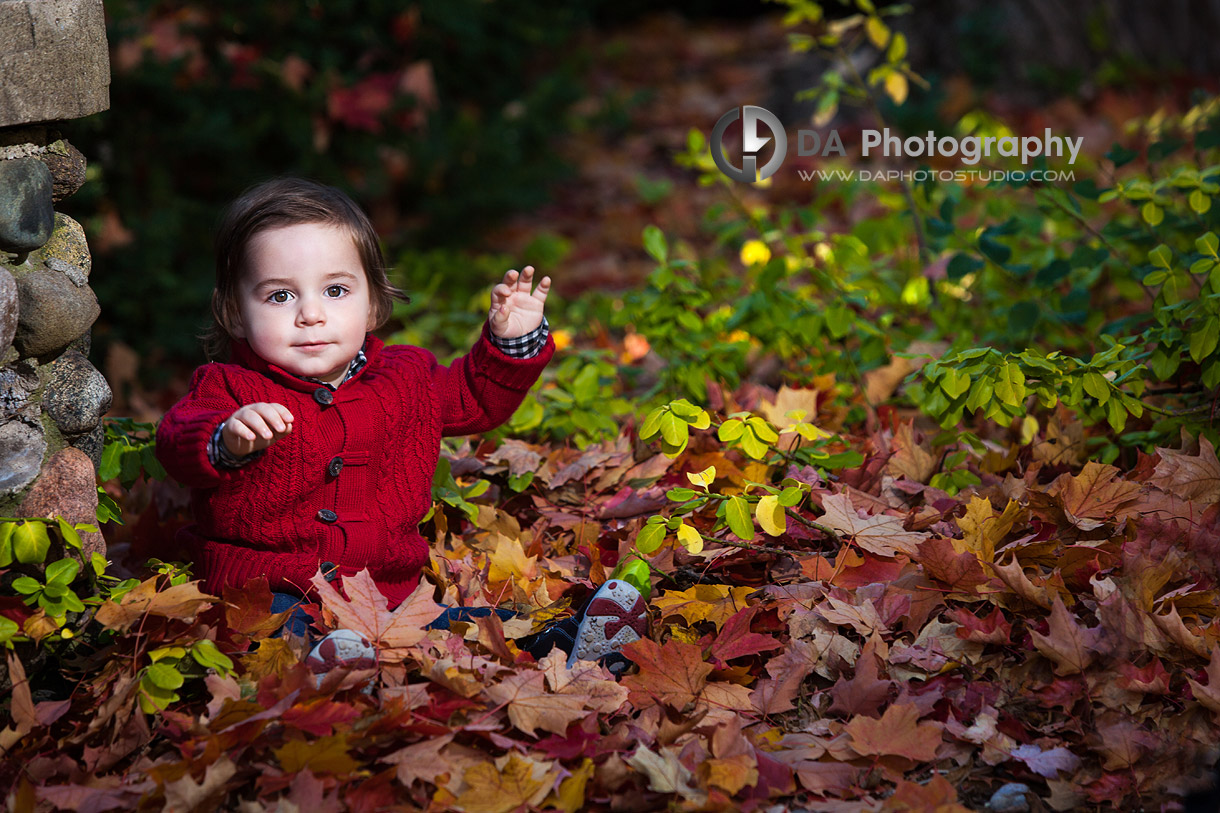 A sweet detail that Roman's family had added, was to feature chequered dress shirts under the boy's sweaters. Roman and both sons had similar designs, so it worked well to tie them all together. Everyone was dressed appropriately according to season, age and location. By having thought out their outfit choice, we could utilize all available locations as backdrops.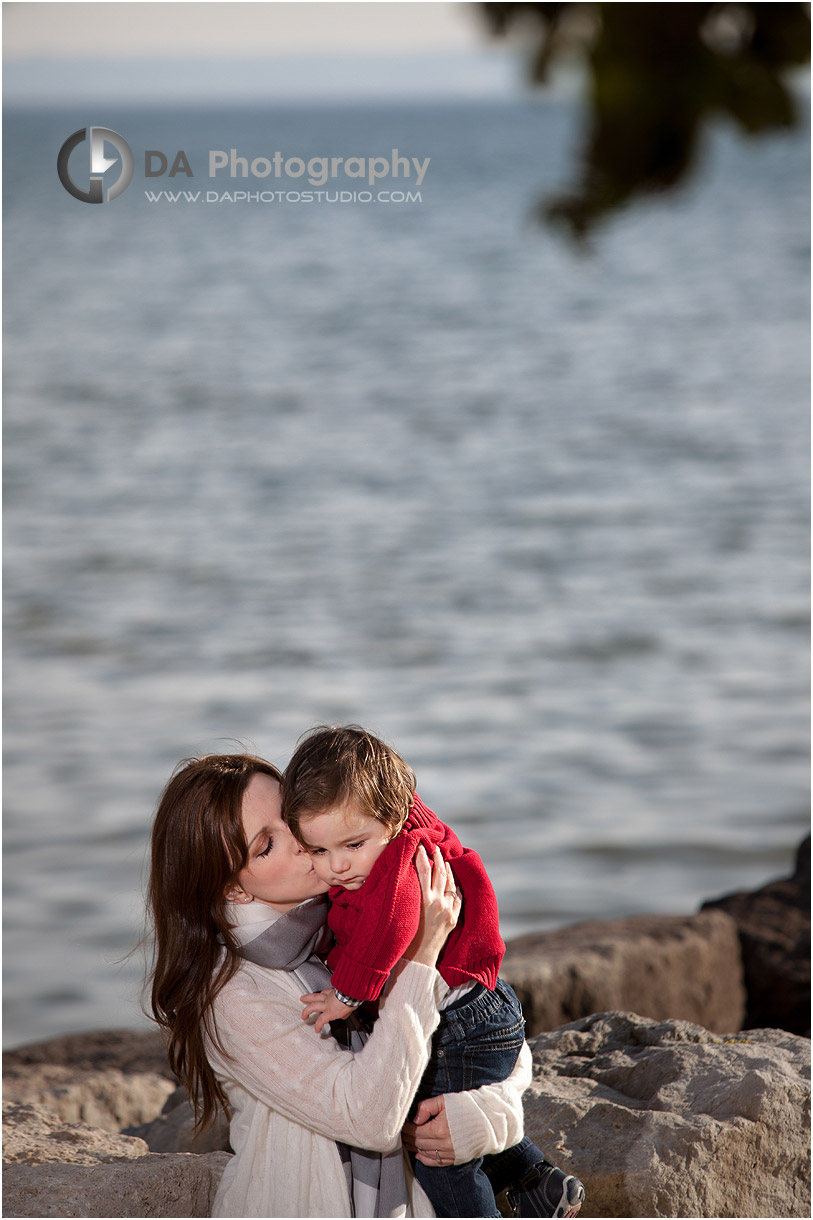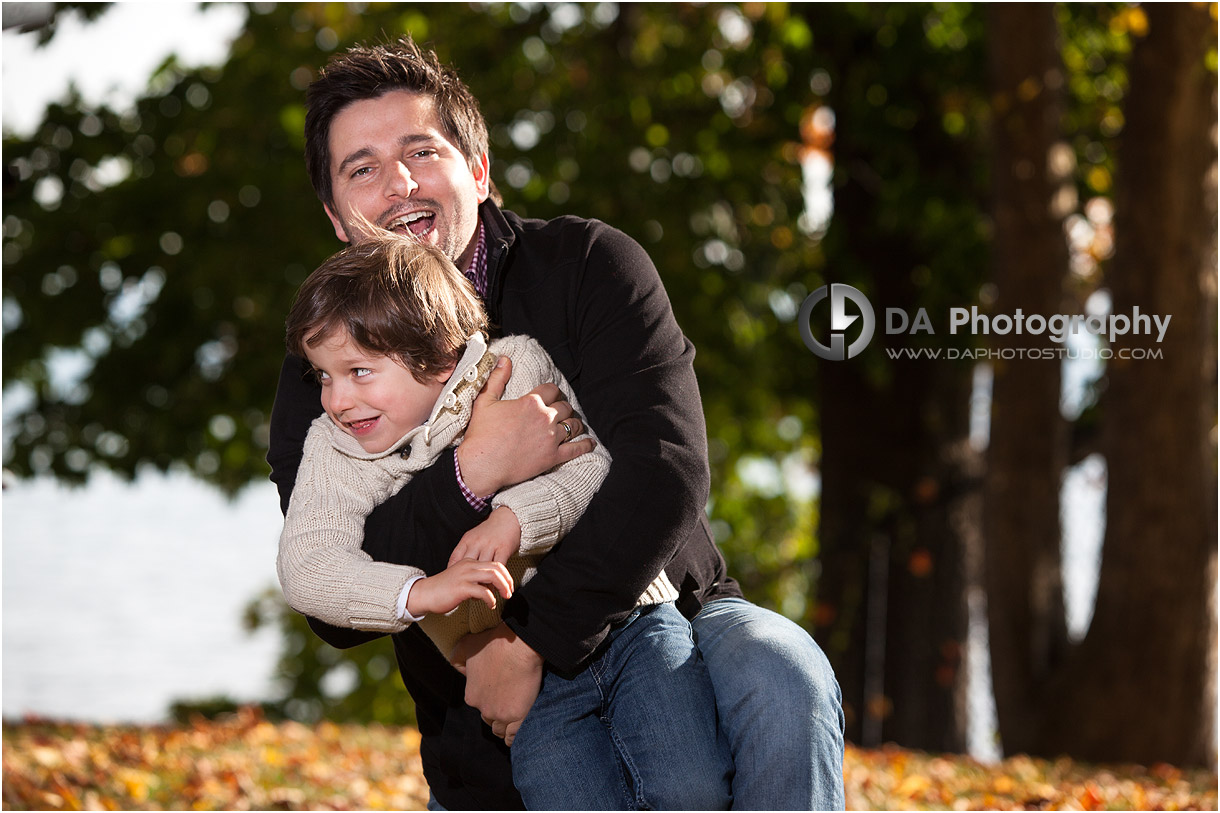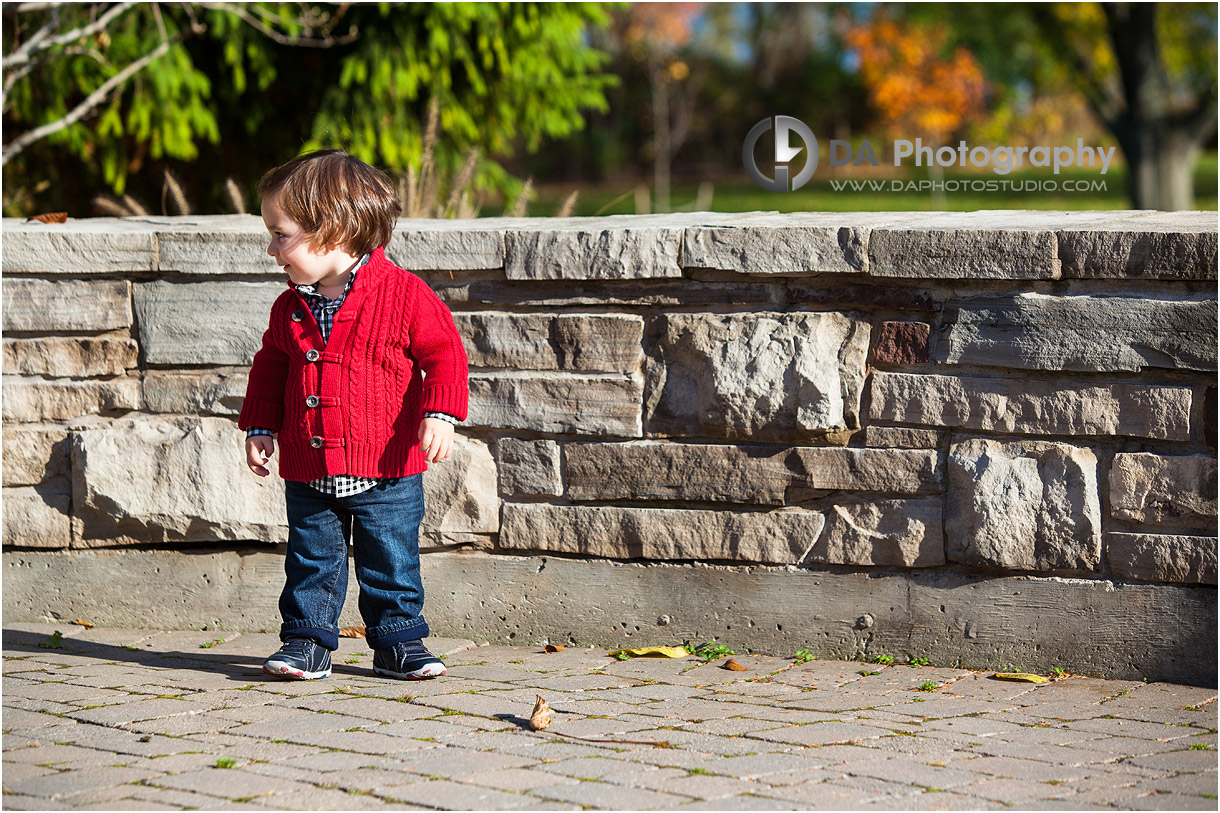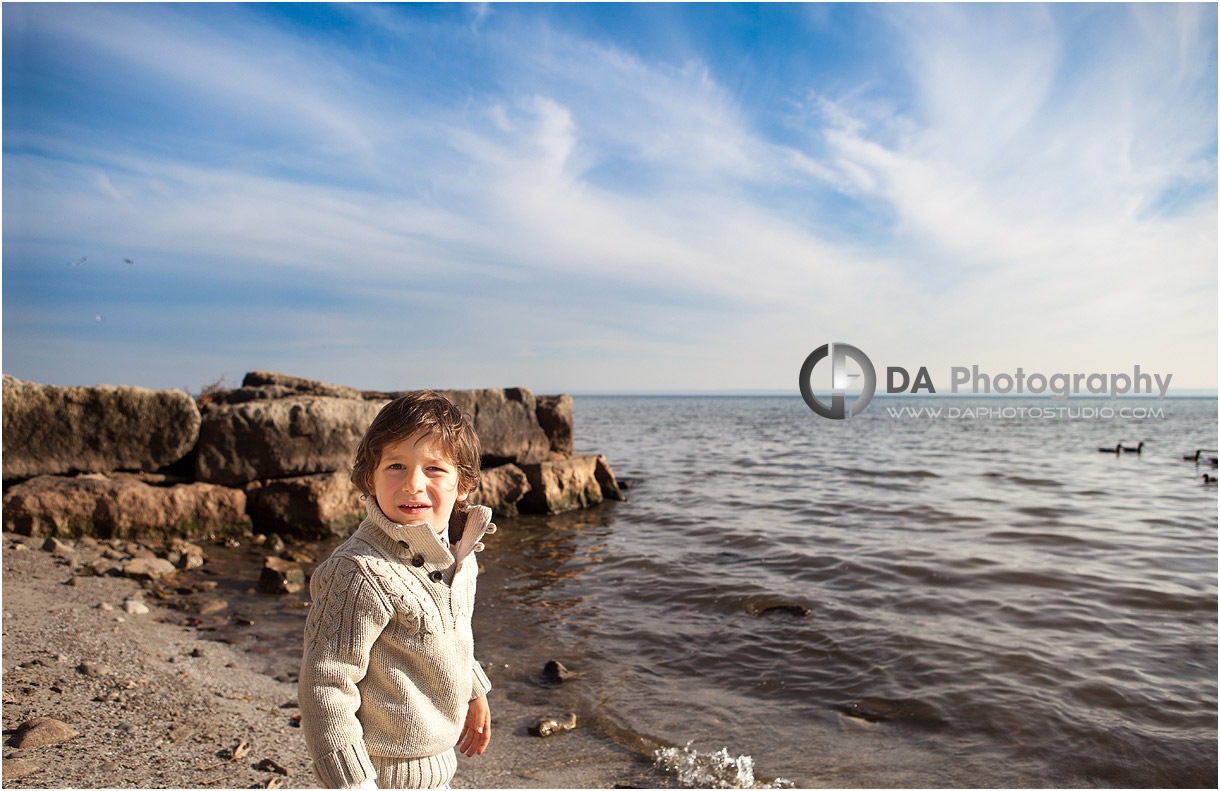 To get the best of out your photo session, make sure to discuss all of the different factors ahead of time with your photographer. Confirm the location, and if possible do a site visit at that same time of year so you know what to expect. Discuss colour choices and lay the clothes out next to each other so you can see how they'll look together. Lastly, if this fall family outfit dress guide still has you baffled, don't be scared to ask for advice. We are here to help.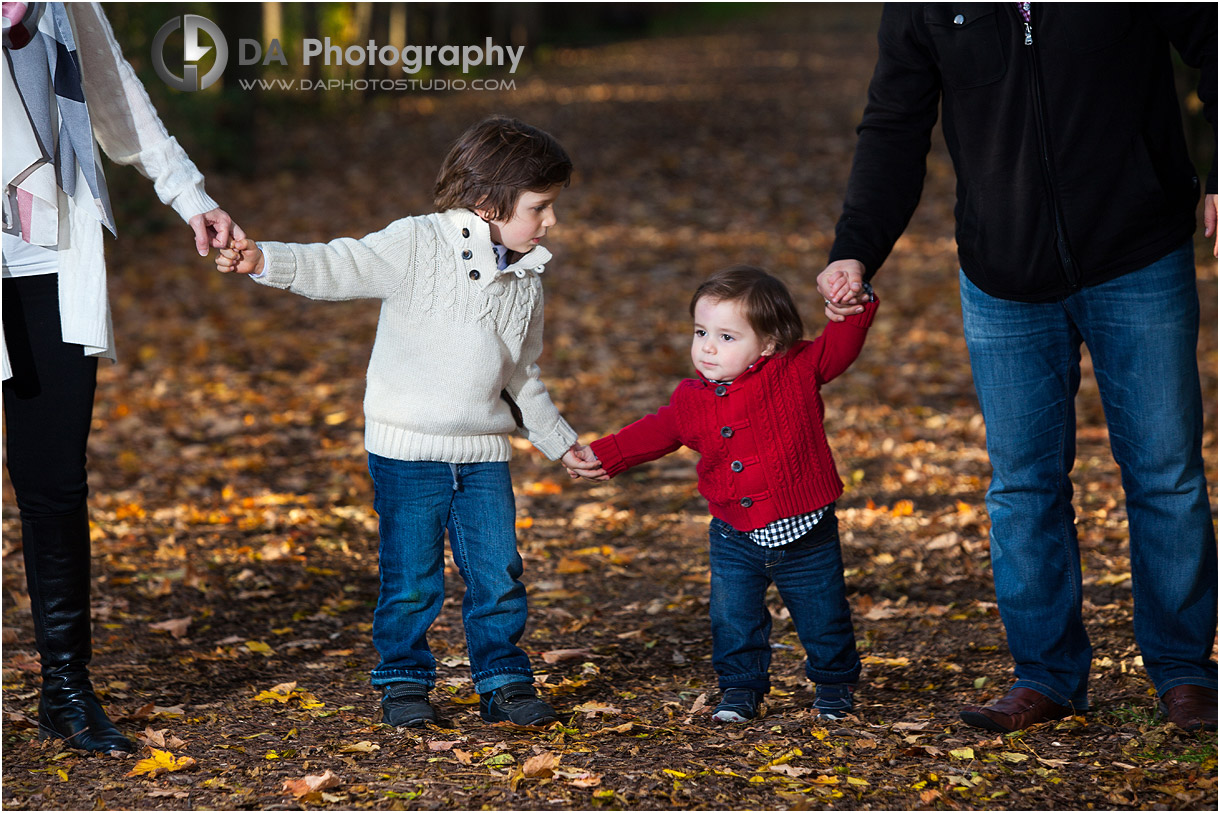 Here you can check
another family
photo session taken at this location in fall.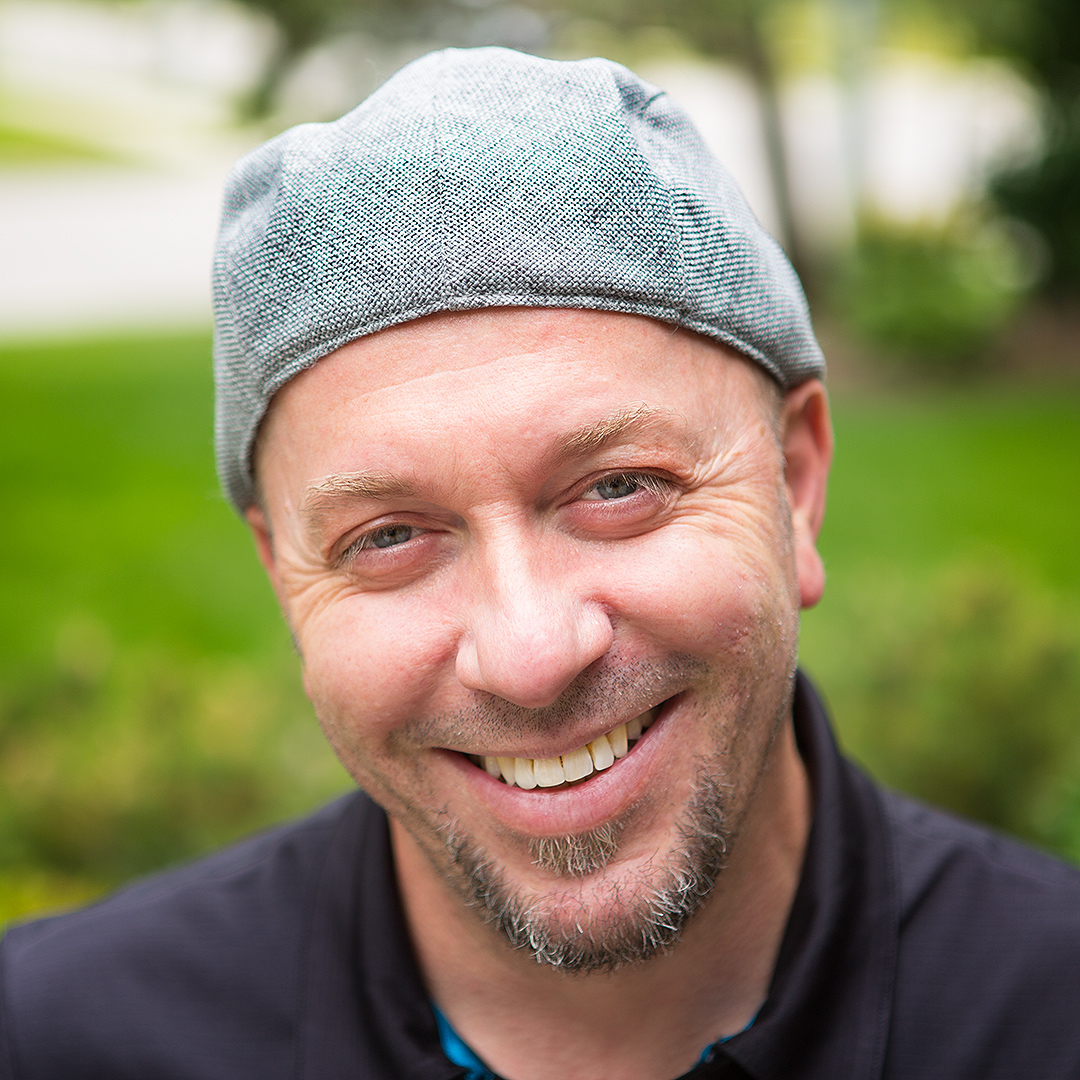 My passion and biggest asset is taking the time to make every client comfortable and relaxed before I even pick up the camera. The result? Photos of you that actually look like you at your best! I can prove to you how much you can enjoy having your picture taken. Lifestyle photography is about the experience that happens to be served up along side of some great photos.
Specialties:
Family Photography for families that like to move around and enjoy their photo time, Wedding Photography for couples looking for a mixture of photojournalistic, contemporary and traditional images and Professional Corporate headshots that are far from cheesy and stiff.