After having photographed Shannon's family at both Gairloch Gardens and Paletta Mansion in the spring and summer, it seemed only fitting that we should take advantage of the stunning photography fall captures. The beauty of building a relationship with a family, is being able to nurture a bond with the children.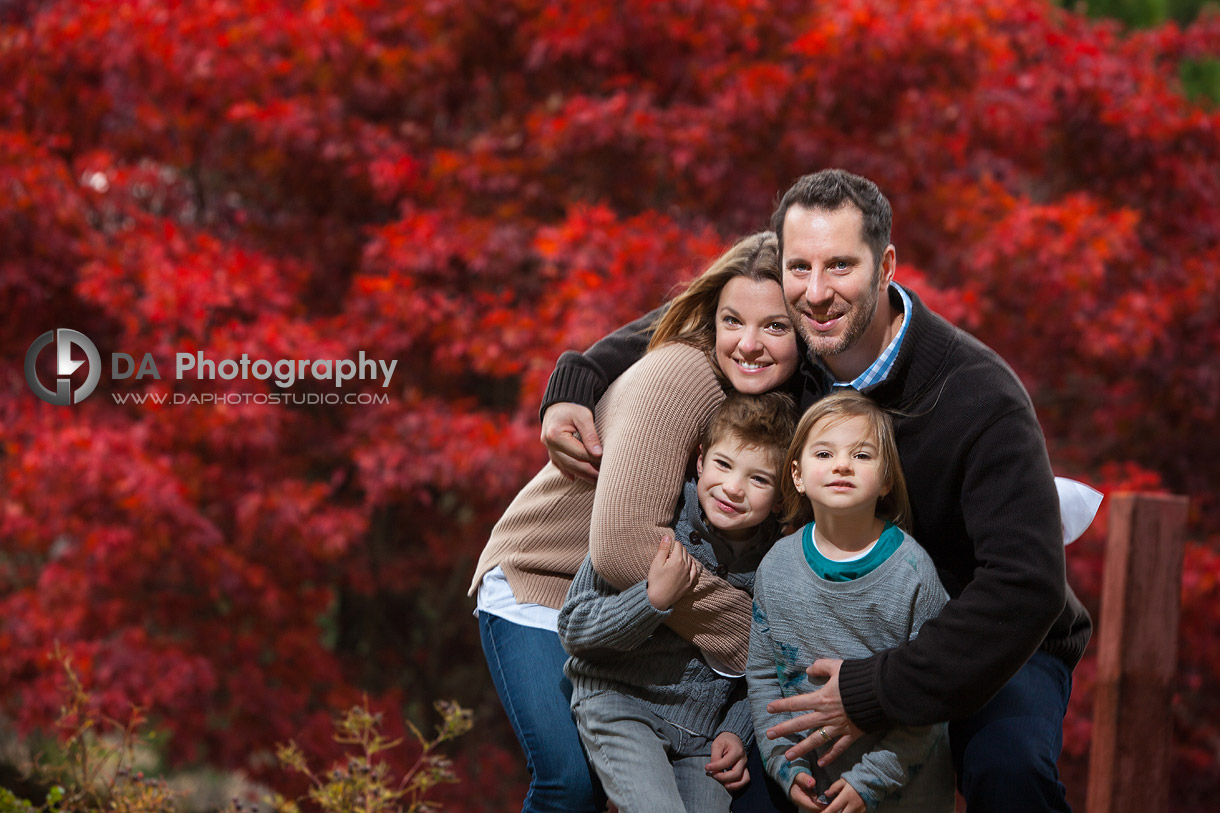 Having bases in both Guelph and the GTA gives me the flexibility to work in a wide range of locations. Those looking for a Milton family photographer might already be familiar with Mountsberg Conservation Area as a versatile photoshoot location. Shannon knew they wanted to mix up the landscape from their previous locations, so this proved a perfect option for their family.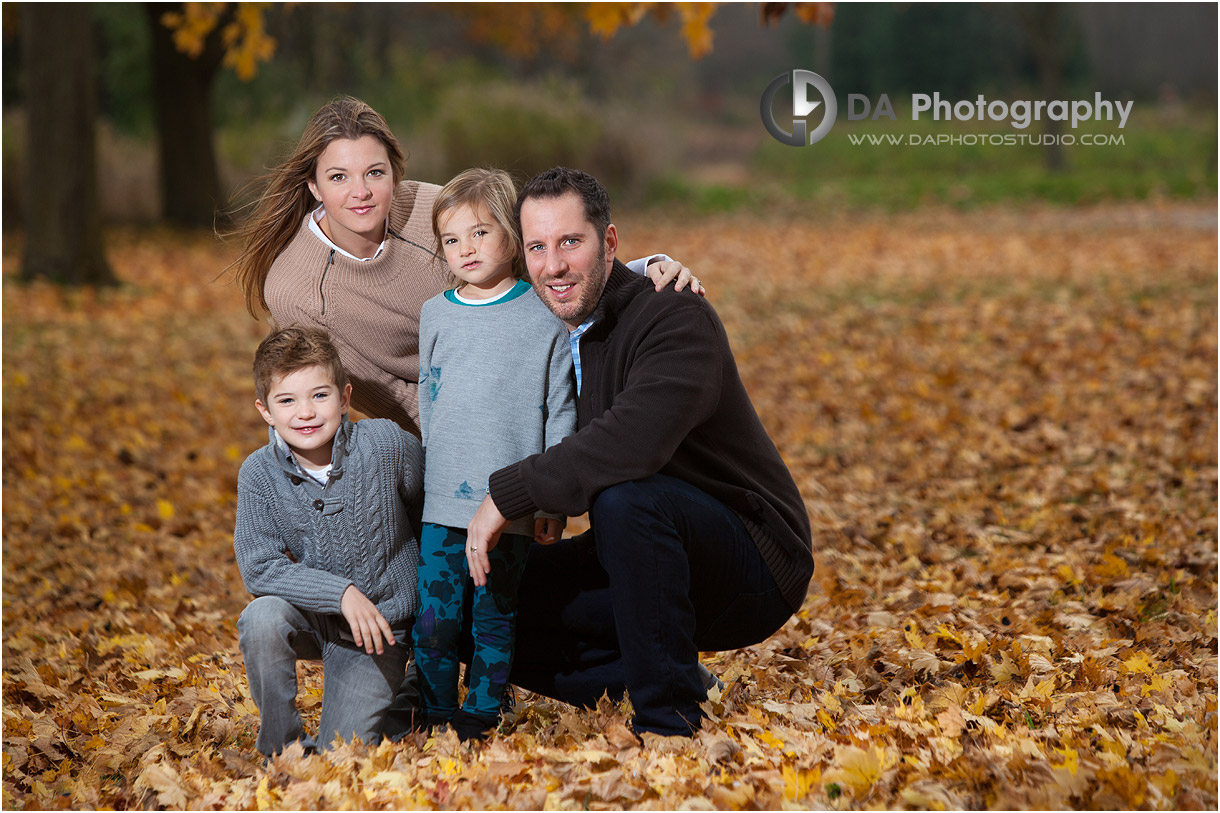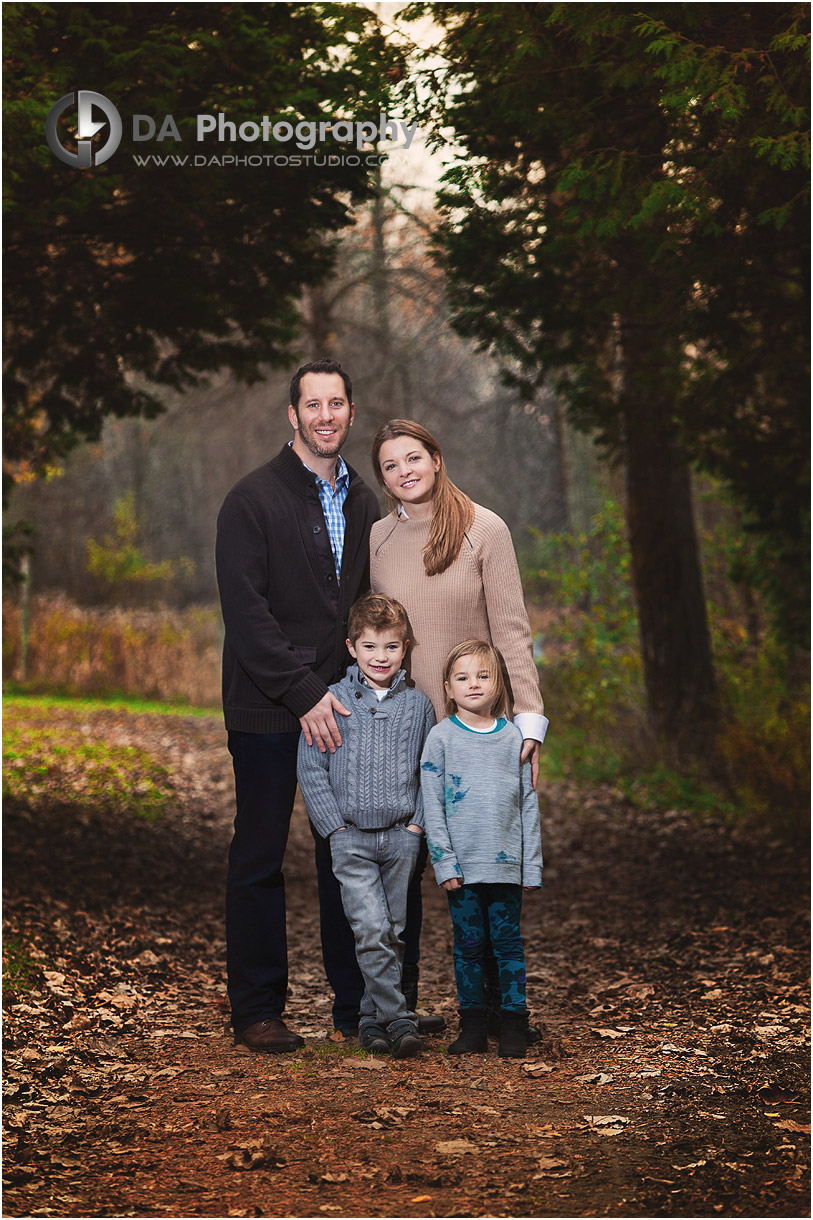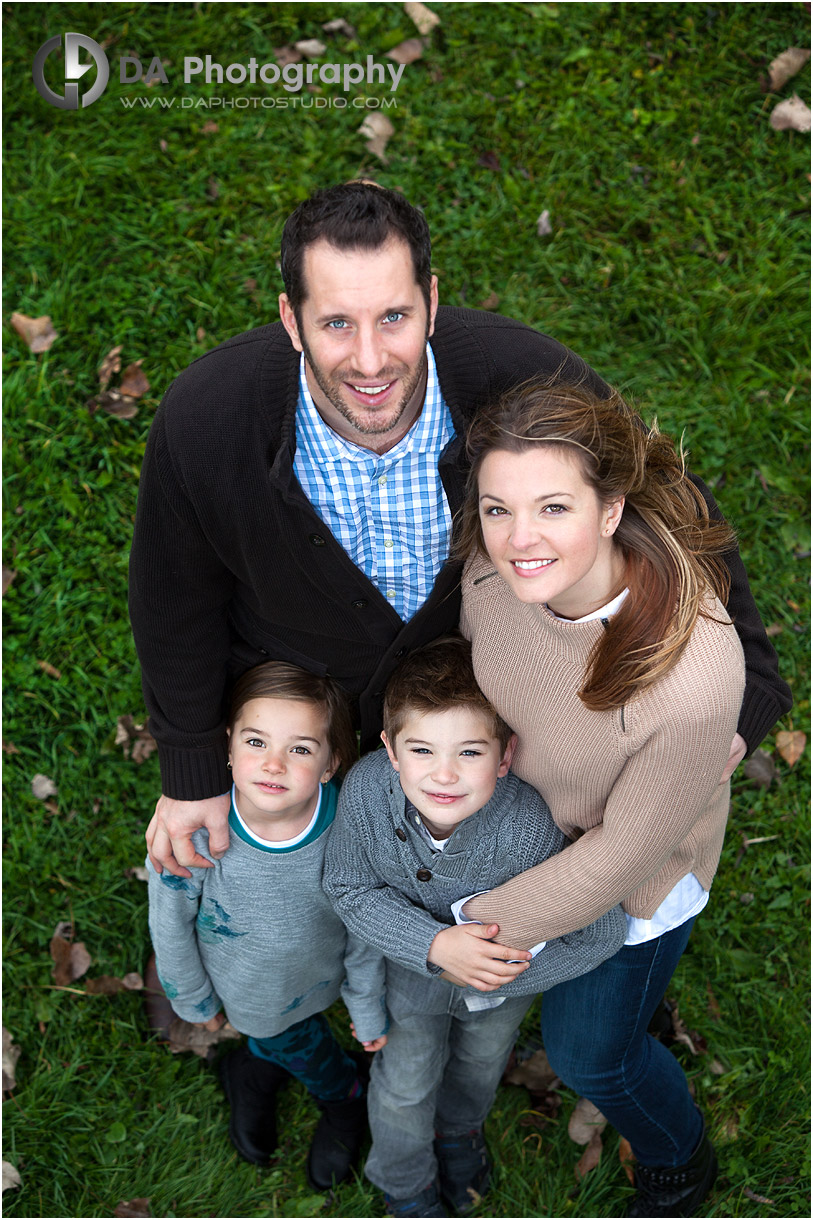 If you have been searching for a Milton family photographer, check out this top secret outdoor location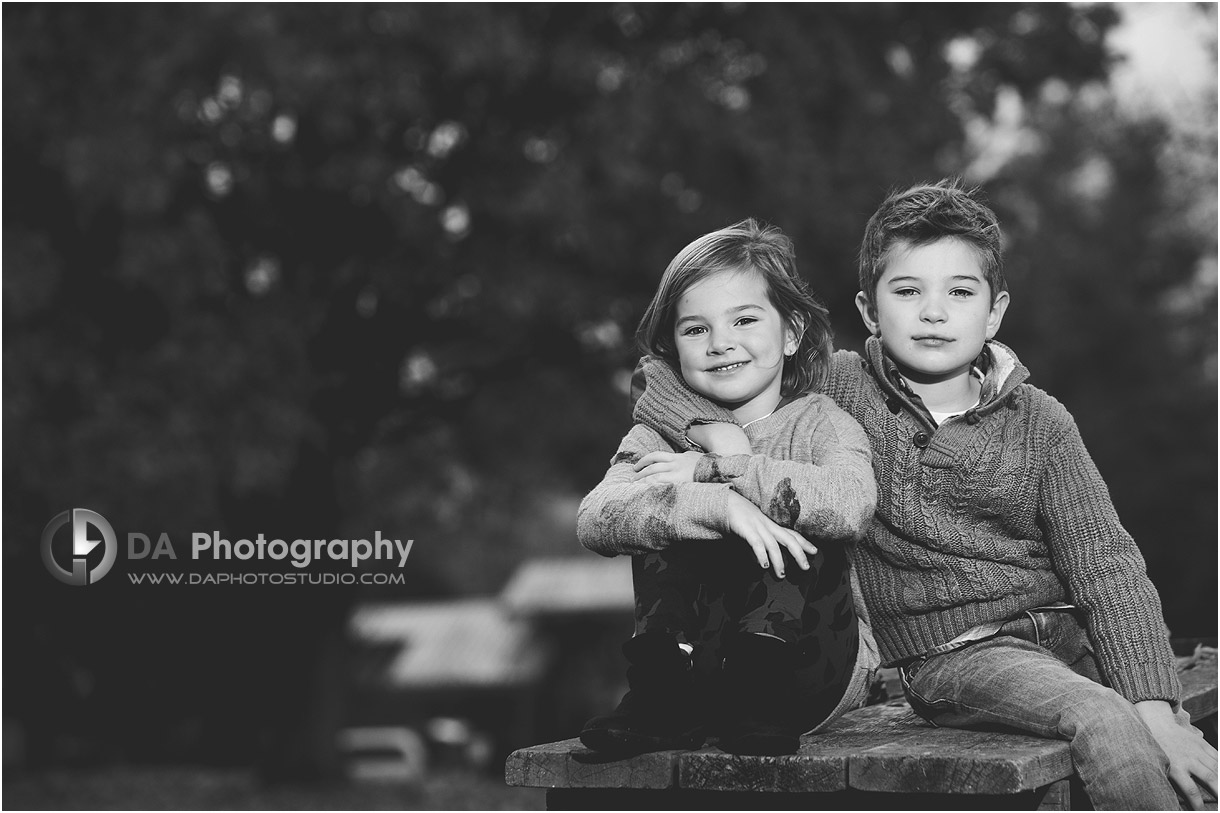 The beauty of utilizing conservation areas as outdoor photo session locations, is that there are nominal fees associated with them. They offer great affordability as you only pay an entrance fee vs needing a permit for city parks.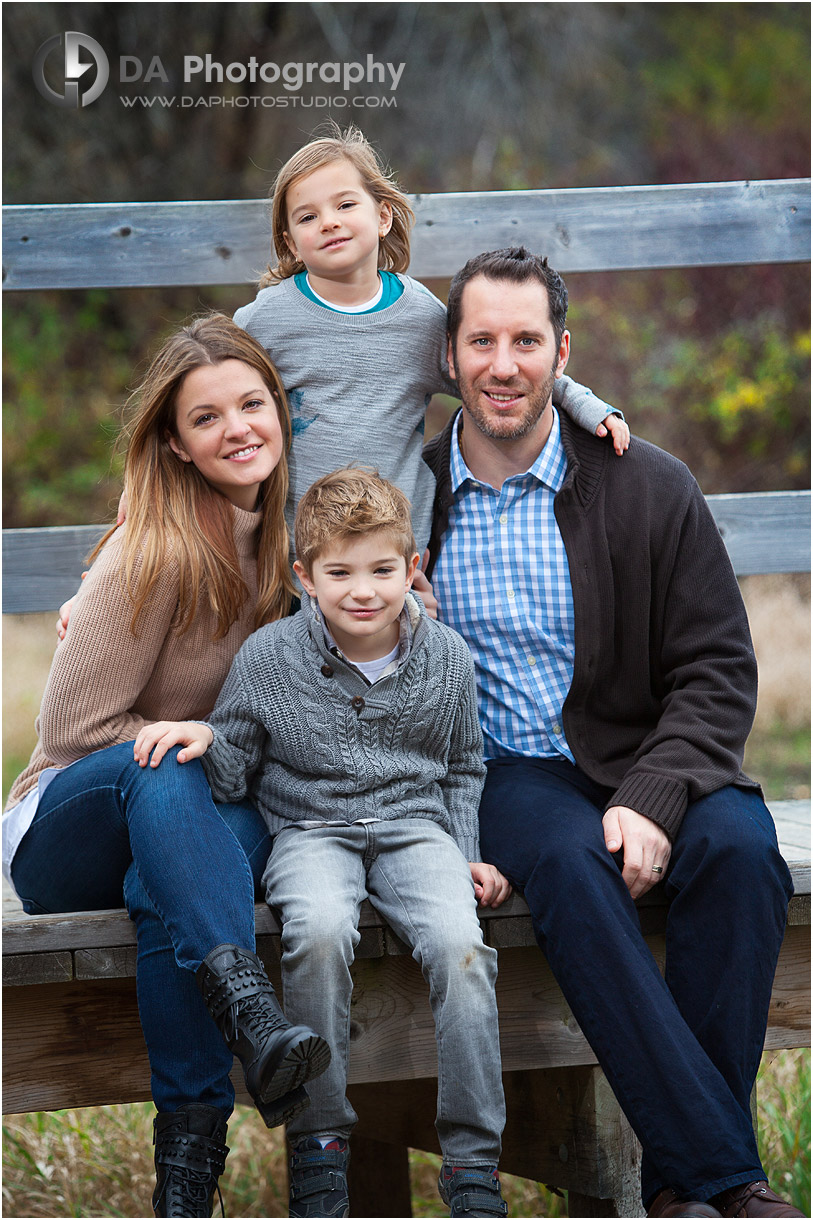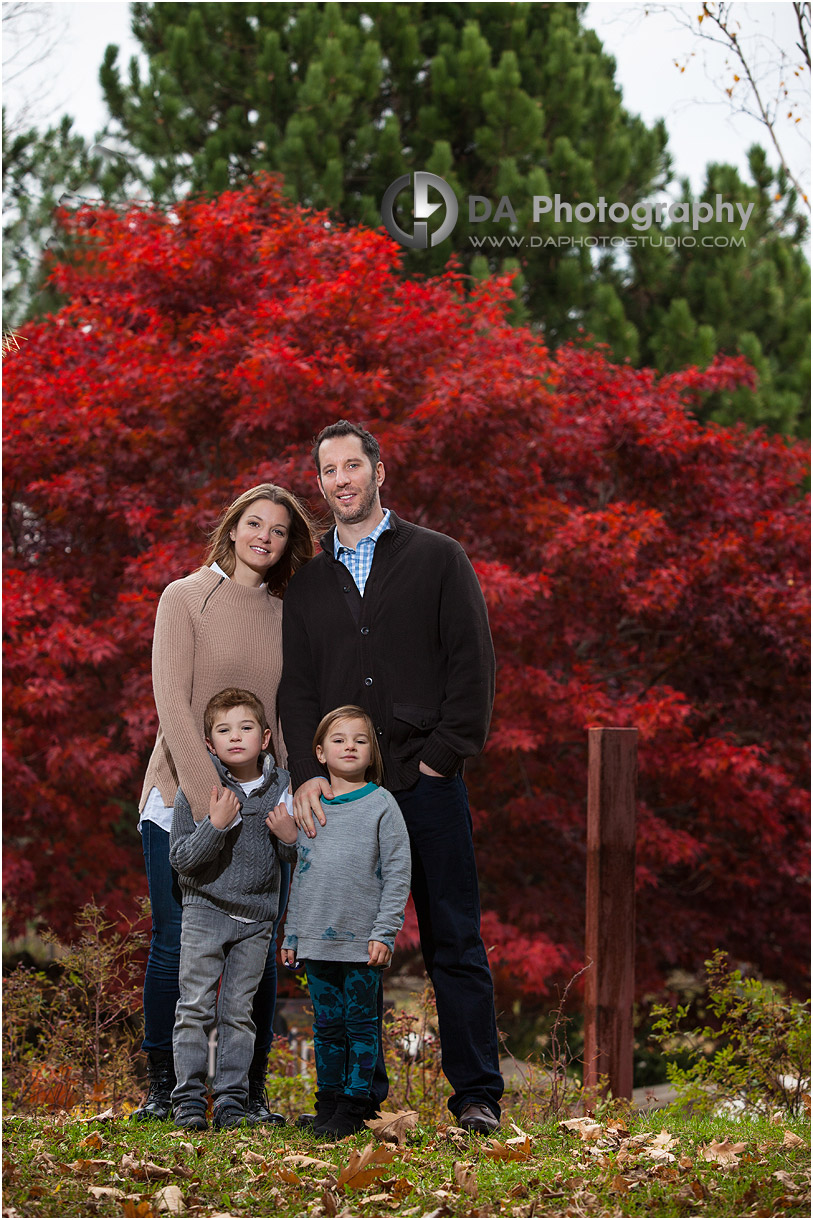 Having known Shannon's children since toddlerhood, they knew what to expect, and after a brief warm up, they opened up.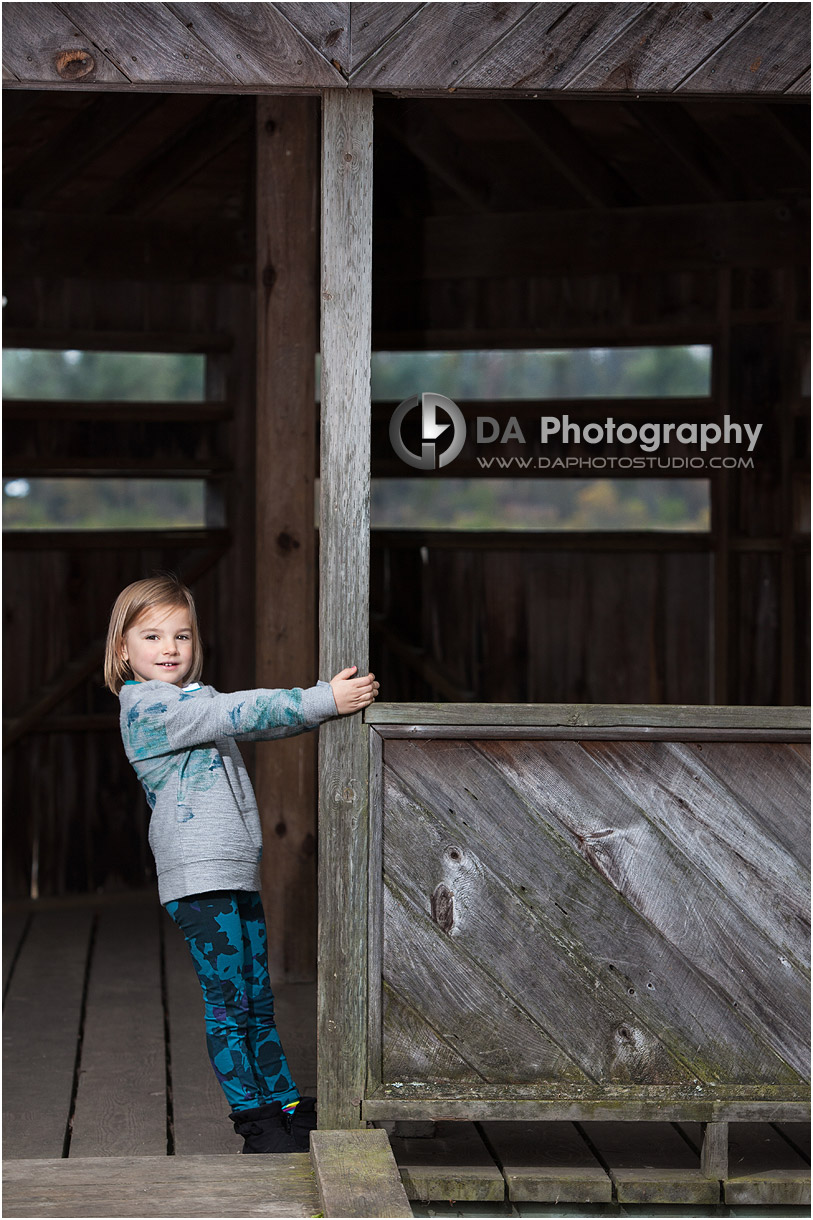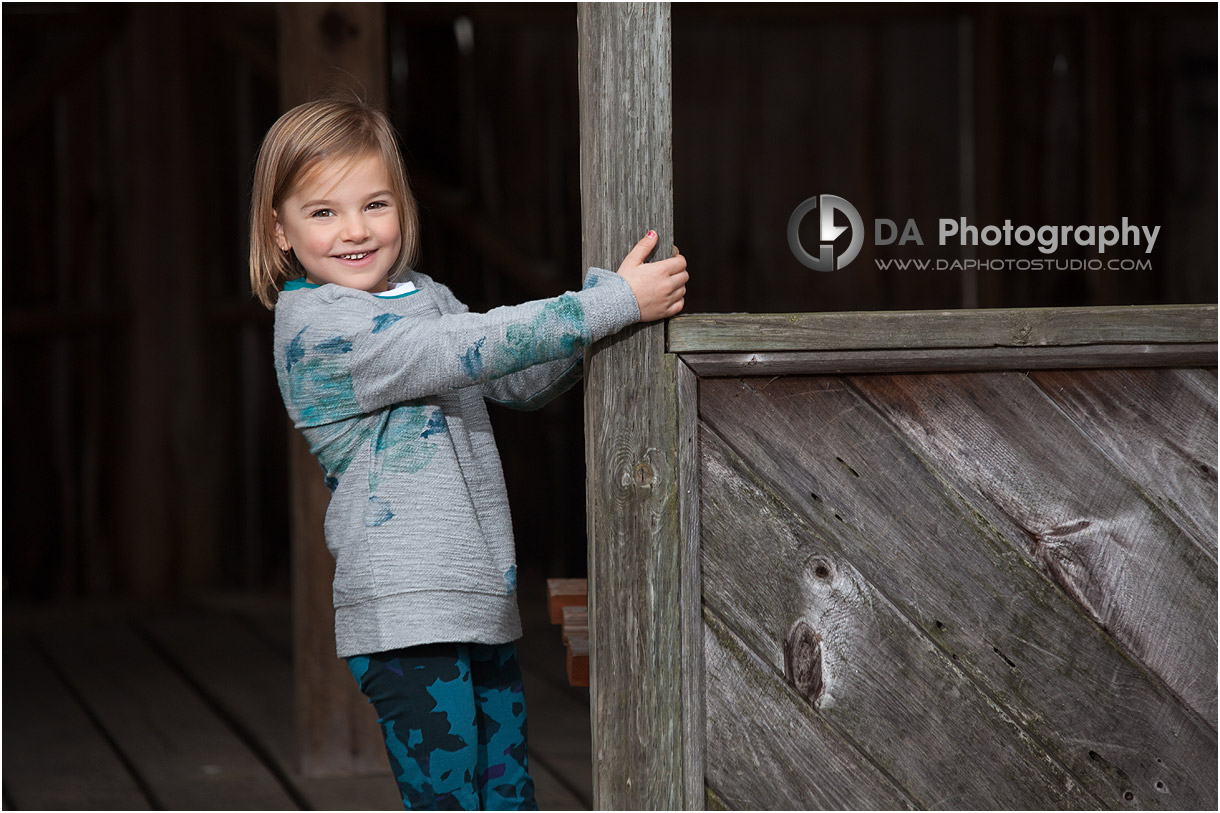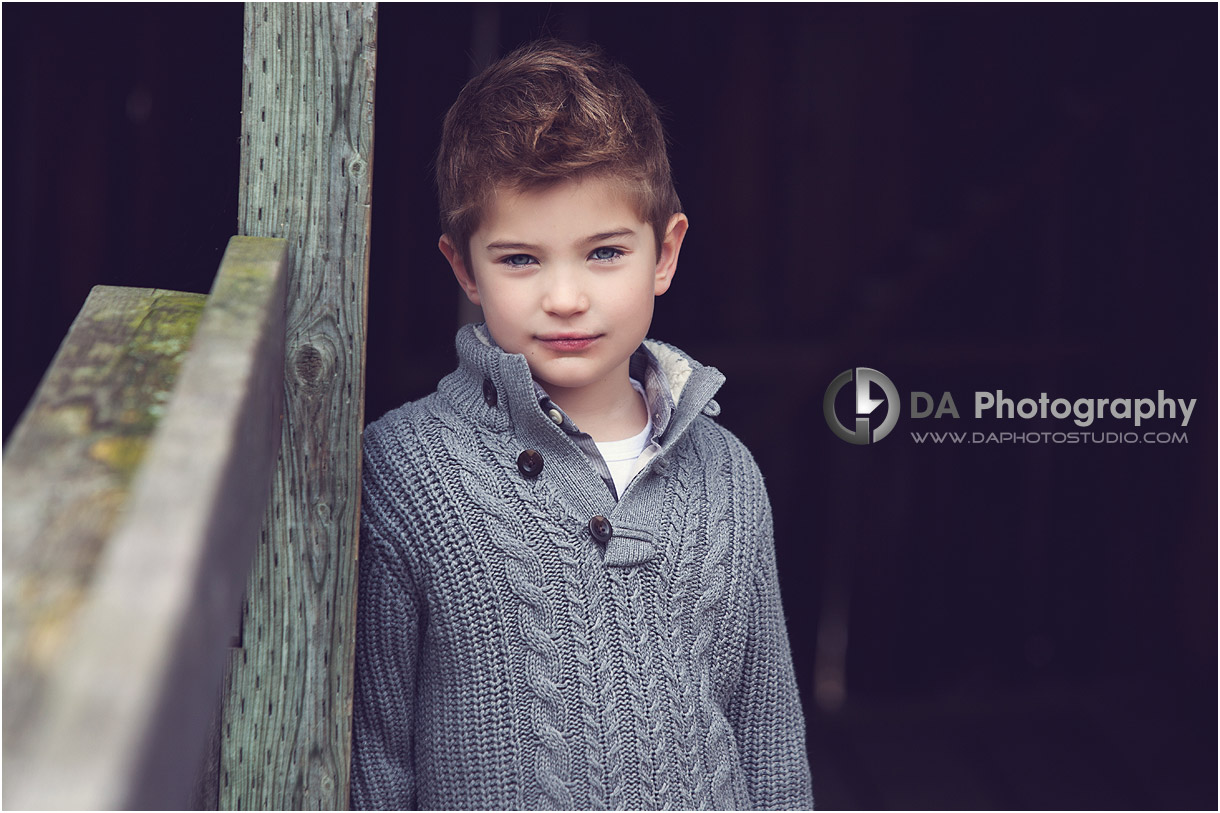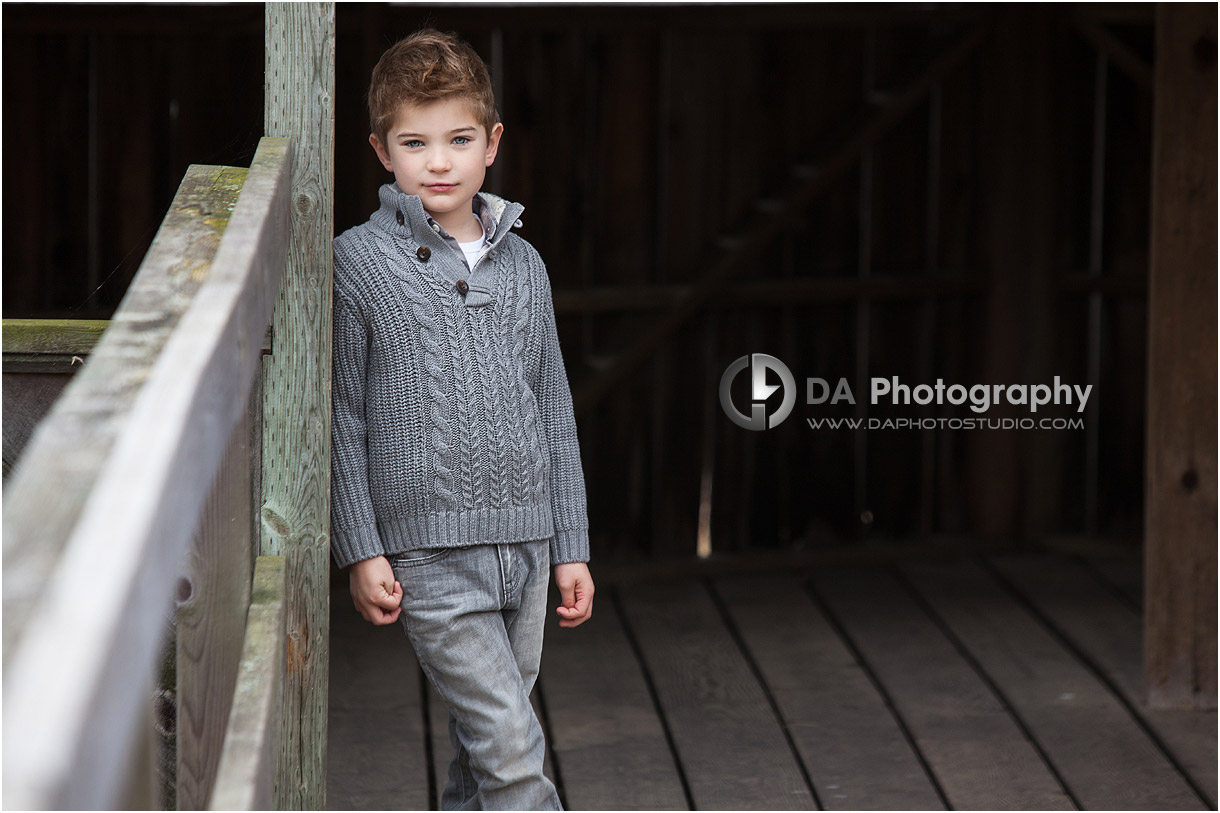 I love the look of the weathered barn board and the diagonal lines it adds to the images. The worn look creates beautiful variations in shades that look great, especially in black and white. The shades and lines create depth to the images without taking anything away from the subjects themselves.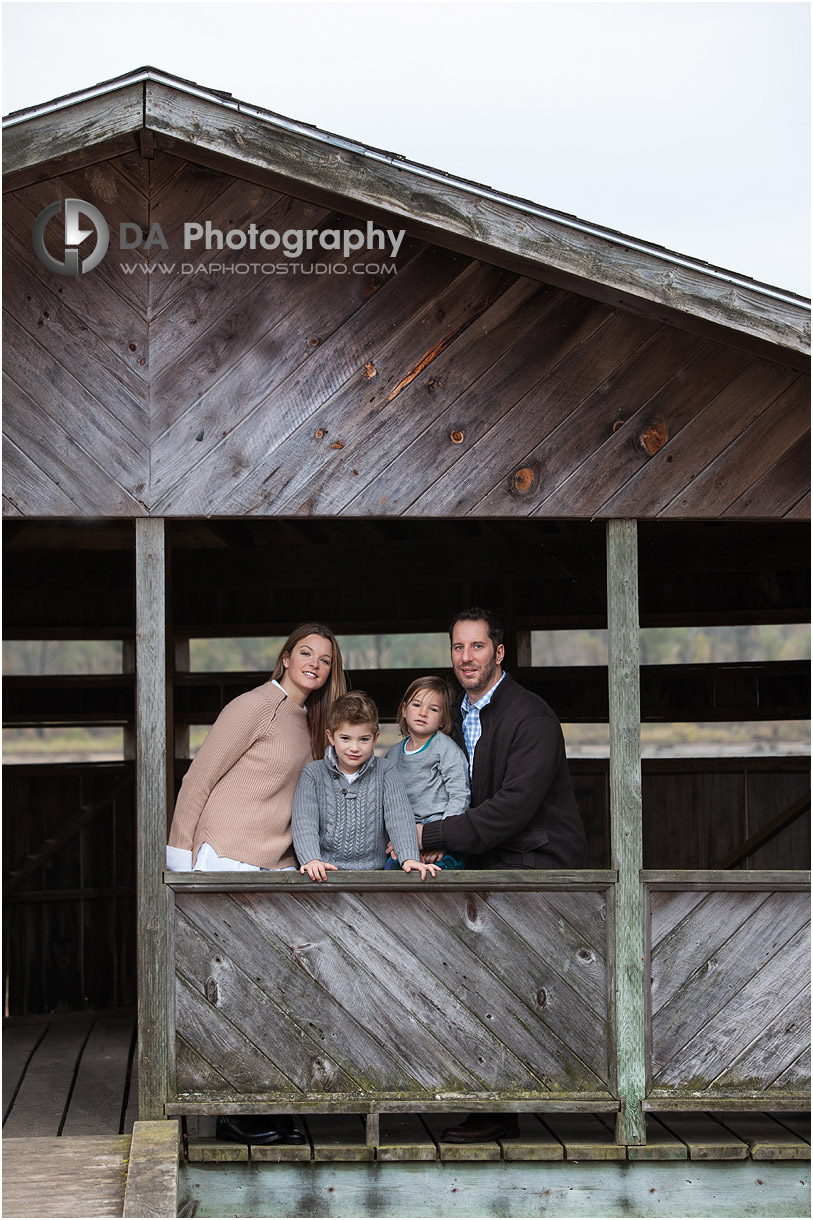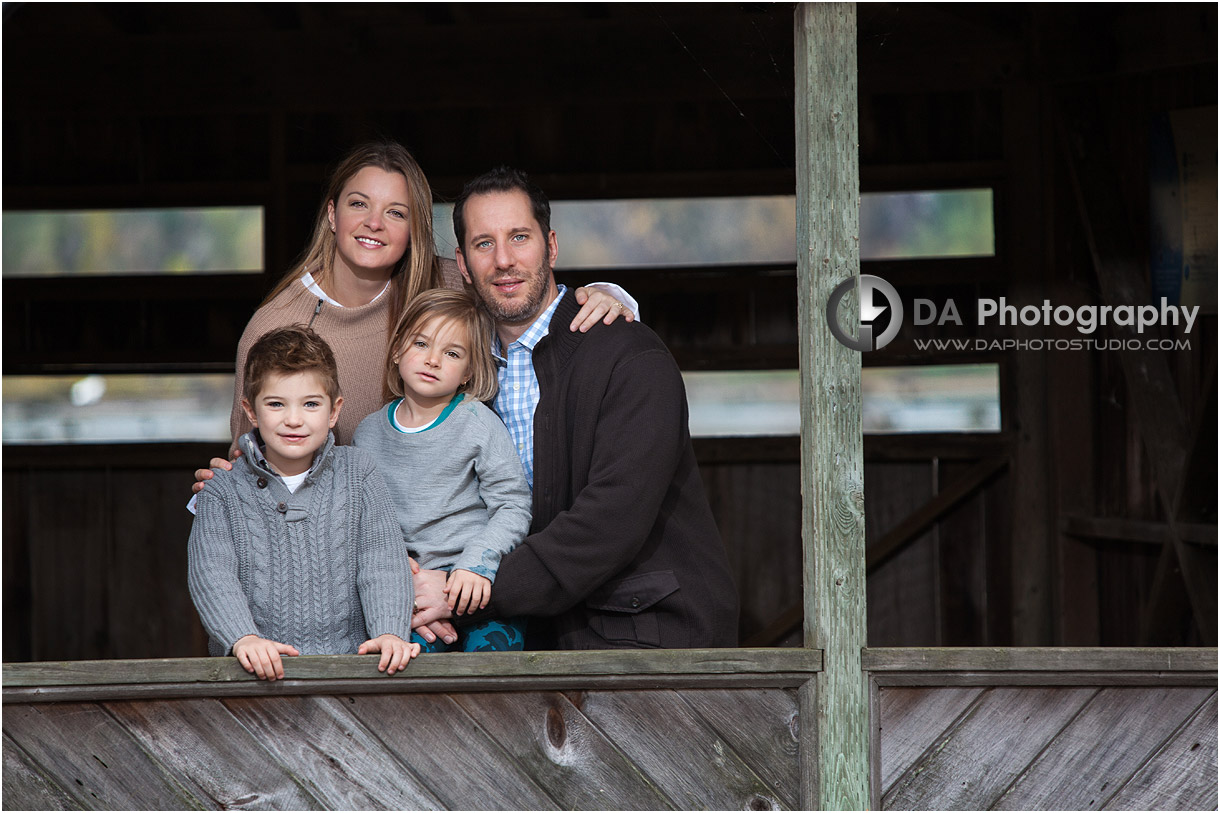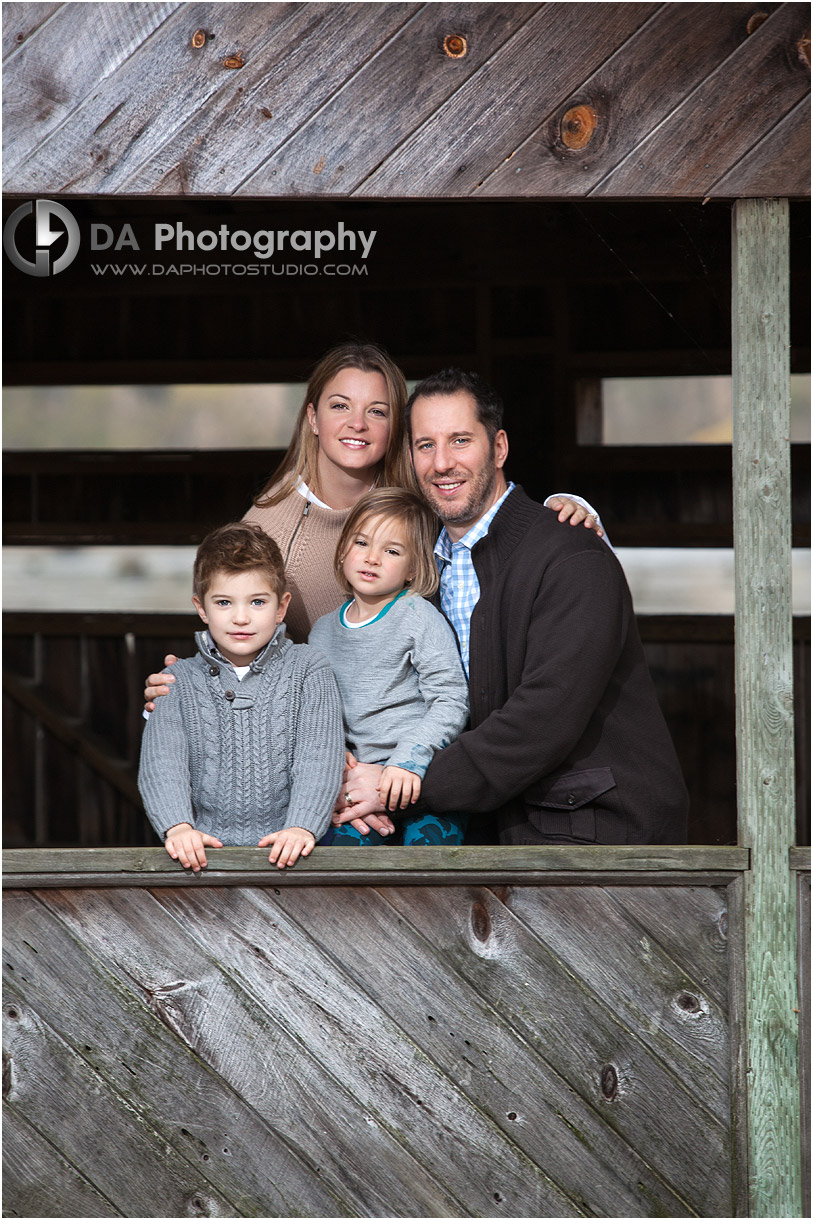 When working with families that have children, I always encourage the children to explore and play. The purpose of these family portrait sessions is to capture a snapshot of the family in that chapter of their life. Play allows their personalities to shine through as we can see when Shannon's children were in the barn. Their inquisitive natures as they were hanging from the frames resulted in reflective and honest portraits.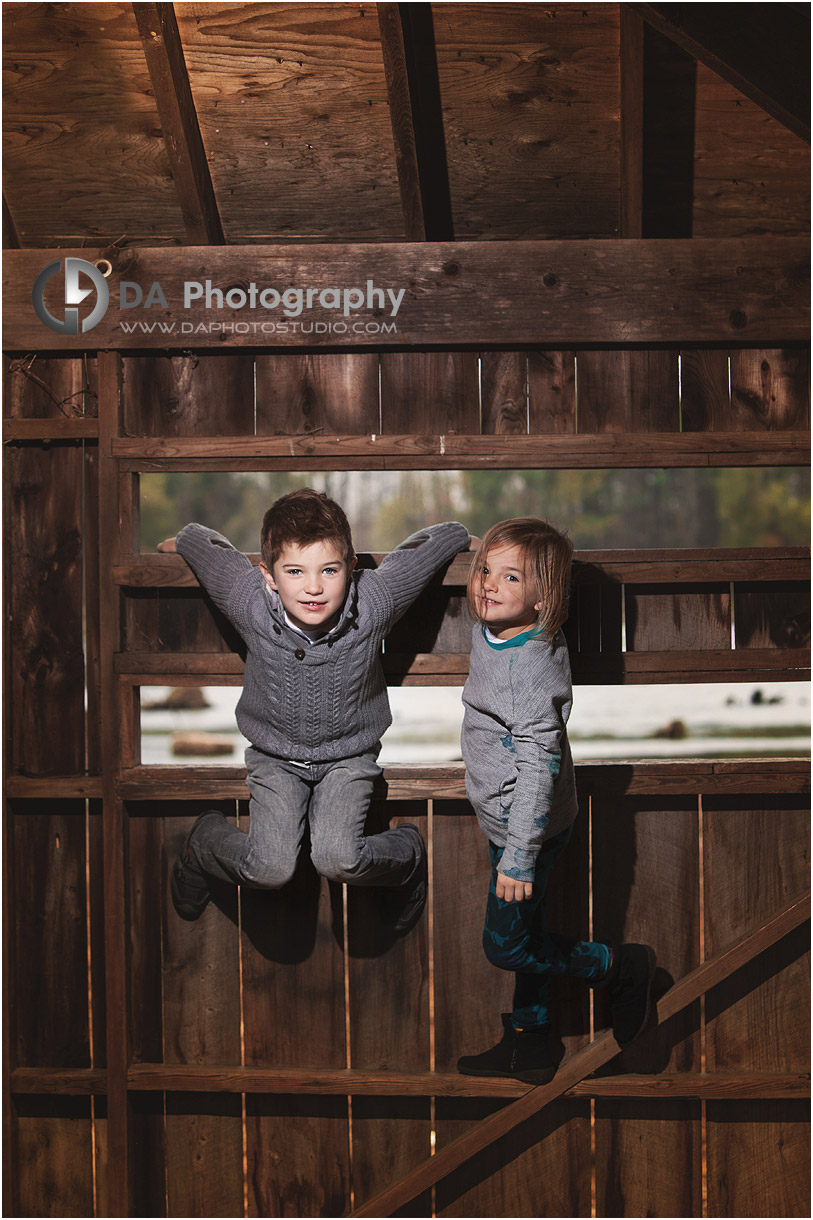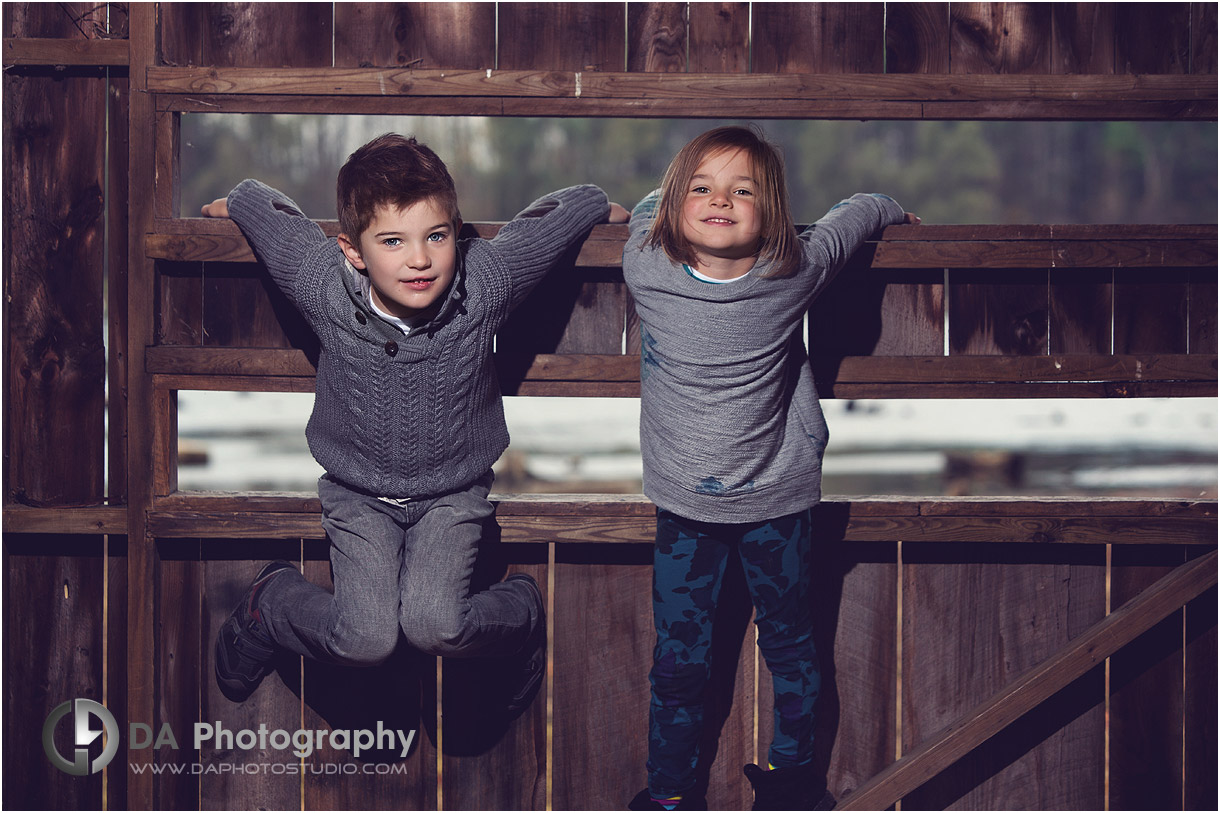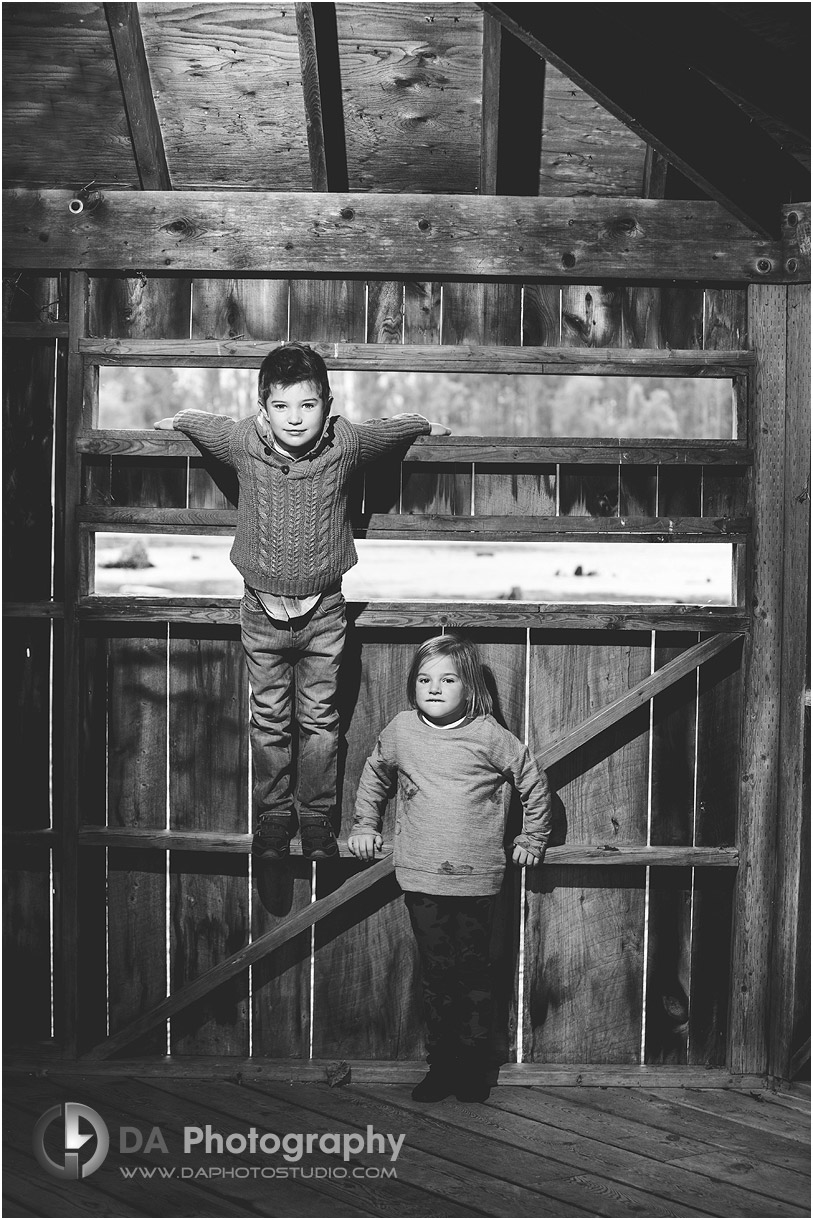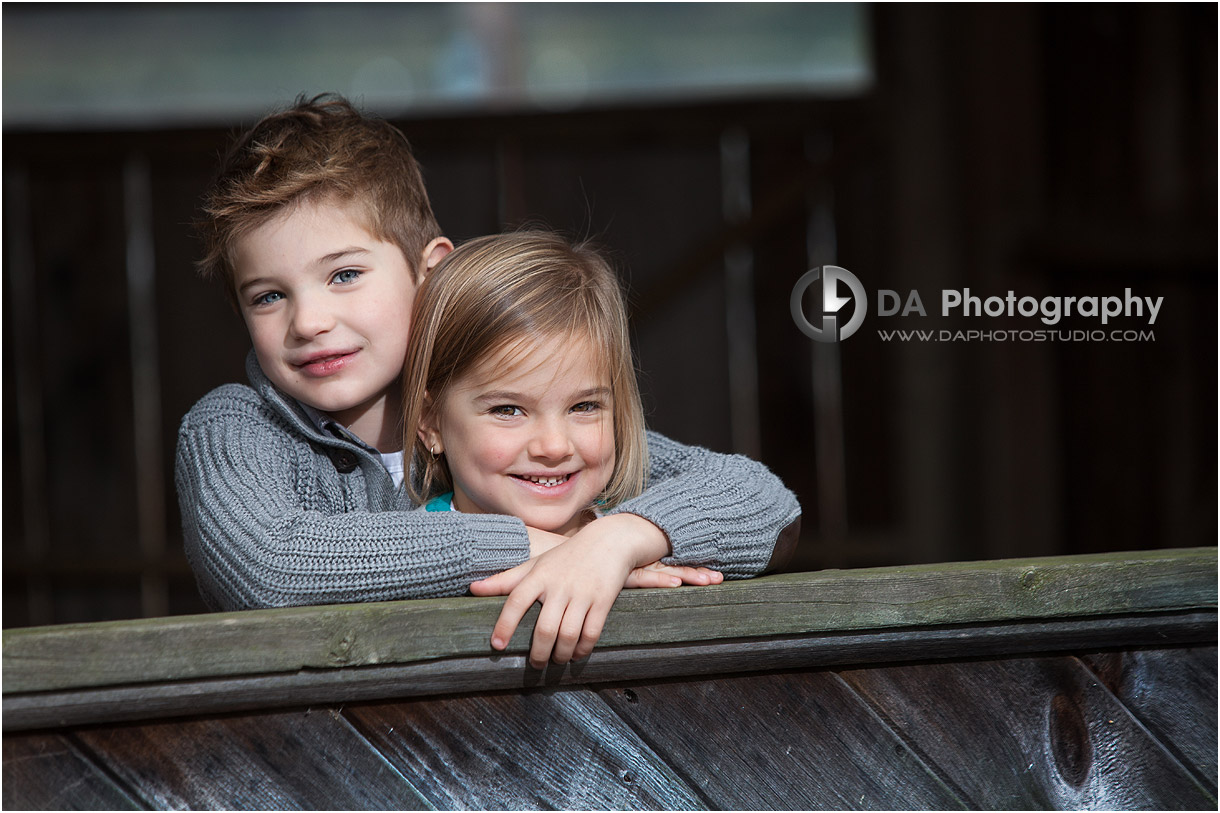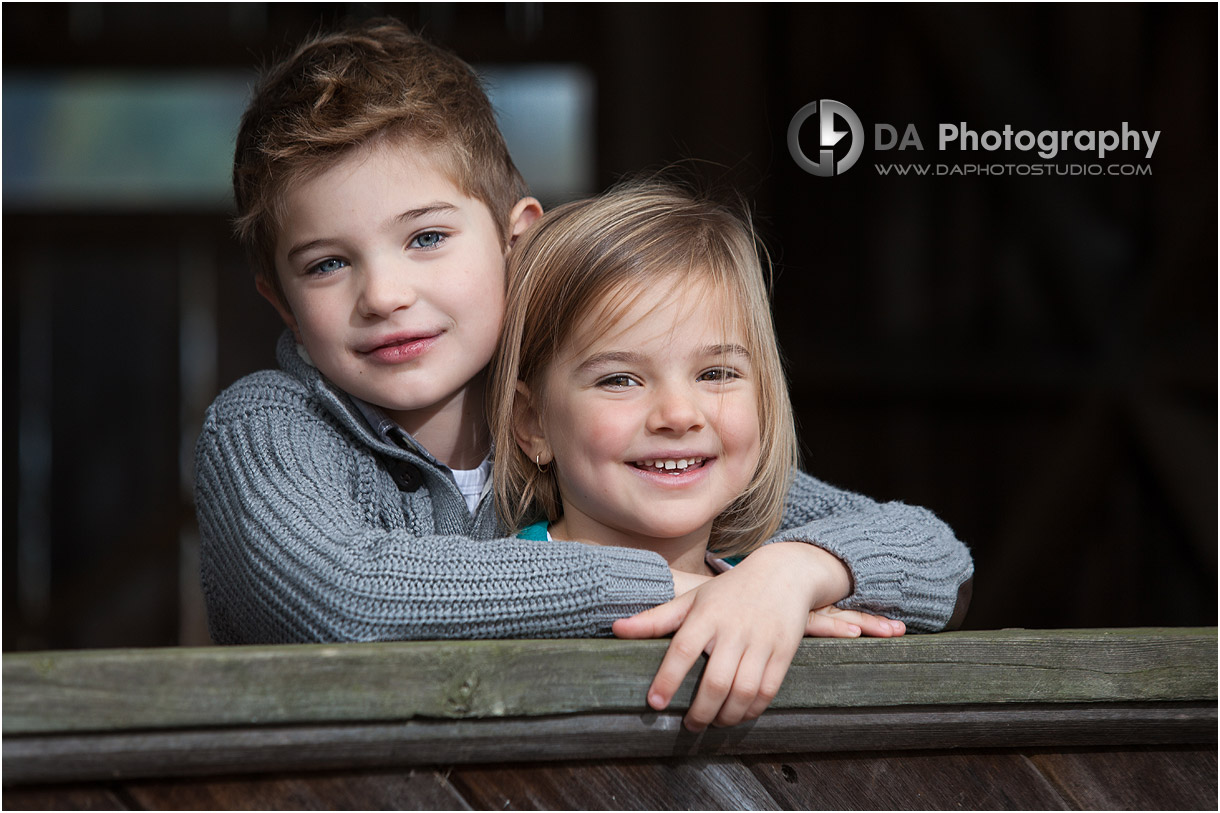 Milton family photographer + unique outdoor location = reflective and honest family portraits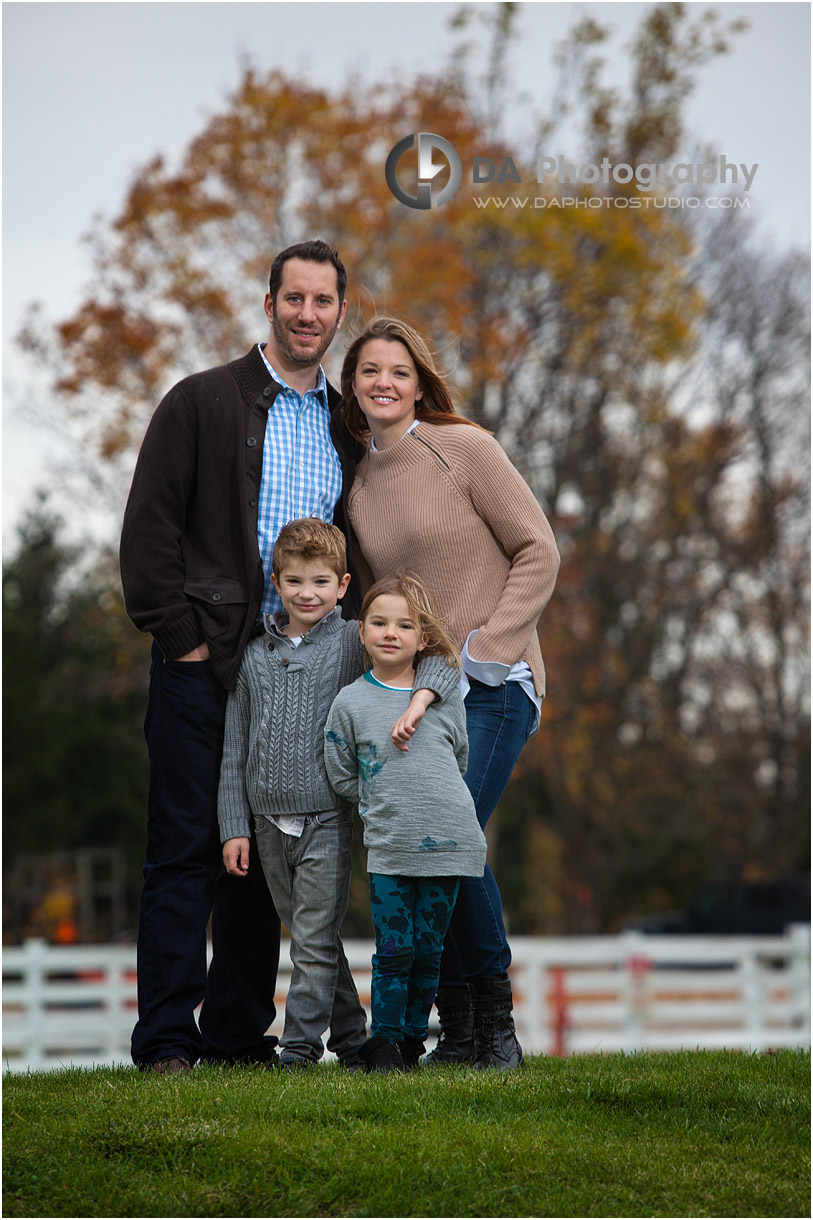 After we had spent time shooting in the observatory we headed down to the lake as we were racing against the threatening rainclouds. I chose to stack the family up with everyone on different levels yet close together. This symbolised their family unit yet showcased their different sizes and ages. It also meant that there was still enough of the landscape behind us to show off our surroundings.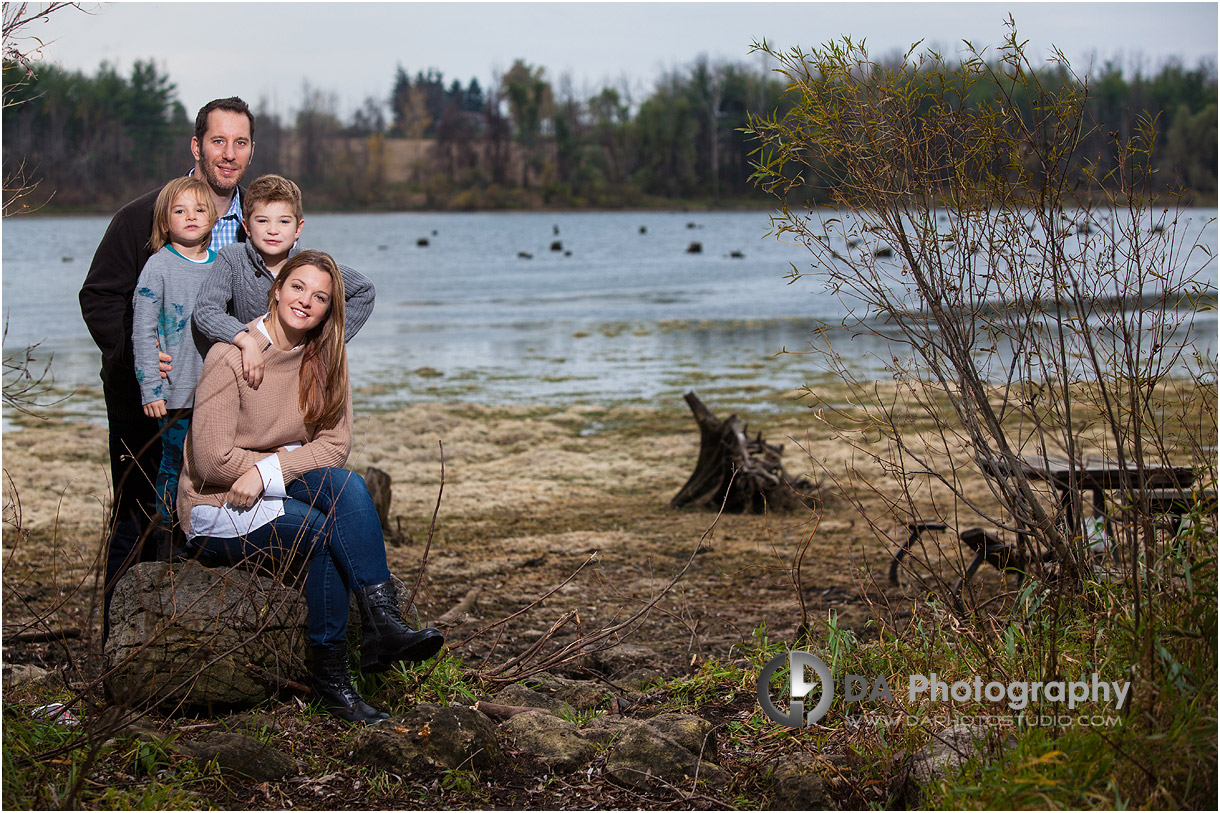 As photography is meant to evoke reactions and emotions, I love finding something unique to add to the frame. By situating to family between thick tree trunks or by shooting from above against a green grass and scattered leaf background, the addition of texture adds to the uniqueness.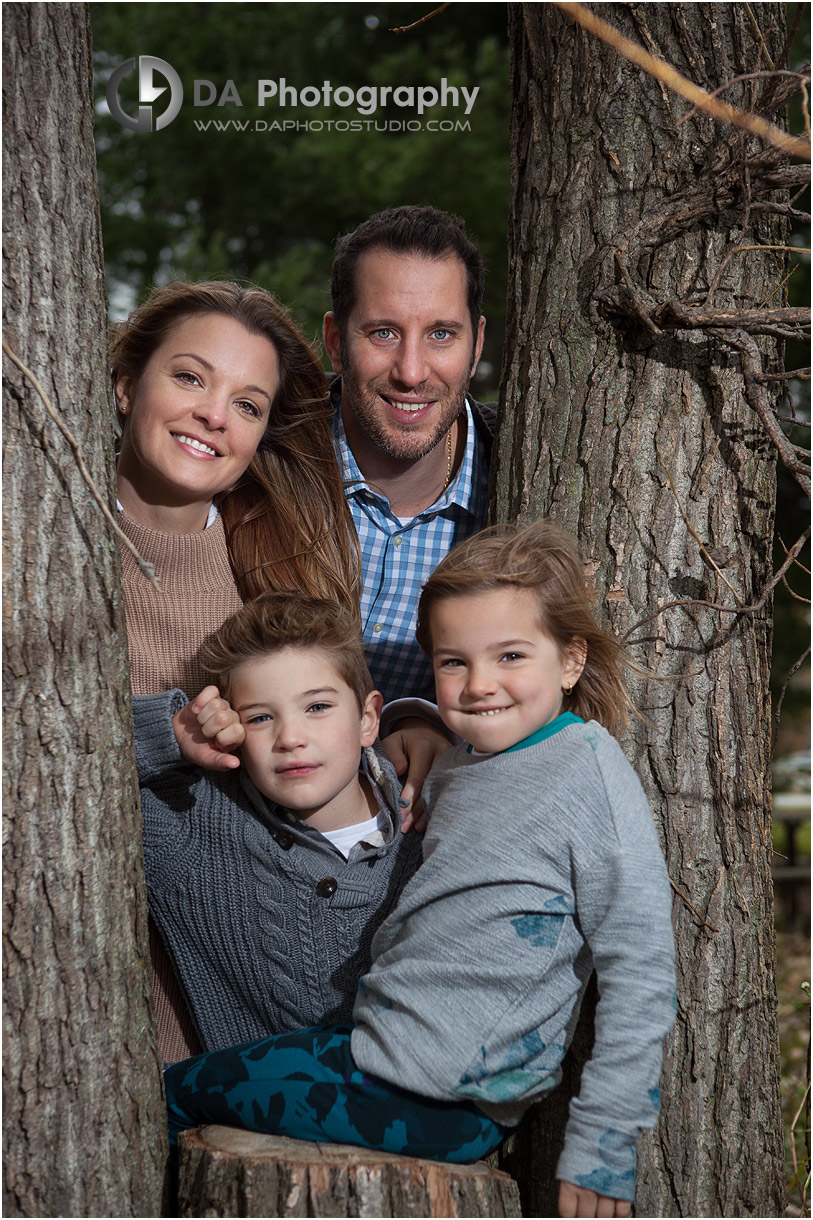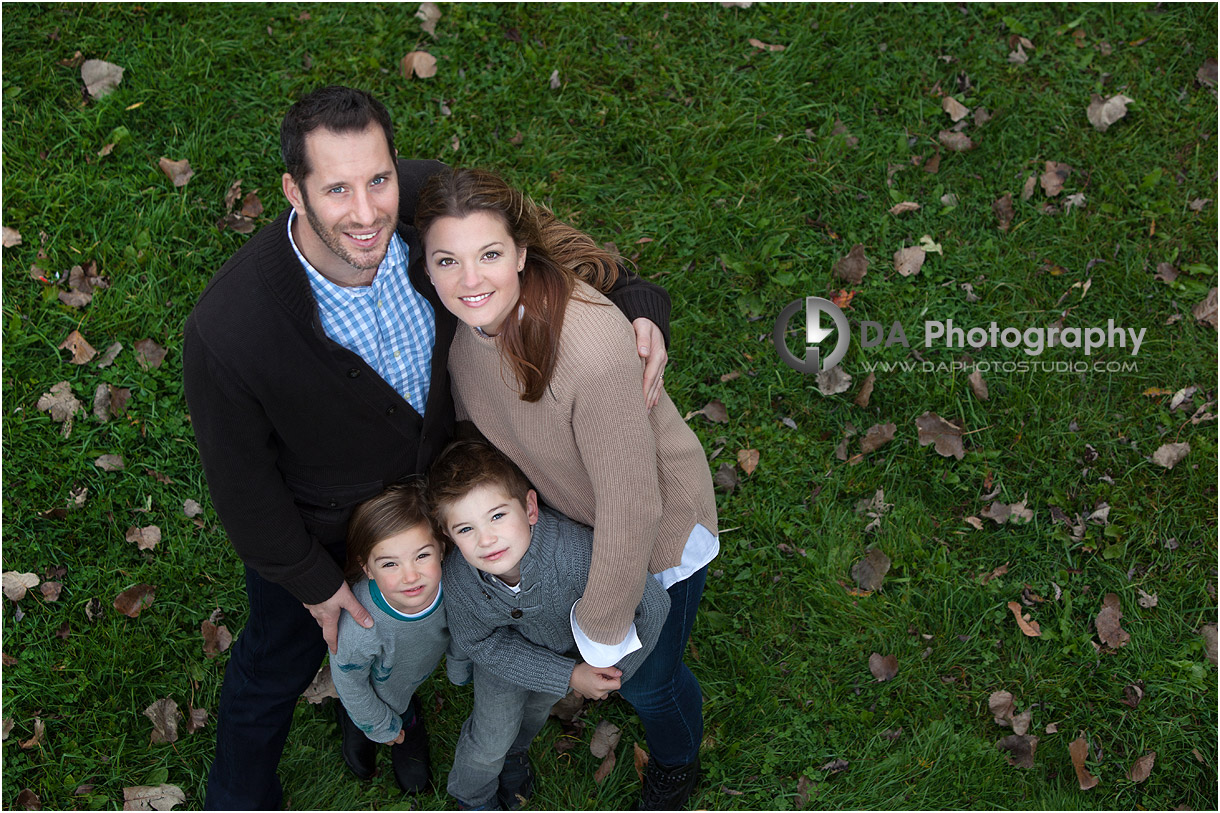 I loved being able to provide Shannon's family with another great set of memories. Working as a Milton family photographer allowed me to capture these beautiful images of their family immersed in nature.
Here you can check
another family
photo session taken in conservation area in fall.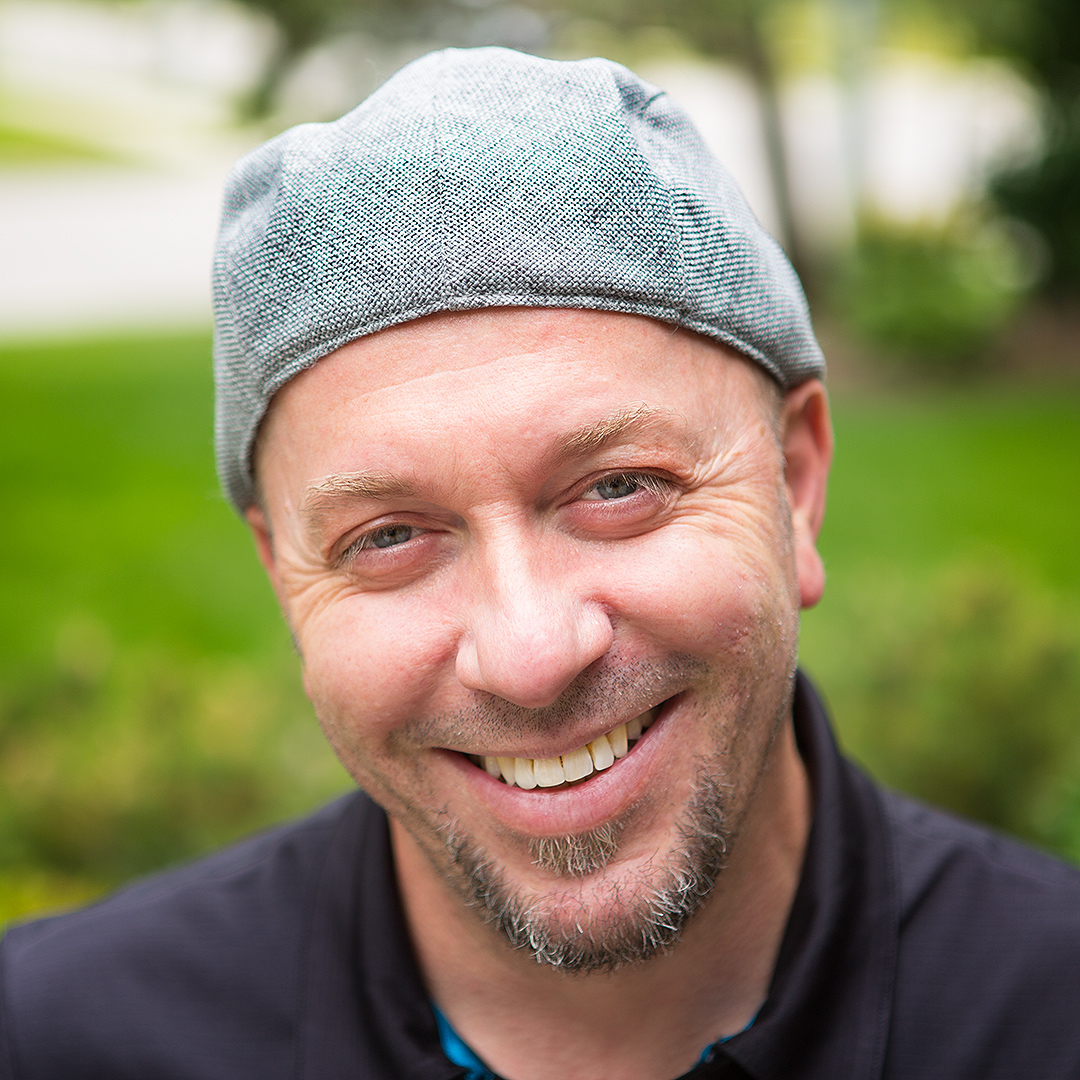 My passion and biggest asset is taking the time to make every client comfortable and relaxed before I even pick up the camera. The result? Photos of you that actually look like you at your best! I can prove to you how much you can enjoy having your picture taken. Lifestyle photography is about the experience that happens to be served up along side of some great photos.
Specialties:
Family Photography for families that like to move around and enjoy their photo time, Wedding Photography for couples looking for a mixture of photojournalistic, contemporary and traditional images and Professional Corporate headshots that are far from cheesy and stiff.