The joys of photographing twin newborn baby girls are endless! It's enough reason for me to travel to Ottawa.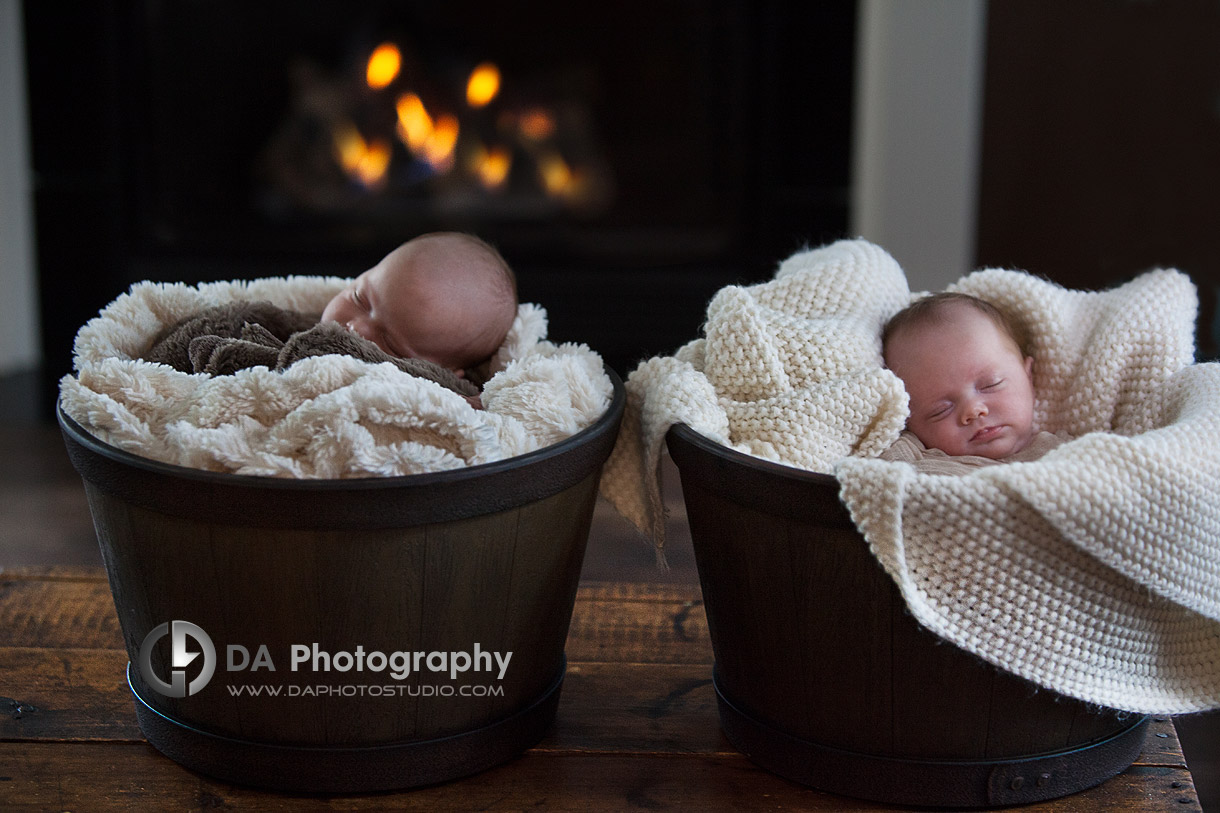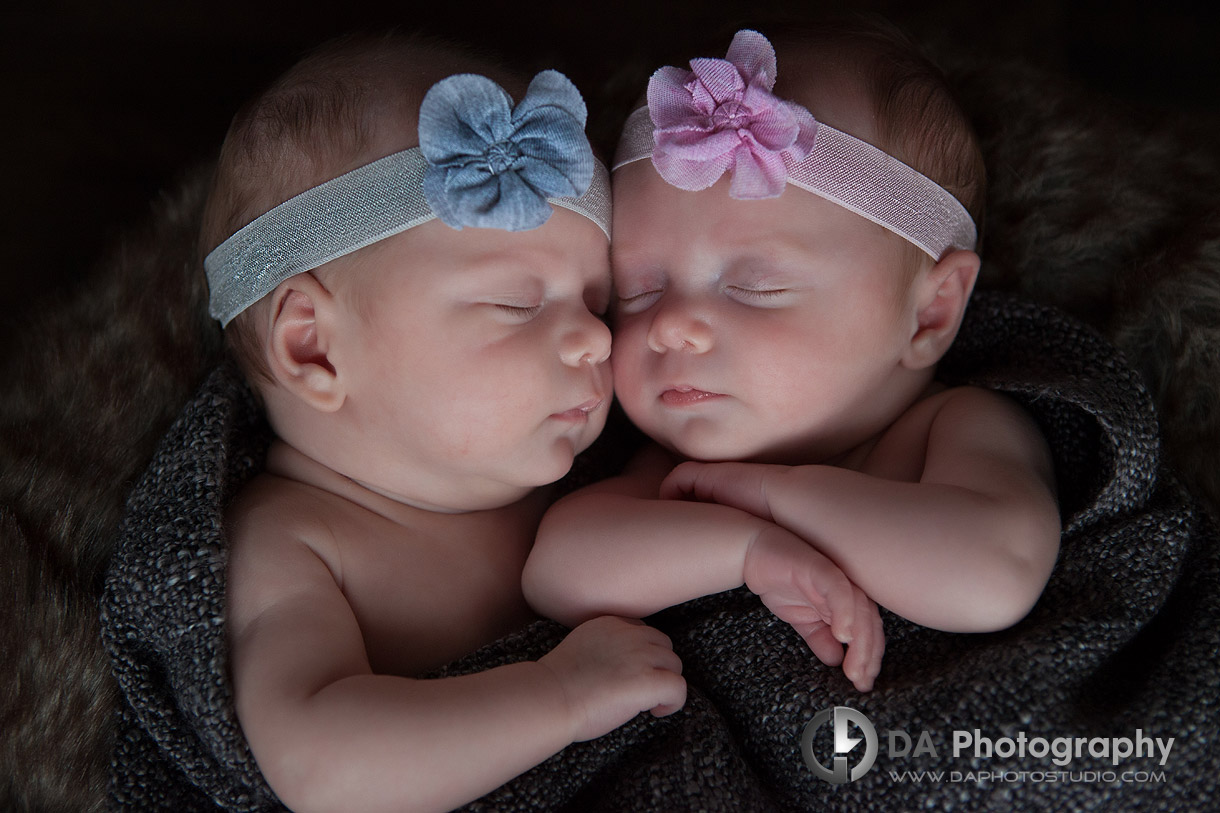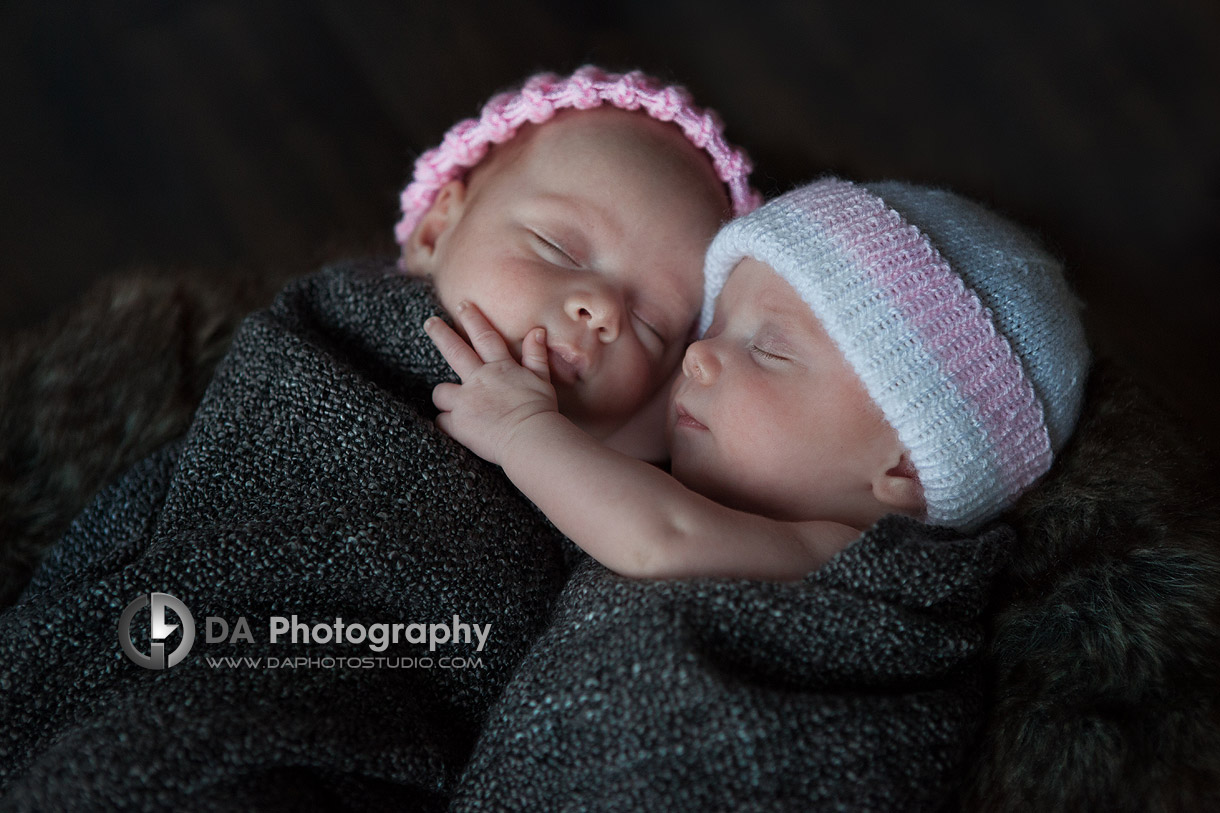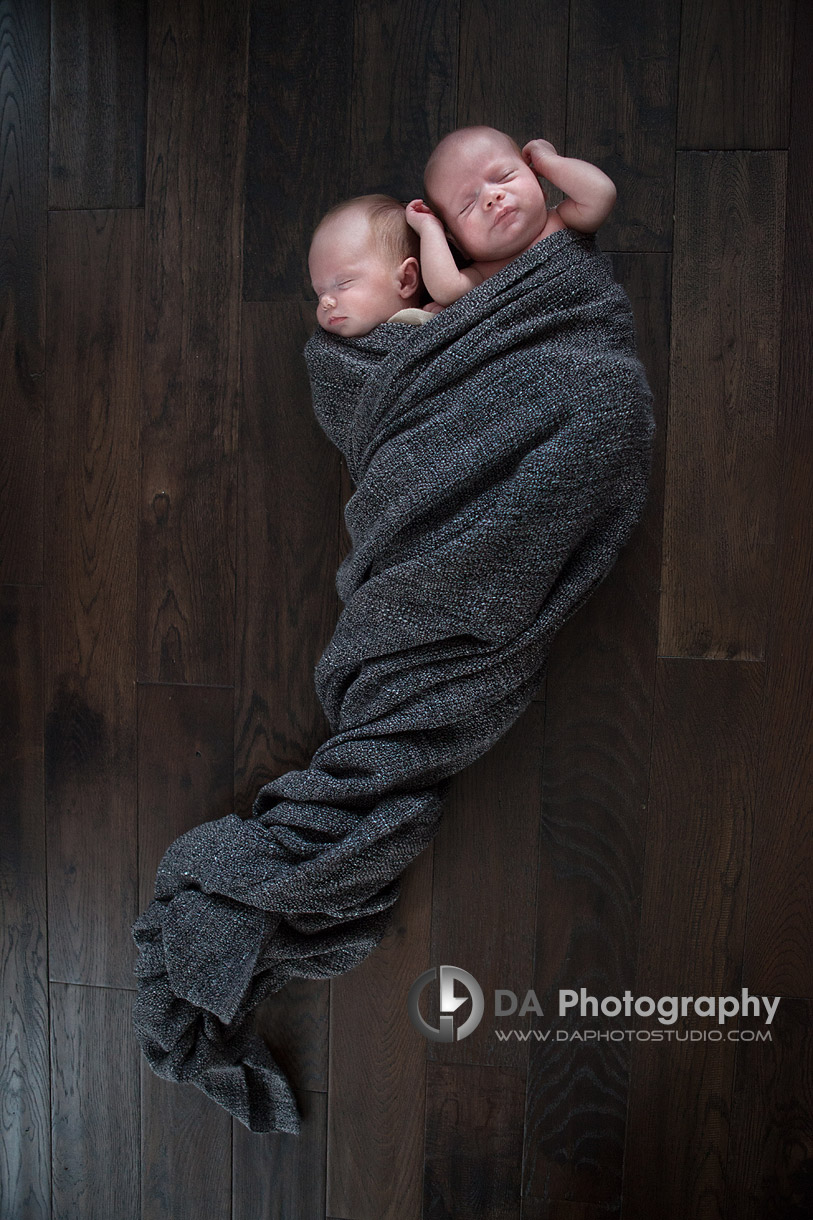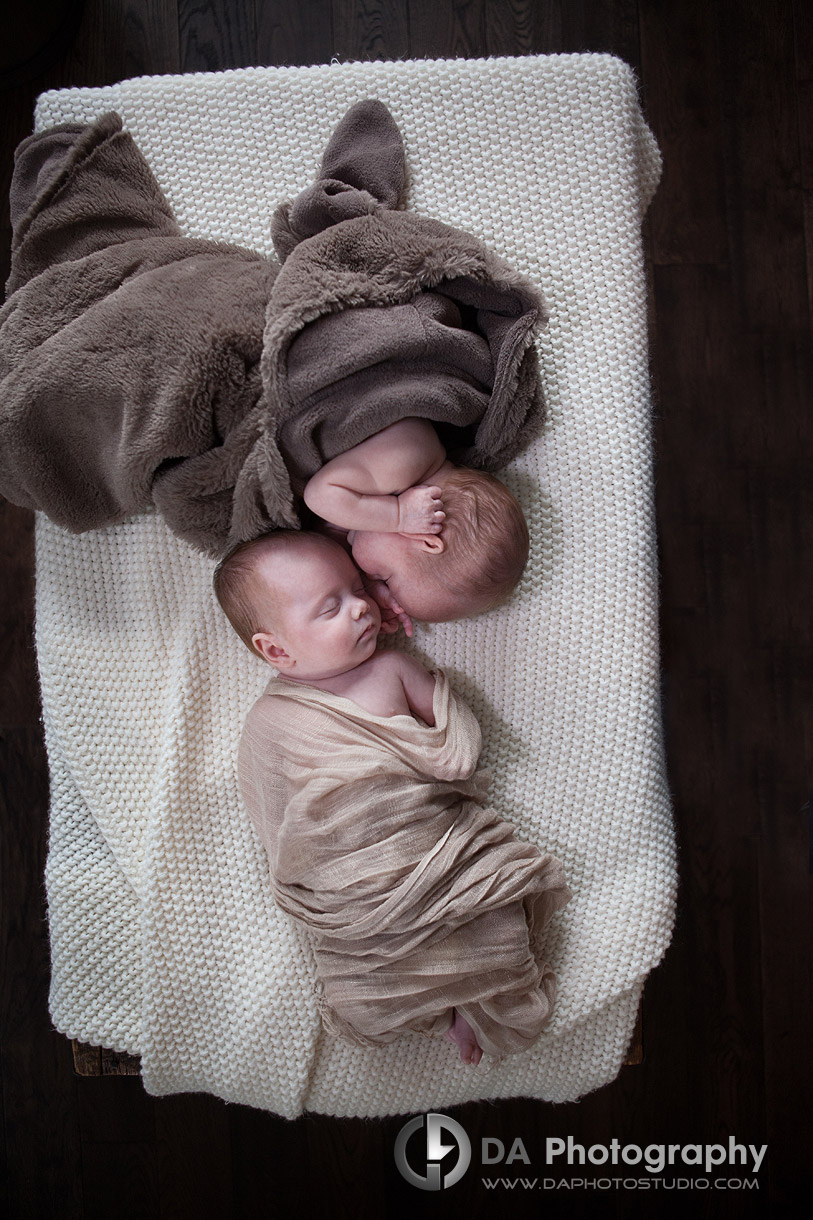 What brings me to Ottawa? 
Twin newborn baby girls, Sarah and Lily. Their parents chose me as their wedding photographer a few years back and they called me again to take photos of their newborn baby girls this past year. The drive to Ottawa isn't the most scenic, but I do love to blast my music and get lost in thought along the way. I don't mind driving at all, especially if the traffic is good. Ottawa is a beautiful city! Whenever I visit for work, I go for a walk around the neighbourhood I'm in and take in the sites. I find Ottawa is a chill town with great people who take pride in living there. Of course, the Byward Market is amazing and I love to grab a coffee and walk through if I can.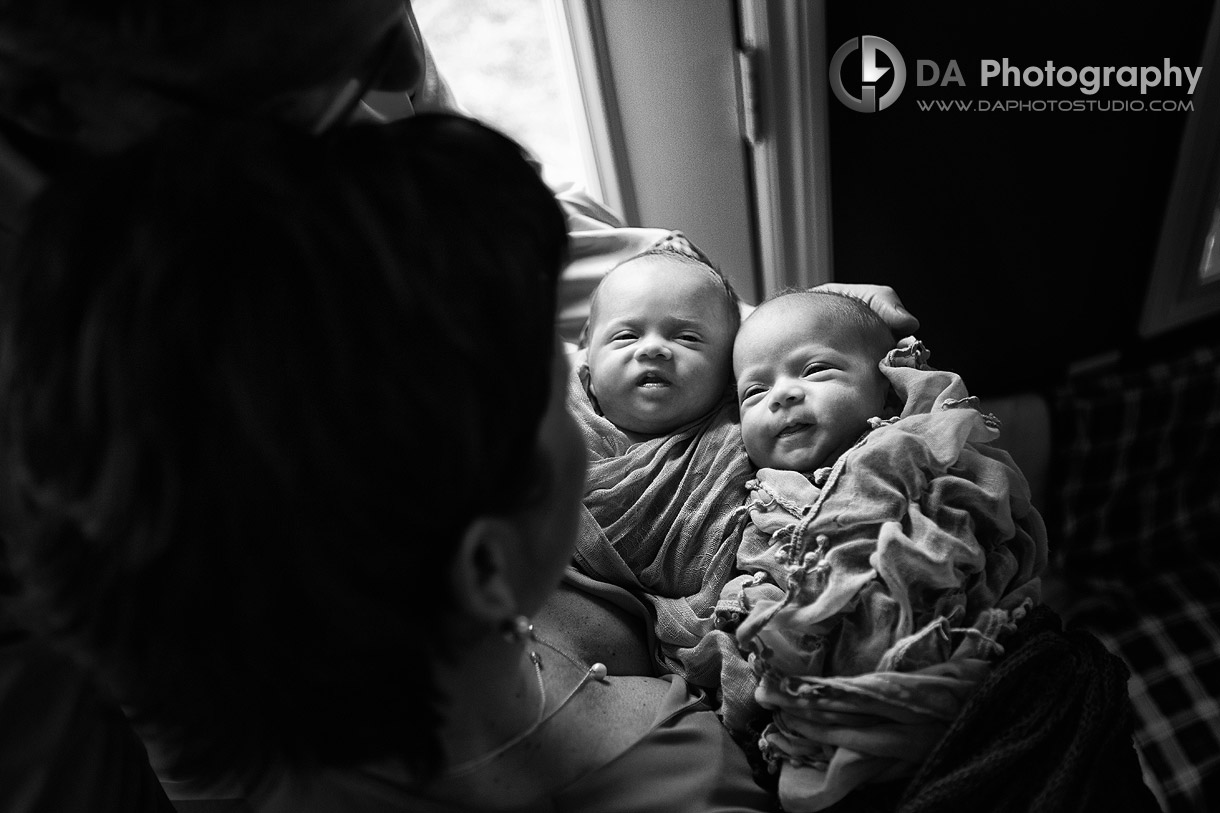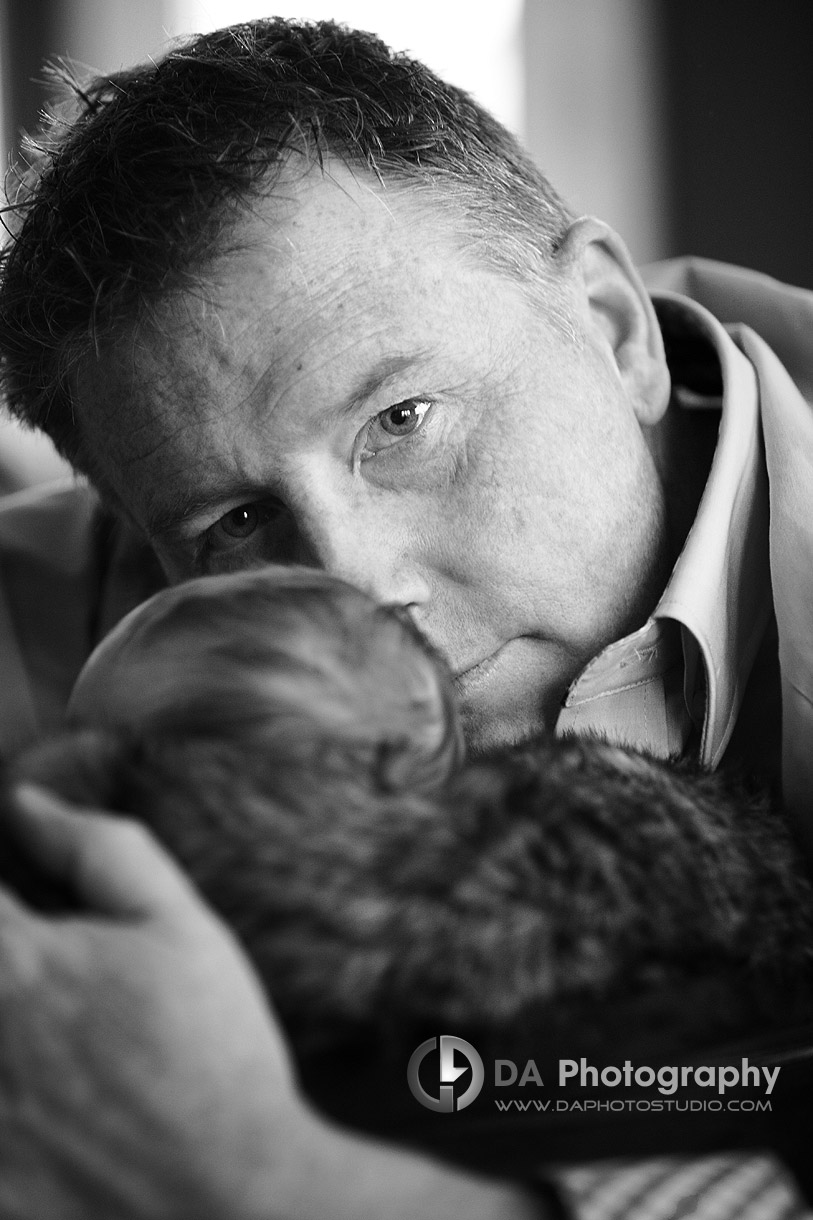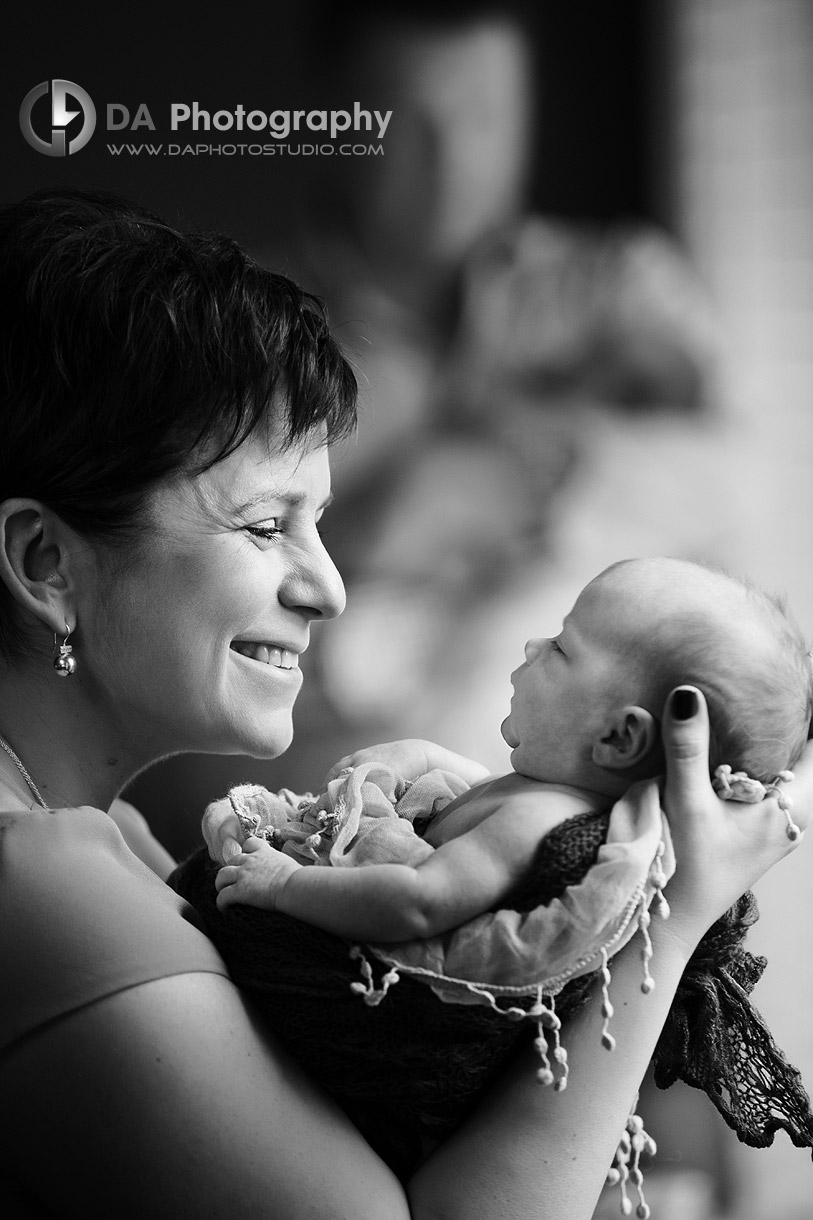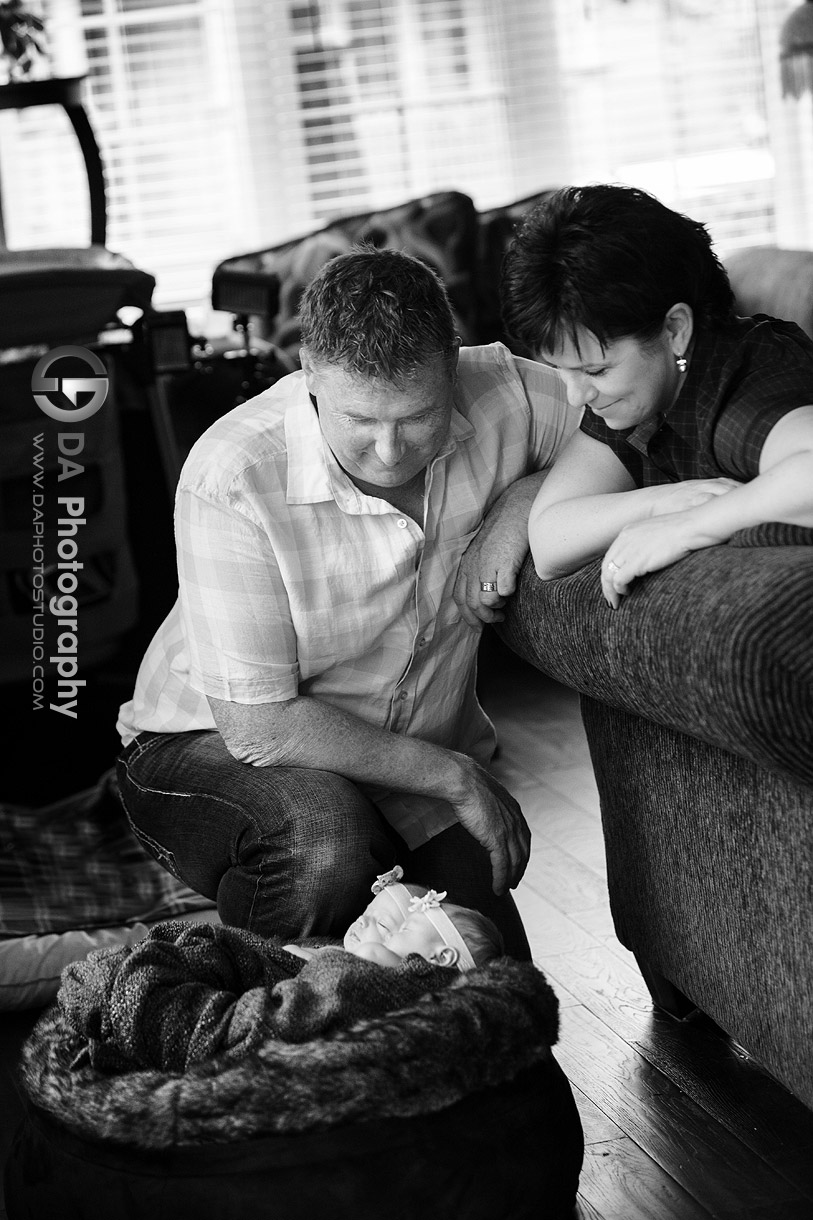 Keeping it Cozy
Newborn photos are always best to take indoors. The babies aren't at a stage where they move around a lot and the main focus of a newborn session is to take up close and personal photos. So, there's no need to leave the comfort of your own home! For Sarah and Lily we stayed in their family room for most of the photo shoot and then we ventured out from time to time in their very own nursery as well. The best natural lighting came from the sliding glass patio doors that are in the kitchen and the light coming in from the front door on the landing of the stairs. These are unique places for a photo shoot, but it just goes to show you that location is not important. I brought along a studio prop, a furry blanket, that we placed on top of an ottoman to get the right lighting and to show the babies snuggling in for warmth.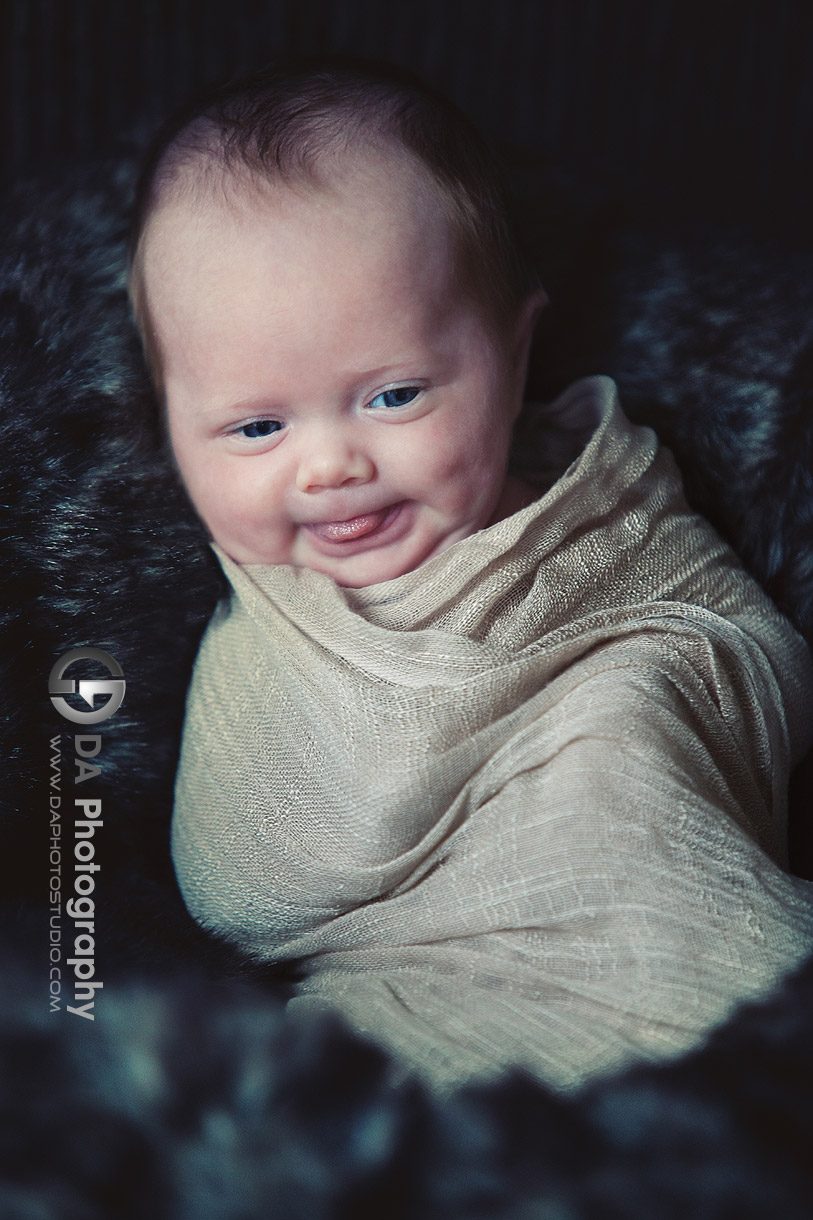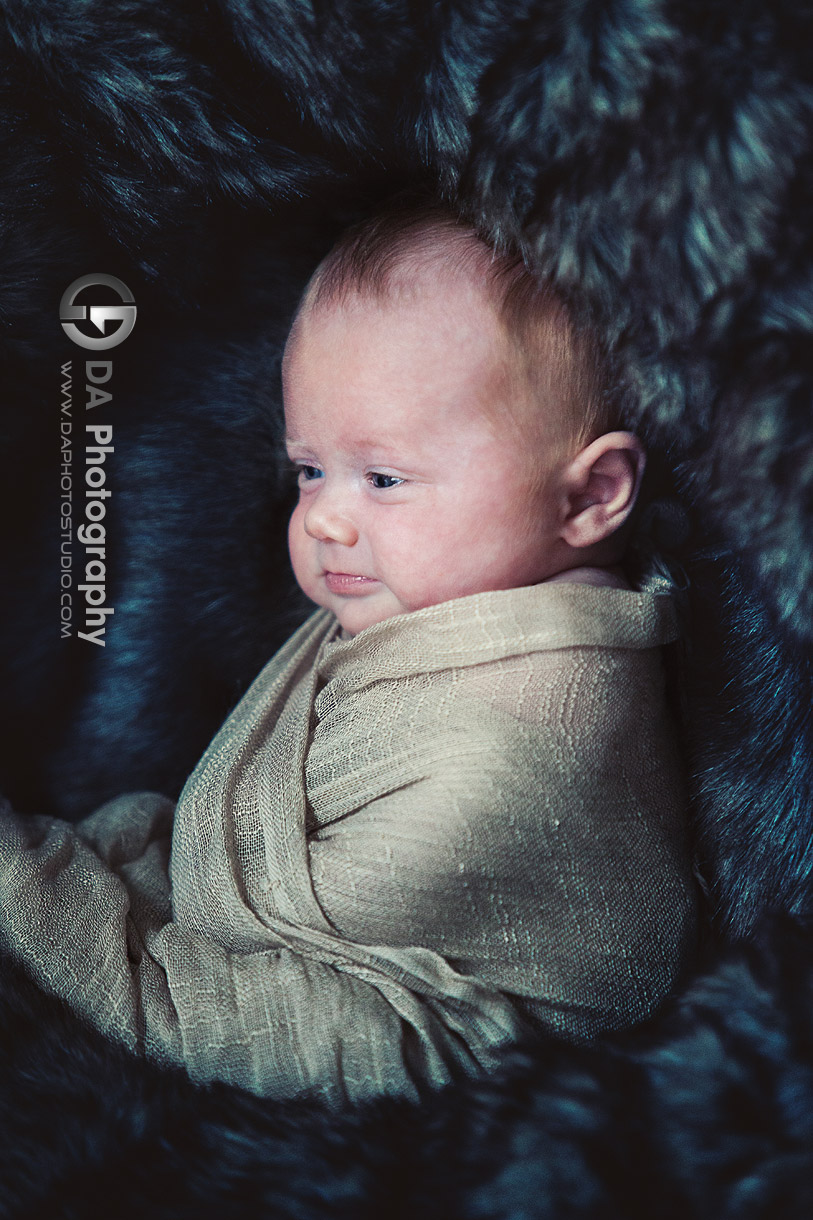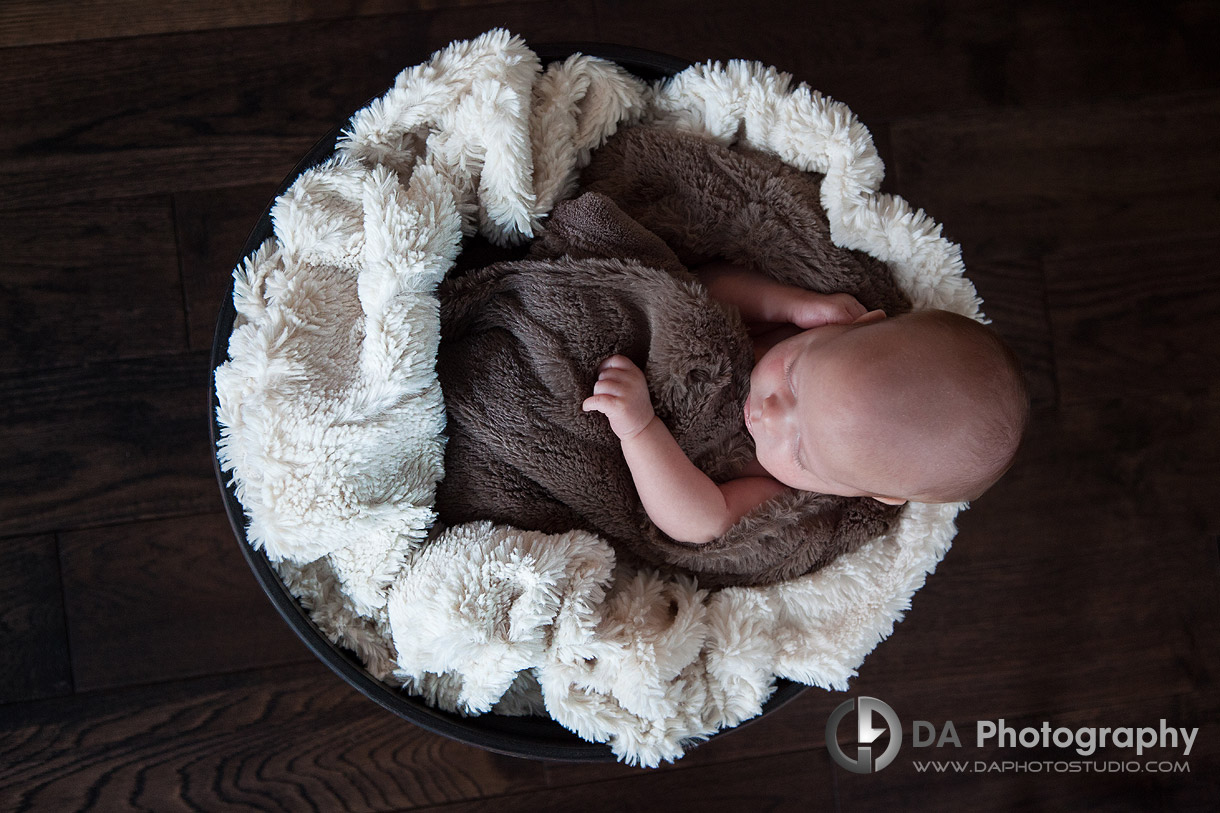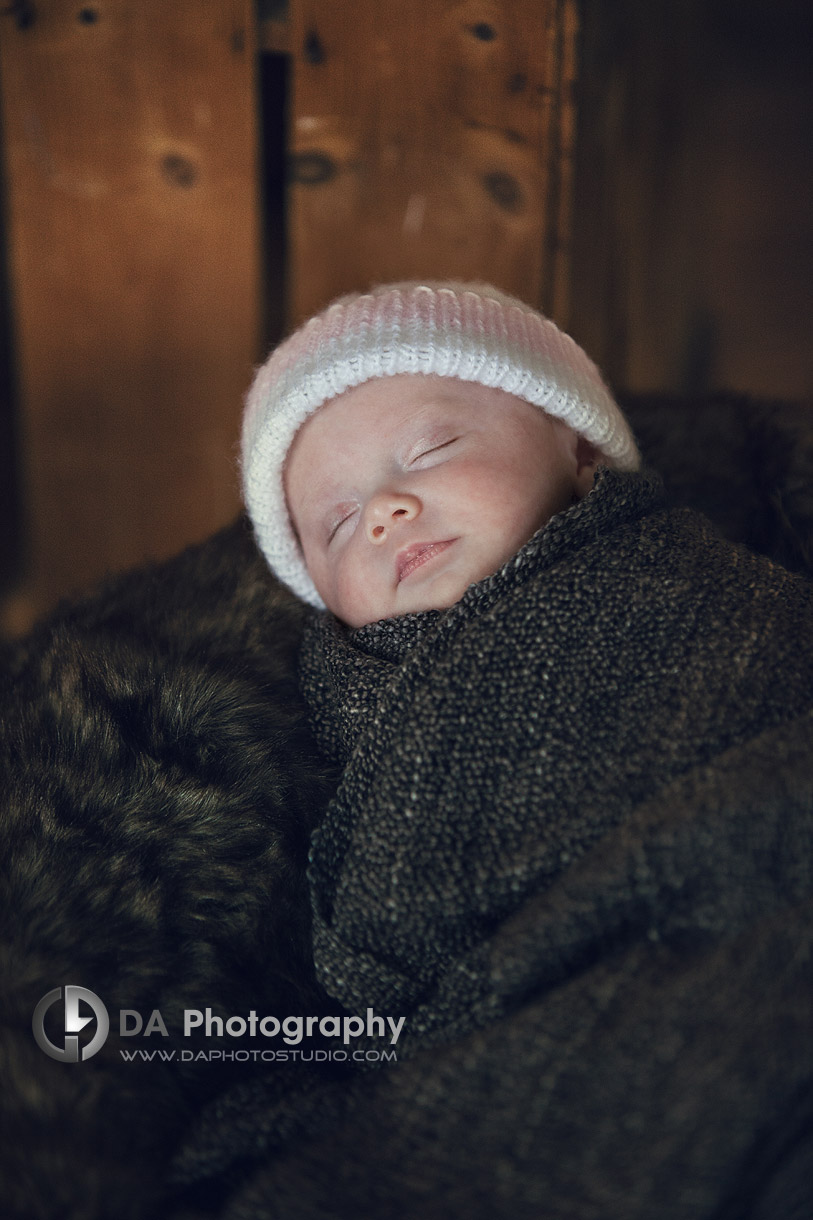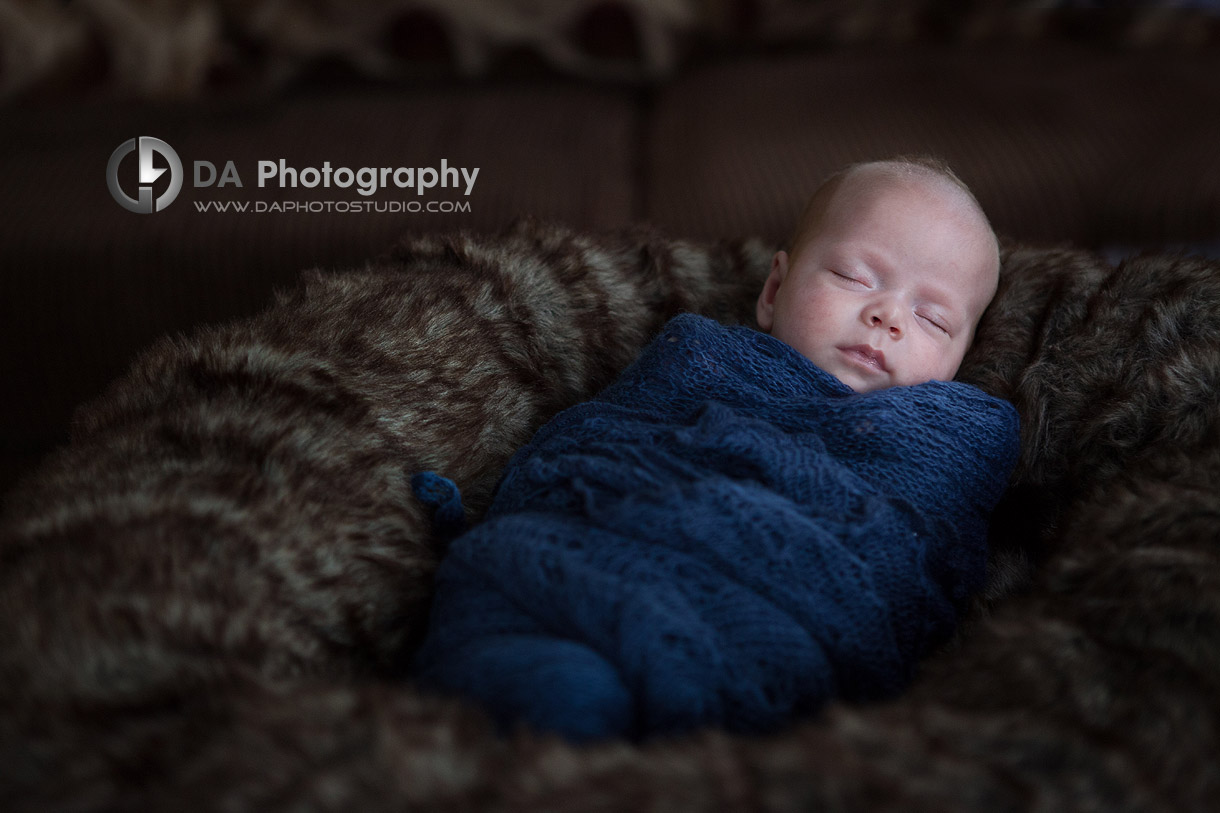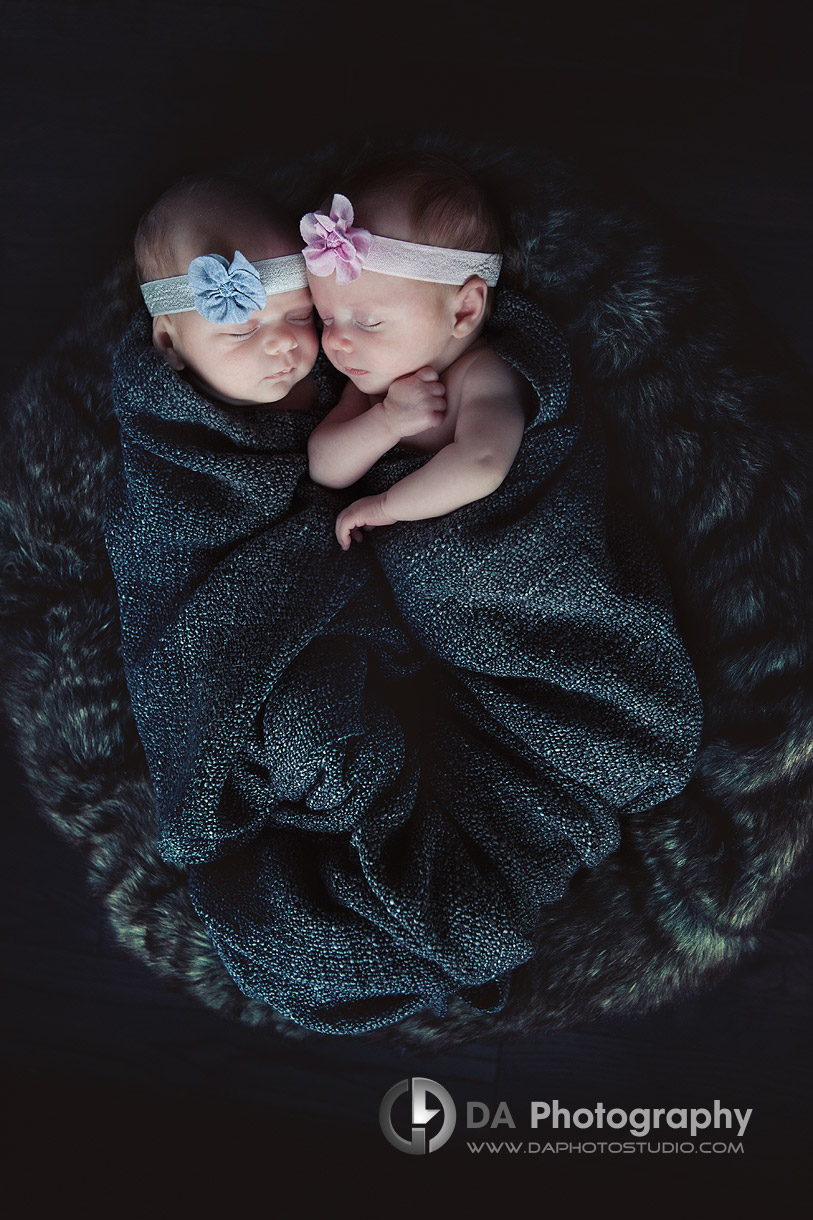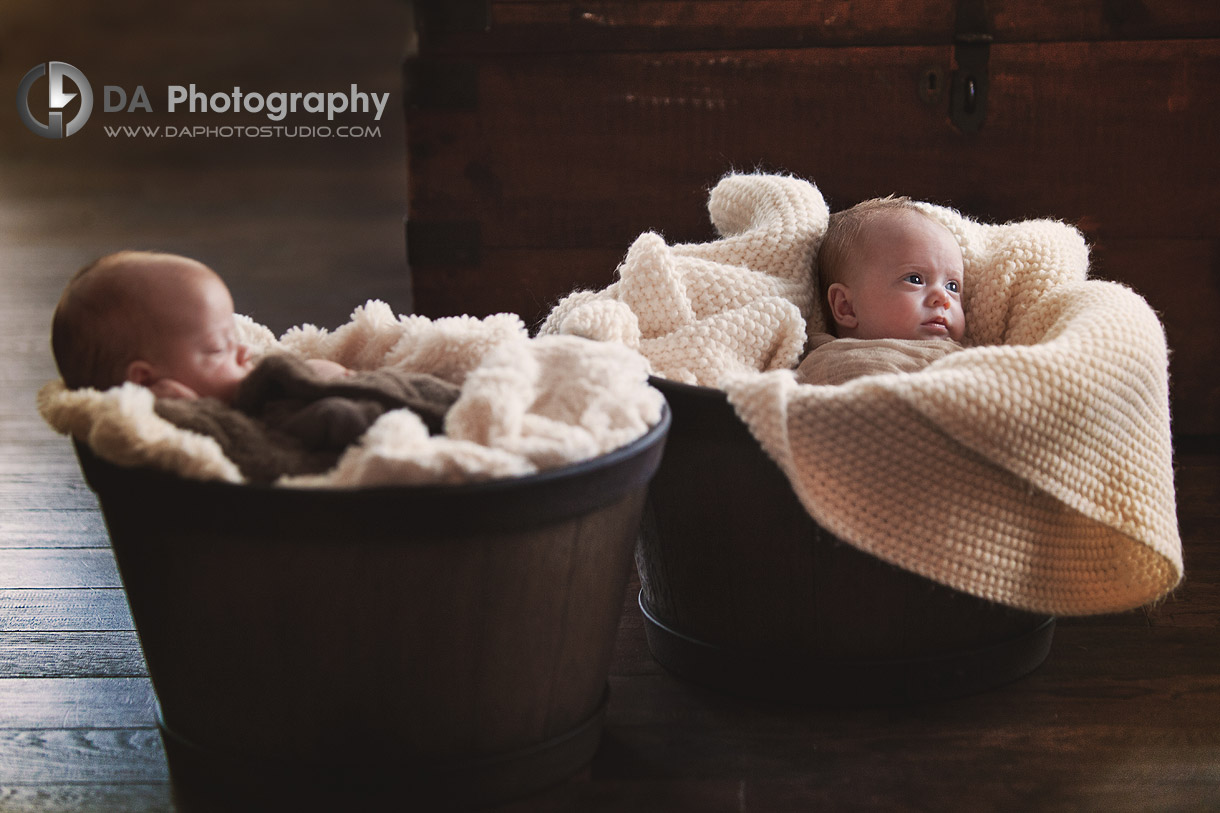 Fusion Slide Show
During the photo session I took video of Sarah and Lily's parents interacting with their newborns. Their parents are so proud of their girls and joyful that they are now a part of their lives. Capturing their love and affection was easy. I was able to place the video footage along with pictures on a slide show for Sarah and Lily's parents and the result was beautiful! Something they will treasure for a lifetime.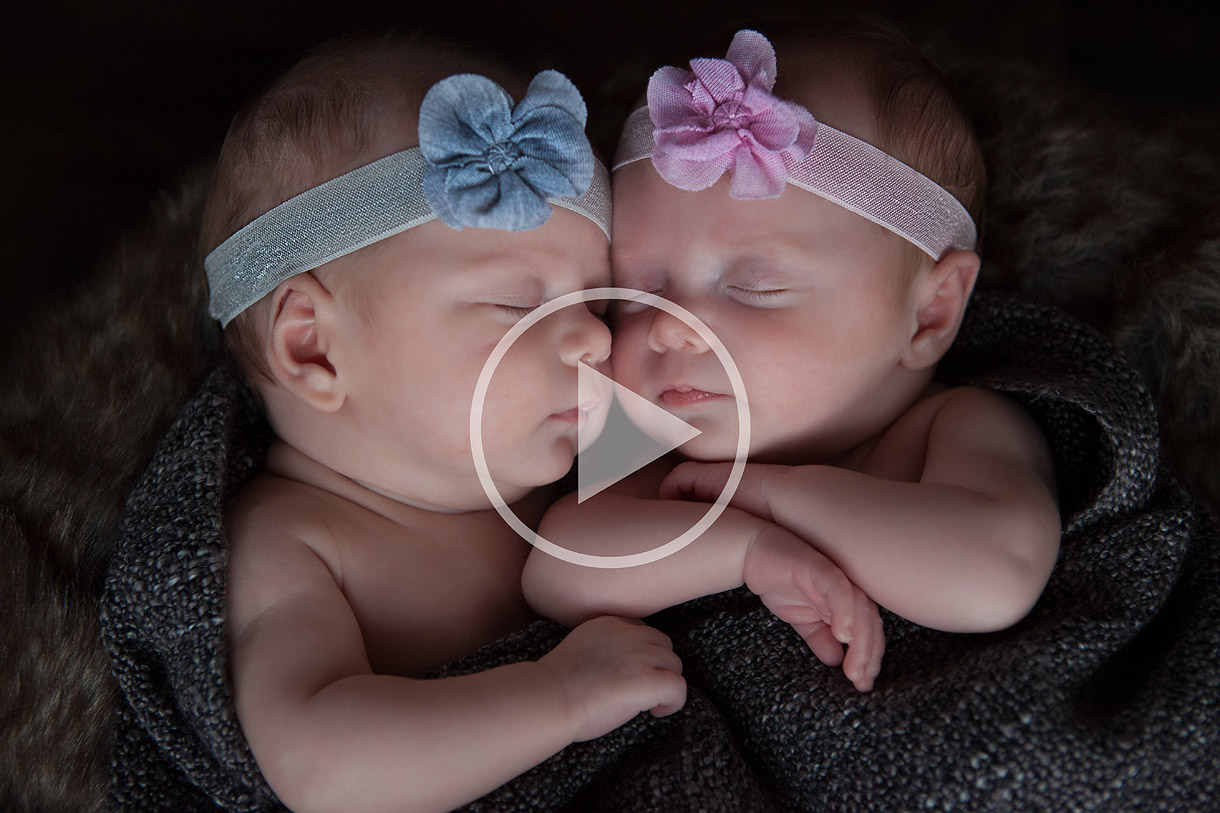 Together Forever
Working with twins is a unique experience. I always want to take individual photos, but being a twin is a very special thing that will be part of their identity forever. So, I also love to place the babies close to one another, snuggling together like they did when they were in their mother's womb. These are some of my favourite photos of Sarah and Lily. I love the way they reach out to touch one another when they're close. It looks like they're giving comfort and support to one another. They're beautiful girls that are lucky to have parents that love them like Ken and Kathryn do. Plus, they have built in friends to play with when they're older – 2 lovely dogs who can't wait to run and play with the girls!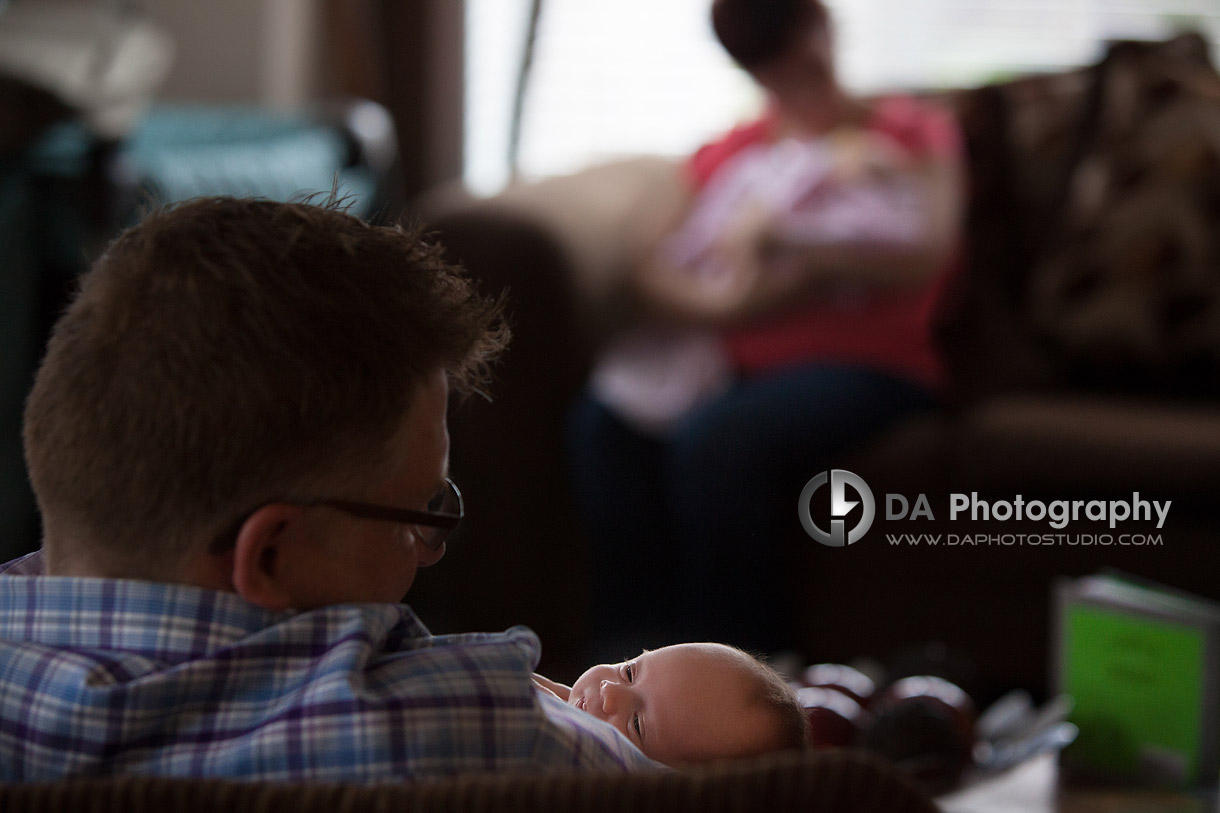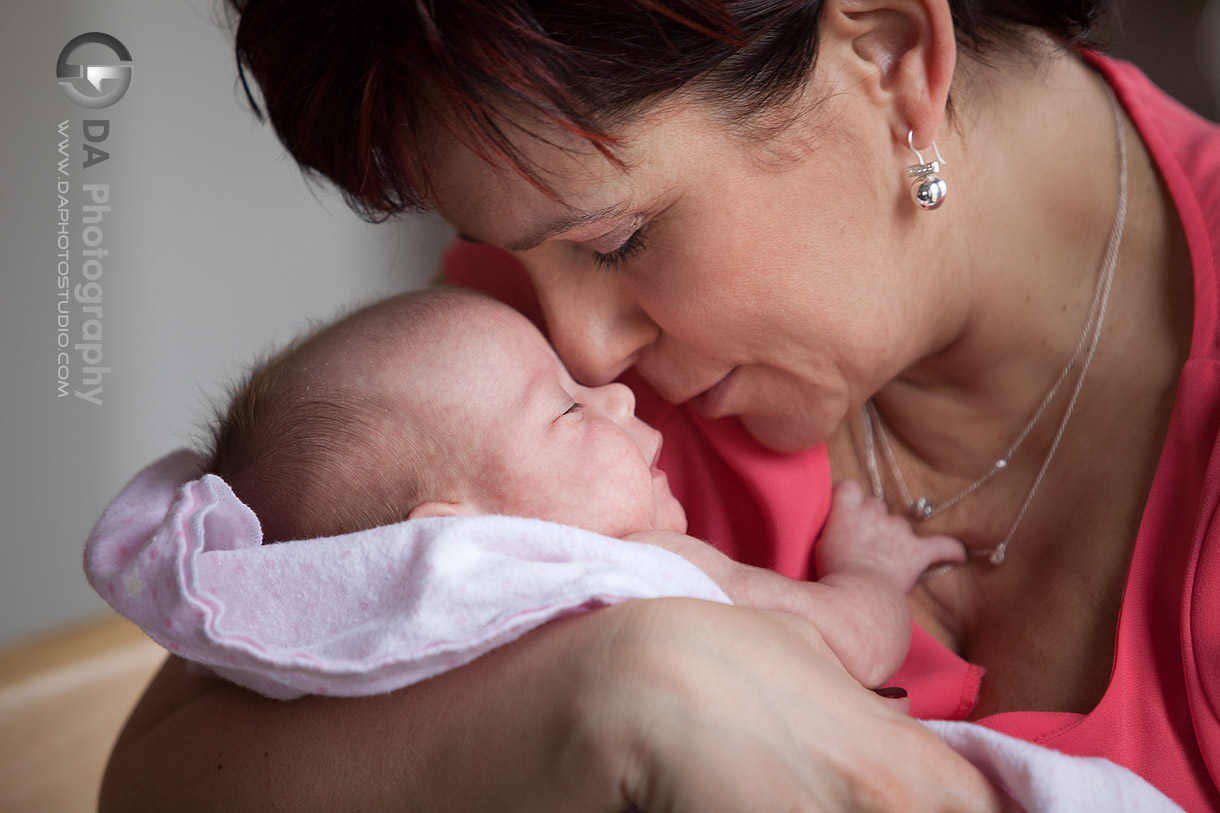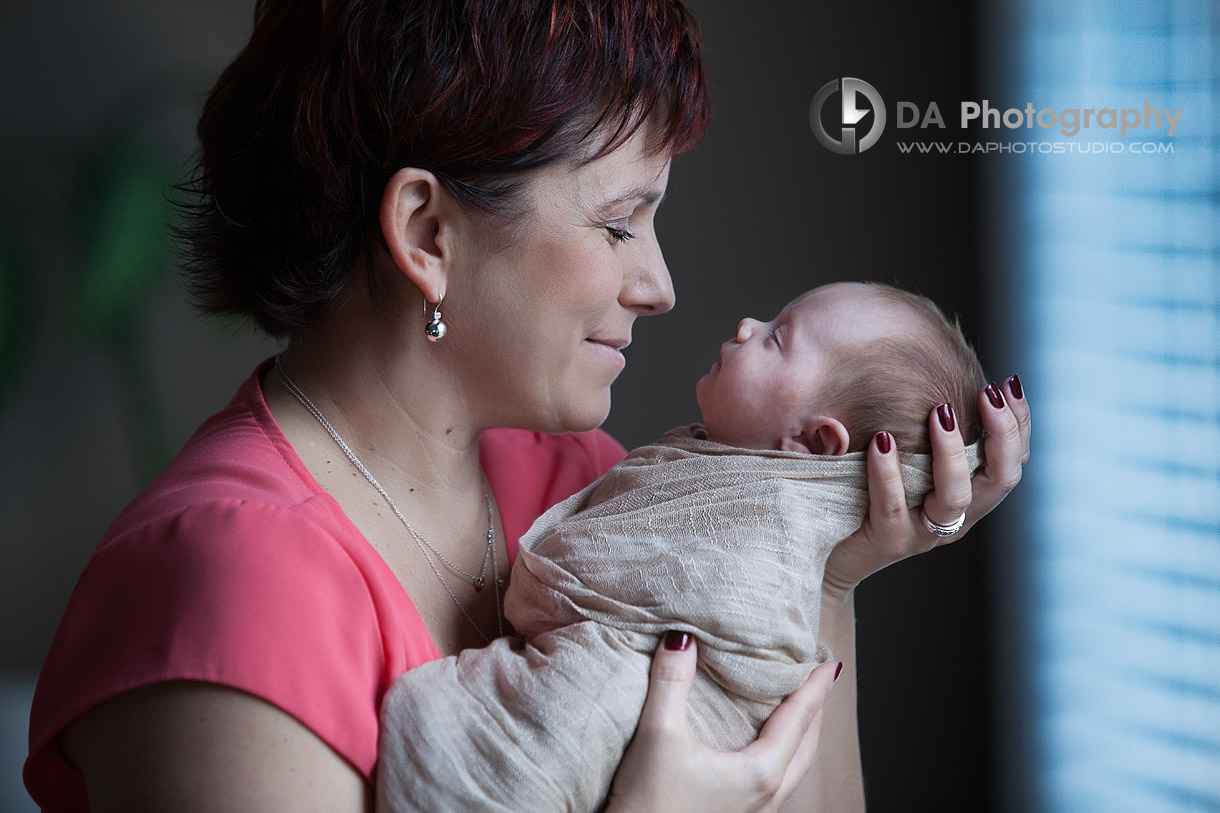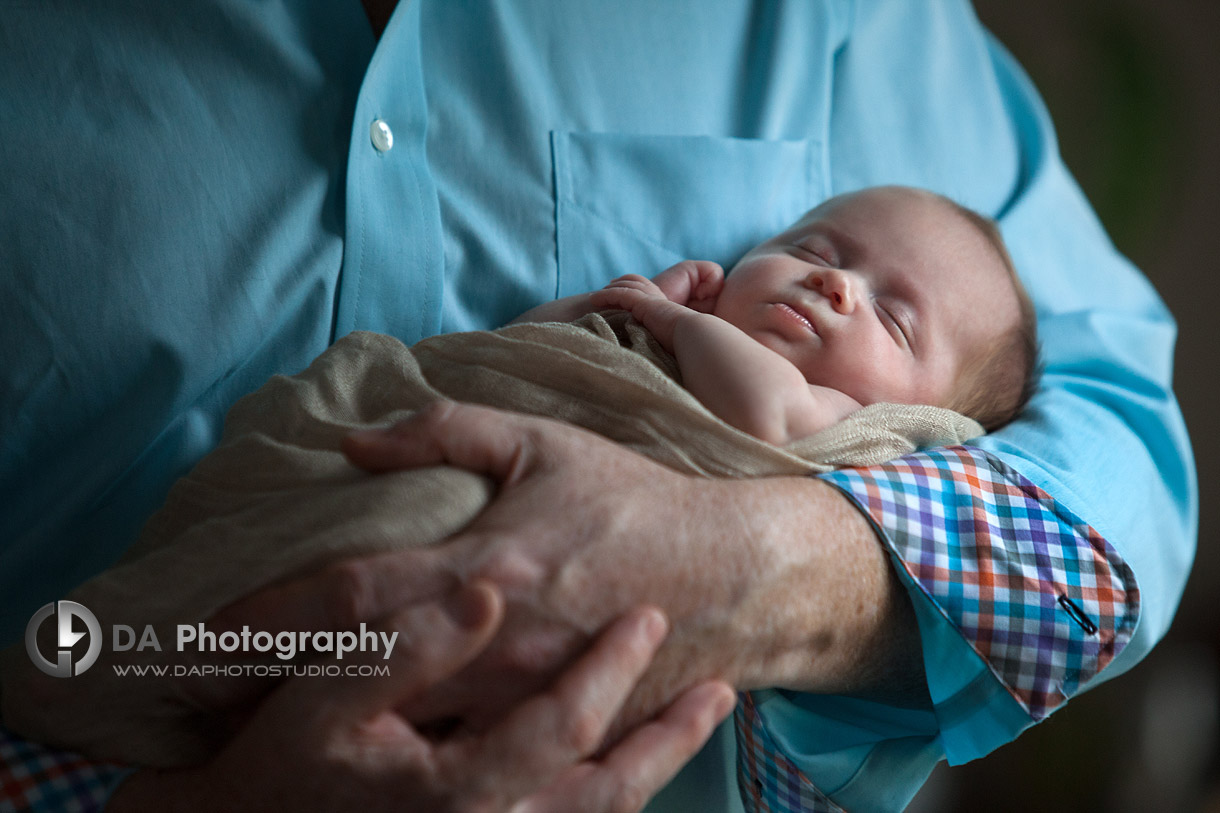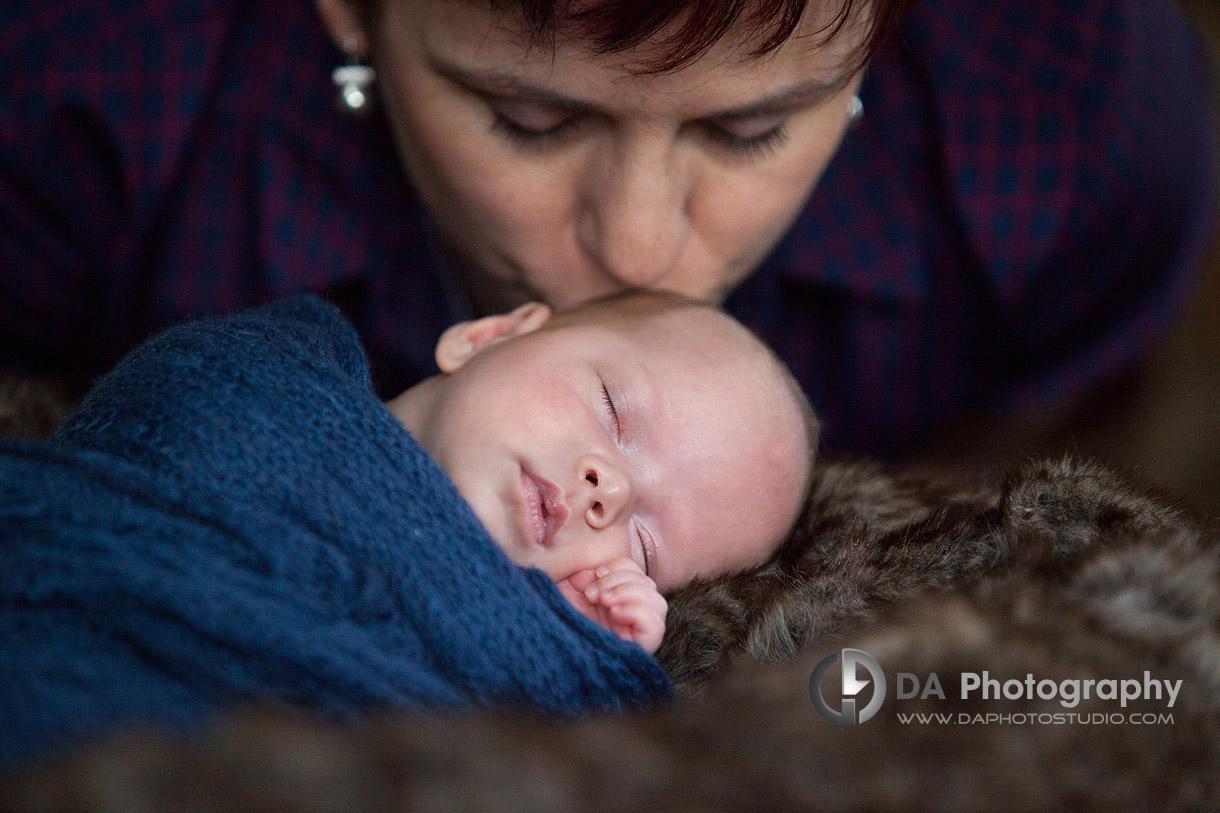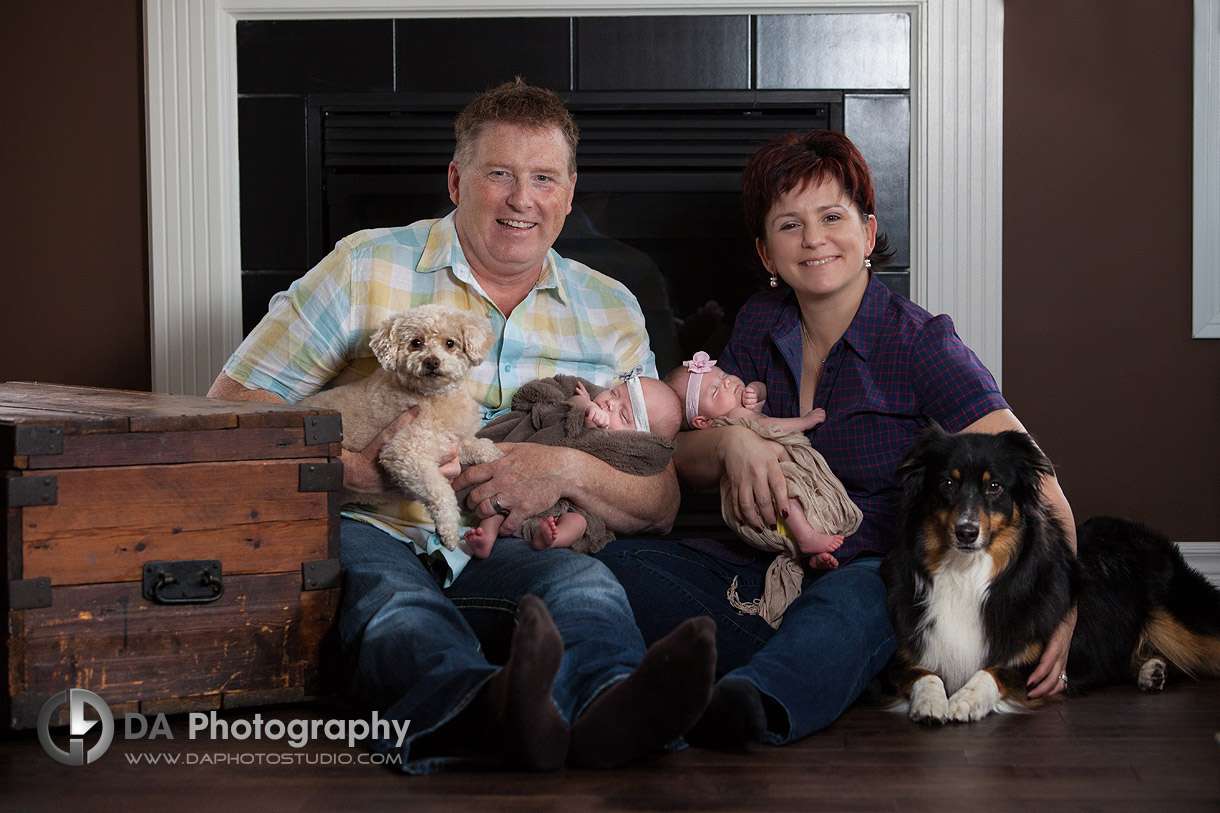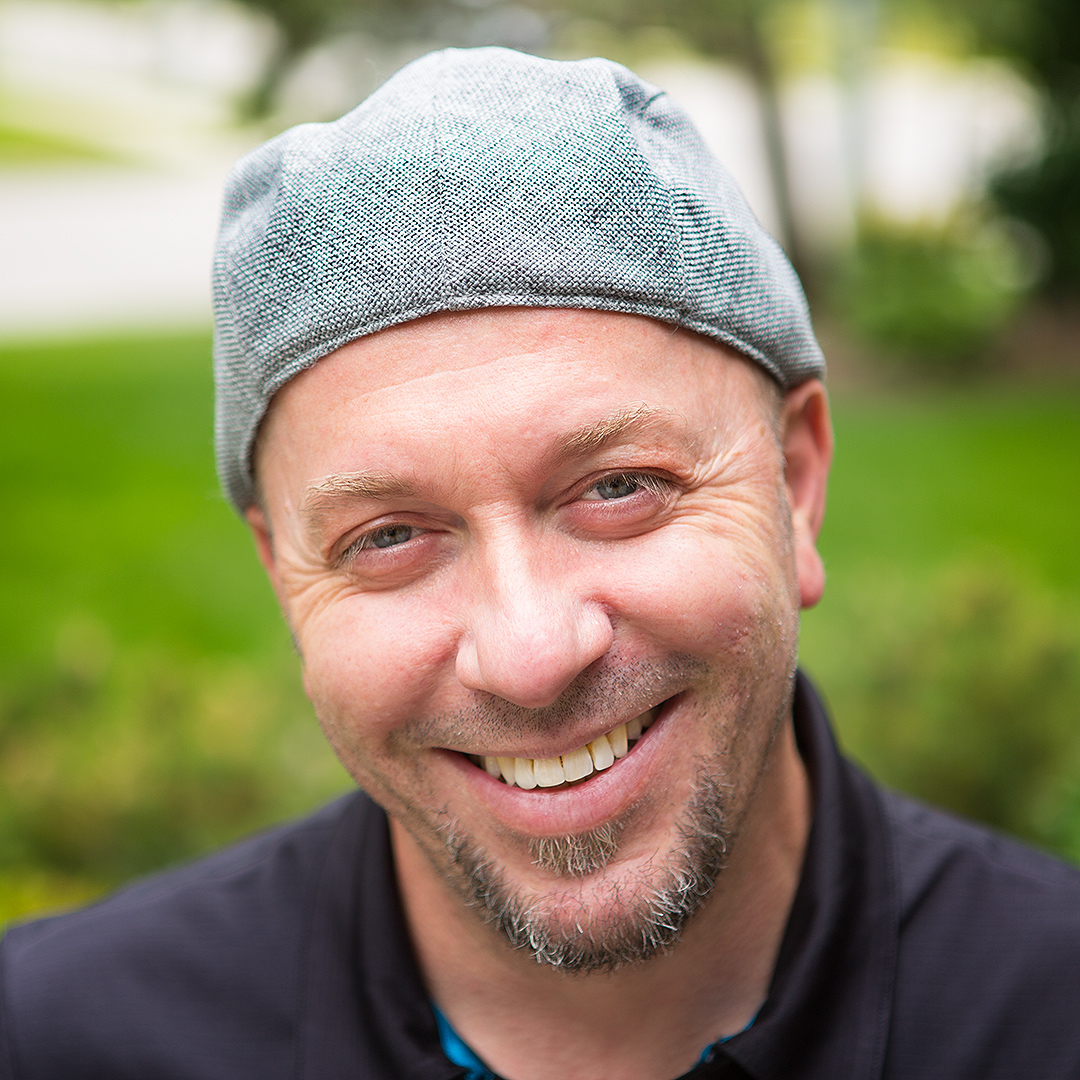 My passion and biggest asset is taking the time to make every client comfortable and relaxed before I even pick up the camera. The result? Photos of you that actually look like you at your best! I can prove to you how much you can enjoy having your picture taken. Lifestyle photography is about the experience that happens to be served up along side of some great photos.
Specialties:
Family Photography for families that like to move around and enjoy their photo time, Wedding Photography for couples looking for a mixture of photojournalistic, contemporary and traditional images and Professional Corporate headshots that are far from cheesy and stiff.