There are many different points of view when it comes to comparing intimate weddings and elopements. You can look at it from three unique angles. First, of course, is the wedding couple's perspective. Then, there is also the wedding professionals involved in the wedding. Last, we can also look at it from the wedding couple's guests perspective as well.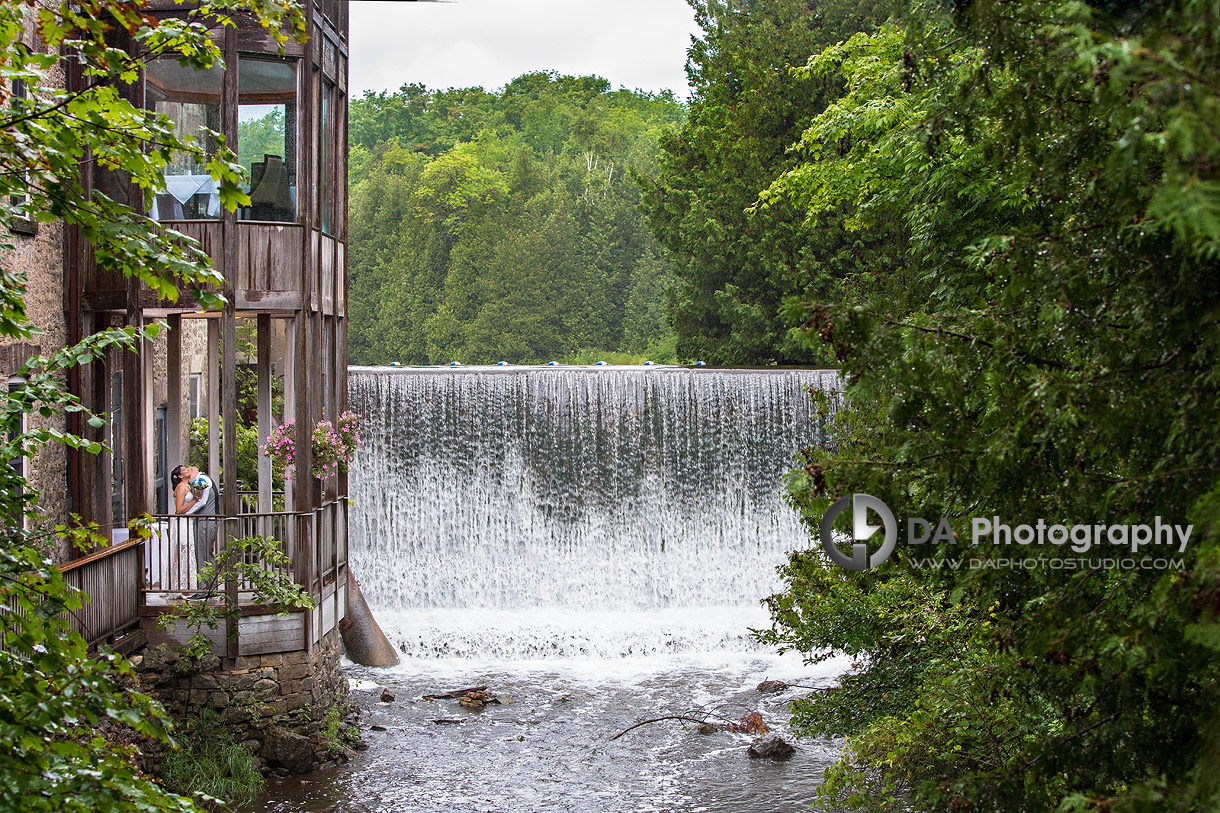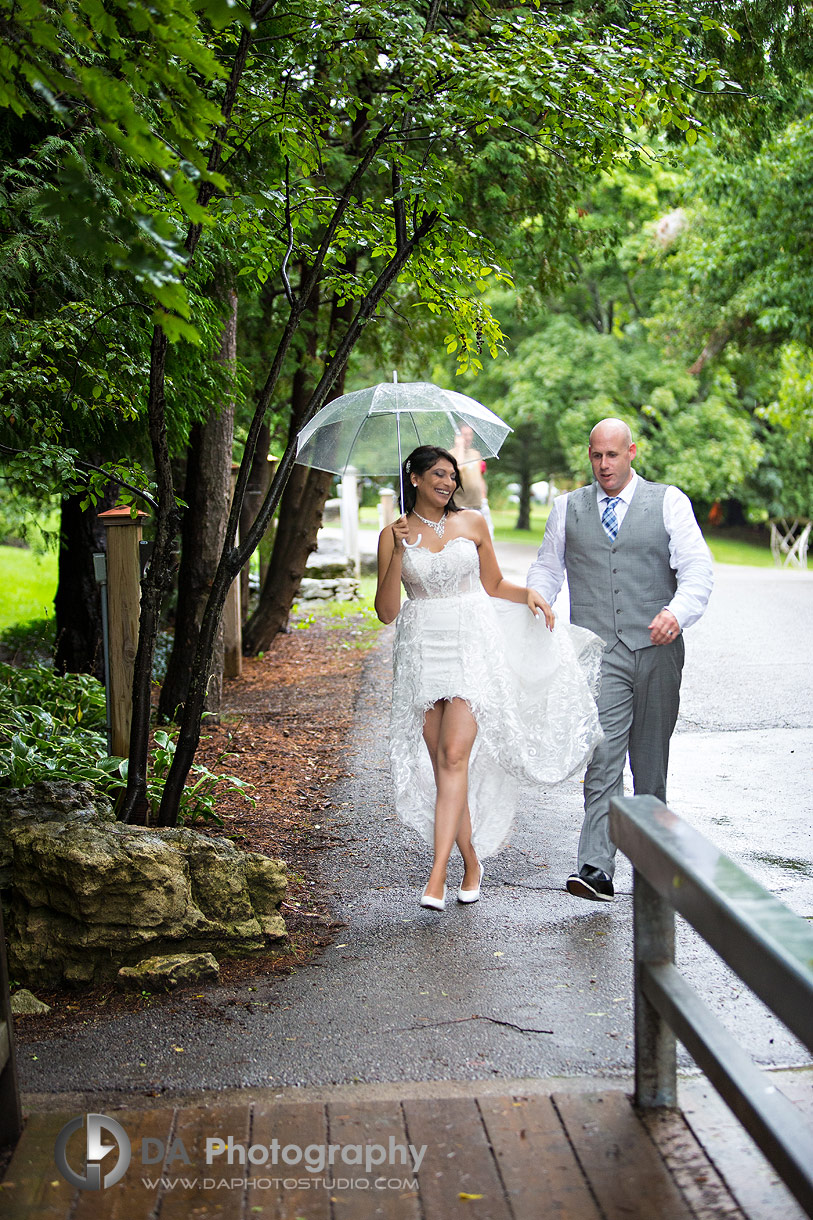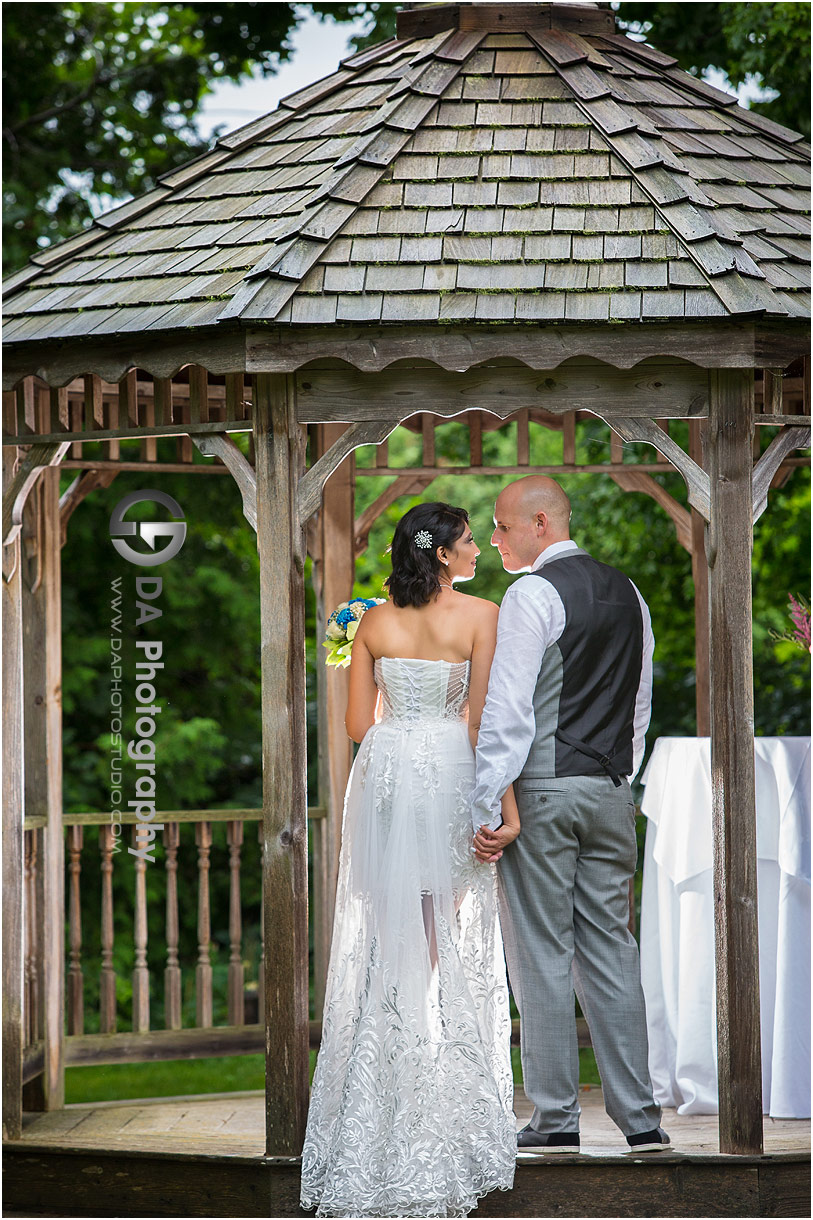 Intimate weddings vs elopements: different points of view
As a photographer, I have had some firsthand experience with these that has guided my own perspective. However, above all, I don't believe that labeling the event should alter the quality of service that I provide. While these two types of events may require less hours of coverage than a large, traditional wedding, they carry for me the same standards of emotional images to capture a beautiful moment in the couple's lives.
In my experience, intimate weddings that I have worked in the past are simply weddings that involve less people than a traditional one. There tends to be less extravagance but still the same, if not more, celebratory atmosphere. Many may try to find a fixed number of guests to define what makes up an intimate wedding. Maybe it is classified as a wedding with 10, 20 or 50 guests. In my opinion, the attendance list is irrelevant.
On the other hand, elopements are weddings that often happen suddenly and secretively. The couple goes away from their community to have a private ceremony. Sometimes there may be a few witnesses invited, but often times there are not. There are elopements that take place with breathtaking scenery and some that happen in a backyard. The style of elopement is not what defines it as such. It is more the manner in which the ceremony is planned that makes an elopement an elopement.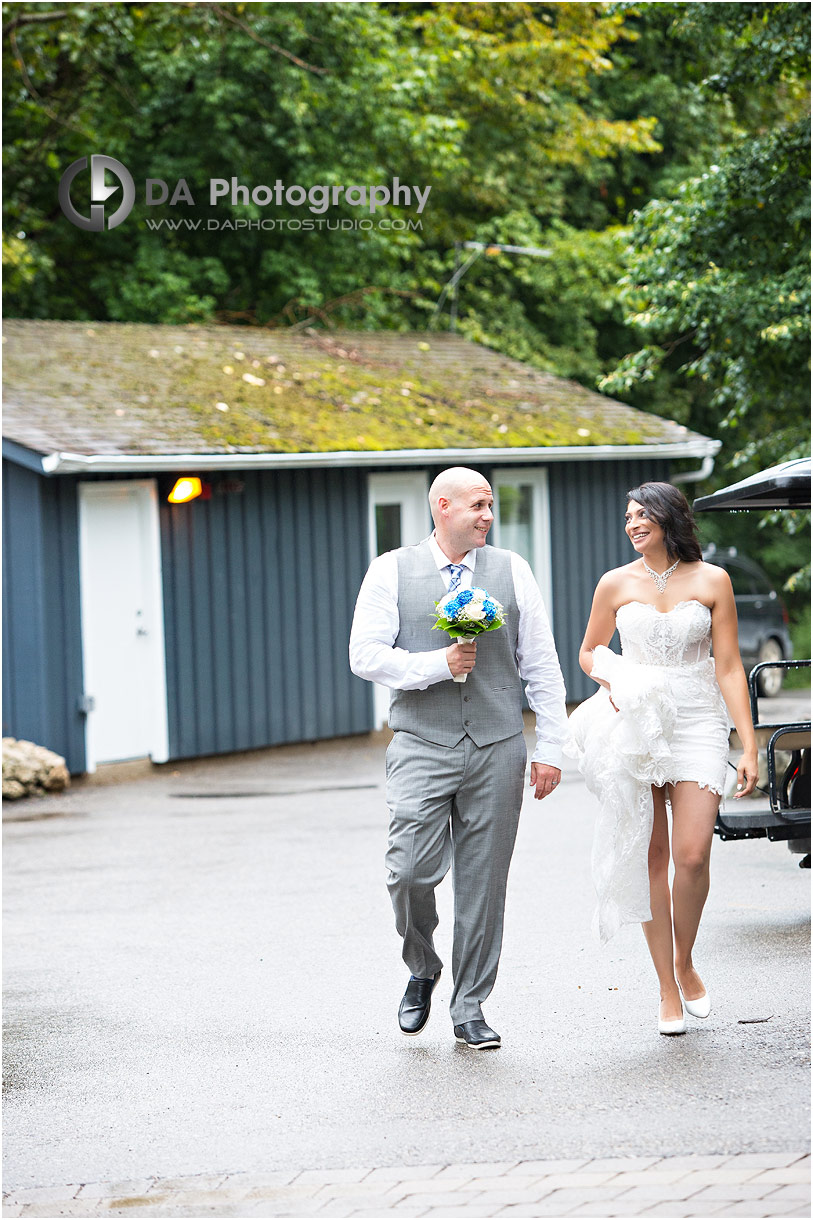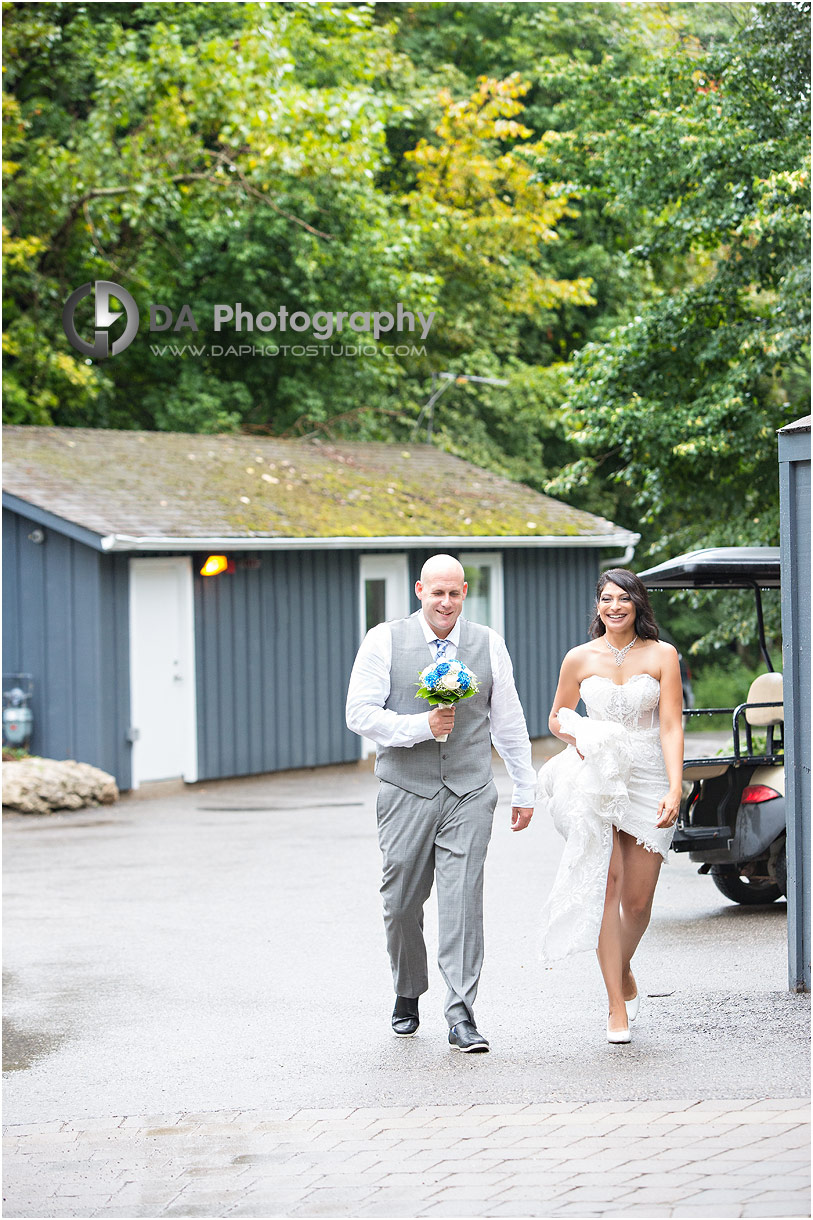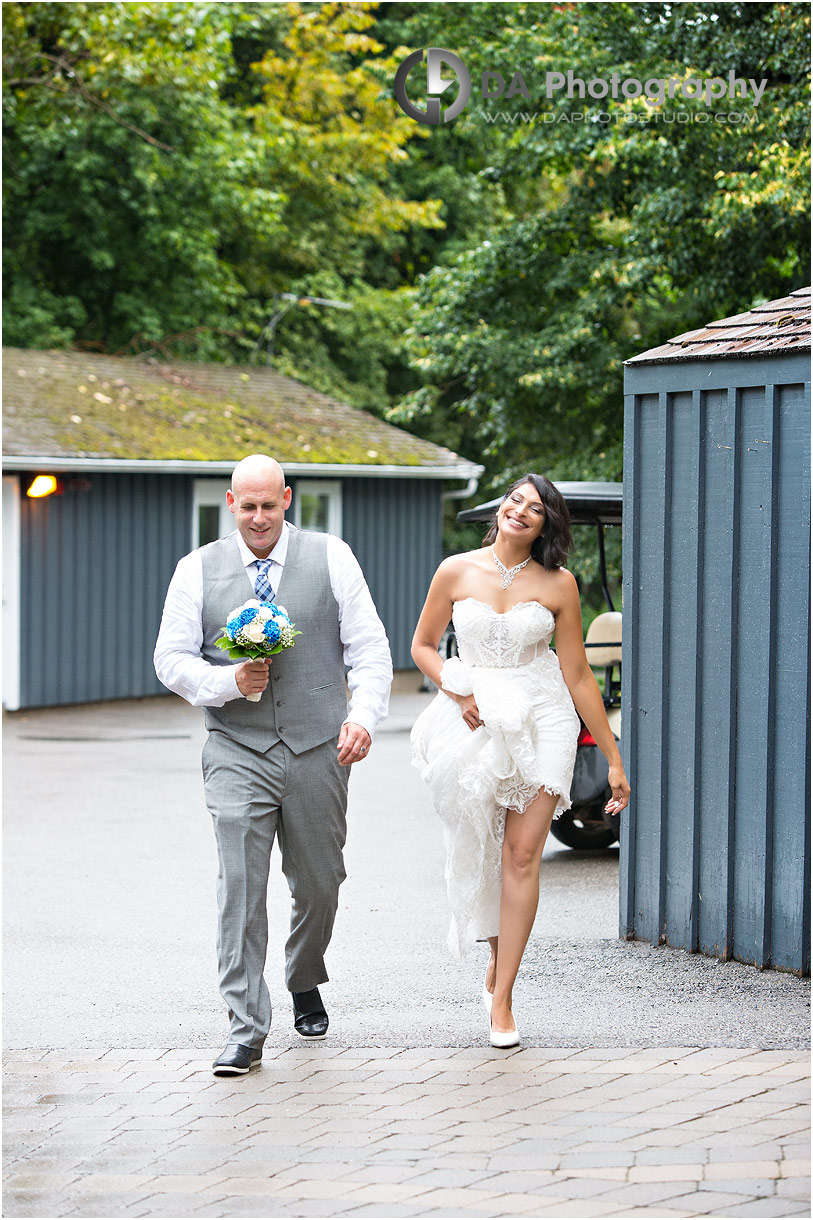 One of my couple's intimate wedding
Tiffany and Dave's wedding was a mixture of something between these two styles. They planned to have an intimate wedding that would become an elopement at MillCroft Inn and Spa. They organized to stay at the spa for a weekend getaway after their planned Friday wedding.
The only guests that these two had at their wedding were the two witnesses as well as the officiant and myself. Interestingly, I also capturing another intimate wedding at the same location that day, only one hour apart. Amy and Jason's wedding had around 20 guests at the wedding chapel at MillCroft Inn and had planned for it to be a small, intimate wedding.
Even though I was going to be capturing two similar types of events on the same day at the same location, each wedding would be getting individualized attention. Every wedding is unique, no matter what style it is or how many people are in attendance. I give every one of my clients the best of me to make sure that their experience is top notch.
This day also allowed me to see two completely different smaller scale events and witness the similarities and differences firsthand.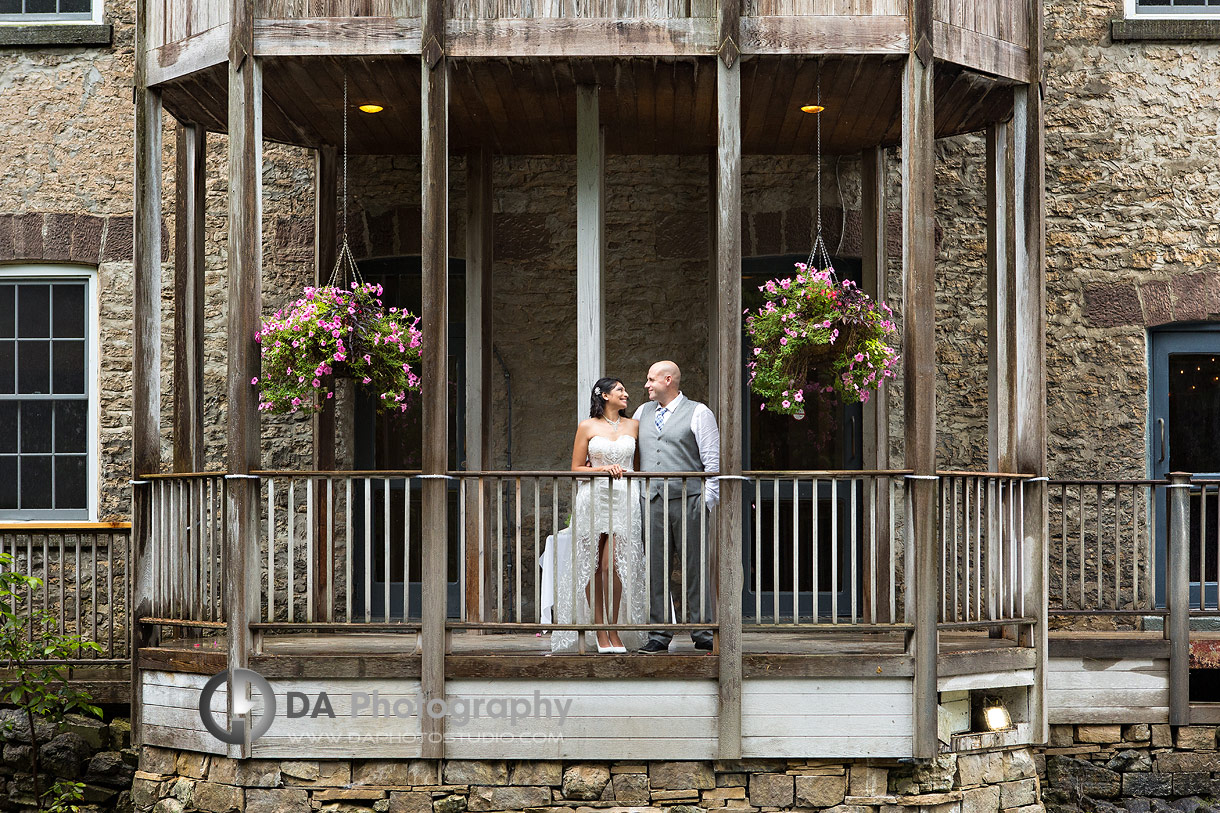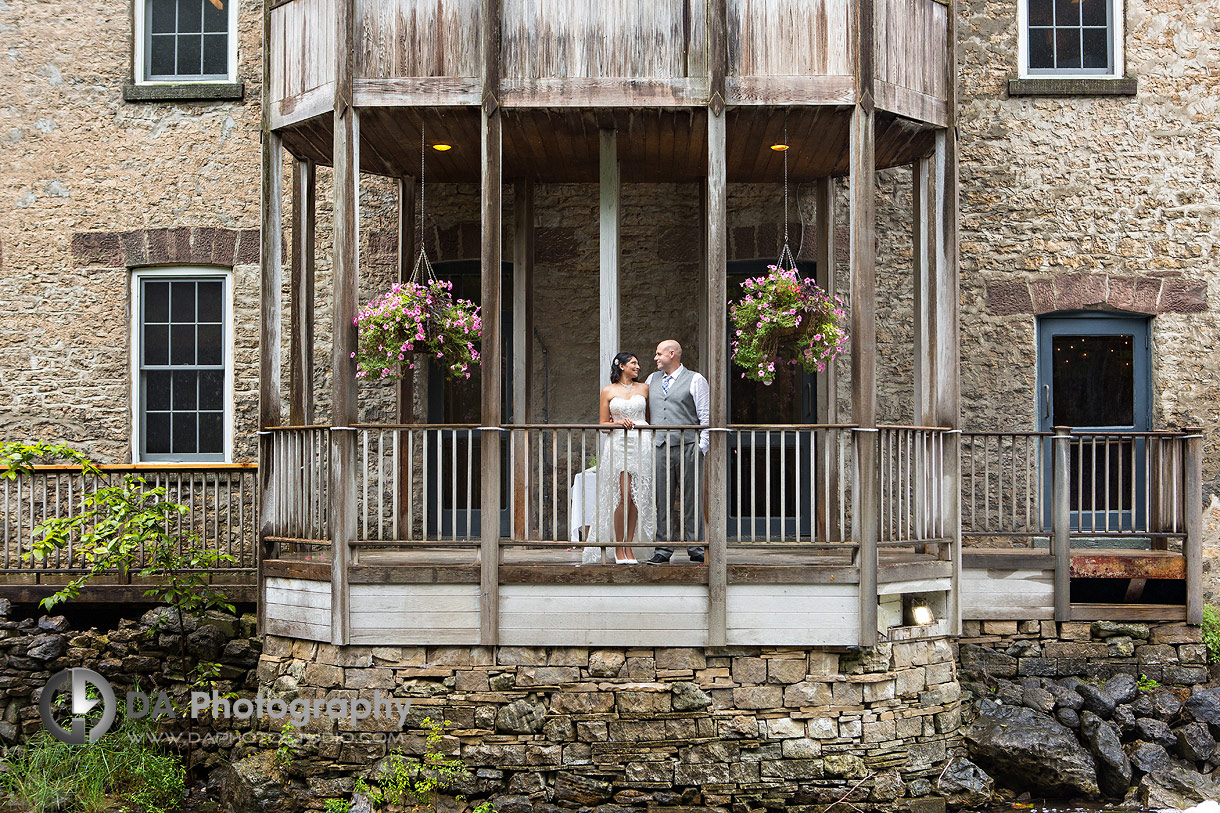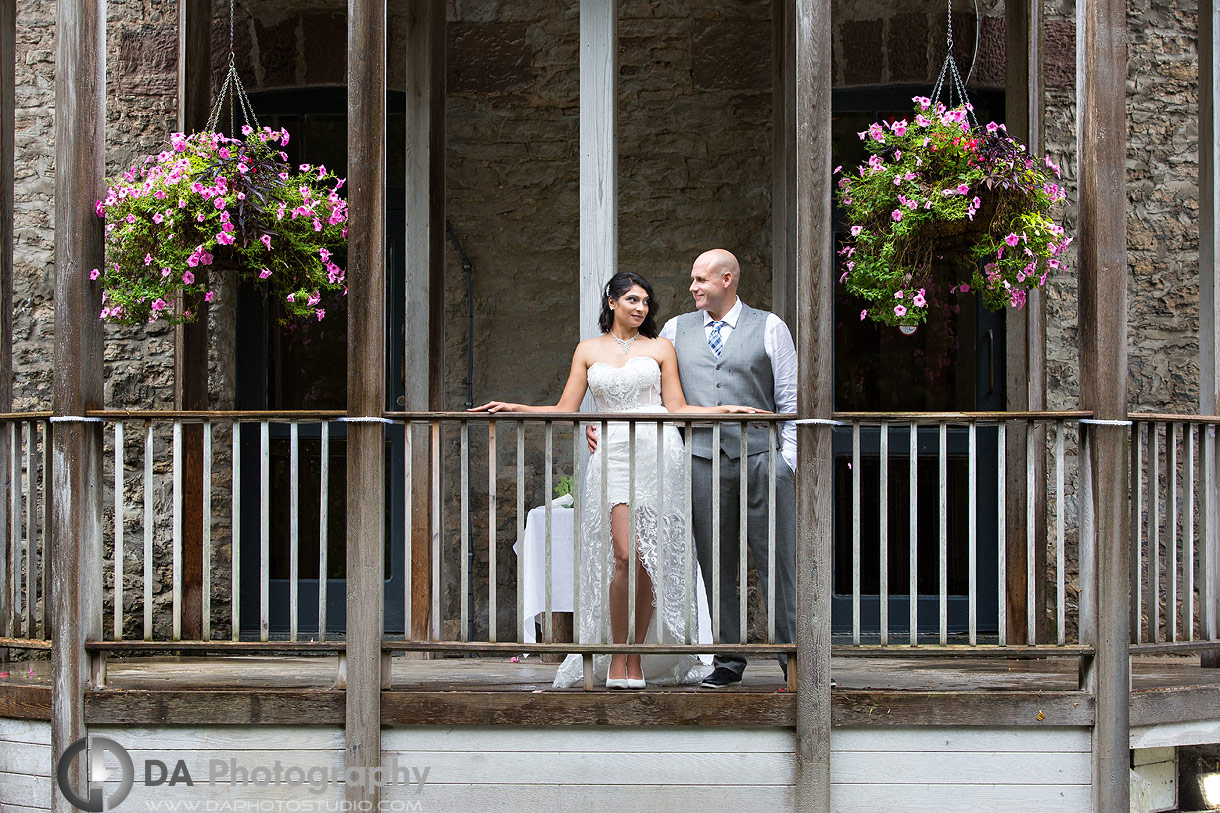 The wedding venue, MillCroft Inn and Spa in Caledon
MillCroft Inn and Spa is a location that I've been always in love with. As one of MillCroft's preferred wedding photographers and part of the Vintage hotels preferred vendors list, I was proud to document these two intimate events on this day.
But these events didn't quite work out the way they were planned. Mother Nature had another idea in store for us. Arriving at MillCroft Inn, I met with their wedding coordinator. Checking the weather, we quickly came to the conclusion that these weddings were going to need a bit of altering in order to react to what was in store for us. It was a warm August day with so much humidity in the air and an unbelievable 90% chance of rain.
At the front of the MillCroft's property is a wedding gazebo. This was all set up for the Tiffany and David's ceremony. Beforehand, I made sure to photograph it as part of the details of the day. Then, as soon as the couple tried to walk down the aisle, the rain began. And I'm not talking about just a little drizzle that you could maybe work around. Nope. It was like an actual torrential downpour. The wedding team got to work quickly to rearrange, moving it indoors into the MillCroft's indoor chapel and continued with the beautiful ceremony, as if the rain never happened.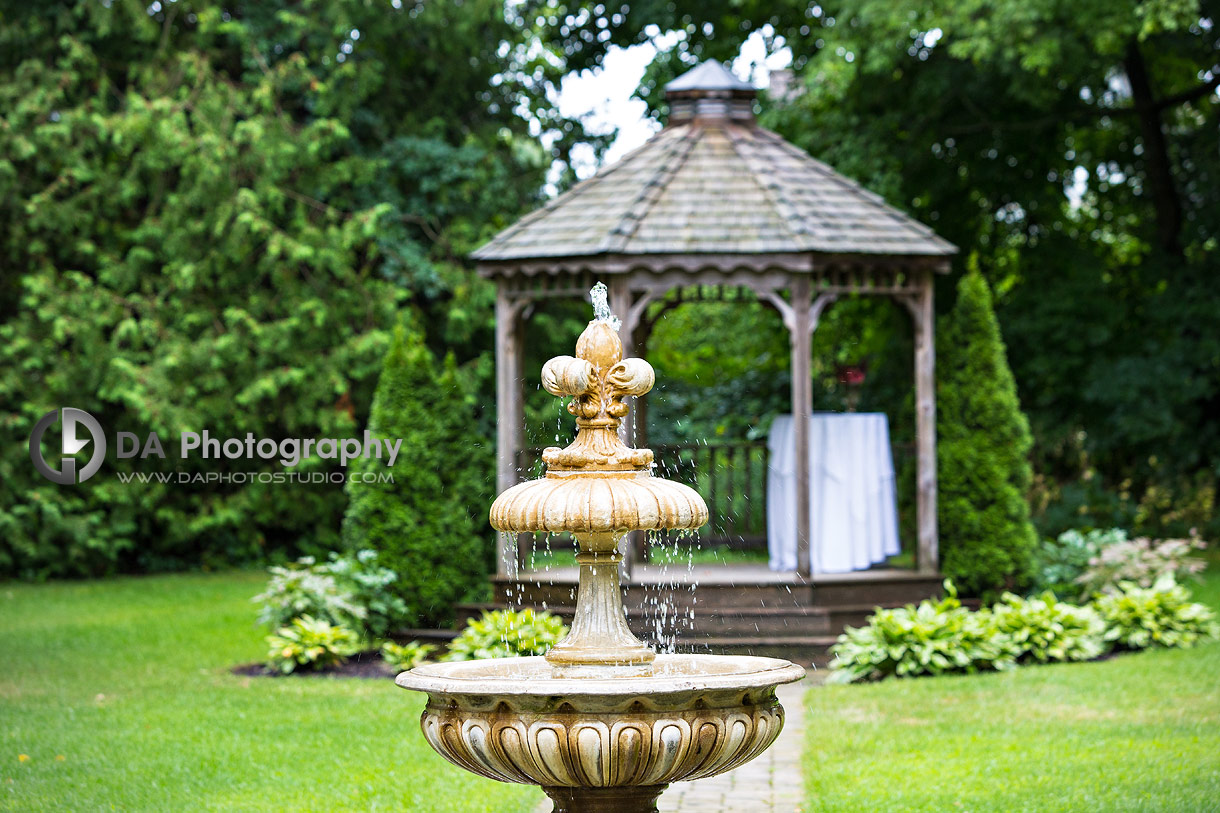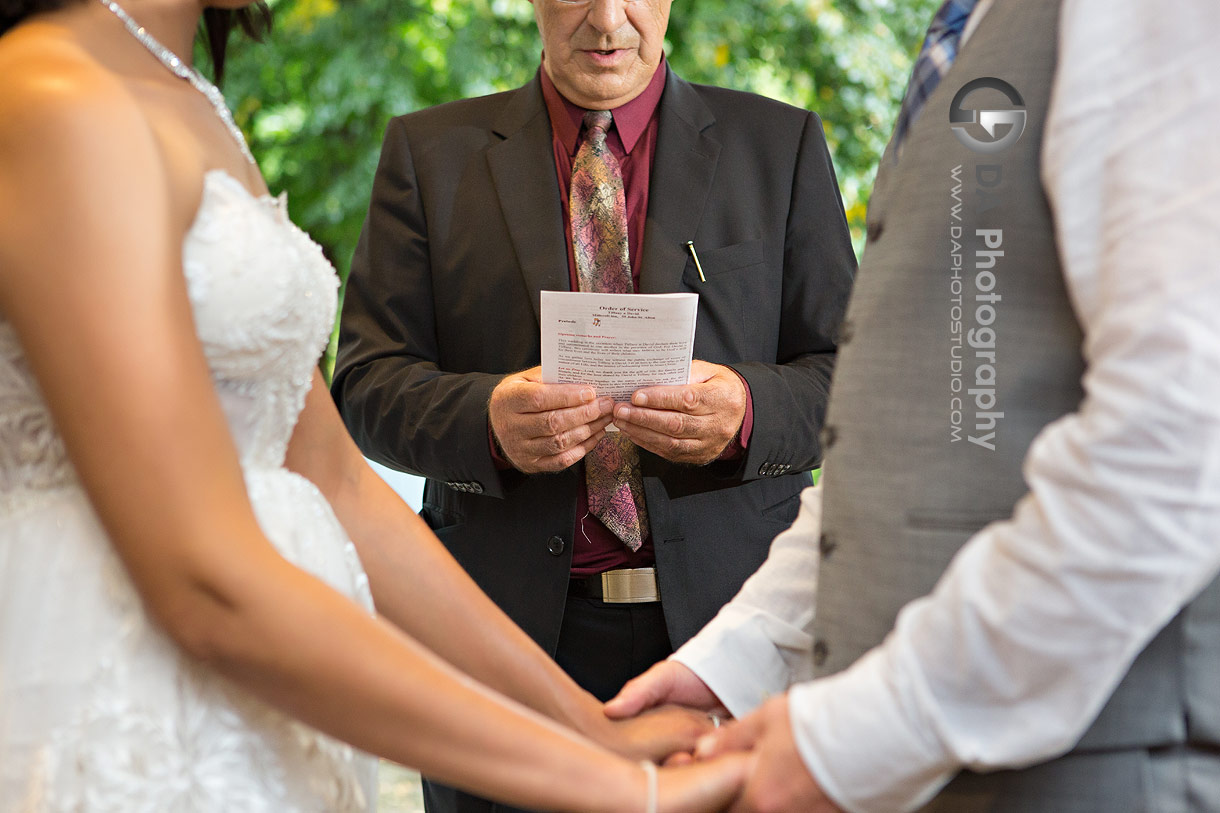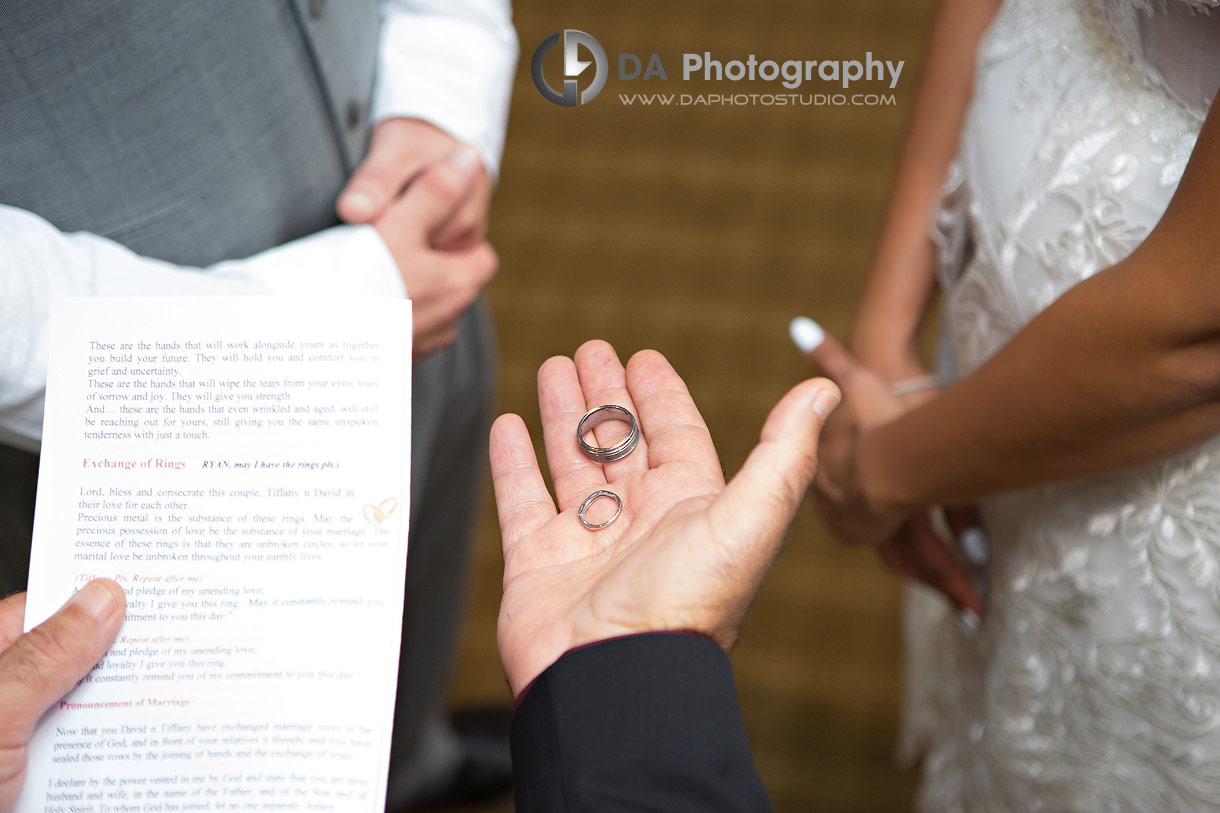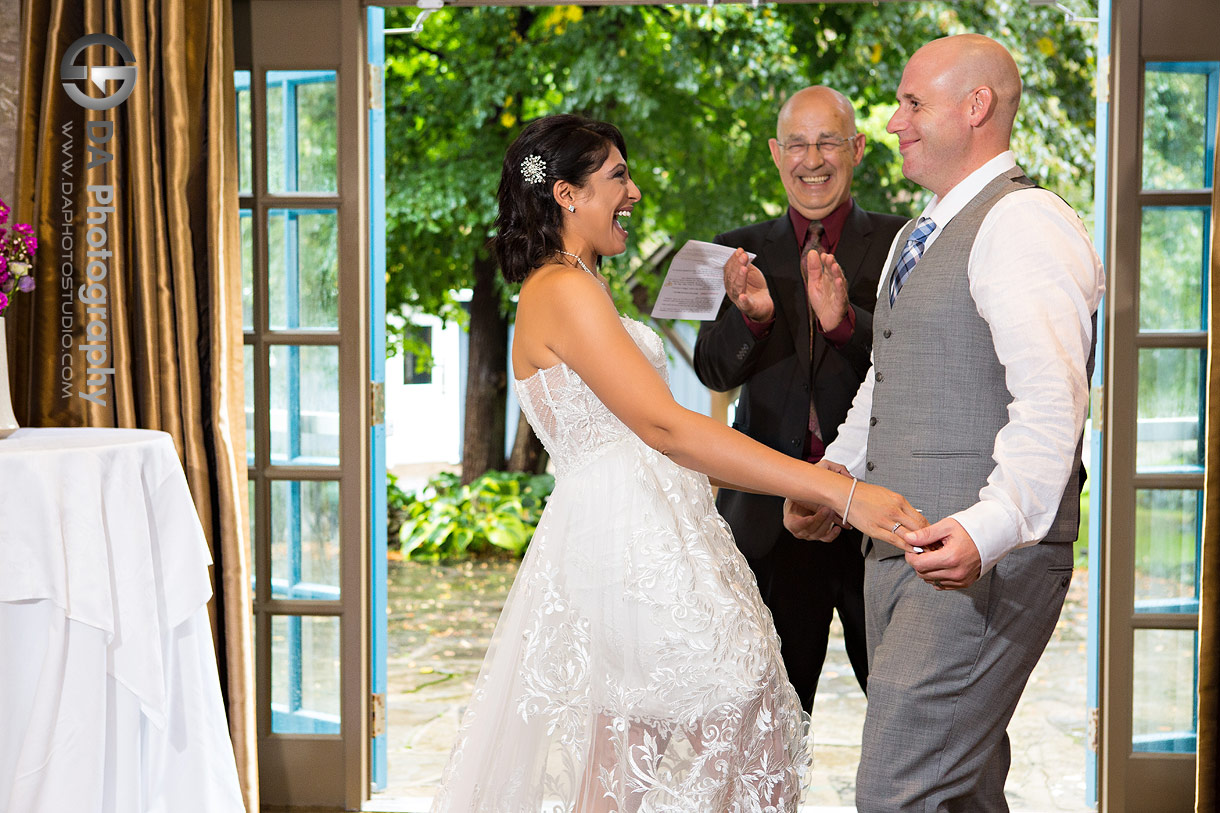 What rain?
Tiffany and Dave were amazingly calm during all of this hustle and bustle. They were so in love and happy to be getting married, rain or not. This type of reaction is one of the biggest differences when comparing intimate or small weddings with larger ones. With a long guest list, there is just more people to think about accommodating and ensuring they are comfortable. With just a handful of people, changes are simple and so much easier to facilitate. The day is less about the two of you when you have to think of all your guests as well.
The beautiful ceremony was short and sweet. There was no skimping on the emotional aspect though as it was personal and genuine. With the officiant's last words, the rain stopped. I was able to capture images of my couple and their witnesses. I hid them inside the doorframe of the room where the ceremony took place while I was outside in the now misty rain.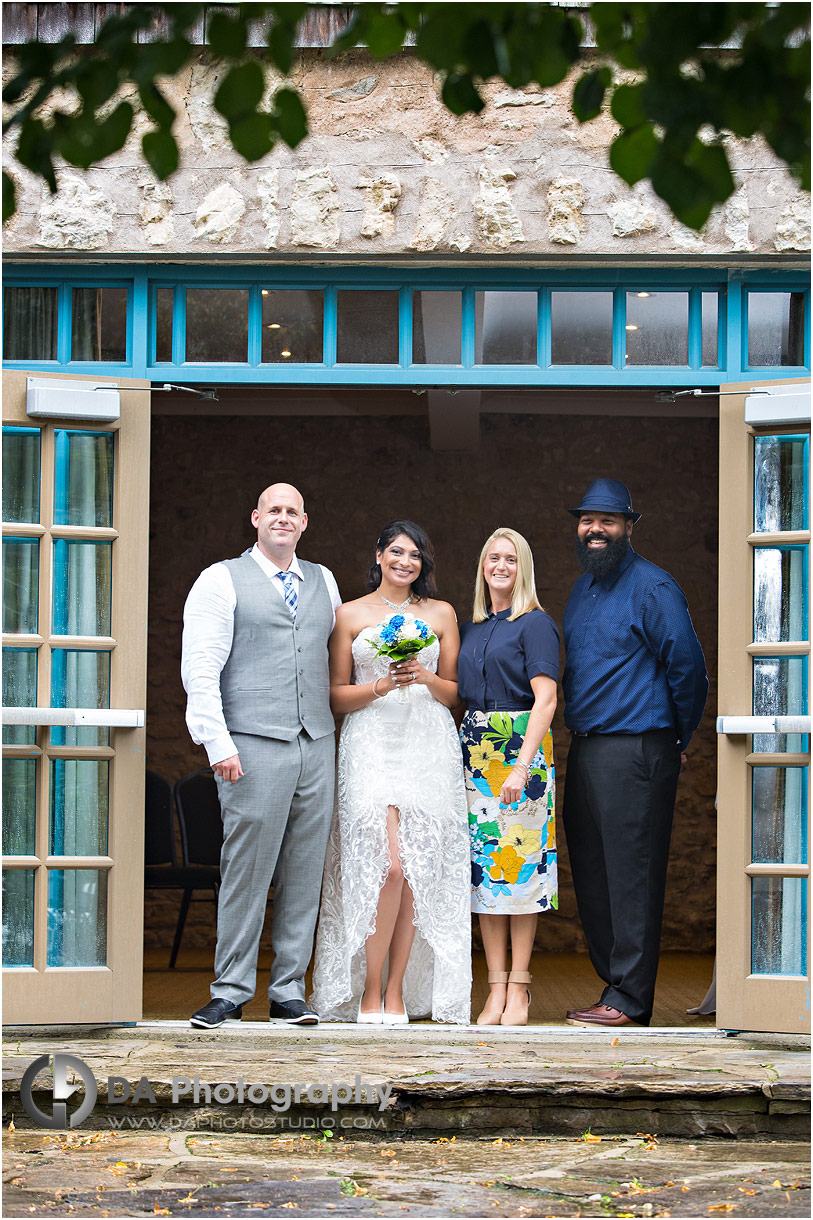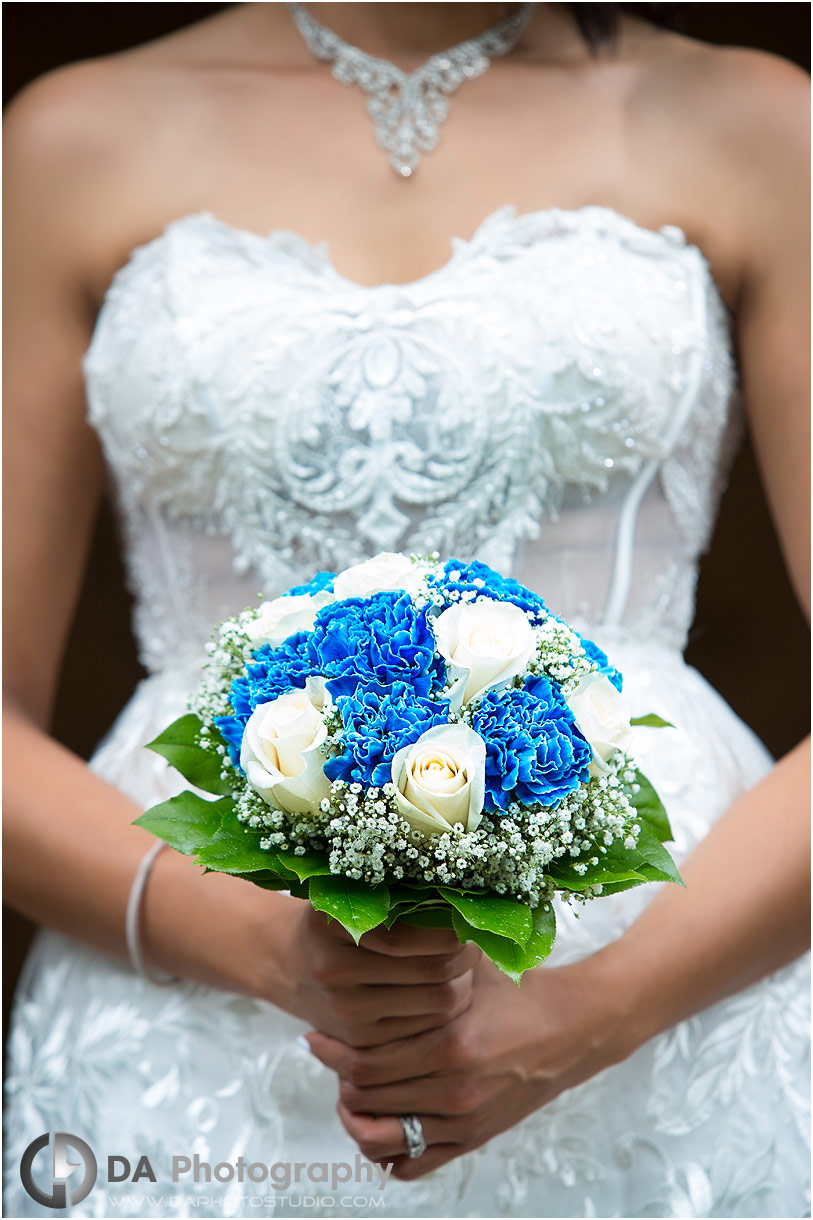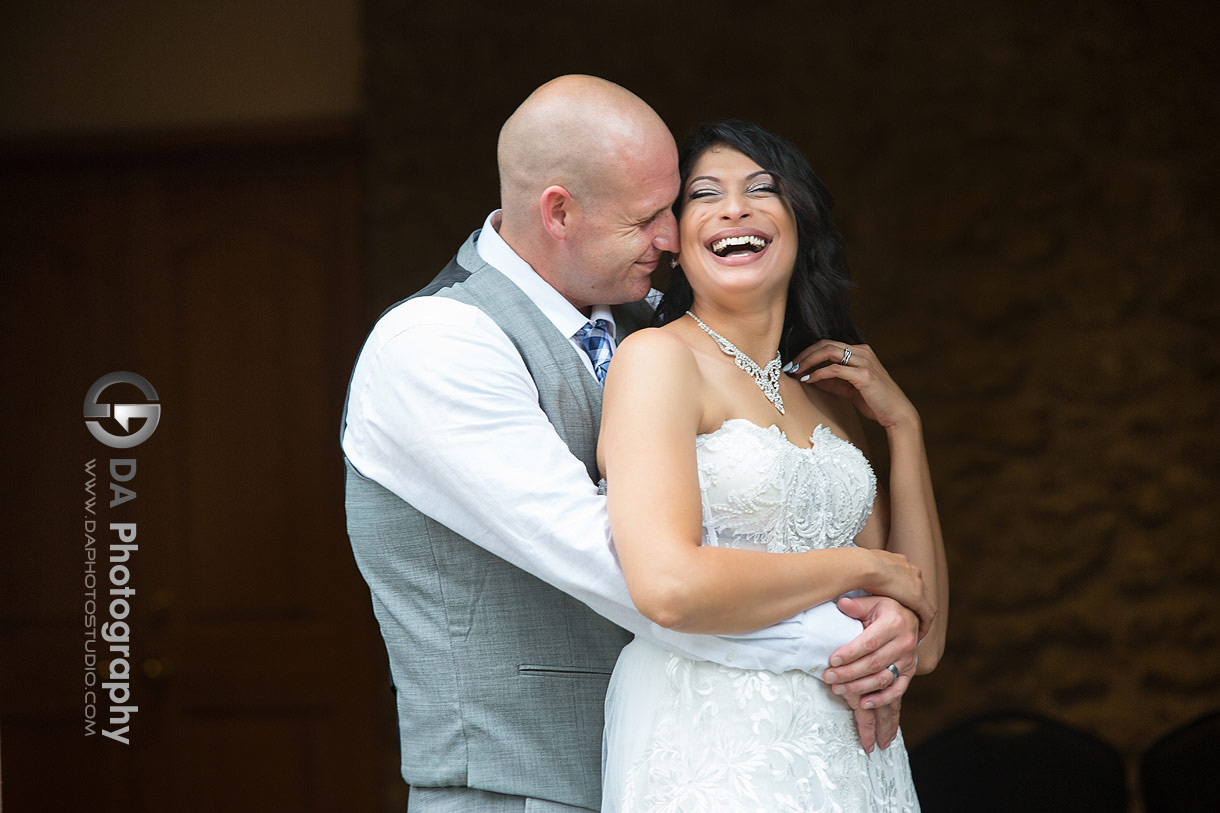 A well-looked after wedding couple
After these images, I then took my couple around the property. If you have never been to MillCroft Inn and Spa, you simply must go! This location totally inspires me as a photographer. With so many unique locations within their property, it constantly astonishes me how many nice photos from new perspectives I can achieve. The warm and welcoming atmosphere begins for their clients the moment they step onto the site, with amazingly attentive staff who are genuine people.
Working with the wedding coordinator that day I could see how much she cared for the couple's experience. She was absolutely drenched from the rain that interrupted the ceremony. But that didn't stop her! She was still able to fully focus on the couple's needs, making sure that they and I had access to all of the resources that the venue could offer for the photos.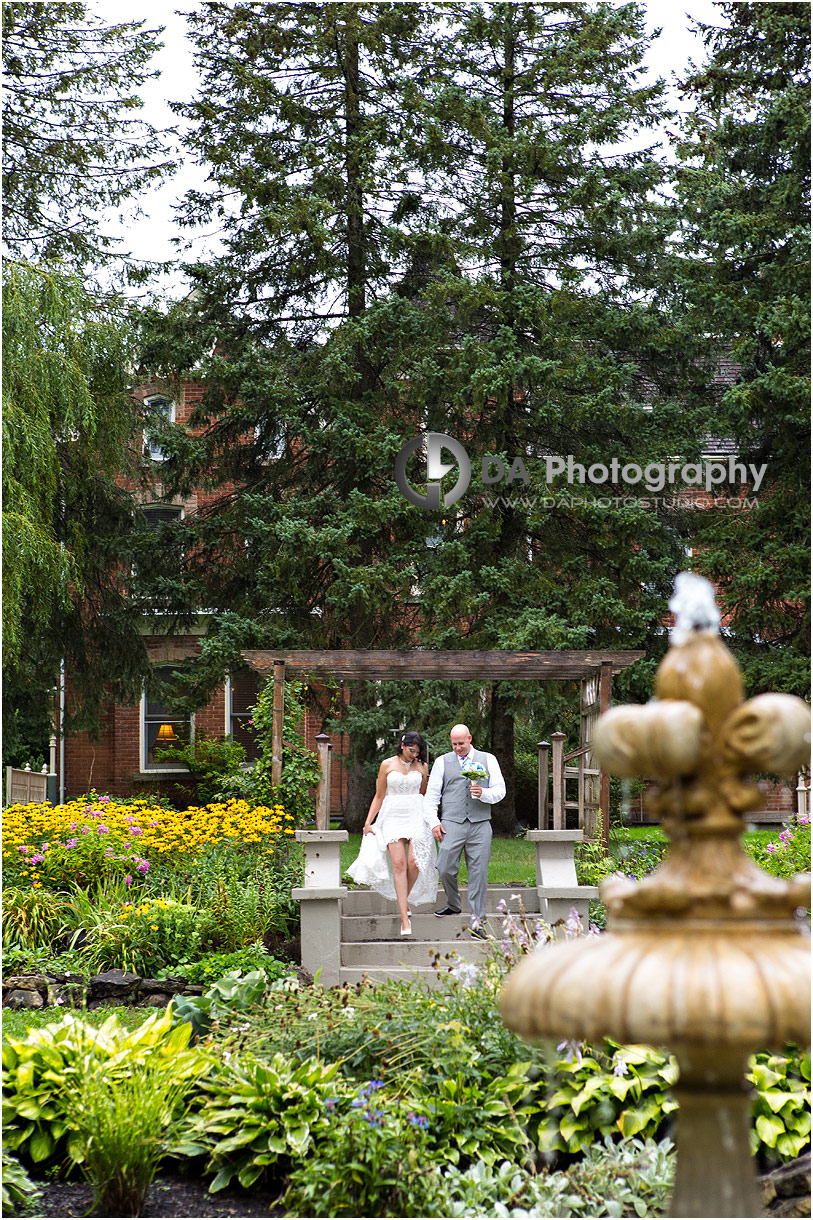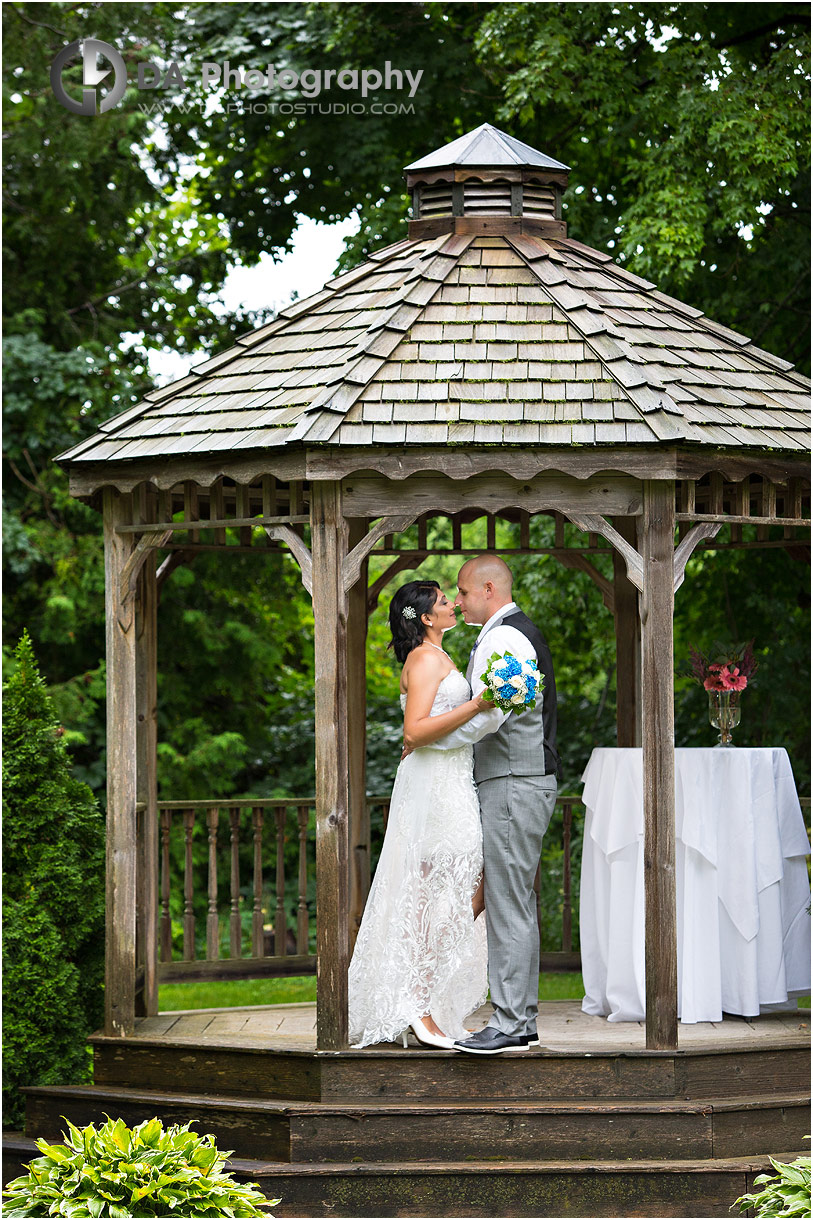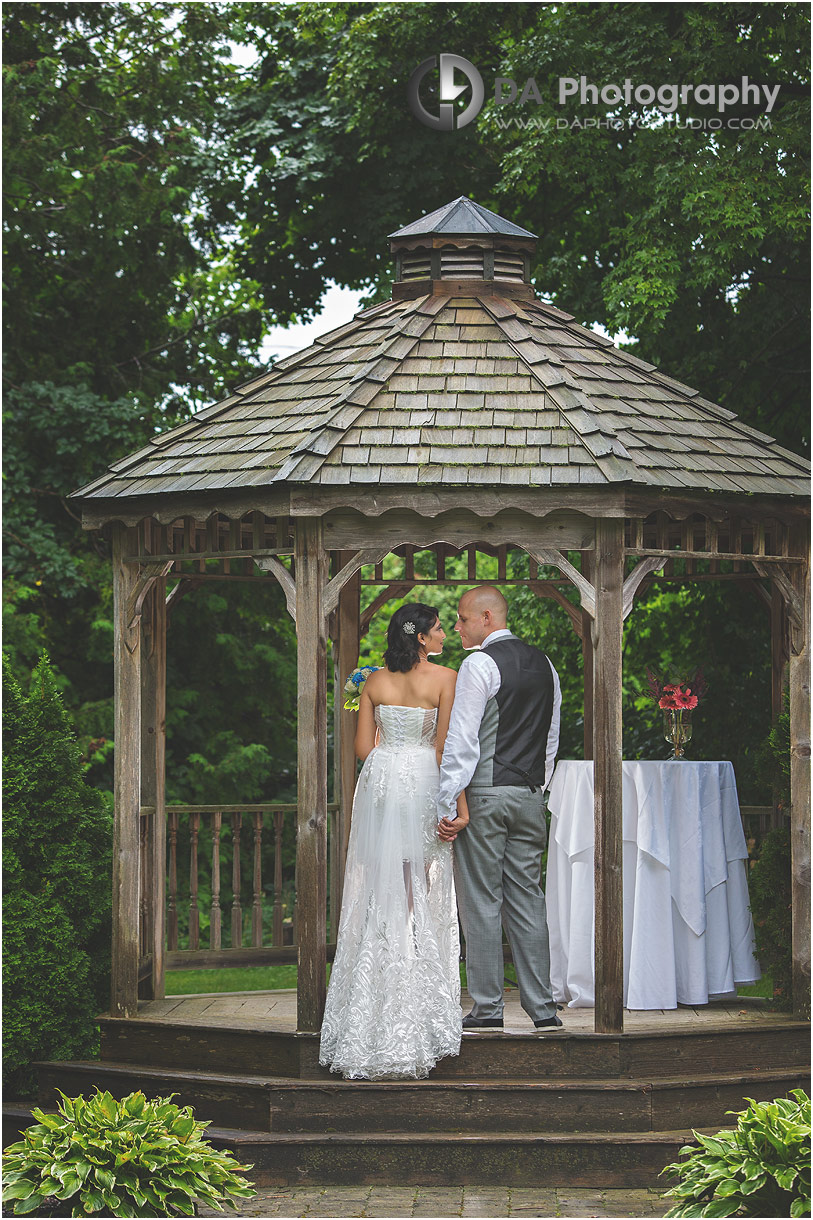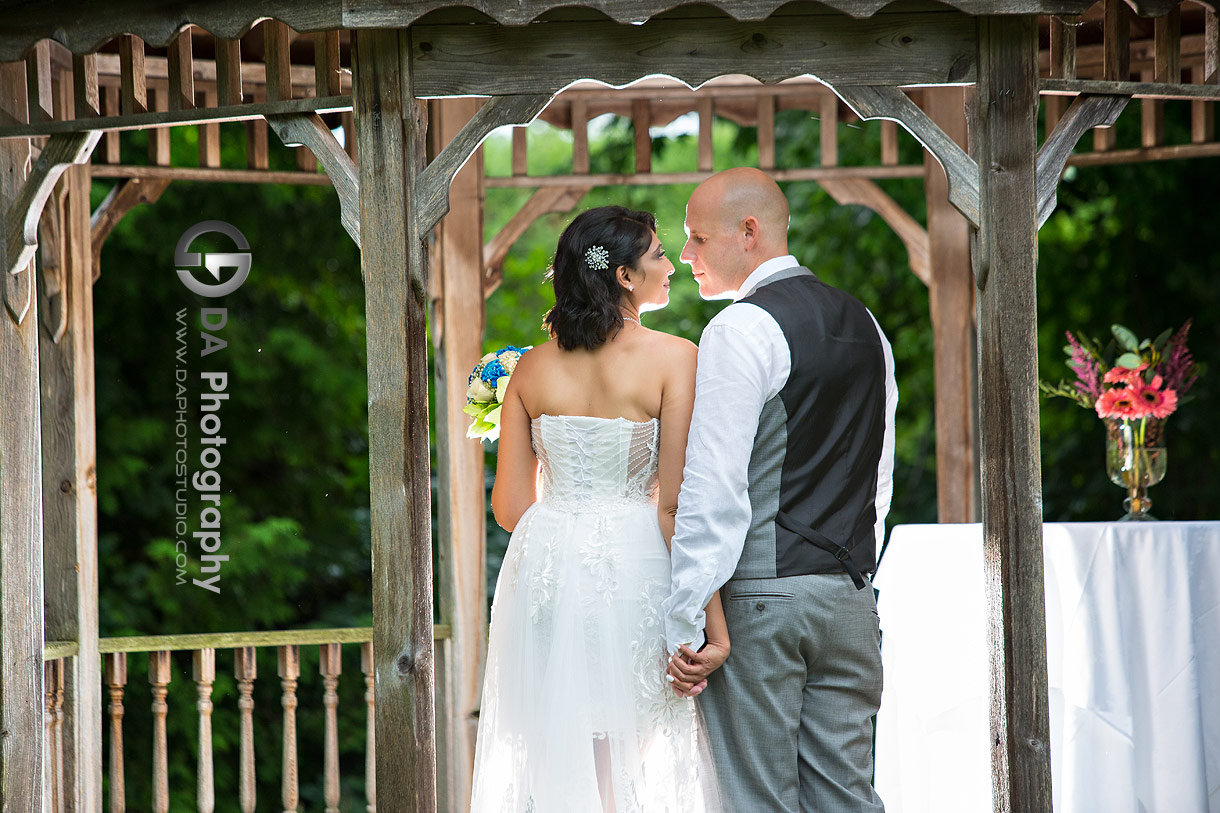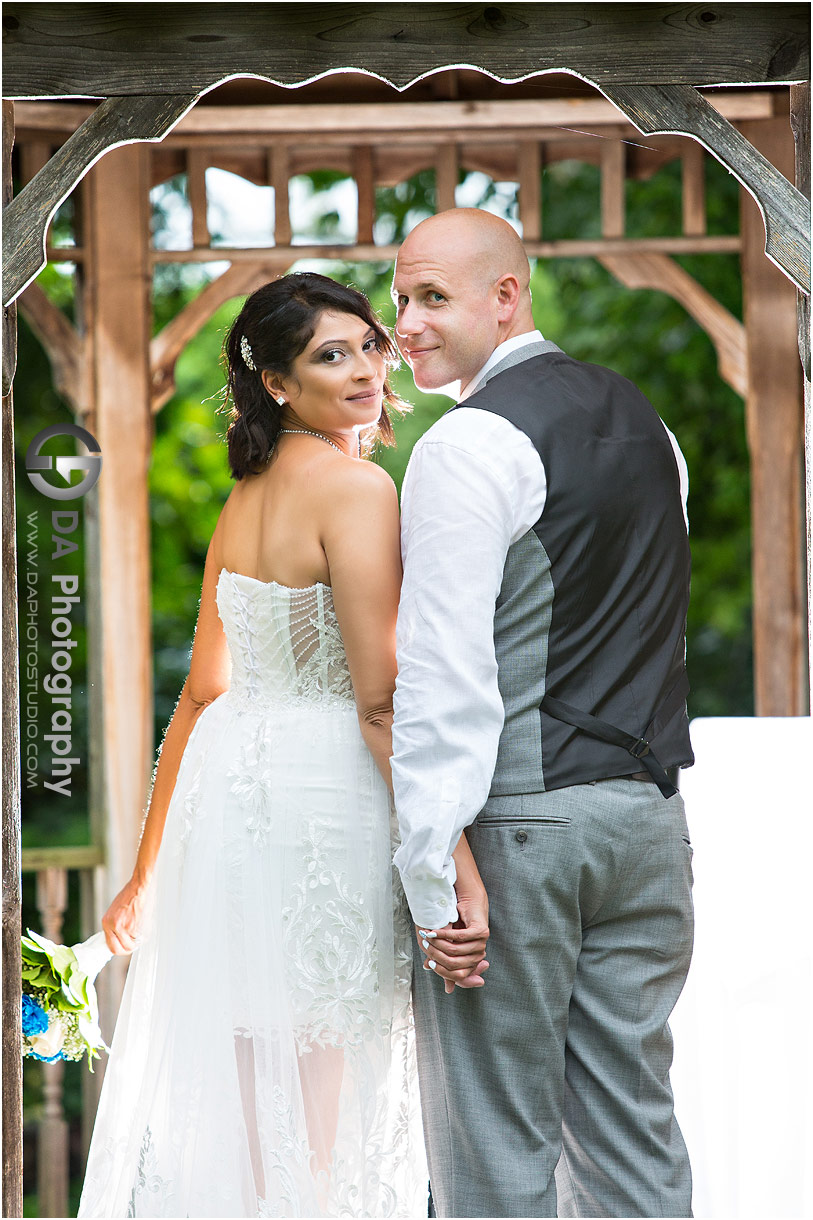 The photoshoot
We began the couple's session back at the beginning, before the rain. With Tiffany and Dave, we visited the original wedding location at the gazebo but this time as husband and wife. We worked there until a light rain started to come down yet again.  Anticipating this, I came prepared. We used my see through umbrella for the next part of the session. Walking around the property and taking photos, we acted as though the rain wasn't happening.
I can say that one huge different for me as I compare big weddings to this intimate one is that the couple is so at ease. Throughout all of my experience with these smaller events, there is so much happiness without any stress. They focus fully on themselves and are completely in the moment. It's simply just two people in love on their wedding day. This type of aura gives me so much time and opportunity as a photographer to take some really great images for these two to cherish forever.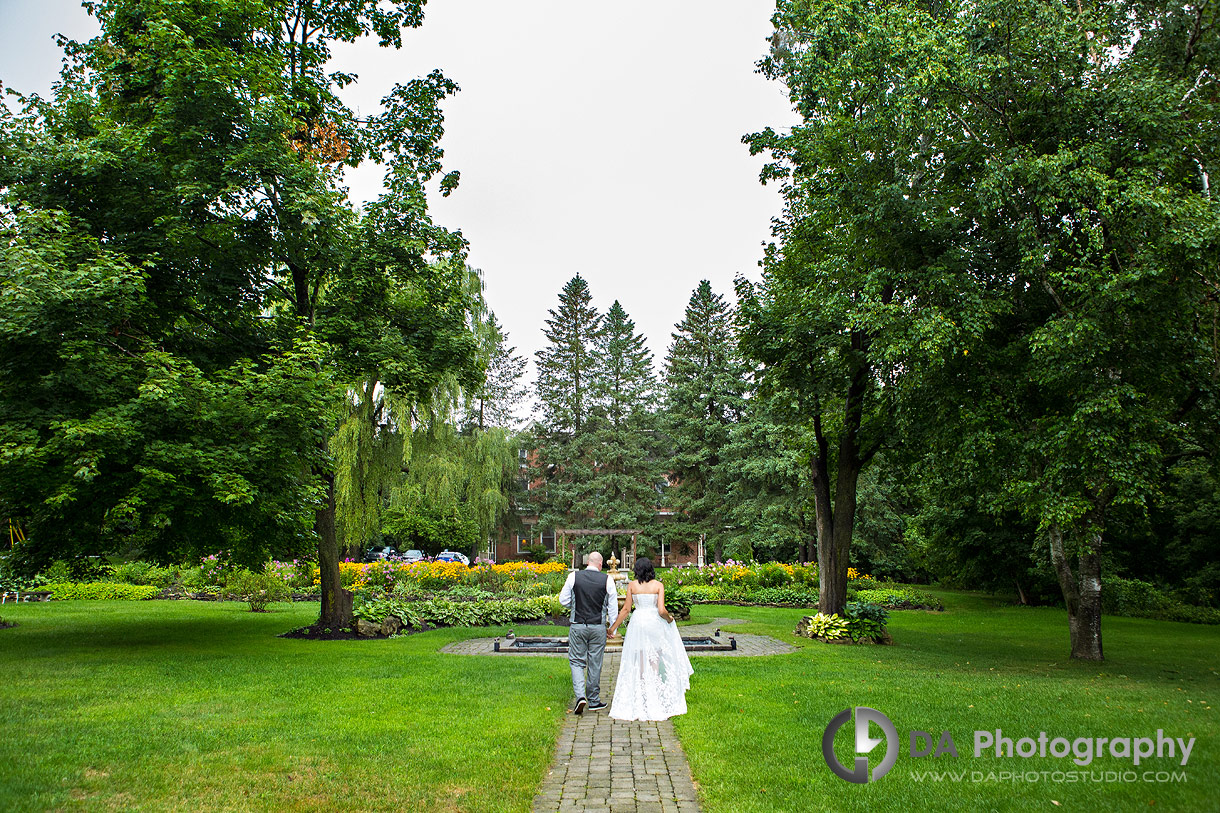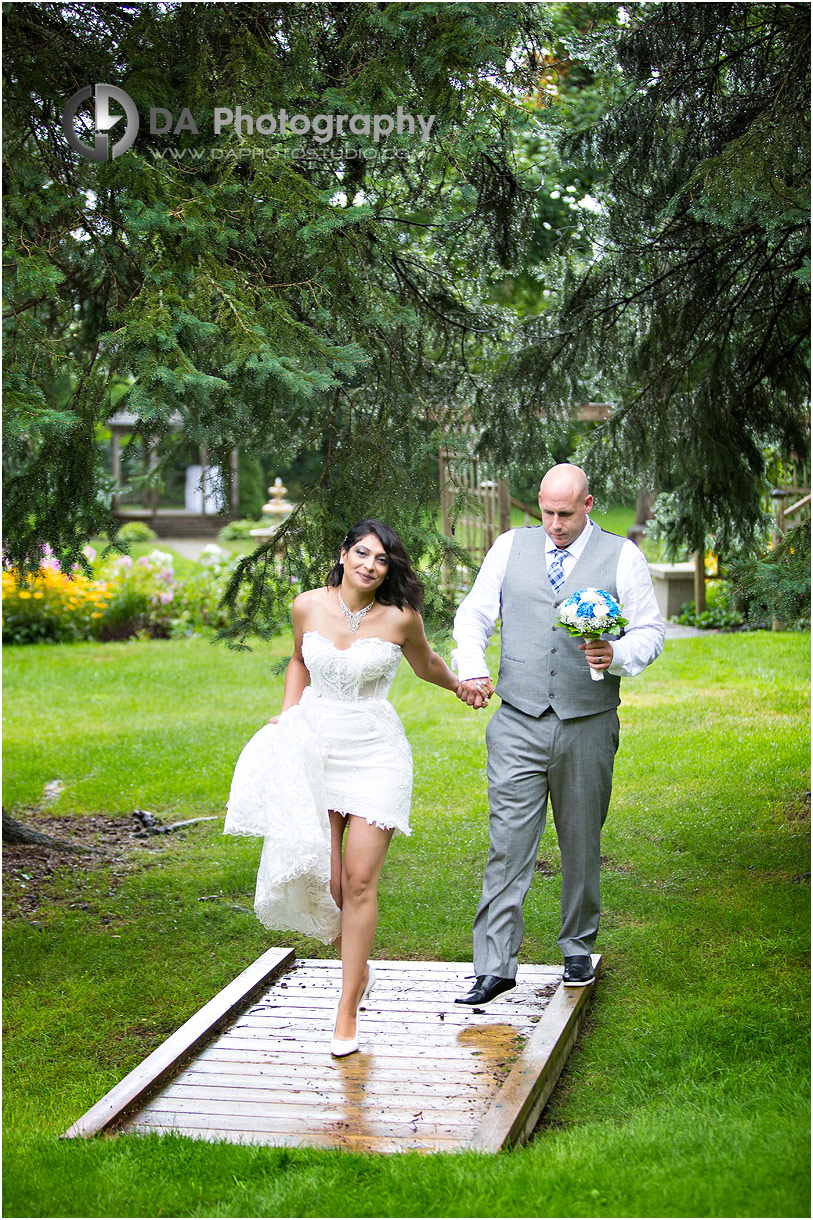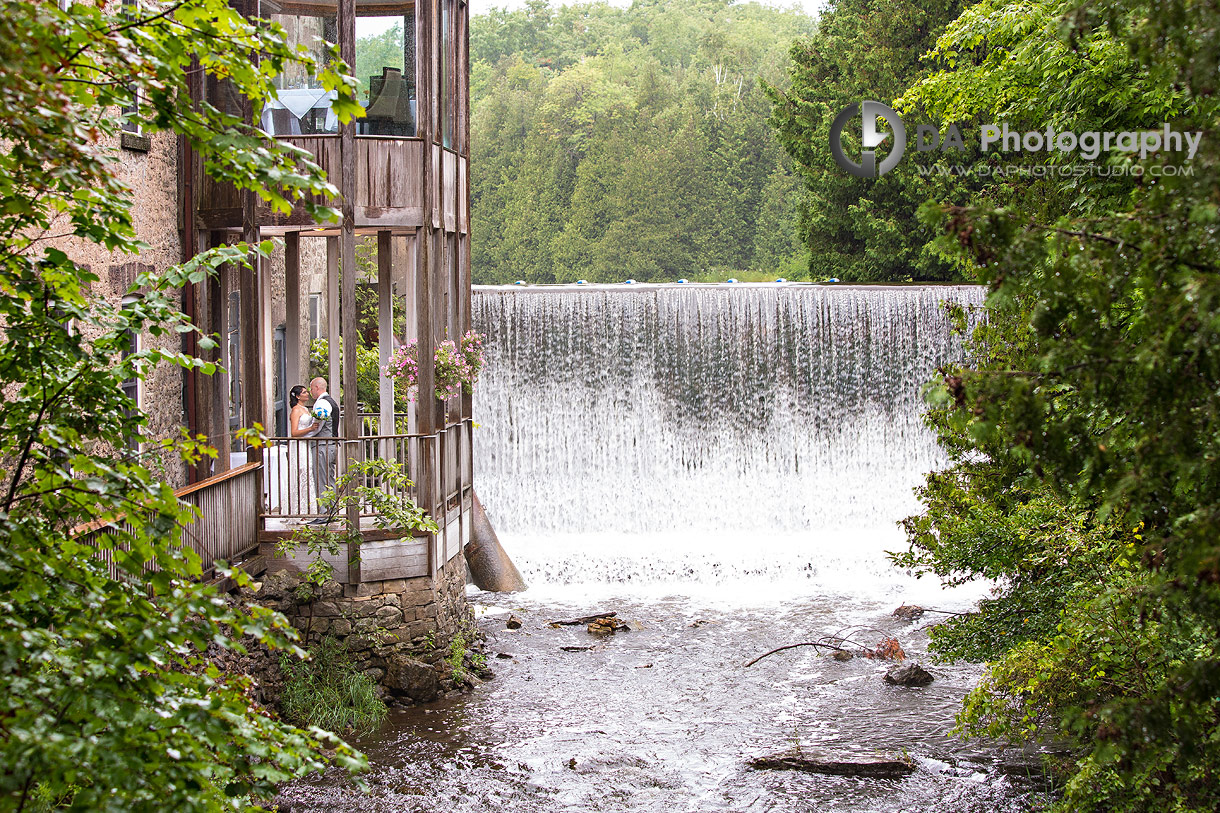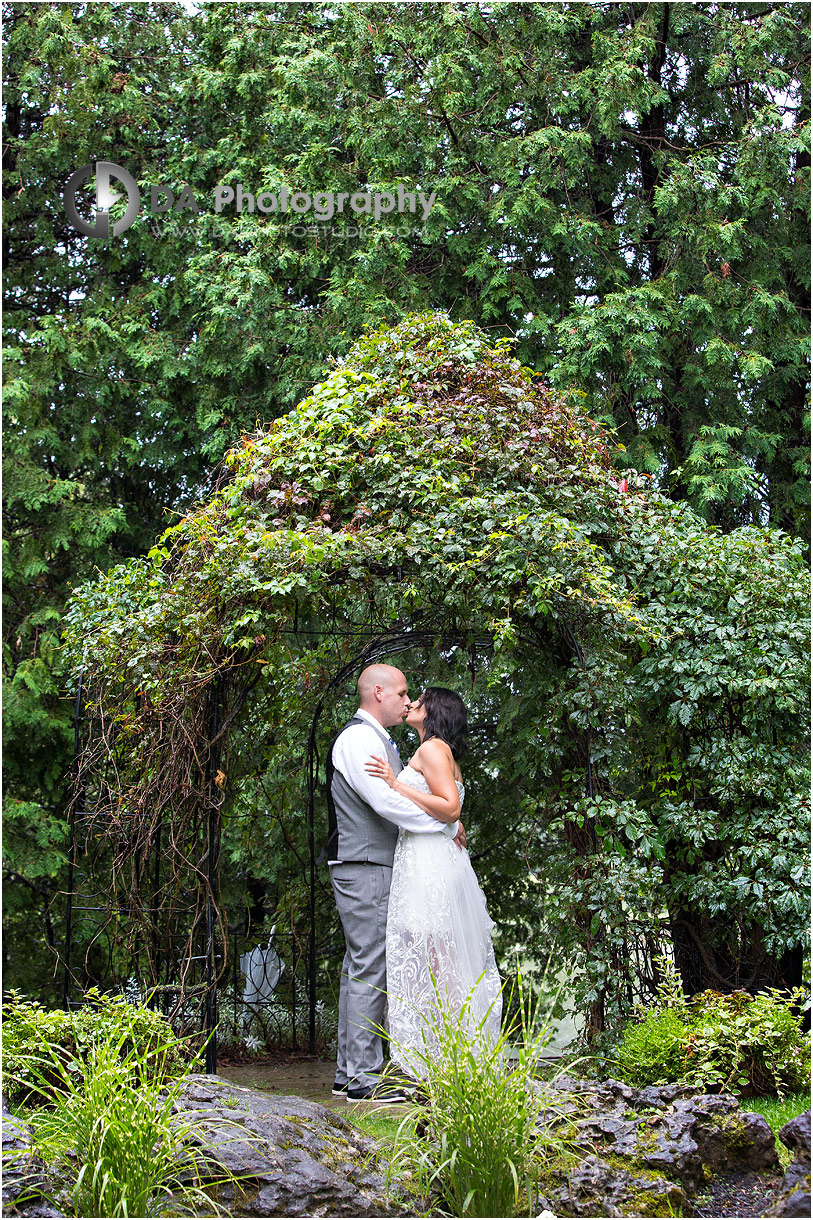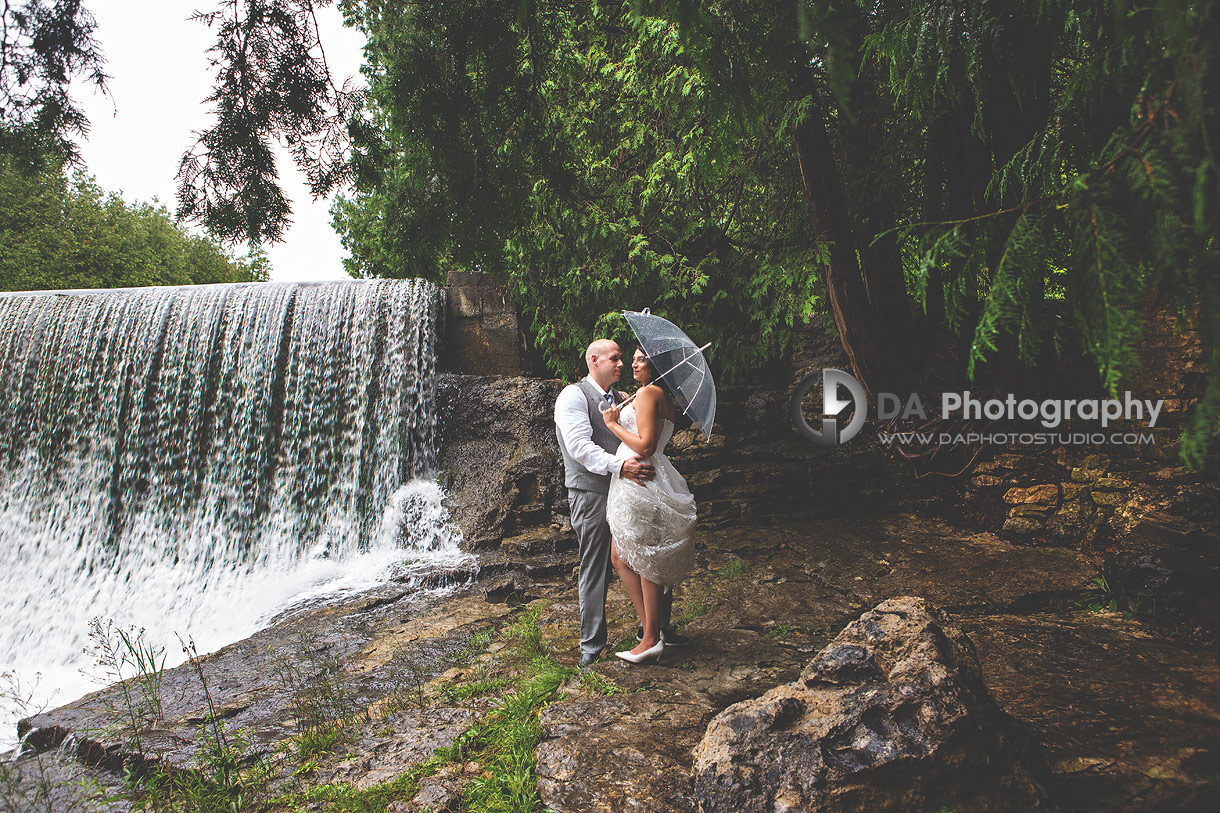 What you should plan if
Finishing this intimate wedding and getting ready for the next one I had scheduled that day, I had a bit of time to reflect. I always like to gather as much first hand observations from my experiences to share with my future couples. This particular day had me thinking about the difference between intimate weddings and elopements versus large weddings.
Obviously, intimate weddings are not for everyone. Some couples simply have a large guest list. They look so forward to celebrating their love with a big party. These are also so much fun to capture! However, on the flip side, intimate weddings are very much stress free for everyone in attendance. The focus is primarily on the wedding couple and their love. Intimate weddings are such a beautiful option for those looking for a smaller scale event with just as much celebration.
At the intimate wedding I captured right after Tiffany and Dave's it was evident that despite the fact that they had more guests at their wedding, it was just as smooth. We actually had more rain for that wedding and didn't have the small break in the clouds as we did for Tiffany and Dave. So much so that we did another photo shoot later in week after the rain had subsided. However, the couple were just as excited days later from their gorgeous ceremony that the emotions were just as high as they were on the day of the wedding.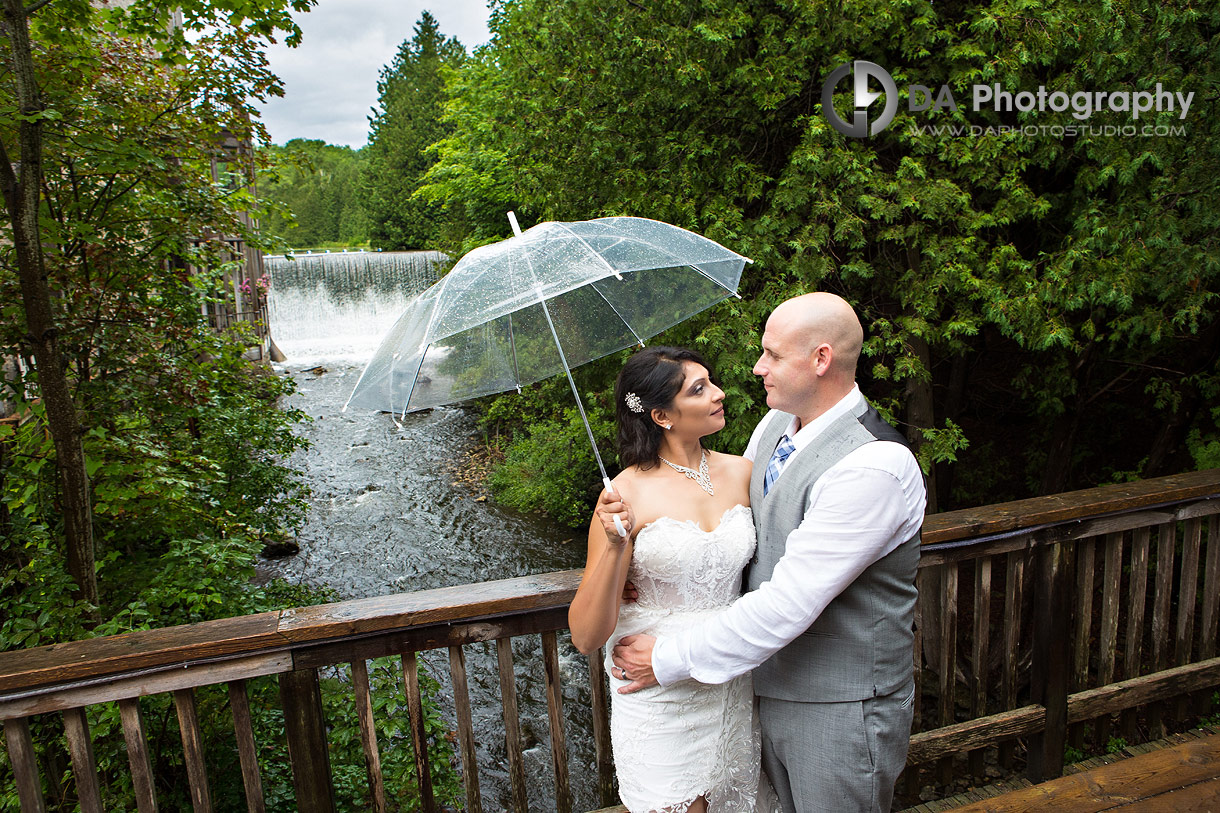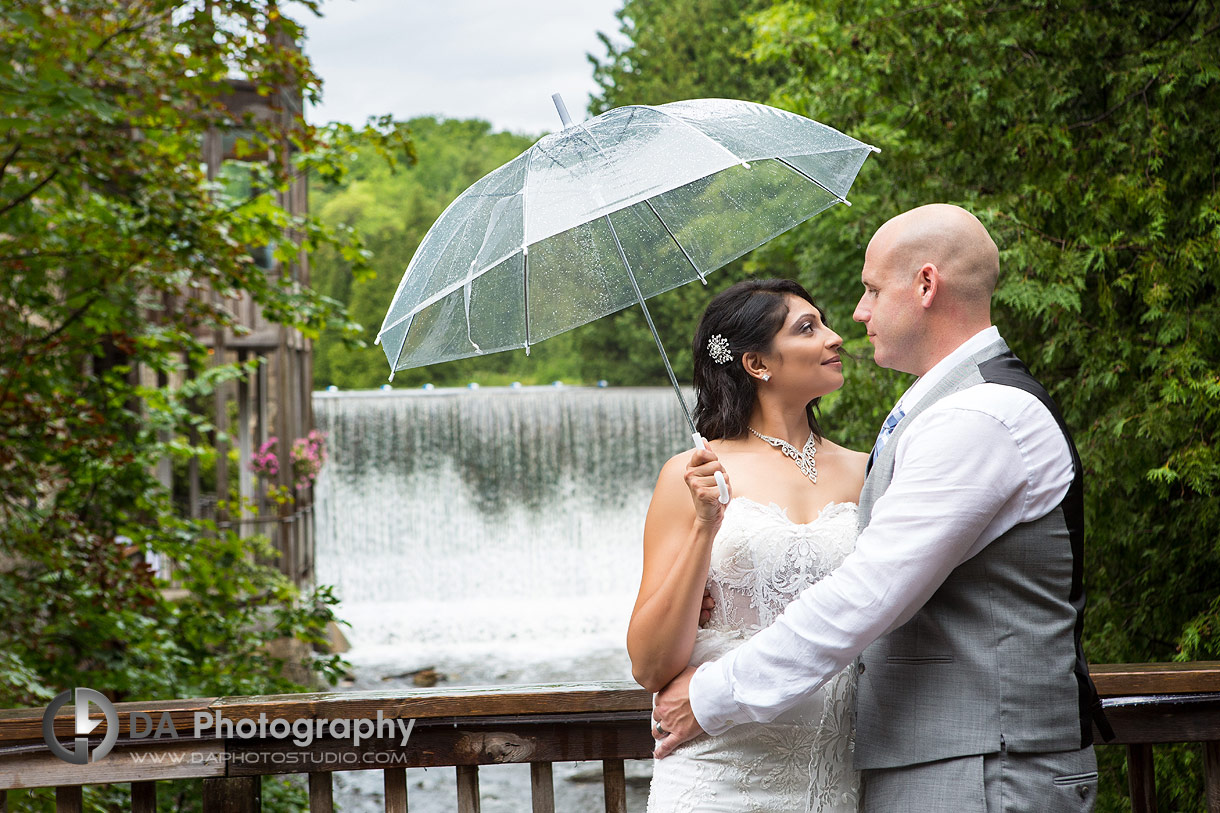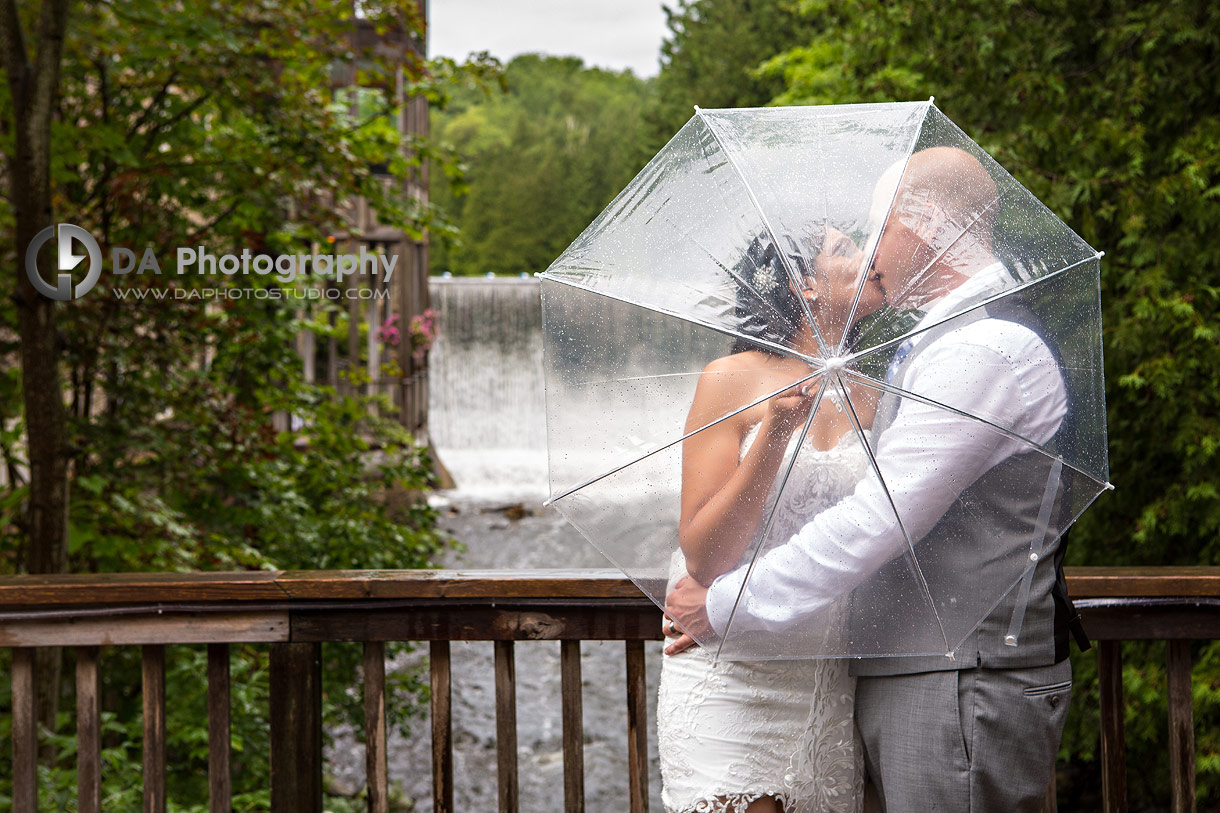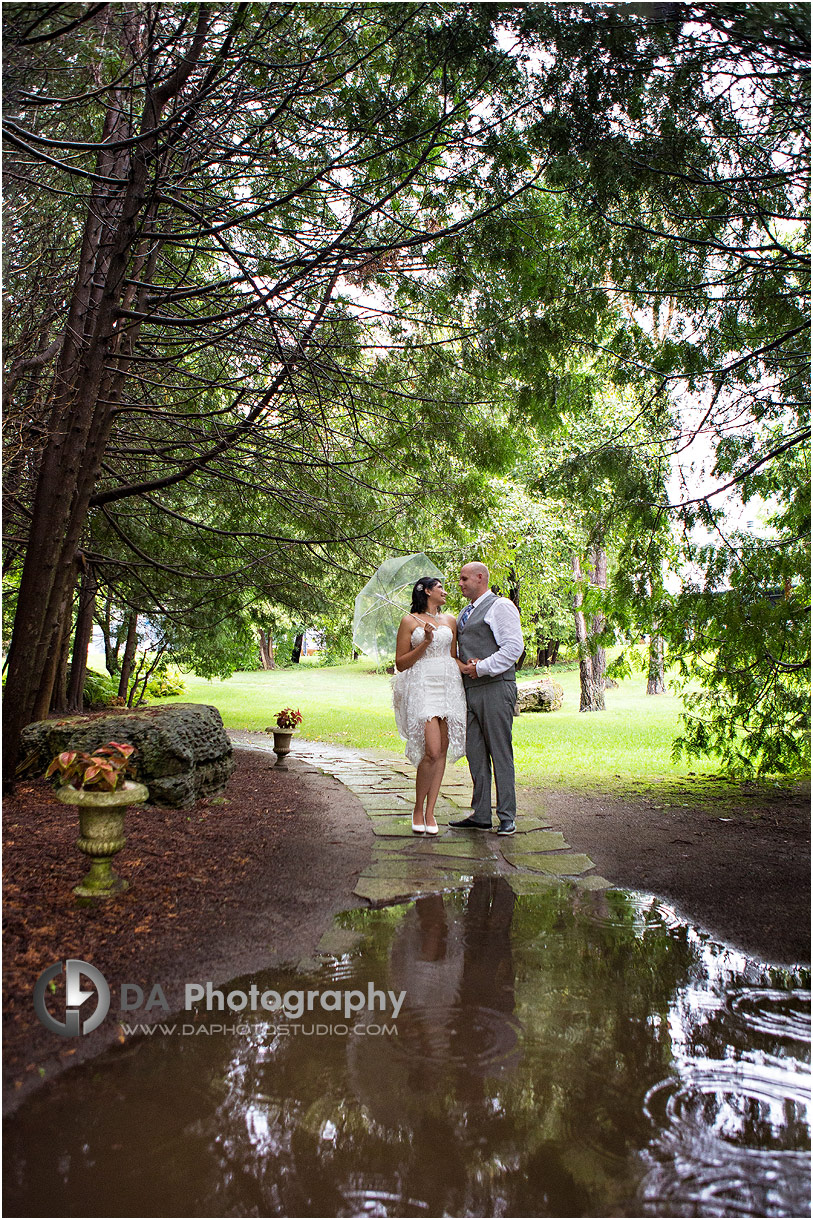 Get in touch with me
In the end, when it comes to planning your style of wedding, only you can know what works for you. Have you seen yourself eloping at a great location out of province with just the two of you? Or maybe a small, intimate wedding with you and your immediate family and best friends is more your style. Then again, the two of you might like to enjoy your day with the biggest of parties with over 200 family members and their guests. There is so much possibility available to you to make your day unique and perfect for your own style and needs.
Whatever your plans, feel confident in knowing that my experience with a wide variety of events can help you to document your special memories while reducing your wedding day stress as much as possible. My photos and service standards never change. I strive to make the best experience for you with unique and emotional images no matter your wedding style. If you'd like to connect and talk more about what I provide in details, please feel free to contact me here so we can talk about your wedding day plans.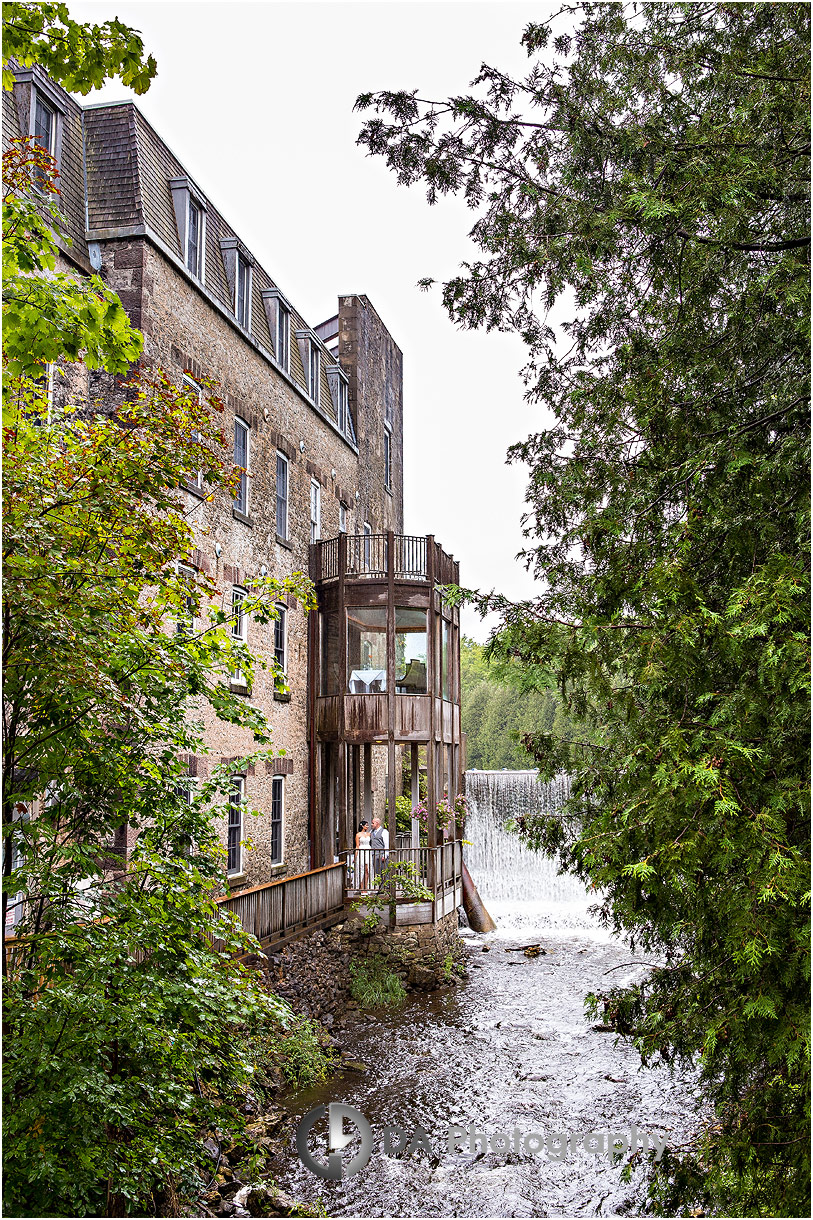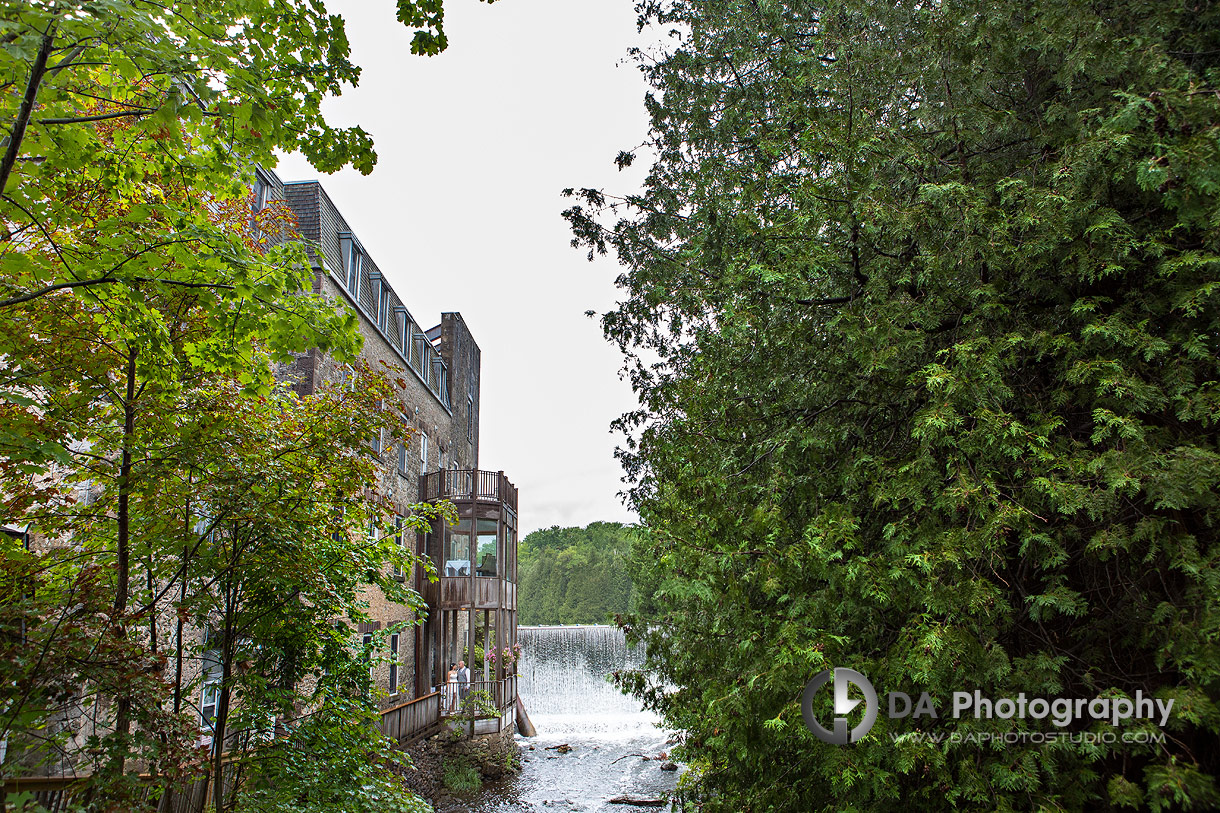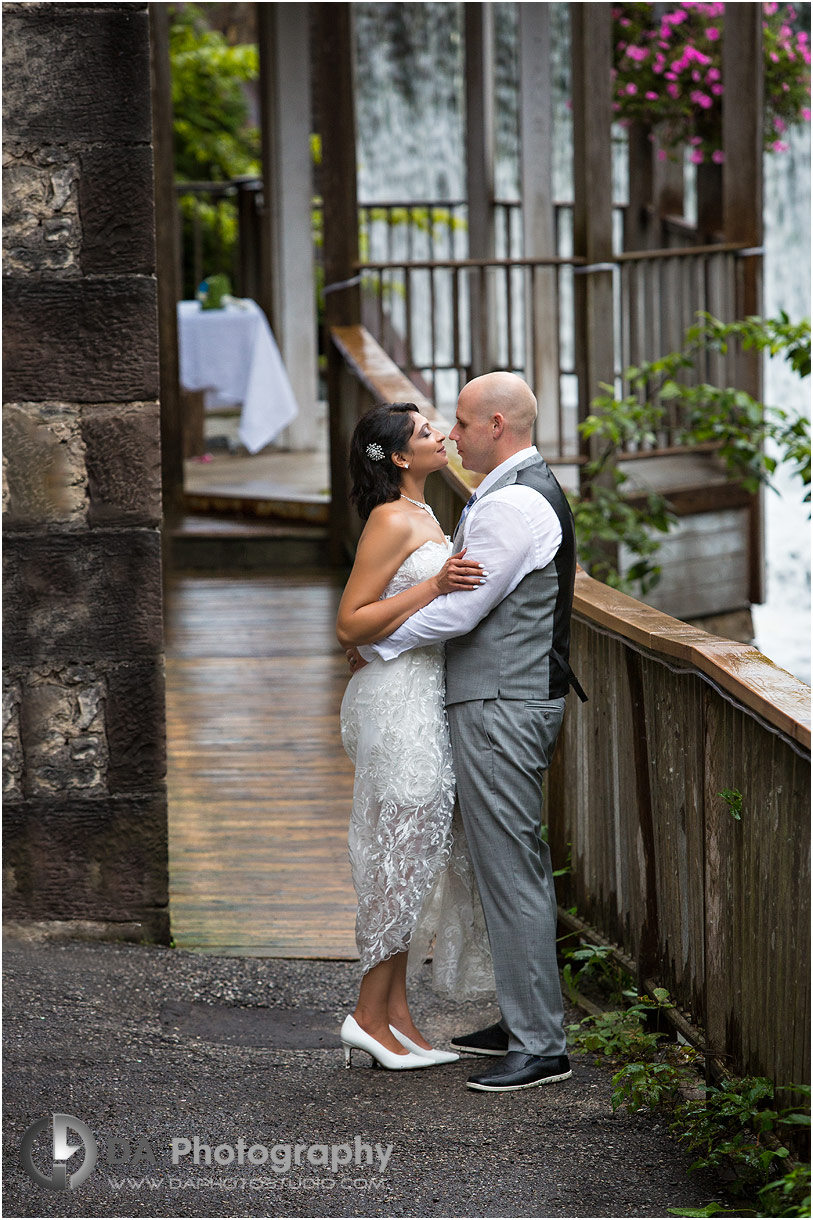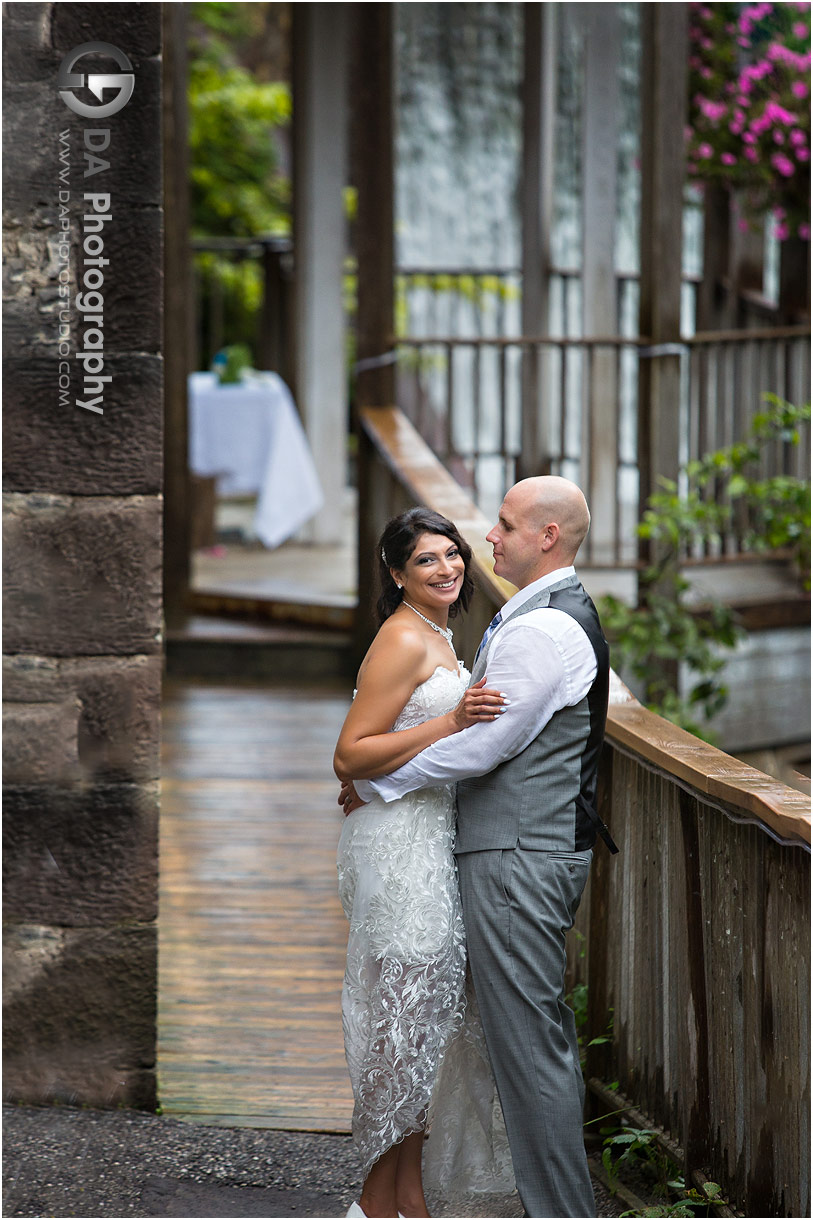 Here you can see
another
intimate wedding photographed at MillCroft Inn and Spa.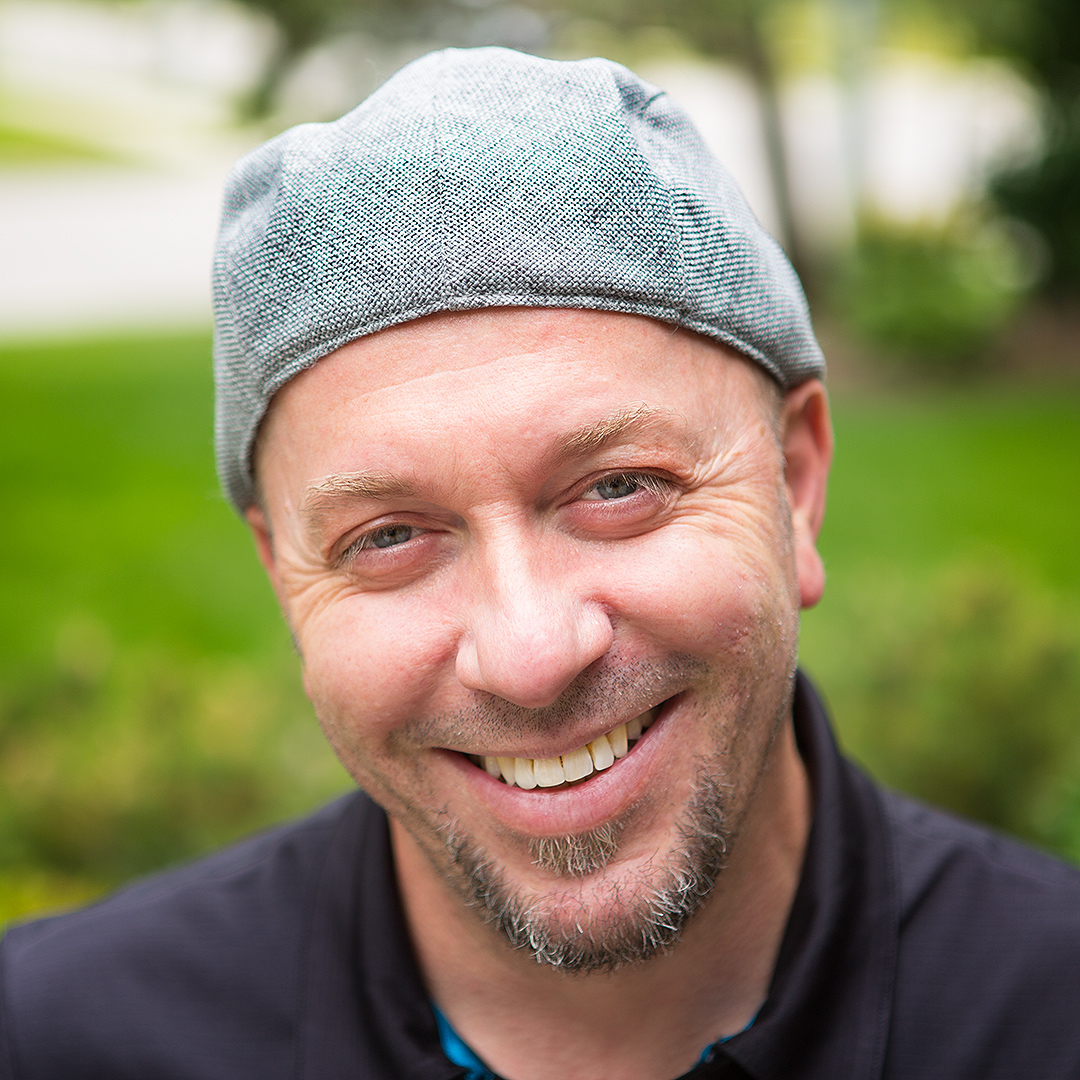 My passion and biggest asset is taking the time to make every client comfortable and relaxed before I even pick up the camera. The result? Photos of you that actually look like you at your best! I can prove to you how much you can enjoy having your picture taken. Lifestyle photography is about the experience that happens to be served up along side of some great photos.
Specialties:
Family Photography for families that like to move around and enjoy their photo time, Wedding Photography for couples looking for a mixture of photojournalistic, contemporary and traditional images and Professional Corporate headshots that are far from cheesy and stiff.