Although I tend to do a majority of church weddings, a barn wedding has always been on my bucket list to photograph. It's not on purpose that this tends to be my clients. It's not like I exclusively capture church weddings or steer clear of other styles. It just so happens that I work in an area of Ontario that favours one type of event over another. Until recently…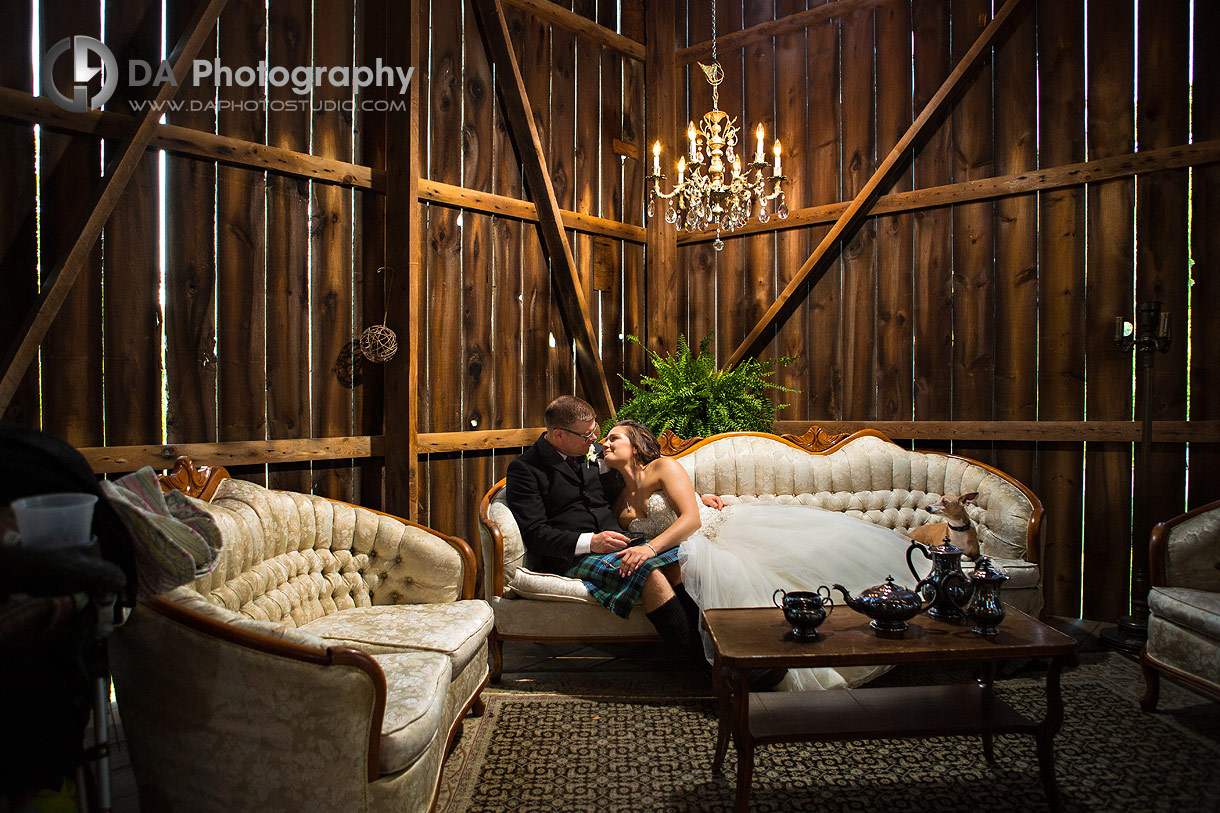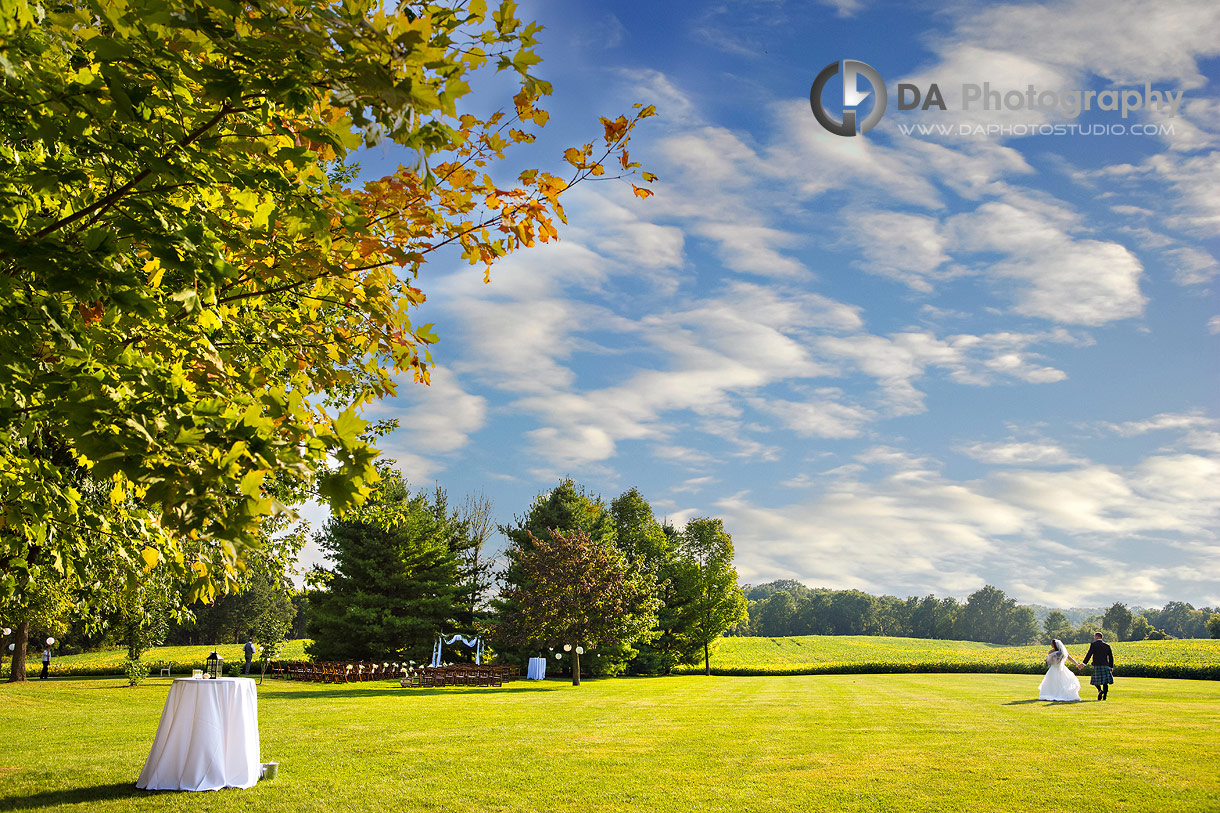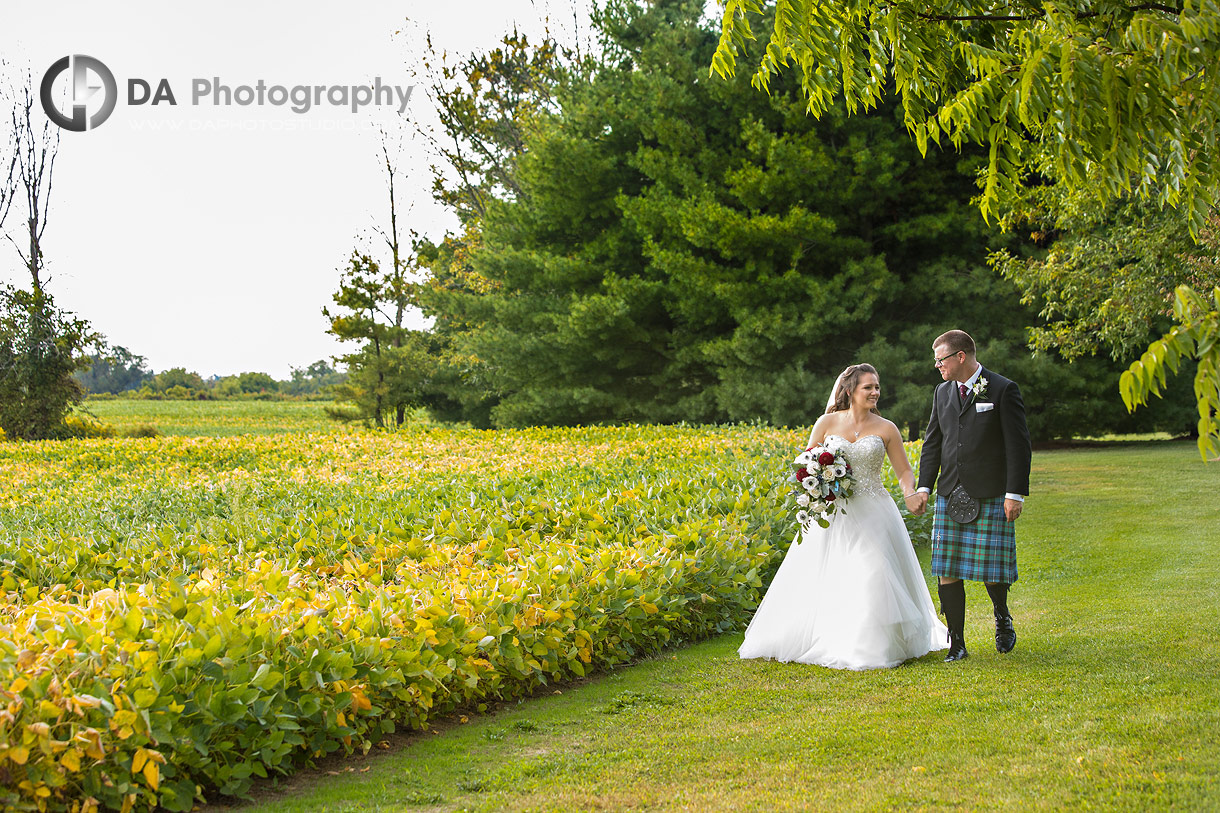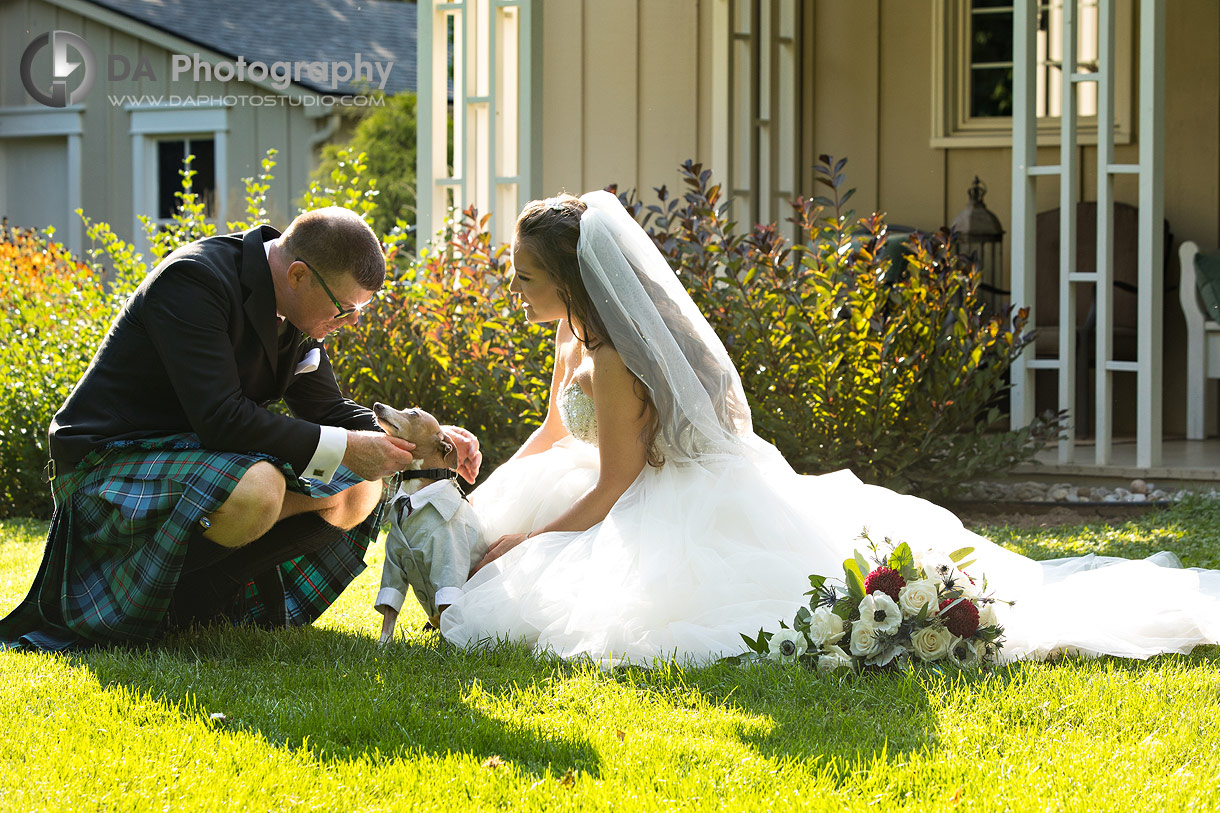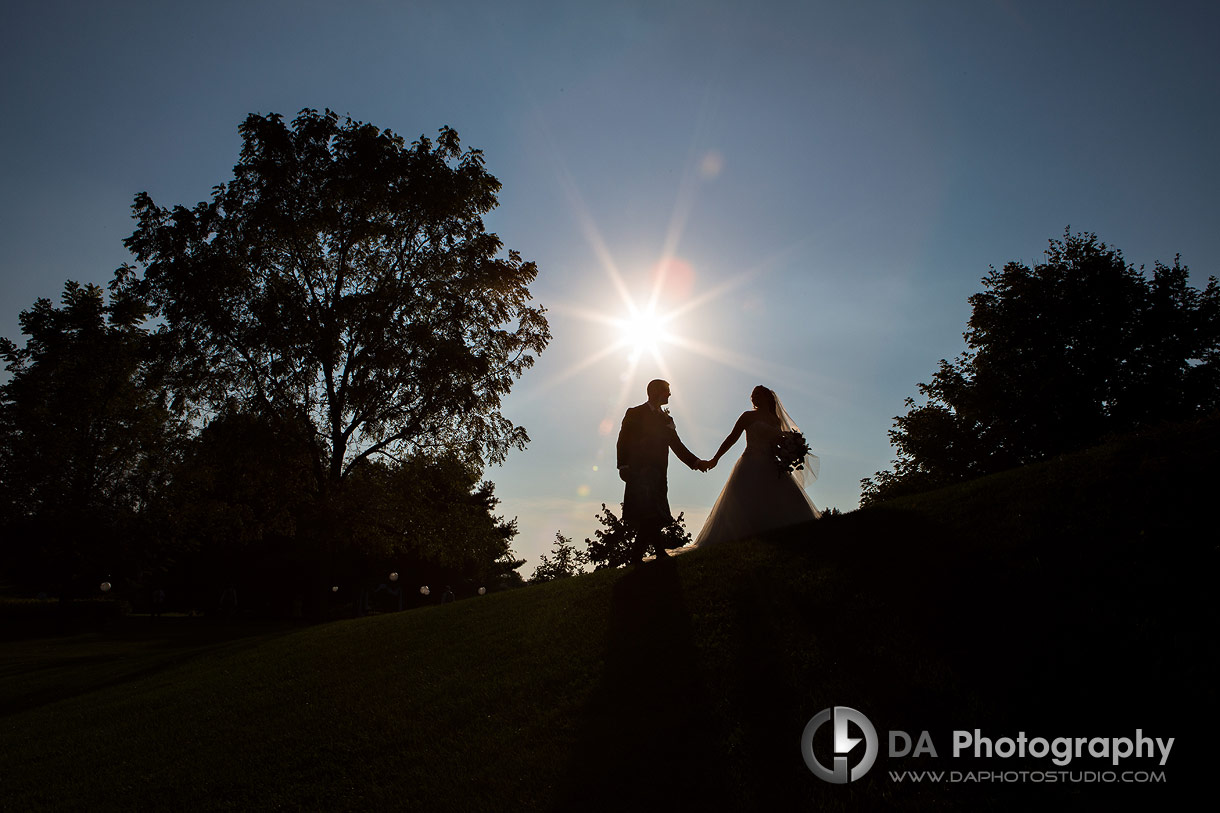 Moving away from the downtown Toronto clientele, I started to meet couples more inclined to put together barn weddings. Samantha and Adam were one of these couples. I met Samantha at one of my Cambridge wedding shows. She liked my professionalism but I still had yet to meet Adam.
Once the three of us connected, I knew that this was going to be an amazing experience. We began with such a great two way communication that amazing wedding photos were inevitable. Together, we set out to capture their barn wedding.
Right from the beginning, I witnessed how well they thought out and planned their special day . The day was seamless. It could easily be used as an example and ultimate guide to the perfect barn wedding. Of course, their meticulous organizational skills, attention to detail and a variety of other factors certainly helped too. However, to get you started, here are five of the things I observed that to me made their wedding one of a kind!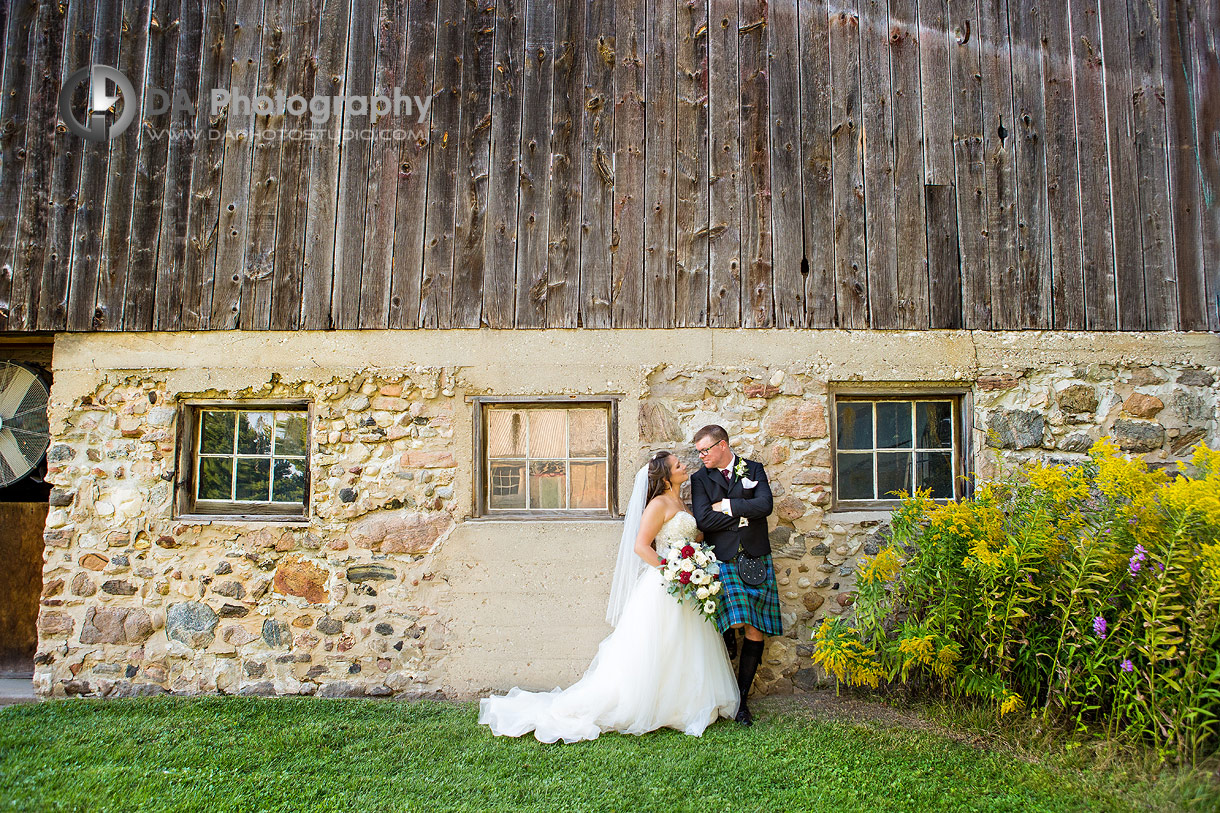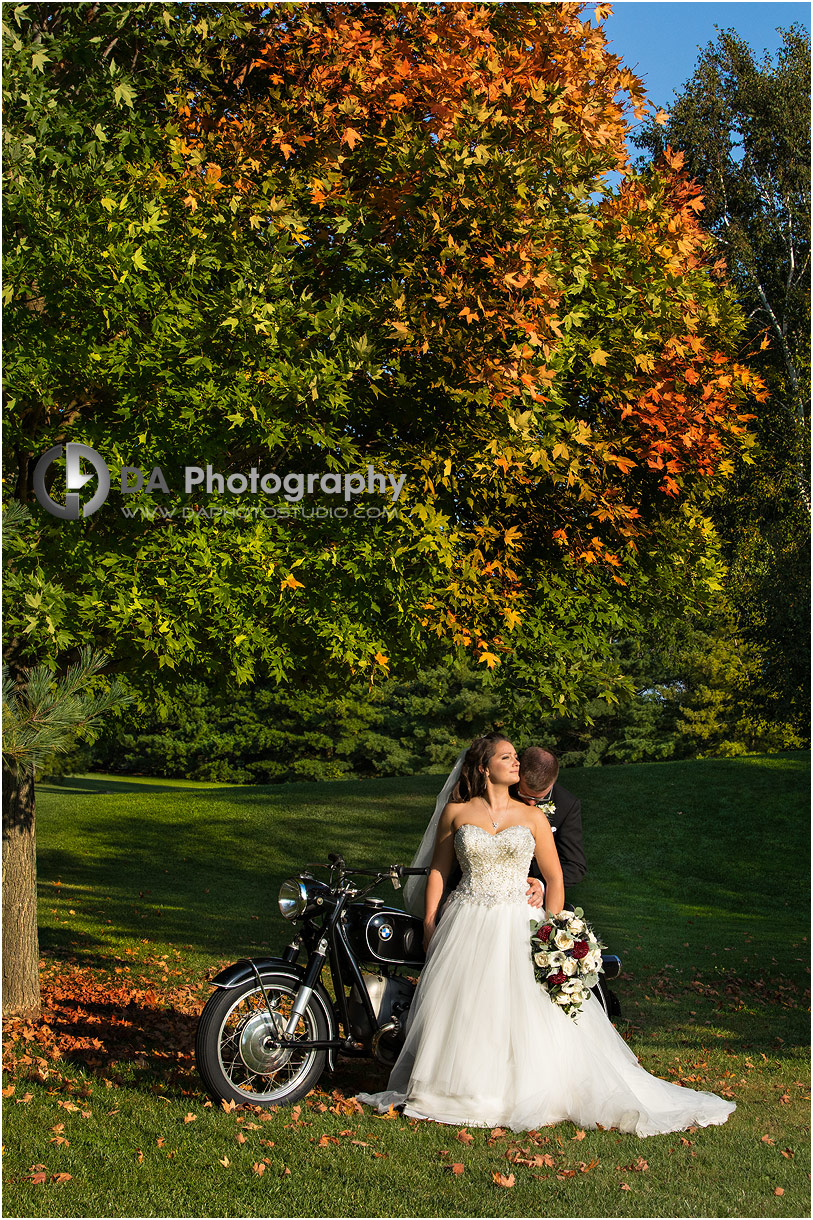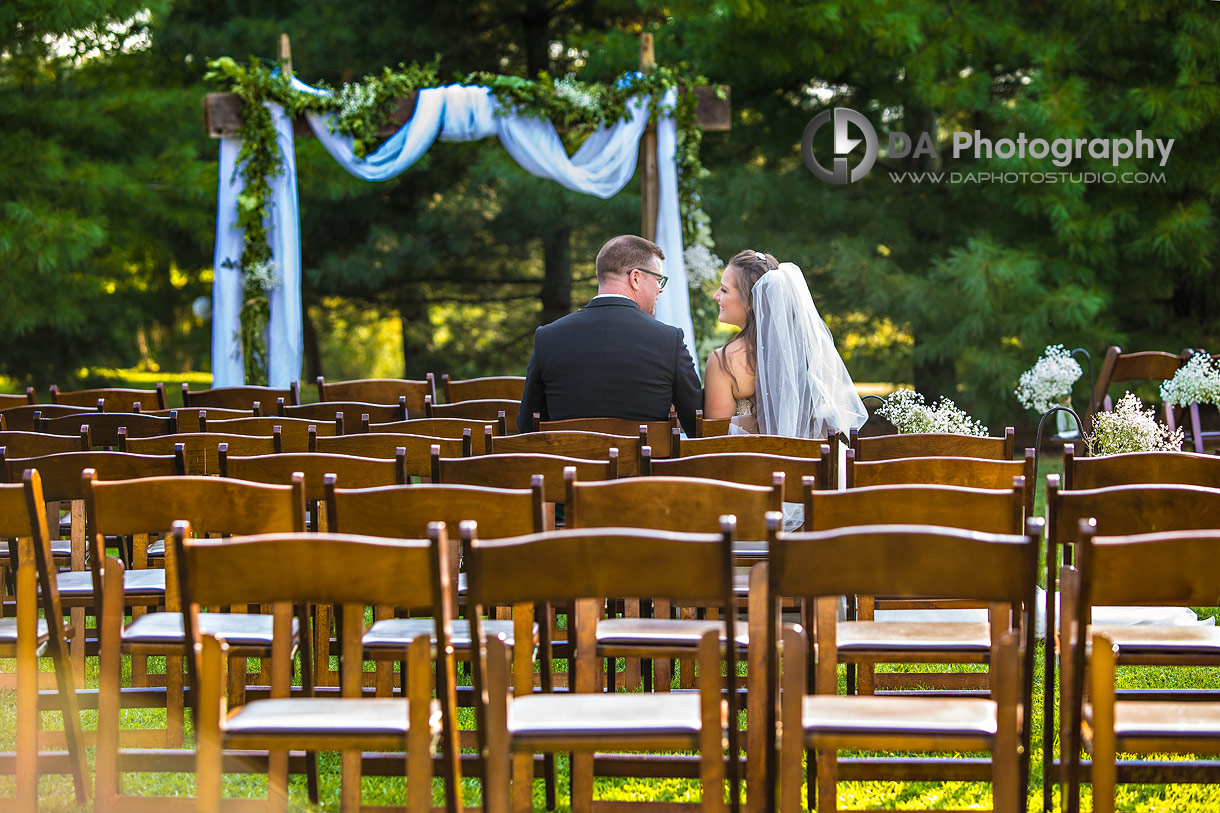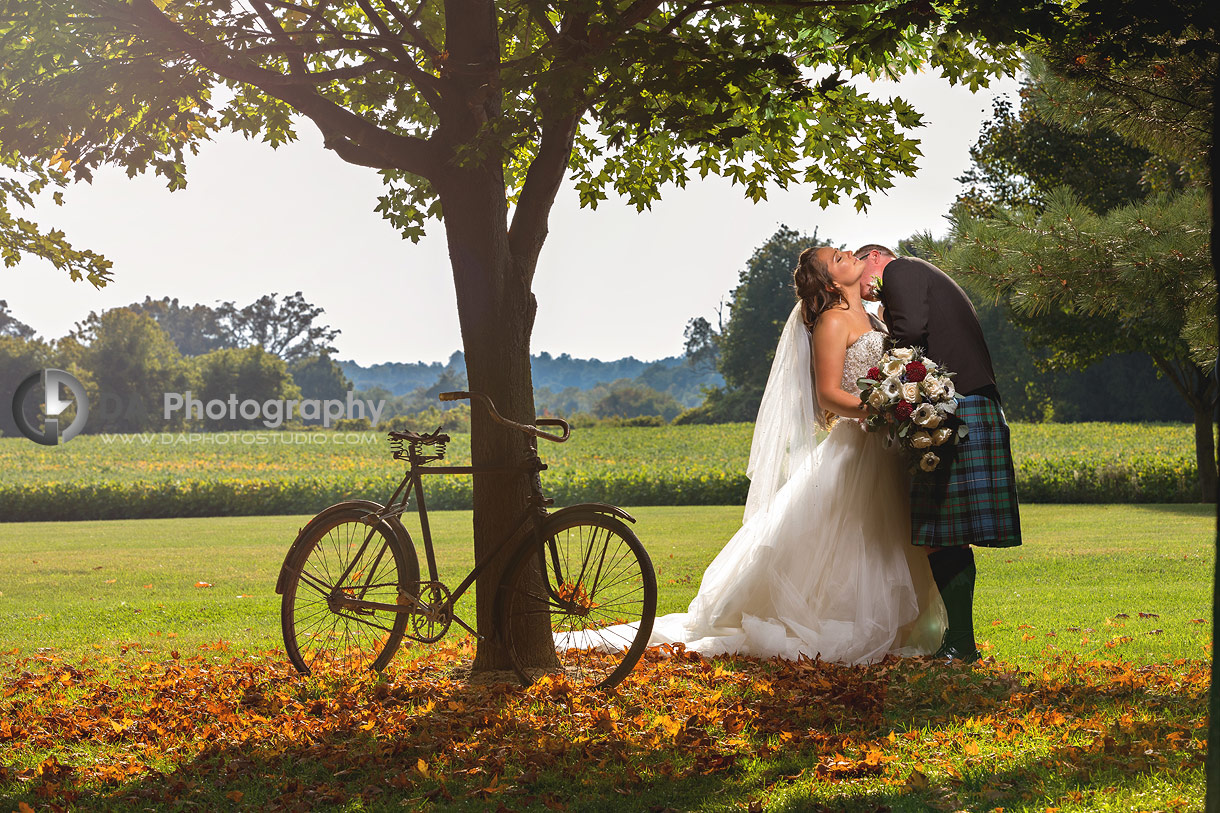 Barn wedding location
When planning a barn wedding it's all about location! I can say that half of the experience starts and depends on the condition and location of the barn. Many barns can be attractive financially or look amazingly rustic from the outside. However, in reality, it may turn out to be way more work than you had first thought.
Samantha and Adam's wedding was on a farm property that one of their friends own. The location of the farm was so unique. Perfectly situated in Brantford at Tutela Heights, it was close to the residential area but still felt privately isolated.
Once you step onto the property, it is easy to see how well it is looked after and cared for. It's wonderfully friendly owners are a retired couple from Toronto. They decided to move away from the busy city and settle here. They also brought with them their love of collecting vintage motorcycles as well as vintage sound systems and stereo amplifiers.
Near the barn is a well-maintained house. It was here that I was able to capture the getting ready photos of my couple. Offering the use of this building is a prime example of the kind of assistance and ultimate service that these owners provide. It was truly unparalleled! I simply cannot connect any of my previous experience with the quality of service that they gave at this wedding.
Long story (kind of) short, the barn location is one of the most important factors when you plan your wedding on a farm.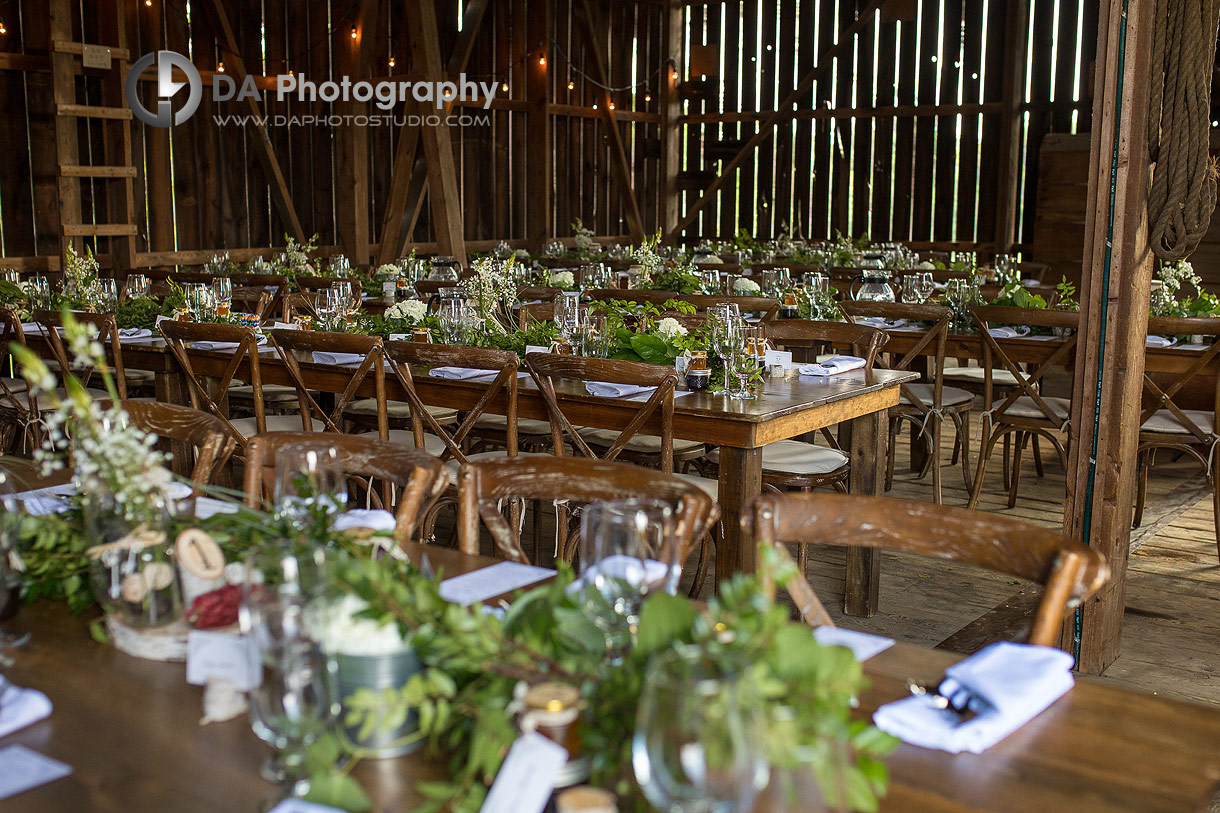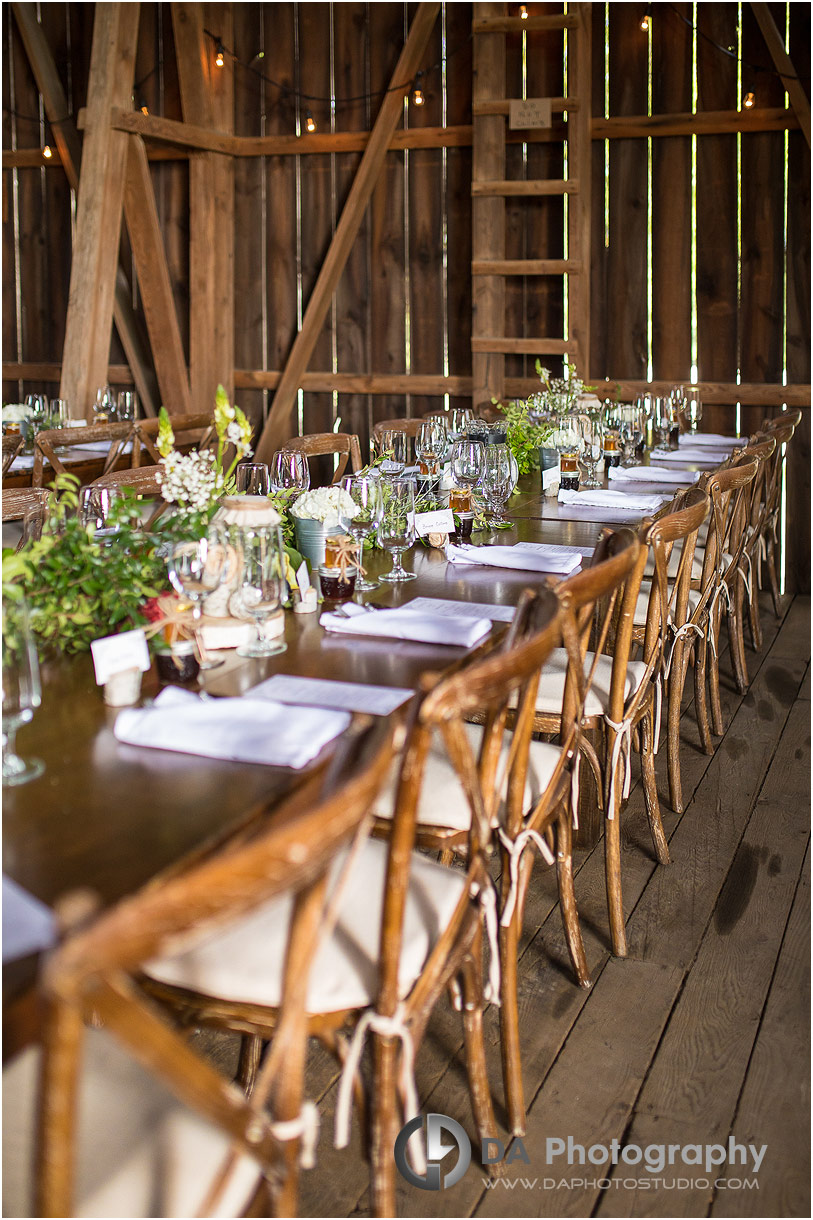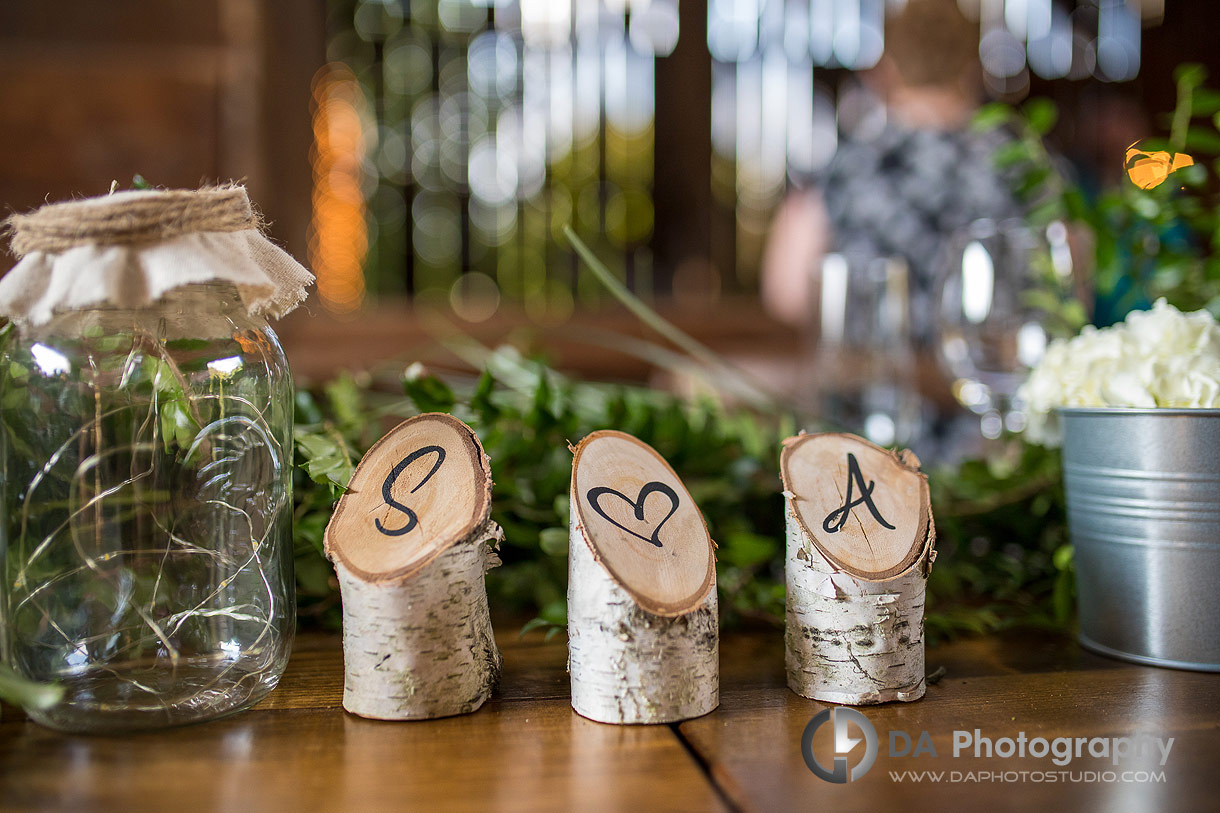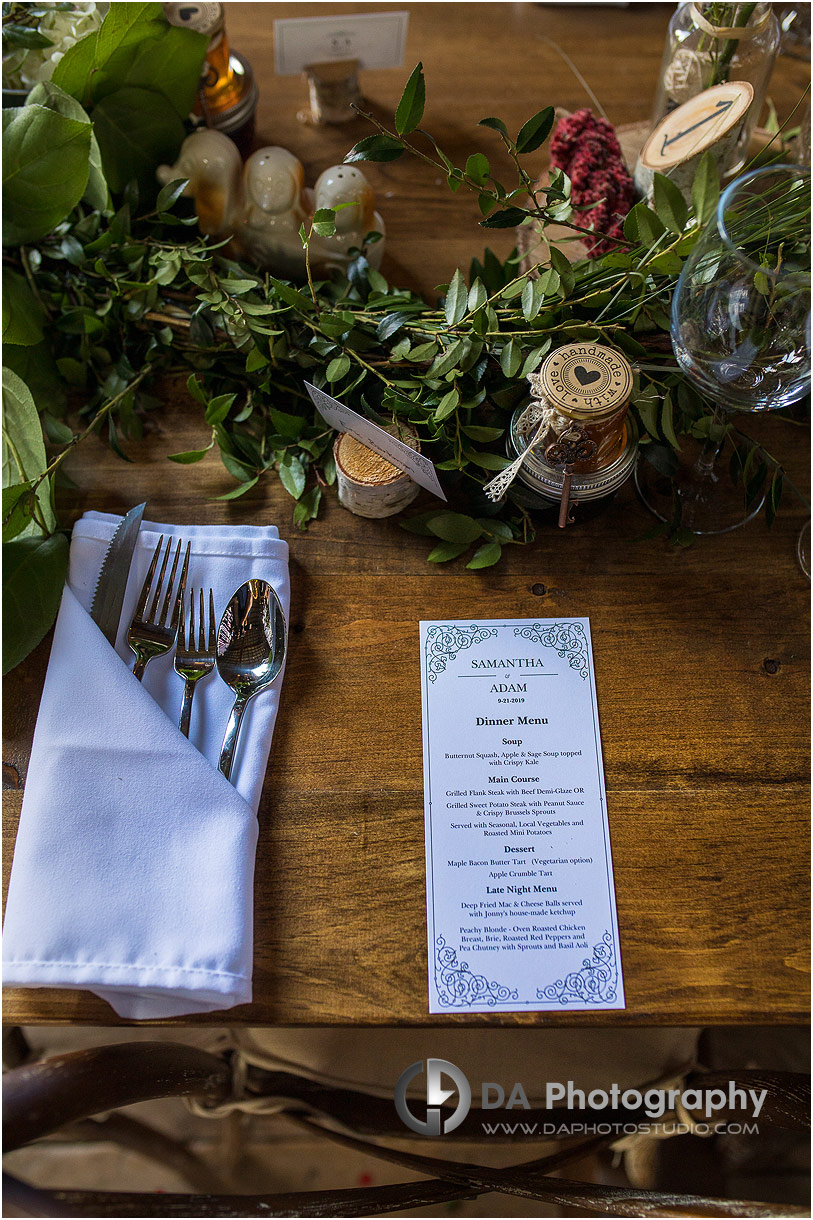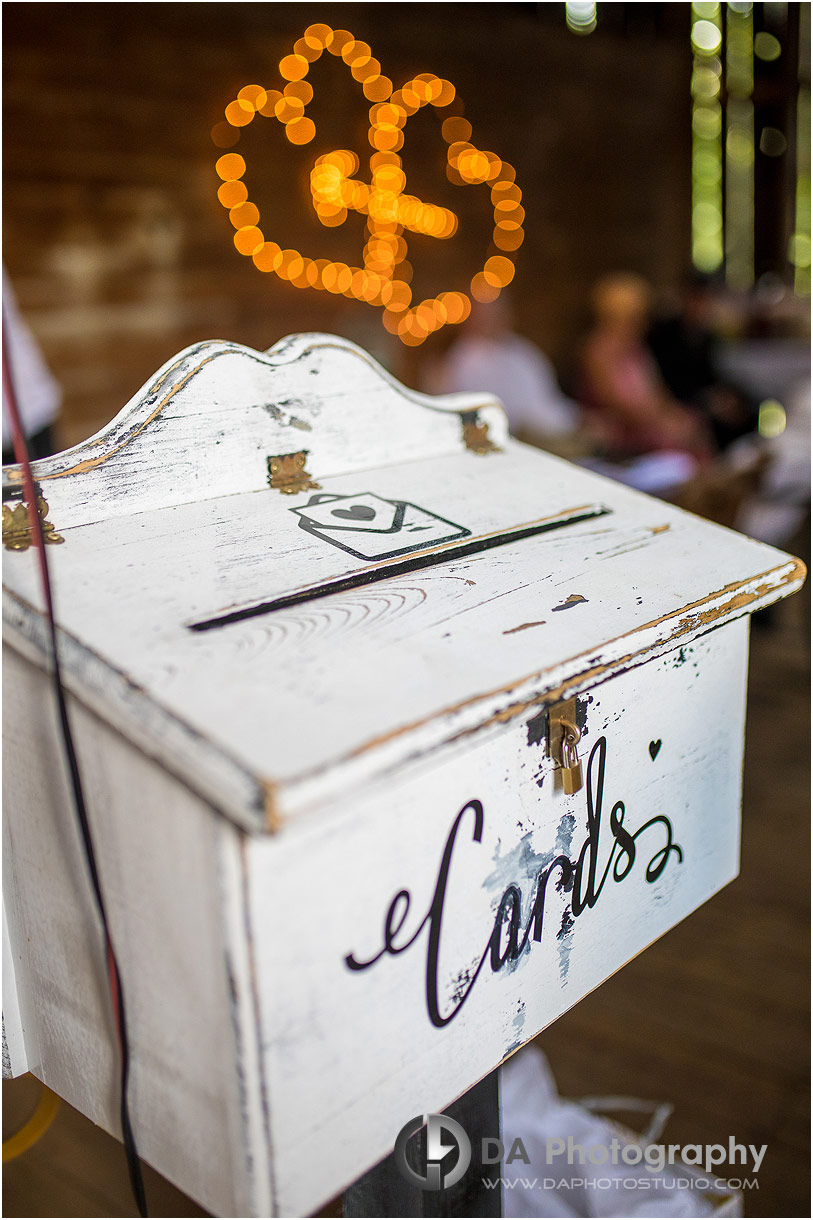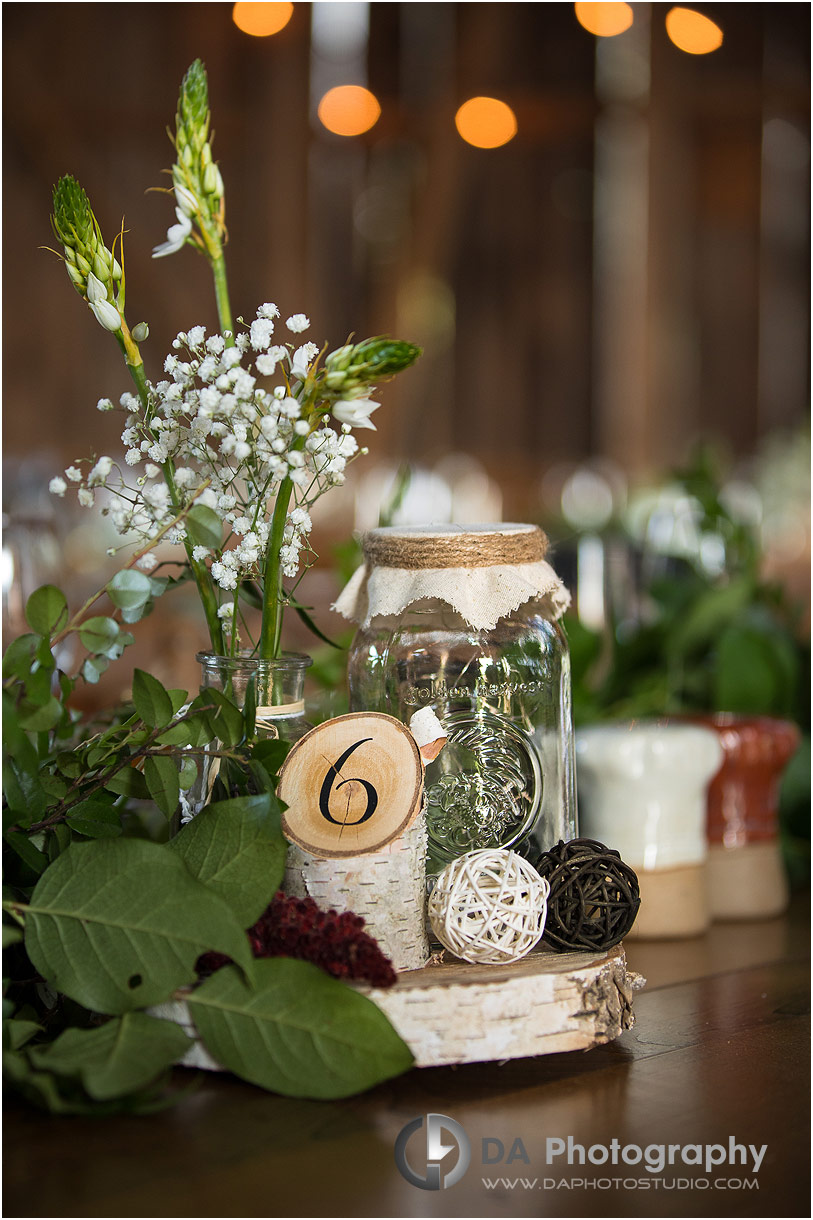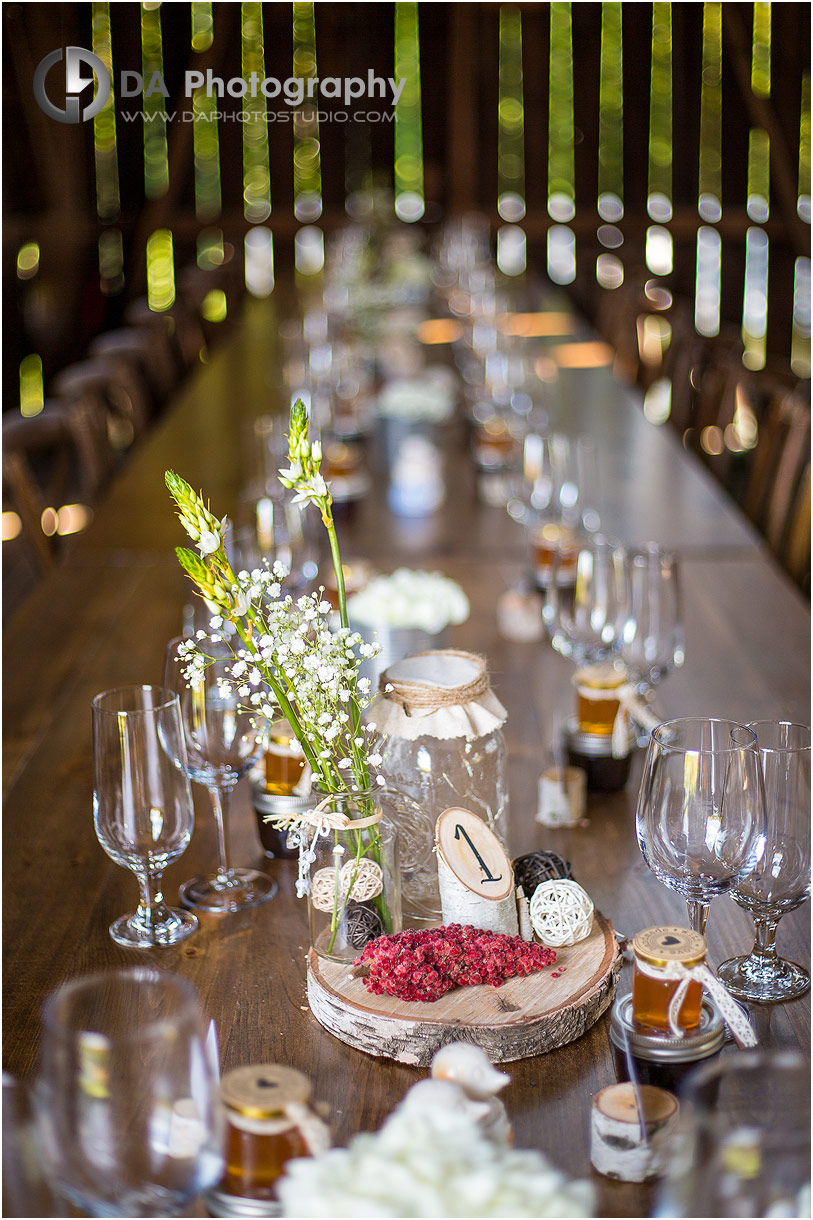 Wedding ceremony location
Adam and Samantha chose such a great spot on the farm for their wedding ceremony. It was a alcove of evergreen trees that hid the huge soya bean field just behind it. The location was just a few steps from the barn where Samantha was waiting before walking down the aisle with her mom. The decorations were perfect including a great choice of outdoor chairs. The whole ceremony was put together so elegantly!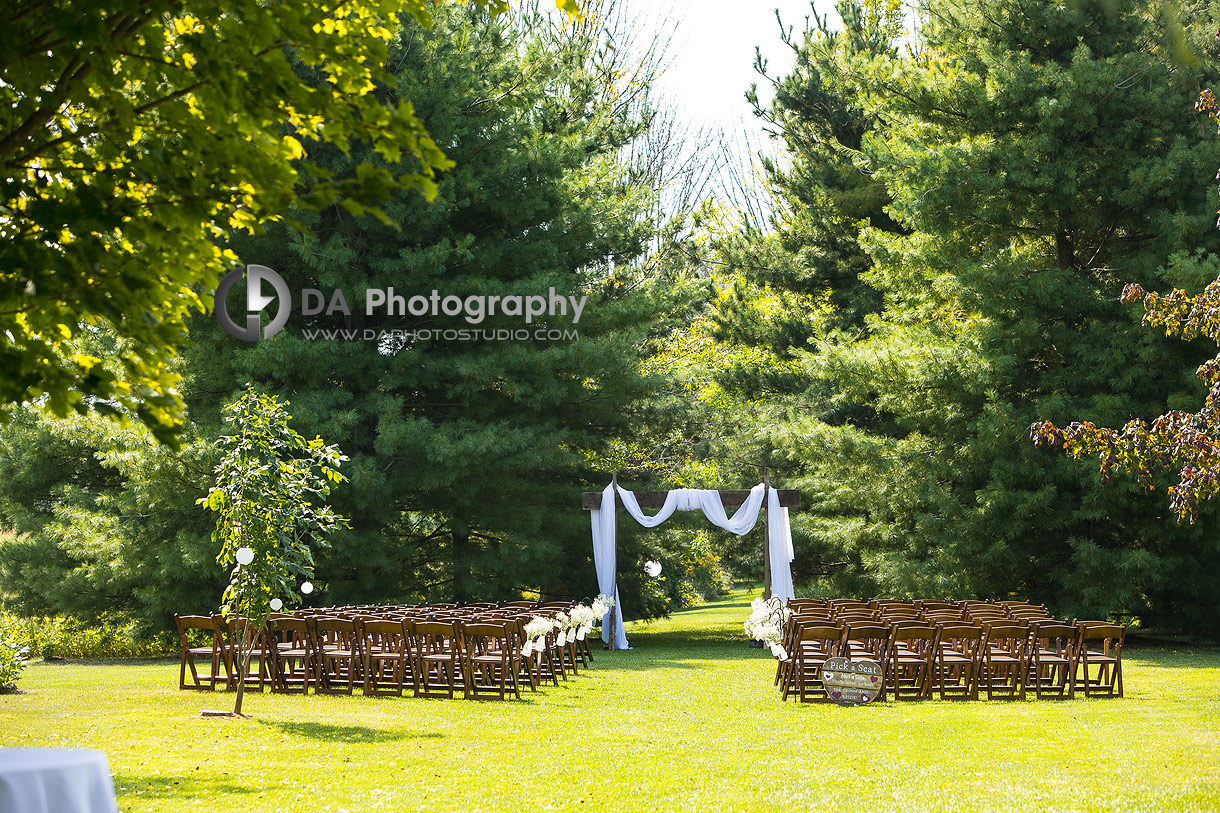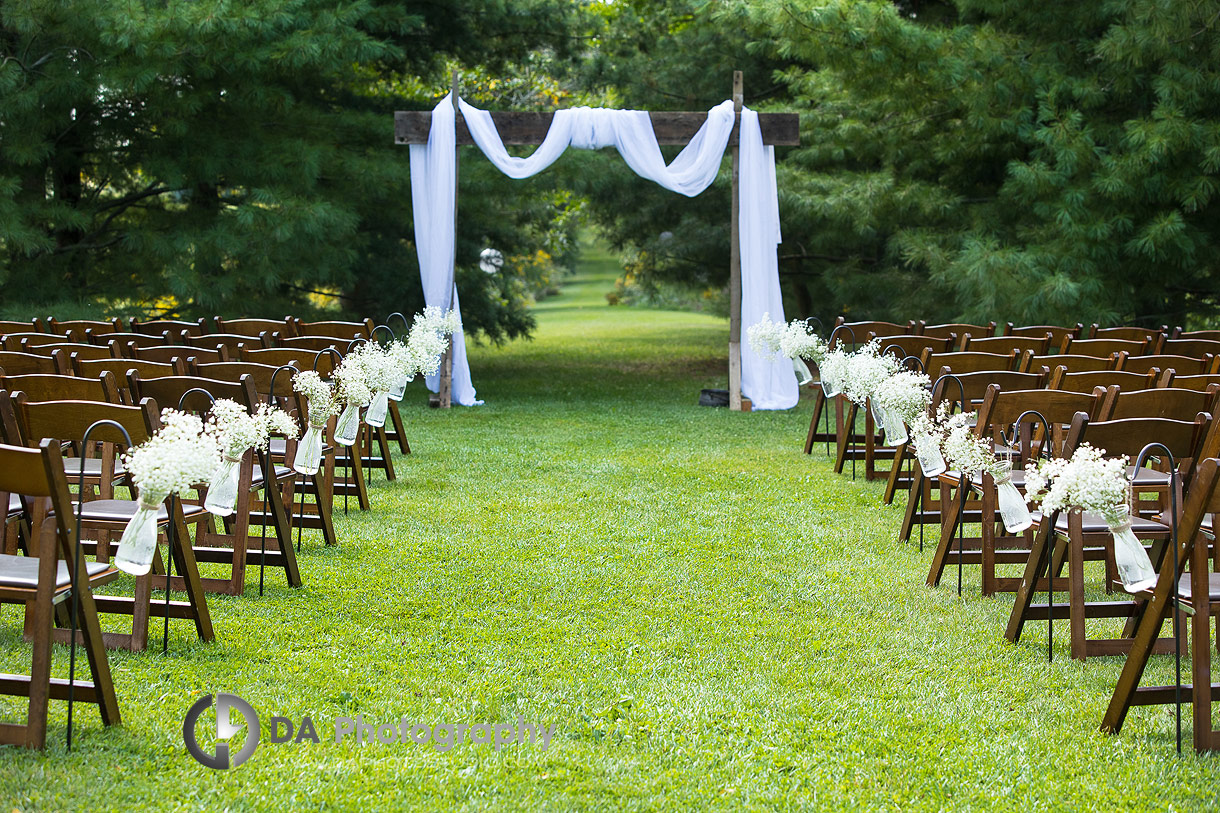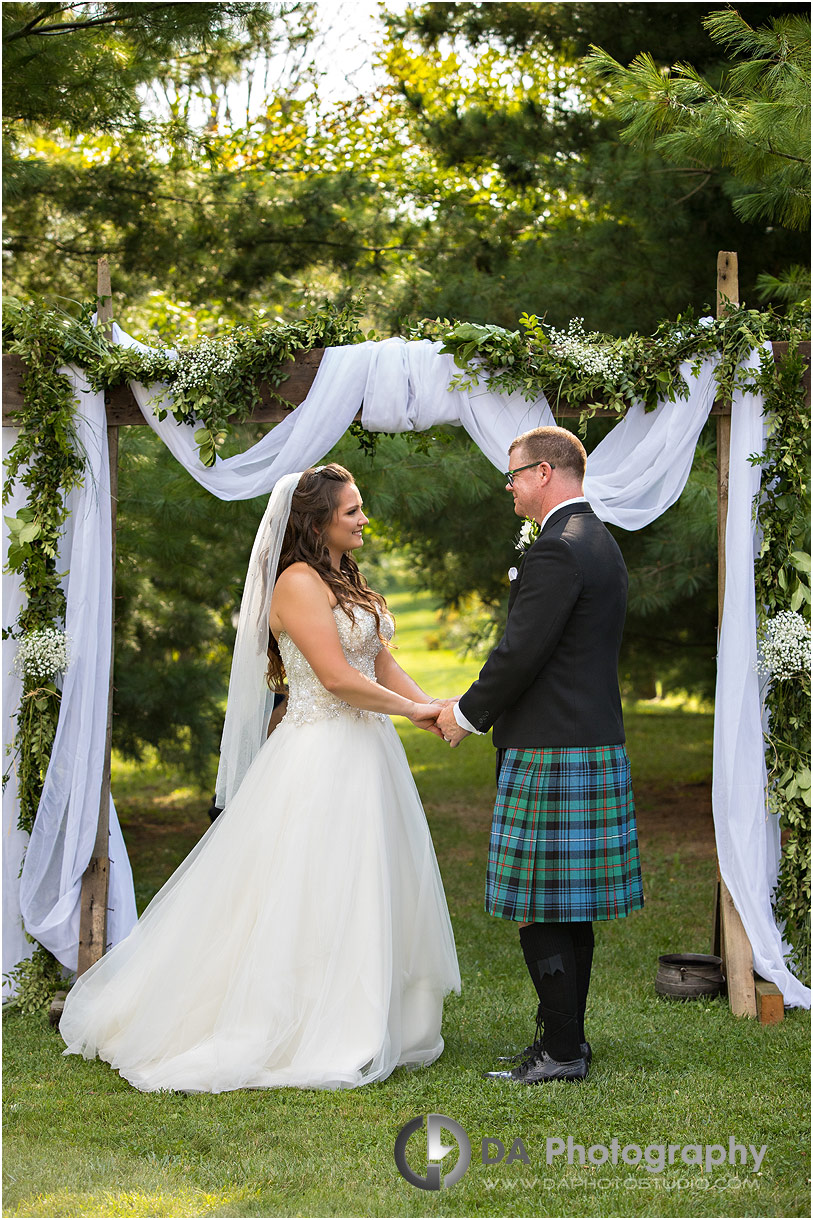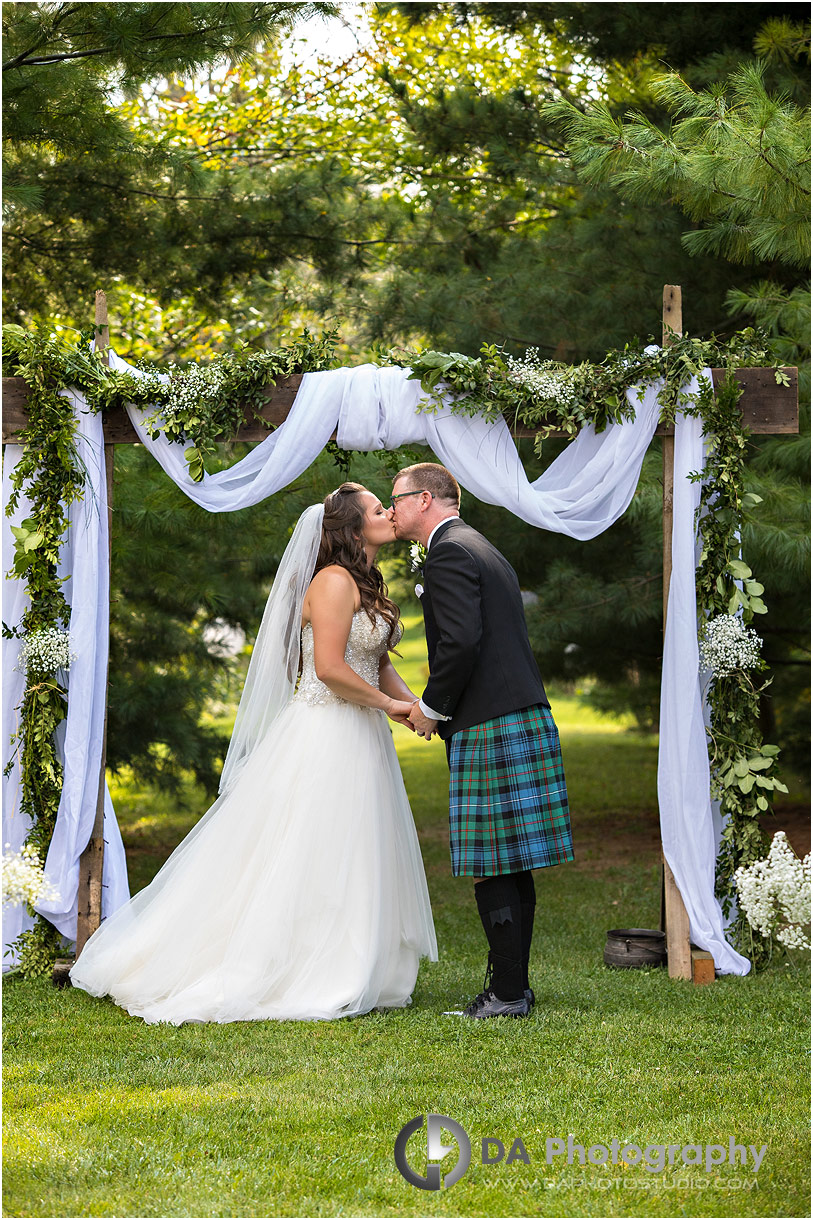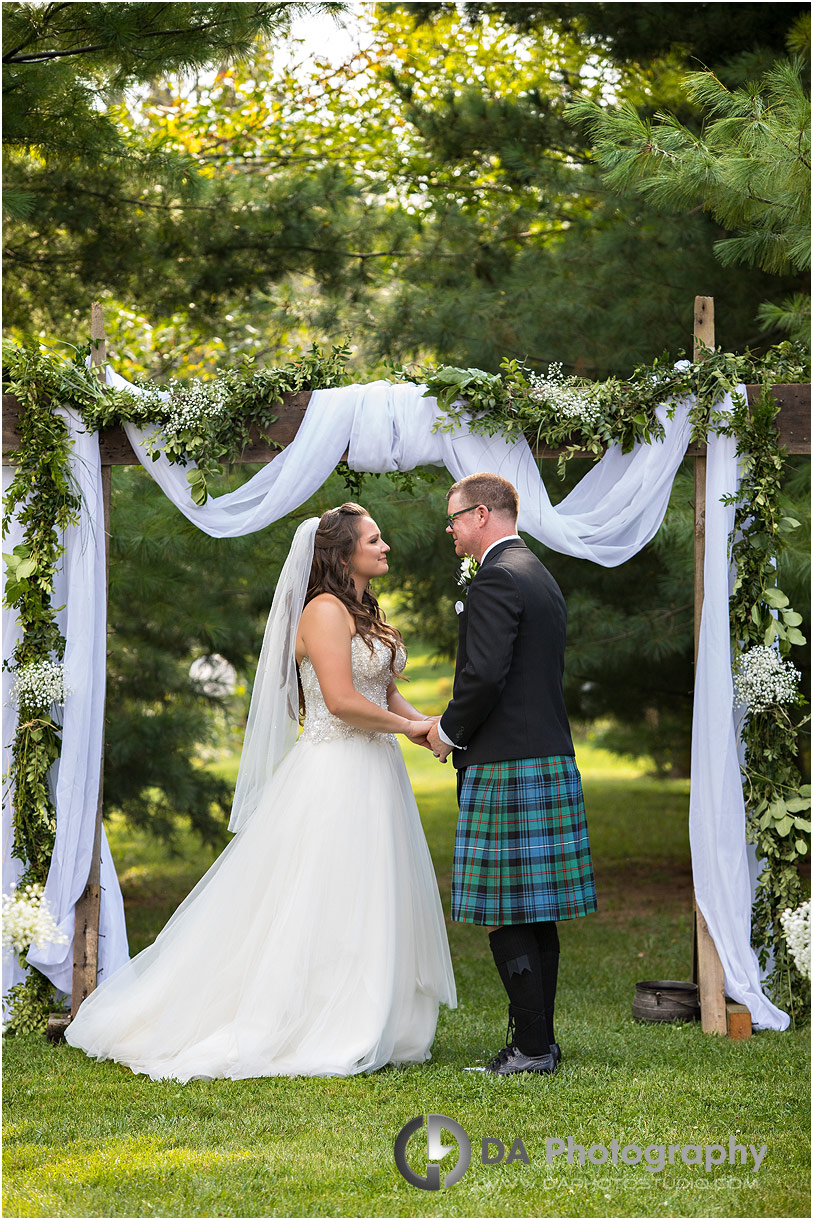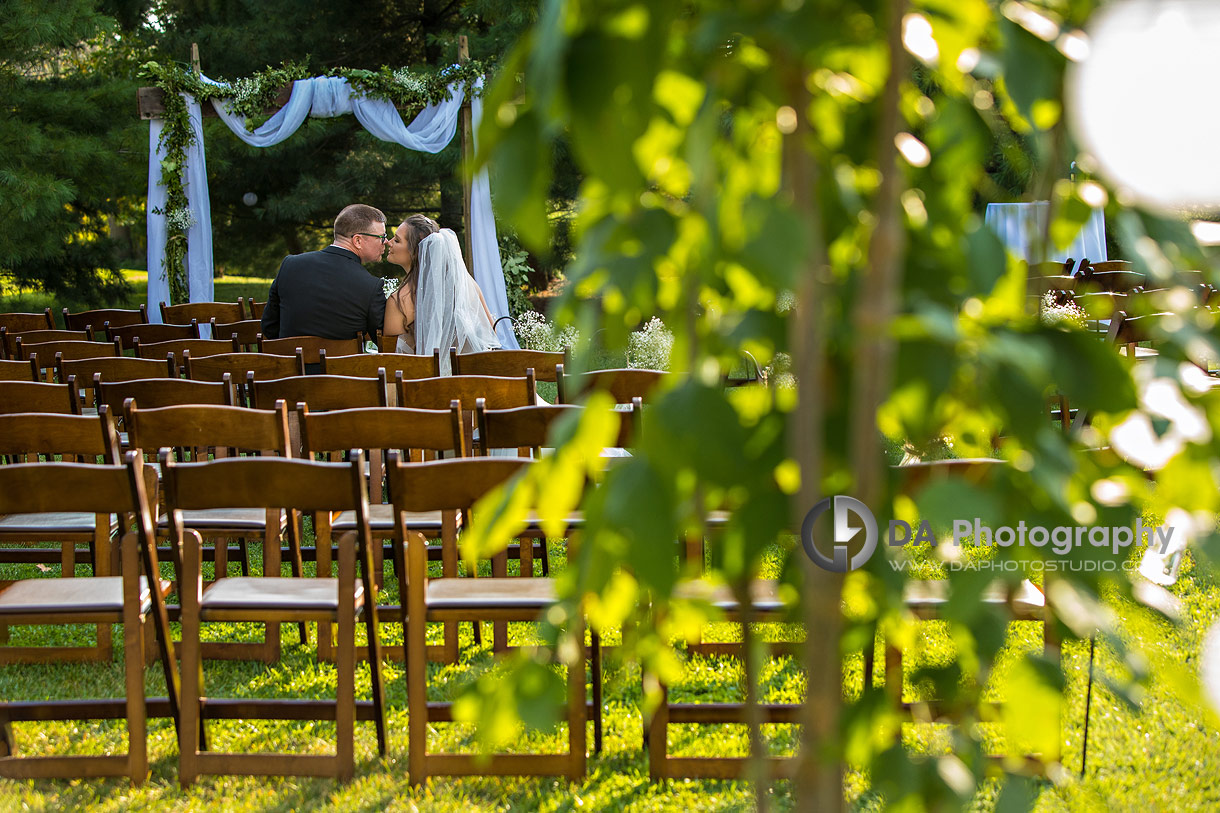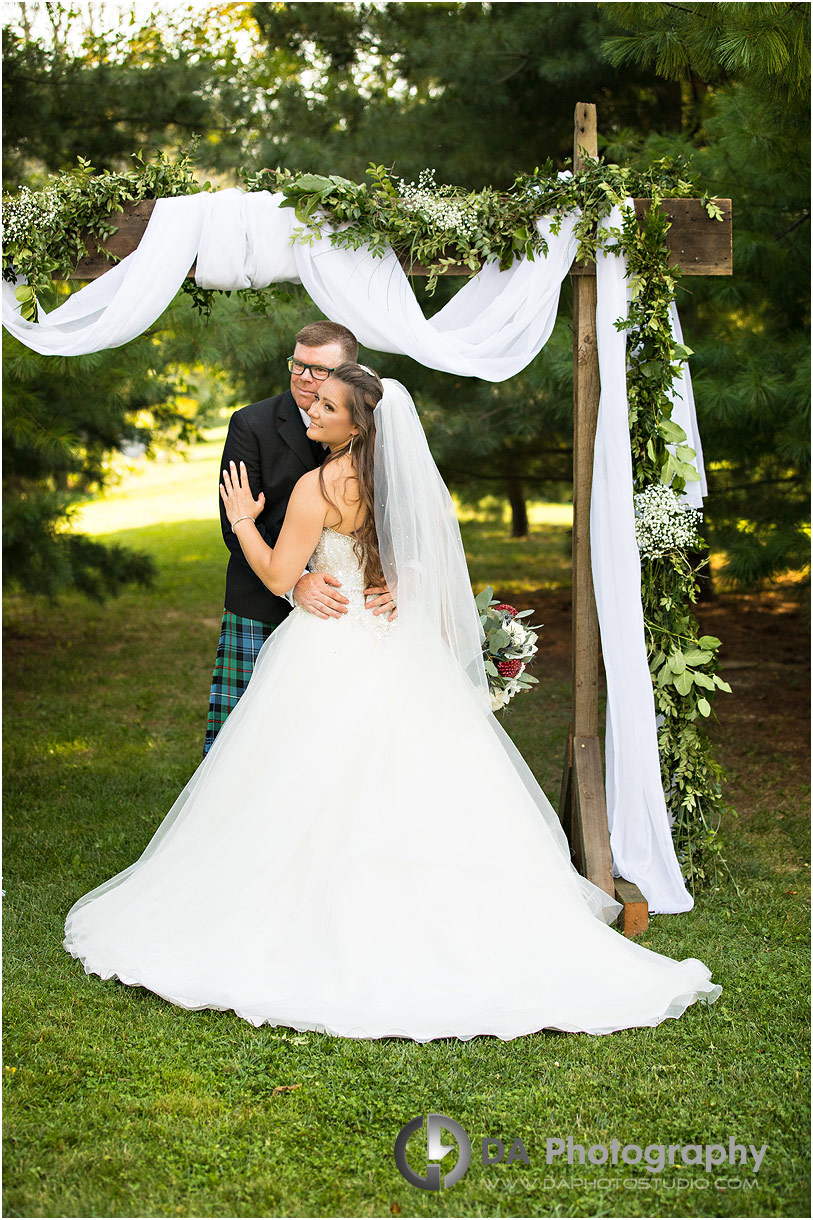 Barn décor and floral arrangements
Samantha knew that another important part of her wedding plans was the decor and the floral pieces for the barn and entrance. In order to cover the weather treated barn beams, she needed to add something elegant and classic. In the end, they set up a luxurious conversation set in one corner, close to the vintage cake display. This quickly became one of my favourite places for taking photos that day.
The flowers on the tables were also perfect. They were not too intrusive but were enough to support the warm and classy atmosphere. As a final touch, they added white sheets to cover the entrance and exit of the barn. My second photographer, Igor, and I found ourselves stopping to take photos of the set-ups over and over. Samantha's family friend seemed to work around the clock constantly adding something new to perfect the arrangements.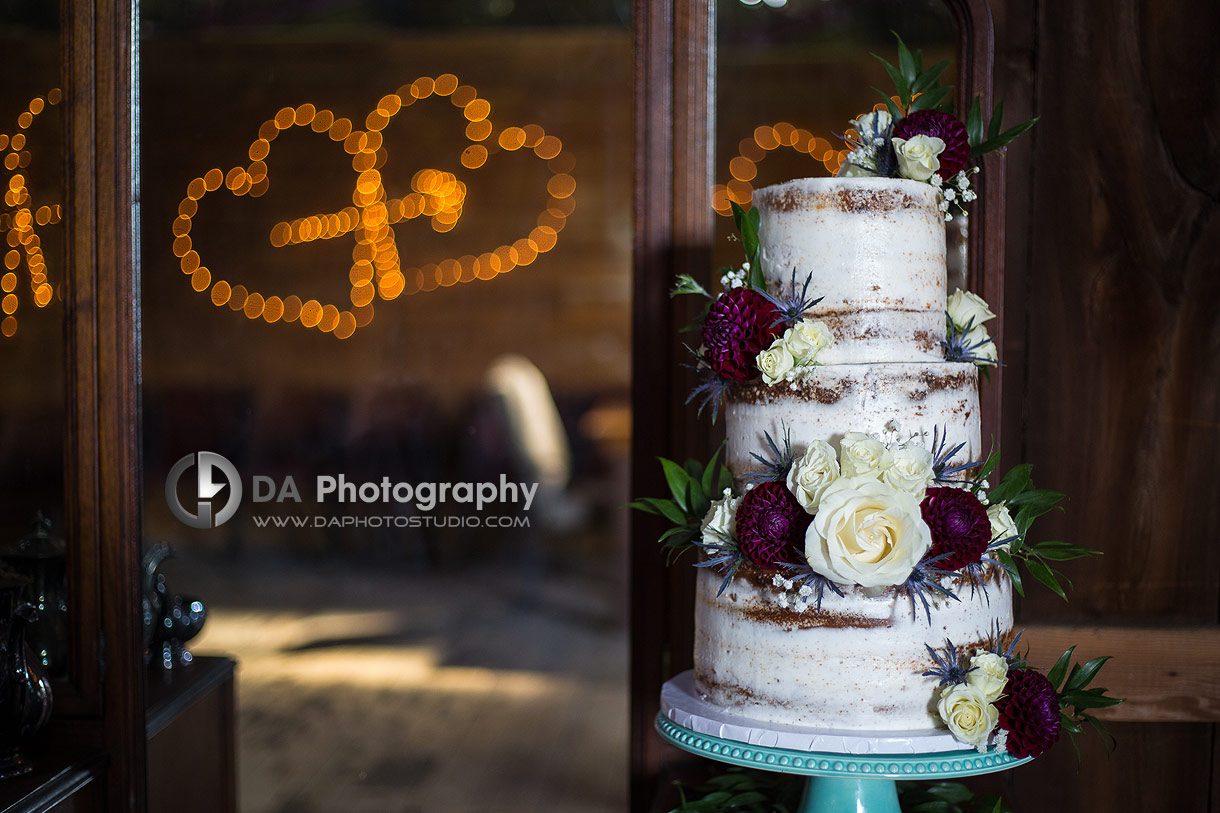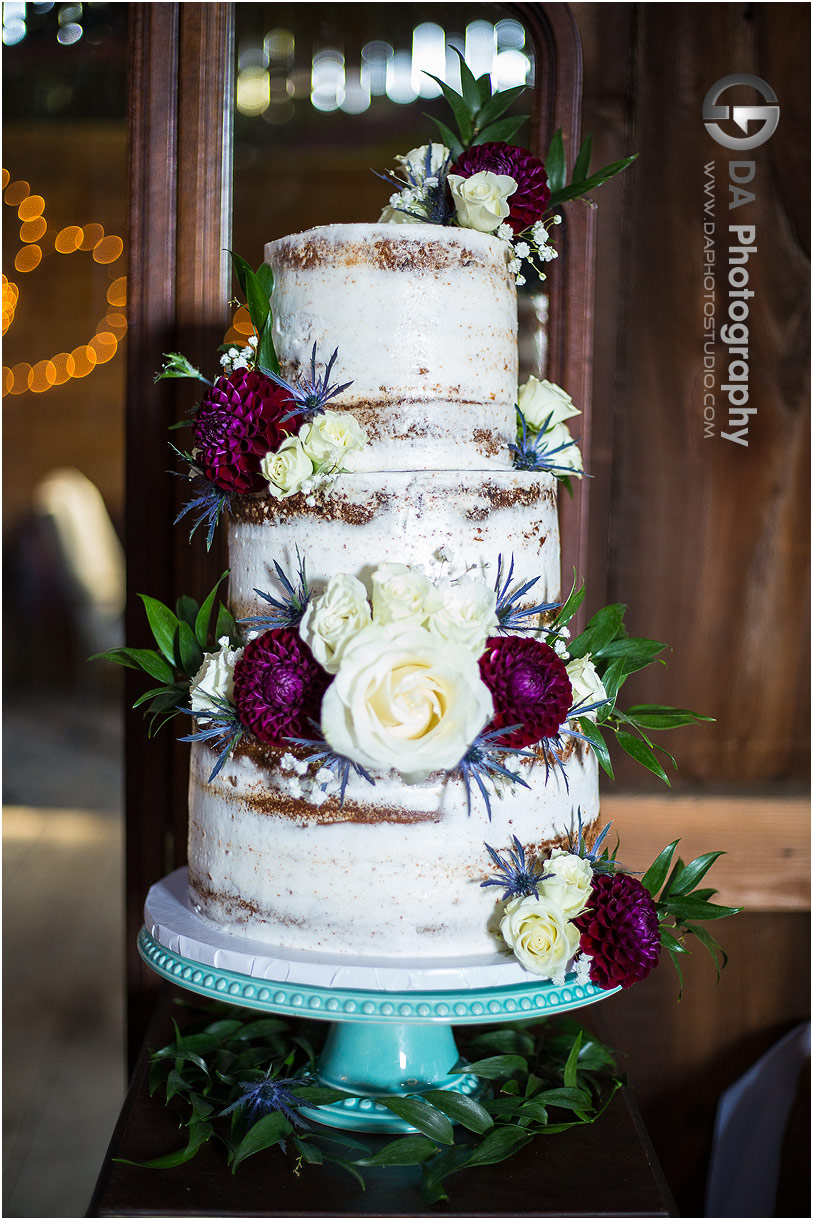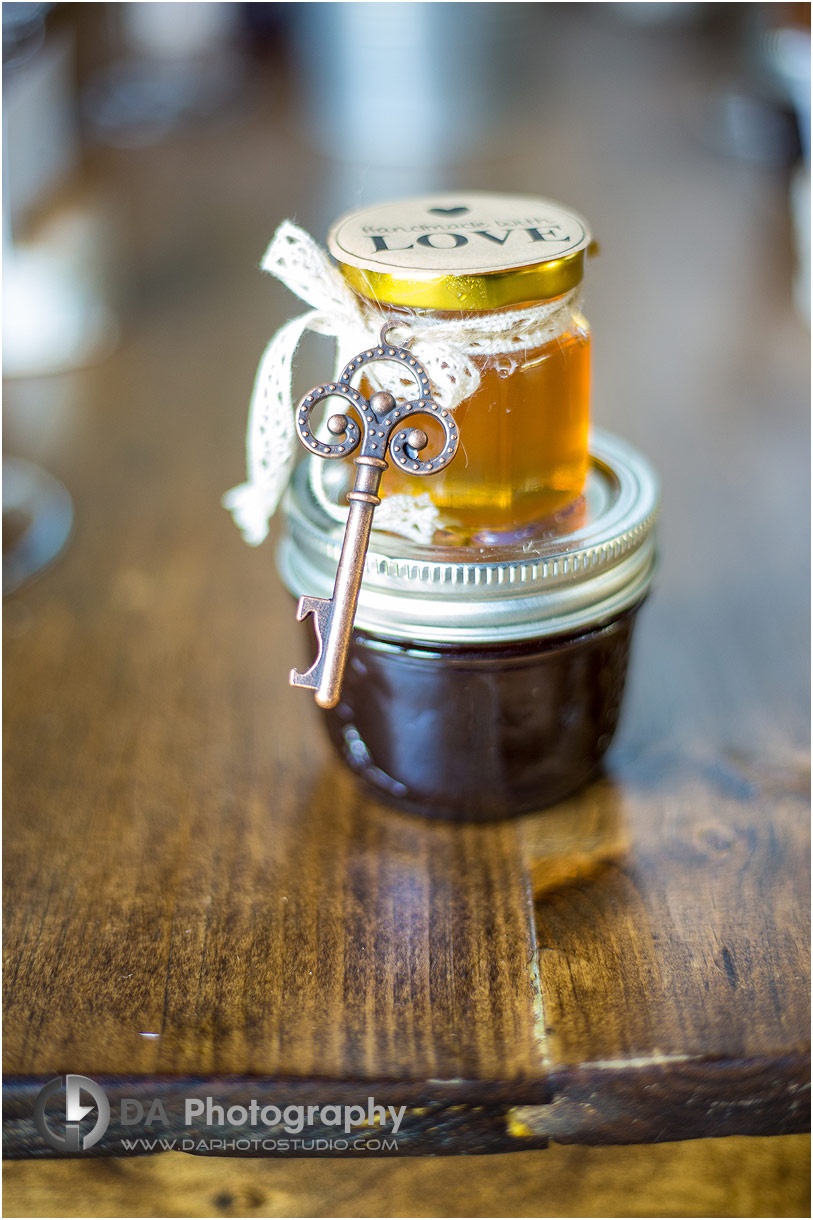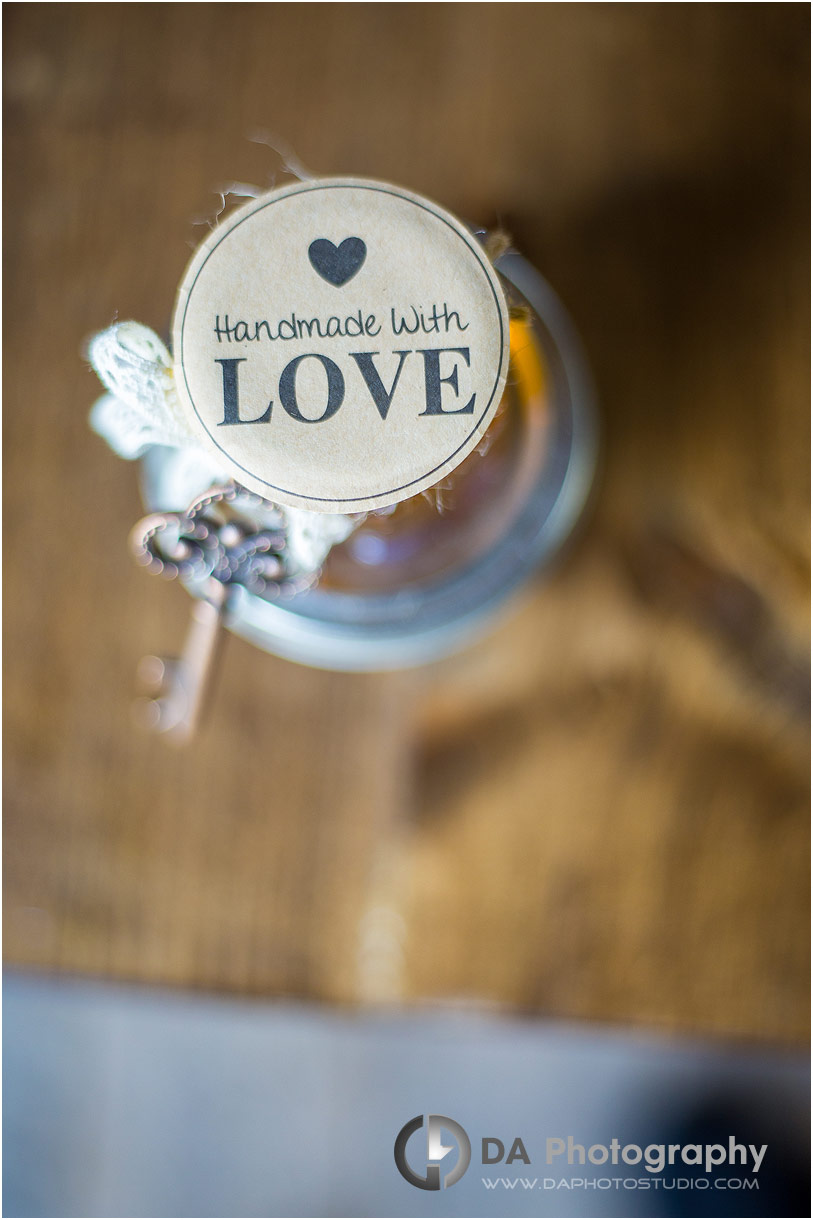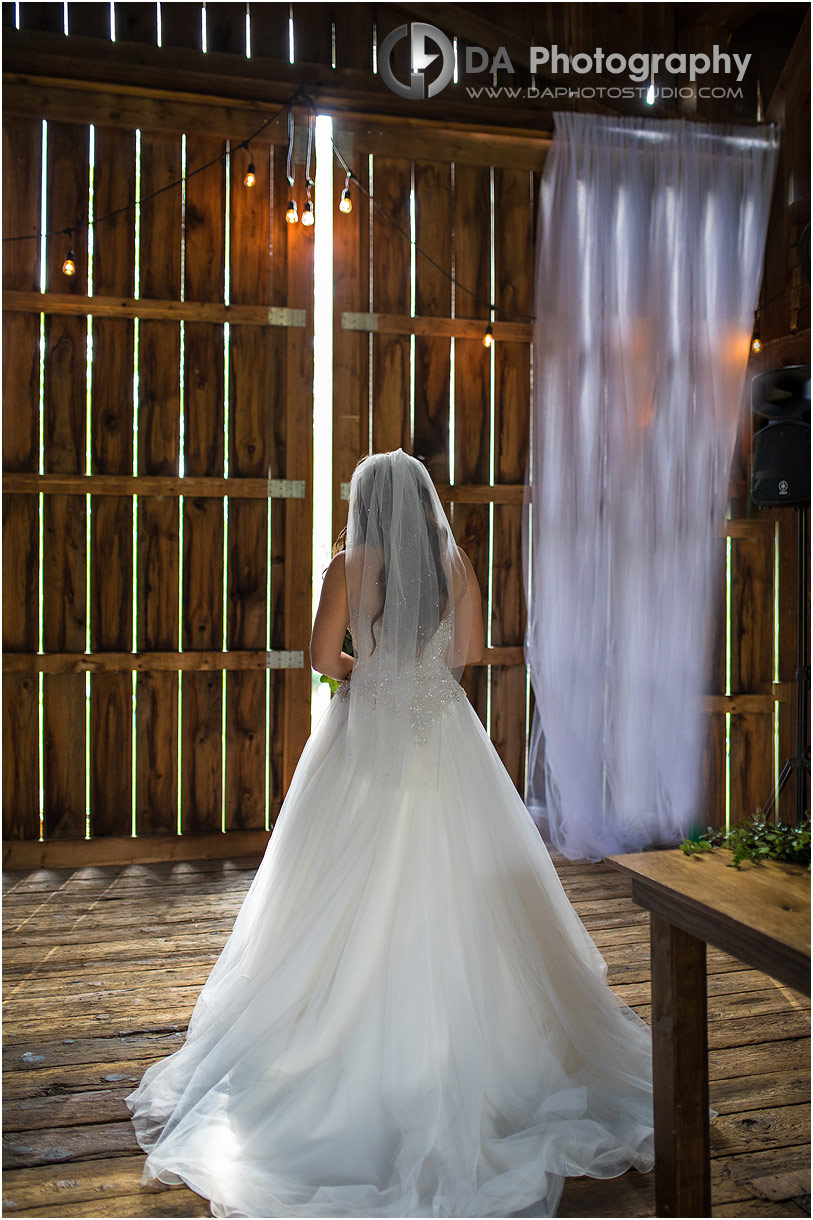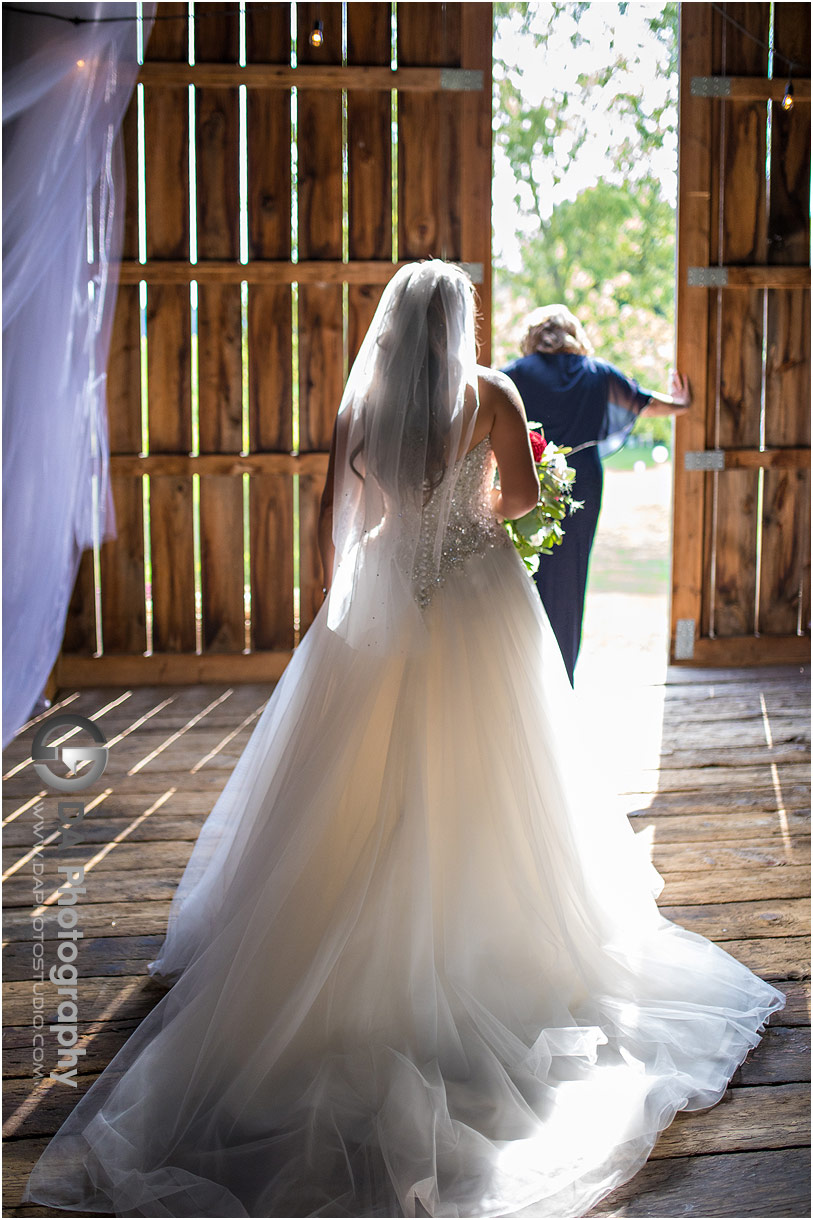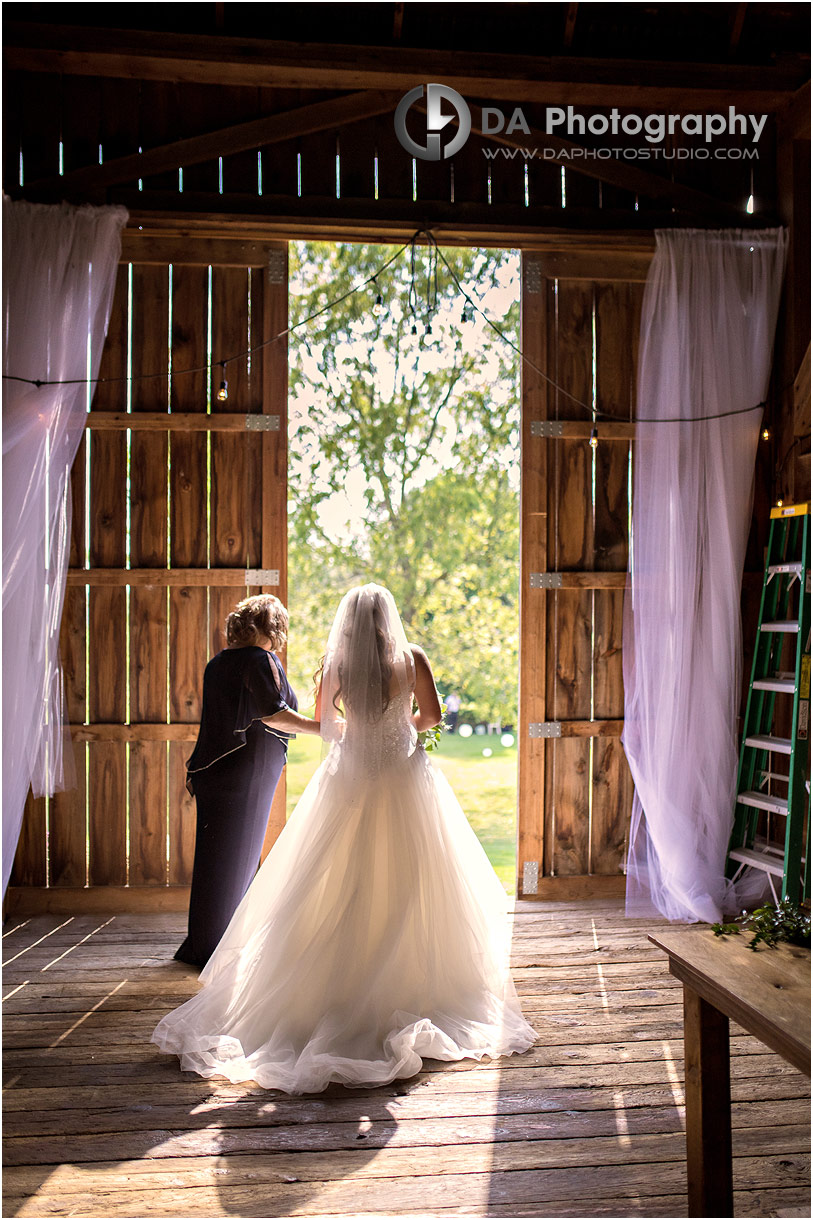 Food track & catering experience (Johnny Blonde)
When it comes to good food and drinks, I have always said that food truck services are the best choice for large events. Samantha and Adam hired Johnny Blonde to organize their food set-up including the dinner, snacks and drinks. They also covered a creative approach to the traditional midnight buffet.
Layal, aka The Gypsy Johnny's partner in life and business, was on top of the organization. With a constant smile on her face, she completed the tasks around the farm while preparing for the big day. I've tasted wedding event food for over 20 years but the service, food quality and the hospitality of this company was on a total other level.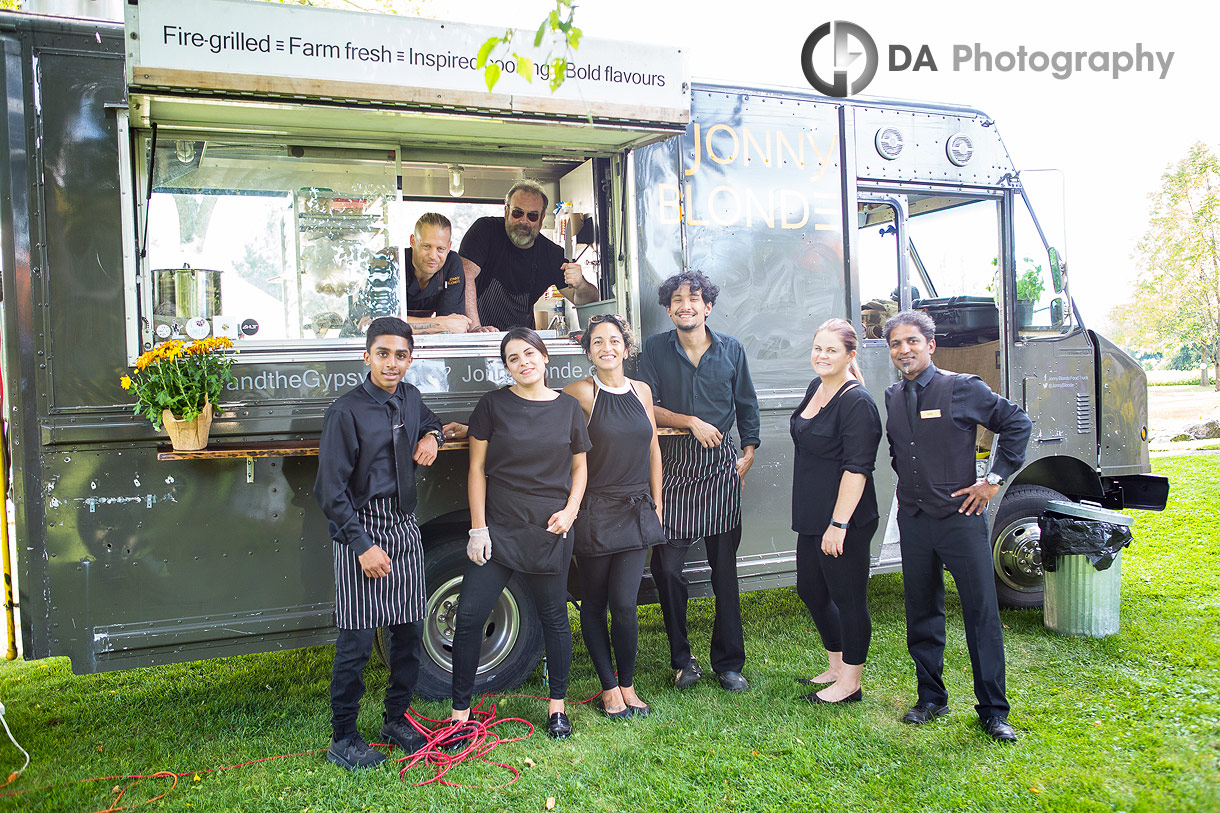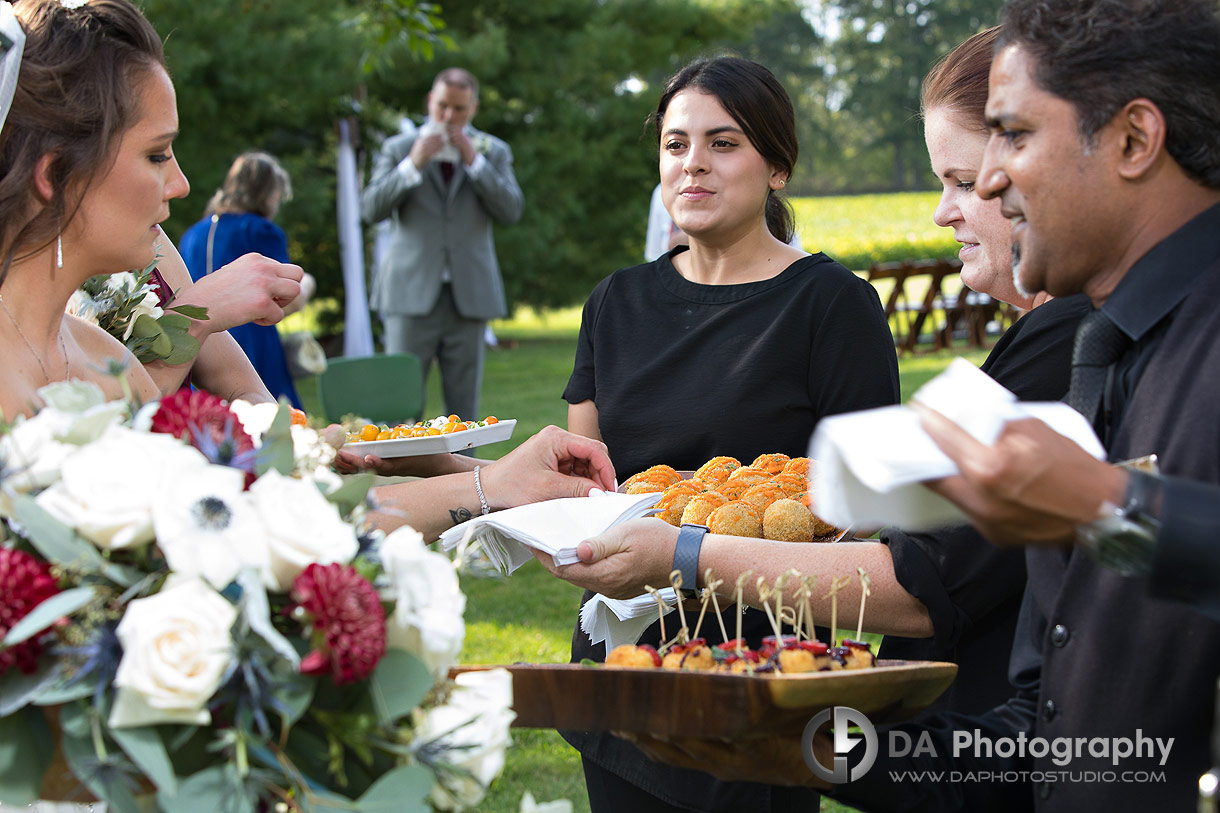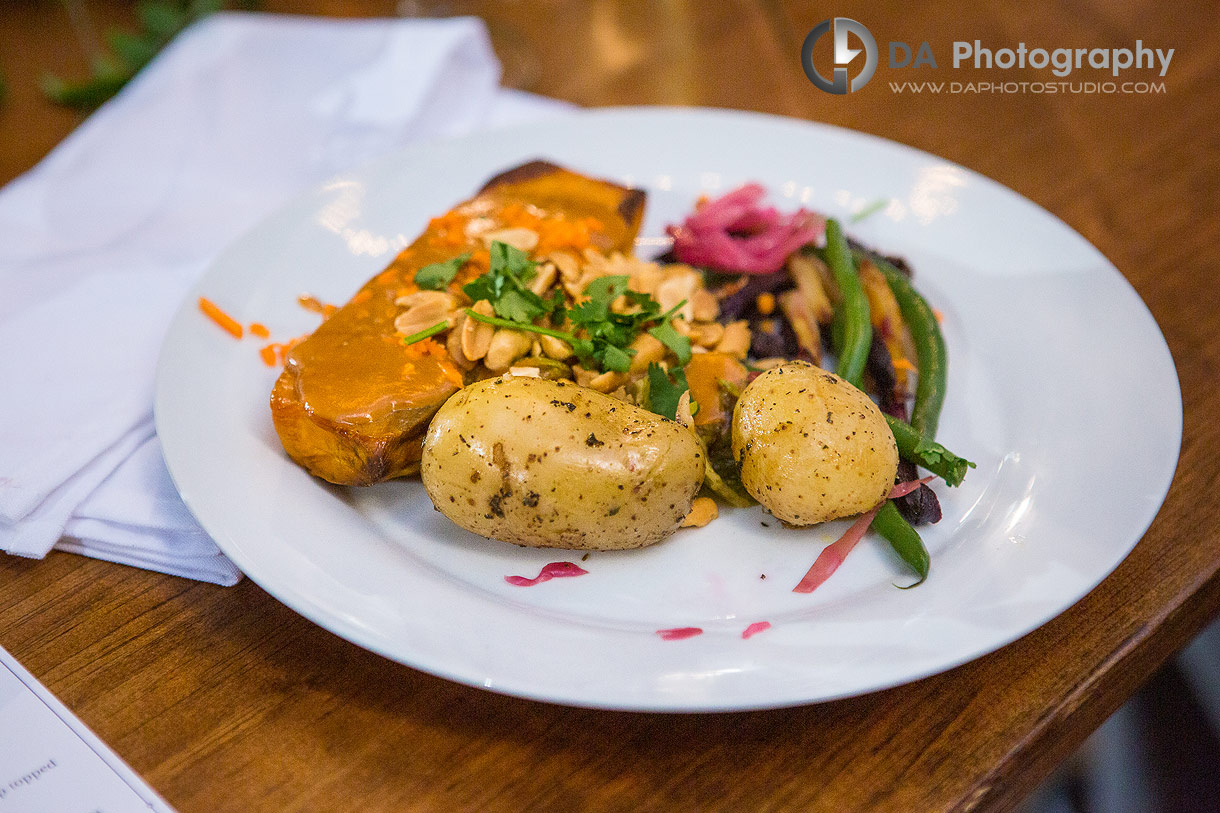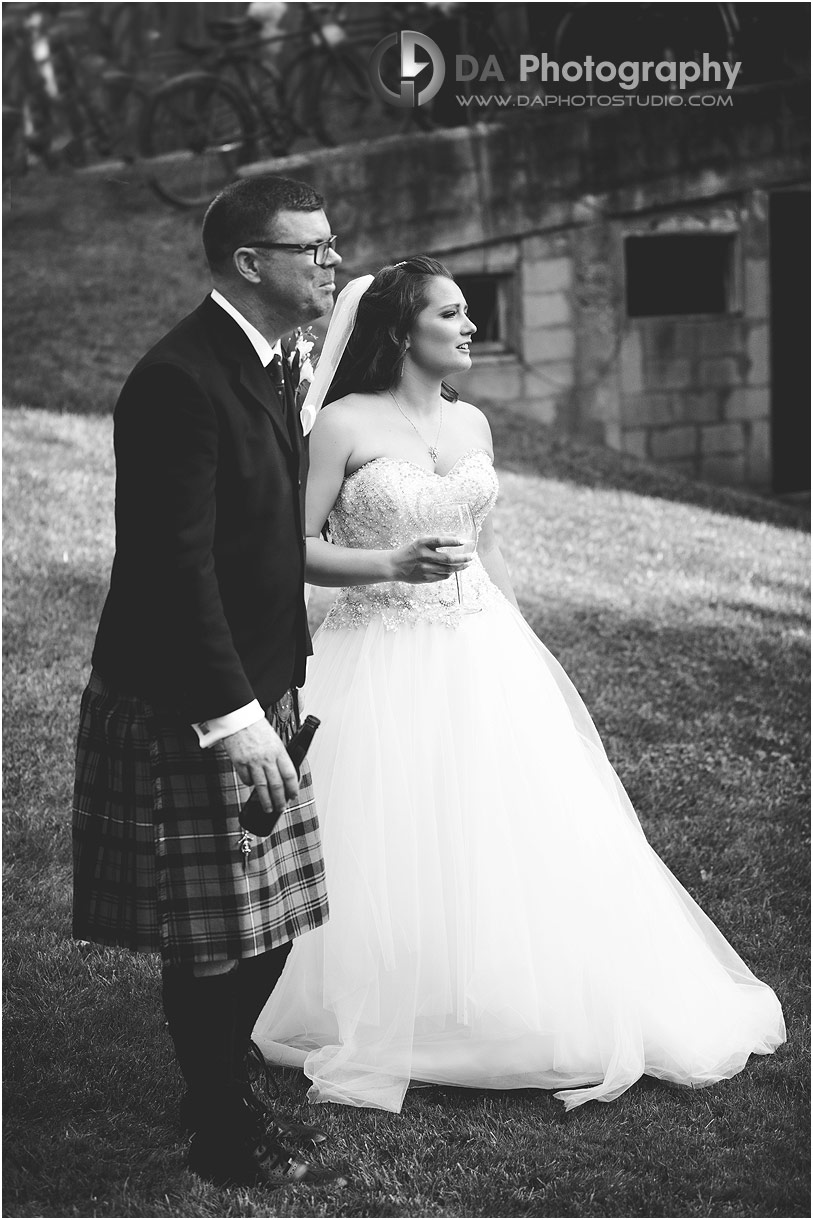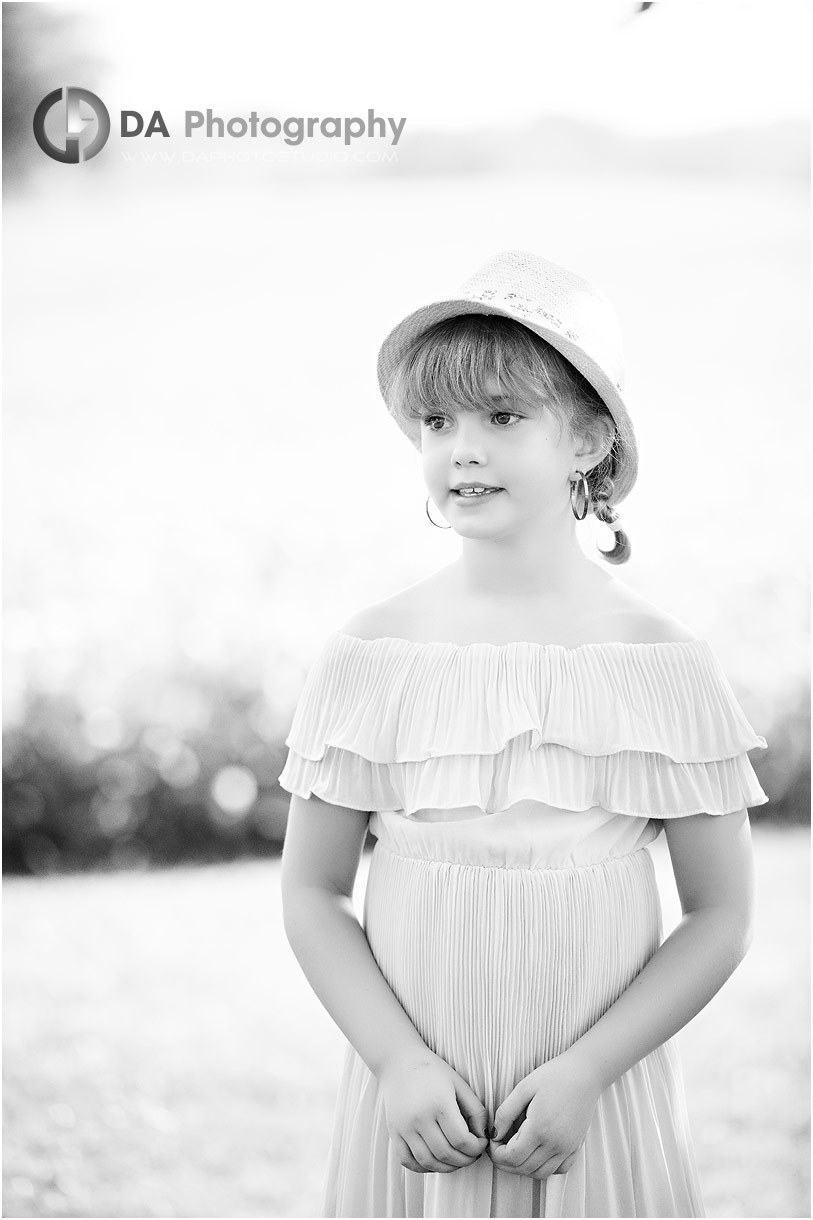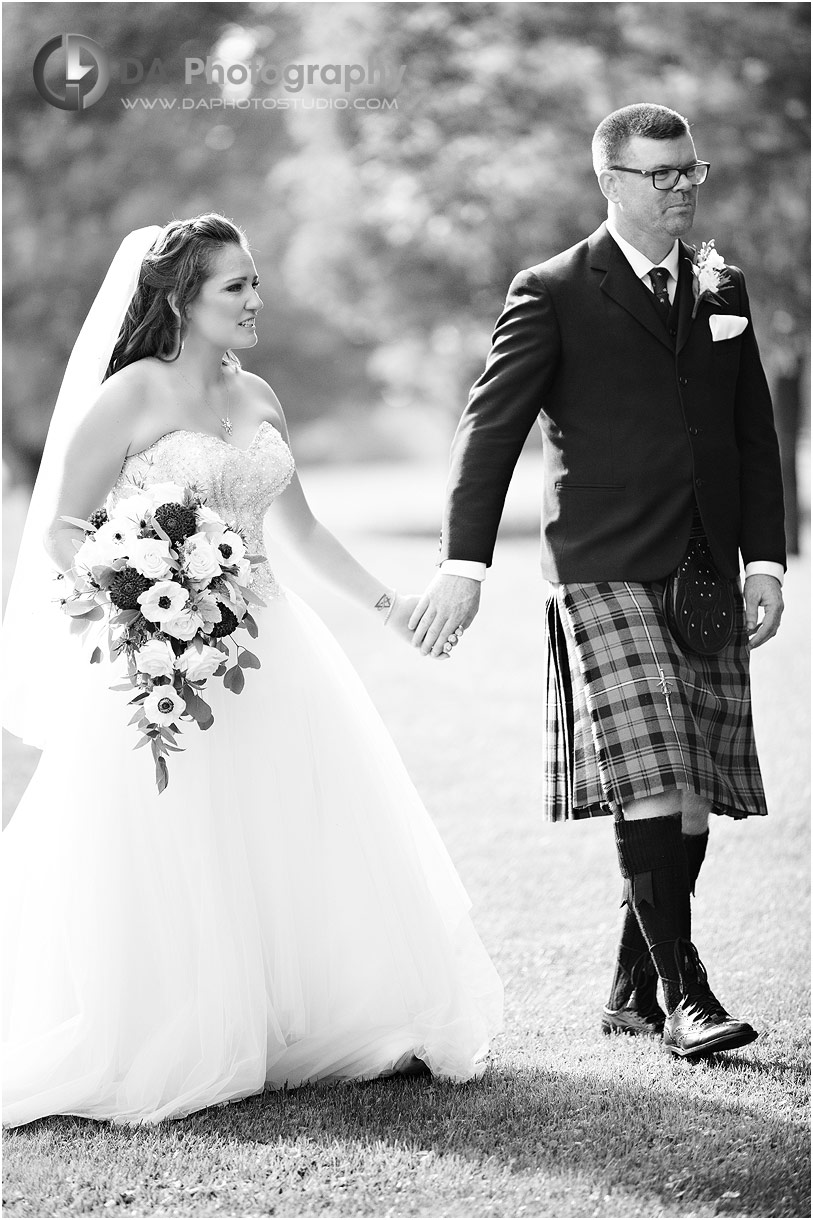 Often not mentioned but so important to consider when you plan a barn wedding
When planning a barn wedding many couples think that they will save money by doing things themselves. While this may be true to some extent, there is another aspect to consider. By doing a majority of the organizing and setting it all up, they actually risk overworking themselves. On the wedding day, this adds additional stress and can exhaust you before the day even begins.
In my opinion, Adam and Samantha seemed to really prioritize what they would focus on for the day. Then, they outsourced everything else to people they trust, creating a unique and flawless experience for their guests. From having clearly marked parking location with ample spots that could have accommodated guests from two different weddings to the well lit and marked entrance to the farm and throughout the property, the guest experience was top notch and not left wanting.
And then of course is the restrooms. Barn weddings do not usually have these facilities and the couple need to arrange for it themselves. Adam and Samantha hired mobile bathrooms that were absolutely next level. Inside was not only air conditioned but there were also various toiletries available inside in case their guests might need them.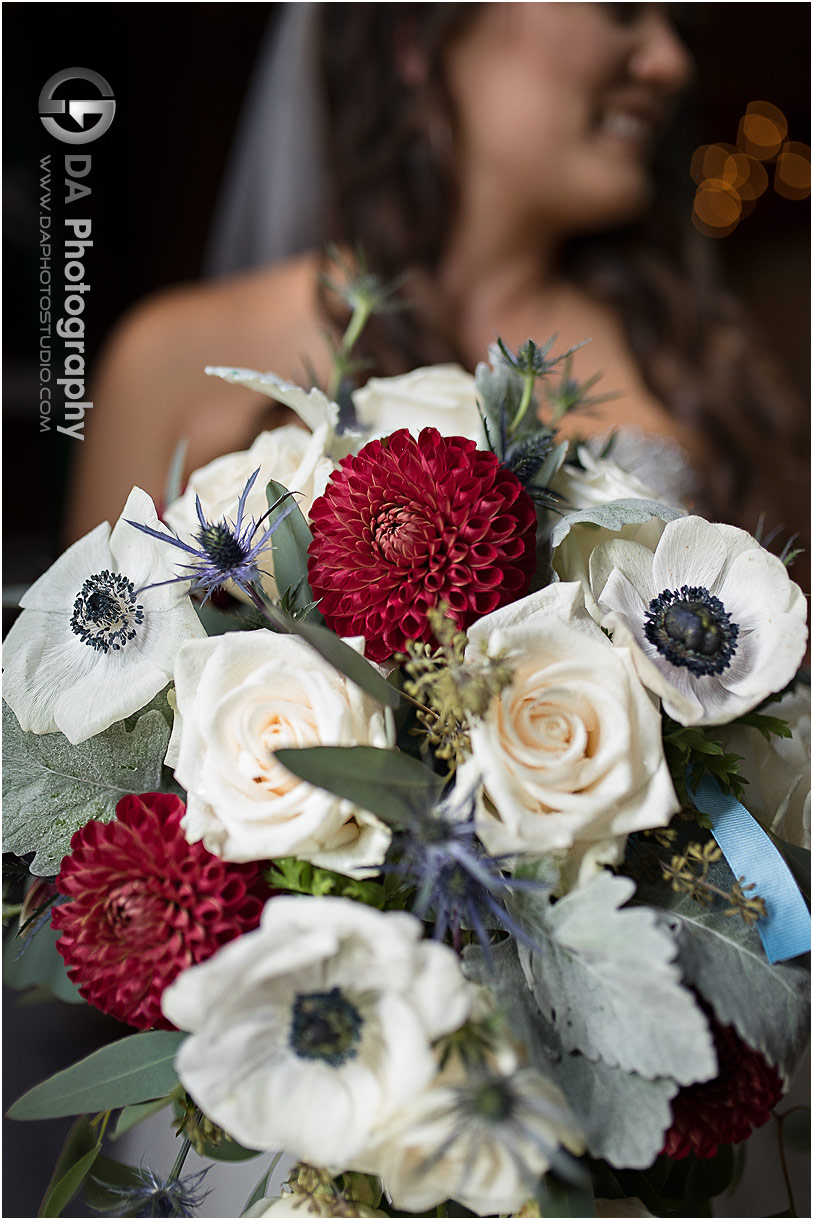 Nighttime decor for remote location
For me, Adam and Samantha's signature idea was apparent once the sun went down. They had installed paper lanterns across the property to light up the location once it became dark so that the guests could continue to use the outdoor space. People were able to mingle and enjoy their drinks on the bar table placed around the farm property while illuminated by the lights. Inspired by this unique and creative addition, these lanterns were featured in my signature nighttime photo for their wedding.
The cherry on top is that farm weddings also allow for some flexibility. Samantha and Adam could have their dog Ernie to be the ring bearer for their wedding ceremony. Most city ballroom weddings would not be able to accommodate pets the way that a barn wedding could.
From my end, I can say that all of the things that my couple did to organize their wedding truly helped me too. Igor and I were given a chance to photograph the day in a way that was relaxed and fun. Most importantly, it helped to stimulate our creativity, taking it to another level. When you don't have potentially strict church rules to remember, slim choices for photography locations or wedding reception staff that are not as responsive, you have so much more opportunity and time to really capture the beauty of the day.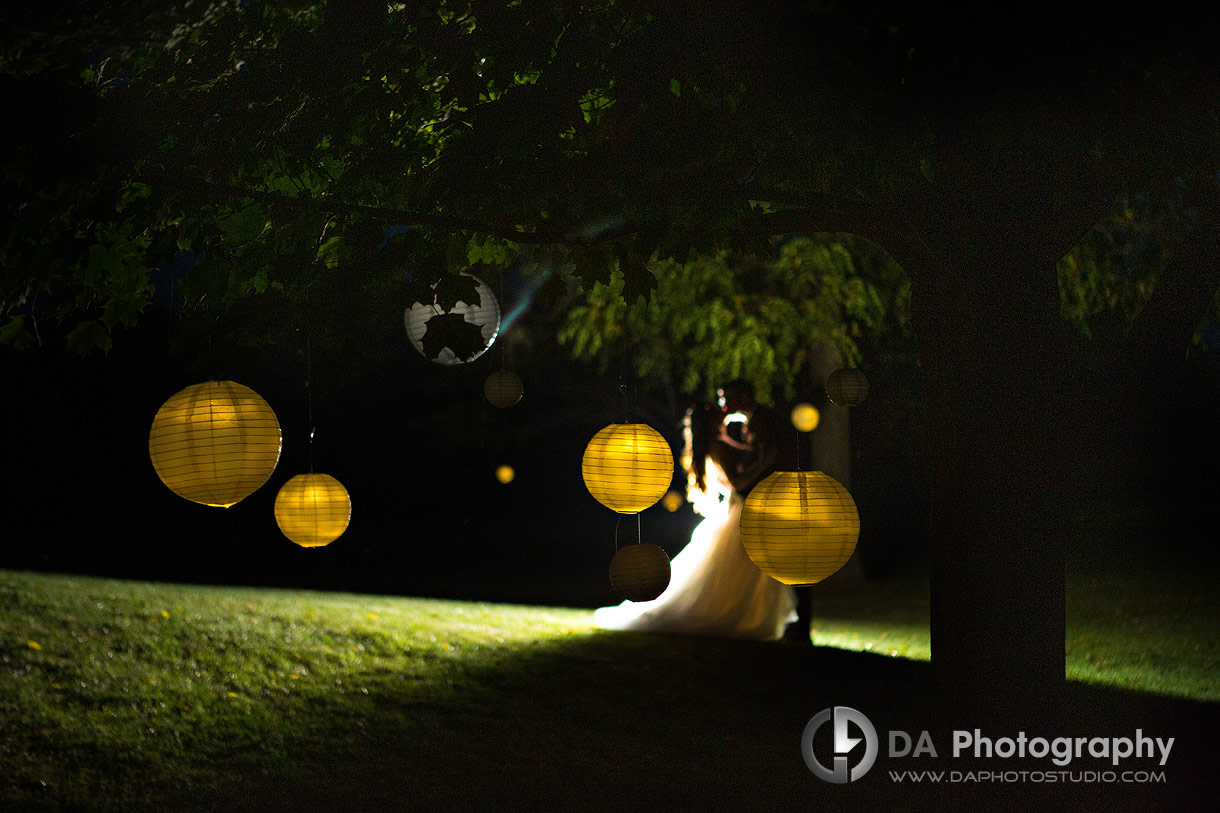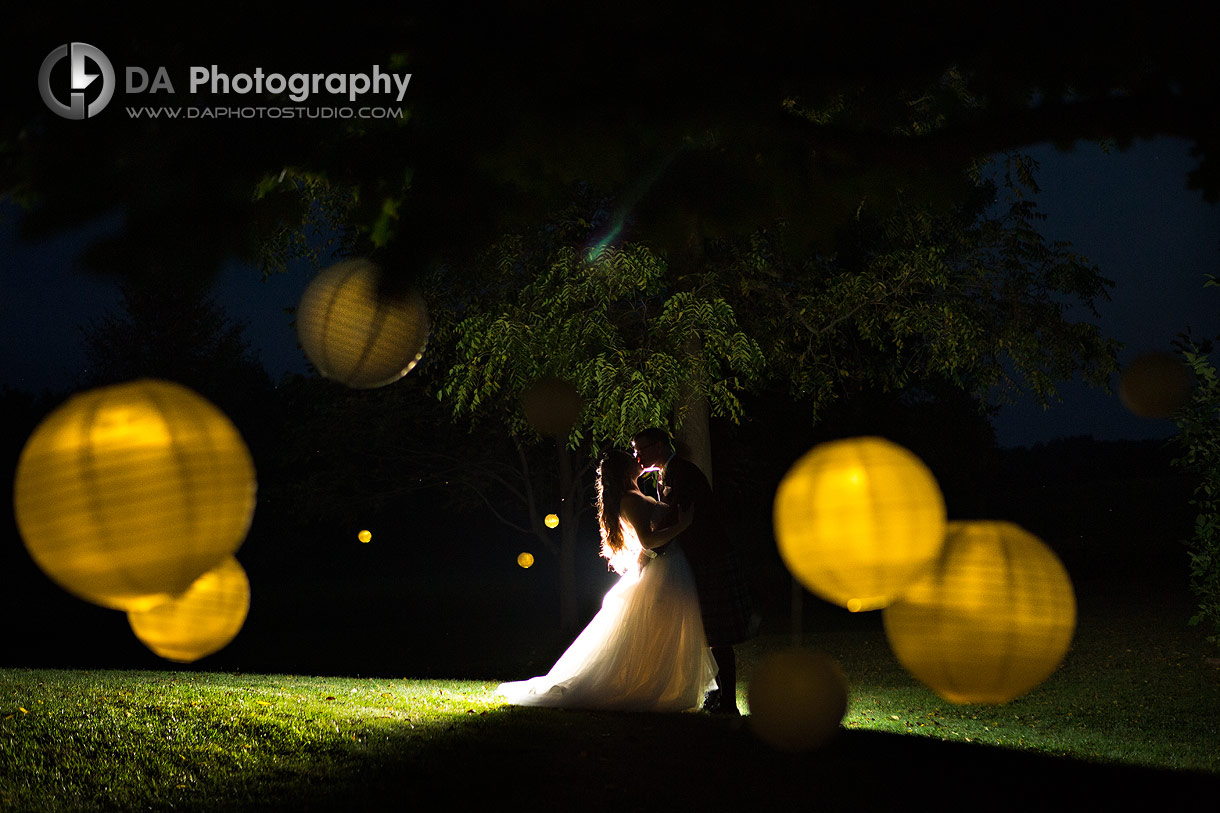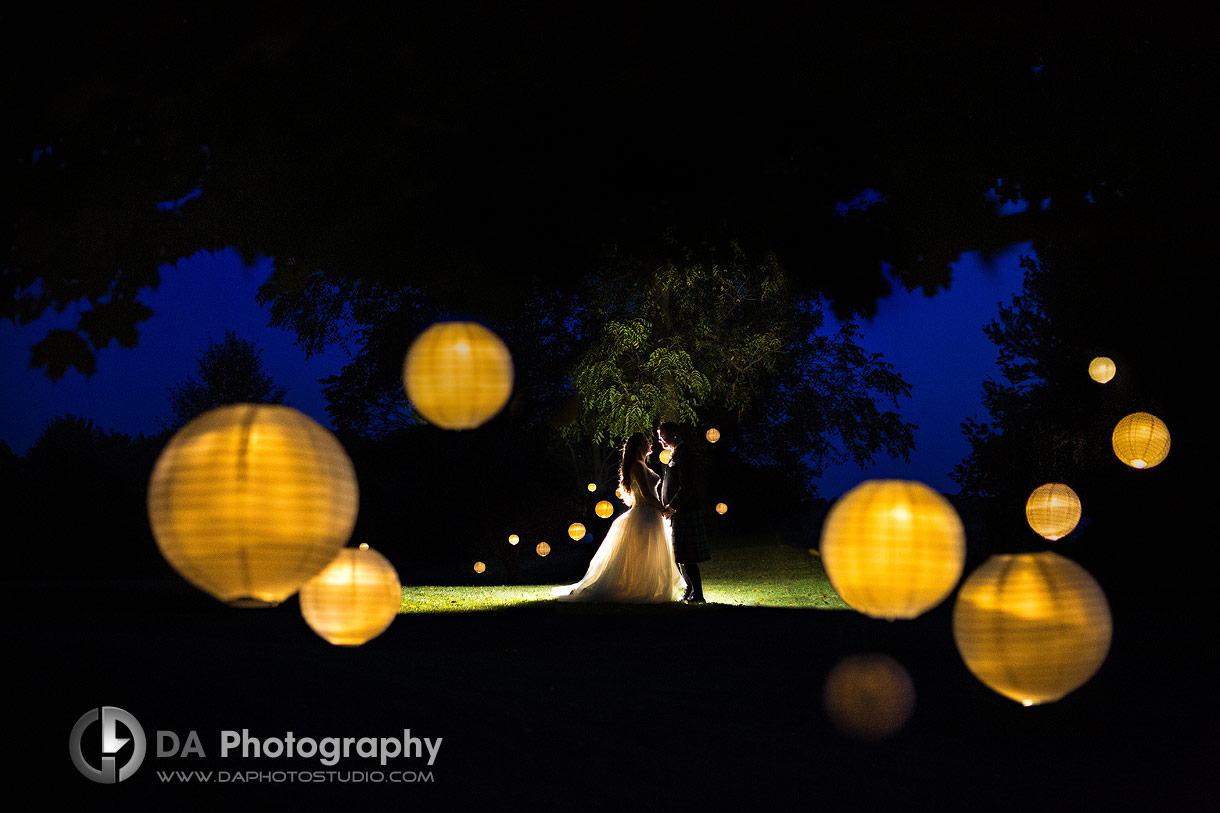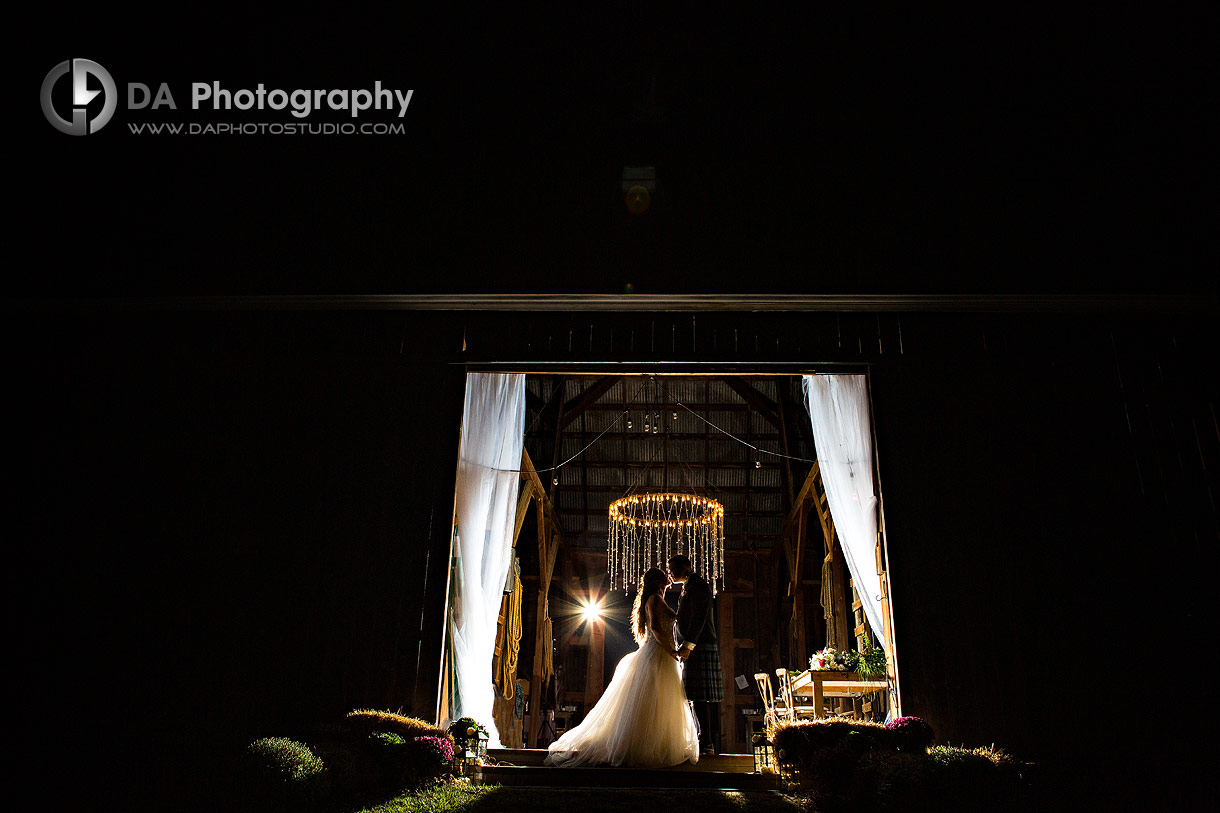 The wedding day timeline
Before the ceremony, Adam and Samantha got ready in the farm owners' house. Here, we took some photos prior to the ceremony. I don't know, but I think I could have worked forever in this one spot. The house was perfect for documenting weddings. Samantha and Ernie got ready inside while Adam donned his traditional Scottish attire in the man cave next door.
With time flying by, I found myself already taking photos of Samantha coming down the aisle. Time flies when you're having fun, right? Apparently, we're just as quick because having already photographed the ceremony, we moved on to capturing the musician on his bagpipe that was piping the couple walking back down the aisle together.
Igor began to take photos of the wedding guests having fun and mingling during the cocktail hour. At the same time, I was photographing my couple with their immediate families before moving on to bridal party photos. Once the group photos were complete, I had an hour to work with only the wedding couple on this unique and beautiful location. Our time together seemed to pass in a heartbeat but resulting with some great documented photo memories.
When the reception began, I shifted to photographing solely journalistically to capture the real fun. The farm owner had a special surprise in store for the couple during their first dance. He lowered the main chandelier all the way down to the dance floor so that Adam and Samantha were actually dancing inside the large circular piece. It was truly a beautiful, one of a kind first wedding dance!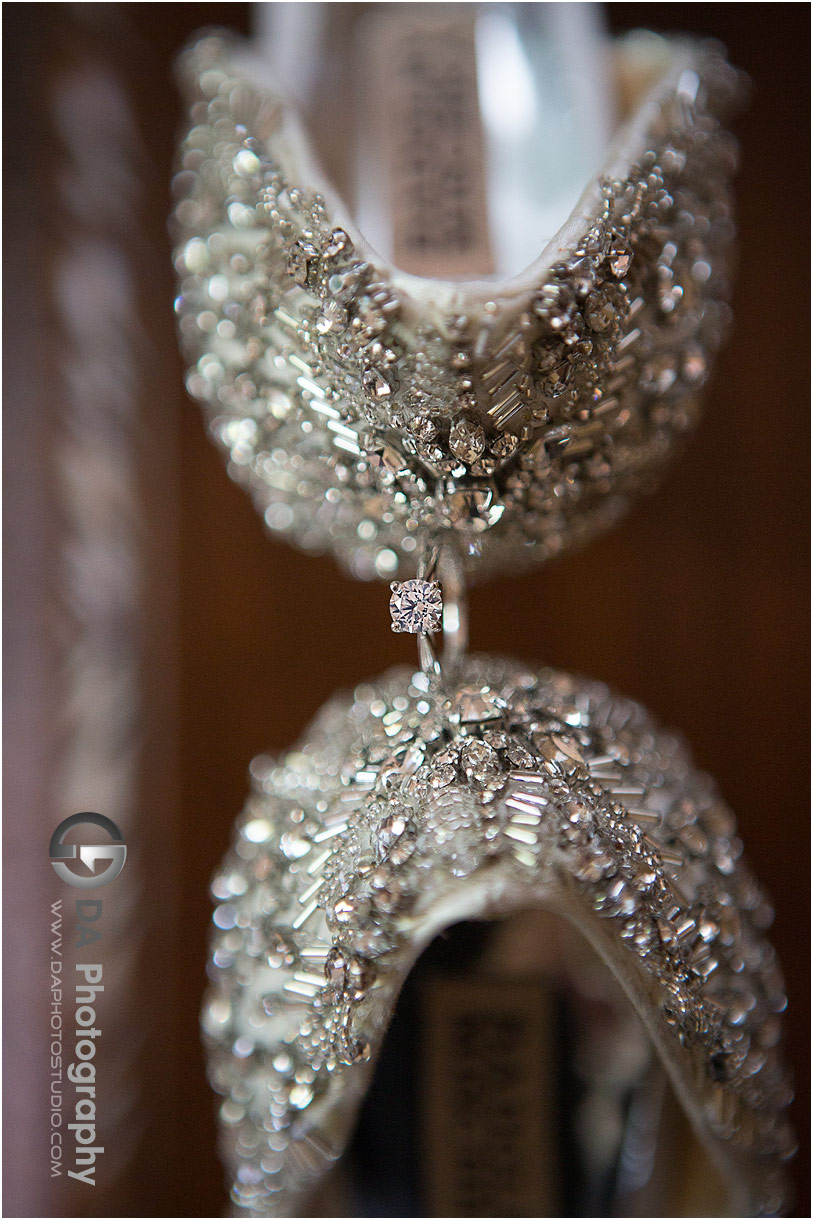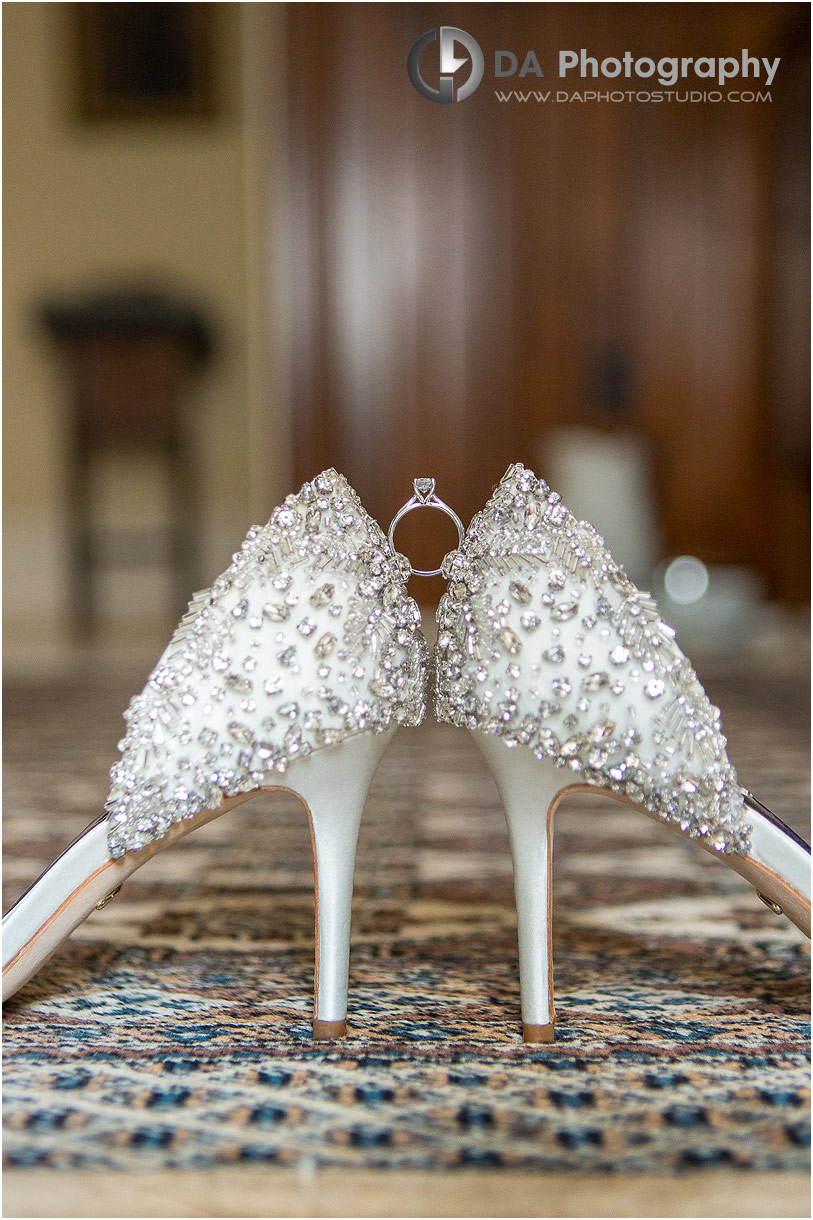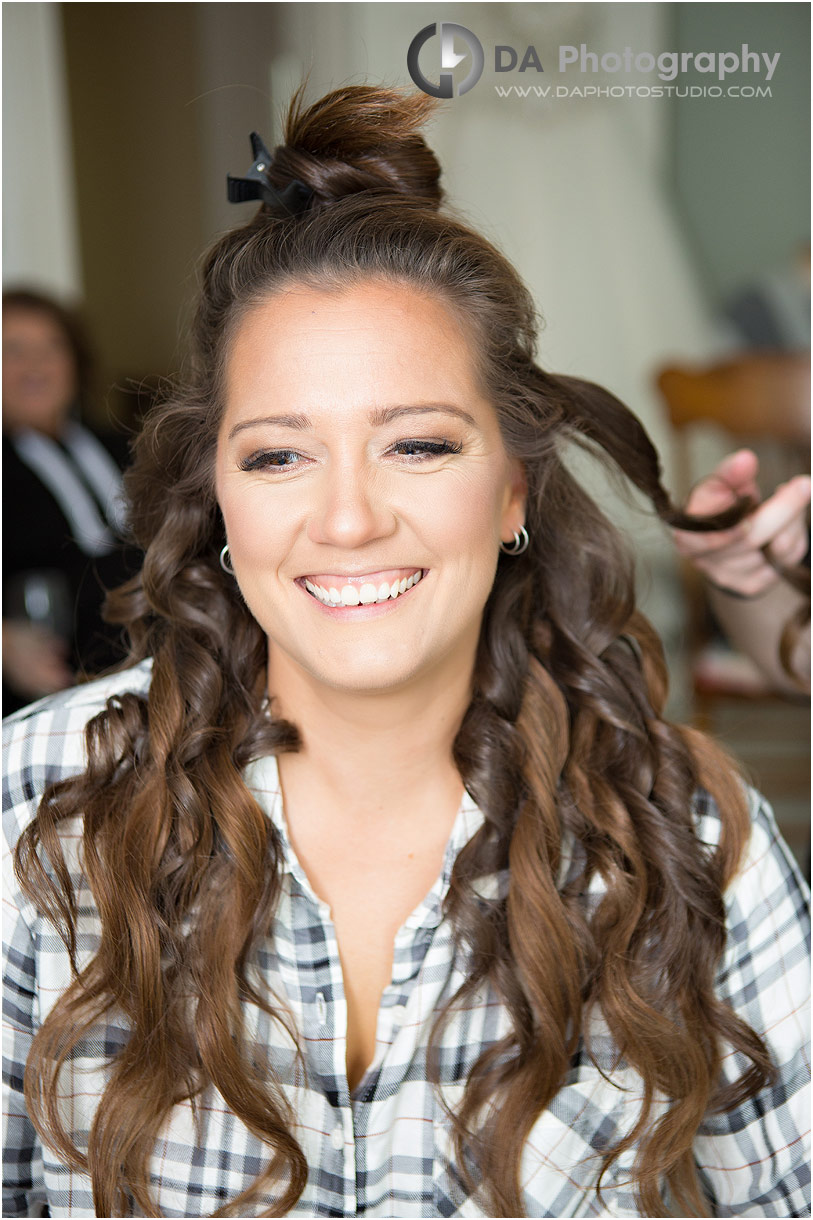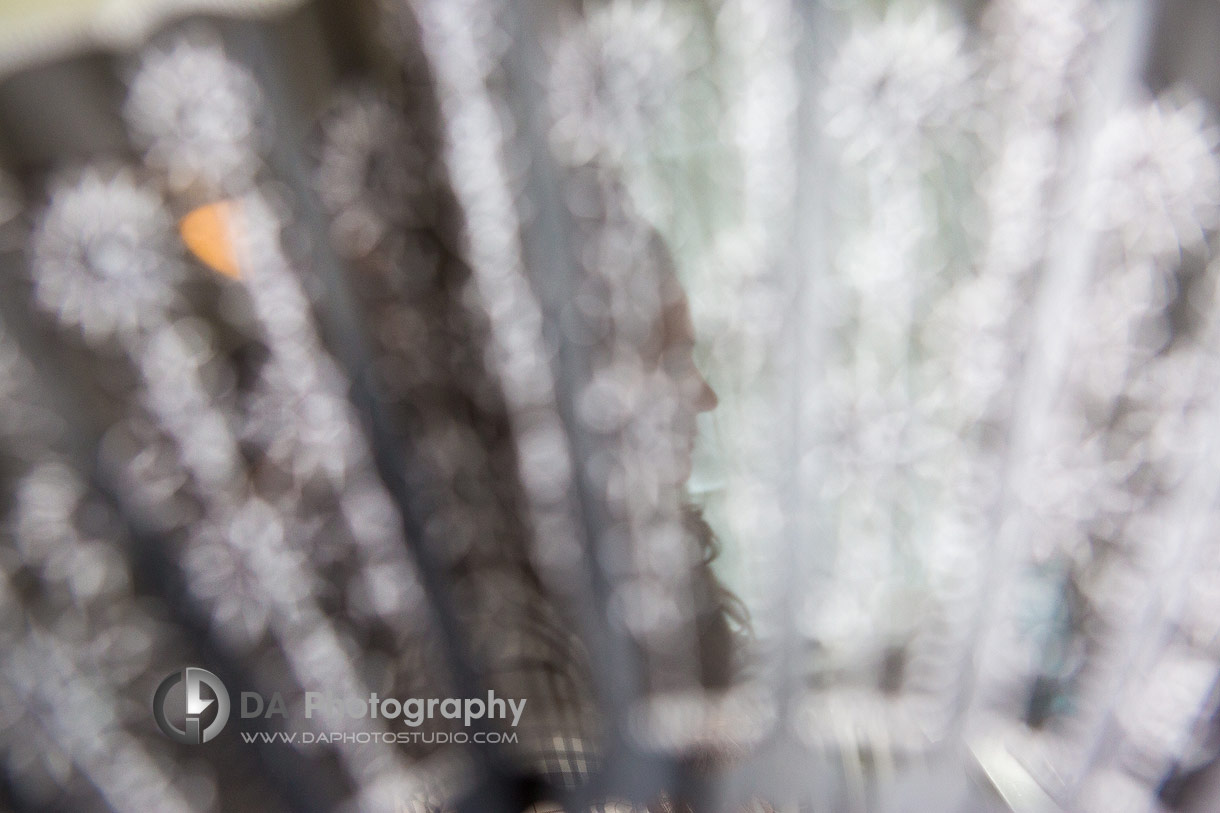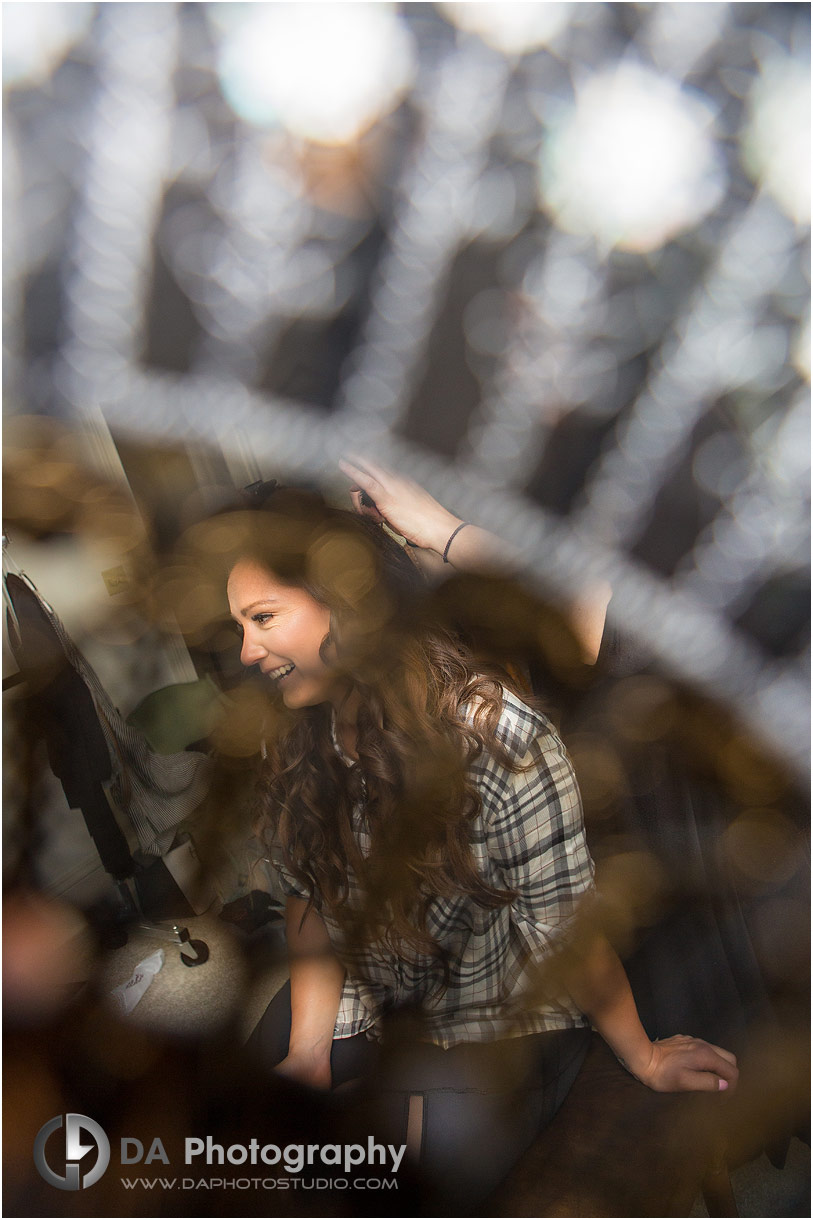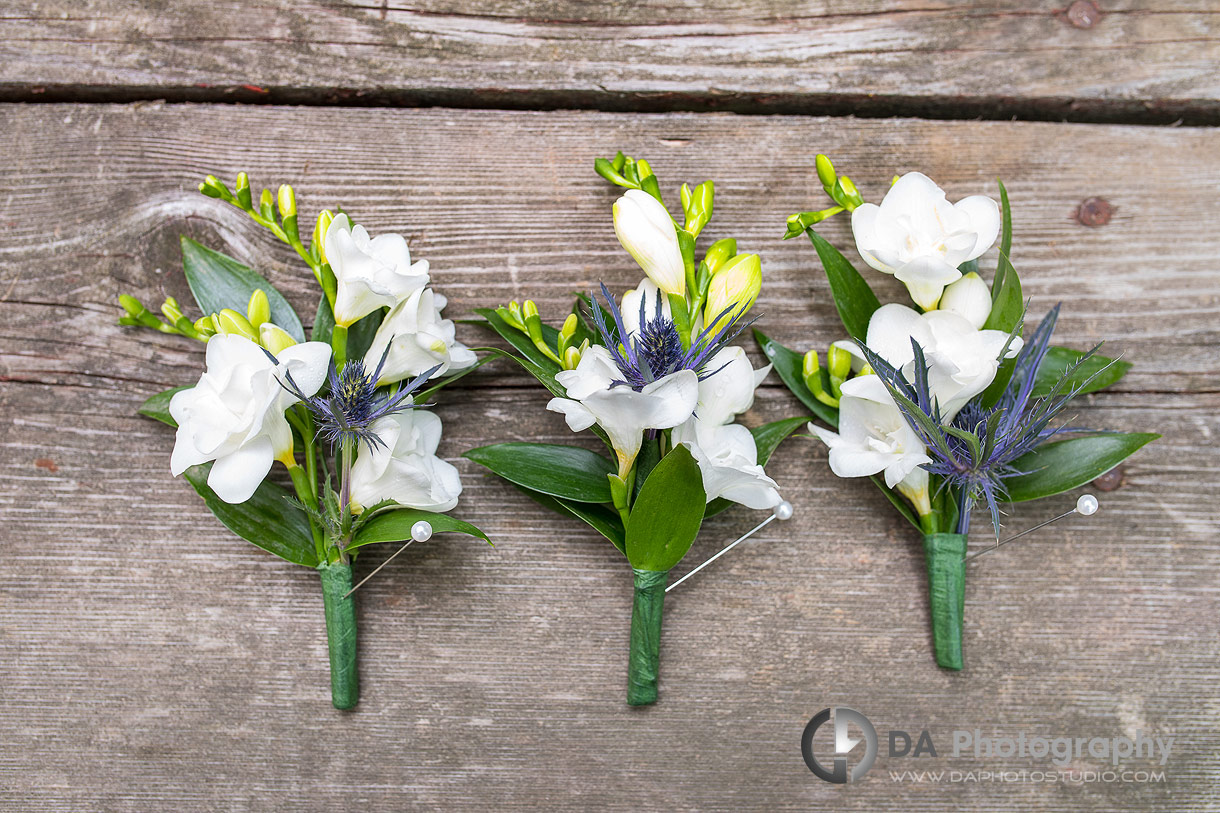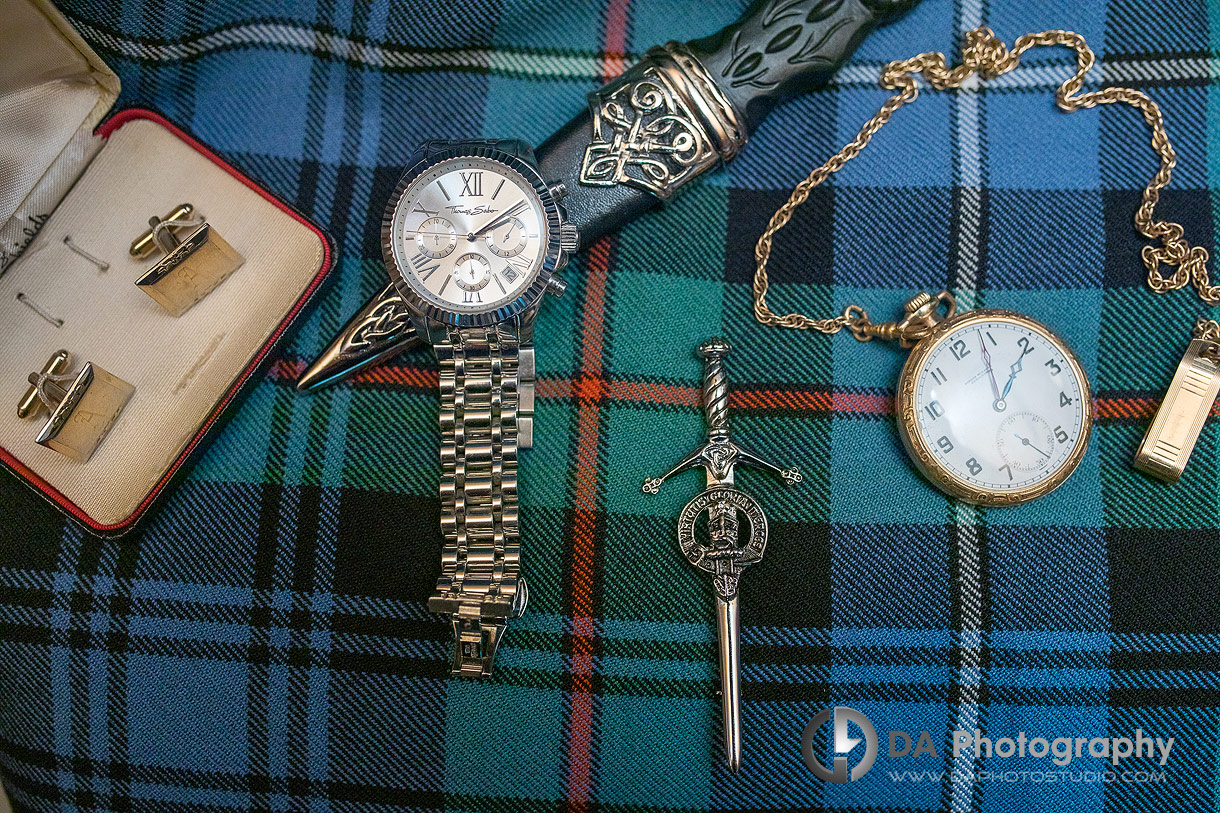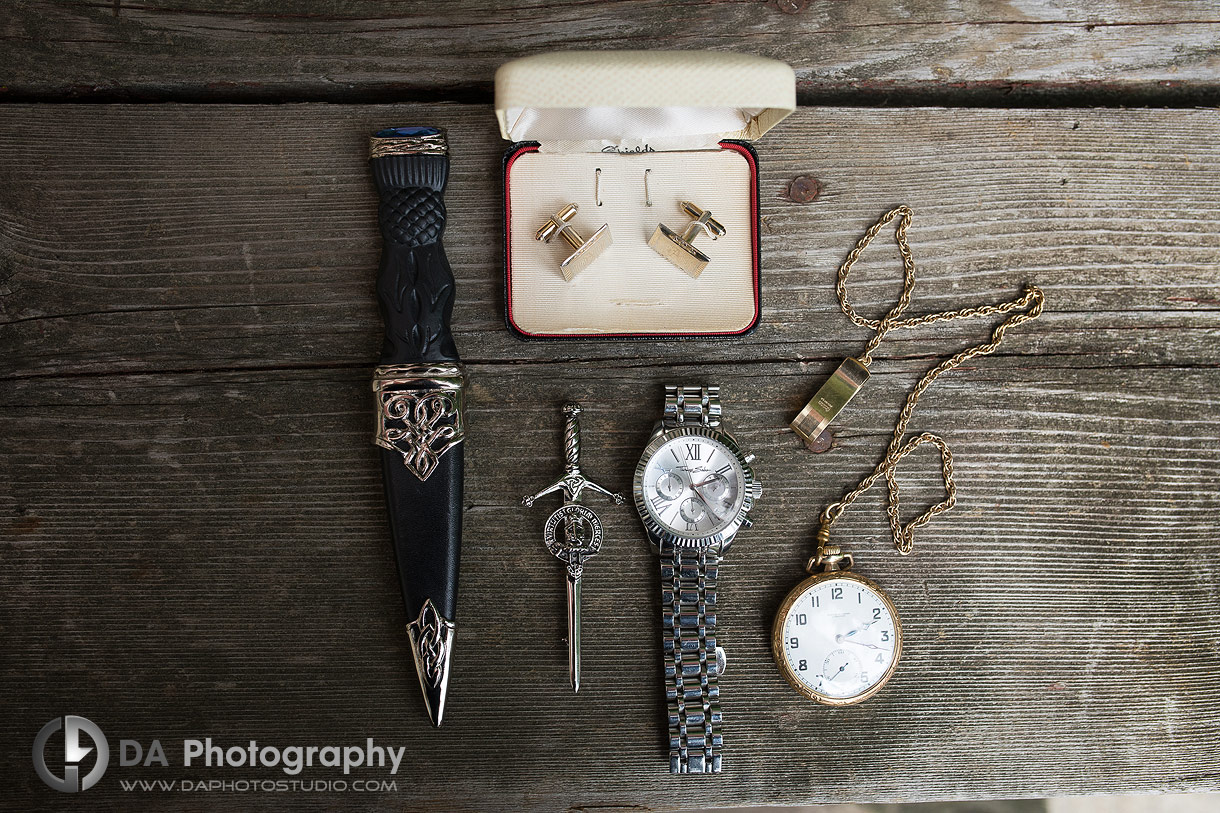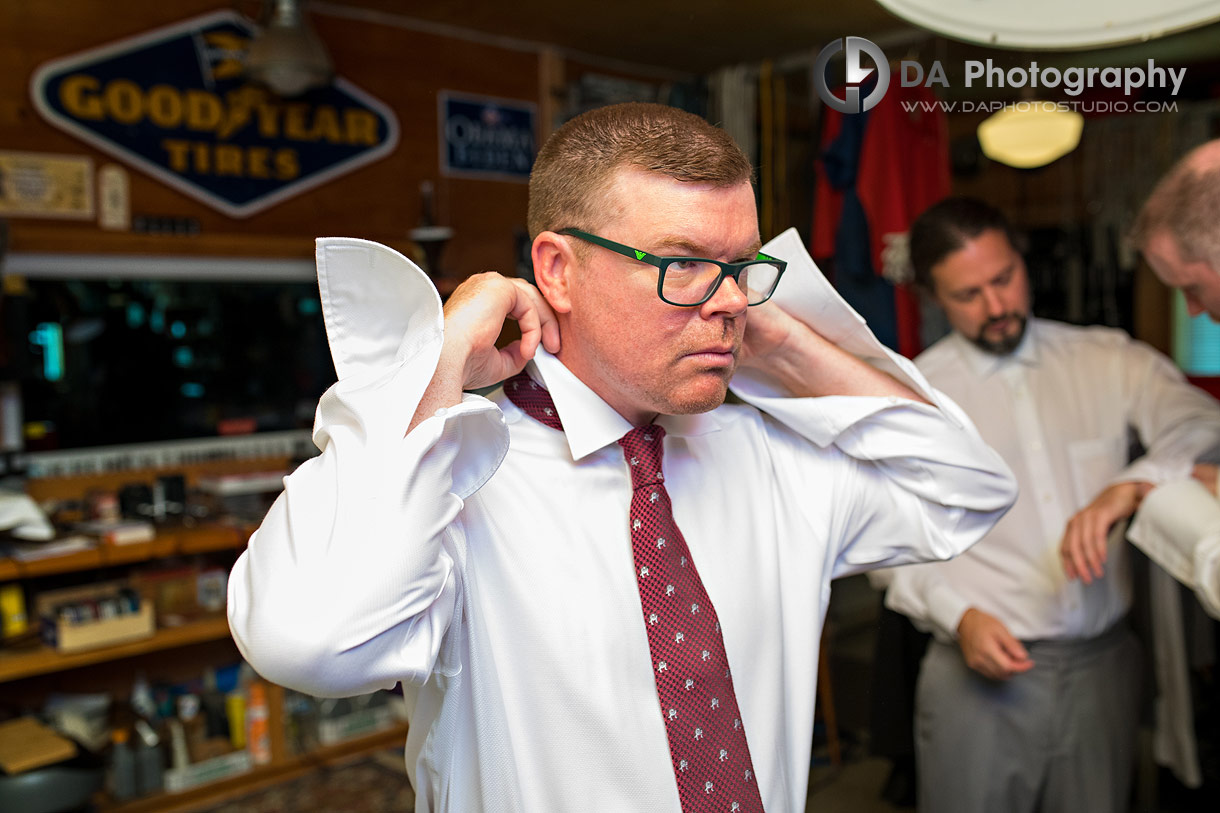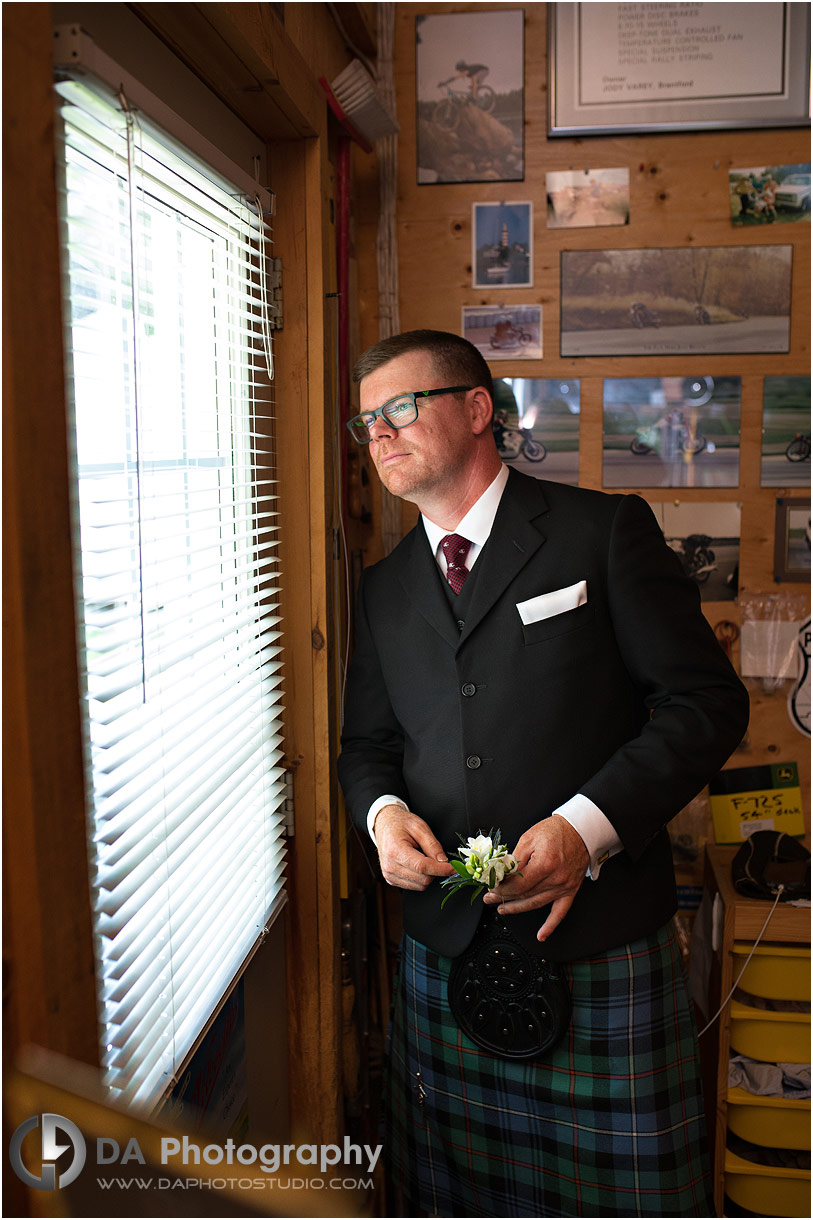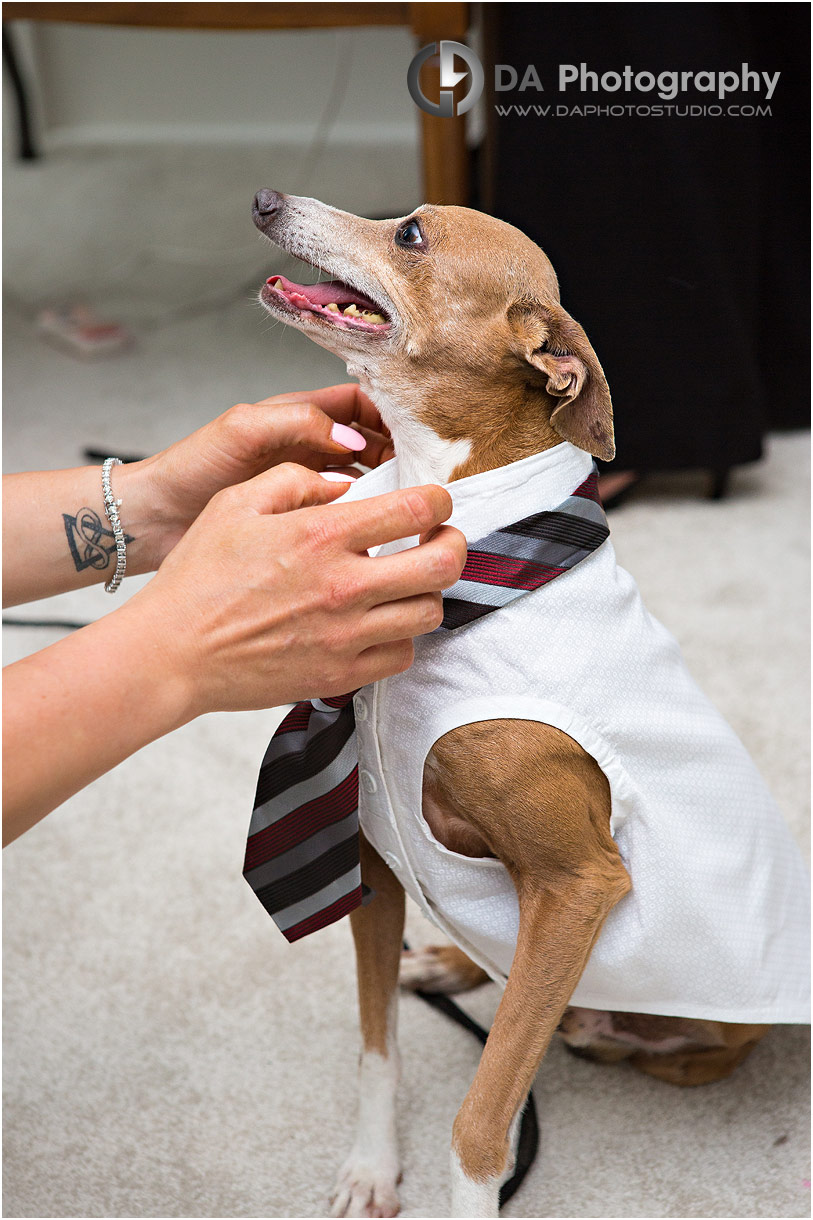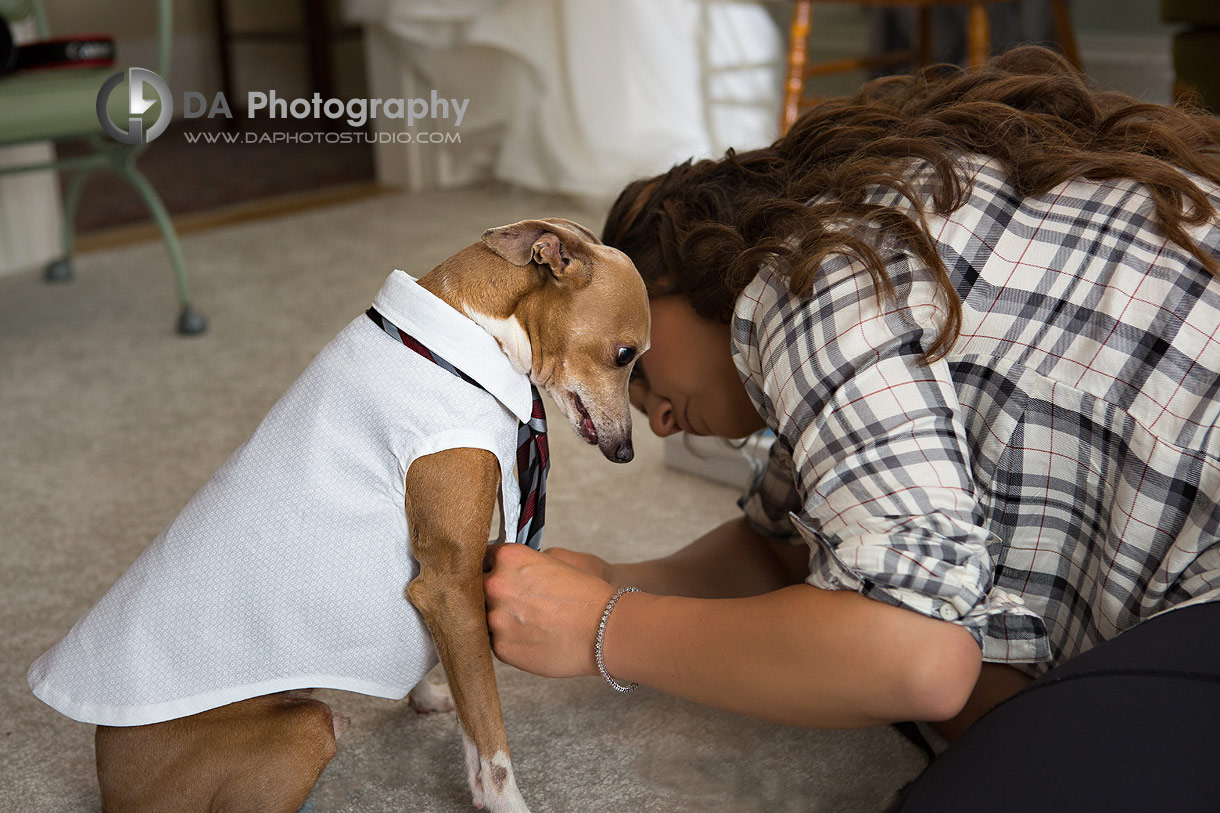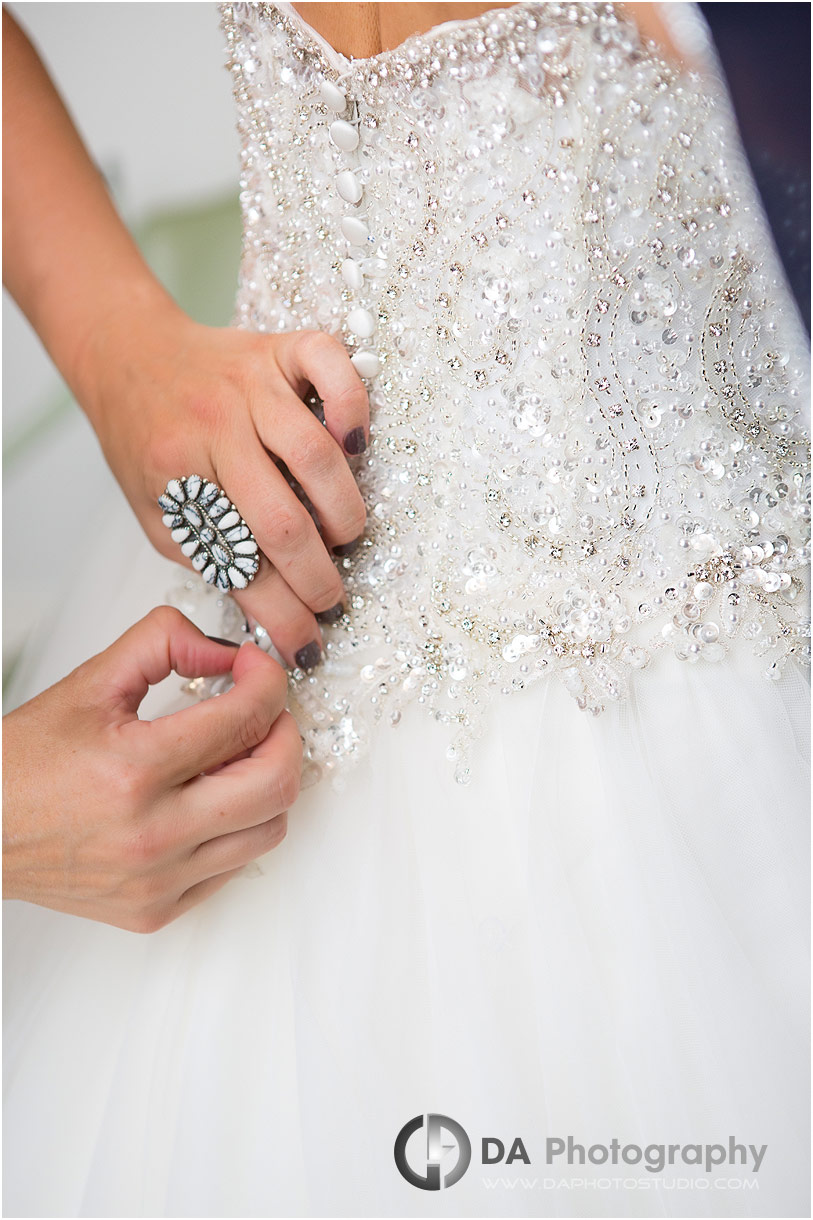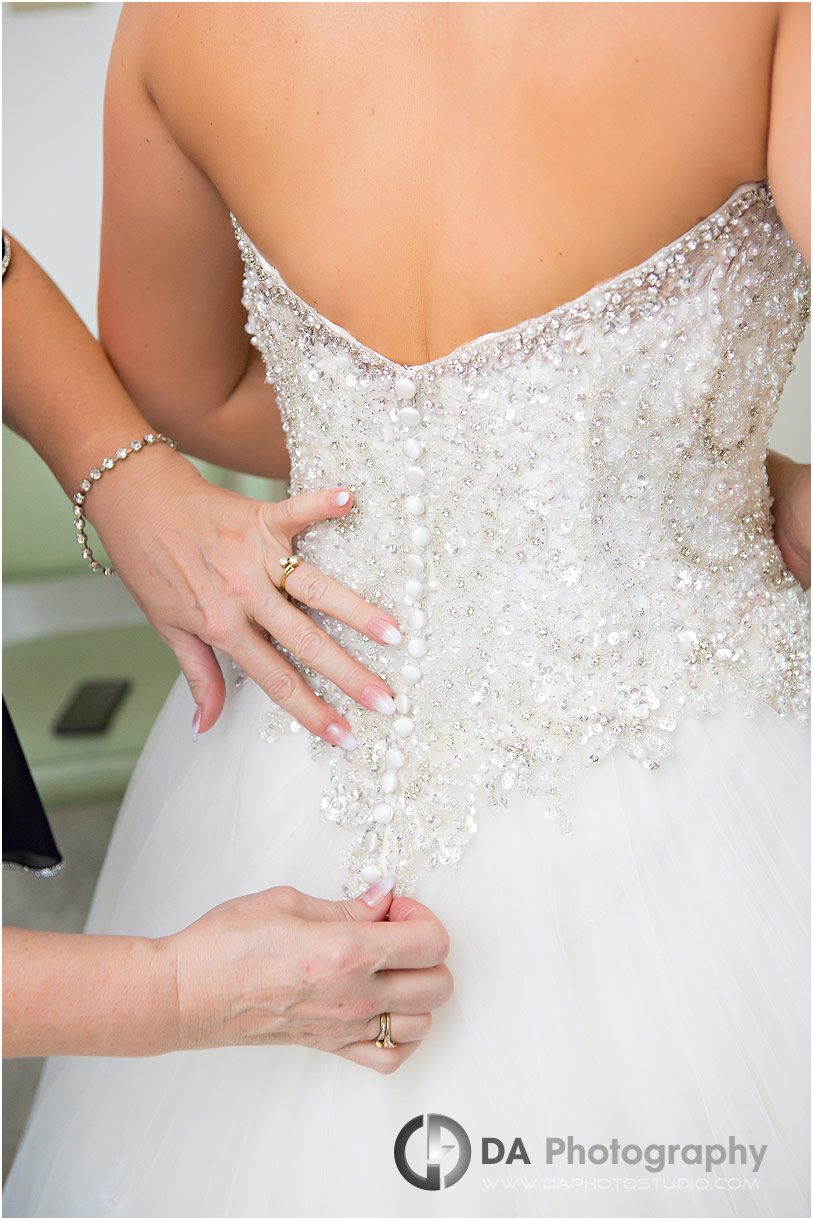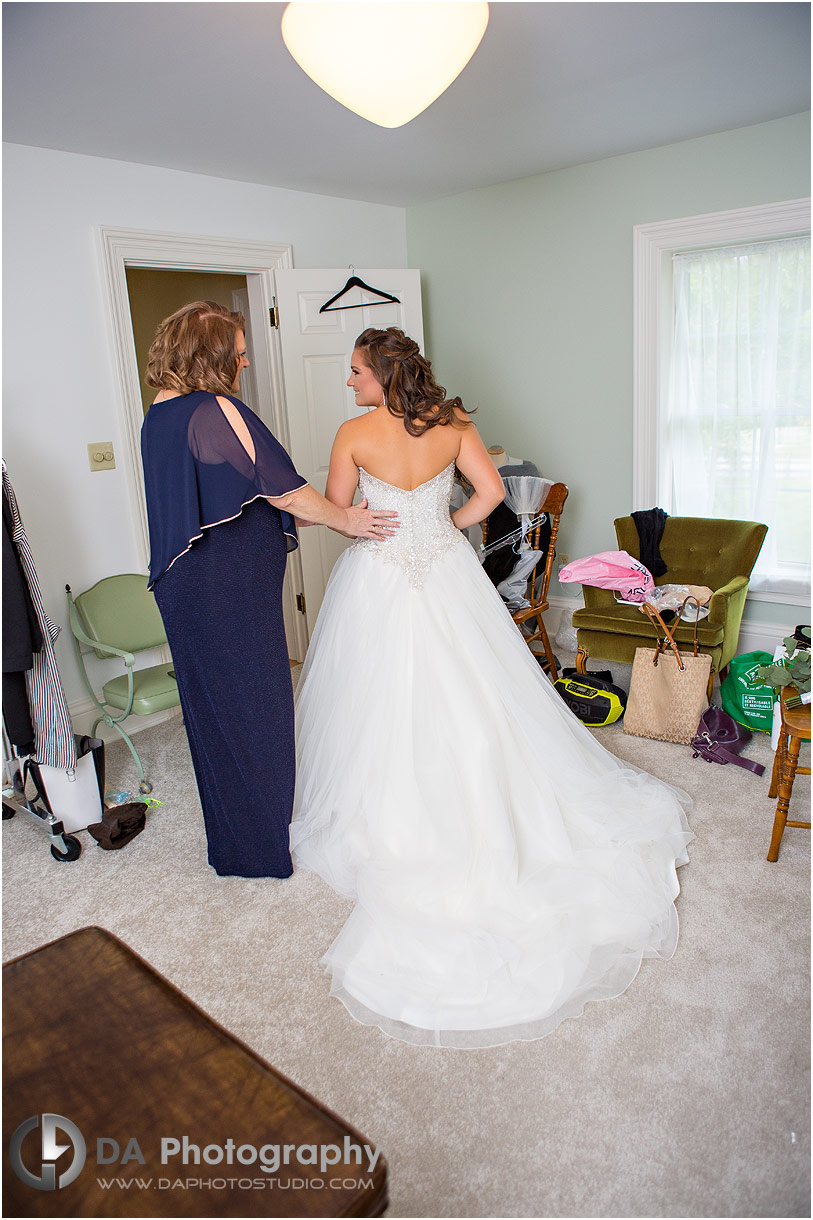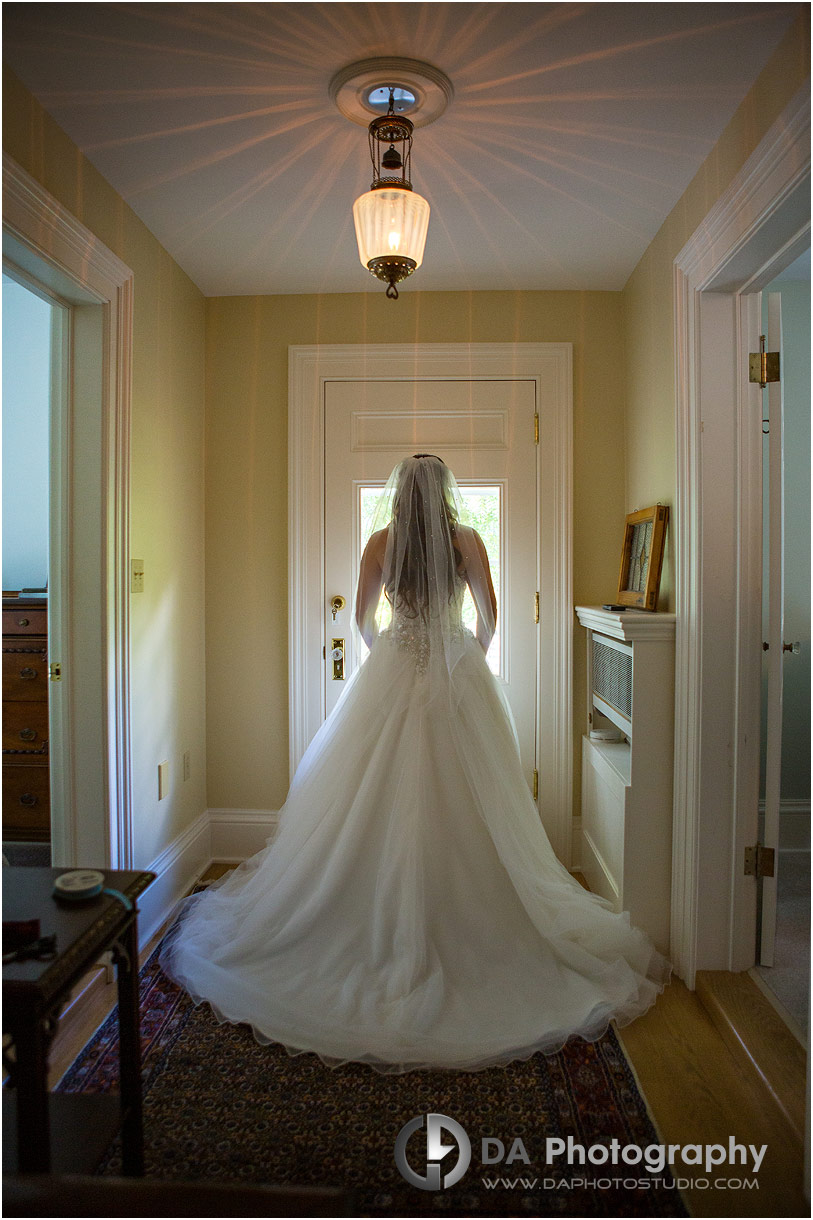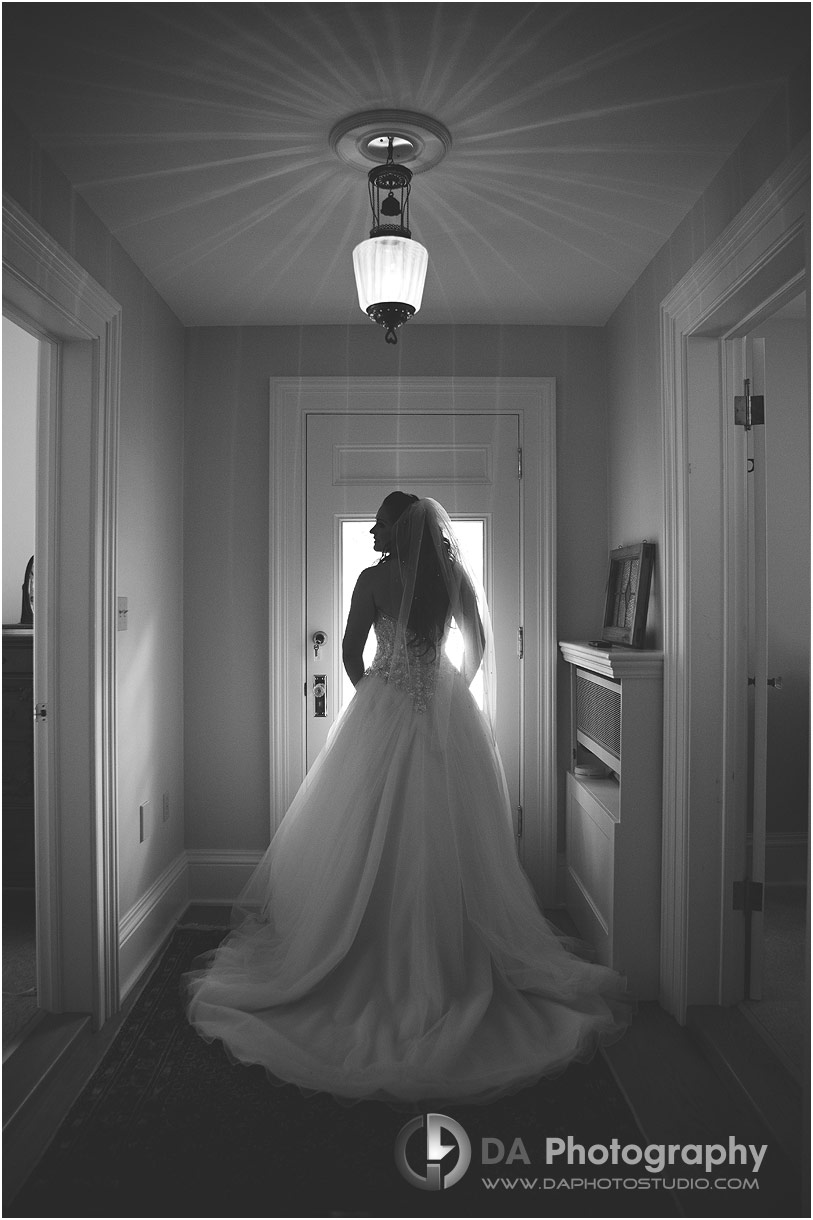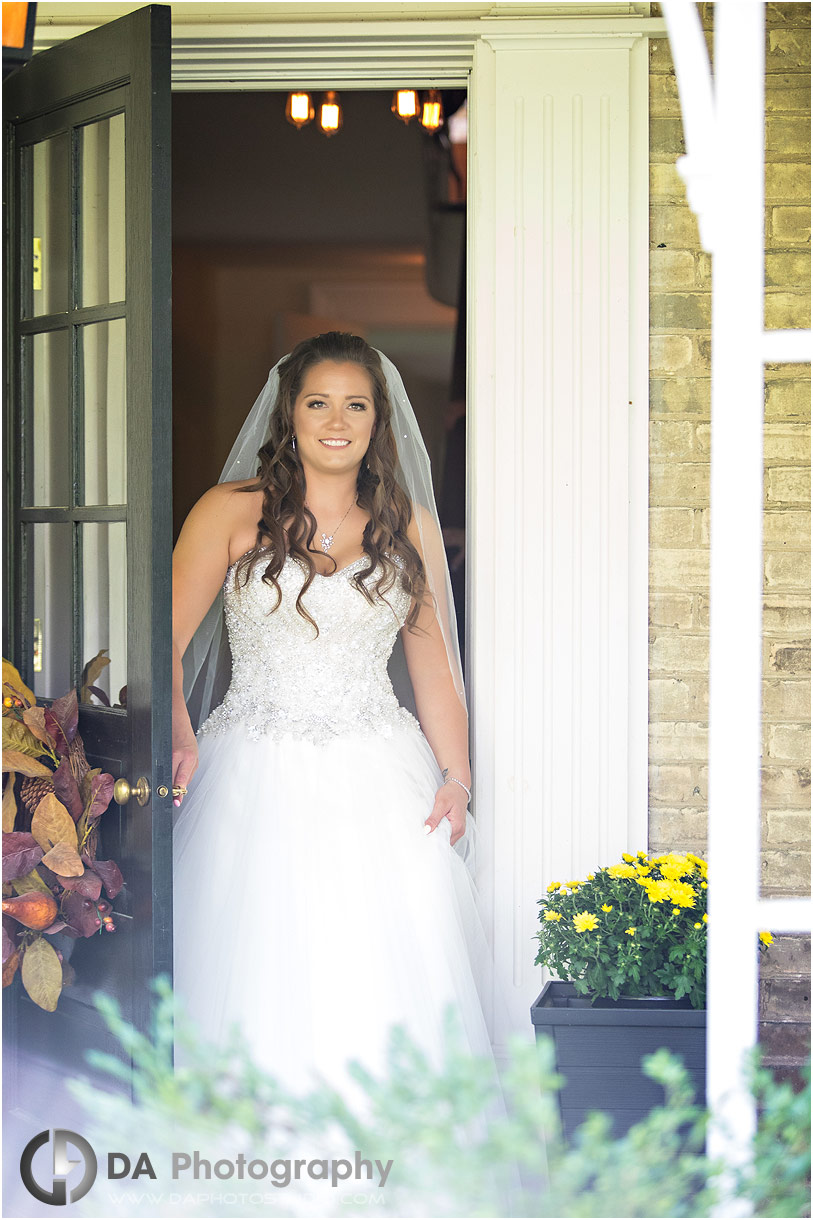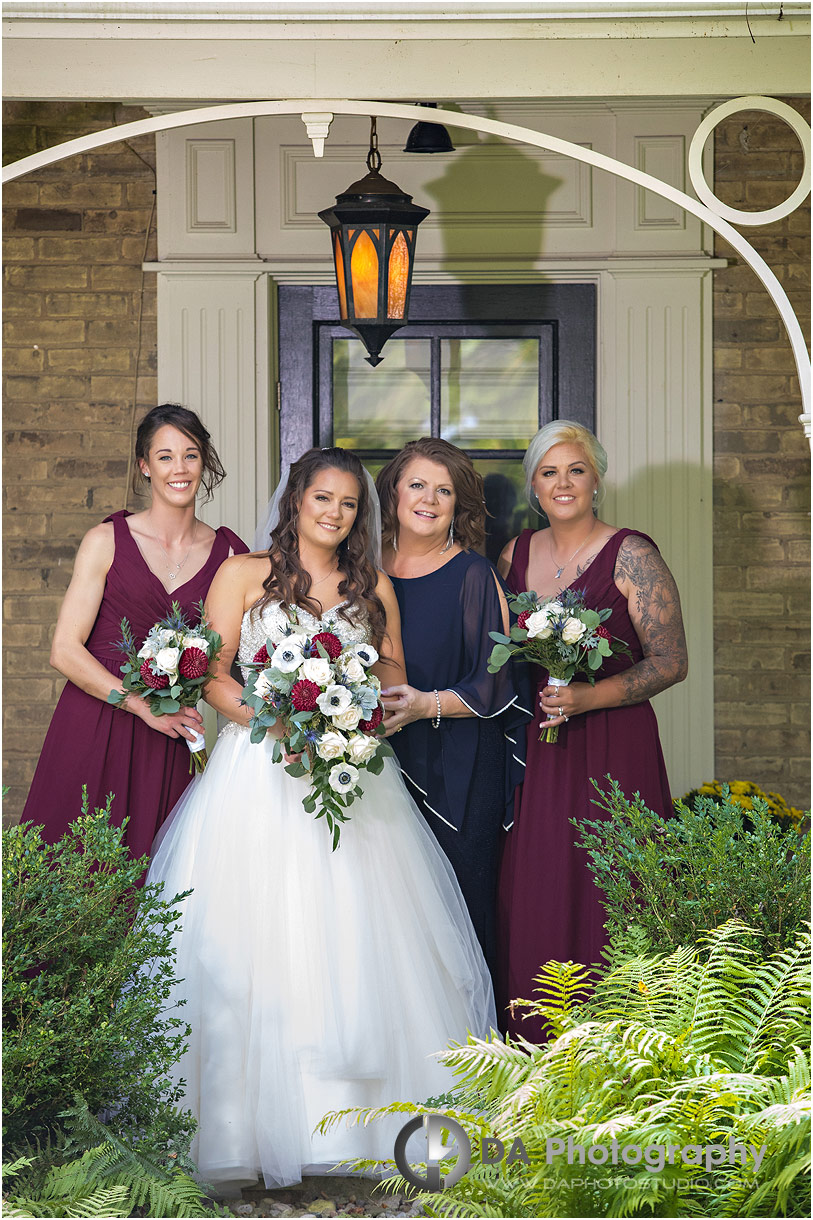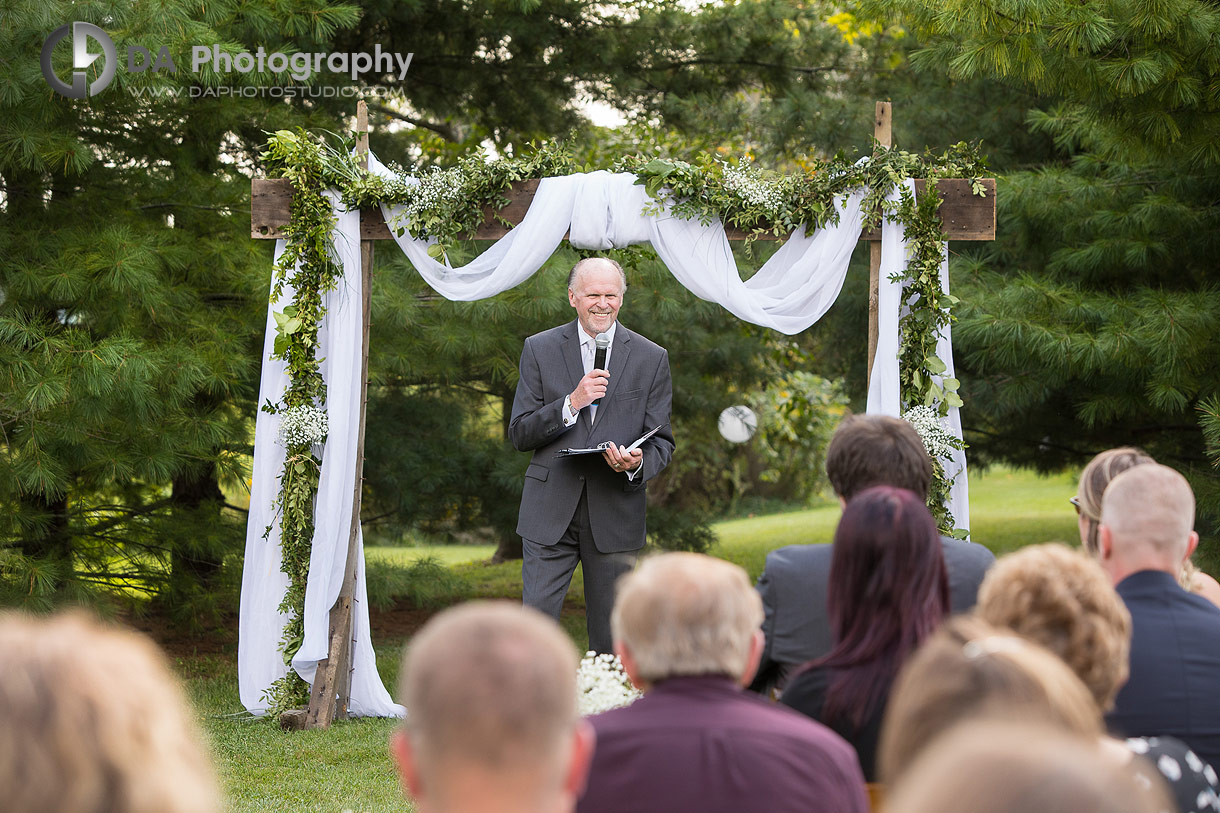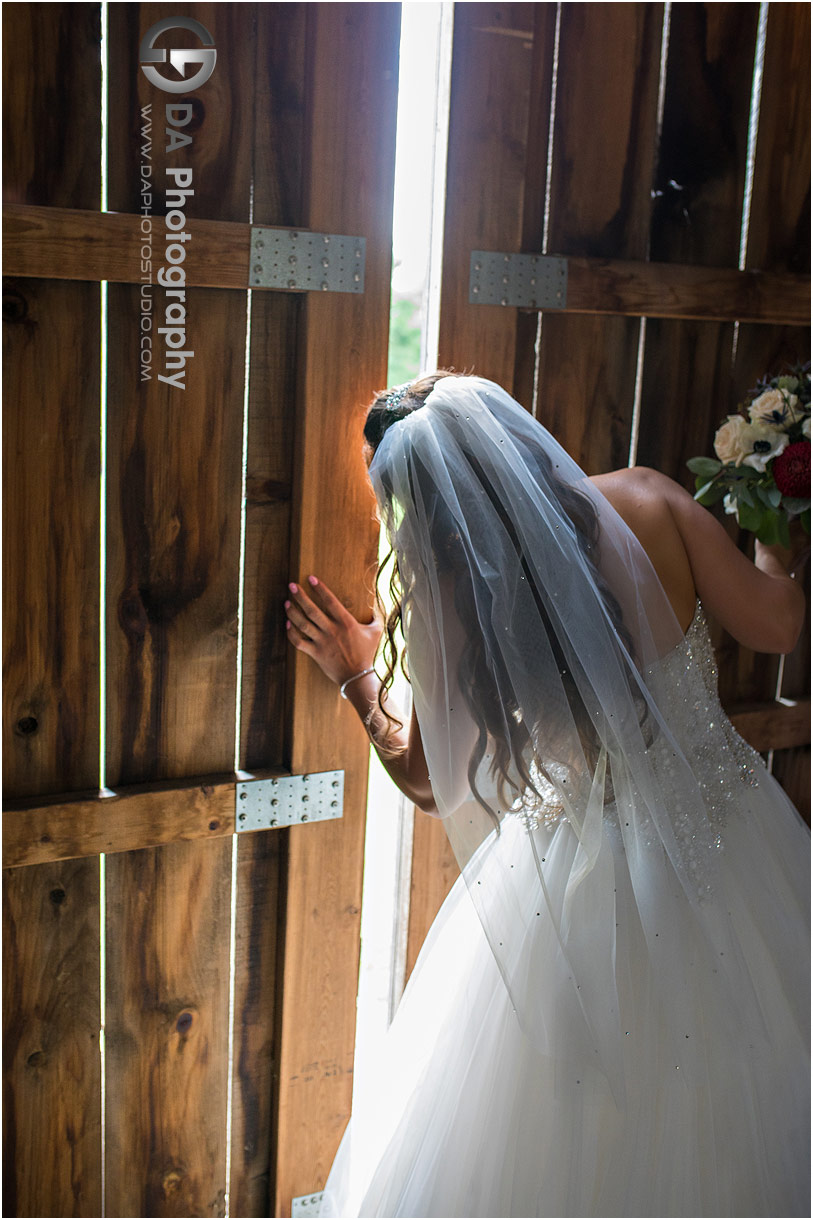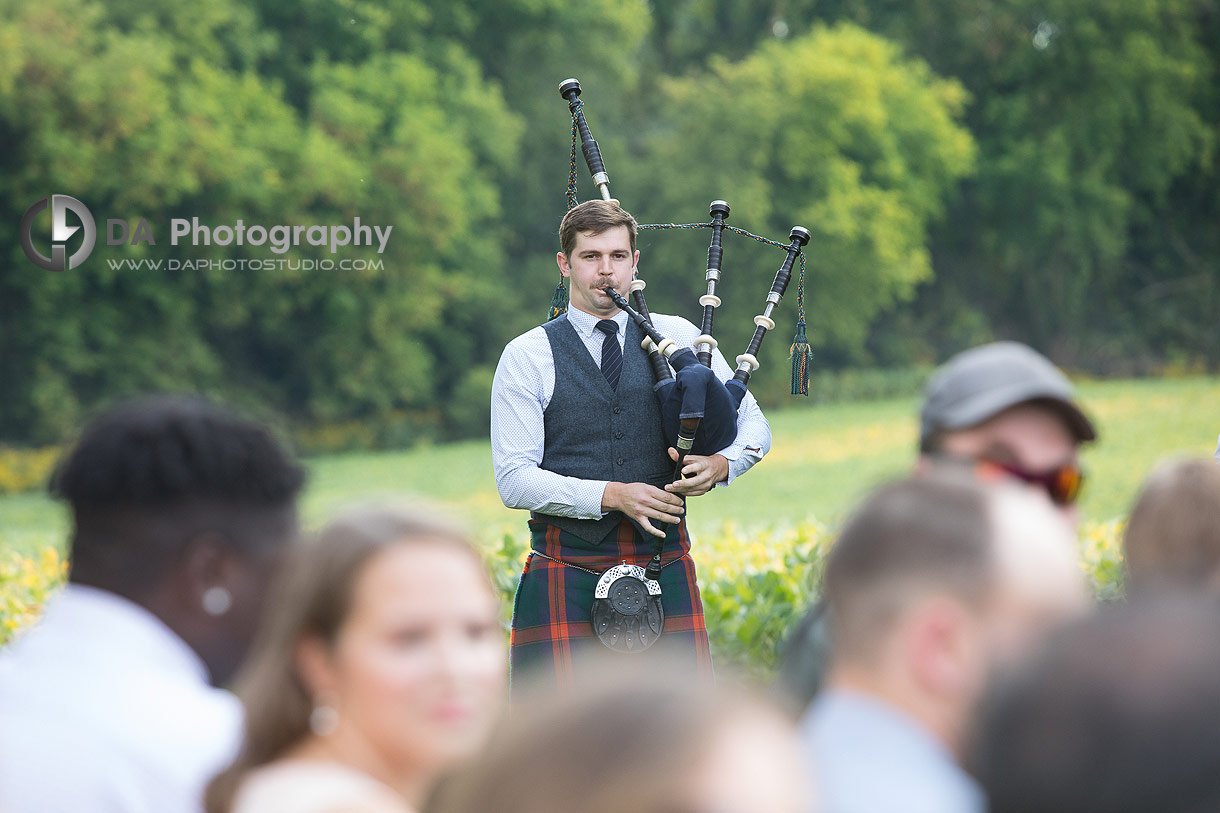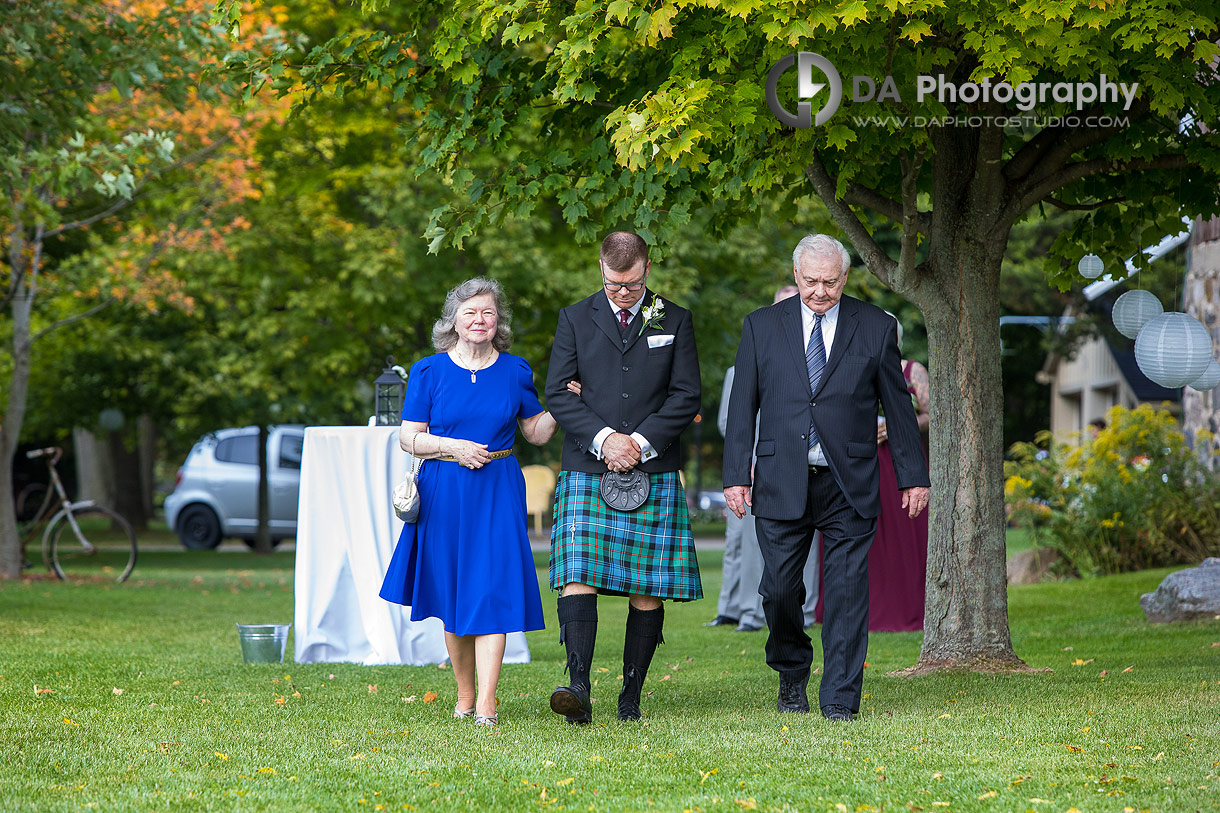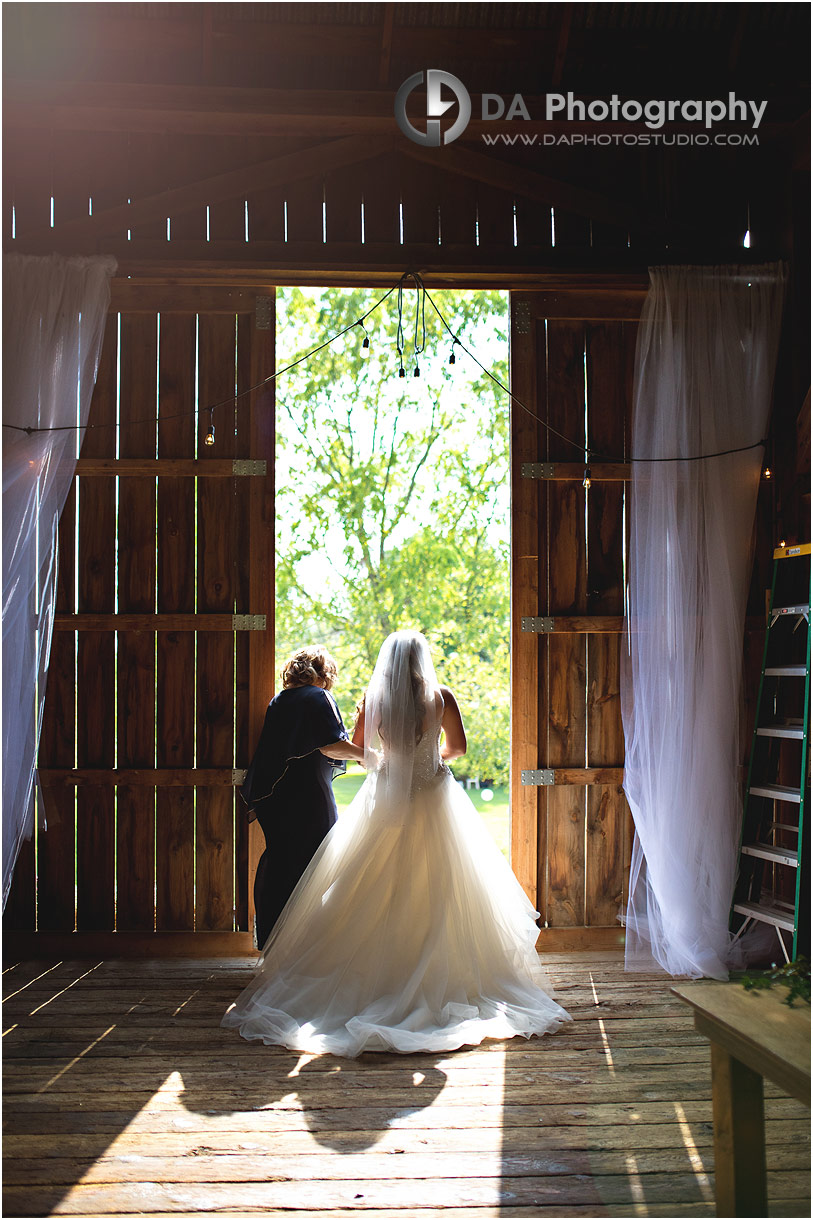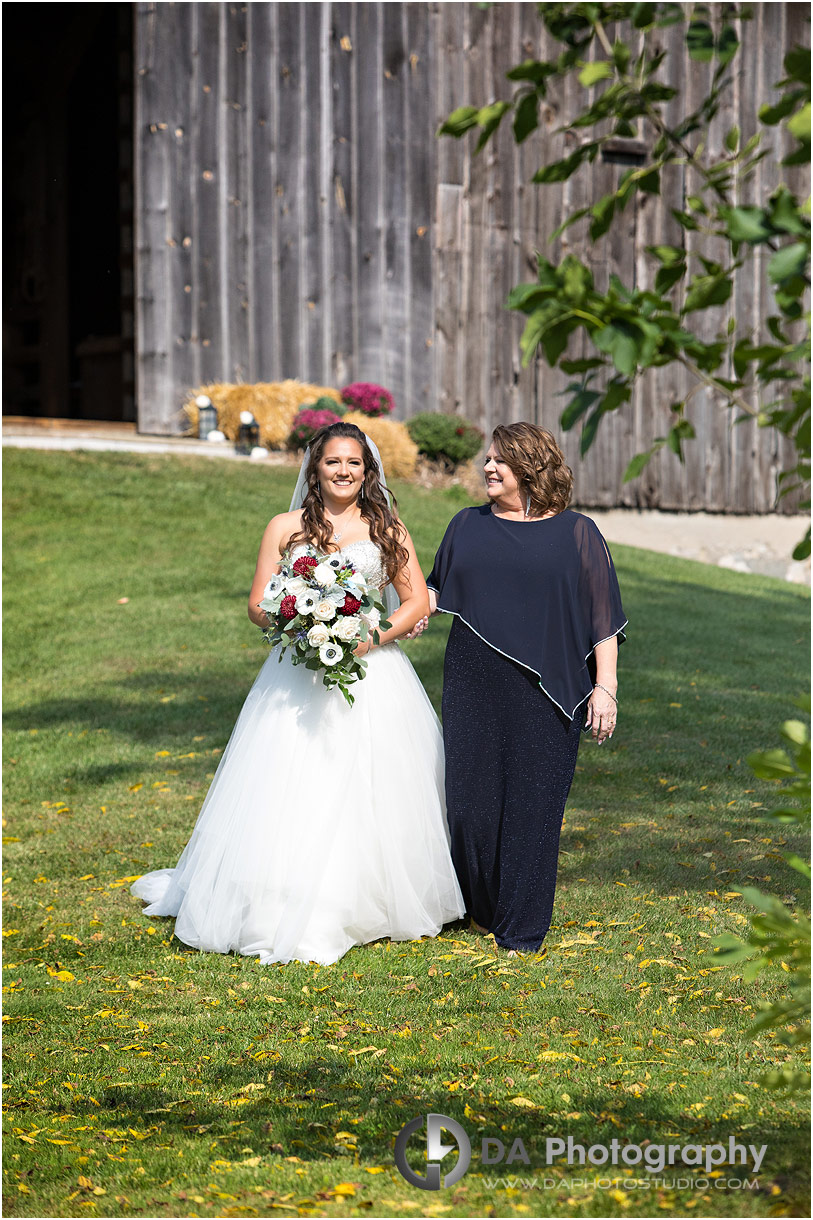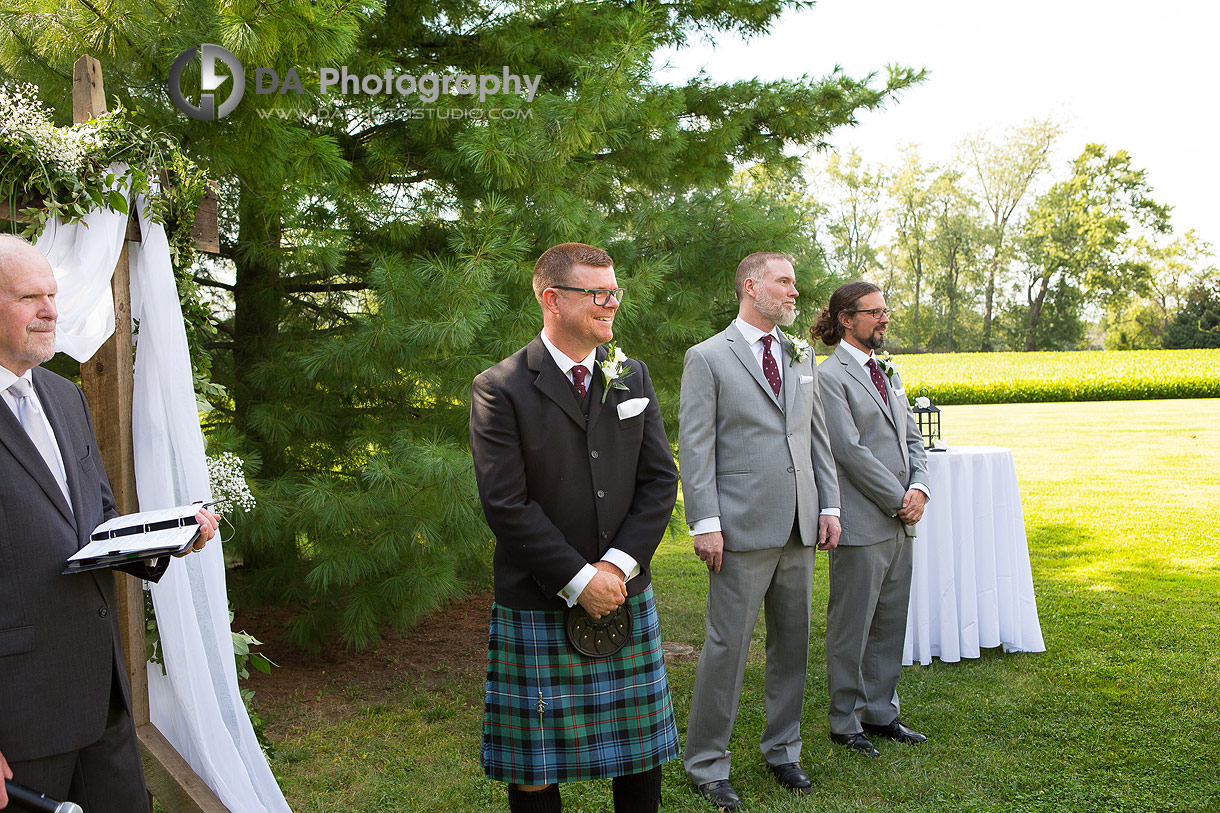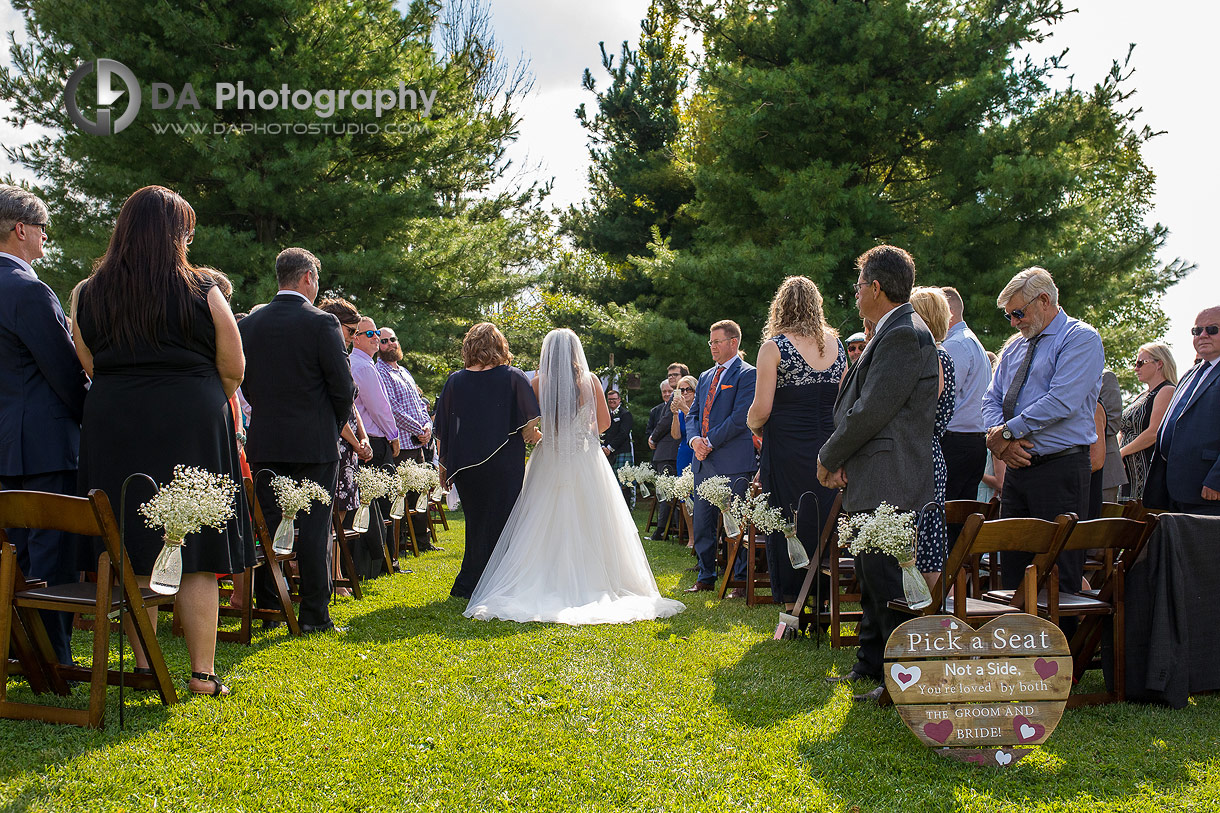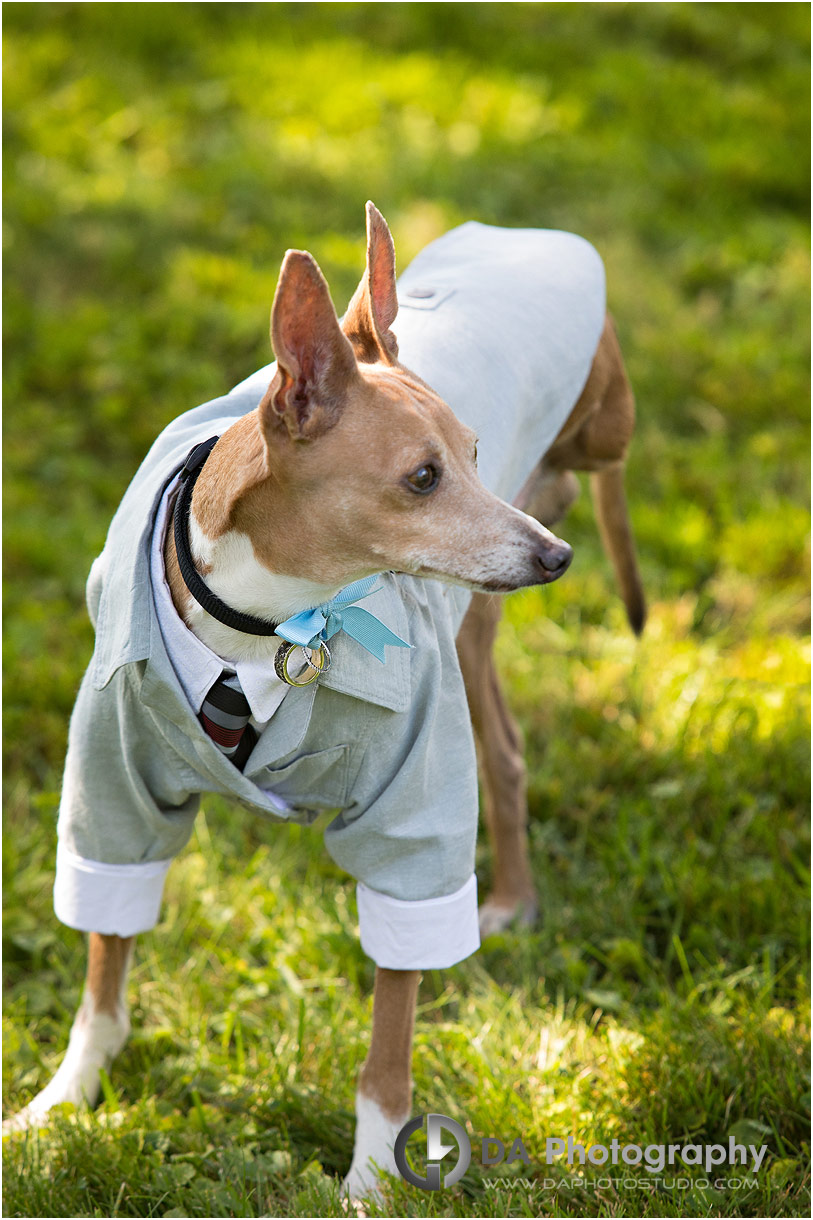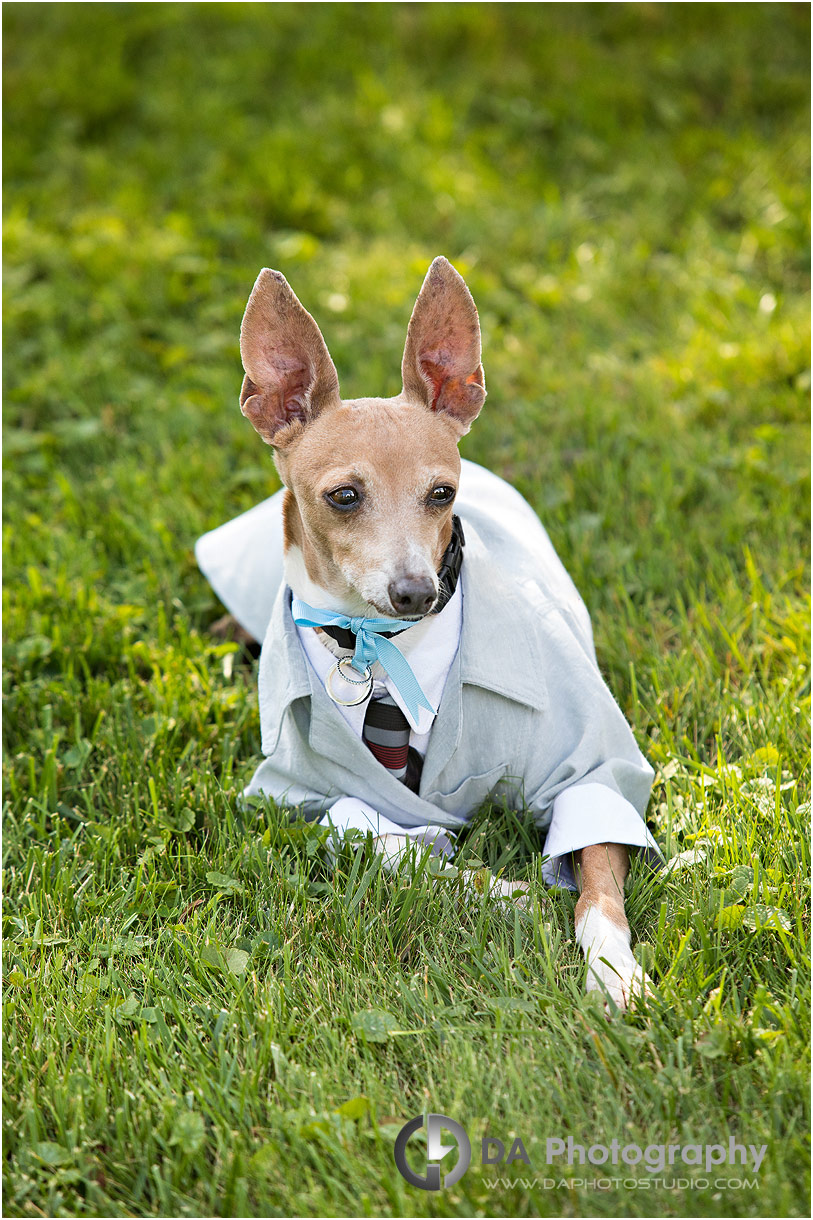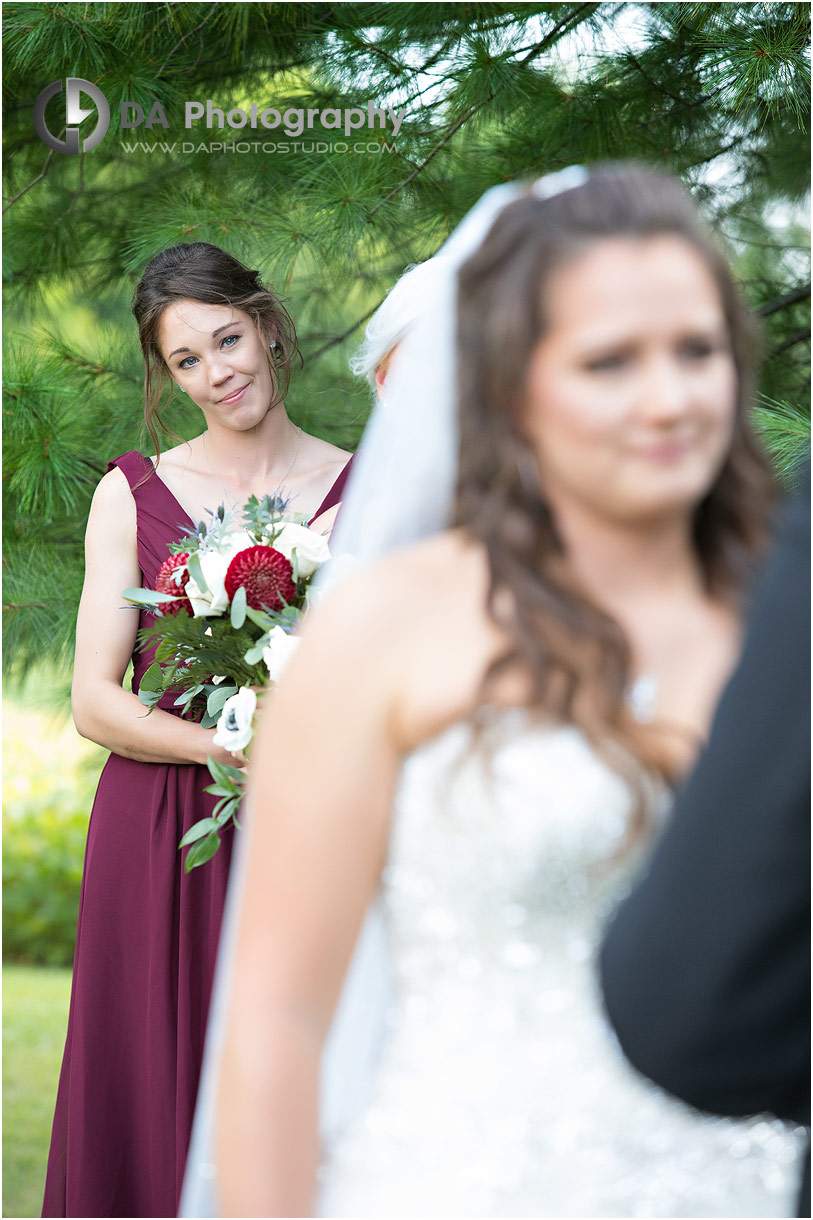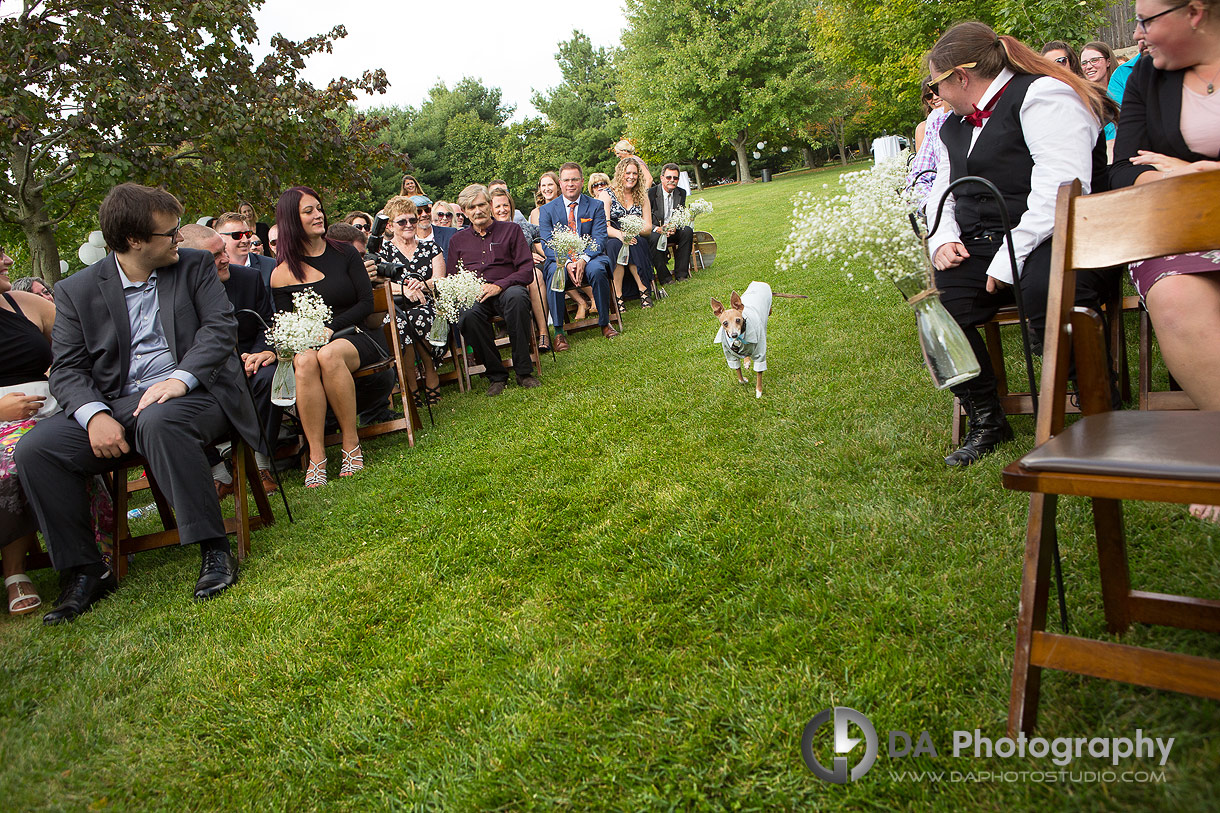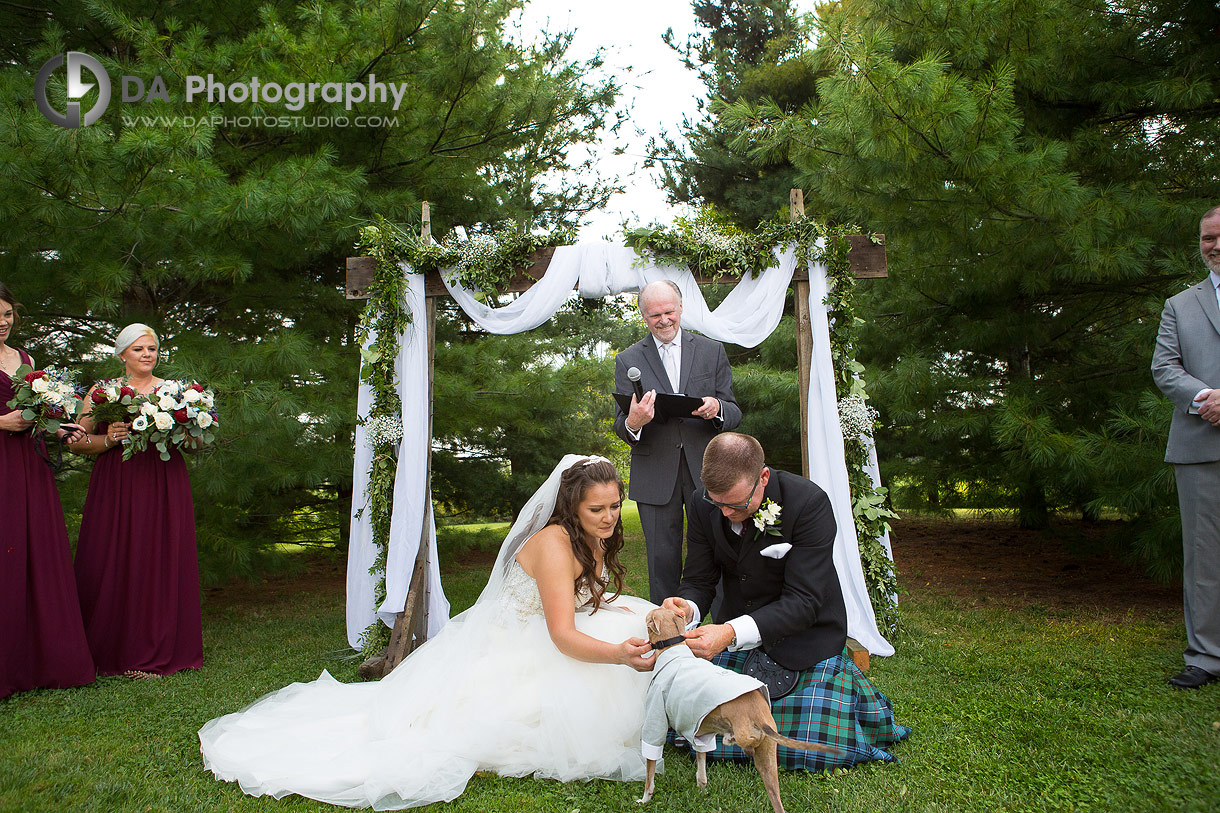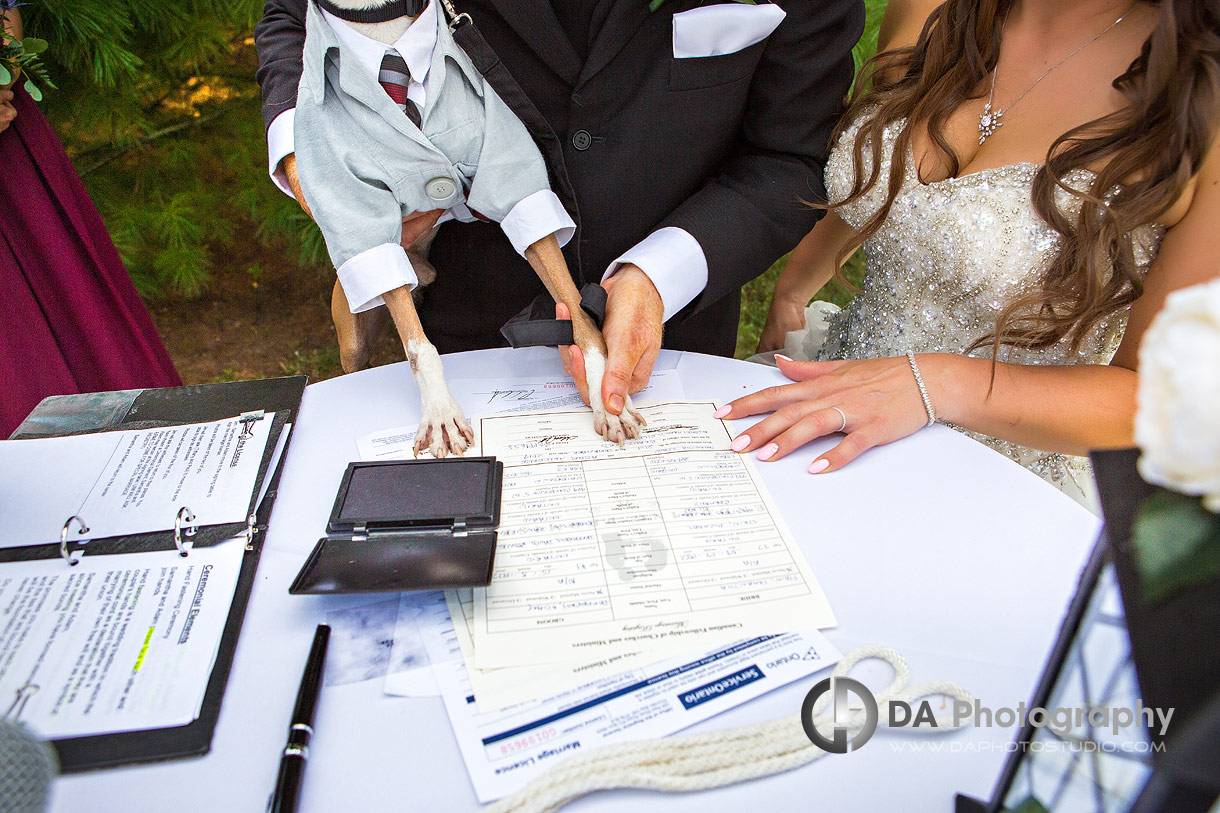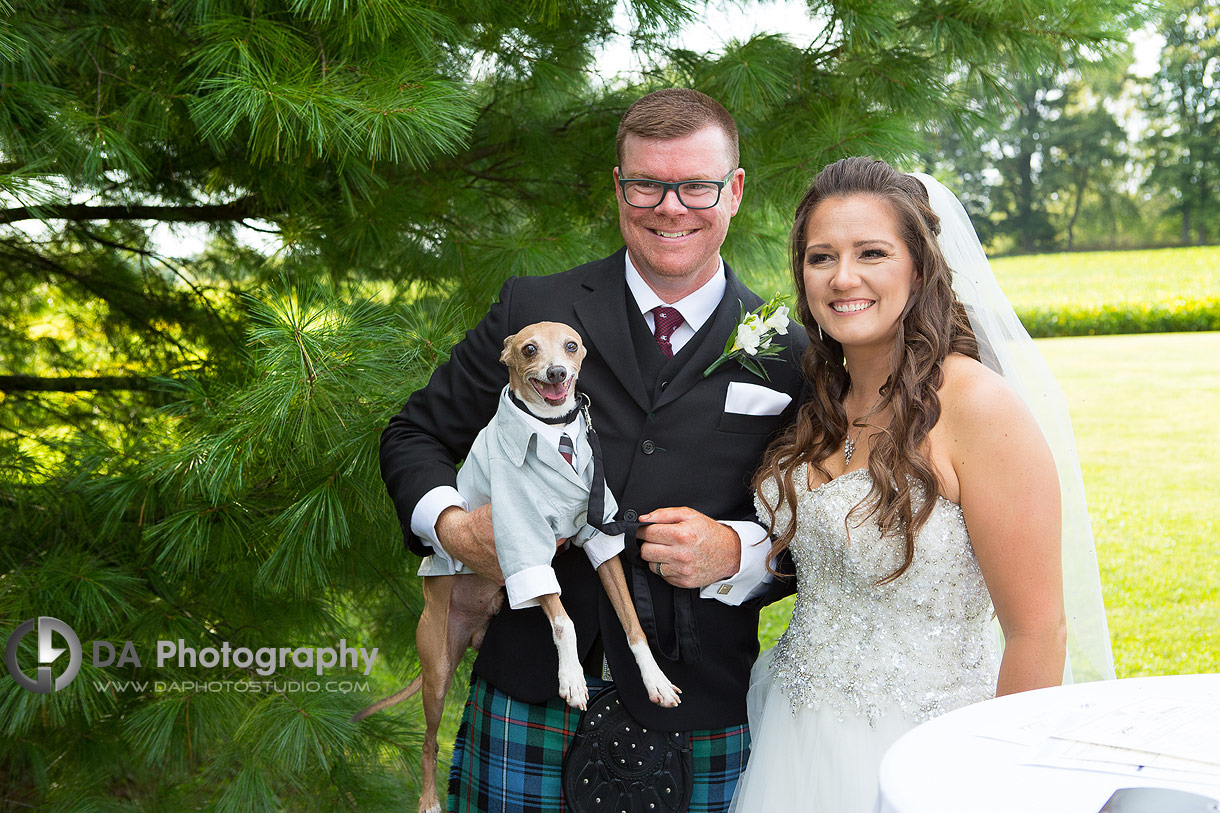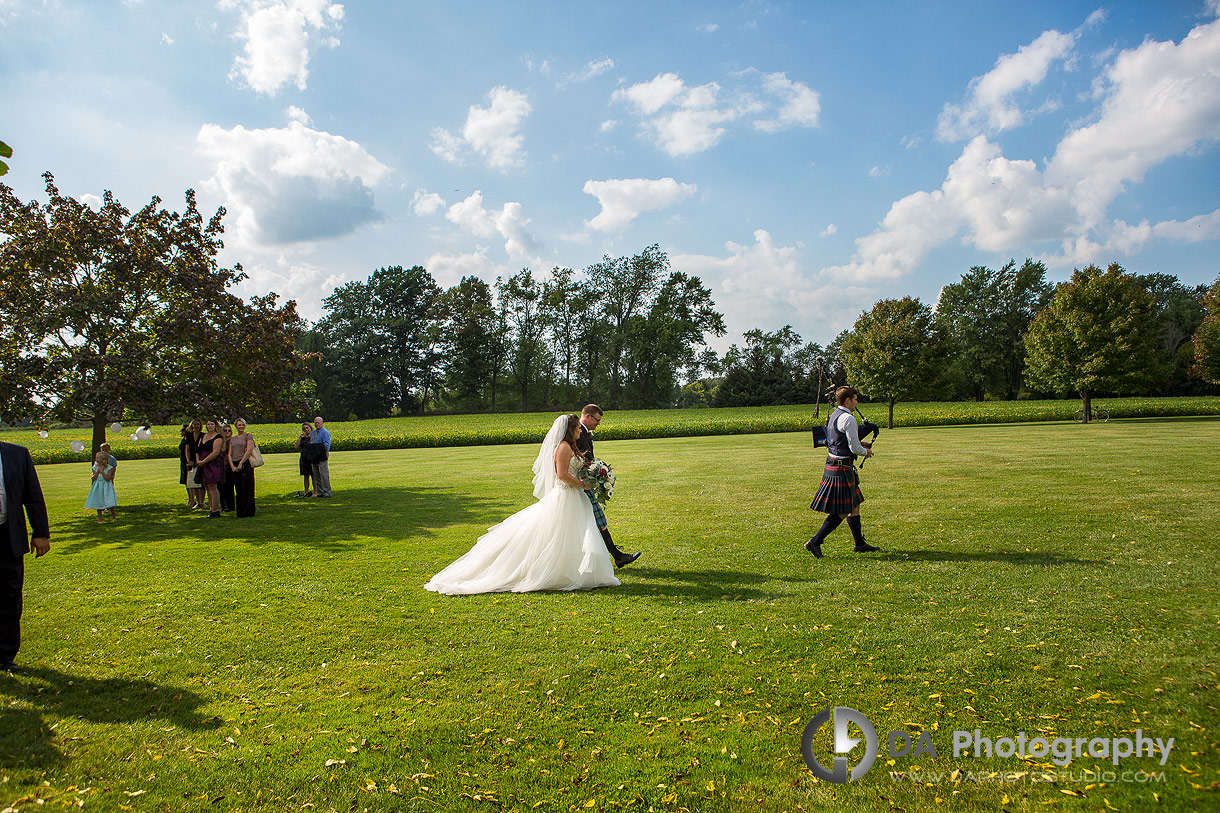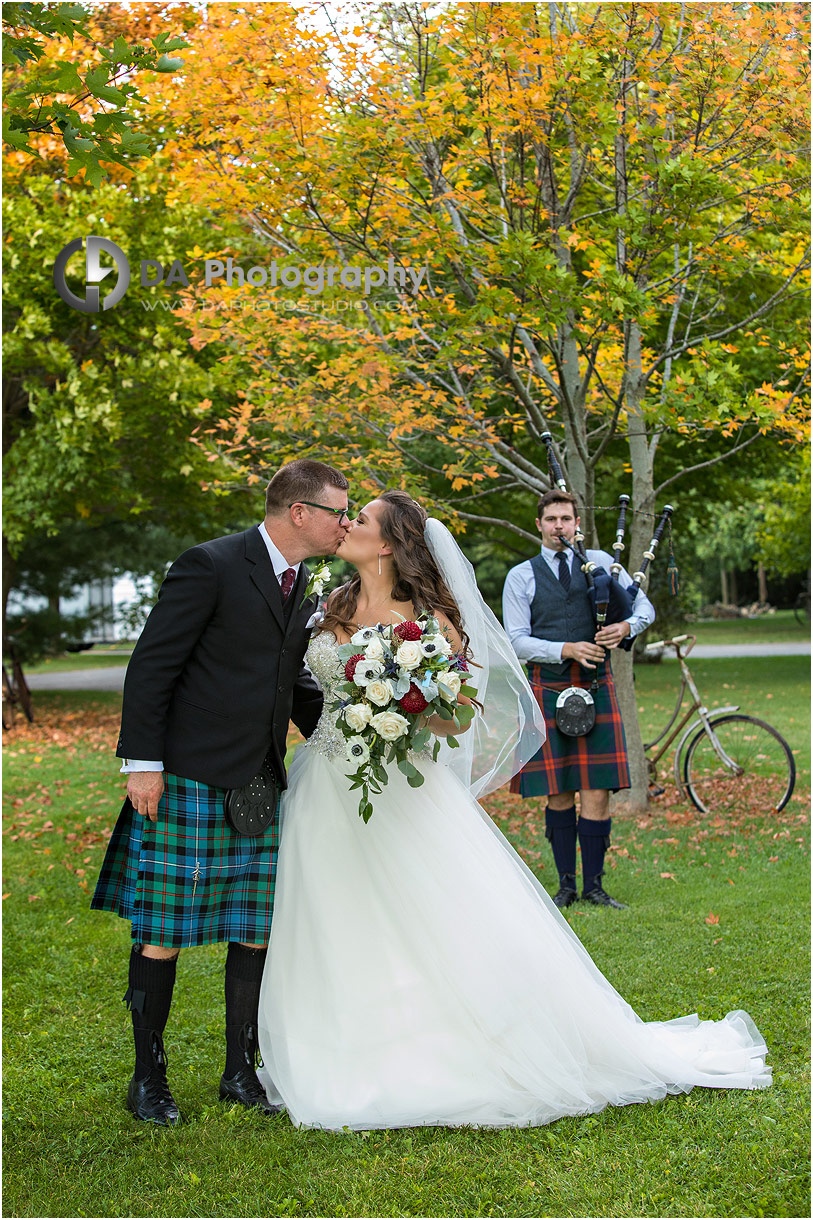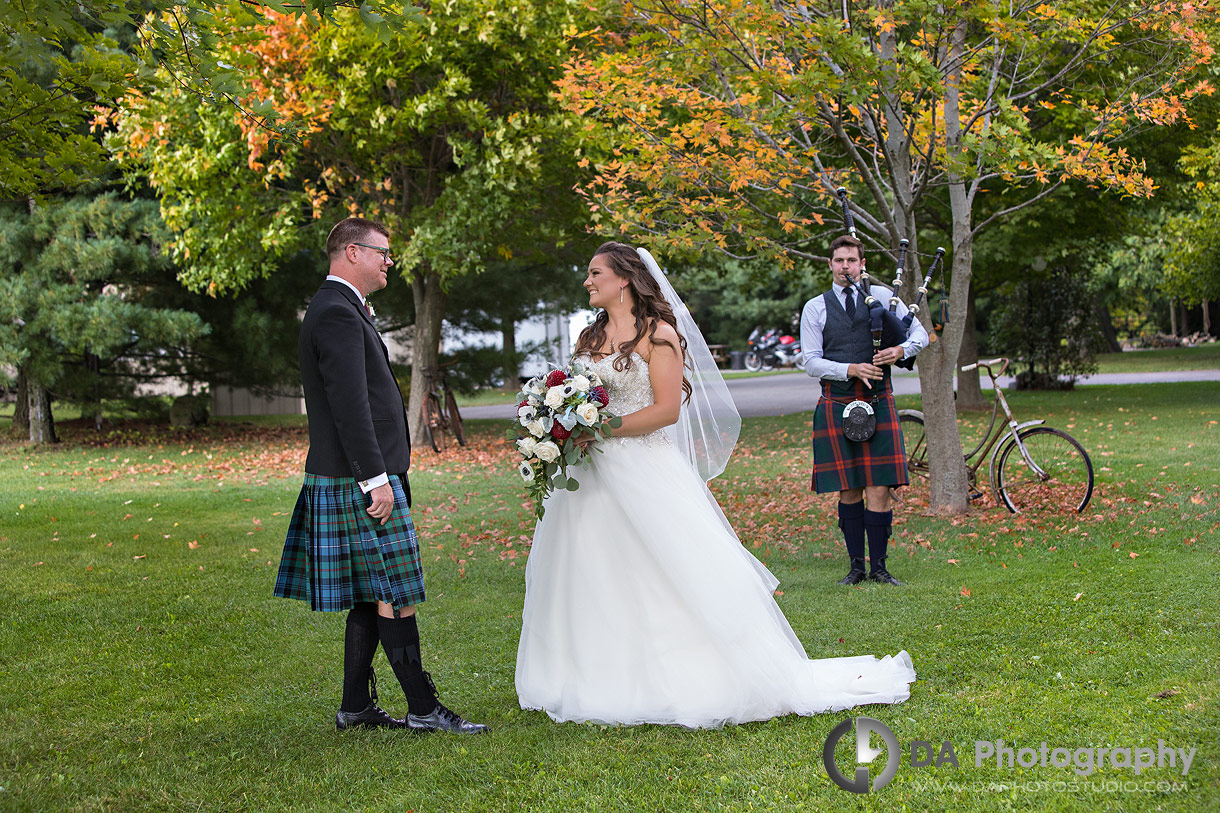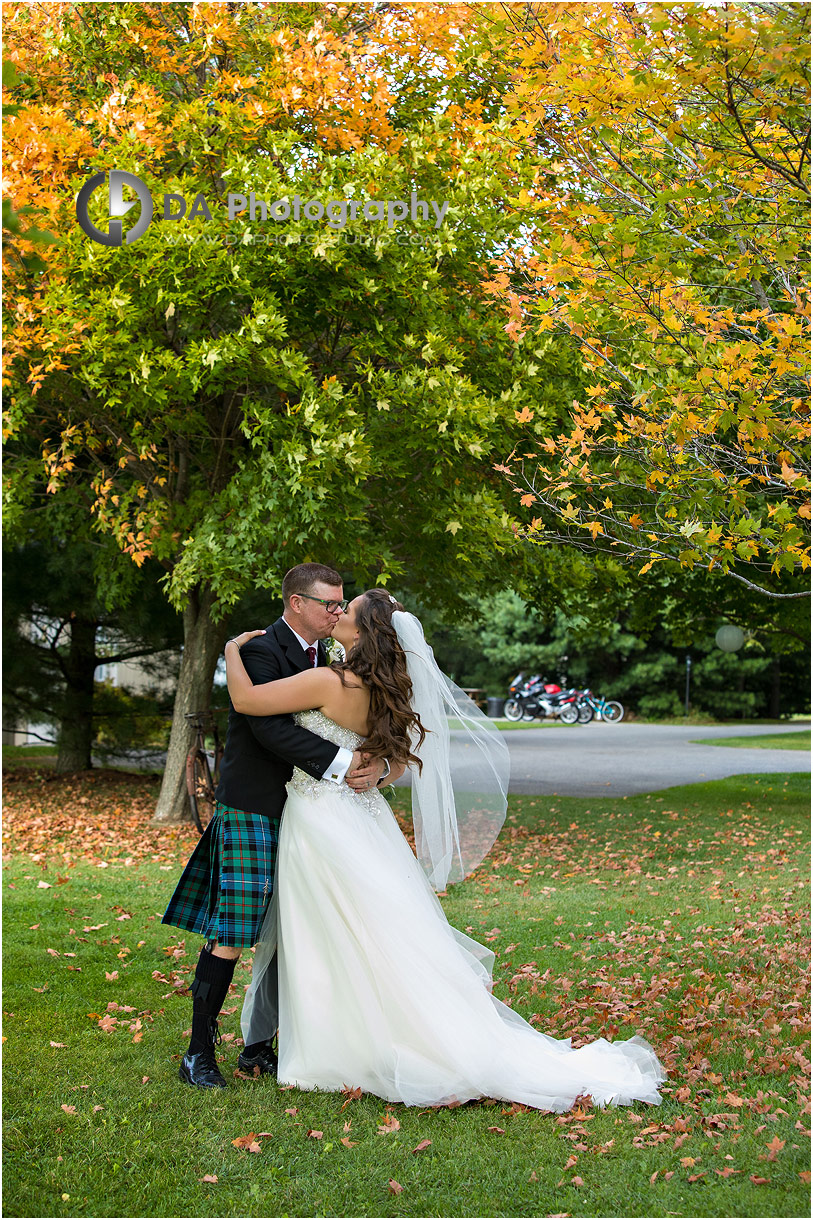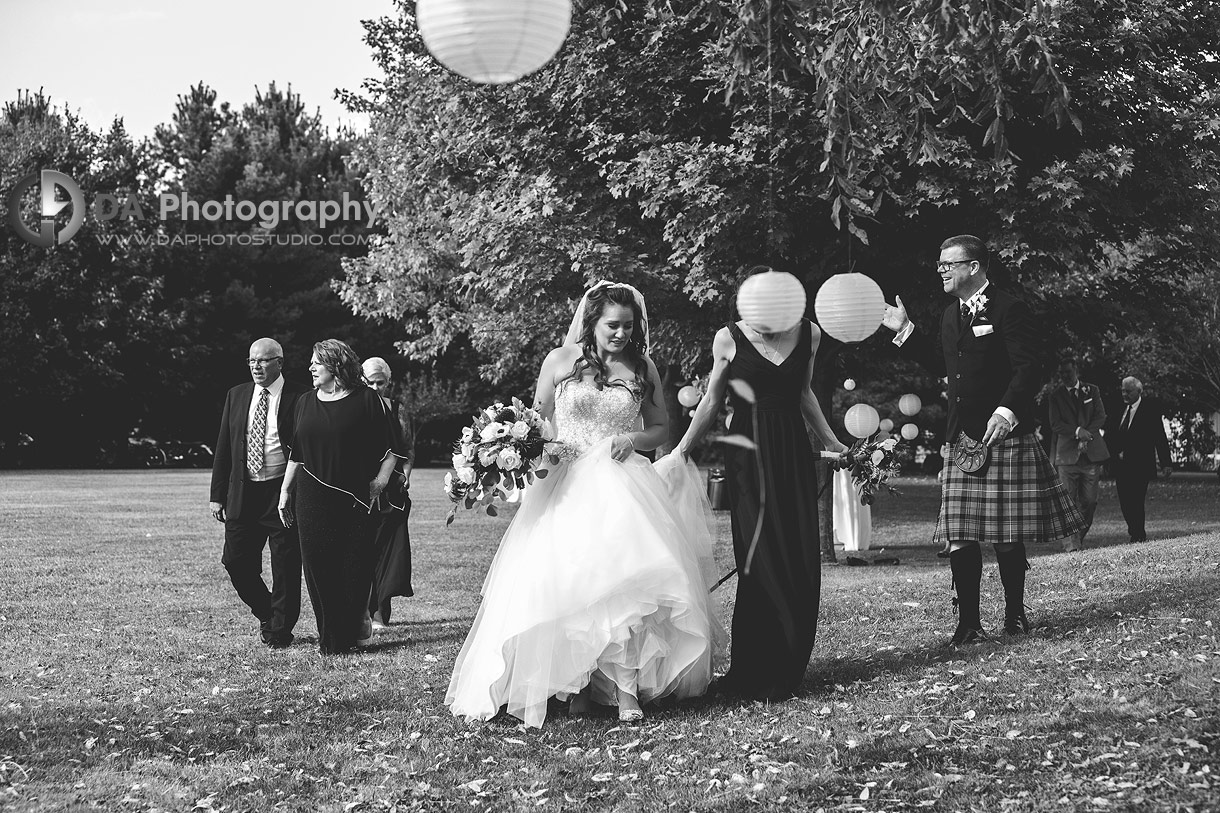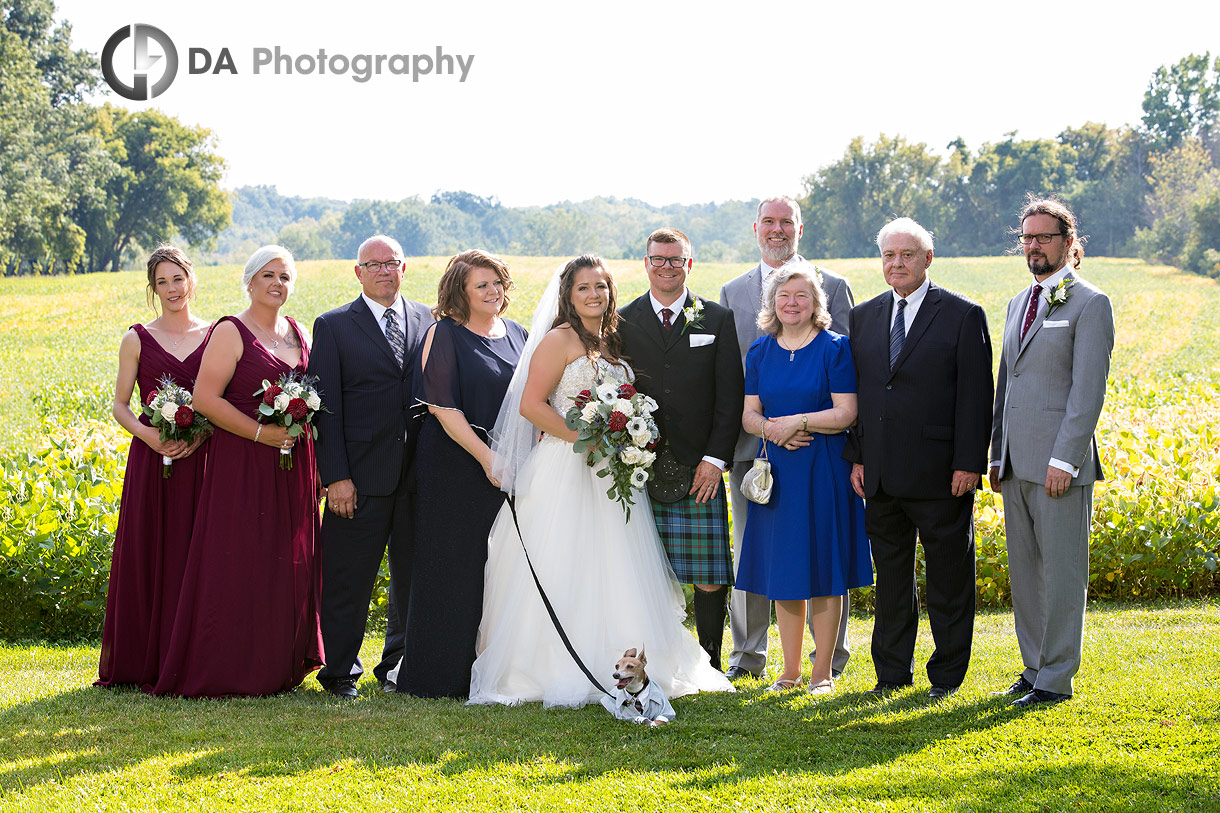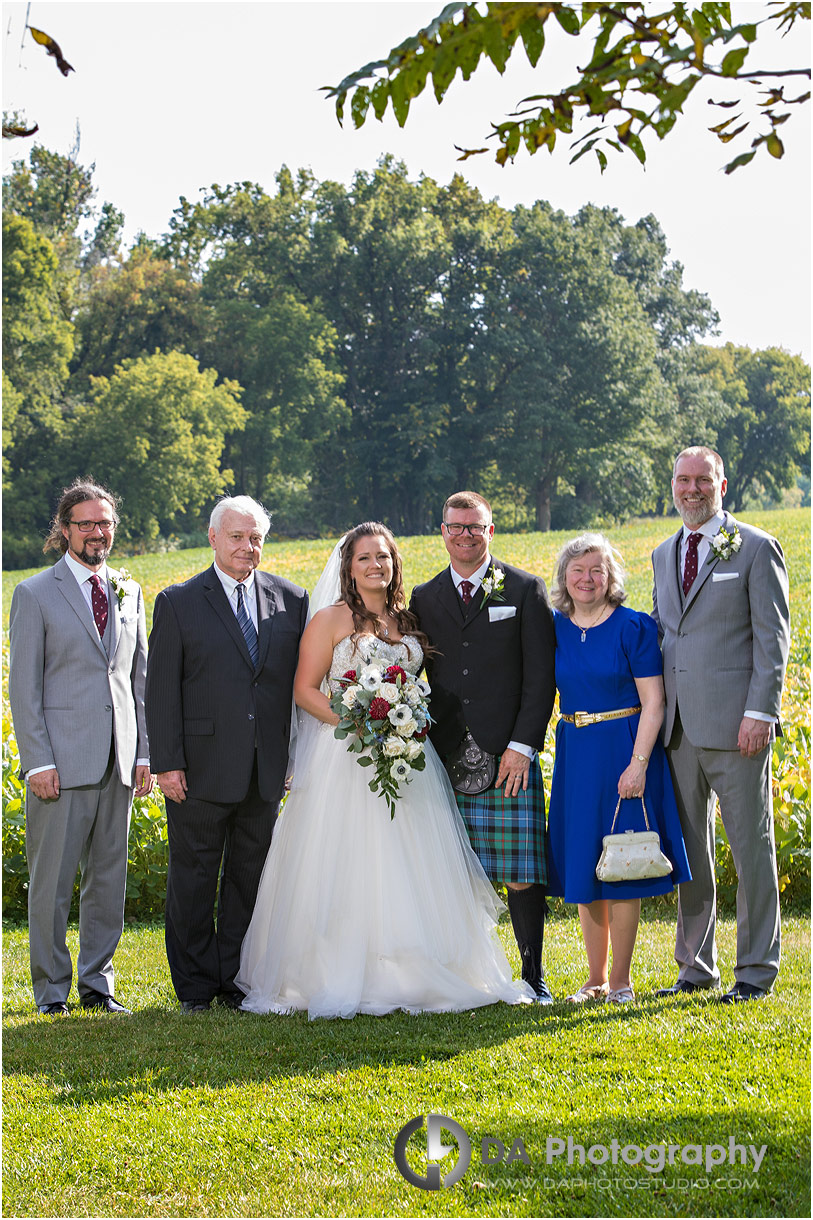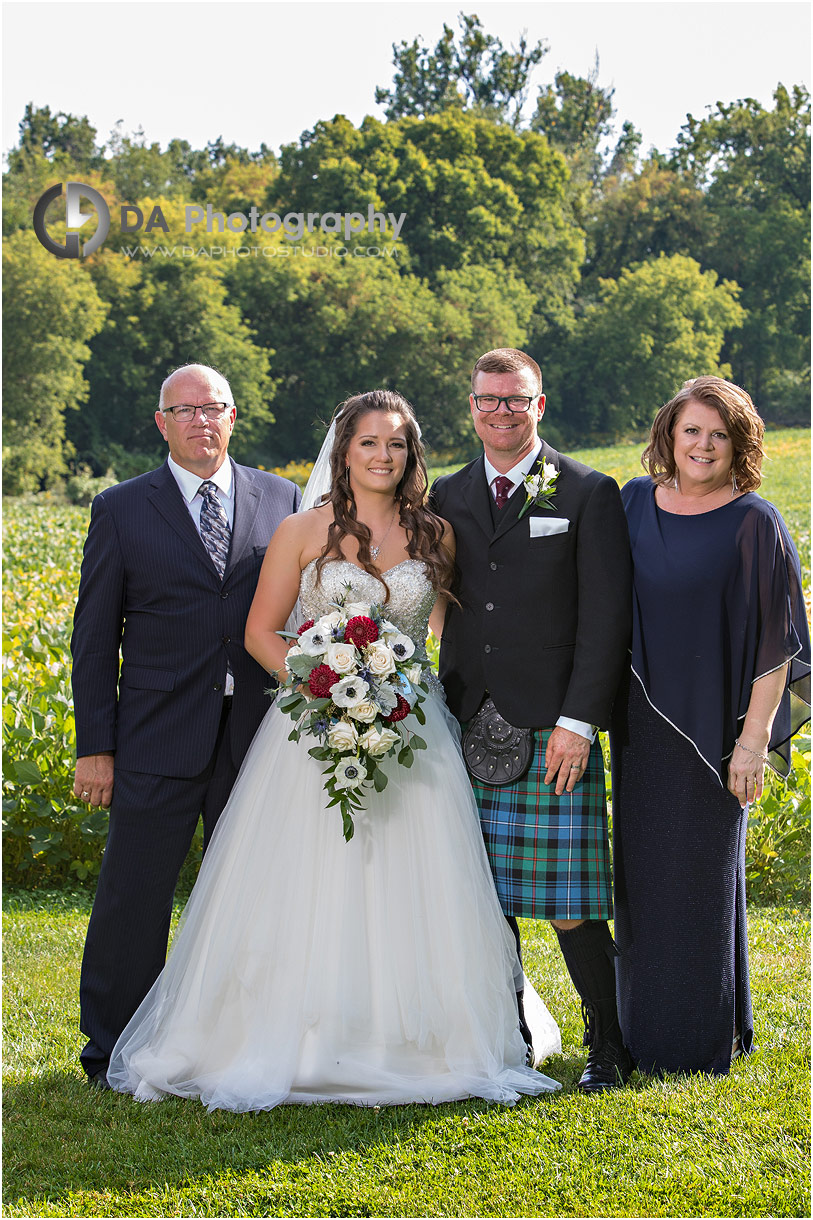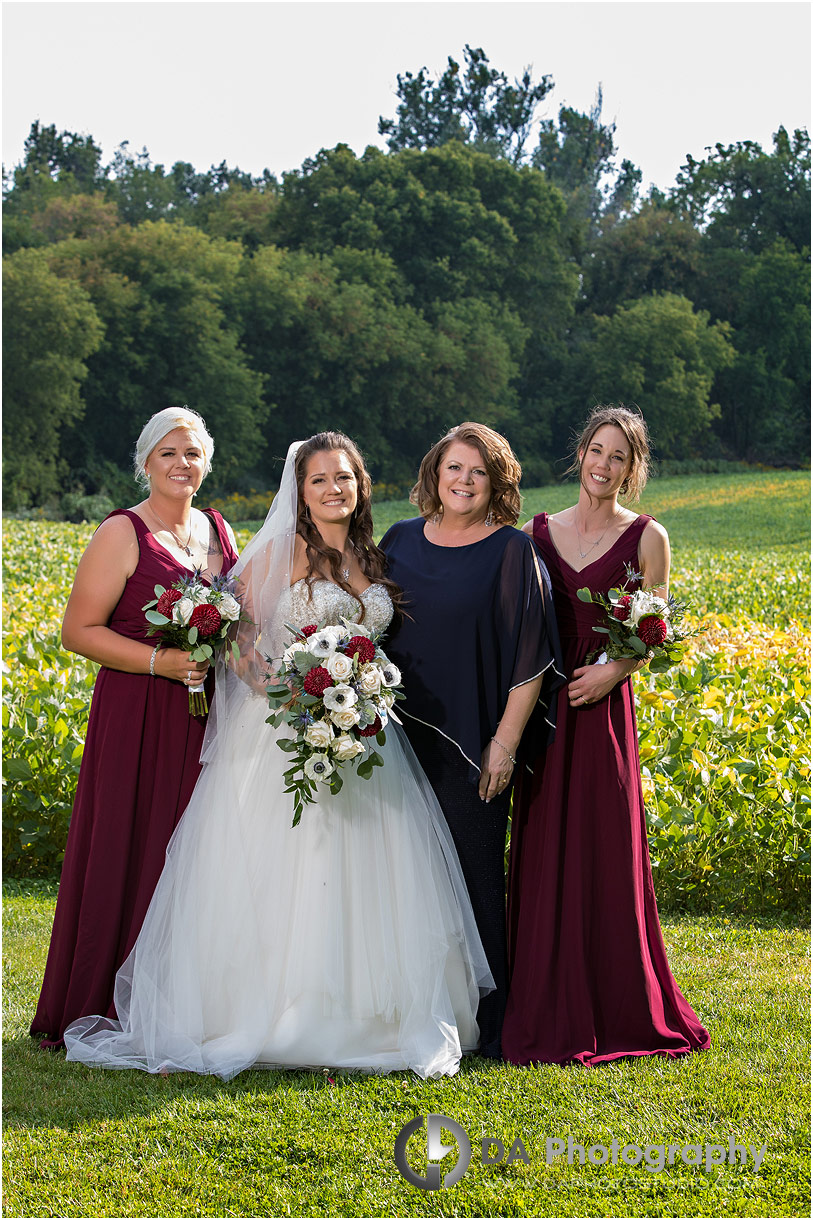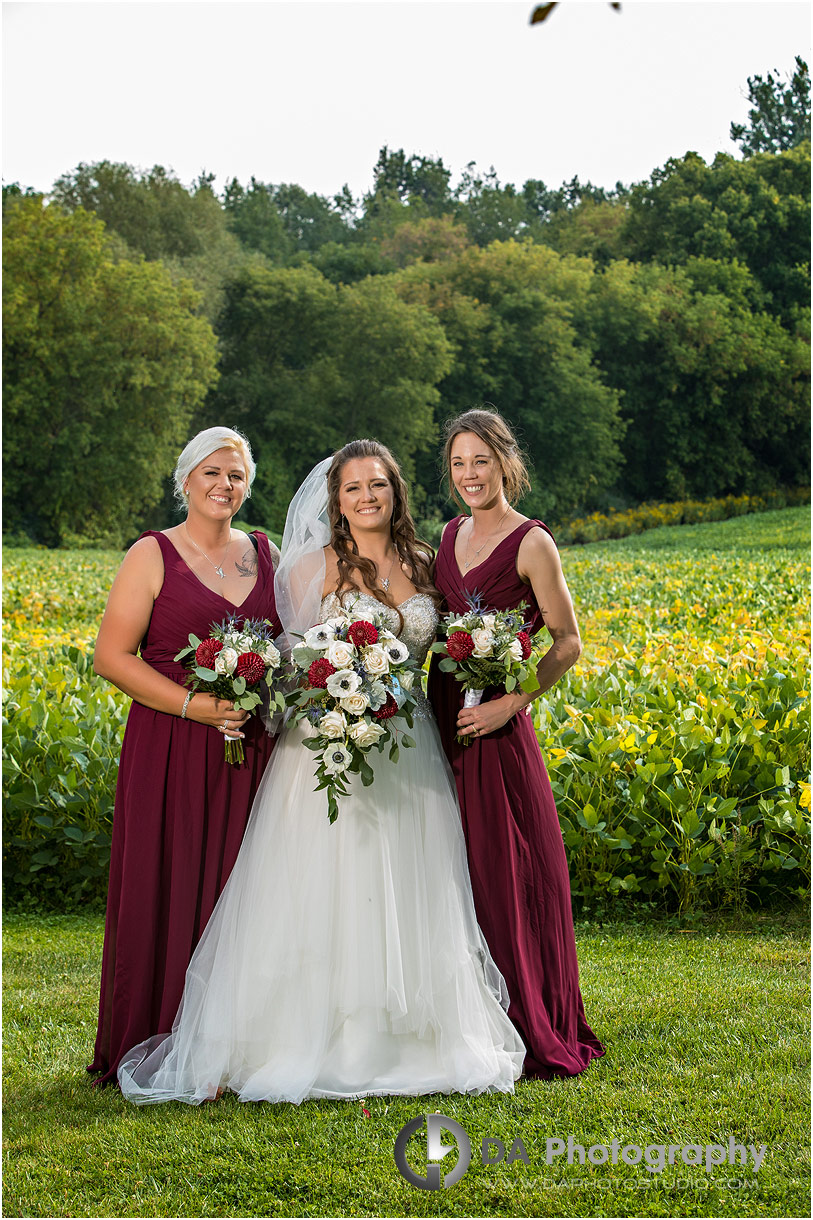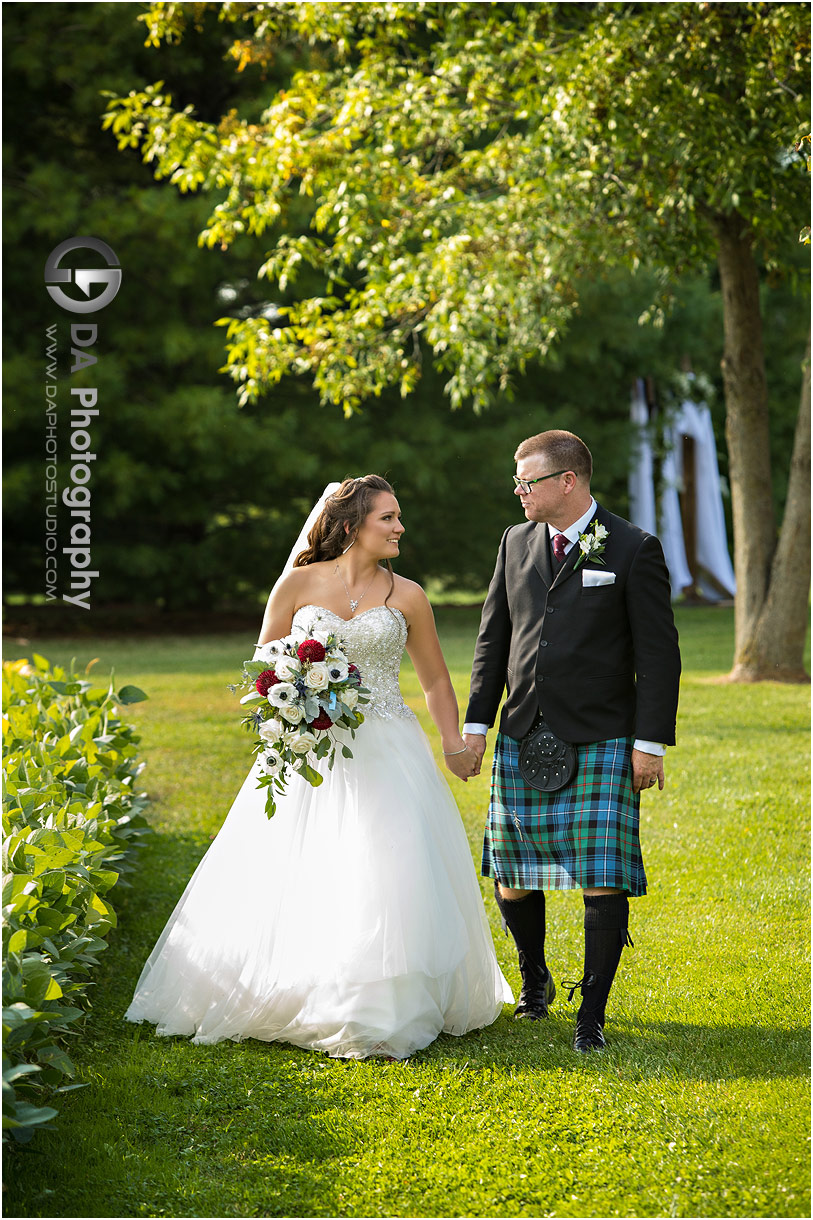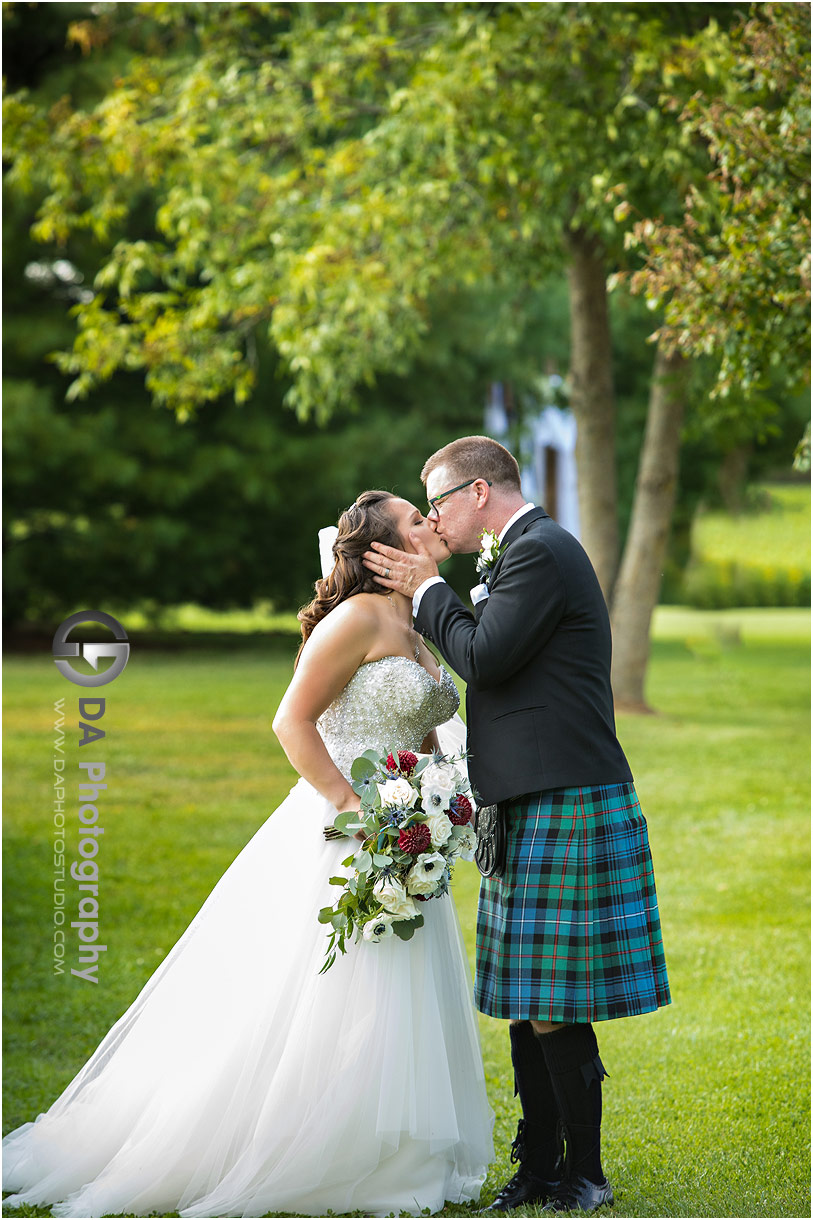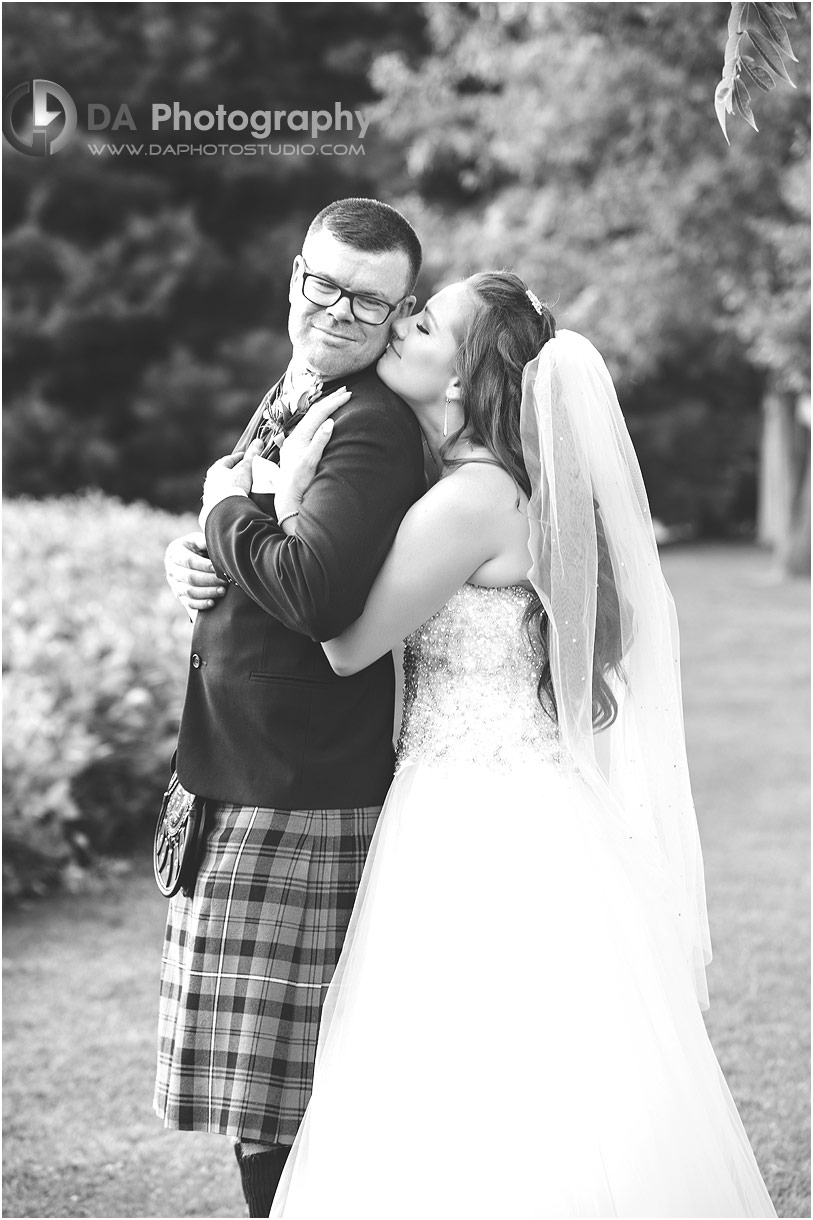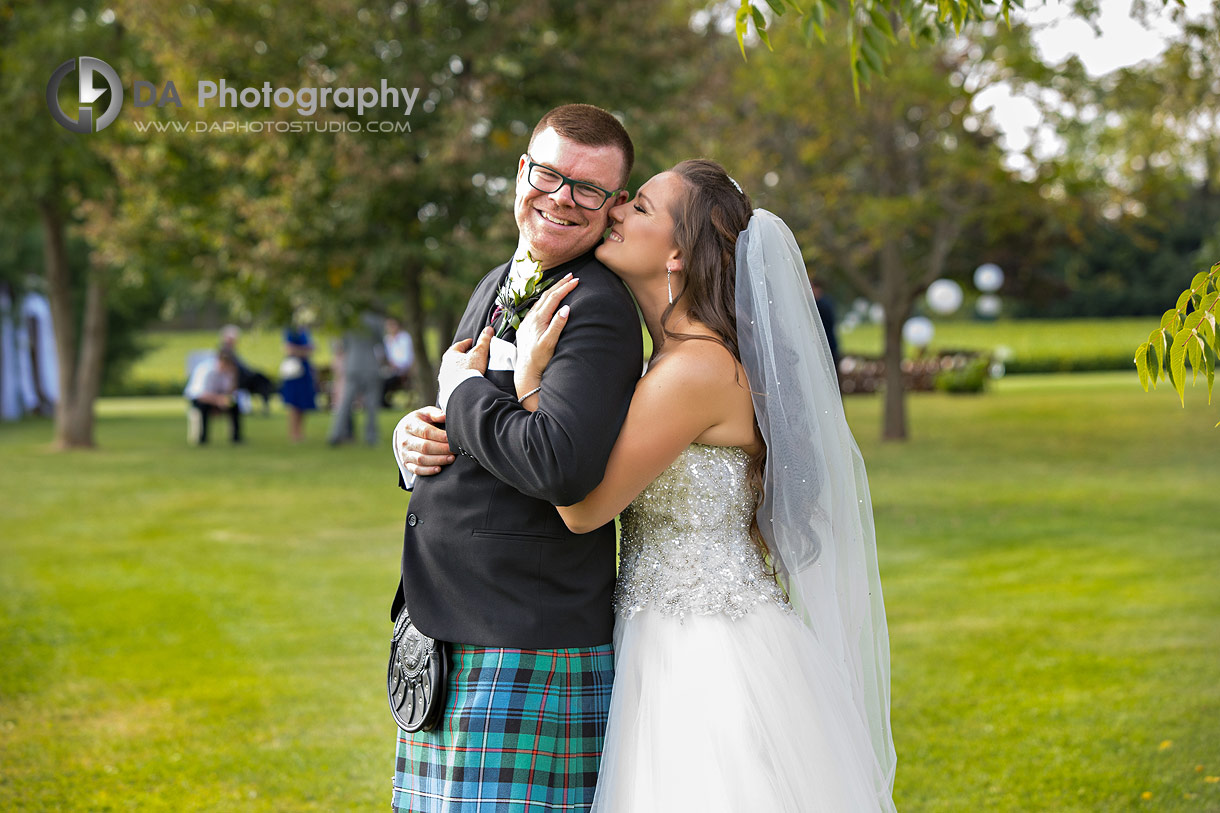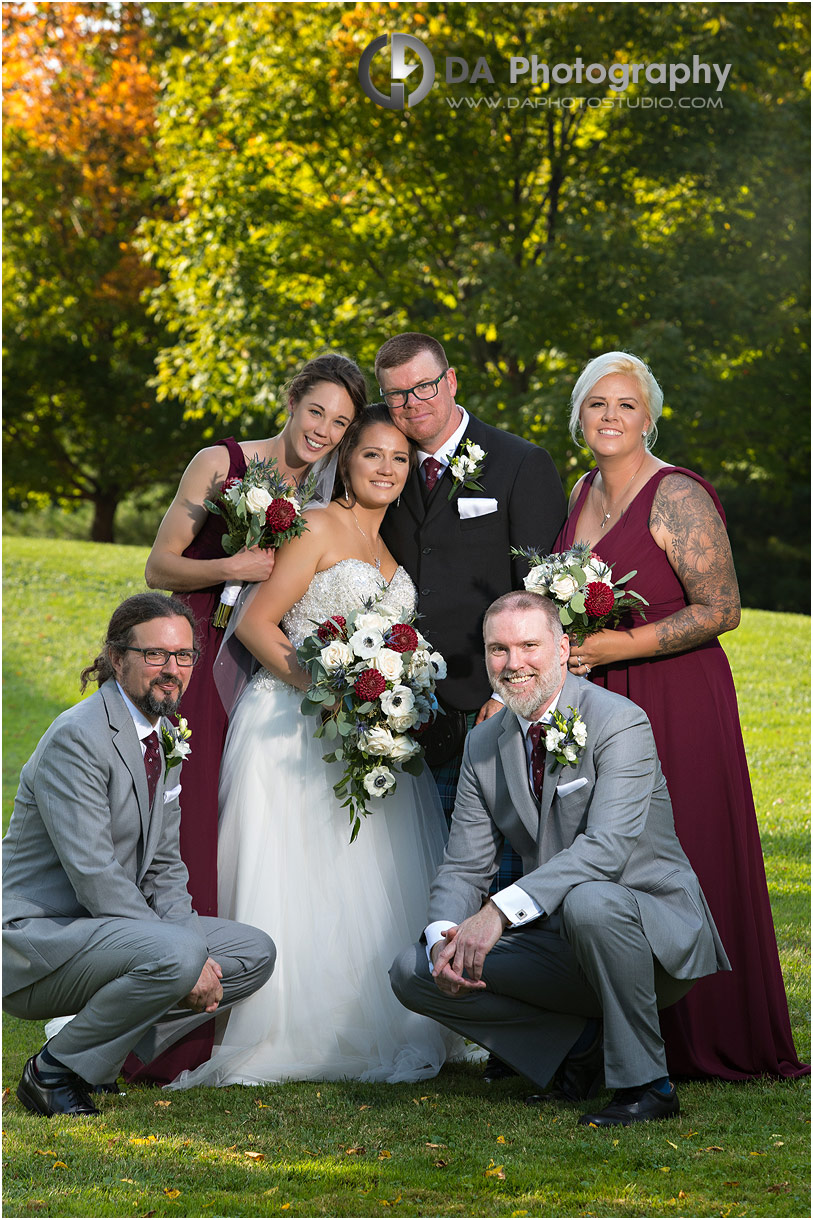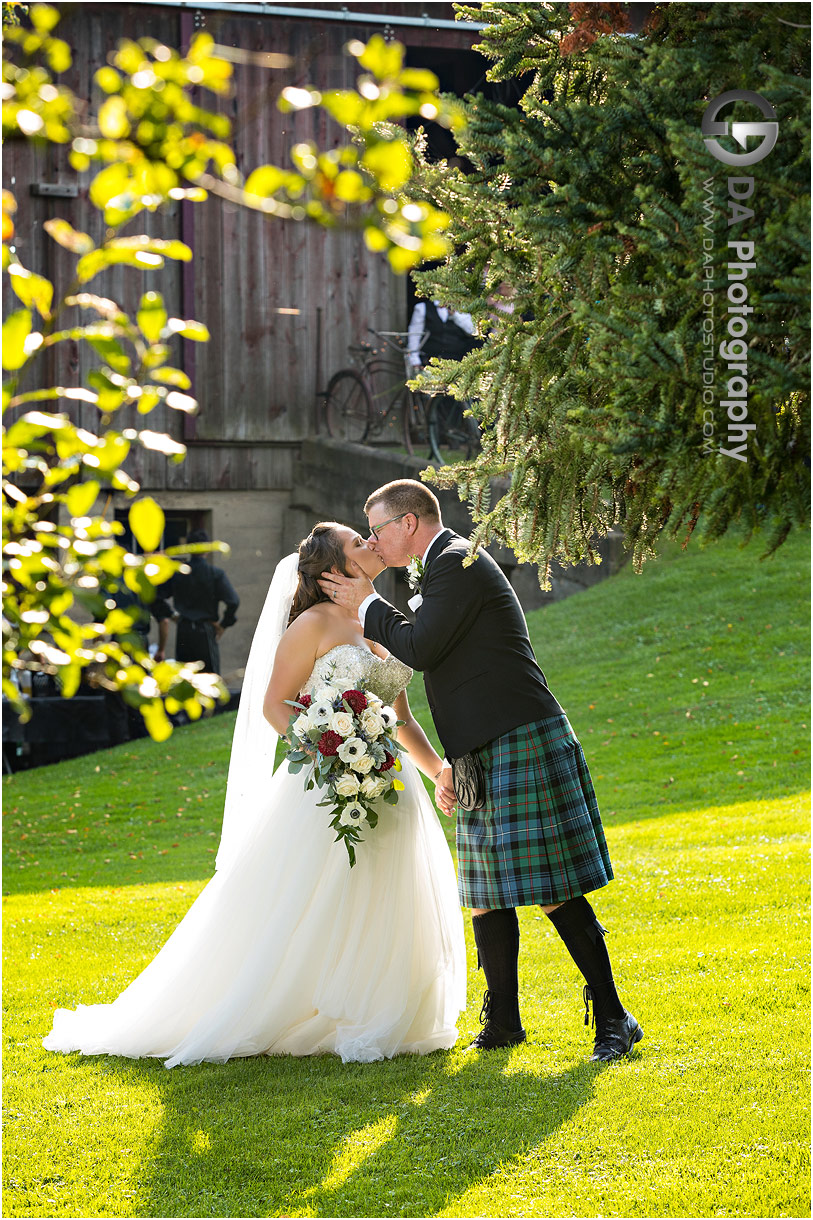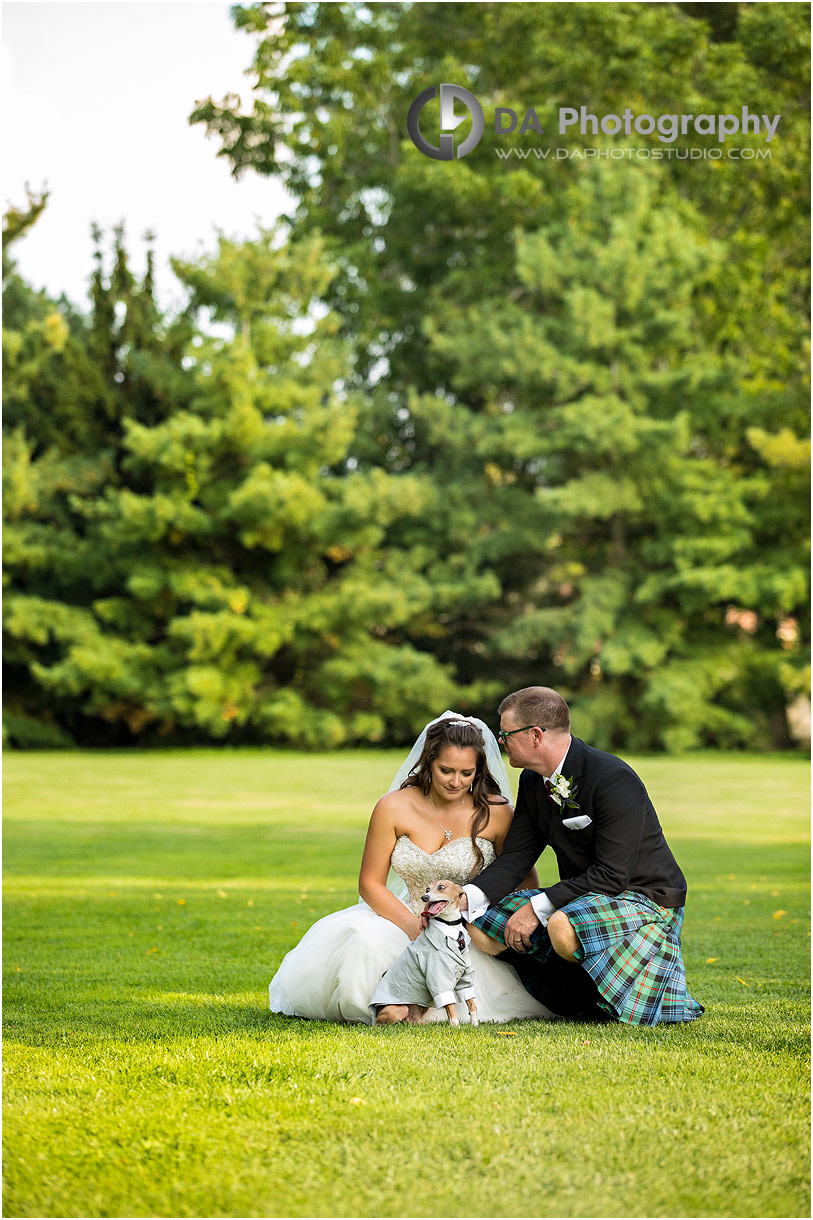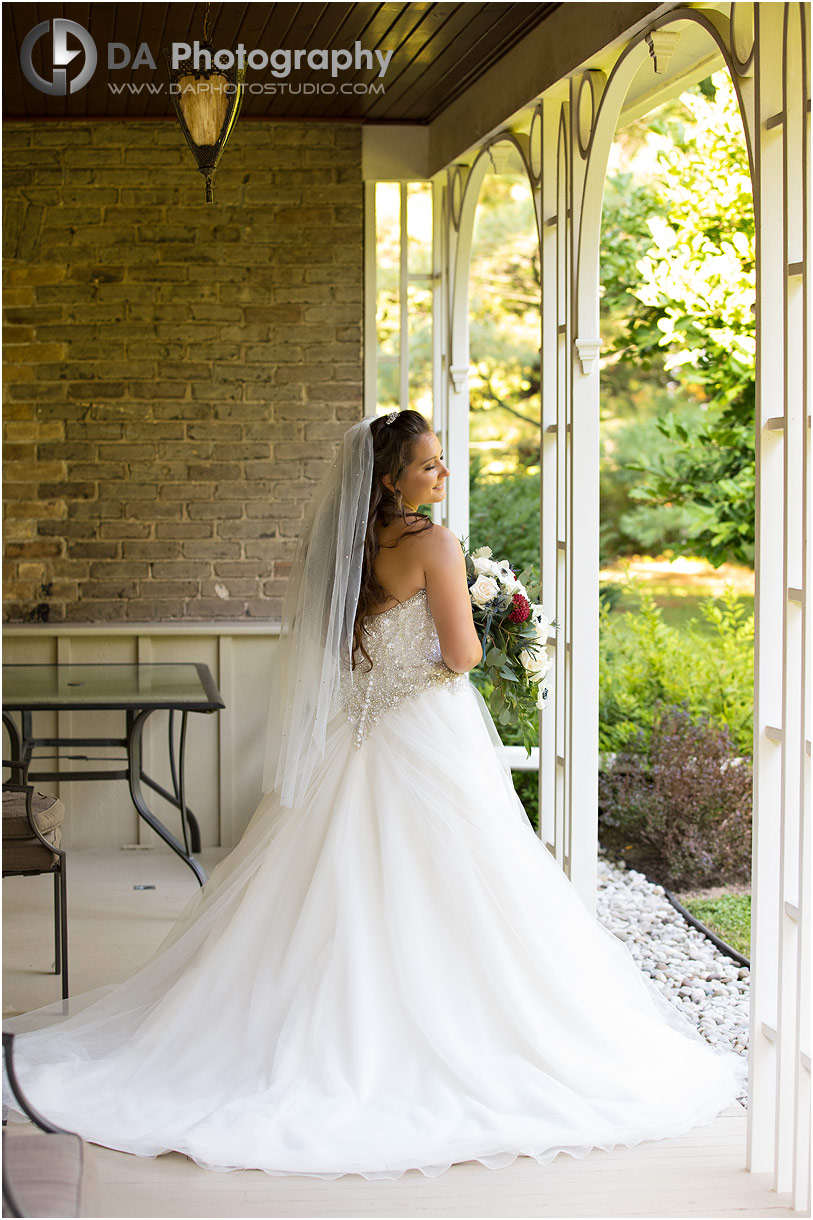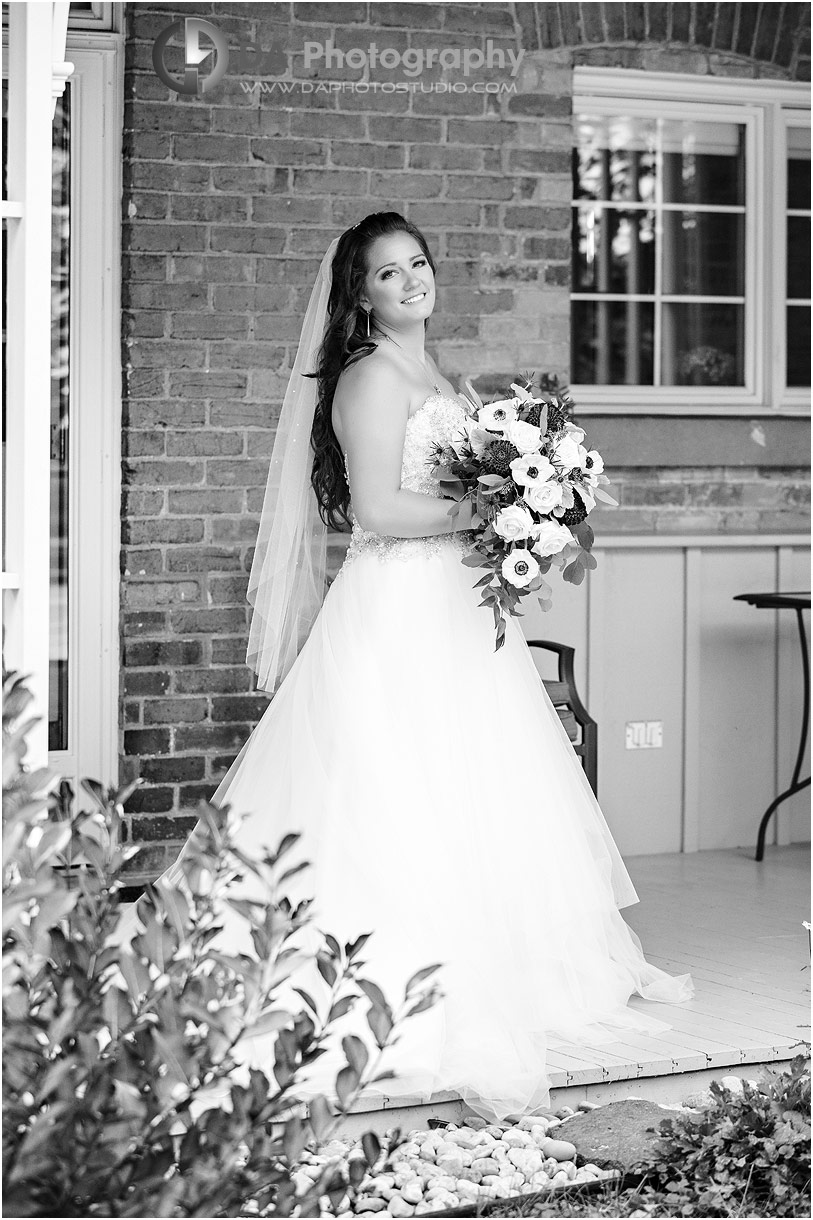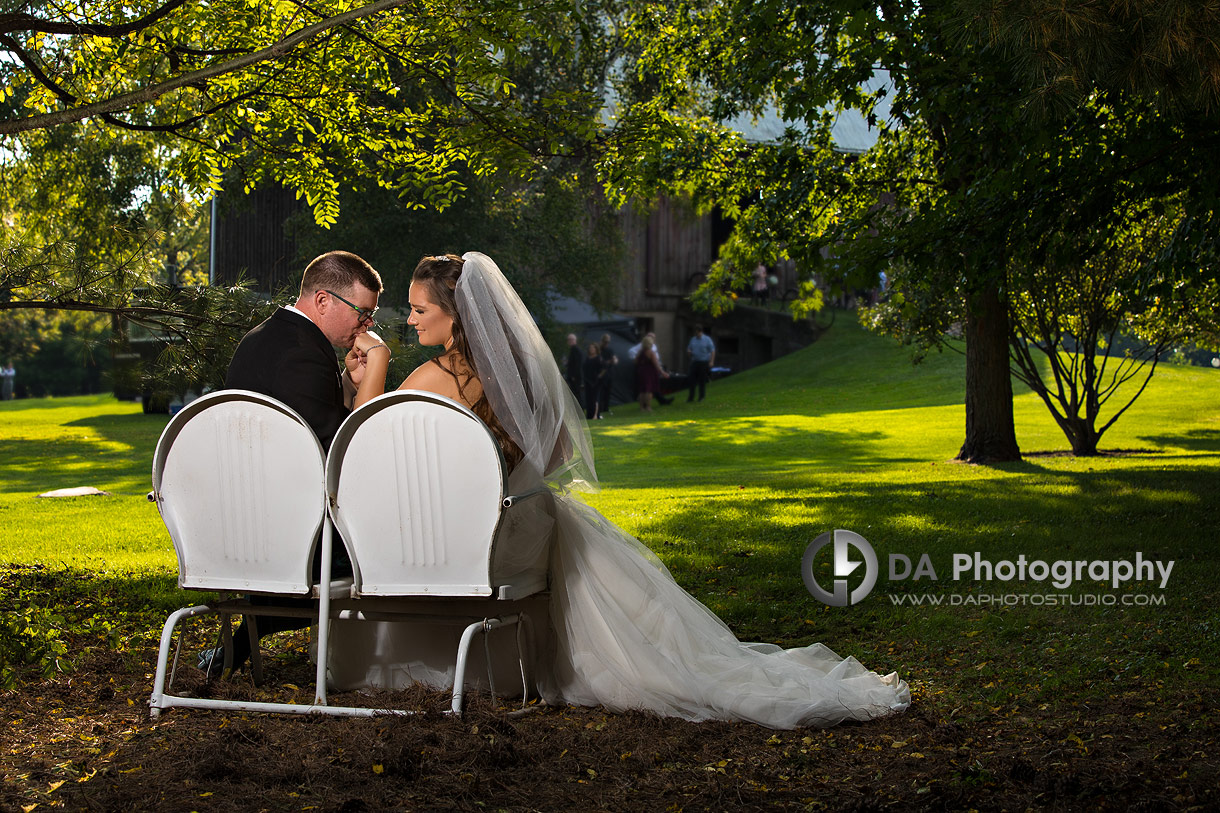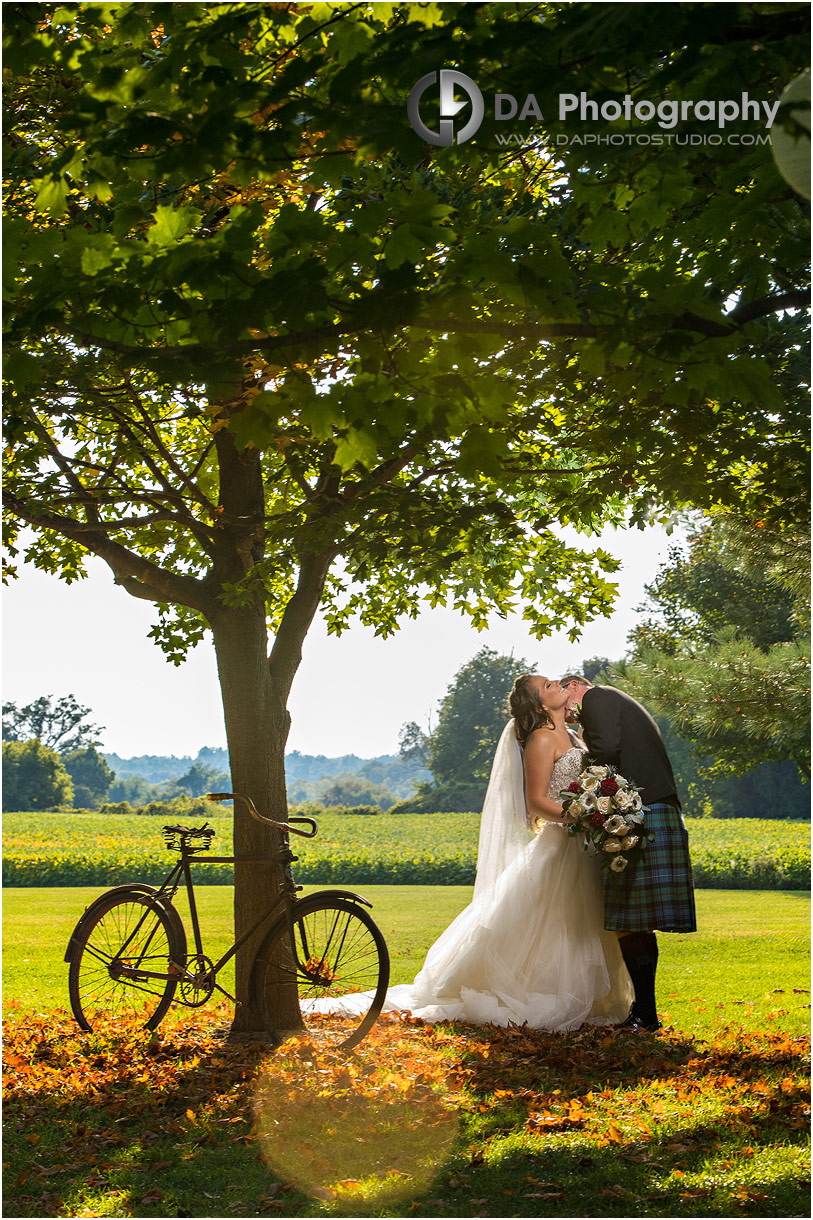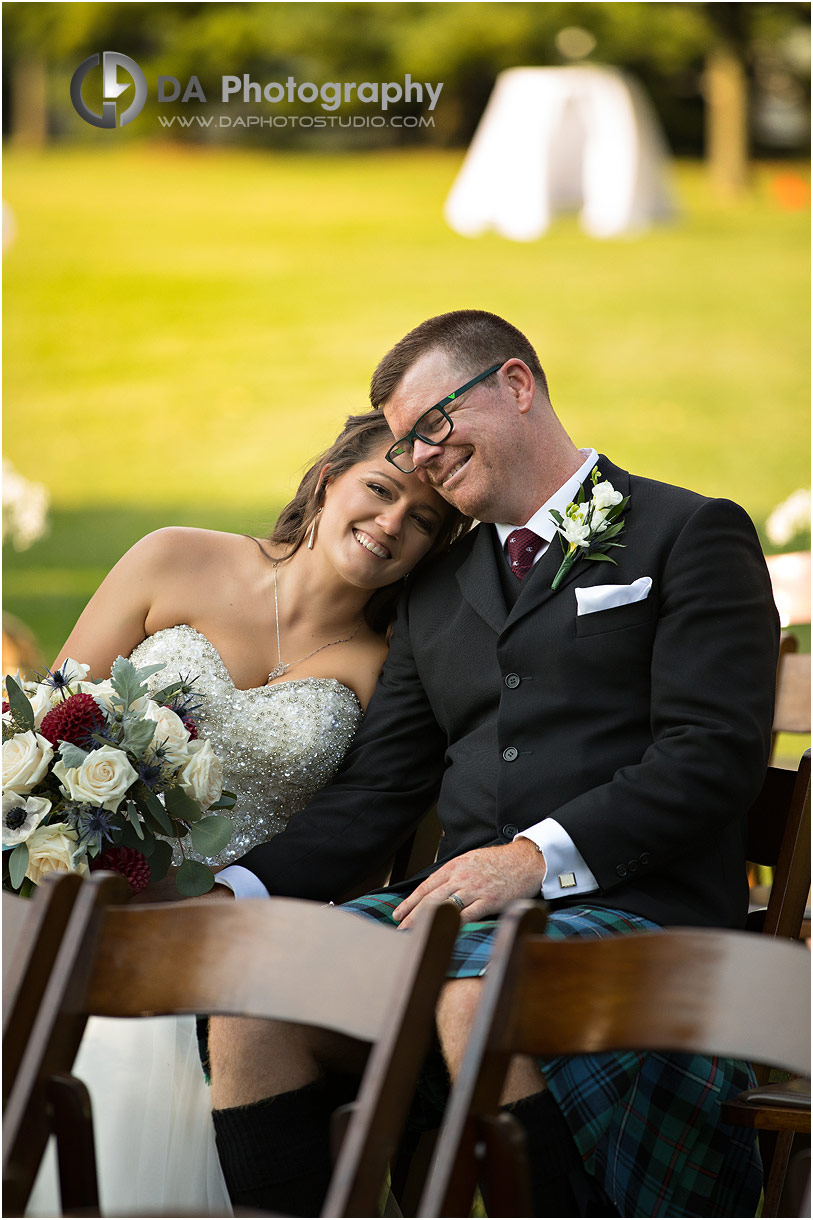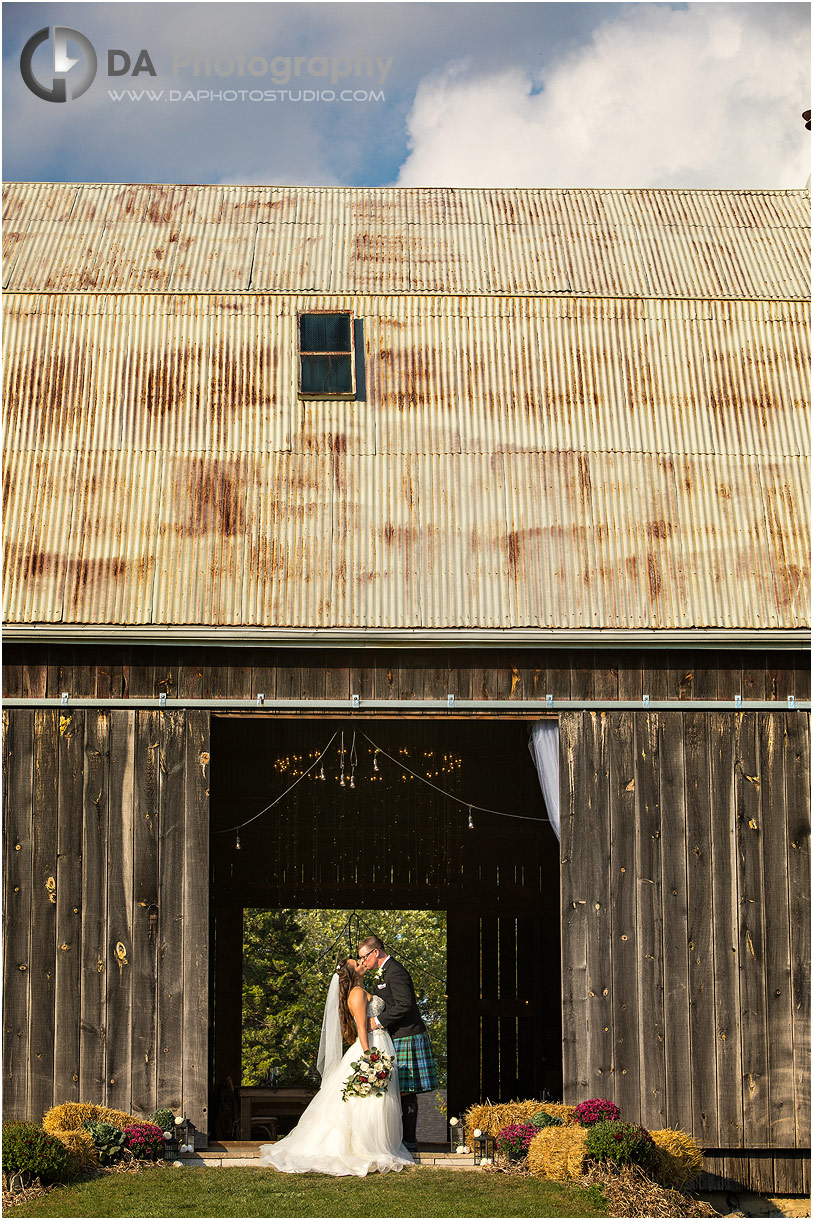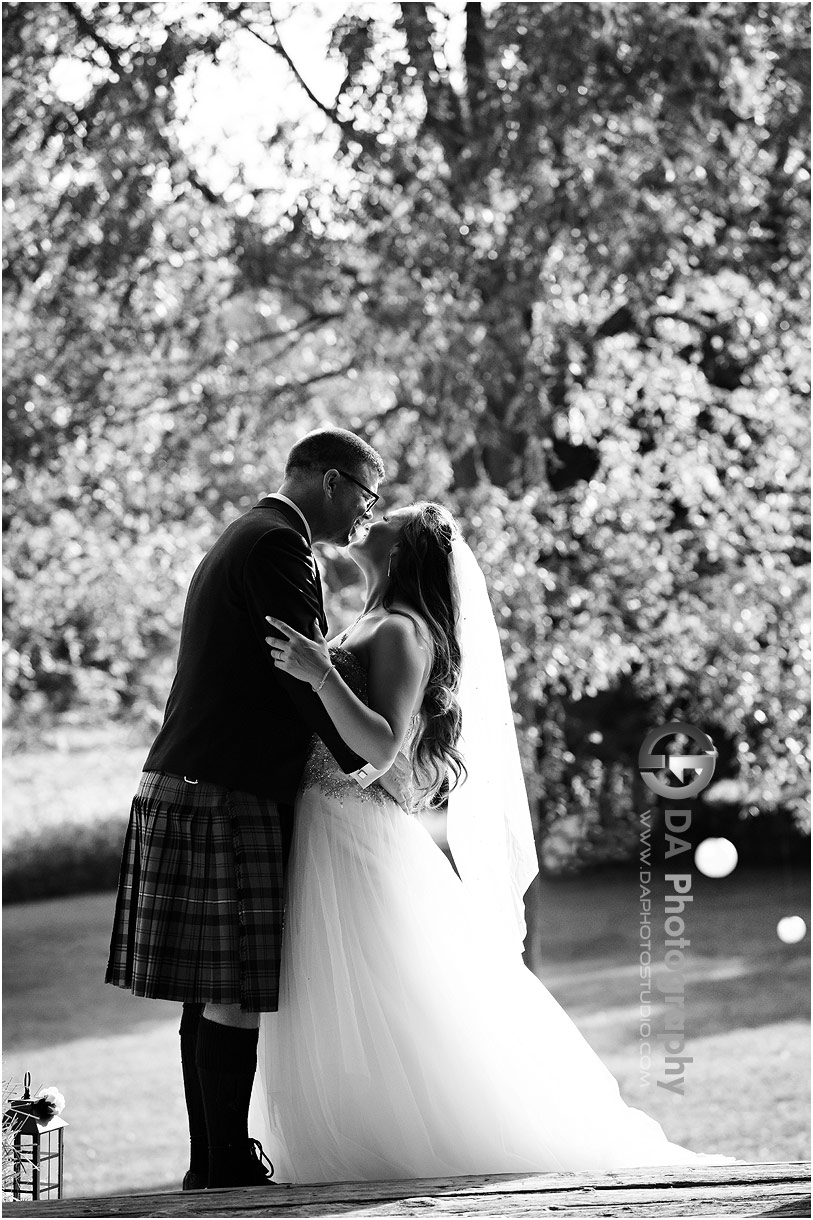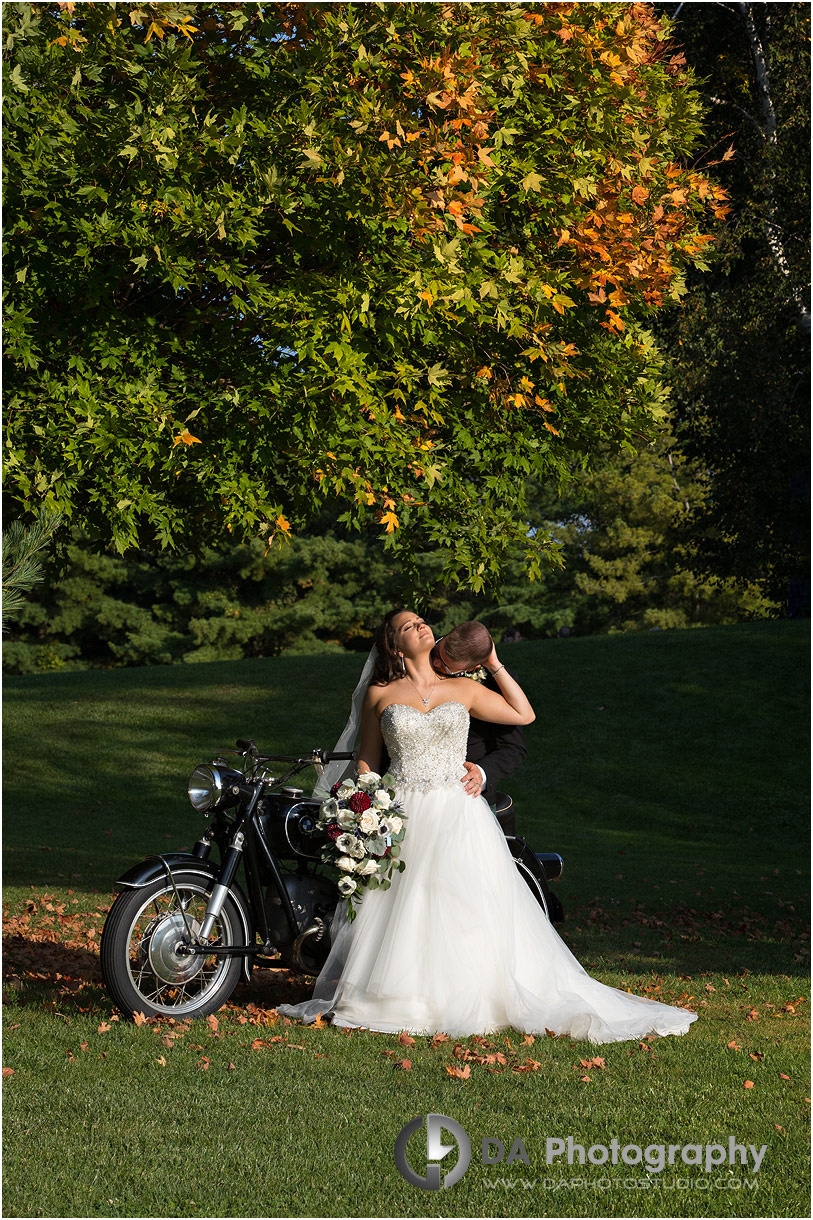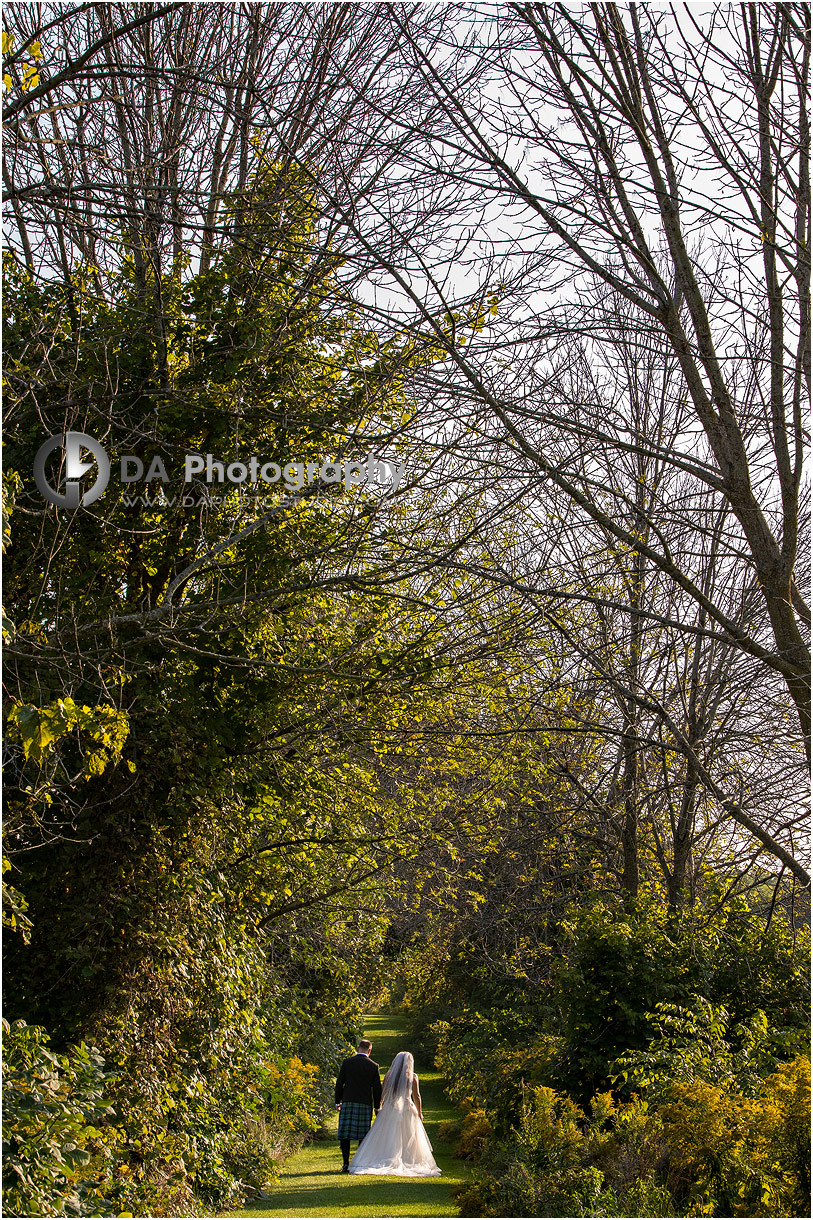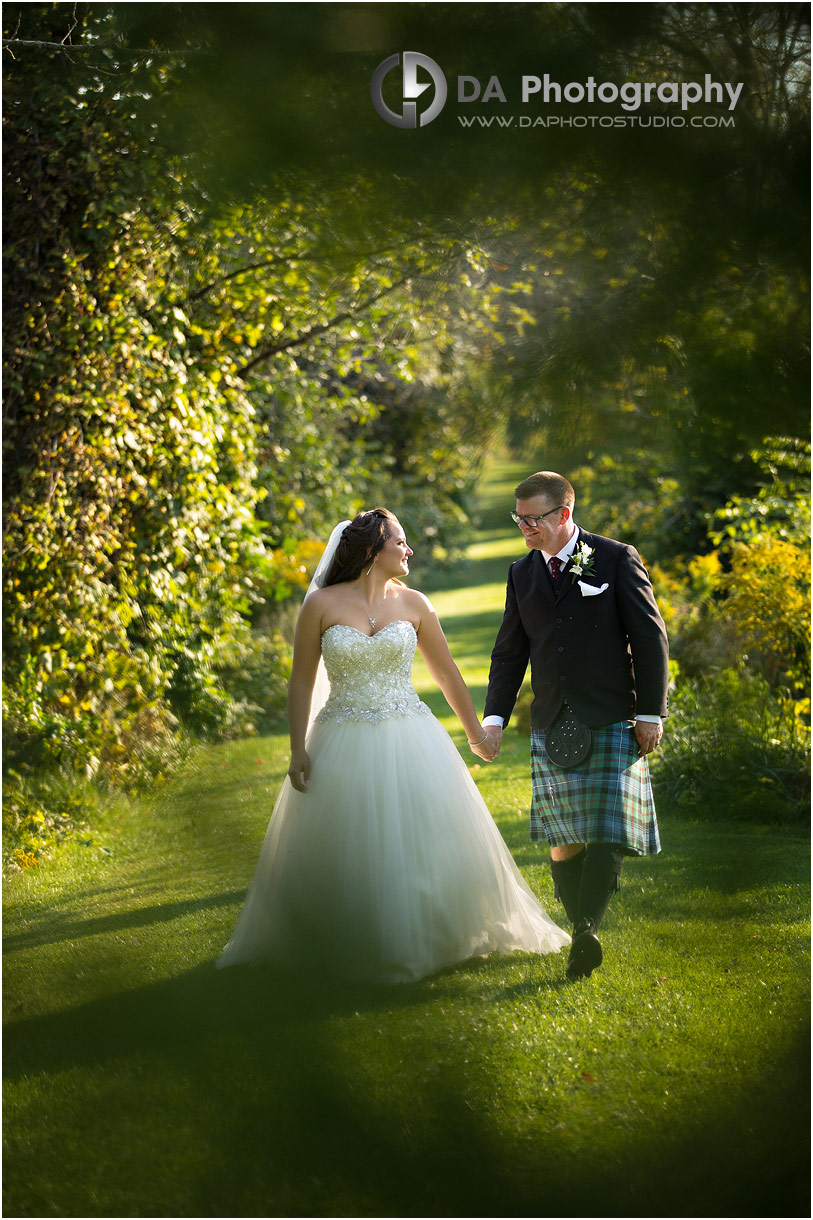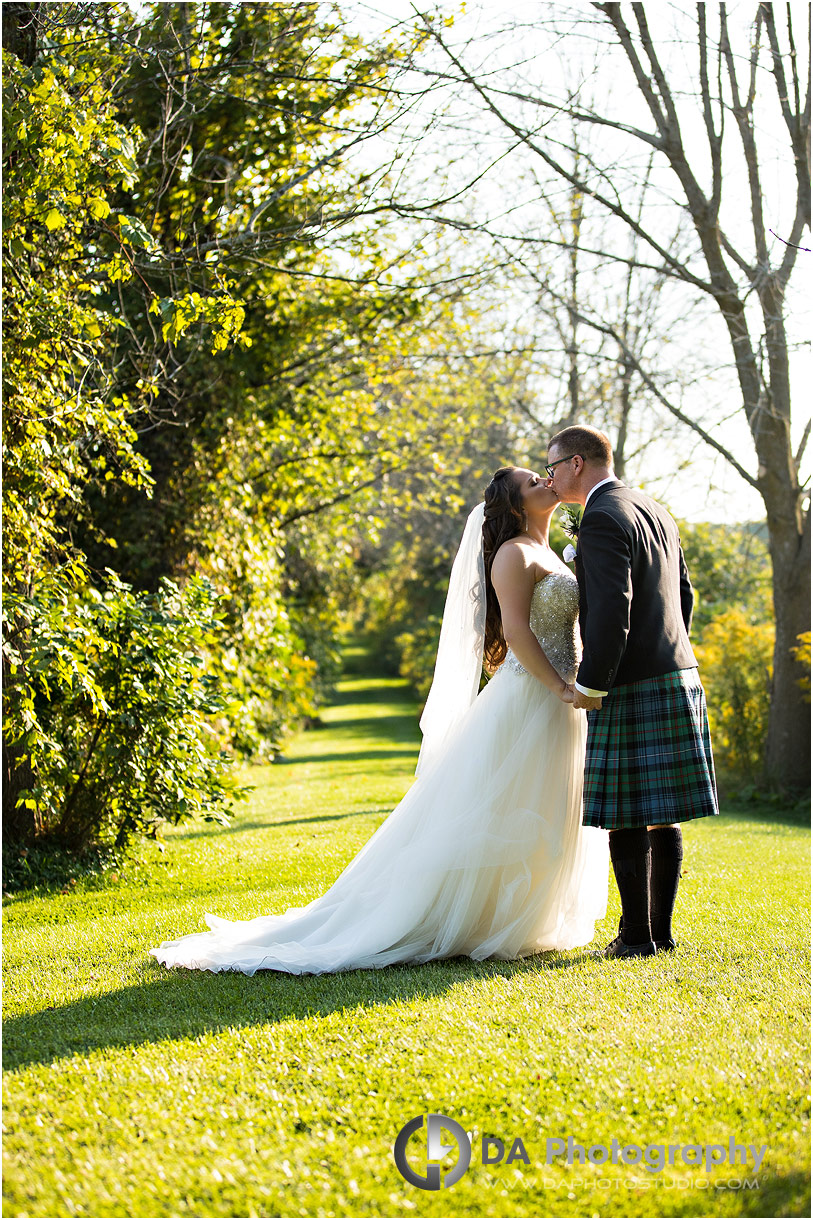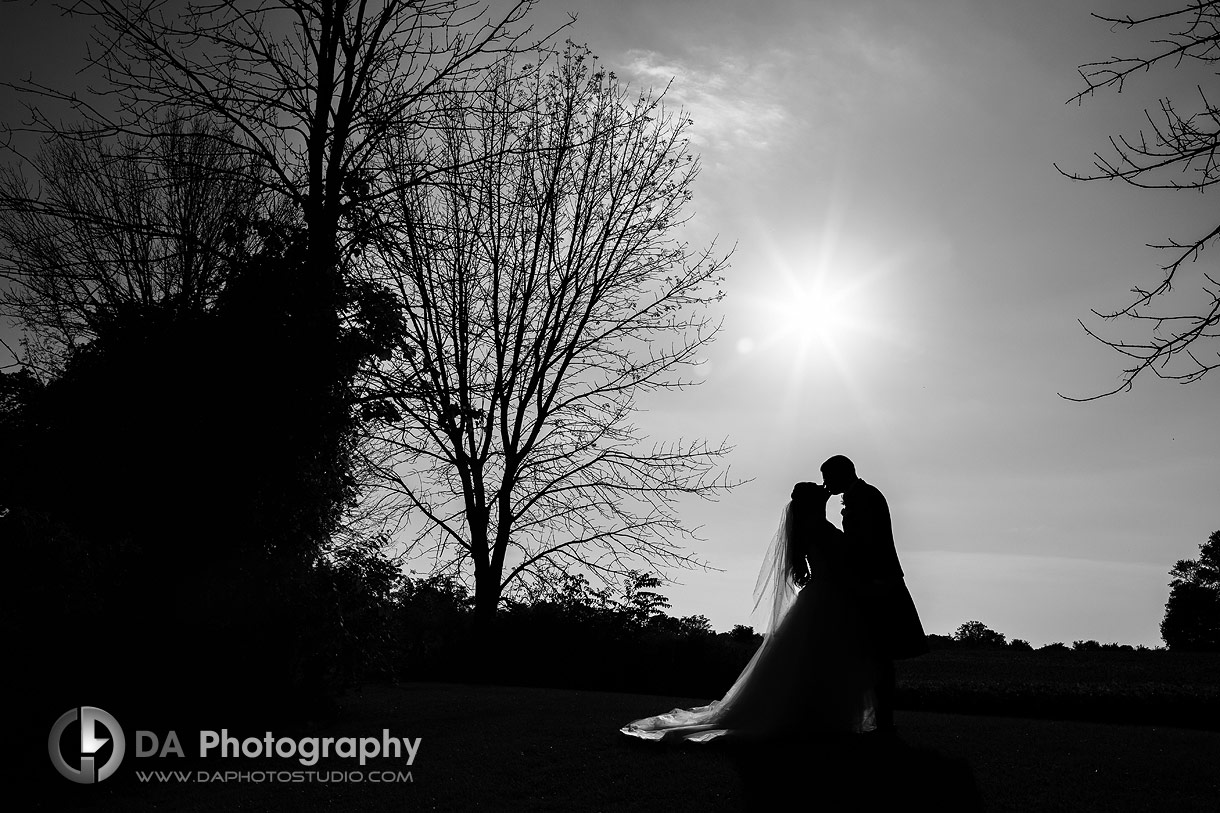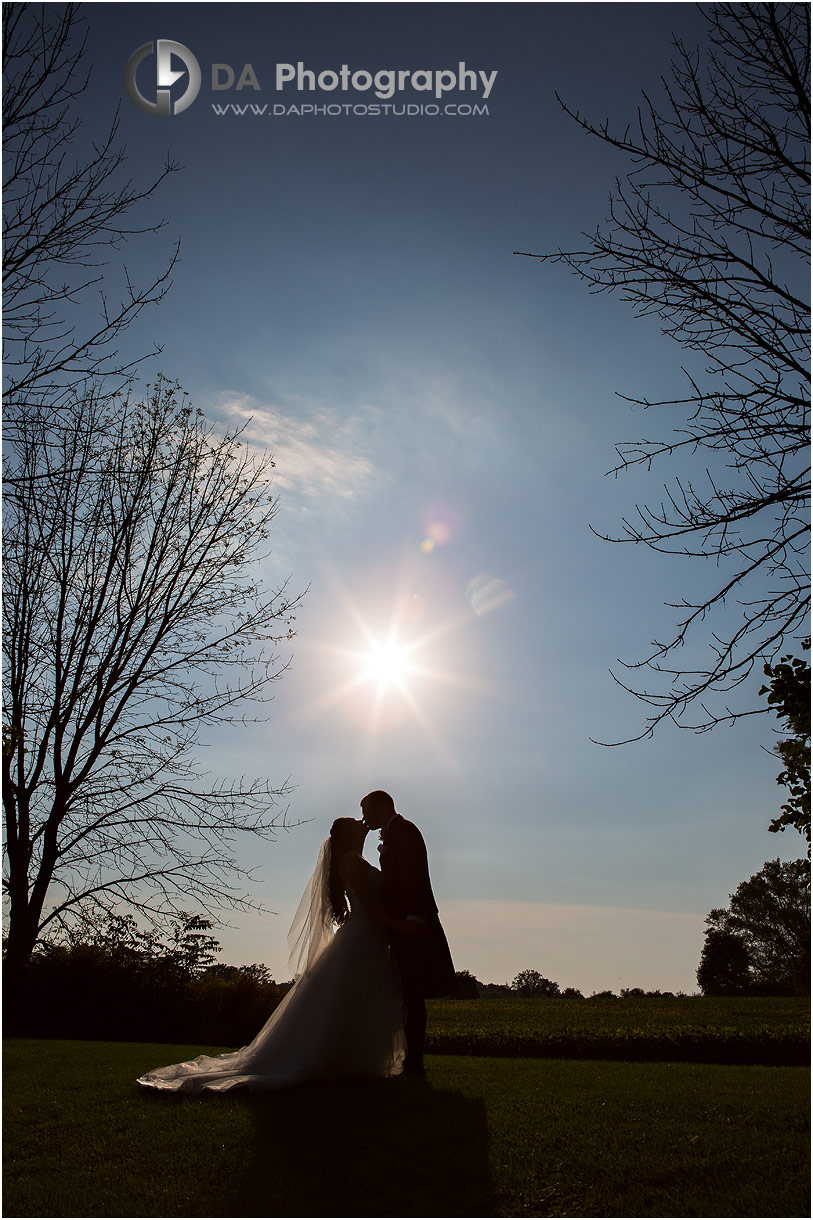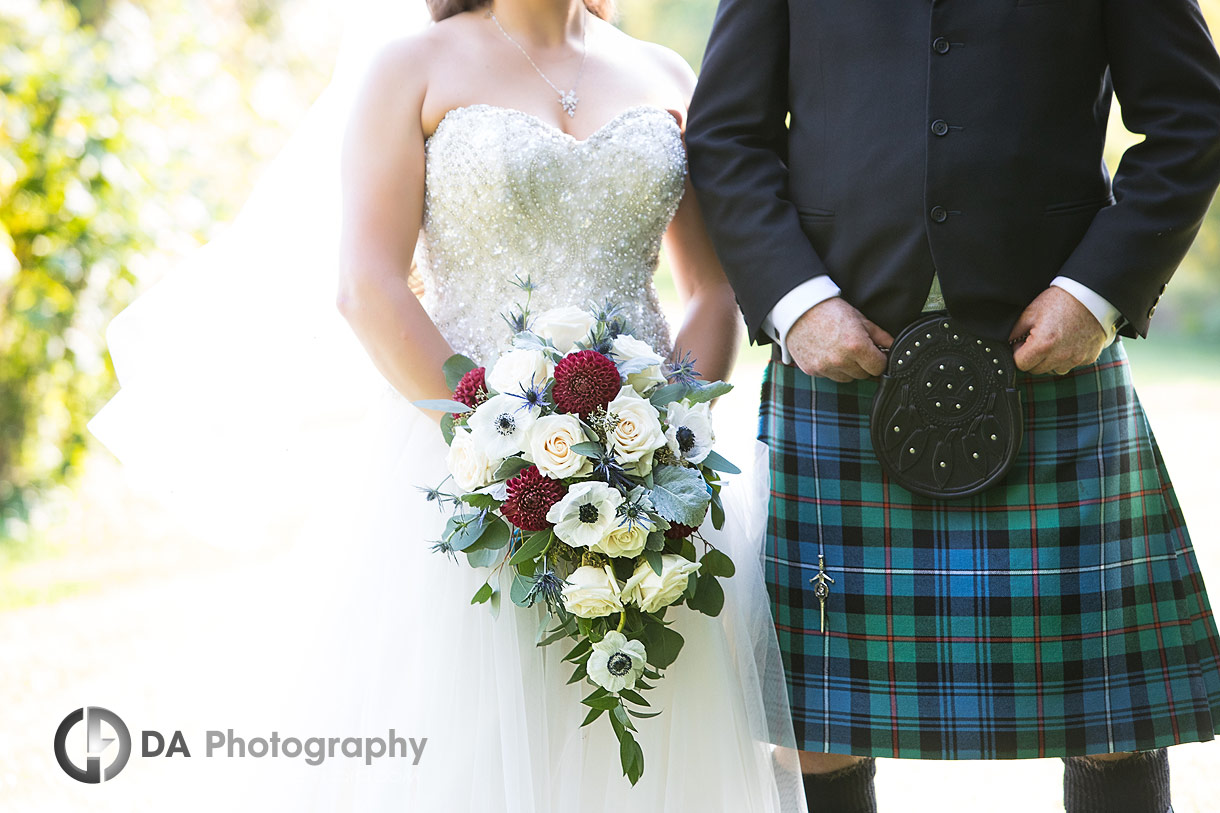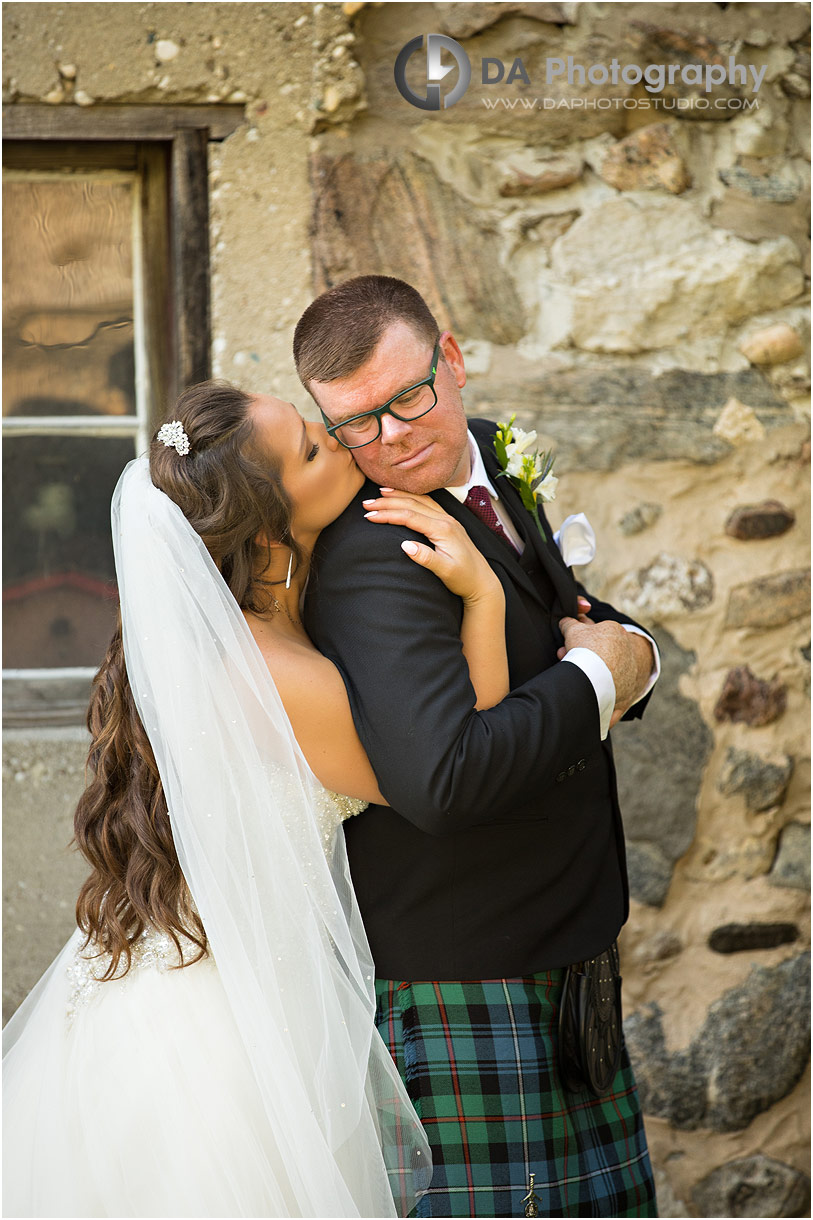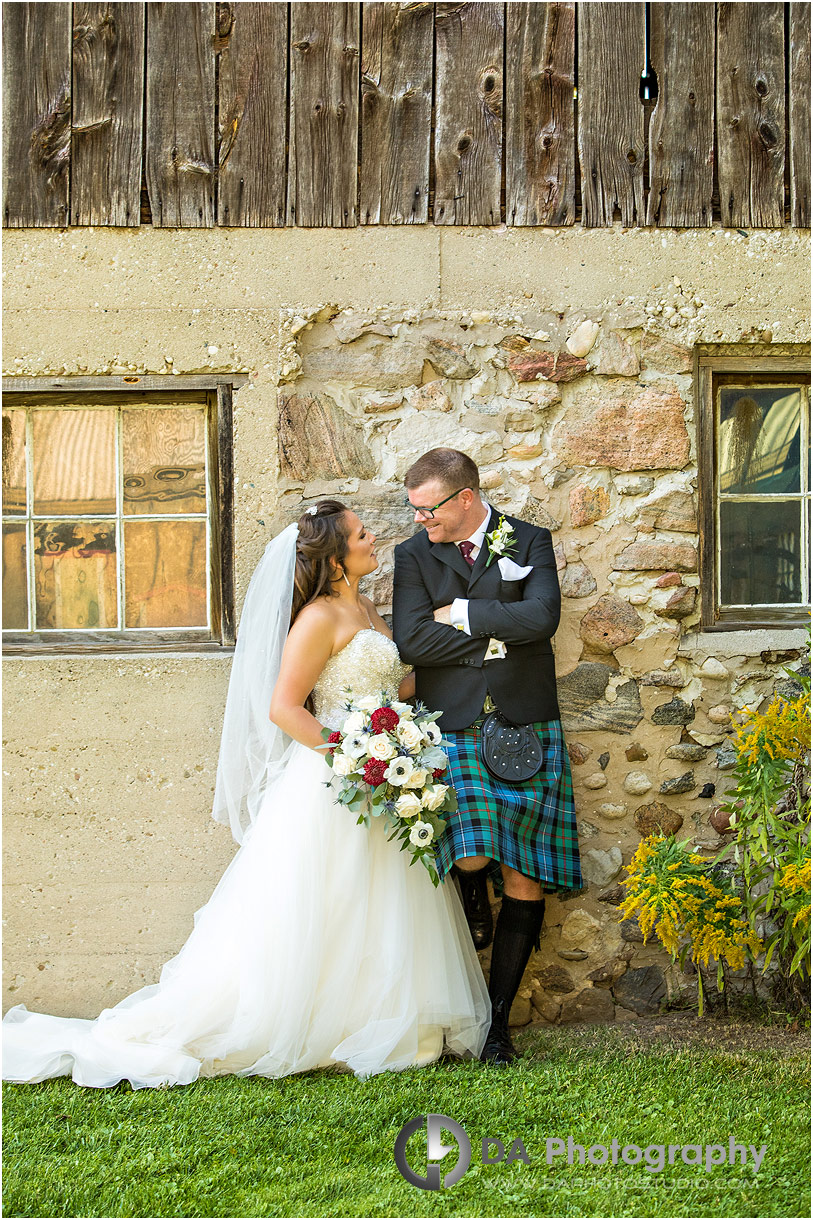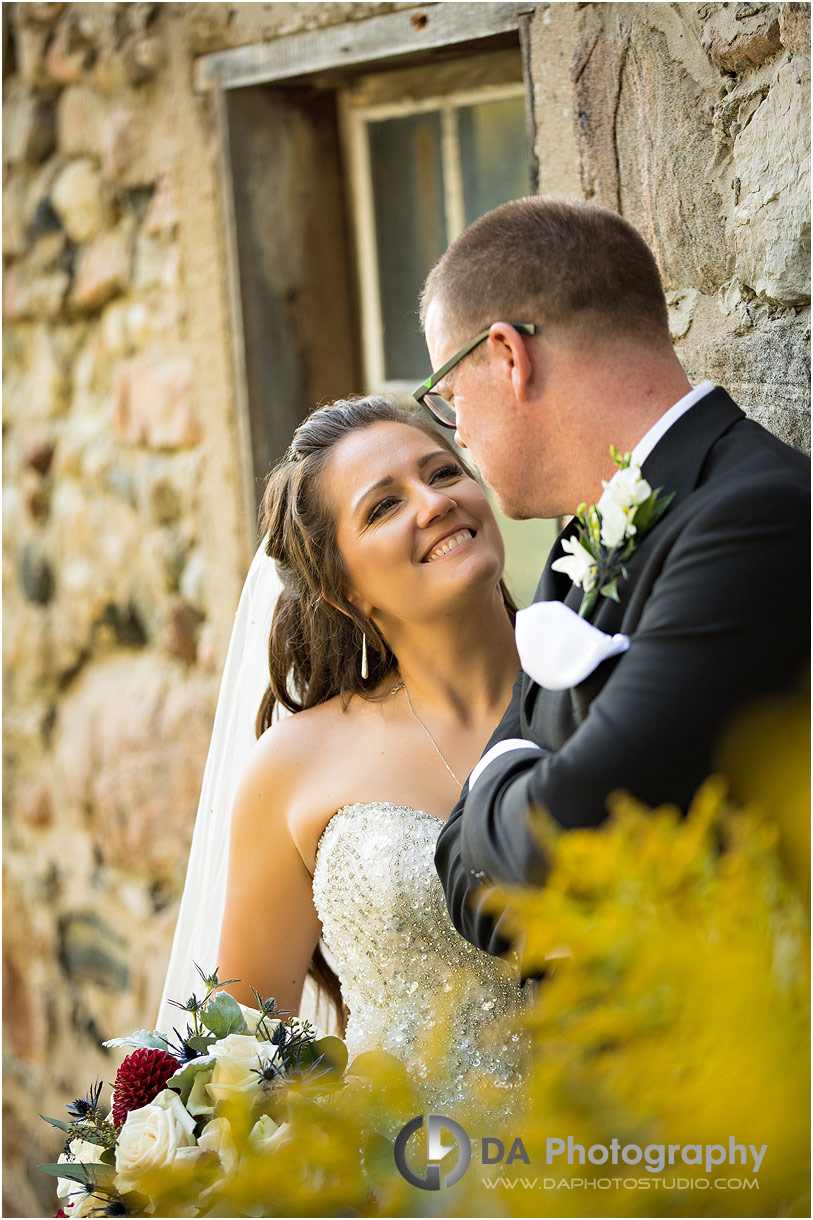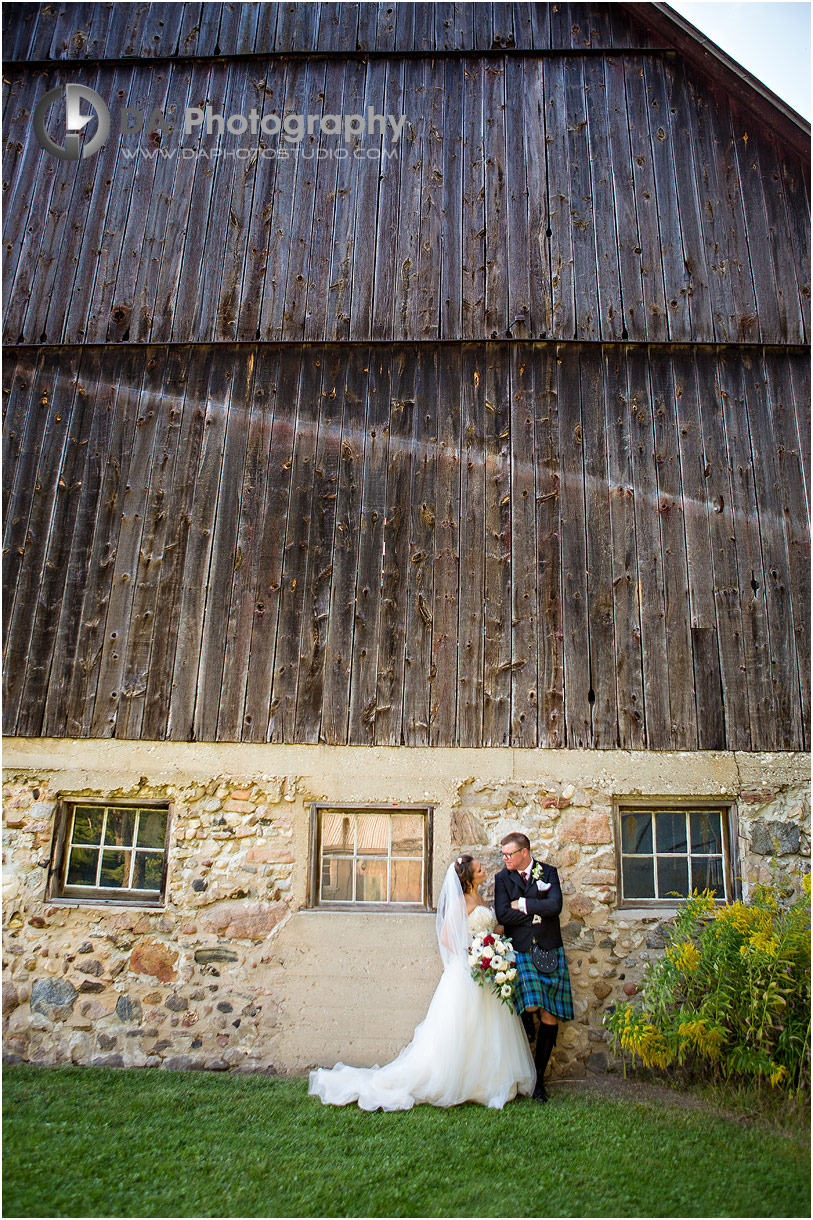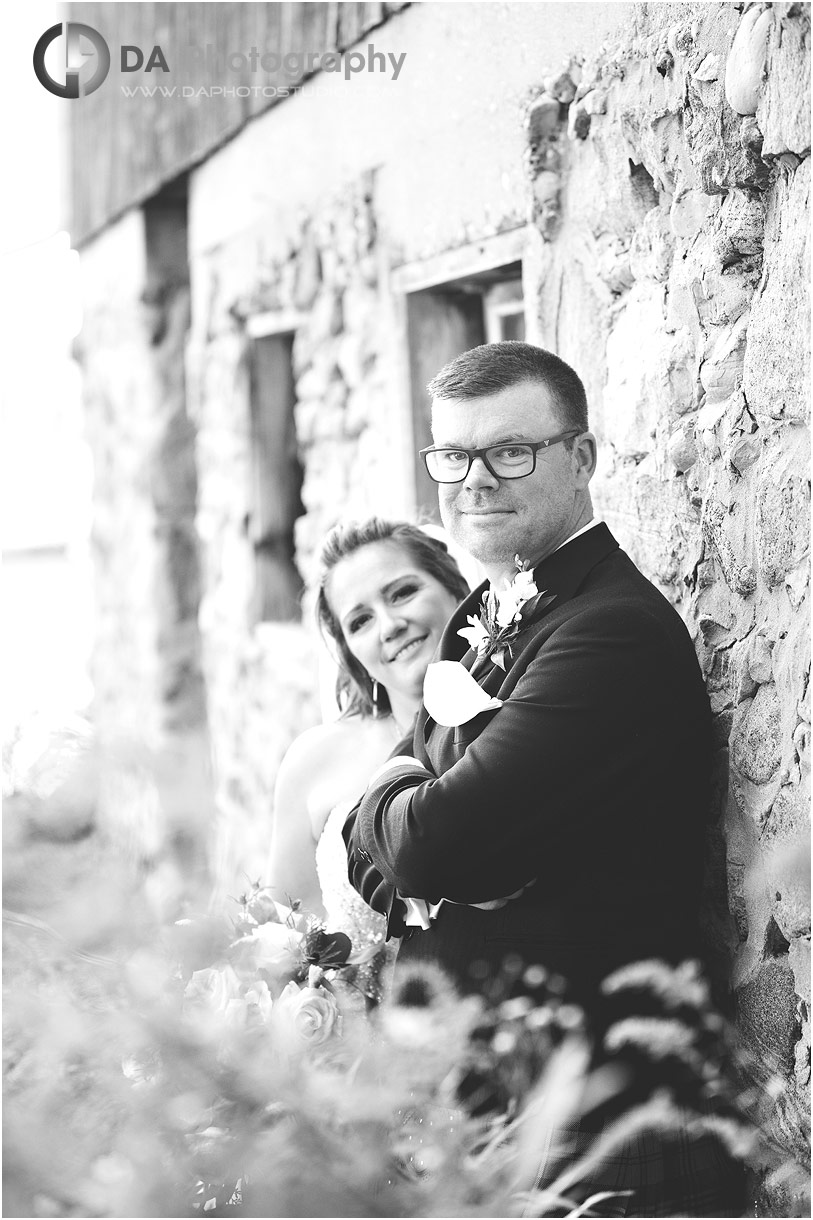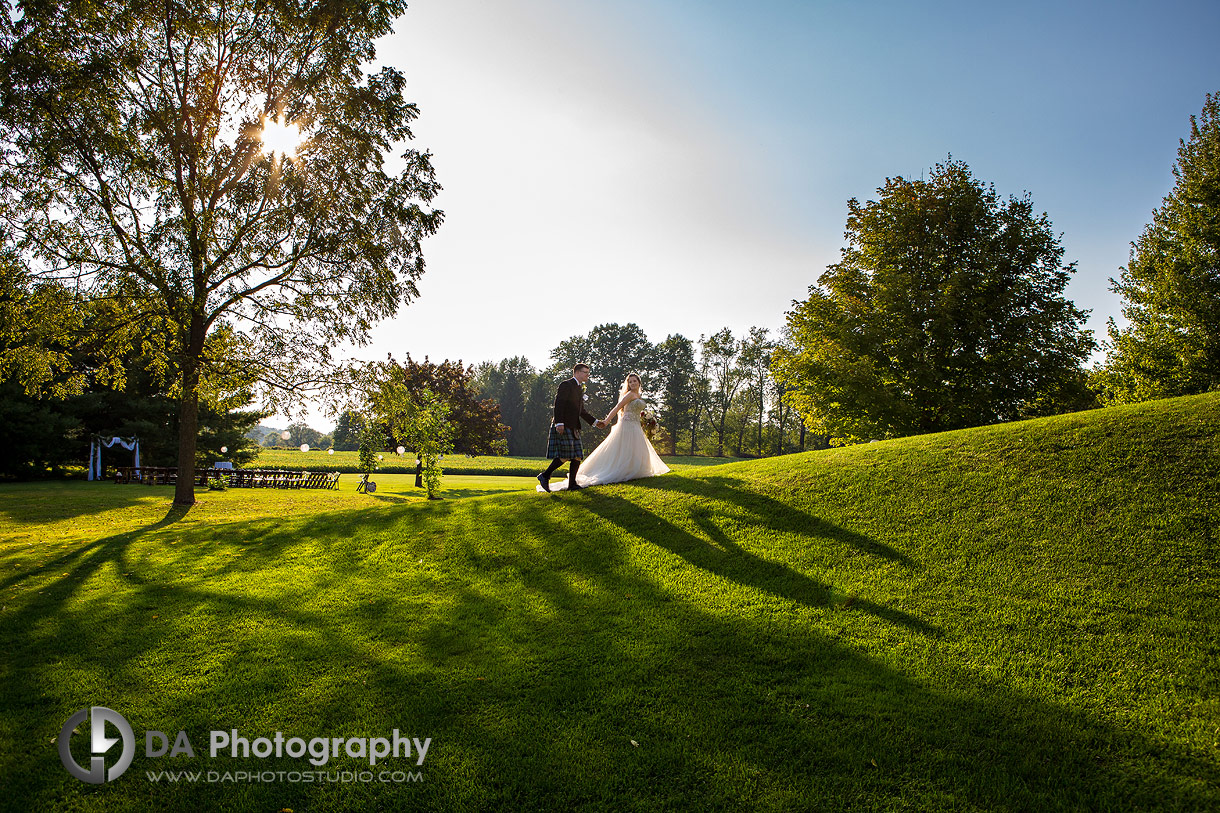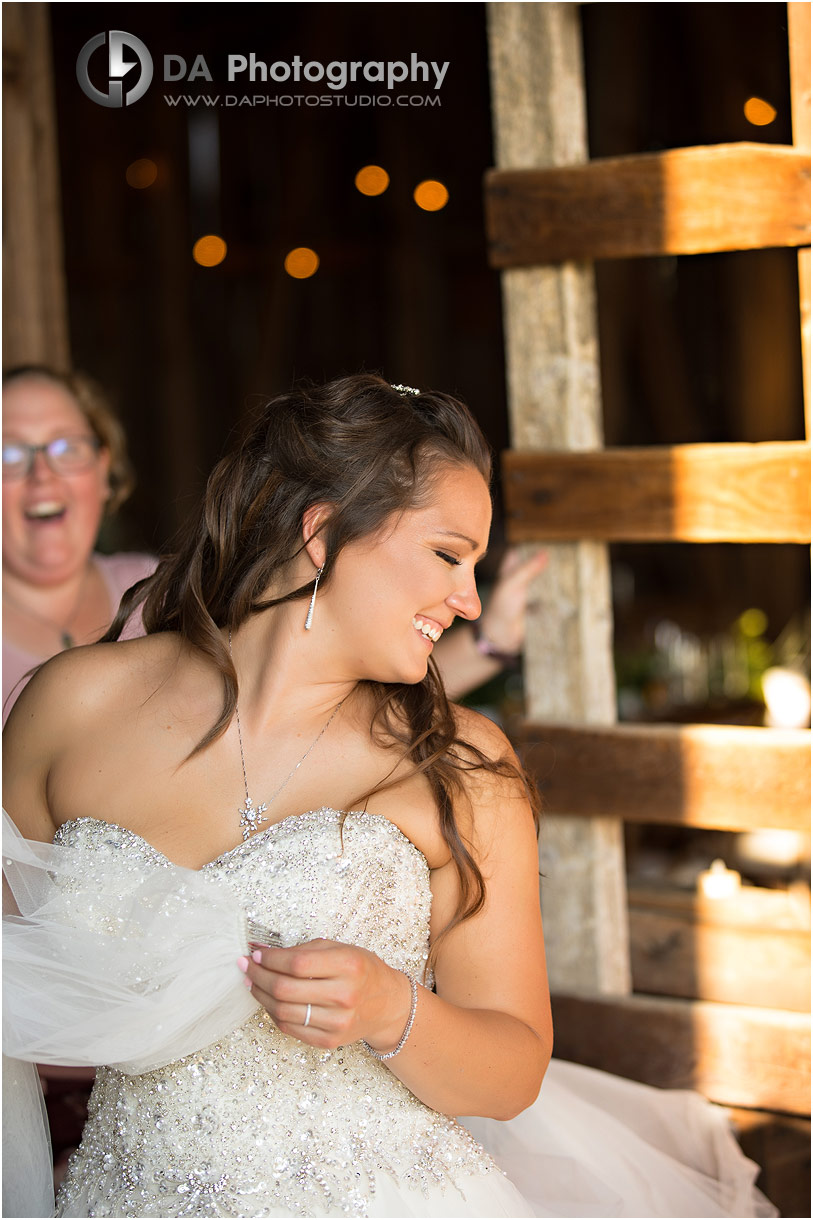 Nighttime session photos at a barn wedding
As I always say, each nighttime photo session is unique to each couple's wedding day and this was definitely not an exception to the rule! I ensured to document all of the paper lanterns set up around the entrance of the barn in this special intimate moment.
As I have been always saying each nighttime session is different from each other for sure this was unique one as well. I made sure to document all those paper lanterns that were set up at the entrance of the barn in this intimate moment. If I had more time, I could have easily worked for another 30 minutes with all of the various creative potential.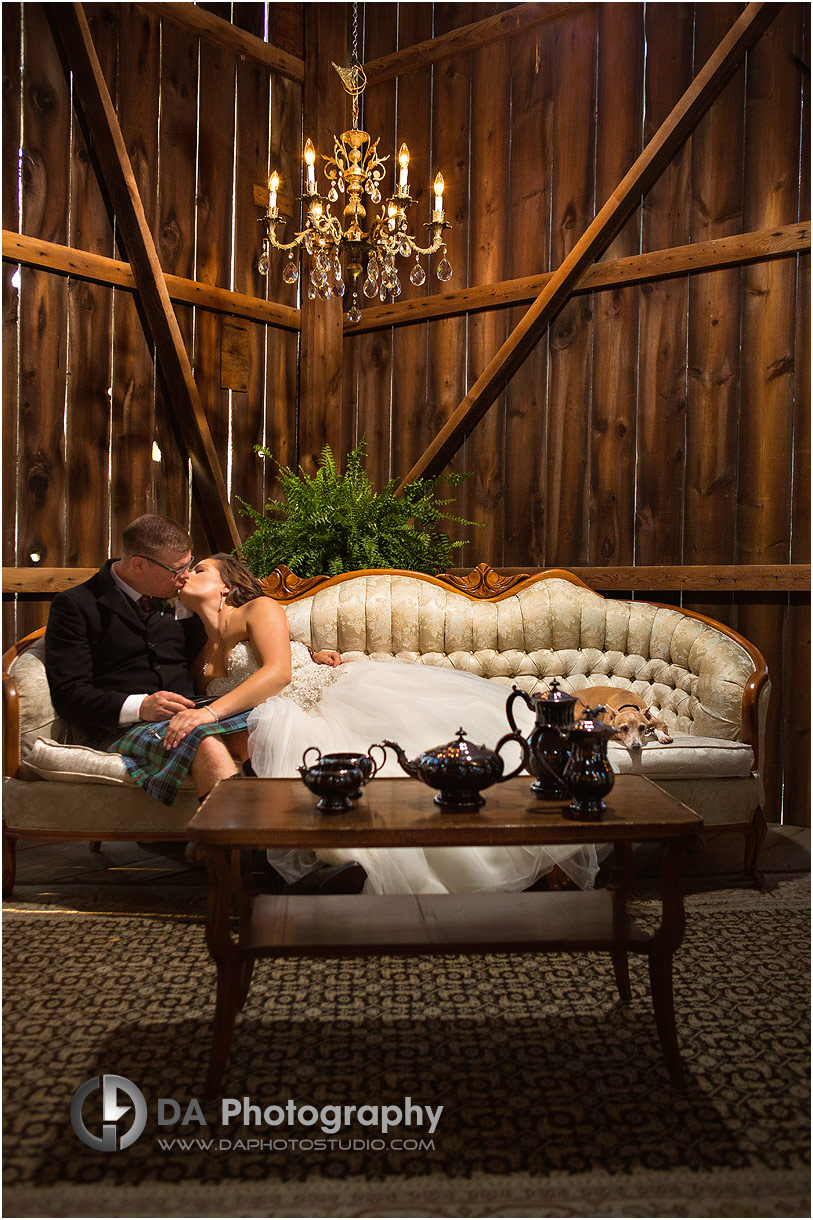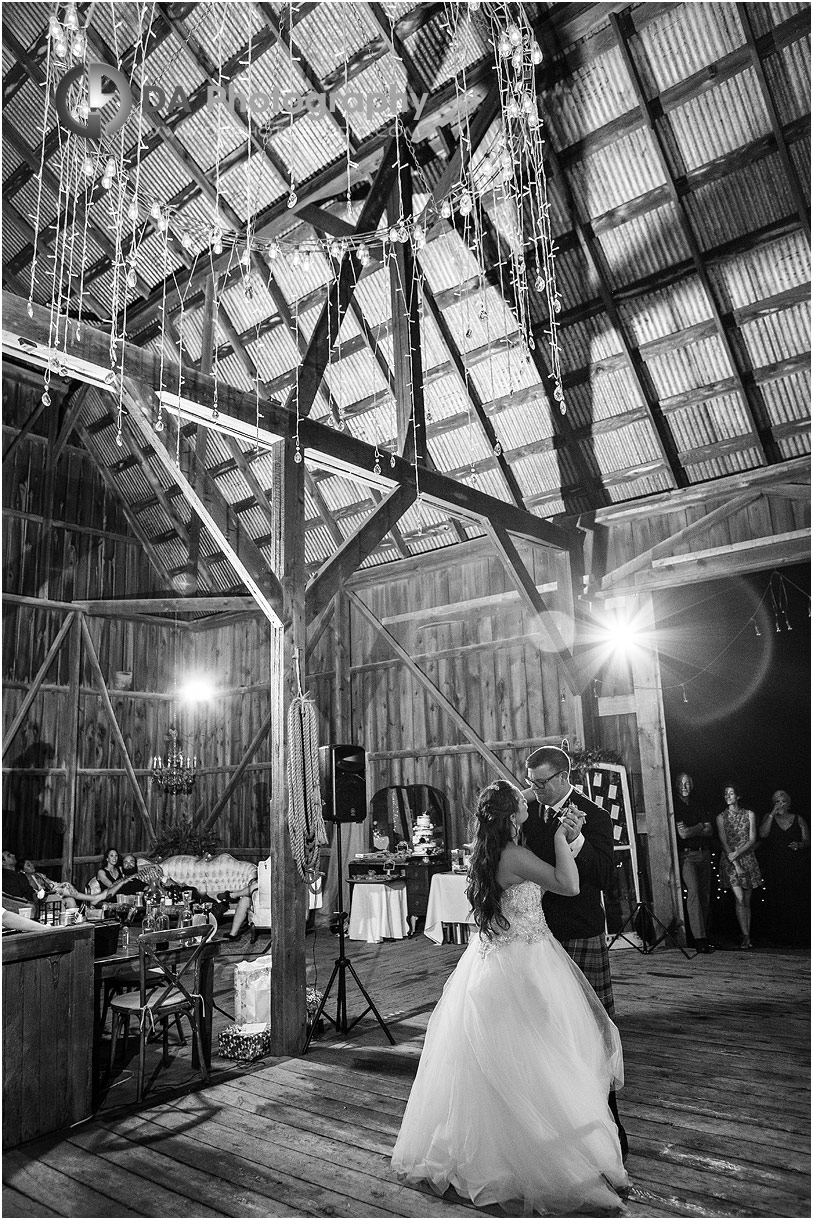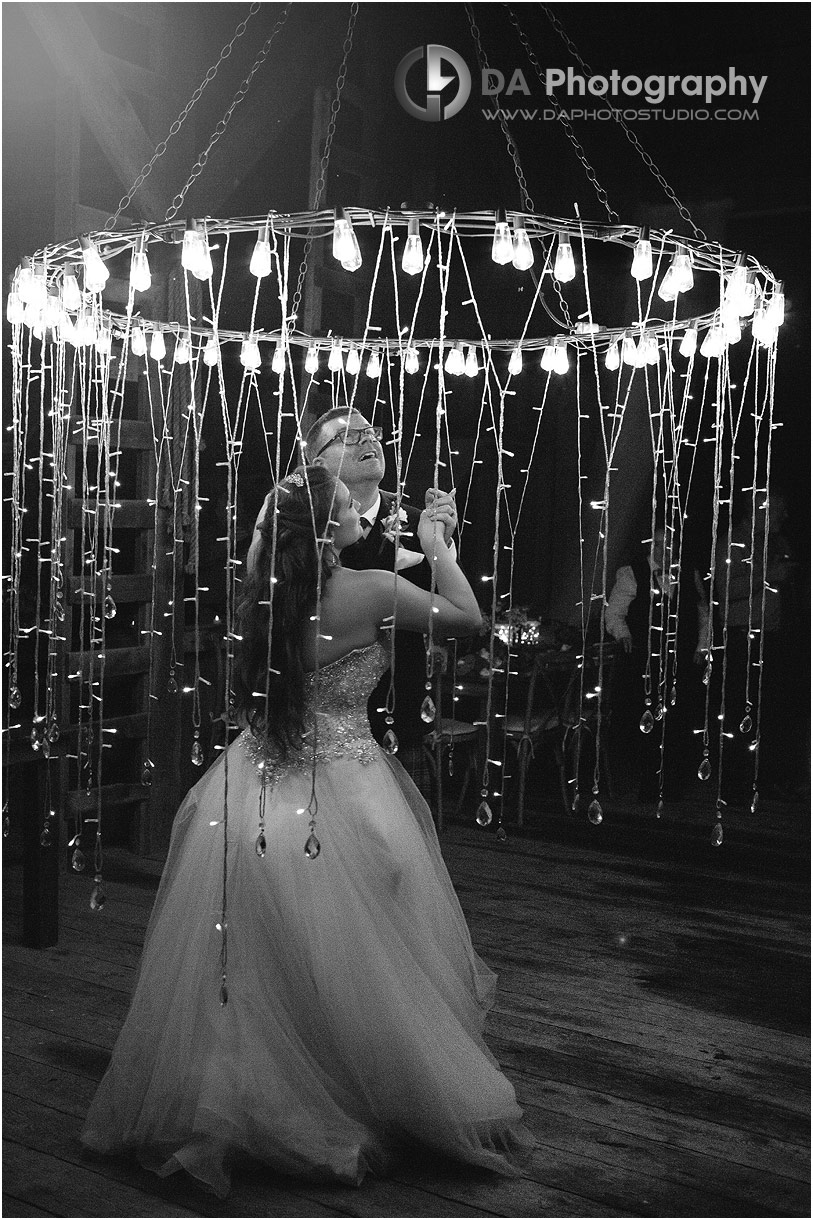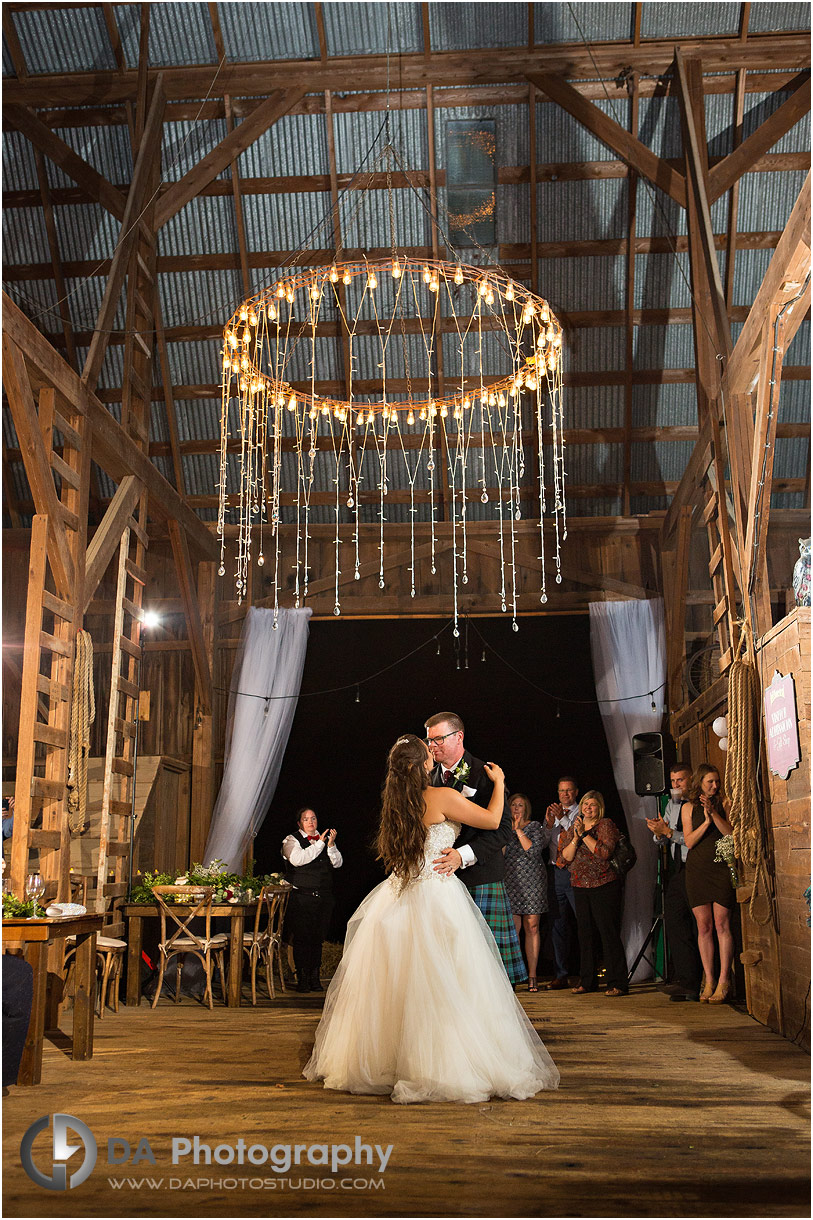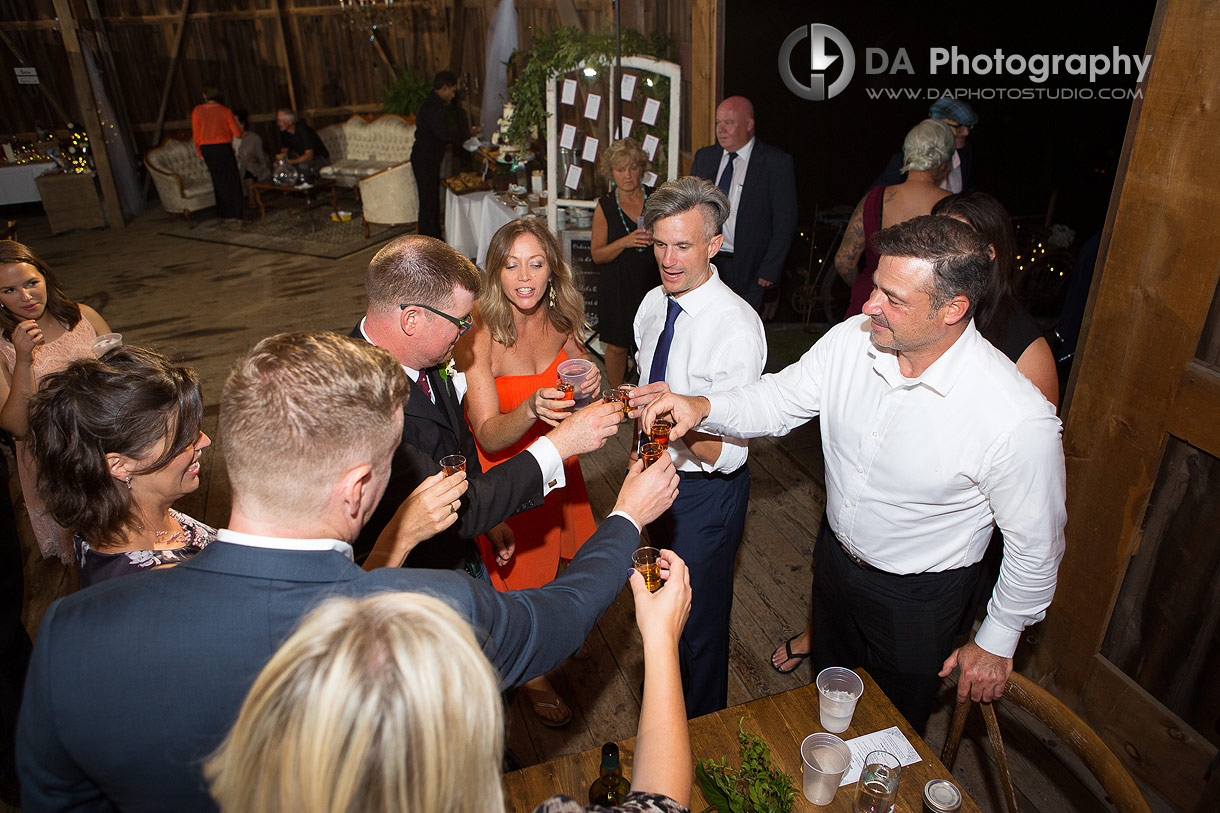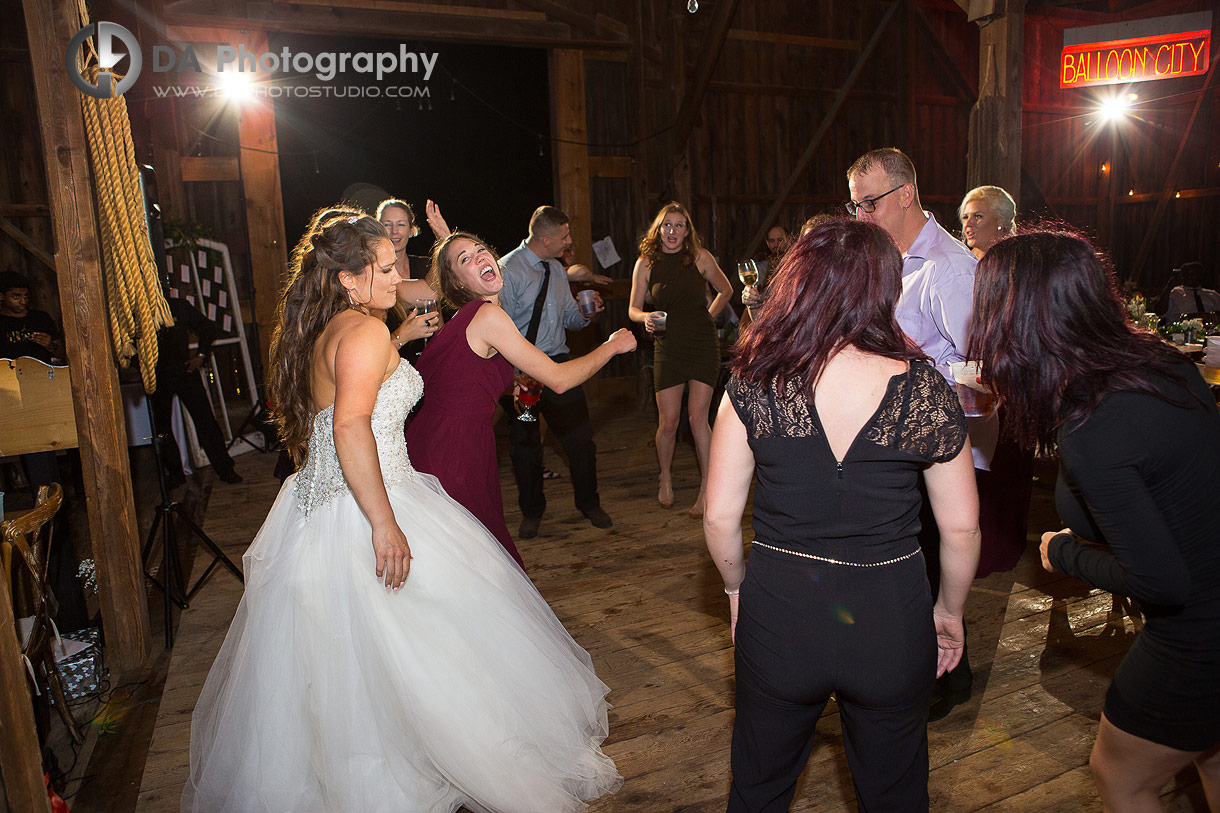 However, our attention was shifted to the food truck transformation. From the dinner catering service for the beginning of the reception, the street food truck then began serving the late night buffet that was next level. Deep fried mac and cheese balls with handmade tacos covered in avocado and mango sauce was on the menu. No one could resist all that deliciousness!
Saying that I had fun at this barn wedding would be an understatement. I thoroughly enjoyed every moment with Samantha and Adam on their picture perfect wedding day. With the photographic evidence of my experience, I'm sure that this barn wedding can help be your ultimate guide to assist you for your own day.
Planning a barn wedding of your own? If this gives you any ideas, I'm glad that I could be of assistance. If you like the style and photos of Adam and Samantha's wedding, please contact me so that we can begin to plan your wedding photography too.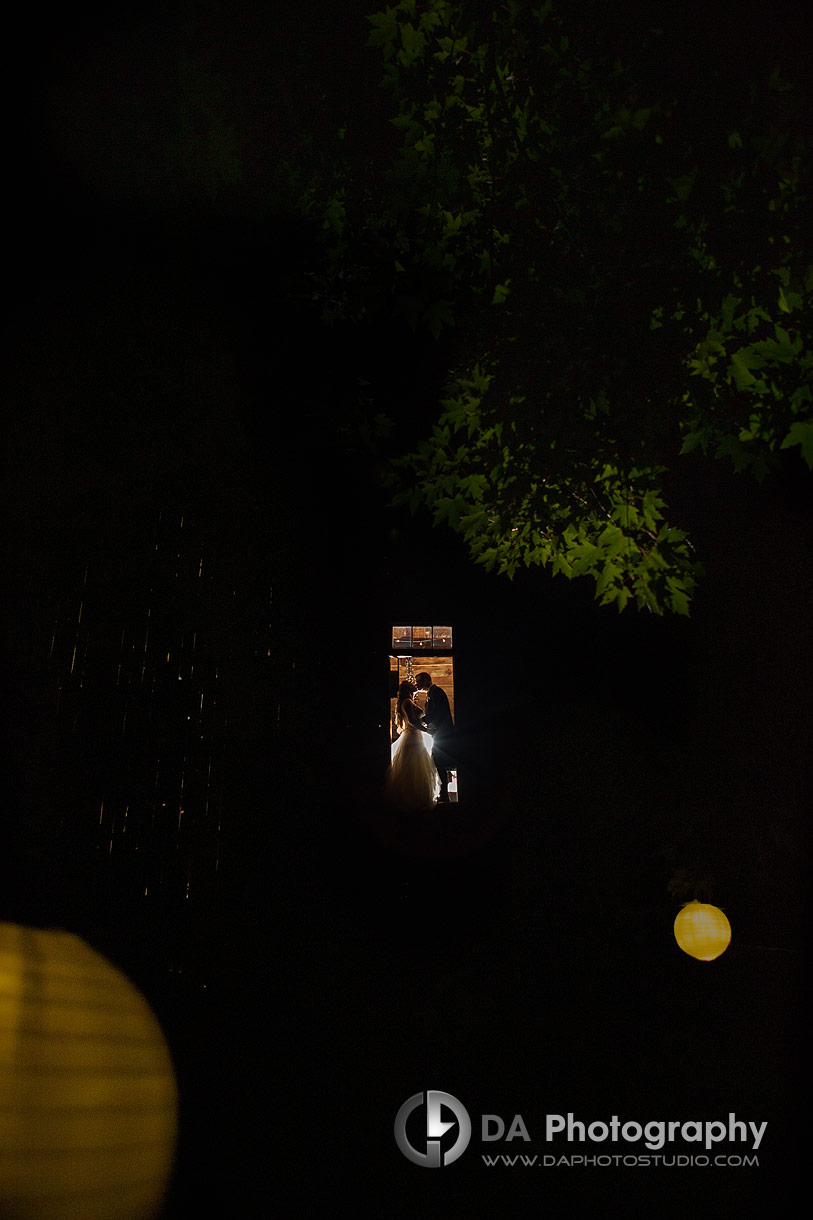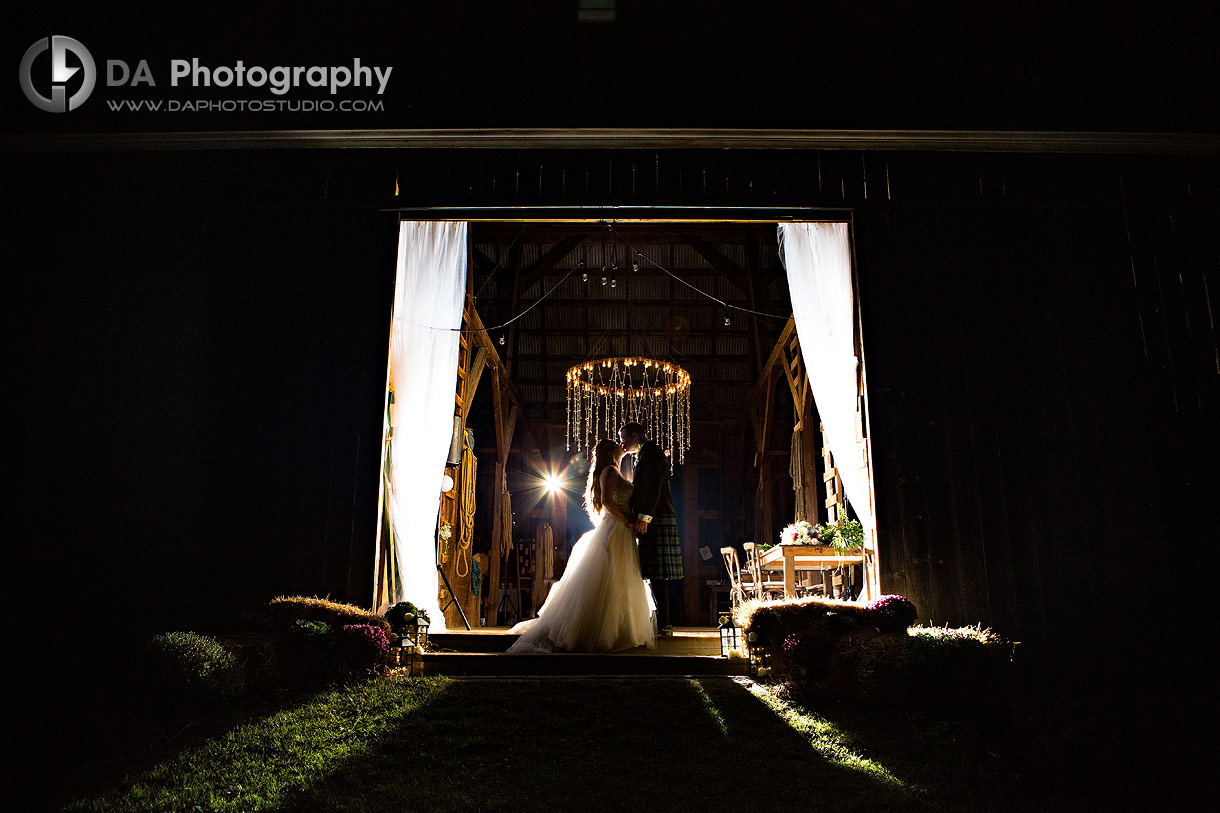 Credits to below wedding professionals and locations that helped Samantha and Adam's wedding to be one of a kind.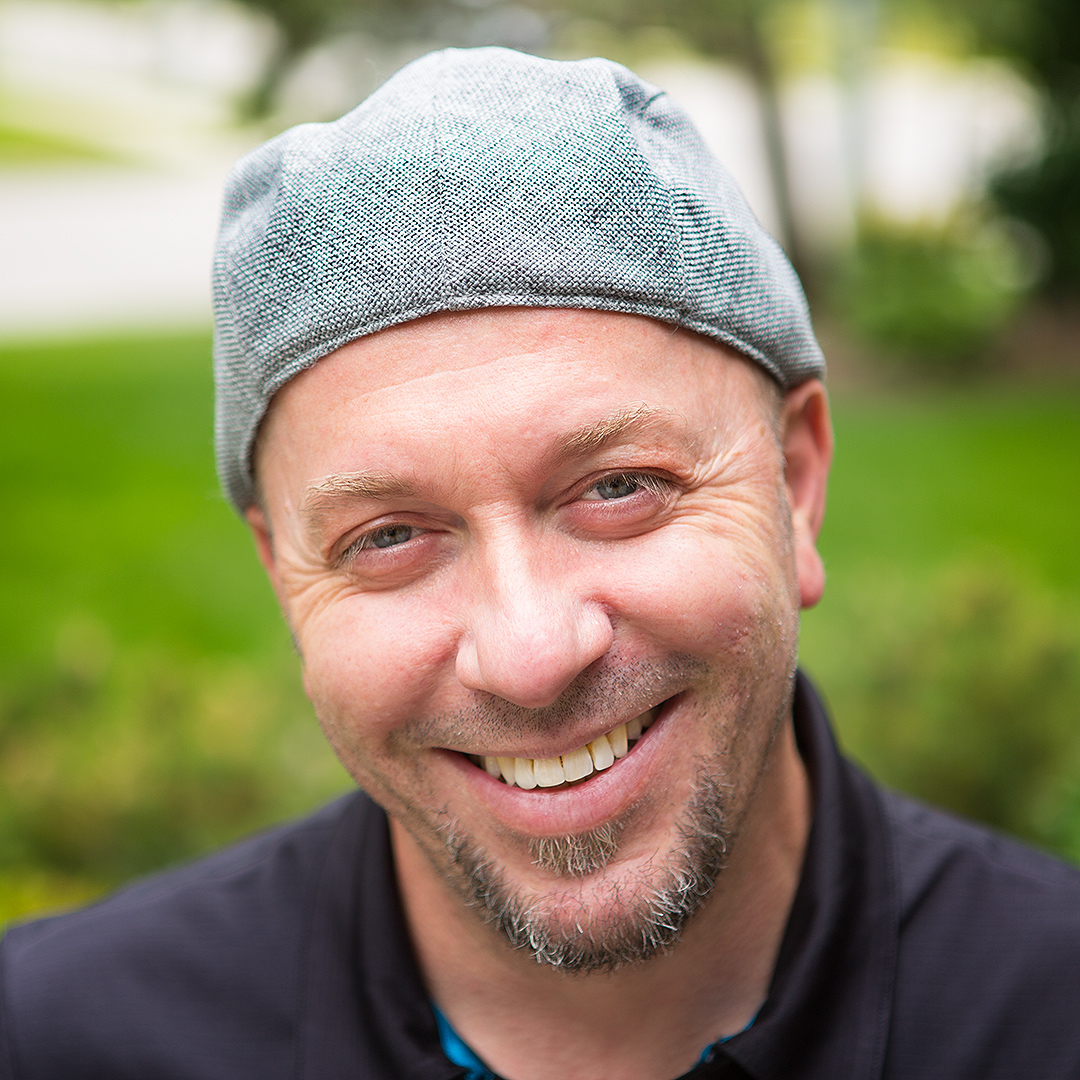 My passion and biggest asset is taking the time to make every client comfortable and relaxed before I even pick up the camera. The result? Photos of you that actually look like you at your best! I can prove to you how much you can enjoy having your picture taken. Lifestyle photography is about the experience that happens to be served up along side of some great photos.
Specialties:
Family Photography for families that like to move around and enjoy their photo time, Wedding Photography for couples looking for a mixture of photojournalistic, contemporary and traditional images and Professional Corporate headshots that are far from cheesy and stiff.