Capturing Riverwood Conservancy engagement photos in fall has been on my to-do list for a long time. I have had the opportunity to work this location in Summer when I was here for  Mamta and Vish wedding photos. As well, many years ago, I did a family photo session with their beautiful dog in winter here too. Then, this past winter, I did one more couple's session that included their two dogs. I love working with the transformations that each season brings to locations I have used before. Obviously, I was excited to see what I could do during a fall or spring session at Riverwood Conservancy too.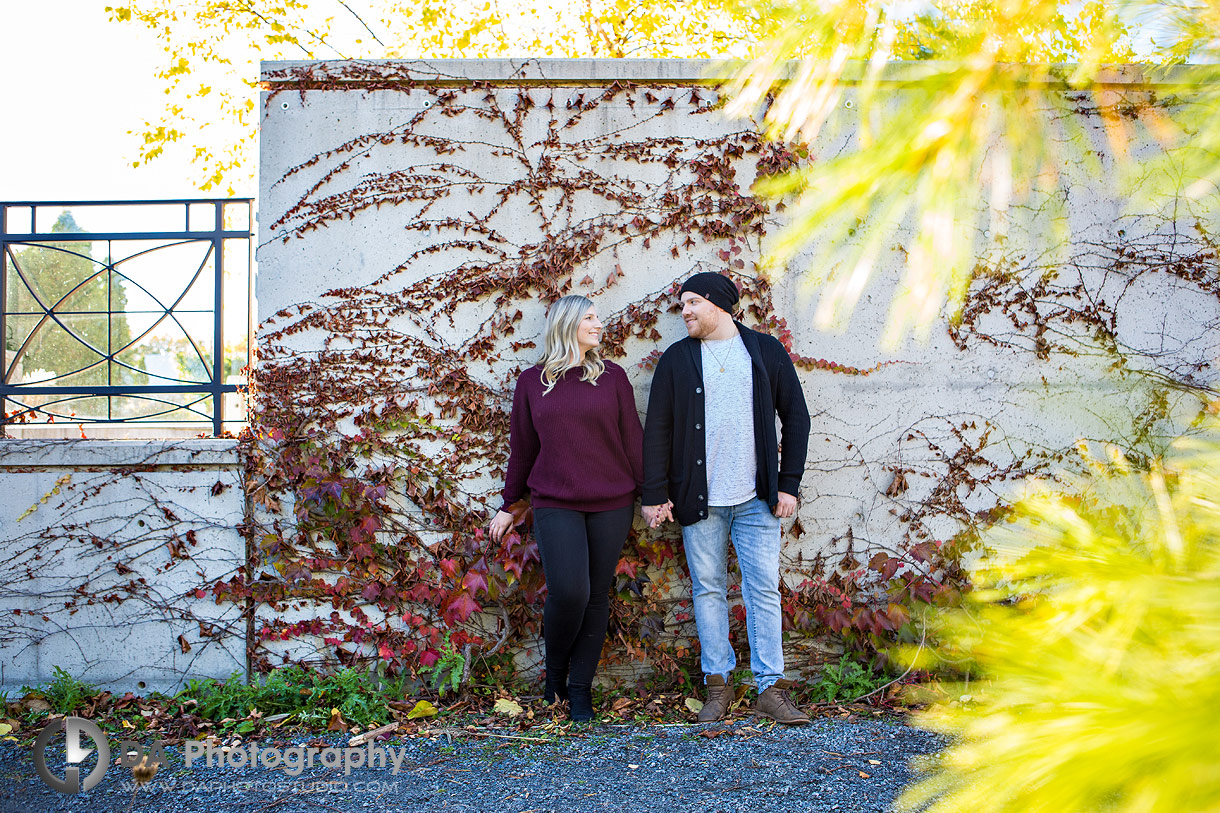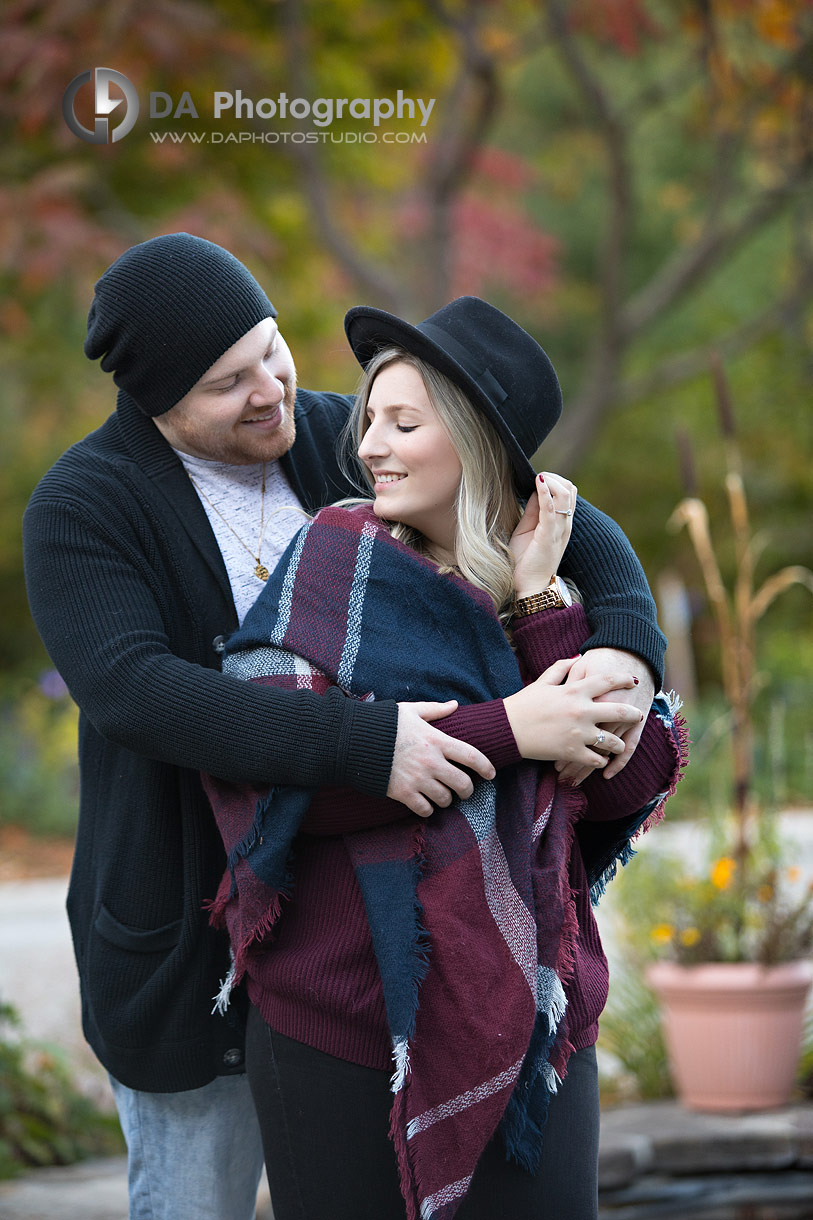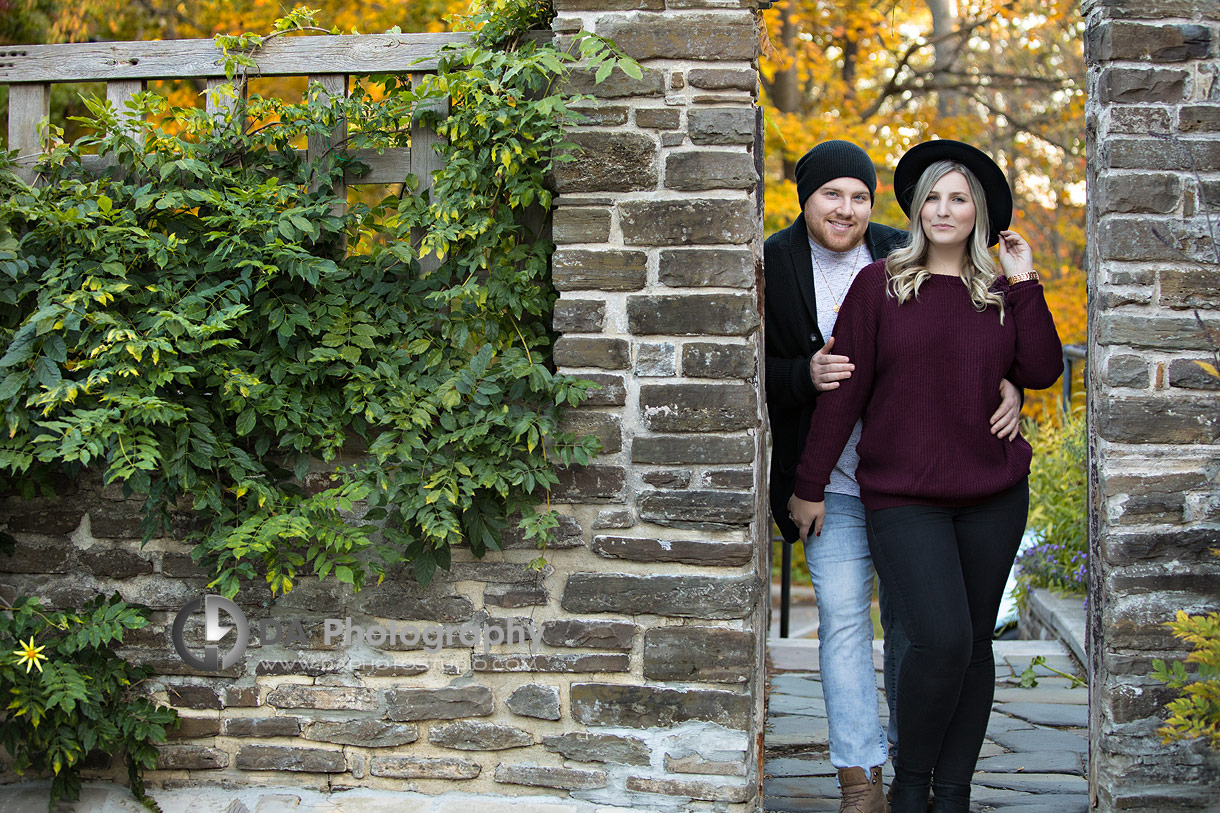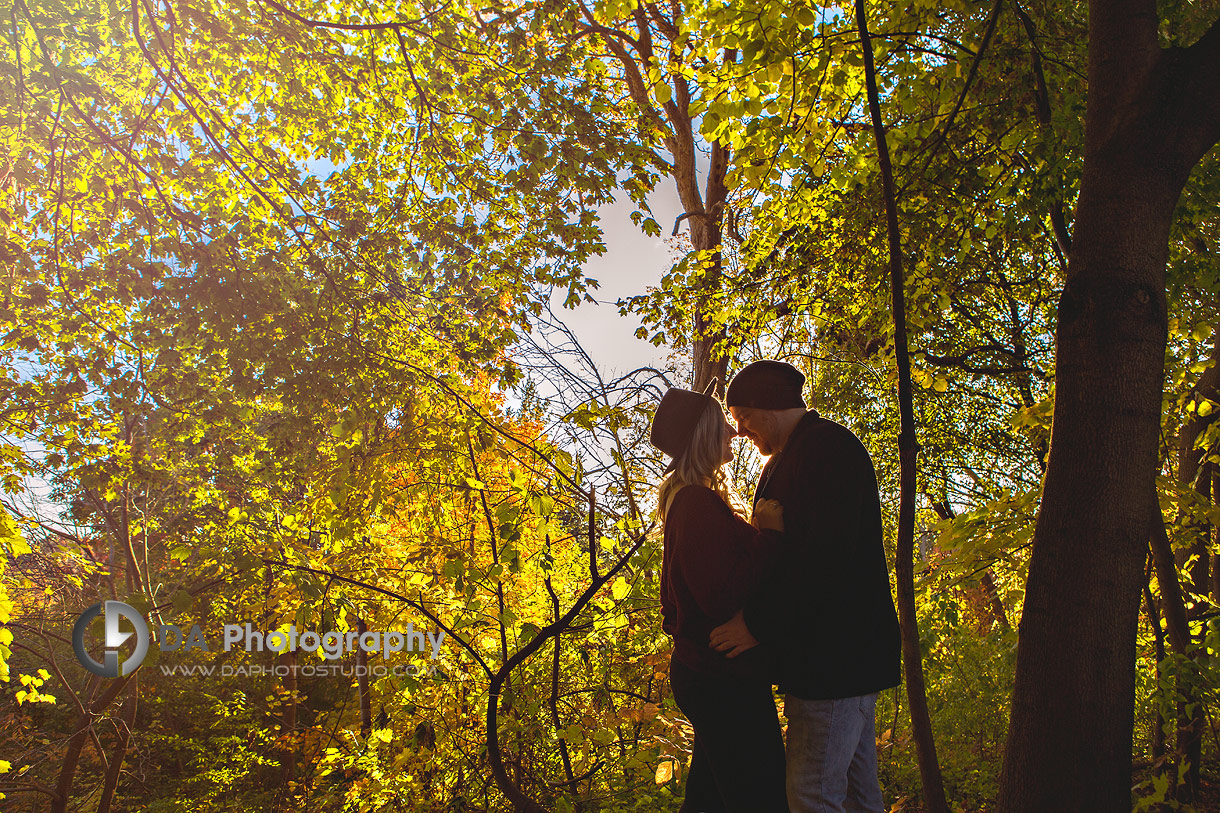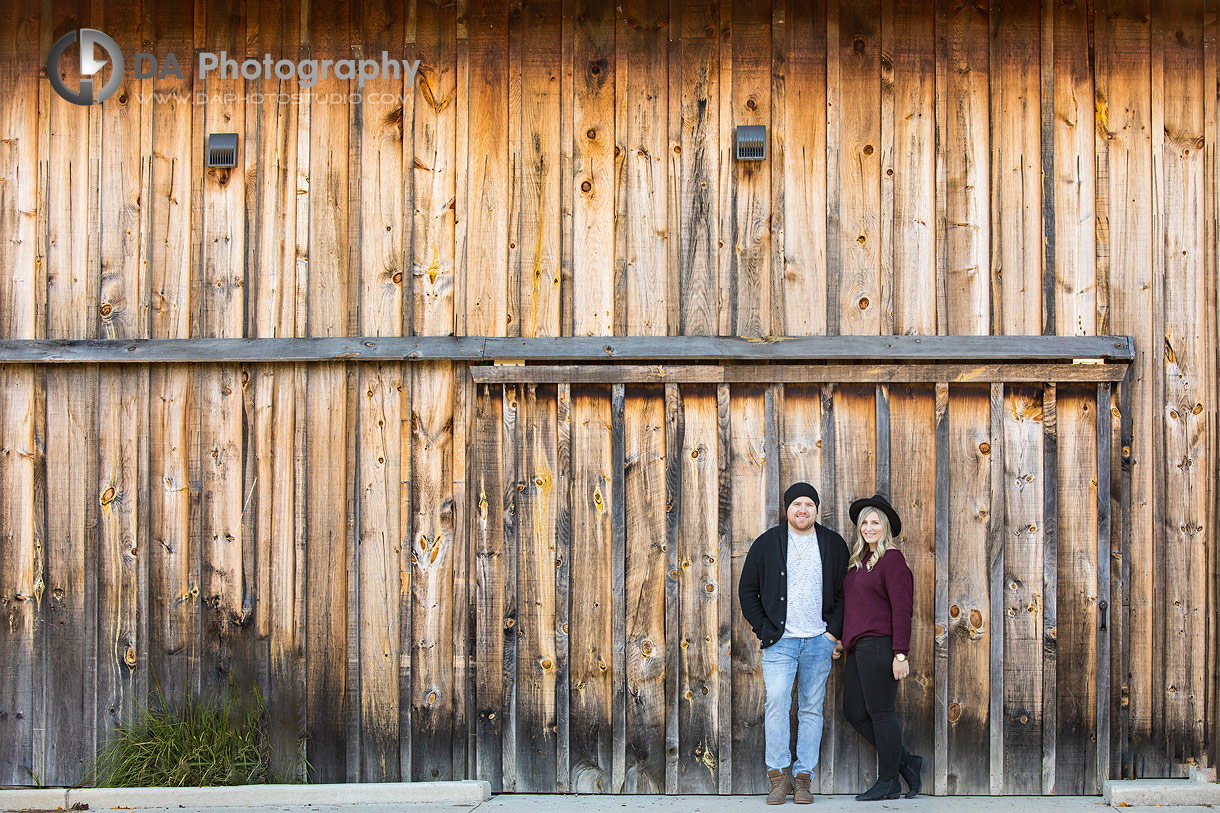 Chelsey and Jordan's Riverwood Conservancy Engagement photos
With the colourful scenery, fall sessions are absolutely breathtaking in Ontario. With that being said, autumn sessions can also be a bit tricky. The season can bring unpredictable weather factors such as rain, wind, cold temperatures and diminishing daylight. Despite all those obstacles and barriers, fall engagement photos are still very much in demand. For me, they are the #1 most requested engagement sessions.
Chelsey and Jordan decided to have their fall engagement photos at Riverwood Conservancy. Once we had decided on a day and time for our session, Chelsey and I both knew that there was a possibility of rain and wind. However, delaying a photo session a few weeks into the fall season can end in disappointment. If there is a rain or wind storm all of the gorgeous colours suddenly become piles of leaves on the ground. For us, it was worth the risk just to get the perfect fall images for them.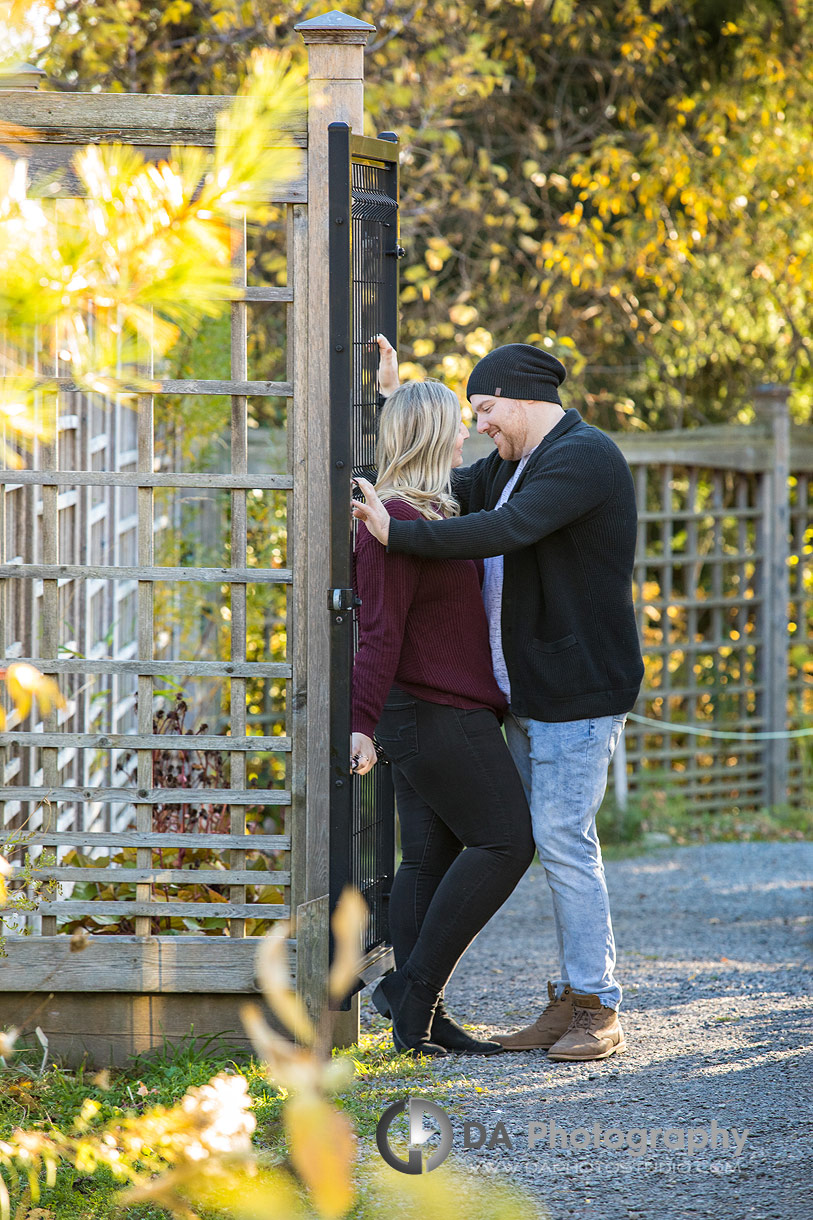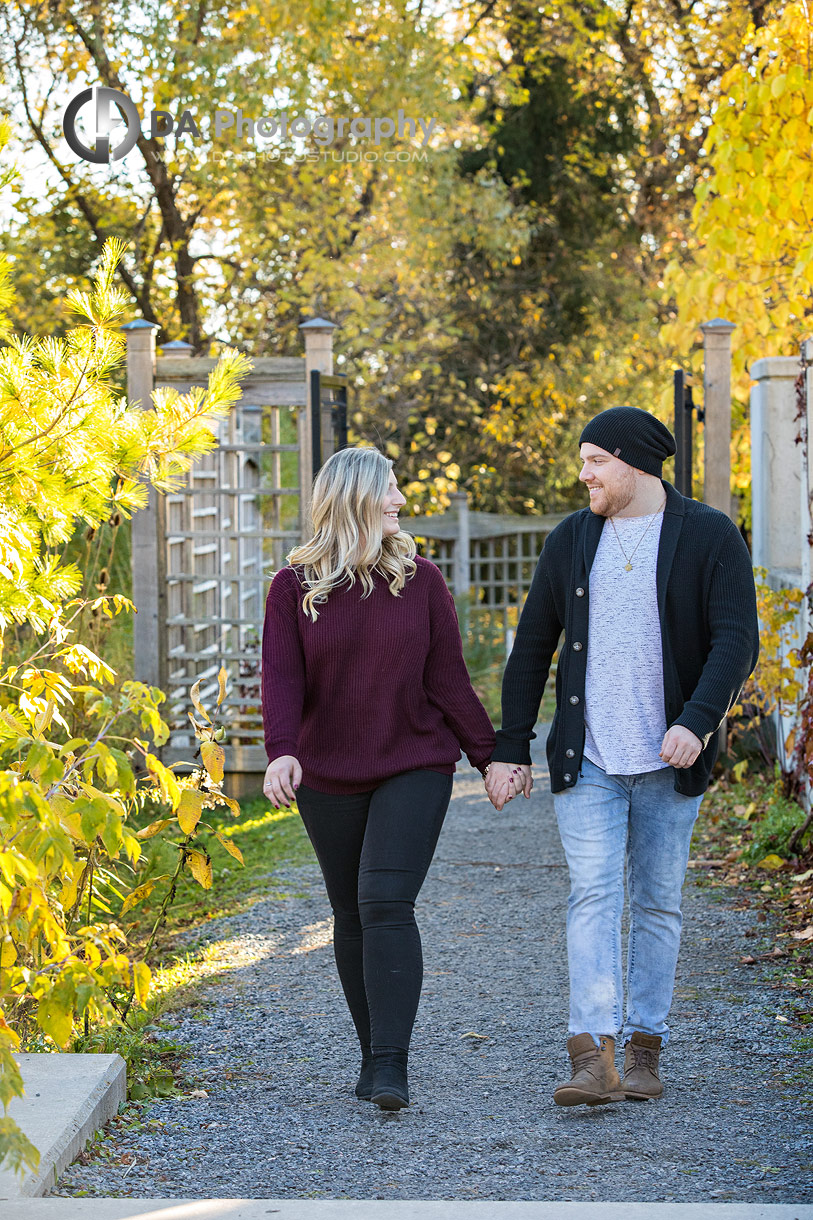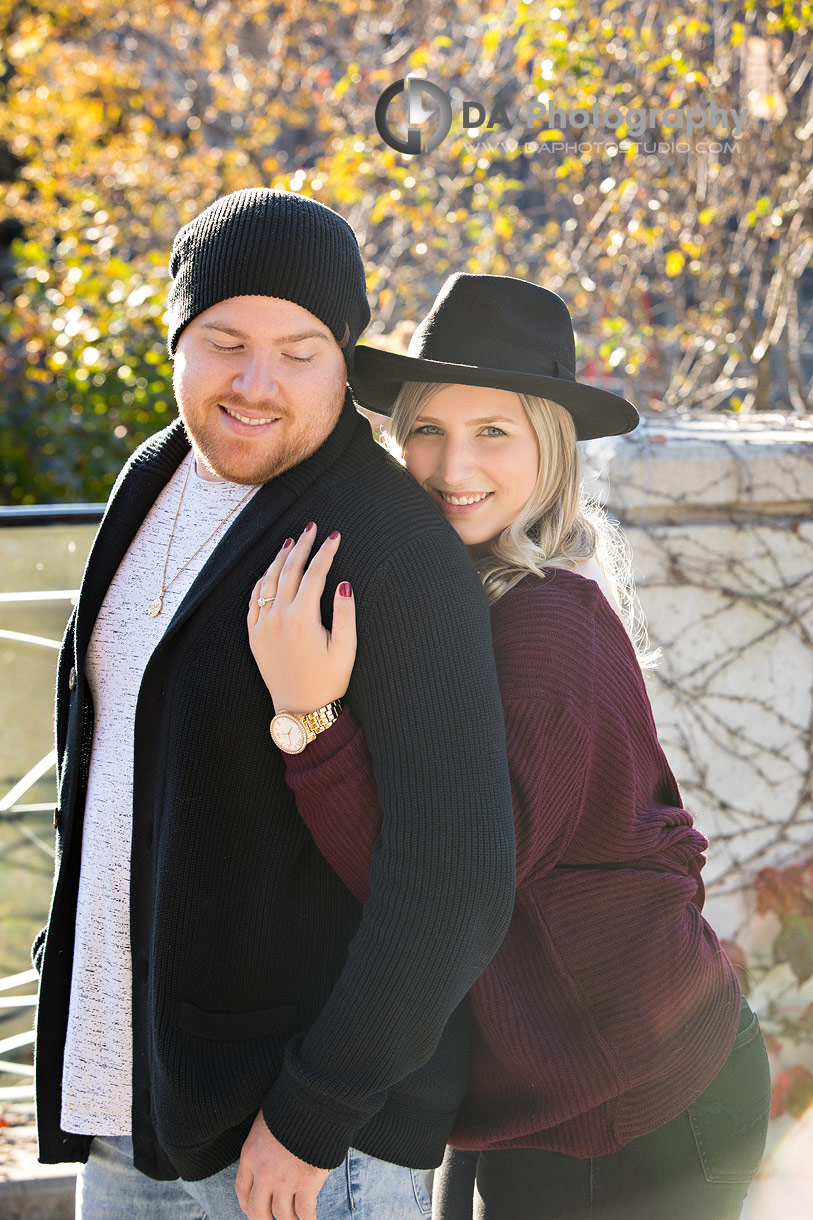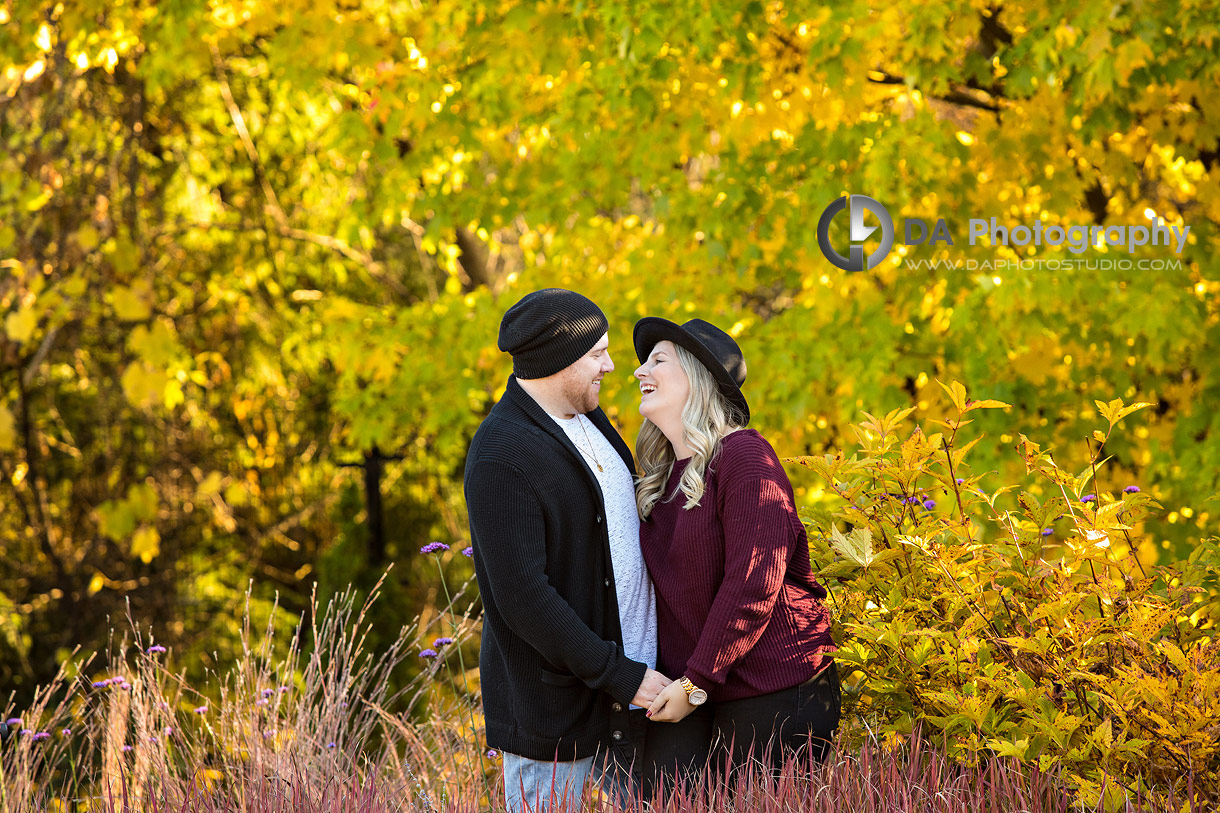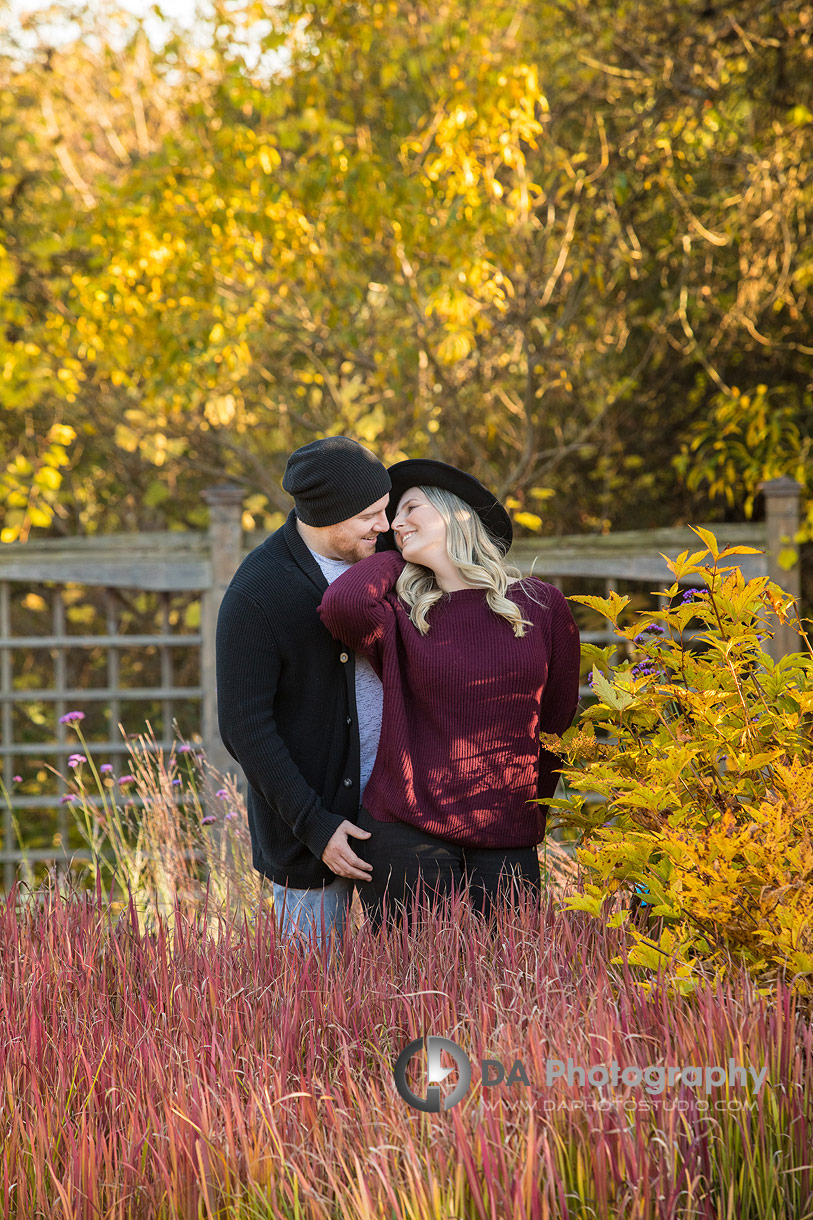 Taking a rain check
On the day of their engagement session, we first met up in the parking lot of the Riverwood Conservancy. Our predications were right. The winds were a bit strong and the temperature had definitely dropped. There was even some water droplets in the air. If we encounter this type of weather on a wedding day, there are fewer choices available. We either continue with the plan or head inside for indoor photos. However, when we have the option to postpone and return another day, it's a much better experience. This, in turn, also gives us more genuine and happy images too.
Together, we decided that we were ready to reschedule the session for the day after. And I'm so glad that we did! The very next day brought with it a completely different weather pattern. The sun was shining and there was no wind or rain. Chelsey and Jordan were much happier and were smiling from ear to ear. Can you ask for a better scenario for great fall photos?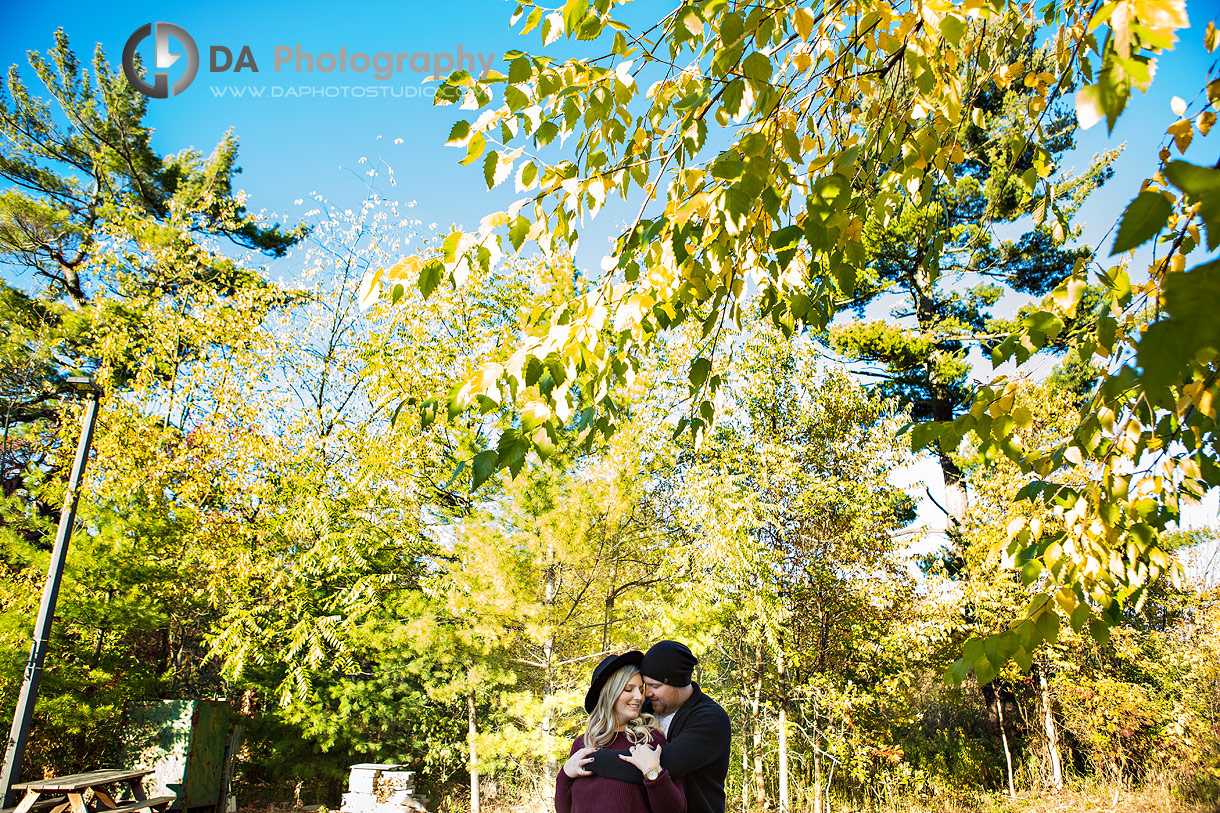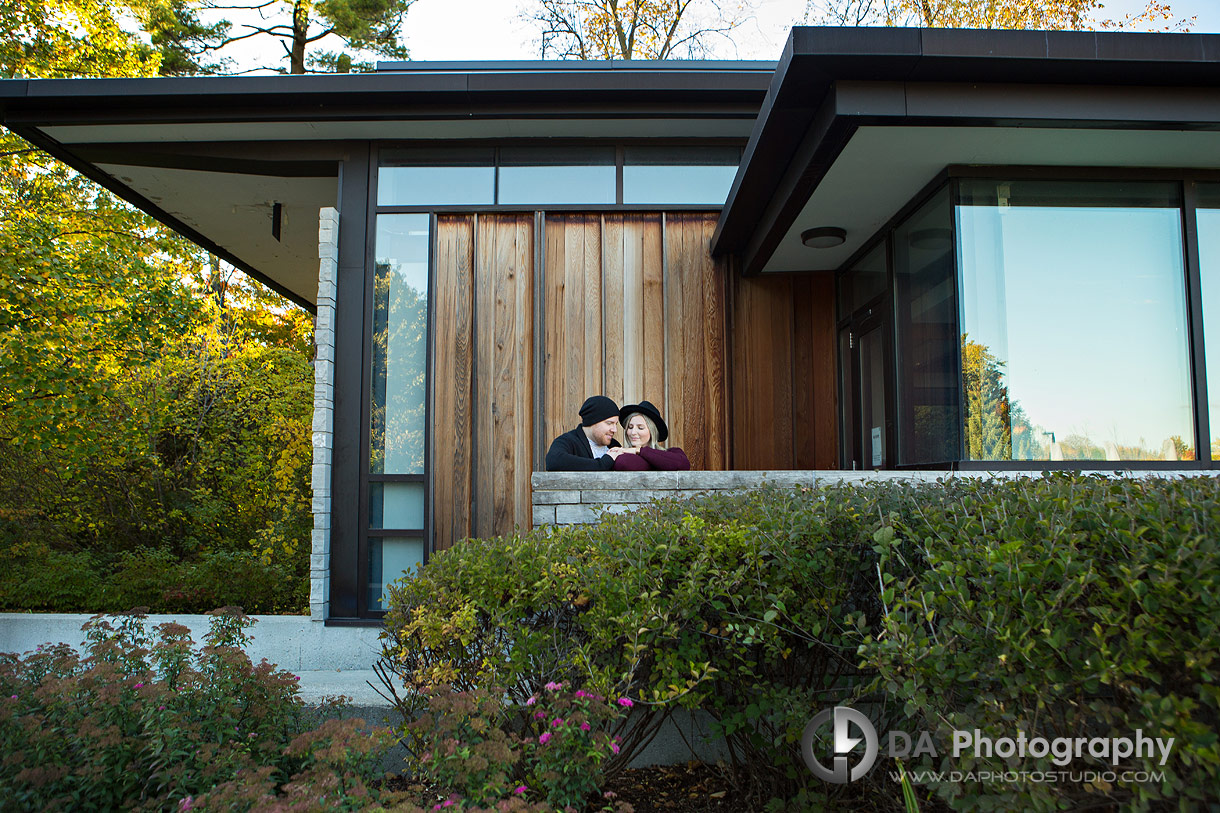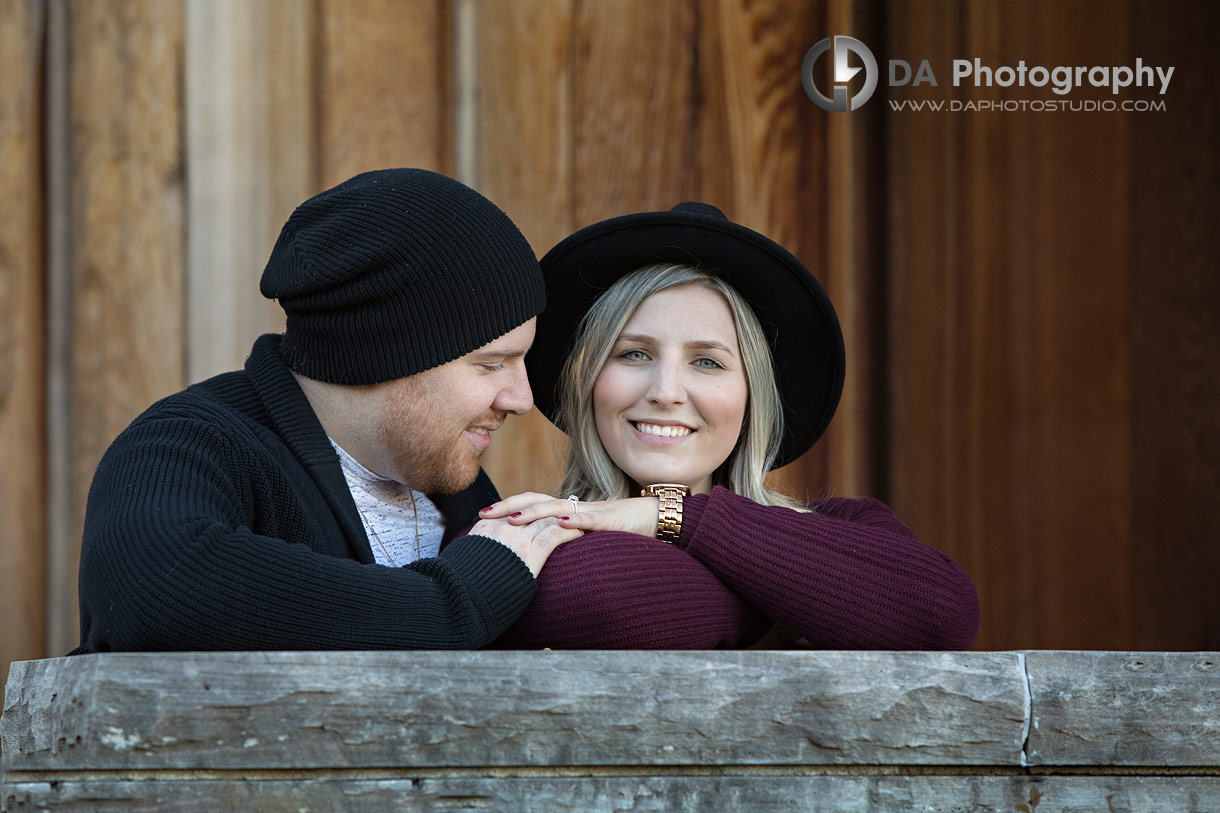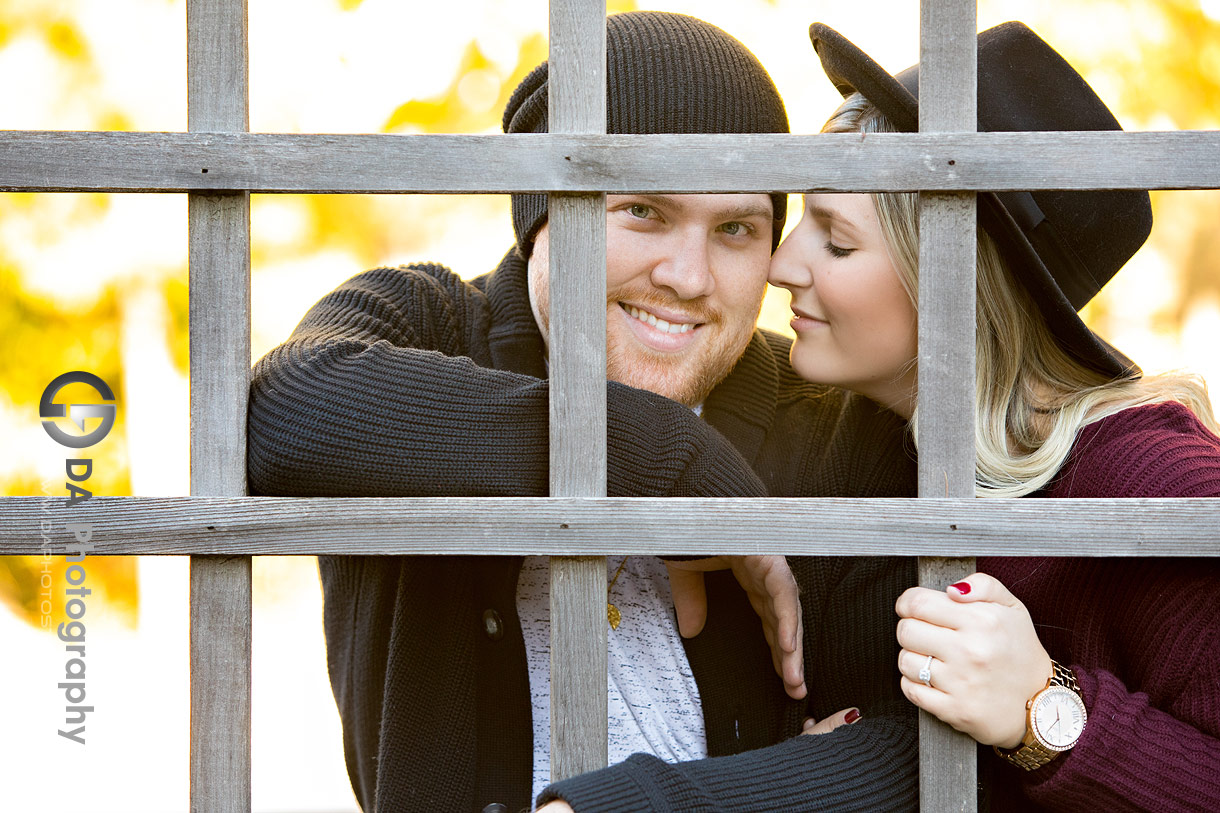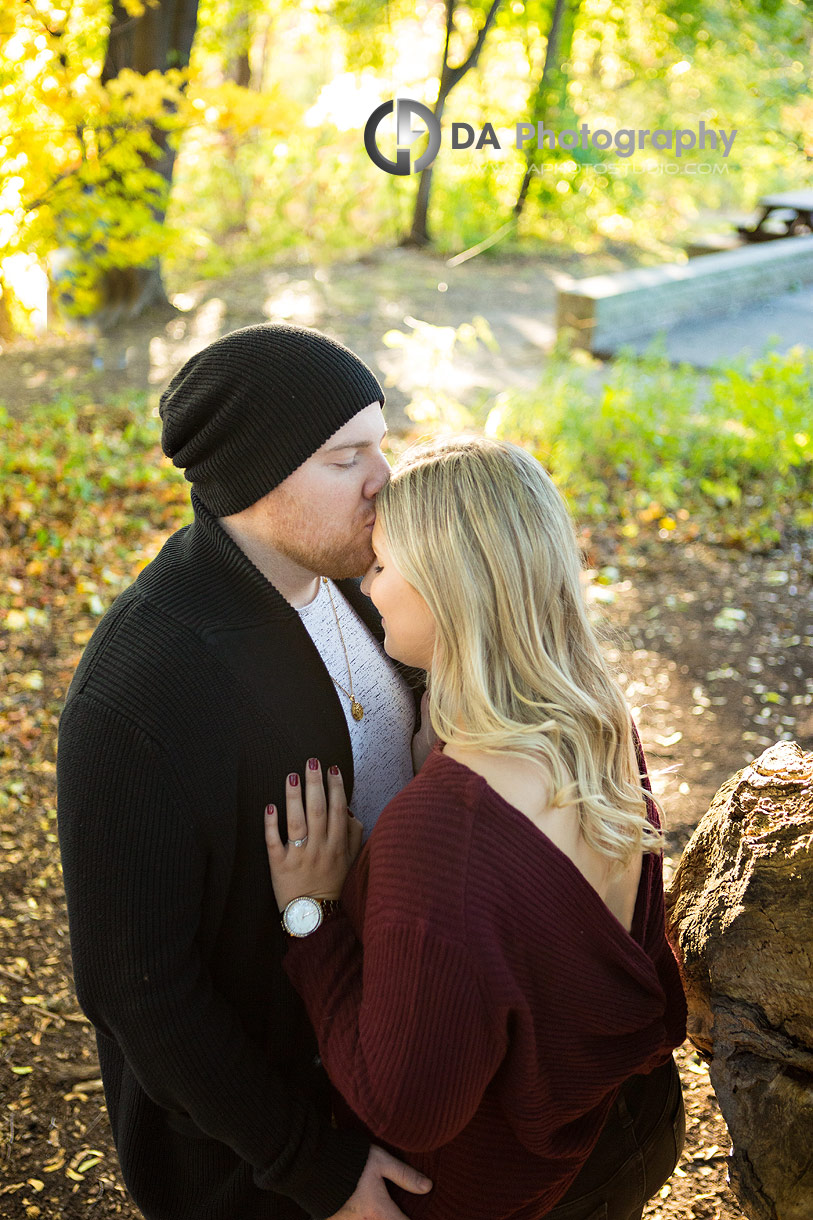 Choosing where to shoot first
Like other fall engagements, I had a plan for where we would begin our Riverwood Conservancy session. A combination of two very different factors help me to decide which spot within the location to start off. The first important thing to consider, especially in fall, is if that particular spot has limited sunlight available. If the answer is yes, I make sure to start there and then work towards other locations that have a longer daylight window.
Another key thing to consider is traffic of other visitors. I've observed that other people and photographers are driven to go first to the most attractive spots in that location. However, for me, I choose to do this at the end of our session. You may be thinking, why would I do that?
It's actually very simple. At the beginning of a session, my couples understandably tend to be a bit nervous. Therefore, having large groups of visitors standing around and waiting for us to be finished photographing would undoubtedly add additional stress. Furthermore, they are in the beginning process of trying to adjust to me, my camera and the location. Because of this, I always start at a location where there isn't anybody and where the light will be leaving first. These places could include a spot deeper in the forrest, some shaded areas or places which would be closed to the public soon.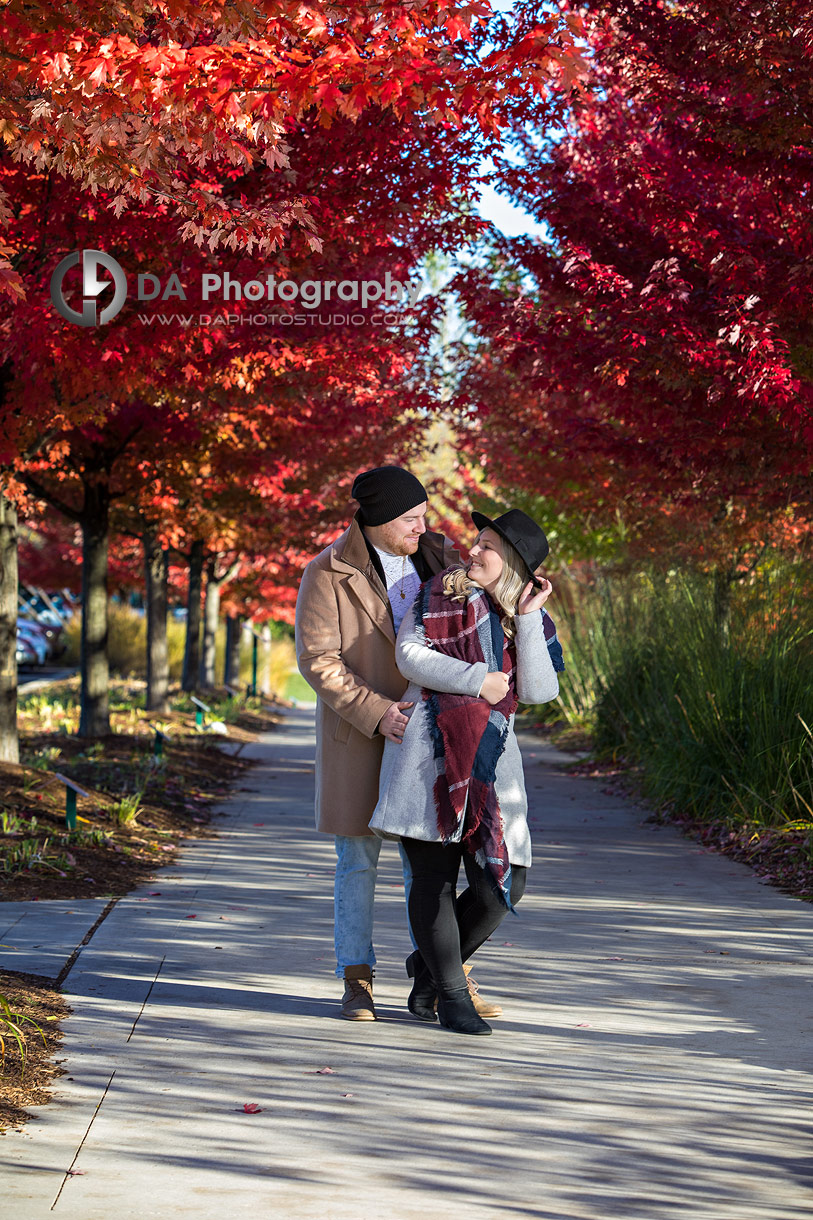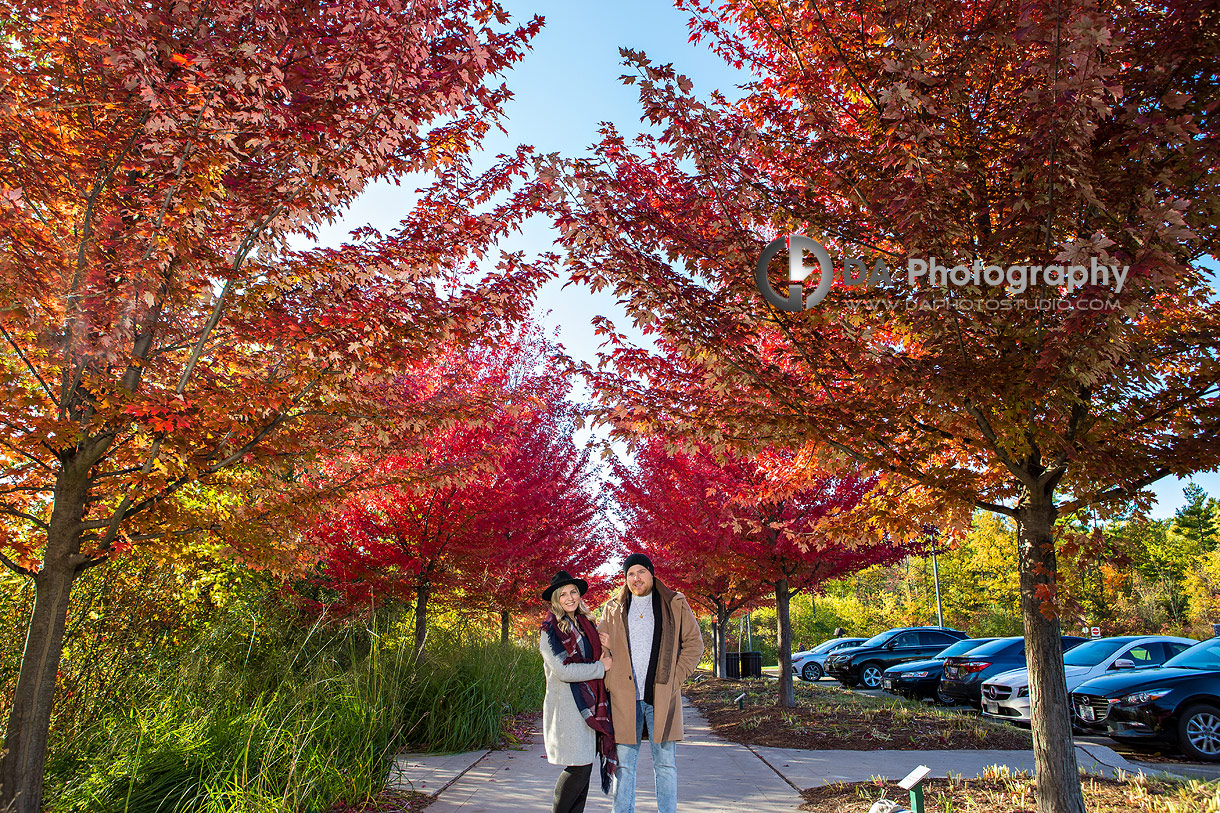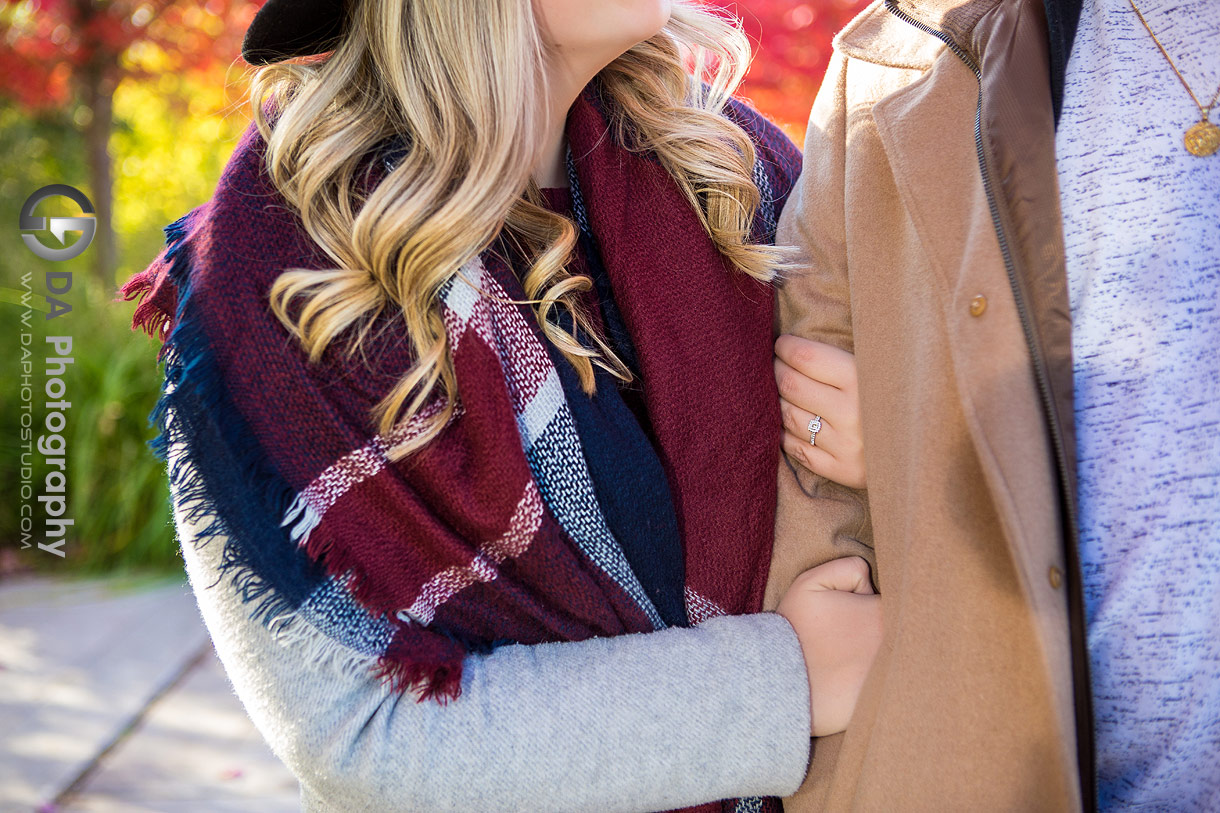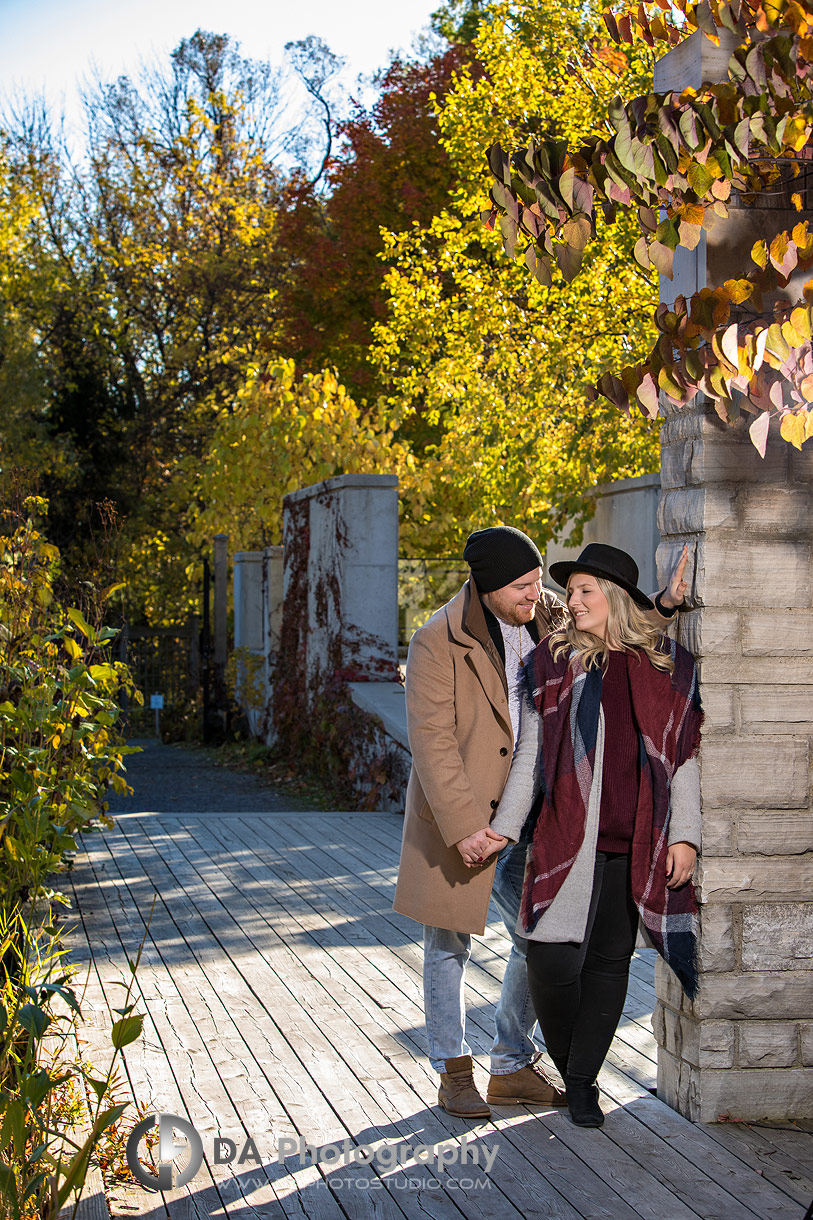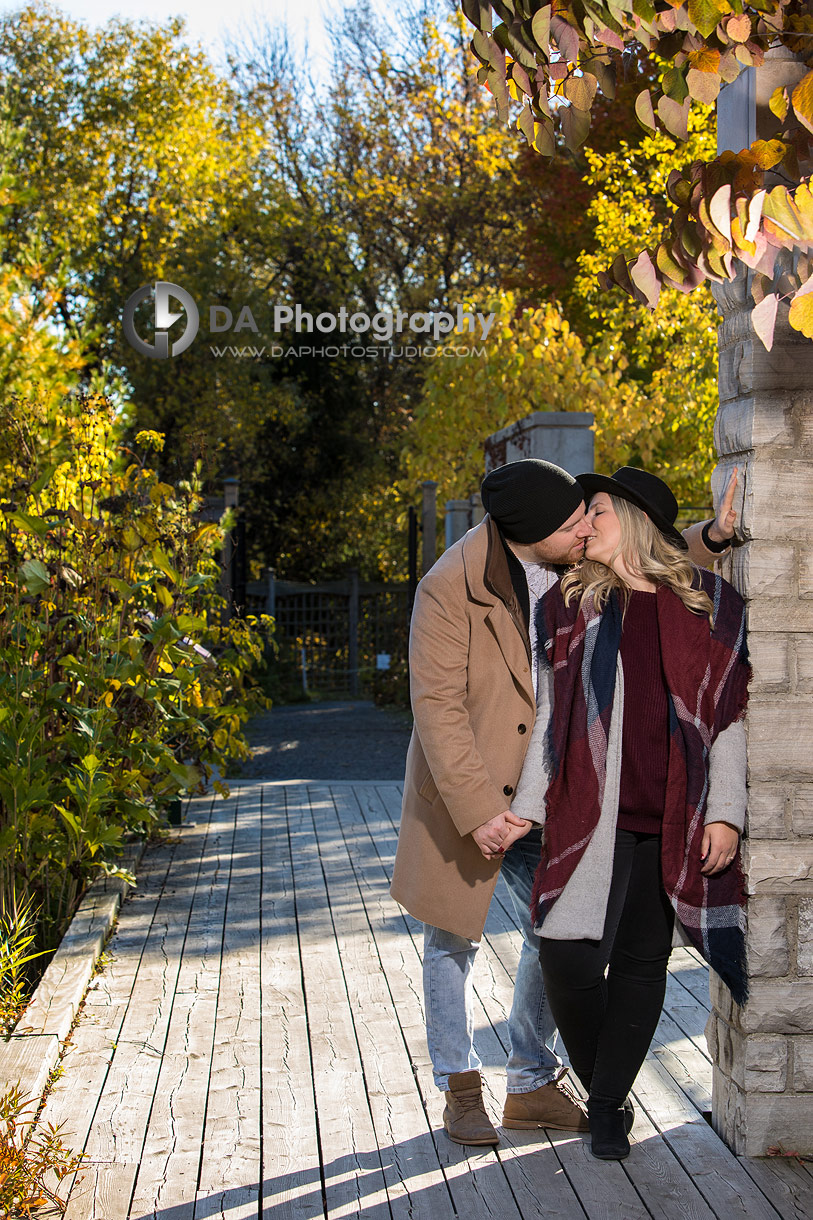 What time of the day is best for fall sessions?
We chose for the session to begin at 3pm. This is a perfect time for mid and late fall. The sun was shining at a 45 degree angle to the horizon and the temperatures are warmer too. With this perfect case scenario, we were able to work at every single spot that we had planned. We covered a valley with some beautiful red trees, we went deep in the forest, by the building property and so much more.
Jordan and Chelsey brought with them some awesome hats that were so much fun to work with. Using the sunshine to backlit them, I was able to create an almost 3D view of them while showcasing the vibrant fall colours by lighting them with an off camera flash.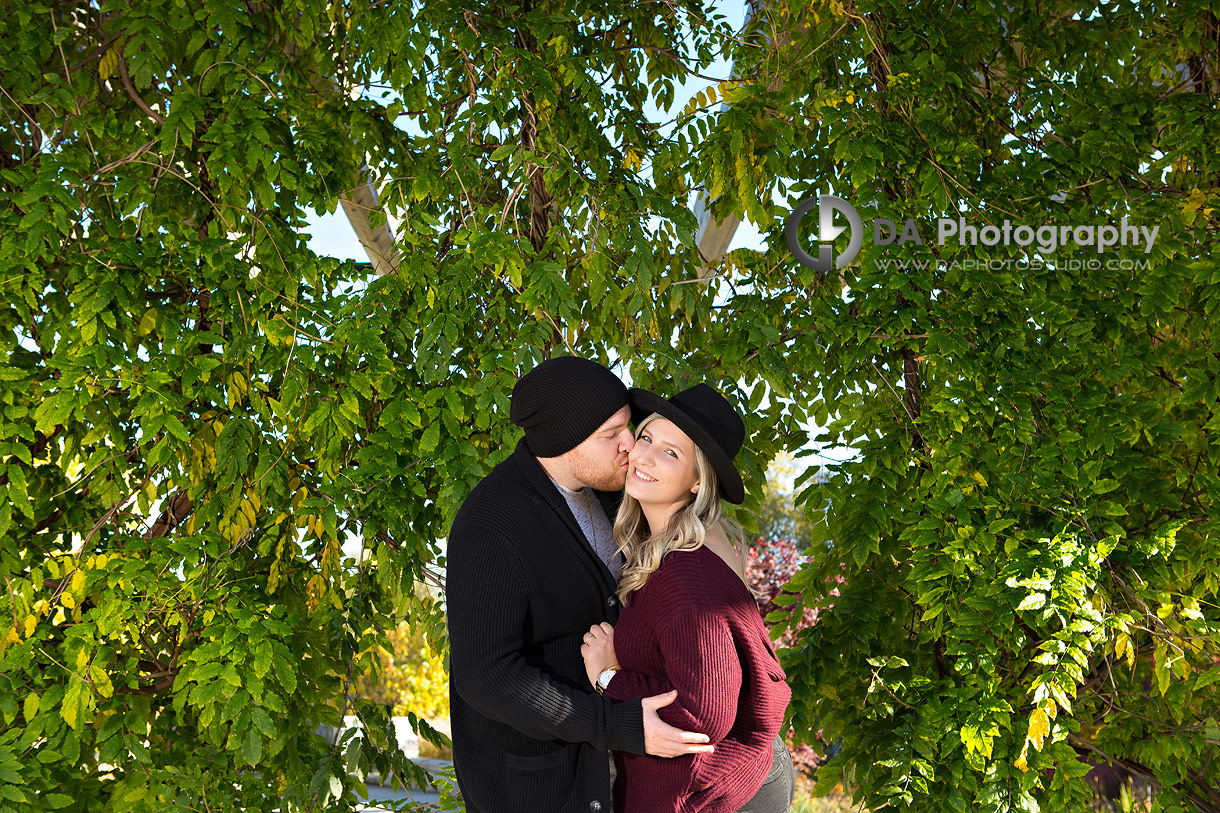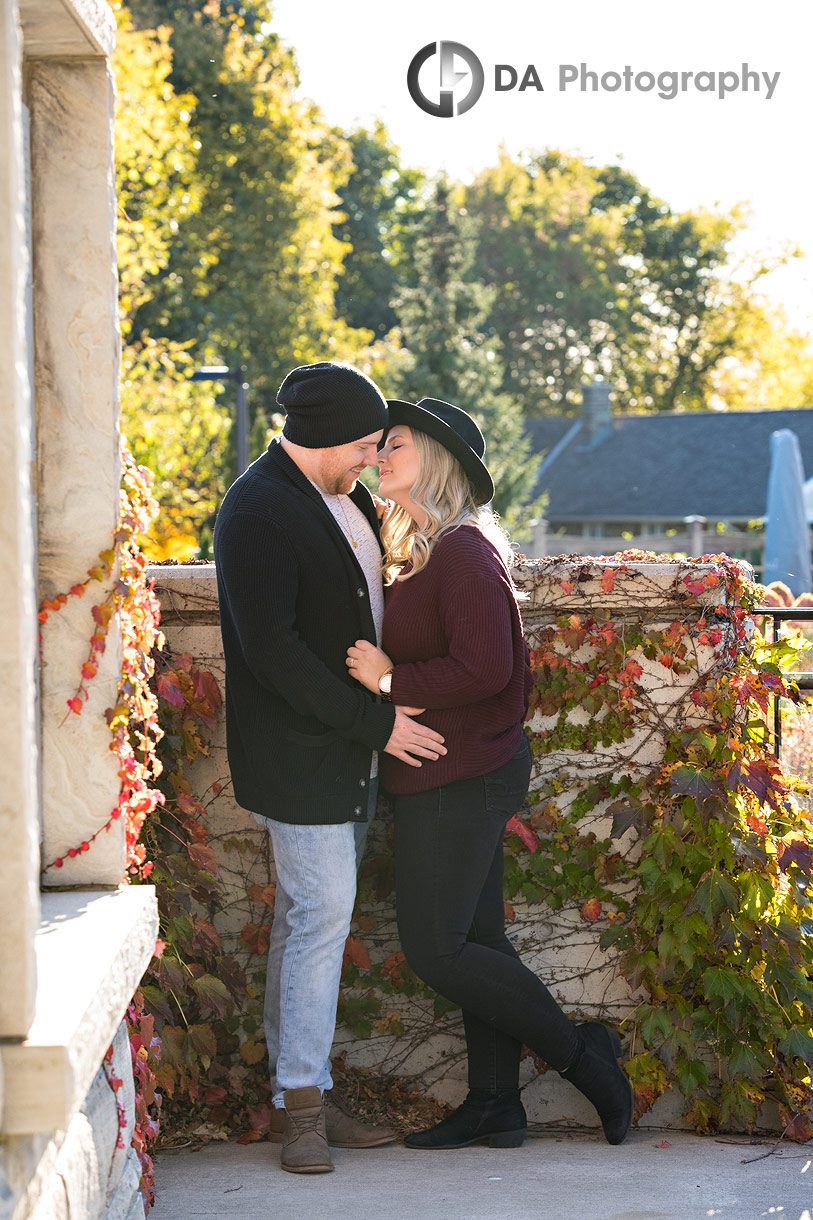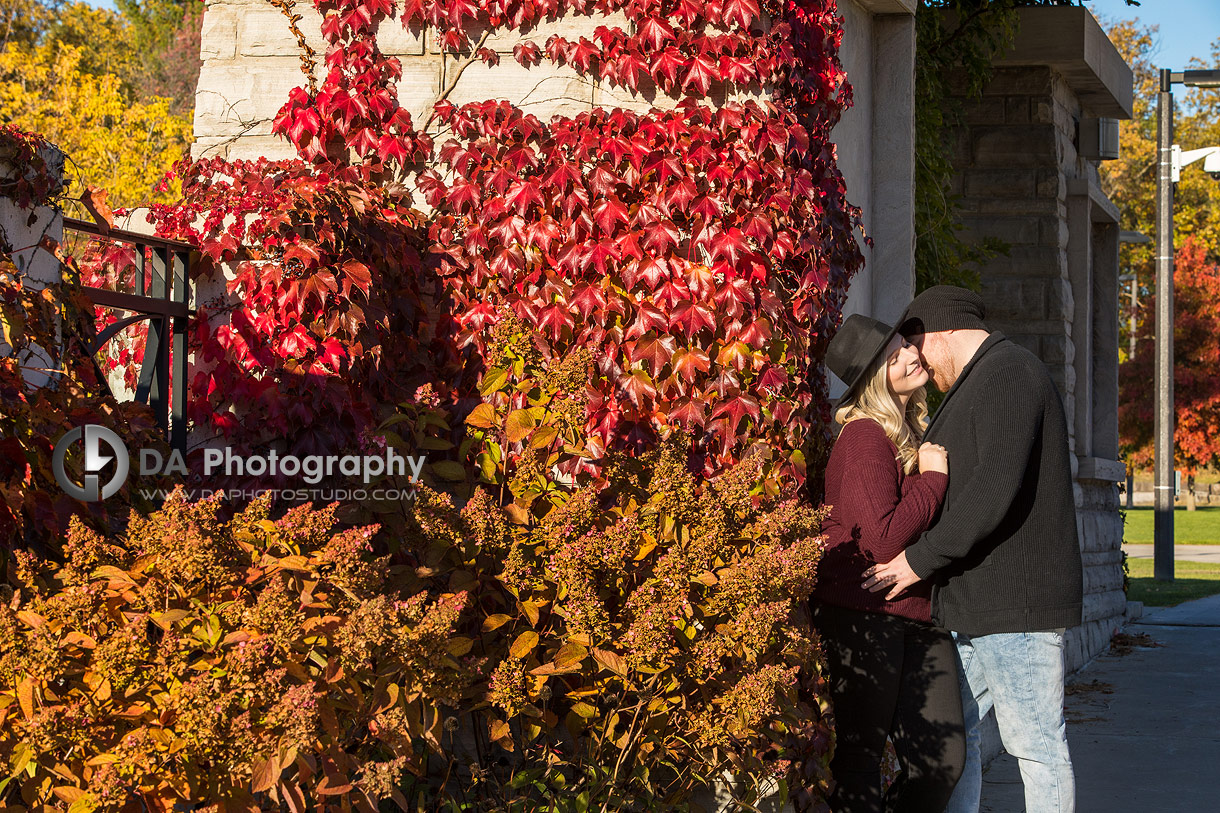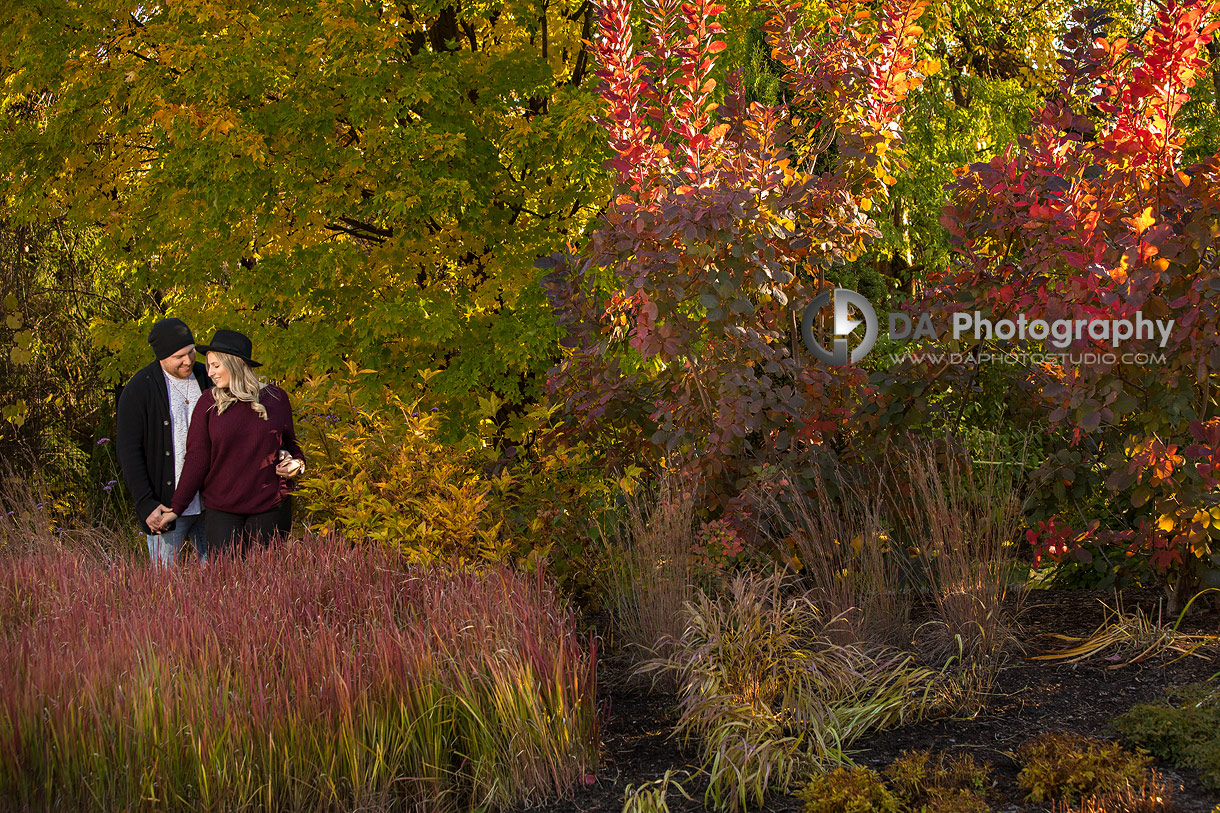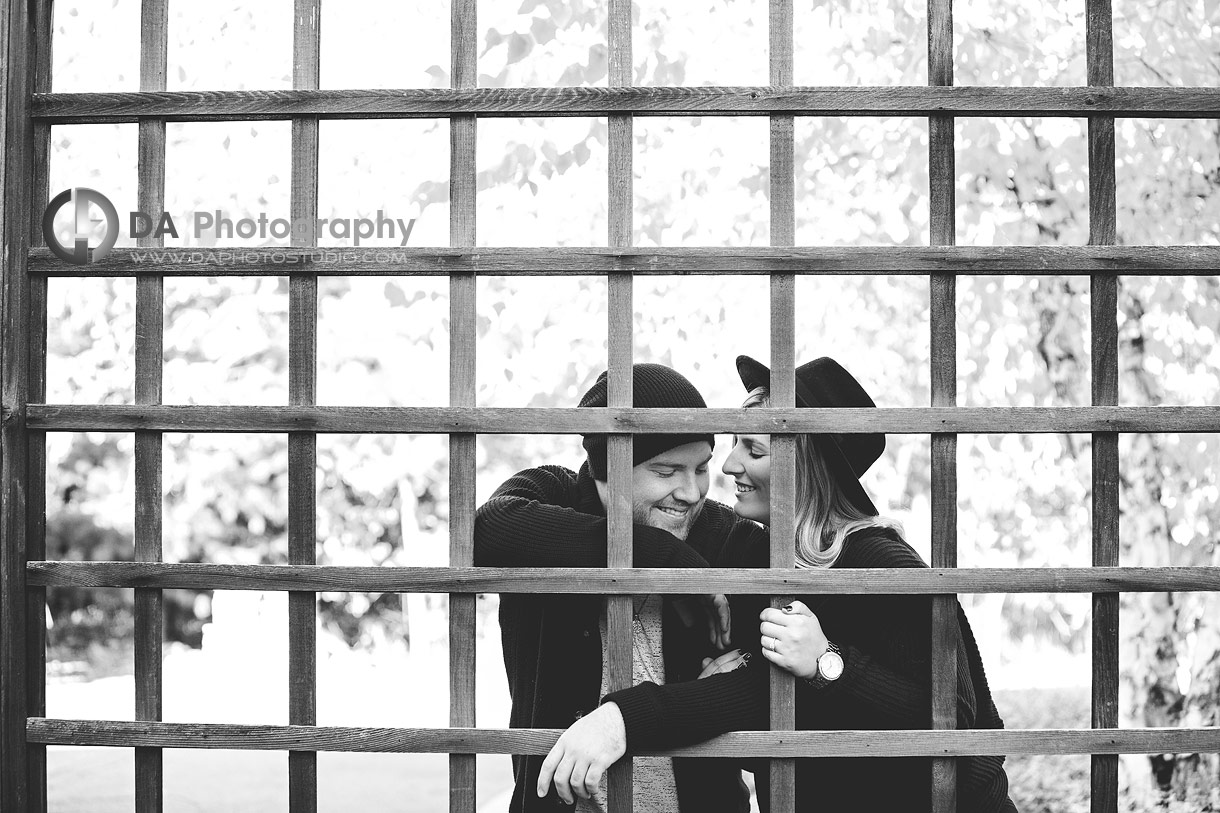 Keeping it moving for these engagement photos
Chelsey and Jordan's Riverwood Conservancy engagement session were certainly moving at a very steady pace. This was amazing to work with! We were constantly repositioning to spots that were nicer and more inspiring than the previous ones were. The sunshine was fading at the same time which created a constant beautiful soft light as we entered the golden hour.
If you have yet to experience a photo session at the location, you may not know the diversity of images you can achieve. No matter when you are there, the light reflects off of the location uniquely giving completely different views every time you click the shutter.
Priceless if you wish you offer huge variety of options for your clients. With so much moving from place to place, I could see that Jordan and Chelsey started to become more relaxed. This is what we want because being at ease contributes to that coveted un-posed feeling in photos.
For their proposal in Budapest, Hungary, Jordan booked a local photographer who captured breathtaking views of the city. These photos were more structural and architectural driven to help accentuate the special location of the proposal. Alternatively, I decided to do the opposite of those images and capture the nature and fall feeling in Canada.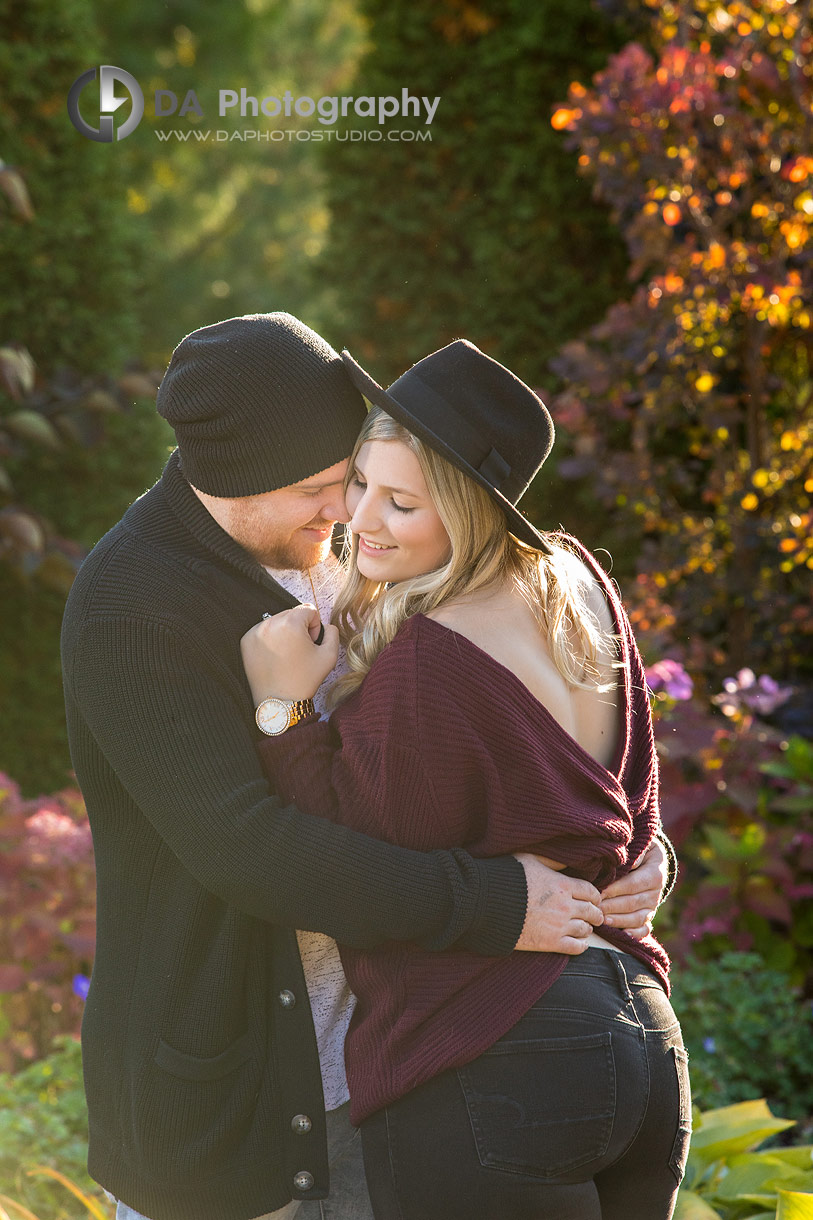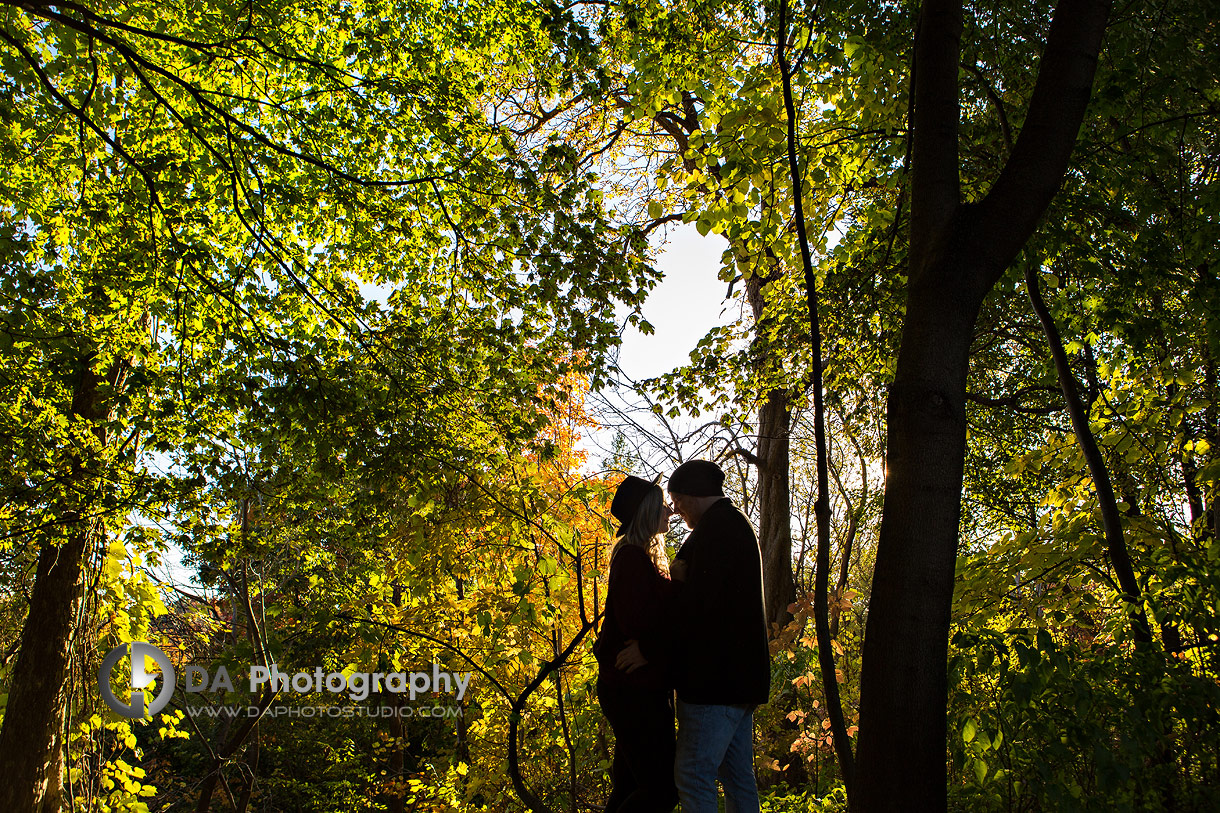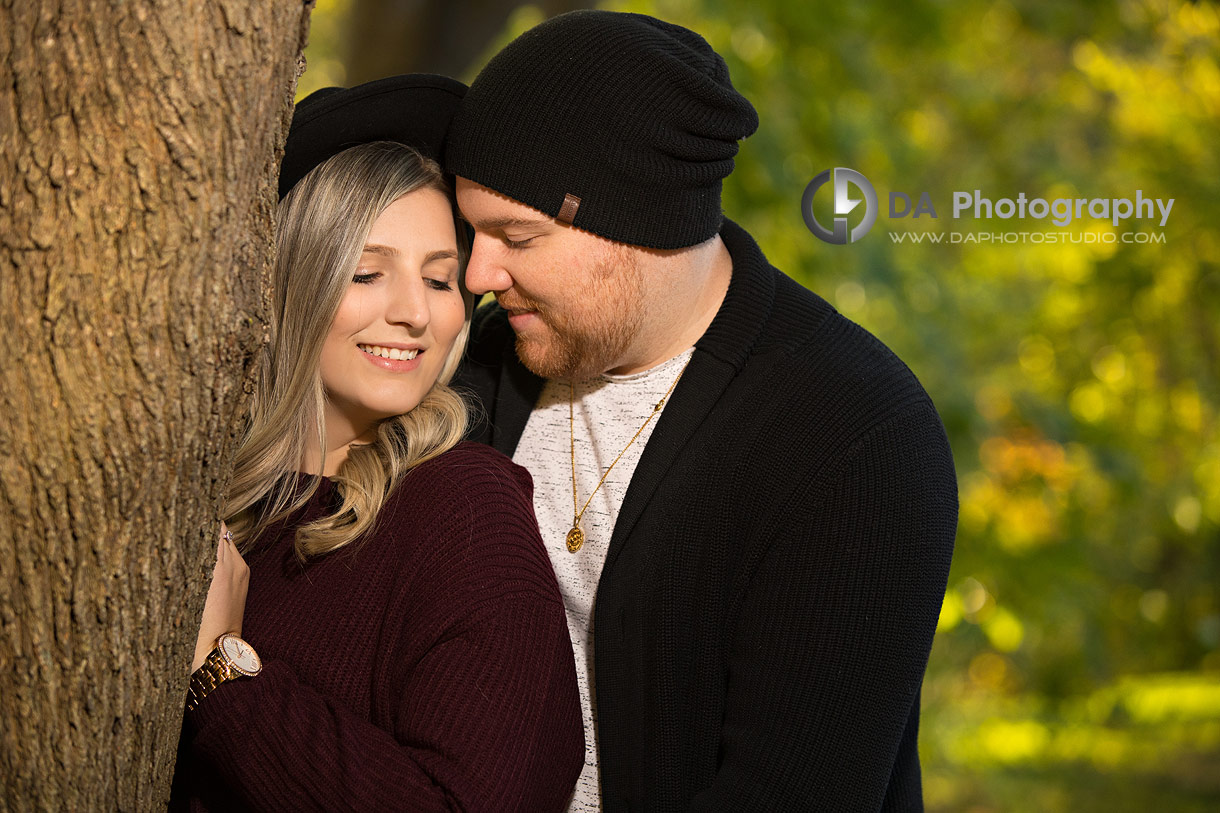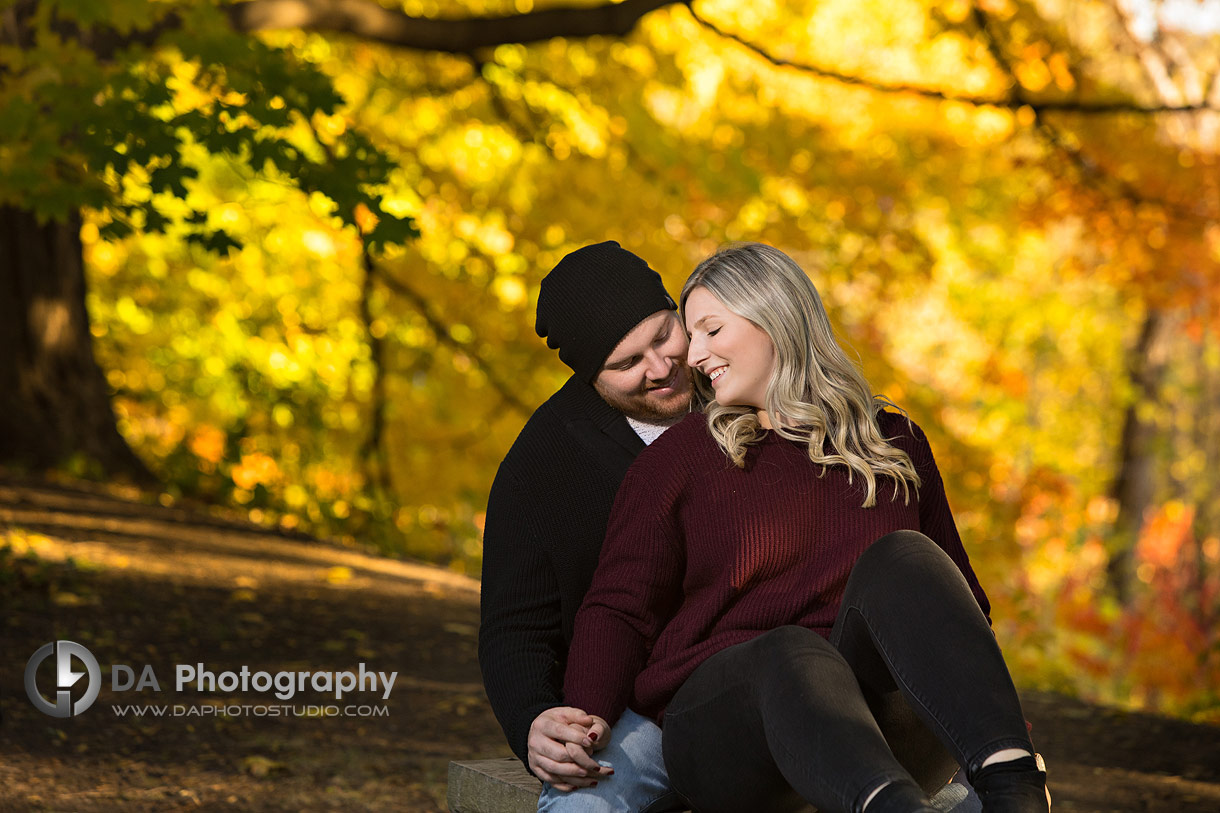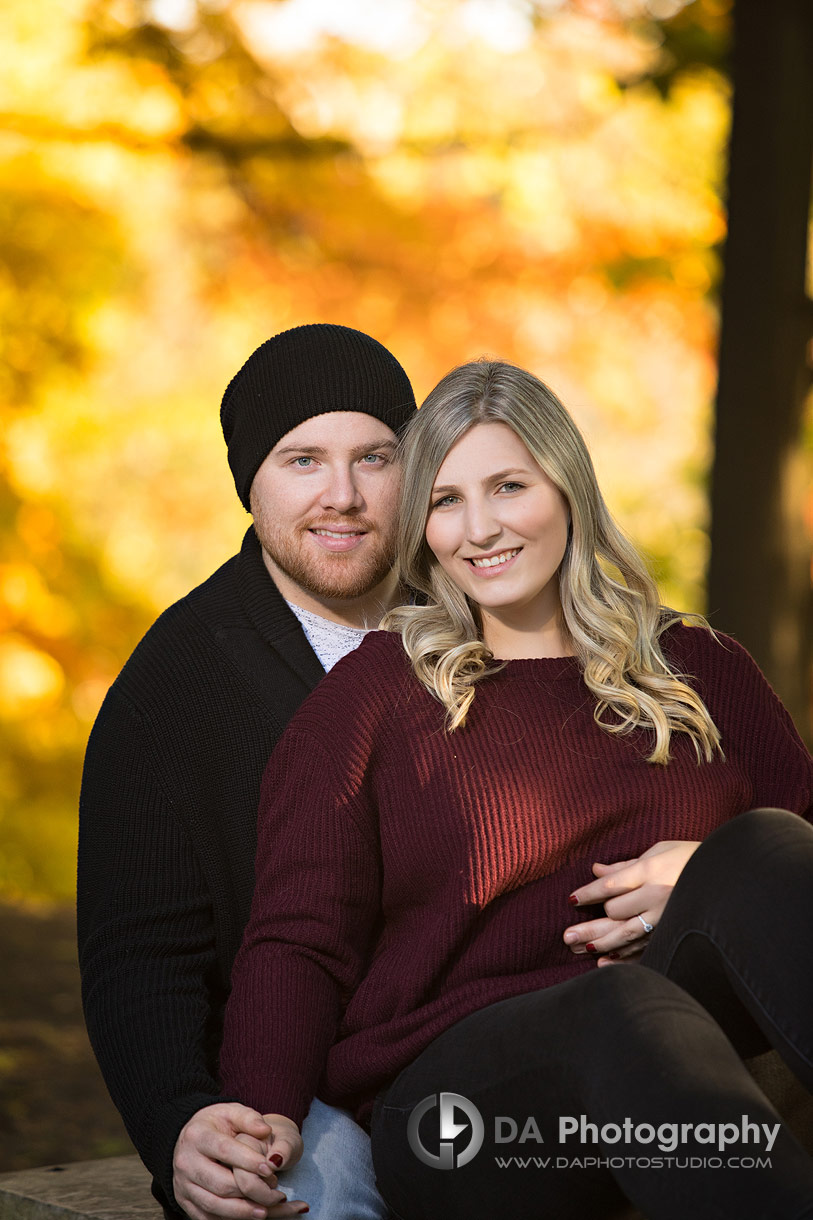 Jackets, scarves, hats and toques as perfect accessories for fall engagement sessions
Chelsey and Jordan really did a great job in choosing their outfits. Their outfit colours were perfectly coordinated and they brought extra accessories that made their session unique. Chelsey's scarf gave her a warm look for some of the photos. As well, Jordan's 3/4 jacket was a great touch for this session too.
Obviously, the true score of their accessory game was Chelsey's hat. Sometimes when people use a hat, they feel uncomfortable wearing it. This absolutely comes across through their images. Nevertheless, Chelsey totally owned the look and the way that she wore her hat. For me, this simple hat inspired many unique poses and completely crafted my approach for them. At times, the hat was a bit of an obstacle as it casted a shade over her eyes. However, I turned this problem into an advantage by approaching from another perspective.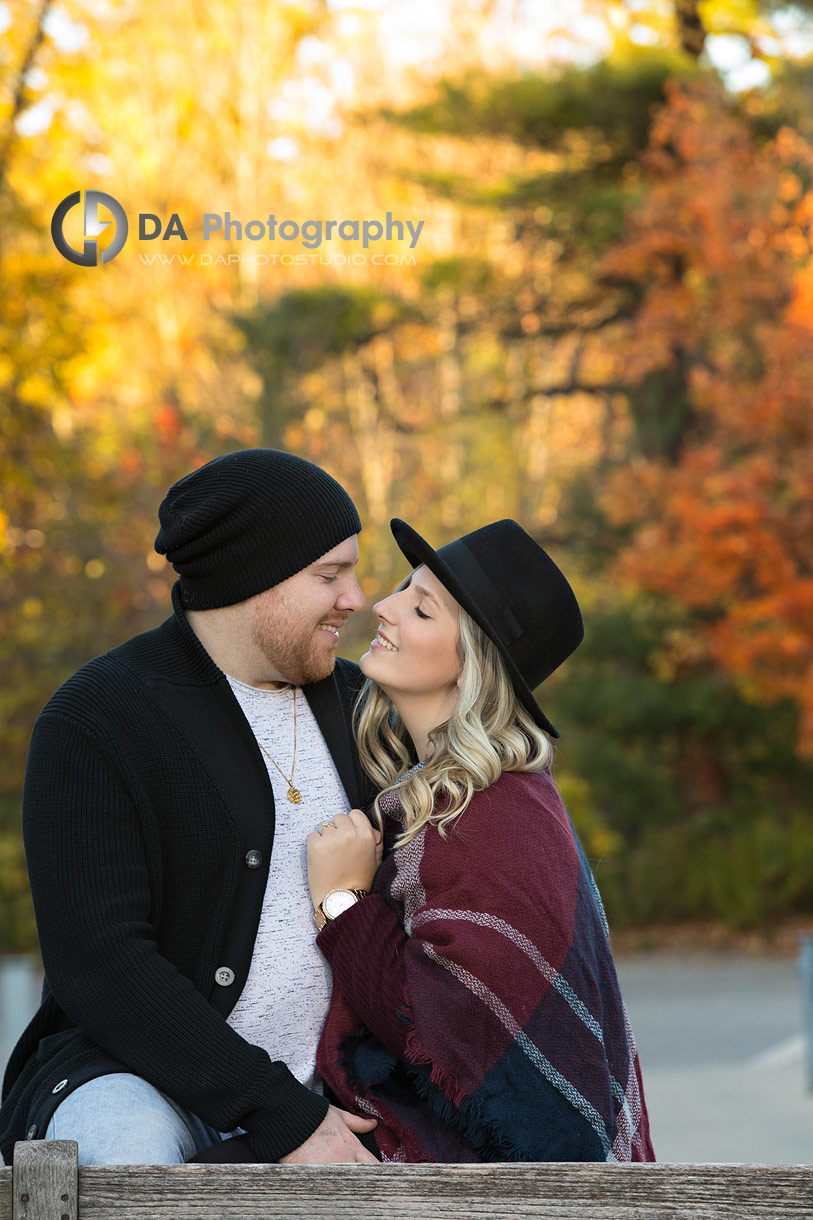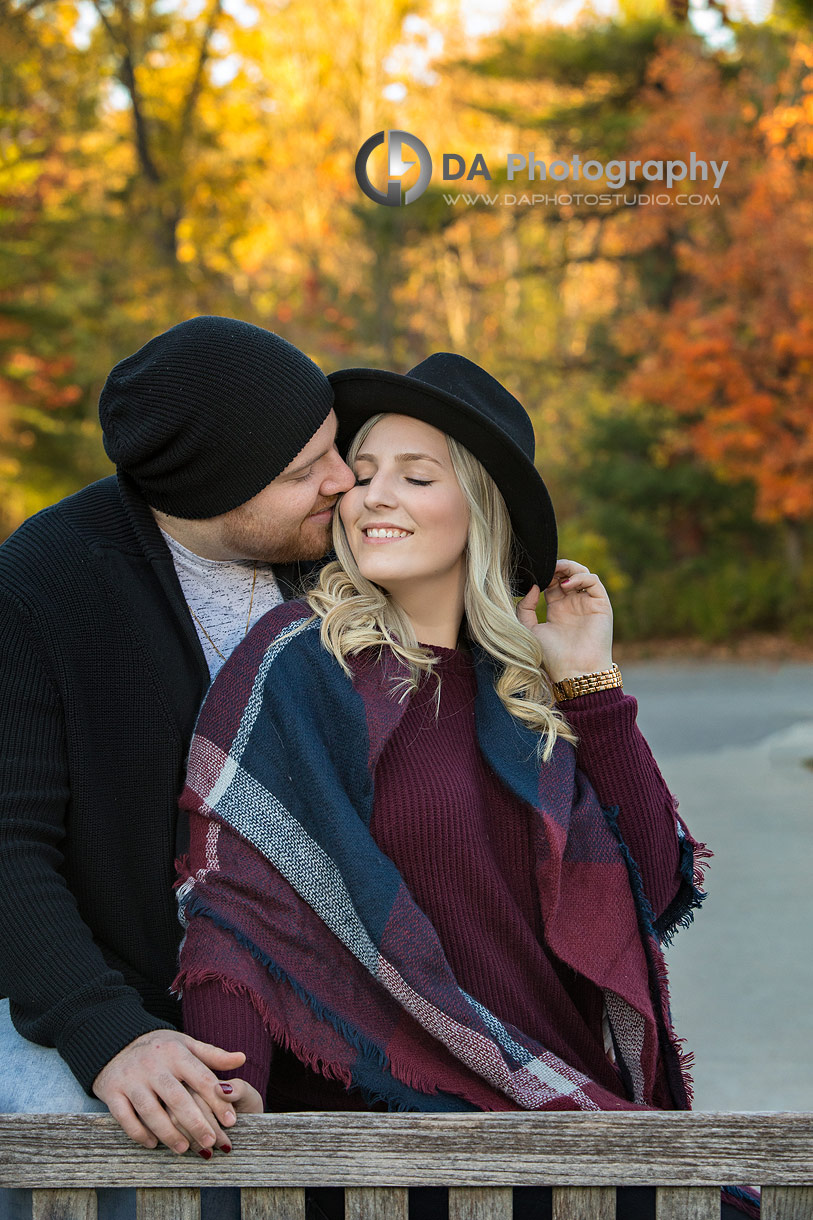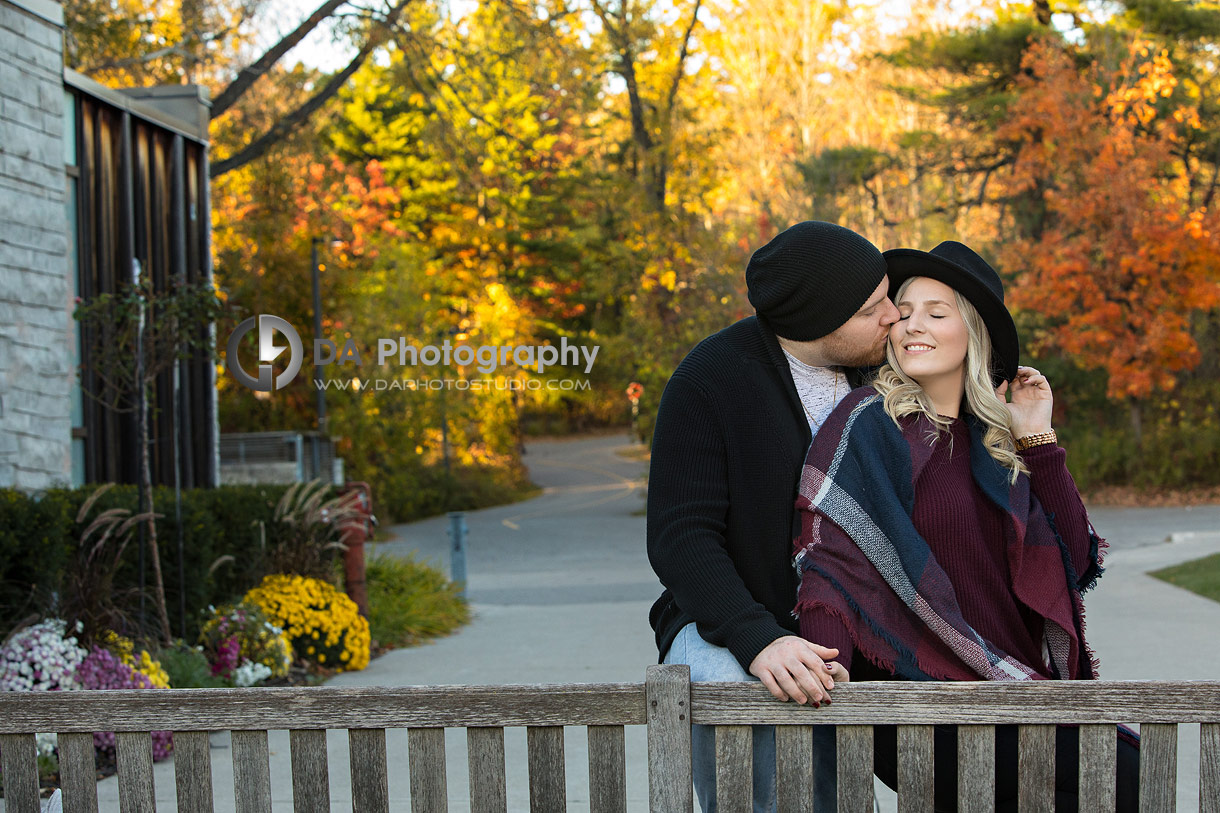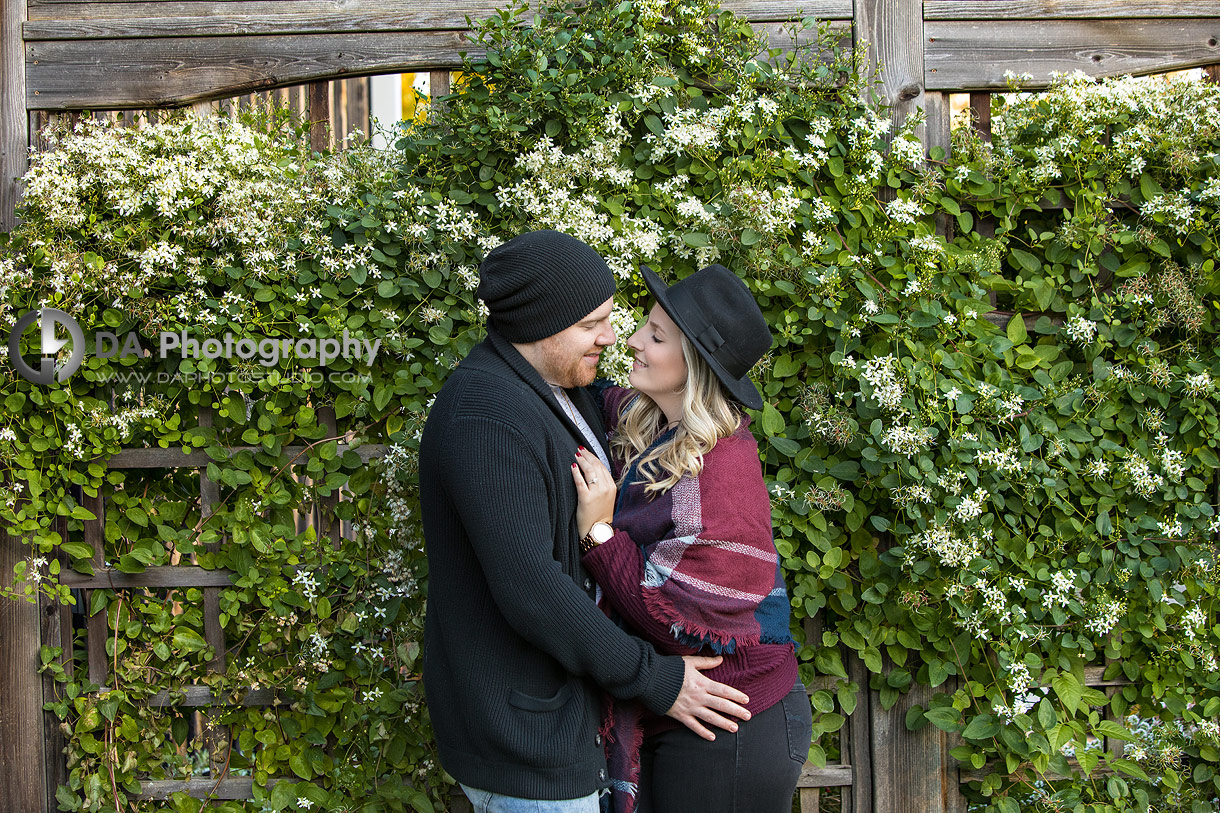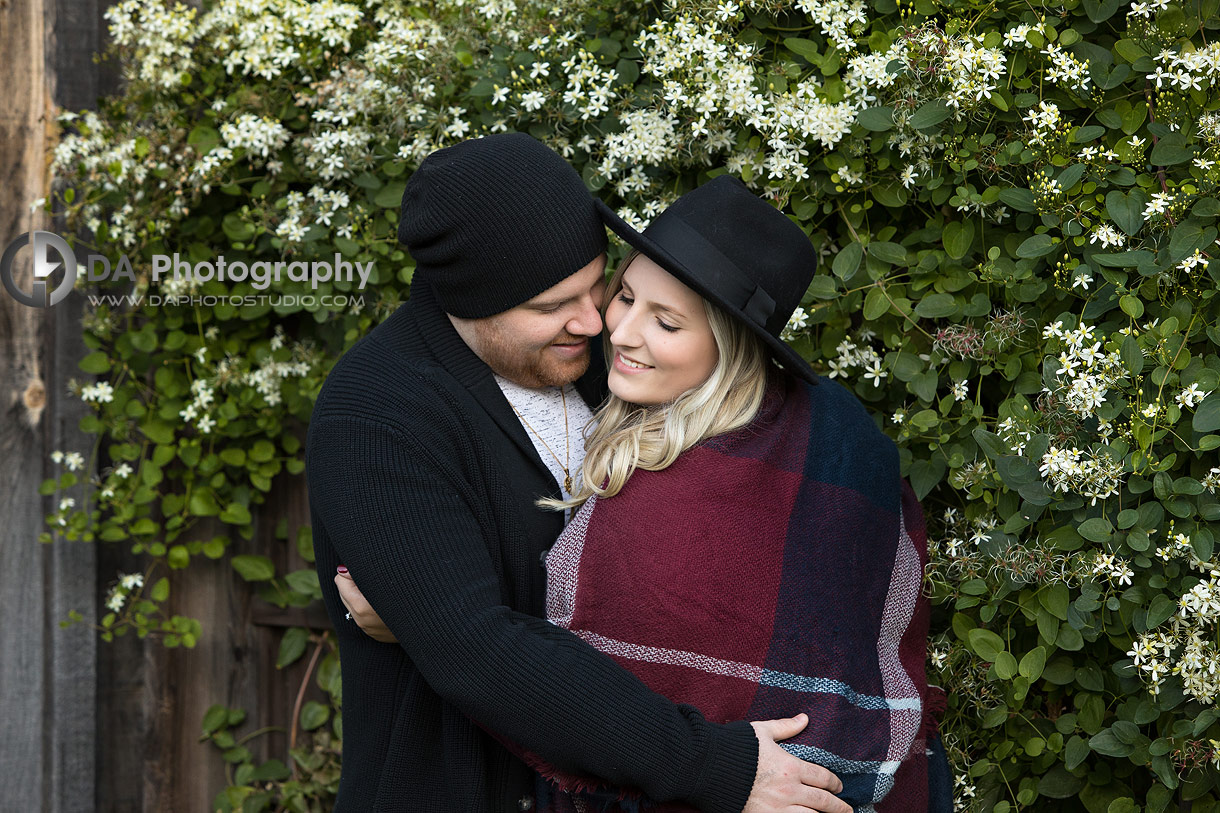 I feel as though I am constantly telling my wife about the moments during a session when I "move away from my comfort zone." It's at these times that I find I outperform myself and really harness the ability to produce some great creative photos for my couples.
I can wholeheartedly say that this was one of those sessions. The entire combination of outfits, colours, accessories, locations and emotions between these two was the ultimate success. Together, it created the picture perfect session for great fall engagement photos.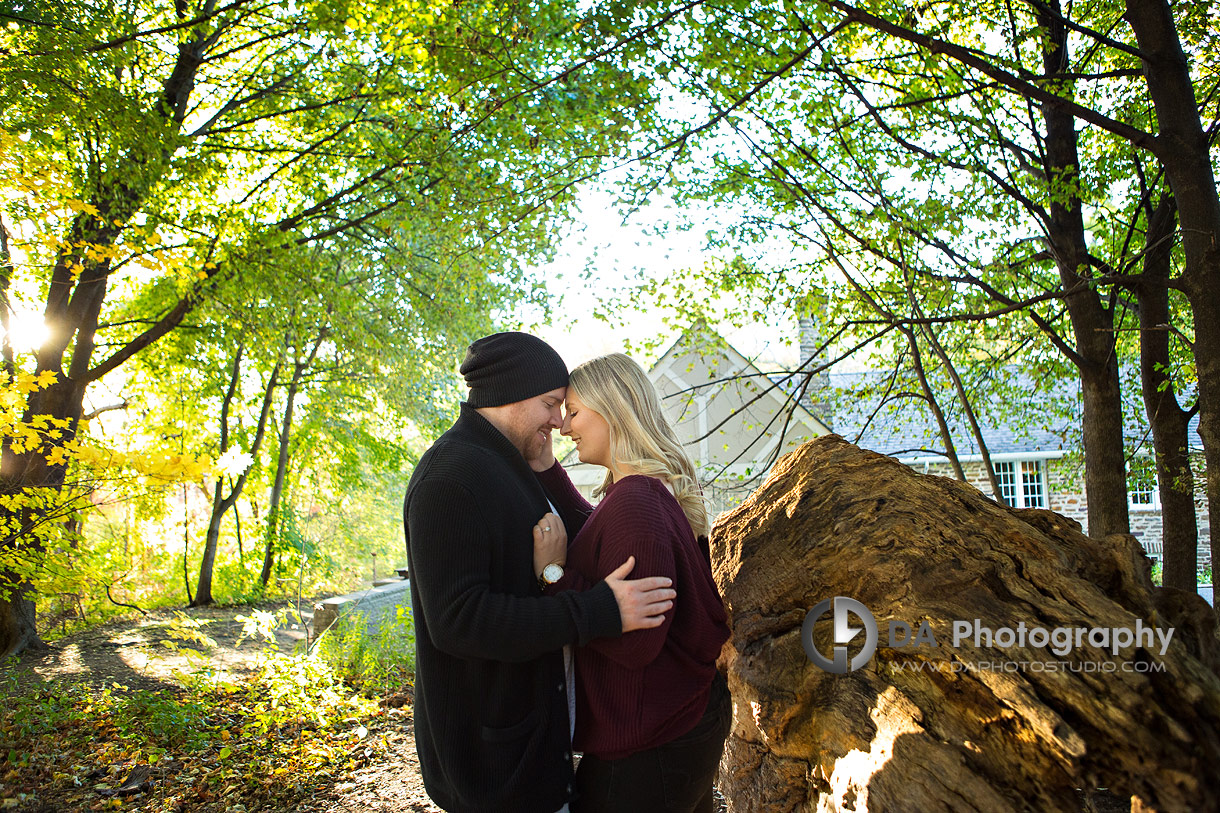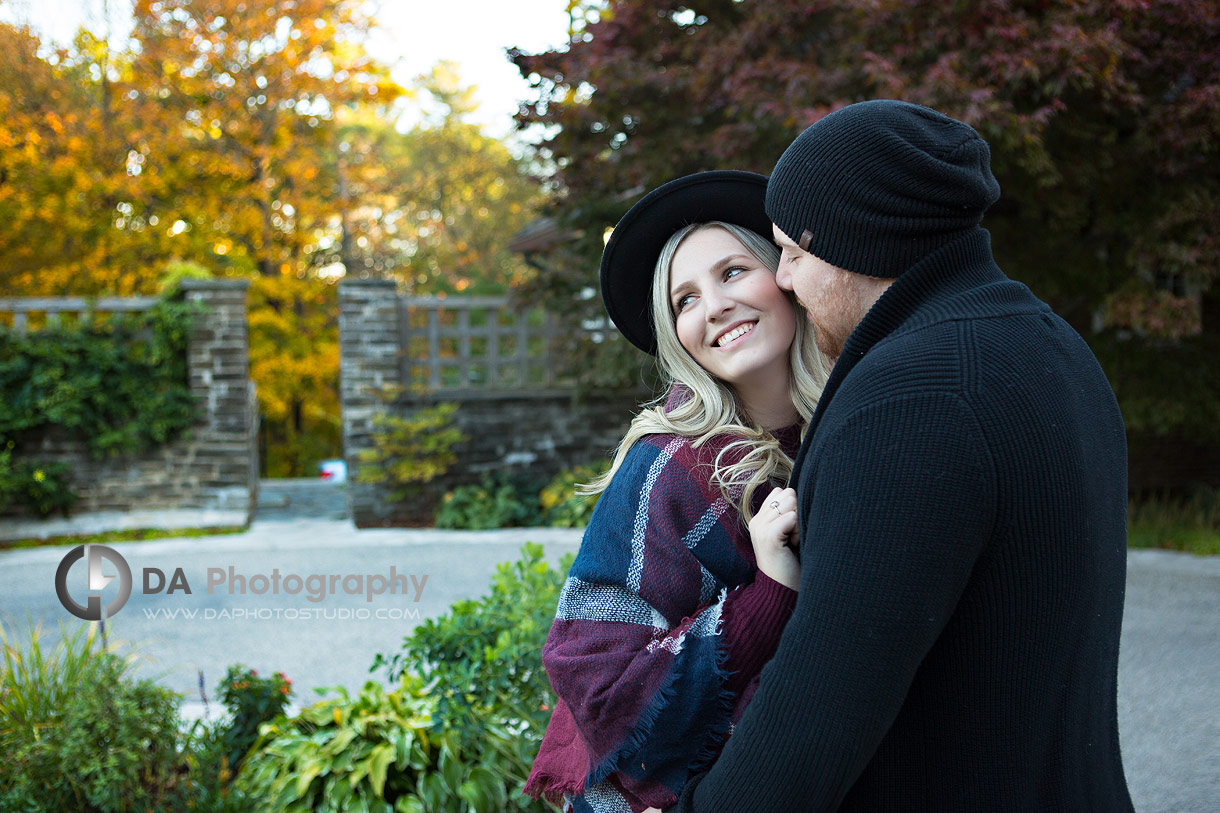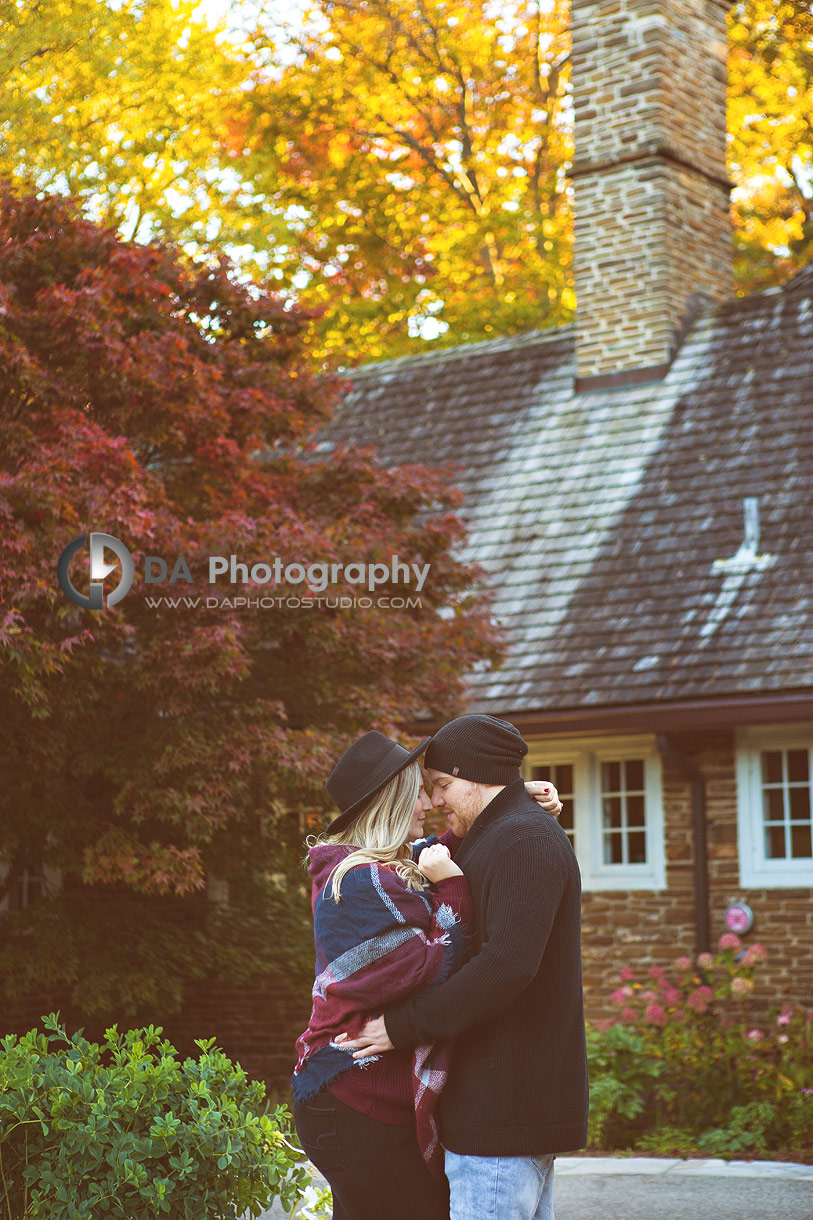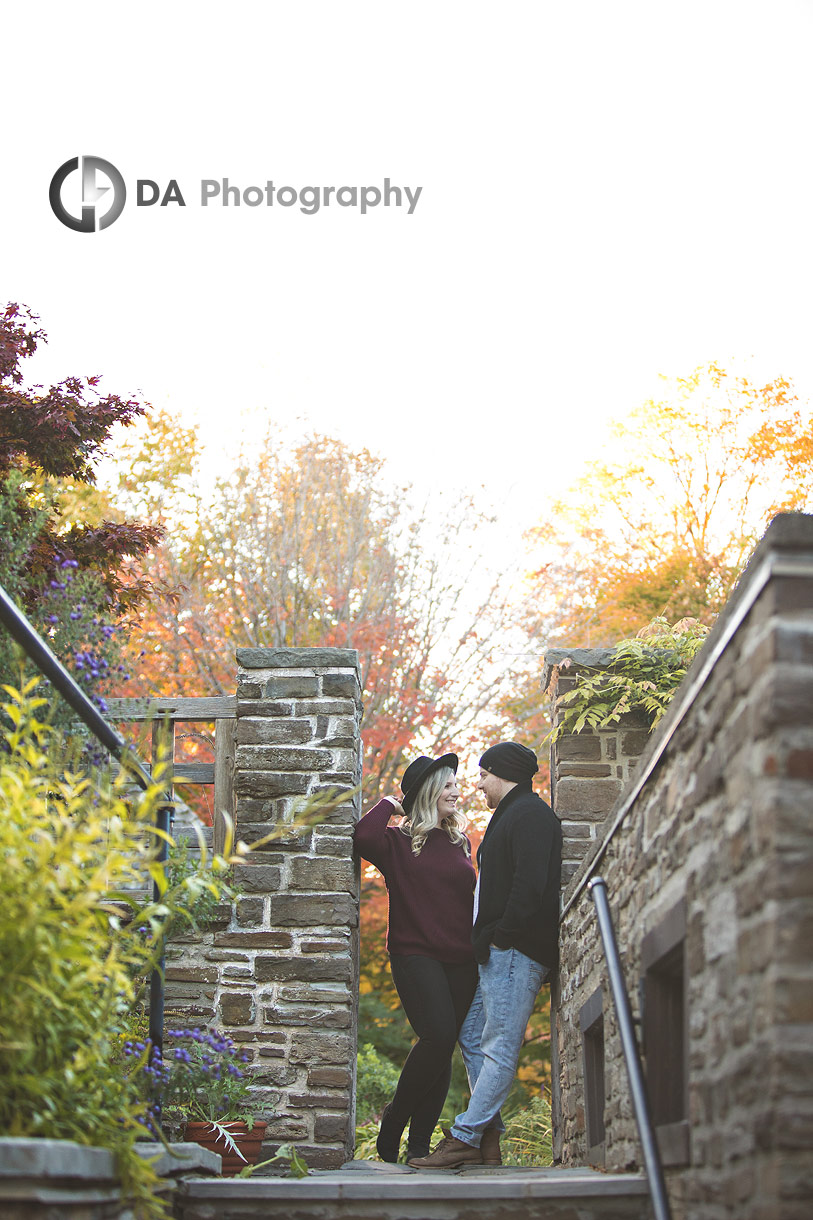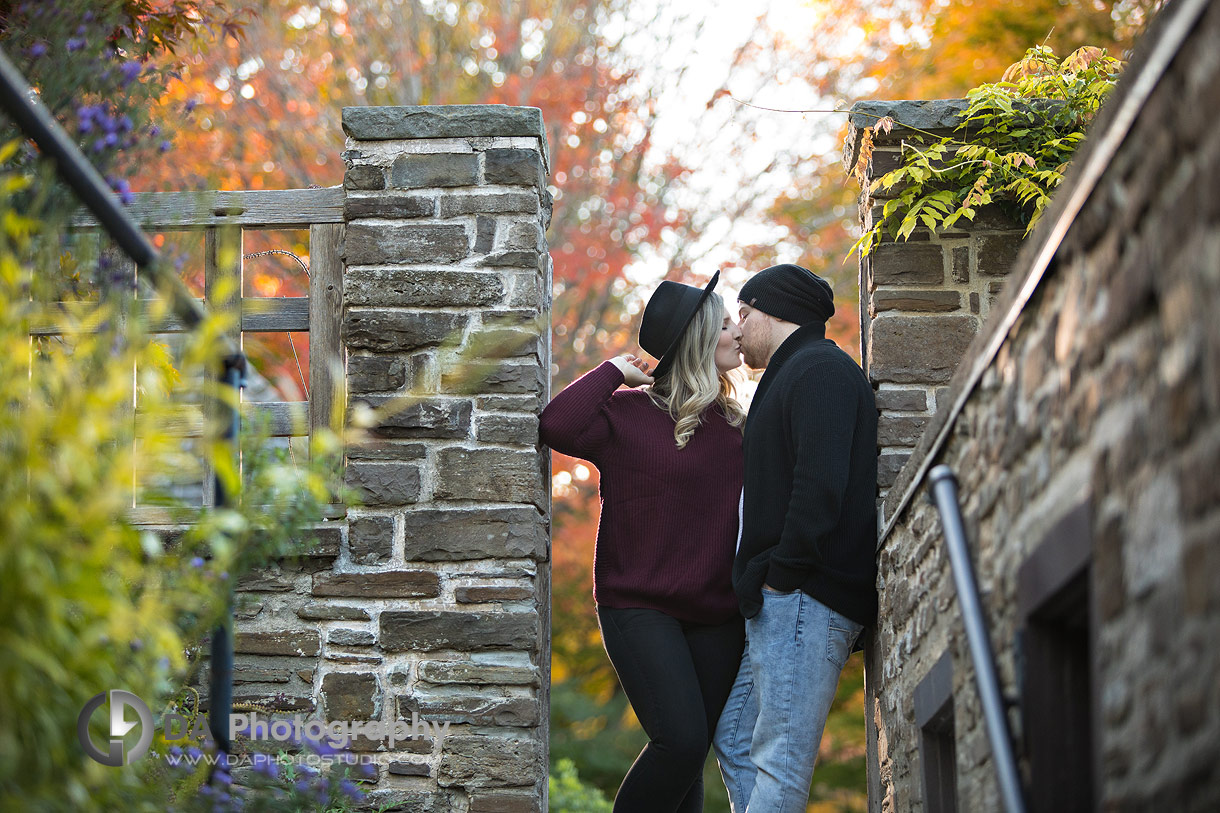 The end of this engagement session
As always, at the end of each engagement session I like to finish with some more emotional and moody photos that would transition us and the viewers to the night that is coming.
When we arrived at the River Conservancy building, I noticed some great lighting hidden in part of the forest's entry. It was just down the road from the main parking lot and the light was changing from minute to minute. These images are my very favourite photos of these two. The vibrant colours complimented them as a couple and absolutely highlighted their love. We could have stayed there for maybe an extra hour but they started to feel cold as the sunshine left the horizon.
For the final images, I positioned them at the little pond located on the front of the property. Here, we did some images that I usually do with my wedding couples for my nighttime sessions.
To say that these Riverwood Conservancy engagement photos were similar to other sessions could not be further from the truth. Quite honestly, they were unique to me and my couple because of the combination of many efforts and the professional approach we had. It made this session great and incapable of being replicated for any other couple.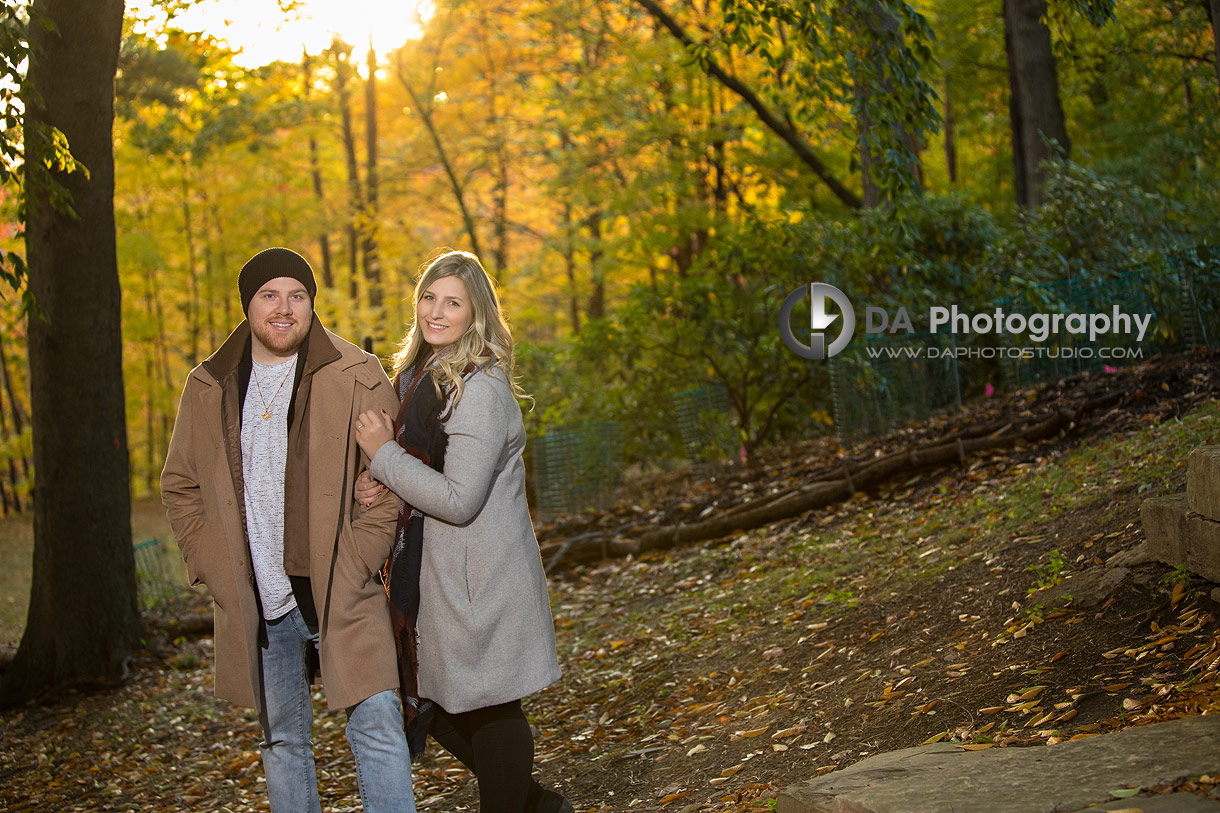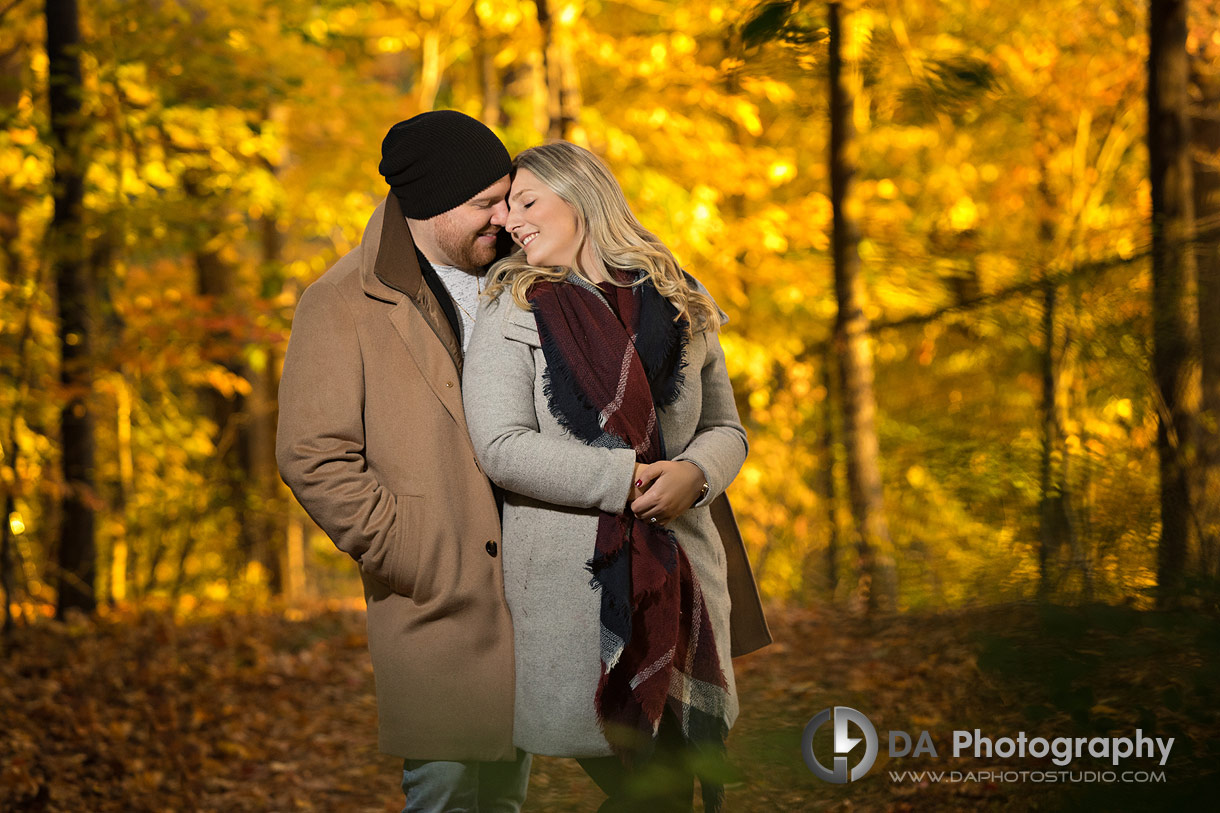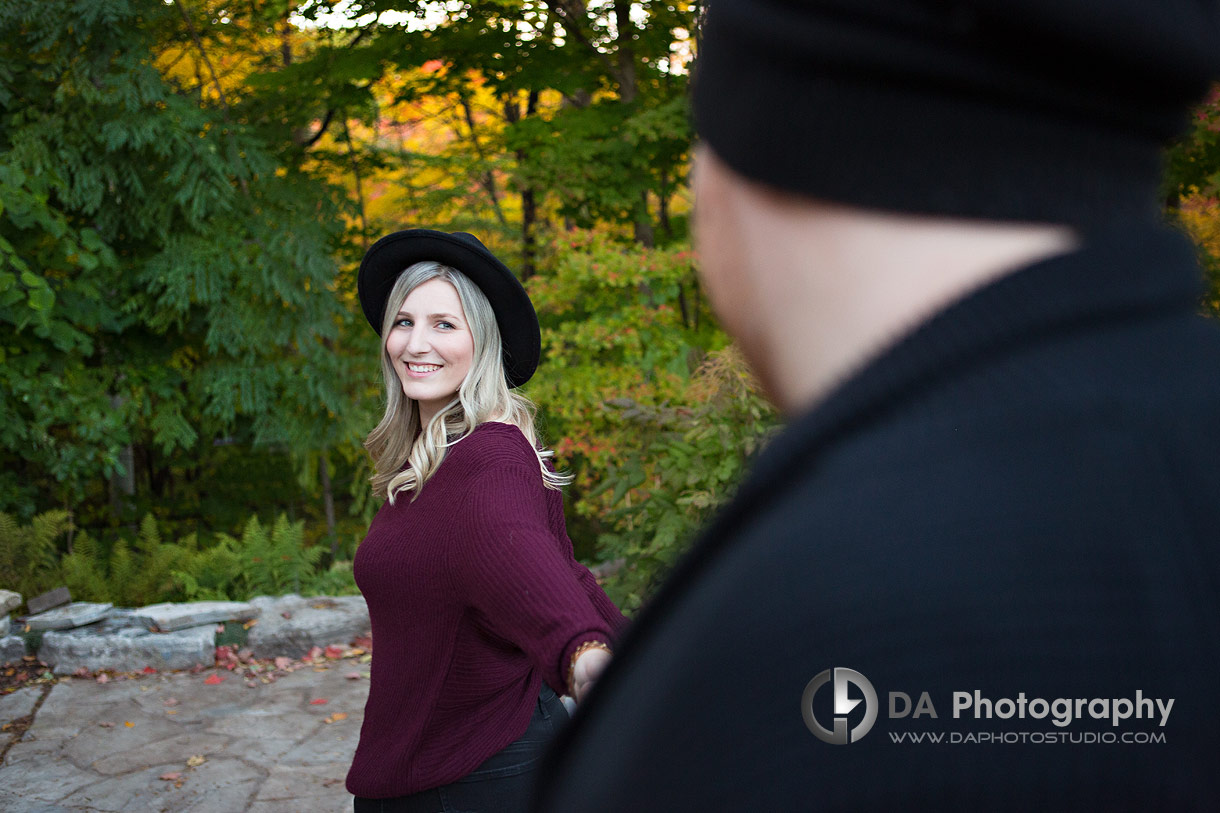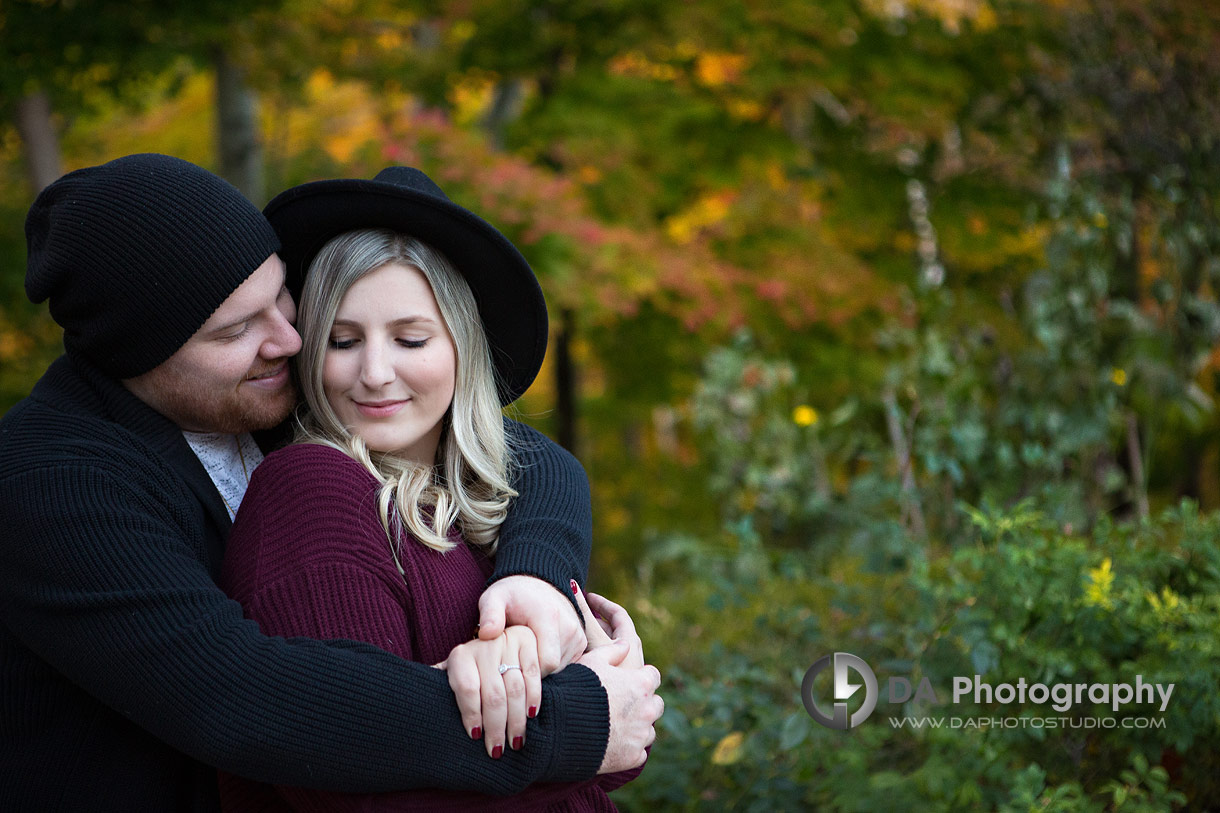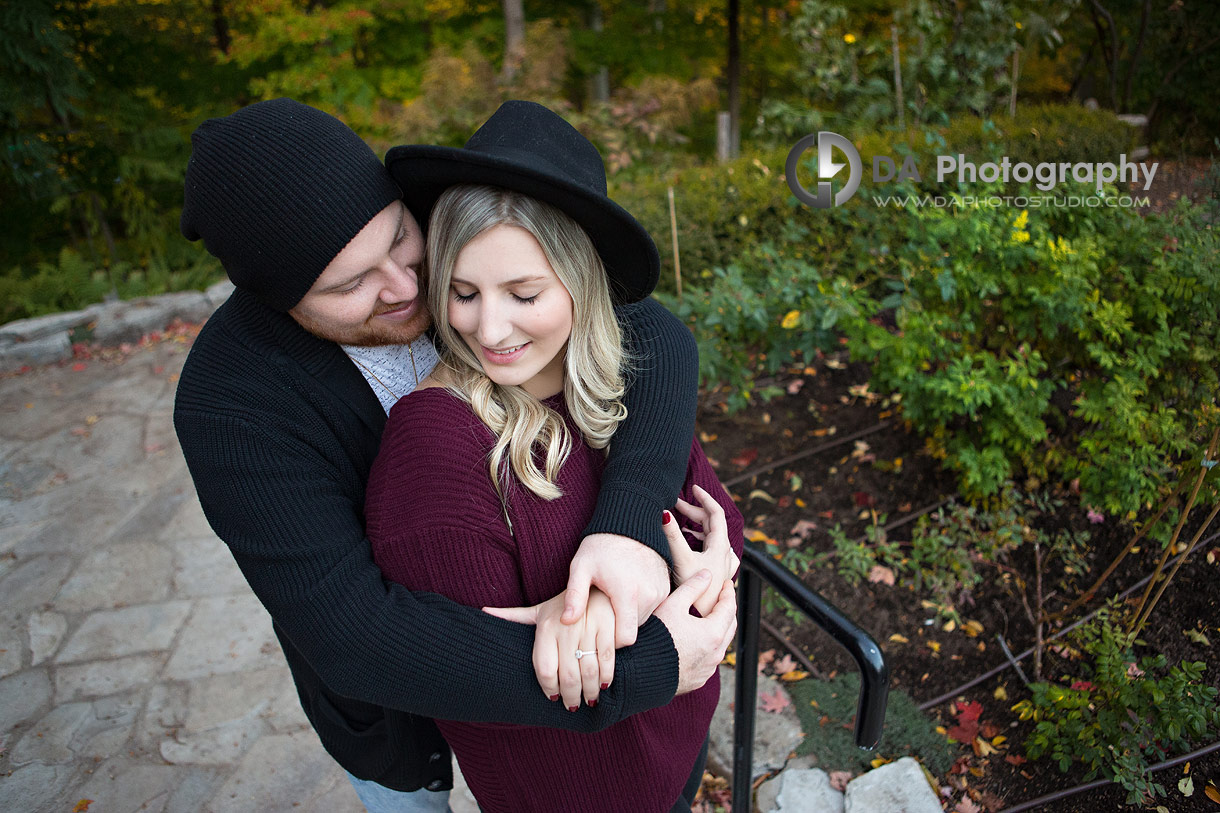 Your fall session
If you think that you are up to the challenge, your fall session can be just as breathtaking! Your unique style of outfit choices, colours and emotions could inspire your images from your session to be awe-inspiring and authentic to your own personalities. I would love to capture that all for you. Please contact me so I could help you to choose the perfect location for your vision and create the engagement photos of your dreams.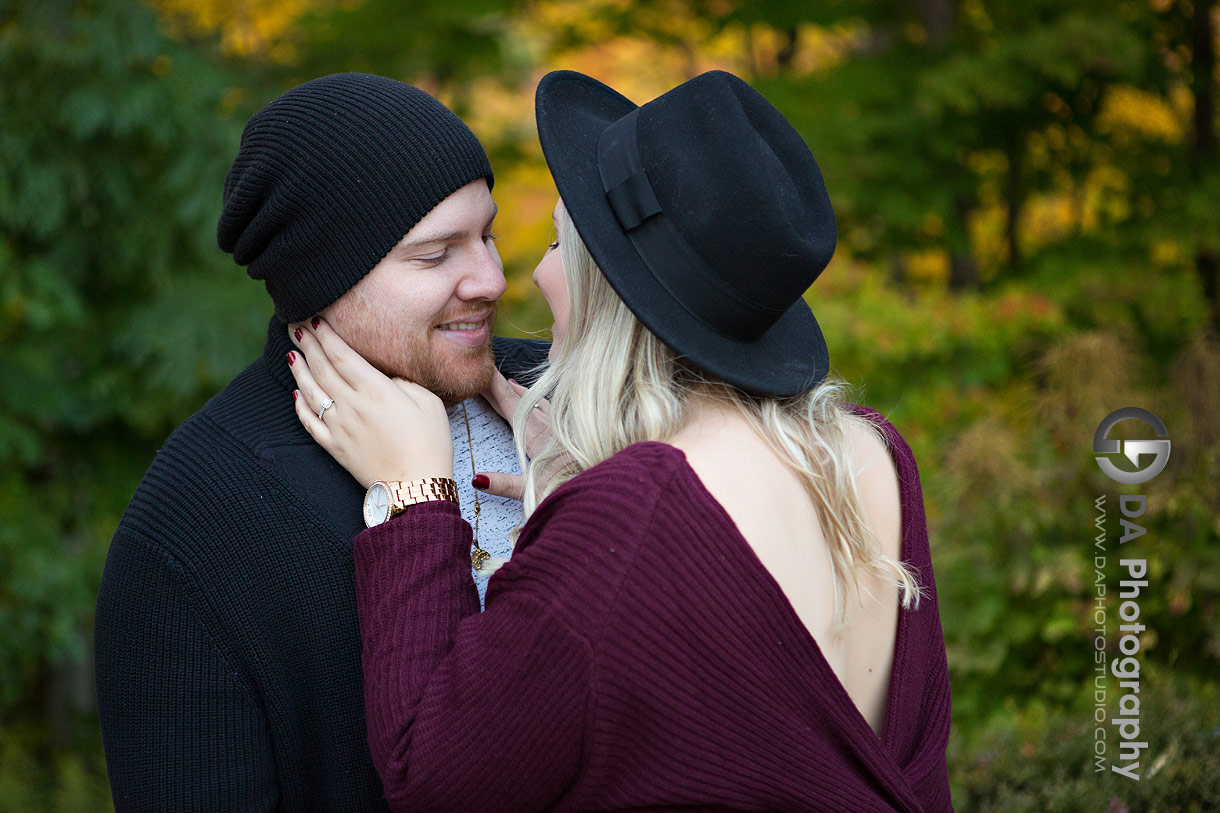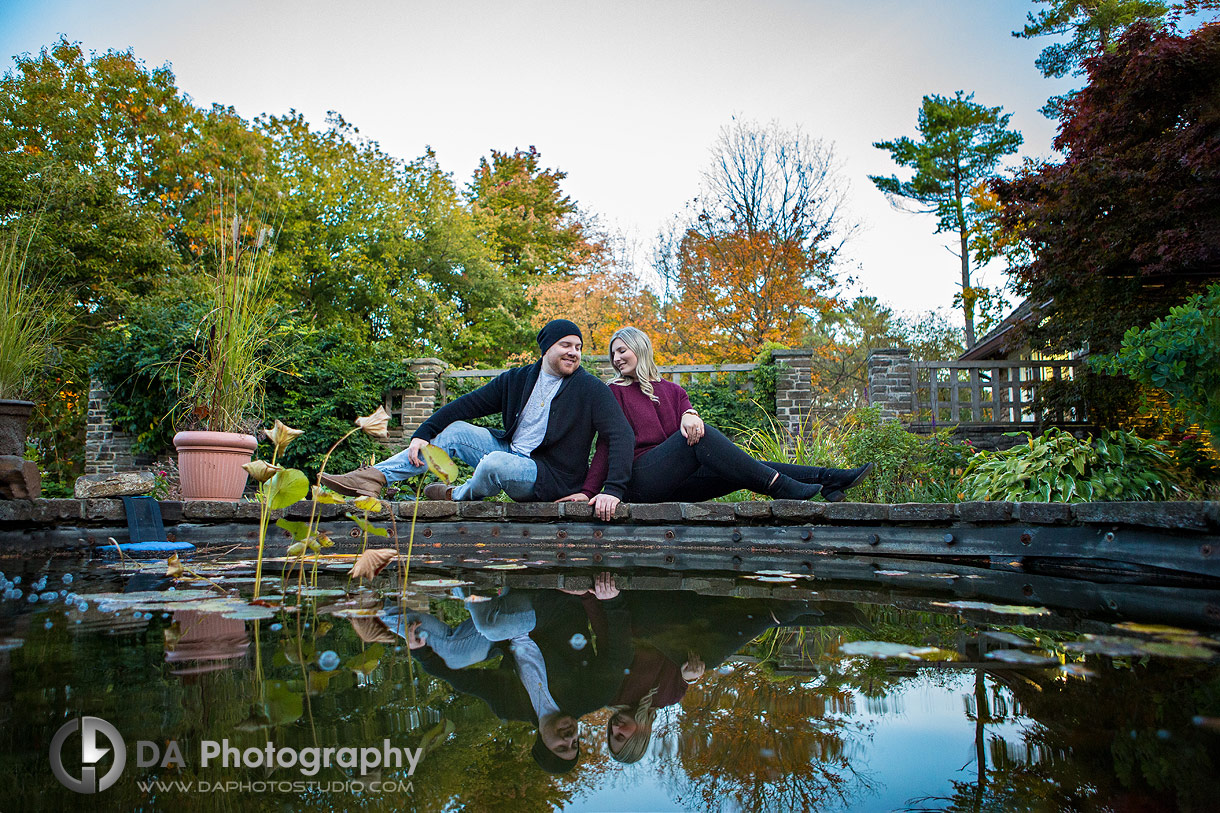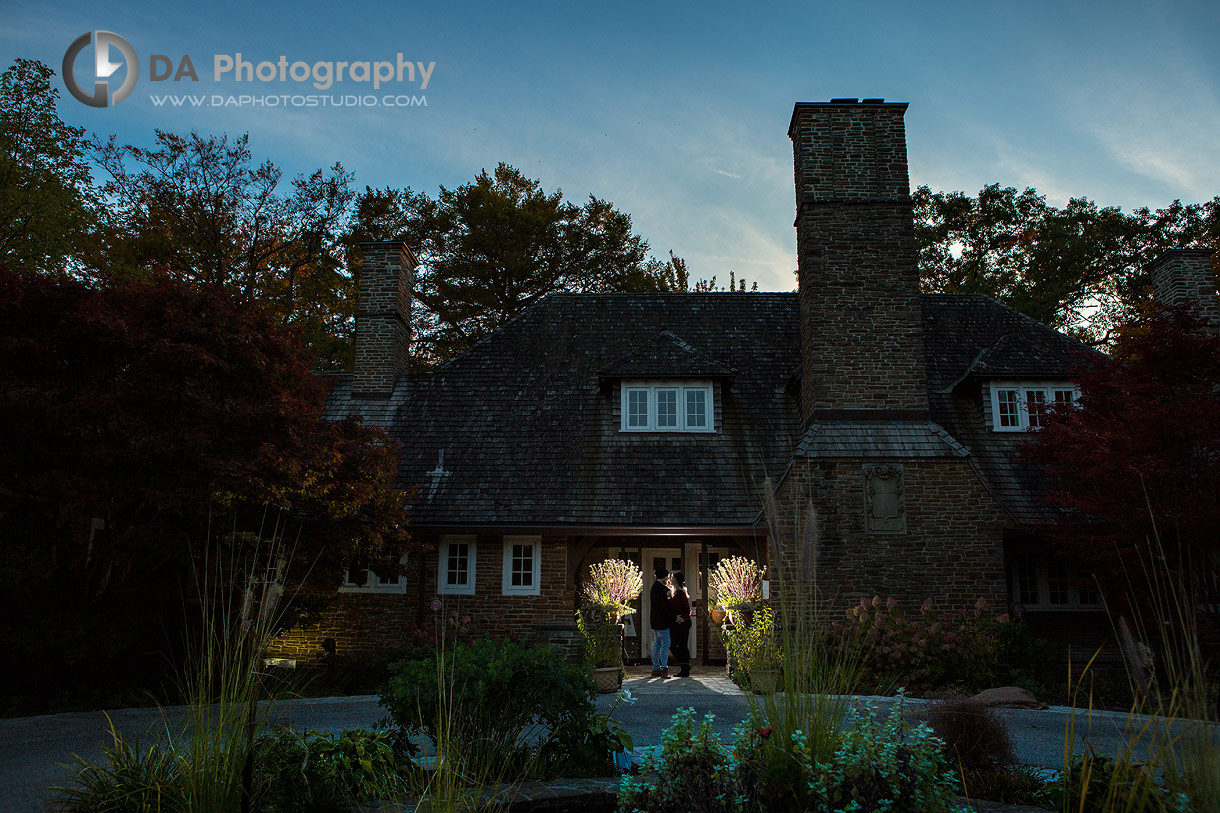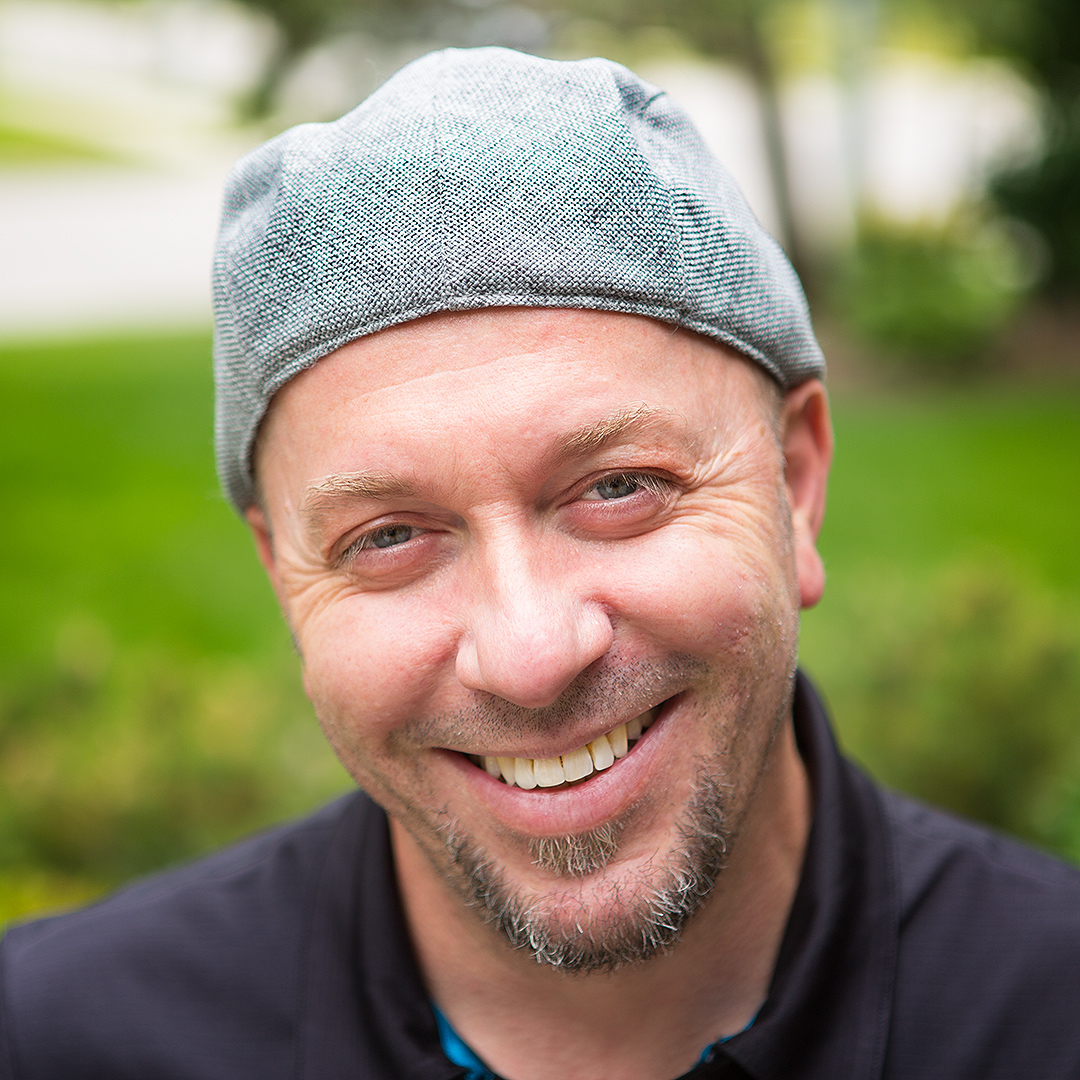 My passion and biggest asset is taking the time to make every client comfortable and relaxed before I even pick up the camera. The result? Photos of you that actually look like you at your best! I can prove to you how much you can enjoy having your picture taken. Lifestyle photography is about the experience that happens to be served up along side of some great photos.
Specialties:
Family Photography for families that like to move around and enjoy their photo time, Wedding Photography for couples looking for a mixture of photojournalistic, contemporary and traditional images and Professional Corporate headshots that are far from cheesy and stiff.