Most often, my High Park engagement sessions have been planned for Springtime. At this time, the cherry blossoms are in full bloom and make for beautiful pictures. Of course, this means that there is additional foot traffic and stress that comes with the crowds who come to enjoy the flowers as well.
However, Angela and Igor instead chose the most beautiful season in Canada for their High Park engagement session: Fall. I was so excited to have the opportunity to photograph their session at this location during this season. The park is so large with so many perfect photo opportunities. As well, we were going to be there for the golden hour. At this time of day there is a constant change of lighting which provides us with unique images every time we click the shutter. So many opportunities!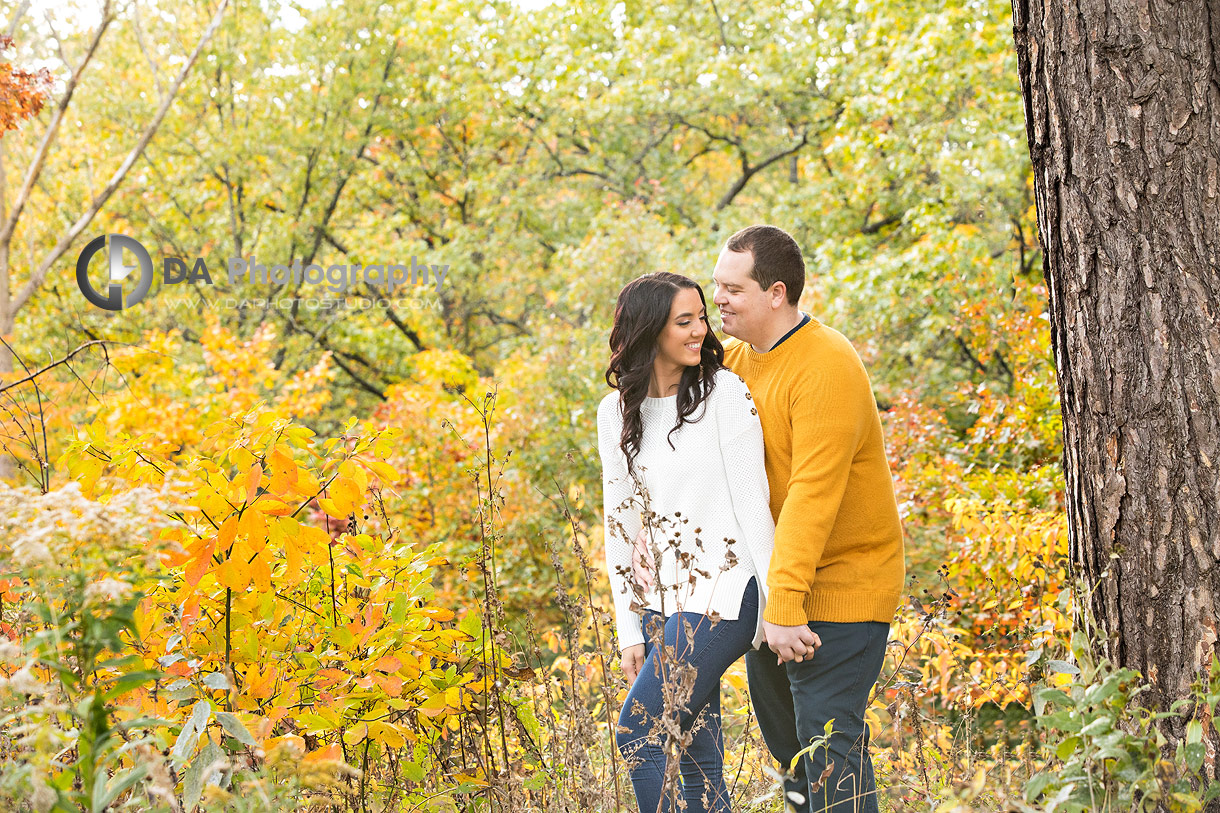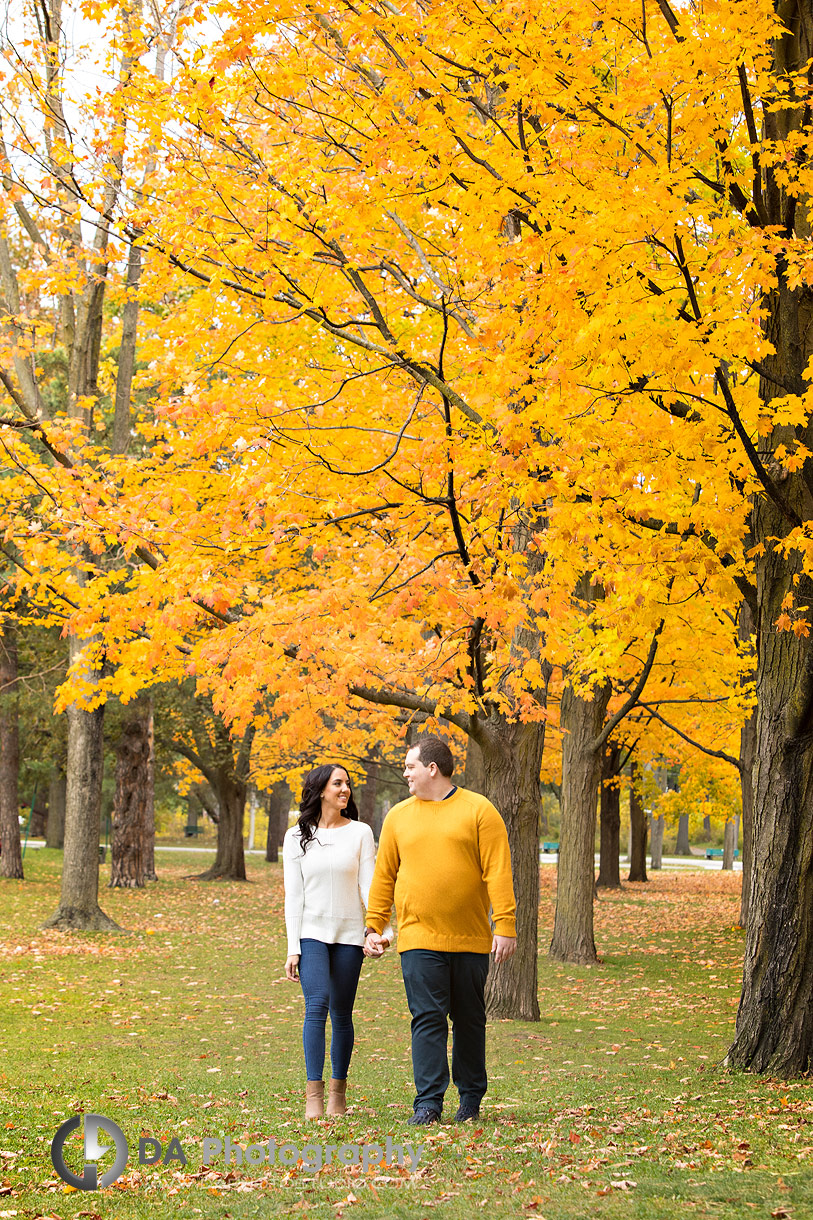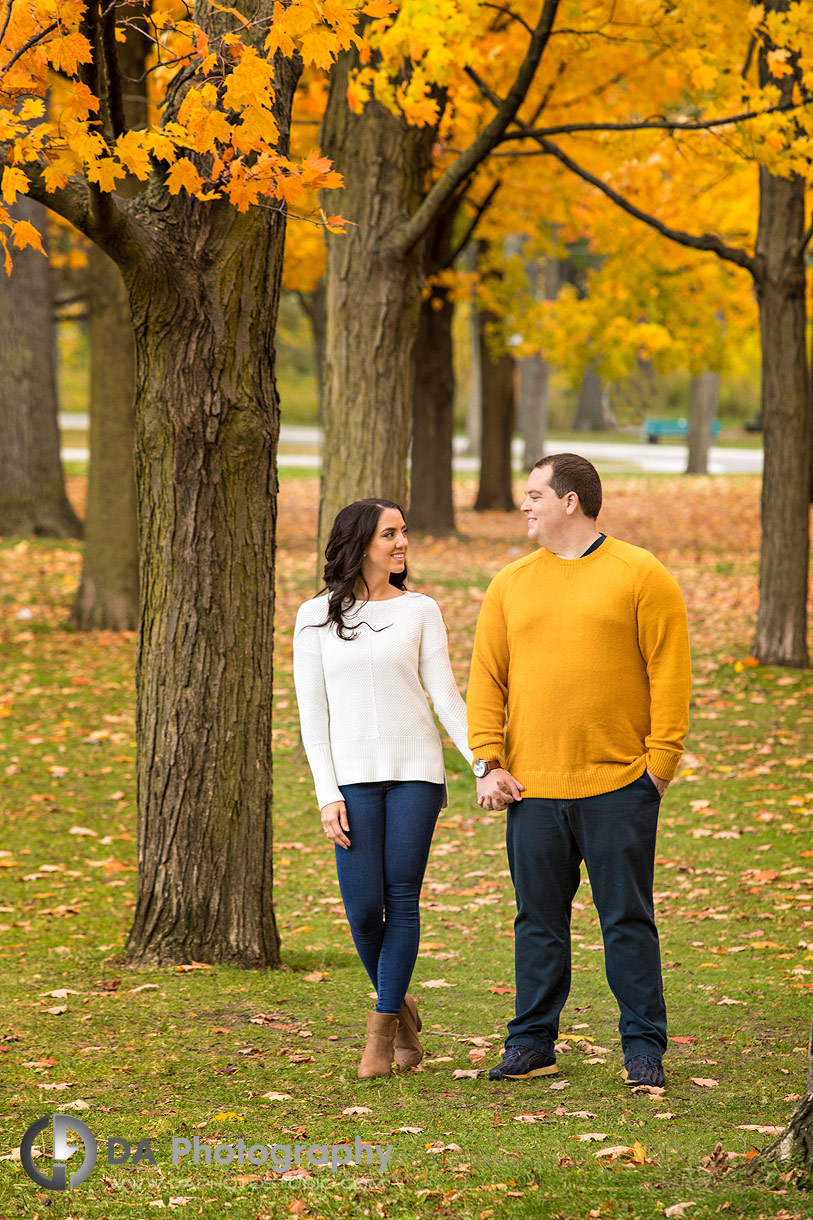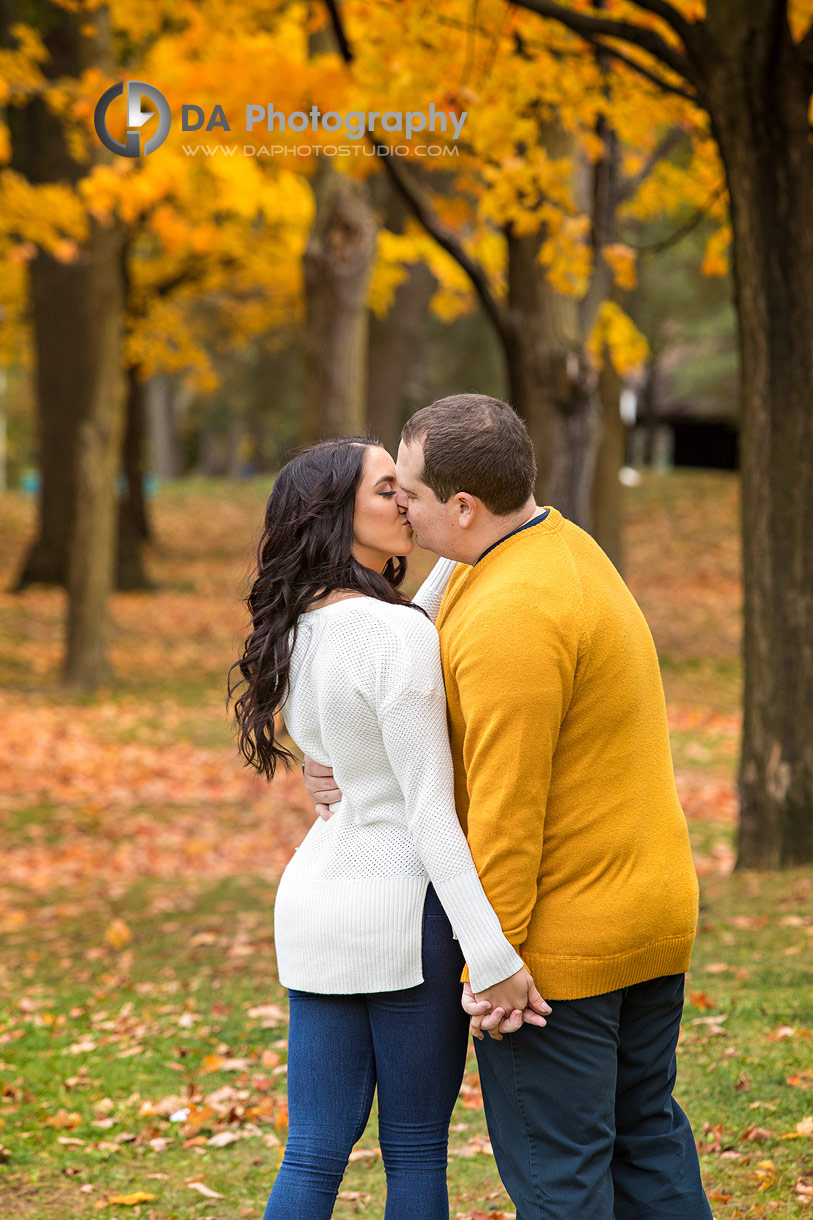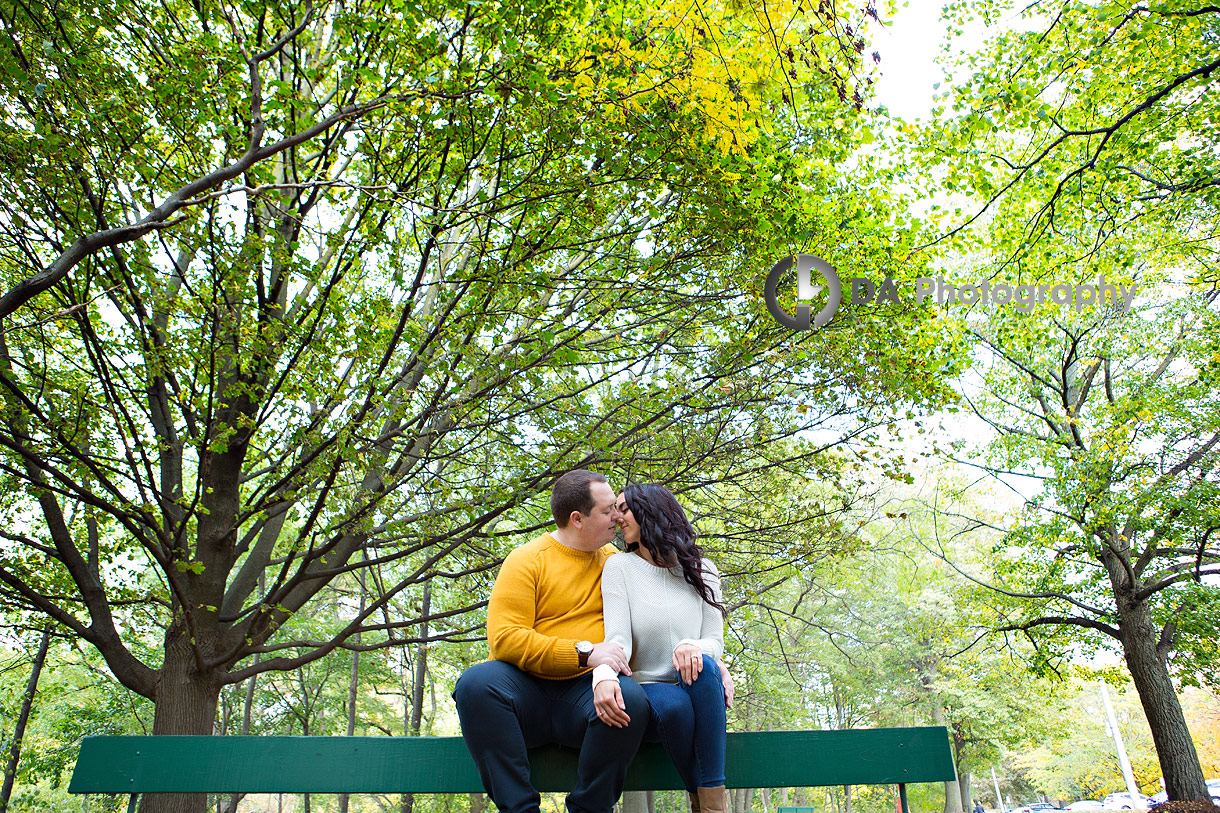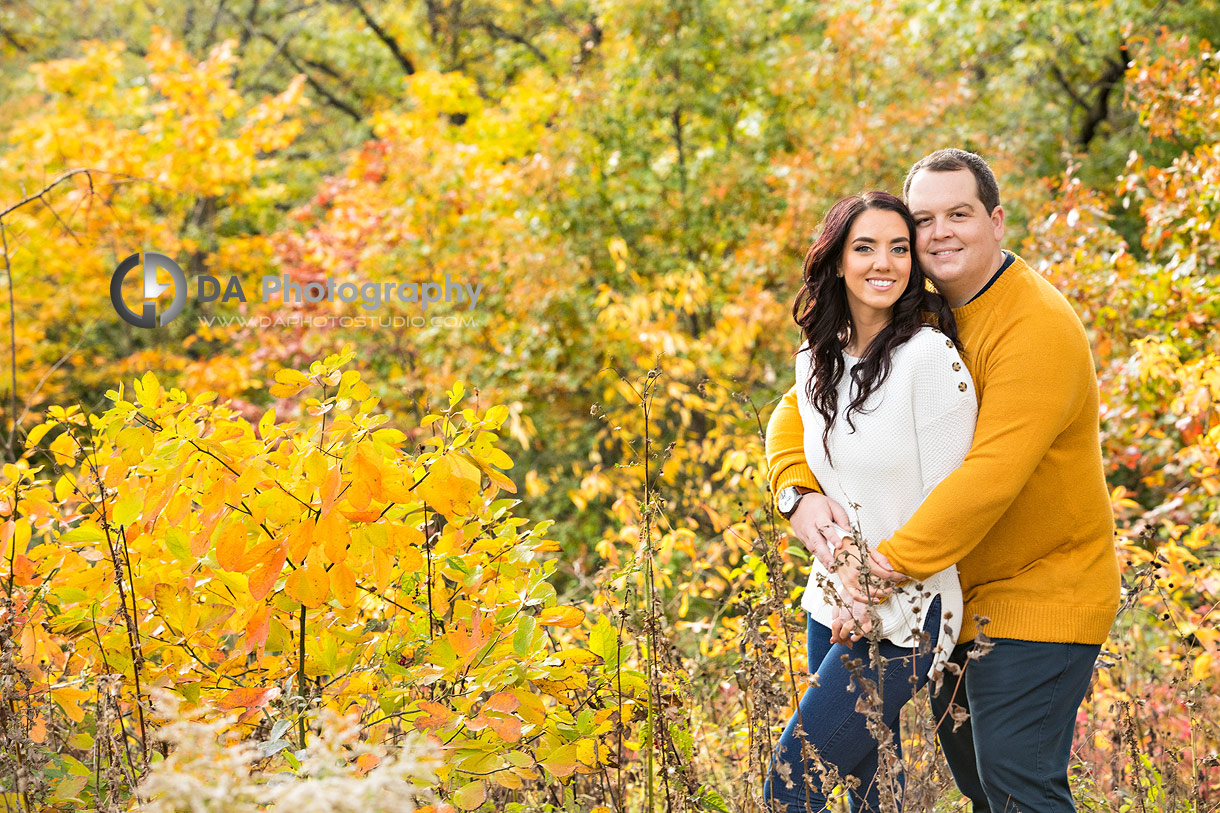 How me met for this High Park Engagement
Angela and Igor were first introduced to my work through Angela's mother. She happened to work with one of my past brides, Jennifer. After looking through the images from Jenn+Jeff's wedding, she connected me with her daughter.
With their wedding scheduled for the next Spring, Angela was smart to plan ahead. She knew that she wanted to have a Fall session and worked to secure a session early ahead of their wedding day. We first connected by phone. During this conversation, I asked questions to better understand Angela's photography needs and preferred style. While she loved the pretty pictures, I also noticed that she preferred for me to focus on the connection between her and Igor too.
With this information in mind, I prepared my approach for their engagement session. It was truly such an amazing time for us! We had a great location and perfect interactions that resulted in images full with emotions. We successfully documented their love for each other in a unique way that is specific to these two!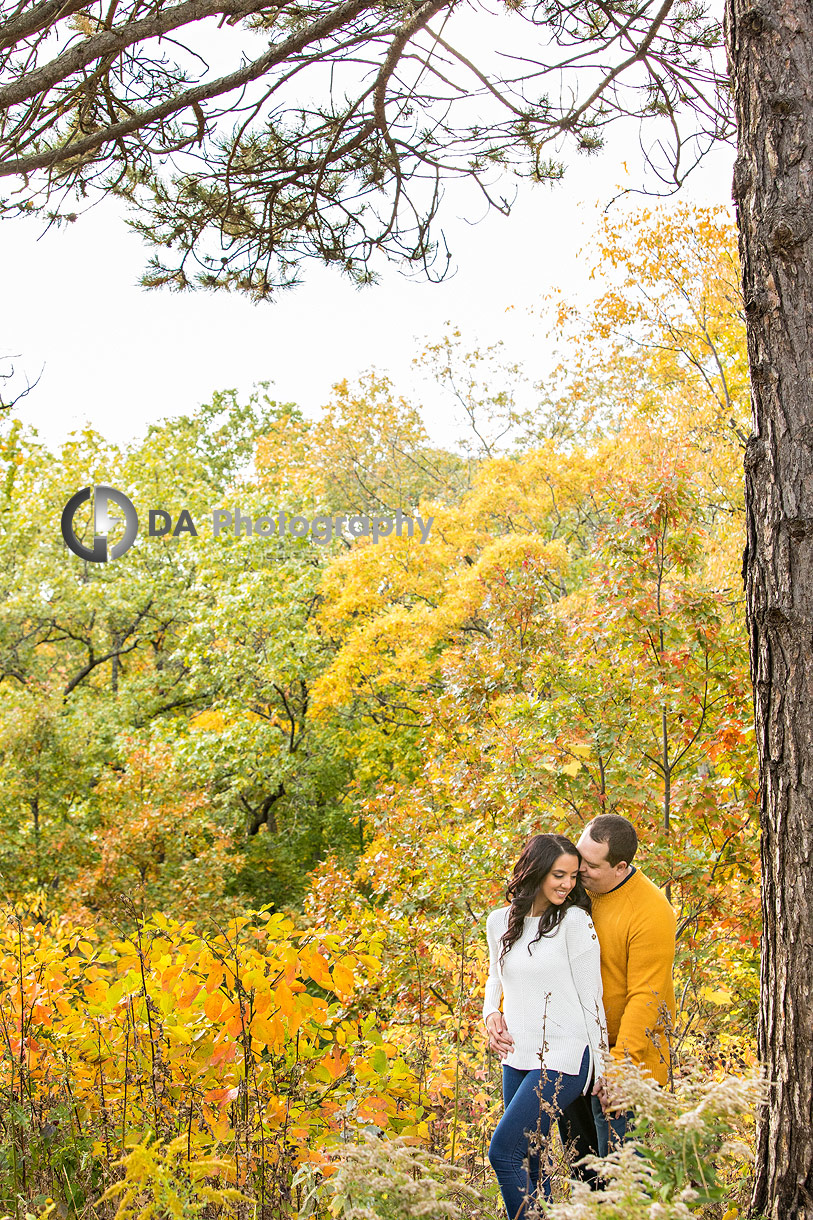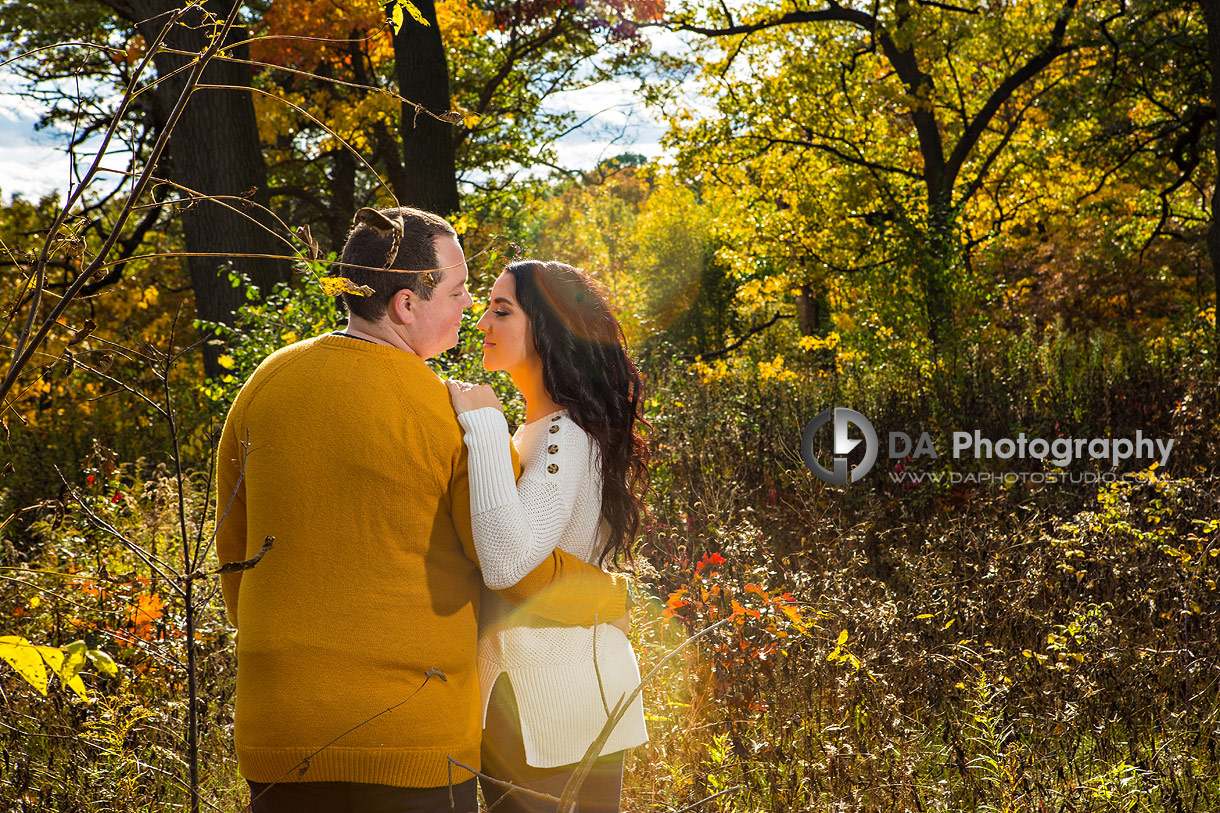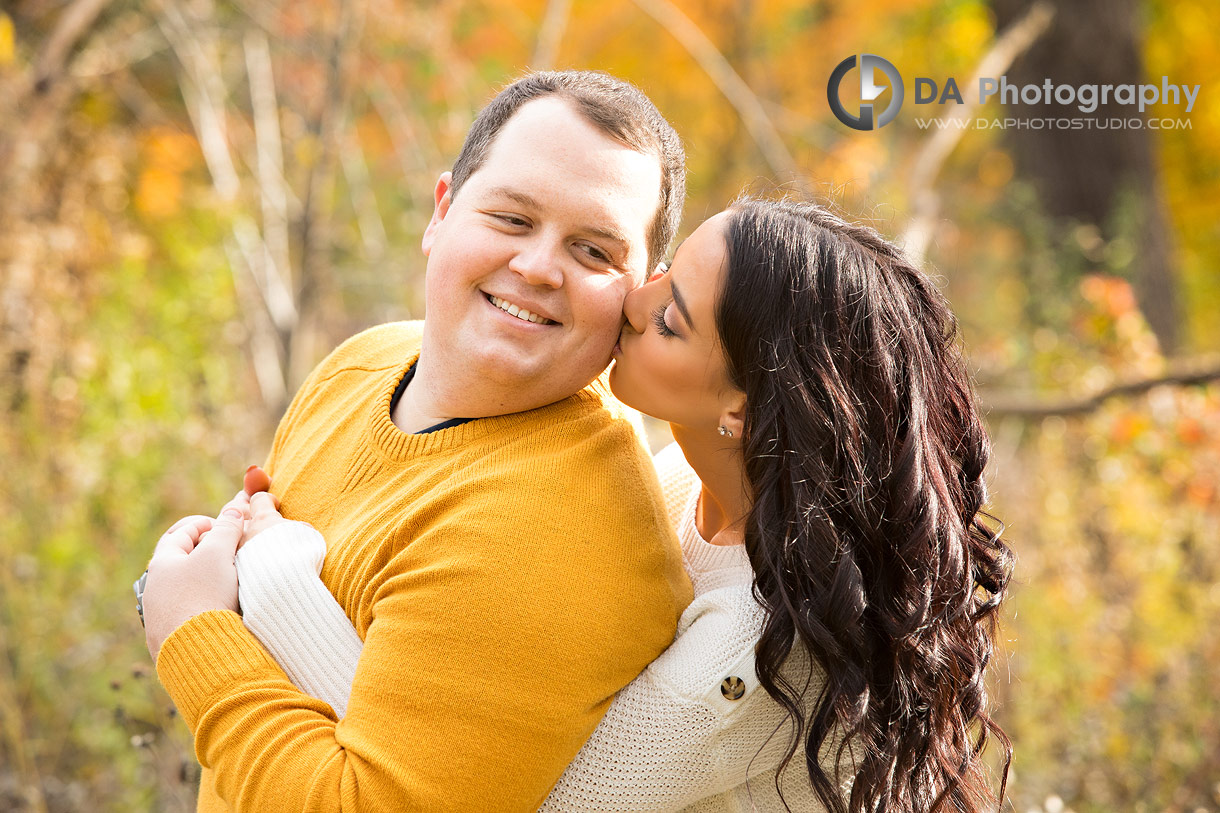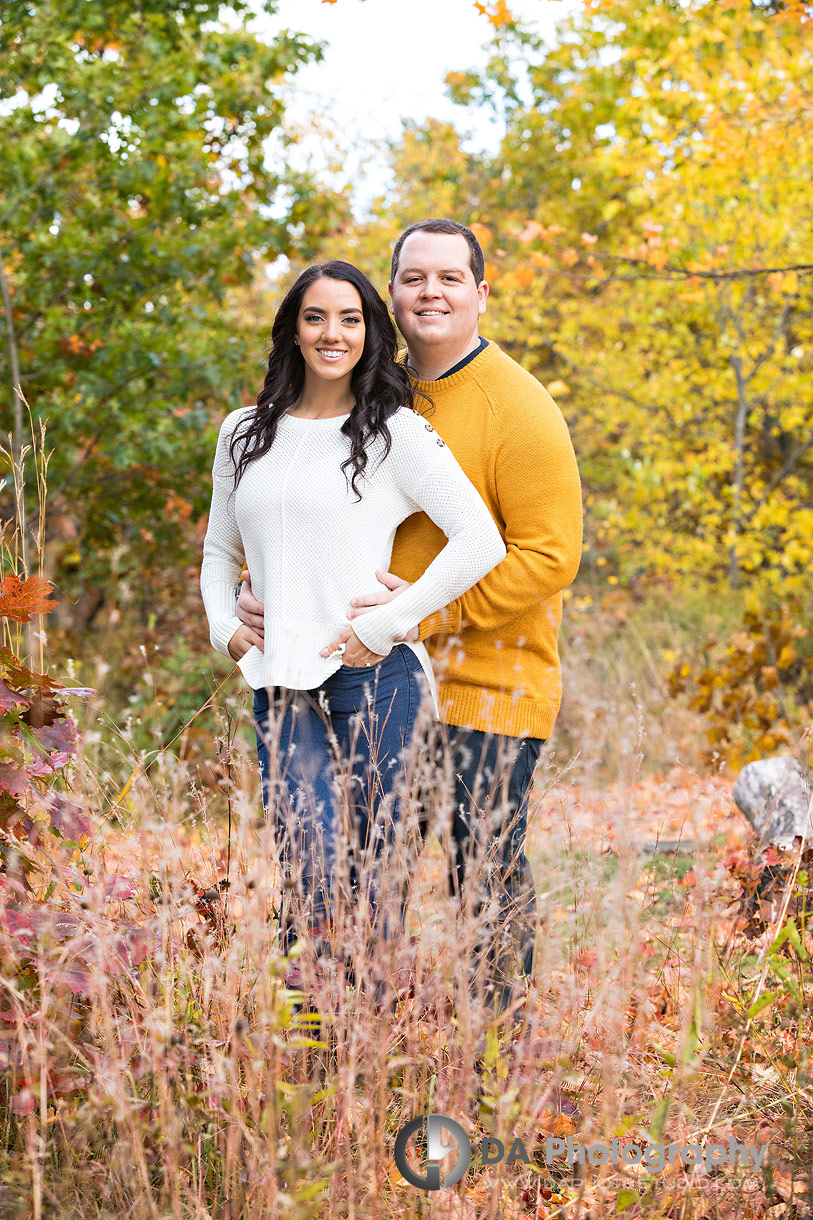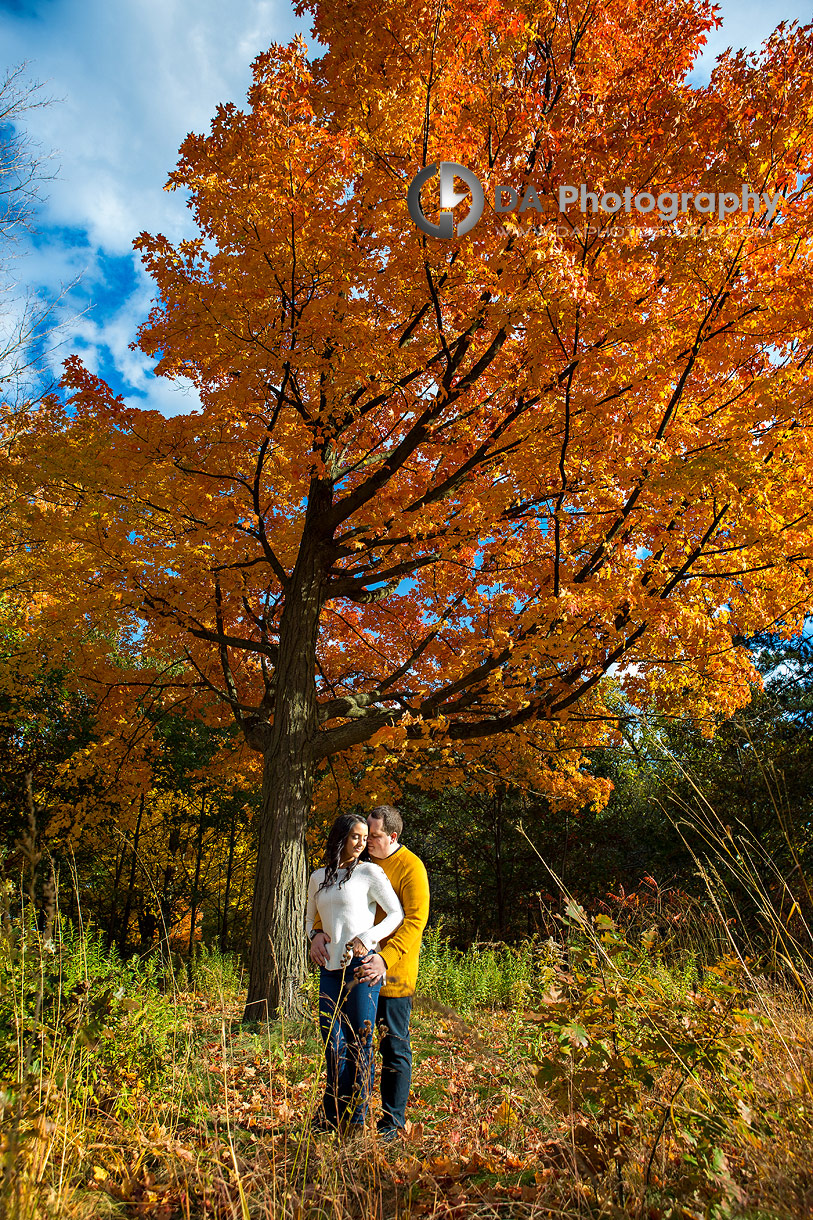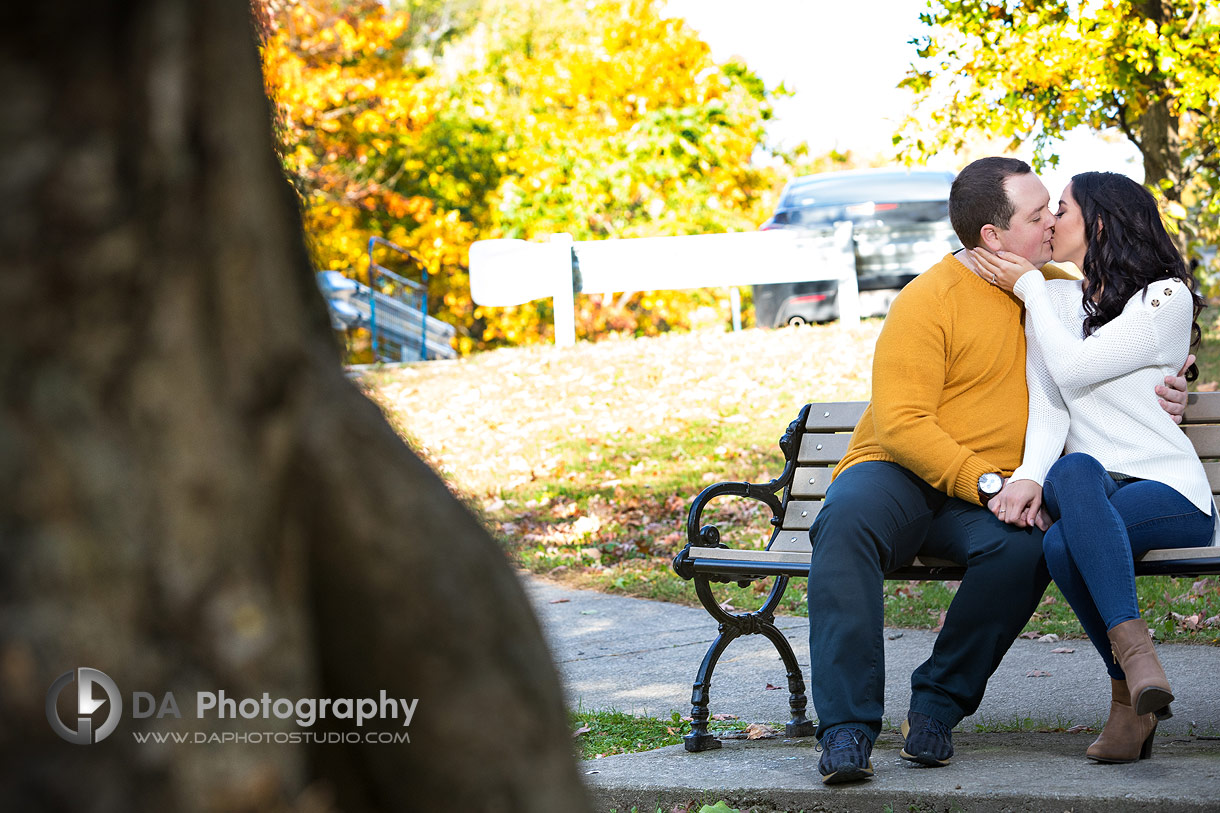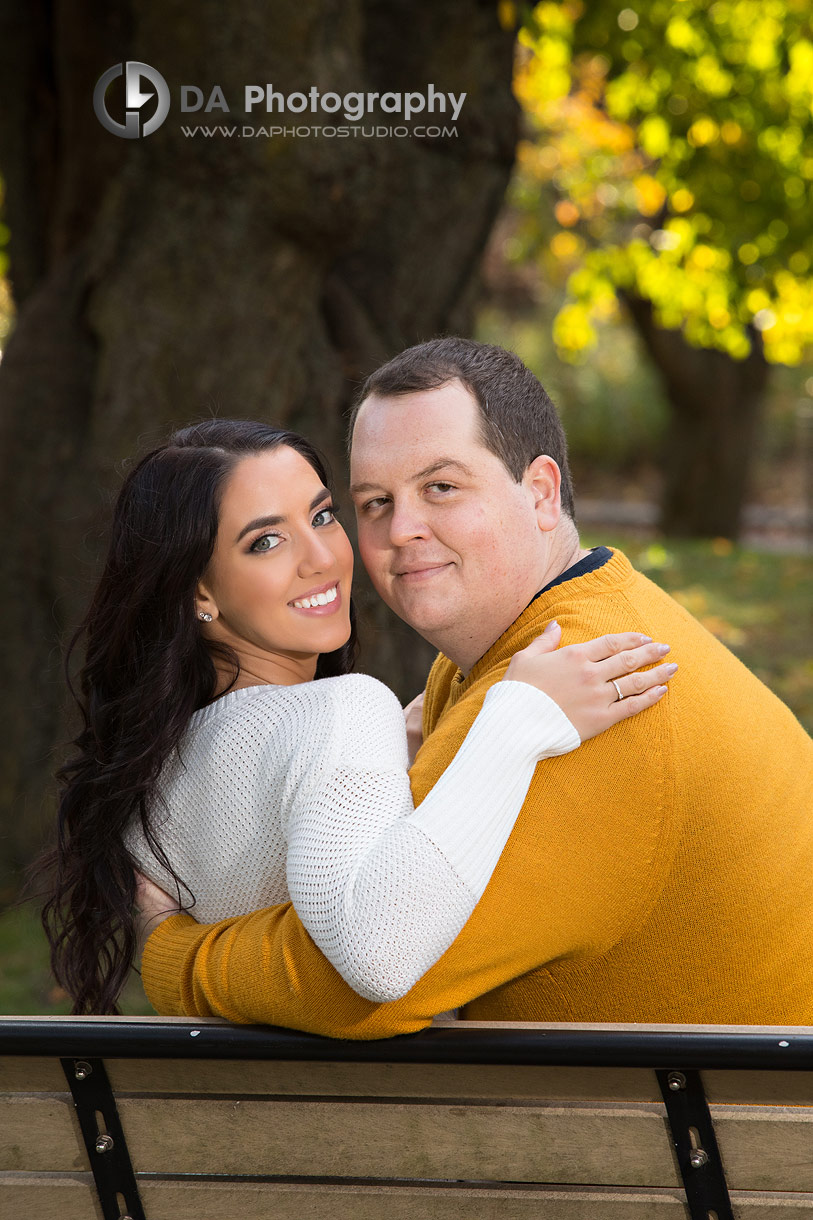 Golden hour for this High Park Engagement
On the day of the engagement, we first met at High Park near the main entrance in the late afternoon. Because of my previous experience at this location, I was expecting it to be super crowded. Instead, I was pleasantly surprised. There was almost no one there! This really excited me as I knew this lack of crowds would mean endless opportunities for us for the session ahead.
Dressing for fall engagements can sometimes be tricky. Extra layers can occasionally add bulk that some people find less flattering for themselves. Therefore, they aim to be as lightly dressed as possible. At the same time, fall winds can be pretty chilly. You want to be warm enough to be comfortable and enjoy your session.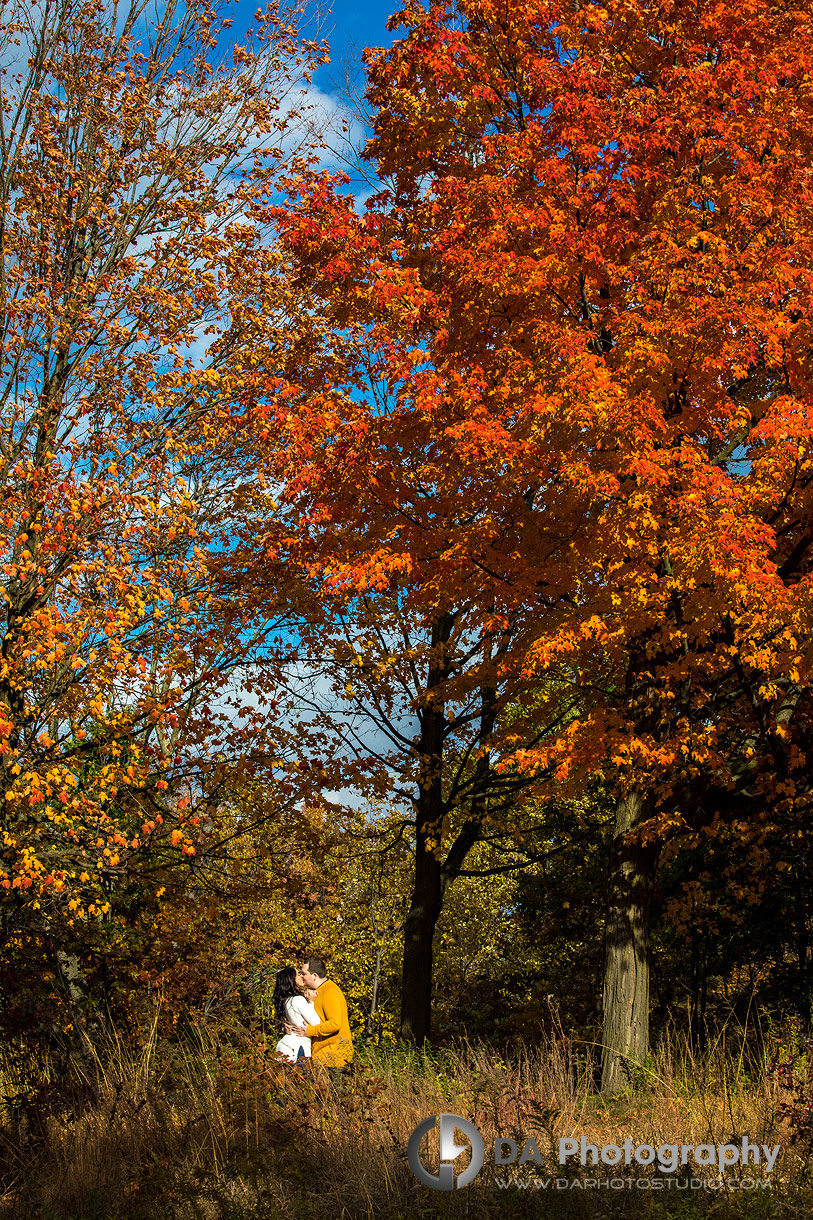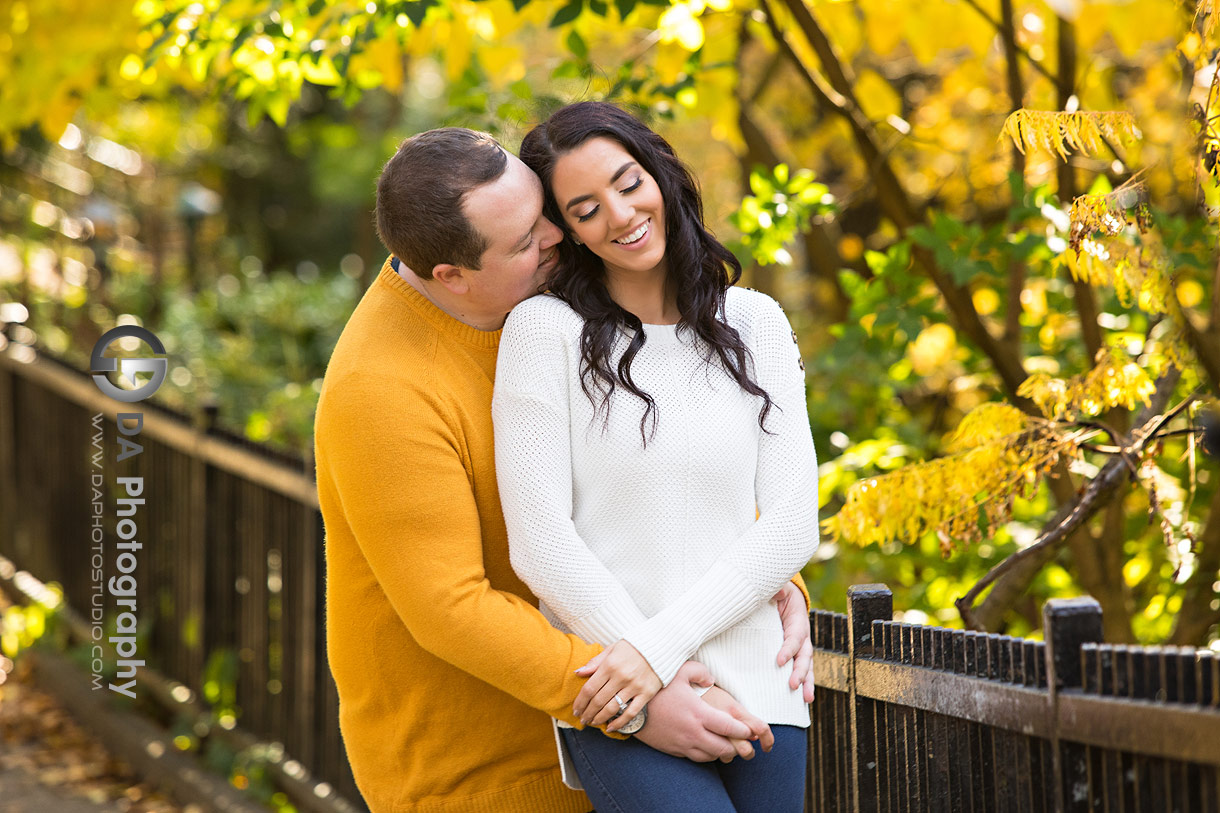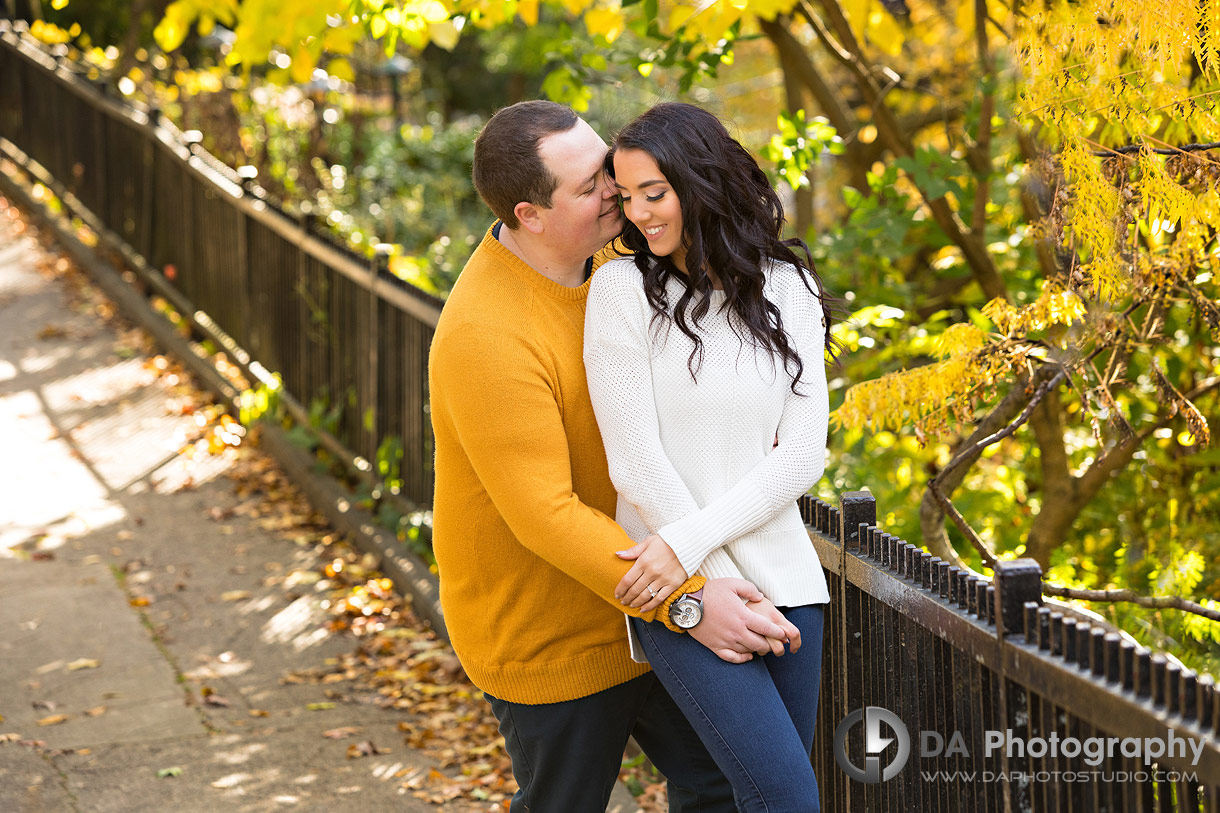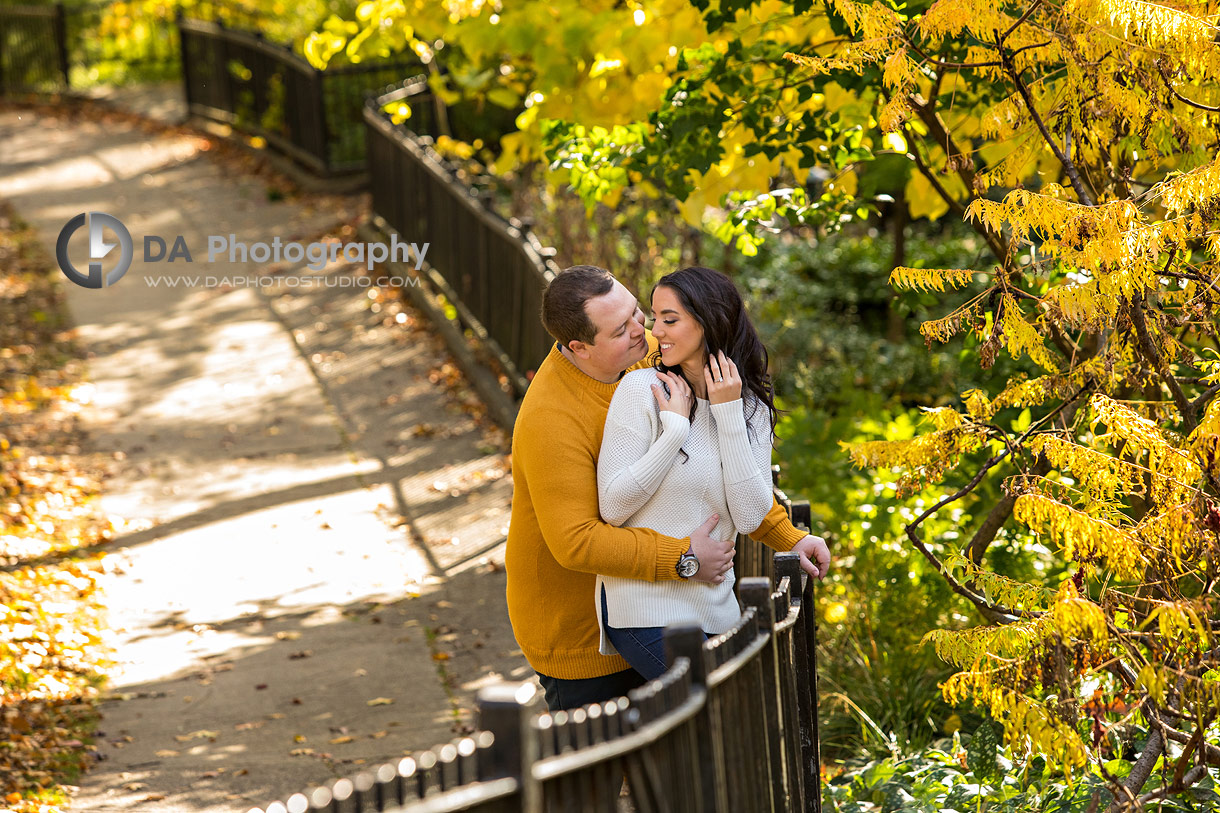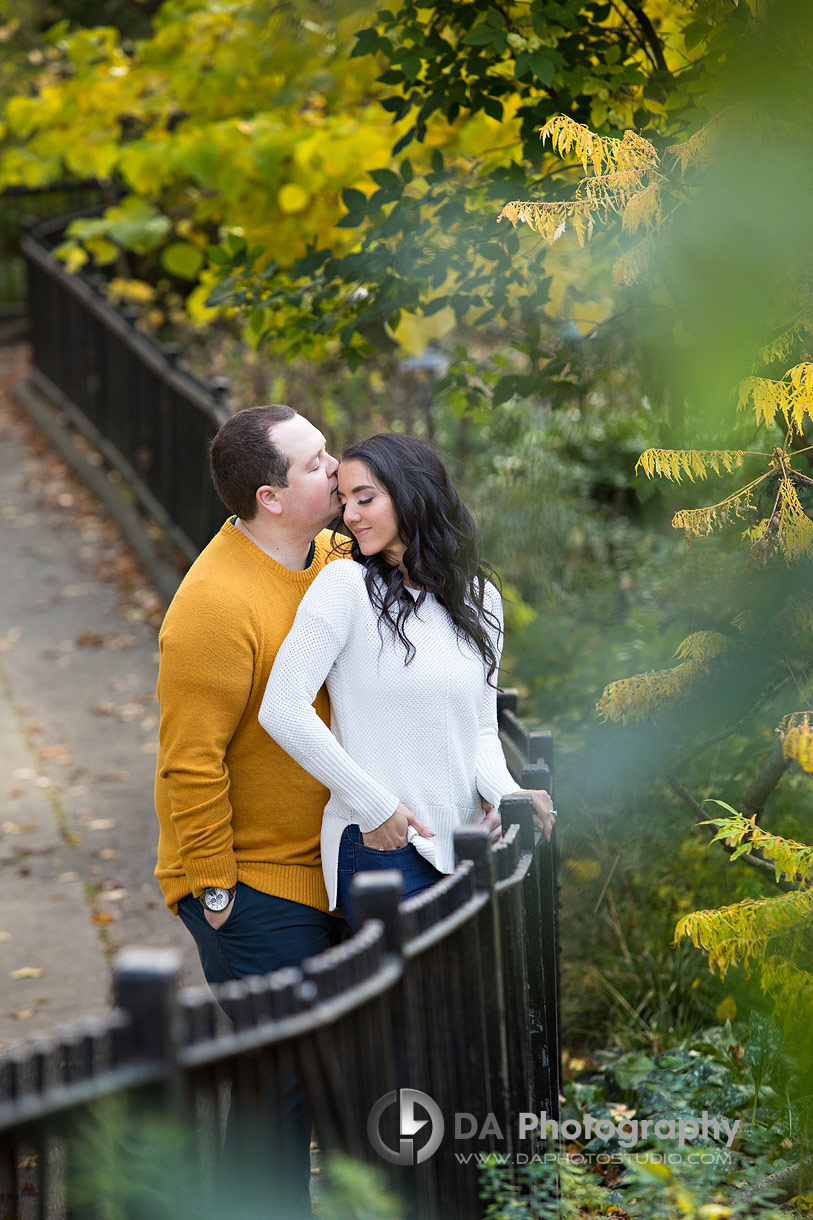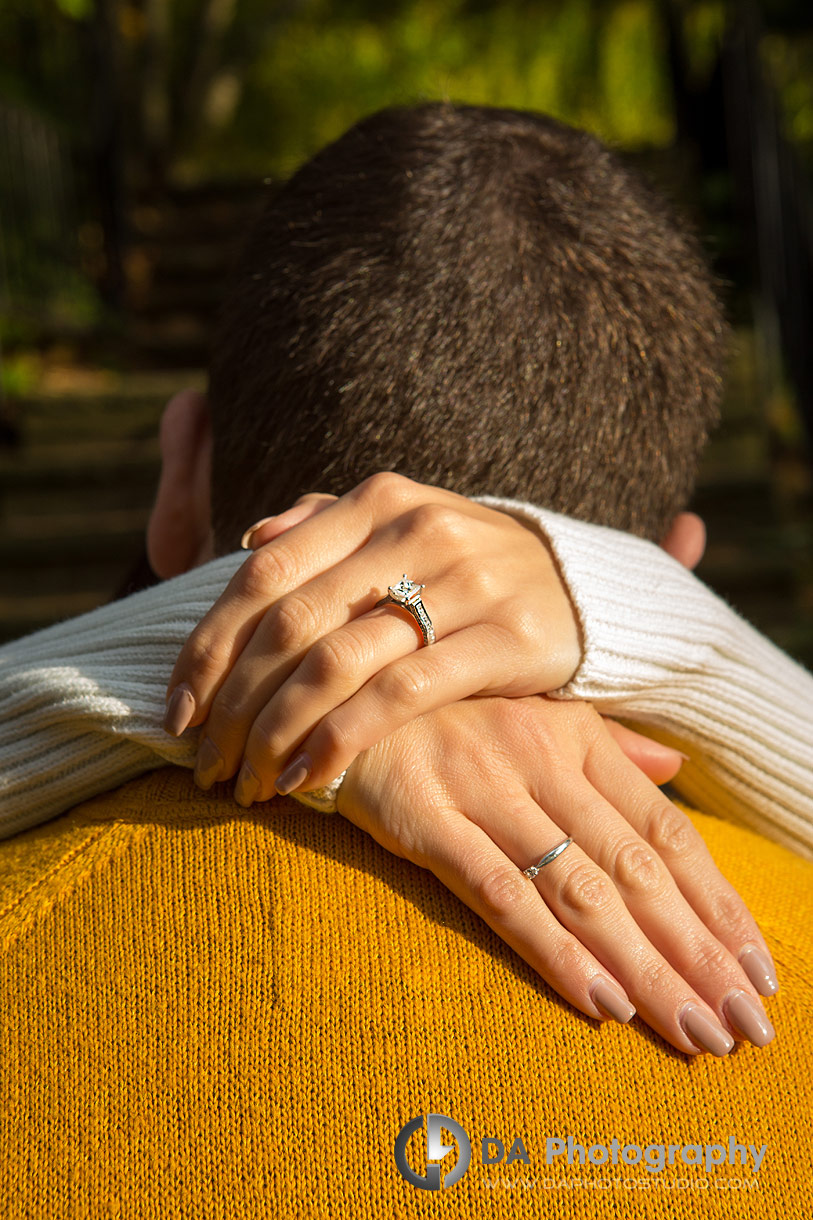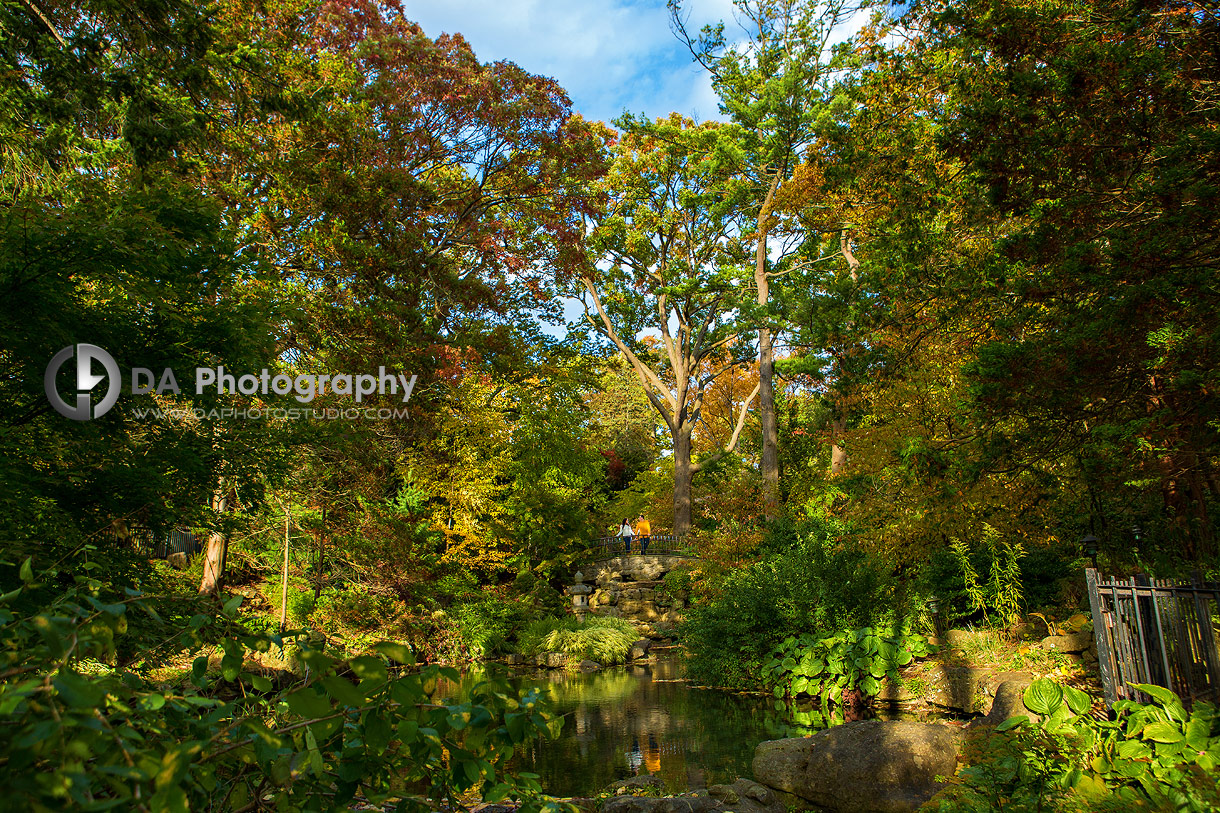 I understand that this can be challenging for my couples but don't see it as an actual obstacle. Instead, I focus on photographing more spots within the location and stopping at each one for only a short period of time. This kept Angela and Igor constantly moving during their High Park engagement session. Then, we have time to warm up between the shots. Also, we are able to visit more locations and change the environment and perspectives. We benefit from new lighting scenarios and I have the chance to connect with them while walking from place to place. I find it is the ultimate winning strategy for a great engagement session.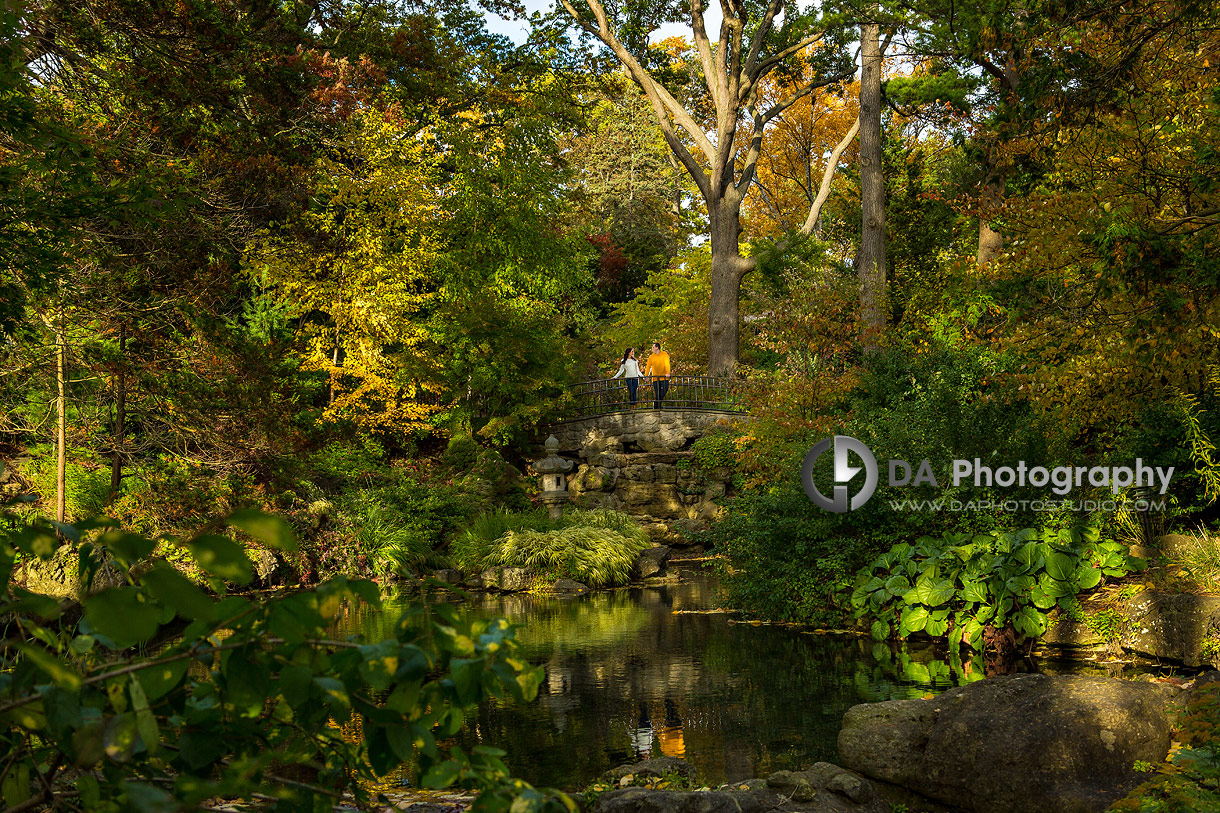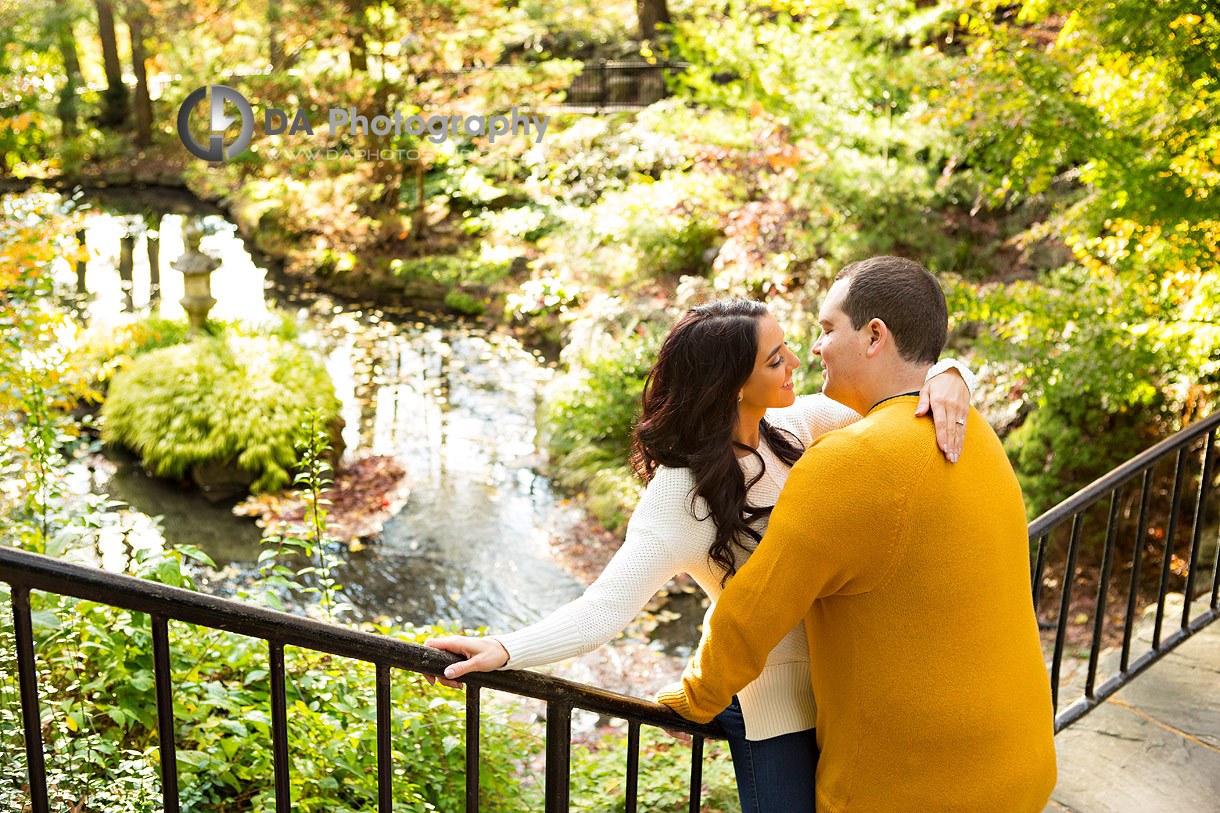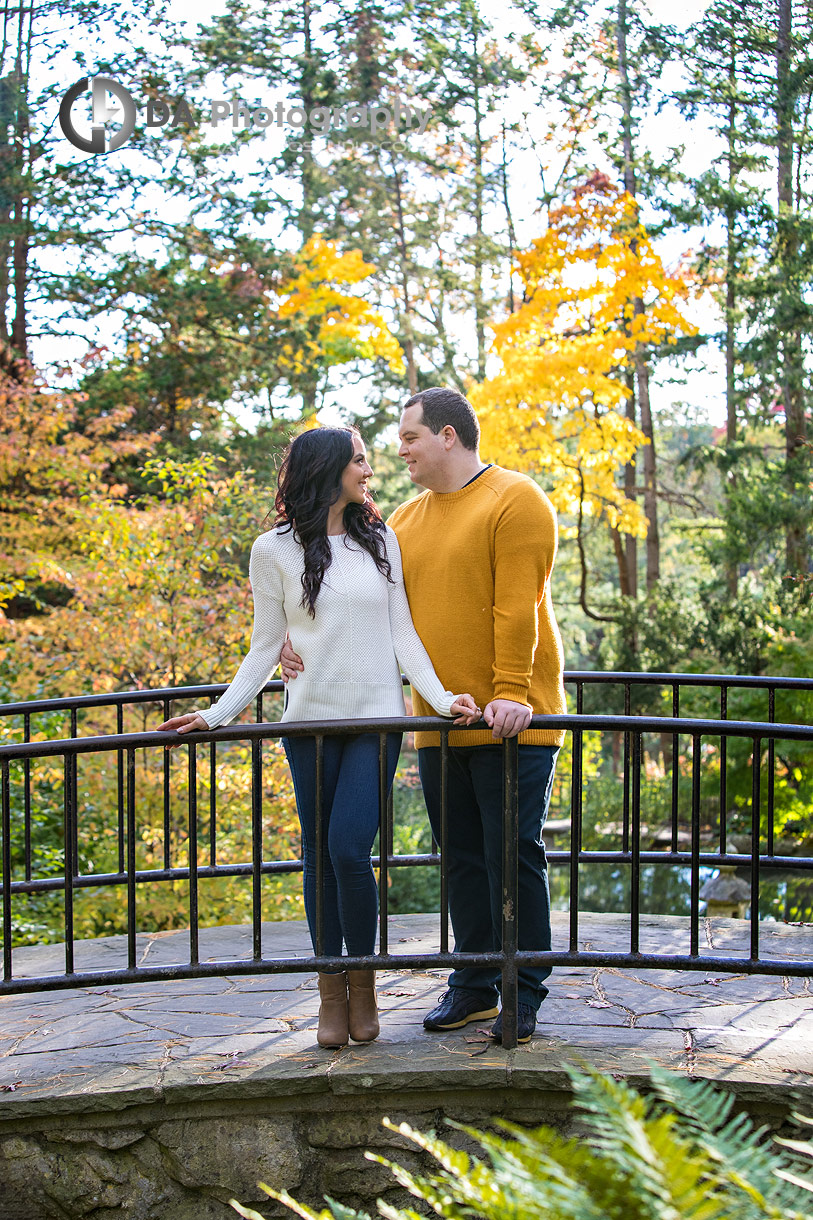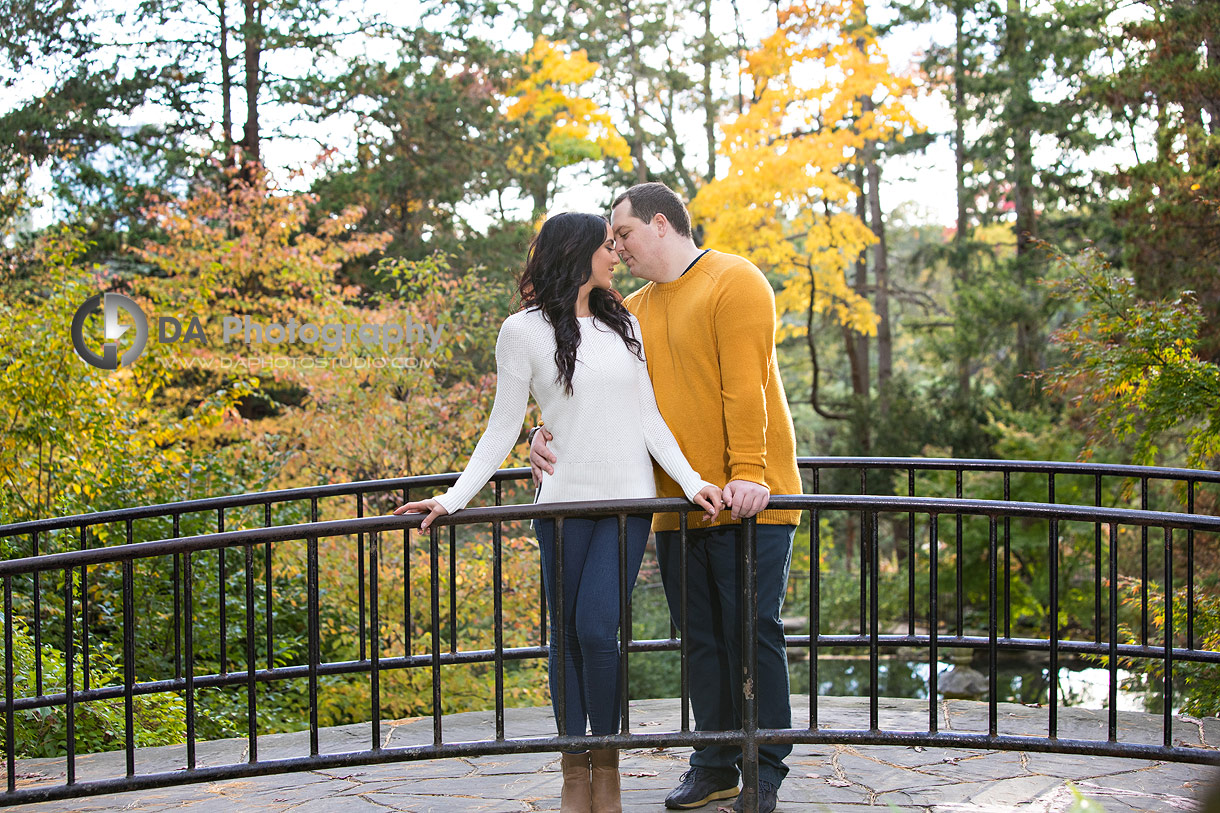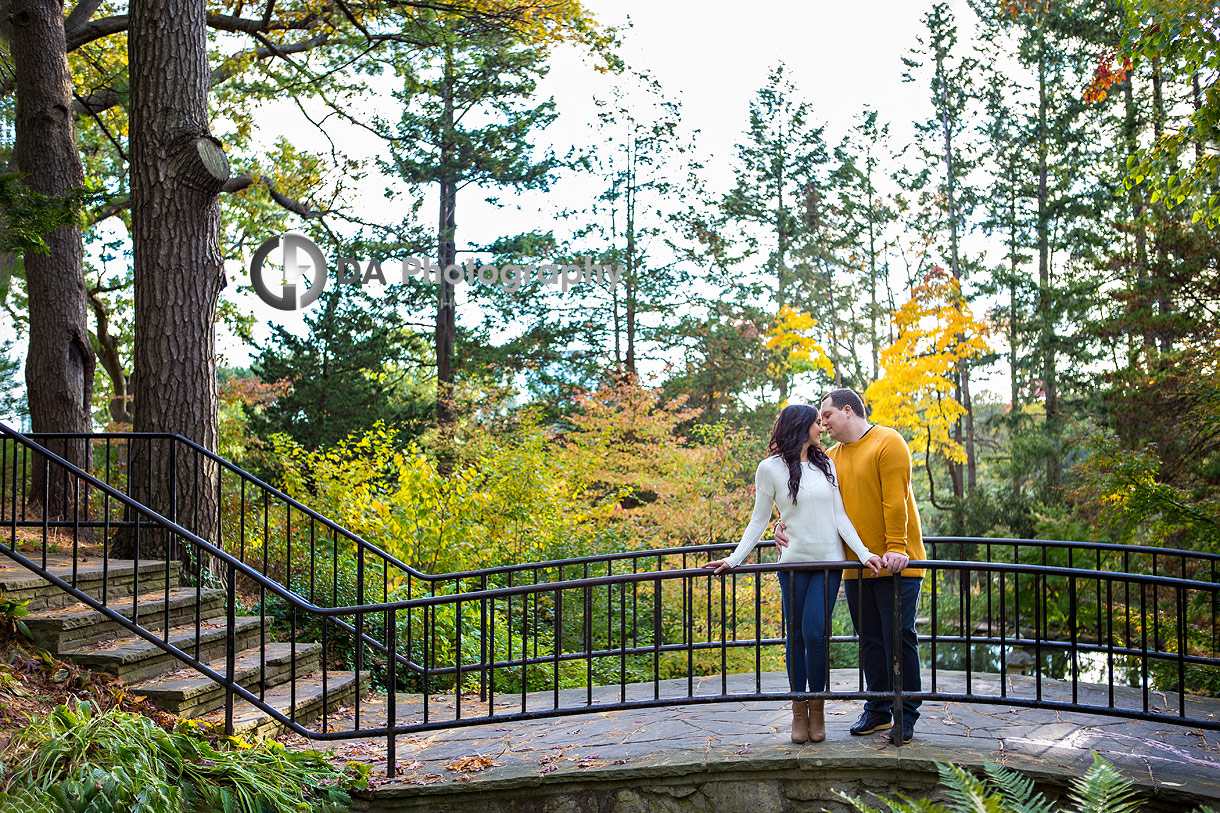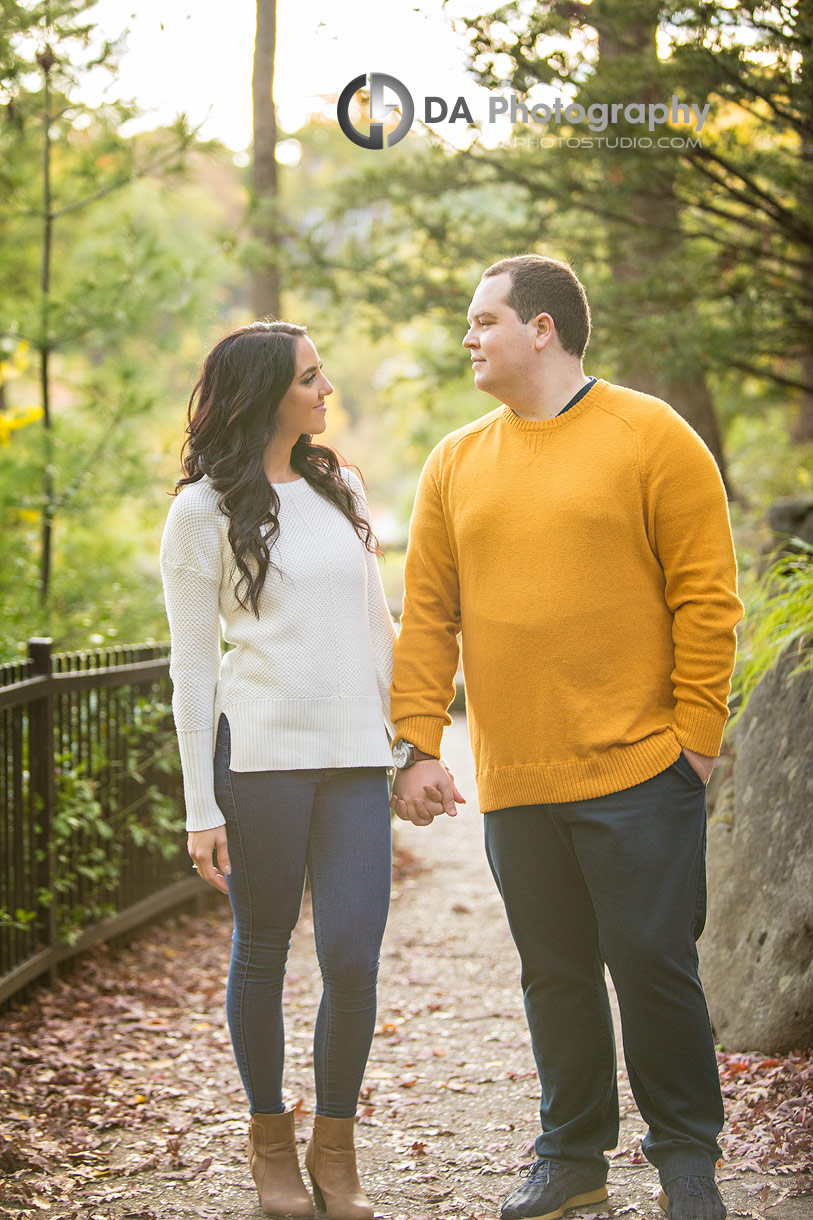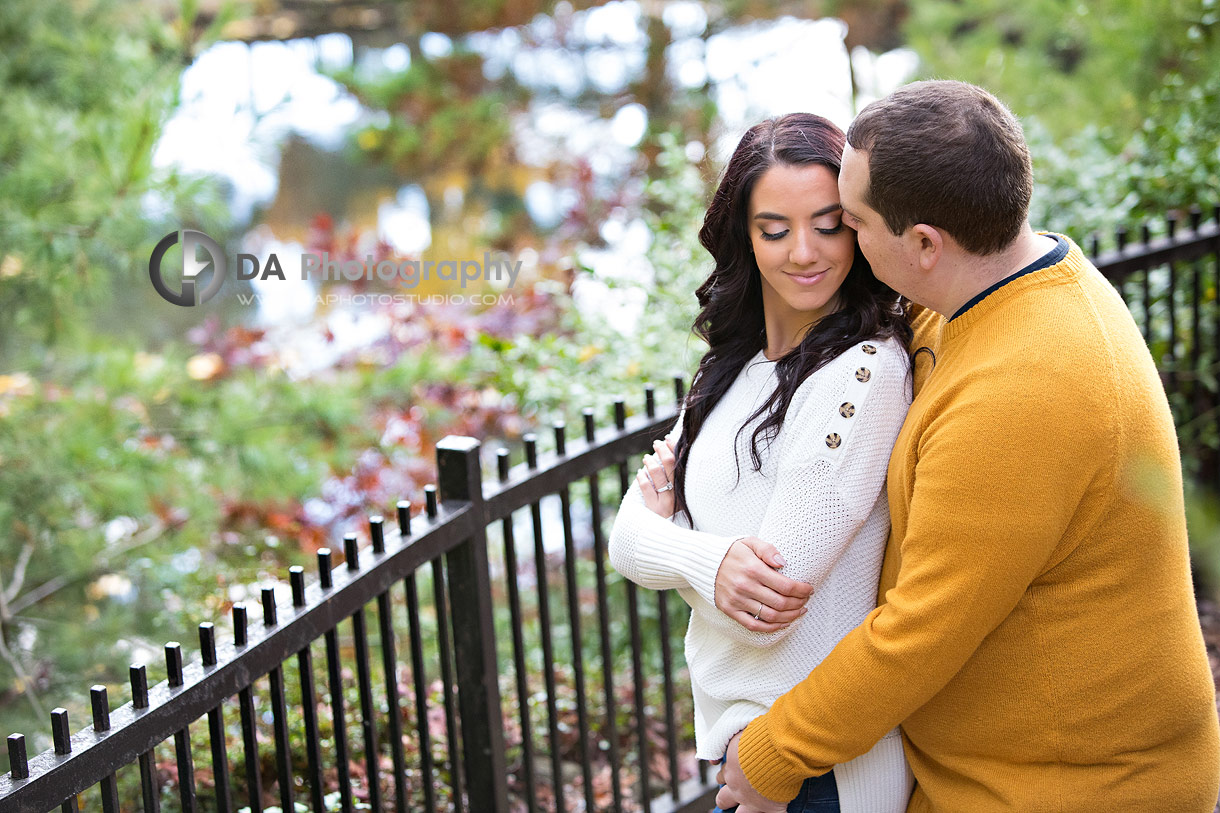 Walking + Constant movement for this session
During my sessions, I always ask for feedback from my couples and their preferences for the chosen location. I ask questions to find out their favourite areas within the site. I'm also looking to learn about some of their favourite poses that they have in mind. As well, I ask them if they wanted me to reproduce any particular pose (with my own twist, of course!)  I find that it's a great way to implement my client's feedback directly into their engagement session photos.
While walking from place to place, this was the conversation I had with Angela and Igor during their High Park engagement session. Undoubtedly, their session would have still been a good one without all of the questions. However, by asking and listening to their feedback, I feel that they feel more involved and in control of their session. Ultimately, I want them to feel like their session is solely for them, that they are the most important part of it and their opinion matters. As well, they should feel assured that I'm doing everything possible to showcase their story in a unique way that they will love.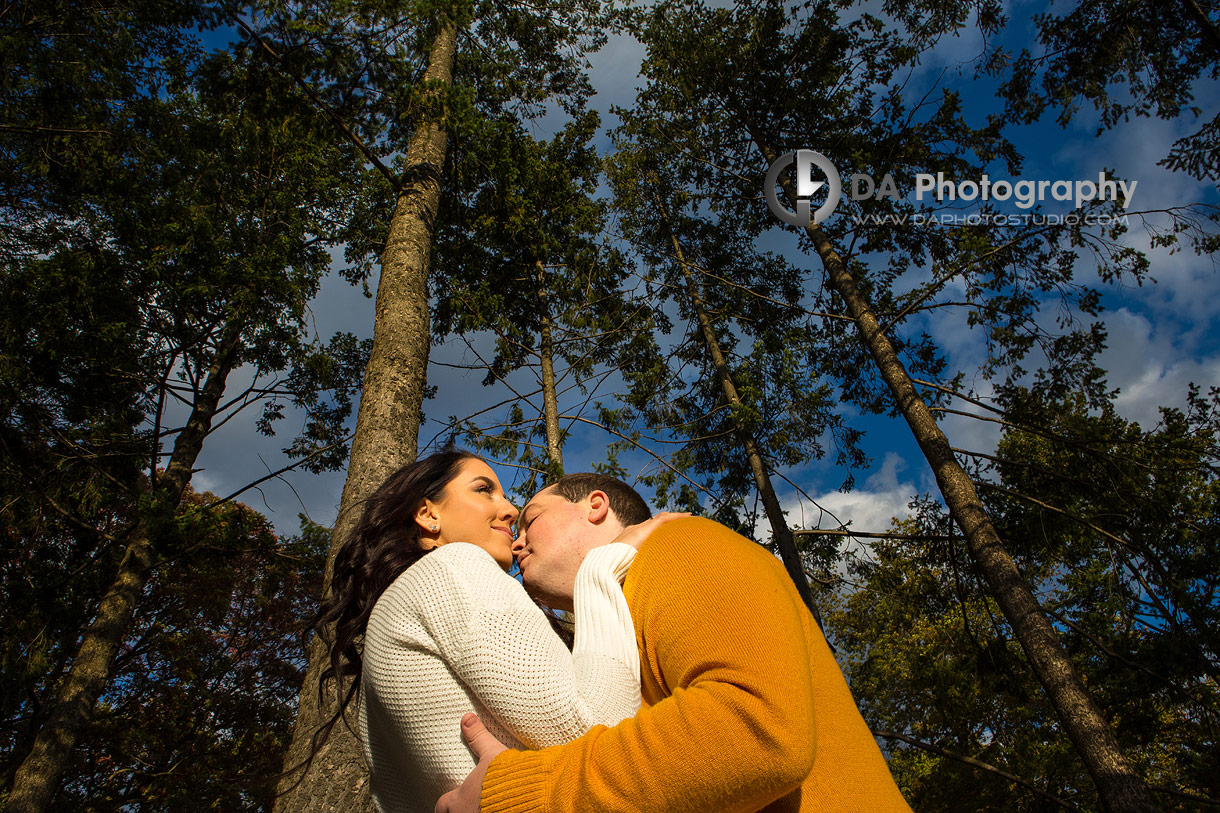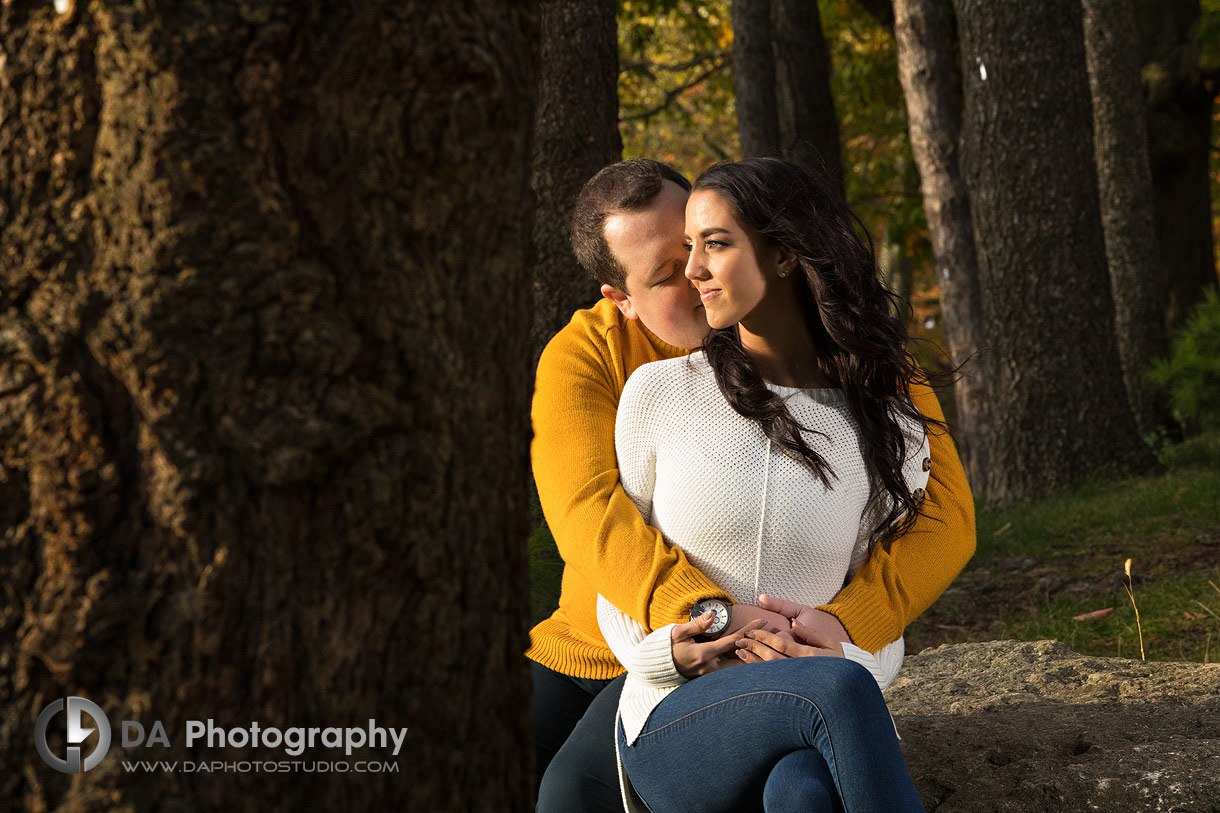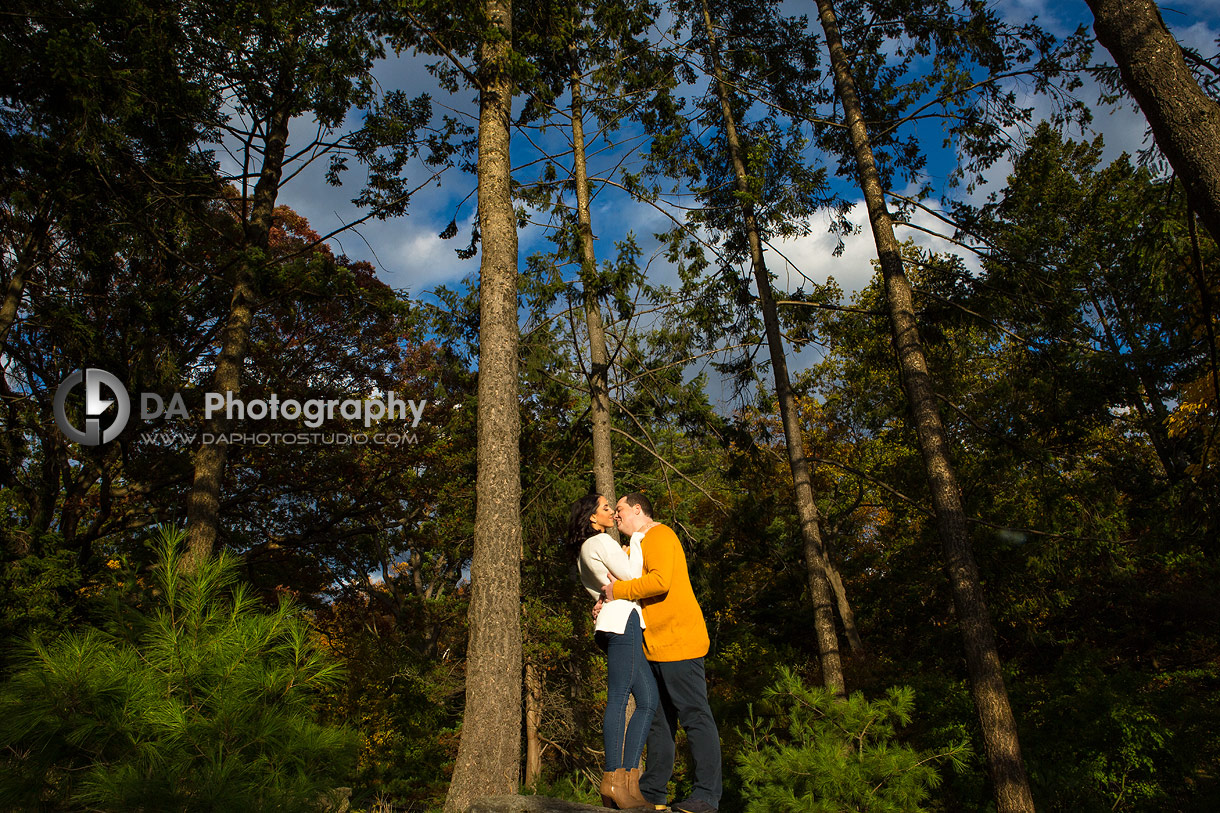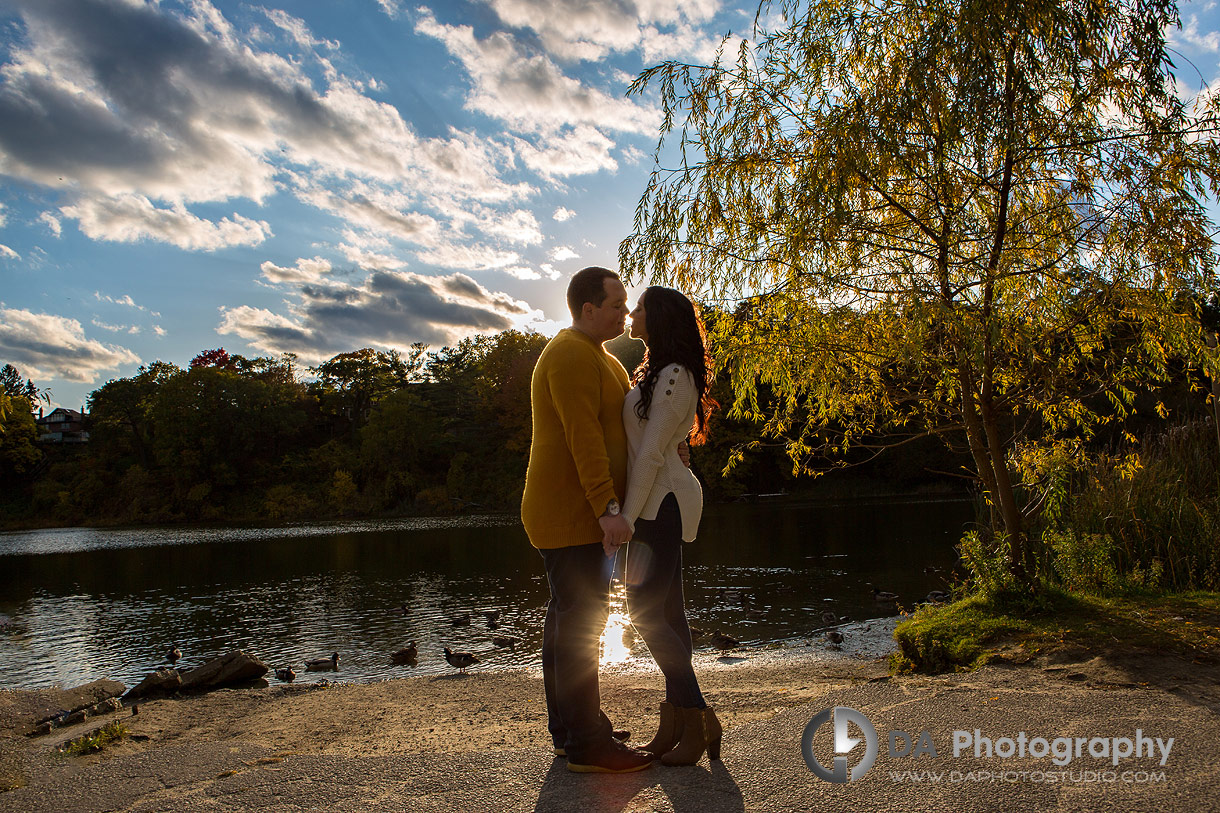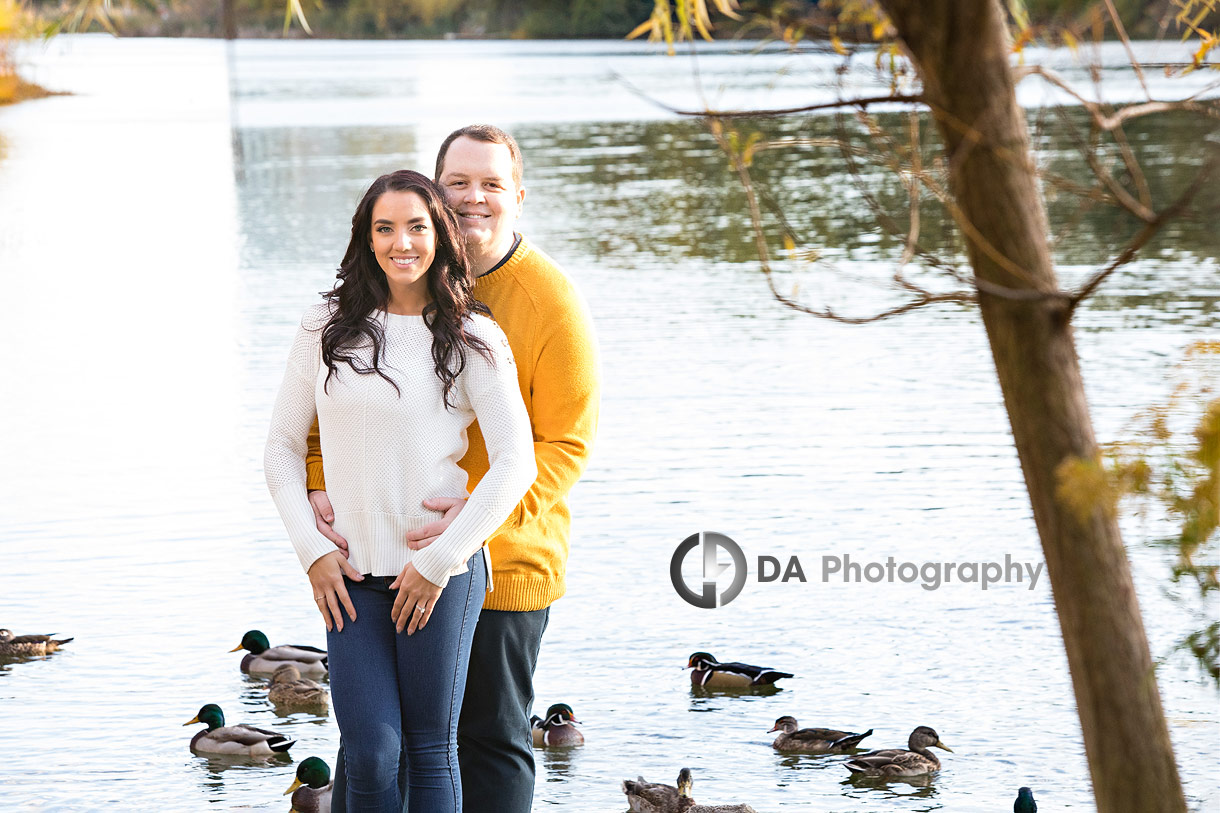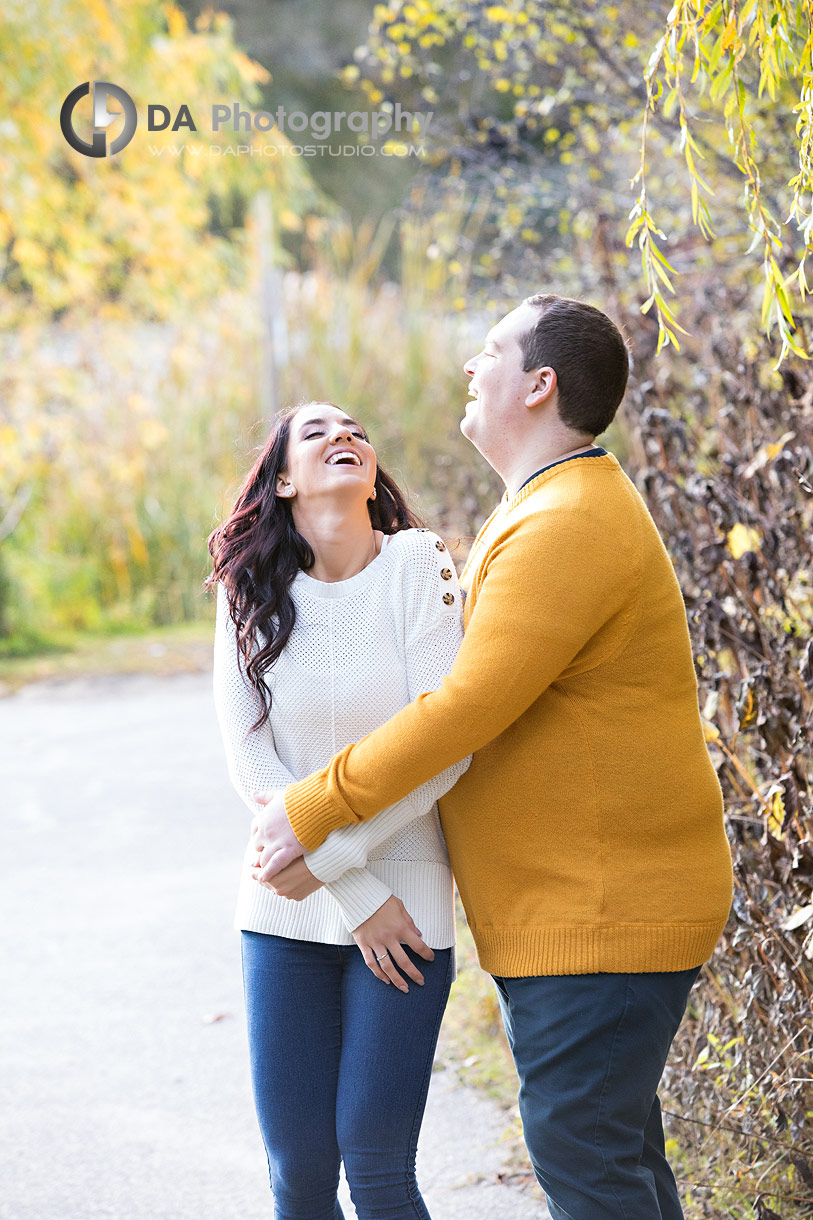 Approaching with open mind to new suggested locations
It's so rewarding when you ask questions and listen to what your client has to say. When you get answers that you might not expect, it may just push your creativity to a whole other level. In the end, you will be grateful that you asked those questions. They more than likely inspired you to reach further and achieve more. Whether it is a pose that you had never thought of that a client would like or a place within the location that you had never visited before.
The combination of this location and the mindset we had really led to the success of Angela and Igor's High Park engagement. We captured some really great photos that portray their personalities and how much in love they are. Above all, the images speak of autumn in High Park, their connection as a couple, their lovely interactions and how deeply they care for each other.
And then, to seal the deal, we did some beautiful sunset photos at the end while we were walking towards our cars.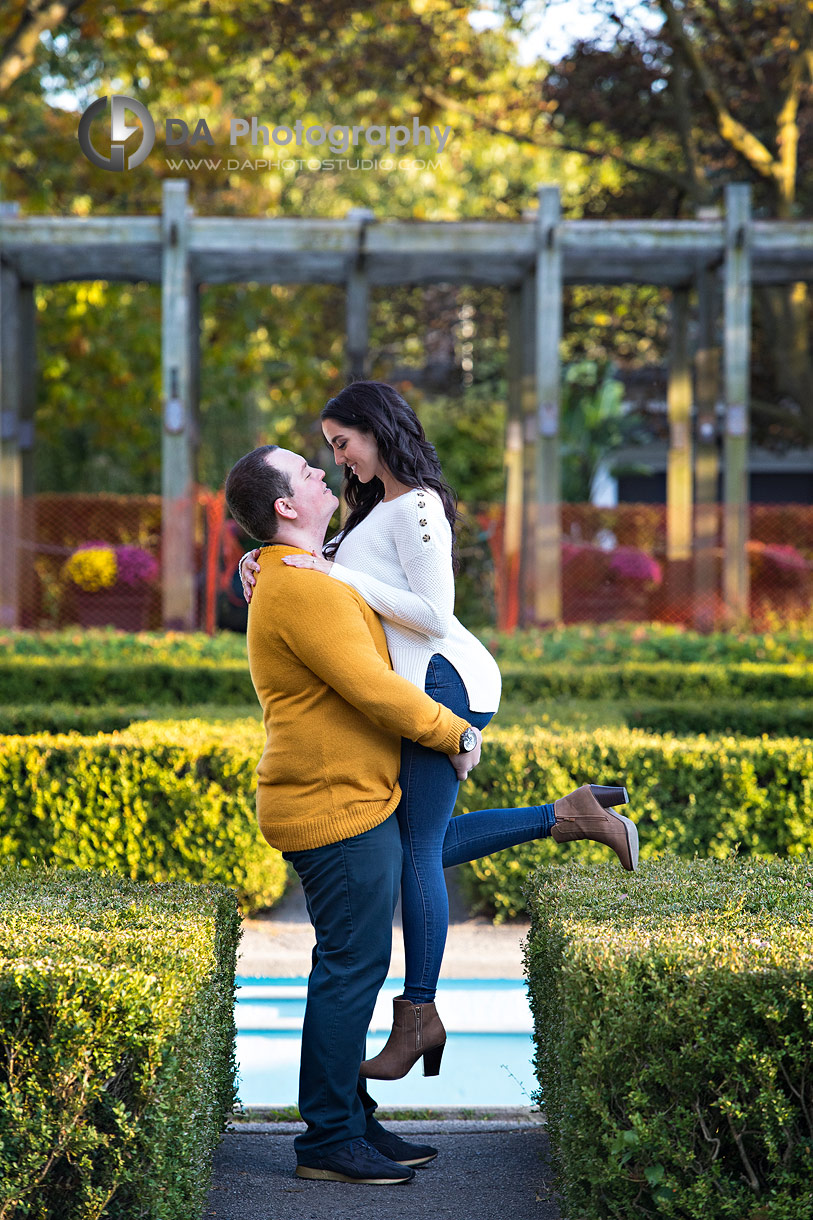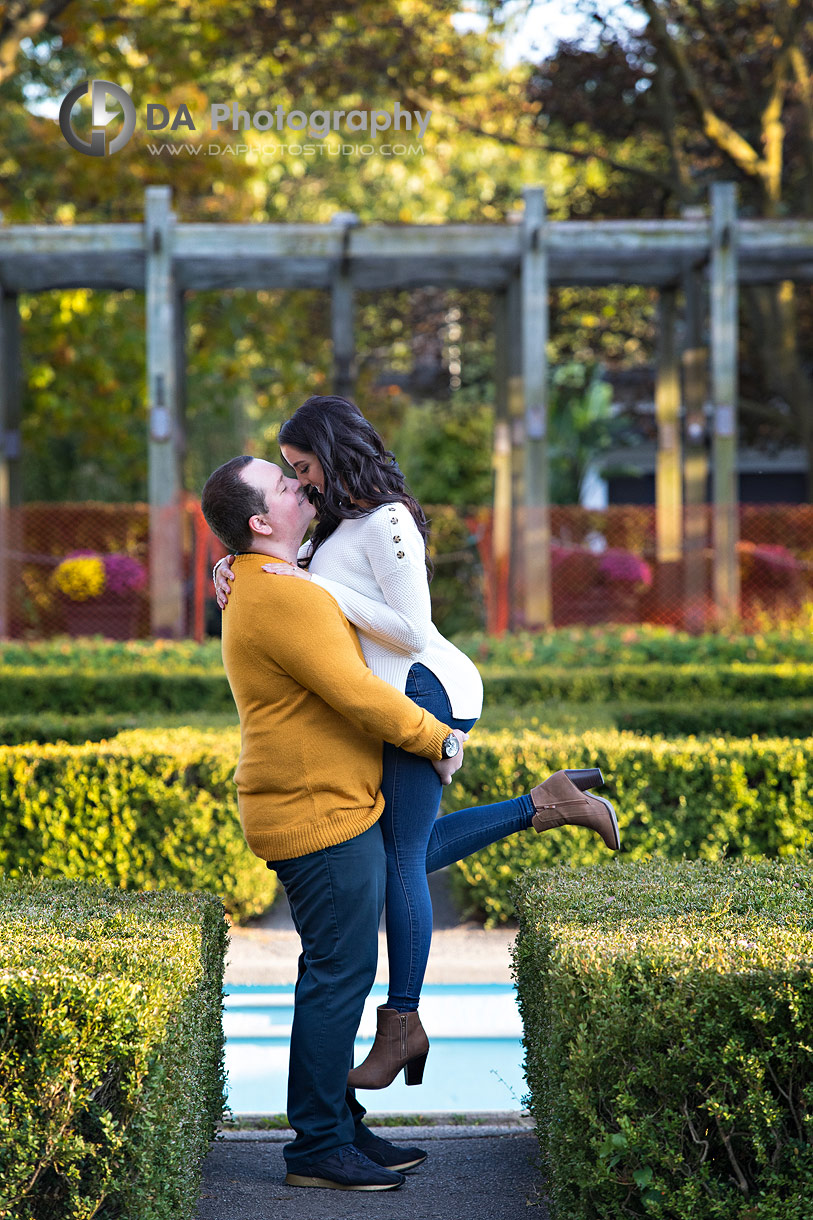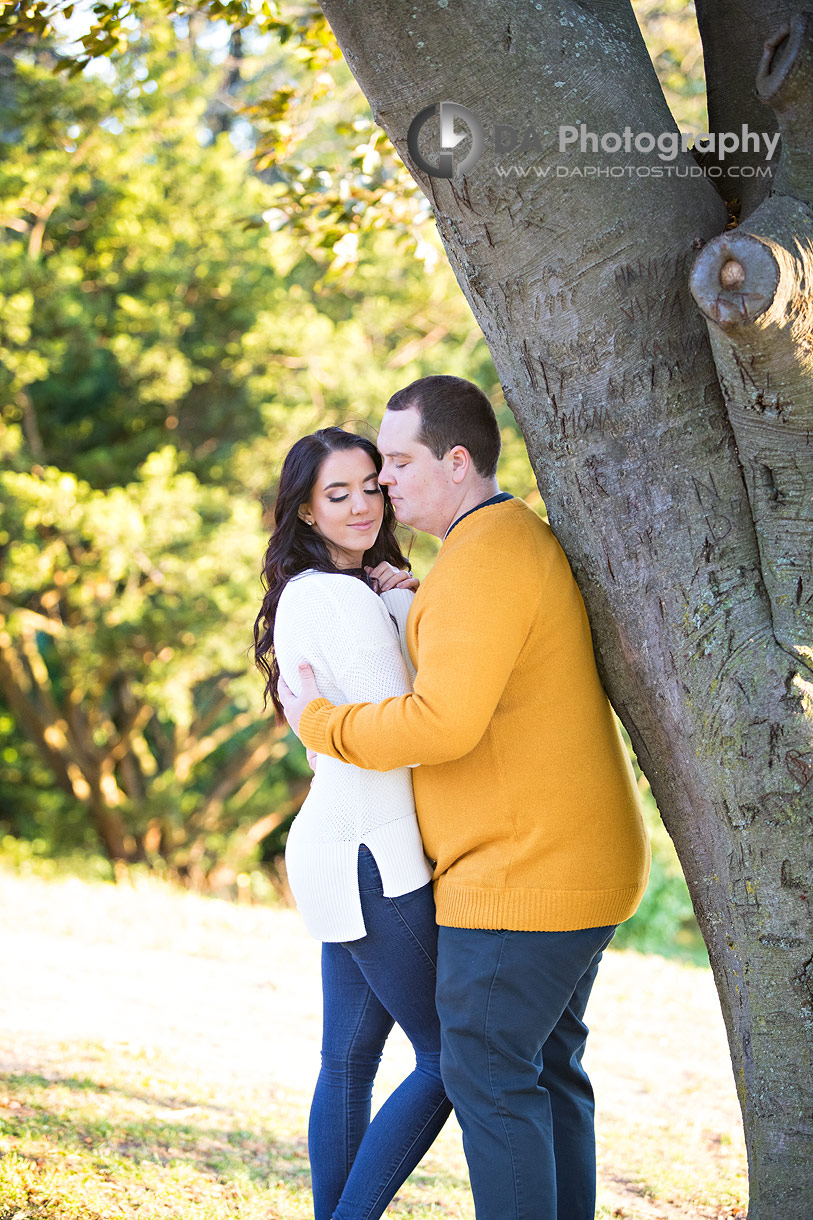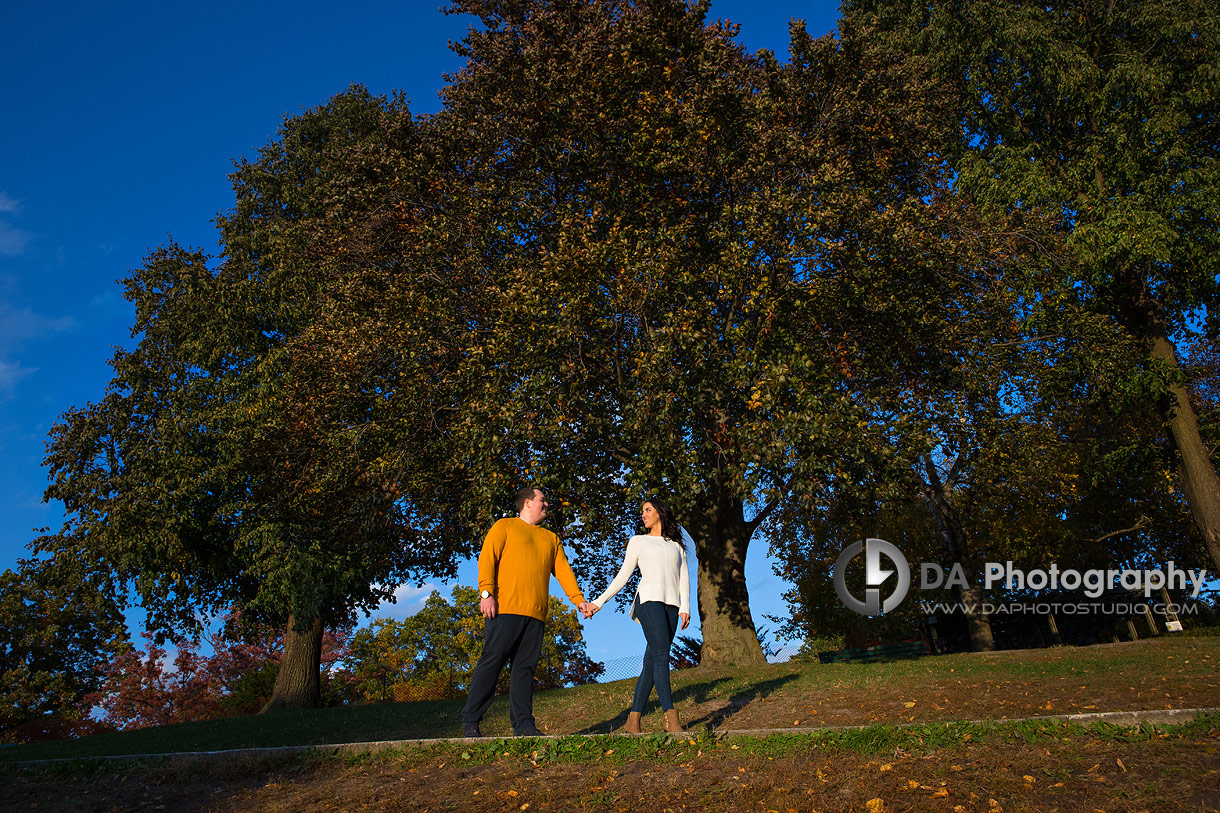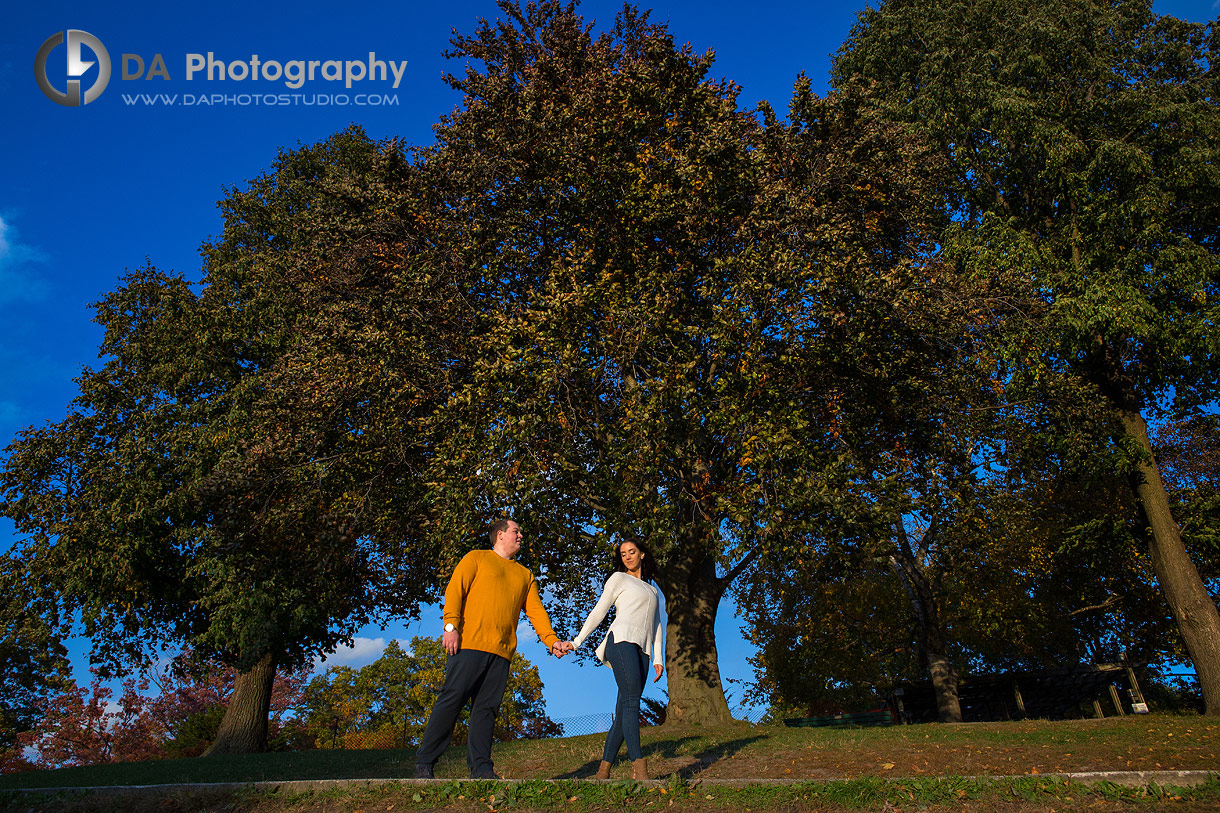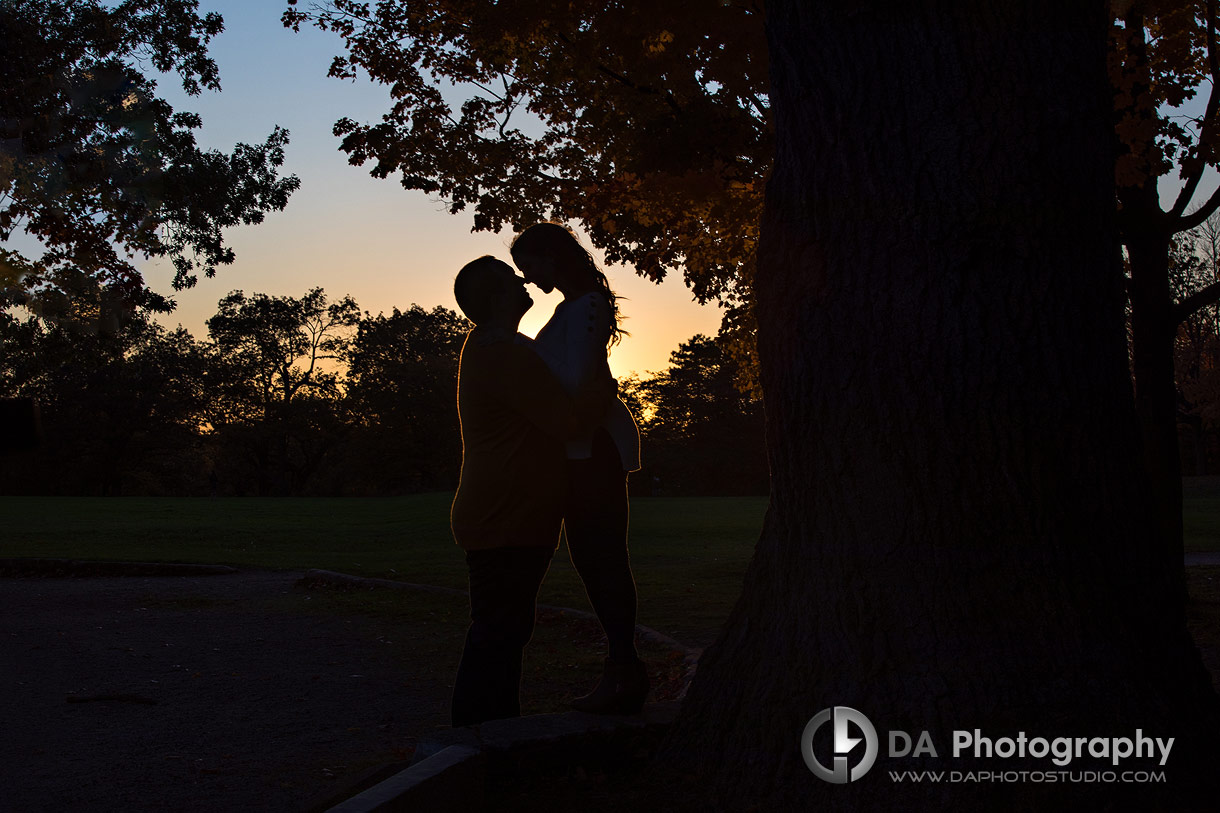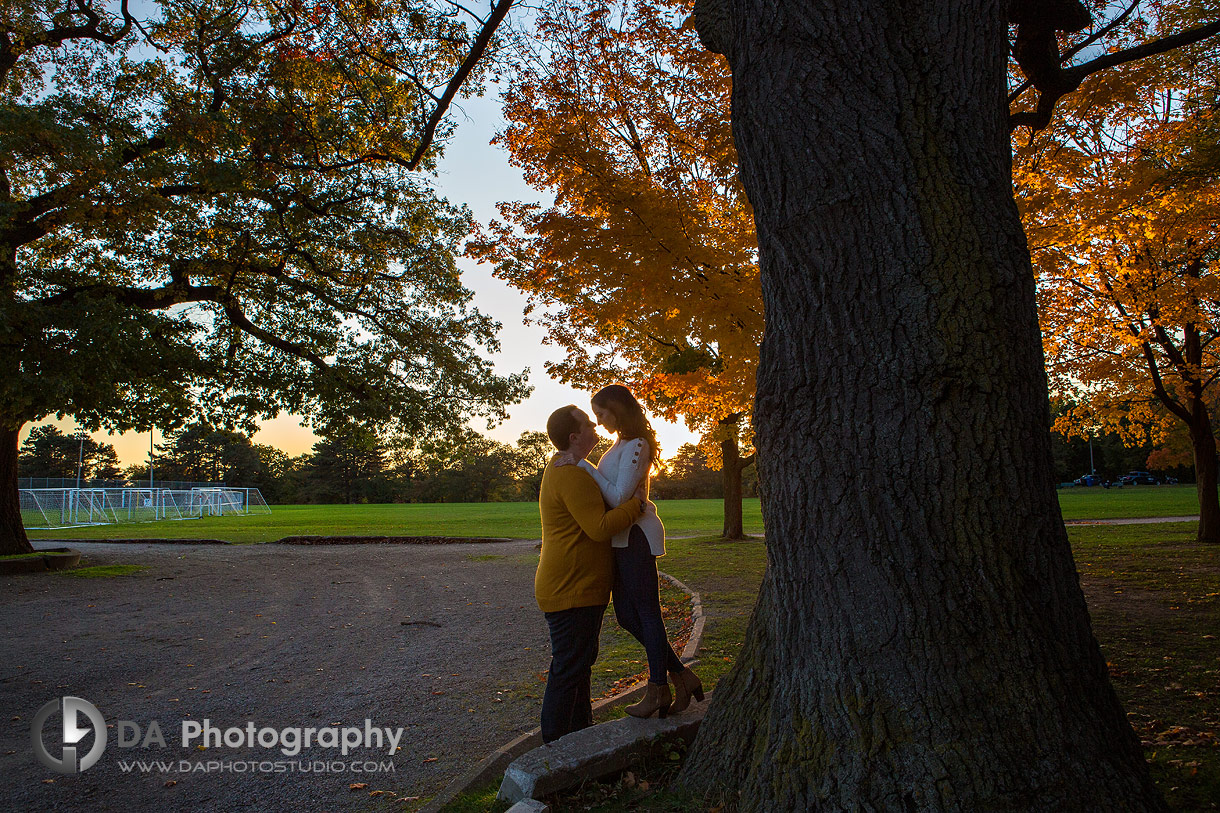 Wedding plans rescheduled
With their wedding planned for May of 2020, I was so confident that their wedding plans would be nothing short of perfect. We were all set for the special day and then the pandemic surprised us. With the restrictions that arose because of COVID-19, Angela and Igor postponed their wedding. They were quick to decide on their new date. In turn, I was able to reschedule my assignments and was available for their new date in 2021.
With the connection that I witnessed between these two, postponing their celebration for one year will not do anything to reduce the love they have for each other and their plans that they have been working towards. Then, when the new date comes, I will be there to document their lifetime memories.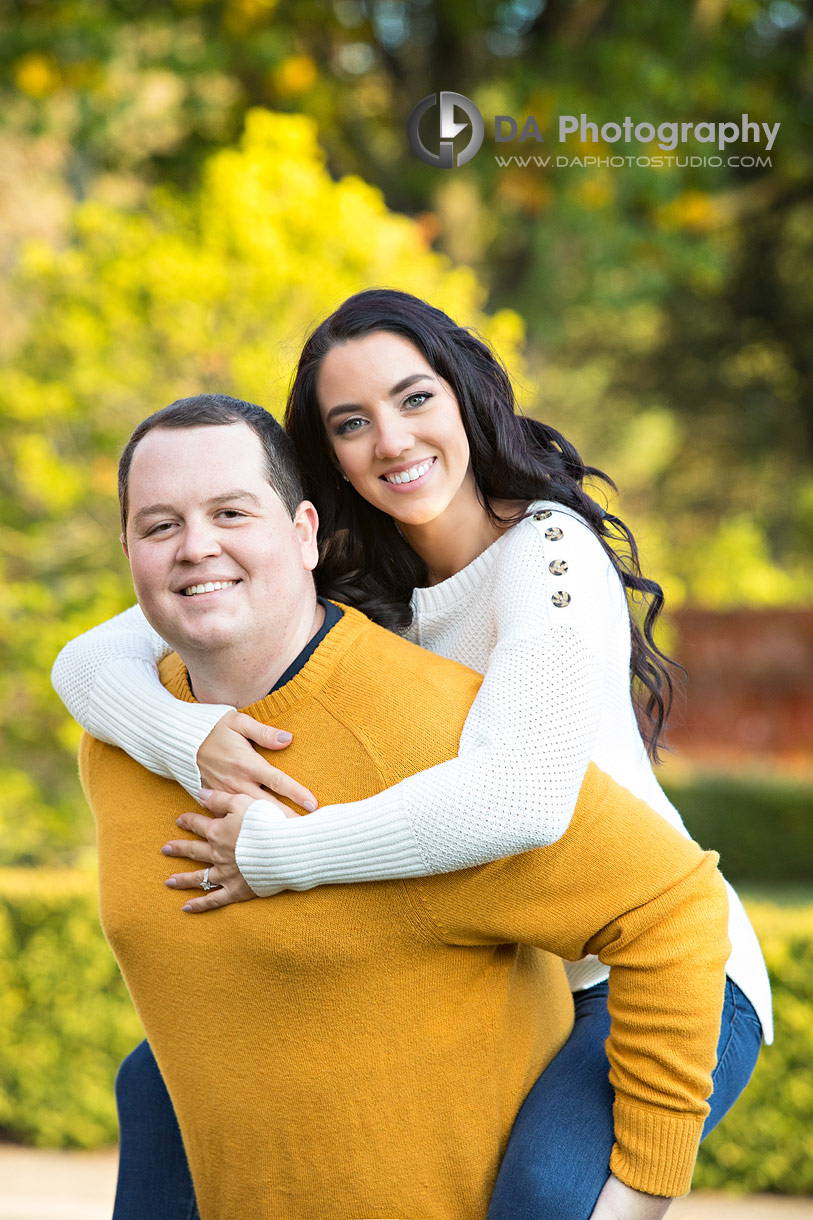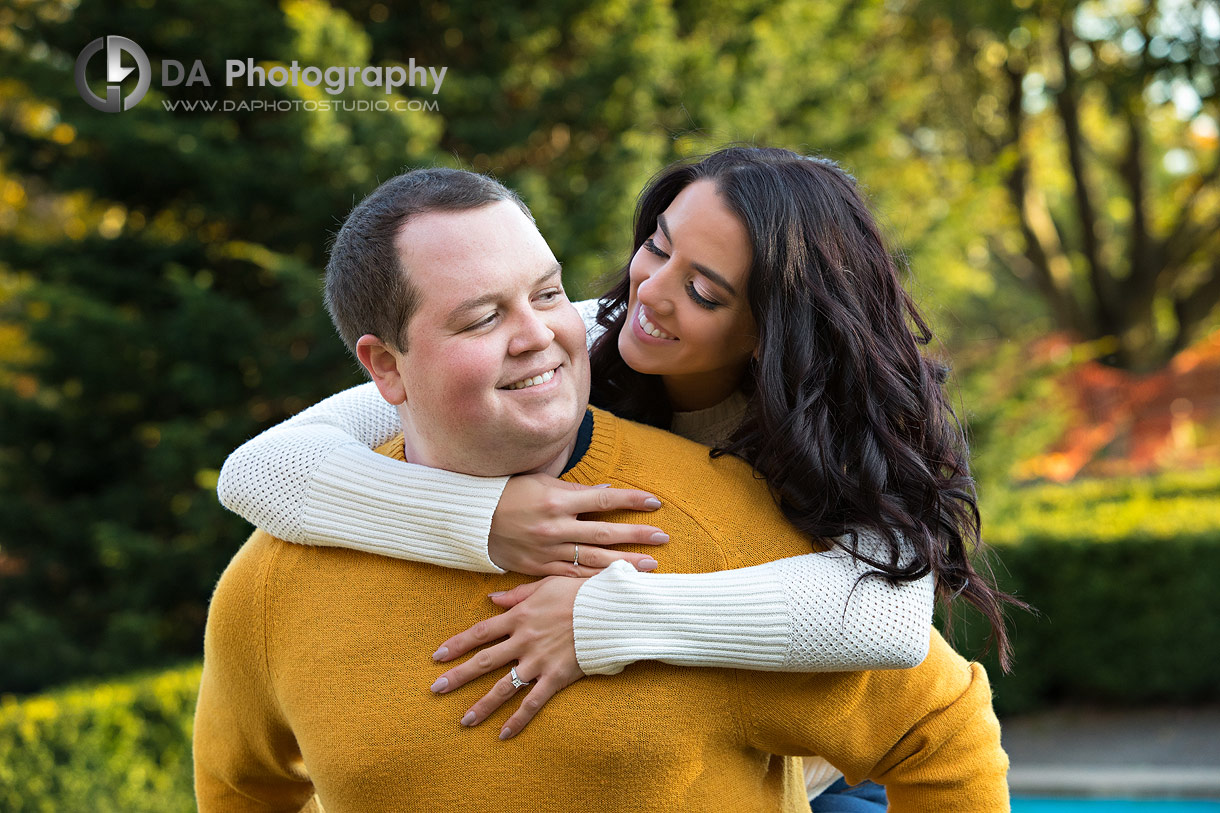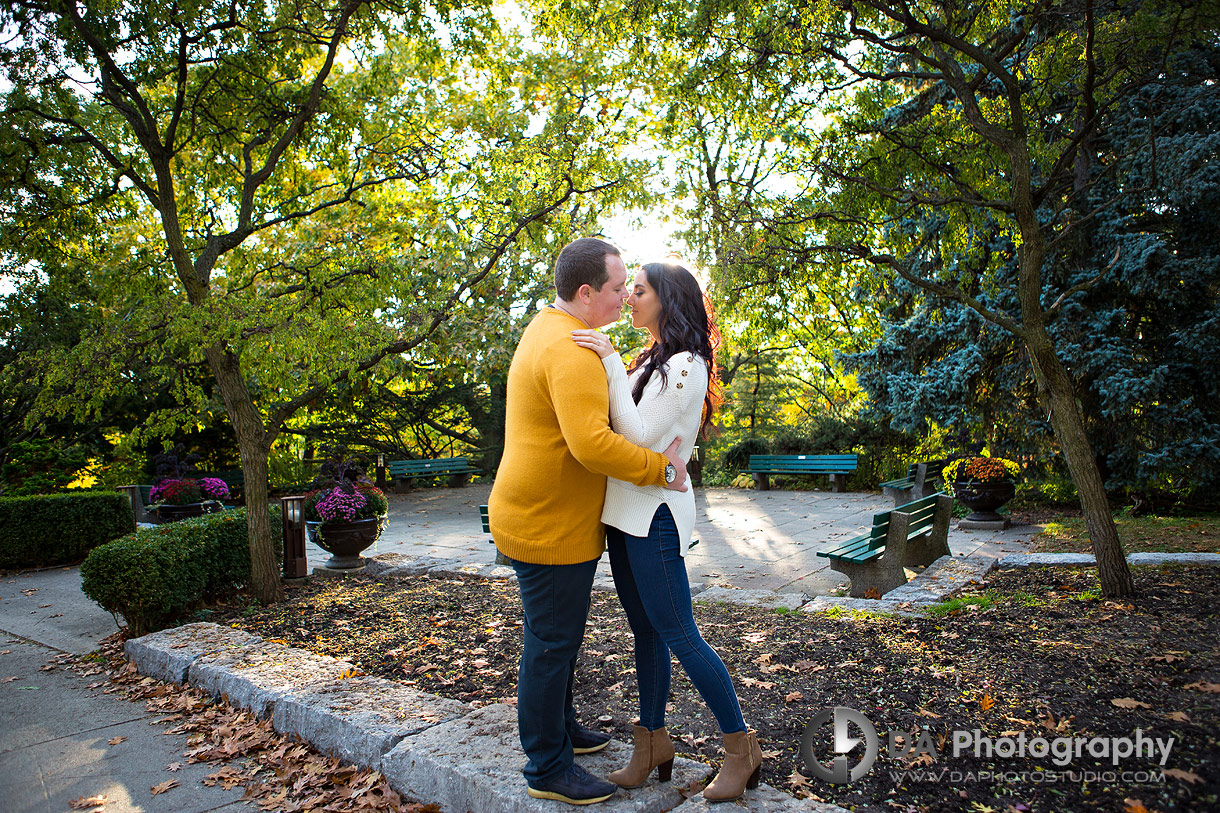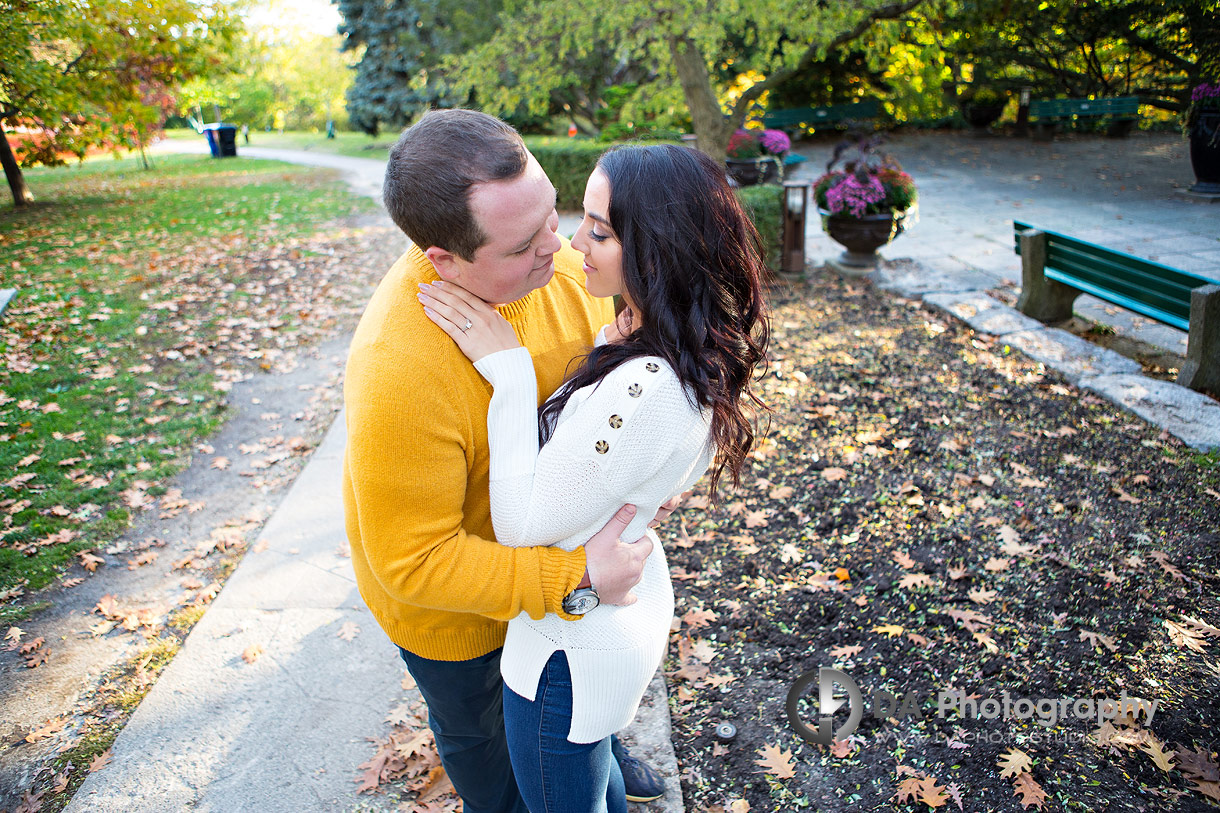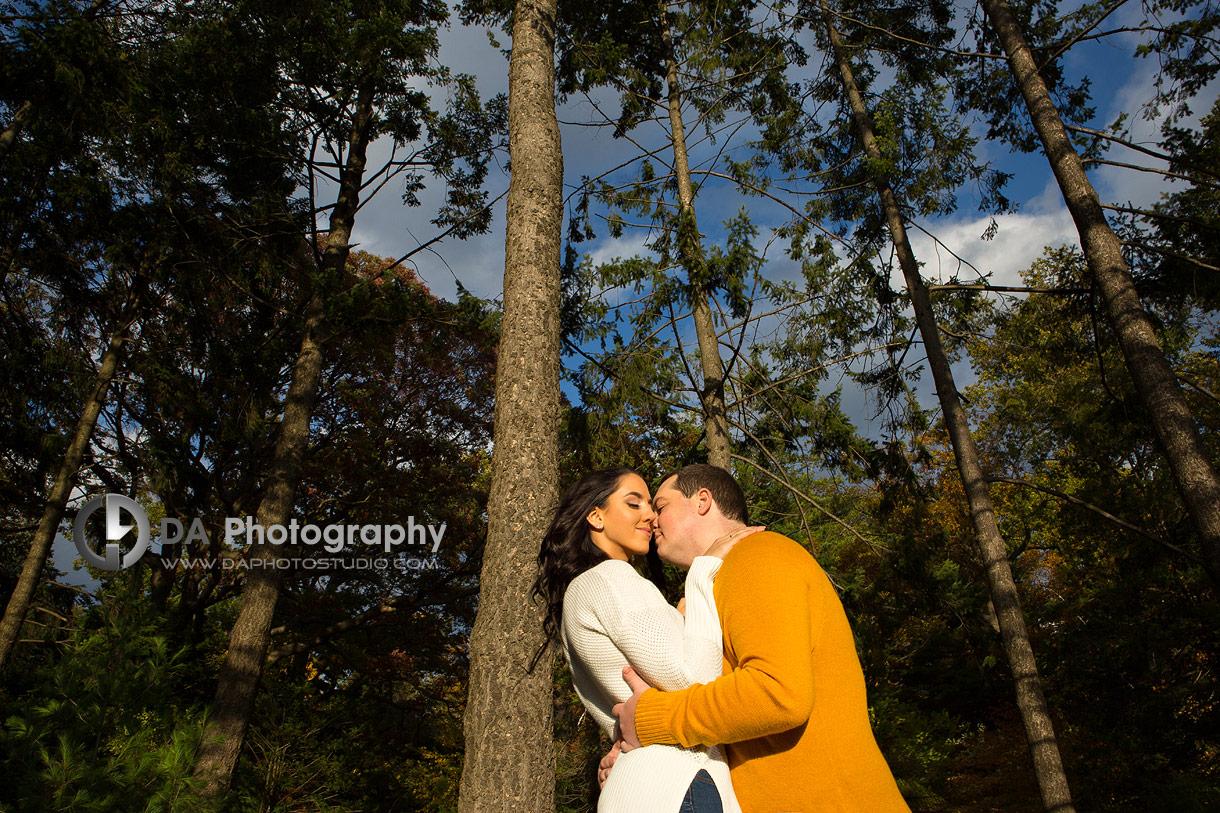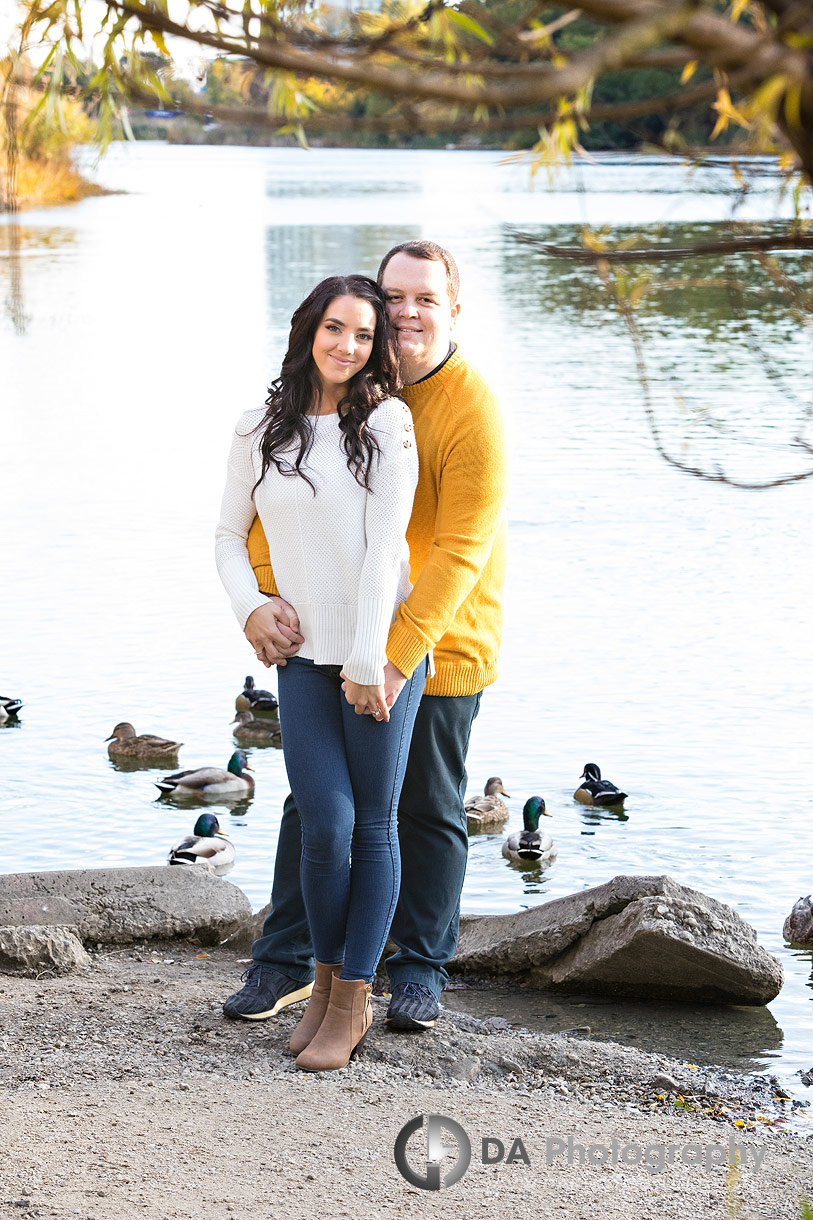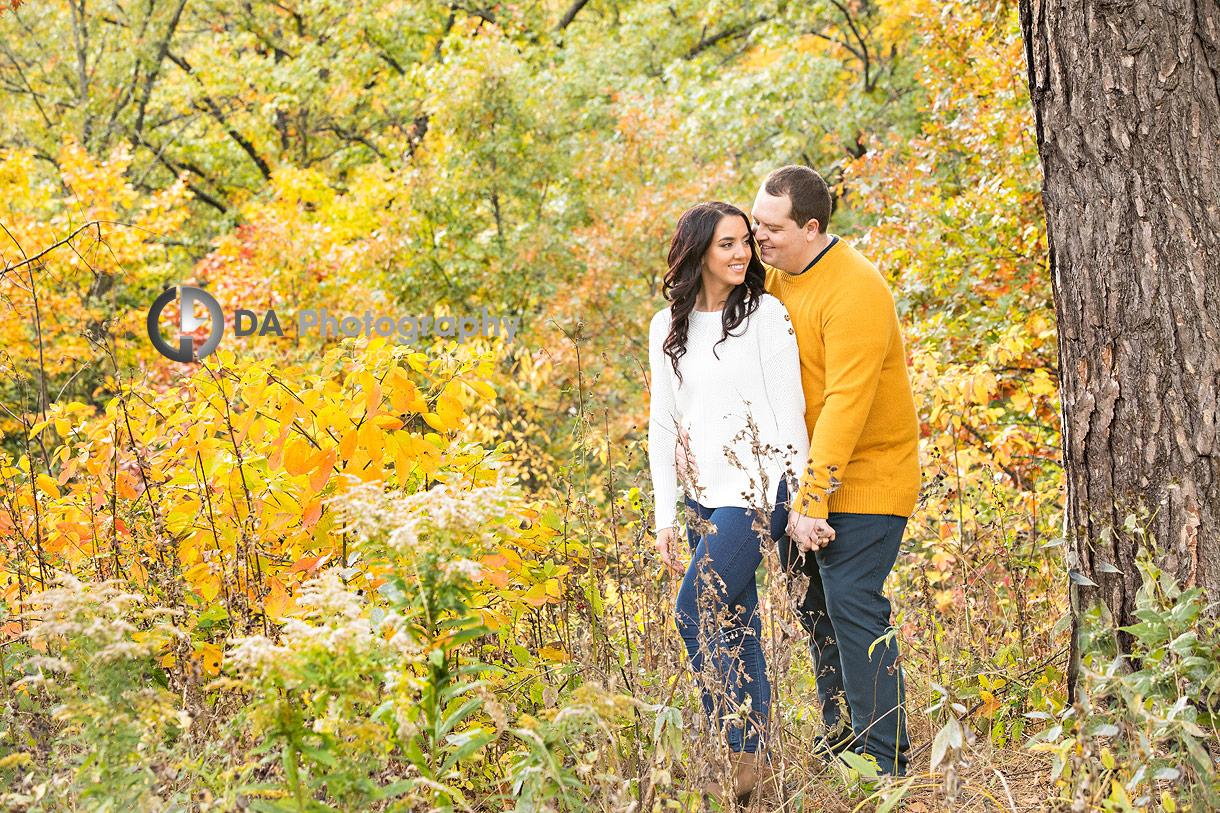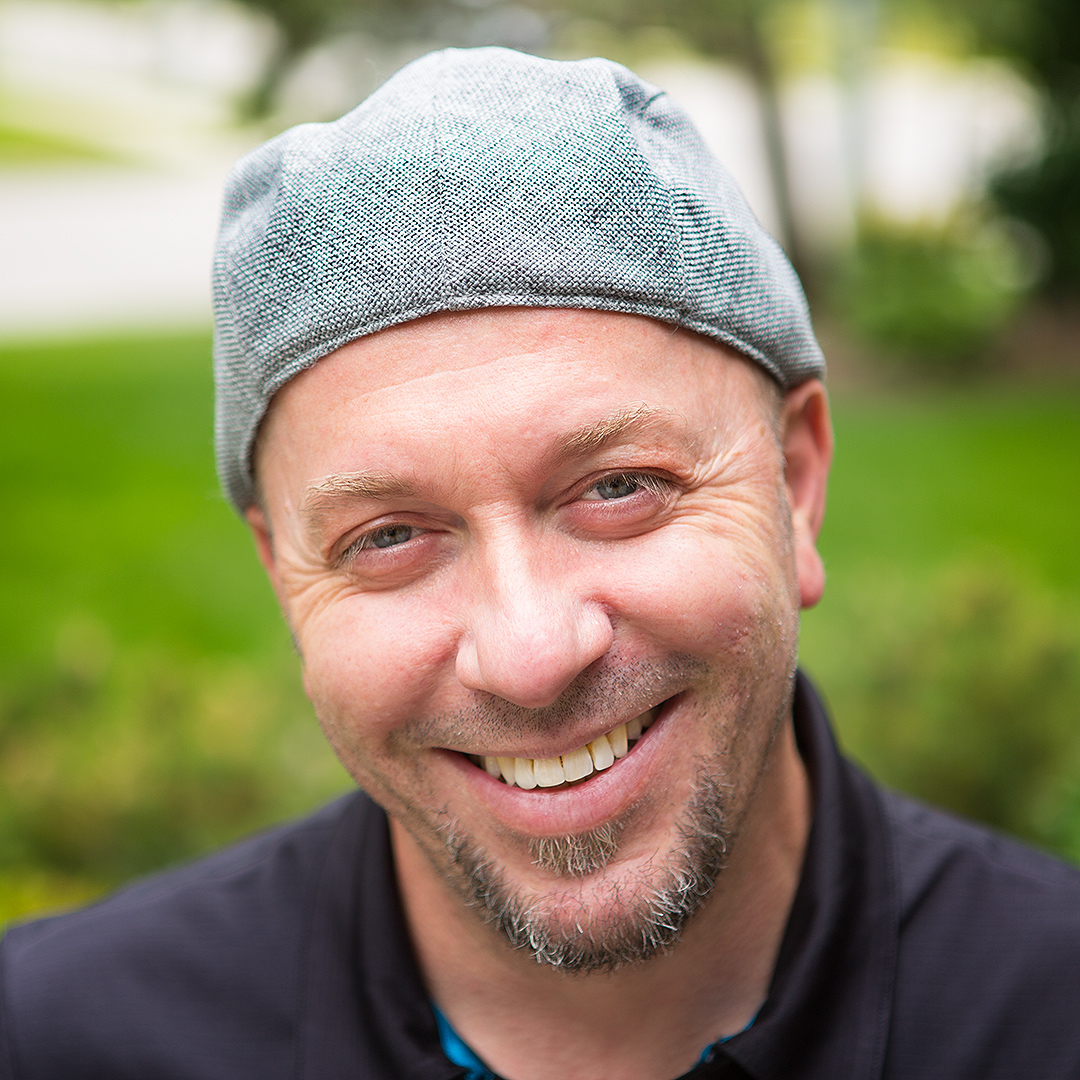 My passion and biggest asset is taking the time to make every client comfortable and relaxed before I even pick up the camera. The result? Photos of you that actually look like you at your best! I can prove to you how much you can enjoy having your picture taken. Lifestyle photography is about the experience that happens to be served up along side of some great photos.
Specialties:
Family Photography for families that like to move around and enjoy their photo time, Wedding Photography for couples looking for a mixture of photojournalistic, contemporary and traditional images and Professional Corporate headshots that are far from cheesy and stiff.