Before I break down Ola and Christina's golf course wedding let me rewind and tell you how we met.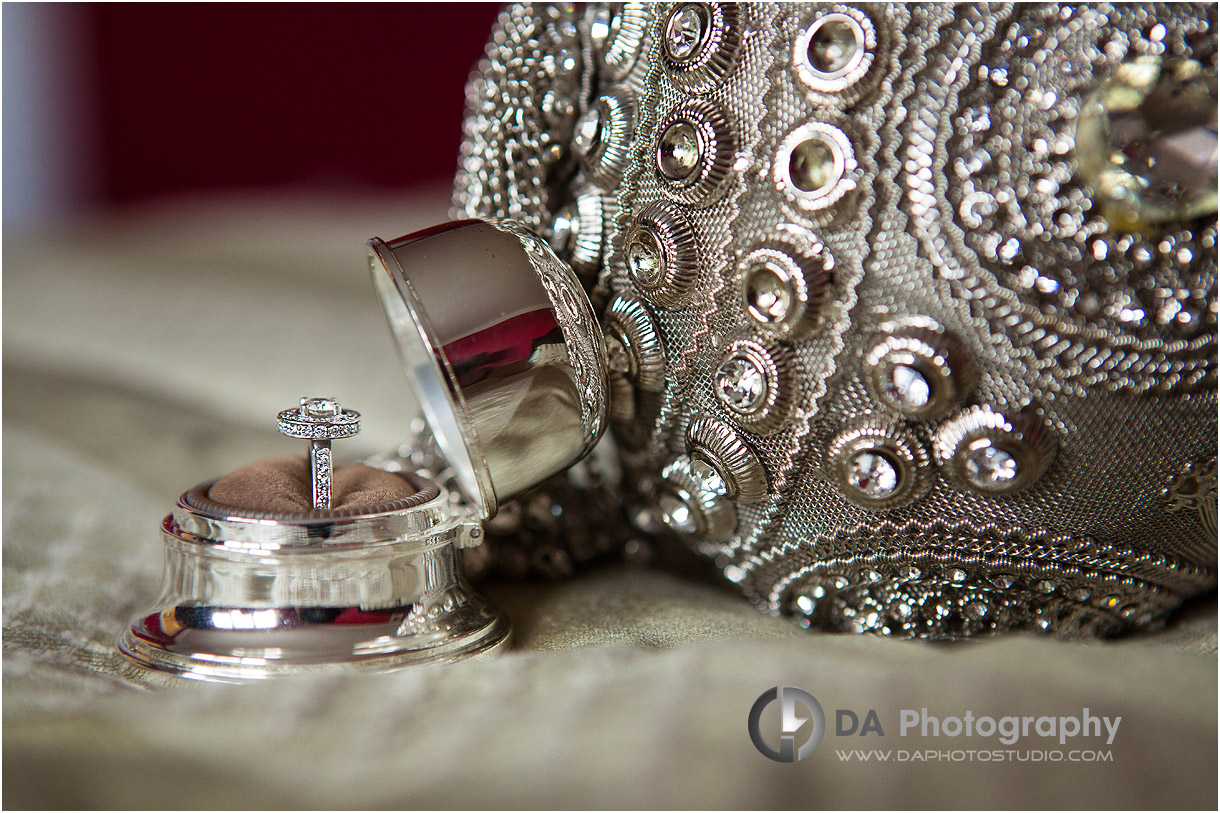 I originally met Ola's sister years ago resulting in a family photoshoot which led to me photographing his brother's Yomi and Stefanie wedding. Being from a Nigerian family with a large number of siblings, I proved myself and am now the family's go to photographer for all family events.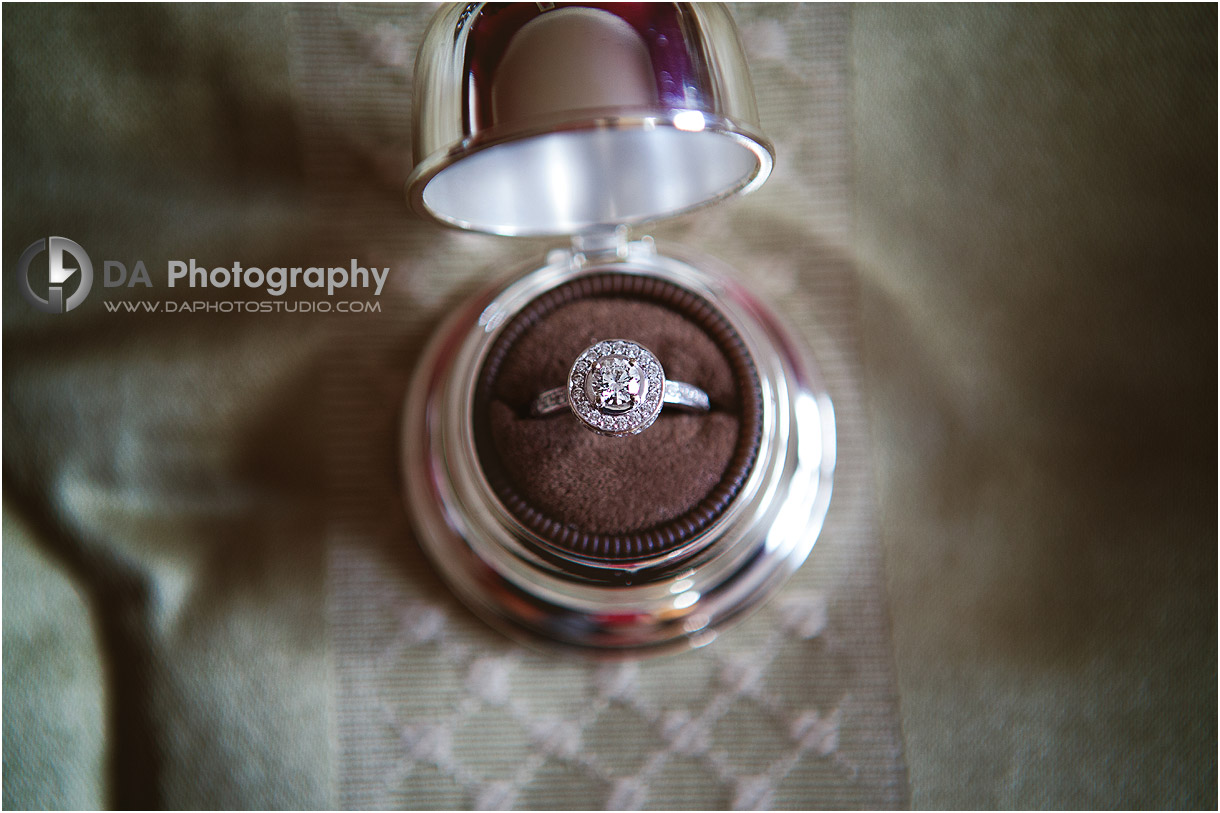 We started the day in Brampton where Ola spent the morning in the company of his family and groomsmen. His smile was contagious as he prepared himself for his big day.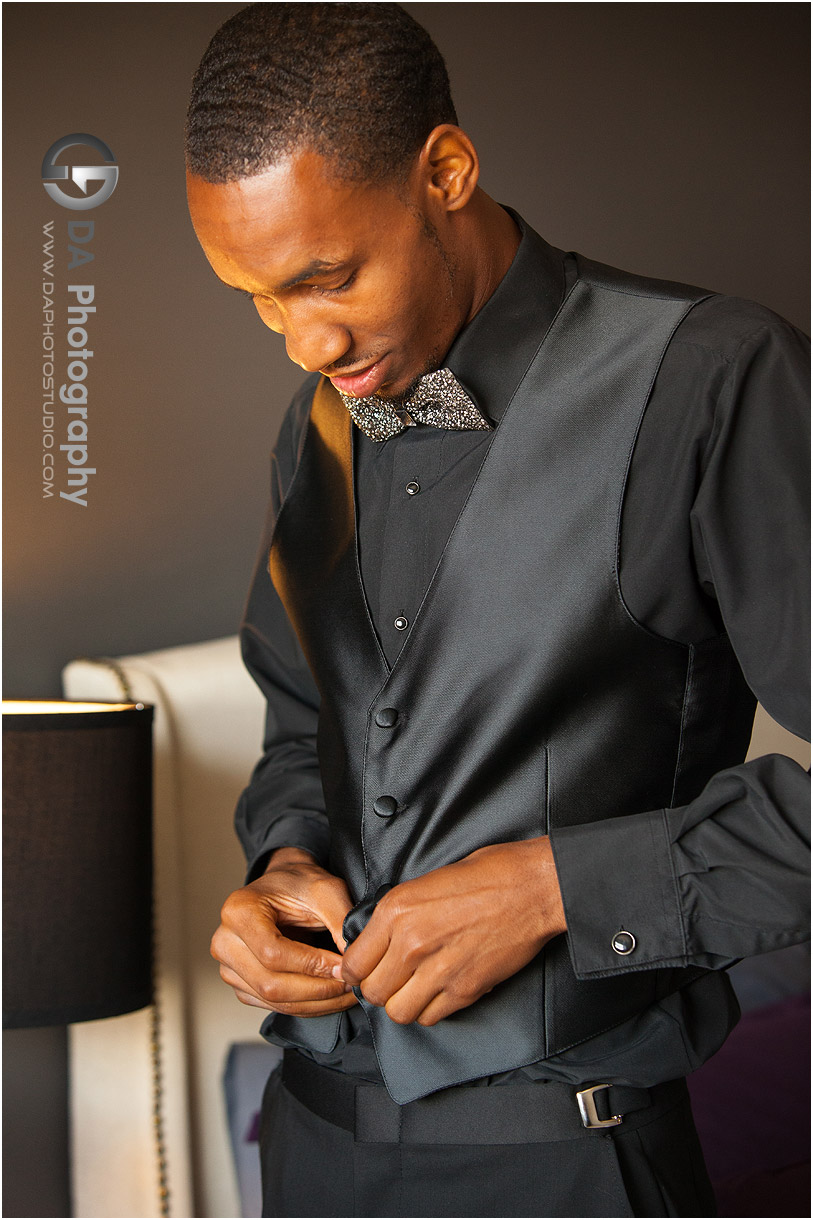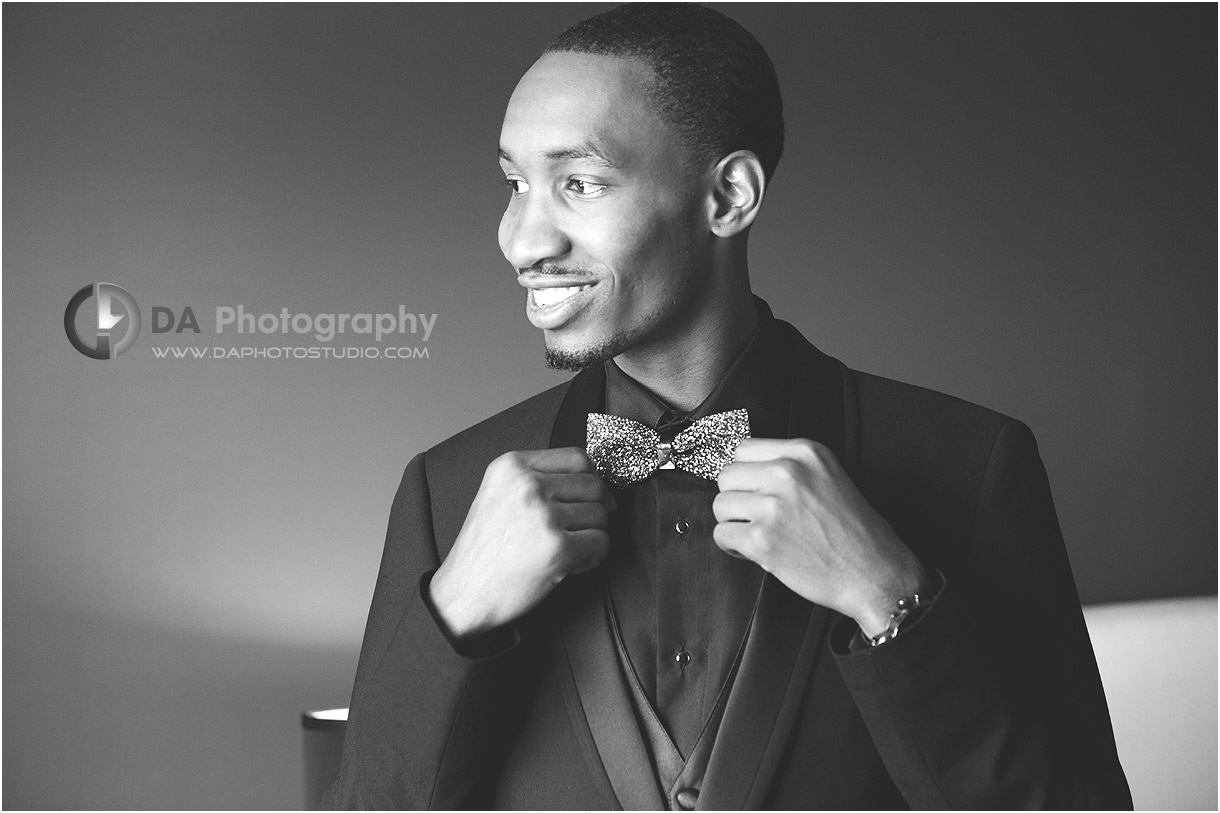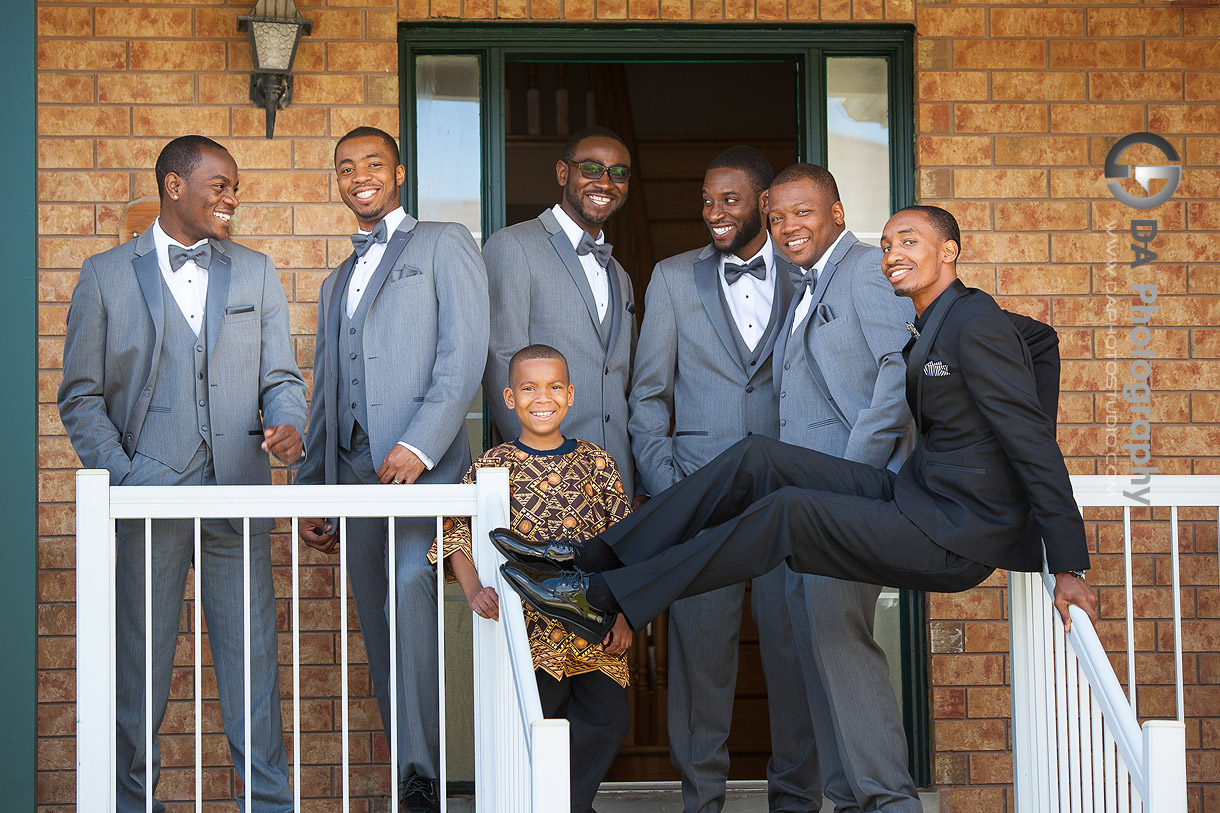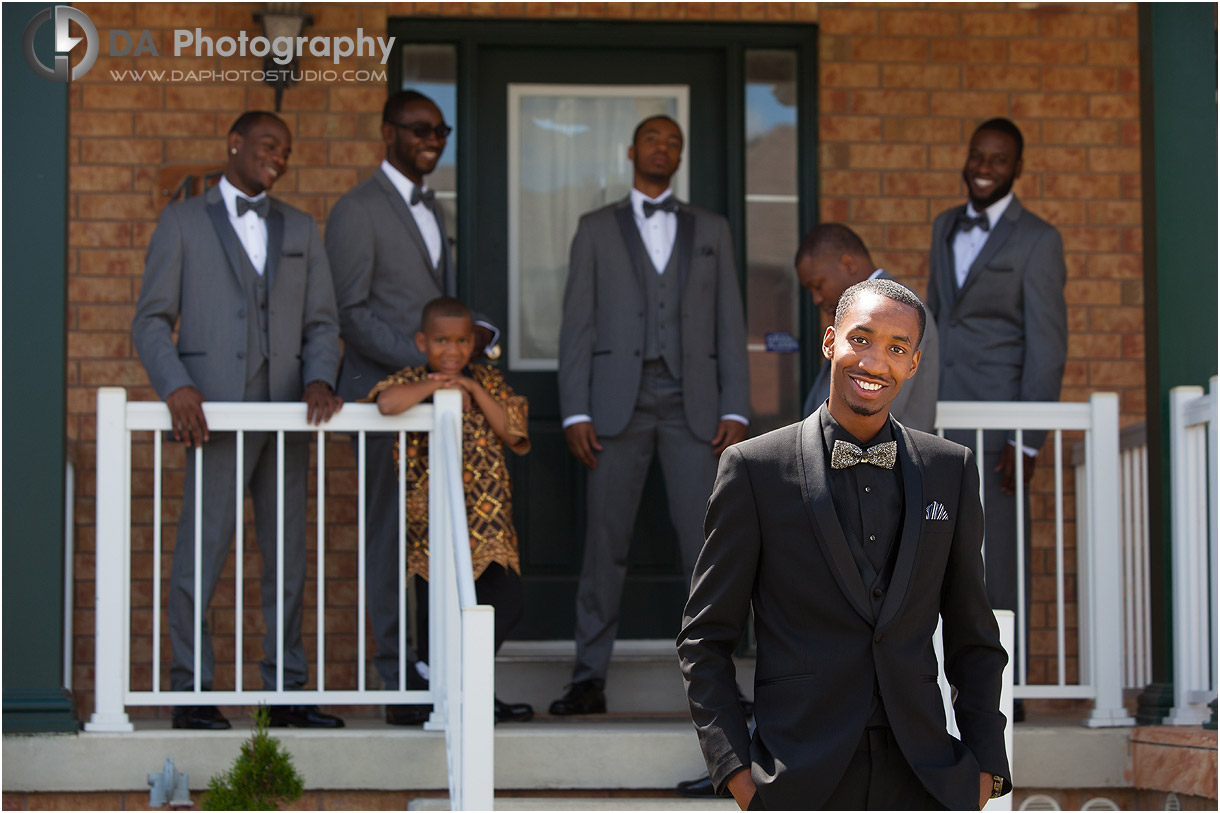 Meanwhile, Christina was in Maple at her parent's house where she had an entourage getting her ready. A touching three generational photo captured her mother and grandmother helping with the final touches.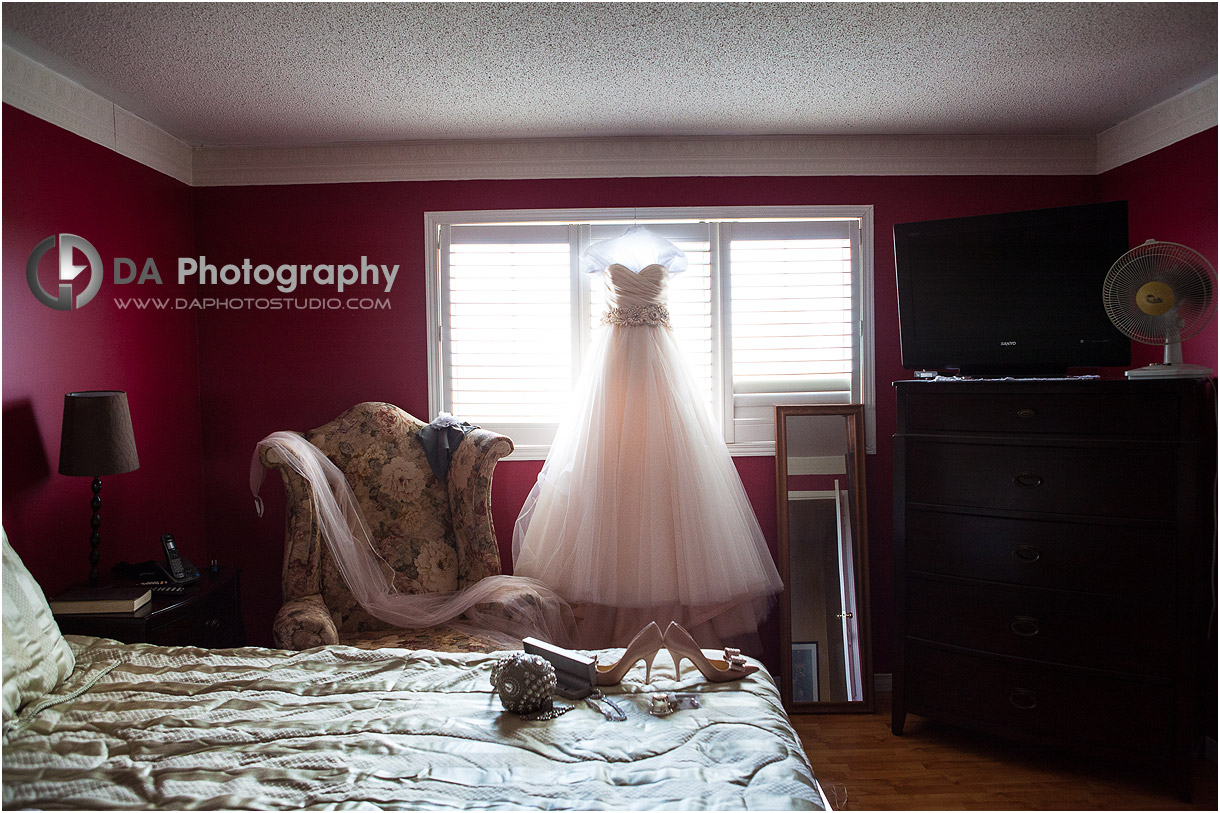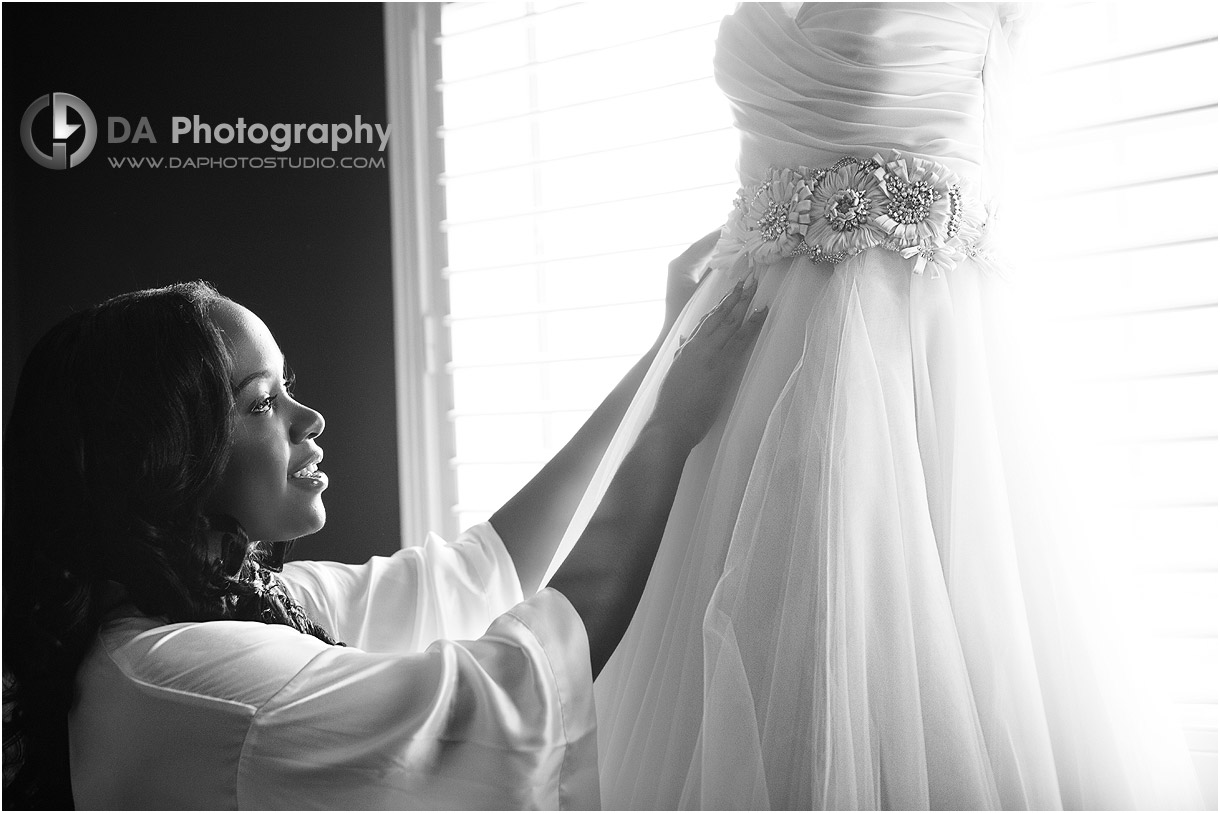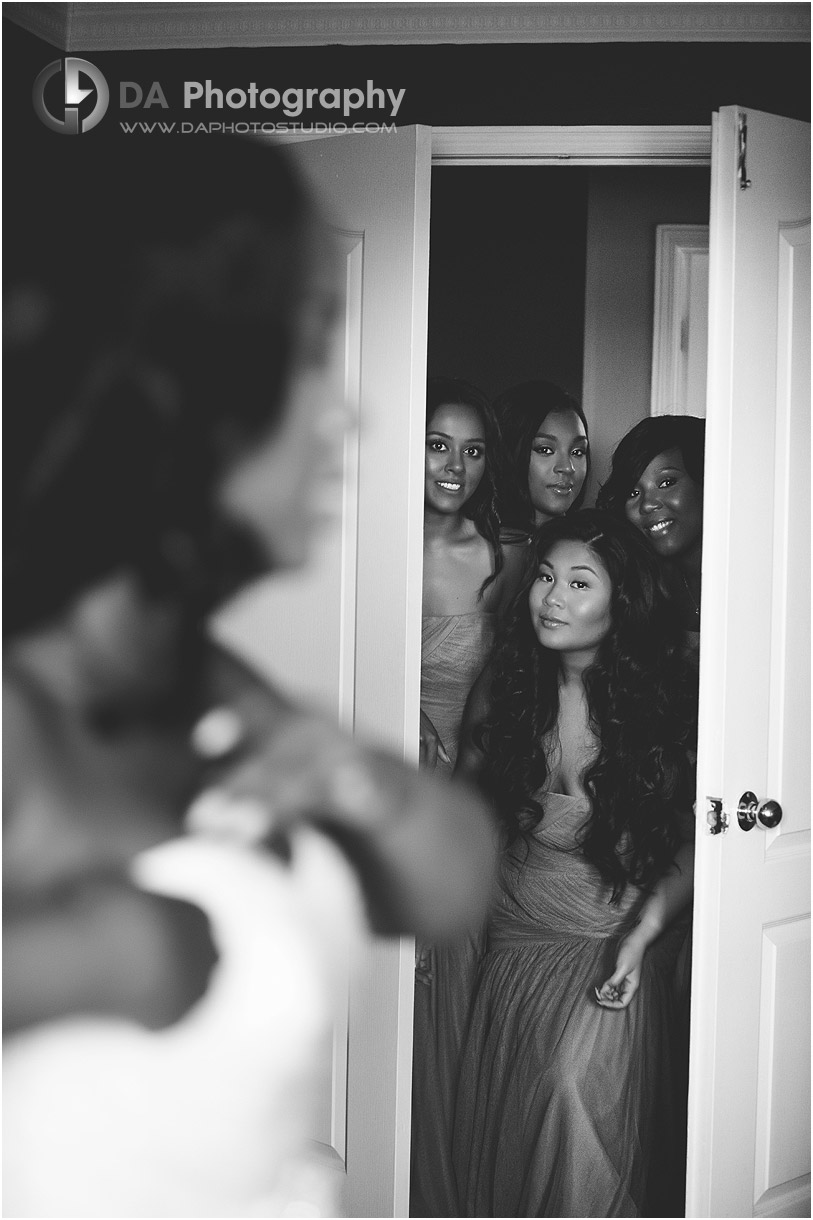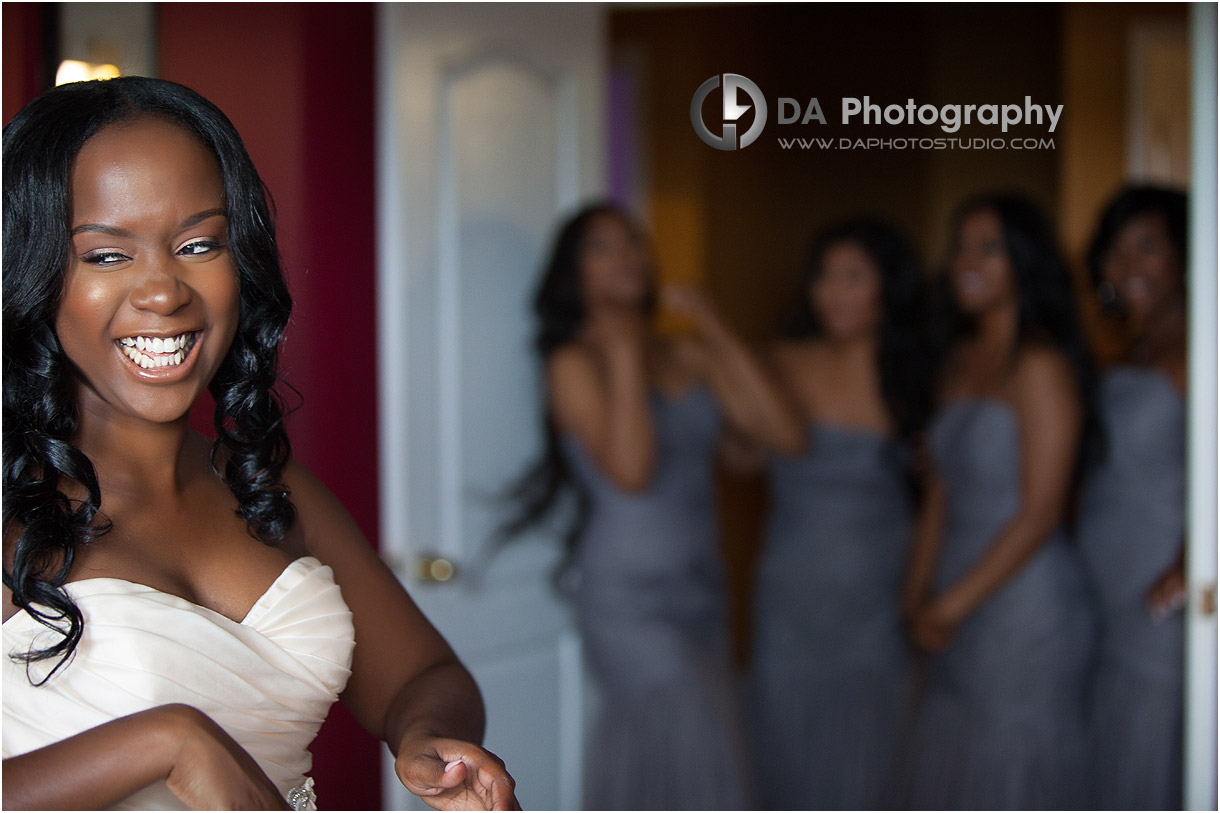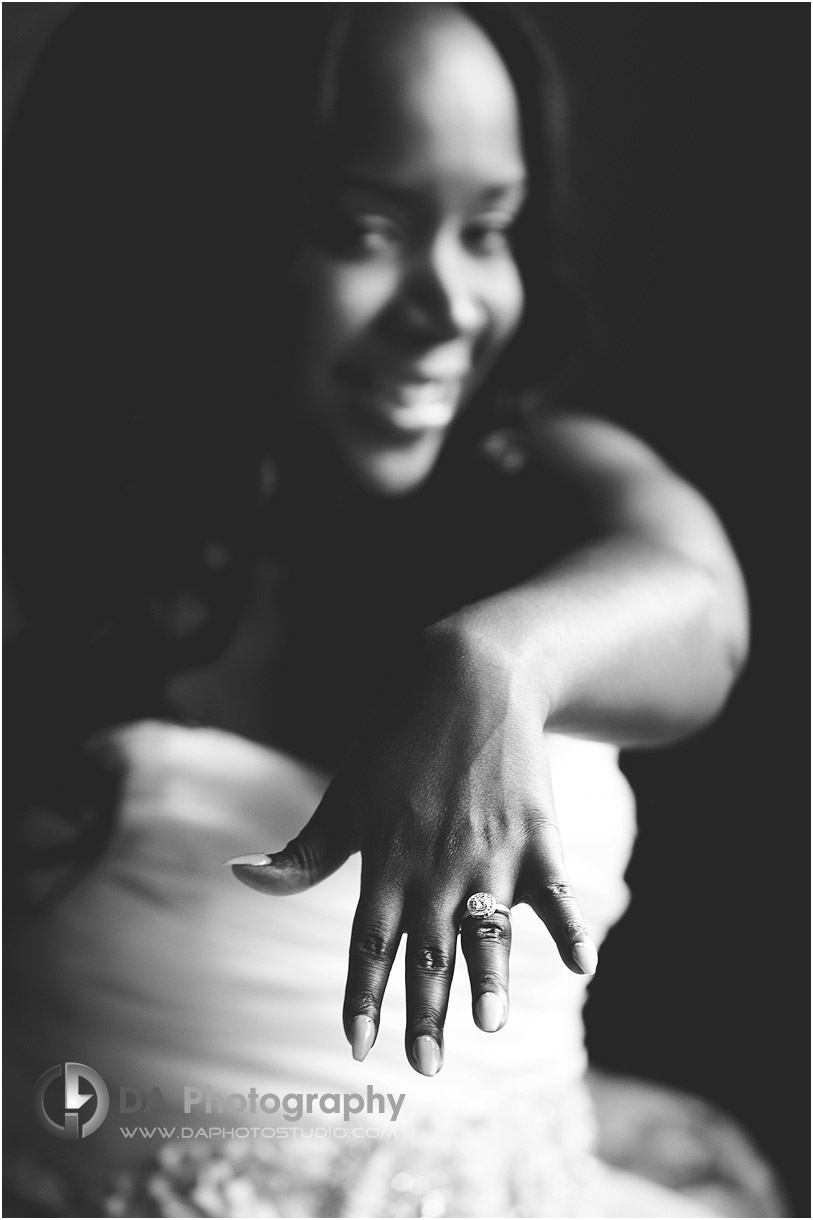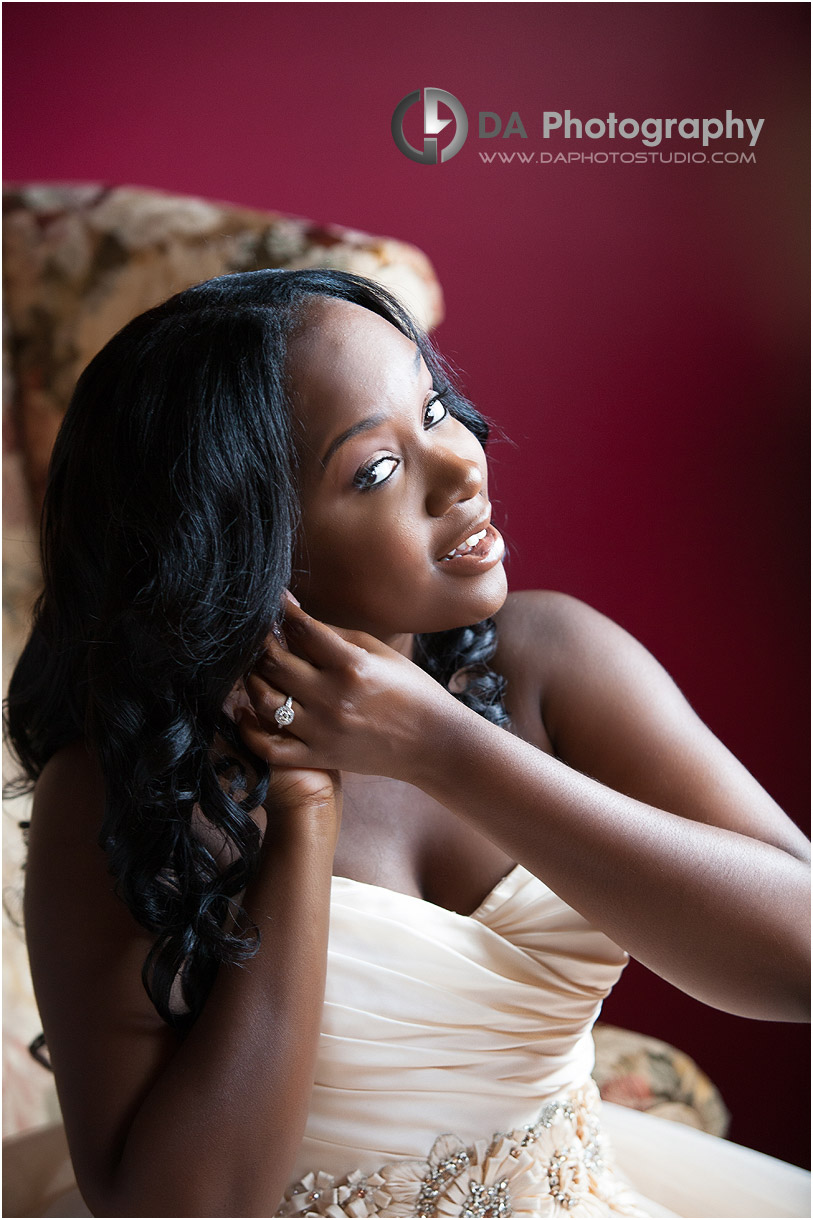 The bridesmaids were all over getting in front of the camera so it made for a fun and relaxed photoshoot.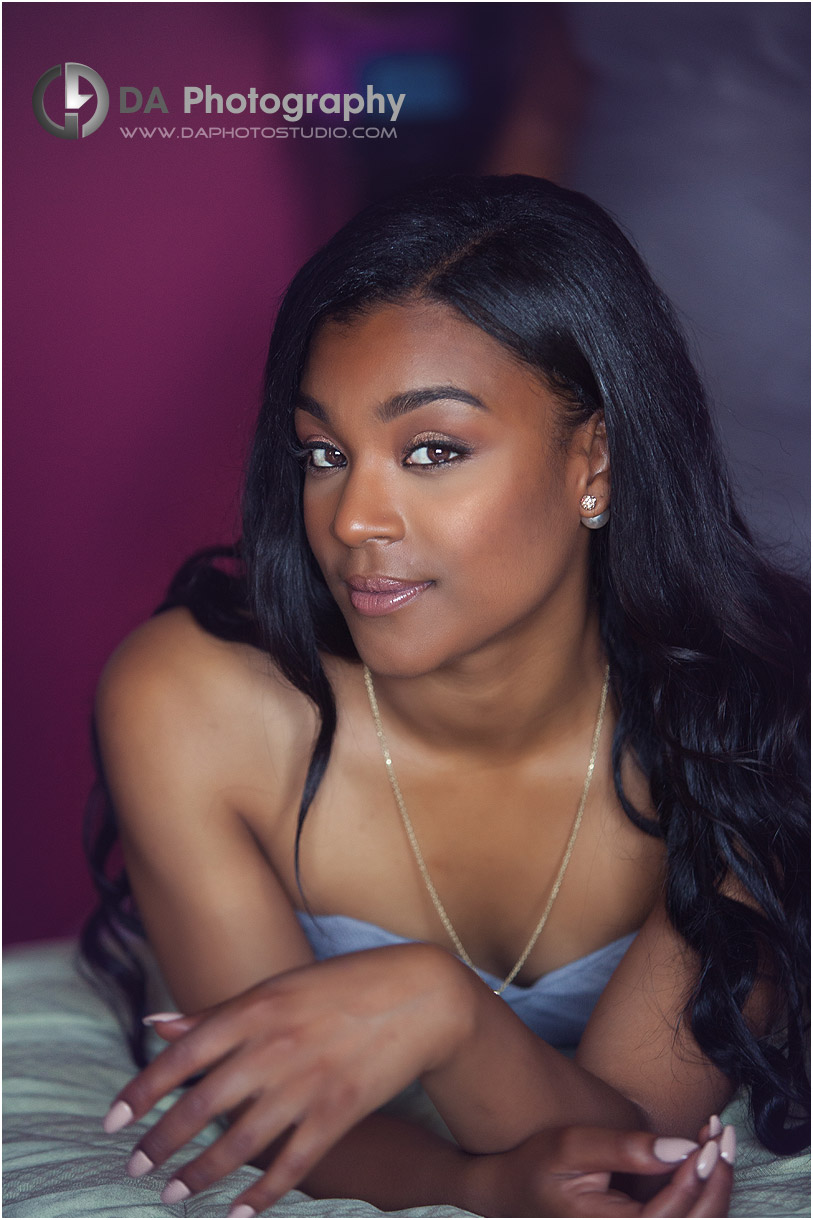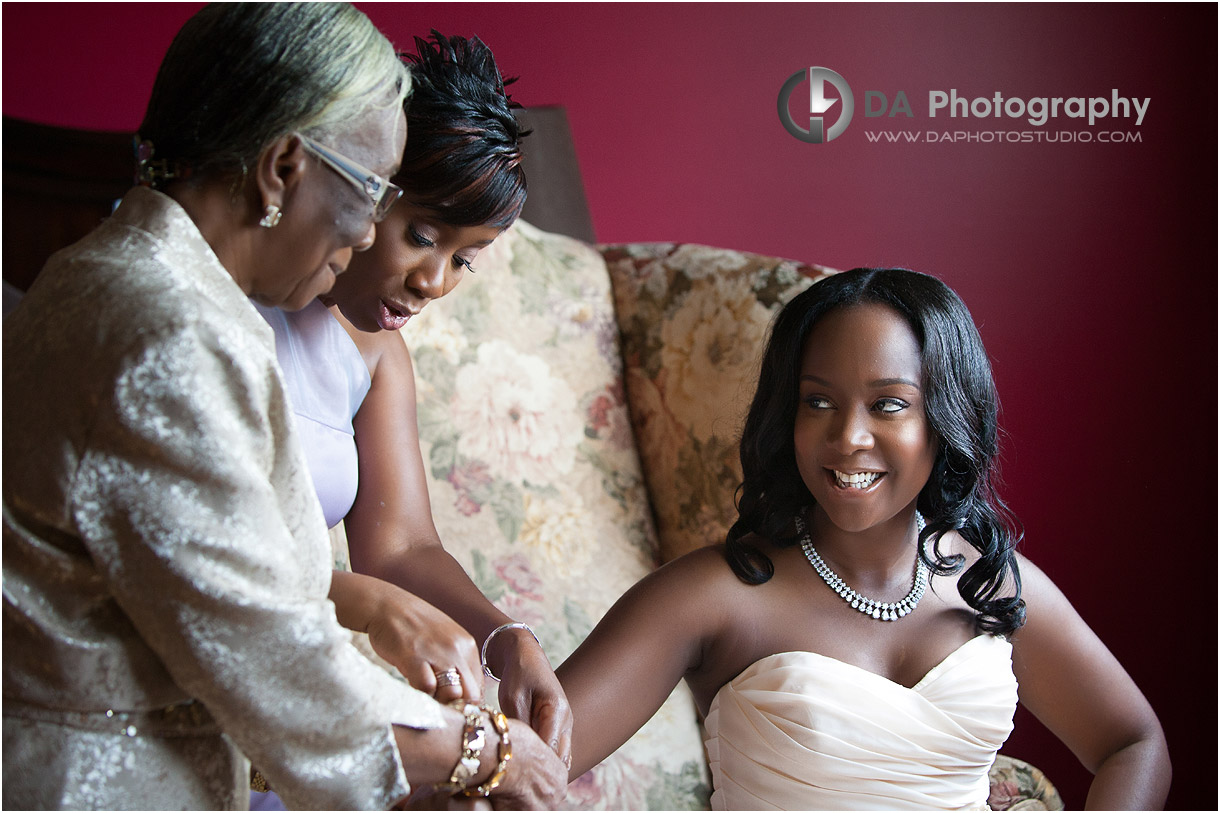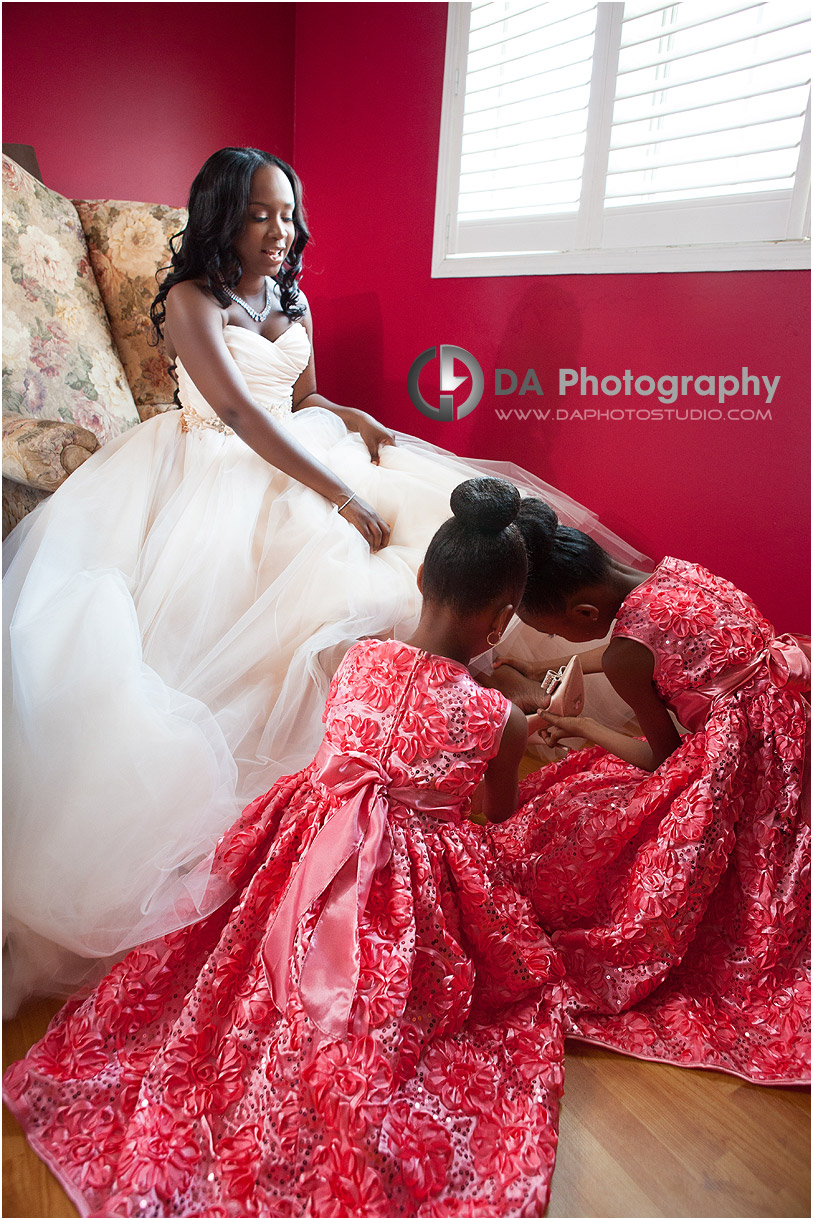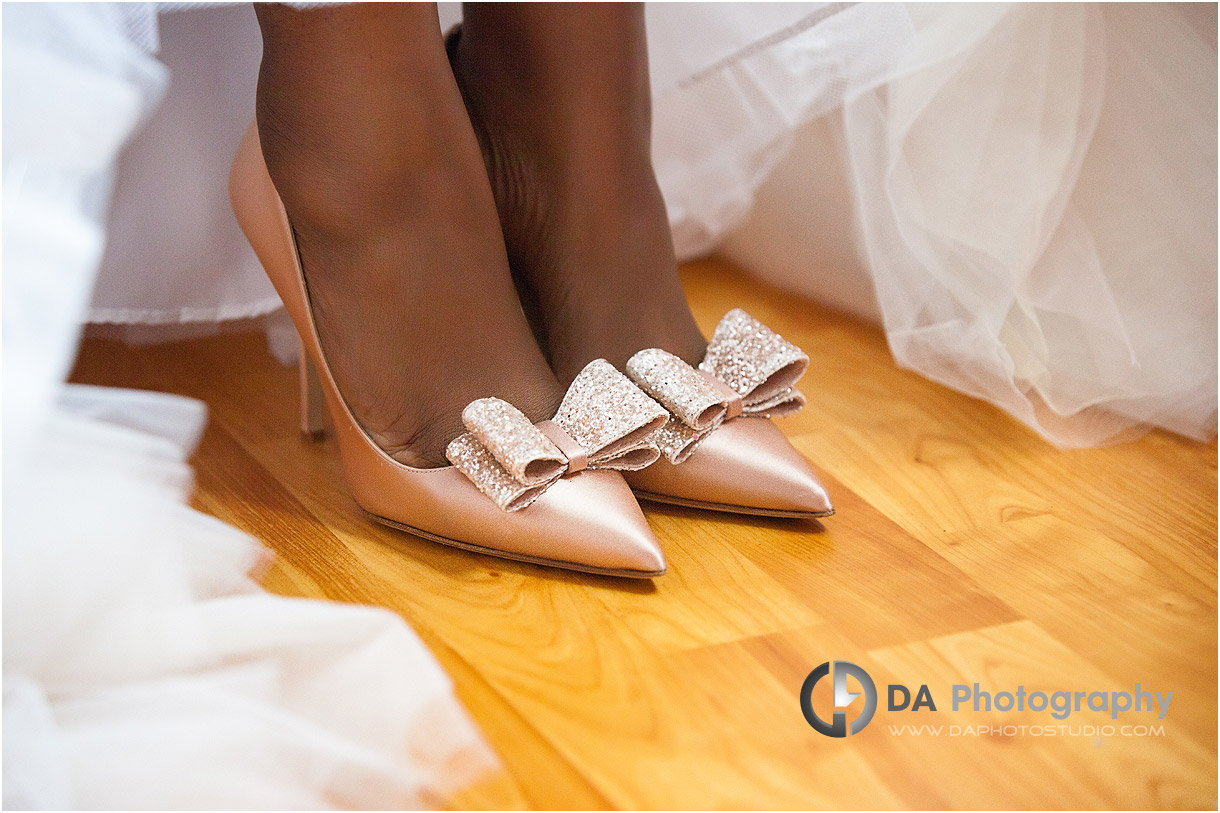 One stop shop for this golf course wedding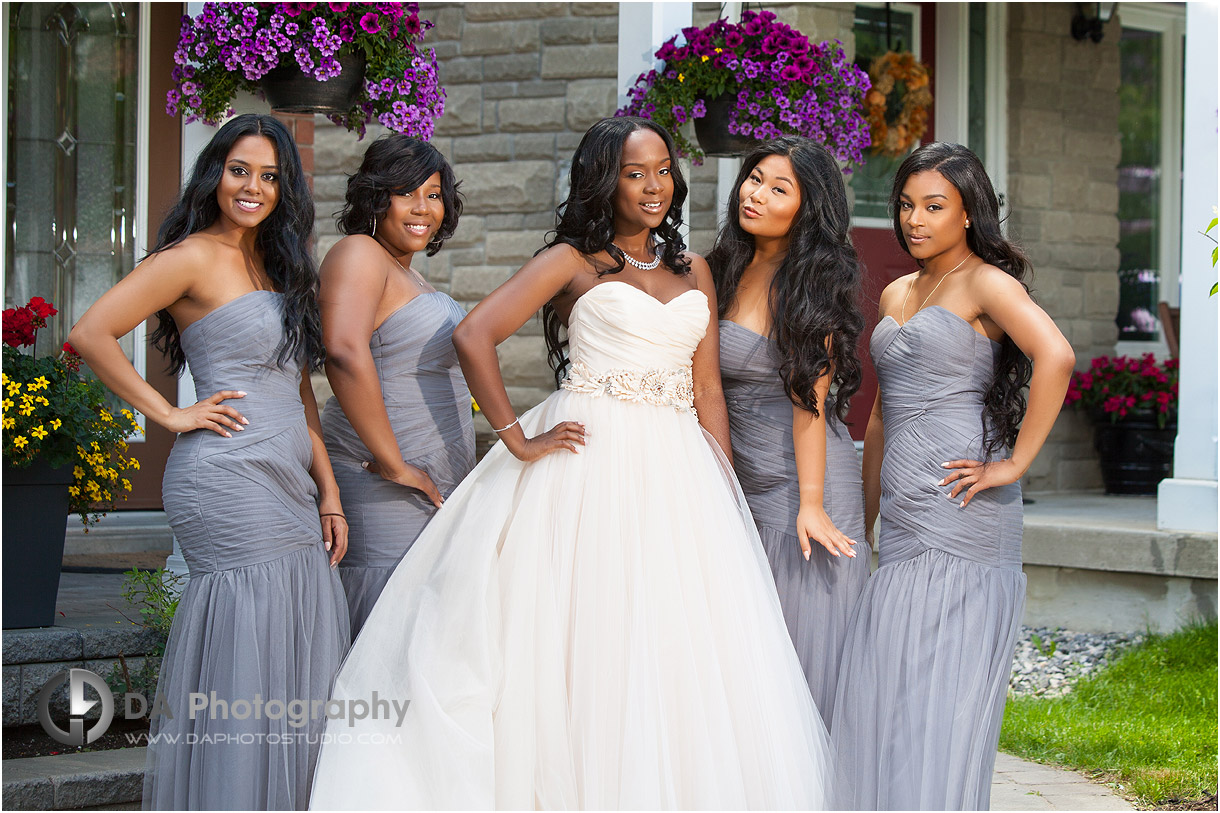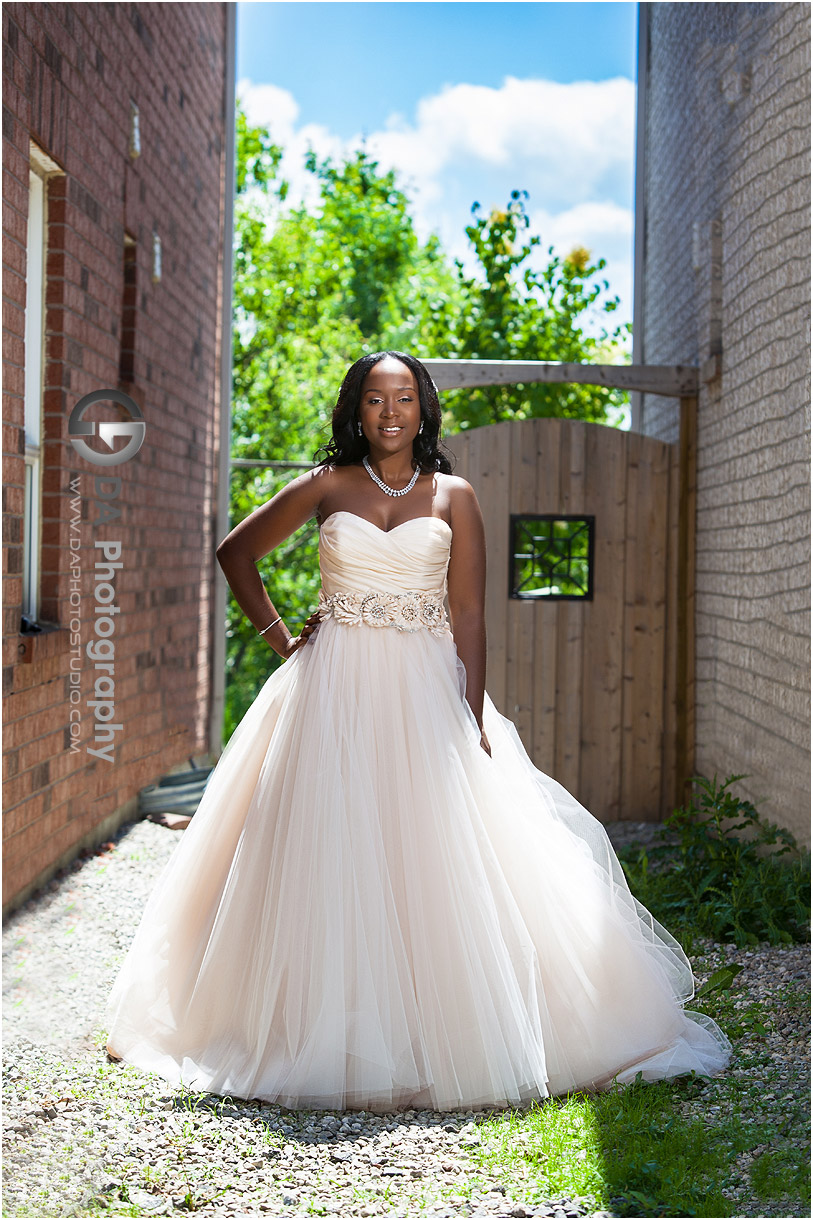 This was my first experience of Deer Creek Golf Club in Ajax and I was very impressed. Its ability to transform itself into a one stop shop made for a versatile golf course wedding photoshoot location.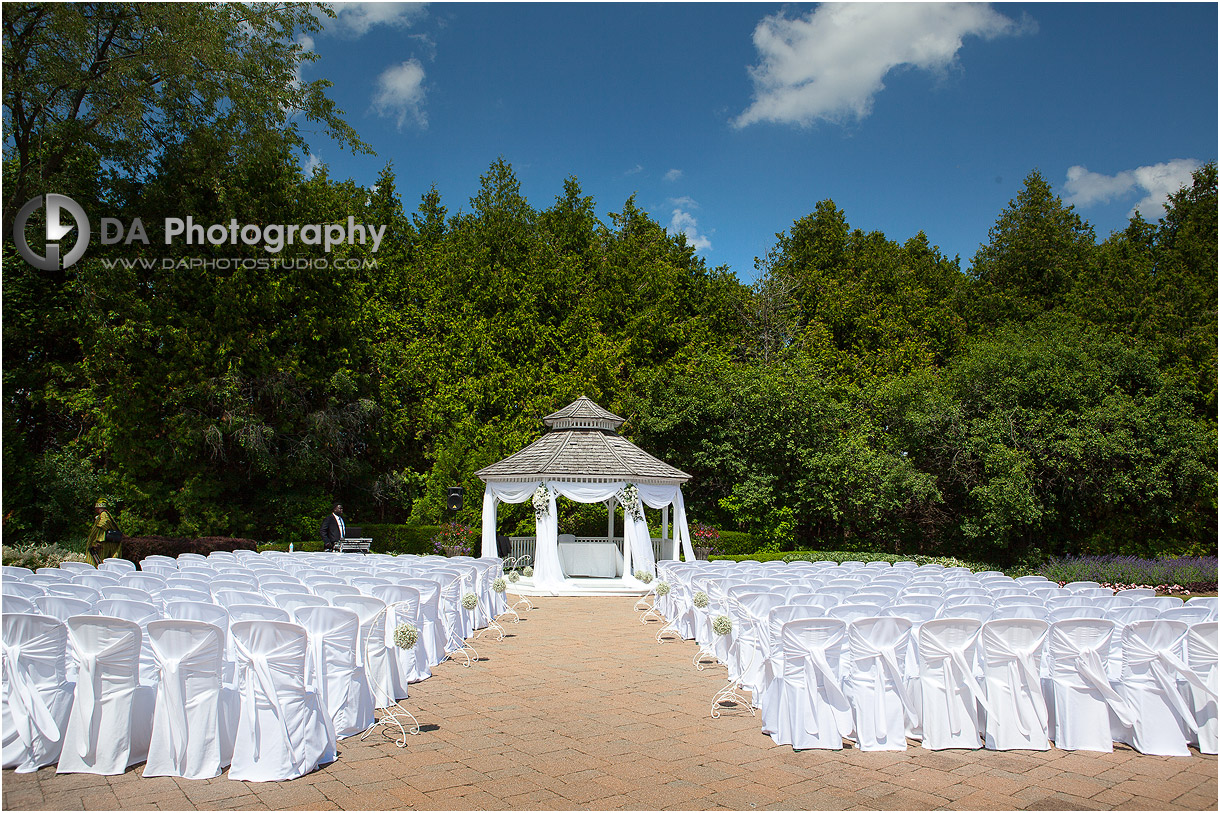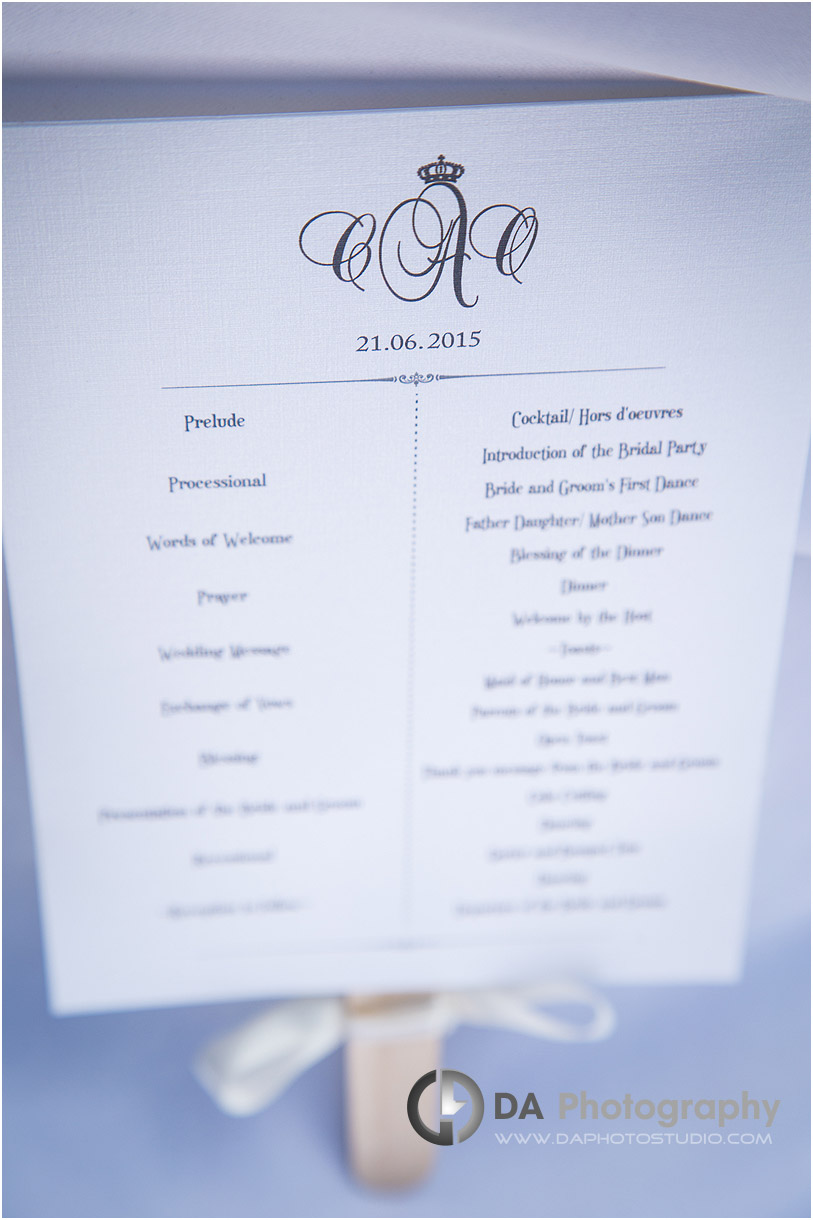 The only issue we ran into that day was the heat and its impact on the wedding party and our planned photoshoot. Being June, we had hoped for a clear, sunny day, but even the guests were using their programs as fans in the heat.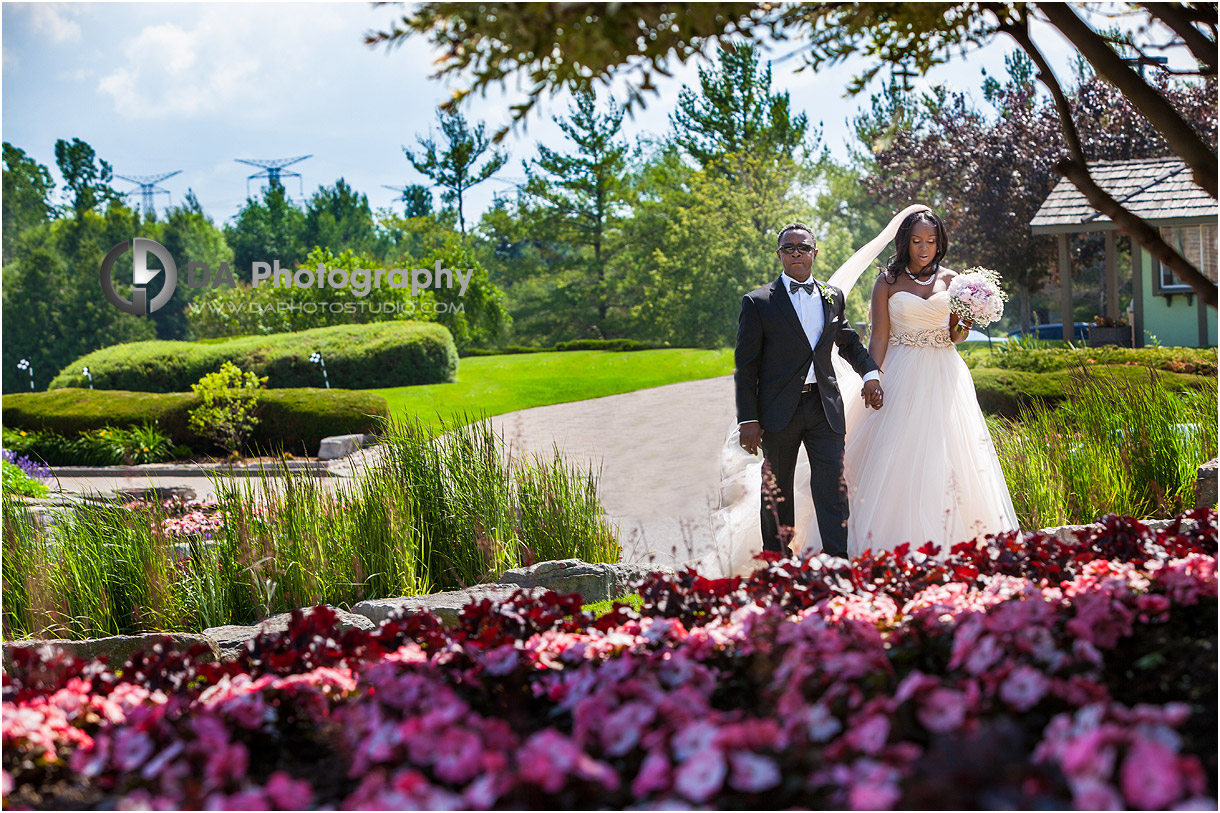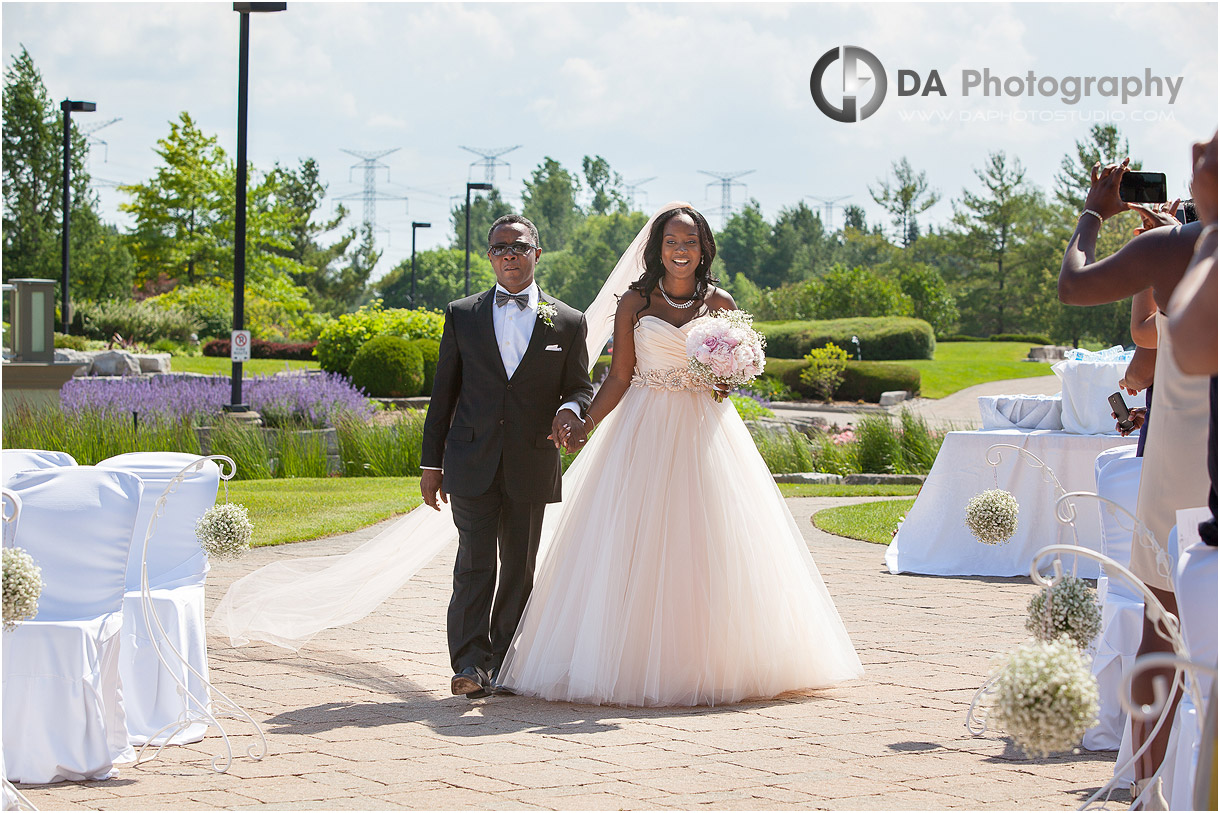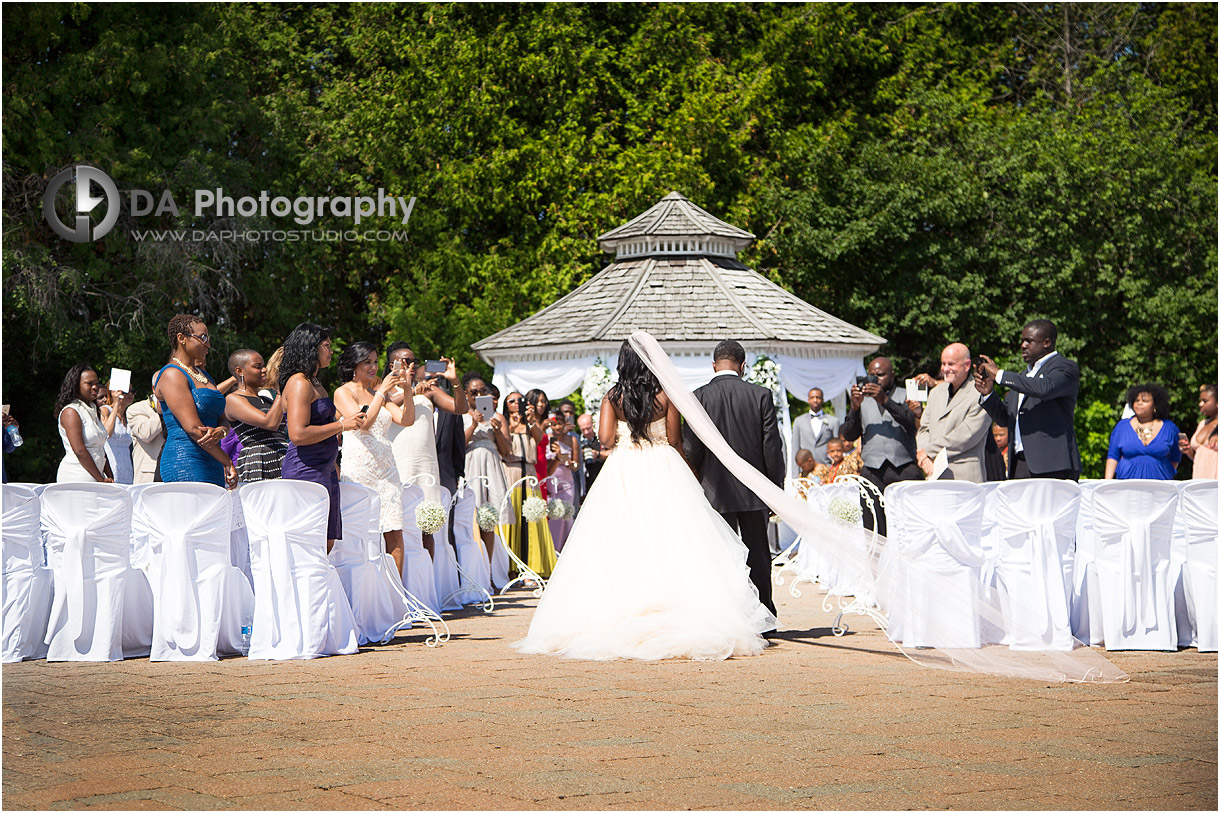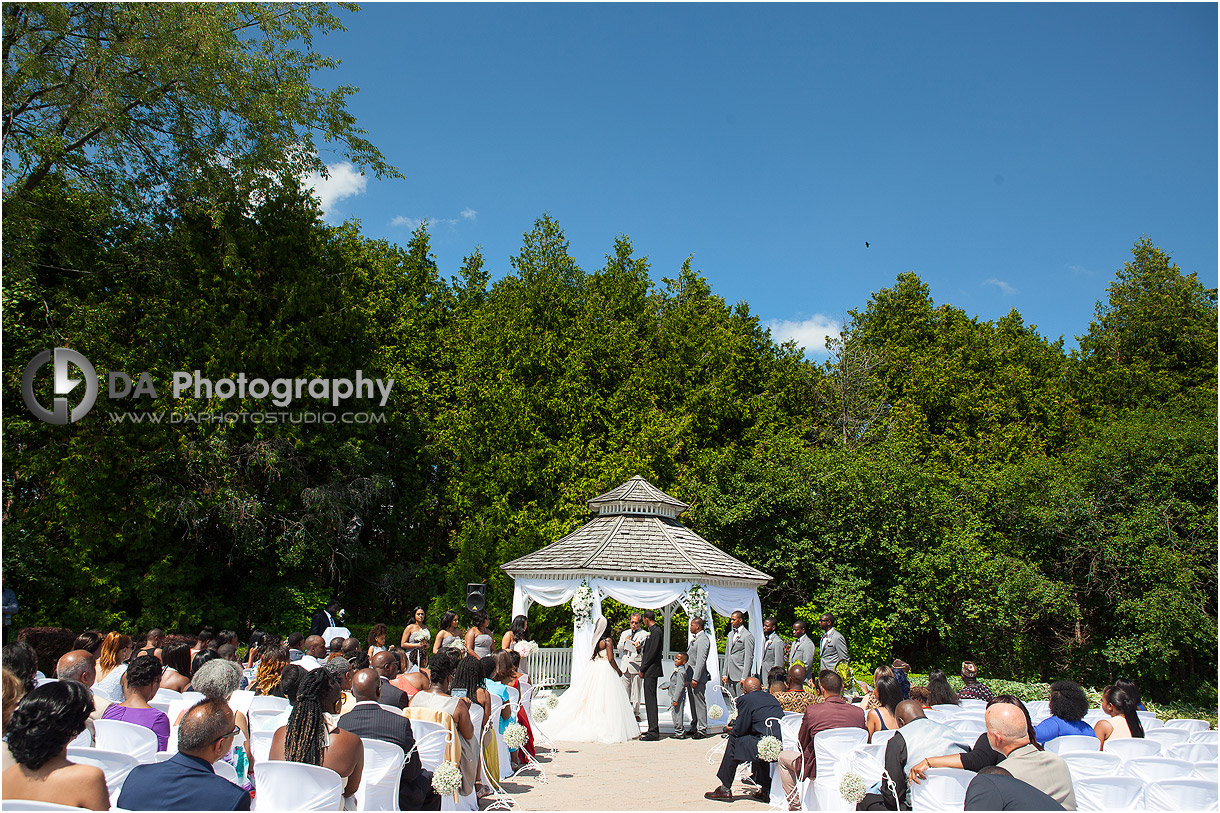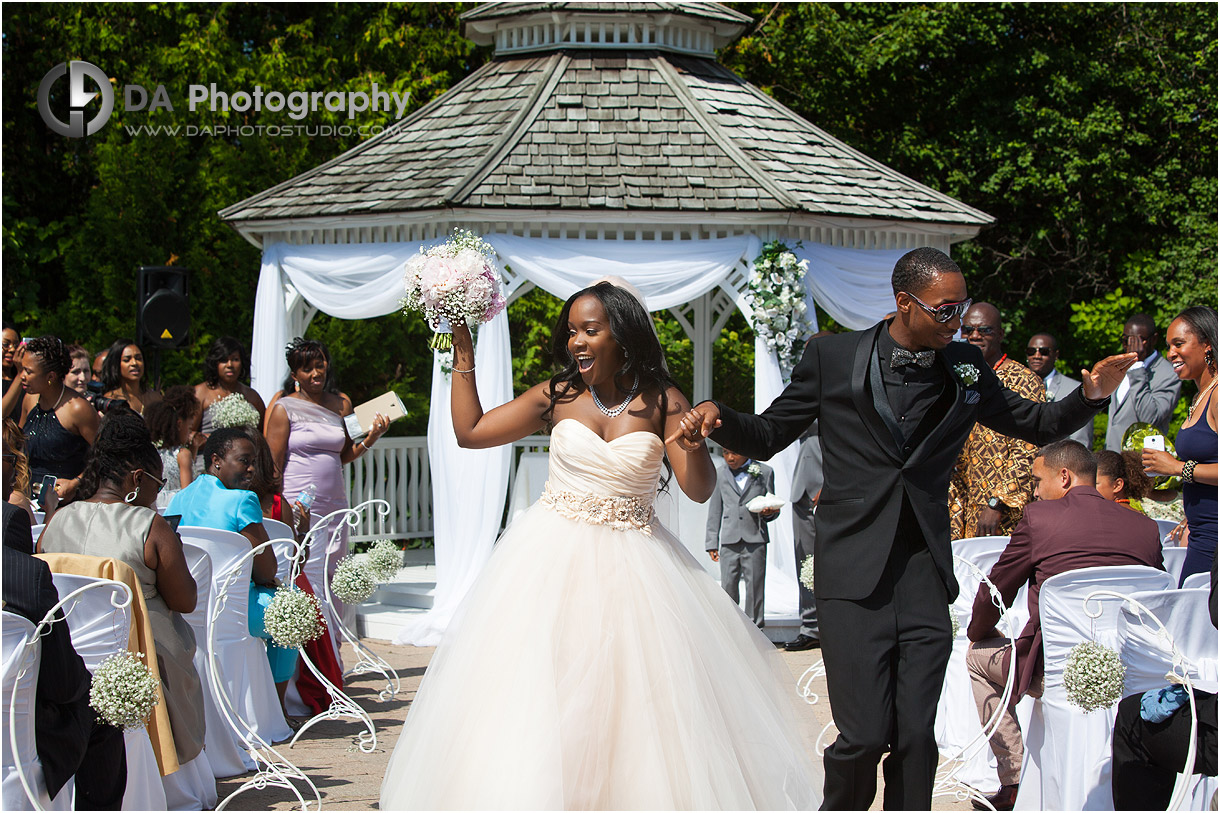 The venue itself was hidden from the wind so there was no cross breeze and Christina became visibly uncomfortable.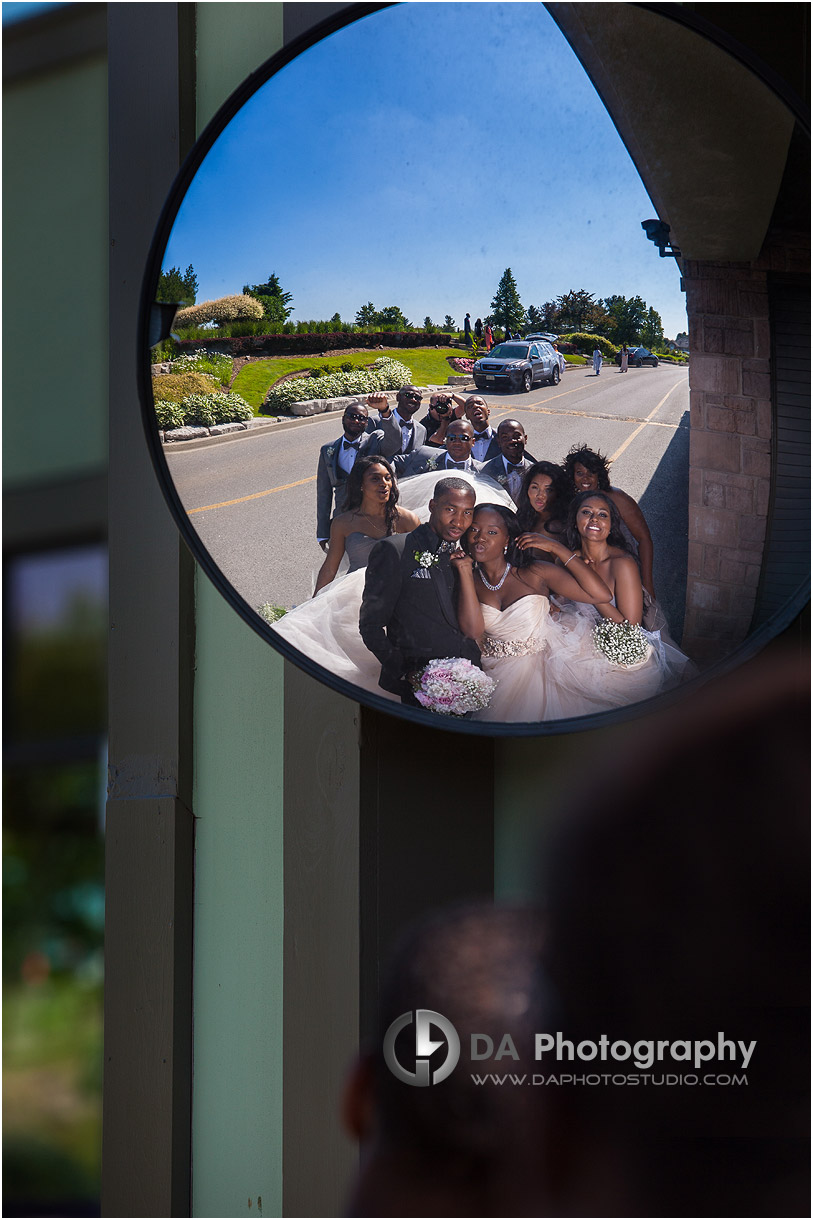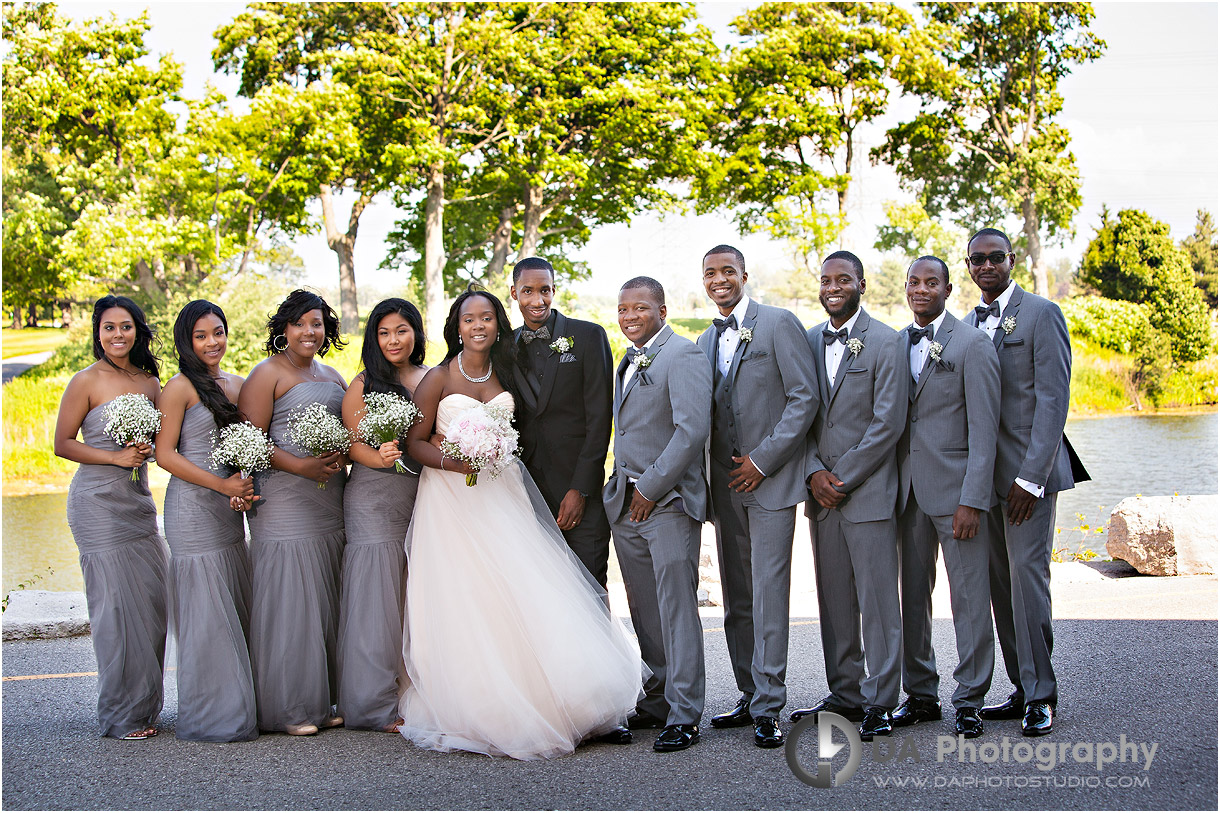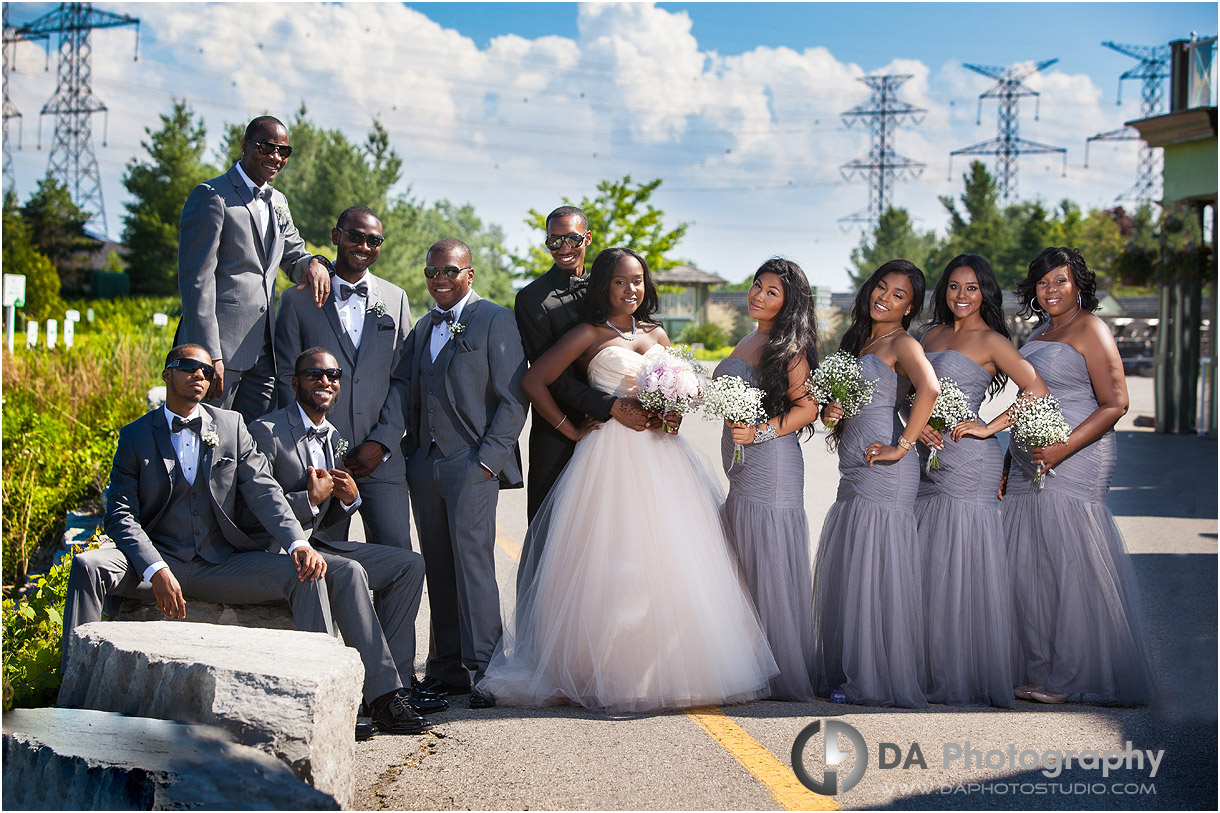 Jackie, my photographic assistant worked wonders by capturing some fantastic wide angle shots that showcased different perspectives.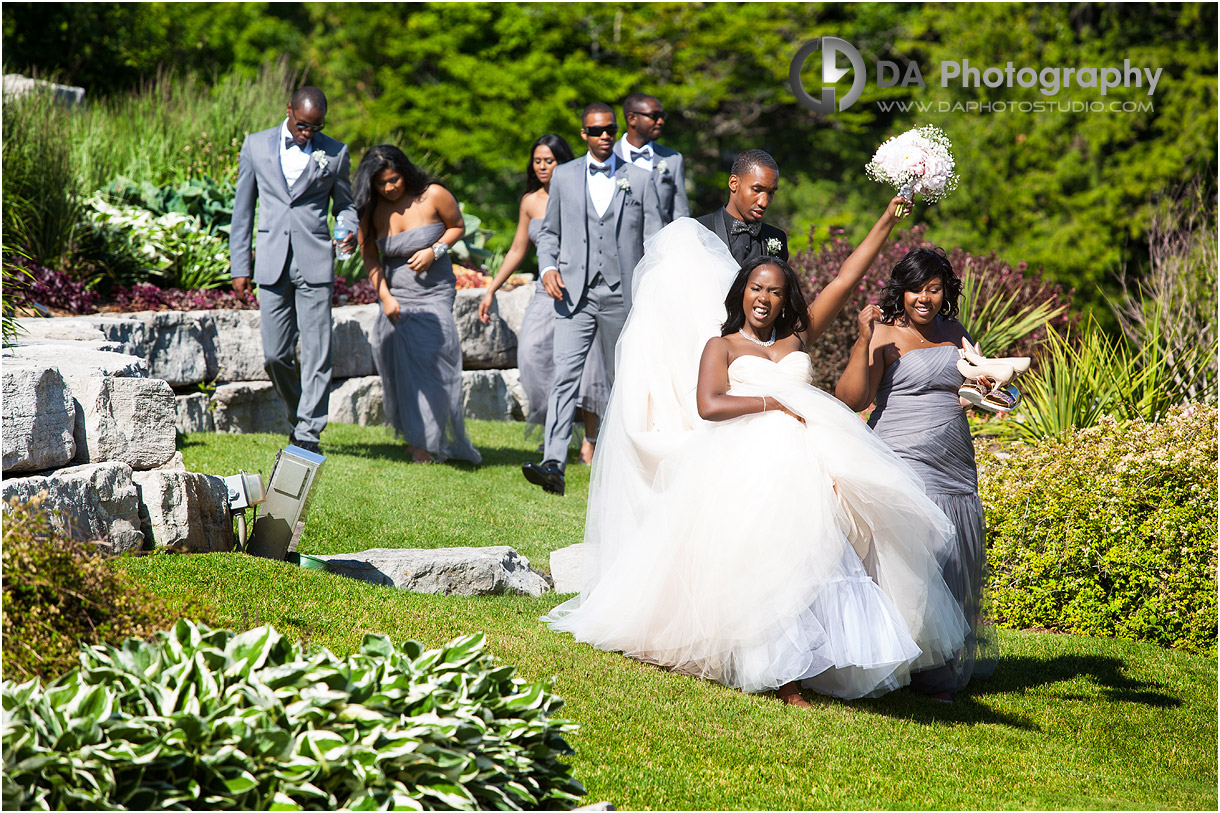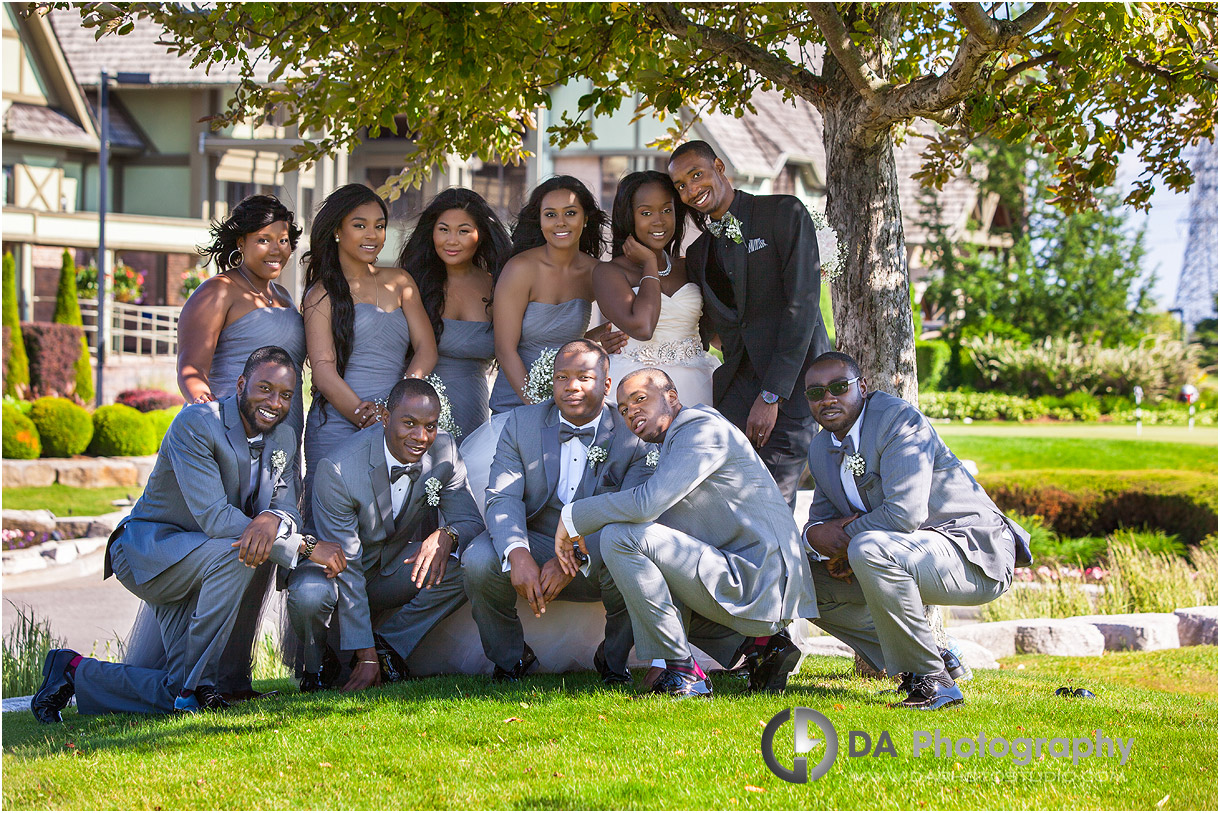 We had initially planned on an hours' worth of photos after the ceremony. Given the heat we decided that doing ten minute bursts at a time would work better.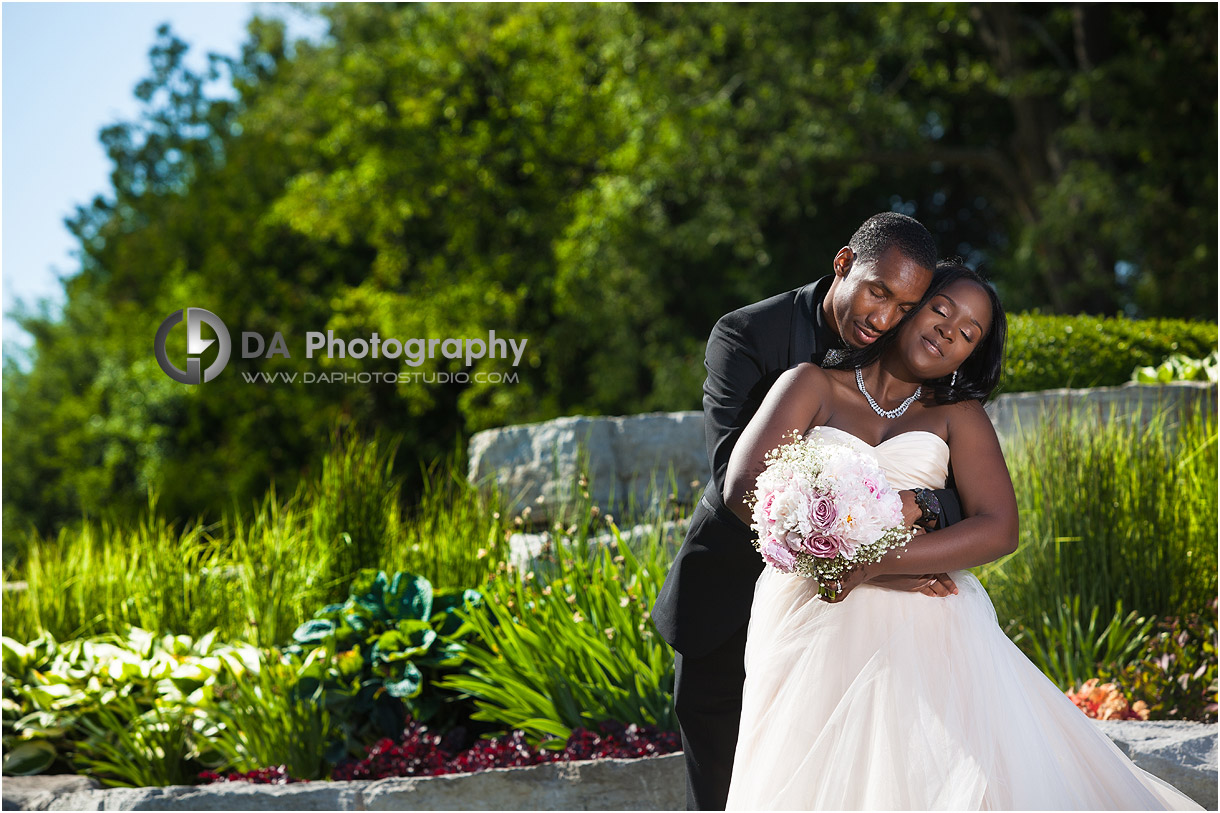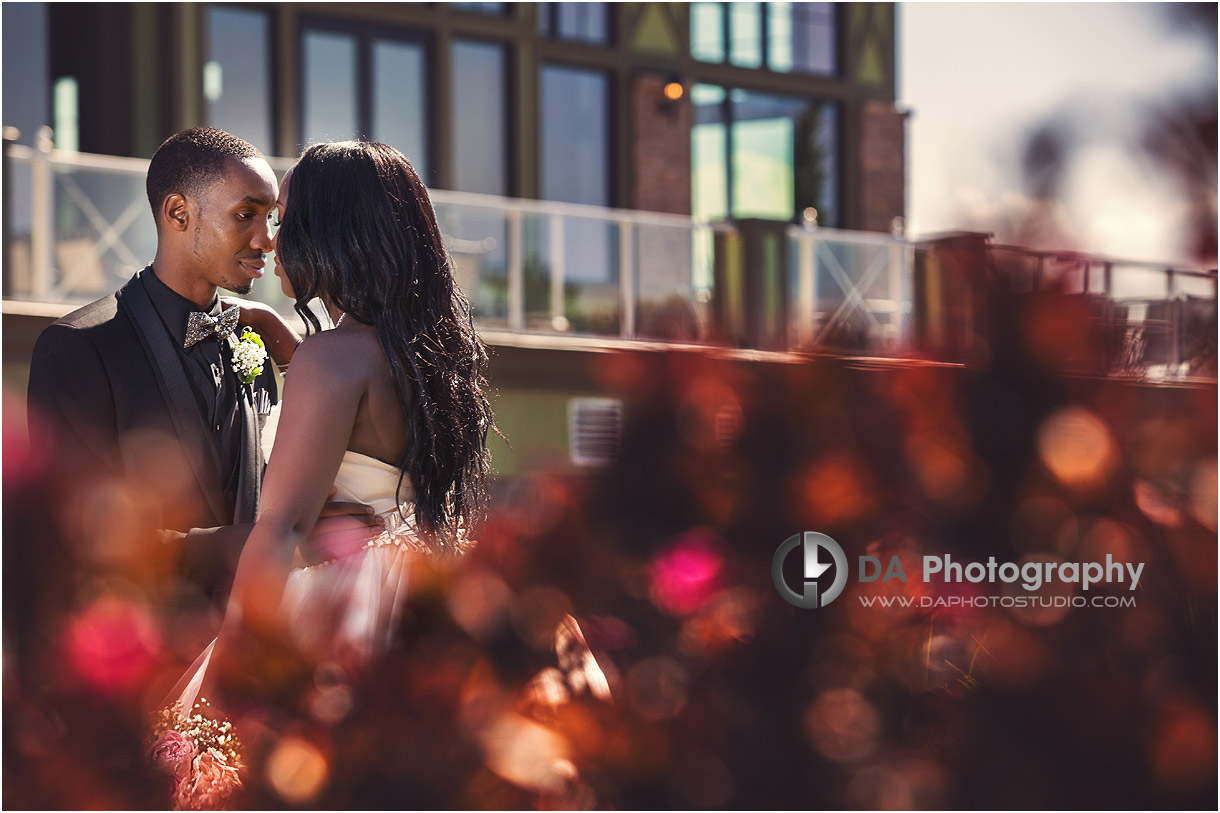 I scoured the property for anything that could provide shade. One of my favourite images from this golf course wedding was when I whisked Ola and Christina off away from the guests. The images we shot of the two of them as he held her hand were simplistic and carefree. They showed off her beautiful dress and their surroundings.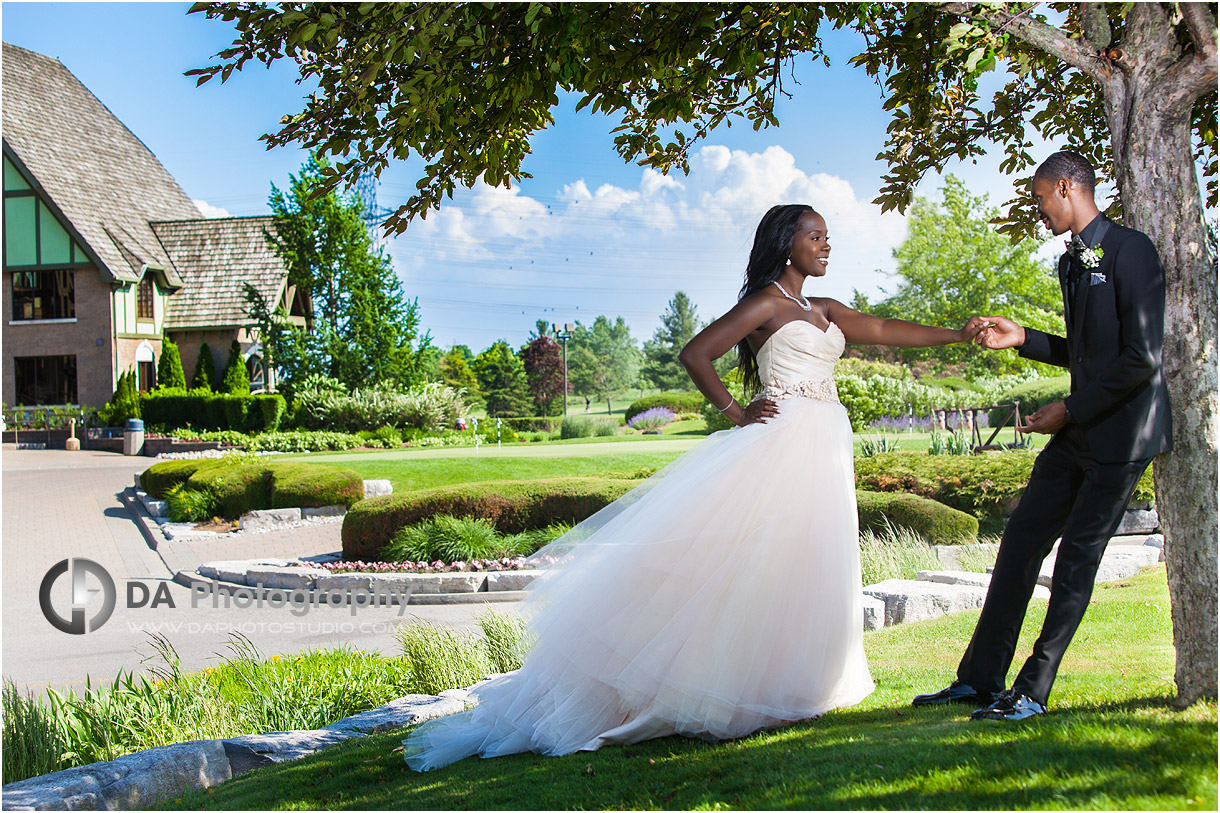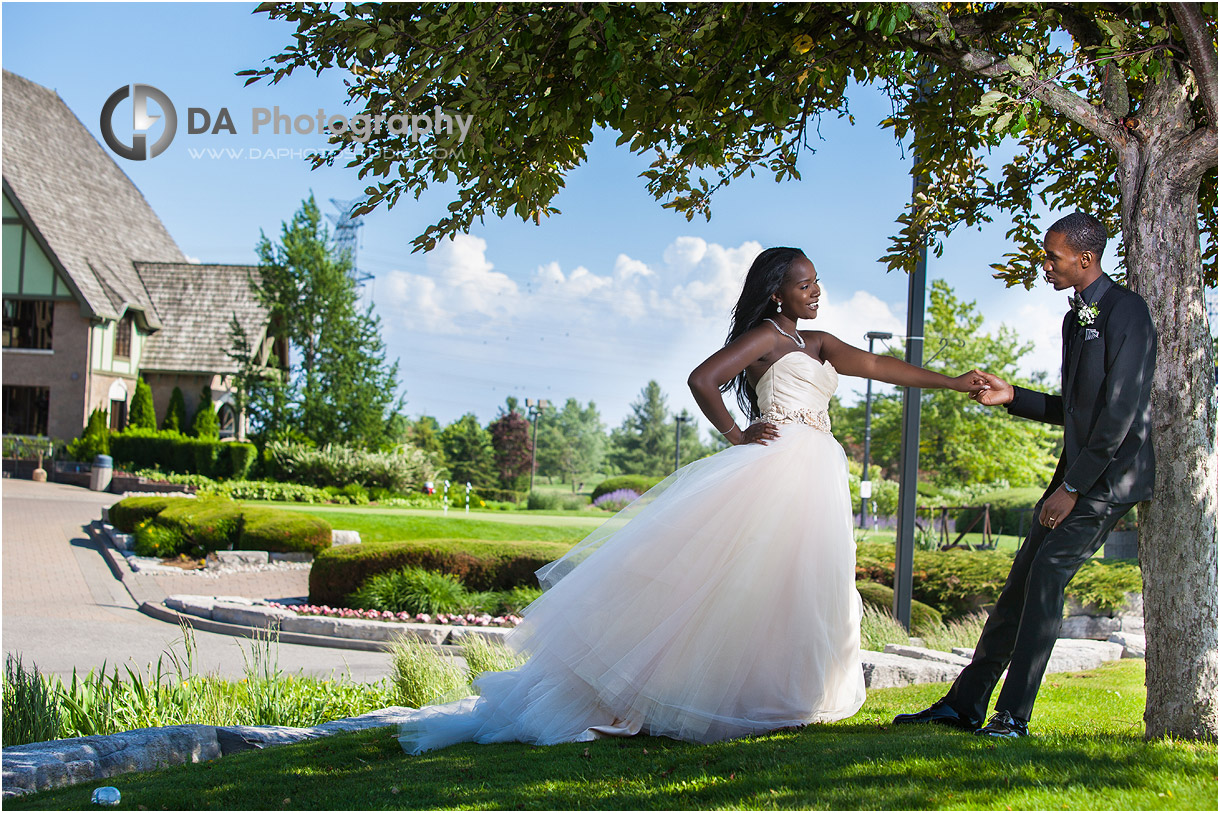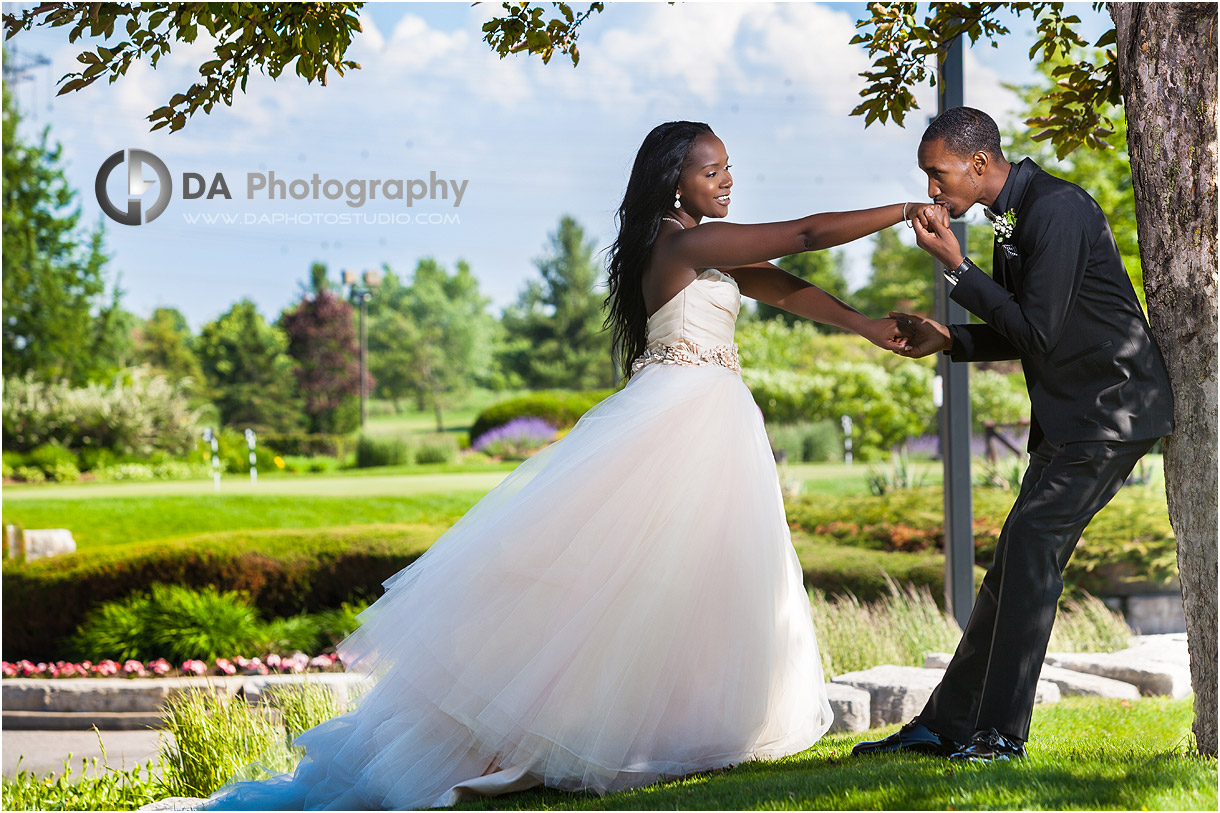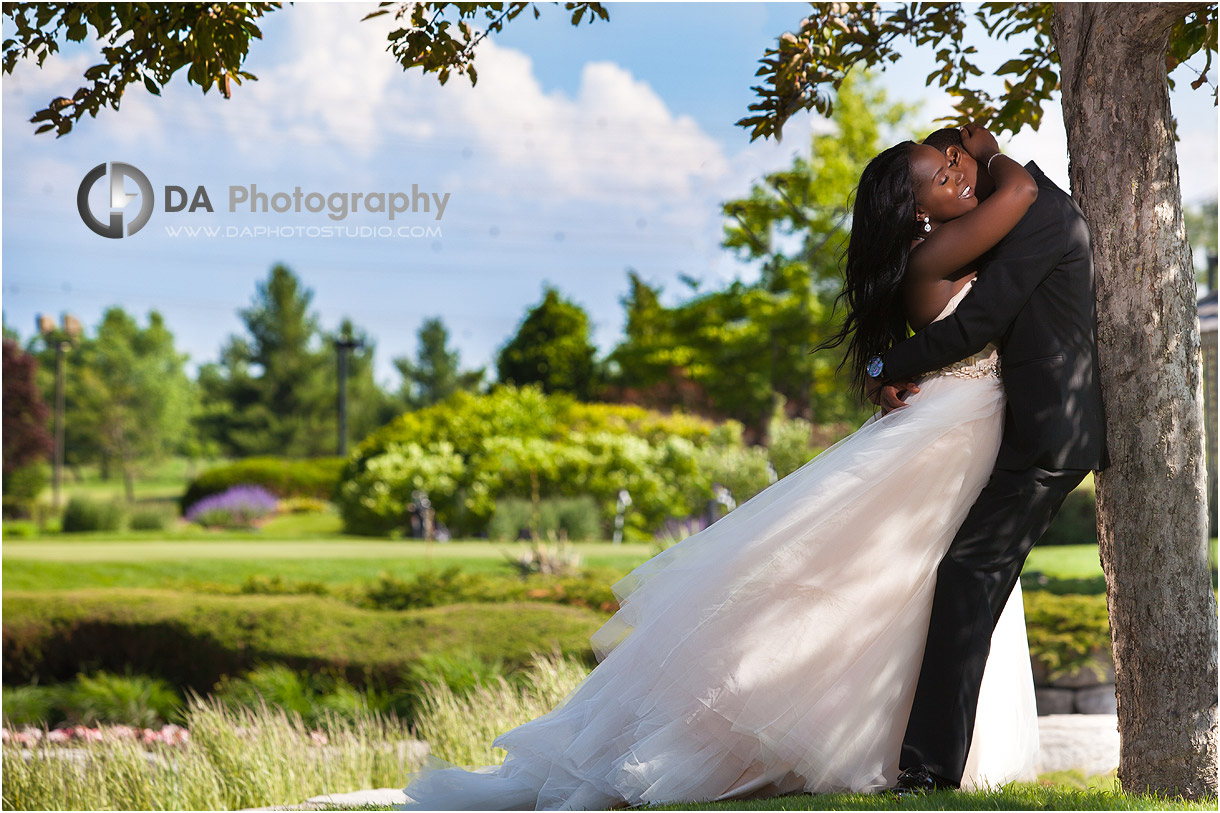 Would you have considered these important factors for a golf course wedding?
Despite the temperatures, nothing could dampen the bridesmaids' spirits as we saw in this candid group shot.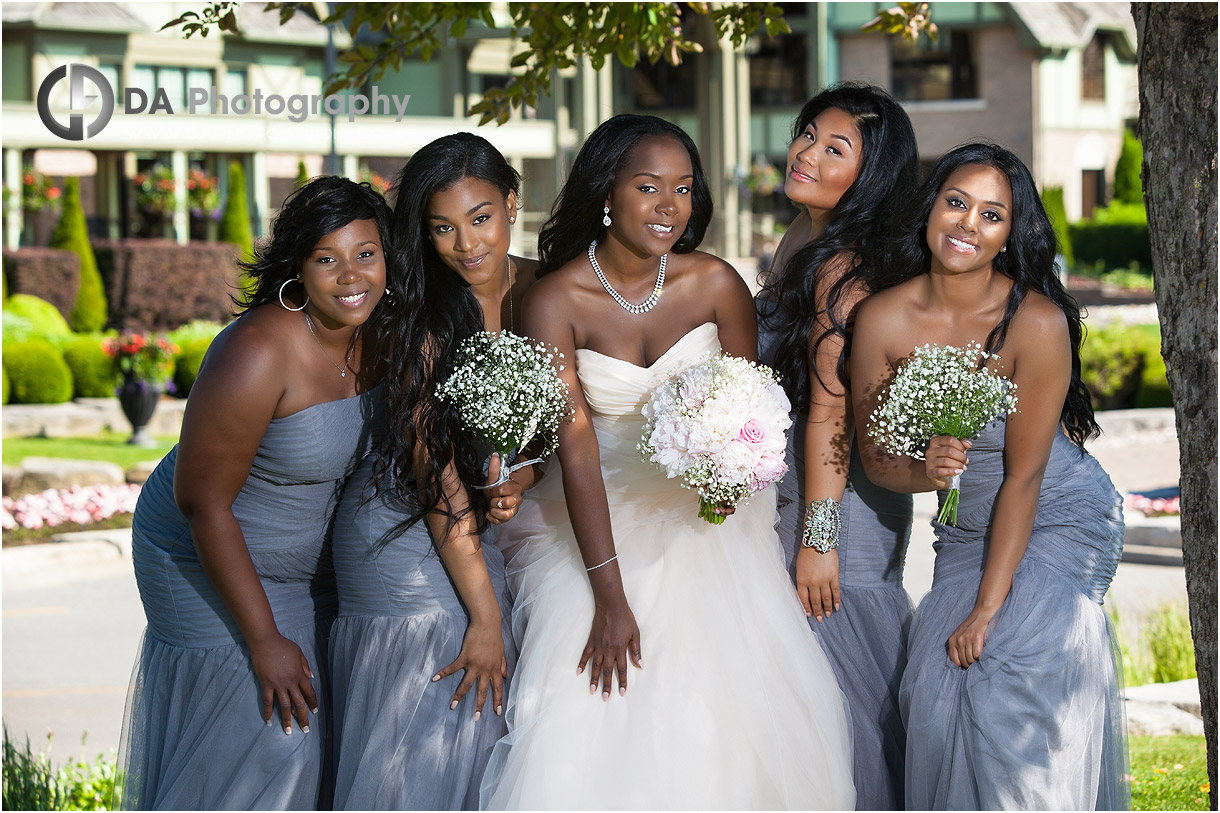 Ola's family had dressed in traditional Nigerian clothing so they added a fun and vibrant element to the family photos.
Once inside the reception area, we documented some emotionally charged speeches and really fun and energetic dancing.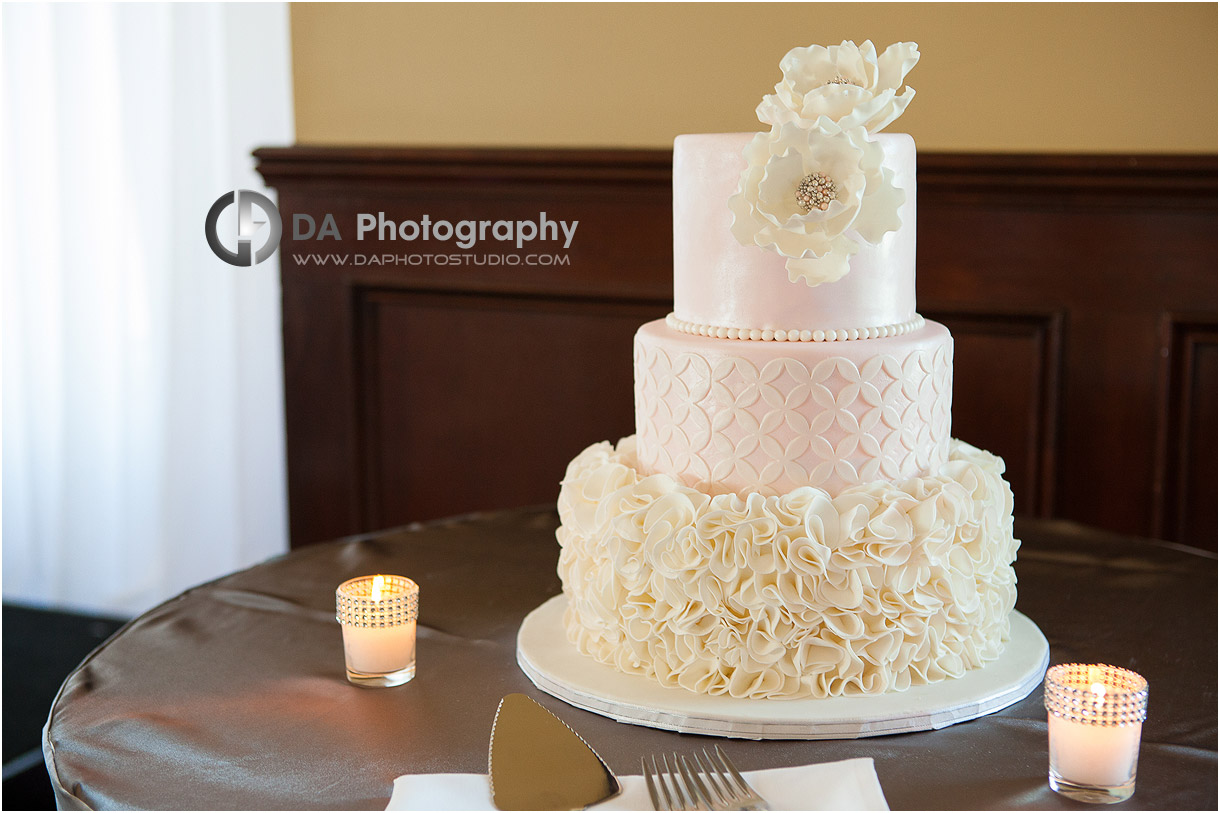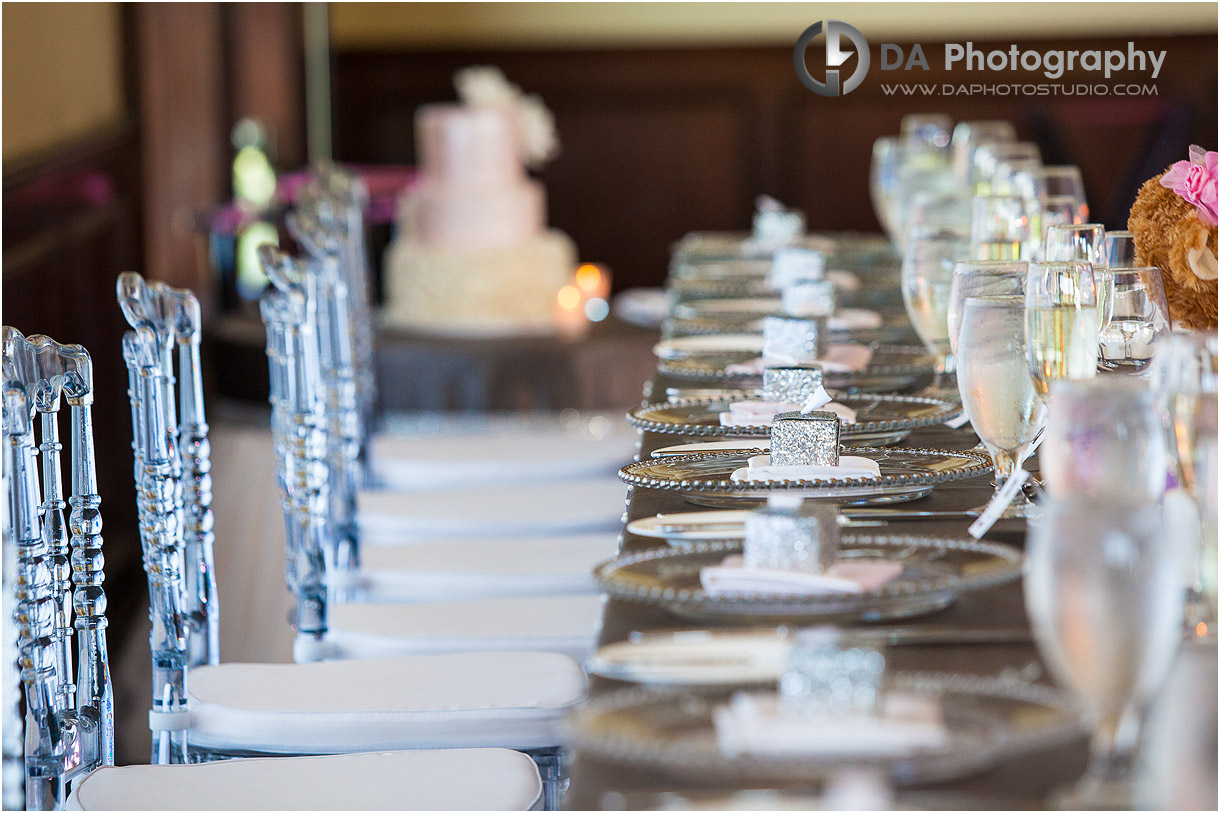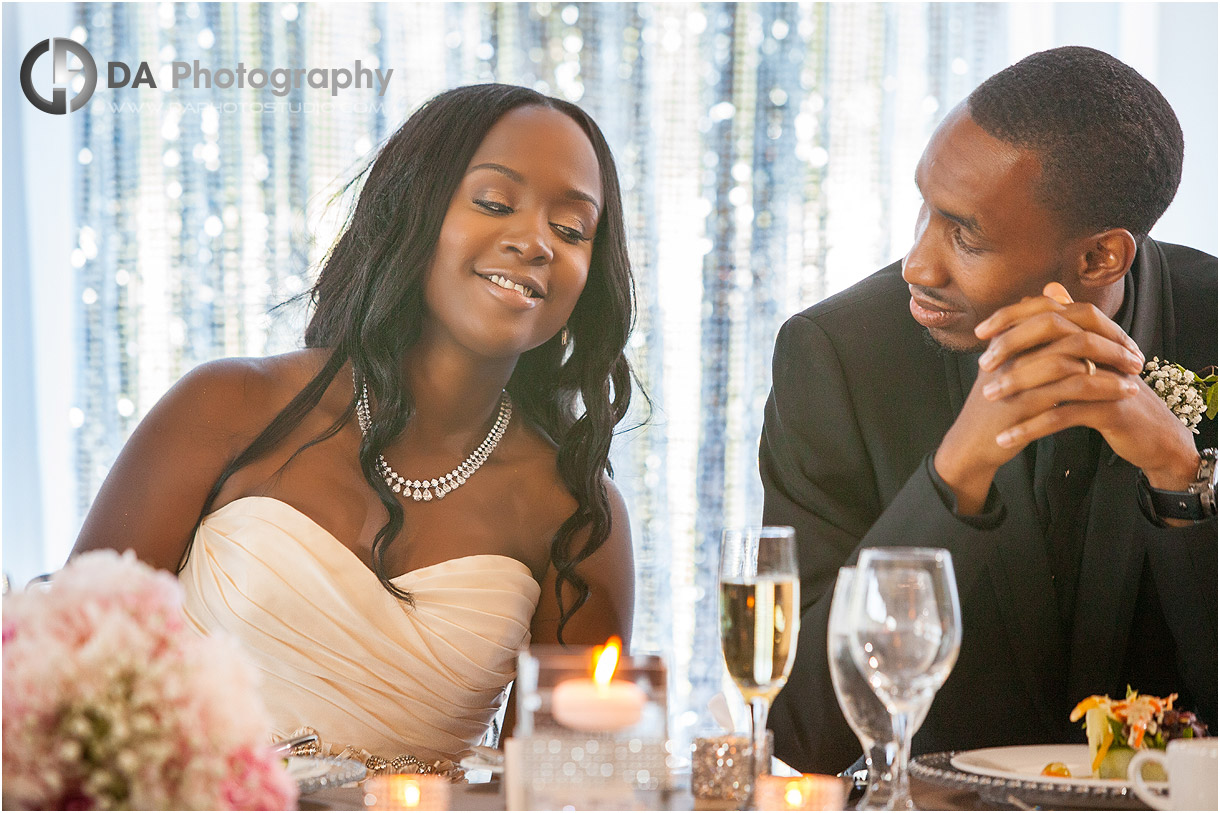 The walls were mirrored on three sides so it offered perfect lighting and made everything bright and shiny.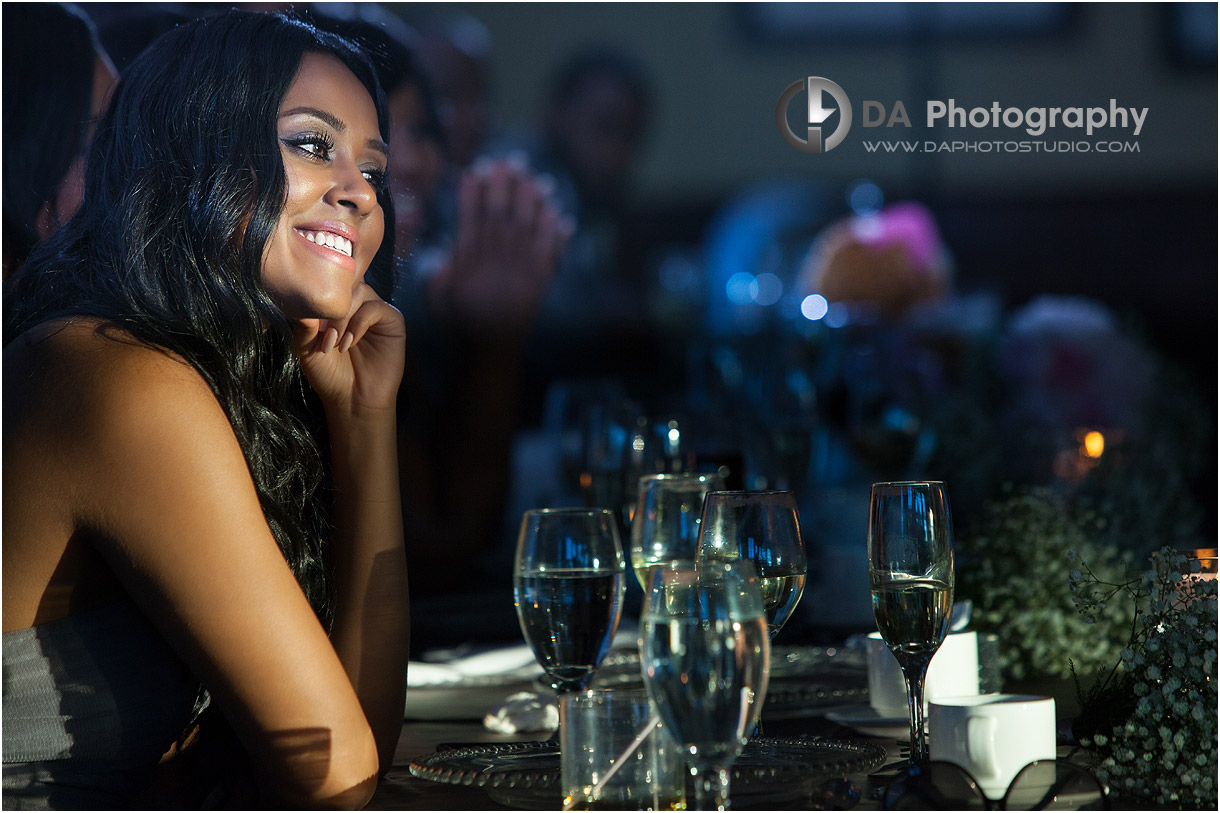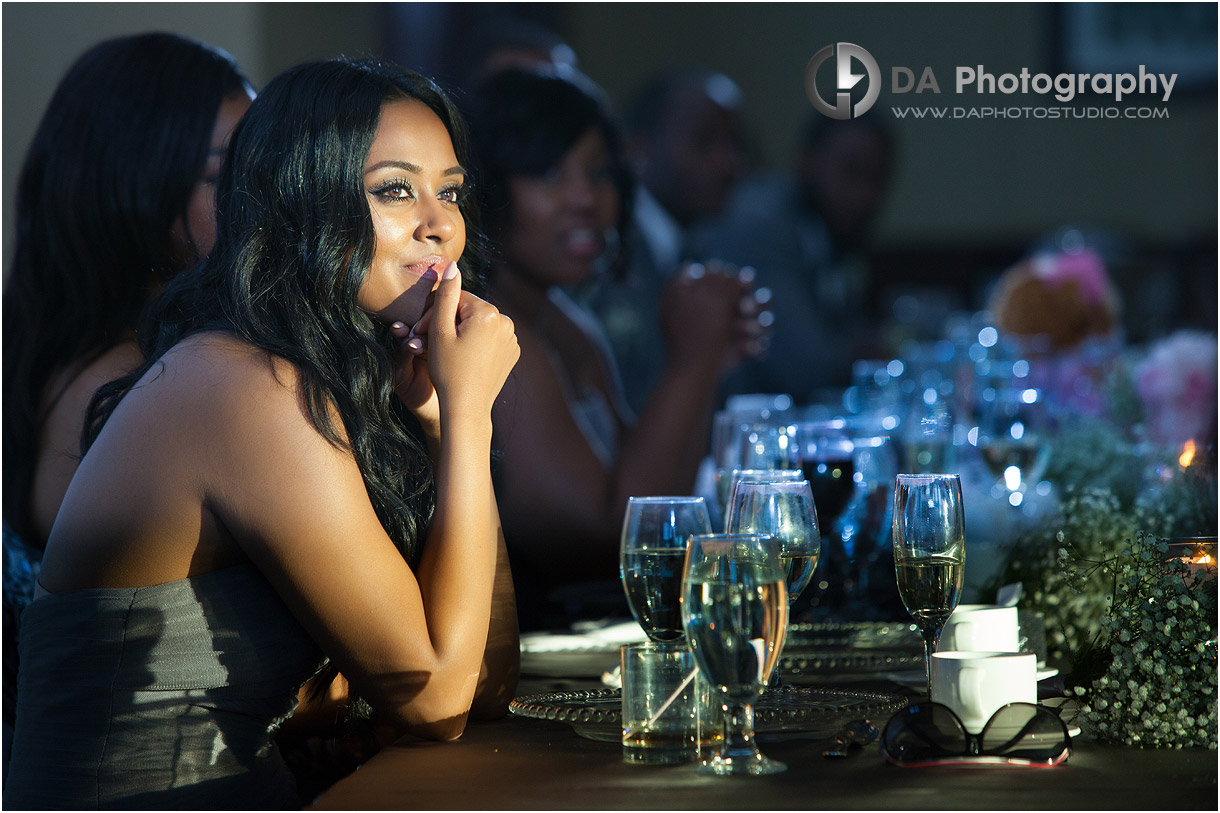 I opted for a journalistic style of coverage for the reception, allowing me to capture the emotions and energy of the group. This image of Christina's father being comforted by her uncle is really endearing.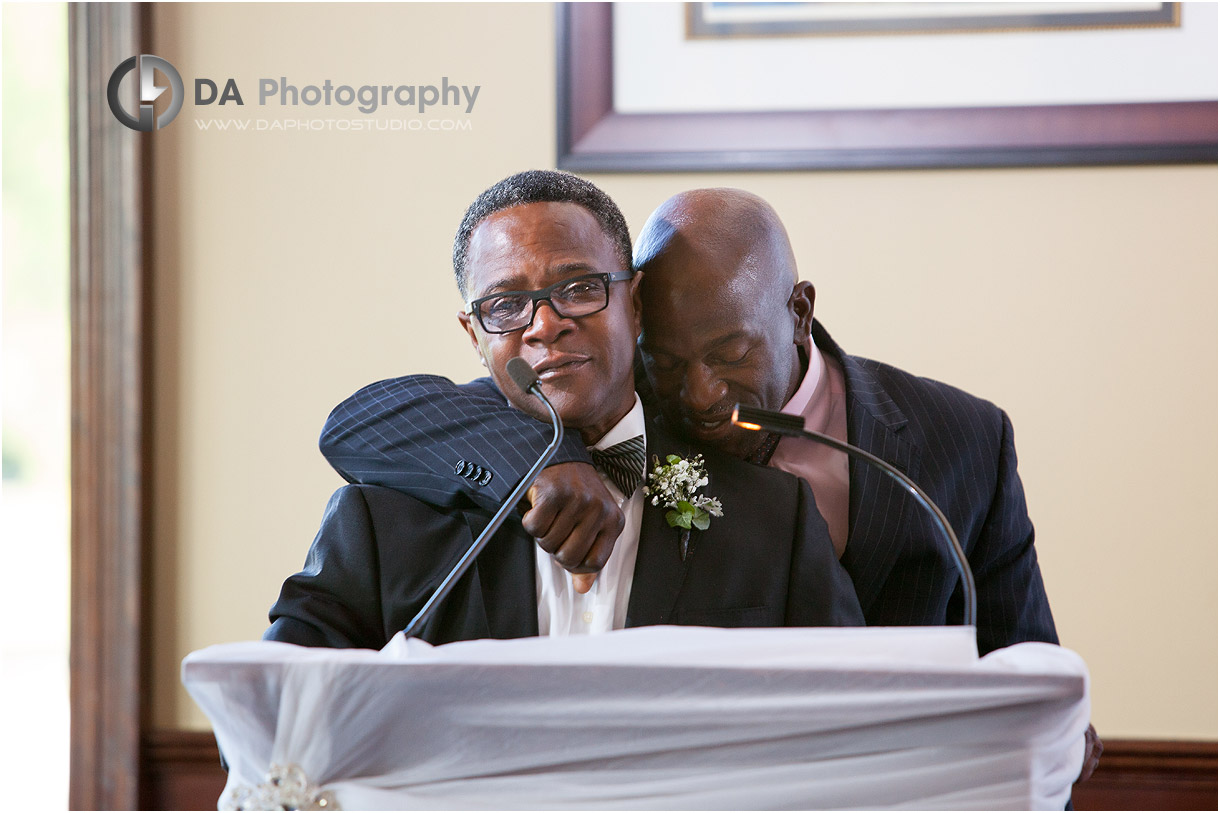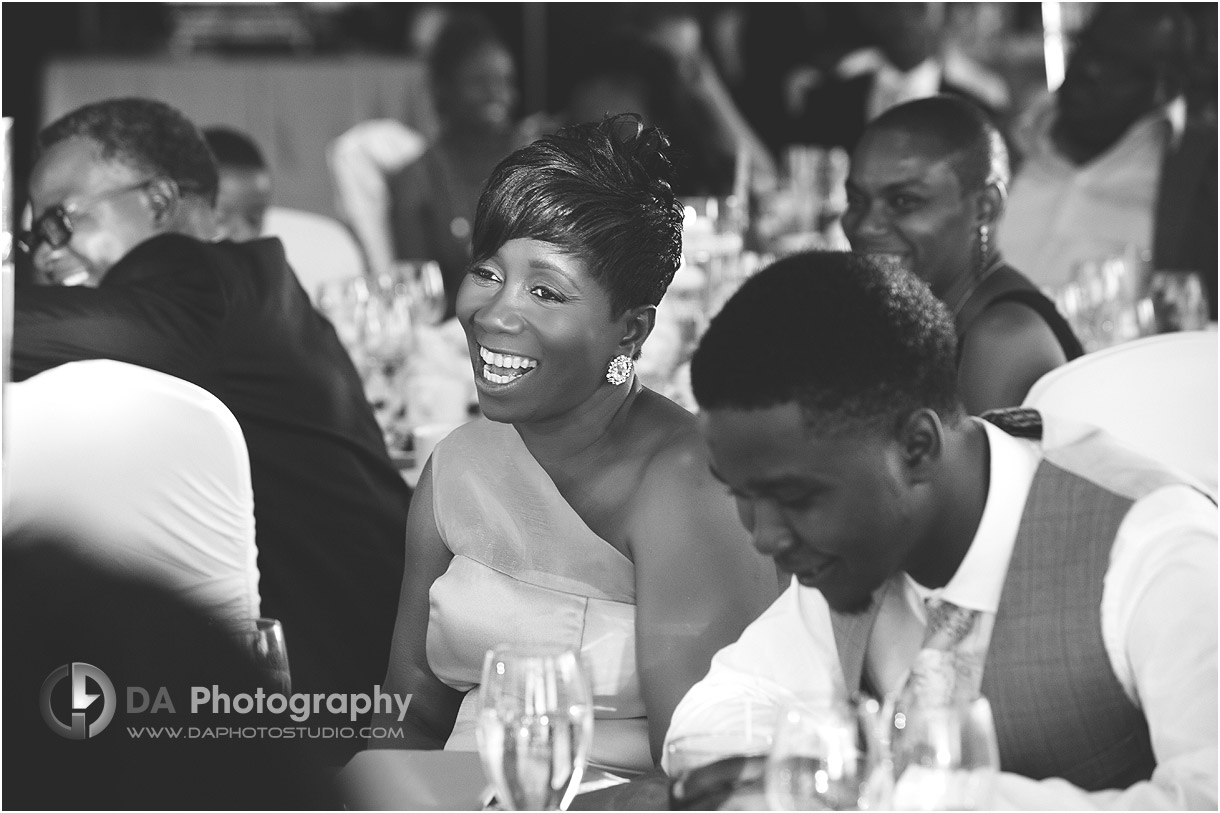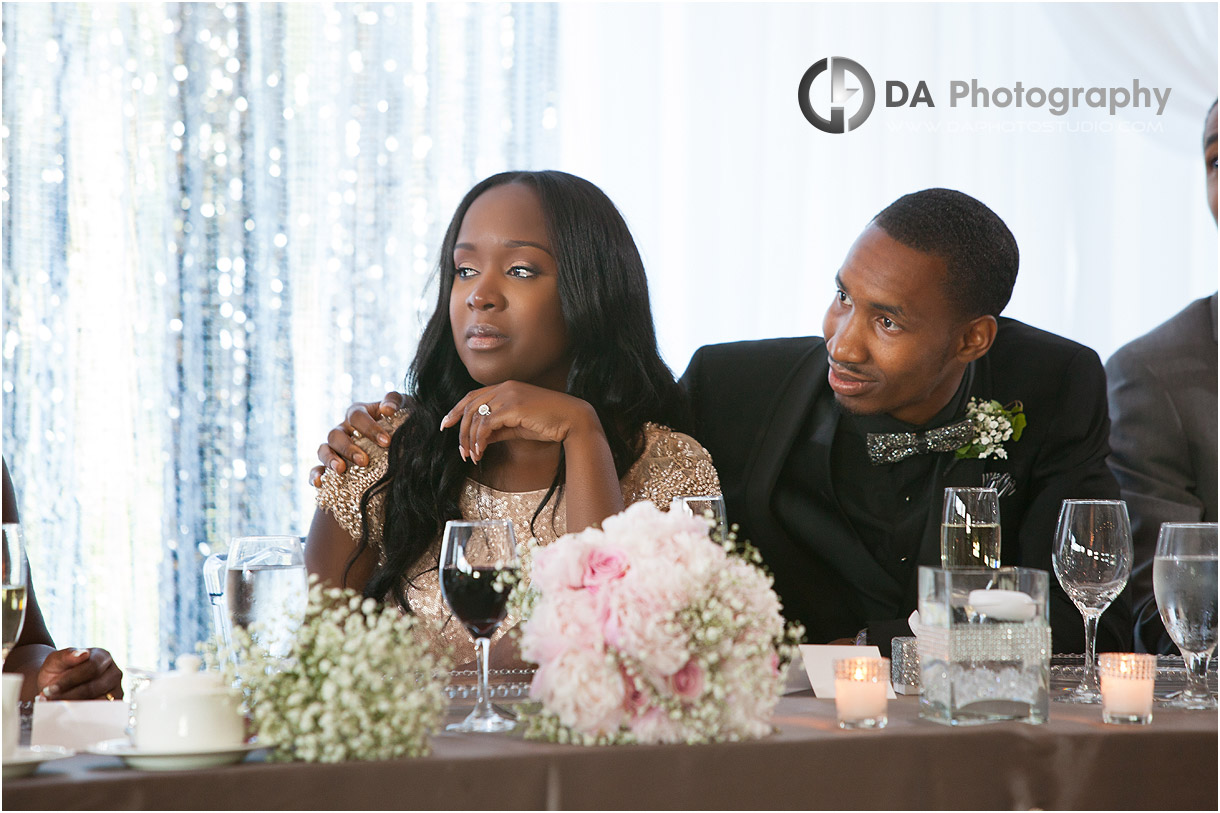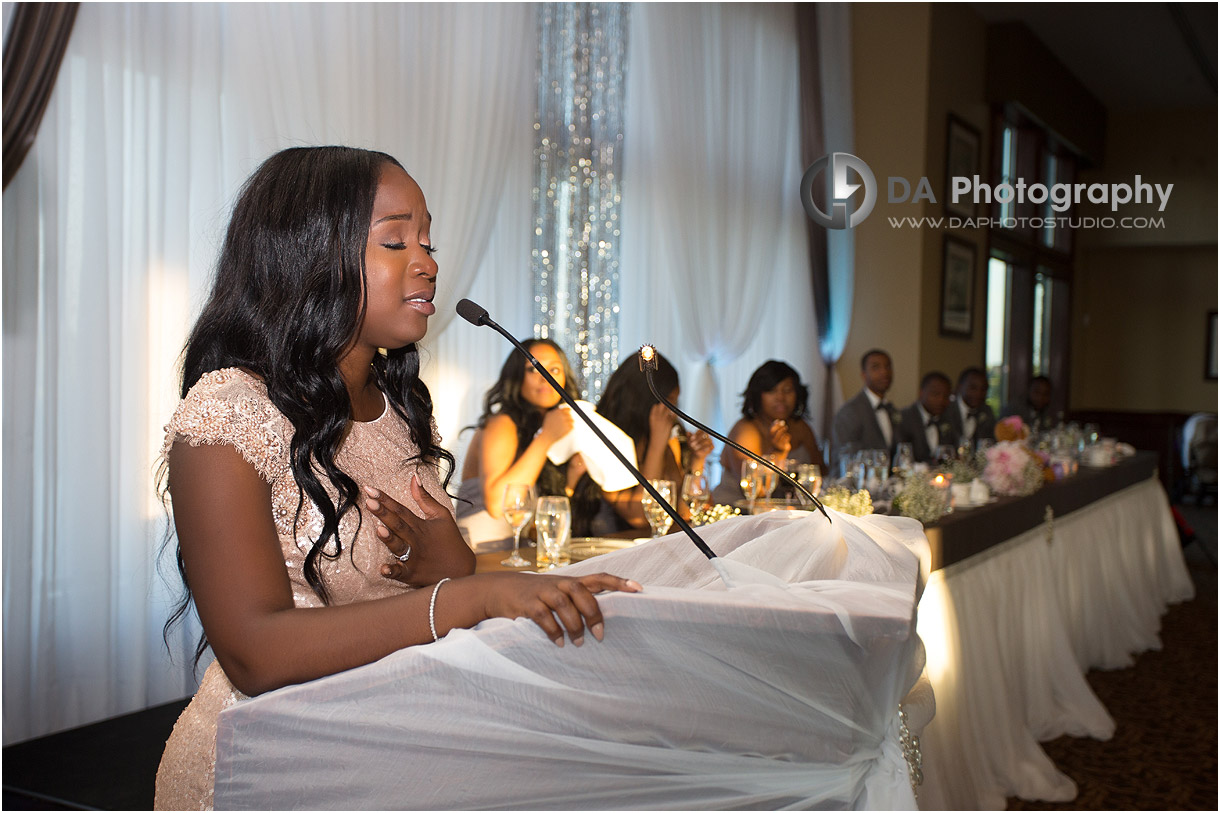 We ended the night with the dance floor heaving as memories were made that would be retold over the years.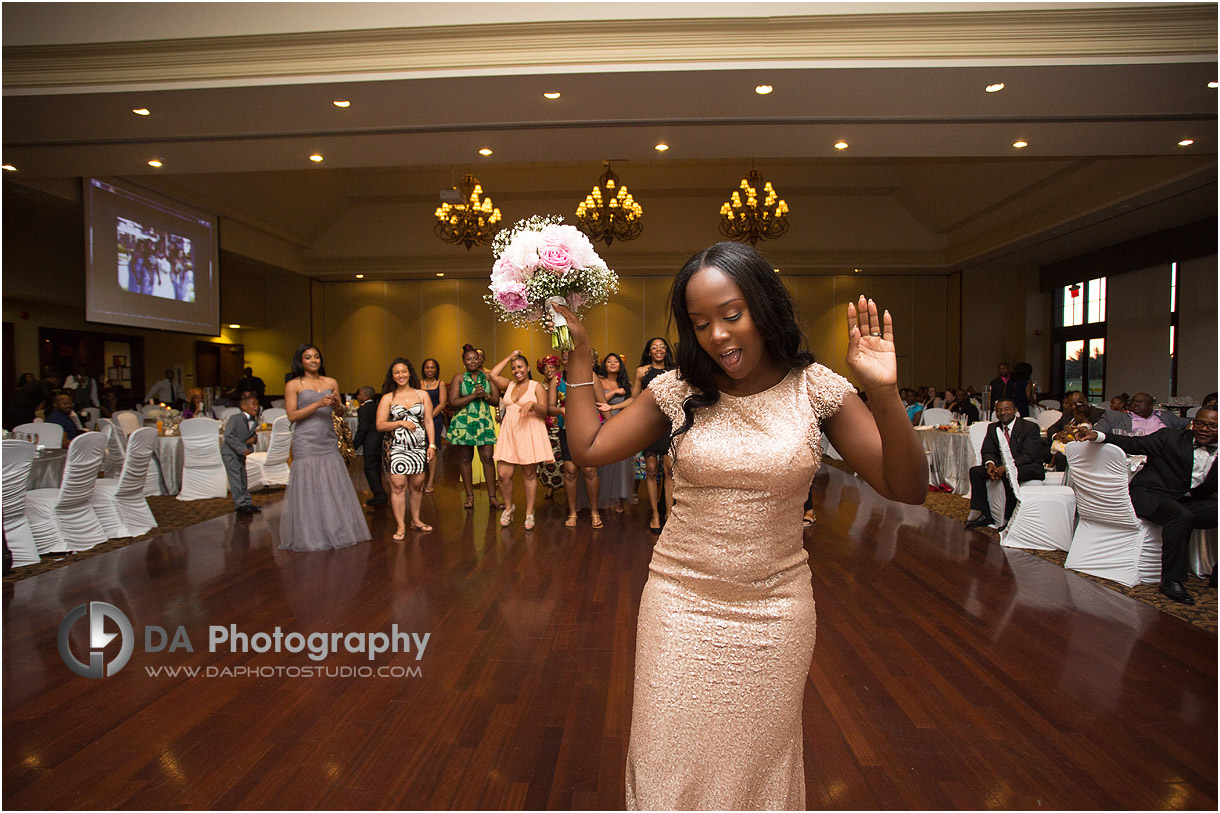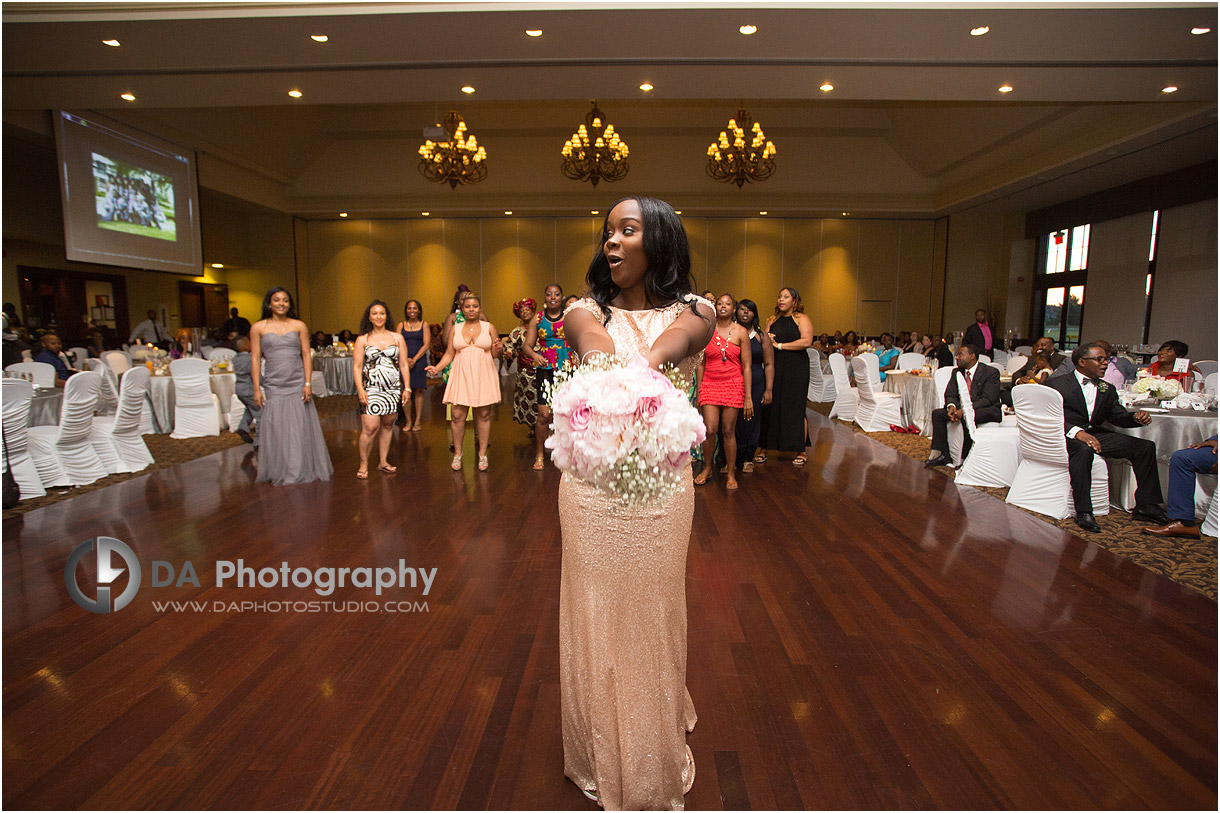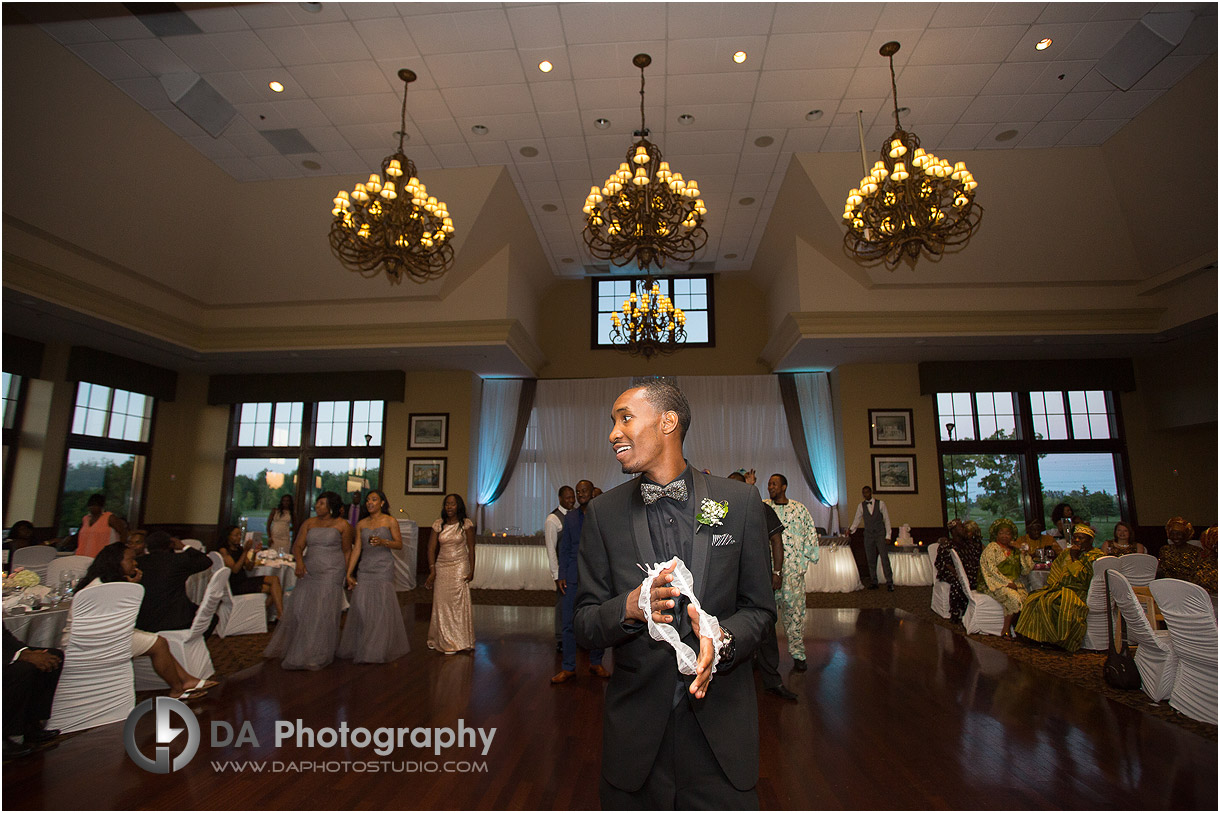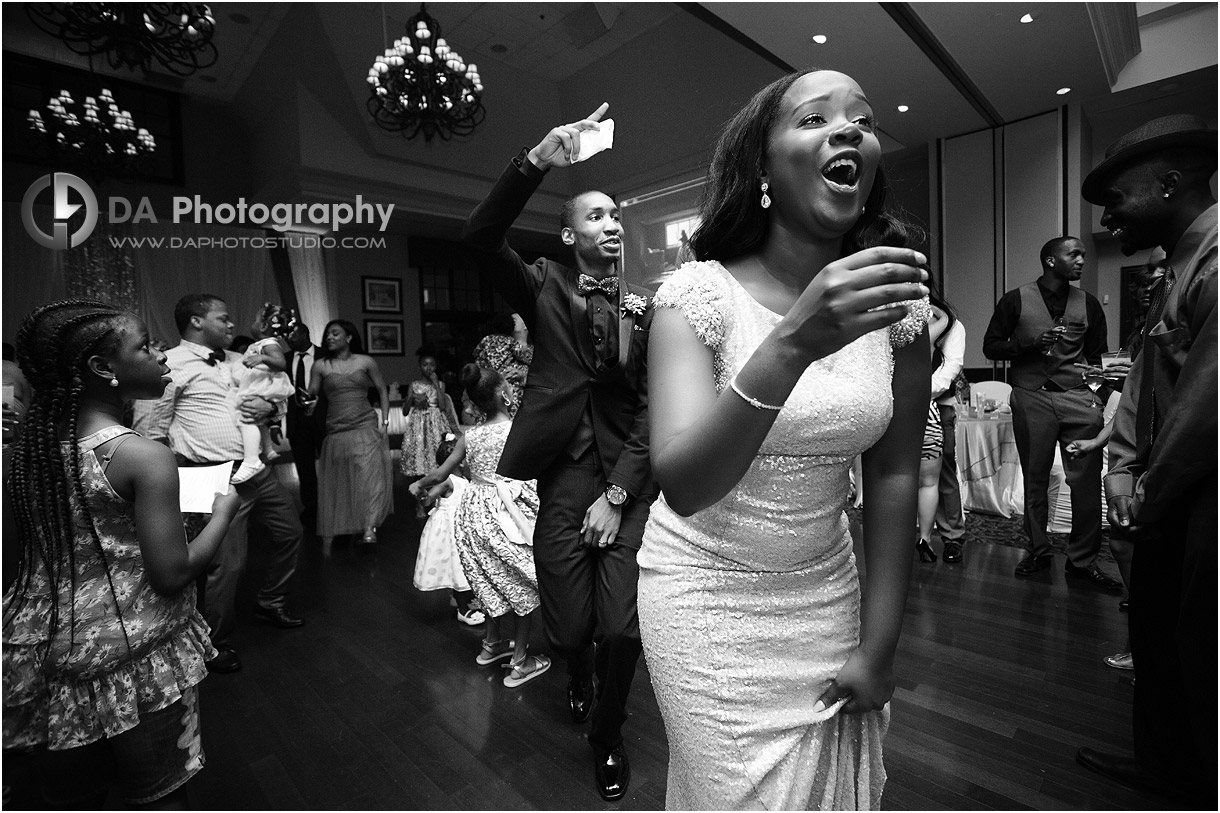 A valuable tip I offer my clients is the importance of visiting your chosen venue a year before. This will give you an idea of what to expect for your big day in terms of scenery and temperature. Lastly, never get flustered as a good photographer will always have a backup plan as we proved. Despite the heat, we made the photoshoot work and those looking at the photos after would never know the battles we dealt with.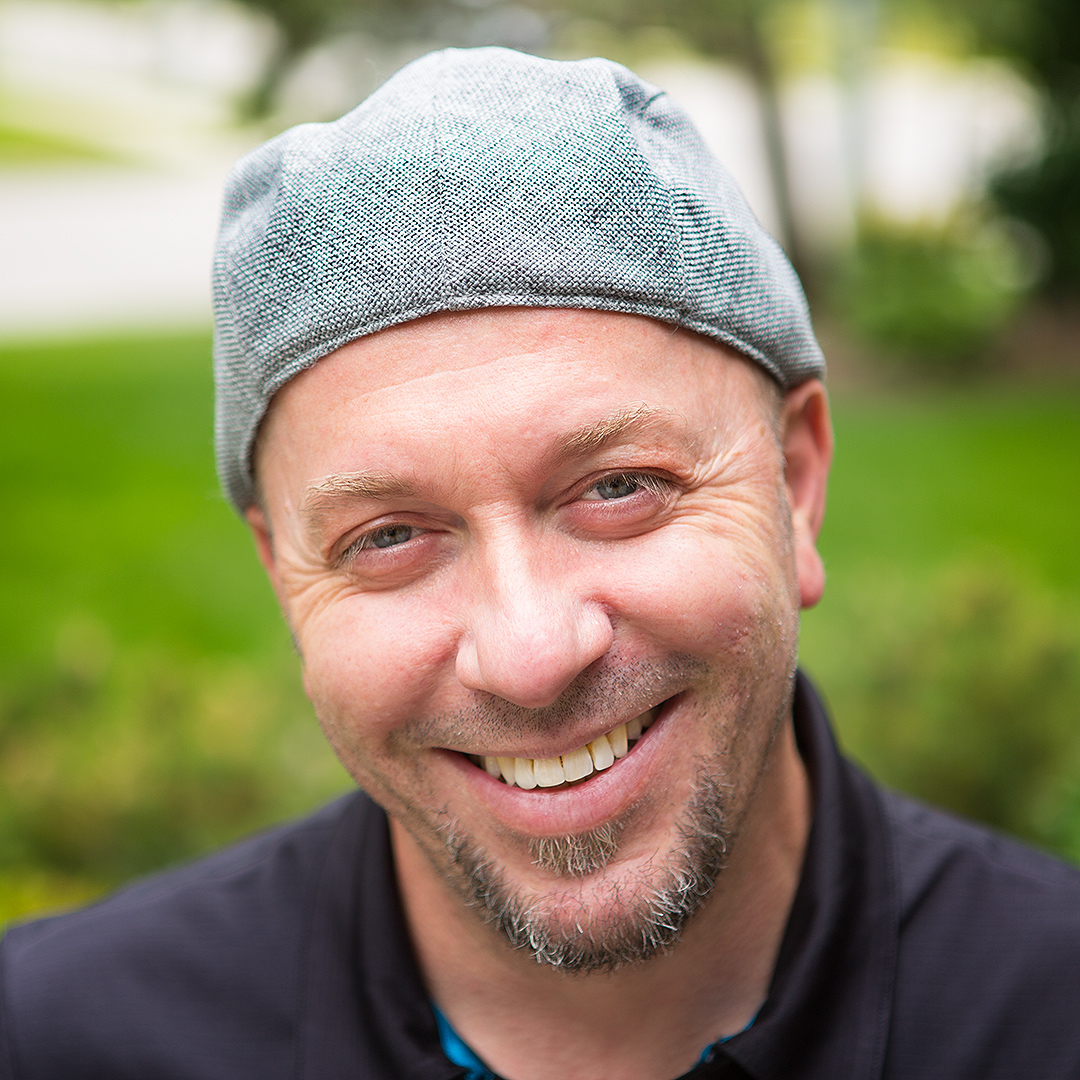 My passion and biggest asset is taking the time to make every client comfortable and relaxed before I even pick up the camera. The result? Photos of you that actually look like you at your best! I can prove to you how much you can enjoy having your picture taken. Lifestyle photography is about the experience that happens to be served up along side of some great photos.
Specialties:
Family Photography for families that like to move around and enjoy their photo time, Wedding Photography for couples looking for a mixture of photojournalistic, contemporary and traditional images and Professional Corporate headshots that are far from cheesy and stiff.