Amee and Balkar knew they had a very short timeframe to execute their summer engagement photos. Their wedding was planned the following month! The beauty of having built up a relationship with them through various friend and family events meant we had an open dialogue and they were familiar with my style.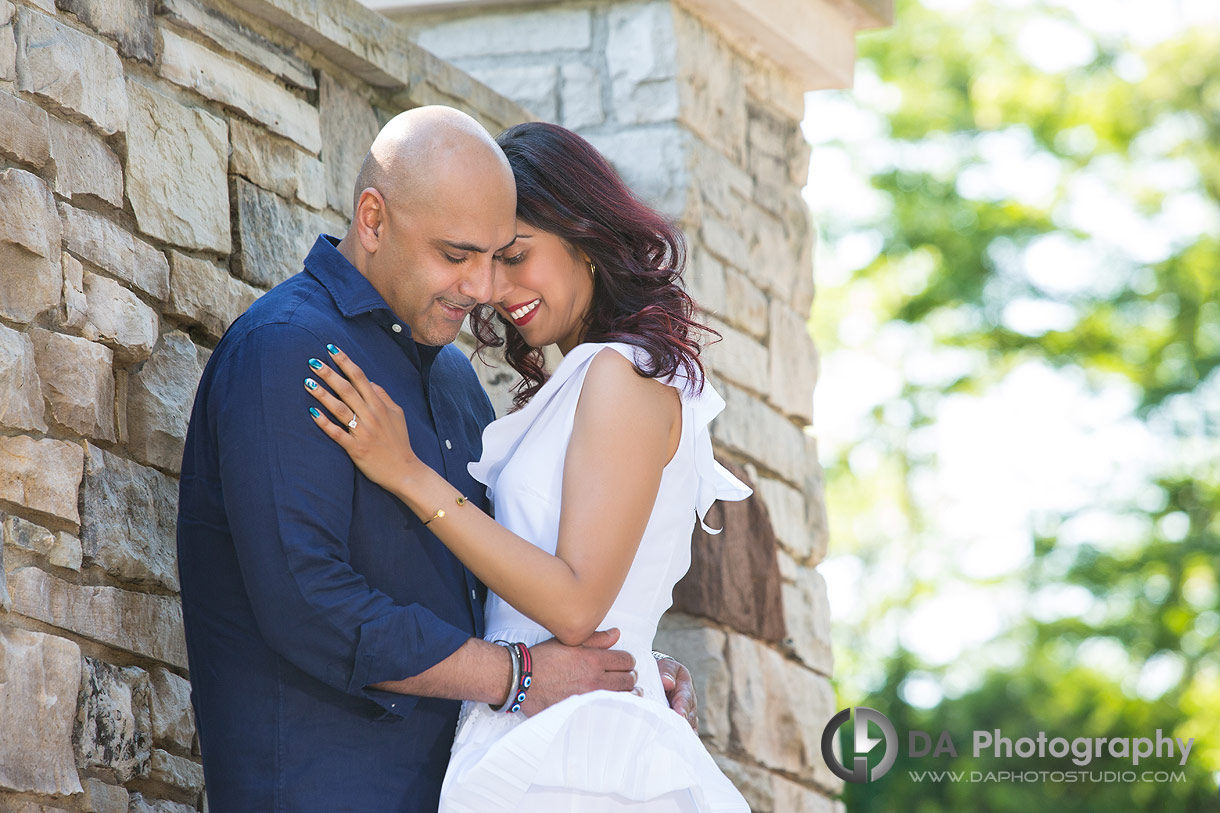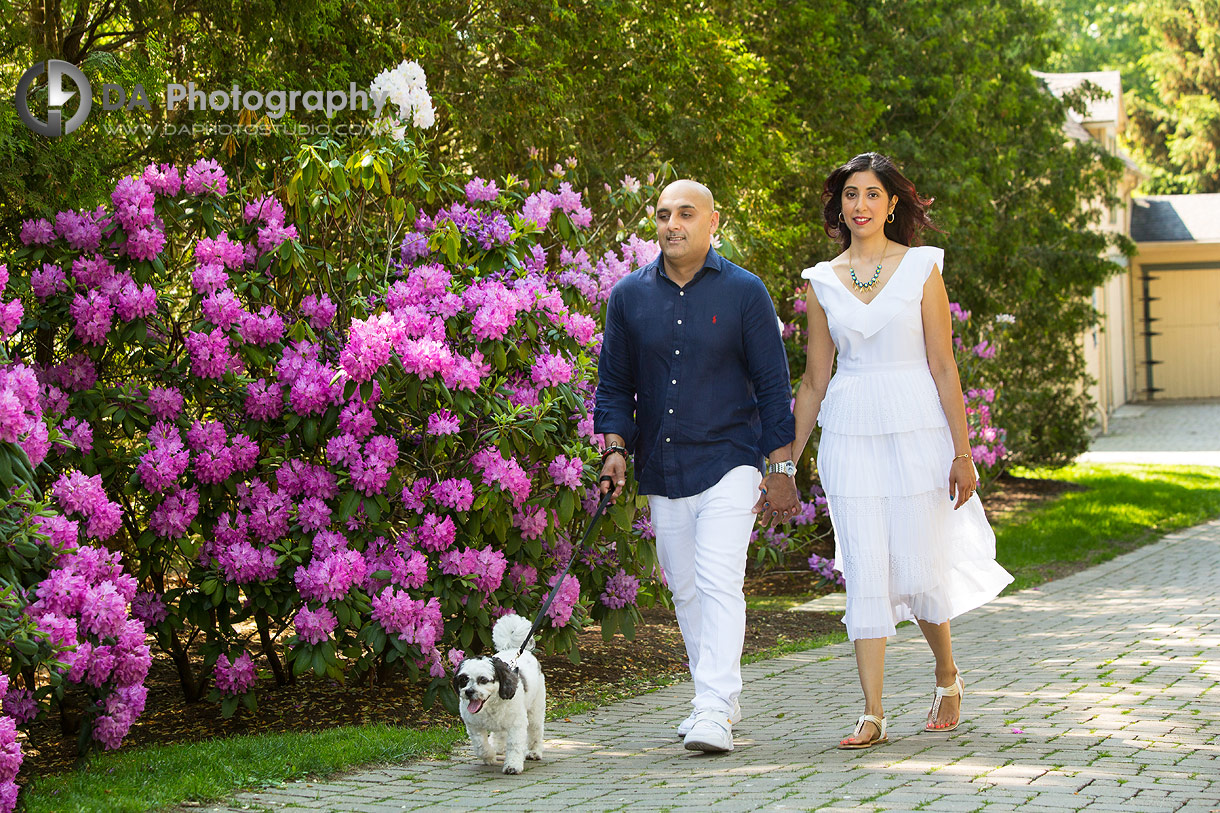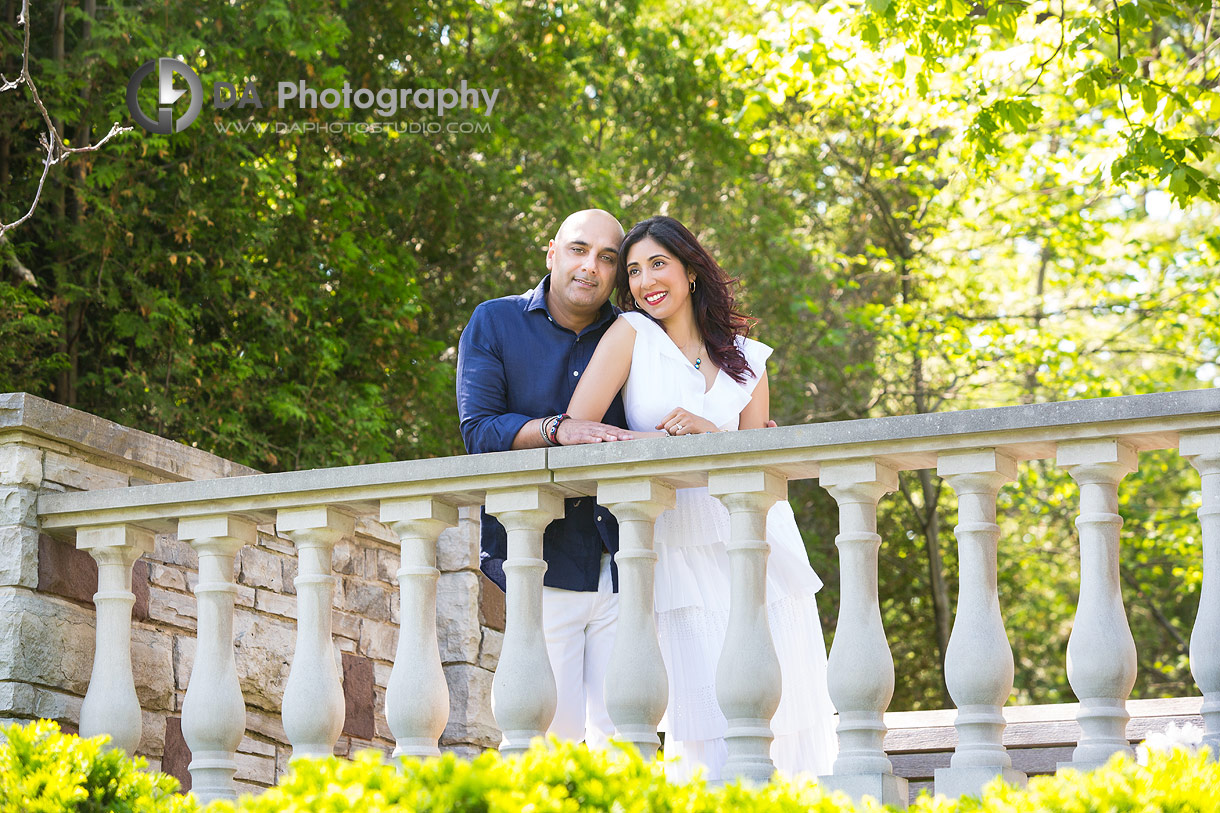 It was really important for them to incorporate their fur baby into their summer engagement photo session. Being a June photoshoot meant it was likely to be hot and sticky. We had decided that Paletta Mansion would be a great option for their needs. Here, they could showcase summer but with plenty of opportunities for shady areas too. Amee had chosen a simple yet gorgeous white and navy colour scheme for the three of them. This created an almost nautical feel which was the perfect match for the lakefront location. By choosing white as the main theme, I was able to utilize the colourful pops from the flowers, greenery walkway, brick walls and the lake to make them really stand out. This created a very classic and classy feel for their summer engagement photos.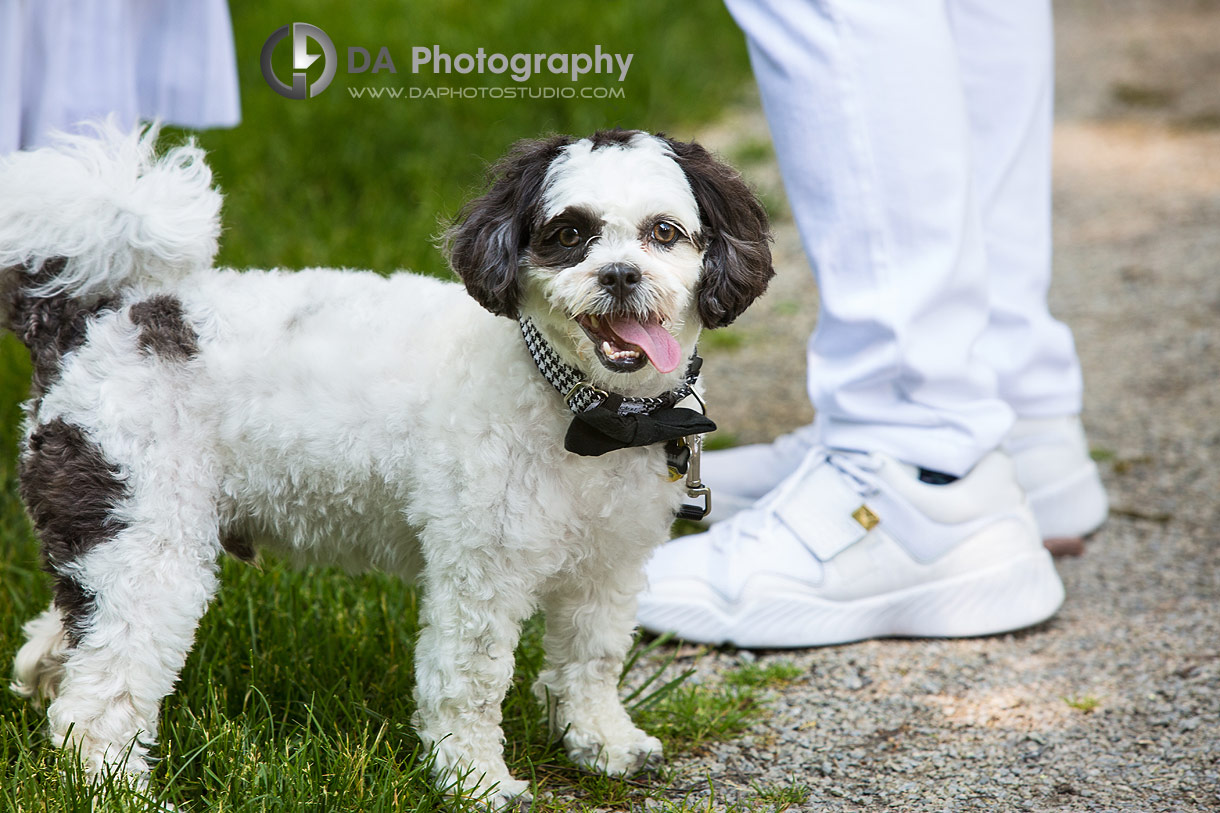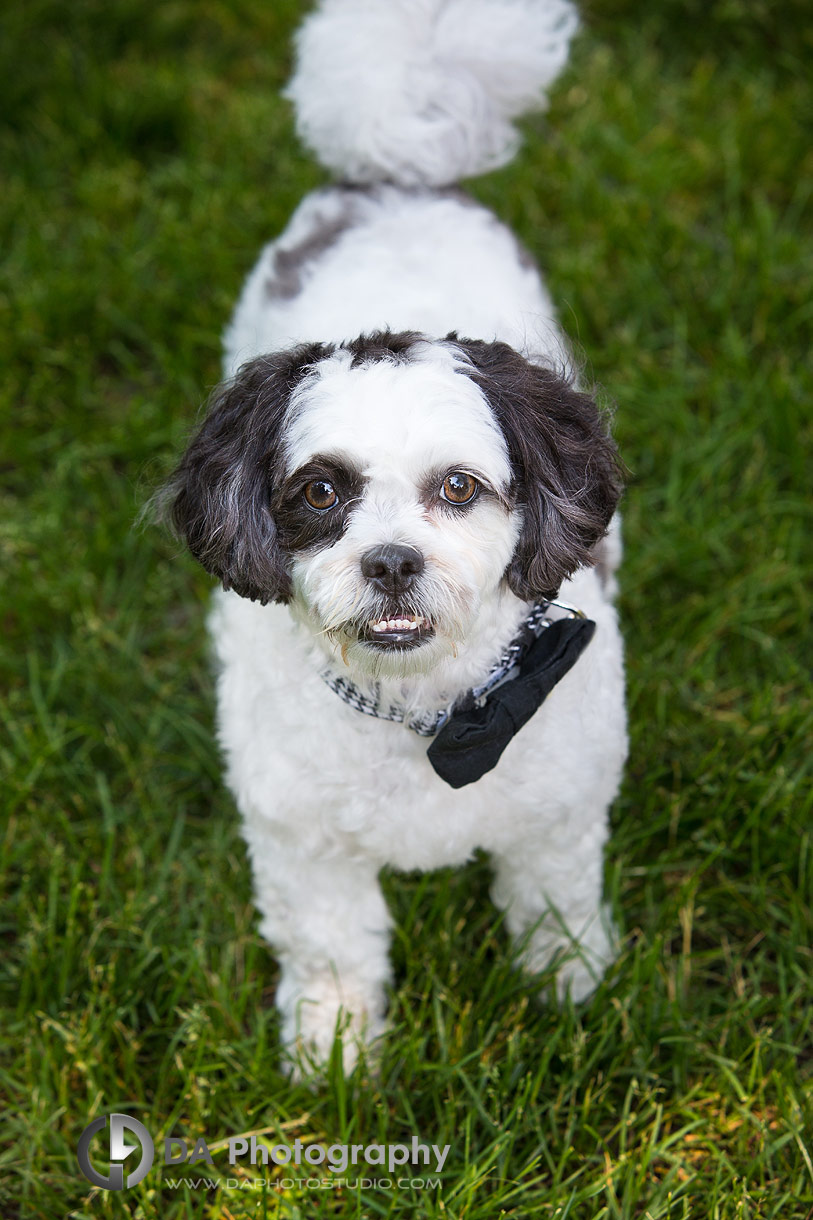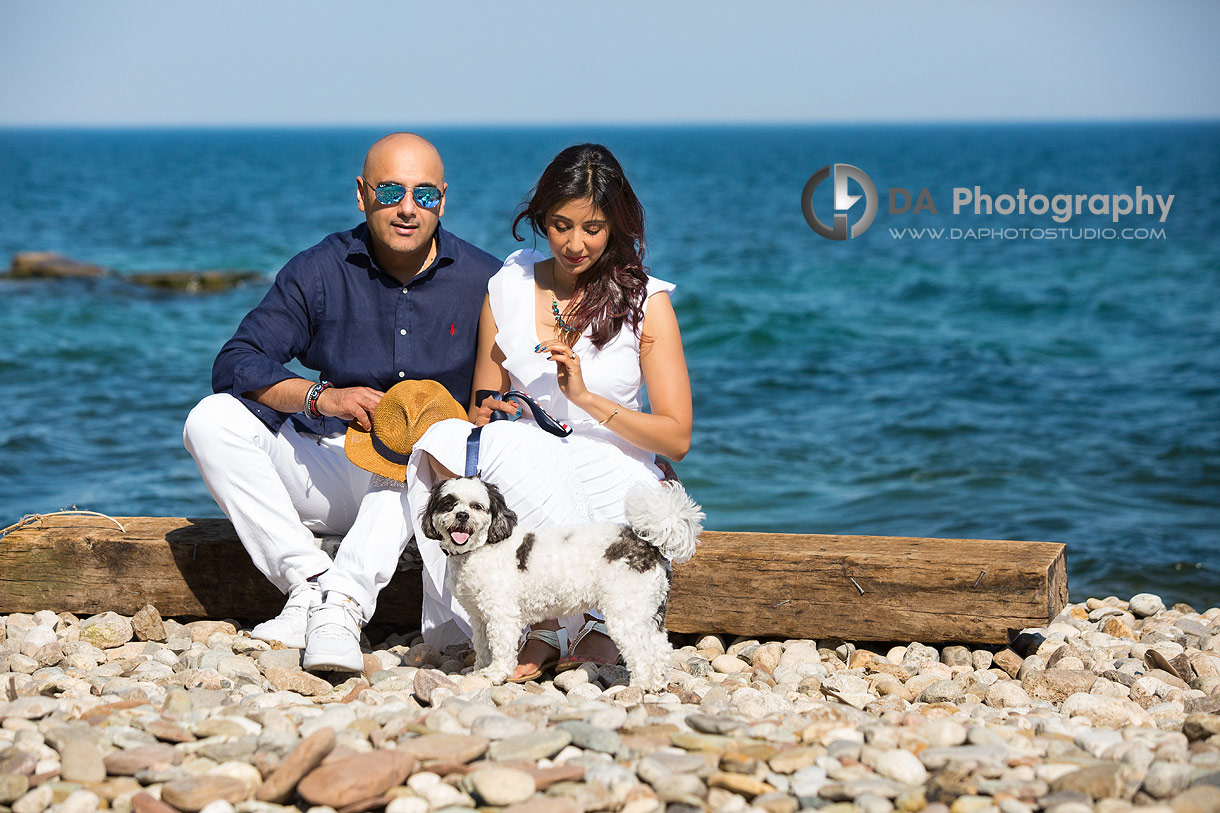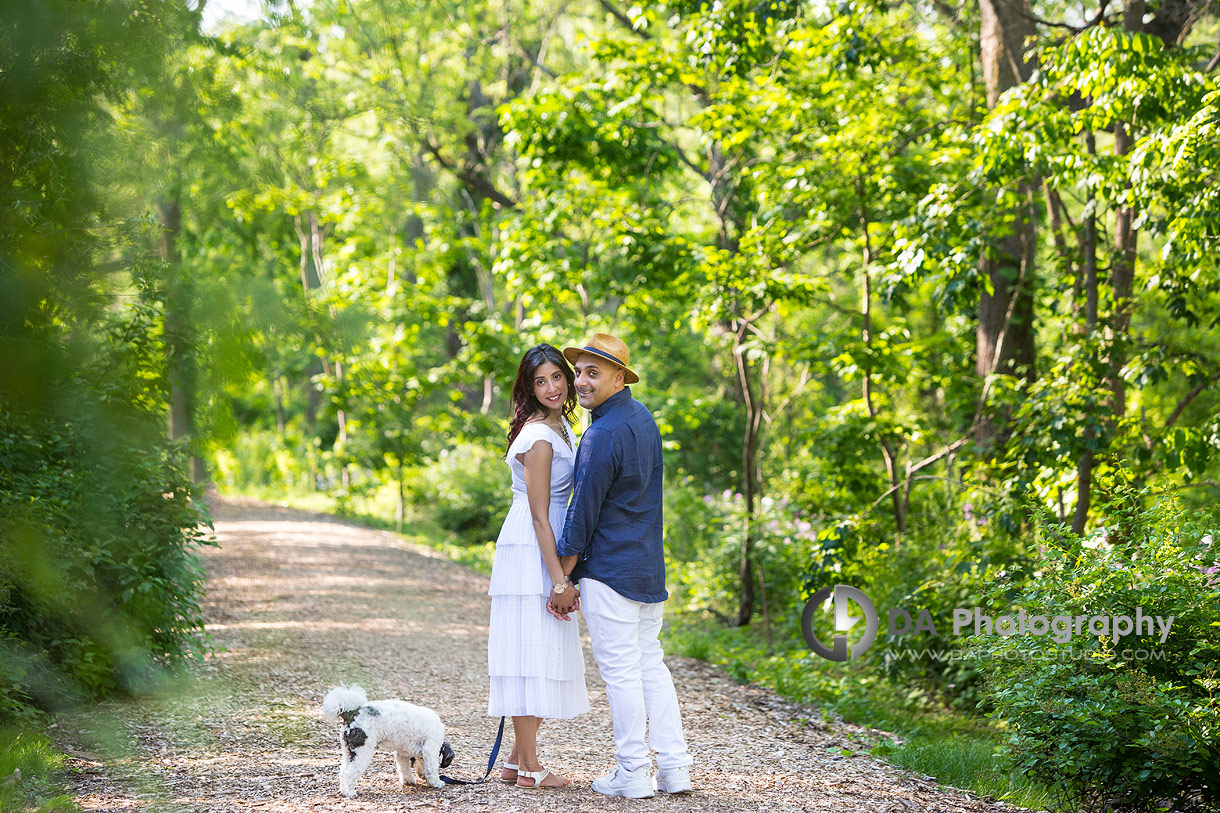 Consider this before incorporating your pet into your summer engagement photos
One of the amazing things about photographing this couple, was that they were both comfortable in each others company in front of the camera. This allowed me to focus on capturing what they loved and being able to play with different lines and textures in the background. The bare branches of the weeping willow tree offered a great contrast to the thick deep grooves of the bark on the trees by the water.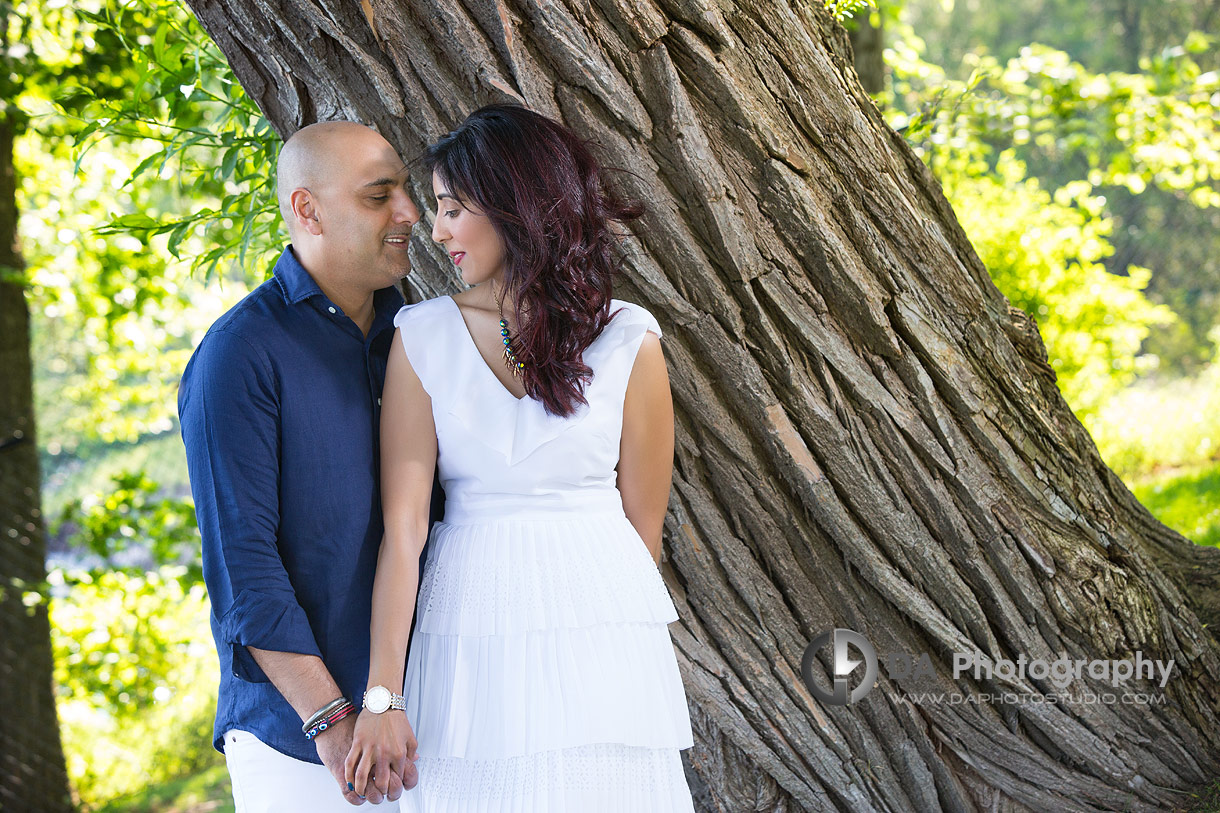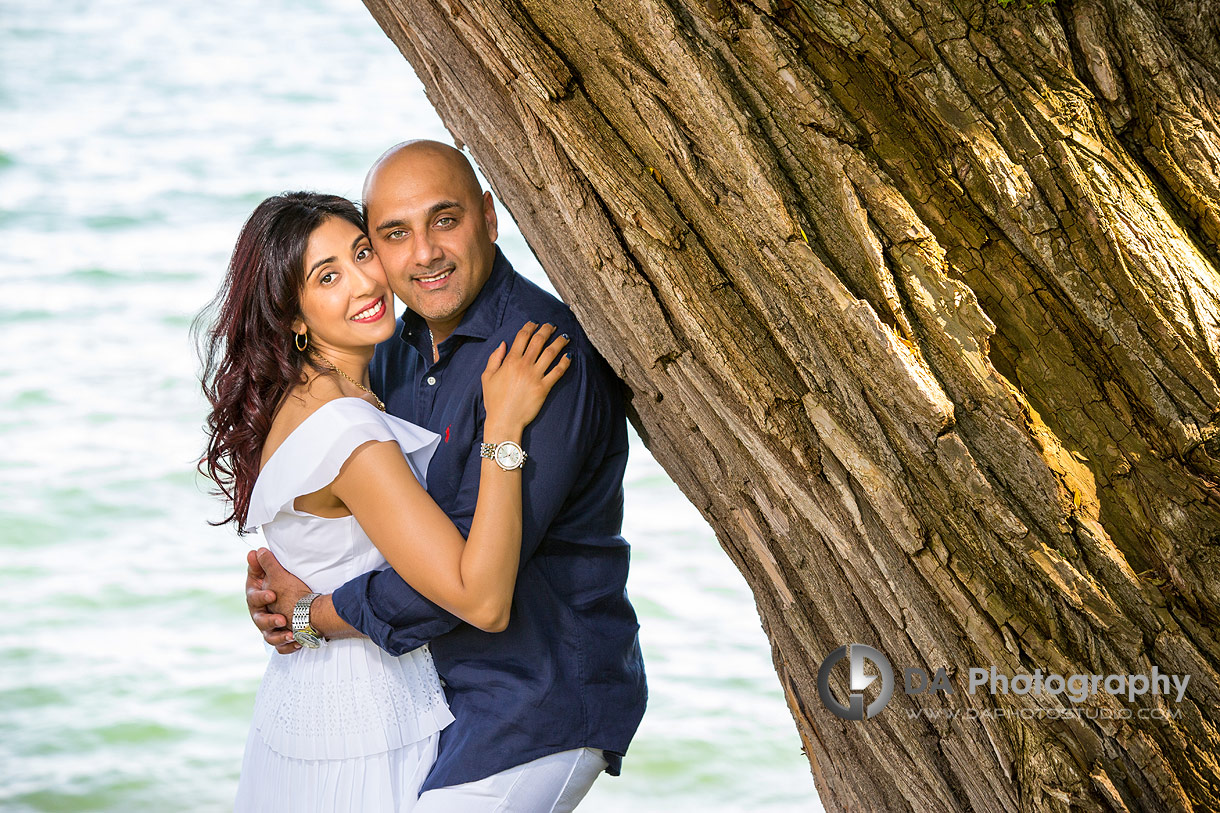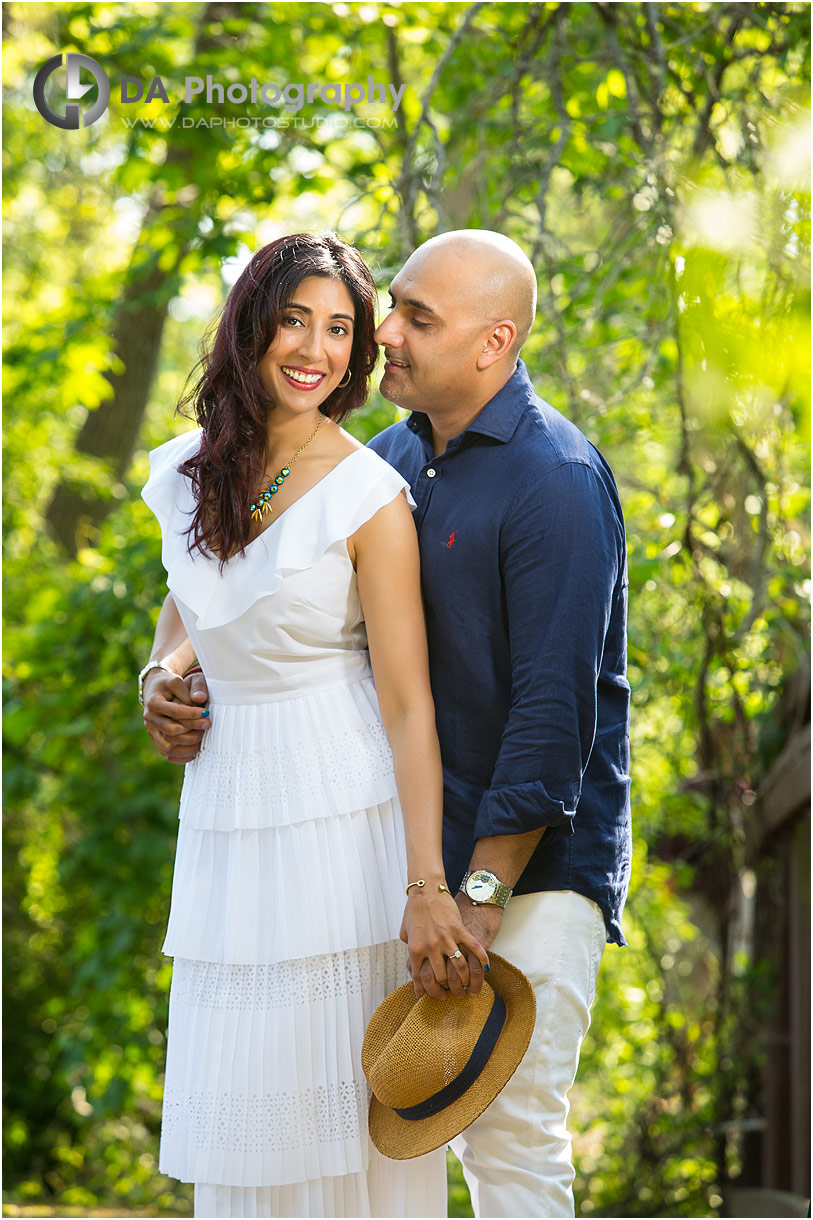 This couple chose to include their fur baby in their summer engagement photos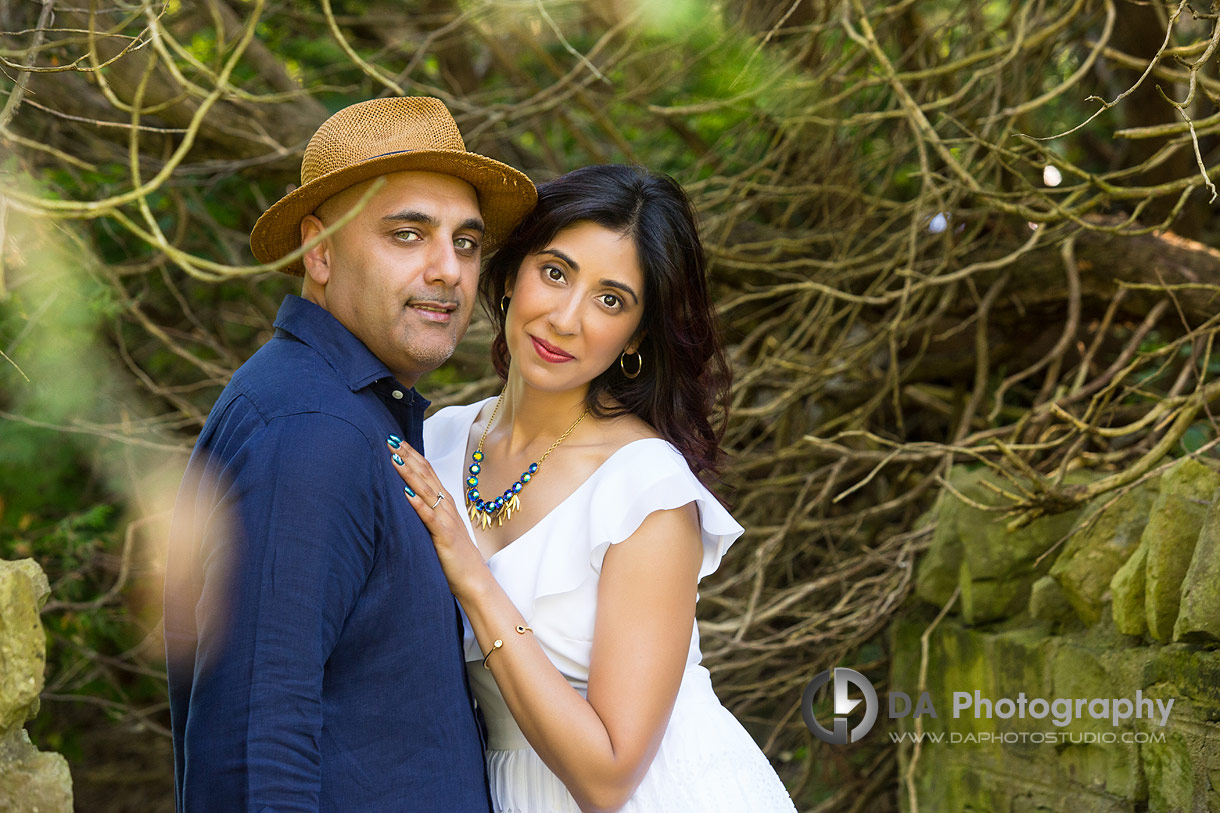 I have many inquiries about incorporating pets into photo shoots. Truly, it is a great way to showcase your family dynamics. As long as you take into consideration the conditions that your pet will be working under, we can take steps to make sure they are comfortable. However, if you are considering summer engagement photos, I would definitely recommend a late afternoon session time. Being out of the hottest and most humid part of the day will mean that both you and your animal will be on their best form and most relaxed. None wants to be asked to perform while drenched in sweat and squinting as the sun beats down. So by trying to schedule the most optimum conditions, we can capture everyone at their best.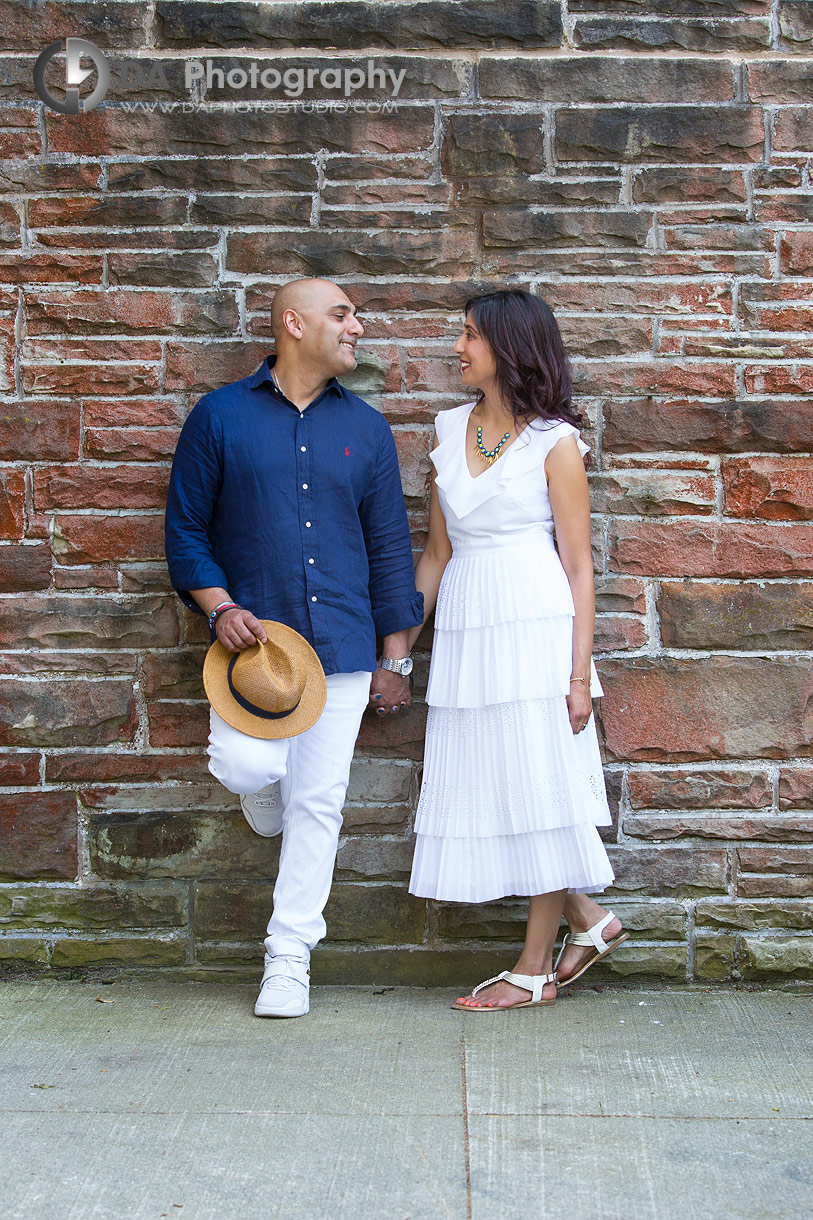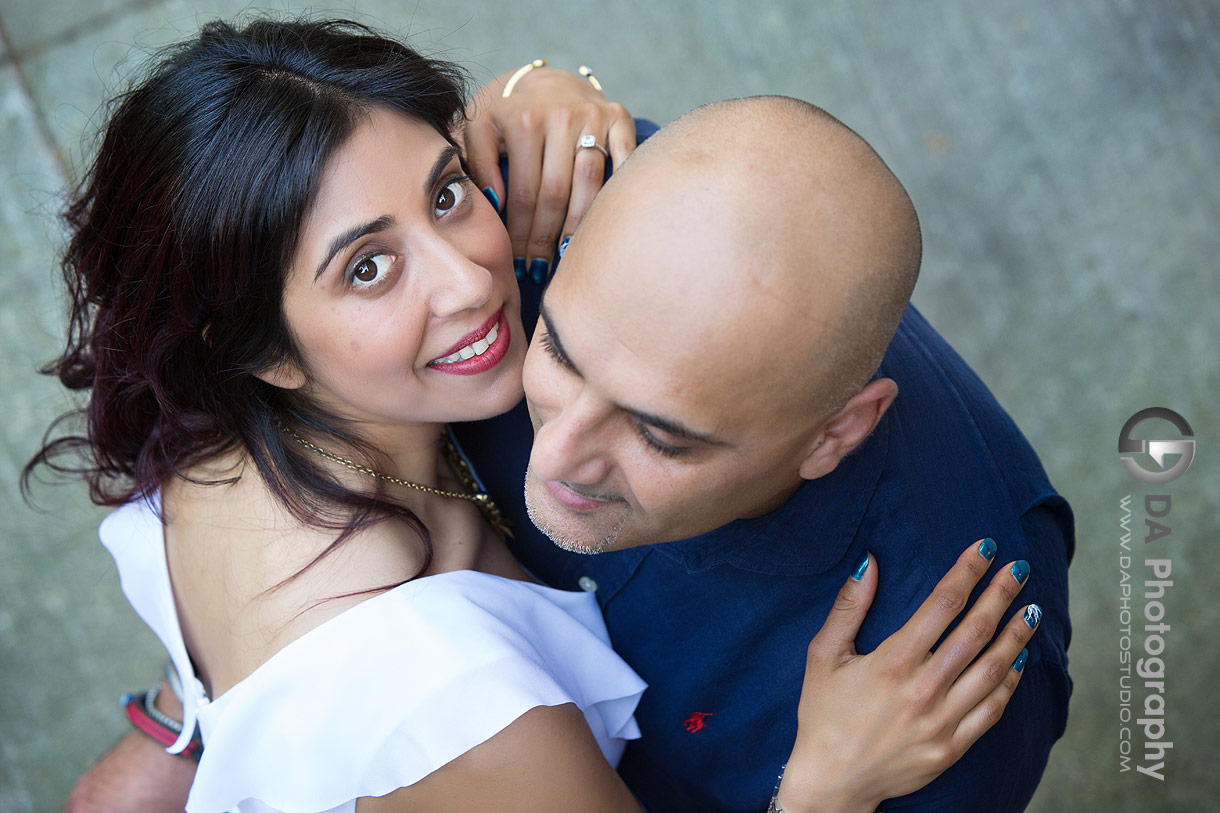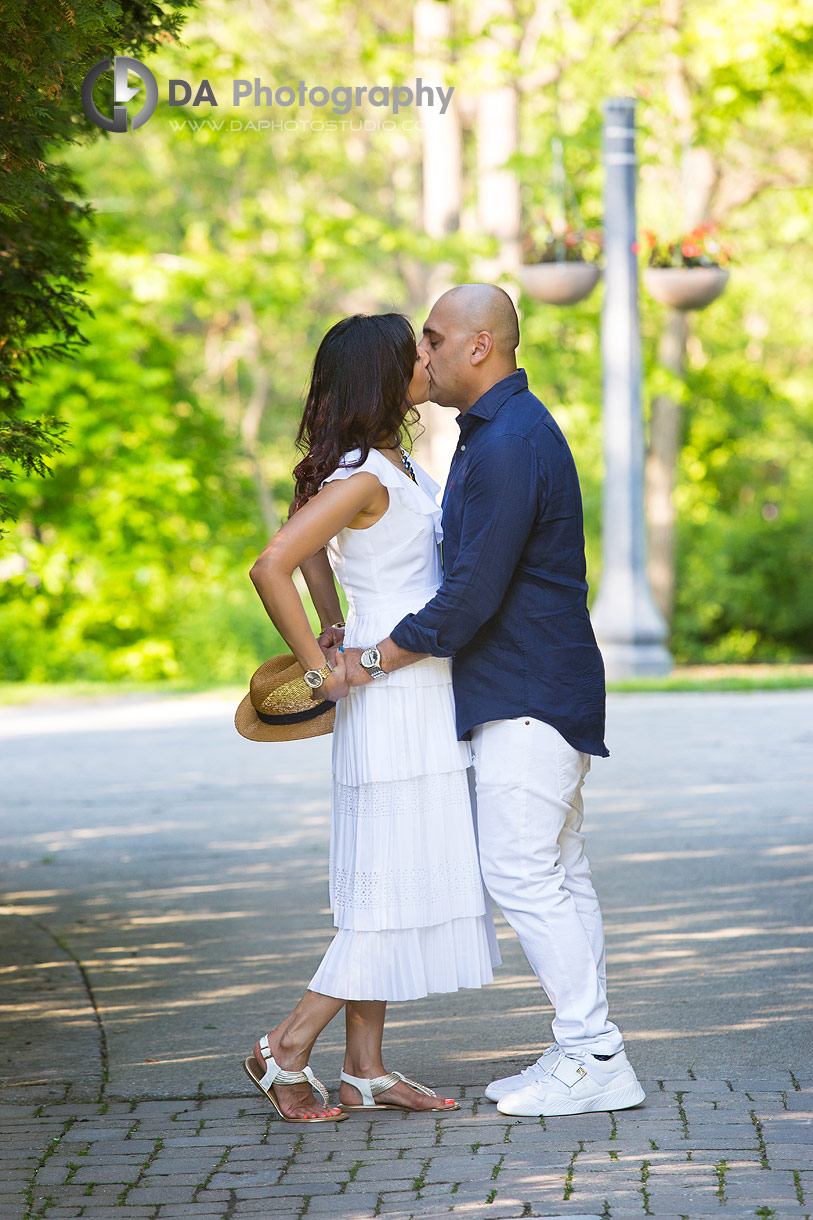 If you like what you have seen here, please contact me to document your engagement session.
Here you can see another
summer engagement
session that my couple incorporate their dog.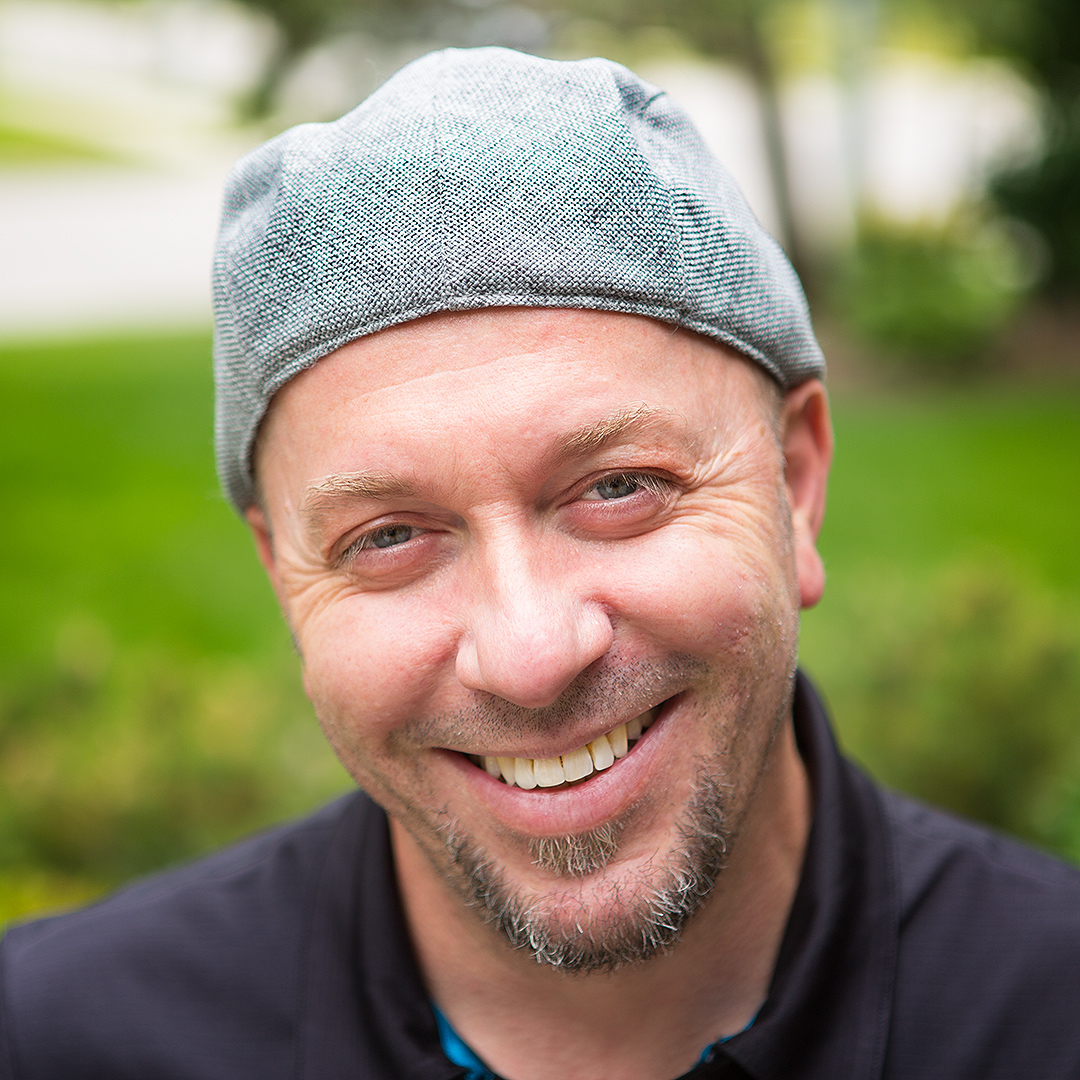 My passion and biggest asset is taking the time to make every client comfortable and relaxed before I even pick up the camera. The result? Photos of you that actually look like you at your best! I can prove to you how much you can enjoy having your picture taken. Lifestyle photography is about the experience that happens to be served up along side of some great photos.
Specialties:
Family Photography for families that like to move around and enjoy their photo time, Wedding Photography for couples looking for a mixture of photojournalistic, contemporary and traditional images and Professional Corporate headshots that are far from cheesy and stiff.