Lifestyle family photography has been my favourite type of photography for many years. I love being able to showcase a family's fun and happiness through the images that I take during these sessions. Lifestyle photography is a twist on what is considered documentary style coverage. True documentary photography has no room for "setting the scene" and composing flattering lighting.
With that being said, for me, lifestyle family photography is a hybrid for my clients. While I do help set the scene with a location that is based on good lighting and environment details, the rest of the direction comes from the family themselves. This means the emotions are real and unposed and the genuine expressions and love shine through in each image.
In short, if I had to define this style, I would say it's a mix of real moments captured by the skilled eye of the photographer blended together with the art of photography.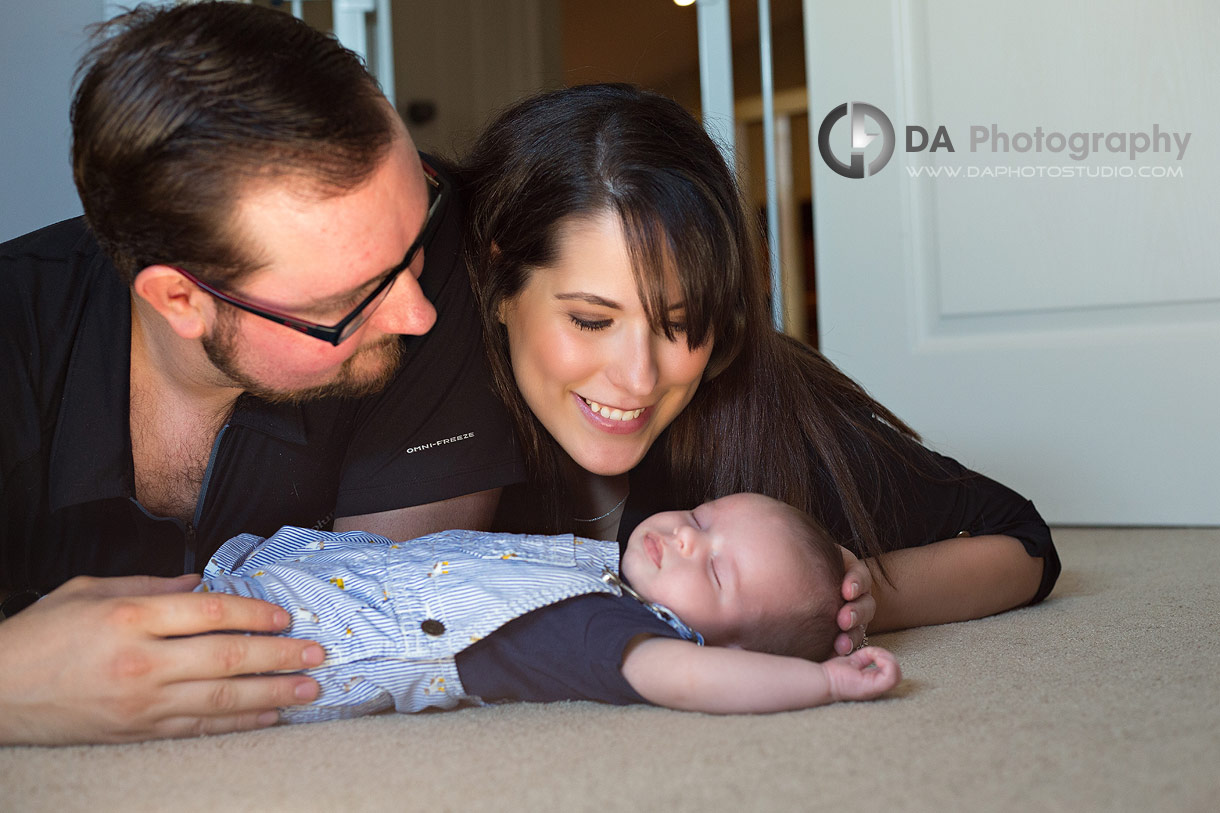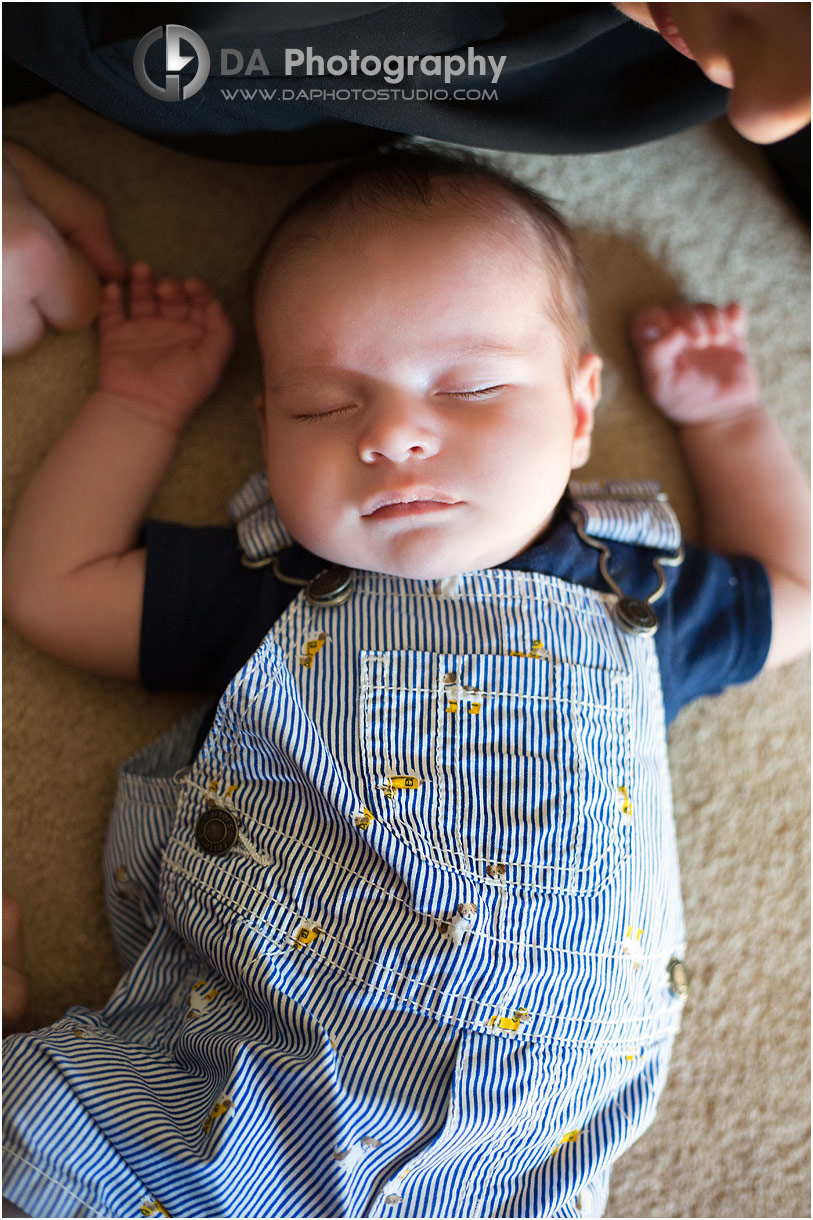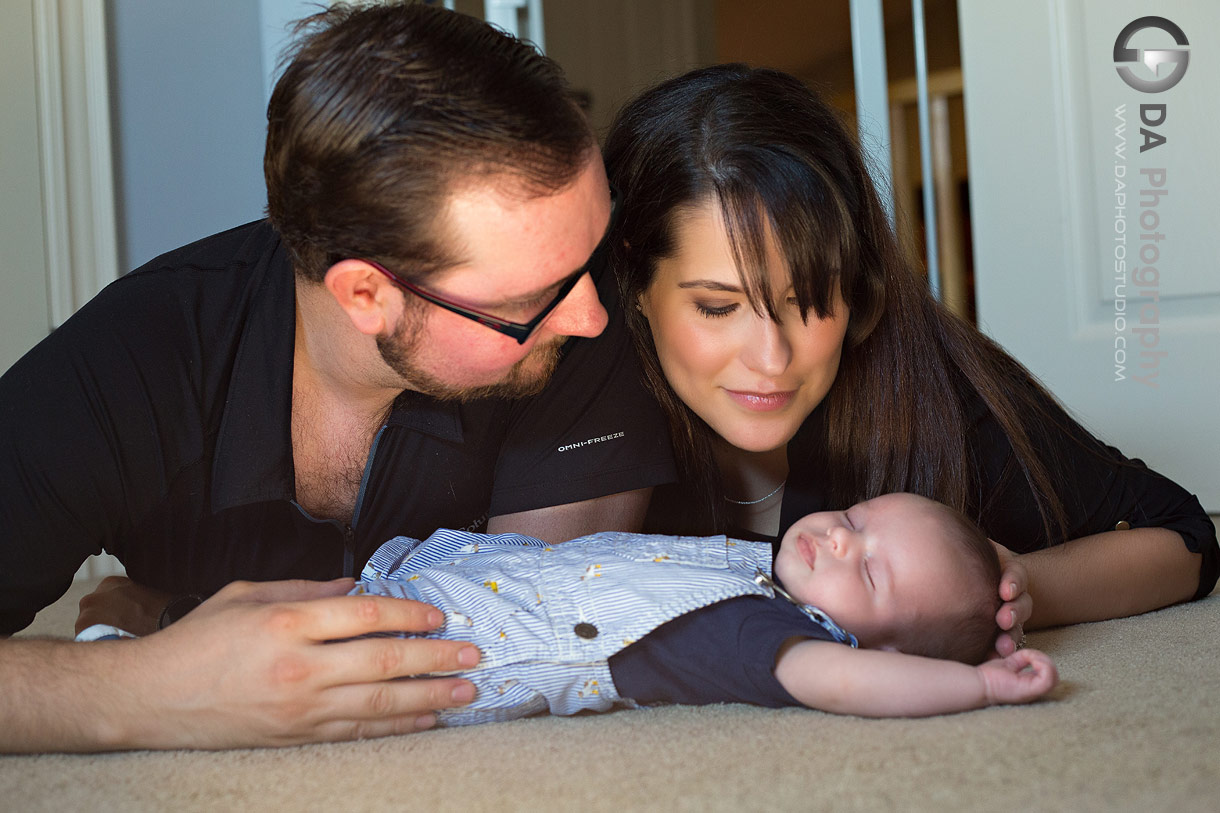 Who is lifestyle family photography for?
Truly, this style of photography is for everyone! However, everyone's personal preferences can vary, which is totally understandable. My goal is to connect with people who like this style and provide them with the best photo memories of their family.
In my opinion, this is a more modern and contemporary style of photography. The images captured are truly timeless. It tends to be a style that attracts authentic and self-confident individuals and families. Because the emotions stem from the interactions between each other, it is for memories who enjoy having fun and really being present while creating moments. The resulting images are treasured by the family as opposed to being created for a society standard. However, when we view these photos we cannot help but feel their happiness and excitement as well, right?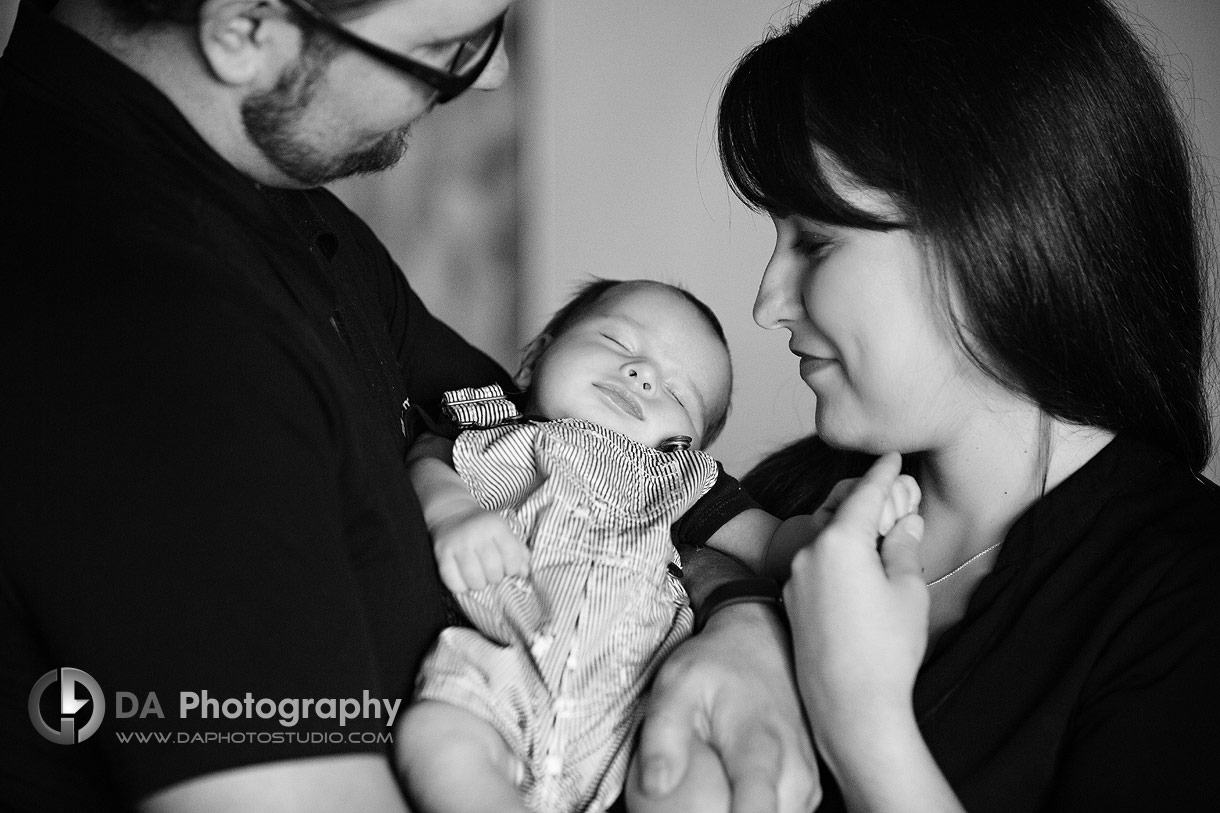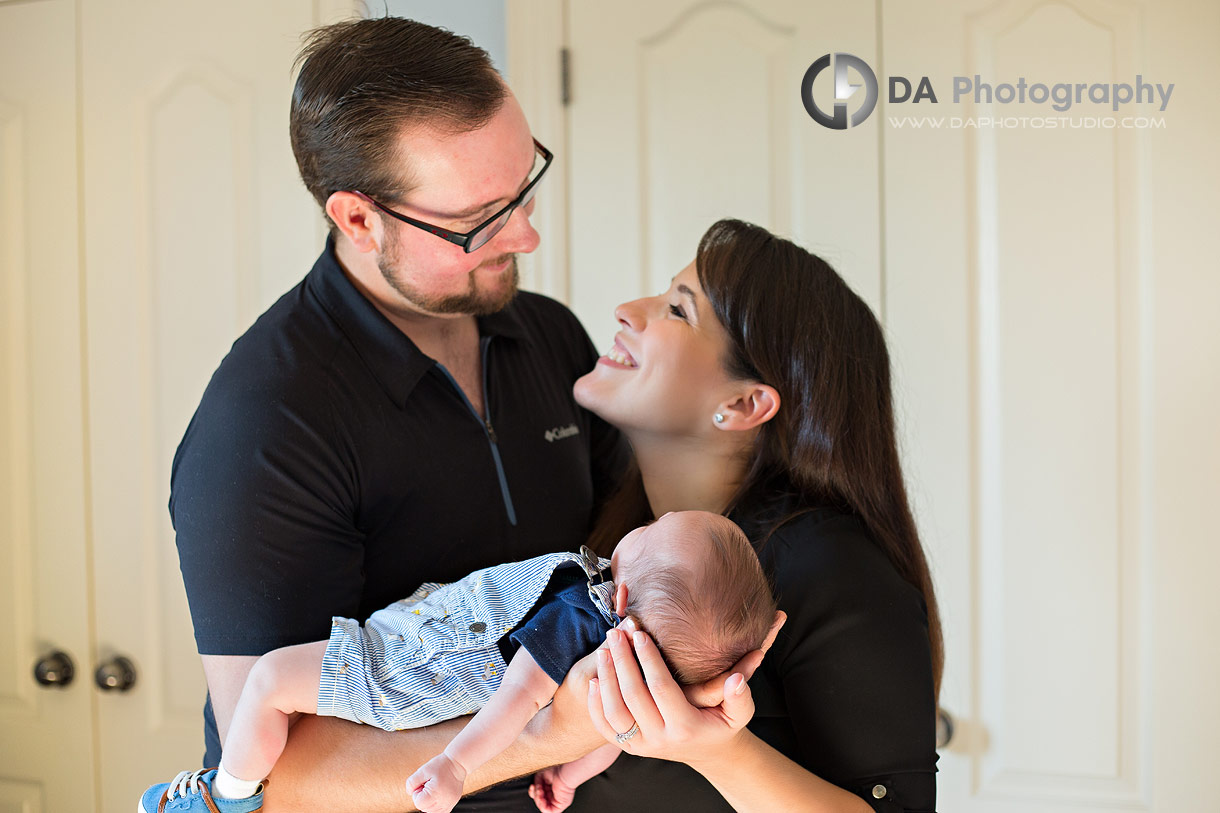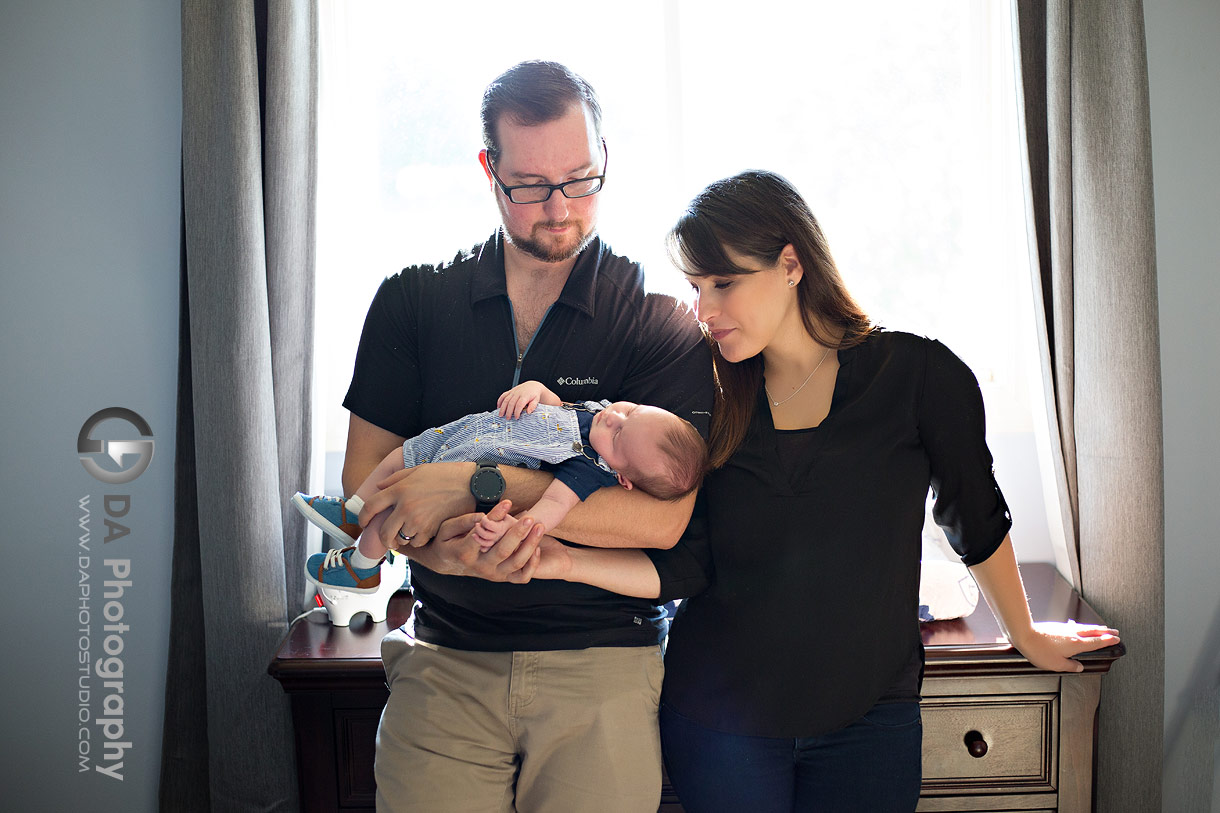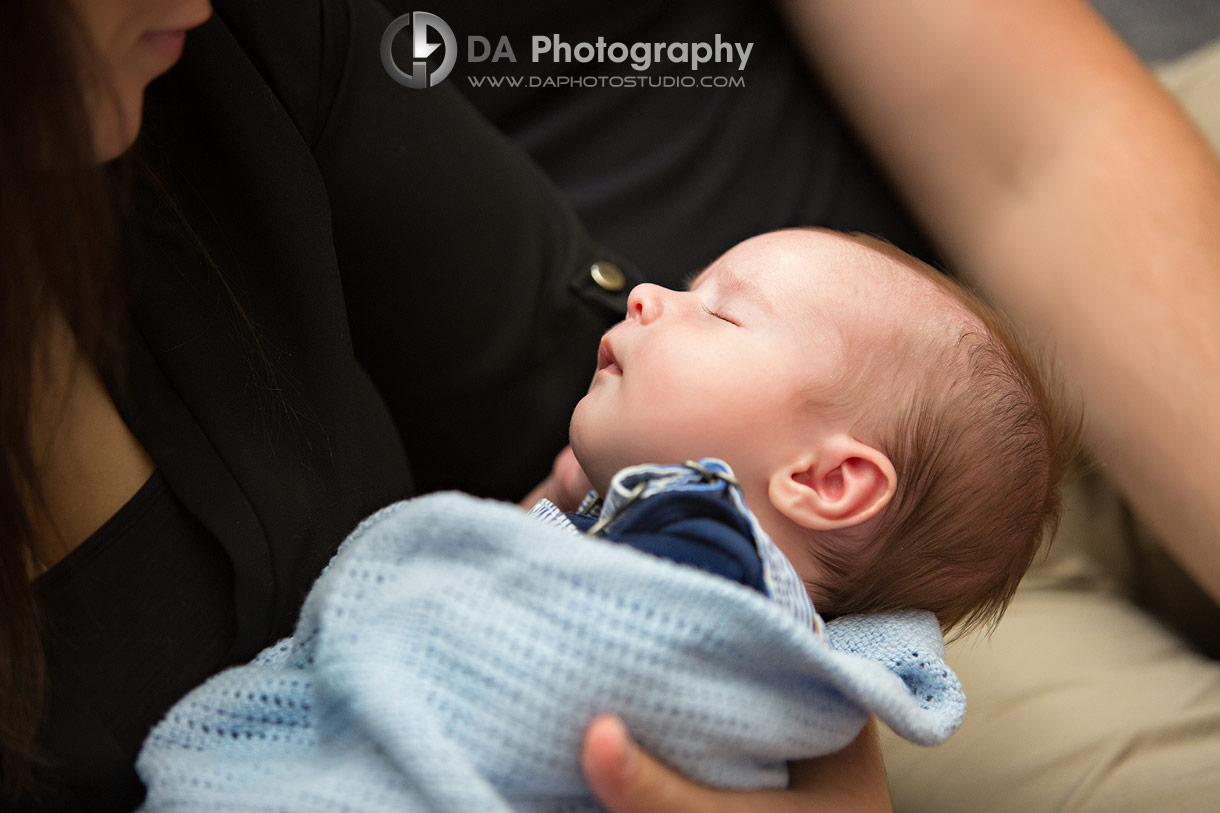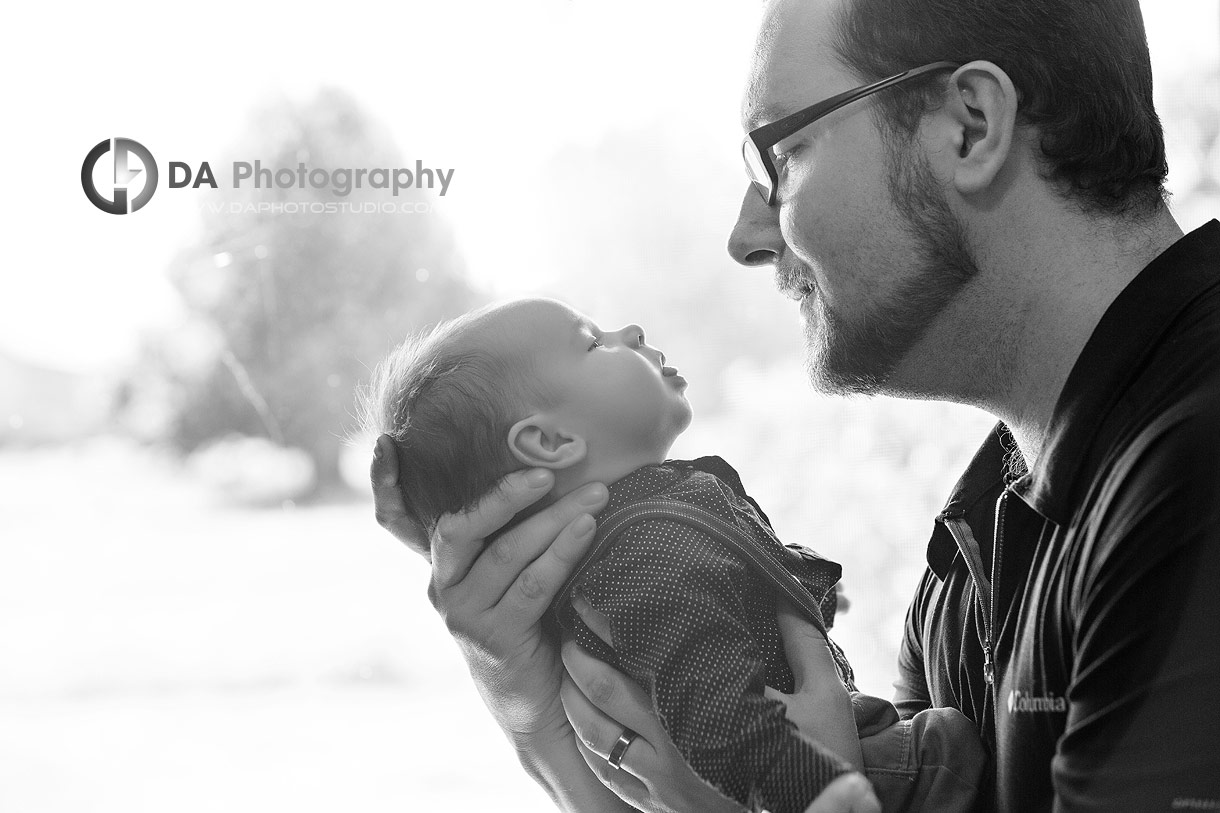 Welcome Asher, the new addition to the family
One of these types of families is that of Martha and Corey. I have been very fortunate to have worked with the couple and their families since 2014. It first started with their engagement photos that I got to know them and they introduced me to parts of Ontario that I quickly fell in love with. Along with the engagement session, I was able to photograph for them their entire wedding celebration including their  bridal shower party and all the way to the wedding day.
A few years ago, we did some maternity photos as they were expecting their new addition. Following this, of course, was another milestone for me to document in their journey together: the arrival of Baby Asher! When we did the session however, Asher was not quite what we consider a newborn (although he was still just an adorable tiny little new arrival!)I was happy to photograph them as we usually do; with true emotions and some wonderful fun and happiness.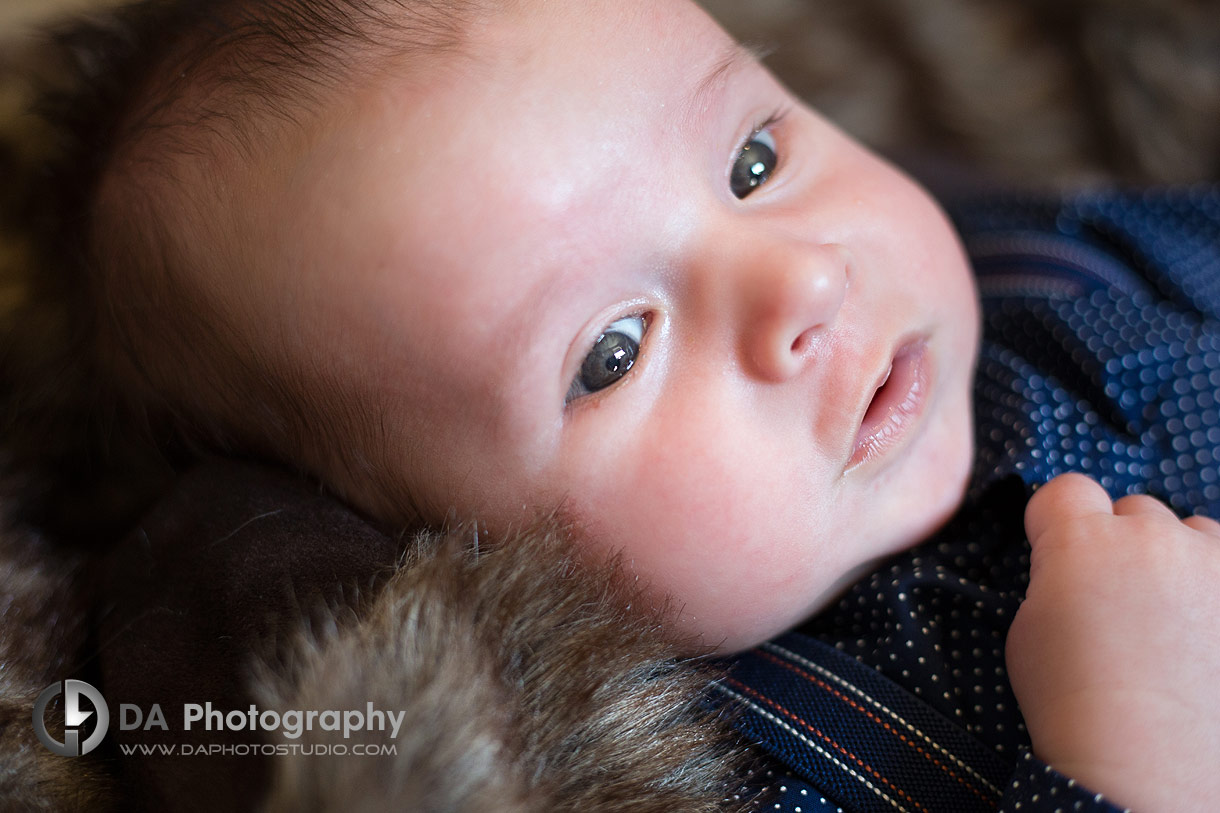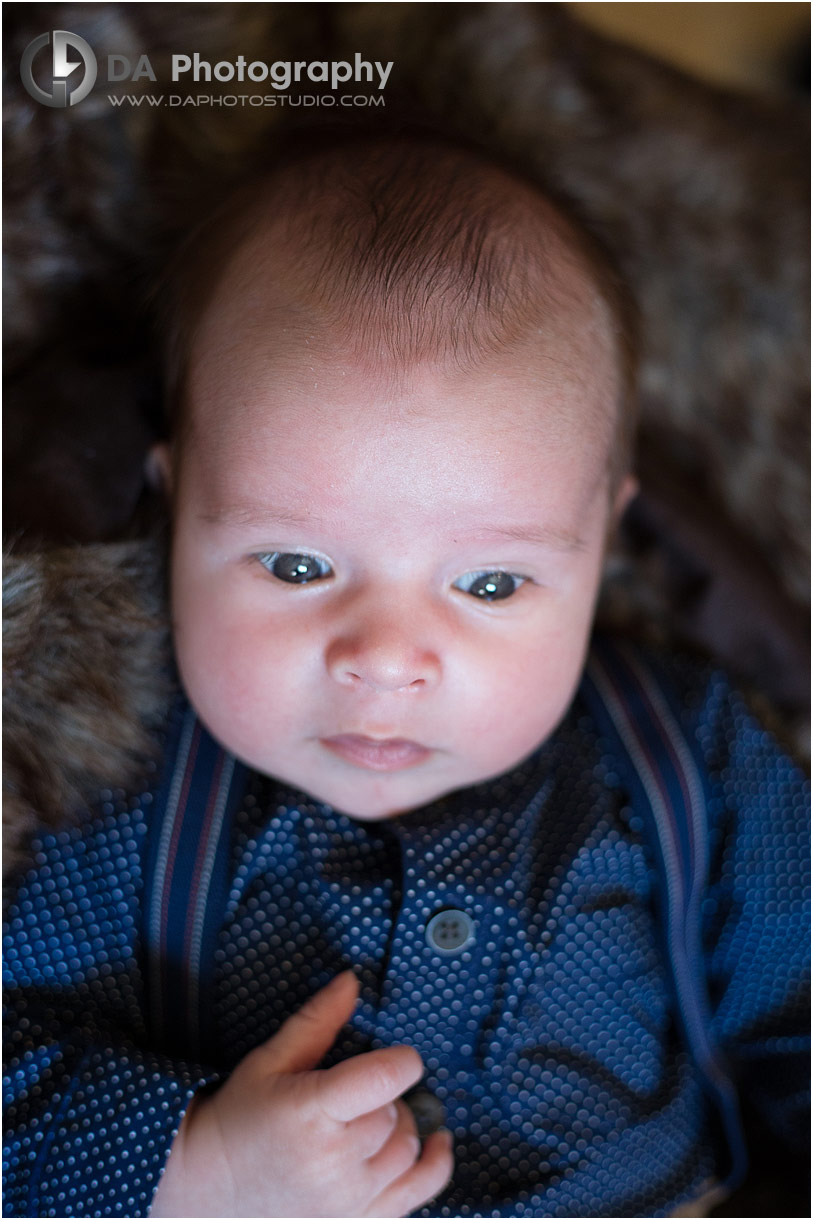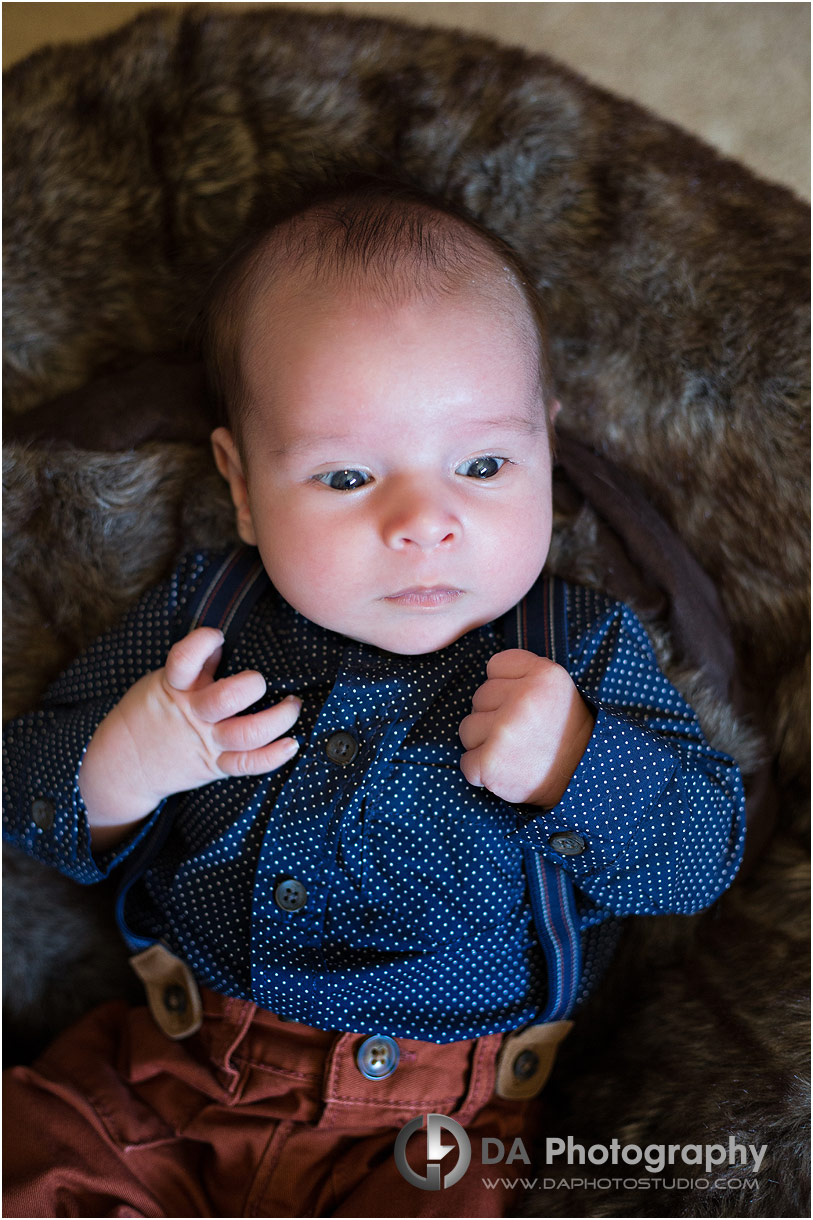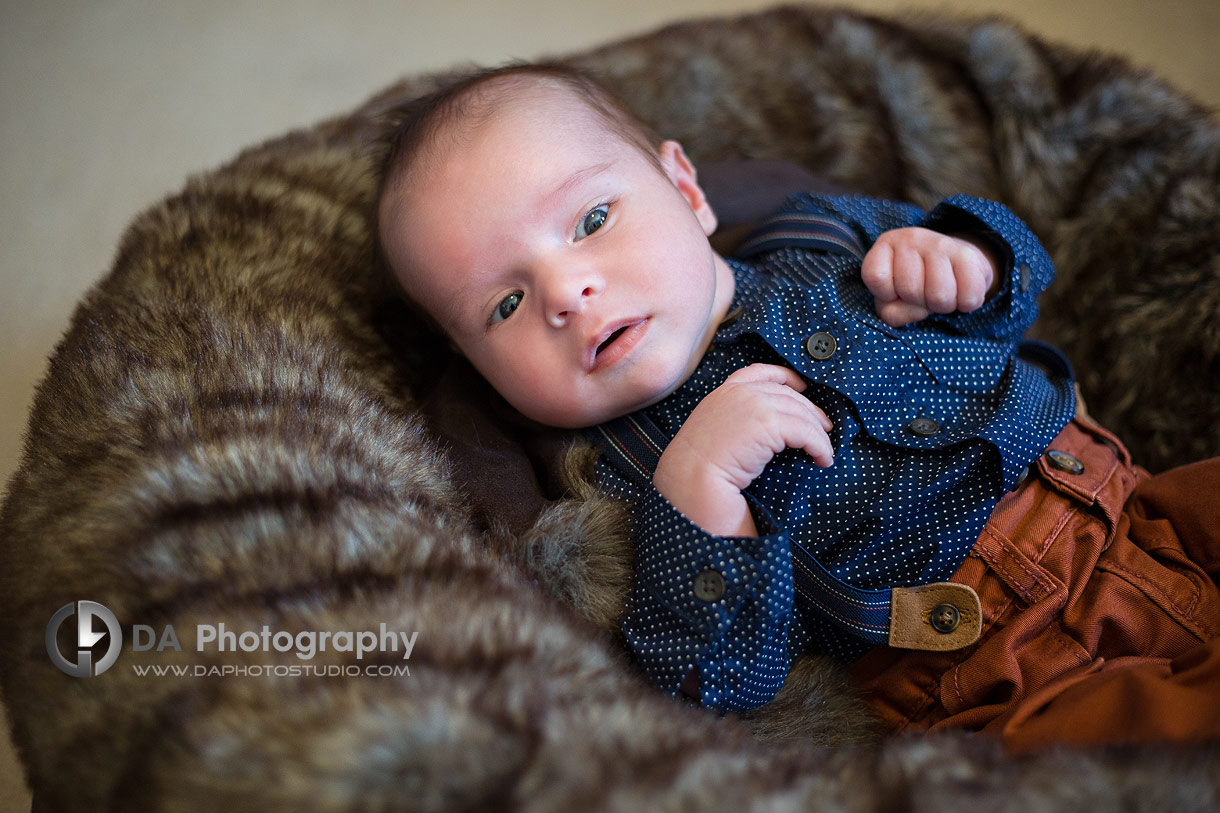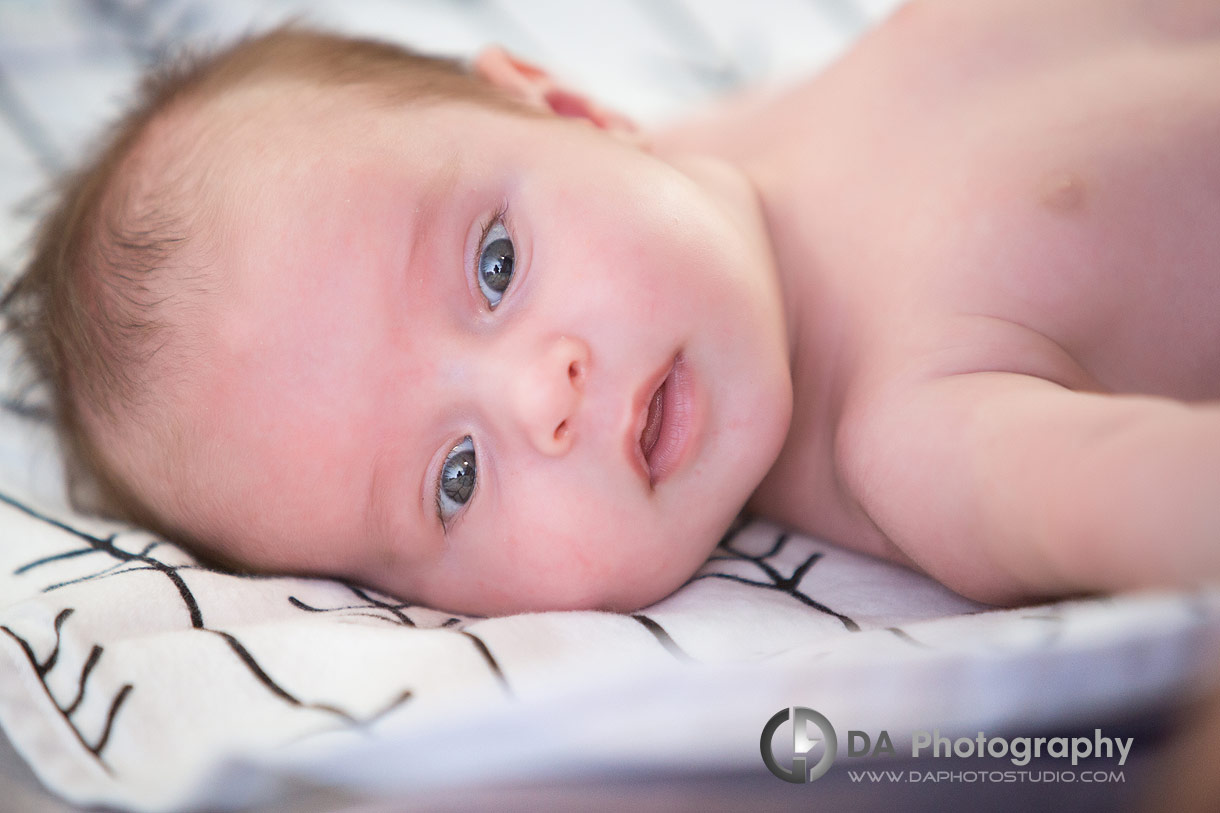 In-house lifestyle family photography session
With babies, my preference is to photograph their first photos in their own house and the reasons behind this are mostly practical. A baby's needs can be unpredictable, especially so during such an important event. Their own house provides parents with everything they may need including access to spare outfits, extra food, a break room, numerous toys, family pets and so much more. Furthermore, the smell and familiarity of the house acts as a calming element too. Being at home can help to relax mothers and fathers too which just adds to the success of the session.
For Martha's session, she had prepared so many outfits for Asher to model for the camera. But first we needed to make sure he was awake and that each outfit was kept clean, if even for only a few minutes. Most importantly, my goal was to capture the pride and joy that only a first-time mother can feel. I focused solely on the connection between the parents and their baby instead of asking them to look into the camera while posing. This is the beauty of genuine lifestyle family photography.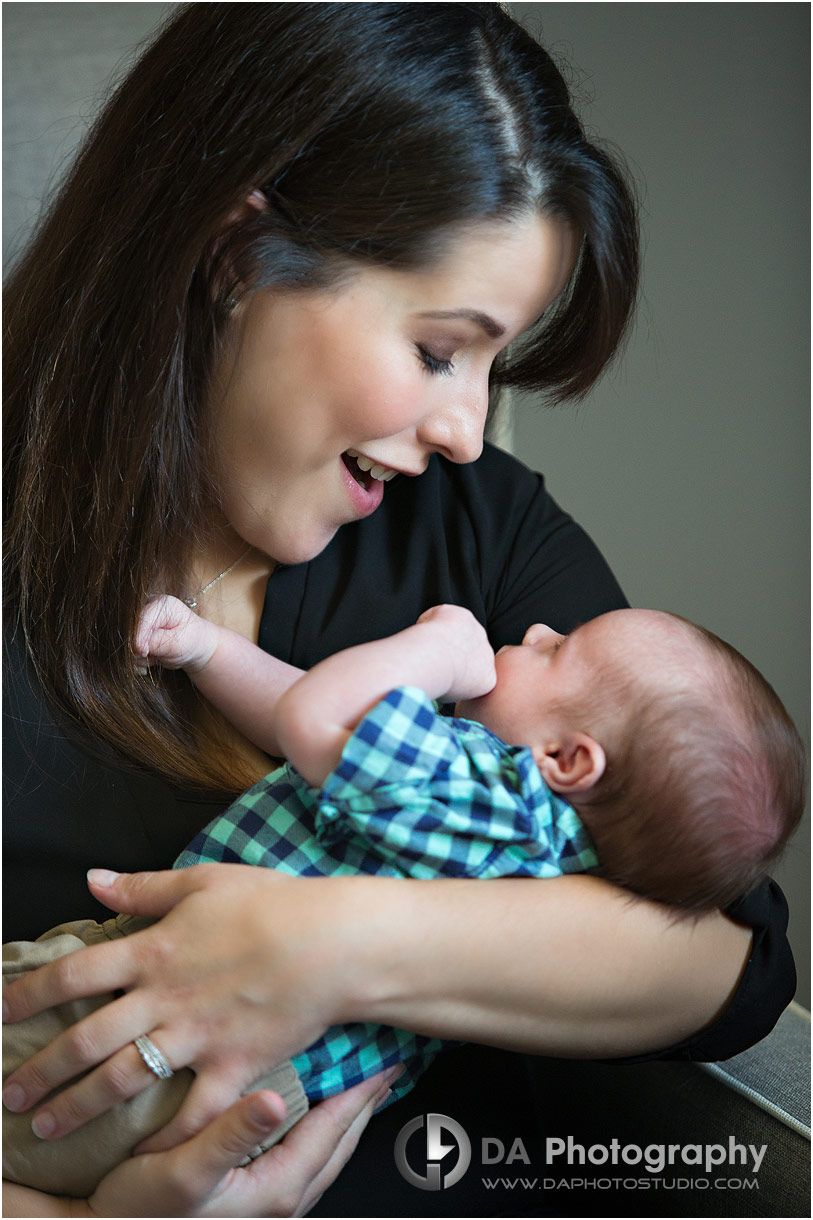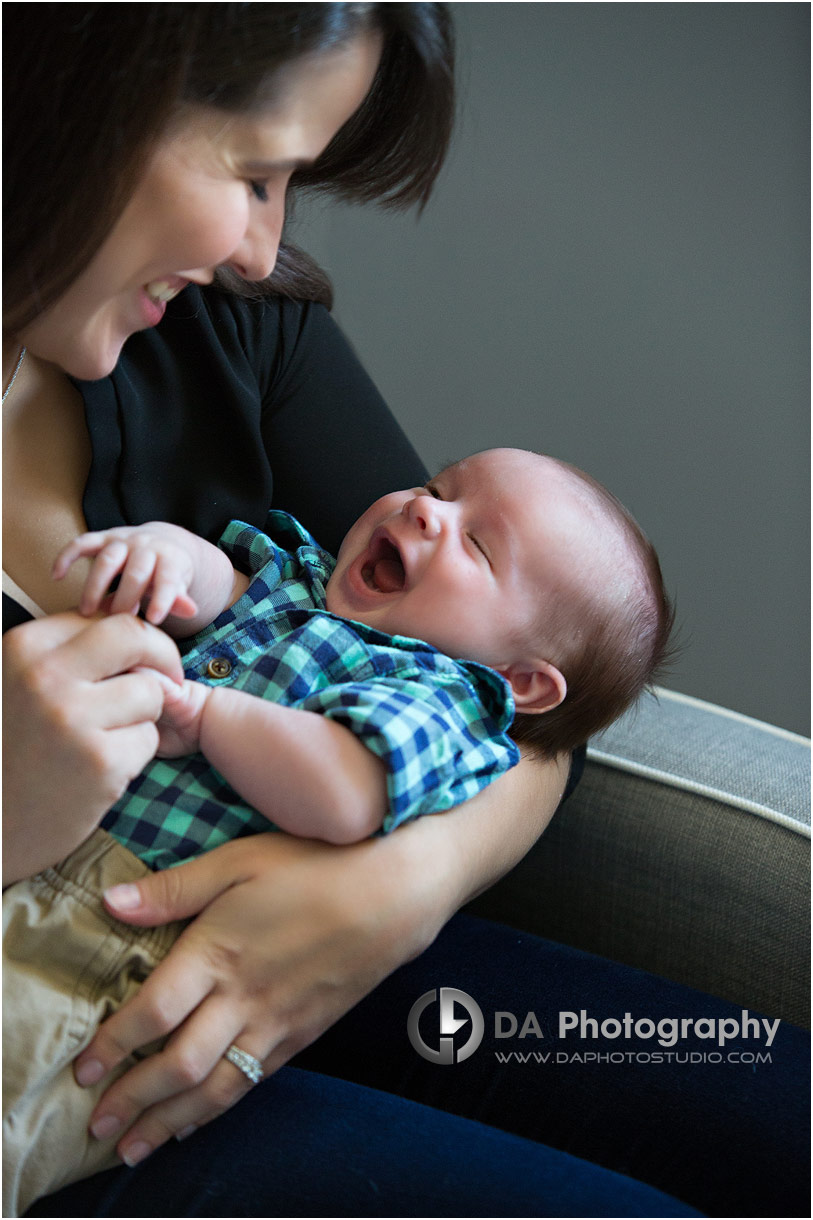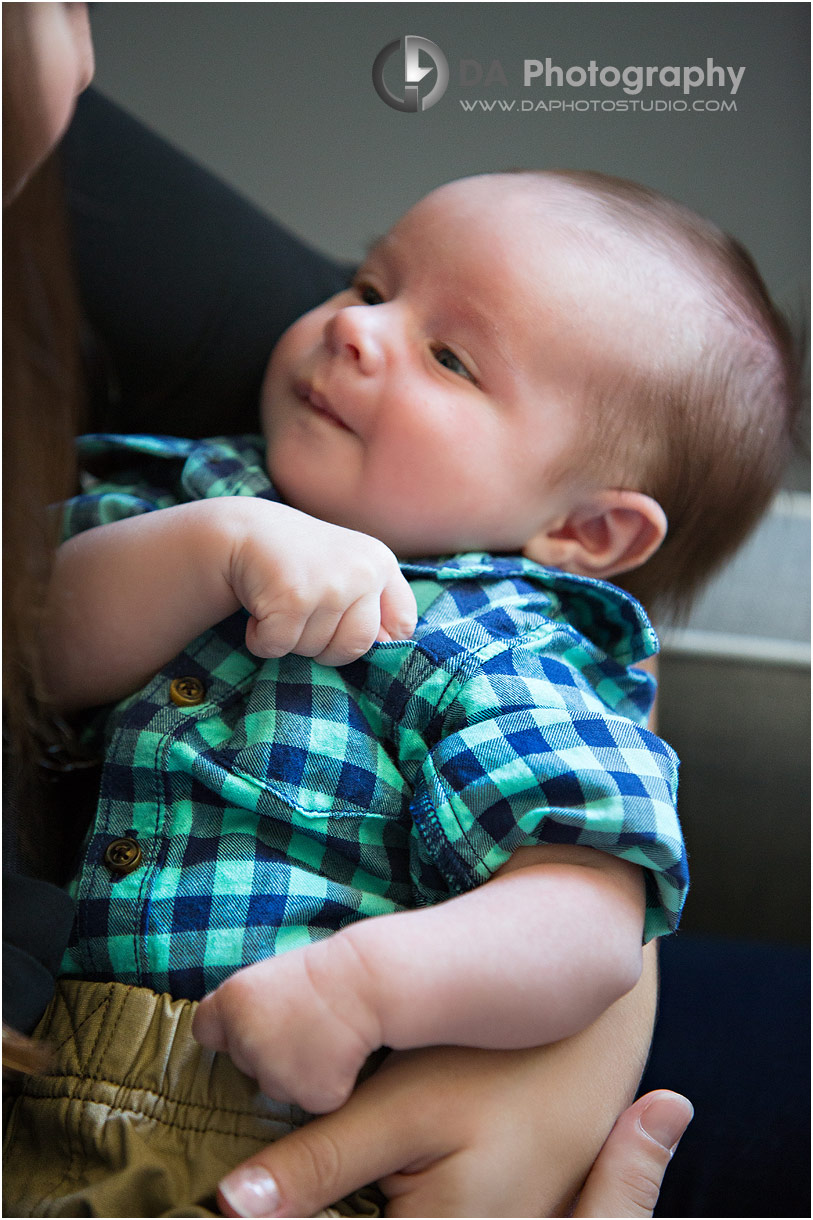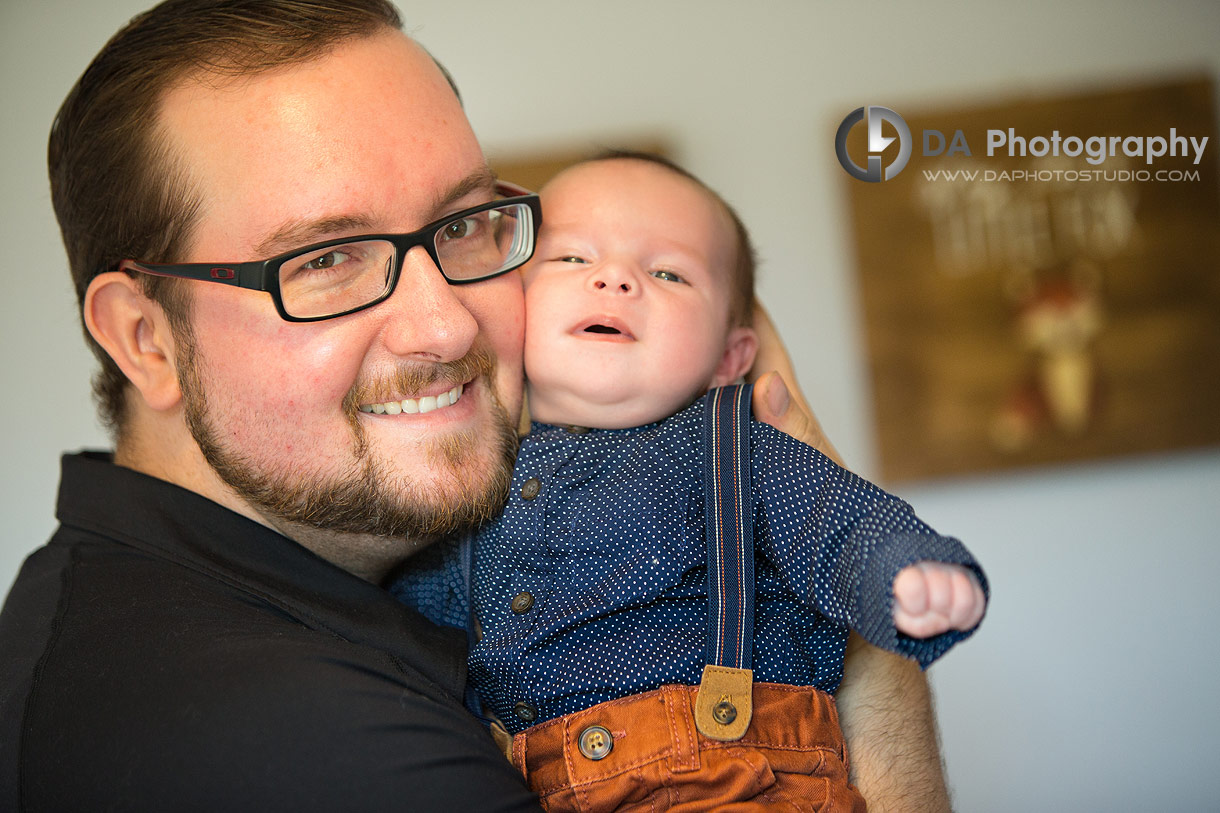 Working our way around their home
First, we worked predominantly in Asher's adorable room. Then, we stepped outside into the family room to convey a sense of family time and coziness. Their dog had been a part of our maternity session too. Again, it was with us this session. I'm sure the protector was making sure that I was playing nice with his newest family member and deciding if I was a good visitor or not.
Corey enjoys his gaming system and wanted to highlight that in a few photos for Asher too. We took some images of Asher using Corey's game controllers and headphones. These unique photos were so adorable and a great way to make Asher's images authentic to their little family. Next, Martha brought out a Portuguese football team jersey. Or perhaps you might describe it as a "soccer" jersey? Either way, it was amazing and we were able to capture some great images here too for Martha to share with her family back in Portugal.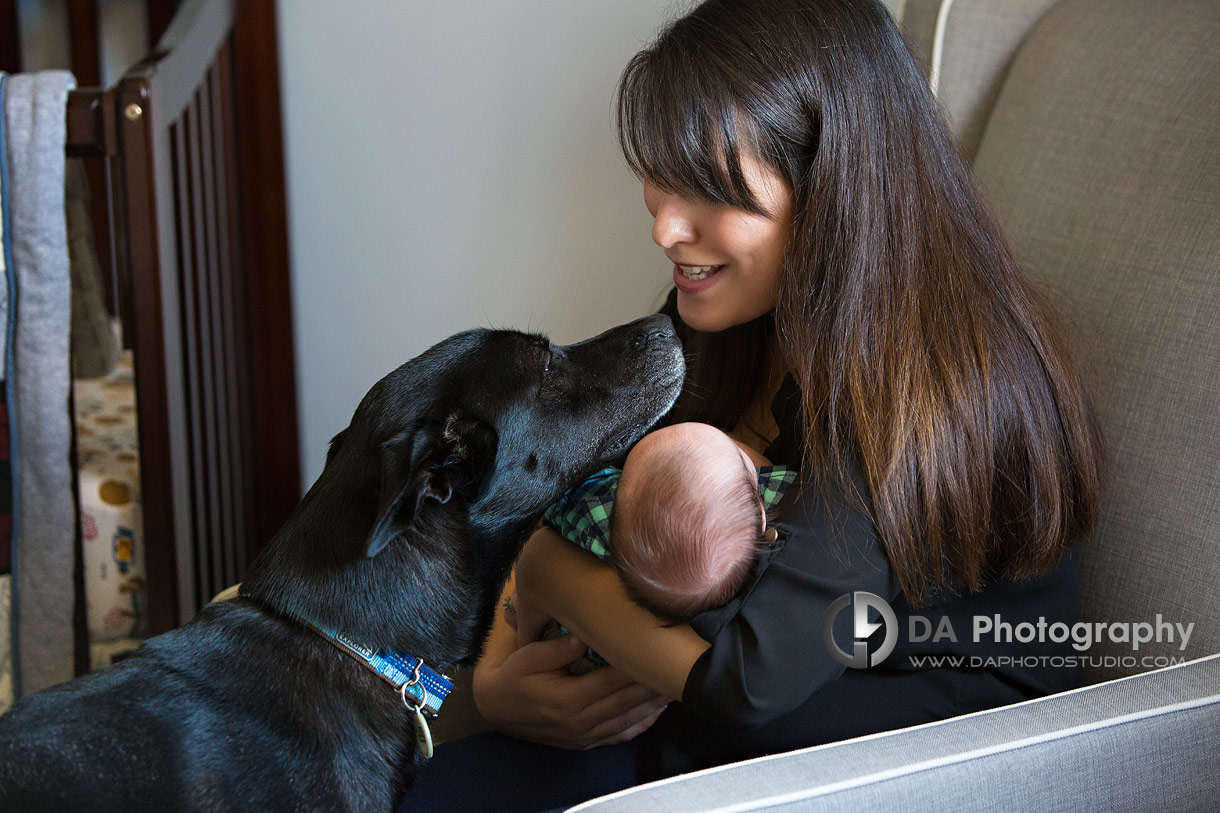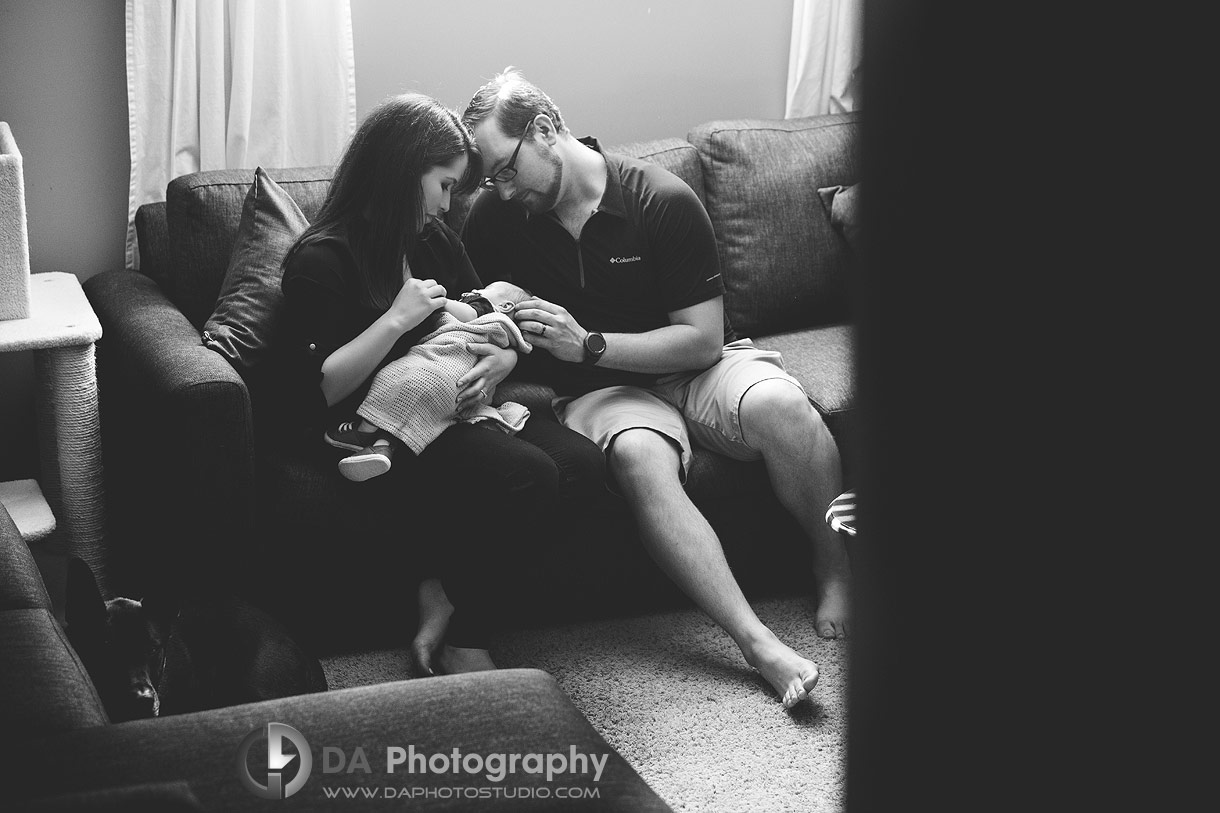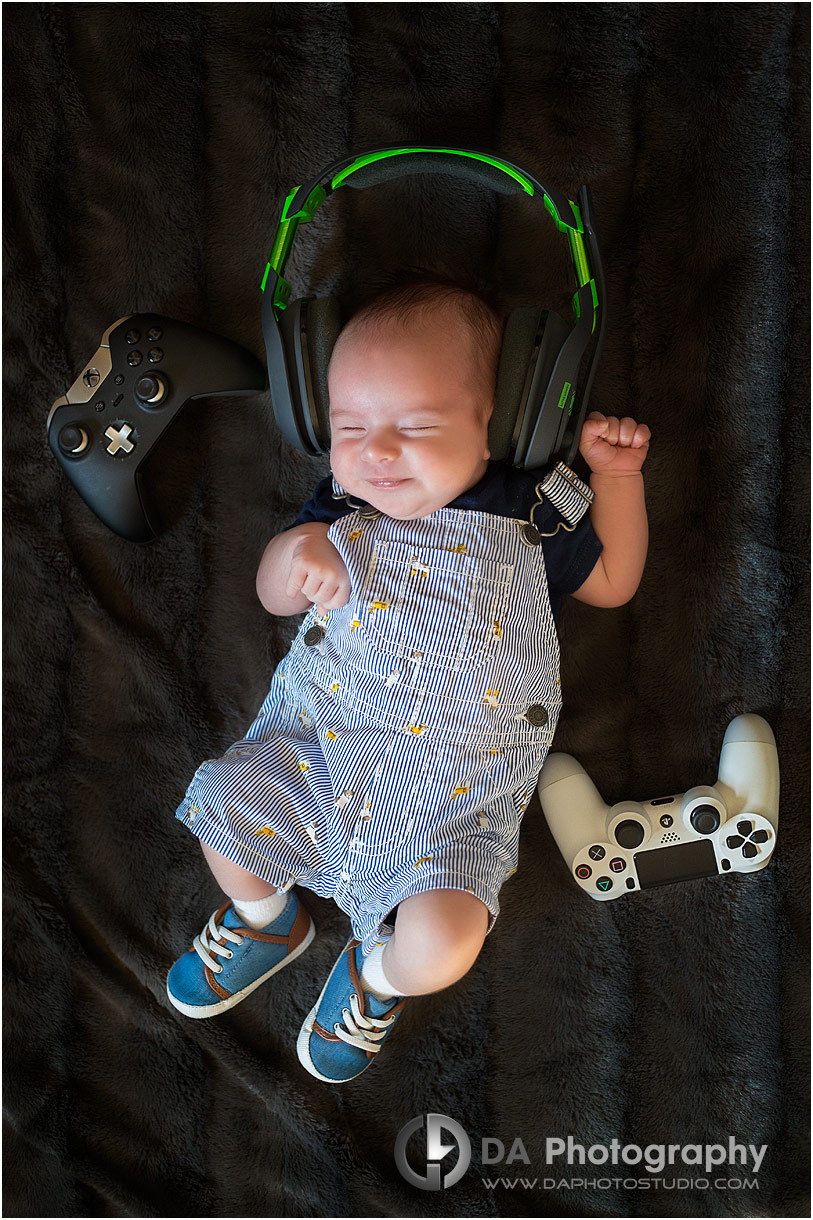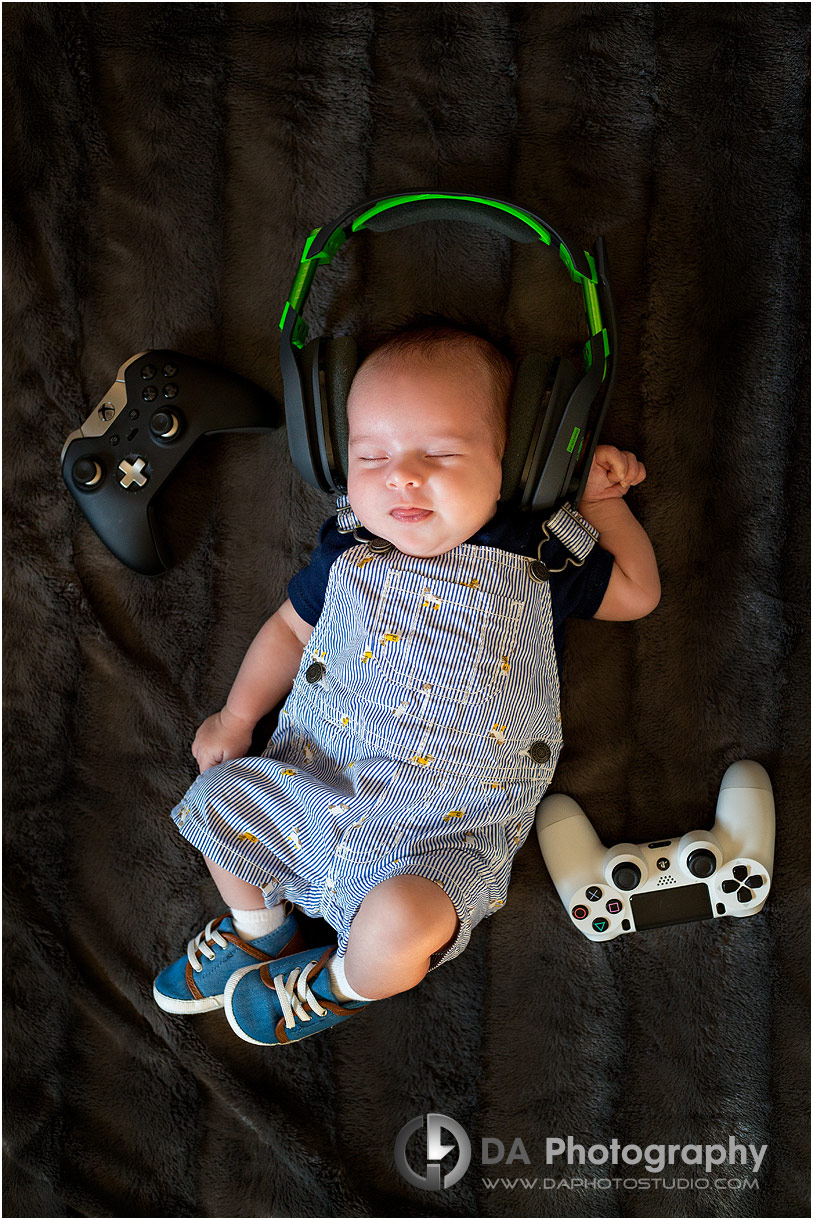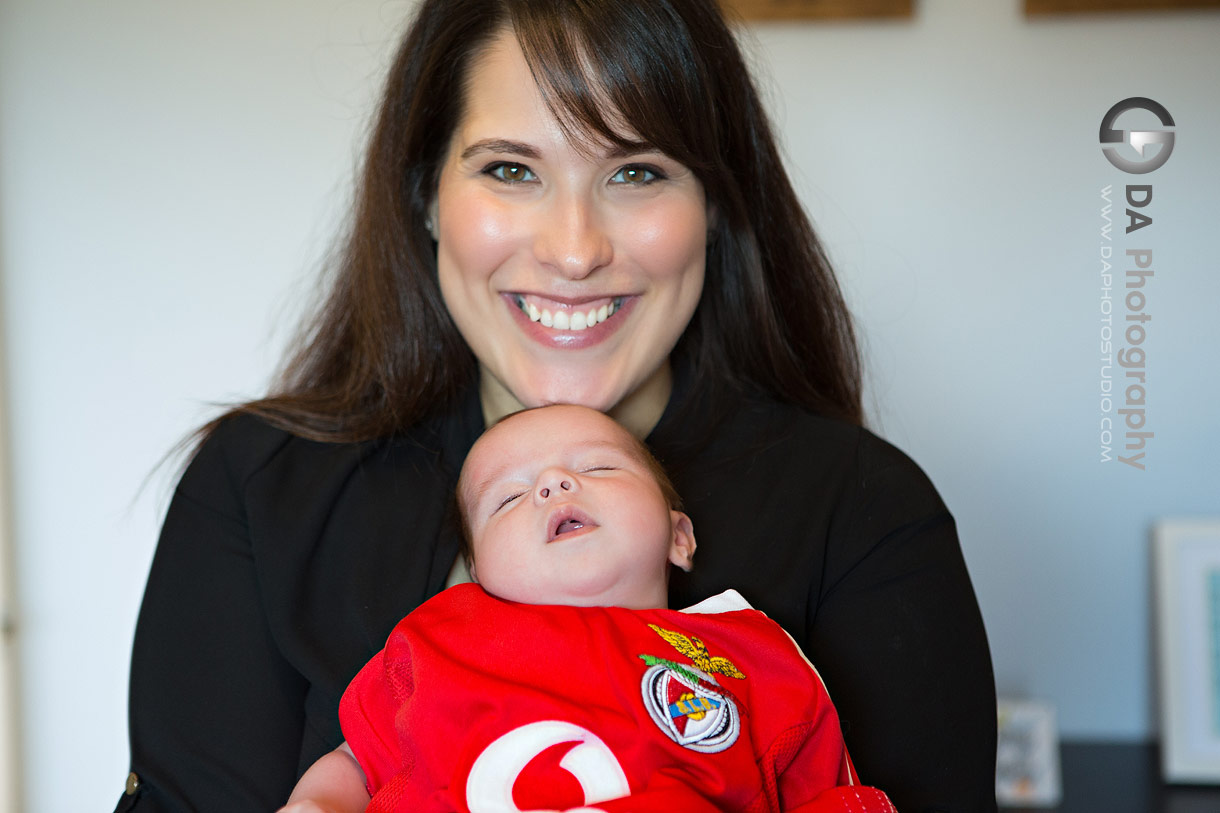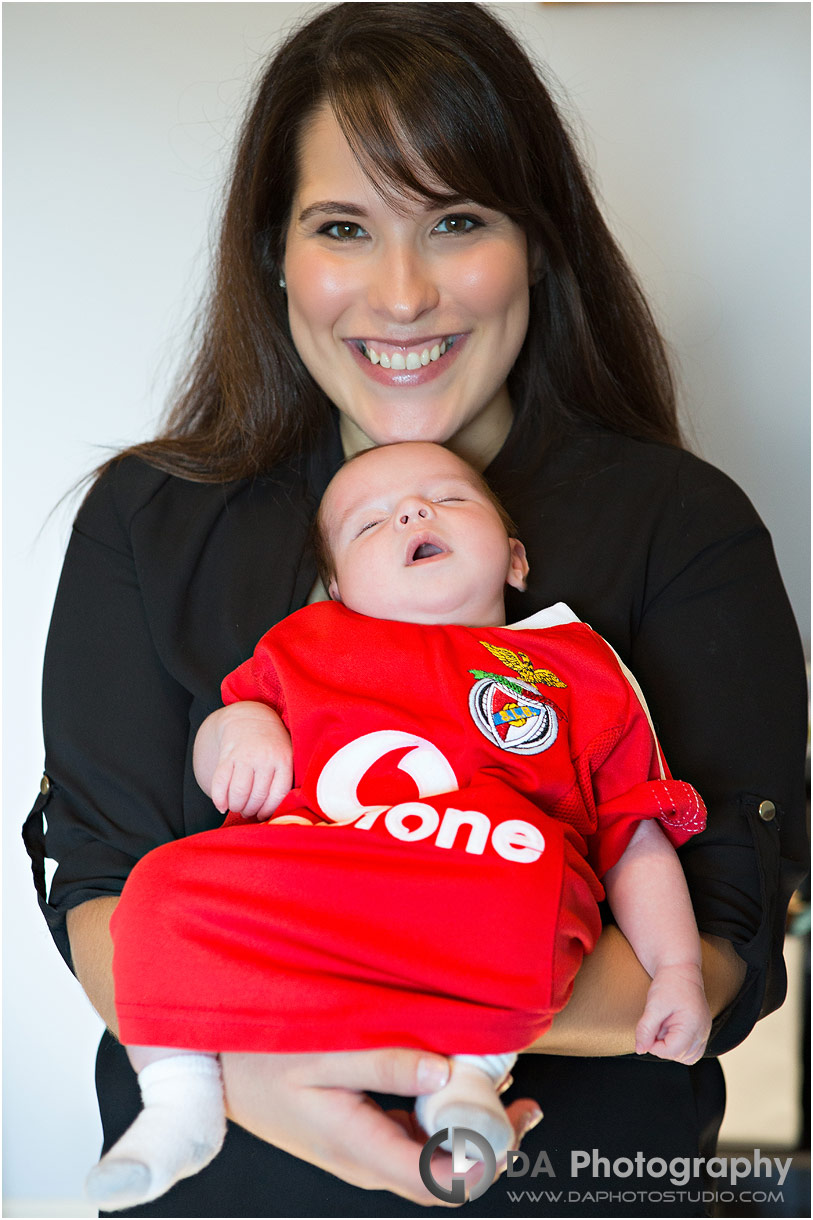 And the cat came back
With lifestyle family photography, the sessions easily incorporate fur friends. That being said, I was totally expecting to see Martha's cat again during Asher's session. It was totally strange that she wasn't there this time. I met this cat on Martha's wedding day. It sported the cutest bow tie as I photographed the getting ready photos! Then, at the end of the recent maternity session, the cat appeared at the end while I was photographing Martha's silhouette and her baby bump. Amazingly, the cat positioned herself in the photo with her tail poised in the shape of a question mark. Yet, today, she was not around.
Before I could even ask Martha about it, the cat appeared. She slowly entered the room and slinked by me, rubbing her tail against my leg. It was as if she heard my thoughts and decided to make herself known. She sauntered over to Asher to sniff him and then sat down to watch us. It may sound absurd, but I could swear she was asking me, "So, what do you have in store for me this time?"
Seeing this, I asked Corey to hold the cat while Martha was cuddling sleepy Asher. Although the cat was a bit reserved, she did cooperate with us. In the end, she laid down in Corey's hands and bent down to smell Asher. The resulting images show her as a protector welcoming the new addition to their house.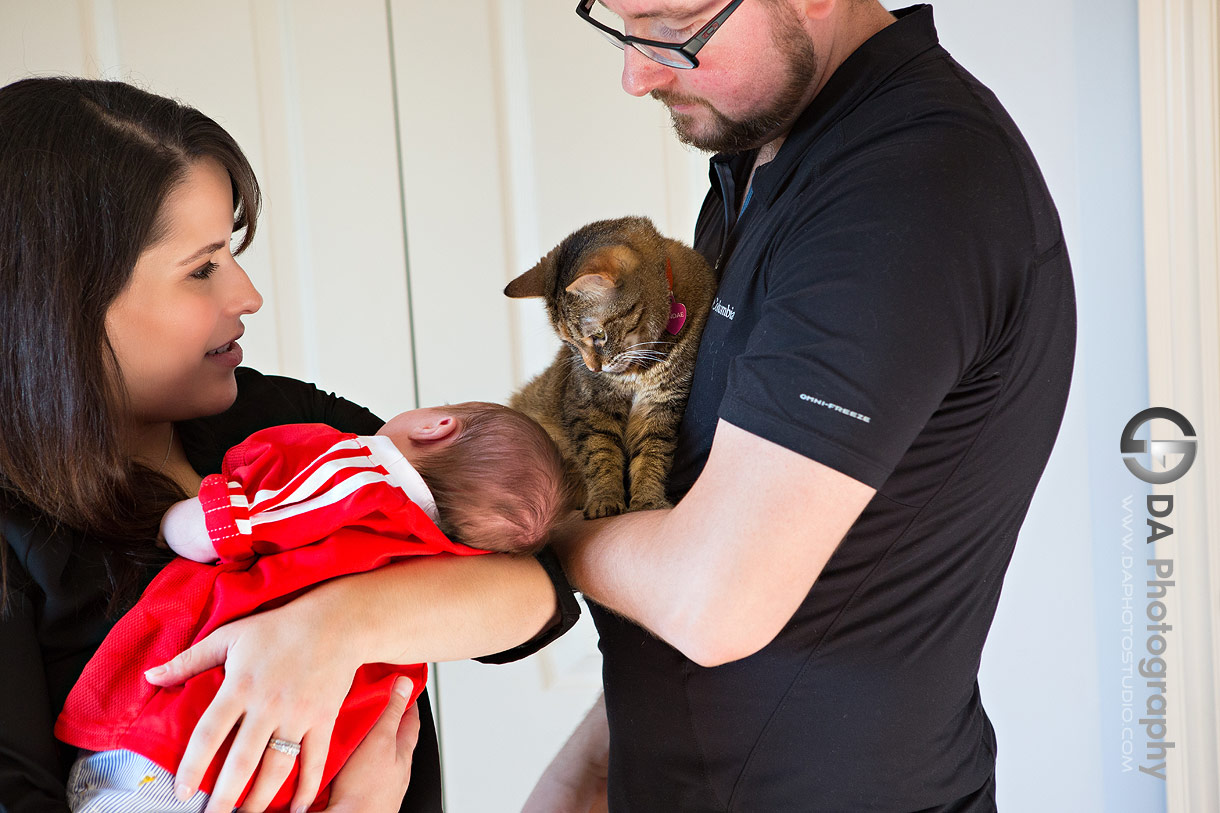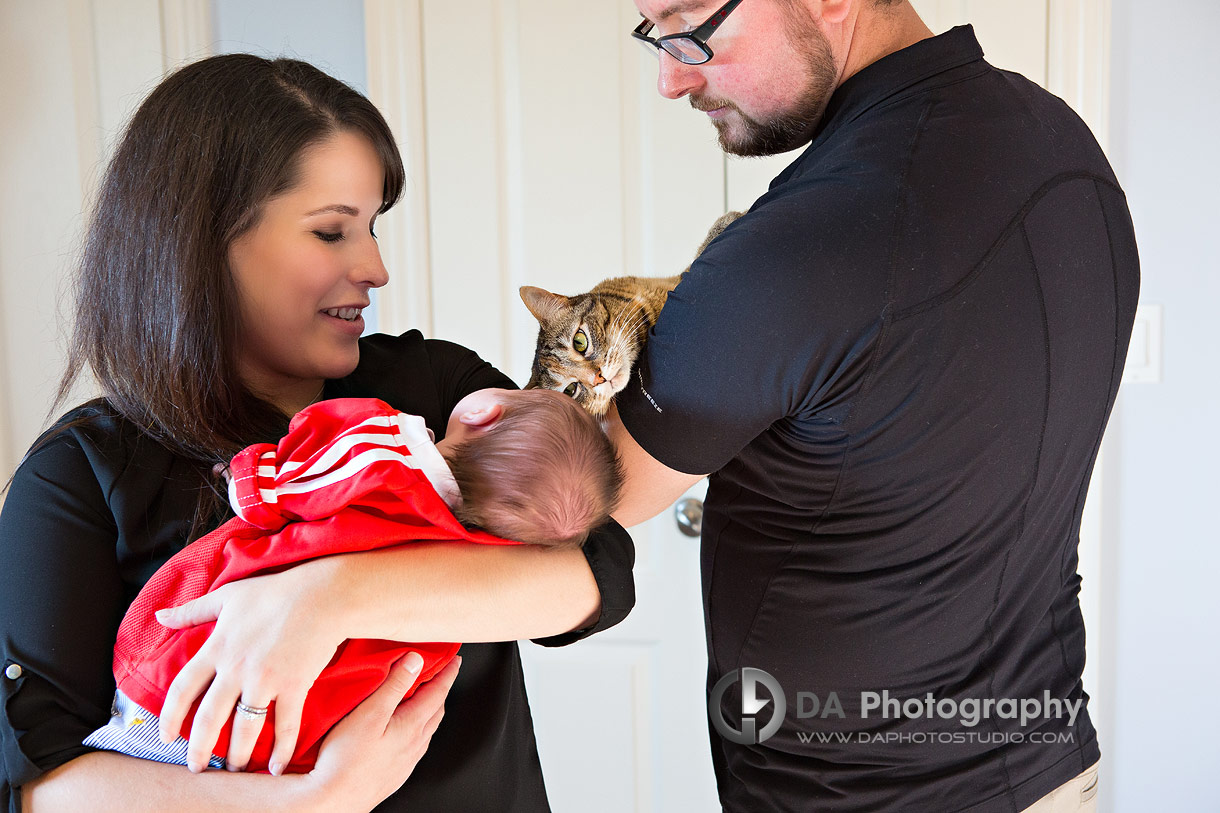 Until next time
Working with Martha and Corey, I feel as though I am documenting my own family memories too. Being this connected with my clients means they feel secure and know they can trust that I want to help them in any way I can. Becoming a new parent brings forth so many emotions, even some that are perhaps not pleasant. Being tired and working through the "baby blues" can be taxing on our patience. Knowing that you can be open and honest with your photographer means that you don't have to fake it in front of the camera and the images can remain genuine. Martha and Corey's session was no exception to this and we had a great time working together. We were able to document their beautiful new family using my favourite lifestyle family photography.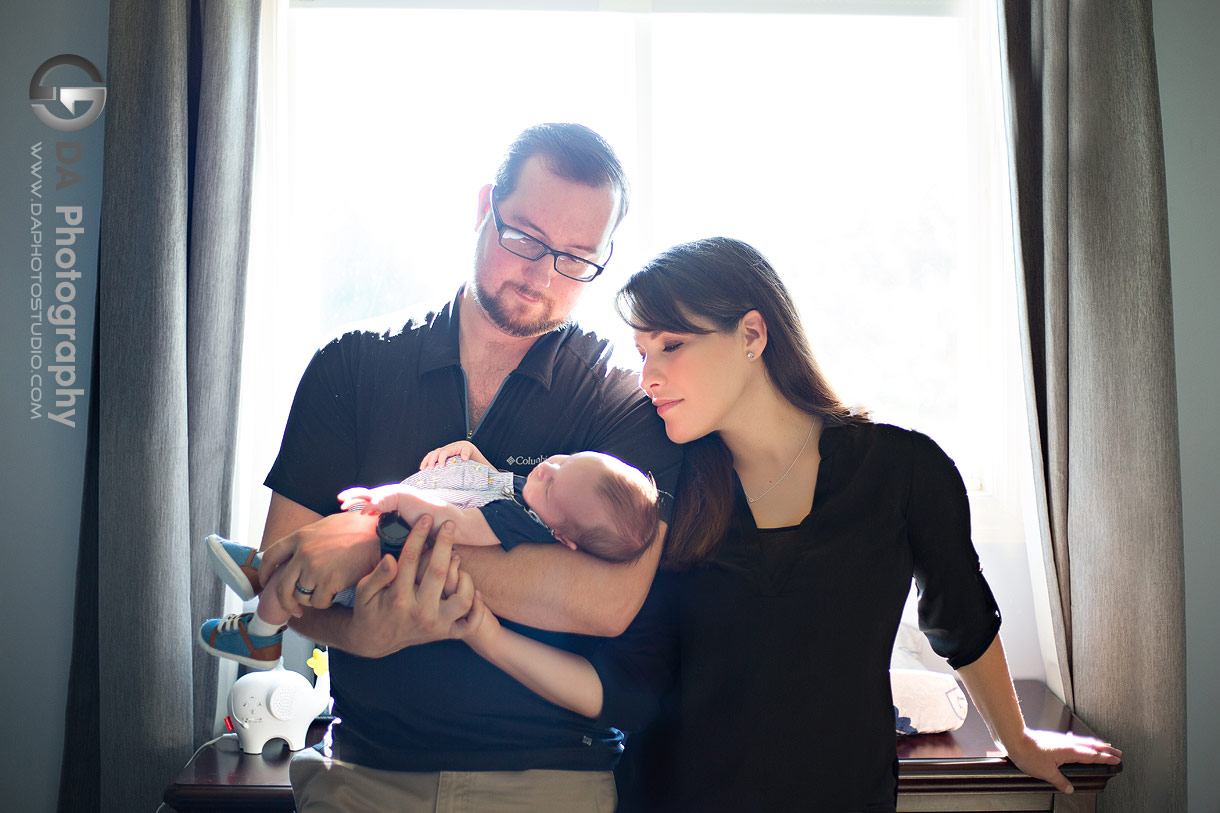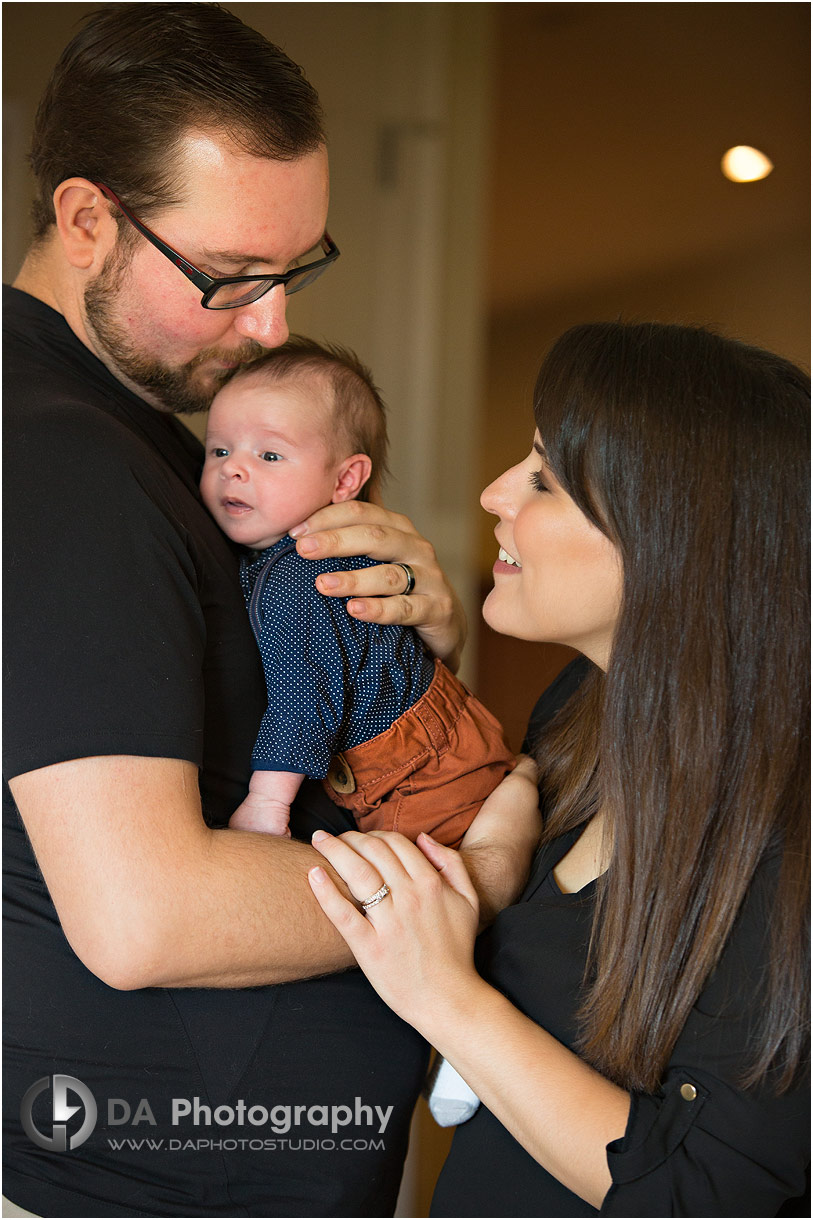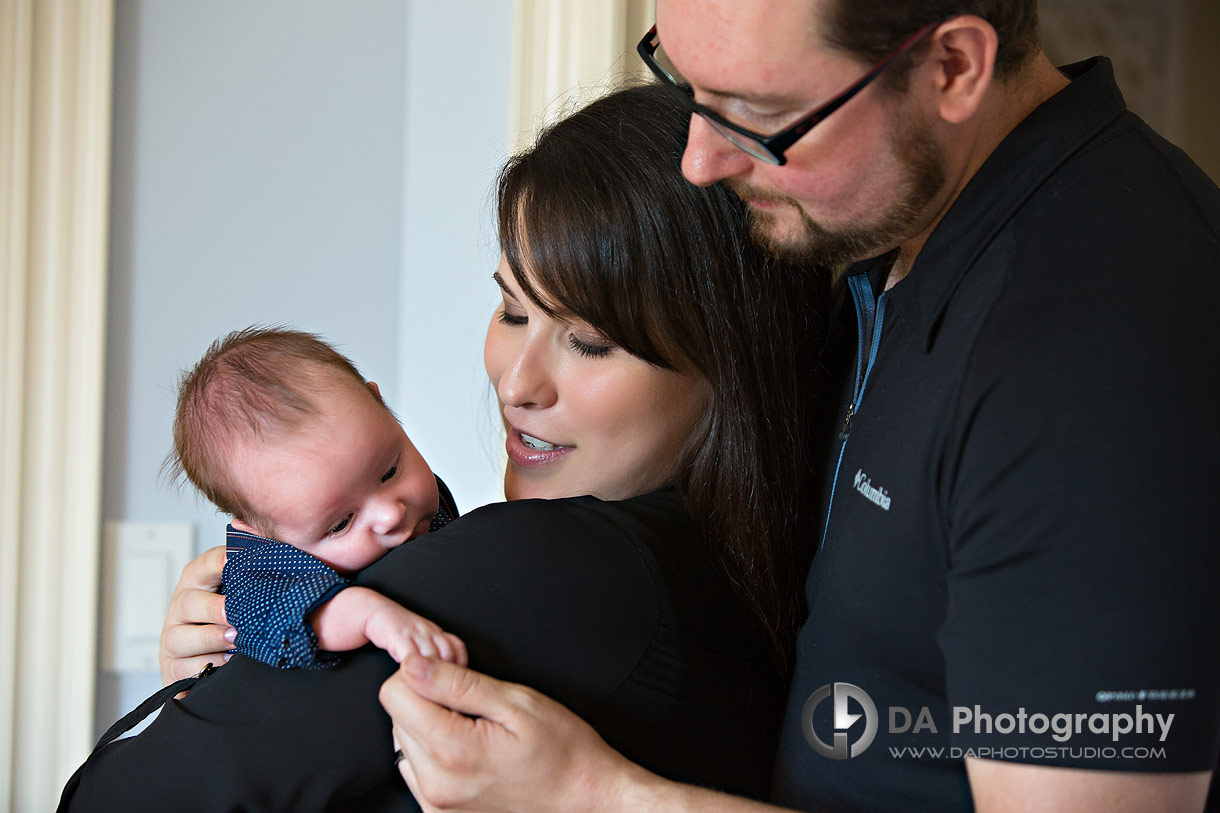 Until next time we meet again, I would like to wish Martha and Corey so much fun, happy moments and great family memories.
If you are interested in lifestyle family photography make sure to contact me. I would love the opportunity to document the story of your life!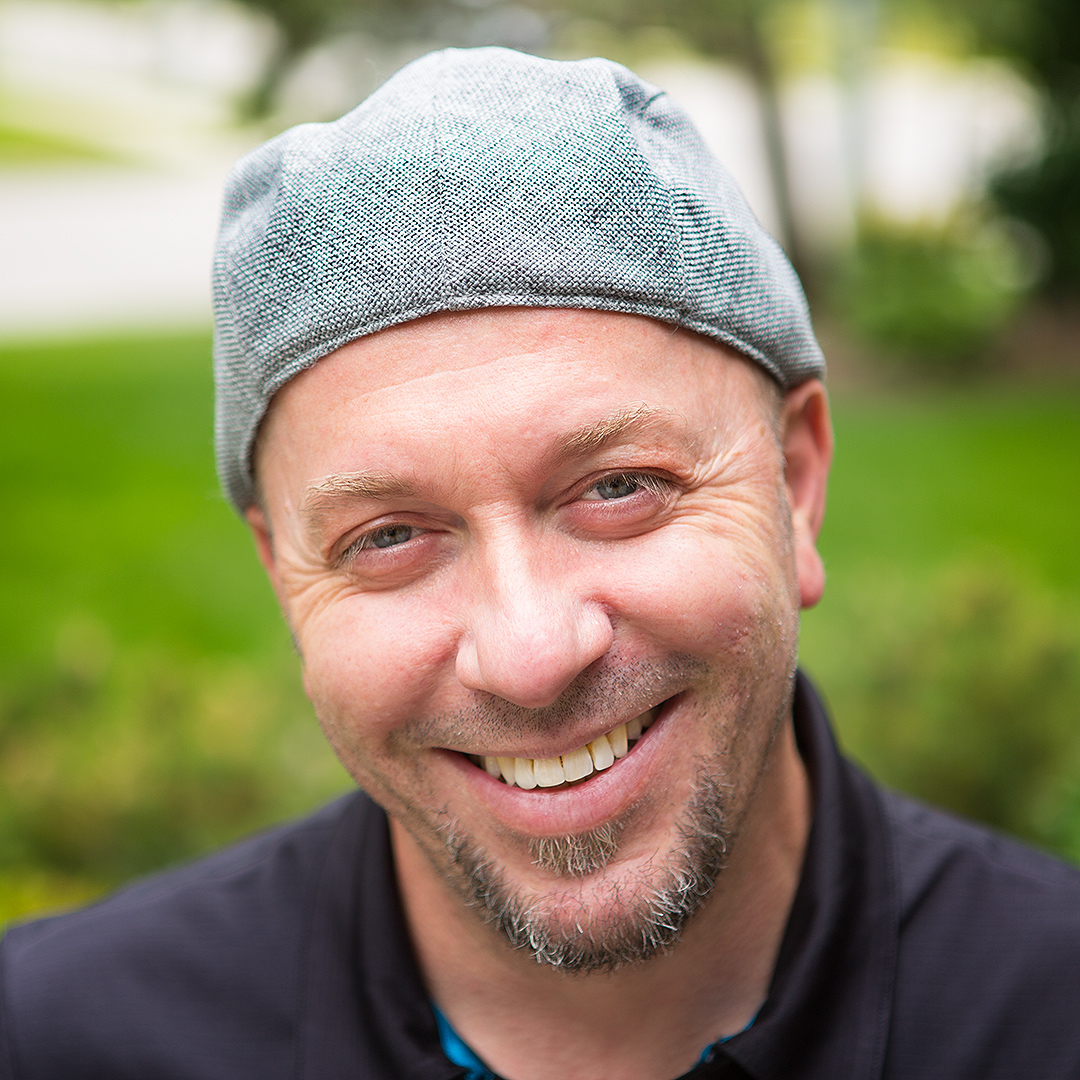 My passion and biggest asset is taking the time to make every client comfortable and relaxed before I even pick up the camera. The result? Photos of you that actually look like you at your best! I can prove to you how much you can enjoy having your picture taken. Lifestyle photography is about the experience that happens to be served up along side of some great photos.
Specialties:
Family Photography for families that like to move around and enjoy their photo time, Wedding Photography for couples looking for a mixture of photojournalistic, contemporary and traditional images and Professional Corporate headshots that are far from cheesy and stiff.