Nowadays, I find that fewer couples plan to have a church wedding. While they still honour their faiths in their ceremonies, there are many factors that form this decision for many. Strict church rules and limited availability or specific time-slots tends to top the list of reasons for this. However, the uprise of one-stop shops for wedding ceremony and receptions have also led to the decrease. These eliminate the stress of navigating traffic between locations, require less planning and coordinating while also allowing the couple to mingle with their guests more than if they were busy being shipped from one location to another. And this is just the tip of the iceberg when it comes to deciding factors!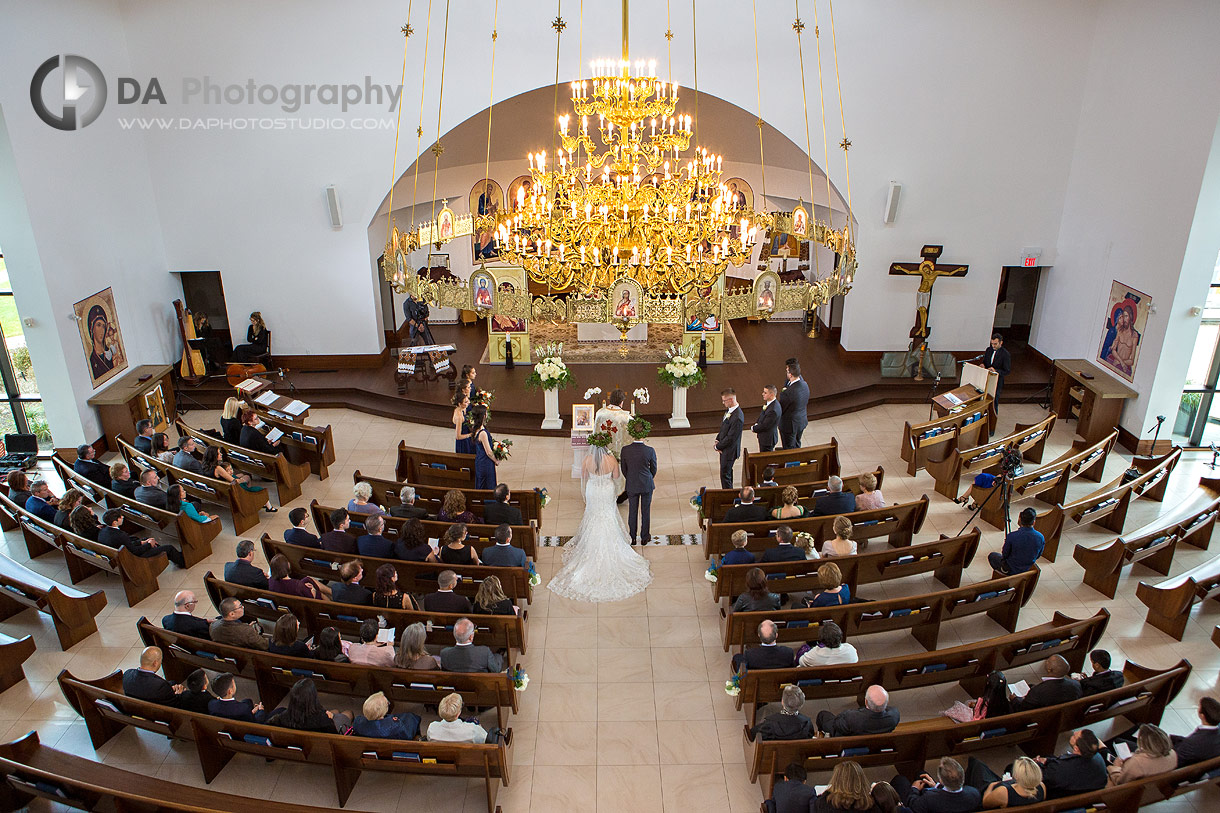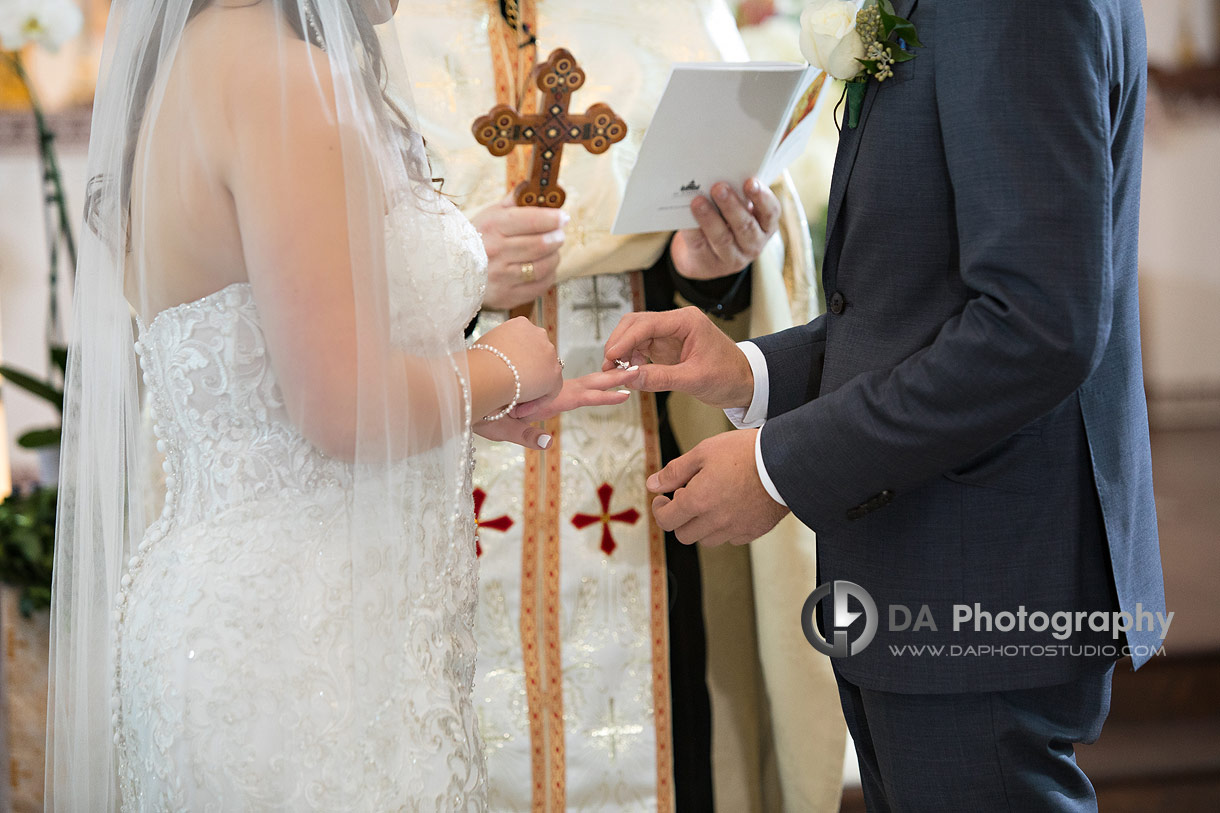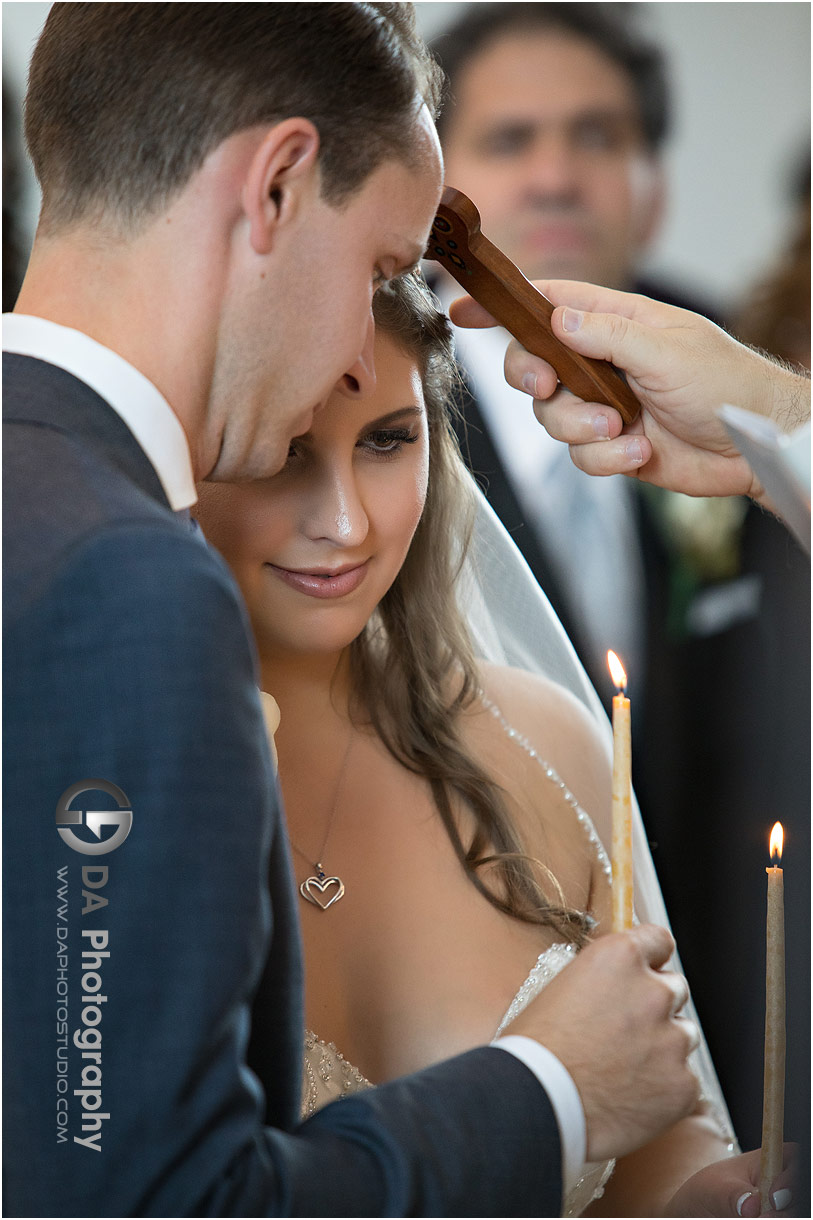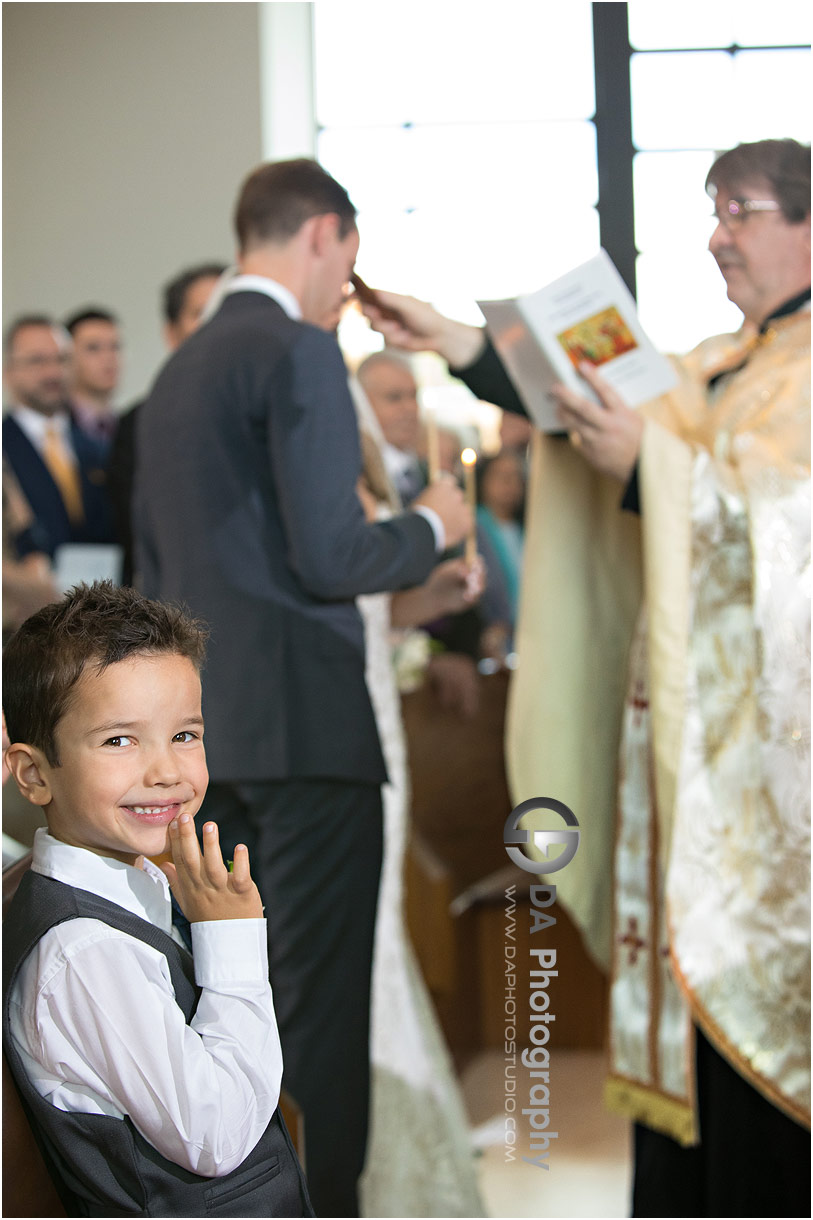 For sure, the couples that decide on a church wedding must be on top of their game. They must have plans to organize their day in order to guarantee it goes smoothly. Funny enough, these tend to be the wedding couples I end up working with. These couples are natural planners and organizers and who do not hesitate to take on the challenge of a church wedding.
A look inside this couple's church wedding
Krystal and Ihor are a perfect example of this type of couple. They had a perfect plan for their wedding day and I had the pleasure of photographing it for them. When I first met Krystal and Ihor, they came to see me at my Guelph photo studio. They loved everything that I presented to them; from my work, the printed albums and other proof of my long time photography career. They were a lovely couple to meet with. We definitely connected but they still had a few reservations.
To help them feel comfortable, I gave Krystal a list of some of my previous couples (with their permission, of course!). This allowed them to reach out for some first hand feedback about their experience with me. Krystal and Ihor had previously taken engagement photos elsewhere so our first connection was going to be on their wedding day. There was no time for a rehearsal and pre-wedding session.
After a couple of weeks of carefully examining my work and my brand, they decided that I was absolutely the right photographer for them. And so, this began the last part of planning their church wedding.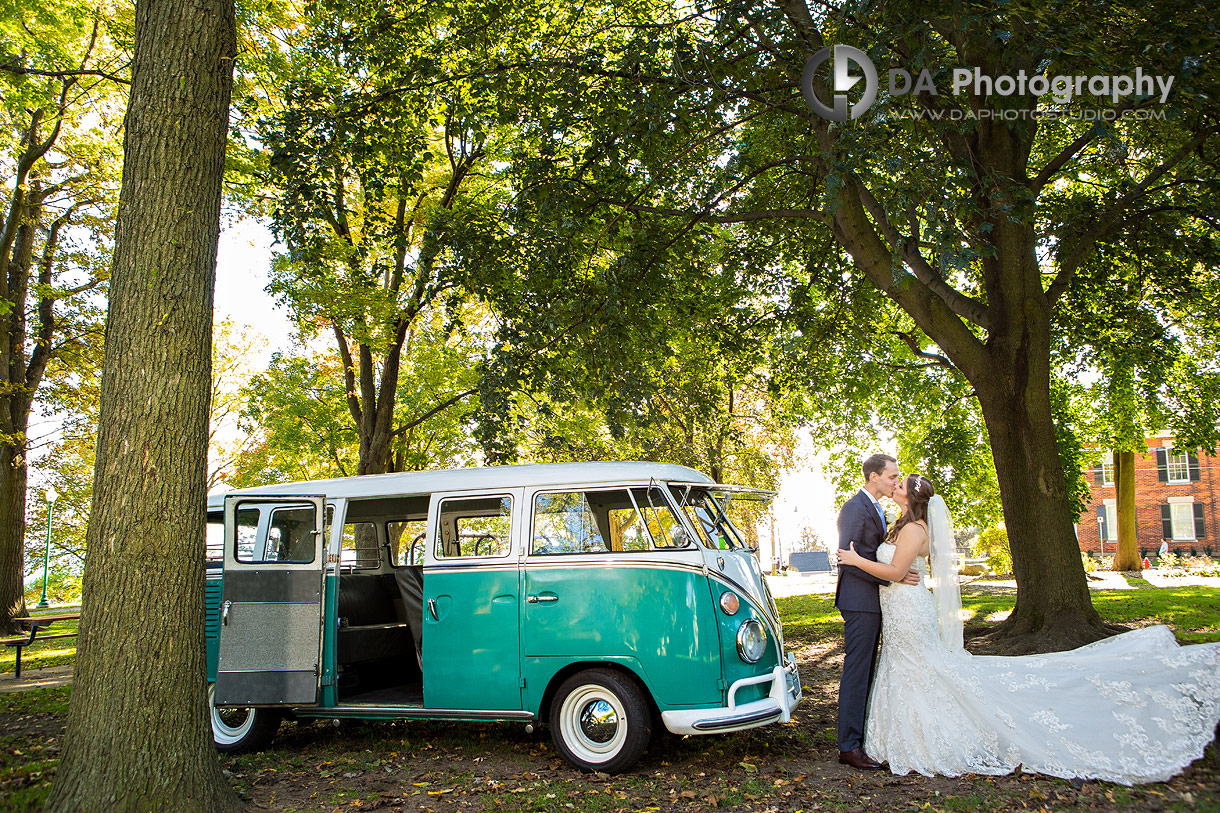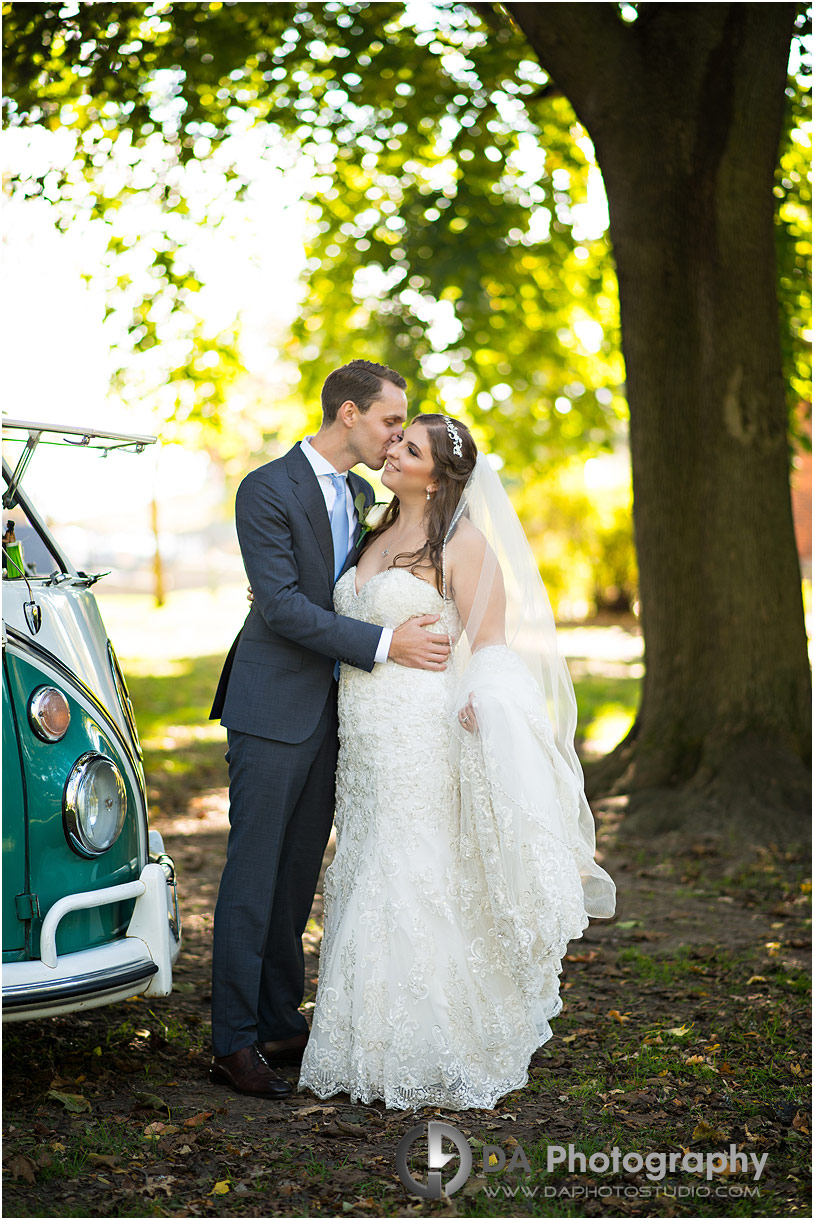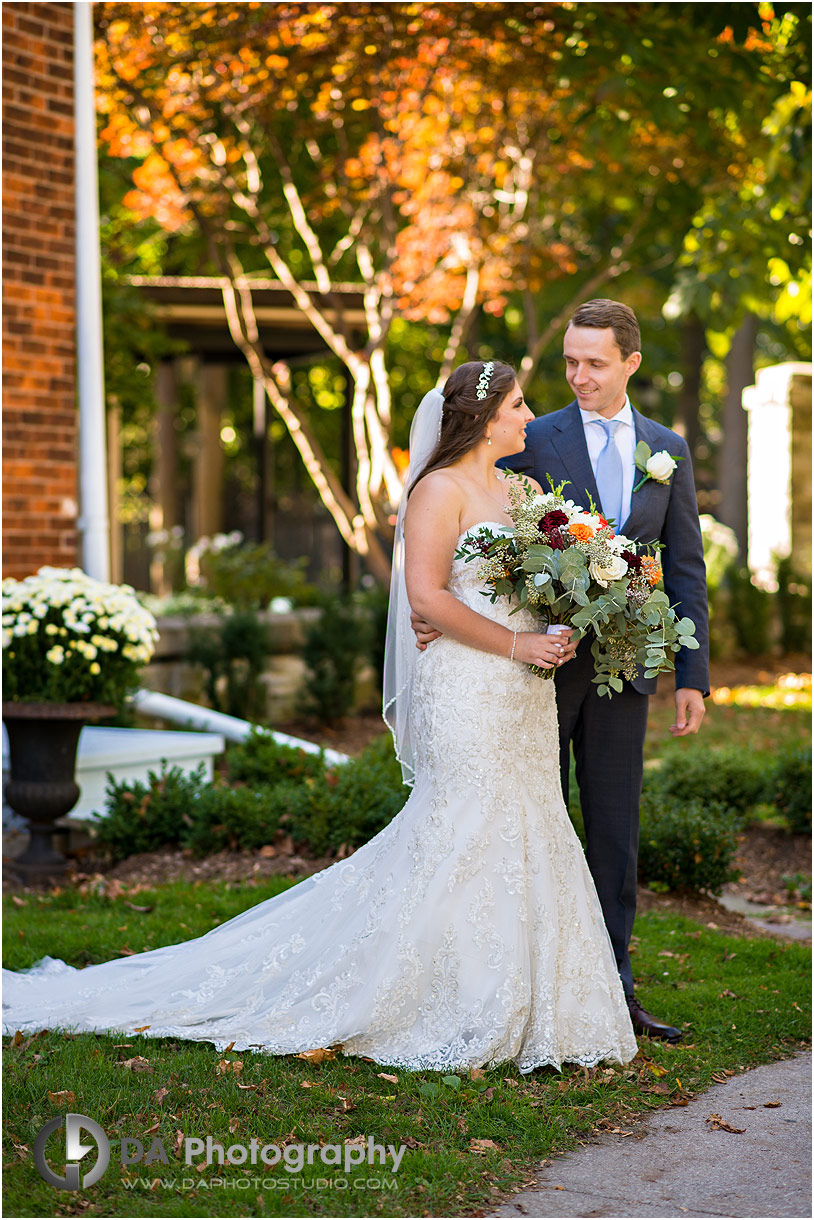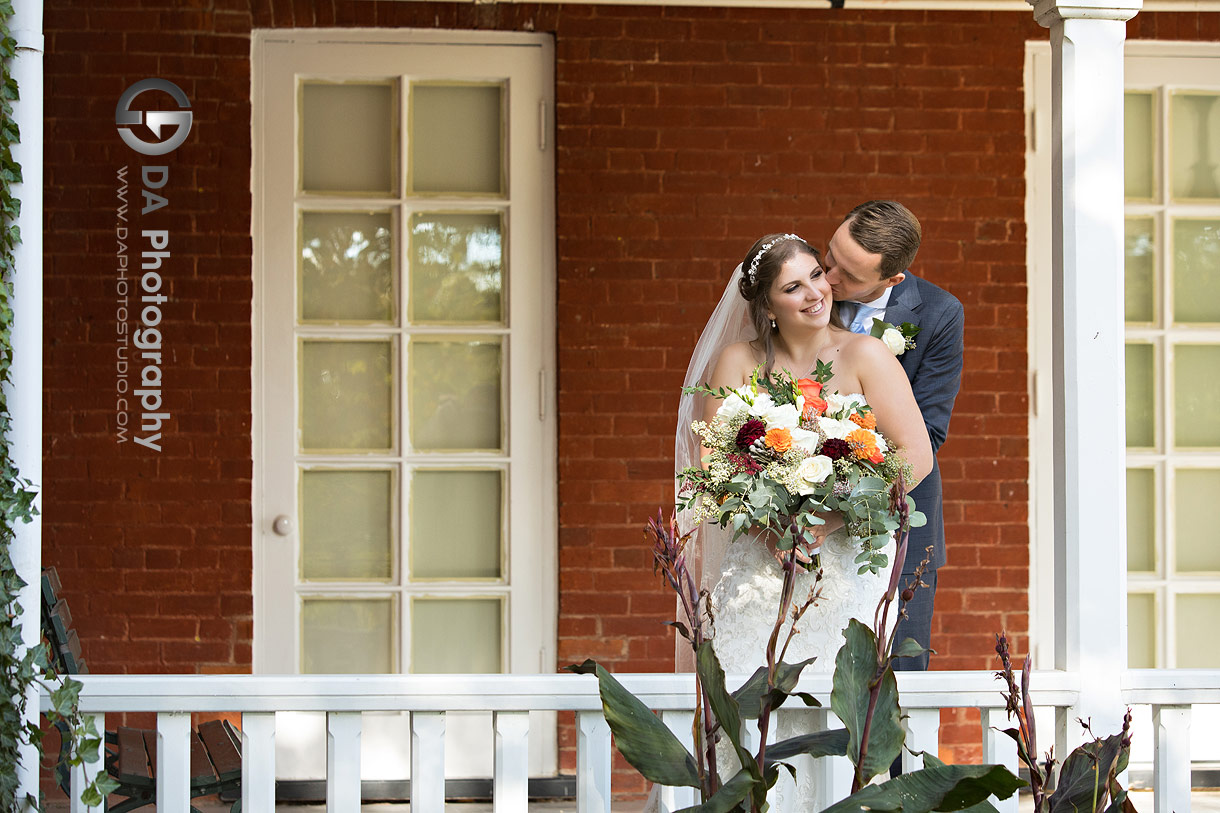 Getting ready with a traditional bread ceremony
Ihor began the day getting ready at his parents' house. My 2nd photographer, Erika, was there documenting the preparations. She made sure to photograph and highlight the precisely organized events at his house. At the house, the family celebrated with a special bread in a traditional blessing ceremony. This meant Erika was on scene to capture these beautiful memories as well.
It is well-known amongst his friends and family that Ihor truly loves his car, a one of a kind Volkswagen. To make sure that this love was captured, Erika staged a photo of the groomsmen pulling Ihor away from his car in order to bring him to his bride. I just love this photo! It's a priceless image that's totally unique to this couple's individuality.
To achieve a smooth transition between events for Ihor and Krystal, they arranged to be transported from their church wedding ceremony in a vintage Volkswagen van. Shortly, I will get into the story about this van and the unforgettable experience that happened while photographing the couple. But first, we must meet the bride!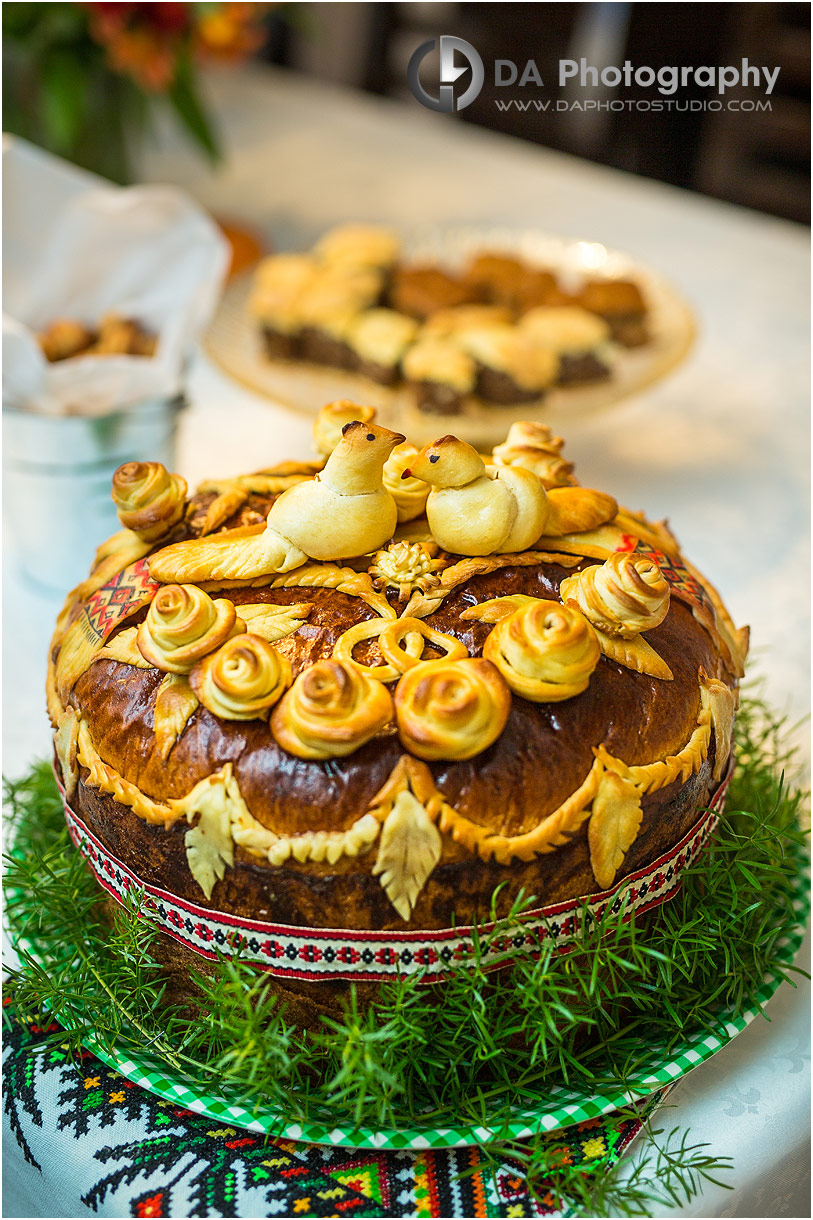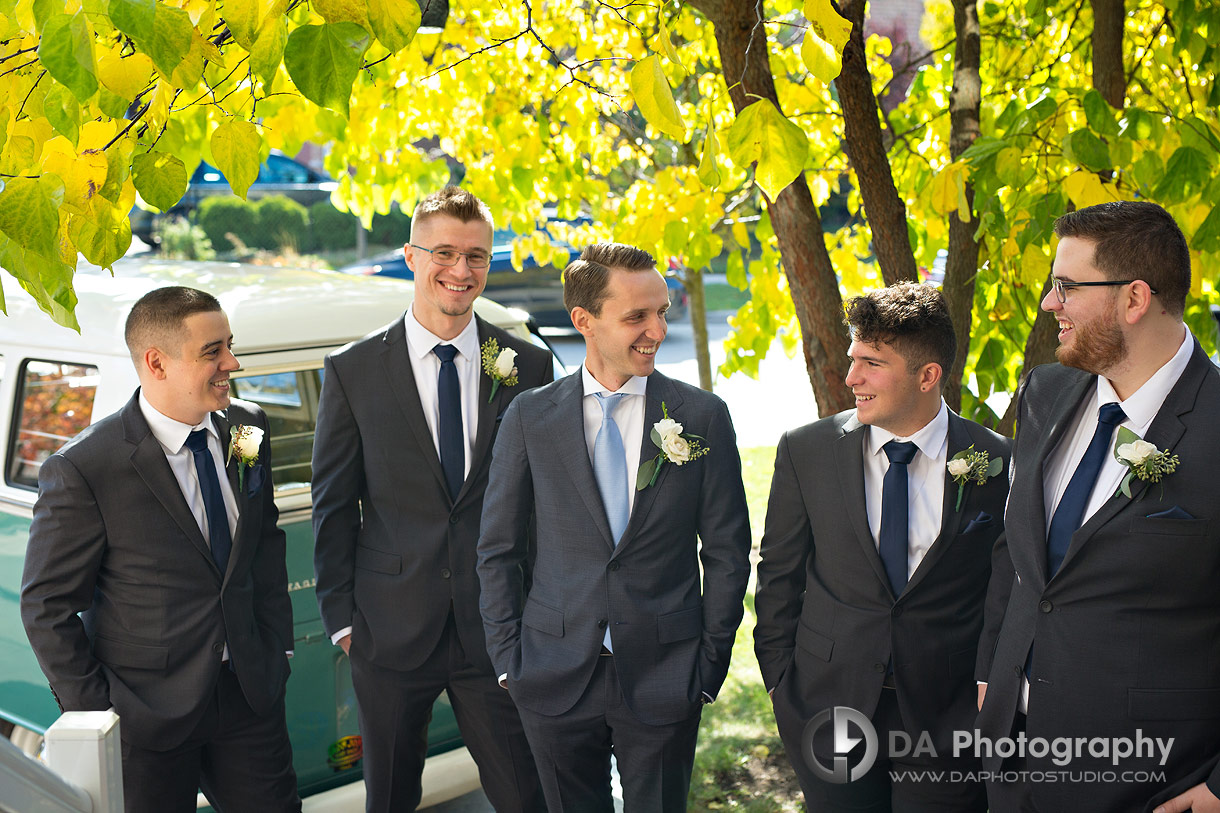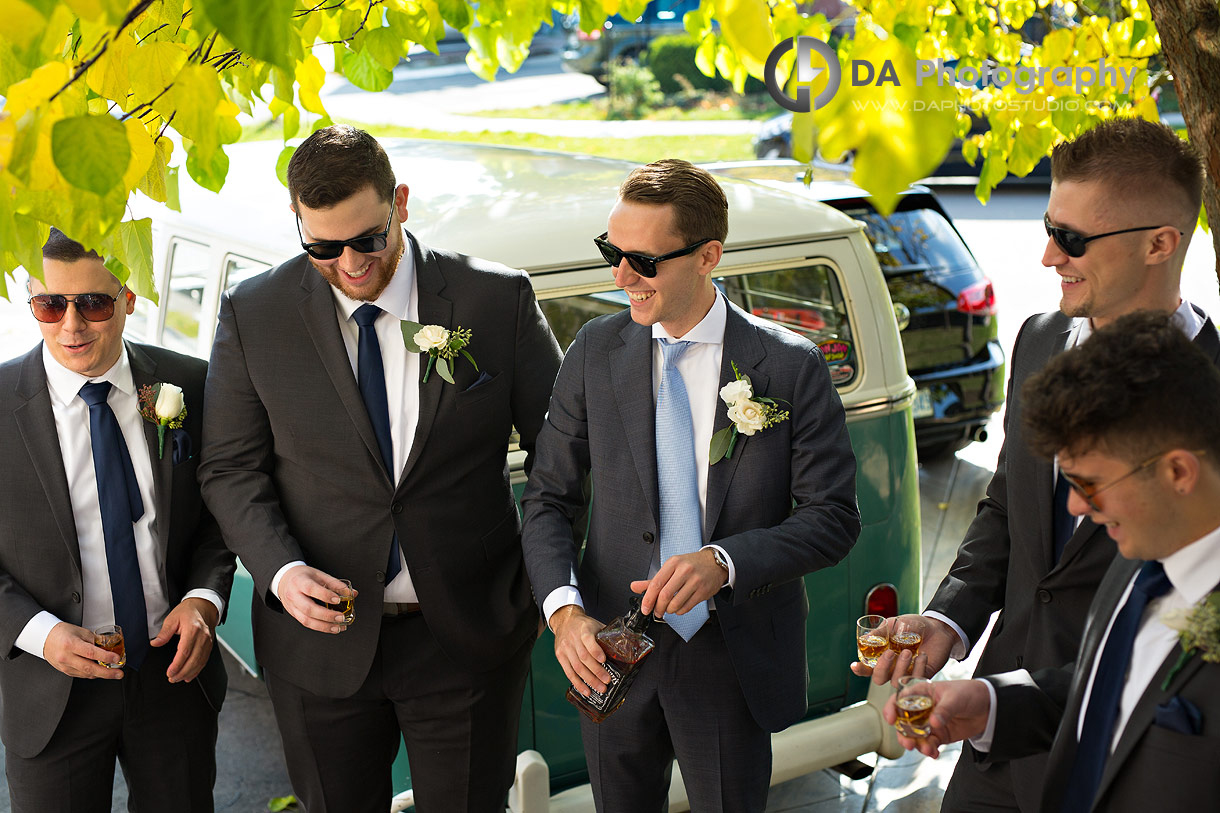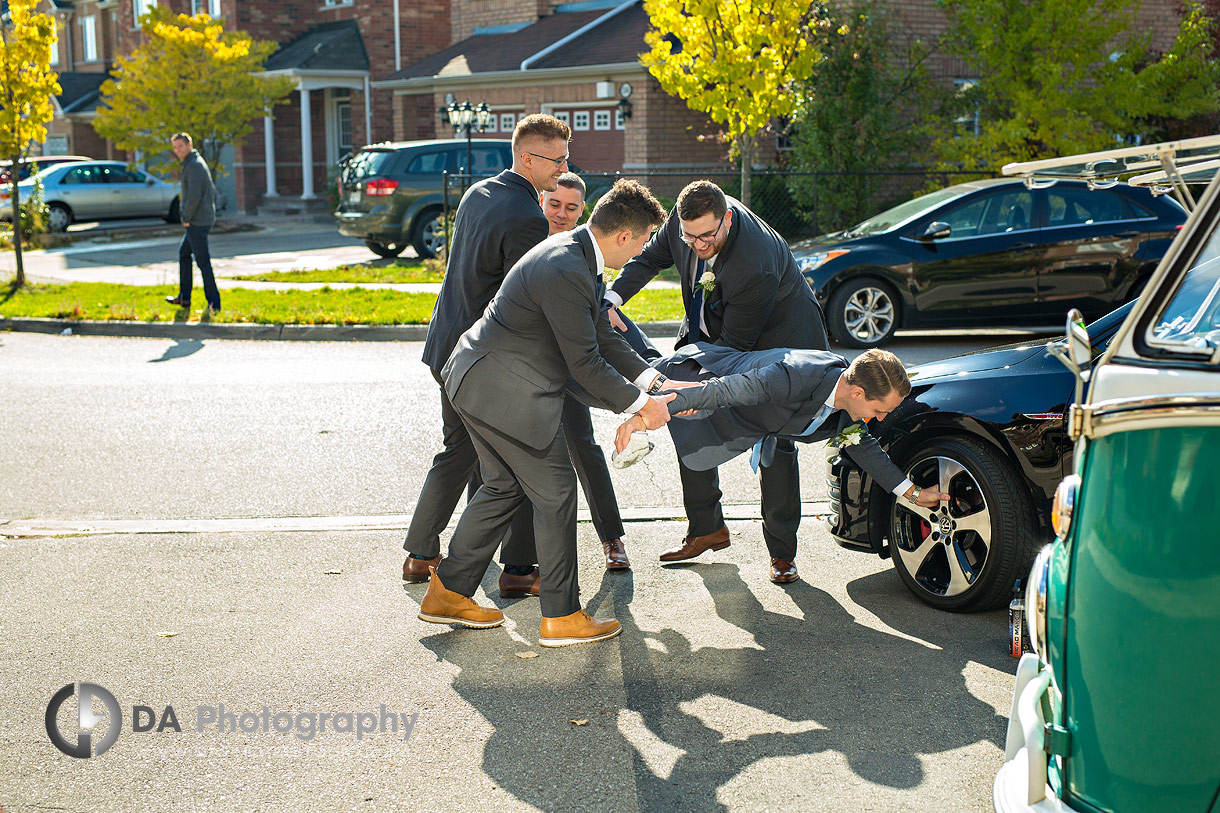 Perfect atmosphere at the bride's house
Meanwhile, at Krystal's house, I arrived together with the videographer from SDE Weddings, Marthy. He was my recommendation for videography and I was totally looking forward to working with them!
To my delight, Krystal and her bridesmaids were all ready for us when we got there. It is often a rare occasion that I get to work with brides who are ready upon my arrival. The atmosphere in the house was calm, happy and smooth. Seeing this opportunity, Marthy and I were able to jump right in to capture all the moments that Krystal has been preparing for so long. We knew that it was important to preserve the precious details such as the dress, getting into the dress and photos with her bridesmaids and mom.
Once she was completely ready, Krystal began to walk down the stairs. At the bottom stood her father, facing away from her and waiting. I could see so many emotions flash across his face and perhaps a few unshed tears as he waited in anticipation. When she touched his shoulder, he turned and the tears started flowing down his cheeks. Such an emotional moment that only father of the brides can really understand. This type of reveal between brides and their fathers is a moment that I make sure to document very often. While not all brides do it, I find that my brides who plan a church wedding often request it.
We finished up the coverage of Krystal getting ready with confetti on her doorstep. Then, we were off to the church!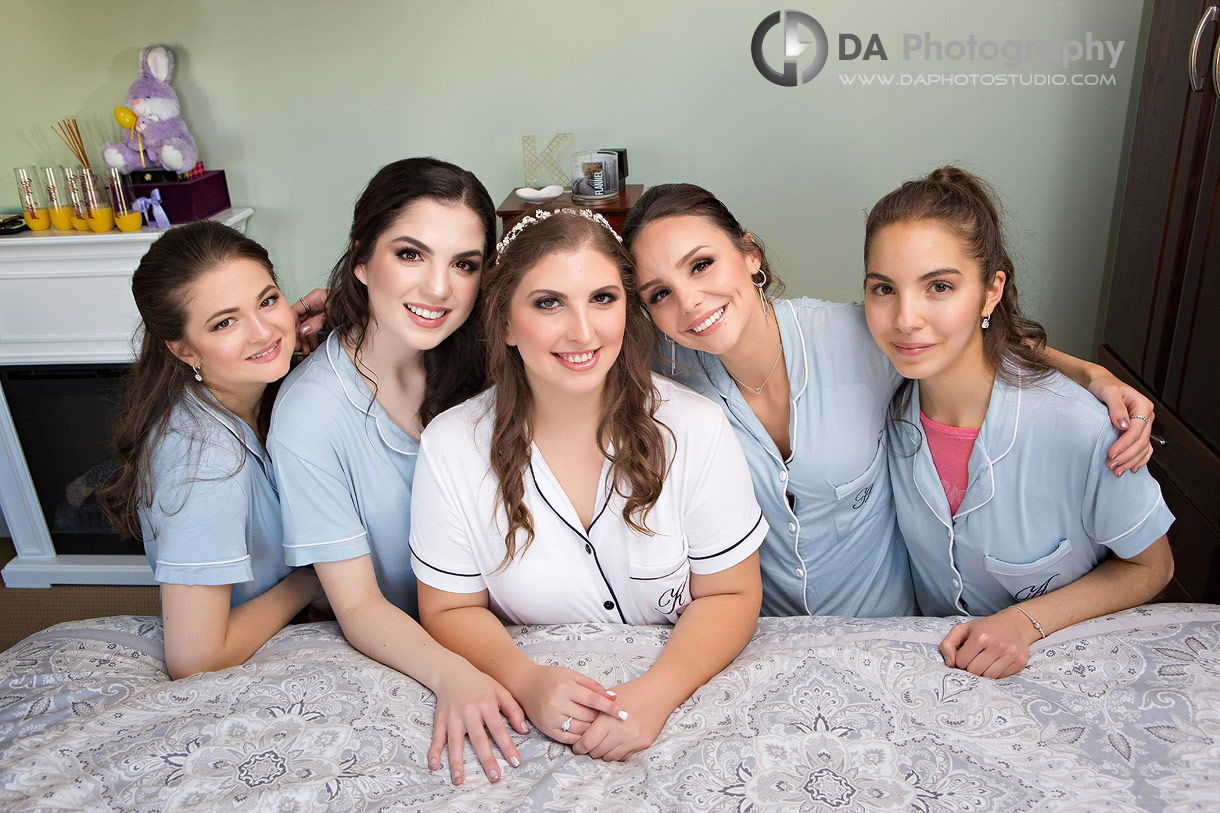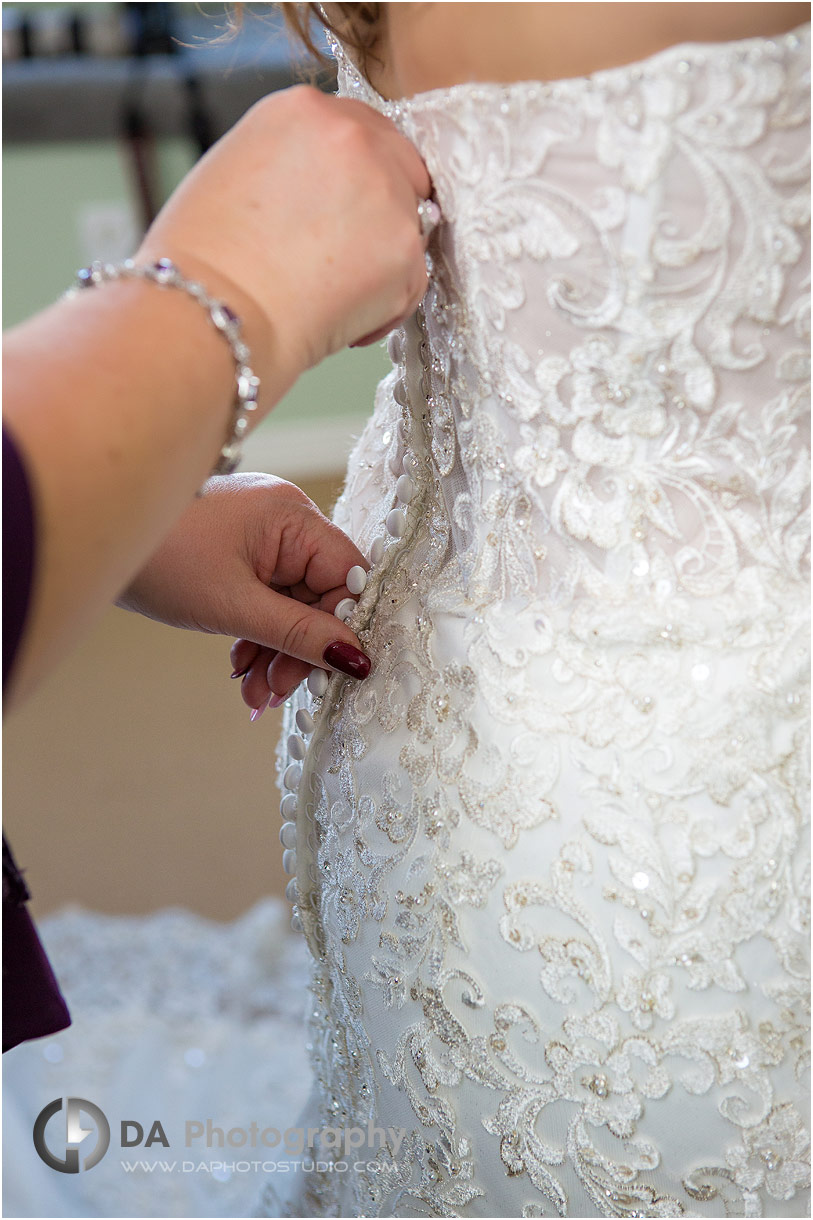 Church wedding ceremony
The ceremony was taking place at Oakville at the St. Joseph's Ukrainian Catholic Church. I have photographed previously at their hall that is connected to the church. Out of the photography team, Erika arrived first with the guys and I followed along with the bride's party. I went ahead into the church to set up my equipment and get ready for the ceremony.
All the extras Krystal had pre-arranged for the church made it so welcoming and even more inviting. She thought of everything; from the flower designs, to the harp and violin duet to the table with Kleenex and other details.
The wedding ceremony began on time and was absolutely lovely. Undoubtedly, the adorable flower girl and ring bearer totally added to the happy atmosphere of the wedding. The ceremony itself was full with traditional moments. The priest was laid back and understood the importance of photography and videography for the couple. Therefore, it was a breeze to work the photography at Krystal and Ihor's church wedding. As a result, we were able to document this event from every corner of the church including the usually off-limits balcony.
After the grand walk down the aisle as husband and wife, we gathered everyone for a group photo of all the guests at the wedding. I positioned myself at the top of the church and took the picture looking down to the crowd. Afterwards, I did most of the immediate family pictures at the church, preparing for the photo session with the bridal party.
While I was moving my equipment to the reception area, Erika worked with the couple by the treasured vintage Volkswagen. I joined them and continued with some other creative shots. Then, the driver and the four of us set off for the photography location.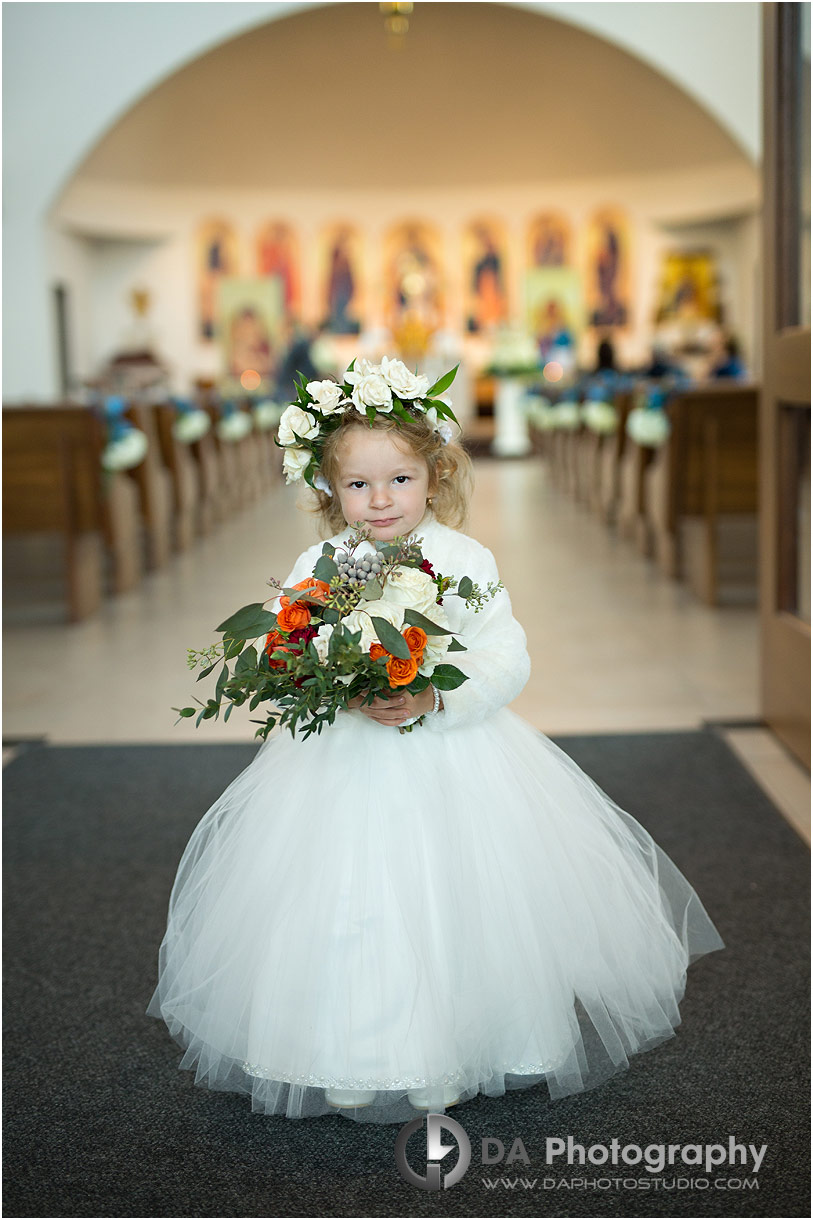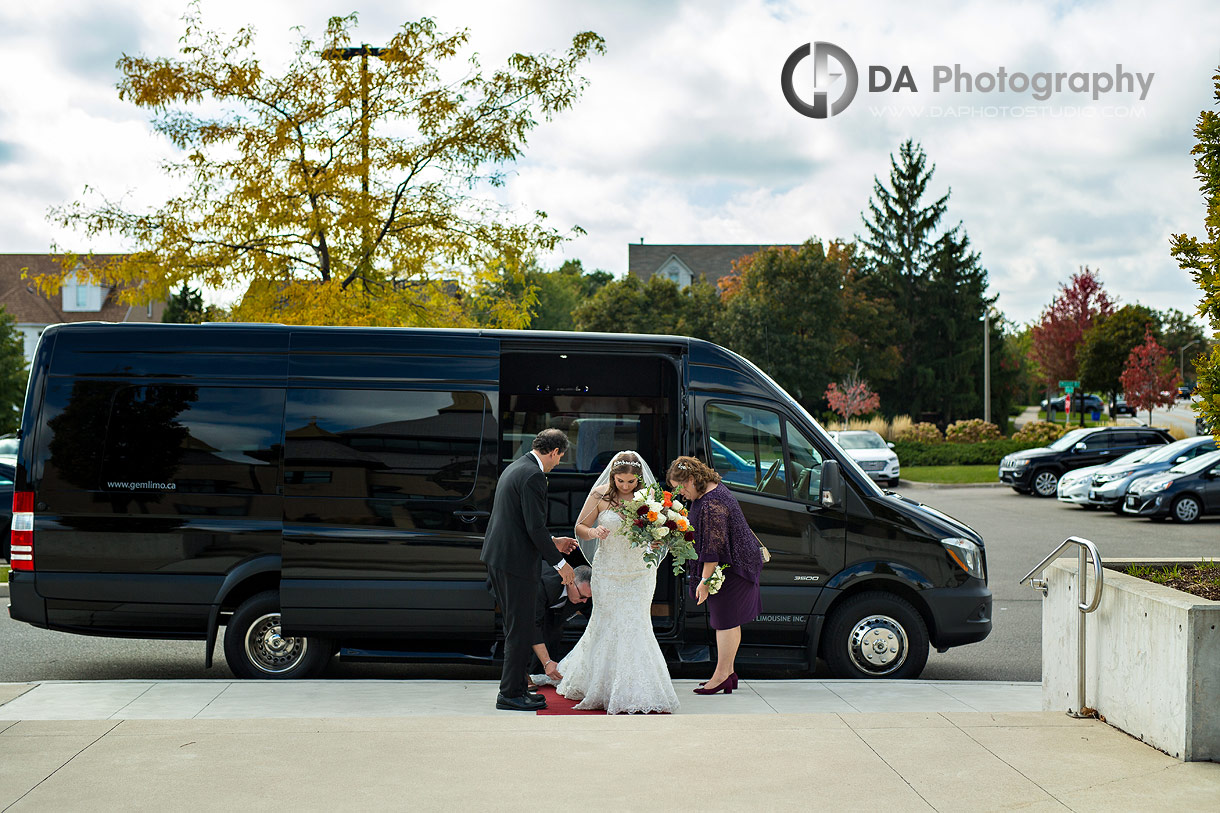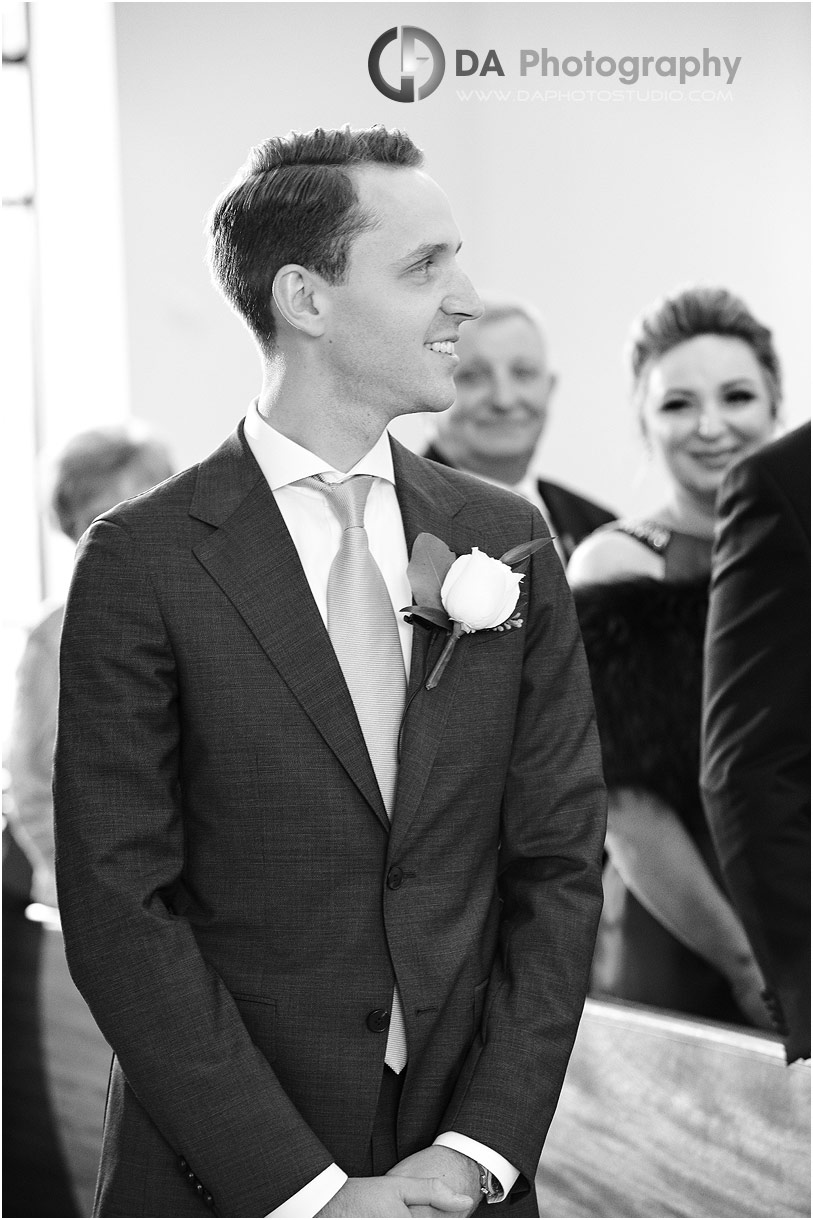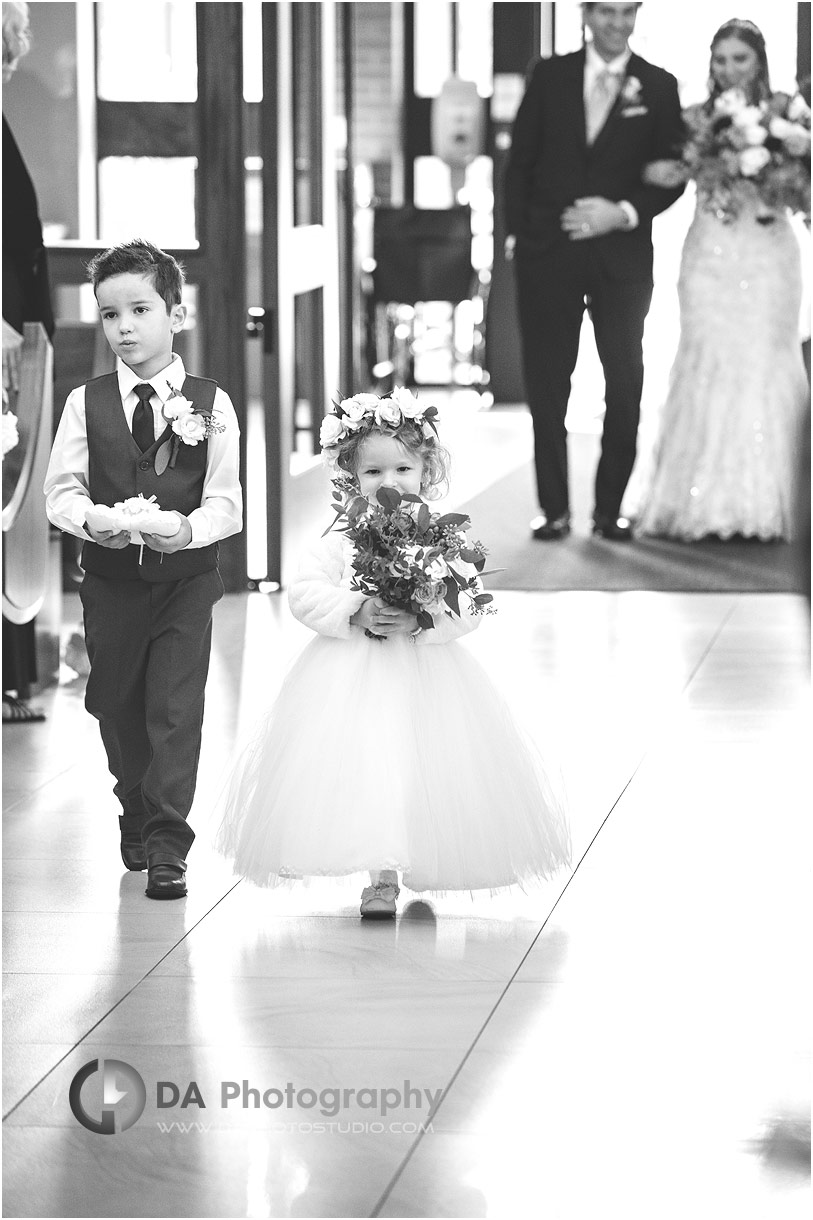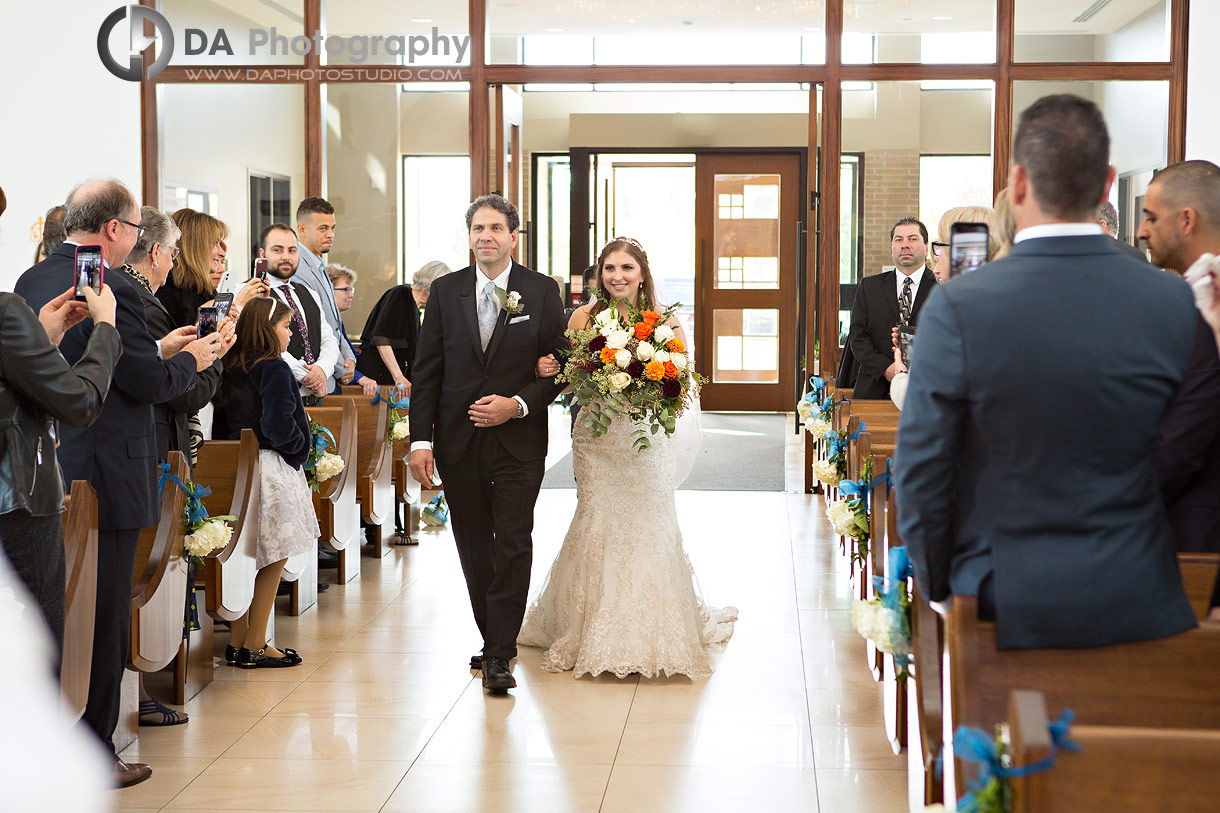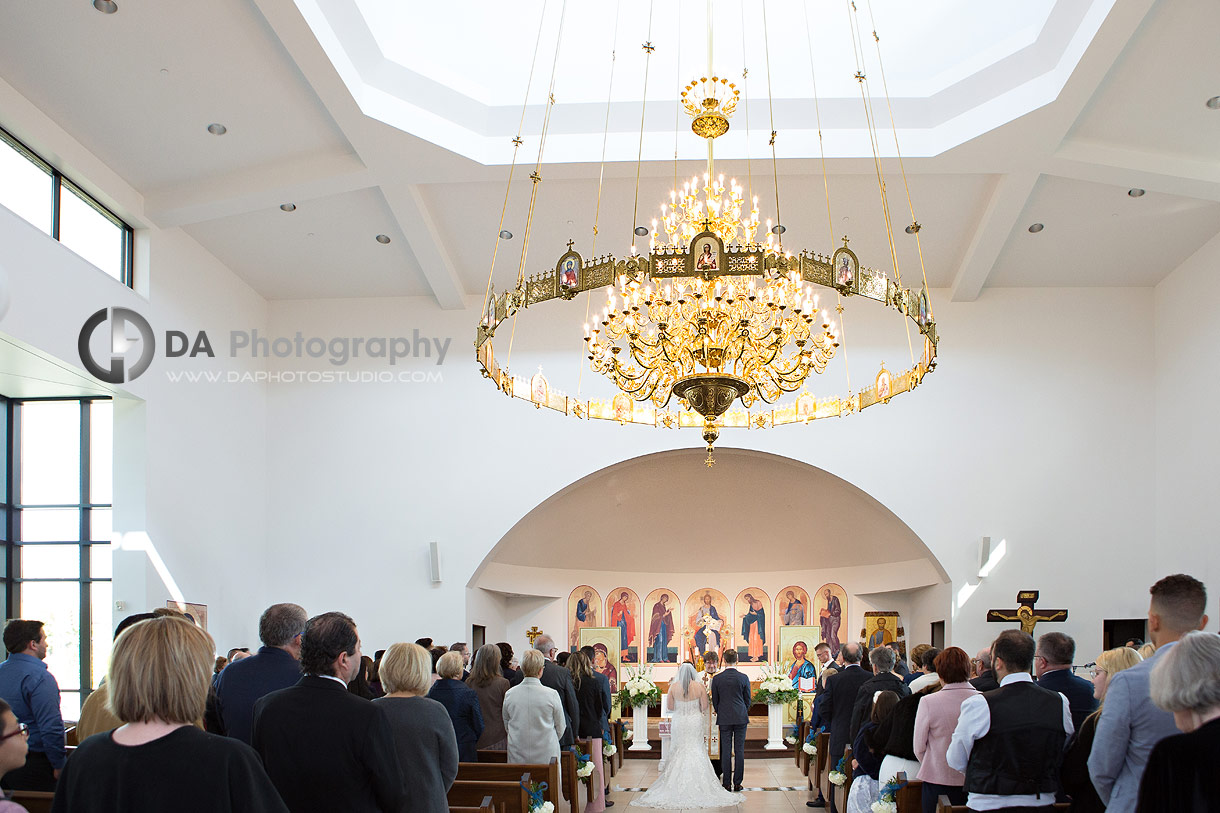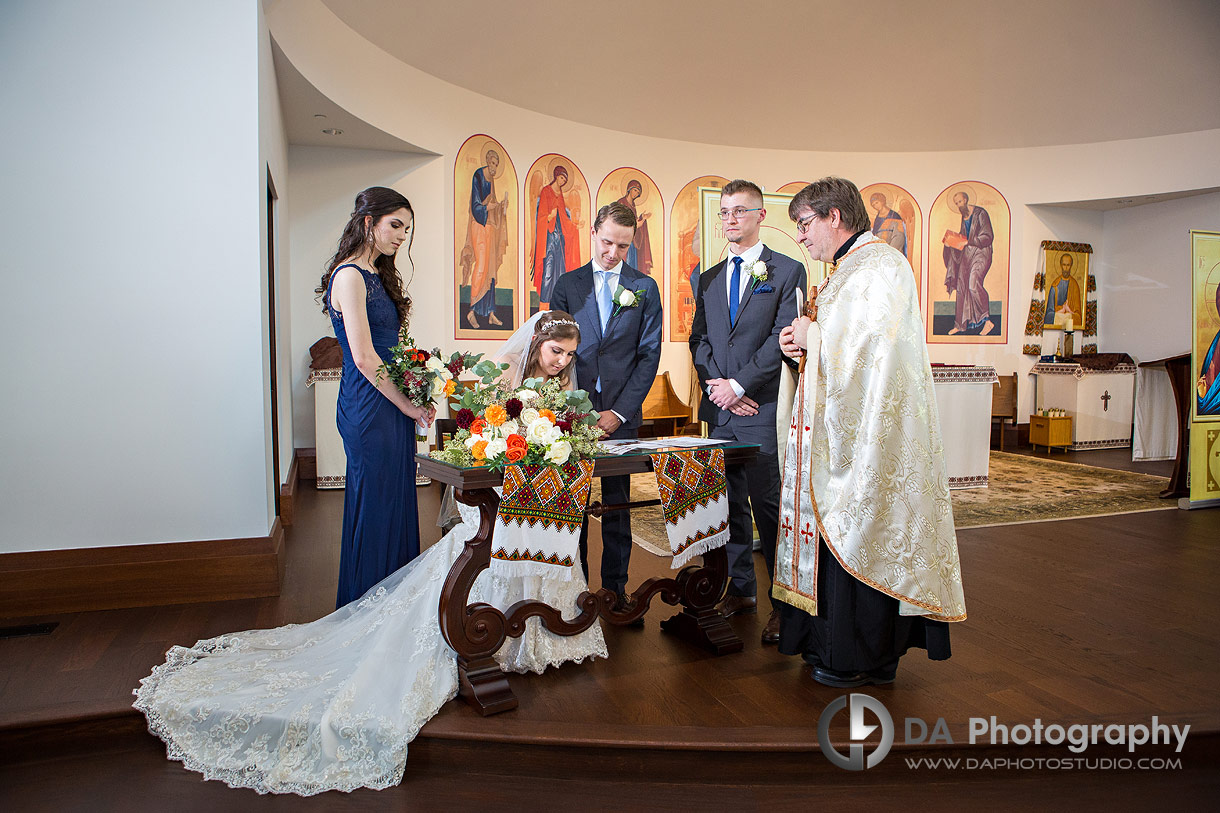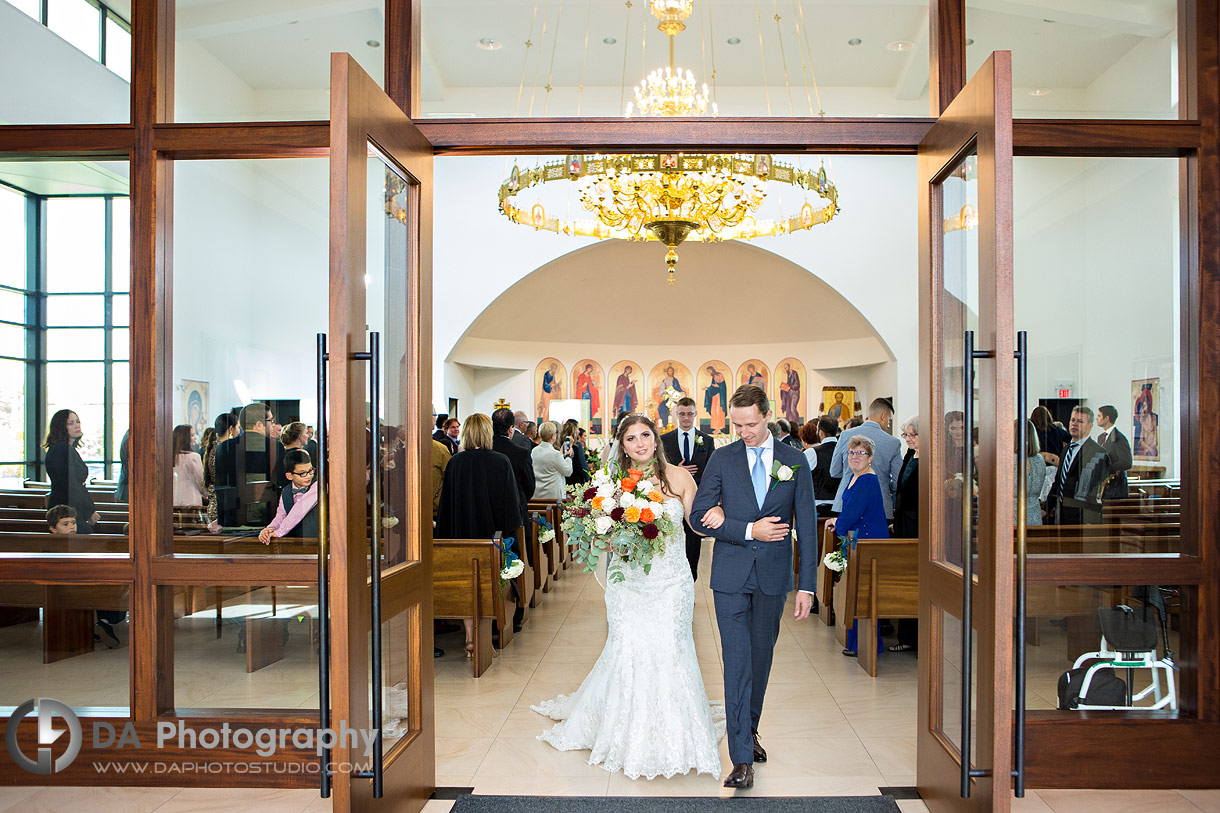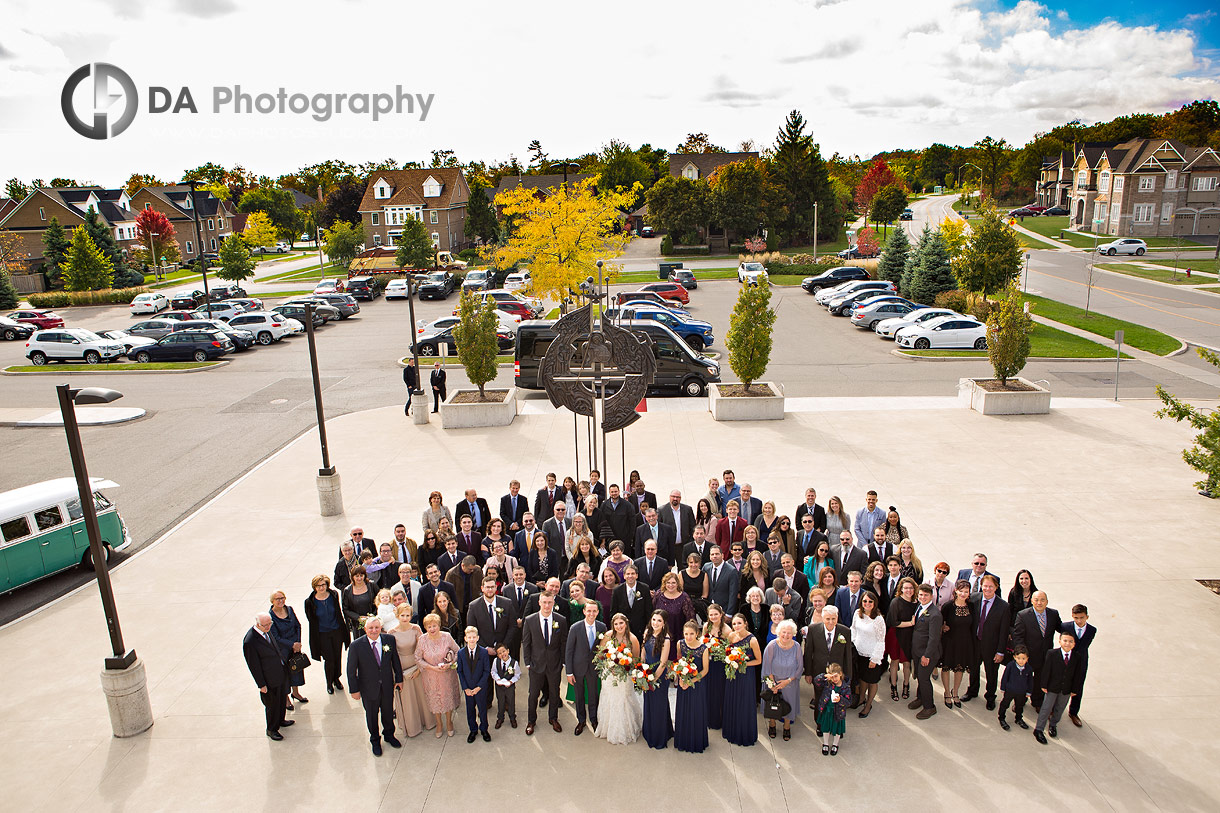 The never to be forgotten story of the Volkswagon at their wedding
It was a trip down memory lane for me, as I rode in the van to our next location. A long time ago I owned a 1980 Fico Fiat 750 which has a similar interior, although it is much, much smaller.
When we arrived at Erchless Estate, a part of Oakville Museum, we discovered that there was no parking available for us. The driver of the van suggested that he could drive us inside the park, right next to the gazebo. I thought this was the perfect solution! In their photos I could capture the van as wall as the gazebo in a perfectly shaded area. We went inside the park and Krystal and Ihor prepared to exit the van.
At this exact time, a police officer in an unmarked car pulled up to us and approached me. He asked, "Who gave you permission to park here?" It was terribly awkward and I had no idea what to say! I didn't really want to blame the driver and wanted to protect my couple as well. Thinking on my feet, I said, "We wanted to take photos here using this vintage van." I assured him that we would be moving it away immediately. Considering this, he asked me how much time it would take to complete the photos. I hurriedly answered, "One minute." Being reasonable, he countered with a "Five minutes and nothing more." He returned to his car to park and wait for us to finish.
Relieved to have the crisis diverted, I asked Erika to start the stopwatch for five minutes and started working with the couple. Then, we were on a mission and took maybe 100-200 images within those five minutes. Once the alarm sounded, we thanked the police officer and moved on toward Oakville Museum's main area.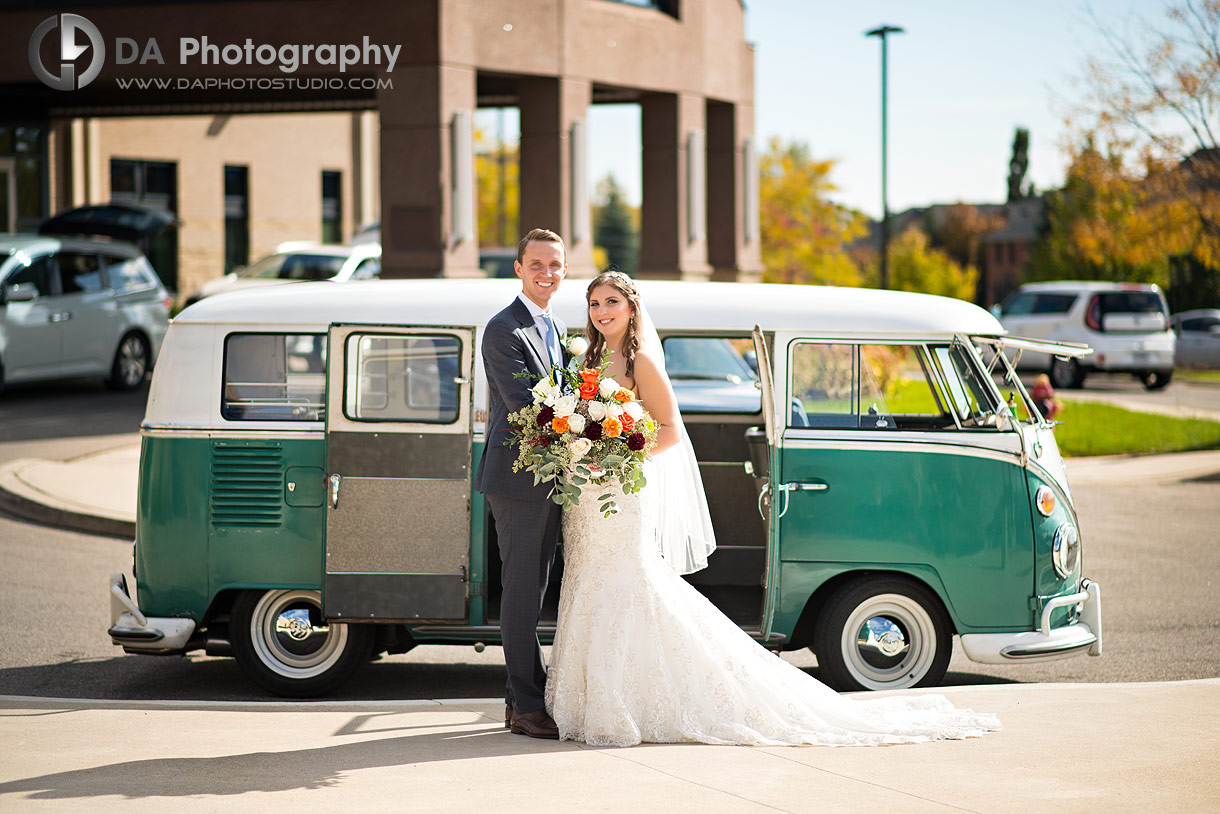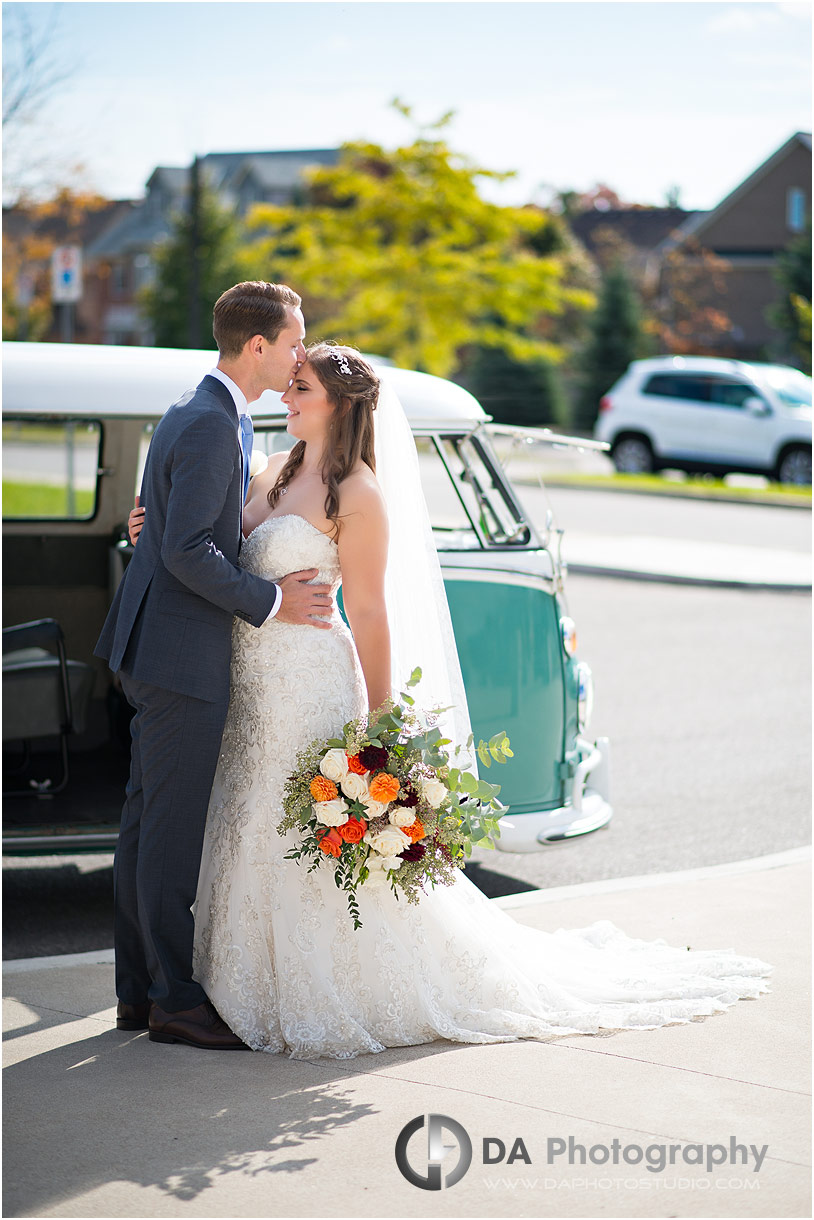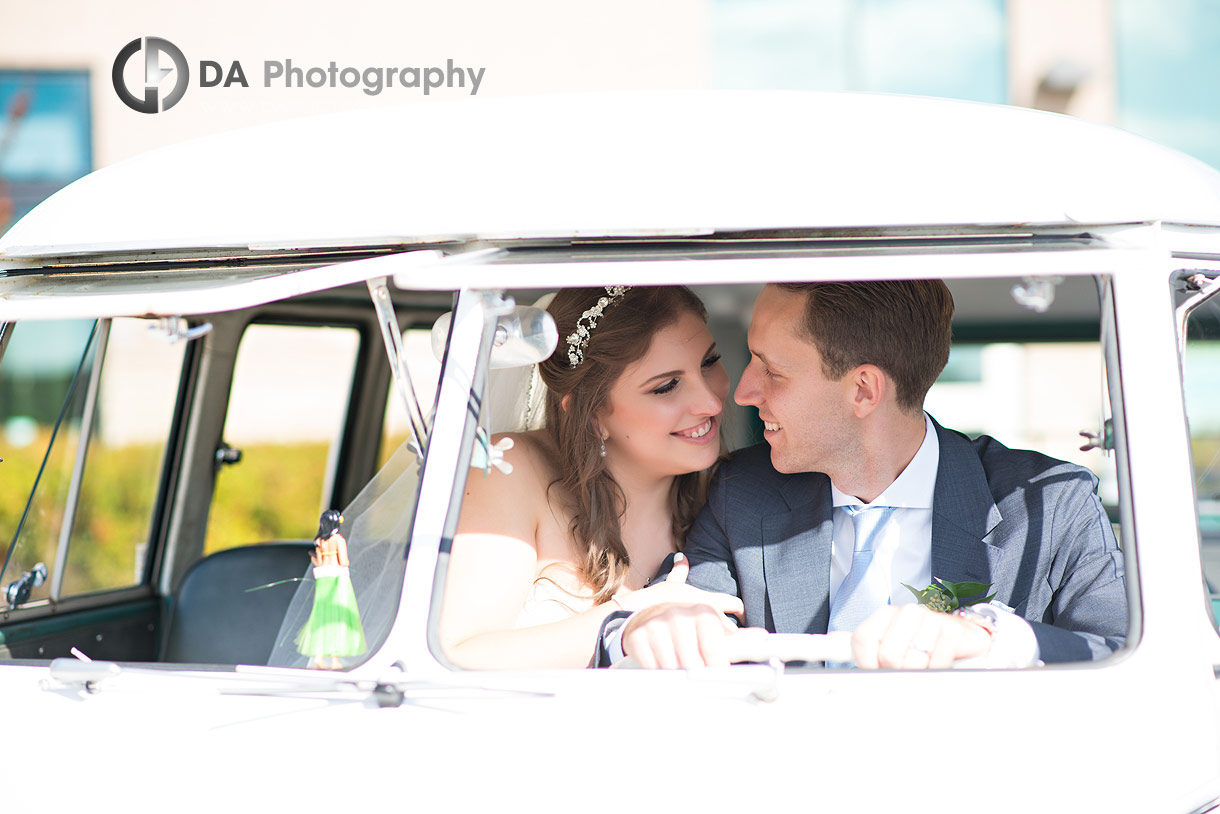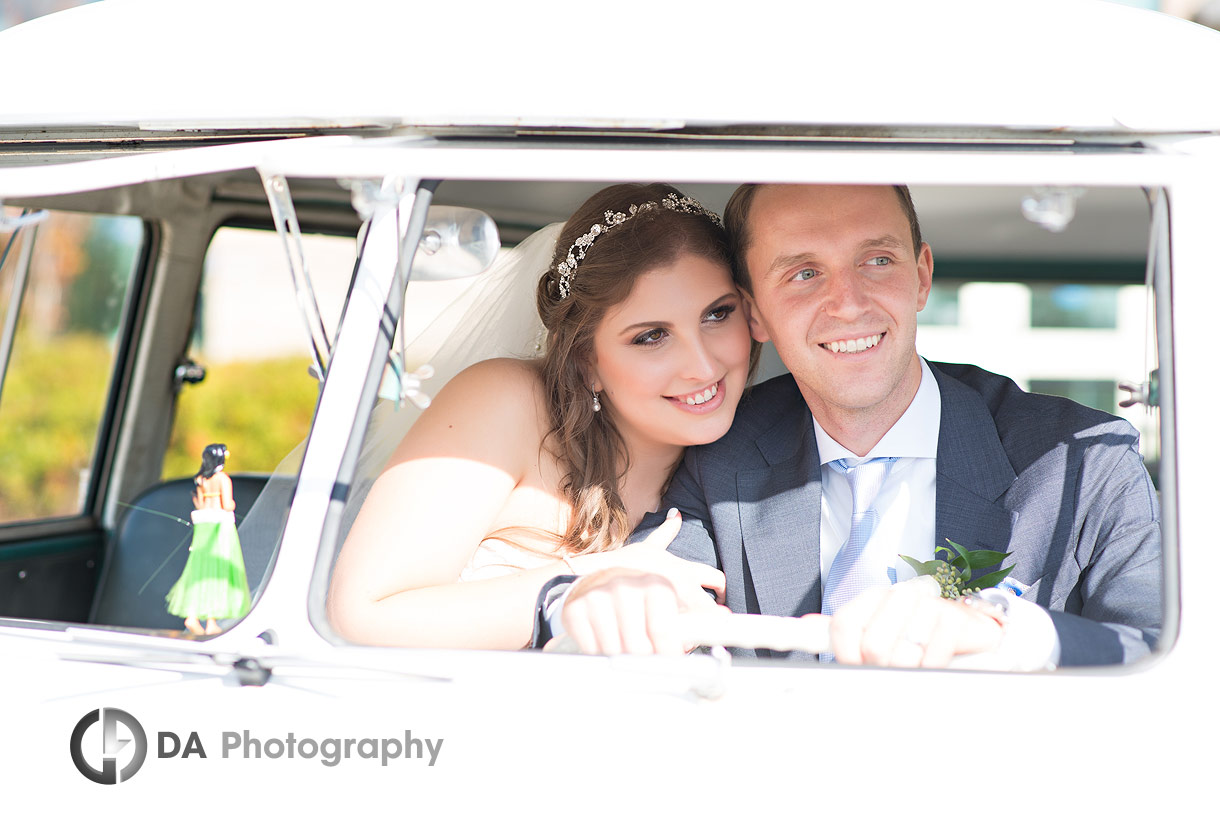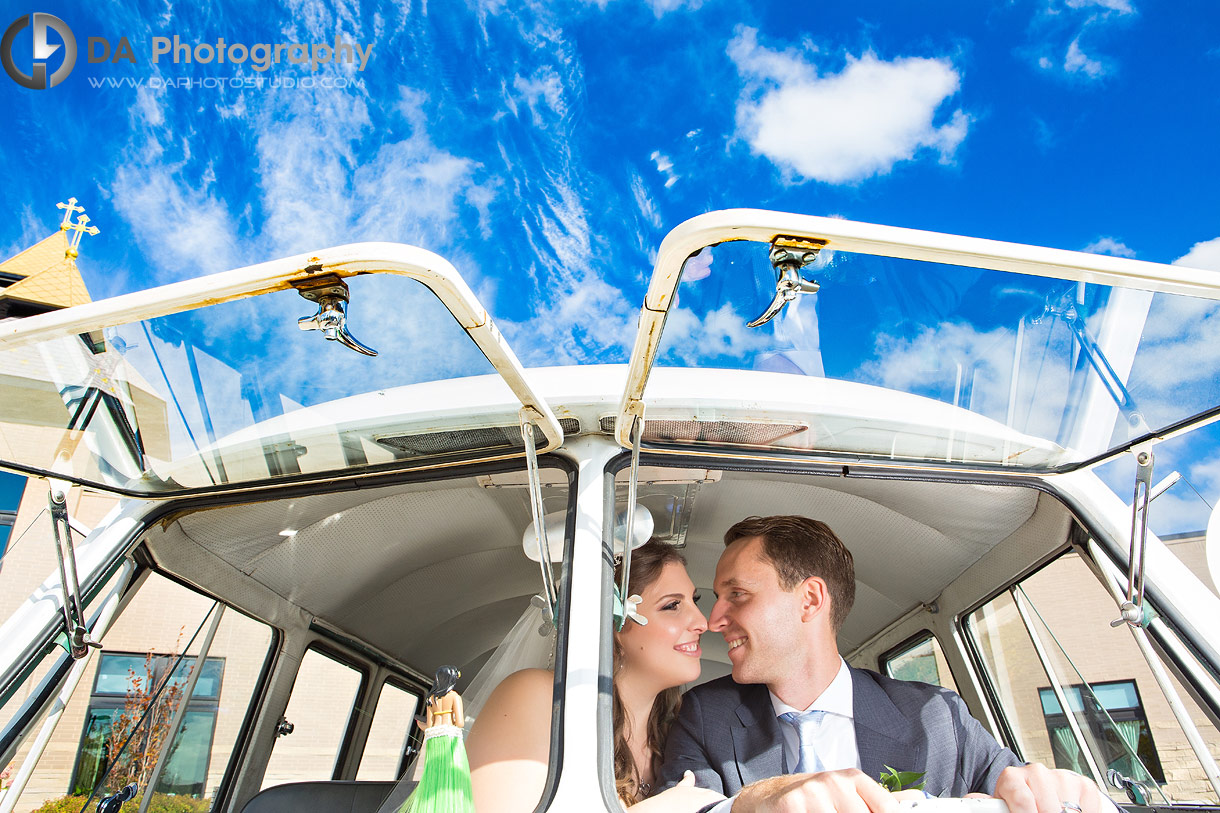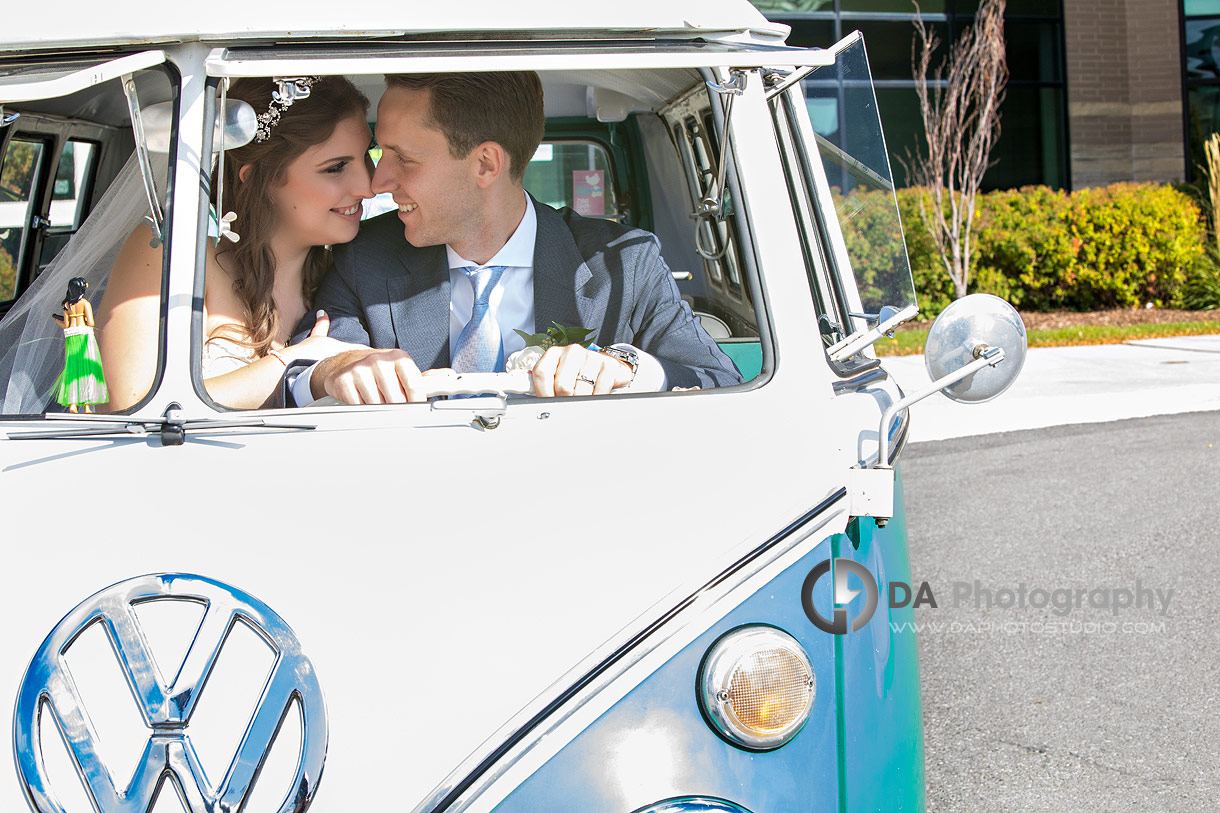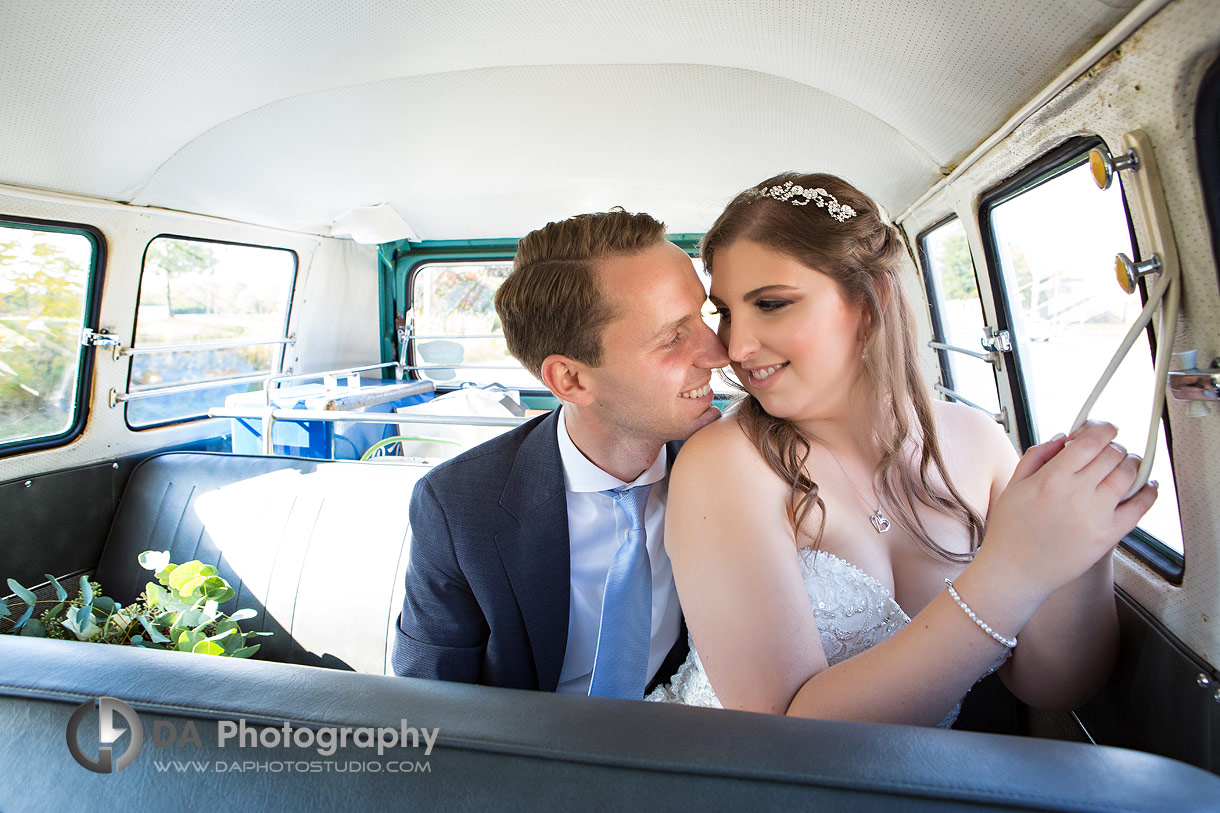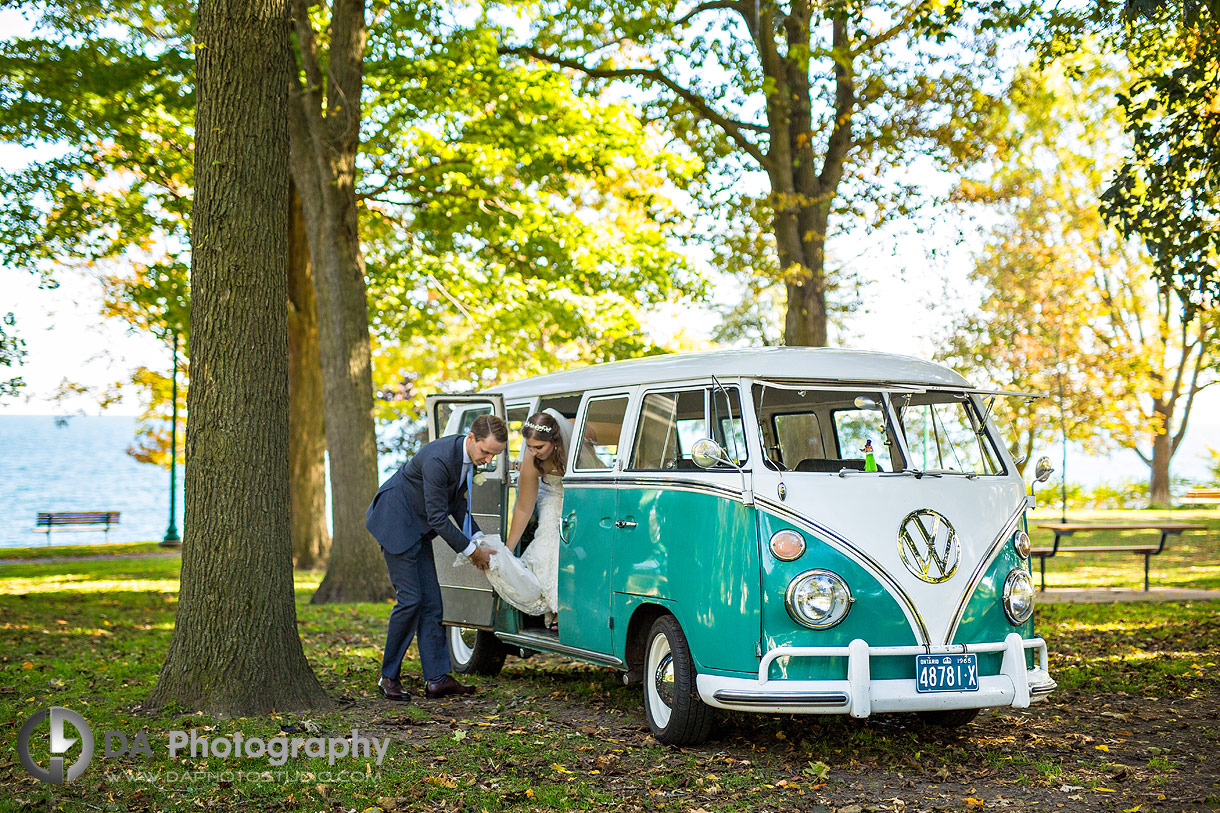 Onto the Oakville Museum and the Lakeview session
I always recommend Erchless Estate as a photography location for the weddings I photograph in Oakville. It has such rich greenery, the vintage architecture is vivid with great colours and textures and the site has a perfect view of the lake. So many options wrapped up in one great site! There are so many hidden areas that are perfect photo opportunities.
Afterwards, we went down to the pier where Marthy worked miracles with his videography drone skills. At the same time, we continued to get some gorgeous photos as well. Then, I noticed a place where I could highlight their silhouettes on this clear, sunny day. In order to capture this, I laid down on my belly on the beach stones. As a result, I was able to get some great images that showcased their outfits, emotions and accessories such as the veil and flowers.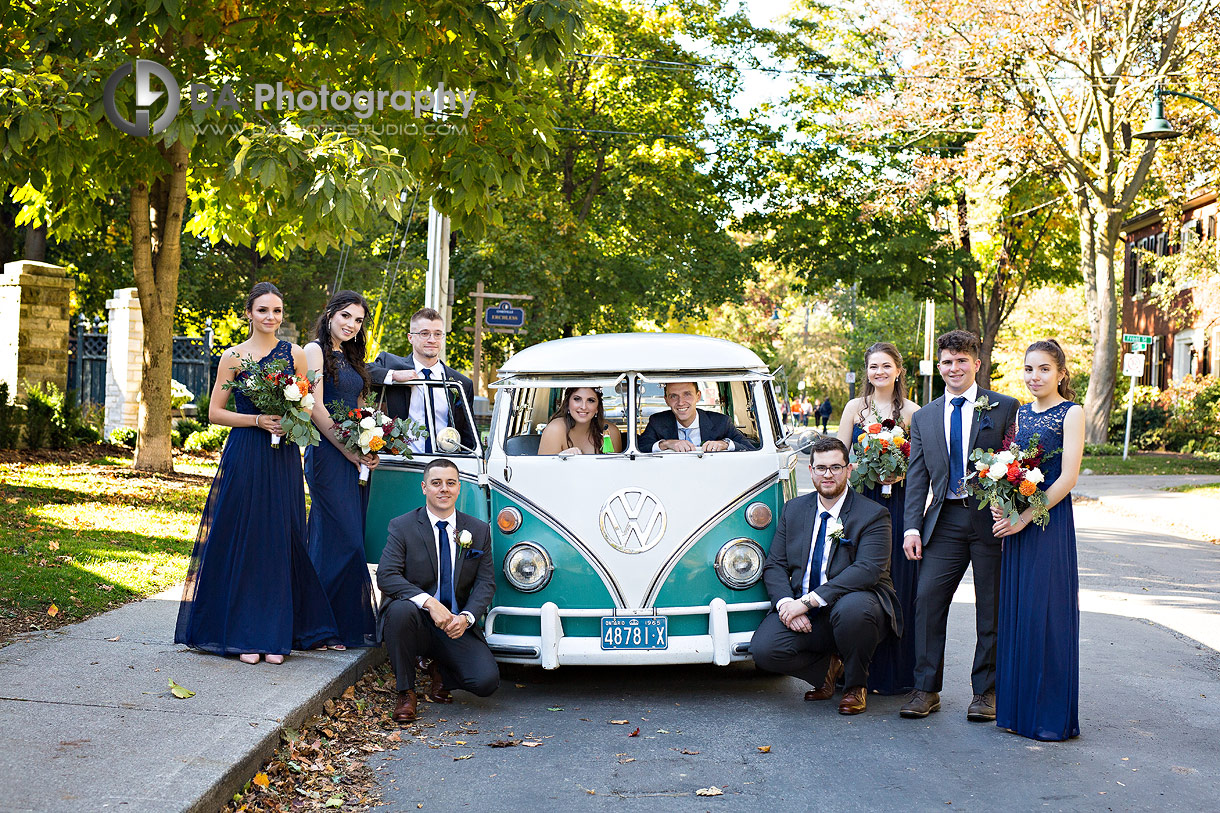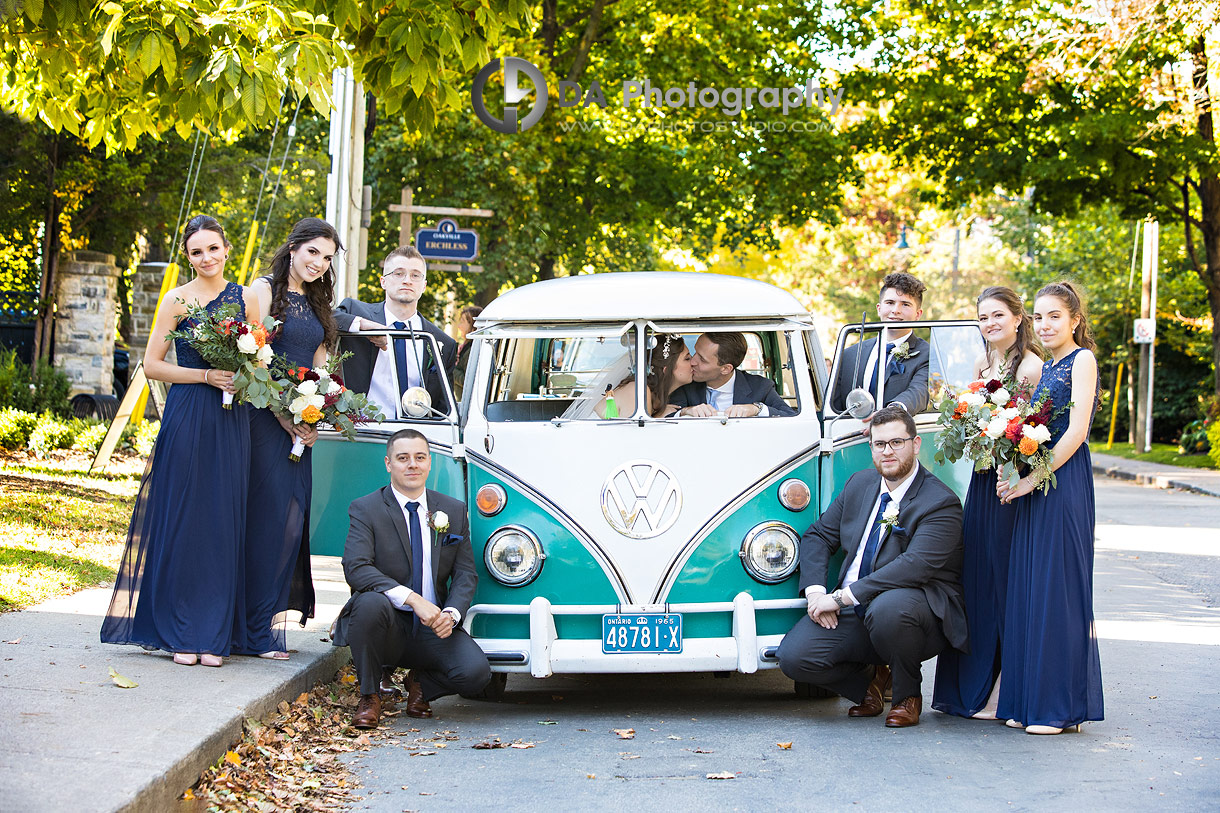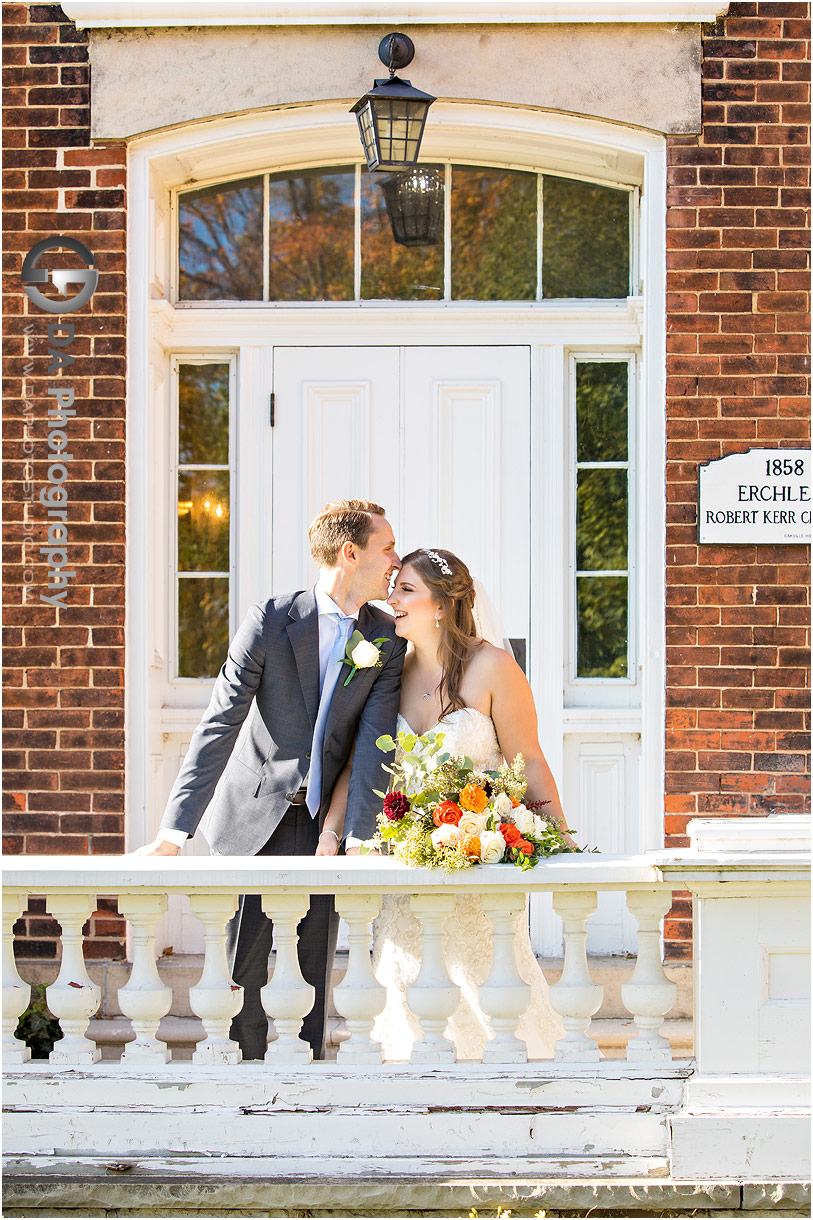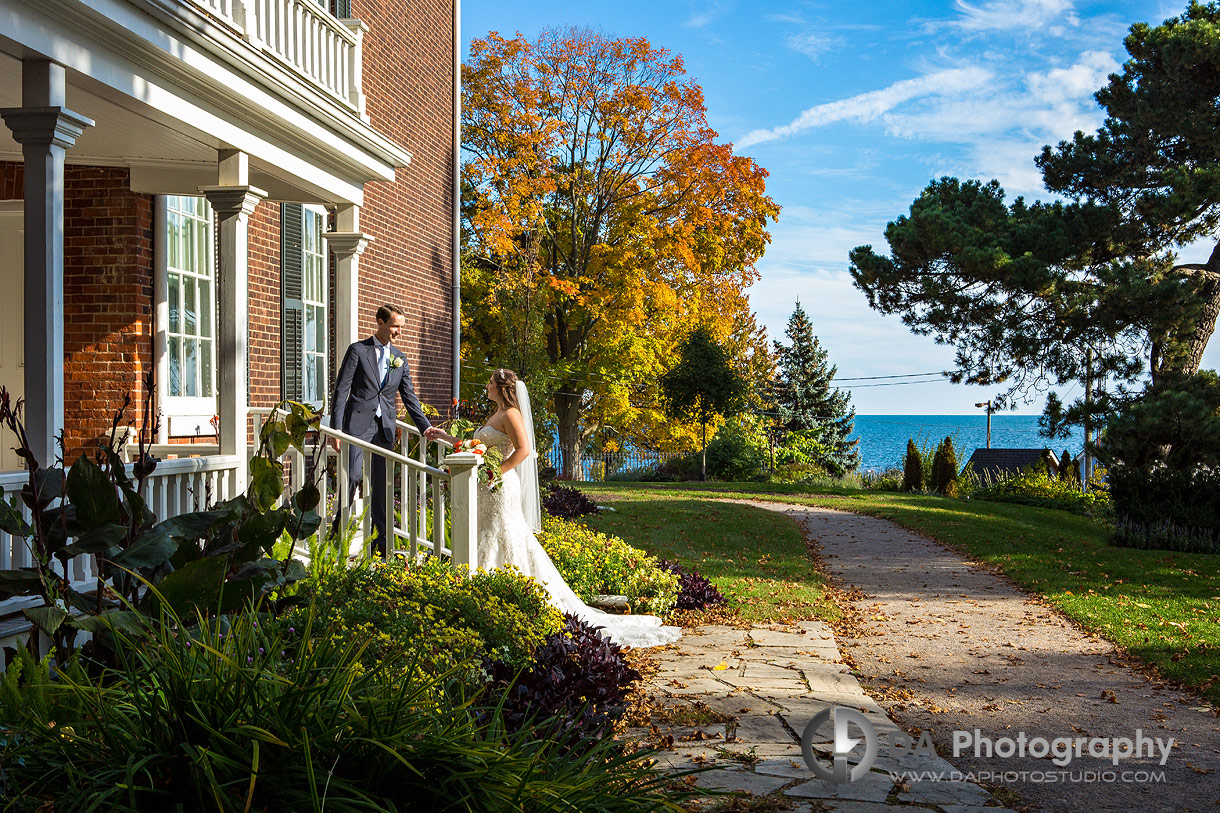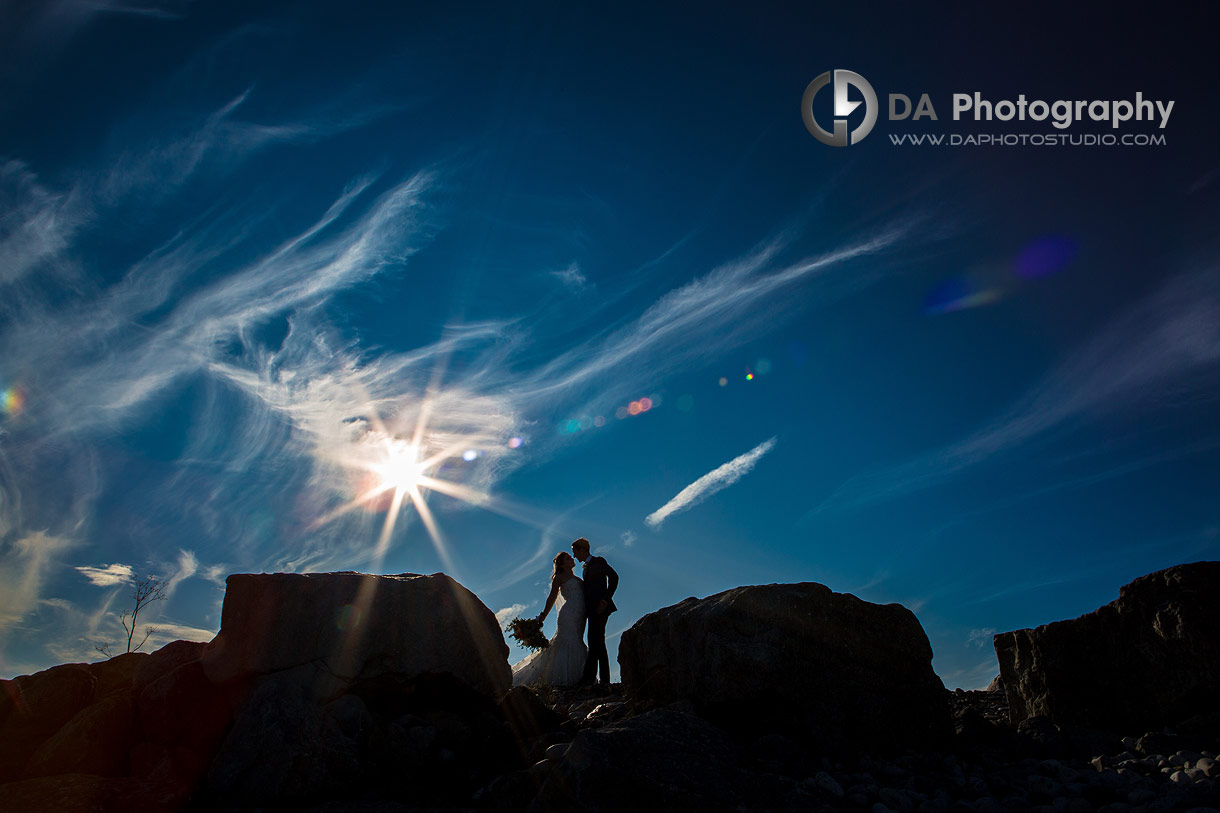 Back at the reception of this church wedding
Once we finished the photo session full of great images, we all came back to St. Joseph Church for the reception in the adjoining hall. Krystal and Ihor had a well deserved rest while Erika and I continued to photograph some different types of memories. We set out to capture images of the details and food buffet that the staff were setting up. Without a doubt, the selection of finger foods was endless! It so reminded me of the food I loved when I was little and attended Macedonian weddings.
When the couple along with their parents and bridal party formed the receiving line, the guests began to flow into the hall. The reception area was brimming with happy faces, delicious food, dancing and traditional Ukrainian music. Whenever there is a love band playing at weddings, there is never a break in the music. Once the band completes a set and has a slight intermission, the DJ takes over and ensures the fun continues.
The party began with the formal introductions of the parents, the bridal party and then ending with the wedding couple. At this point, our coverage shifts completely to a documentary style. This way we capture the beautiful genuine emotions as they happen.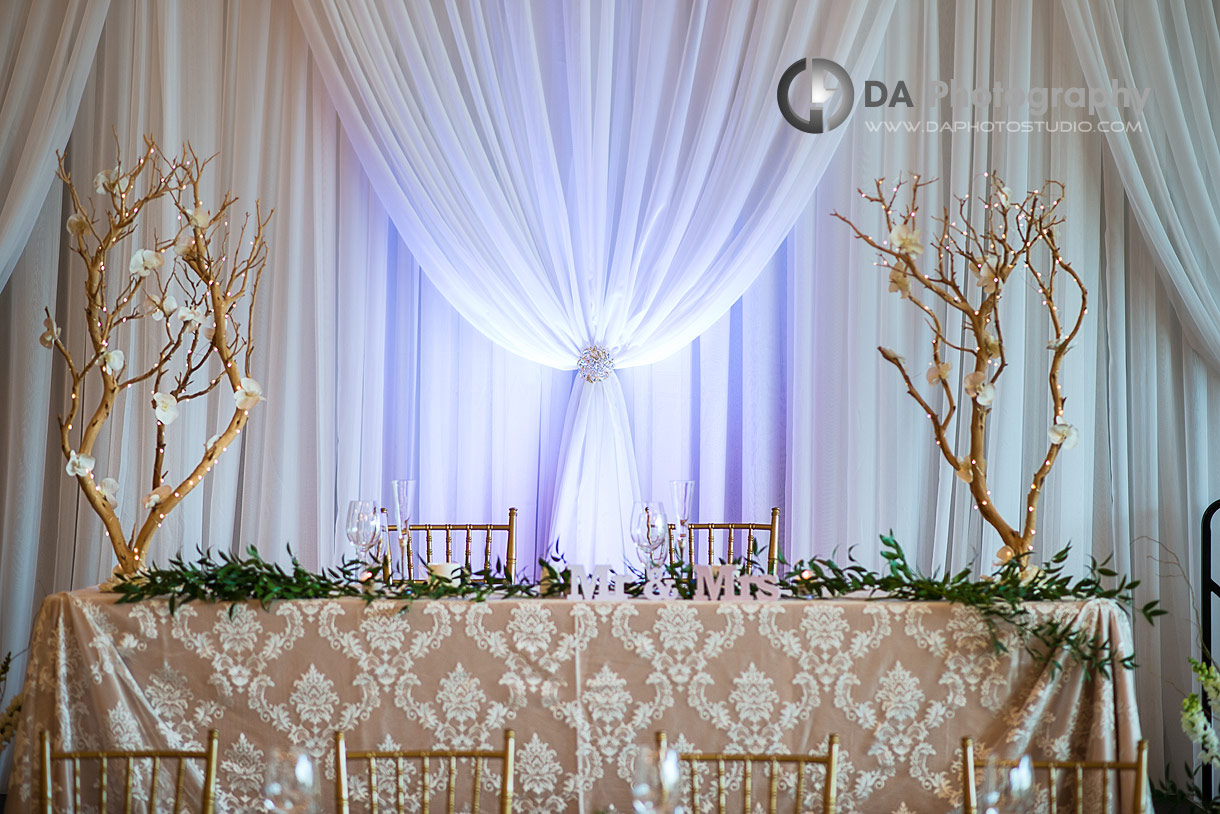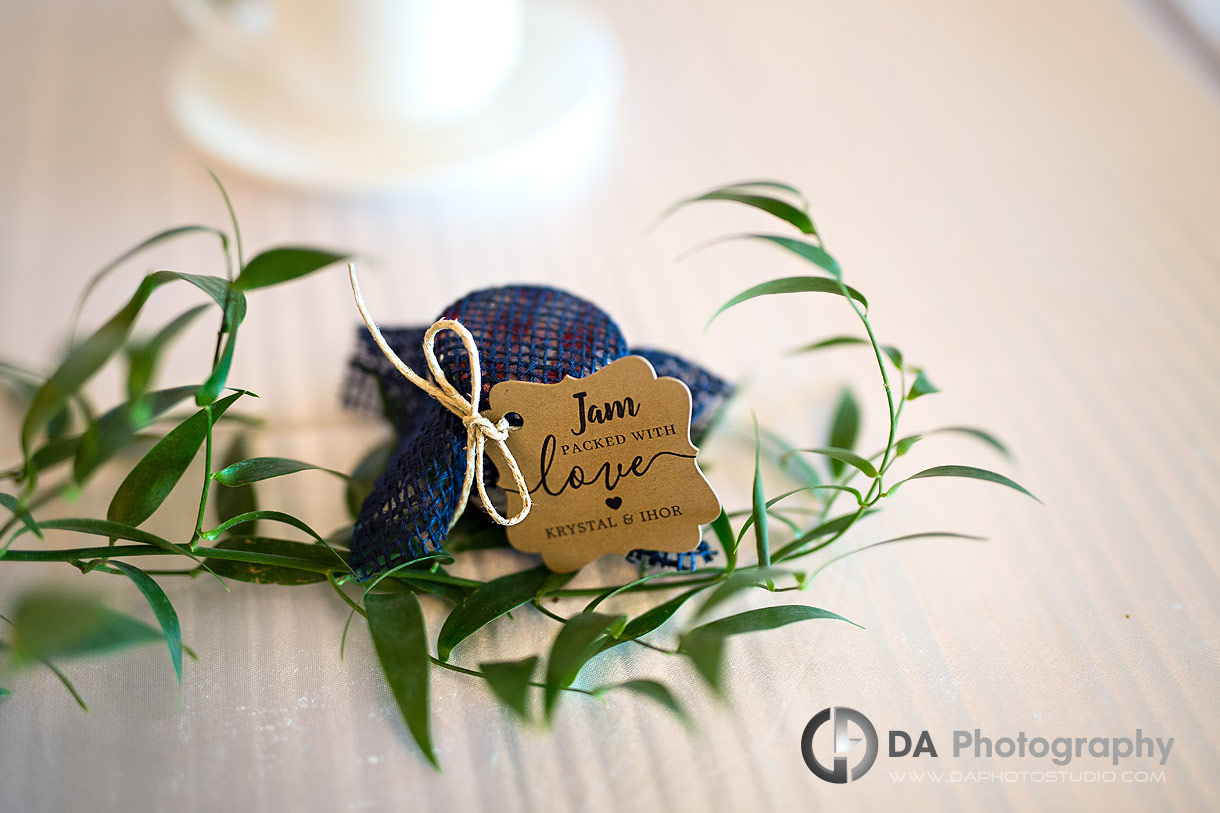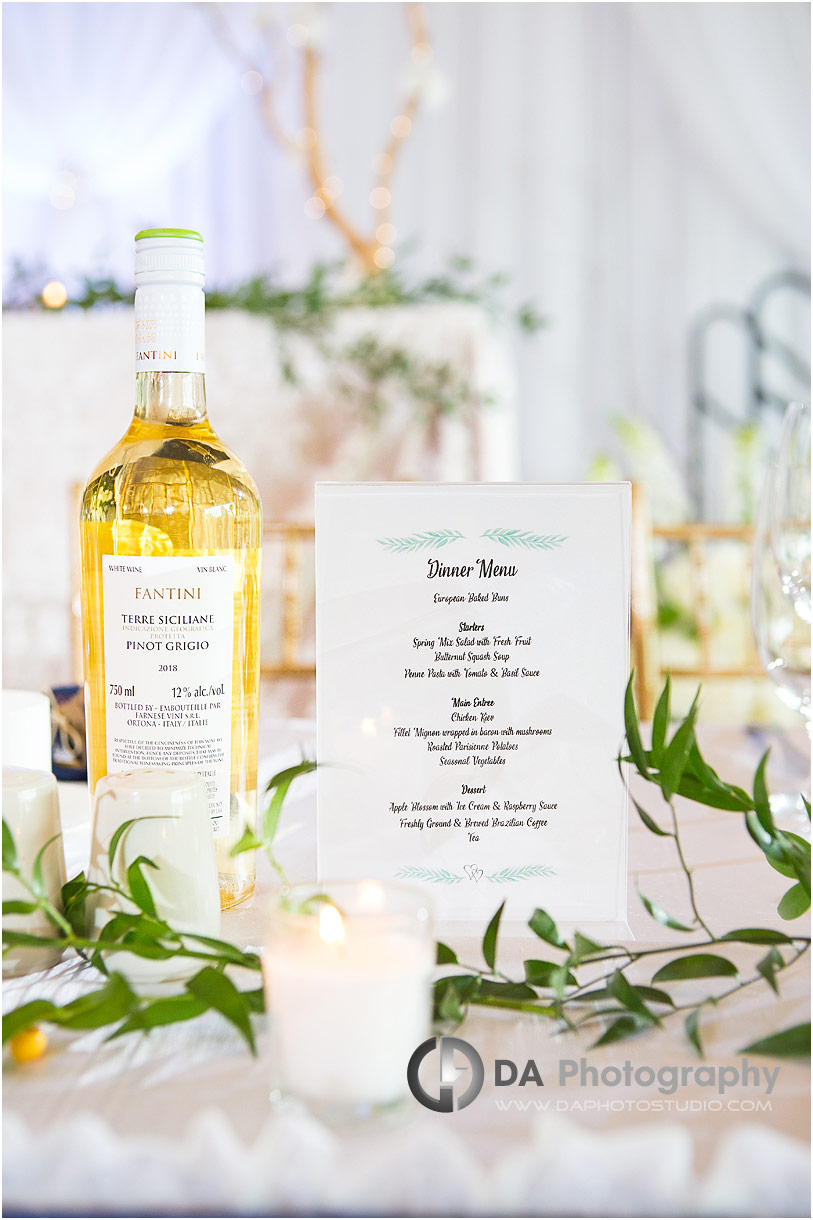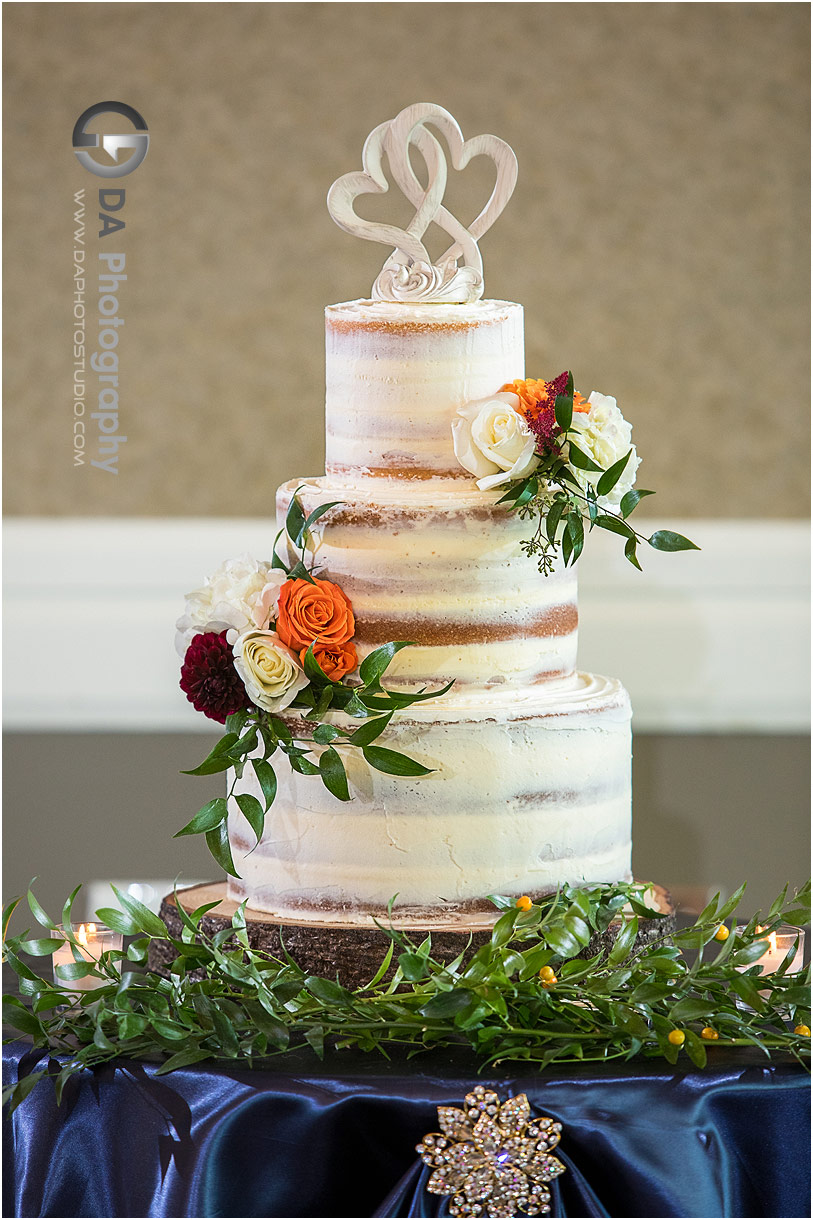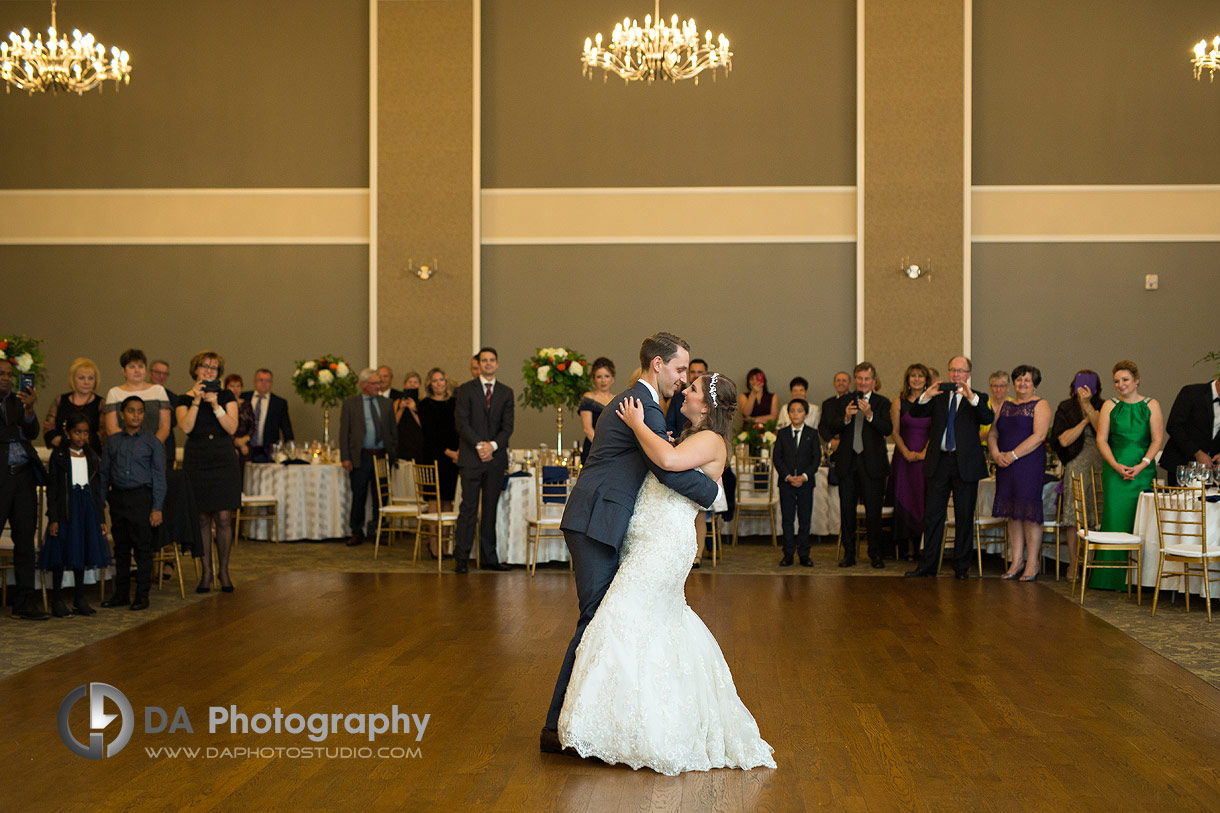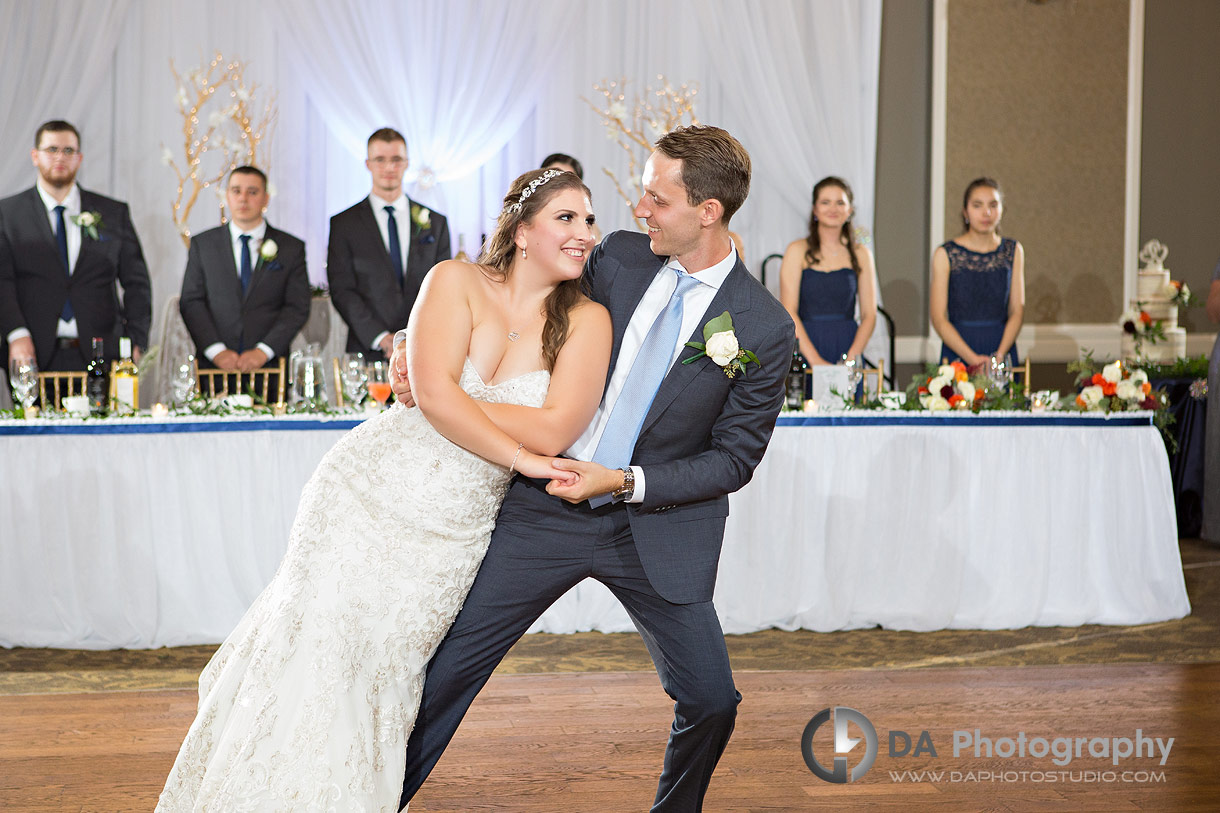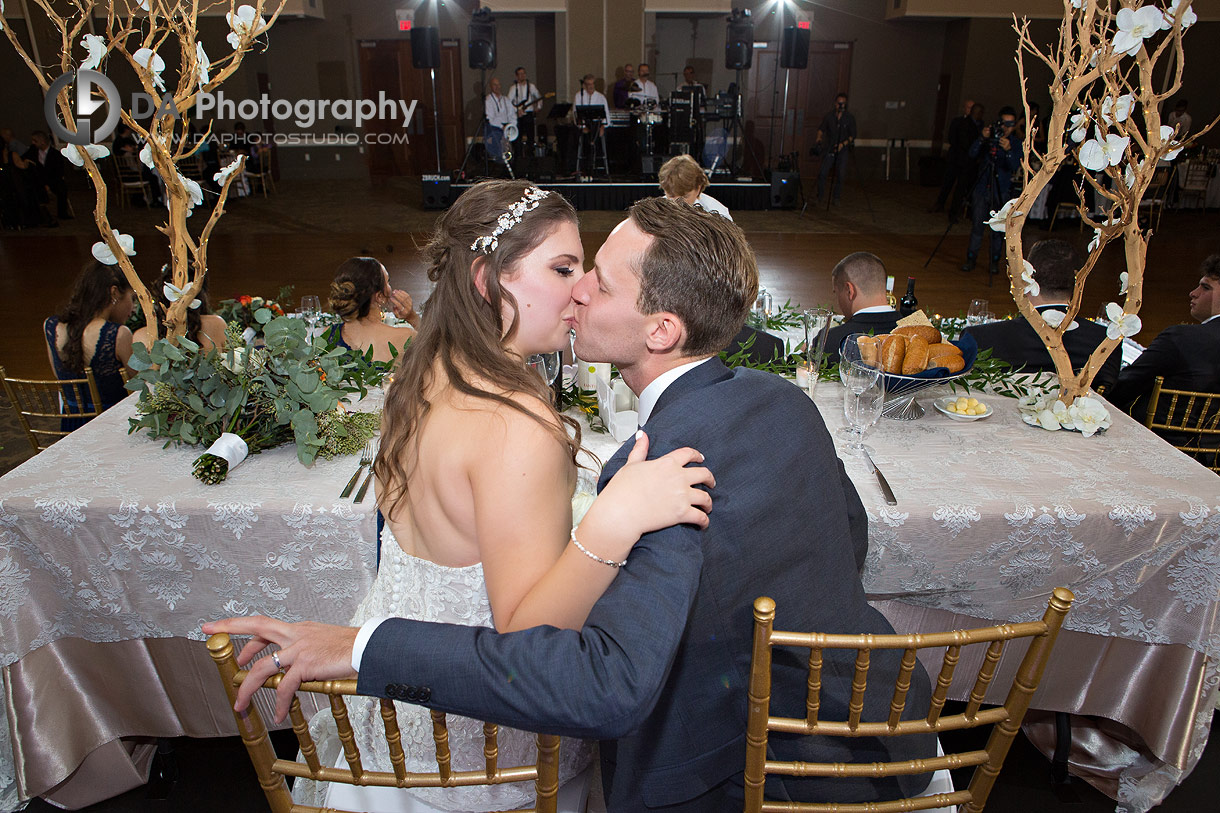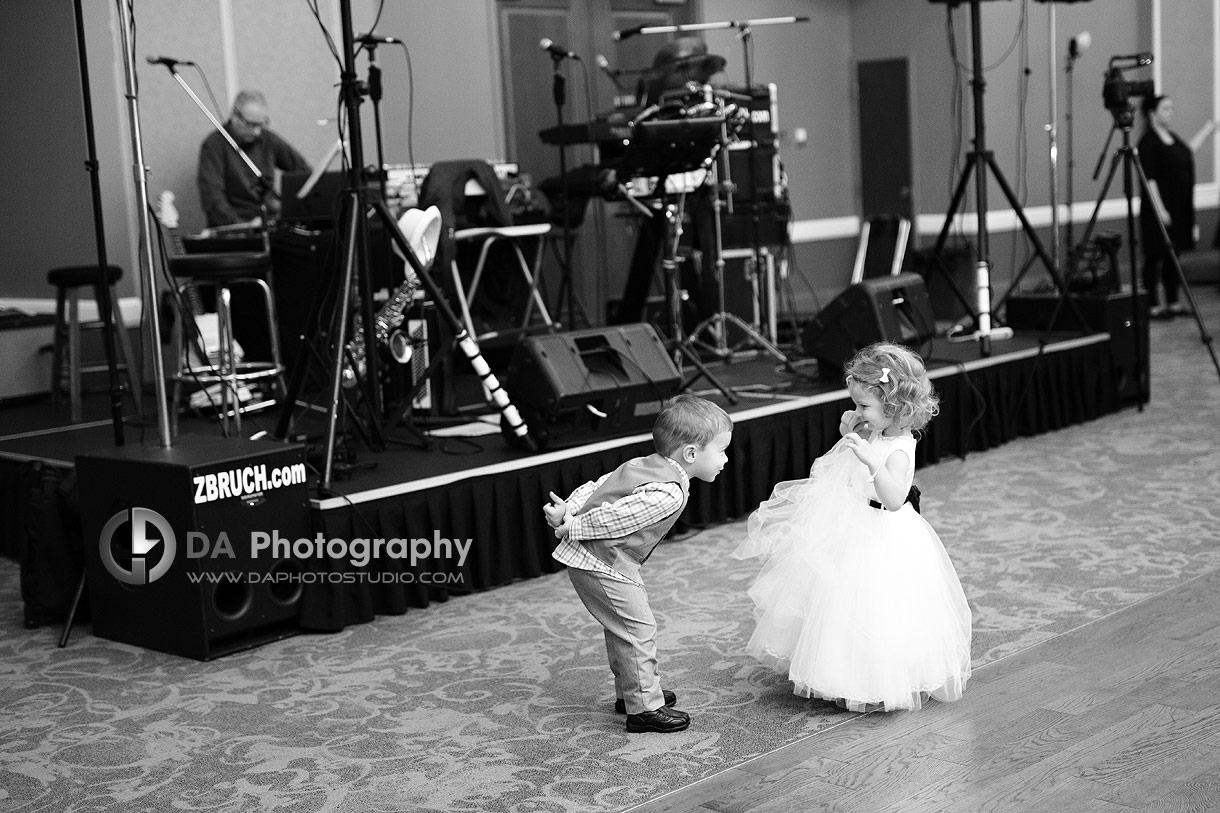 Nighttime photos for the guys
After the traditional parts of the day were completed, the groomsmen and Ihor were able to unwind a bit. As a group, they changed into the "Vans" shoes and went outside to enjoy some cigars. One of the videographers and I tagged along and we had so much fun. We captured all the laughs while also keeping an eye to make sure no one turned green from too many cigars!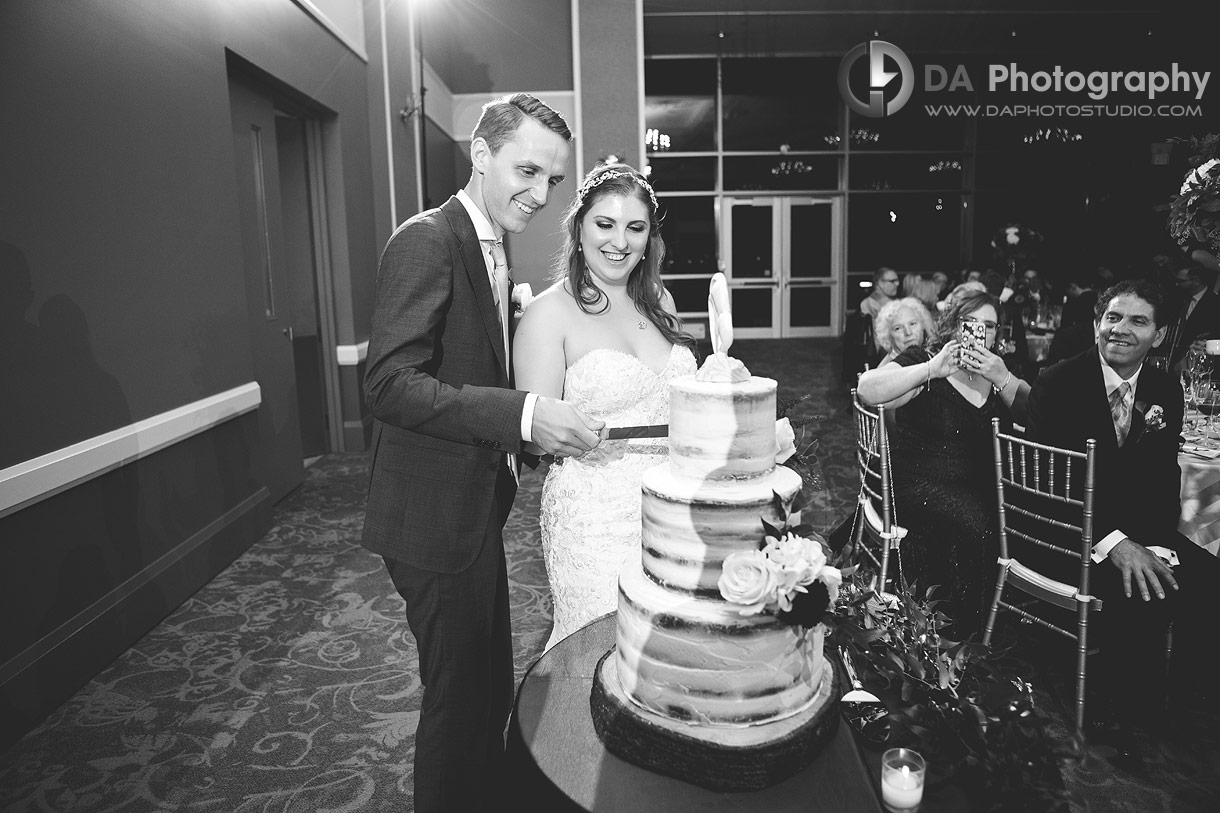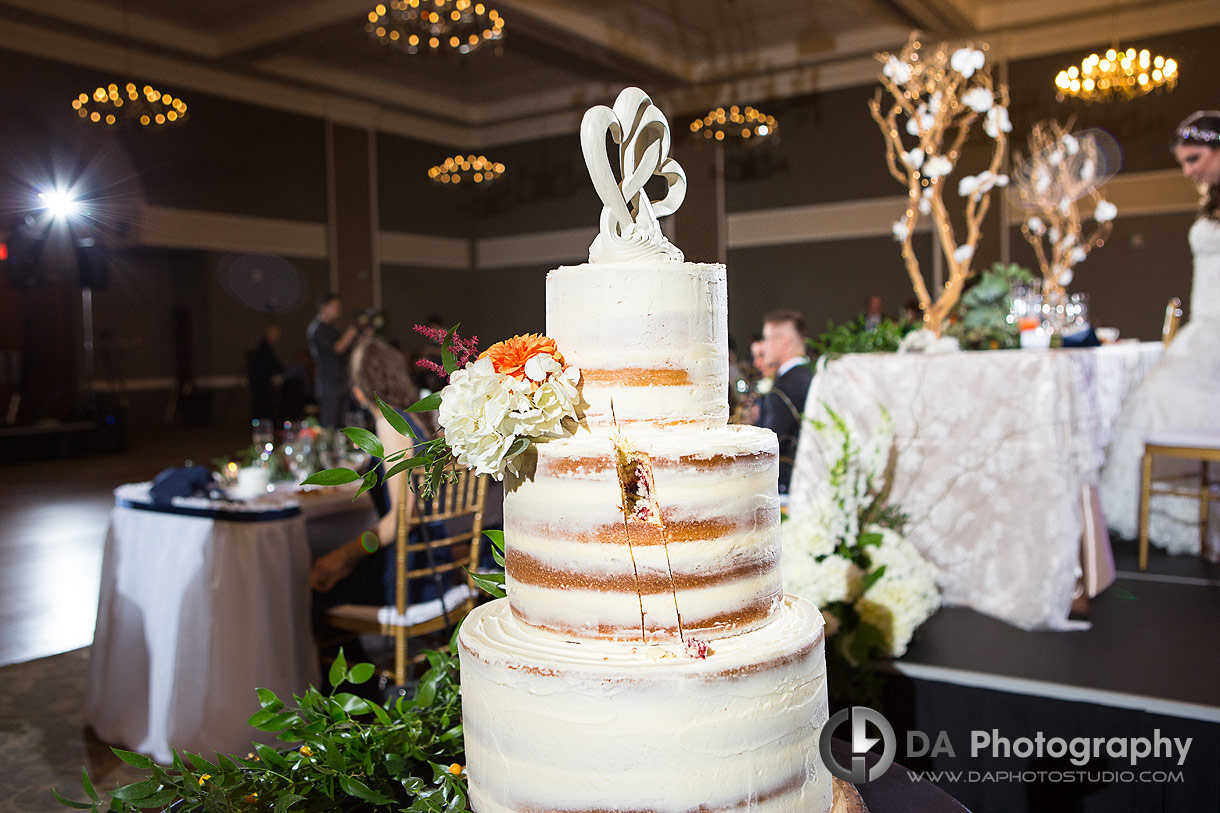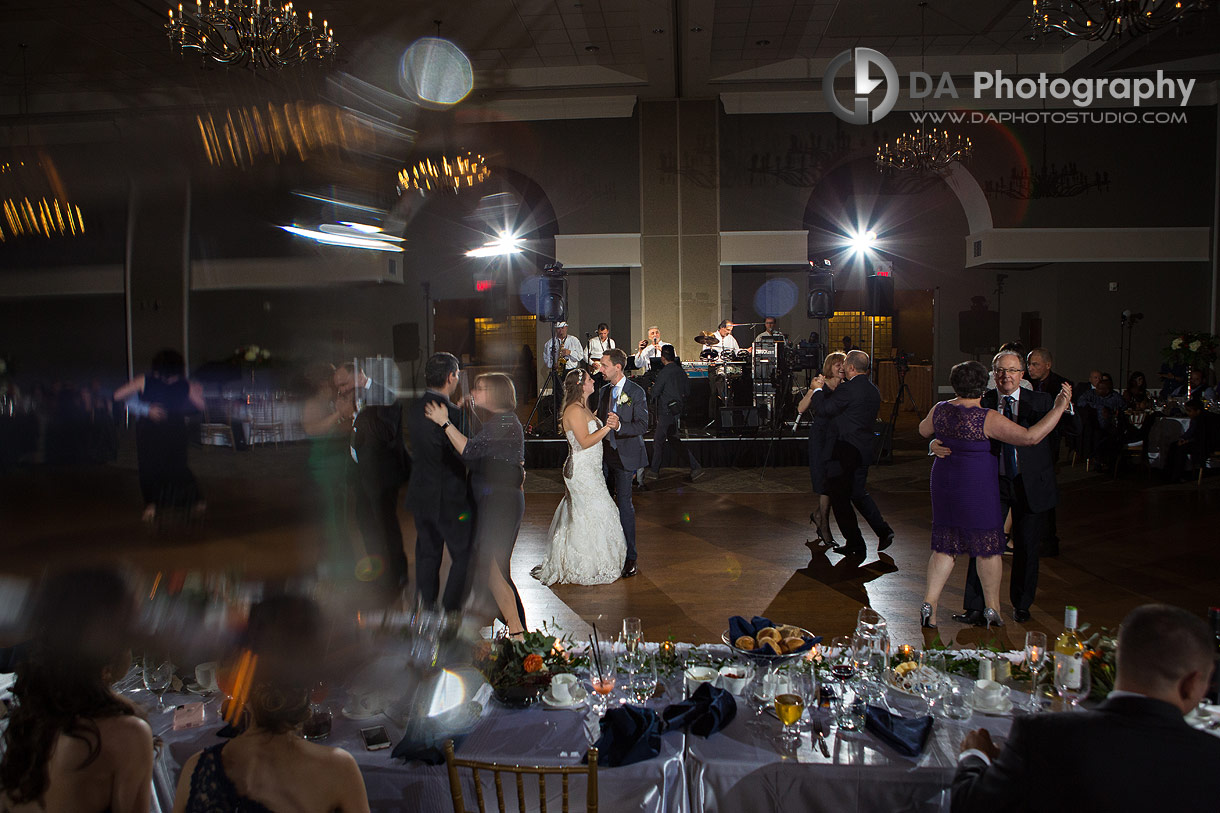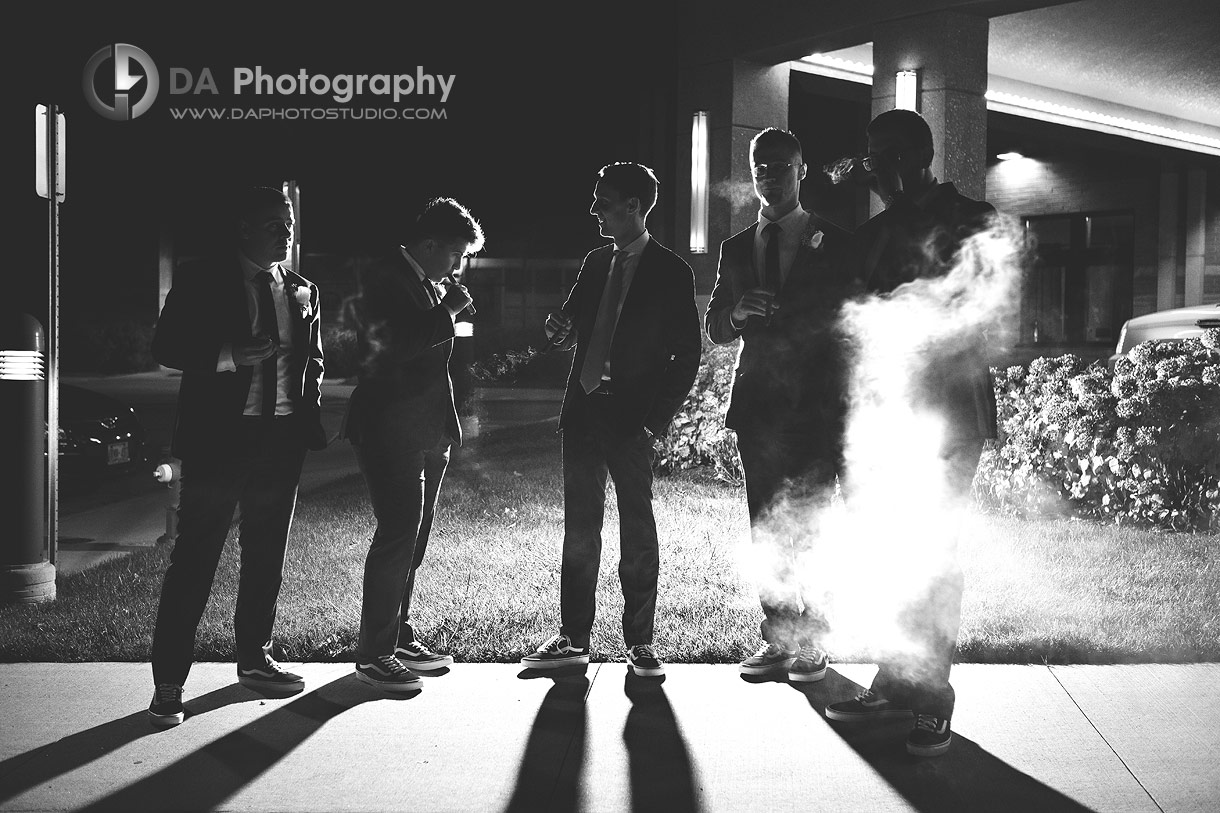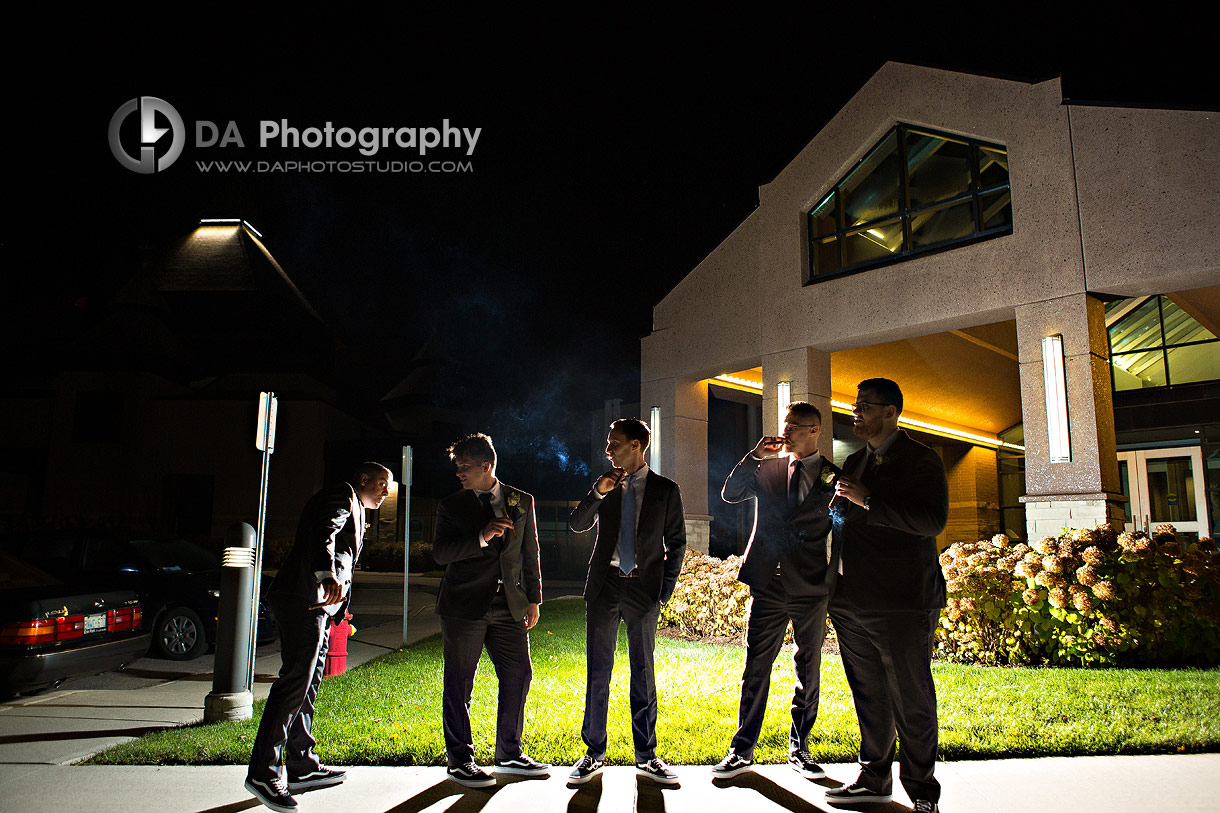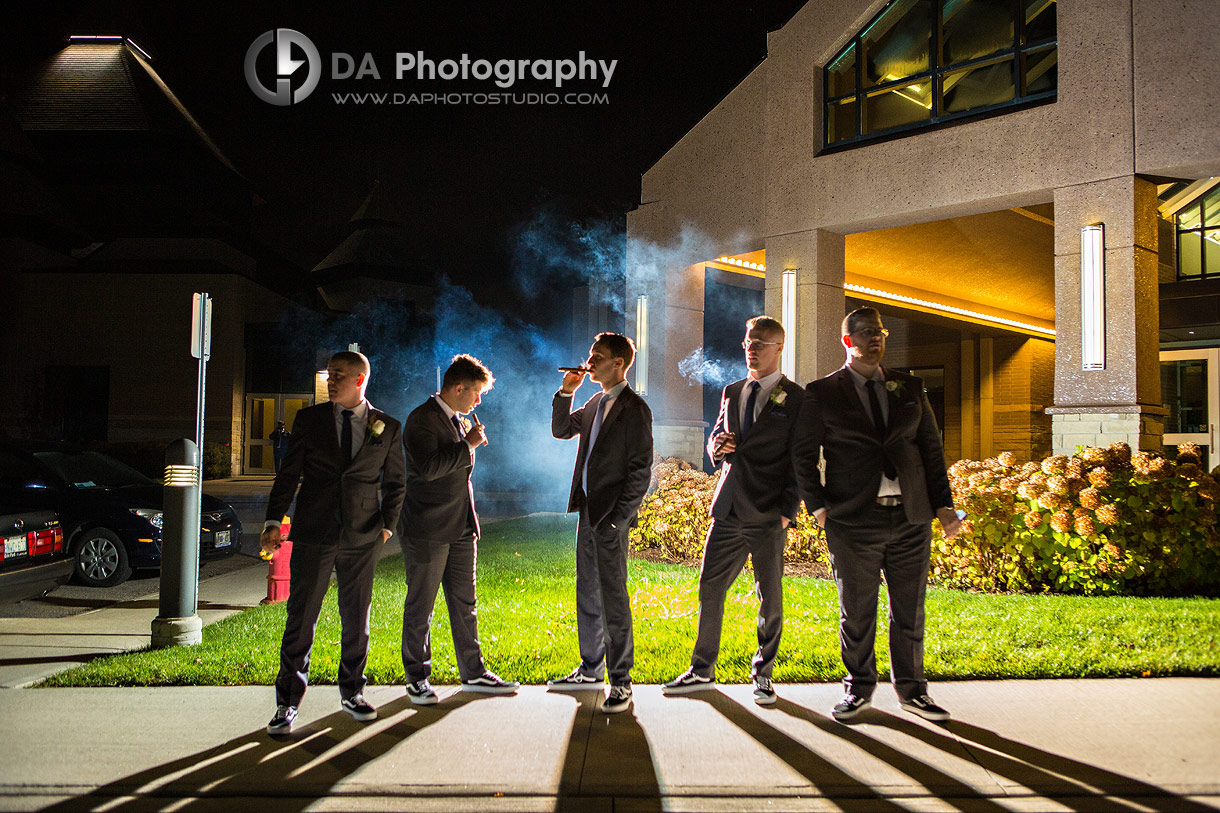 Signature photo for great people
Krystal fell in love with my signature nighttime images when they were looking at my sample album photos back when we first met. Because of this, I made sure to scout the perfect location prior to taking them both outside for her own nighttime photos. Using my trained eye for this type of photography, I quickly found some hidden reflections and backlighting that were already present in the environment. These are great additions that make every nighttime photo session unique to the couple, their venue and season.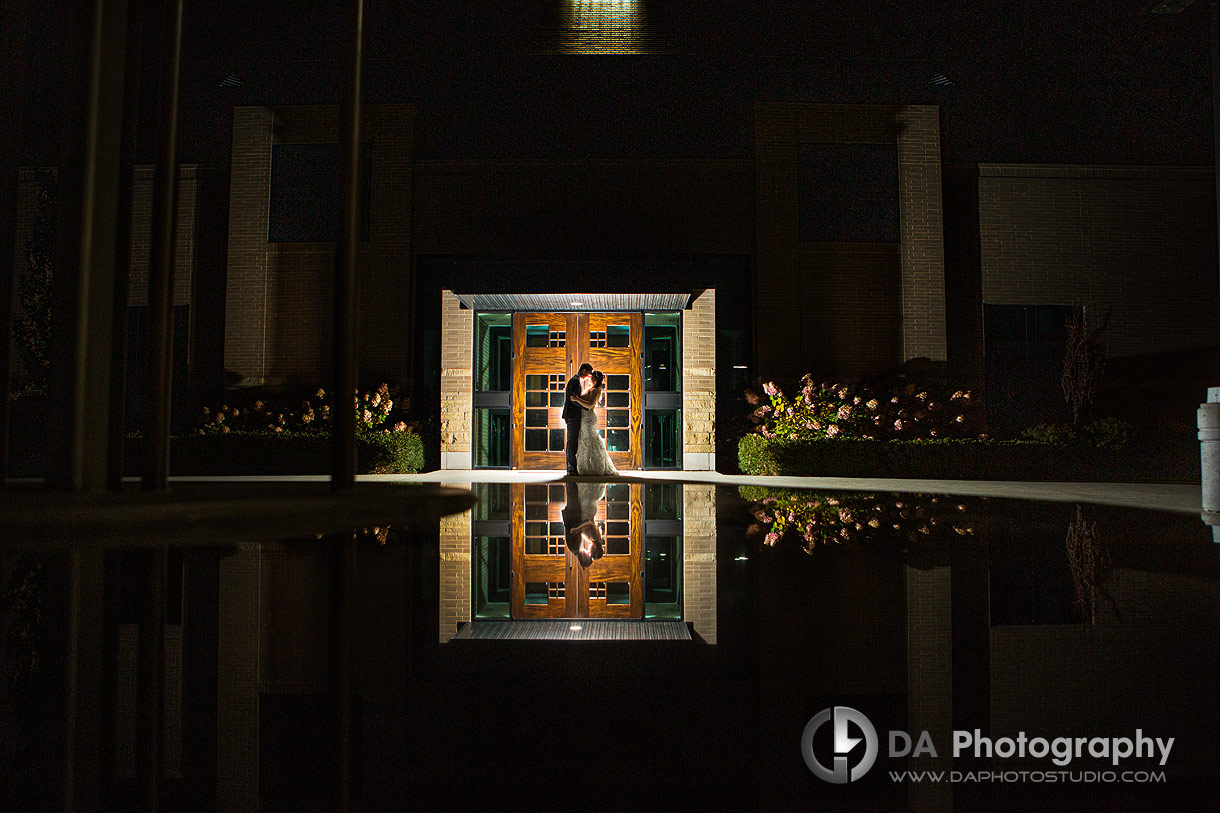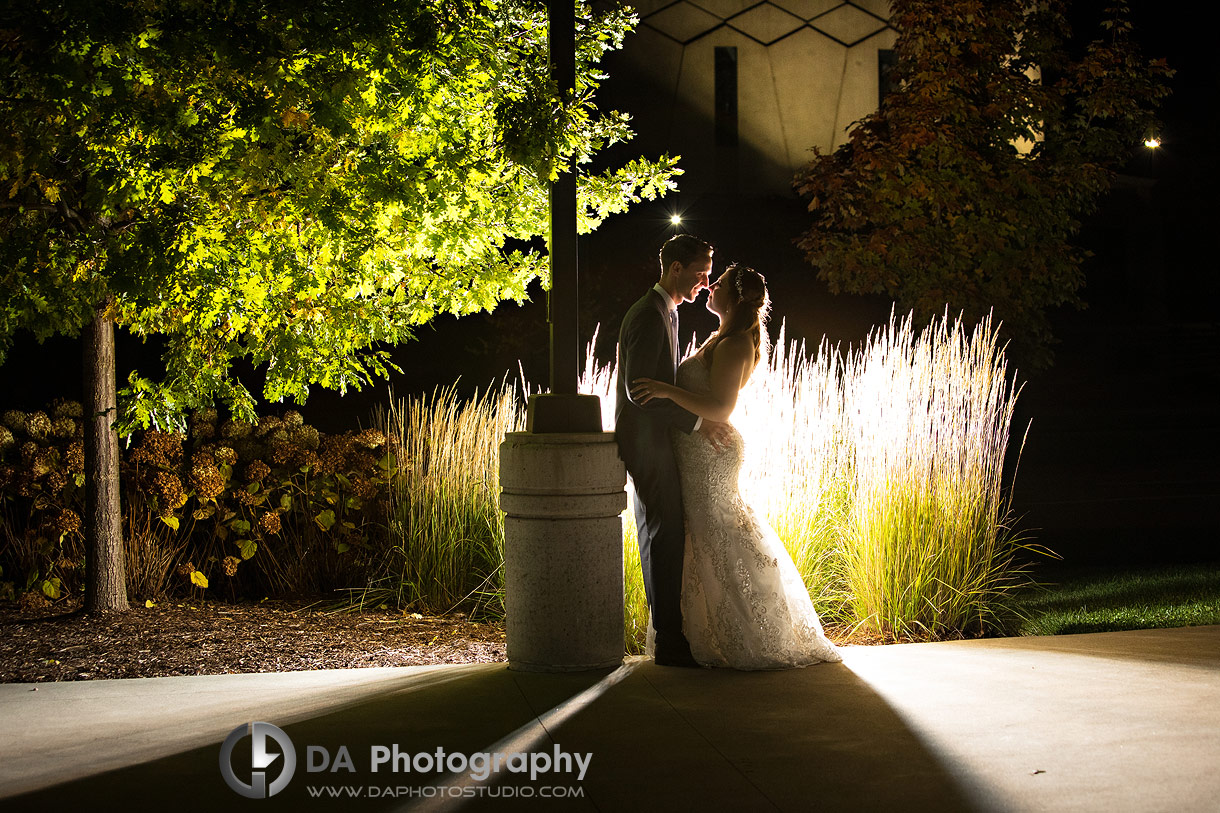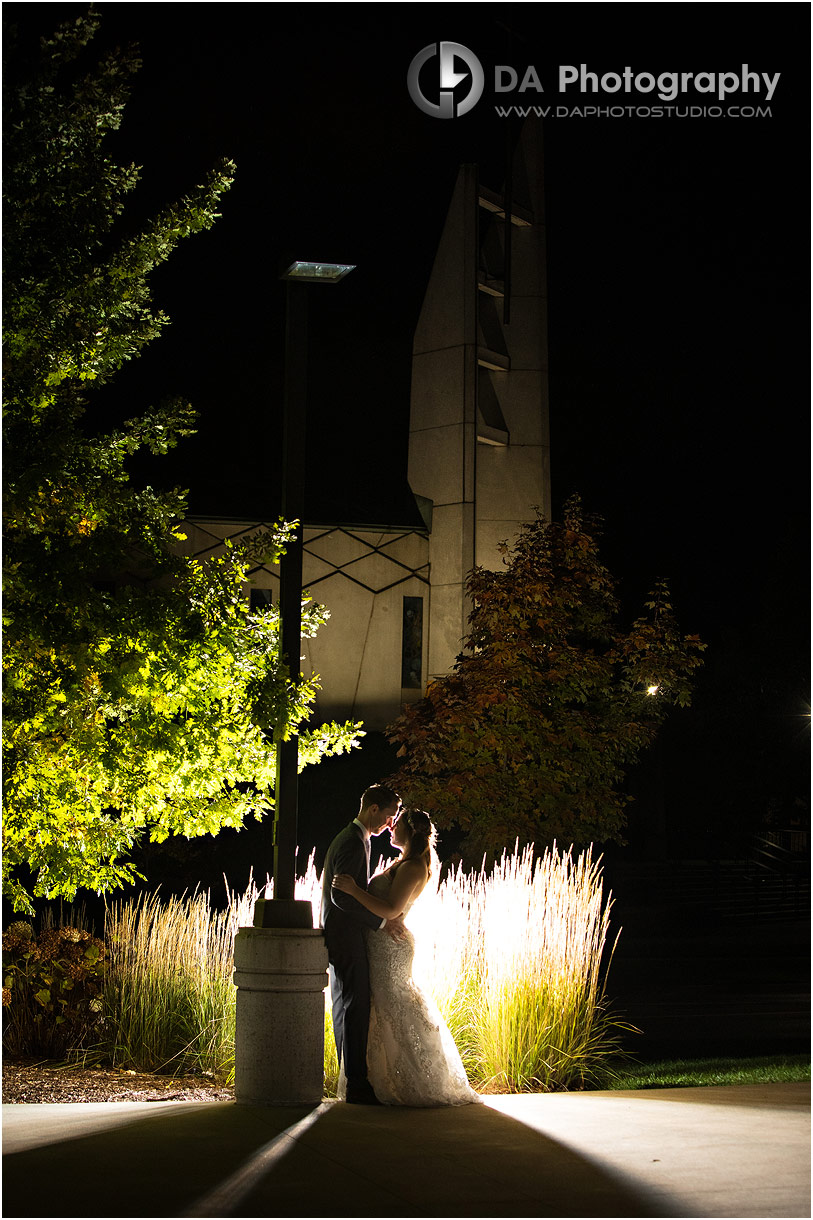 Finishing with these last nighttime photos at the church, I was closing my coverage for the night. Understandably, Krystal and Ihor were tired but at the same time were so happy. They were excited to see the photos of their church wedding and to enjoy them for years to come.
Did you have your own church wedding? For you, what were some great things about it? Alternatively, what were some of the challenges you faced? I like to share as much knowledge as I can with my future couples to help them plan the wedding of their dreams. Any tips you share can in turn help others with their own church wedding.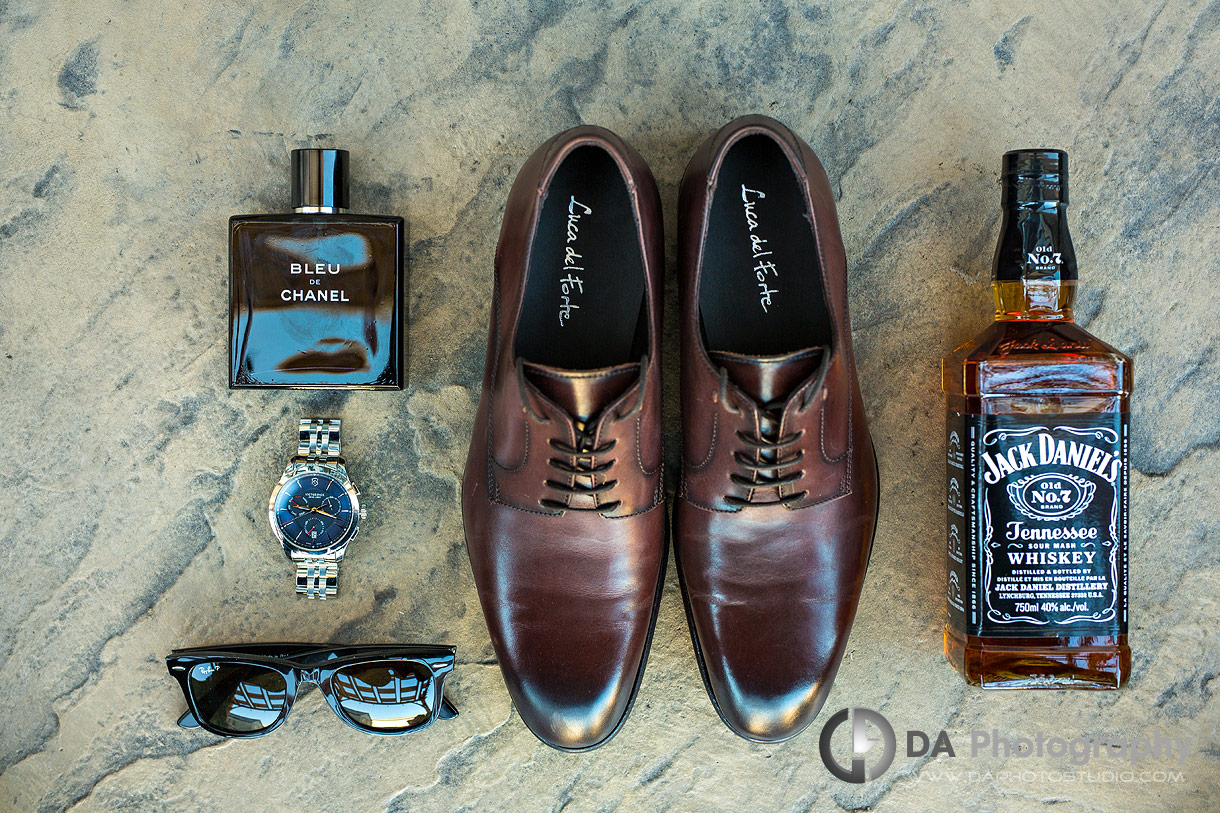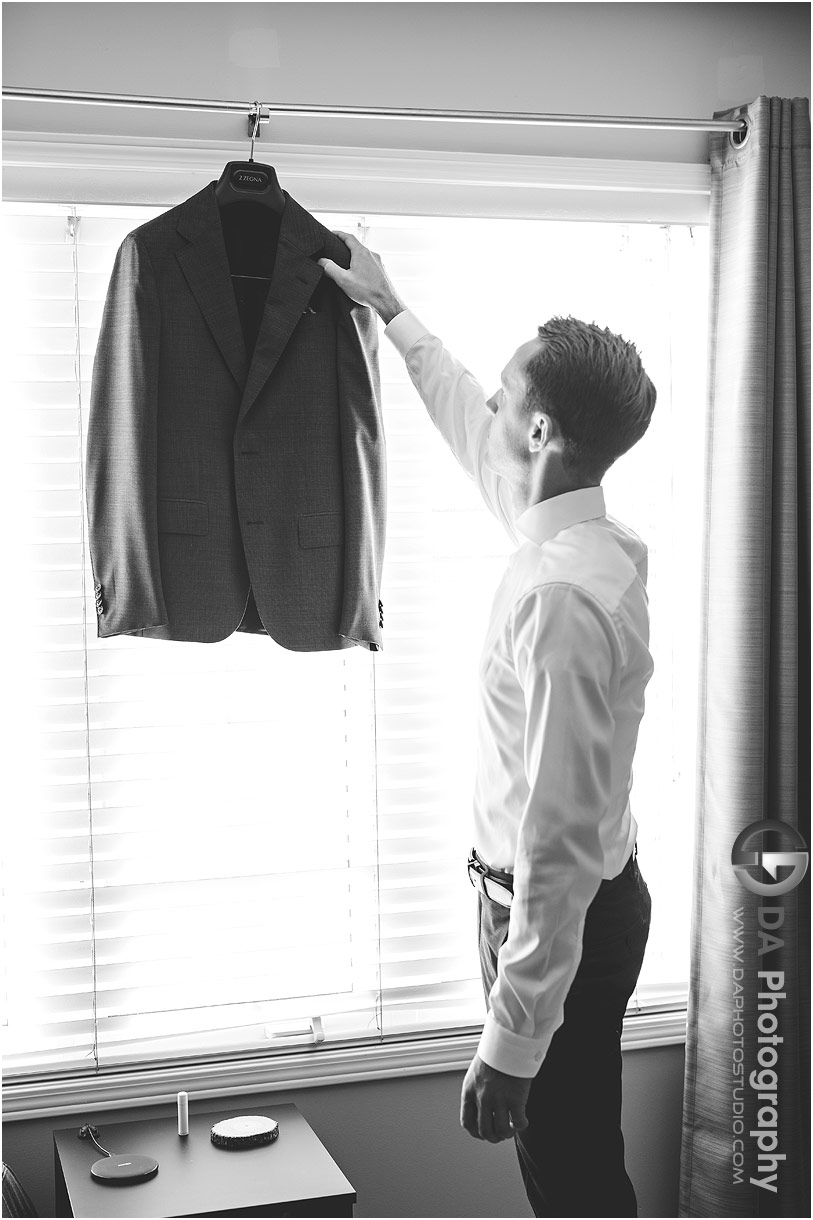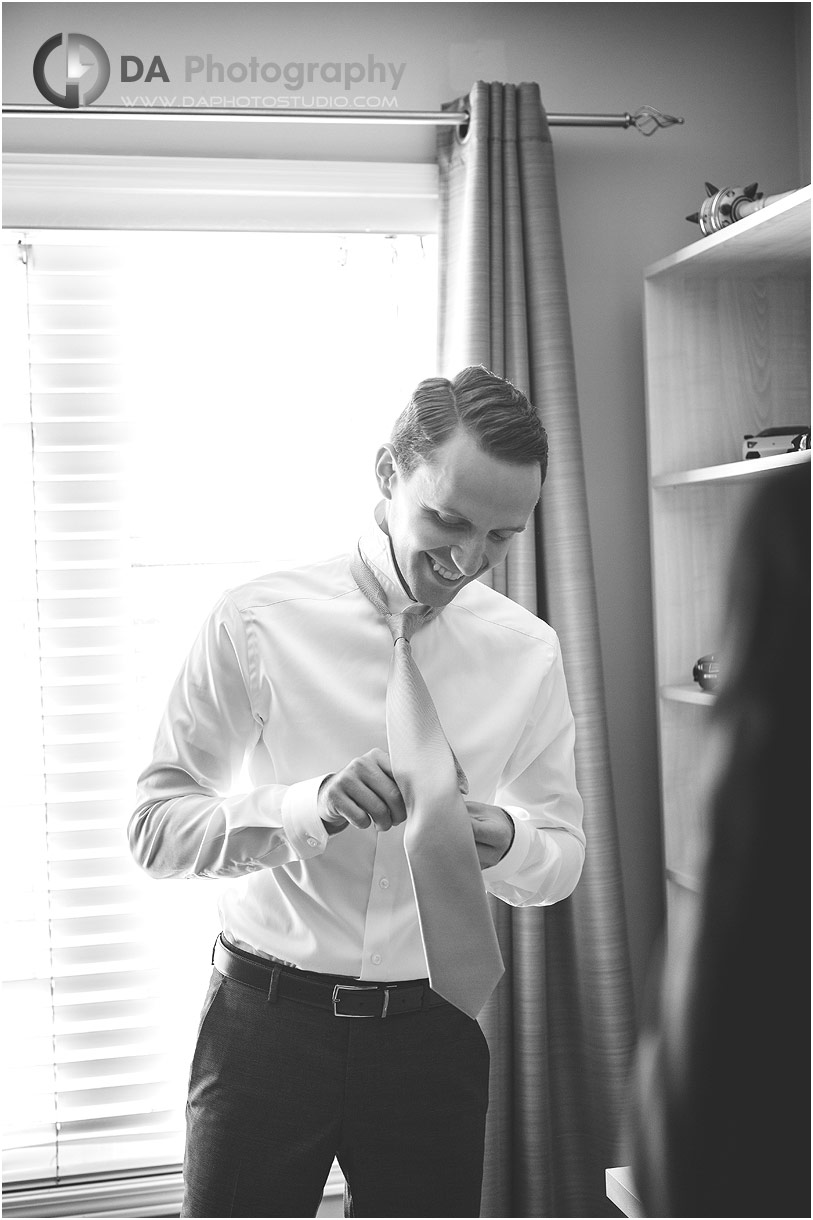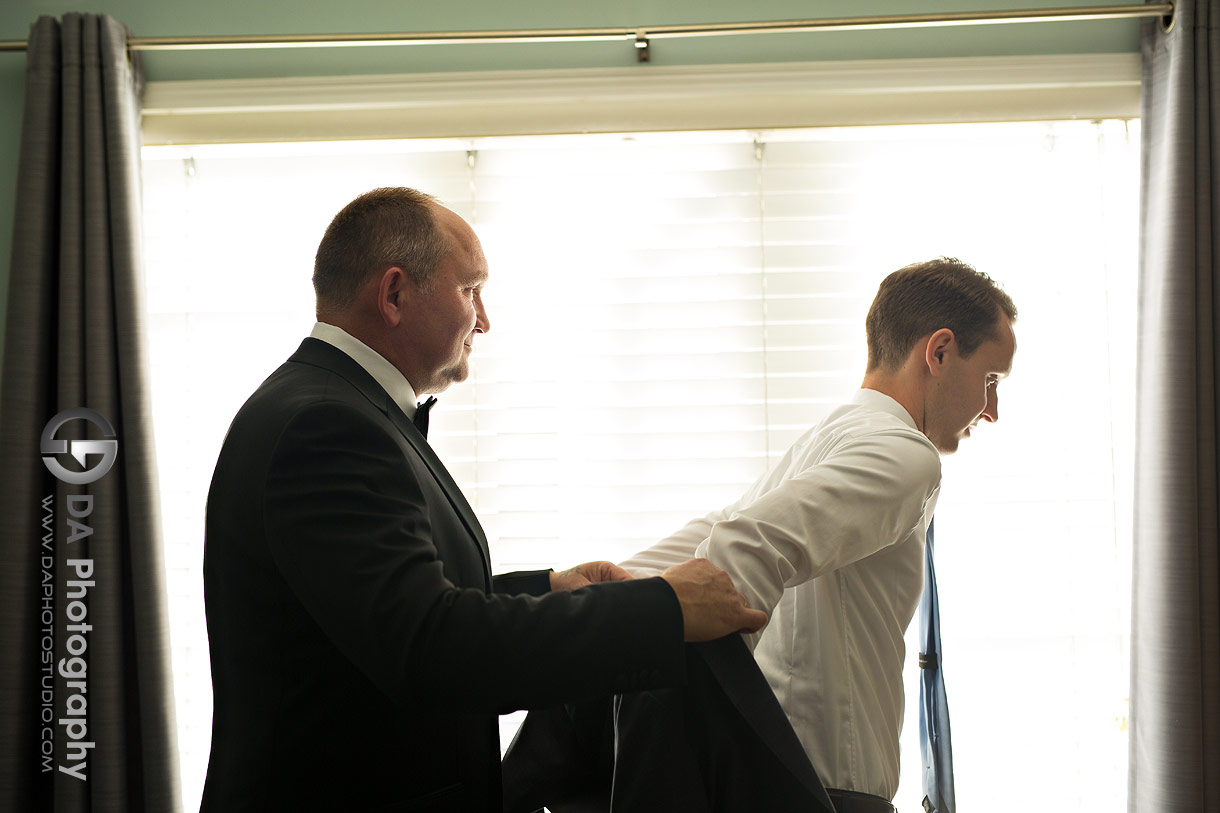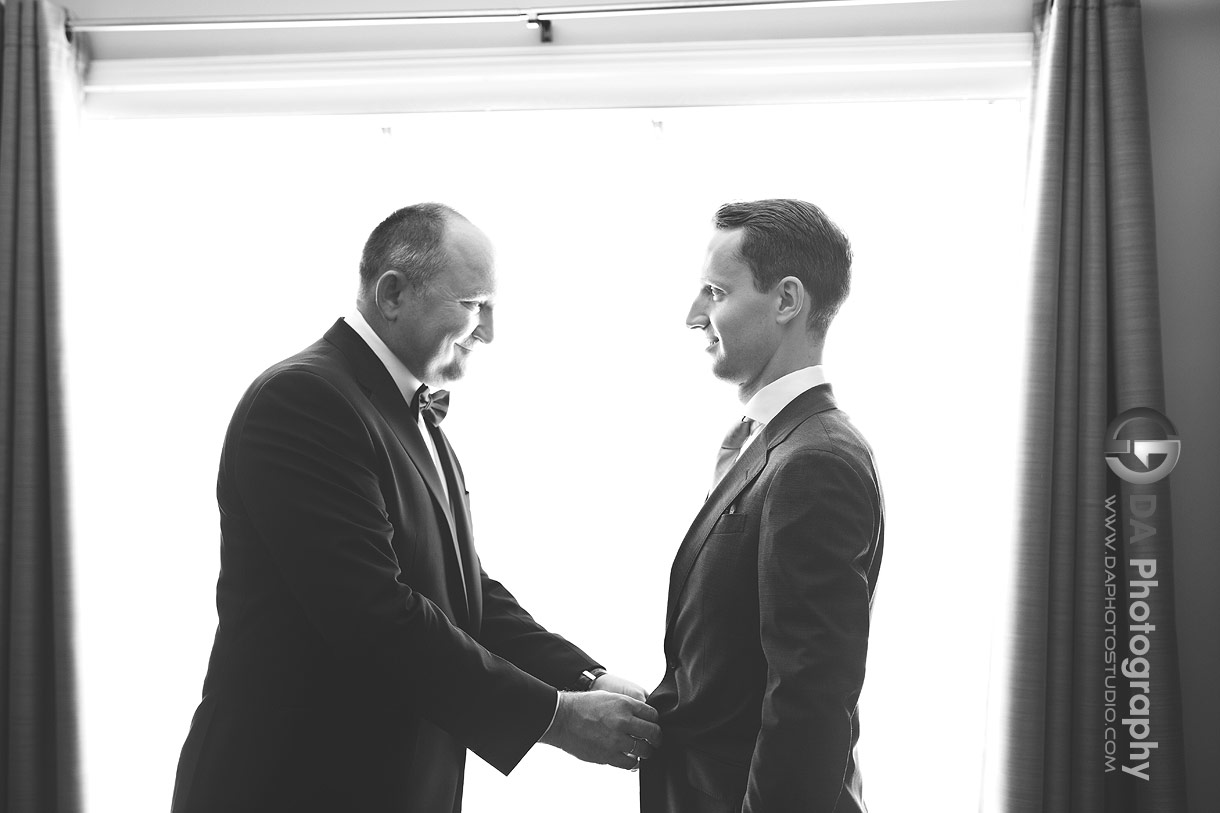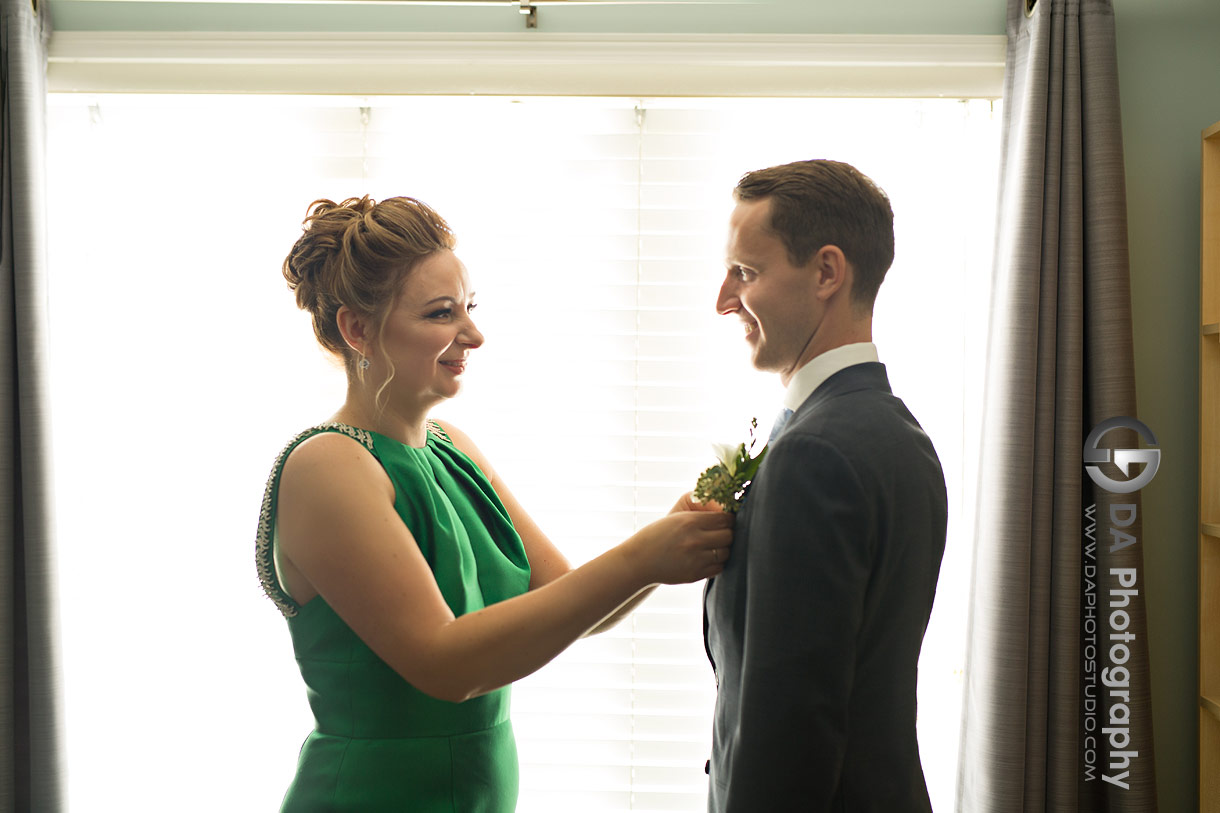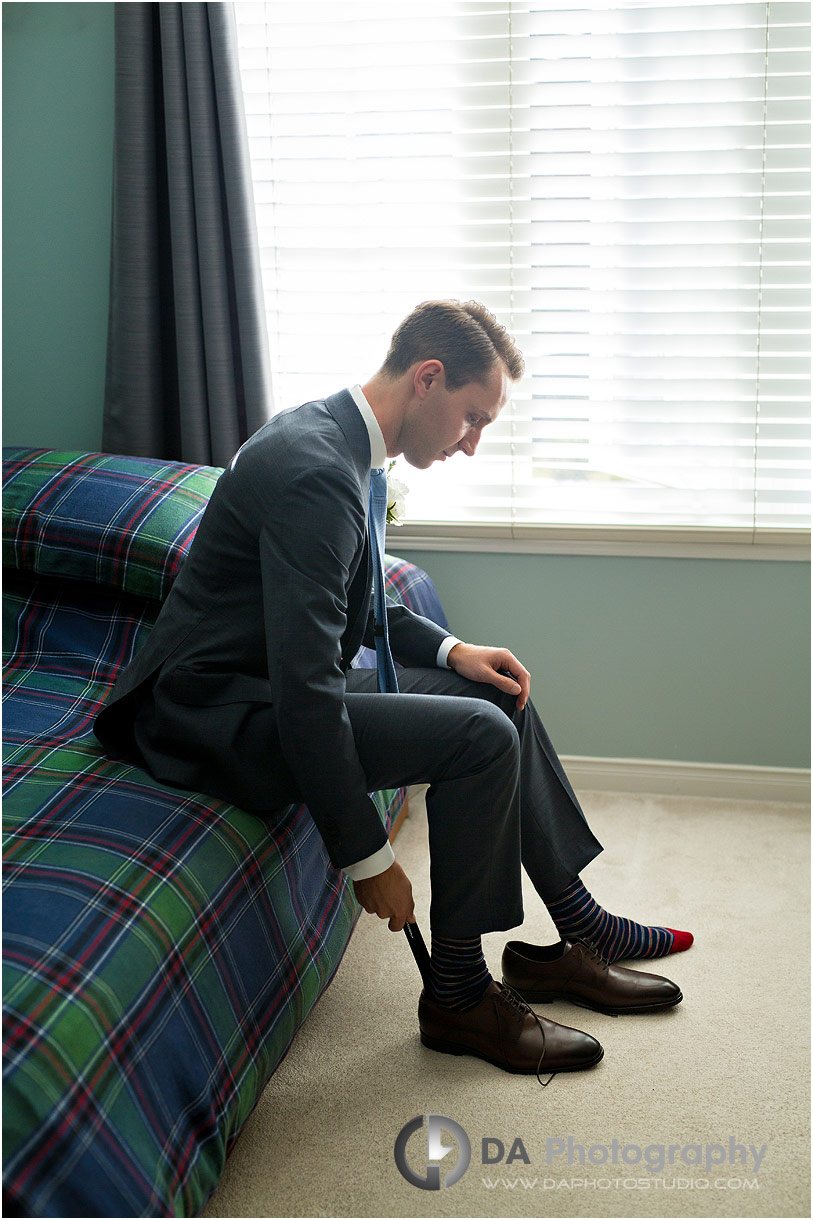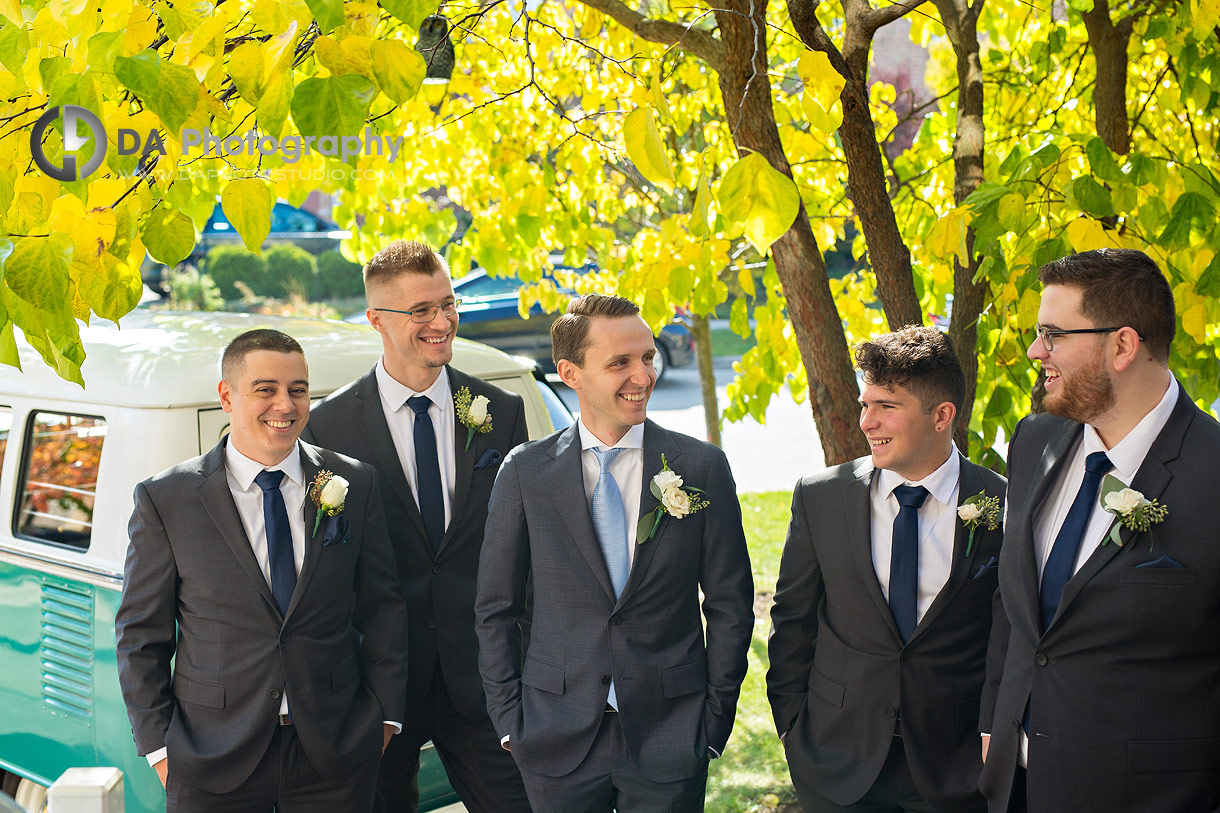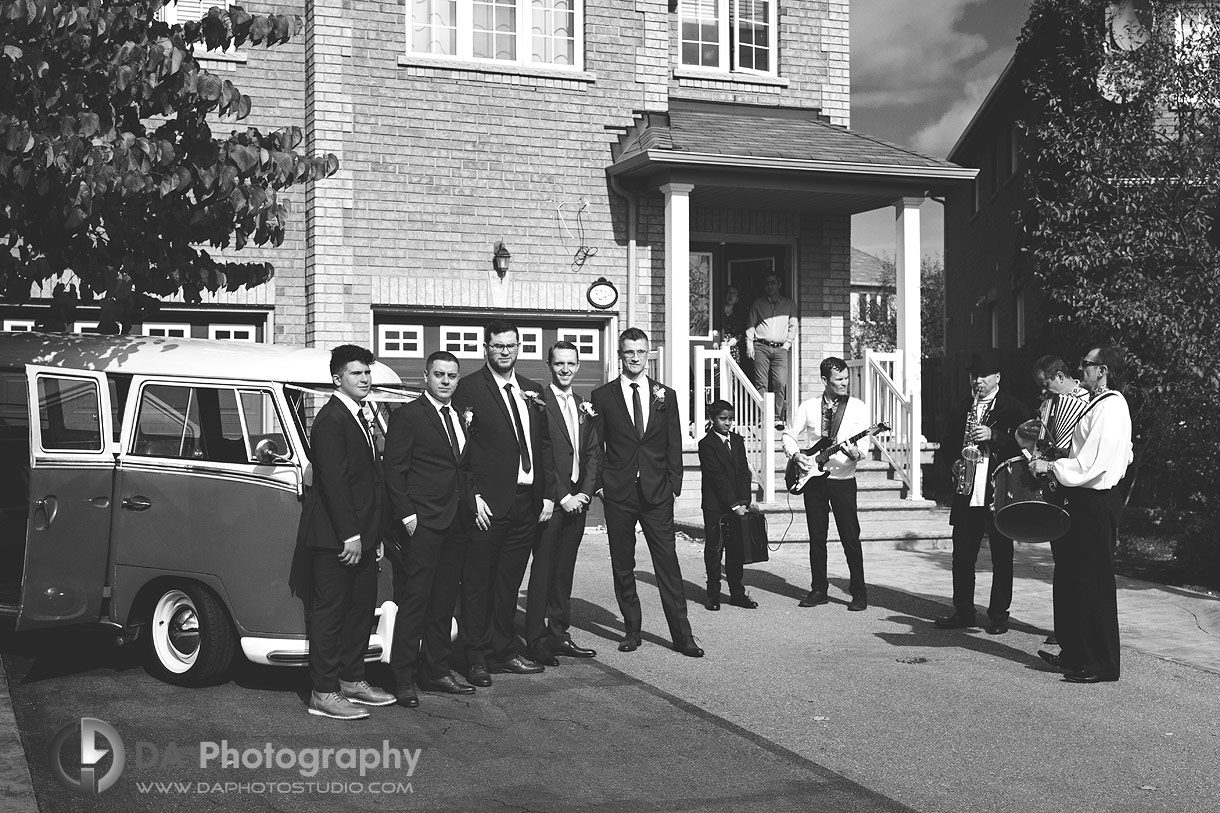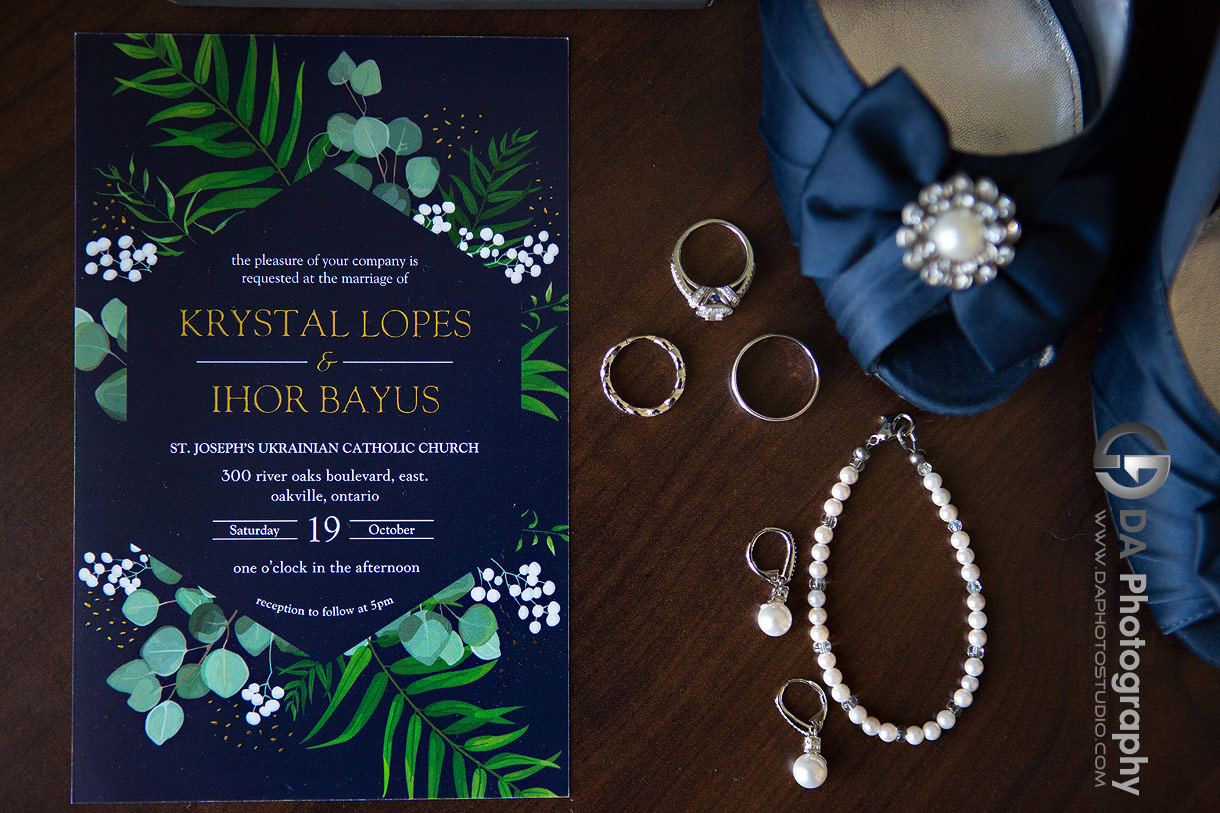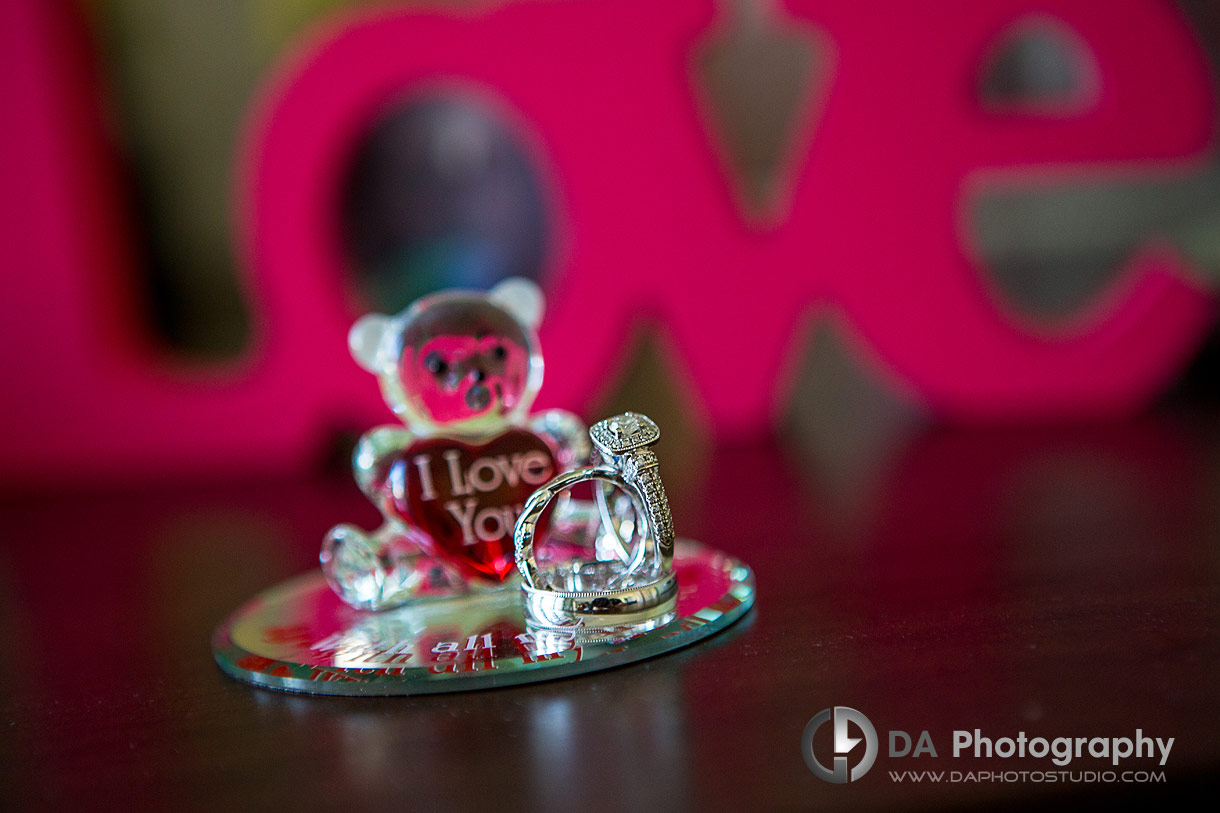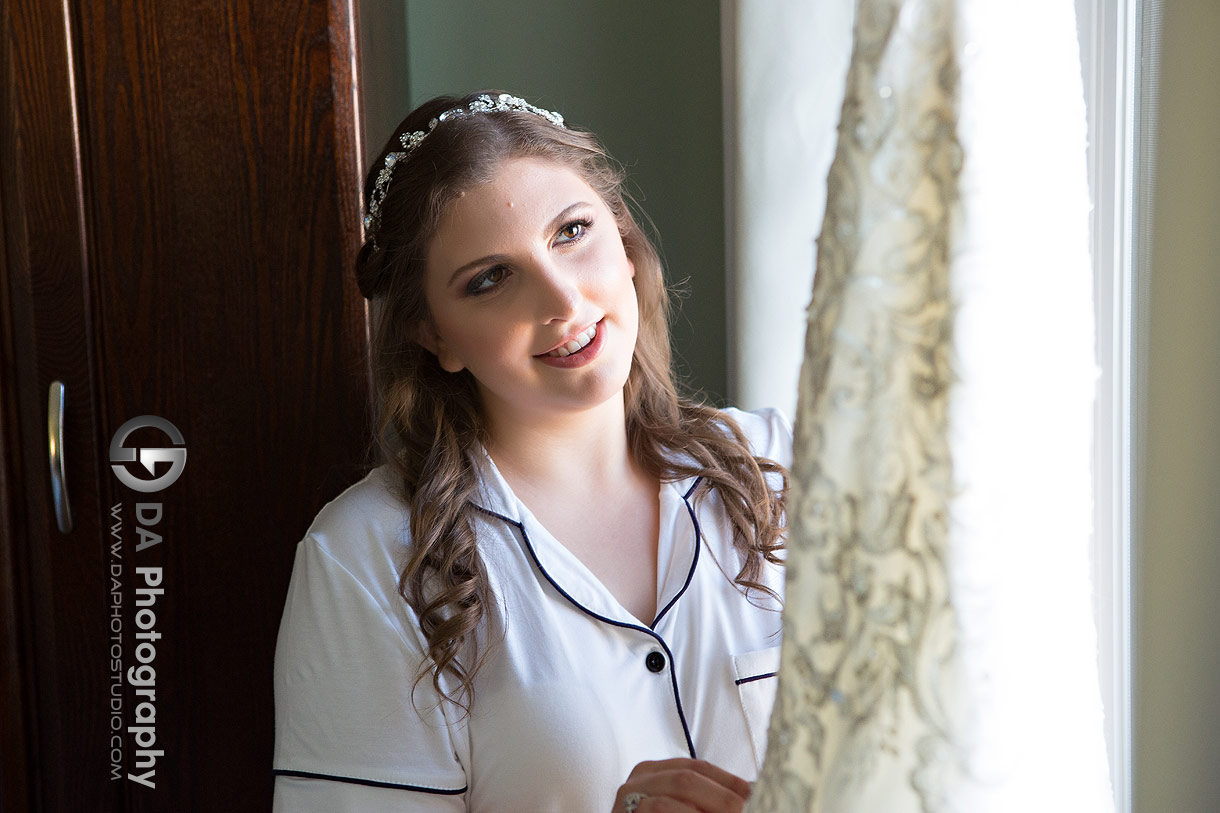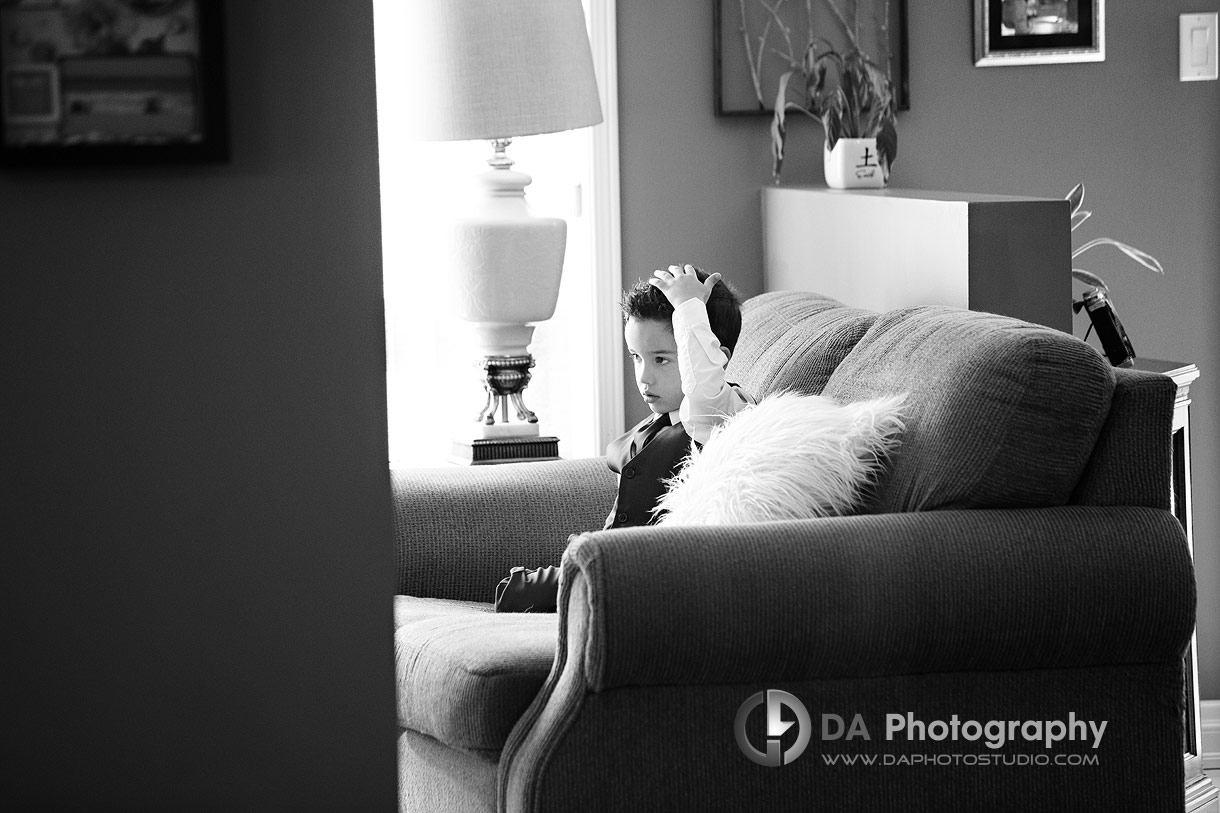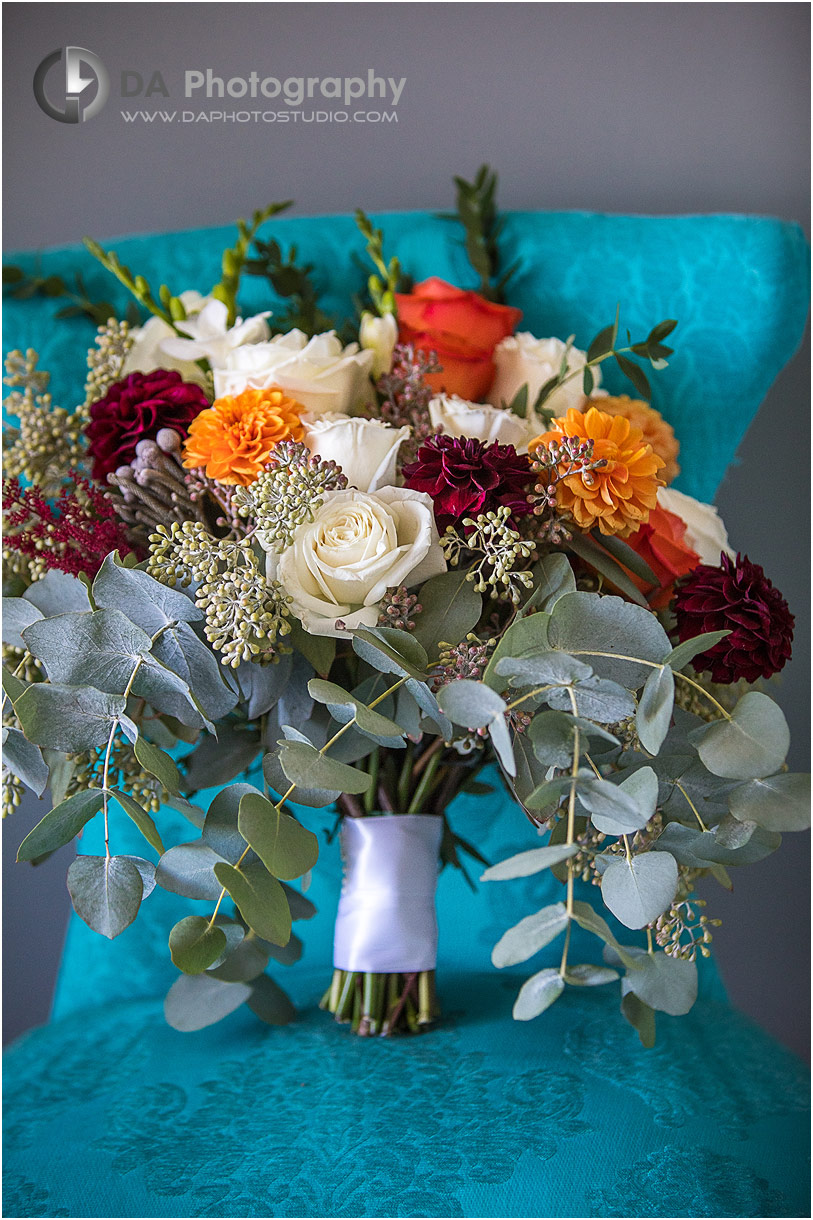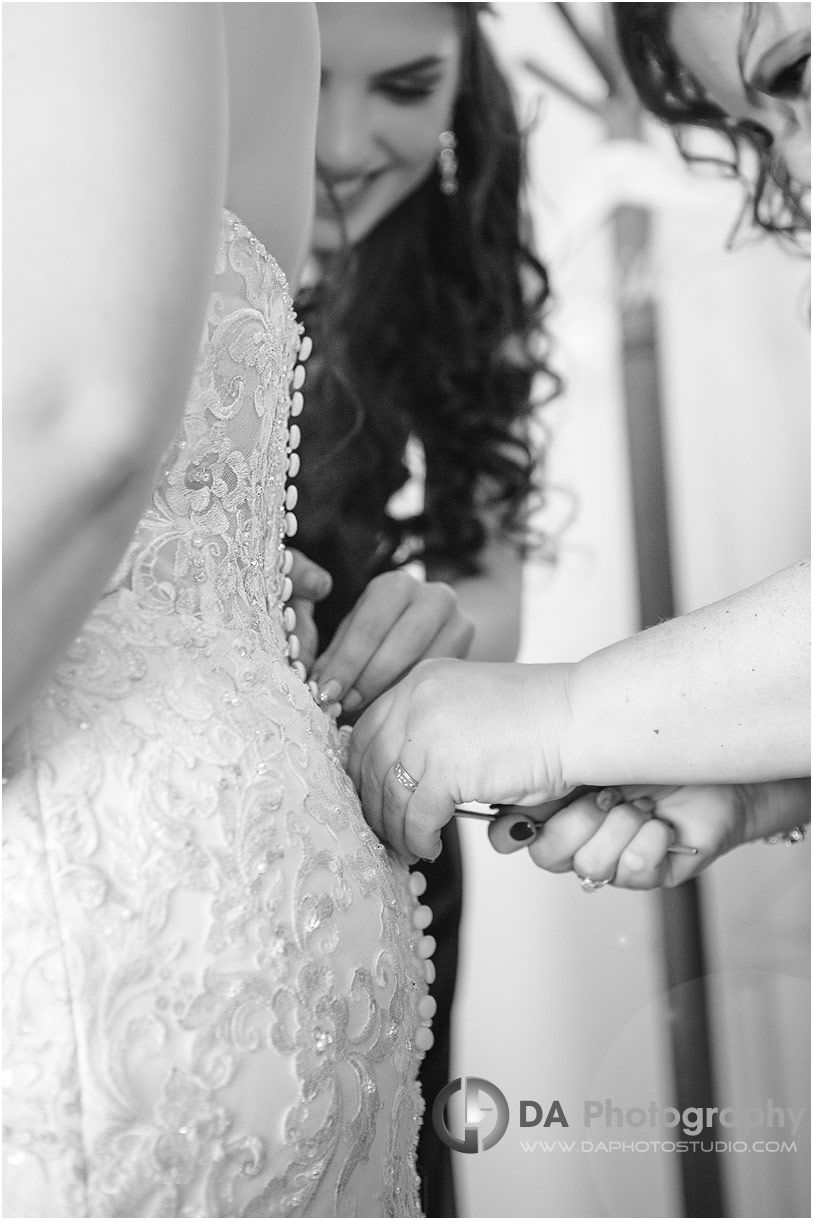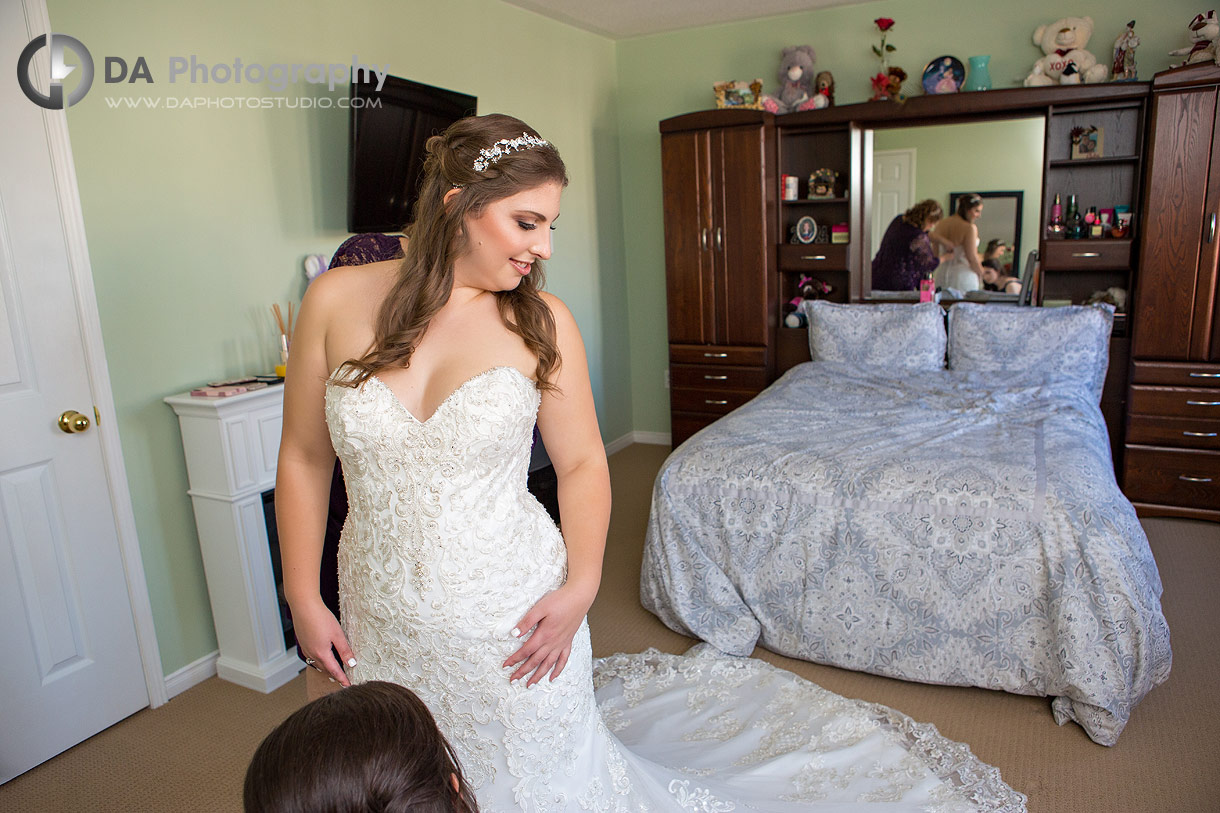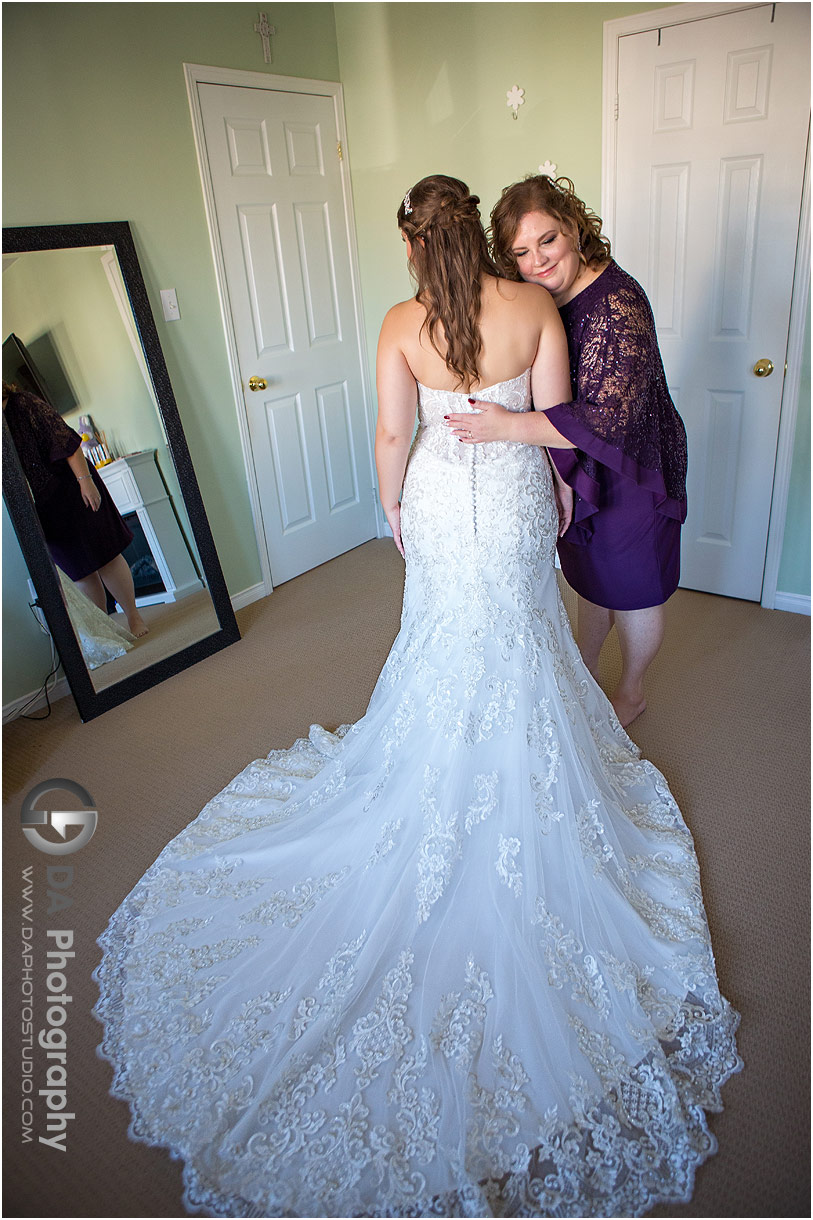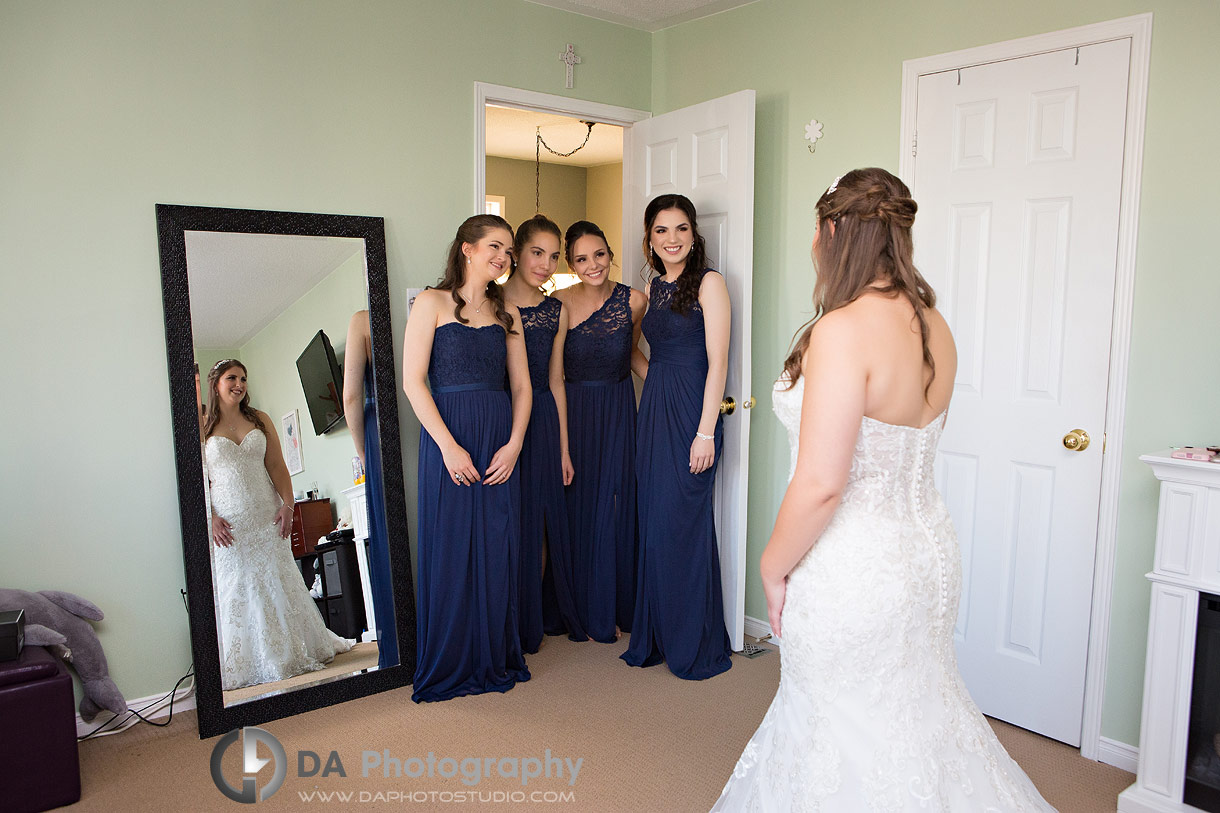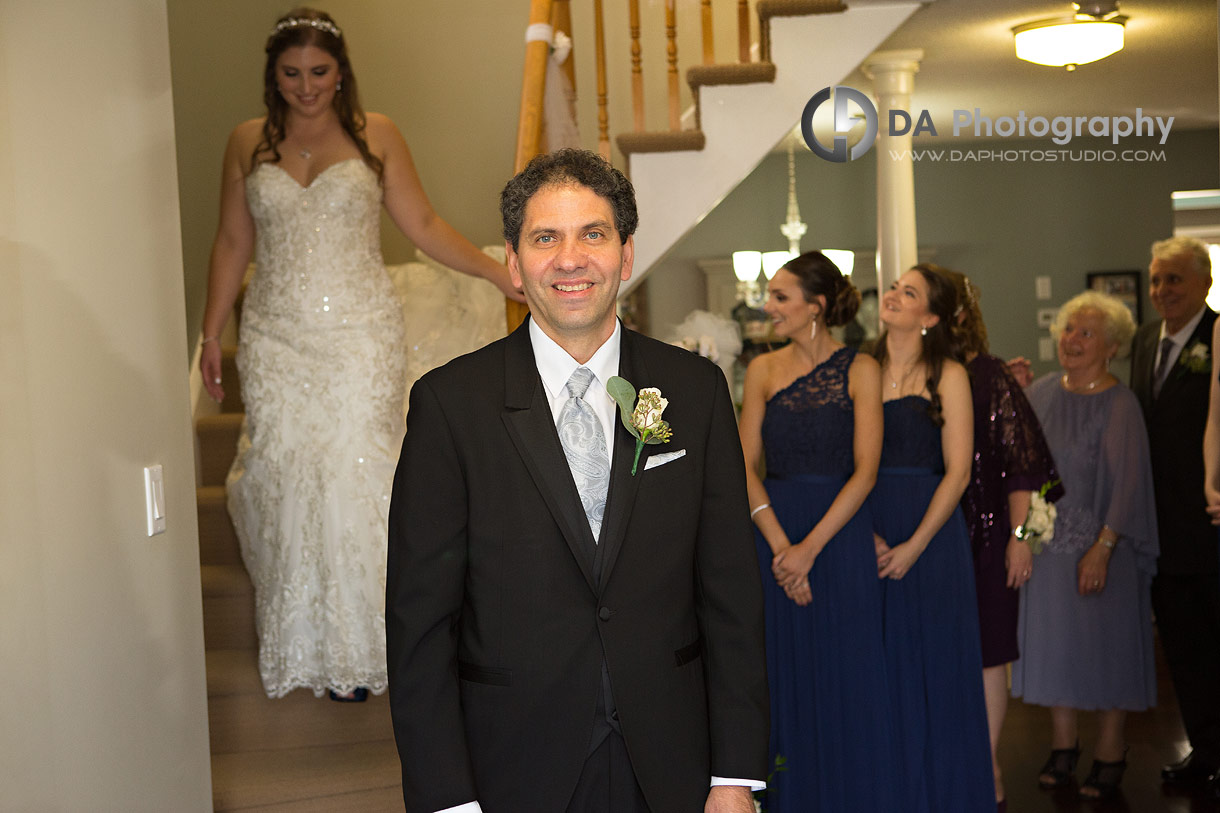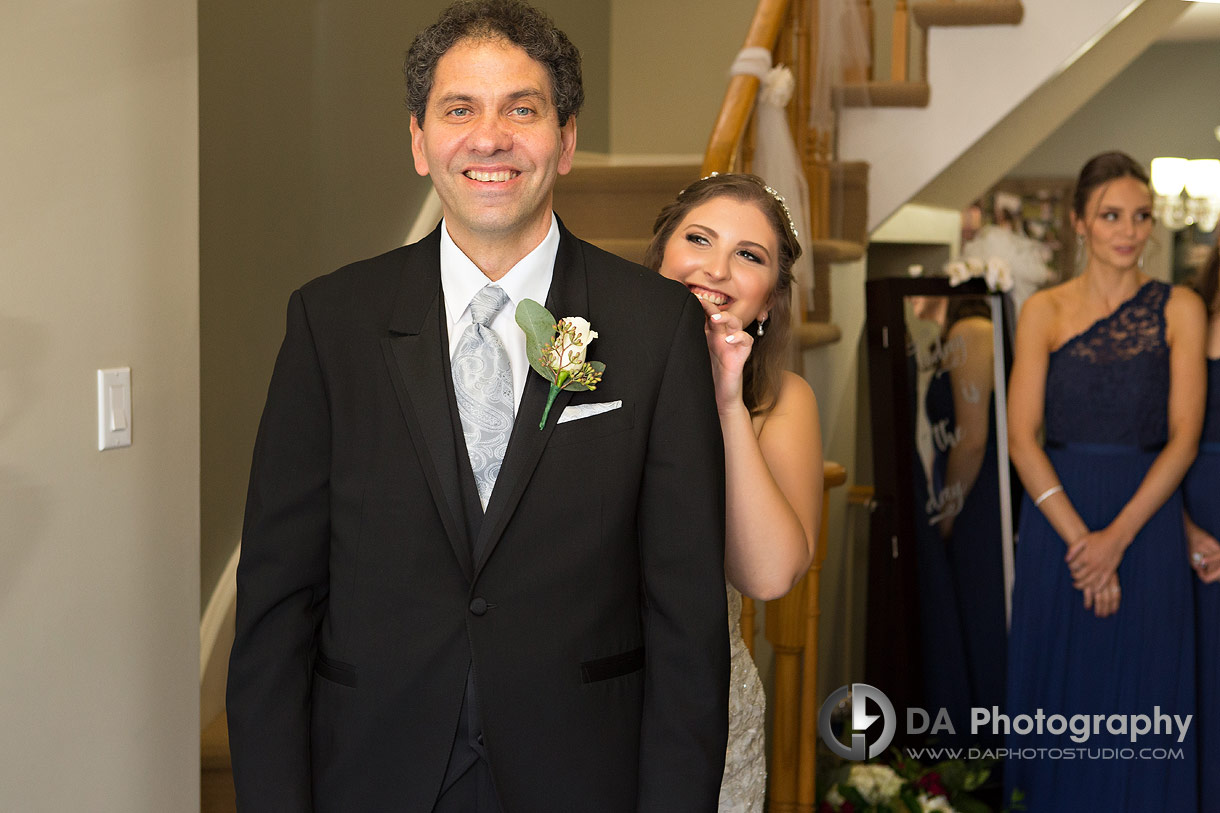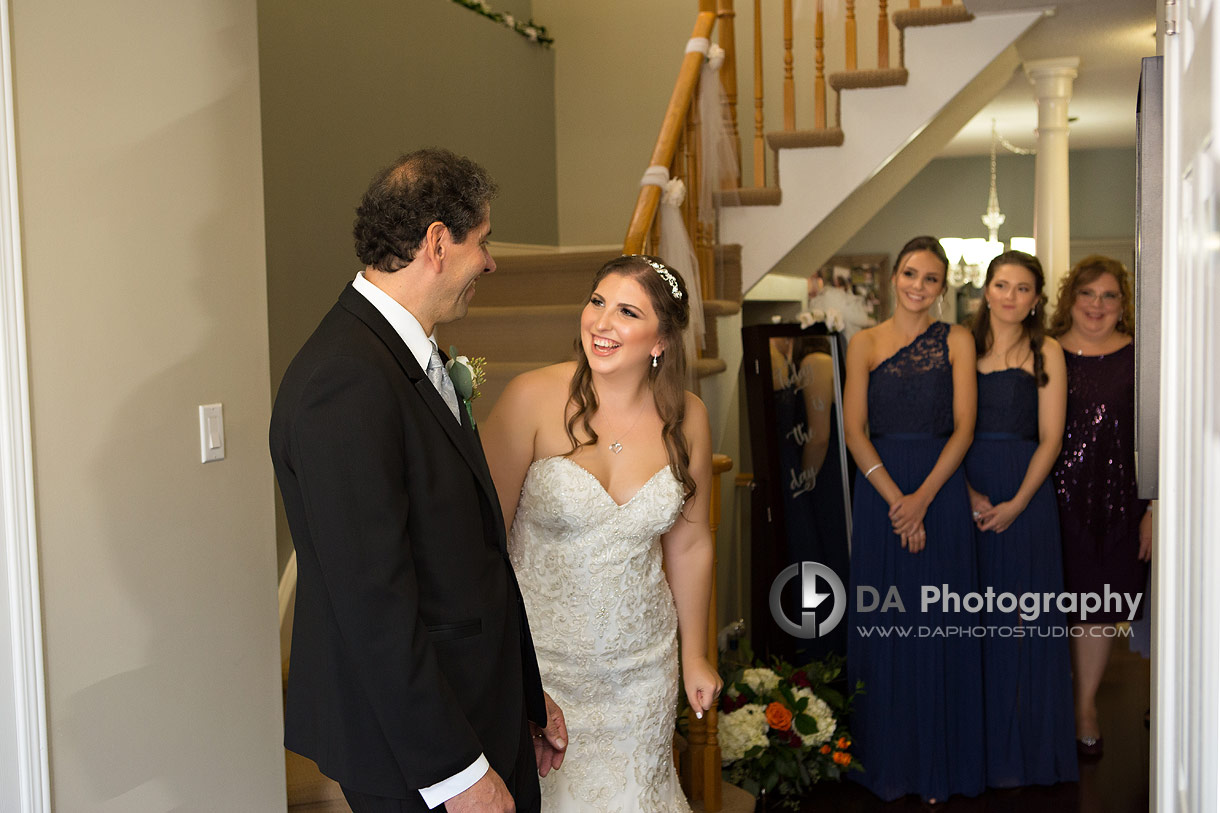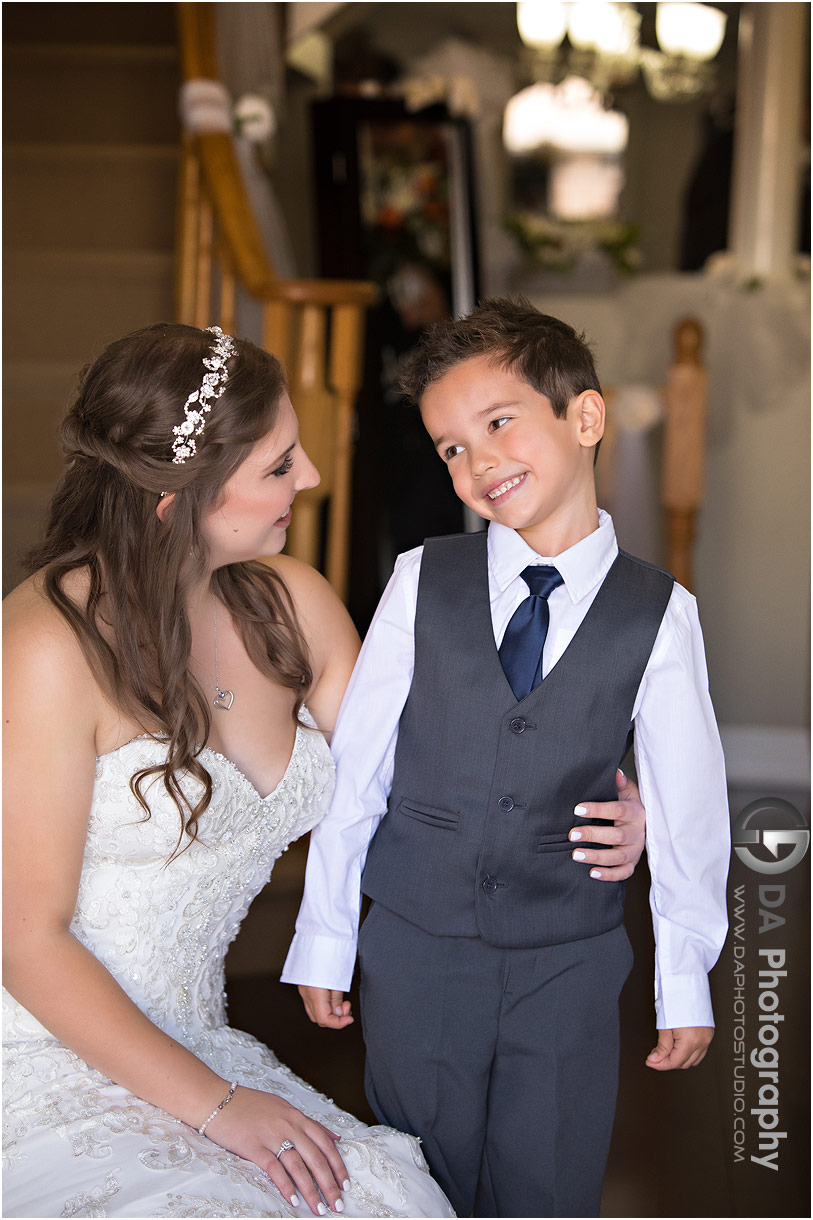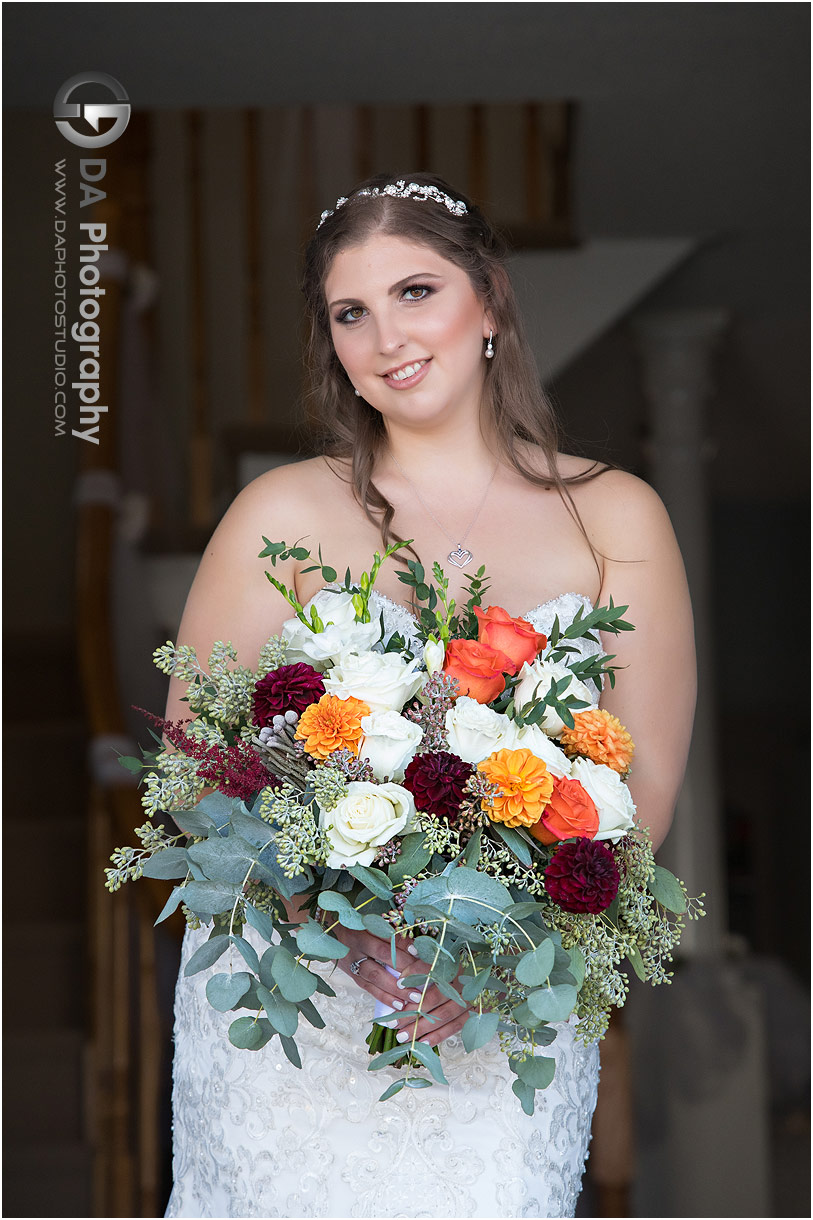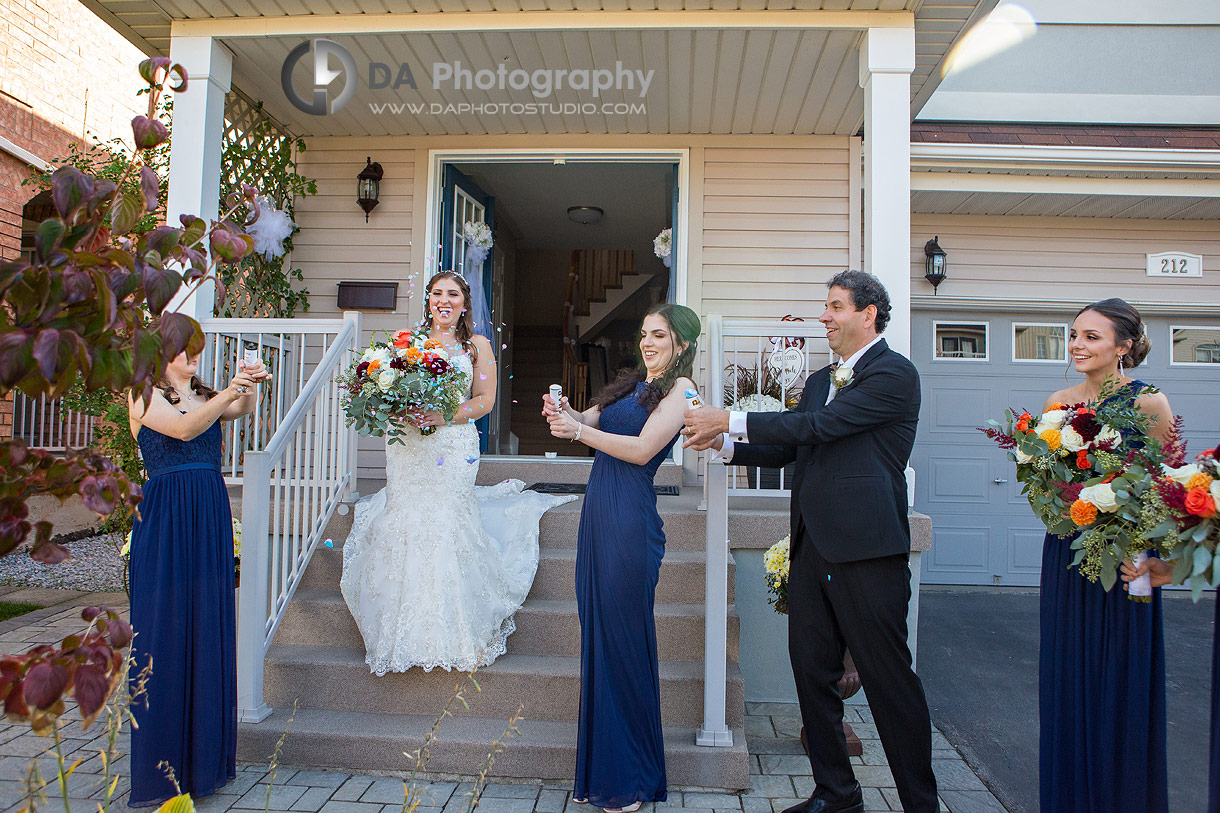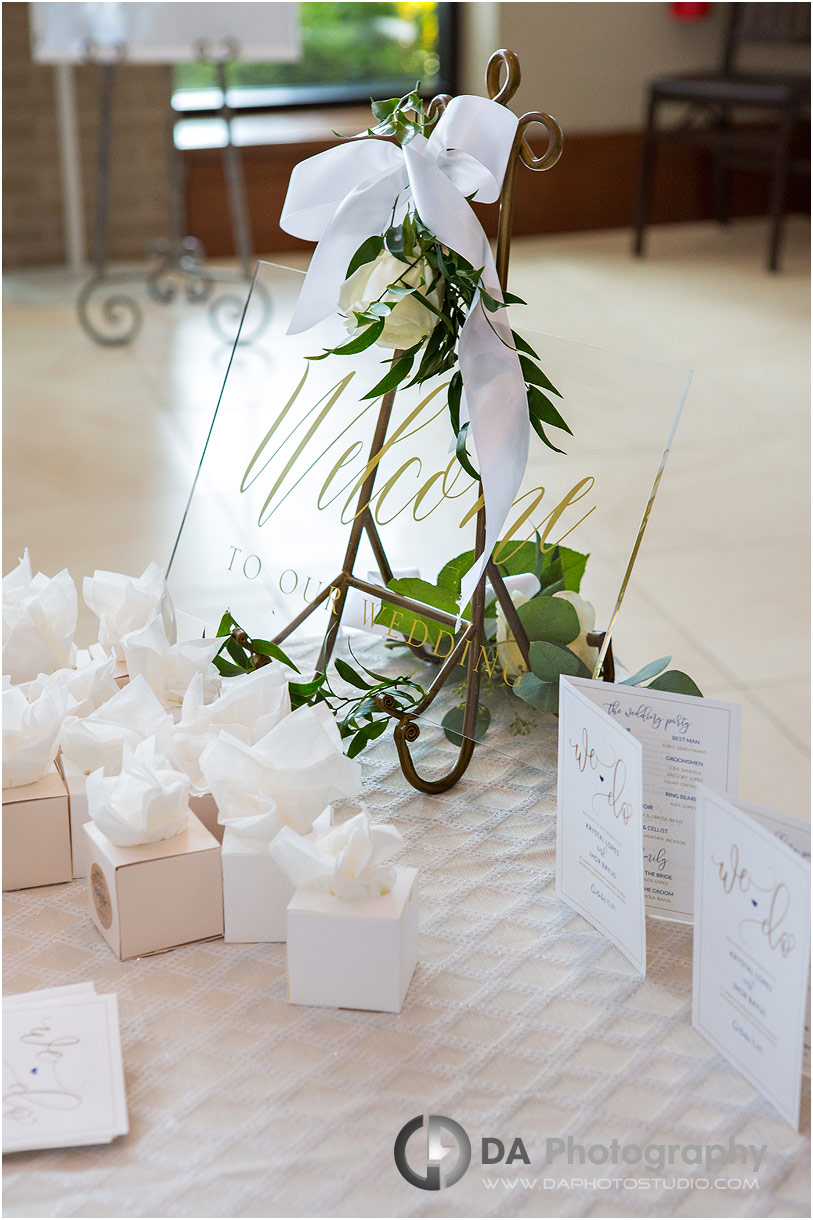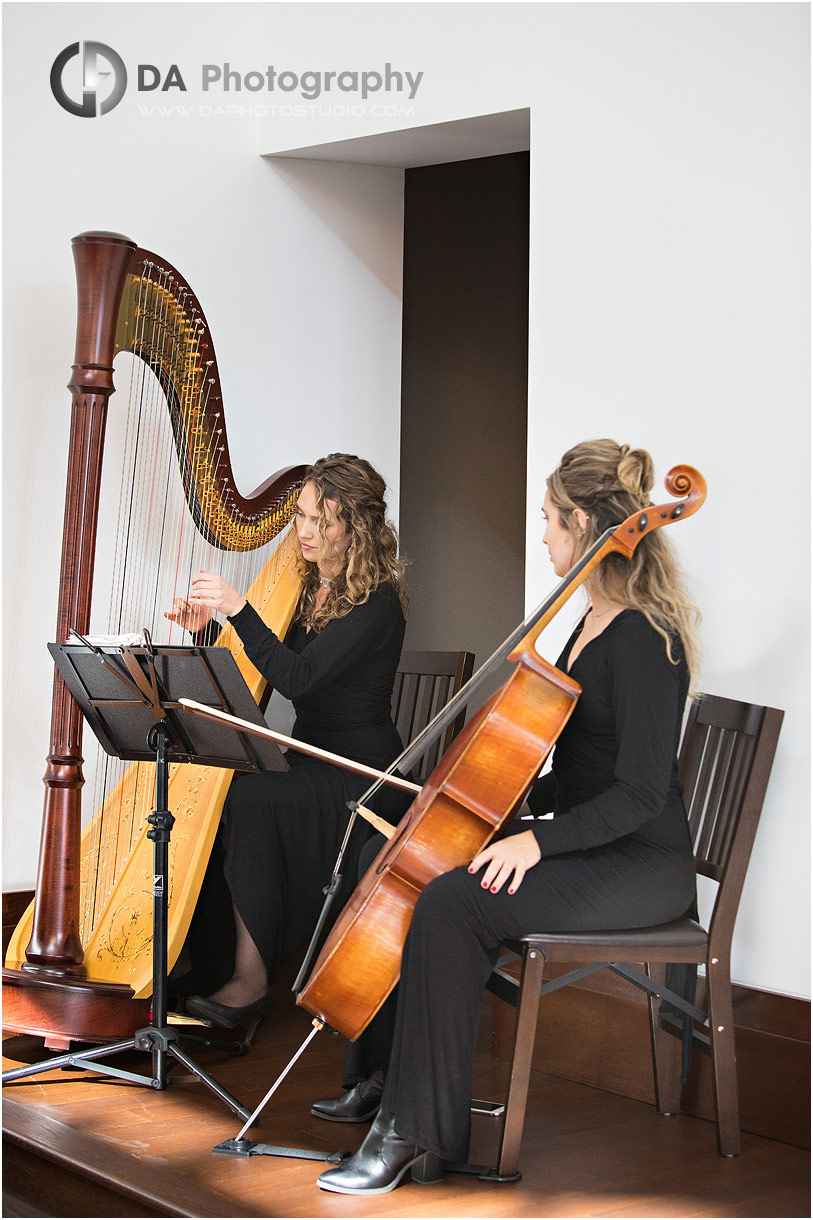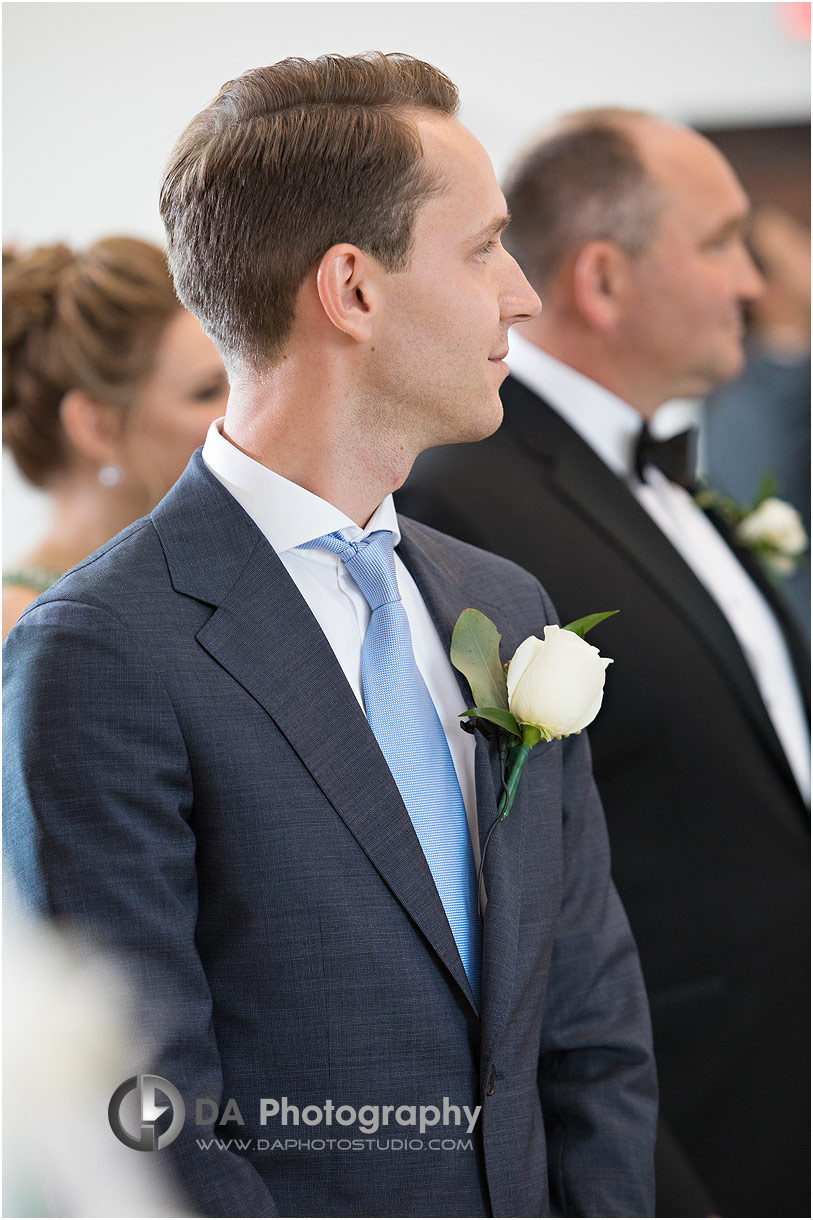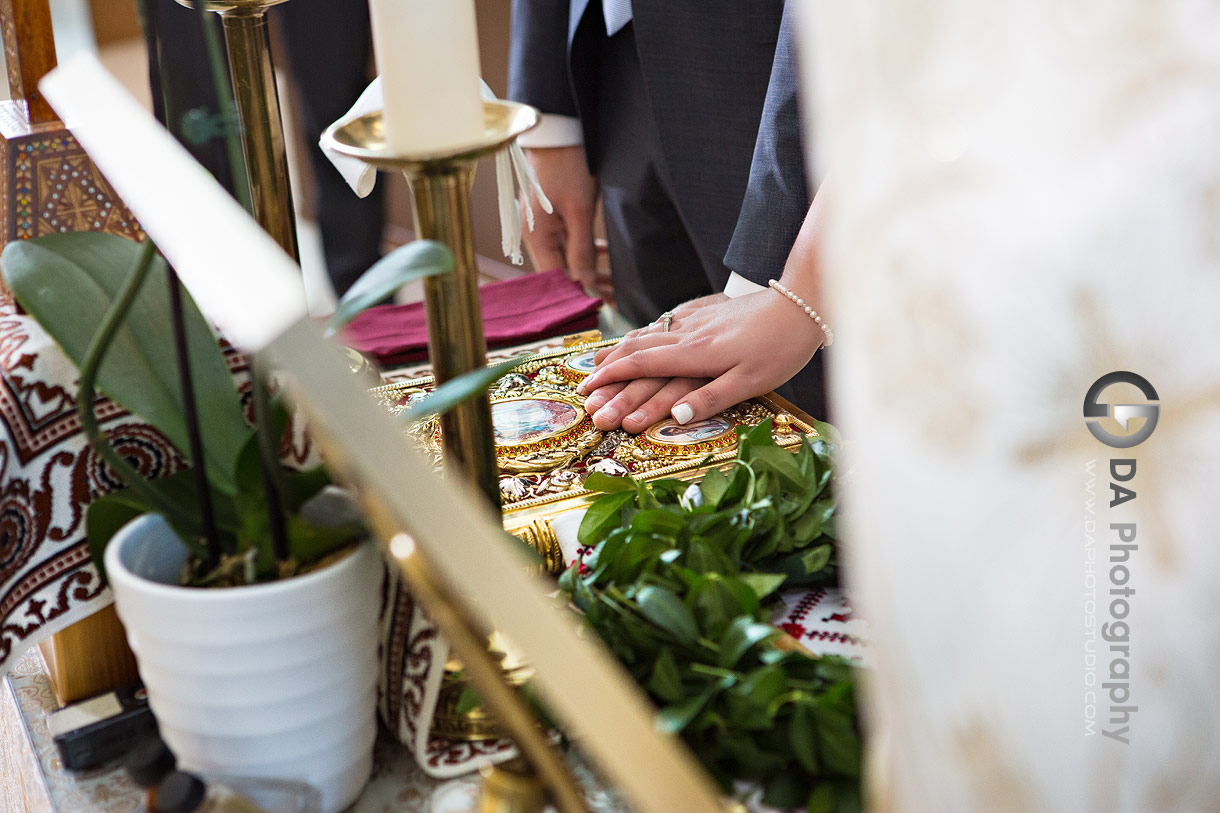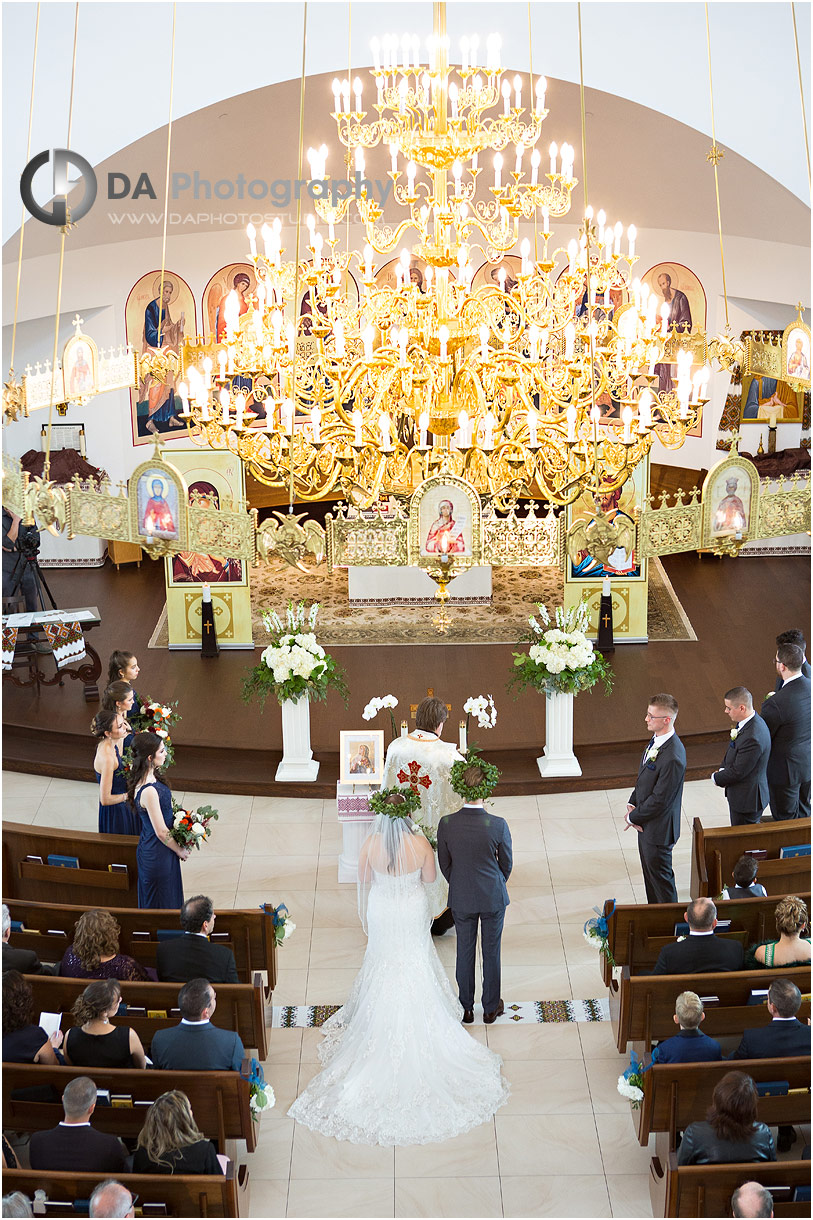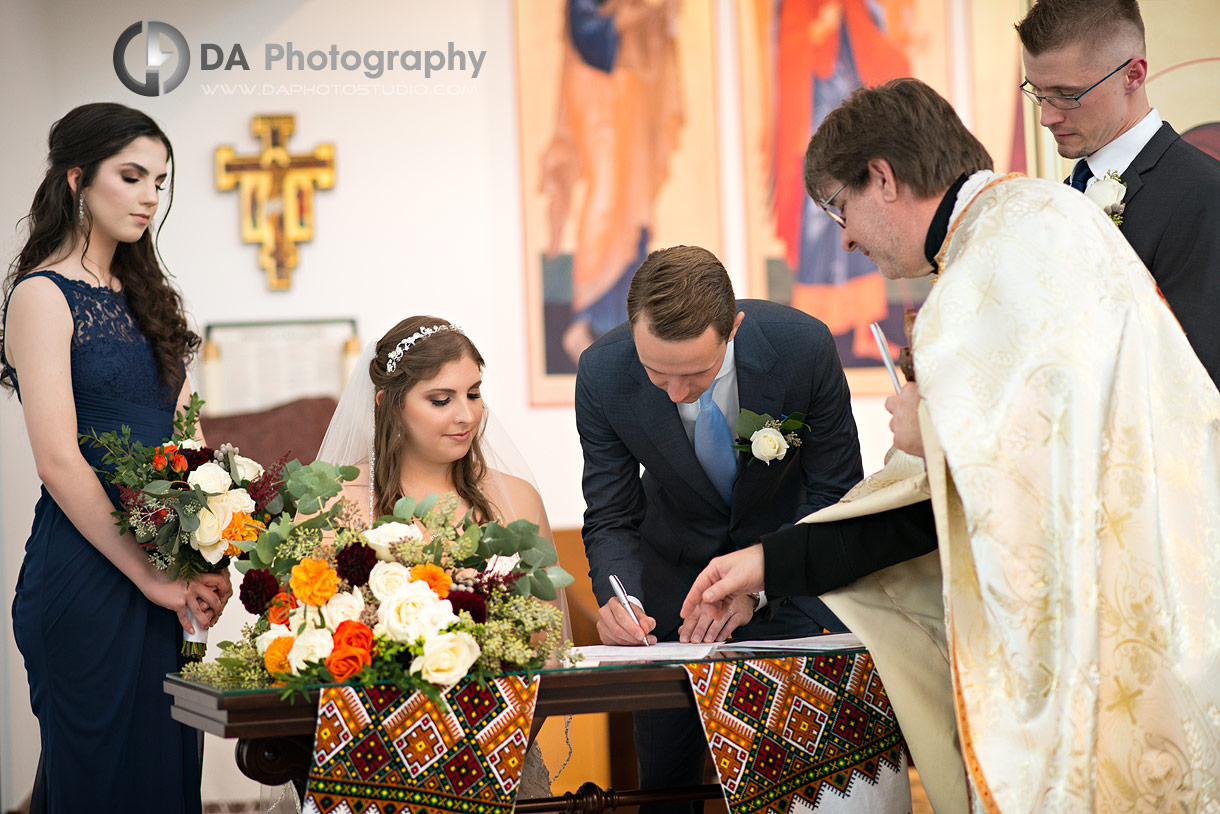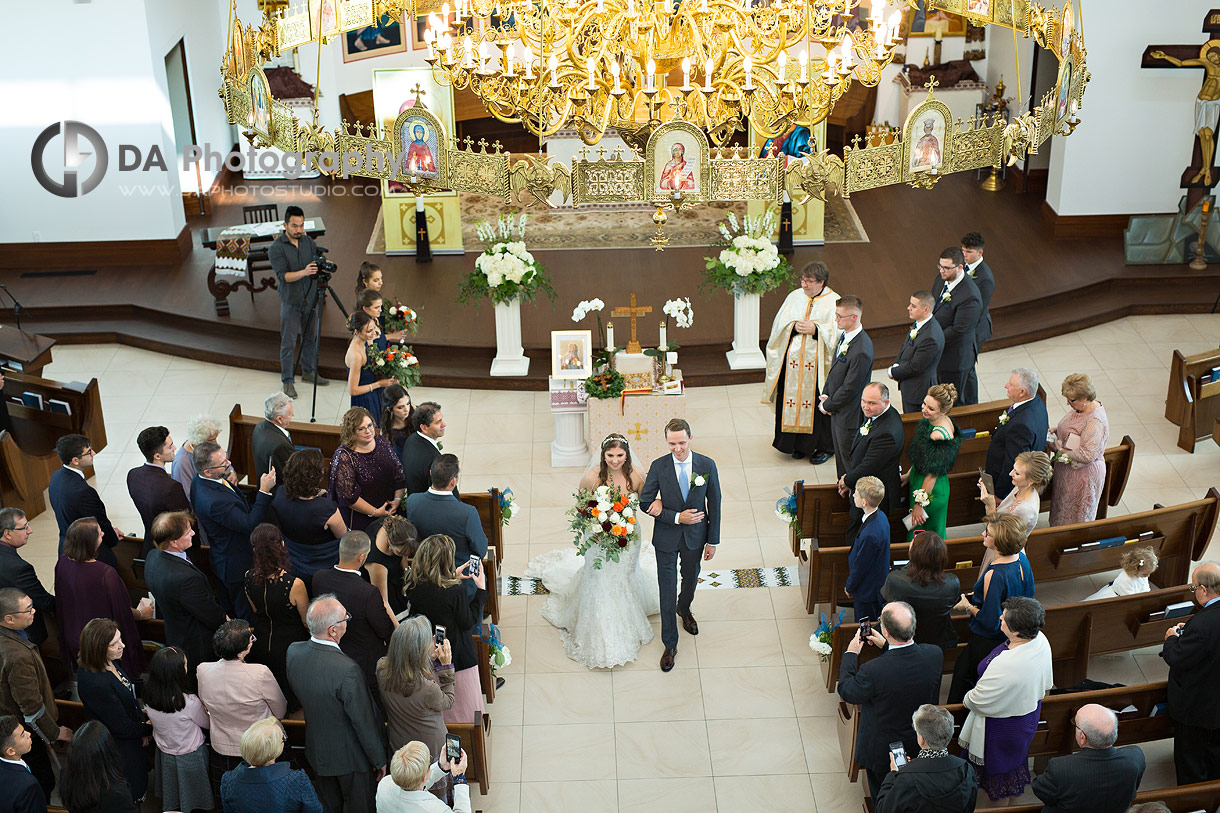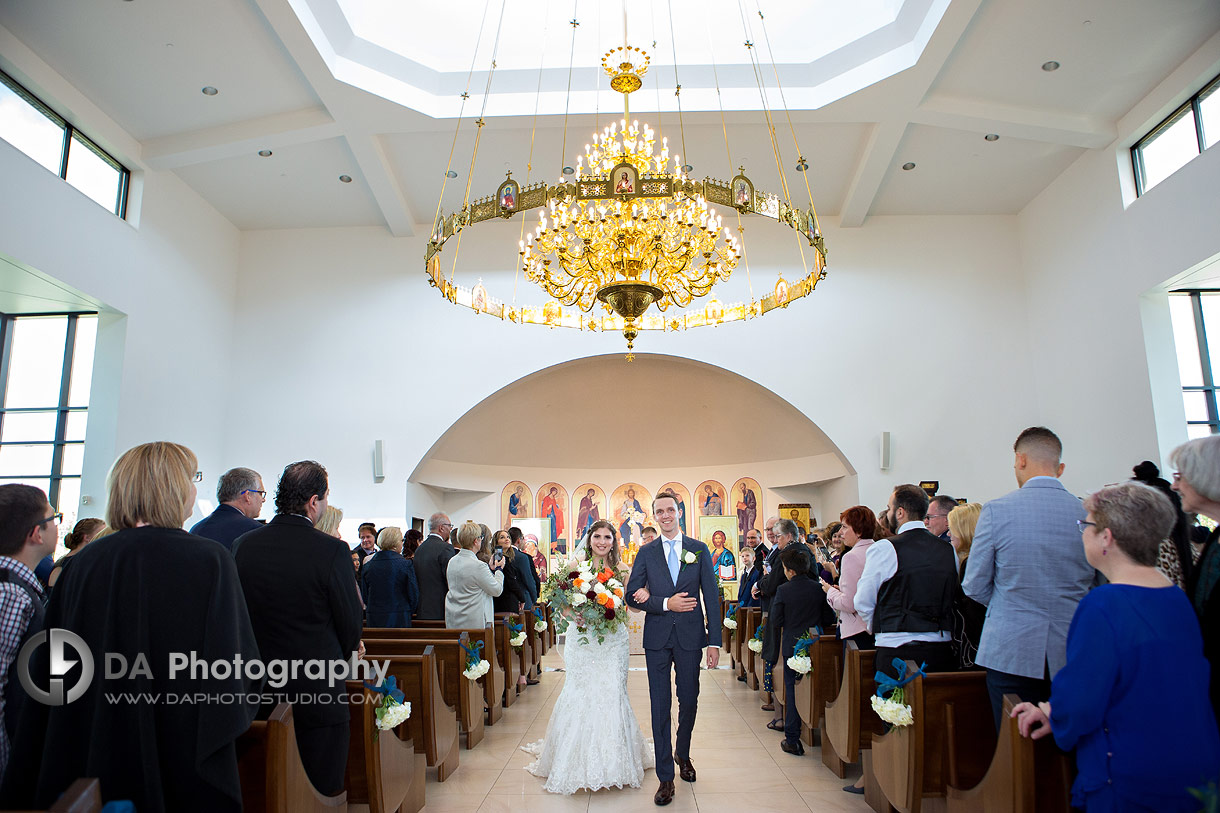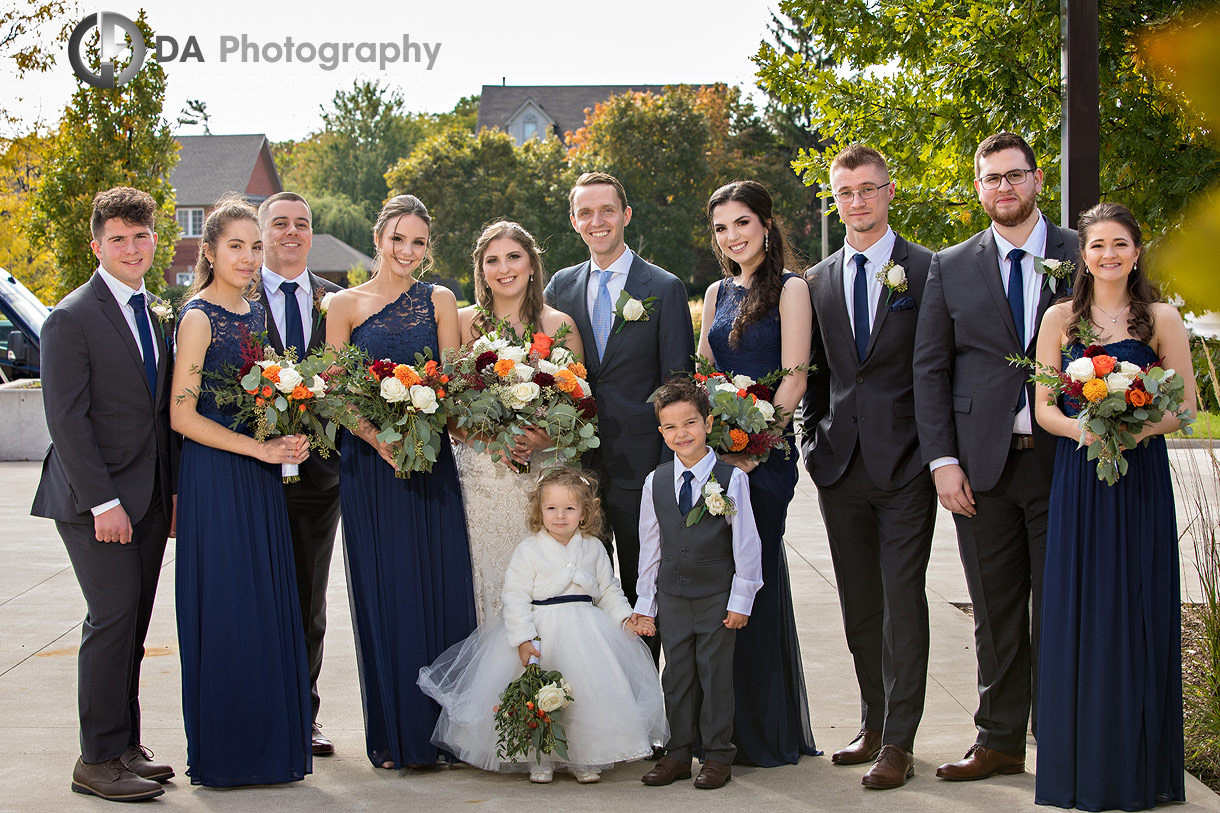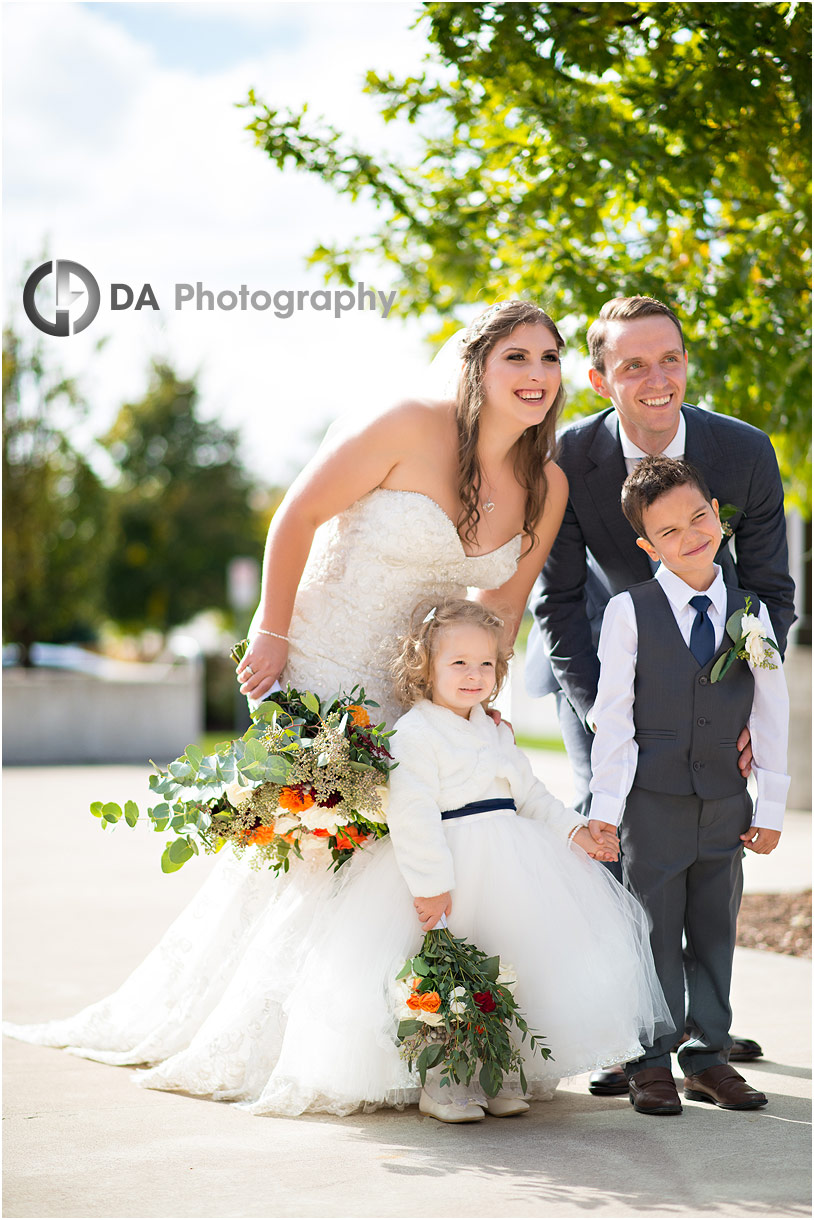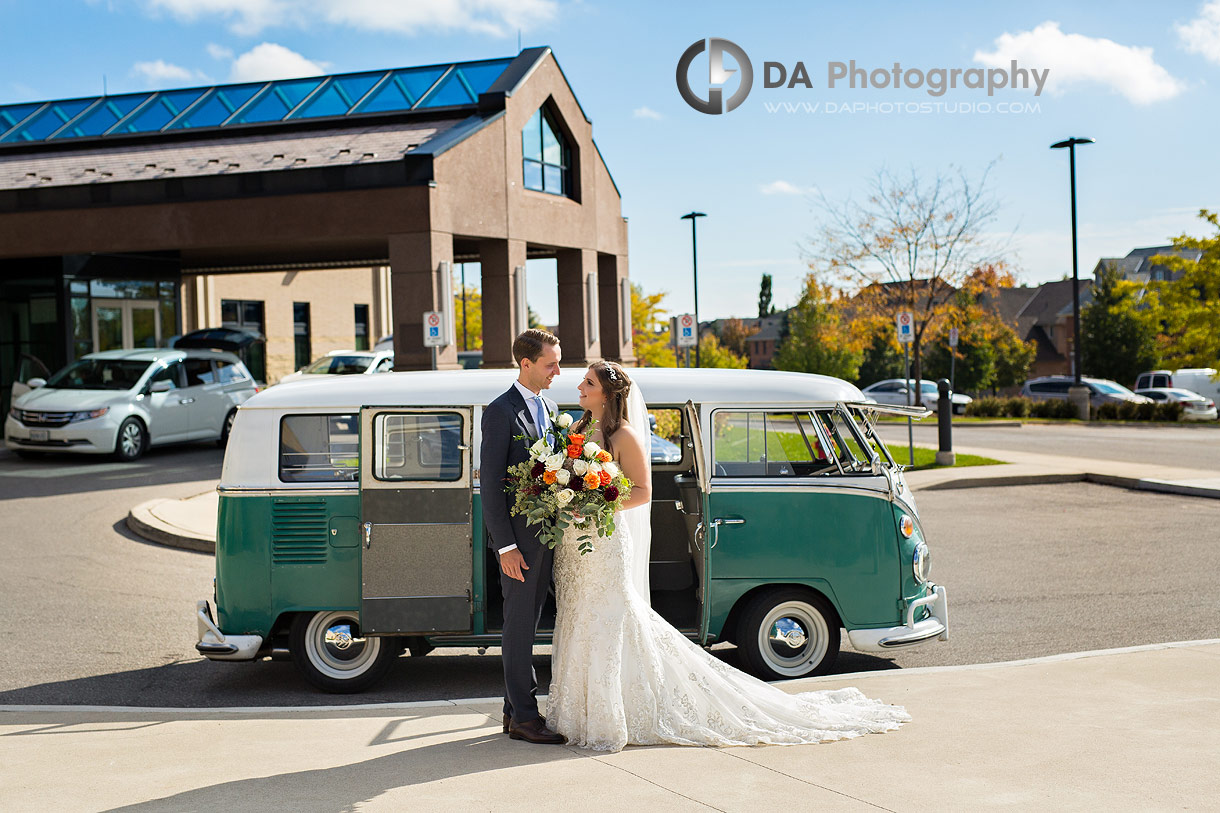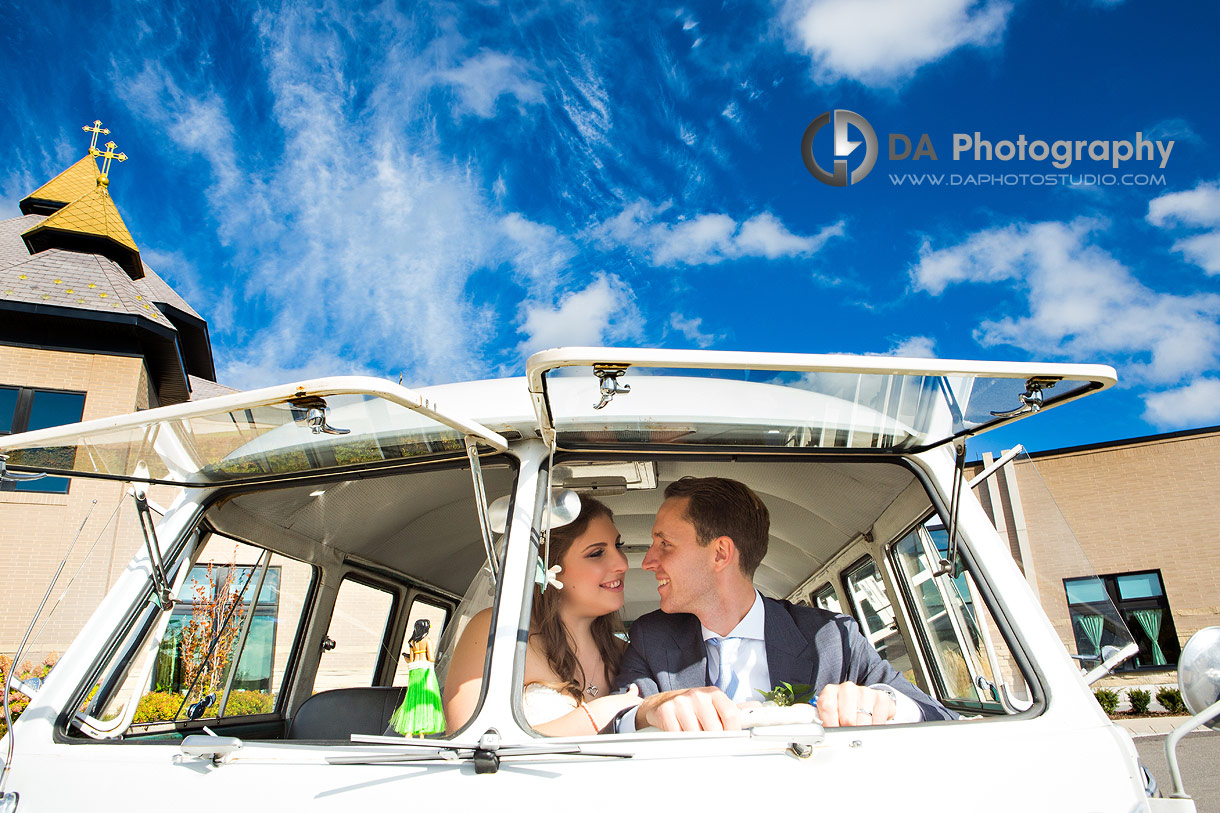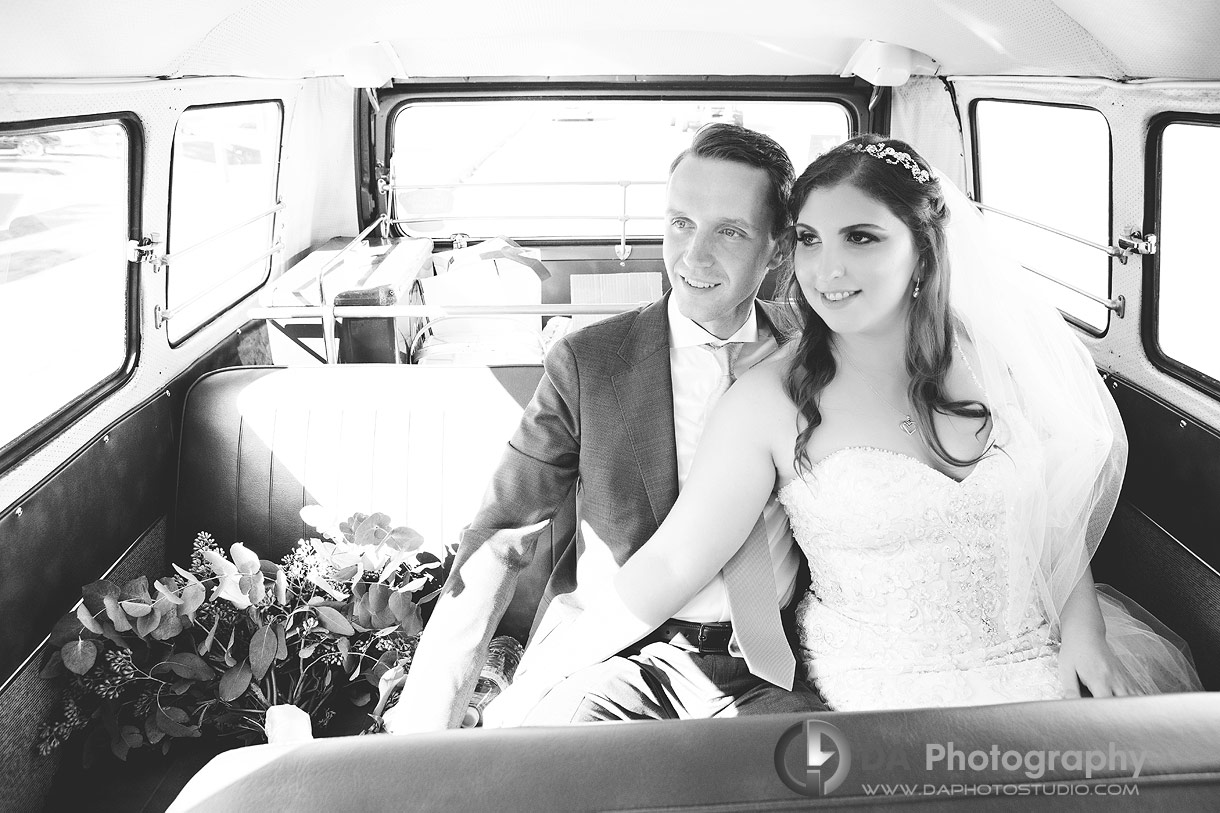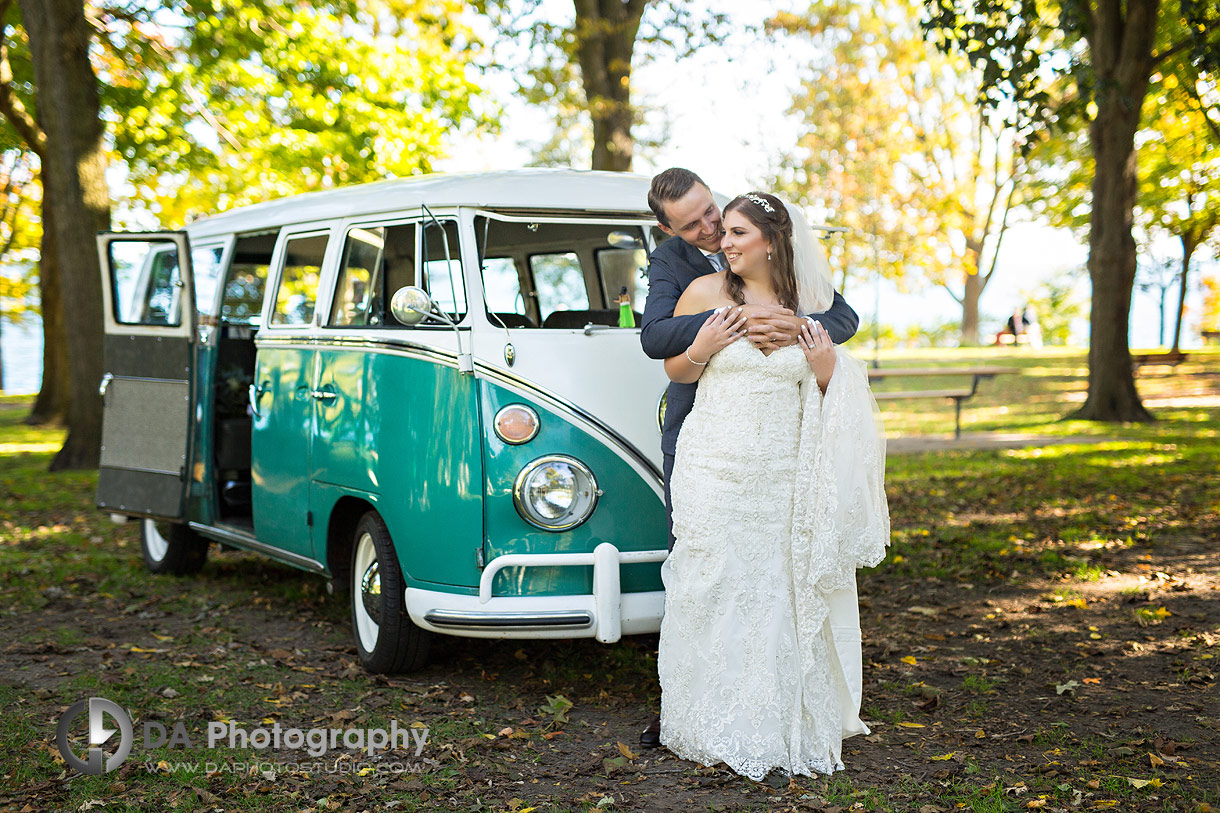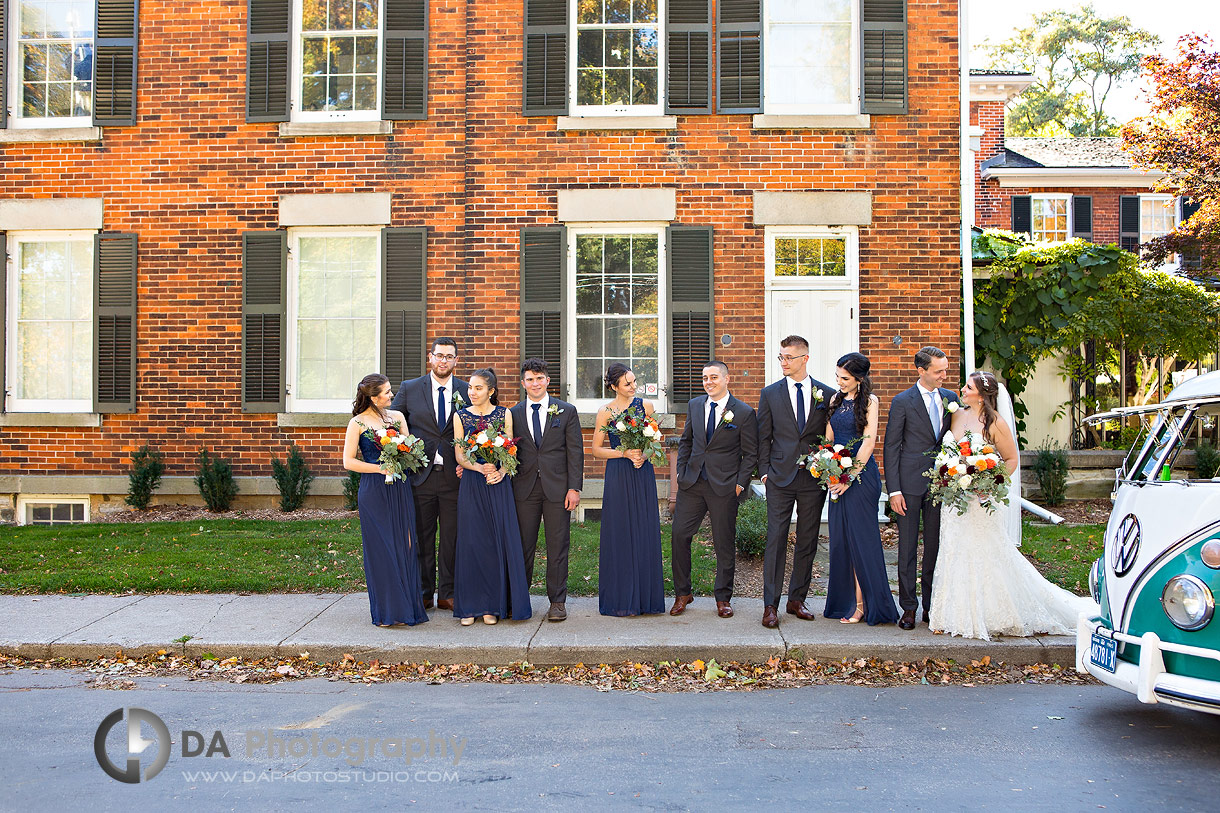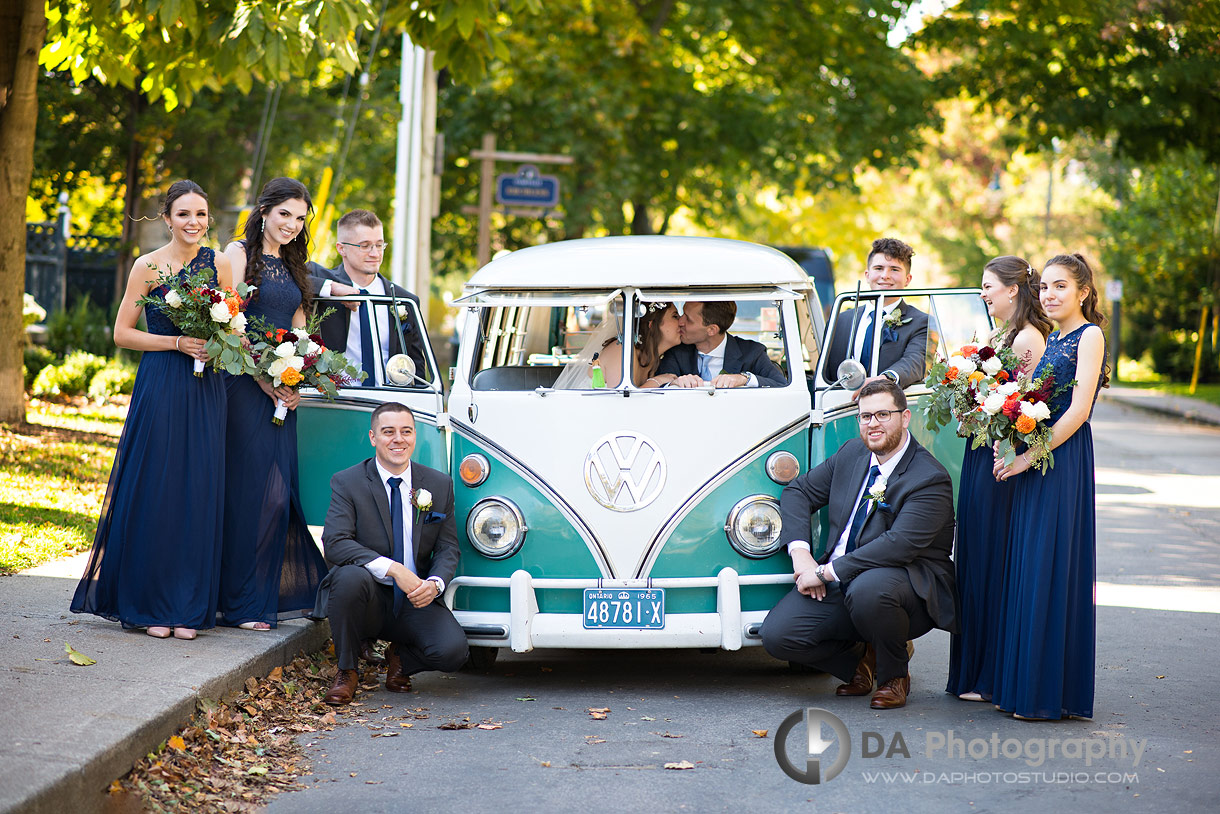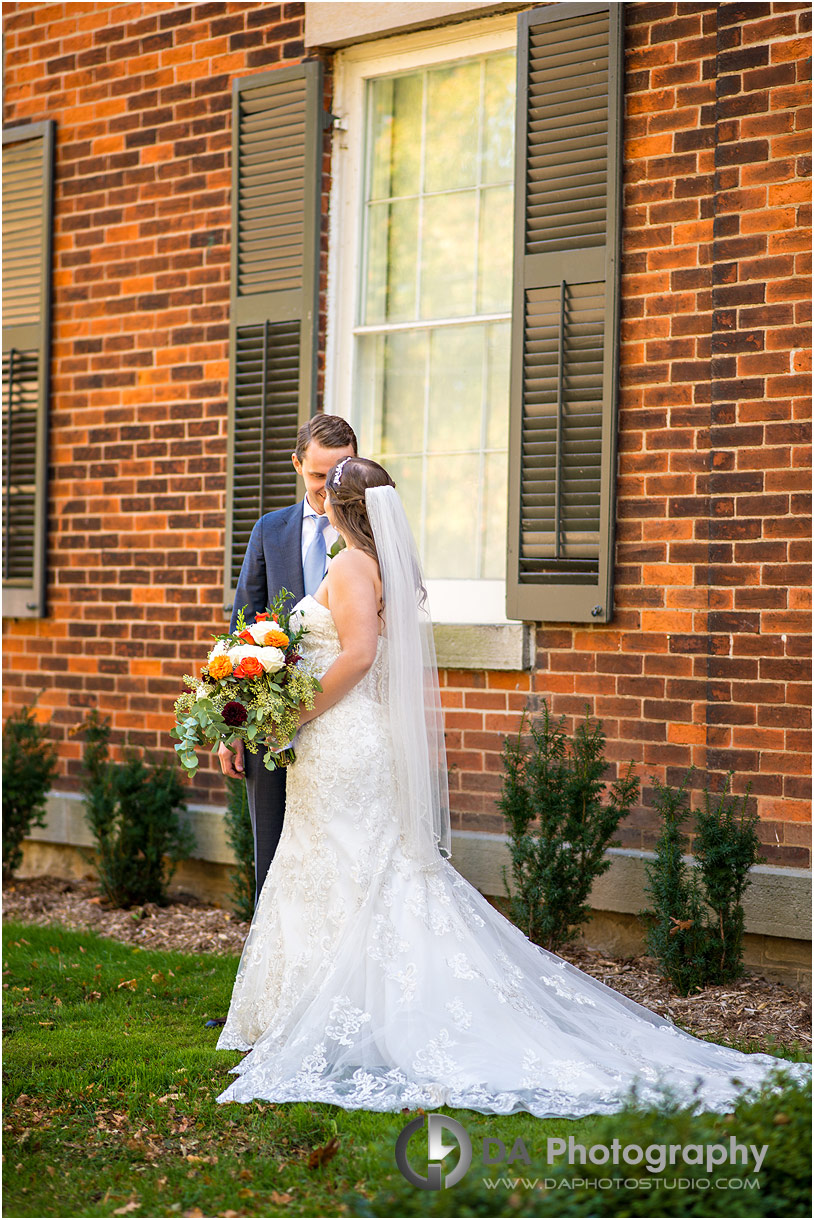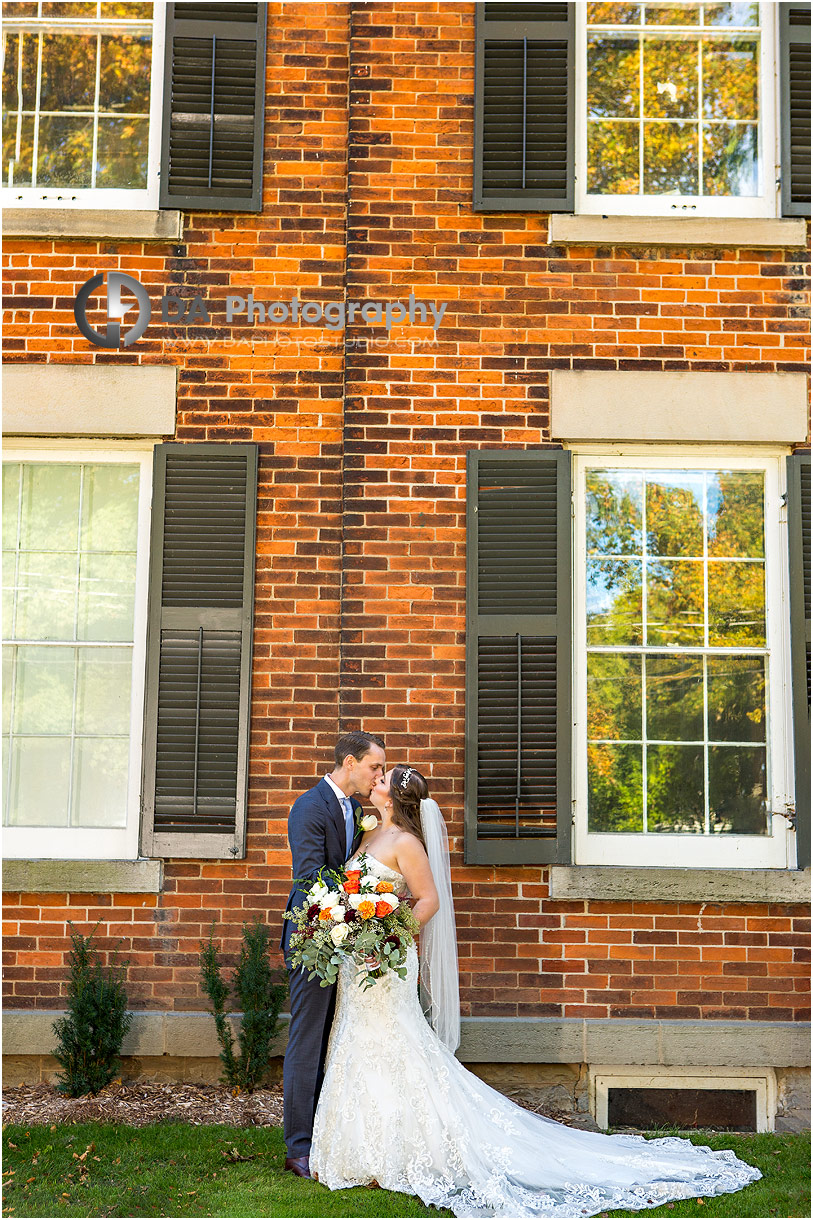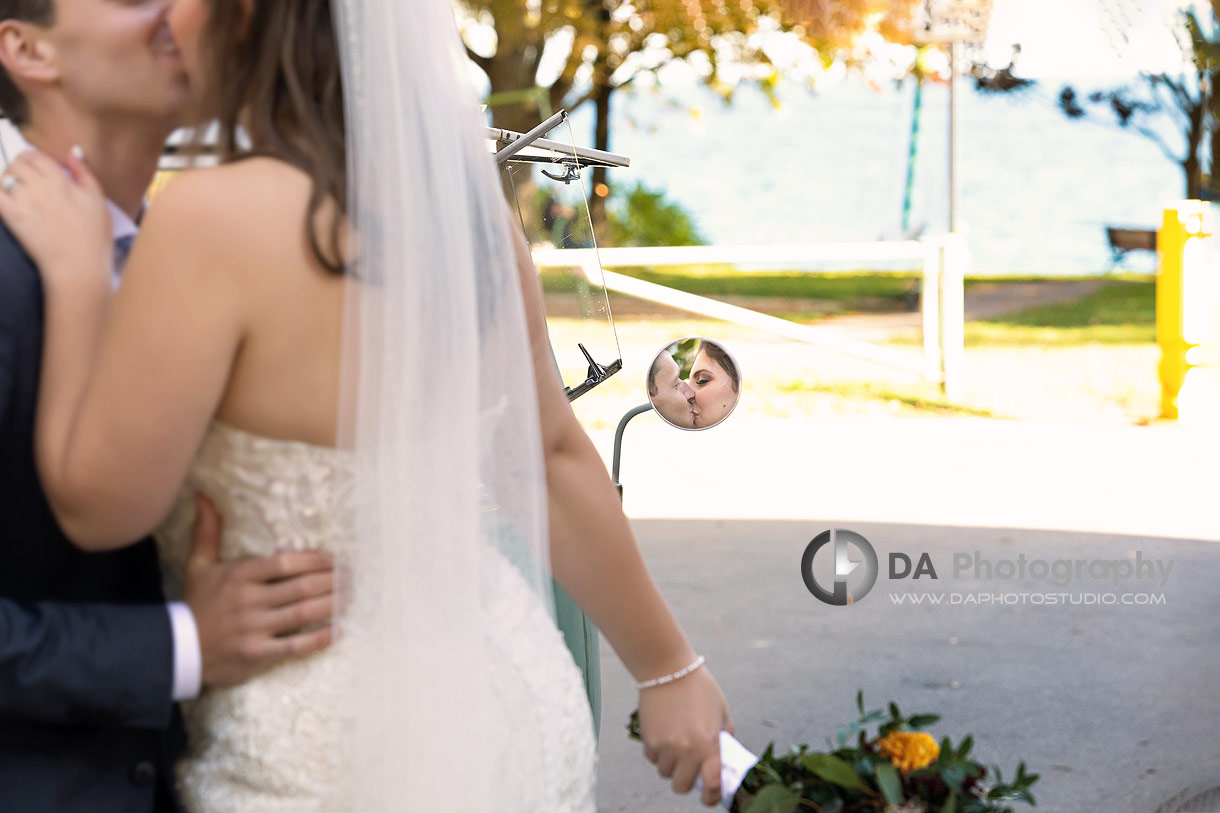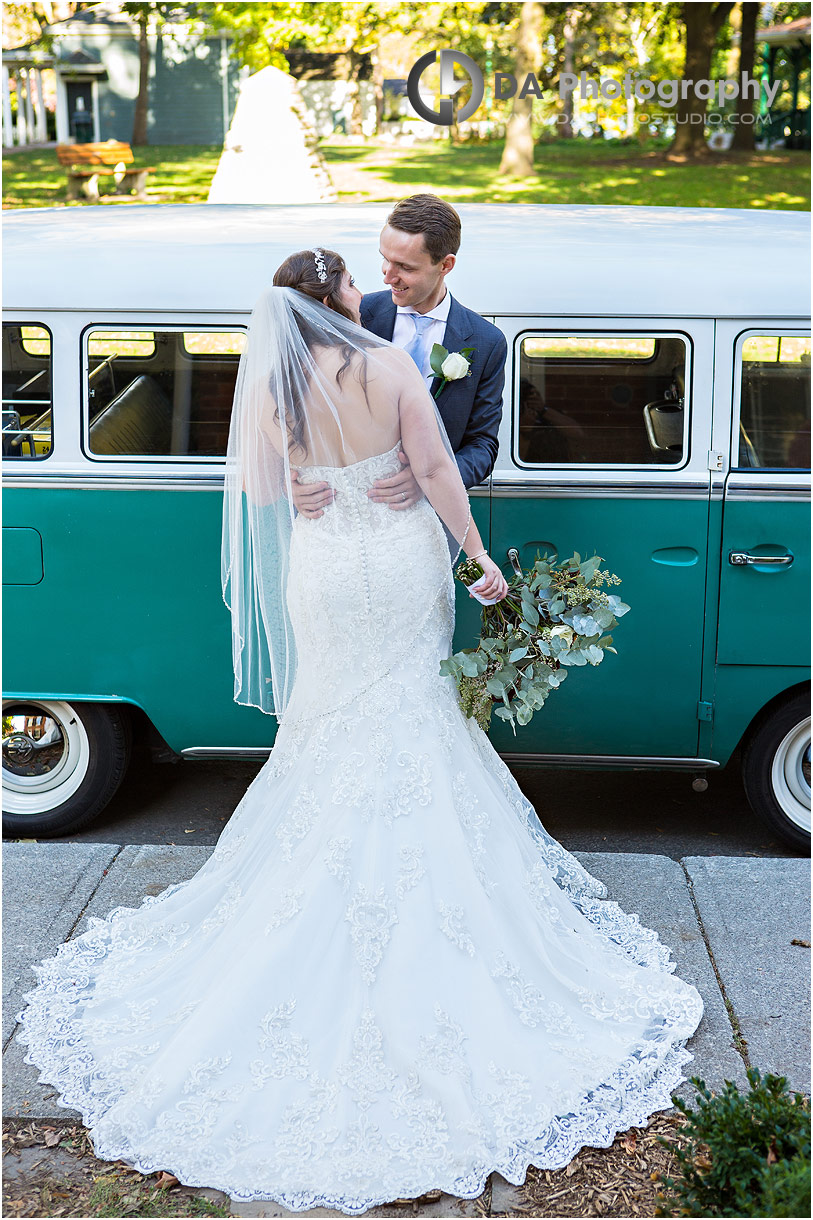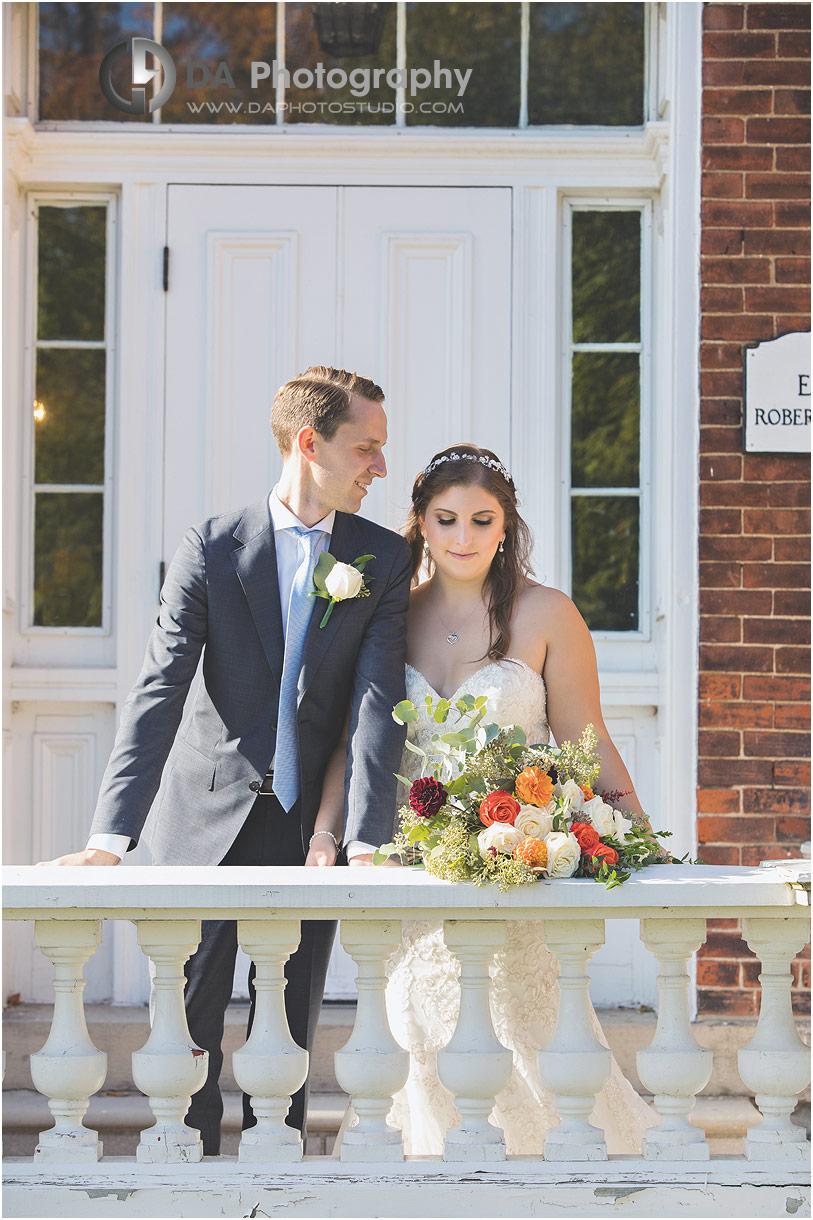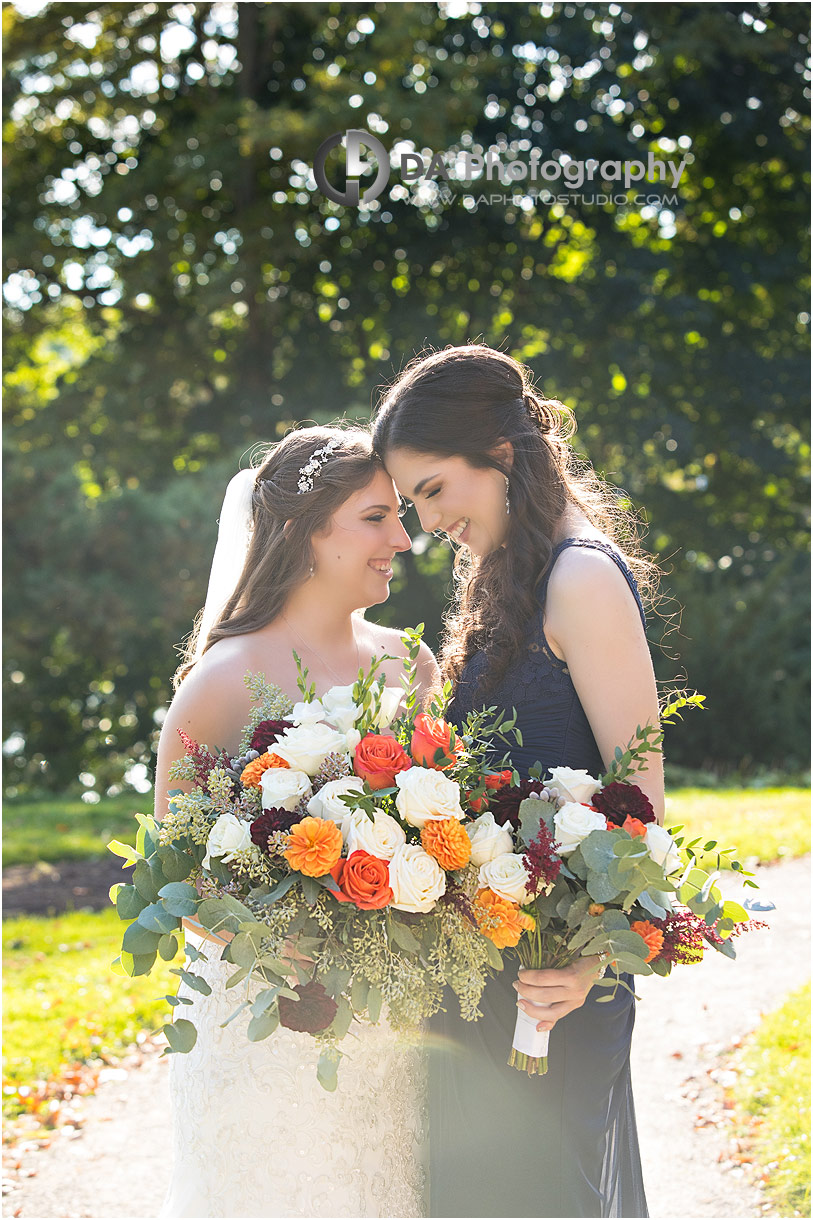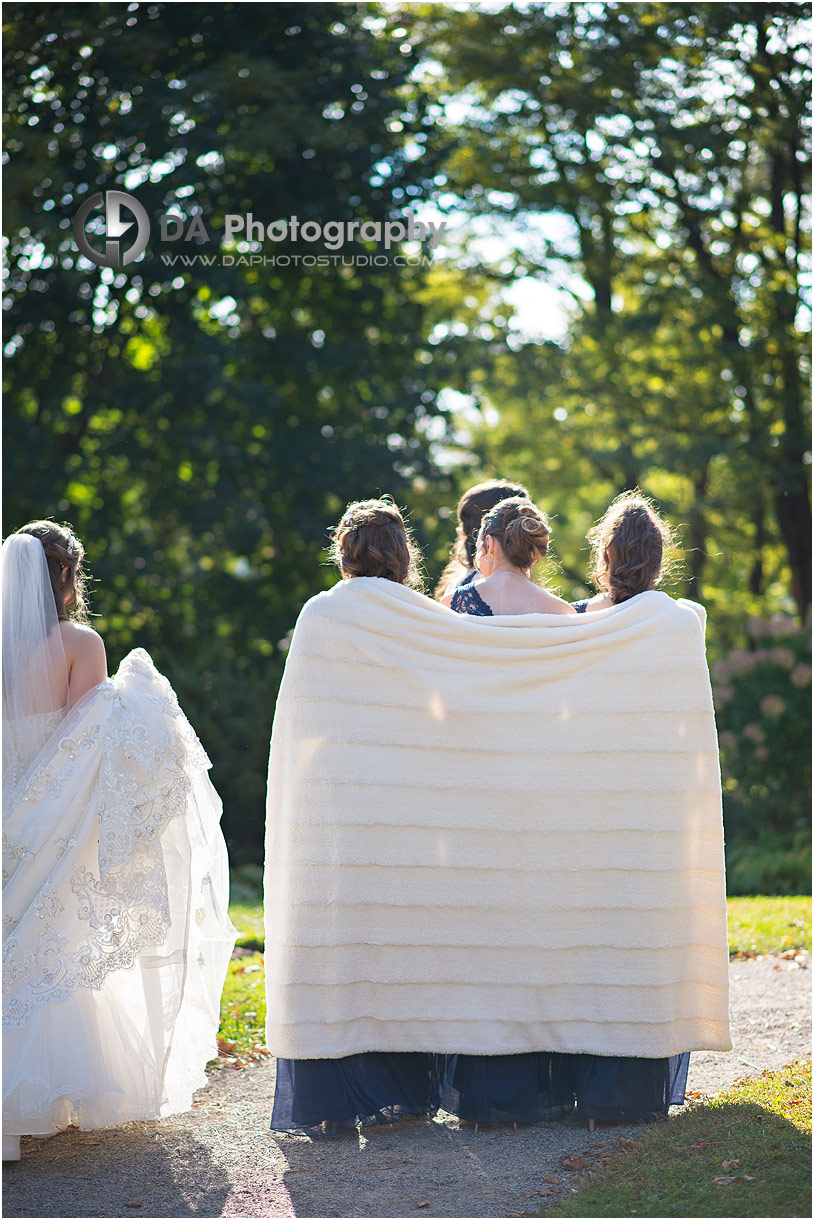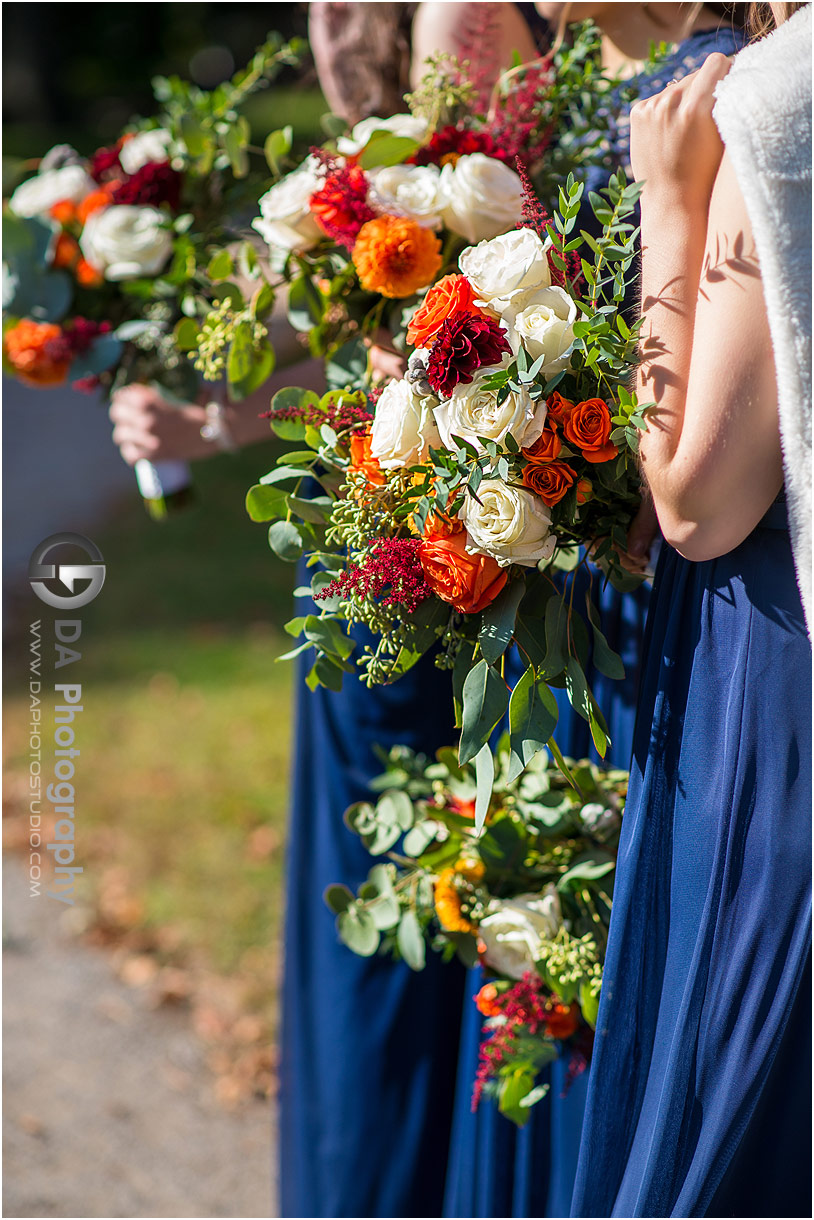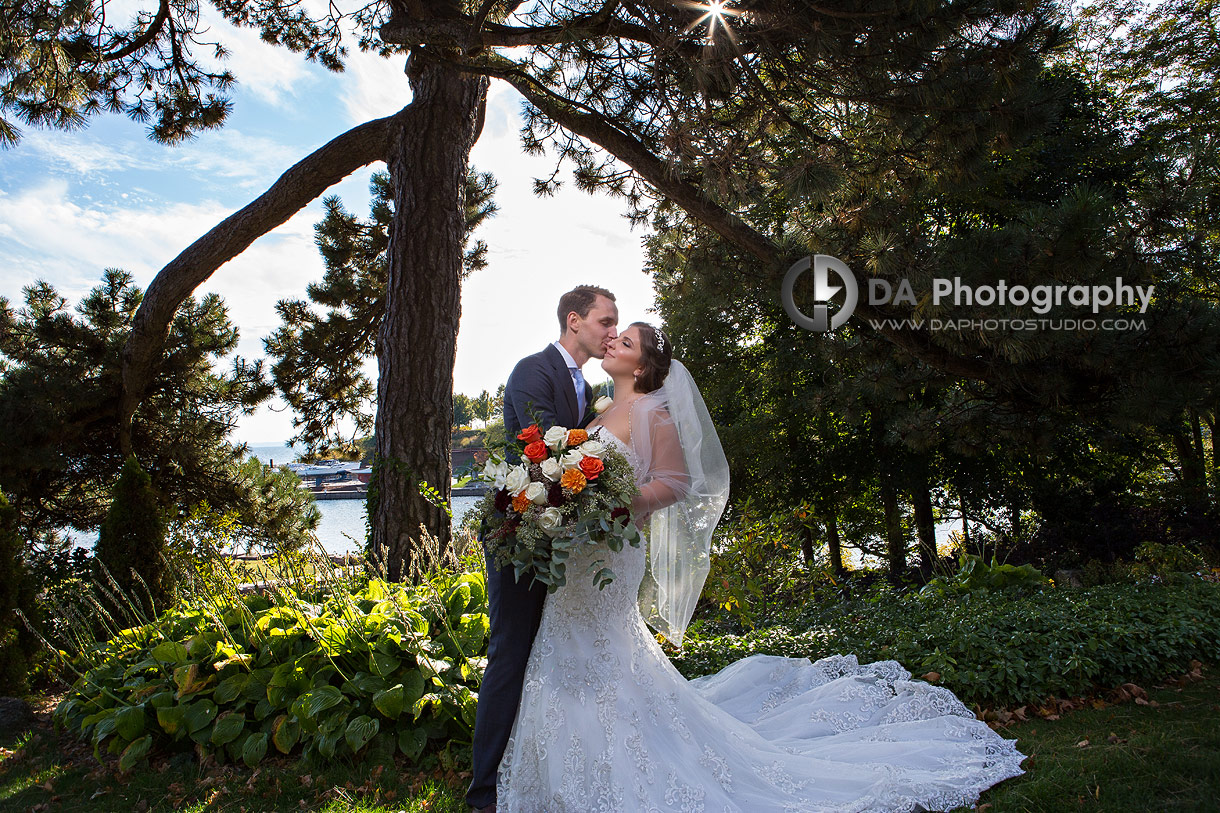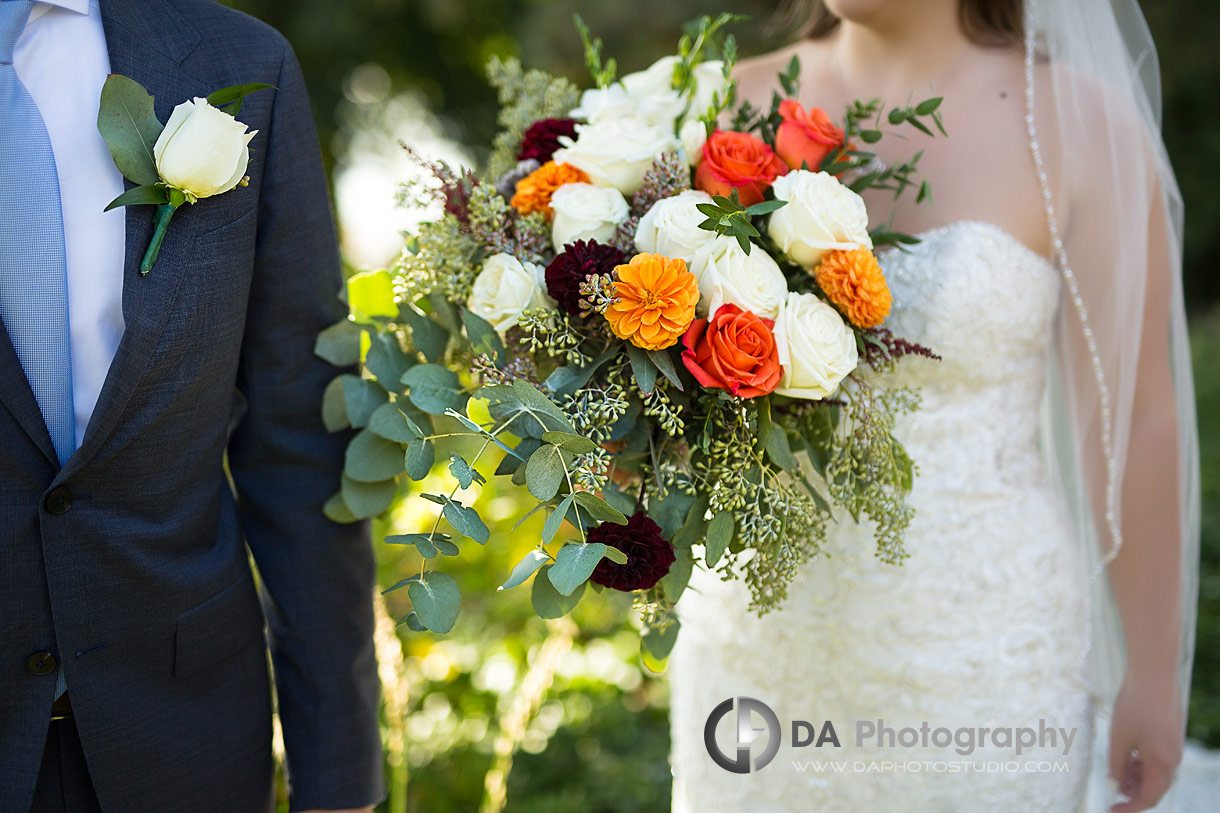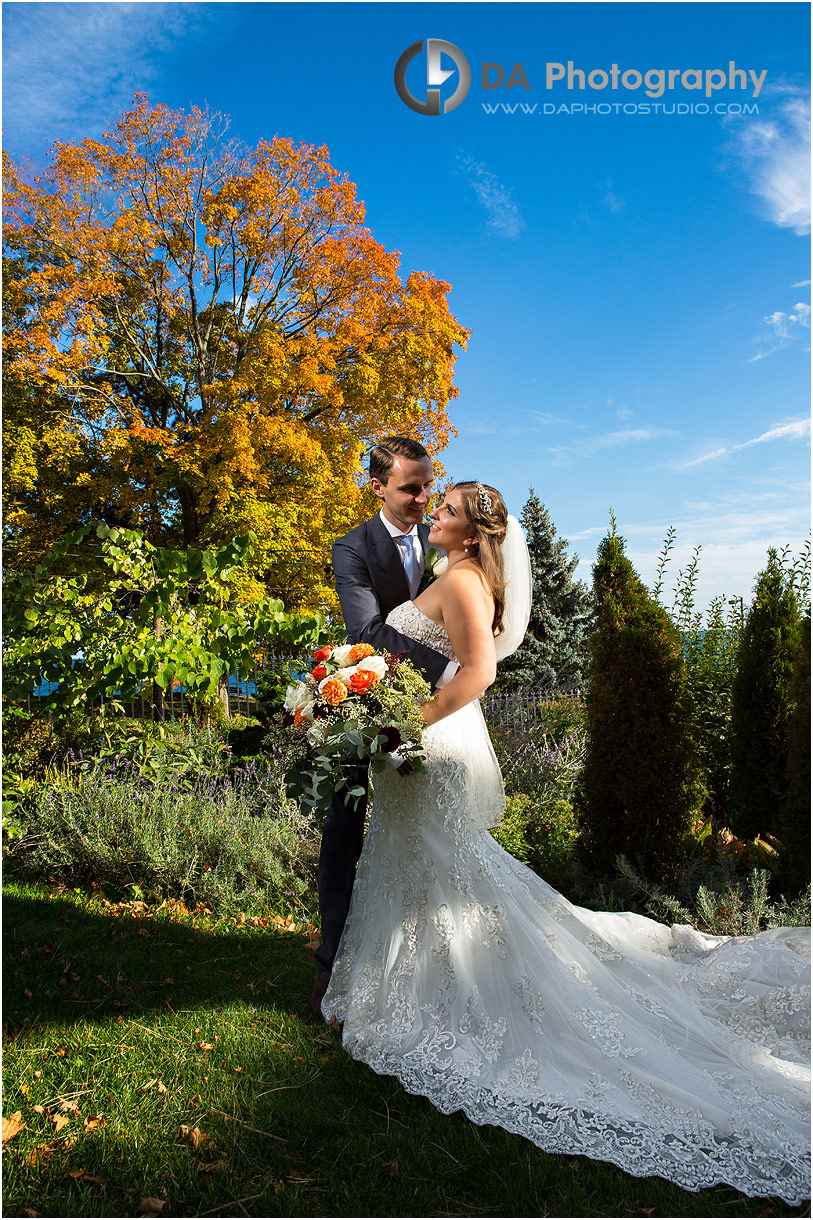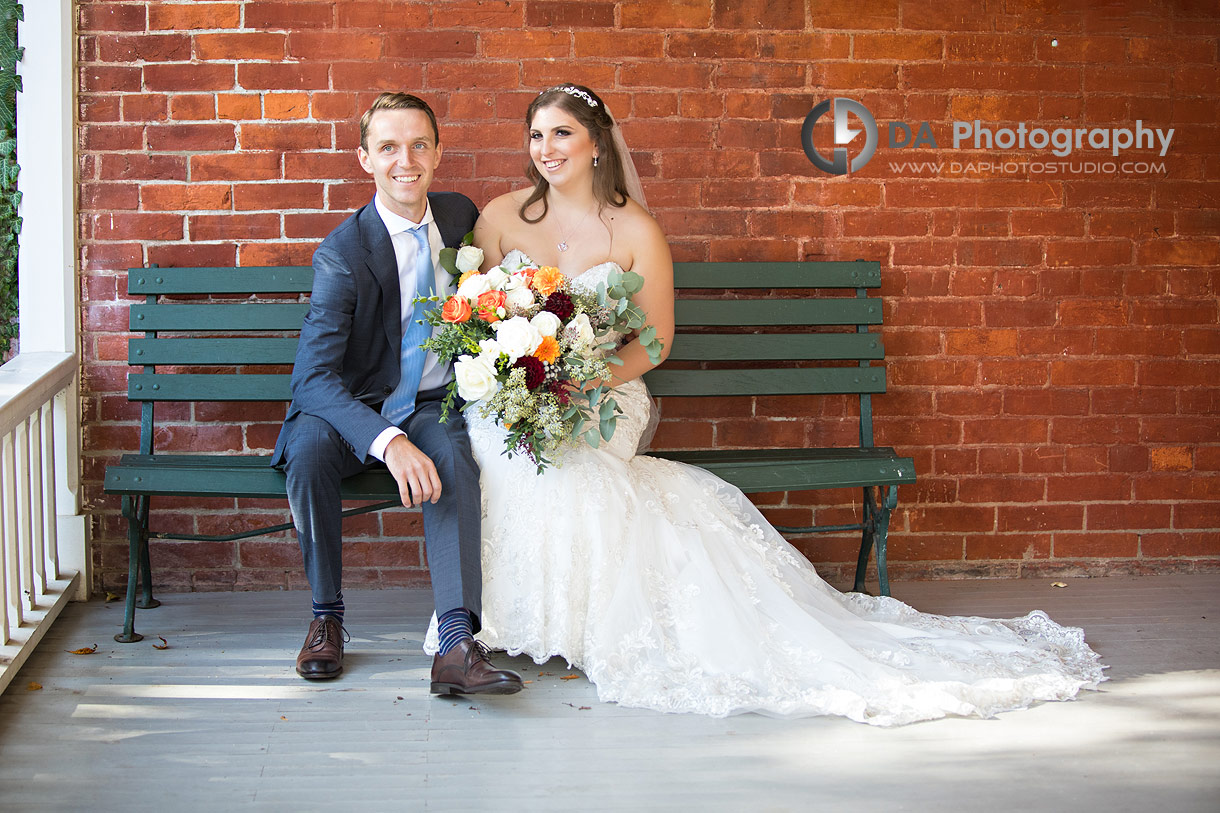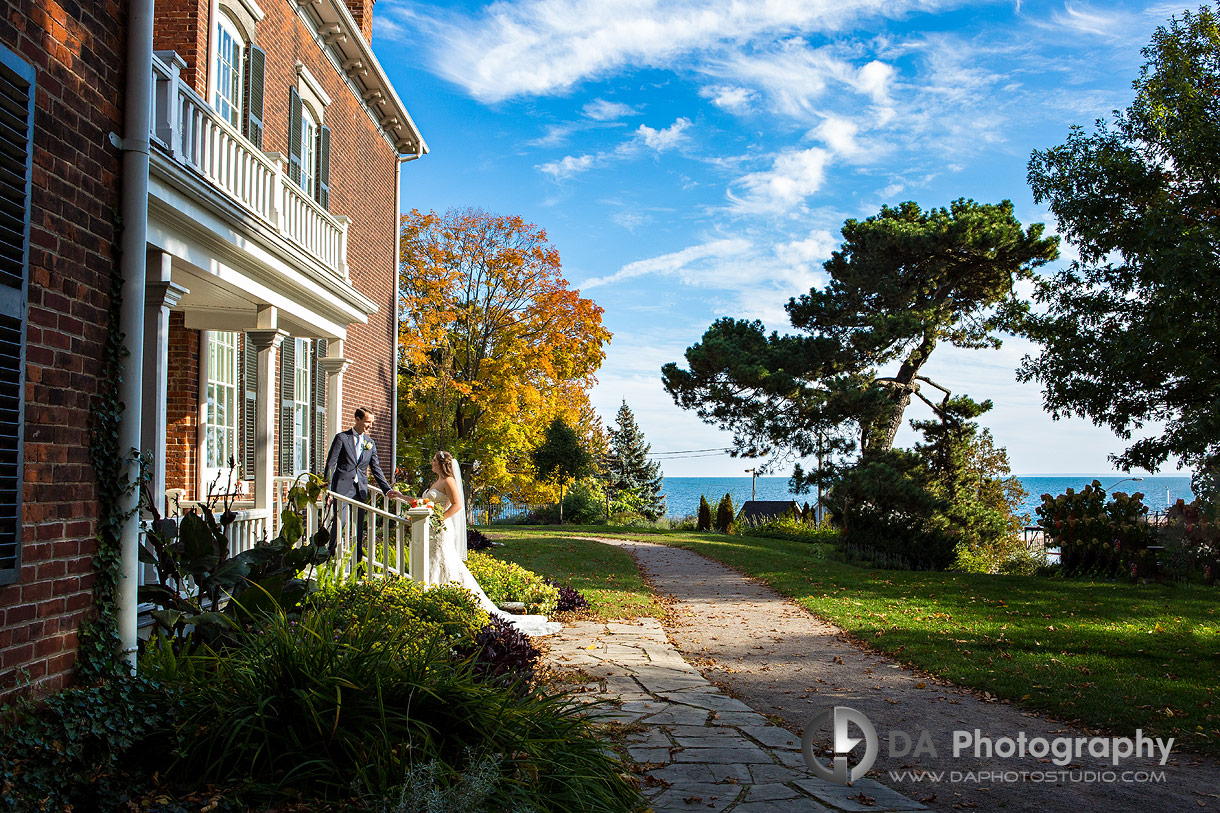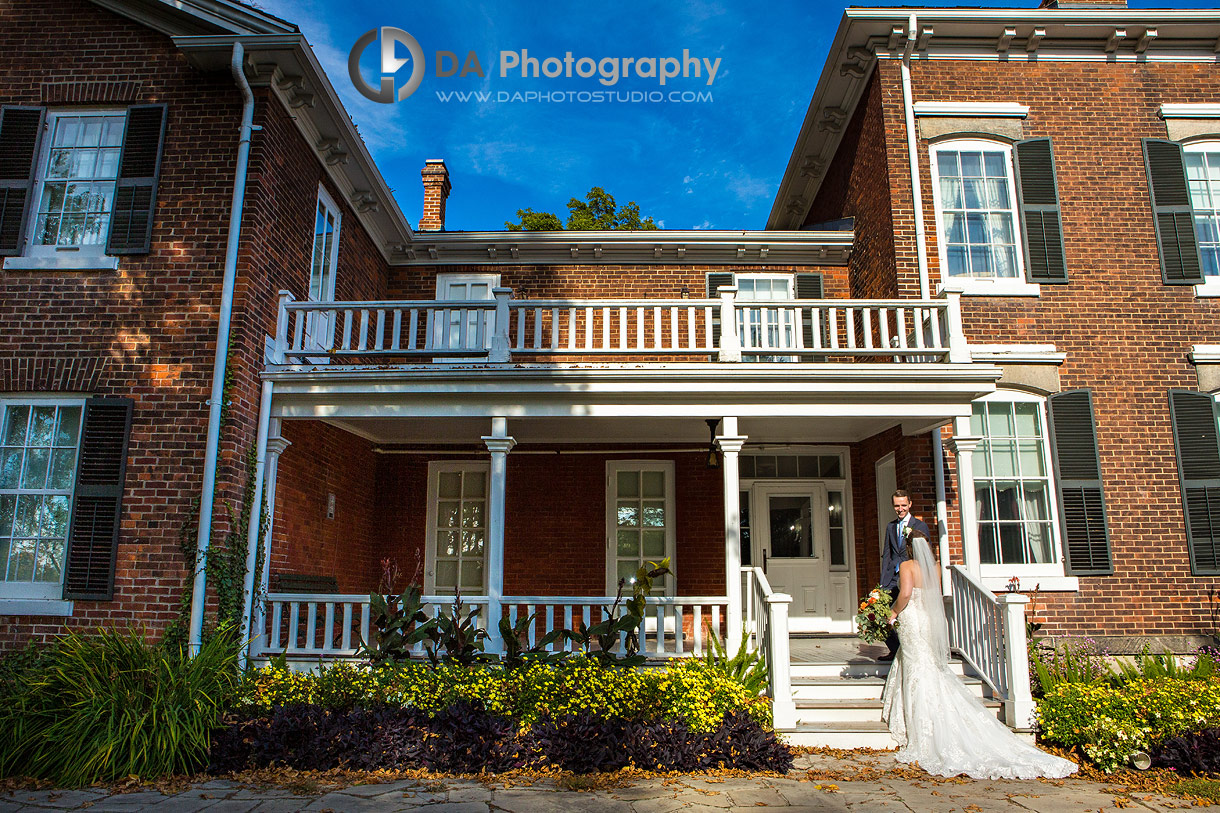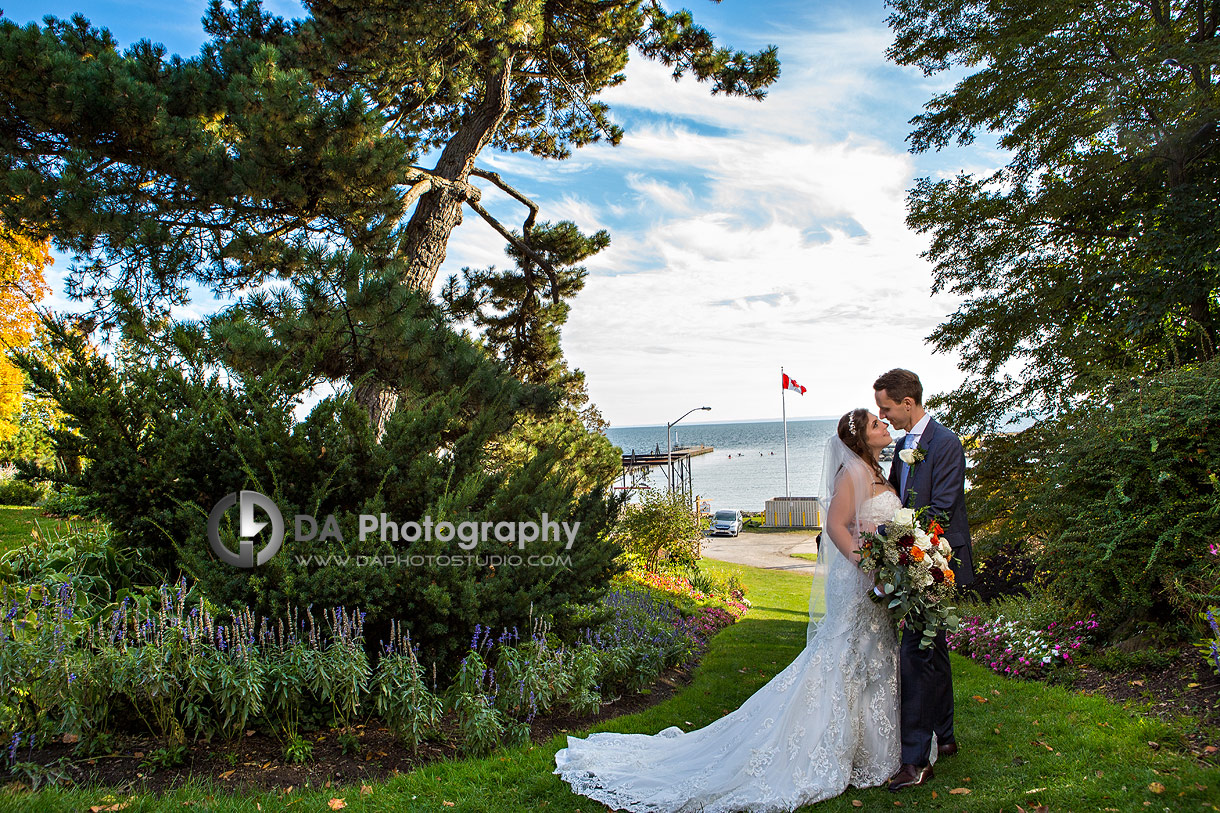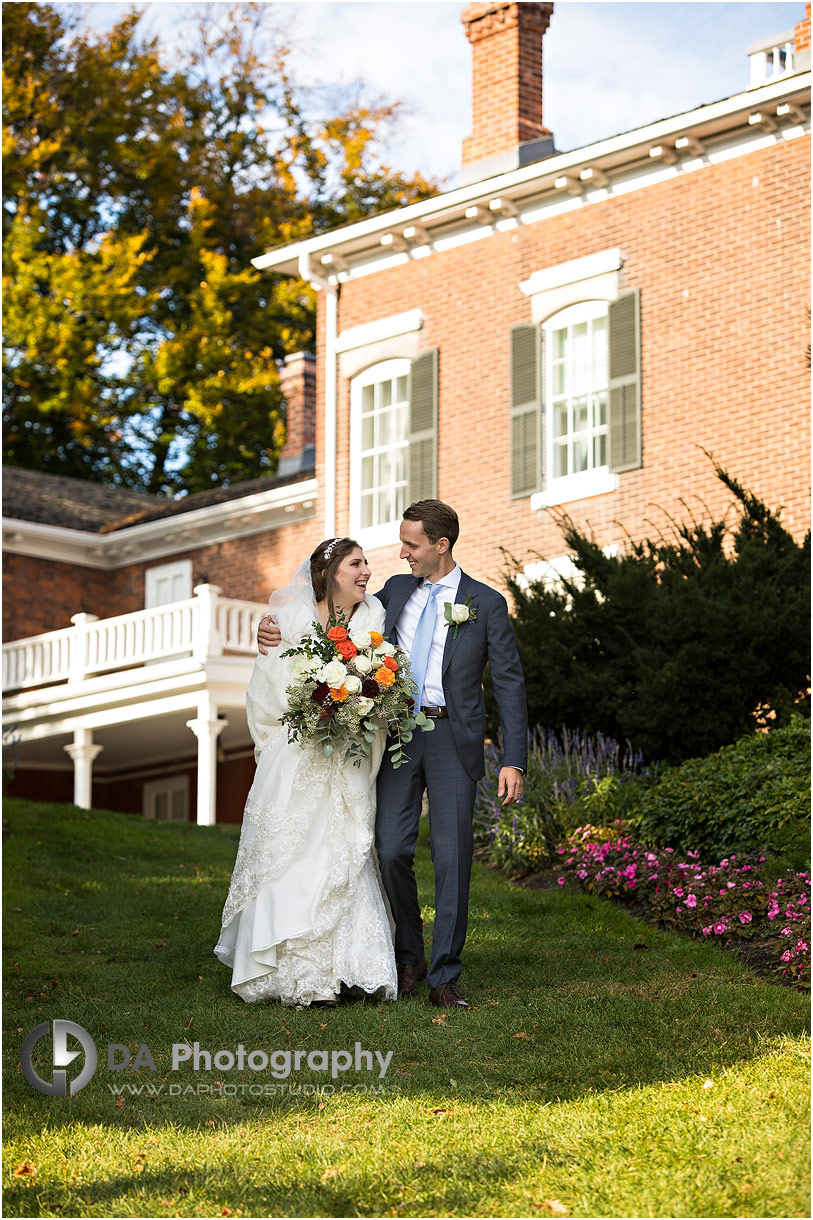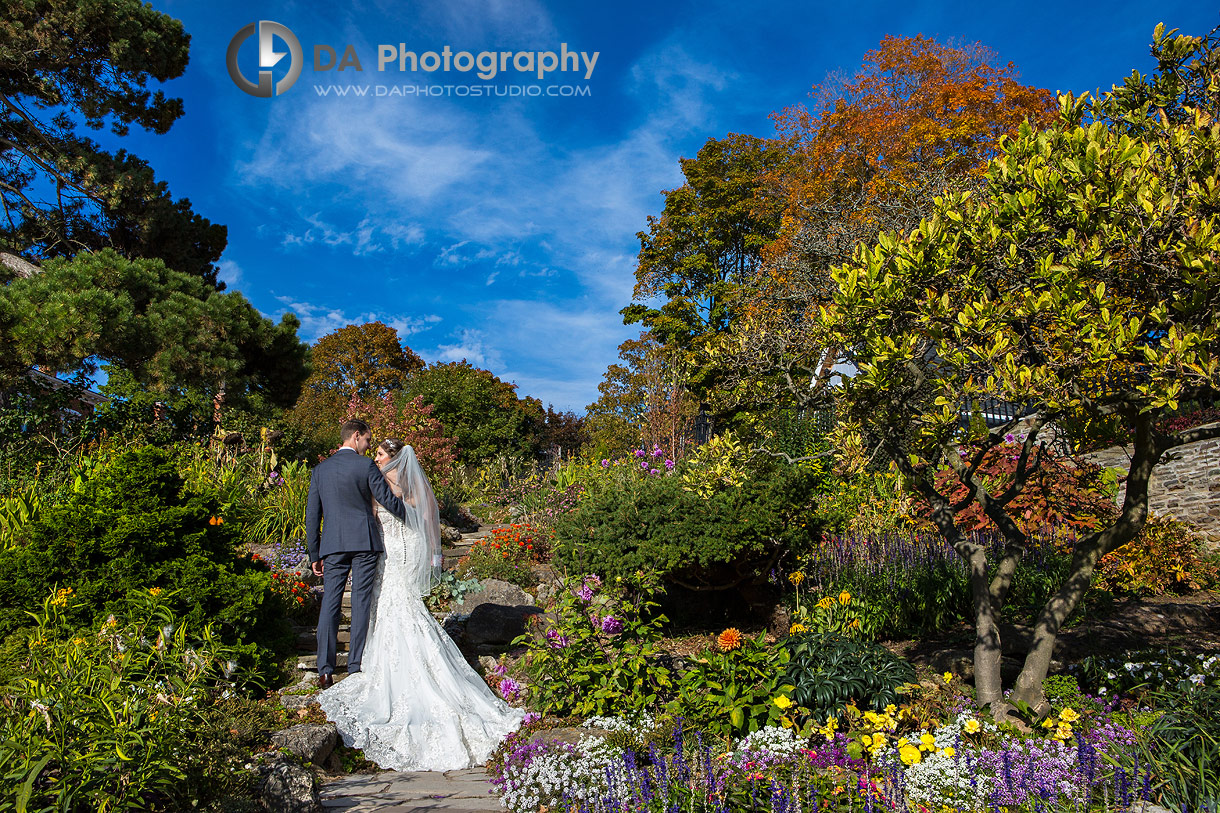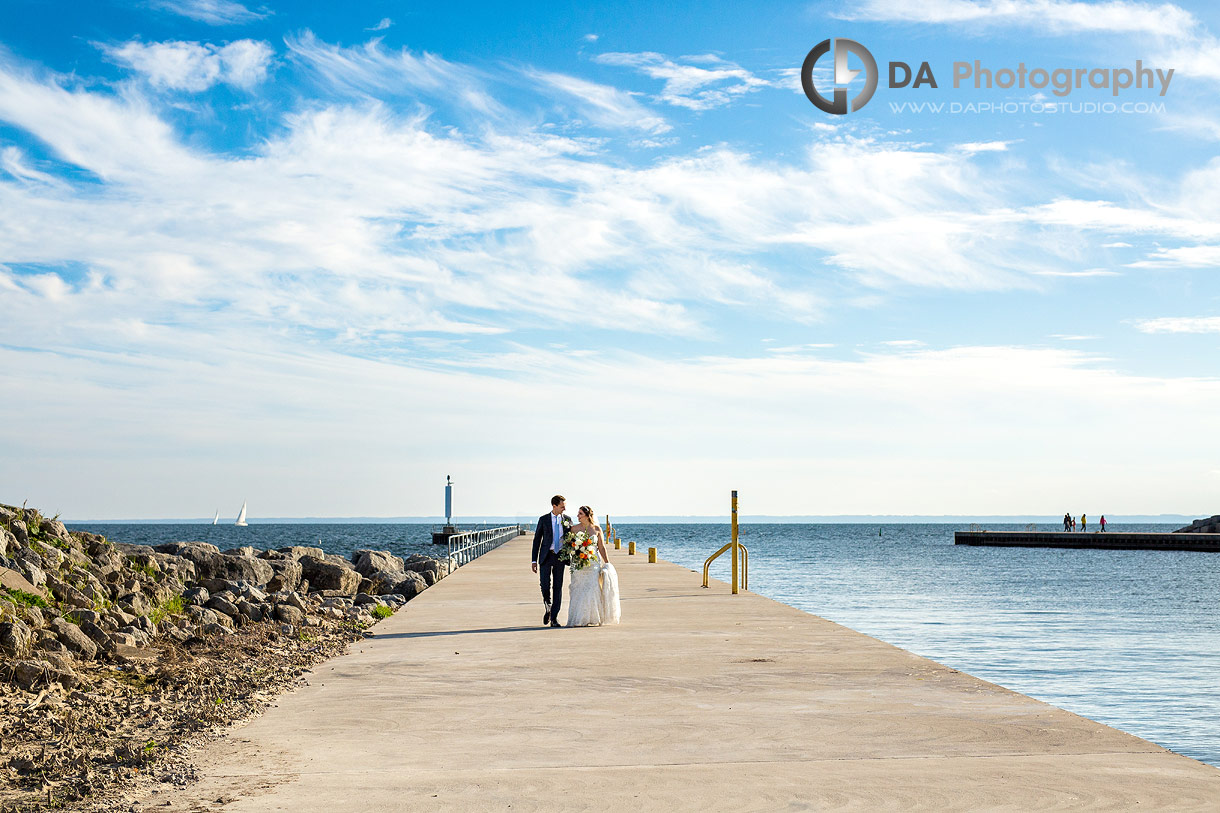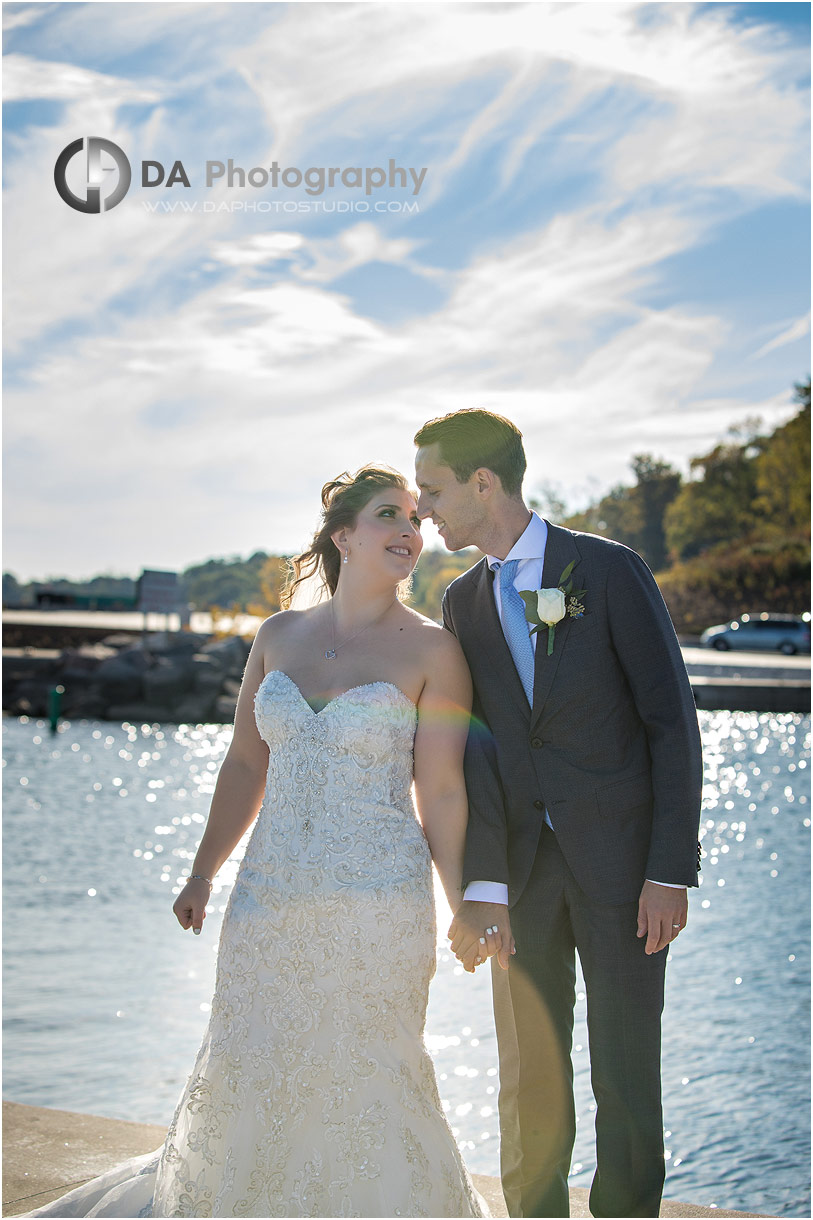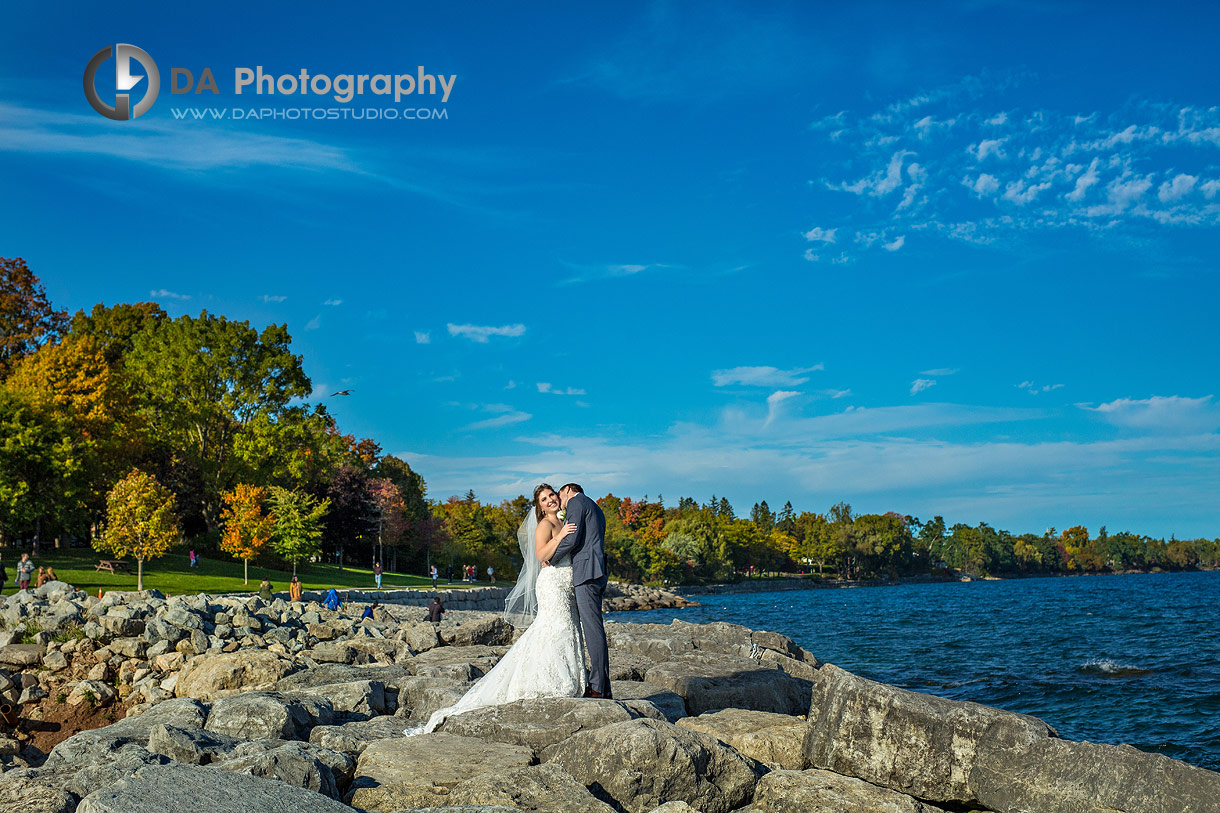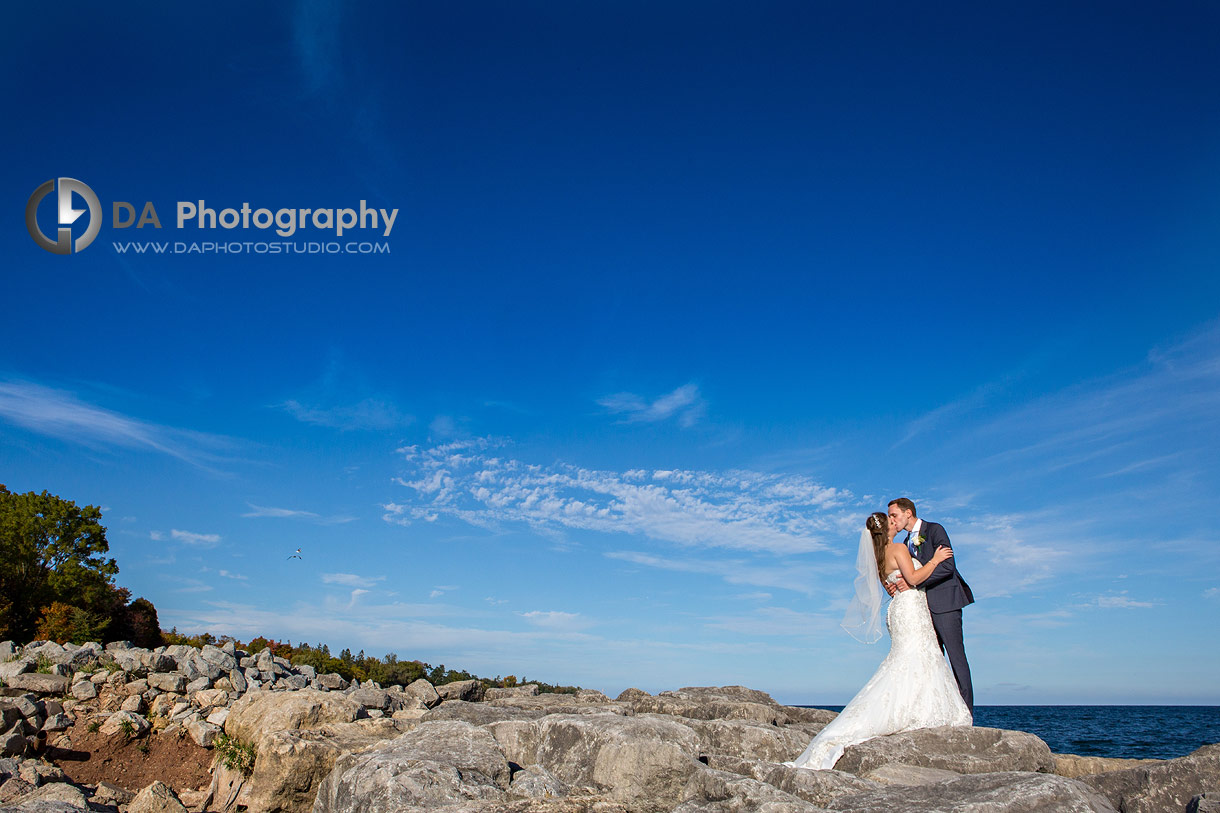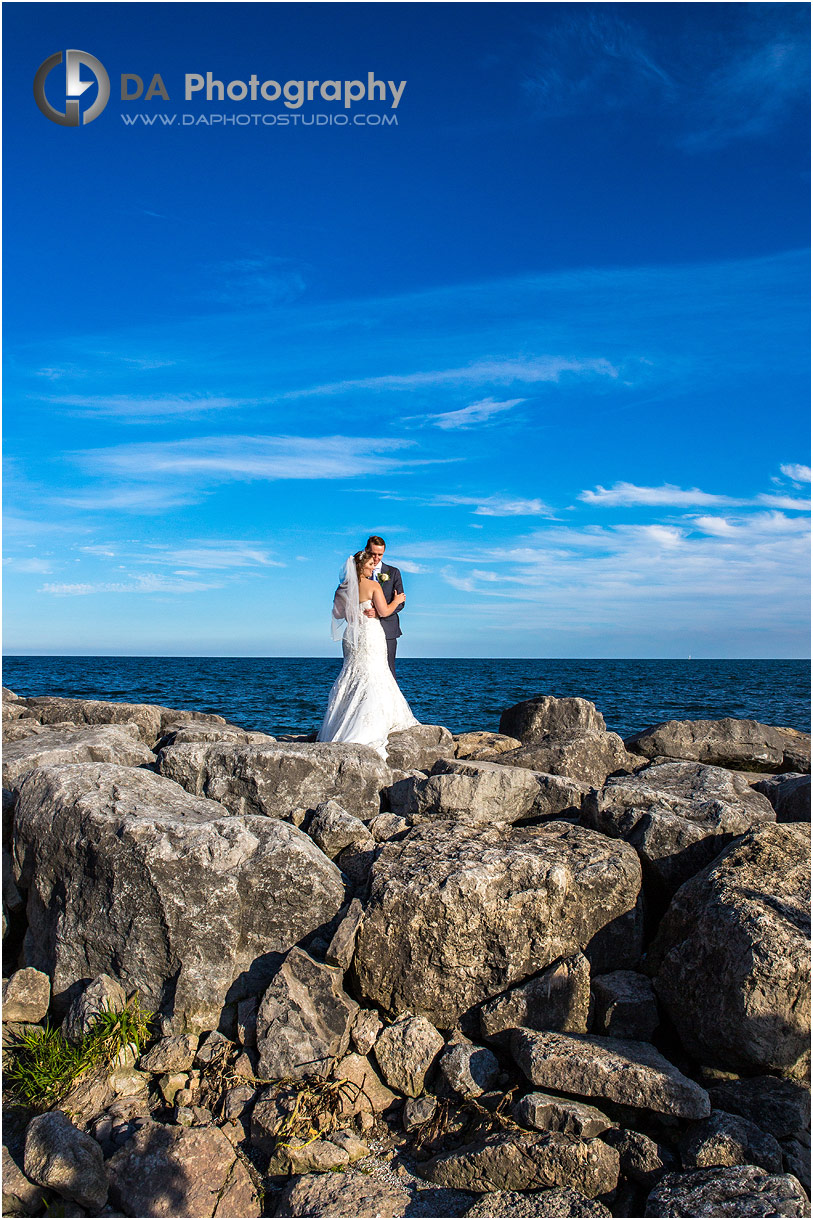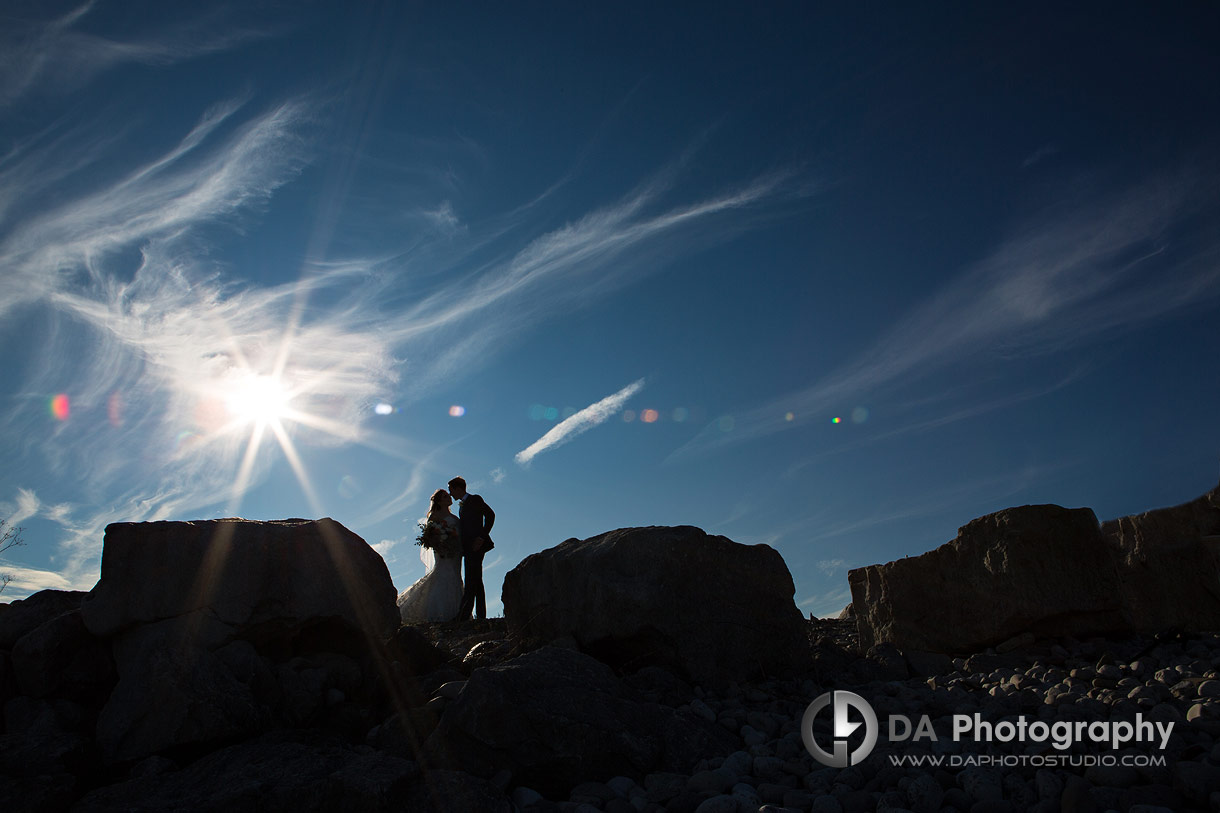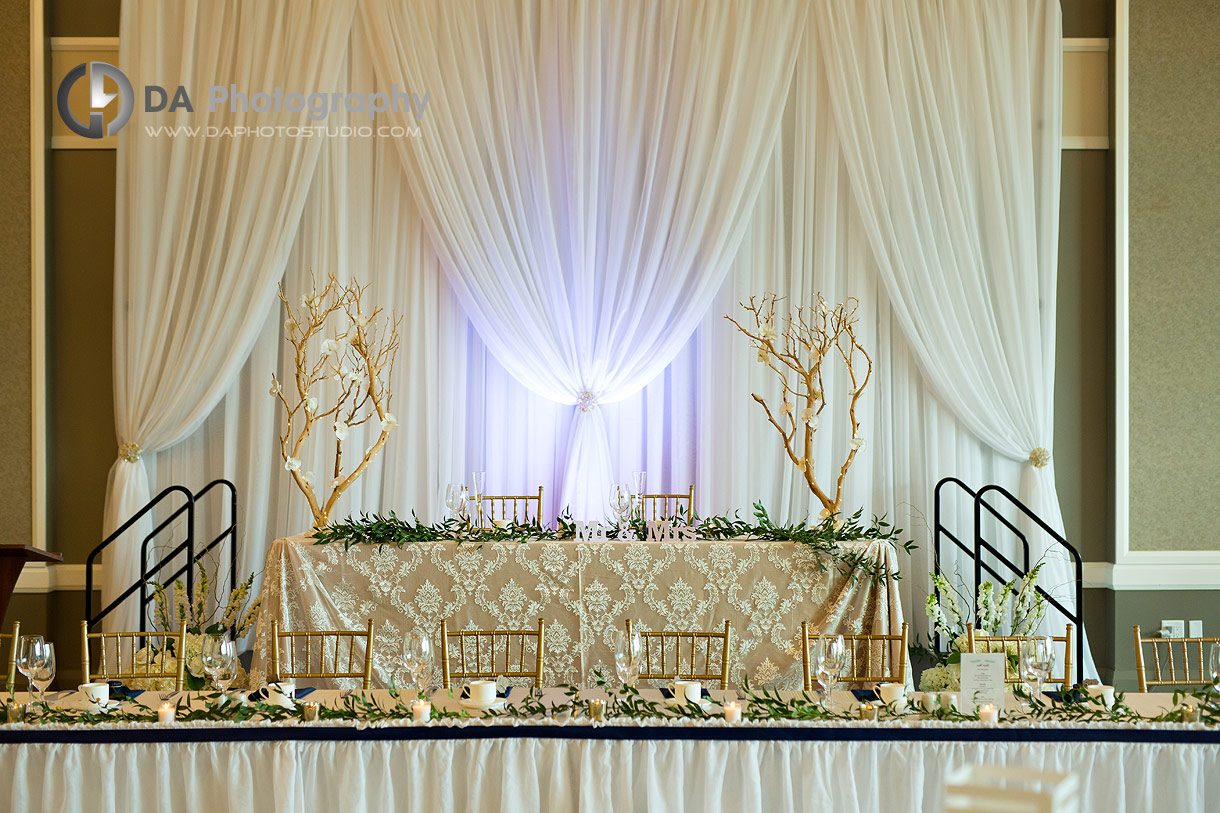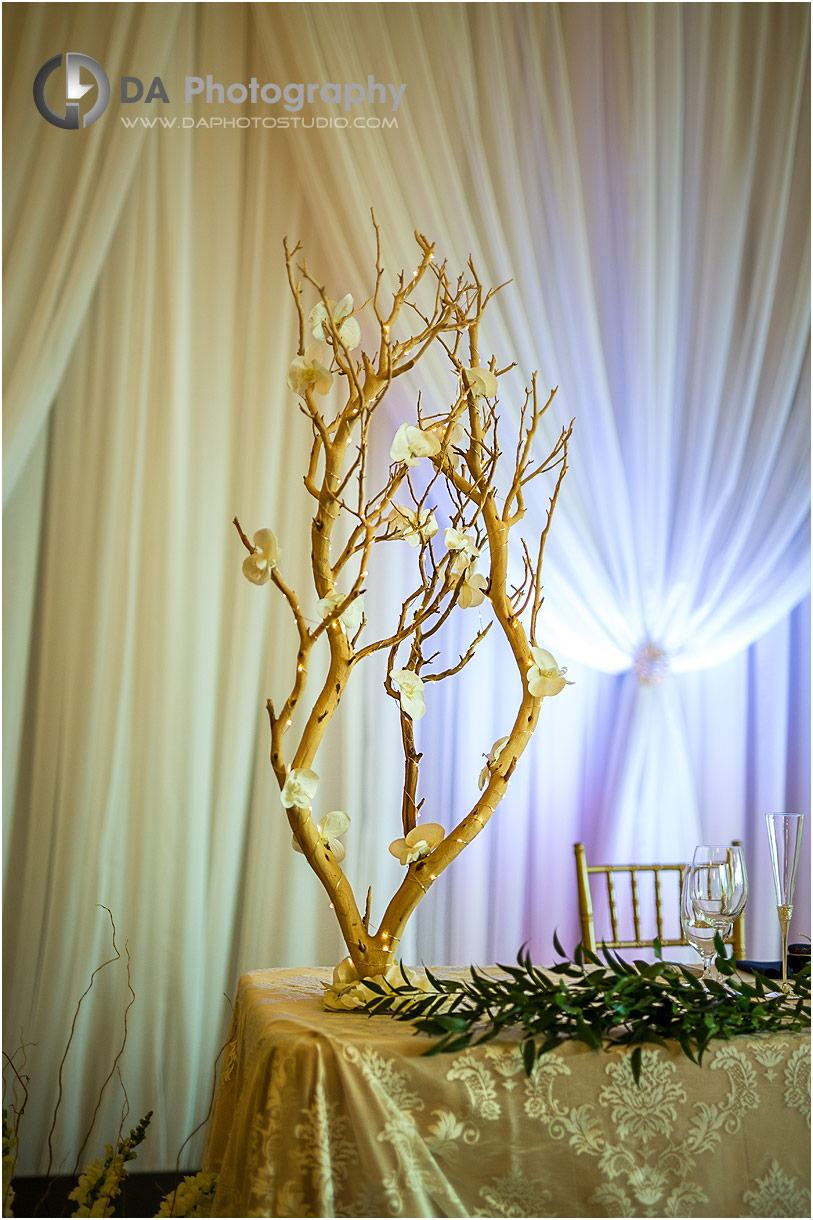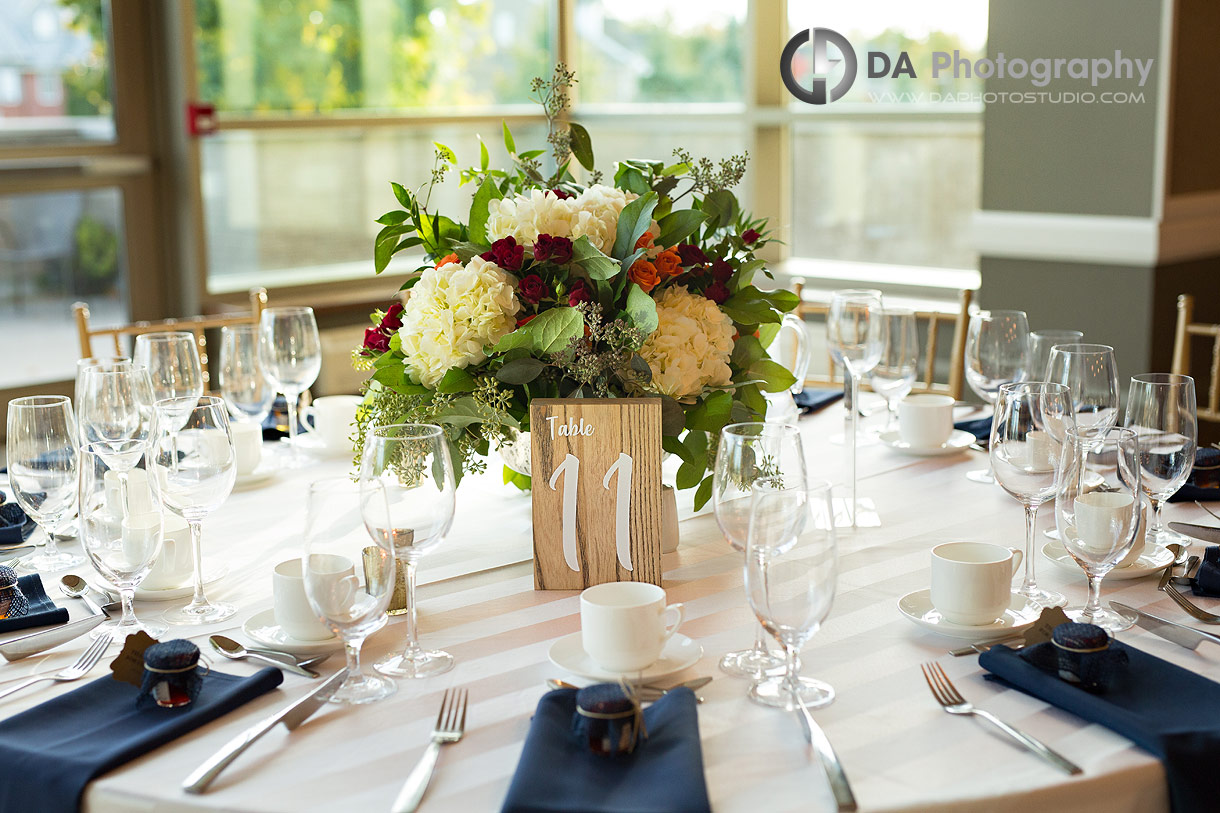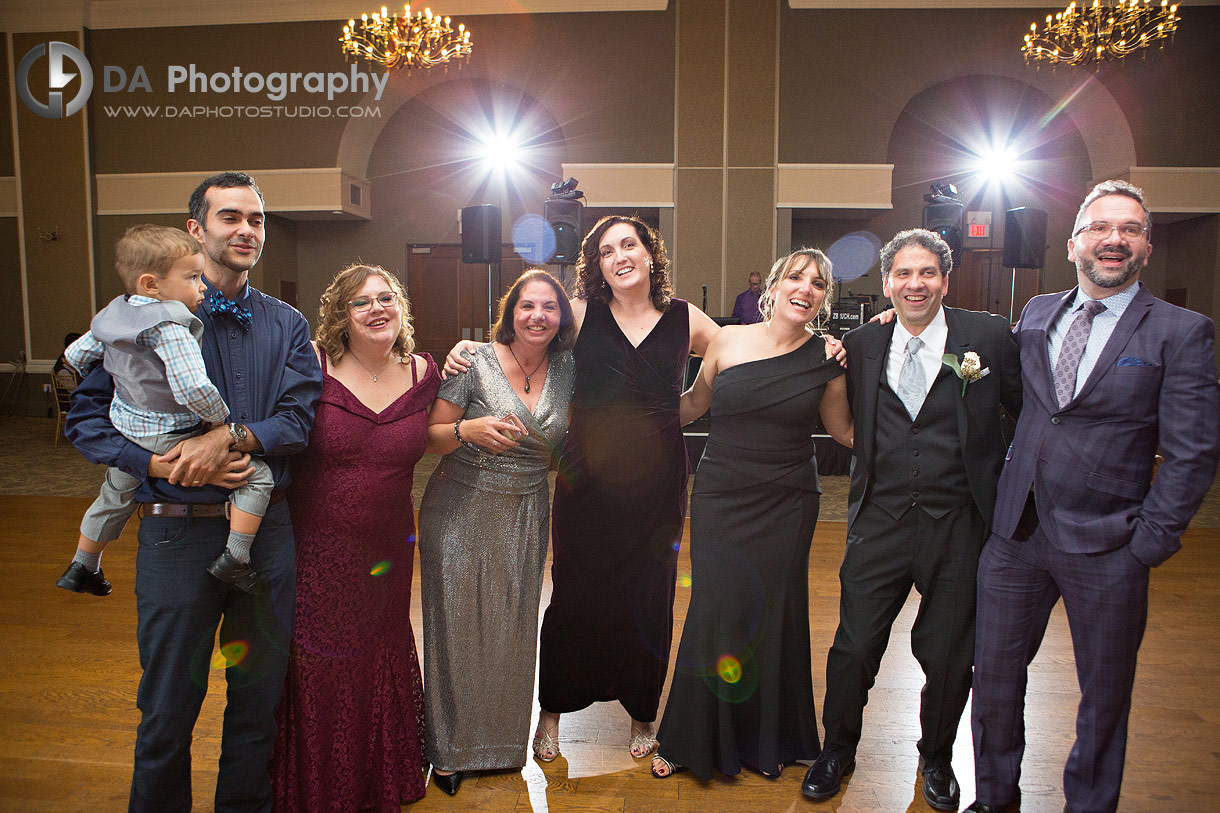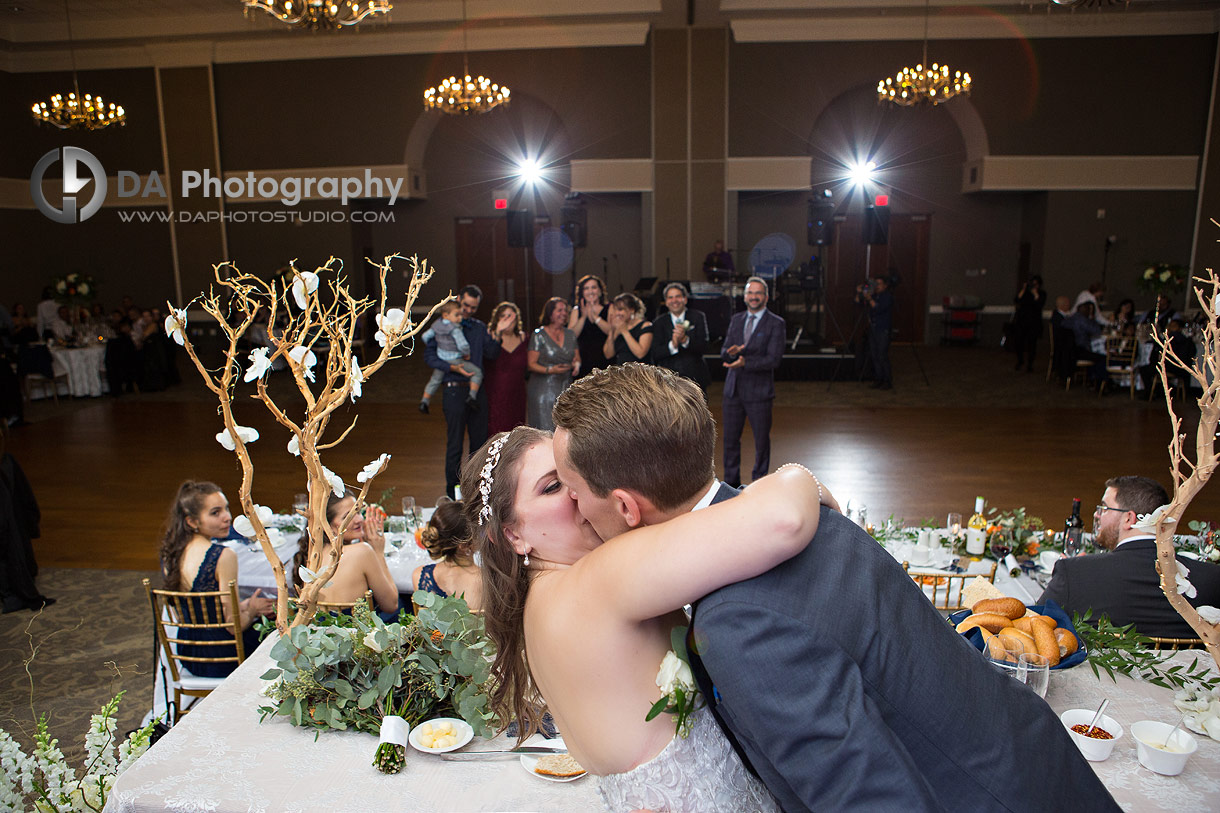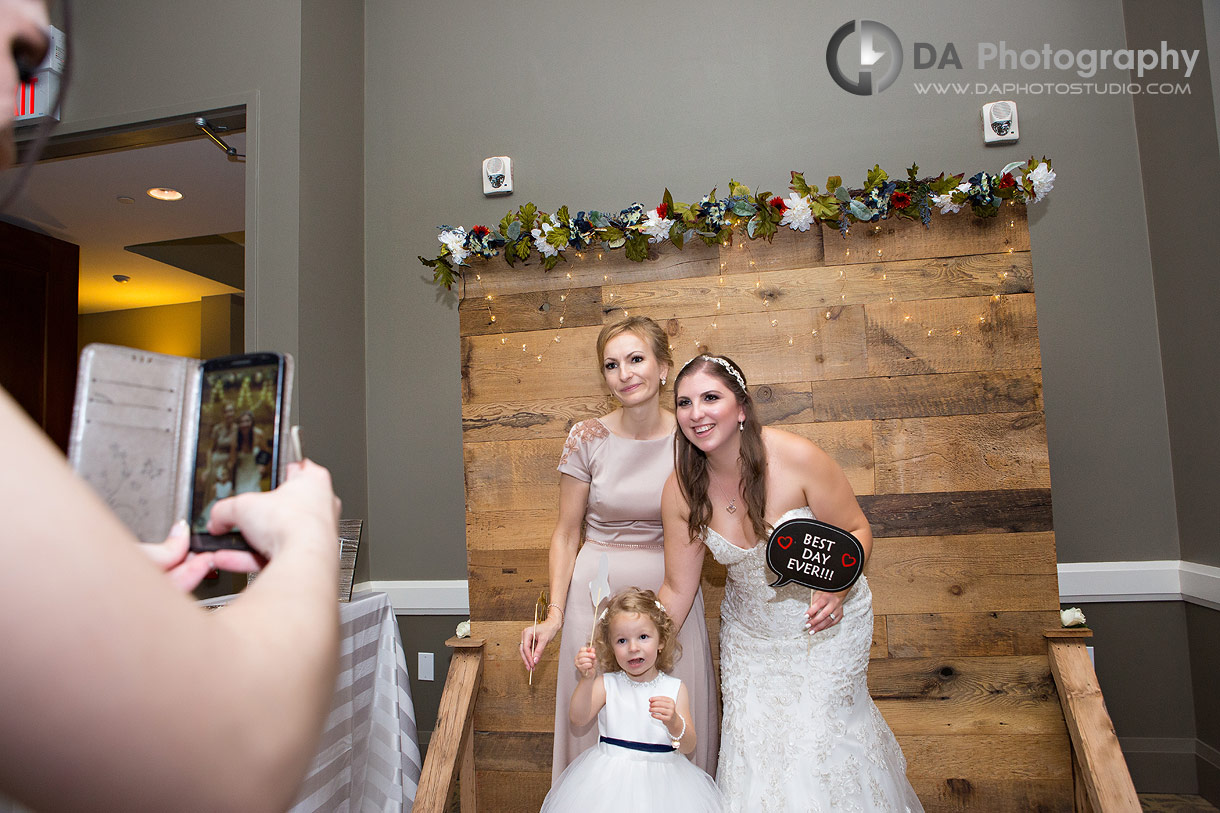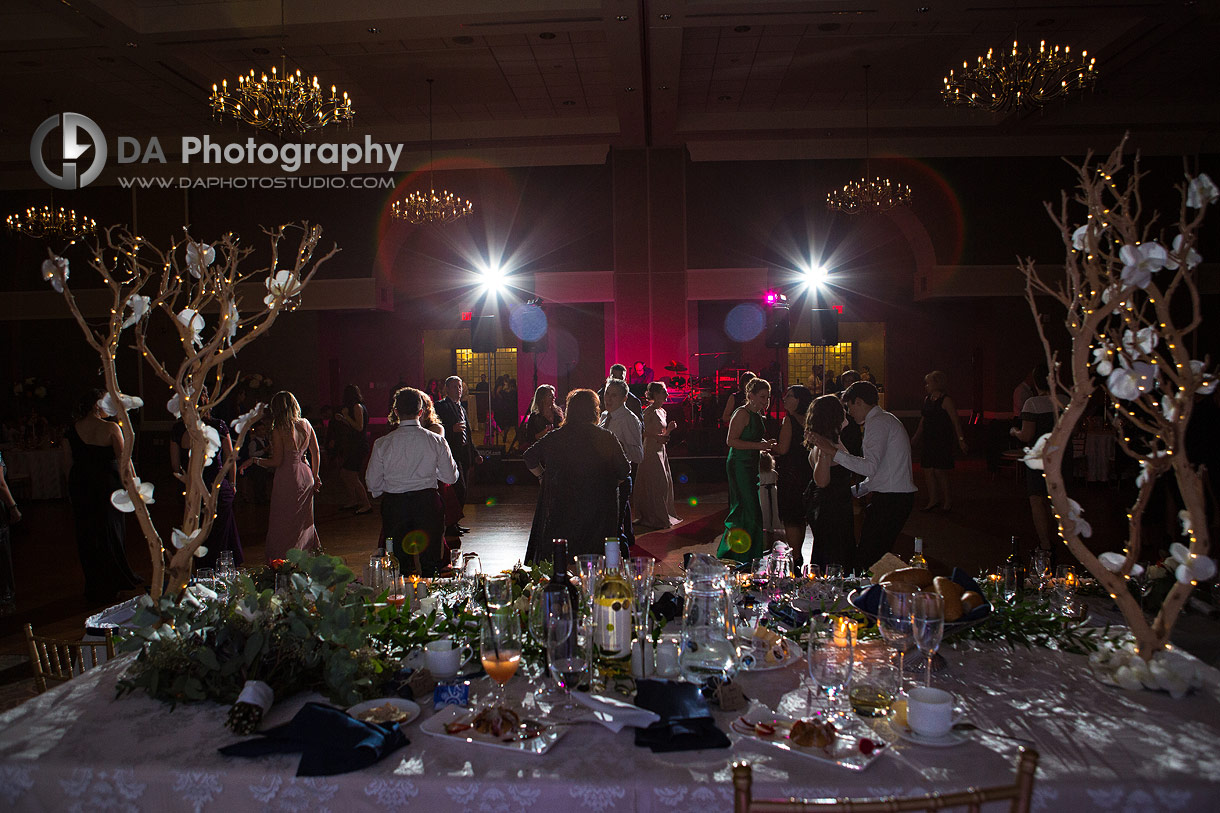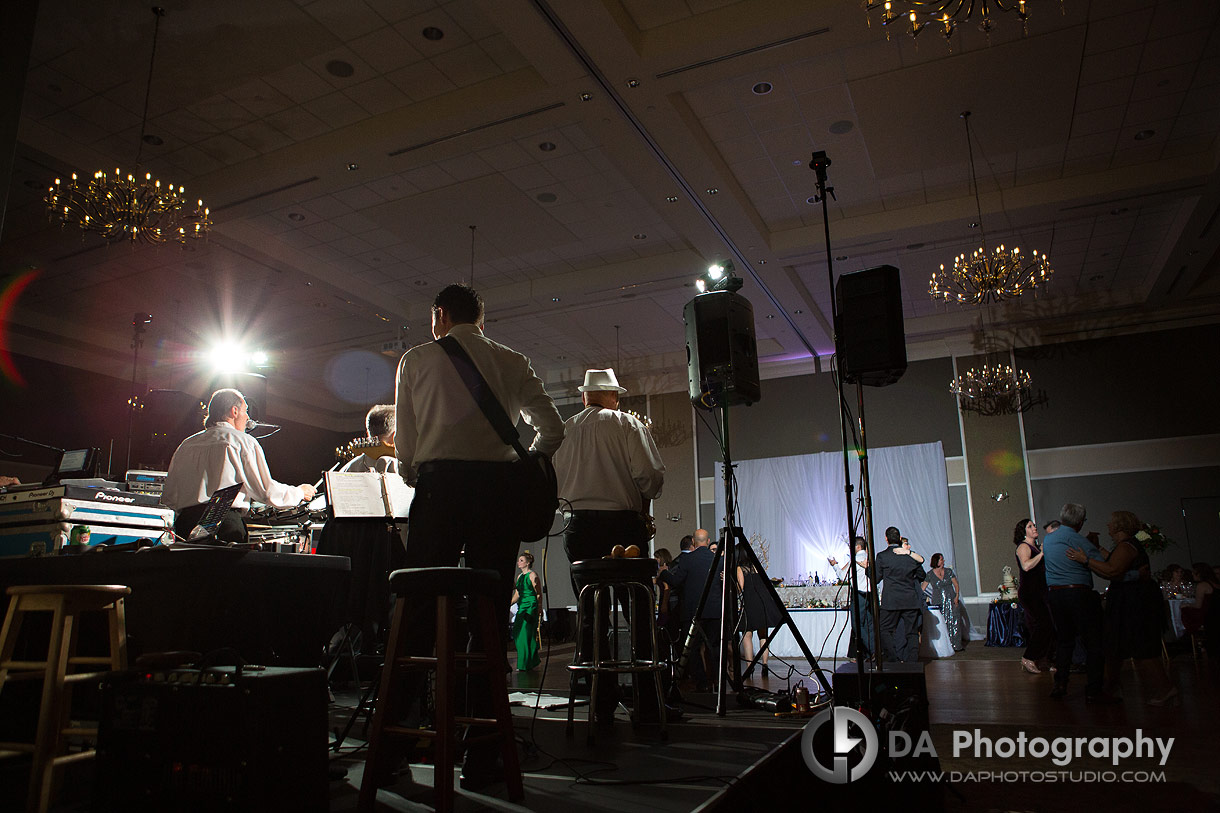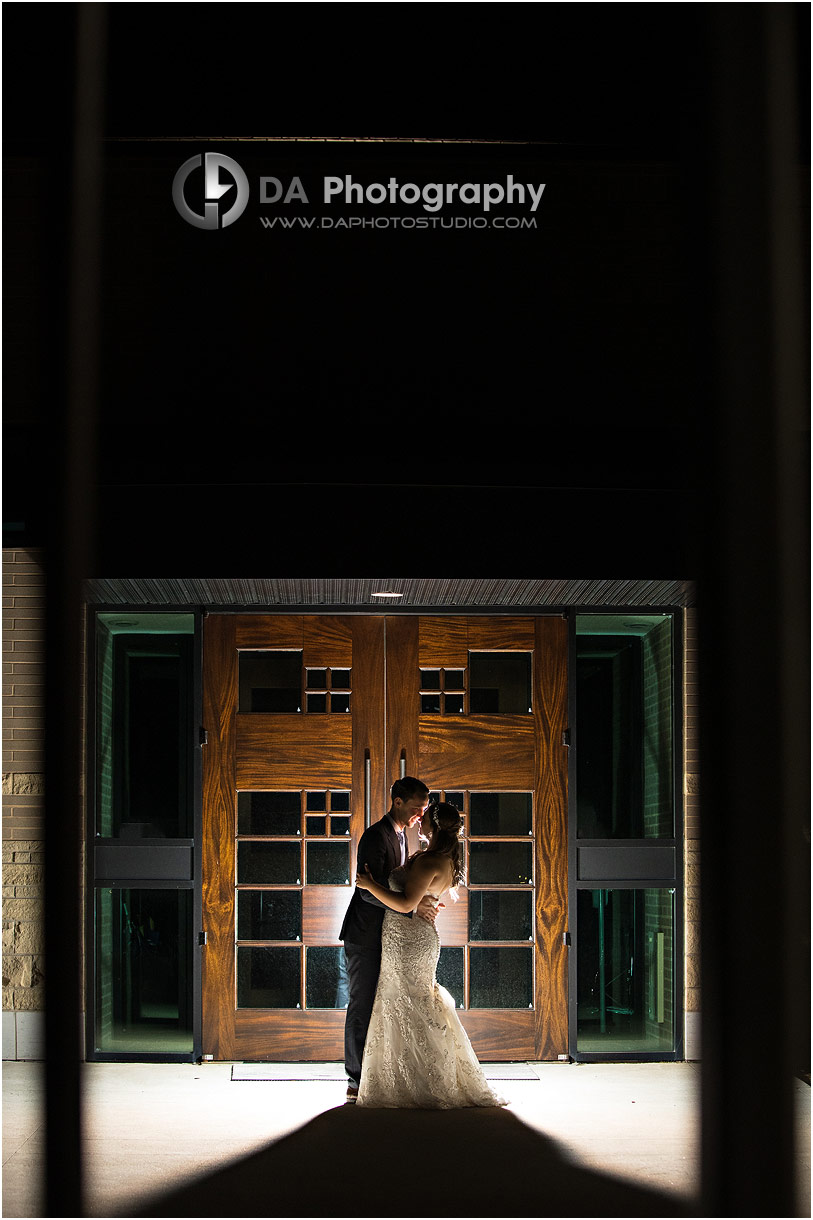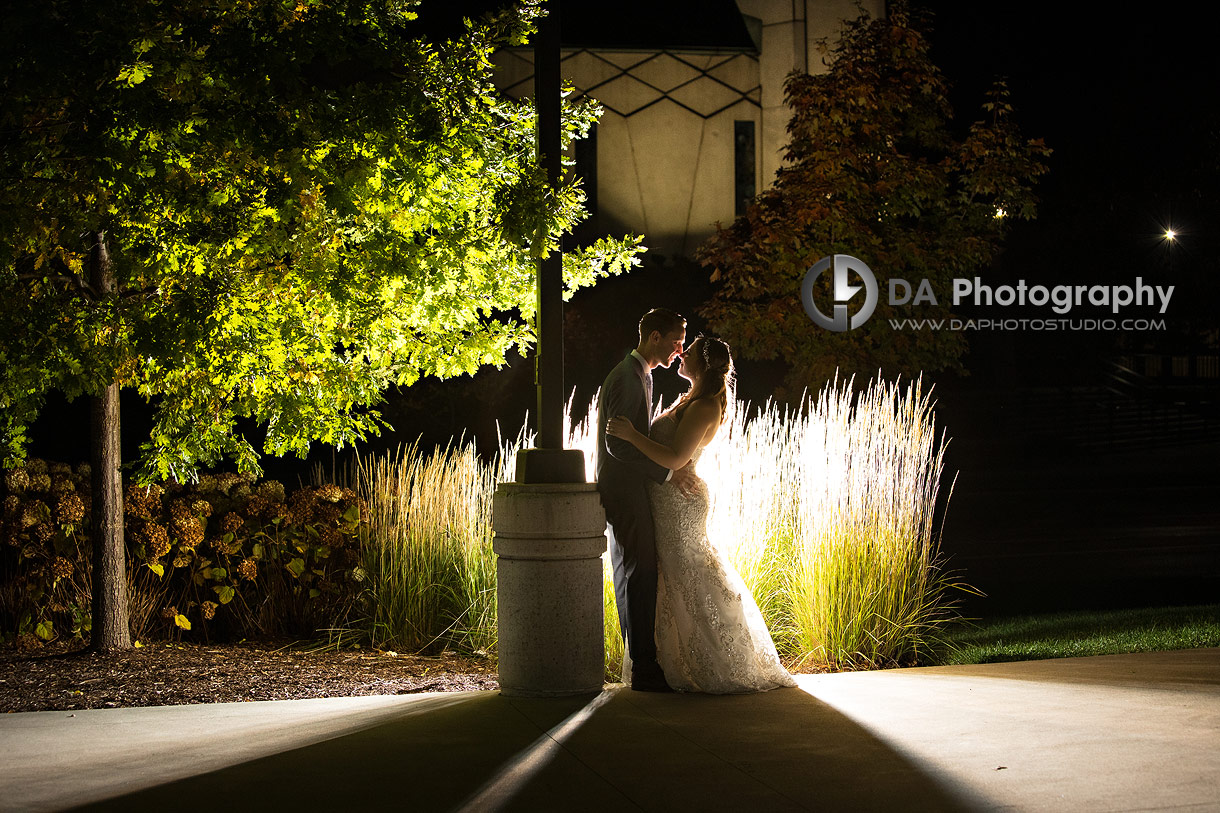 Credits to below wedding professionals and locations that helped Krystal and Ihor's wedding to be one of a kind.
If you like to see another church wedding click
here.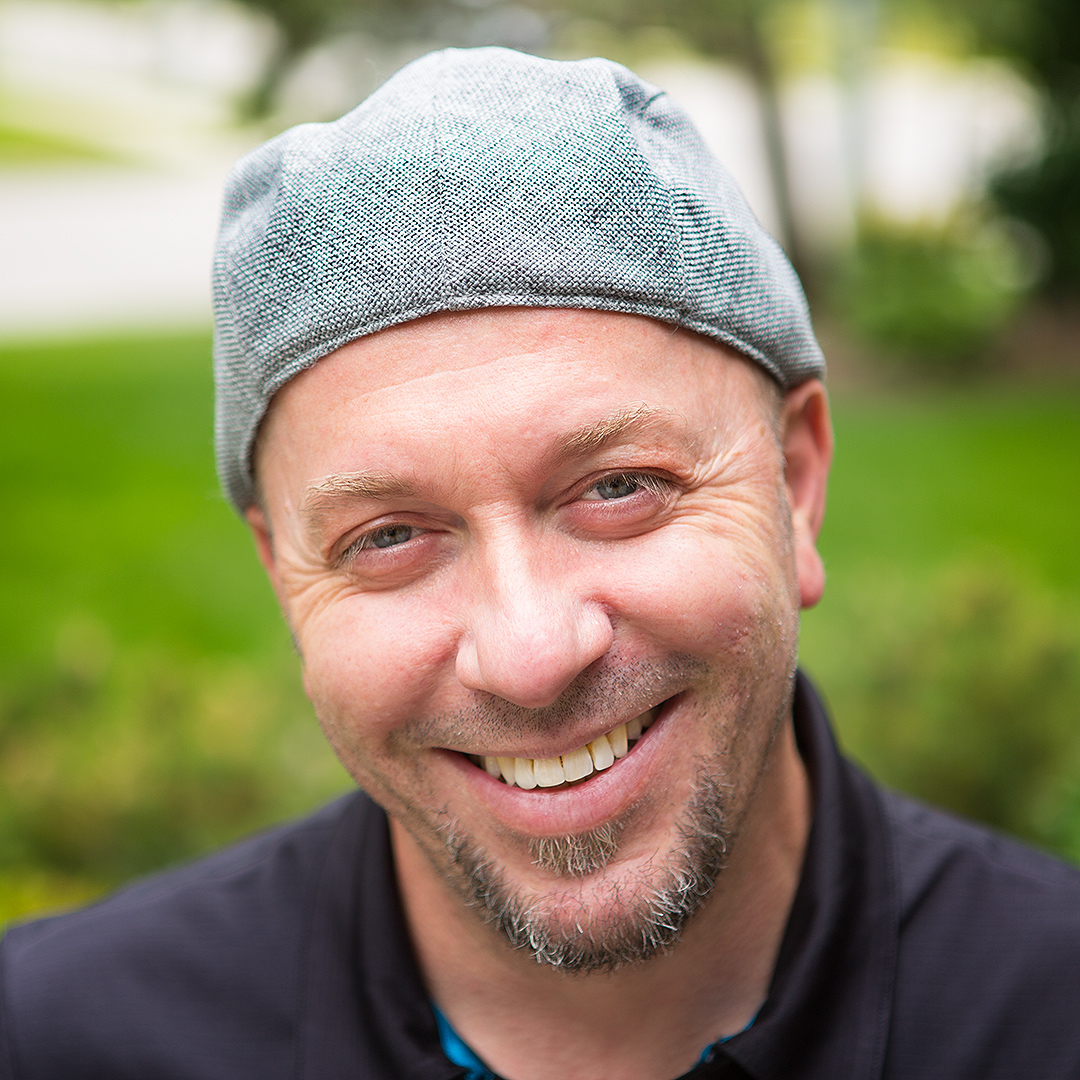 My passion and biggest asset is taking the time to make every client comfortable and relaxed before I even pick up the camera. The result? Photos of you that actually look like you at your best! I can prove to you how much you can enjoy having your picture taken. Lifestyle photography is about the experience that happens to be served up along side of some great photos.
Specialties:
Family Photography for families that like to move around and enjoy their photo time, Wedding Photography for couples looking for a mixture of photojournalistic, contemporary and traditional images and Professional Corporate headshots that are far from cheesy and stiff.