In my very recent blog post I talked about the beauty and benefits of doing sunset engagement pictures. There I have explained in further detail various scenarios and listed the benefits for doing photos at that time.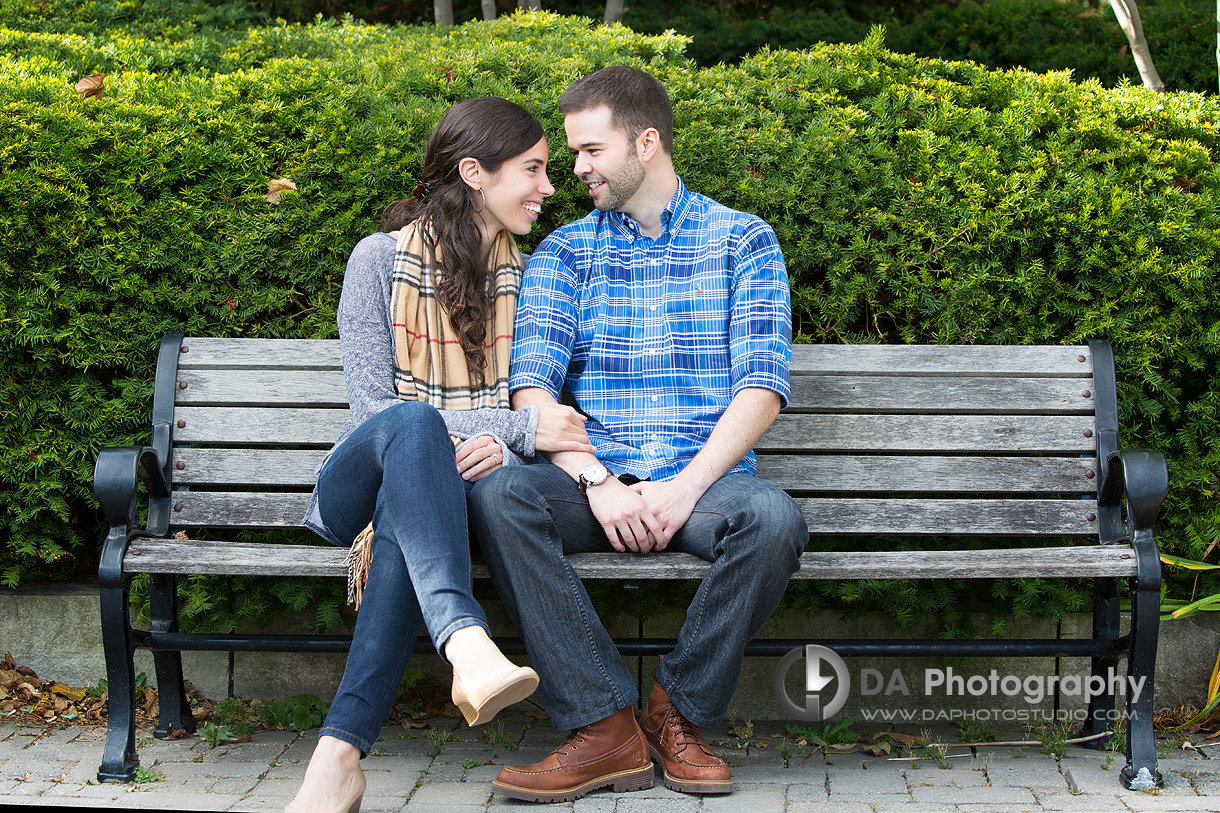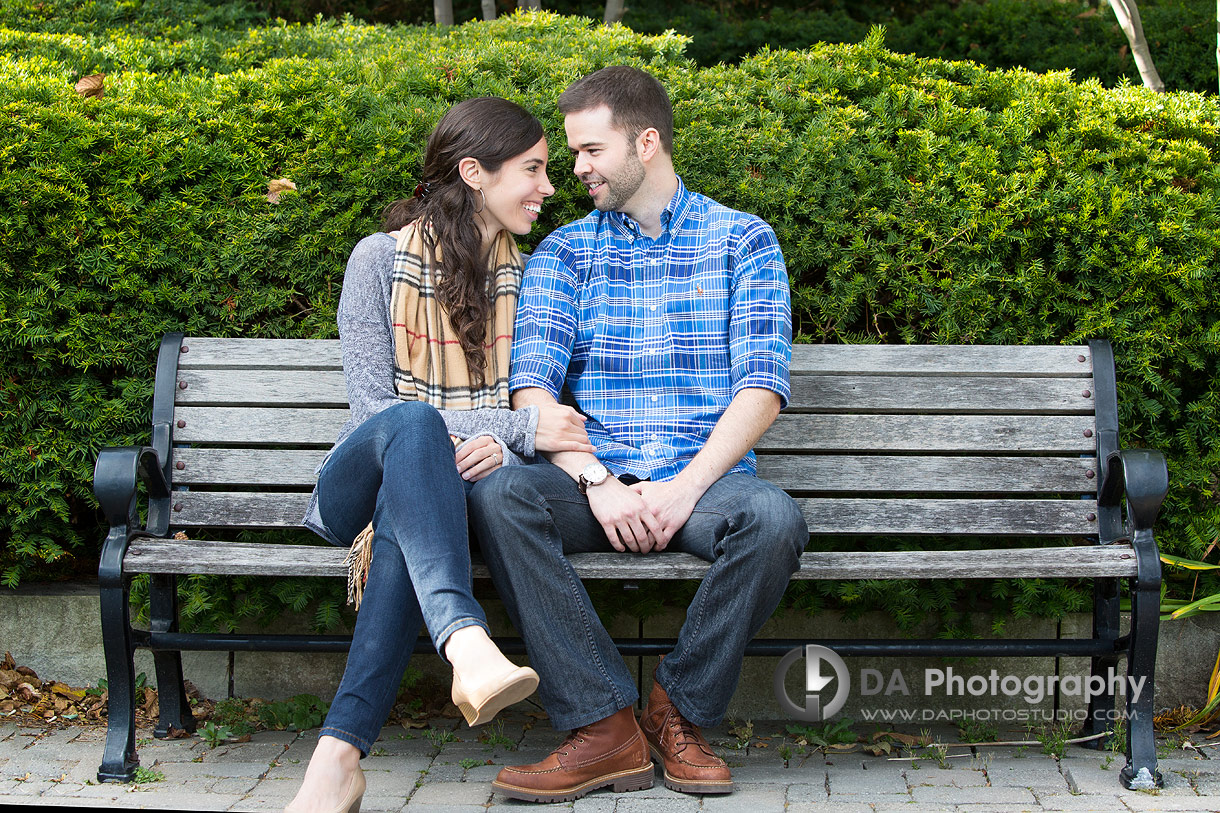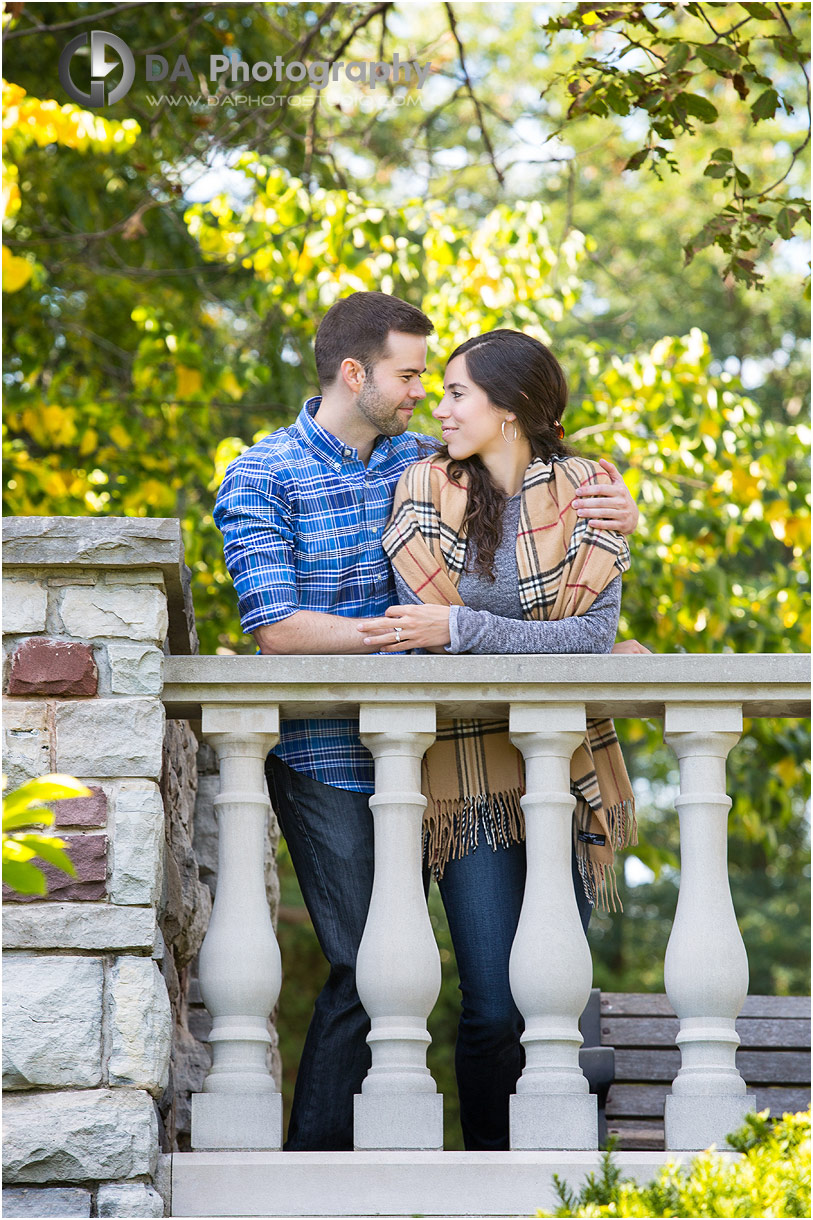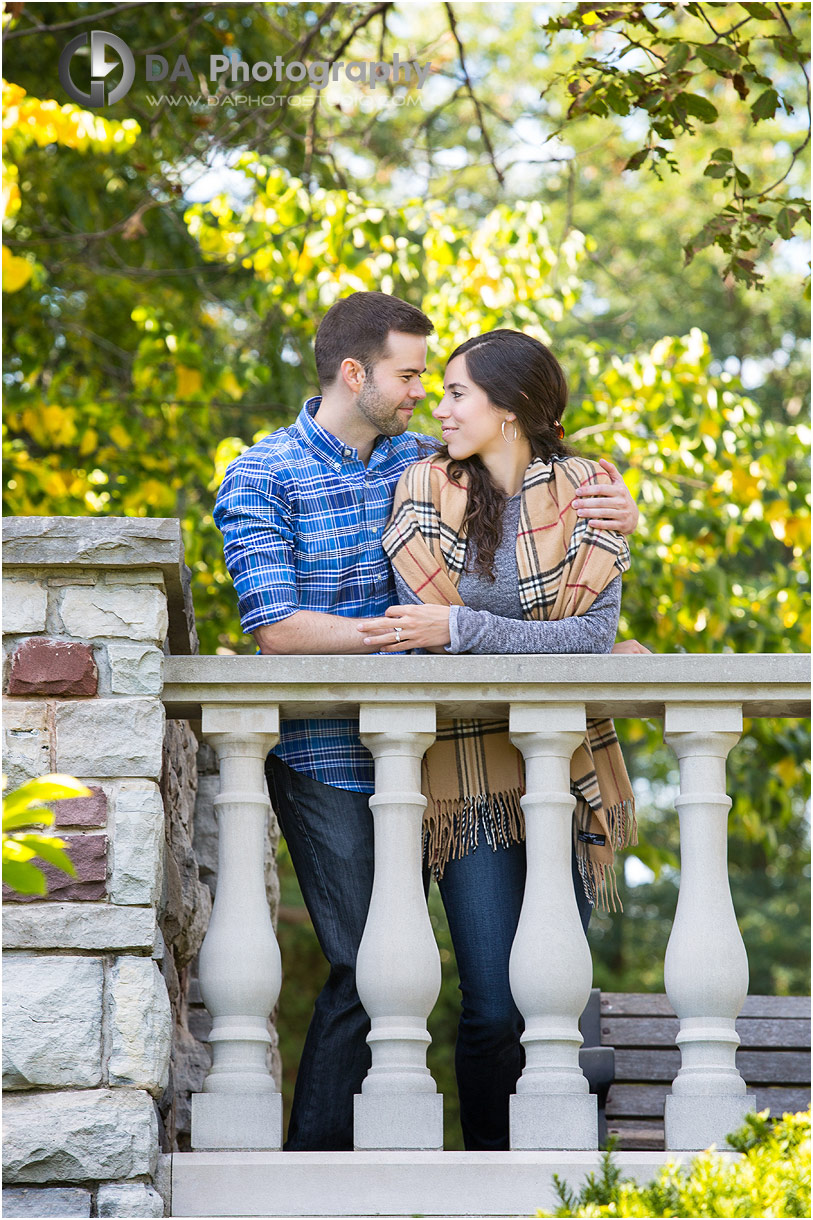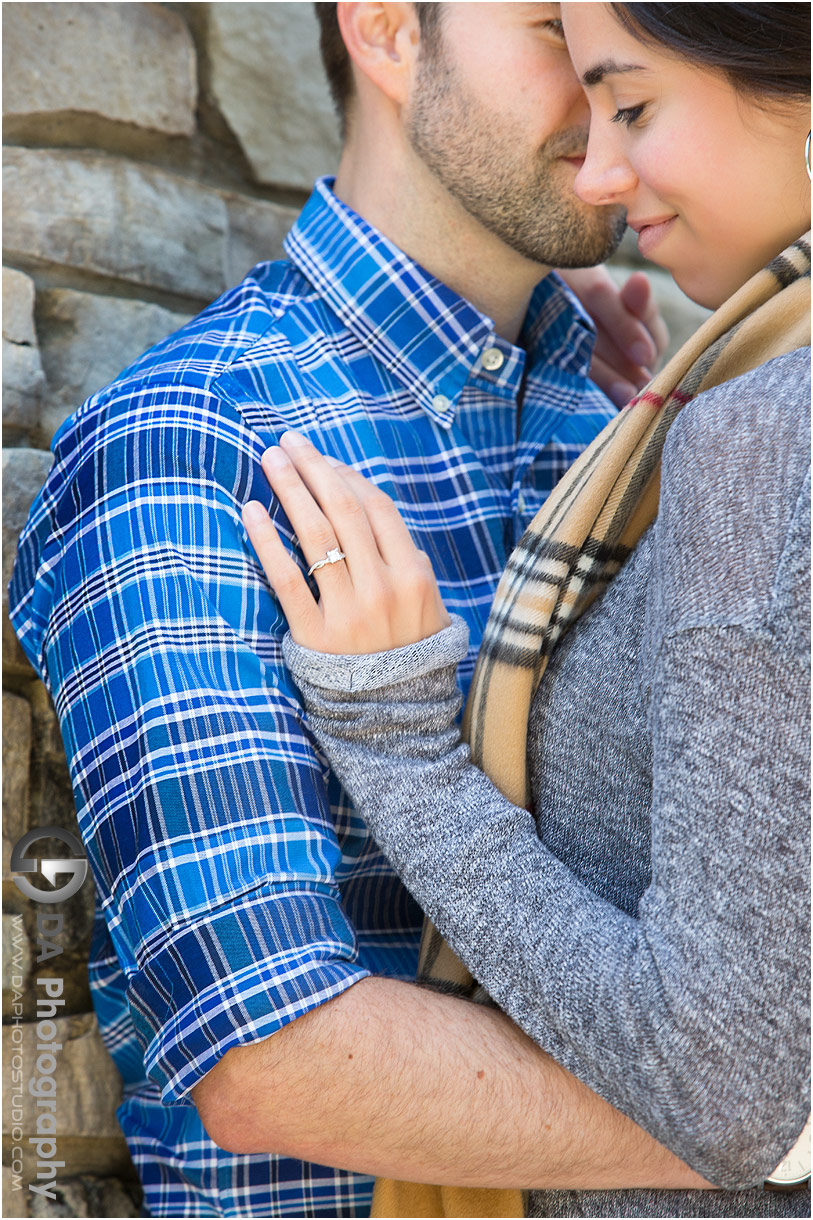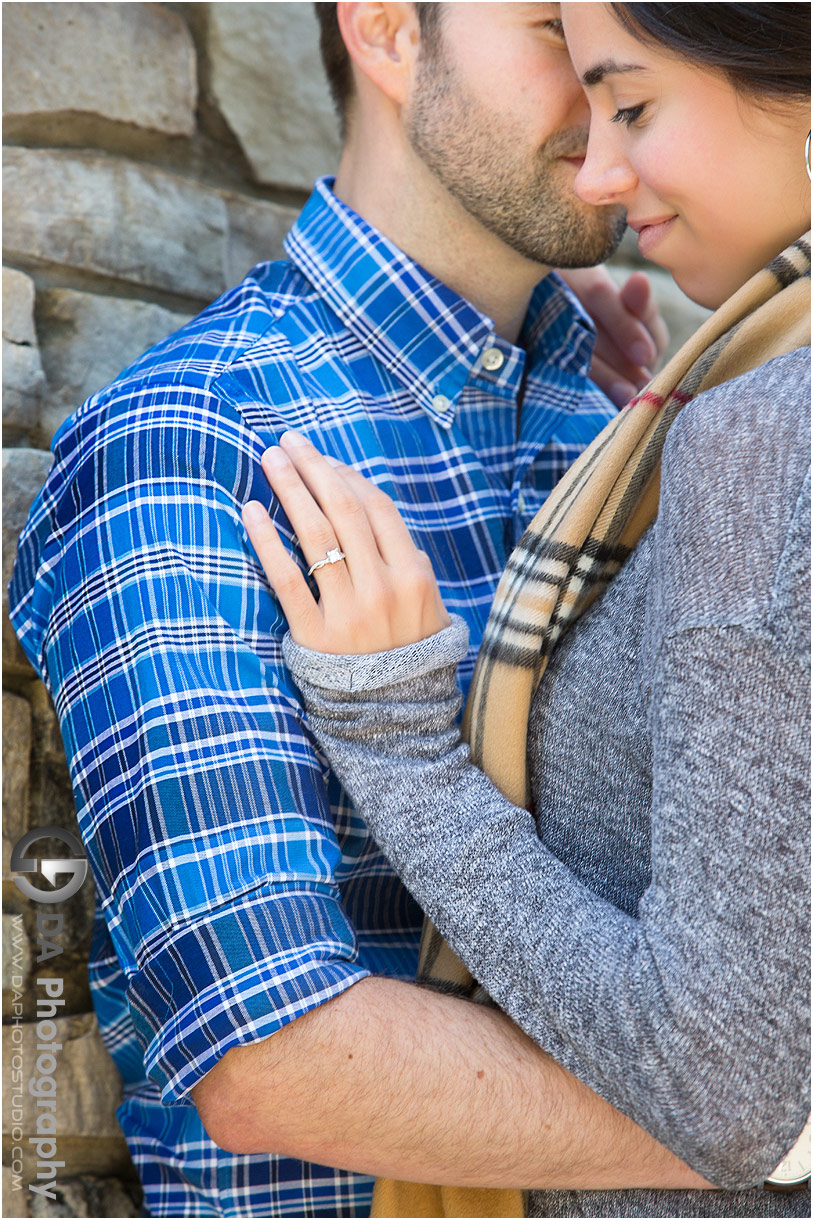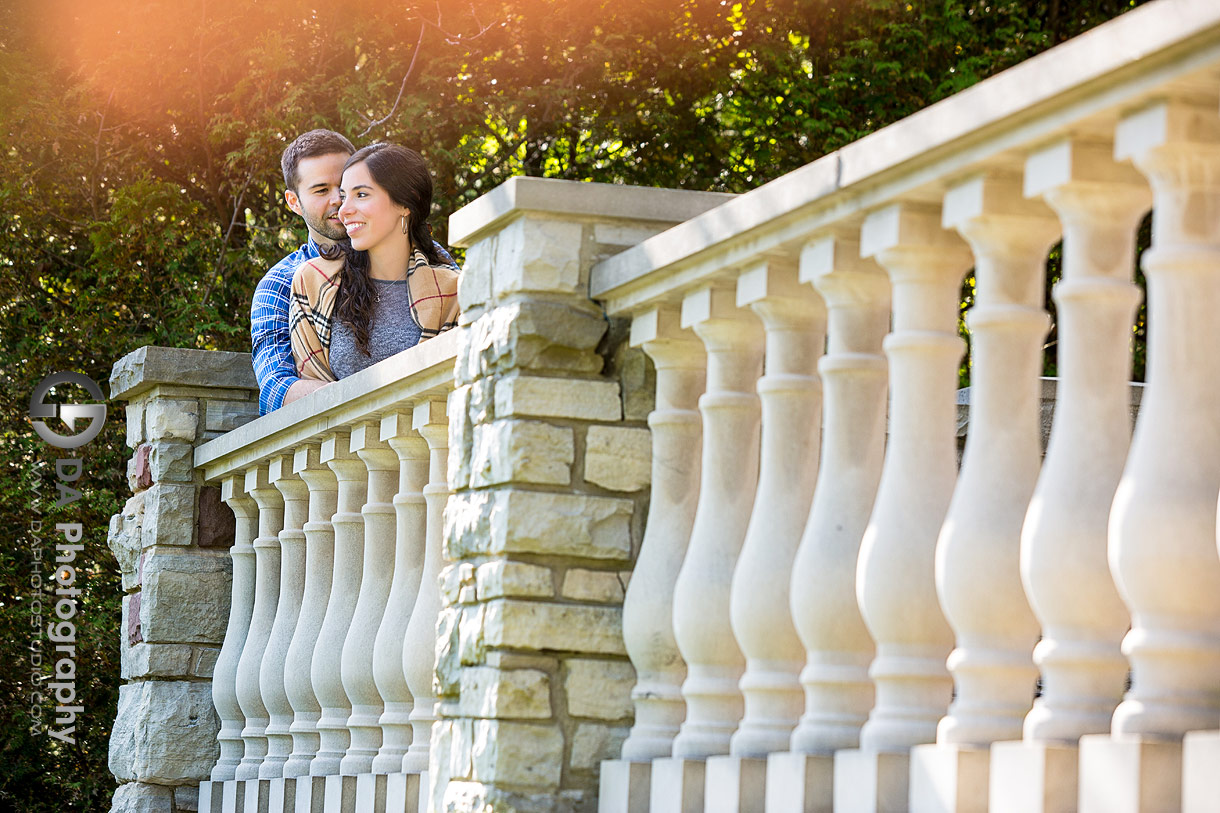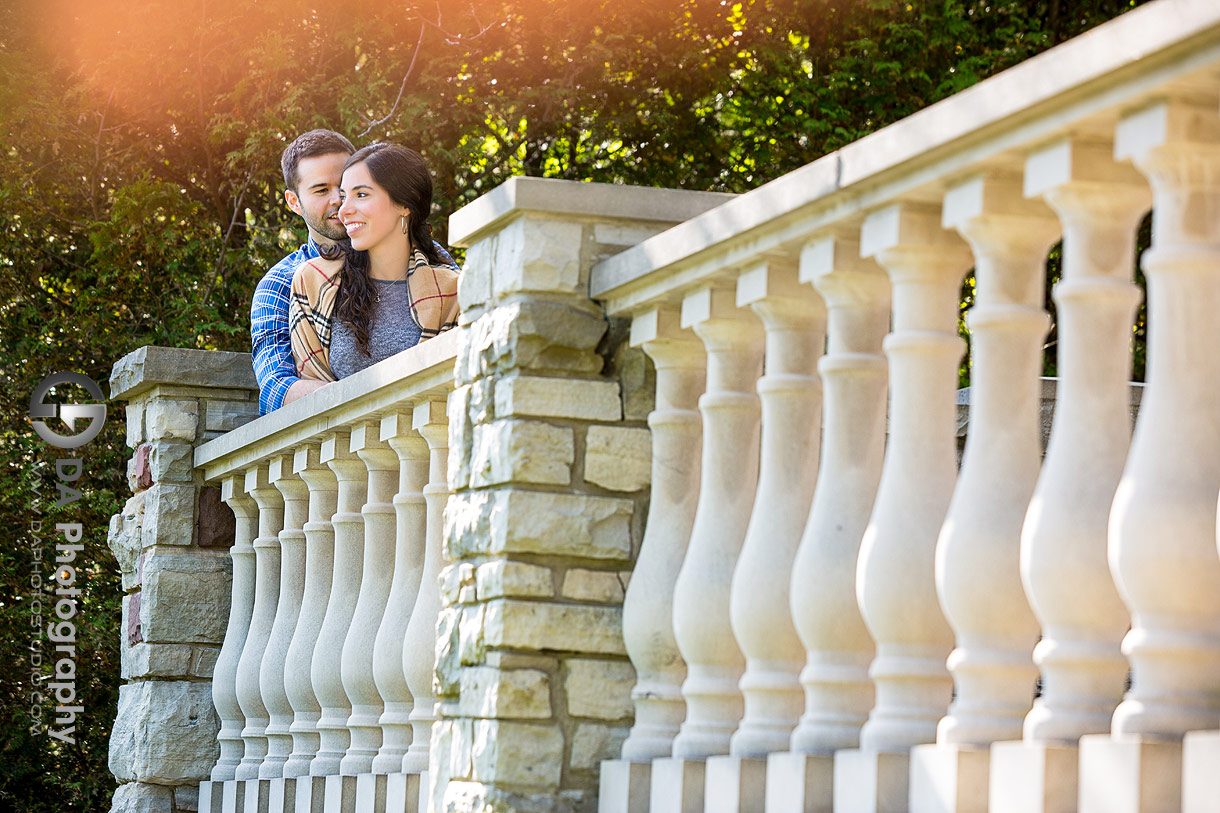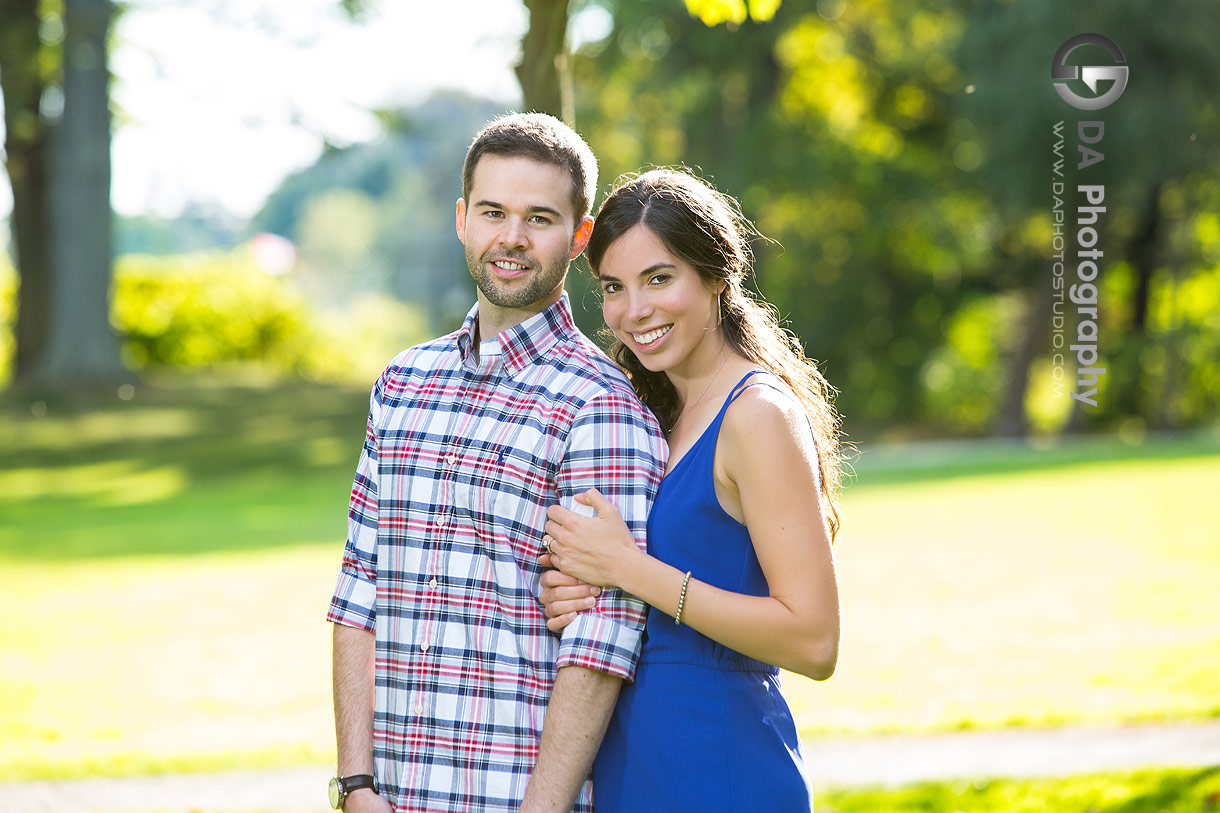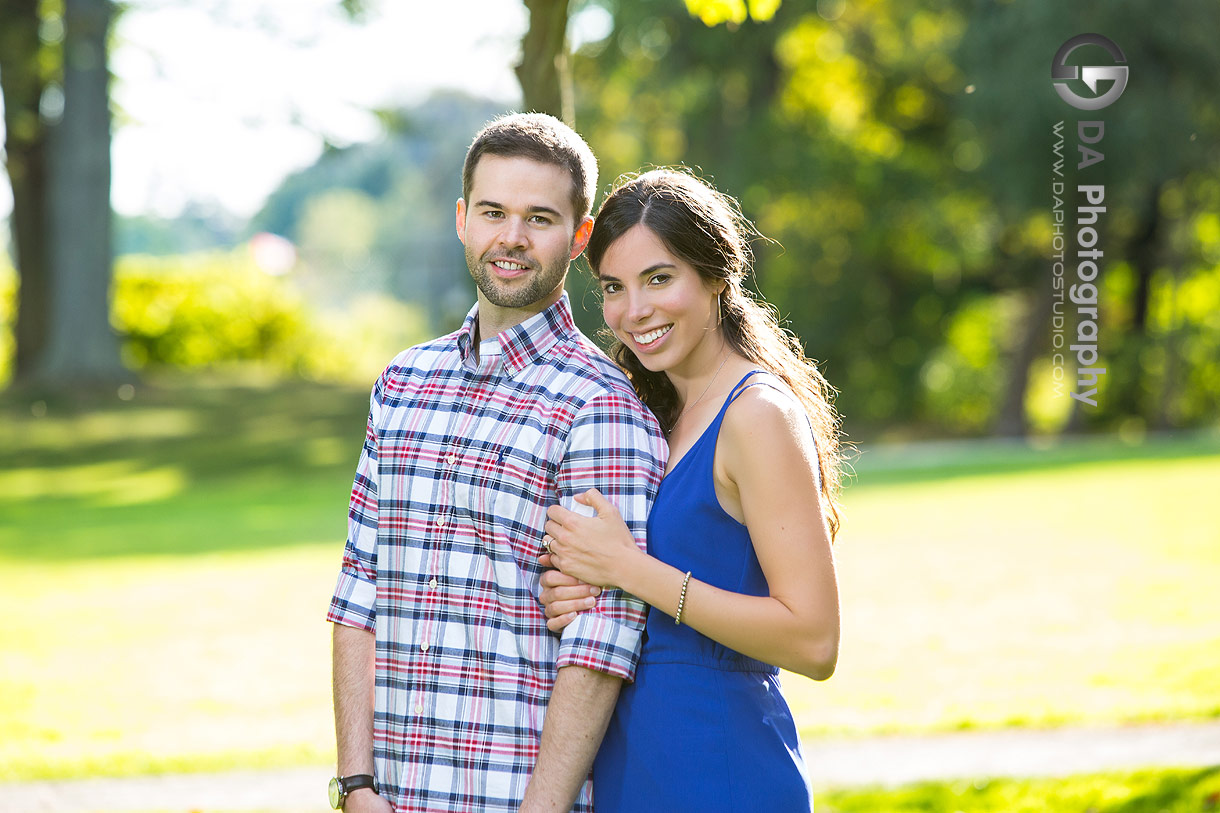 When I met Lauren and Dave, I knew that they were a couple that would benefit greatly from it. They are such a relaxed, down to earth couple who enjoy being together. Their energy is so contagious, I knew they were also a couple who would inspire me to spend more and more time with them in order to document their fun and happy nature.
Lauren and Dave were open to travel to a location I strongly recommended. It isn't situated very close to them, but was a perfect choice for their session. With a location chosen and a plan in place for some creative shots, we set out for their sunset engagement pictures.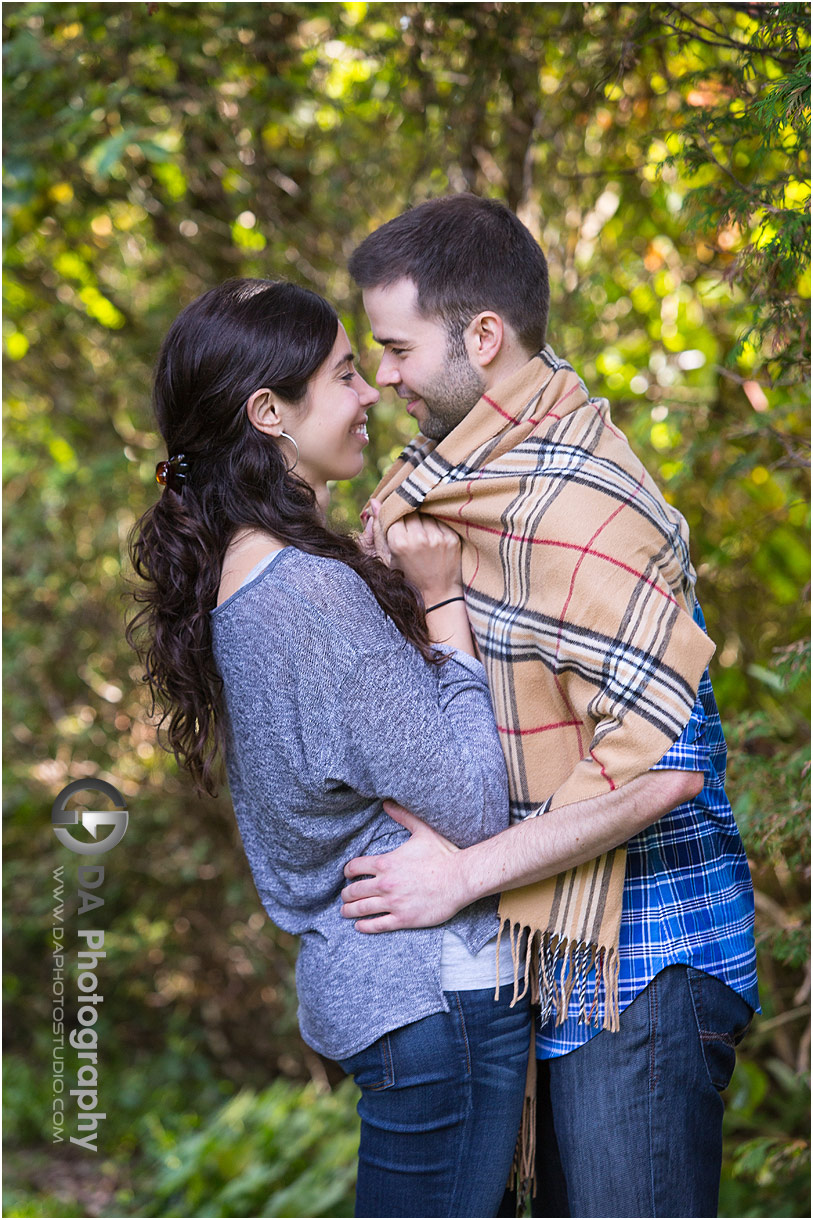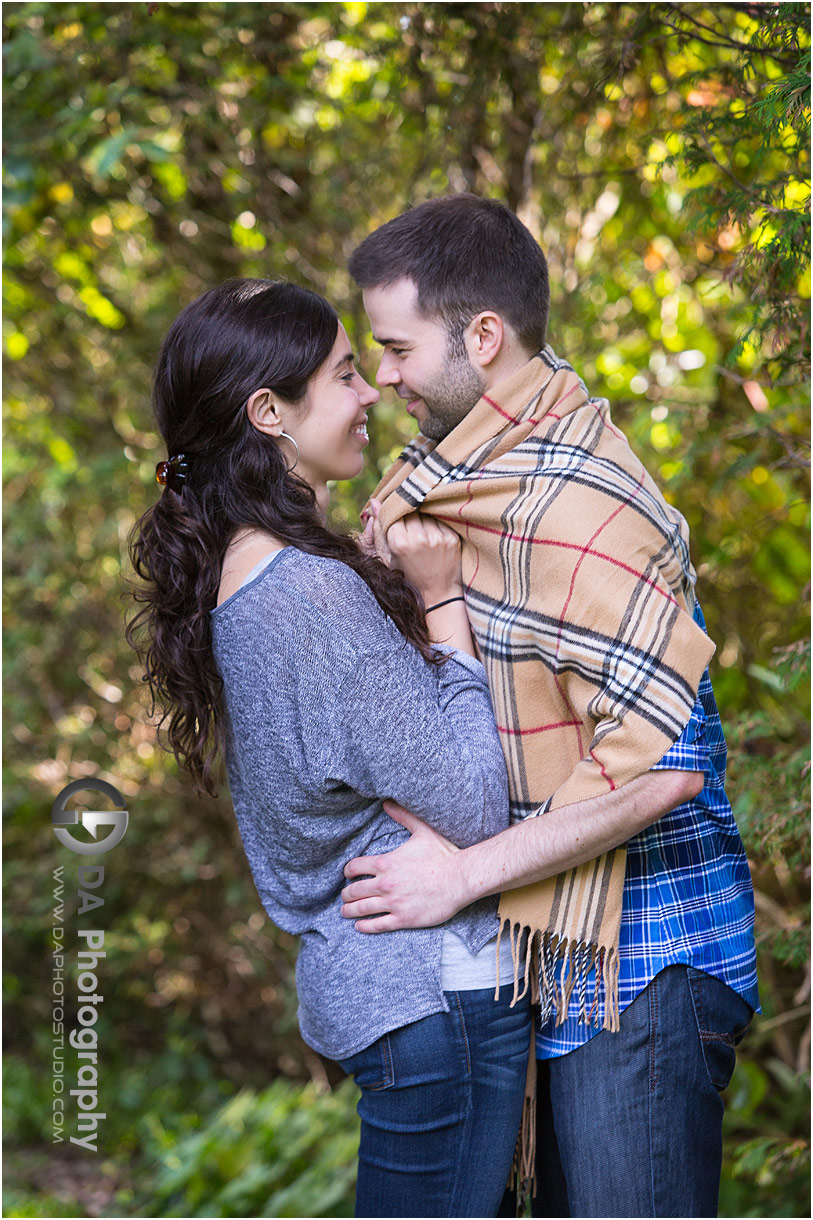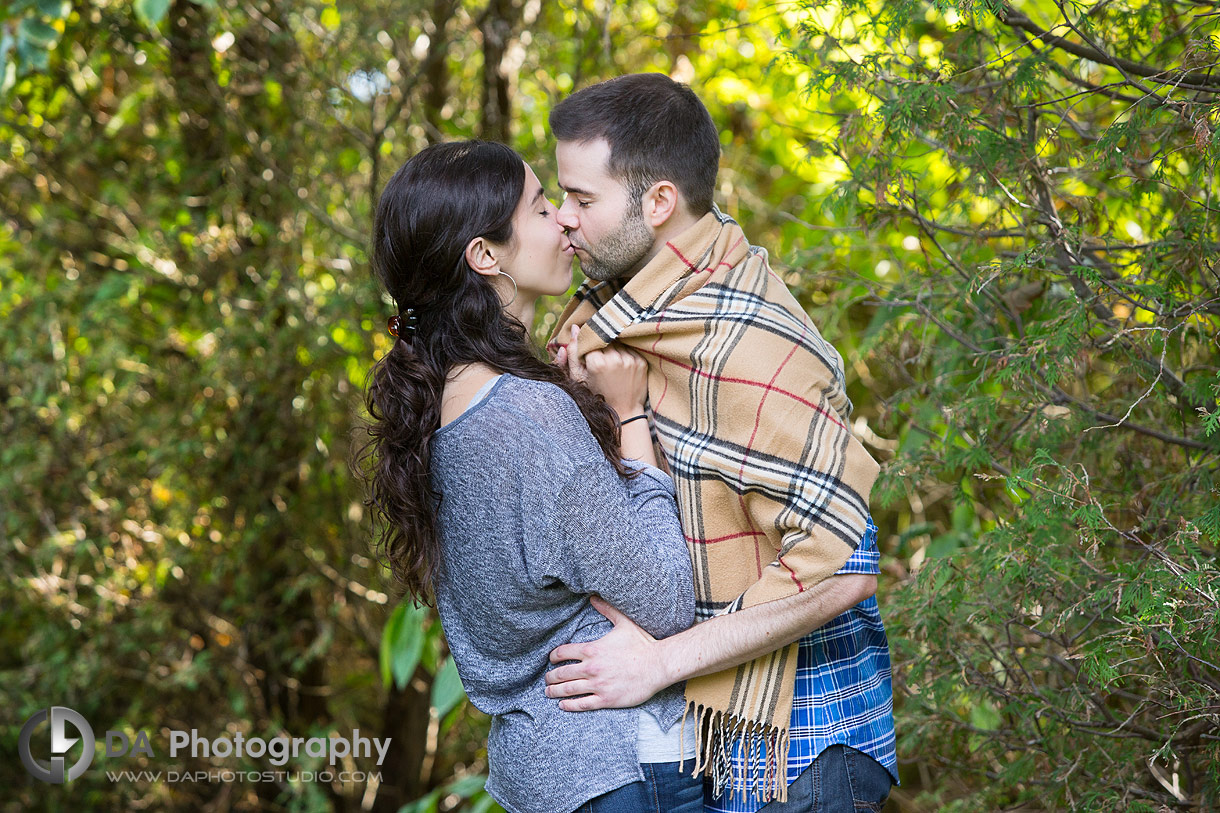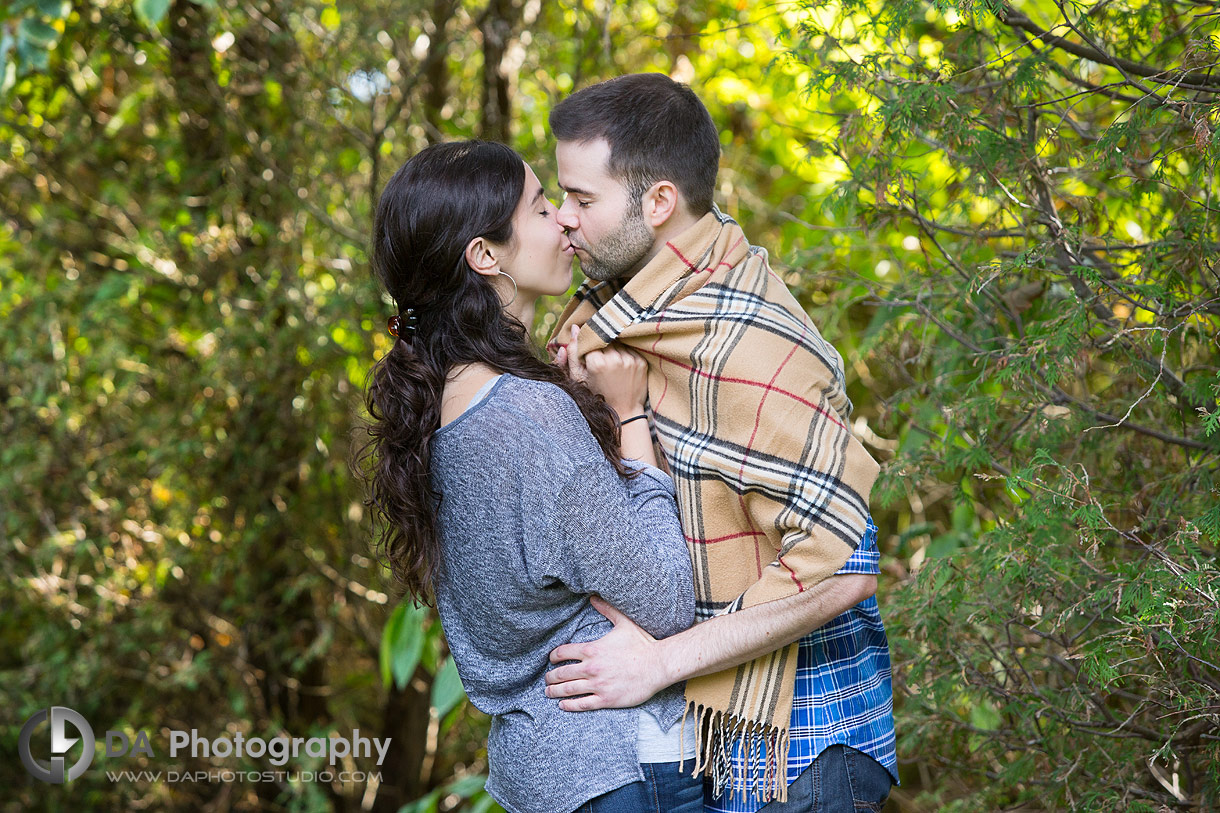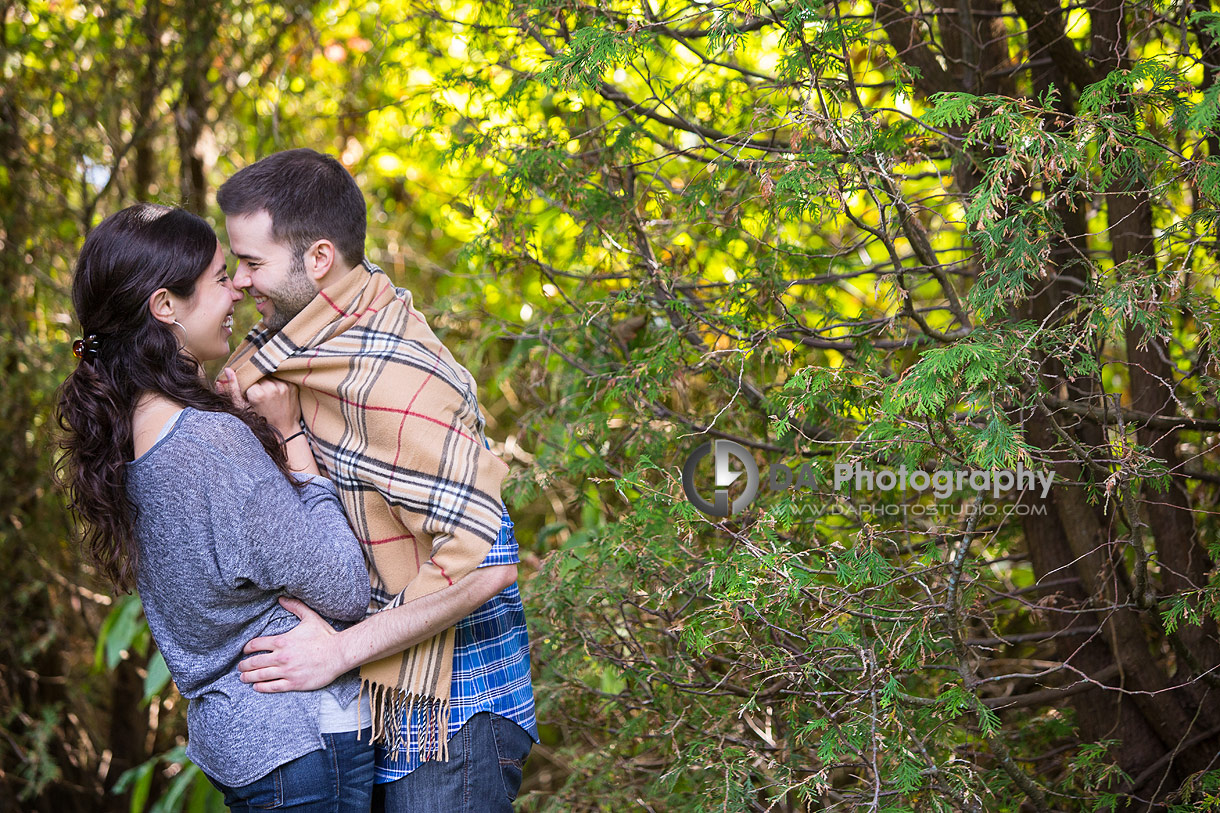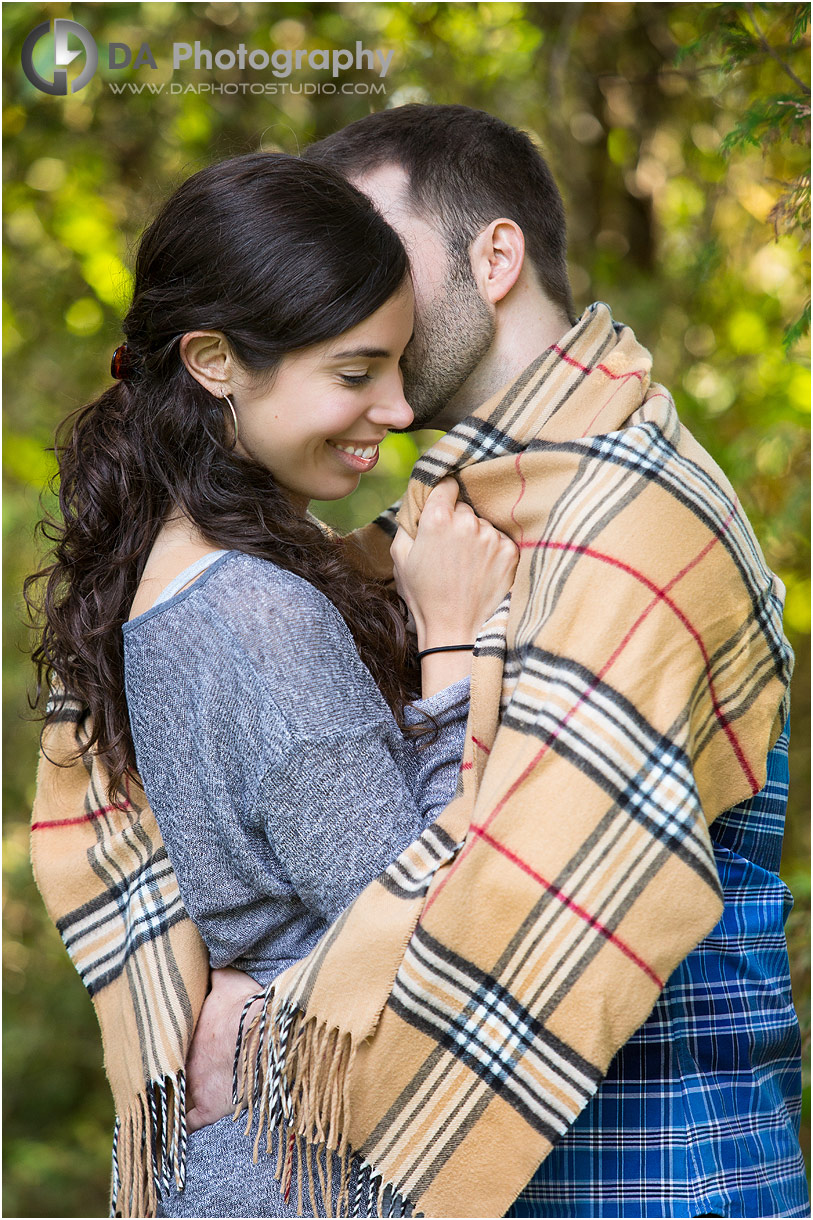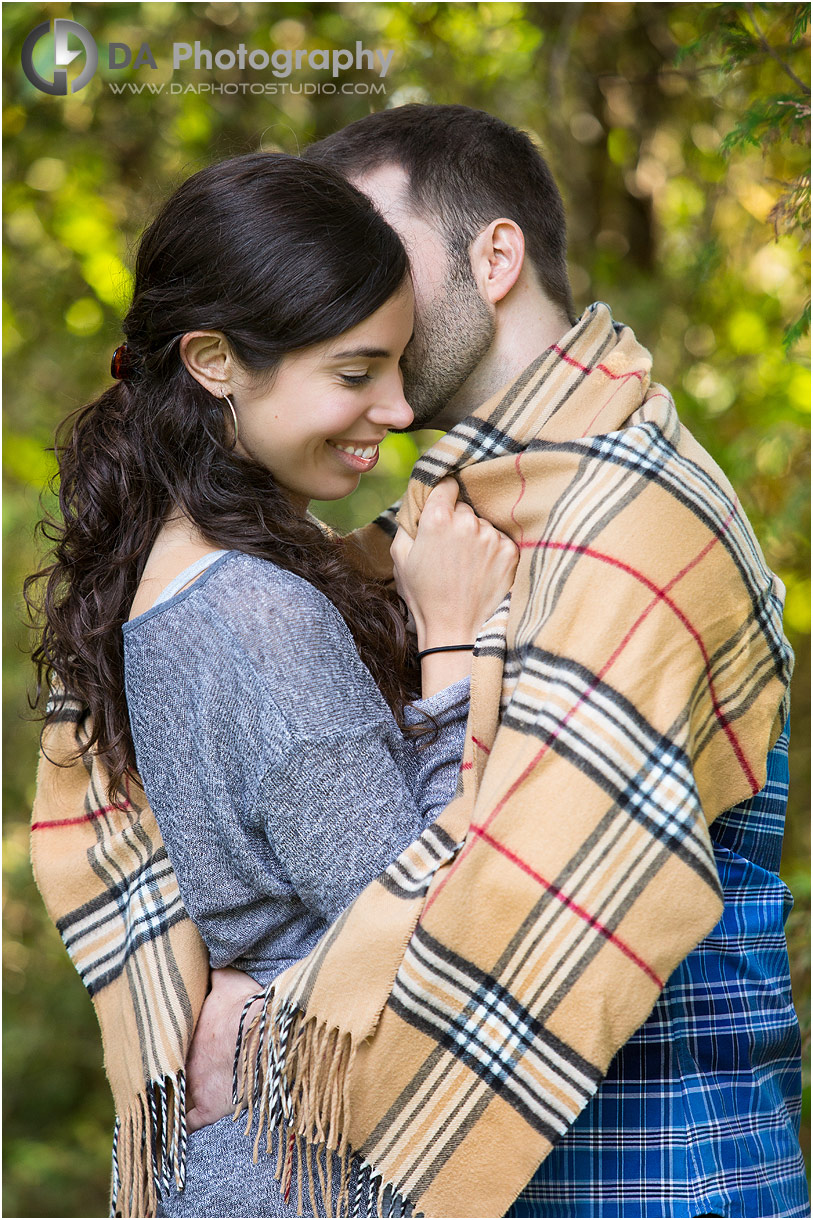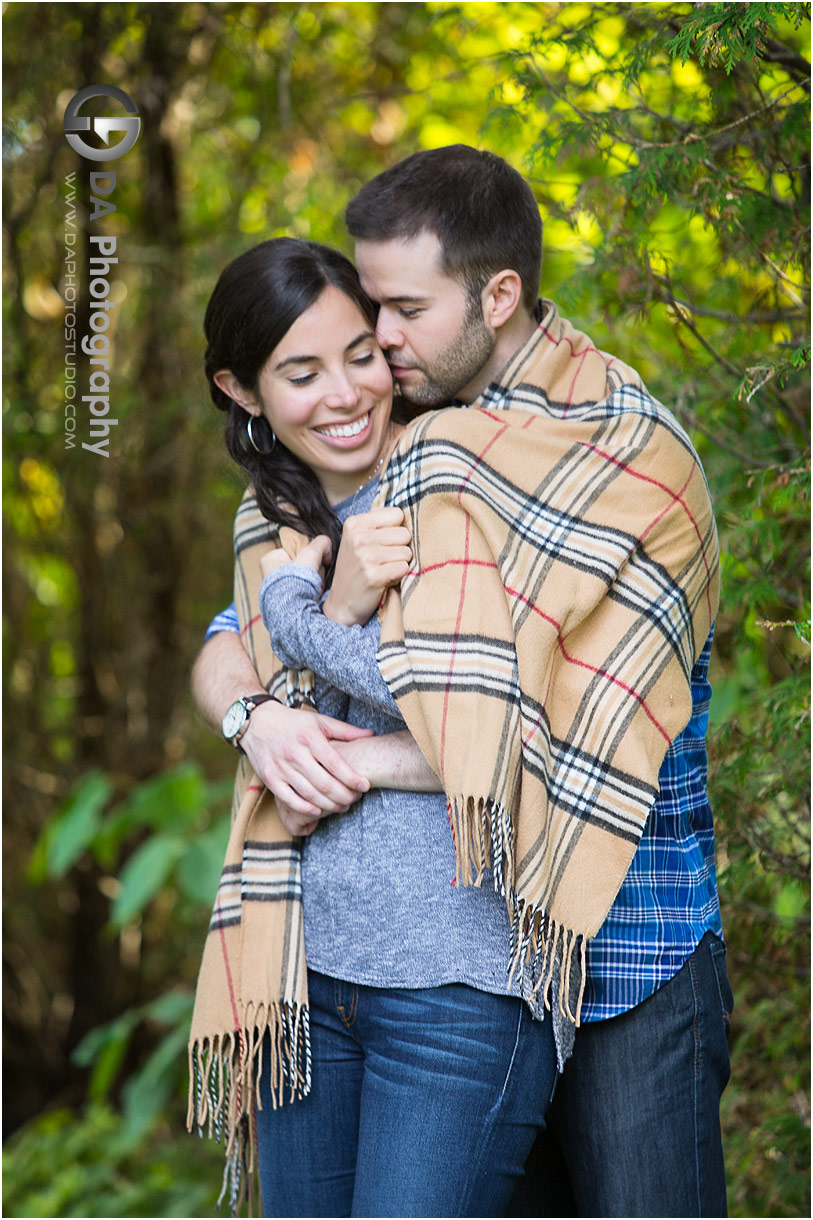 Sunset engagement pictures at Paletta Lakefront Park
As is often the case with my wedding couples, Lauren and Dave had not had any previous professional photos taken. Understandably, they were a bit nervous and unbelievably excited all at the same time. Lauren's nervous giggles appeared to make Dave focus on her even more. Observing this kind of connection, I decided to move shift the focus away from the landscape and location benefits. Instead, I honed in on their connection and the quality of light.
During the session, they were so casual and relaxed together. However, you could totally see how deep in love they were. I am so blessed that they opened up to allow for me to document their love for each other during this session. When a couple connects with me on this level, I find my creativity ignites and they totally benefit from the images this produces!
While I was admiring their connection, we continued to work through different places within the location. We made sure to move around in order to capture the beauty of the "golden hour" that comes from sunset engagement pictures.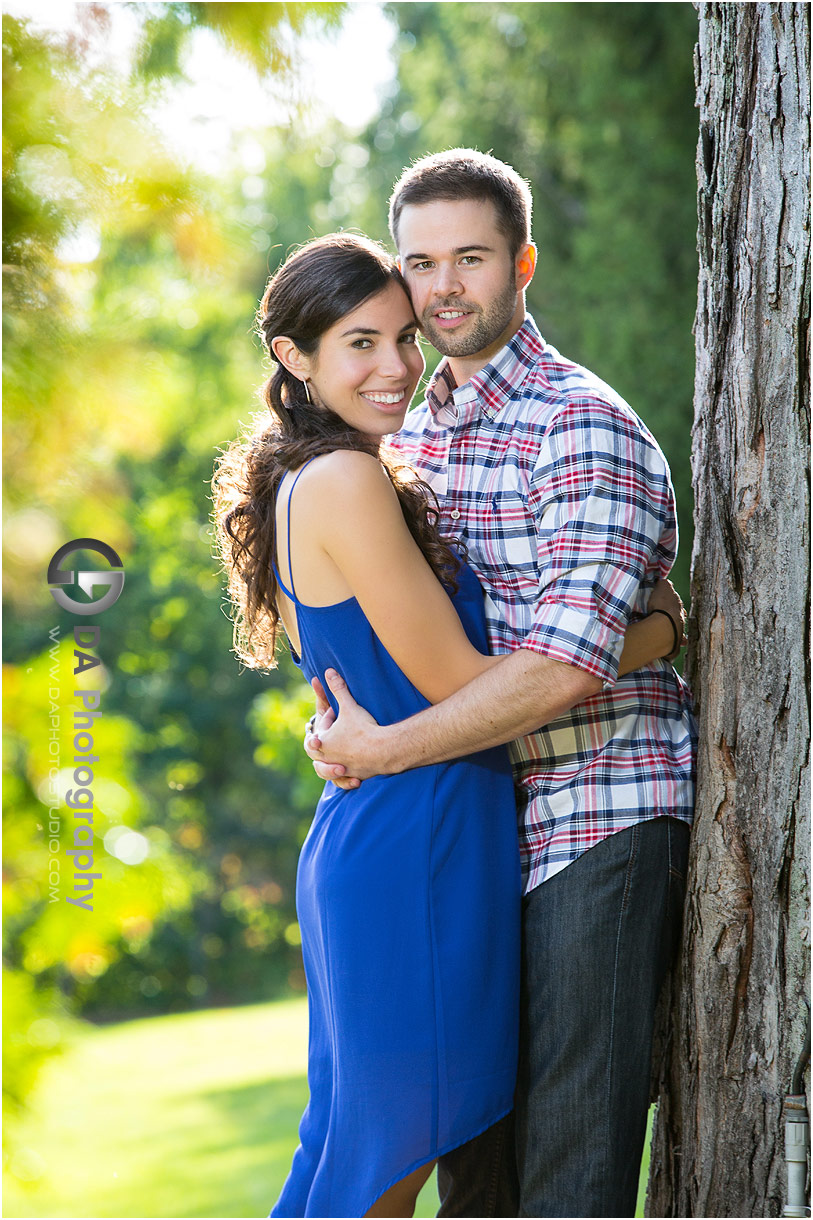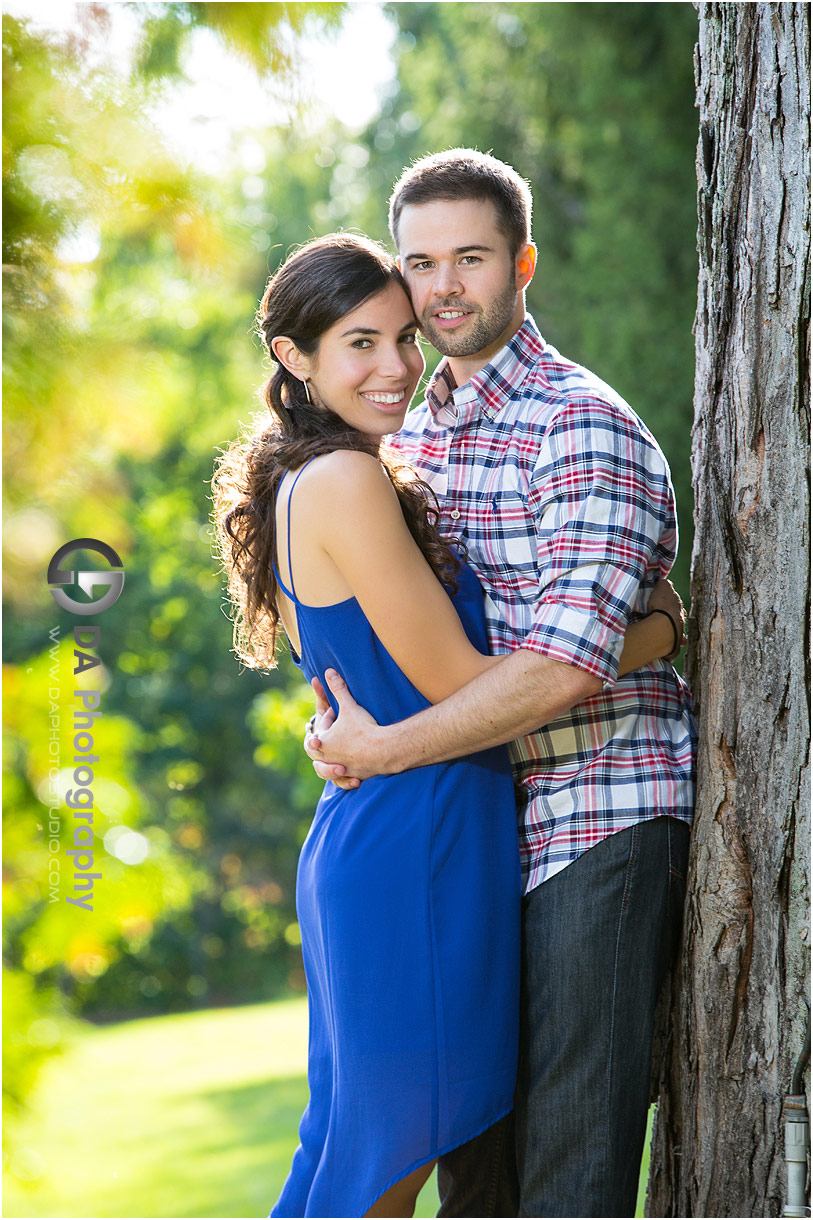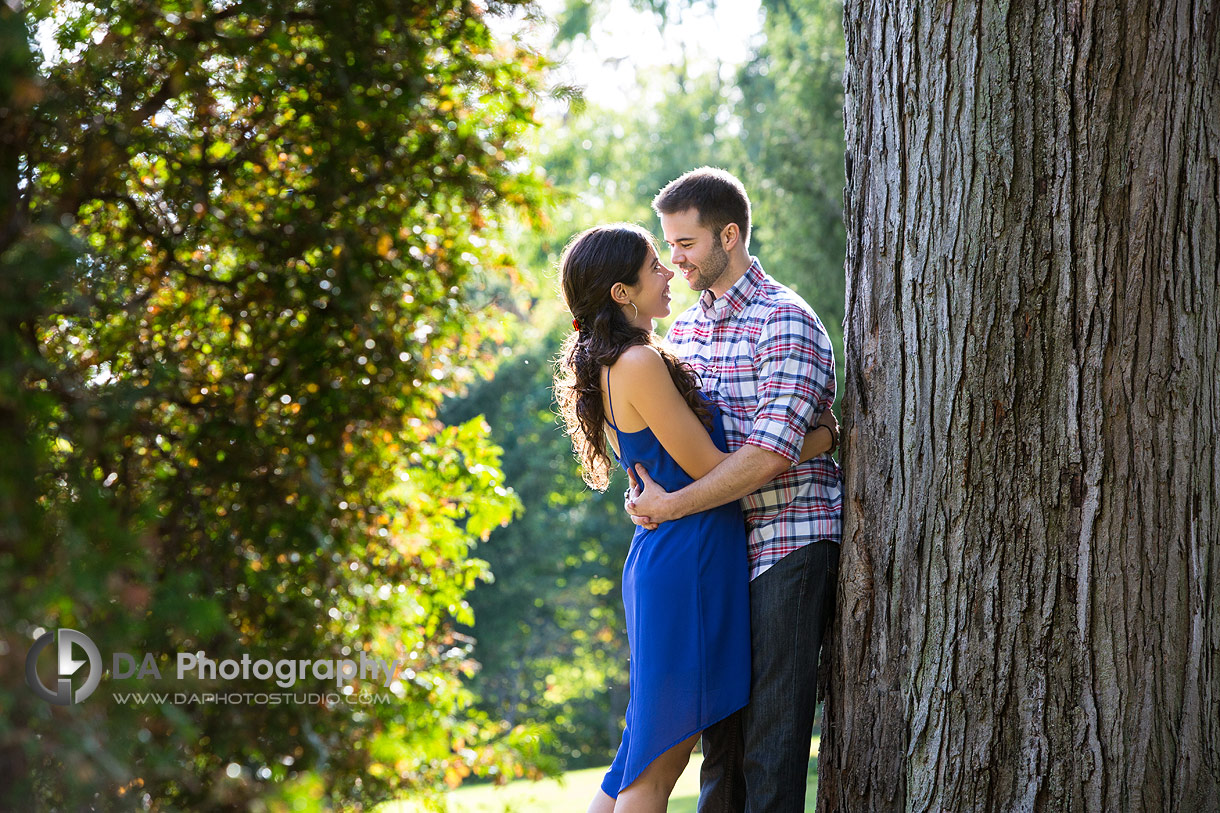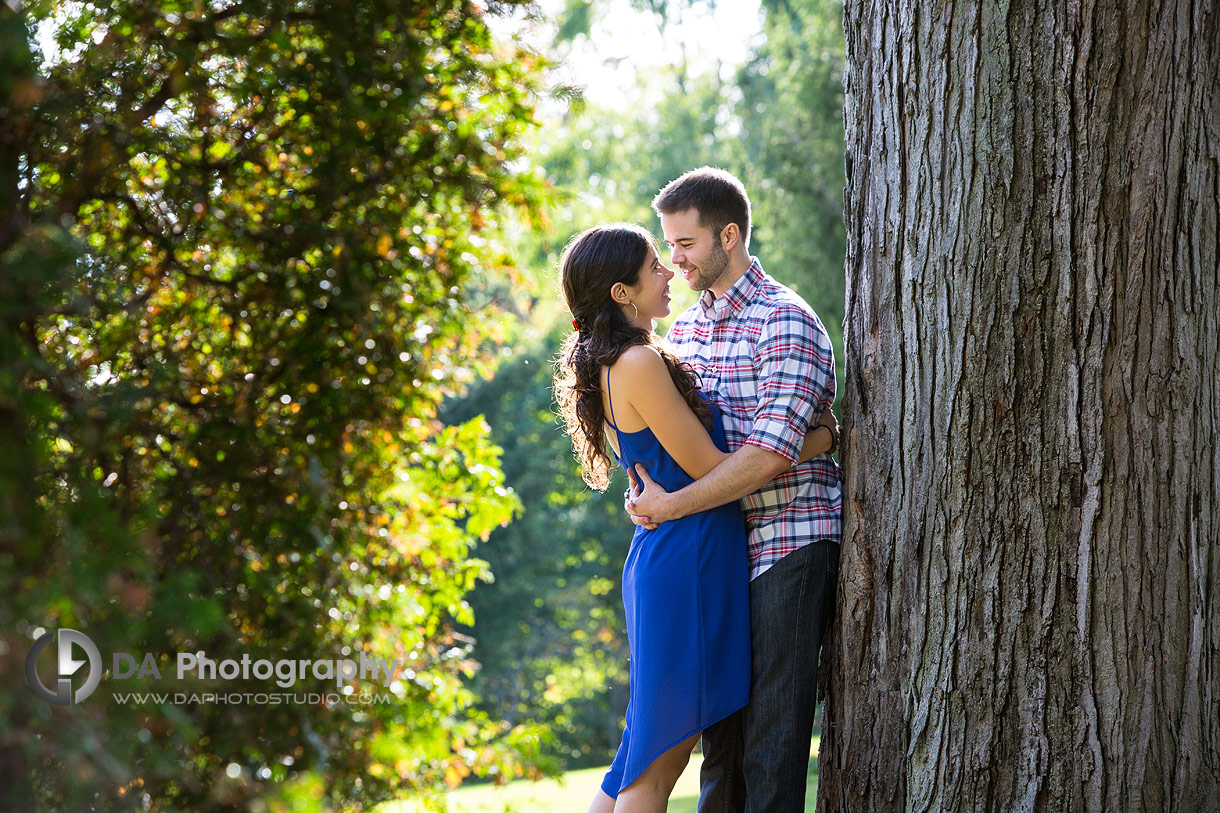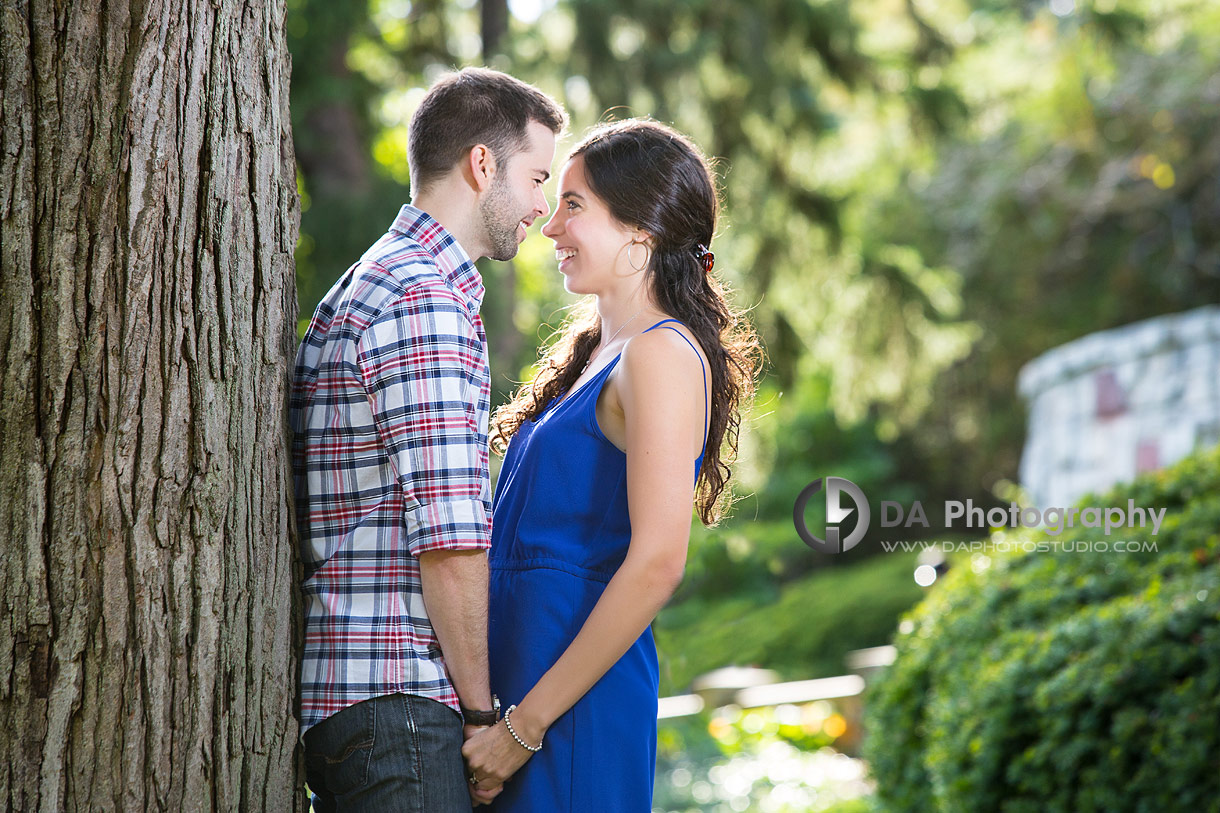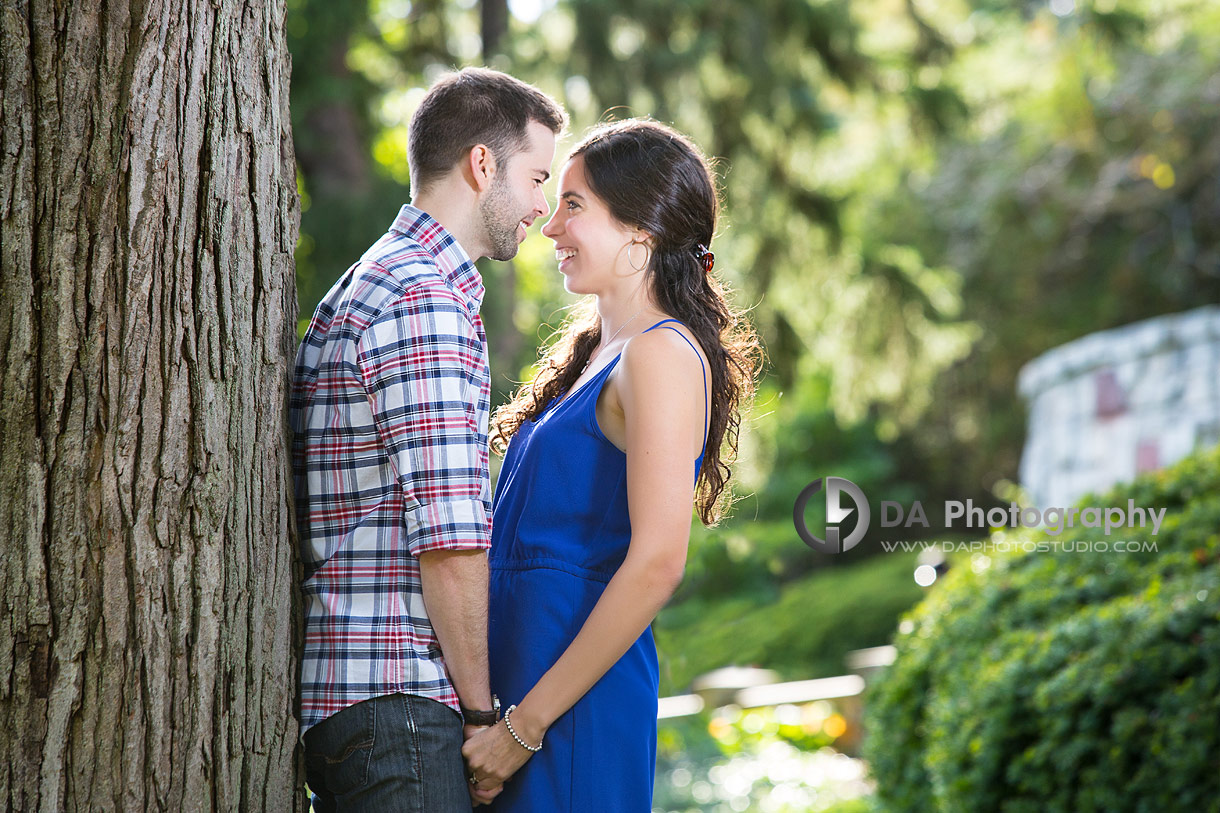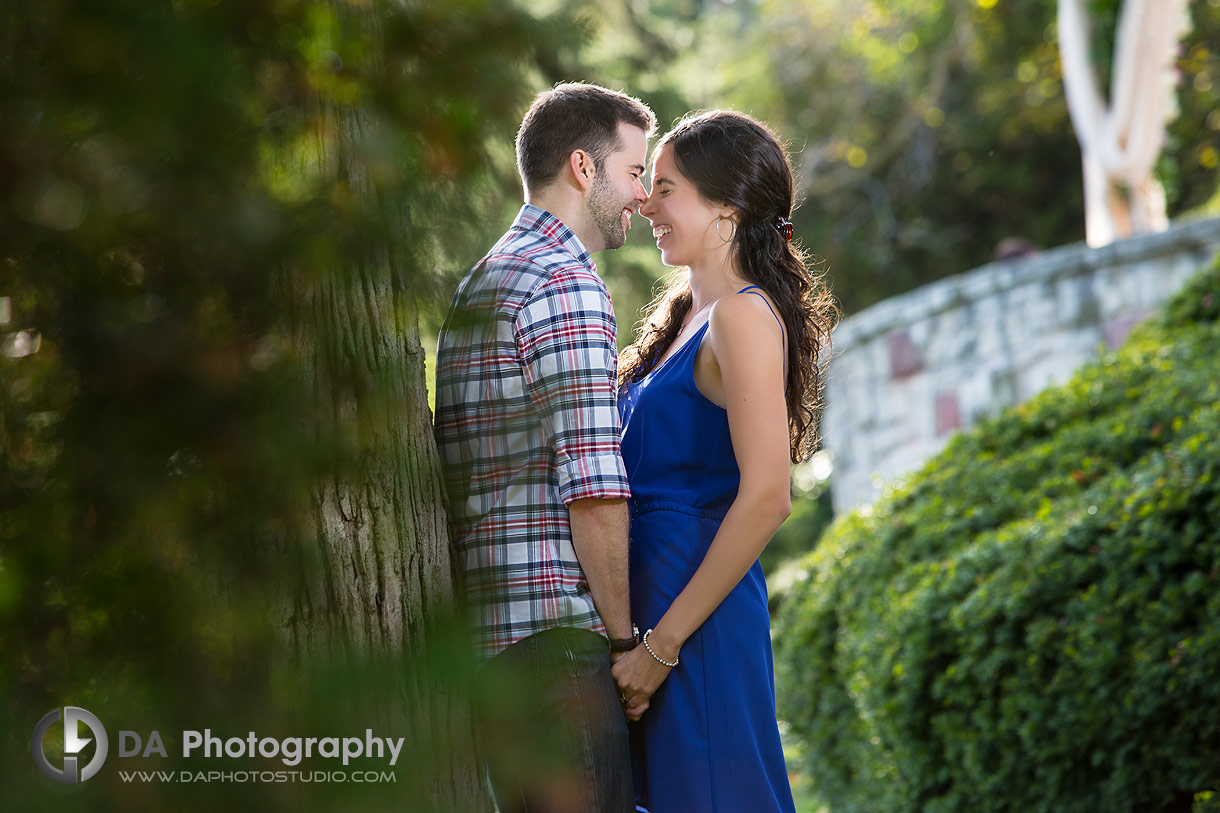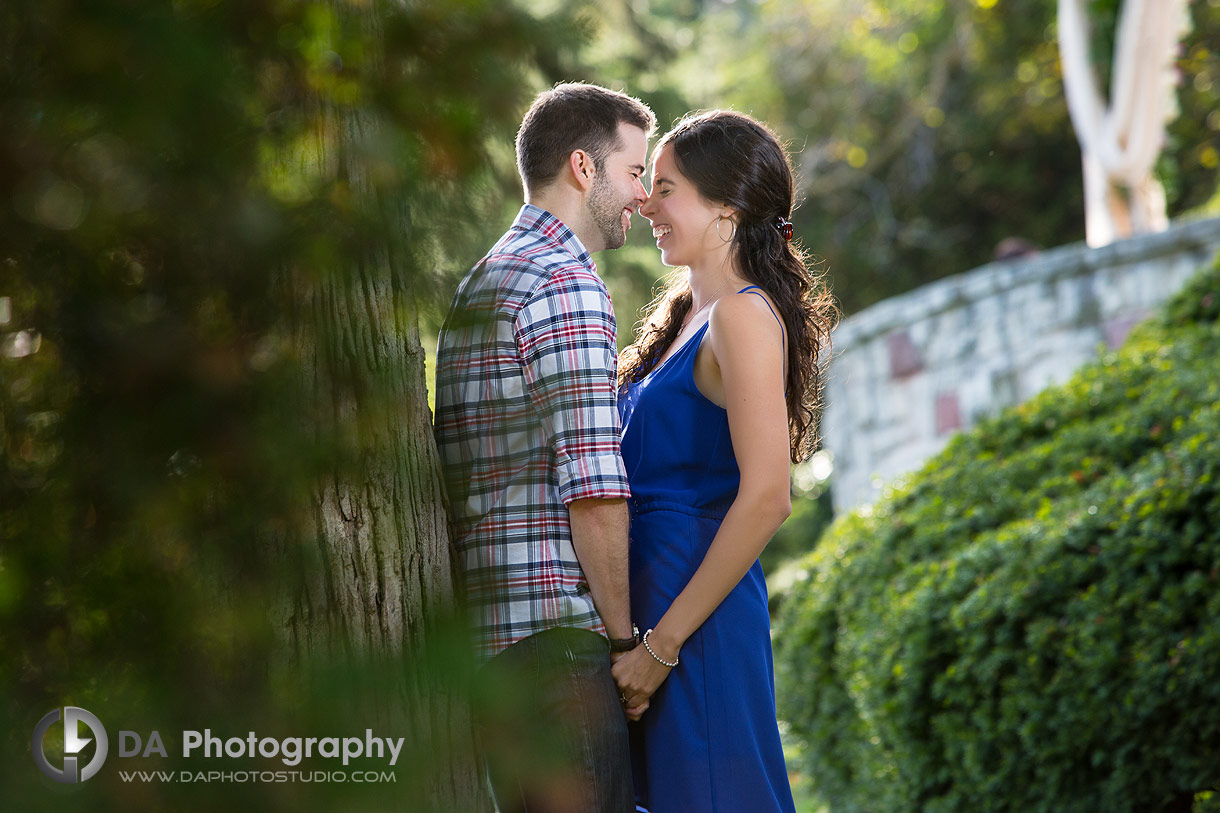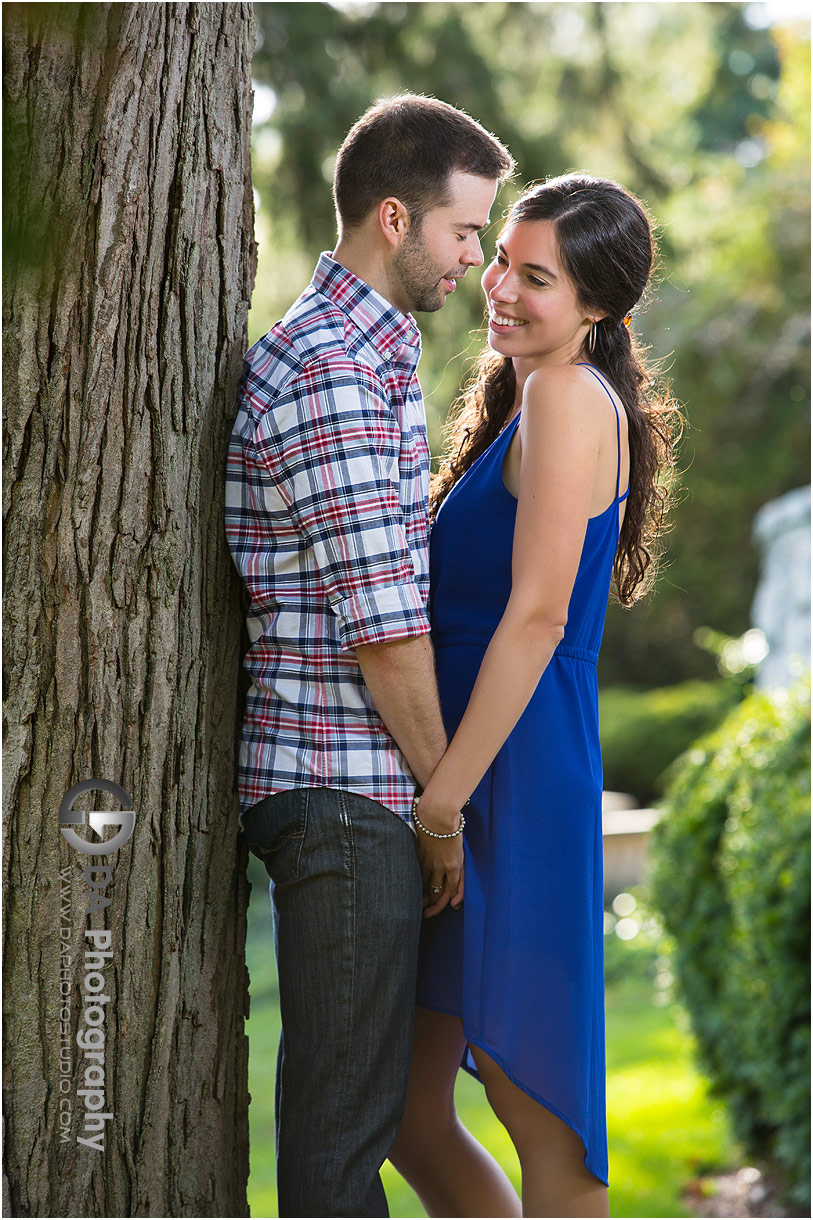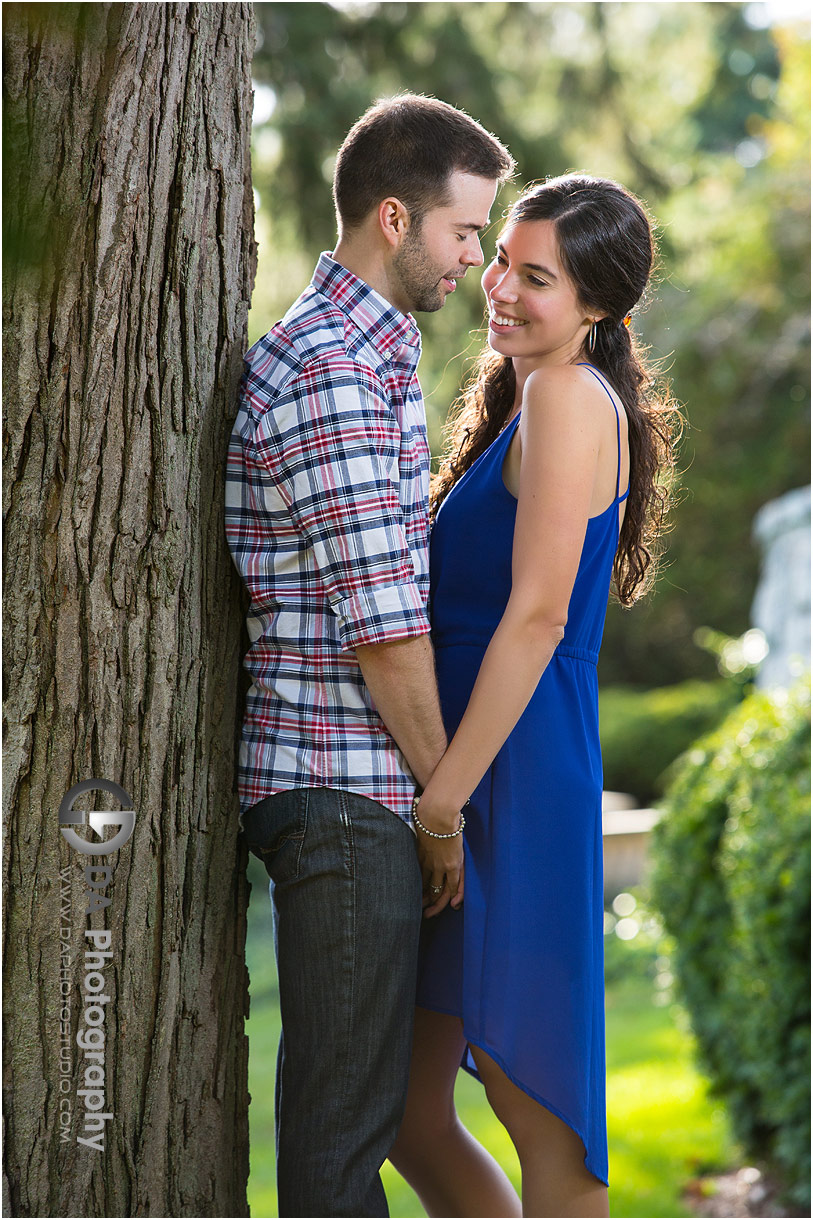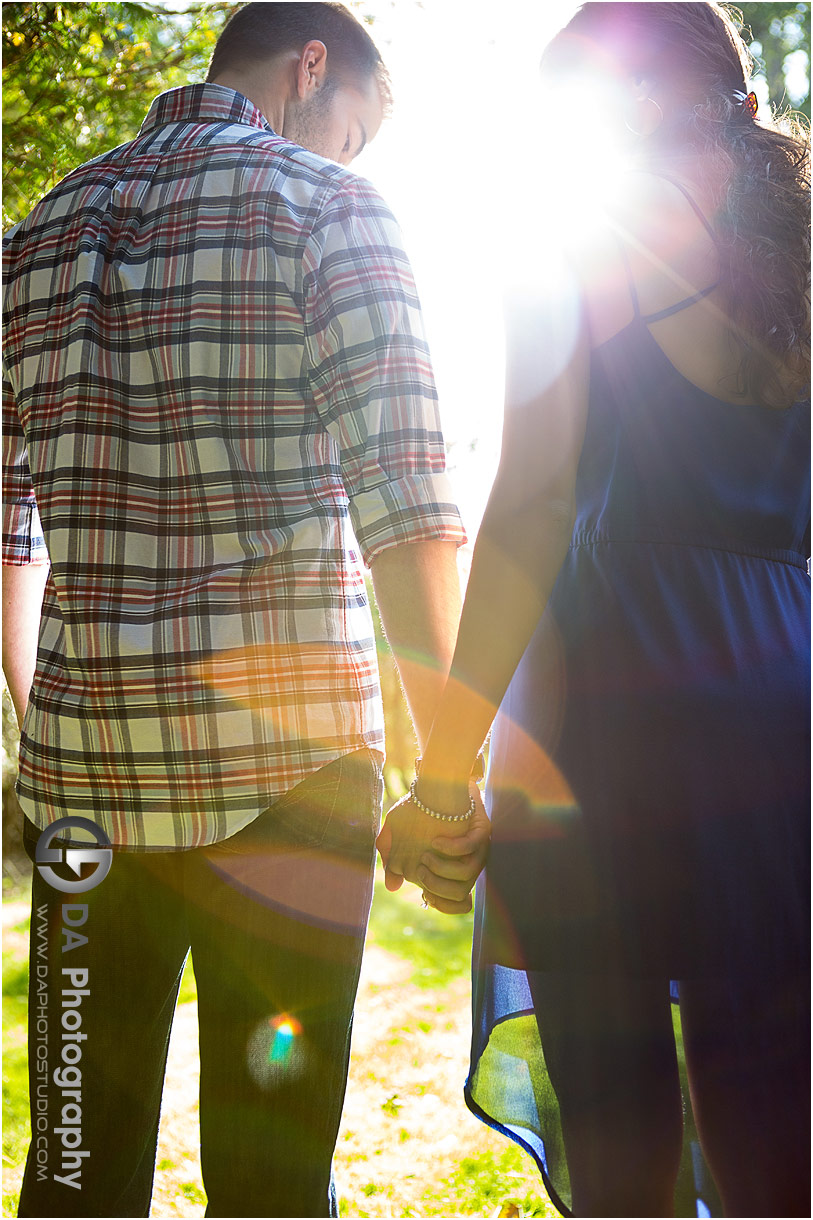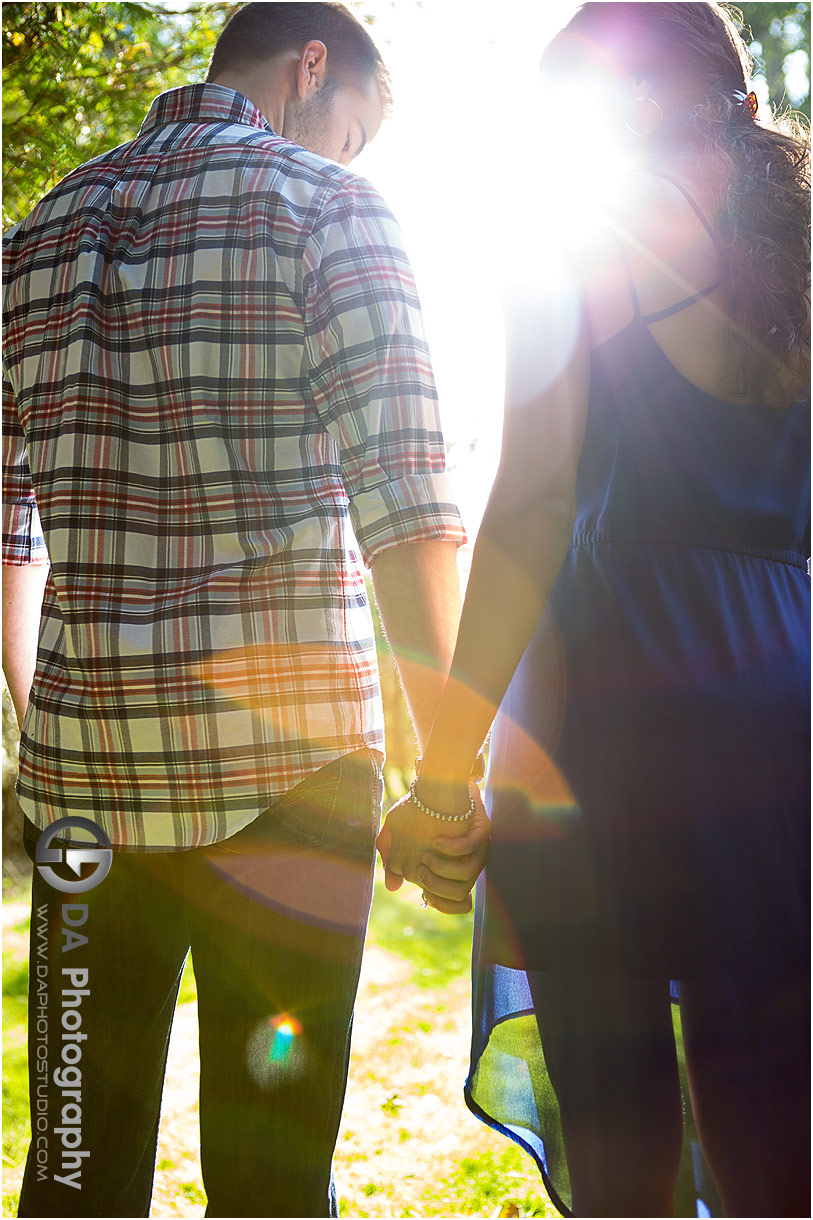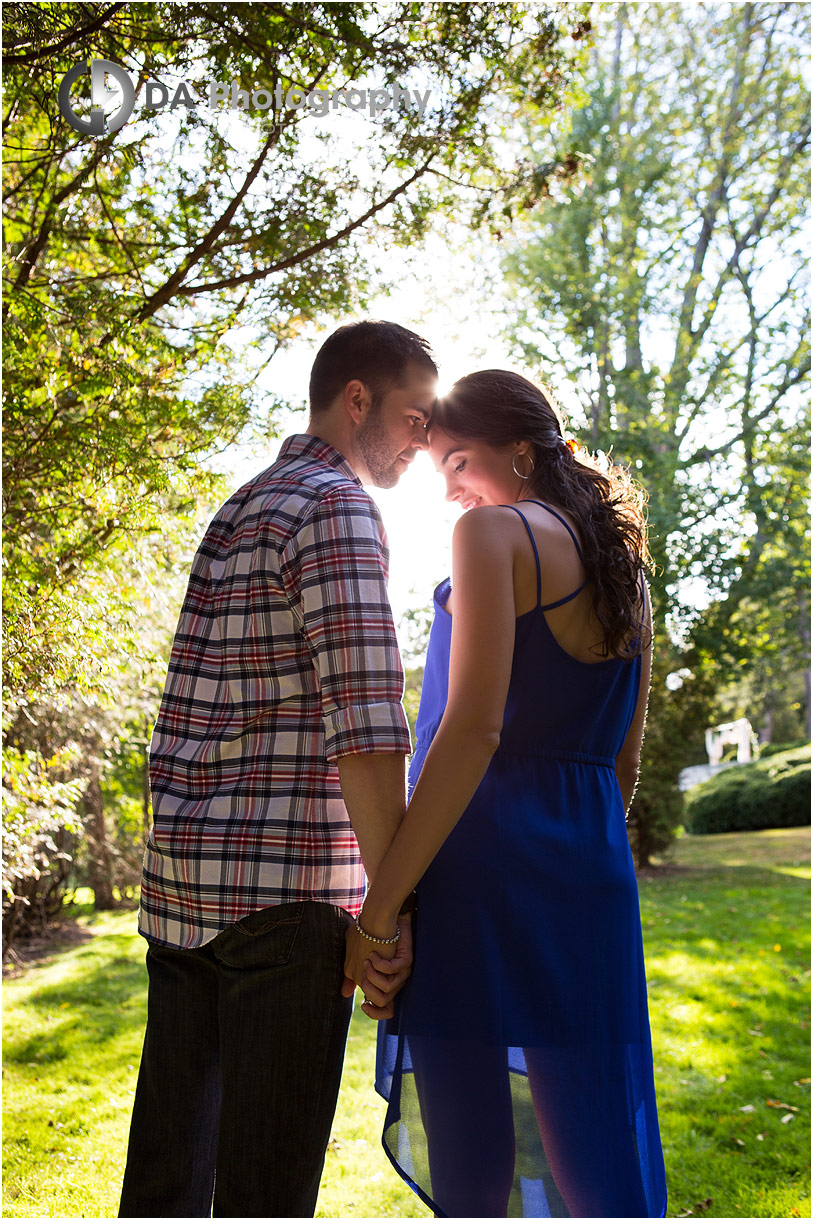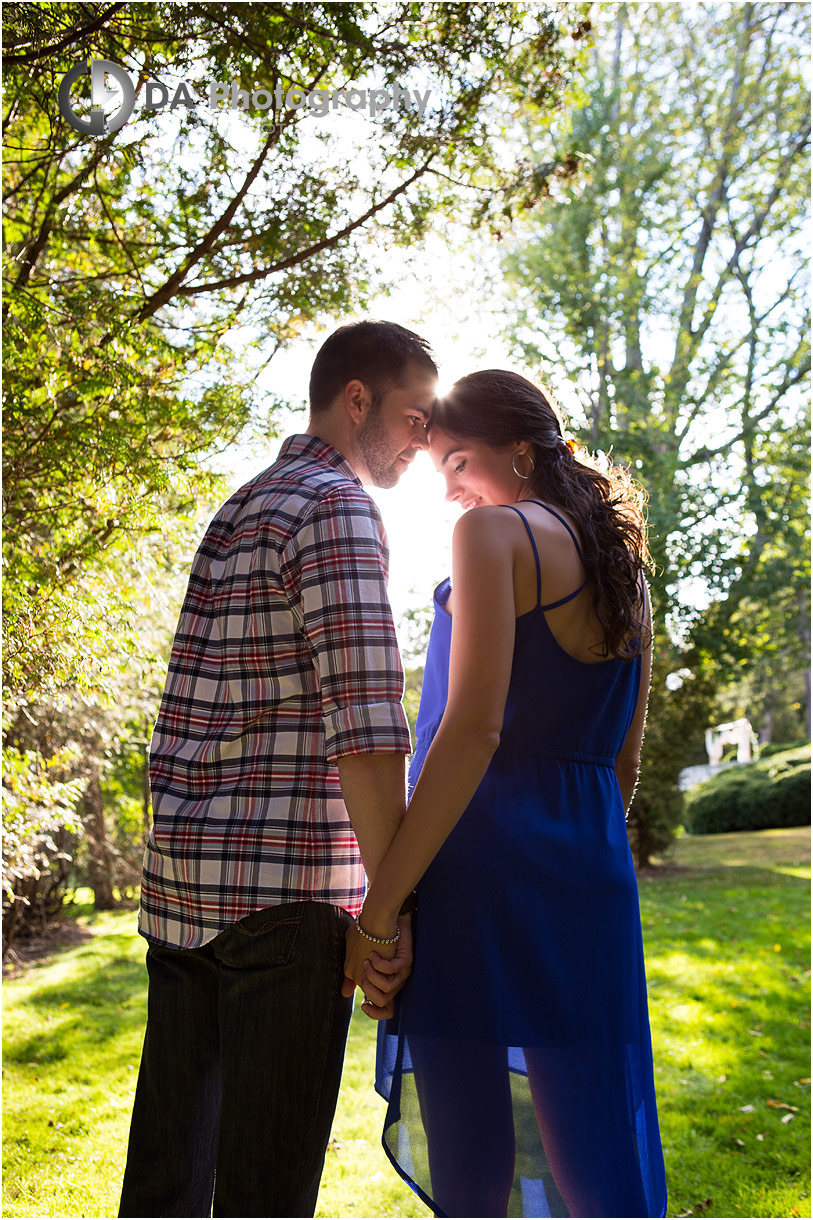 Photography Locations perks
Paletta Lakefront Park will always inspire me. This holds true no matter the season or time of day we visit. Weddings, engagements and family photo sessions truly benefit from this gorgeous landscape and architecture. Paletta Lakefront Park has so much to offer that with the combined great light and Lauren and Dave as relaxed as they were, the only thing that remained for me was to watch for composition and simply click the shutter.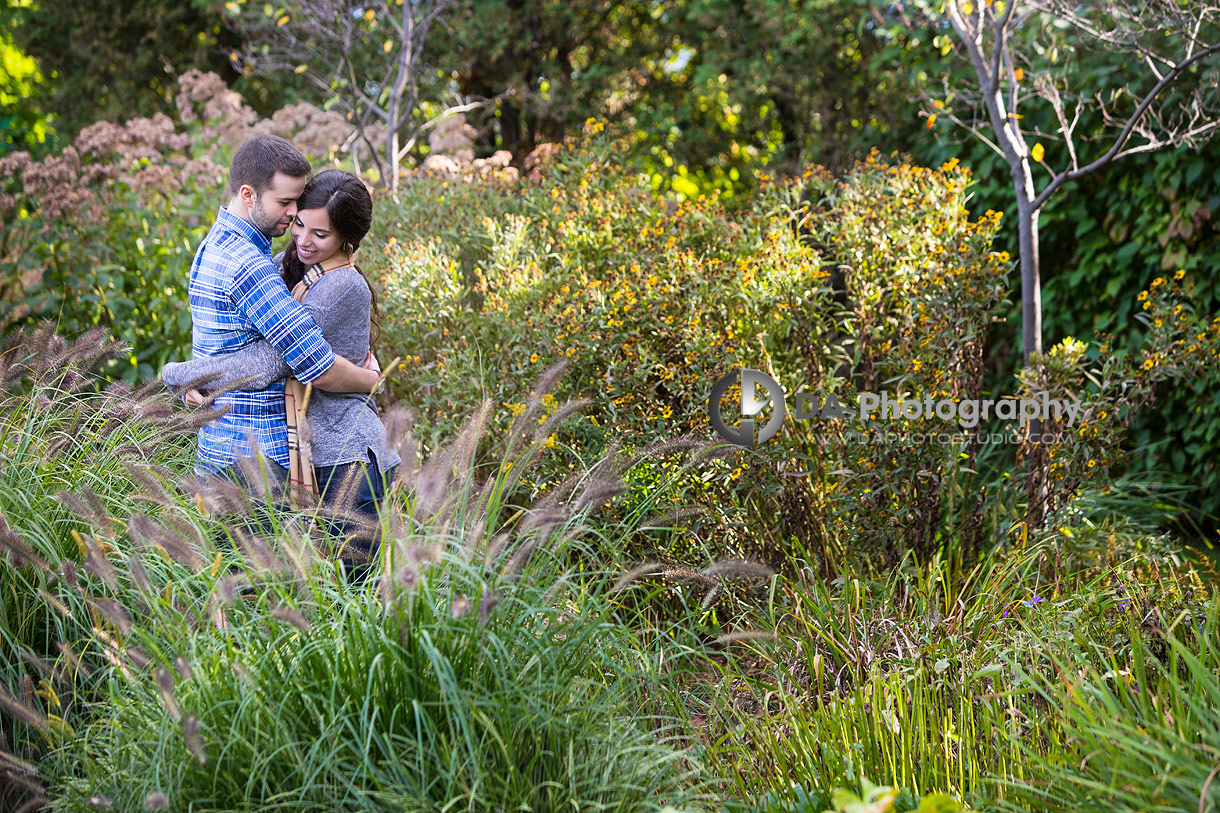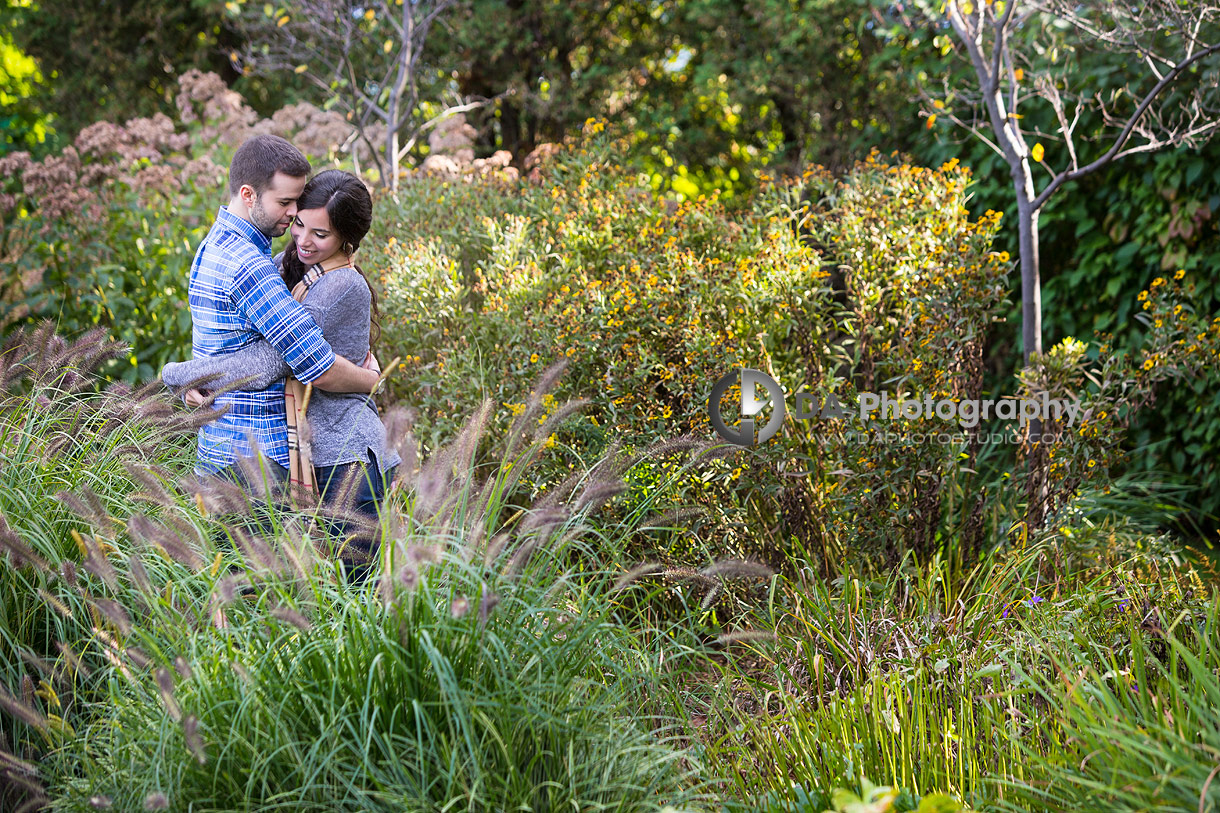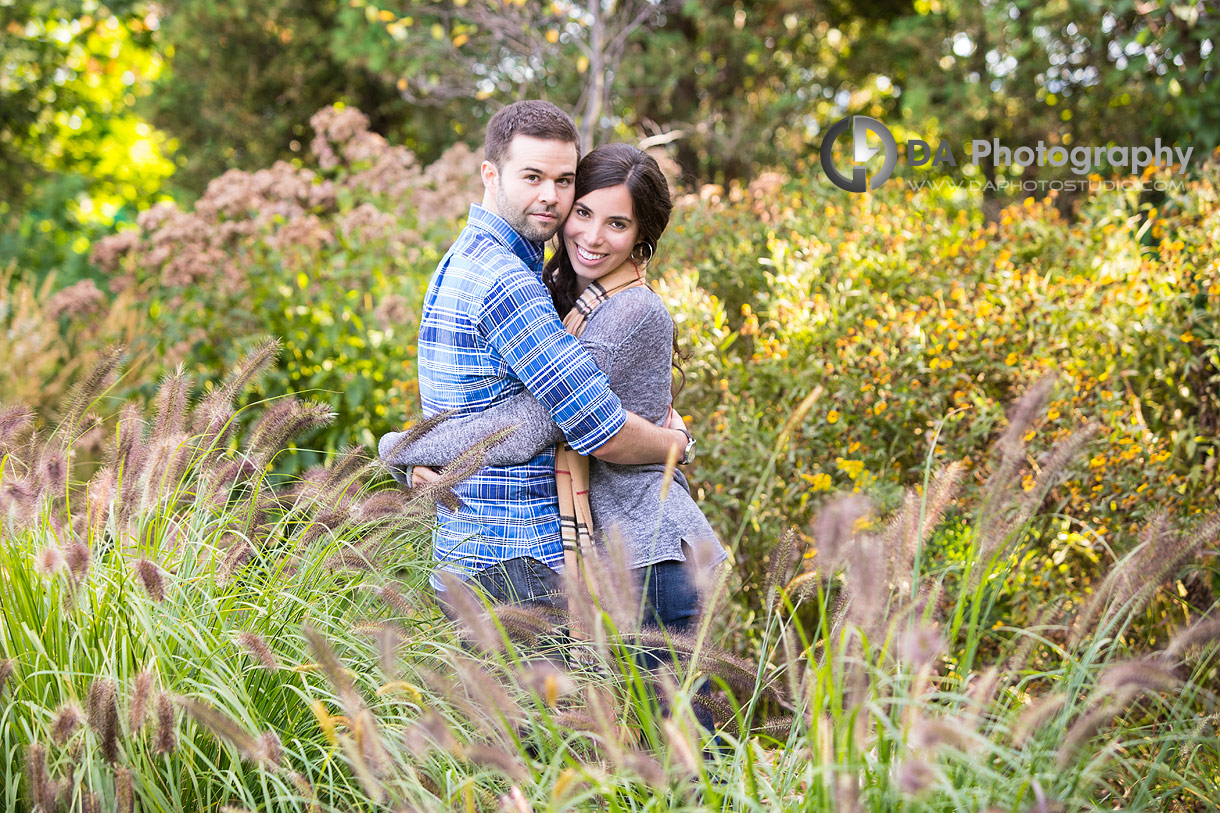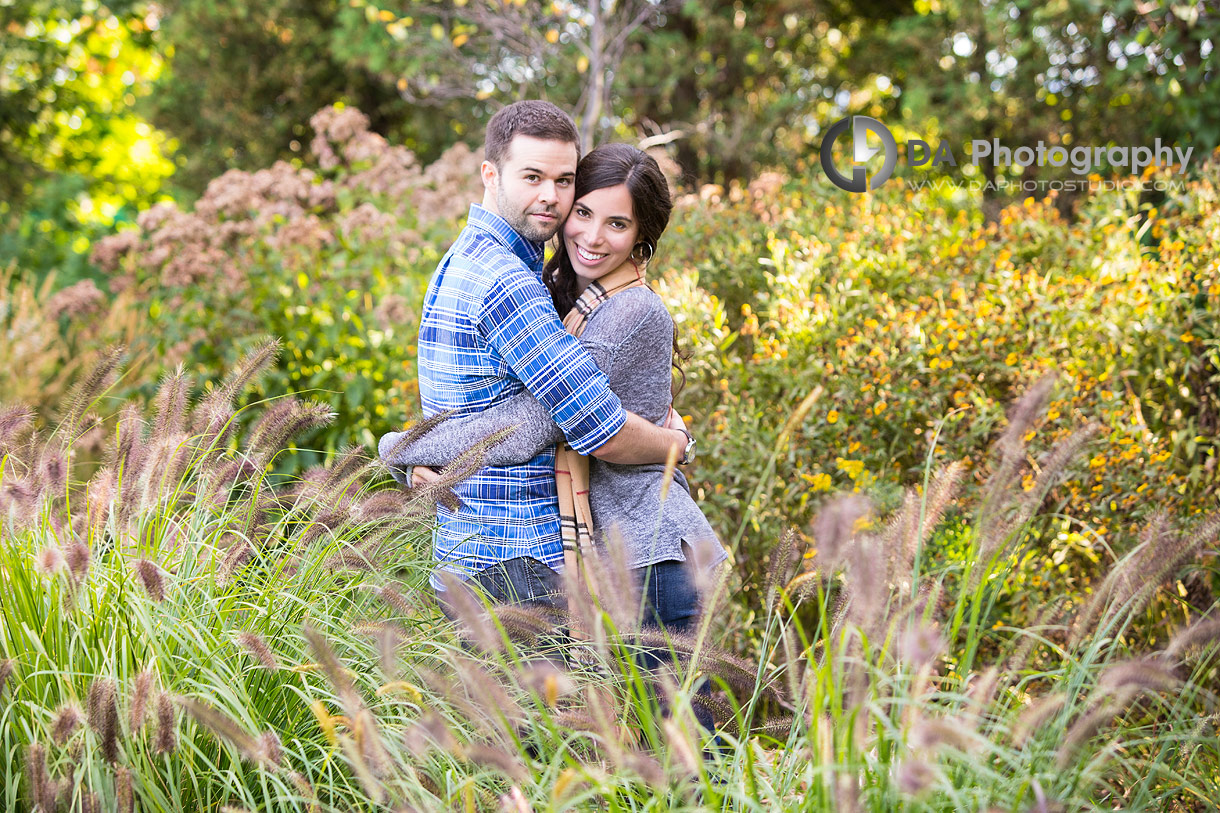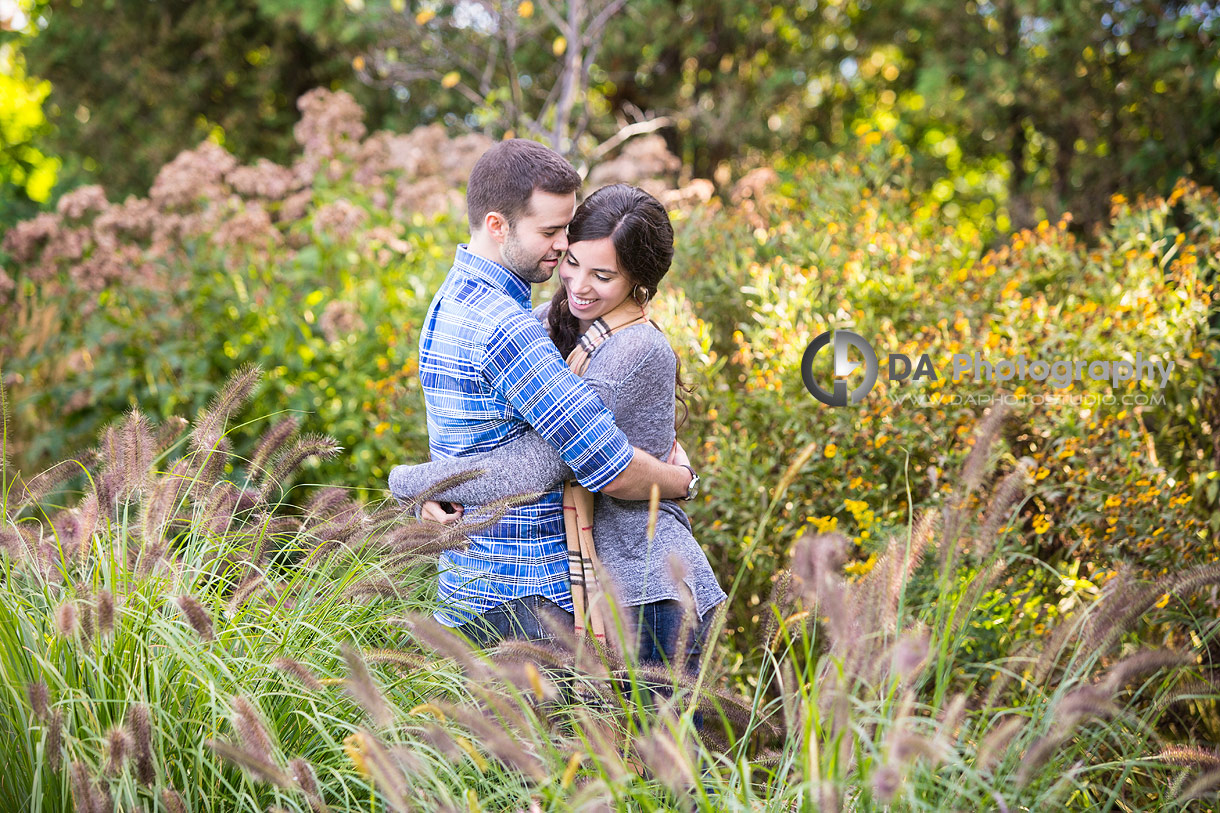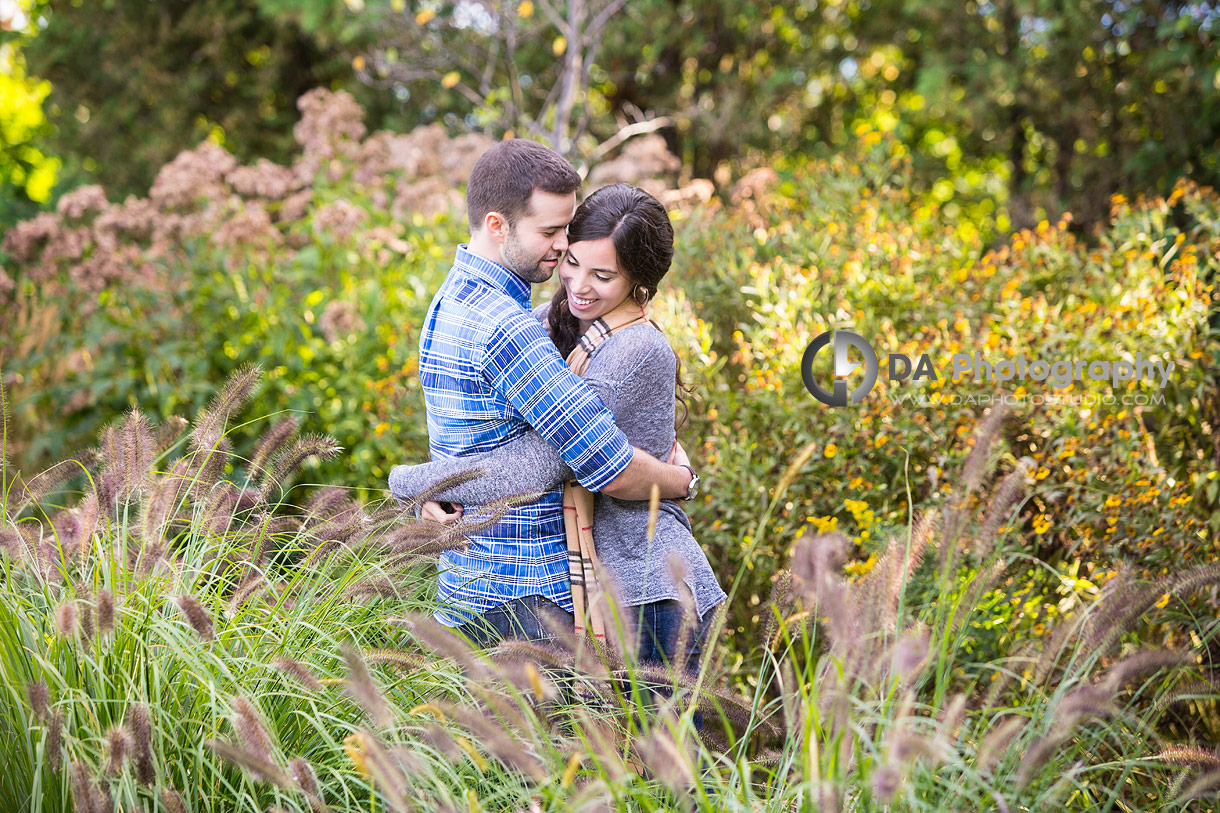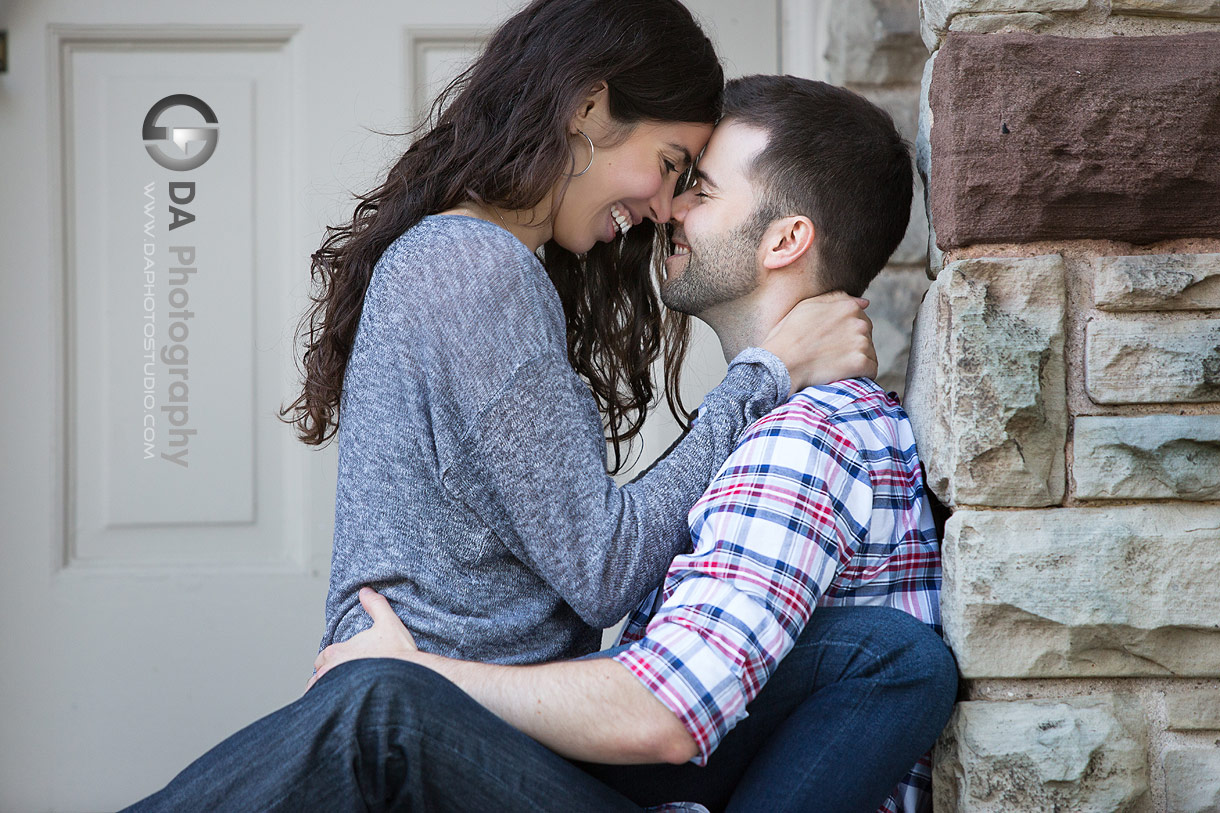 When the sun started to dip on the horizon, Lauren and Dave want to change their outfits. Then, we moved deeper into the forest within the boundaries of the park. With such strong greenery and not that much available light, I set out to capture that intimate connection I had witnessed from the beginning of the session.
Feeling like we achieved everything we set out to do, Lauren and Dave's sunset engagement pictures session came to an end. We knew that we used every single moment together to its utmost potential. I could see the sparks in Lauren's eyes. Undoubtedly, she knew that we got great images and she couldn't wait to own them and share with their friends and family.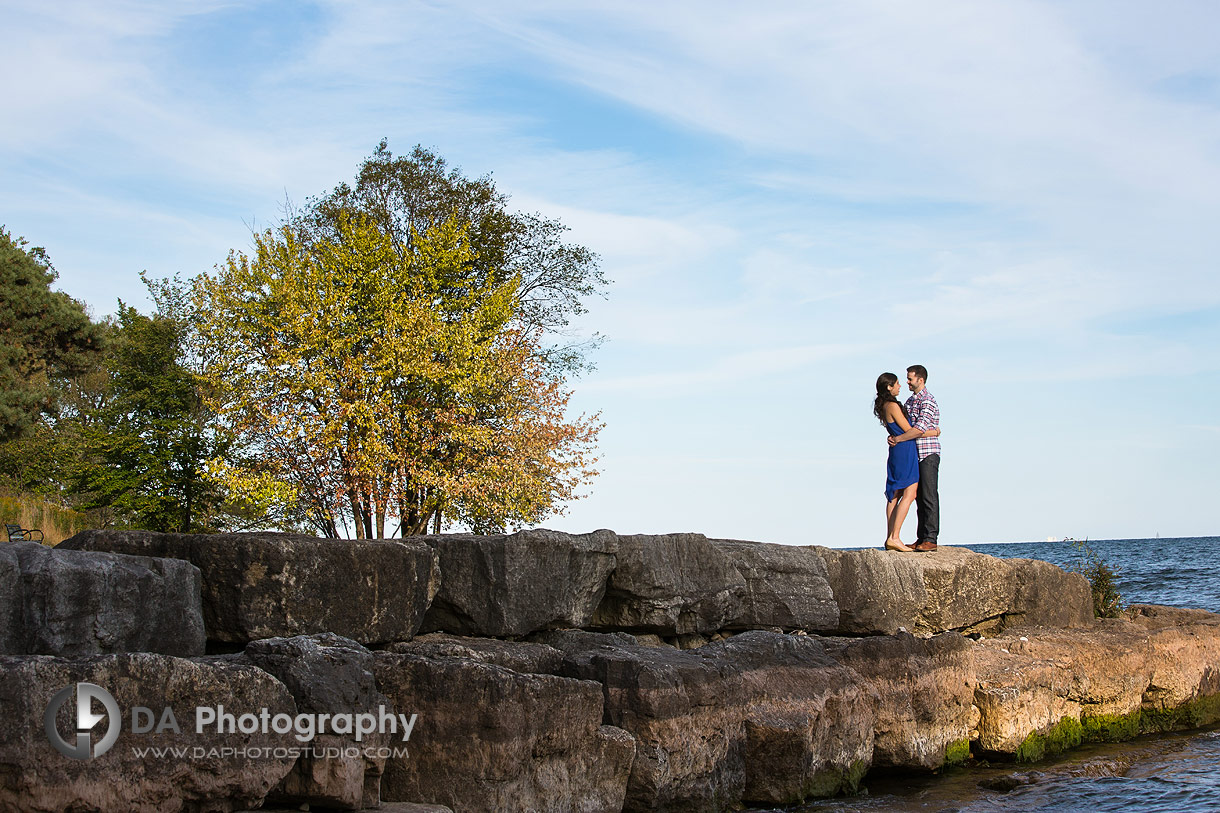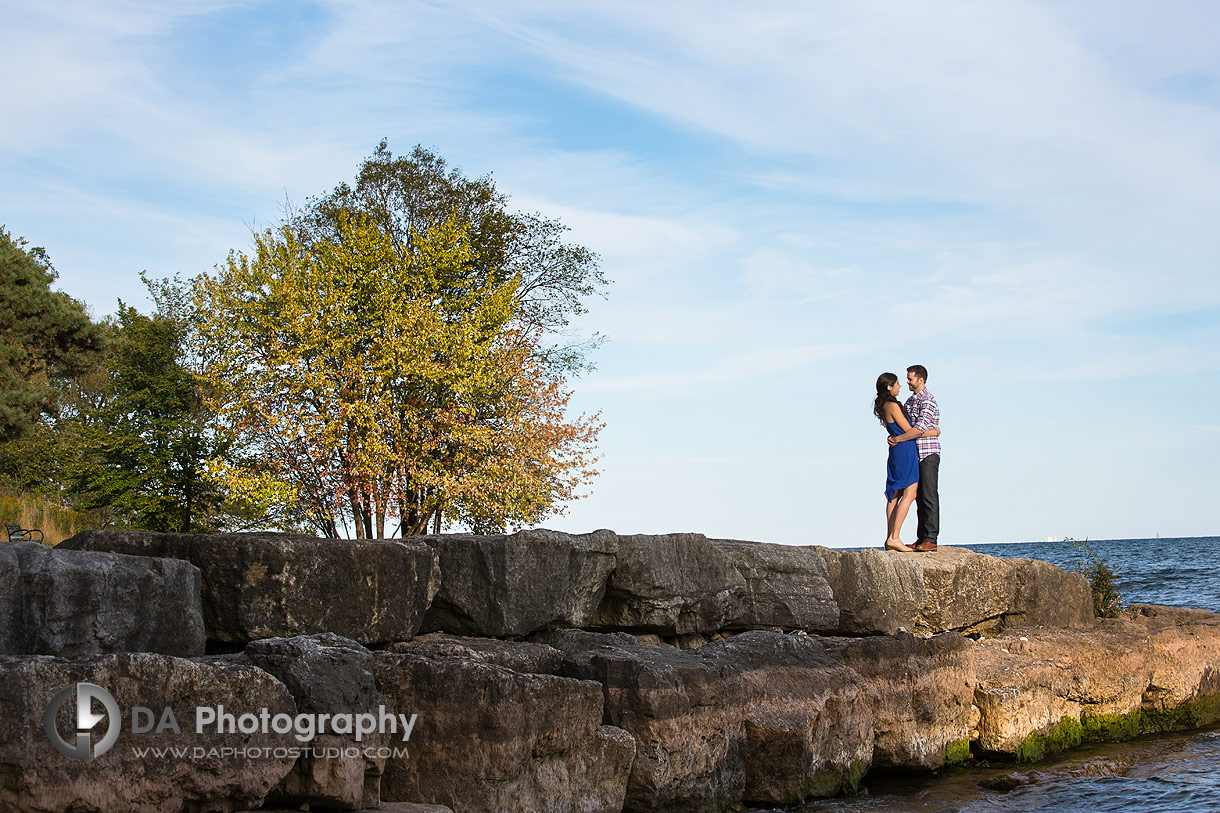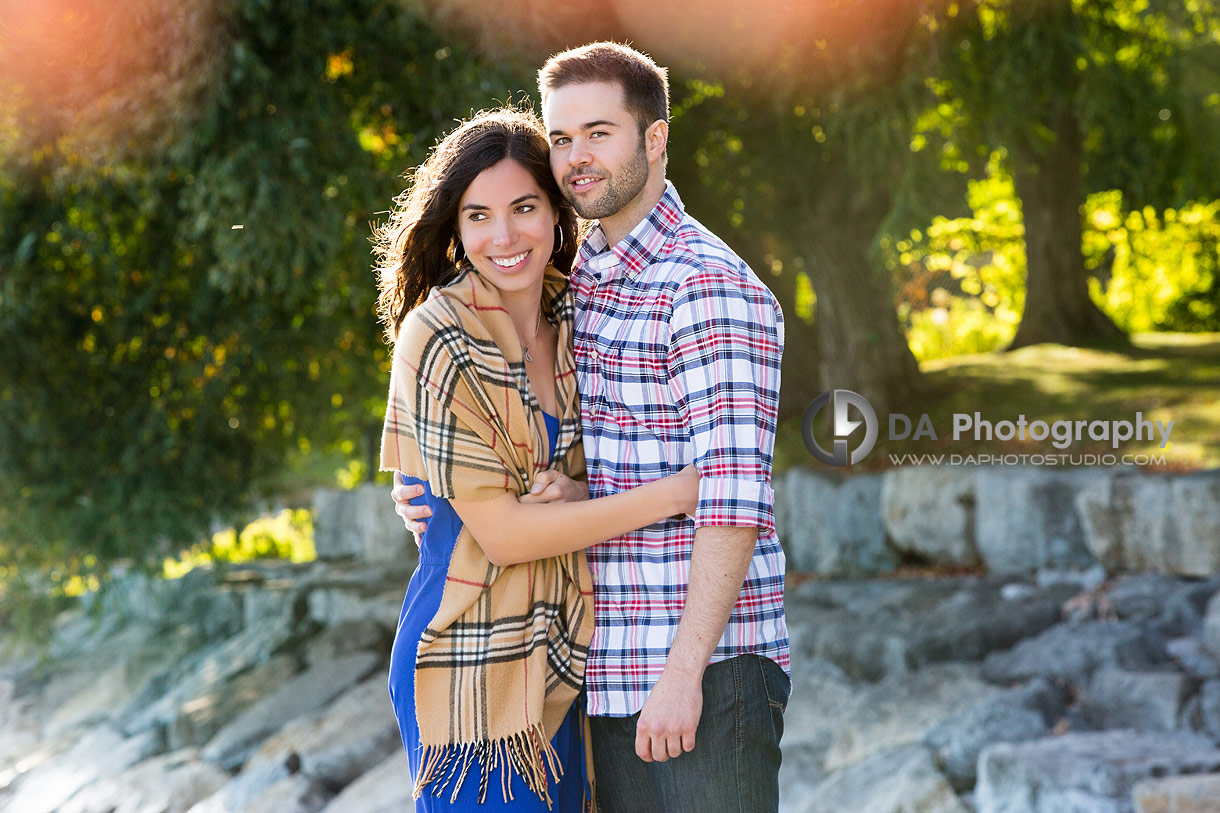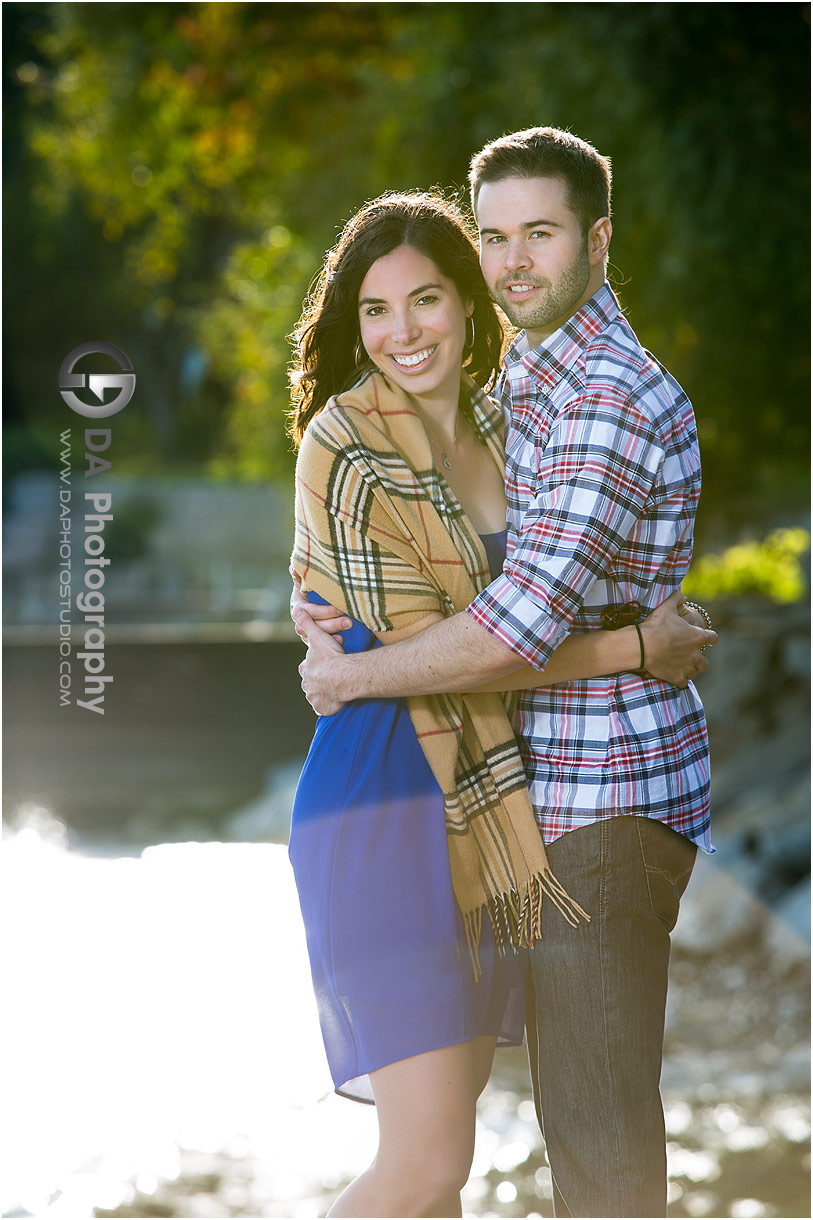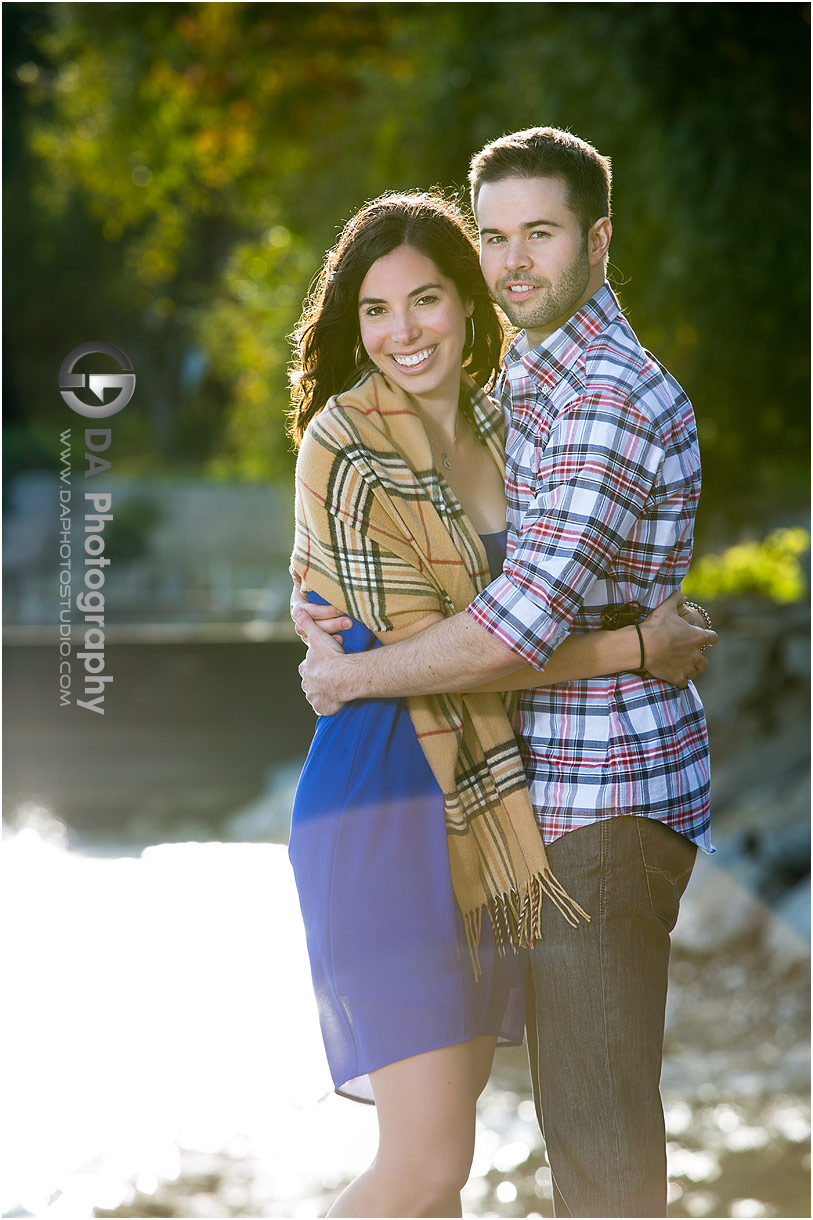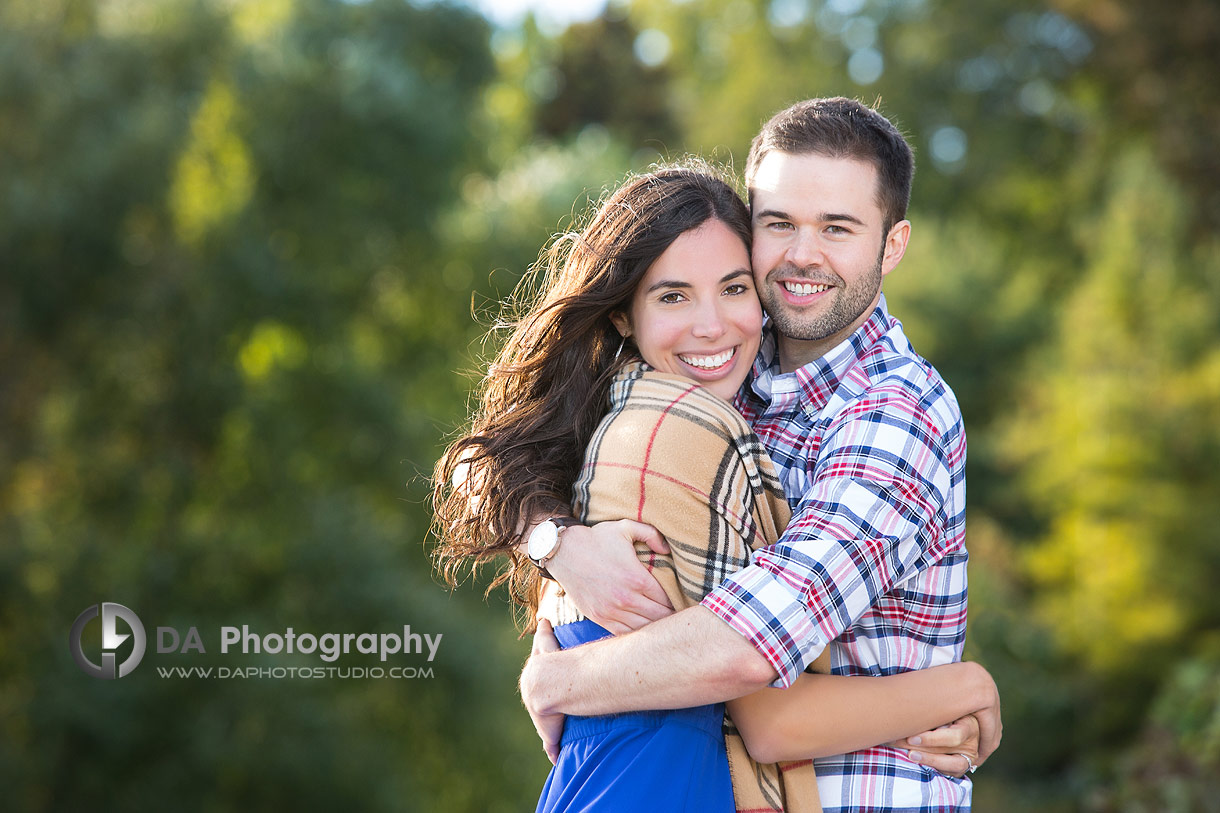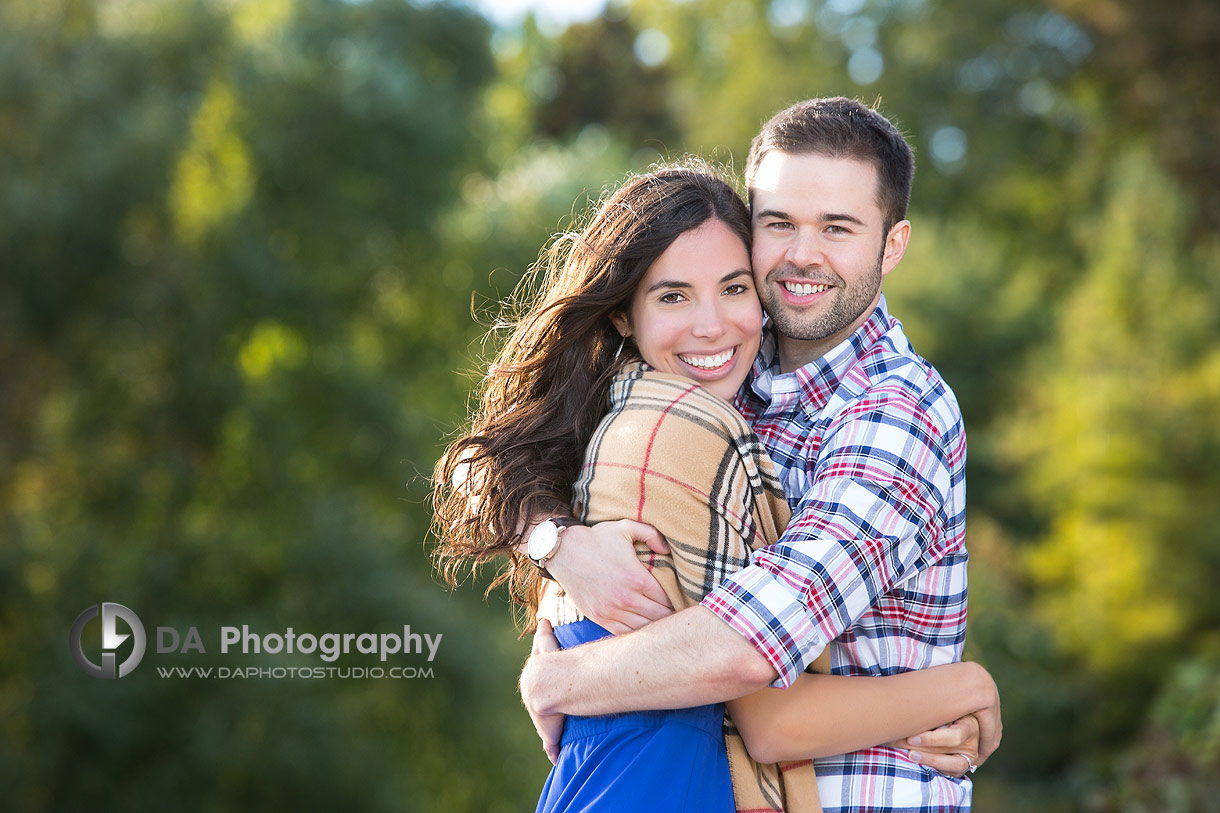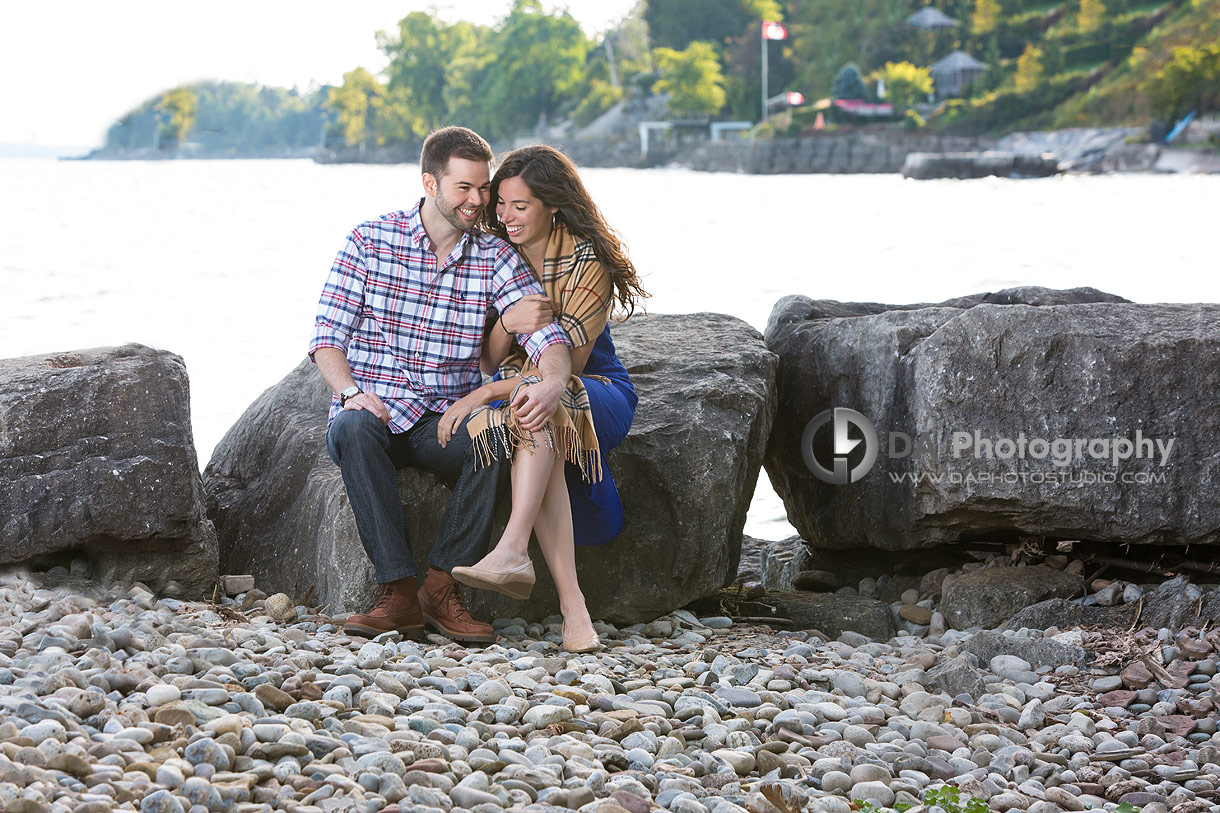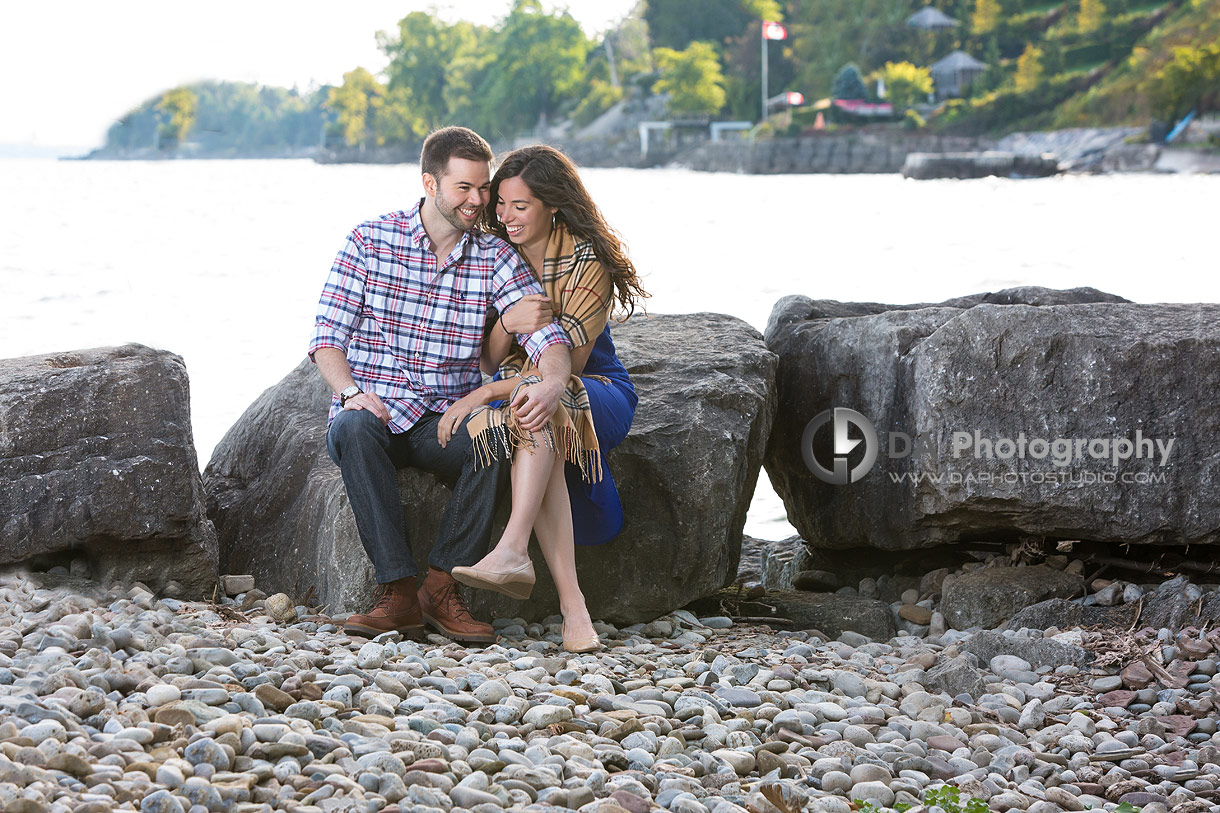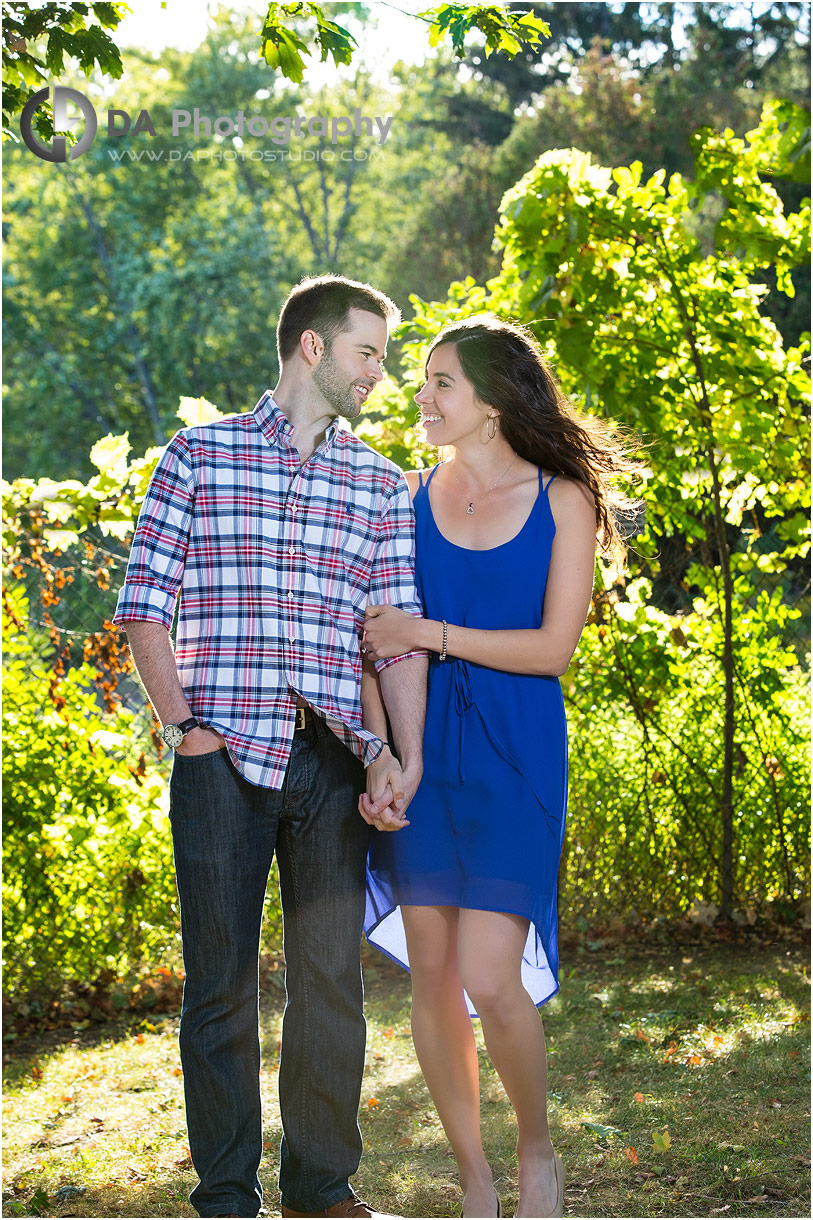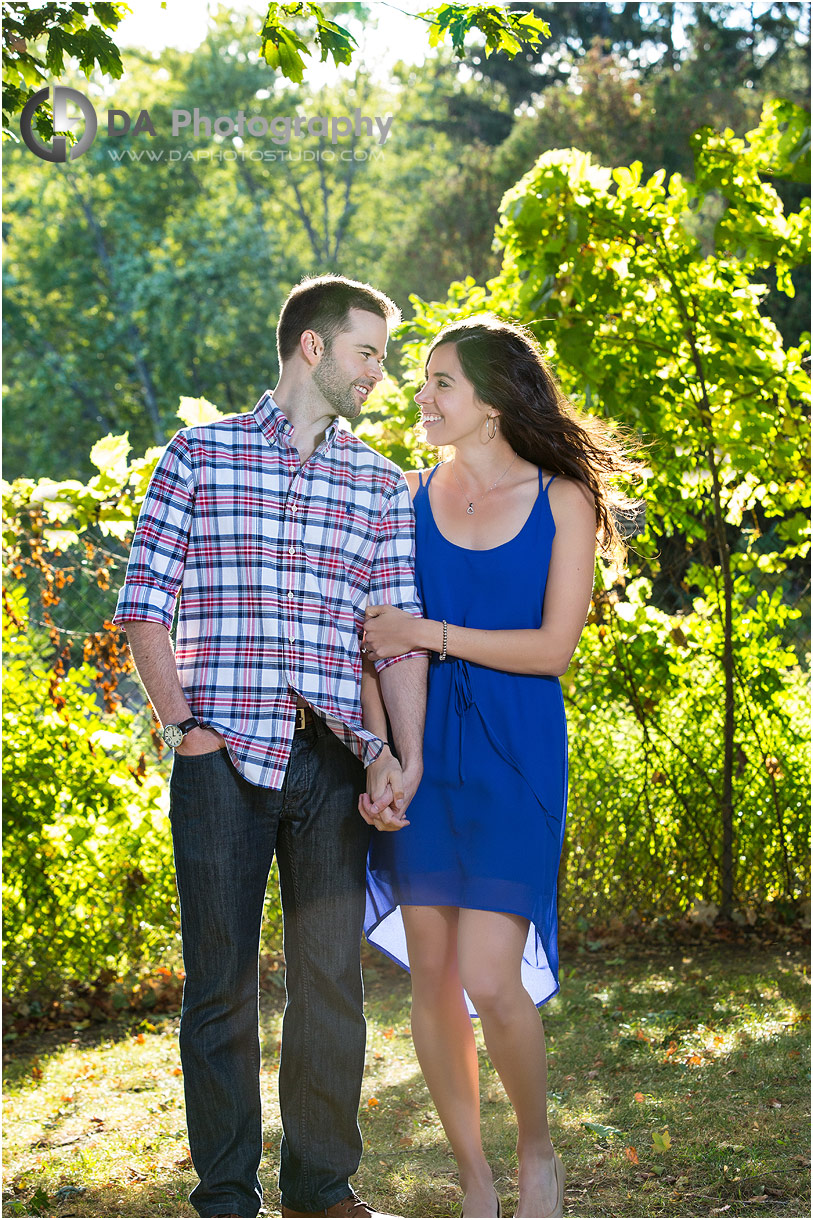 Lauren and Dave's wedding pictures after their sunset engagement session
This connection that we developed further helped us to capture their wedding in the best possible way. Their wedding day was in February. In Canada, this is not known as a common month for weddings as the weather is cold and unpredictable. However, it was a perfect day for Lauren and Dave. I cannot remember if I shot a smoother wedding than theirs considering the weather, and other obstacles happened to came along.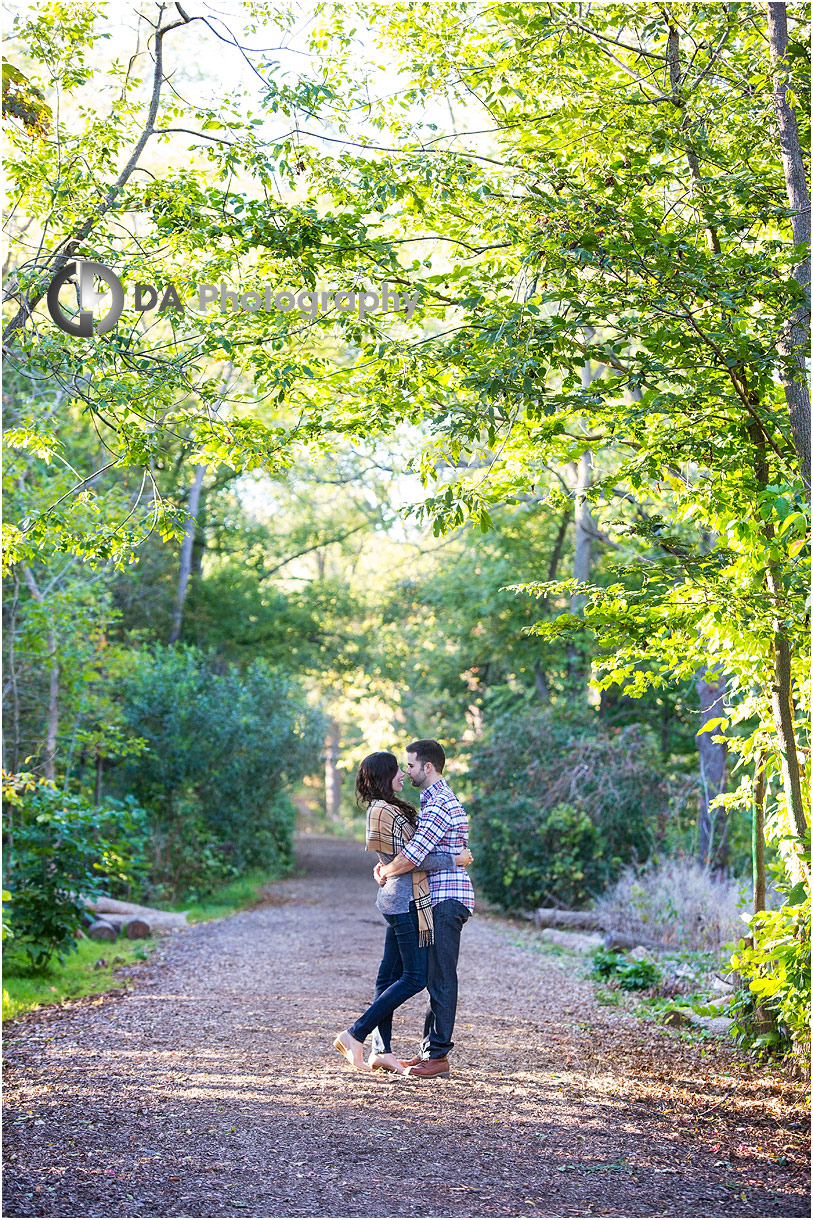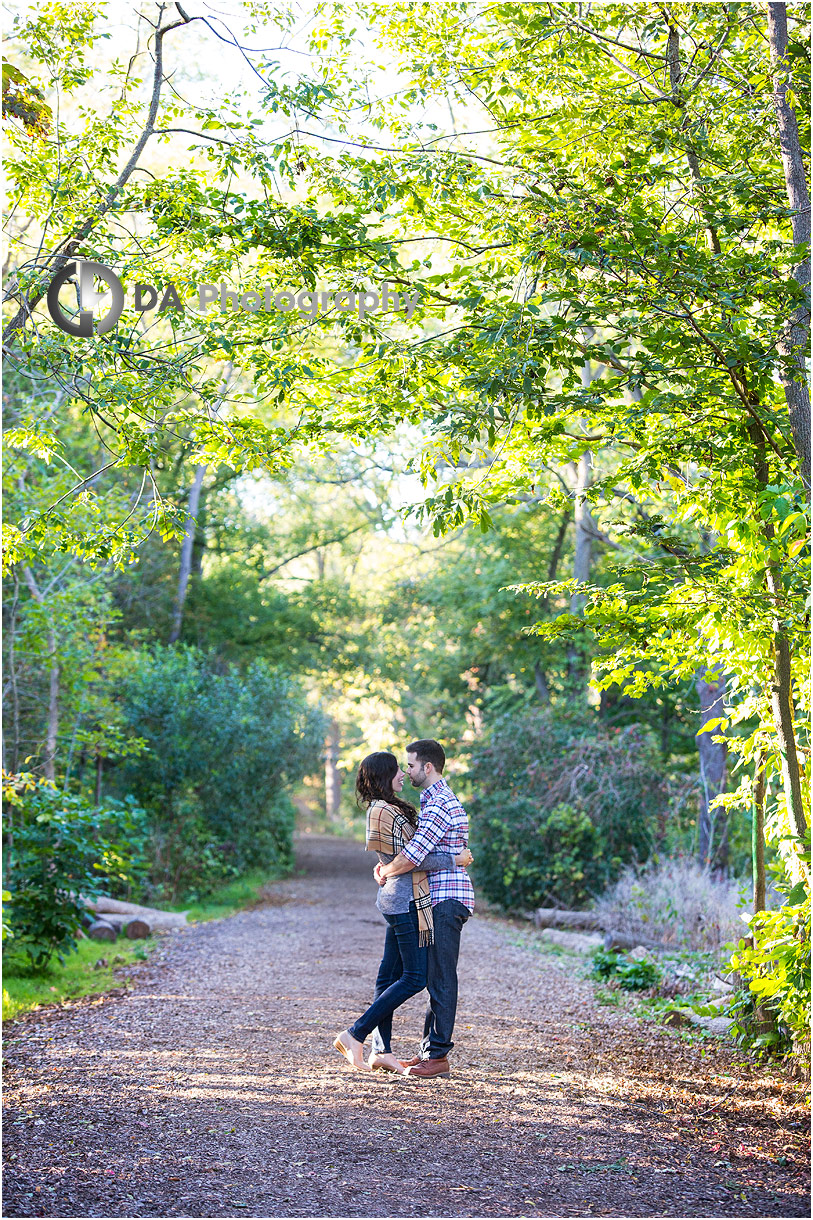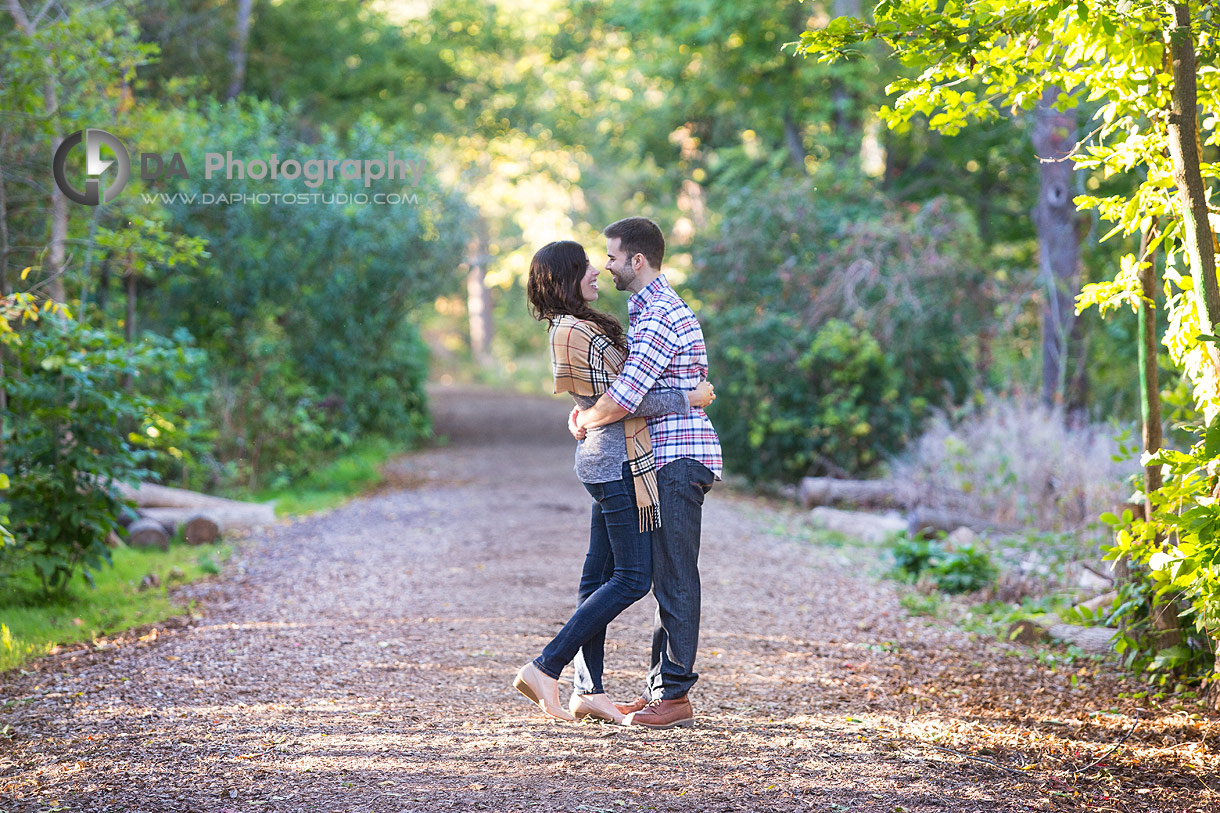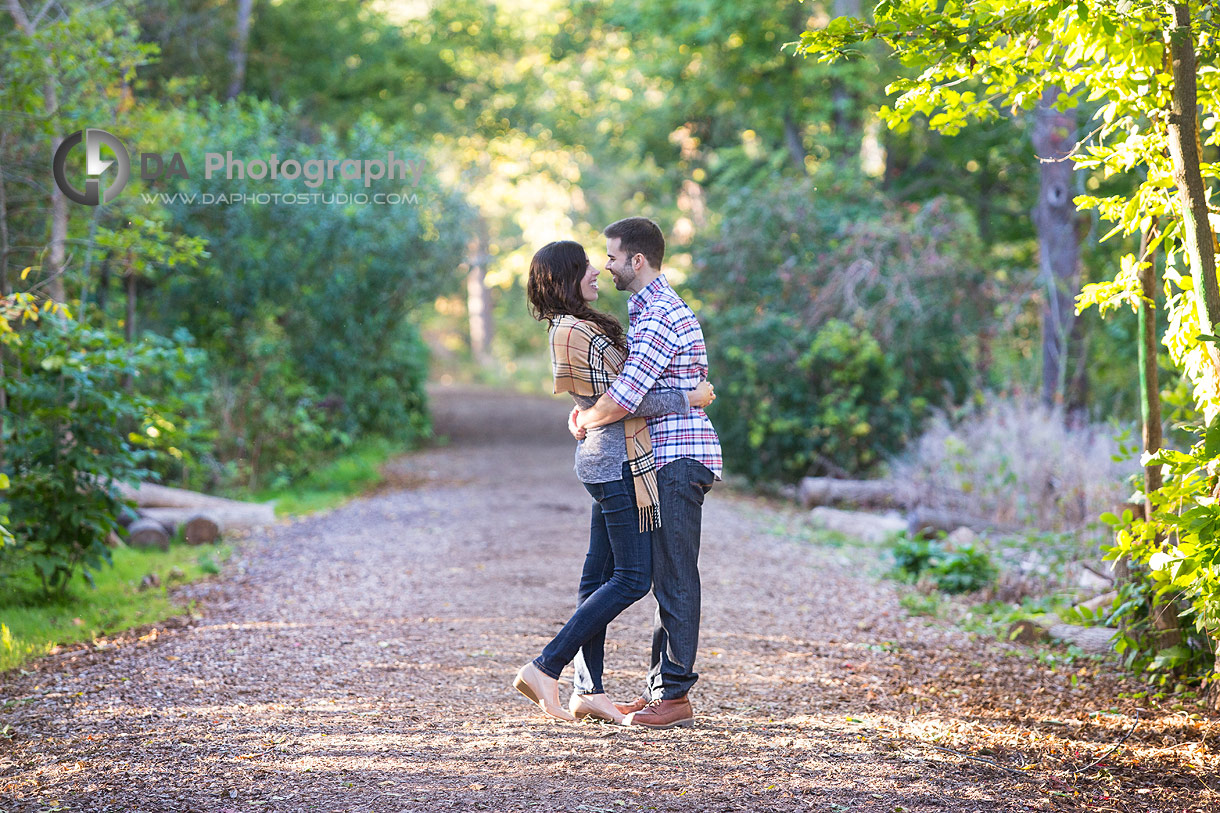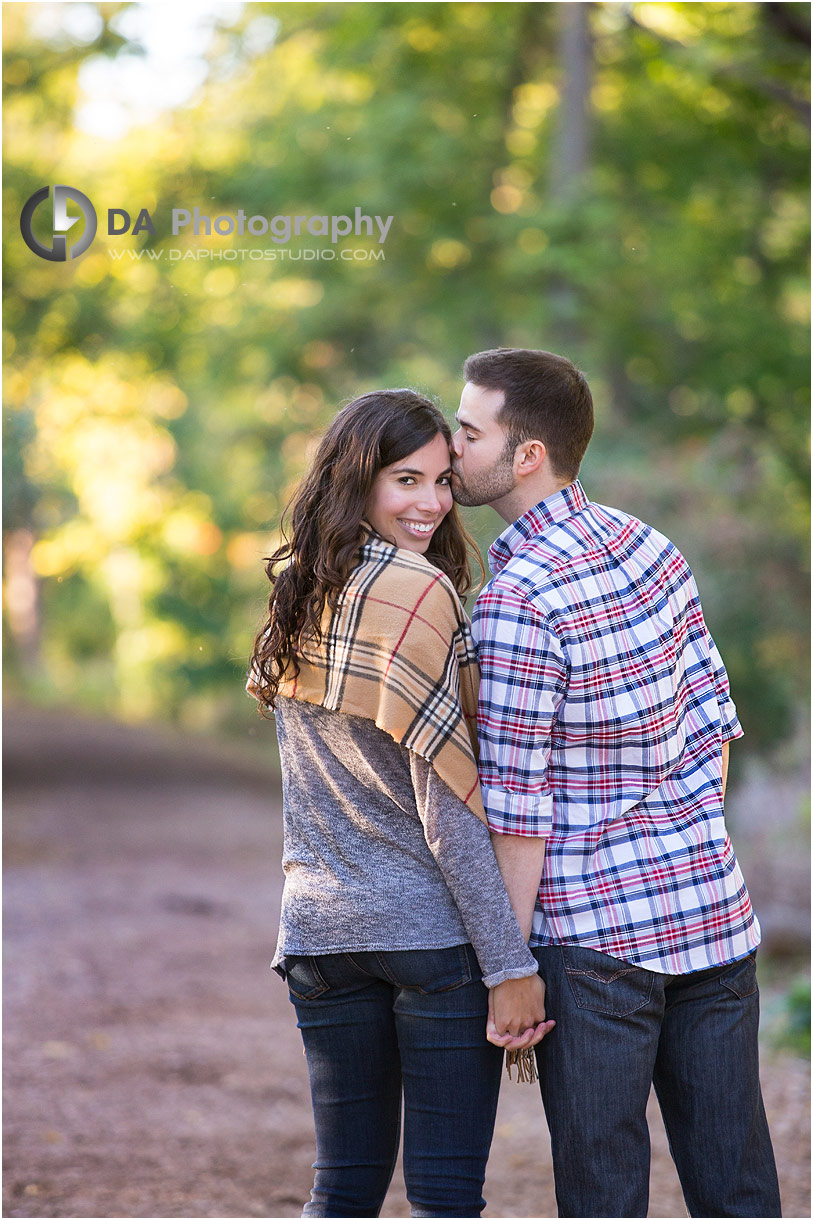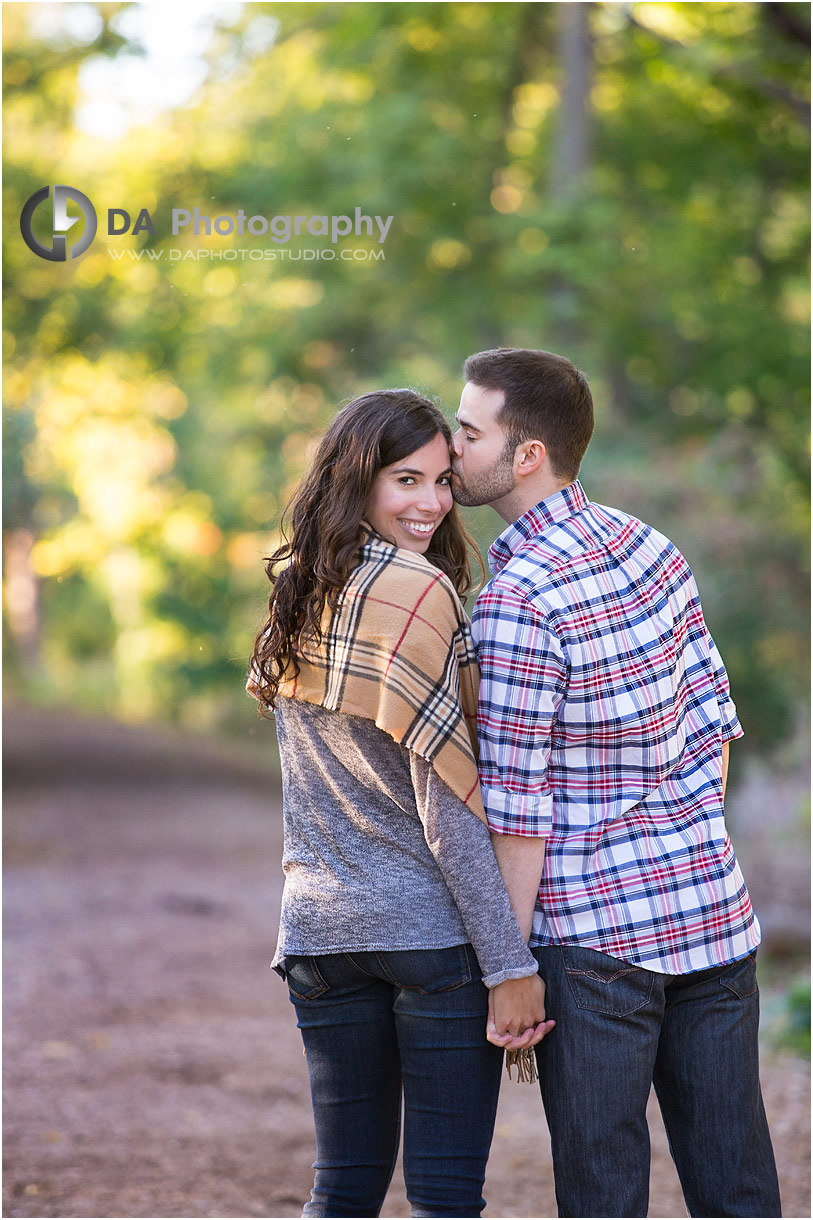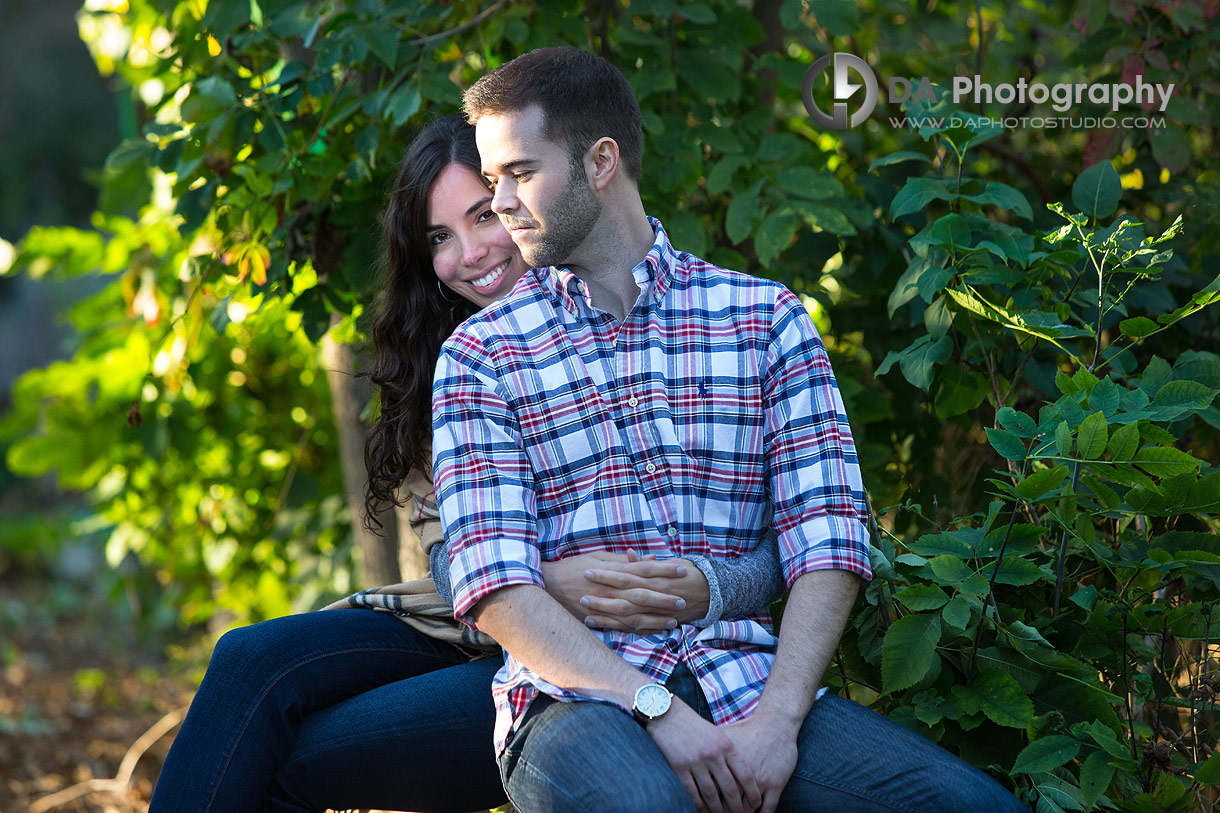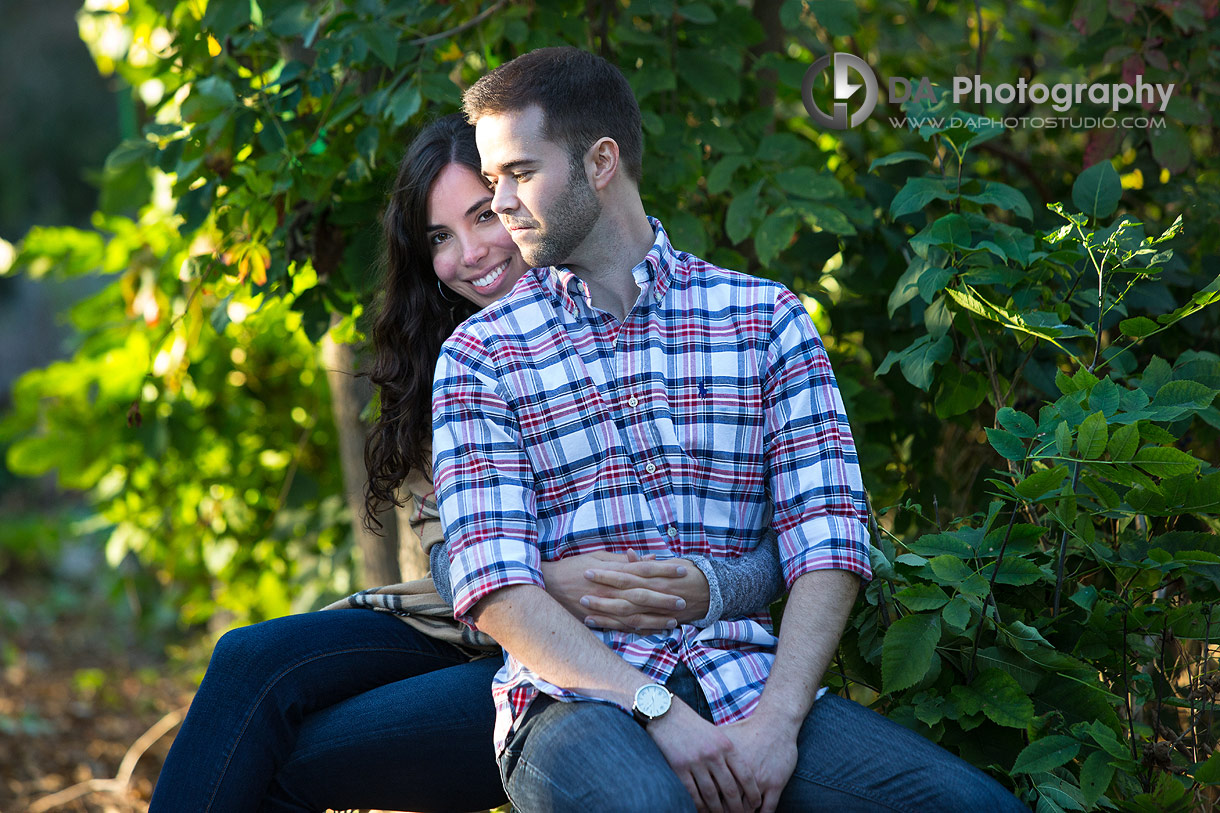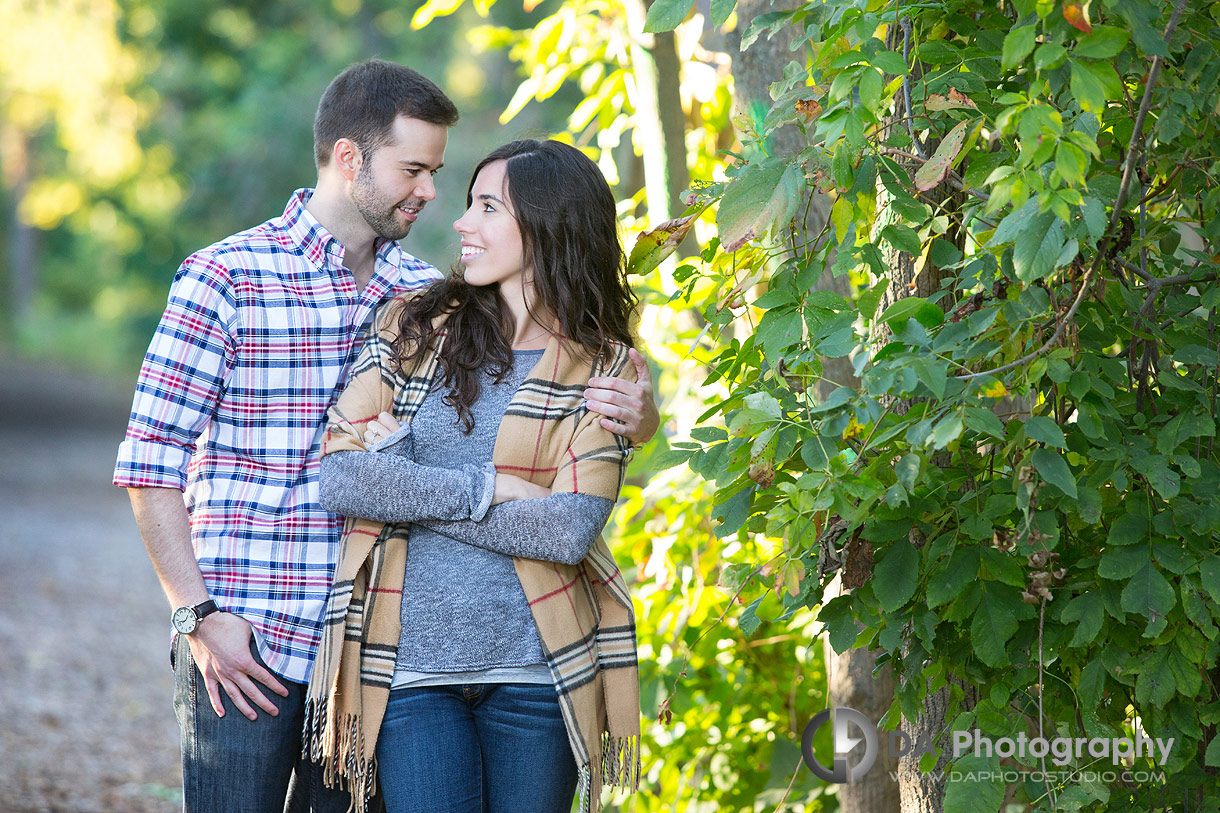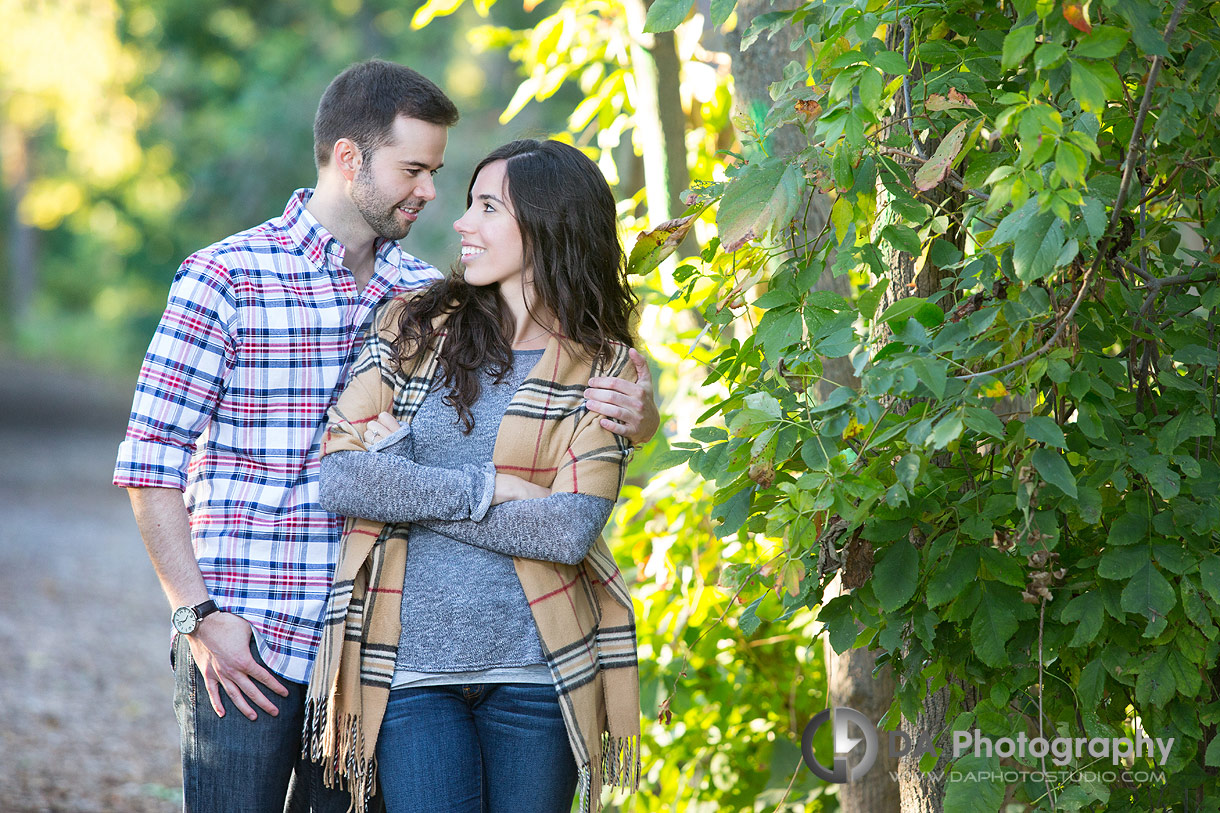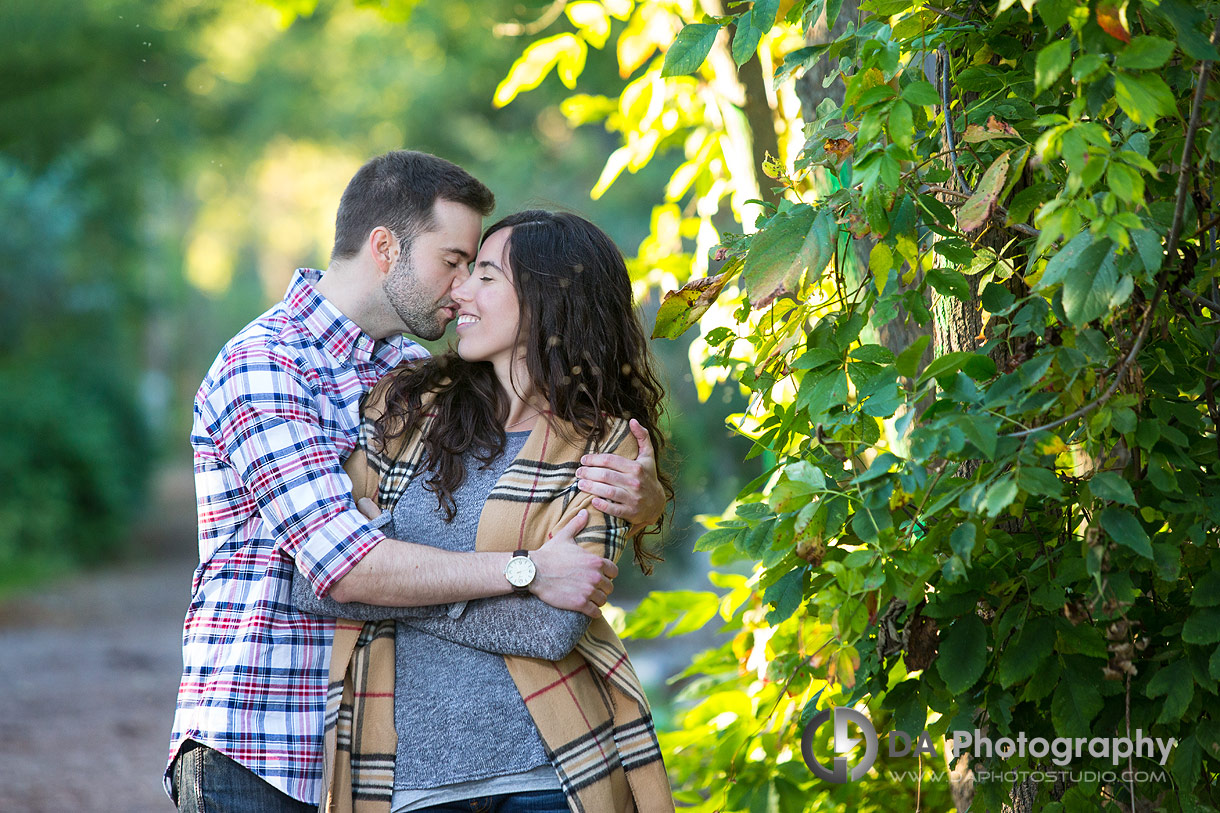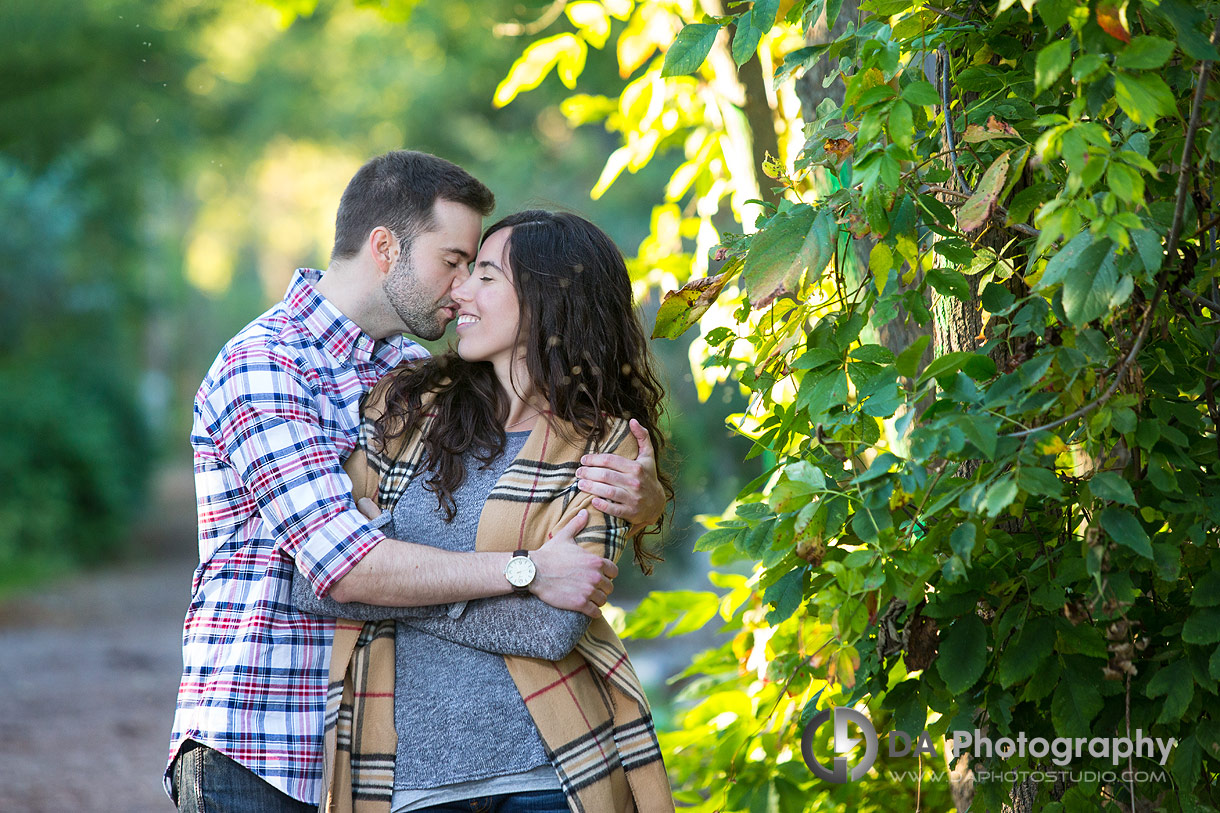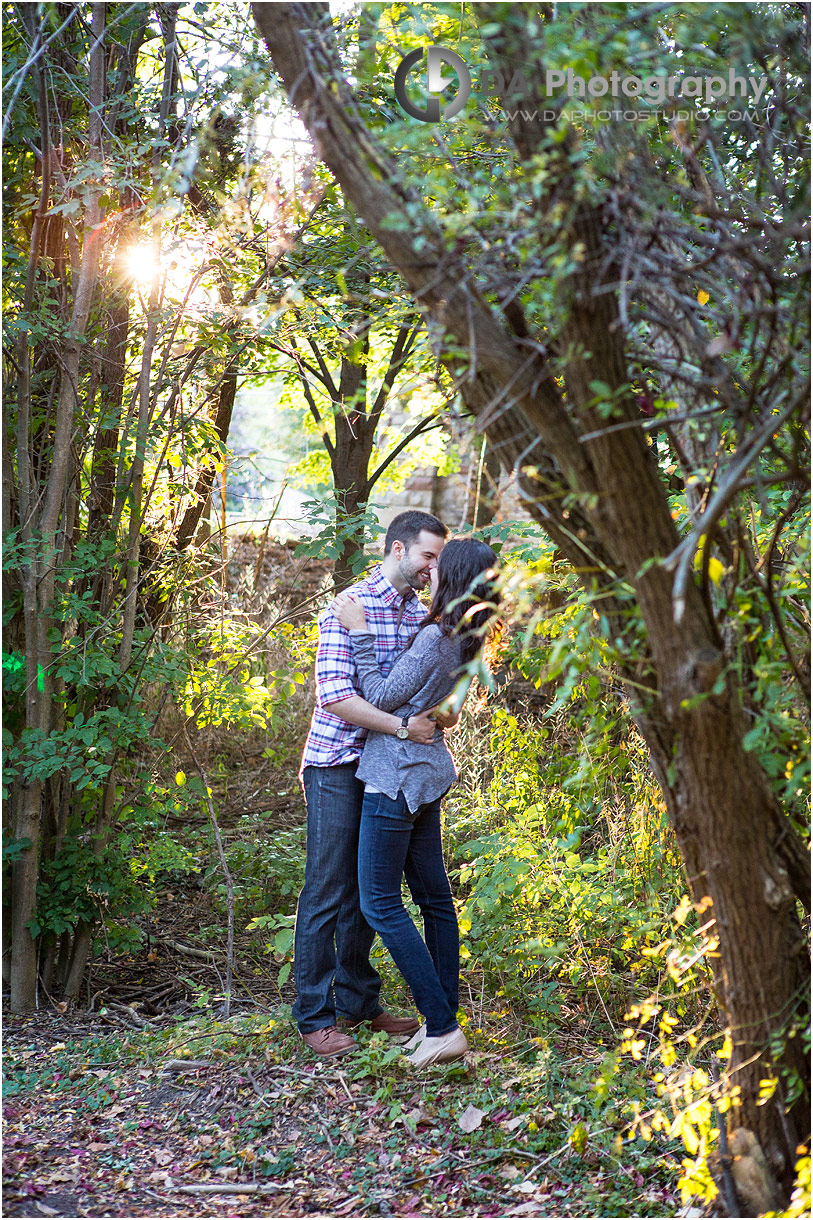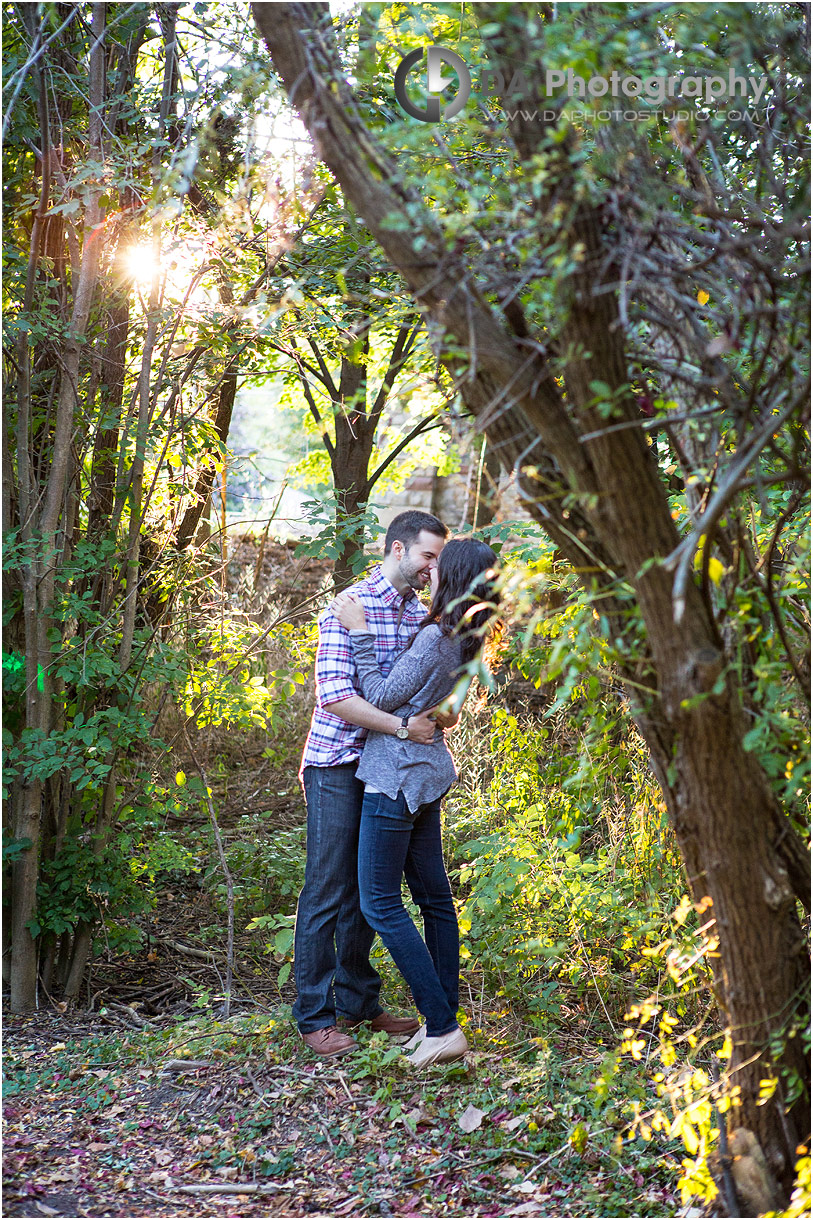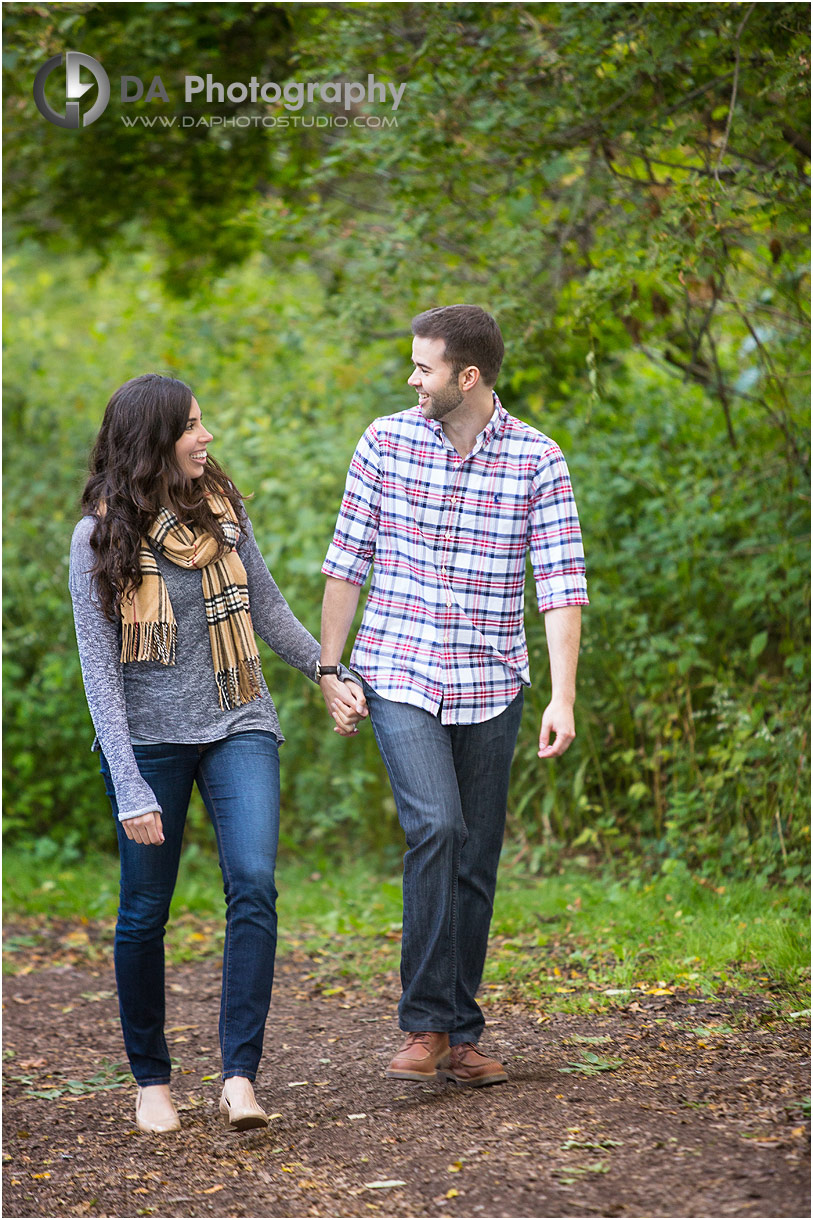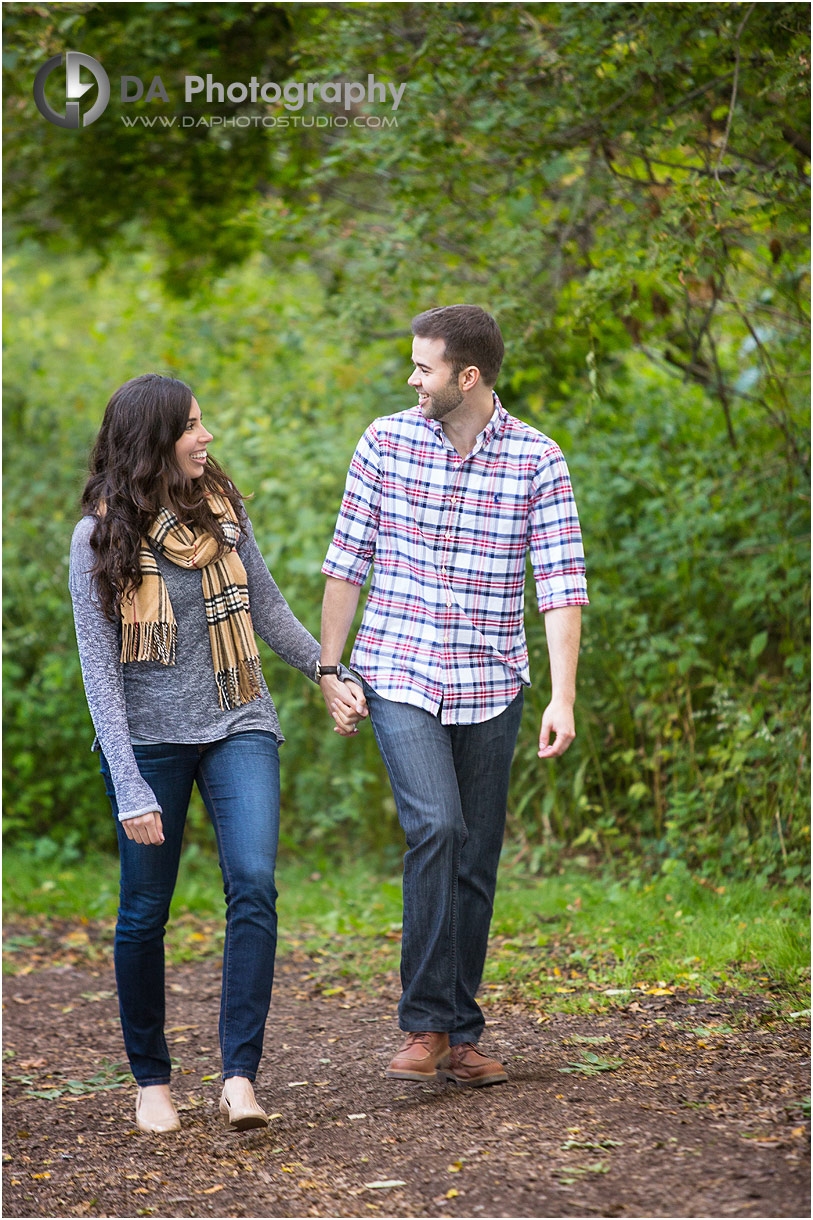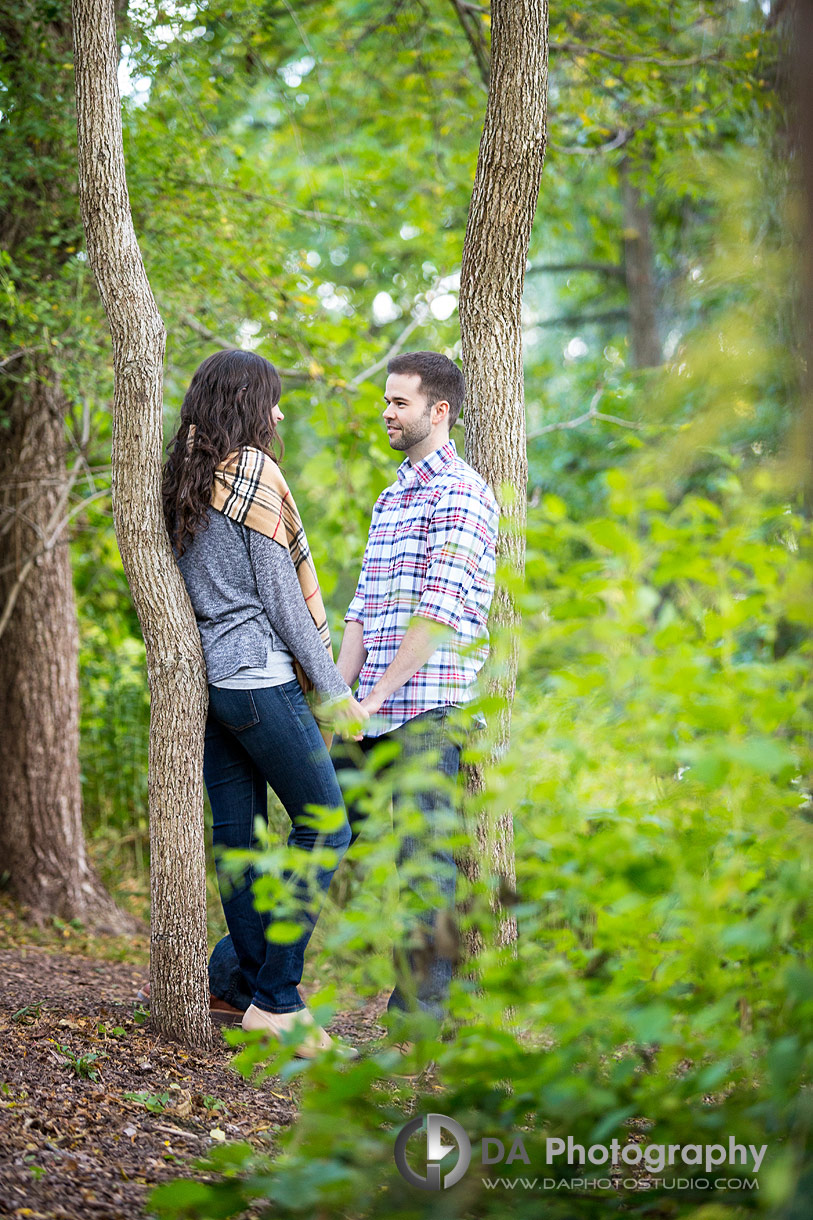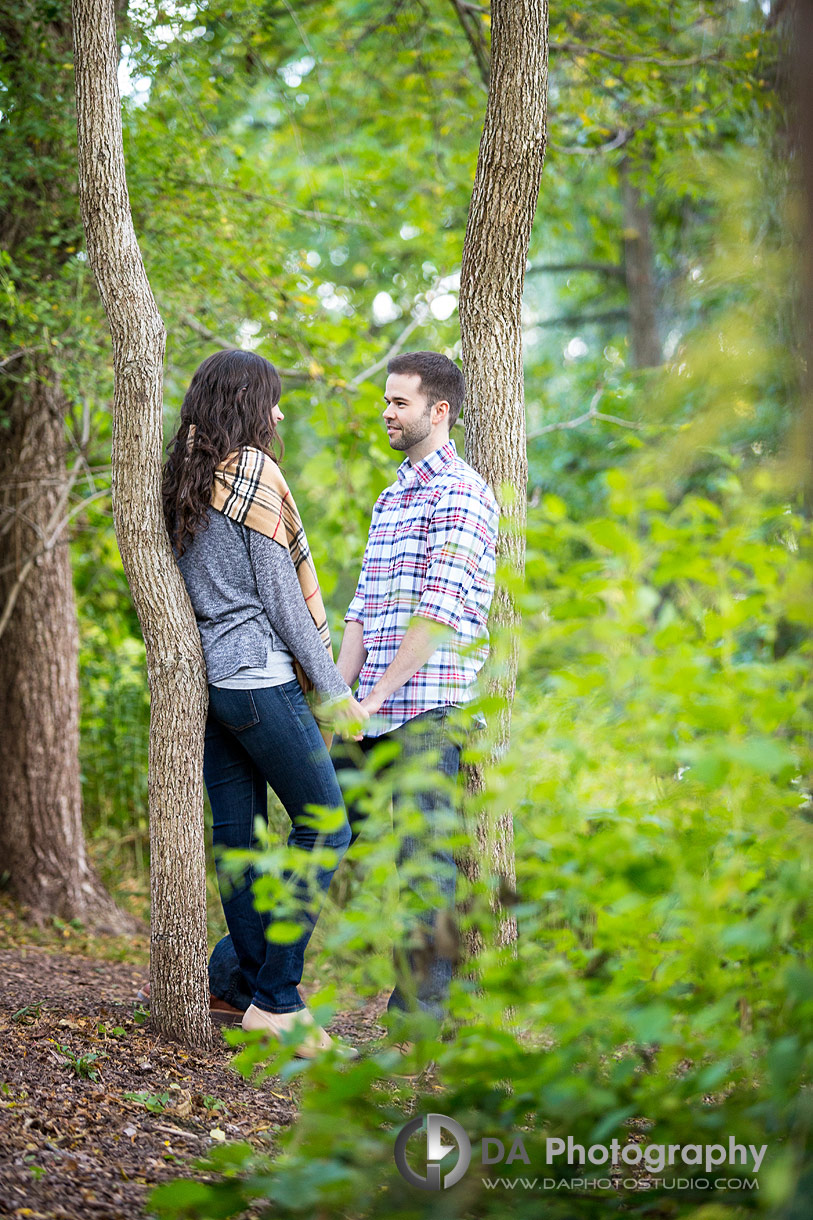 But I don't want to talk more about it now; here is their wedding so you can see for yourself. Enjoy these moments as I did.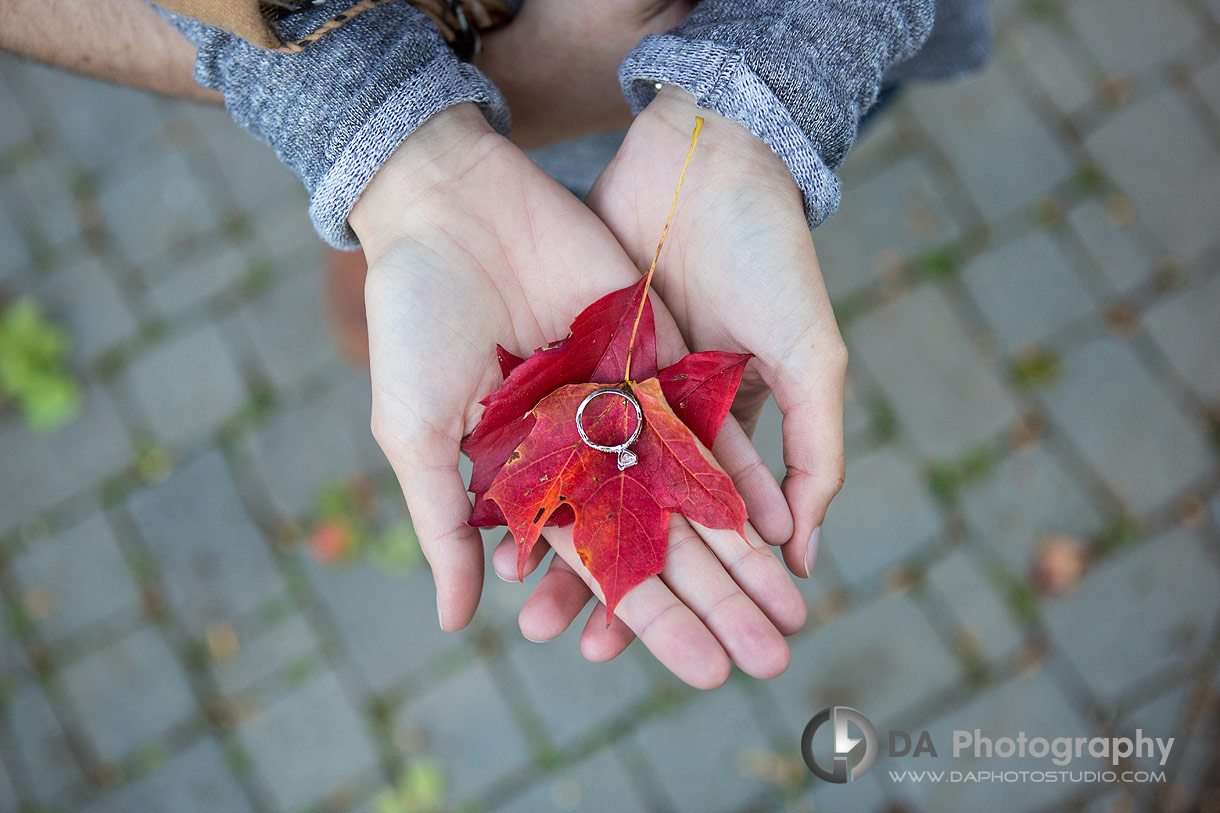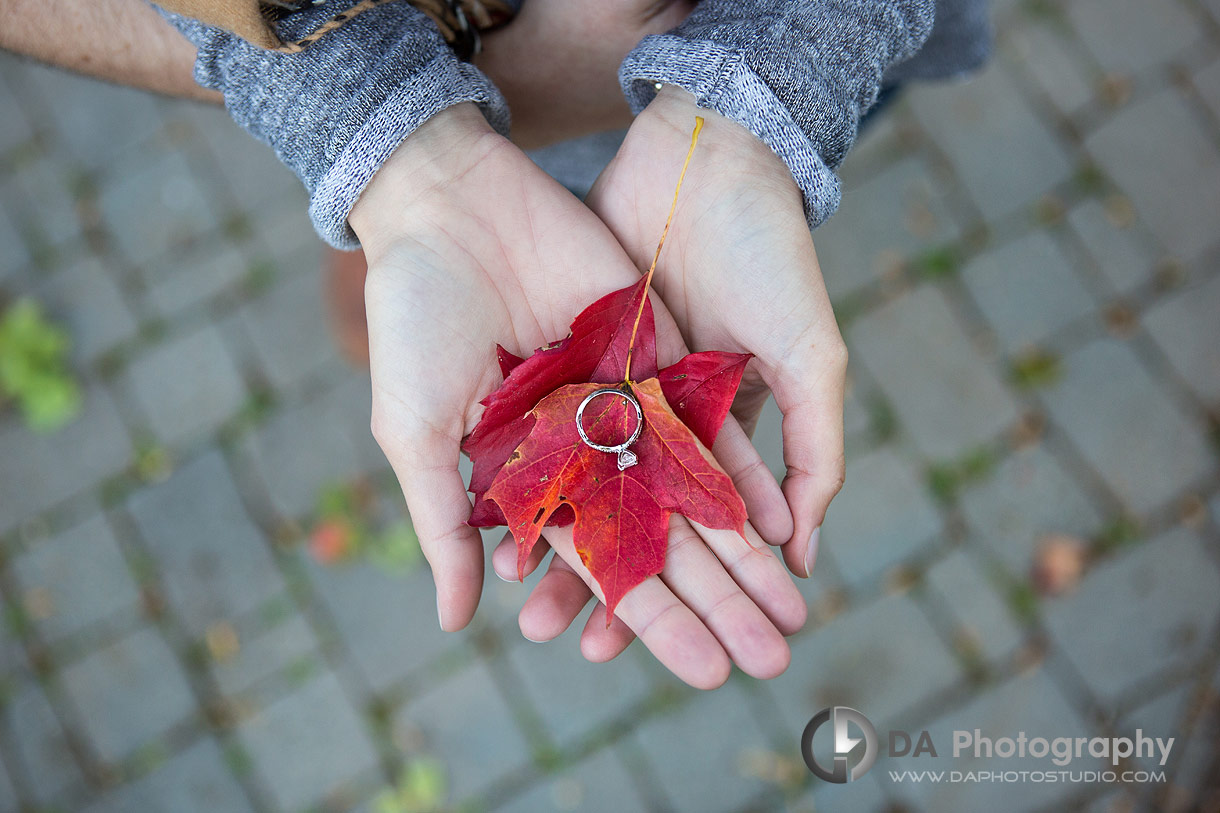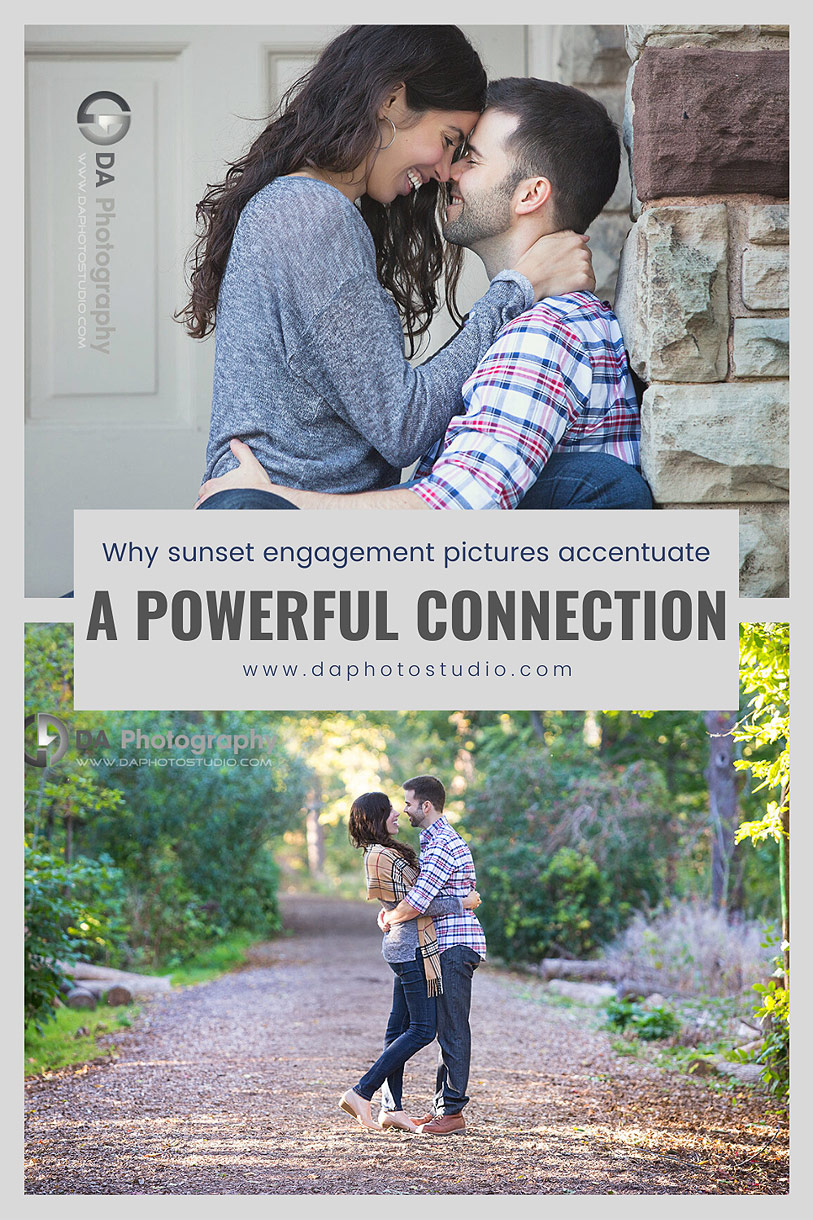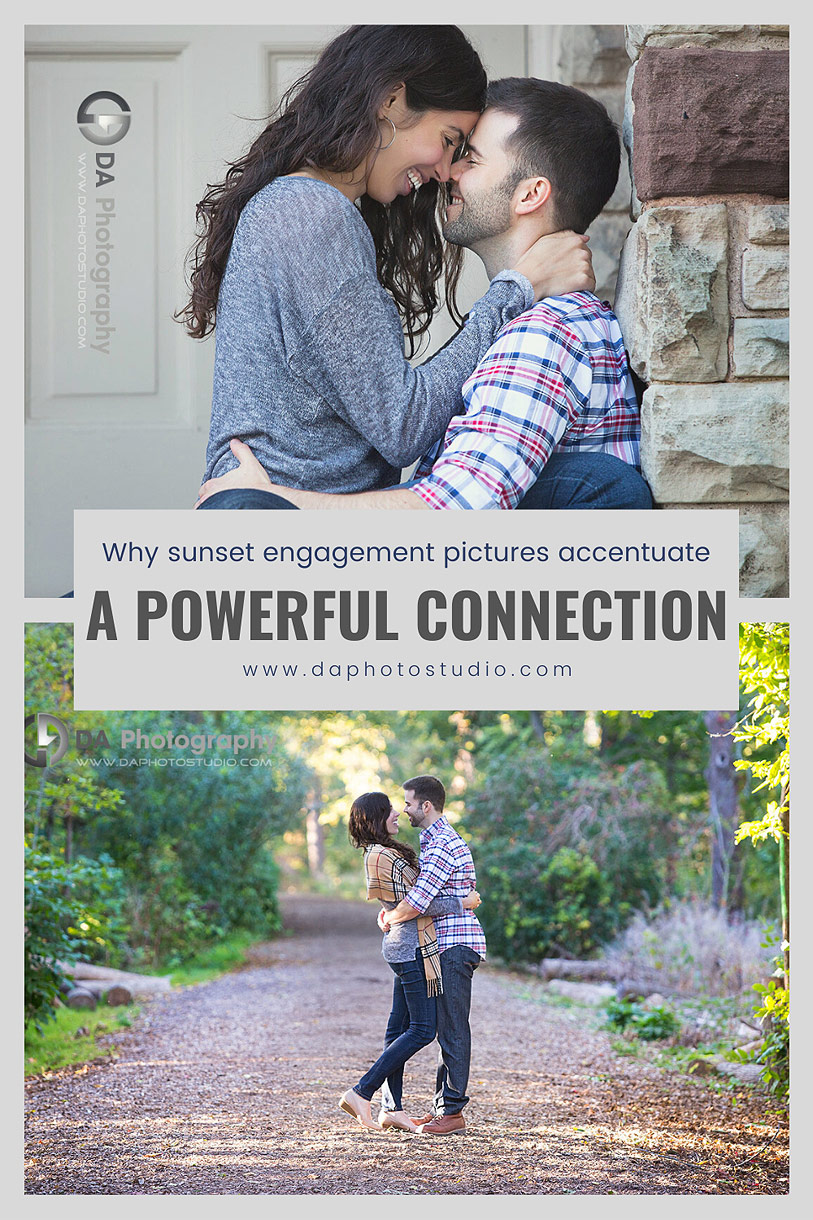 Photo Location: Paletta Lakfront Park, Burlington, ON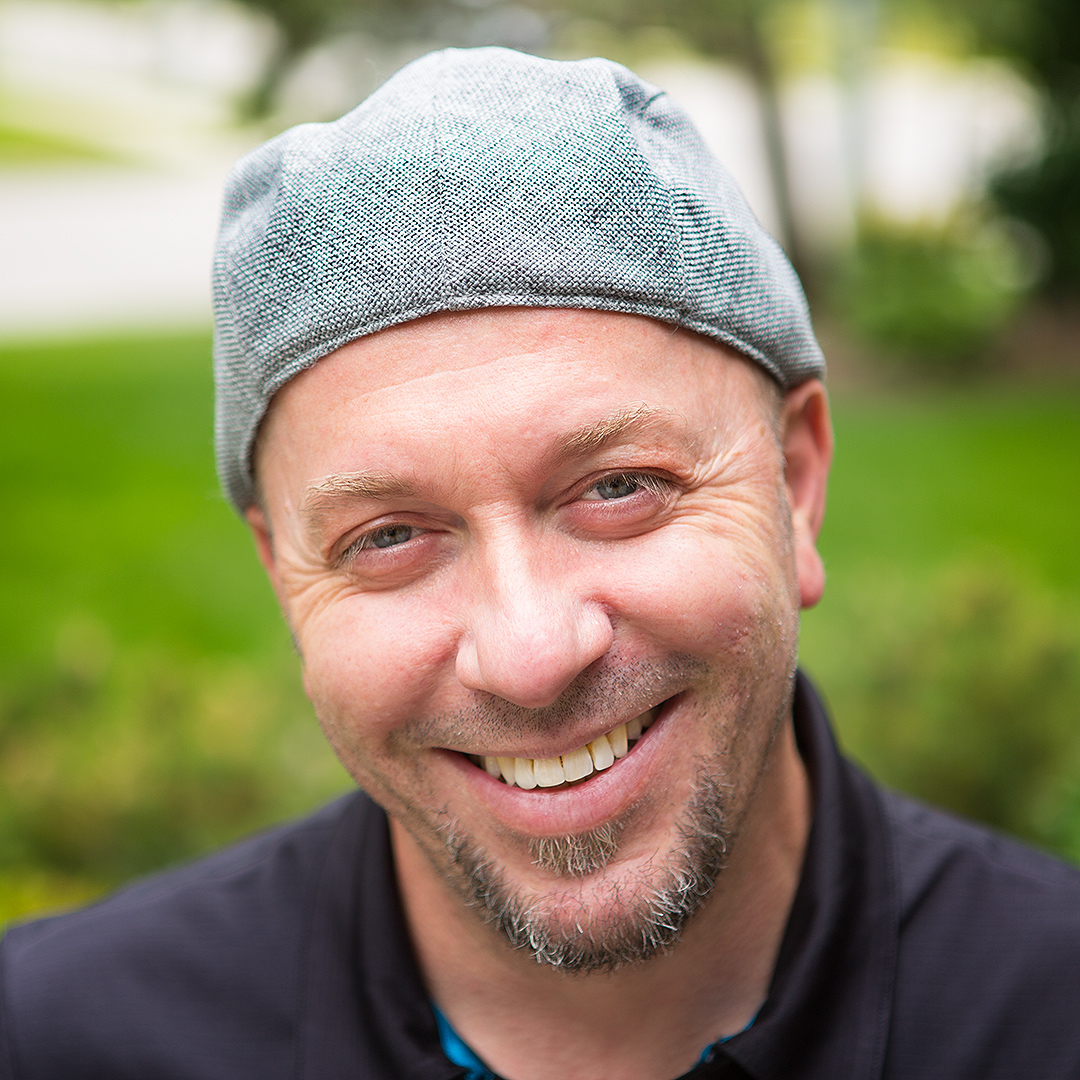 My passion and biggest asset is taking the time to make every client comfortable and relaxed before I even pick up the camera. The result? Photos of you that actually look like you at your best! I can prove to you how much you can enjoy having your picture taken. Lifestyle photography is about the experience that happens to be served up along side of some great photos.
Specialties:
Family Photography for families that like to move around and enjoy their photo time, Wedding Photography for couples looking for a mixture of photojournalistic, contemporary and traditional images and Professional Corporate headshots that are far from cheesy and stiff.