Upon beginning this blog post about one of my favourite wedding venues – Caledon Golf and Country Club – my brain conjured up one subtle joke after the other. (You know, those jokes that our dads tell and no one laughs at but him. I do that.) The number of times I could reference getting a hole-in-one or using the words "fore" or "tee" as play-on-words are endless. But, I will spare you the agony and keep those jokes to myself.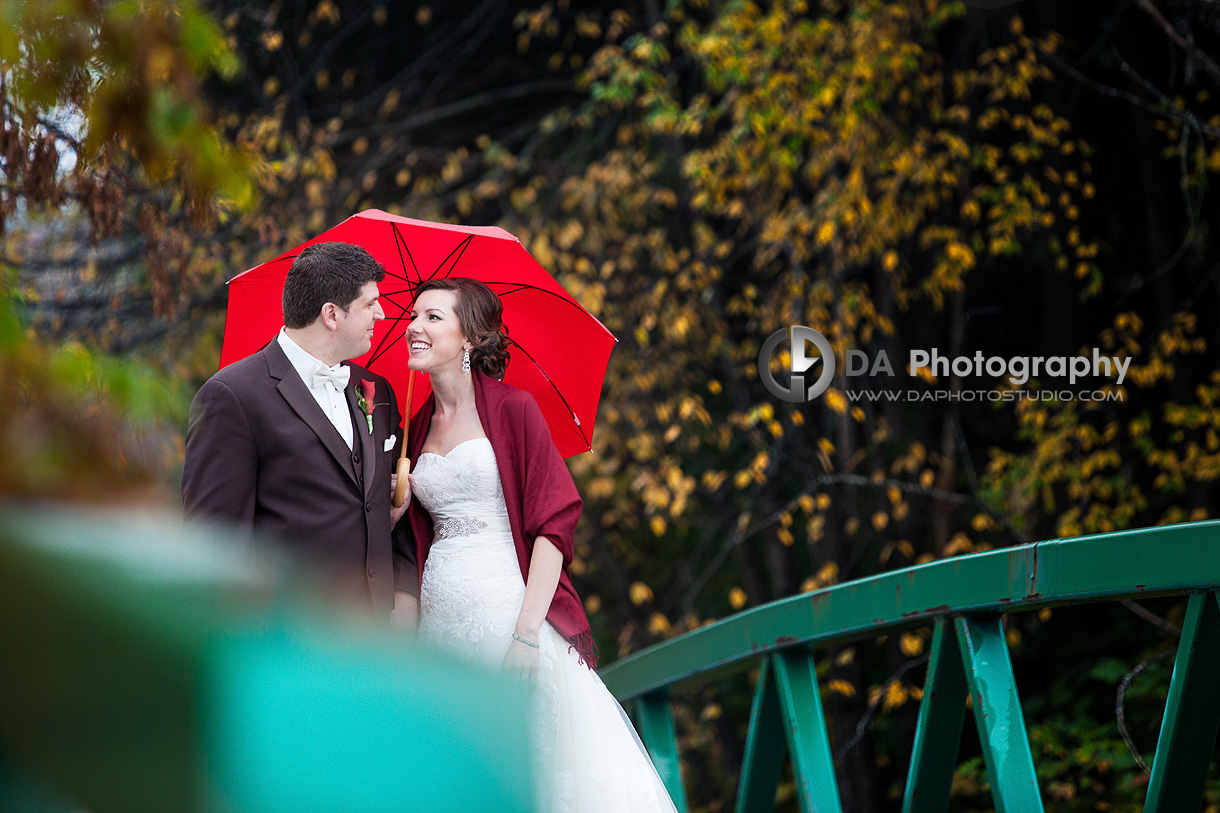 The Grounds
For the past 50 years the beautiful Caledon Golf Course and Country Club has been nestled snuggly within the surrounding wooded area. If you were to drive on the club road without directions, you would never know that there is a golf course behind the abundance of trees and thick forest. This creates a private, exclusive space where you can enjoy the company of your friends and loved ones either on the golf course or celebrating your loving commitment in the Country Club. The feeling of serenity and peace envelope you as you enter the property.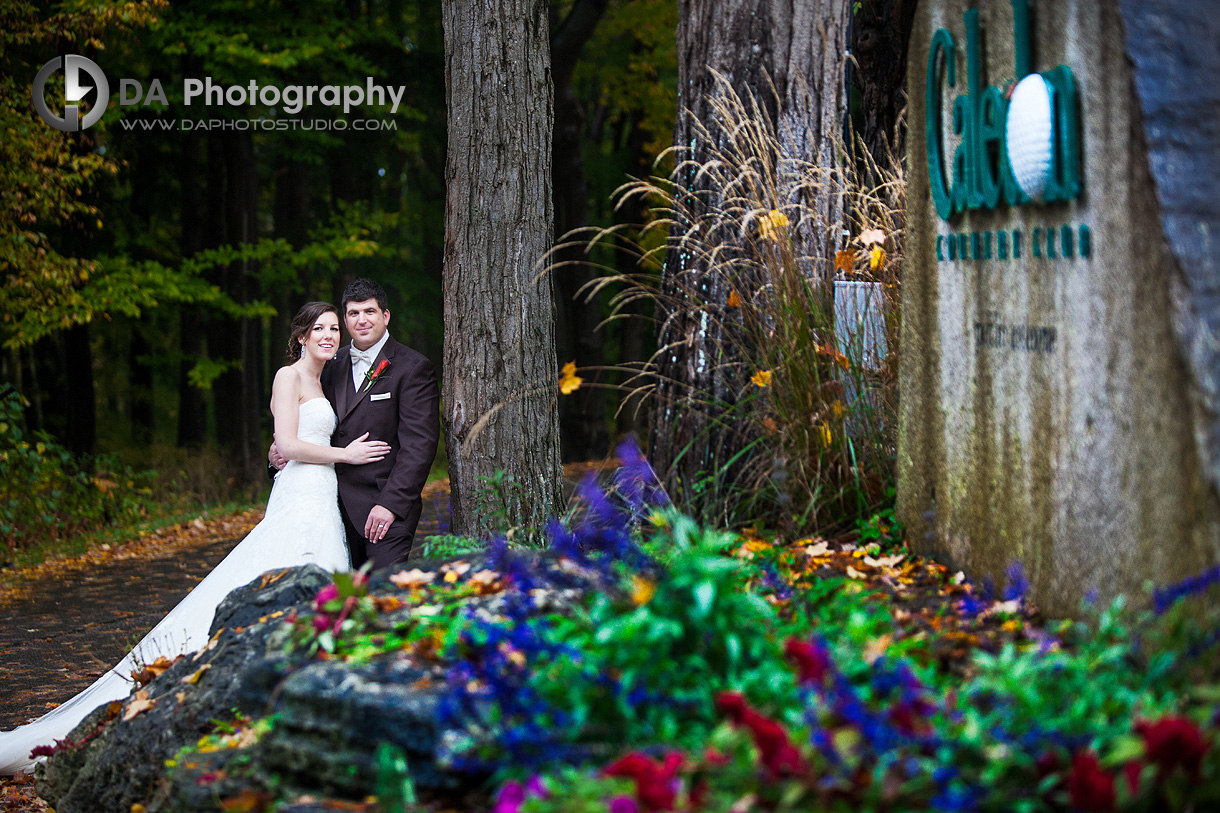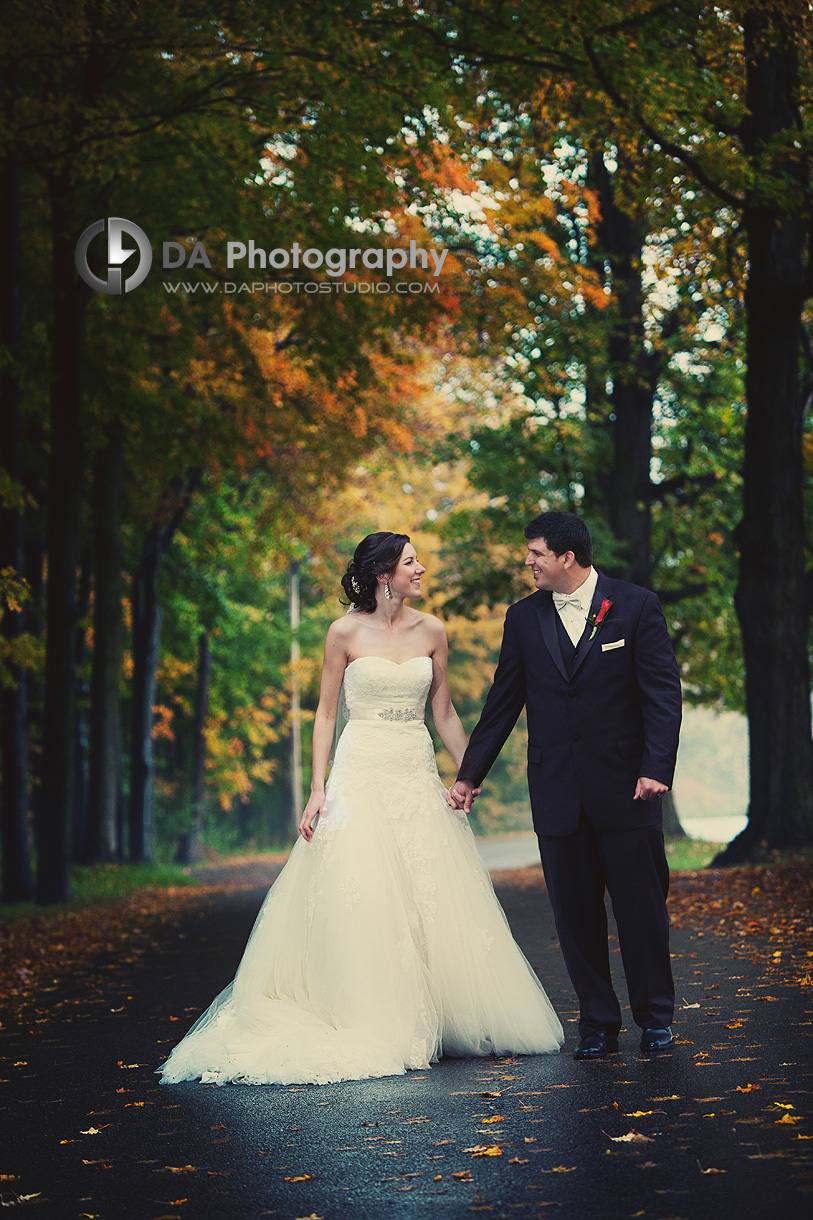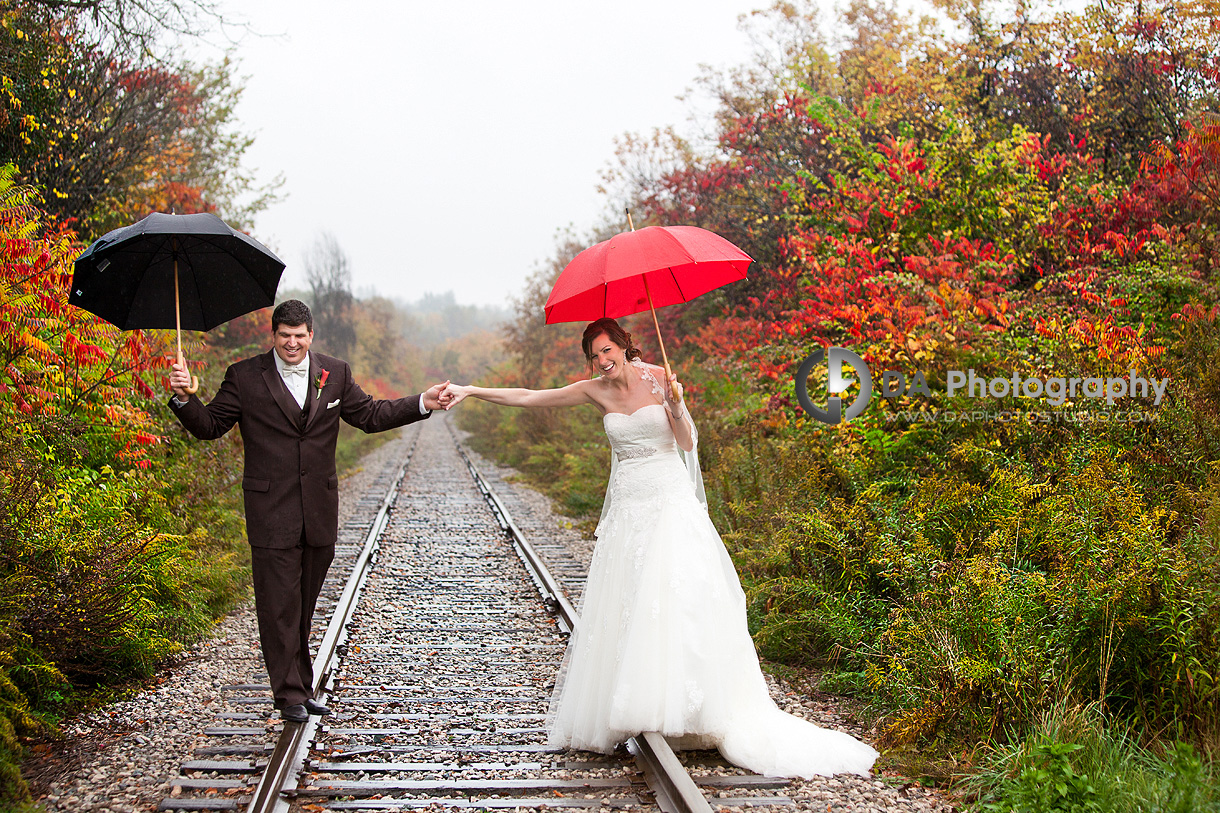 Tee Time Images
The options for wedding photographs at the Caledon Golf and Country Club are endless, both inside and out. Couples and their loved ones look radiant against the gazebo, golf bridge or even the forest as the background. The golf course itself offers an array of rolling hills, contrasting colours in the sand pits and water holes that fill the composition of wedding photos beautifully.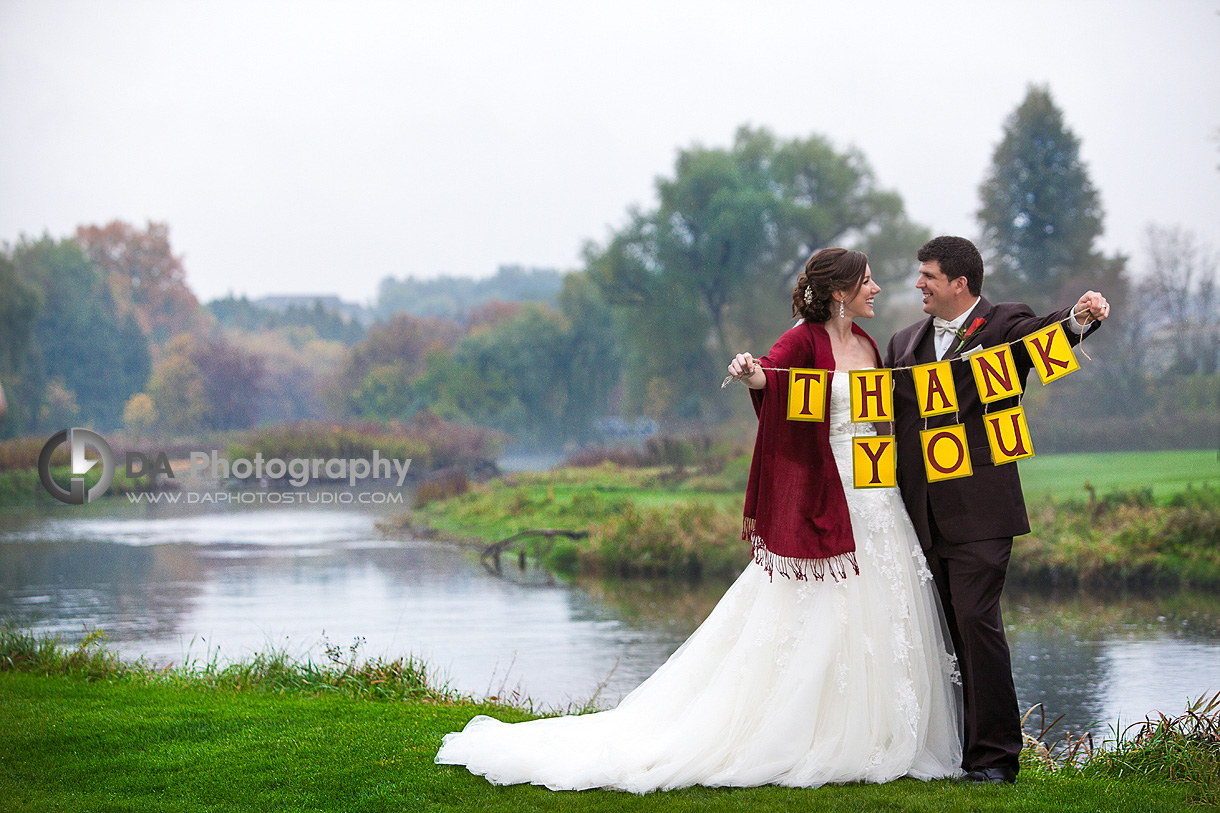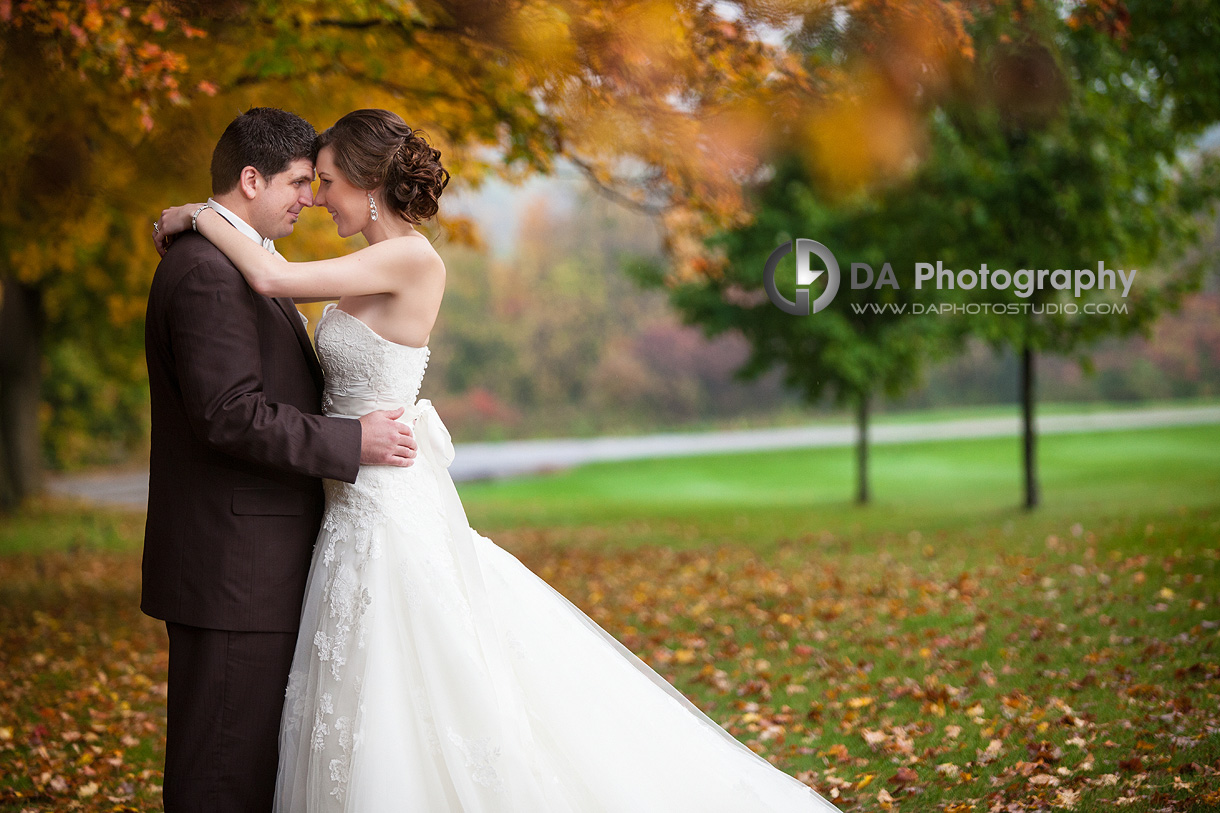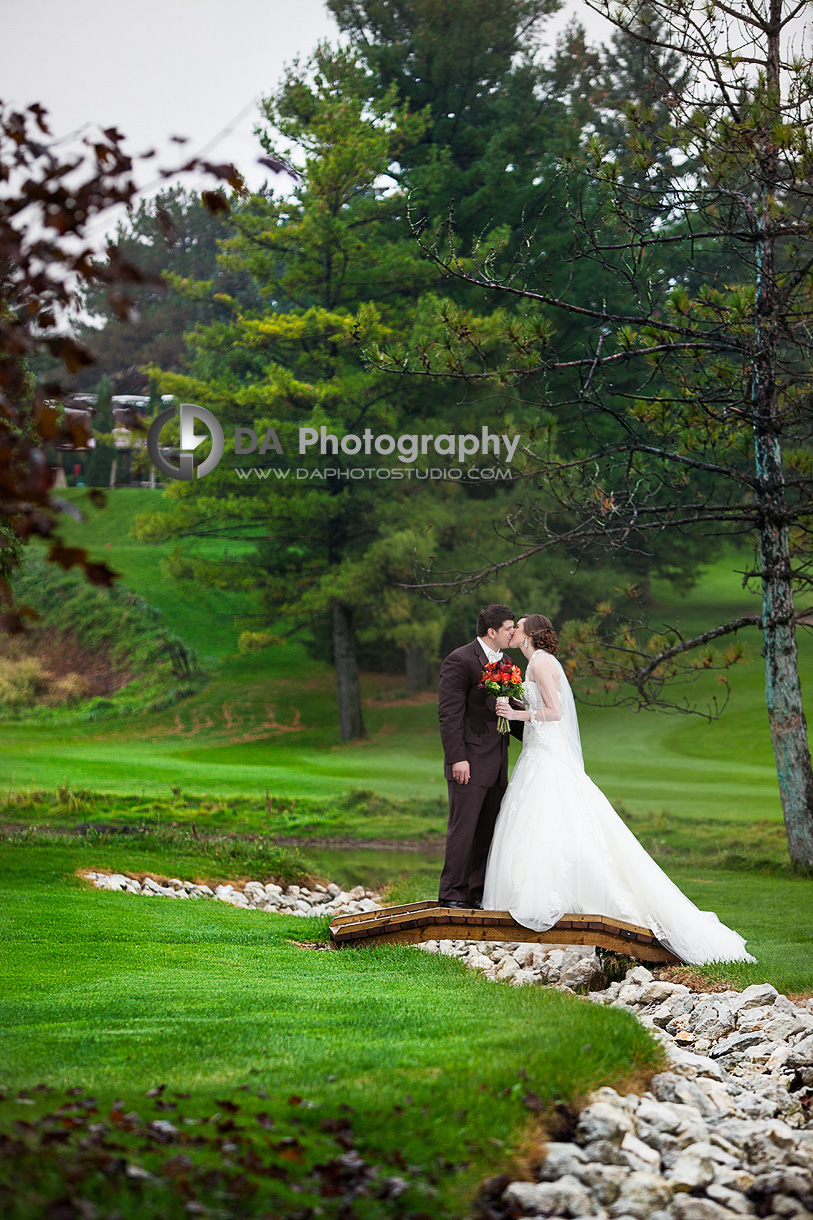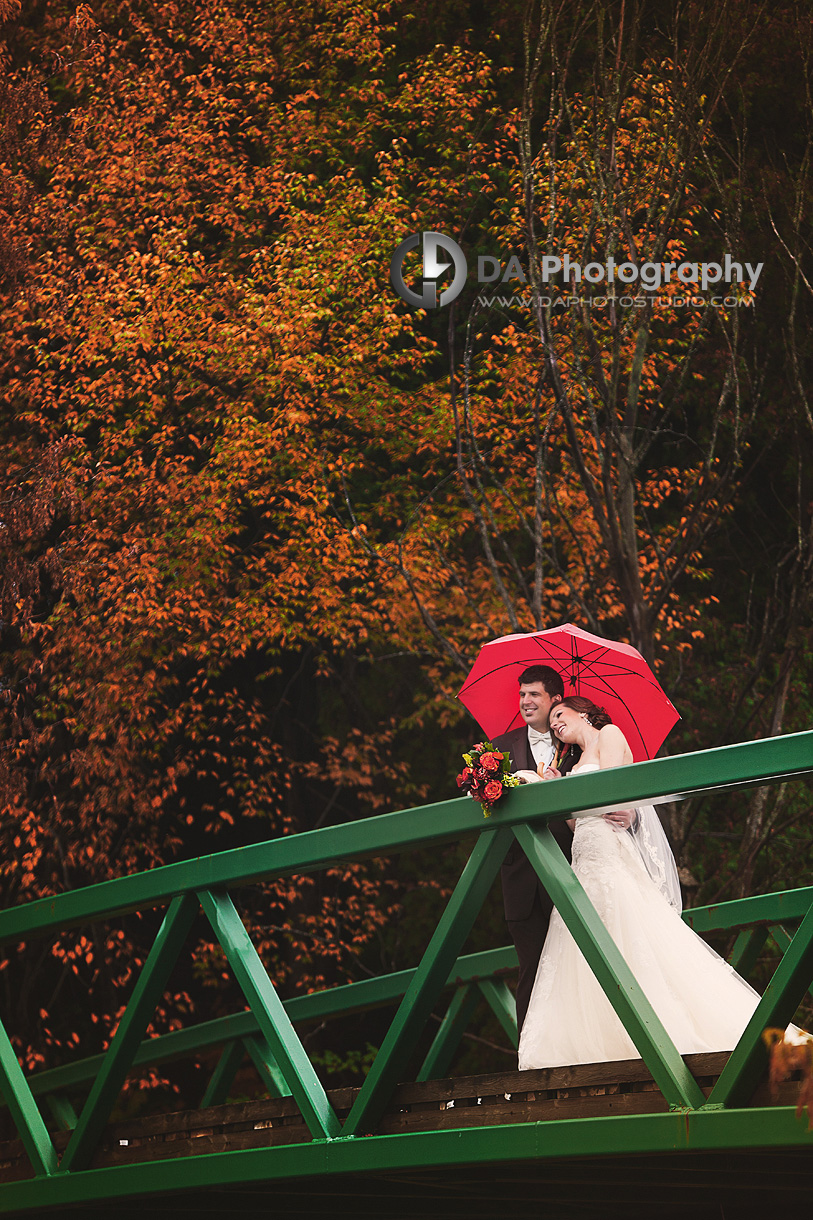 Love and Rain
The most recent couple that I photographed at Caledon Golf and Country Club is Victoria and Darren. While their wedding day was interrupted with a downpour of rain, you would never know it from the majority of their wedding photos. (Some photos we were able to include bright red umbrellas as fun yet functional props.) Despite the weather, Victoria, Darren, their wedding party and I had a wonderful time taking photos on the golf course. Their friends were a blast to work with and the couple was especially cooperative. We were even able to catch some great photos of the golf carts that we used to transport ourselves to the area where we conducted the photo shoot.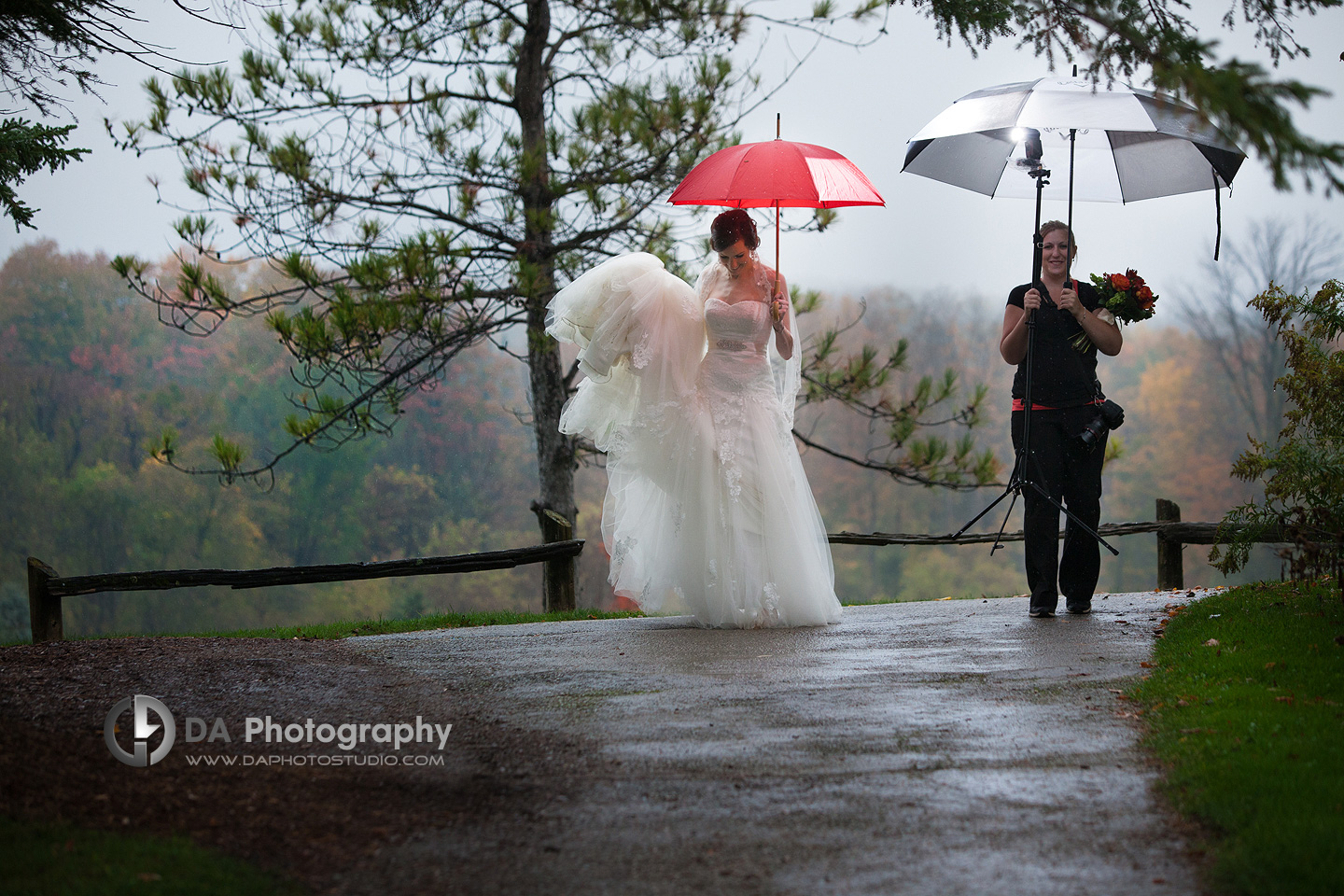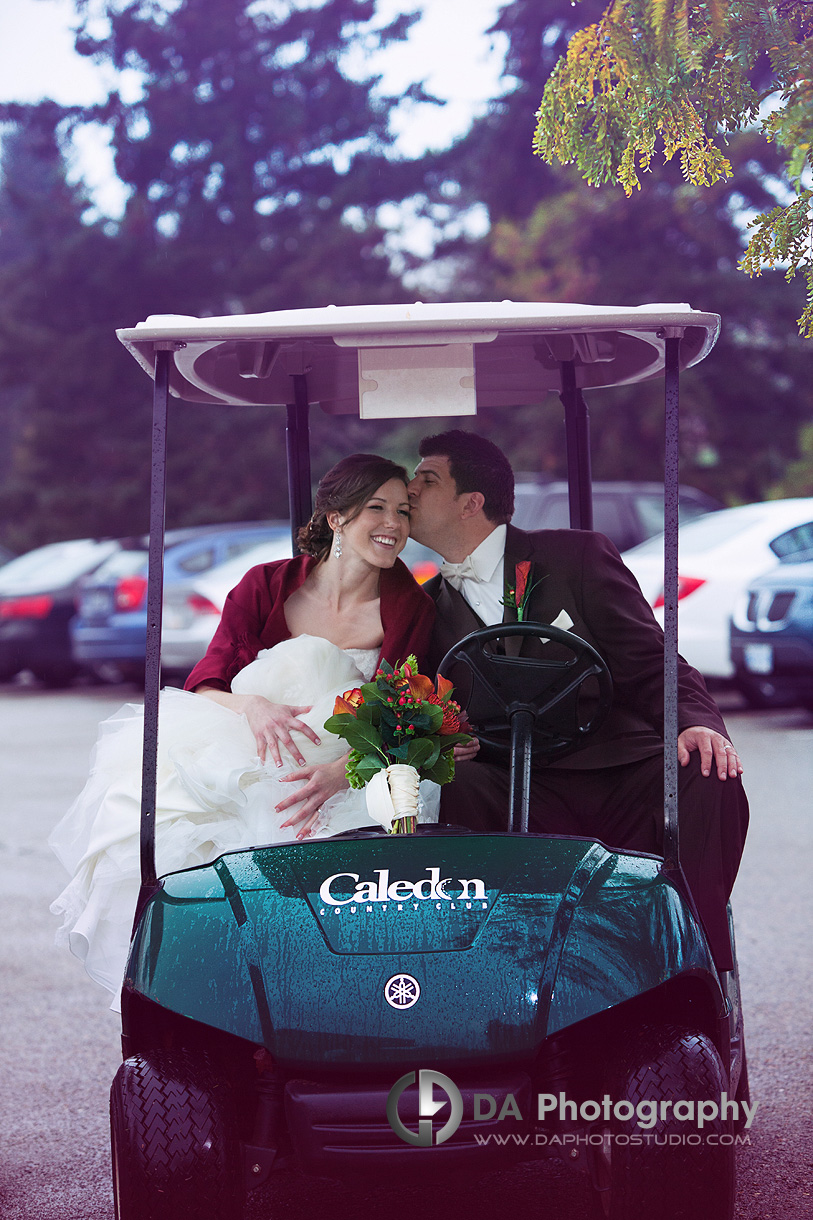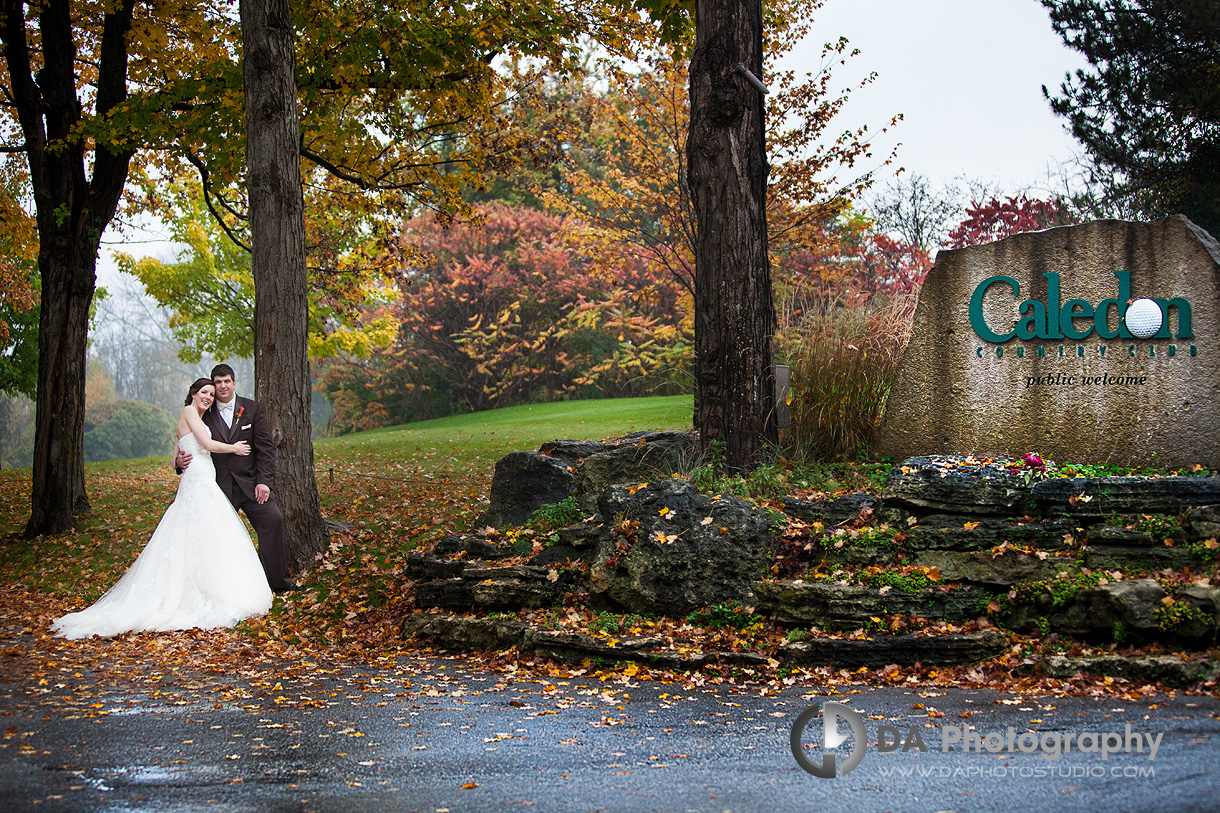 Life Connections
Contrary to many other venues that I photograph weddings at, this property isn't far at all from where I live and work. Before we begin blog posts like this, we always contact the venue manager or wedding coordinator to get their approval and to provide them the opportunity to contribute information to the post. When I met with  Kelly from Caledon Golf and Country Club, we connected immediately and we ended up in a pleasant conversation for well over an hour! It's always a great time sharing ideas and connecting with someone who runs a quality business and has their clients best interests in mind.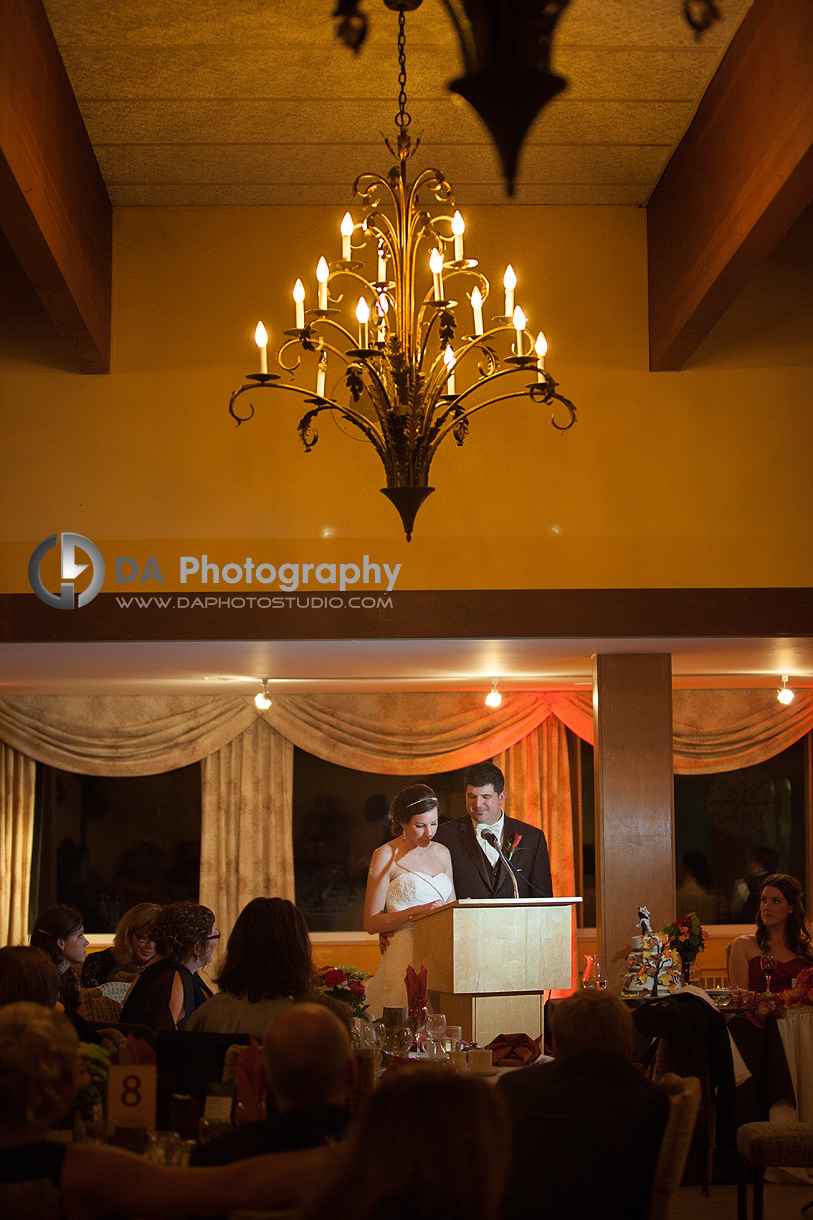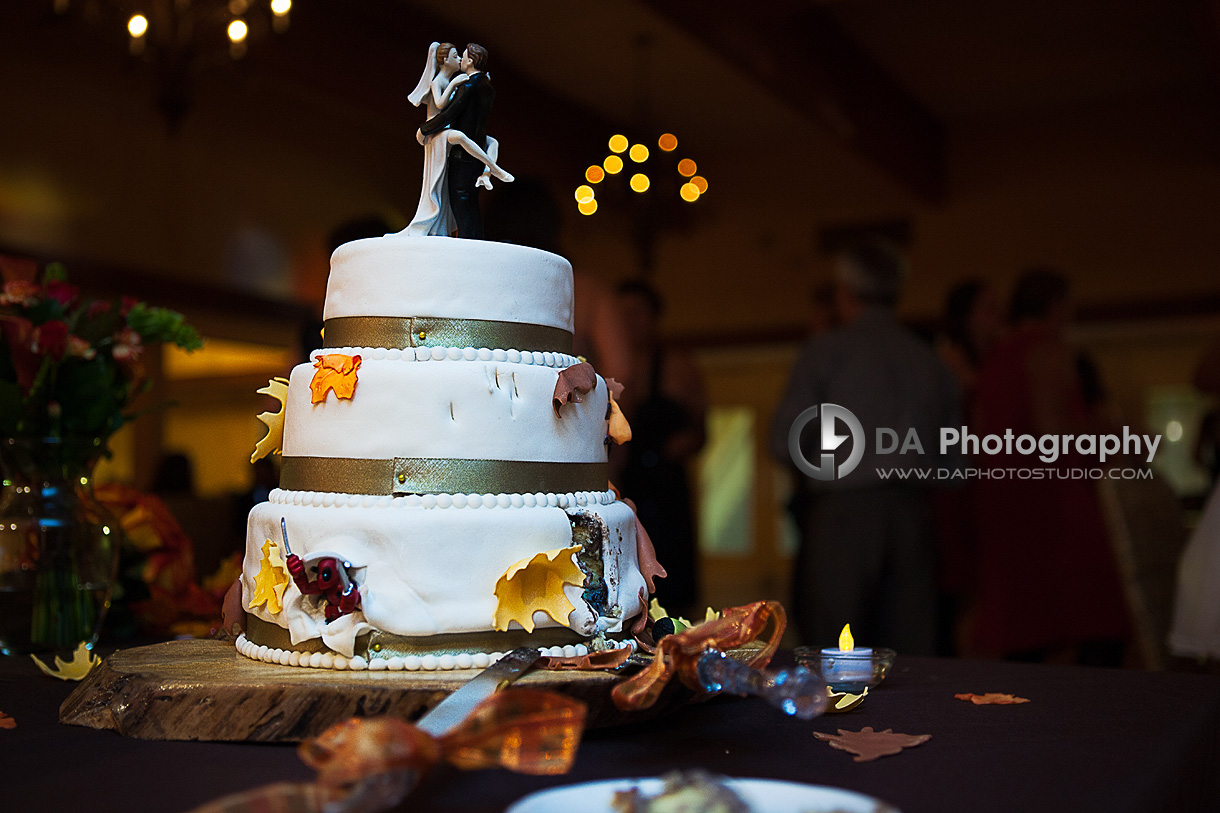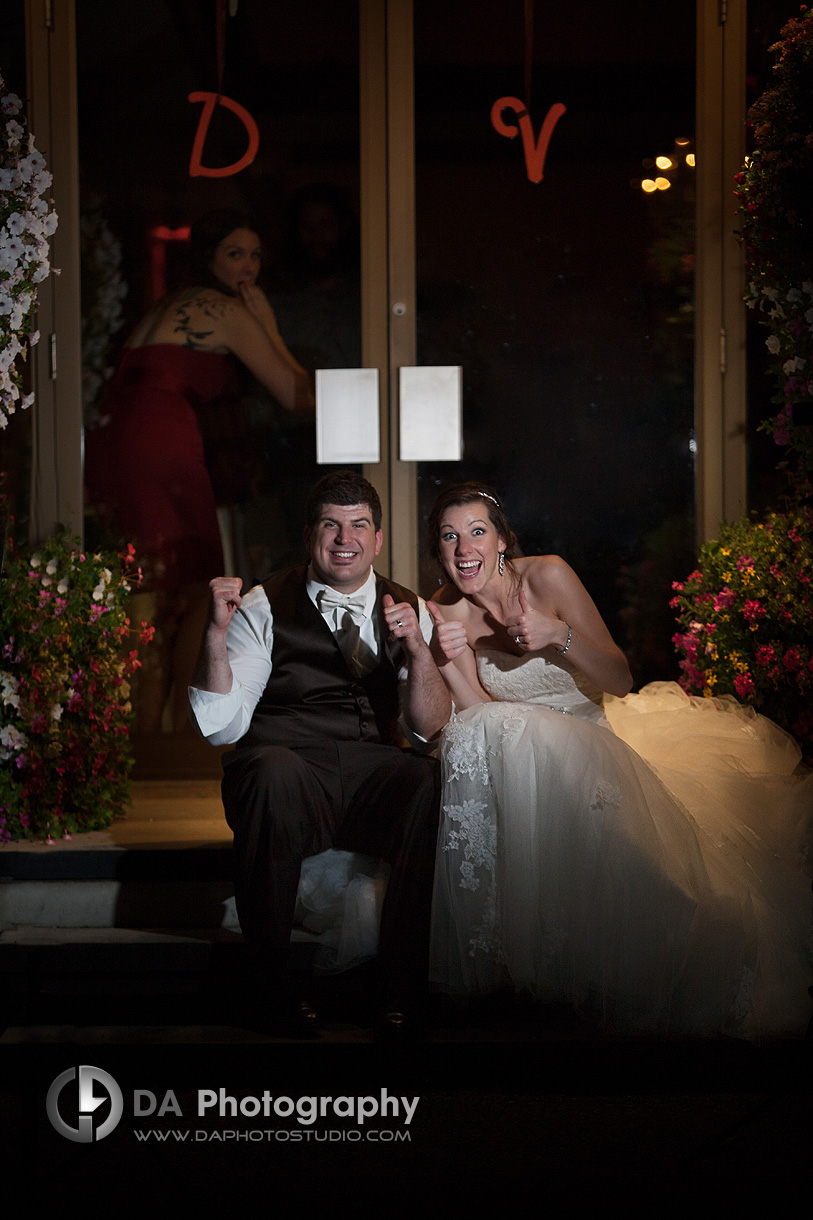 "Give me golf clubs, fresh air and a beautiful partner; and you can keep the clubs and the fresh air." – Jack Benny

My passion and biggest asset is taking the time to make every client comfortable and relaxed before I even pick up the camera. The result? Photos of you that actually look like you at your best! I can prove to you how much you can enjoy having your picture taken. Lifestyle photography is about the experience that happens to be served up along side of some great photos.
Specialties:
Family Photography for families that like to move around and enjoy their photo time, Wedding Photography for couples looking for a mixture of photojournalistic, contemporary and traditional images and Professional Corporate headshots that are far from cheesy and stiff.