Sun shining on the sparkling snow. Cold, brisk air. It was a beautiful day for Alicia and Phil's memorable winter engagement photo shoot on Etobicoke Creek Trail.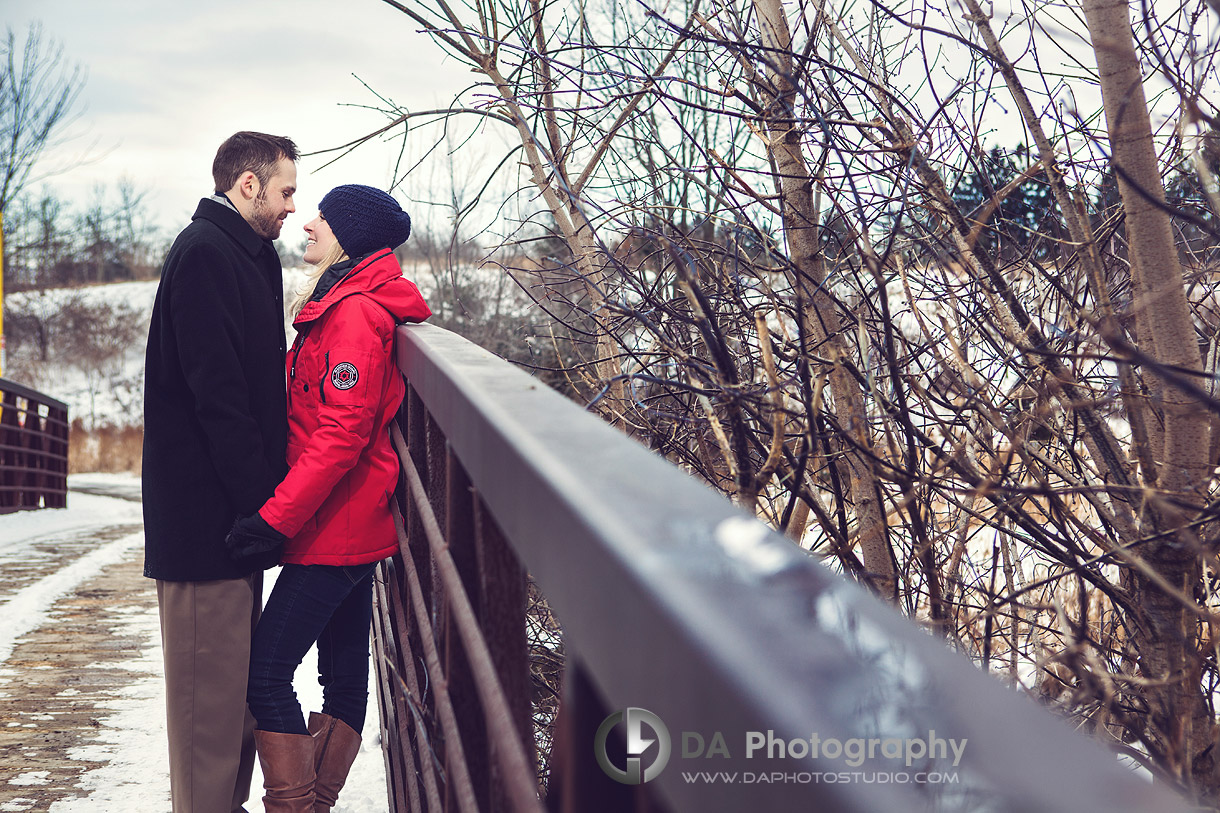 Photos for the Season
Alicia and Phil's wedding date was set for the summer, but they wanted to take their engagement photos closer to the day they were formally engaged. Taking engagement photos during a different season is a nice treat for your wedding guests as well. When you send out your wedding invites or save-the-dates, you can always use these engagement photos. It gives your guests a little more of a glimpse into the two of you as a couple.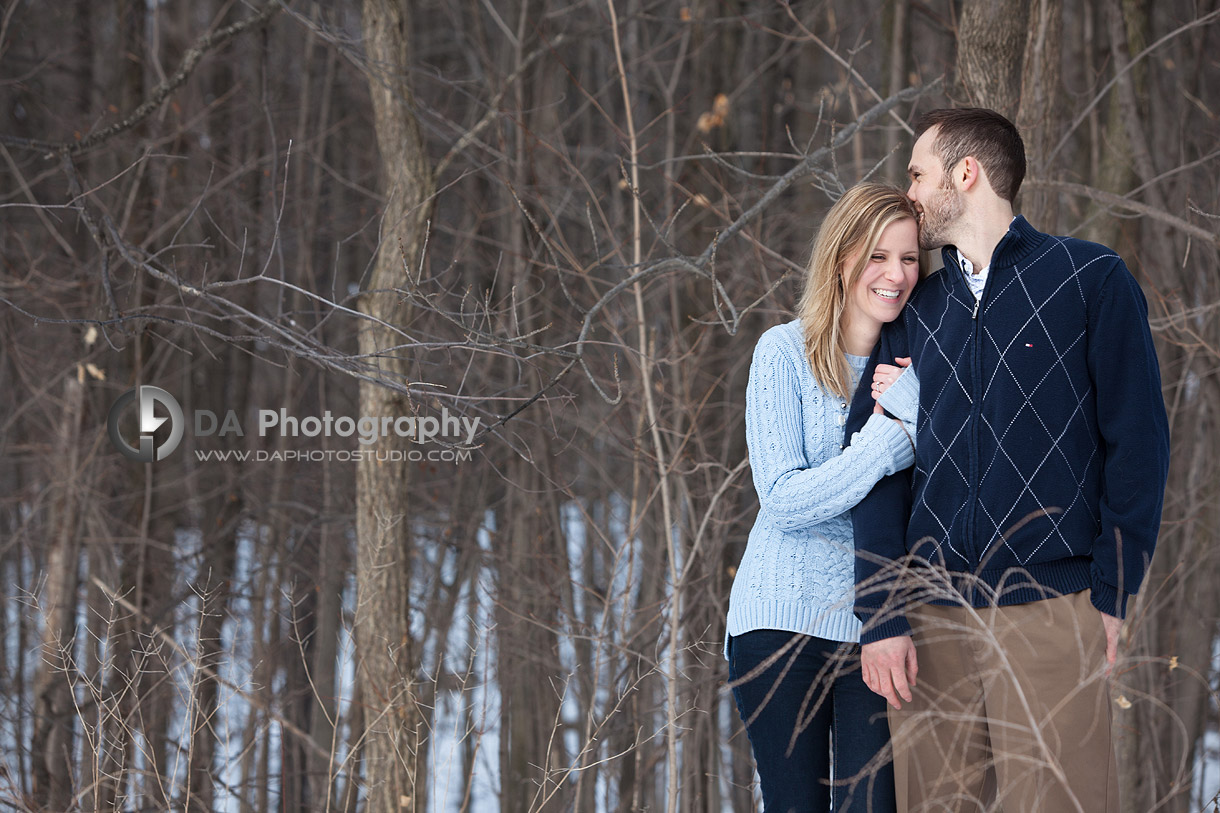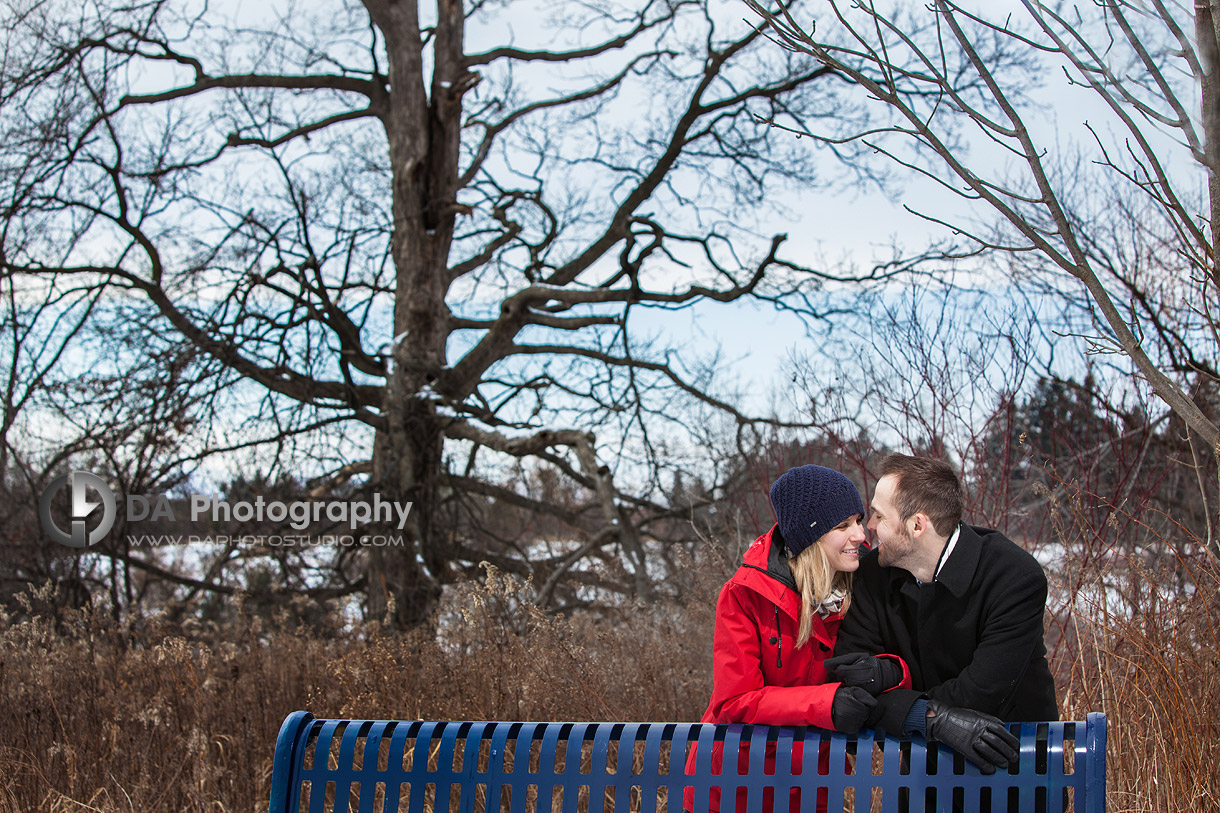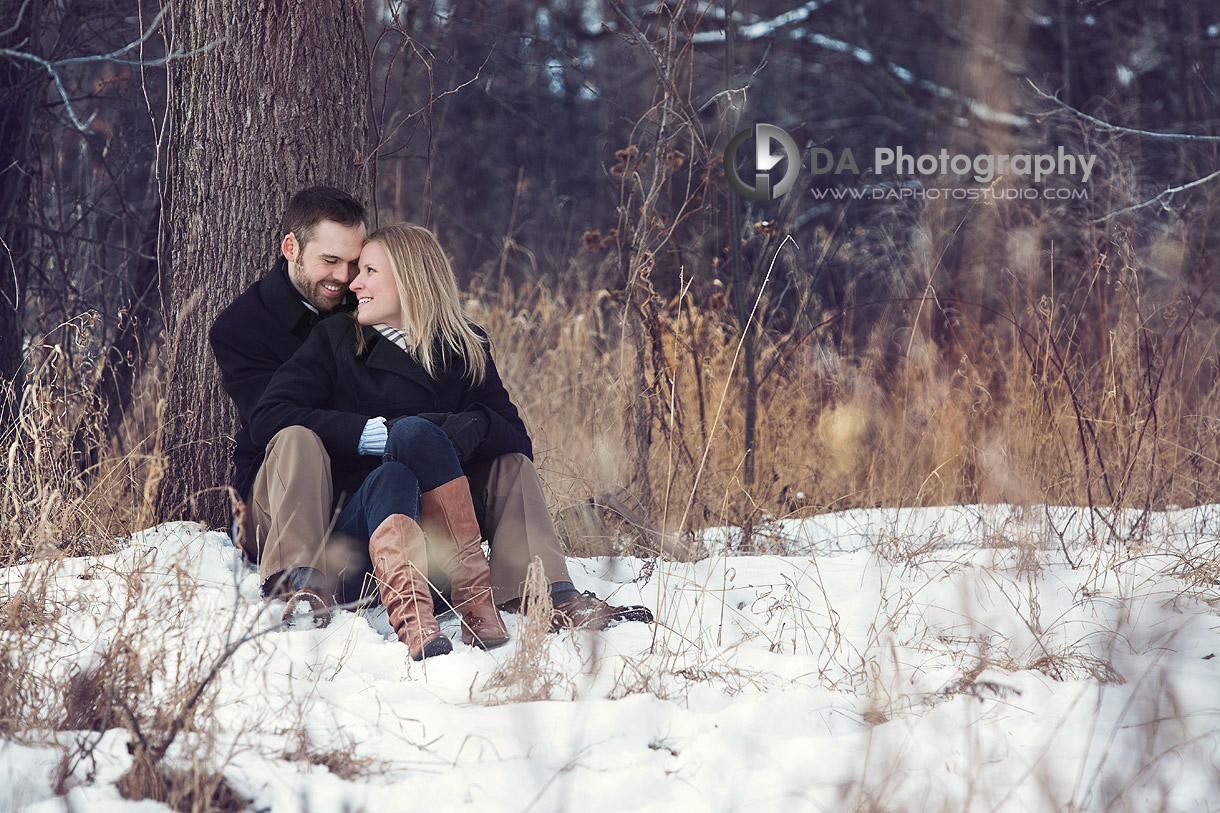 Cold, Yet Cooperative
Alicia and especialy Phil were freezing during their photo shoot! It was a very cold, brisk day. While Alicia was properly layered and relatively warm, Phil was not. His hands turned red, then blue and his teeth were chattering throughout the process. He was such a trooper though! He was super cooperative and smiled through the pain. After the photo shoot, Alicia and Phil went to her parents' house for a lovely meal to warm-up.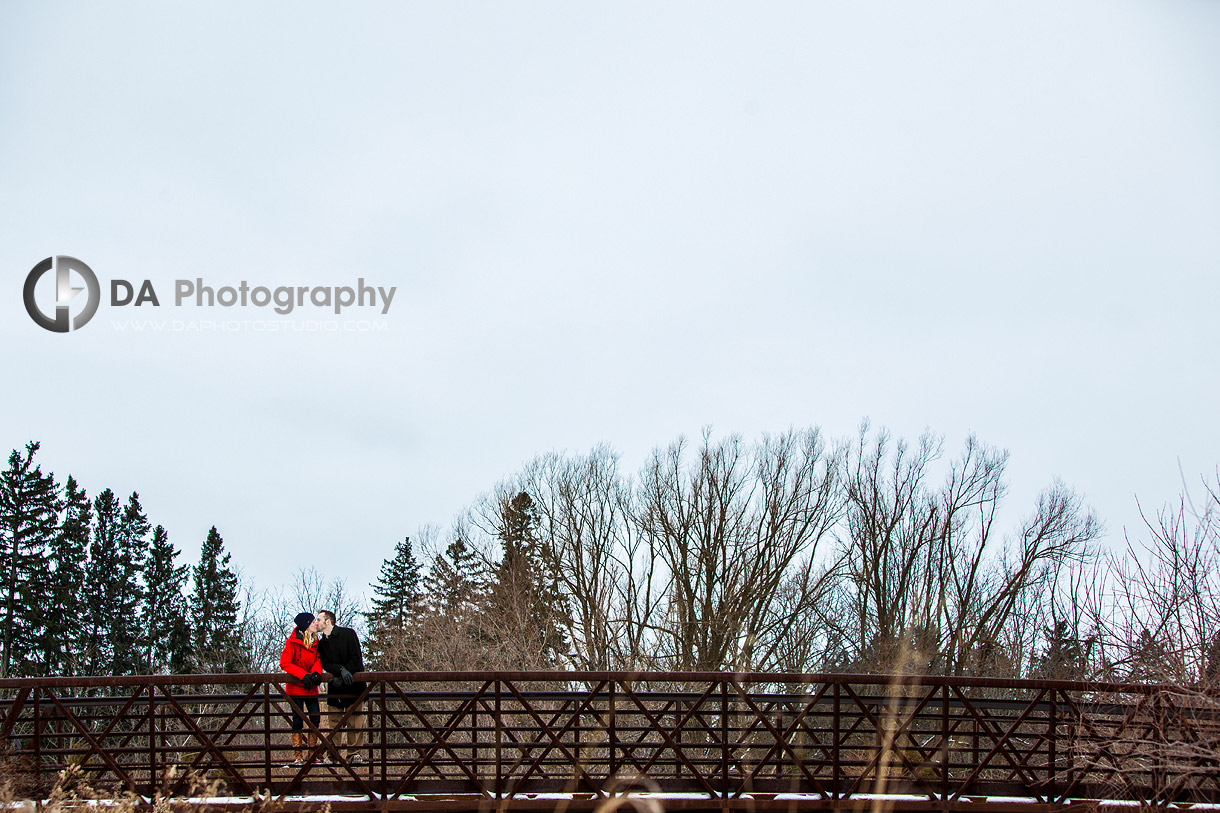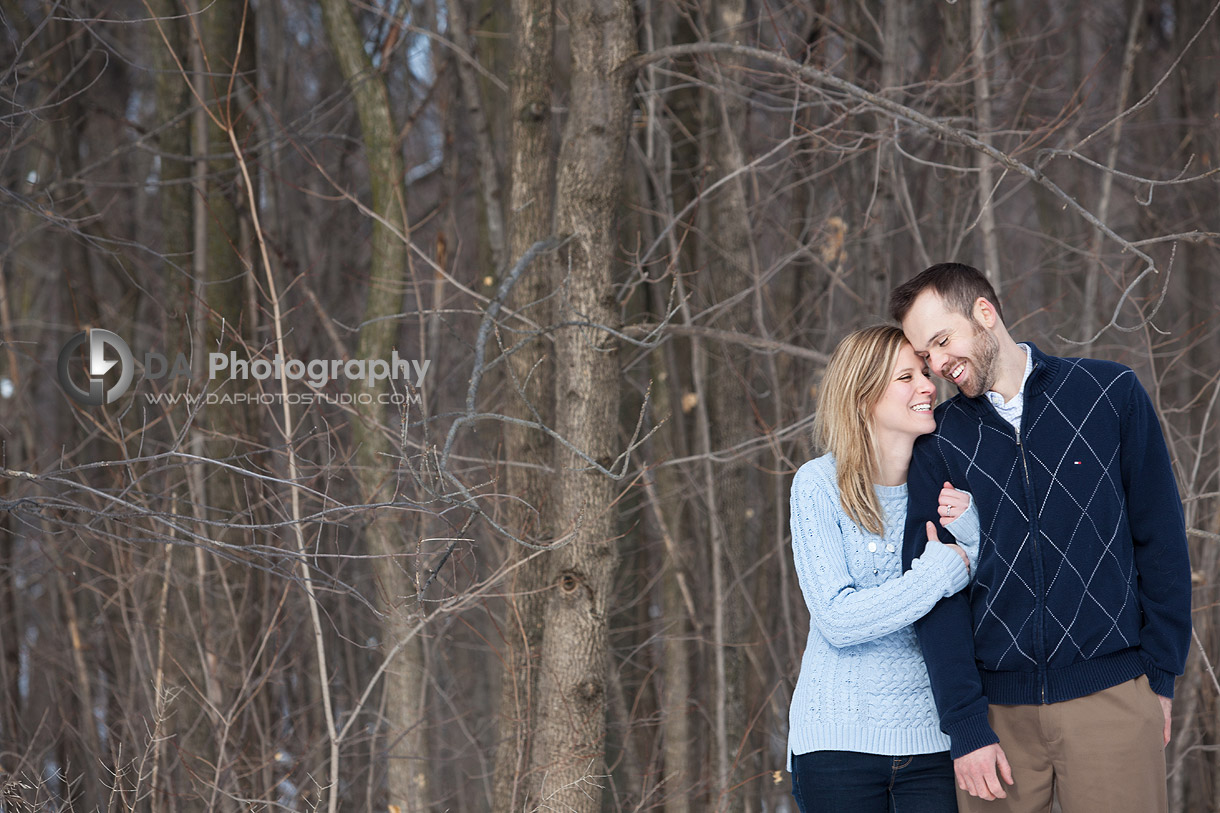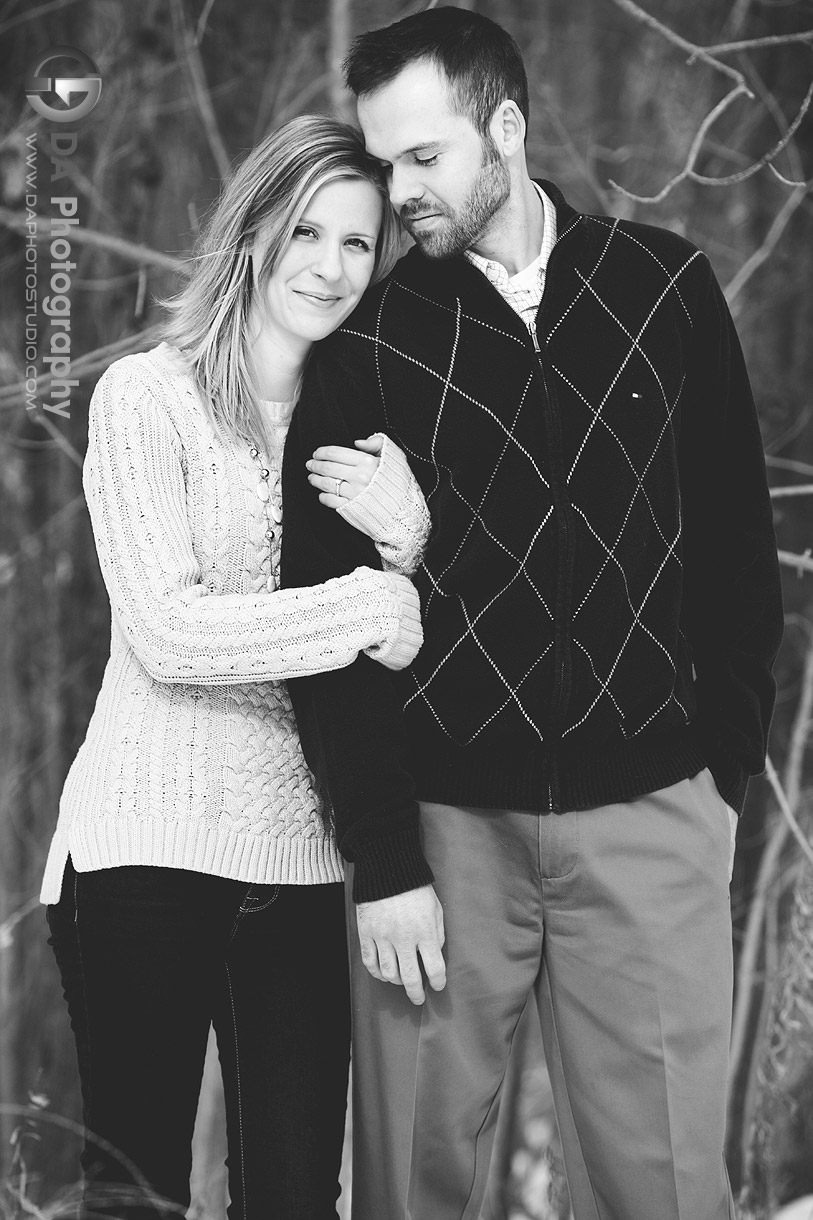 Winter Sunset
During the winter months, the sun starts to set around 3:00pm. Alicia and Phil's afternoon photo session was perfectly timed to capture the fading sun hitting the snow. This provided the best lighting for the couple.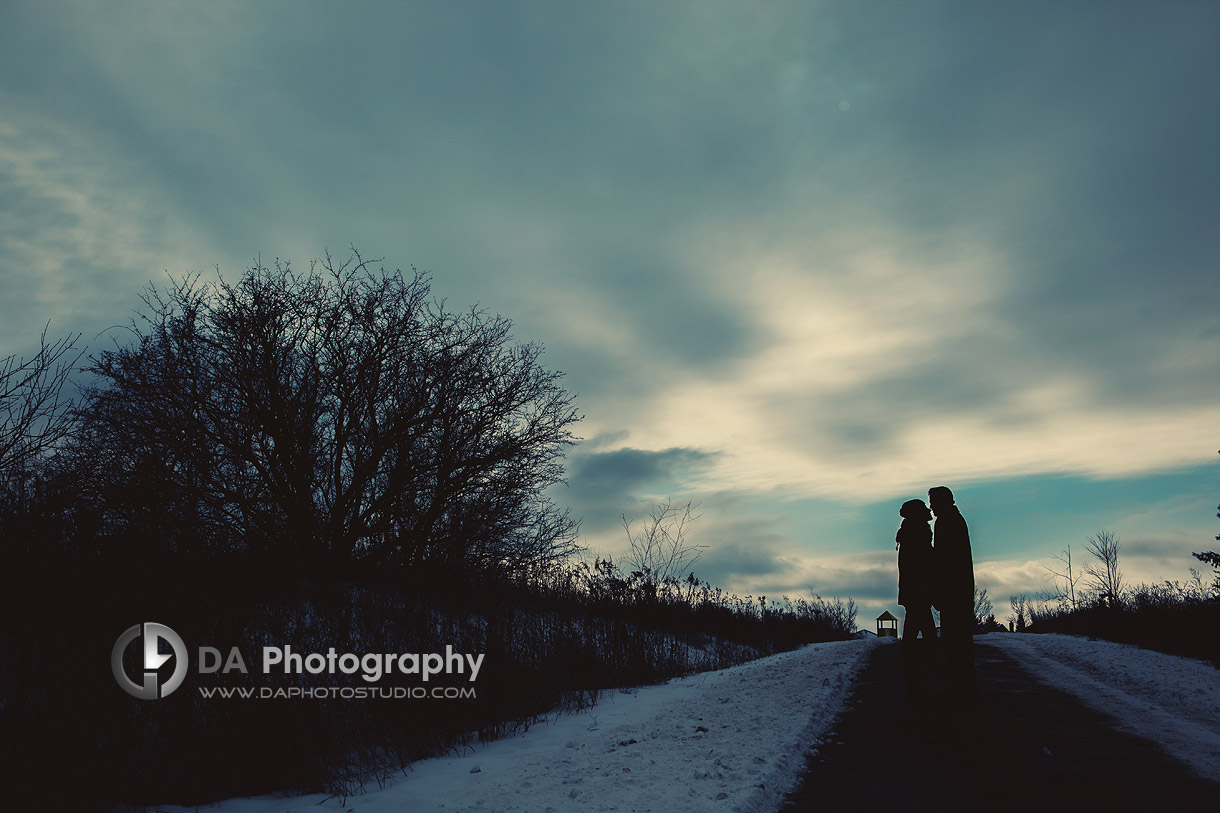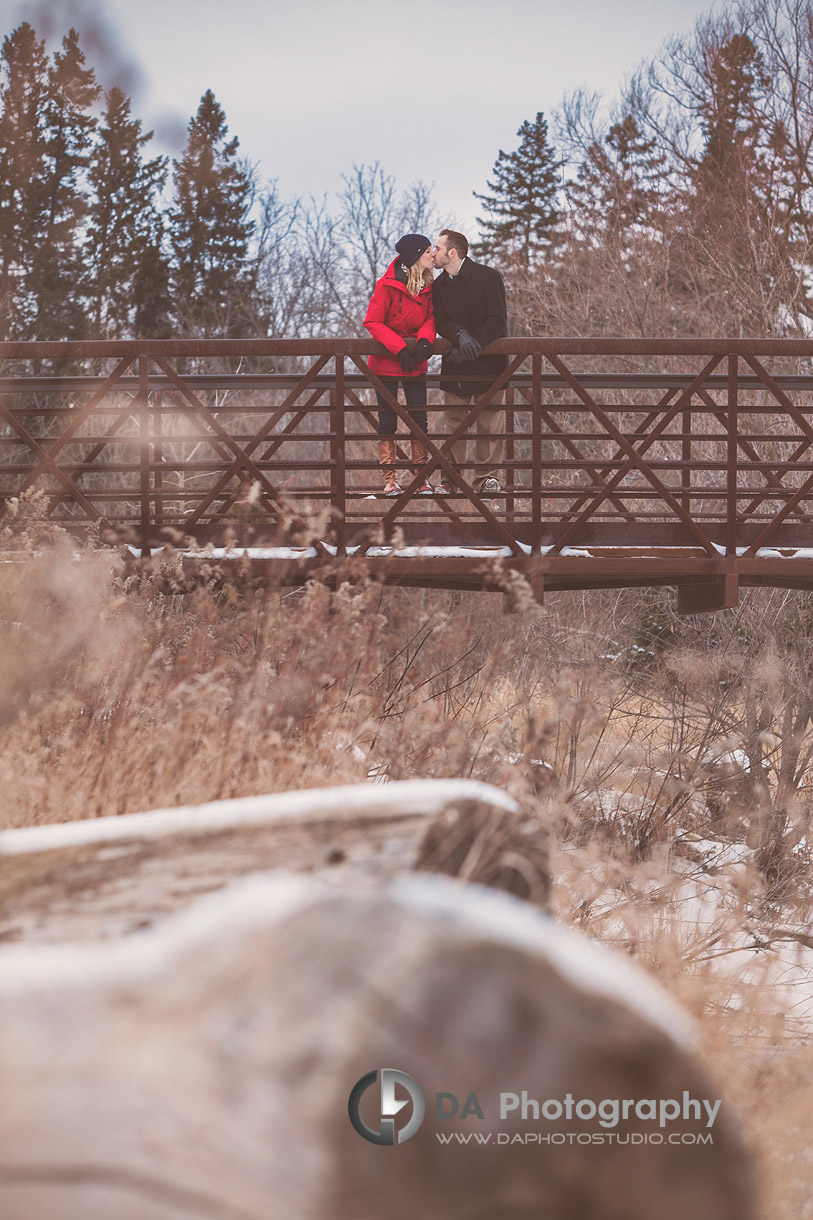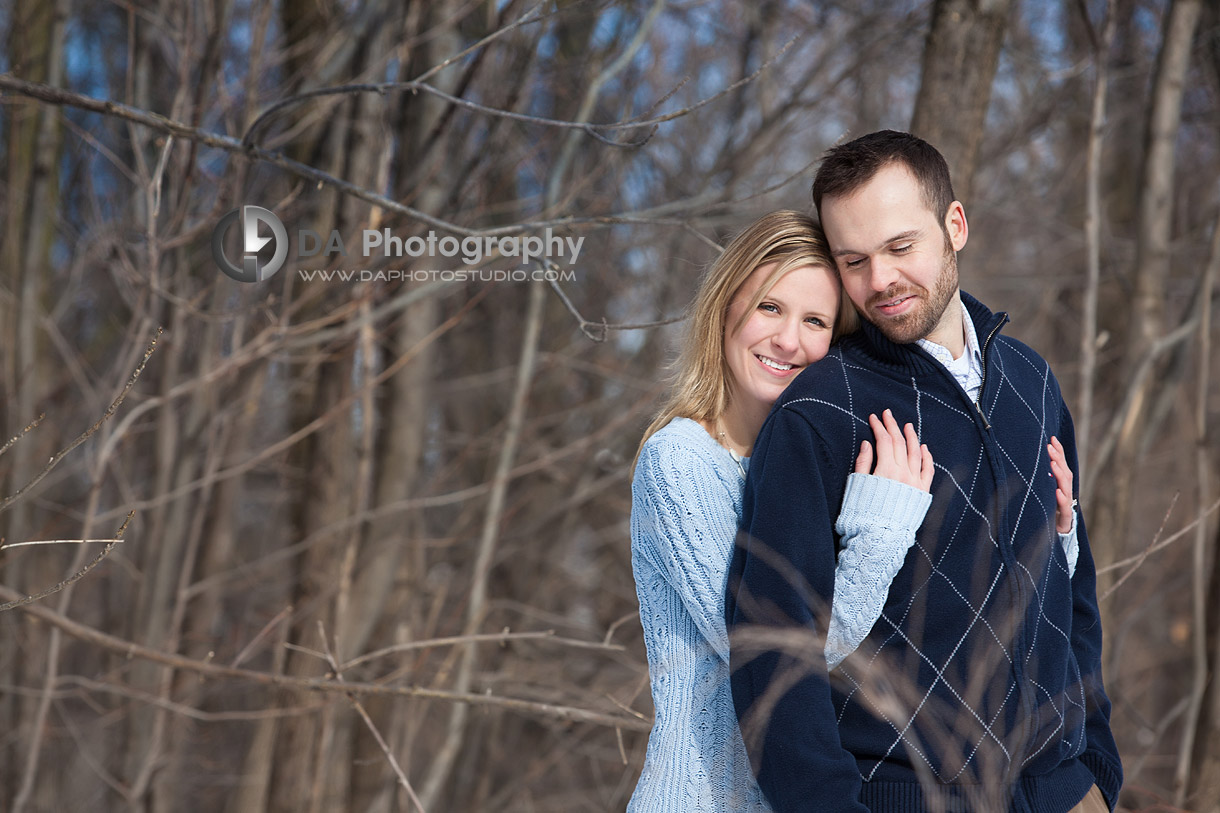 Etobicoke Creek Trail, Etobicoke
Alicia and Phil met me at Etobicoke Creek Trail for their winter engagement session. The park has a series of trails that we were able to venture out on. Between the path through the forest, the playground, benches and bridges, the park was a wonderful place to photograph with lots of background options.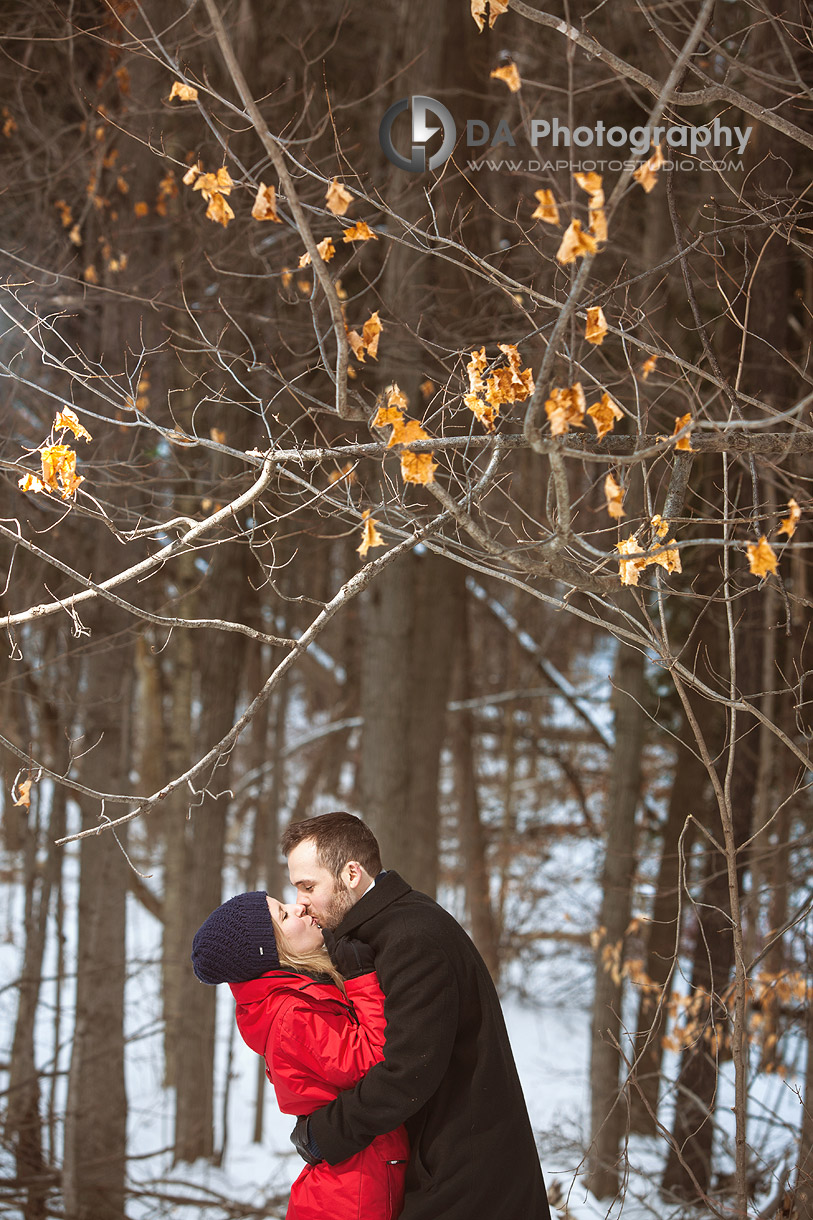 Meeting Alicia and Phil was an absolute pleasure. I loved working with the couple, despite the cold outdoor temps!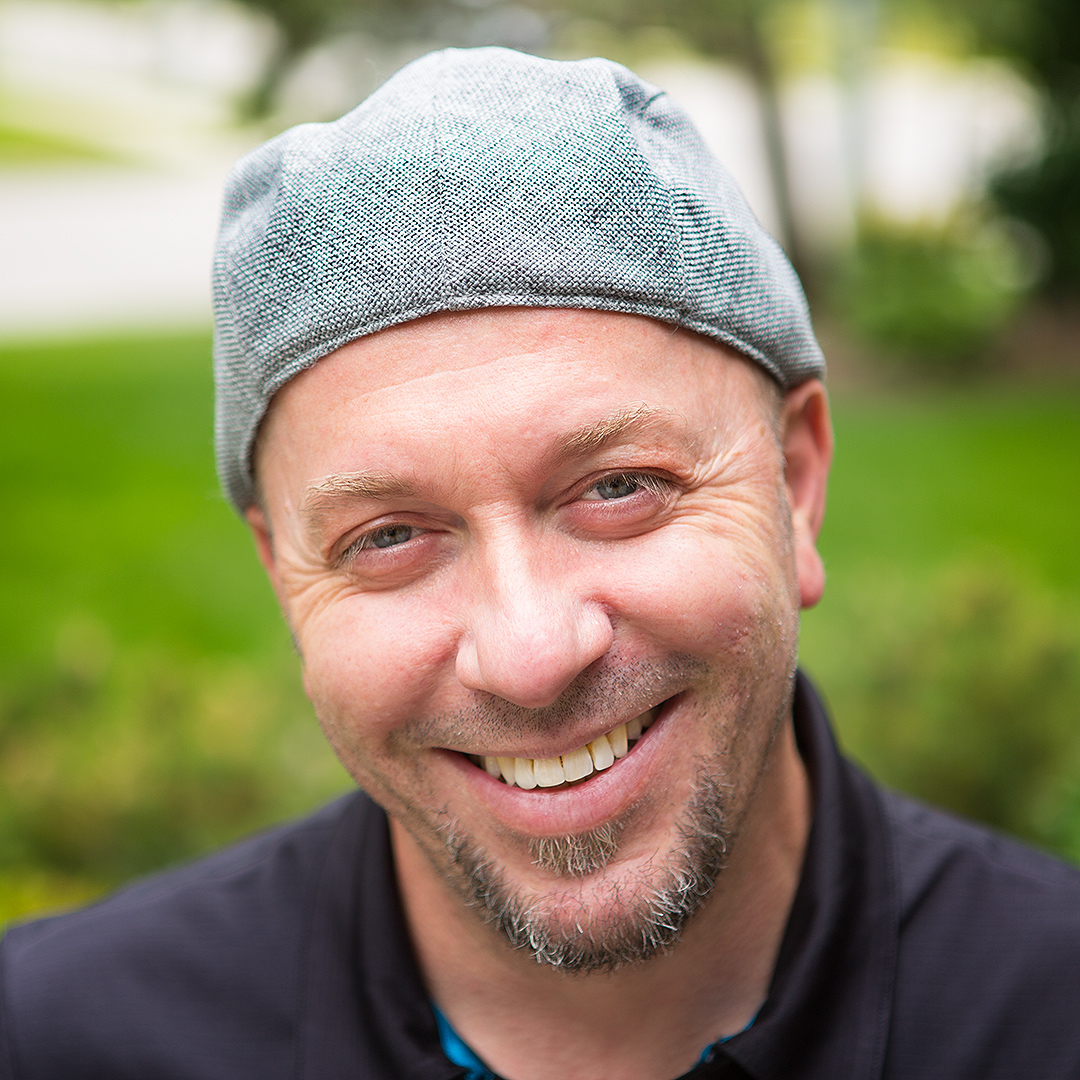 My passion and biggest asset is taking the time to make every client comfortable and relaxed before I even pick up the camera. The result? Photos of you that actually look like you at your best! I can prove to you how much you can enjoy having your picture taken. Lifestyle photography is about the experience that happens to be served up along side of some great photos.
Specialties:
Family Photography for families that like to move around and enjoy their photo time, Wedding Photography for couples looking for a mixture of photojournalistic, contemporary and traditional images and Professional Corporate headshots that are far from cheesy and stiff.