It's not often that I get booked as a wedding photographer without having met the couple in person. Yet, this was the story behind Emma and Jim. When Emma moved from Ontario to California, she had met Jim out there and fell in love. Wanting a true Filipino celebration, they decided to fly back to honour her parents by having a Burlington convention centre wedding.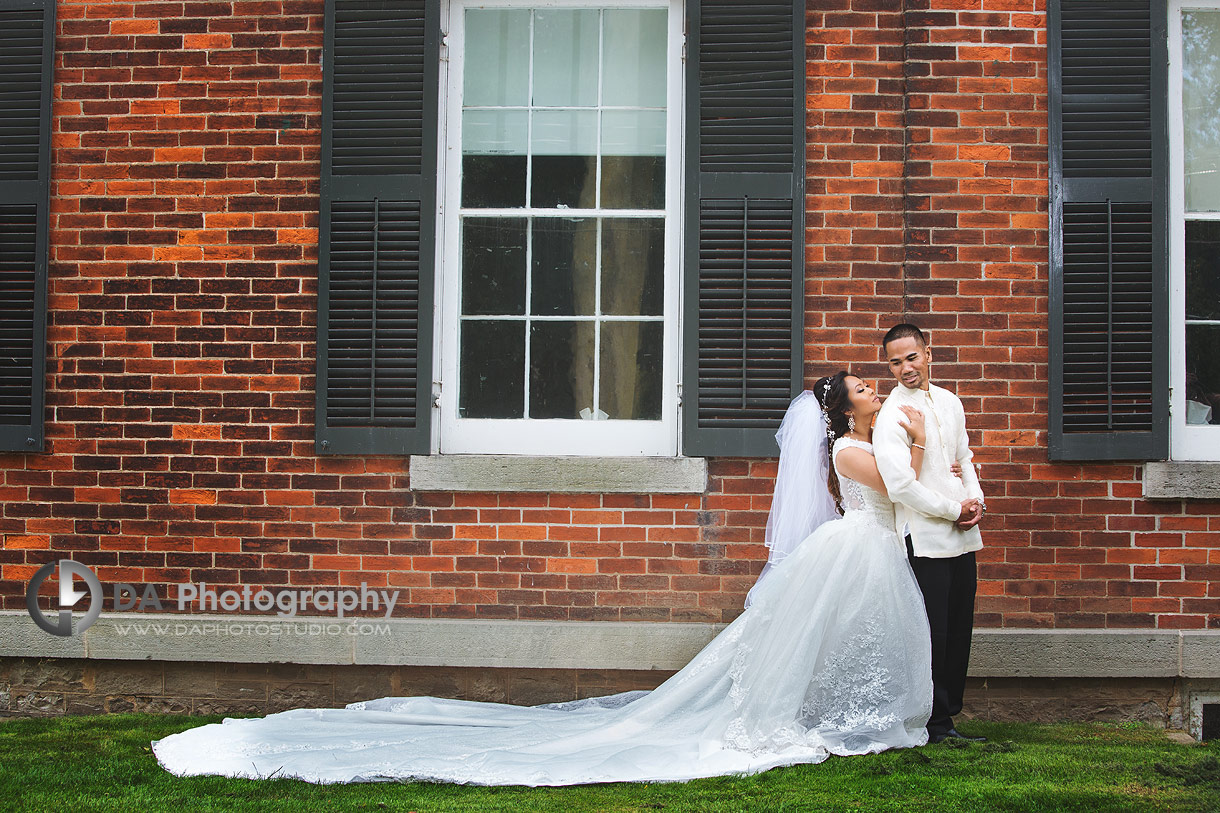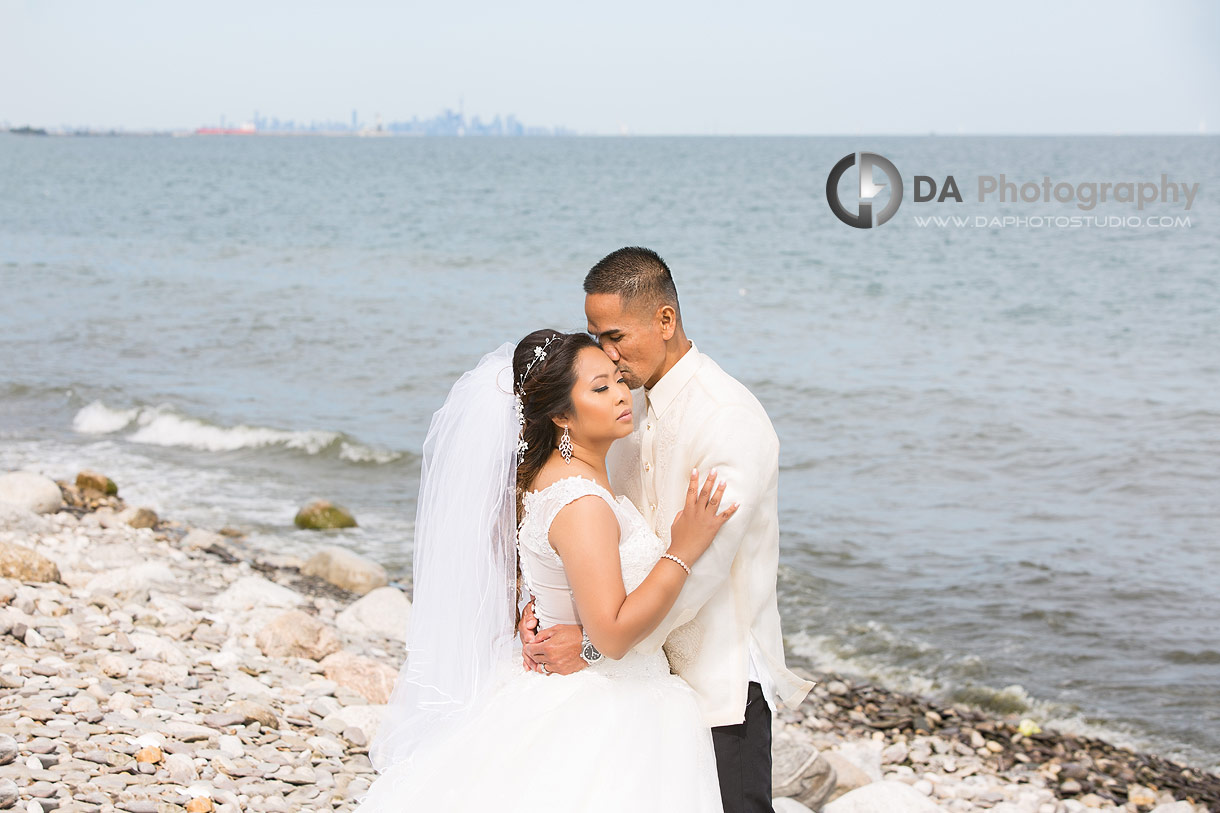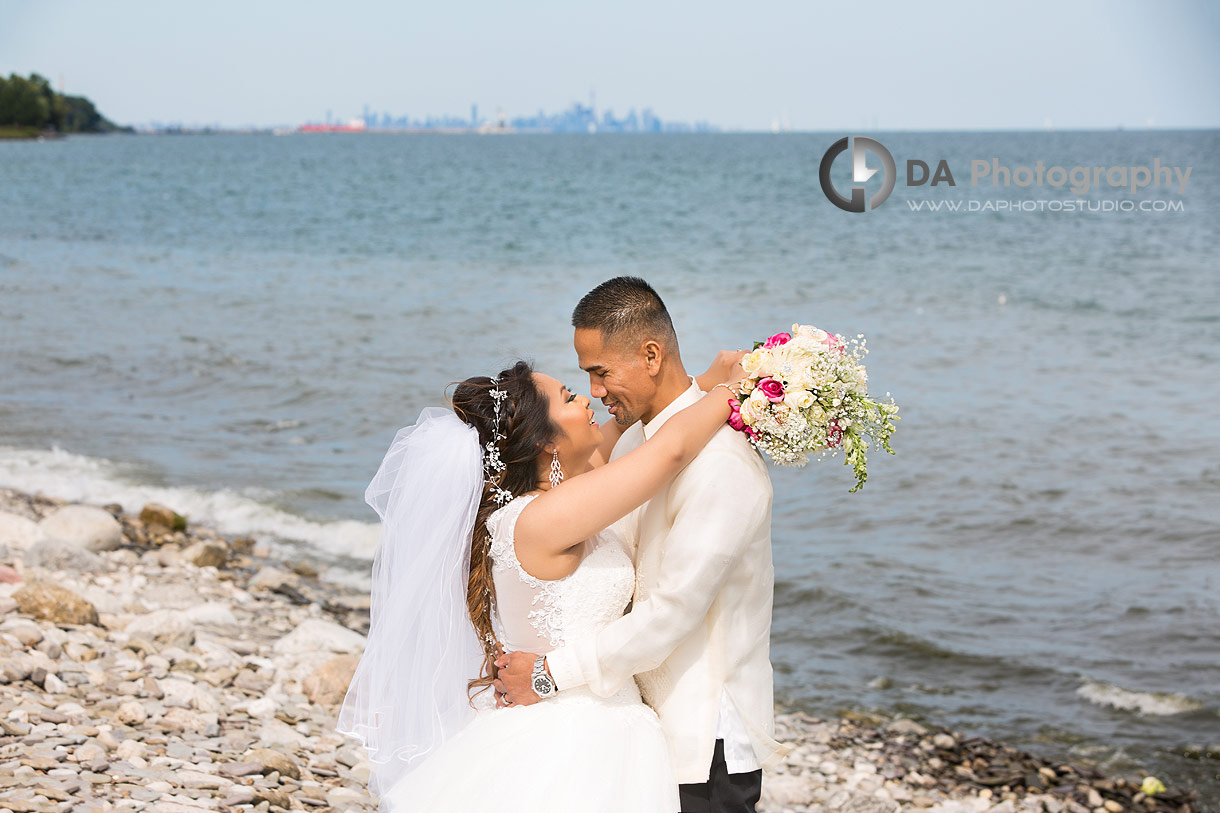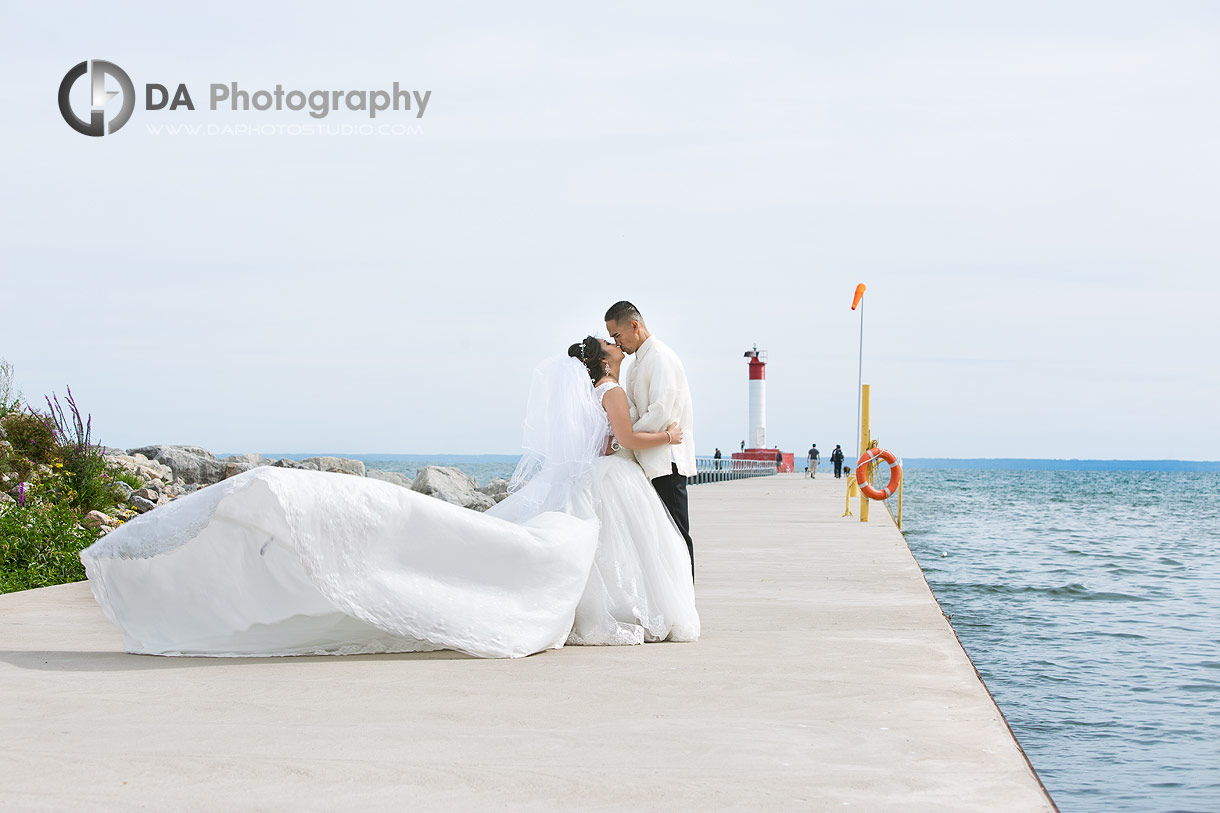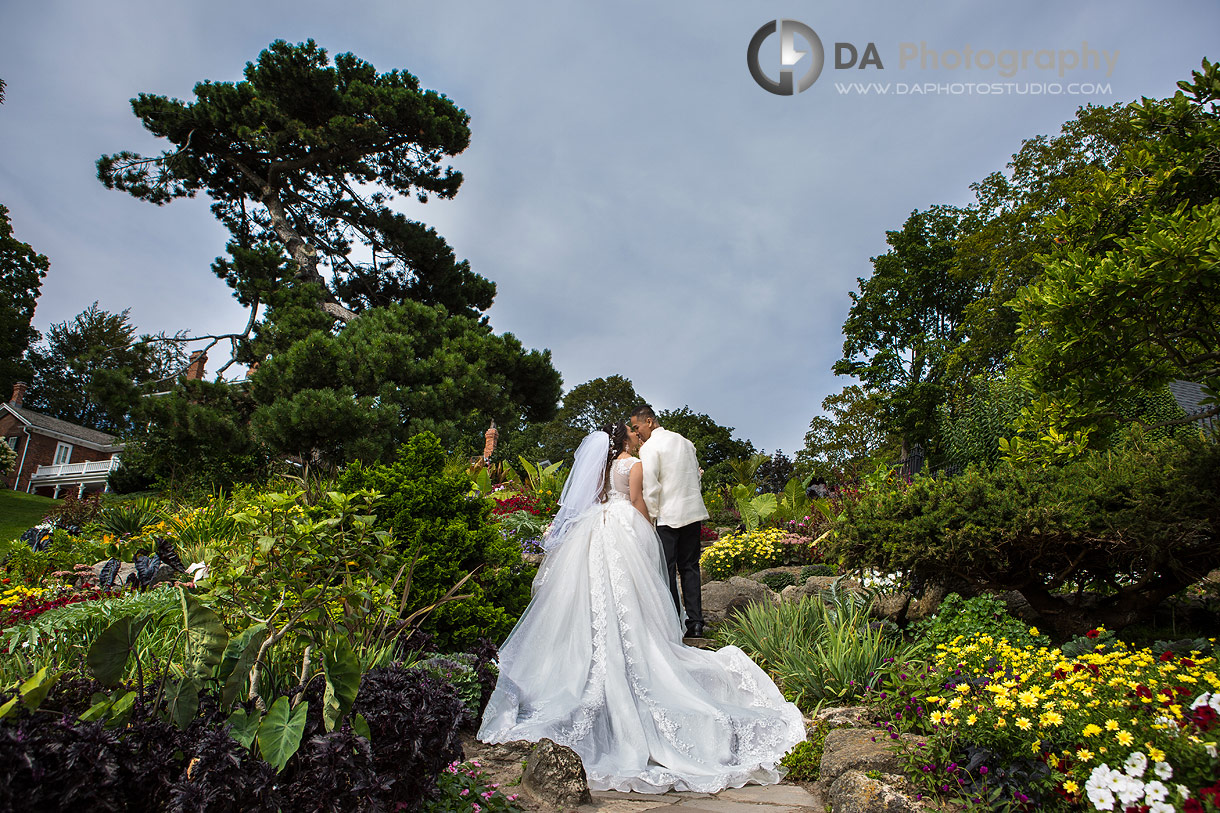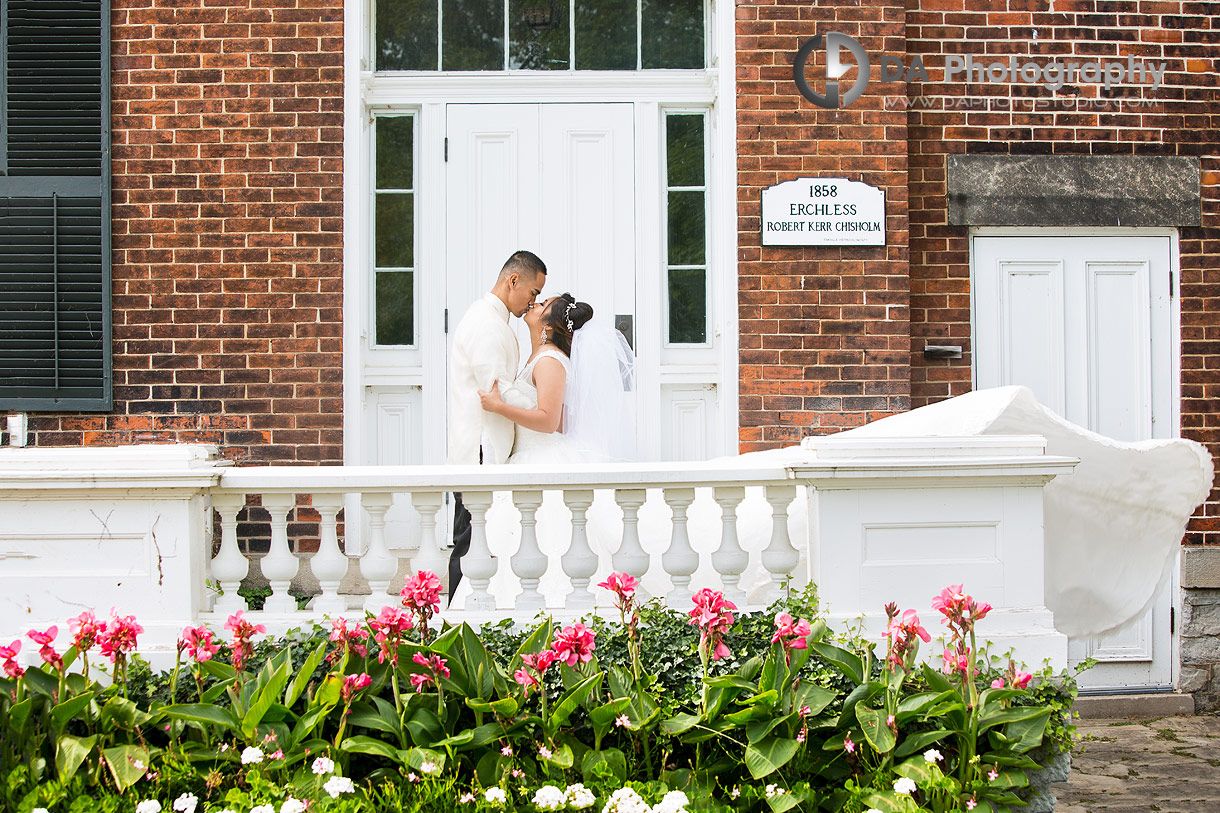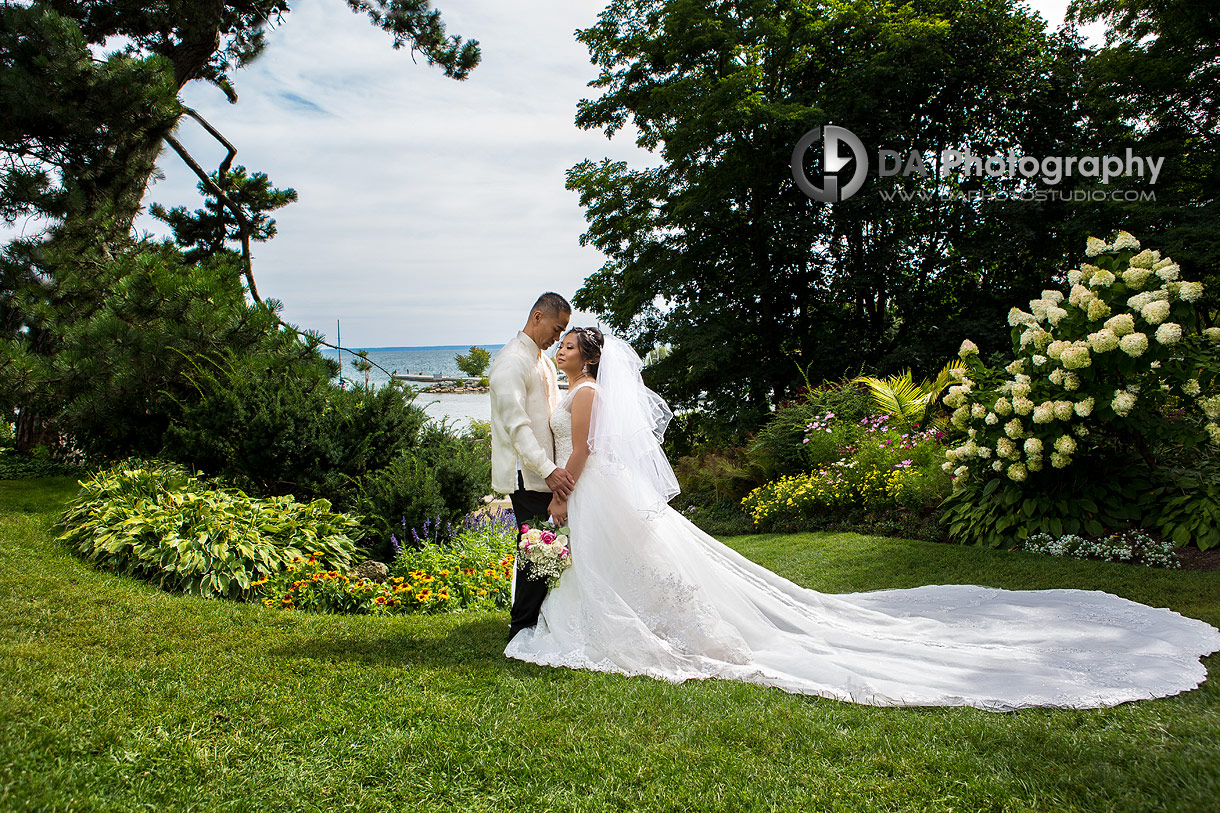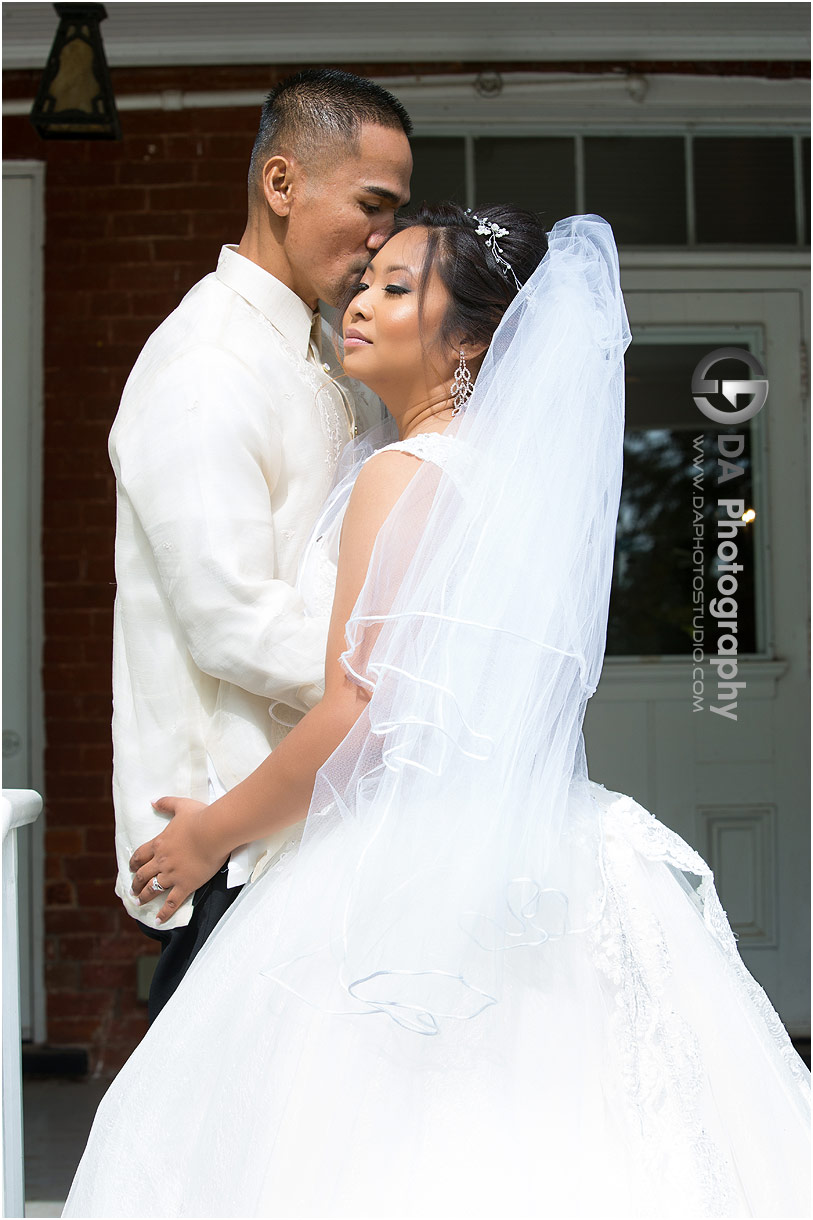 I met Emma's father at one of the wedding shows. Our instant connection was based on my want to help educate them vs trying to sell them my services. As their situation was a little more unique, my goal was to provide them with some tips as to what they should be looking for in terms of services, vendors and timelines. Within a short amount of time, this genuine relationship grew and I ended up with being booked to do his daughter's wedding photography.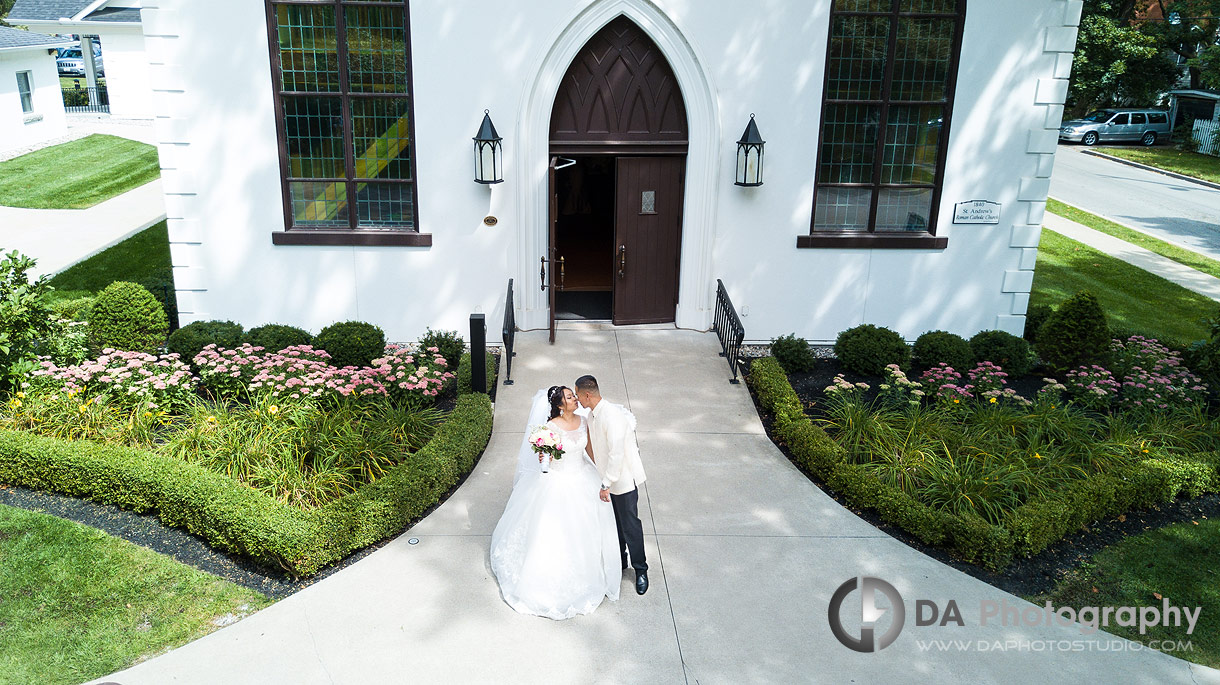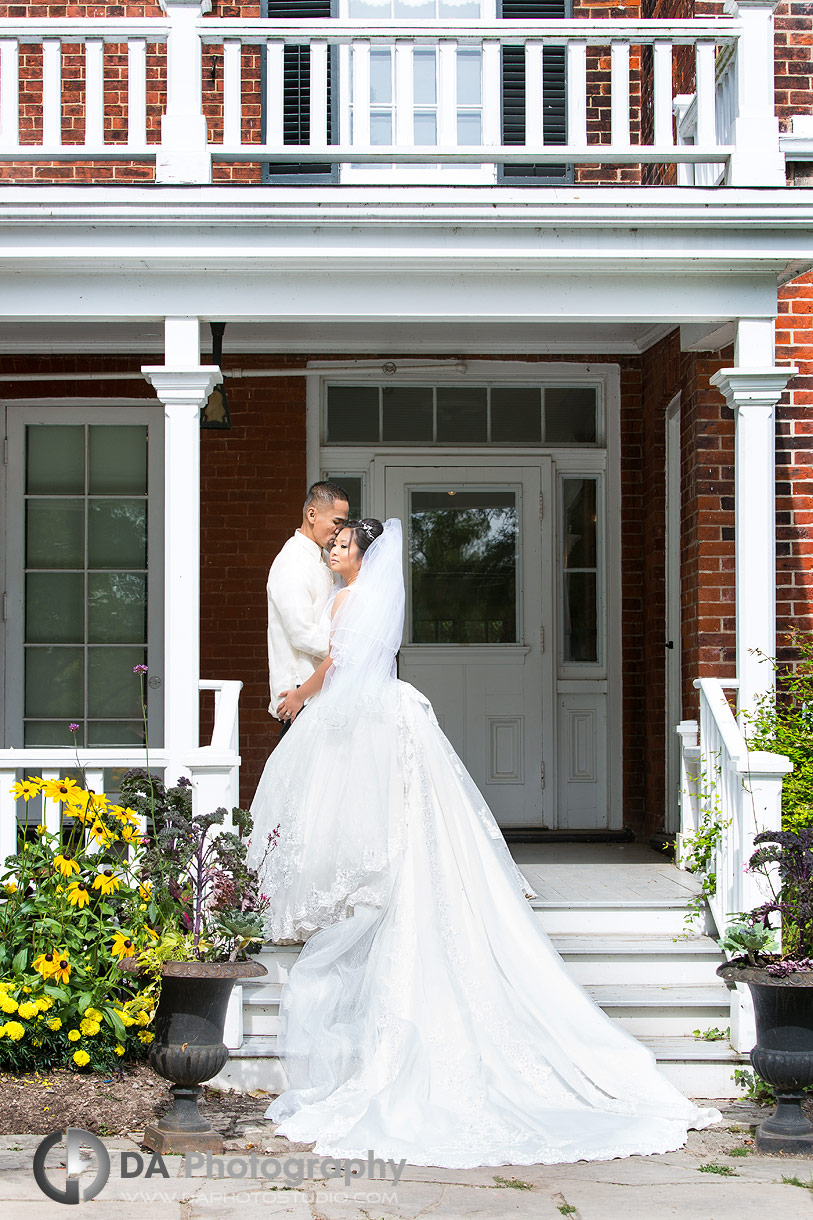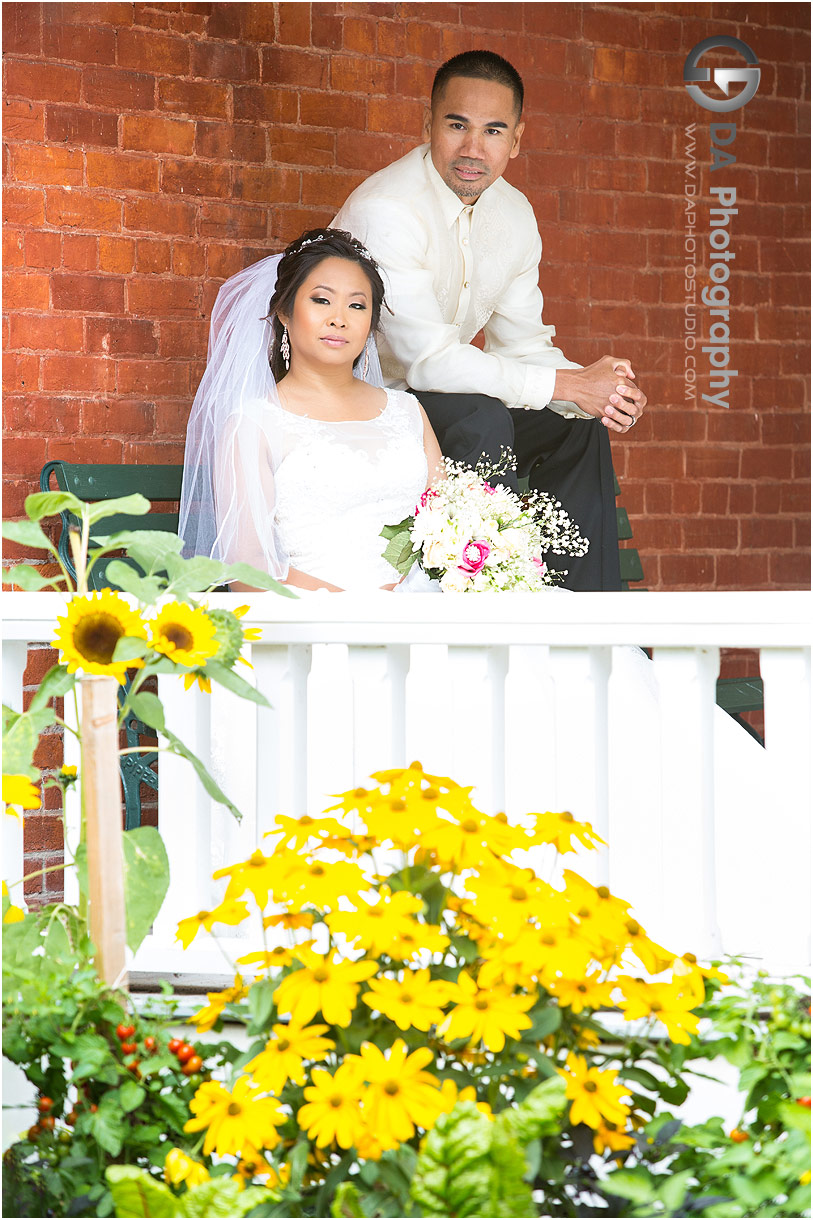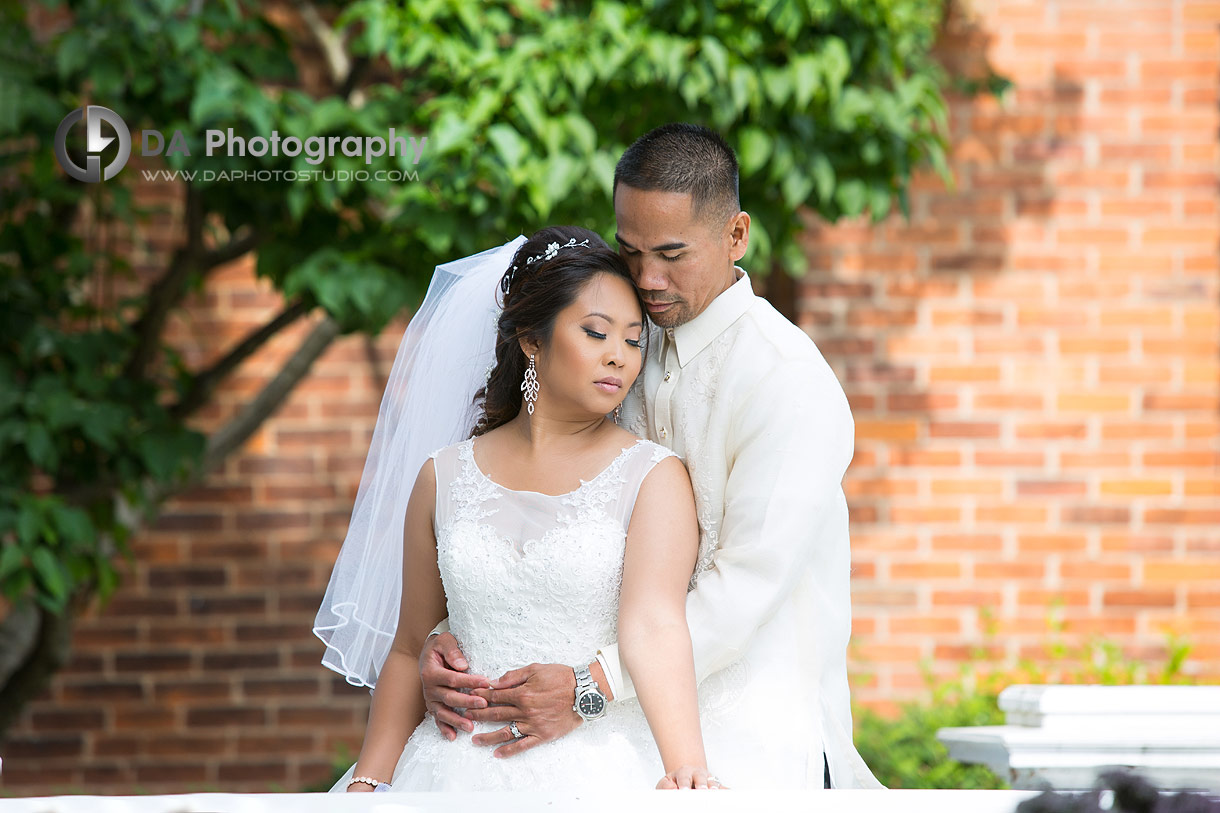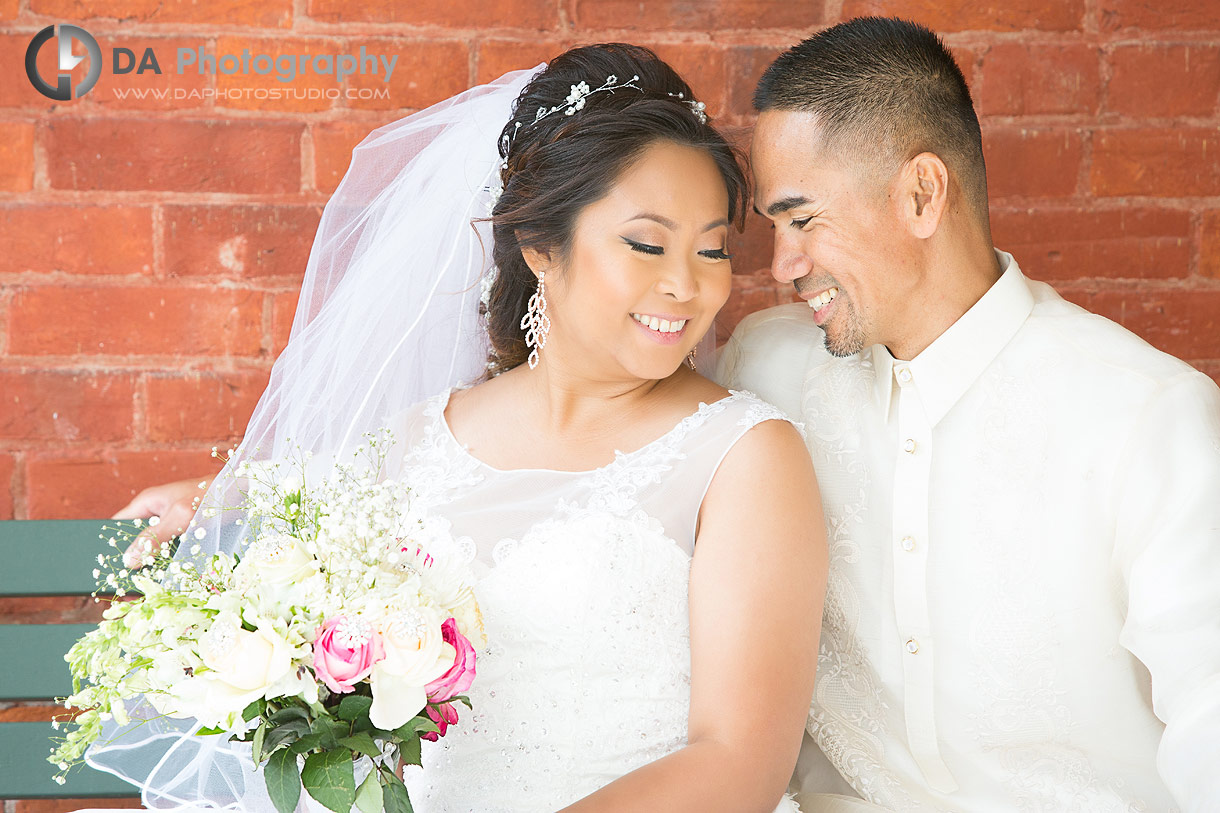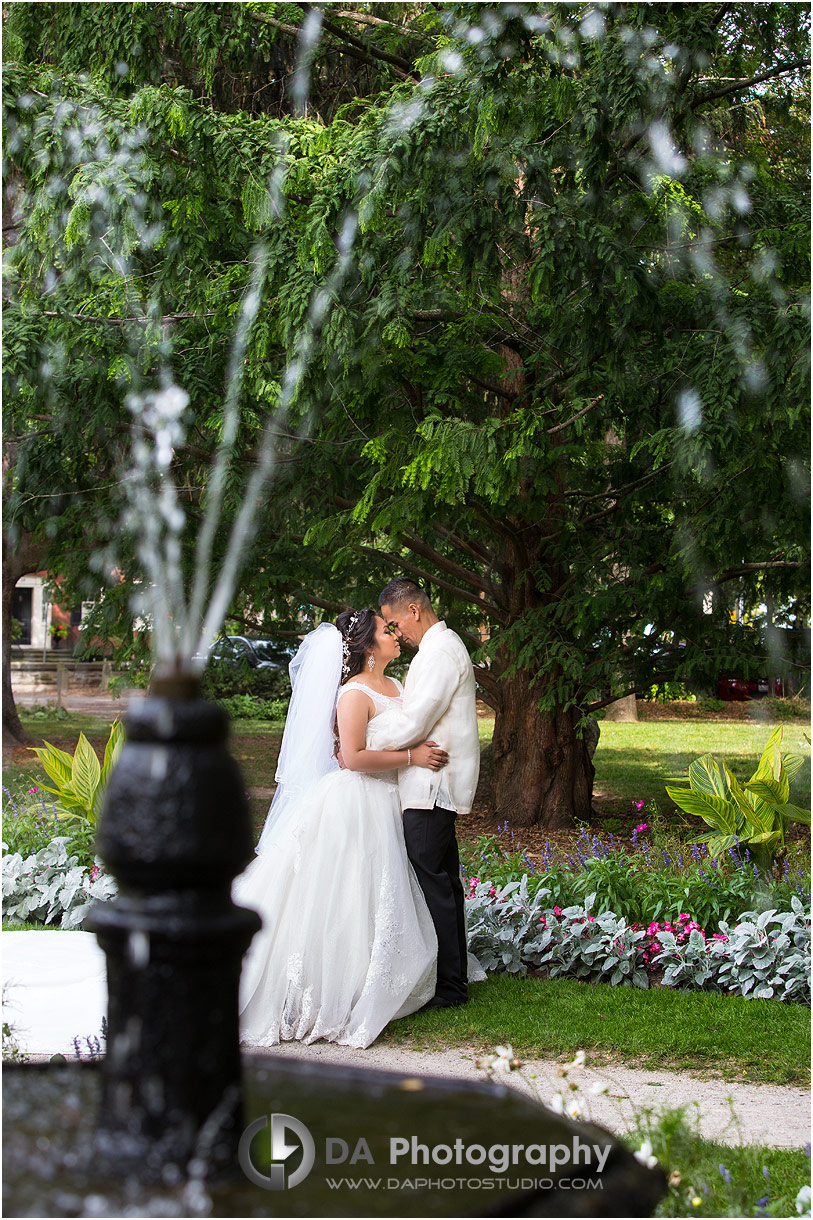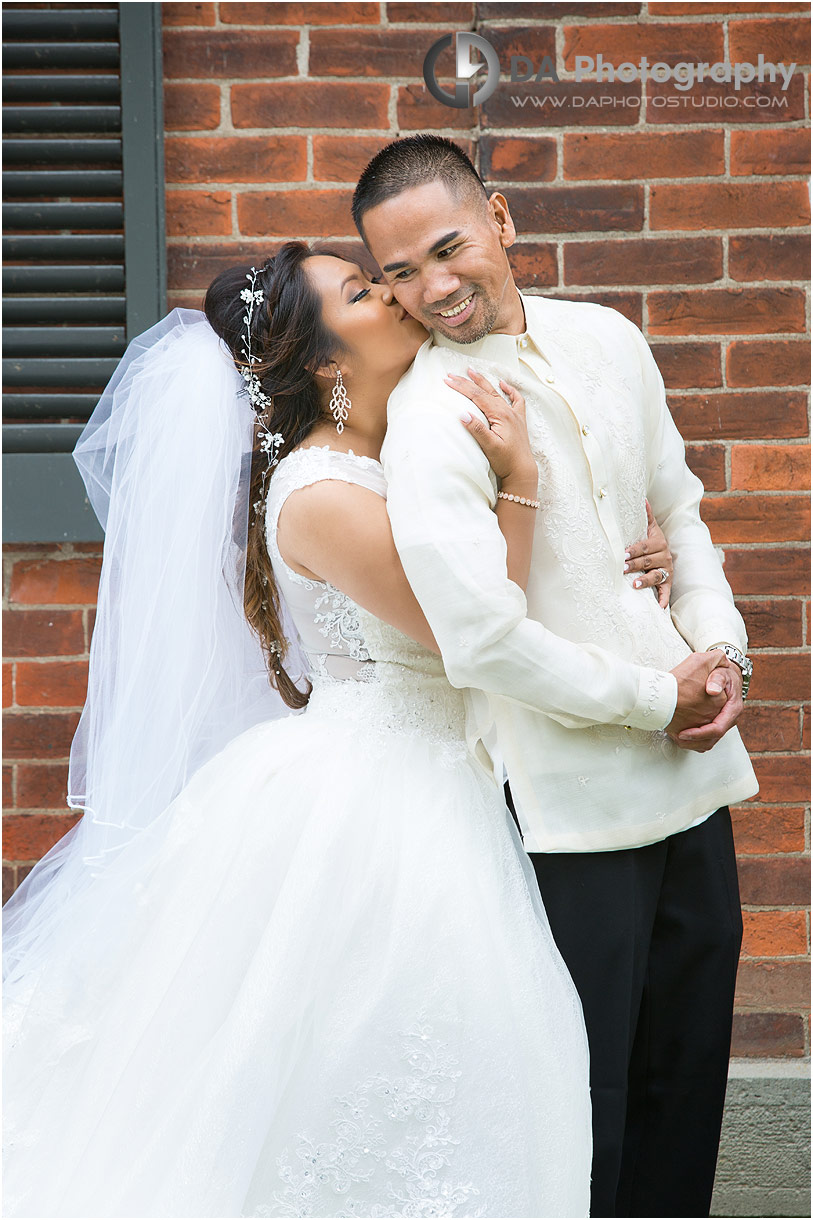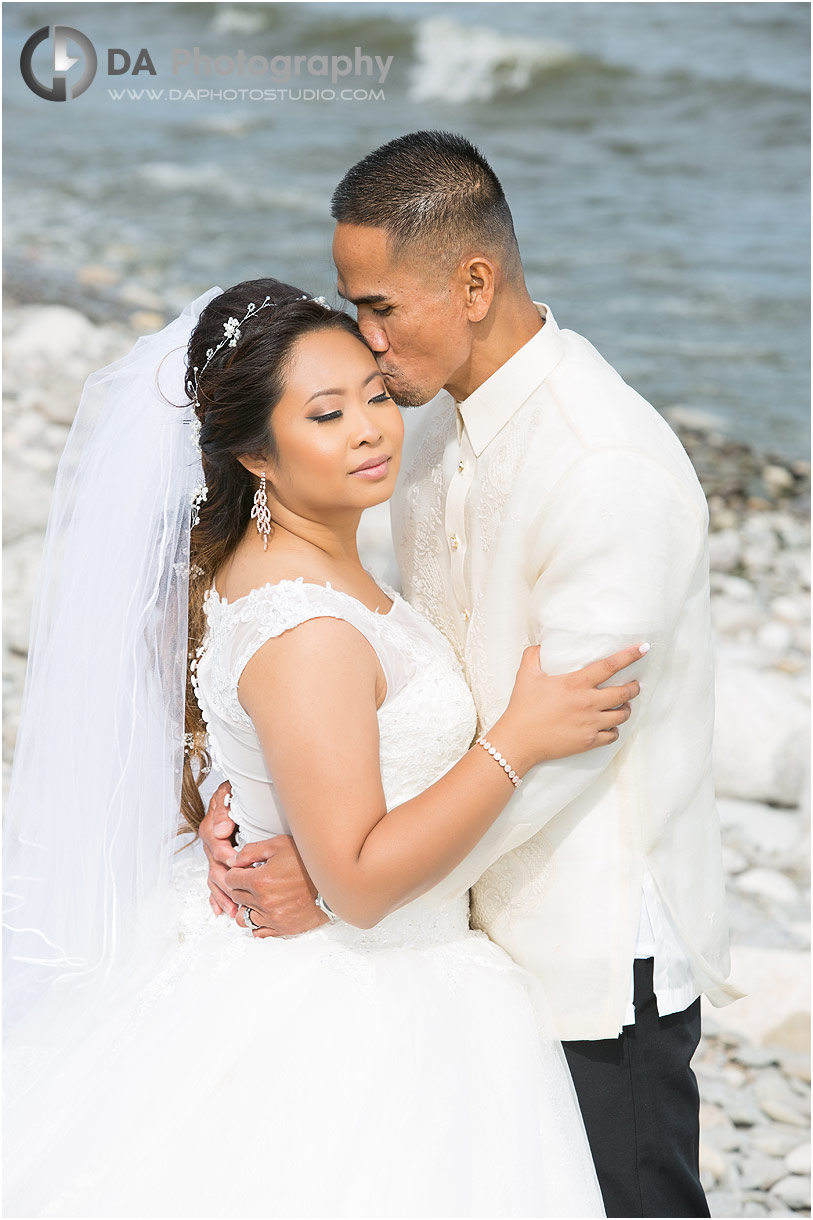 Emma and Jim had flown back to Ontario along with the majority of the wedding party. First, the girls headed to her parent's house in Oakville to get ready. The focus was on Emma's stunning dress. The dress had an elaborate 12 ft train, while her headdress and the fine details provided a creative twist. It is truly priceless to be able to get ready in a house that holds so many memories. Above all, it was important for me to capture this house and the relationship between Emma and her mother at this time. Even the family dog jumped in for a quick pet! These are the little add-ons that tell the story of behind the scenes. I used the colours of the flowers to break up the monotony of the white. It was just enough to add some vibrancy to the portraits.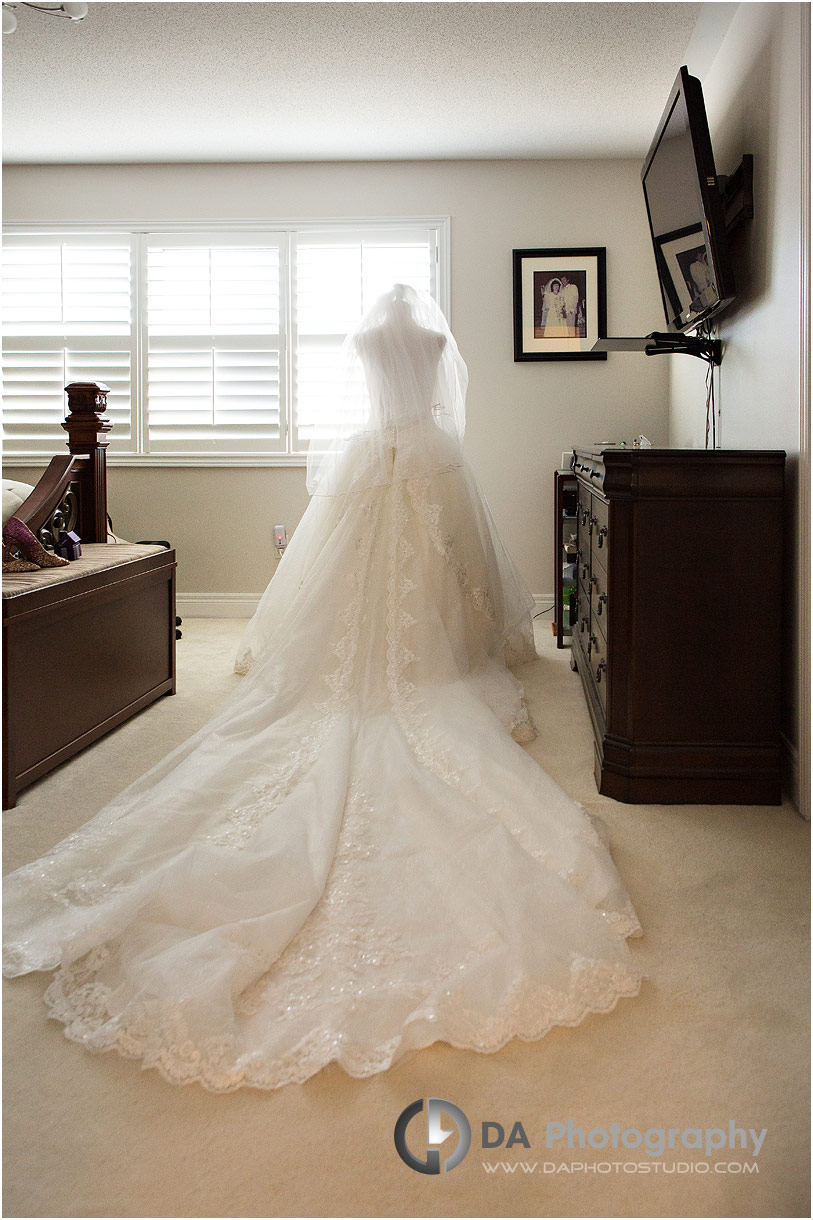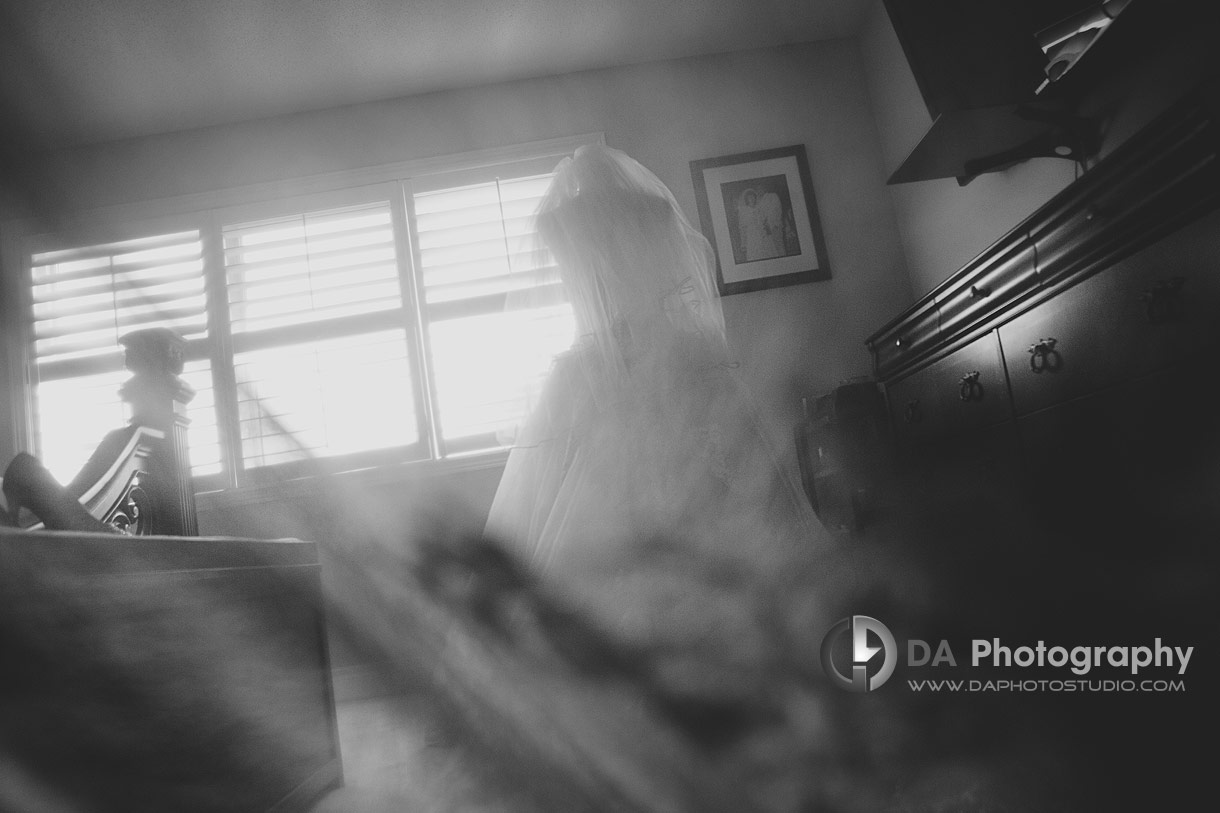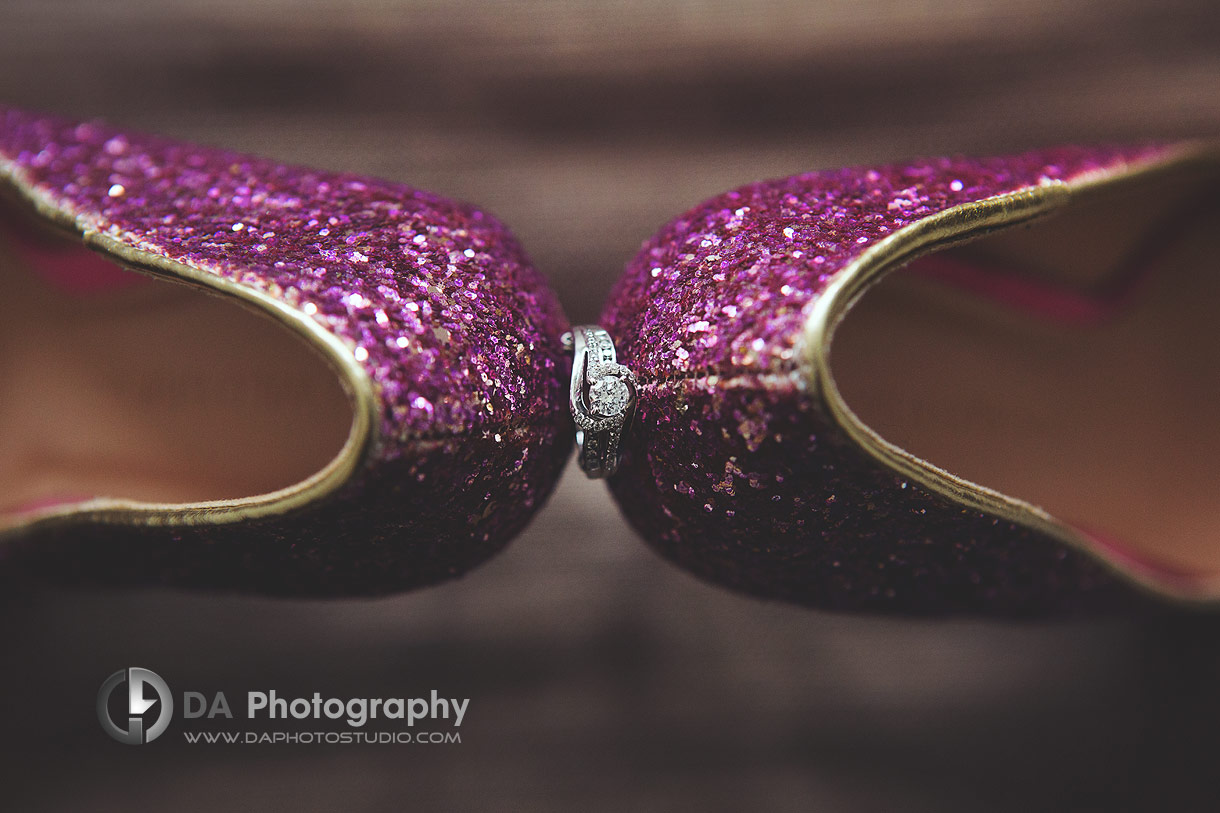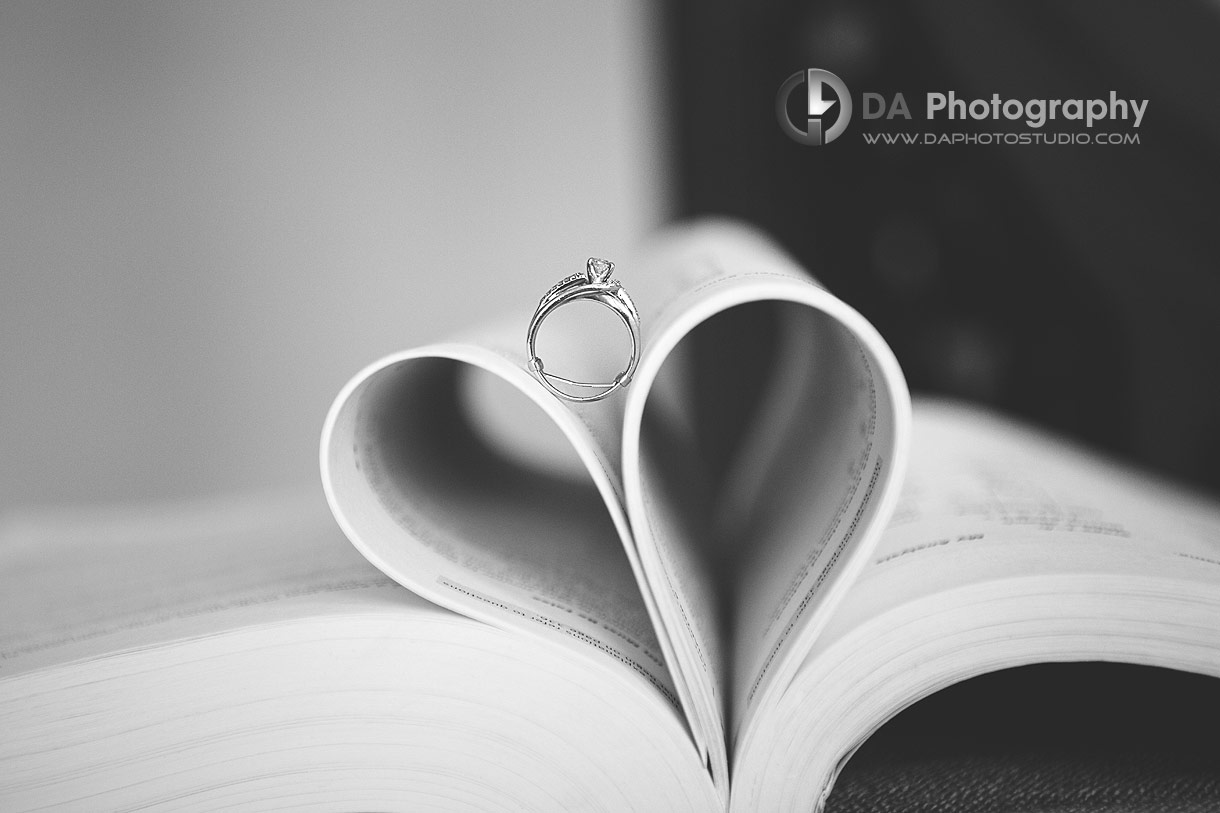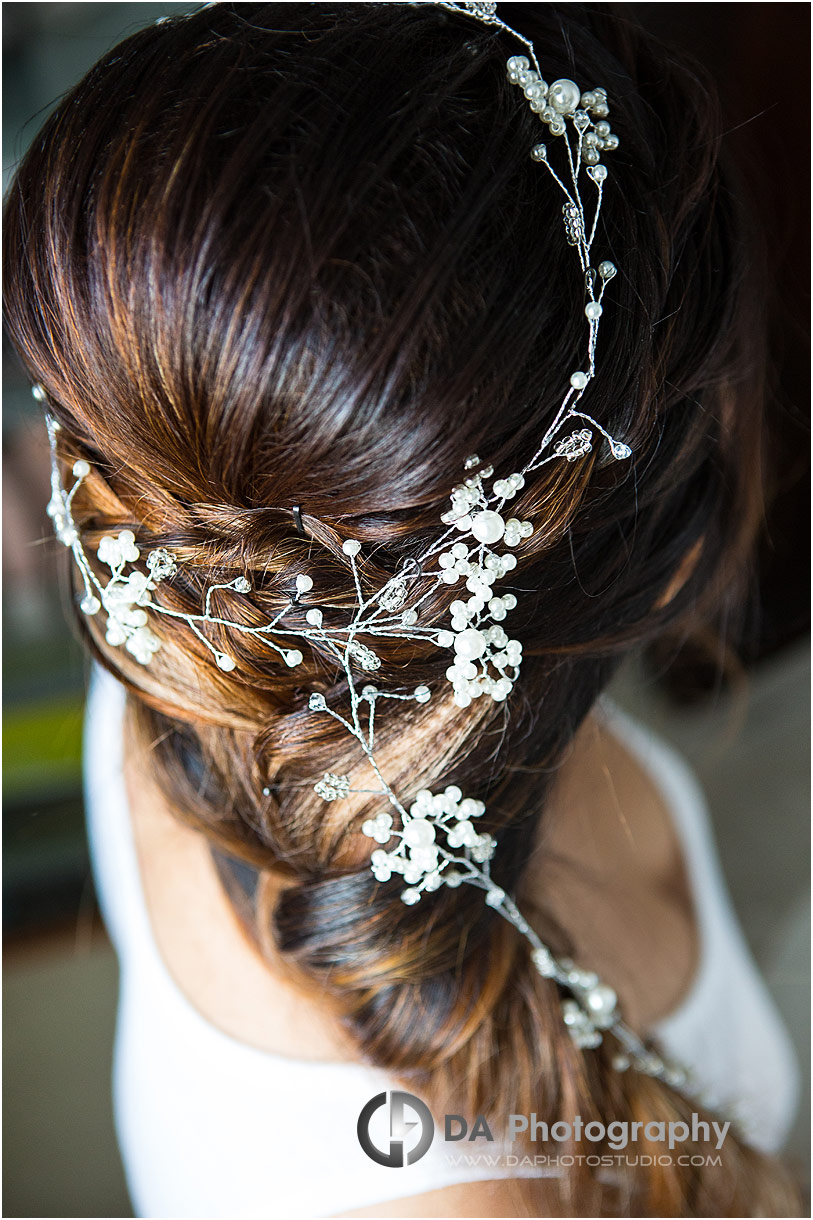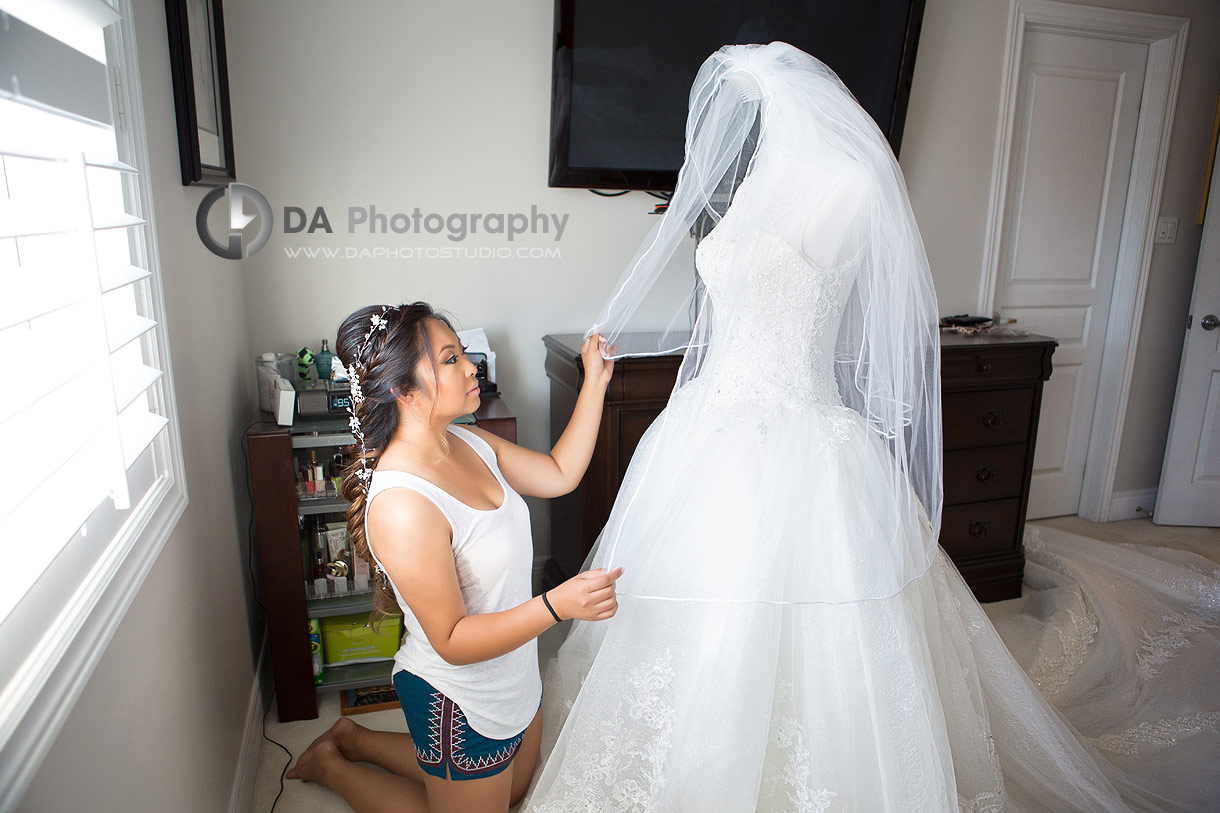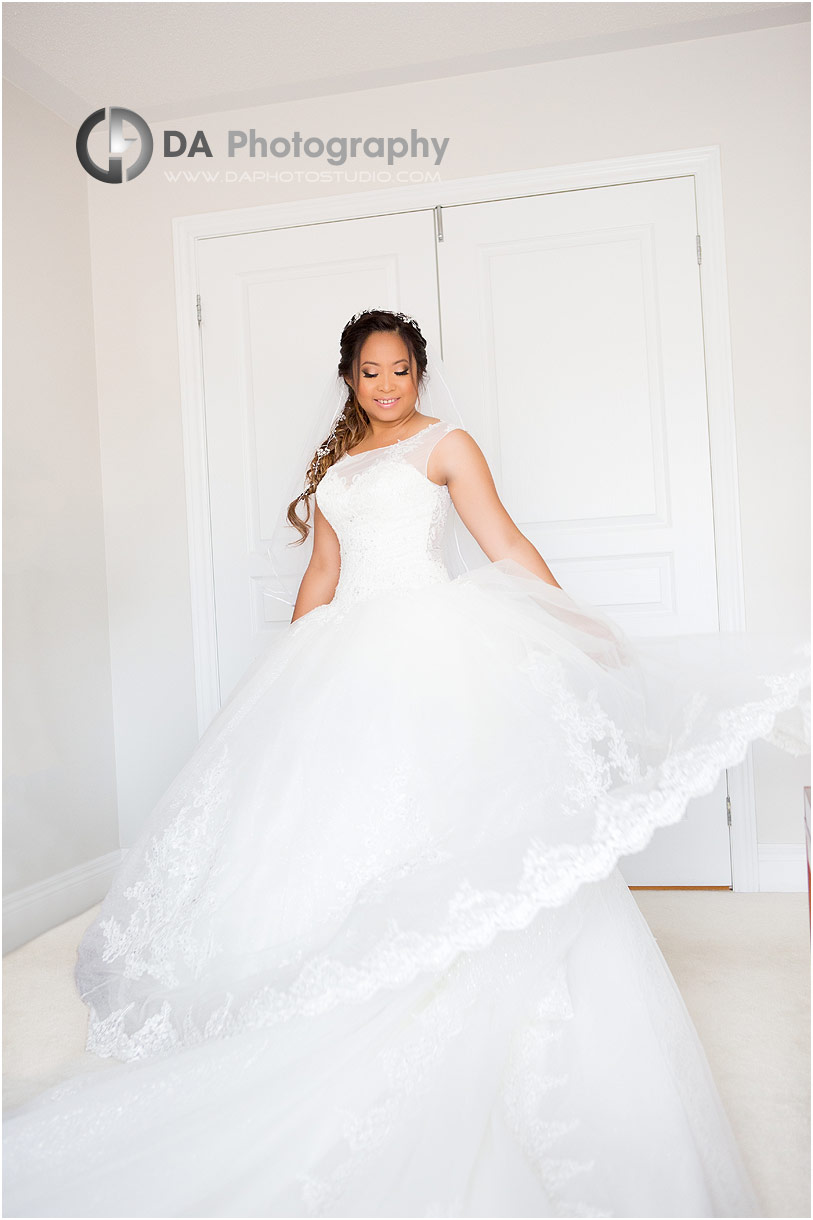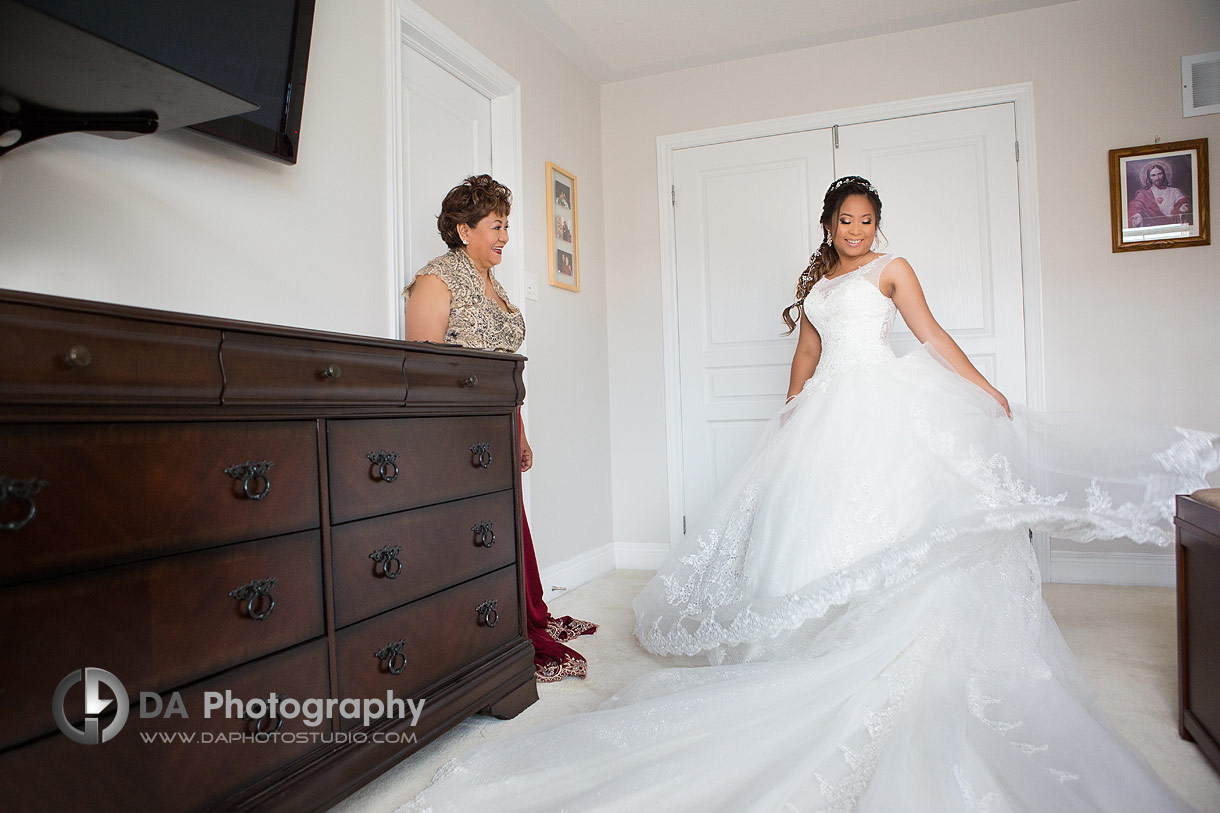 Find out why this couple chose a Burlington convention centre wedding over California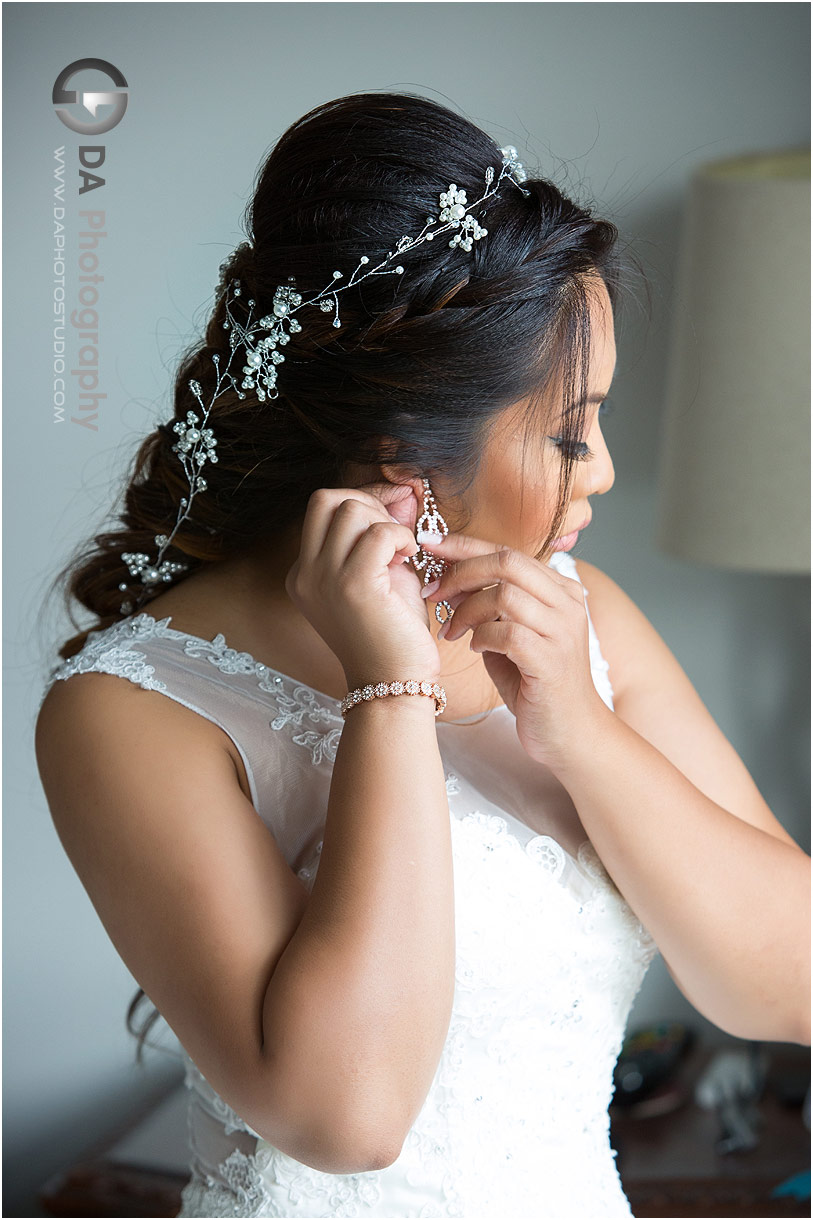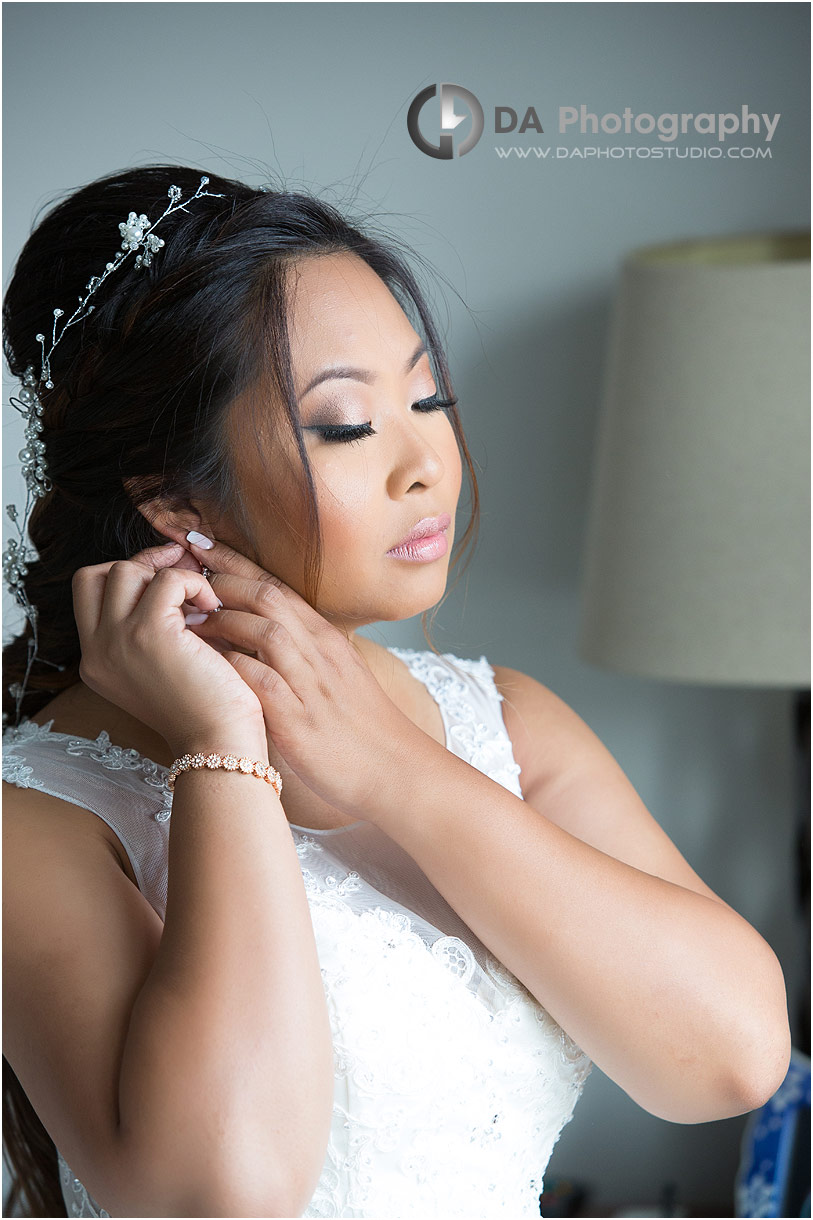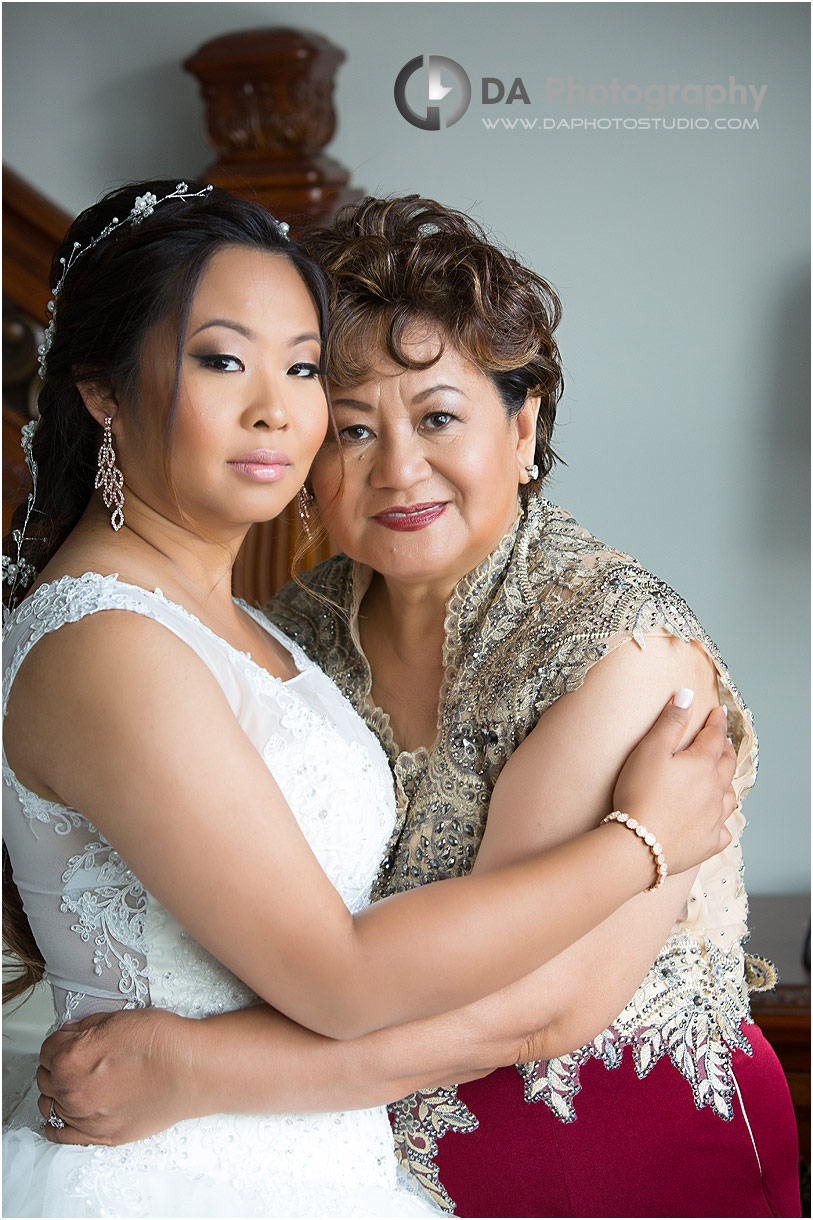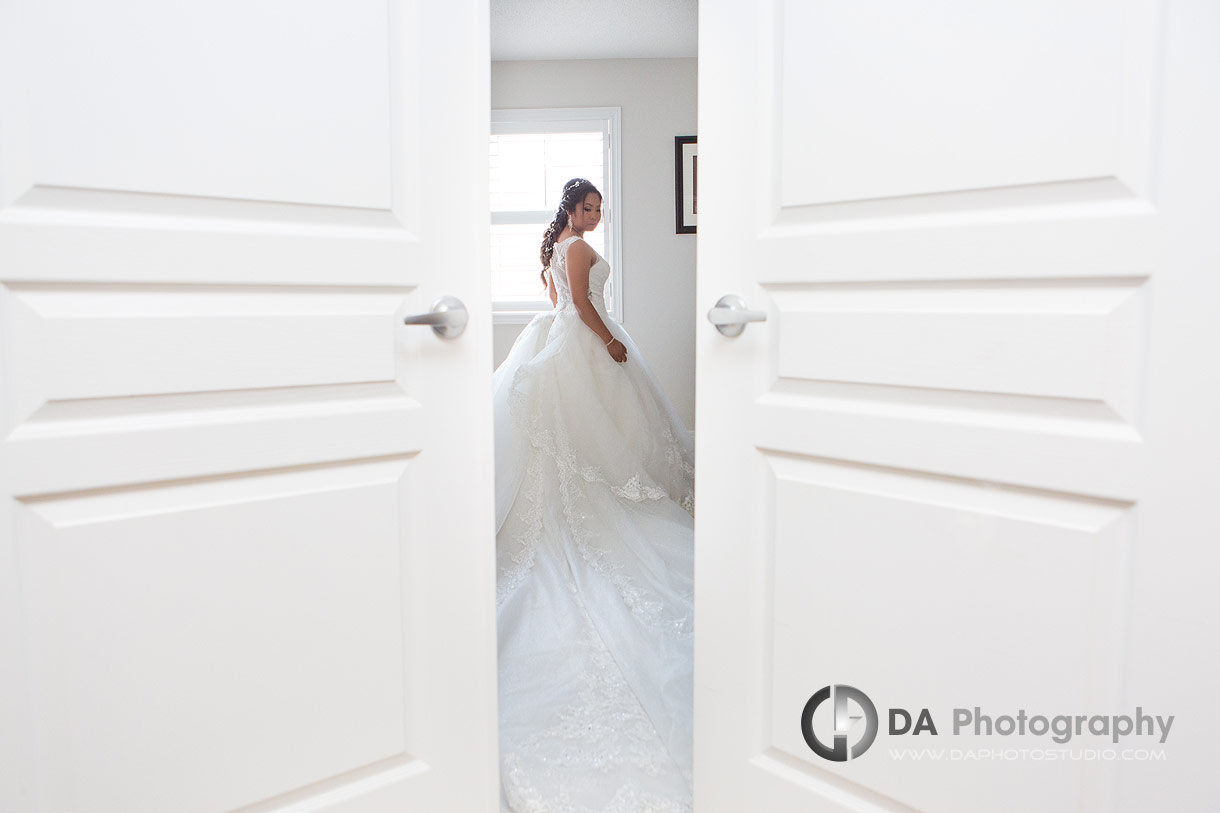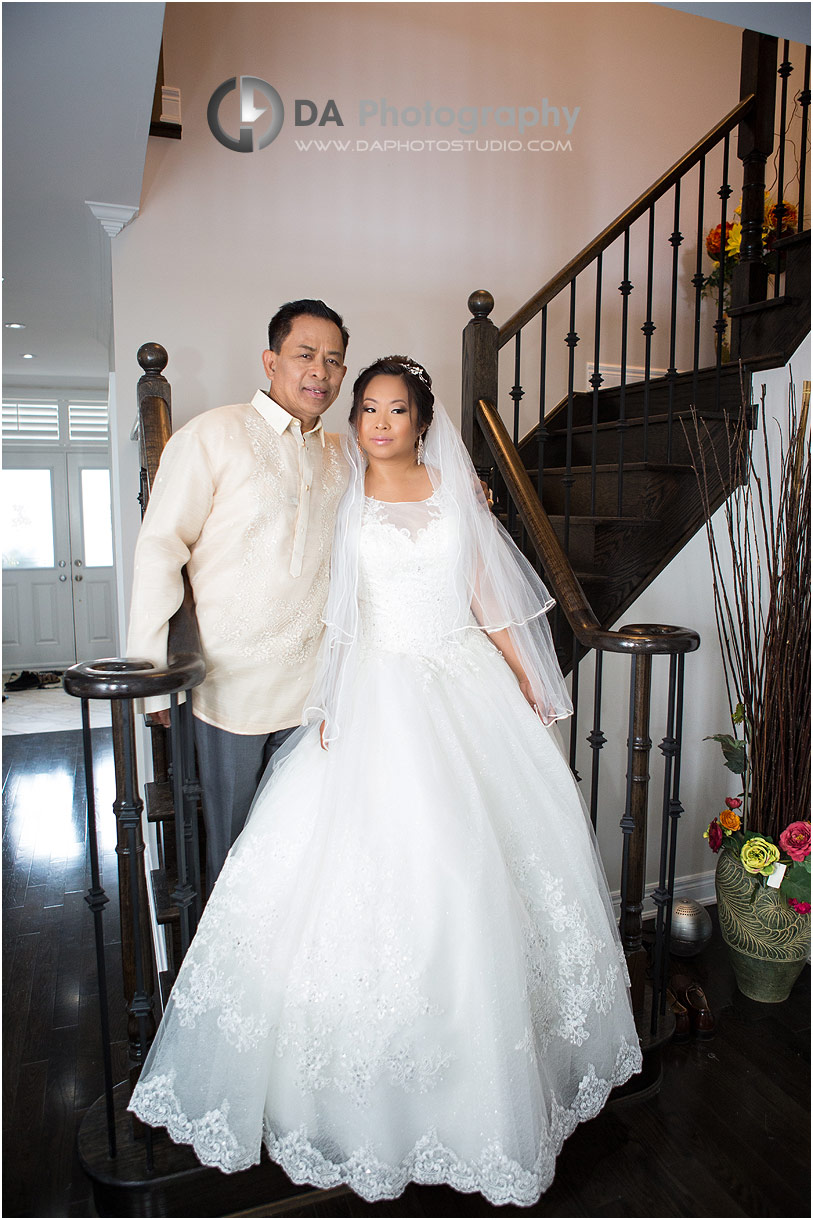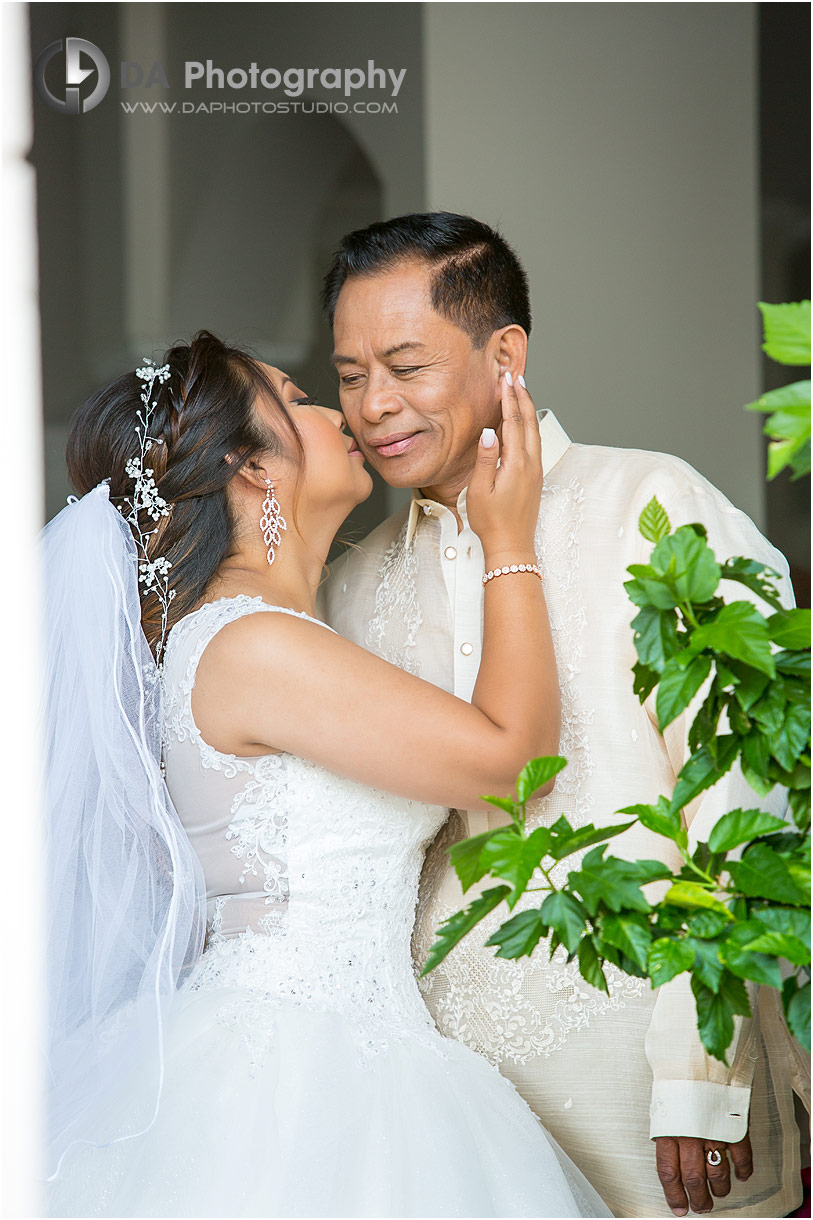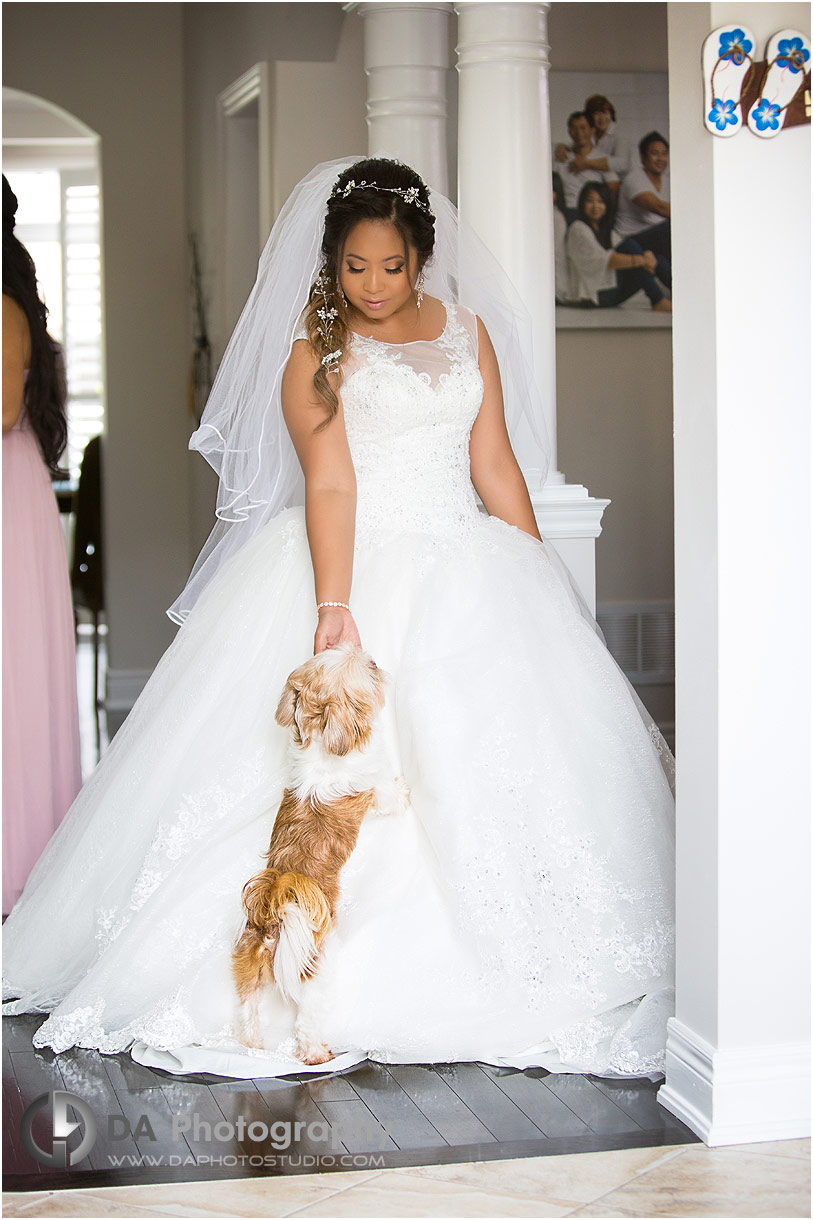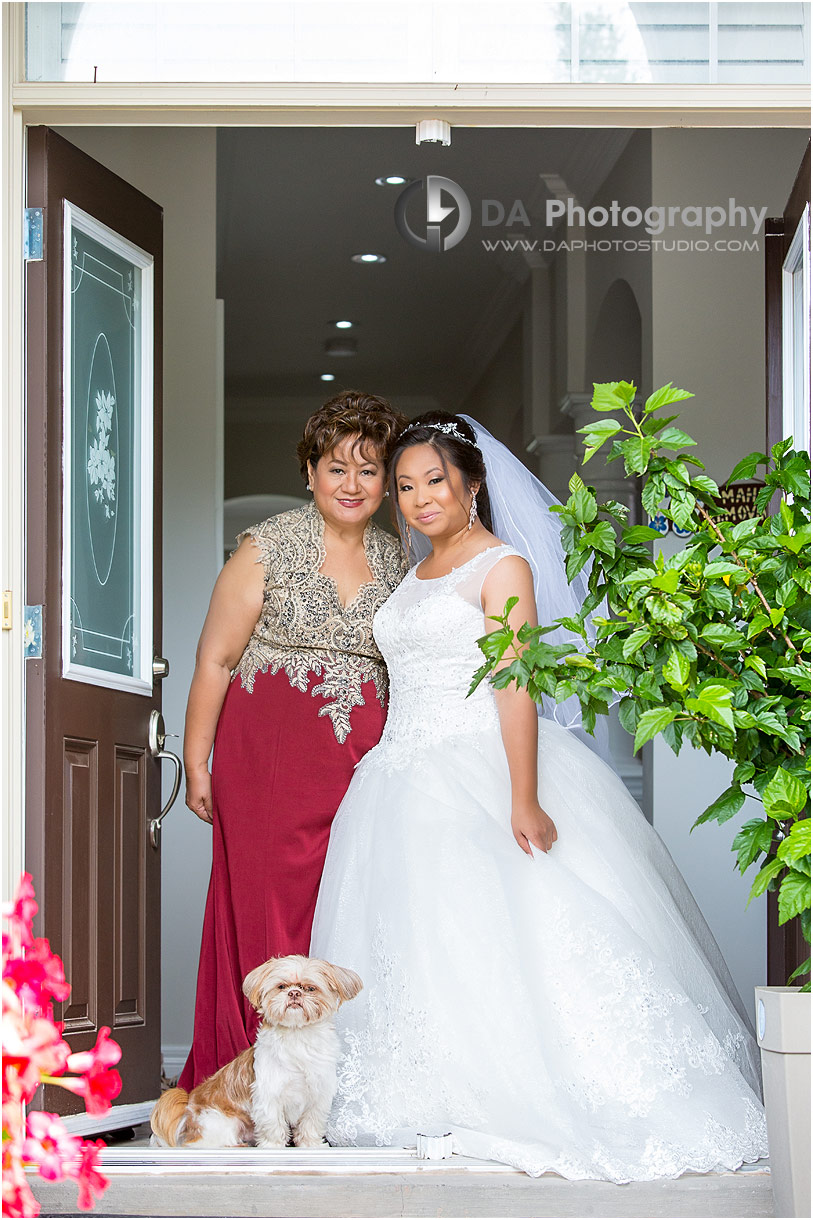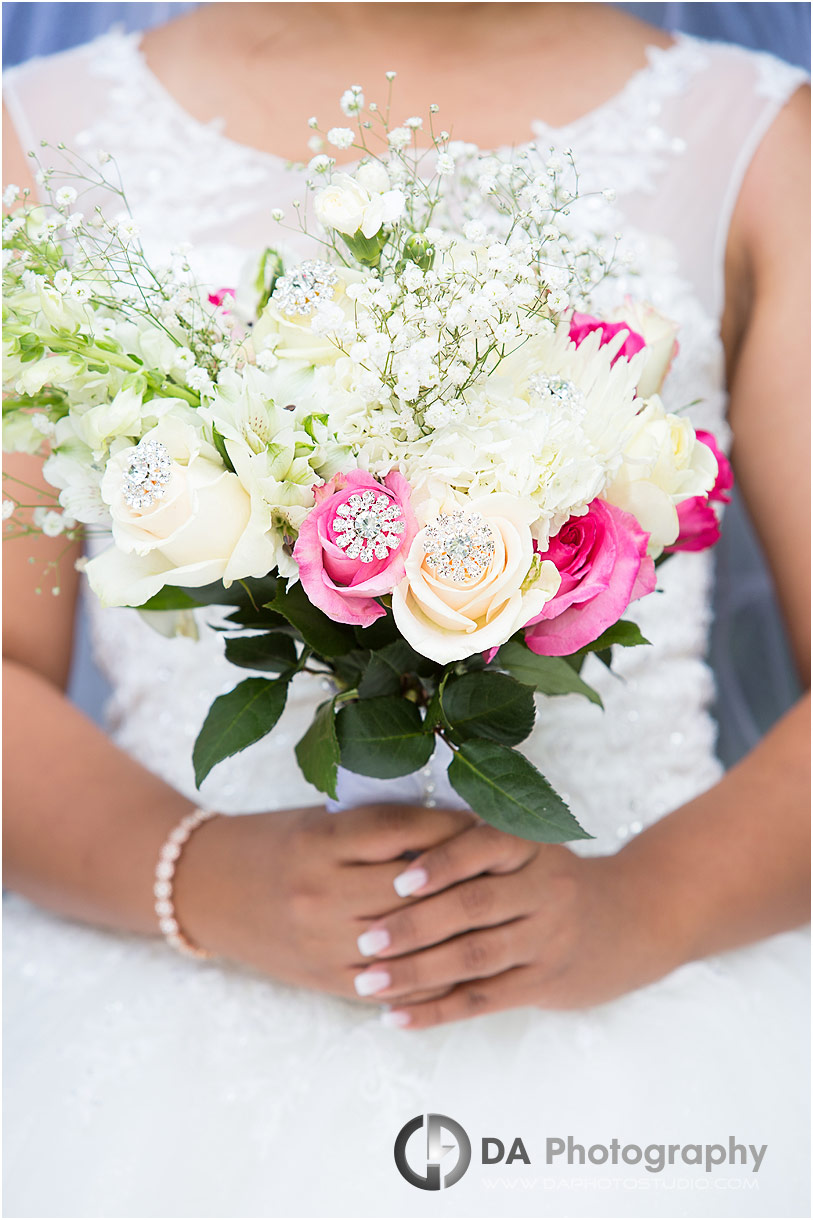 Meanwhile Jim was getting ready in a nearby hotel. He put on a traditional Filipino shirt, Barong Tagalog. Originally made from pineapple or banana silk, it is meant to be worn untucked to show of the intricacies of the design. Certainly, this organza offered a symbol of respect to their cultures and all of the groomsmen wore them.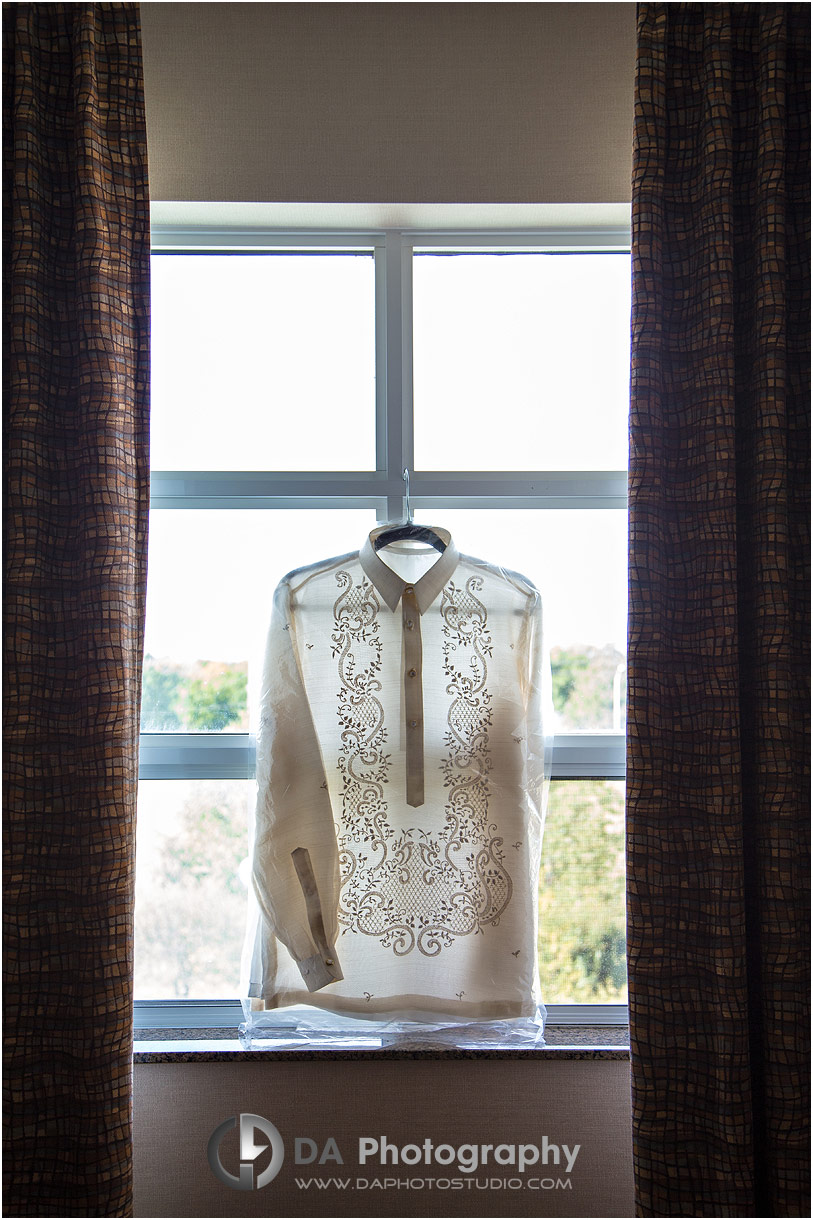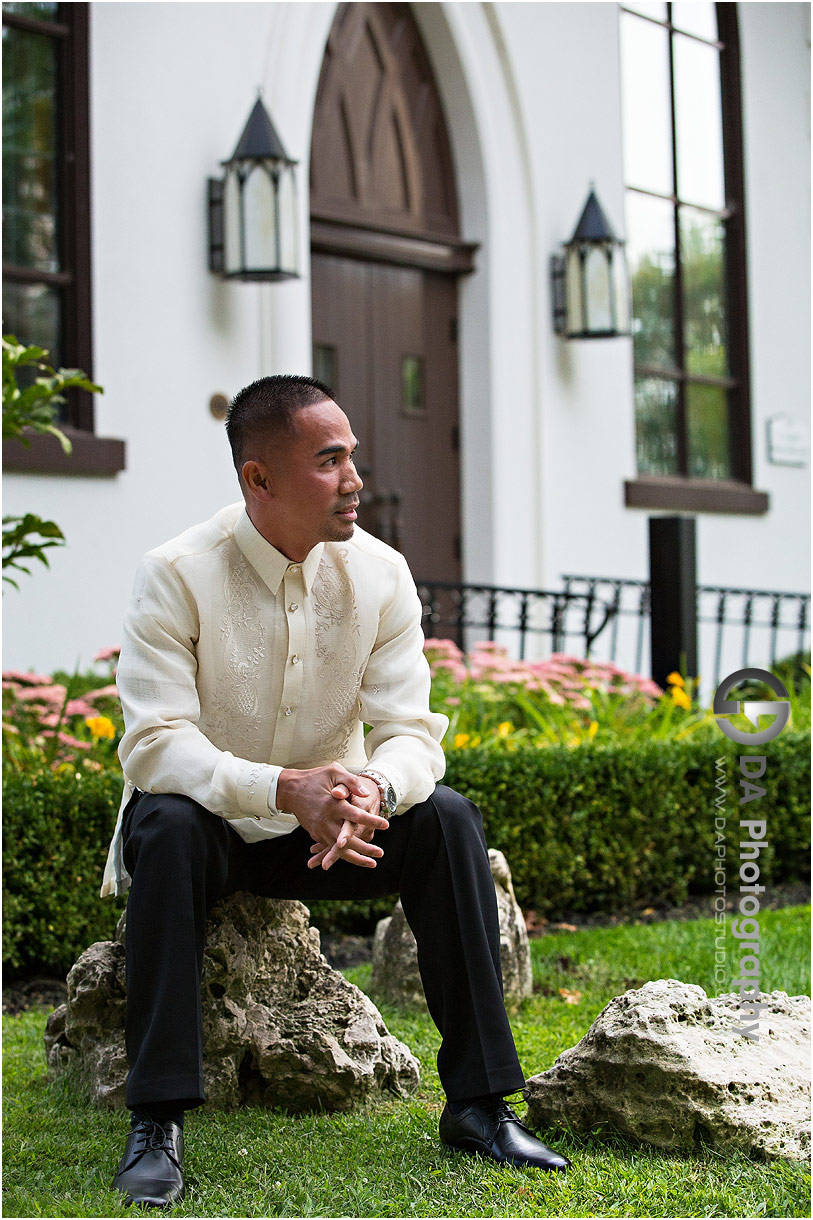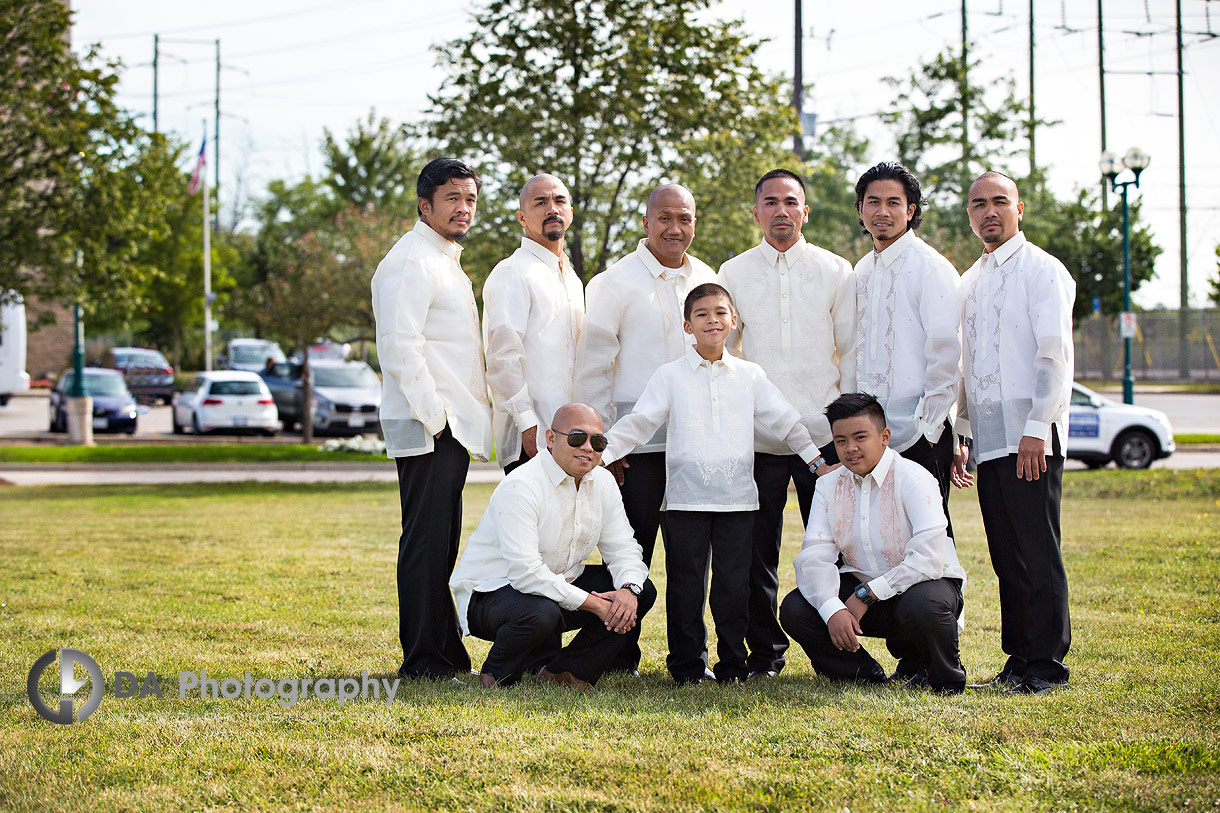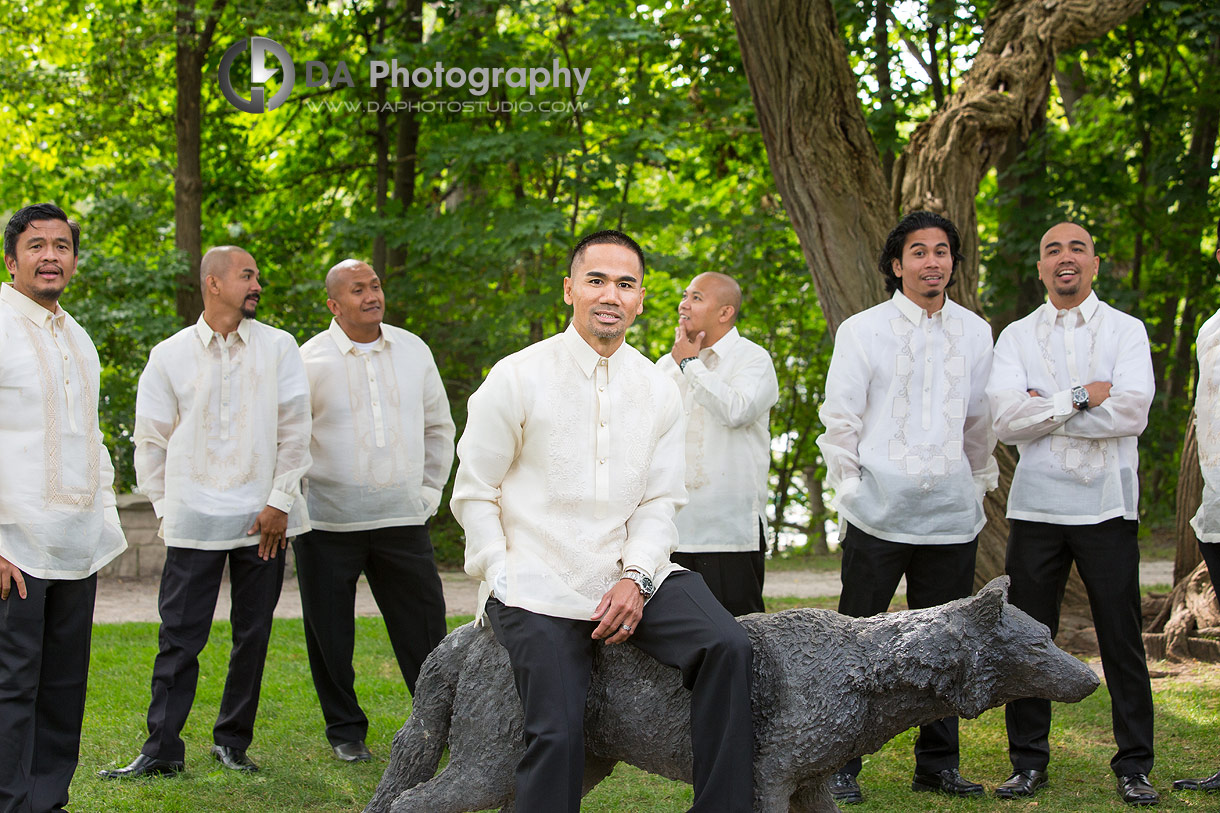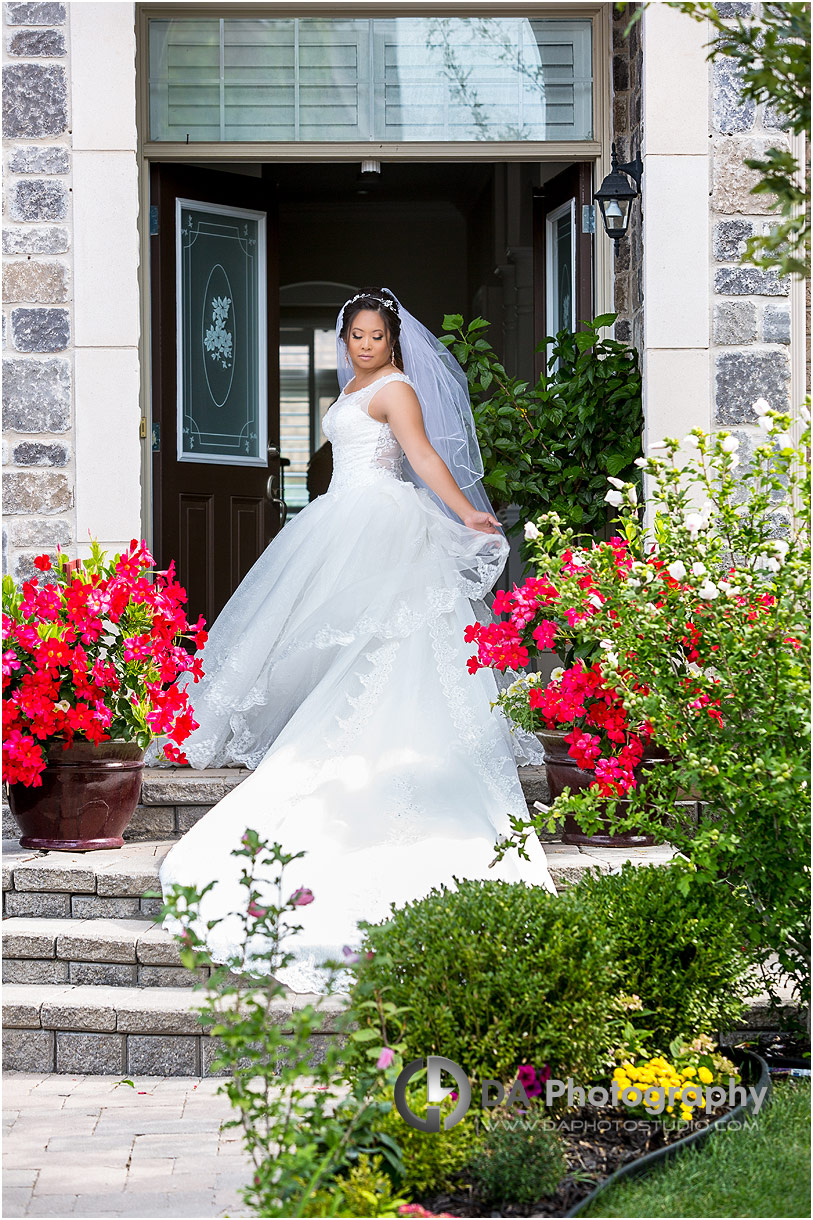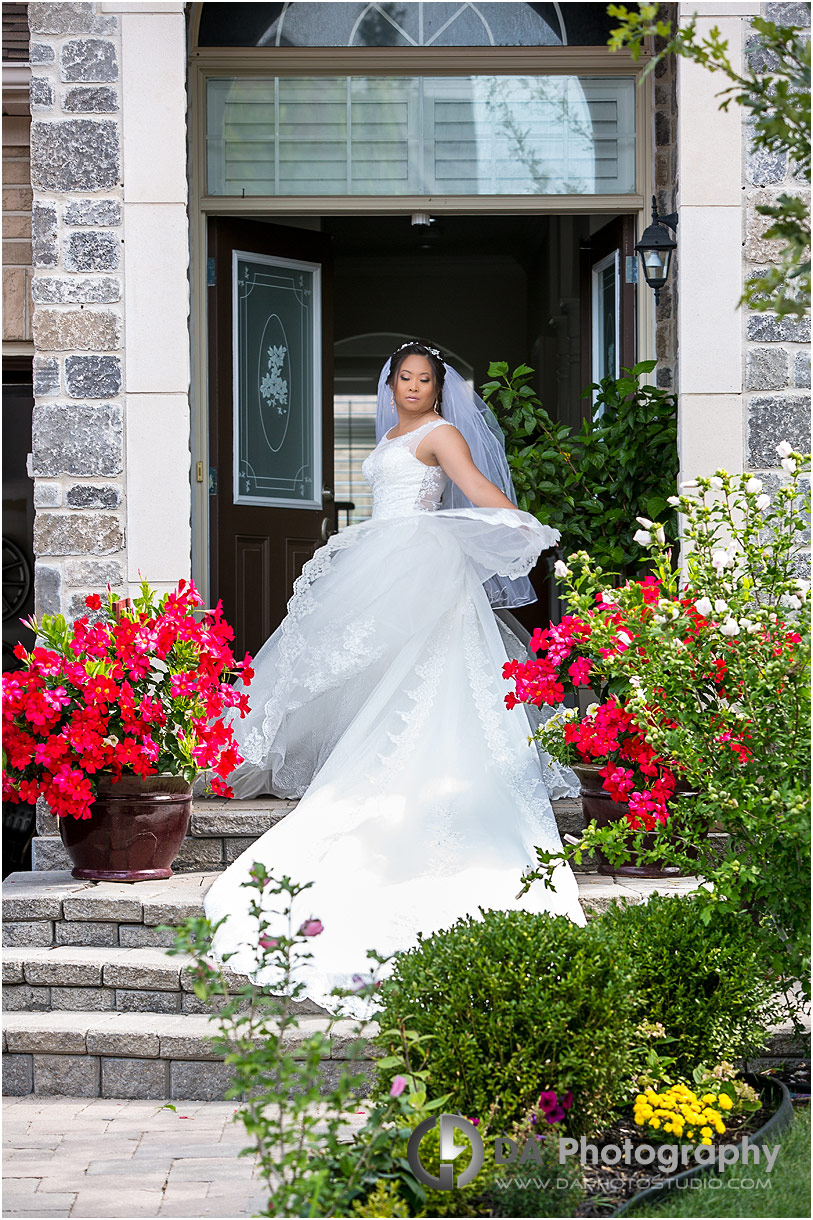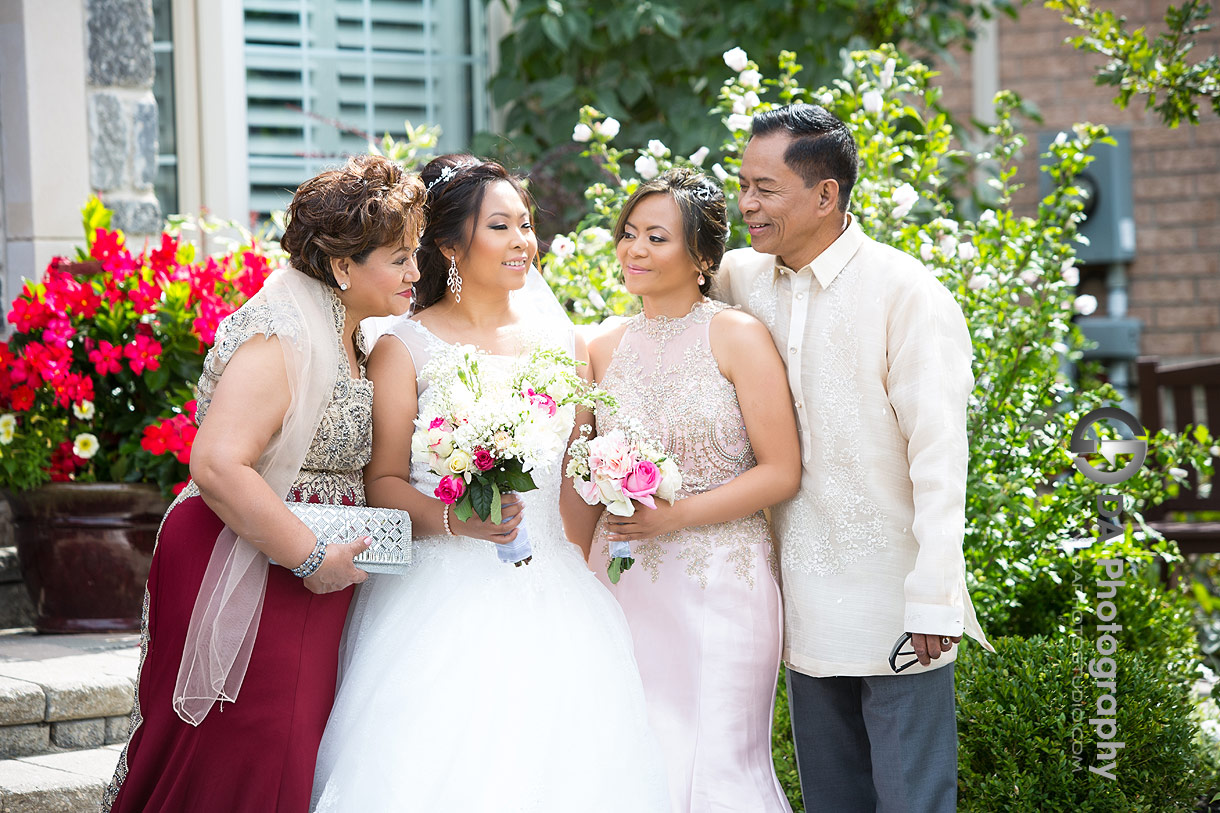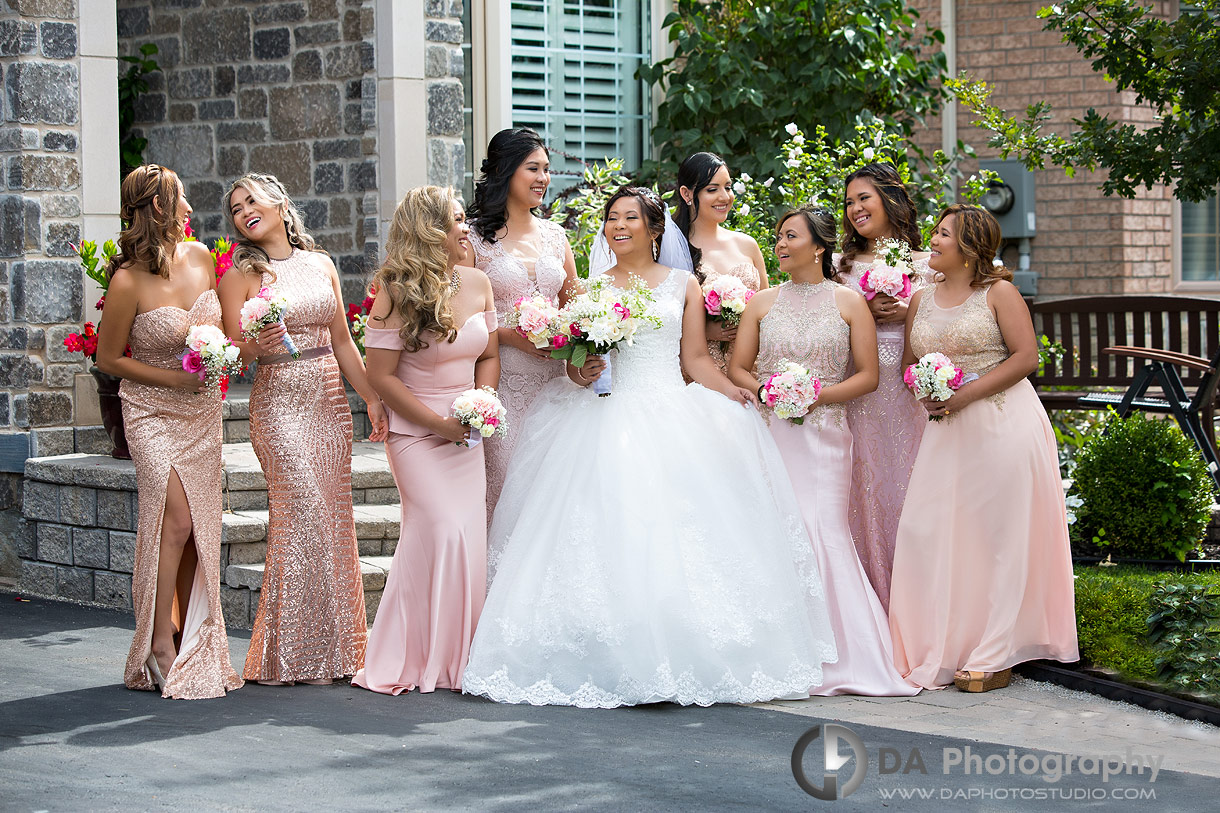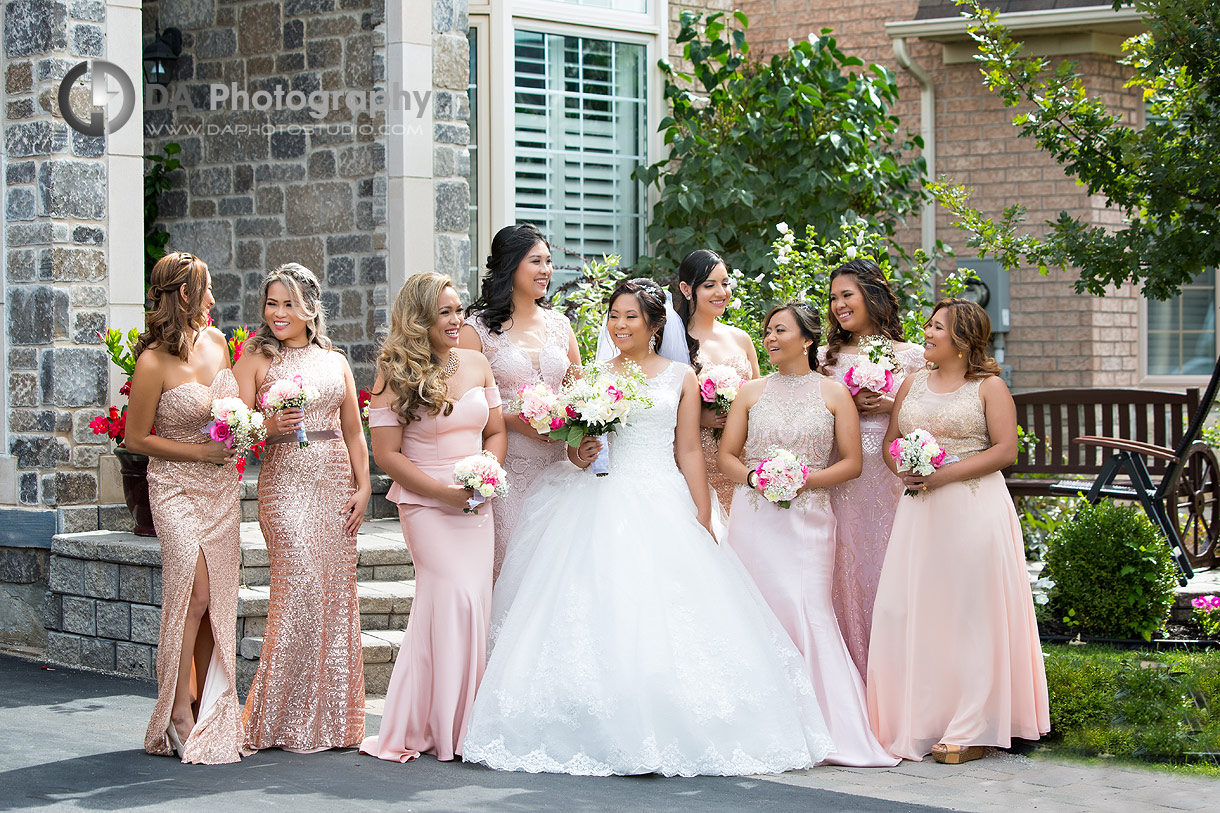 As we entered St Andrew's church in Oakville, Emma has requested a drone shot of her train. Not having my own at the time, I enlisted the services of my friend Moussa who got some great aerial shots as the girls gathered around. Once inside, I was familiar with the location and rules of where I could shoot inside having photographed a couple of other weddings there. Heading to the upper level gave me a great vantage point of the service and allowed an unobstructed view. With the ceremony complete, we got some beautiful shots of the couple and wedding party at the church. There was a stunning simplicity of the church complimented by its symmetrical landscaping in the background.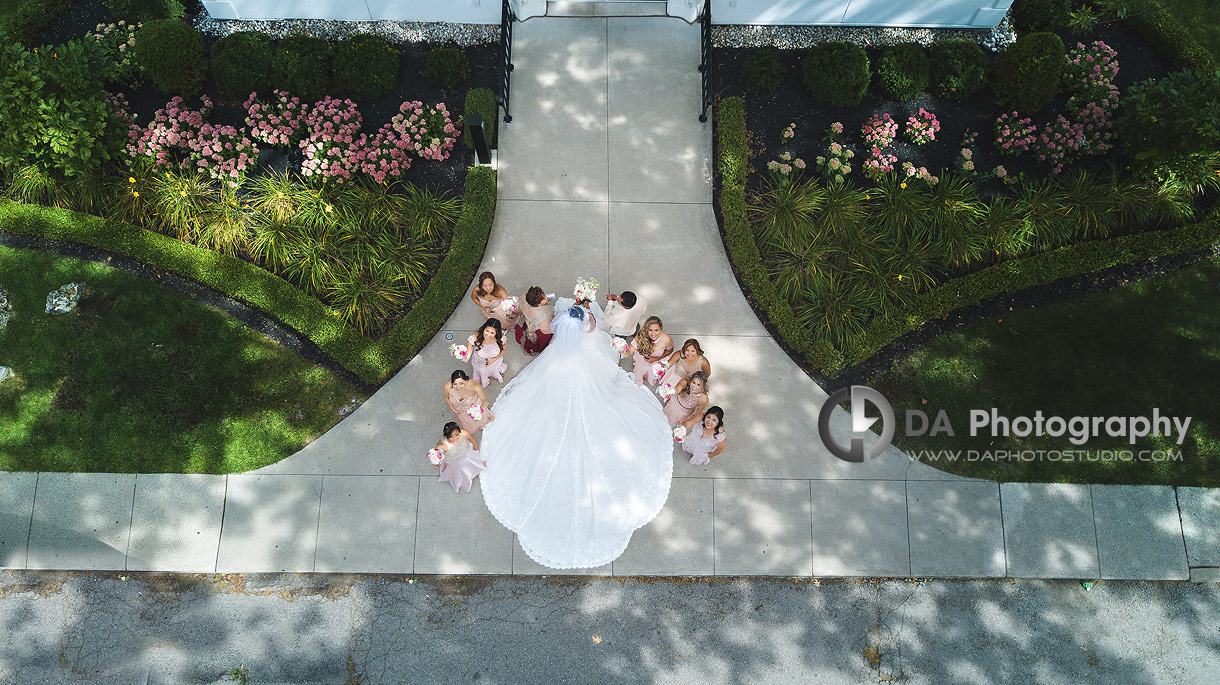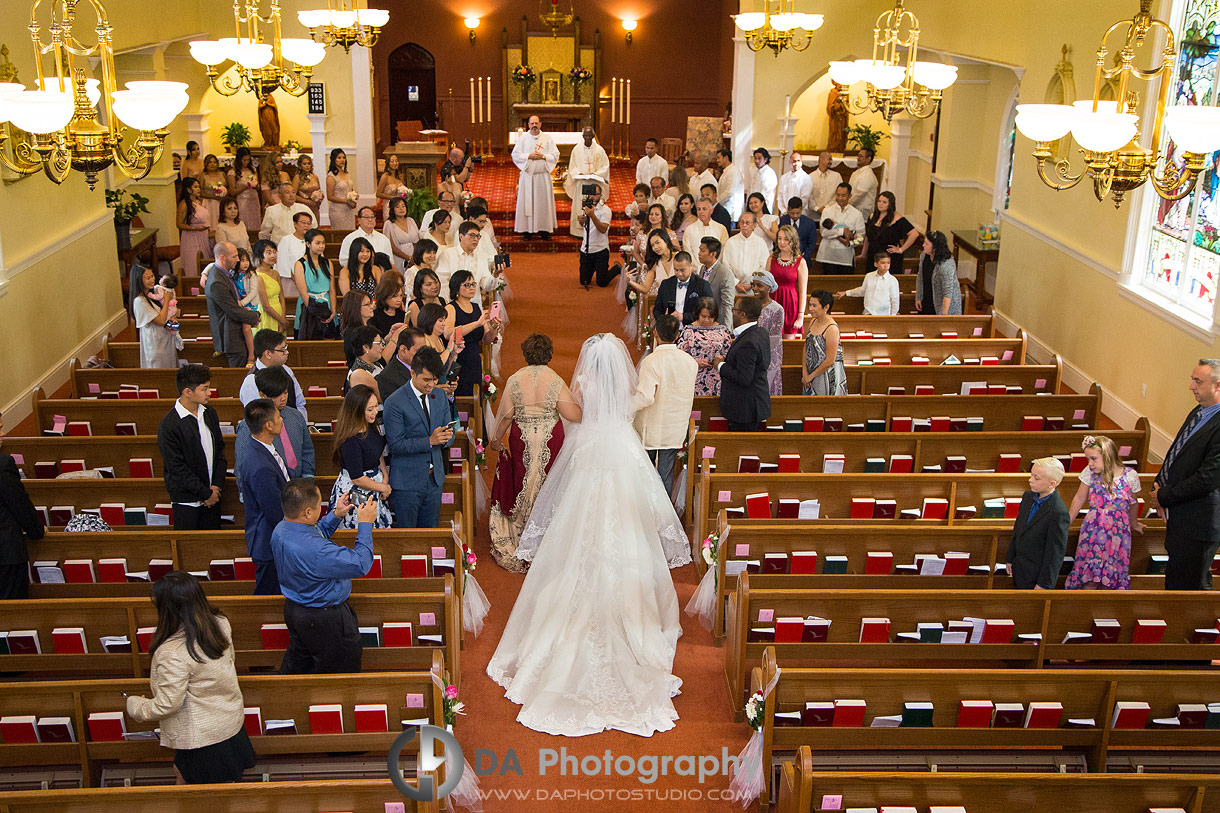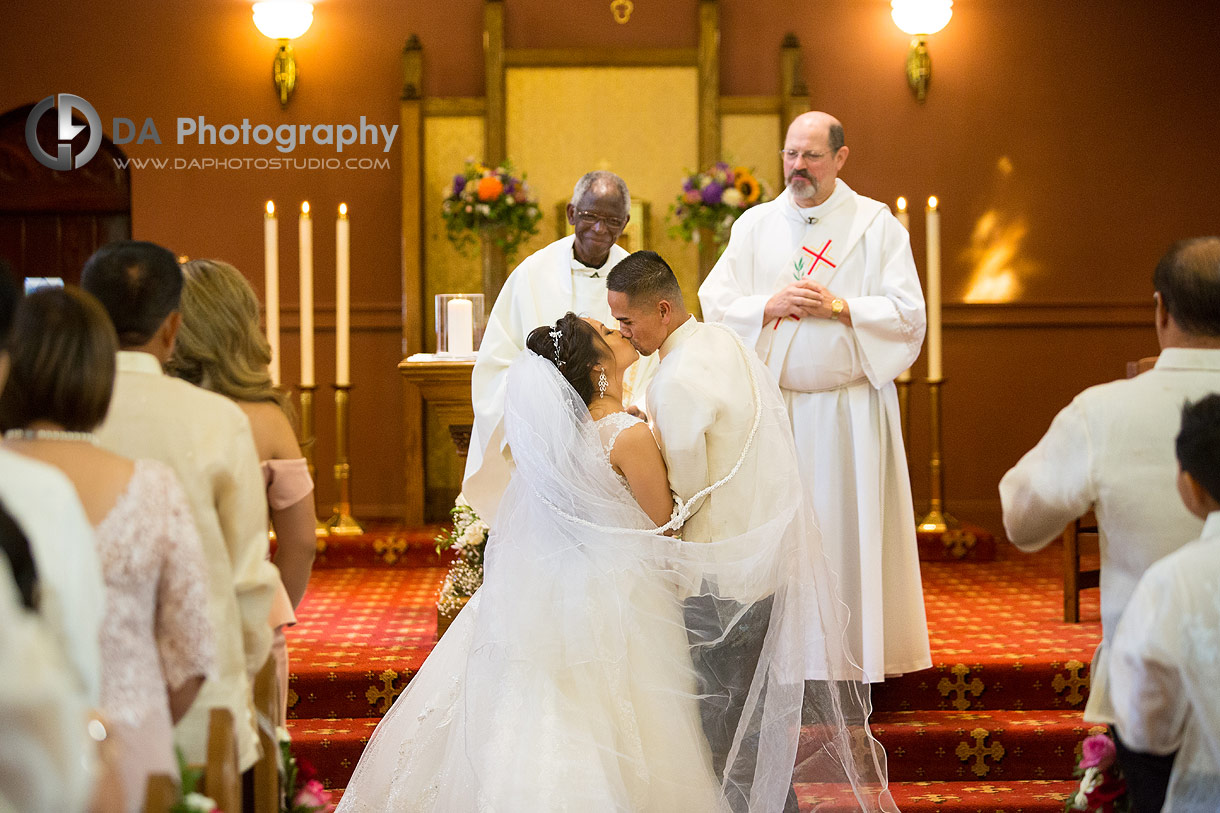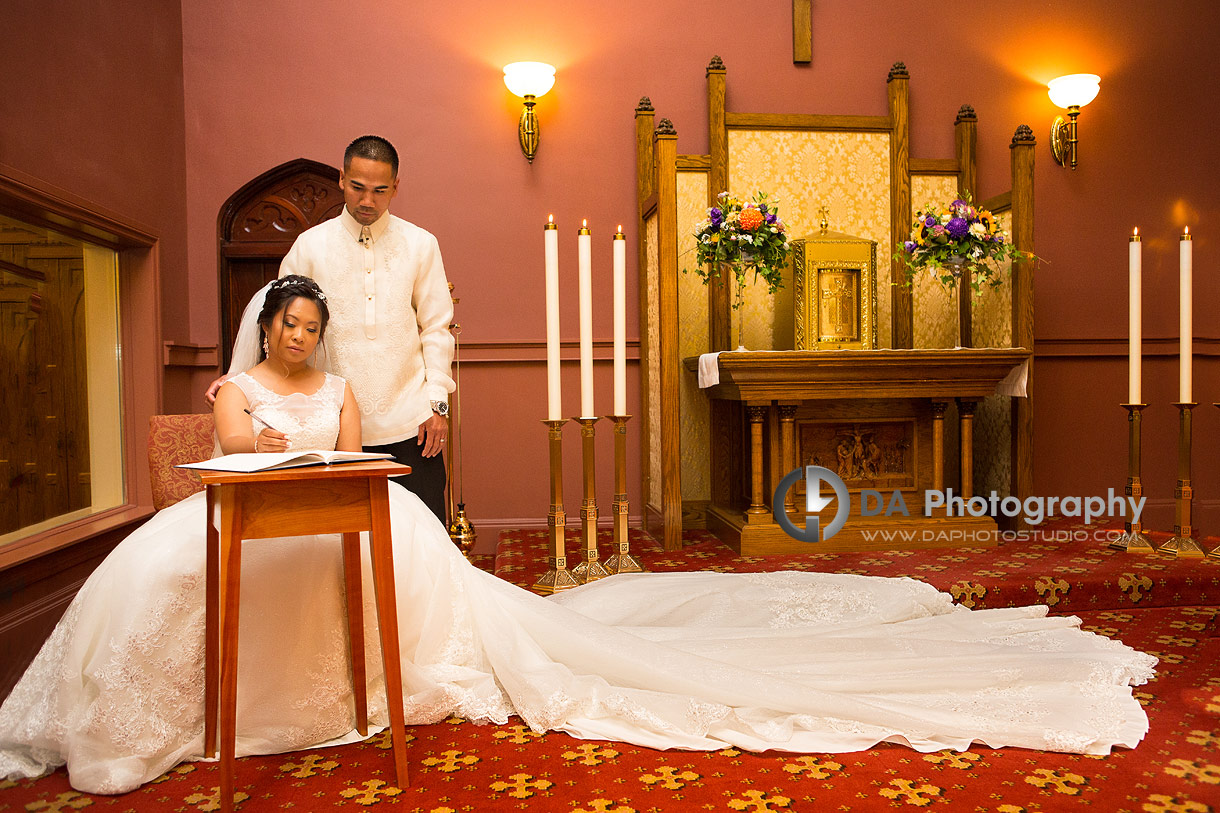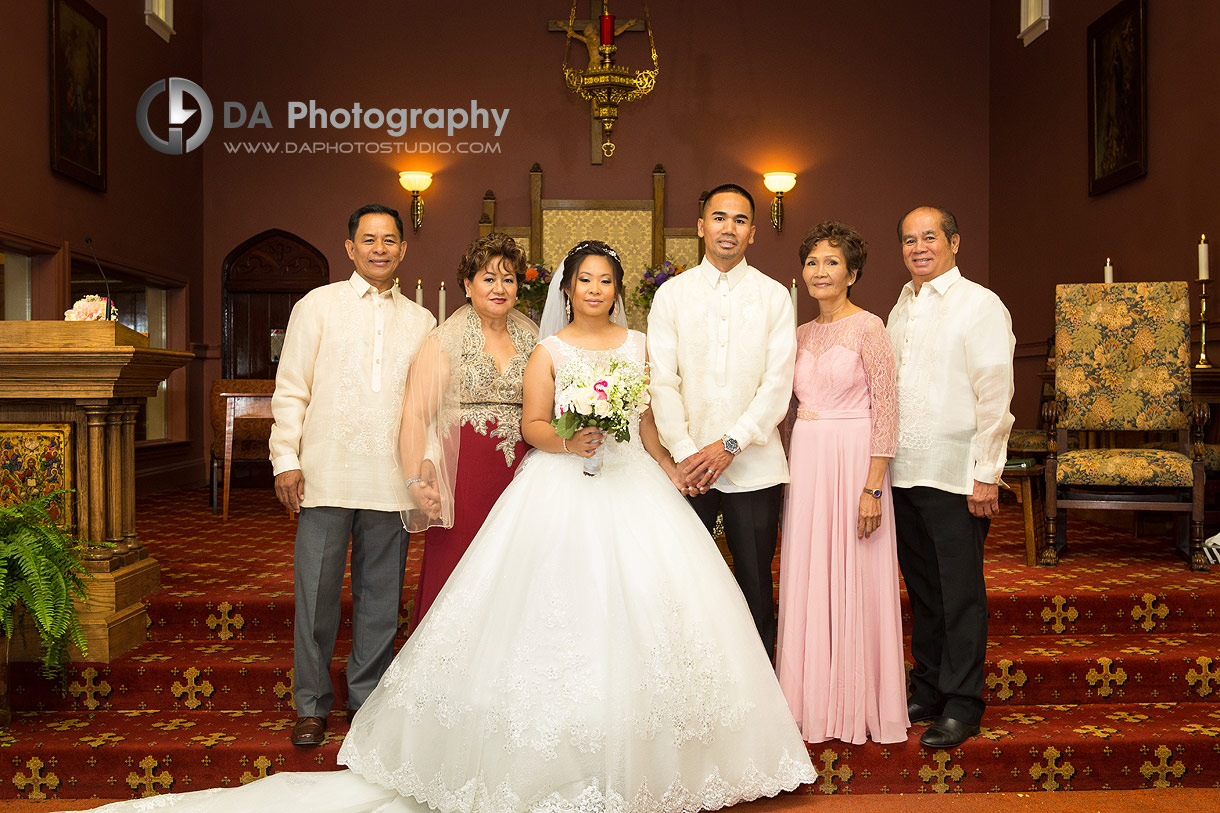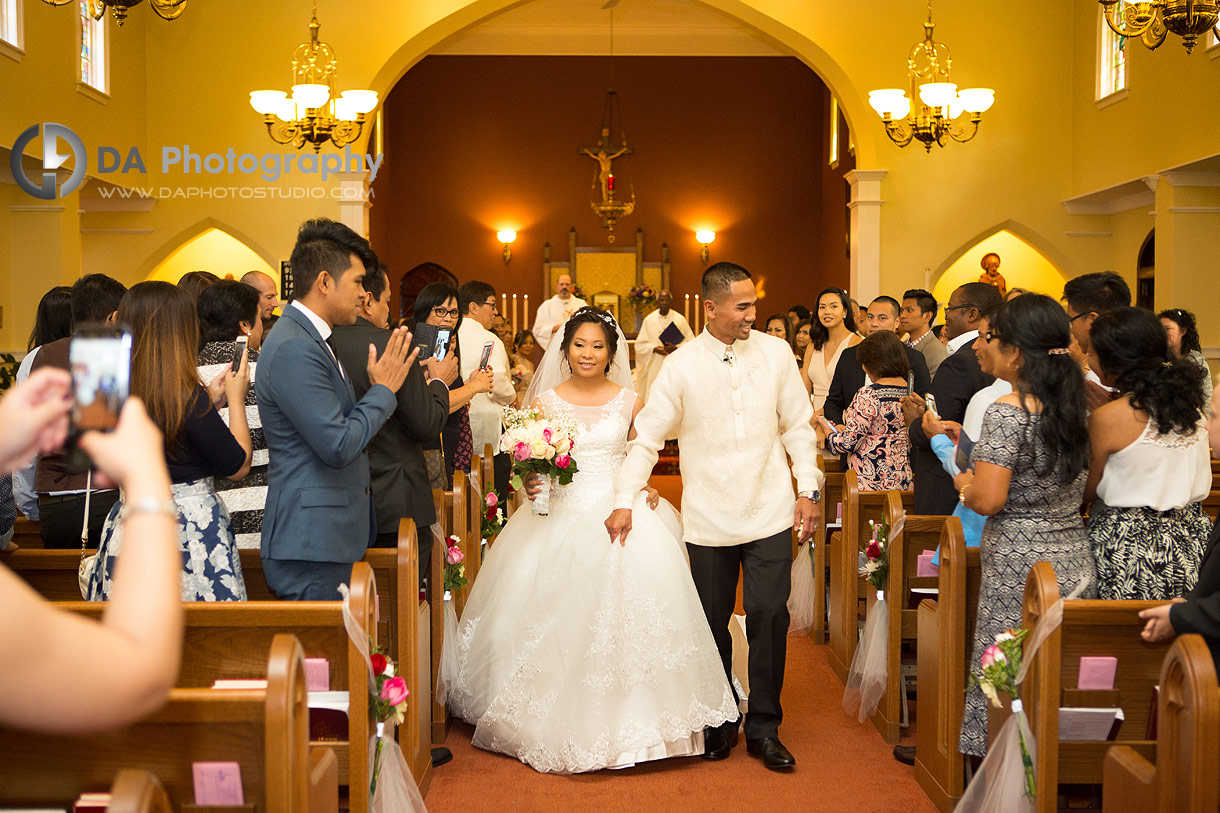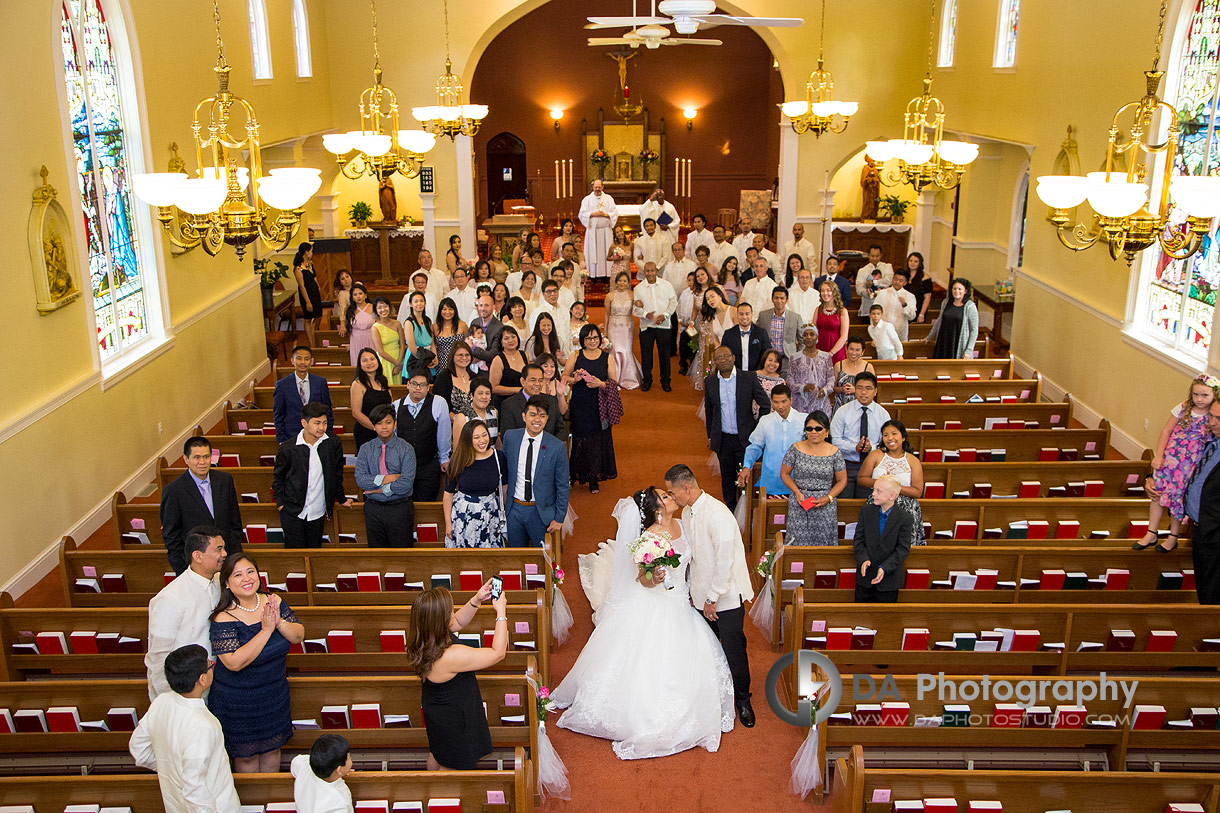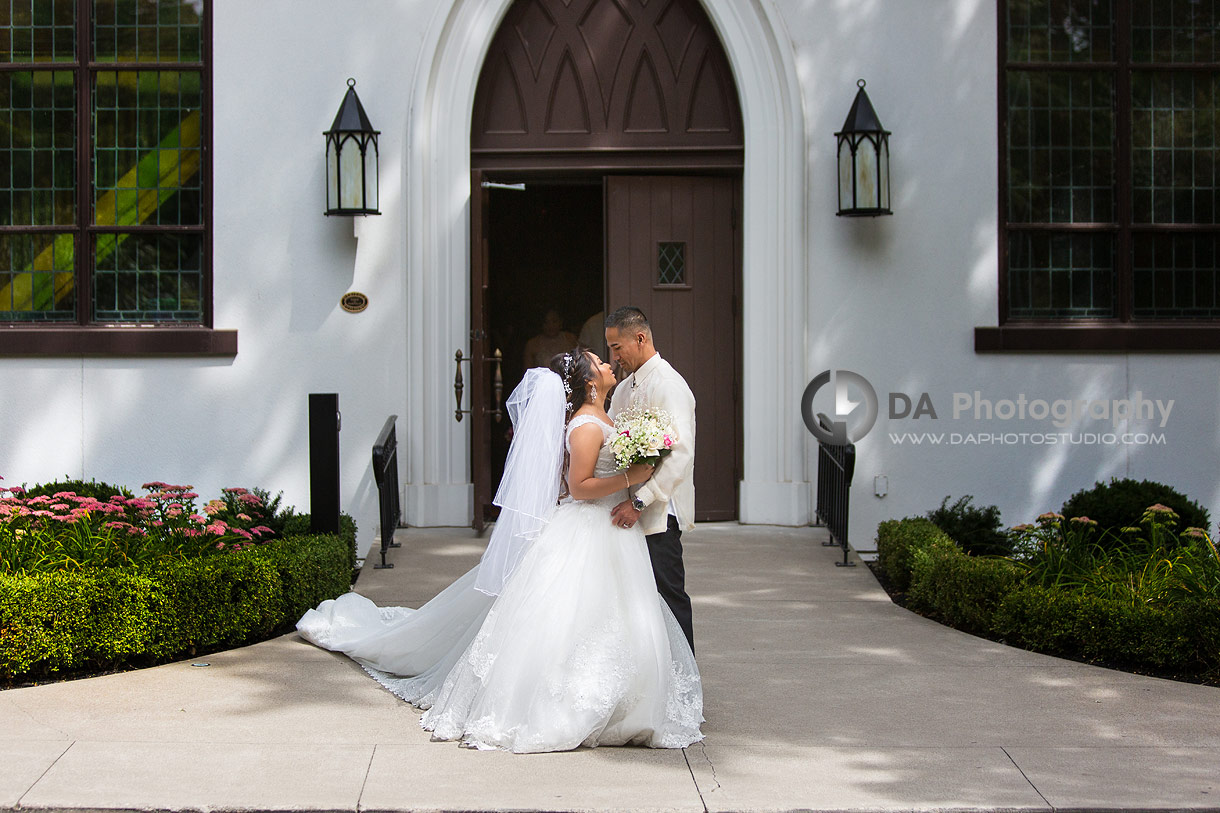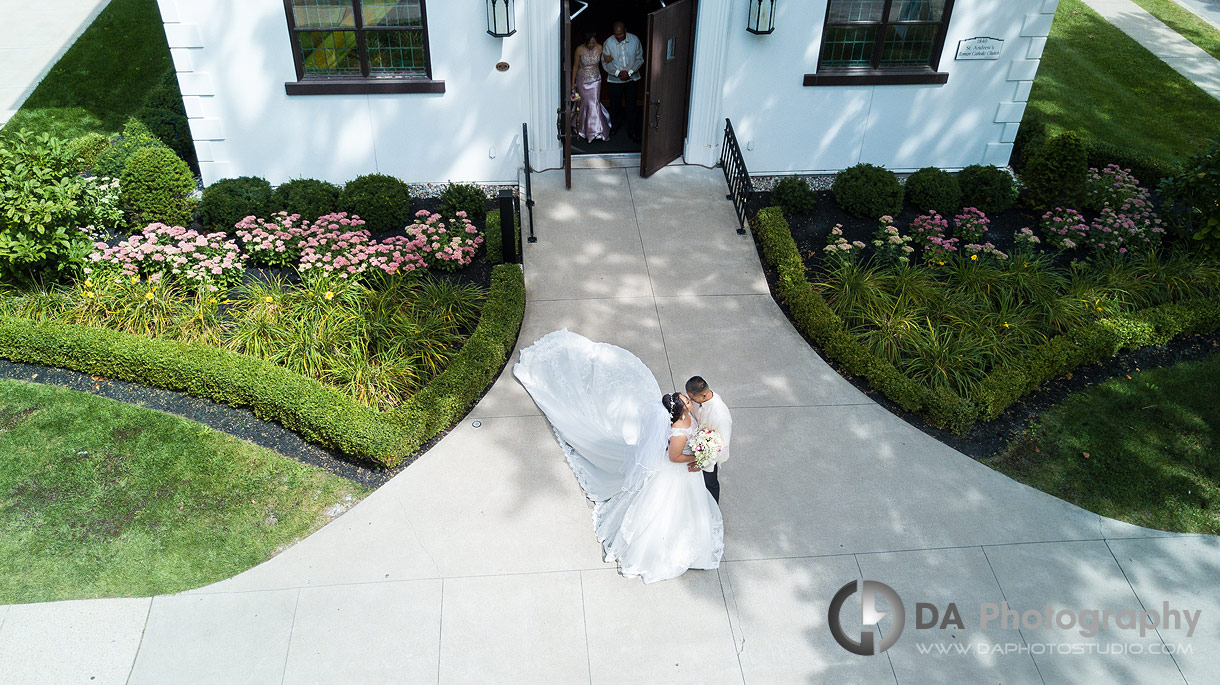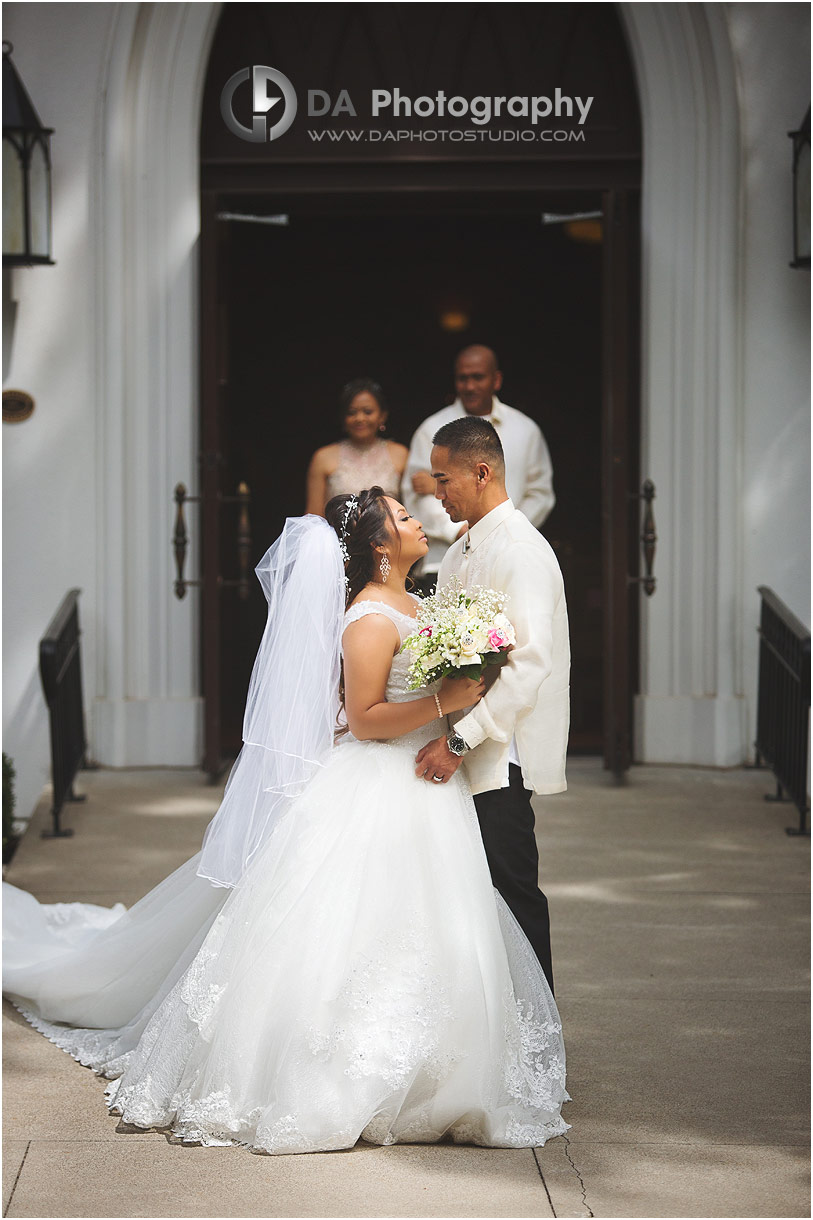 The great thing about the church is its close proximity to the Oakville museum and Erchless Estate, which are situated in the museum's grounds. Above all, I am really impressed with the variety of options the gardens provided.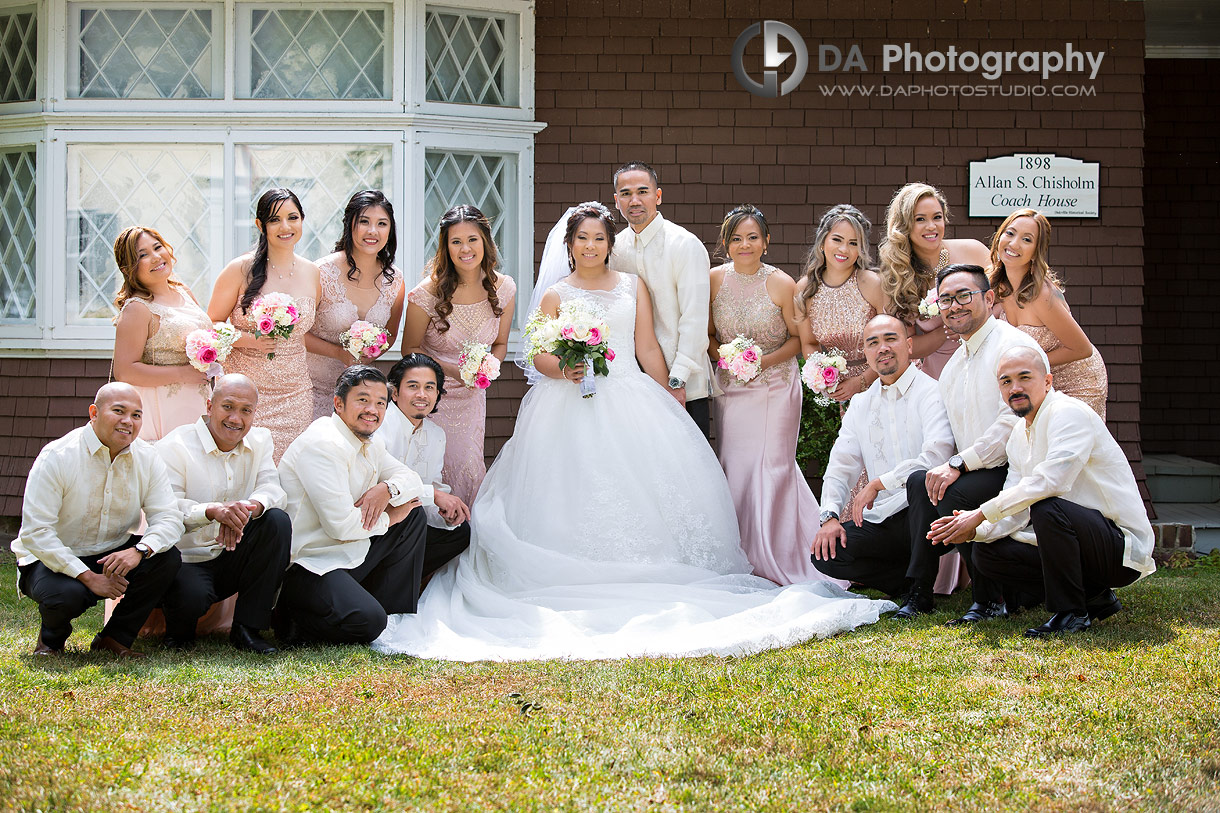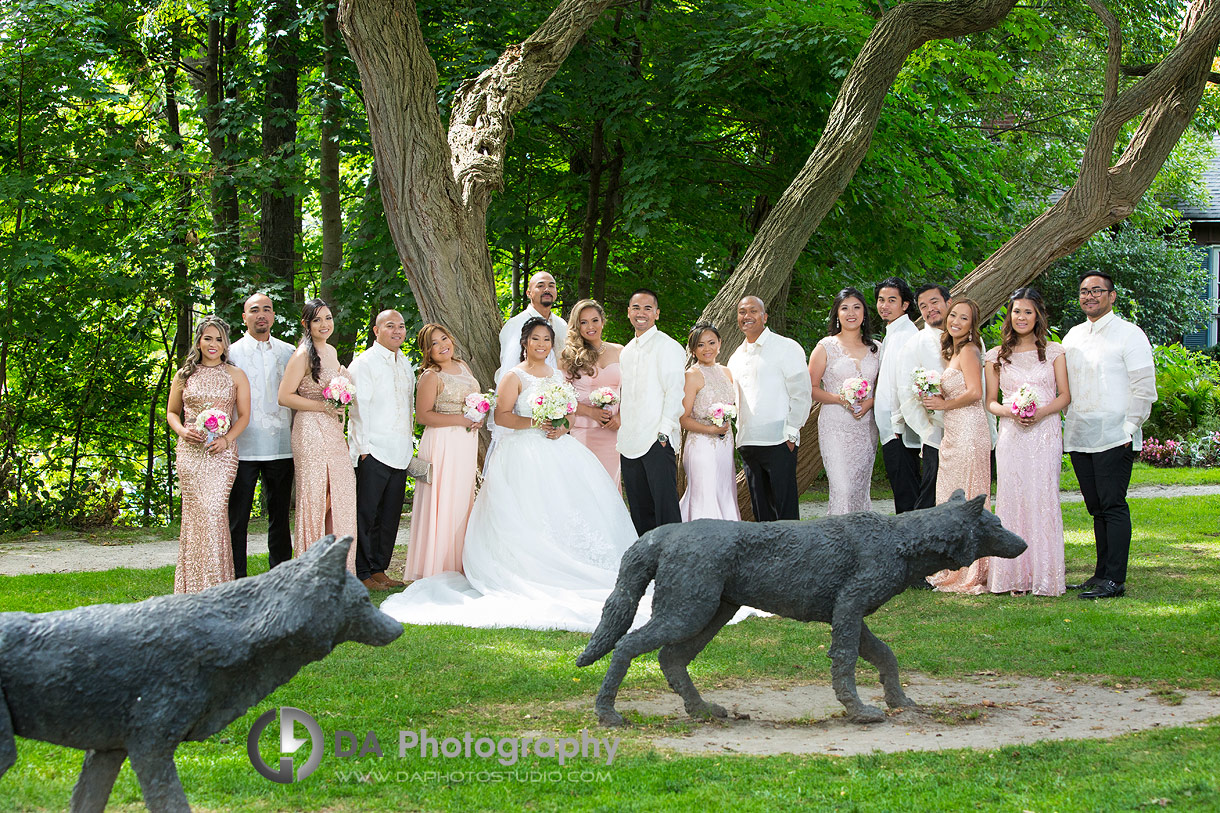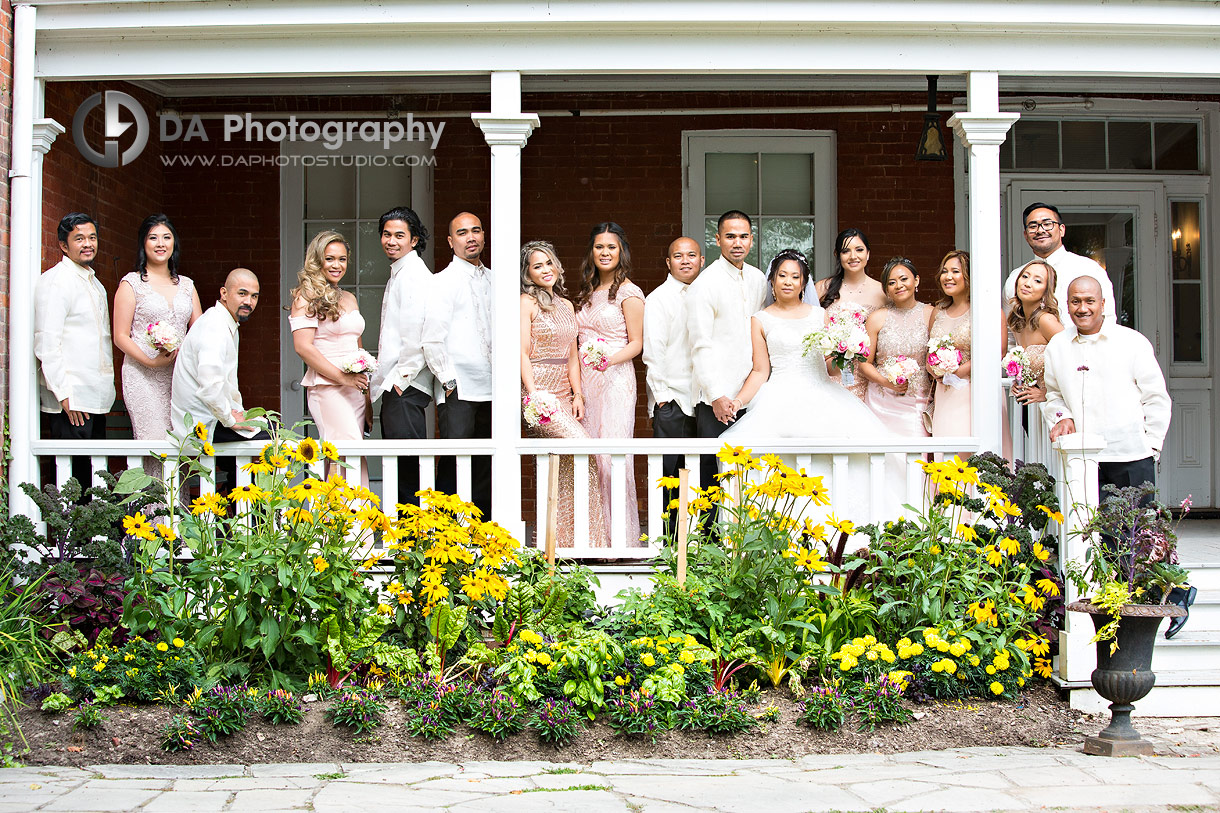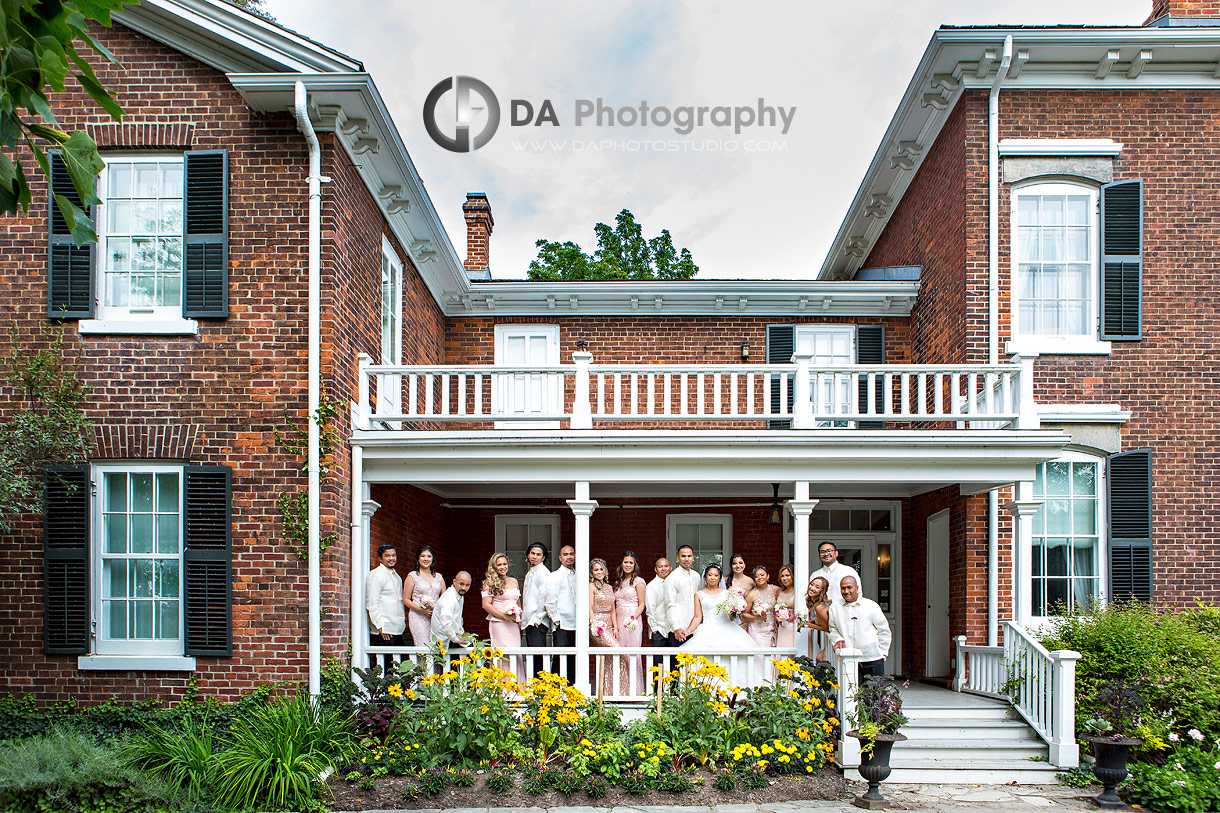 It was a great backdrop to showcase off the stunning bridesmaids dresses which were matching in colour but each one unique in style. As well, the marina and waterfront were within a stone's throw. So we sauntered over and took advantage of the pier with the iconic lighthouse. We were lucky that the weather was on our side. We had a clear view of the Toronto skyline that I featured in some of their portraits.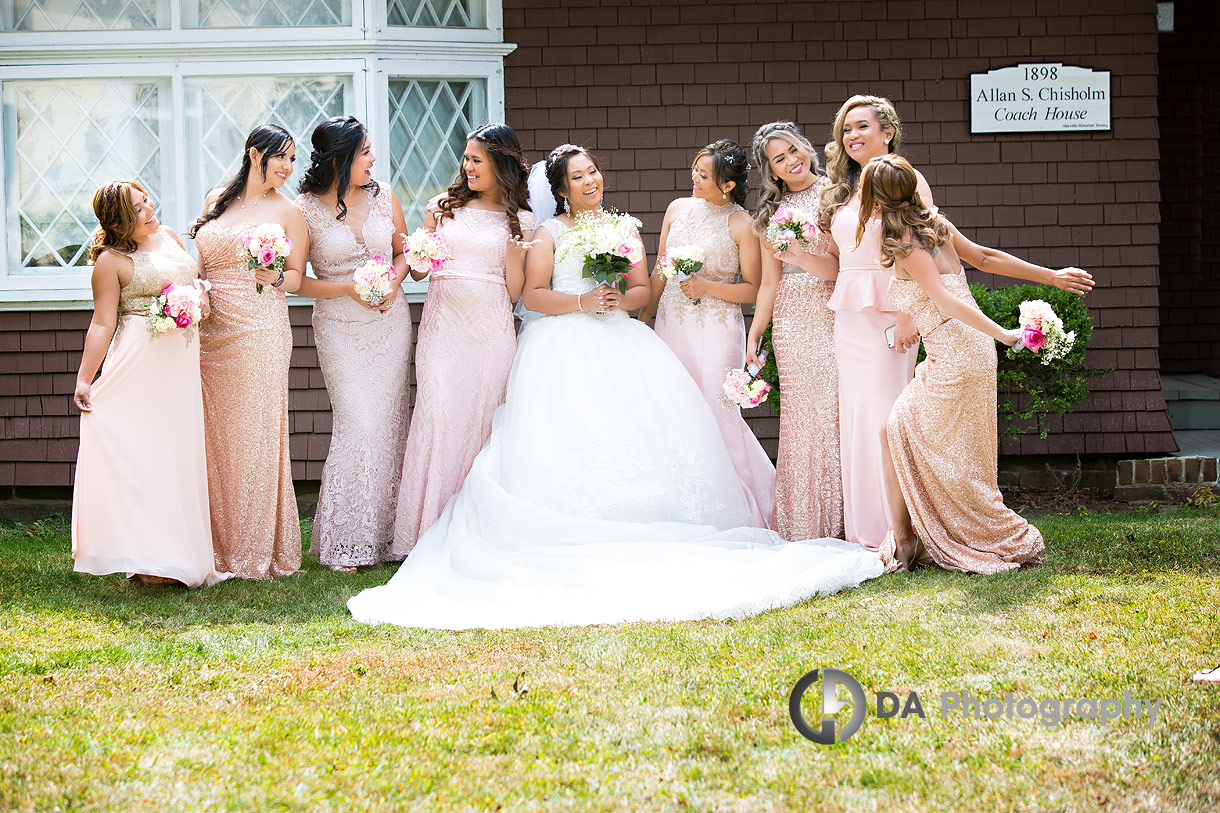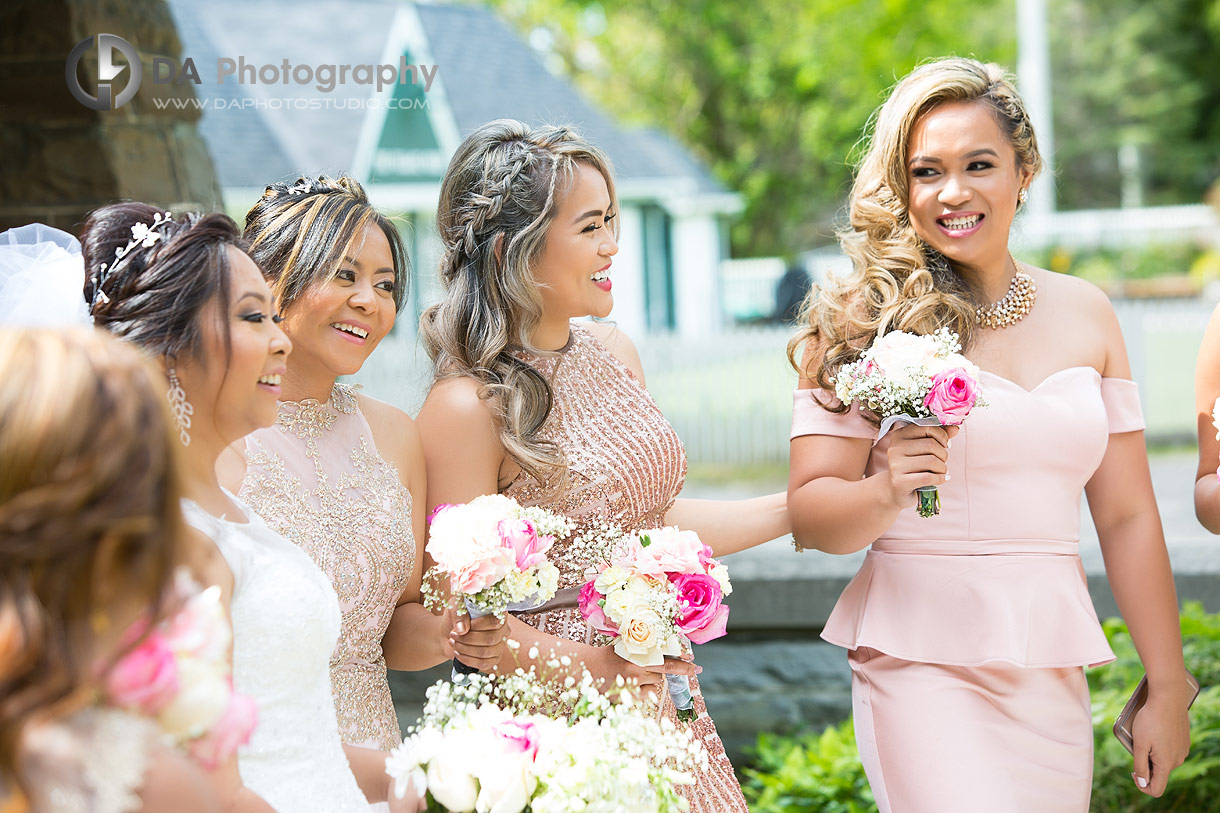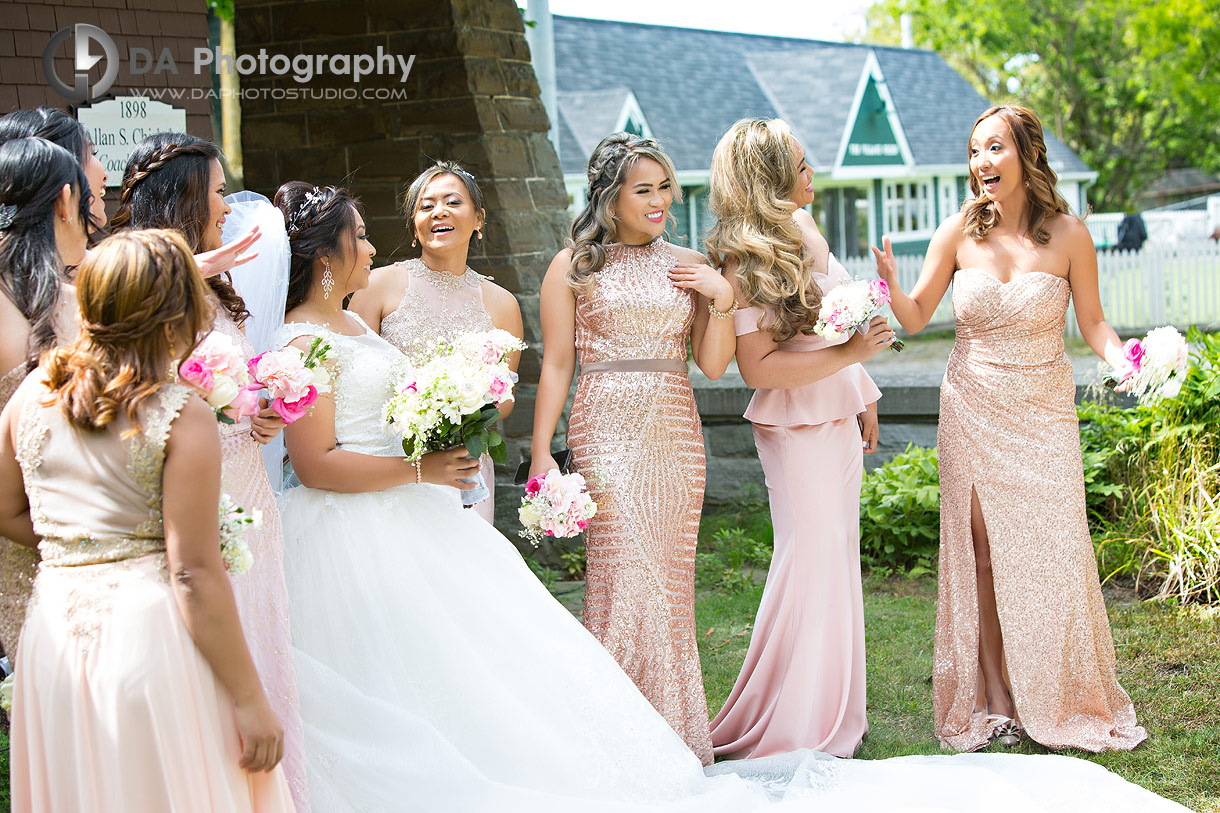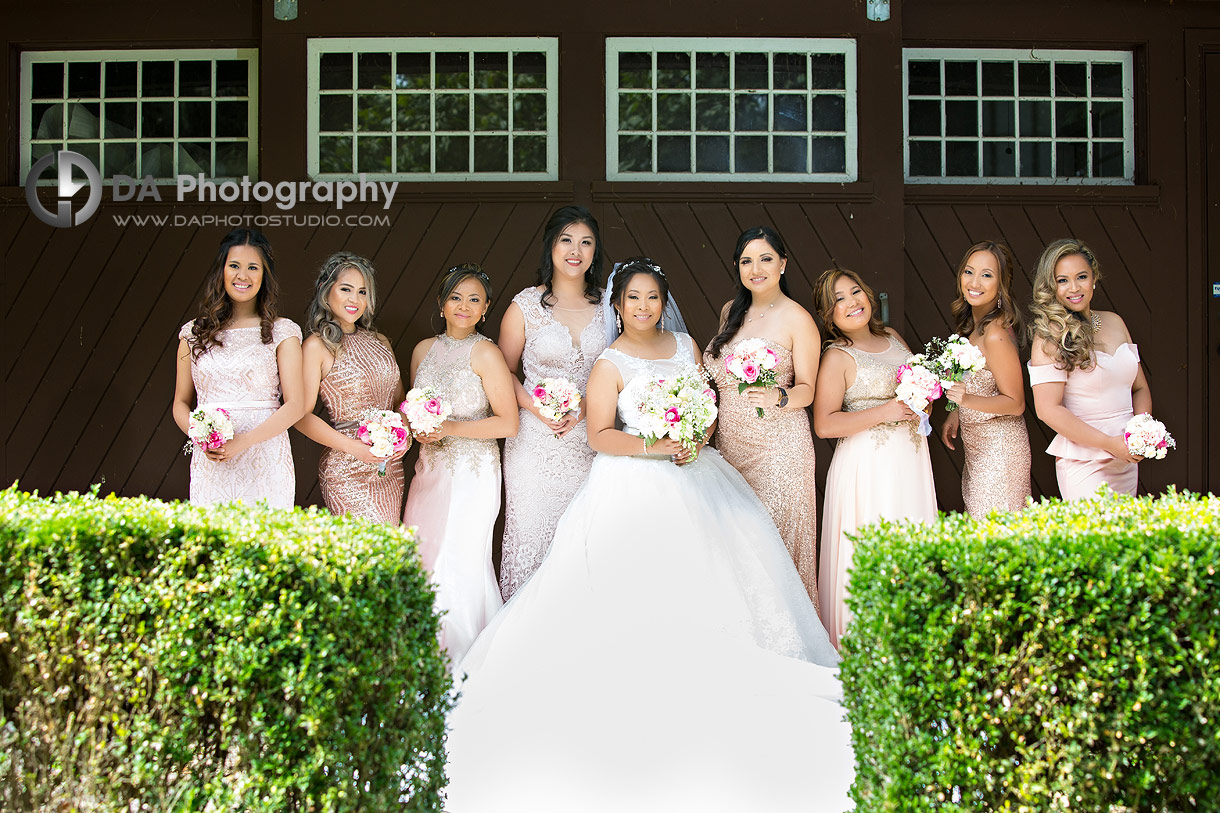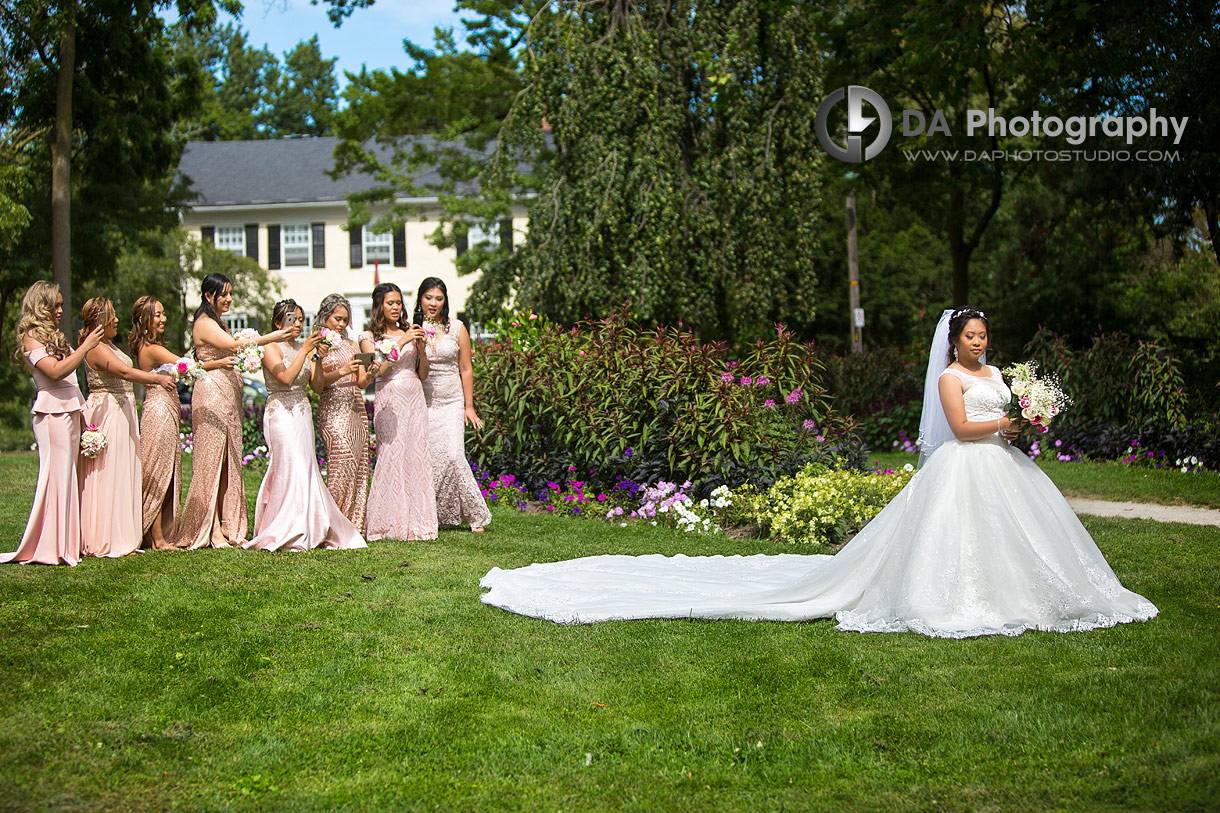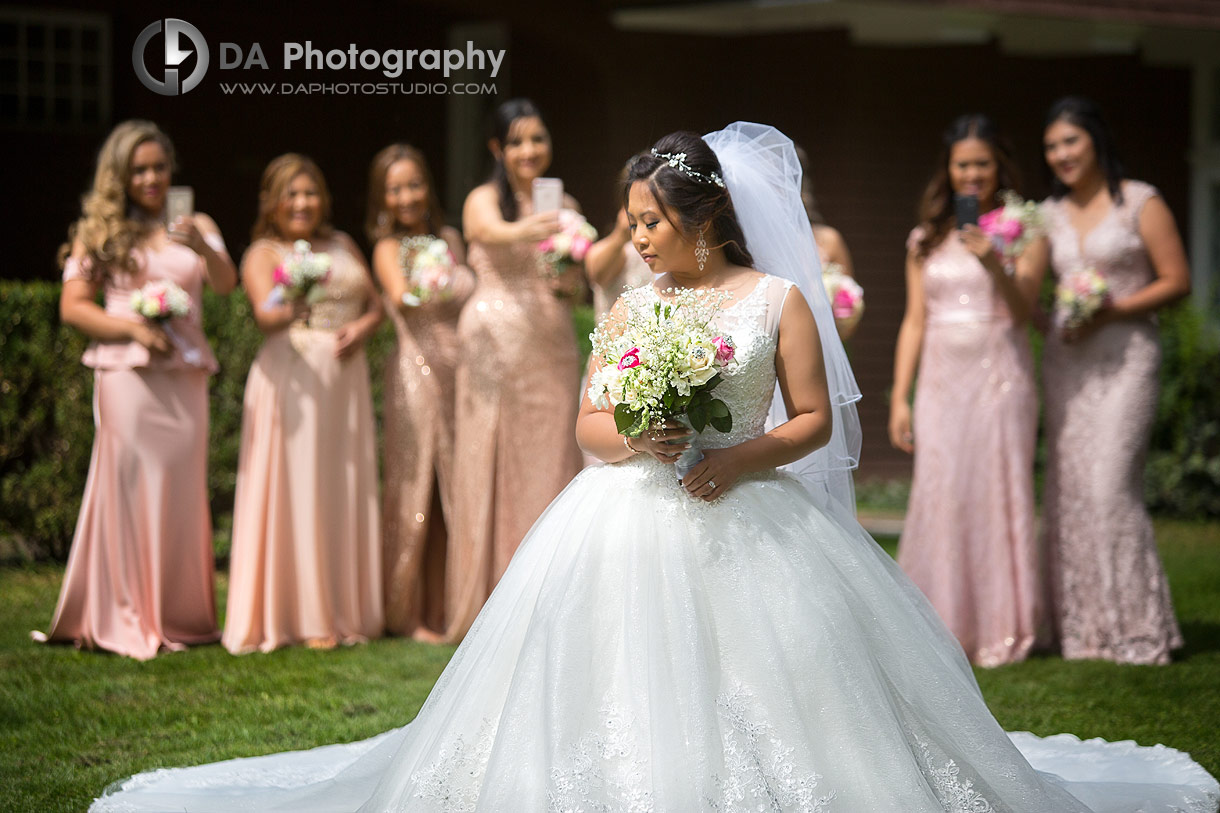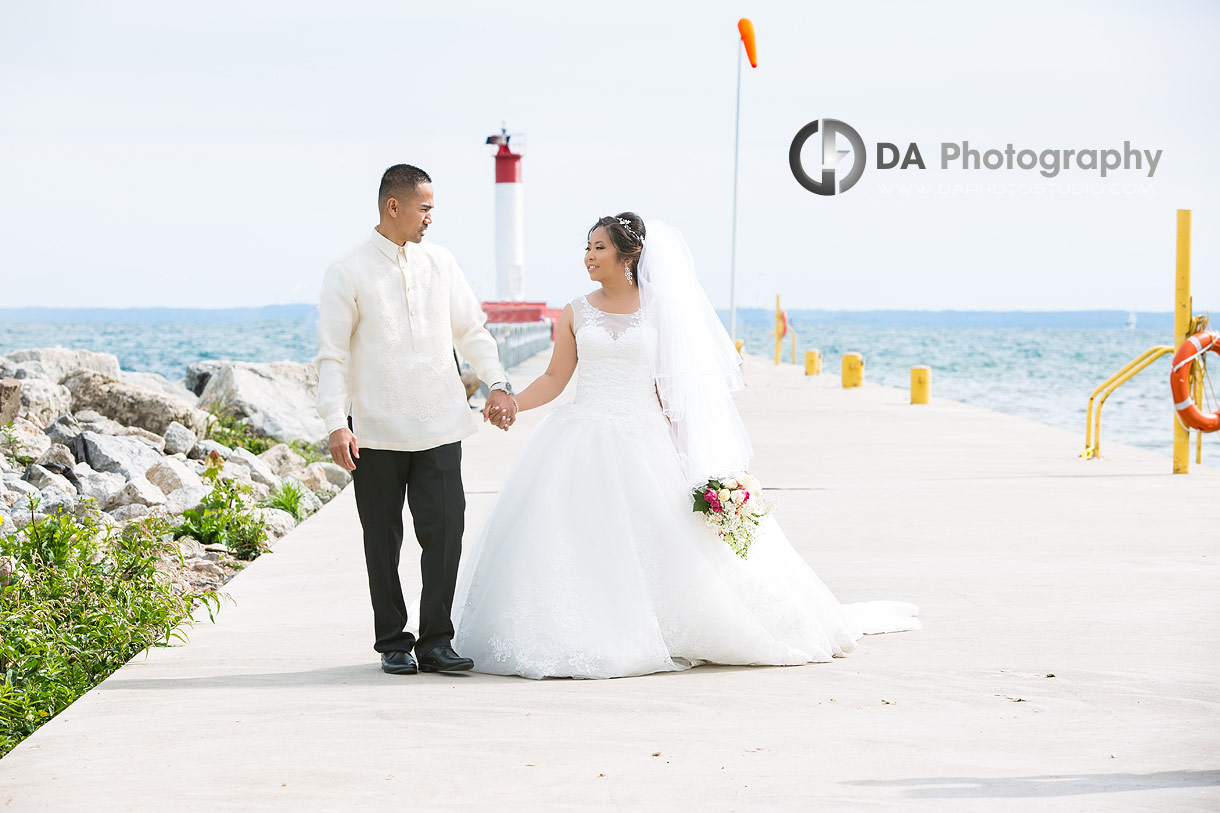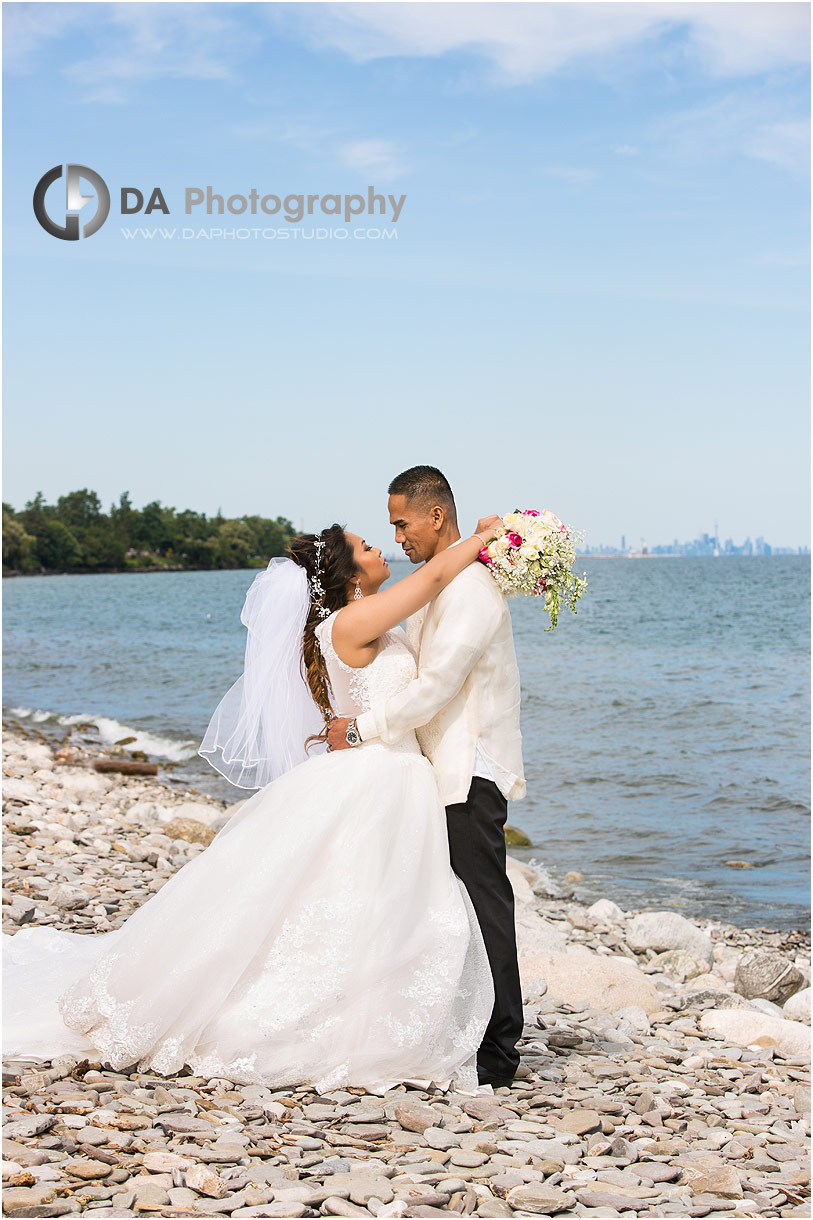 This traditional Filipino Burlington convention centre wedding was worth flying from California for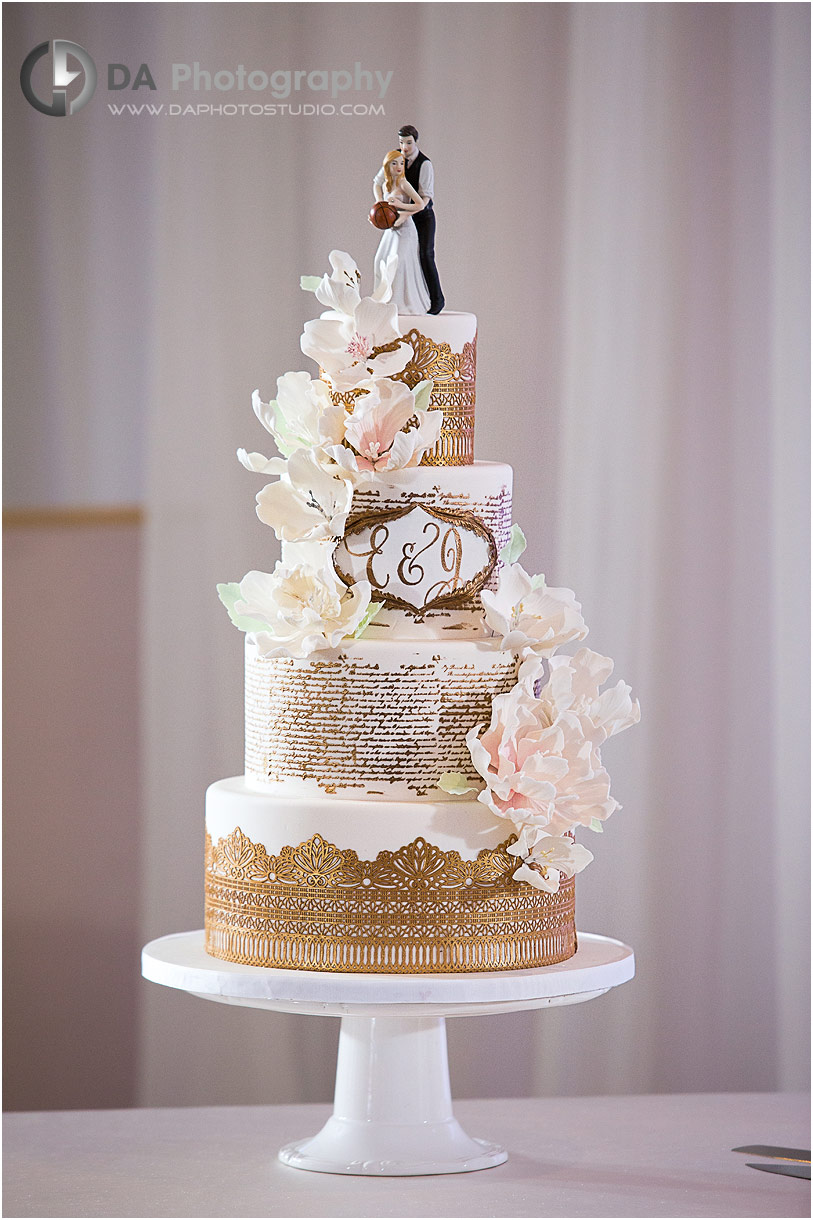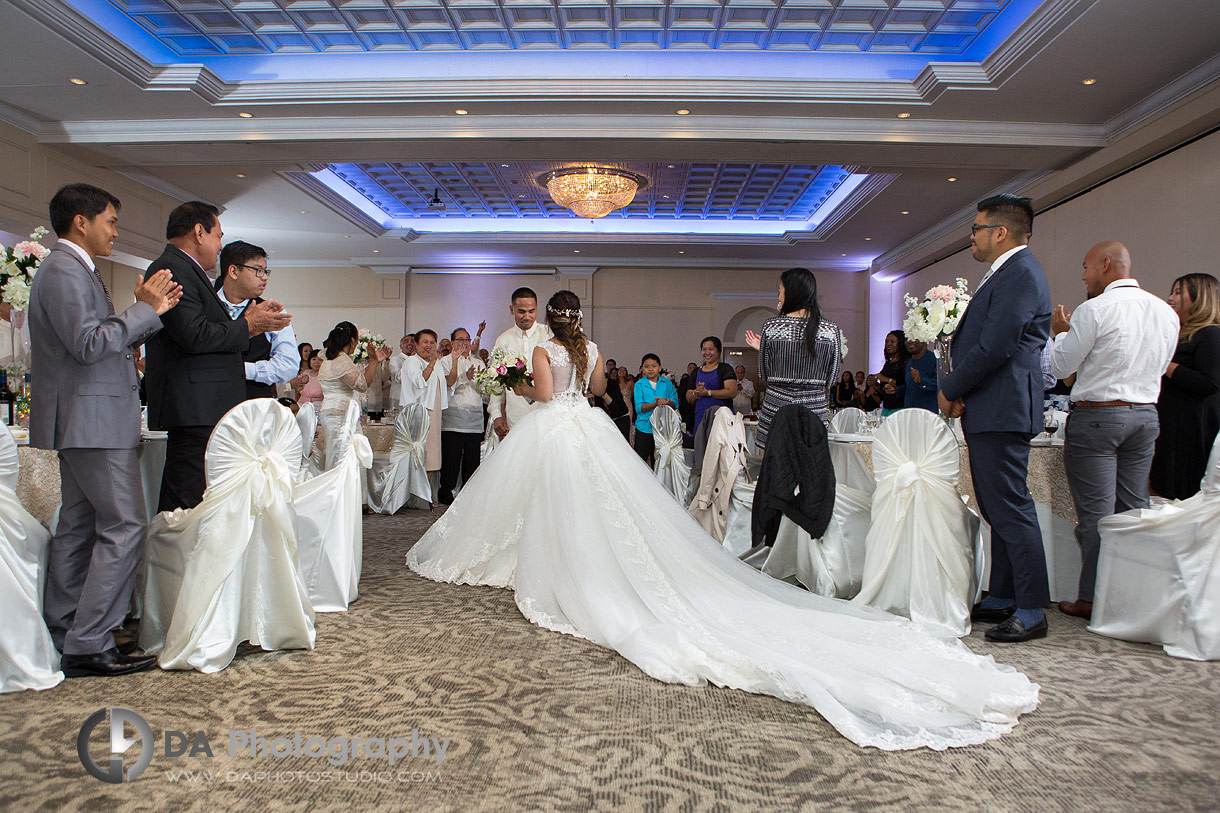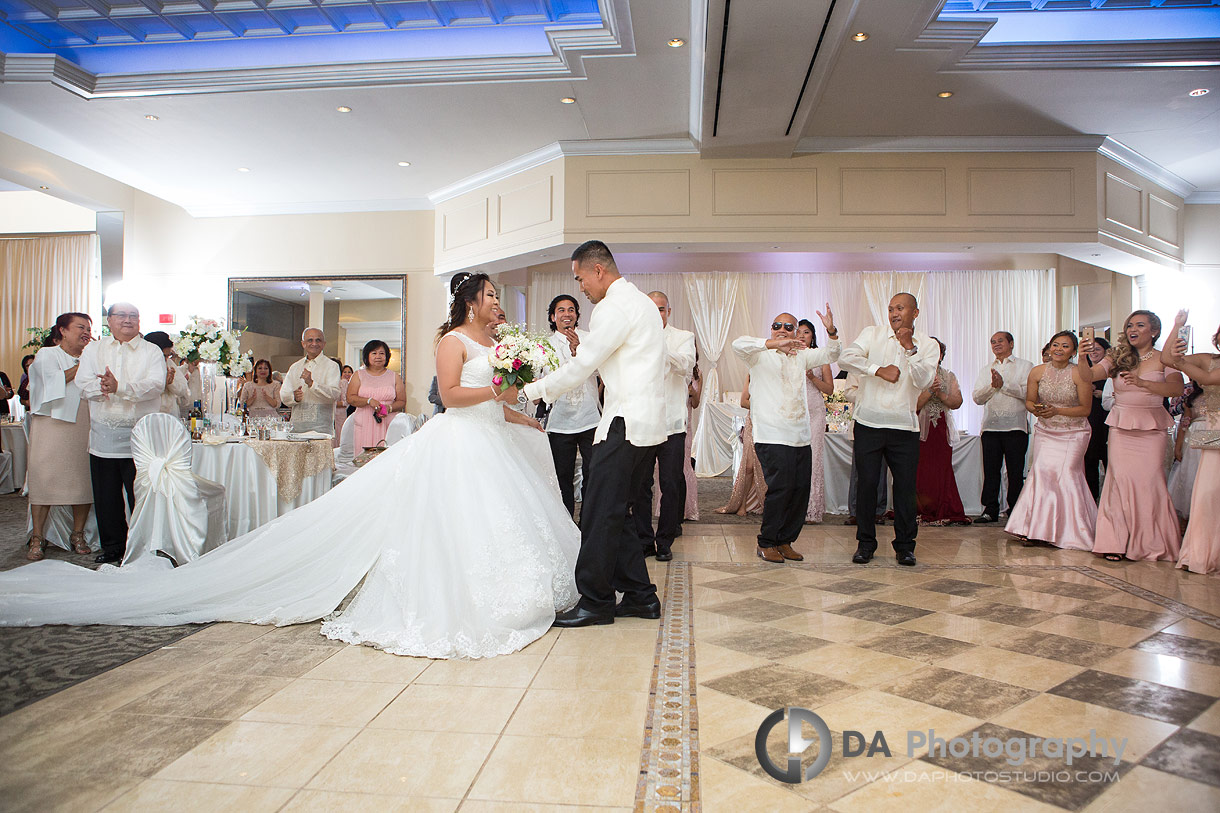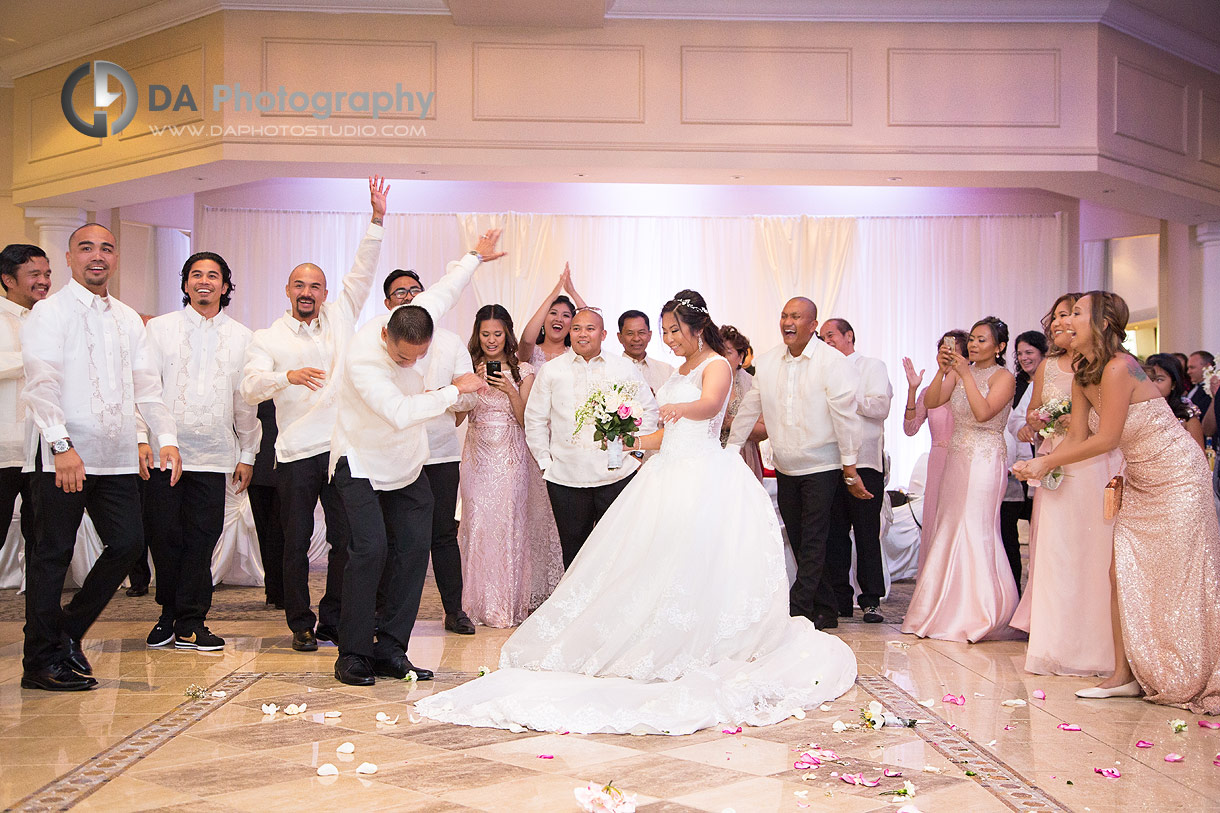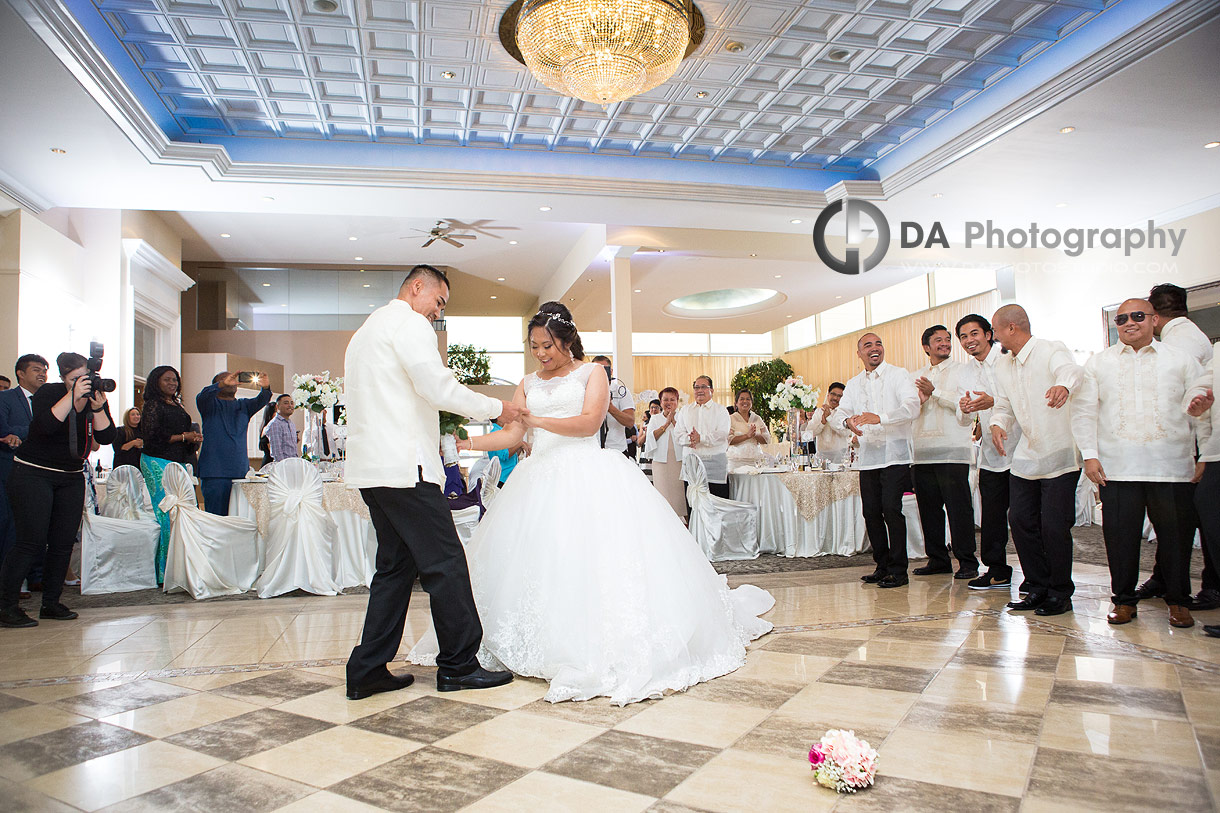 We all headed back to the Burlington convention centre once our photos were complete. Quite truthfully, I know this location inside out due to shooting some weddings there as well as it being home to many wedding shows. Emma and Jim danced the night away with the children eagerly watching from the floor. Then, they began the Filipino tradition of pinning money to her dress in exchange for a dance with the couple. The reception ran smoothly and everyone was in their element as they participated in their special day. Finally, in true DA Photography style, I snuck my couple outside. The natural framing of the front entrance meant it was the best spot to set up their night time portraits and as she dipped in his arms, they took a second to reflect on the magnitude of their day.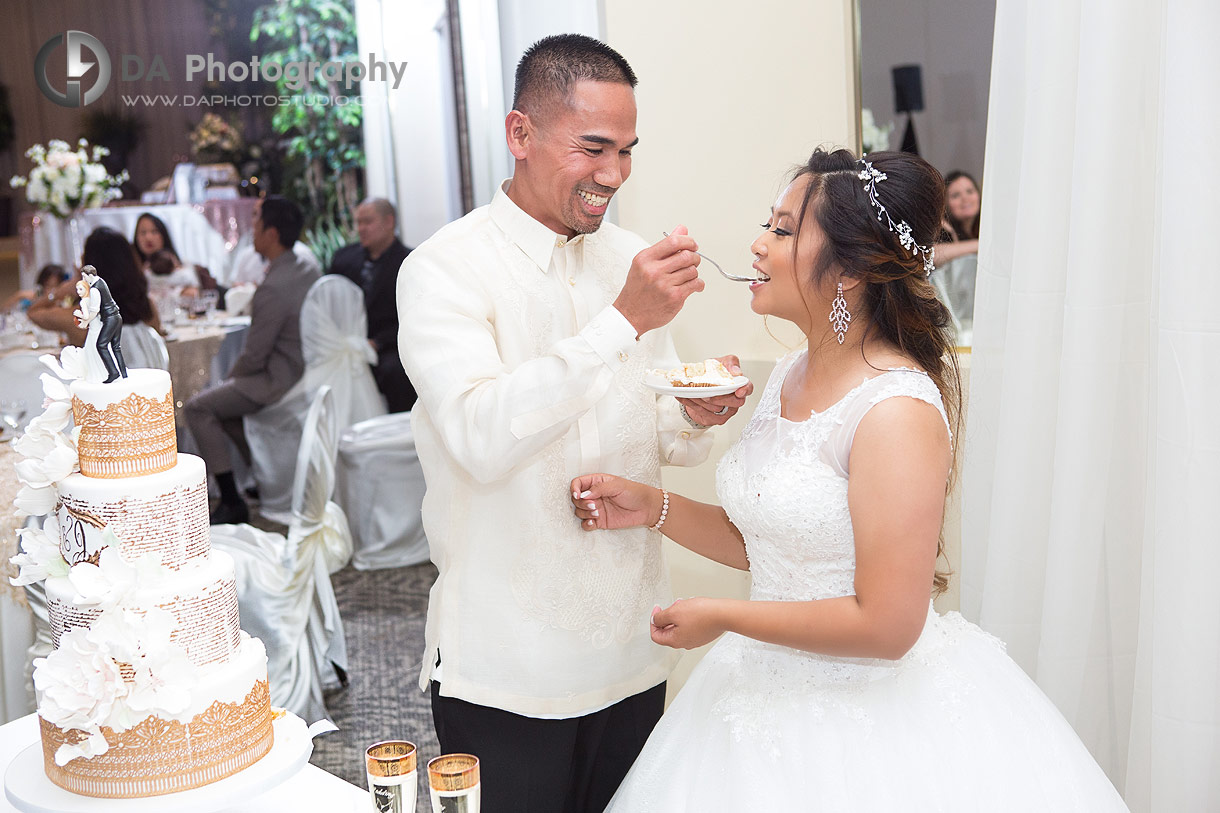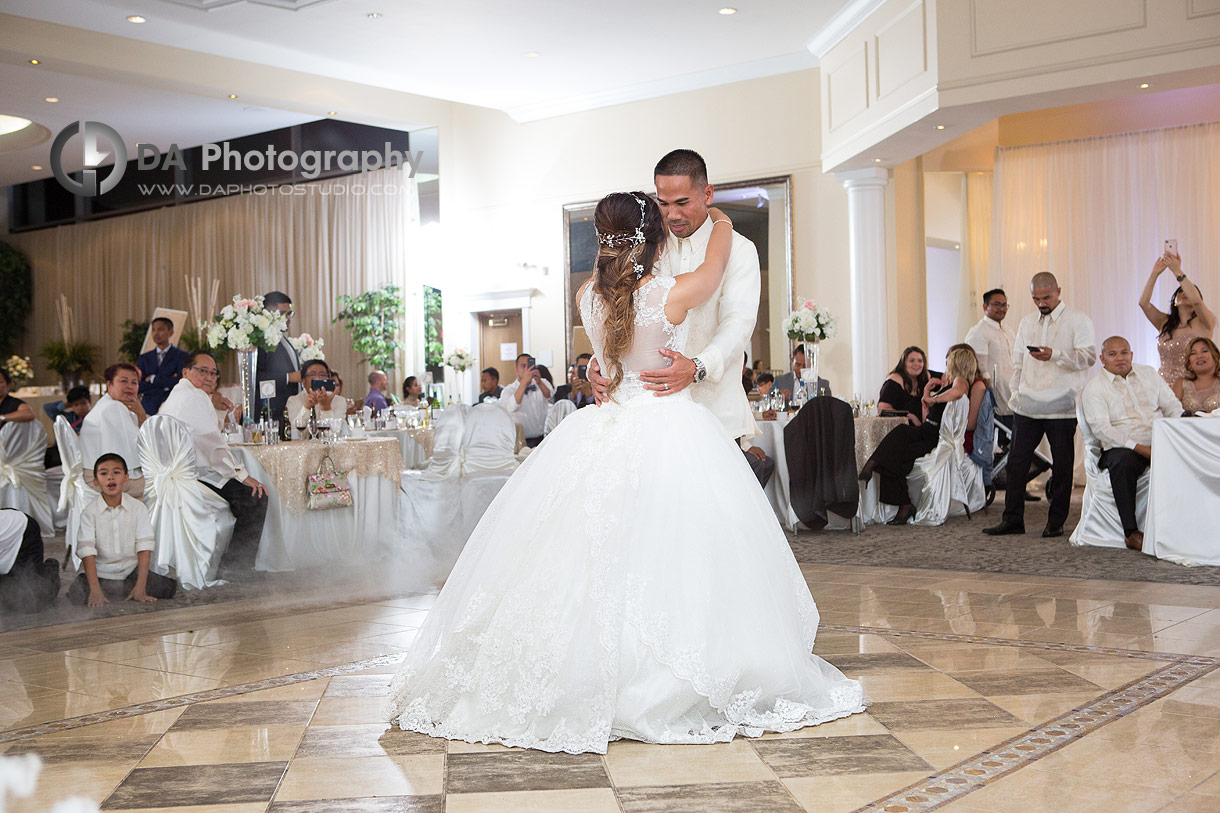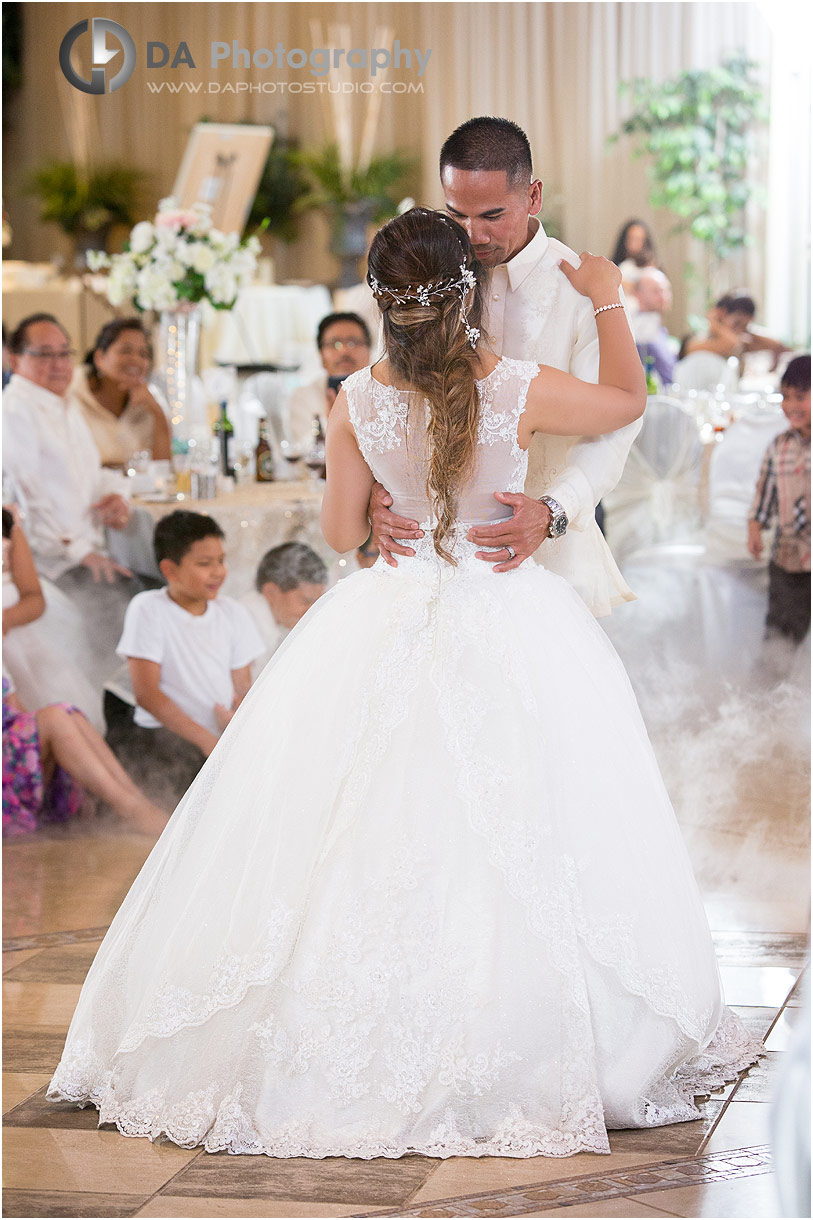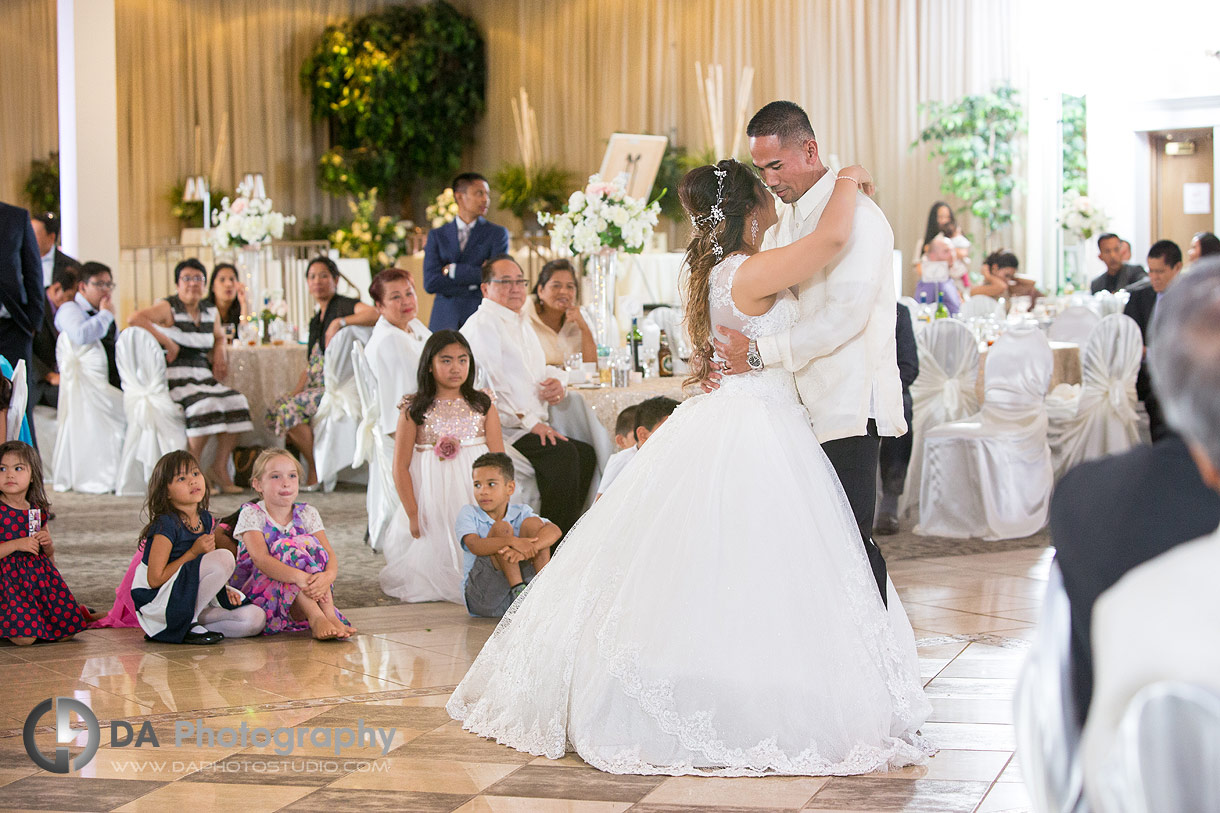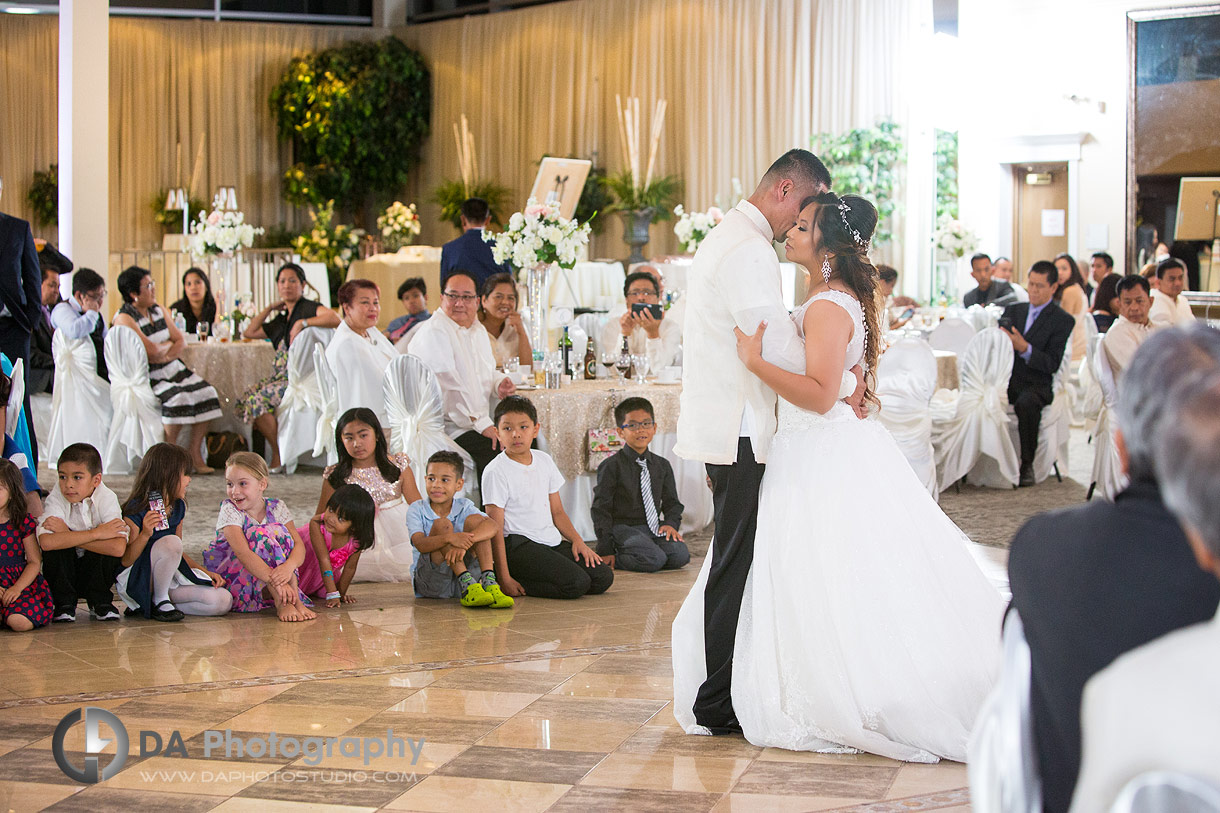 It is so important to make sure that you are familiar with the locations you are shooting in so there is no wasted time scoping out options. Being able to have a plan and knowing what your best options are will allow you to deliver your best and most creative shots.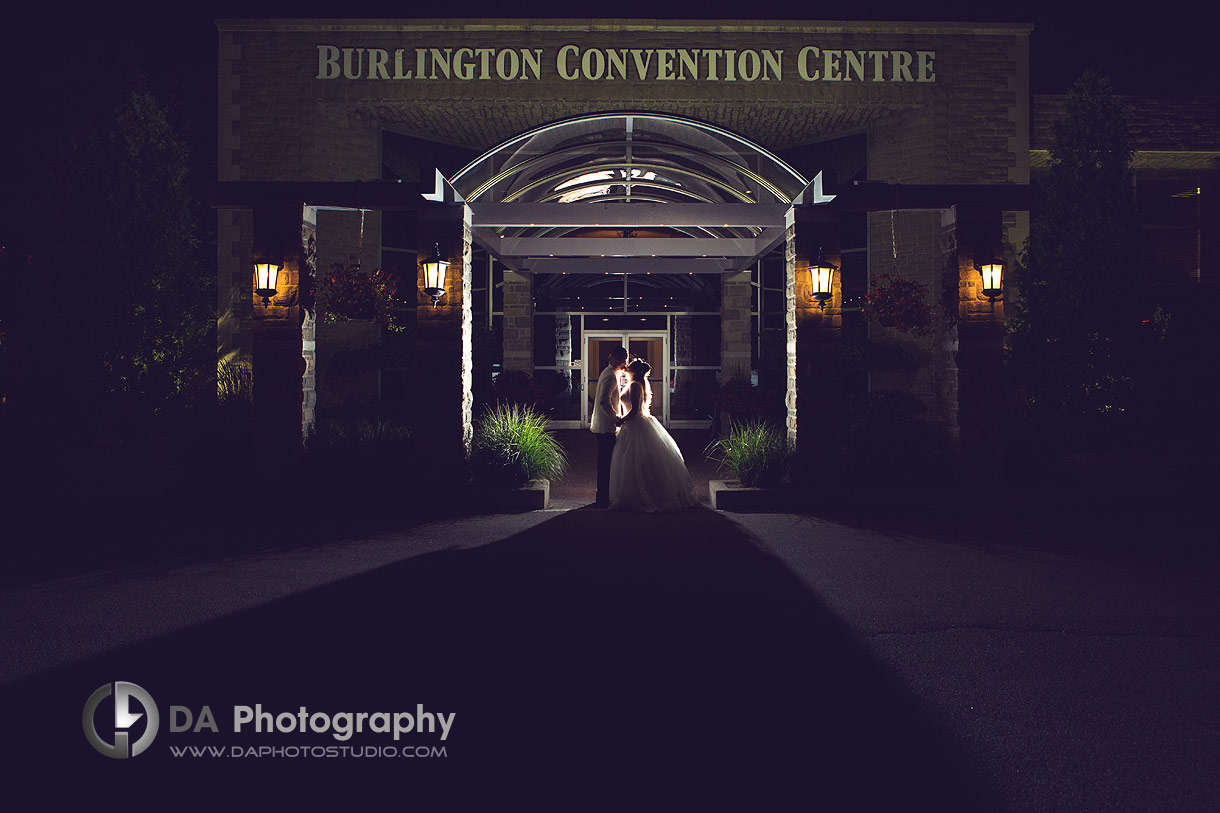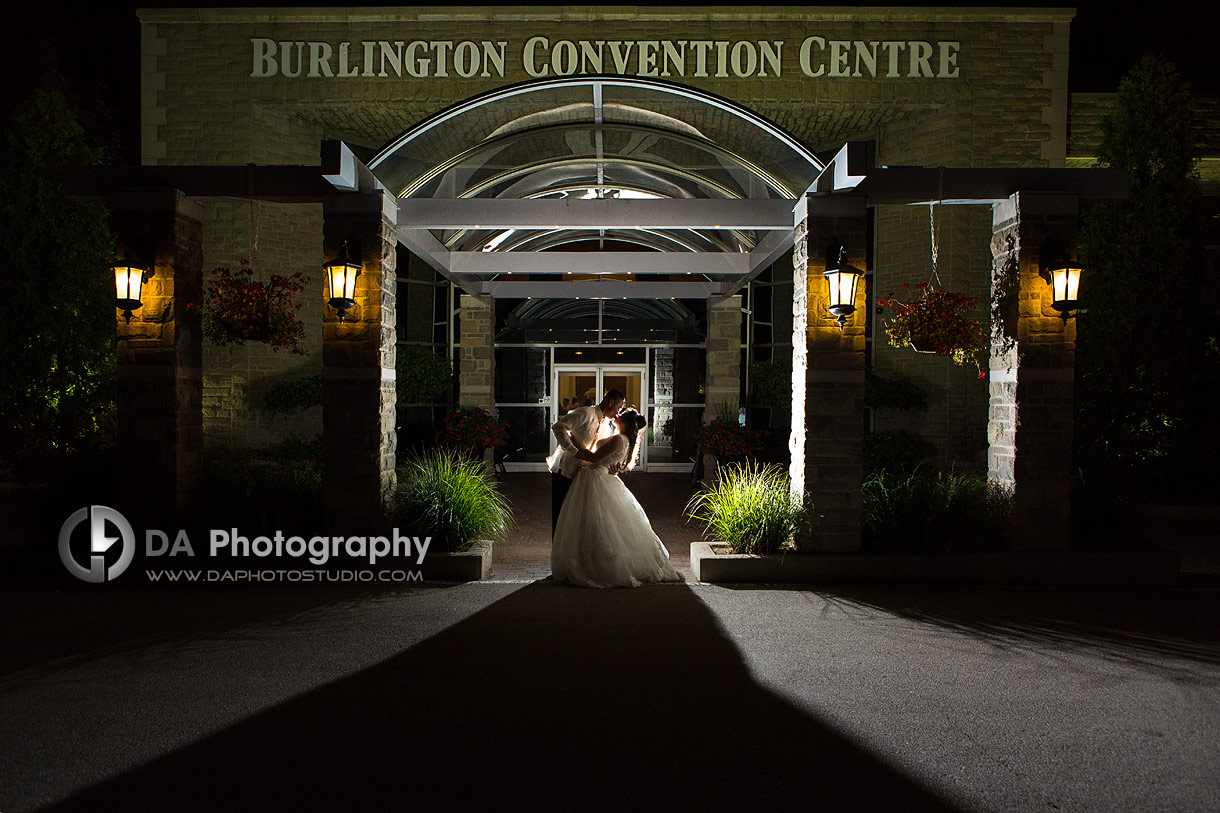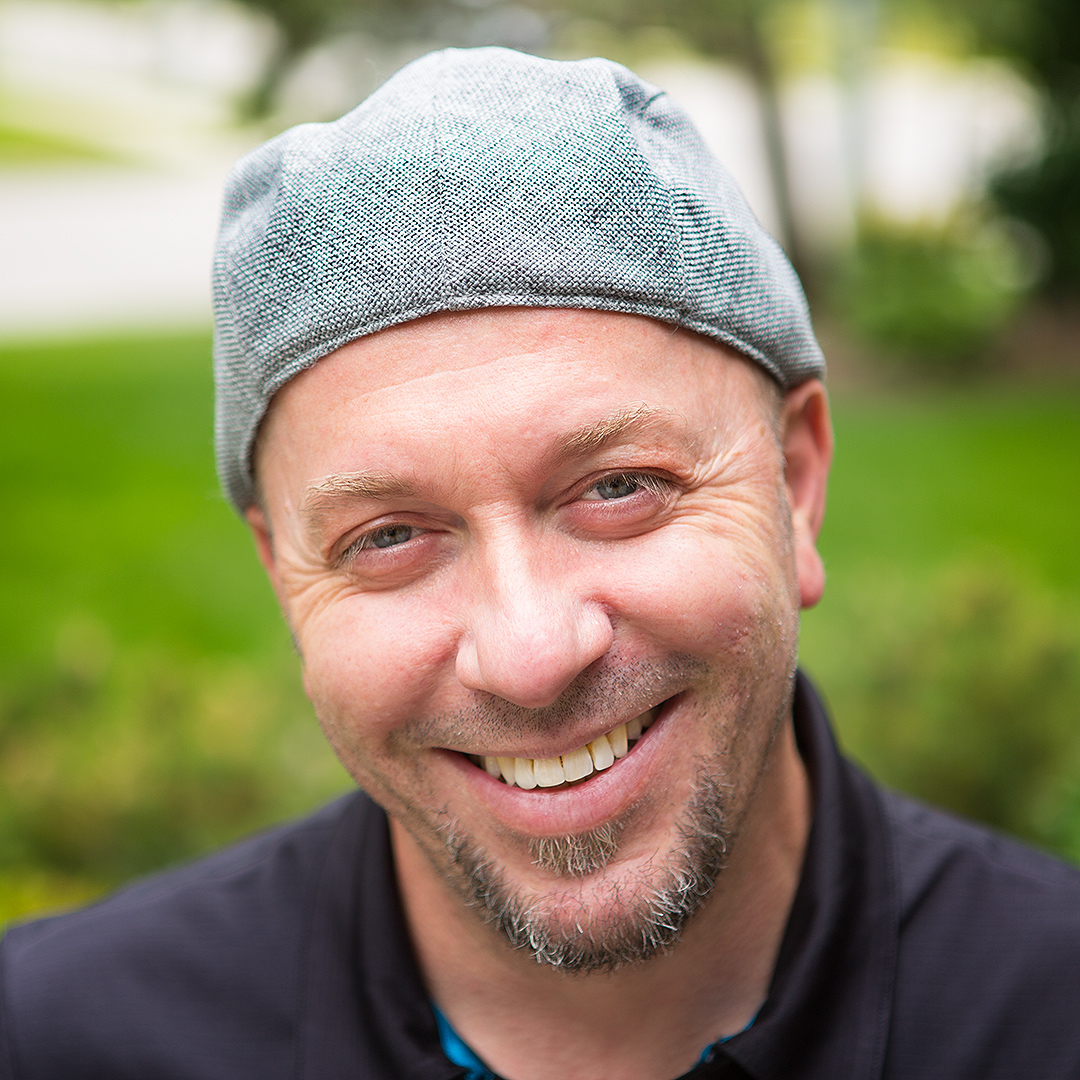 My passion and biggest asset is taking the time to make every client comfortable and relaxed before I even pick up the camera. The result? Photos of you that actually look like you at your best! I can prove to you how much you can enjoy having your picture taken. Lifestyle photography is about the experience that happens to be served up along side of some great photos.
Specialties:
Family Photography for families that like to move around and enjoy their photo time, Wedding Photography for couples looking for a mixture of photojournalistic, contemporary and traditional images and Professional Corporate headshots that are far from cheesy and stiff.