With images of Julia and Curtis' engagement photography, I would like to share 5 facts that no one tells you for a more relaxed photo session. Perhaps there are more of us photographer out there who like to be proactive and inform you prior to the session. However, the couples that have come to me for their engagement shoots (and a few who have already had theirs done) mention to me how valuable this information was for their preparation. They often thank me because our conversations are the first time they have heard it!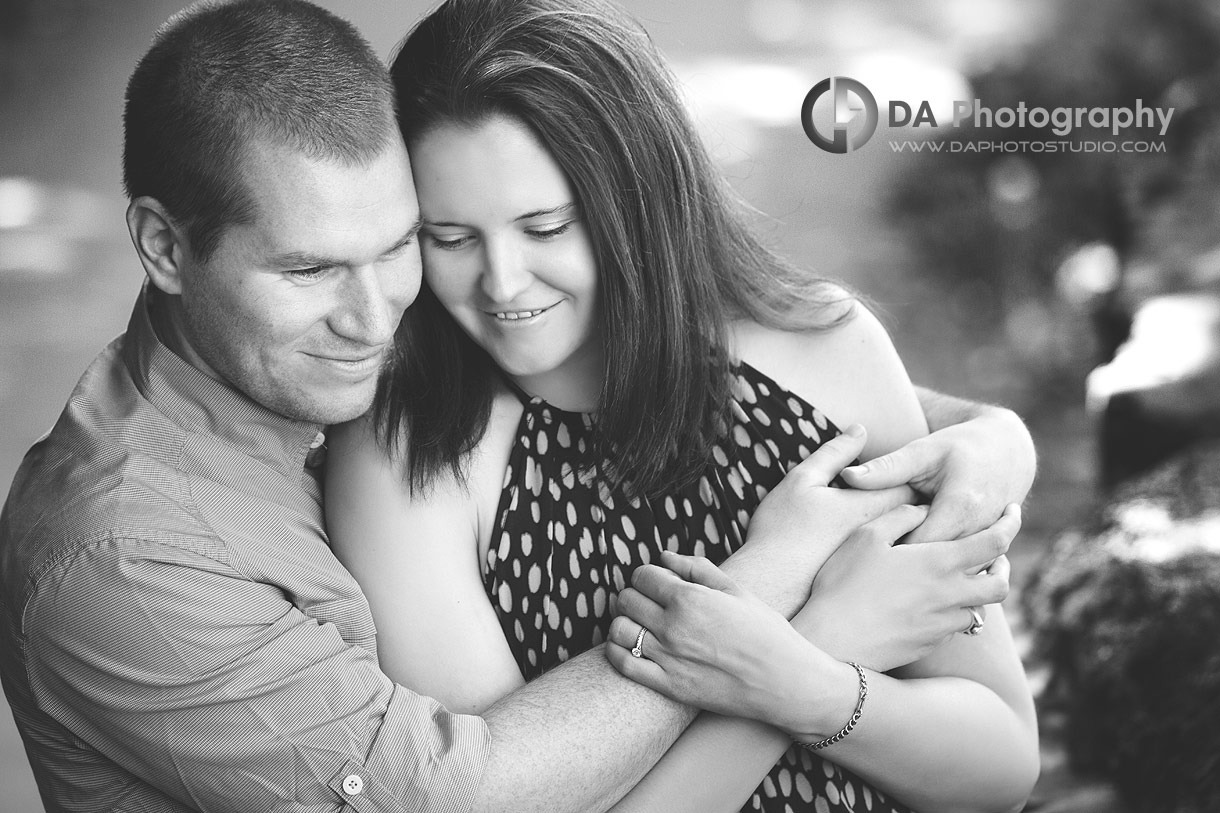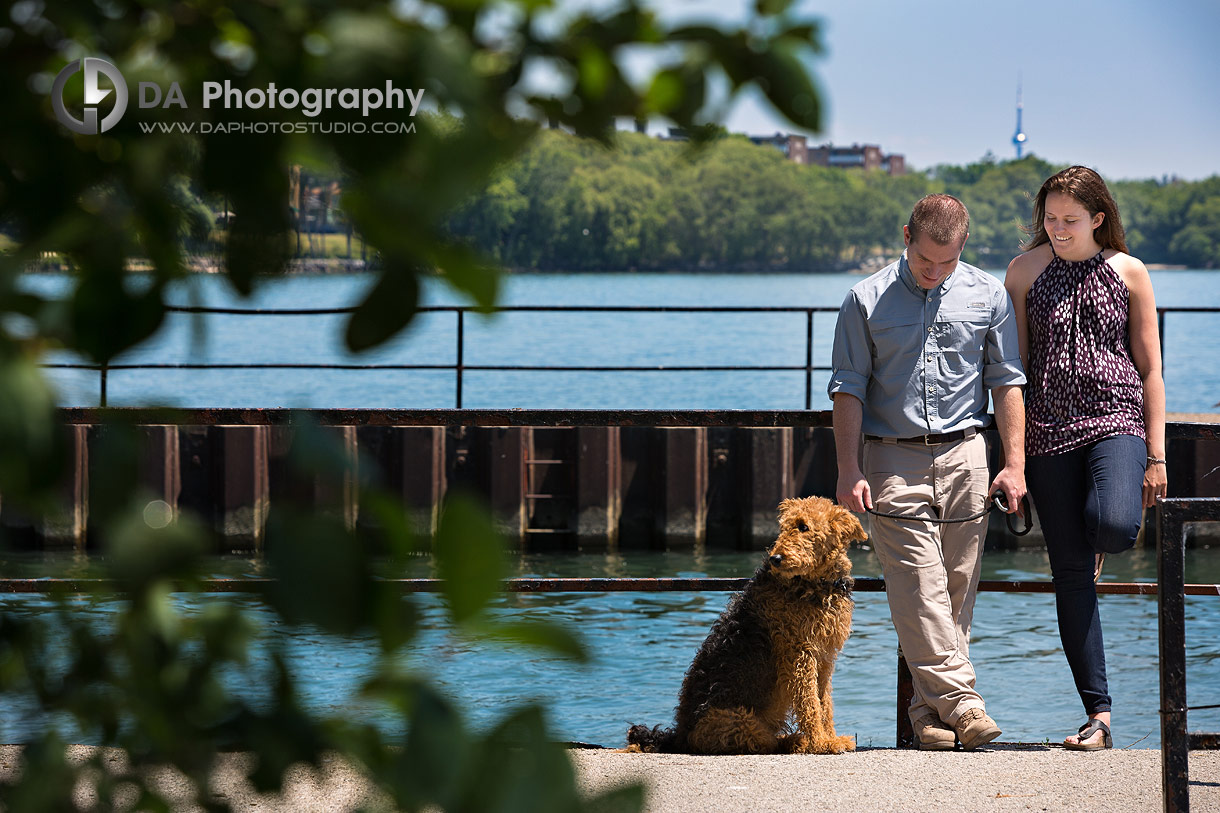 I first met Julia at one of Toronto's wedding show. We chatted while she looked through my work. After, I made sure to give her enough material for their needs and let her venture the rest of the wedding show. The next time that I met her, it was for coffee with Curtis too. The connection clicked and they chose me for the wedding photographer. We started working together by planning out the engagement session first.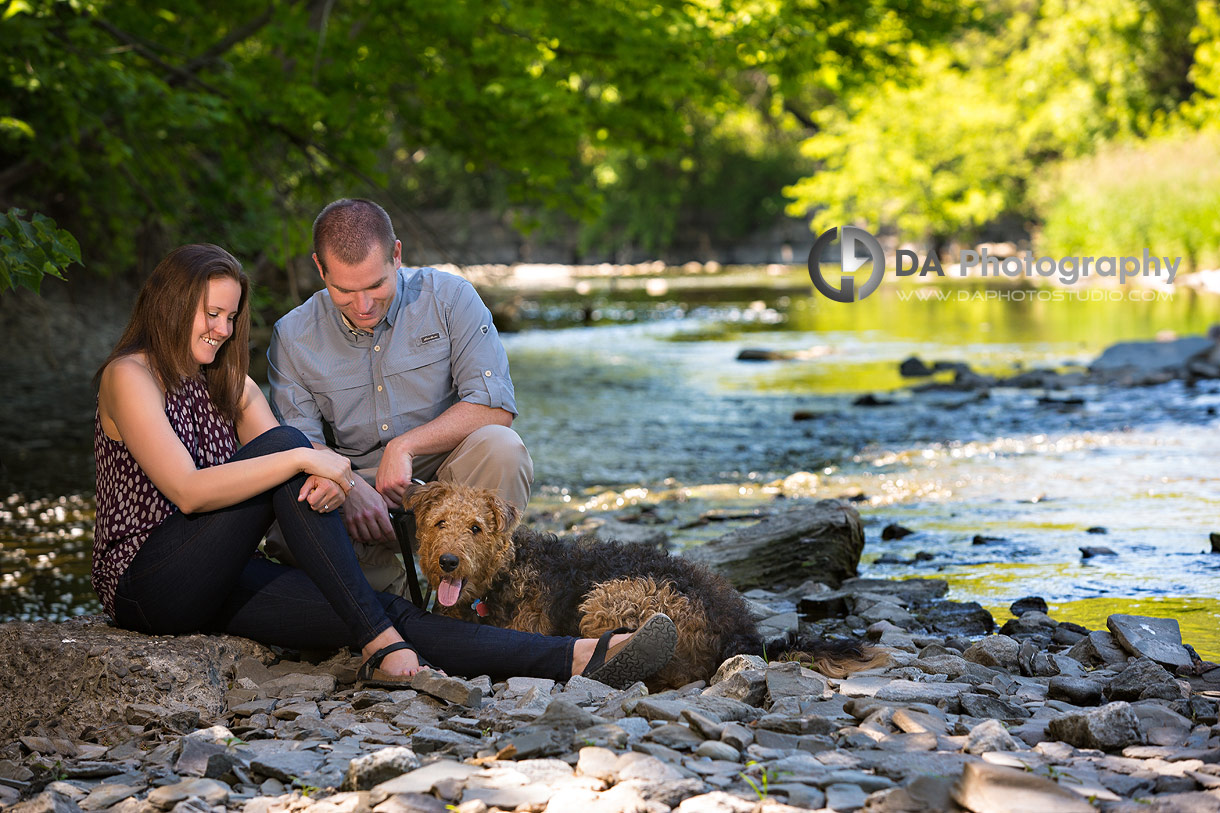 Pick the season for your engagement photography
Julia and Curtis' wedding was planned for the end of the fall season almost entering winter. Knowing this, I suggested their engagement photos should be something opposite from it. So, they chose to have their session in the late spring or early summer. This meant that there was enough time to choose which engagement photo they would like to enlarge for the wedding venue with no time crunch. Also, the environment and background of their engagement photos gave the couple images with each other in completely different settings and colour palettes.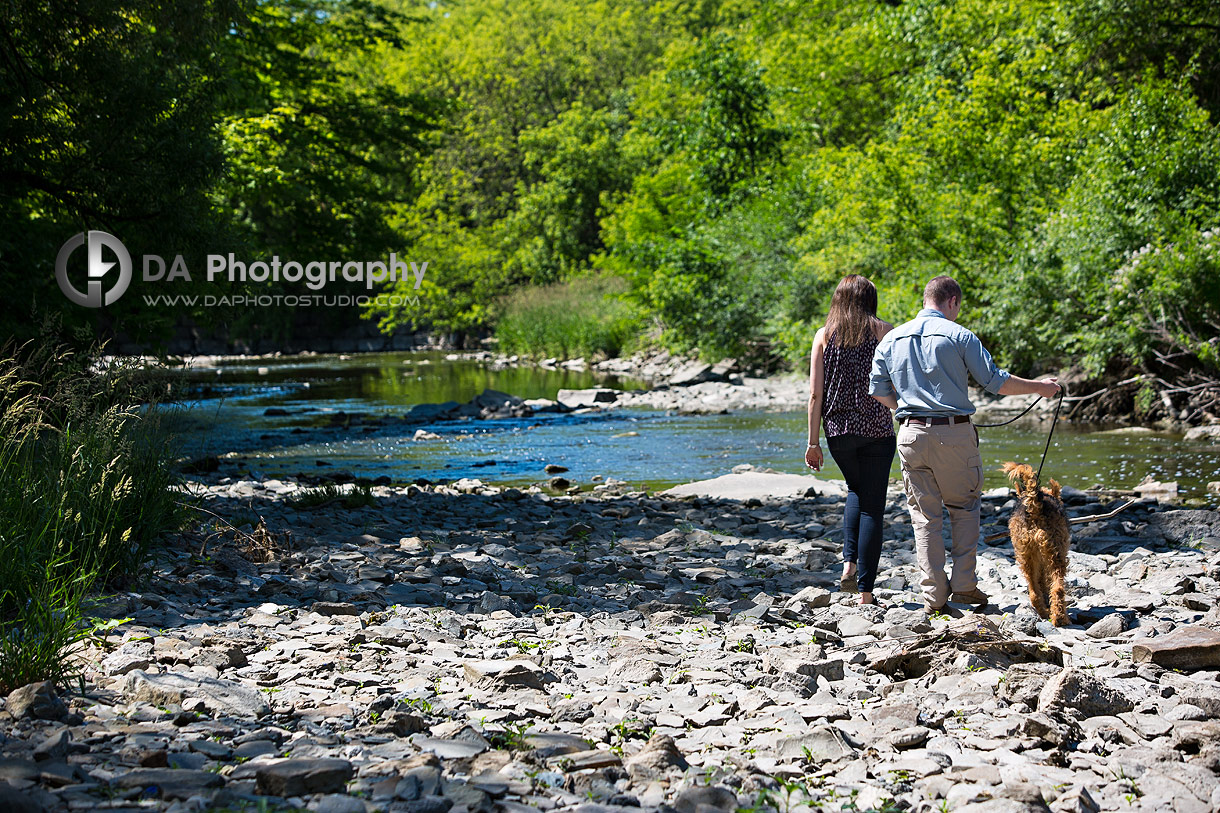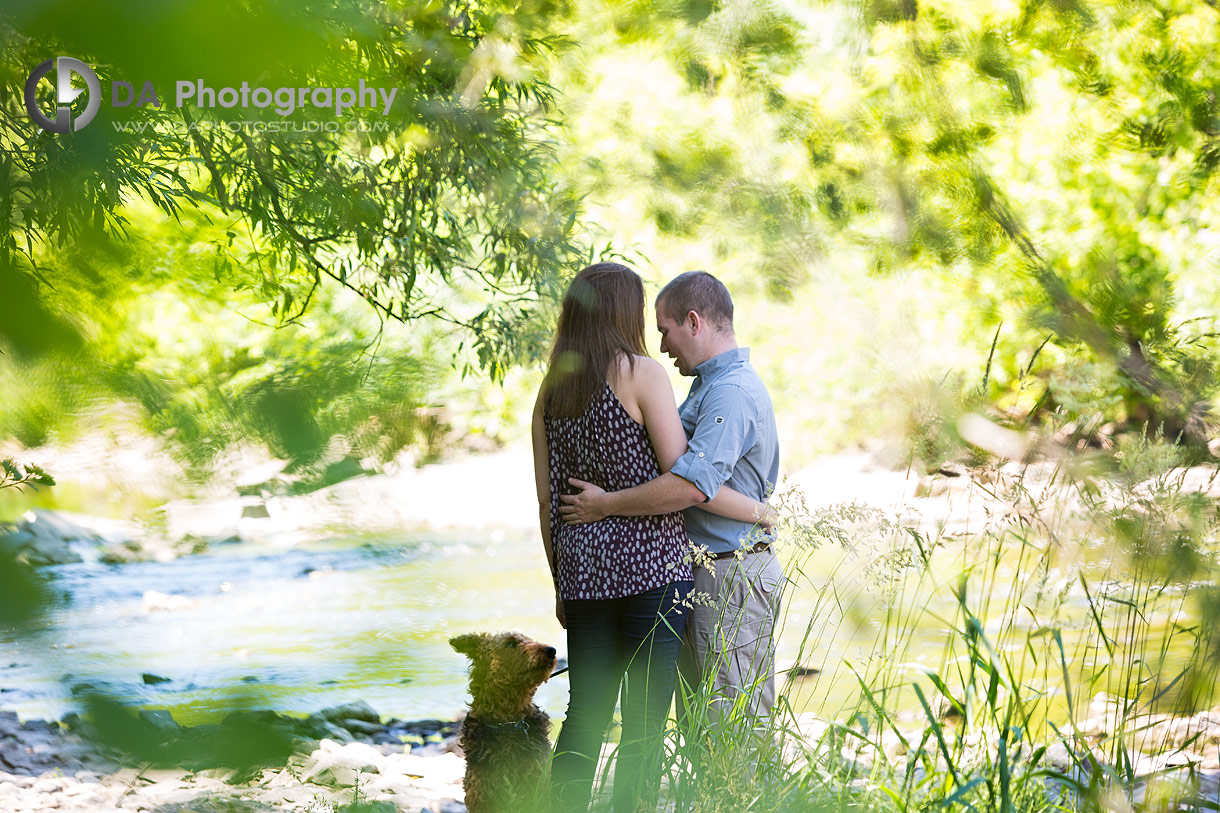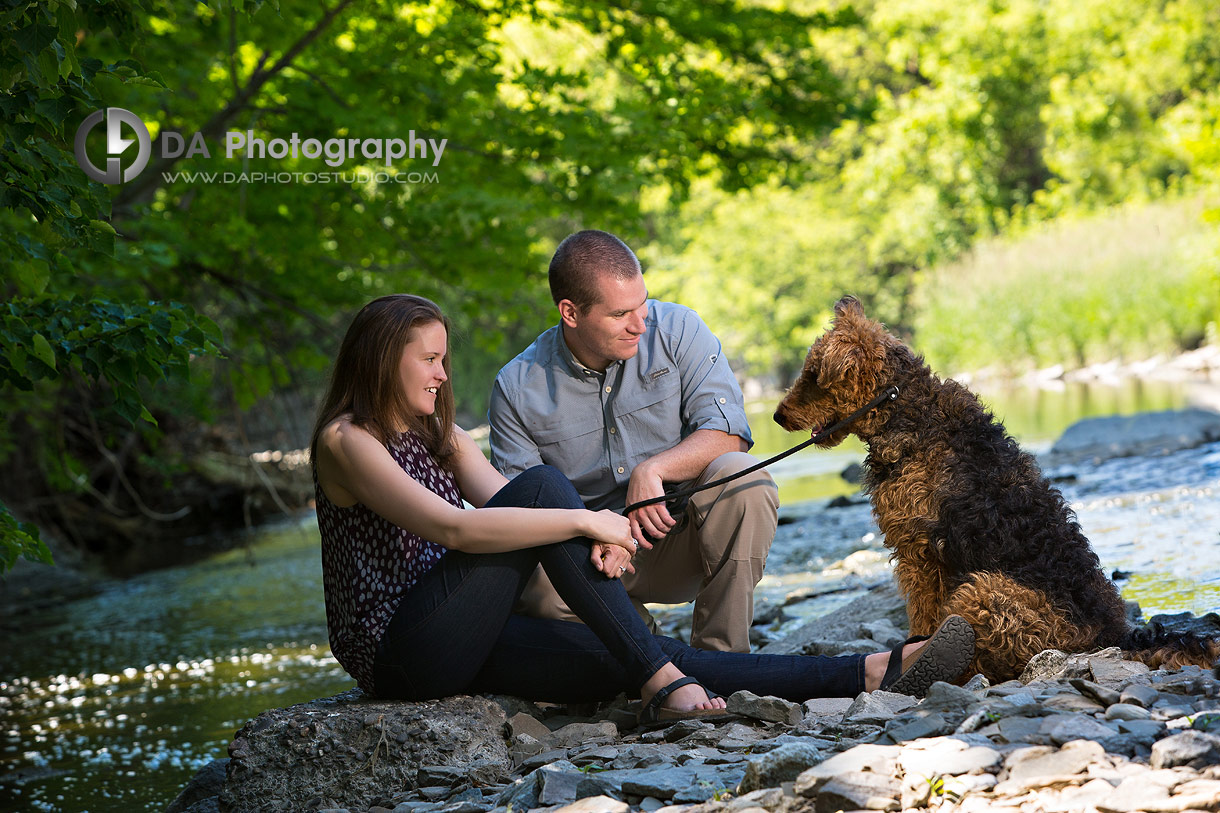 Choose the place(s) that you are comfortable
When asked where we should take the engagement photos, Julia and Curtis knew exactly what they wanted. Simultaneously, they said "Maurice J. Breen Park" in Etobicoke! Obviously, this location was important to the couple and they felt a real connection to it. Julia and Curtis would always go there and hike together and it was THE perfect place for them. Also, they suggested that if there was time in the session, that the lake across the street would be a perfect spot if we wanted a completely different background. When choosing a location, your connection to it is first priority. If you are comfortable in your surroundings, you are going to be able to relax and enjoy the session.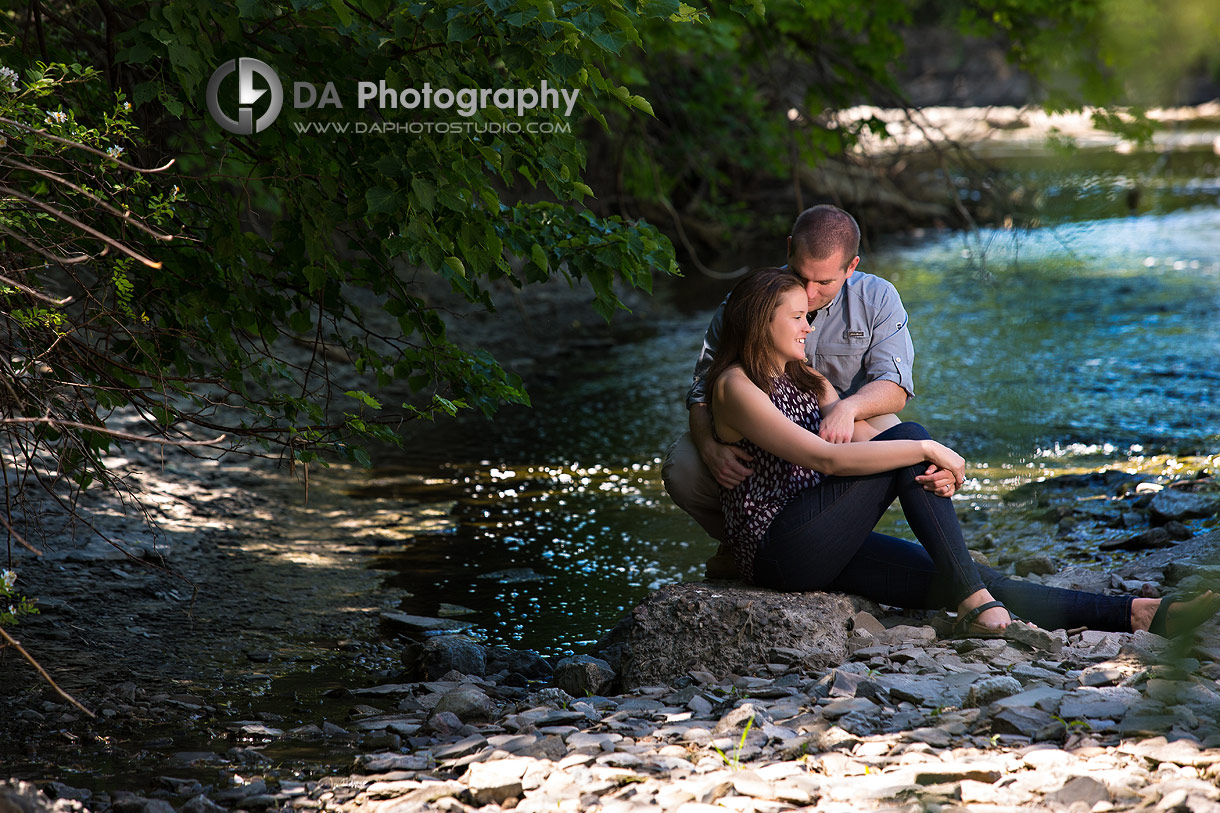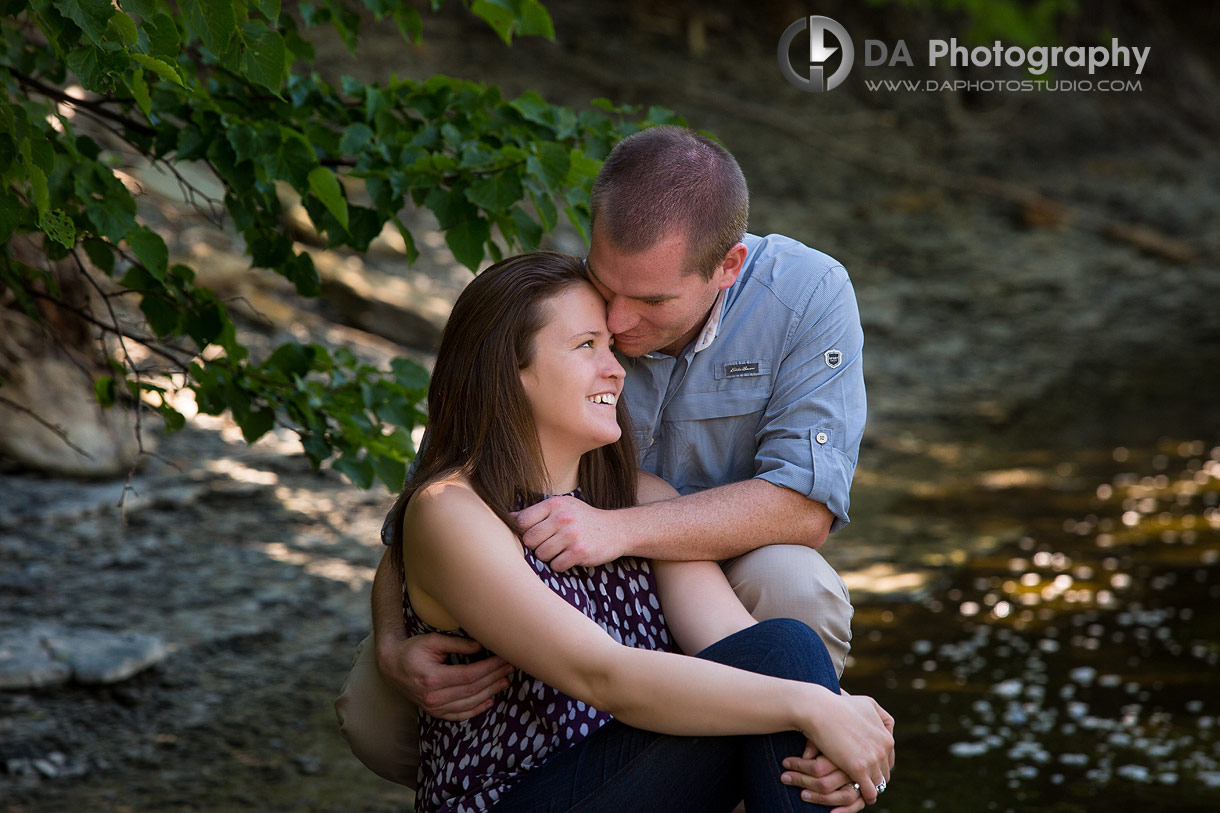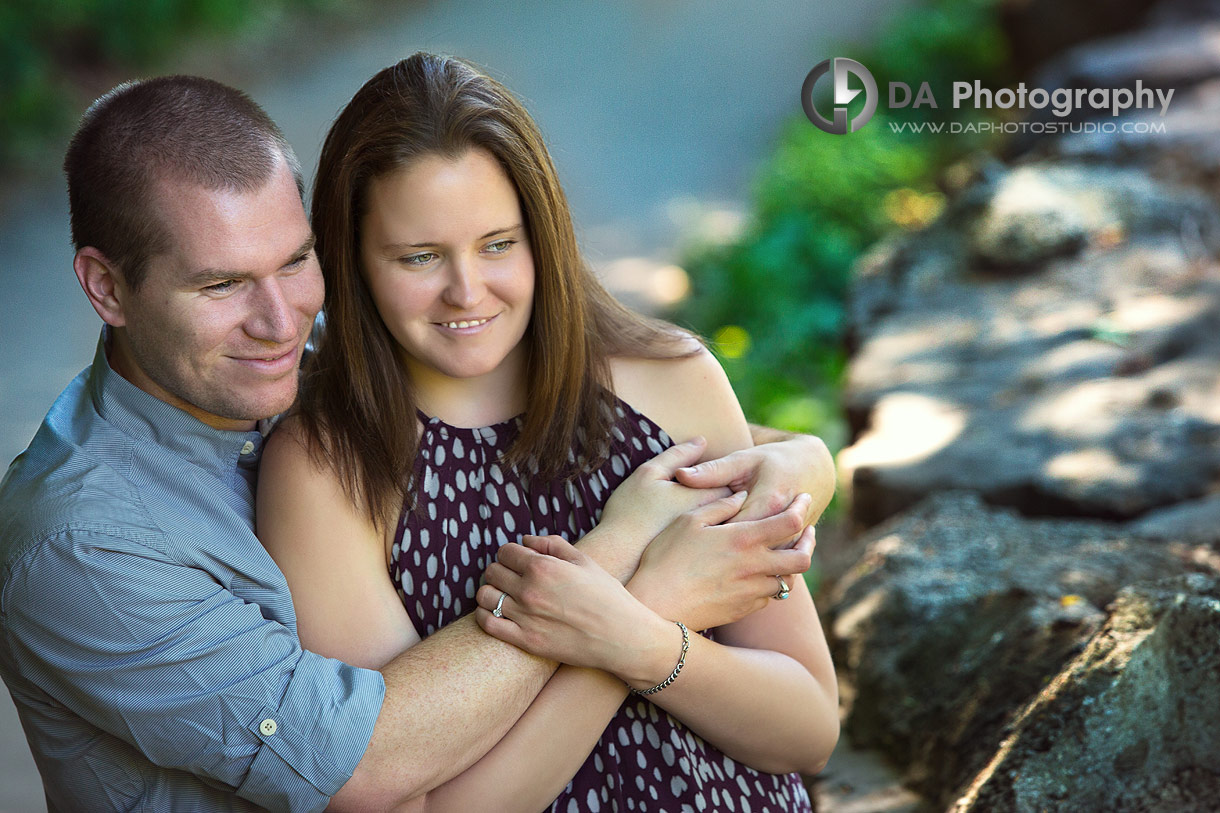 Bring your pet
It turns out Julia and Curtis go to this location often to take their dog for walks here. Julia mentioned that they hike with their dog and asked if the dog could be worked into the engagement photography. I said, "Why not?" Dogs tend to relax their owners and add a playful moment to photo sessions. For this reason, I tend to get better images when dogs are added to the mix. The location was also perfect for the addition of a pet. When playing to add your pet to your engagement photography, remember that nature and wild forest works much better for your animal than a busy downtown street, for instance.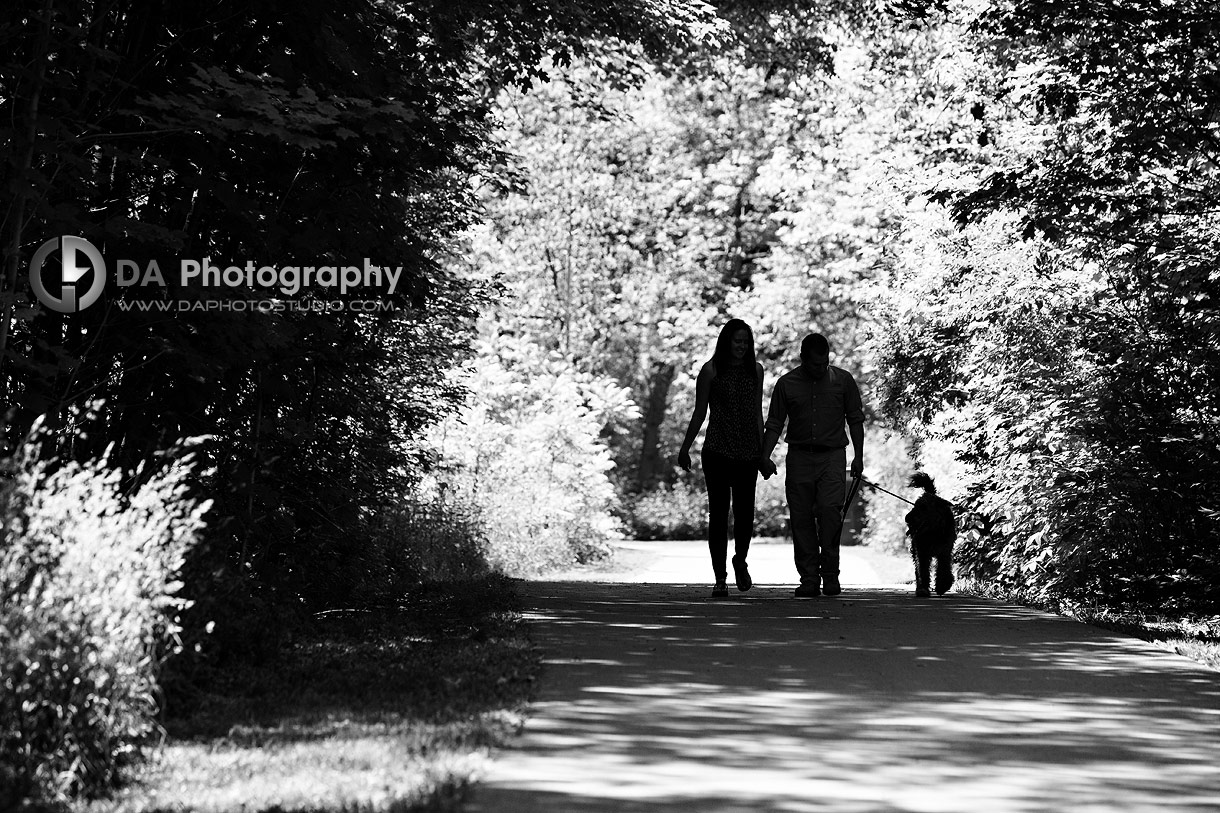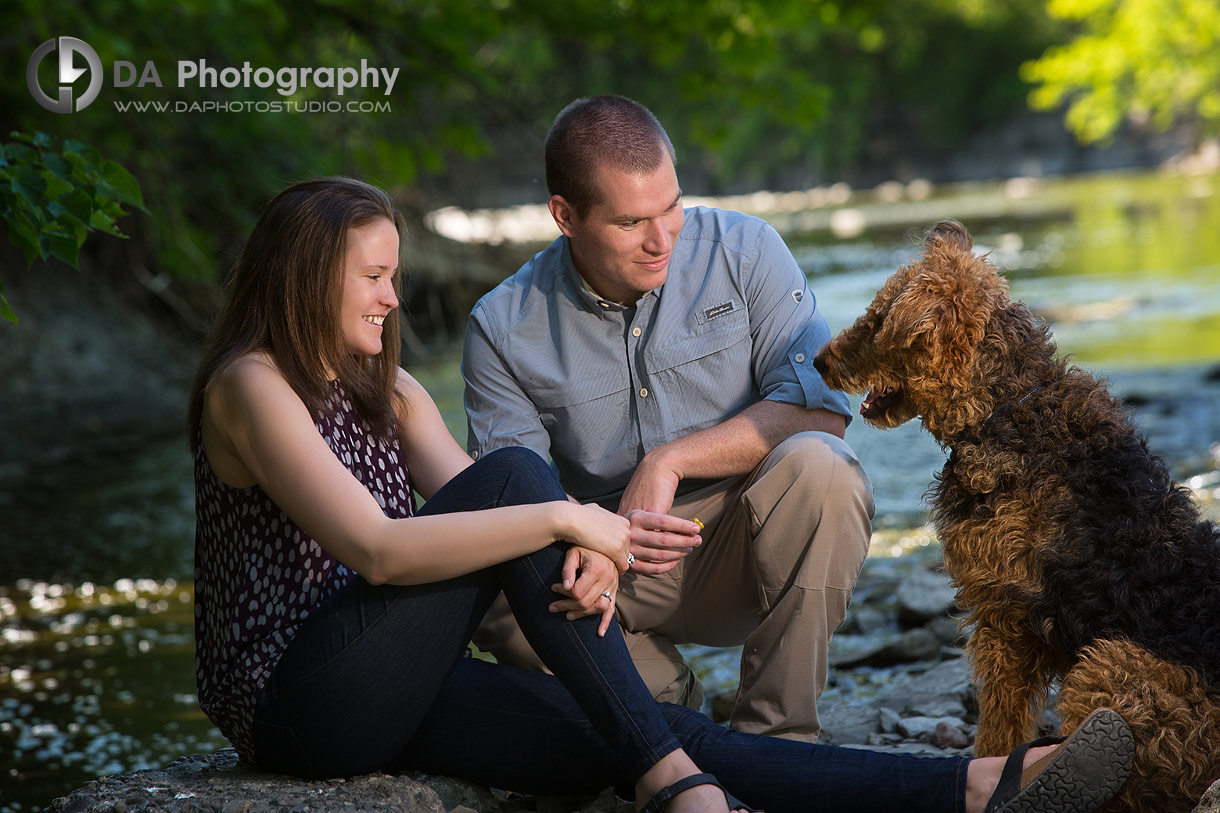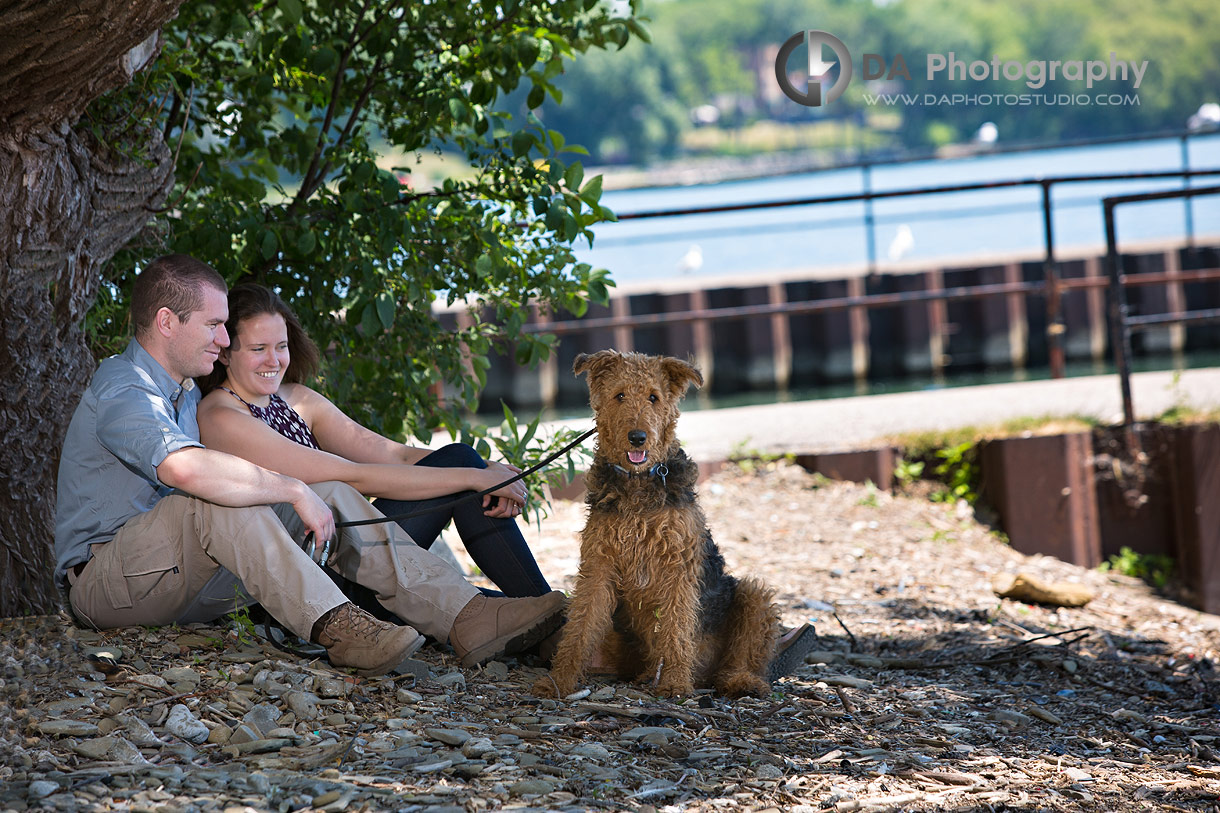 Dress the way you want to dress for your engagement photography
When Julia and Curtis asked me what they should wear for the session, I gave them my honest opinion. I told them they should "Be who you are". This means to dress themselves as they would if they were going to take their dog for a walk. Can you imagine walking your dog with a suit and a stylish dress in 3 inch hills in a creek? It's fake, not natural and totally staged. I love that Julia and Curtis' images are comfortable, relaxed and they do not look out of place in the natural park. I do suggest a few hard rules though. Logos and sharp patterns can distract the eye and the overall look of a photo. Also, colour choices should be complimentary to your background but not the same colours. For example, blue works well with the leaves of the trees, but green might simply blend in.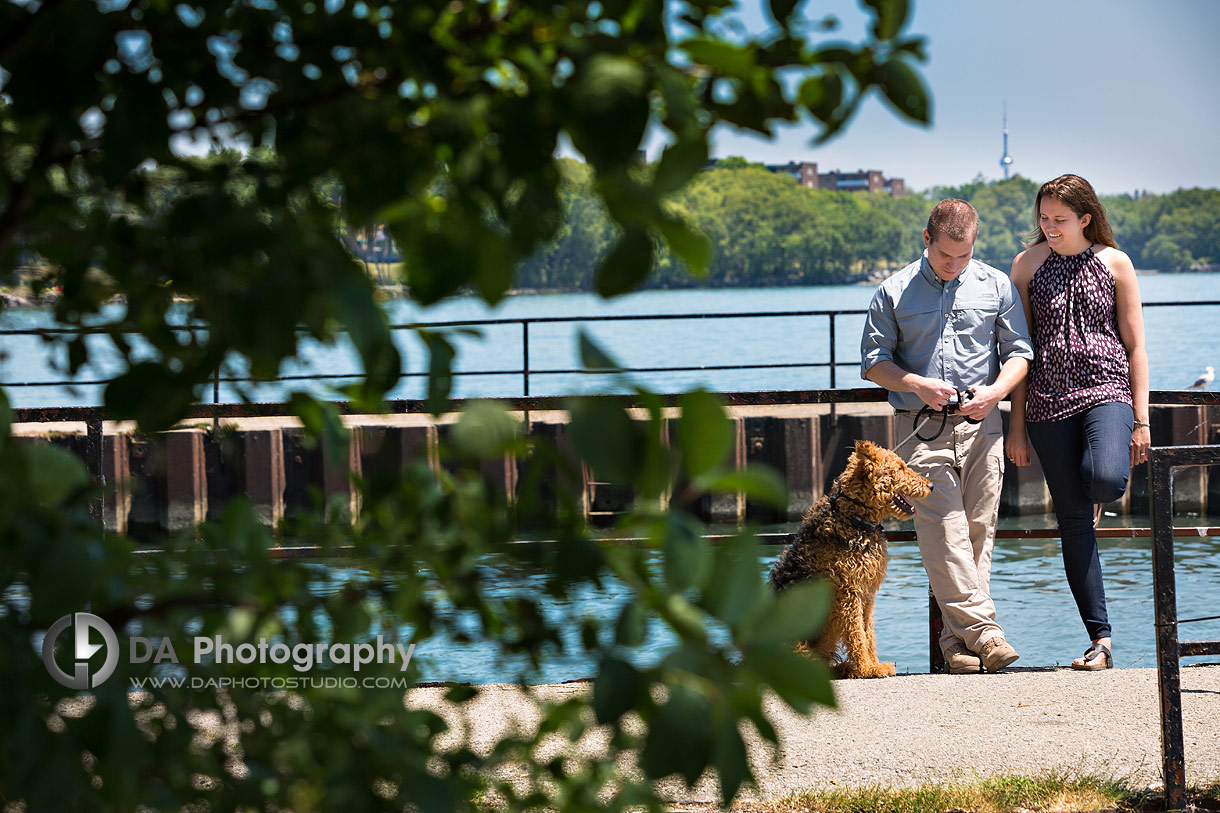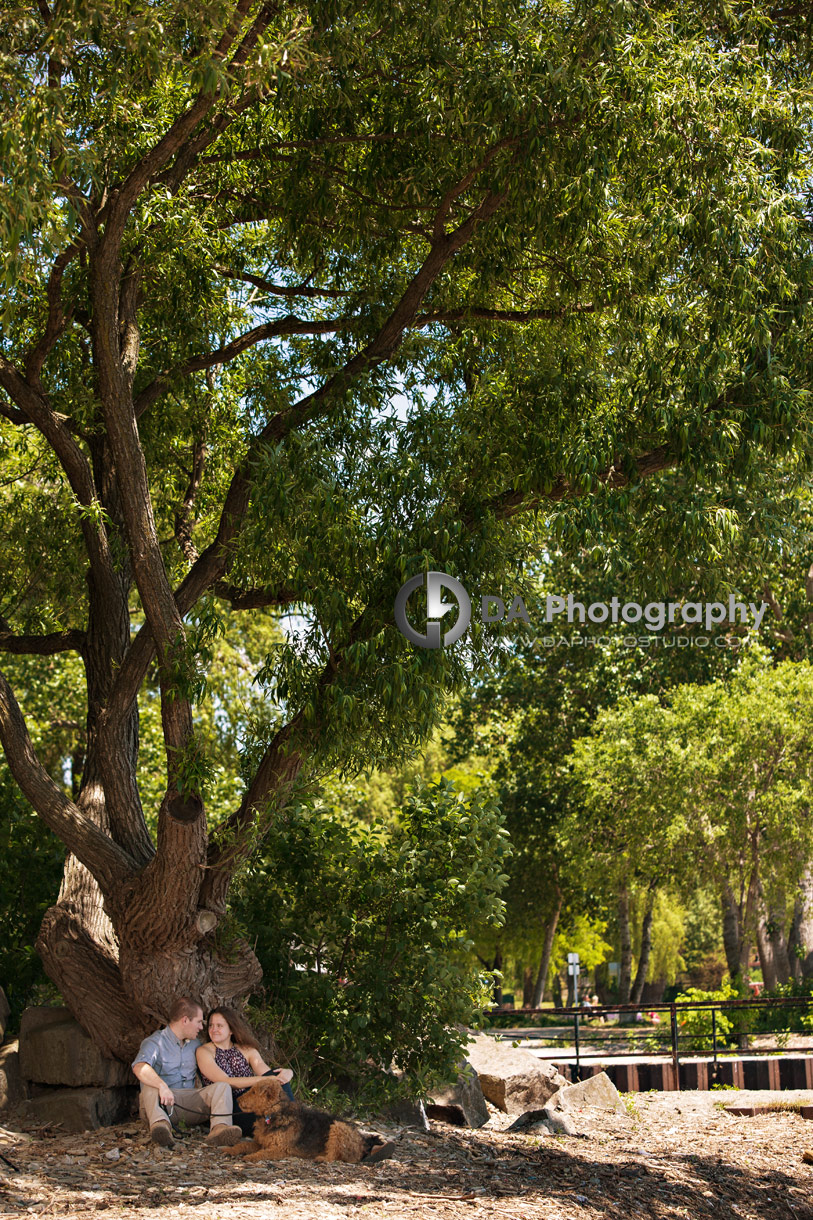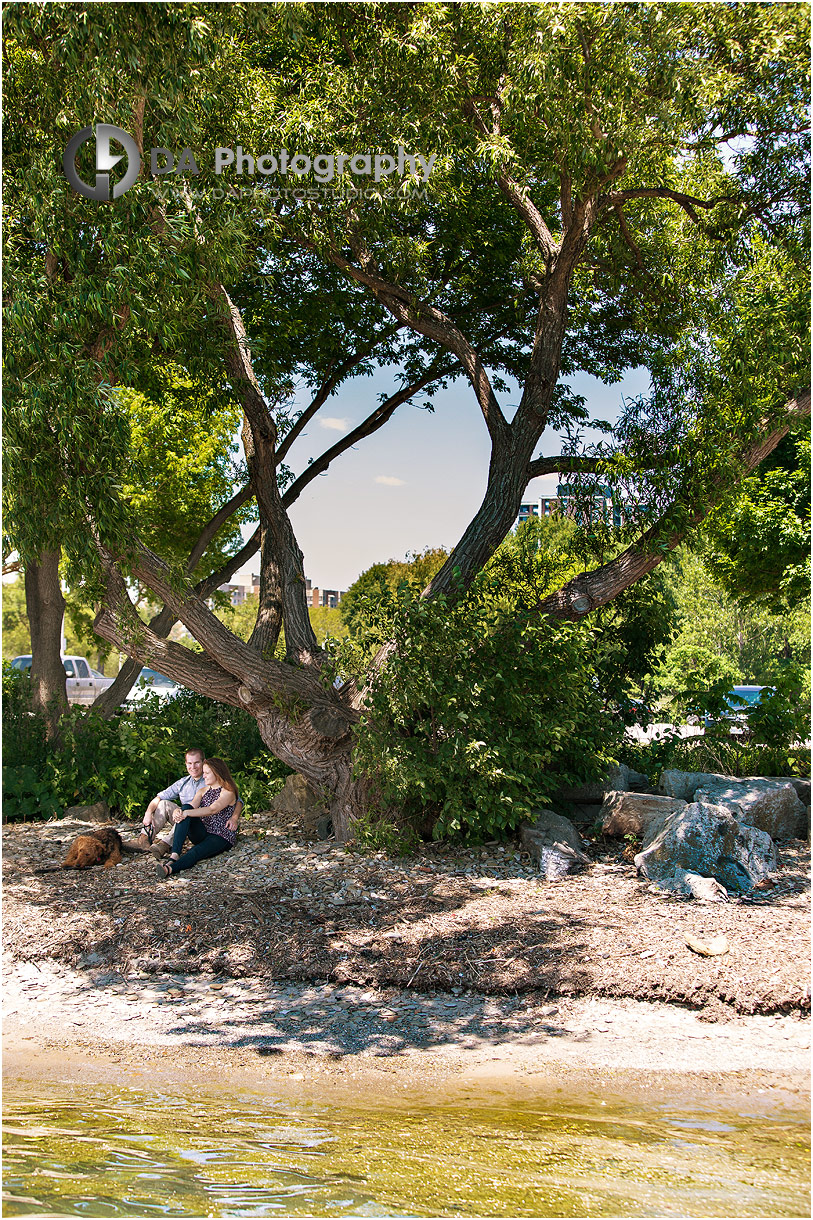 Communicate feedback with your photographer
In every session, I make sure to take the time to share the raw images from my screen with my clients and ask for feedback. Essentially, I am not looking to boost my ego! Instead, I am checking in to make sure we are on the right track with the session. Engagement photography is almost a rehearsal for the wedding day photos. Together, we work out what is the couple's style and preferences. This means that I need to hear their honest feedback with the photos we have taken. Knowing what they like means my job is 70% complete. Although this is the 5th item on this list, it is by far one of the most important to me.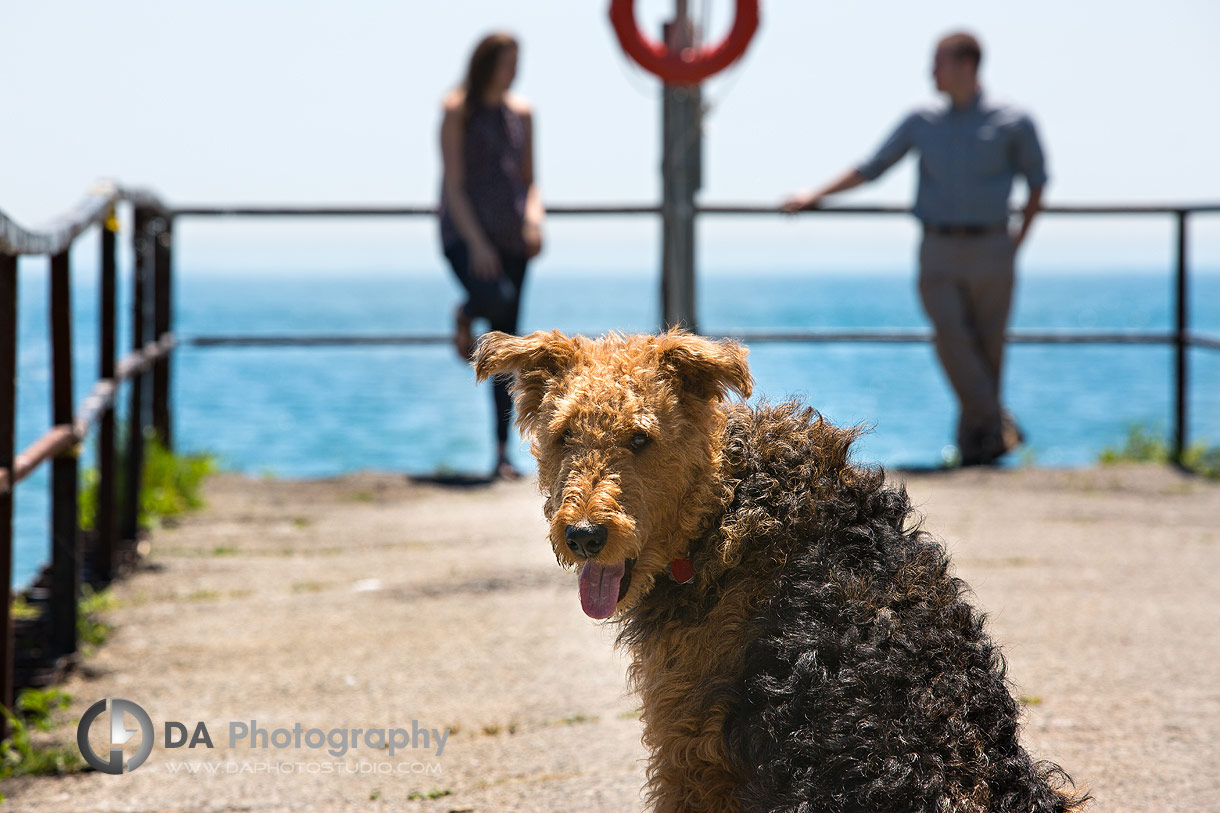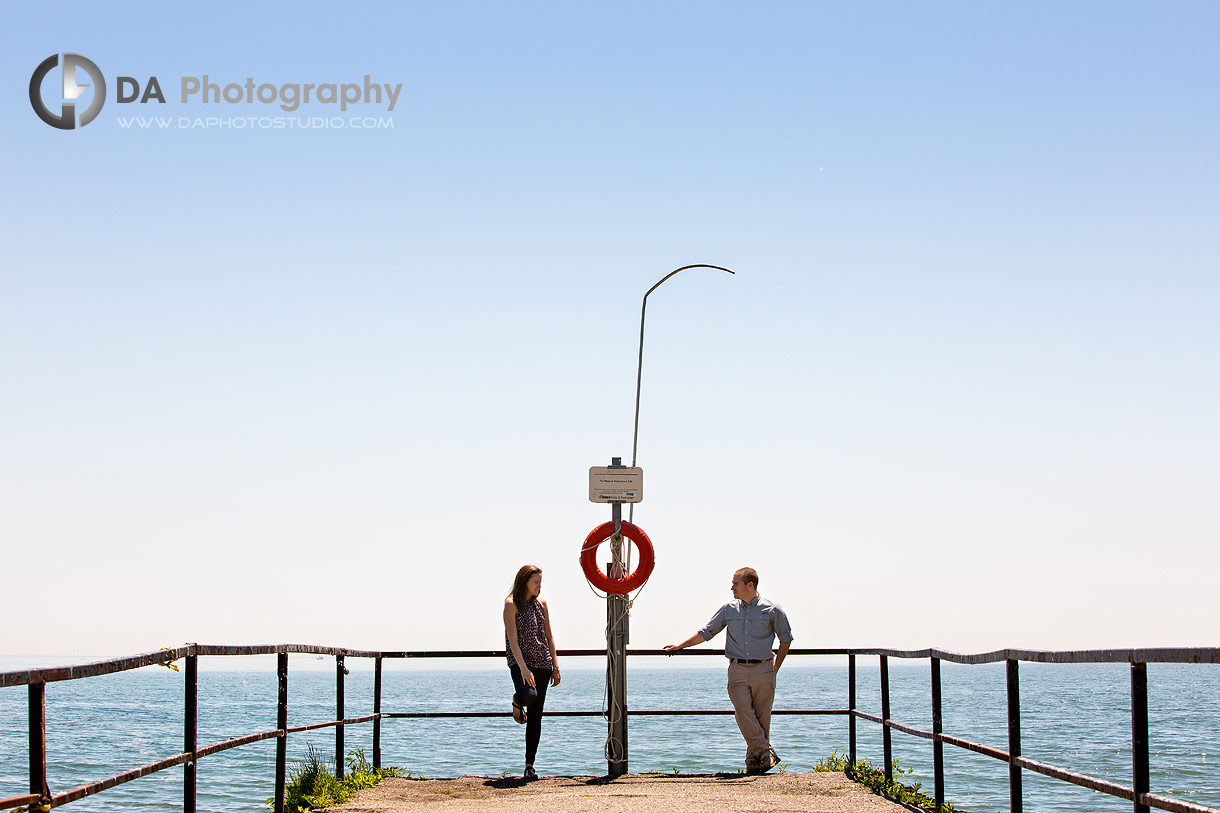 I believe sharing with Julia and Curtis these 5 facts about their engagement photography helped us achieve some awesome photos during their session. In turn, their wedding day photos were also great despite the weather being a bit cold, rainy and blustery day.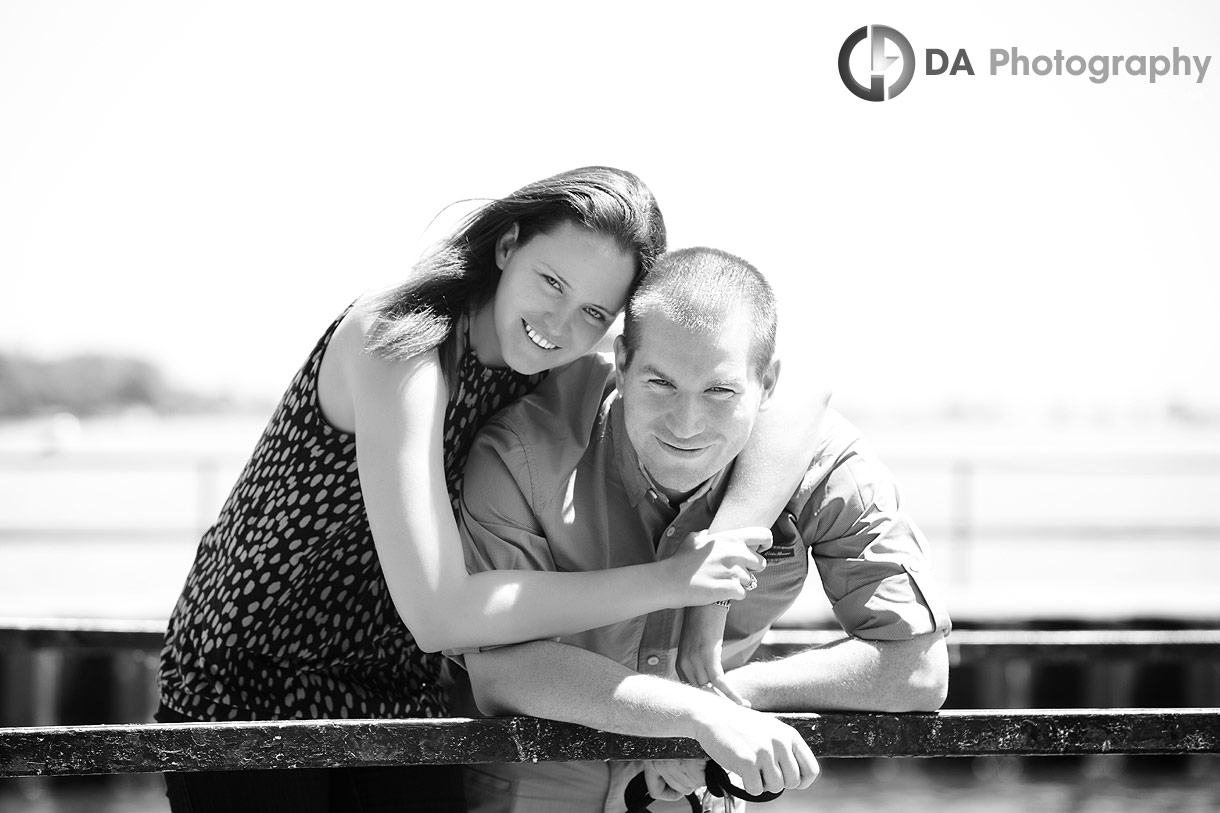 Do you think there are more facts that I should share in regards to engagement photography which not many people know? If you think so, please feel free to drop a line down below in the comments section.
If you like what you have seen here, please contact me to document your engagement session.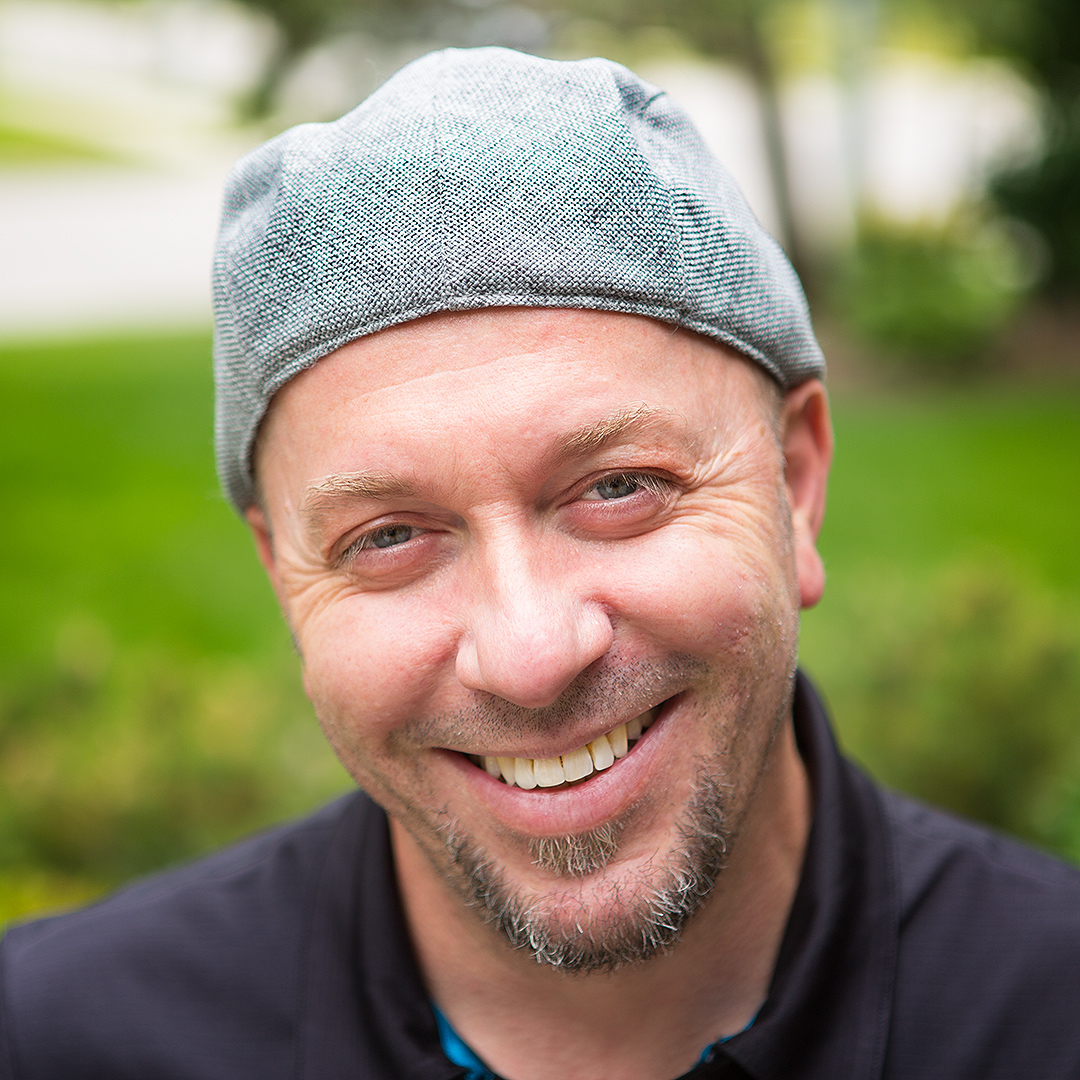 My passion and biggest asset is taking the time to make every client comfortable and relaxed before I even pick up the camera. The result? Photos of you that actually look like you at your best! I can prove to you how much you can enjoy having your picture taken. Lifestyle photography is about the experience that happens to be served up along side of some great photos.
Specialties:
Family Photography for families that like to move around and enjoy their photo time, Wedding Photography for couples looking for a mixture of photojournalistic, contemporary and traditional images and Professional Corporate headshots that are far from cheesy and stiff.